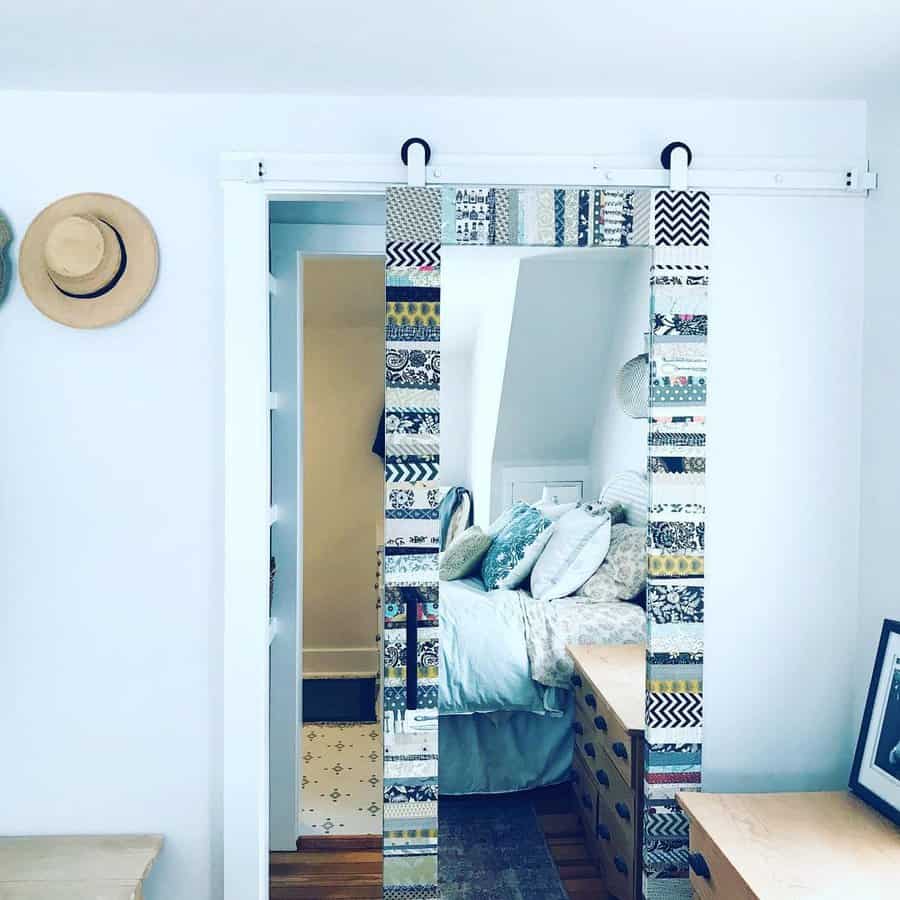 43 Barn Door Ideas for Any Room
Barn doors have become an increasingly popular choice for homeowners seeking to add a blend of rustic charm and practical function to their interiors. Their sliding mechanism makes them a great space-saving solution, while their robust, tactile character brings a unique aesthetic to any room.
In this article, we'll explore a variety of barn door ideas that can help you seamlessly incorporate this design element into your space. Whether you prefer traditional, modern, or eclectic styles, you'll discover barn door inspirations that can transform any doorway into a statement piece.
1. Closet Barn Door With Mirror
Picture a sleek and rustic barn door gracefully gliding along a track, revealing a mirror that not only adds a touch of elegance but also serves as a clever space-saving feature. This brilliant concept transforms your closet door into a multi-purpose design statement.
Not only does it create a sense of depth and openness, but it also offers a convenient spot for those last-minute outfit checks. The mirror reflects light, making your room appear brighter and more spacious, while the sliding door maximizes floor space, making it ideal for smaller rooms or tight corners.
Whether you're aiming for a farmhouse-chic look or a contemporary twist on the traditional design, a closet barn door with a mirror effortlessly blends style and functionality, creating a mesmerizing focal point that's sure to leave a lasting impression.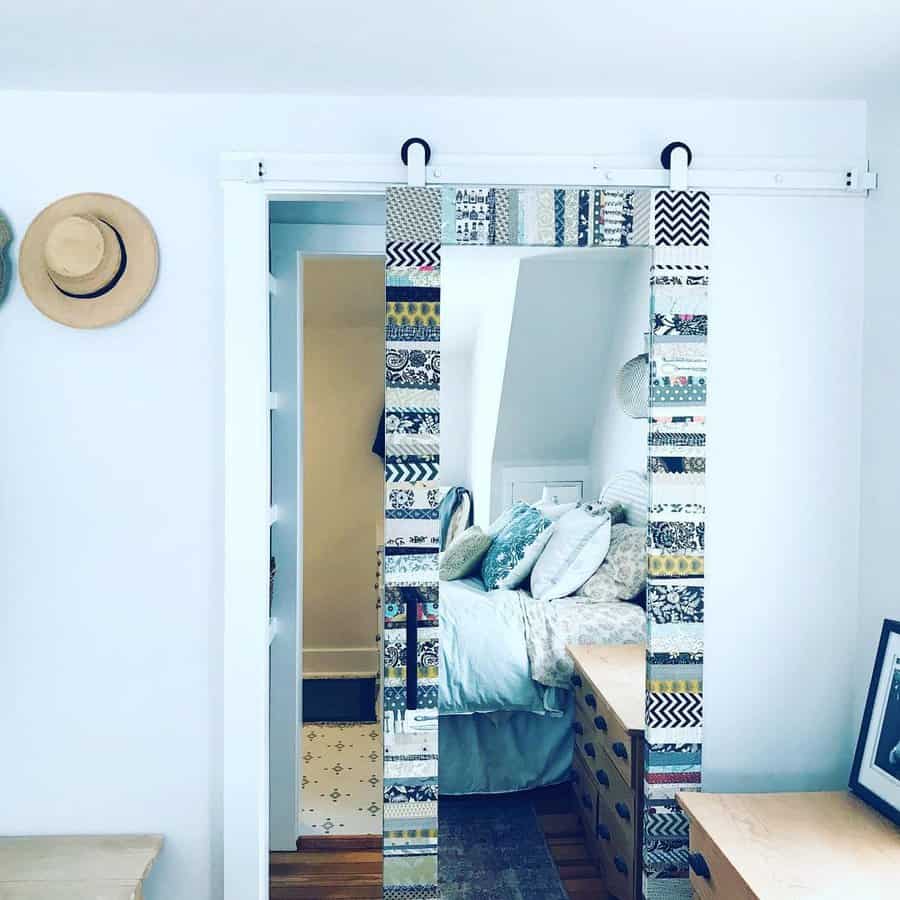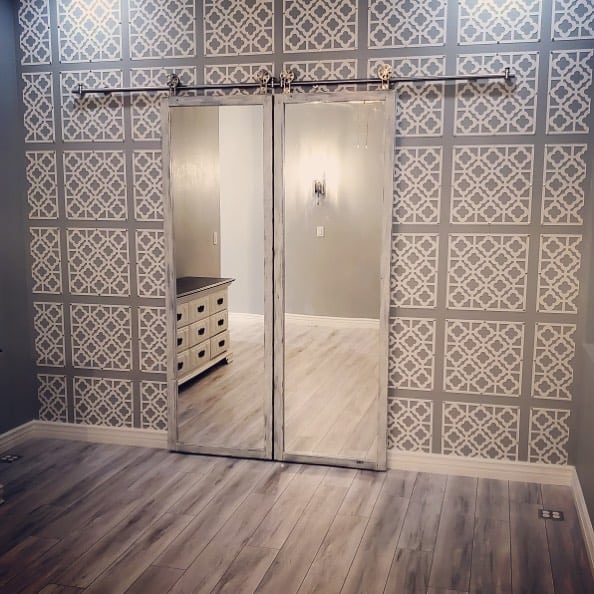 2. Framed Glass Barn Door
This modern marvel combines the rustic charm of a barn door with the elegance of transparent partitions, creating a captivating focal point in any space. Picture a sleek, black-framed door with large panels of glass, effortlessly dividing rooms while maintaining a sense of openness and flow.
The beauty of a framed glass barn door lies in its versatility—it can be used to separate living and dining areas, home offices, or even as an entryway to a luxurious walk-in closet. The transparency of the glass allows natural light to filter through, illuminating the adjoining spaces and creating an airy, inviting atmosphere.
Not only does this innovative door design add a touch of contemporary flair, but it also serves as an artful backdrop, showcasing your interior décor in a stunning frame.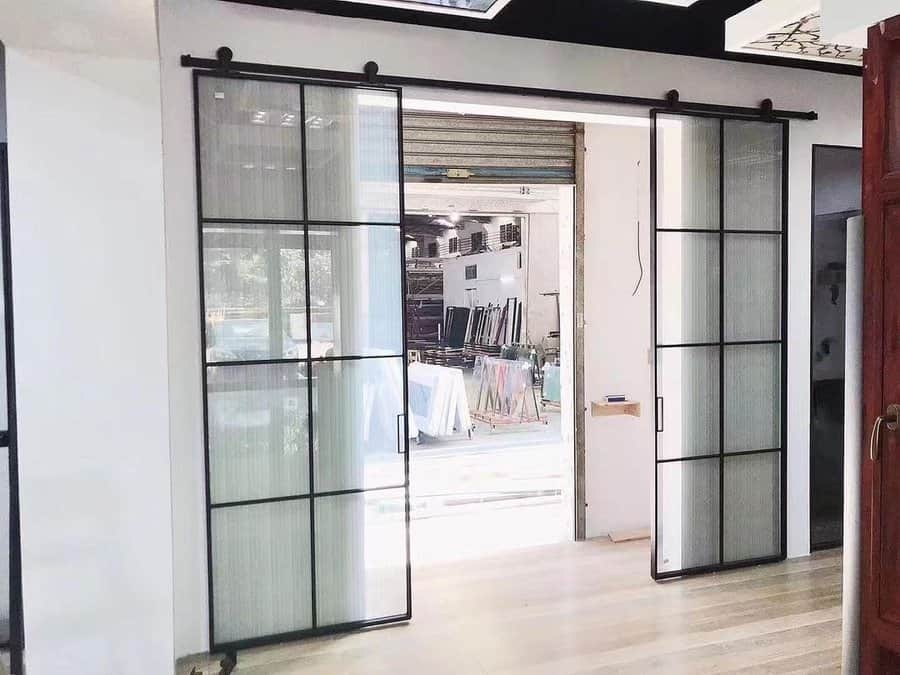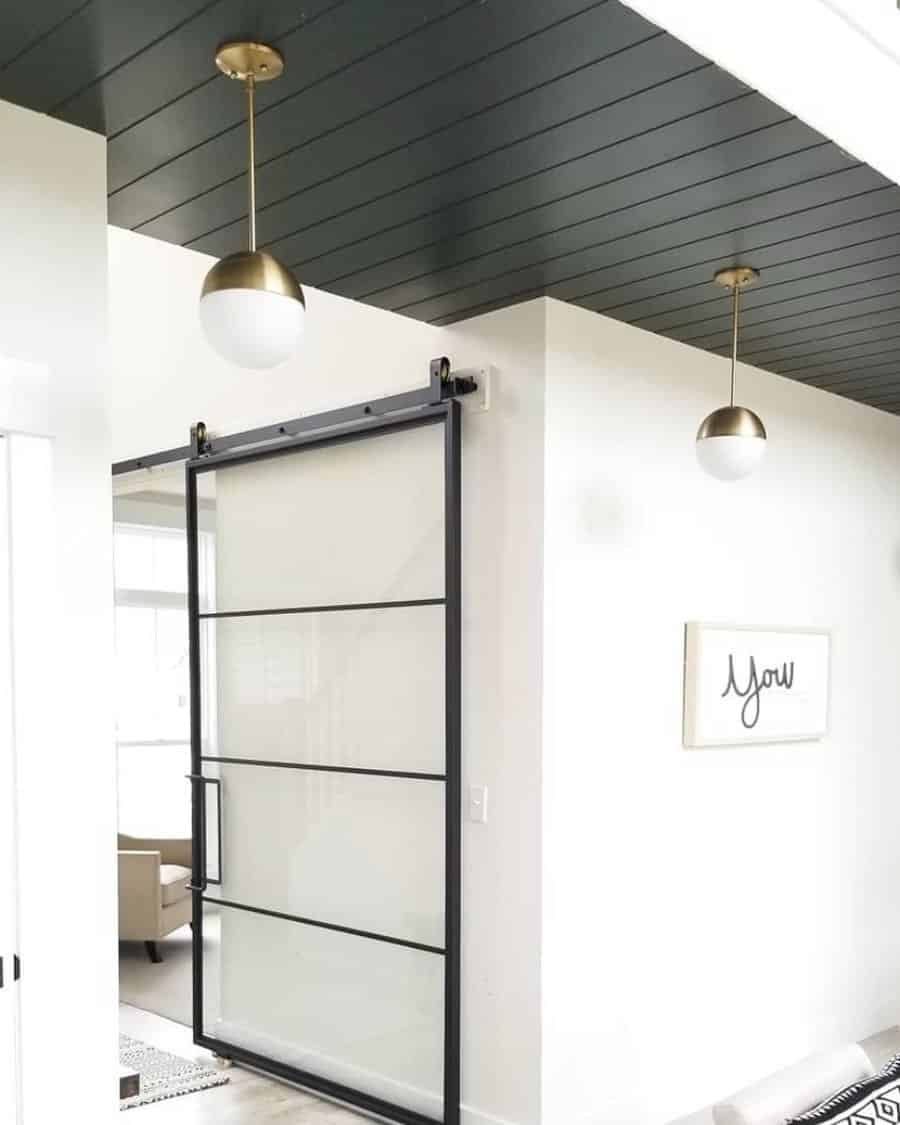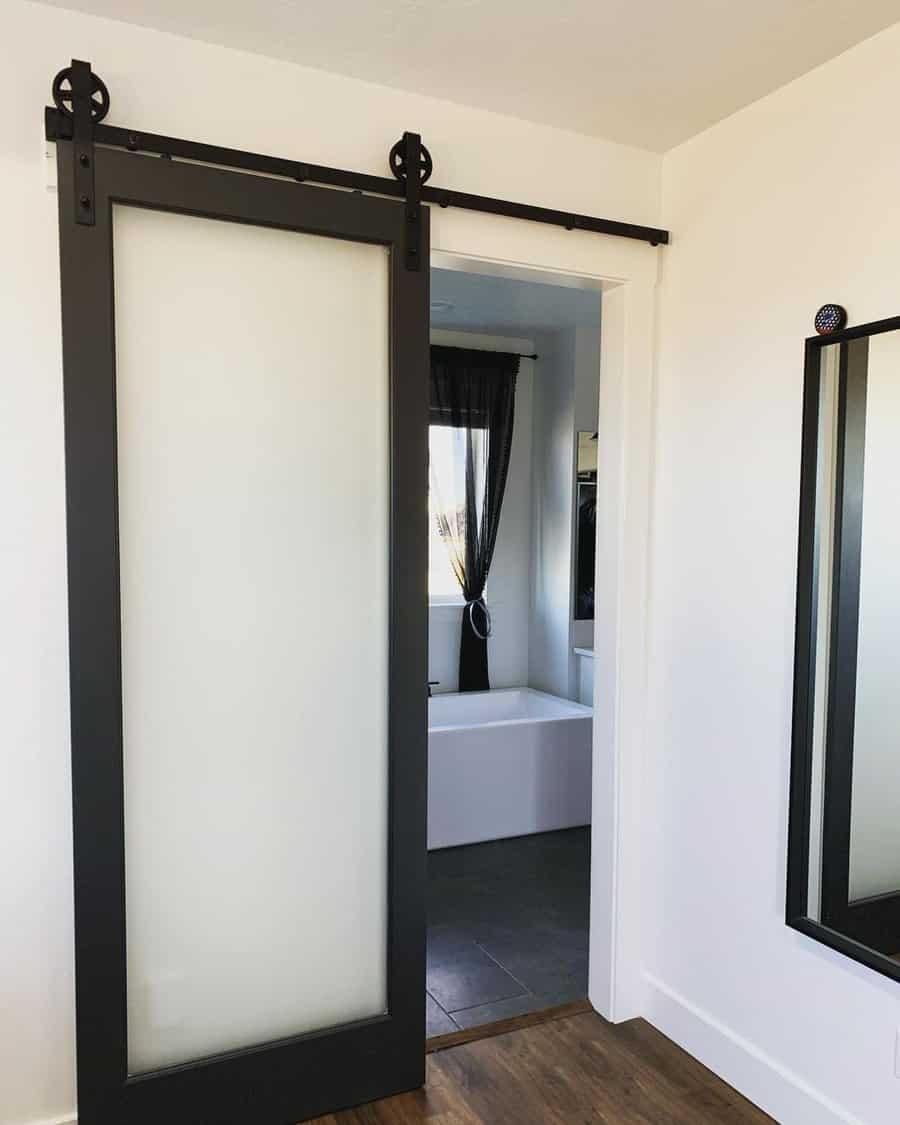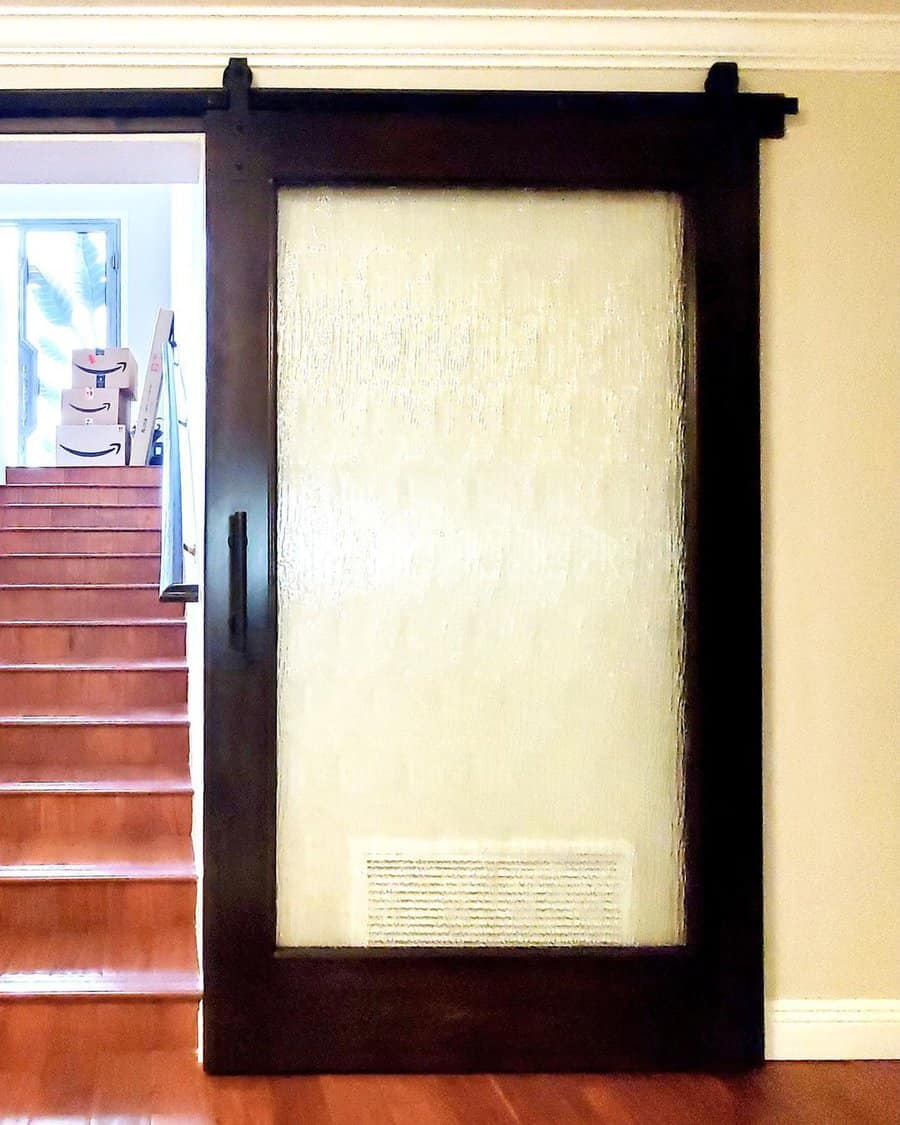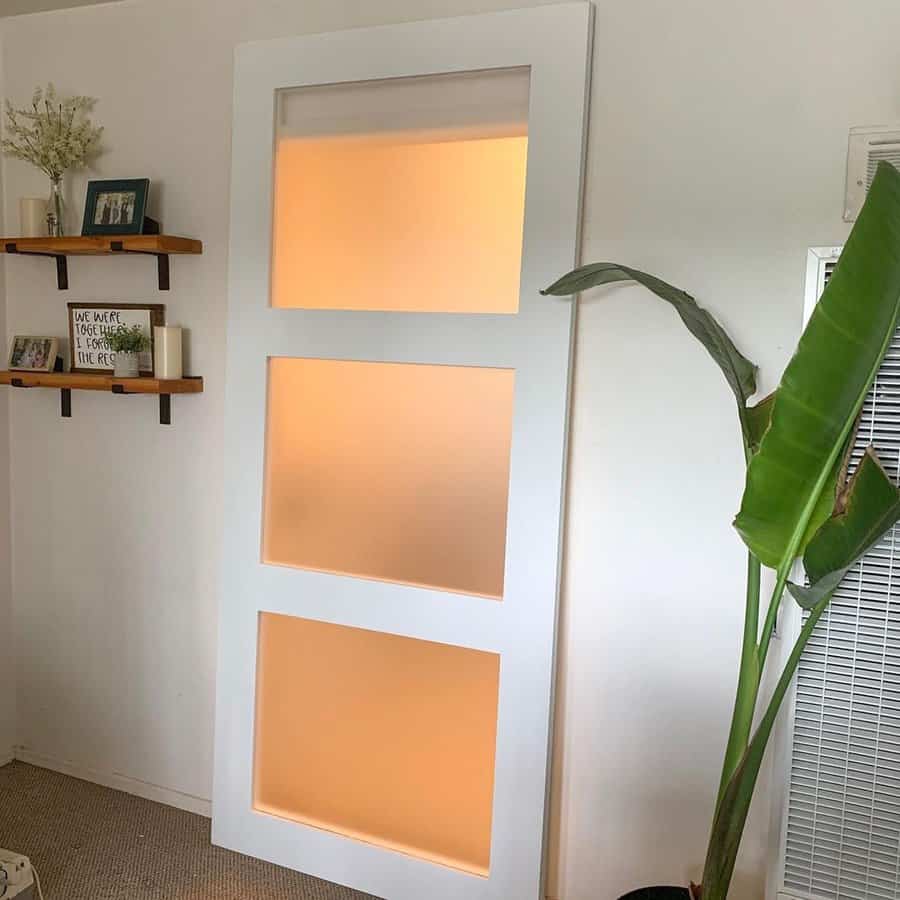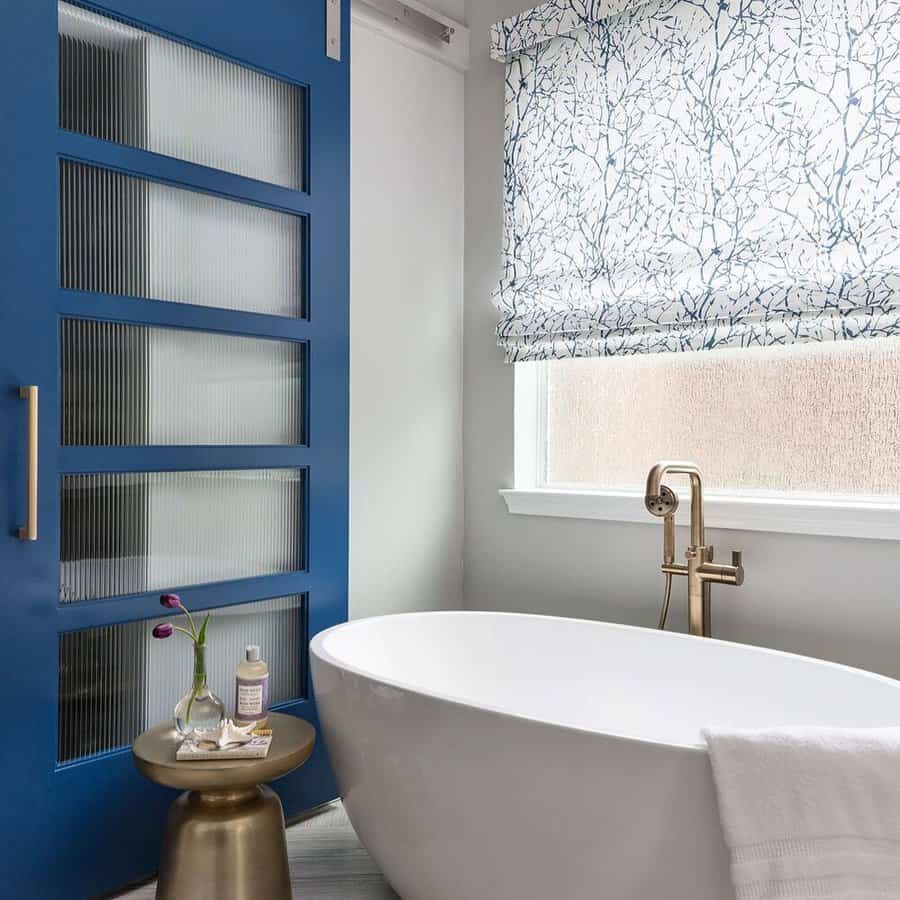 3. Rustic Barn Door
This distinctive door design effortlessly combines the allure of distressed, weathered, and white-washed wood to create a captivating focal point in any room.
With its rich history and undeniable character, a rustic barn door adds a touch of rustic elegance and a dash of nostalgia to your interior. Imagine a beautifully aged wooden door, showcasing the authentic marks of time and the stories it carries.
From farmhouse-inspired kitchens to cozy bedrooms, this door style complements a variety of decor themes. Whether you choose a single sliding barn door or opt for a double-door arrangement, the possibilities for incorporating this design element are endless.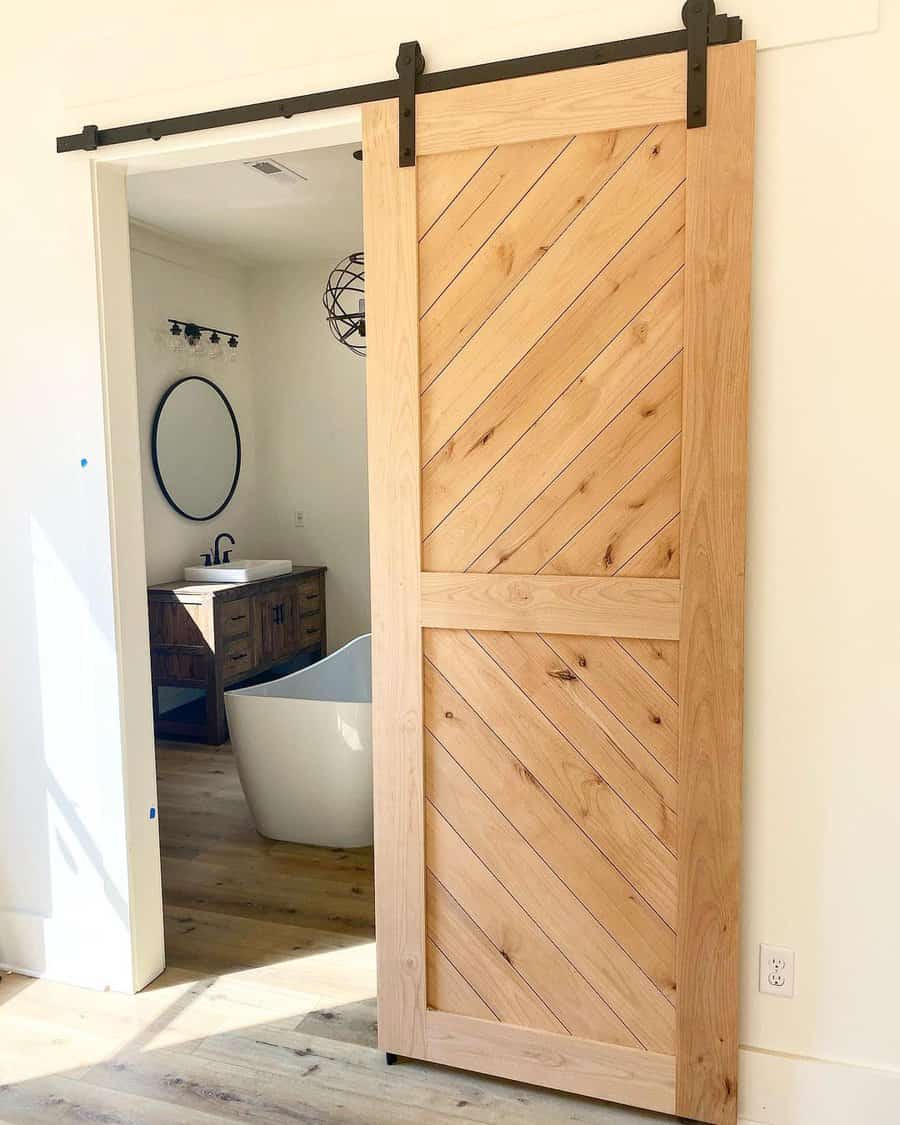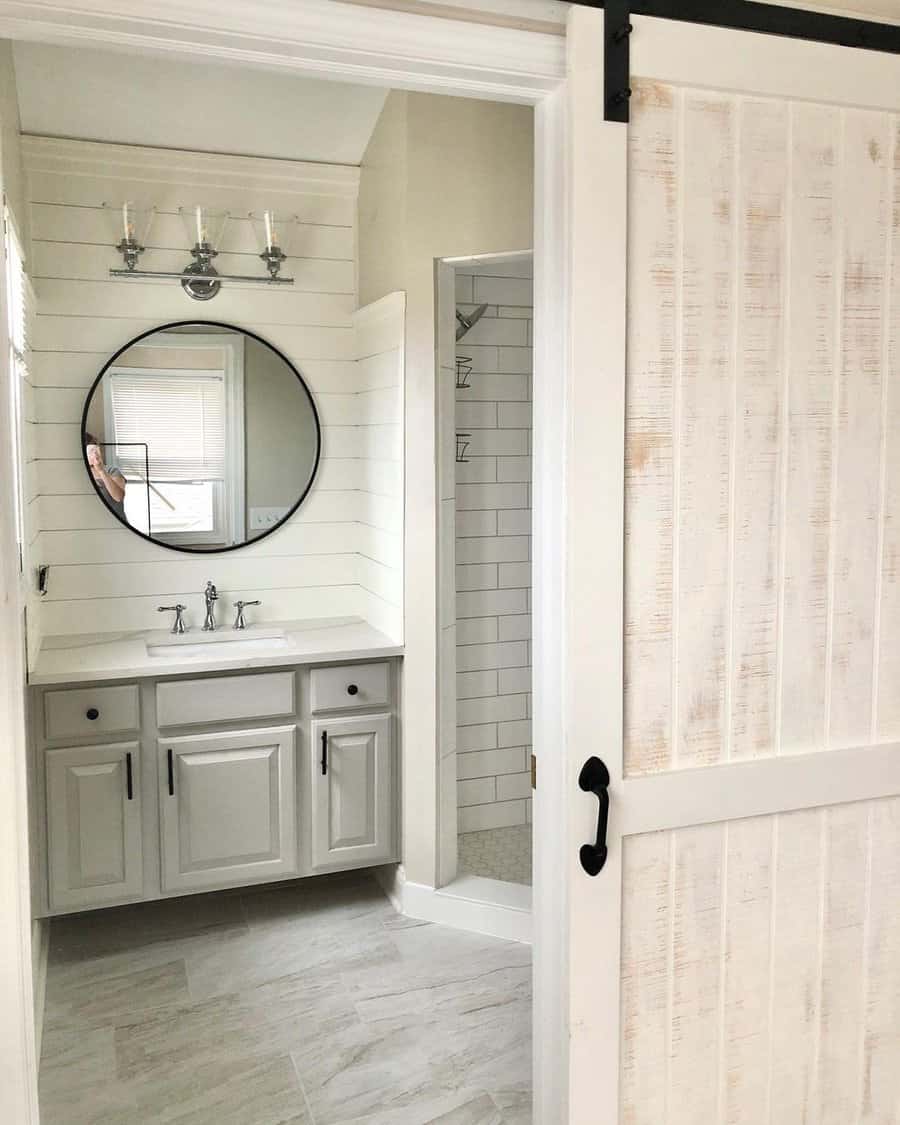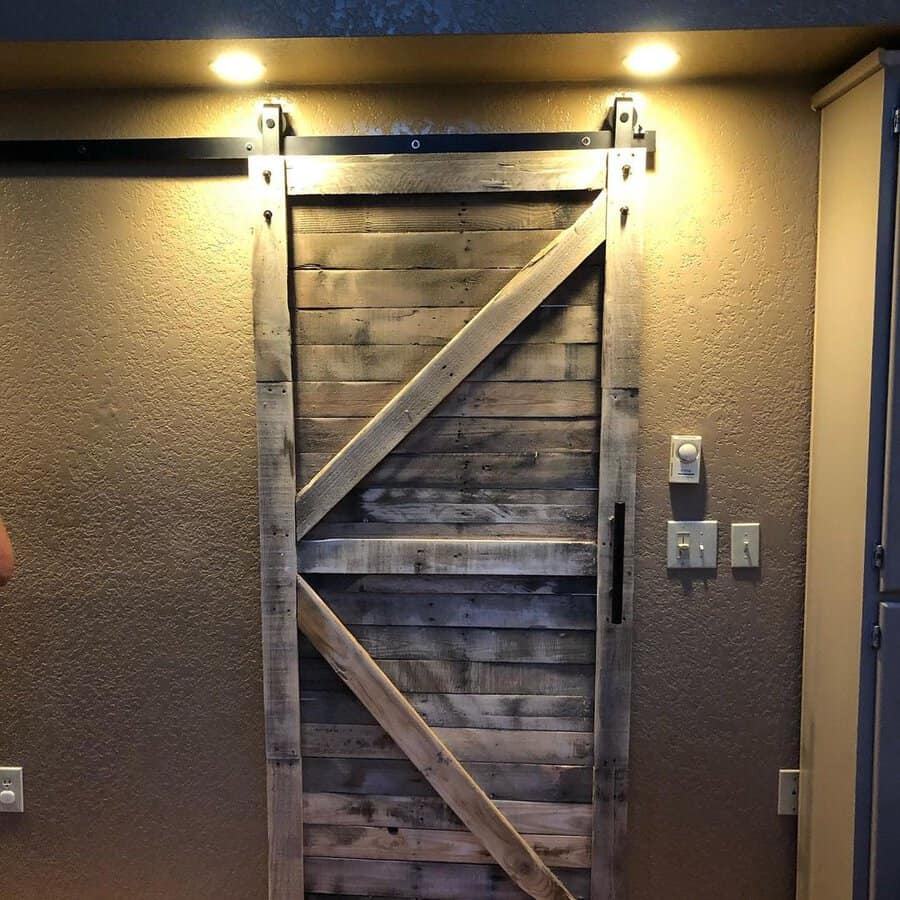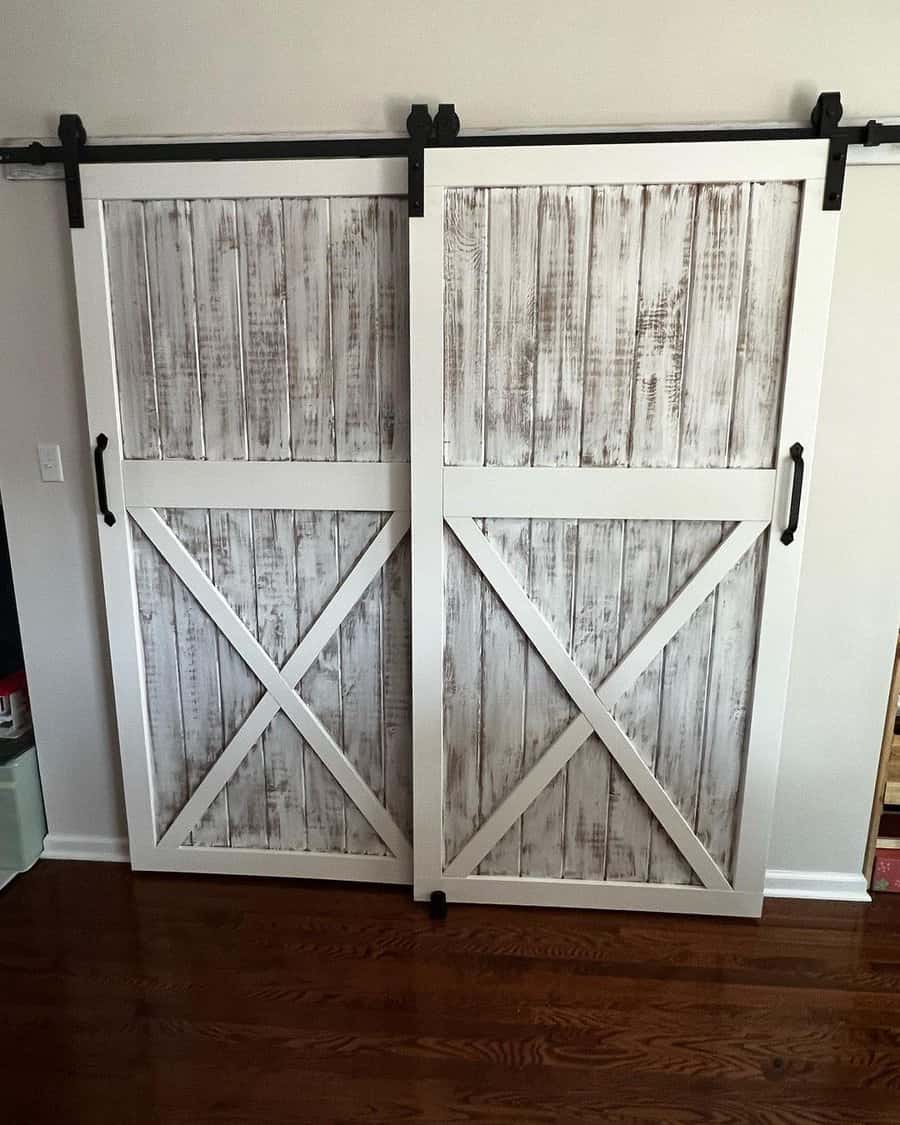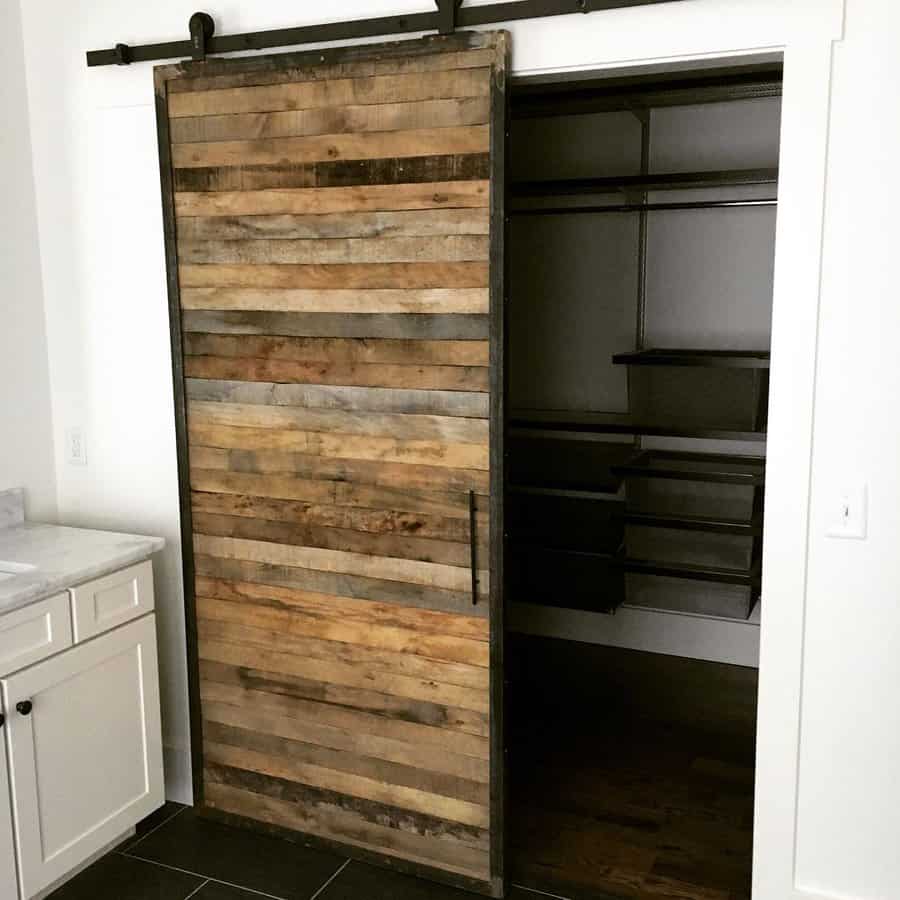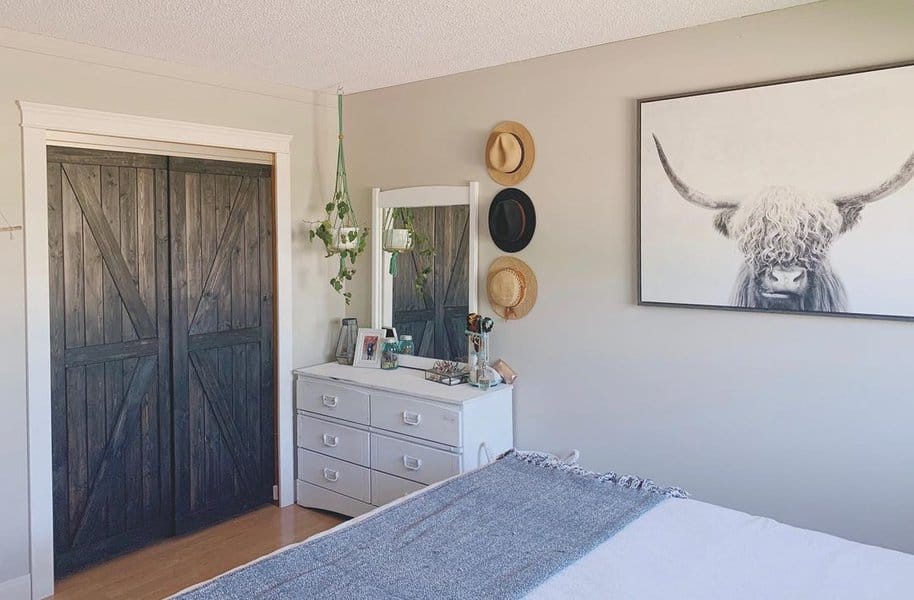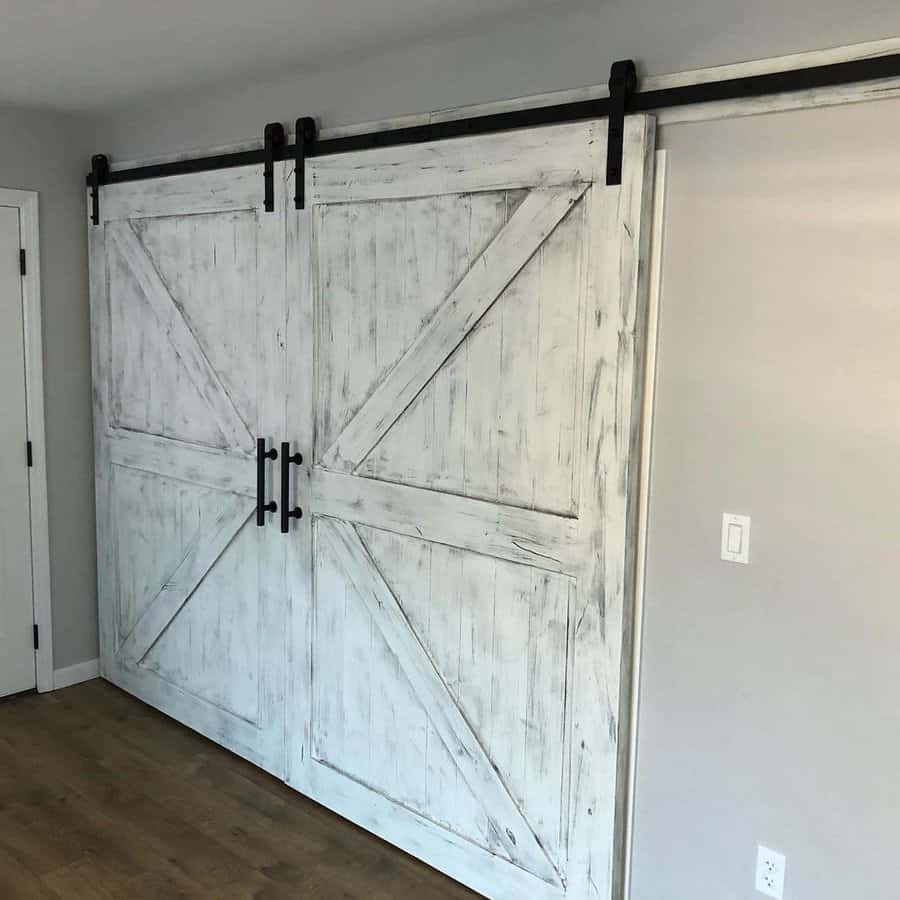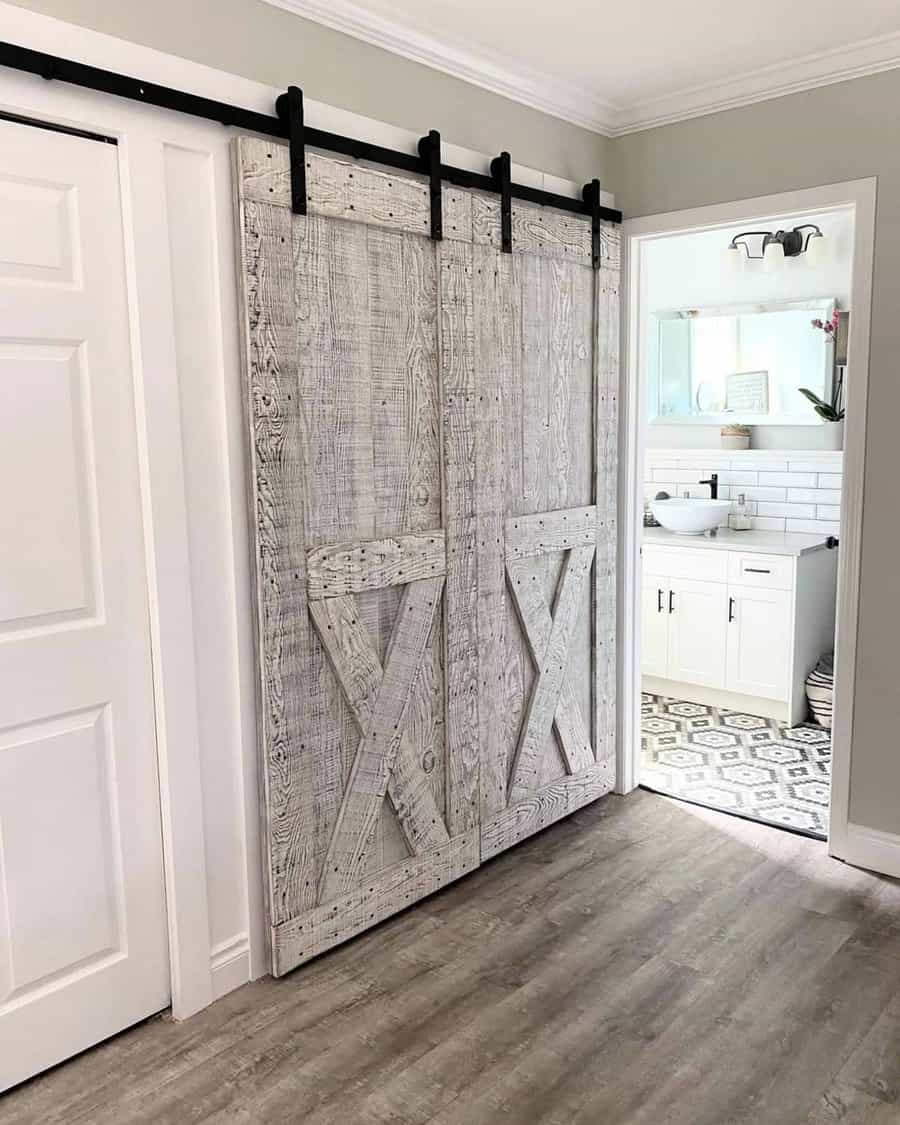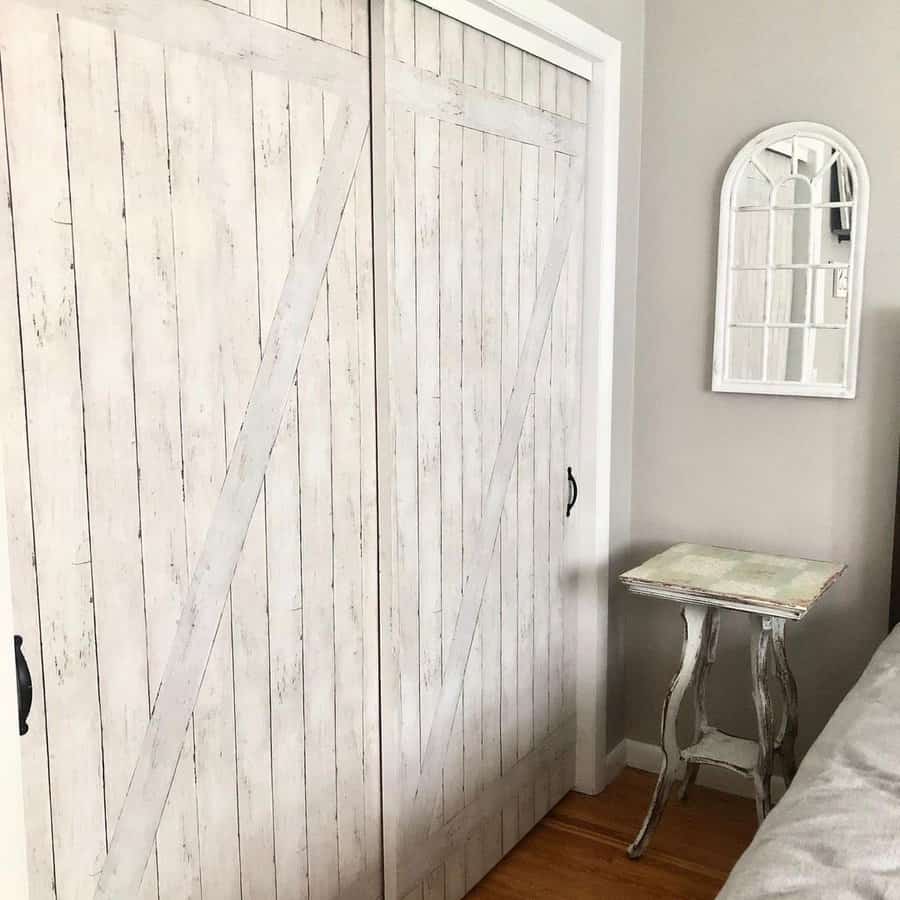 4. White Barn Door
When it comes to adding a touch of rustic charm and versatile elegance to your space, nothing quite compares to the timeless allure of a white barn door. These seamless wonders of design effortlessly blend classic aesthetics with a modern twist, creating a focal point that brightens up any room.
Whether you're looking to divide open-concept spaces, create a private nook, or enhance your interior's overall appeal, a white barn door is the perfect solution. Its clean lines and crisp white finish bring a sense of purity and freshness, while the sliding mechanism adds a dash of ingenuity.
The beauty of a white barn door lies in its ability to seamlessly complement any decor style, from farmhouse chic to contemporary minimalism. This versatile design element effortlessly transitions between rooms, effortlessly transforming your space with its understated elegance.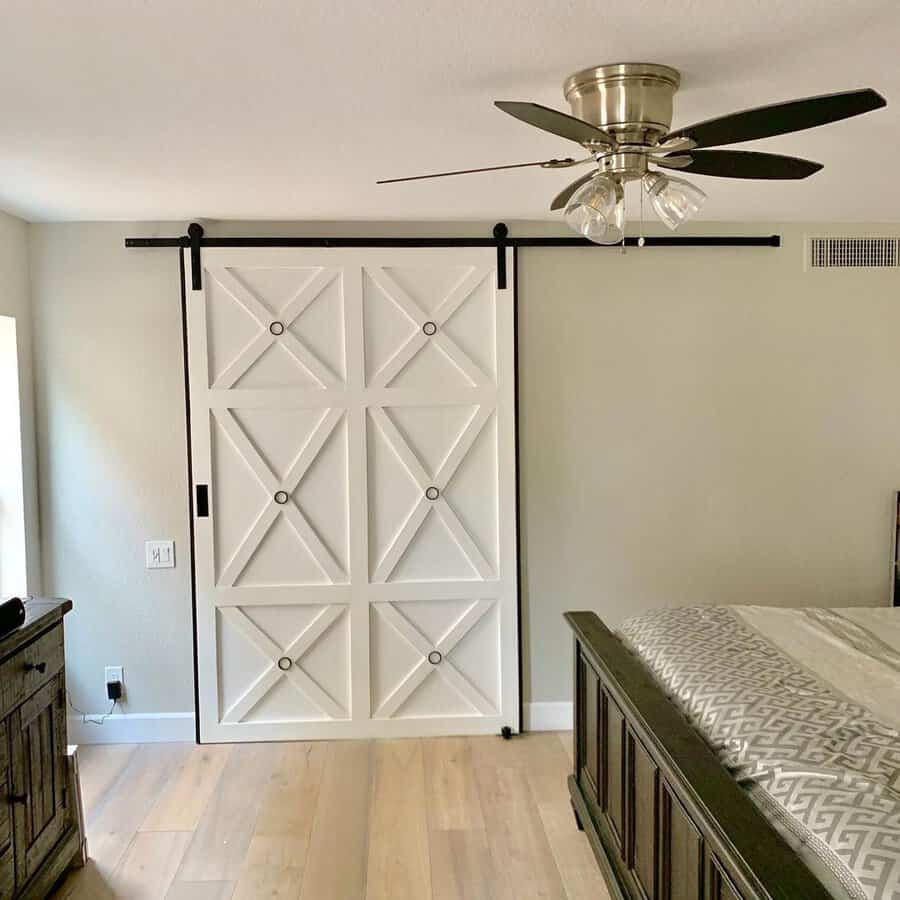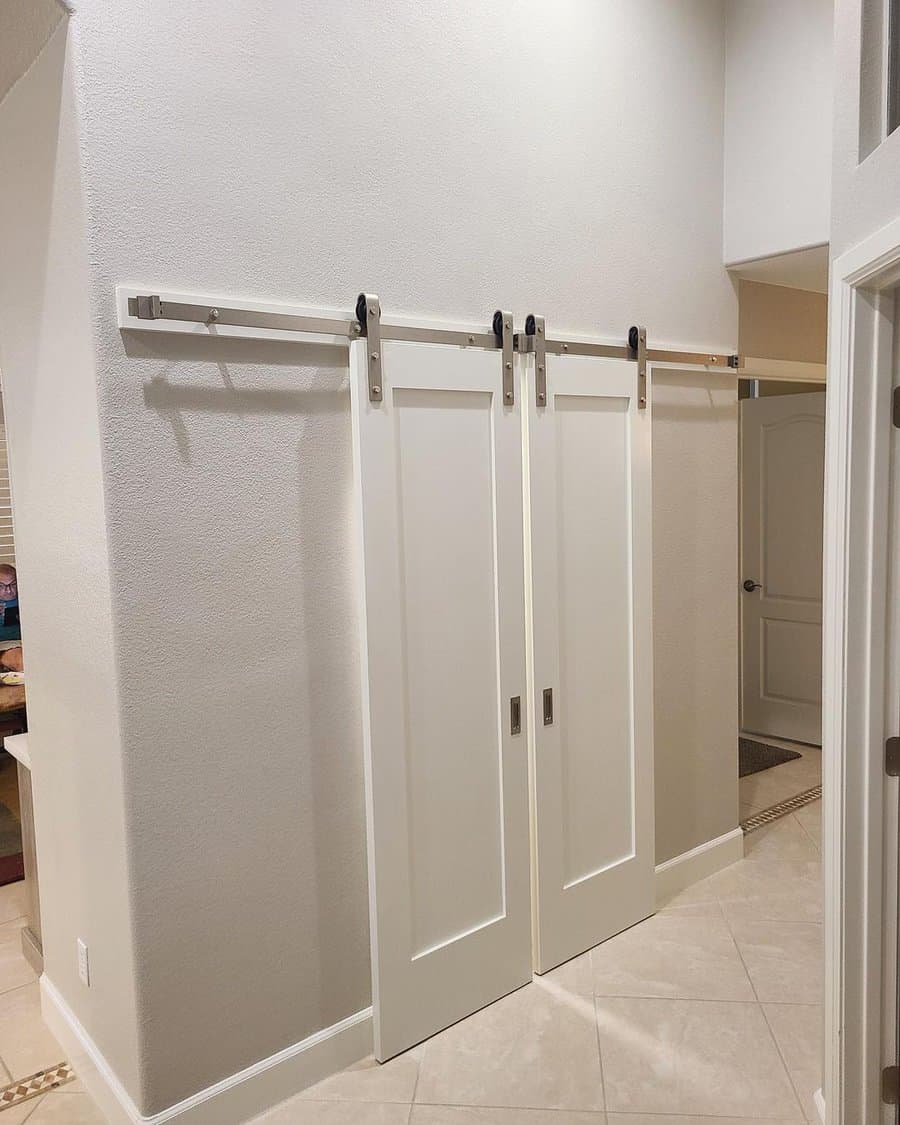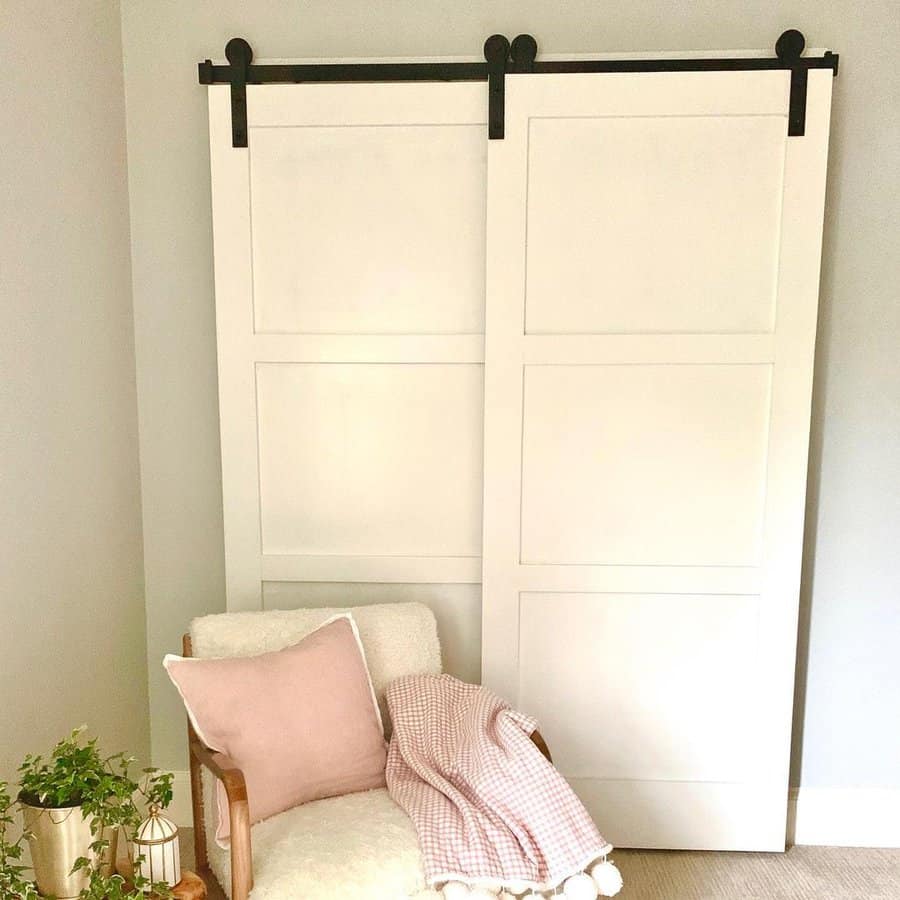 5. Modern Contemporary Barn Door
Looking to add a touch of modern charm to your space? Embrace the trend of modern contemporary barn doors! These stylish and functional doors combine the rustic appeal of barn doors with sleek, minimalist designs, resulting in a captivating focal point for any room.
Picture a beautifully crafted barn door featuring clean lines and a smooth, matte finish. To accentuate the modern aesthetic, opt for a minimalist metalware handle that complements the overall design. This combination of contemporary elements and traditional barn door charm creates a visually striking statement piece that effortlessly elevates your interior.
Whether you're looking to partition a living area, conceal a pantry, or create a unique entrance to your bedroom, a modern contemporary barn door is the perfect solution.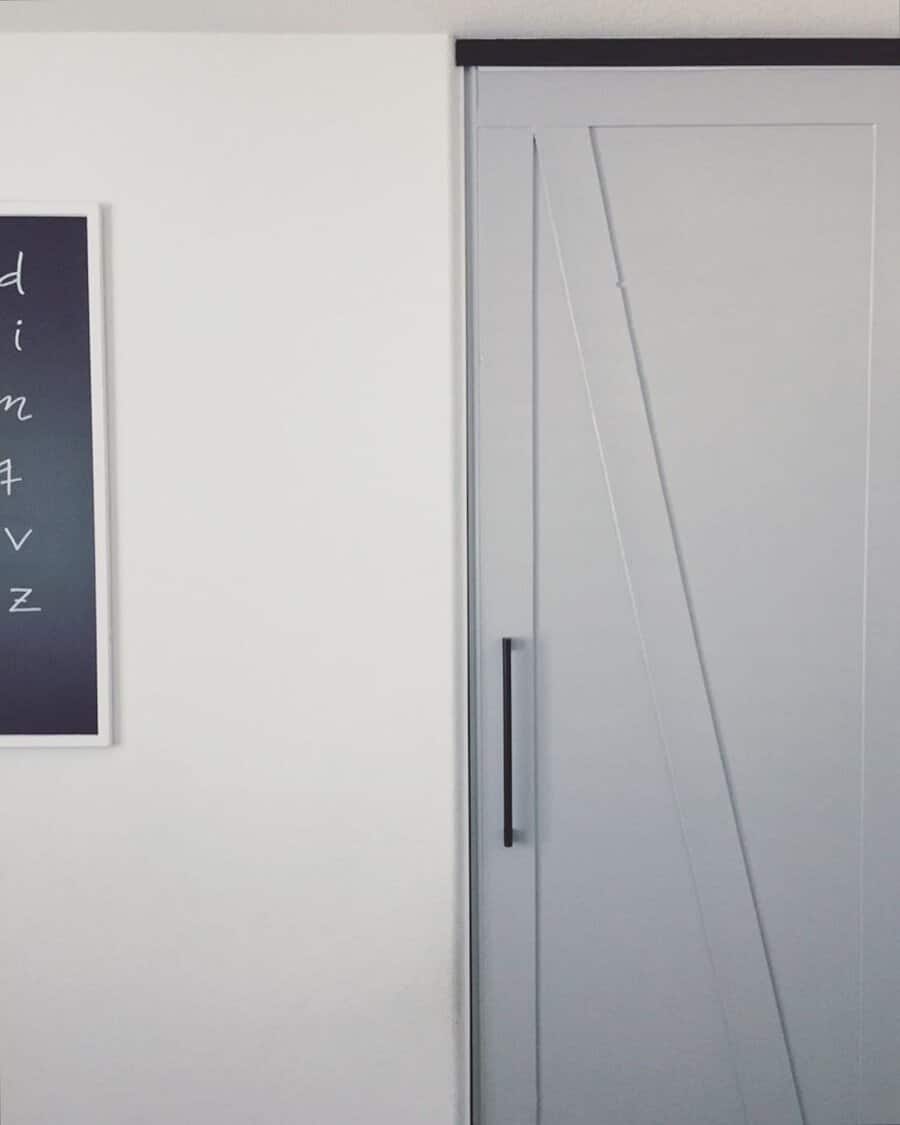 6. Double Barn Door
Whether you're looking to separate your living and dining areas or create a private nook within an open floor plan, double barn doors are the perfect choice. Their unique sliding mechanism ensures smooth operation while maximizing floor space, making them an excellent option for rooms with limited square footage.
Furthermore, these doors can be customized to match any interior aesthetic, from traditional to modern, allowing you to unleash your creativity. Embrace the elegance and functionality of double barn doors, and unlock a world of design possibilities that will elevate your space to new heights.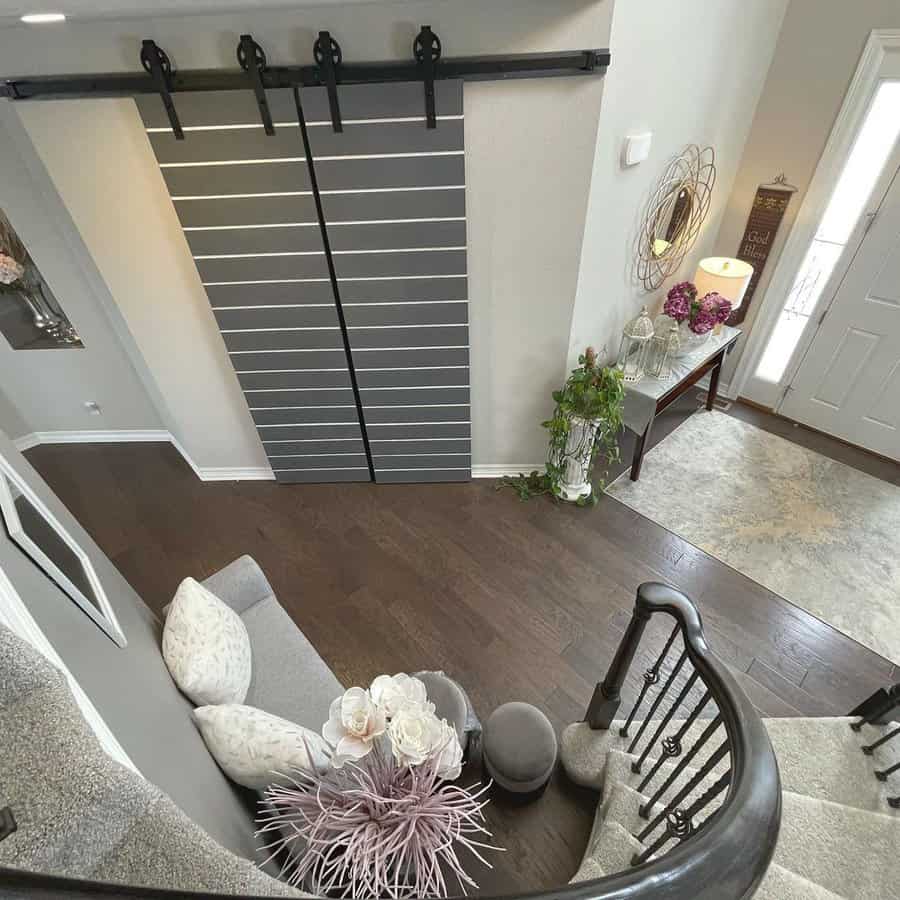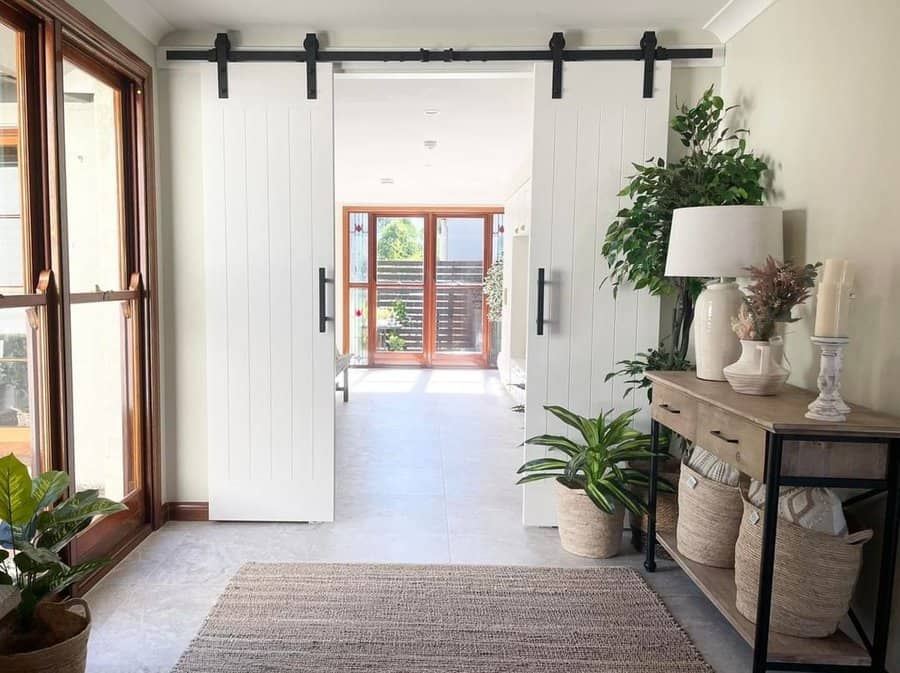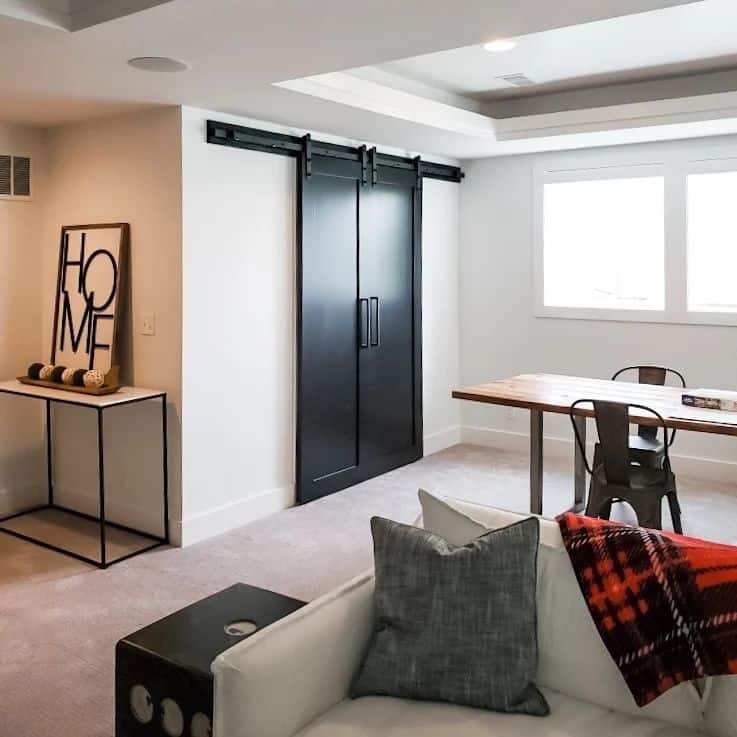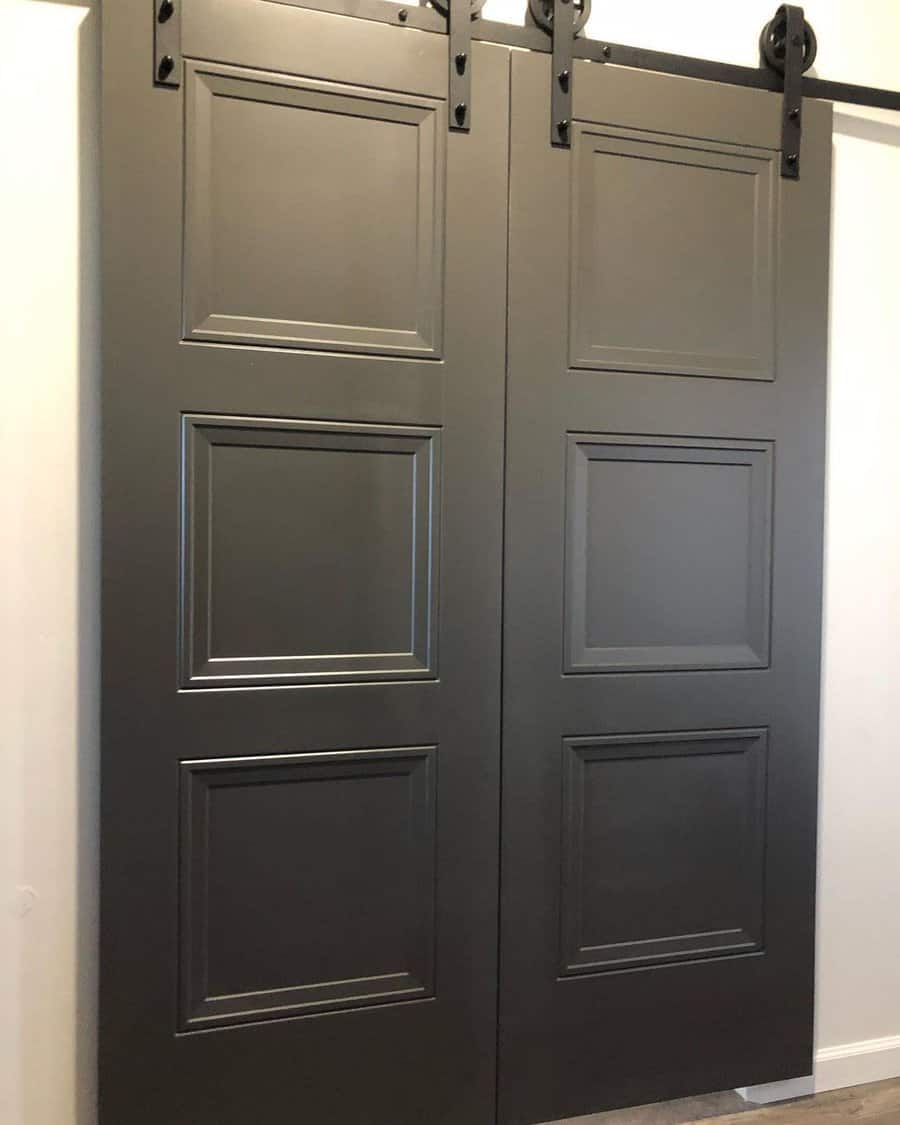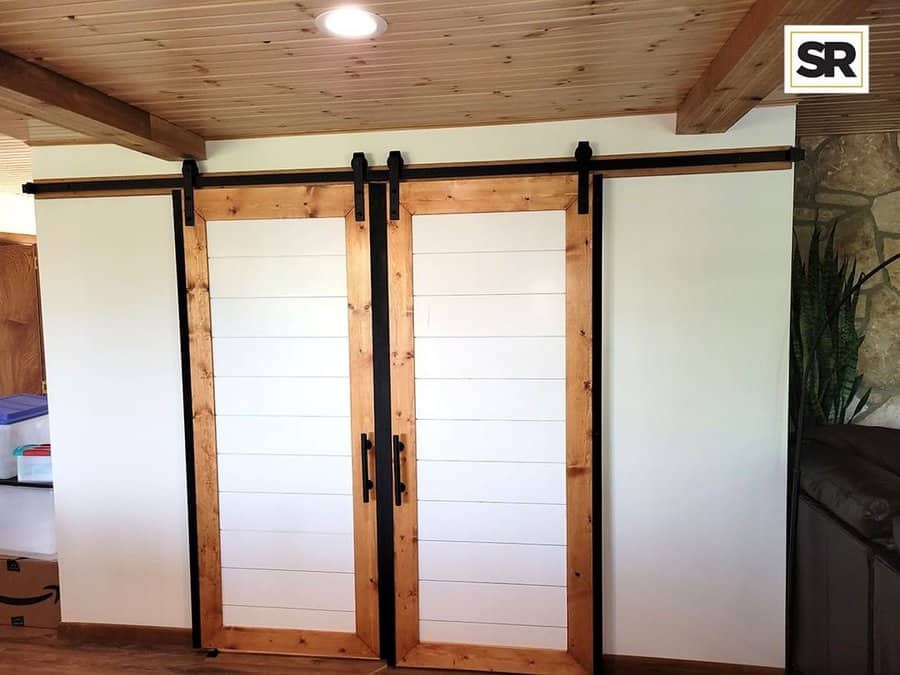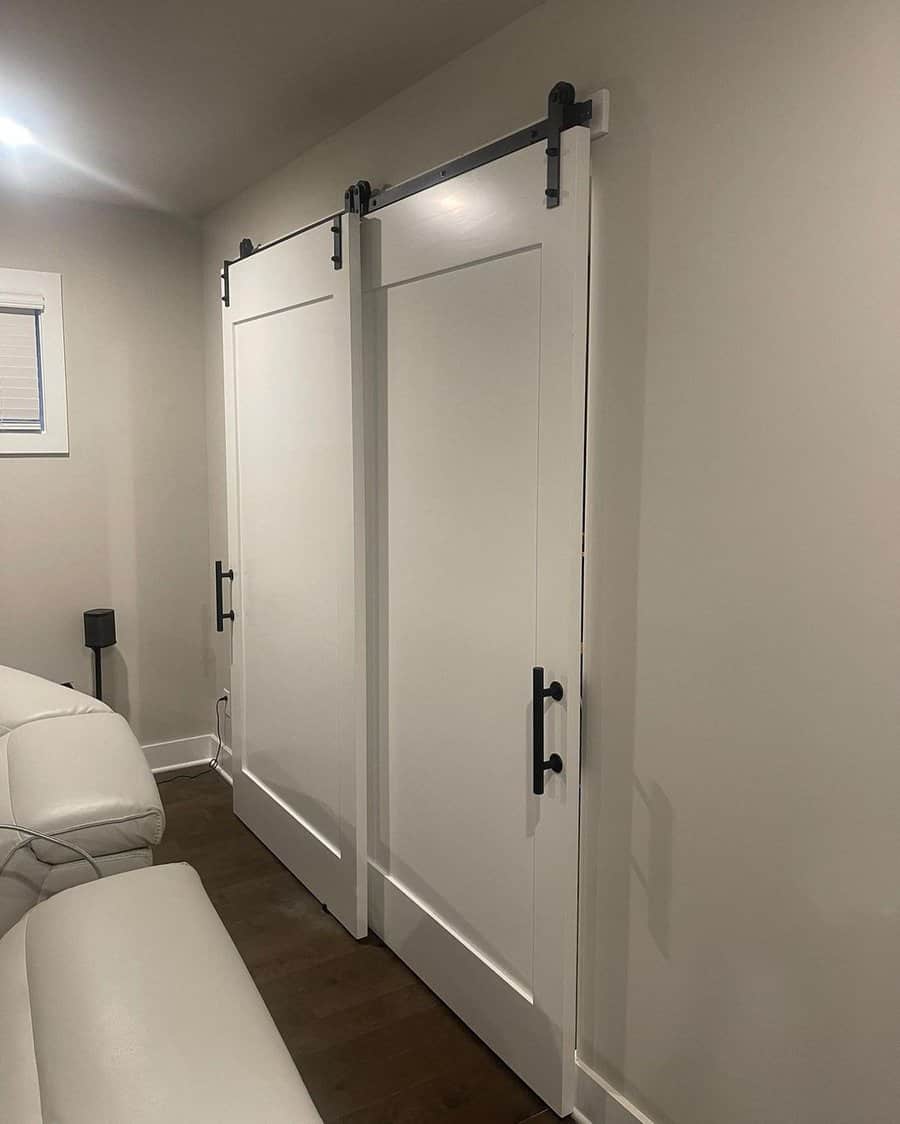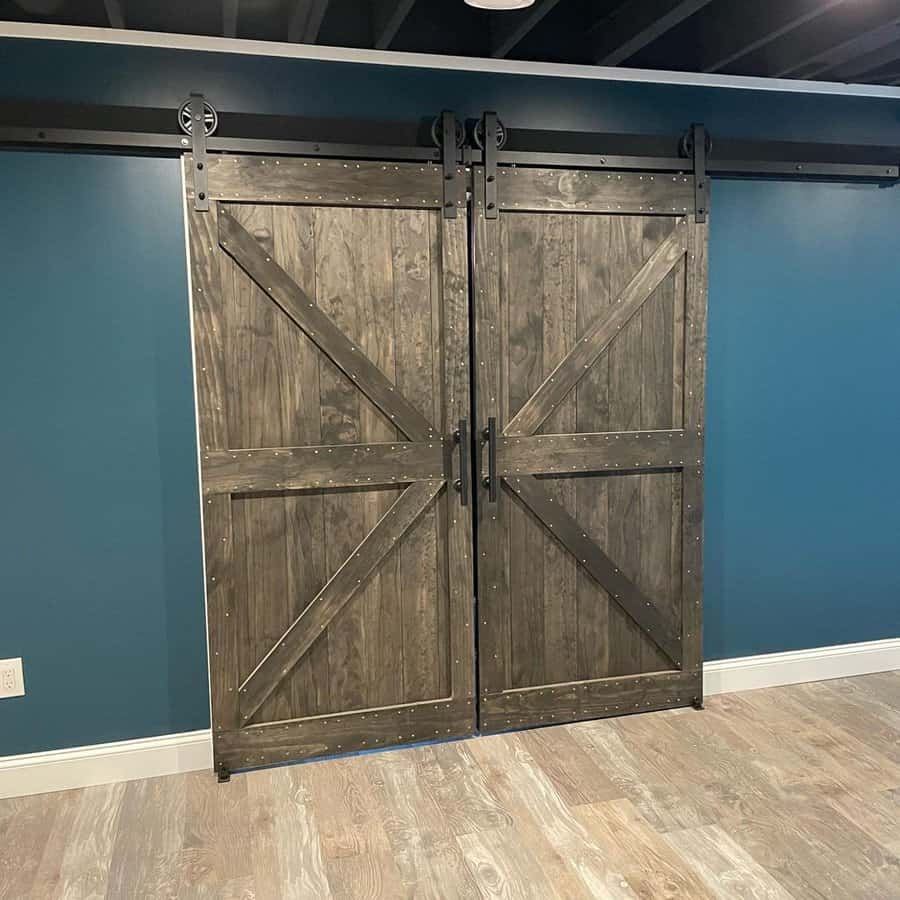 7. Laundry Barn Door
These rustic and stylish sliding doors are the perfect solution for transforming your laundry space into a hidden gem. With their distinctive charm and versatile design, laundry barn doors add a touch of creativity to any home.
Imagine a beautiful wooden door gliding effortlessly across the opening, elegantly covering up your laundry appliances and supplies. Not only do these doors bring a sense of architectural intrigue, but they also maximize your space by eliminating the need for traditional swinging doors.
From sleek and modern to weathered and reclaimed, you can choose from a wide range of finishes and styles to suit your aesthetic preferences. Let the allure of a laundry barn door captivate your imagination as it effortlessly conceals your laundry area, creating a visually stunning feature that's both functional and eye-catching.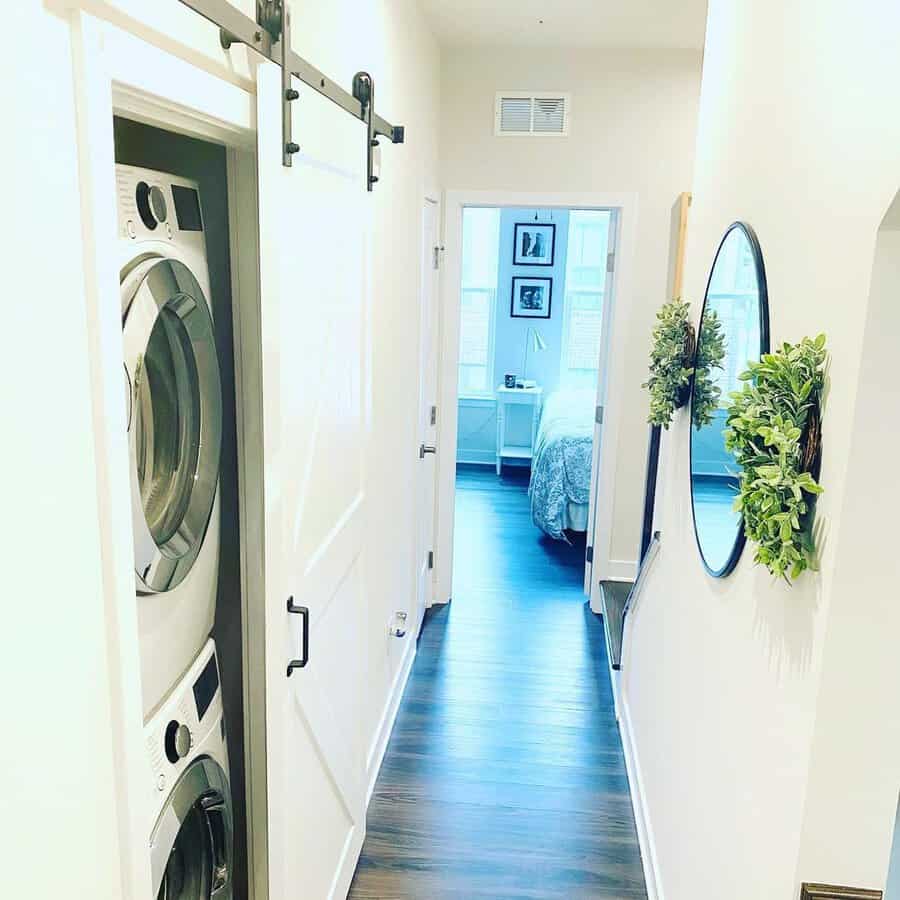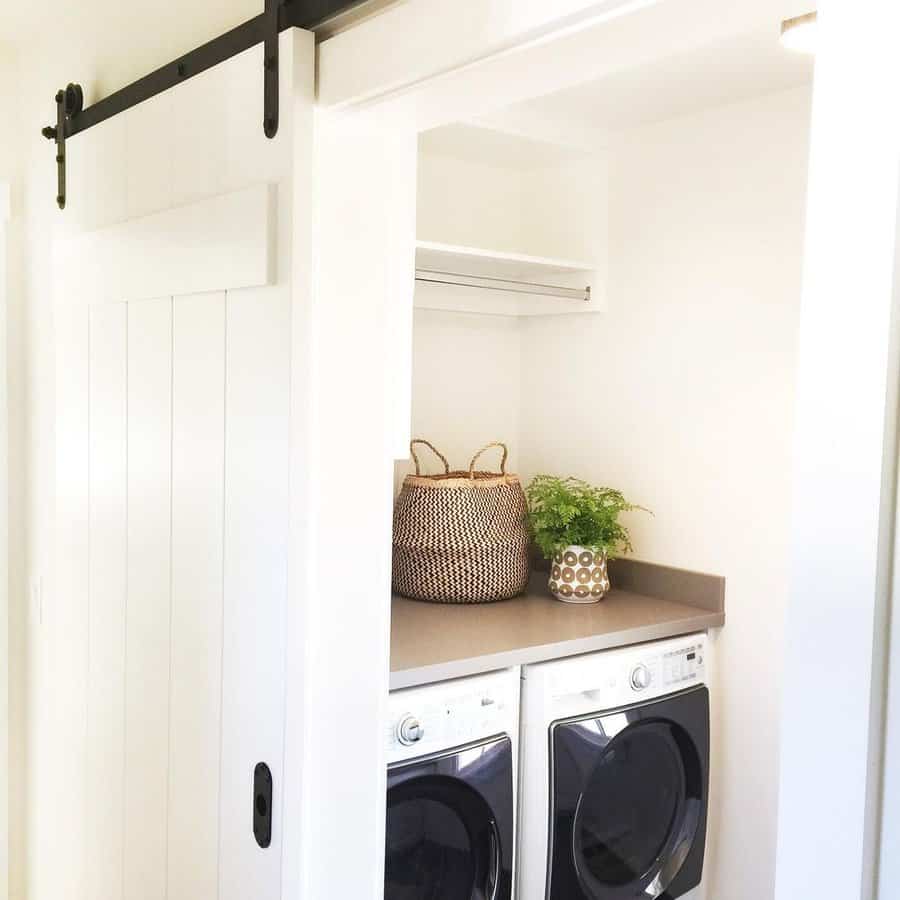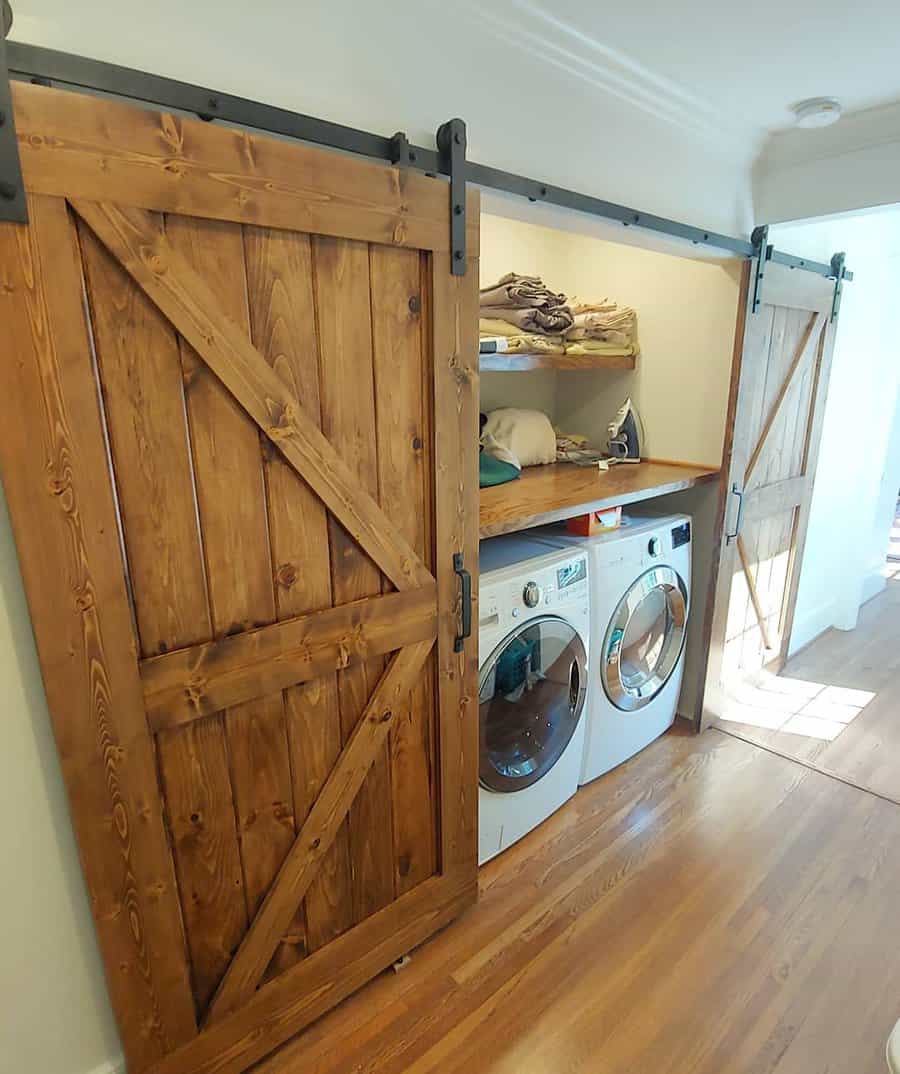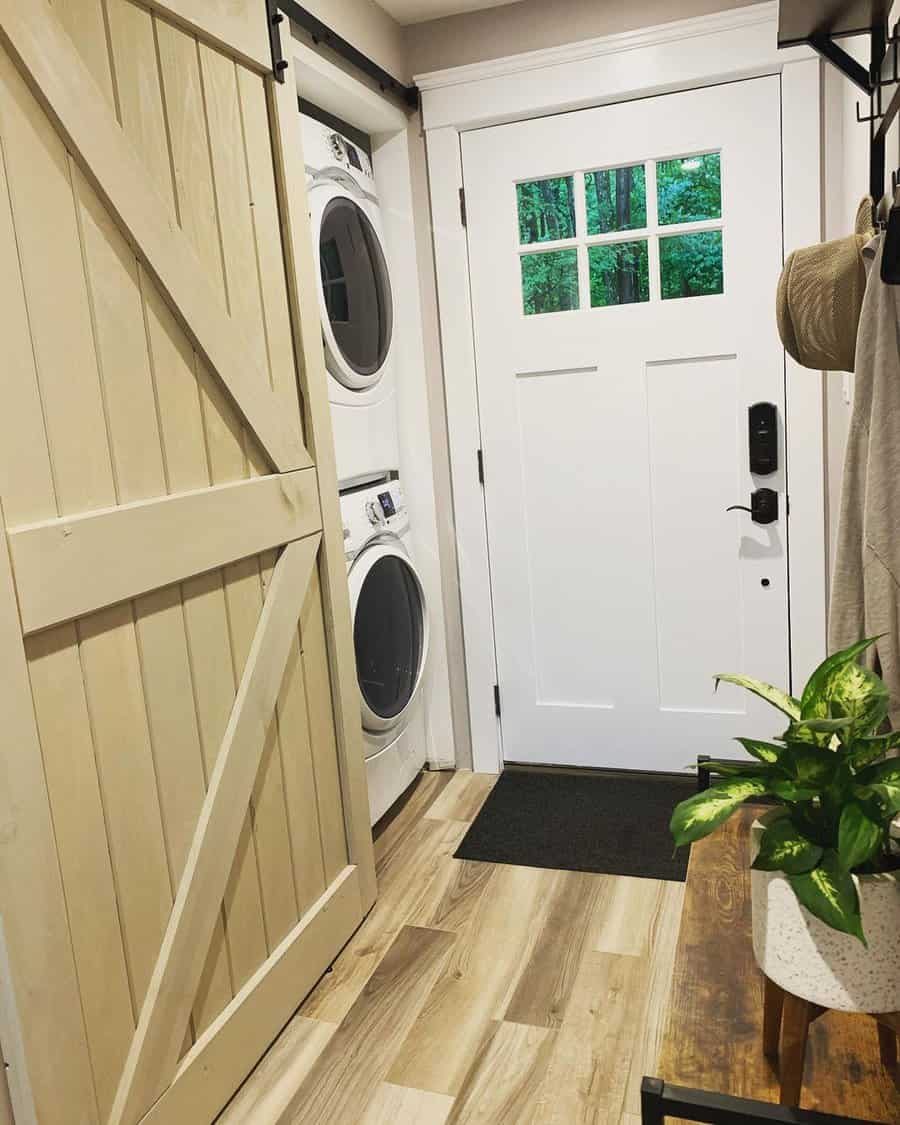 8. Wide Barn Door
Look no further than the wide barn door, the epitome of charm and functionality. If you have a large space that needs a touch of rustic elegance, a wide barn door is the perfect solution. Whether you want to divide a vast open floor plan or create a cozy nook, a wide barn door offers both style and versatility.
From reclaimed wood with a weathered finish to sleek, modern interpretations, there's a wide barn door design to suit any aesthetic. Not only does it elevate the visual appeal of your living area, but it also saves valuable floor space, making it an ideal choice for those seeking both form and function.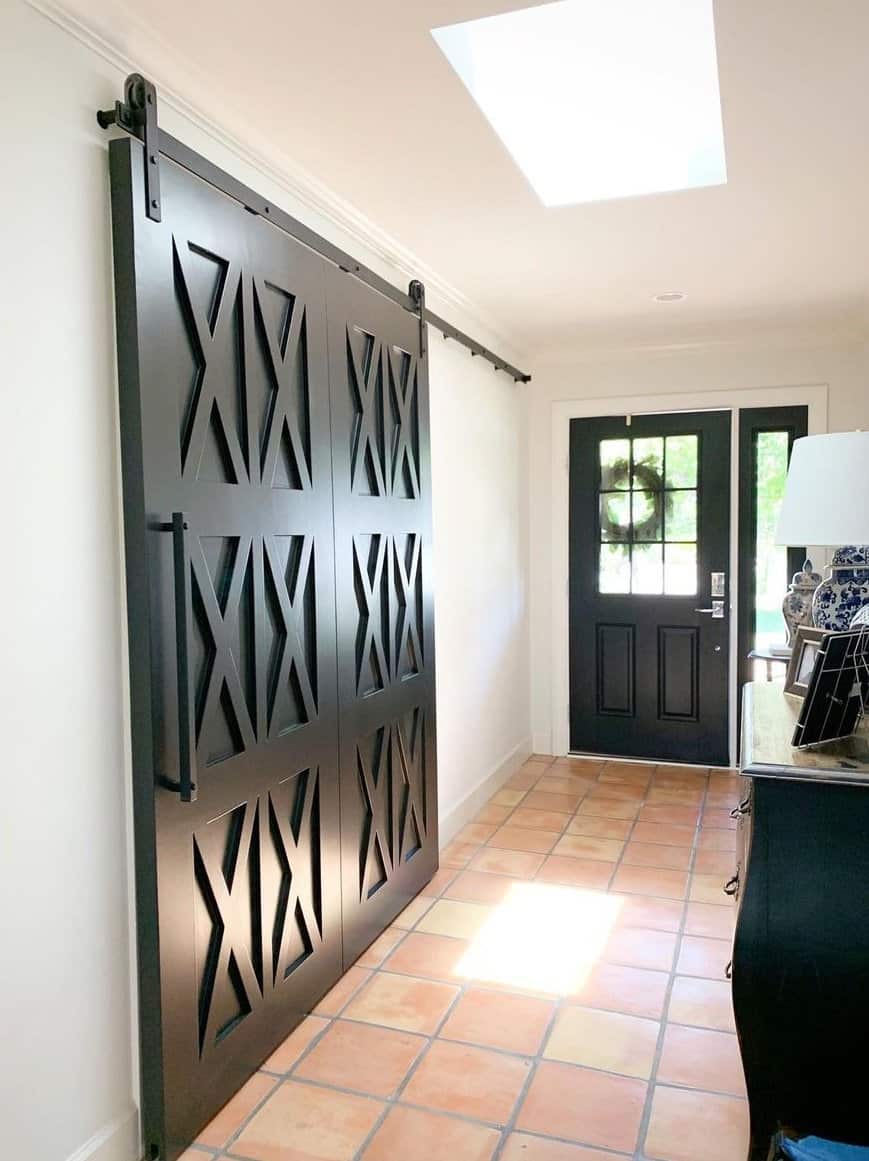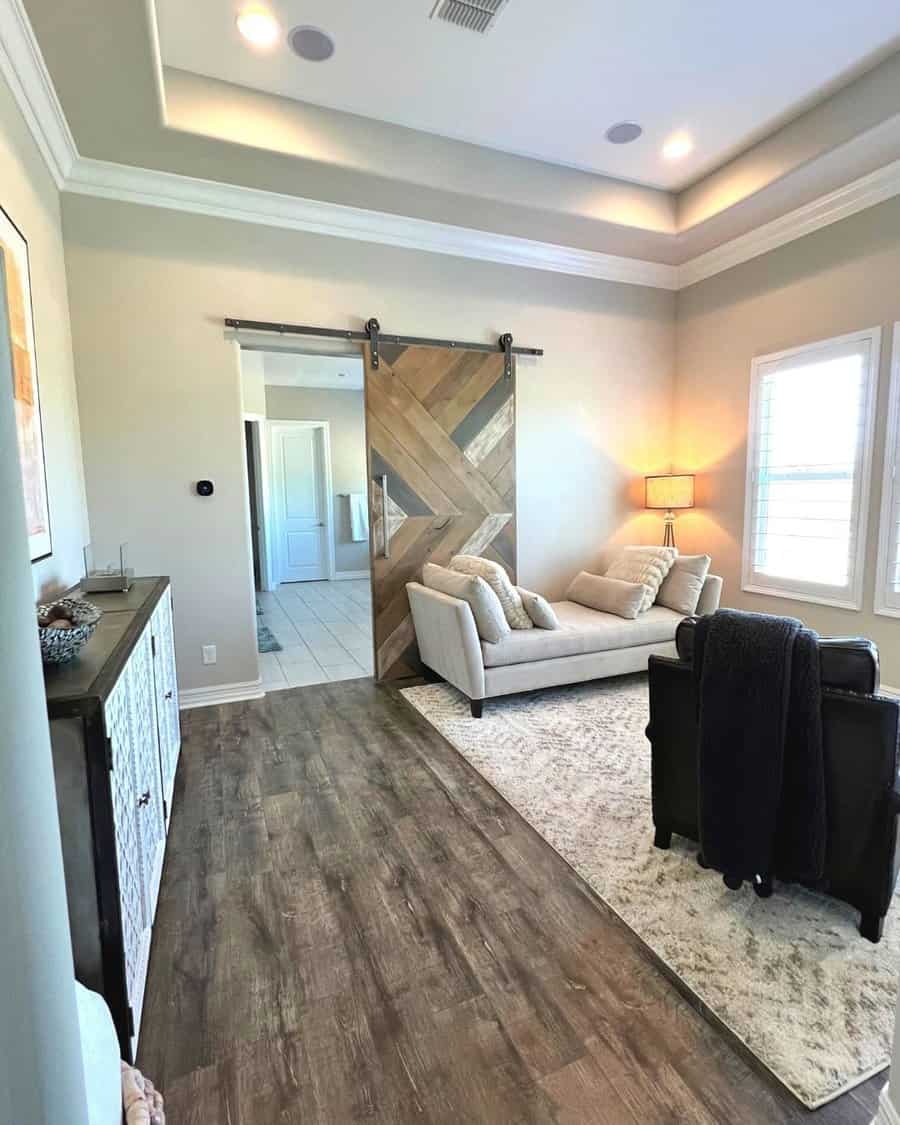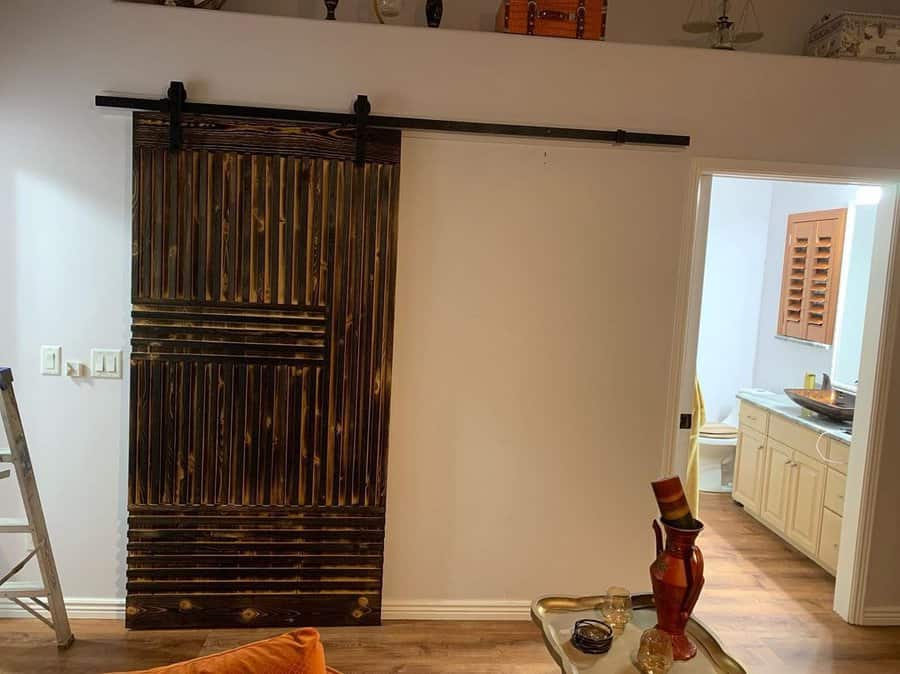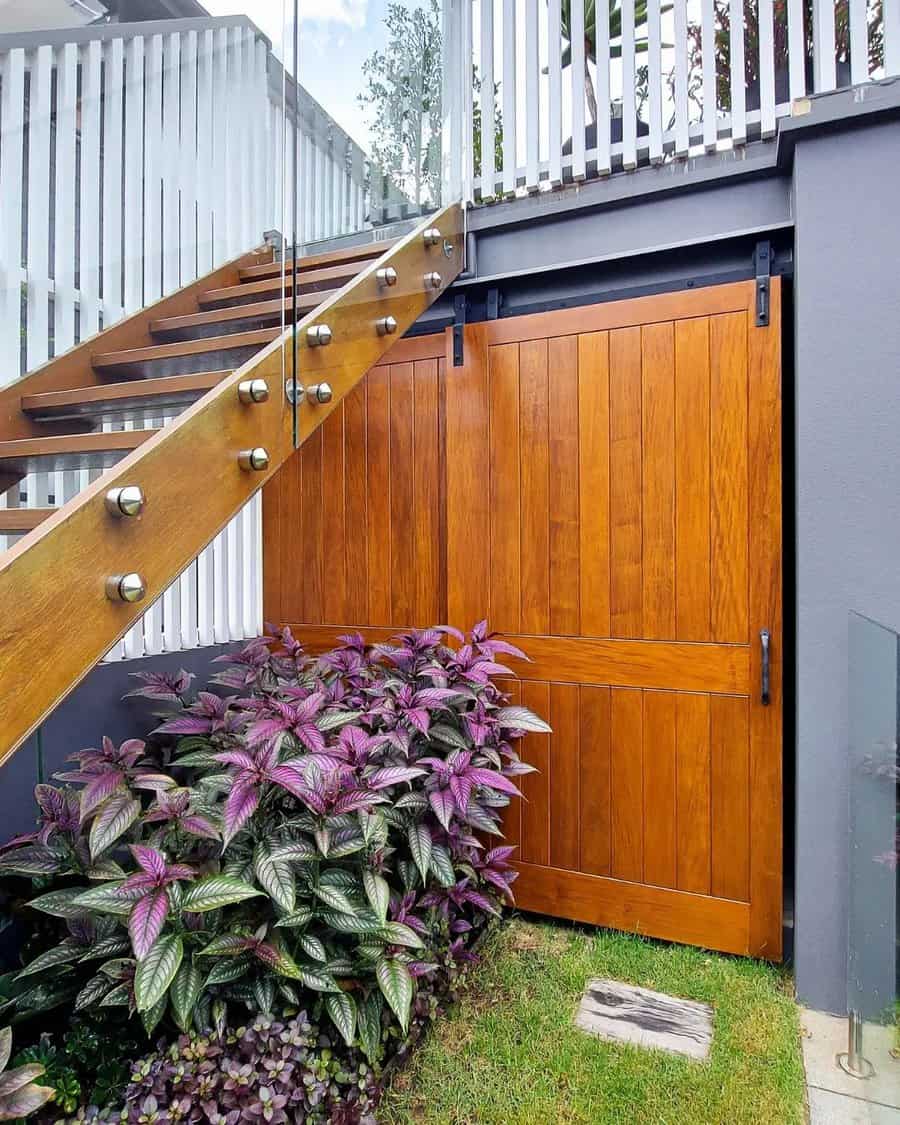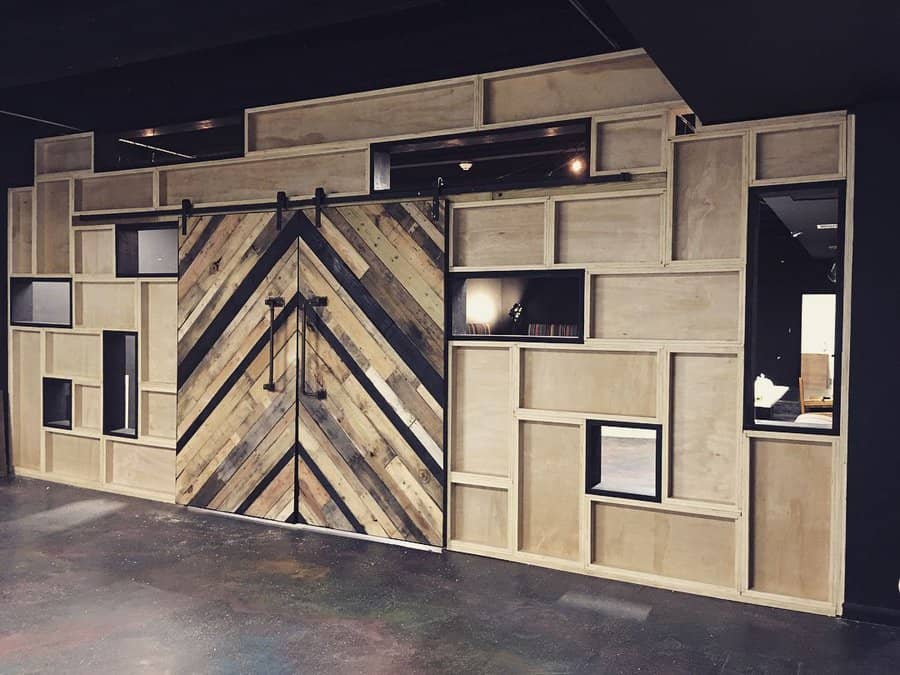 9. Chalkboard Barn Door
A chalkboard barn door becomes a magical gateway to a world of endless possibilities. From doodling colorful masterpieces to scribbling heartfelt messages, your child can let their imagination run wild. It's not just a door; it's a dynamic centerpiece that sparks curiosity and encourages self-expression.
Plus, this versatile design element is as practical as it is delightful. When closed, the chalkboard surface becomes a unique decorative element, adding character and personality to the room.
So, whether it's turning the door into an interactive art space or leaving sweet surprise messages, the chalkboard barn door is a whimsical addition that will bring joy and creativity to your child's room.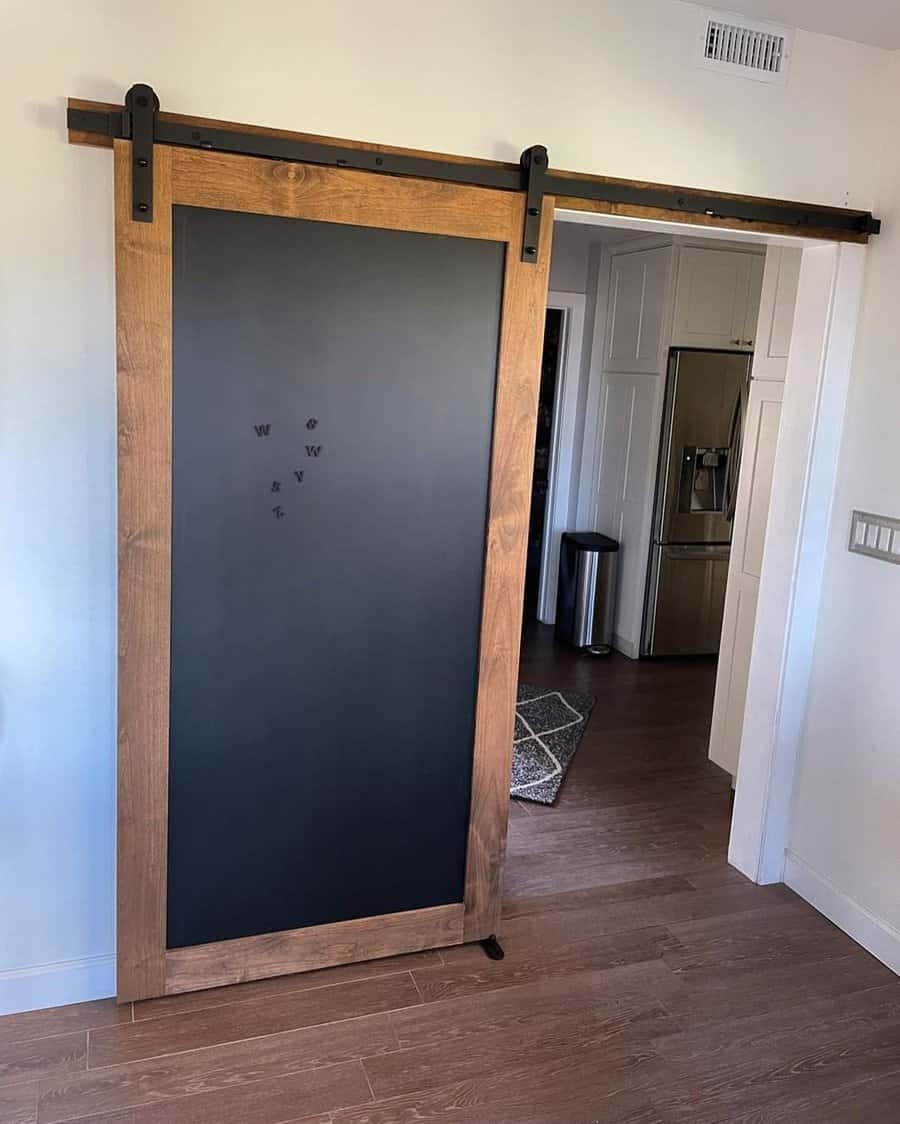 10. Pastel Barn Door
Picture a soft, soothing pastel hue like mint green, baby blue, or blush pink adorning a sliding barn door, creating a captivating focal point in any room.
Whether you're aiming for a rustic, shabby-chic aesthetic or a modern farmhouse vibe, a pastel barn door effortlessly blends timeless elegance with a touch of whimsy. It's like a breath of fresh air, injecting a sense of playfulness into your space.
From bedrooms and bathrooms to living rooms and kitchens, a pastel barn door is a versatile statement piece that adds character and personality to any interior.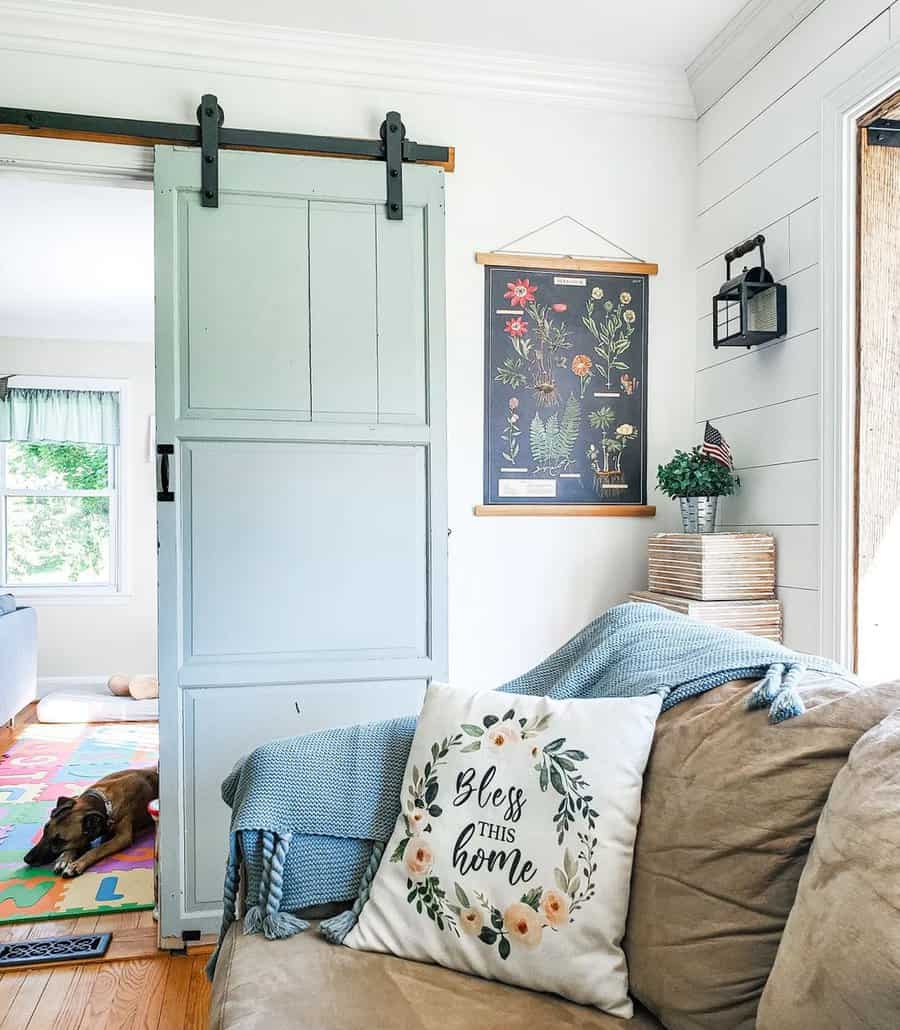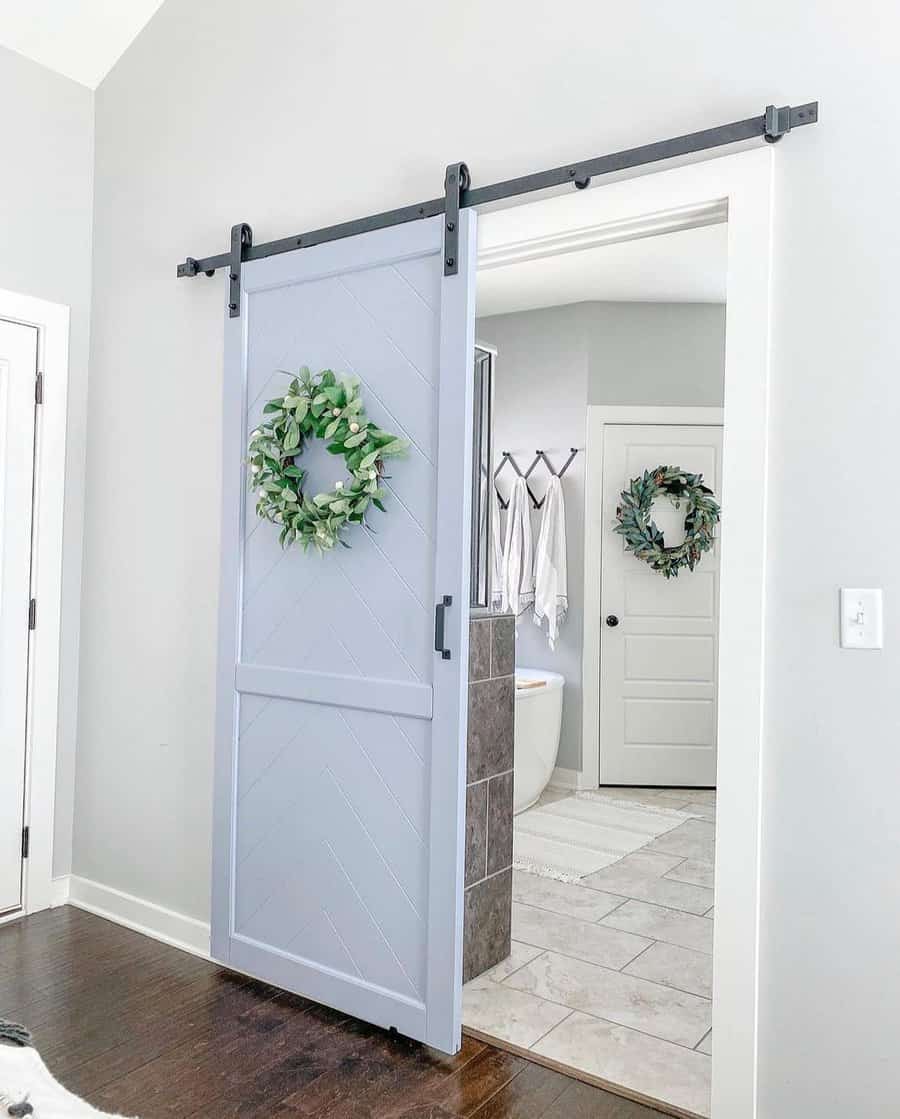 11. Pantry Barn Door
With its clever see-through design, this pantry barn door adds a touch of intrigue to your space while also allowing glimpses of your well-stocked shelves. The combination of the rich, natural wood and the delicate transparency creates a stunning focal point that is both visually striking and highly practical.
Not only does the pantry barn door lend character and style to your kitchen, but it also saves space by sliding along a track, making it an ideal choice for compact areas.
So, if you're yearning for a captivating pantry door that effortlessly combines functionality and aesthetics, embrace the allure of a window barn door and transform your pantry into a design masterpiece.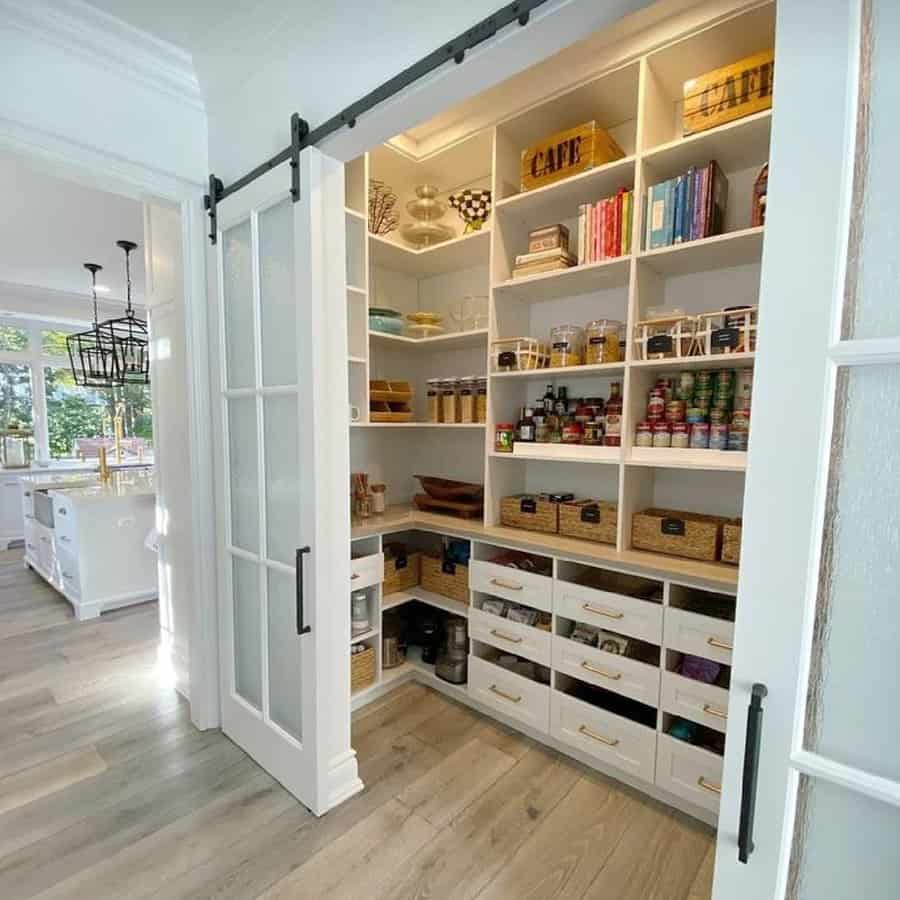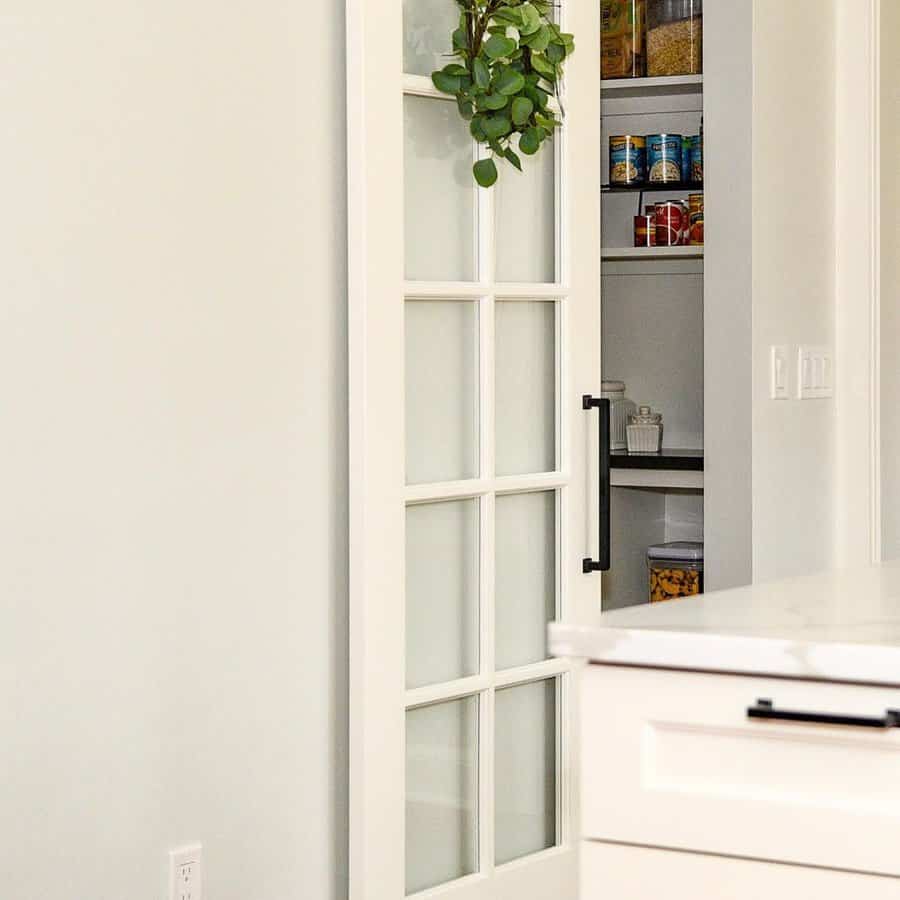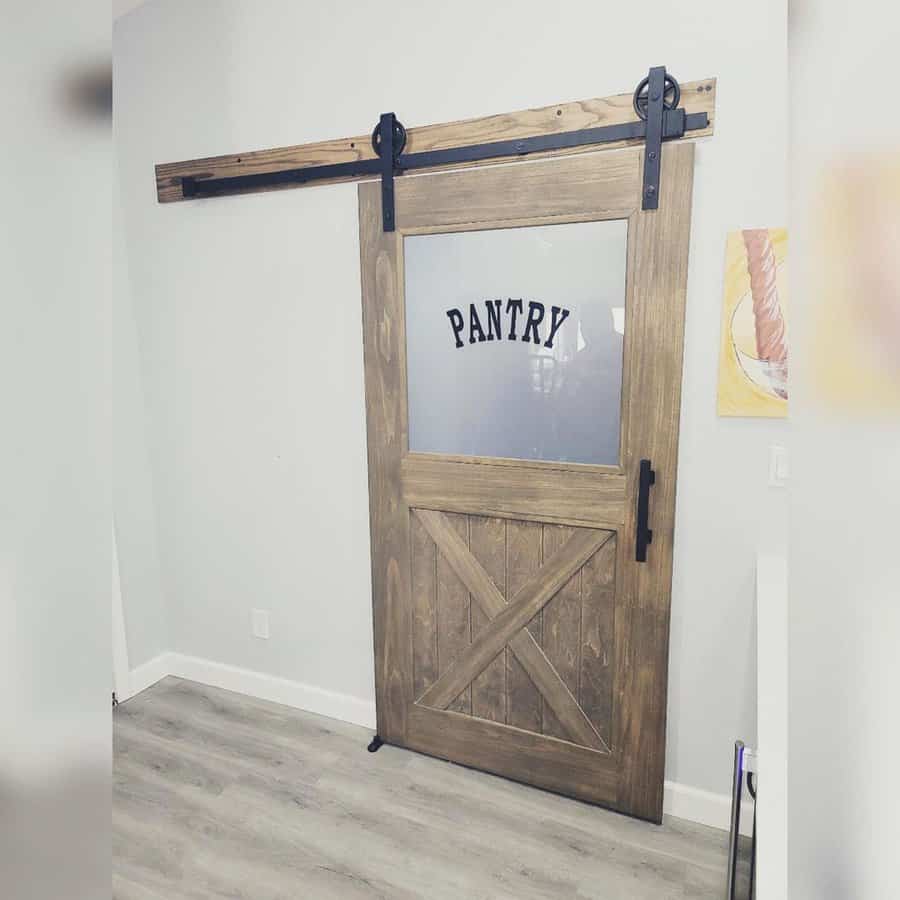 12. Victorian Carved Barn Door
This vintage-inspired door design seamlessly blends the rustic charm of a barn door with the intricate beauty of Victorian carving. Crafted with meticulous attention to detail, this door exudes a sense of history and character that instantly transforms any space.
The distressed look adds a touch of authenticity as if it has weathered the passage of time, telling stories of generations past. The Victorian carvings, delicately etched into the wood, showcase intricate patterns and motifs that capture the essence of an era known for its opulence and refinement.
Whether used as a grand entrance to your living room or as a unique partition between rooms, this stunning barn door becomes a focal point that commands attention and admiration. Let this enchanting piece of architectural artistry transport you to a bygone era while infusing your space with a touch of old-world charm.