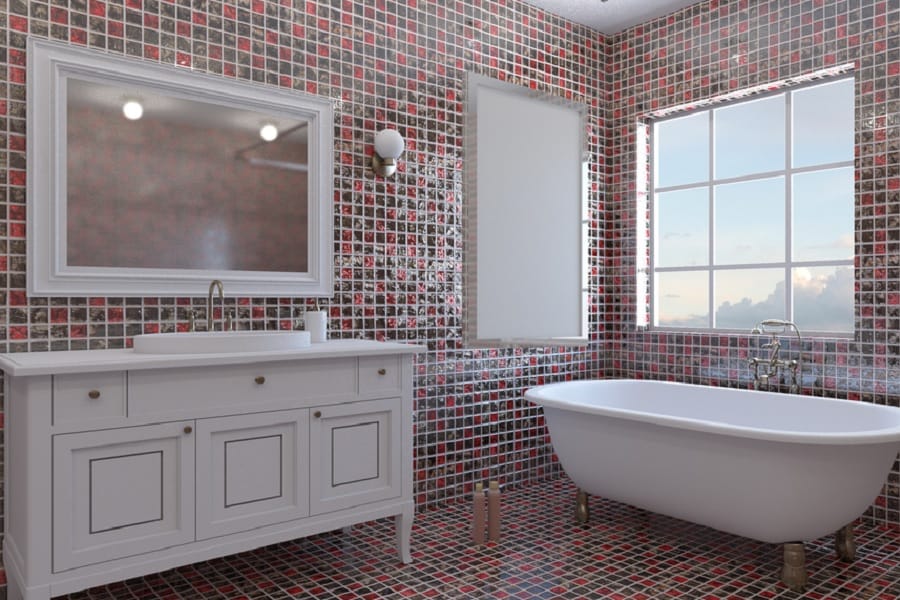 The Top 58 Bathroom Mirror Ideas
What's one of the first things we all look at in the morning? Our bathroom mirror.
You may think that your current mirror functions and that's all that really matters. But you could be missing out on a ton of design potential by settling for the basic wall mirror that came with your home or apartment bathroom!
Keep reading for our favorite bathroom mirror ideas that will ensure you start every morning off on the right foot.
1. Backlit
A backlit mirror is a great way to make a statement with your bathroom design, particularly in the evening hours.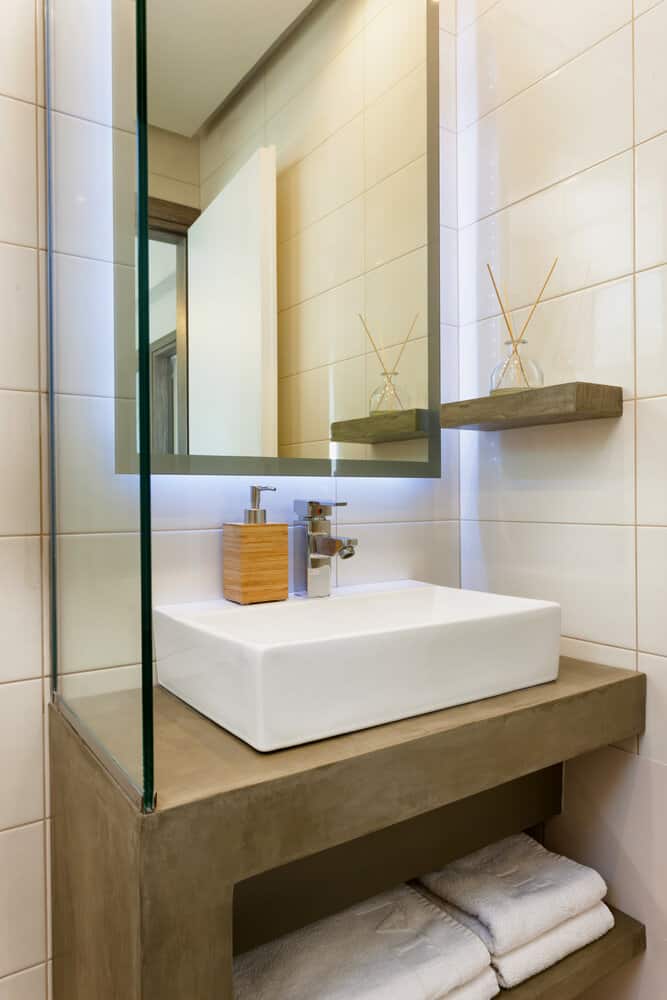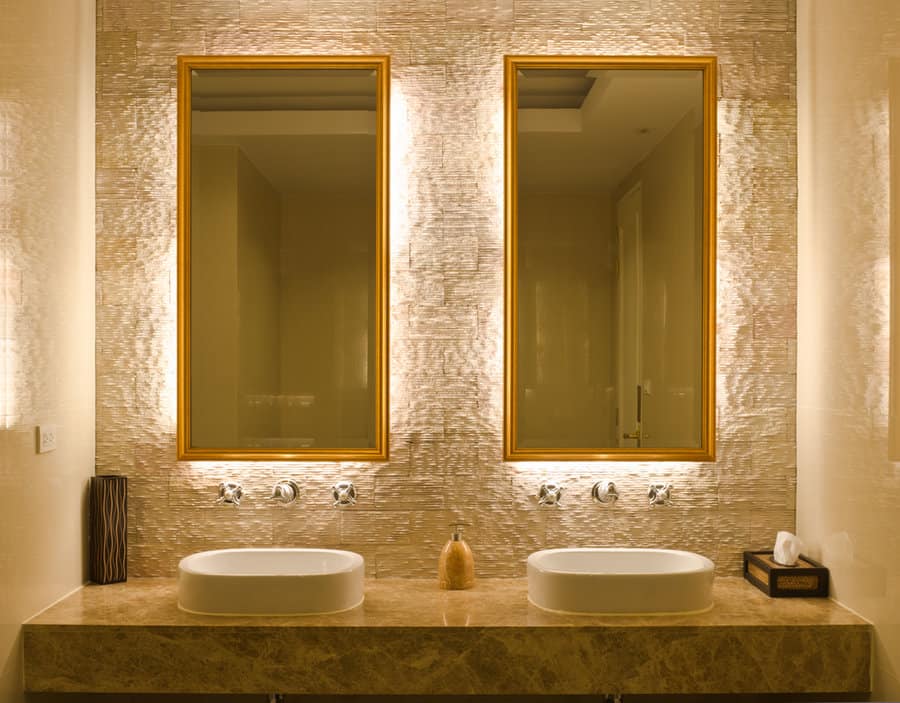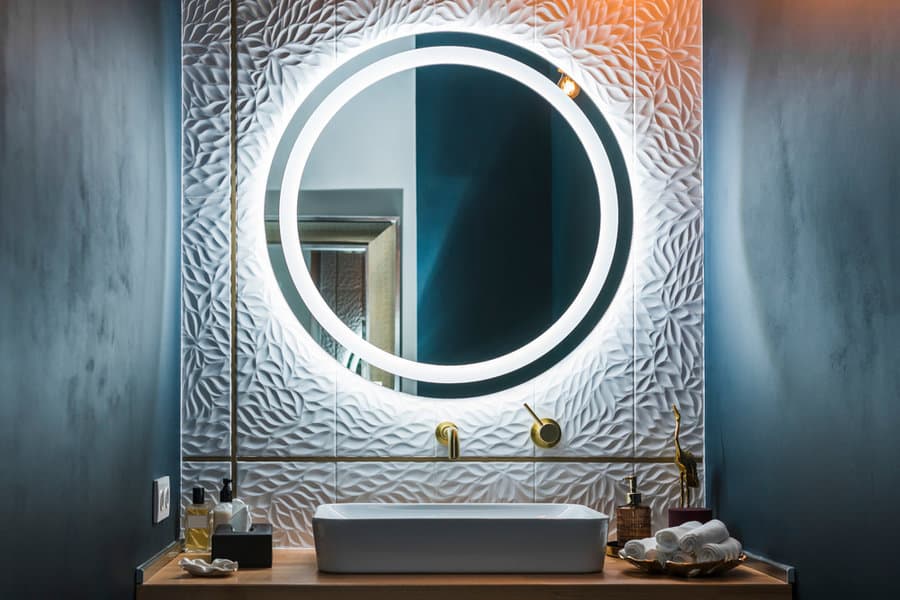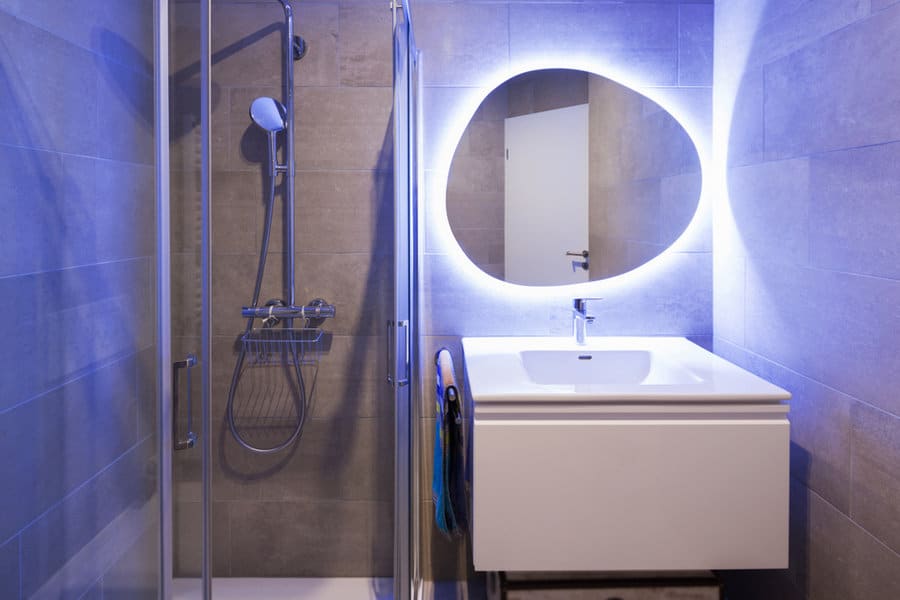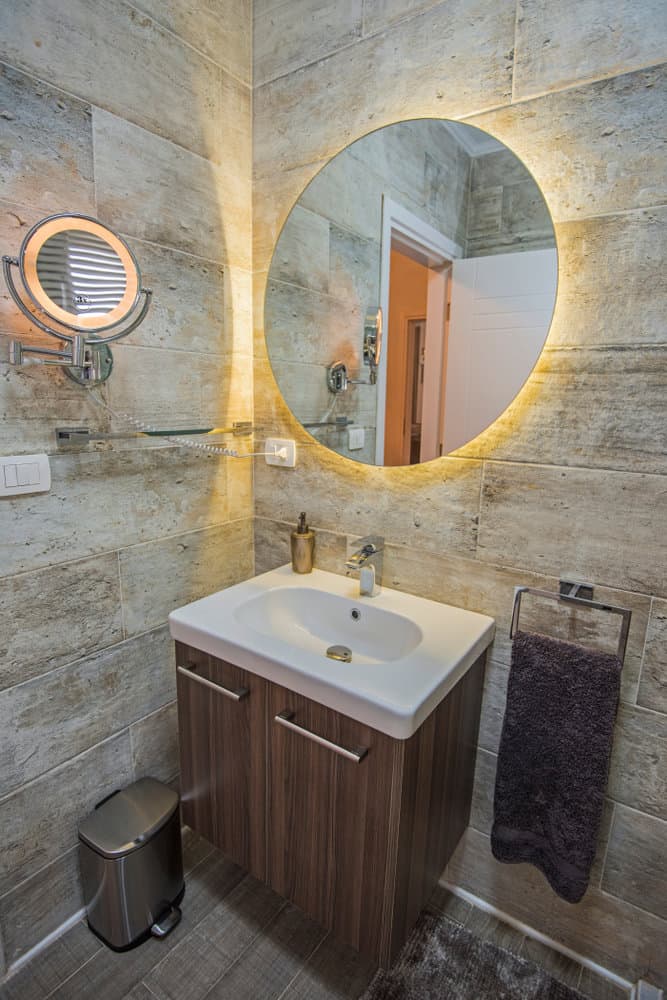 Slim LED strips have never been more affordable or more discreet. If you already own a bathroom mirror you love, nothing's stopping you from adding DIY backlighting around the edge!
This idea can be paired with a variety of decor styles. But it naturally goes hand in hand with the modern- and minimalist-inspired aesthetics that are super popular right now.
2. Coastal
Nautical decor has had a chokehold on bathroom design for years. Rather than falling out of fashion, however, this style has seamlessly transformed into the coastal trend.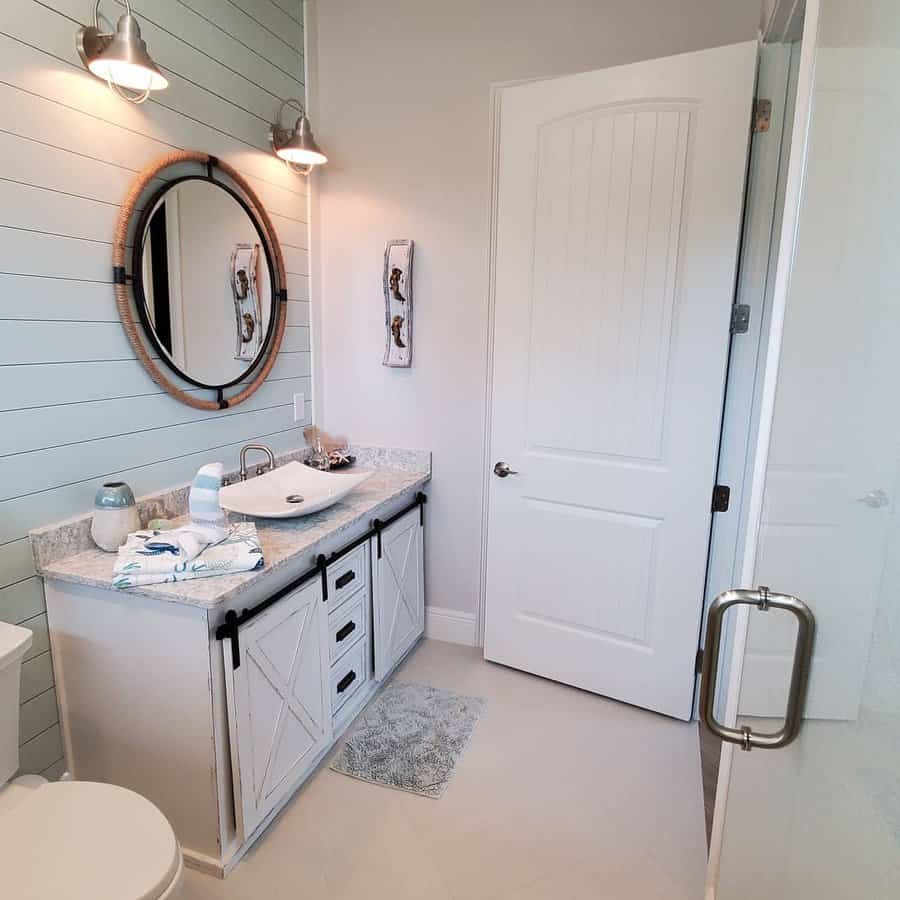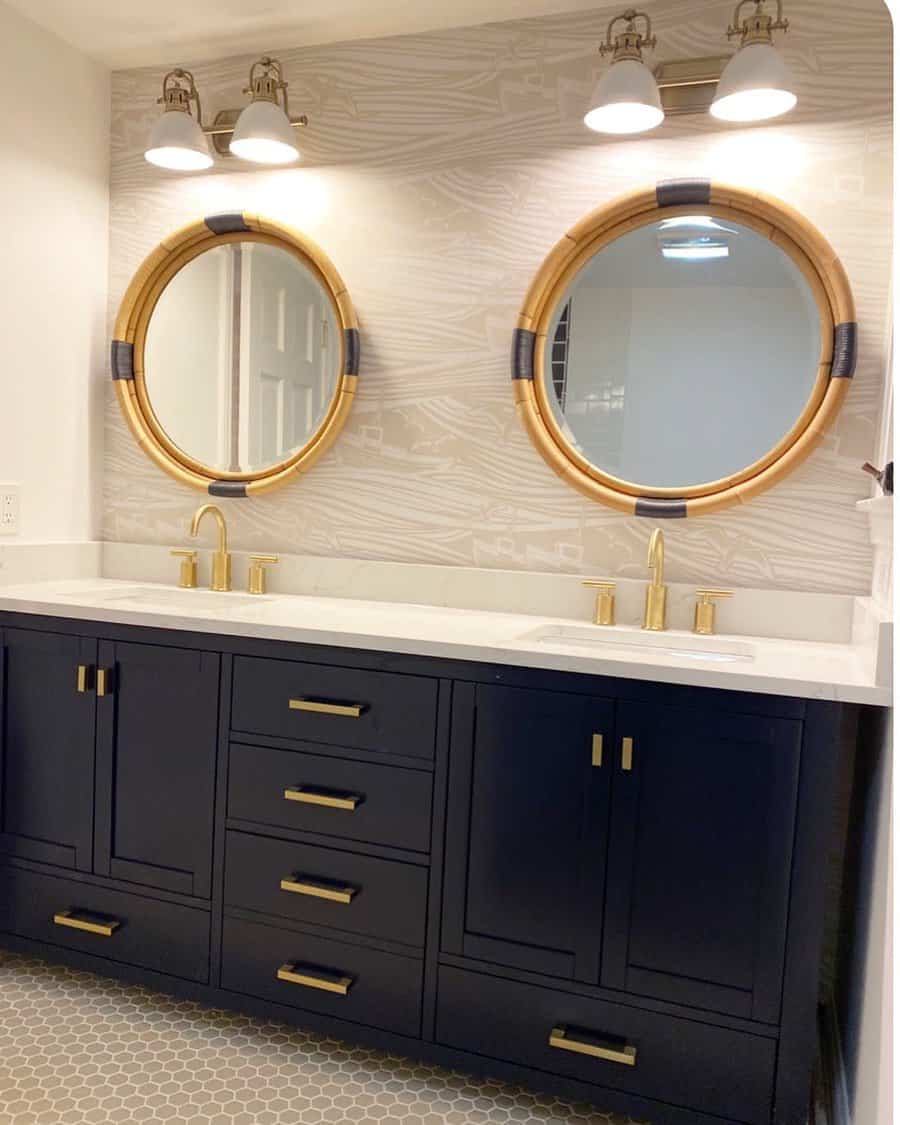 The coastal aesthetic is largely defined by a light and airy color palette paired with organic elements. Your bathroom mirror's frame is the ideal place to incorporate such elements.
Wicker, rope, dried grasses, and driftwood are just a few options for adding a bit of coastal charm to a bathroom mirror design. Stay away from bulky, square mirrors in favor of those with softer profiles.
3. Decorative
Don't let your bathroom mirror's sheer functionality cloud your vision of more daring options! You may be surprised by the difference the right decorative mirror can make to a powder room or master bath.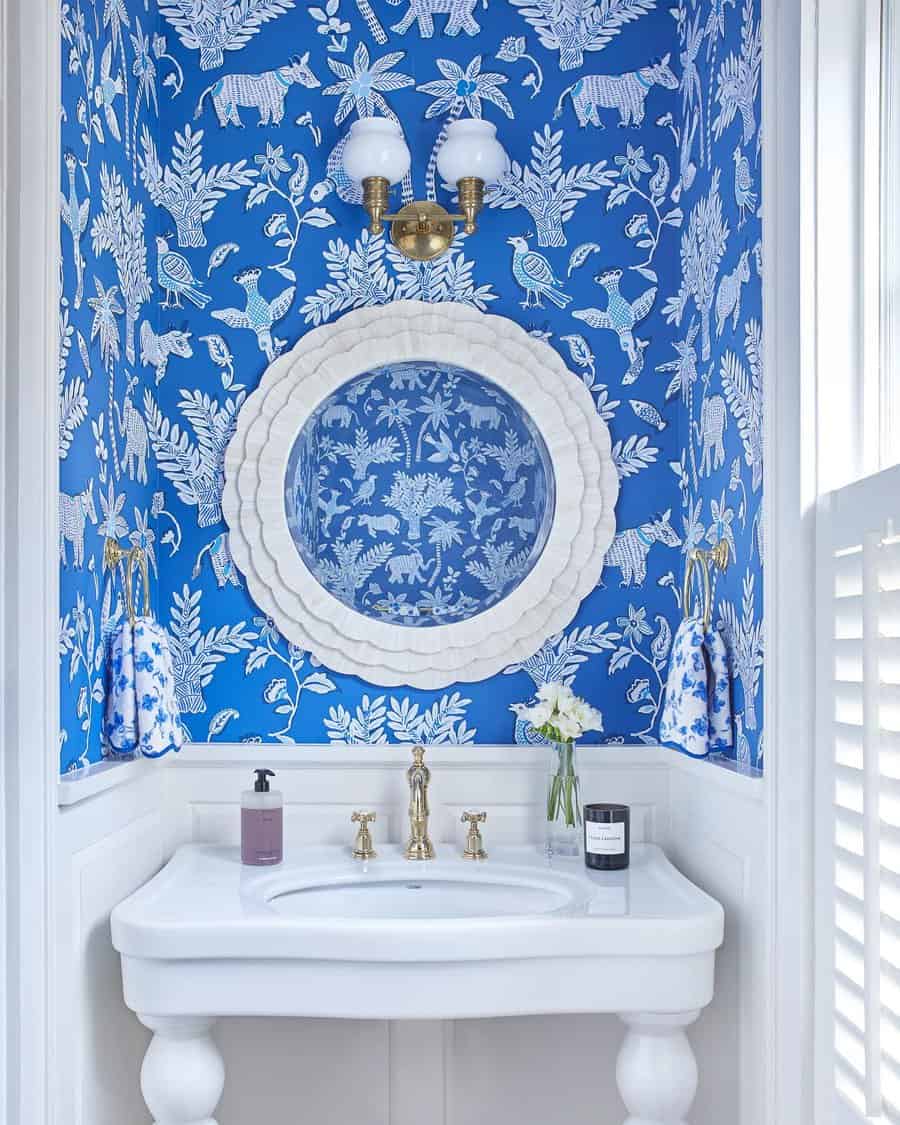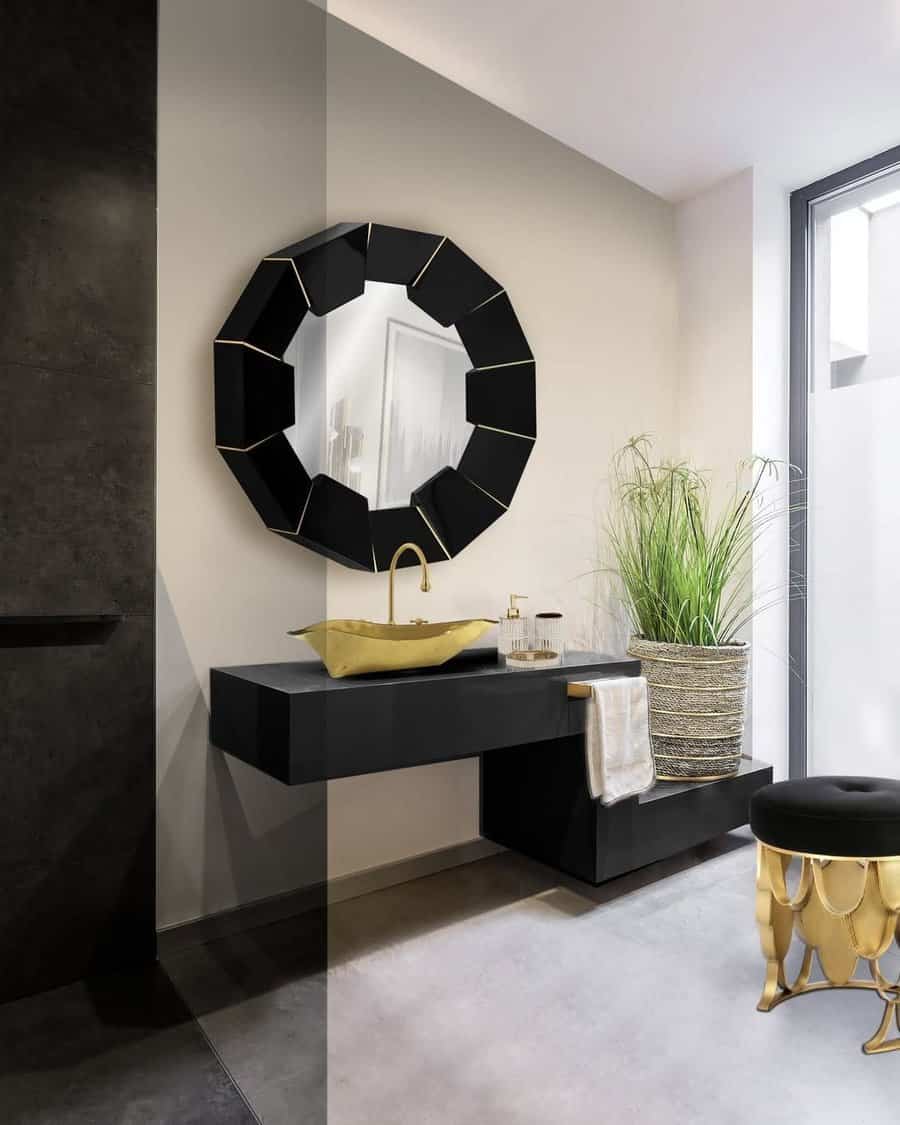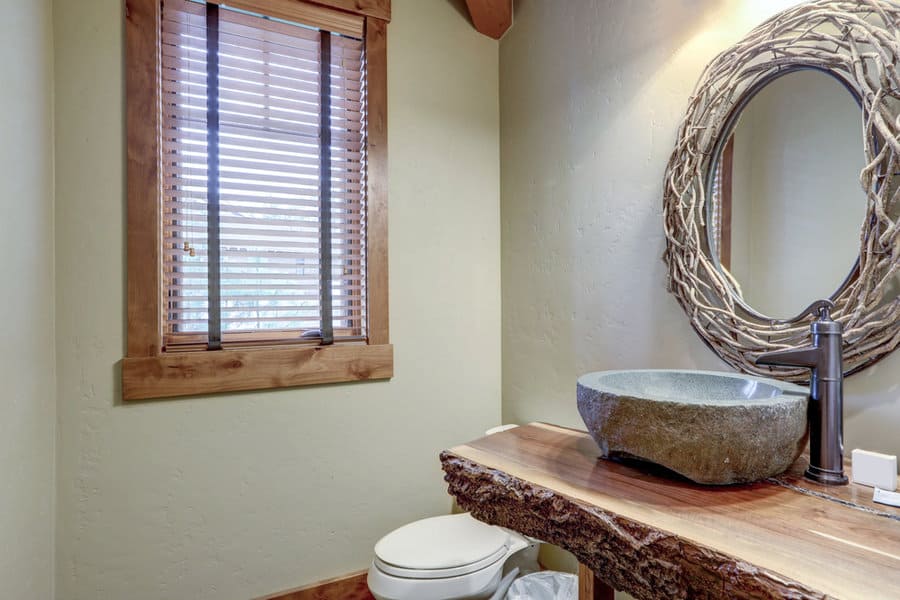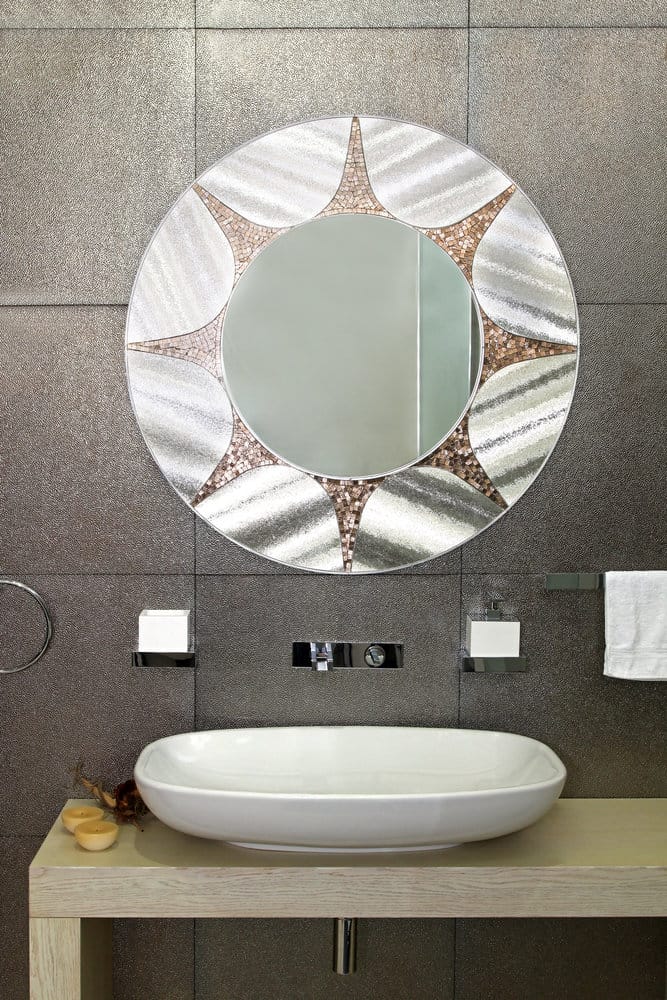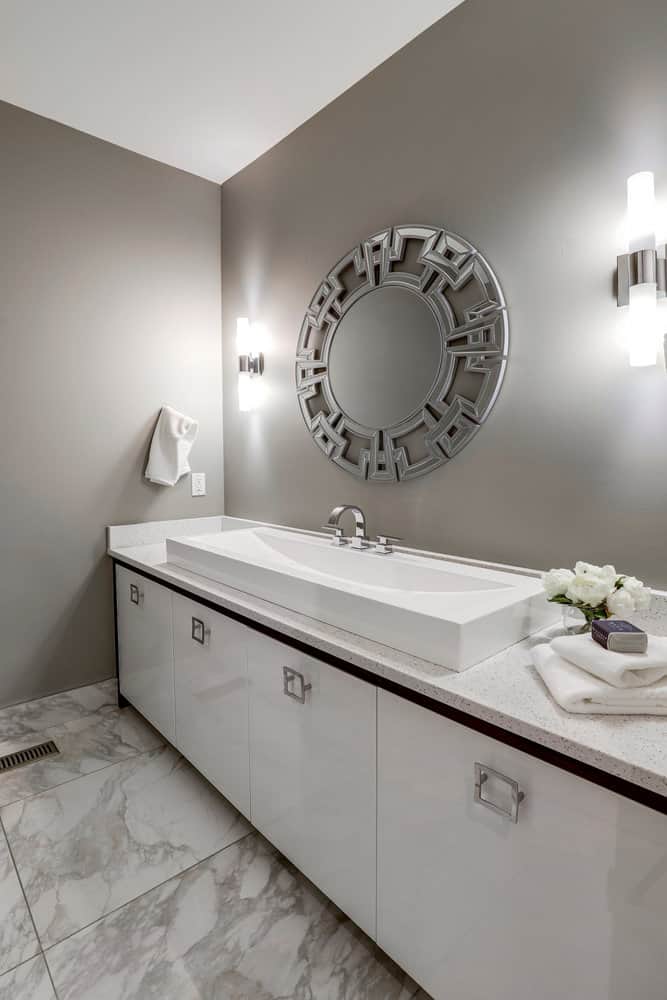 Every bathroom needs a good mirror. In other words, you're not sacrificing any additional space by opting to go big and bold.
Hanging a statement mirror is one of the most foolproof ways to infuse a space with style and character. Anyone who knows how to measure a wall can easily pull off this transformation!
4. Frameless
While there's no shortage of ornate mirrors to choose from, sometimes simpler really is better. If that sounds reminiscent of your design philosophy, a frameless bathroom mirror should be at the top of your list.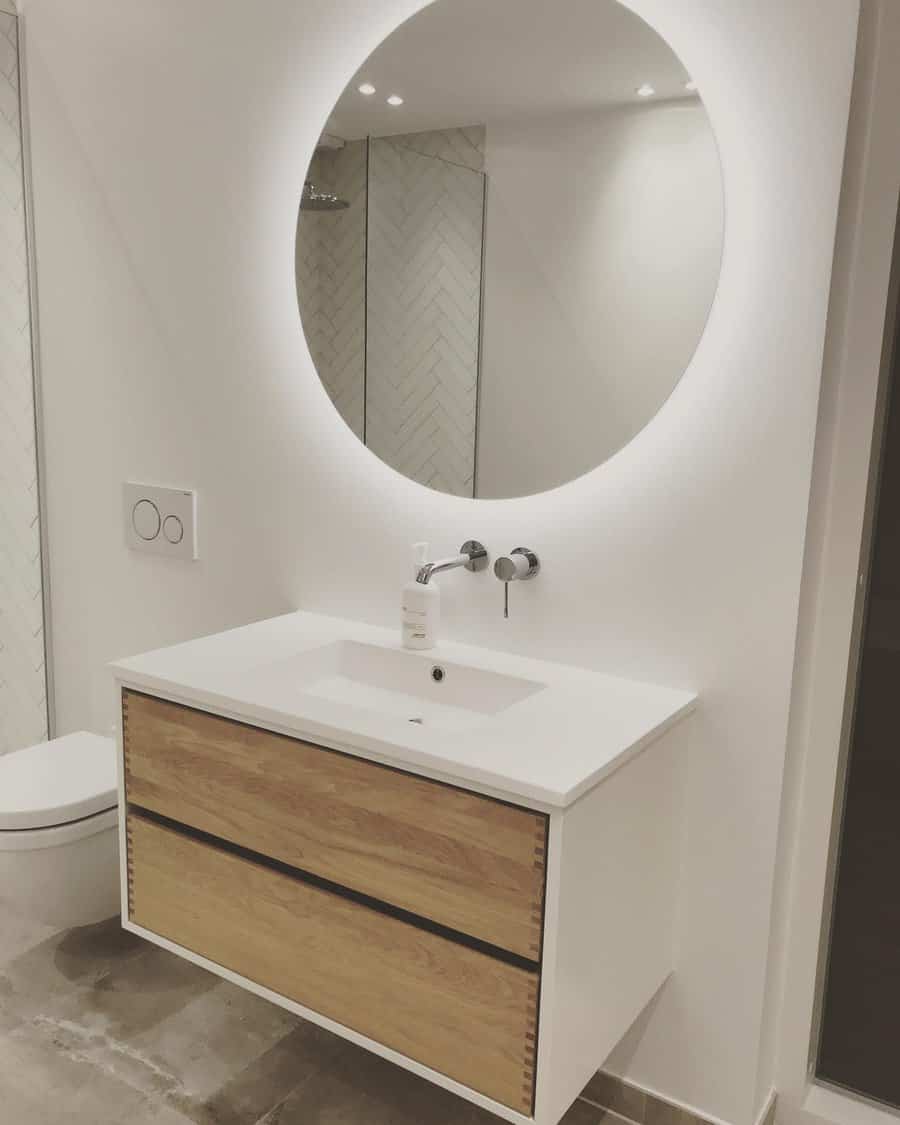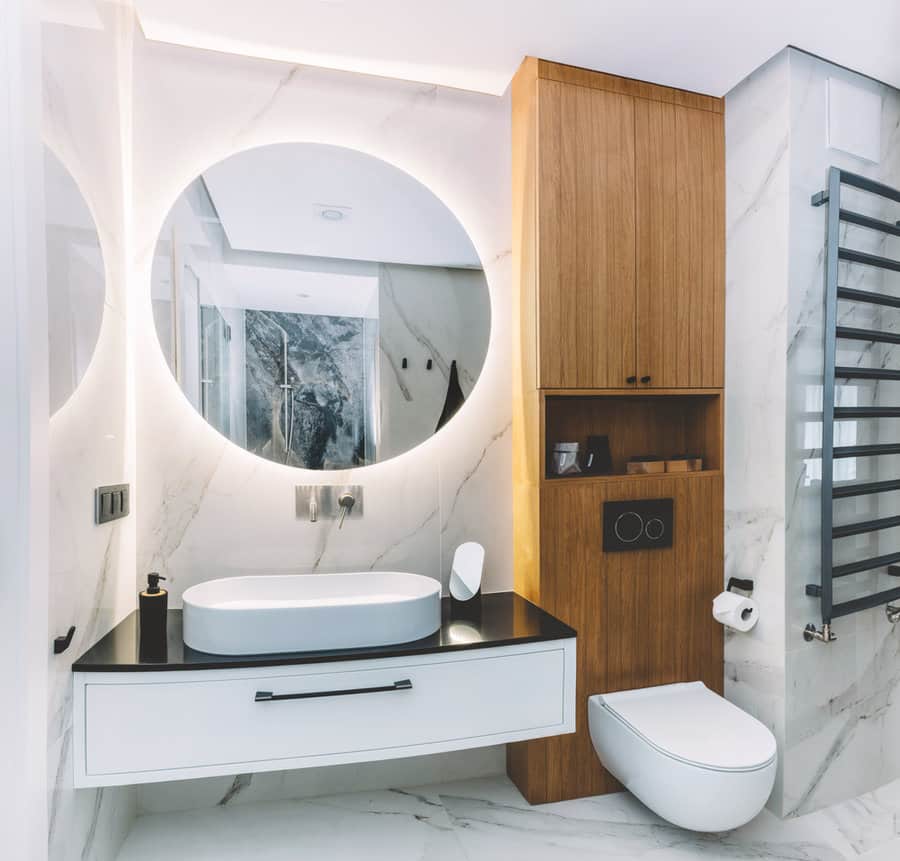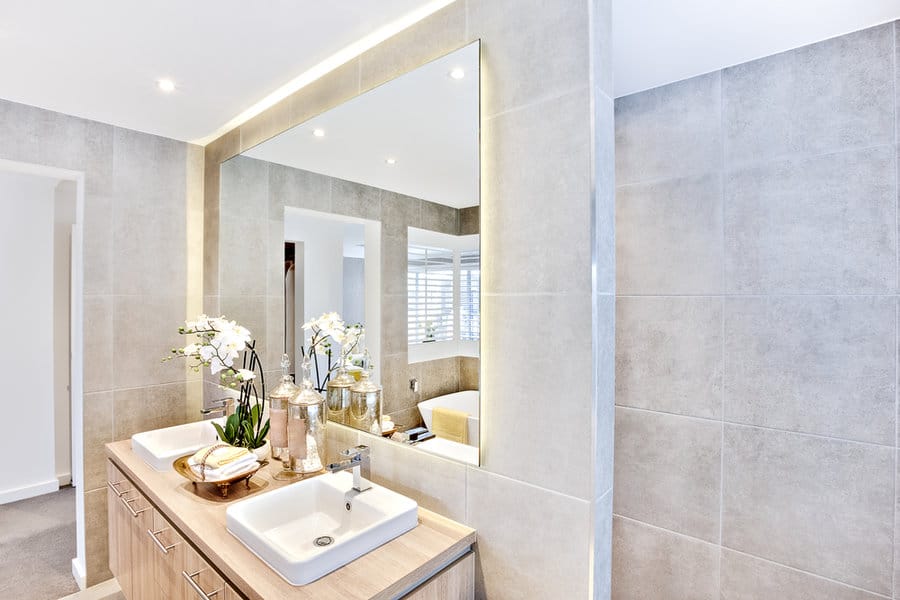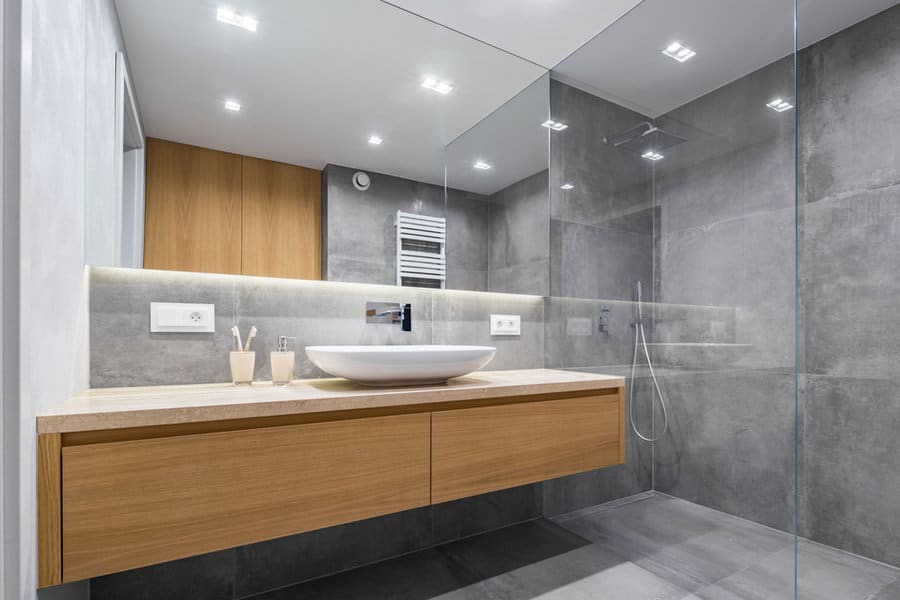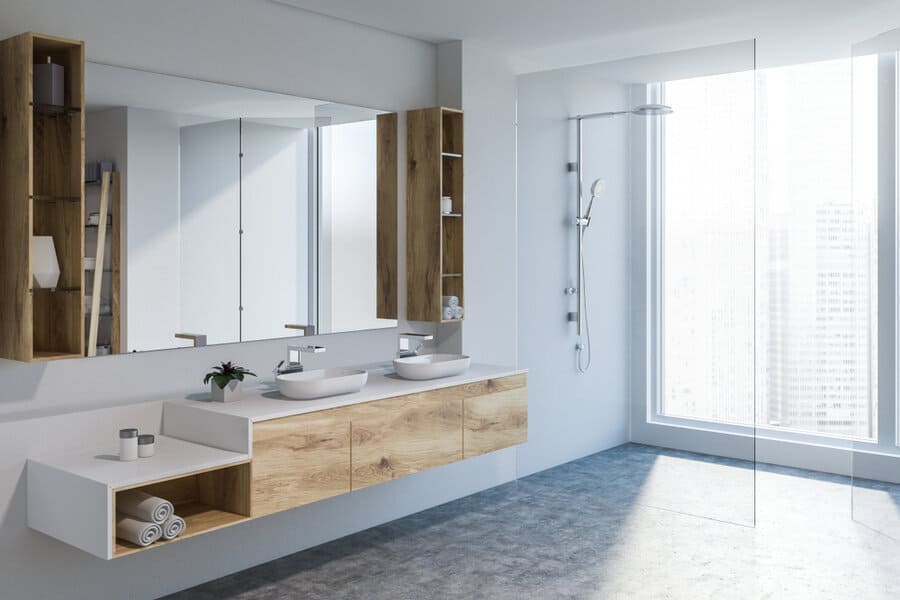 A frameless bathroom mirror may not offer storage or decorative details. But it is one of the best ways to maximize wall space in a small or awkwardly shaped bathroom!
You'll also notice many frameless mirrors pair beautifully with integrated lighting. Both design elements are commonplace in modern decor. And backlighting can be a unique alternative to a physical frame.
5. LED
Backlit mirrors aren't the only technology grazing contemporary bathroom design. Many high-end mirrors now come with LEDs built right into the glass itself.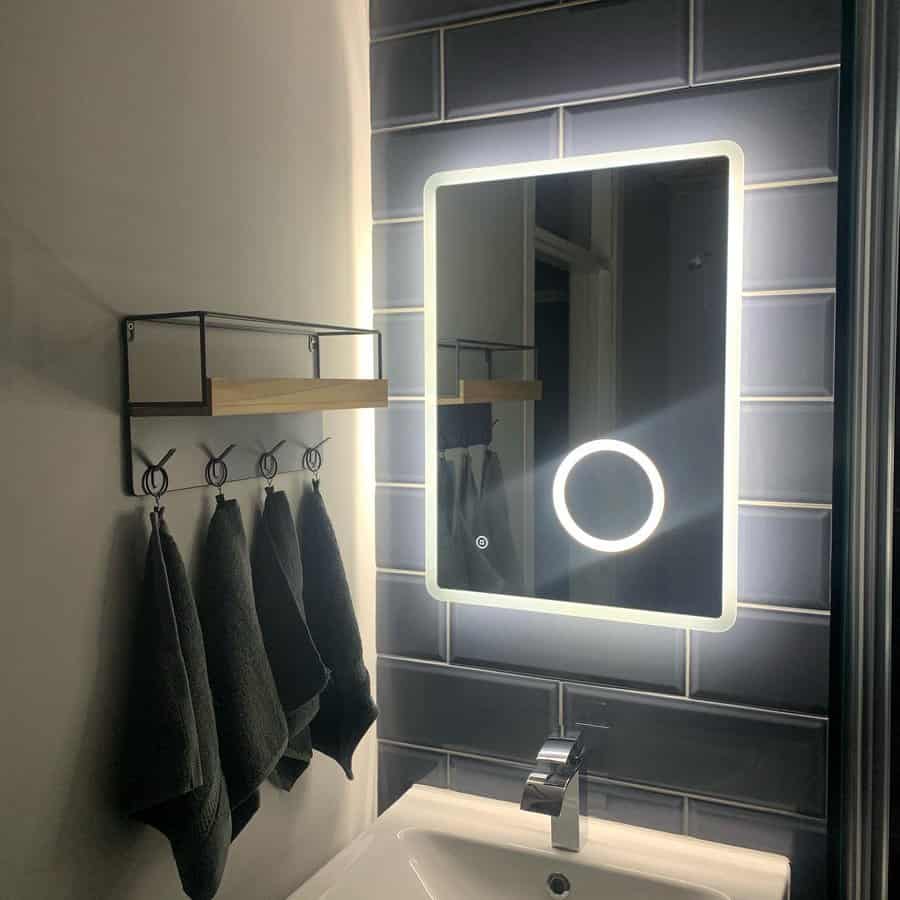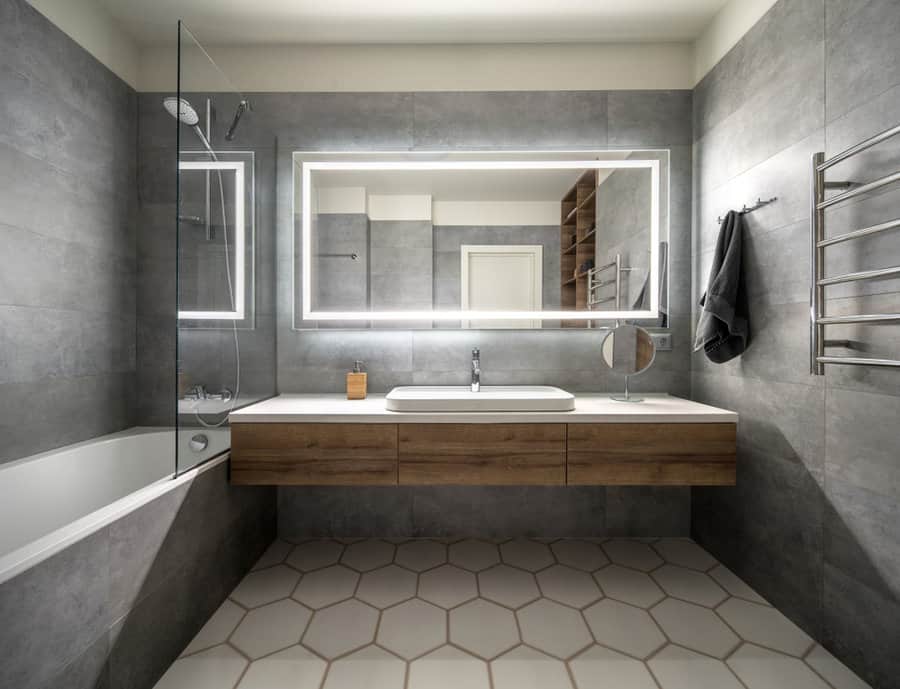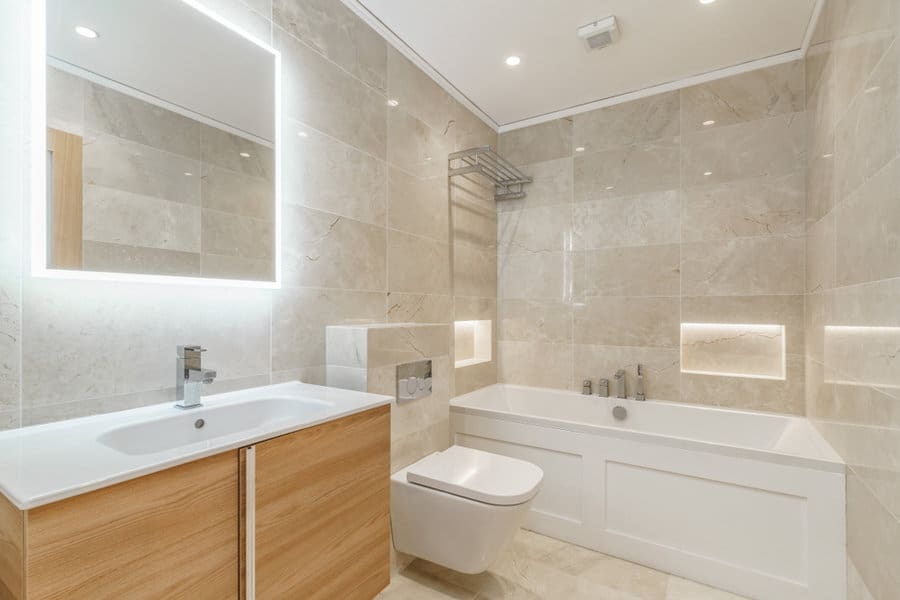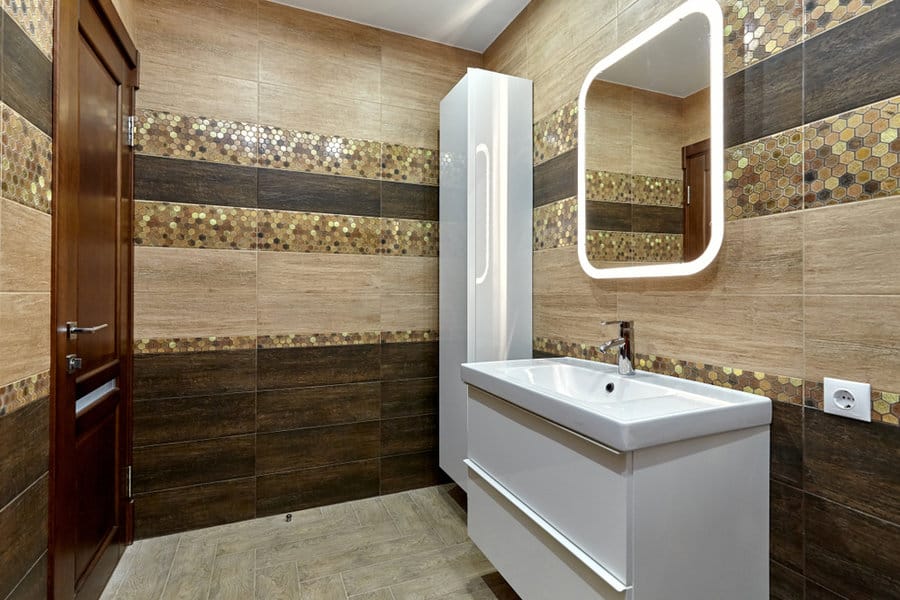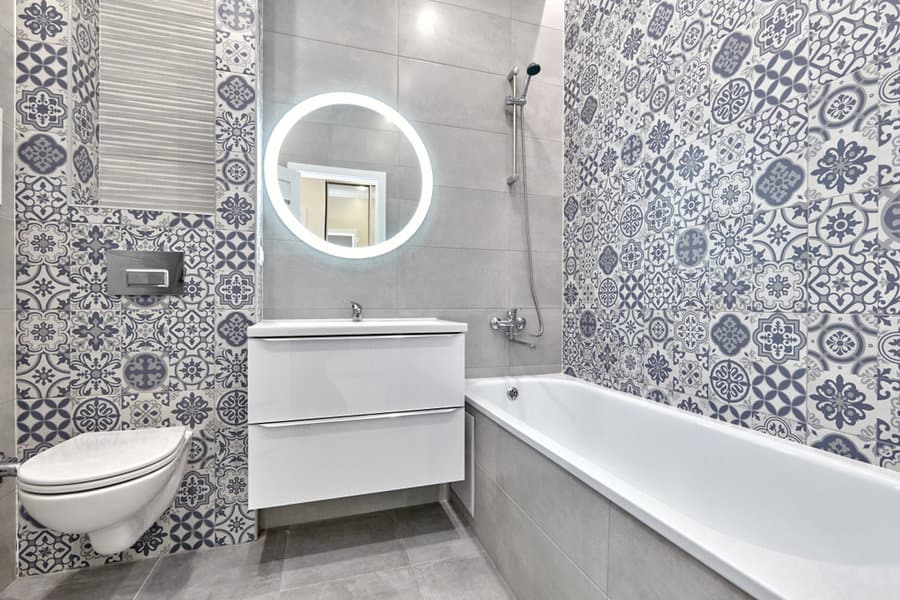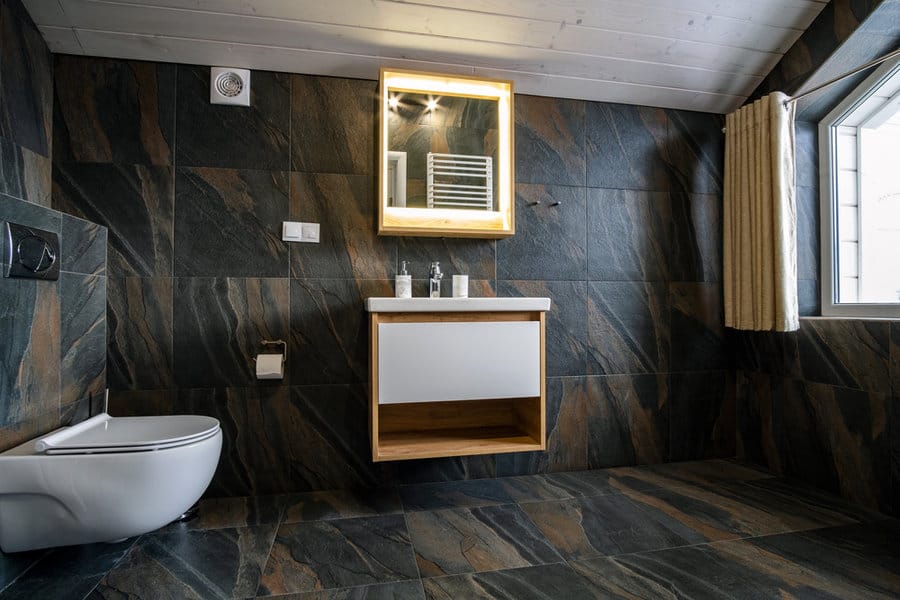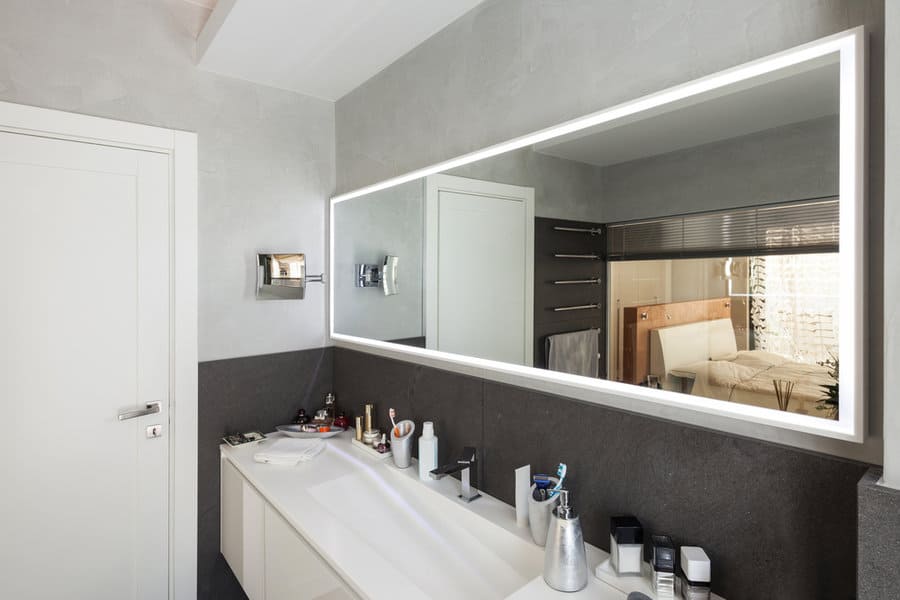 LED mirrors are simultaneously decorative and functional. There are many sizes, shapes, and designs available to suit nearly any bathroom aesthetic.
While this bathroom mirror idea might seem like a waste of reflective surface area, it can help save space in other ways. Most notably, there's no need for additional bathroom vanity light fixtures with this style of mirror.
6. Metal-Framed Mirror
Up until now, you may not have paid much attention to the material your bathroom mirror is made of. But this small detail can have a big impact on the final aesthetic.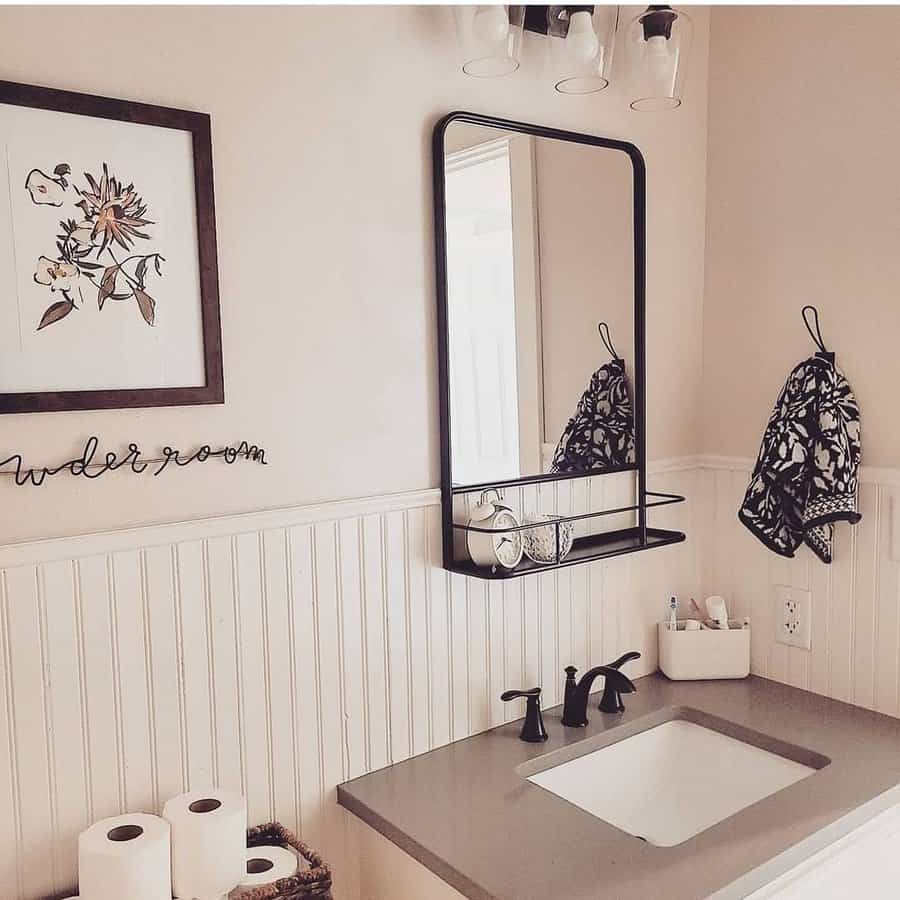 Metal-framed mirrors are, on the one hand, incredibly timeless. Yet they tend to look their best when paired with mid-century modern, Art Deco, and similar decor styles.
If you're struggling to create a cohesive bathroom design, matching your mirror's metal frame to the other fixtures in the space is a great trick.
7. Minimalist
A frameless bathroom mirror might be the simplest option. But utilizing a vanity mirror with a slim metal frame or backlit edge could actually draw more attention to your bathroom's stripped-down theme.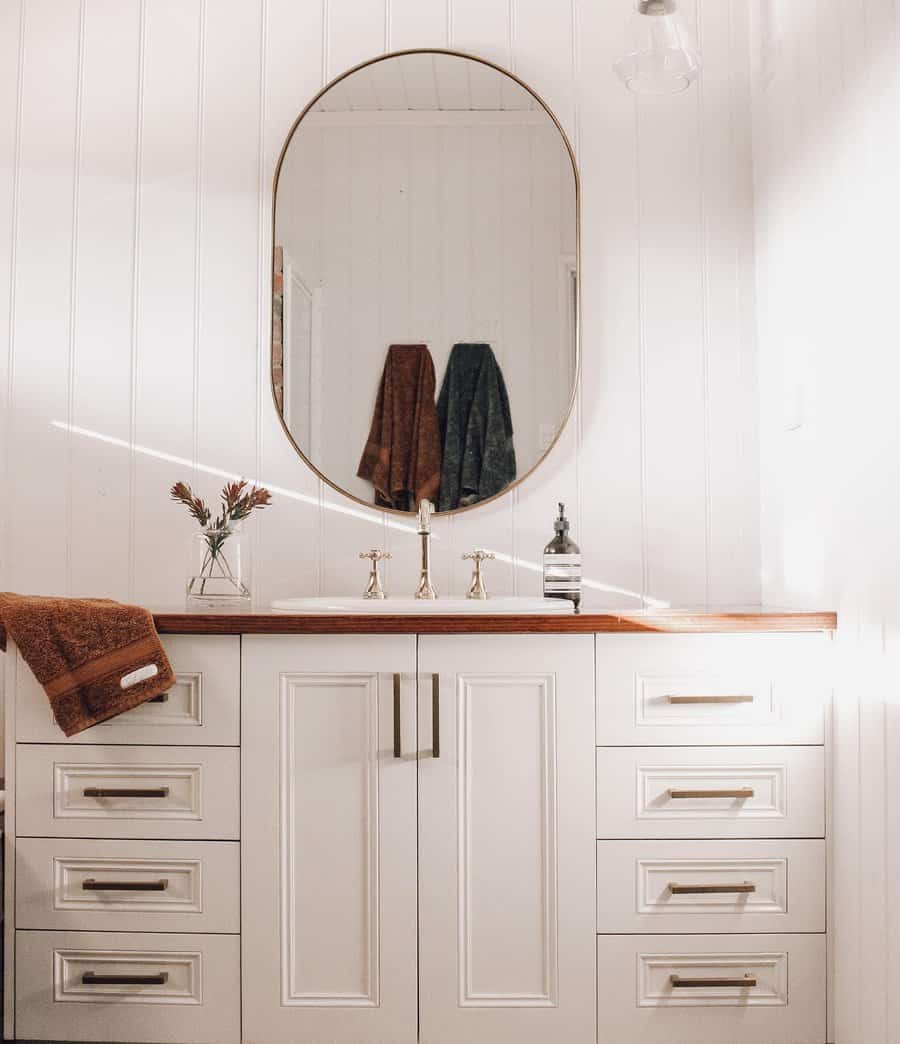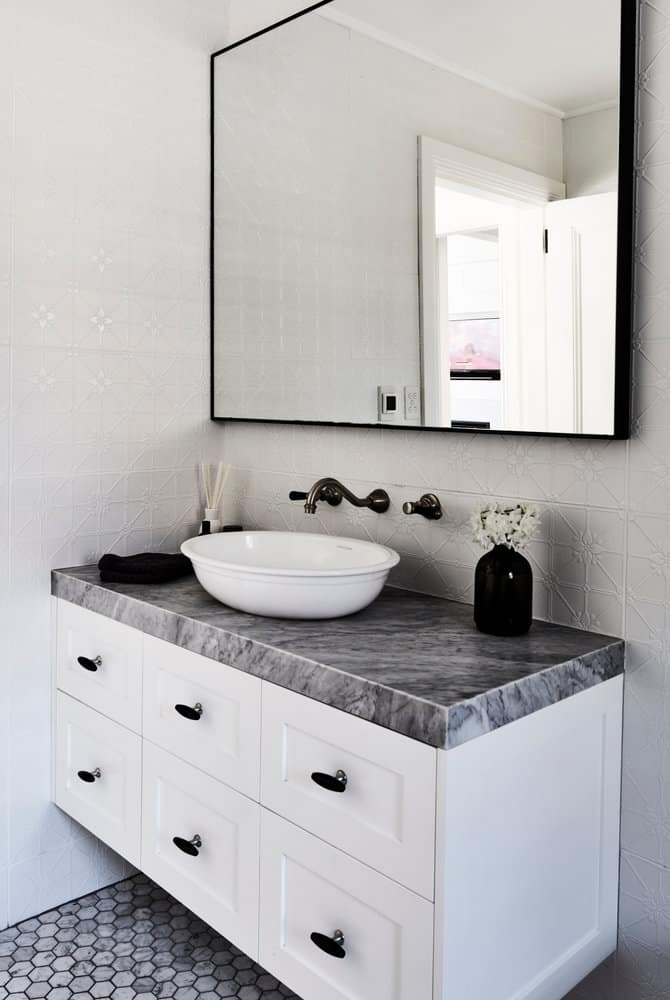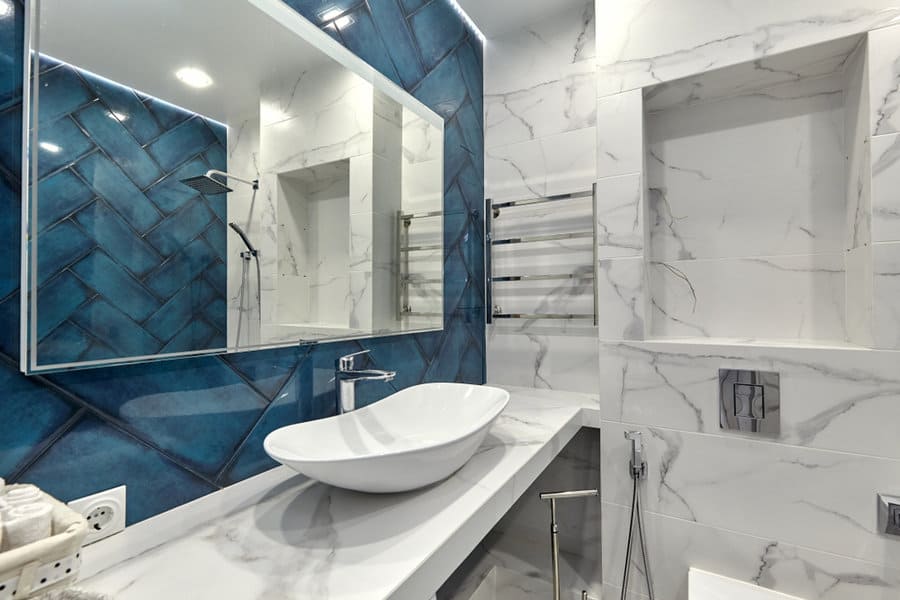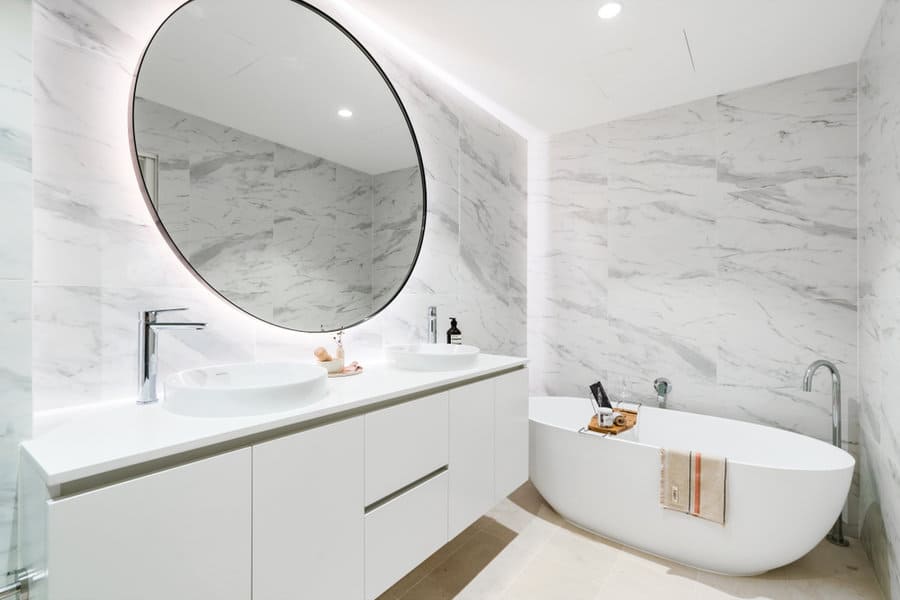 Play around with shape when selecting a new wall mirror for your minimalist bathroom. Circular mirrors or those with rounded corners will soften an overly angular space.
Despite what you might think, some decorative details are allowed in minimalist design. Just know that these seemingly tiny elements will have a big impact in such a simple space!
8. Round
If your current bathroom vanity mirror feels outdated, the shape could be the biggest culprit. For a fresh and contemporary aesthetic, you really can't go wrong with a round mirror!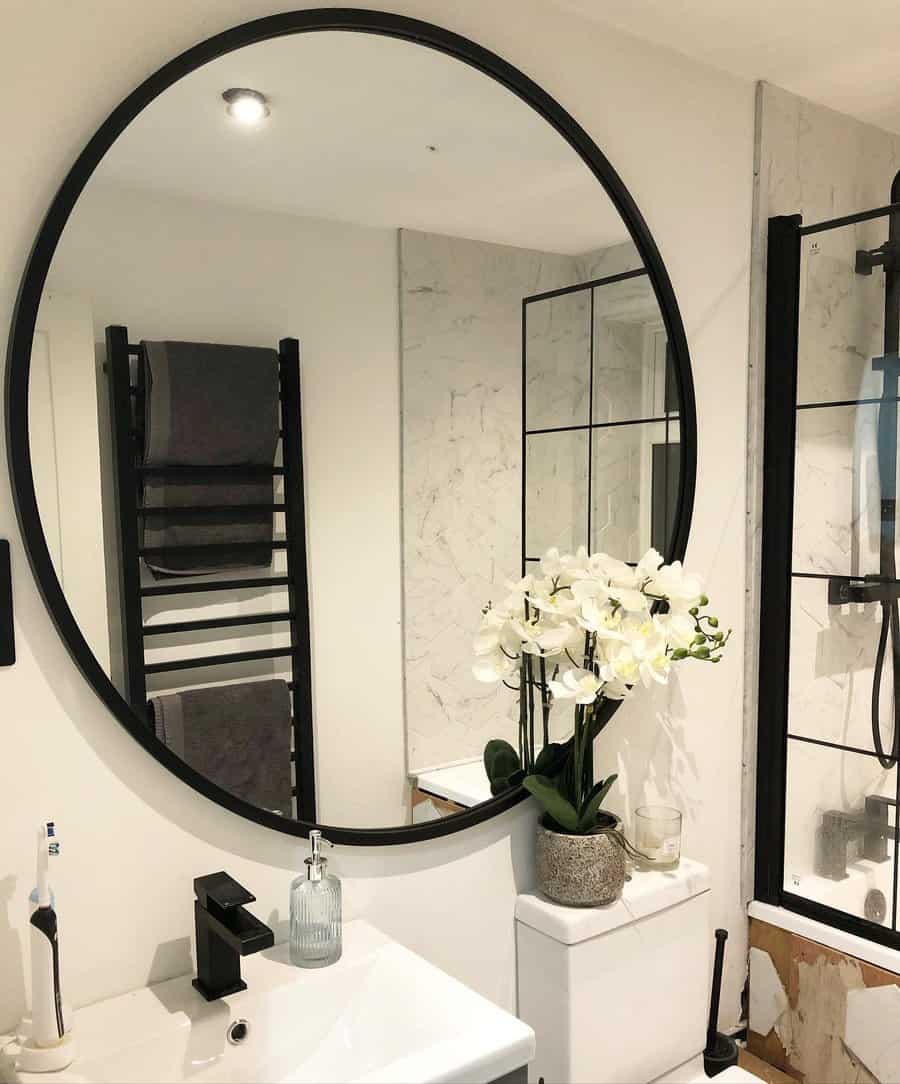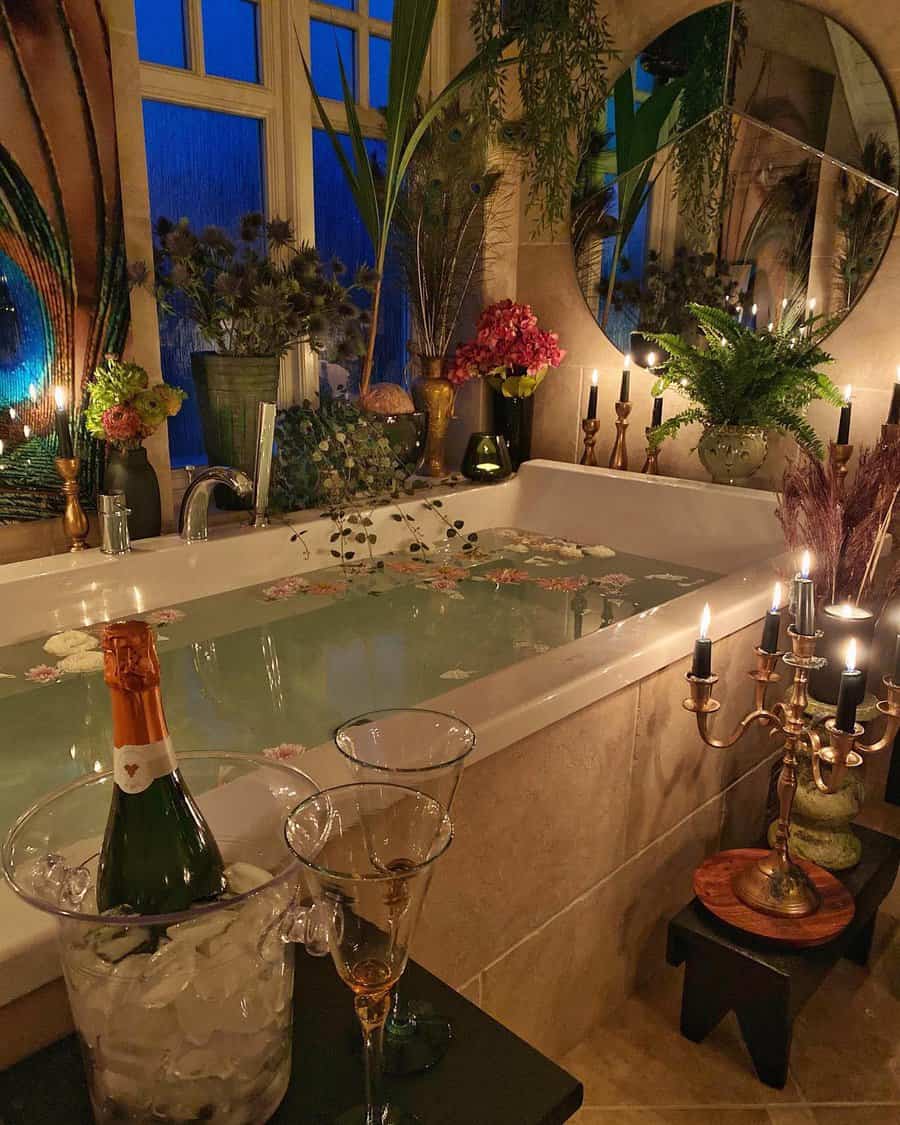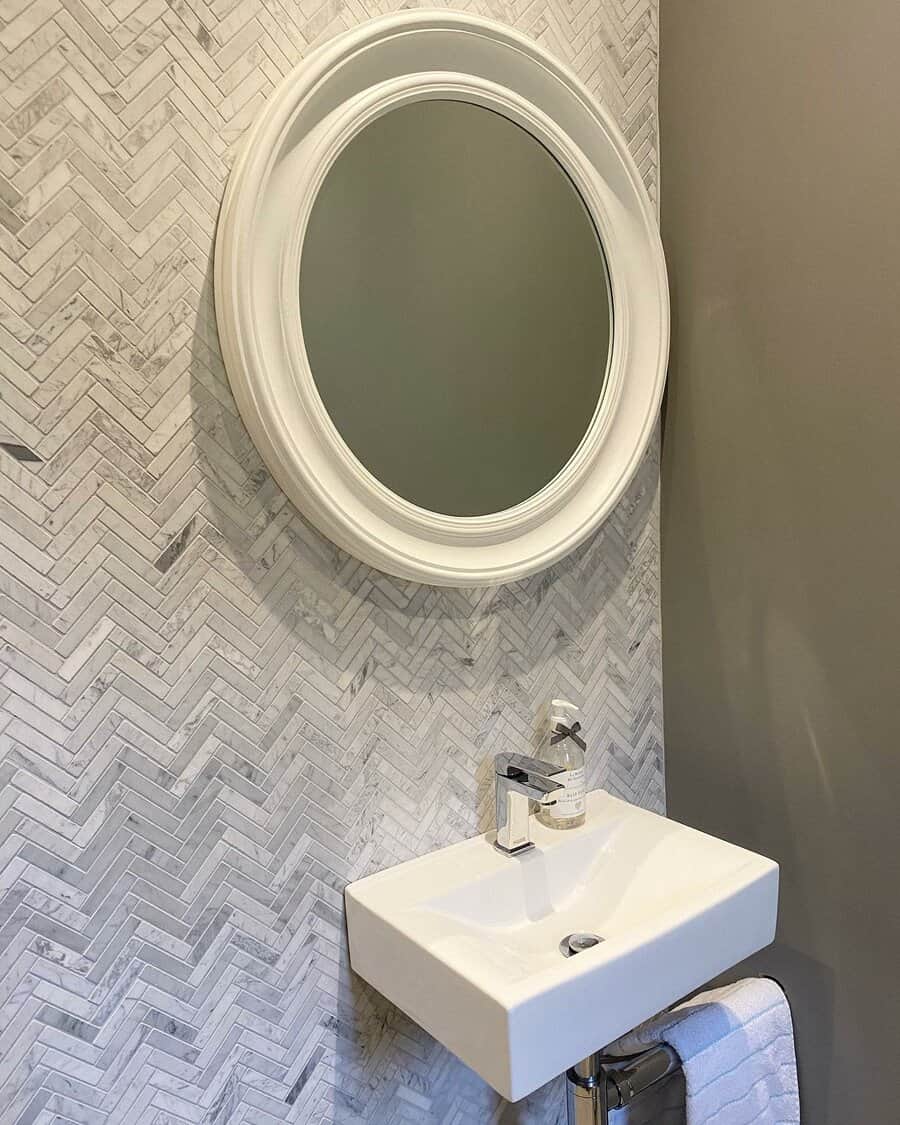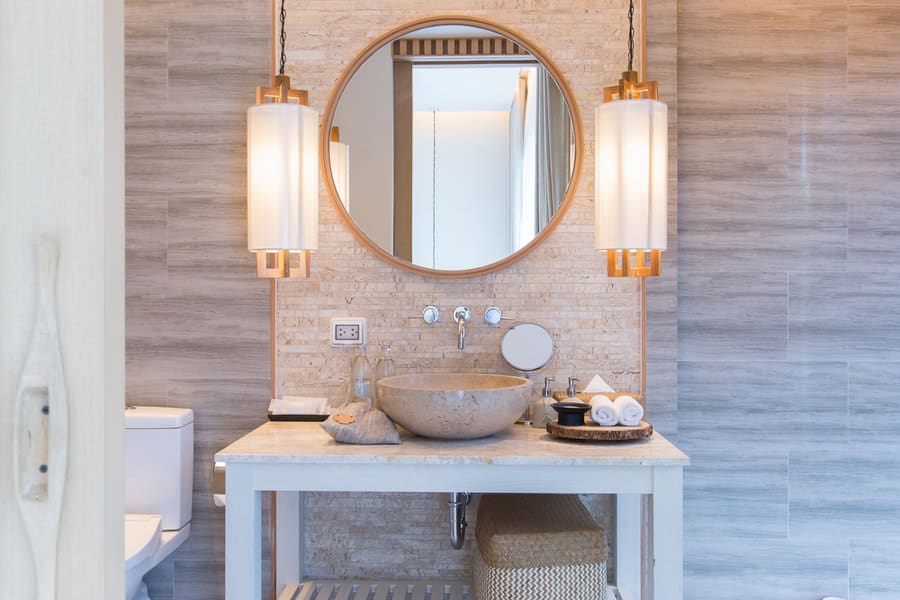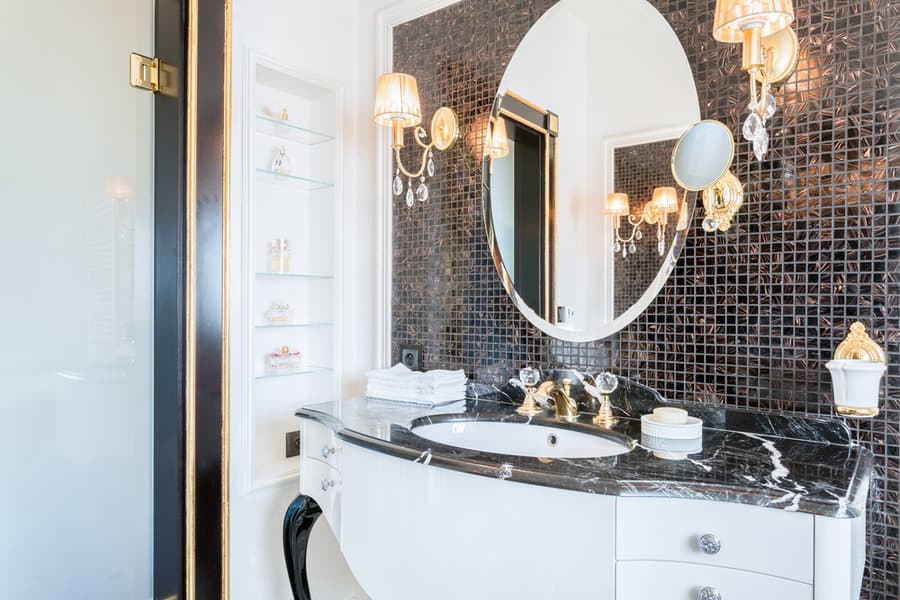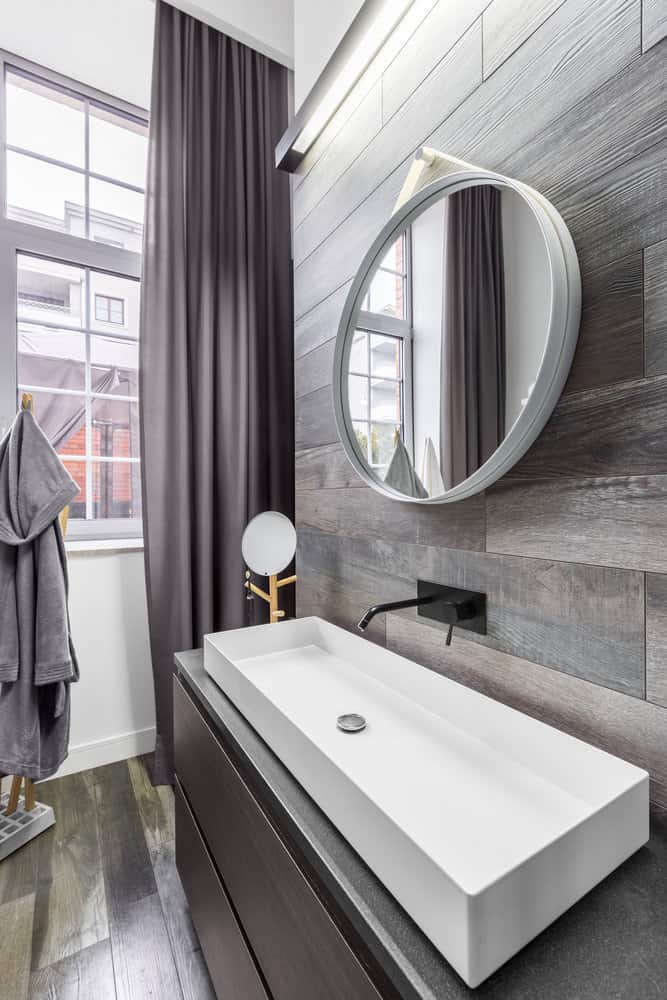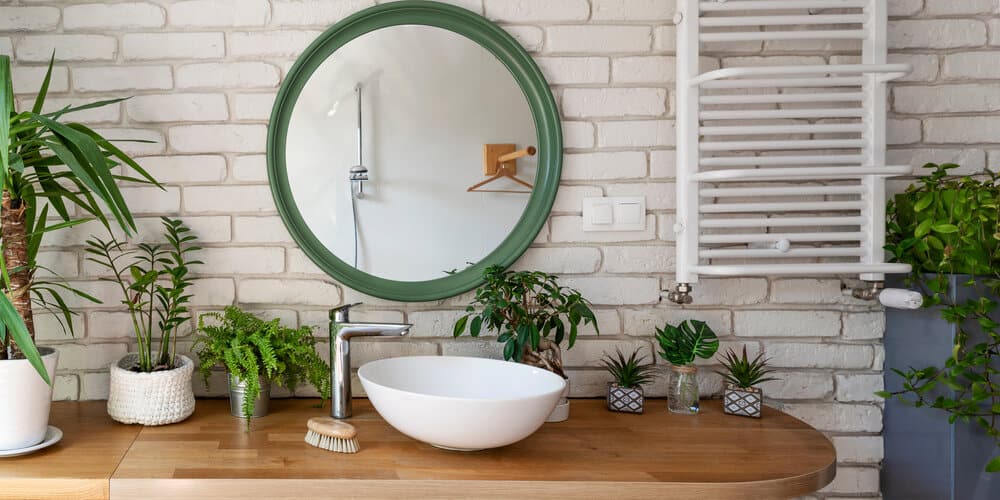 As with any basic style of mirror, there is far from just one type of round mirror. Be sure to check out various sizes, frames, and even hanging hardware before choosing one that's right for your home.
Is your bathroom wall too narrow for the circular mirror of your dreams? An oval mirror will cover a larger area while offering the same aesthetic.
9. Rustic
If your dream bathroom draws inspiration from farmhouse or industrial design, then a sleek modern mirror isn't likely to fit the bill!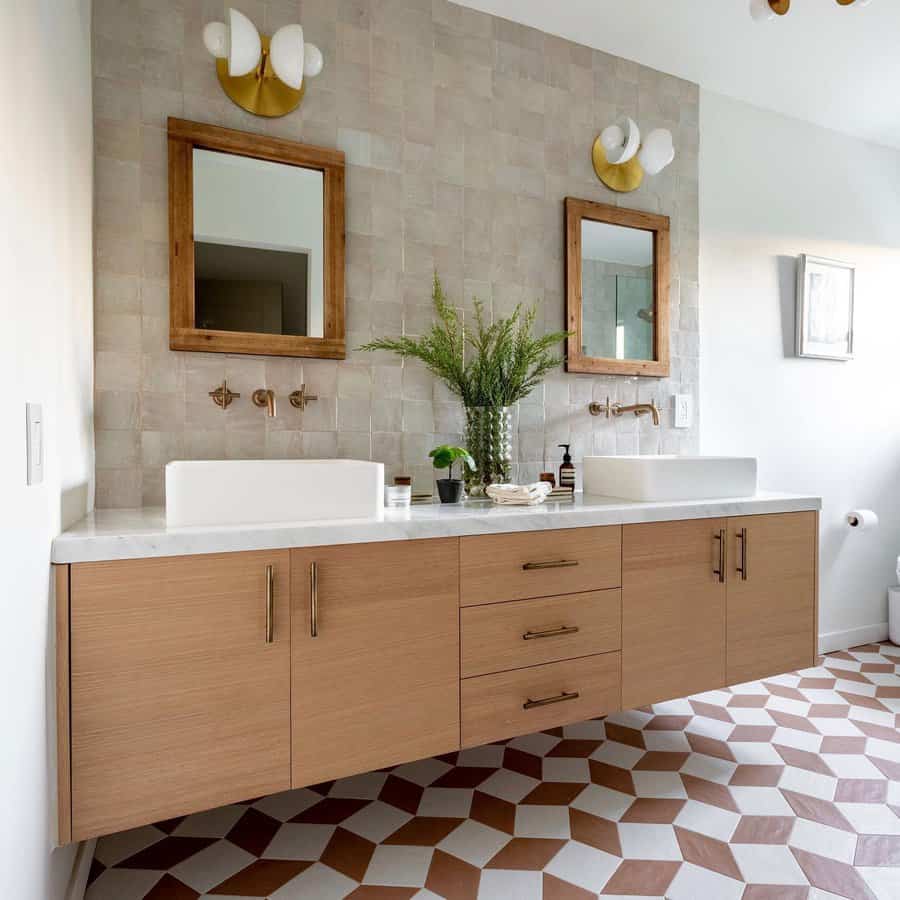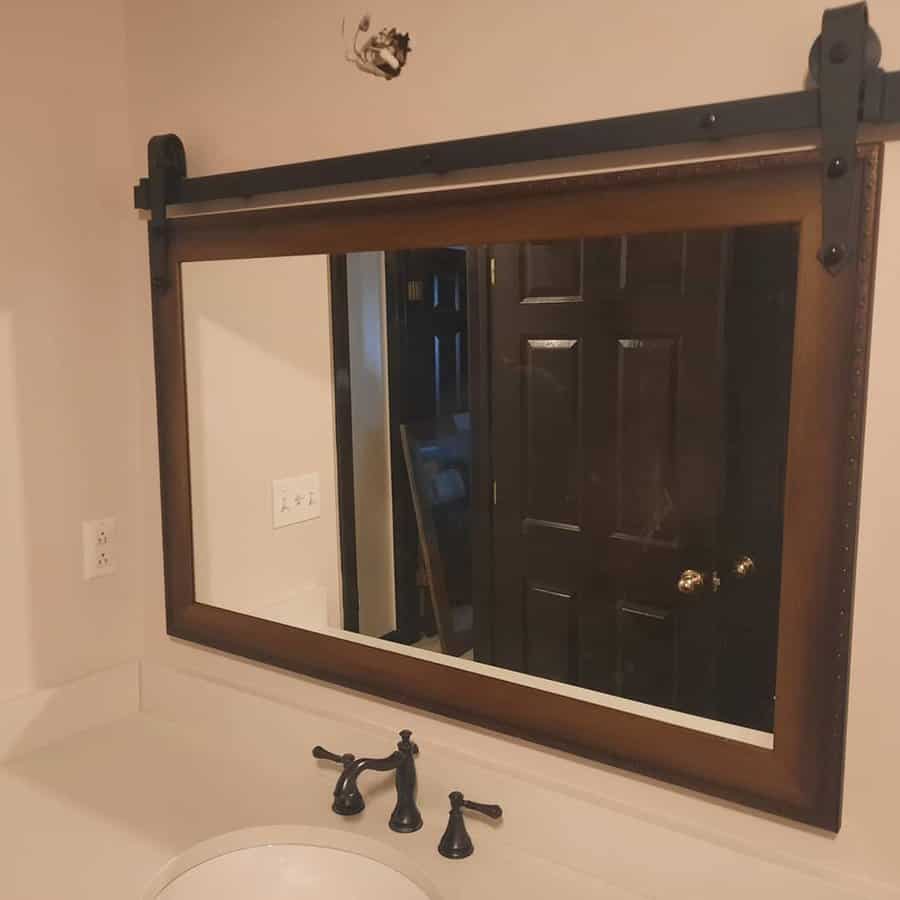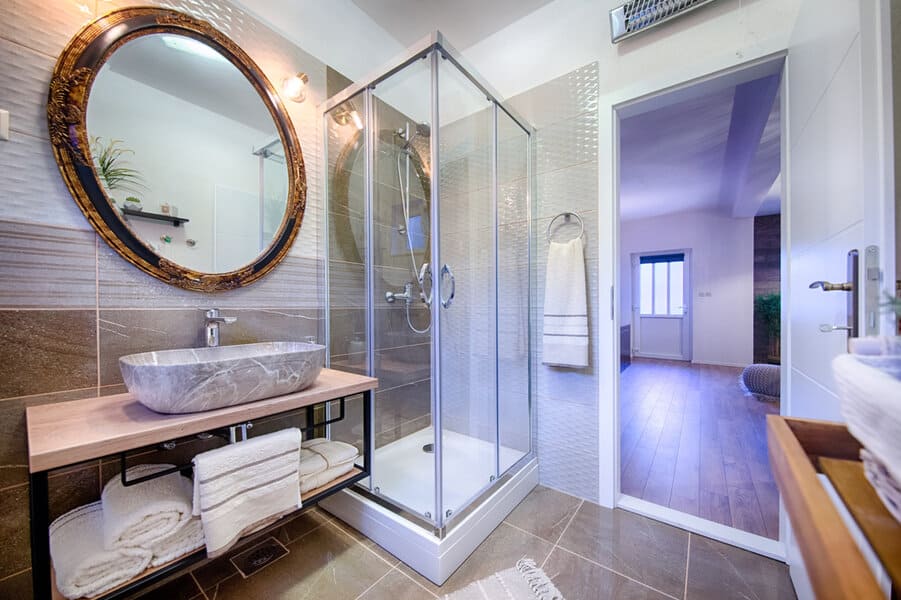 Creating a rustic-inspired mirror is all about the materials. While reclaimed wood is a great place to start, don't forget about things like barn door hardware or patinated metal.
Don't shy away from irregular angles and shapes when choosing a rustic bathroom mirror. A few well-placed imperfections can actually have a huge positive impact on the final look.
10. Shape
Round and rectangular mirrors are commonplace because they're easy to make and suit most home decor styles. In practice, however, a bathroom vanity mirror can be any shape you can imagine.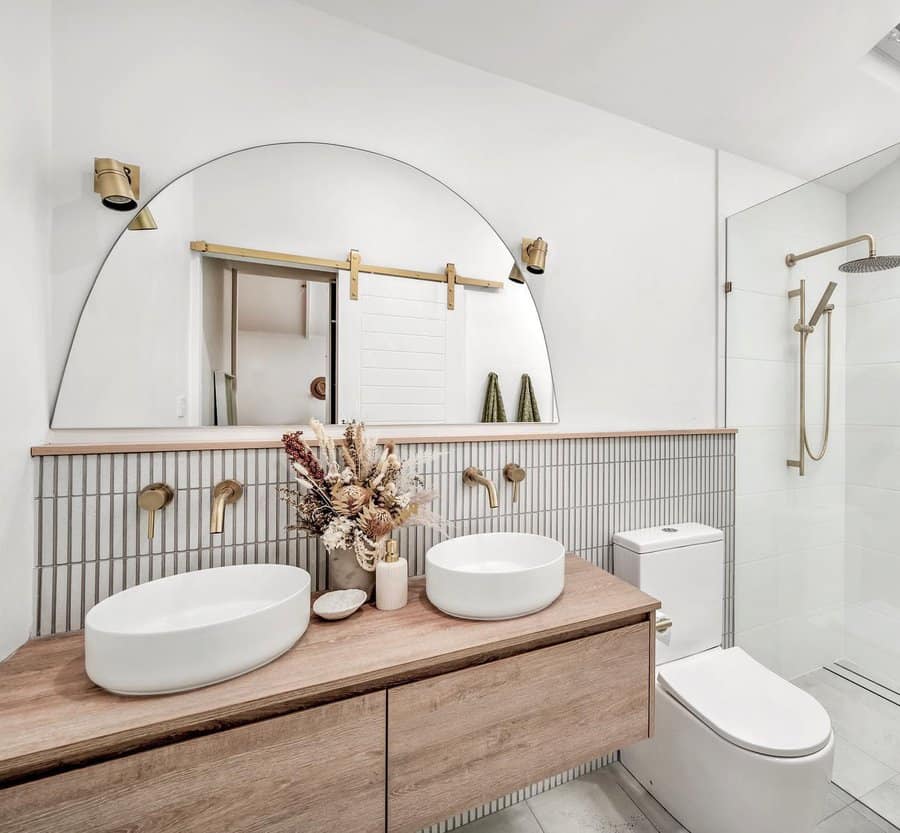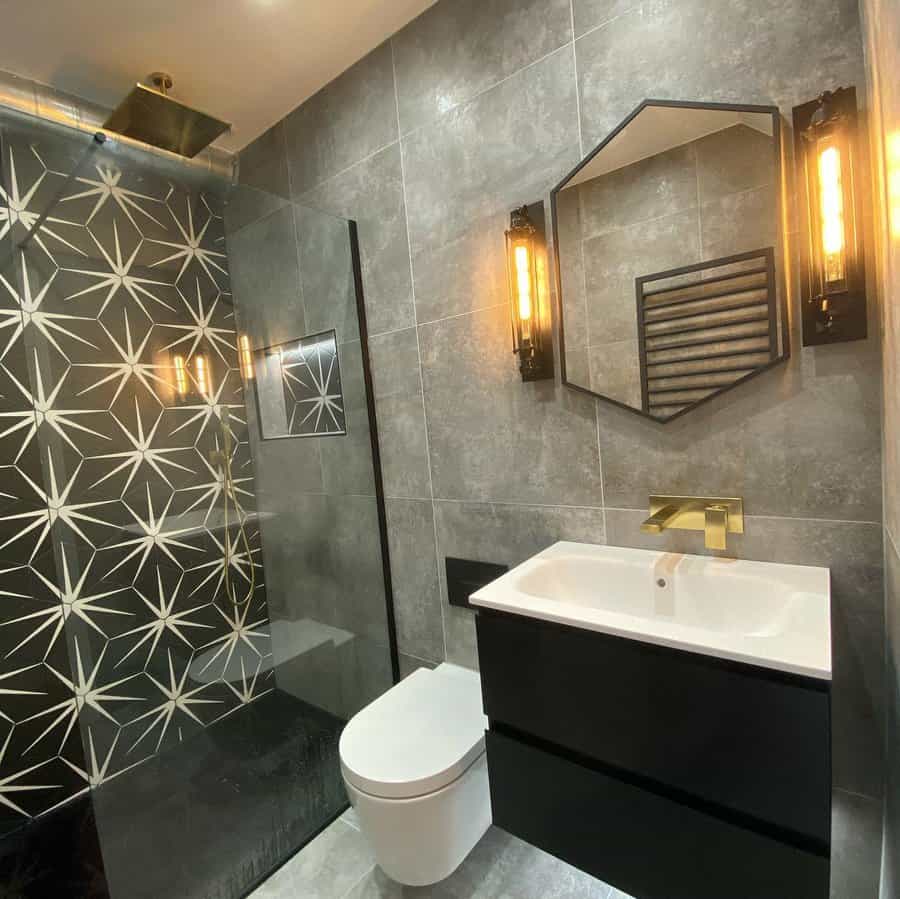 An ornate frame can be used to emphasize the shape of your bathroom mirror. But there's also something about a unique frameless mirror that really elevates a space.
Asymmetrical mirrors — both vertical and horizontal — are rare but beautiful. The right shape could even allow you to fit a much larger mirror into your bathroom than the space would otherwise allow.
11. Storage
Medicine cabinets don't get the credit they deserve in contemporary bathroom design. Unfortunately, bulky, outdated mirrored cabinets may be to blame for this.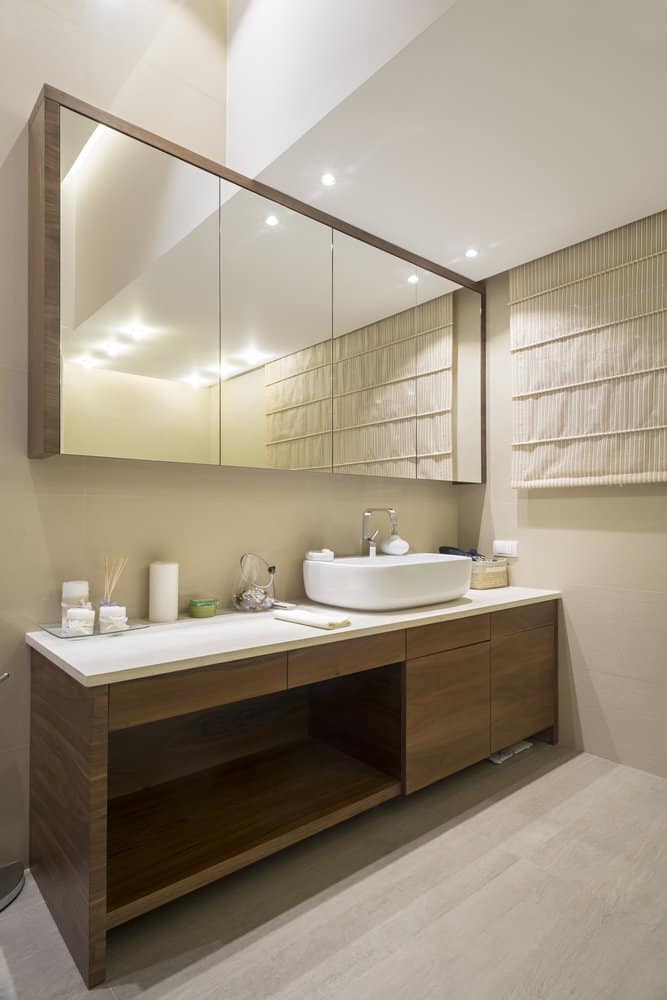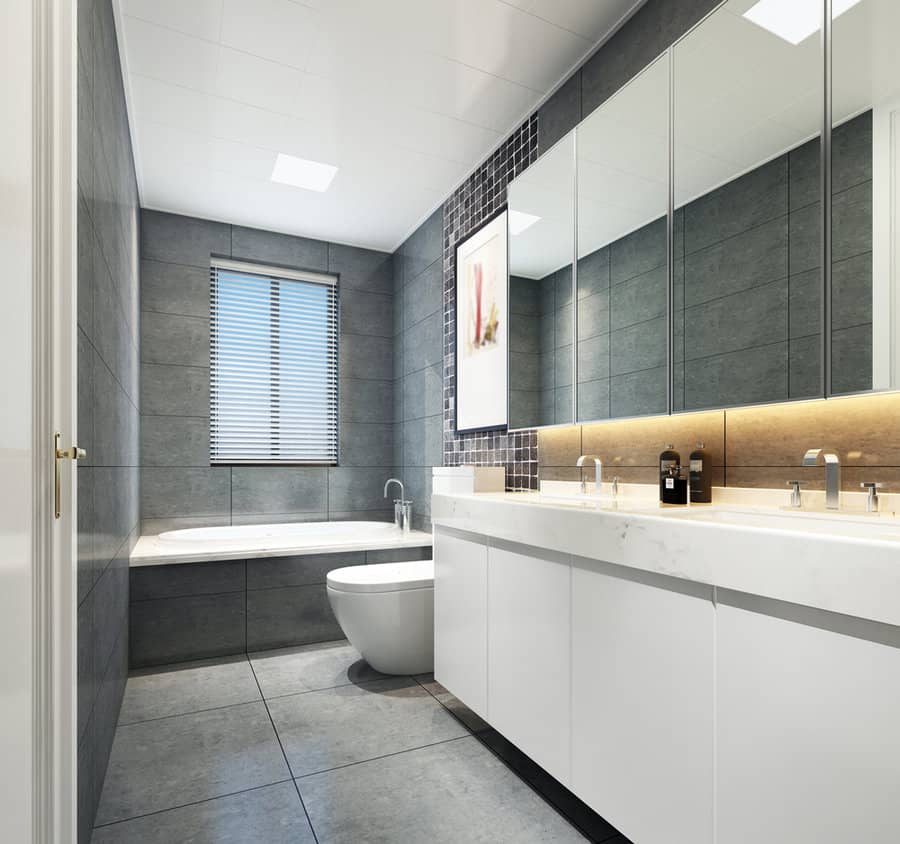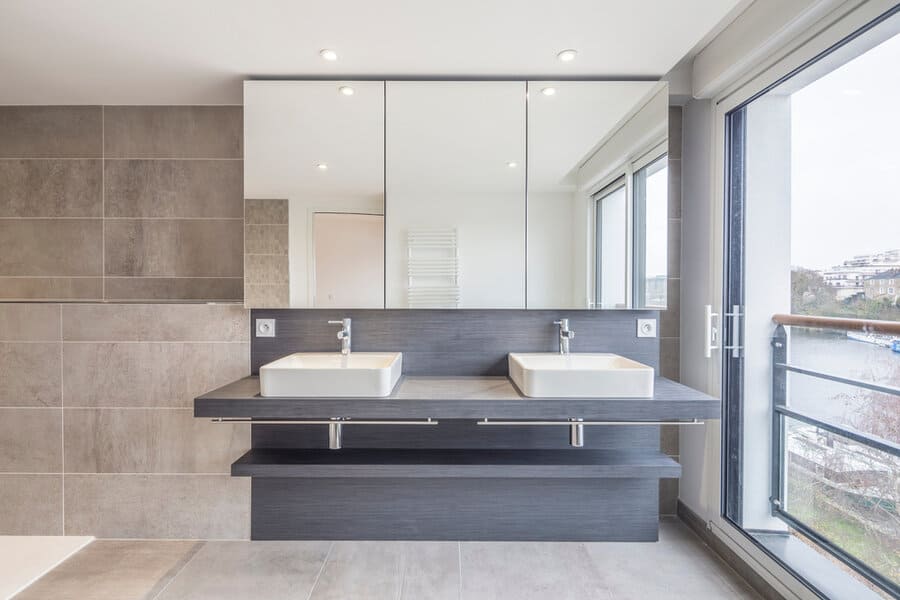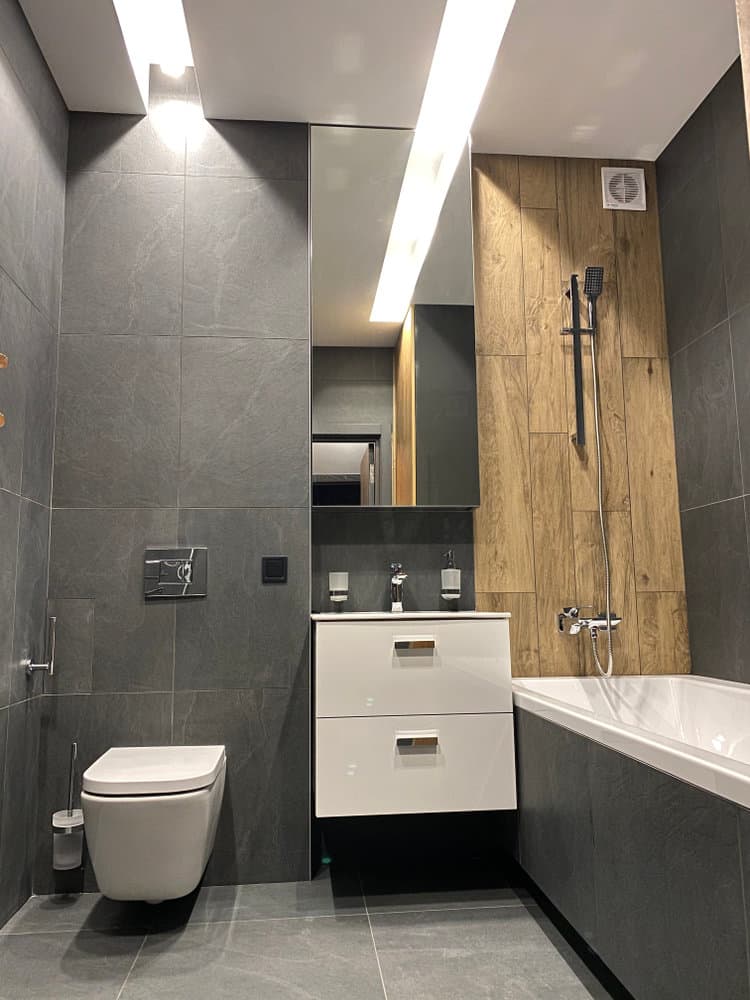 There's certainly a time and place for vintage medicine cabinets. But today's bathroom mirrors with hidden storage are so much more sleek and space-efficient.
Hiding a storage cabinet behind a mirror is a brilliant use of space. Even if your bathroom offers ample square footage, there's no harm in maximizing the organization and ease of access of your must-have toiletries.
12. Vintage
For every person looking to bring their bathroom into modern times, there's another trying to harness the charm of decades past.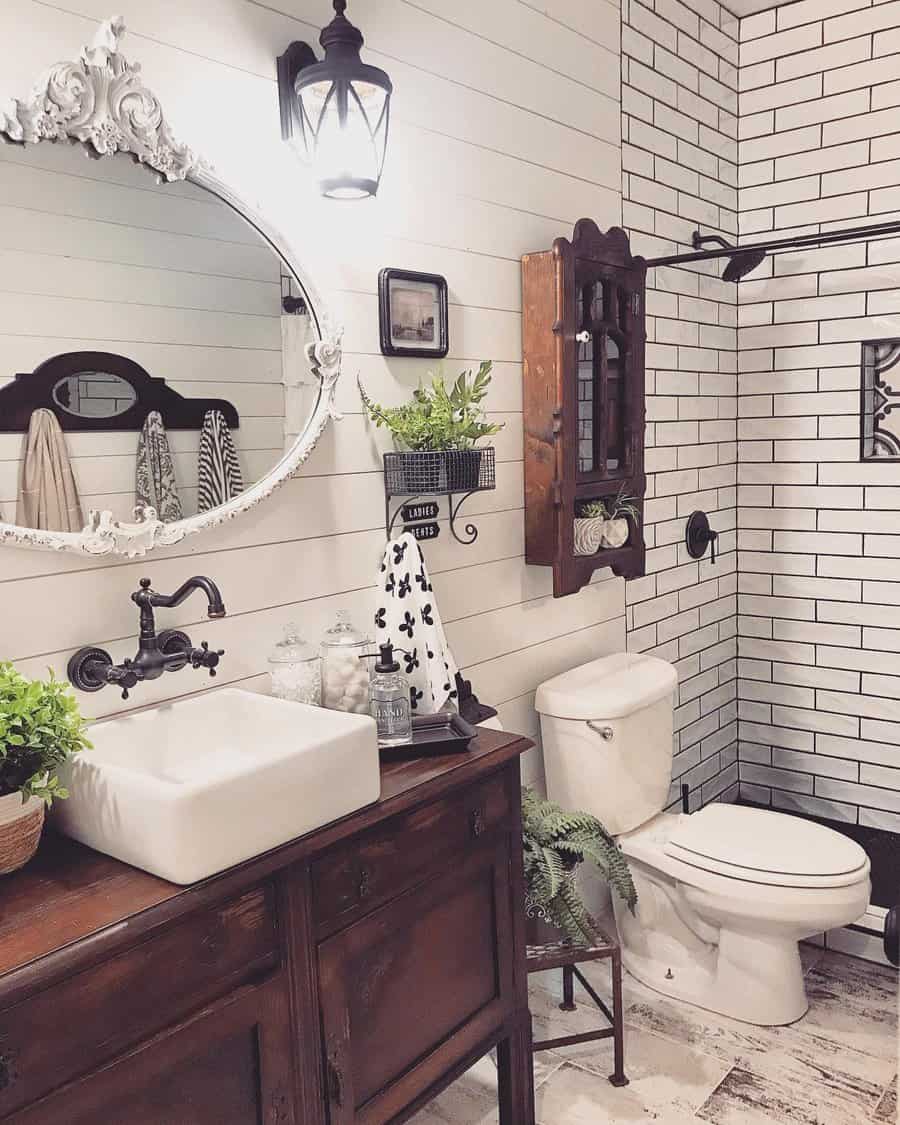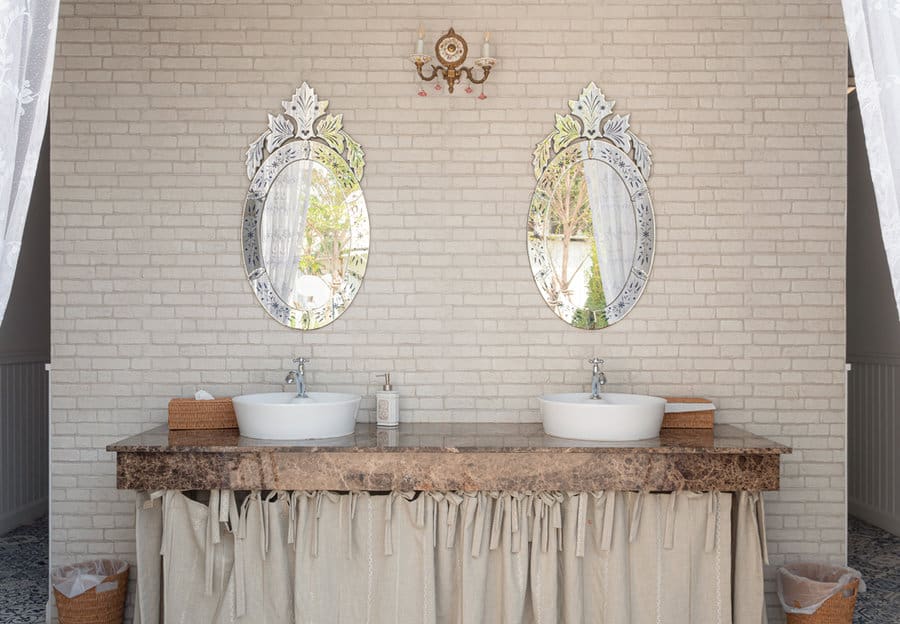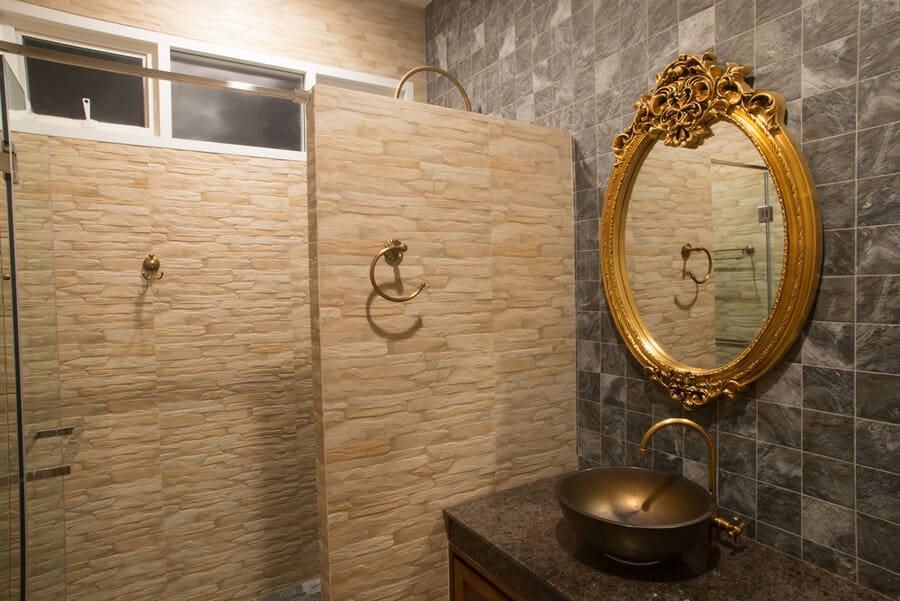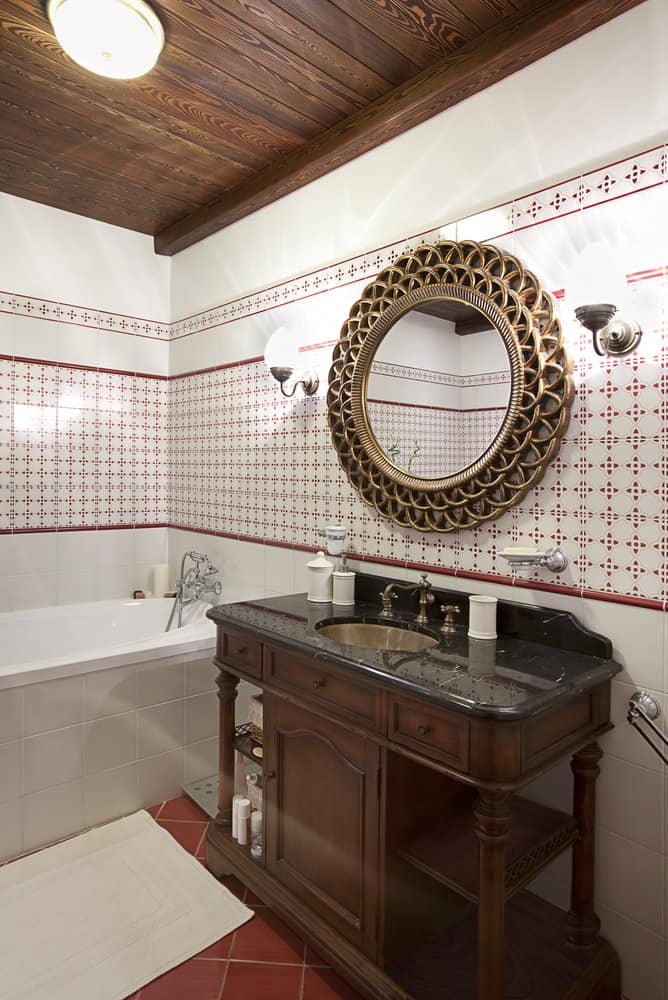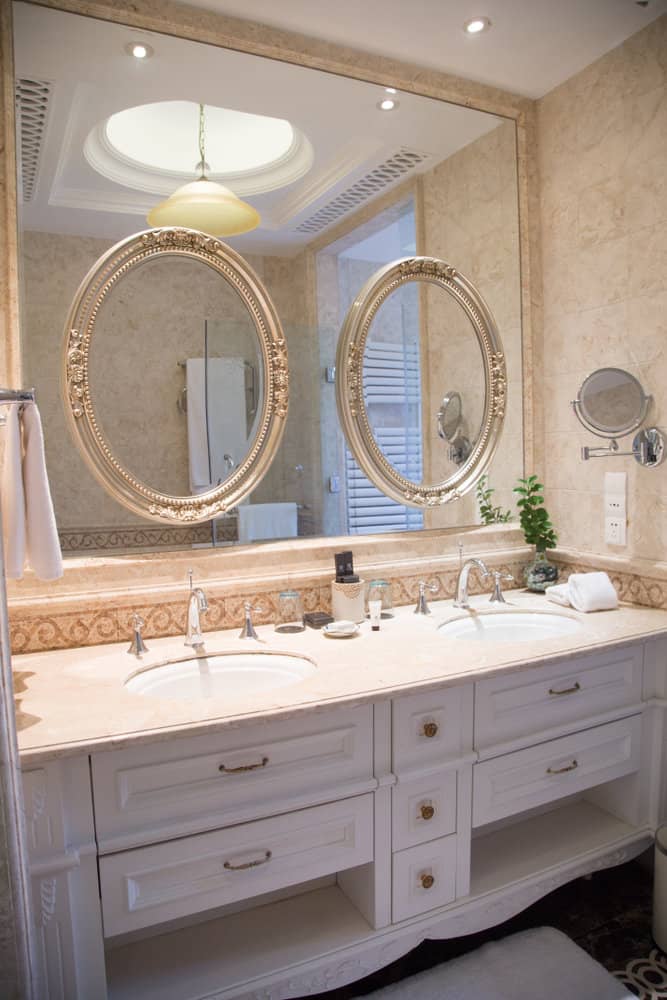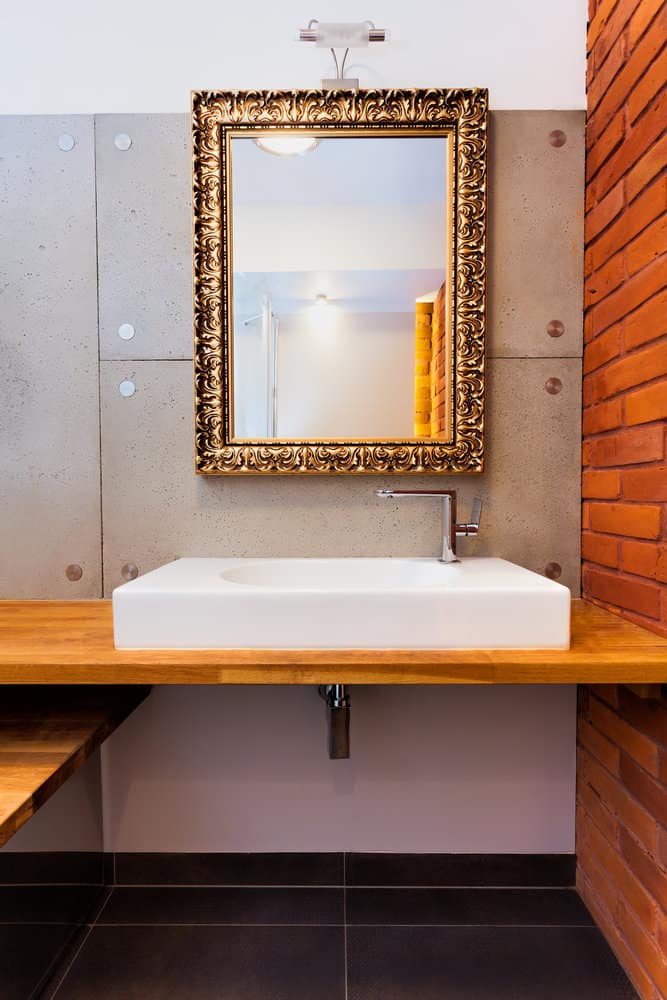 Many vintage mirrors boast details and finishes not found in today's decor. These mirrors can be effective in all types of design — not just those inspired by a specific era.
Keep in mind that not all vintage mirrors will withstand the moisture and temperature changes found in the average bathroom. You may be better off investing in a contemporary mirror modeled after a past era than risking damage to the real thing.
13. Wall
You'll have a hard time finding a design solution that will make a room feel bigger and brighter than a giant wall mirror.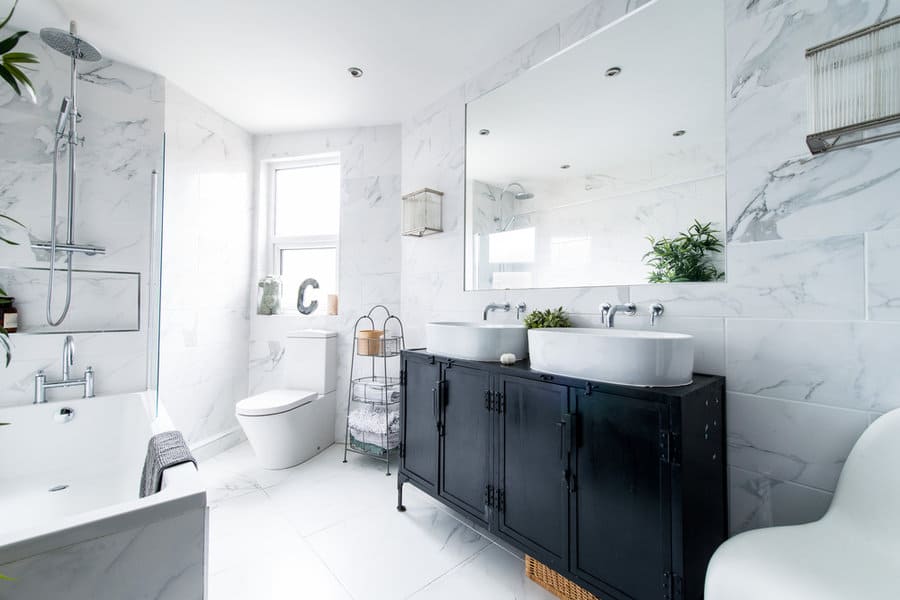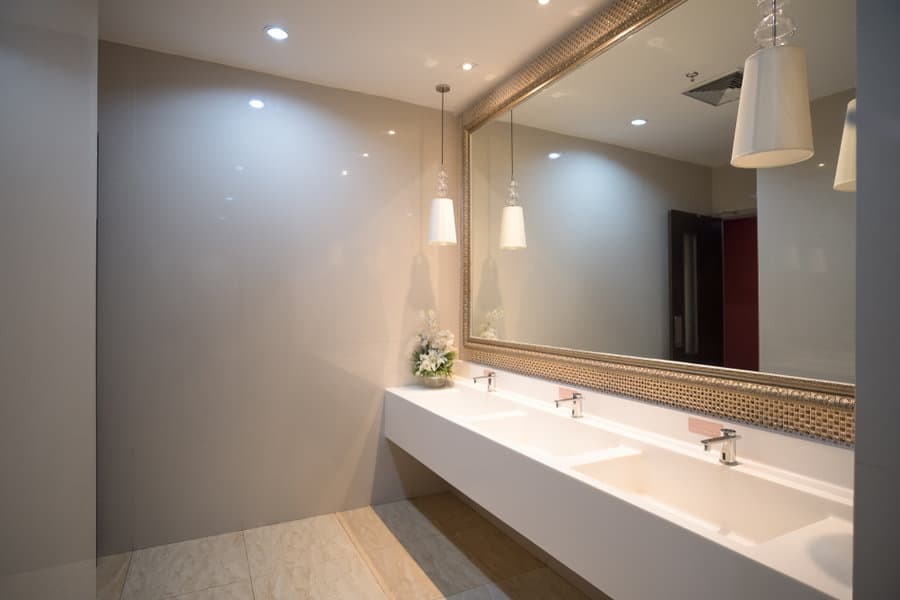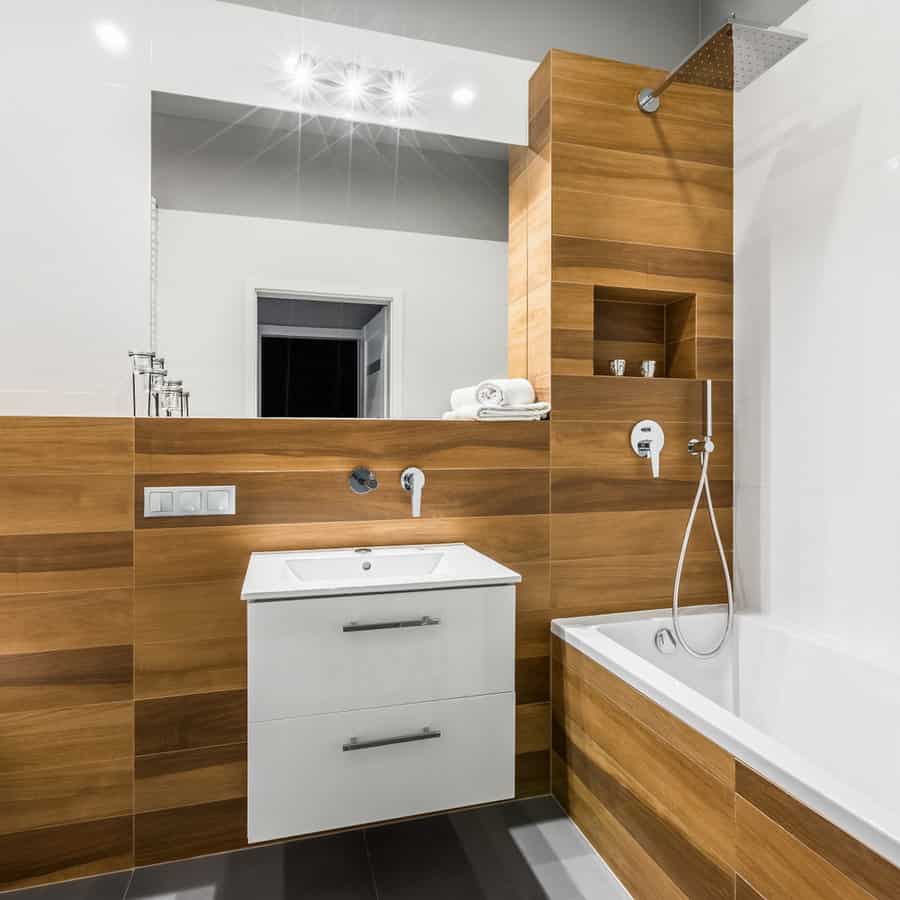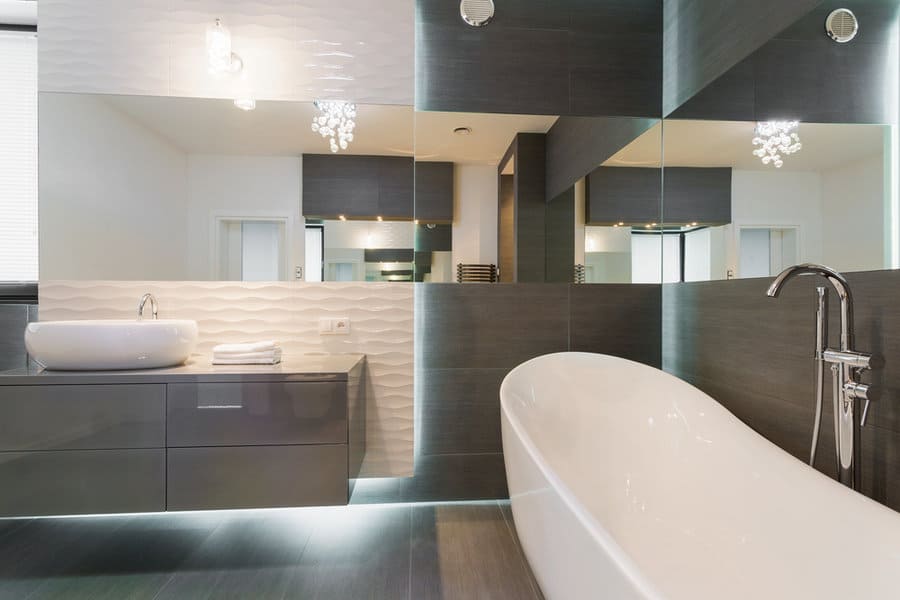 A strategically placed wall-to-wall mirror can essentially double the perceived space within your bathroom. This is huge (no pun intended) if the current layout is cramped or dimly lit.
Large mirrors are expensive and can be devastating if broken. For a more affordable alternative, consider hanging several frameless mirrors over your vanity or tub in place of a single pane of glass.
14. Wood Frame
The trendiest bathroom mirror ideas revolve around the bold and modern. For those who prefer a more traditional aesthetic, however, there's plenty of inventory in the middle.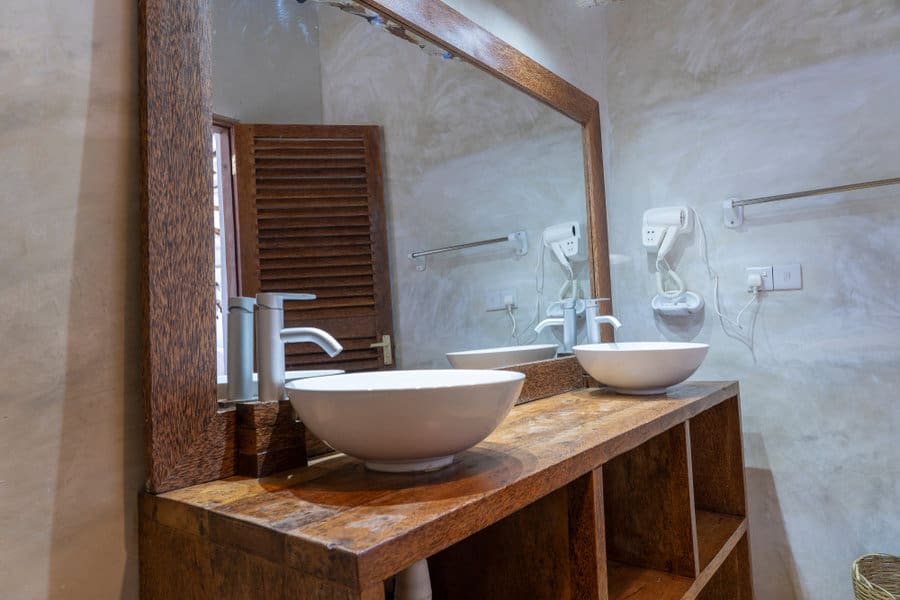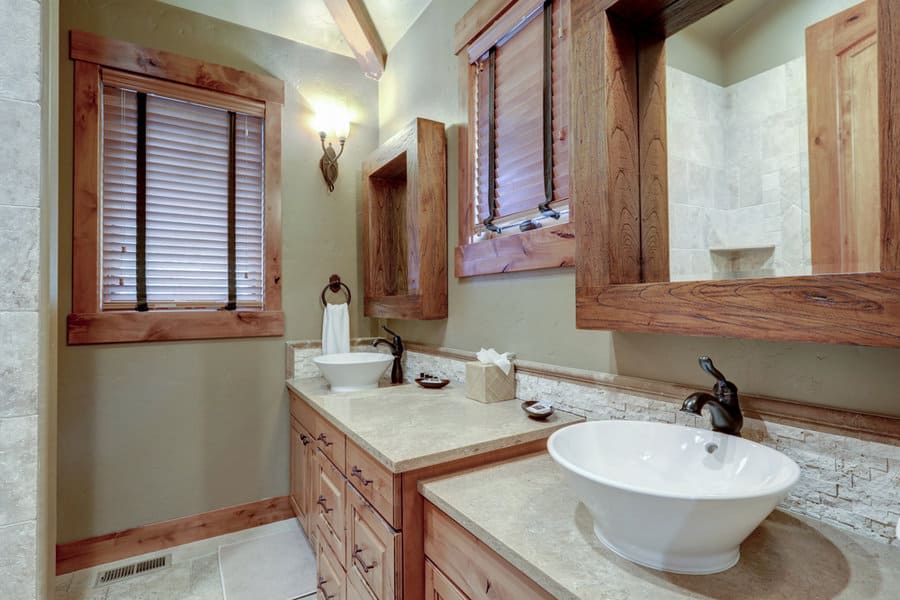 Wood-framed mirrors are undeniably classic. They're also incredibly versatile and can be adapted to any decor or vanity style.
Since wood goes with everything, there's little need to worry about matching other finishes within the space. But you should pay attention to the overall vibe your new mirror gives off and ensure it complements your bathroom as a whole.
Bathroom Mirror FAQs
What is the best size for a bathroom mirror?
As a general rule, your mirror should be no larger than the bathroom vanity or sink it sits above. However, there are also plenty of cases where this rule can (or should) be broken.
If you're unsure which mirror is best for your bathroom, consider mapping out the space with painter's tape or a piece of paper cut to size. This will help you envision your future bathroom design before making any big commitments!
Can any mirror be hung in a bathroom?
Selecting decor for a bathroom is a bit trickier than most other living spaces, largely because of the higher moisture levels. While many "normal" mirrors will look great in a bathroom, be wary of materials that will break down or harbor mold when exposed to moisture.
Powder rooms and guest bathrooms that aren't used very often are much better candidates for all-purpose wall mirrors than the master bathroom.