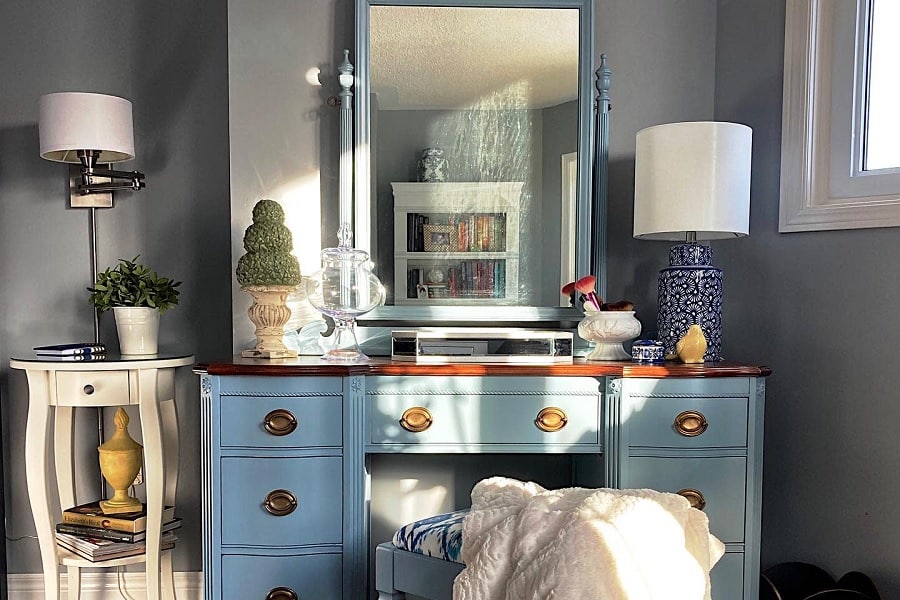 The Top 27 Bedroom Furniture Ideas
by — Kari Apted

Published on August 19, 2021

Updated on October 1, 2023
"Don't be afraid to experiment – not everything has to match. A house that is 100 percent perfect is rarely full of charm." – Rebecca de Ravenel
Bedroom decor that totally matches may exude a certain elegance, but does it reflect your personality? Your bedroom furniture ideas may be limited by your budget or the space you have to work with. If so, rest assured that repurposing and reusing pieces is currently one of the most popular decorating ideas.
Whether your bedroom furniture is new or recycled, it can be a challenge to arrange it in a way that's functional and attractive. Scroll through our selection of the top bedroom furniture ideas and see which ones will work best in your bedroom design.
1. Rustic Charm with an Old Couch
Incorporate rustic charm into your bedroom with an antique-style couch. This unique addition not only catches the eye but also brings comfort and character to your space. The distressed look adds a laid-back vibe while preserving timeless beauty. Consider repainting or adding modern cushions for a cozier touch. Elevate your bedroom's allure with this captivating choice, making it your go-to sanctuary.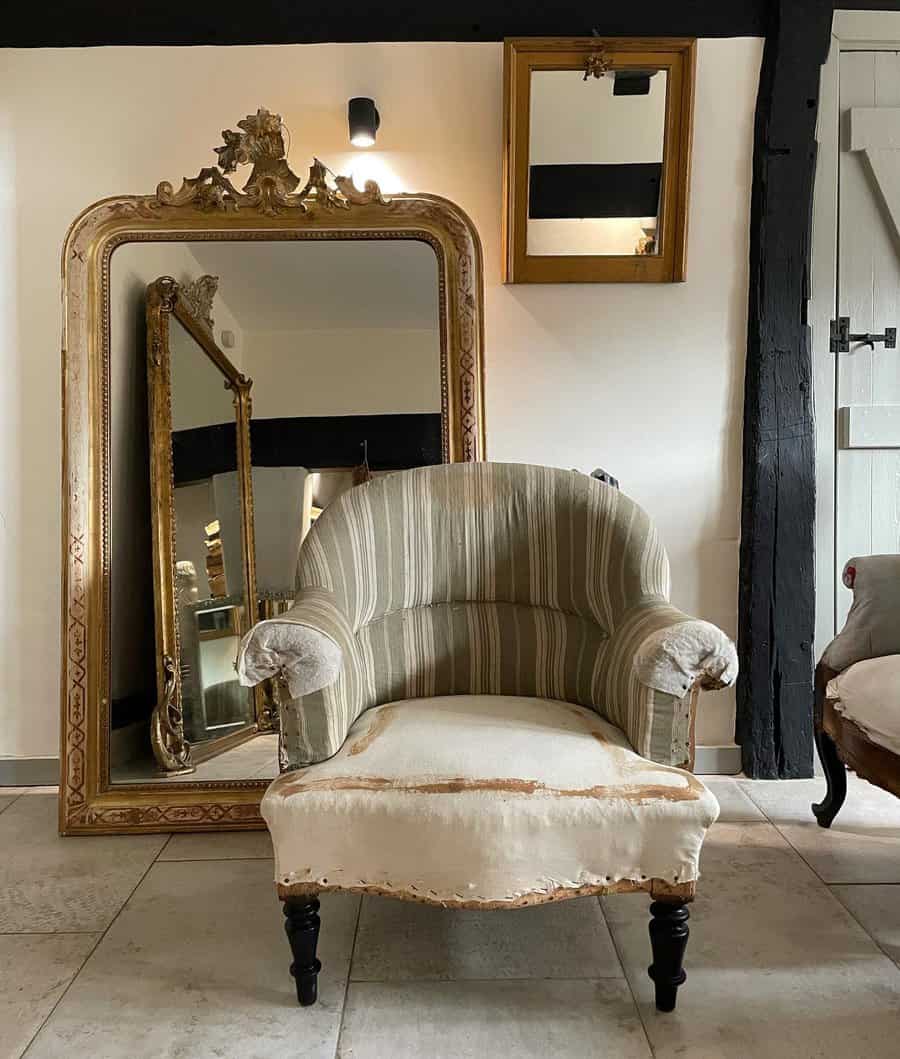 2. Luxurious Velvet Couch Design
Don't settle for the ordinary when it comes to bedroom furniture. Elevate your space with creative and elegant ideas. A luxurious velvet couch adds comfort and allure, making it perfect for cozy reading or relaxation. To enhance your bedroom further, consider adding complementary pieces like chaises and benches to maintain a light and inviting atmosphere. Invest in high-quality craftsmanship for lasting beauty, and transform your bedroom into a serene sanctuary.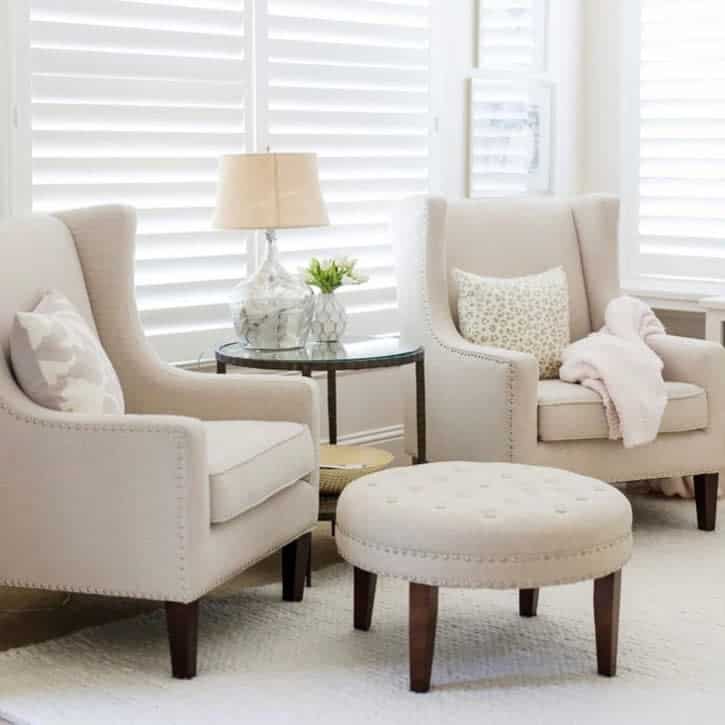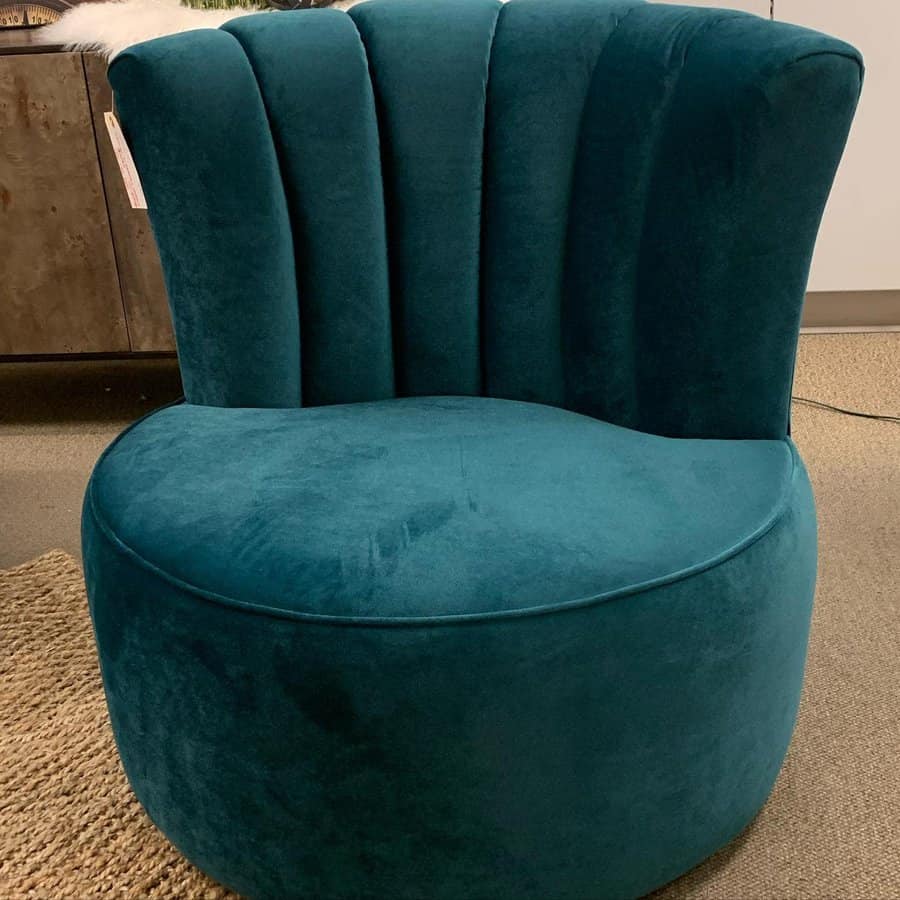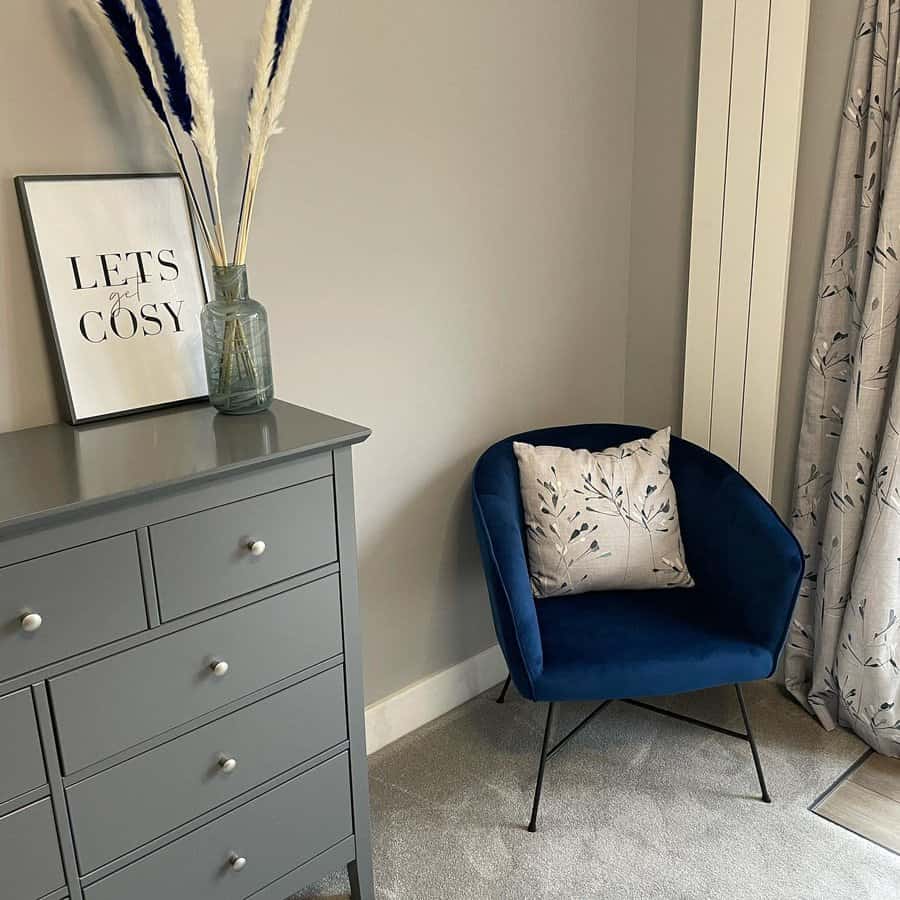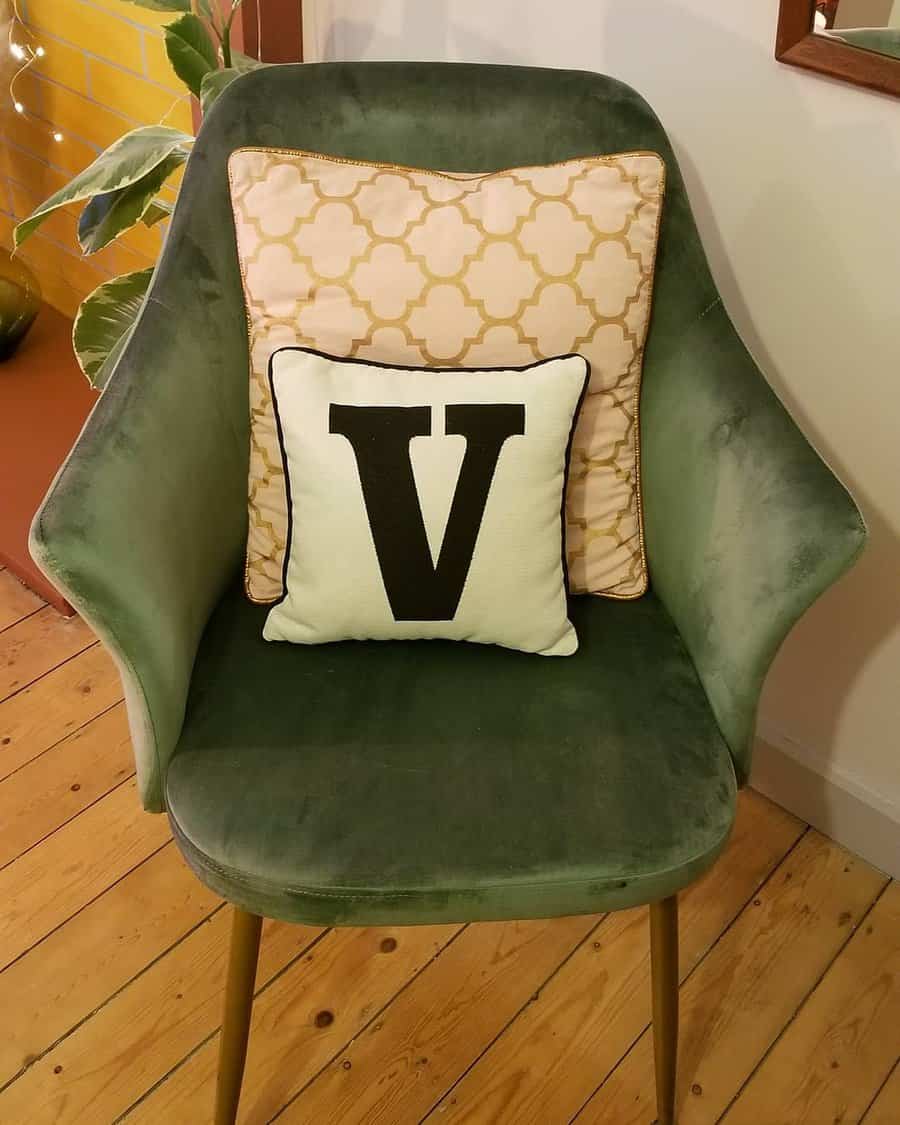 3. Rattan Elegance for Your Bedroom
For a cozy and inviting bedroom, consider incorporating rattan furniture. A rattan couch positioned against a wall, adorned with plush pillows and throws, infuses warmth and rustic charm. To enhance the ambiance, introduce soft, dim lighting and minimalist decor.
Select accent pieces thoughtfully to bring texture and personality to your bedroom. Through skillful use of texture, color, and furnishings, transform your bedroom into a personal oasis that reflects your unique style. Rattan furniture adds a touch of natural elegance that's both welcoming and distinctive.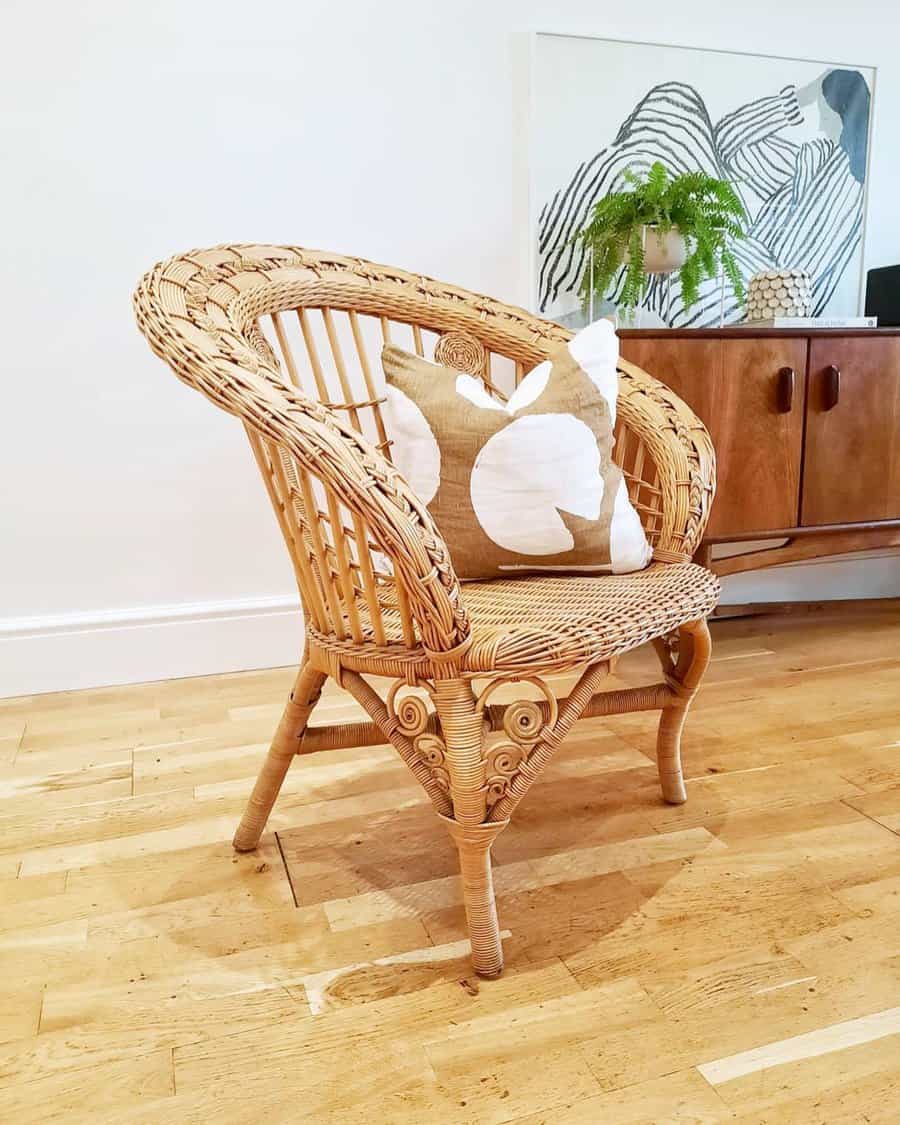 4. Embrace Victorian Vanity Glamour
To infuse your bedroom with a timeless charm reminiscent of a bygone era, opt for a Victorian-style vanity cabinet. This piece boasts intricate curves and ornate details, adding a touch of vintage elegance.
Not only will it become a captivating focal point, but its ample drawers offer practical storage solutions, allowing you to showcase your love for antique-inspired decor. Elevate your bedroom's ambiance with this classic addition that exudes sophistication and style.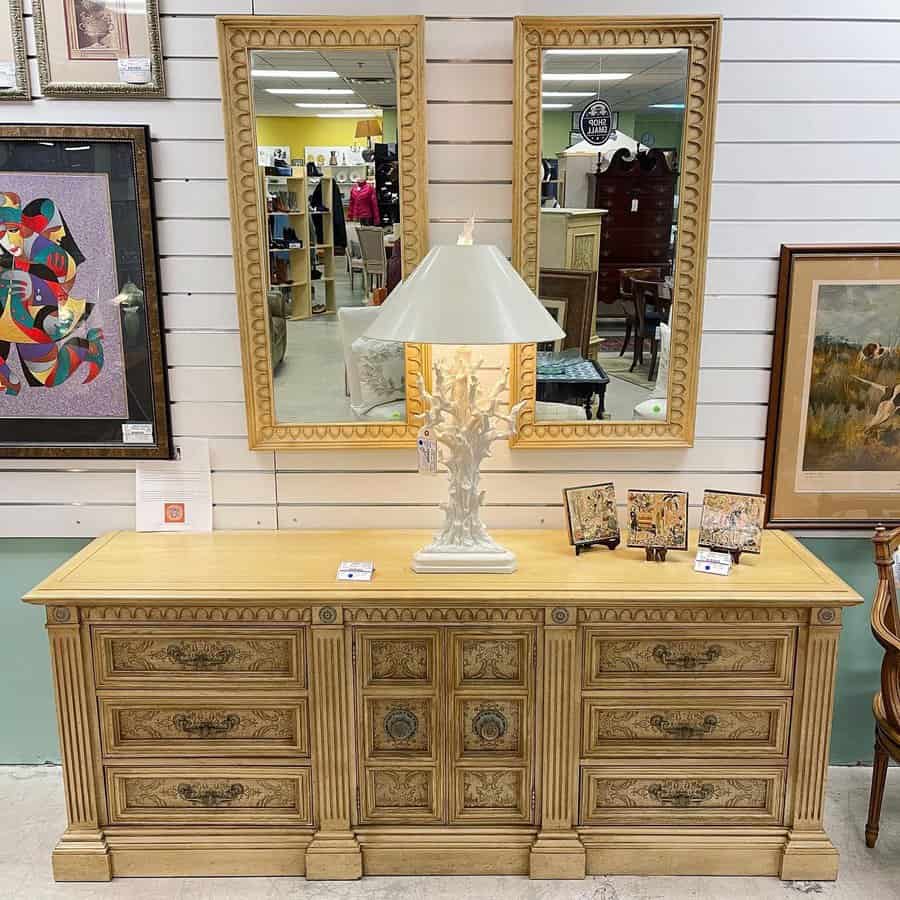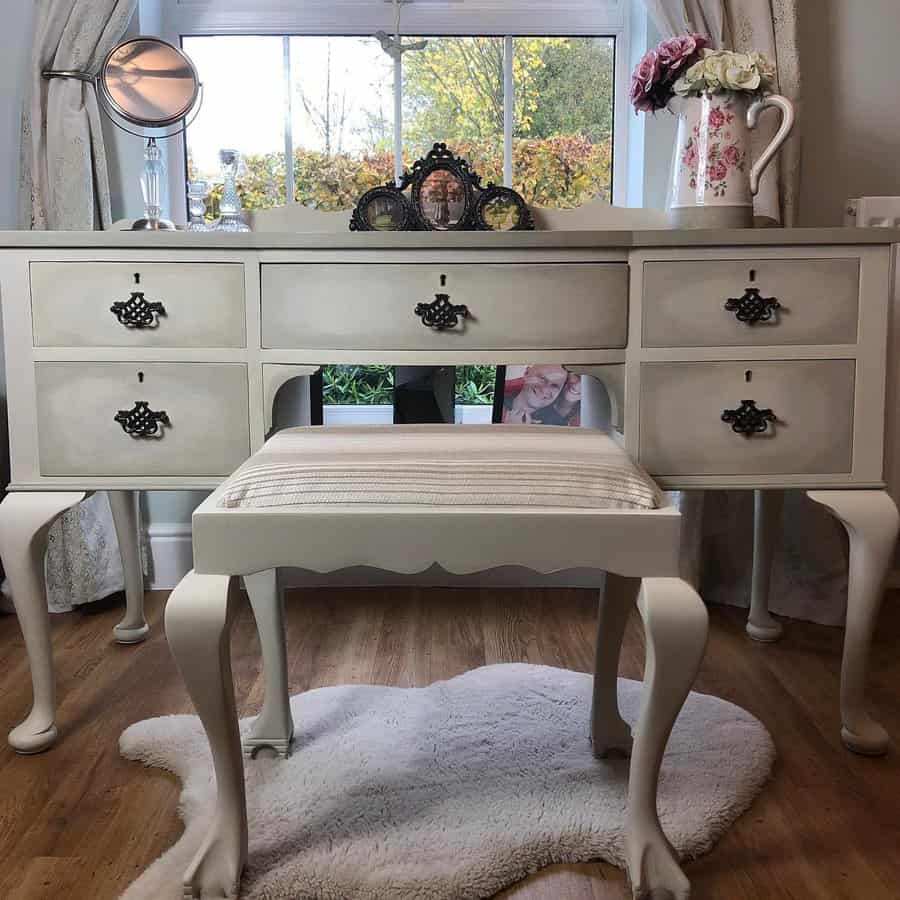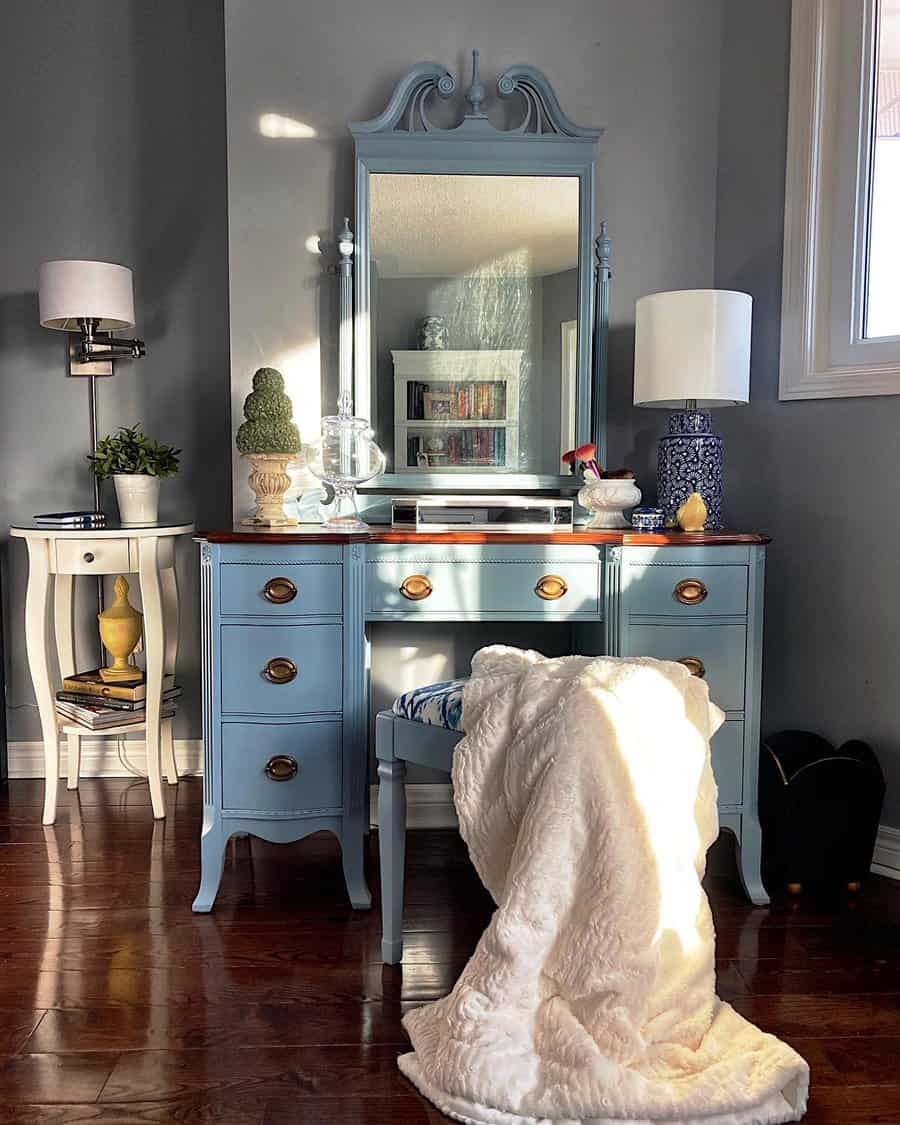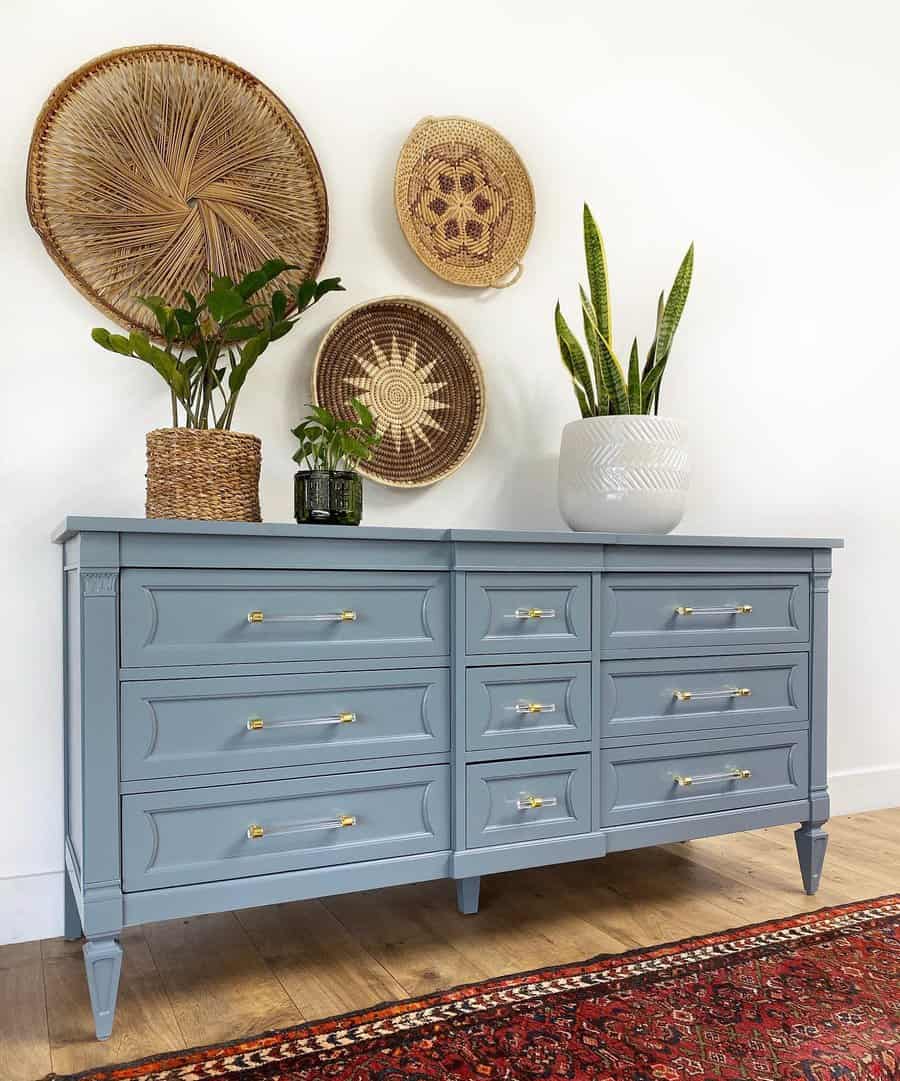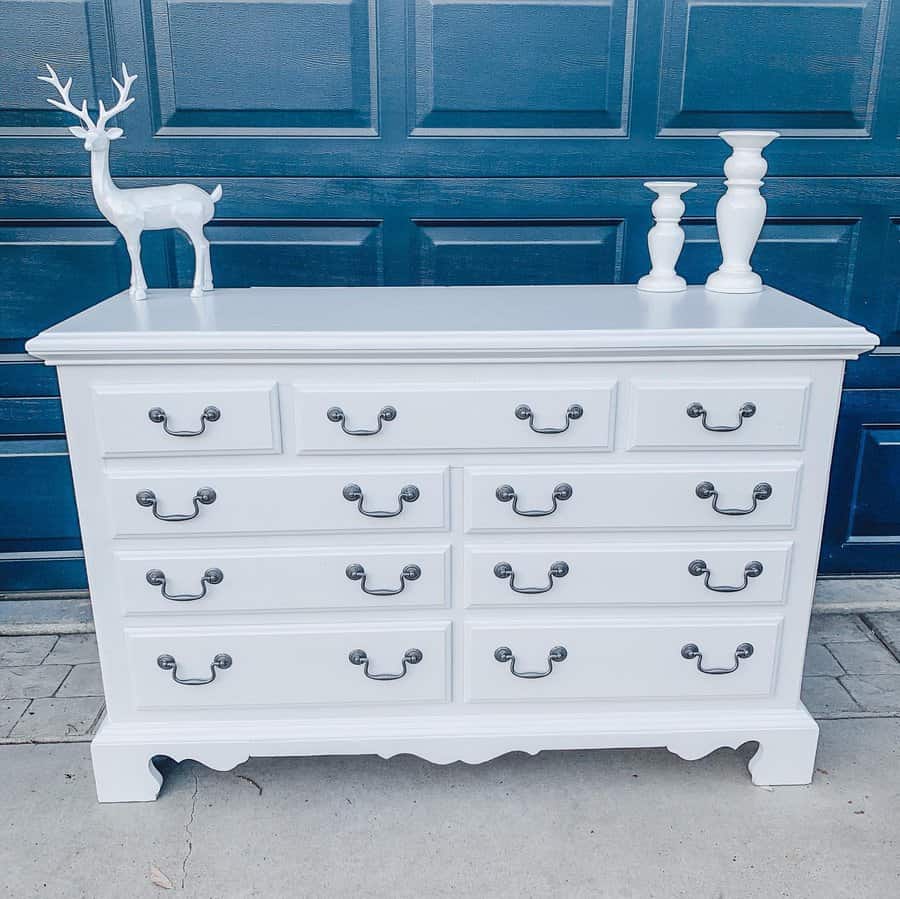 5. Darkwood Allure in Your Space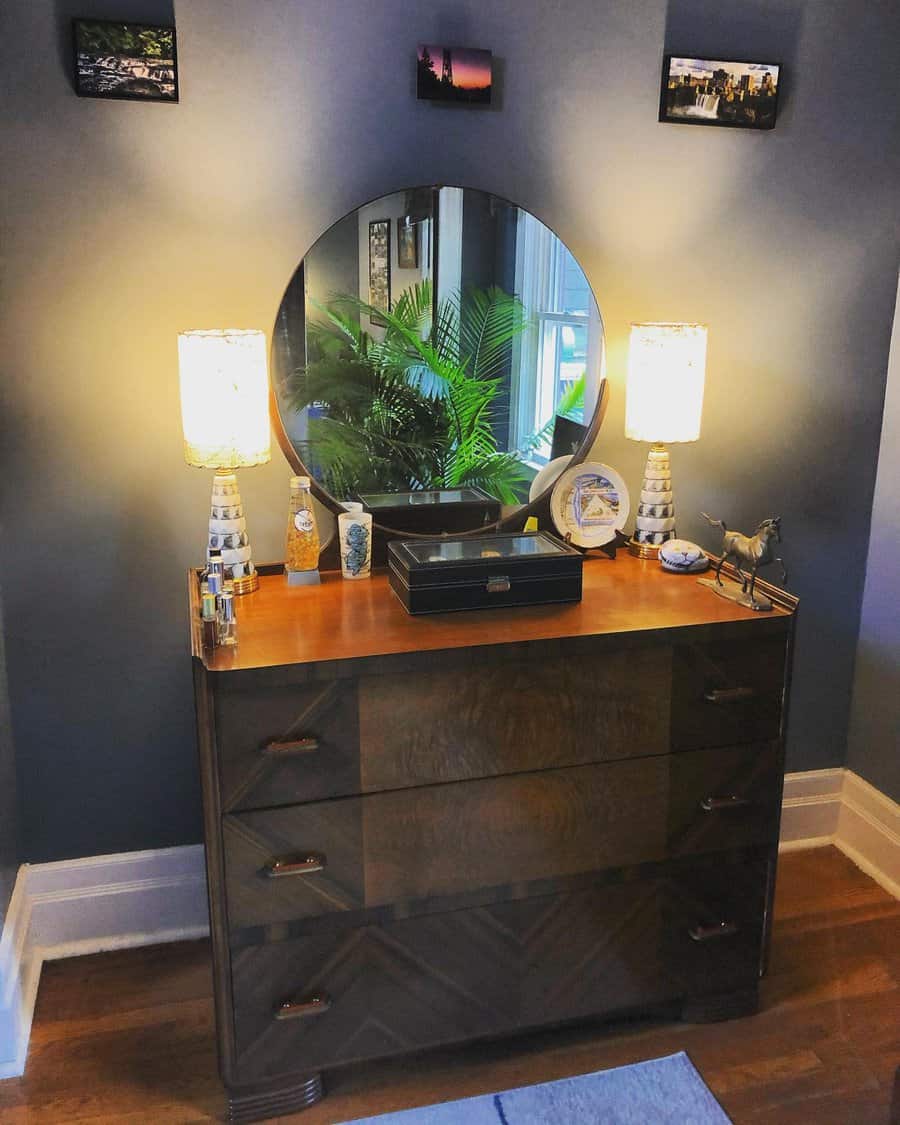 6. Vanity Illuminated by LED Lights
Selecting the right furniture is pivotal in crafting a cozy and inviting bedroom ambiance. Consider a vanity featuring an LED light mirror to infuse your space with an eclectic touch that also doubles as a stunning piece of functional art.
Ensuring adequate lighting throughout your room, especially in high-activity areas, is crucial. Explore various lighting options, from LED accents around window frames to wall lamps highlighting wall art and bookshelves. The possibilities are limitless and can lend your bedroom a one-of-a-kind atmosphere, tailored to your unique style.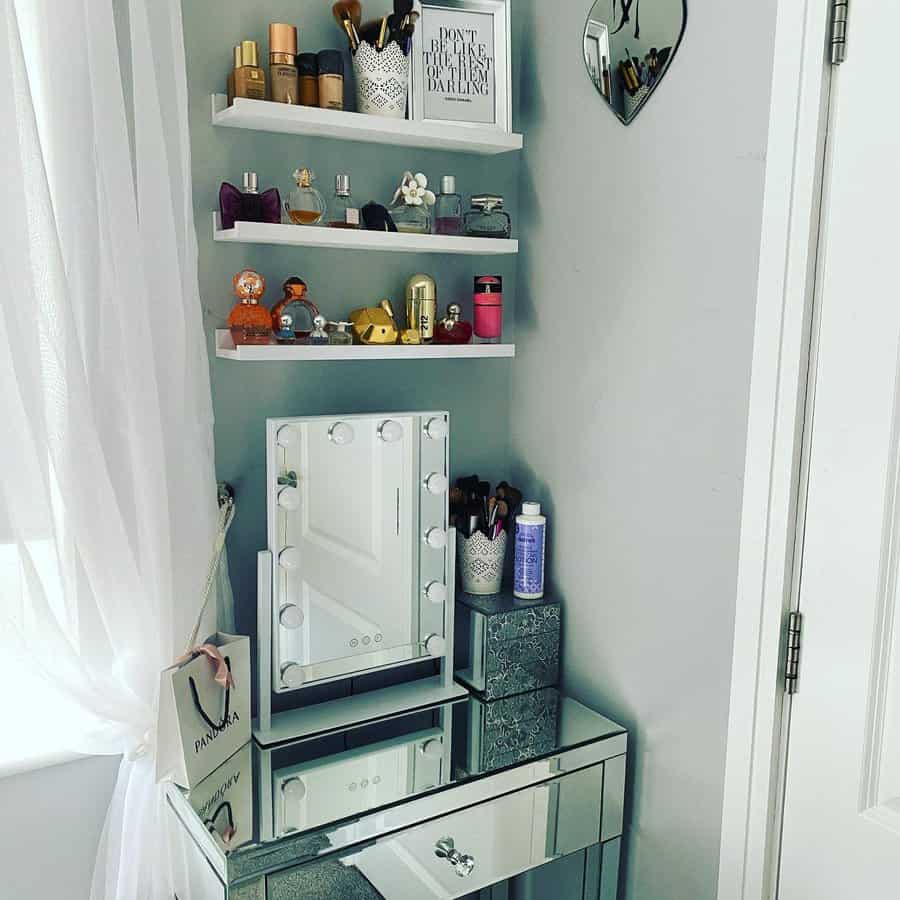 7. Bed with Sleek Floor Cabinets
In search of the ideal bedroom furniture ideas? Consider a double bunk bed with integrated floor-level cabinets for added storage efficiency. This innovative setup accommodates two sleepers in one room while offering valuable storage space for your belongings.
This creative solution optimizes your bedroom's potential without sacrificing comfort and warmth. Additionally, its versatility allows for various design options, empowering you to tailor your space to your unique preferences and needs. Explore the possibilities and transform your bedroom into a functional and stylish haven.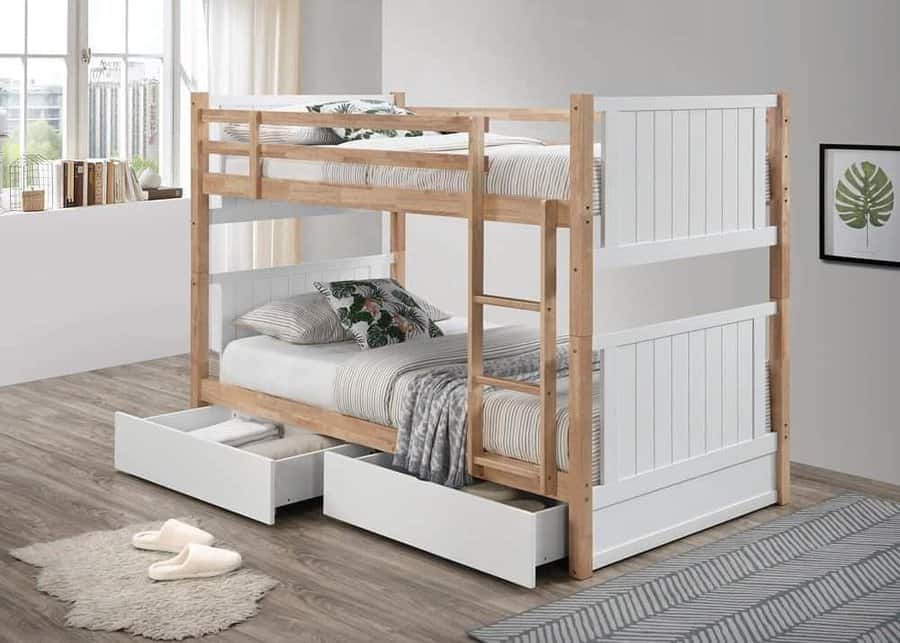 8. Scandinavian Style for Cozy Nights
Infusing your bedroom with Scandinavian charm can be effortless with a beautiful wooden bed. Its clean lines and minimalist design add inviting warmth, creating the perfect atmosphere for peaceful sleep.
When selecting complementary furniture pieces, opt for sleek and modern choices. Consider iron side tables or accent pieces in soothing neutrals with touches of whites and blues. Maintain an airy and open ambiance with potted plants or artwork that effortlessly ties together all design elements. Embrace the simplicity and coziness of Scandinavian style for your nights of restful slumber.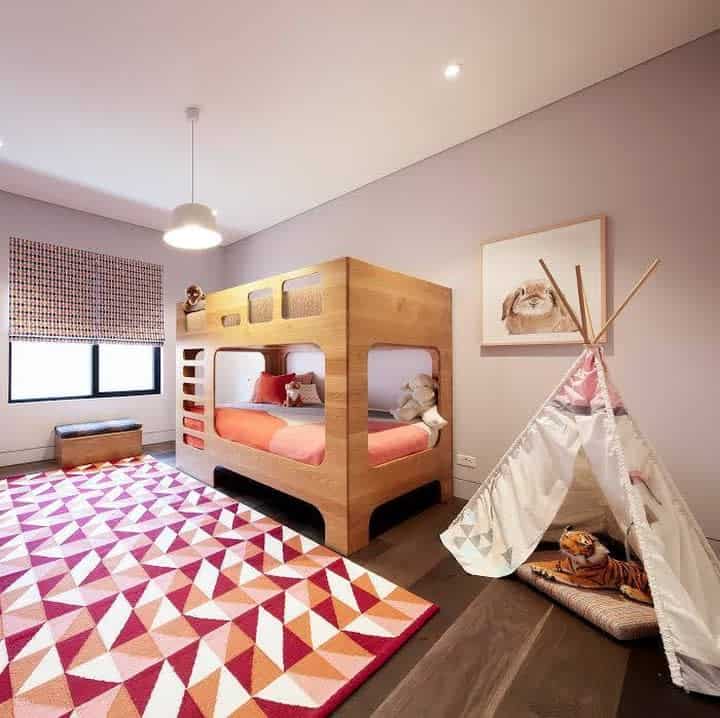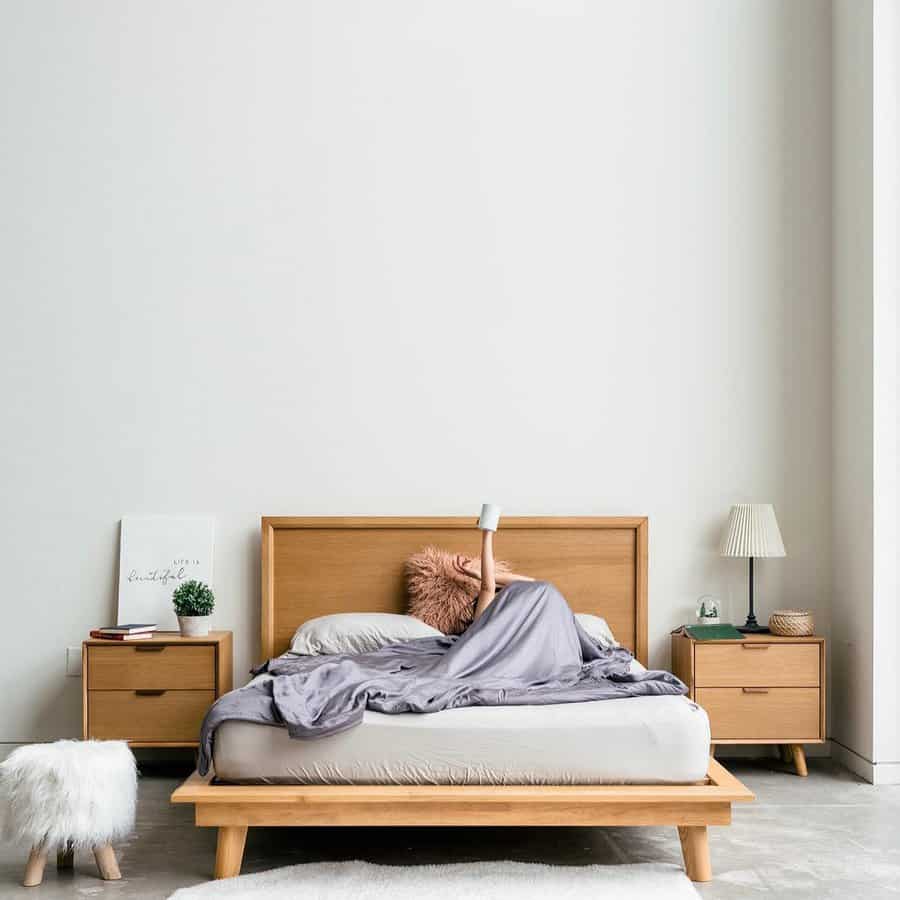 9. Minimalist Bedside Drawer Essentials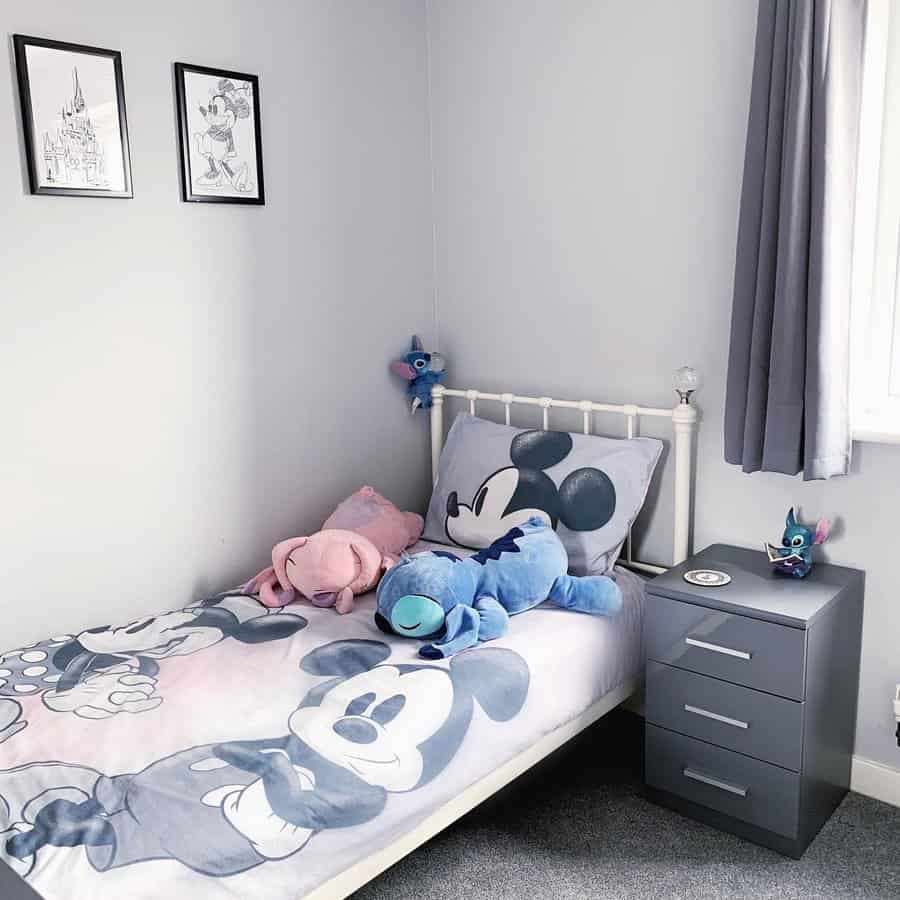 10. Oversized Headboard Statement Bed
Elevate your bedroom's style by embracing creativity in your furniture choices. Consider the excitement of a bed featuring an oversized headboard, perhaps crafted from wooden panels with intricately carved details for an elegant touch.
To enhance comfort and luxury, opt for an upholstery in sumptuous velvet fabric, ensuring a bed that not only looks but also feels opulent. This transformation will breathe life into even the most obscure bedroom corner, turning it into a chic and cozy sanctuary that makes a bold design statement.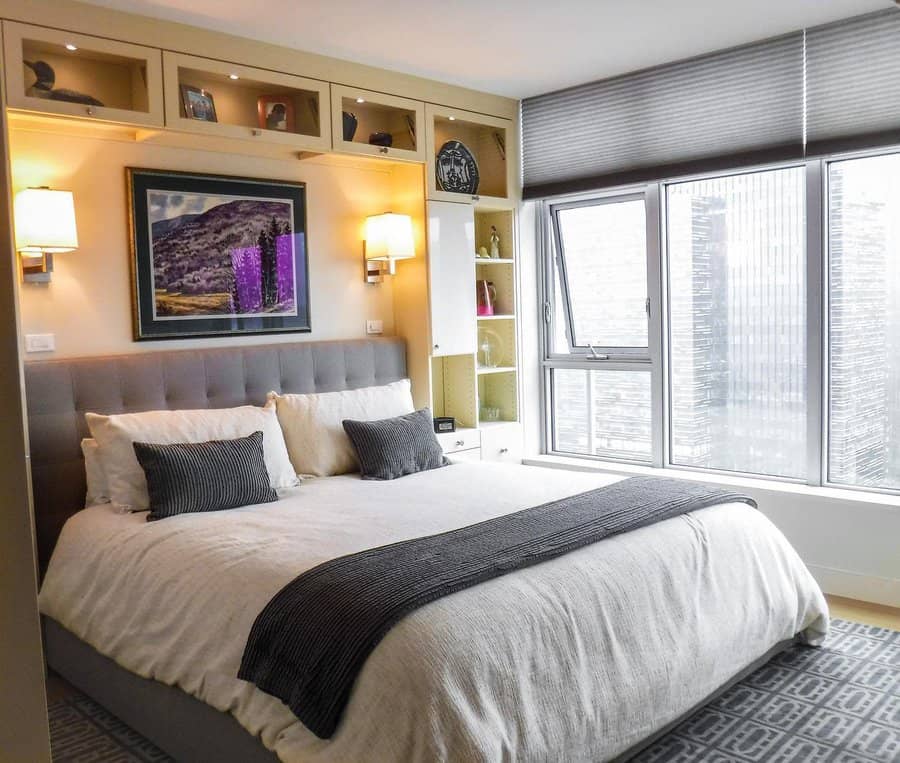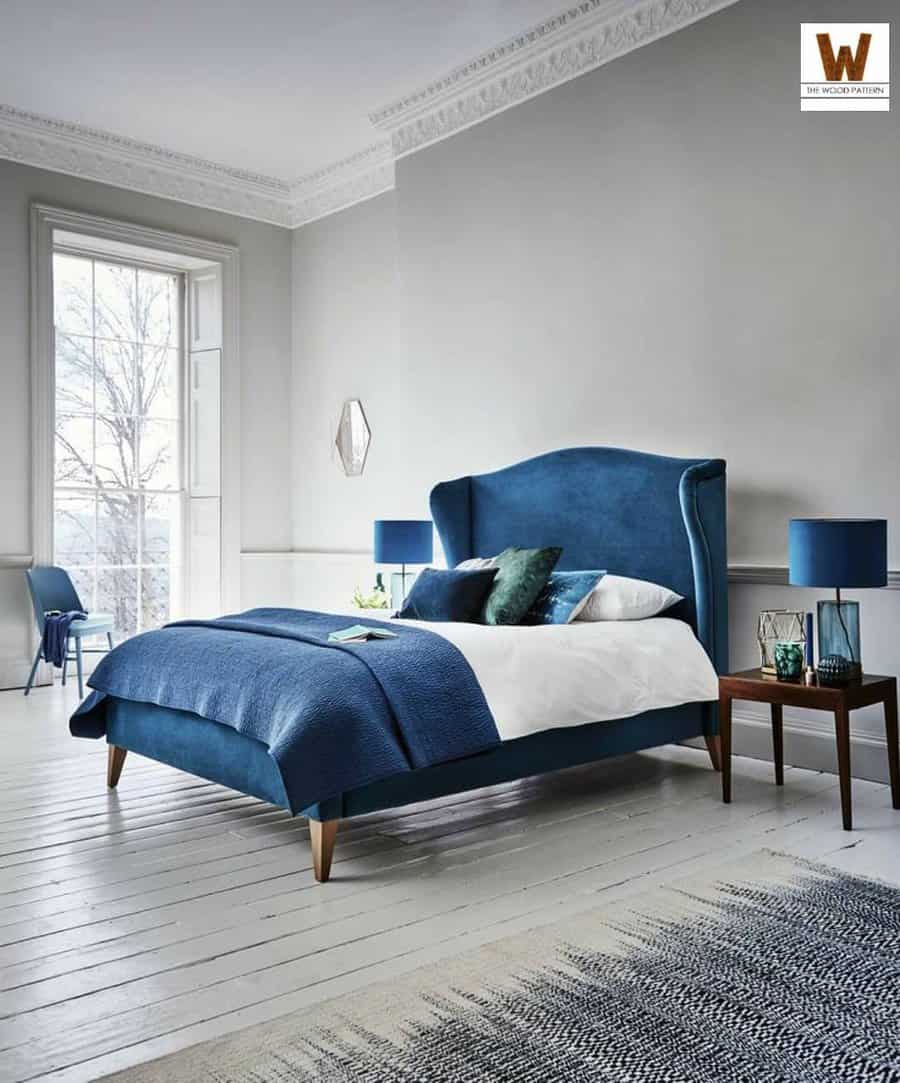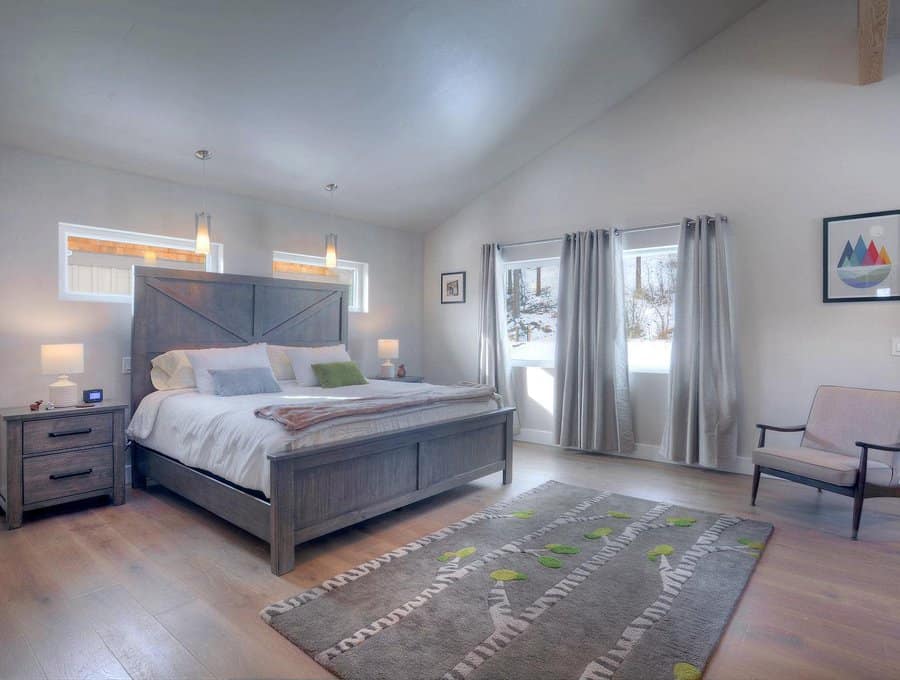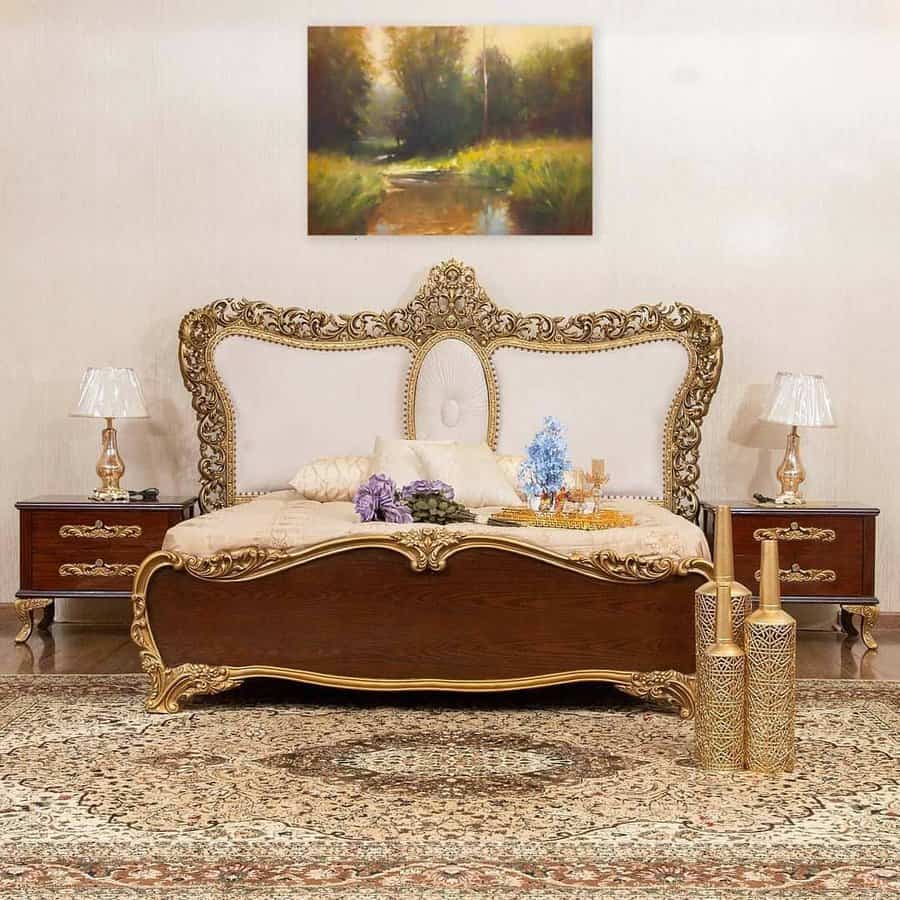 11. Crafted Beauty of Wooden Pallets
Revitalize your bedroom creatively by crafting a bed frame from wooden pallets. This budget-friendly approach not only imparts a captivating rustic touch to your space but also allows for versatile arrangement to accommodate different mattress sizes, creating storage space or an additional seating area underneath.
For an adventurous twist, consider using reclaimed or second-hand wood and infuse personal flair by incorporating burn marks or intricate cutout shapes into the wood. This DIY project has the potential to completely transform your bedroom, serving as a source of pride and satisfaction in your home.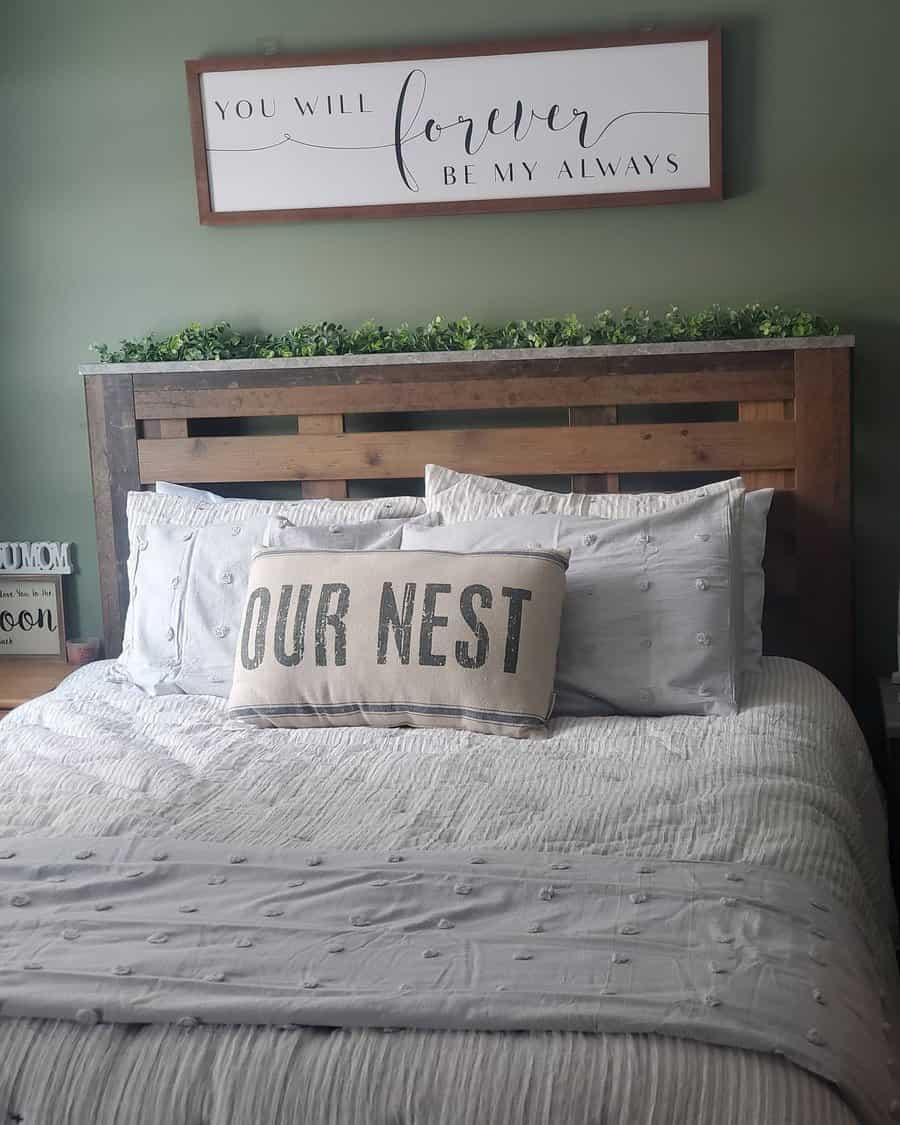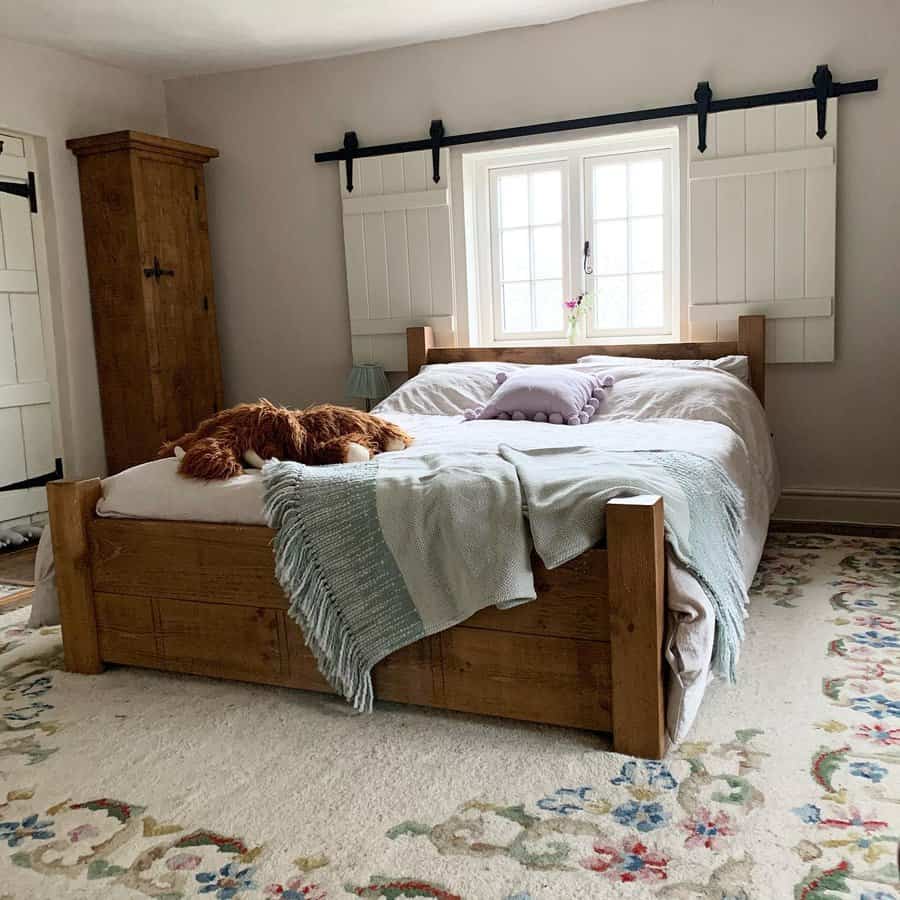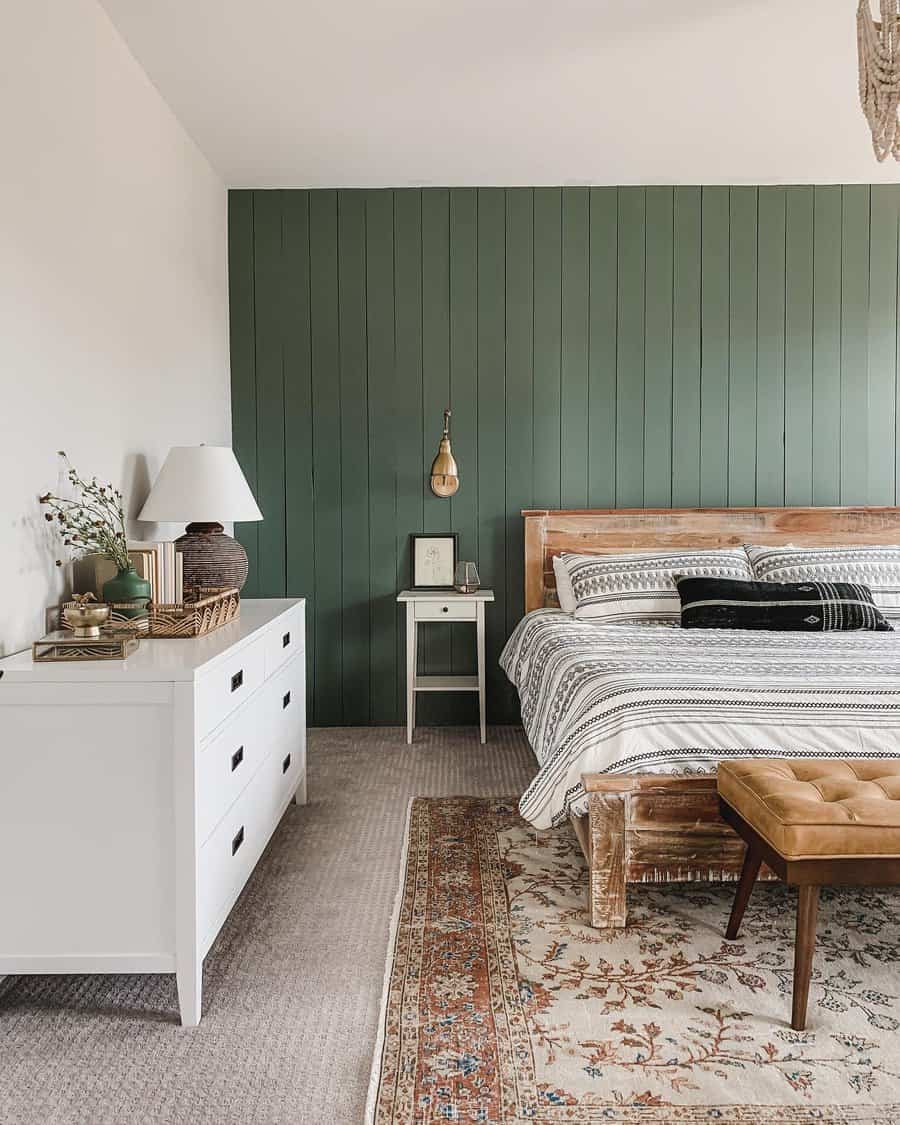 12. Theme-Infused Bed & Closet Combo
Transform your bedroom into a vibrant and personalized haven with a themed bed and closet ensemble. This furniture idea allows you to infuse creativity into your space, making it truly unique.
Consider themed designs inspired by favorite characters like Hello Kitty for girls or Star Wars for boys, but the possibilities are limitless. This imaginative approach not only brings life to your bedroom but also adds an element of entertainment and individuality, making your space a one-of-a-kind retreat.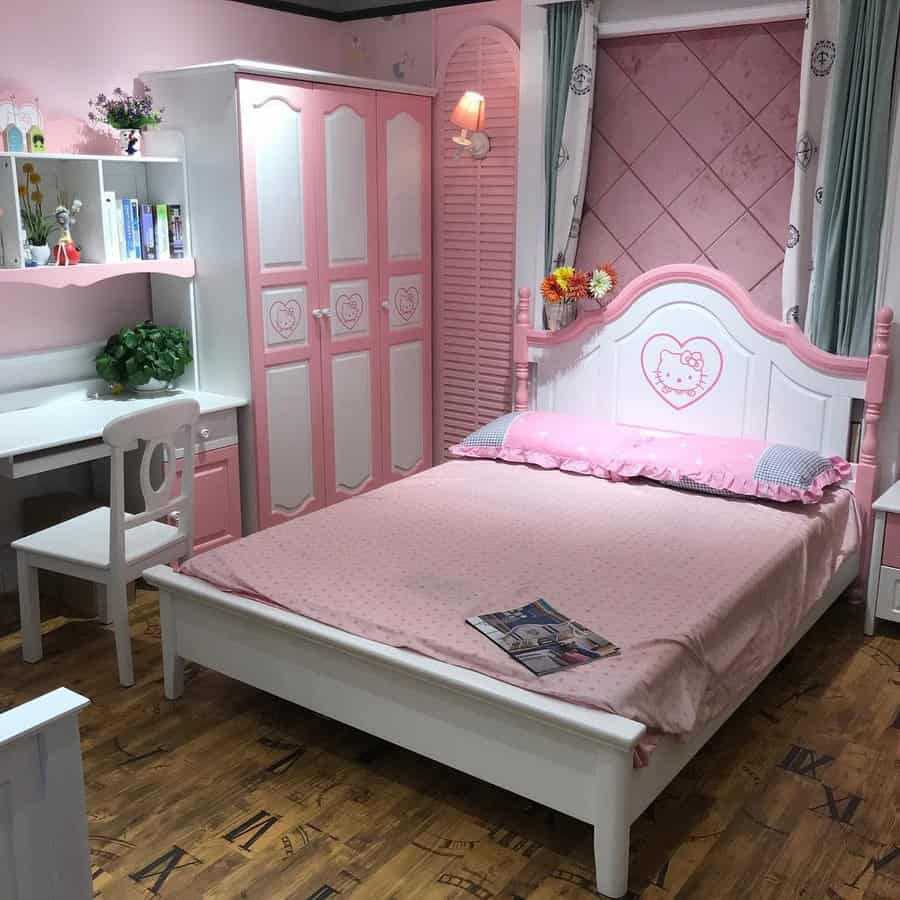 13. Stylish Vanity Drawer with Wallpaper Print
Elevate your bedroom's style quotient with thoughtfully chosen furniture additions. Consider a vanity with printed wallpaper to inject personality into your space, serving as both a functional statement piece and a daily grooming station.
For an on-trend look, complement it with a natural wood nightstand that offers clean lines and an organic aesthetic. To complete the ensemble, indulge in a plush bed frame upholstered in velvet fabric, adding delightful texture and a touch of luxury to your sanctuary. These furniture ideas are your ticket to transforming your bedroom into the peaceful and stylish sanctuary it deserves to be.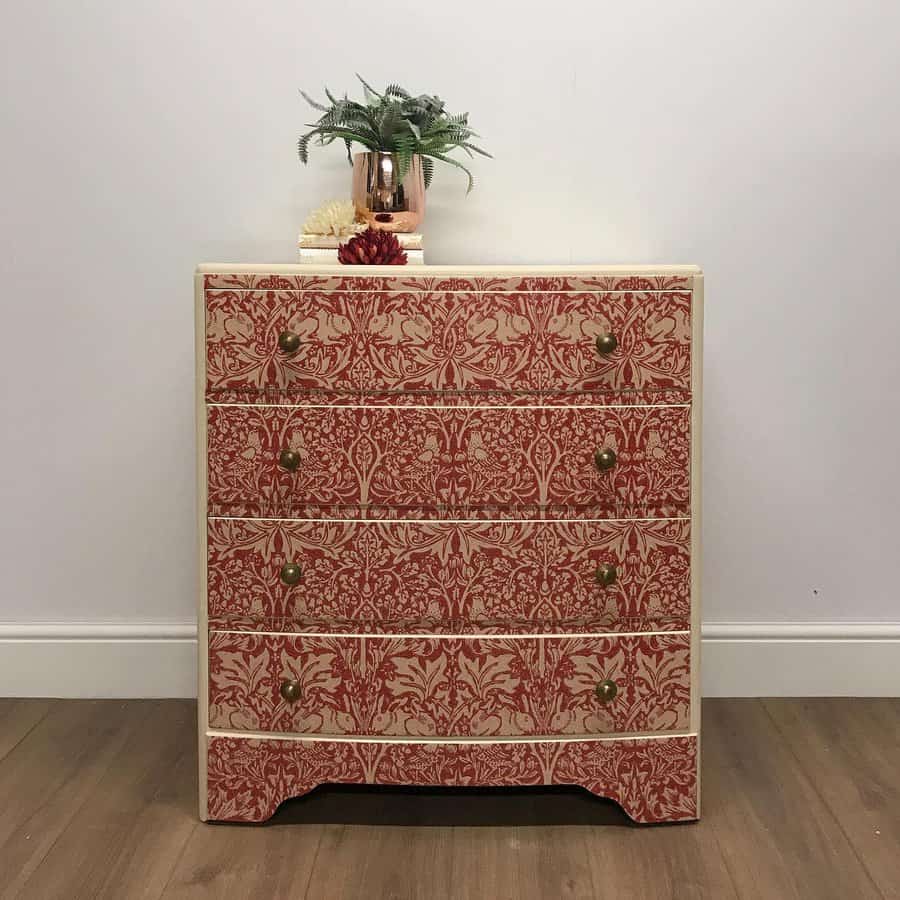 14. Craft Your Own Rustic Headboard
Unleash your creativity with a DIY rustic headboard project for your bedroom. Not only does it yield a unique and personalized piece, but it's also a simple and budget-friendly method to infuse style and character into your space.
Gather repurposed wood, measuring tape, a saw, hammer, and nails for this endeavor. With minimal effort and a dash of imagination, you can craft a headboard that's truly eye-catching and worthy of display. The stunning results will showcase your craftsmanship and enhance your bedroom's charm.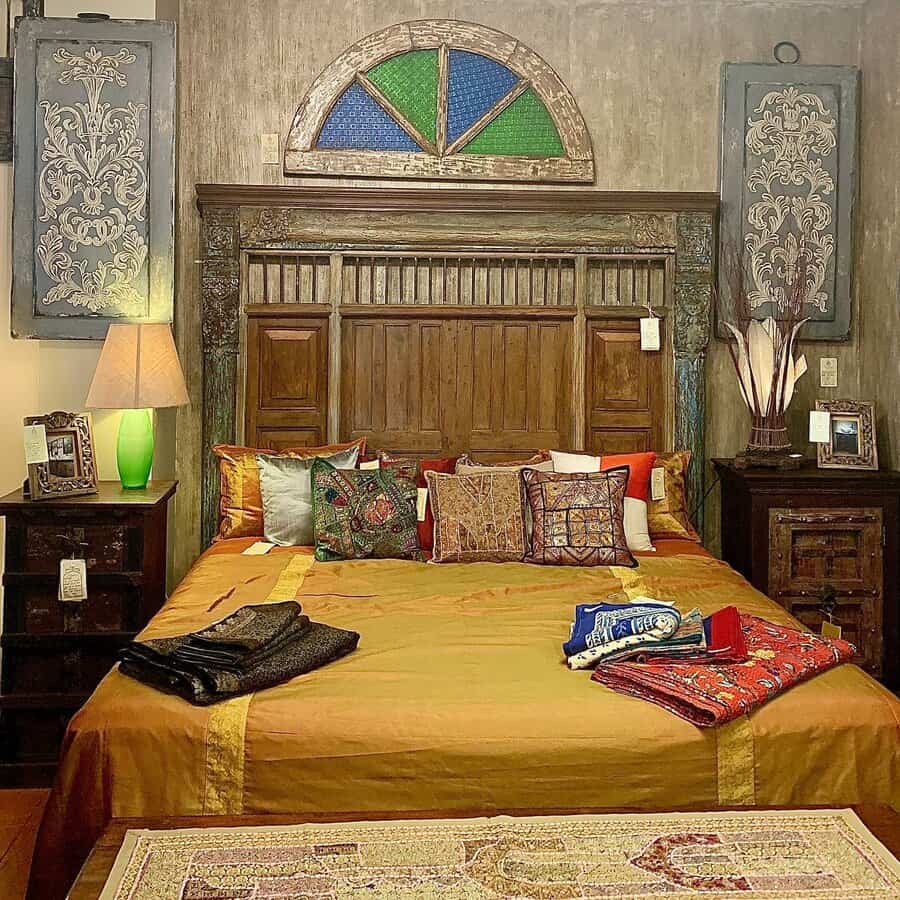 Bedroom Furniture FAQs
Where should I put my furniture in my bedroom?
Think about how you plan to use your bedroom. For example, if you plan to watch TV from bed, plan your room design around that activity. Sketch out a few to-scale bedroom furniture ideas before deciding which placement will work best for you. In most cases, it works best to center your headboard on the room's longest wall.
Where should you put a mirror in your bedroom?
Mirrors are a wonderful way to add light and visually expand your bedroom space. Every bedroom should have at least one full-size body mirror. Hang it on the wall opposite the window for more reflected light, or place it across from your door to make the room appear longer.