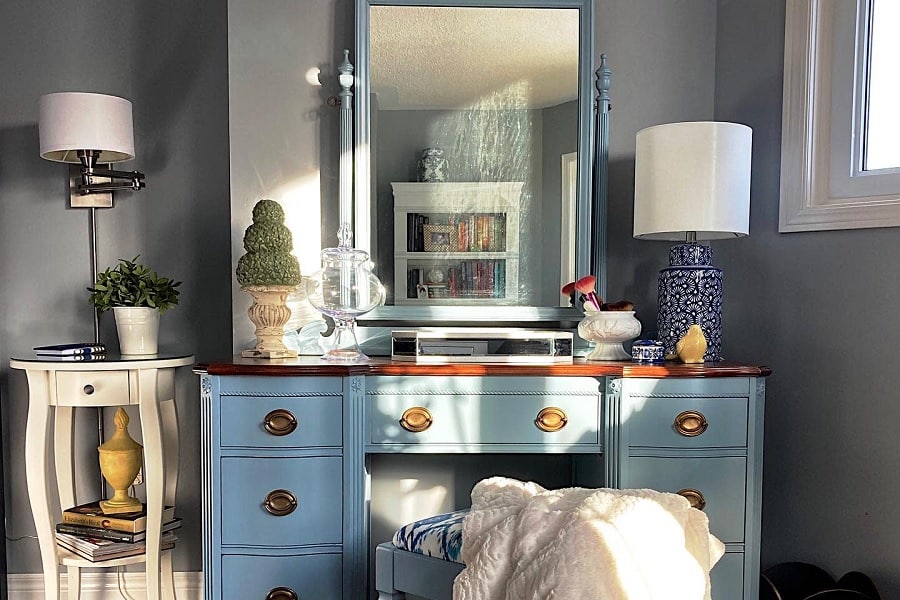 The Top 27 Bedroom Furniture Ideas
"Don't be afraid to experiment – not everything has to match. A house that is 100 percent perfect is rarely full of charm." – Rebecca de Ravenel
Bedroom decor that totally matches may exude a certain elegance, but does it reflect your personality? Your bedroom furniture ideas may be limited by your budget or the space you have to work with. If so, rest assured that repurposing and reusing pieces is currently one of the most popular decorating ideas.
Whether your bedroom furniture is new or recycled, it can be a challenge to arrange it in a way that's functional and attractive. Scroll through our selection of the top bedroom furniture ideas and see which ones will work best in your bedroom design.
1. Chair
A chair is a great addition to any bedroom—and an entire sitting area is even better. A master bedroom sitting area provides a cozy spot to drink your morning coffee or wind down with a glass of wine at night. Chairs are great bedroom decorating ideas when your room is particularly big and you need to fill the space.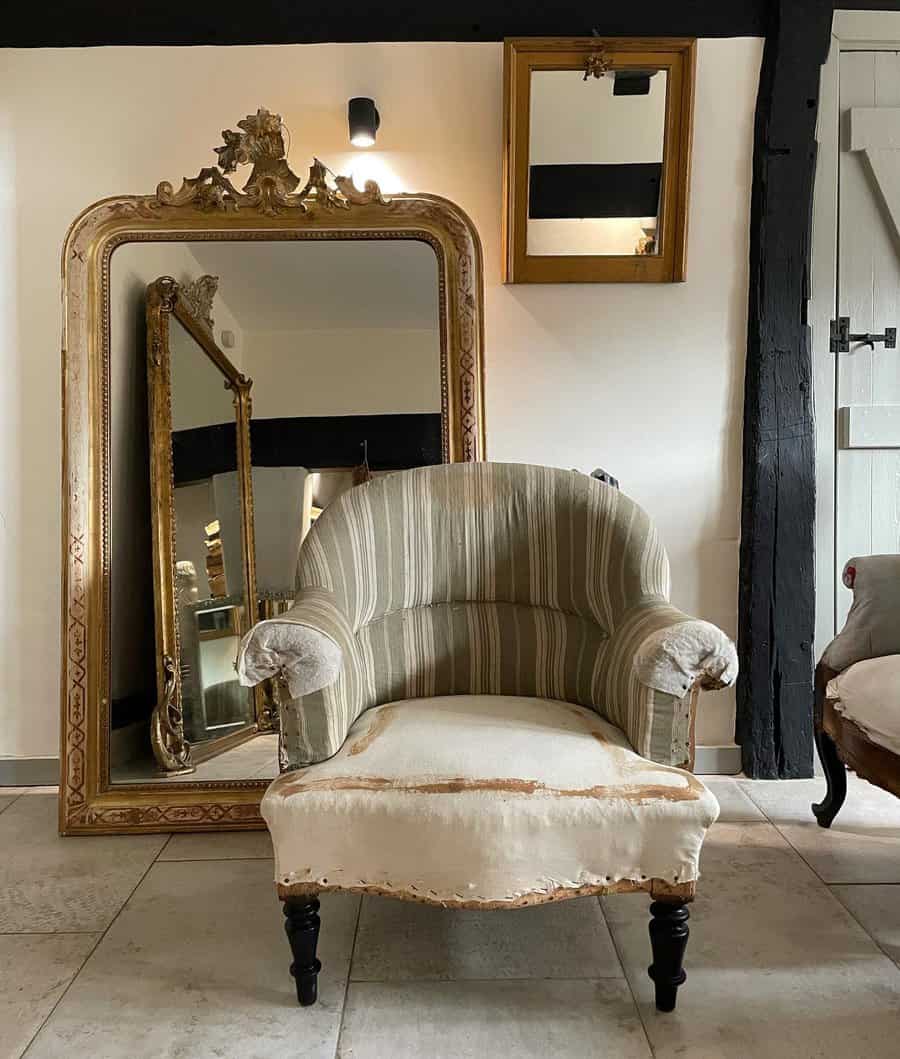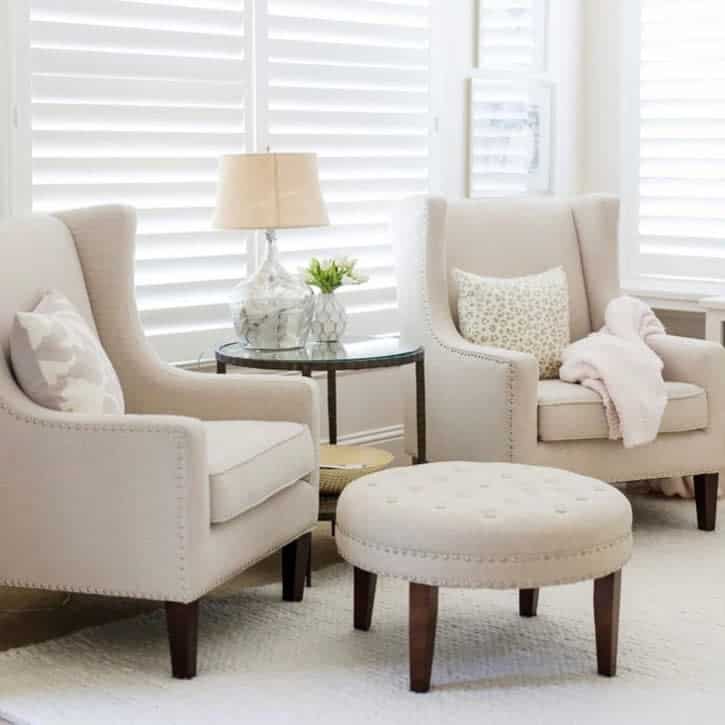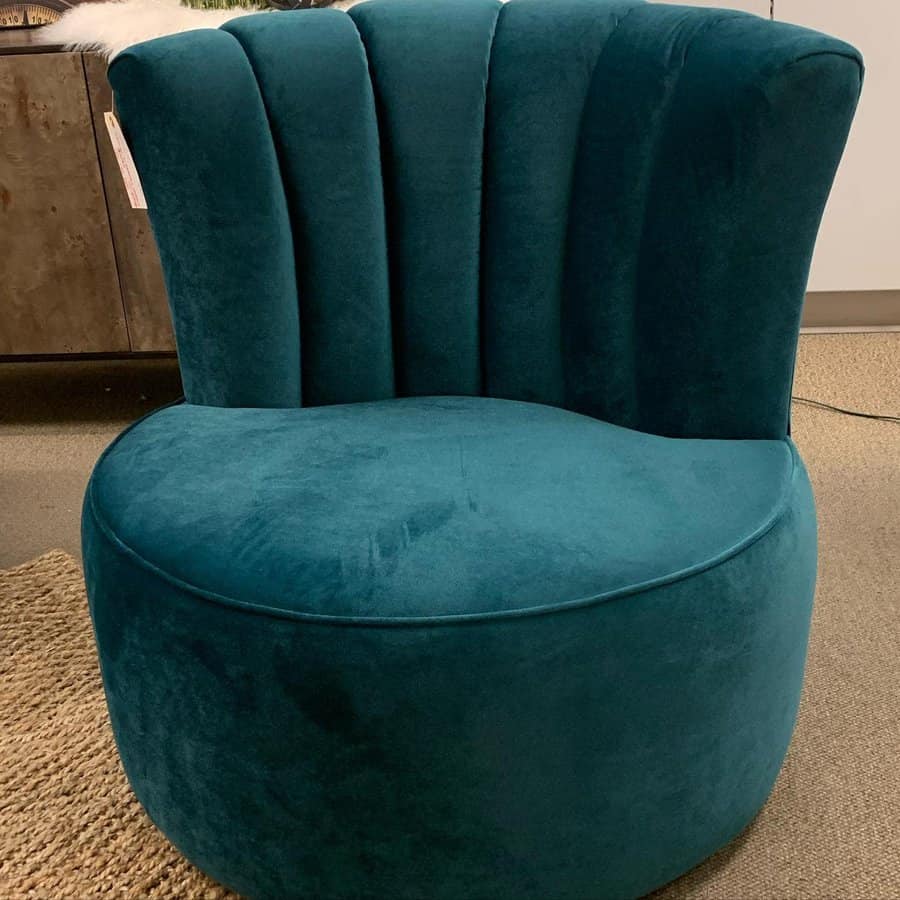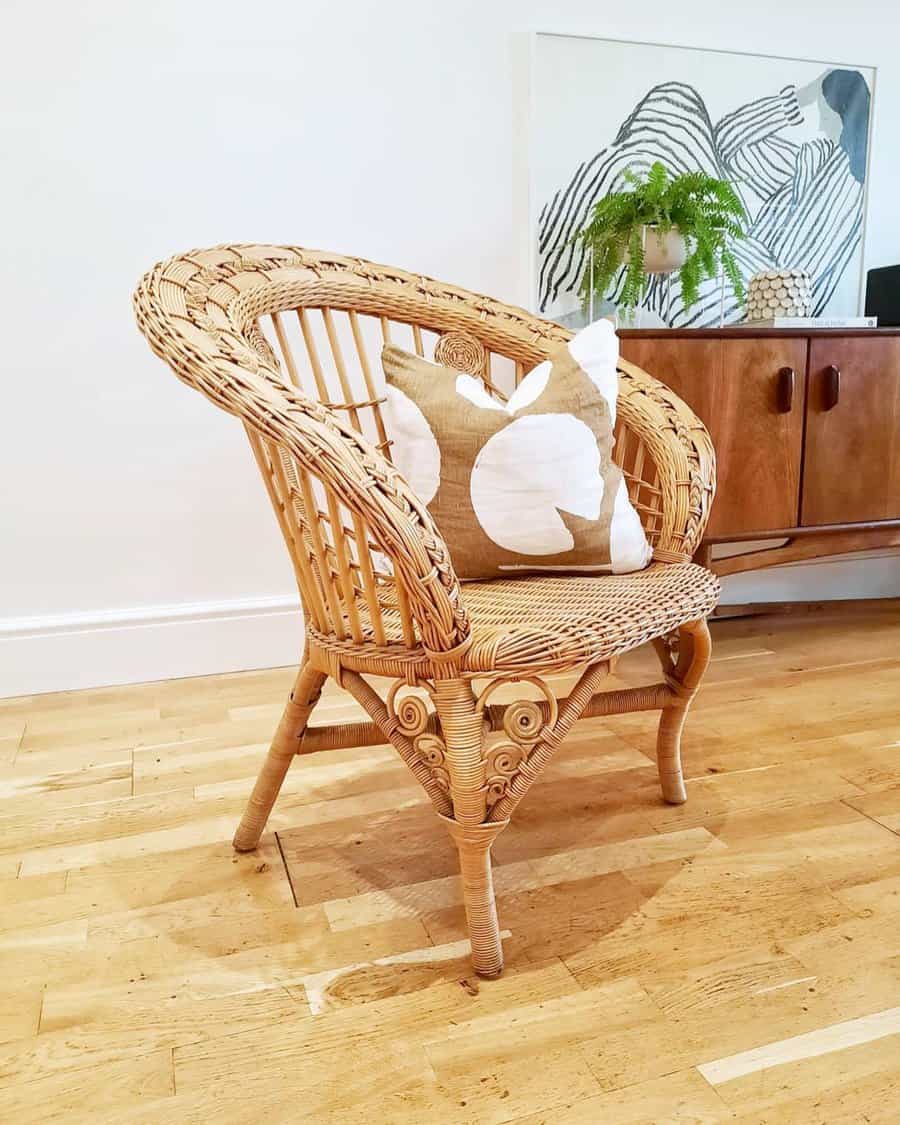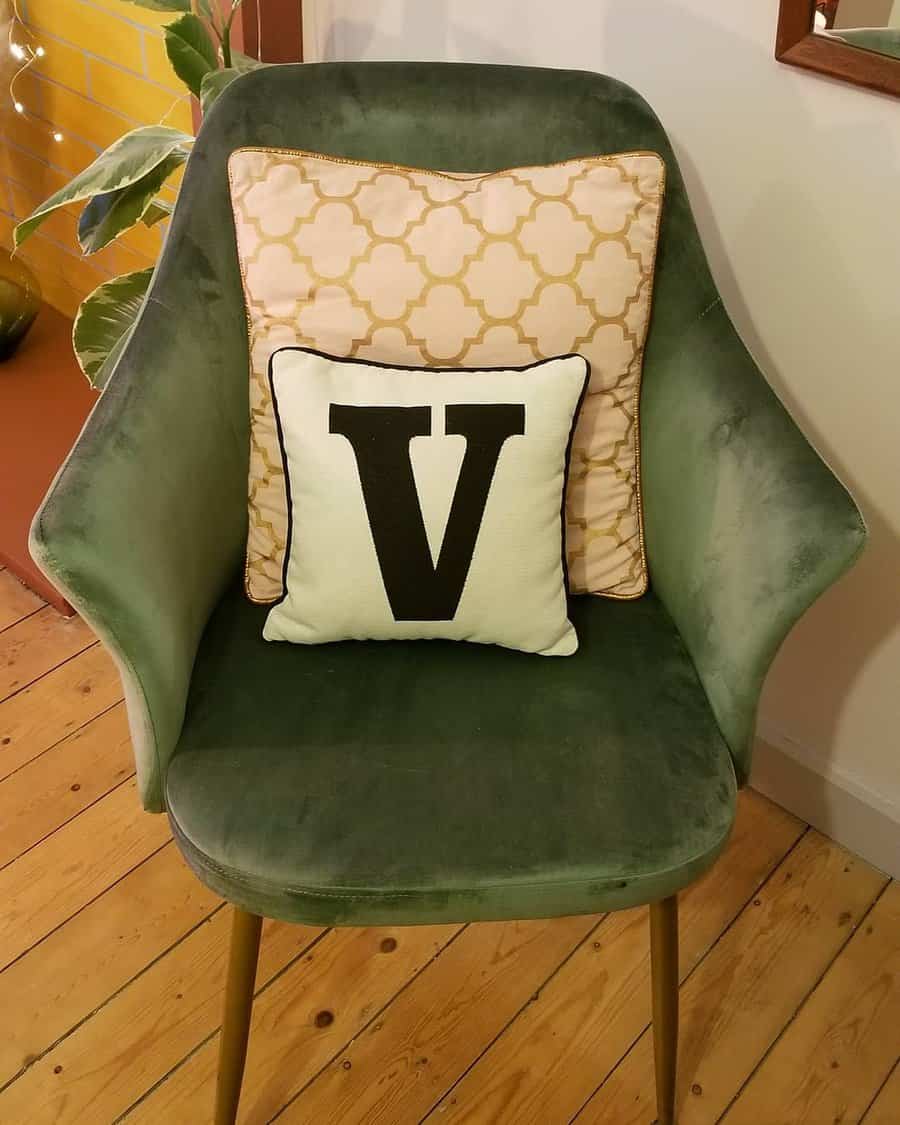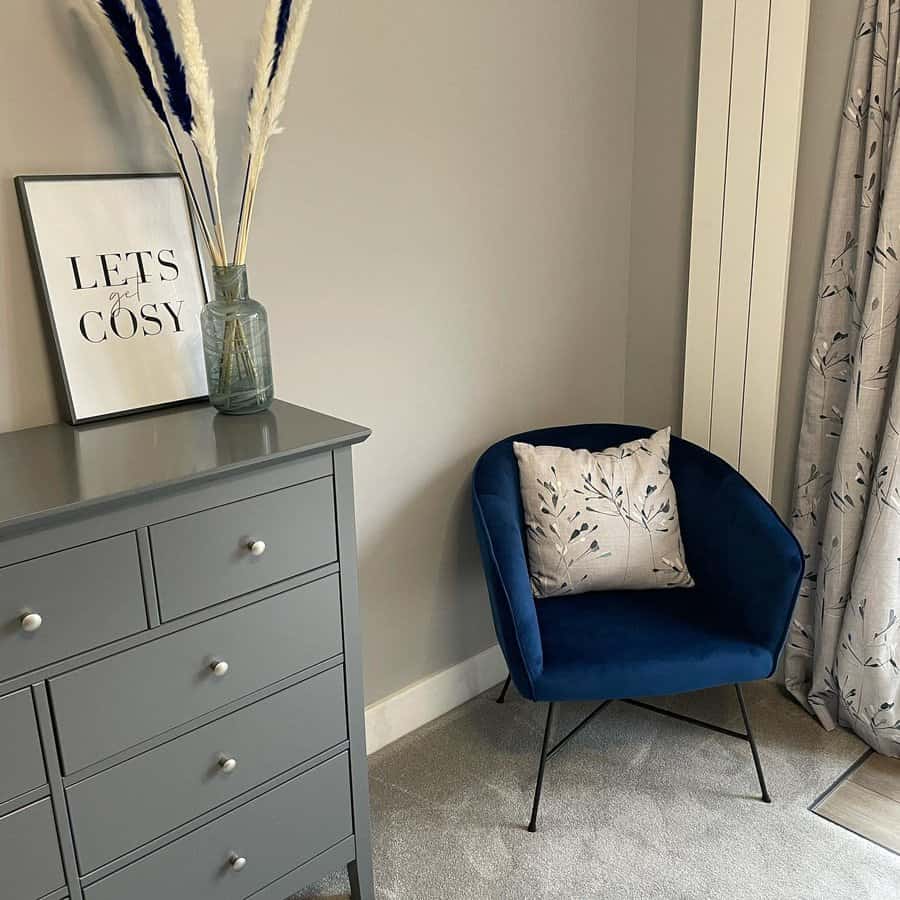 Before buying a bedroom chair, look around the living room or dining room and see if you already own a chair that will work. Even if it doesn't match your bedding exactly, casually toss a throw blanket over the back and tuck a decorative throw pillow in front.
2. Contemporary
Contemporary bedroom style is one that encompasses the best current and future elements. Unlike modern bedroom design, which refers to a set time in the past, contemporary style is fluid and ever changing. Neutral simplicity is often embraced, giving an overall masculine feeling to the room.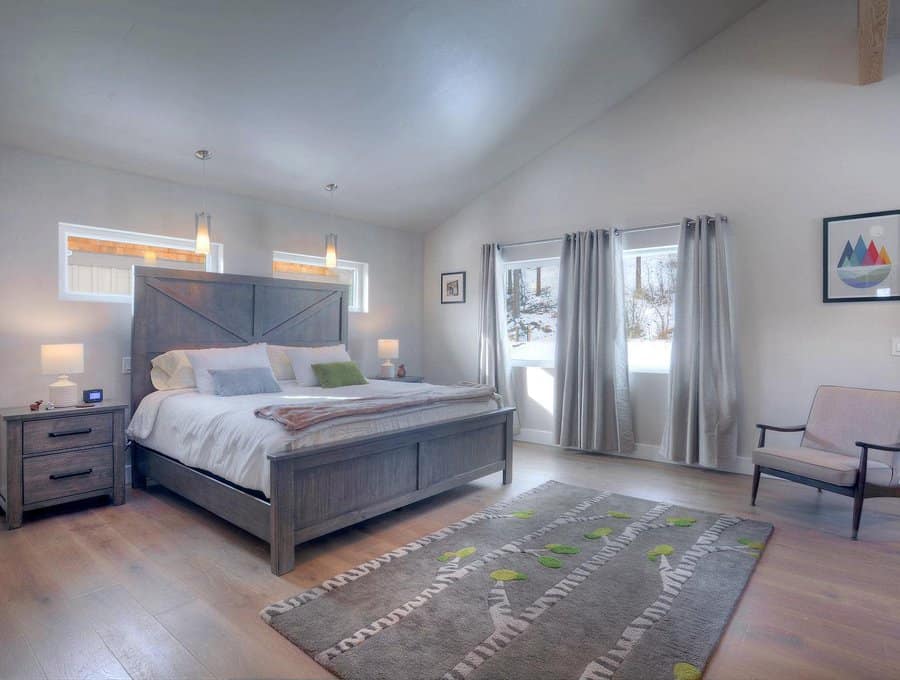 Neutral foundation furniture is an important element in a contemporary home. A master bedroom or guest room in this style will feel simple and uncluttered, but never boring.
White wall paint or grey wall paint is ideal as a foundation for your contemporary accessories. Beige walls and a beige floor are another good background combination for this kind of bedroom design.
3. Dresser
Whether you have built-in drawers or a freestanding piece of furniture, a good dresser can help you keep each bedroom organized. Dressers come in a wide range of colors, widths and heights.
Some come with an attached mirror, while others stand taller. Antique dressing tables provide drawers for storage as well as a mirror to use while applying makeup or styling hair.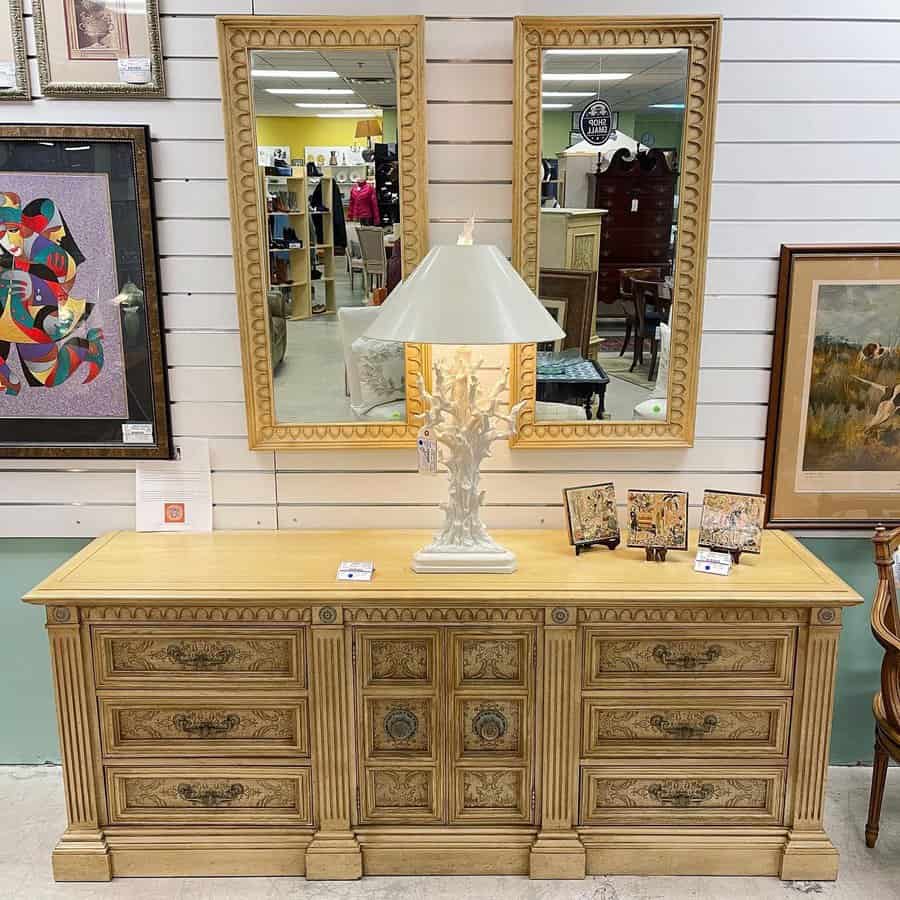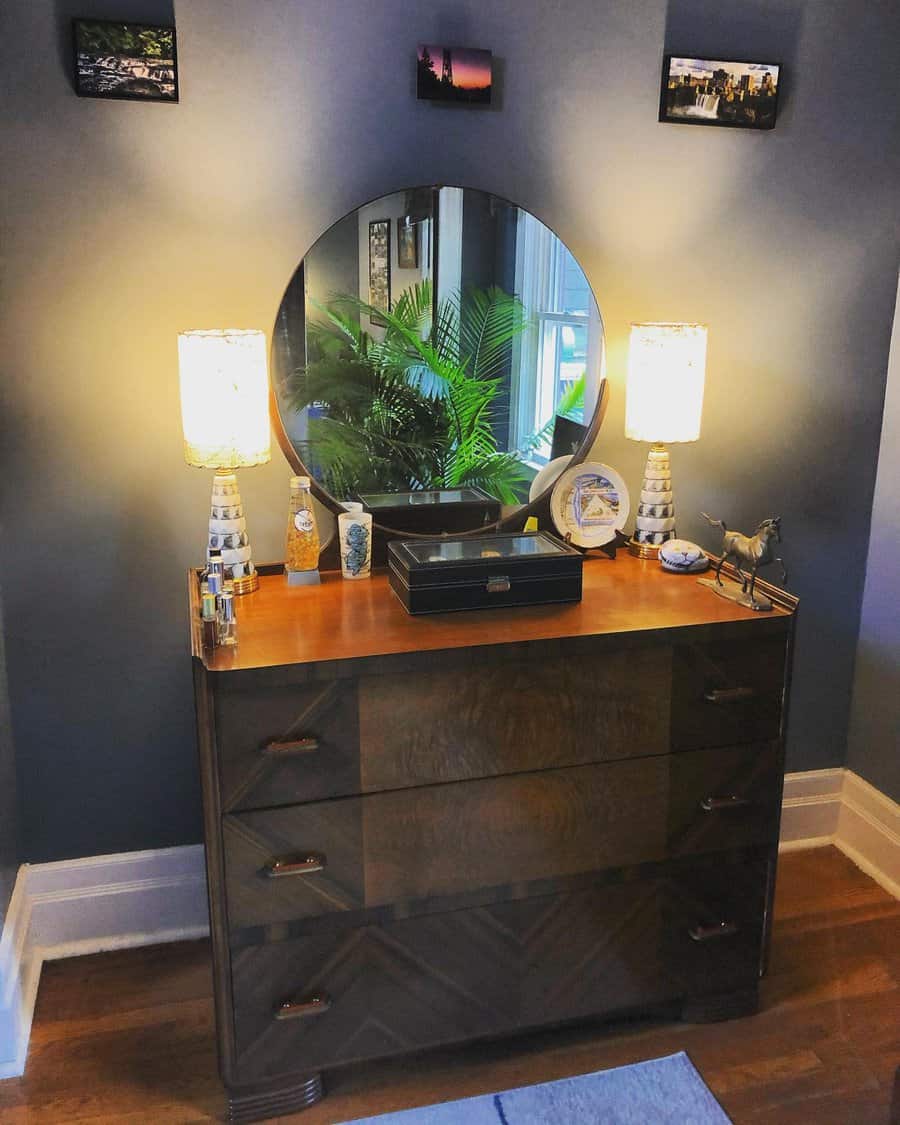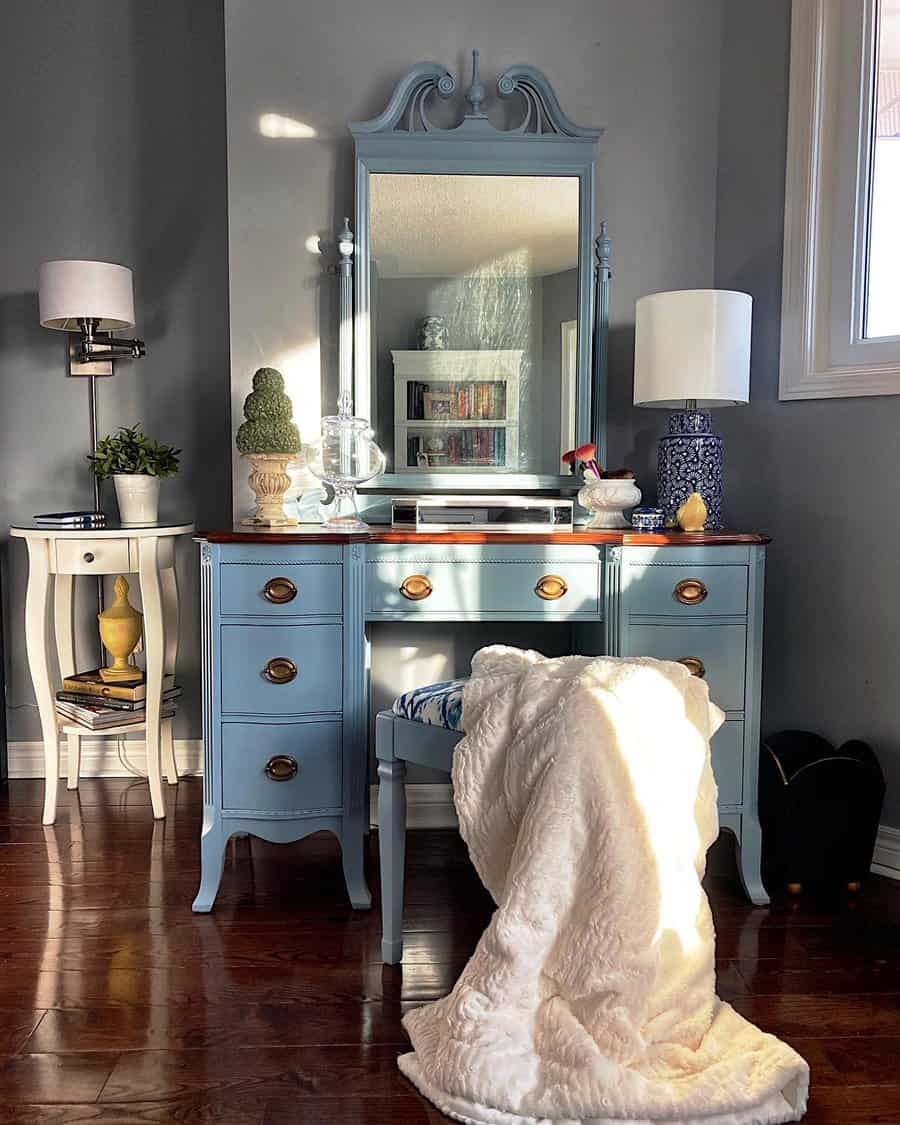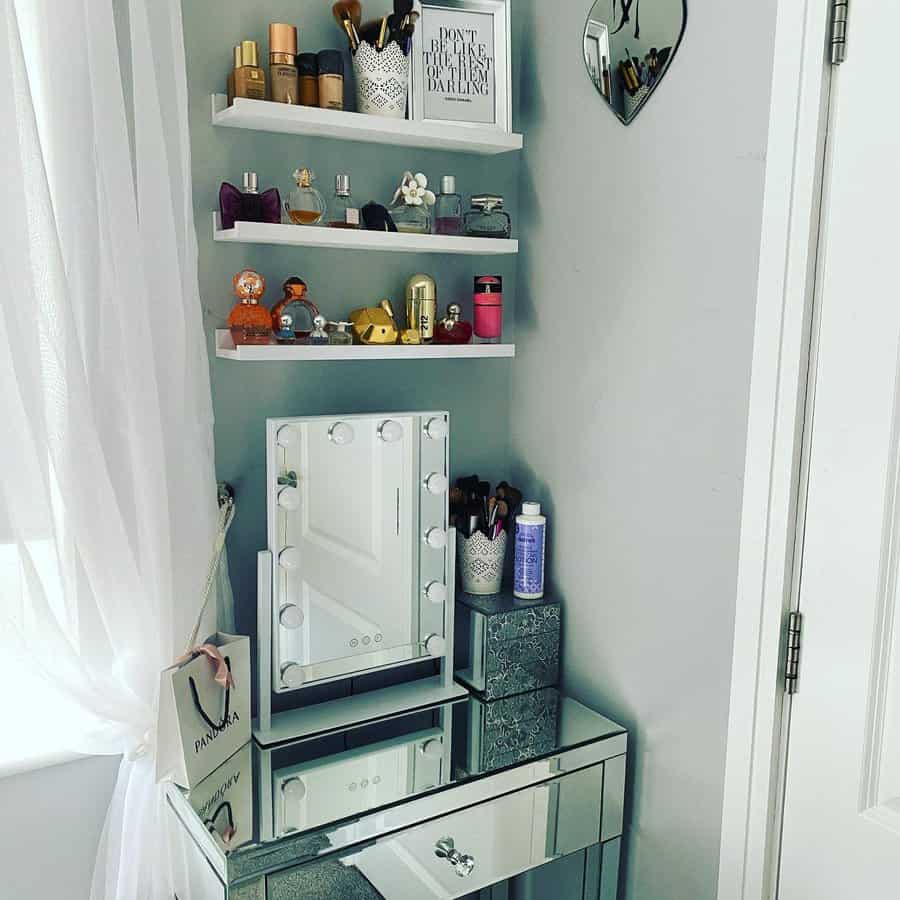 Use your dresser tops to showcase a bedroom photo collection. Two small dressers might work better with your floor plan than one big piece of furniture. If you don't have room for more than one dresser in a small bedroom, look for a bed that has drawers beneath it or storage cabinets built into the headboard.
4. Kids
When planning your kids' bedroom, take note of each bedroom idea he or she shares with you. Then decide if you want to buy pieces that fit them now or furniture they can grow into. For example, a toddler bed may be adorable for a young child, but a twin size bed will remain usable all the way through college.
The same holds true for bedding choices. Choose a fun theme, or go for classic rug, pillow, and blanket choices that will still be relevant a few years from now. If your child asks for a canopy bed, choose one with a removable canopy in case she changes her mind later on.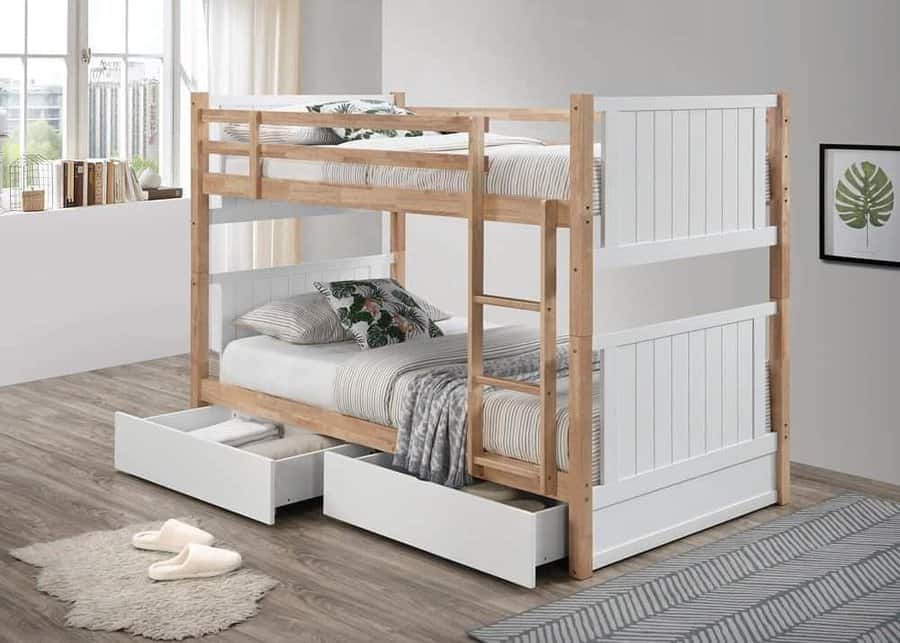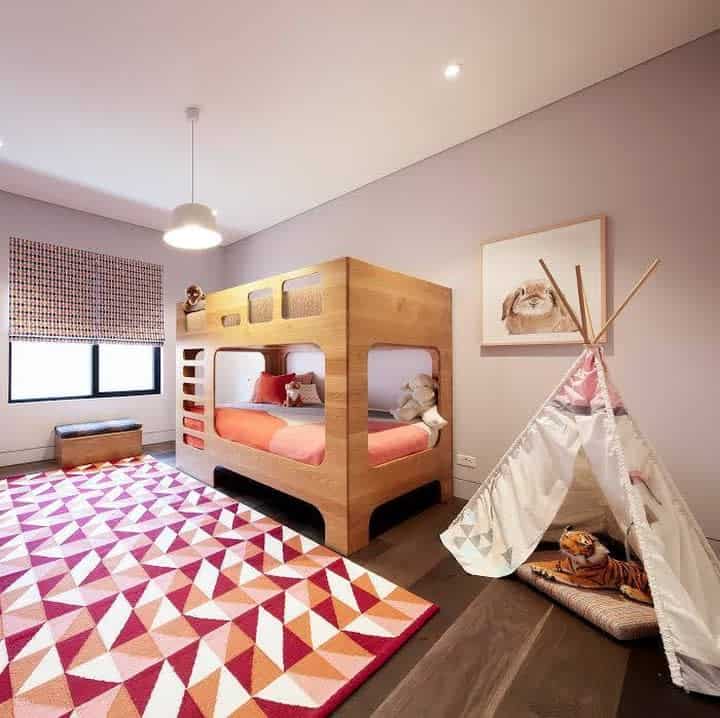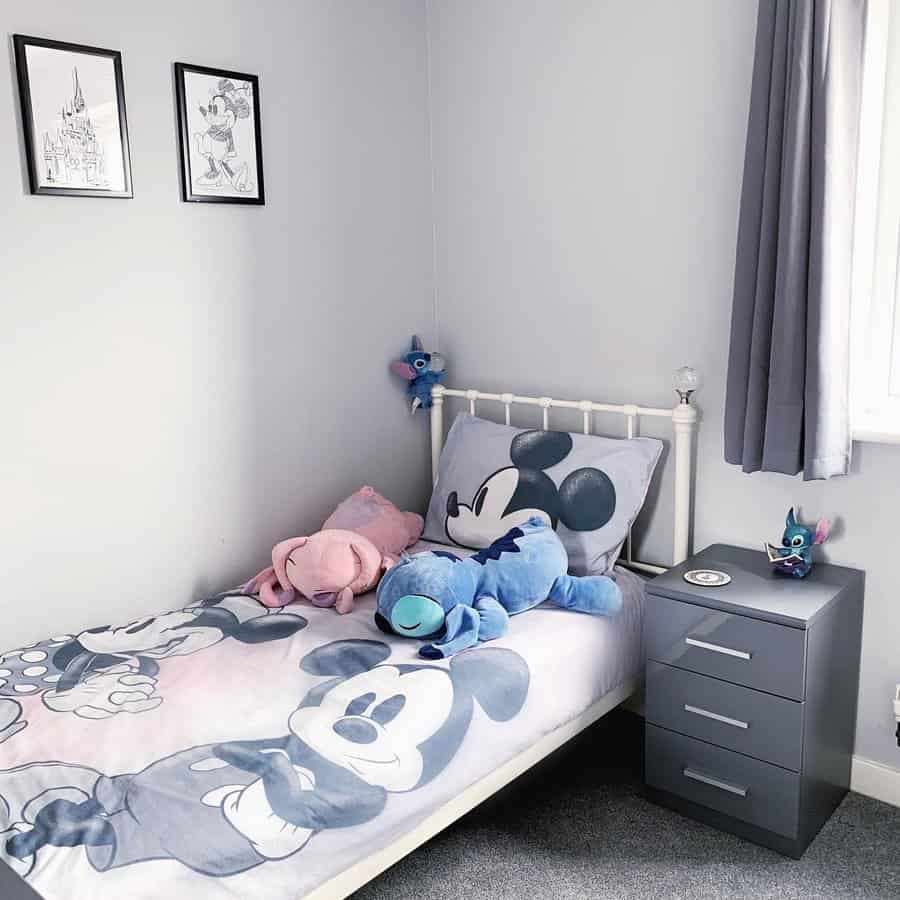 Try to avoid placing a kids' bed or baby bed under a window, as cold drafts can wake them up at night. If your child's room is particularly small, see if you can fit the dresser inside their closet.
5. Master Bedroom
The first step in planning master bedroom decor is to decide where the bed will go. A dramatic upholstered headboard can be the room's focal point and should be centered on the longest wall. However, that's not a hard-and-fast rule. Place the bed where it seems logical to you, making sure you leave adequate space around it to open your closet door and dresser drawers.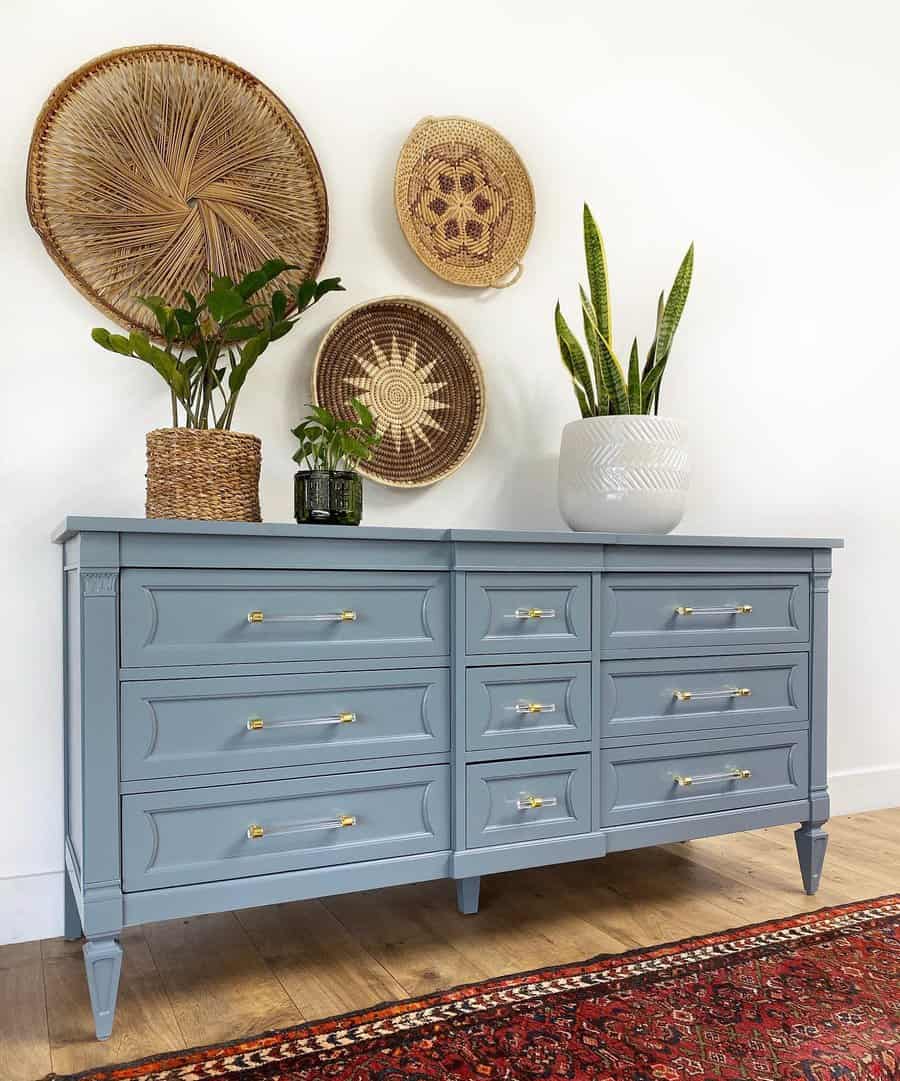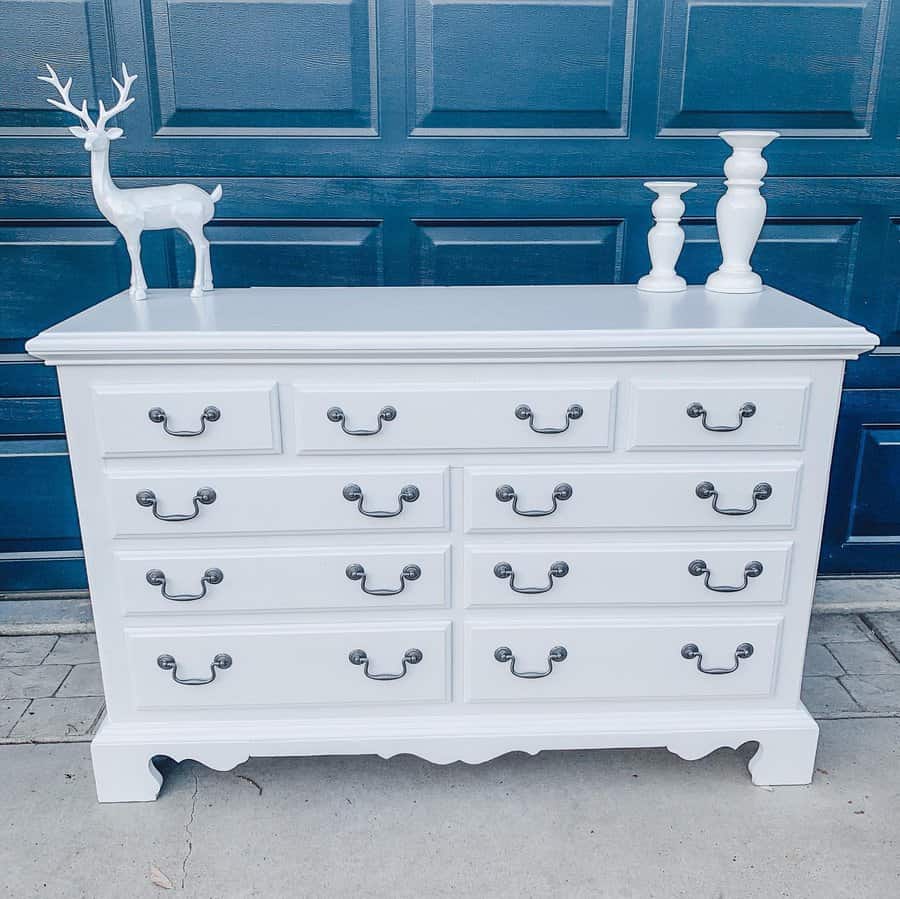 Limit the total number of pieces in a smaller, cozy master bedroom. Less furniture will make the room feel more spacious. If you add a rug, position it under the lower two-thirds of your bed so that your feet will land there in the mornings.
6. Modern
Modern home design hearkens back to simpler, mid-century times. Modern decor's simple lines and uncluttered elegance remain classic guest and master bedroom ideas today. Neutral color palettes include all shades of grey, beige, black, white, and cream.
If you prefer modern white bedroom ideas, be sure to include pops of another color, whether it's a contrasting neutral or something brighter.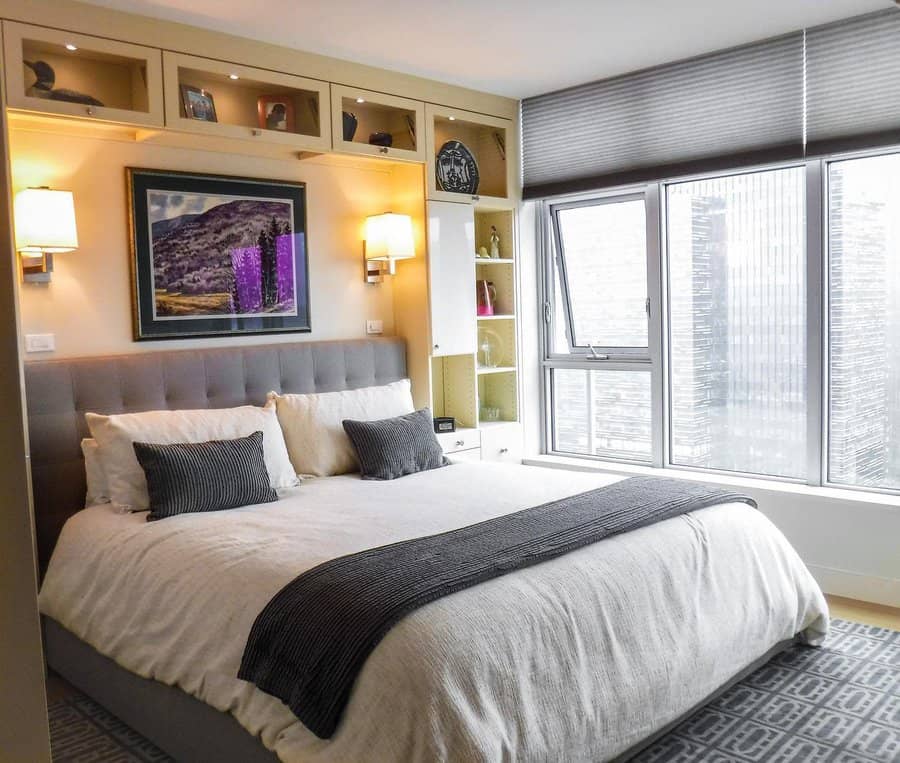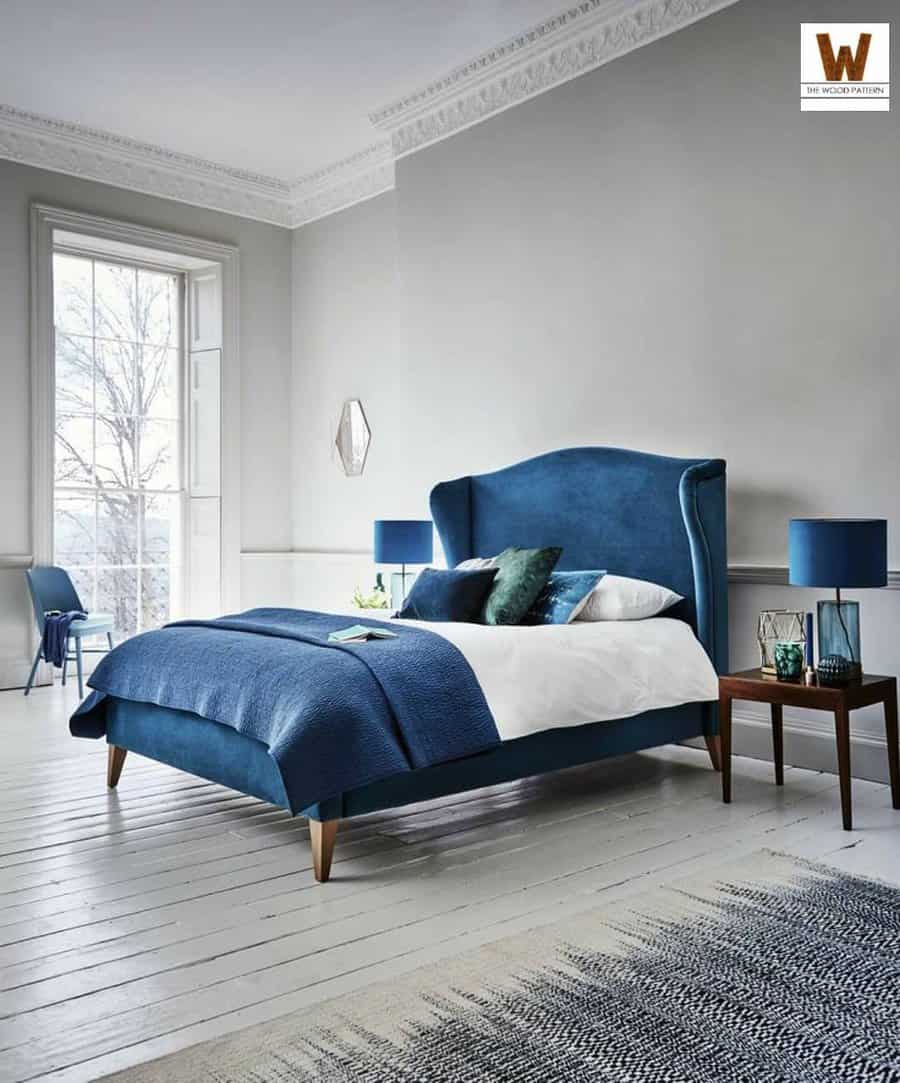 Look for a bedside table and dresser with a simple, streamlined design. A mirrored nightstand and dresser add glamorous, reflective surfaces that help make a modern small bedroom look bigger. An upholstered bed adds warmth to the space and provides a comfortable backrest for reading or scrolling through your phone in bed.
7. Rustic
Go rustic in the bedroom if you're into industrial, cabin, or country decor. Rustic bedroom furniture is often made of wood with metal accents. Look for an all-wood bed frame made from polished logs or thick timbers. Distressed paint finishes also work well in rustic bedrooms.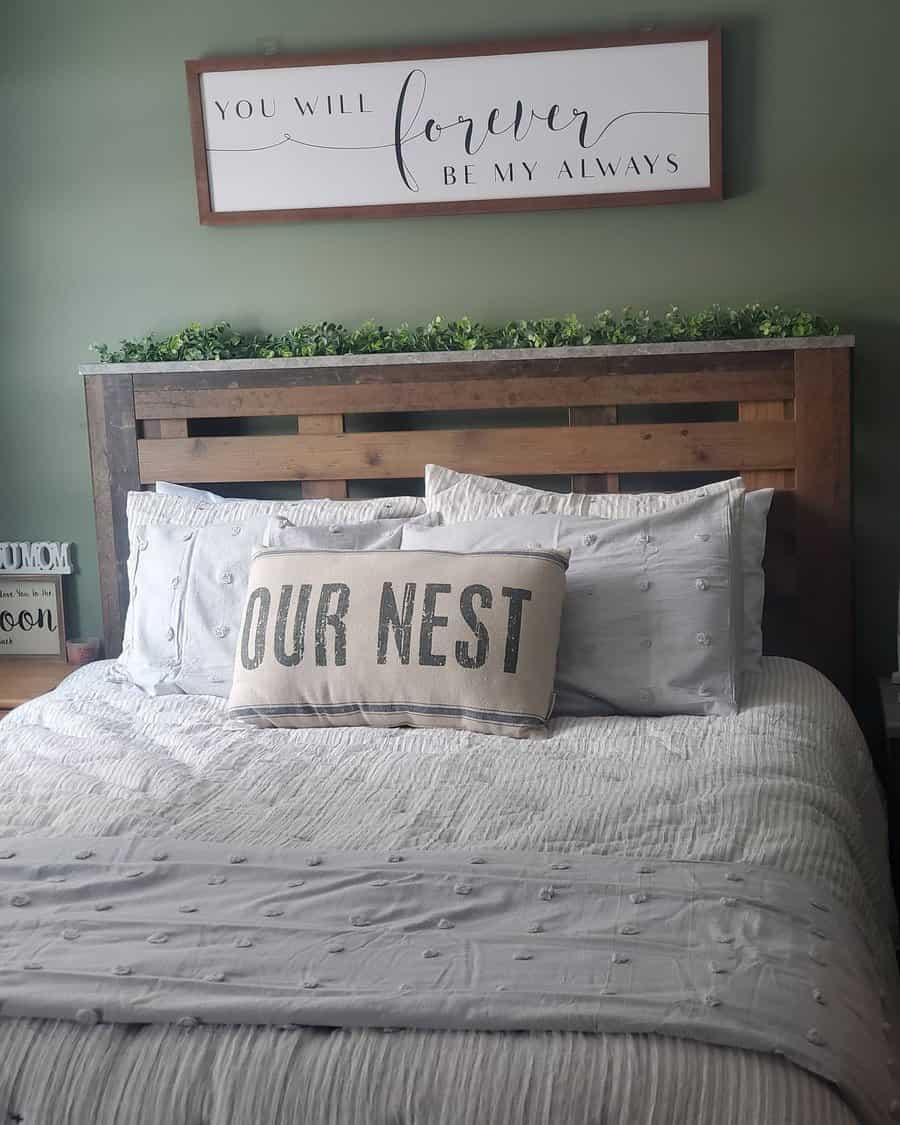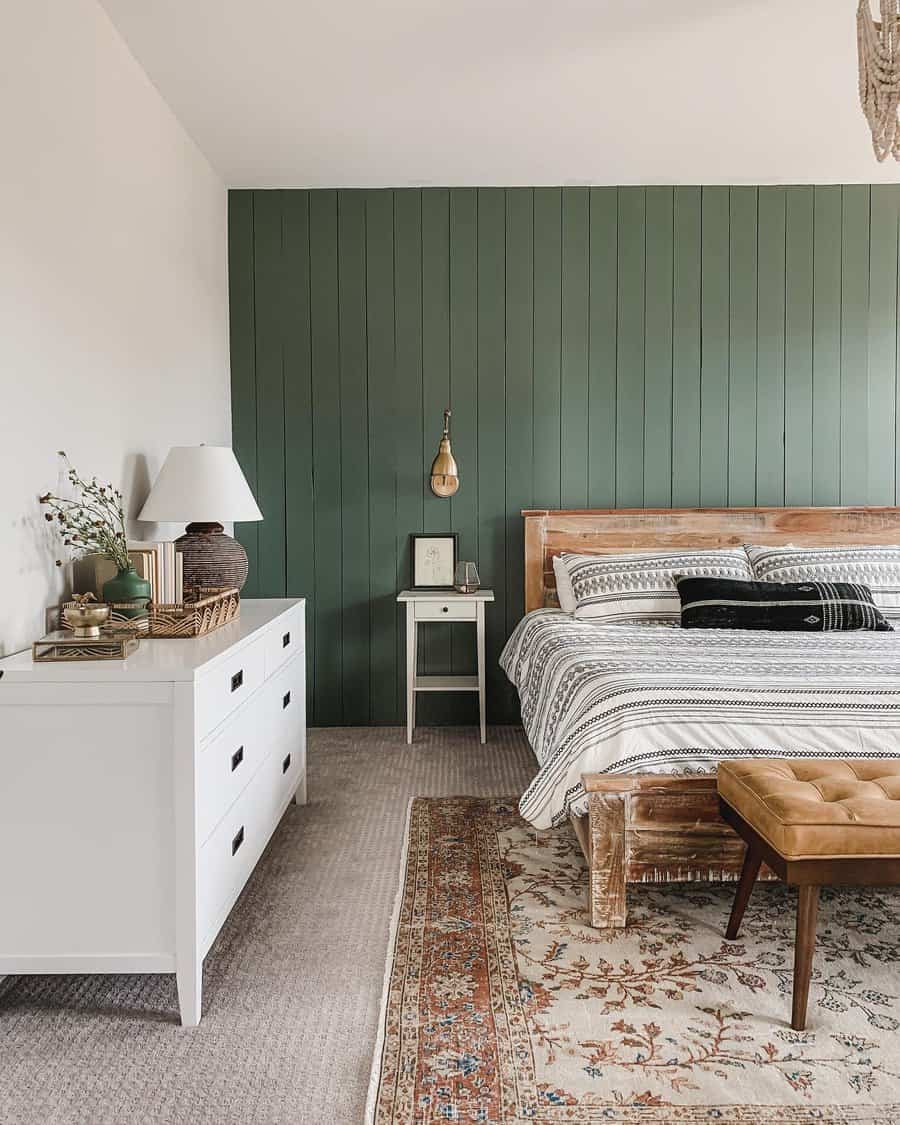 Create an accent wall with wood paneling or shiplap. This can be a nice rustic touch without overwhelming the bedroom with stained wood surfaces.
Mix and match vintage furniture with newer pieces designed with farmhouse style. A burlap and flour sack pillow collection softens the edges of rustic furniture without taking away from the overall design scheme.
8. Bedroom Set
Many people feel that purchasing a full bedroom set is the easiest bedroom decor idea of all. It is true that buying a set of matching furniture takes a lot of the guesswork out of your bedroom design ideas. You can also buy a complete bedding set that provides instant bedroom decor solutions.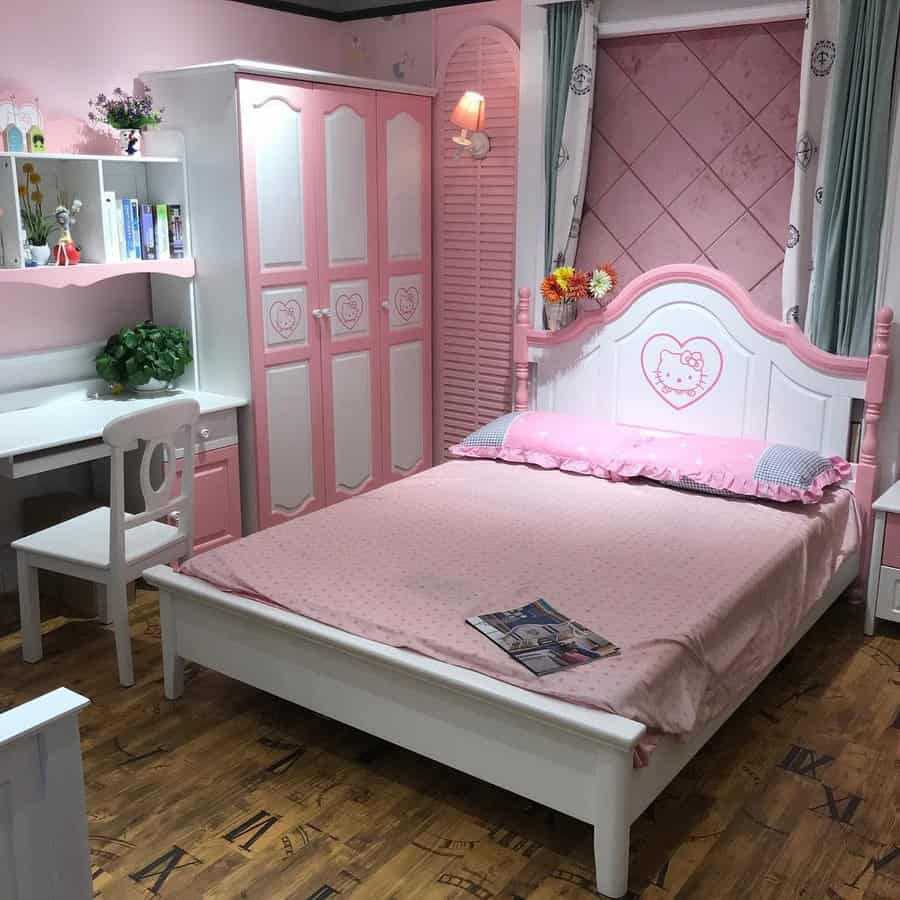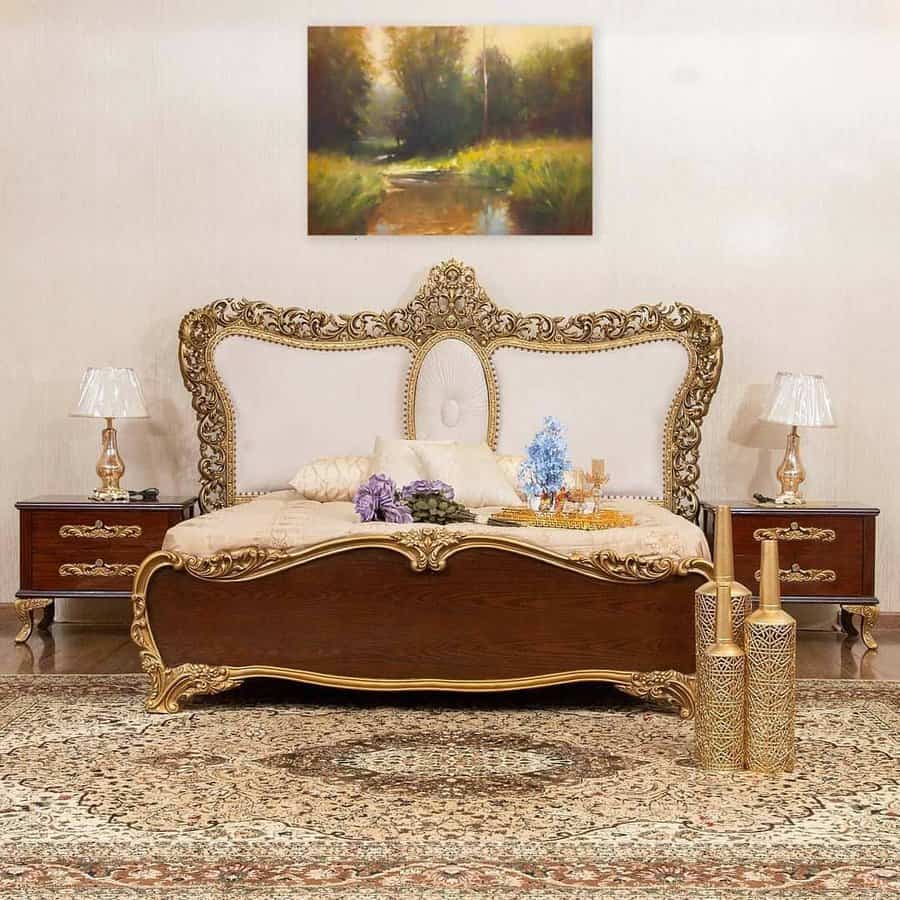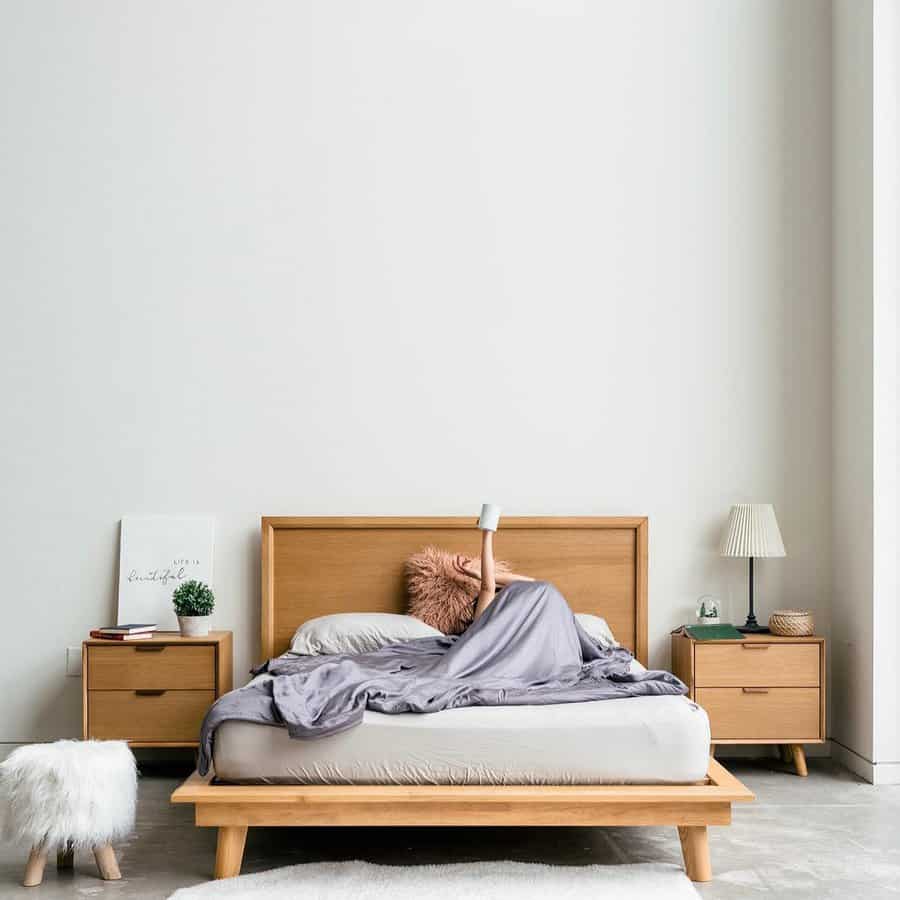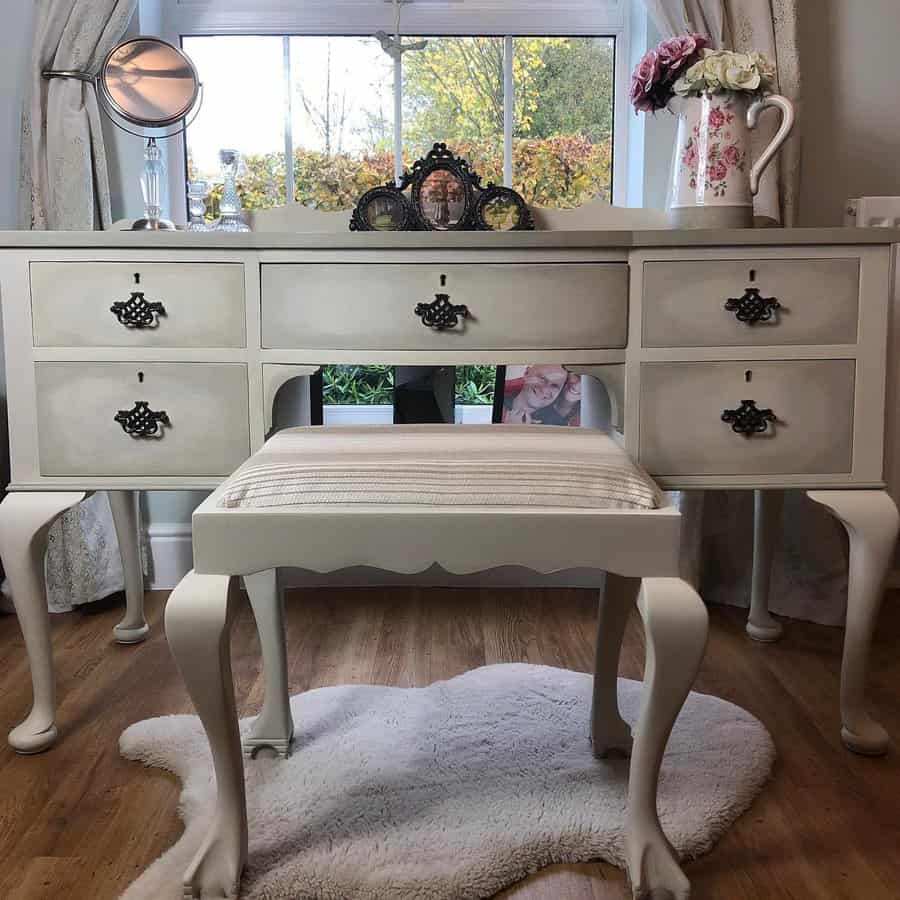 Pay attention to scale when choosing the furniture for your room. A tall, four poster rice bed may look amazing on the furniture store's floor room, but totally take over your small bedroom. Keep your nightstand, dresser, and other pieces scaled to the size of your room.
9. Storage
Aside from the closet, bedroom furniture provides most of the room's storage options. When space is limited, always look for pieces with drawers and doors to hide your stuff behind. If that's not feasible, you can just as easily store clothes inside baskets or bins set on open shelves.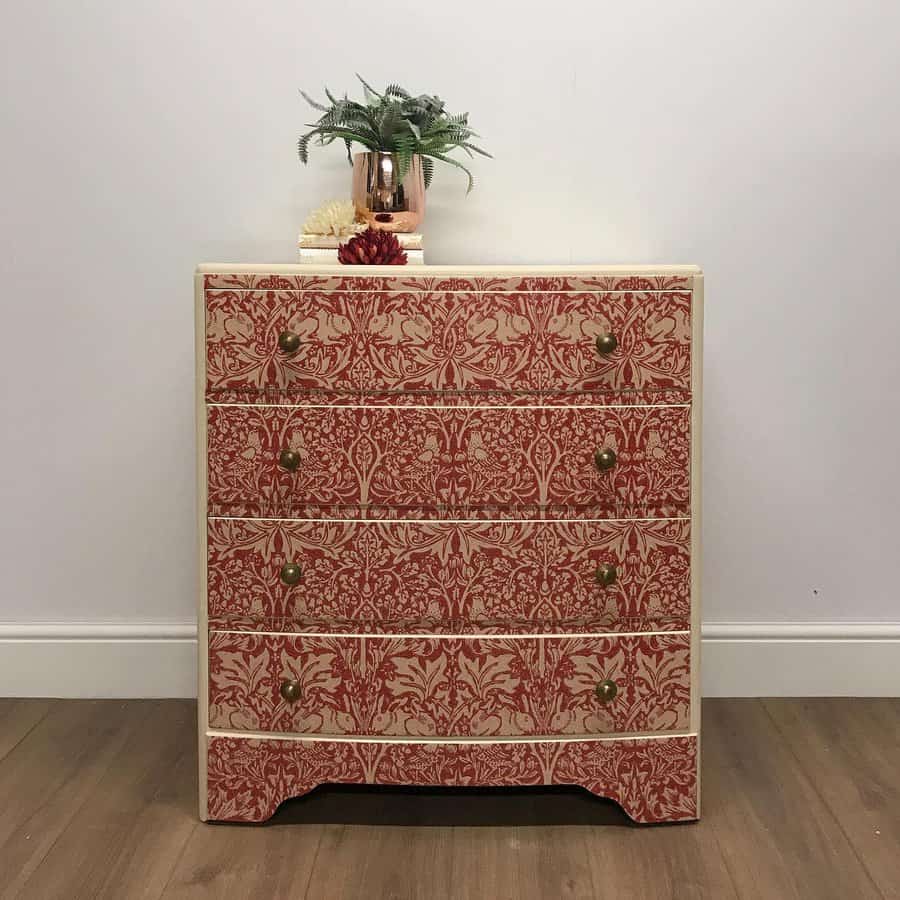 Tall dressers and shelves are excellent small bedroom ideas because they provide extra storage while taking up less floor room. A loft or bunk bed with built-in storage is another great small space solution in a kids' room or guest bedroom.
10. Unique
While most homes fit into classic design styles, others are truly unique in size, shape, or materials. If you have a lot of built-in cabinets, you may not need any bedroom furniture besides a bed and chair. Some modern homes have built-in headboards as well, requiring you to only purchase a mattress.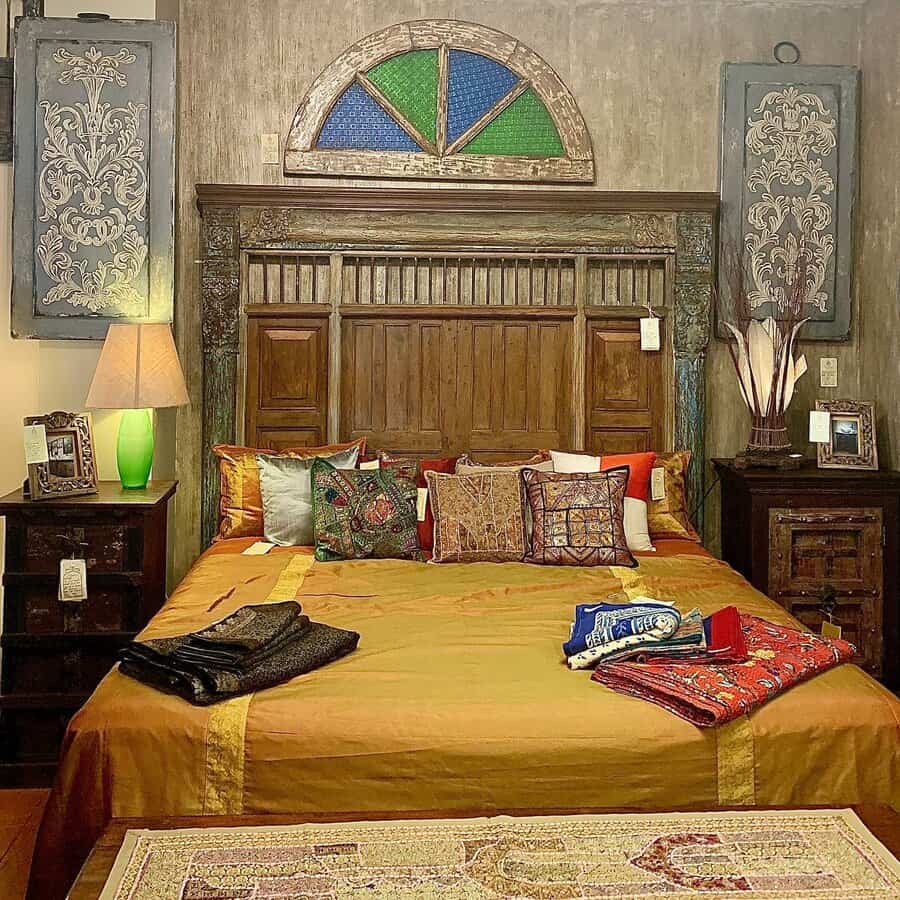 Bohemian and eclectic design styles can turn any repurposed piece into functional bedroom furniture. For example, an old wooden trunk can hold off-season clothing. A vintage mantel or door can become a gorgeous headboard.
11. Wood
Most bedroom furniture includes some type of wood. Wood bedroom sets come in every style and color imaginable. From pale, Scandinavian-inspired wood to black enameled Asian pieces, anyone can find a favorite type of wooden bedroom furniture.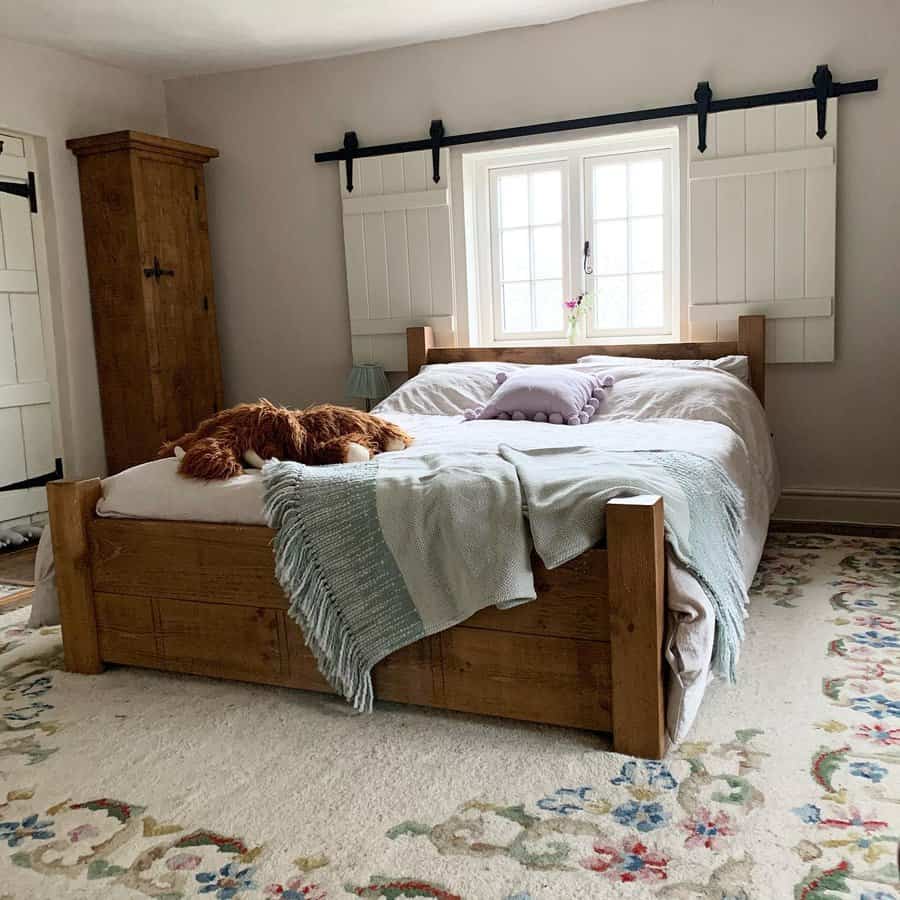 A wood headboard can be designed to coordinate with any bedroom decor style. Shaker furniture has simple enough lines to fit into different interior design plans, and can be stained or painted to coordinate with your rug and bedding. If money is limited, try making a DIY headboard out of free wooden pallets.
Bedroom Furniture FAQs
Where should I put my furniture in my bedroom?
Think about how you plan to use your bedroom. For example, if you plan to watch TV from bed, plan your room design around that activity. Sketch out a few to-scale bedroom furniture ideas before deciding which placement will work best for you. In most cases, it works best to center your headboard on the room's longest wall.
Where should you put a mirror in your bedroom?
Mirrors are a wonderful way to add light and visually expand your bedroom space. Every bedroom should have at least one full-size body mirror. Hang it on the wall opposite the window for more reflected light, or place it across from your door to make the room appear longer.