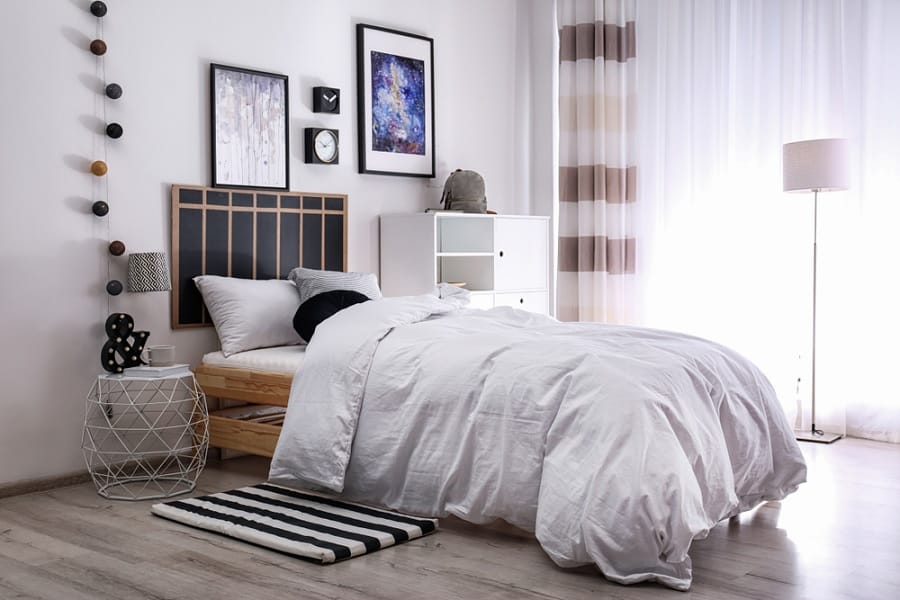 56 Cool Bedroom Ideas for Teens
If interior design is your passion, giving up control of even one room in your home can be hard! So it's super common for teens and parents to butt heads when it comes to decorating the former's bedrooms.
One of the best things you can do is work with your teenager to incorporate their personality and style into a space that is both functional and aesthetically pleasing.
Check out these teen bedroom ideas for inspiration you both will love!
1. Attic
Most teens would jump at the chance to call an attic bedroom their own. And many parents are keen on the idea as well!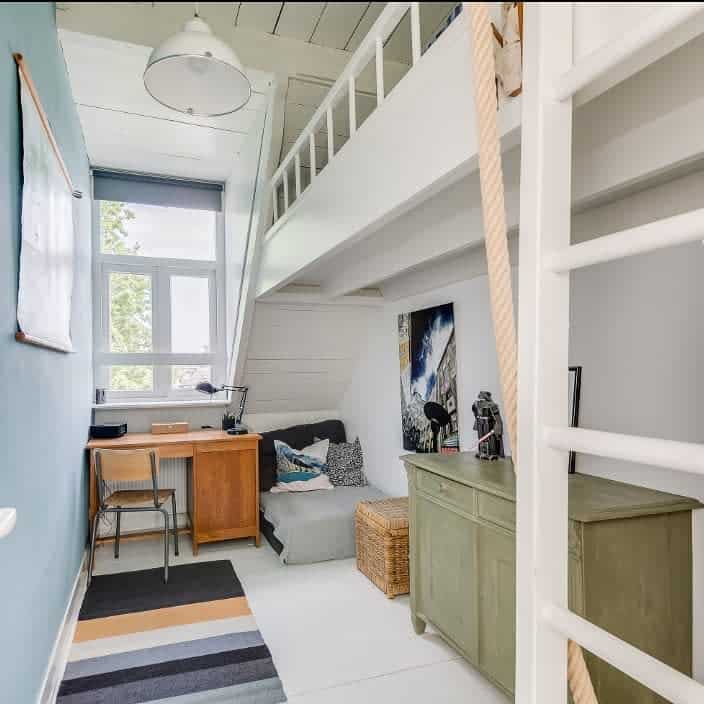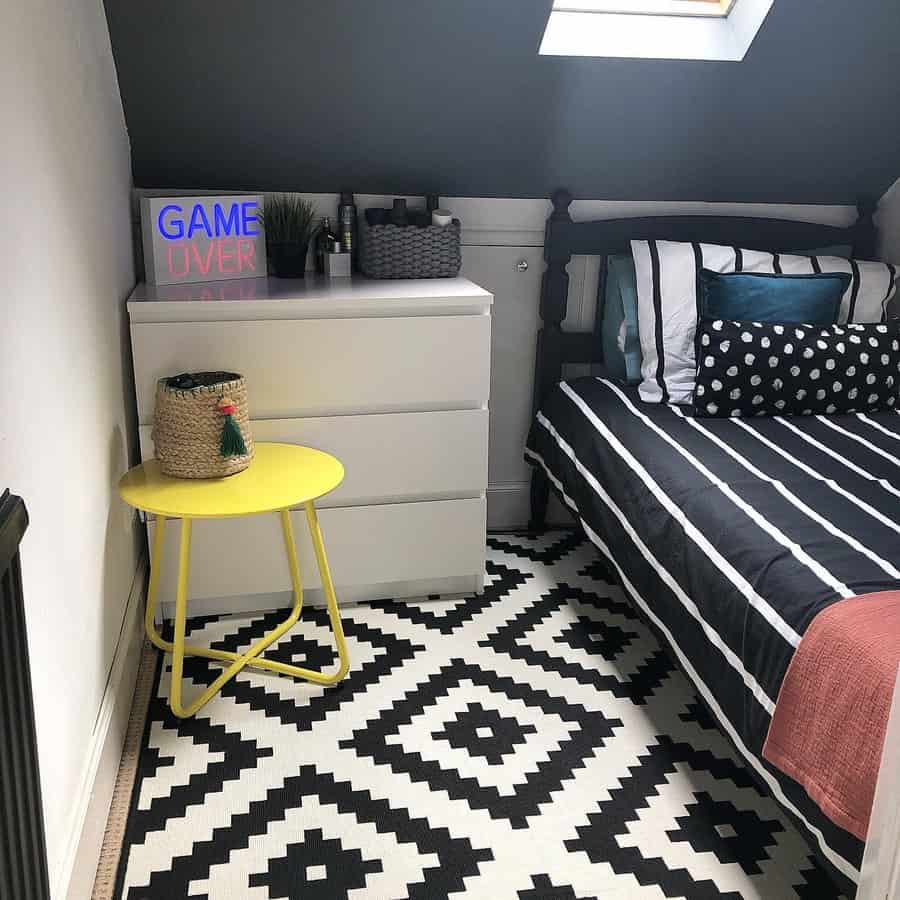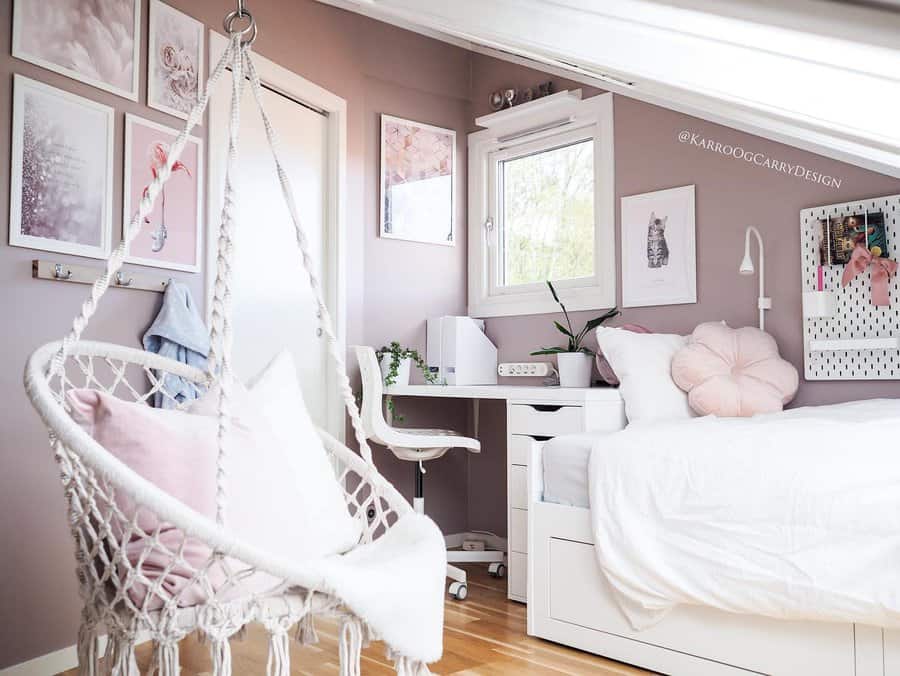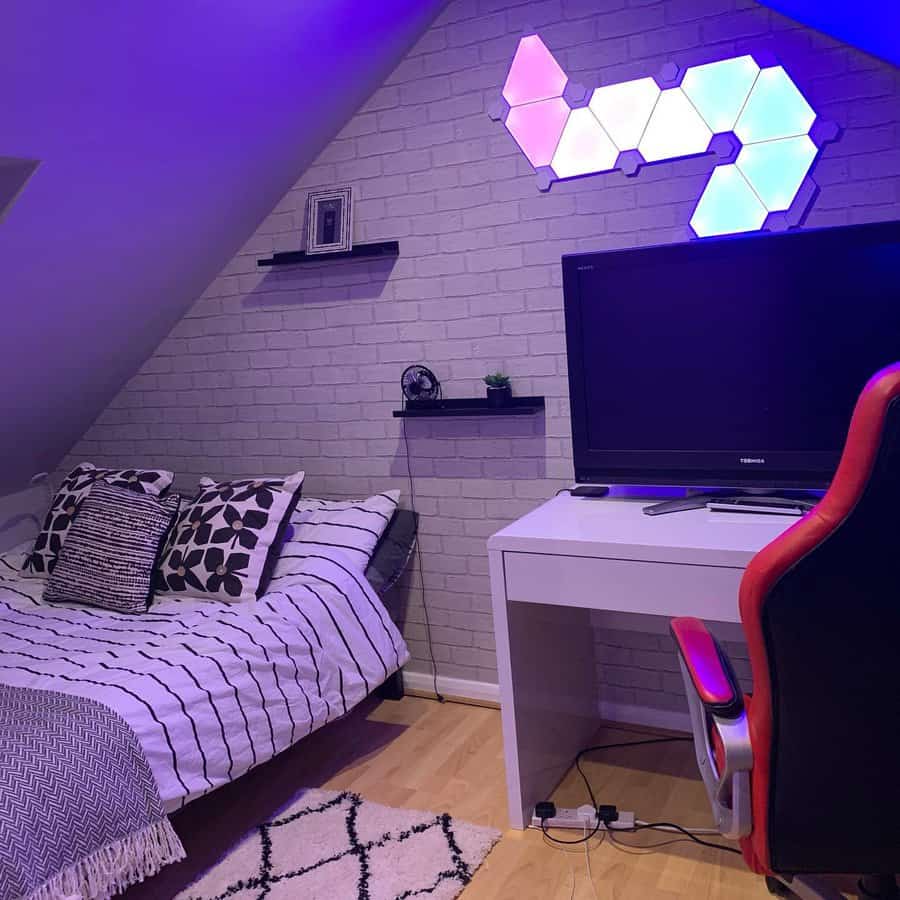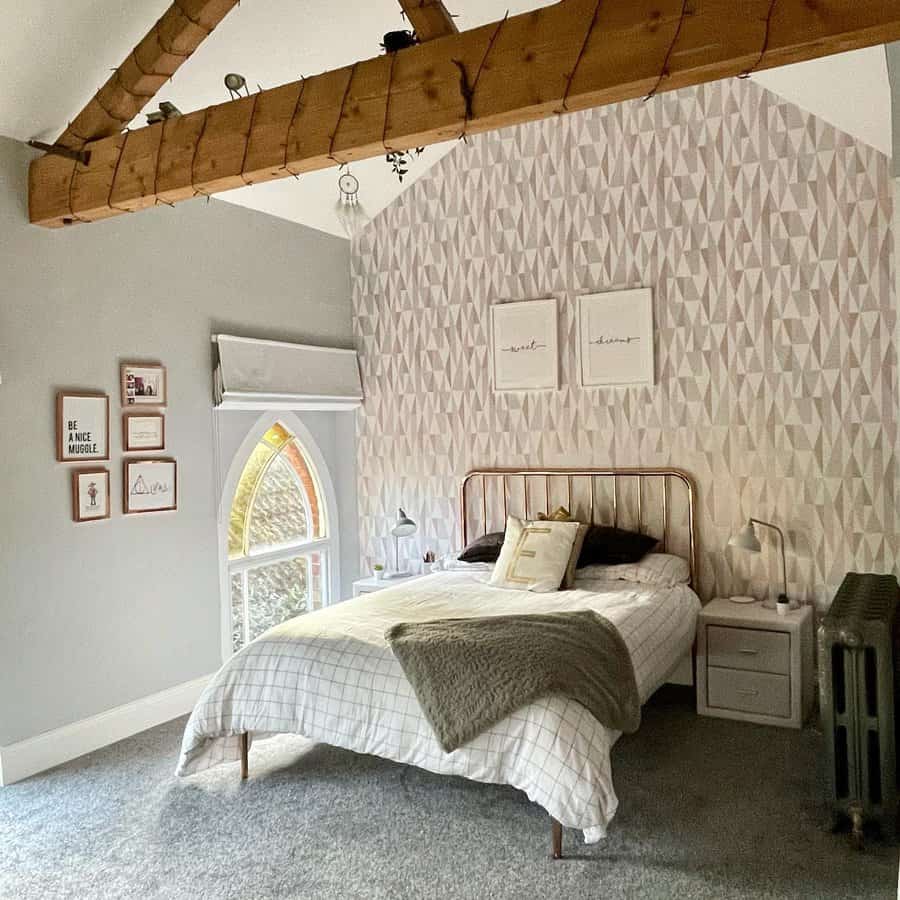 If your home's architecture allows, an attic bedroom is a wonderful way to bridge the gap between childhood and teenage independence.
Basic necessities aside, decorating a teen room in an attic isn't much different from any other. Be sure to prioritize lighting — don't take the room's windows for granted. Since few attics feature separate closets, you'll also want to invest in plenty of storage-boosting furniture.
2. Boho
While Bohemian decor has made its way into the mainstream design world, it's still a favorite among teens and young adults. Actually, Boho-inspired decor is an excellent choice for teen bedrooms precisely for that reason.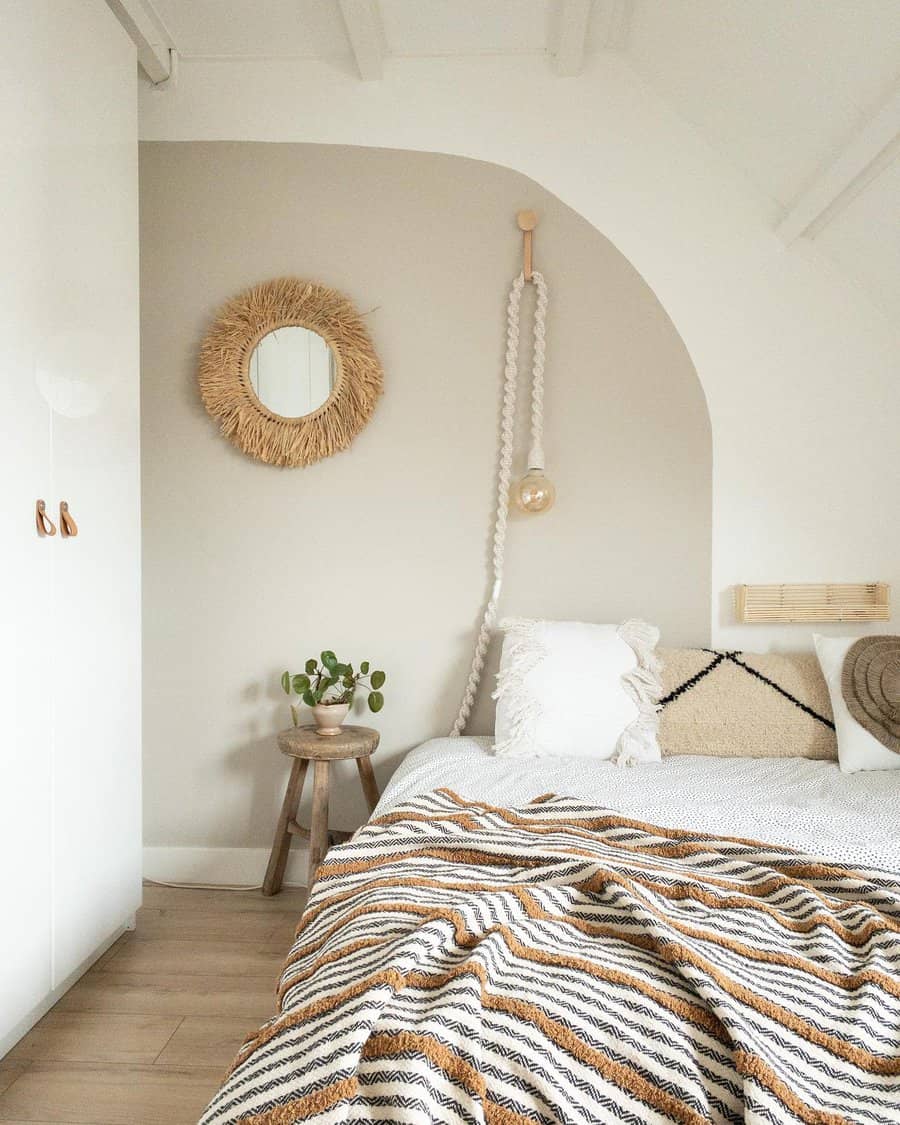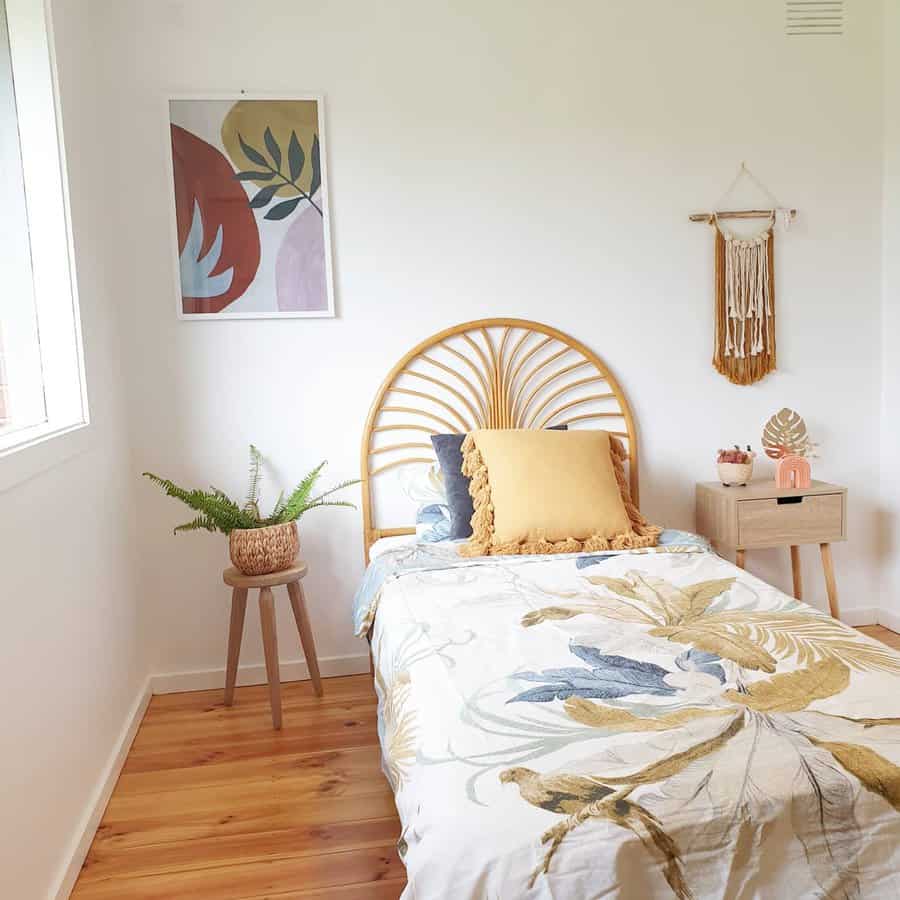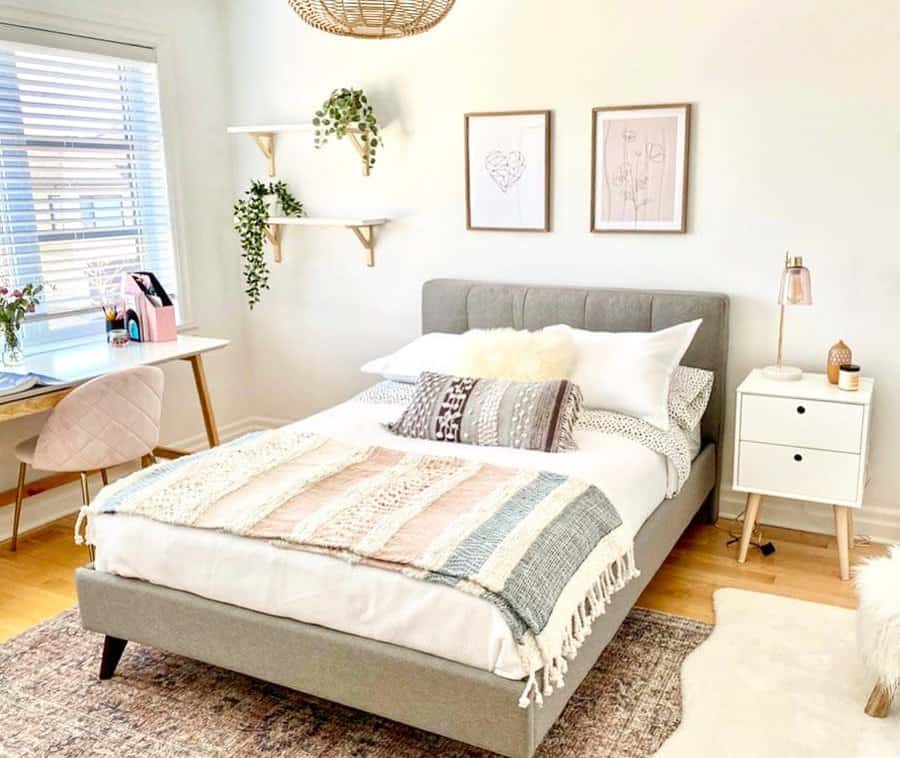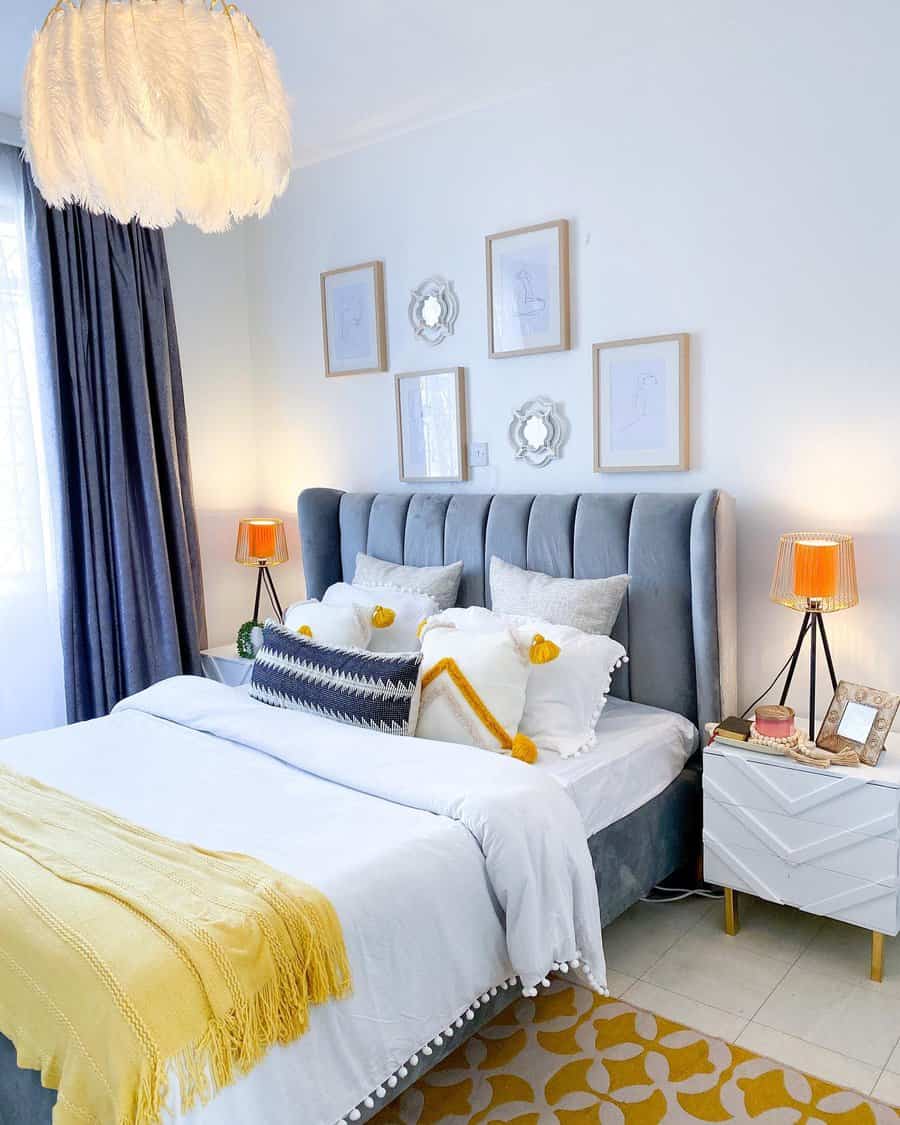 A Bohemian bedroom melds the whimsy of a child's space with the more mature aesthetic many teenagers are looking for. So this style is extremely easy to adapt over the years as your teen's personal style morphs and matures.
Plus, there's no need to redesign your teen's bedroom from scratch. Existing furniture can be seamlessly integrated alongside more Bohemian elements like pillows and wall decor.
3. Boys
Stereotypically, teen boys care little about their bedroom decor. But there's a good chance it's because they don't know where to start creating a space that feels like their own.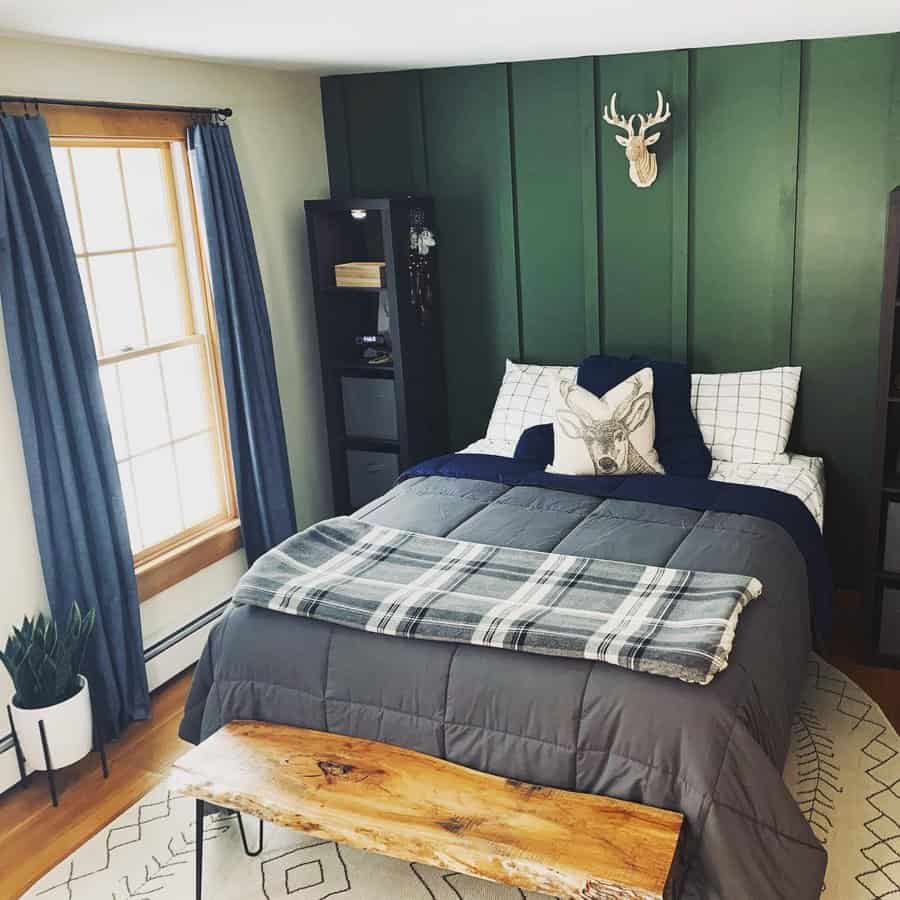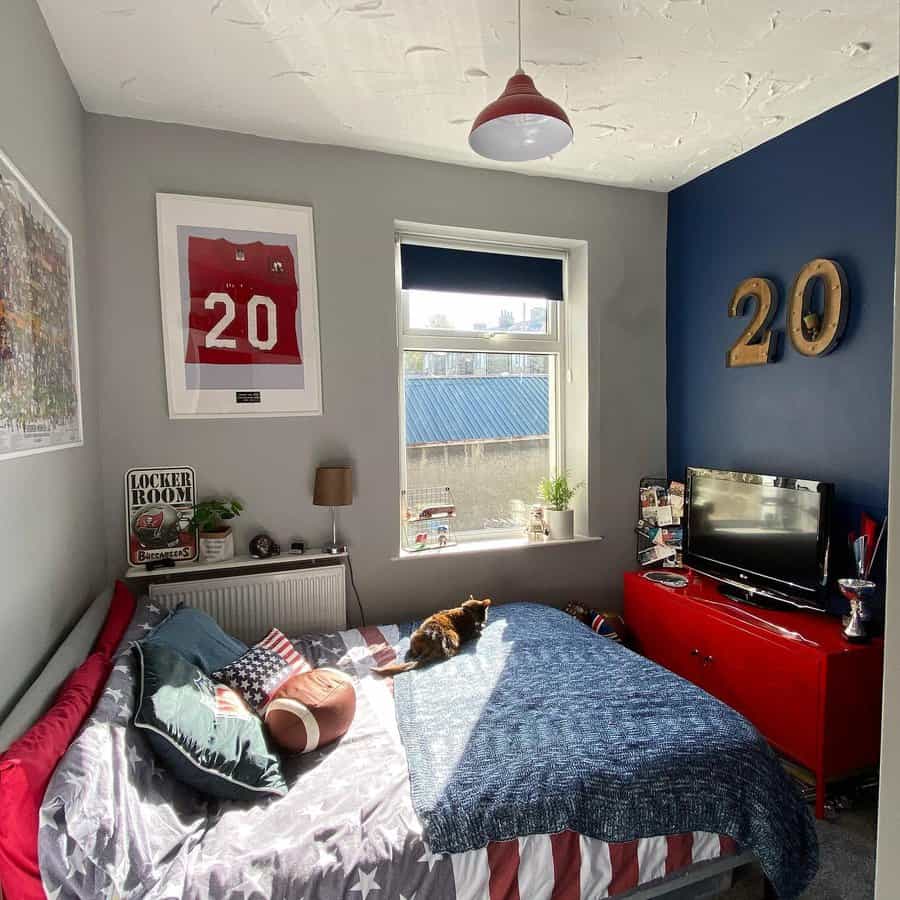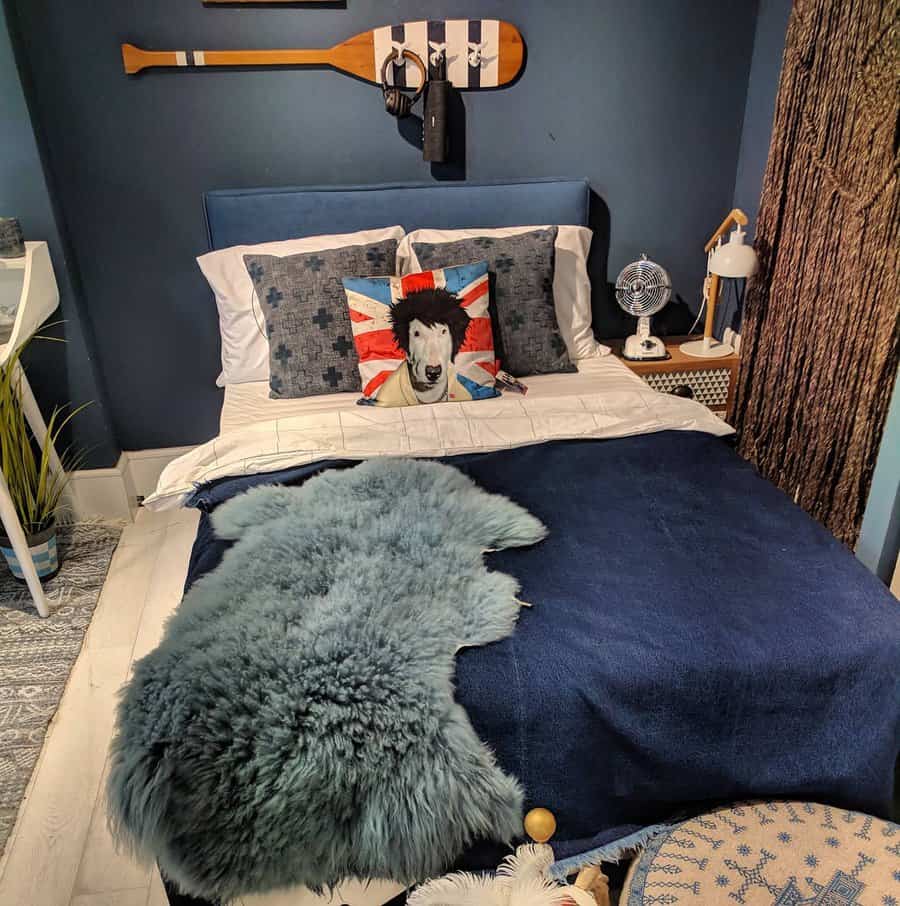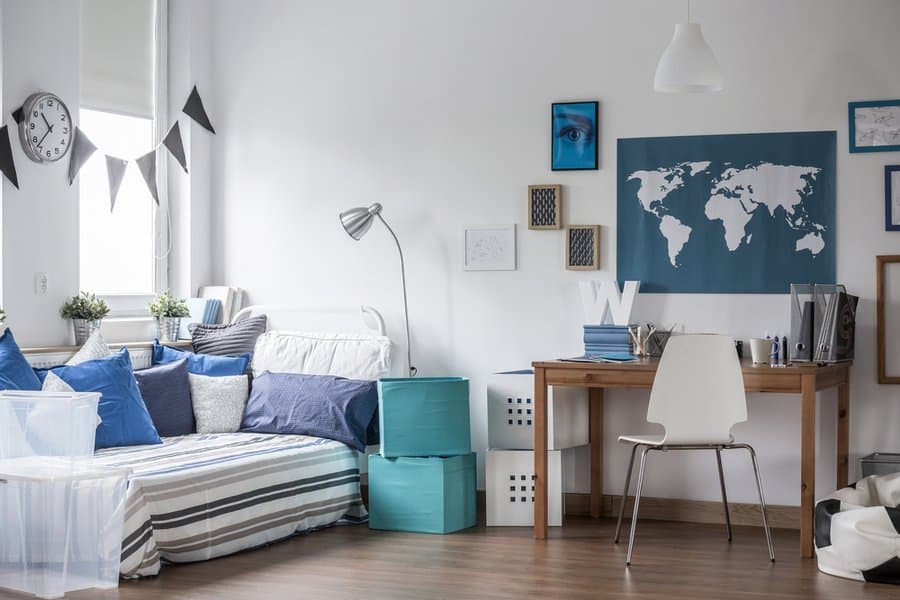 Encourage your teen to display their most cherished items as decor — jerseys, instruments, and sports memorabilia are all great examples. Take the time to frame posters and similar items (no matter how cheap) for a more polished aesthetic.
As far as color is concerned, neutrals are always a safe bet. Dark shades of blue, green, and gray are also popular choices for teen boys' walls, bedding, and pillows.
4. Color Scheme
Since teens' interests notoriously change at the drop of a hat, many parents are hesitant to invest in a dedicated color scheme for their bedrooms.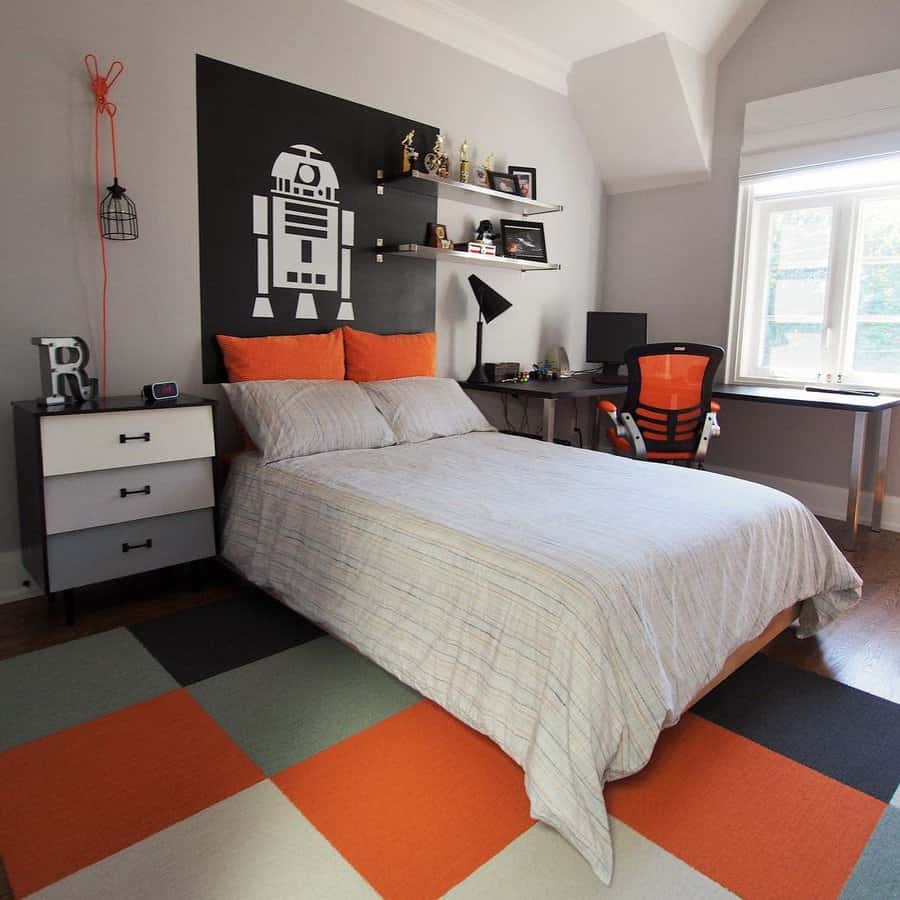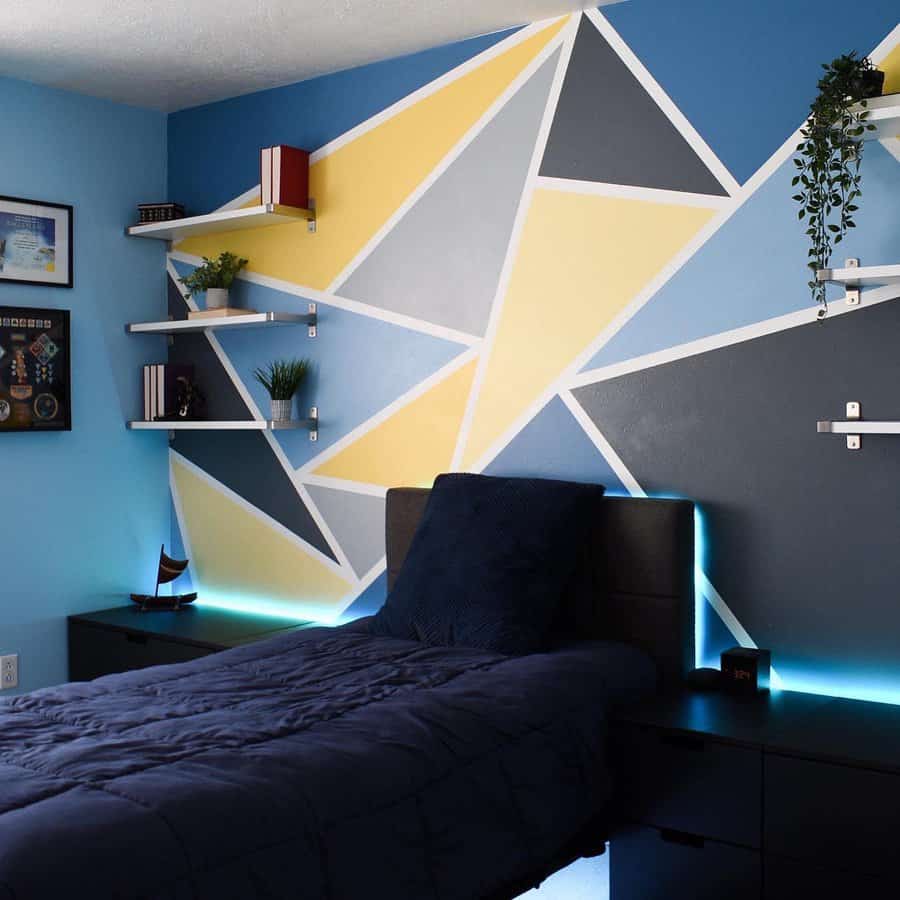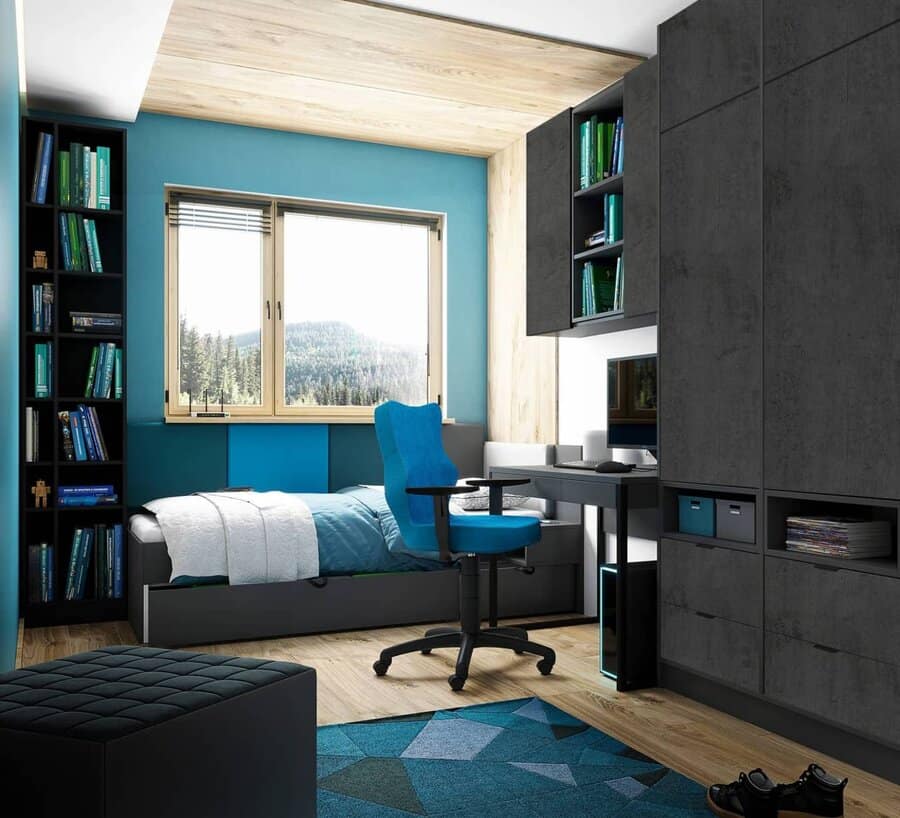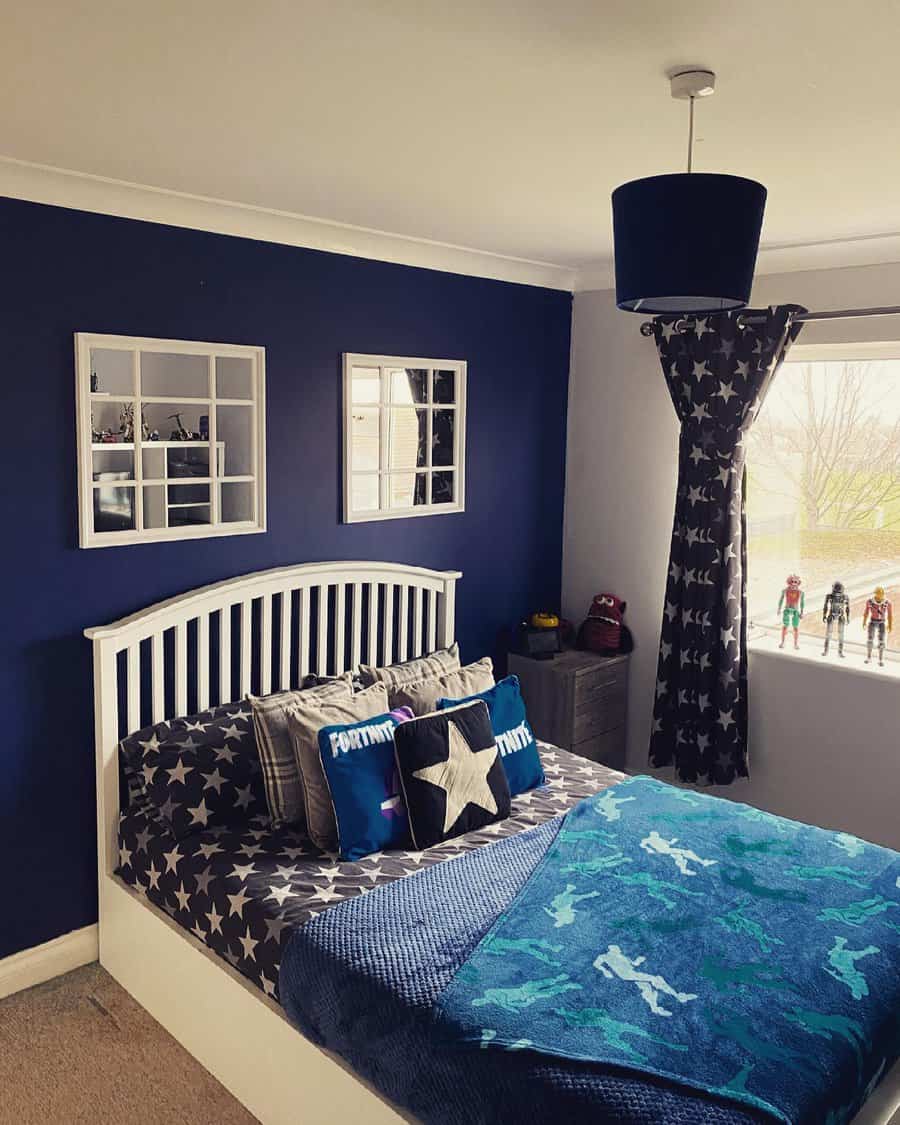 Color is the backbone of any good design. If you're concerned about committing to a bold color scheme, there are many ways to reach a compromise!
Accent walls are a way to bring color to a space without painting the entire room. Peel-and-stick wallpaper is another awesome choice that comes in practically every color and pattern imaginable. Use an area rug for the floor and accent pillows to tie in the bedding.
5. Modern
Modern decor is an excellent way to curate your teen's bedroom ideas without stealing their creative outlet.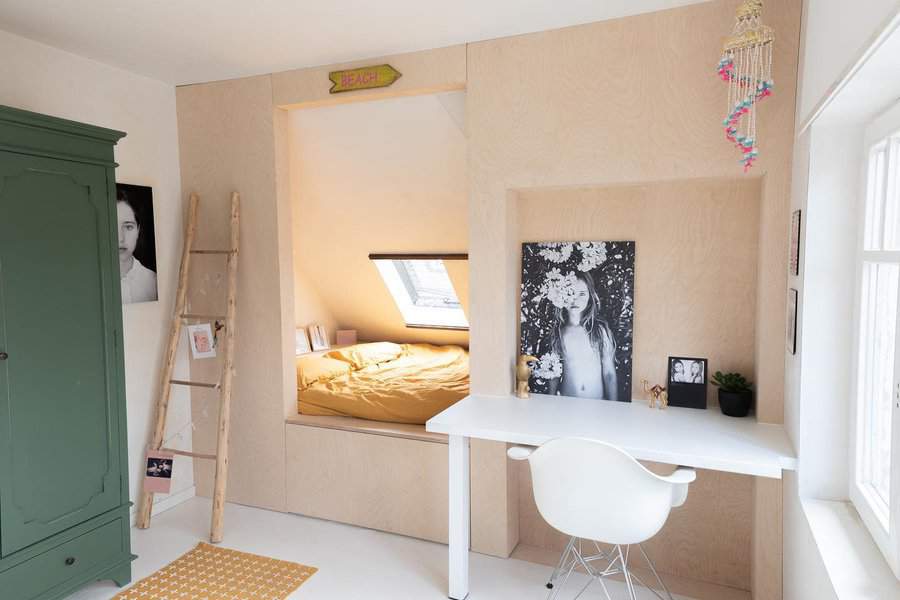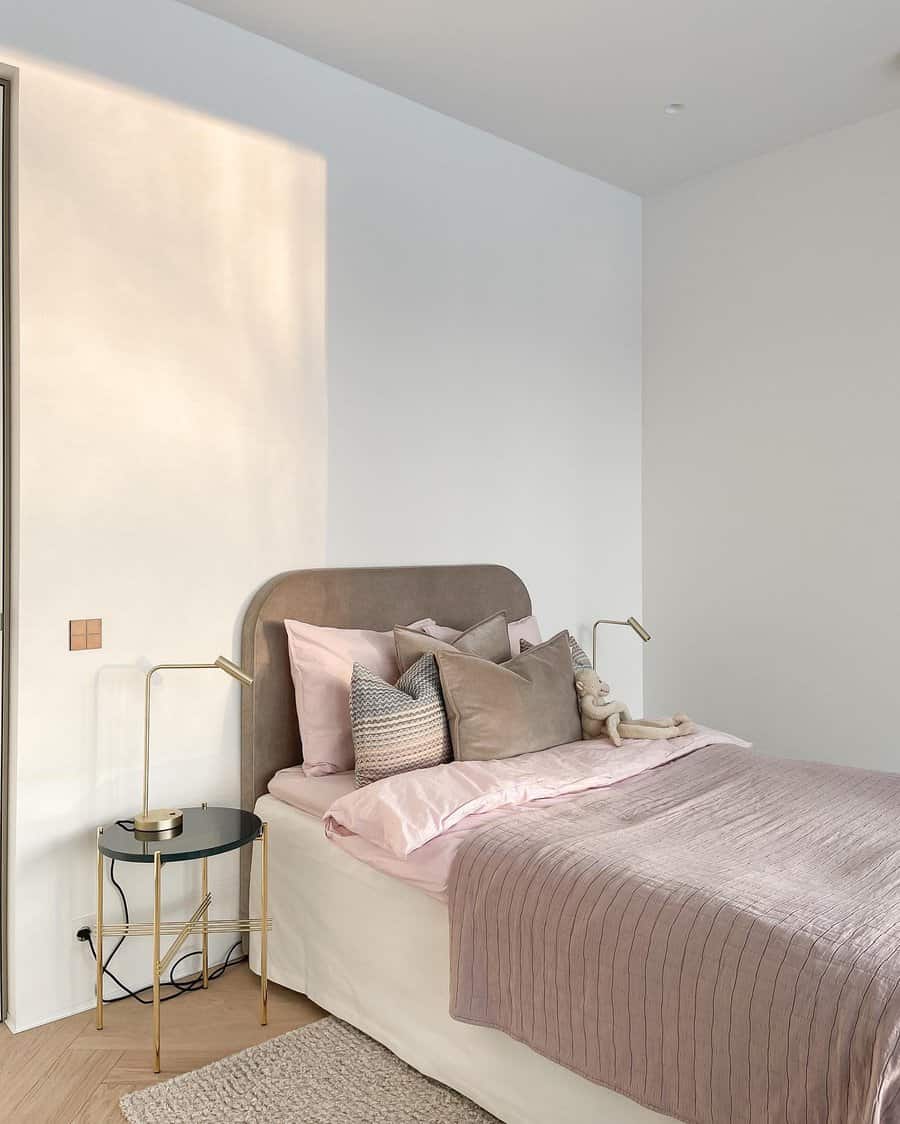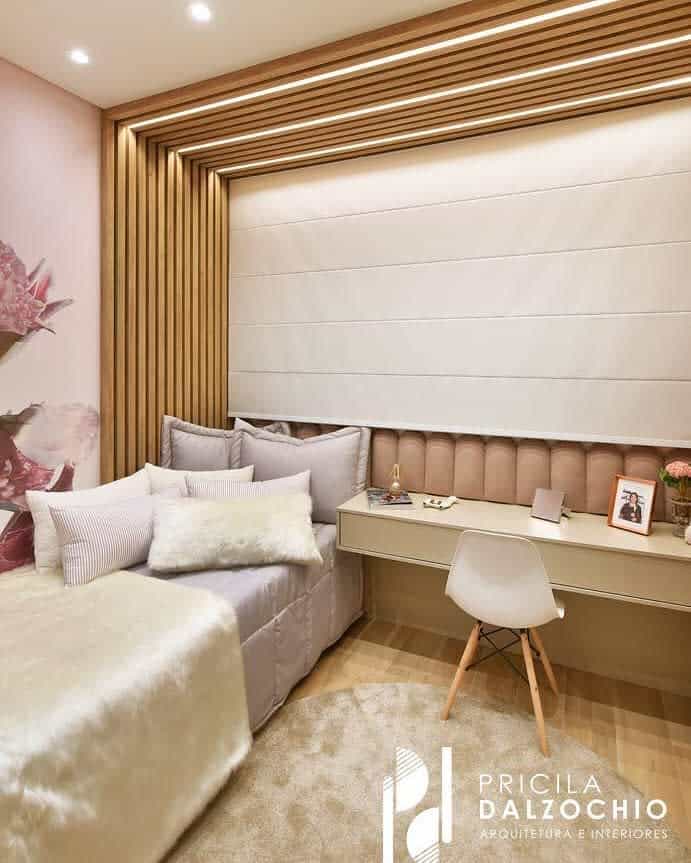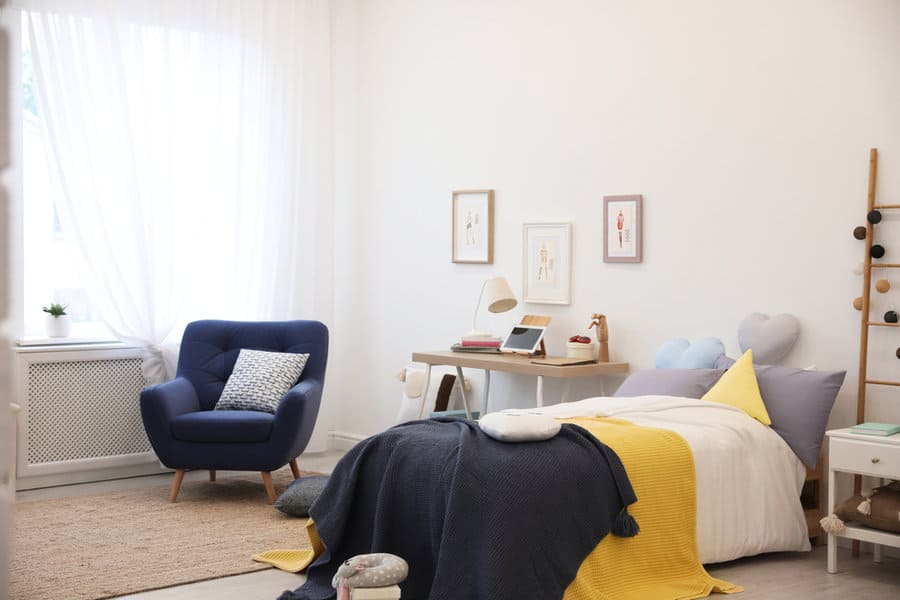 Emphasize furniture and decor that serve a purpose. Ideally, everything in a teen room should be both functional and aesthetically pleasing at the same time. The one exception to this rule is wall art.
This is also a wonderful opportunity to teach key organization skills. Map out your teen's storage needs — it's important to set them up for success by providing ample space! — and incorporate them into the final design.
6. Dark
Your teen's bedroom may be the only space they can truly call their own. And a dark color palette is a great way to make that space feel cozy and private.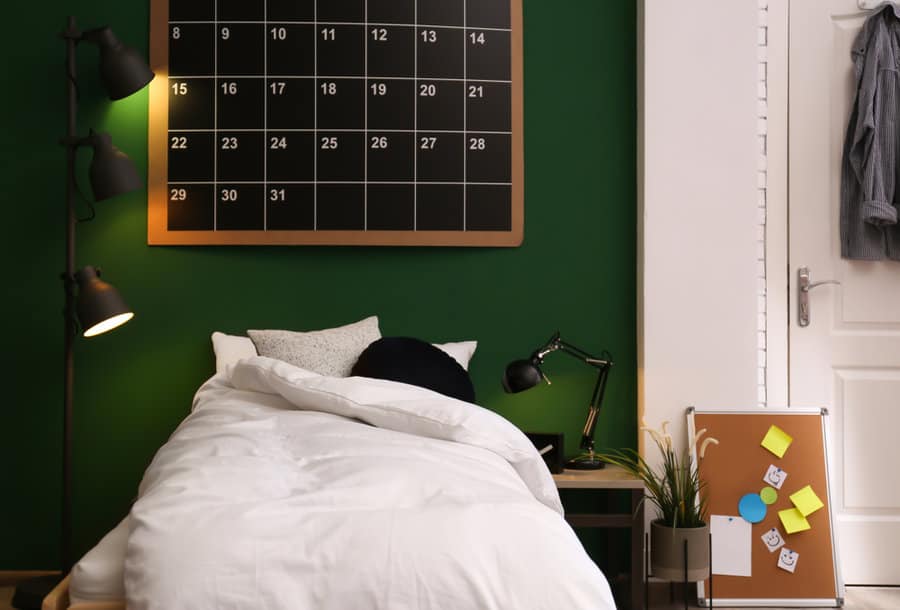 Keep in mind that dark does not automatically equal black. Navy blue, gray, and many other colors can be used for a more subdued effect.
Ramp up the coziness factor with multiple ambient light sources throughout the room — focus on areas that will be used for studying or other tasks. Integrated LEDs can also be used to great effect in this way!
7. Day Bed
In many ways, your teen's room may function more like a studio apartment than a regular old bedroom. So why not lean into that reality with a design that accommodates hanging out alone or with others?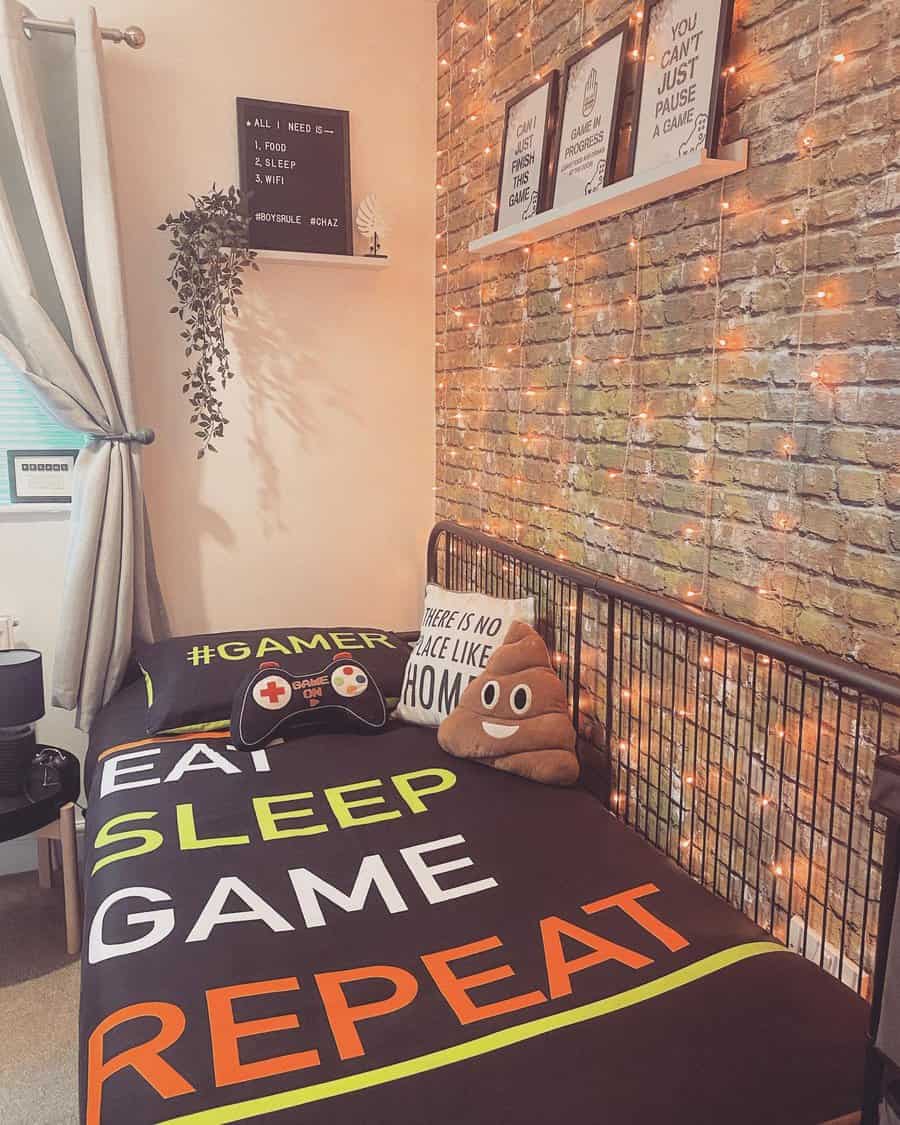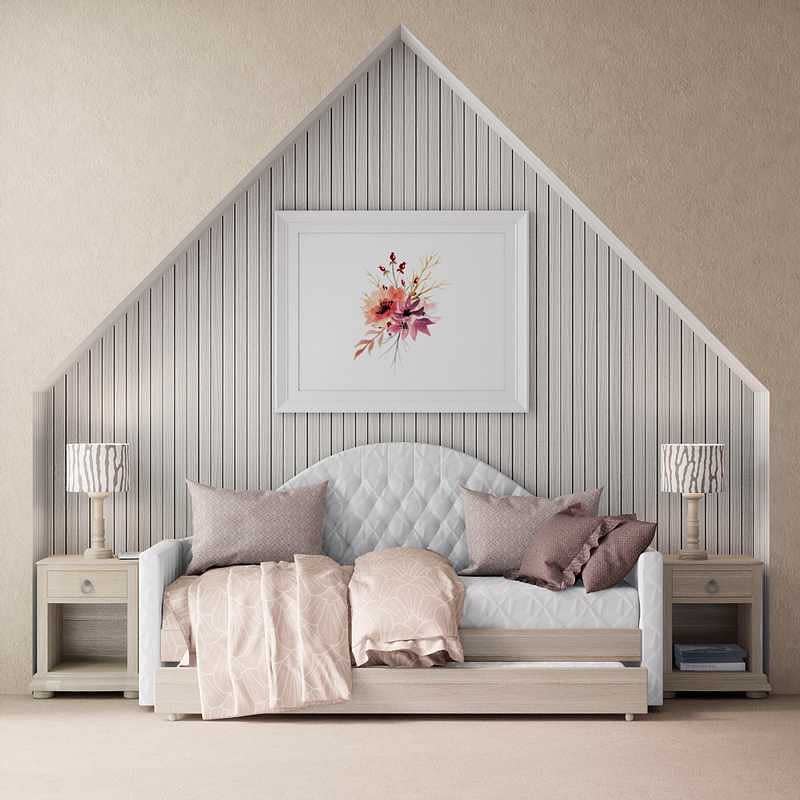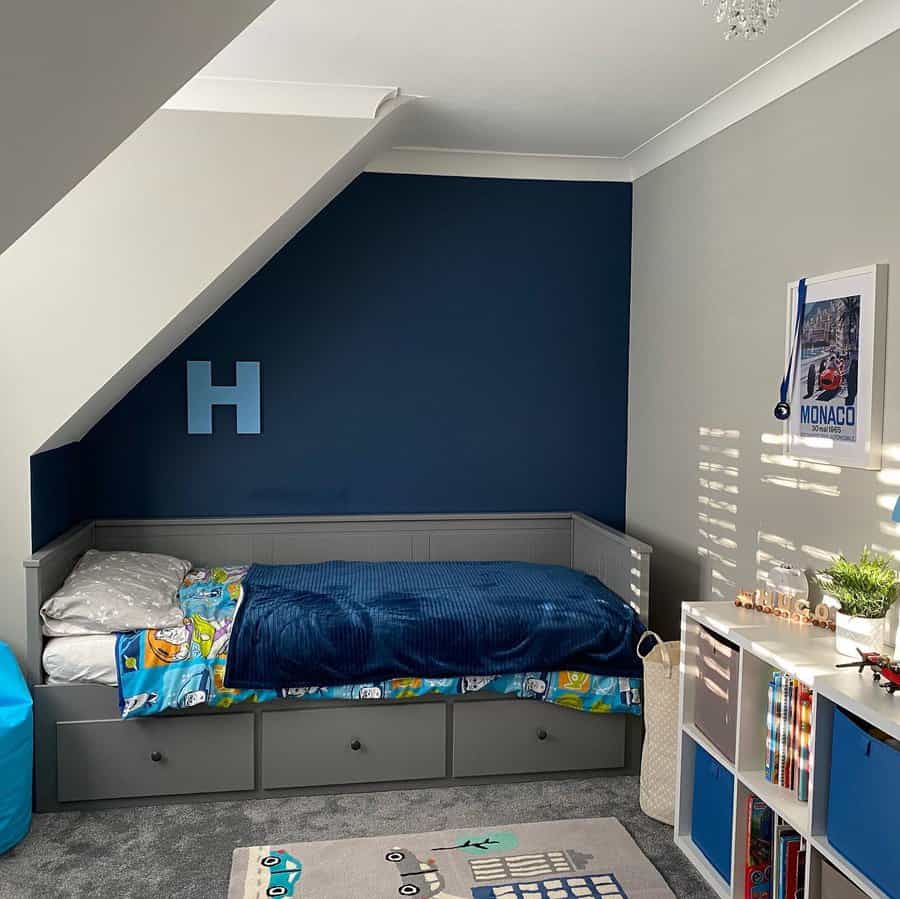 A day bed is the perfect alternative to a traditional bed frame if you're looking to add versatility to your teen's bedroom. Of course, you should still invest in a high-quality mattress and bedding.
Pair the day bed with functional furniture like a side table or ottoman. This bedroom layout can also make it possible to include a dedicated study area.
8. Desk
Teens are adaptable, and won't hesitate to blow dry their hair or do homework while sitting on the floor. Including a desk in your teen's bedroom design will ensure they have a dedicated spot to complete these day-to-day tasks.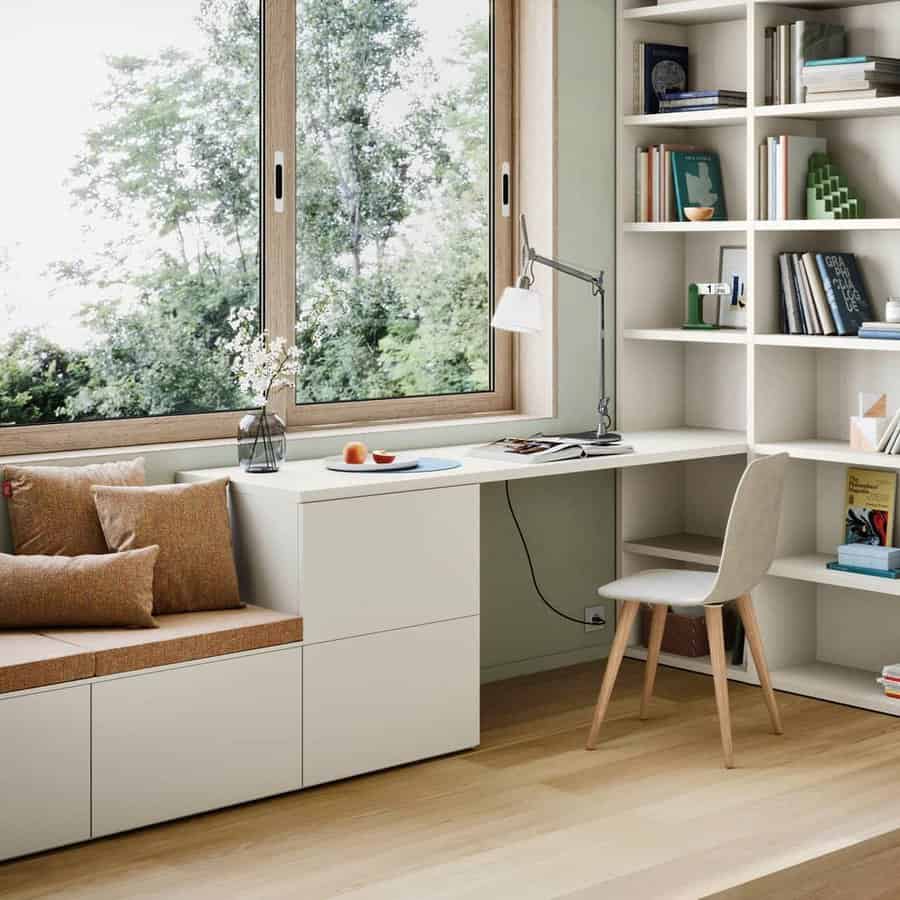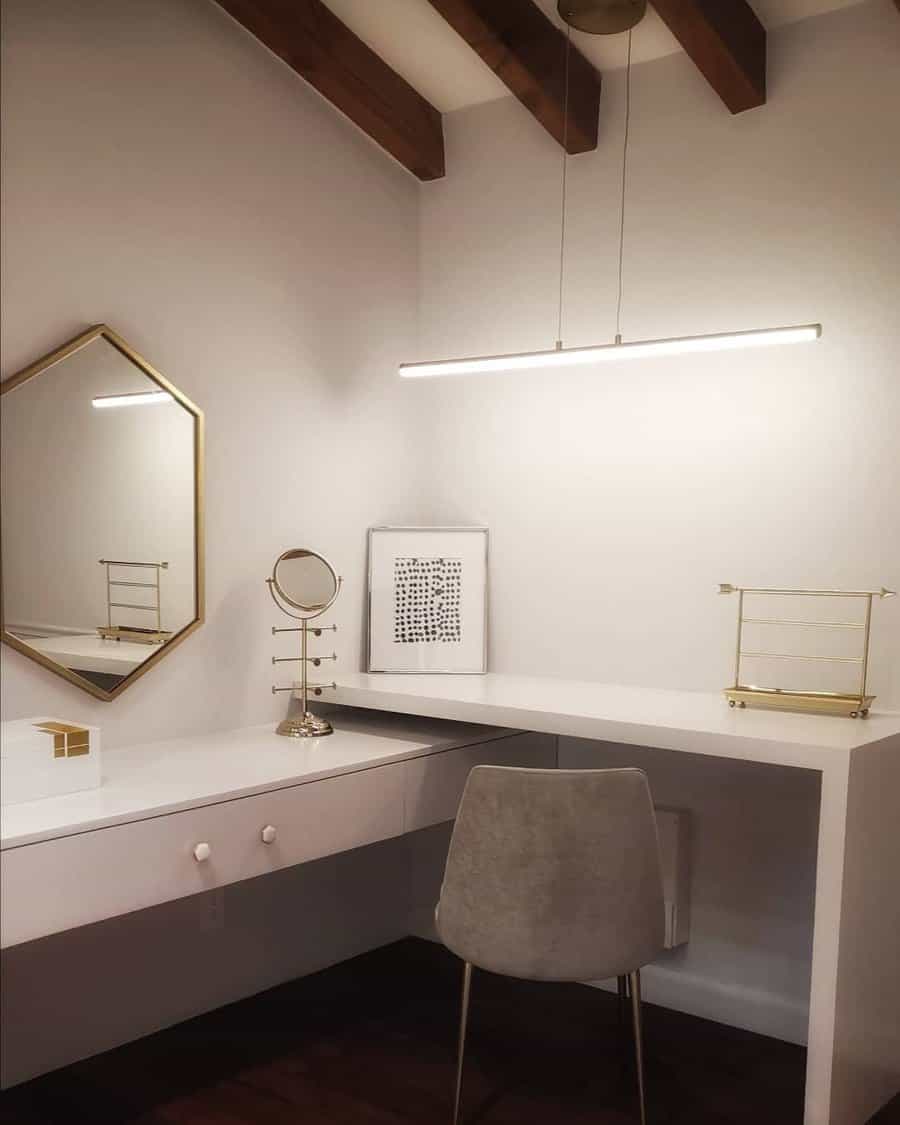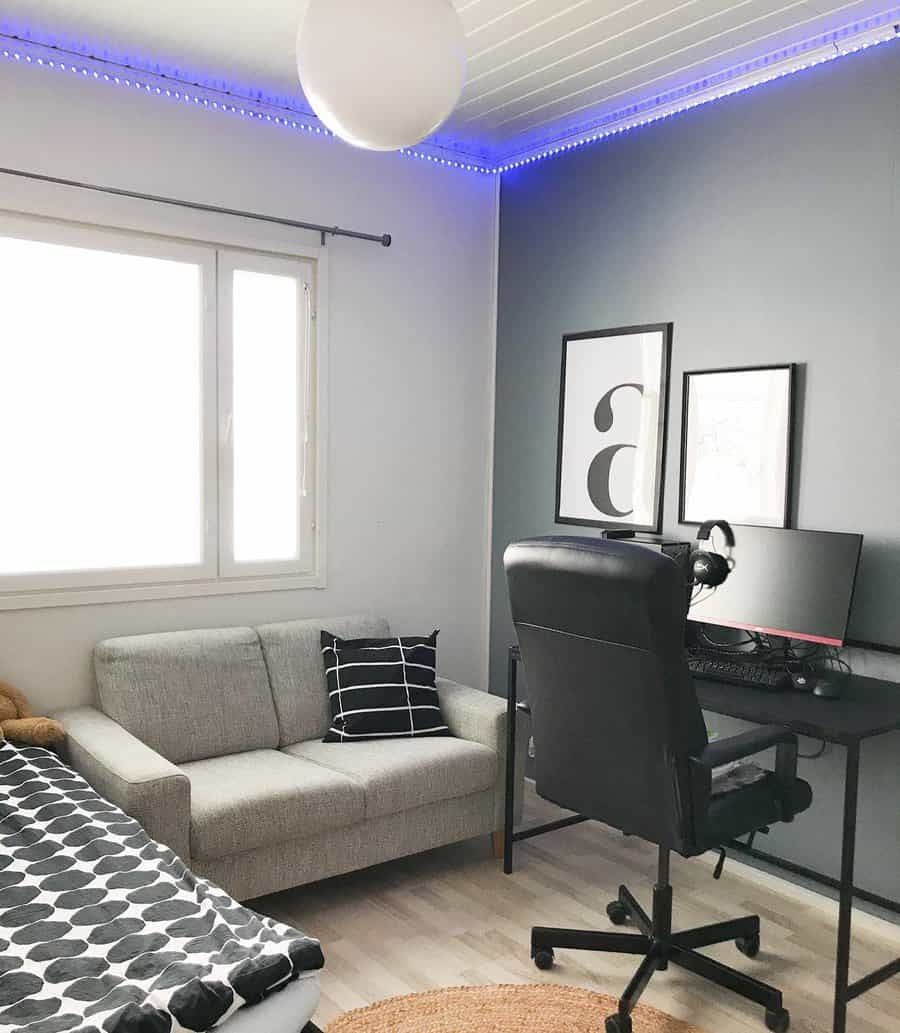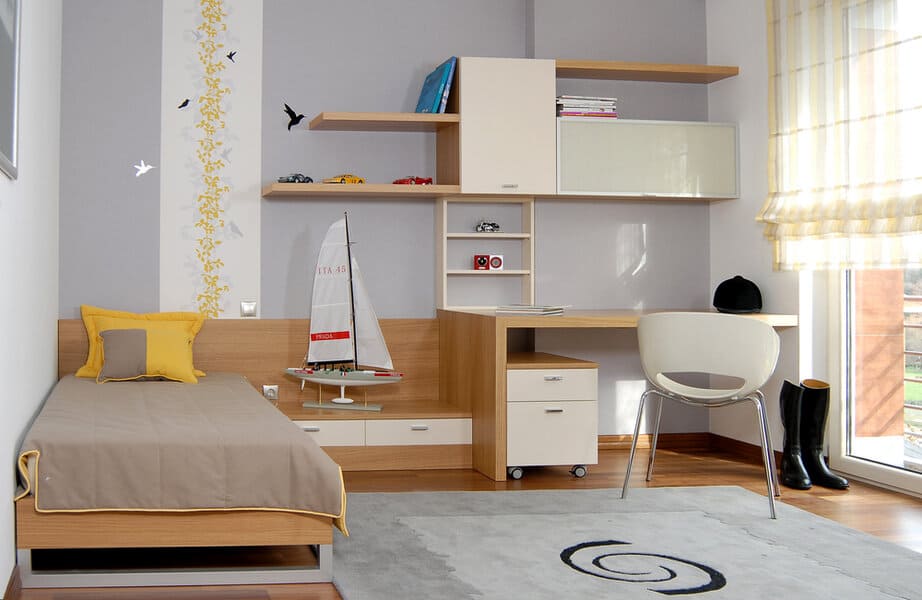 To save floor space, opt for a slim floating desk or one that is built into any existing piece of furniture.
Skip the bulky office chair in favor of a compact chair that can be slid under the desk when not in use. Use shelves on the wall above for extra storage space and to display decor.
9. Girls
Your teen girl may have outgrown princesses and tiaras but that doesn't mean she's ready to ditch girly decor altogether.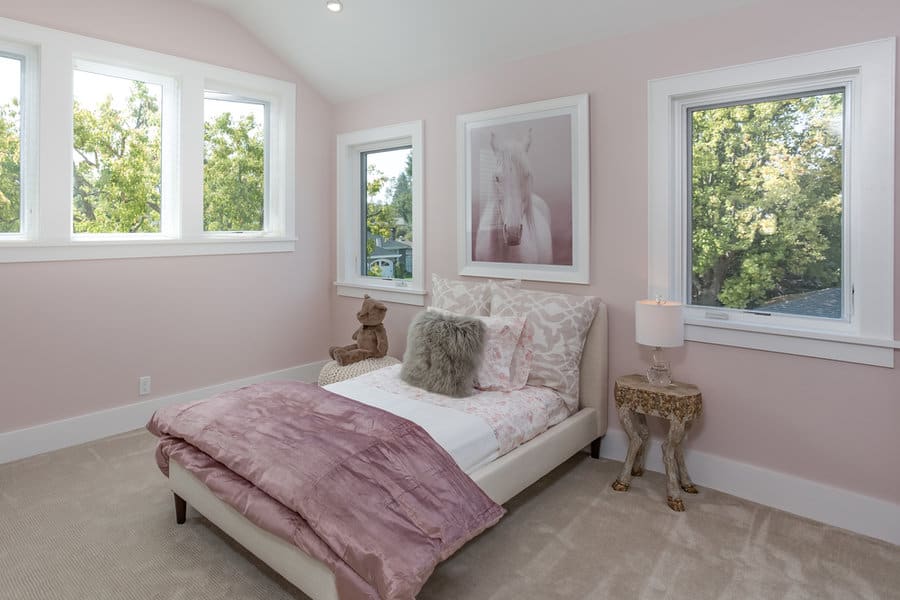 One of the easiest ways to make a teen girl's bedroom feel feminine is with your choice of colors. Despite what many believe, pink can 100% be used in mature interior design! It's all about the particular shades you choose.
Soft textiles and decor are a must for the average teen girl's space. Fill design gaps with florals or lush greenery.
10. Industrial
Industrial decor is trendy, accessible, and loved by all genders and ages. It is the perfect design aesthetic for any teenager eager to show off their more mature tastes.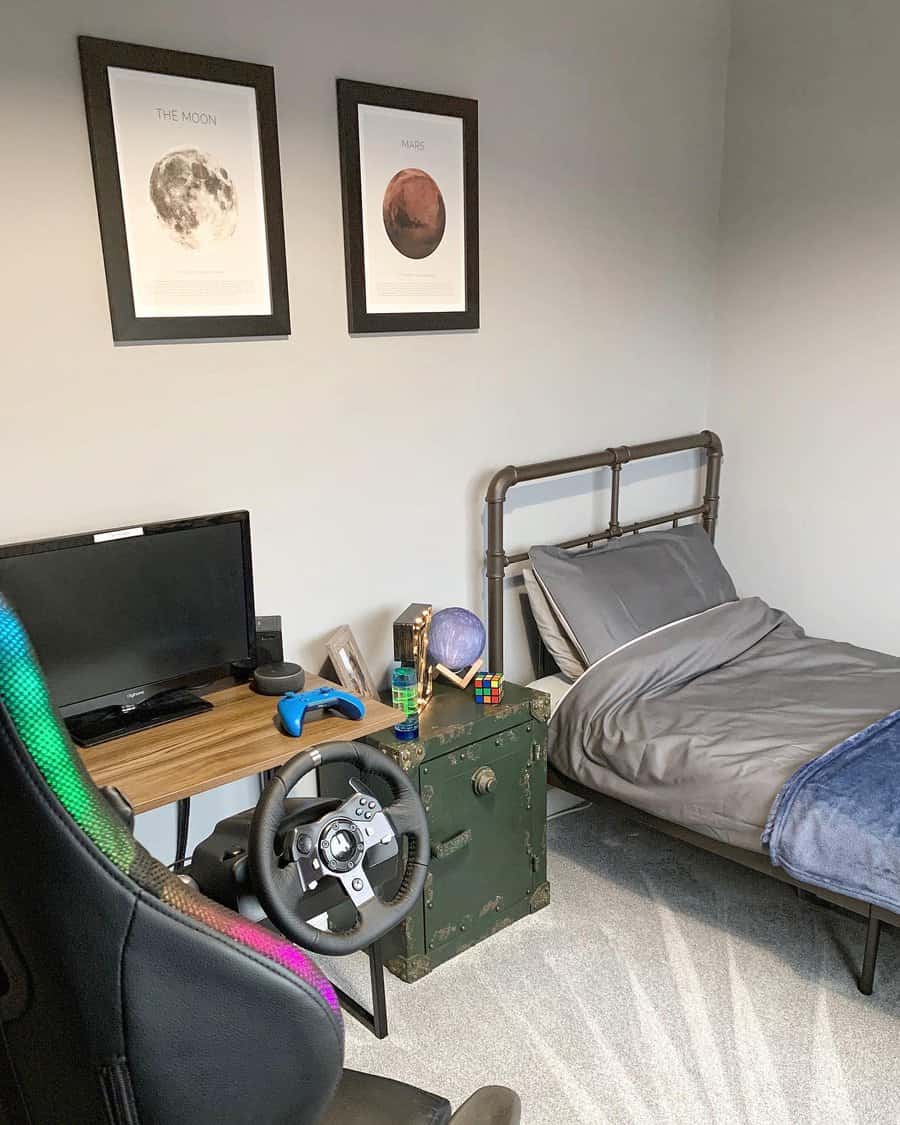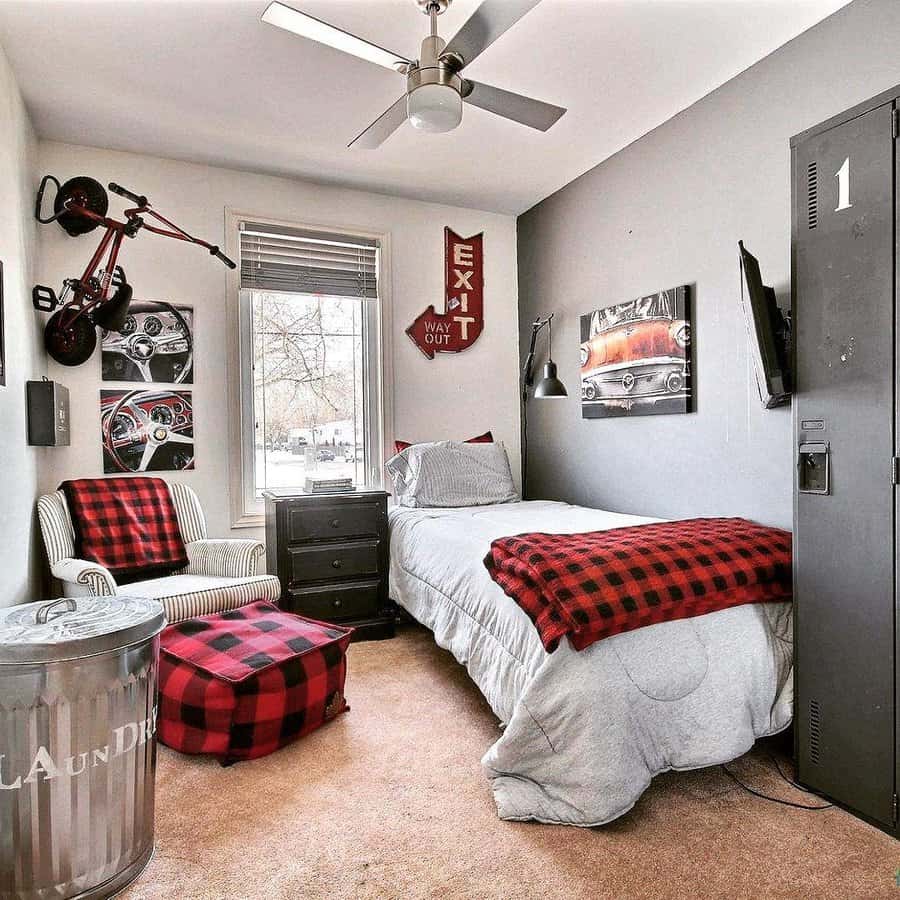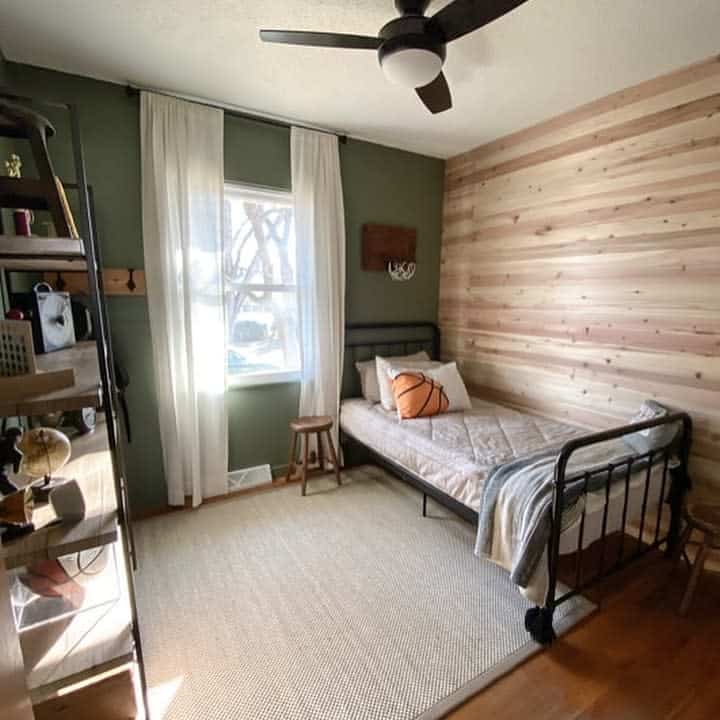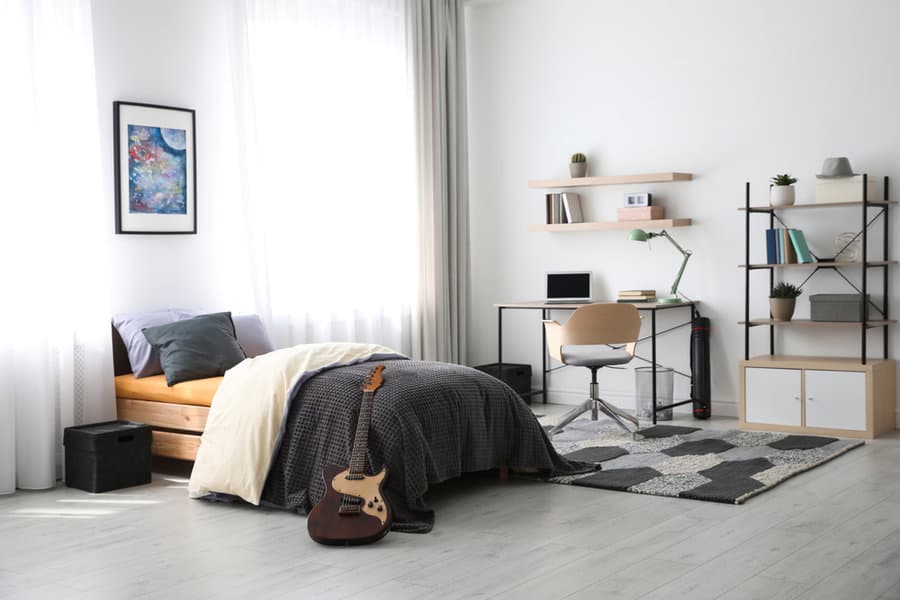 Since industrial decor is all about the details, it's a godsend for those looking to redecorate a teenage bedroom on a budget. In many cases, all it takes is a new light fixture and a coat of paint to give a space an industrial edge.
While a teen's bedroom is unlikely to include exposed plumbing or ductwork, you can mimic the look with metal furniture and decor.
11. Loft Bed
Spatial creativity is a must in any type of room design. But especially so in a multi-use space like a teen bedroom.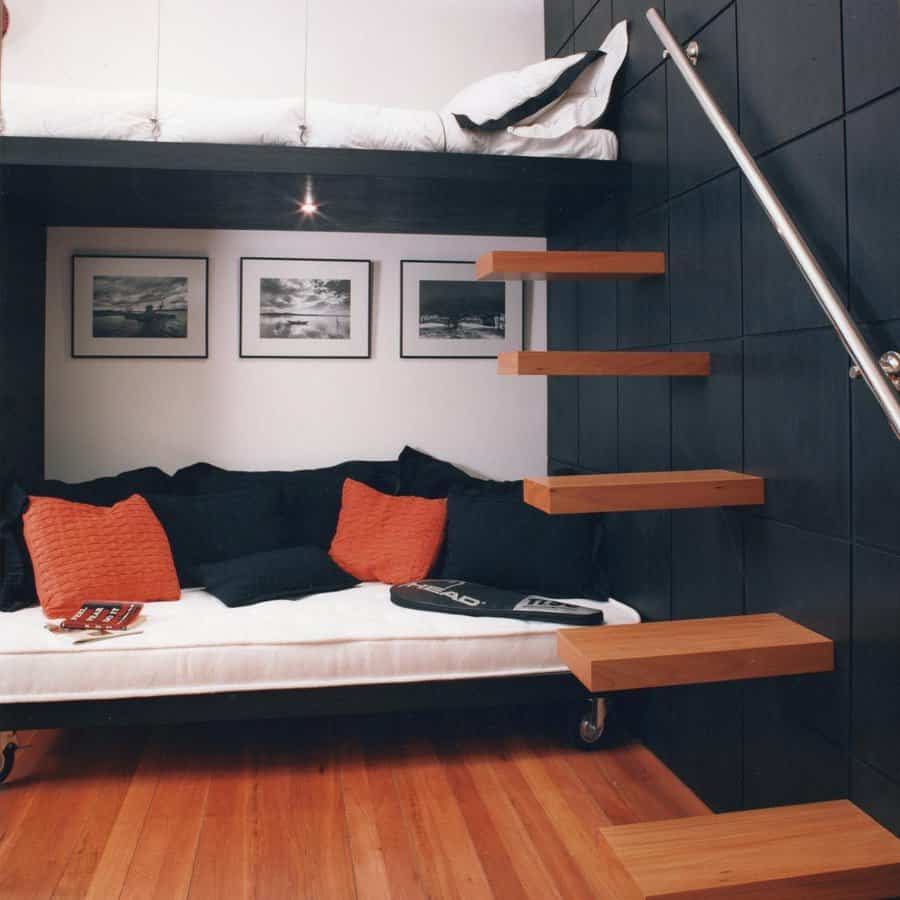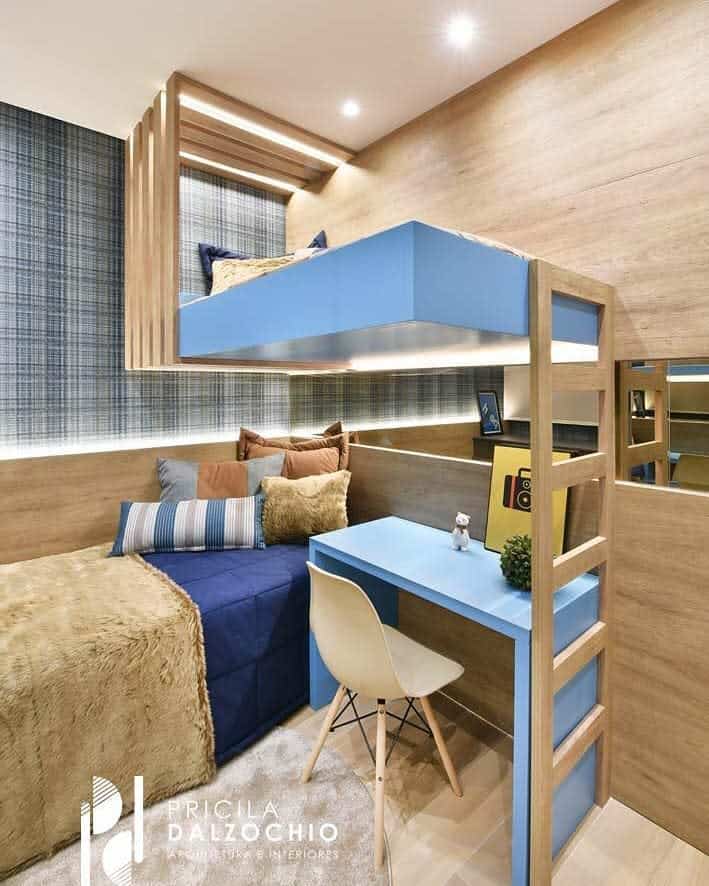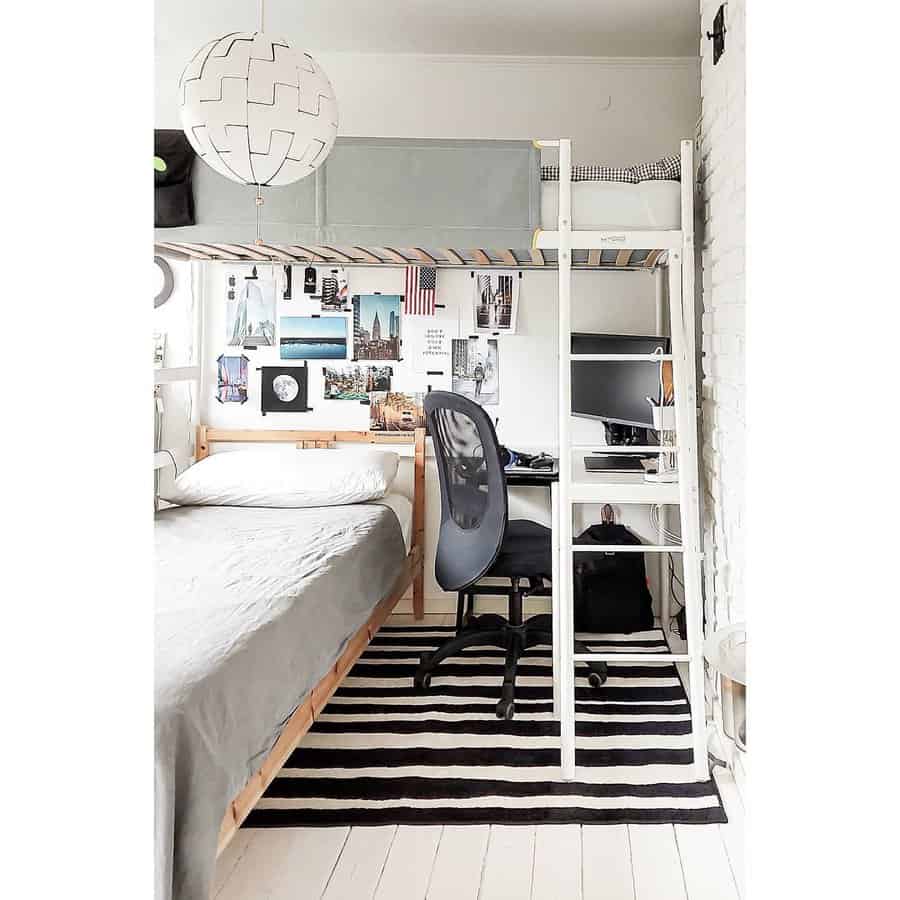 Lofted beds are commonplace in shared bedrooms — there's no better way to fit two mattresses in a small space. However, a lofted bed can also be a great way to free up floor space for a desk, seating area, and more.
Since lofted beds tend to conjure images of children's bunk beds, you should focus on keeping the rest of the room relatively mature. This will ensure your teen's bedroom still feels age-appropriate.
12. Neutral
It can be hard to watch our teens ditch their childhood decor in favor of a more subdued aesthetic. But it's still incredibly important to support these changes as they occur.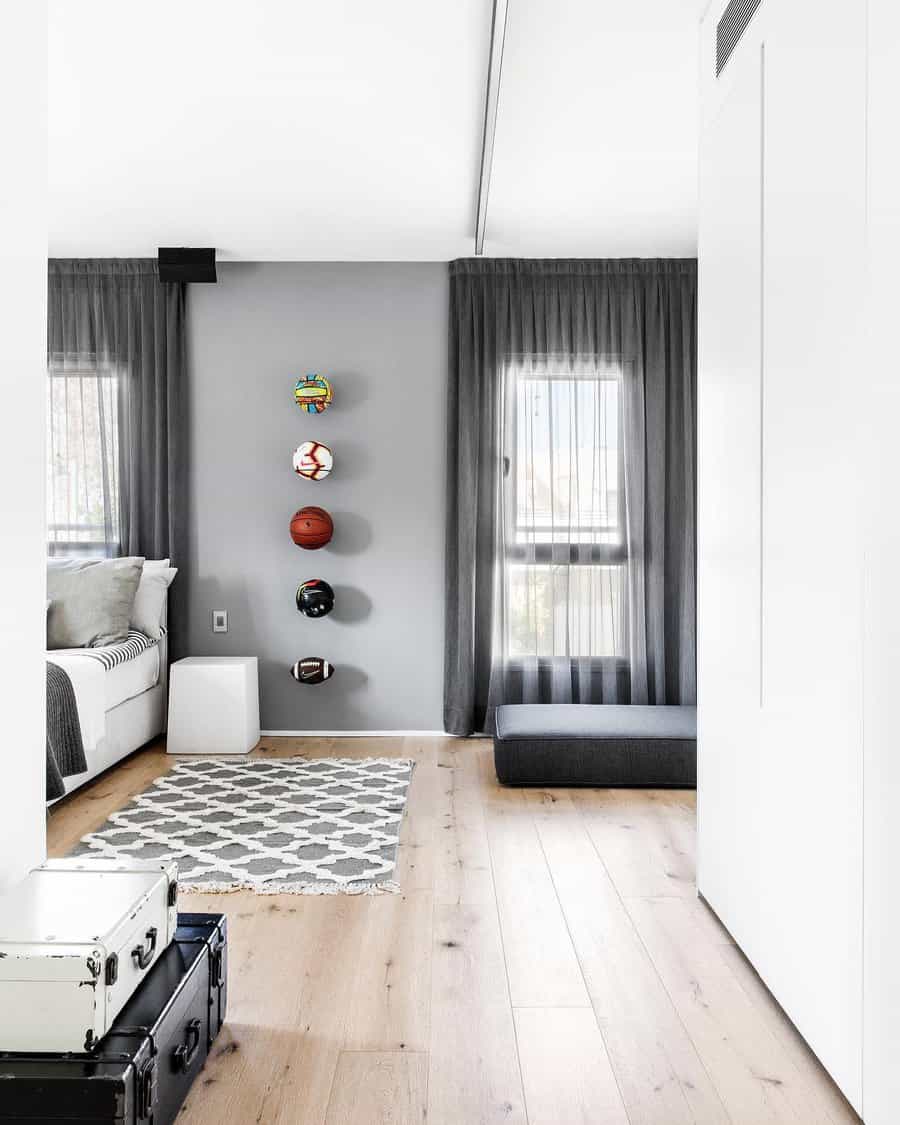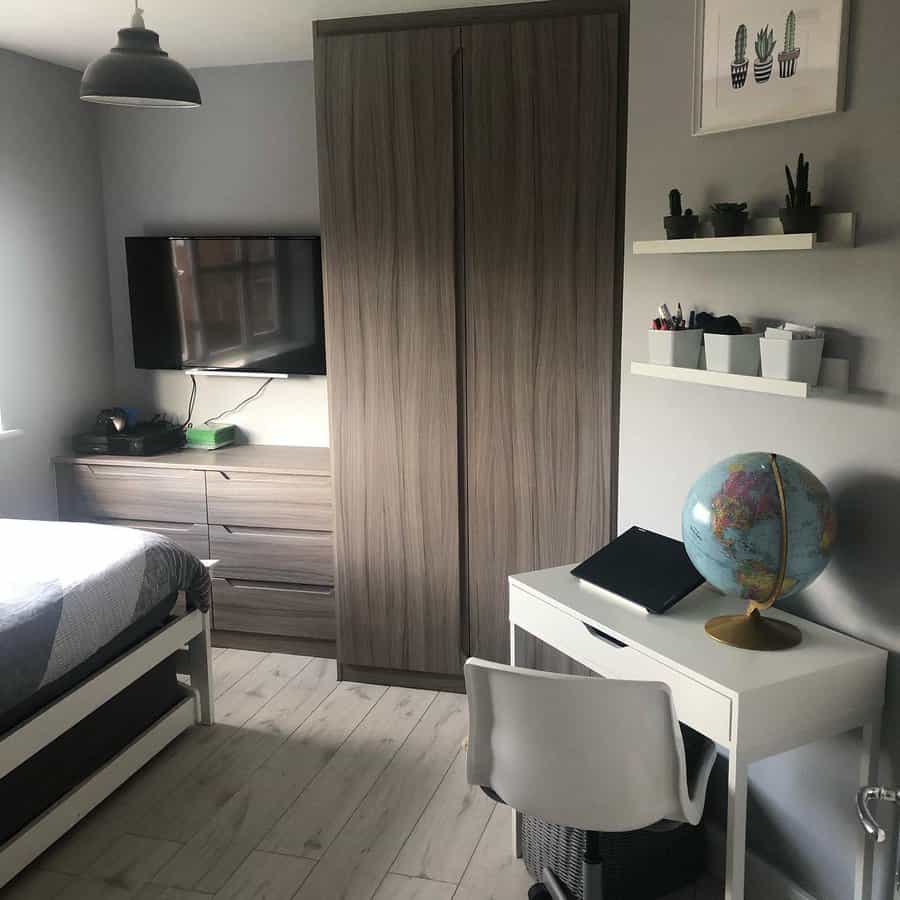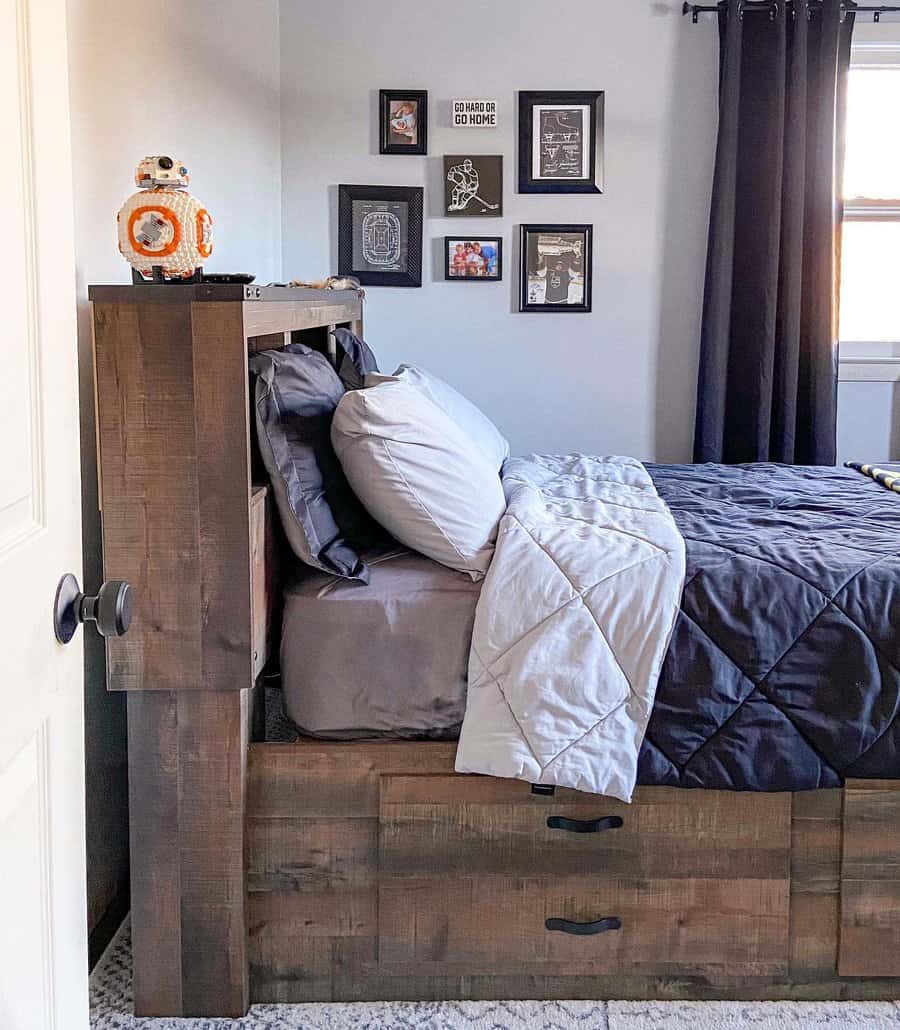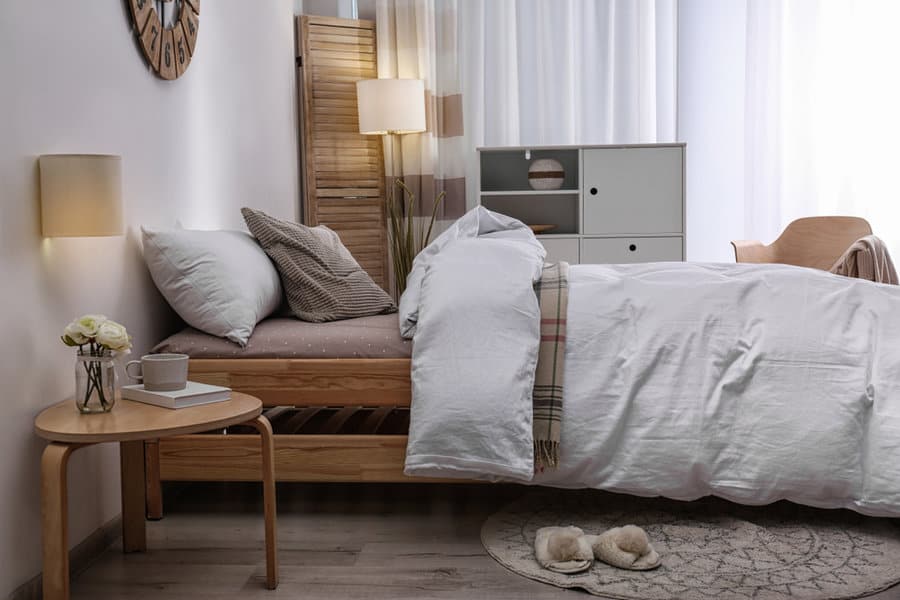 Neutral shades might seem like an odd choice for a teen room. Yet the versatility of this color palette is unmatched.
If your teen prefers the look of all-neutral decor, that's totally fine. A neutral color scheme leaves plenty of room to play around with bold prints, textures, and materials.
13. Scandinavian
Scandinavian decor is an offshoot of modern design that you're surely familiar with even if you don't recognize the terminology!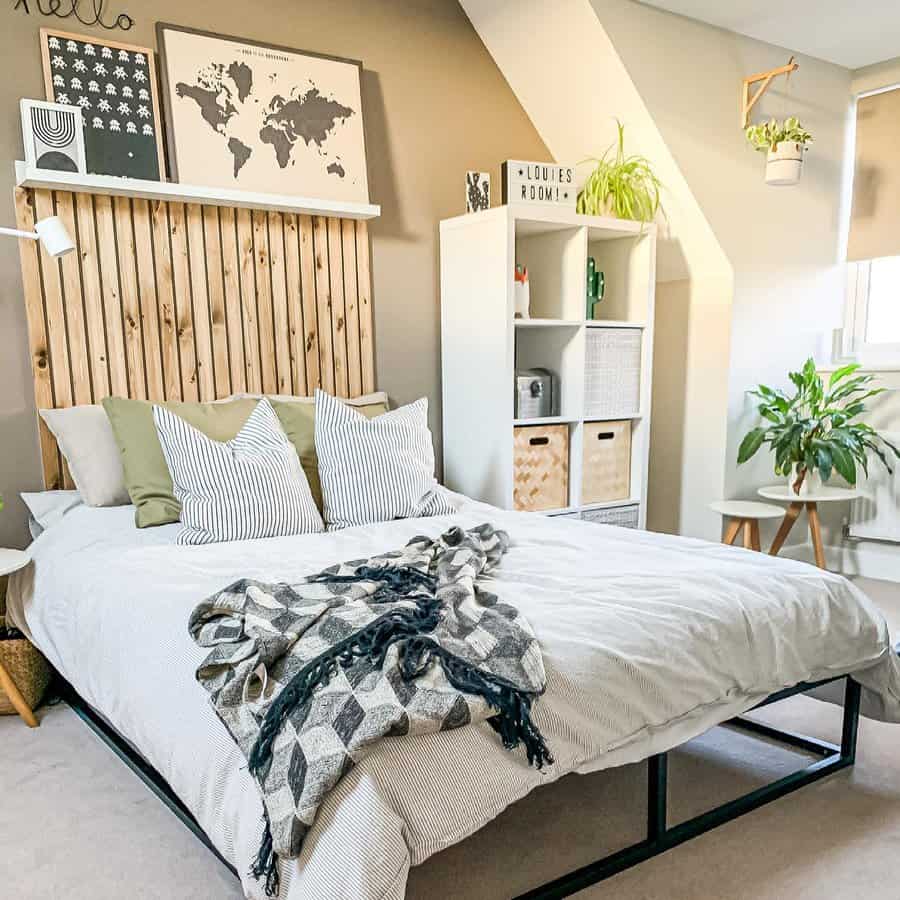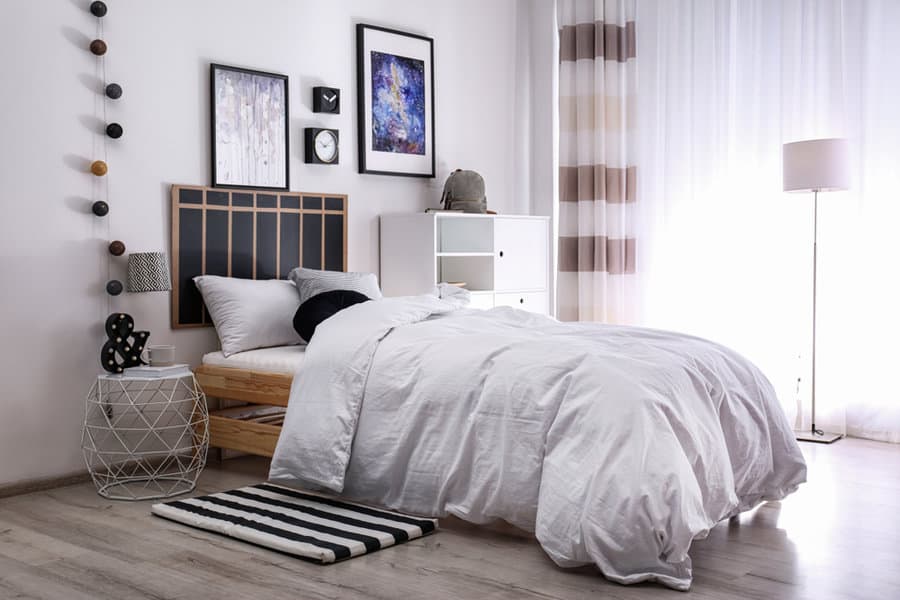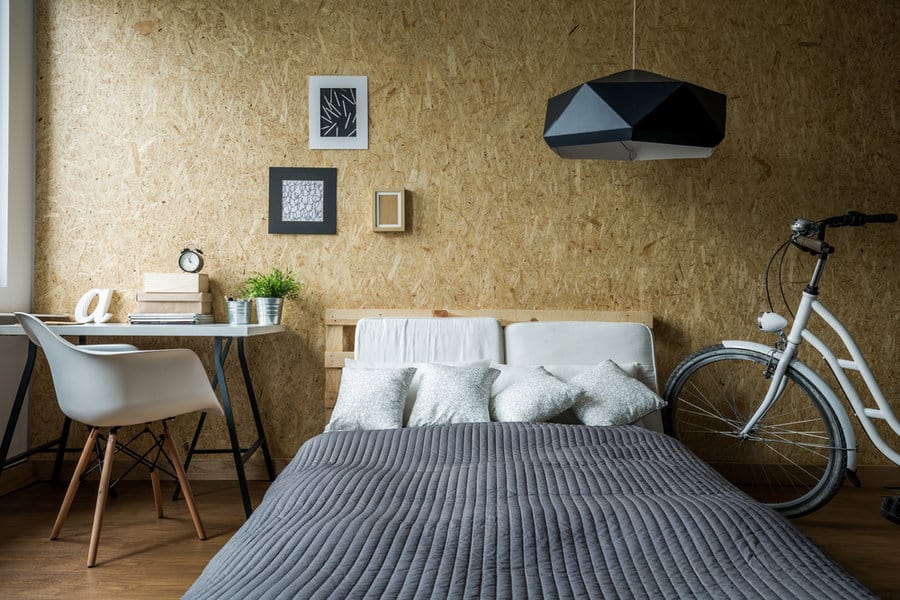 If your teen wants to adapt this trend to their own space, start with a bright and airy color scheme. Fill the room with warm neutrals or go bold with a black-and-white color scheme.
While Scandinavian decor features the same simplicity and angular profiles as other modern styles, it stands apart in several ways. Most notably, Scandinavian living spaces are filled with organic materials like wood, stone, and wicker.
14. Shared
In many homes, giving each teen their own room just isn't possible. Efficient design is crucial to maintaining a sense of independence (and keeping the peace between siblings!).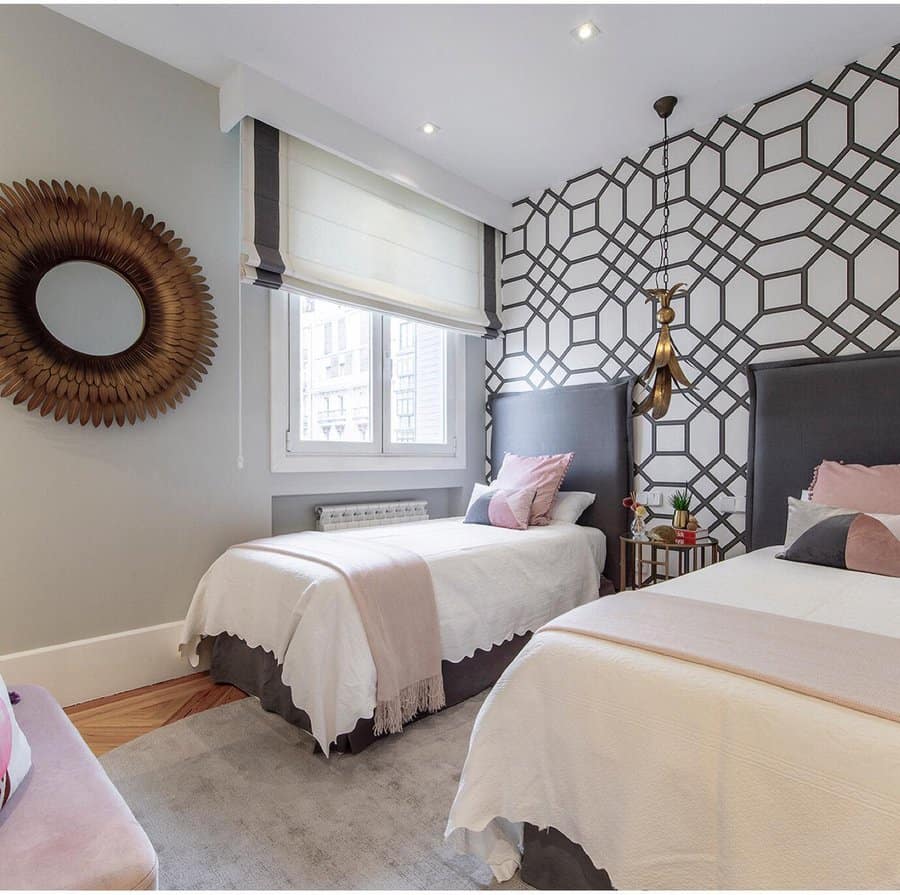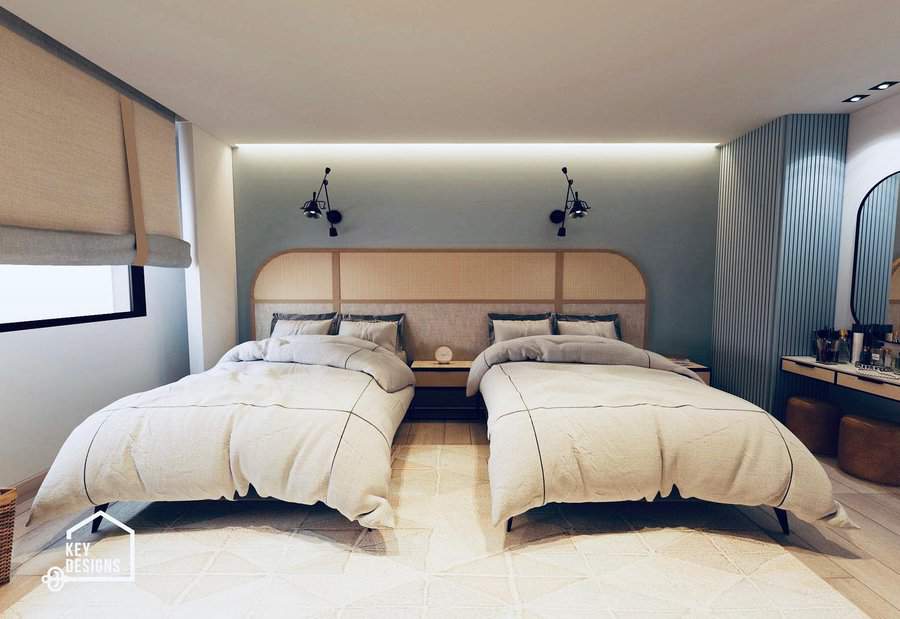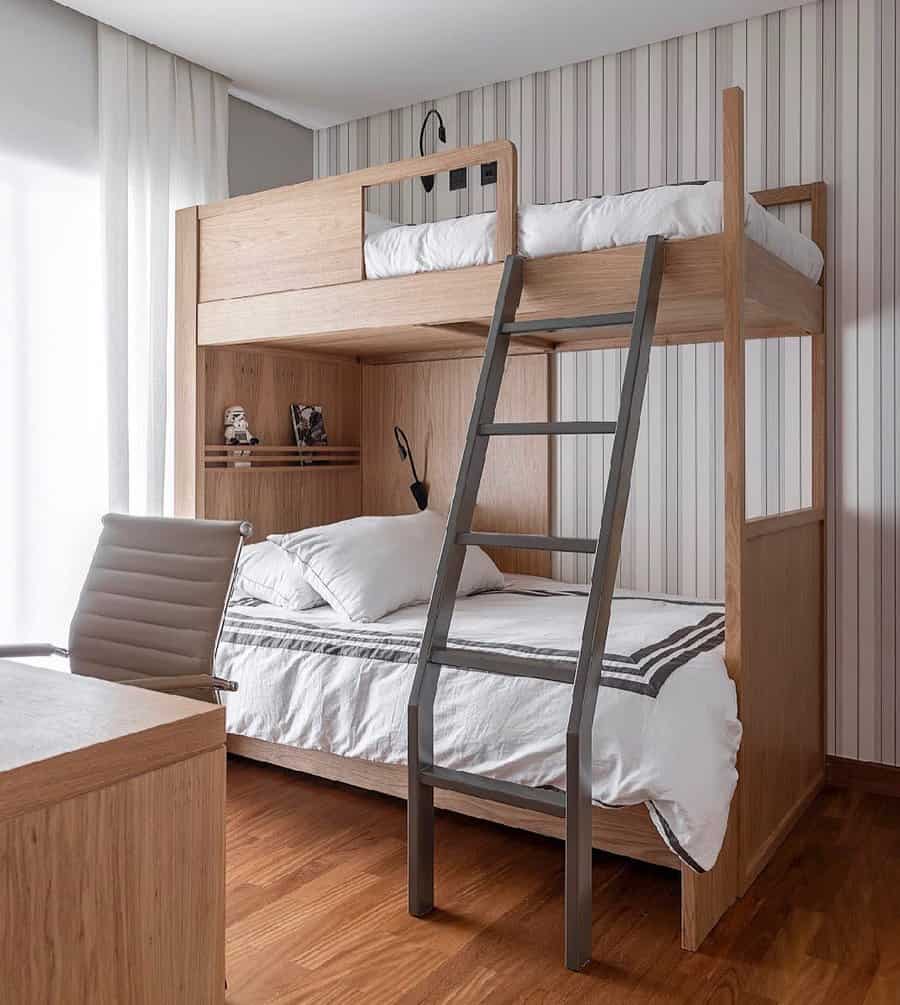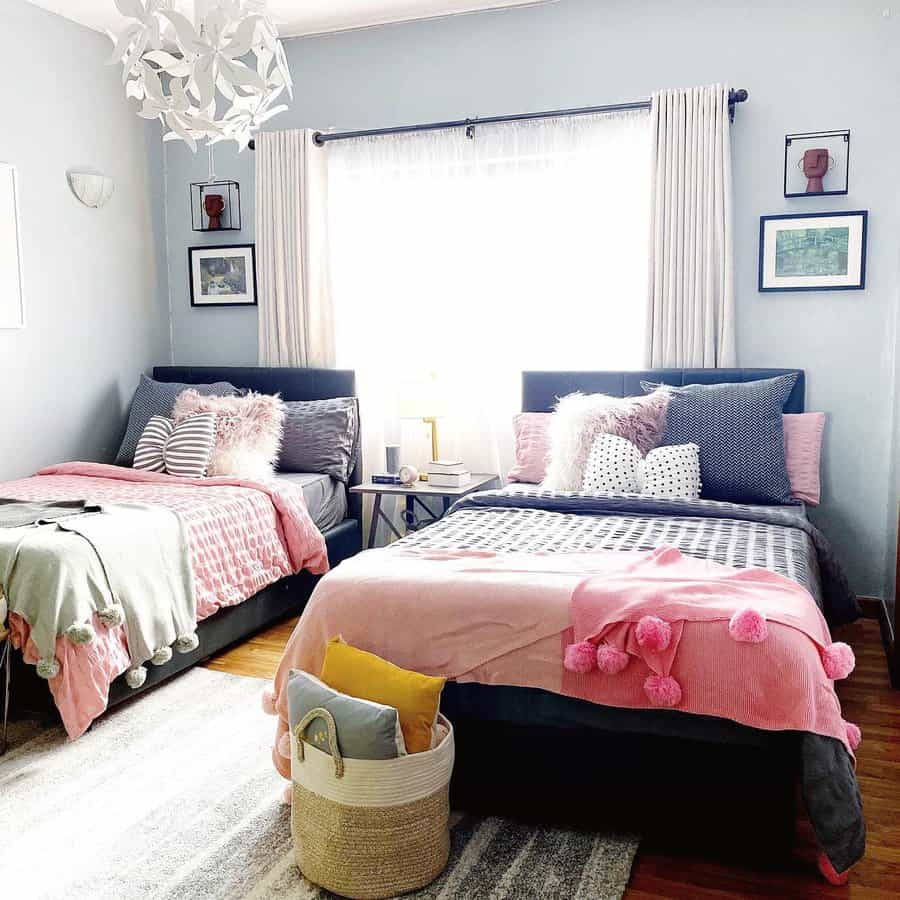 Place the beds as far apart as the floor plan permits. Lofted beds are a great way to add separation and privacy without eating up valuable floor space.
Since it can be hard for two teens to agree on an aesthetic, keep the furniture and walls relatively simple. The inhabitants can then add a personal touch with smaller pieces of decor on each side of the room.
15. Space Savings
Chances are, you're not going to give up the master bedroom to your teenager. So making the most out of a fairly small bedroom is a top priority.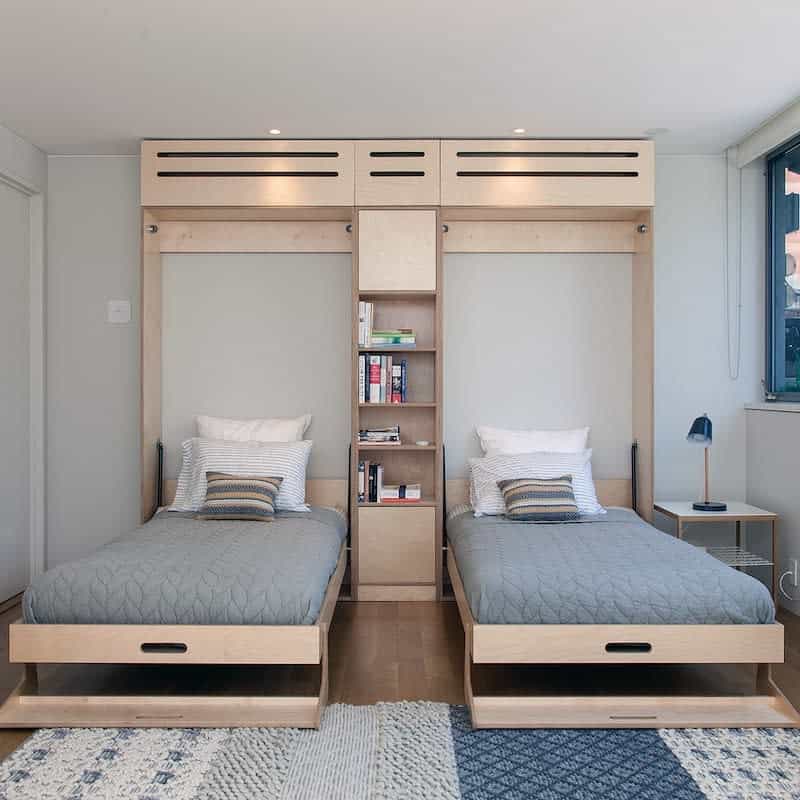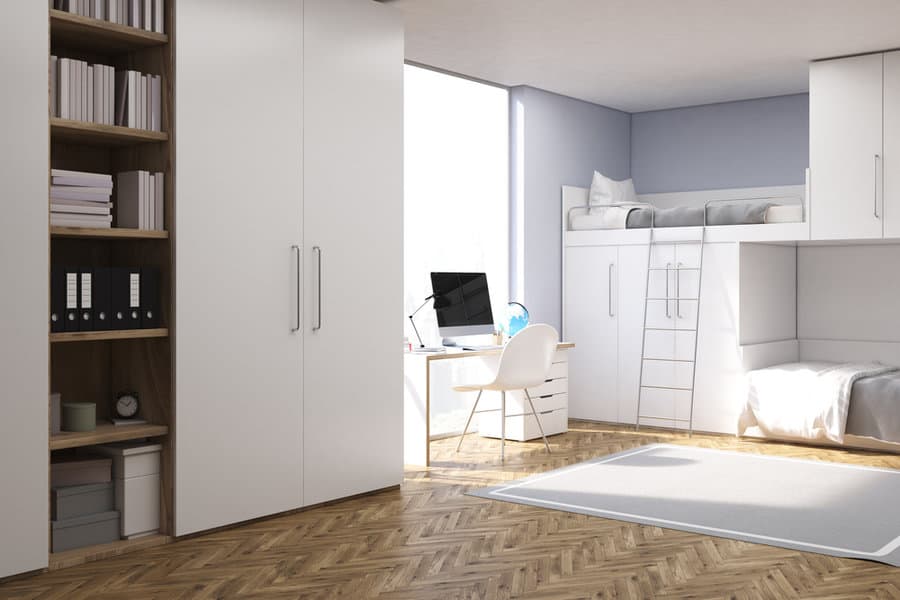 Some space-saving teen bedroom ideas are extremely straightforward. For example, a Murphy bed can be used to essentially double the functionality of a single room.
Investing in furniture with built-in storage can also save a ton of space. With the right under-bed cabinets or drawers, you could completely eliminate the need for a separate dresser.
Teen Bedroom FAQs
How do you keep a teen's bedroom from getting messy?
It's a fact that some people — teenagers included — are messier than others. So take this time to encourage good organizational habits that will serve them in the future.
The most important step in keeping any room neat and tidy is ensuring there is enough storage space available. No amount of daily cleaning will prevent a bedroom from getting messy if there's nowhere to store things.
Also, you may need to come to terms with the fact that your teen's idea of a tidy bedroom isn't the same as your own. Accepting these differing perspectives (within reason, of course) is a crucial part of giving your teenager some independence.
What size mattress is best for a teenager?
The best mattress for one teenager may not be the right size for another. In most cases, however, a twin or full mattress will suffice.
There's nothing wrong with allowing your teen to place a larger bed in their room — square footage permitting. But that space would probably be put to better use with a computer desk or extra storage!