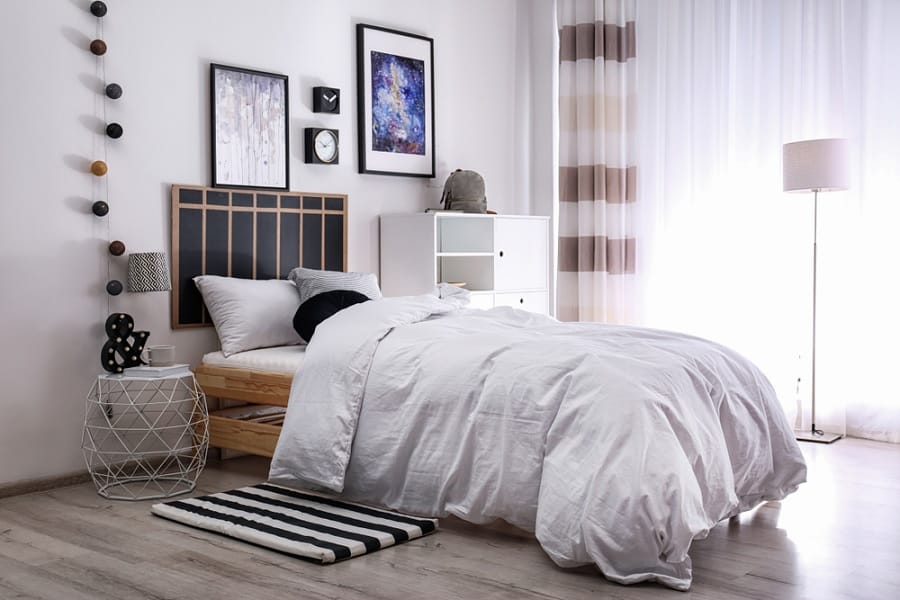 56 Cool Bedroom Ideas for Teens
by — Kendrick Hulse

Published on February 1, 2022

Updated on October 20, 2023
If interior design is your passion, giving up control of even one room in your home can be hard! So it's super common for teens and parents to butt heads when it comes to decorating the former's bedrooms.
One of the best things you can do is work with your teenager to incorporate their personality and style into a space that is both functional and aesthetically pleasing.
Check out these teen bedroom ideas for inspiration you both will love!
1. Transform Your Bedroom with Attic Space
When it comes to revamping a teen's bedroom, attic spaces offer a world of creative possibilities. To infuse a contemporary touch, introduce skylights that flood the room with natural light, and consider using ceiling beams to evoke a rustic or industrial vibe. If privacy is a concern, think about adding a retractable divider to separate the attic bedroom from other areas of the house. With these tips in your design arsenal, crafting an ideal attic bedroom for your teen becomes a breeze.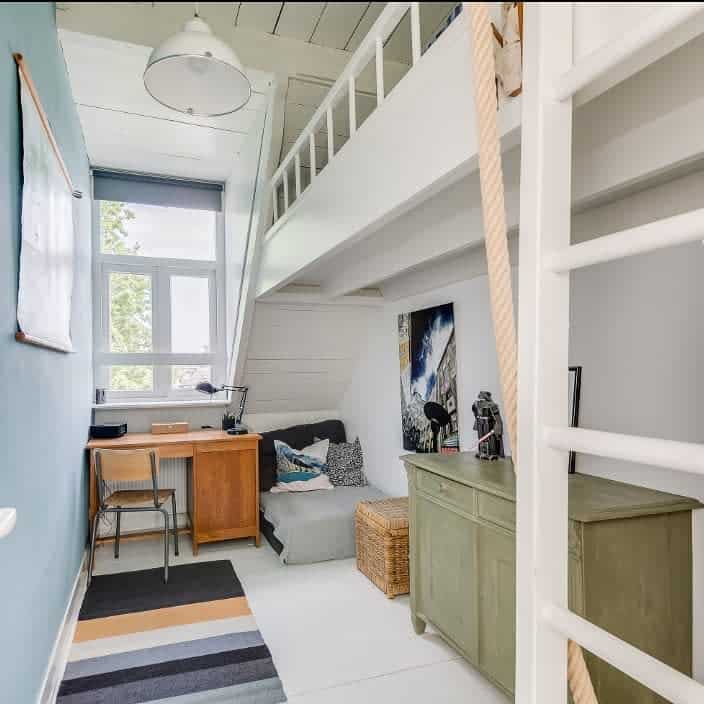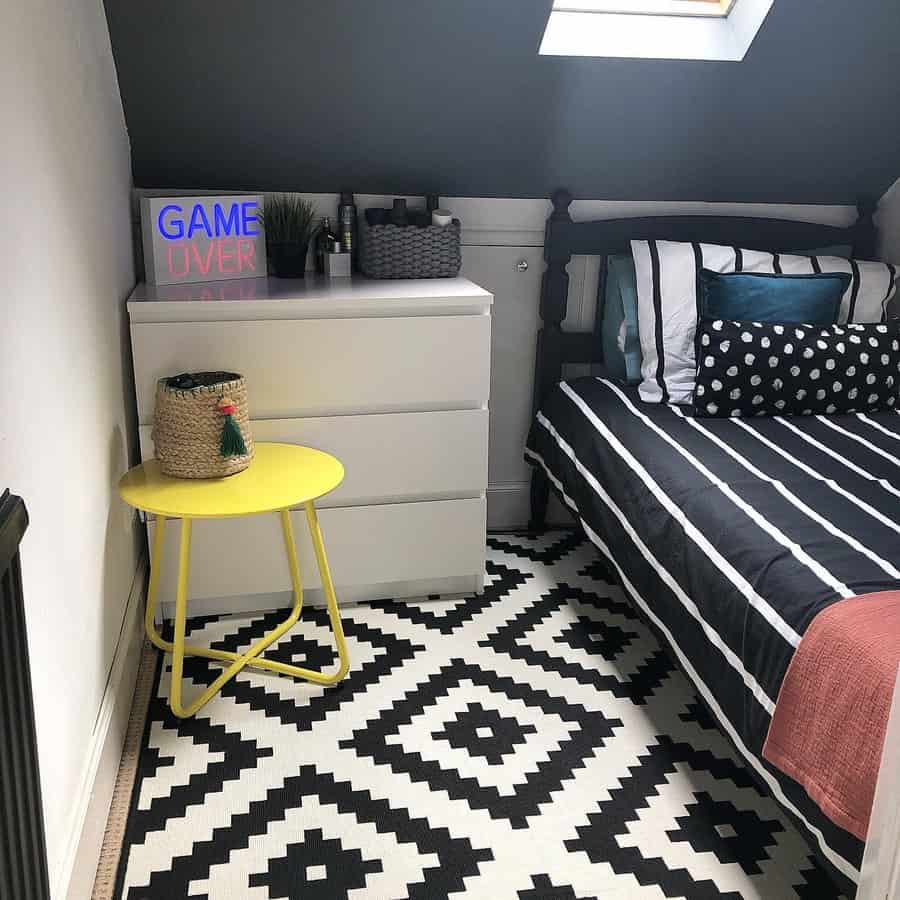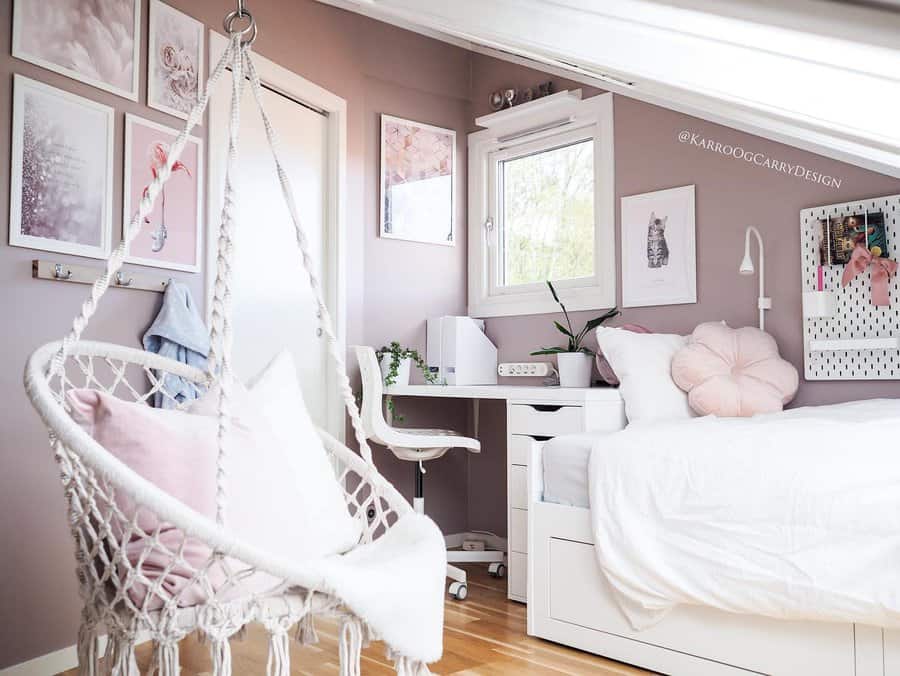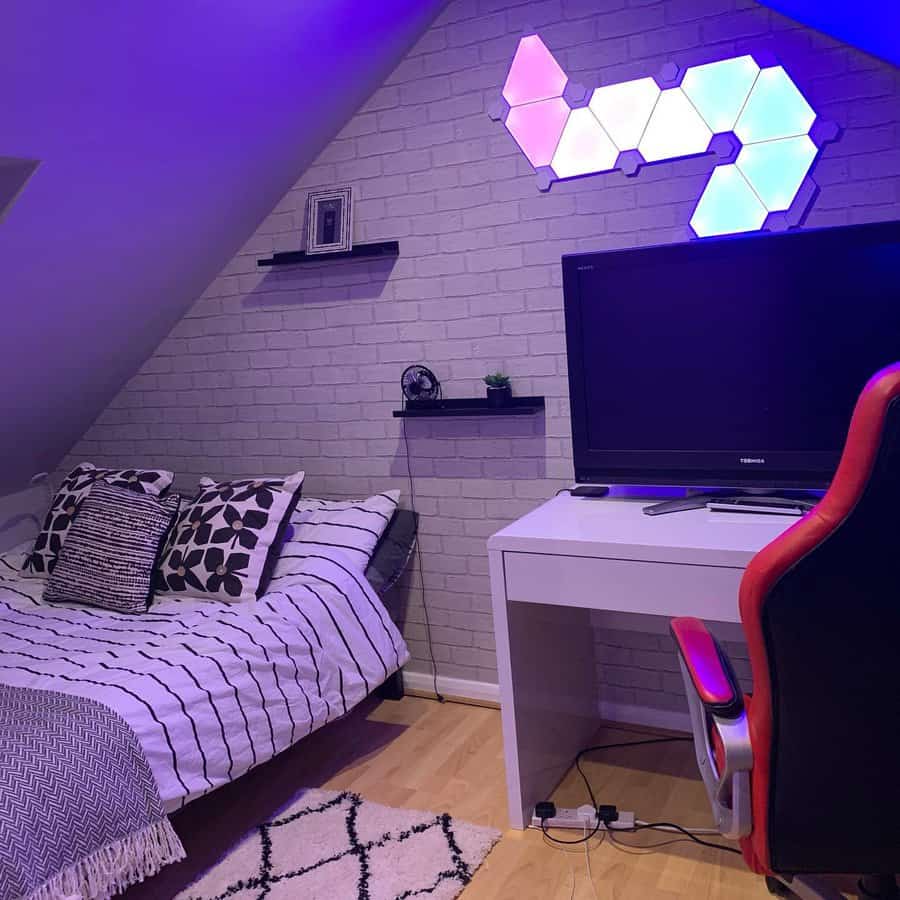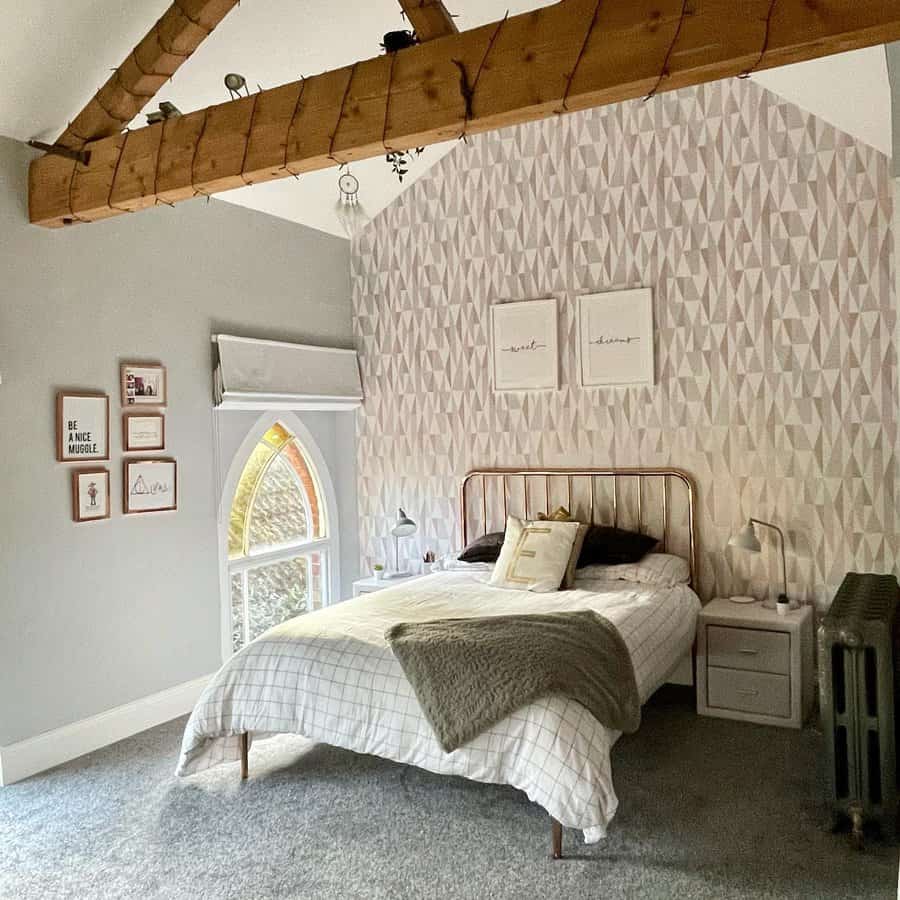 2. Create Airy Vibes with Rustic Boho Decor
Designing a rustic boho bedroom for teens is all about embracing a laid-back and nature-inspired vibe. Start by incorporating rustic elements such as macrame wall hangings, wooden bed frames with intricate detailing, and bamboo accents. Keep the rustic feel alive with soft throws and sheets in natural tones. Introduce plant life using wooden planters or pots to breathe freshness into the room. This combination of rustic and boho elements creates a distinct and welcoming ambiance.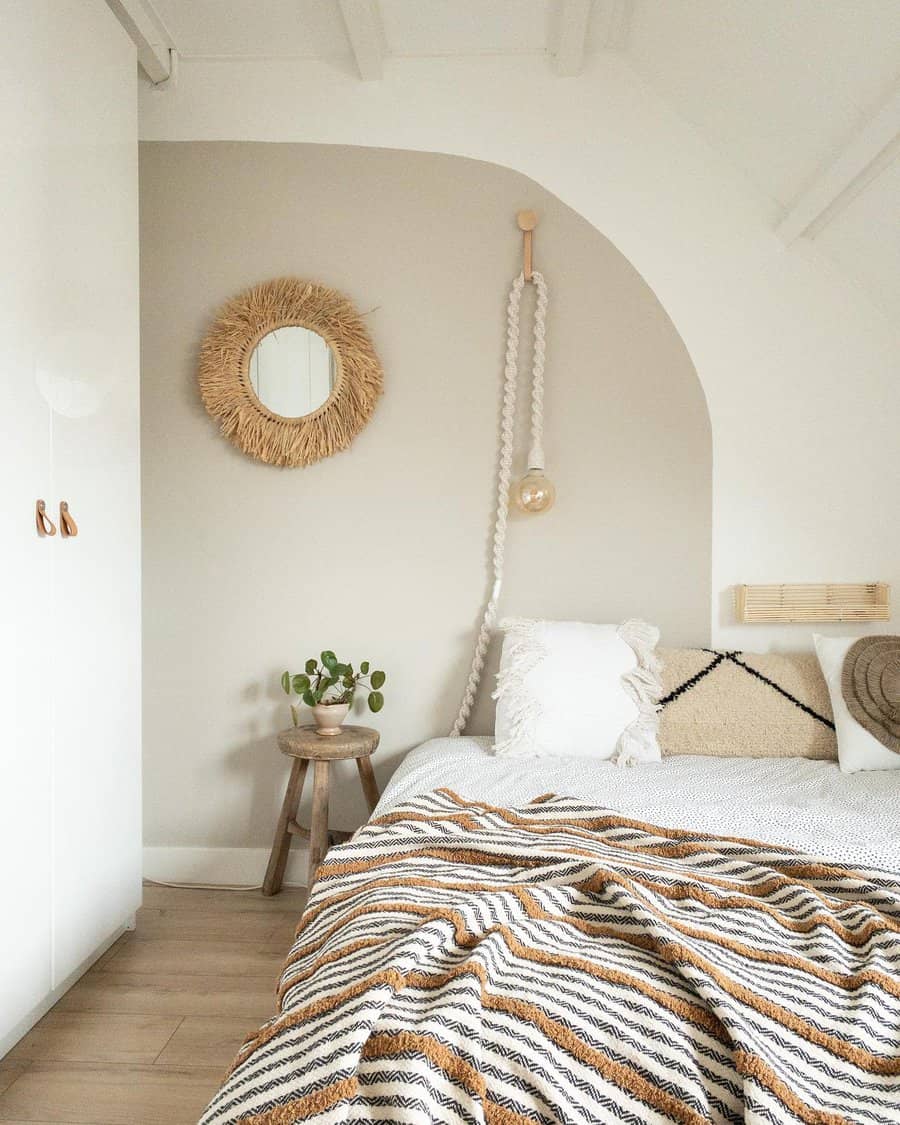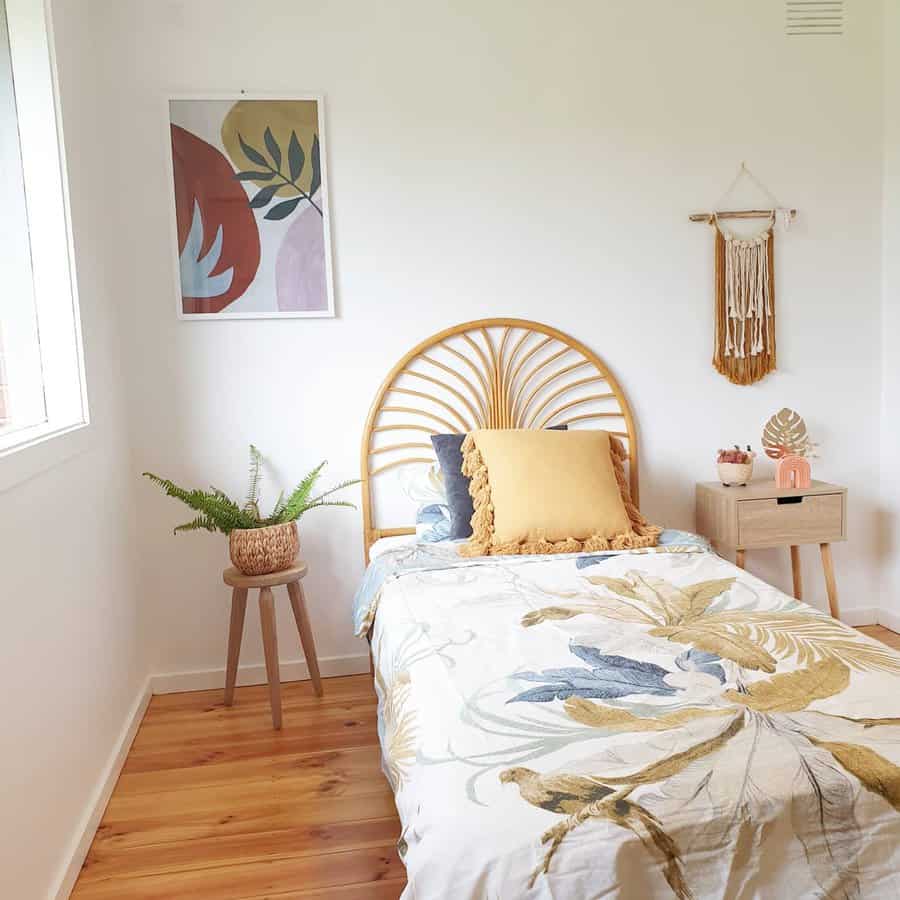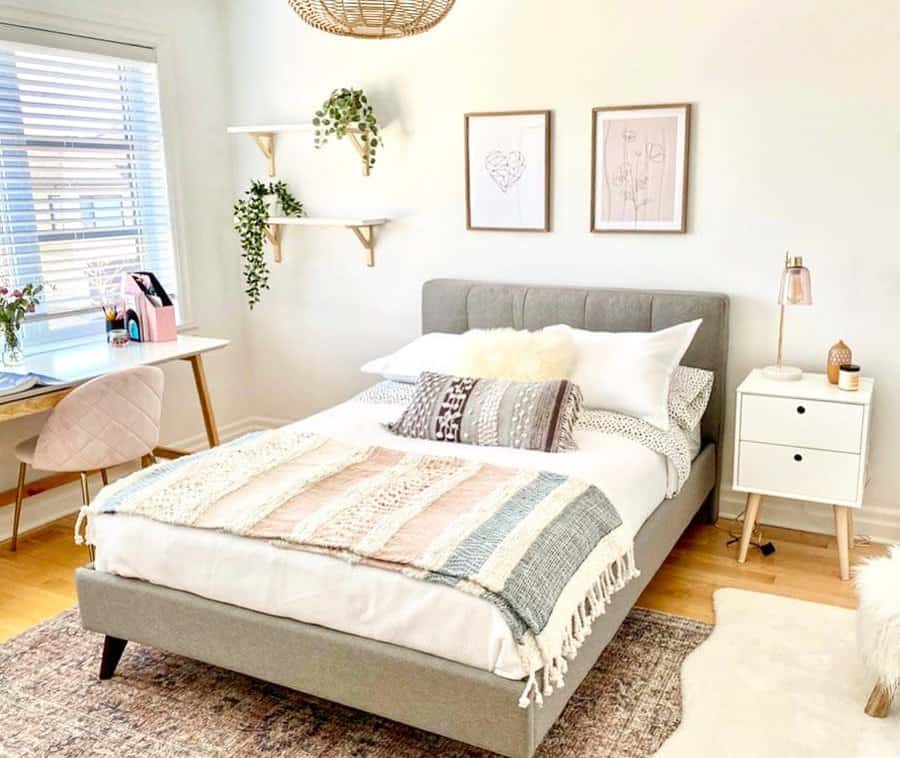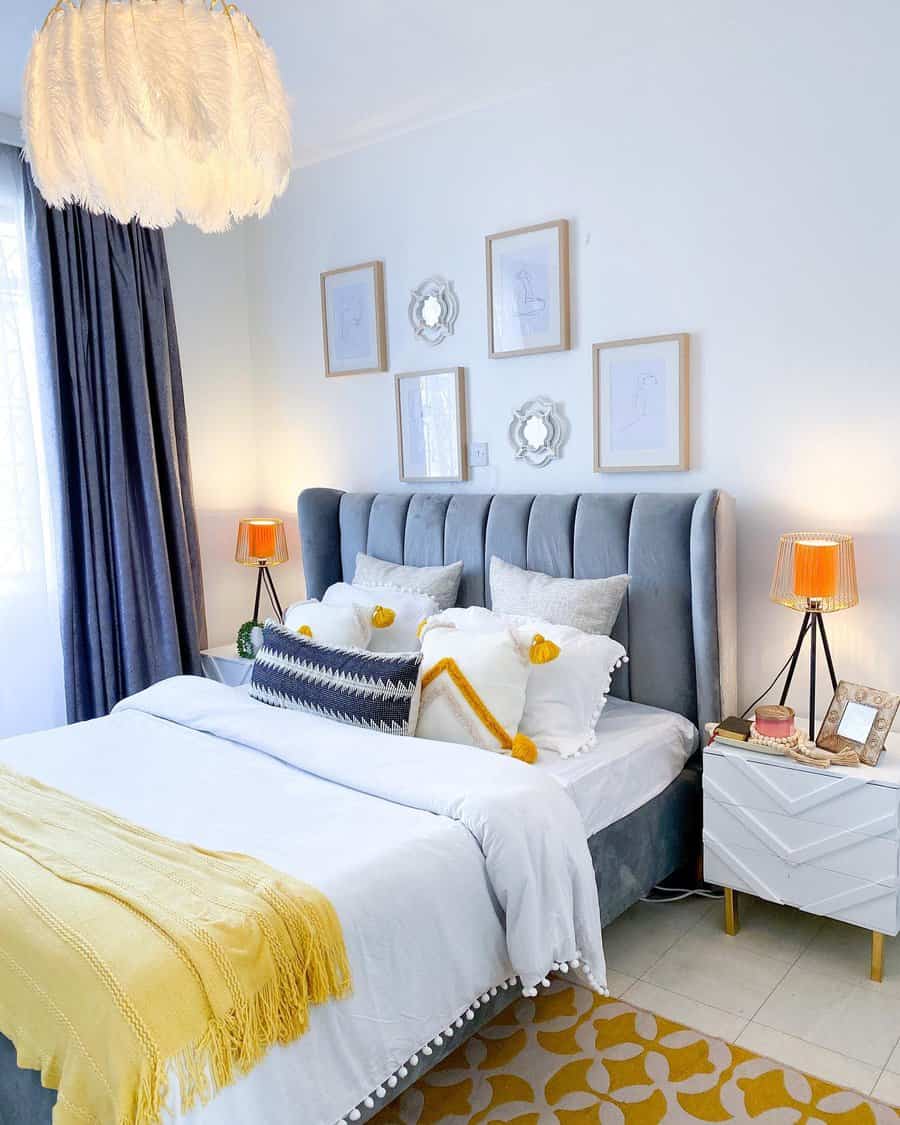 3. Bold and Moody: Dark Walls for Teens
Dark walls can be a bold and creative choice when designing a teen boy's bedroom. To strike the right balance, select a dark color palette that exudes sophistication while remaining age-appropriate. If full dark walls are too much, opt for an accent wall to add depth and character to the space. Complement the dark backdrop with playful elements like LED lights, unique decor, and personal touches that truly reflect your teen's personality. Whether you choose deep blues, rich grays, or daring blacks, dark walls can transform your teen son's bedroom into a stylish sanctuary.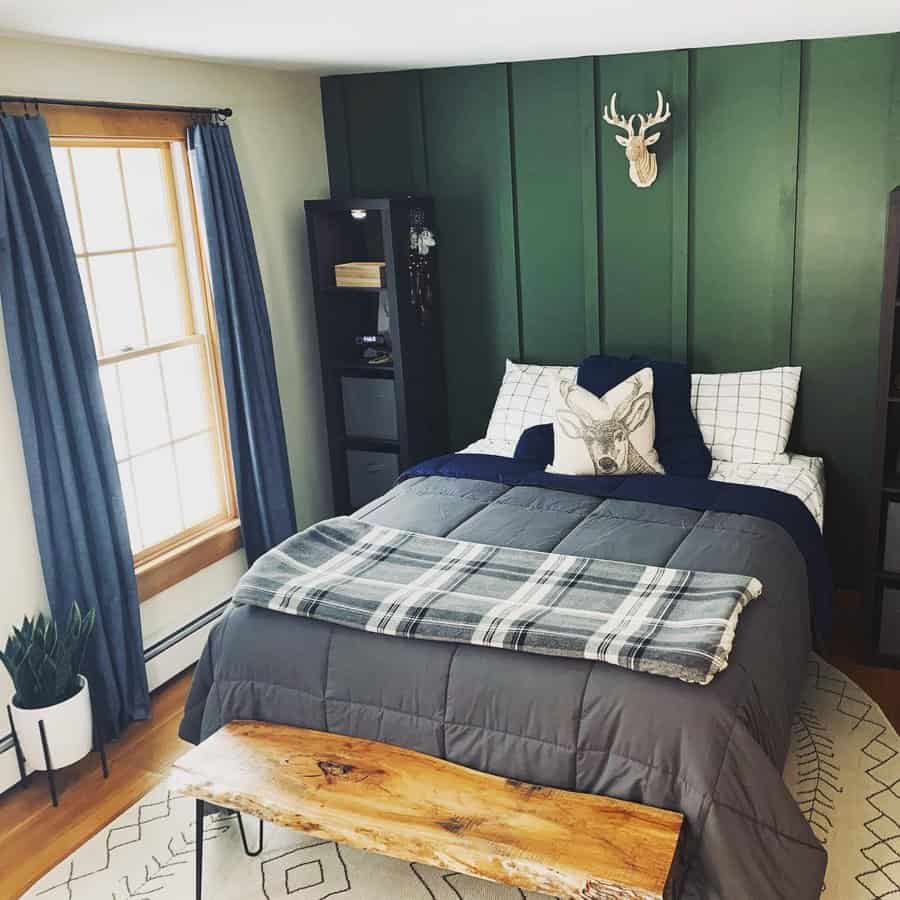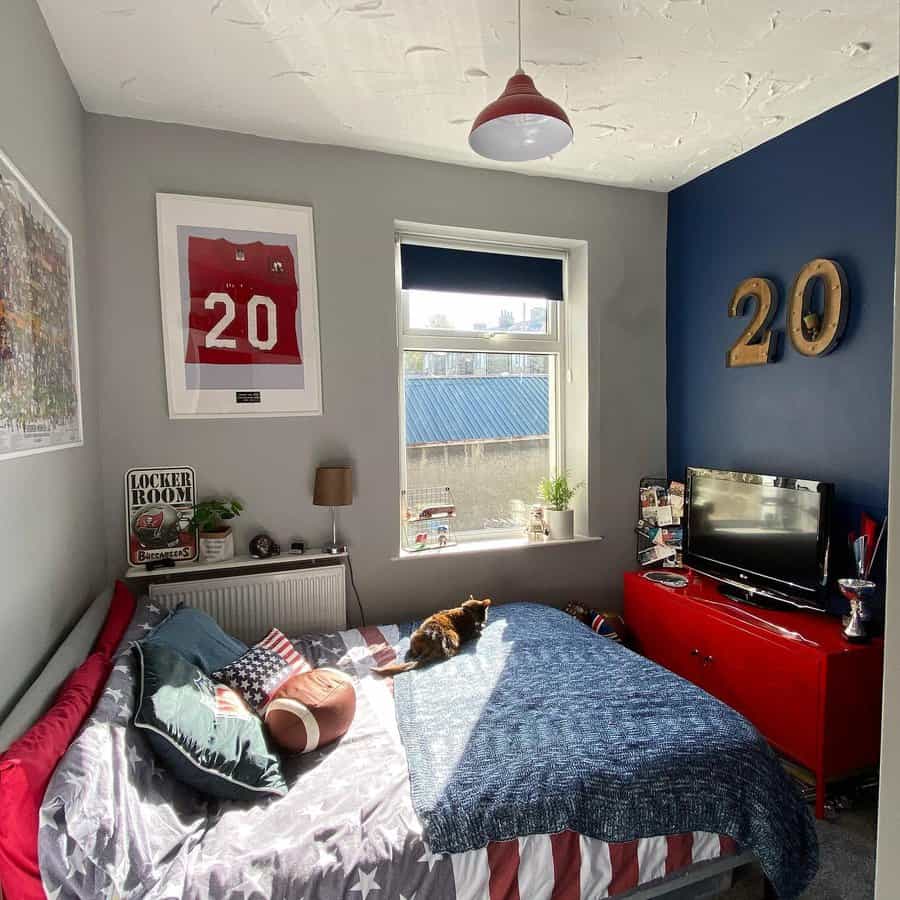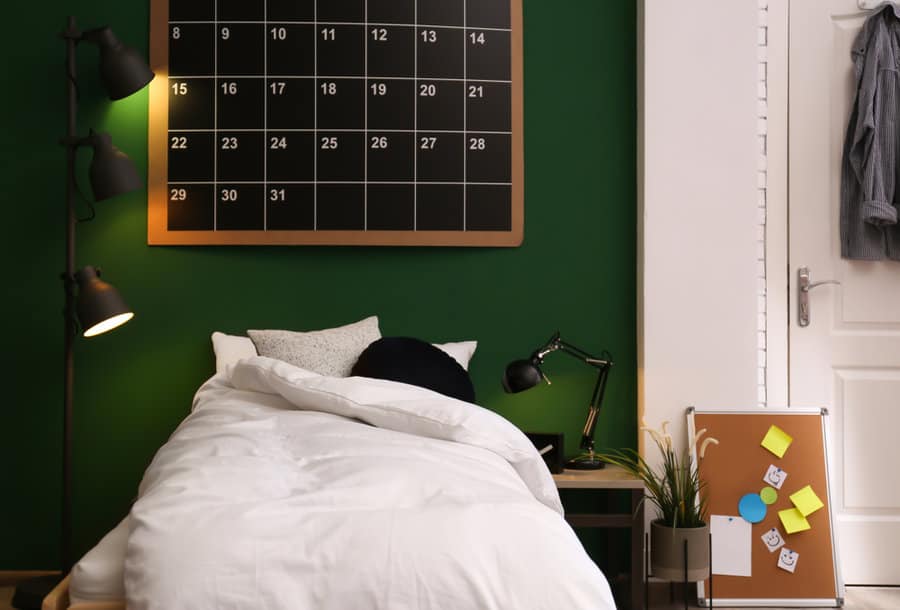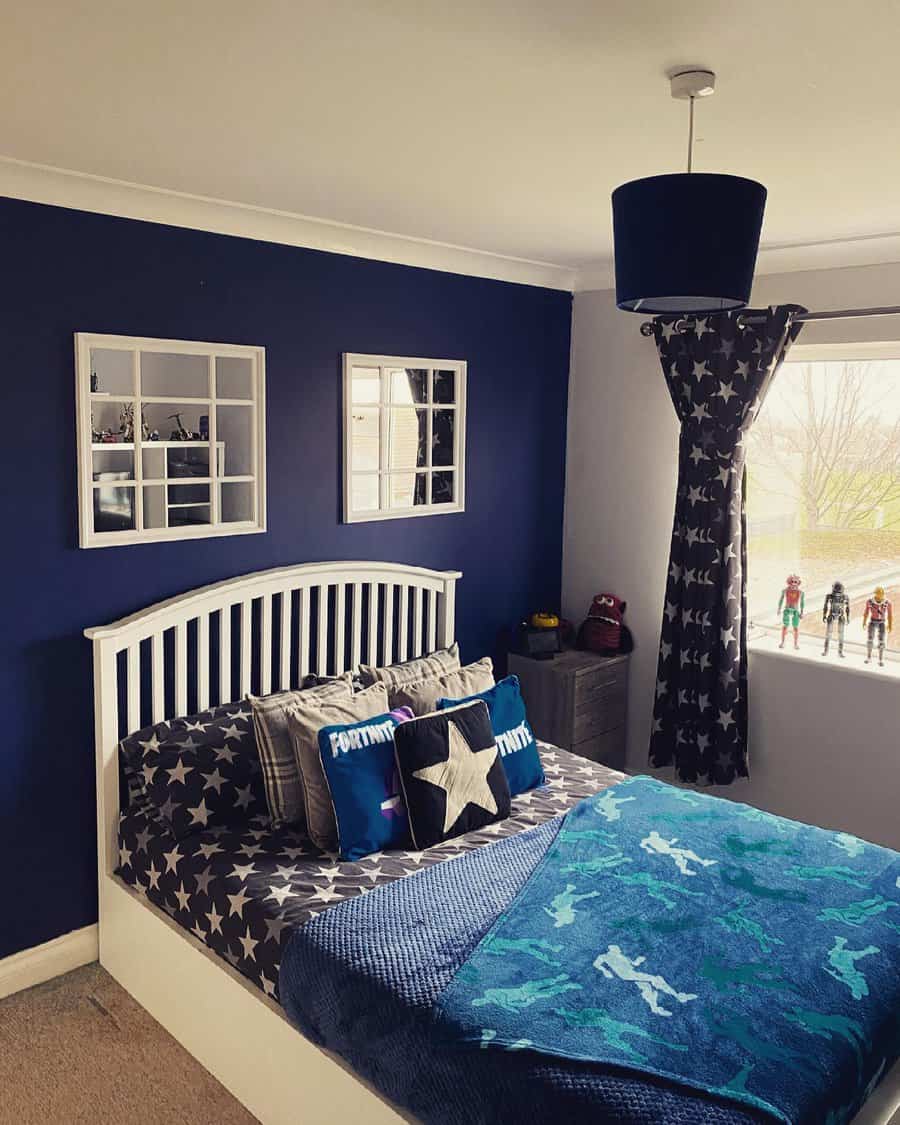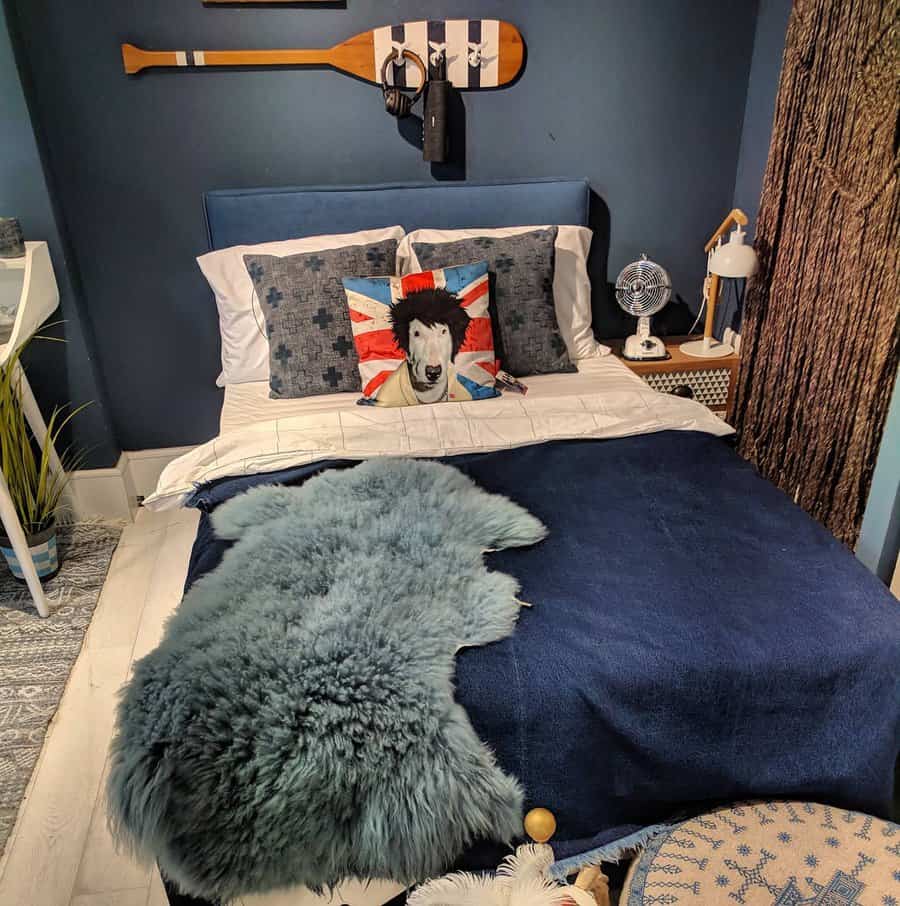 4. Color Block Magic for Your Bedroom
Enhance your teen's bedroom with the magic of color blocking. When implementing this design technique, focus on two to three harmonious colors to achieve a cohesive and organized look. Consider applying color blocking to furniture pieces or accent walls for a stylish and calming effect. To ensure a pleasing aesthetic, choose colors that blend well together within the same color family, striking a balance between contrast and cohesion. This approach guarantees a welcoming and visually appealing space that your teenager will love.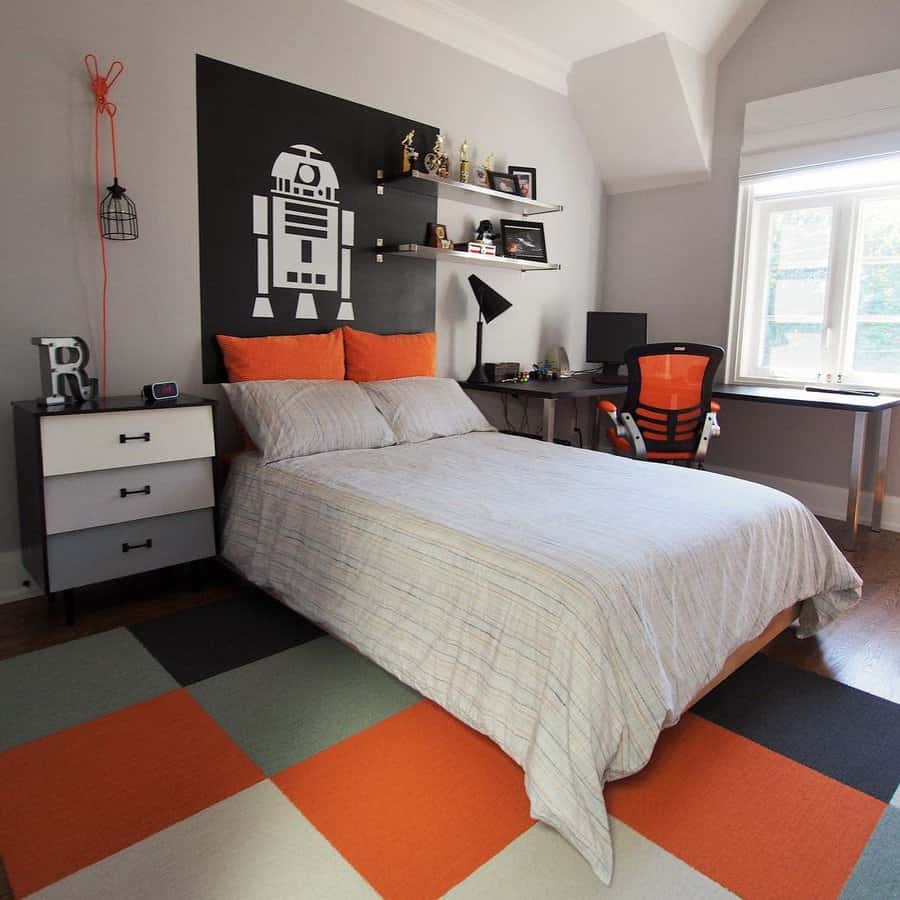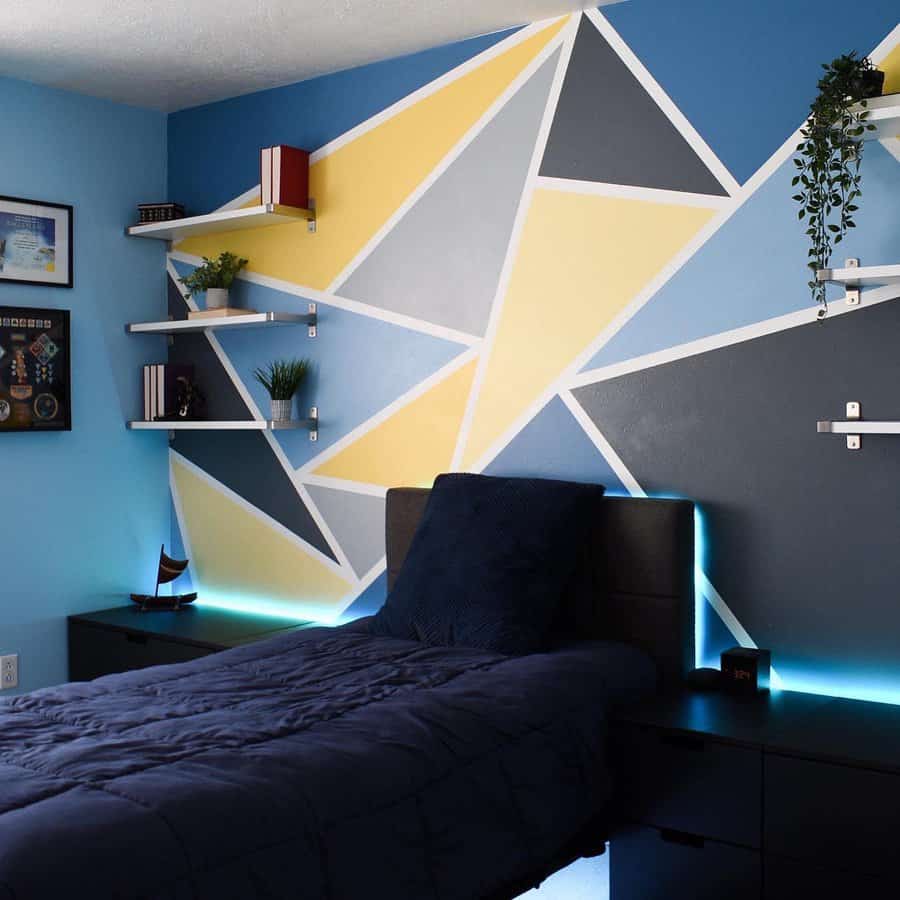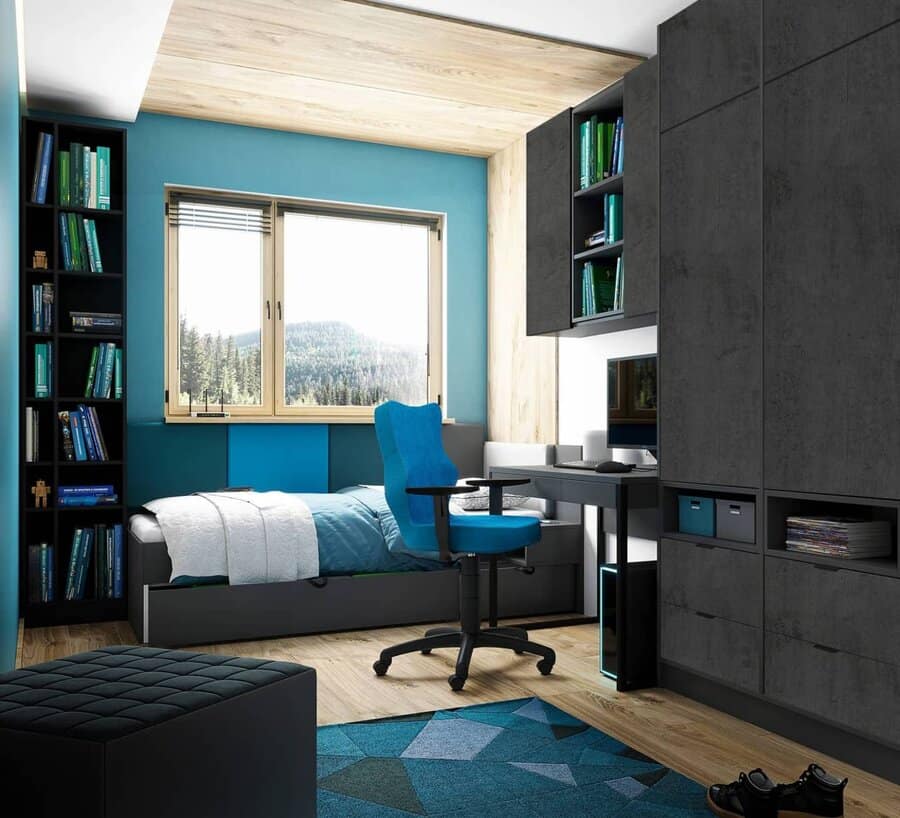 5. Scandinavian Chic: Soft Girls' Sanctuary
Designing a teenager's bedroom that stands the test of time can be a rewarding challenge. Embrace the timeless elegance of Scandinavian chic interior design, which features clean lines and soft, muted colors. To create a space that adapts as your teen grows, choose modern and neutral furniture that retains its appeal in various life stages.
Encourage self-expression by allowing your teen to add personal touches within the Scandinavian chic framework. Incorporate minimalistic furniture and natural elements, like houseplants, to strike a balance between the comfort of home and the serenity of a personal sanctuary.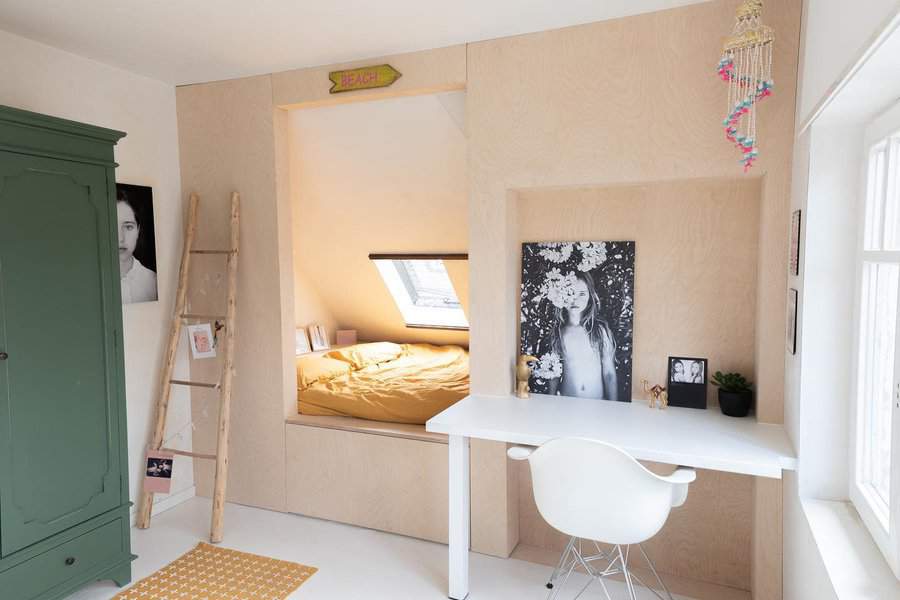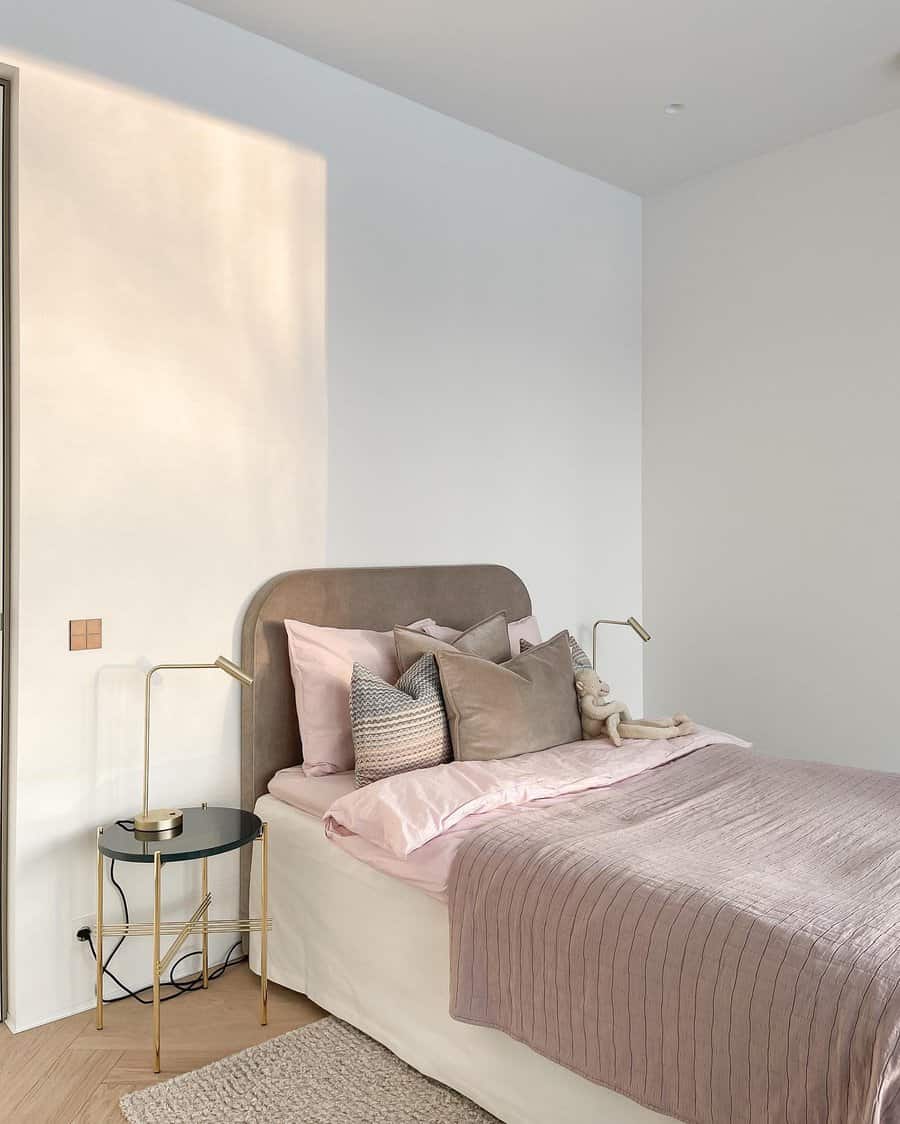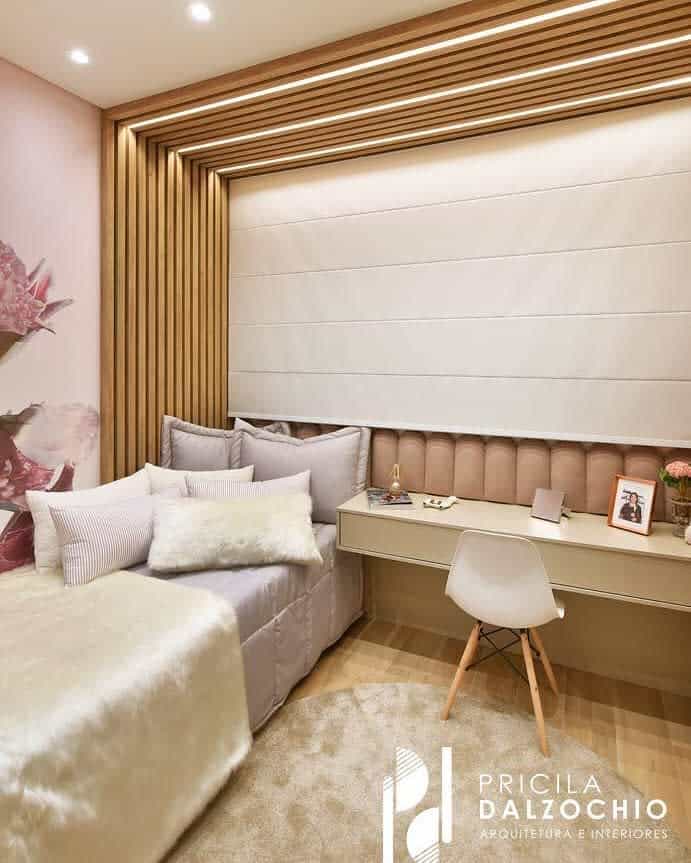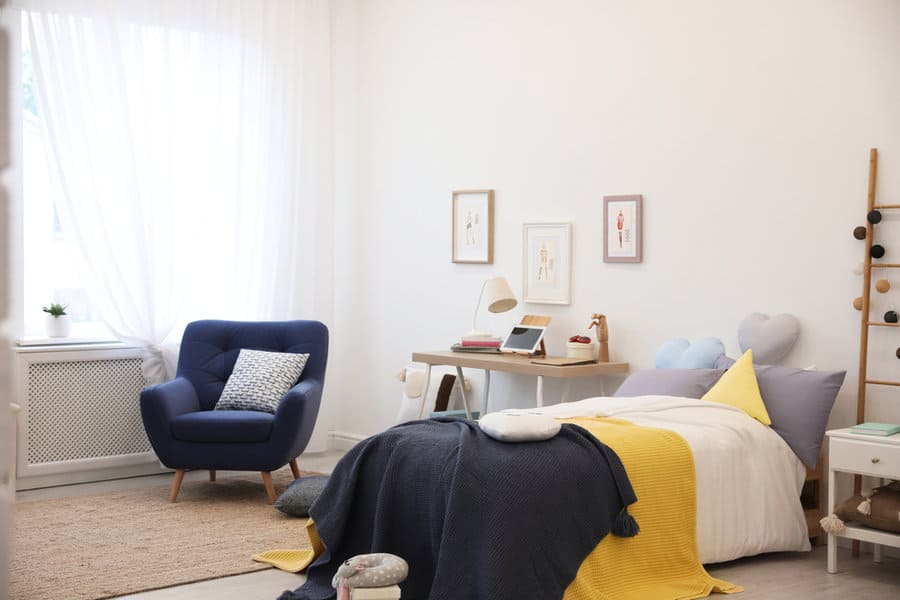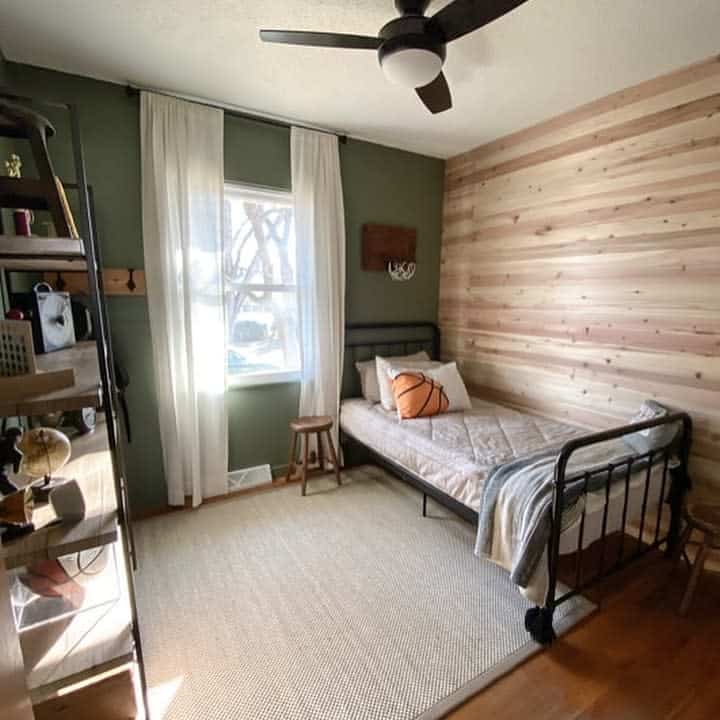 6. Versatile Style with a Day Bed
Creating a multifunctional teen's bedroom is a rewarding project. Incorporating a day bed is a brilliant way to balance fun and functionality. These versatile pieces of furniture seamlessly transition from a cozy daytime lounging spot to a comfortable sleep space at night. To make the most of a day bed, complement it with space-saving storage solutions like under-bed drawers or shelves.
Choose a day bed that aligns with your teen's style, whether it's a sleek modern design, a cozy upholstered option, or a minimalist frame. With a day bed, you can transform the bedroom into a dynamic and adaptable space that caters to your teen's needs.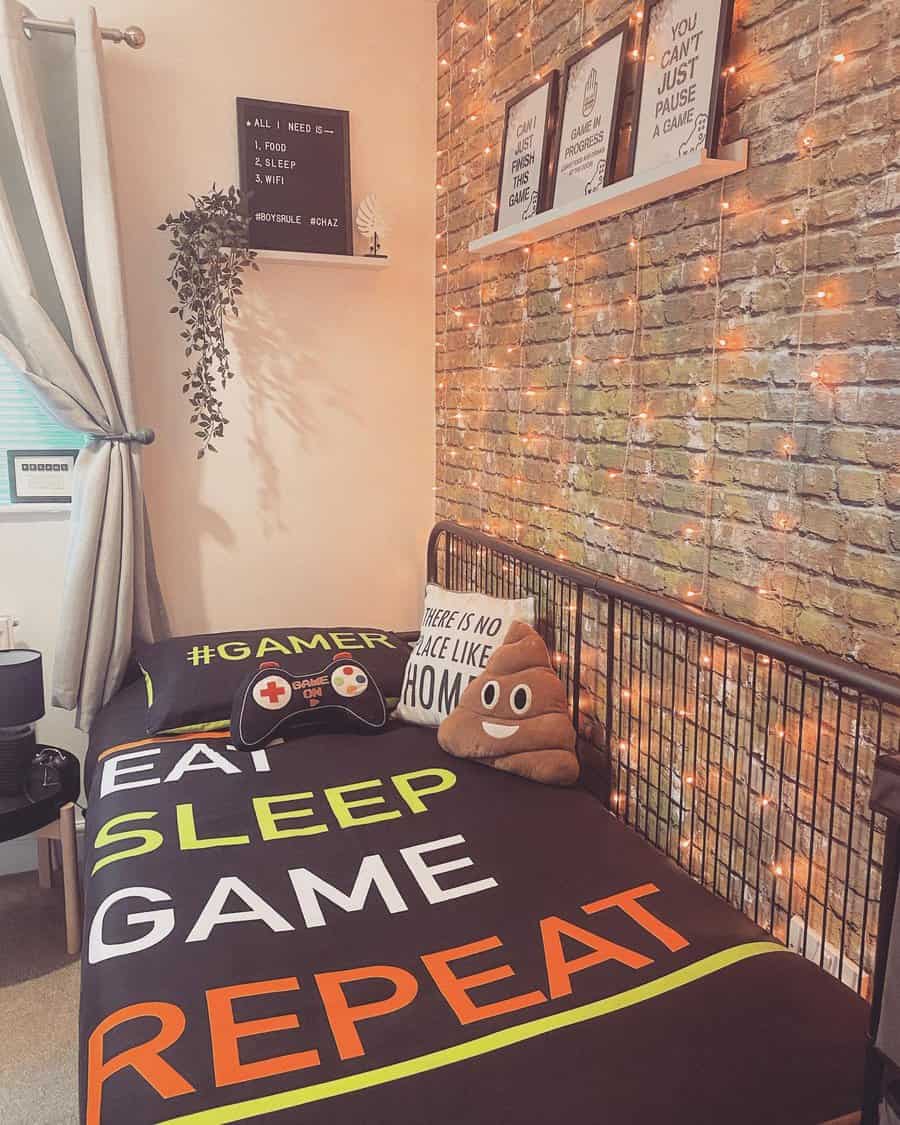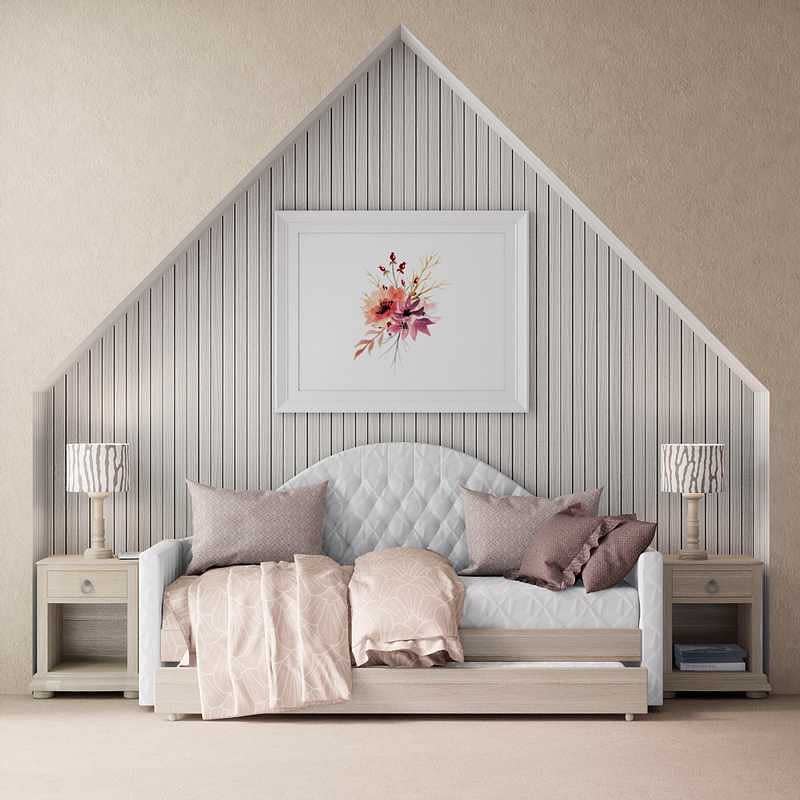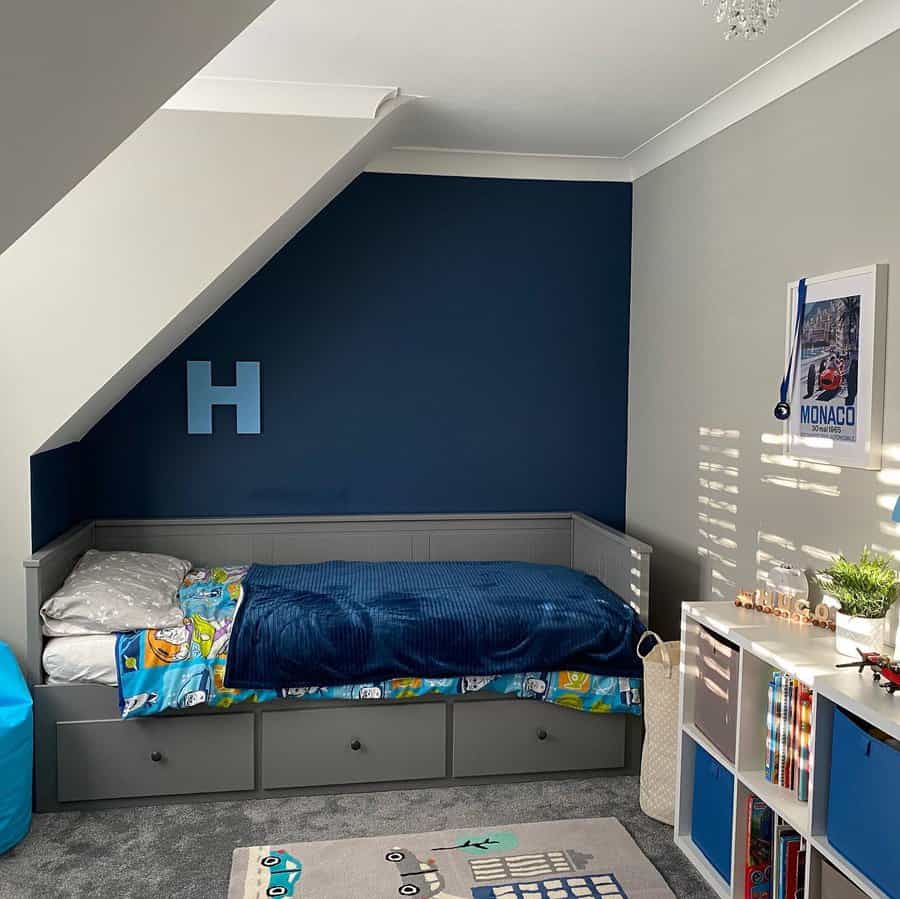 7. Boost Productivity with a Work Desk
Boost your teen's productivity by incorporating a well-designed work desk or study nook into their bedroom. A dedicated workspace can greatly enhance their ability to focus and succeed in their studies. Ensure the desk is ergonomically designed with a comfortable chair, adequate lighting, and essential storage for books and school supplies. Consider a stylish and functional desk that complements the room's design while allowing your teen to personalize it with decor and accessories.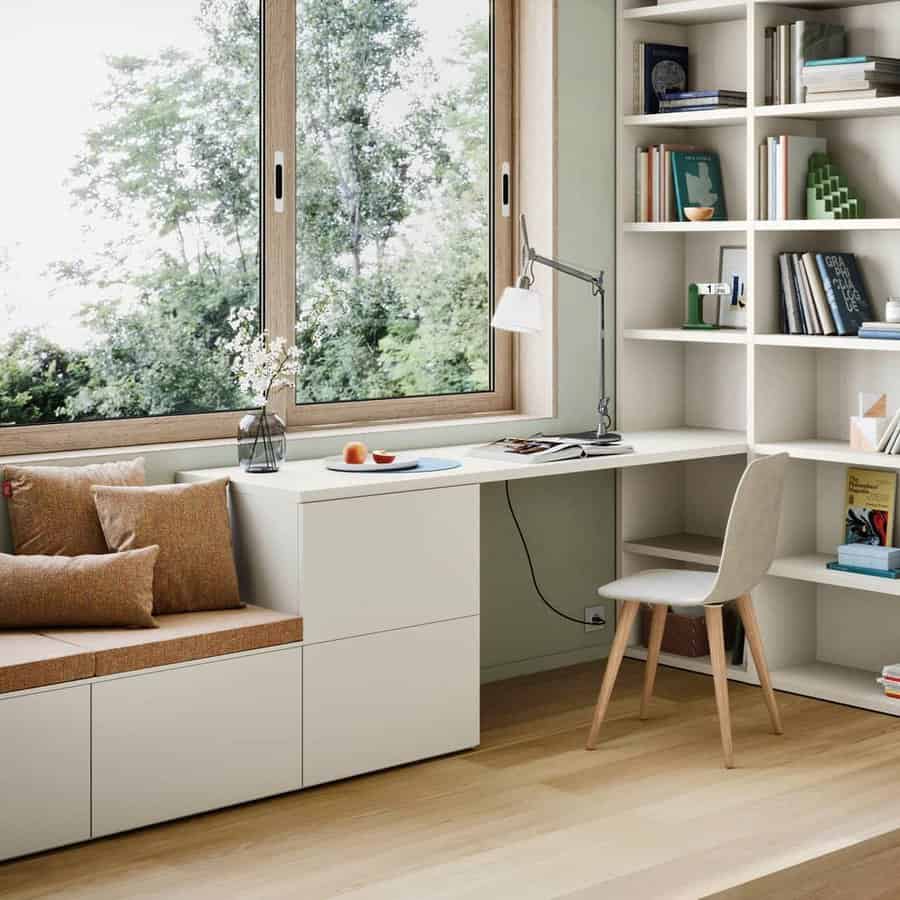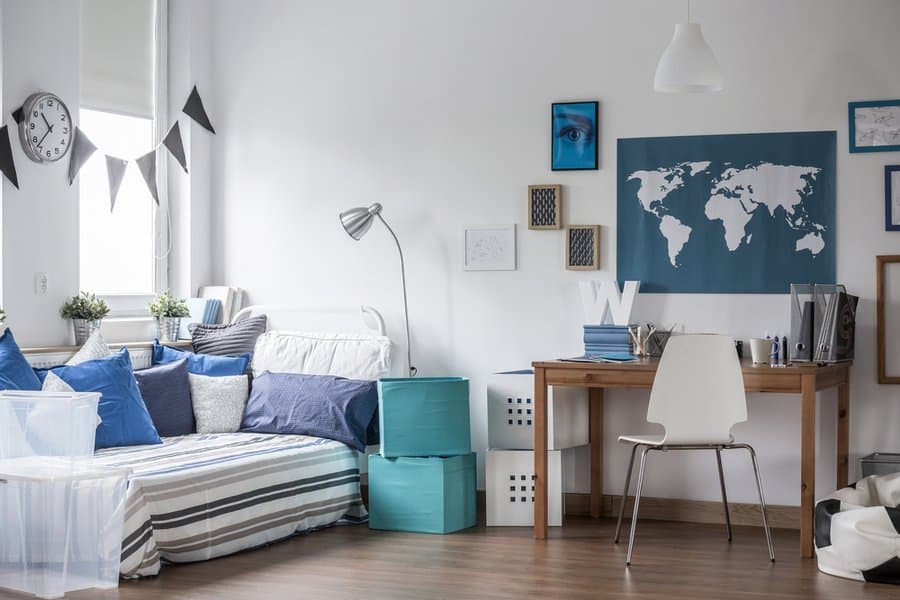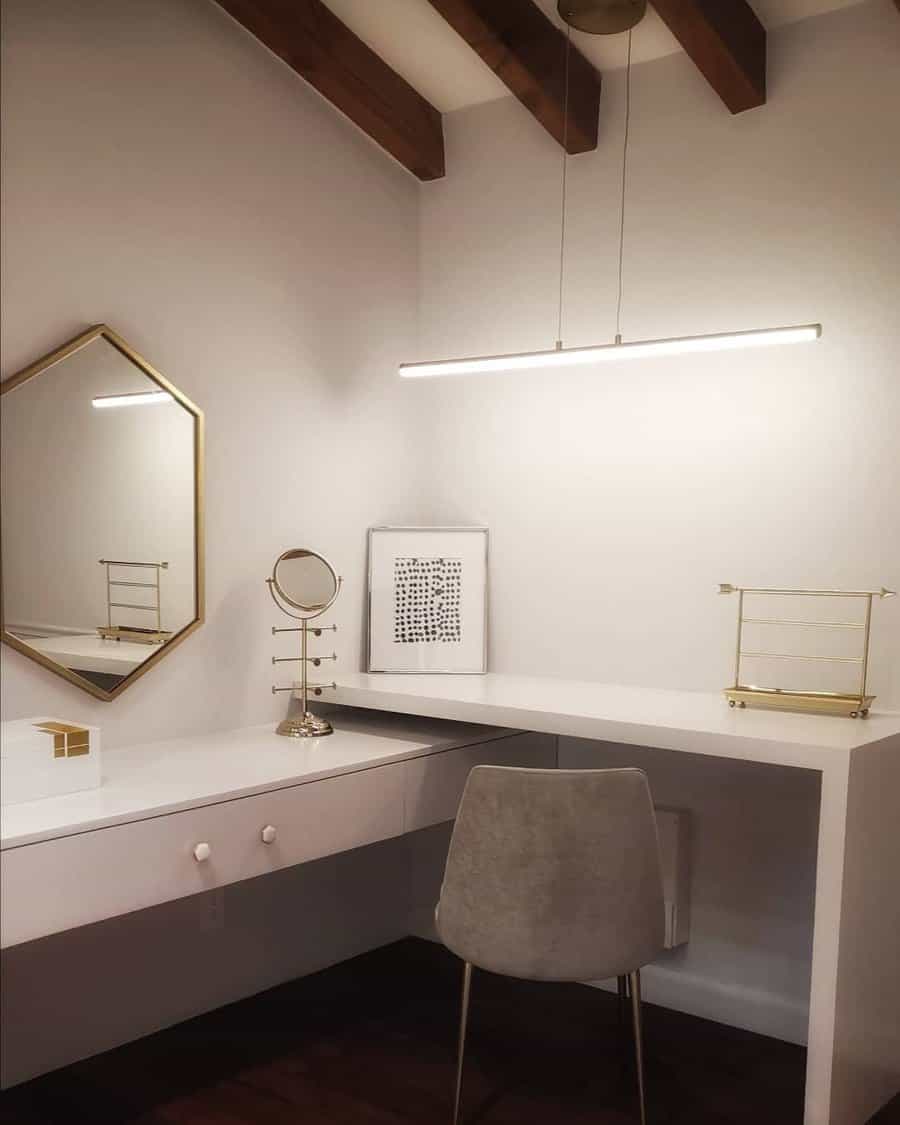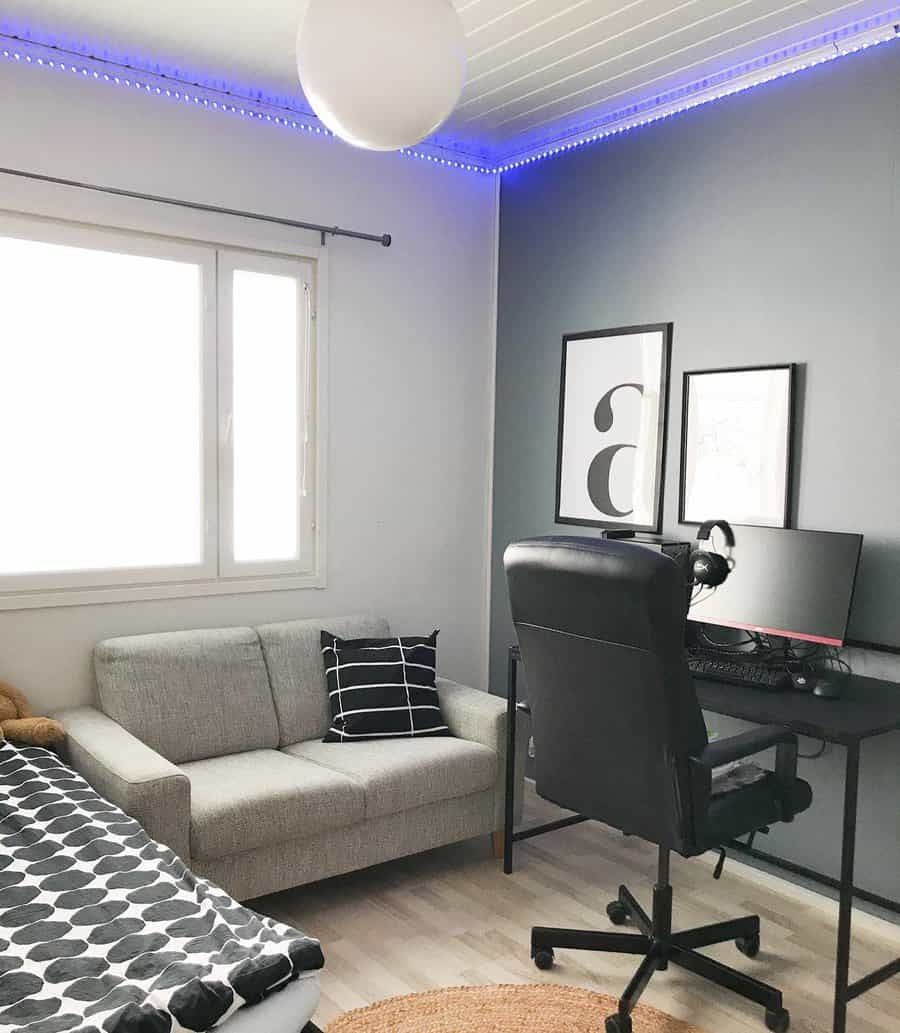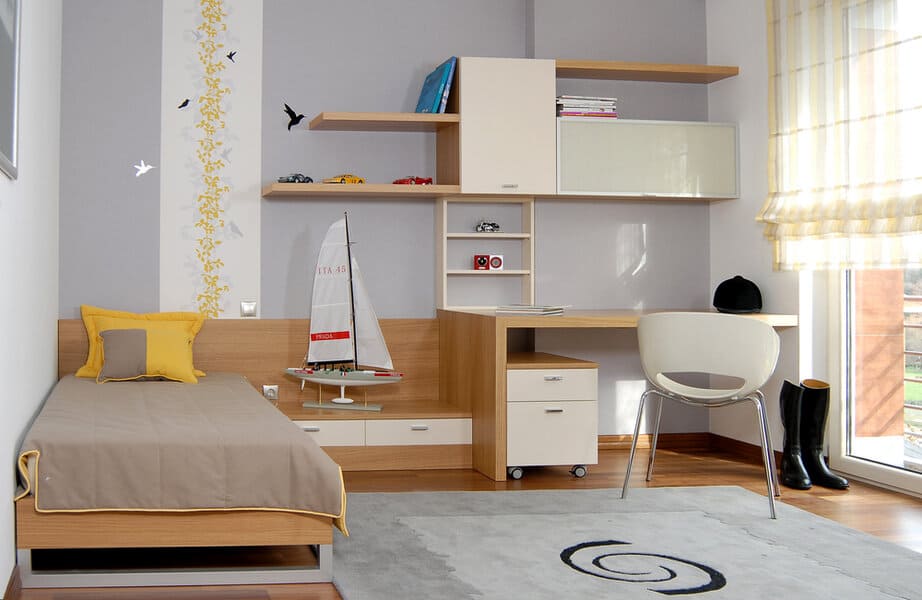 8. Elegant Girly Retreat for Teens
Create an elegant and girly retreat for your teenage daughter by incorporating the timeless charm of pastel pink. This soft and sophisticated color palette sets the stage for a space that balances maturity and youthful spirit. To achieve this look, consider pastel pink as a base color for the walls, bedding, and furniture. Complement the design with white or gold accents to add a touch of luxury and refinement.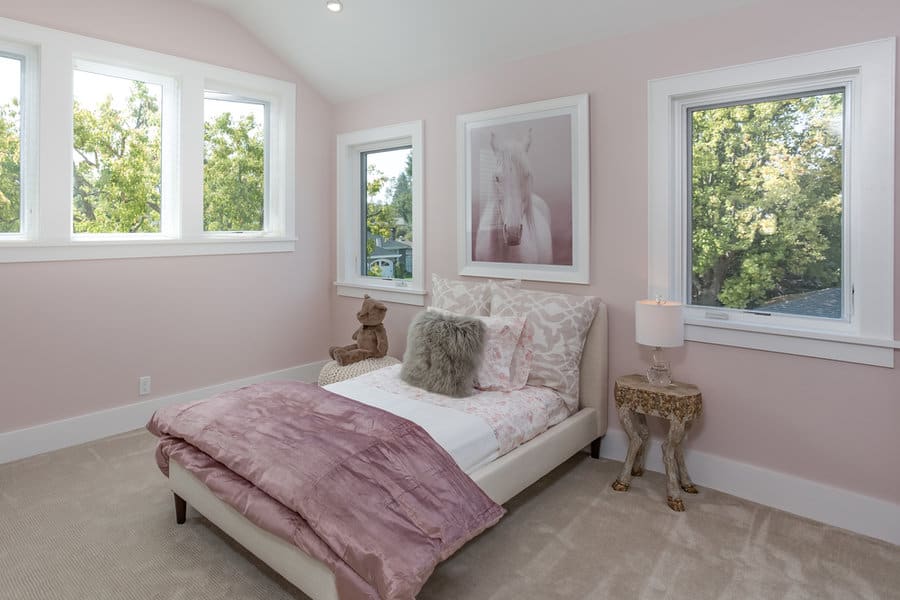 9. Industrial Flair for Artistic Teens
To infuse industrial flair into your artistic teen's bedroom, start with a distinctive bed frame. Look for a bed frame with a distressed or reclaimed look, which captures the essence of industrial design. A sturdy metal frame or one crafted from reclaimed wood can serve as a bold centerpiece, setting the tone for the entire room. Ensure that the bed frame complements the overall color scheme and theme of the bedroom.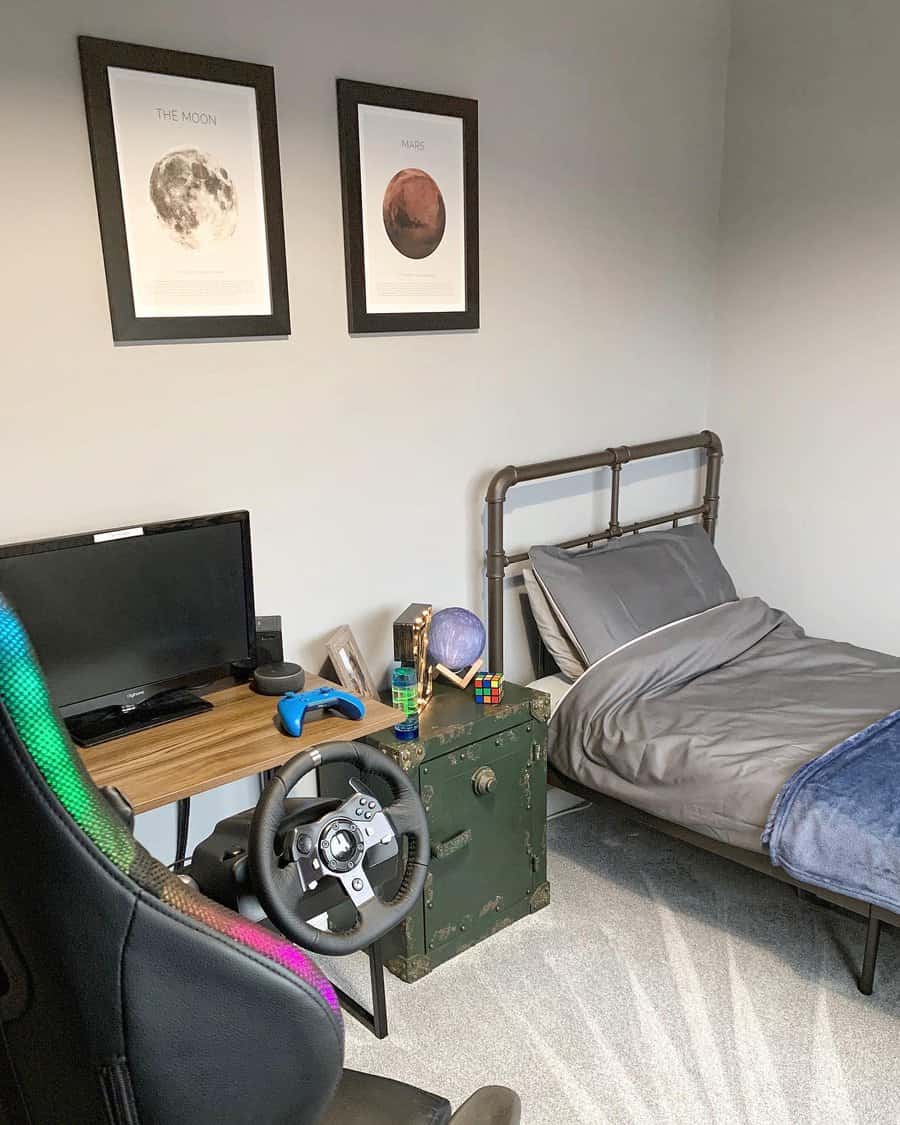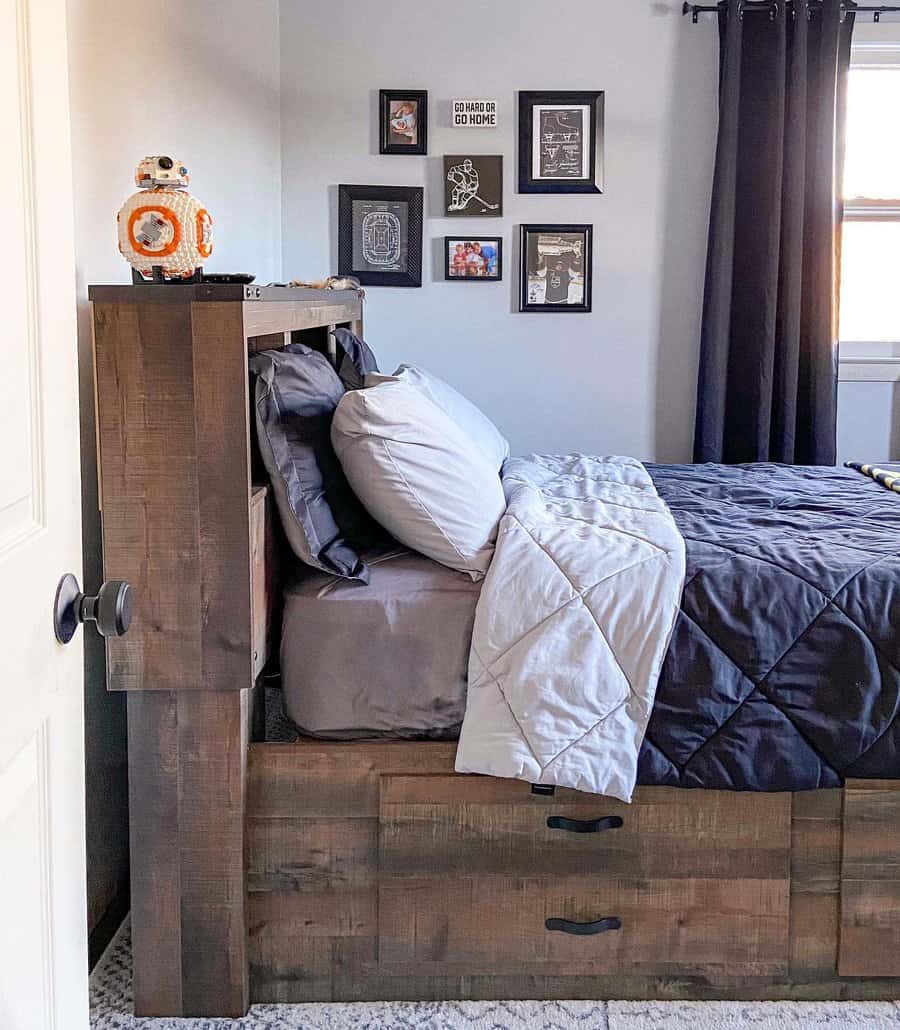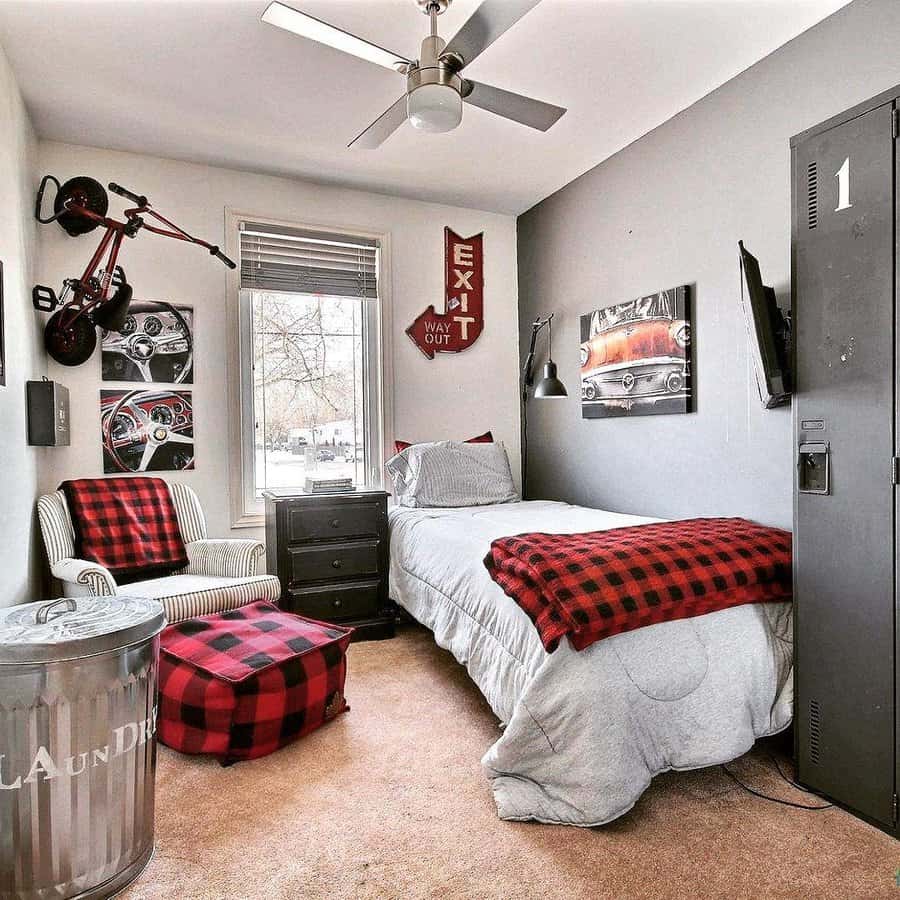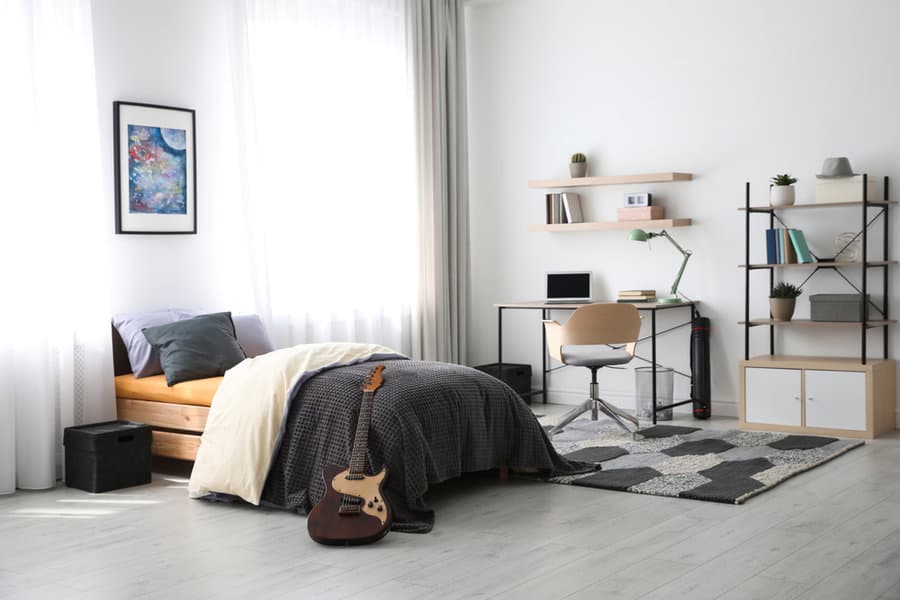 10. Space-Saving Elegance: Loft Beds
Space-saving loft beds are a fantastic choice for teens looking to make the most of their bedroom. These versatile beds provide an elegant solution for both relaxation and study. To achieve this design, consider loft beds with built-in storage or built-in seating to optimize functionality and organization. Customize the space under the lofted bed with a desk, seating, or other elements that reflect your teen's style and preferences.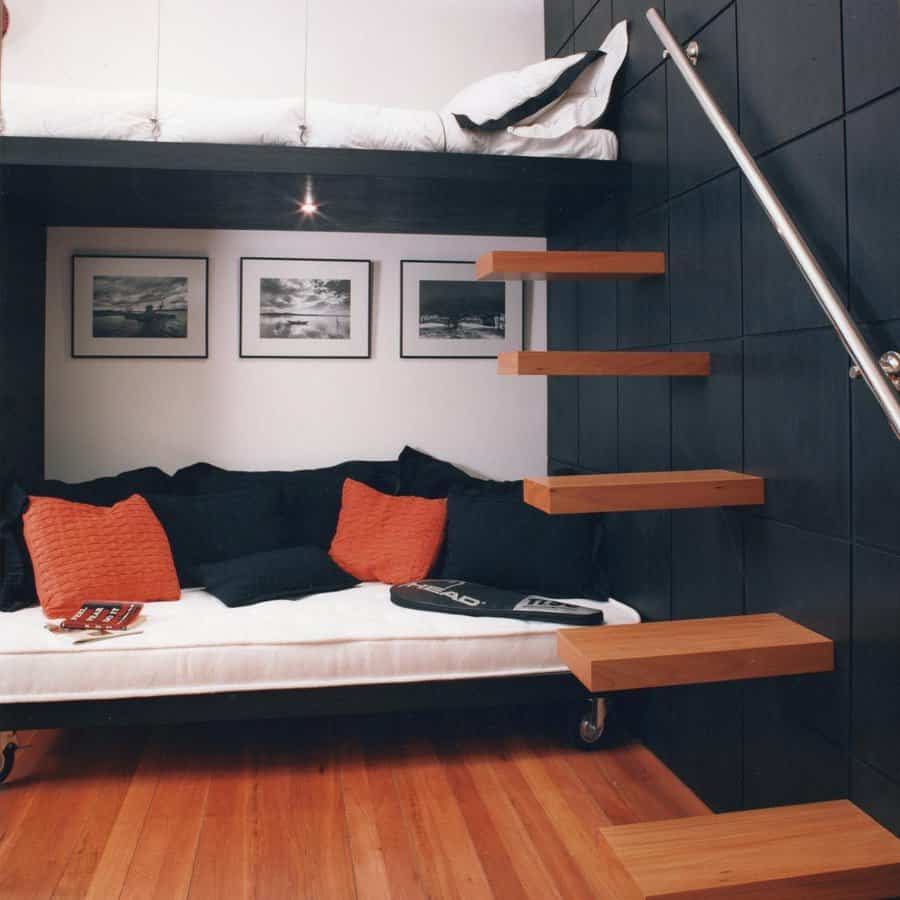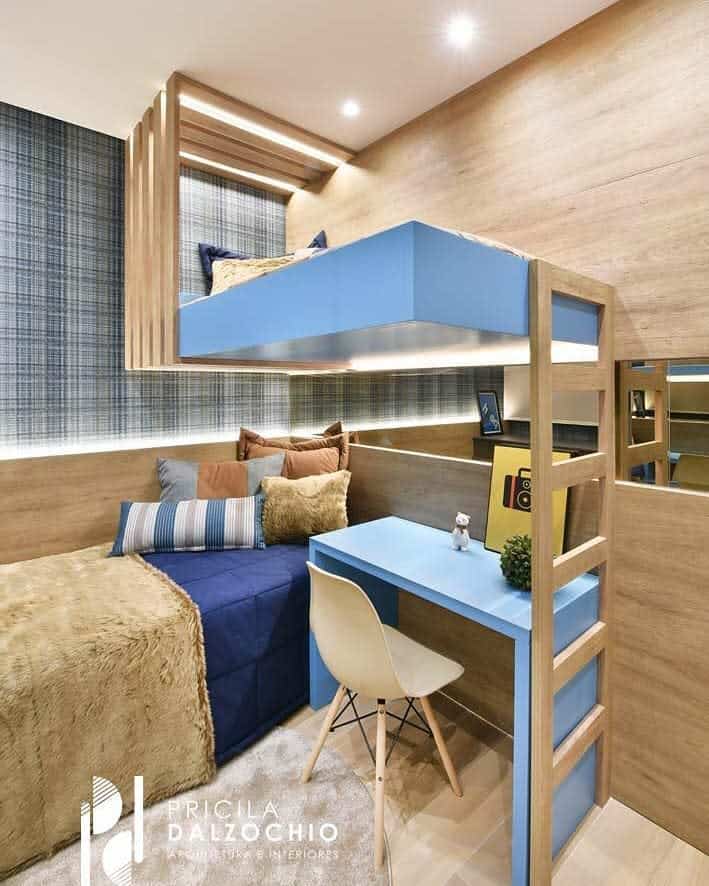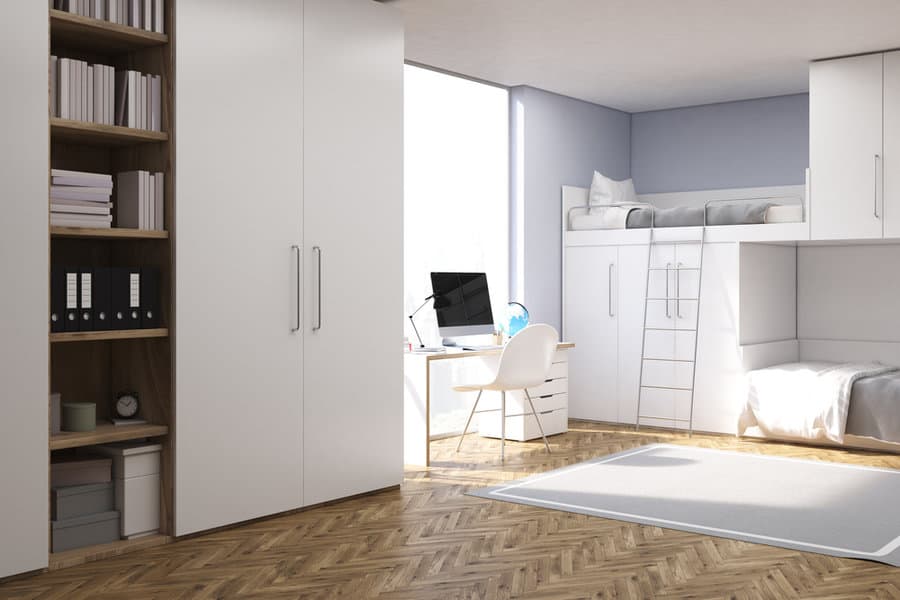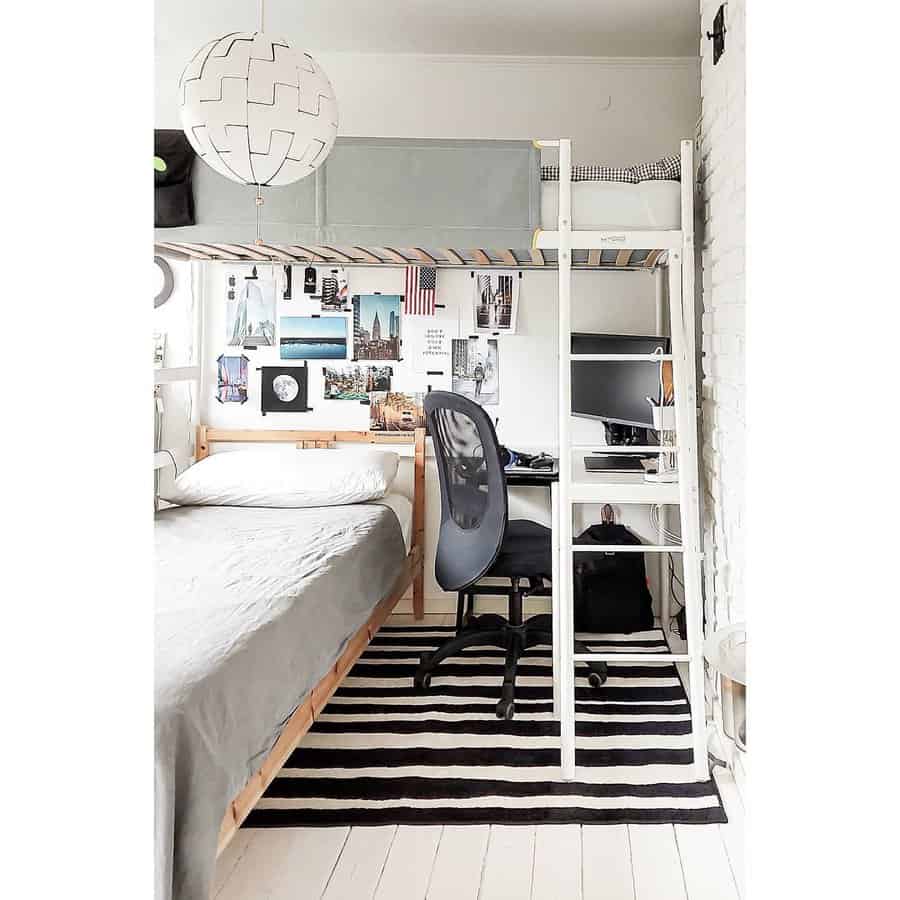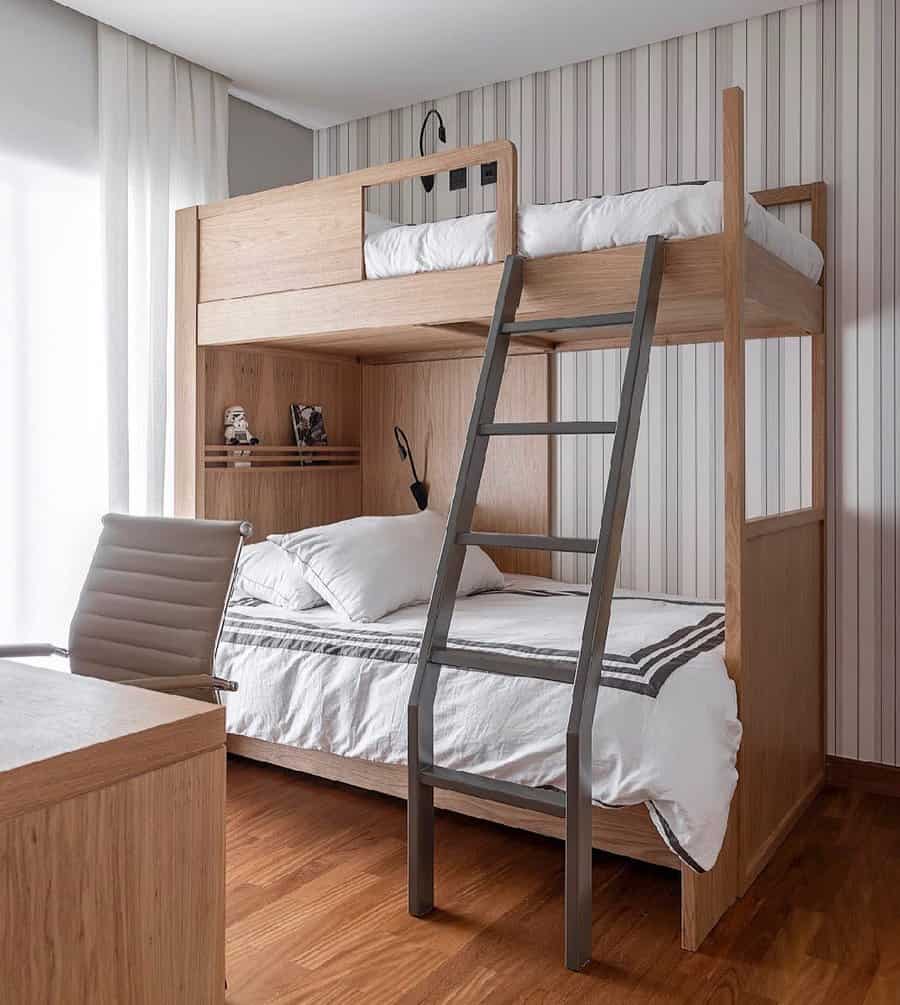 11. Evolve Your Style with a Neutral Revamp
When designing a cool bedroom for your teen, consider starting with a neutral color palette, like gray or white. Neutral walls provide a flexible canvas that allows your teen to showcase their unique style and personality. Complement this neutral base by introducing vibrant pops of color through bedding, decorative items, and furniture pieces. This not only allows for easy design updates in the future but also empowers your teen to adapt their style as they grow.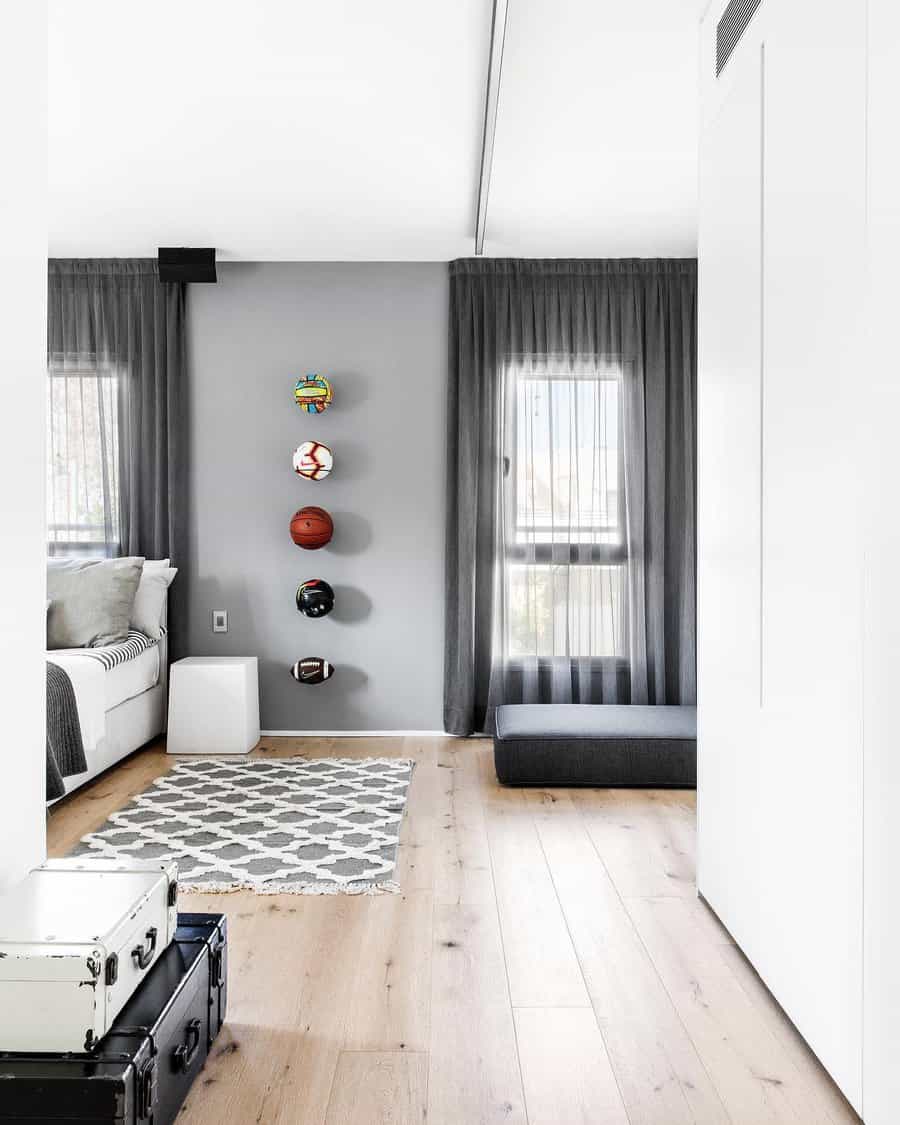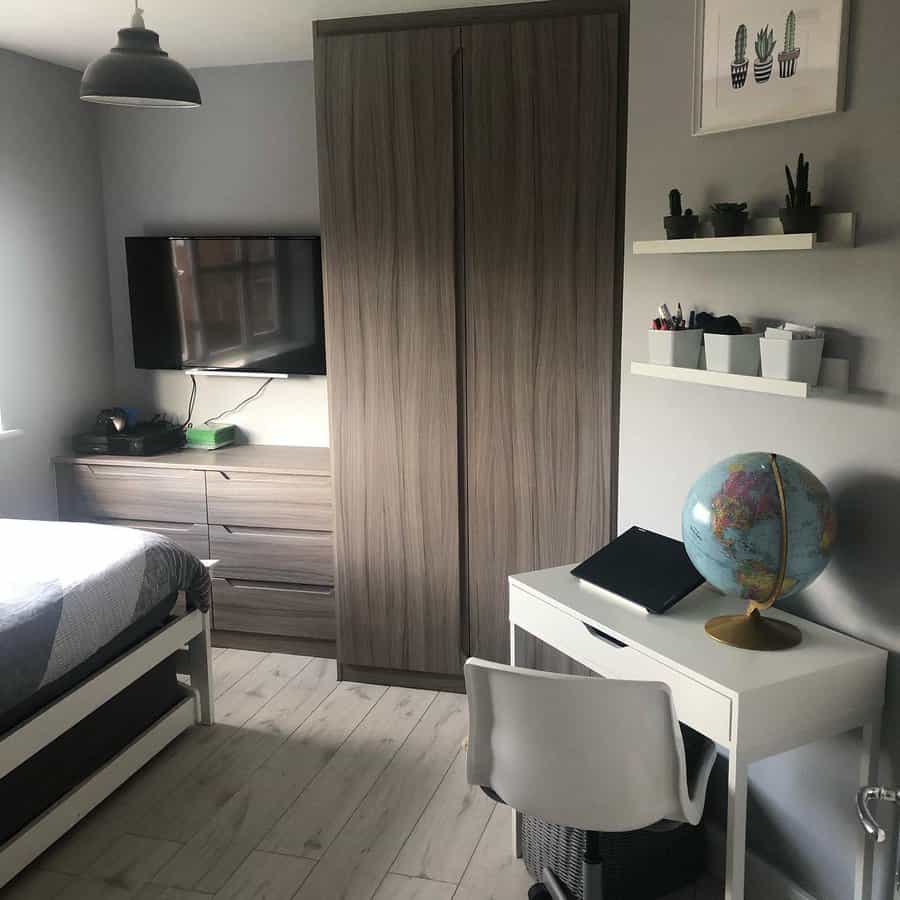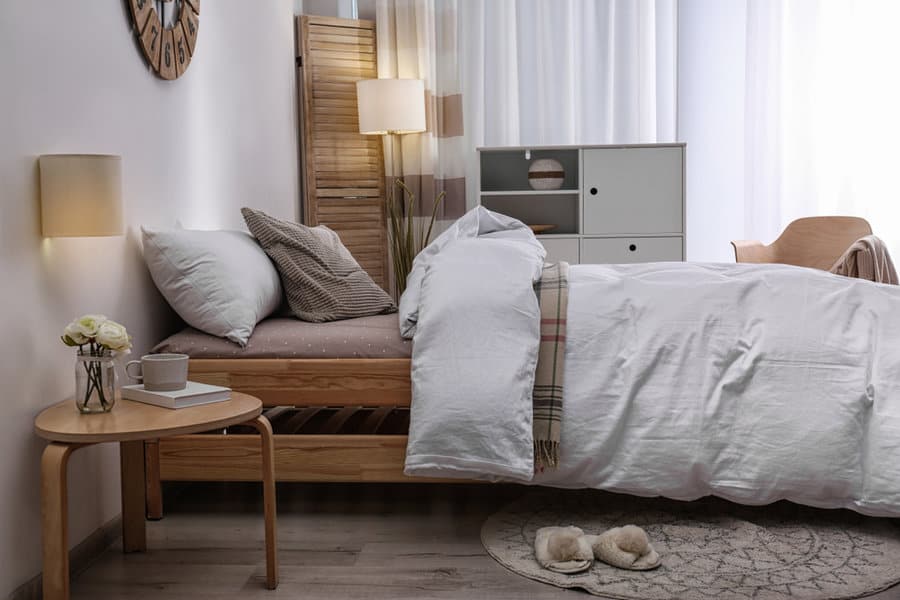 12. Breathe Life In Incorporated Plants
Designing a welcoming and comfortable bedroom for teens is essential for their well-being. Incorporating potted plants not only adds aesthetic appeal but also breathes life and vibrancy into the space. For a successful plant integration, choose low-maintenance indoor plants like succulents or snake plants. These green companions bring a sense of calm and serenity to a teenager's room.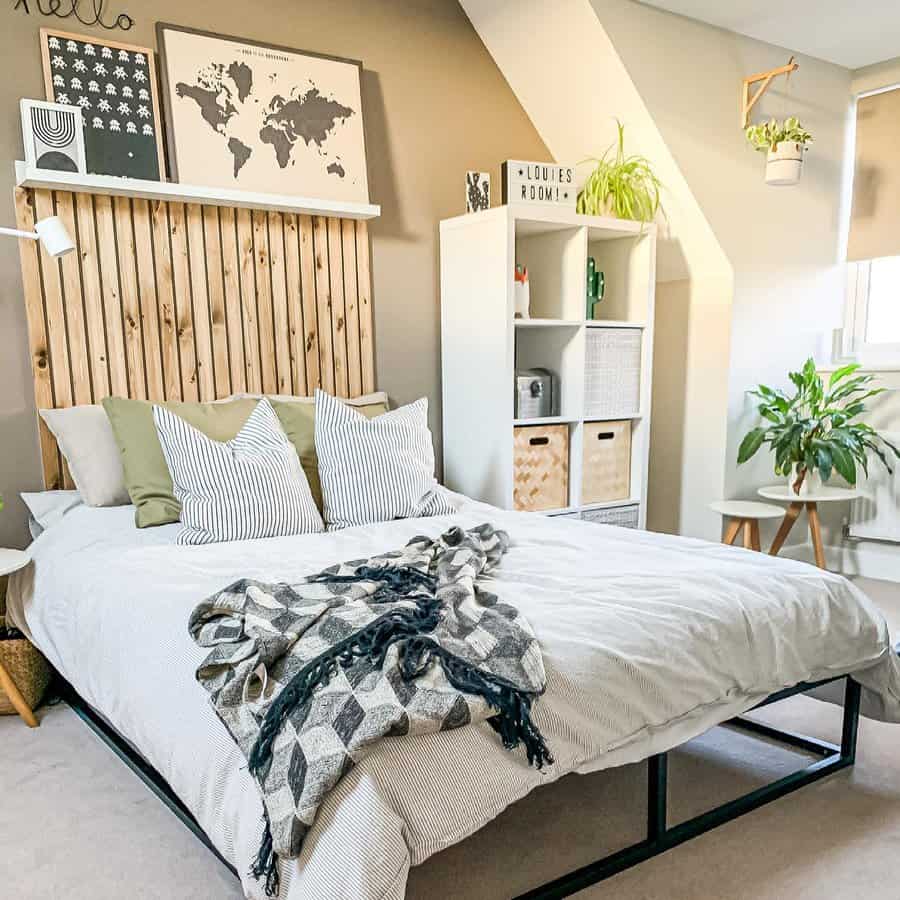 13. Embrace Minimalist Modern Vibes
When designing a minimalist modern bedroom for teens, aim to create a versatile space that caters to their needs. Prioritize the inclusion of furniture that is both durable and stylish, offering functionality and aesthetic appeal. Focus on maximizing storage solutions for textbooks and essentials to maintain an organized and clutter-free environment. By striking the right balance between relaxation, study, and personal activities, a minimalist modern bedroom can help teens maintain a sense of equilibrium in their busy lives.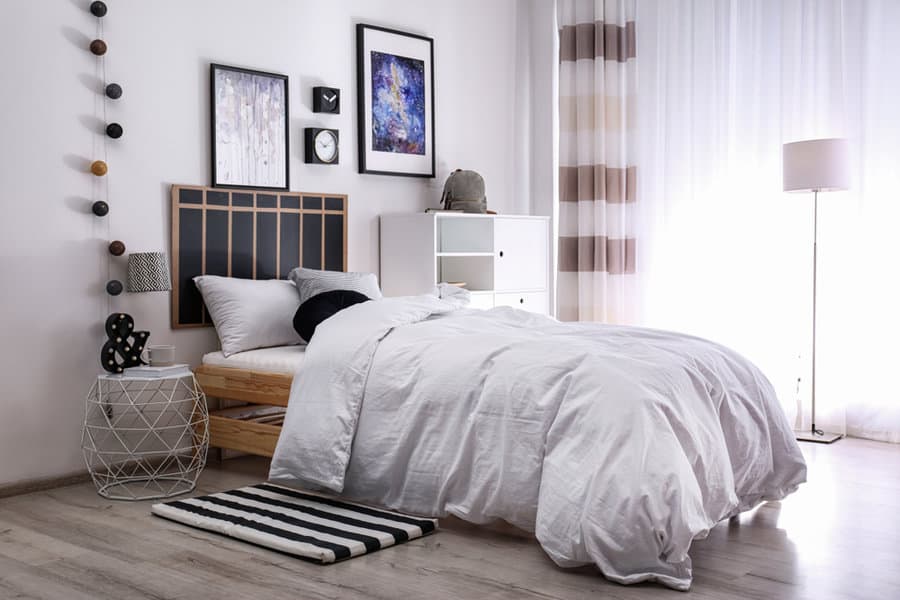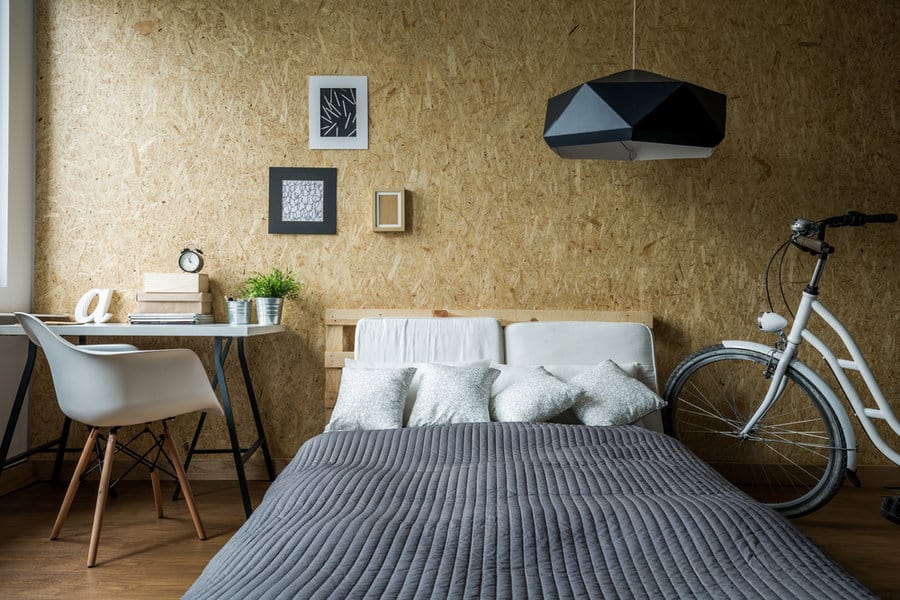 14. Illusion of Space: Matching Beds
When accommodating two teens in a shared bedroom, harmonize the space with matching bedding sets. Coordinated linens create a unified and visually pleasing look. Select bedding that suits each teen's style while maintaining an overall cohesive aesthetic. This simple step sets the foundation for a balanced shared space.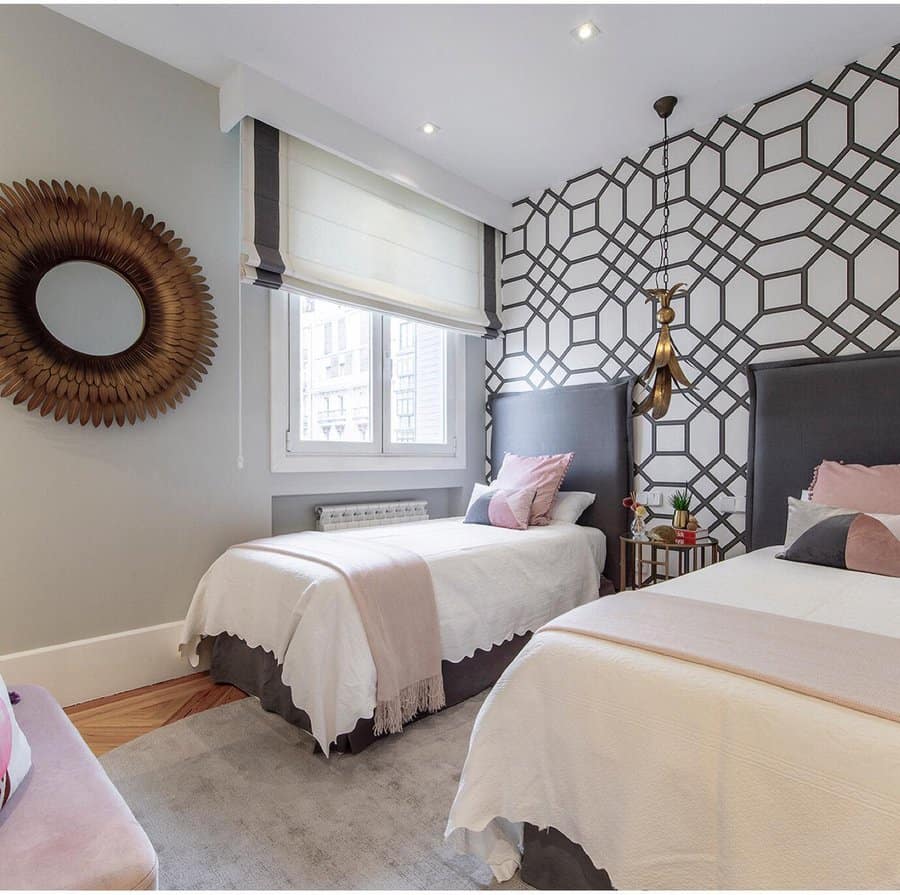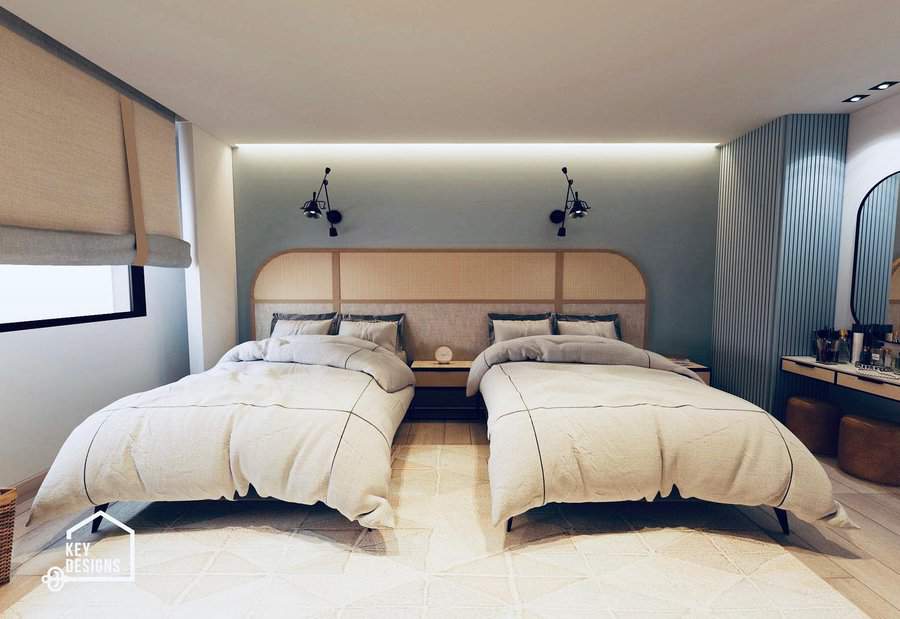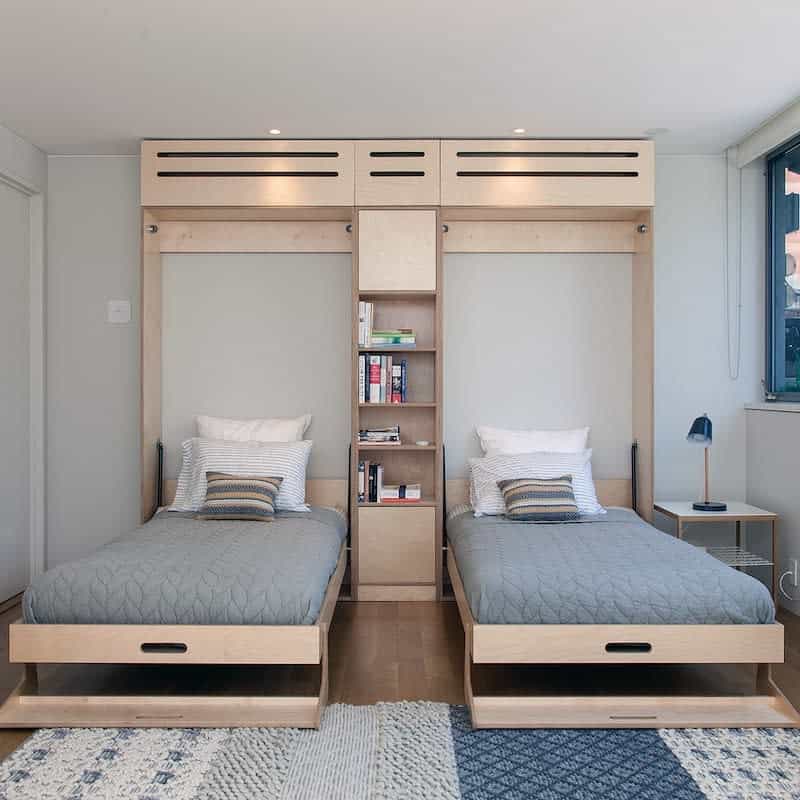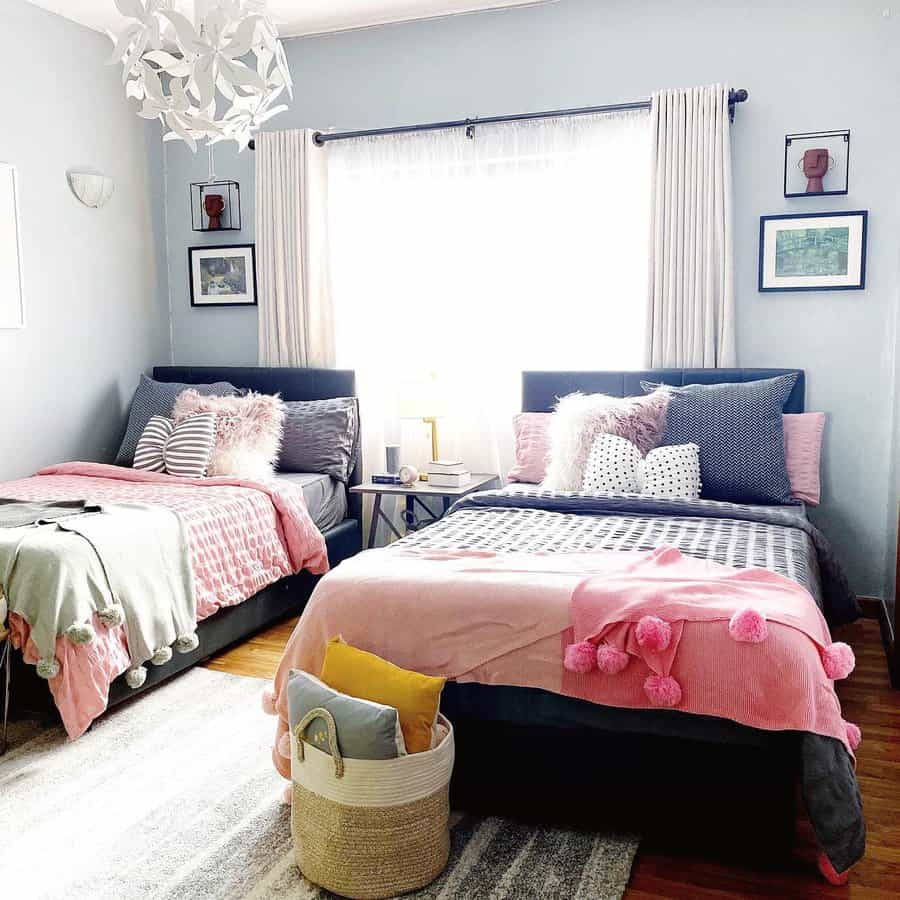 Teen Bedroom FAQs
How do you keep a teen's bedroom from getting messy?
It's a fact that some people — teenagers included — are messier than others. So take this time to encourage good organizational habits that will serve them in the future.
The most important step in keeping any room neat and tidy is ensuring there is enough storage space available. No amount of daily cleaning will prevent a bedroom from getting messy if there's nowhere to store things.
Also, you may need to come to terms with the fact that your teen's idea of a tidy bedroom isn't the same as your own. Accepting these differing perspectives (within reason, of course) is a crucial part of giving your teenager some independence.
What size mattress is best for a teenager?
The best mattress for one teenager may not be the right size for another. In most cases, however, a twin or full mattress will suffice.
There's nothing wrong with allowing your teen to place a larger bed in their room — square footage permitting. But that space would probably be put to better use with a computer desk or extra storage!