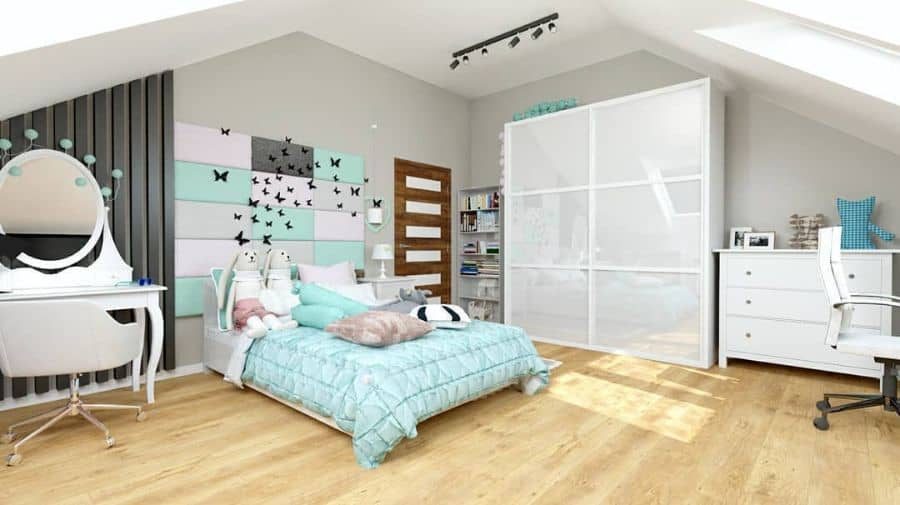 50 Inspiring Kids' Room Decor Ideas
by — Andra DelMonico

Published on December 30, 2020

Updated on October 16, 2023
Your child's room is a wonderland for them. It's a place to play with their friends and family or a place for them to hang out and play video games. It can also be a place where you can bond with your child.
Considering all of the time your kids will spend in their room, you should create a space that is exciting to be in. Find different kids room decor ideas for your little ones. Test your creativity by building an atmosphere that inspires them.
The more exciting your child's room is, the more time you can spend being productive around the house or finishing your DIY project.
1. Enchanting Princess Canopies for Little Girls
To craft a captivating princess-themed bedroom for your little girl, consider the allure of a princess canopy bed. These beds, whether made of metal or wood, offer a magical ambiance to the room. Customize it with pearls or twinkling lights for a personal touch. Extend the enchantment with coordinating rugs and nightstands to complete the dreamy decor.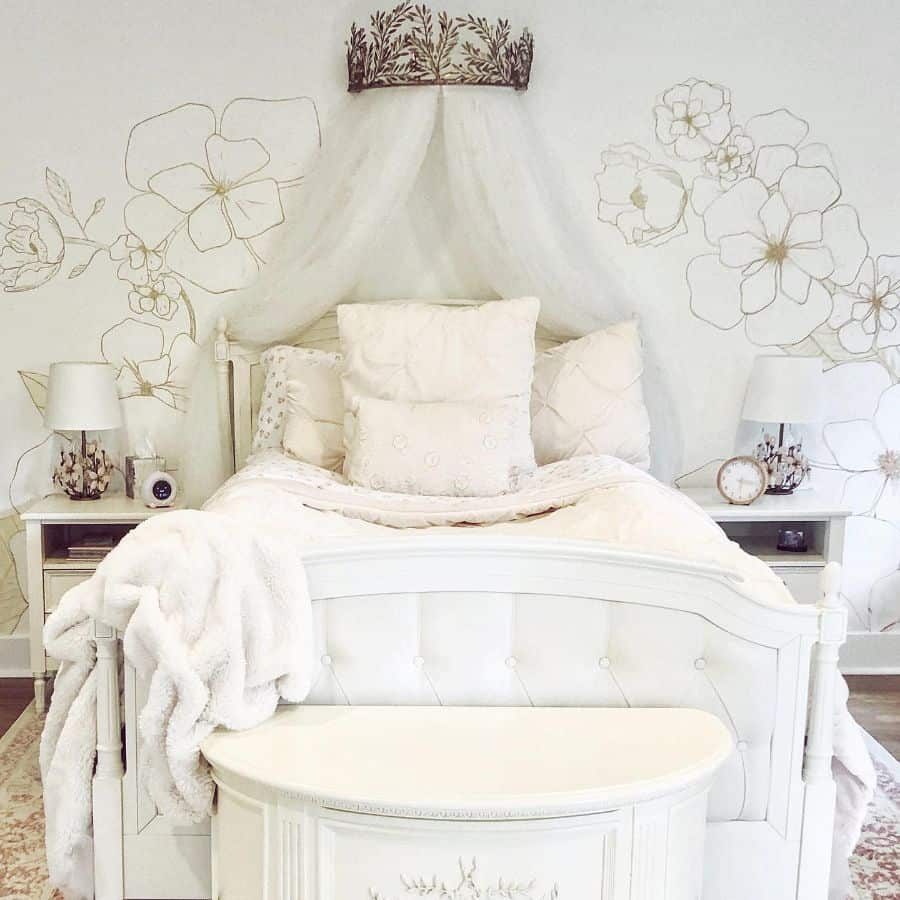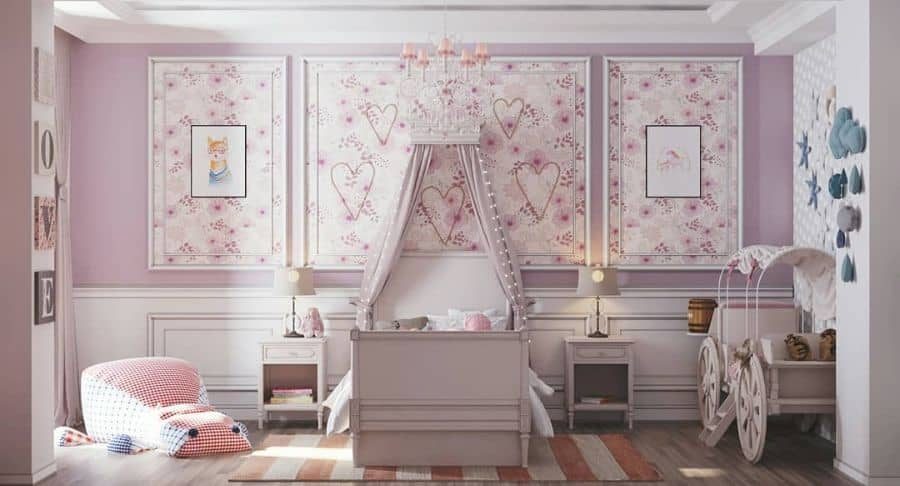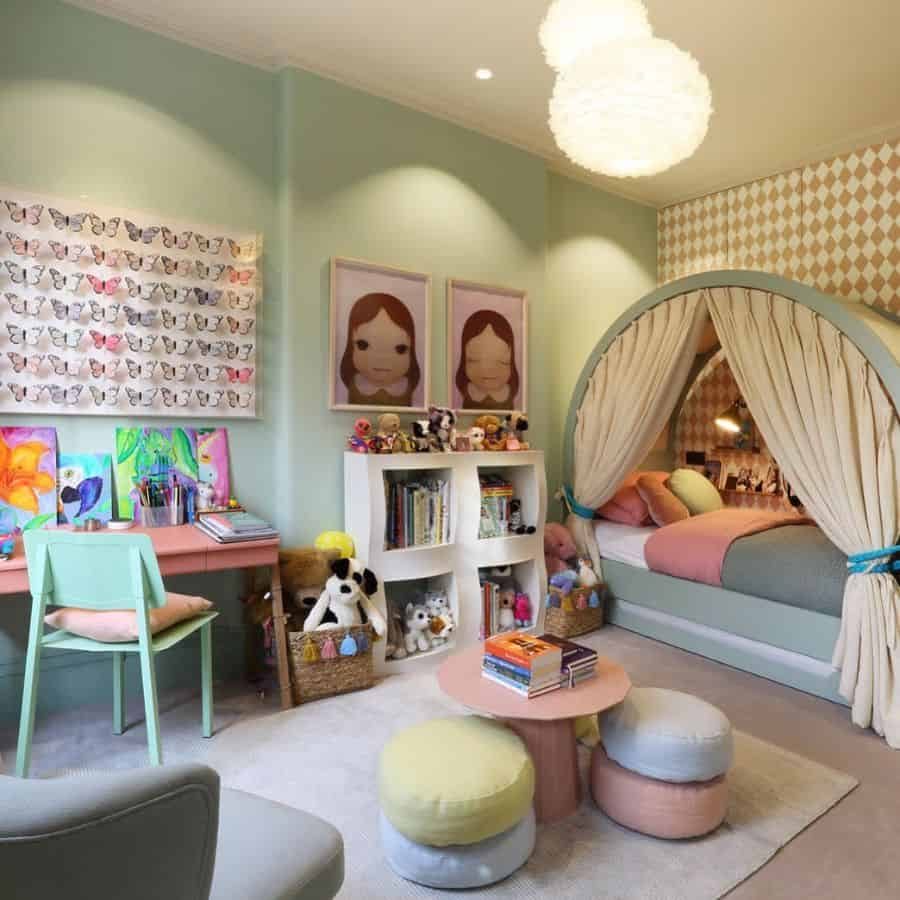 2. Boys' Bedroom Bliss in Cool Blue
Bring your vision of a blue-themed bedroom to life for your kids. Begin by designating a blue wall as the room's centerpiece and pairing it with pastel blue bedding for a harmonious look. For a touch of uniqueness, consider star-shaped blue curtains, which not only add visual appeal but also offer privacy. Elevate the theme with complementary blue furniture like a dresser, rug, or playful blue lamps, allowing you to craft a cohesive and delightful space for your child.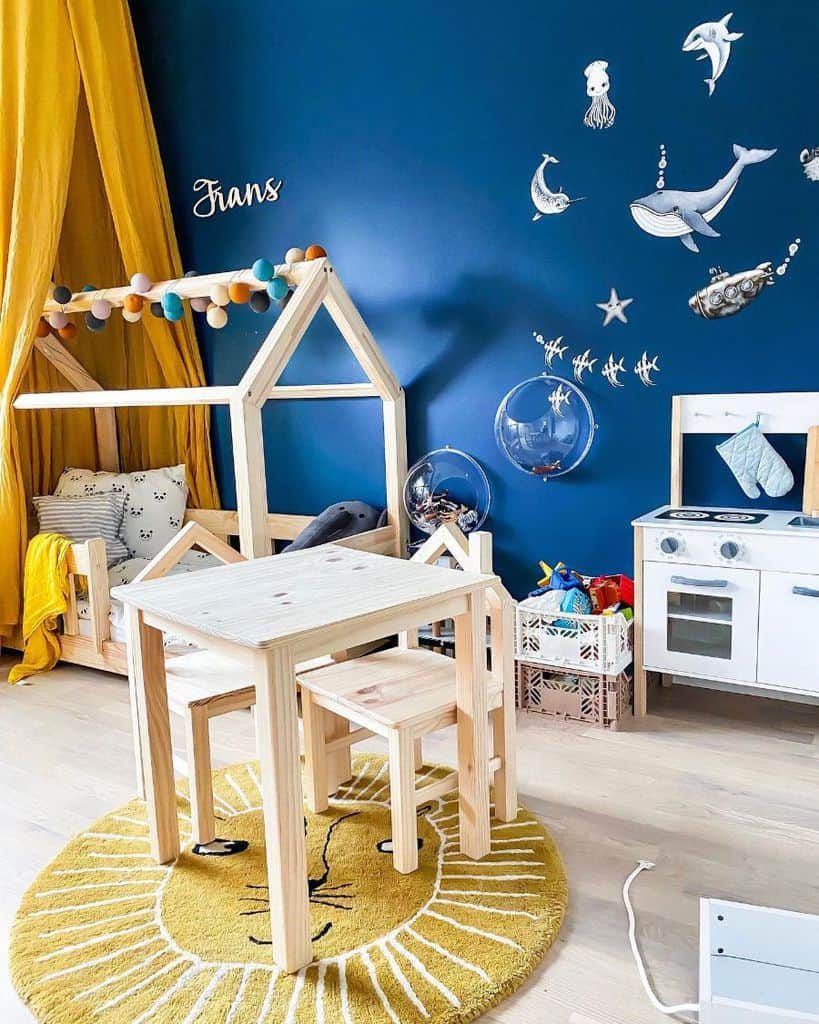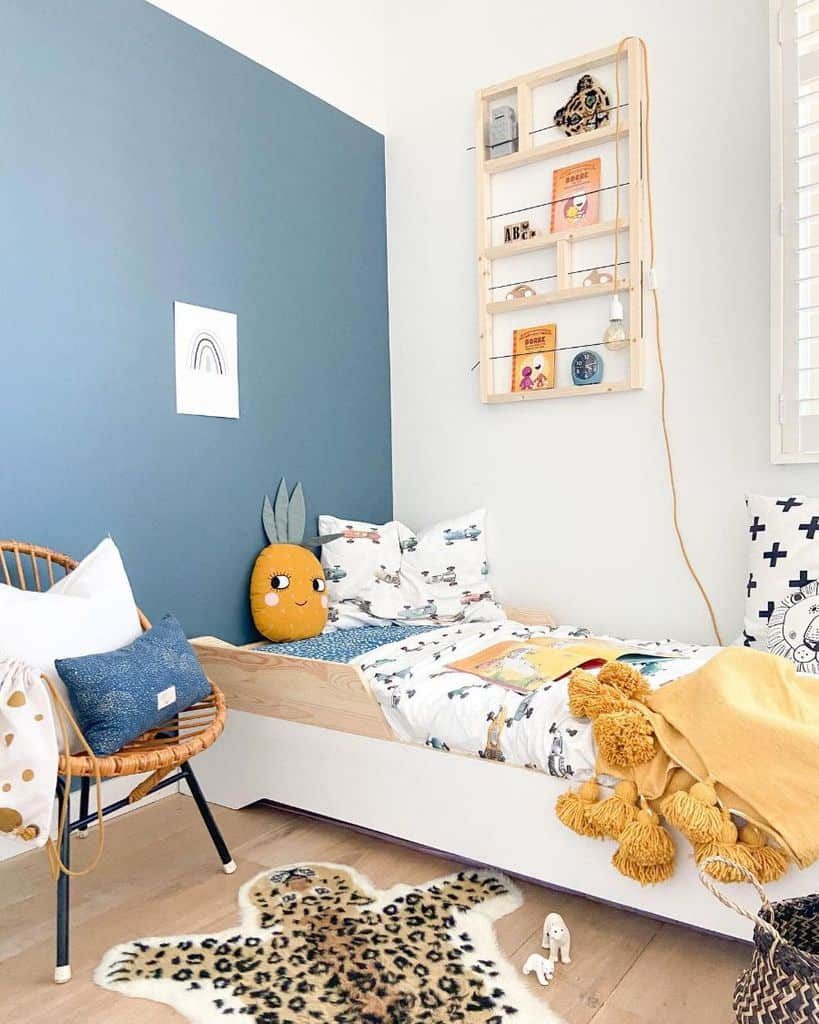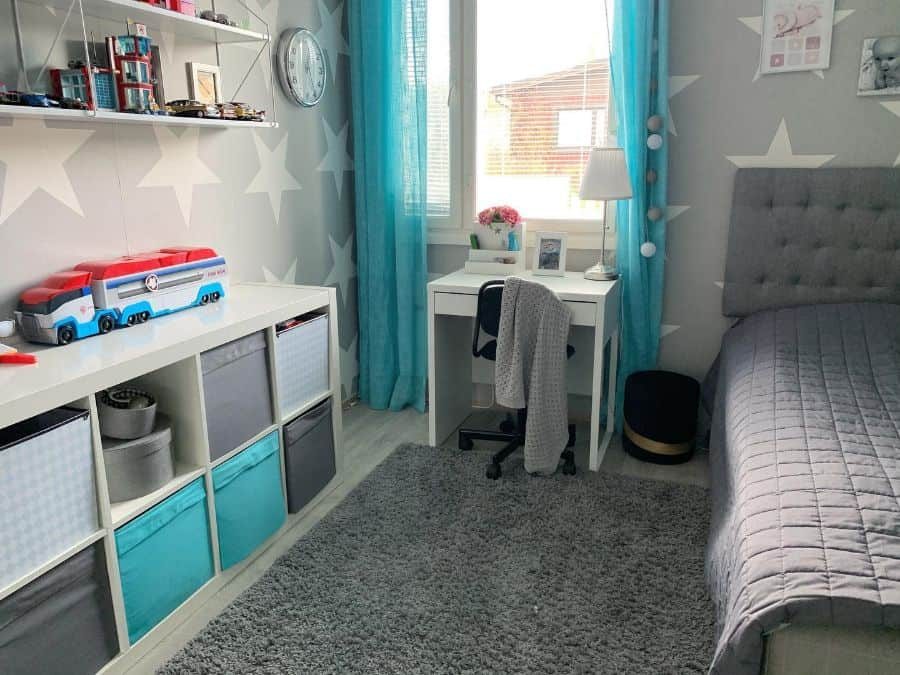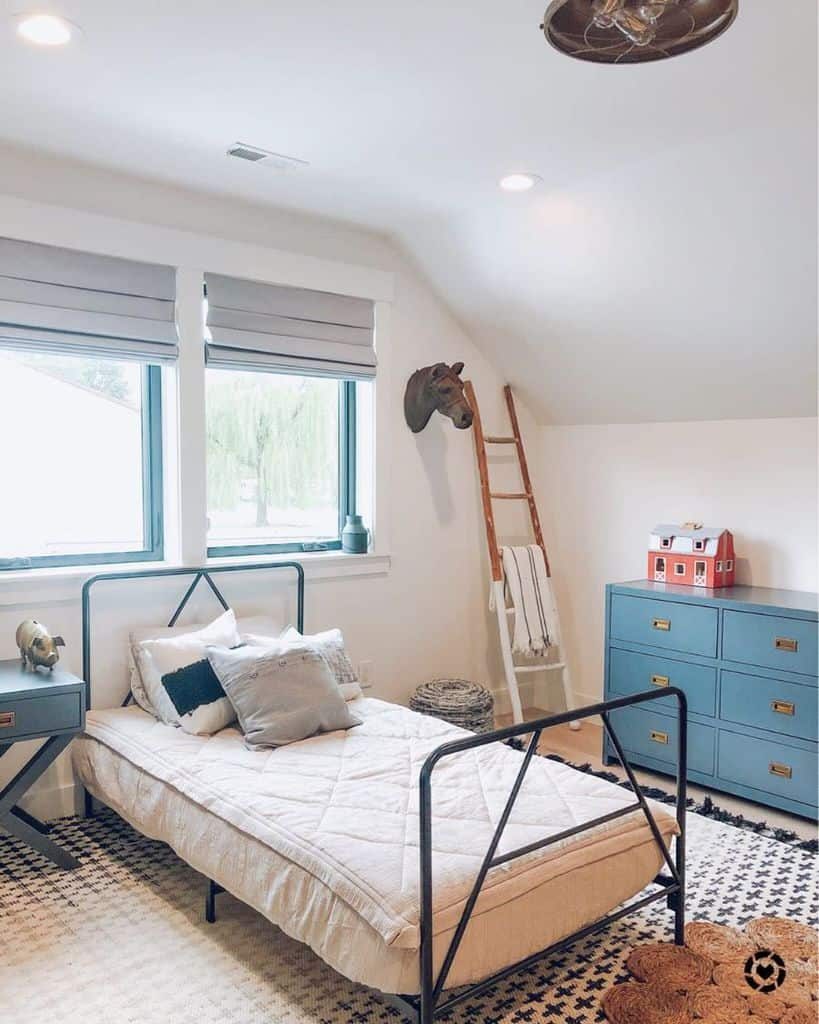 3. Transform the Room with Playful Murals
Add character and charm to your child's room with mural art that aligns with their unique personality. Customize the design to reflect what makes your child special. Consider incorporating DIY elements, such as chalkboard paint, which not only adds a personal touch but also encourages your child's creativity. These tips will help you transform the room into a truly unforgettable space for your little one.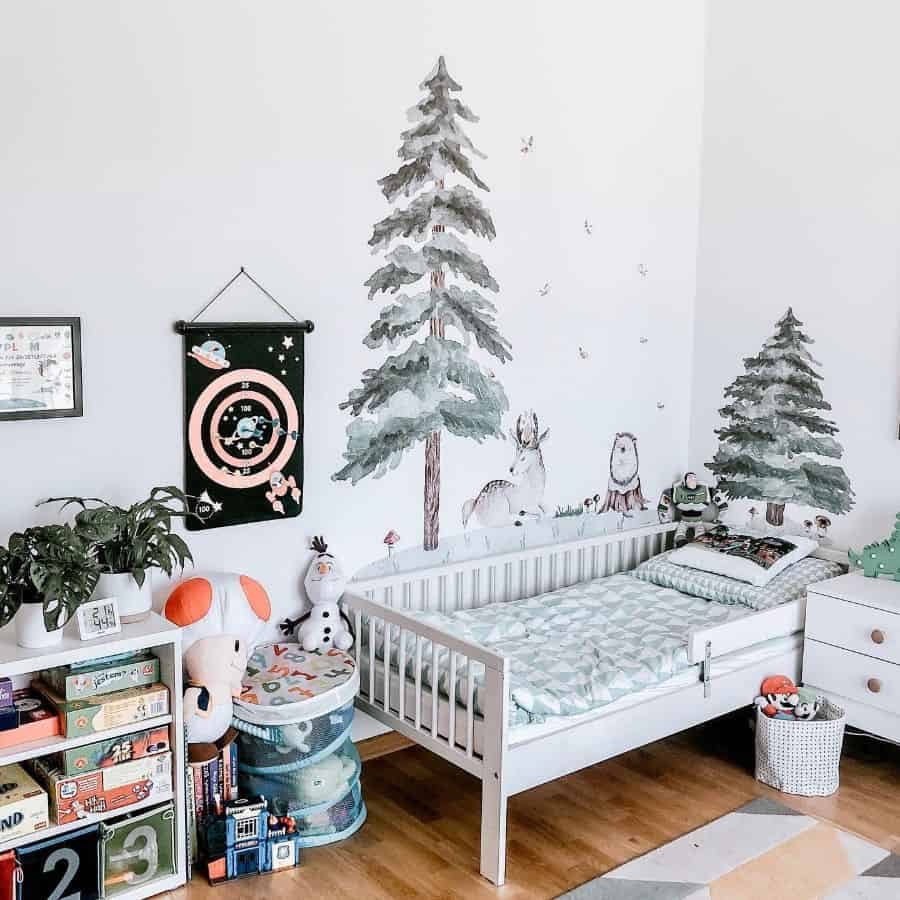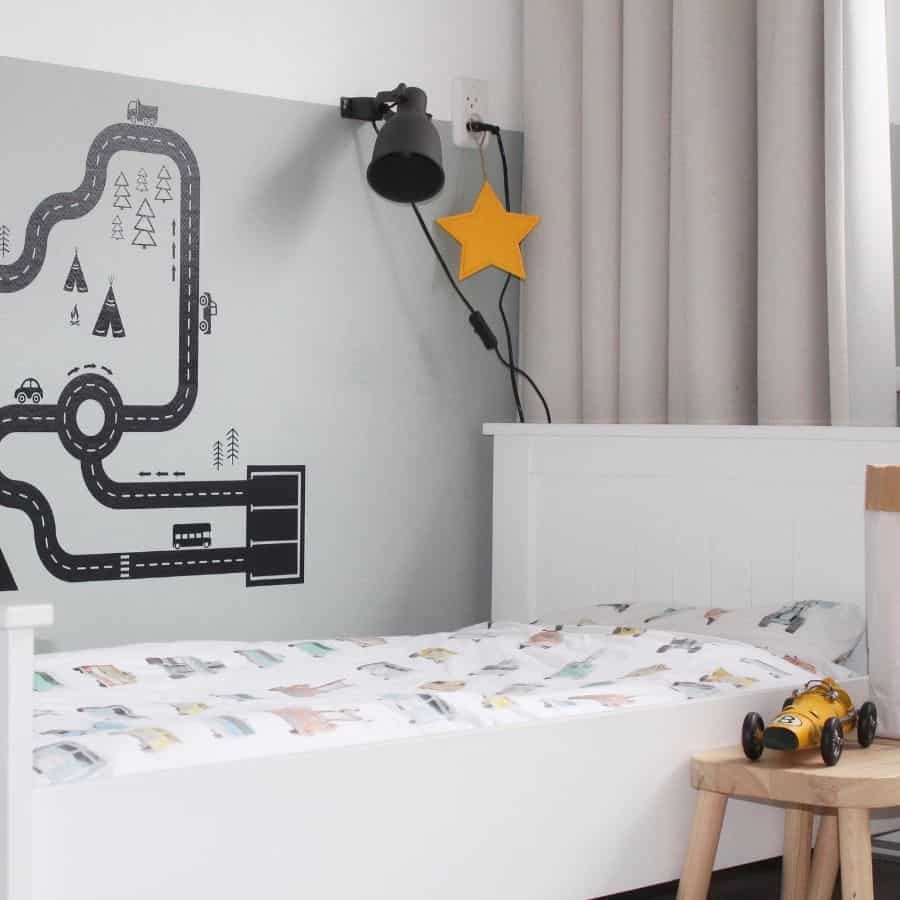 4. 3D Animal Wall Art: A Room Safari
Infuse personality and style into your child's room with 3D animal wall art. Unlike traditional posters or wallpaper, 3D animal wall art offers a creative three-dimensional masterpiece, elevating an ordinary room to an extraordinary one. Choose from a range of options, from safari animals to mythical creatures, catering to your child's interests and imagination. This unique decor creates a captivating world for your little one to explore daily, making their room truly special.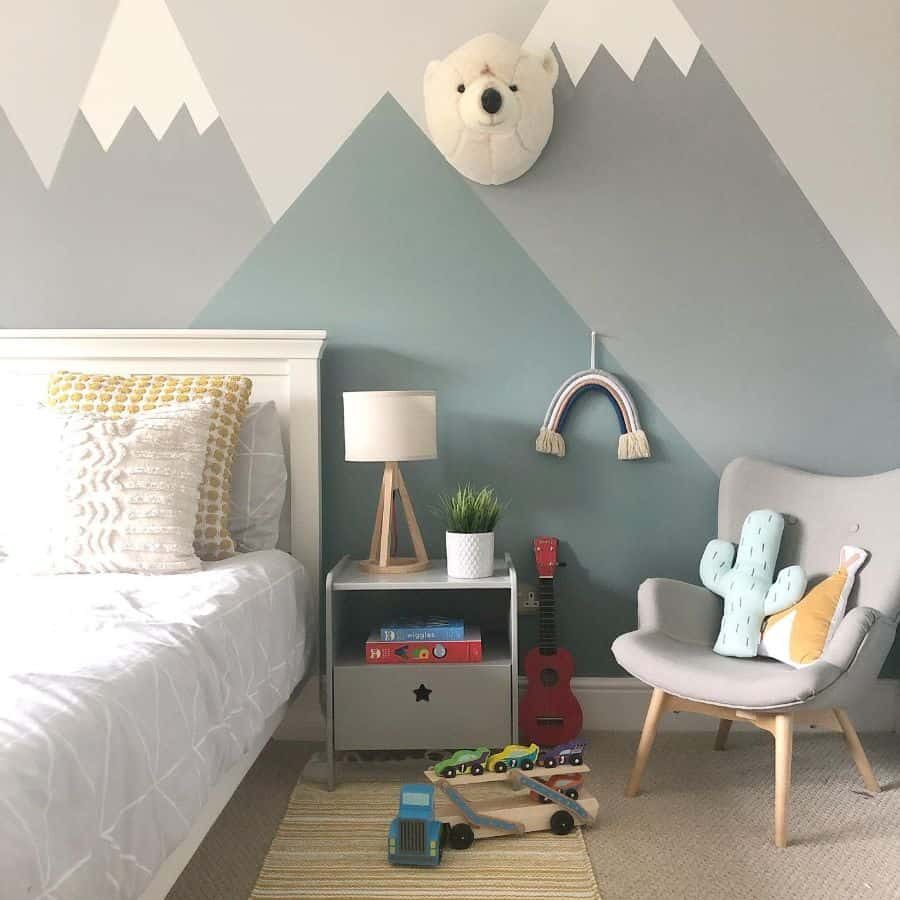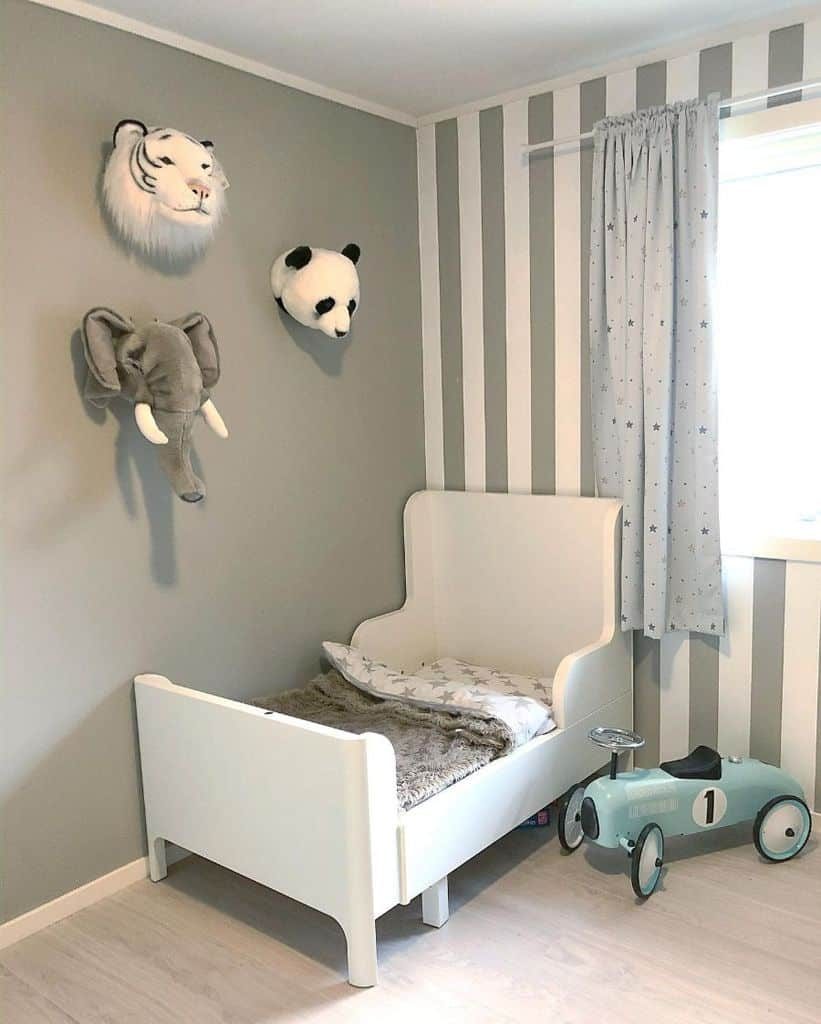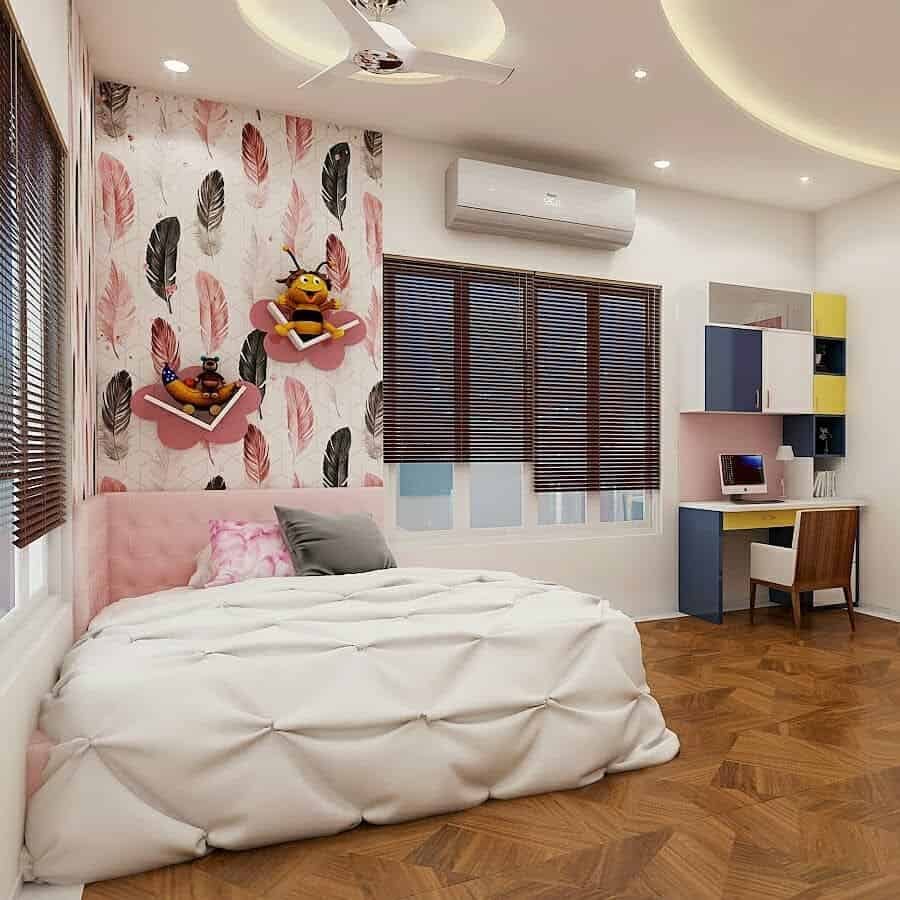 5. Accent Charm: Decorative Wallpaper Magic
Creating a decorative and functional kids' room is essential. Consider using decorative wallpaper for accent walls to achieve this without breaking the bank. Whether you opt for subtle or bold patterns, it's an easy way to transform the room's appearance seasonally.
Wallpaper with simpler designs can hide stains and dirt effectively, ideal for active kids. Moreover, it's much simpler to update decorative accents than to repaint the entire room when you want to refresh its look, making it a versatile choice.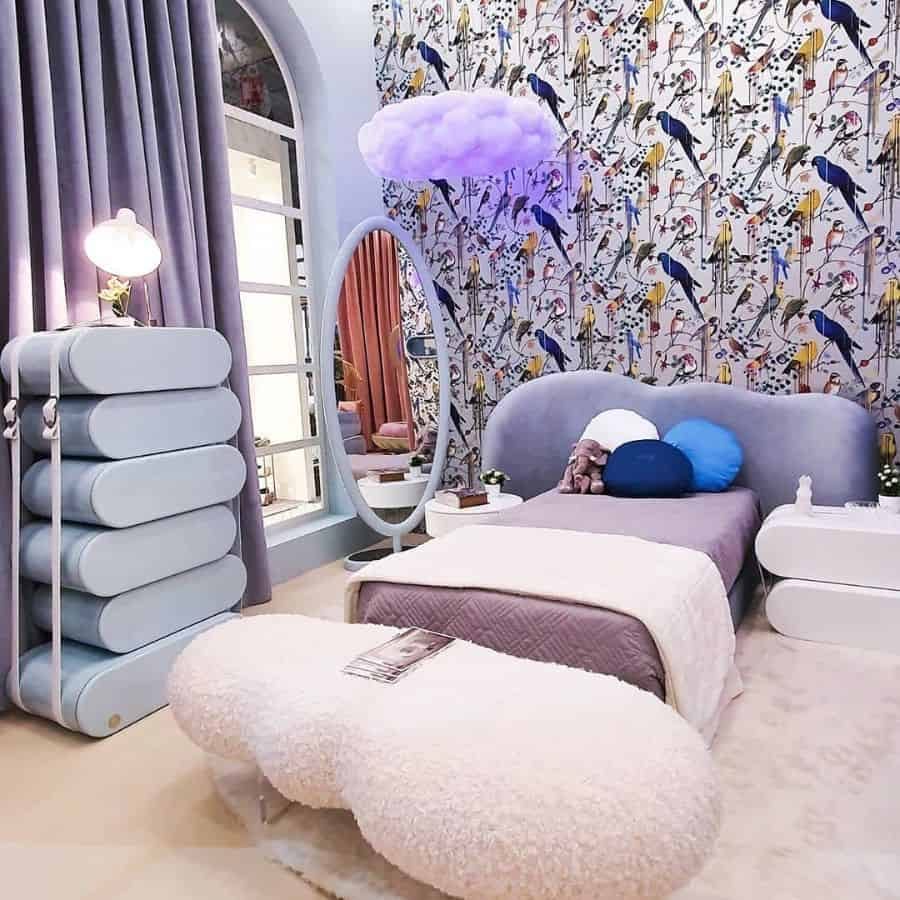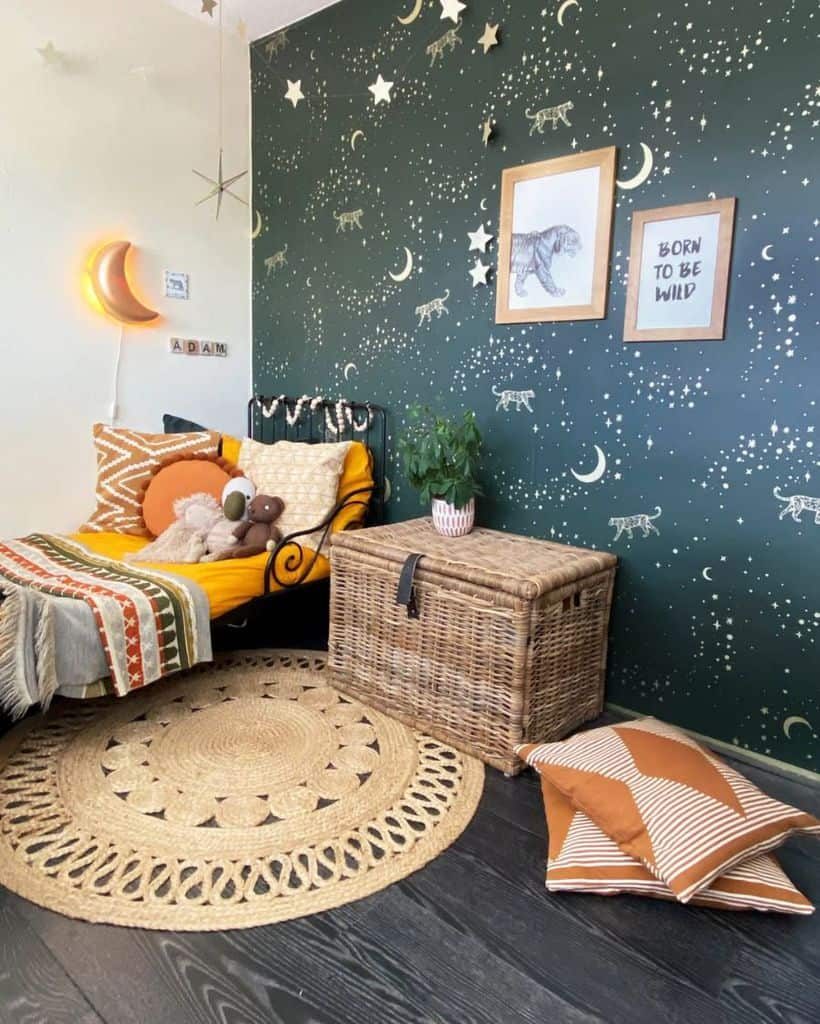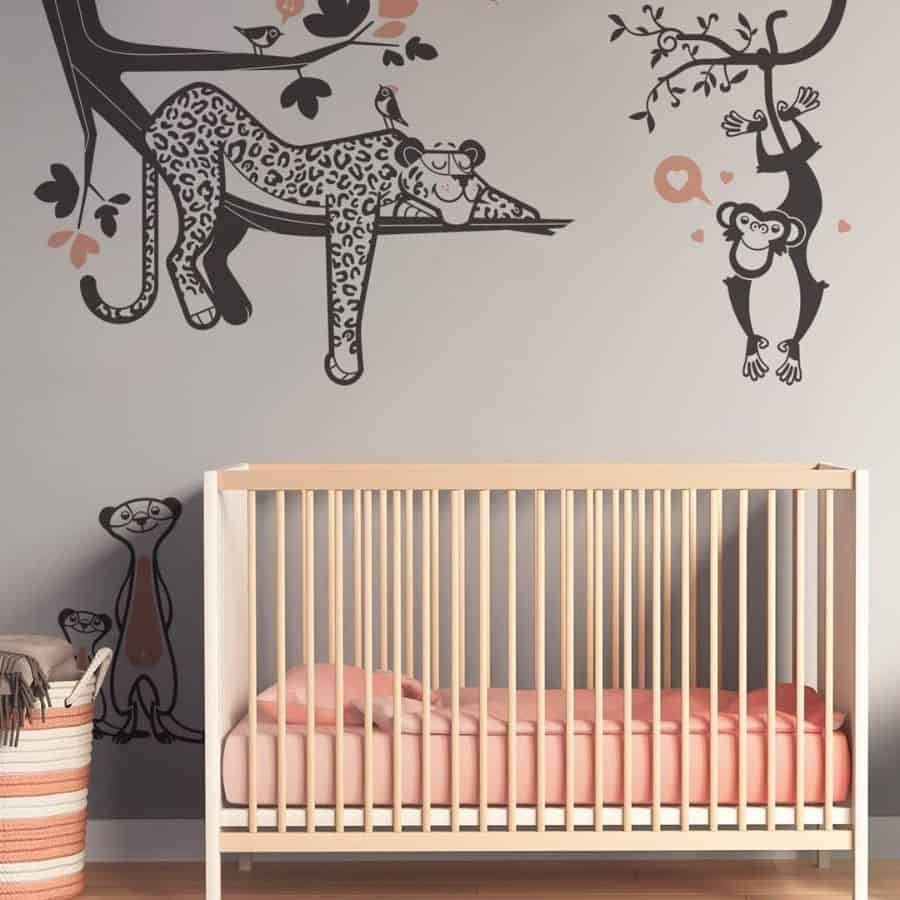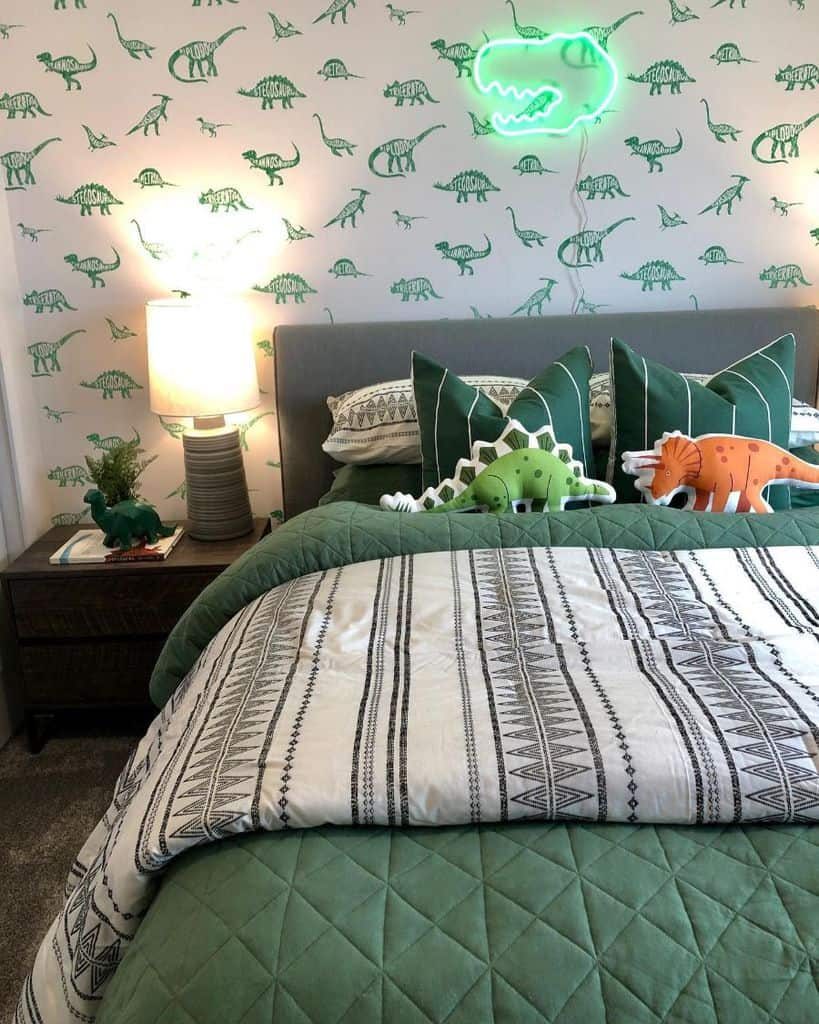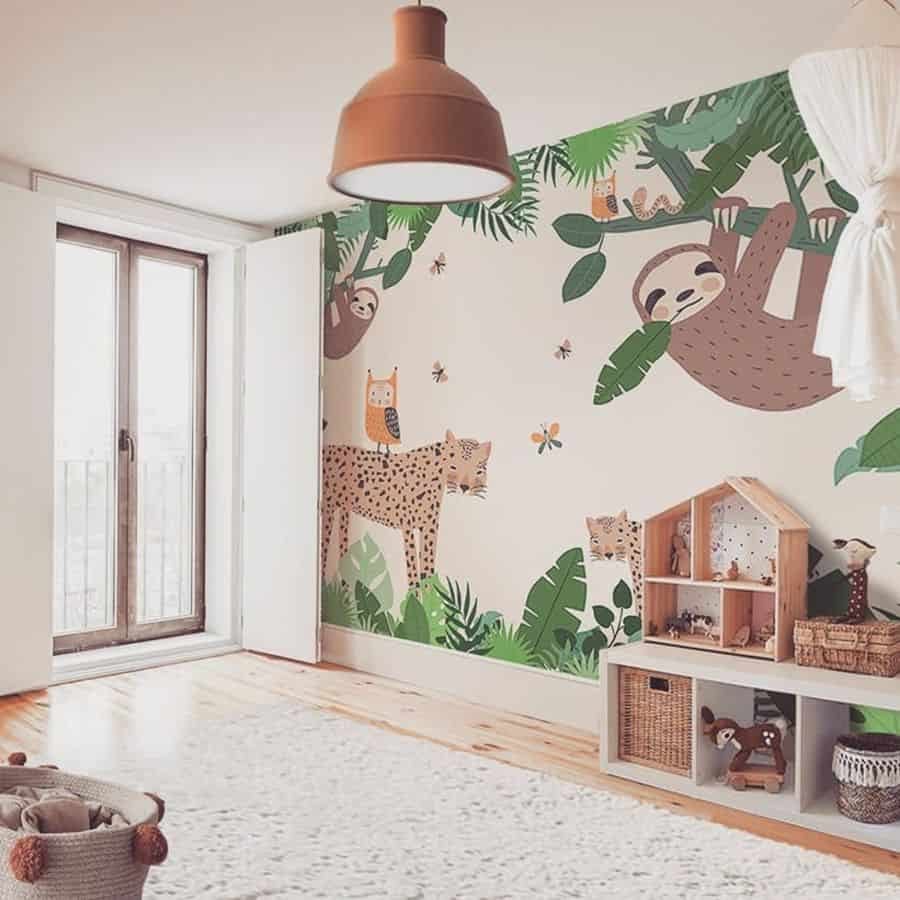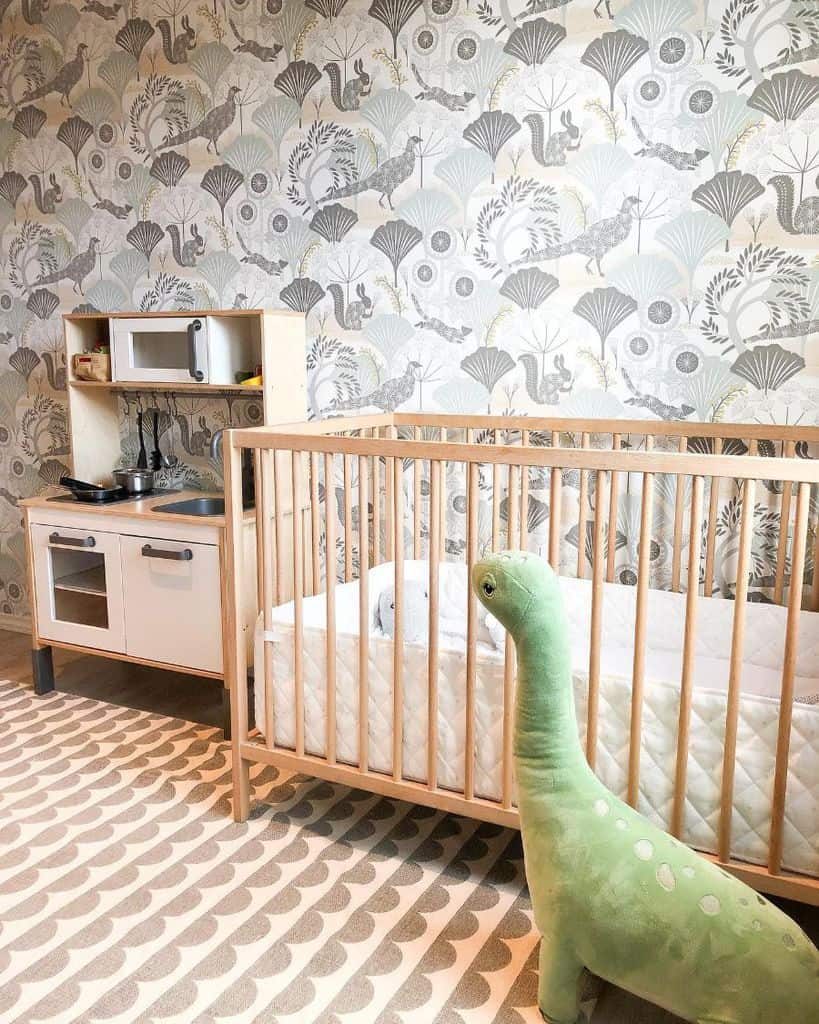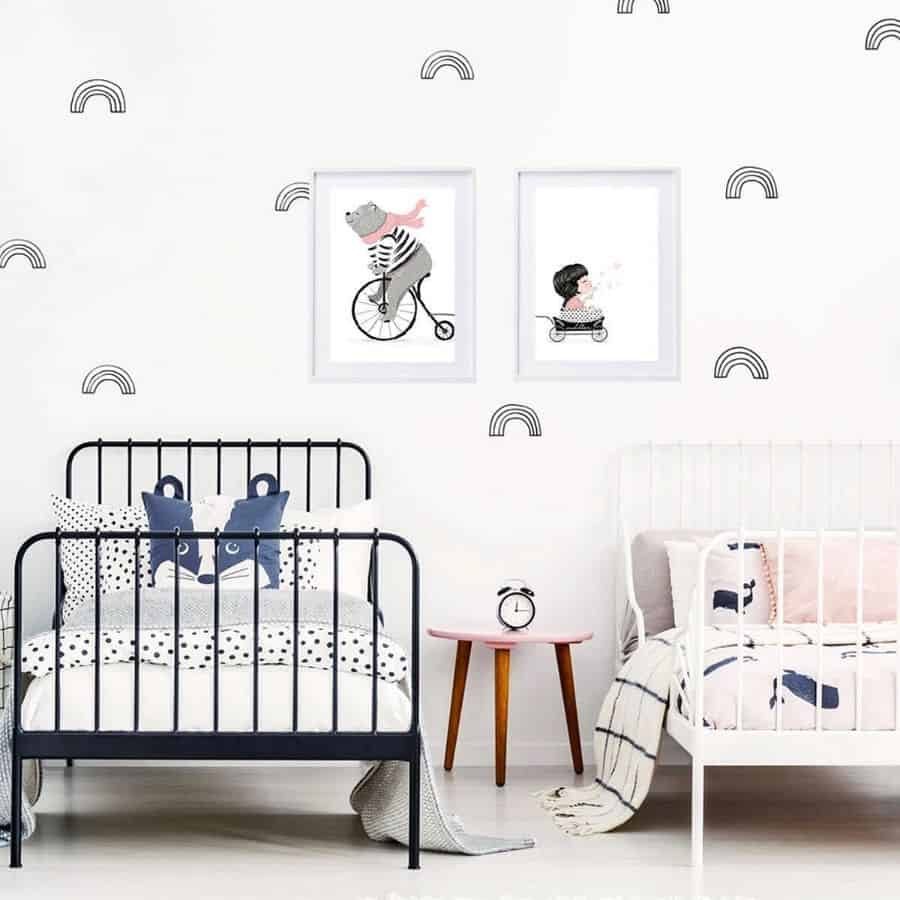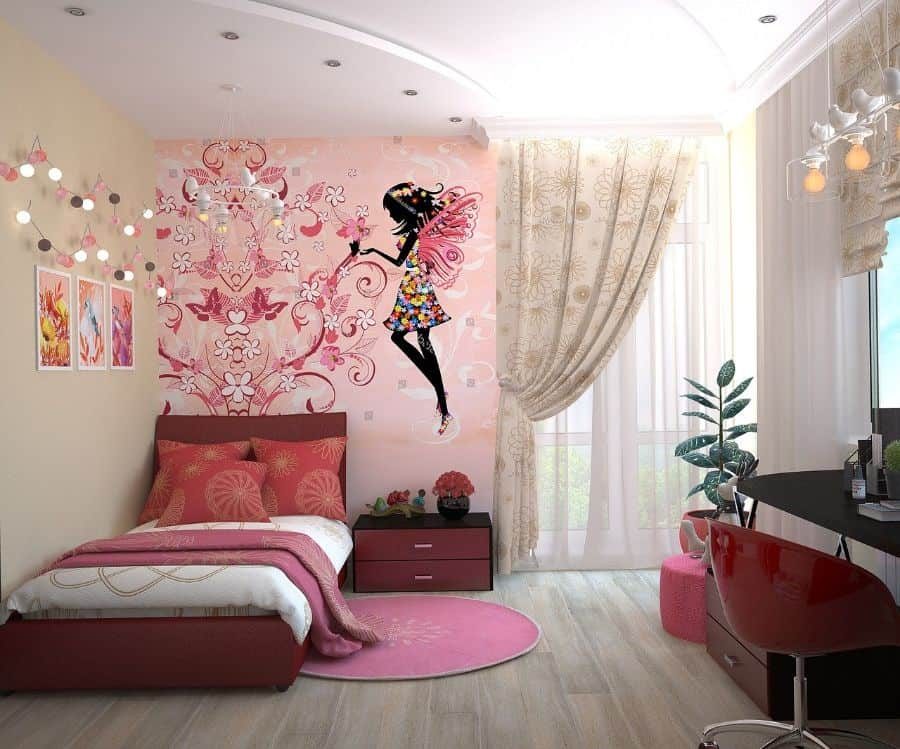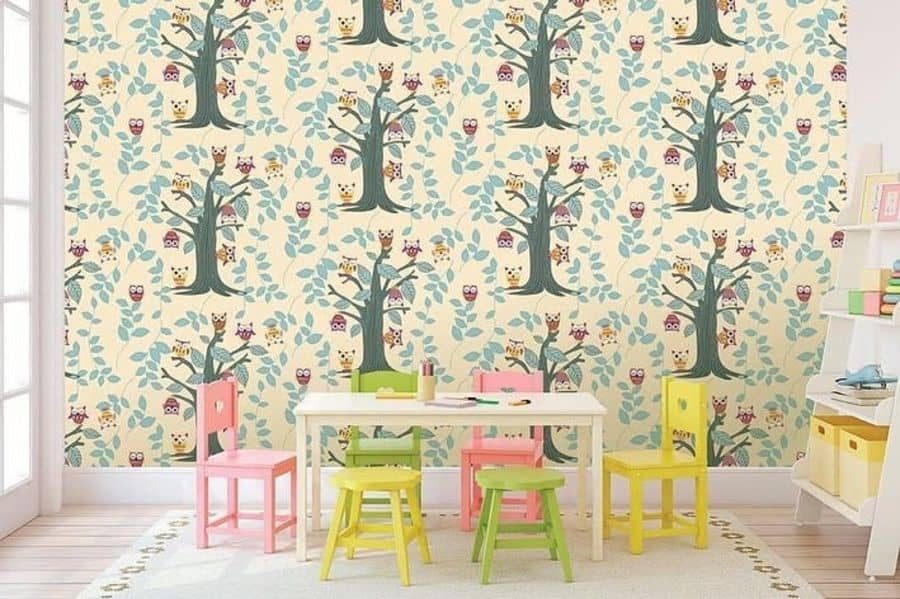 6. Airy Elegance: Versatile White Themes
When decorating a kid's room, consider the timeless and versatile option of white. White walls provide a neutral backdrop that complements any color scheme, allowing you to create a classic or vibrant look. To avoid a monotonous white-out effect, incorporate engaging wall art with fun prints designed for kids' rooms, or let your child create personalized wall collages with their favorite photos. Complete the look with cozy elements like throw pillows and blankets to bring the entire room together in a harmonious and elegant way.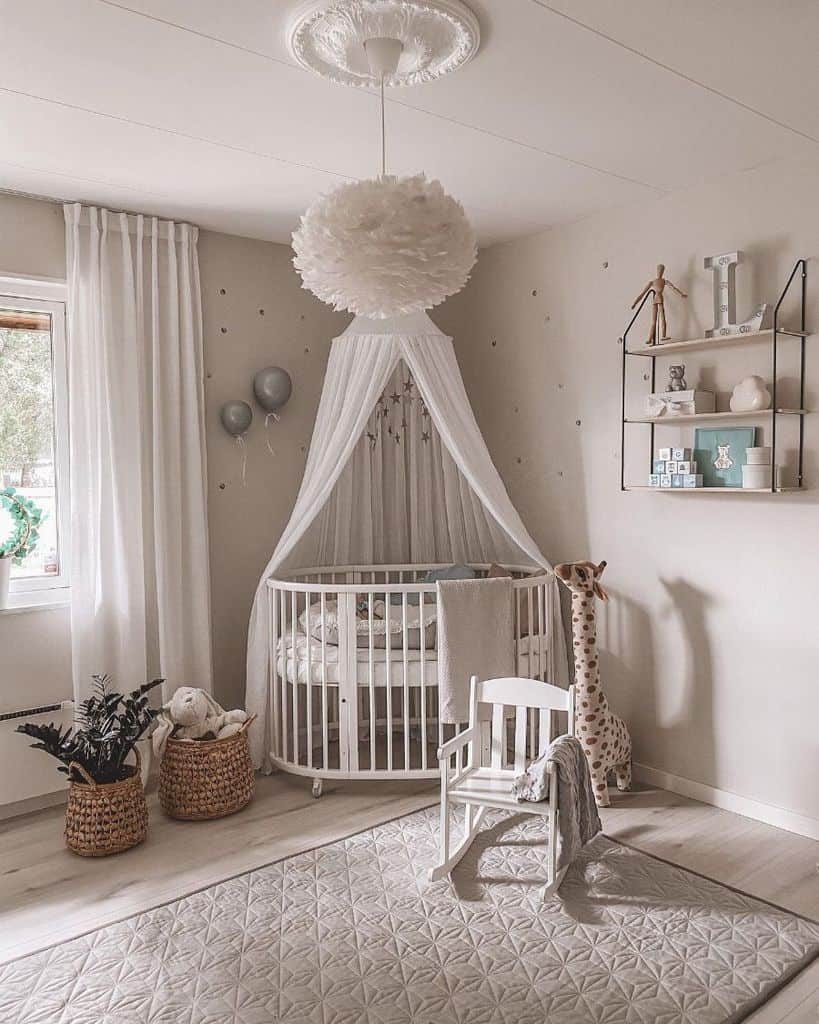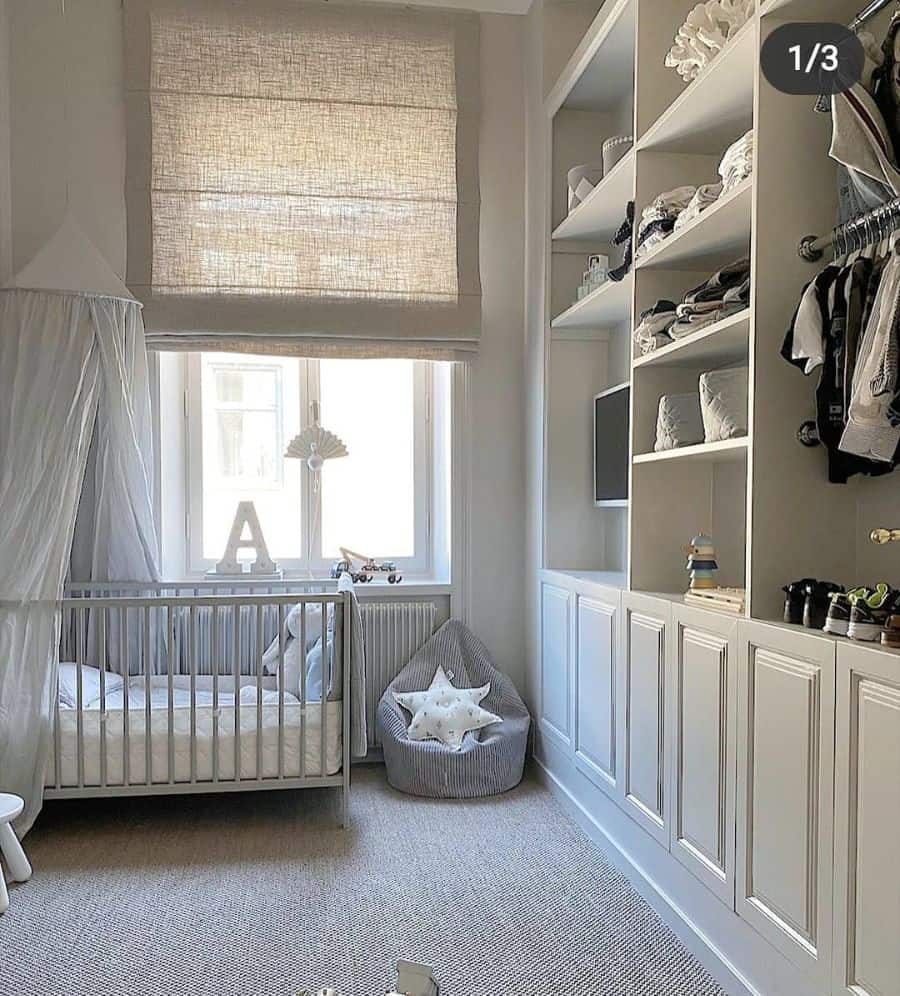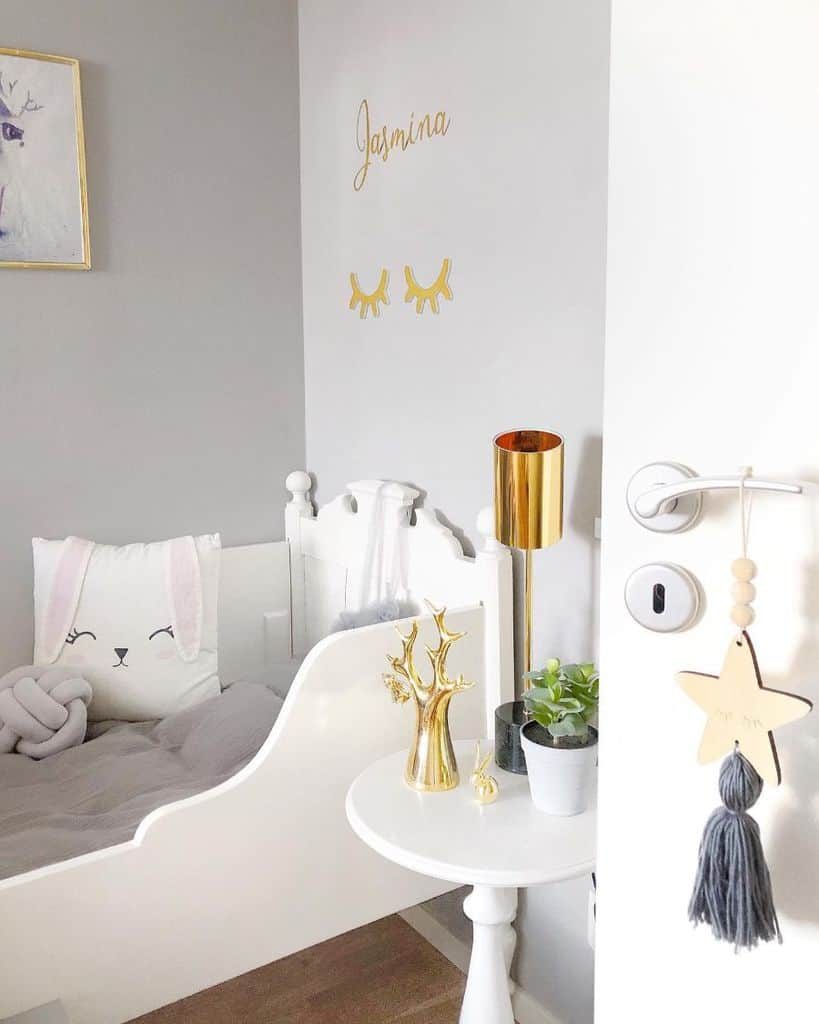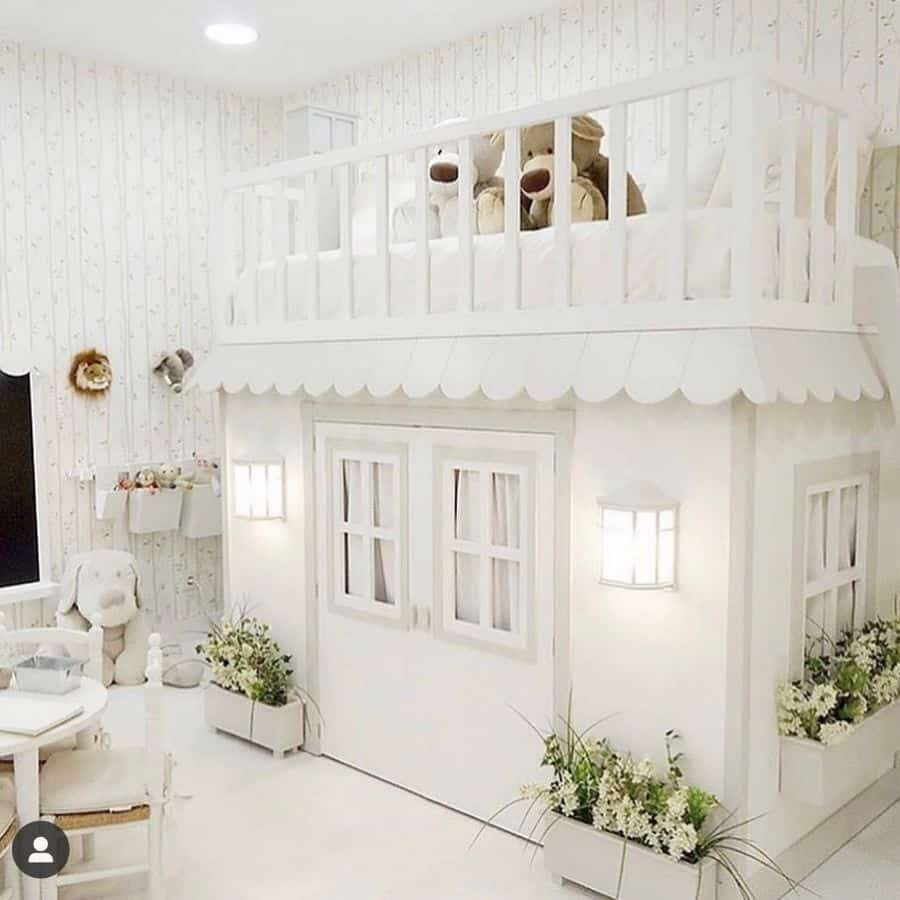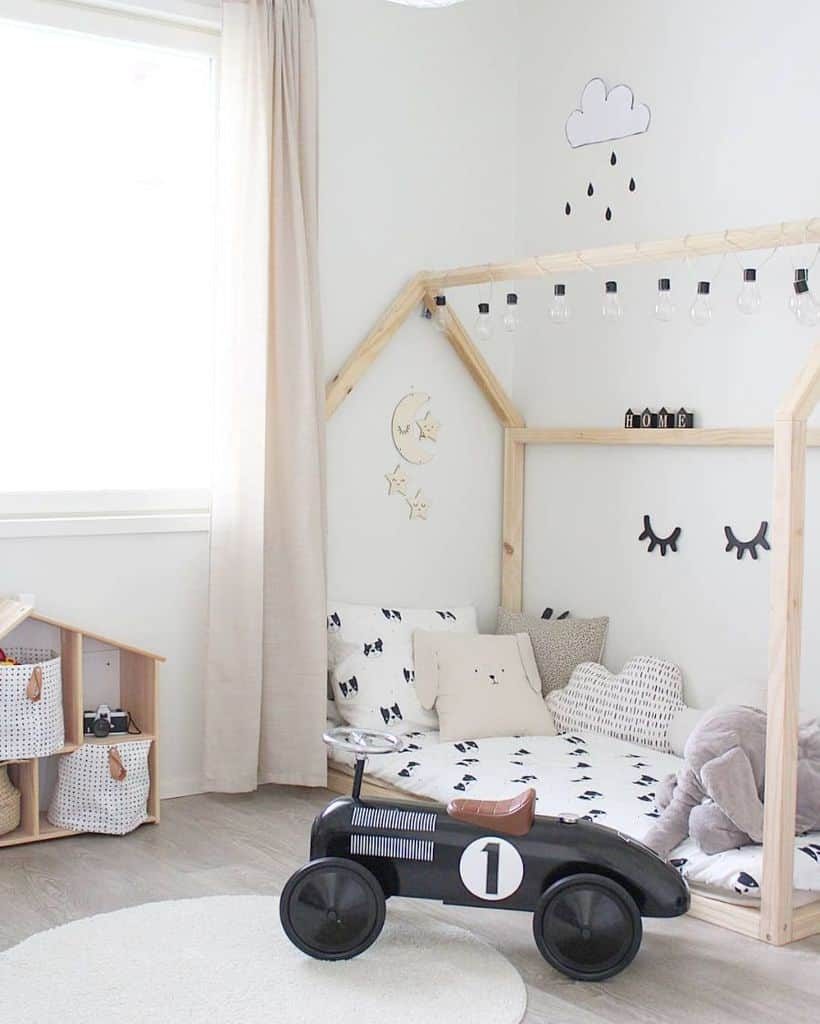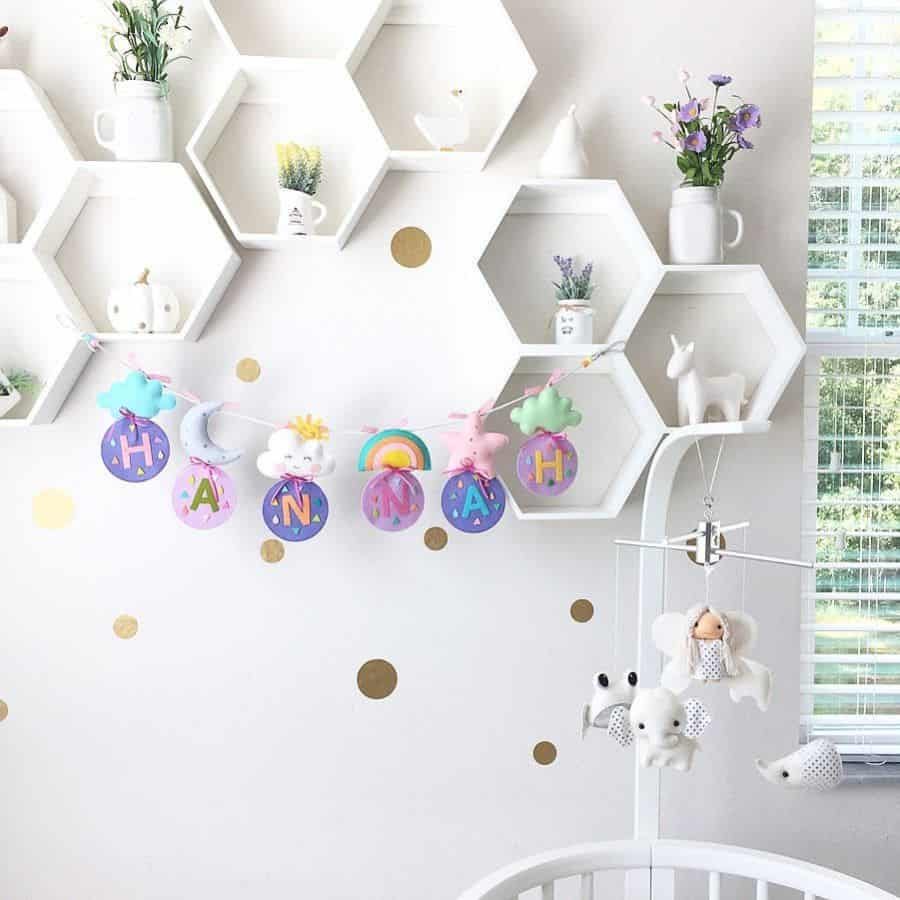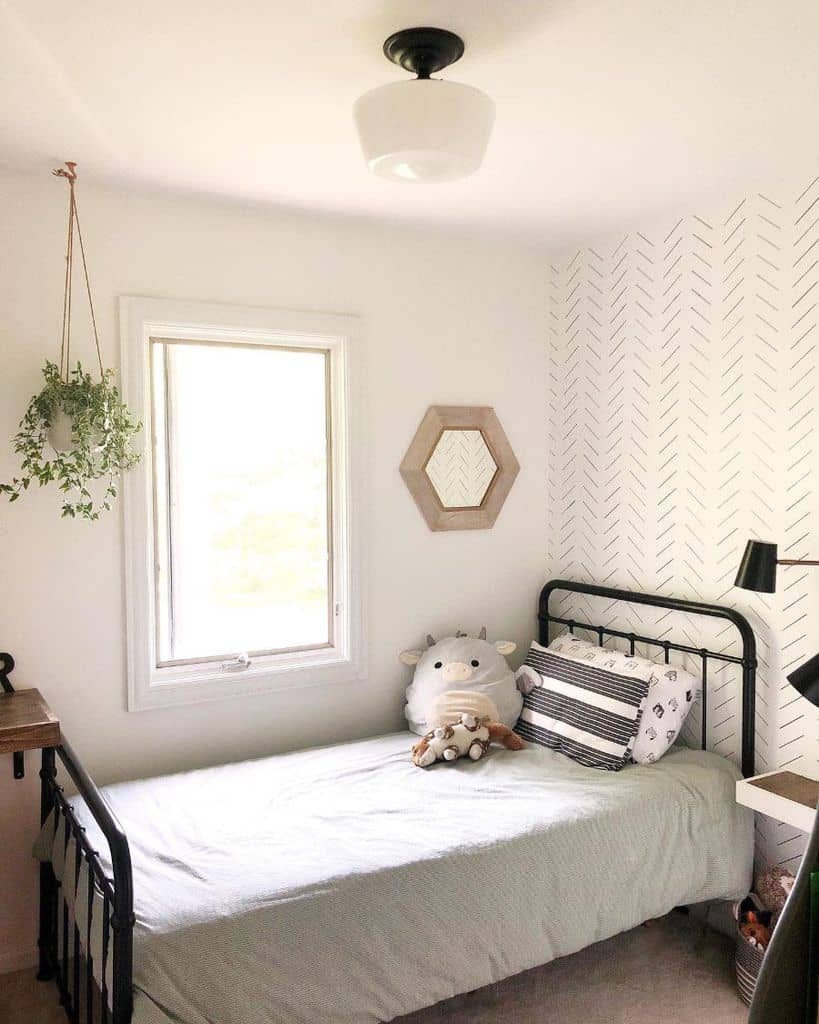 7. Organize and Inspire with Toy Shelves
Dedicate shelves for toy storage and create a space for crafts, whether it's a designated table or shelf. This fosters organization and transforms the room into a special and interactive space for your child. Embrace a mix of vibrant colors and furniture styles to encourage creativity, and consider adding practical elements like closet organizers and wall hooks to maintain order. Encourage your child's creativity and explore unexpected design ideas to make the room truly unique and functional.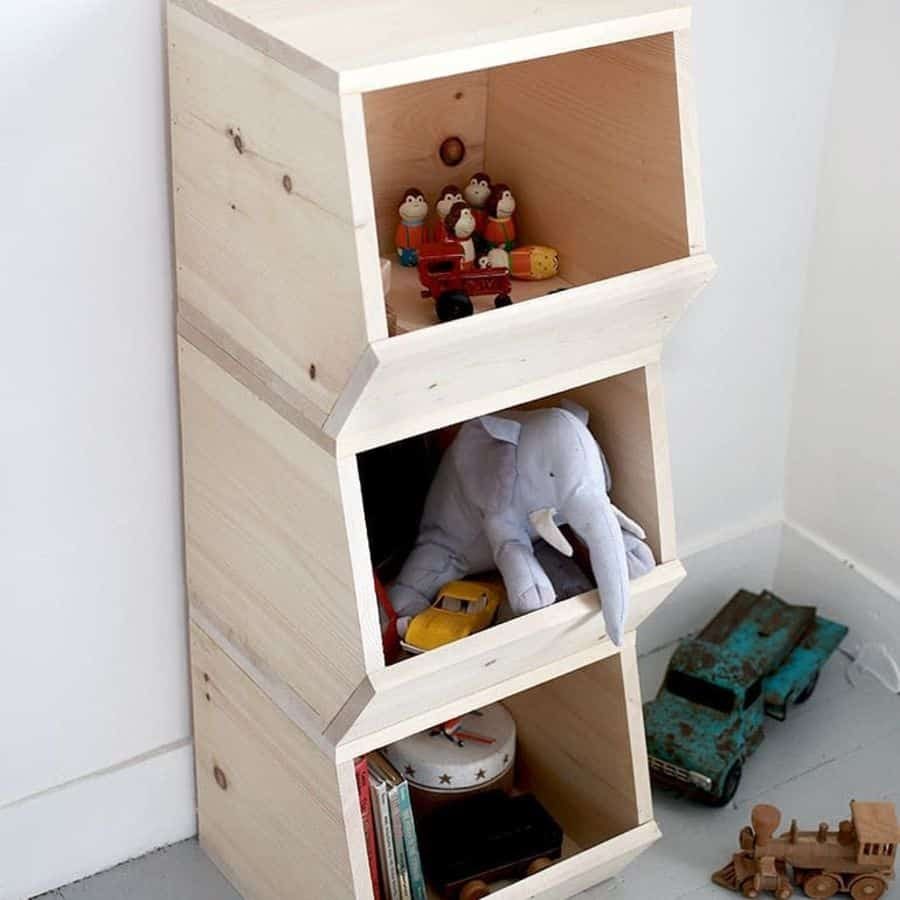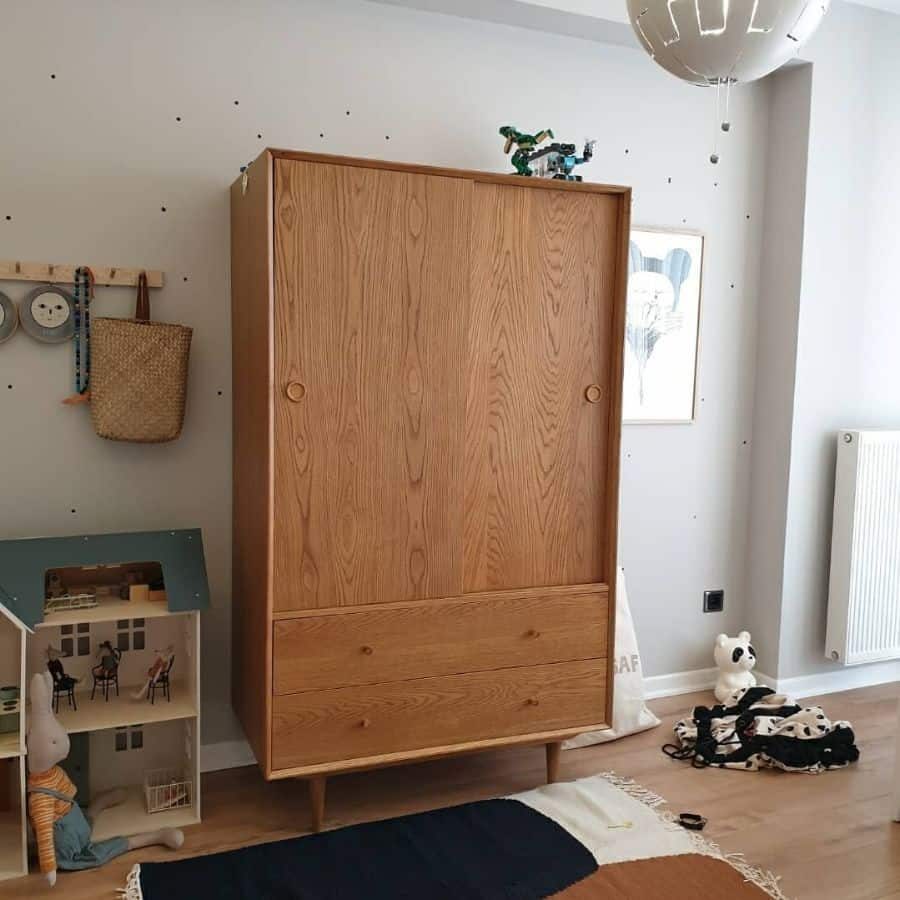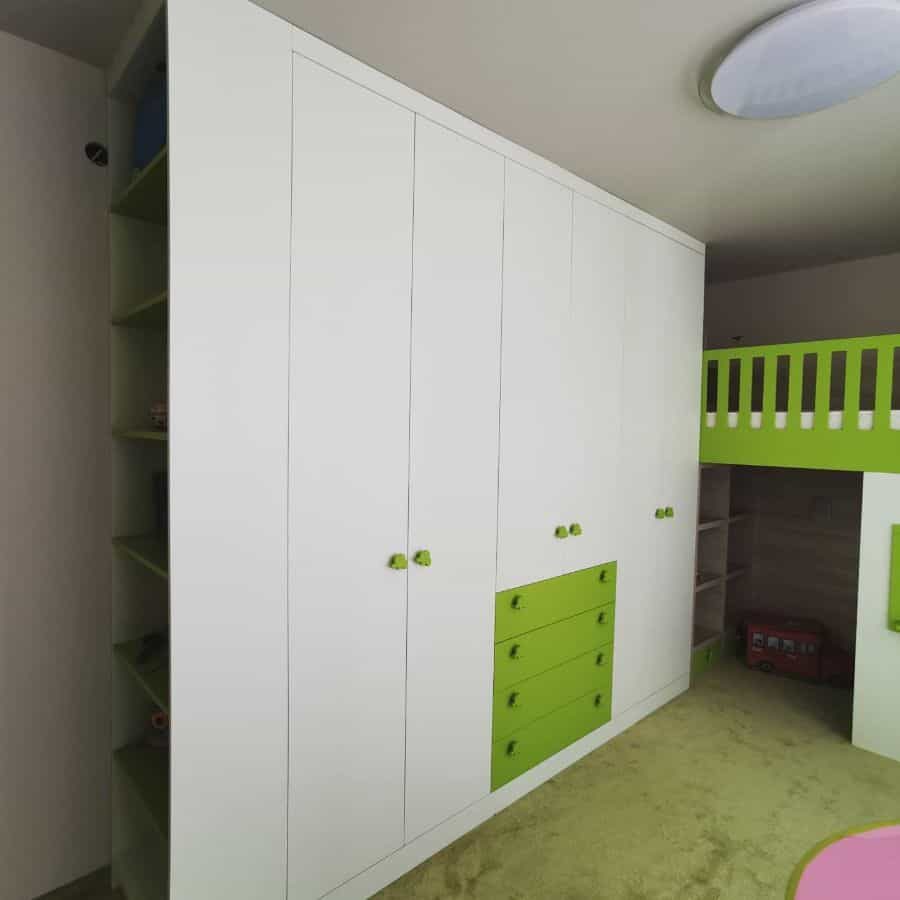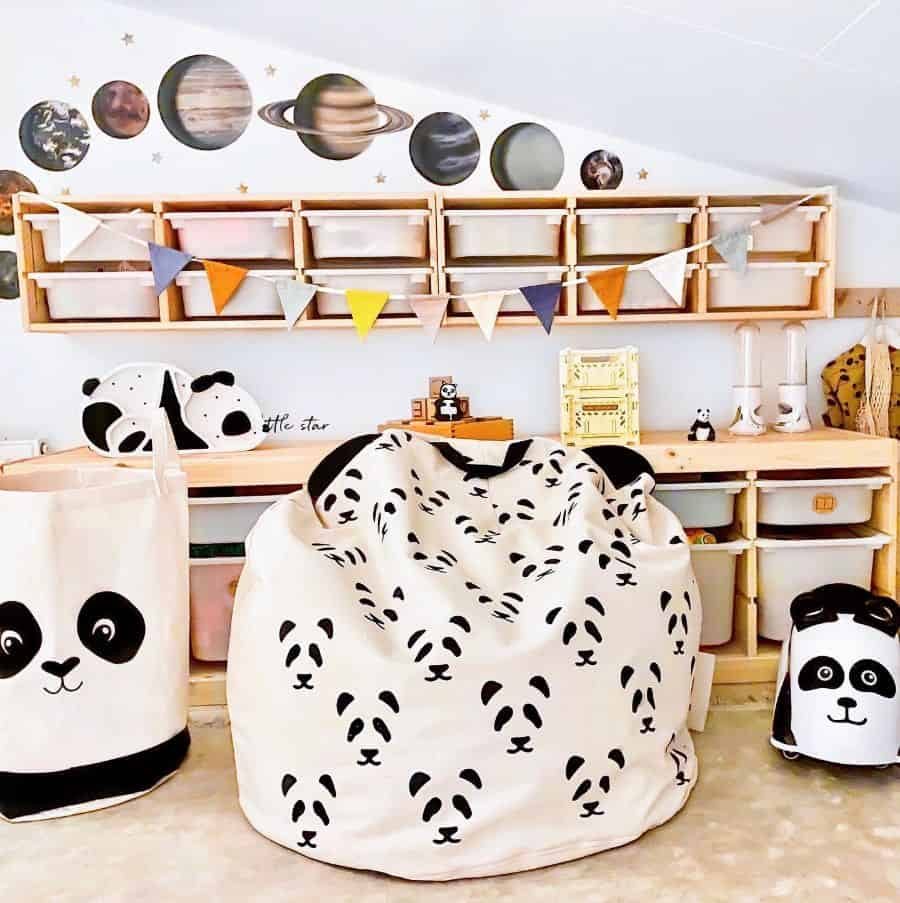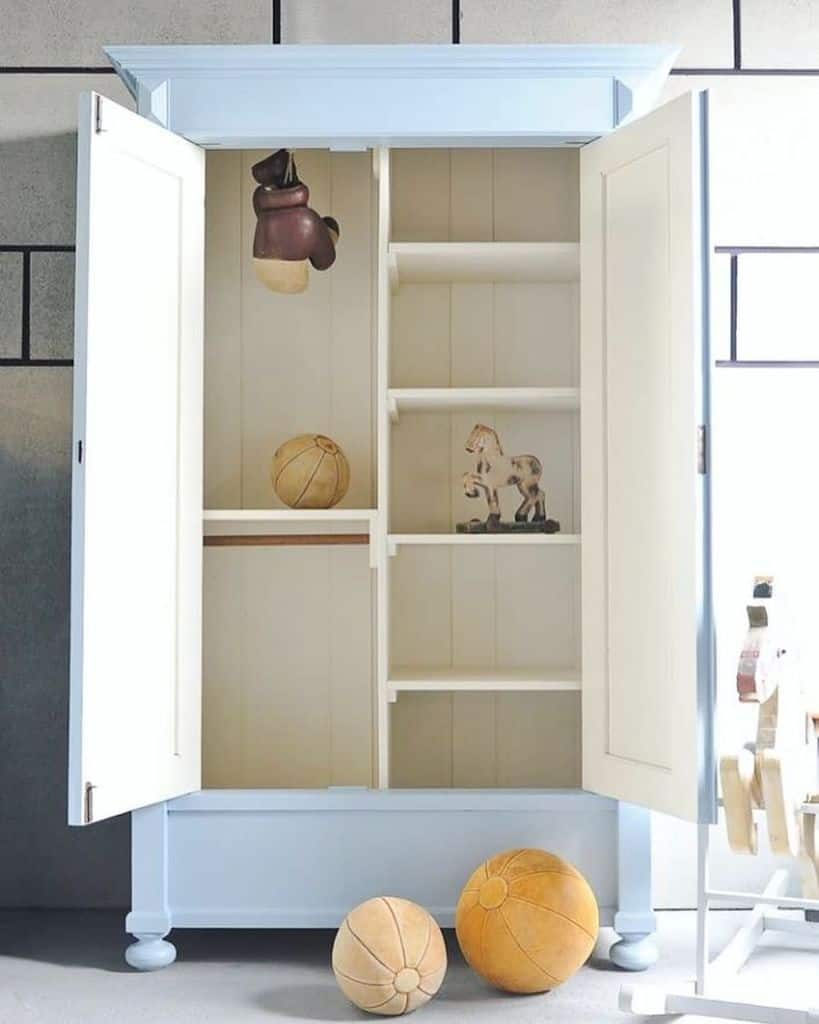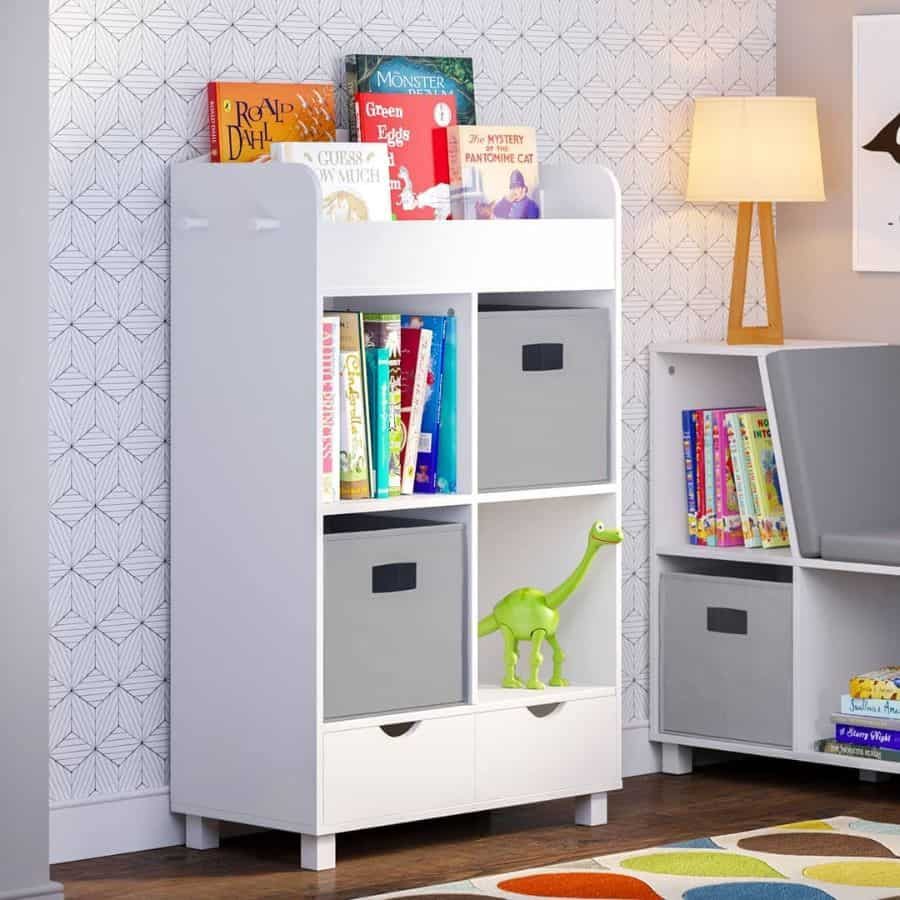 8. Adventure Awaits: Play with Climbing Sets
Foster creative play in your child's room by incorporating climbing play sets or monkey bars. These additions encourage imaginative games and physical activity within the confines of their own space. Kids can invent exciting adventures as they climb, swing, and hang on these structures. Choose furniture that promotes exploration and interaction, ensuring your child stays entertained and engaged for hours.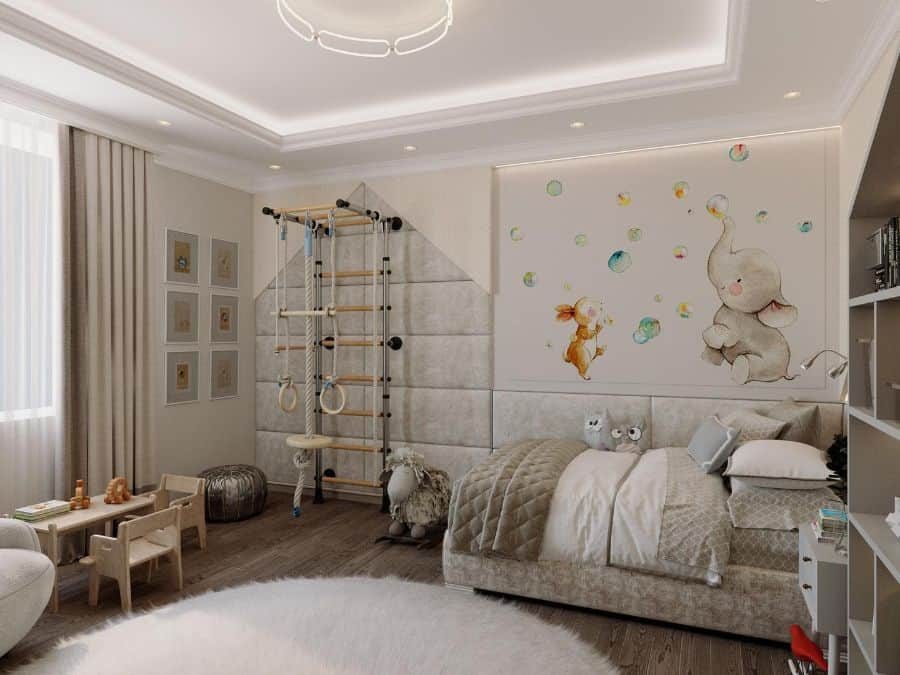 9. Space-Saving Solutions: Pull-Out Beds
In kids' bedrooms, explore creative space-saving solutions like pull-out beds, ideal for shared rooms and sleepovers with friends. Hardwood floors simplify room maintenance, while rugs add warmth, comfort, and a chance to introduce playful color schemes.
Adjustable brightness lights create a conducive environment for reading and homework, and multi-functional furniture saves valuable floor space. An area rug not only ties the room's look together but also offers extra seating for group activities. Embrace these ideas to transform your child's room into a stylish, cozy sanctuary that sparks creativity and imagination.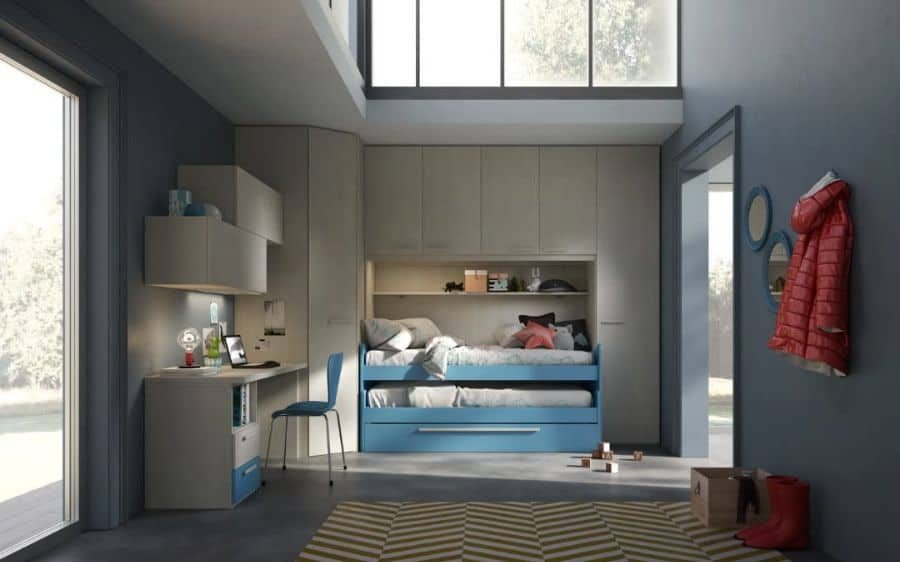 10. Monochrome Marvel: Coordinated Palette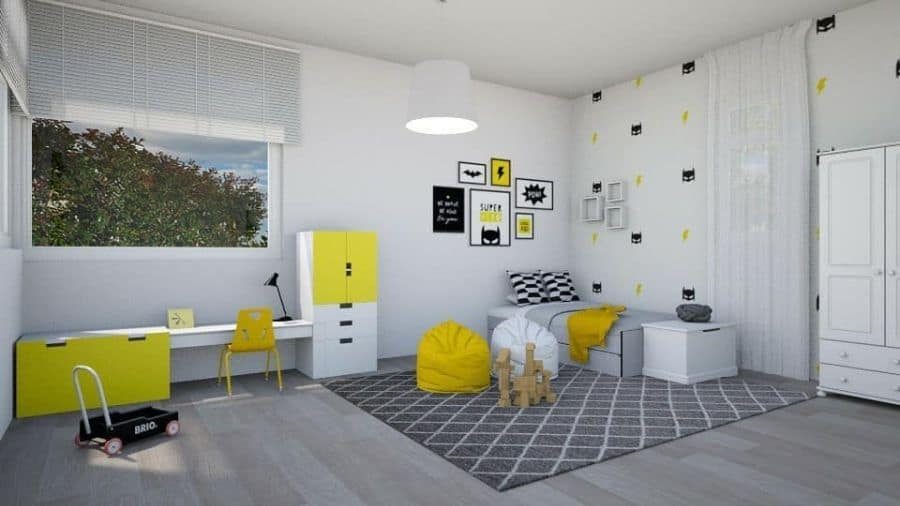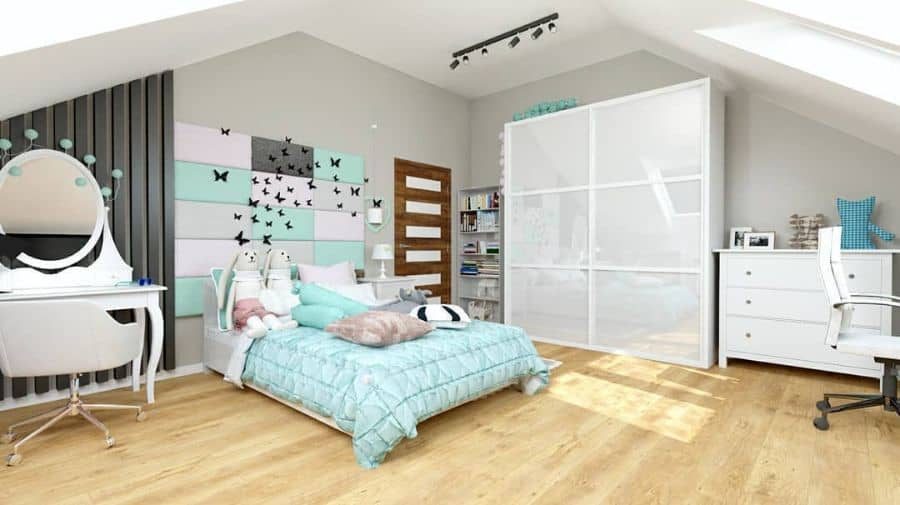 11. Warmth and Charm with Rustic Wood
Decorating your child's room is a delightful project for both parents and kids. To infuse a rustic, cozy ambiance, embrace natural wood and rustic textures in every aspect of the room, from decor and furniture to toys. Incorporate wooden paneled walls, rustic bed cushions, and diverse wood-based wall art. Organic wooden toys not only serve as playthings but also enhance the room's decor.
Don't overlook the importance of practical storage solutions like chests and bookcases to enhance the functionality of the space. This design approach combines charm and utility, making your child's room inviting and organized.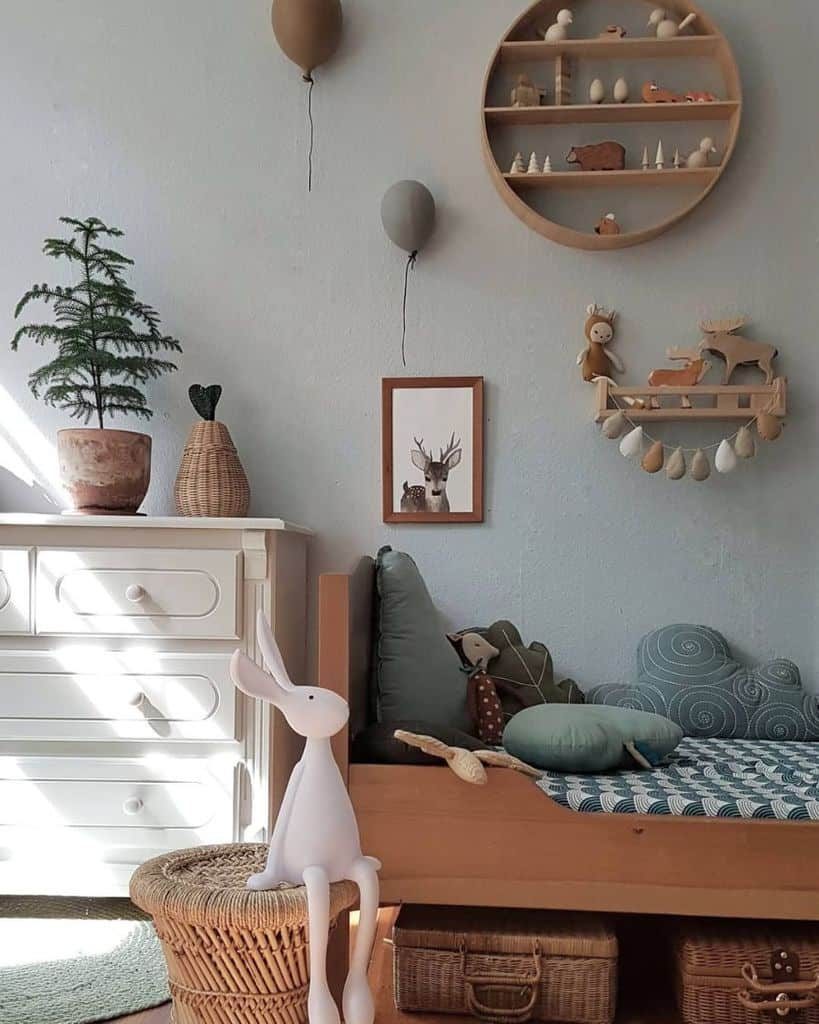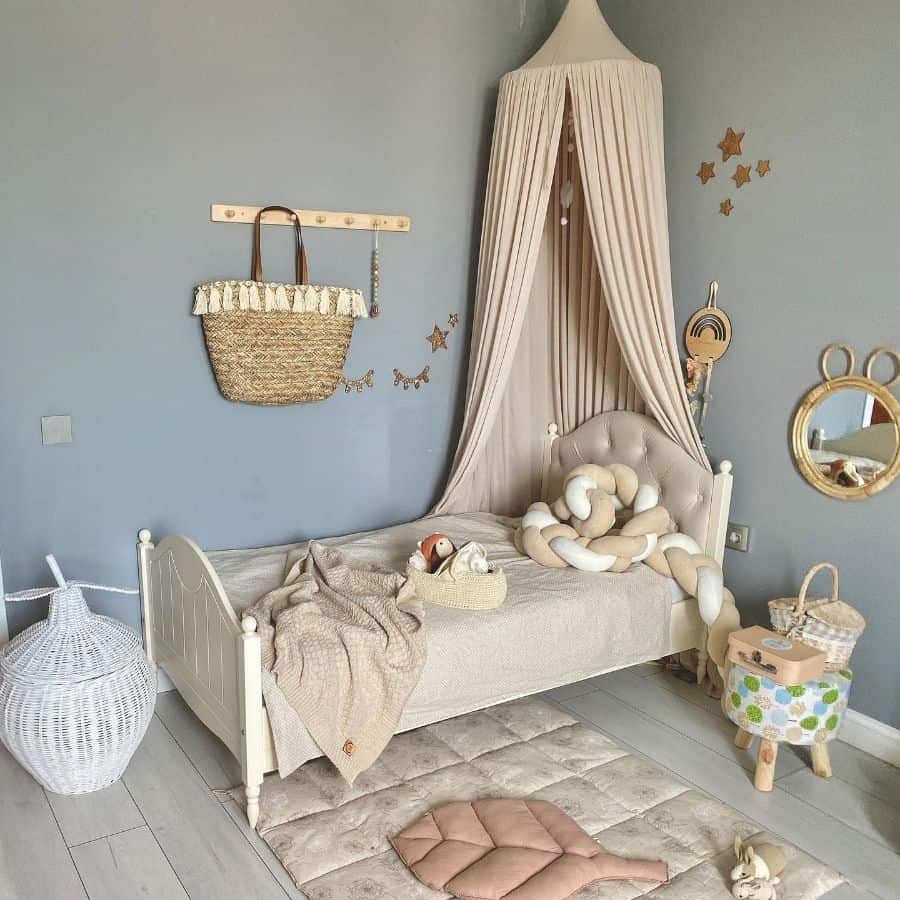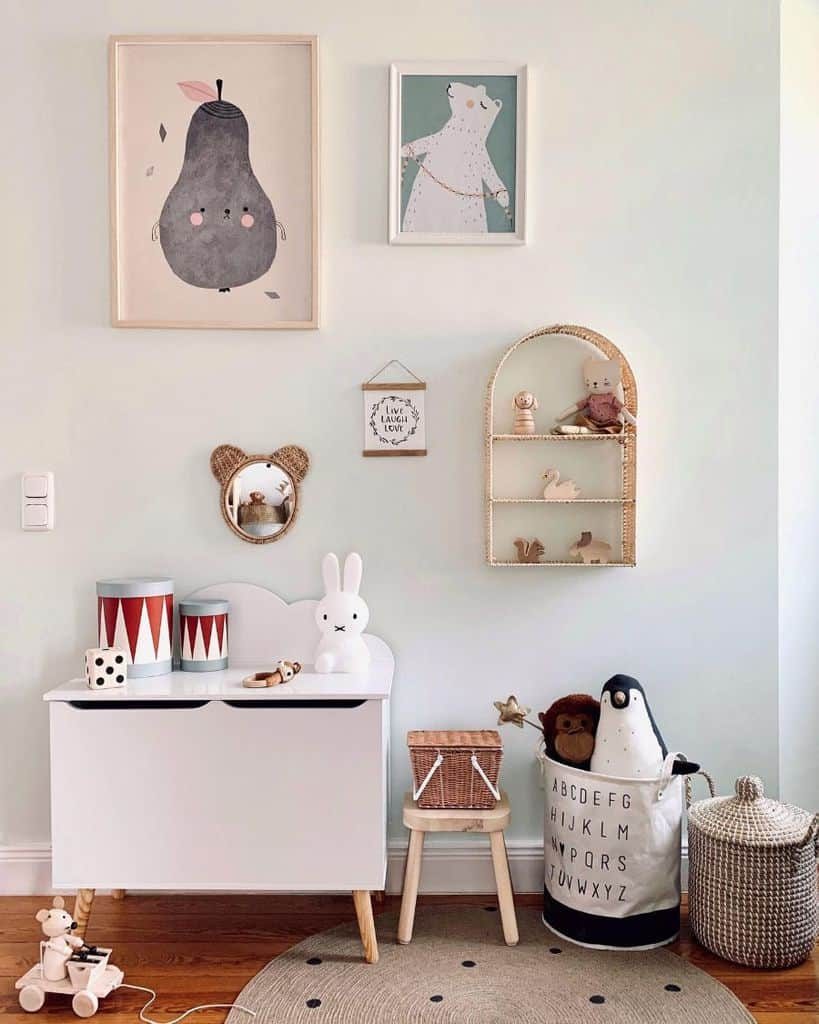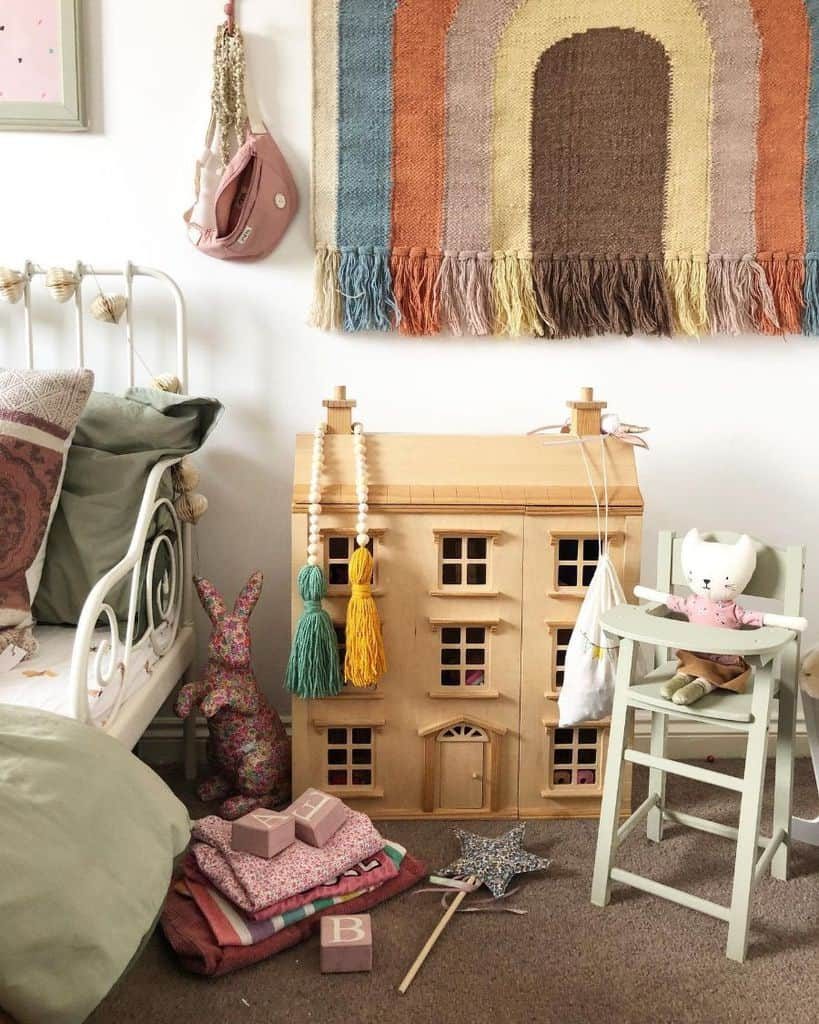 12. Loft Beds: Elevating Small Spaces
In smaller bedrooms, loft beds are a fantastic space-saving solution, but you can also add unique touches to make the room special. Rugs and mats introduce color and a distinct feel to the space, while wall decor like murals and decals fuel your child's imagination.
Experiment with paint, and consider a three-color combination to elevate the room's look. Accent pieces like lamps and throw pillows bring vibrancy to the bedroom. Utilize these design ideas to craft a safe and enjoyable space your kids will cherish for years.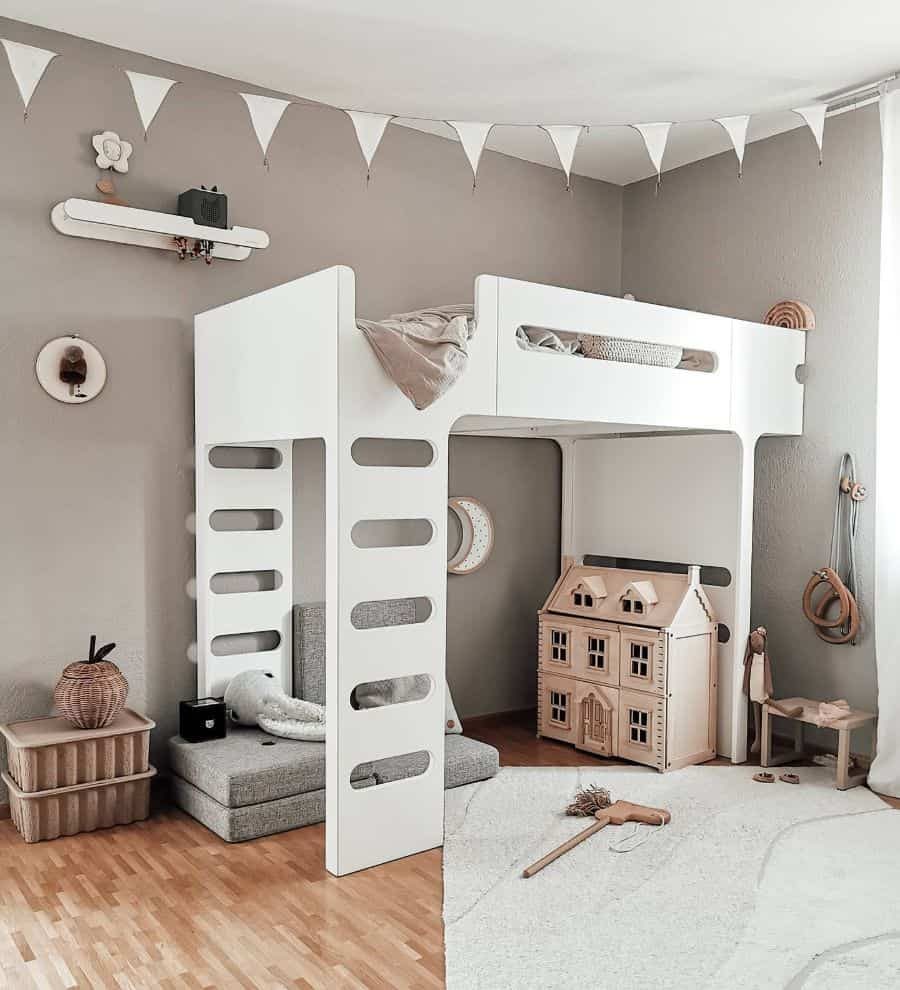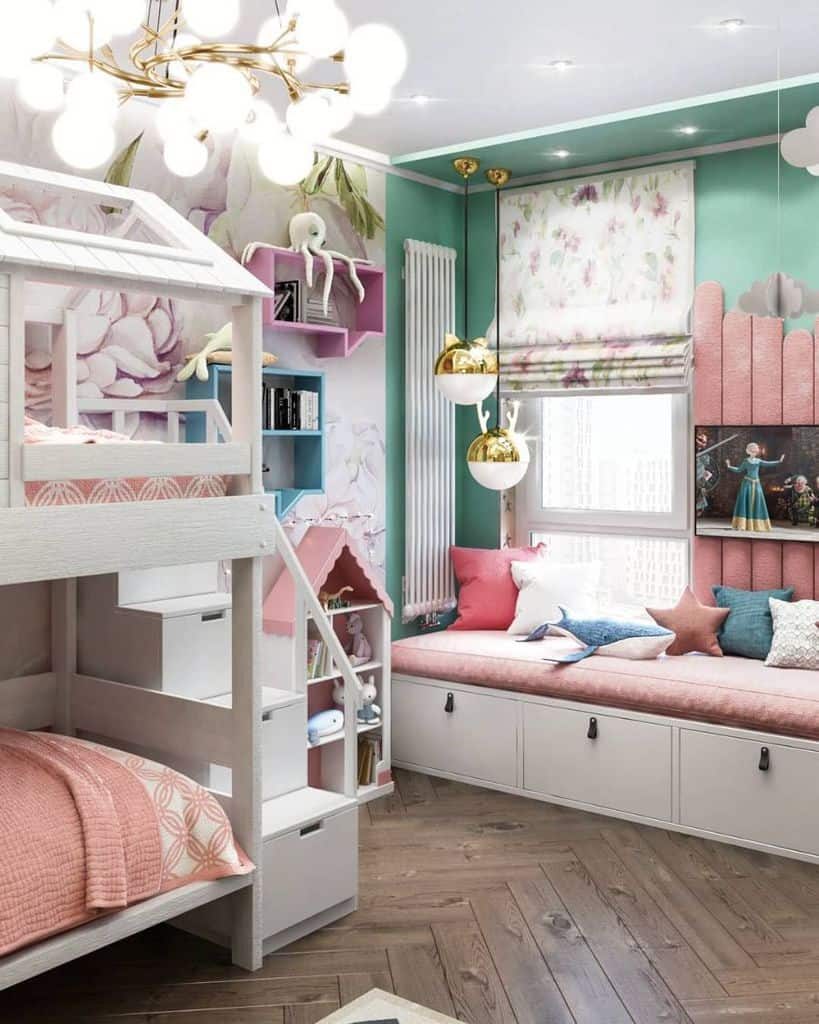 13. Day Beds: Versatile Comfort & Style
In your kids' room design, consider the versatility of a day bed or futon, which offers extra seating when not in use for sleeping. Optimize this piece of furniture with a mix of multicolored cushions and pillows that enhance the overall decor.
If space permits, incorporate a small desk to encourage creativity and provide a dedicated homework area. By integrating these multi-purpose elements, you can fashion a room that exudes both style and organization, ensuring comfort and functionality for your child.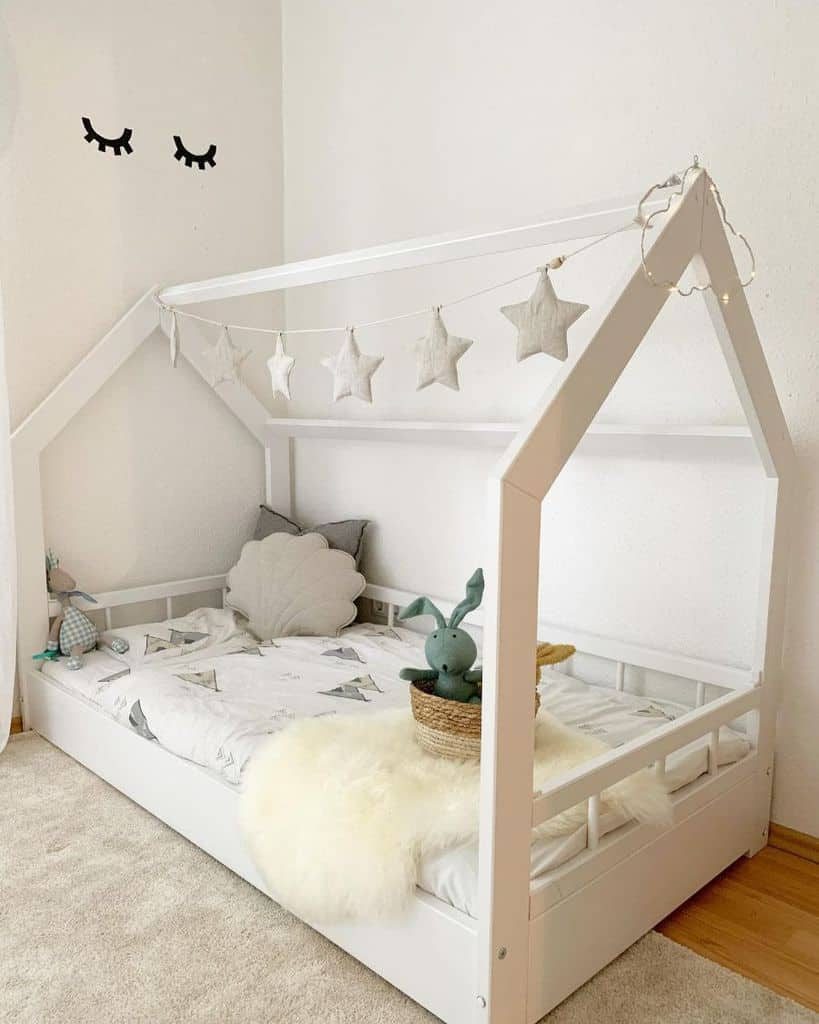 14. Playtime Magic: Hanging Canopy Dreams
When designing your child's room, embrace creativity to let their personality shine. Hanging a canopy in a corner instantly provides a captivating play area where they can dive into imaginative adventures. This addition not only sparks their creativity but also adds a unique dimension to the overall decor, setting it apart from ordinary kids' rooms. Experiment with various fabric patterns and add hanging accessories like lights or paper mobiles. Feel free to change the setup periodically to keep the room fresh and exciting.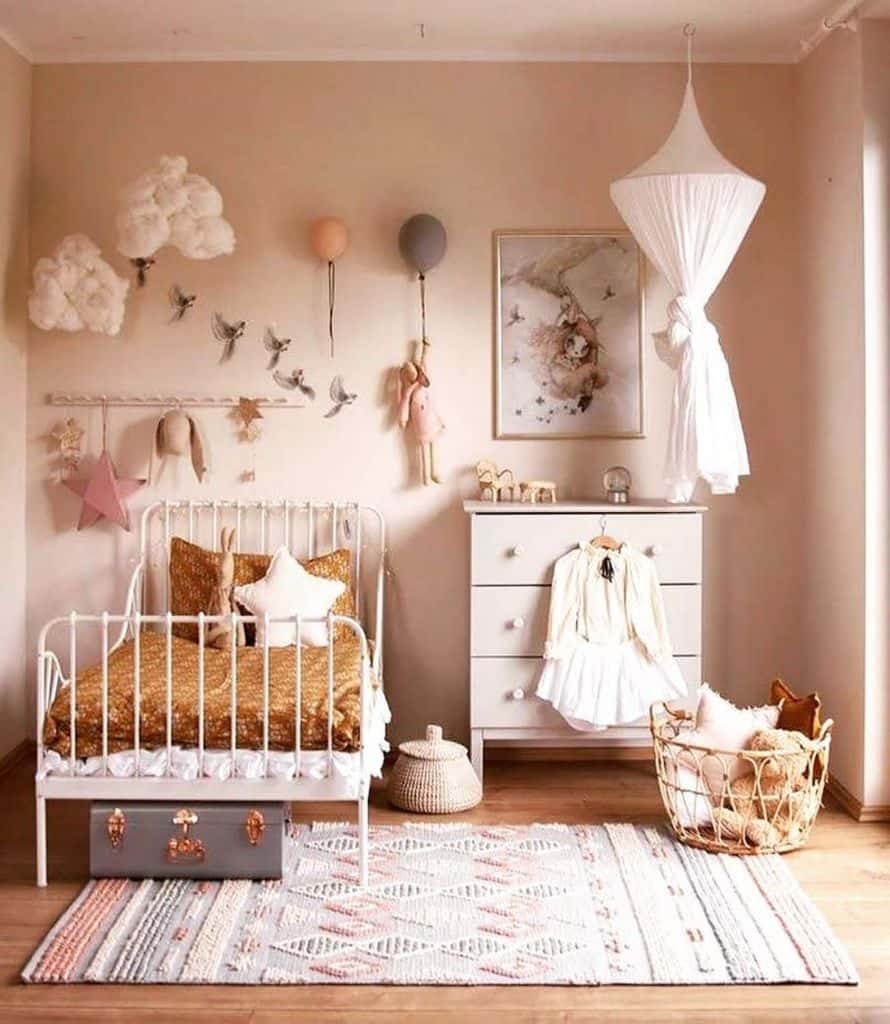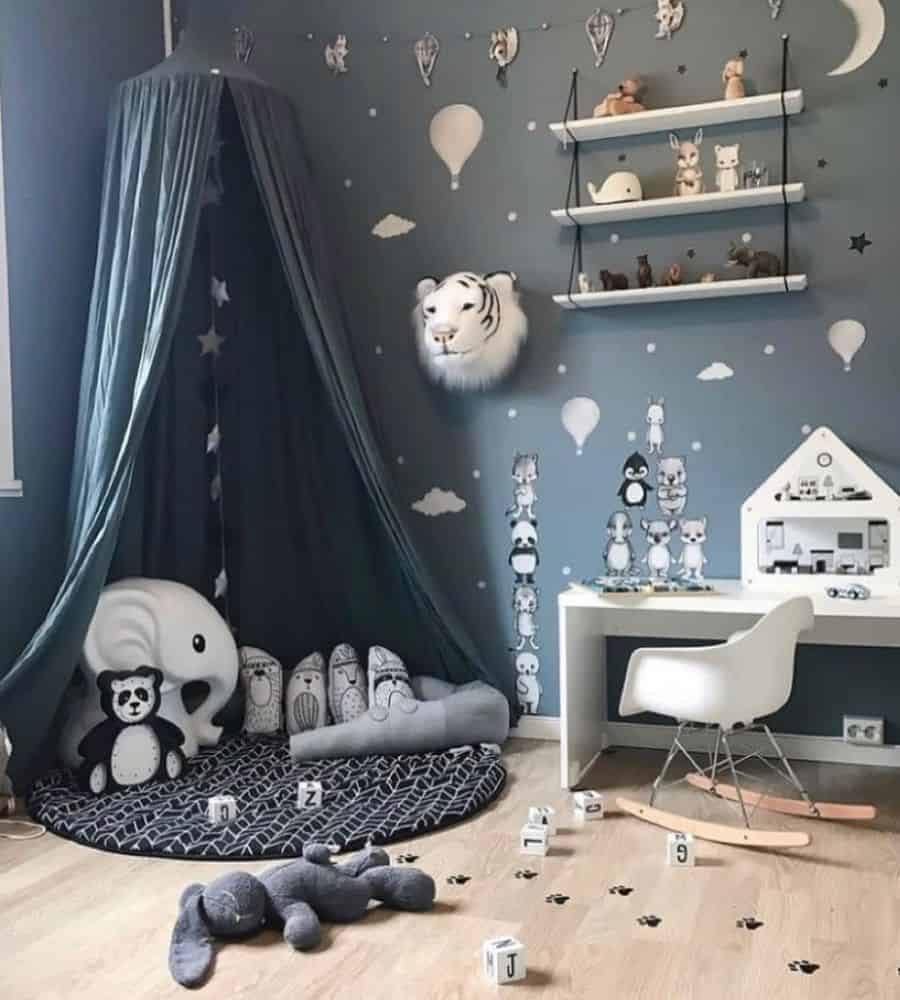 15. Aesthetics Meets Function: Woven Baskets
In the realm of kids' room decor, striking a balance between aesthetics and functionality is key. Woven baskets offer a stylish and practical solution for keeping toys, books, and games in order. These baskets not only declutter your child's room but also introduce a delightful texture to the decor. To take it a step further, labeling each basket empowers kids to maintain their own space with ease. Here's how to seamlessly incorporate this design element into your kid's room and enhance the overall look.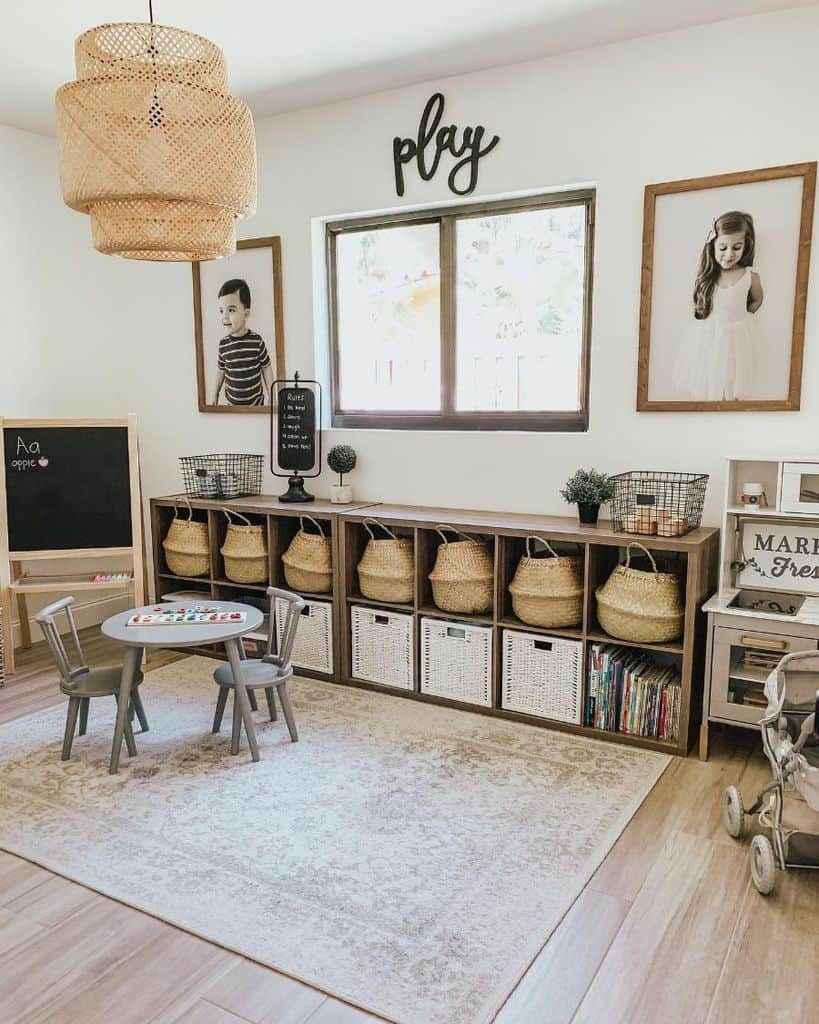 16. Spark Creativity with Peg Board Fun
Enhancing your kids' room with creative elements can ignite their imagination. A peg board is a fantastic addition, offering both style and functionality. It provides ample space for hanging pictures, organizing toys, and showcasing collectibles.
Moreover, it's a fun feature that can inspire your children's creative thinking. To maximize the impact, pair the peg board with vibrant rugs featuring exciting colors and engaging geometric patterns. These subtle changes will create a personalized environment for your kids to learn, play, and dream.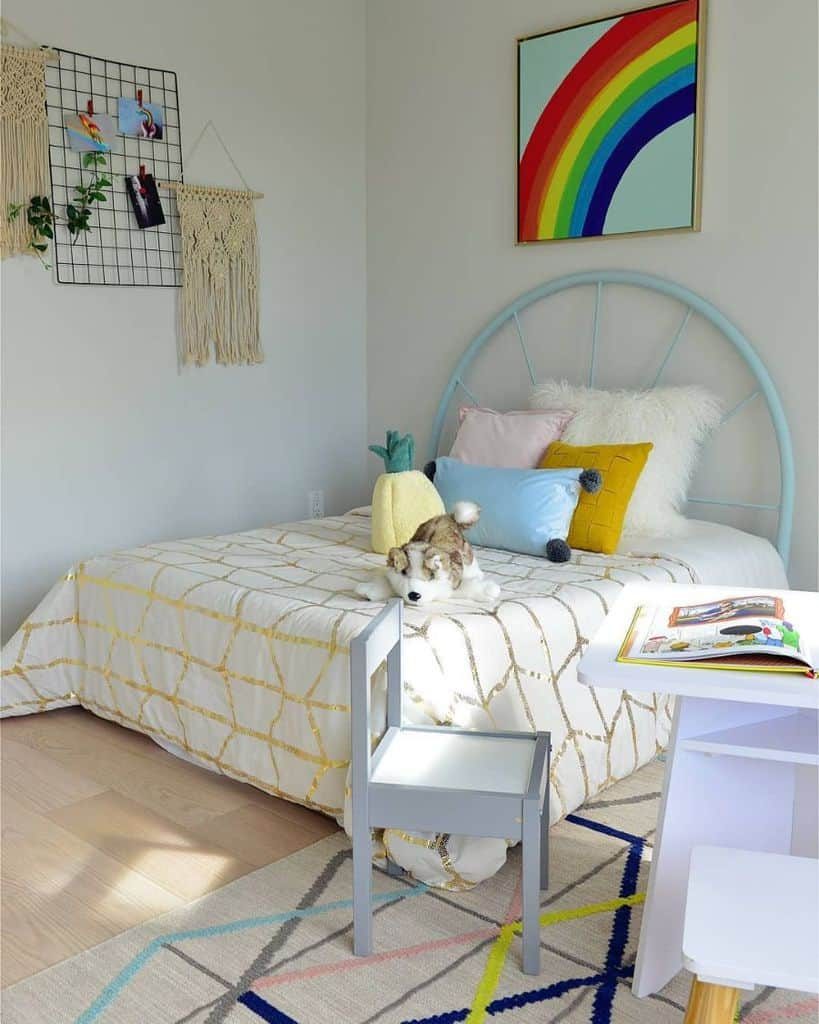 17. Mini Library Delight: Hanging Shelves
Incorporate a mini library into your kids' room to foster their love for reading and creativity. Install hanging shelves where they can display their favorite books and personal artwork. To make this space truly engaging, use a vibrant color palette and textured elements. These design elements will not only inspire your child's imagination but also create a room they'll cherish for years to come.