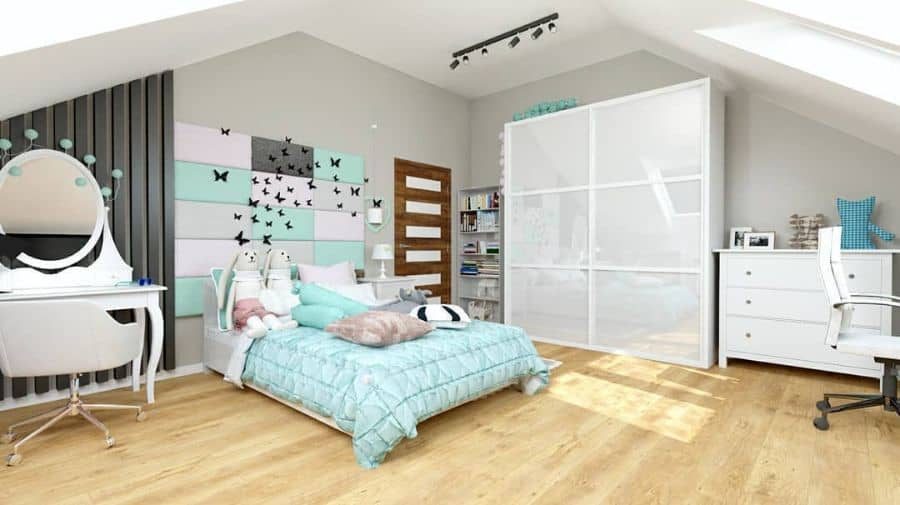 50 Inspiring Kids' Room Decor Ideas
Your child's room is a wonderland for them. It's a place to play with their friends and family or a place for them to hang out and play video games. It can also be a place where you can bond with your child.
Considering all of the time your kids will spend in their room, you should create a space that is exciting to be in. Find different kids room decor ideas for your little ones. Test your creativity by building an atmosphere that inspires them.
The more exciting your child's room is, the more time you can spend being productive around the house or finishing your DIY project.
1. Princess Canopy For Little Girls
When it comes to designing the perfect princess bedroom for your little girl, a princess canopy bed should be at the top of your list. Whether it's made out of metal or wood, with bright drapes surrounding it or just some simple finials at each corner, a princess canopy bed sets the tone for a magical and enchanting room.
Your princess can even customize it by adding strings of pearls or twinkling lights around the frame to add that special flair. And with all the accessories you can find from matching rugs to nightstands, you'll have plenty of options when it comes to decorating your princess's room!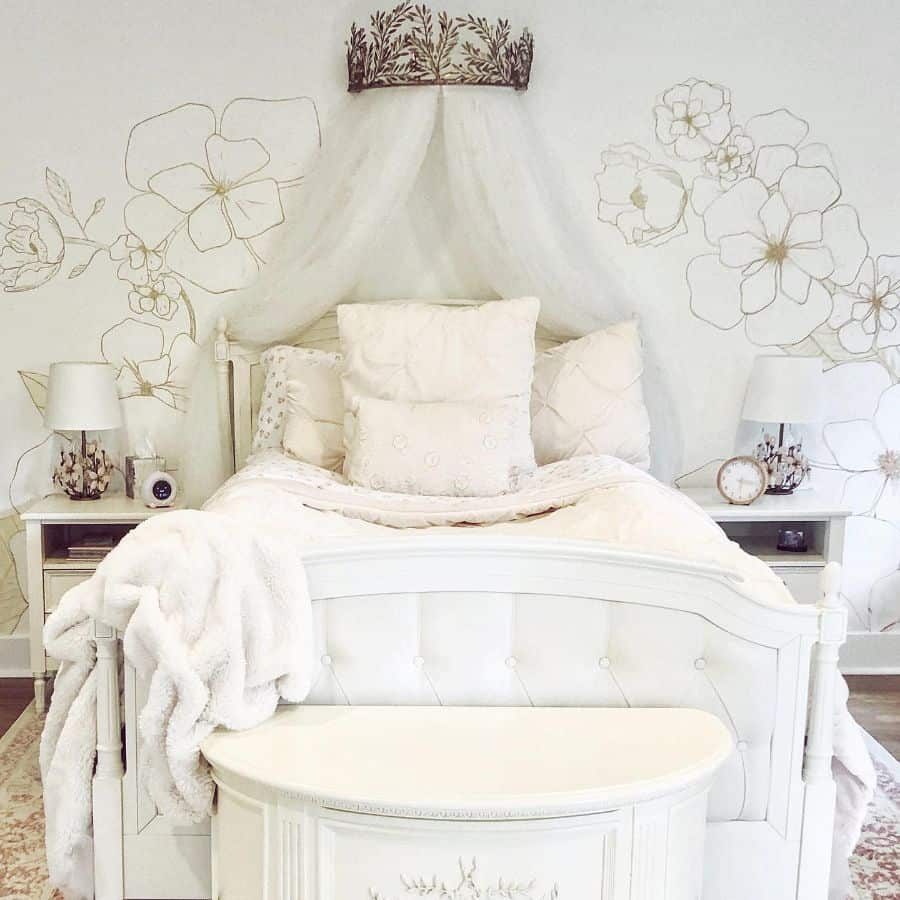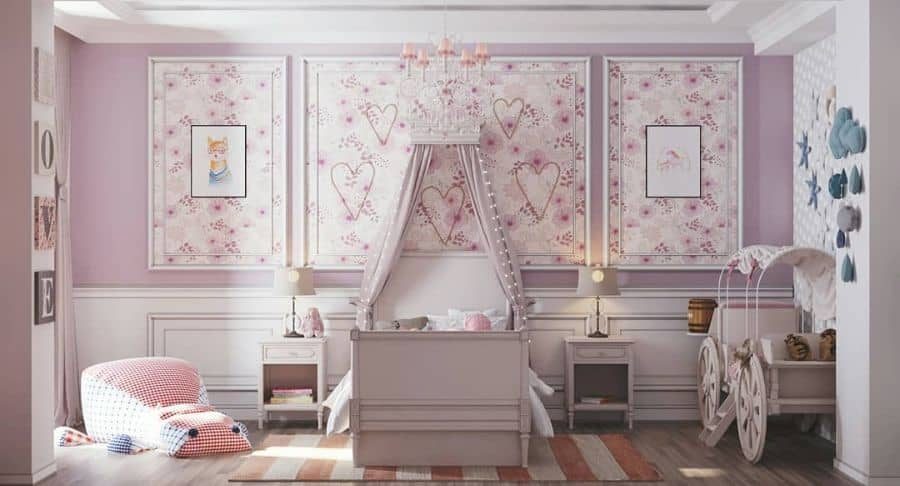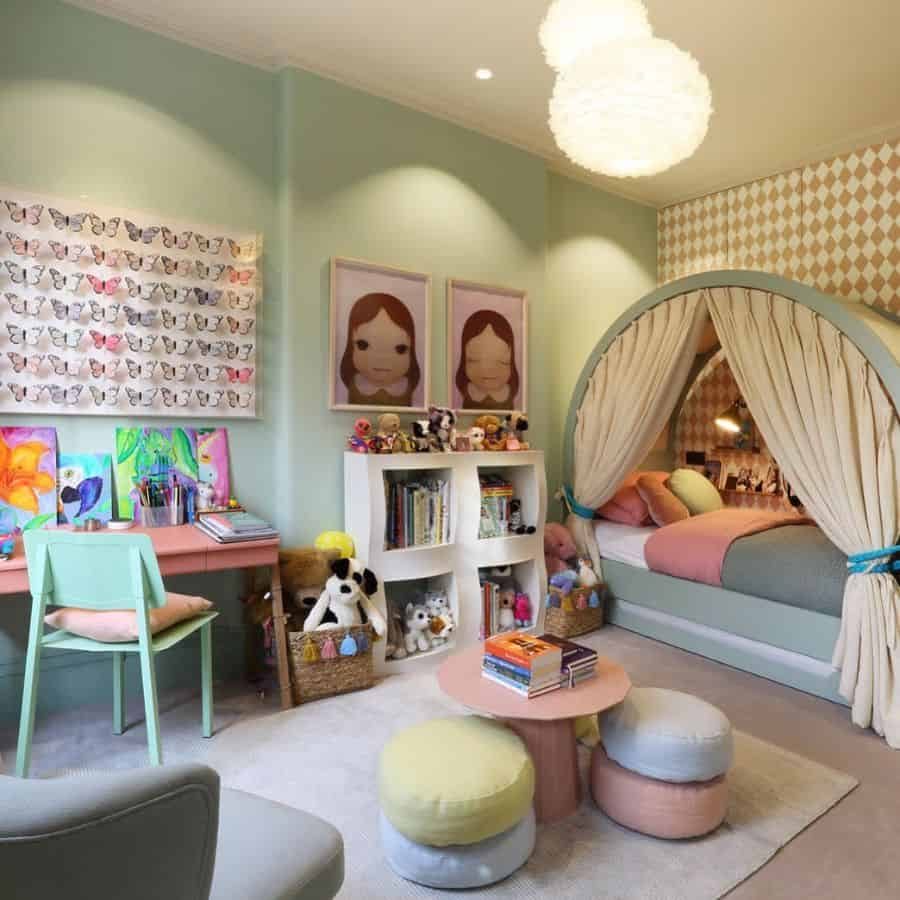 2. Set Up A Blue Bedroom For Boys
If you have always dreamed of a blue bedroom for your kids, then now is the time to make it come true! Start by painting a blue wall as the focal point and adding pastel blue bedding to match. If you want something more unique, try blue star-shaped curtains.
Not only are they eye-catching, they also offer privacy and can be easily coordinated with the rest of the room. With blue as the main theme, it'll be easy to find matching furniture such as a blue dresser, rug, or even cute blue lamps! Get creative and make the most out of your kid's room decor.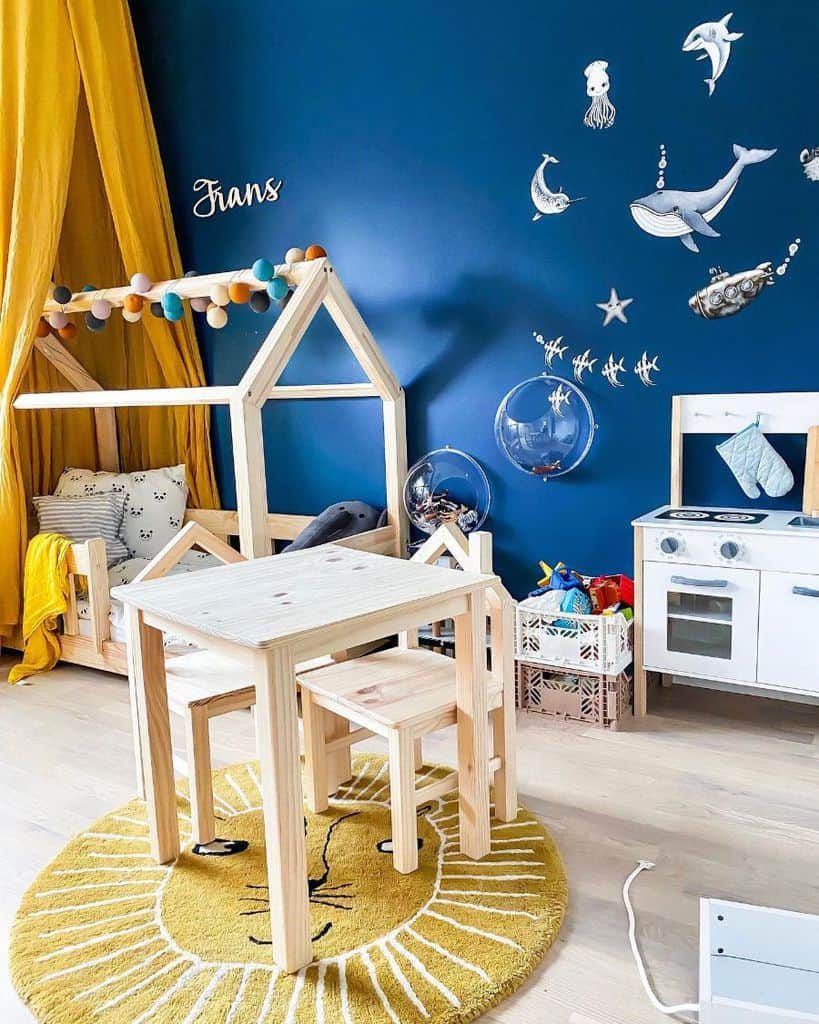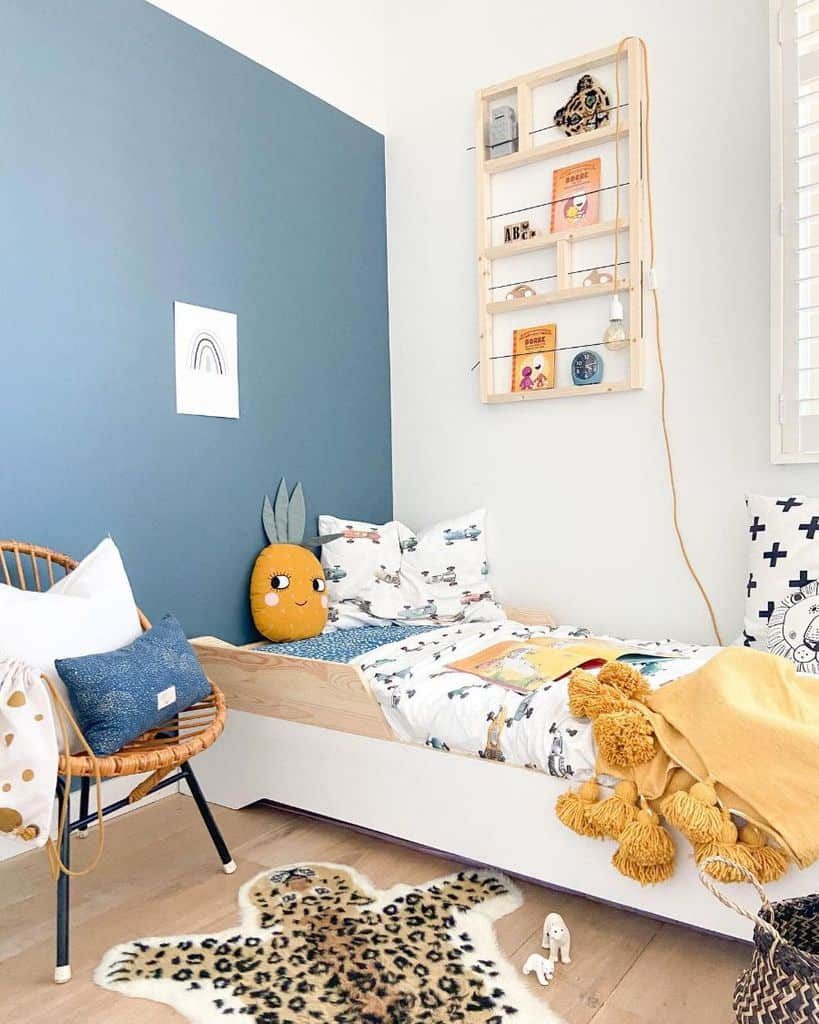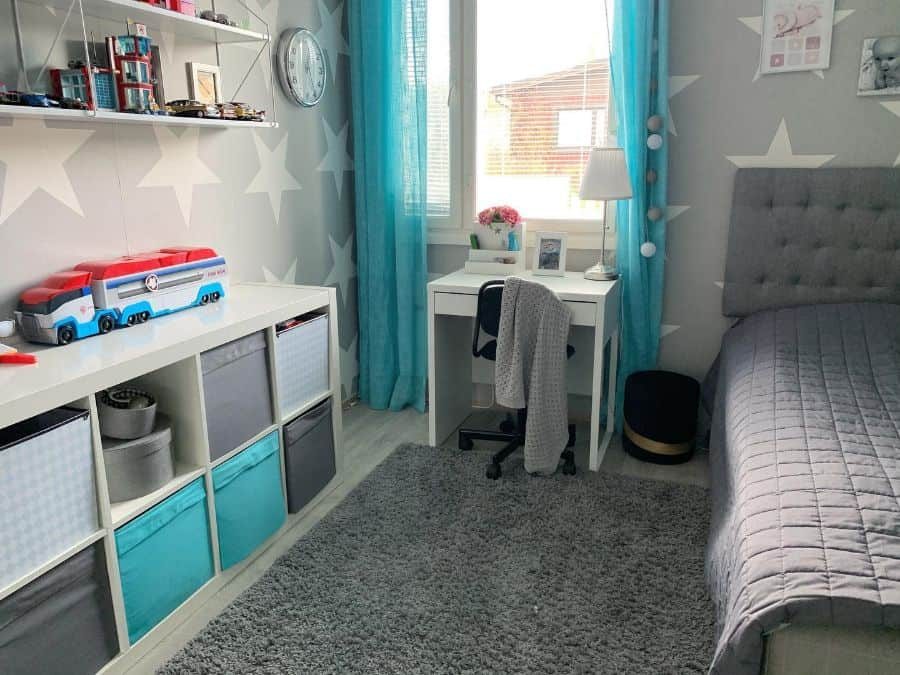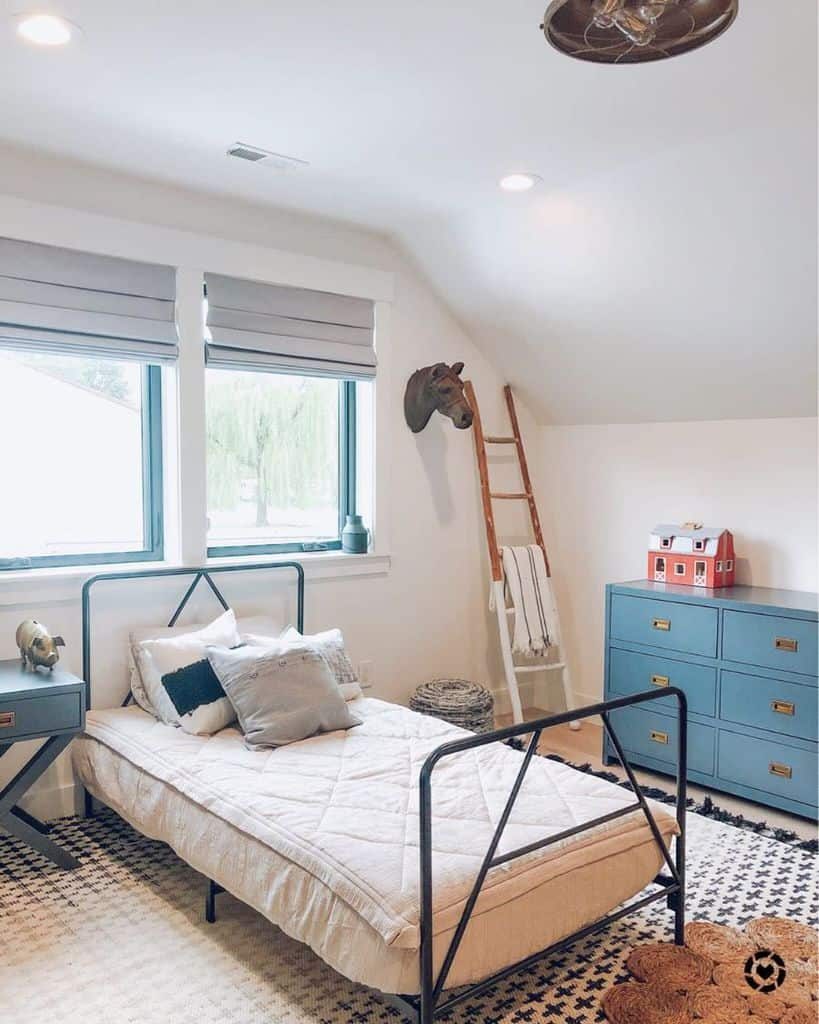 3. Paint A Fun Mural Art
Incorporate mural art as a way to inject character and charm into your child's space. Make sure to base it off of their personality, making sure whatever design you come up with reflects what is special about them! On top of mural art, why not DIY a few items to give that extra personal, unique touch?
Chalkboard paint is always a great option, allowing your kiddo to express themselves artistically all while utilizing the walls in their living space. Use these fun tips and tricks on your next decorating venture, and create an unforgettable space for your little one.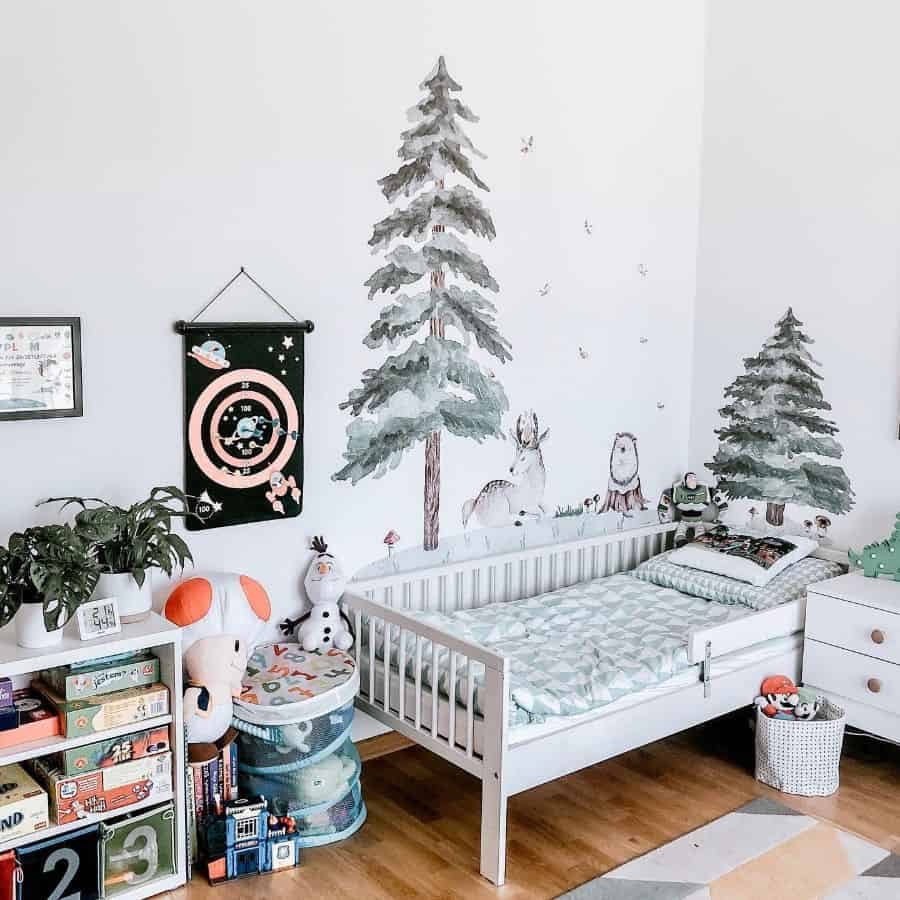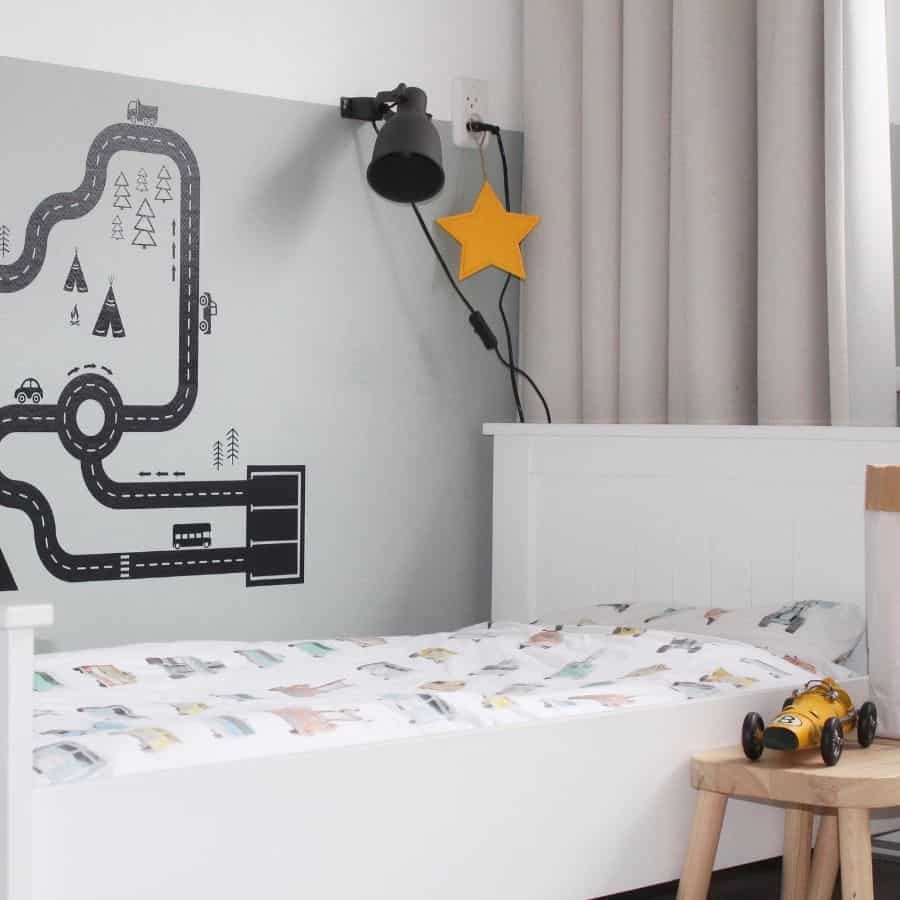 4. Hang 3D Animal Wall Art
3D animal wall art is a great way to add personality and style to your kid's room. Instead of covering the walls with posters or wallpaper, 3D animal wall art creates a creative 3-dimensional work of art that will turn an ordinary room into an extraordinary space.
3D animal wall art can come in many varieties, from safari animals for the adventurous traveler, to mythical creatures for the imaginative mind. With 3D animal wall art, you can create a world of its own that your little one can explore every day.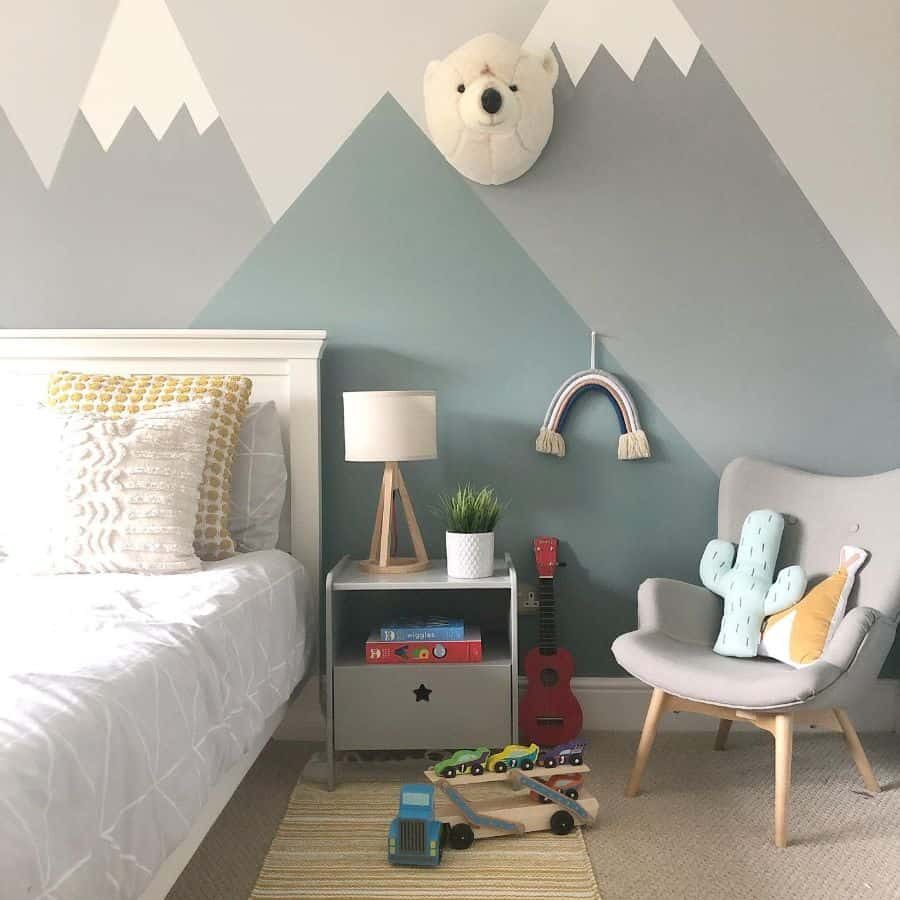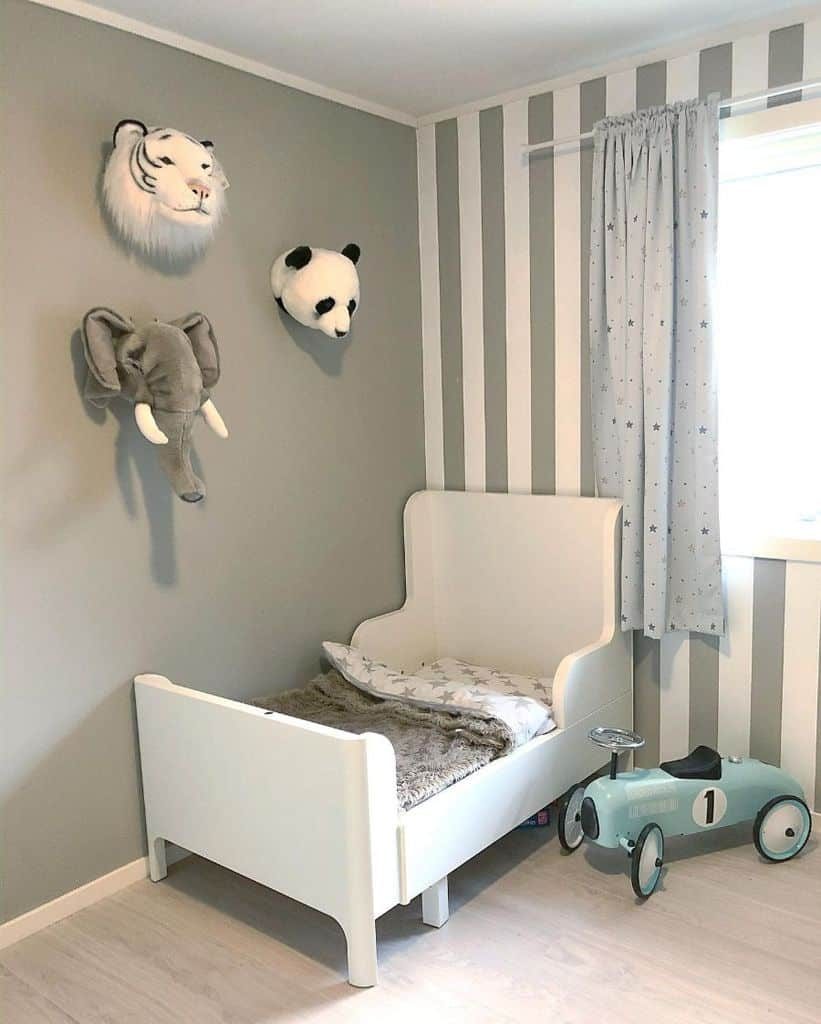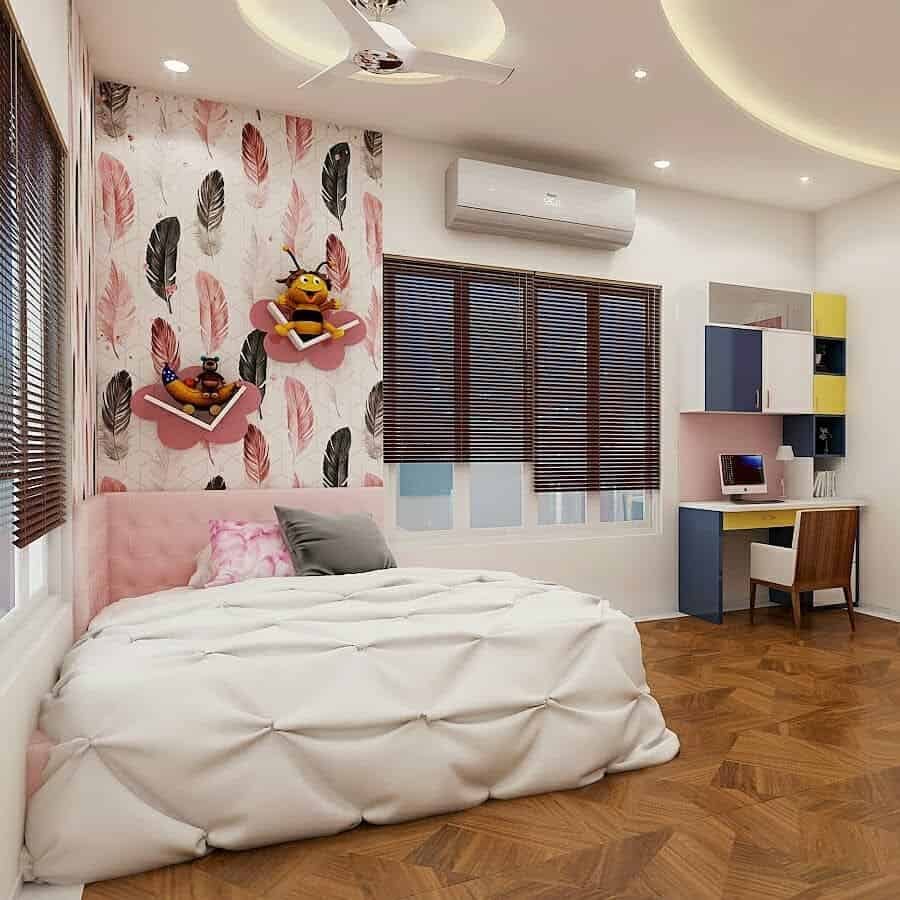 5. Put Up Decorative Wallpaper For An Accent
Kids' rooms should be both decorative and functional. A great, low-cost way to achieve this is decorative wallpaper for accent walls. Whether you choose a pattern featuring more subtle colors or want something that makes a bold statement, you can effortlessly switch up the look of the room each season.
Plus, paper with simpler patterns can easily hide any dirt and stains from ever-growing hands which makes it a great choice for active kids. Additionally, it is much easier to switch out decorative accents instead of changing the whole paint job if you'd like to freshen up your room's look.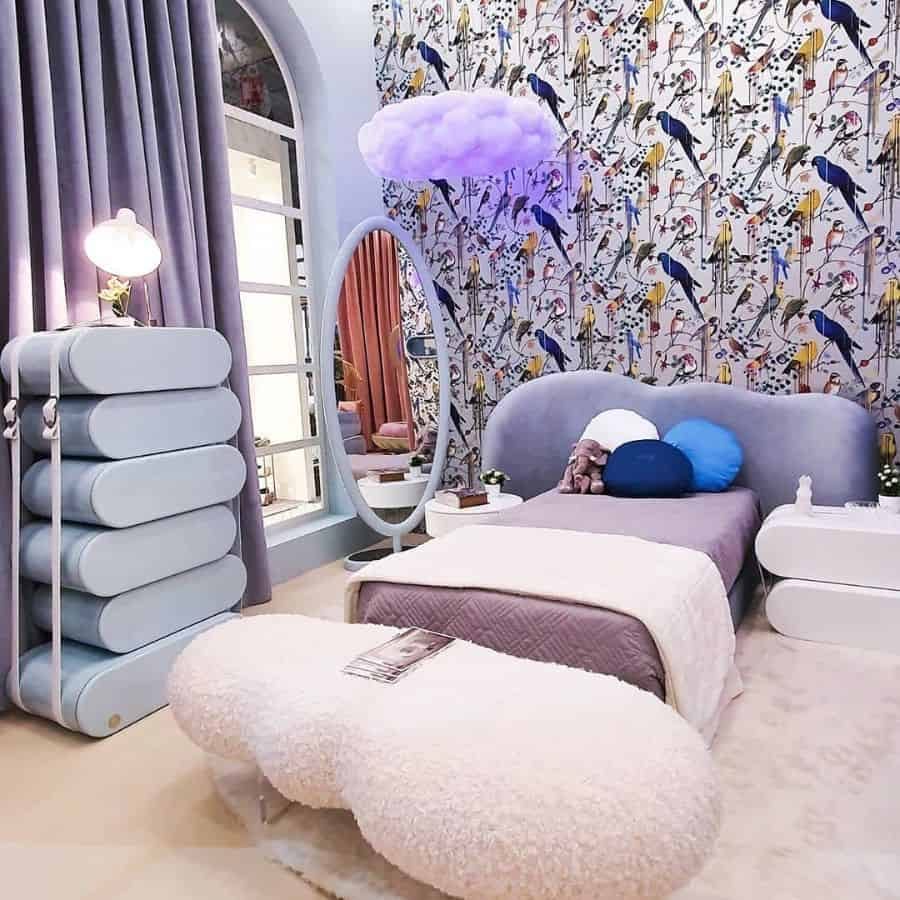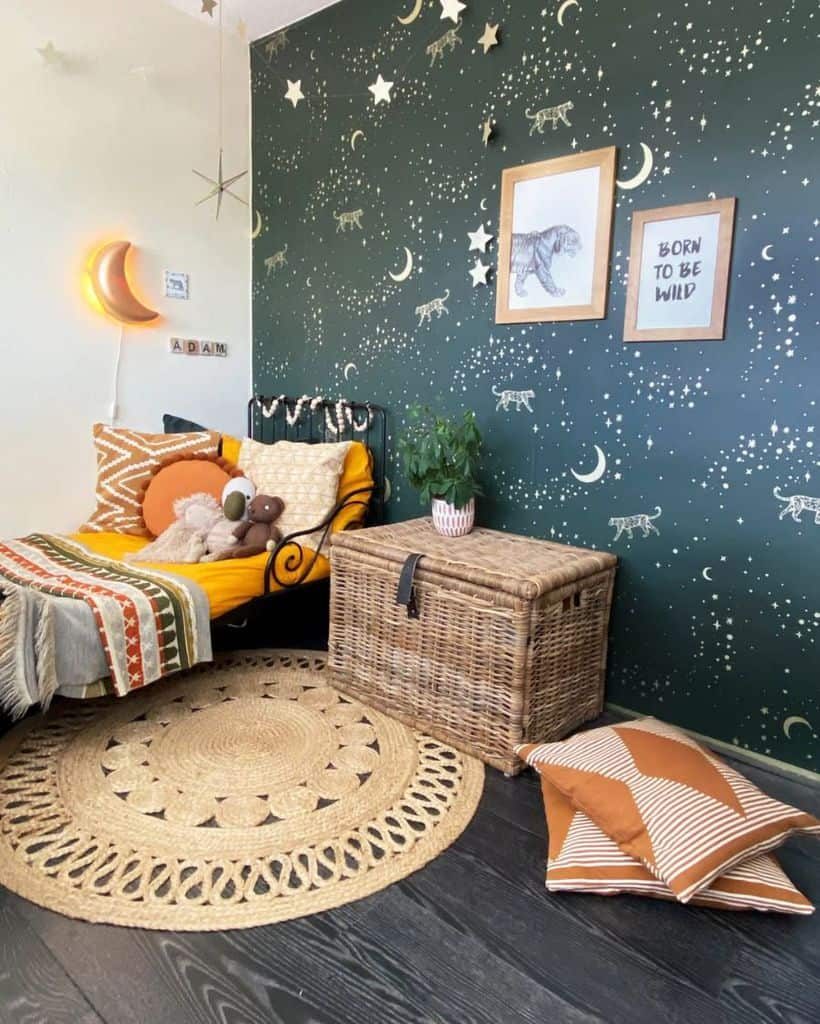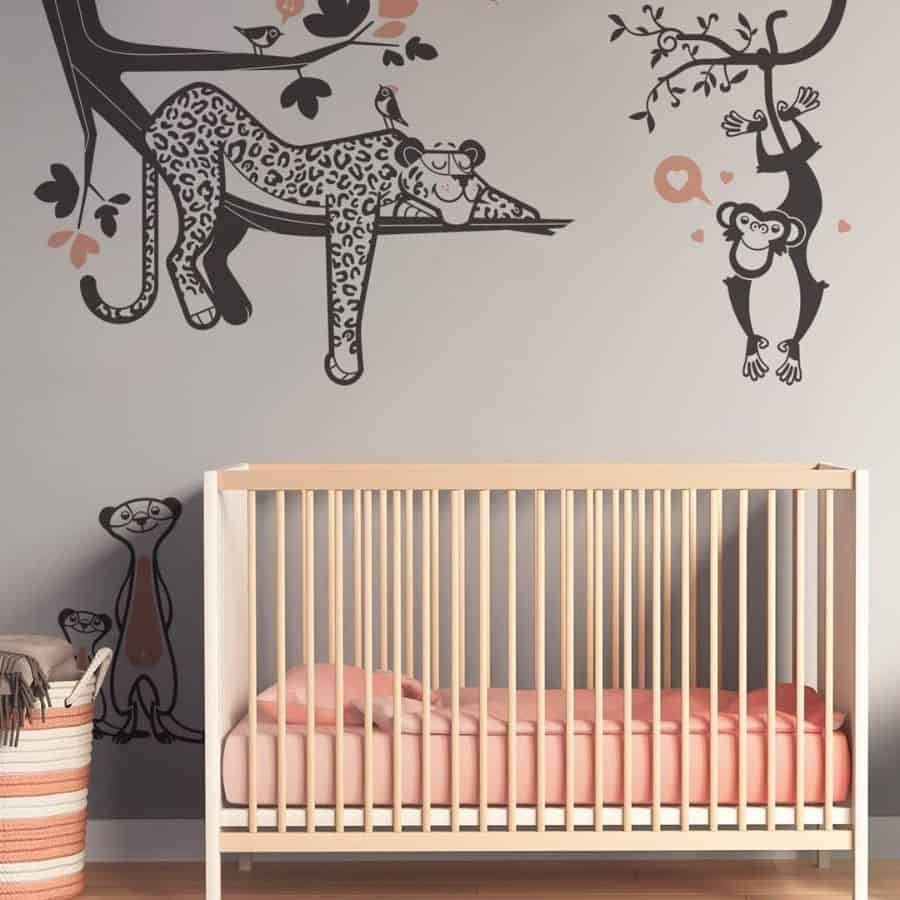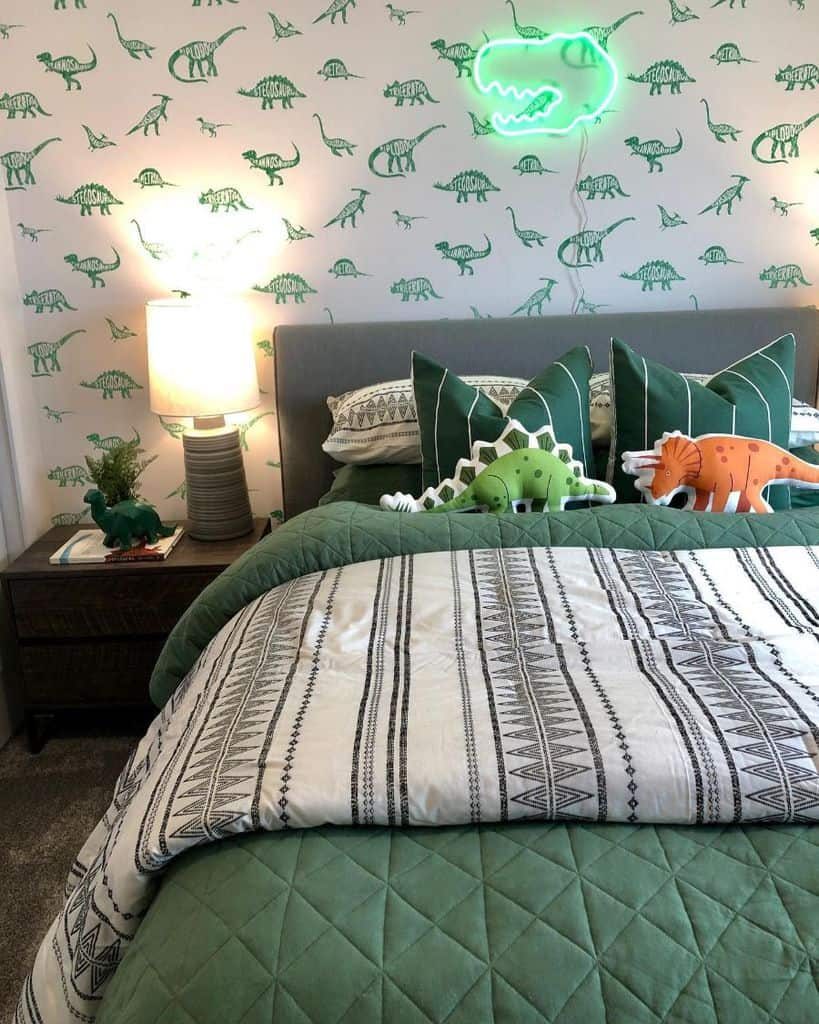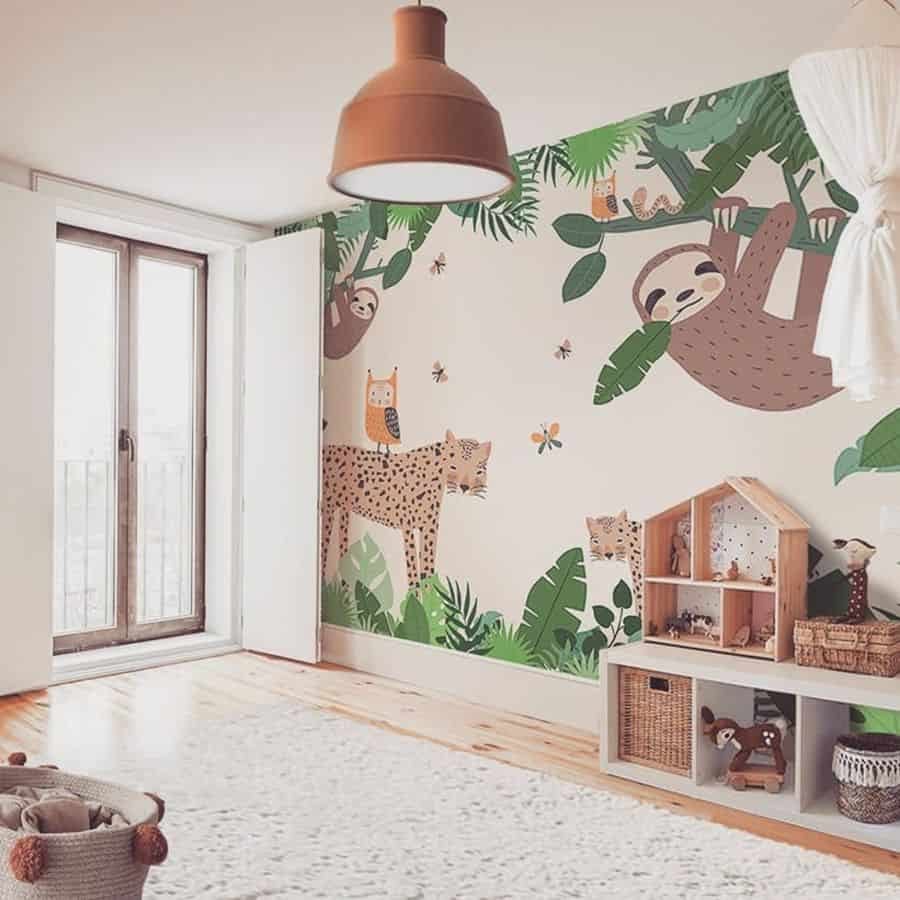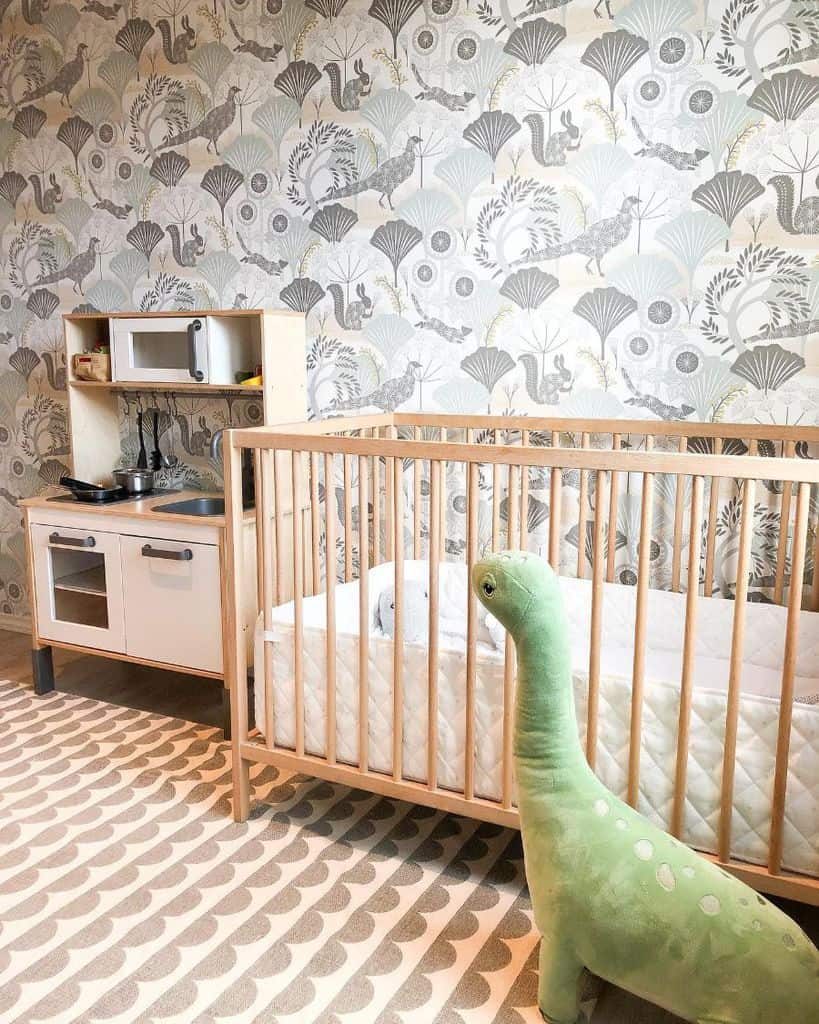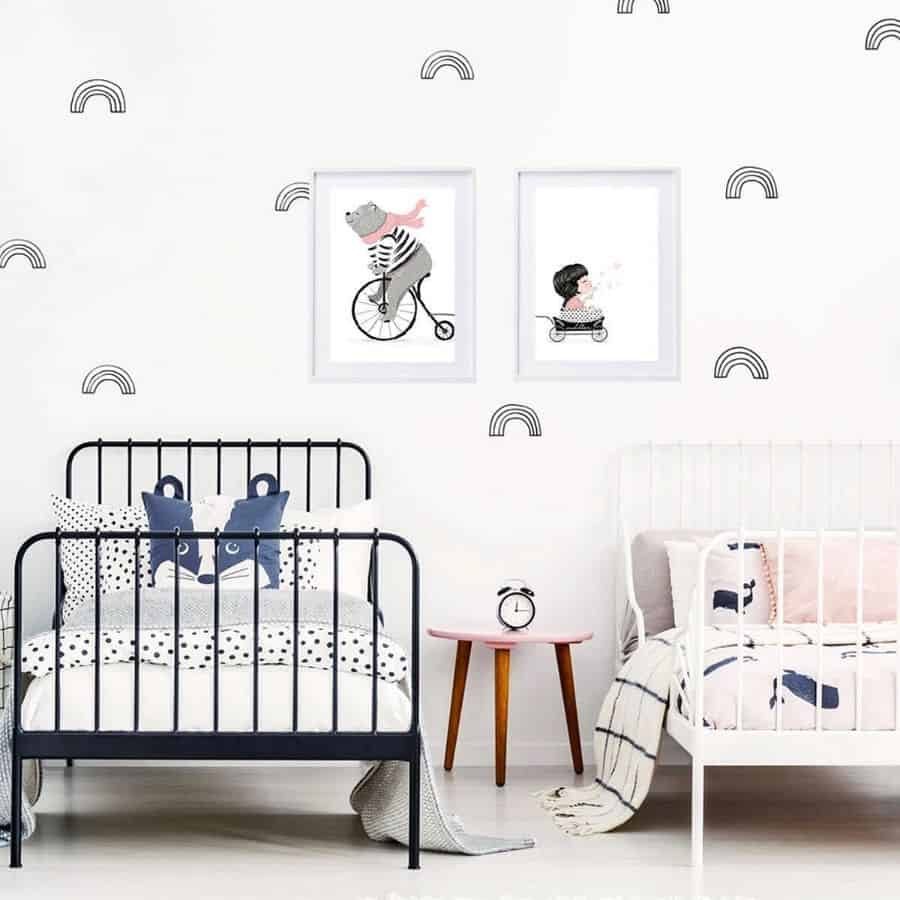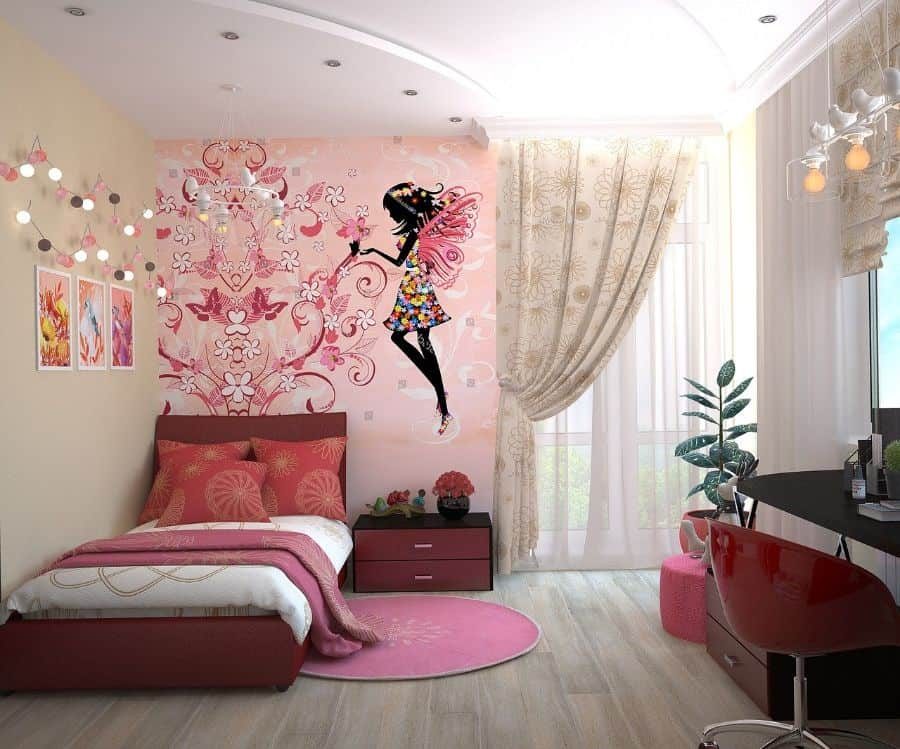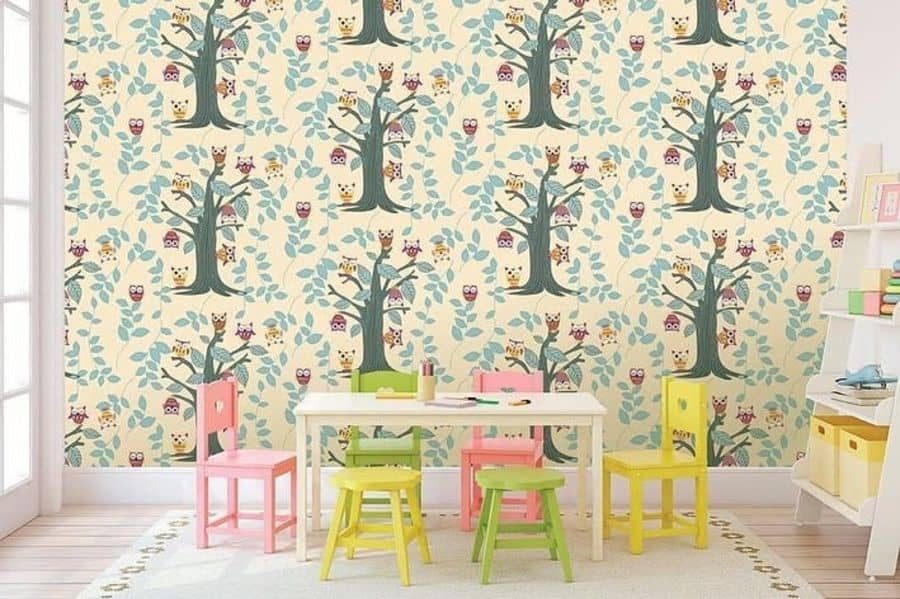 6. White for A Versatile & Airy Look
When it comes to decorating a kid's room, white is often the simplest and most versatile option. White walls work with any color scheme and can be used to create a classic look or accentuate the vibrancy of your chosen decor.
To prevent any white-out boredom, why not add some extra life with wall art? There are tons of fun prints designed just for kids' rooms, or they can choose some photos and make their own personalized wall collages. For a finishing touch, make sure to bring it all together with cozy pieces such as throw pillows and blankets which will tie the entire room together!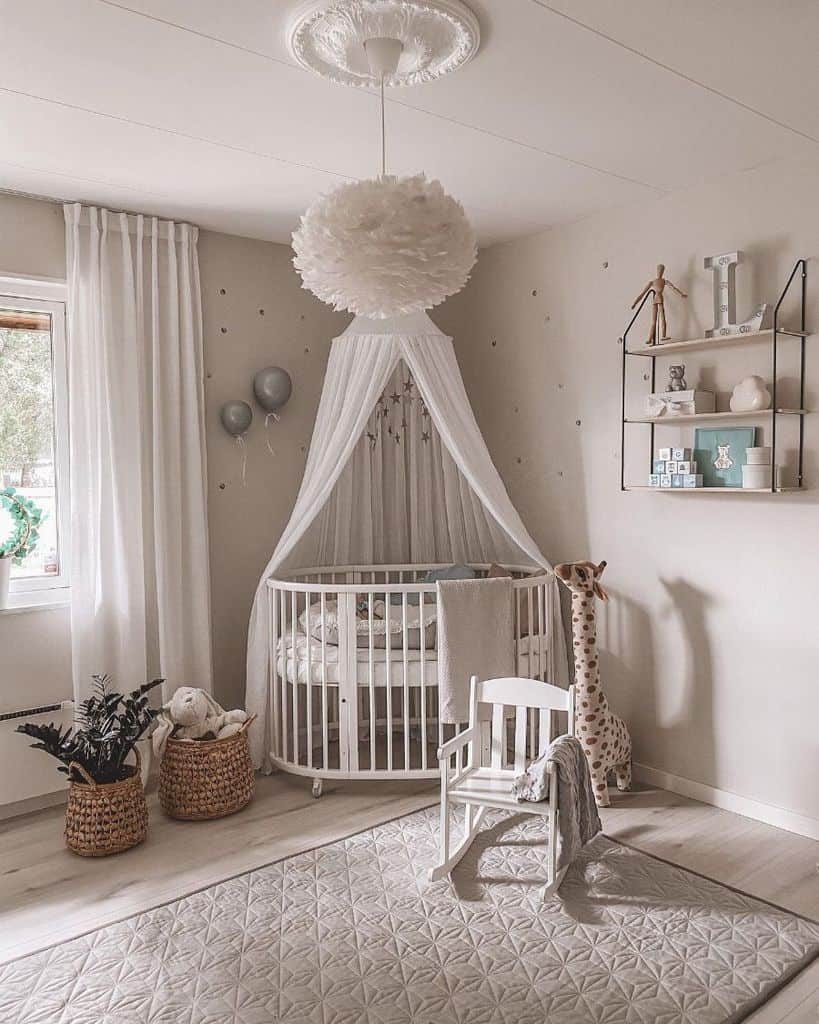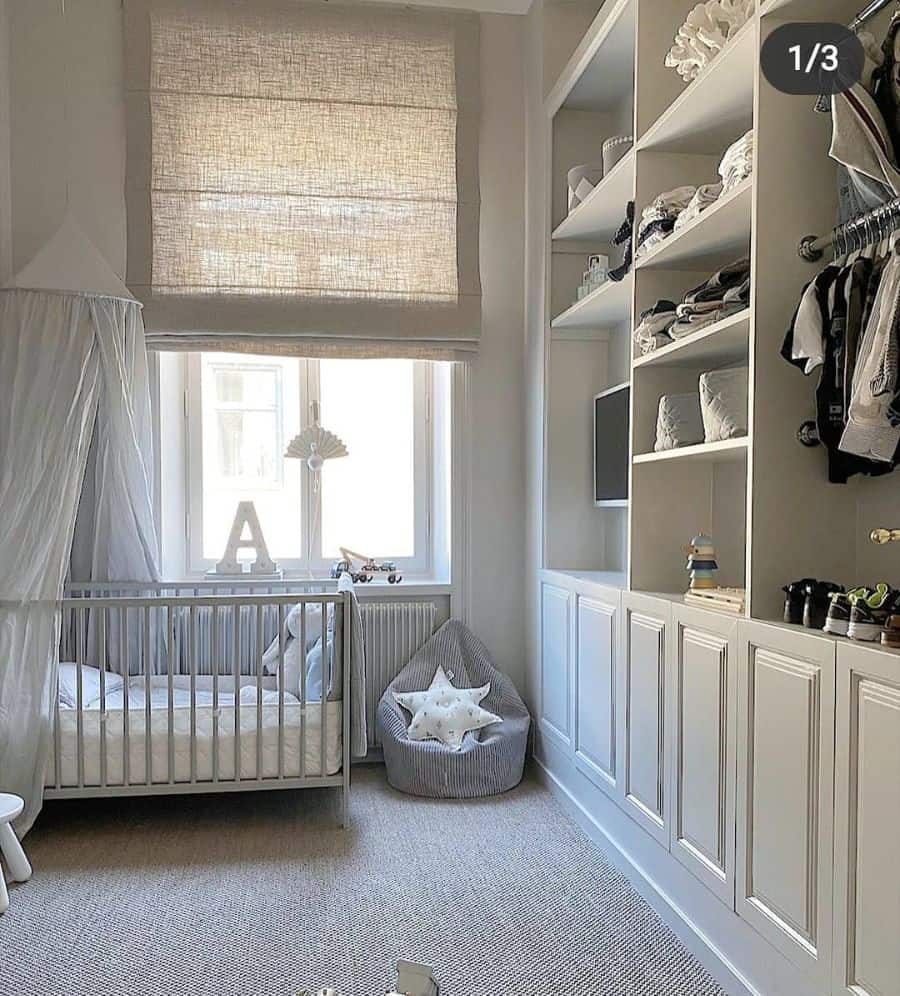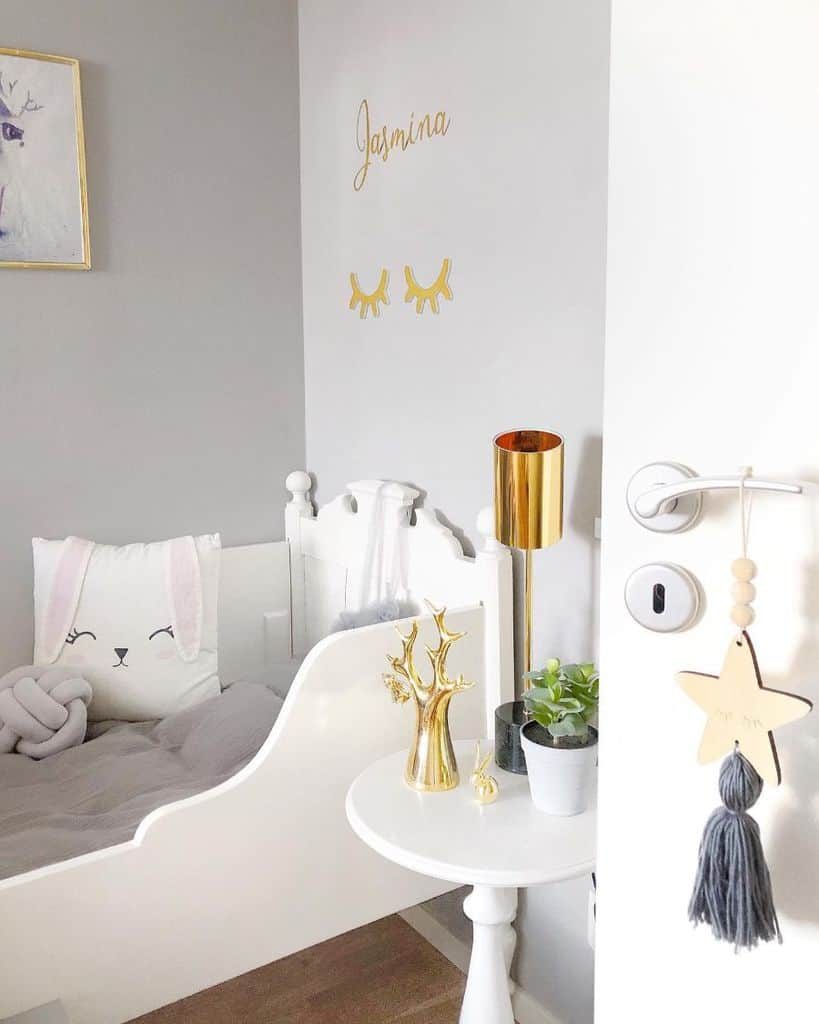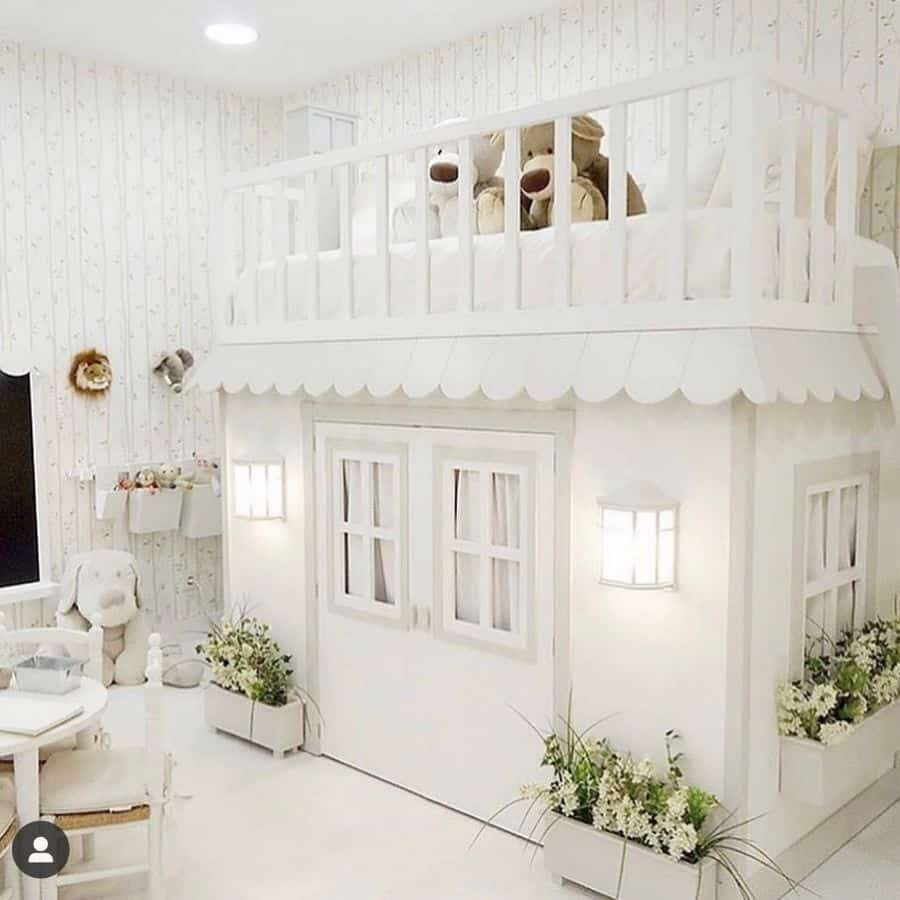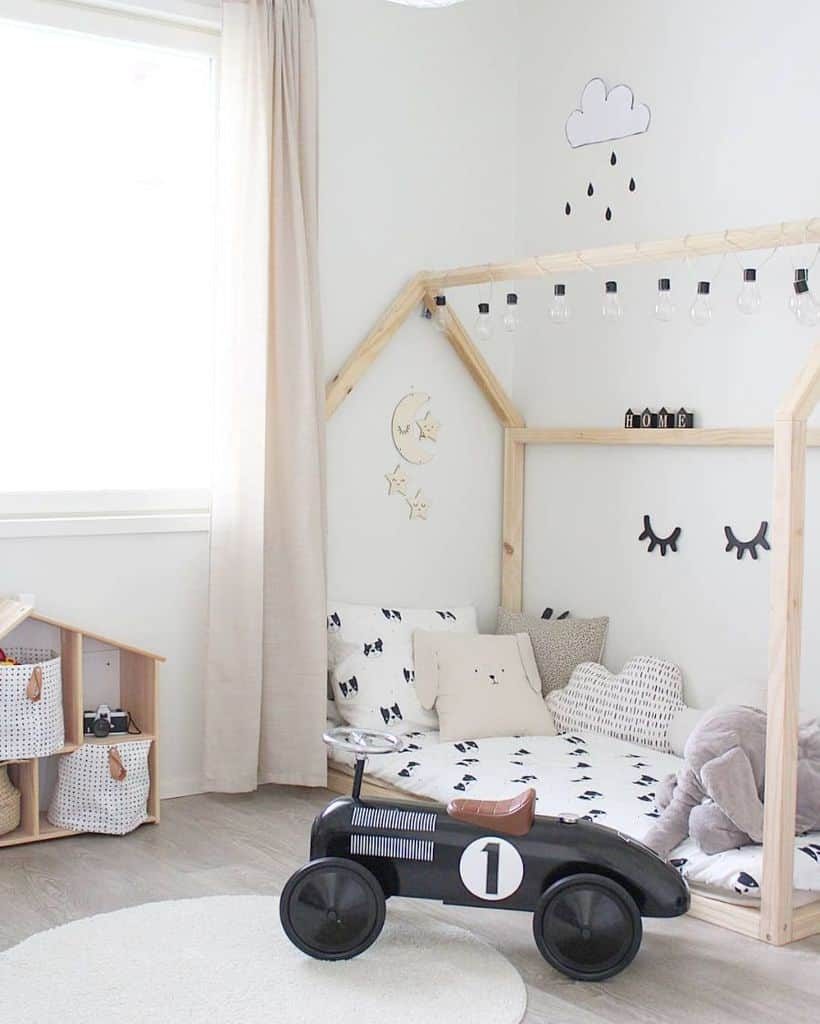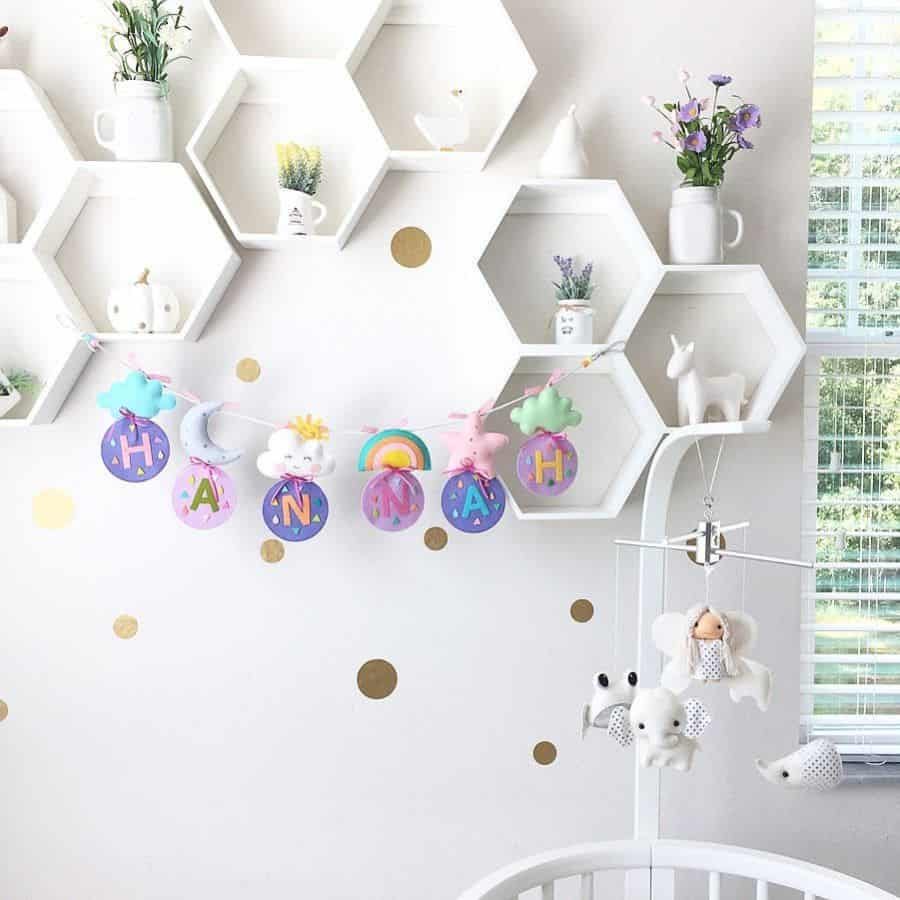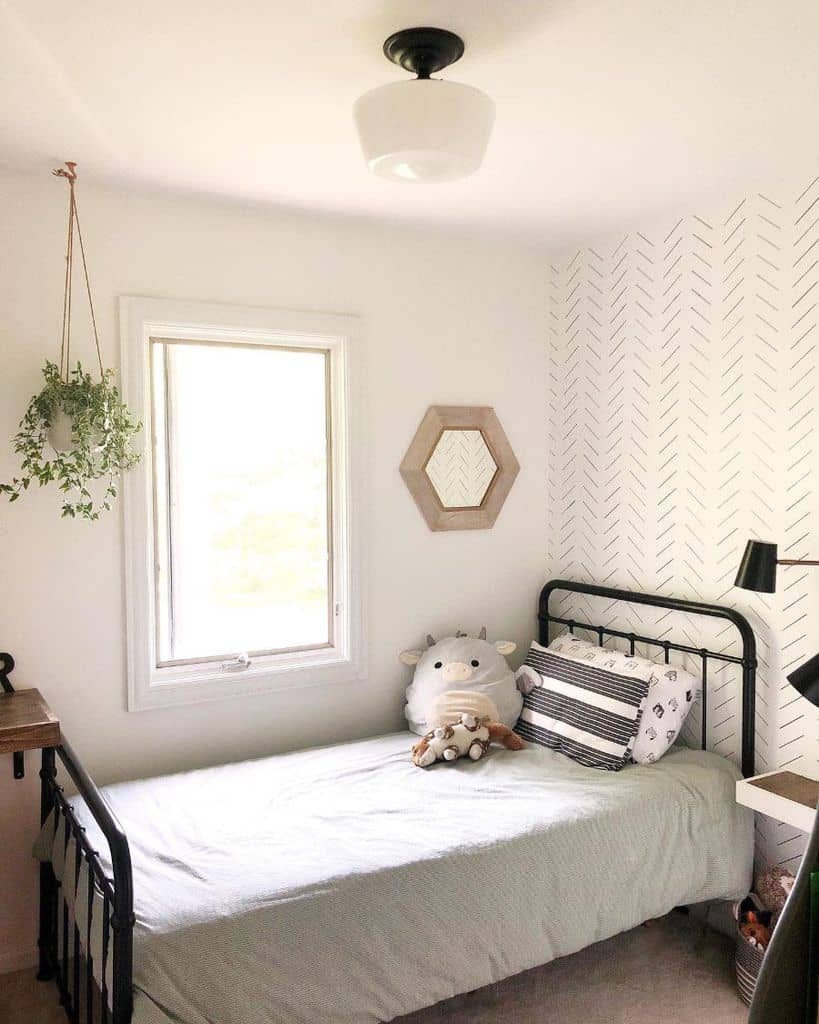 7. Designate Shelves For Toys & Crafts
Designate shelves for them to store their toys and designate a spot for crafts–this could be a table or even a designated shelf. This will not only encourage organization, but it'll also make the room feel like its own special place which it can interact with.
Don't be afraid to mix colors and furniture styles! Vibrant colors tend to encourage creativity, while specific furniture pieces, such as closet organizers or wall hooks, can keep the room neat and organized. Let your child's imagination run wild and get creative when coming up with ideas–you never know what unexpected elements may show up in the end result!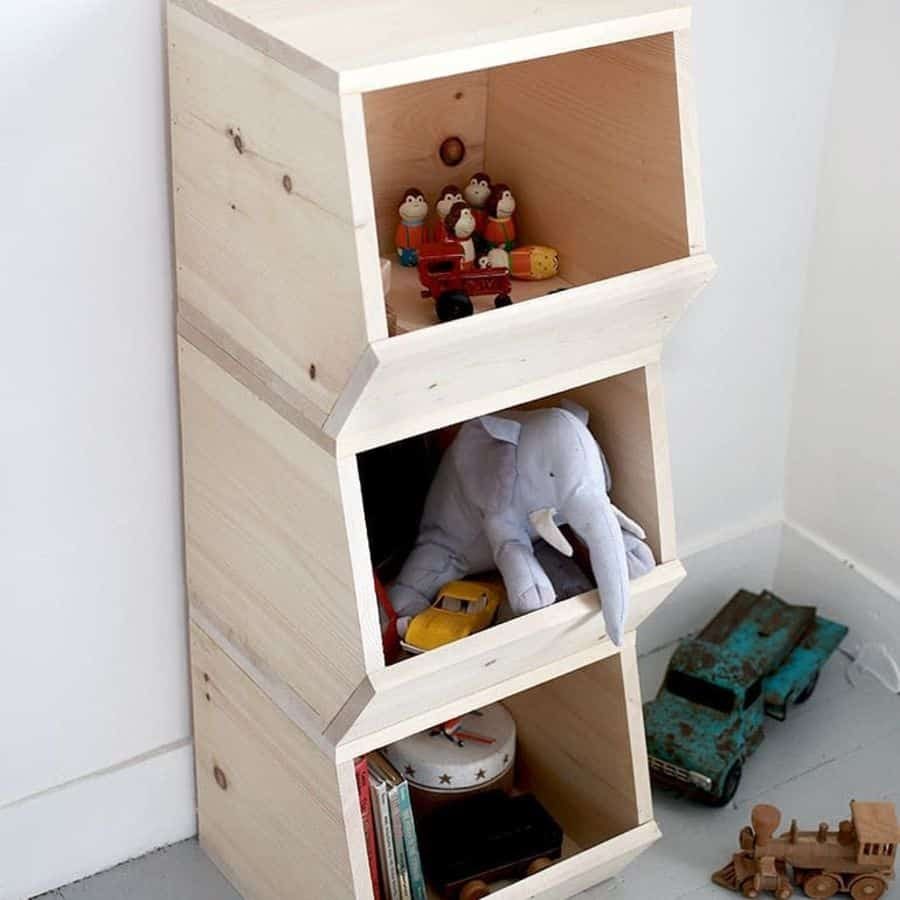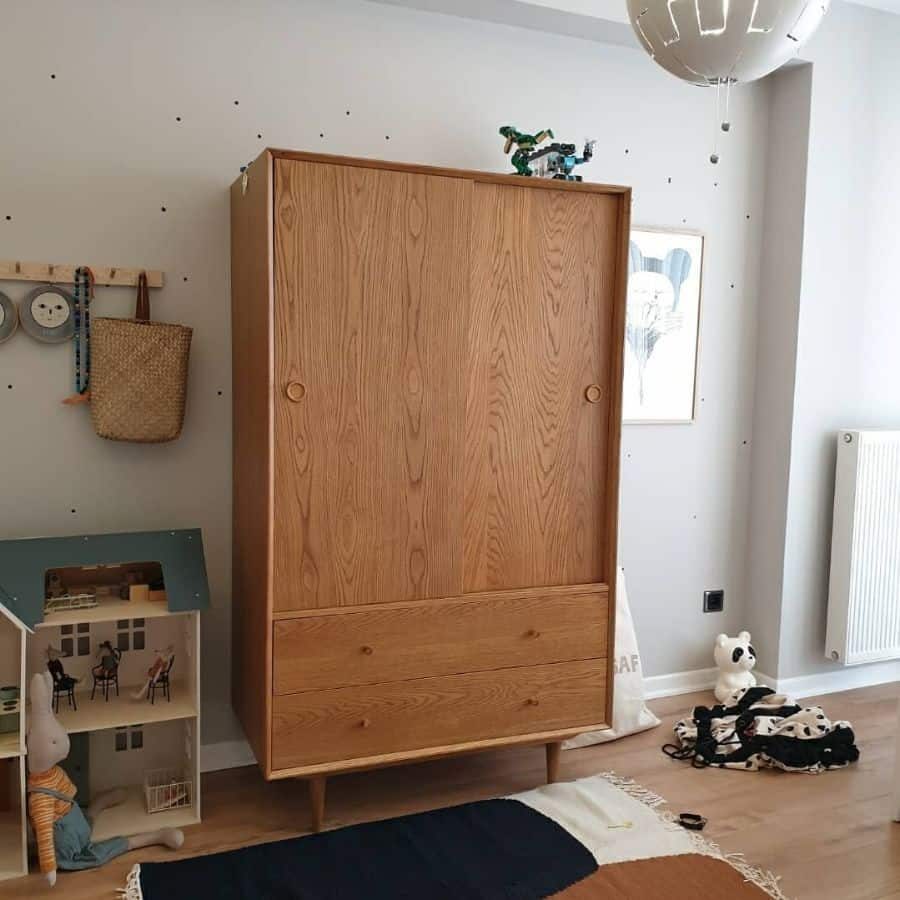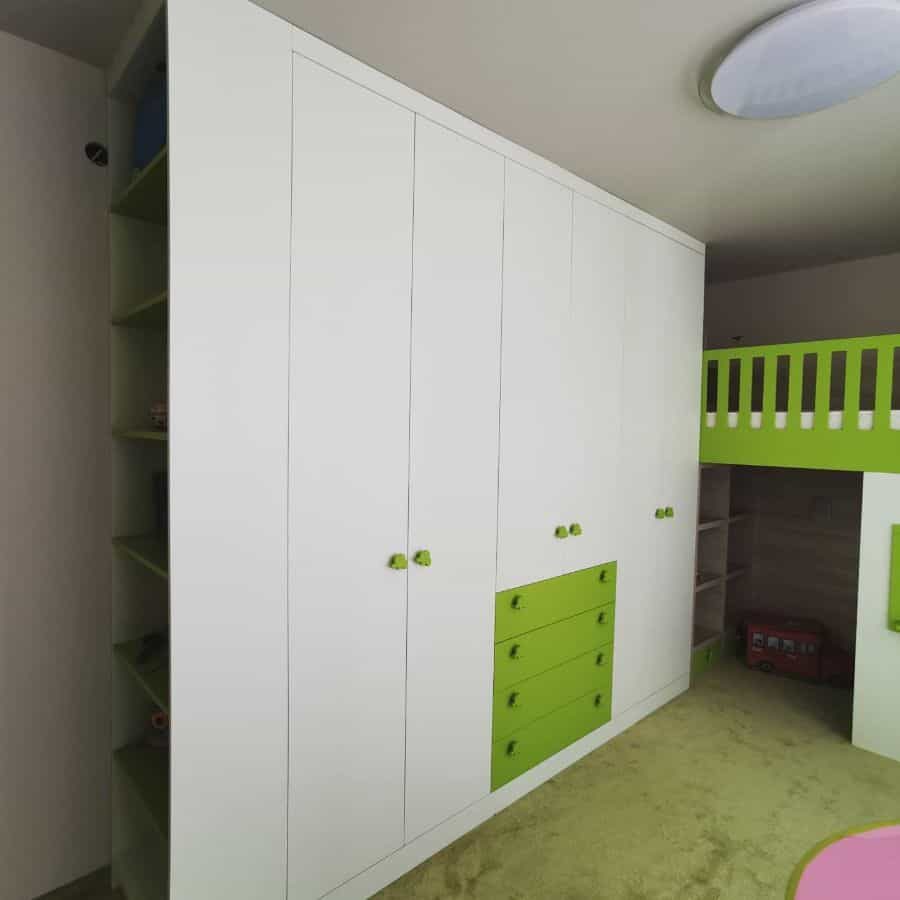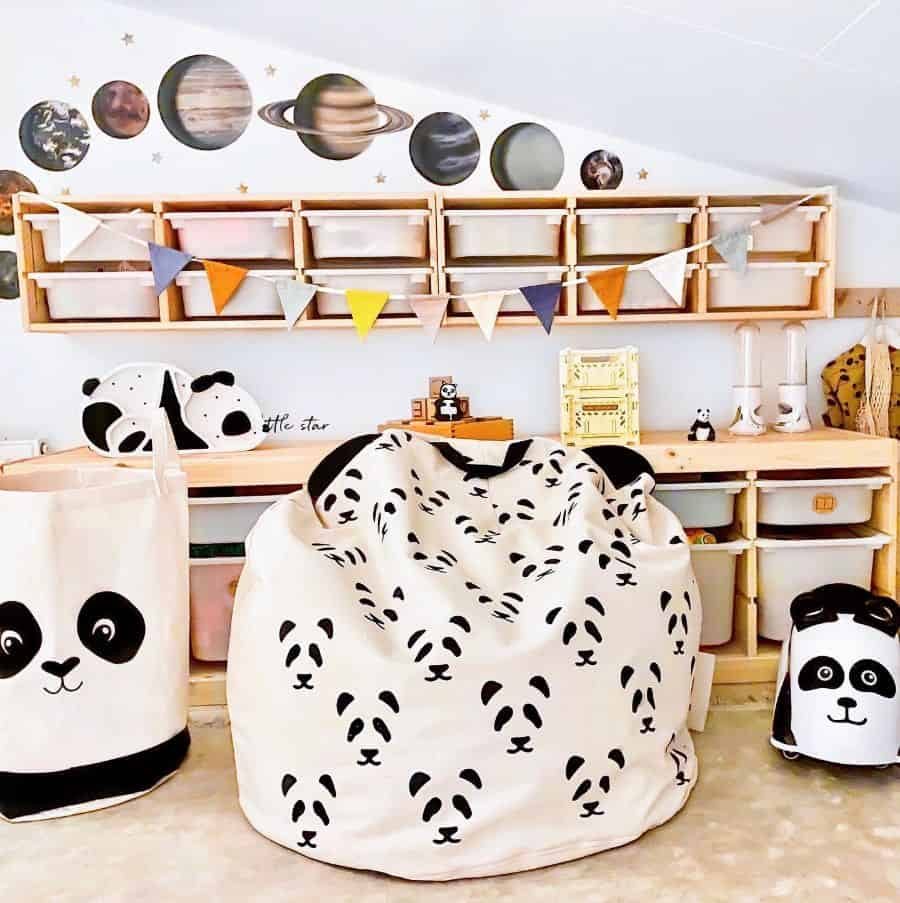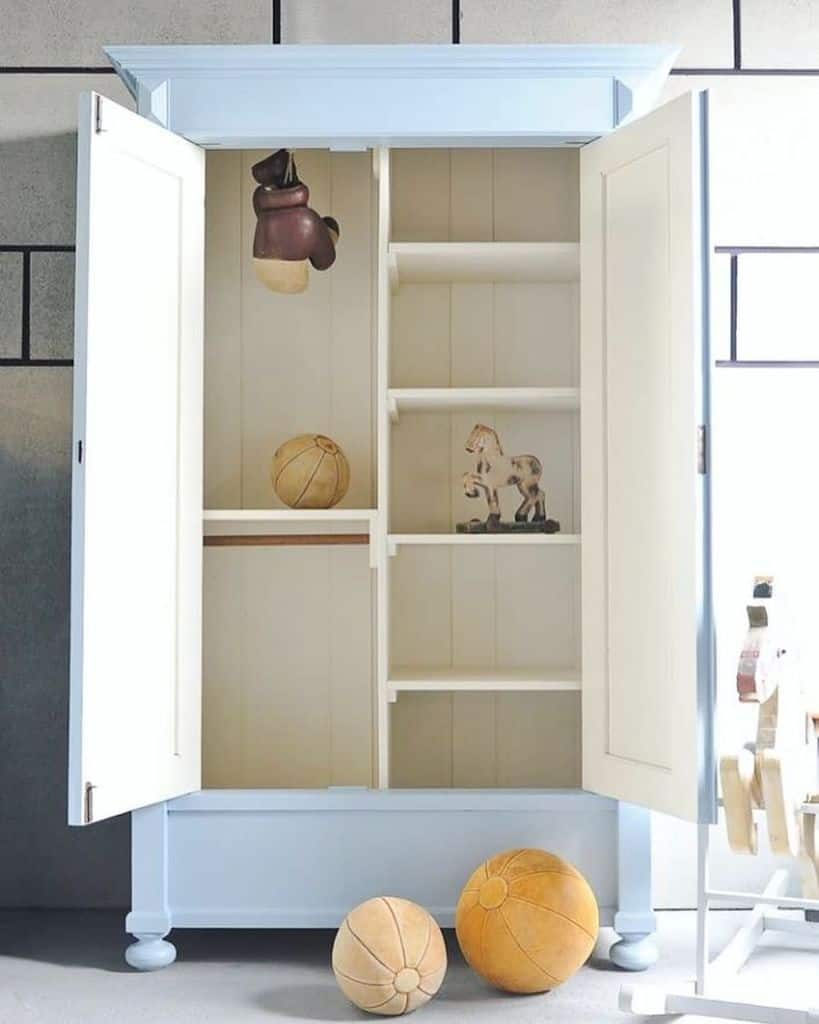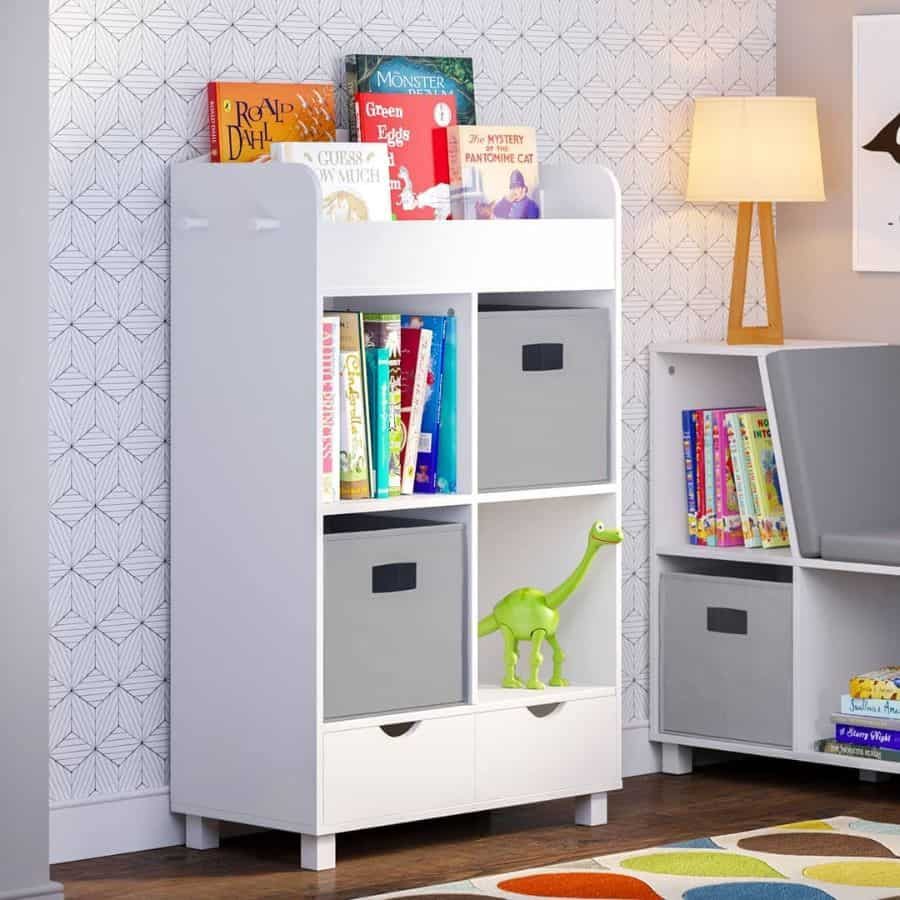 8. Encourage Play With A Climbing Set
When decorating a kid's room, encourage creative play by installing a climbing play set or monkey bar set. This allows children to let their imaginations run wild and make up their own games as they explore different activities in the comfort of their own bedrooms. Kids can easily create adventures as they climb, hang, and swing on these structures.
By finding furniture that encourages exploration and playful interaction within the home, you can guarantee that kids won't get bored — giving them hours upon hours of entertainment while they stay entertained with these pieces.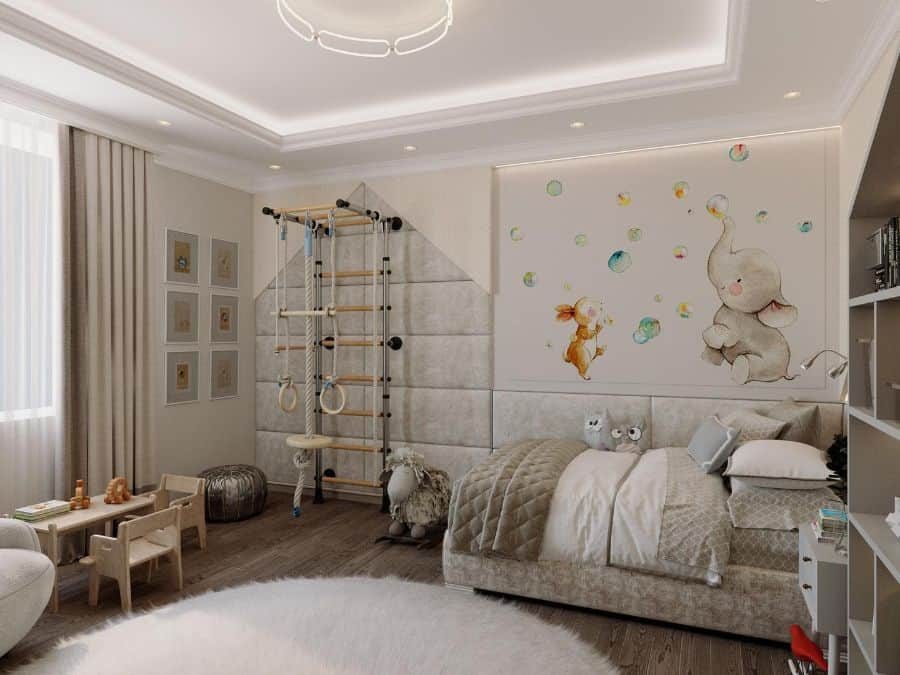 9. Pull-Out Bed For Shared Bedrooms
When it comes to decorating a kids' bedroom, there are plenty of creative ideas out there. A pull-out bed is a great choice for shared bedrooms, and it's also helpful when the kids want to invite friends over to sleep over. Hardwood floors make keeping the room tidy easy, while rugs bring warmth and comfort as well as an opportunity for fun color combinations.
Lights with adjustable brightness levels help youngsters read or do homework before bedtime, while furniture pieces with multiple purposes save on precious floor space. An area rug can pull the entire look together and provide extra seating for group activities like game nights and movie marathons.
With these ideas, your child's room can become a cozy but stylish sanctuary that encourages creativity and imagination!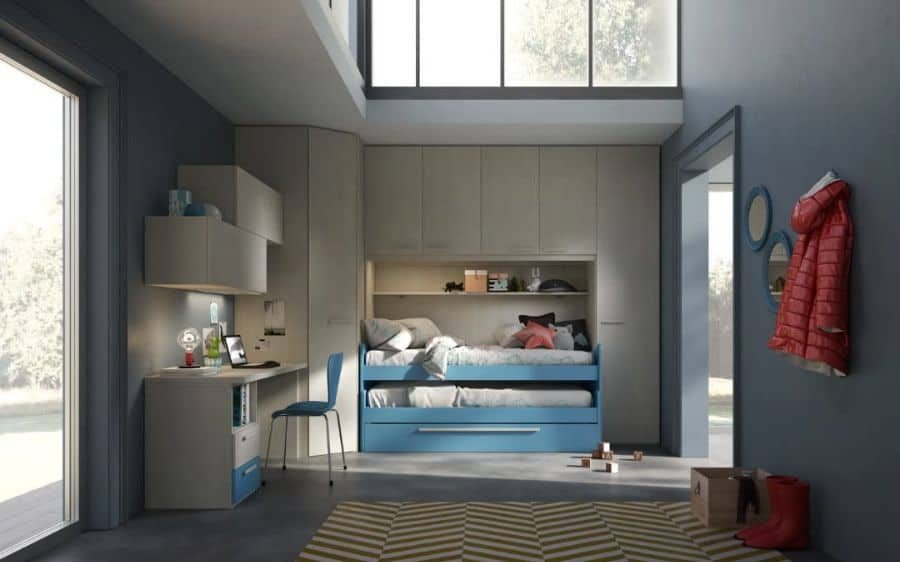 10. Make It Cohesive With A Monochrome Palette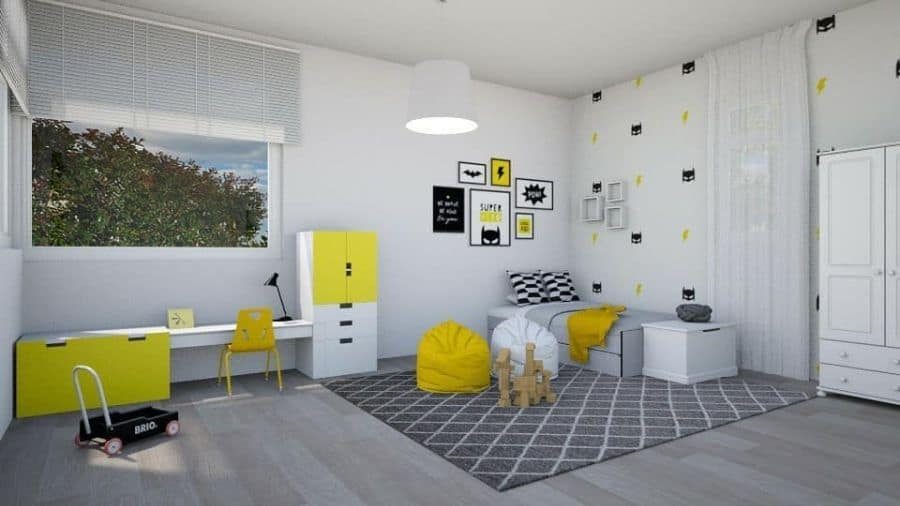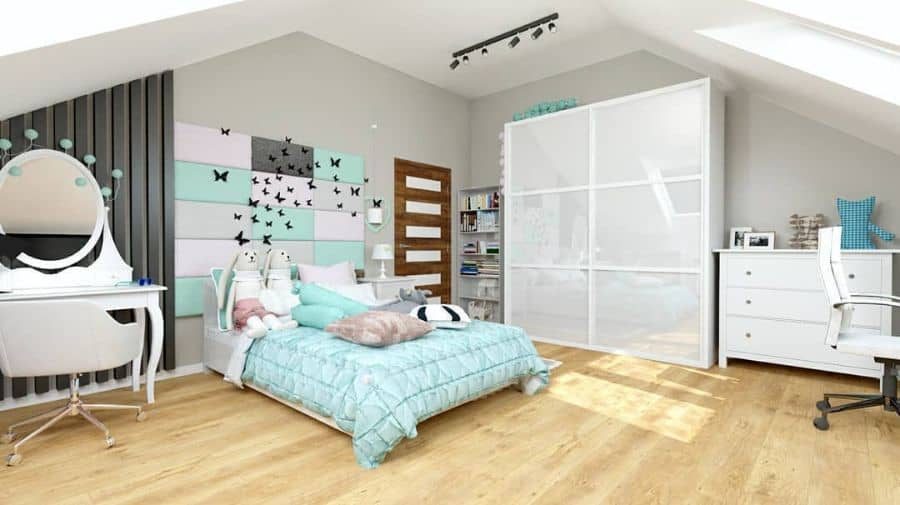 11. Rustic & Wood Elements For Added Warmth
Decorating your kids' room can be a fun activity for both parent and child alike. For a rustic, warm ambiance, opt for natural wood and rustic textures throughout the room – from decorations to furniture to toys as well. Consider incorporating features such as wood paneled walls or rustic cushions around their bed, or hang wood-based wall art in various shapes and sizes.
Organic wooden toys are great play pieces and double as decor elements too but don't forget the practicality of good storage pieces like chests and bookcases which add invaluable functionality to any kid's bedroom.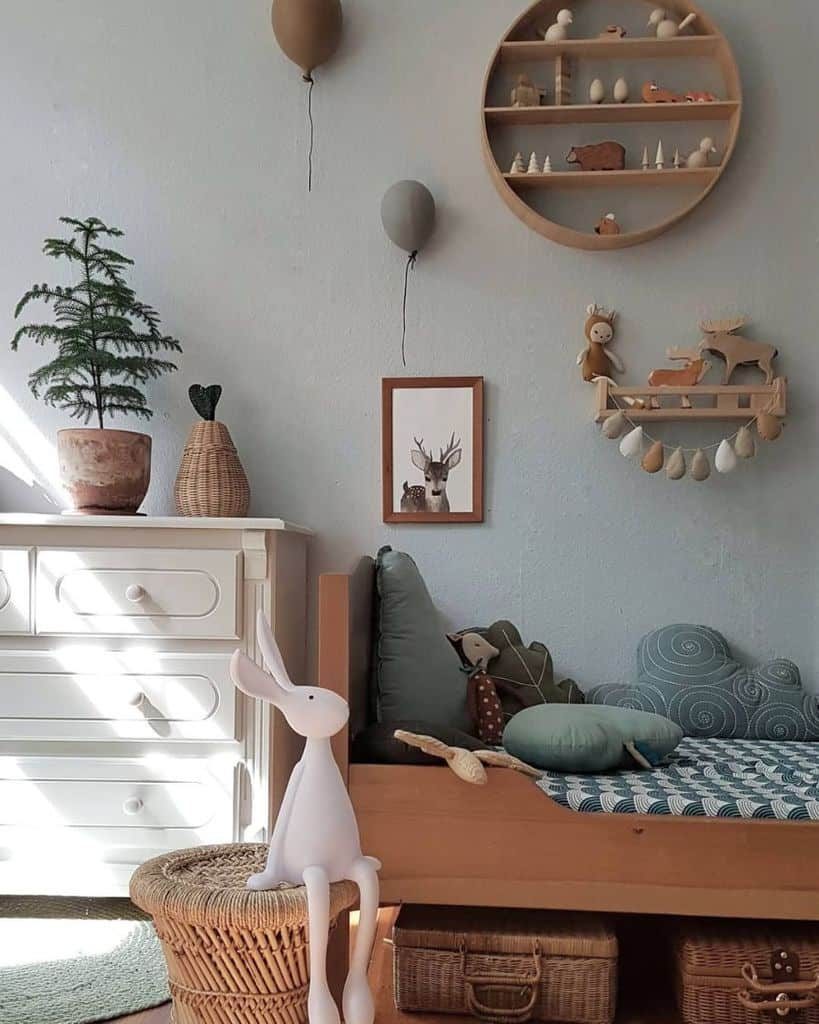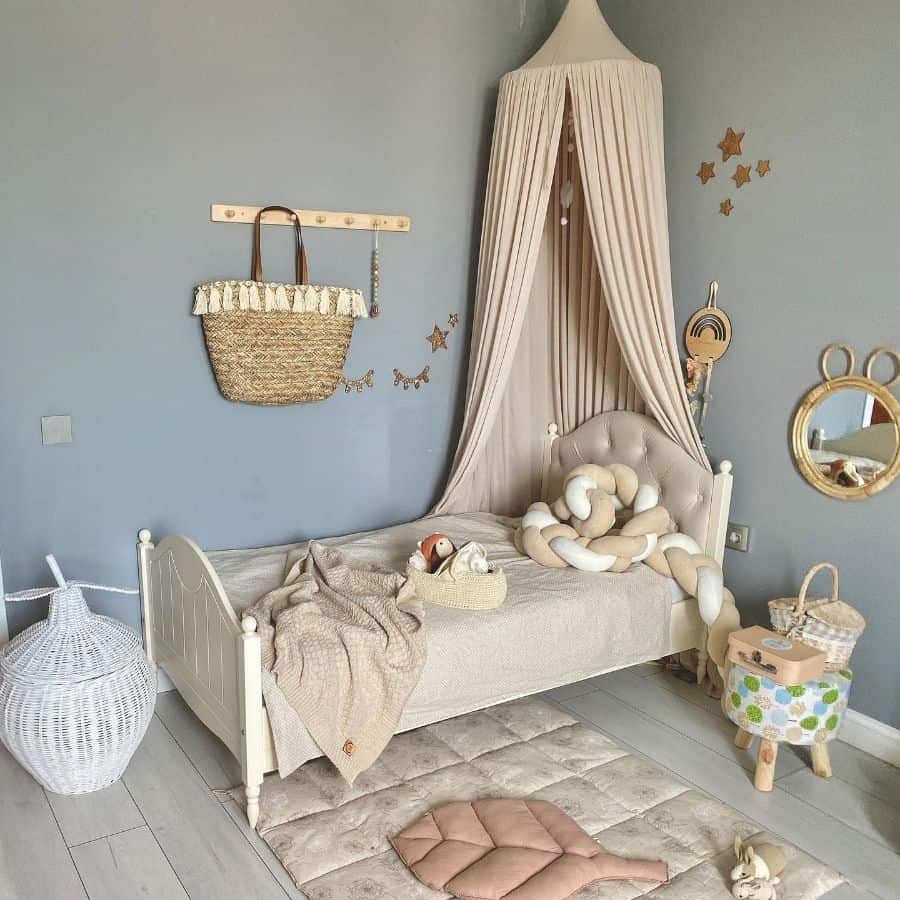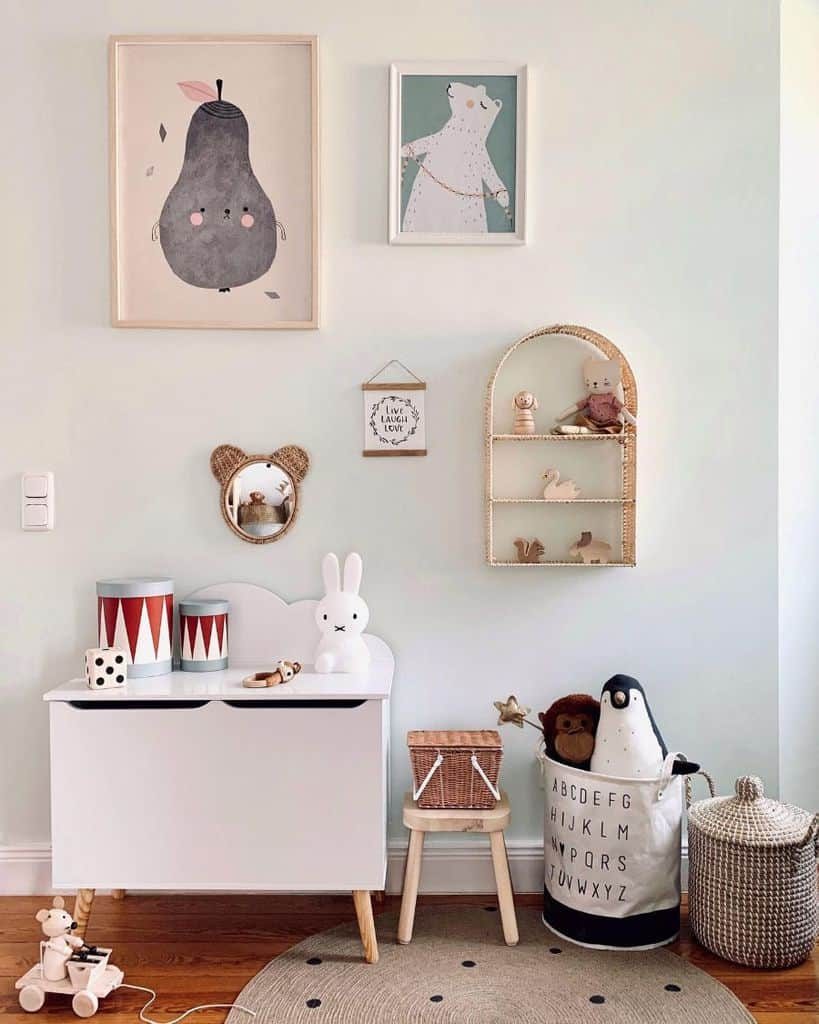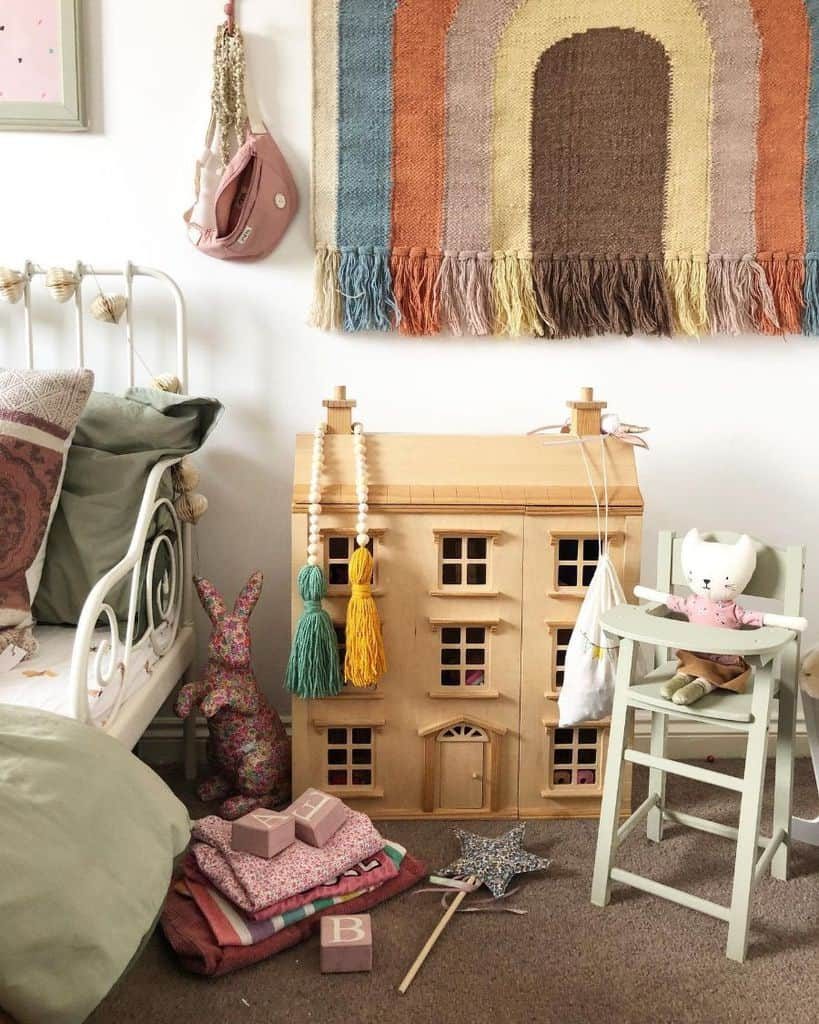 12. Loft Beds For Small Bedrooms
A loft bed is an excellent way to save space in smaller bedrooms, but don't forget the fun details that make a room unique. Rugs and mats can add color and a unique feel to any room, while wall décors, such as murals or decals are a great way to let their imagination run wild. Don't be afraid to play with paint—a three-color combination looks great on most walls.
Finally, accent pieces like lamps or throw pillows can bring life to any bedroom. With these design tips, you can create a safe and fun space for your kids that they will love for years to come!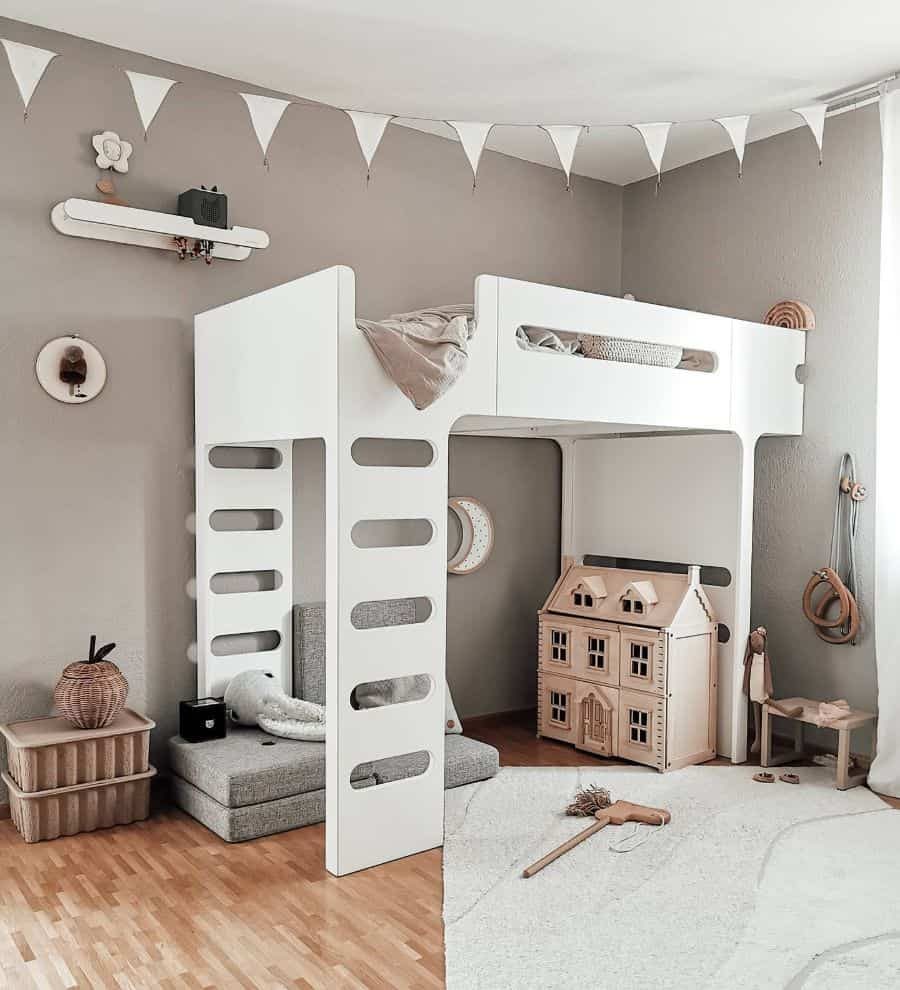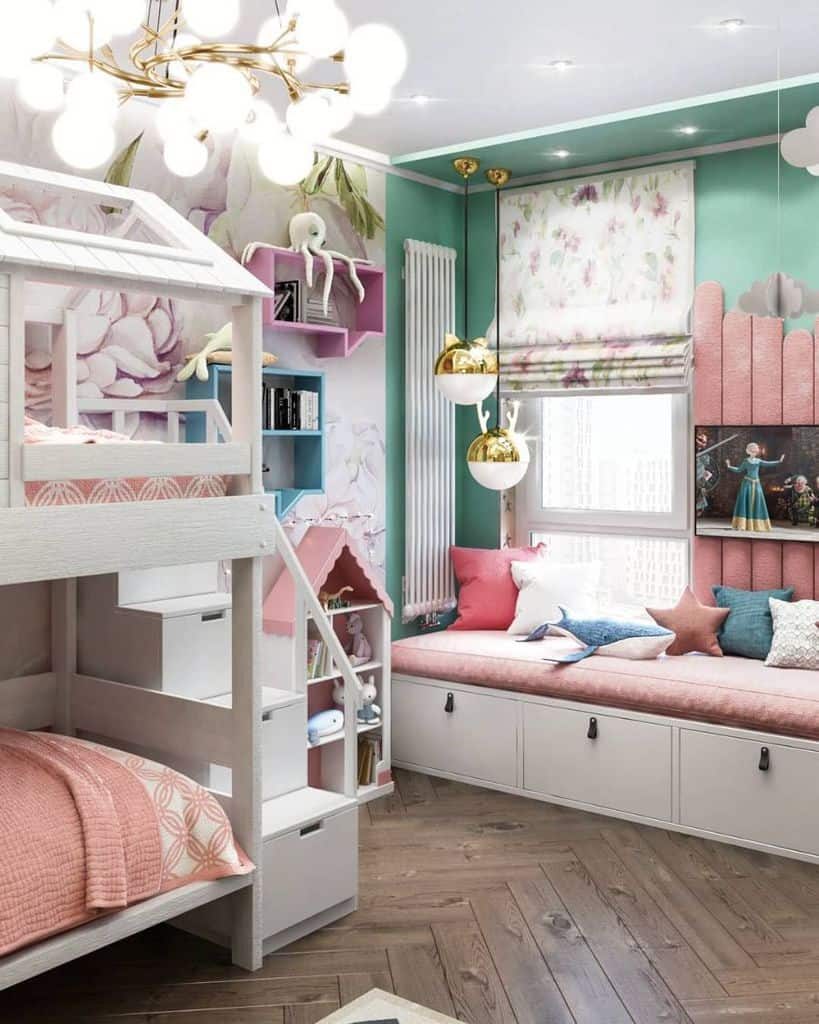 13. Get A Day Bed
When designing your kids' room, think about investing in a day bed or futon that can provide extra seating when it isn't needed for sleeping. This is a great way to get more use out of one piece of furniture; plus, you can get creative with multicolored cushions and pillows that complement the overall decor.
If space allows, consider adding a small desk; it will encourage them to get creative while also having somewhere they can do their homework. With these multi-purpose pieces, you can create a room that looks stylish and organized.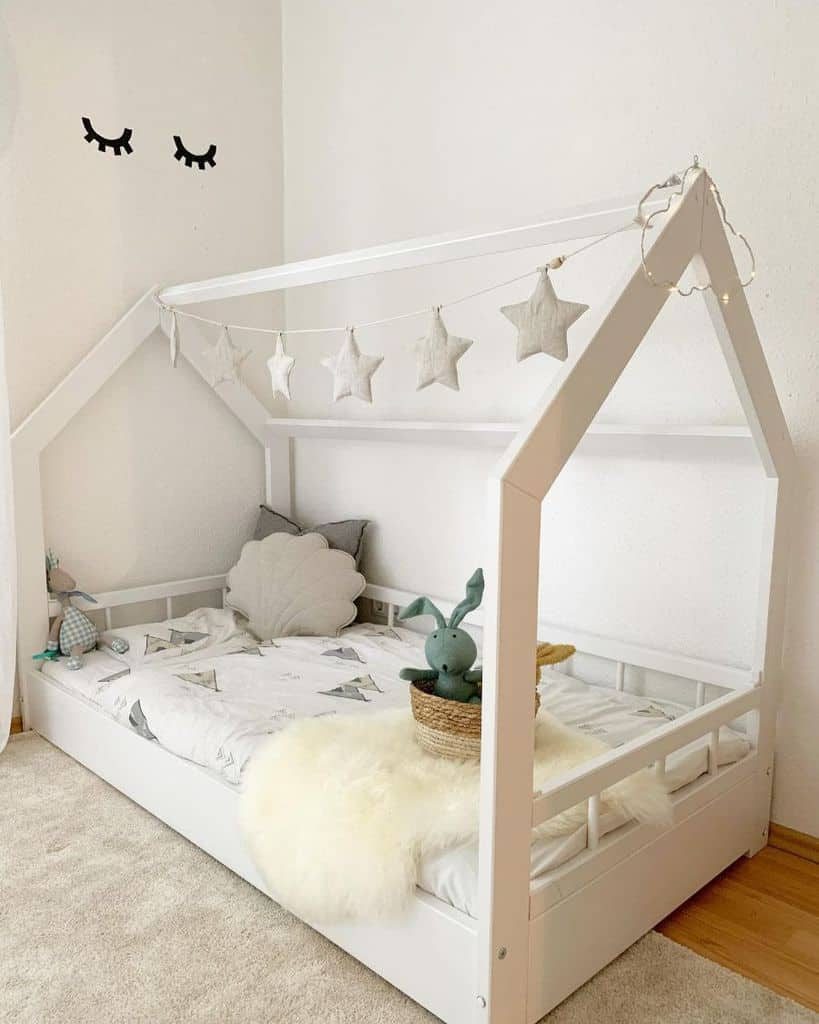 14. Elevate Playtime With A Hanging Canopy
Decorating a kid's room can be a great opportunity to get creative and let their personality shine through. One idea for spicing up the room is hanging a canopy in one of the corners. This charming addition provides an instant play corner for them to escape into their own imaginary world.
It will also add a unique touch to the overall decor, making it really stand out from other kids' rooms! Have fun with different fabric patterns, and hanging accessories such as lights or paper mobiles, and feel free to change things up once in a while.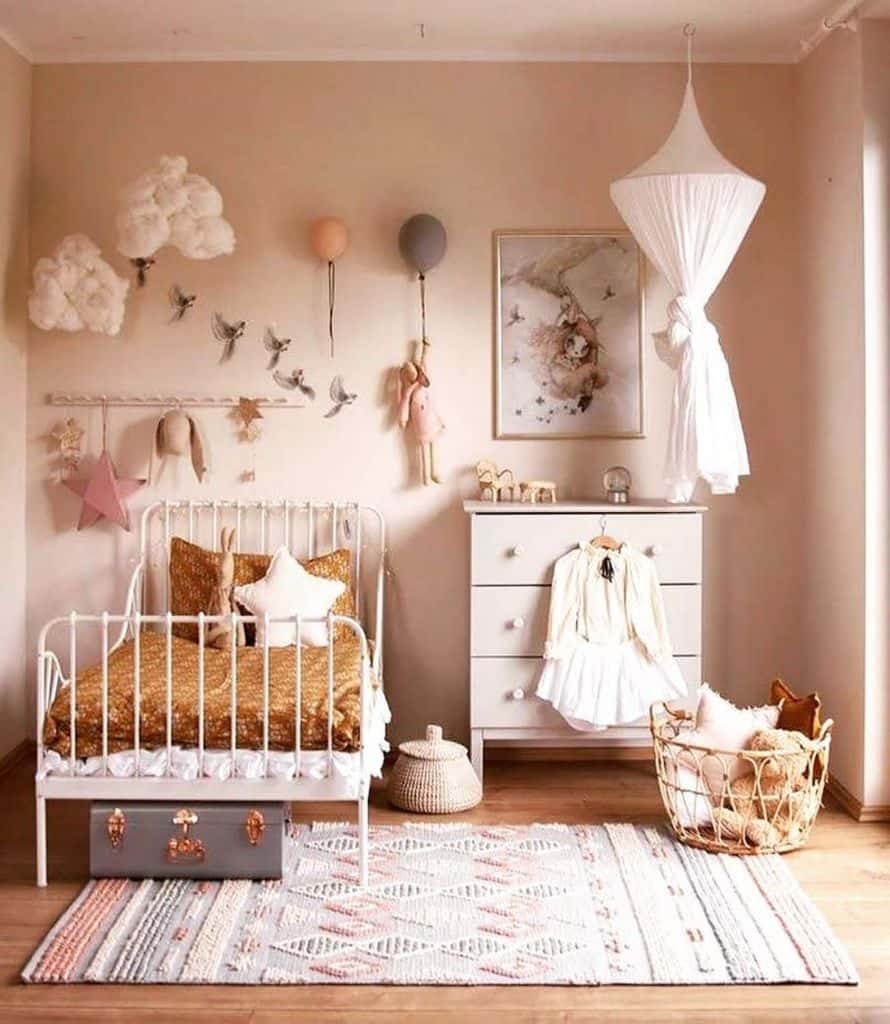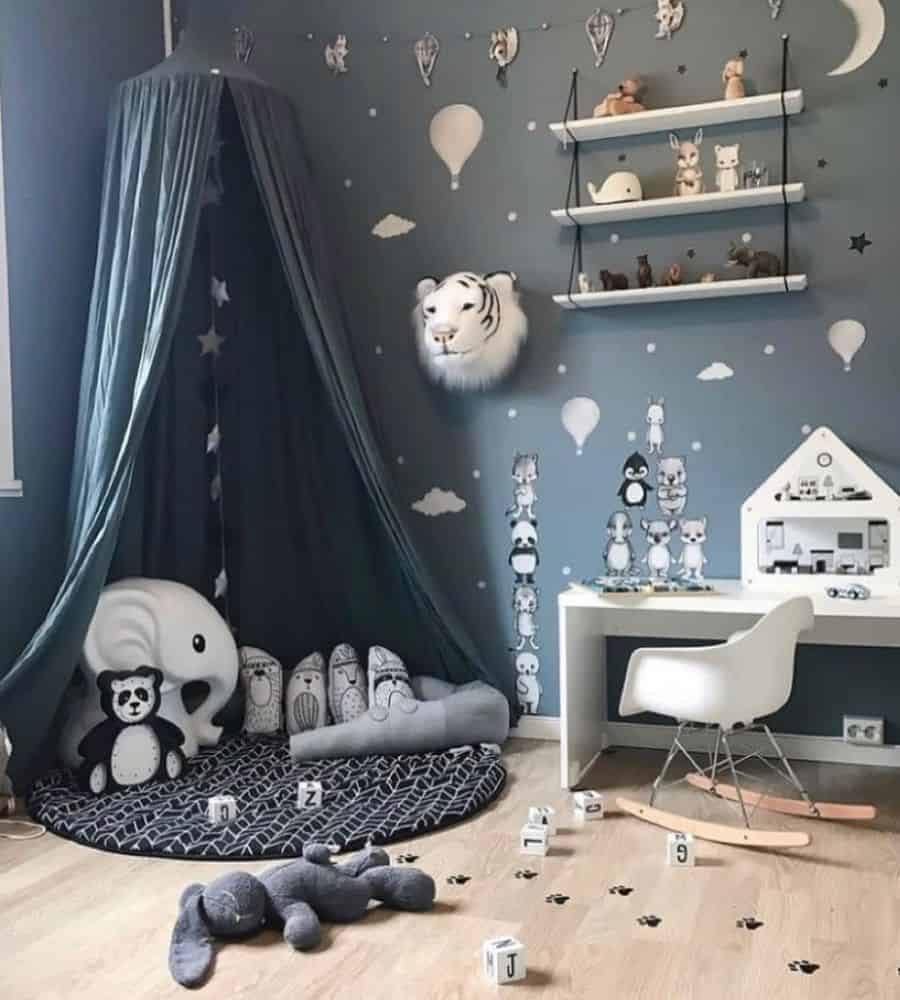 14. Organize With Woven Baskets For An Aesthetic Look
When it comes to decorating your kids' room, it's important to find an aesthetic that is not only visually pleasing but also functional and practical. A great way to organize toys, books, and games while keeping the room looking neat is to use woven baskets.
Not only are they easy to organize; but they also add a nice touch of texture and style to any kids' bedroom. Additionally, labeling each basket it can be a great way for children to organize their own space without much guidance from adults.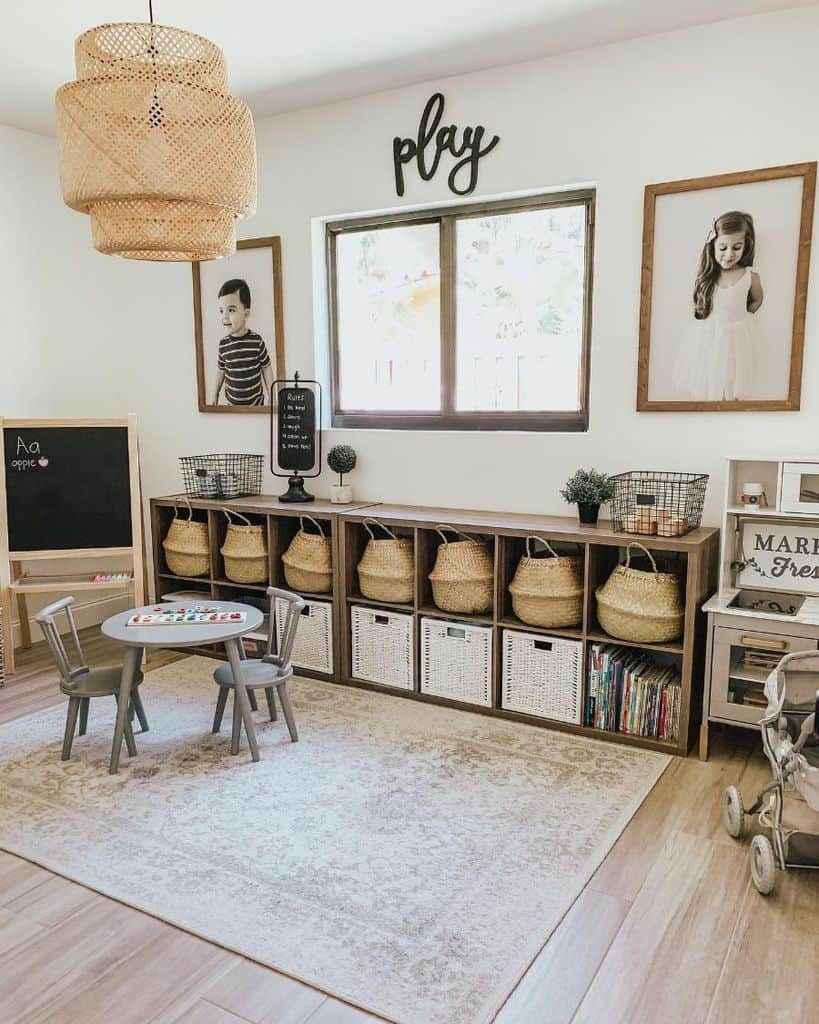 15. Hang A Peg Board To Spark Creativity
There are so many ways to add a style and flair to your kids' room that will reflect their creativity. One of the best ways to add color and personality is to add a peg board. This simple wall mount gives you plenty of space for hanging pictures, organizing toys, and displaying collectibles. Plus, it adds a fun element that can actually spark creative ideas in your kids' minds.
Also, consider the flooring; switch out boring carpets for fun rugs with vivid colors or geometric designs that add both texture and comfort to the room. Incorporating these small touches will give your kids a personalized space for learning, playing, and dreaming.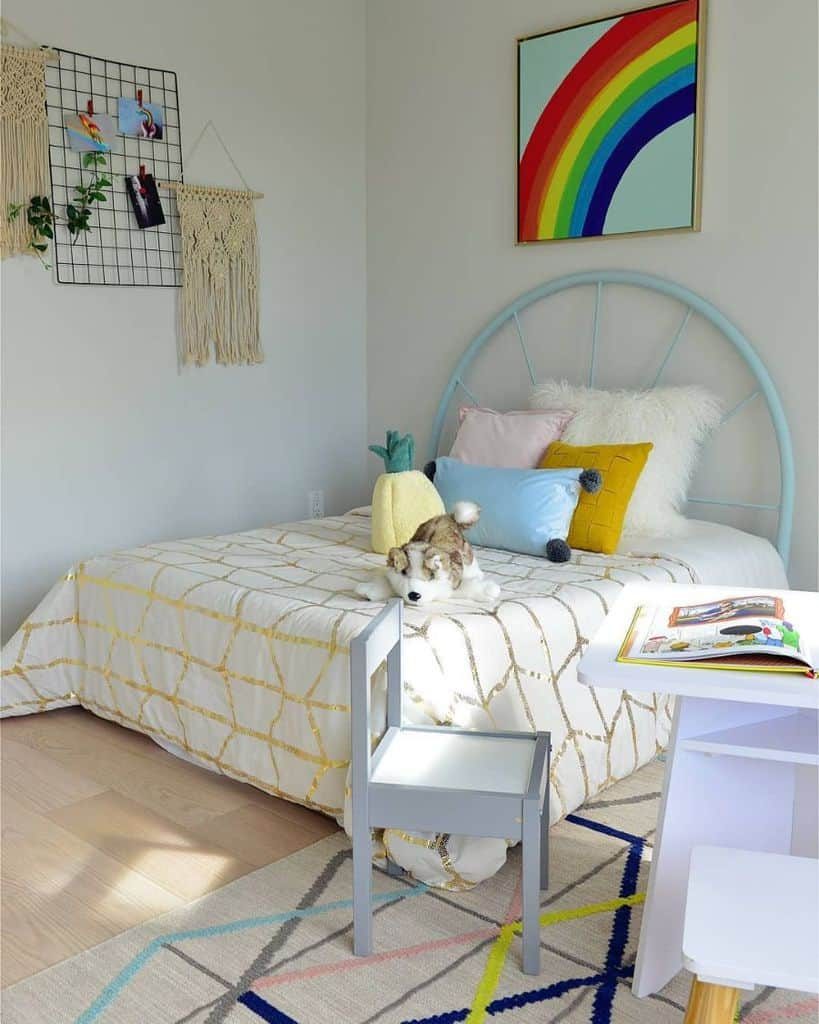 16. Create A Mini Library With Hanging Shelves
When it comes to decorating a kids' room, think outside the box! Why not create a mini library filled with some books they can choose from? You could also put up some hanging shelves so they can add their favorite artwork or decorations.
Kids love having a space of their own to express themselves – don't forget to include plenty of fun colors and textures to make it extra special. With these ideas as your starting point, you're sure to have an amazing kids' room that your little ones will enjoy for years to come.