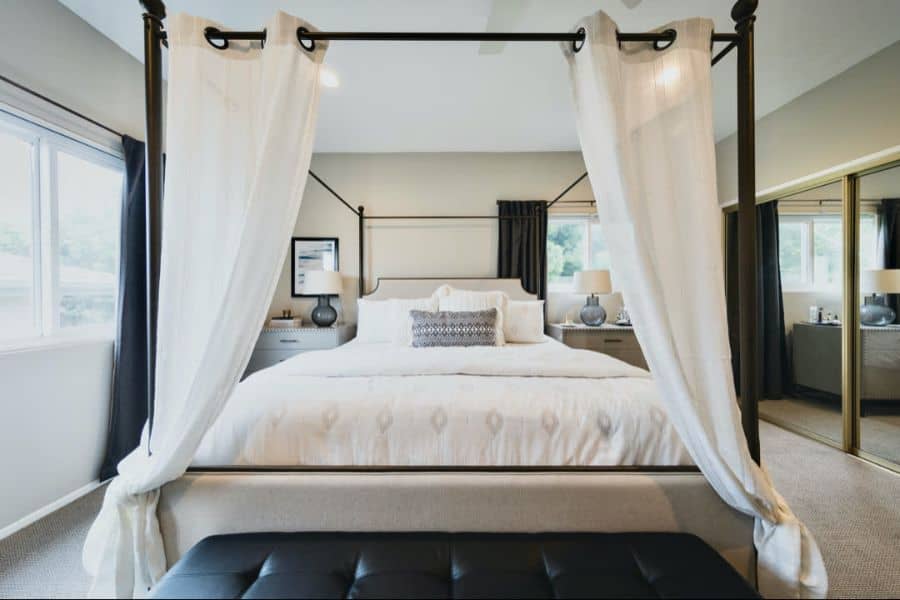 31 Canopy Bed Ideas for a Dreamy Bedroom
"Stars shine in the canopy of eternity." – Joshua L. Liebman
Canopy beds are no longer reserved for royalty. In fact, the modern canopy bed is surprisingly affordable and easy to DIY with your existing bed frame. But is it worth your time to switch to a canopy bed?
Canopy fans agree: nothing is more magical than sleeping under a lush umbrella of stars, trees, or fabric. Canopy bed curtains provide a sense of coziness not attainable in another type of bed.
Still undecided? Take a few minutes to scroll through our gallery of trendy canopy bed ideas. You'll undoubtedly find plenty of ways to transform your ordinary bedroom into a dreamy canopy-draped haven.
1. Bohemian
Bohemian décor is delightfully whimsical, with colors and textiles borrowed from locations around the world.
From soft, sheer fabric panels to bright batik saris, any kind of canopy goes in a bohemian bedroom.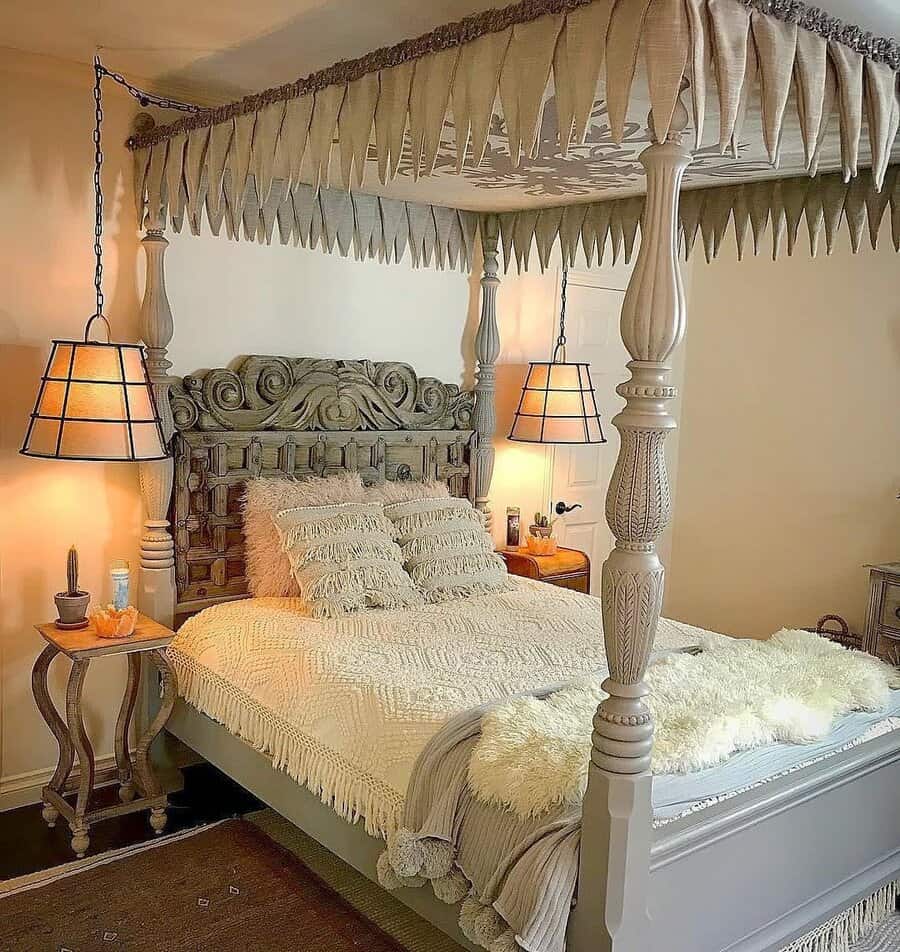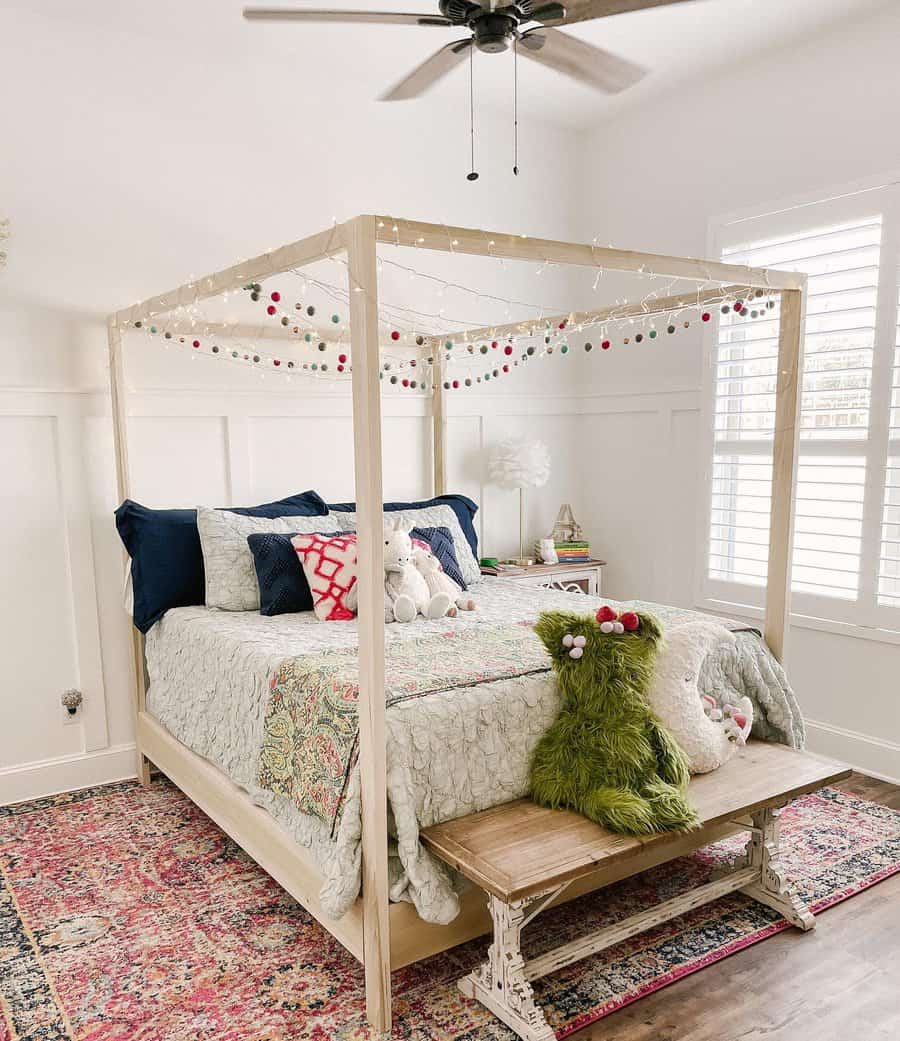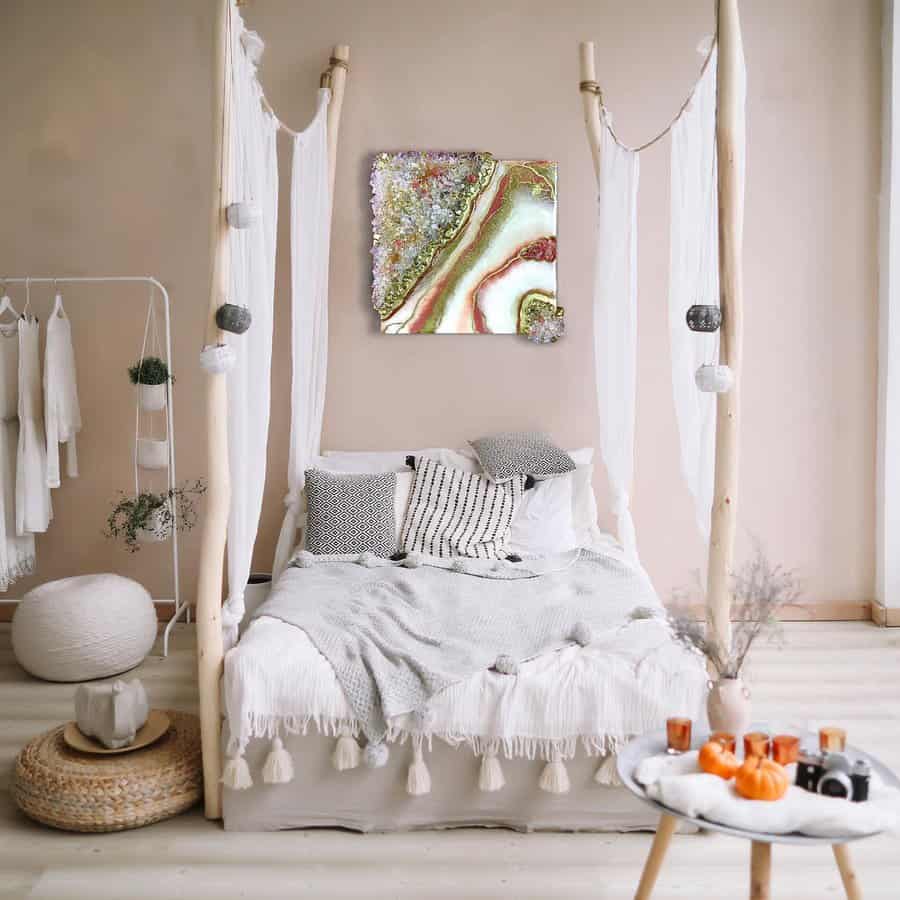 Because boho design is so eclectic, don't feel obligated to cover your canopy bed frame in fabric. For an open, airy feeling, string fairy lights across the top of the frame and add rows of colorful pom poms.
Fabric banners also provide that boho vibe without completely covering the bed in a fabric drape. Hang small metal lanterns on each bedpost and insert a battery-powered tea light inside them.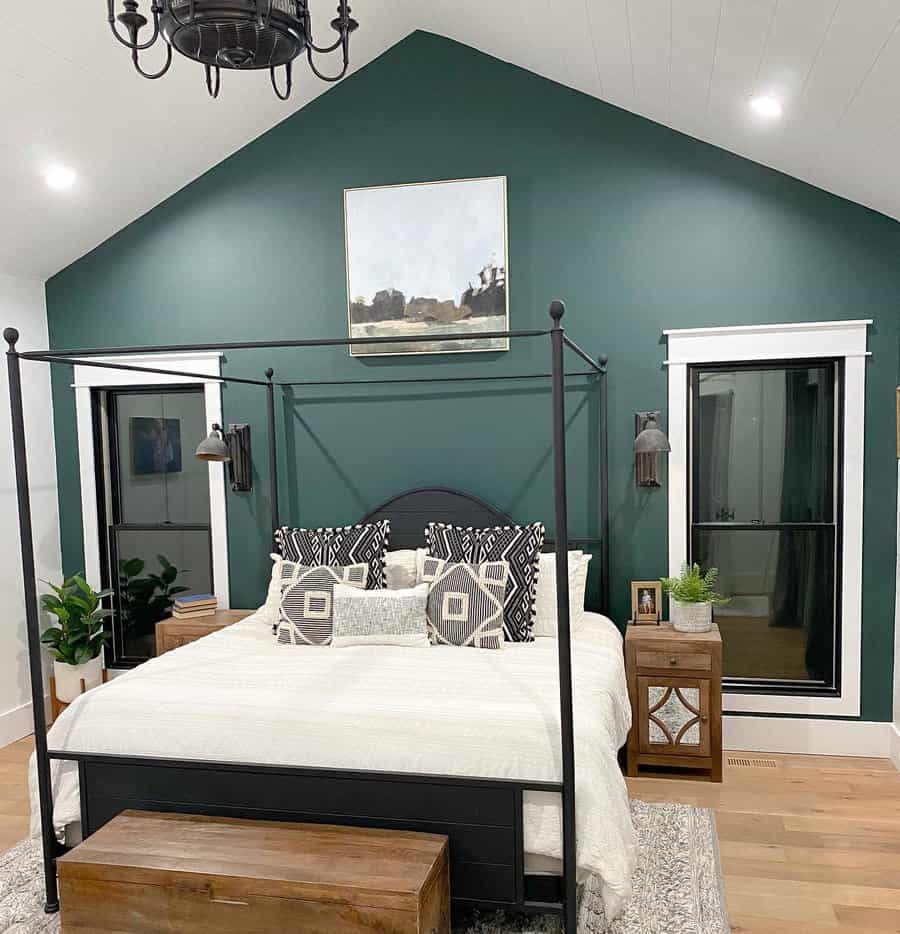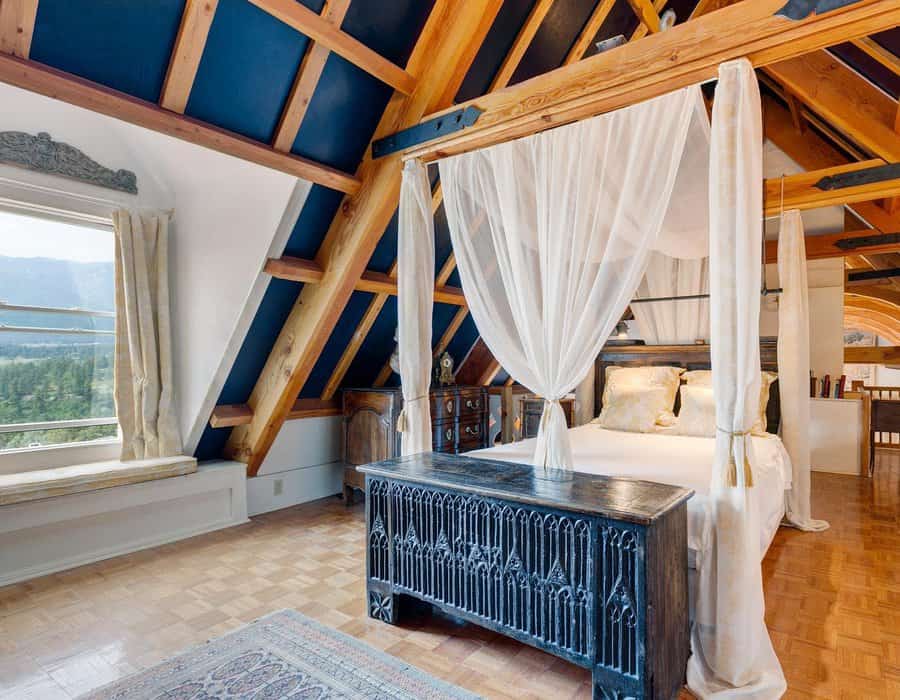 3. Drapes
The type of fabric you use determines whether you have a rustic or elegant canopy bed. Solid cotton fabric is great for casual coastal or farmhouse décor, while sheer fabric panel options tend to be more elegant.
A black canopy bed, with black metal and black fabric is one bed design that sets a dramatic mood.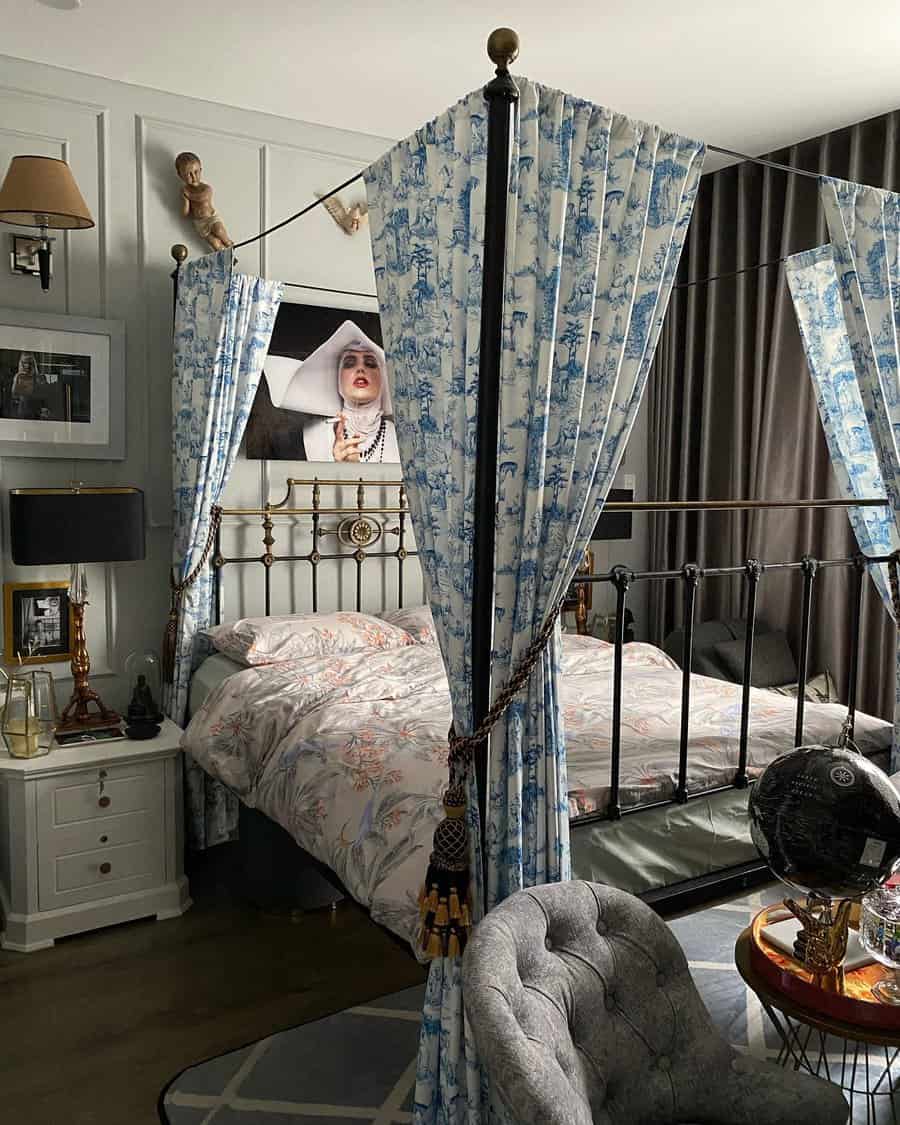 Heavy drapes are great in cold climates, as they add warmth to the bedroom. However, heavy fabric canopies may feel stifling in a small bedroom.
If you want a canopy that you can pull closed at night, attach the material to the canopy bed frame with sliding hooks or rings that will glide easily.
4. Farmhouse
Farmhouse style might seem too simple to include a room with a canopy bed. However, metal or wood canopy beds actually work well with farmhouse bedroom design.
Dark wood or metal four-poster frames can be draped with string lights, fabric, or left bare for an impressive farmhouse bed room.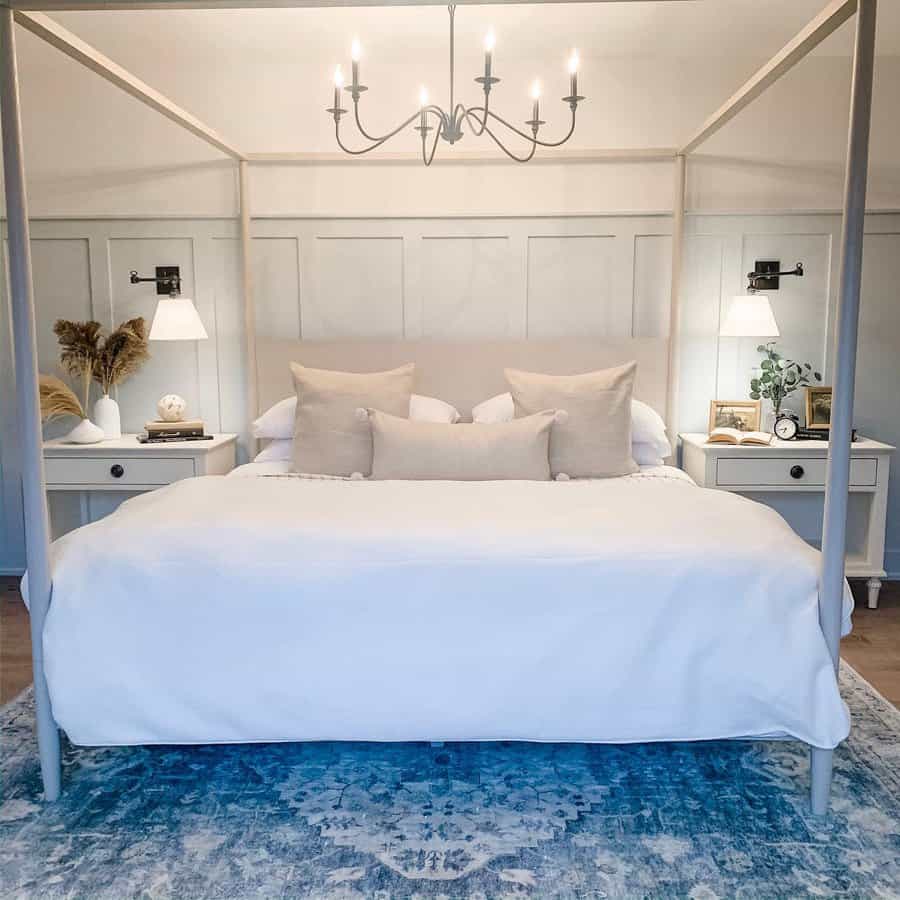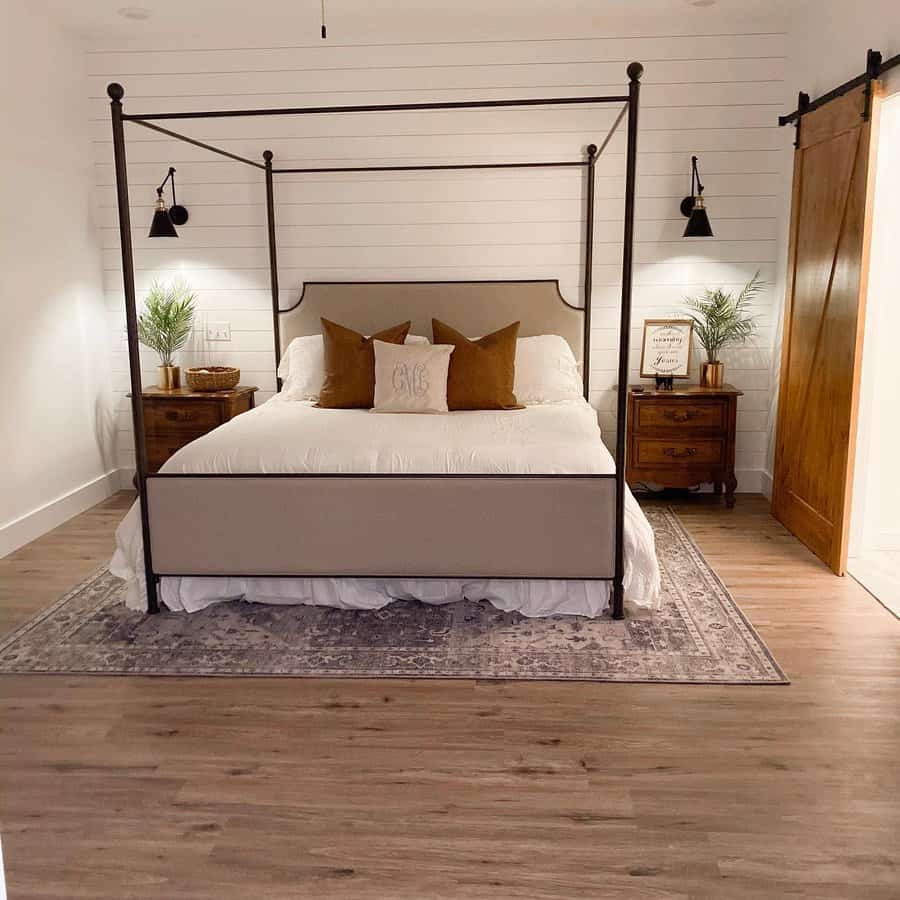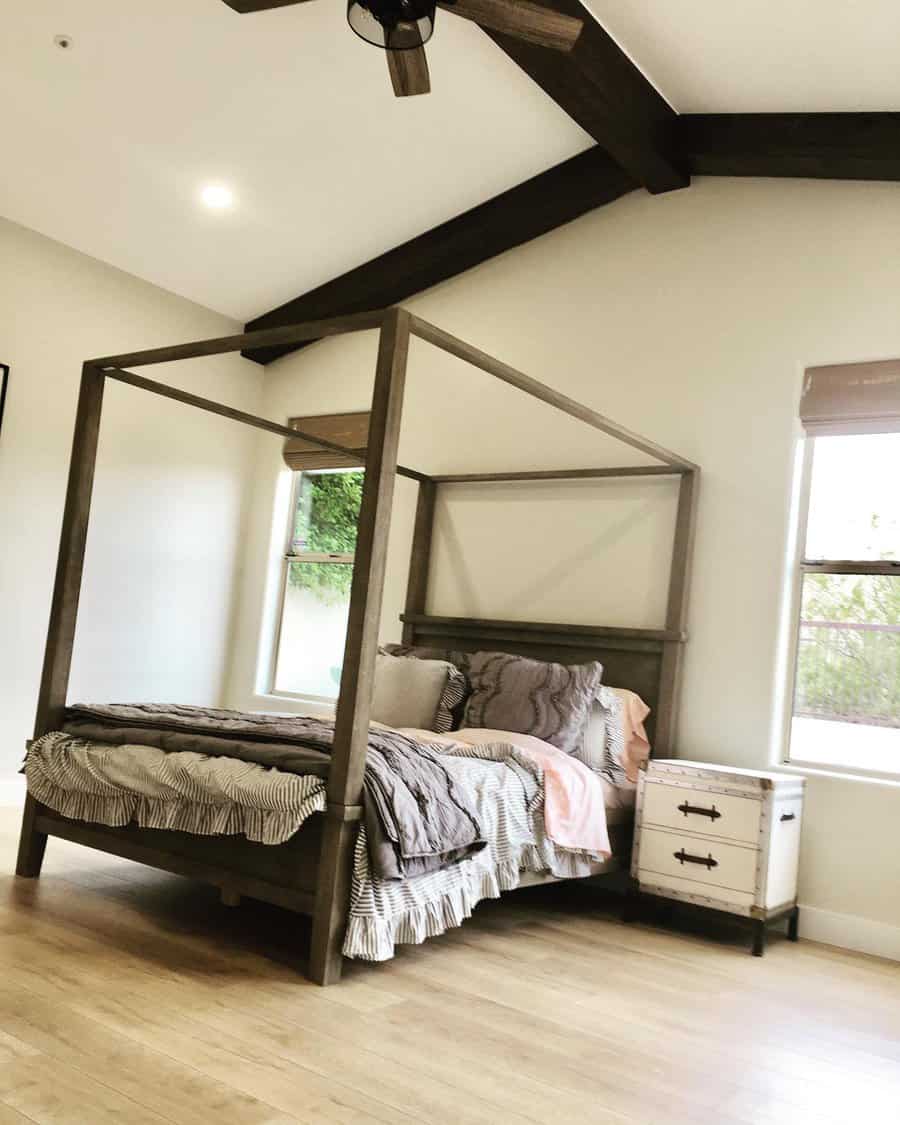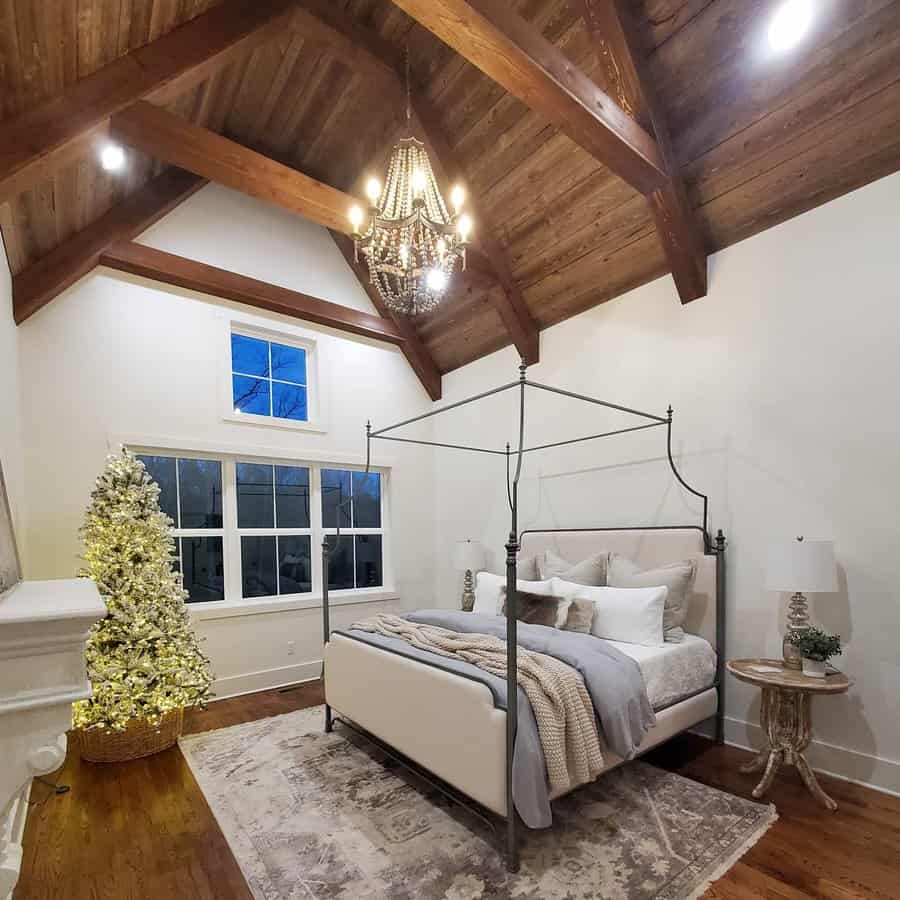 An outdoor canopy bed is also a great addition to a farmhouse deck, garden, or outdoor room. It provides a unique place to relax outside under the canopy's shade.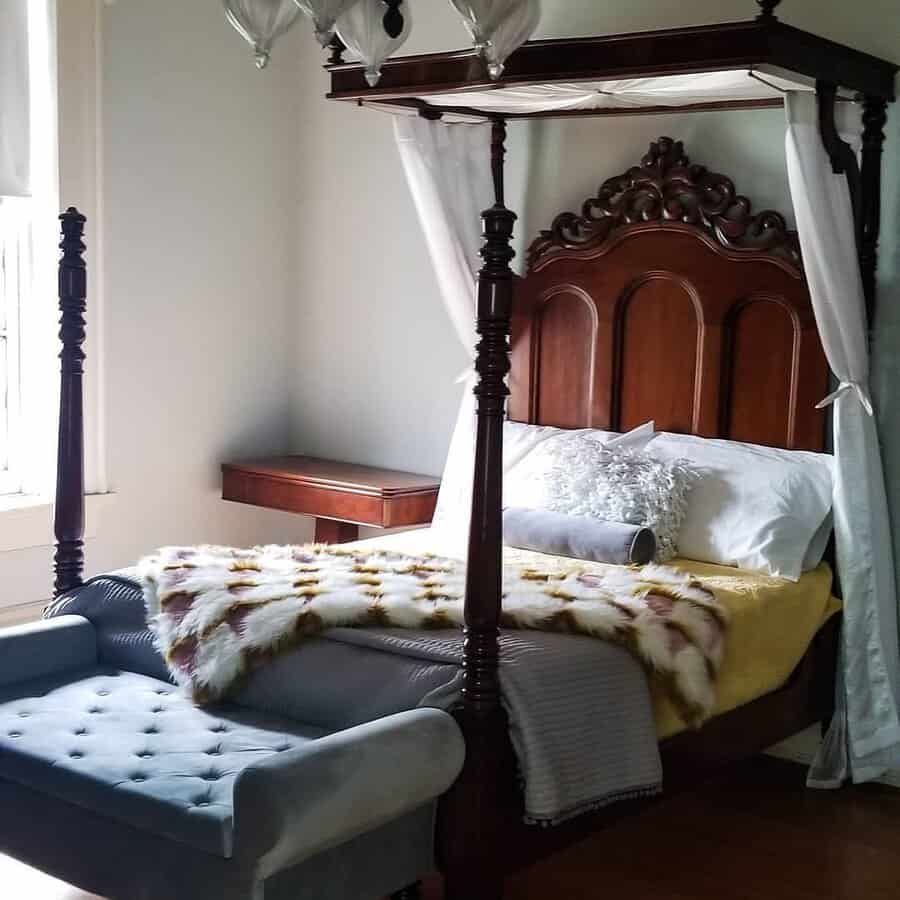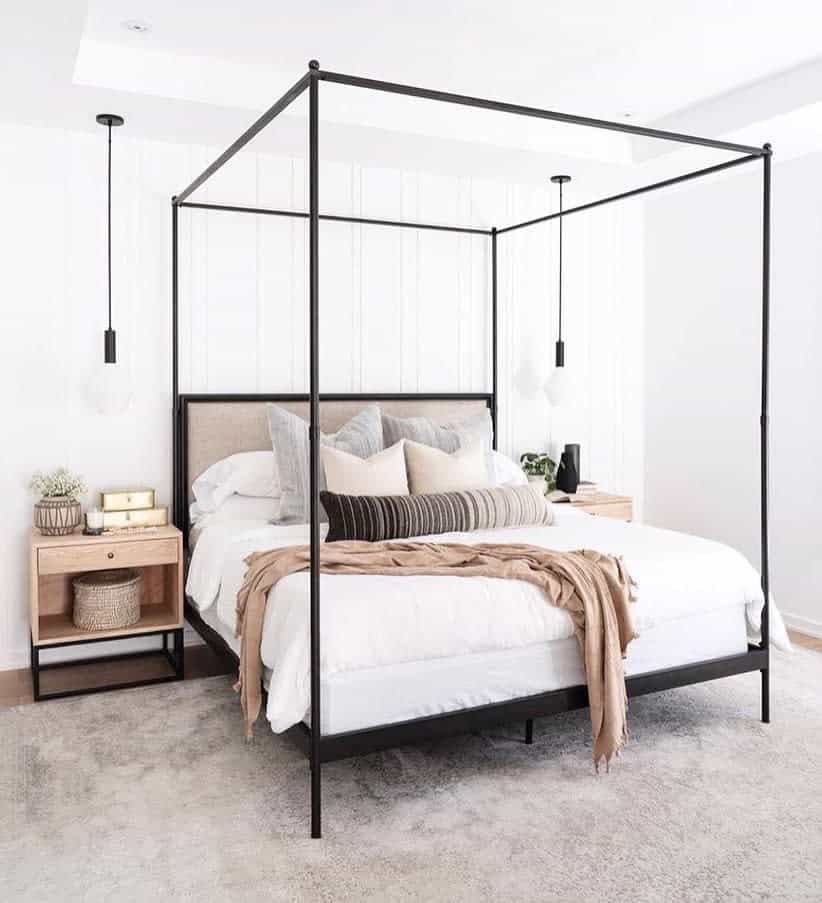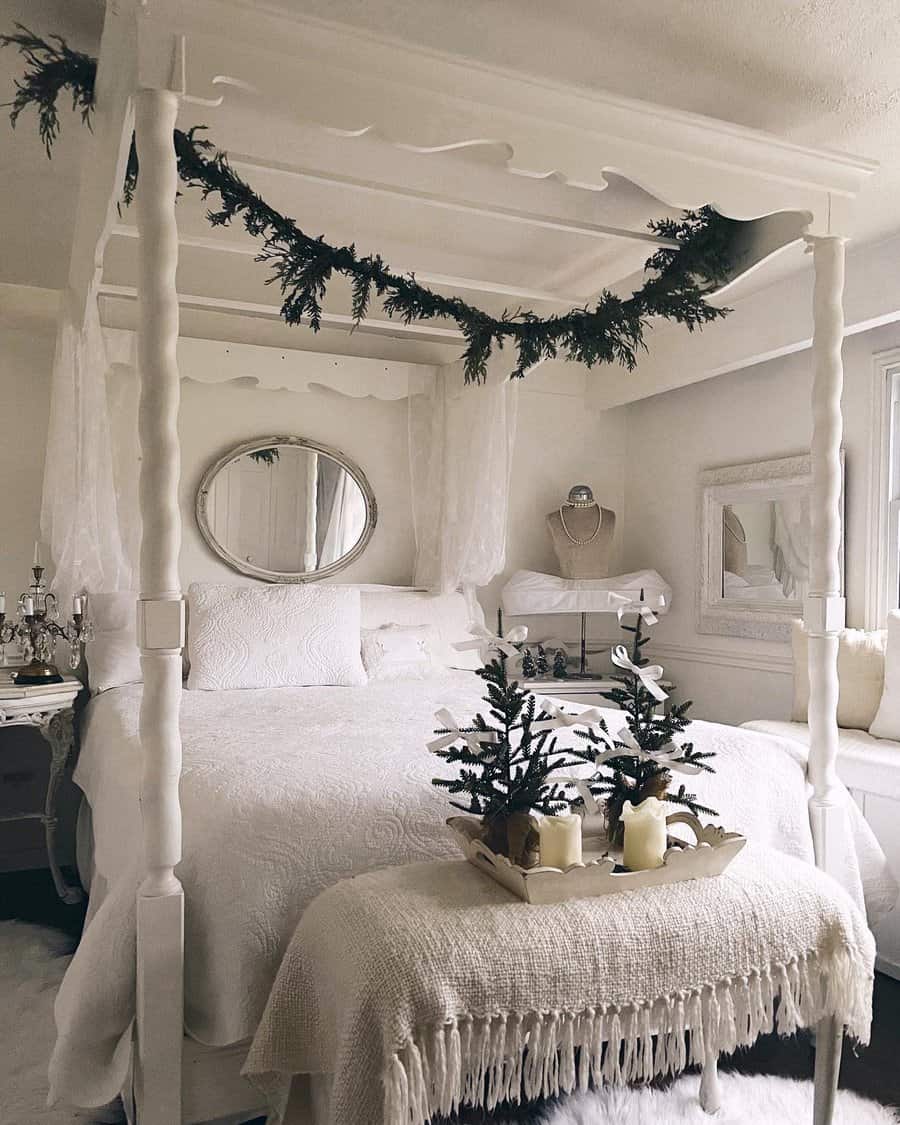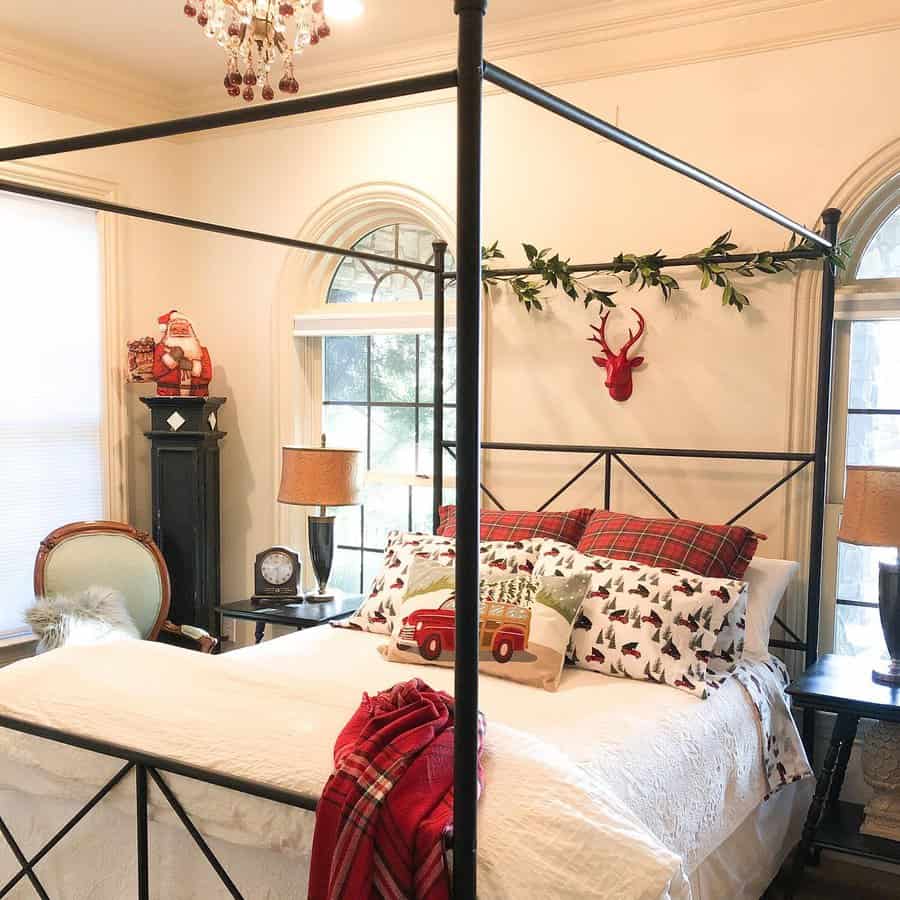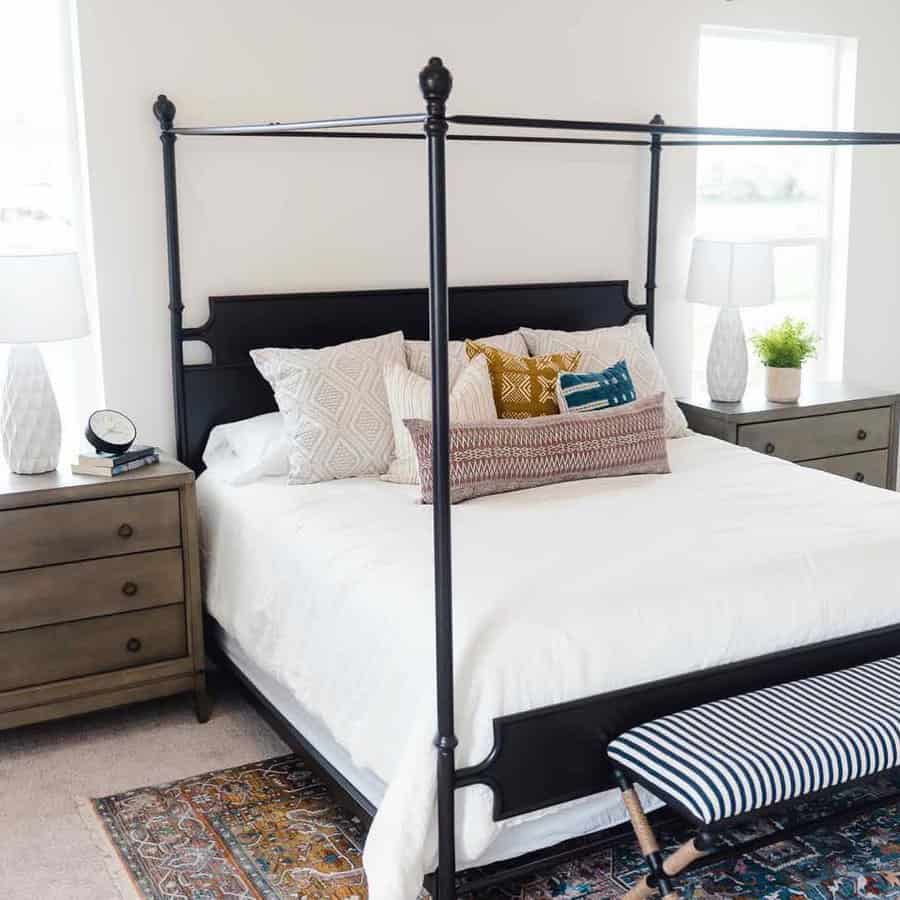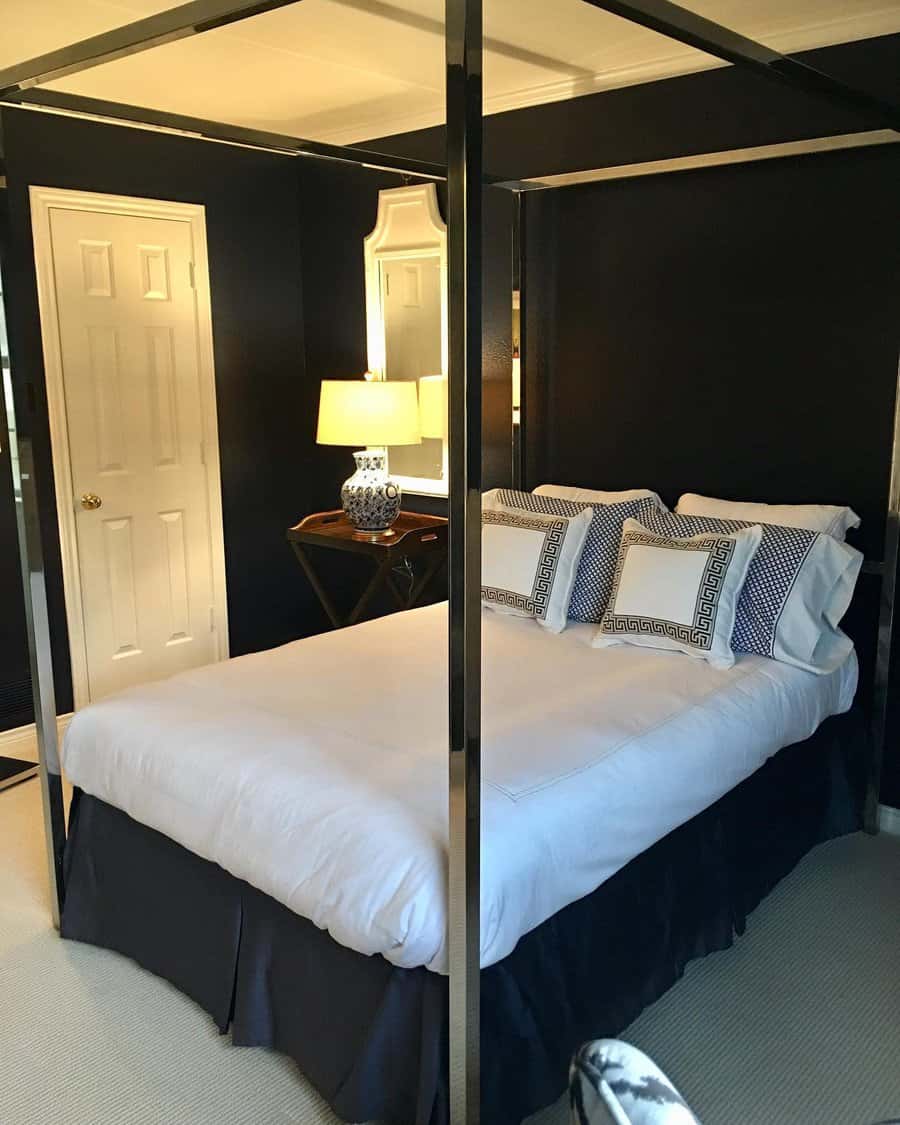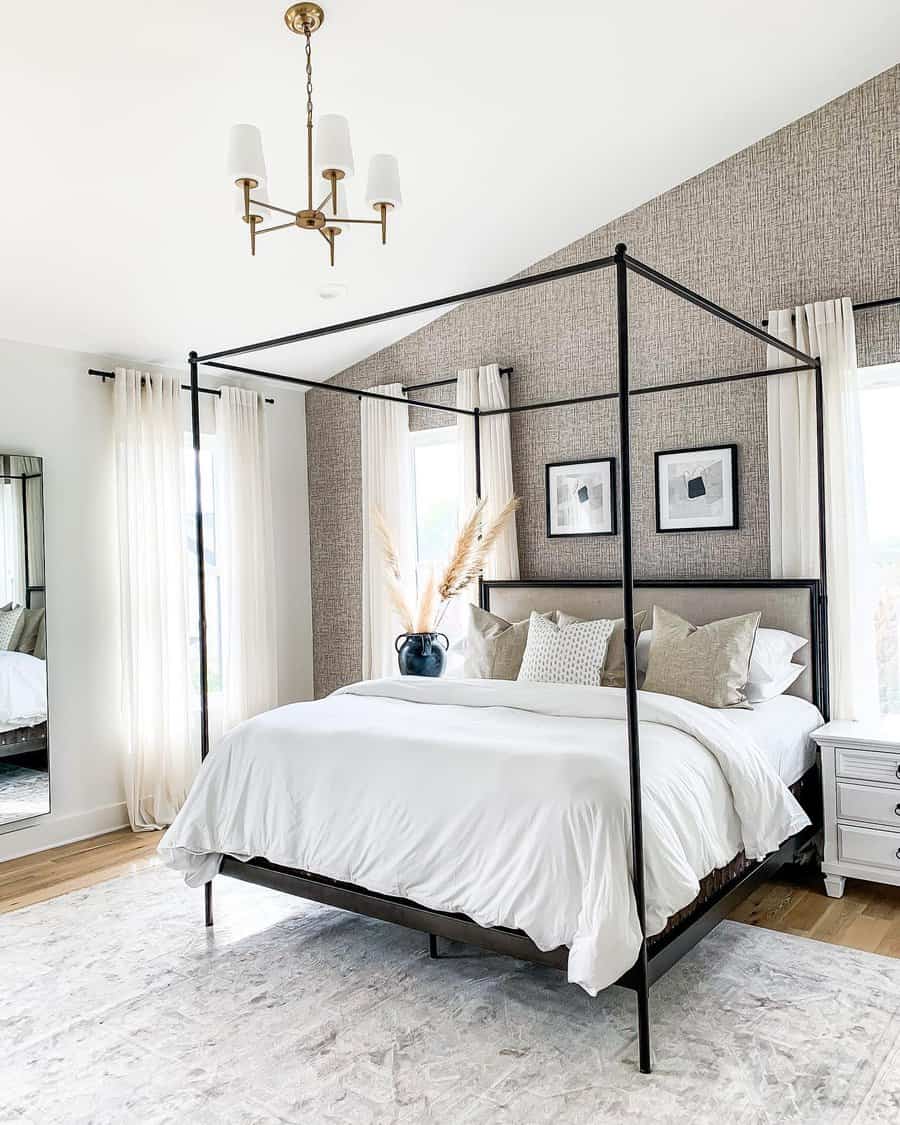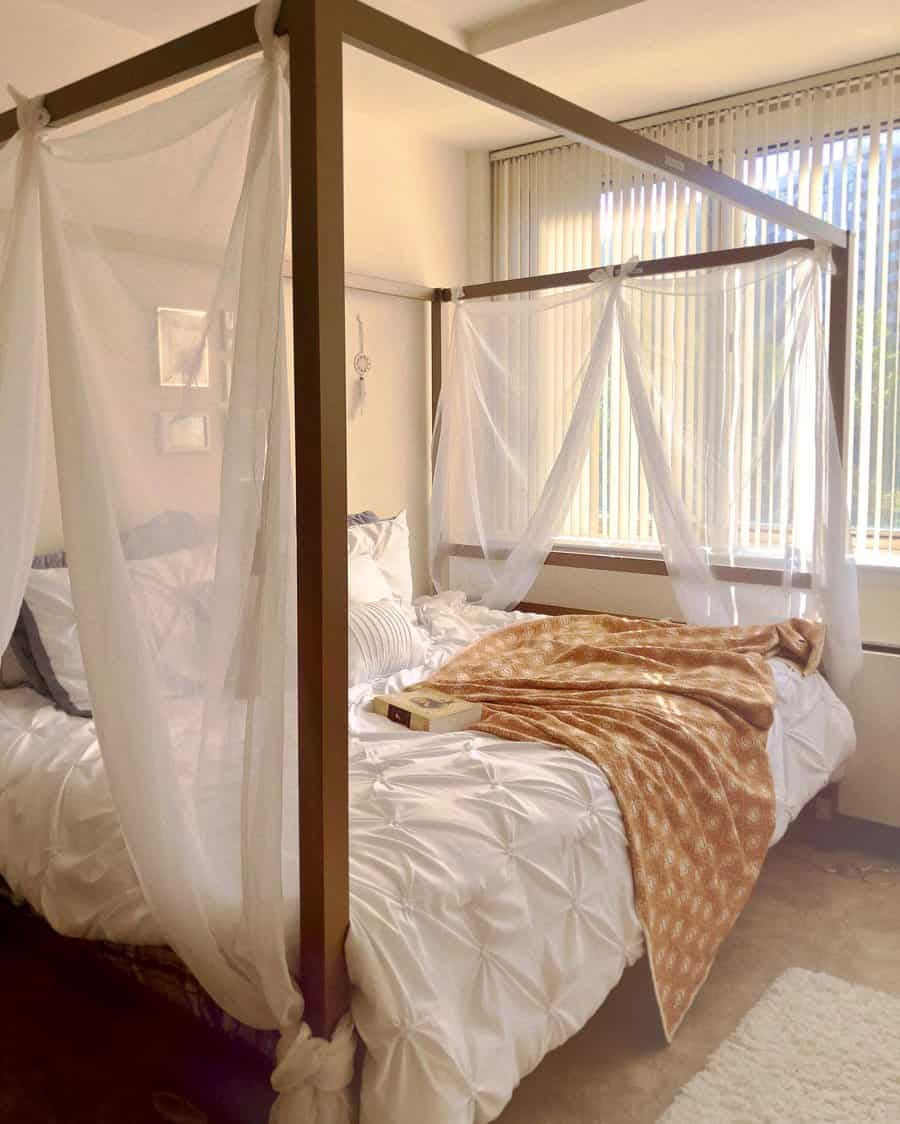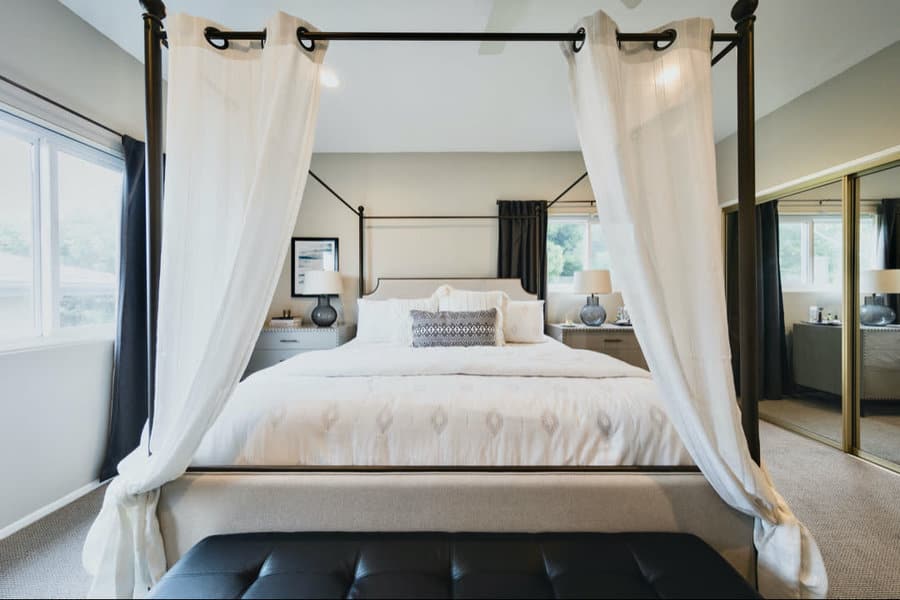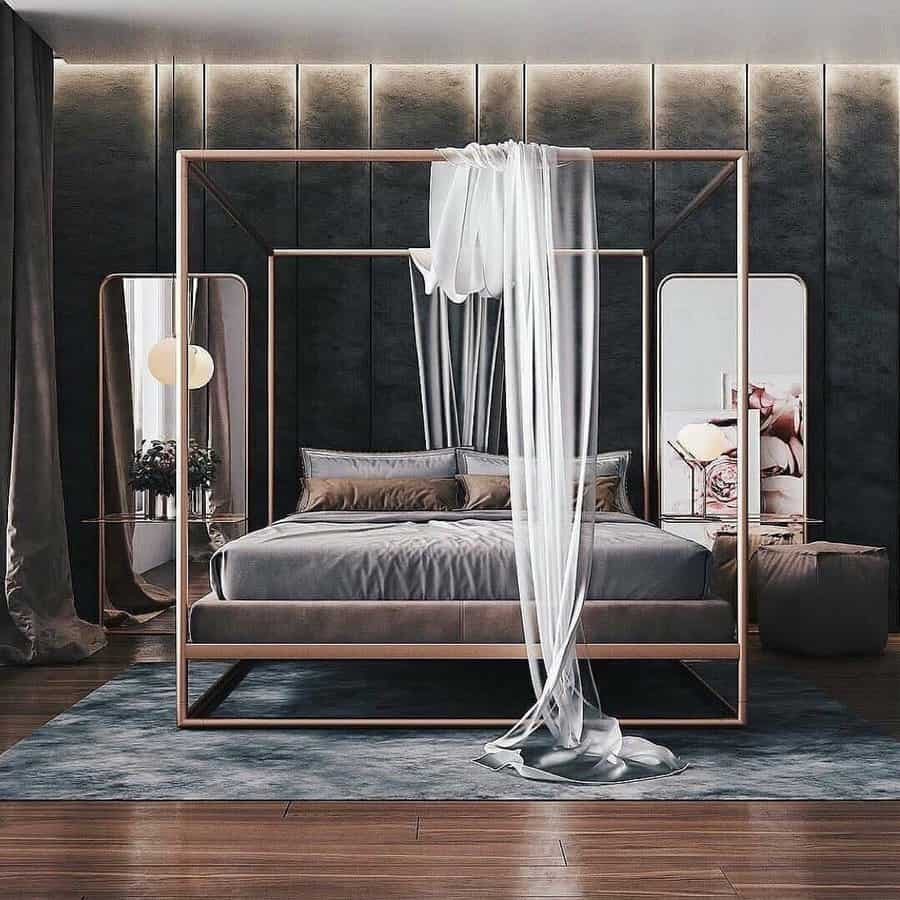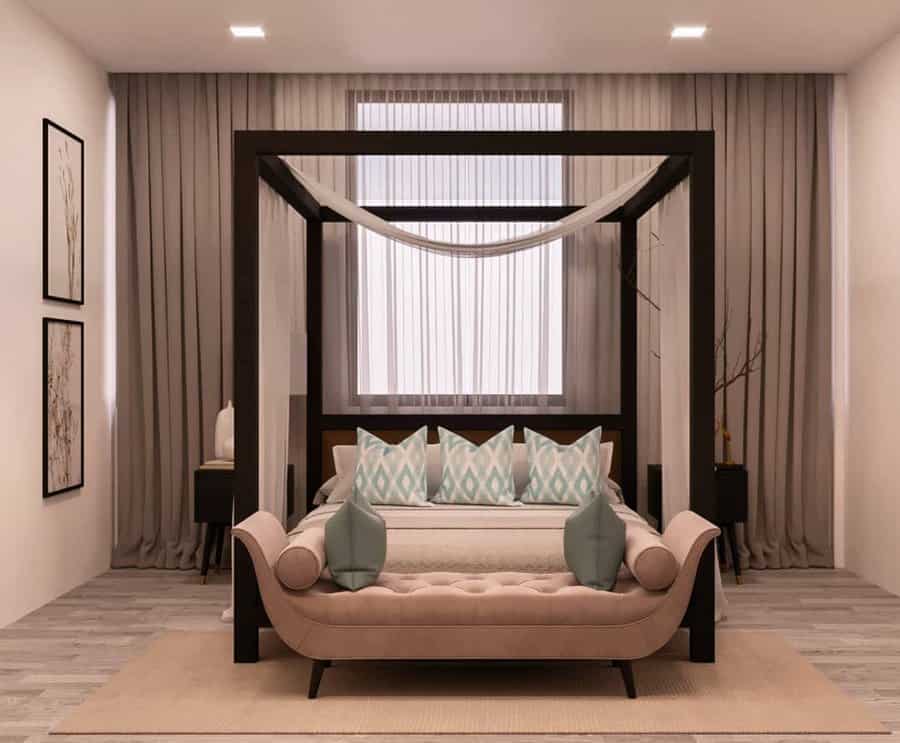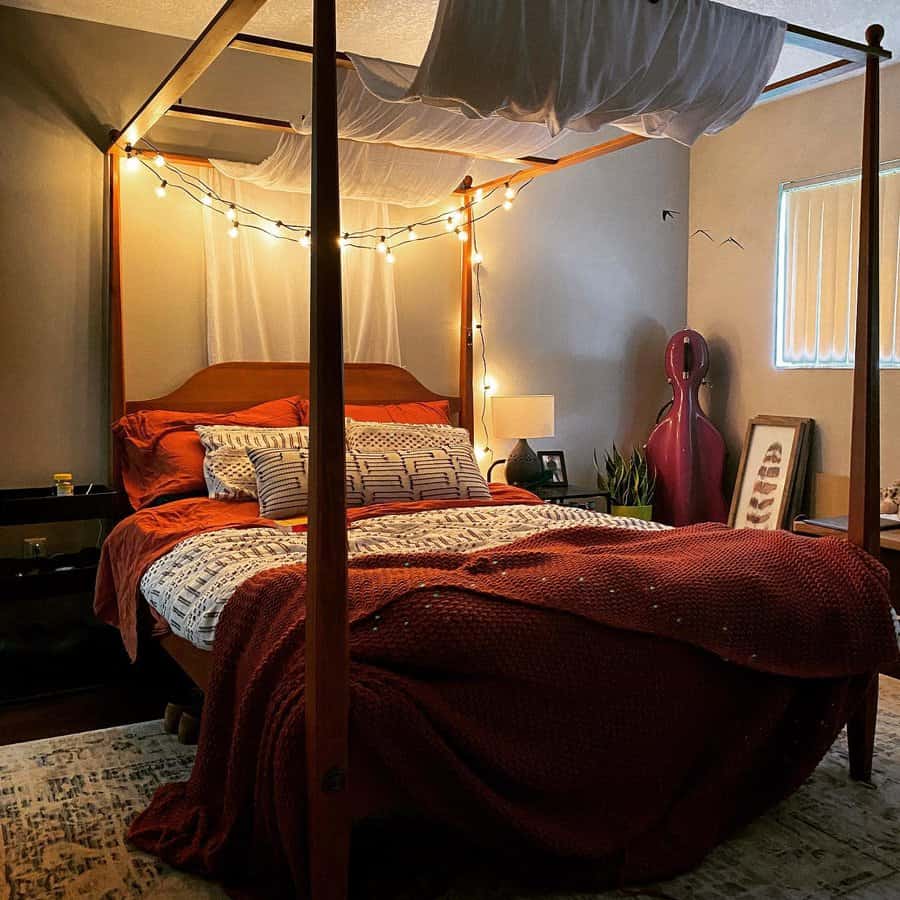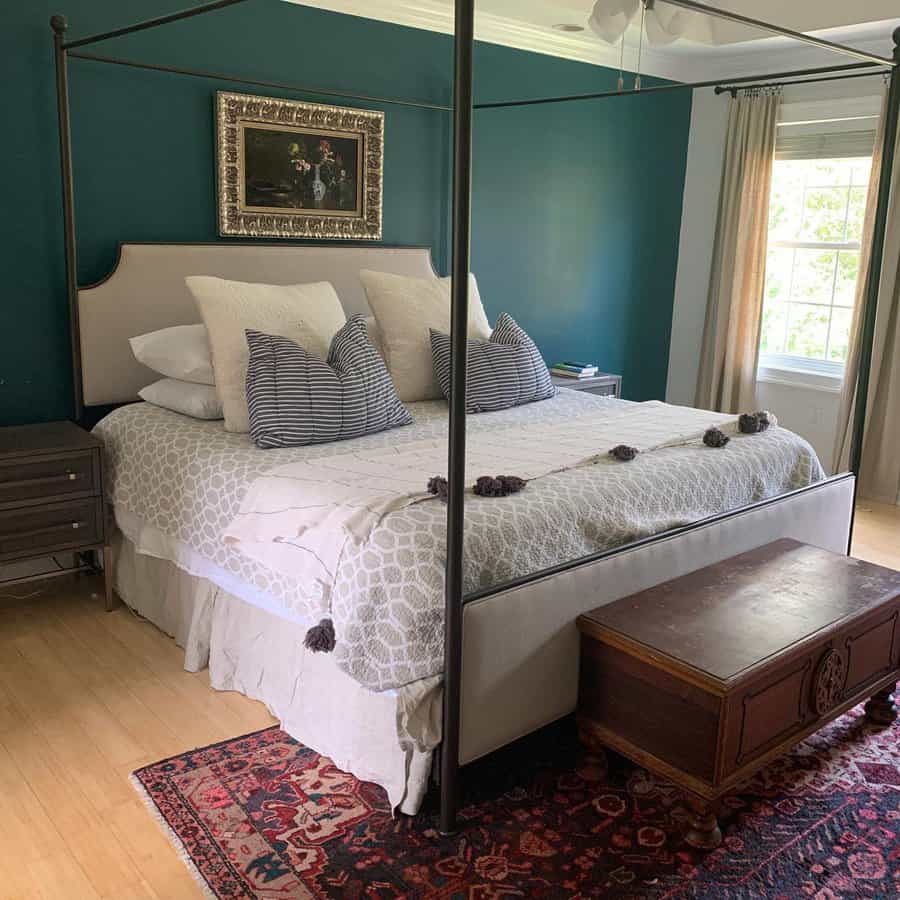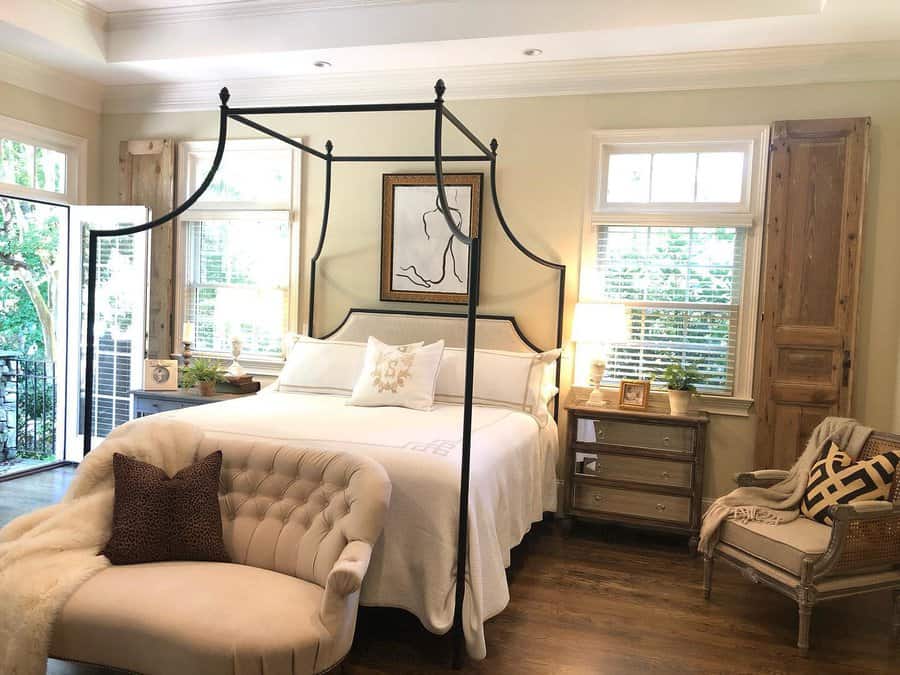 10. Twin Canopy Beds
If your little girl has been asking for a canopy bed, it's easy to transform a simple twin bed into a dreamy canopy. Simply purchase an oversized embroidery hoop and hang yards of tulle from the frame.
Suspend it over the bed with ribbon and add a monogram initial or wreath to secure the material to the wall above the headboard.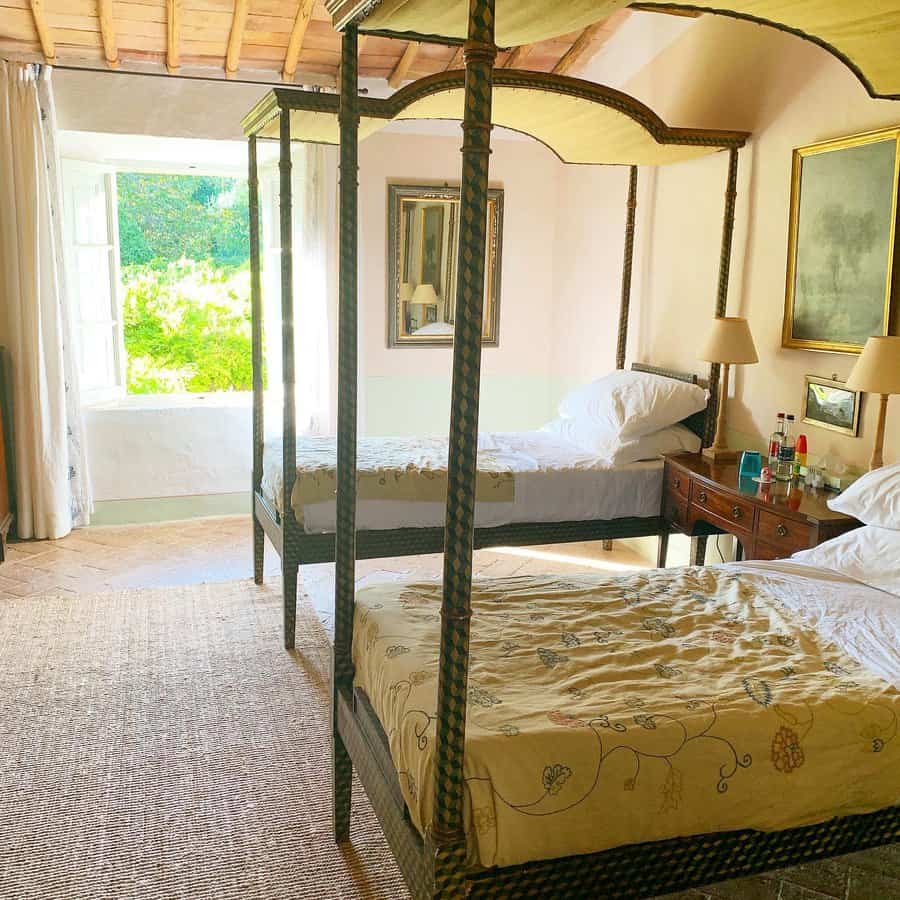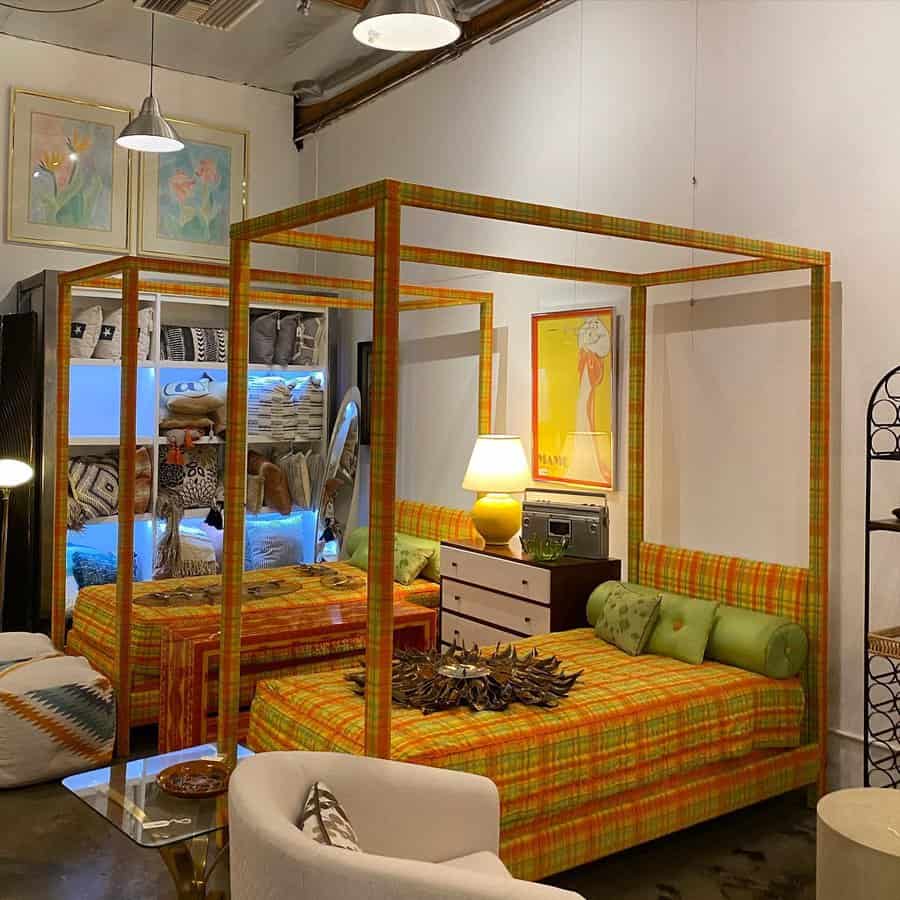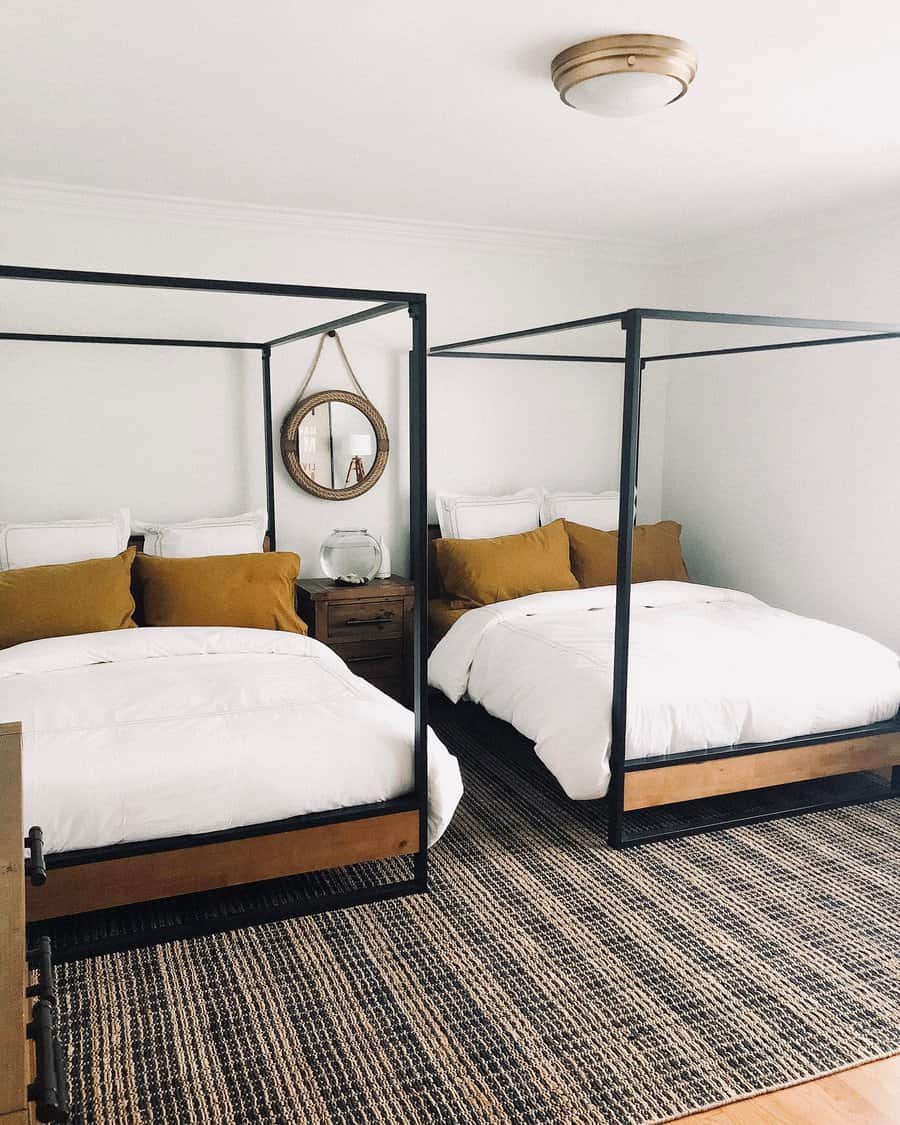 Don't be afraid to add canopies when you have two twin beds in one bedroom. A girl's bedroom is enhanced with the softness dual canopies add to the room. Even if your child's bedroom isn't overly feminine, canopy bed frames open a whole new element of bed design.