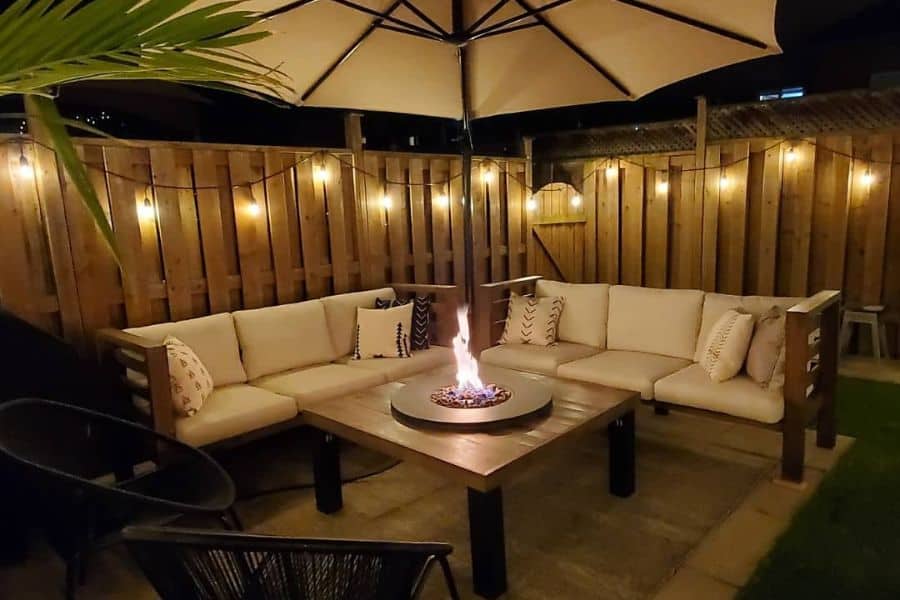 The Top 57 Cheap Patio Ideas
You don't have to spend a fortune to have a great outdoor space. Look for backyard ideas that feature affordable materials and projects you can do yourself. By doing most of the work yourself, you can have an outdoor living space that you can enjoy. Whether your backyard is large or small, you don't have to spend a fortune on your patio.
These cheap patio ideas will help you build a backyard patio that you can be proud of.
1. Budget
Working with a tight budget can make it seem limited on what you can do with your backyard. However, this isn't necessarily the case. Start with the backyard landscaping. Clean out the overgrown plants and brush. Repair any broken fencing. Pull weeds and plant fresh plants in your plant beds.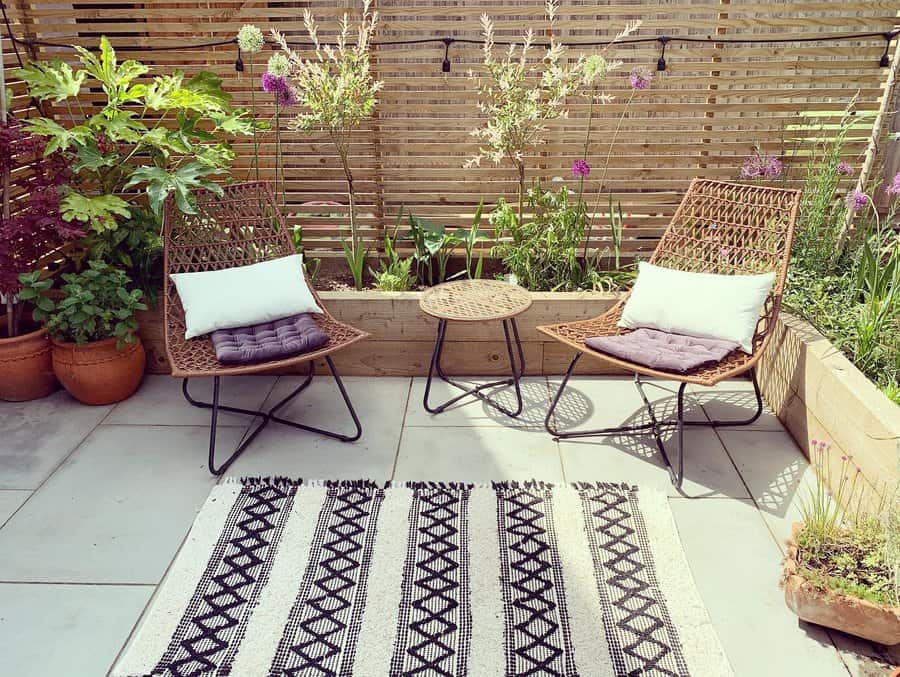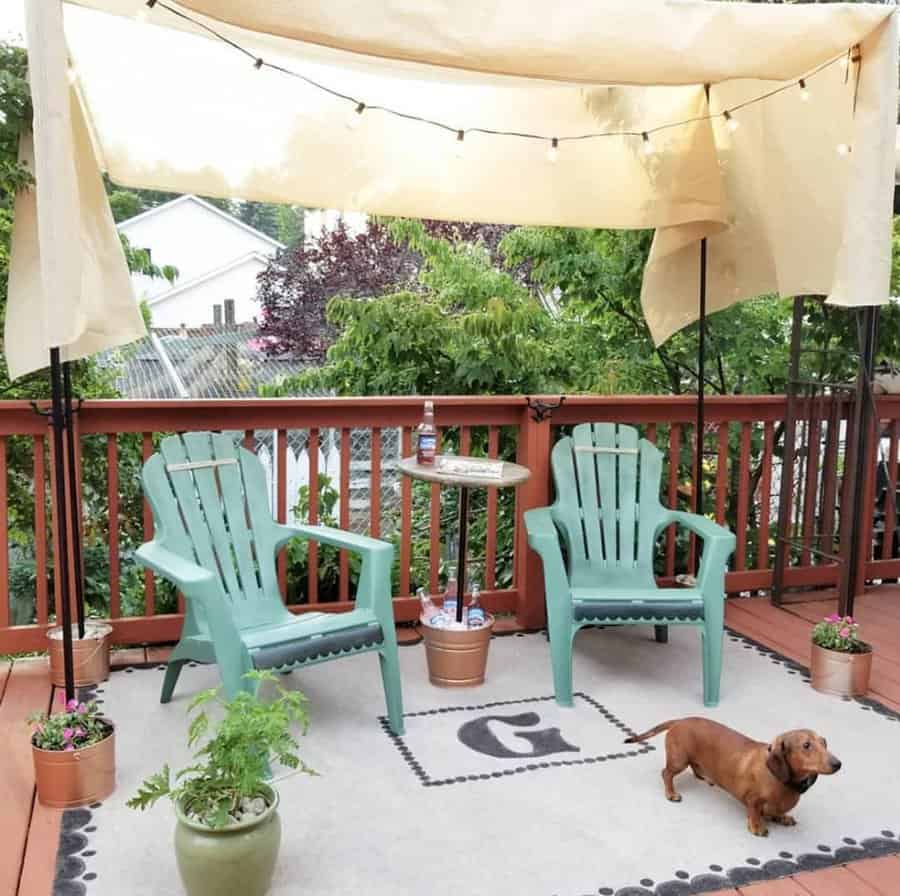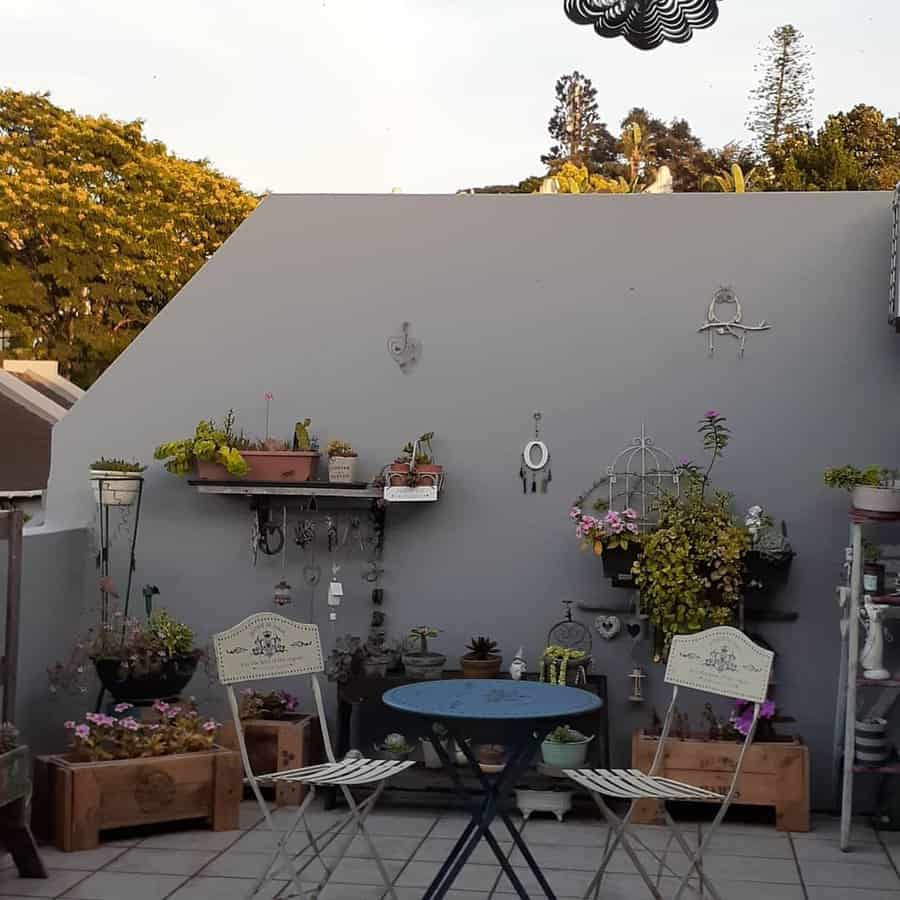 Building a patio can be deceptively expensive. Know before you start how large of a patio you want to build. This helps you accurately budget costs. Add in a cushion for going over budget on your project. Unexpected dilemmas can arise and up costing you more.
2. Concrete
Check out concrete patio ideas for creative solutions that are also affordable. Stamped concrete looks beautiful and adds pattern to your patio. You'll need to have concrete poured into your backyard. Then work in sections to press the template into your concrete.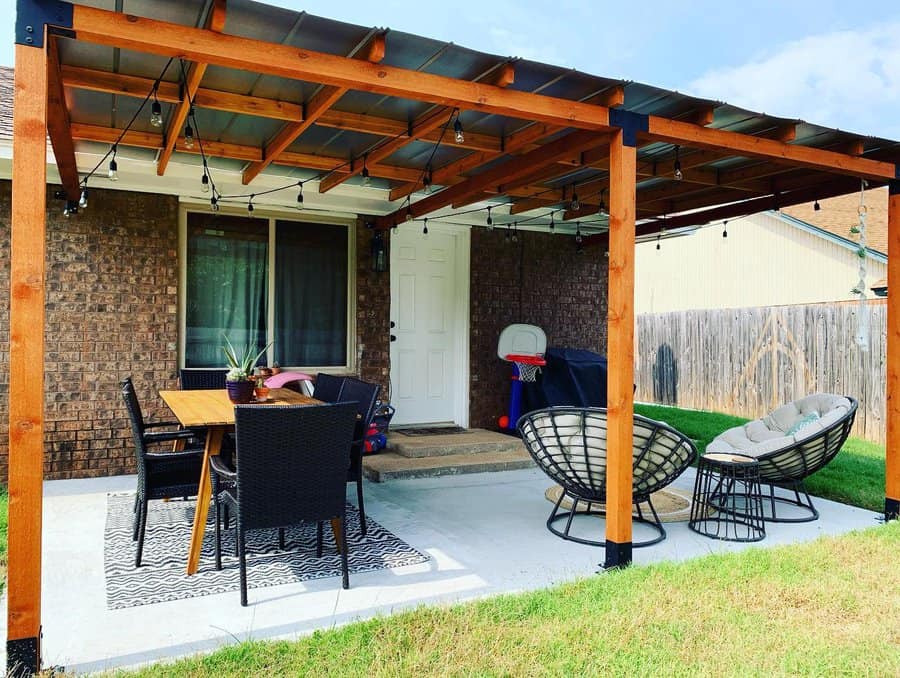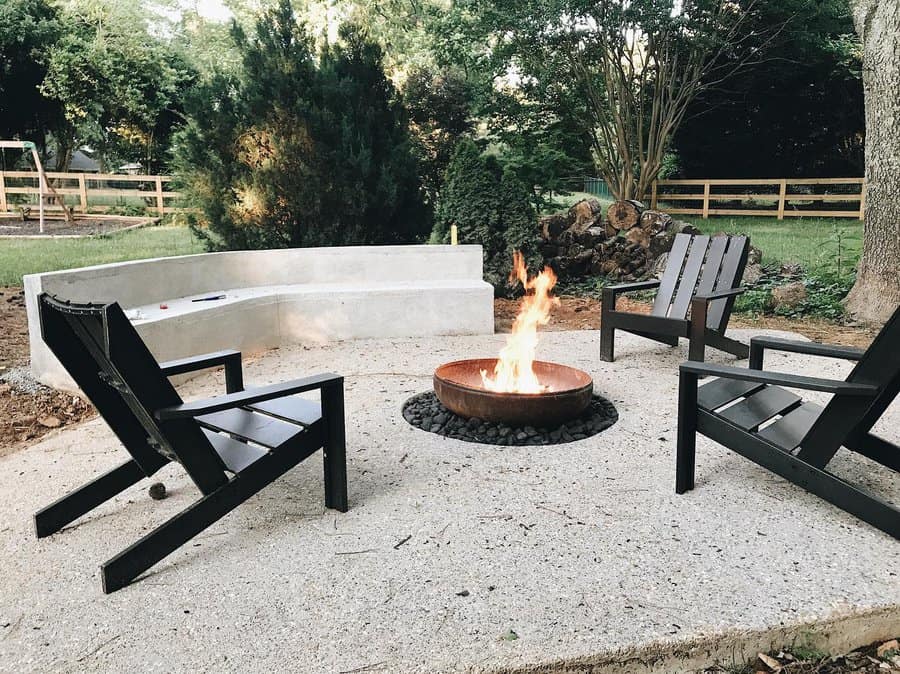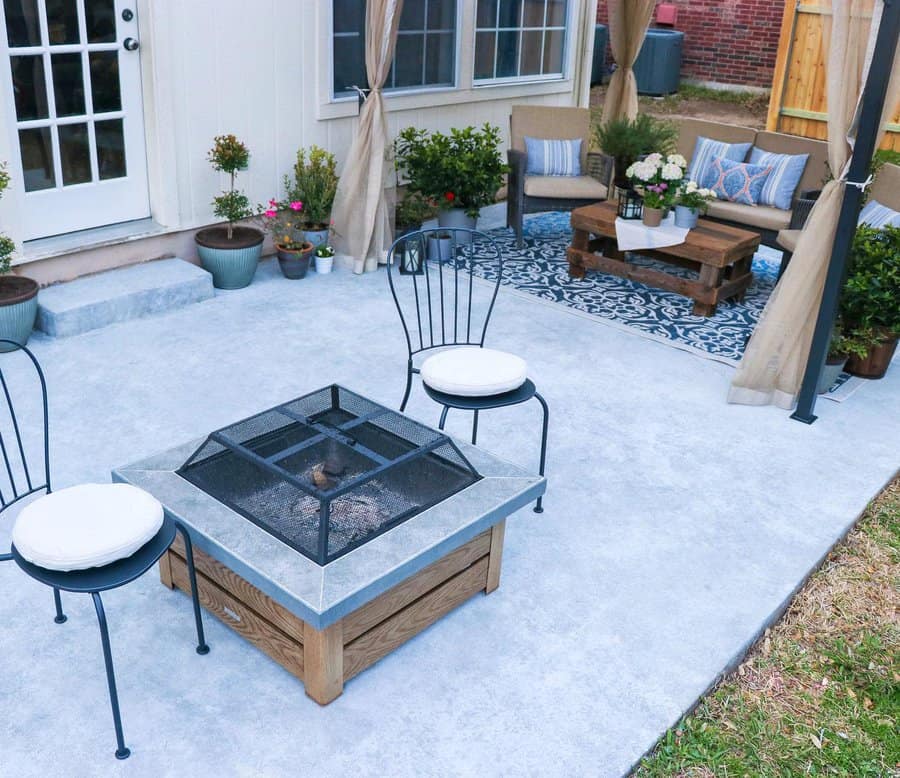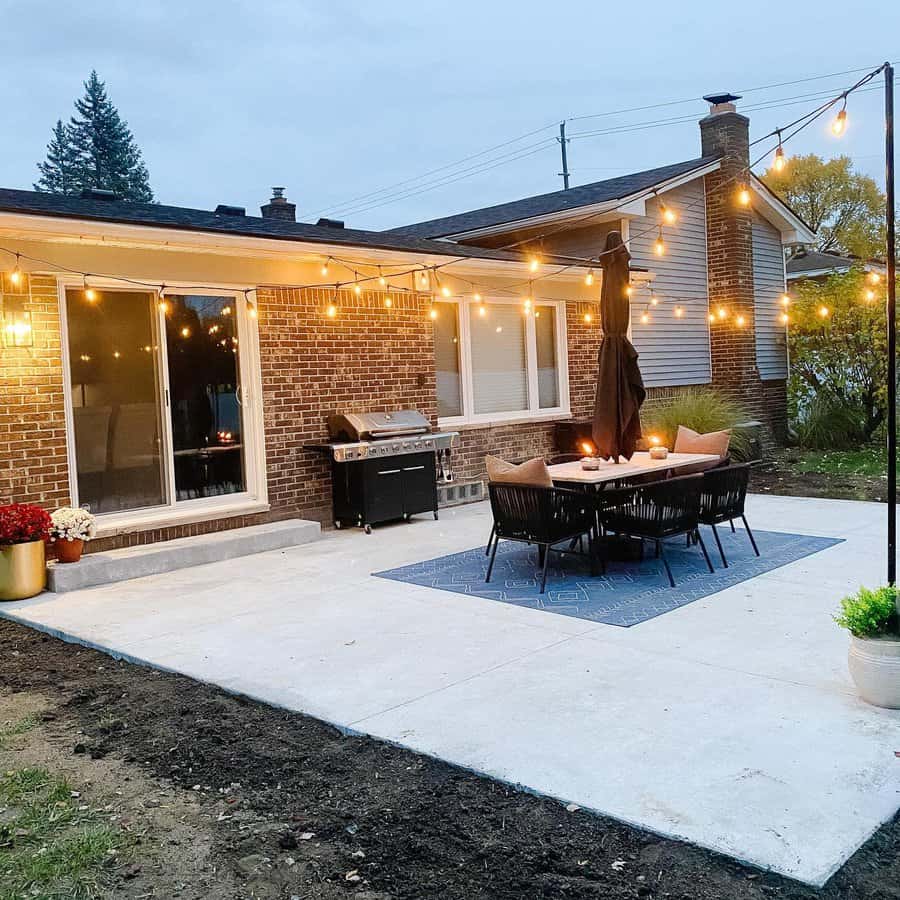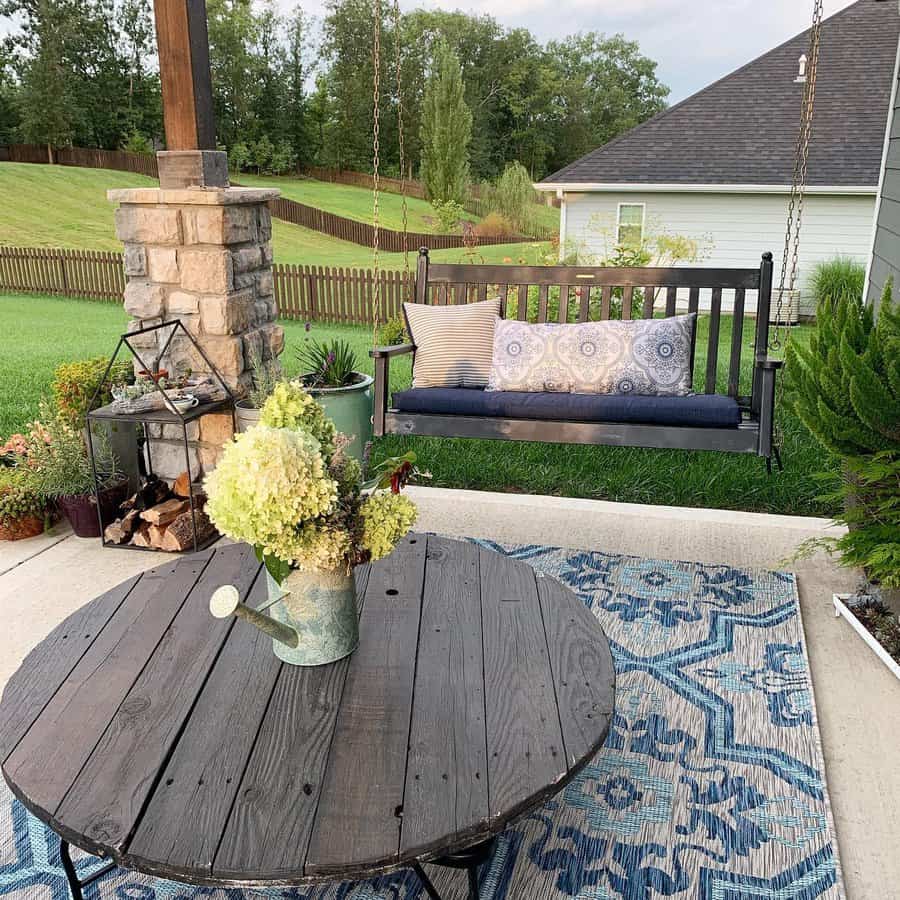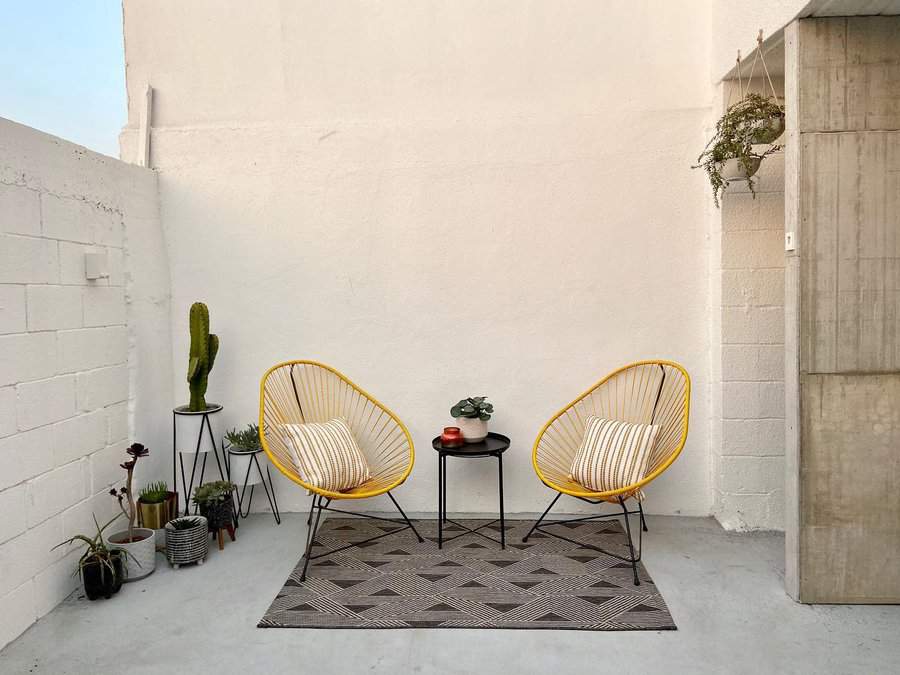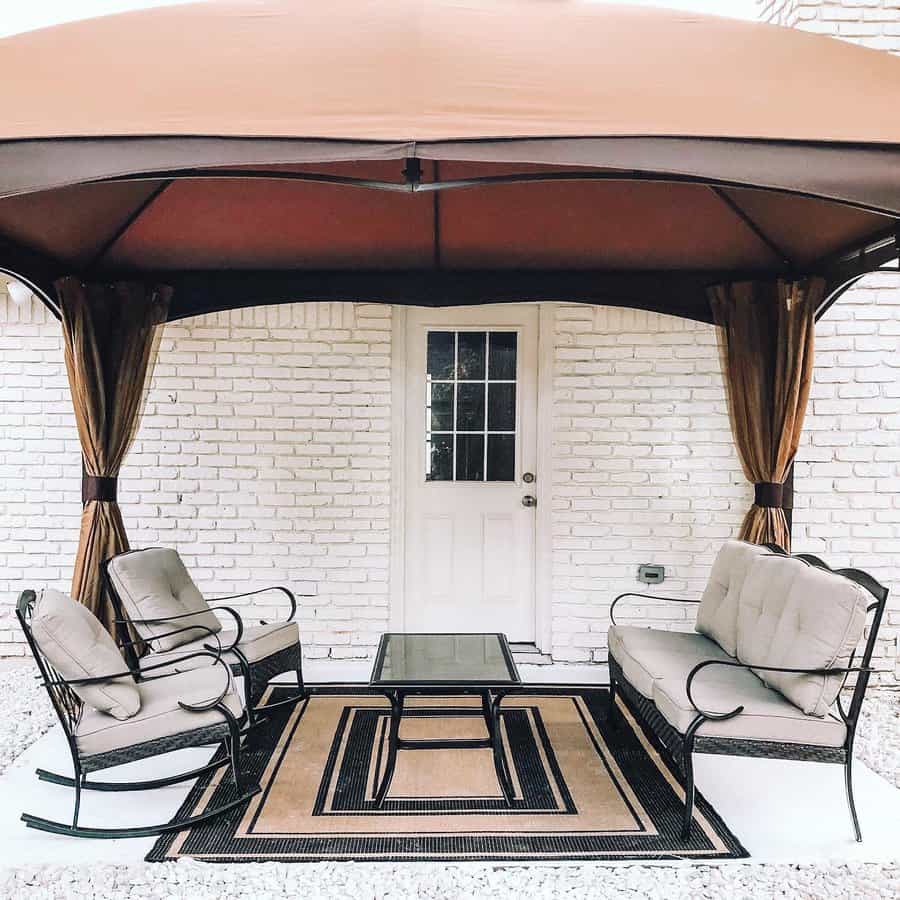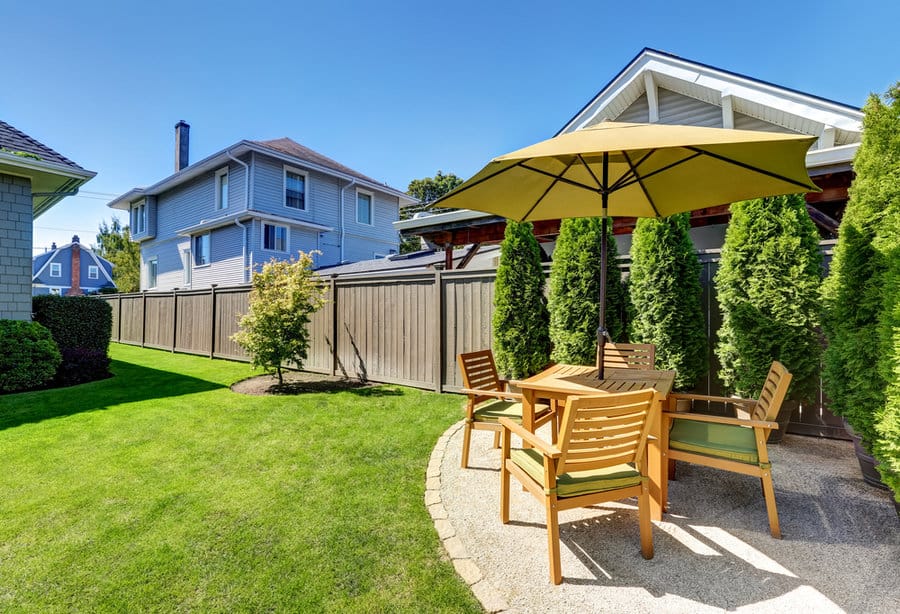 For a natural look, choose a template that has a stone pattern. It will mimic the look of natural stones. You could leave the patio the color of concrete and have a grey stone look. Try painting or staining the "stones" for a different look. If natural stone isn't your thing, there are plenty of other templates that mimic pavers in a variety of shapes.
3. DIY
Doing the work yourself can save you a lot of money. Look for DIY backyard ideas that feature doable projects for your budget and skill level. This could be different for everyone. Perhaps you are new to home improvement projects. Then a gravel DIY patio would be perfect.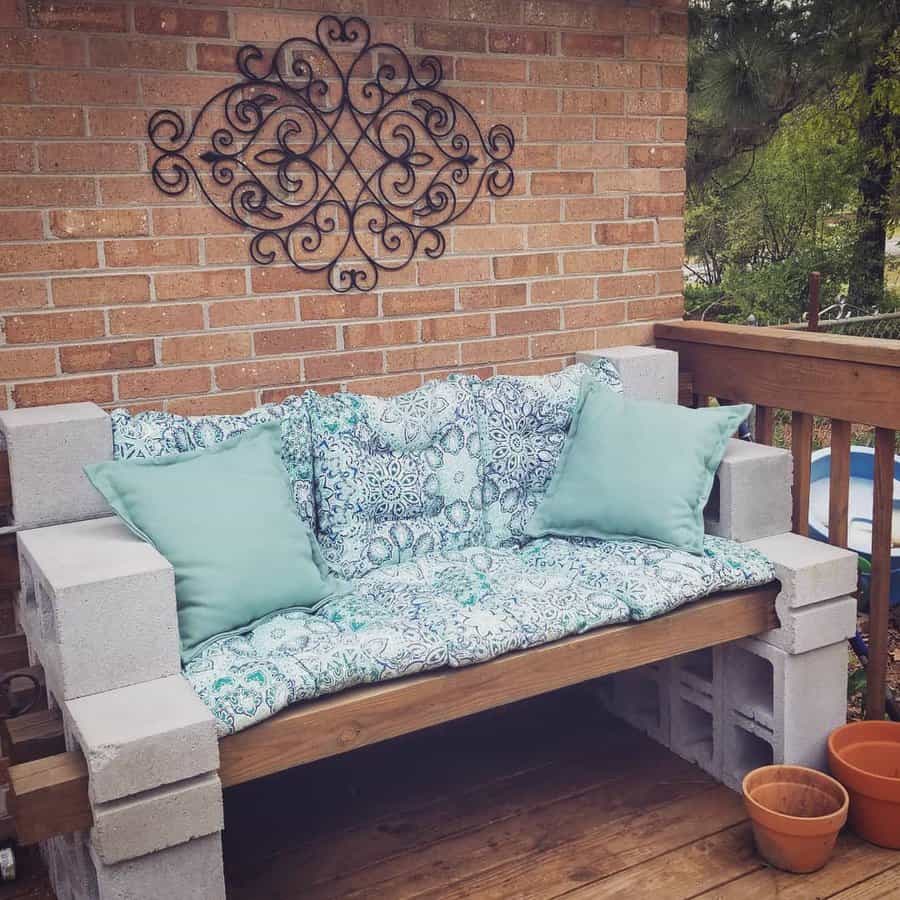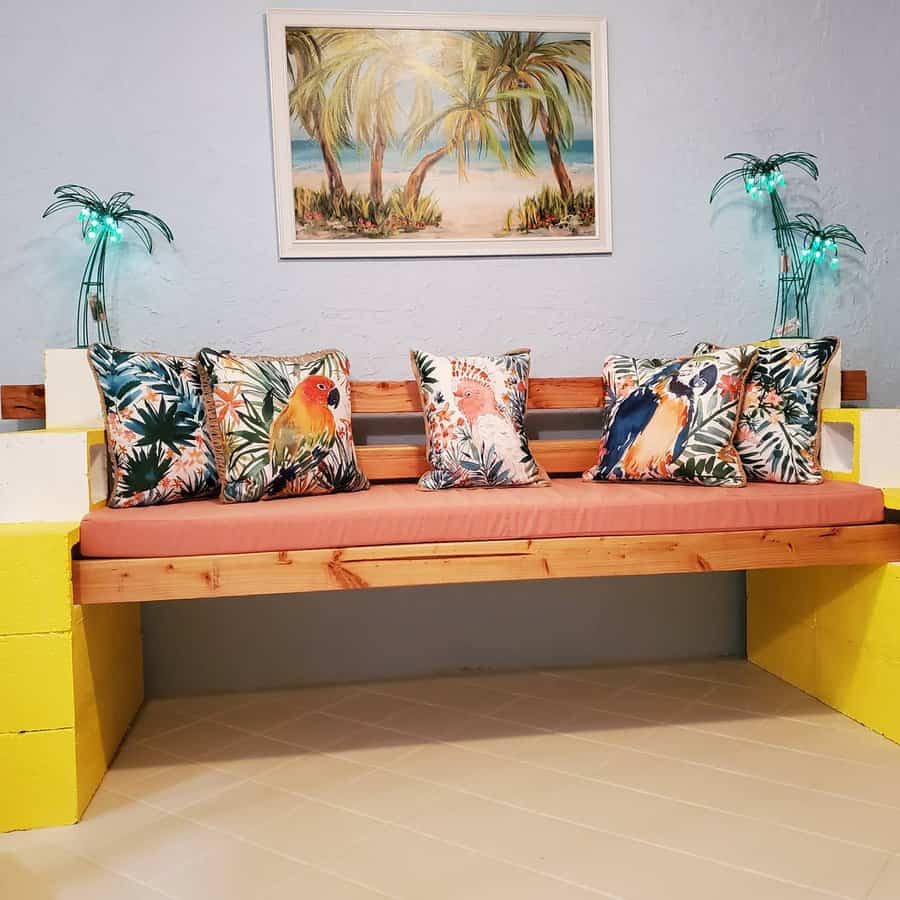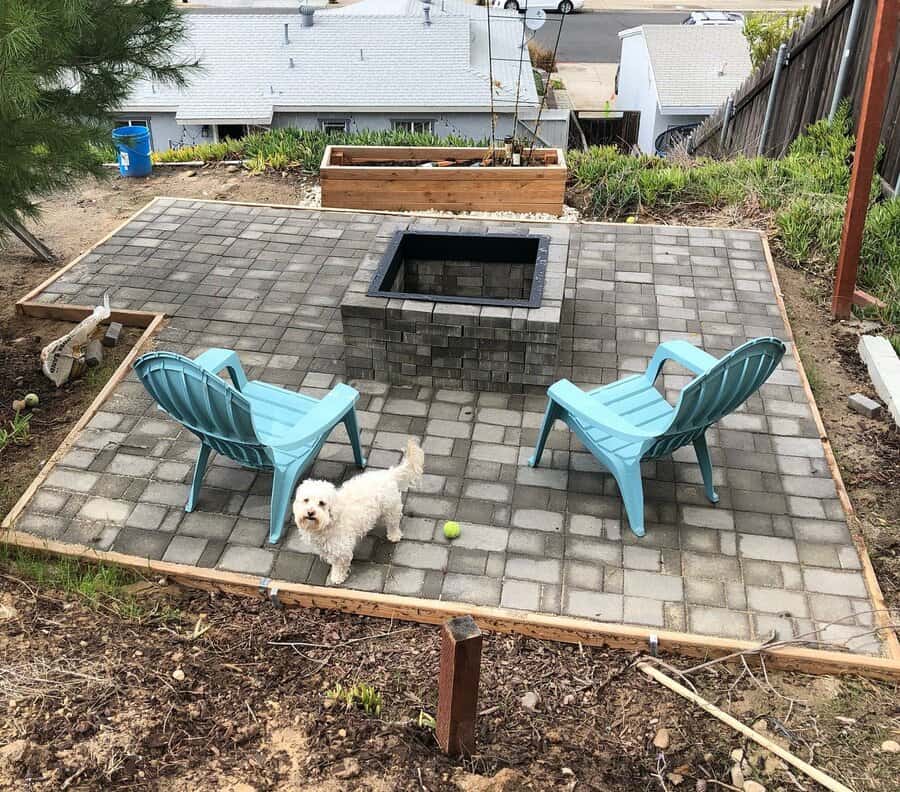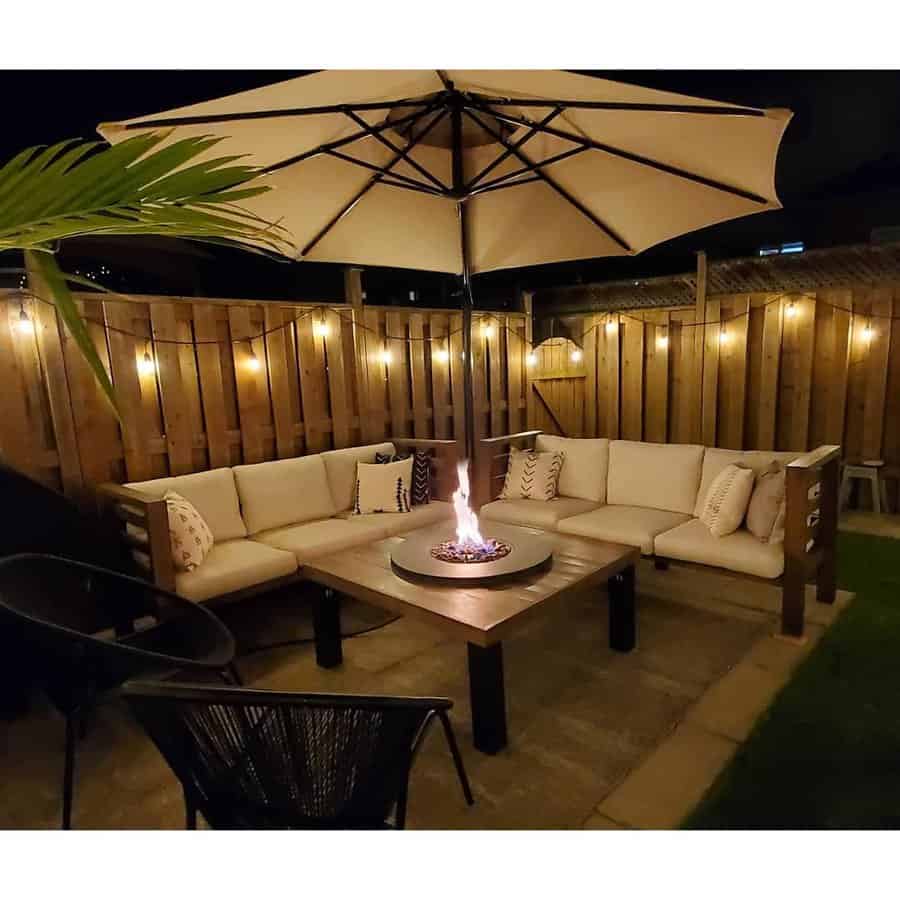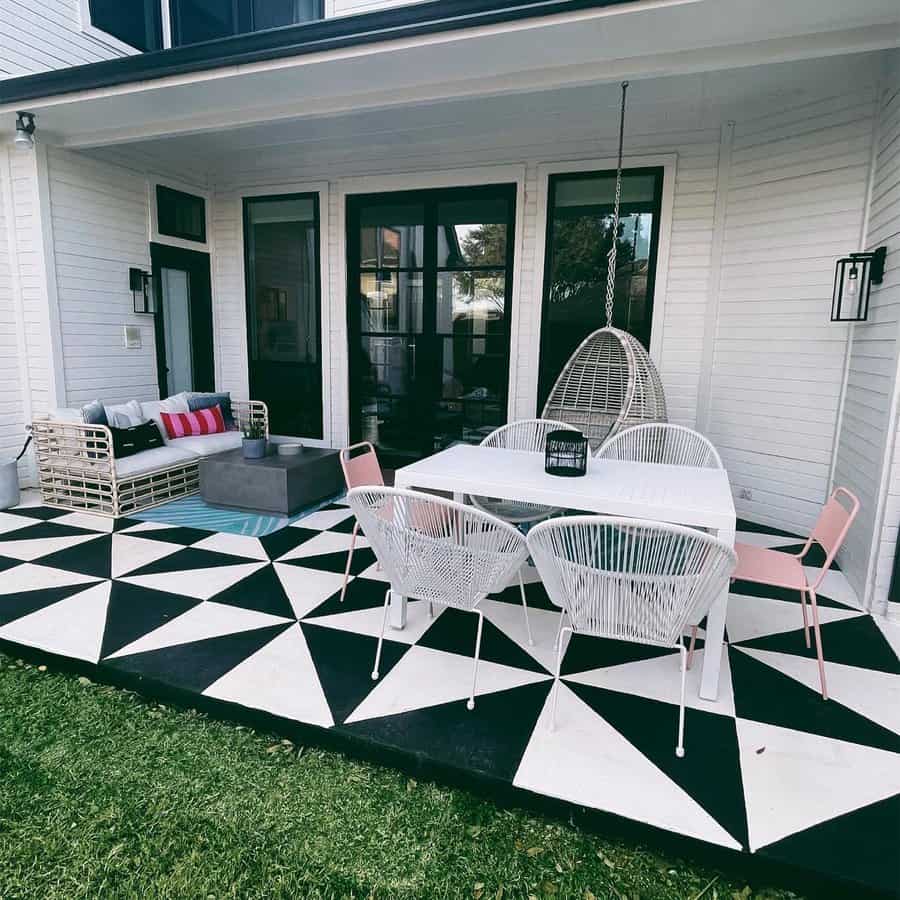 If you have some home improvement experience, then you could consider DIY patio ideas that use stamped concrete or pavers. These require more experience because they are more work to prepare the ground underneath and place the stones. You want to ensure they are seated securely, so they stay level, don't shift, and don't allow weeds to grow between them.
4. Firepit
If you plan to build your patio out of paving stones or concrete blocks, why not purchase a few extra and build a fire pit? This elevates your brick patio by giving it an extra feature. It also helps you get more use out of your new patio by creating warmth when the temperatures drop.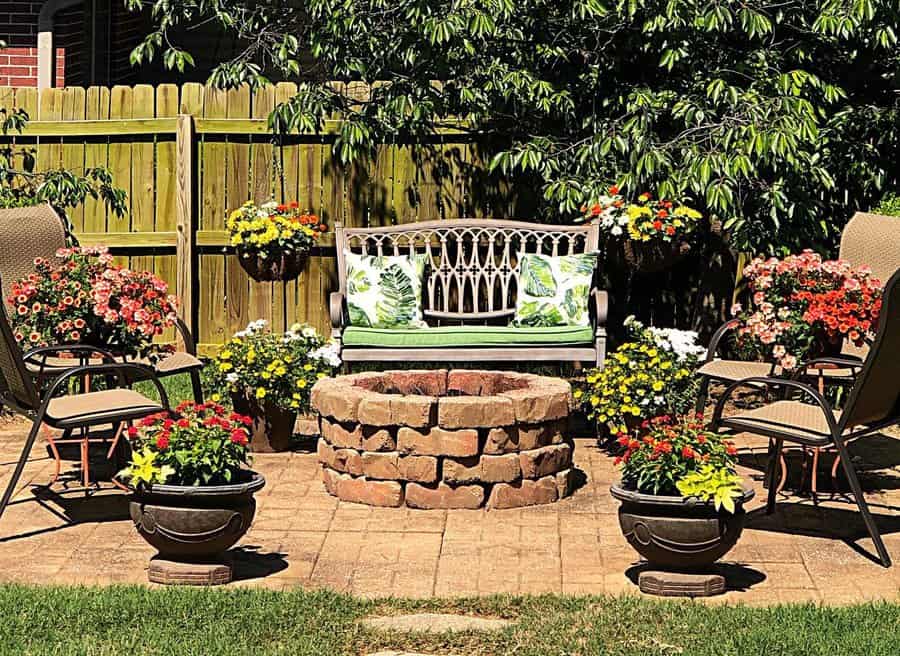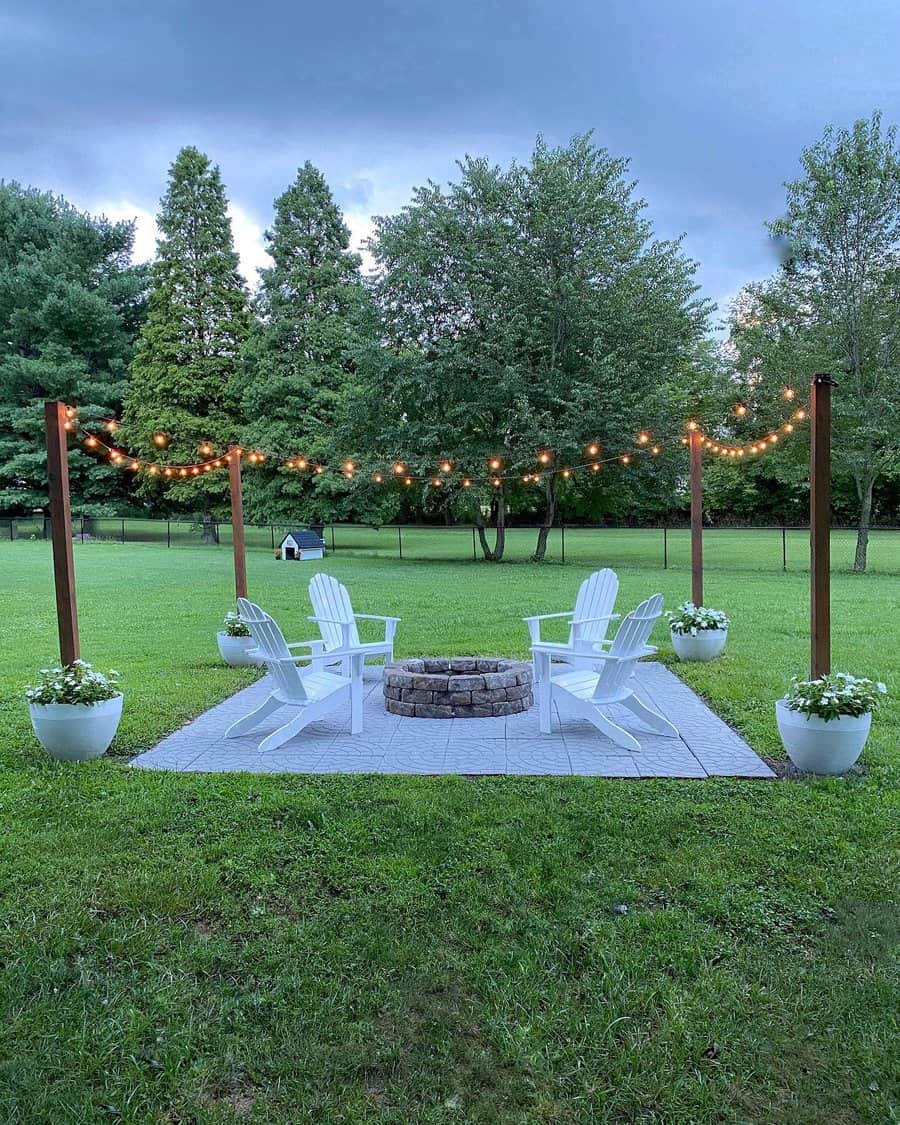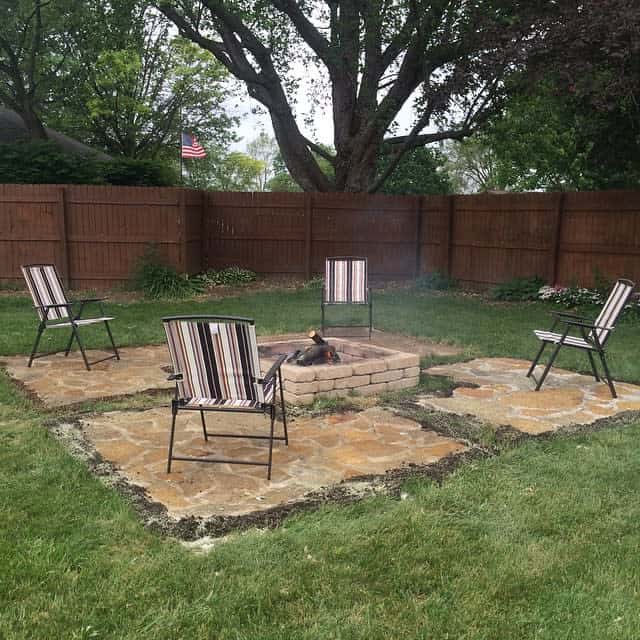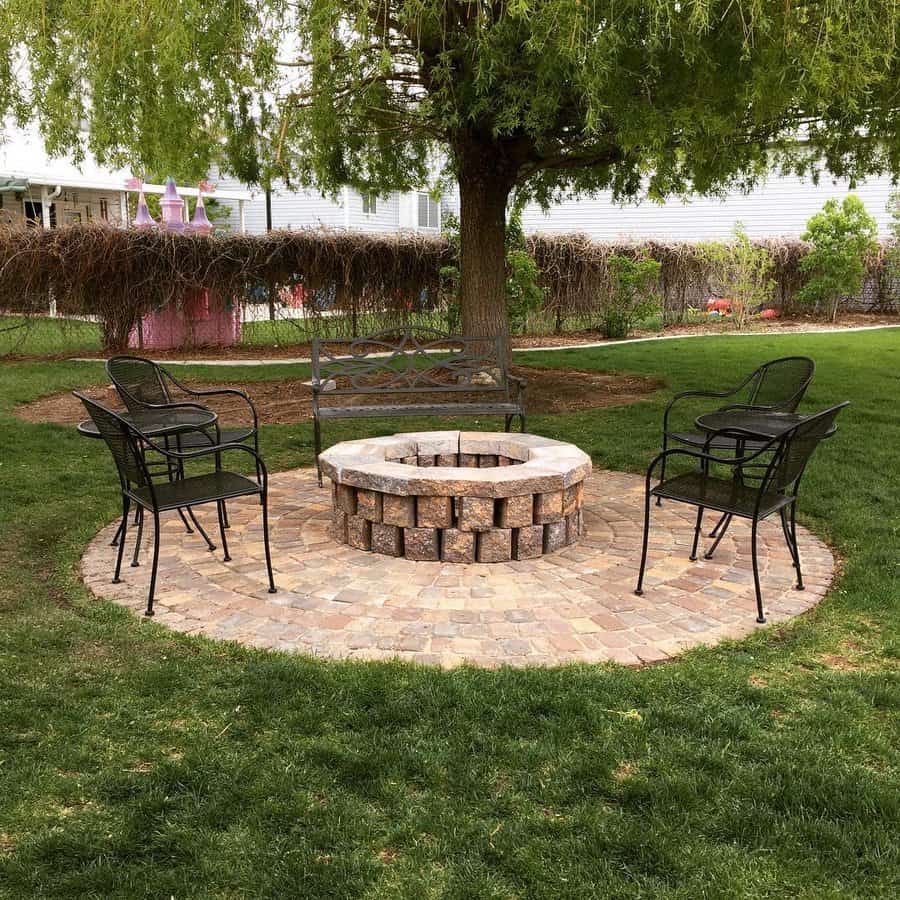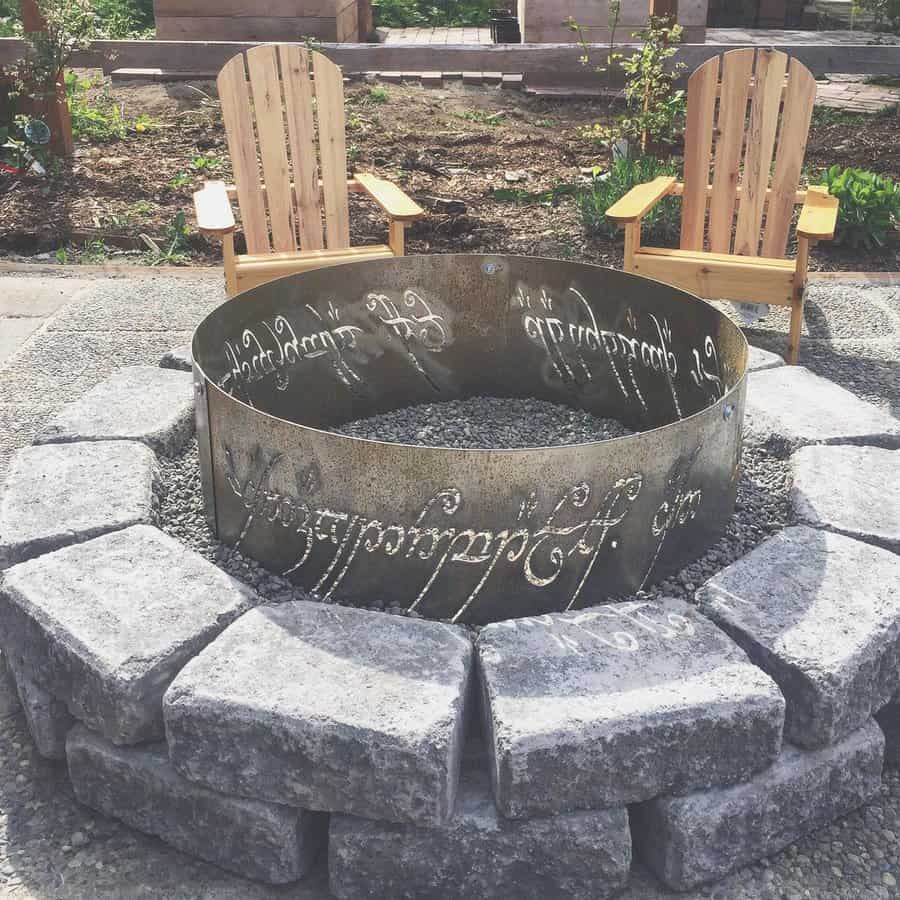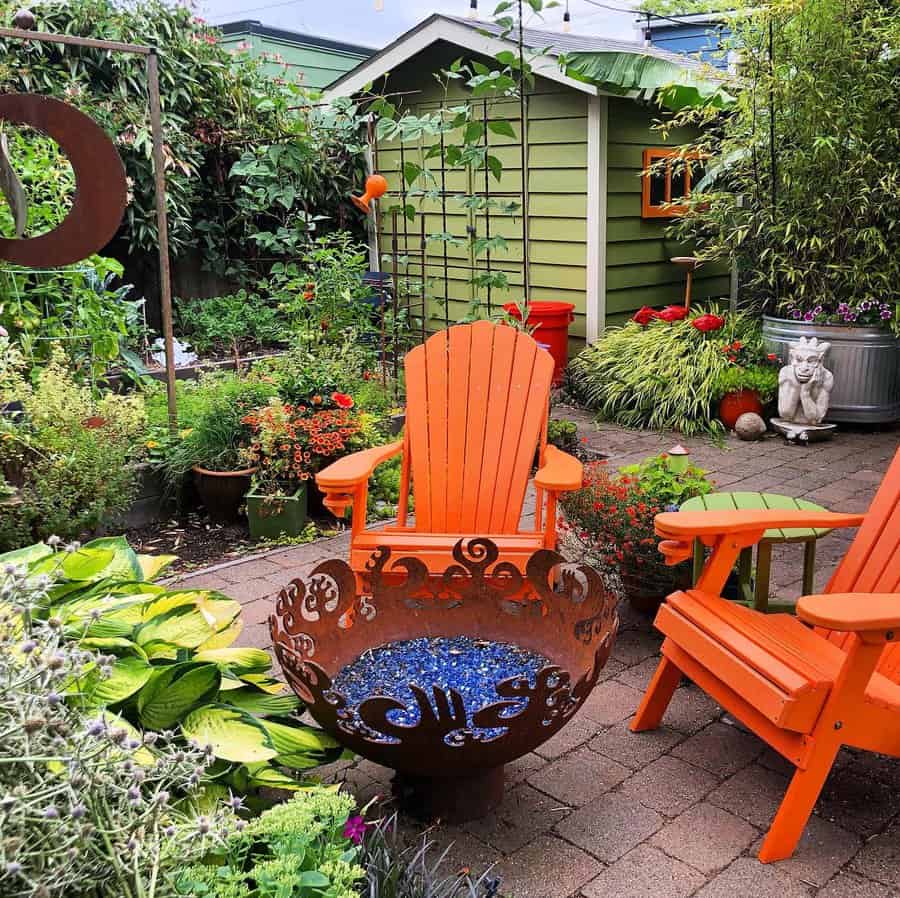 When building your fire pit, consider its size. The larger the pit, the bigger the fire you can build. However, you don't want it so big that it's uncomfortable to sit close to it. You also need to have enough space around the outside for people to sit in chairs and comfortably walk around.
5. Floating
Just because you need to build an affordable doesn't mean it can't also be stylish. Consider building a floating deck. This is a deck that looks as if it is floating just above ground level. You would take one or two steps down to get to the grass from the deck. This design can be as small or large as you want it to be. You could even build onto it later as you build your savings.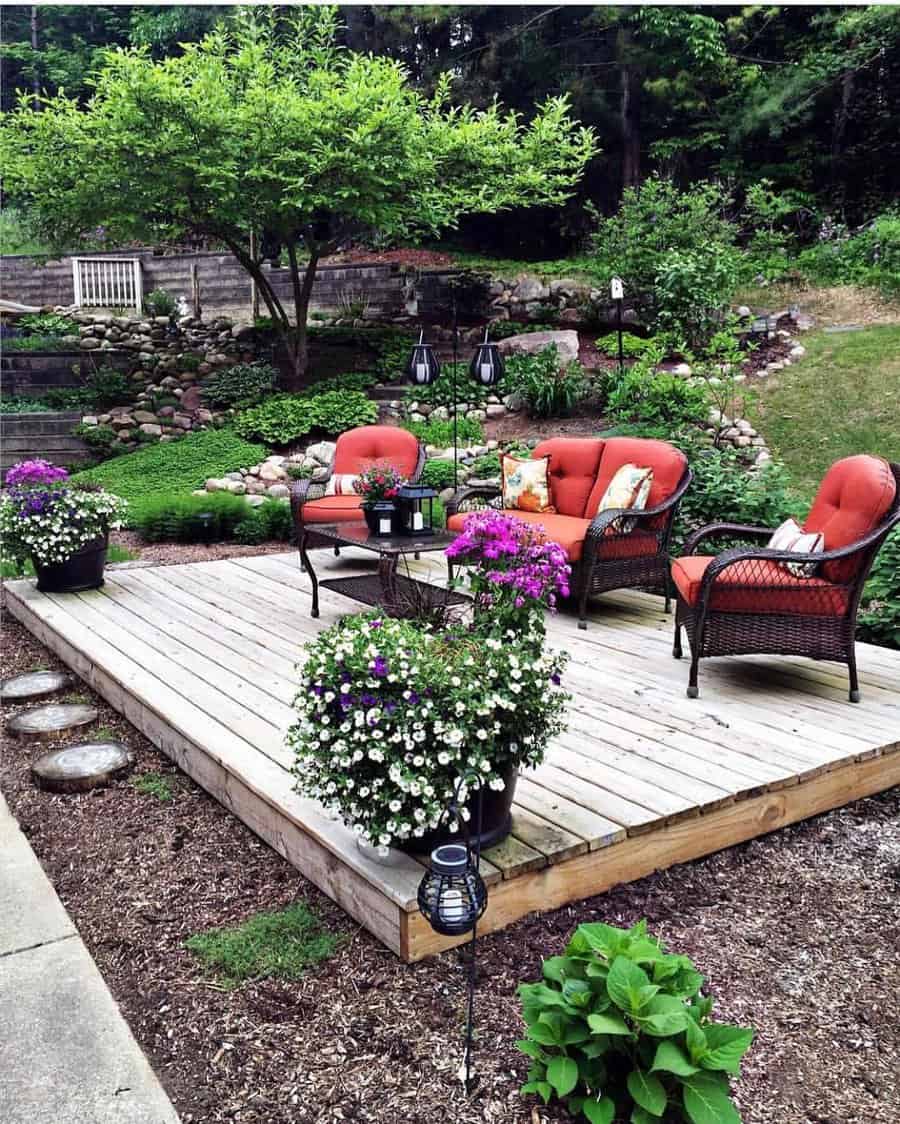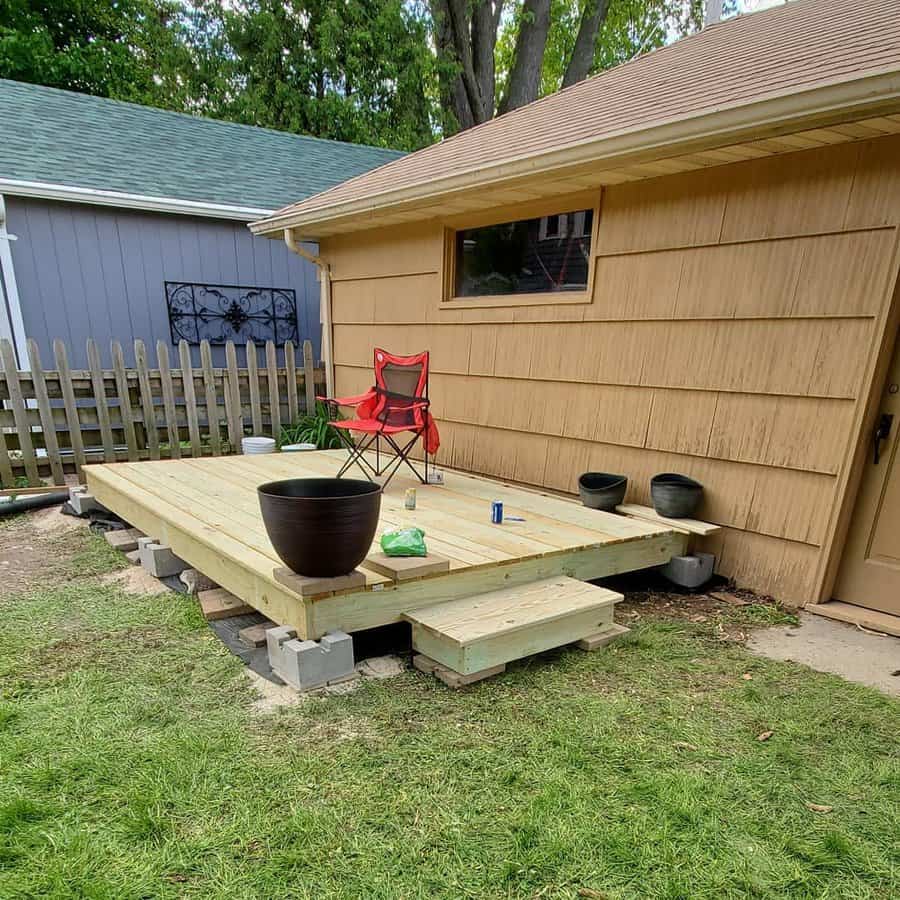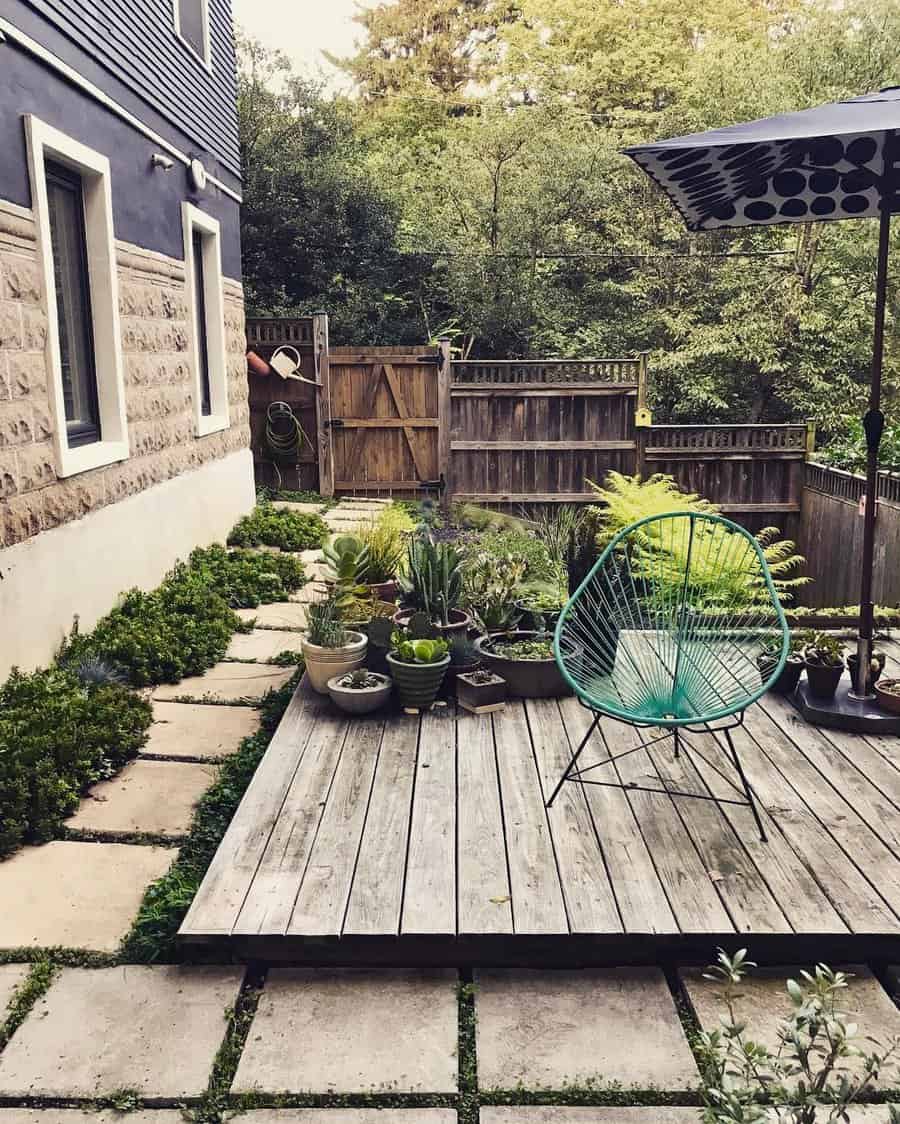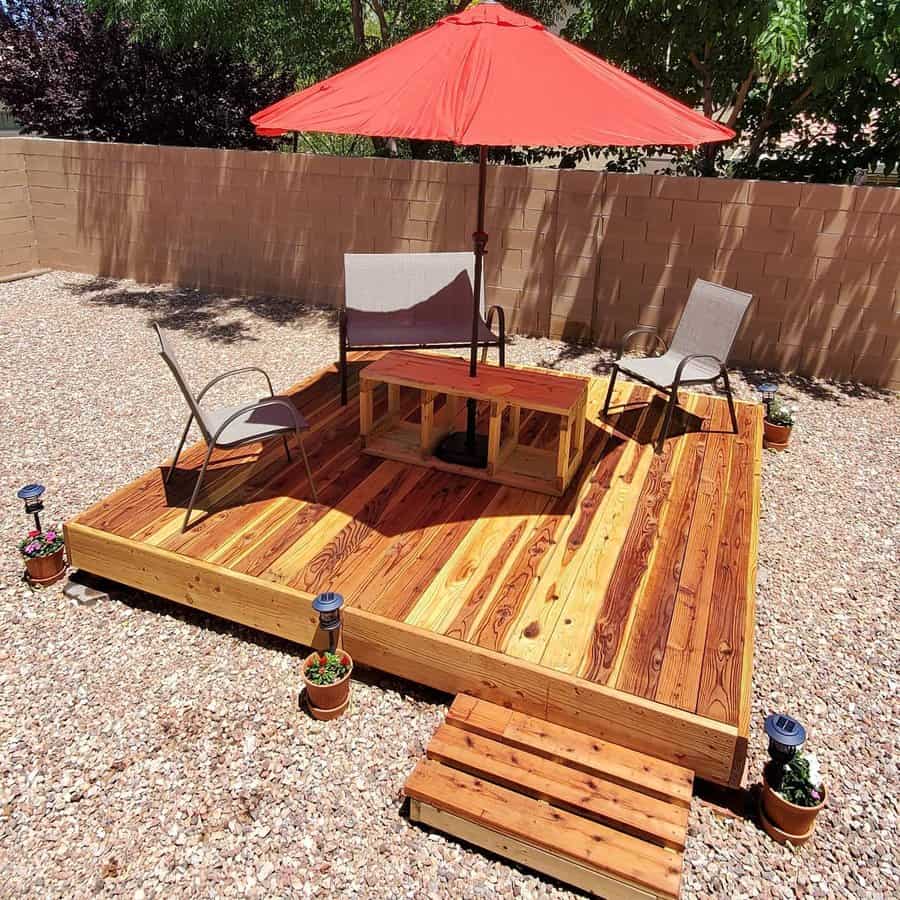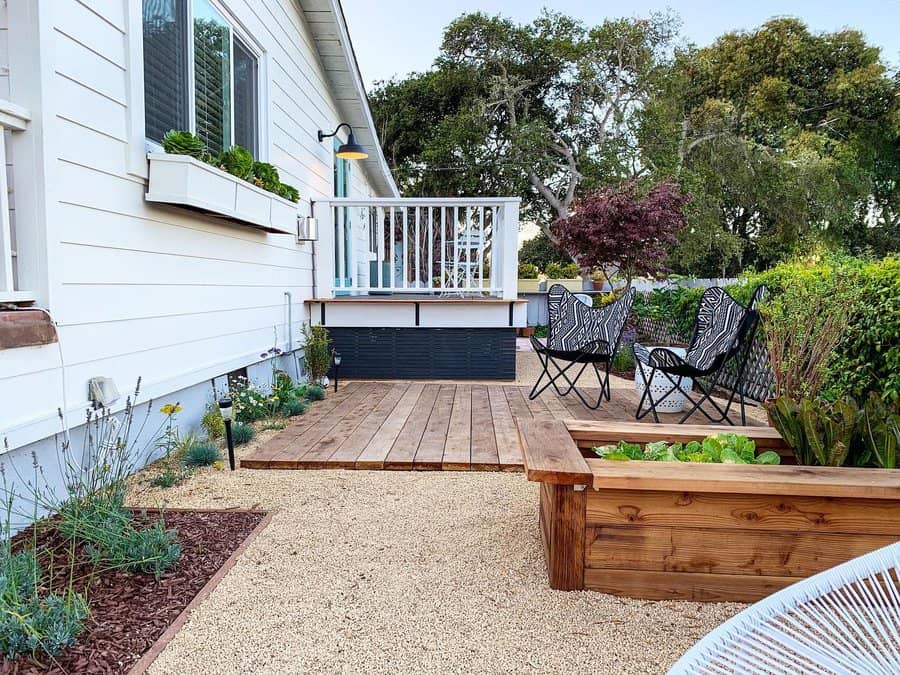 Once you have the deck built, you could turn it into a covered patio. Build a pergola over the deck. That way, you have a bit of shade on sunny days.
6. Gravel
An affordable patio material option for creating your own patio space is to build a gravel patio. While you could use large gravel rocks, they tend to be unstable. Instead, make a pea gravel patio. The gravel pieces are tiny, about the size of a pea, hence the name. The tiny pieces work together to make a smoother, more even, and safer surface to walk on.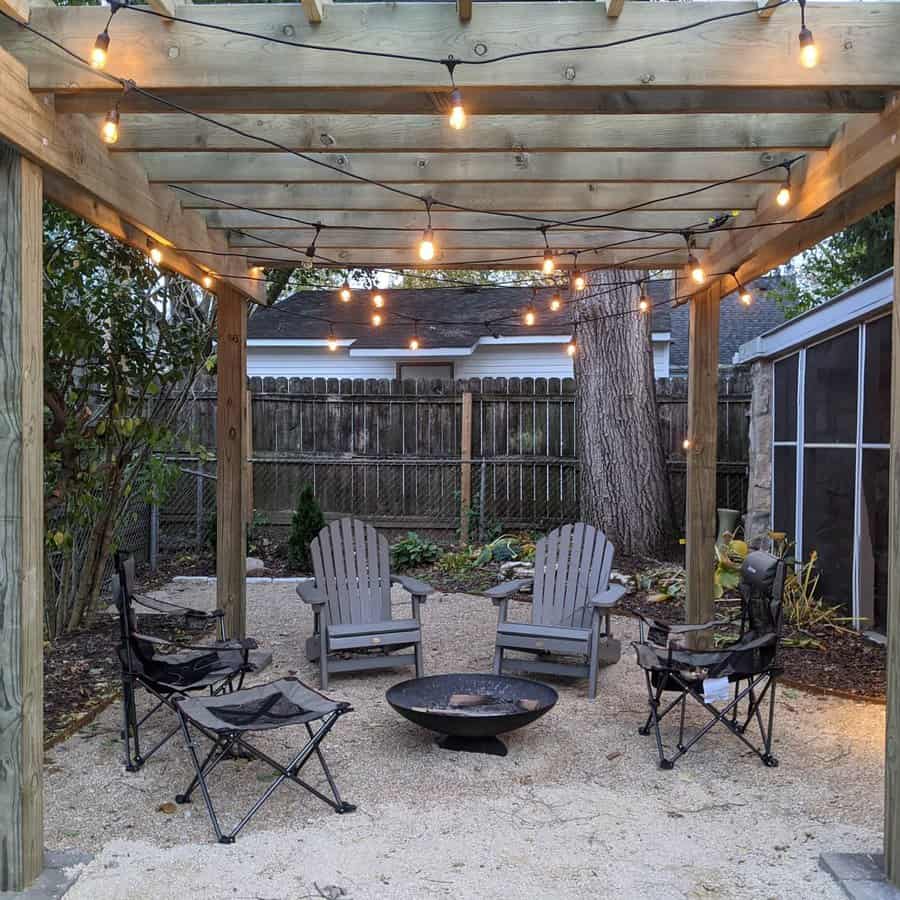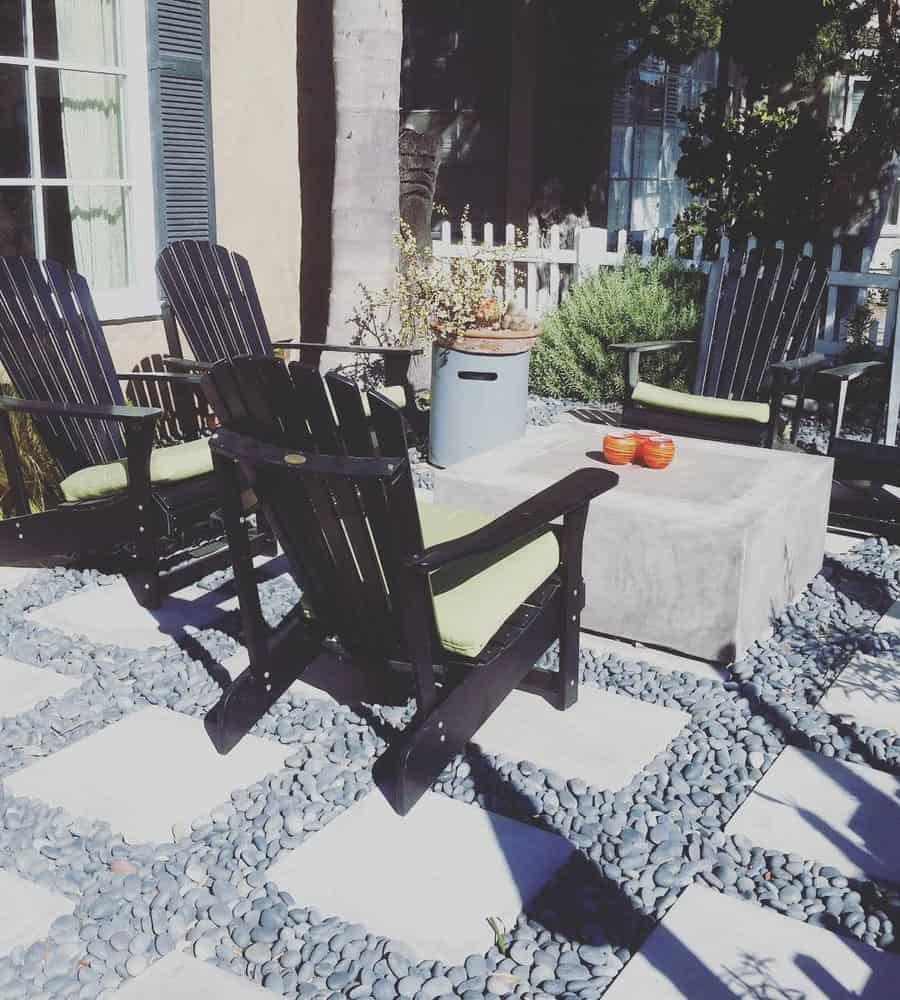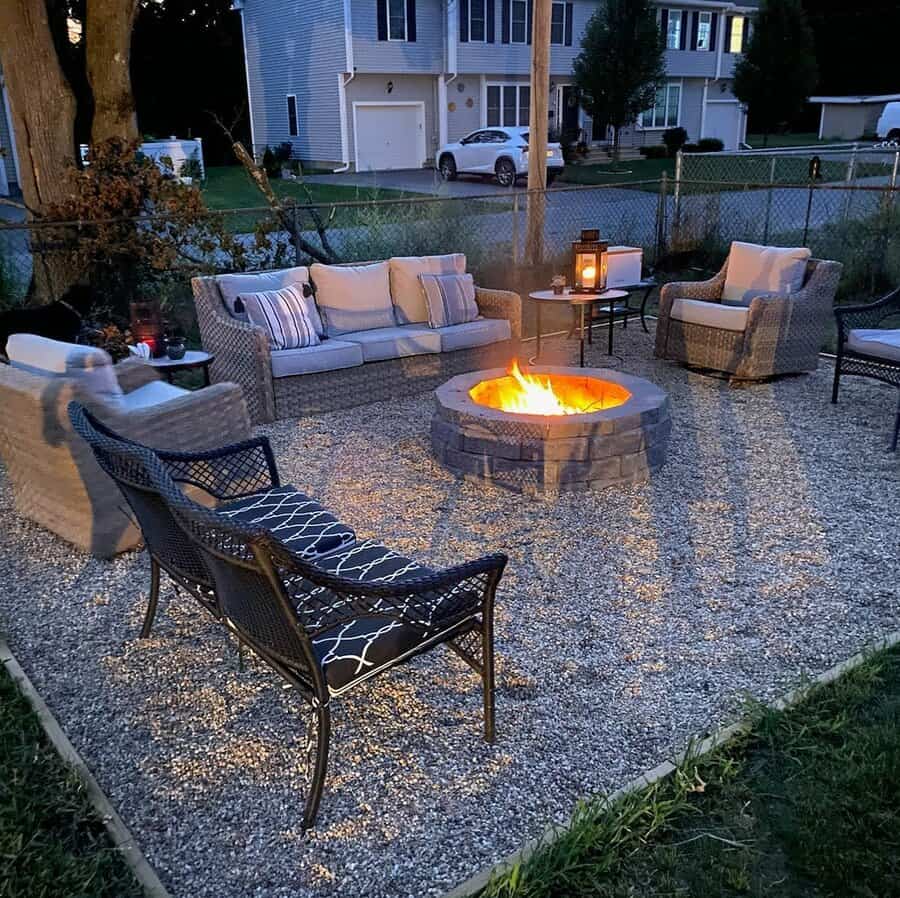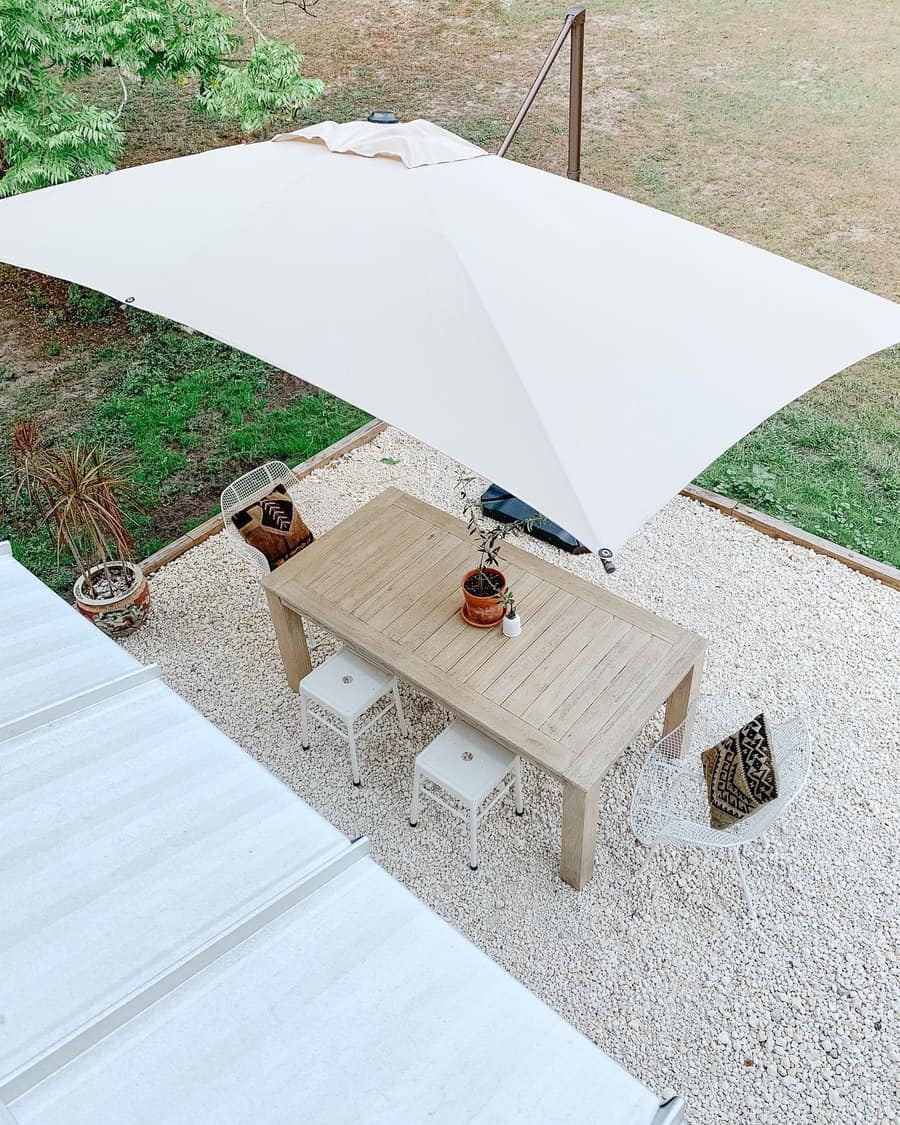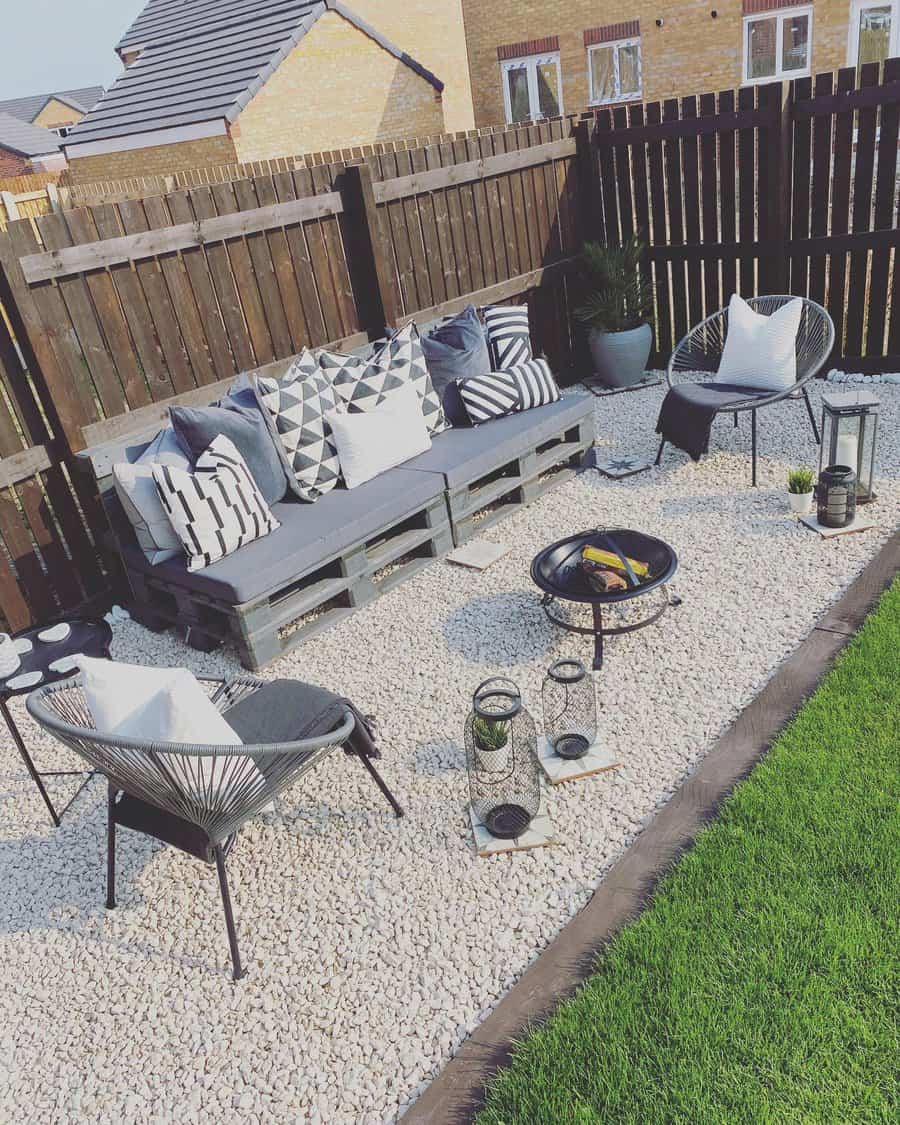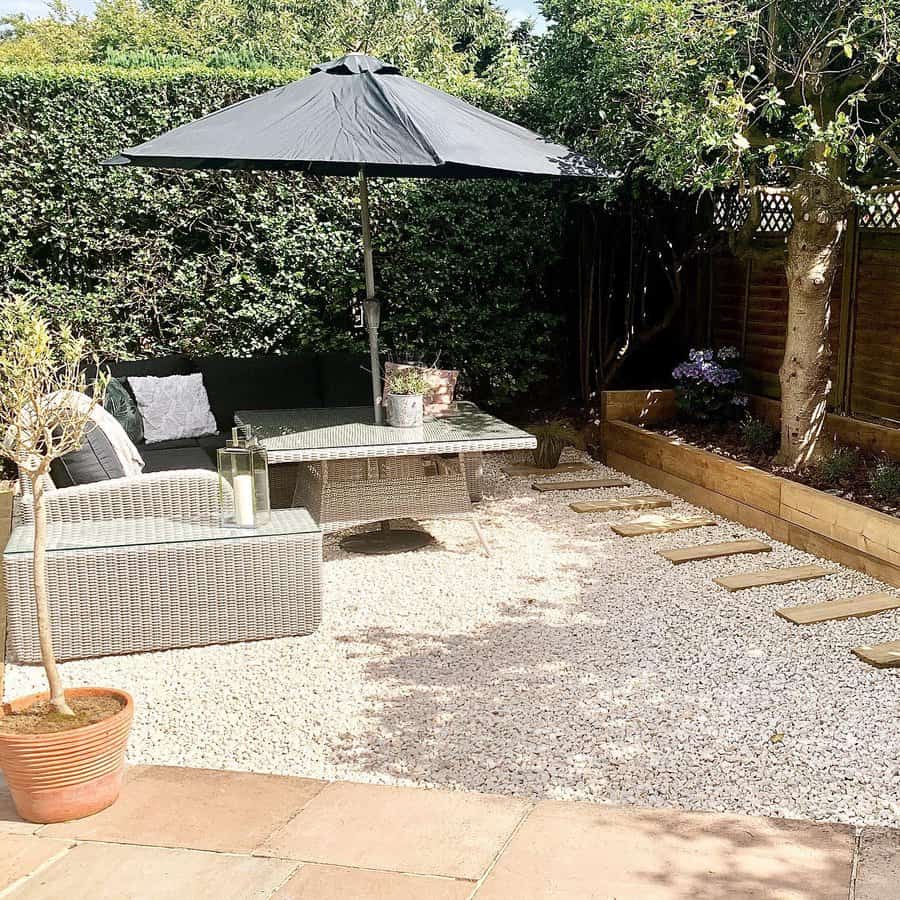 When building your pea gravel patio, add a border edge. Otherwise, the gravel will get kicked out of the patio area and all over your lawn. It will be an endless battle to contain the gravel. Use wood planks and grate to create mote around the gravel. Or have a decorative metal edge. Or you could use river rocks to build an accent border.
7. Low Cost Makeover
Sometimes, the easiest and most affordable solution is to give your current outdoor furniture a makeover. You could do this with everything for an entire patio makeover. Pressure wash your concrete or paver patio. Apply a stain and sealant. Replace the fabric on your patio umbrella. Clean up your grill and add a rolling bar cart for an easy outdoor kitchen.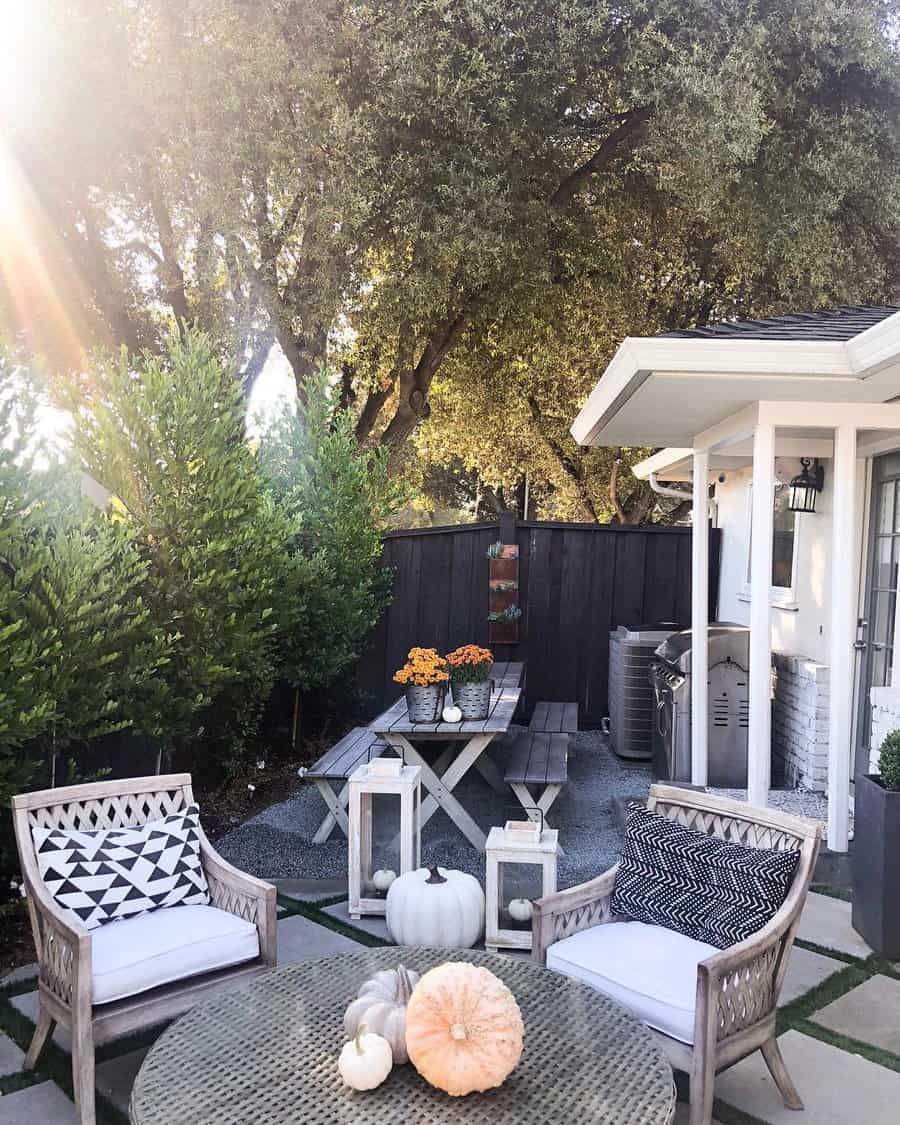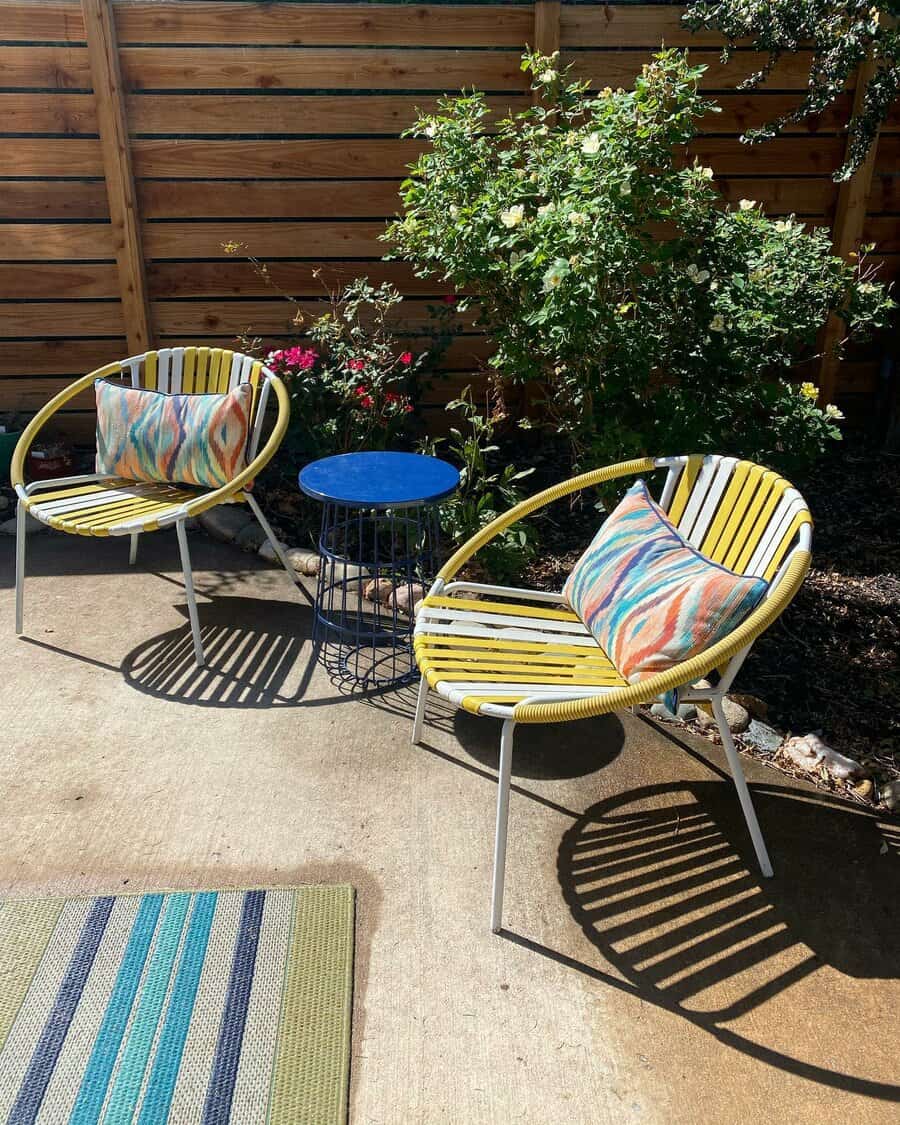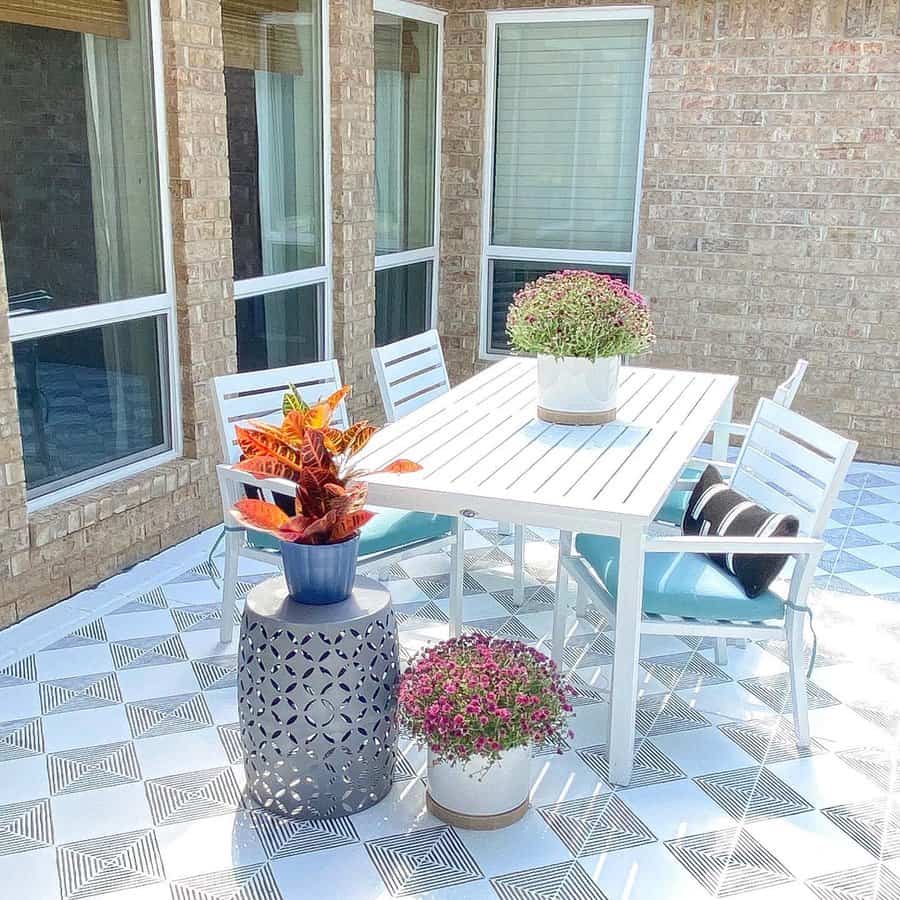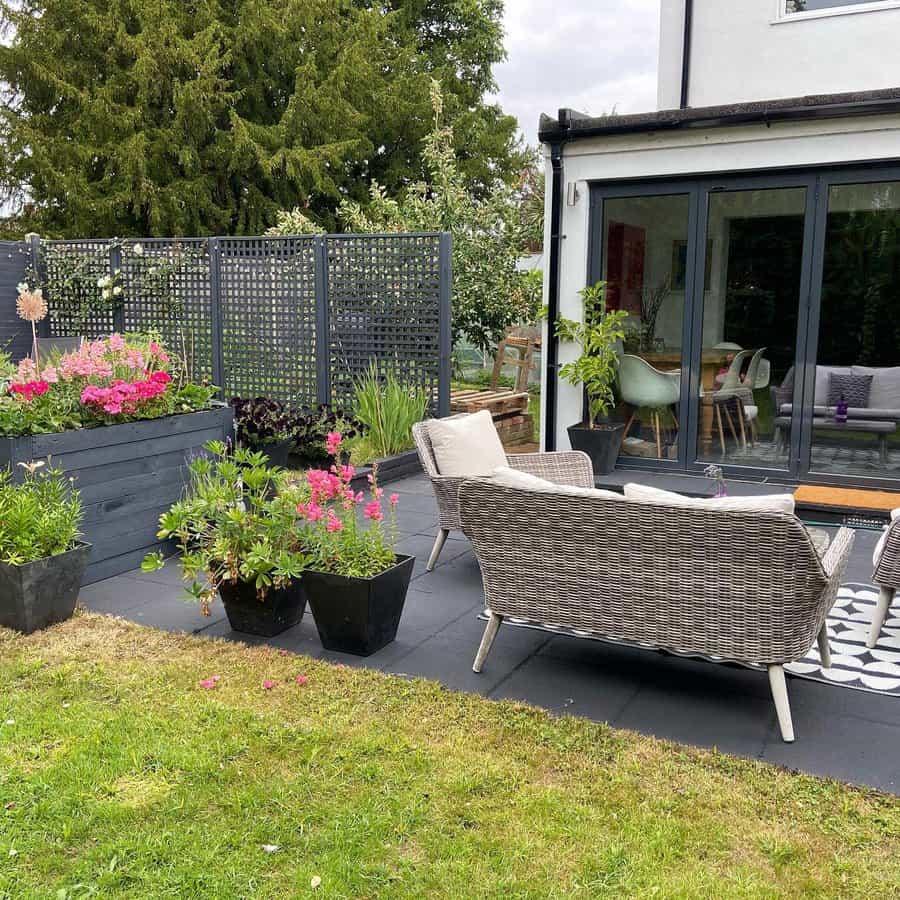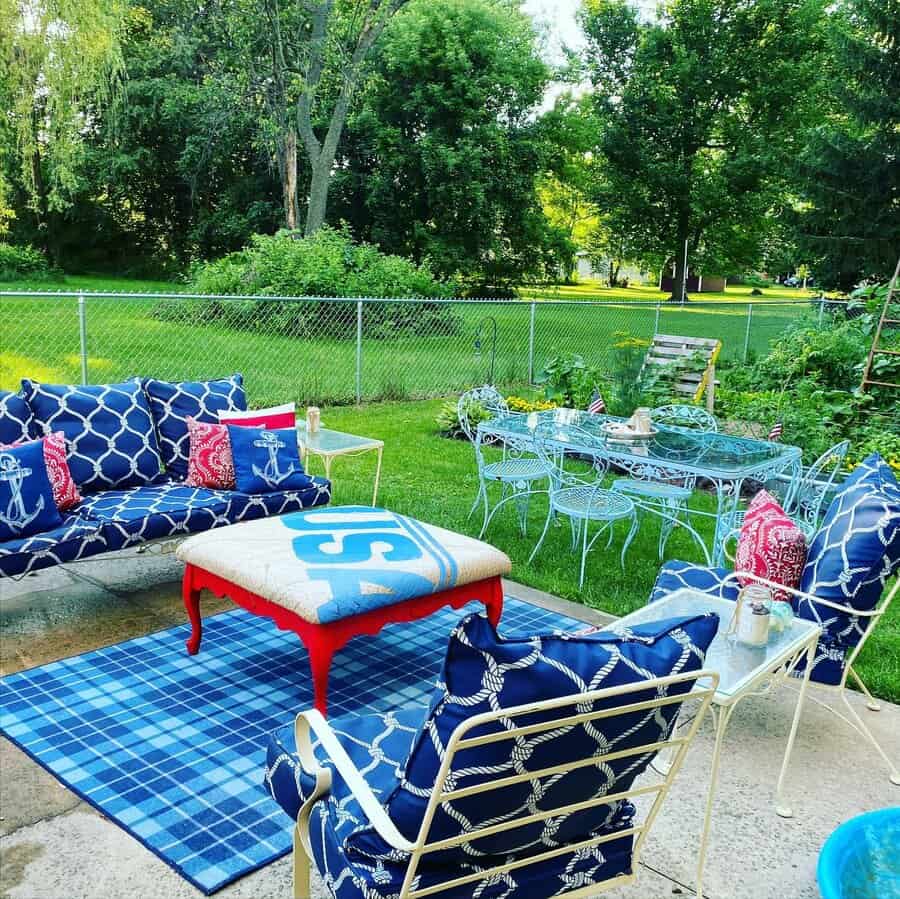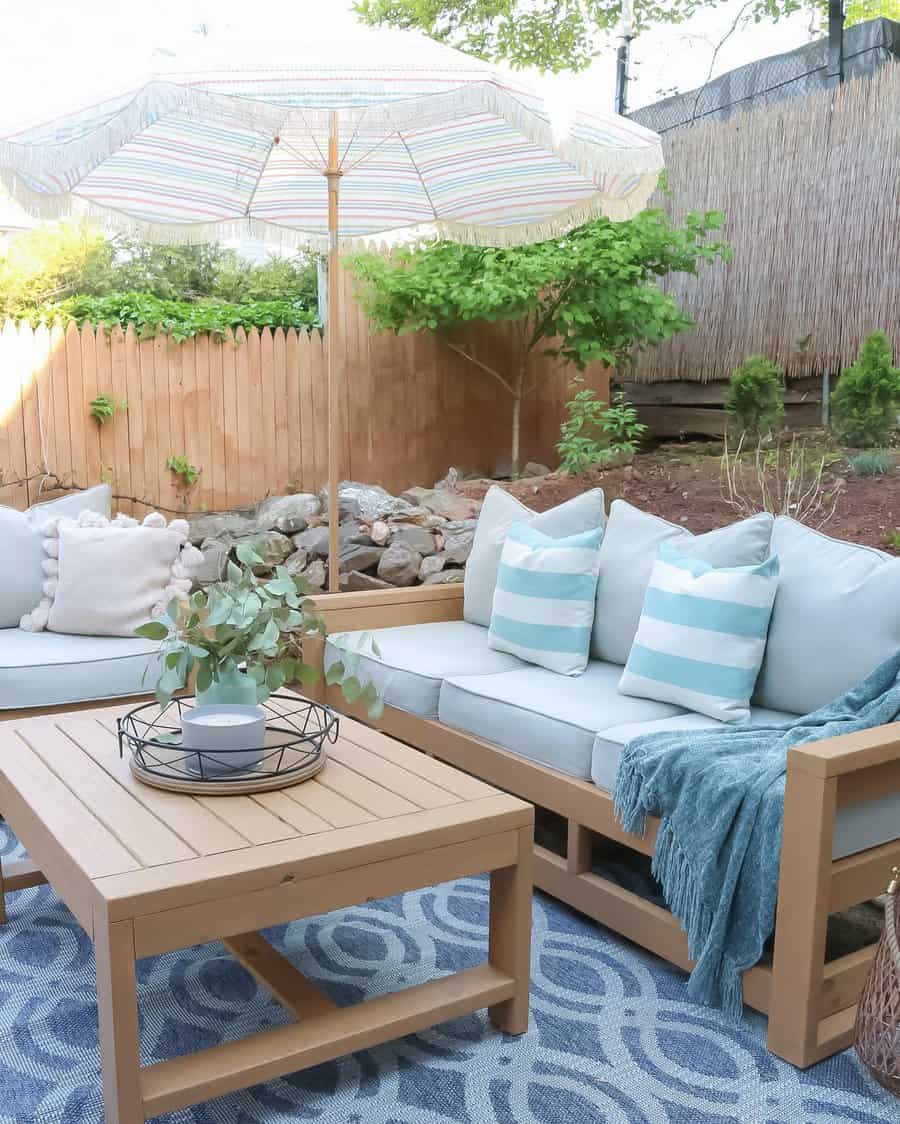 Add a few fresh herbs in a planter for a mini garden. You can then use your fresh herbs in your cooking. This method adds natural decor and functionality to your backyard patio. Finish the space by painting your old patio furniture and sewing fabric covers for the cushions. Use outdoor-safe material for a durable makeover.
8. Pallet Deck
If you have your heart set on a wood deck, consider using wooden pallets. This wood is treated for durability, making it more likely to last when left outside. The wood pieces used to build the pallets are uniform in size and shape, making it easier to create a custom patio design.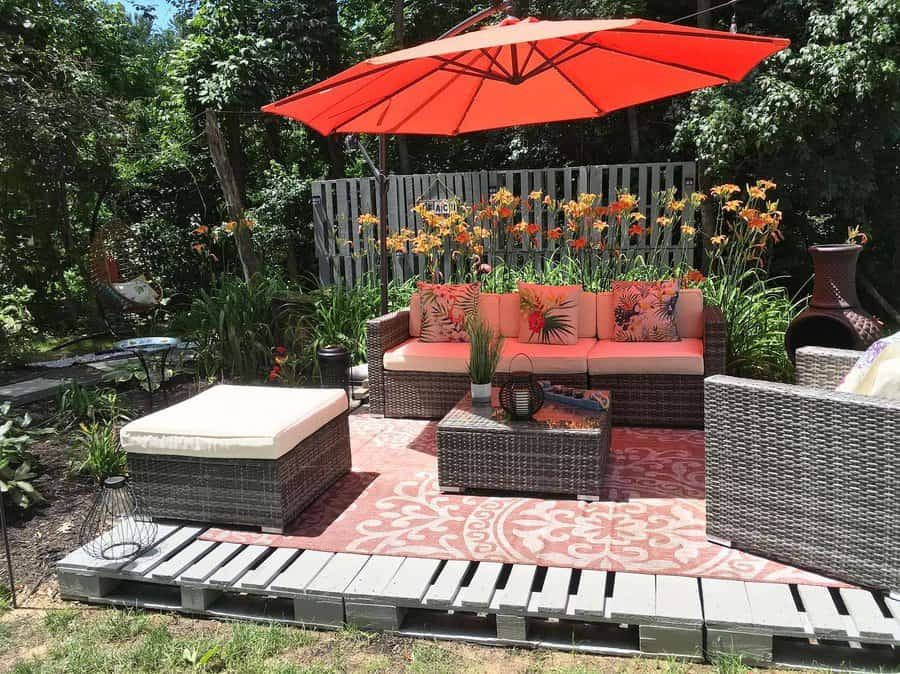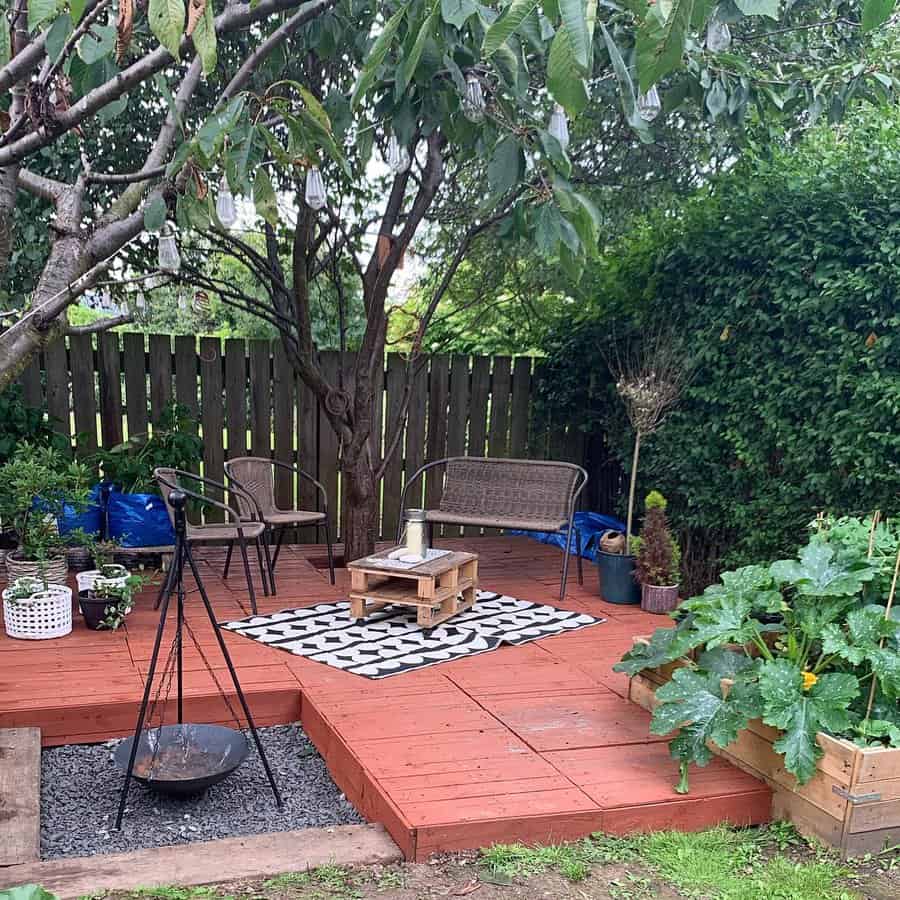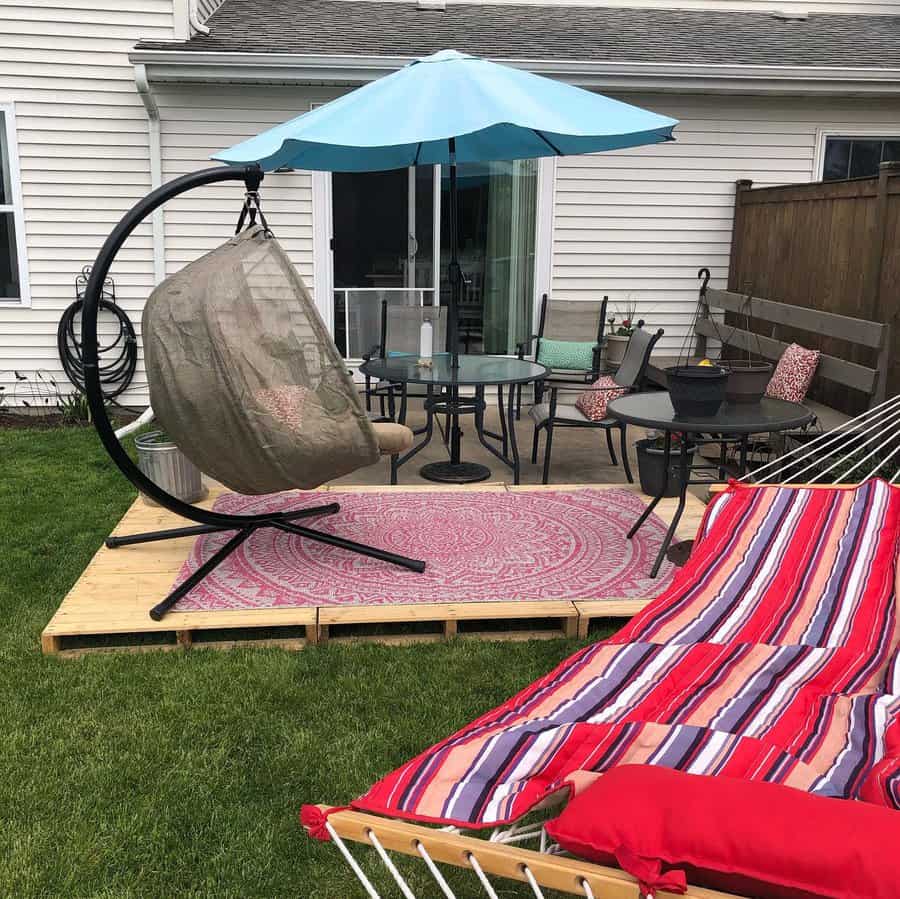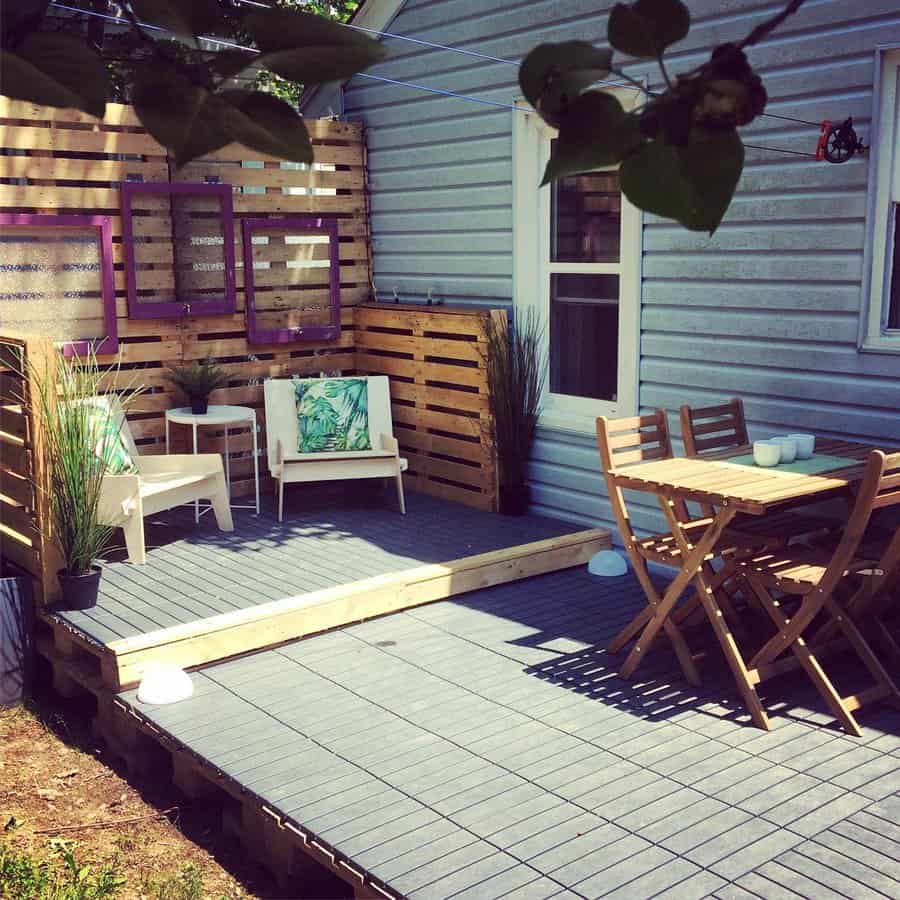 Be sure to treat the pallet wood to ensure its durability. You should also sand the rough edges to create a smooth finish on all sides. This makes the pallet wood safer to walk on with bare feet. Otherwise, you risk painful splinters.
9. Paved
Build a paver patio in your backyard. Instead of buying your pavers from a landscaping service or home improvement store, look for someone who is selling their leftover stone patio pavers. You can secure a good deal on these pavers when buying them secondhand.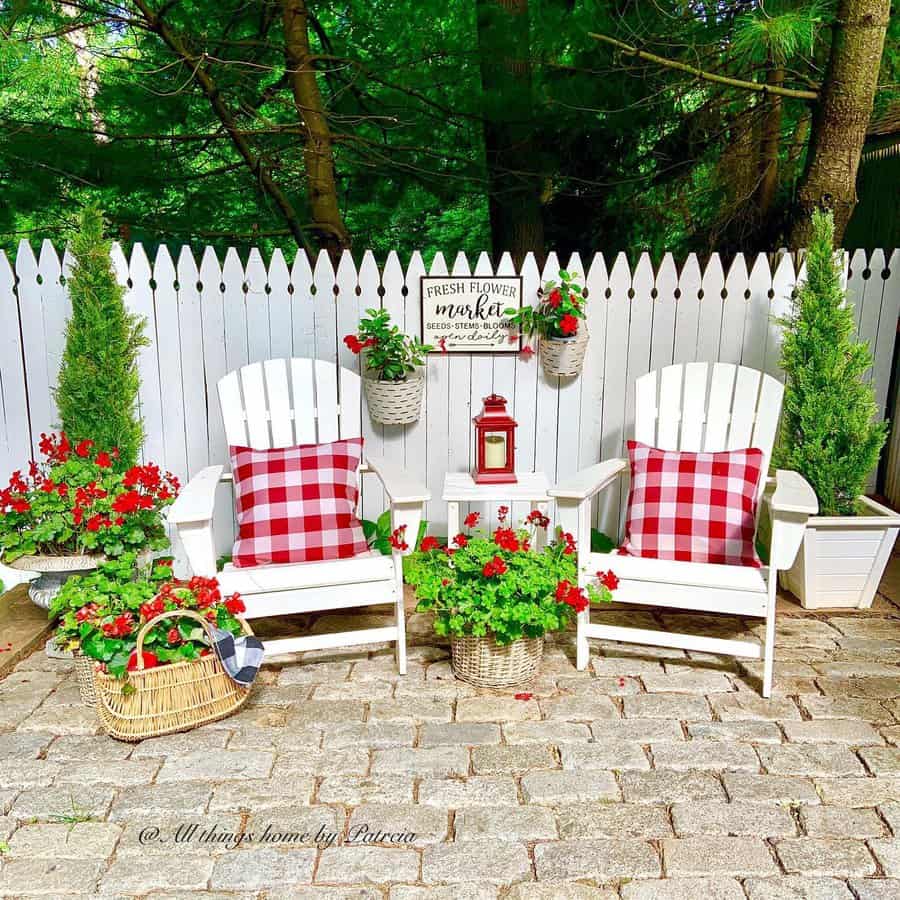 The key to creating a quality patio out of concrete pavers is to have a smooth base. This allows for an even and level patio floor. Otherwise, you risk the concrete pavers shifting, which can create raised edges for people to trip on. Another popular option is to use poured concrete. Mix the concrete yourself and craft your own pavers using a mold or stamping template. This creates the look of pavers at a more affordable price.
10. Reclaimed and Restored
If there is a backyard patio idea that you love but it is out of your price range, don't lose hope just yet. By using reclaimed and restored patio furniture you can have a backyard that is beyond your means without the expense. The only catch is that you'll need to do a bit of extra work.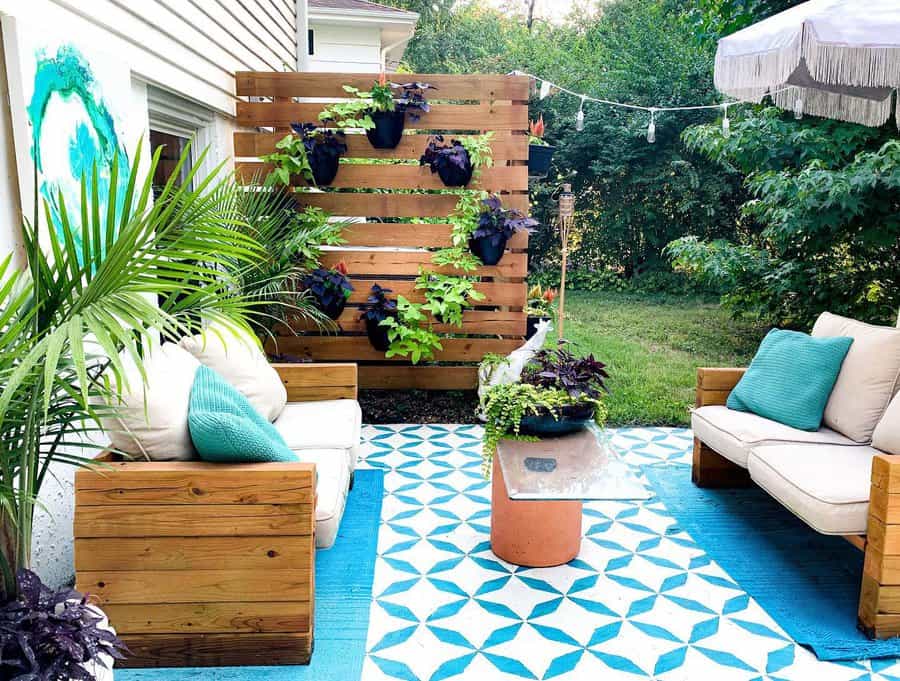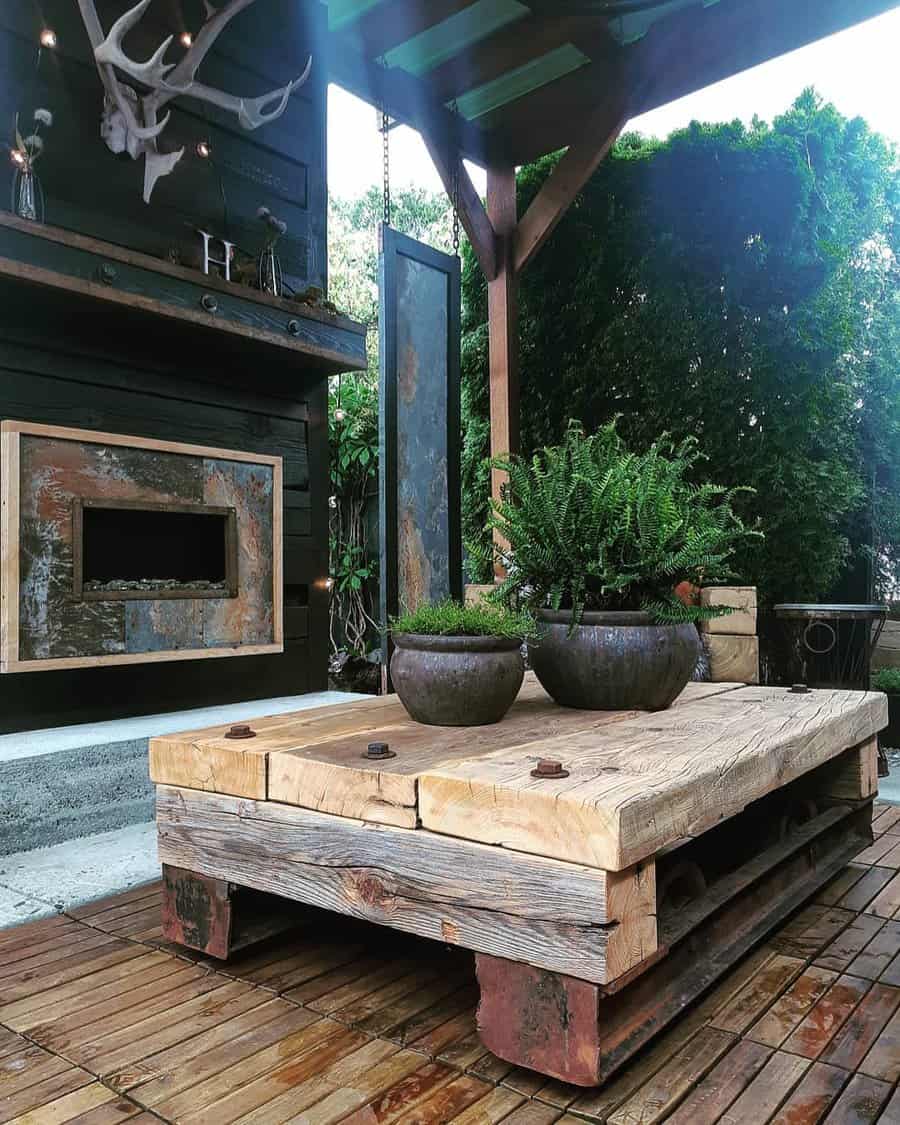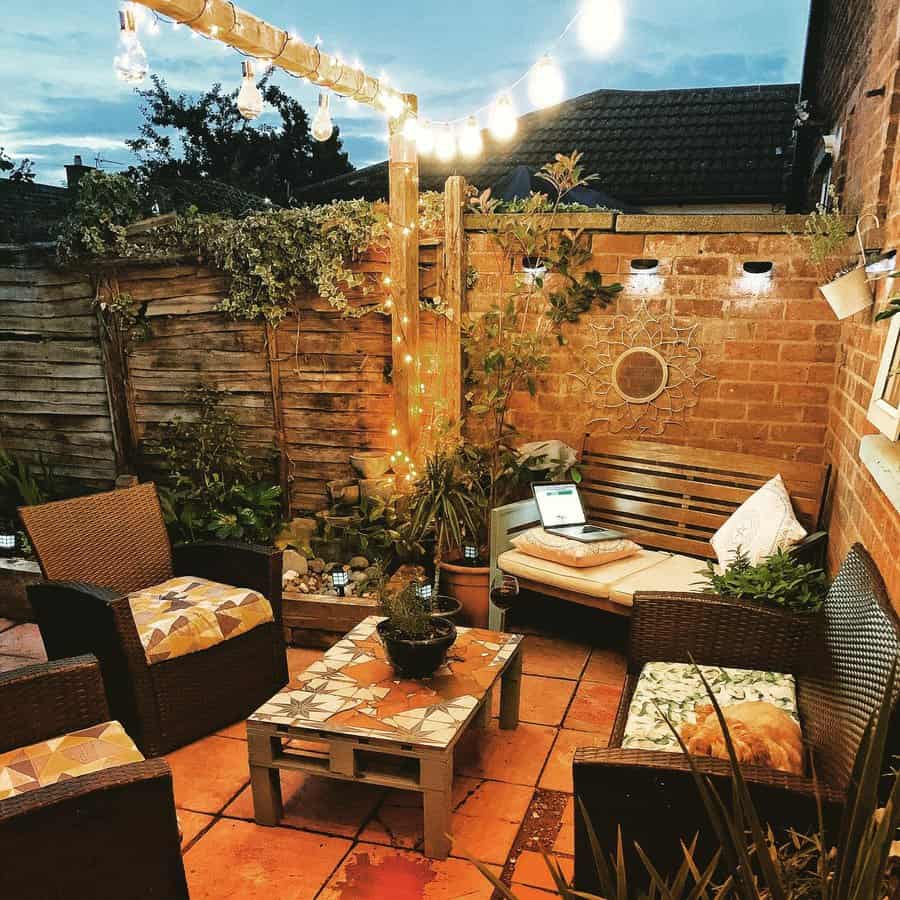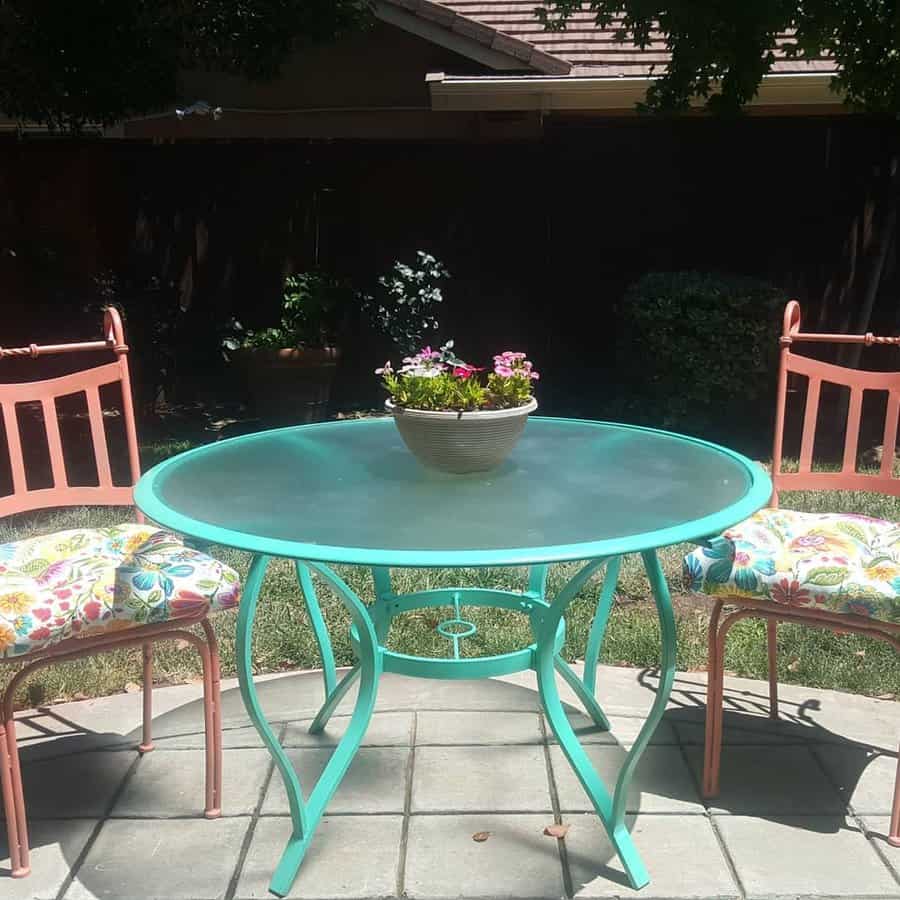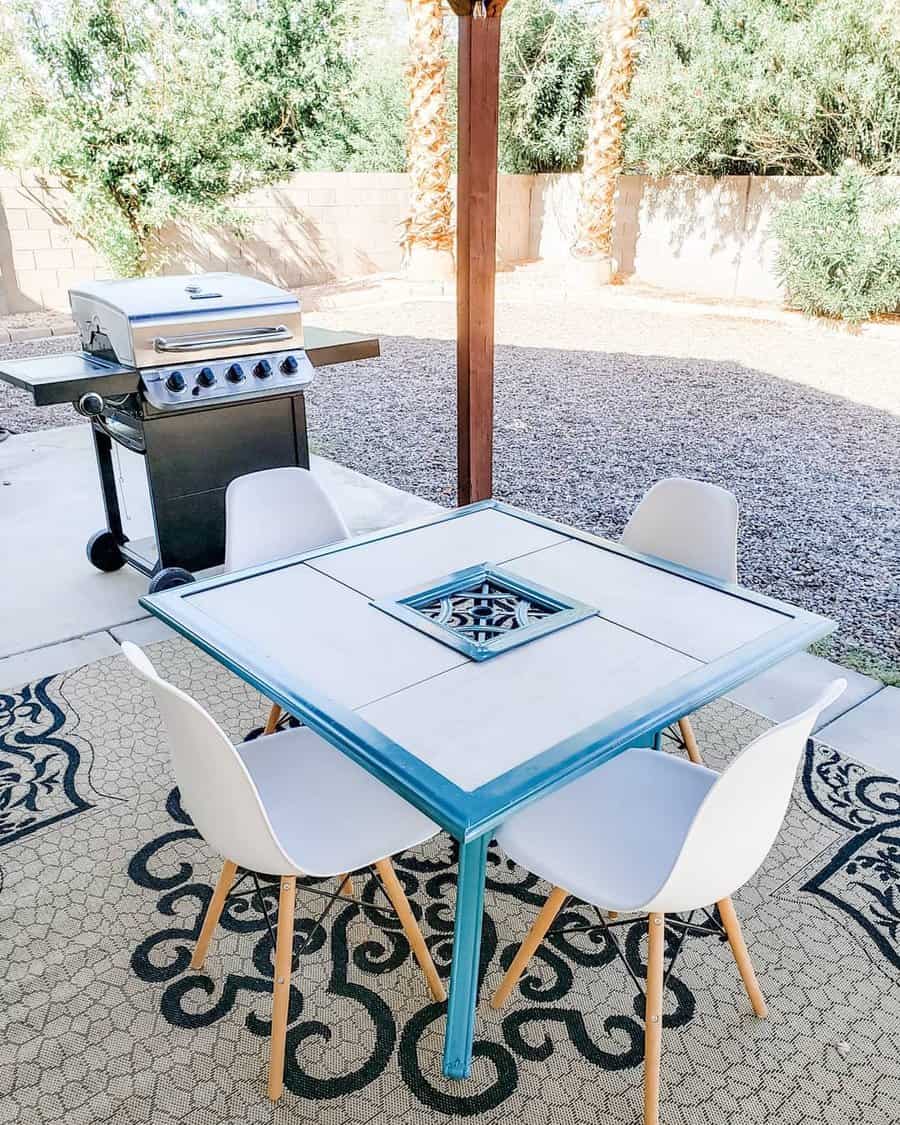 You can take the same approach with your patio decor. This lets you decorate your patio area with pieces that are more expensive than what you can afford. Look at yard sales, vintage markets, or antique stores. Look for pieces that need a bit of repair and elbow grease.
11. Small
Just because you have a small yard doesn't mean you can't have an outdoor patio. You just need to build a concrete patio that fits the size of your backyard. Because it's small, you don't have to have poured concrete. Mix your own concrete and then pour it into molds or use a stamper to create a custom design.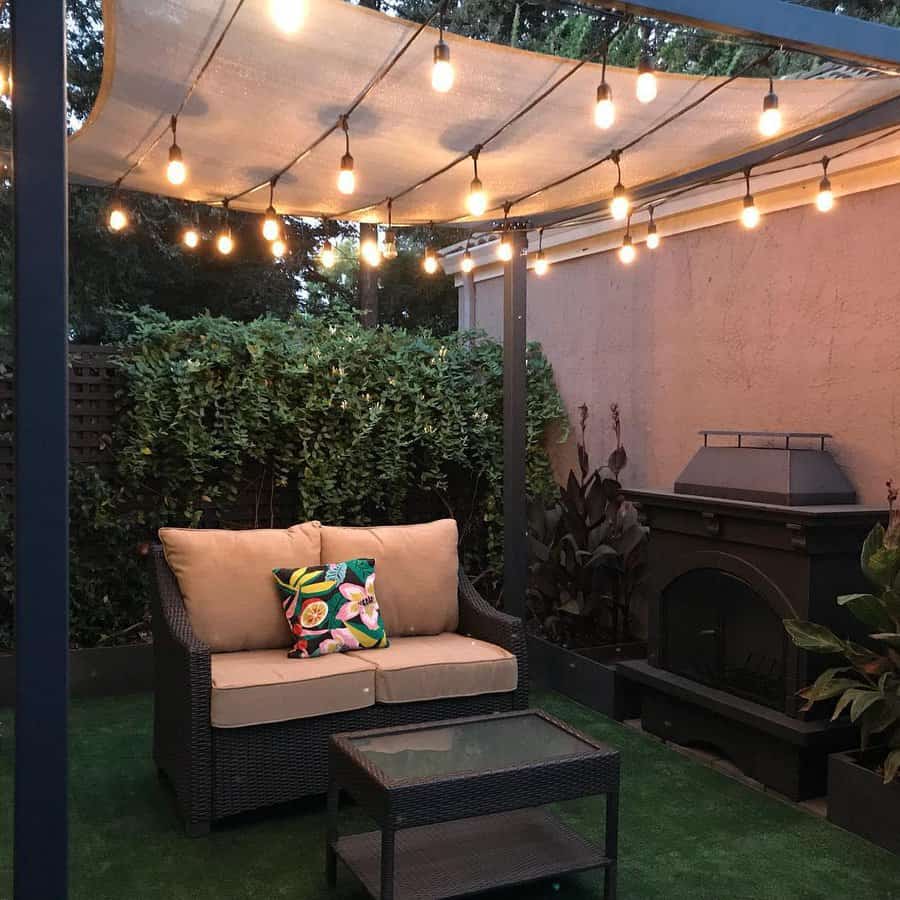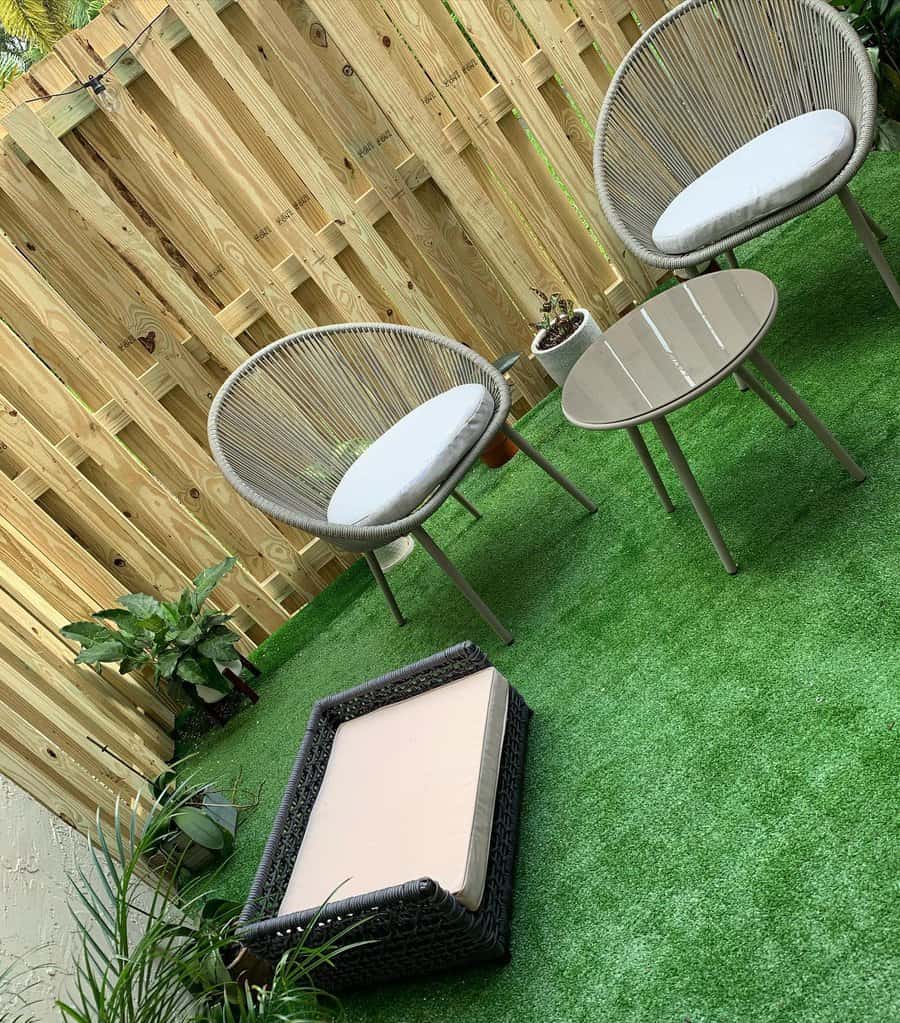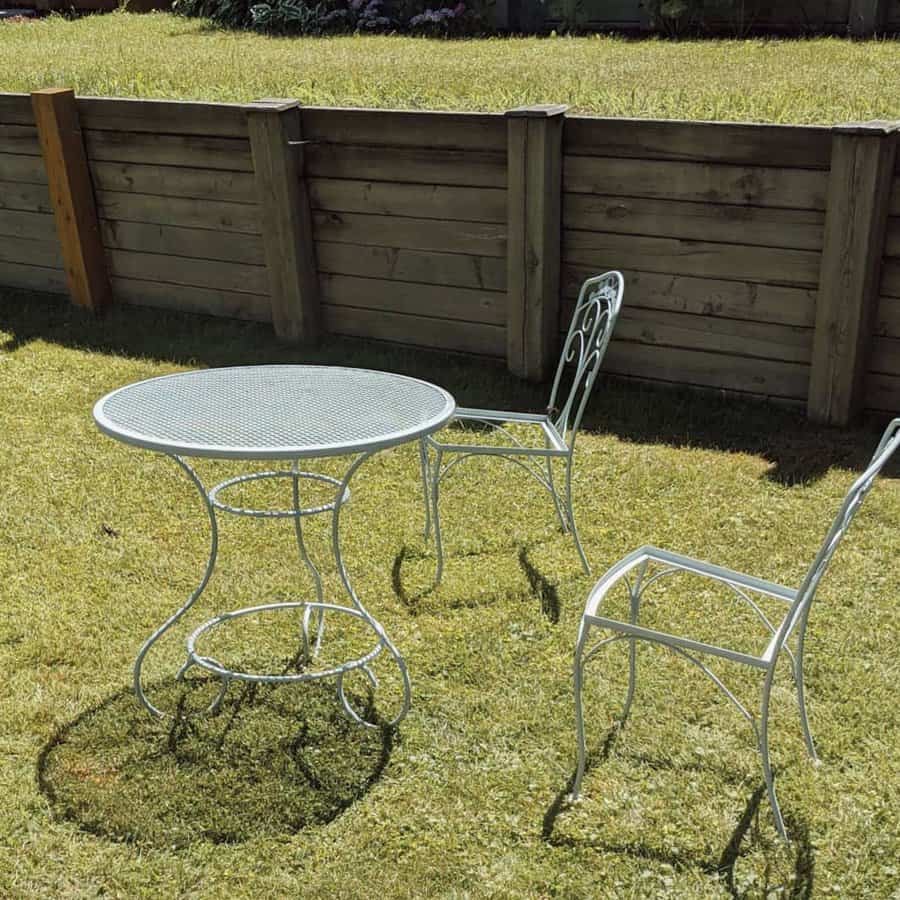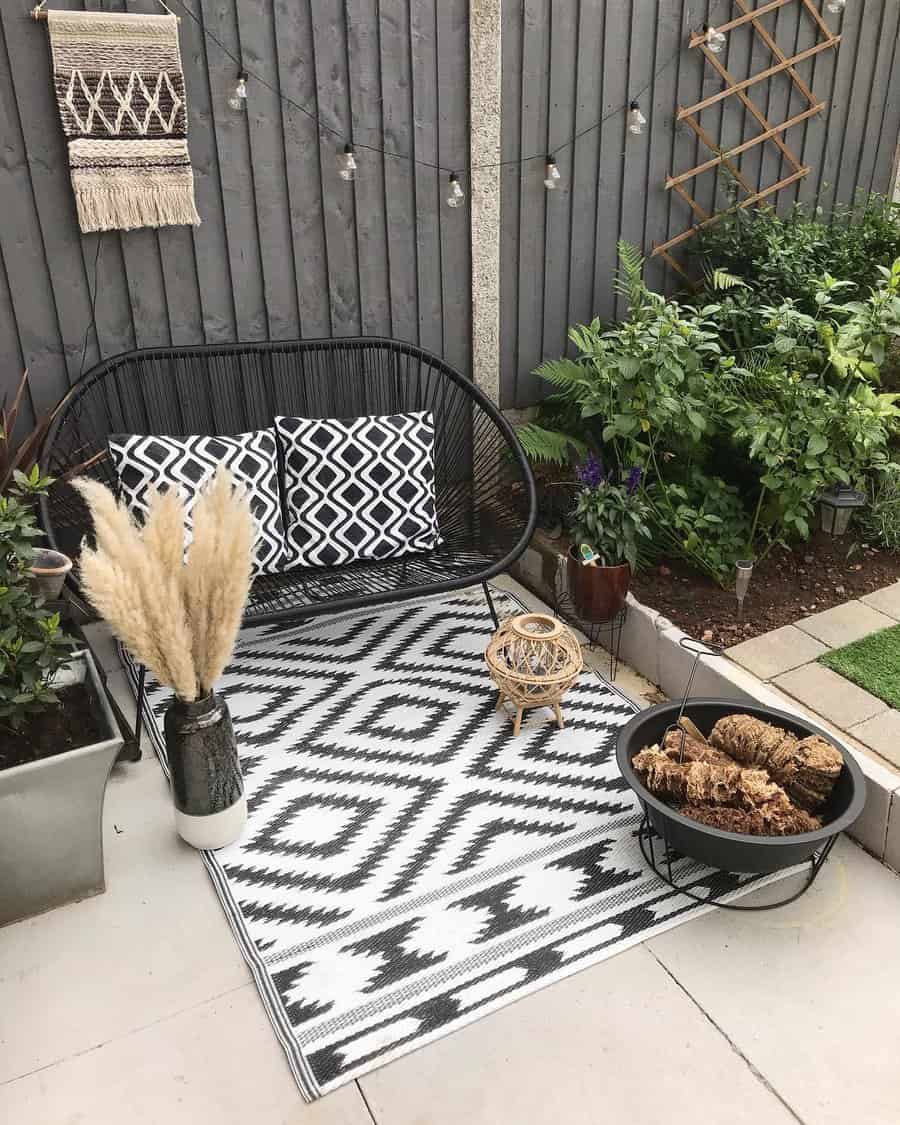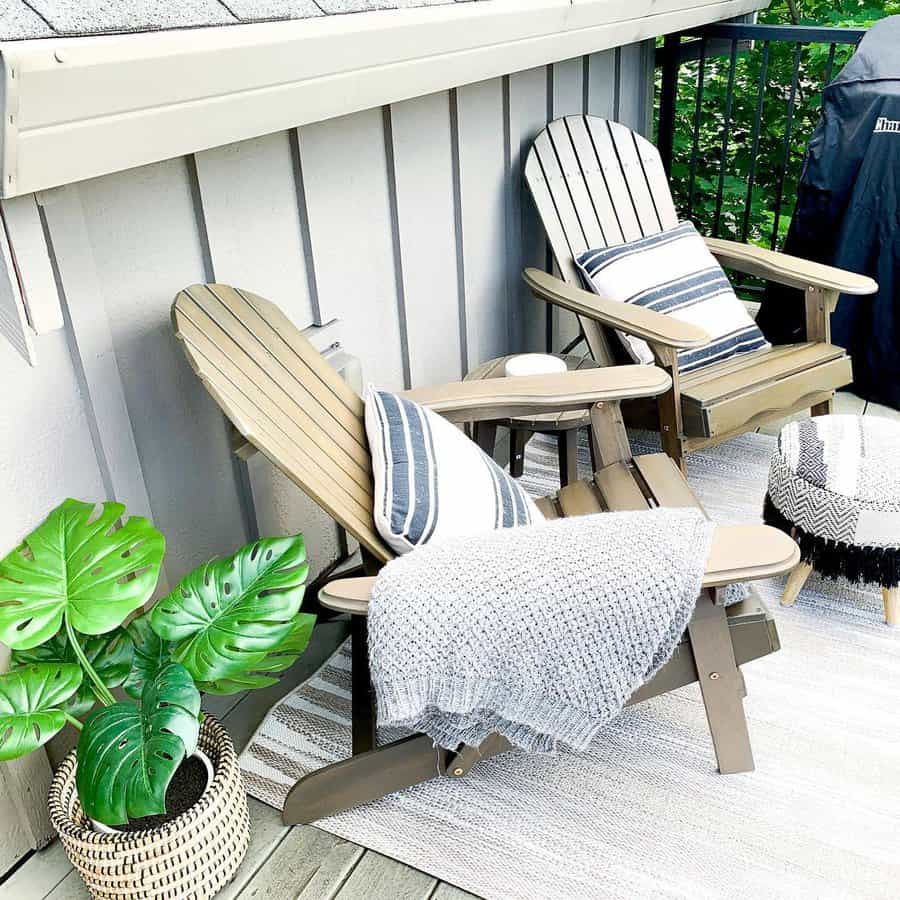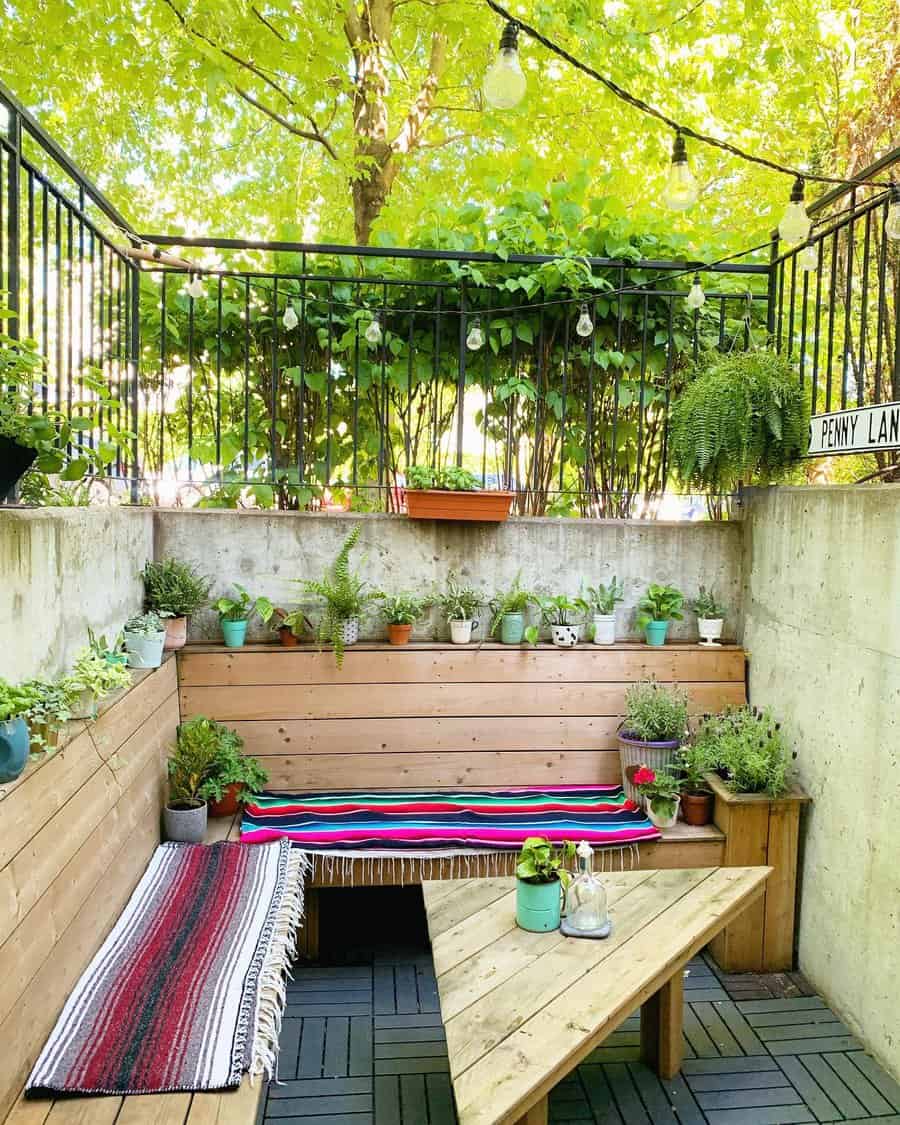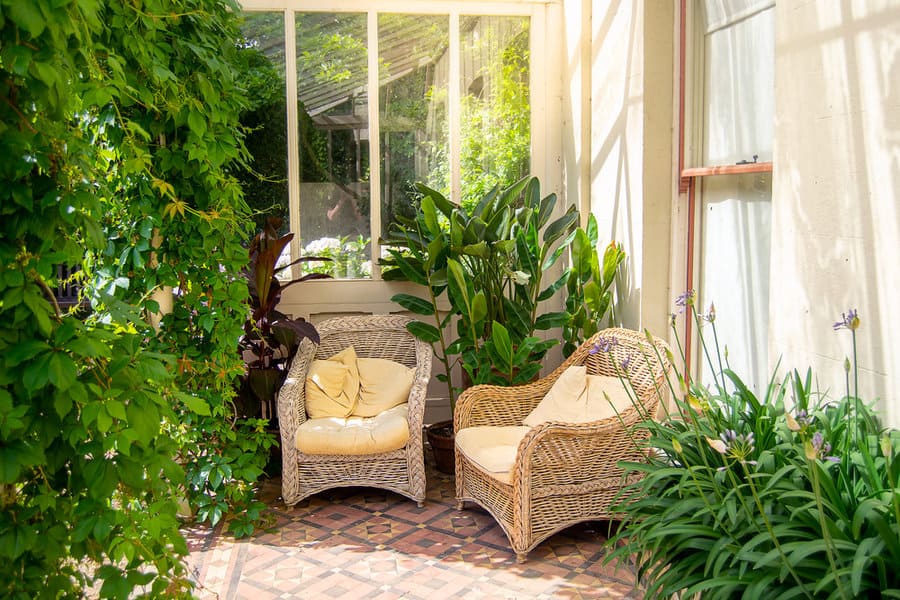 Because you have a small patio to work with, you can add some fancier features. Add patio lights by adding string lights over the patio. This creates an all-over ambient glow. If hanging them overhead isn't possible, you can add hooks to a wall and hang them in a design on the wall. Then arrange your sitting area underneath.
Cheap Patio FAQs
What is the cheapest material to use for a patio?
The cheapest material you can use for your patio is low-grade gravel. You can buy exactly the amount you need and do all of the work yourself. The next most affordable material for a patio is concrete.
What is the easiest DIY patio?
The easiest materials to work with are bricks or pavers. You can have them delivered and arrange them how you want them. The small and workable size of the pavers makes it easier to create custom designs. The multiple shapes, sizes, and colors available make it possible to build a custom design.
How can I make my backyard look beautiful on a low budget?
Start by cleaning up your backyard and creating a dedicated place for all of your designs. A clean and organized backyard looks infinitely better than a neglected one. Add furniture by repurposing reclaimed or salvaged pieces. Use some leftover paint to add a splash of color. Add plants to increase the greenery and natural privacy.