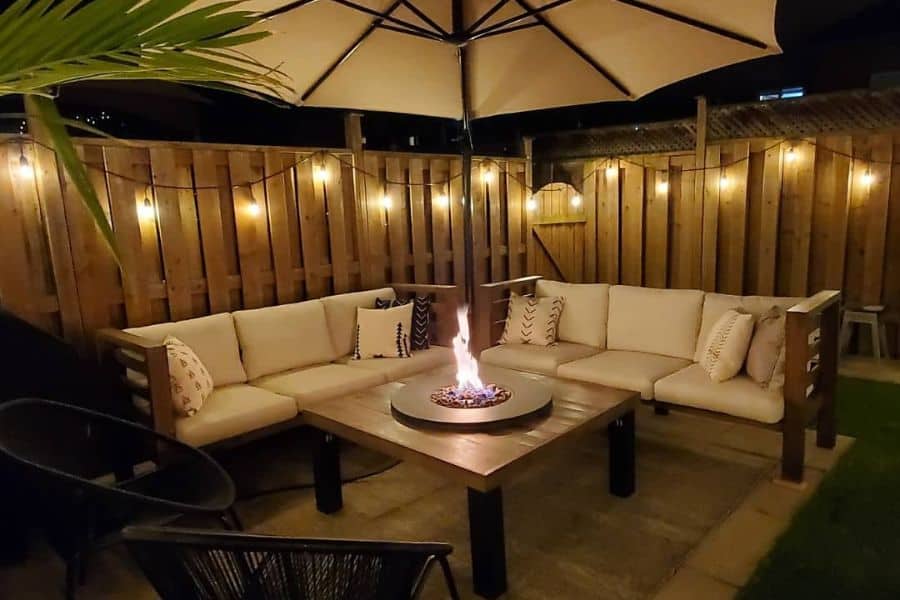 The Top 57 Cheap Patio Ideas
by — Andra DelMonico

Published on September 27, 2021

Updated on October 18, 2023
You don't have to spend a fortune to have a great outdoor space. Look for backyard ideas that feature affordable materials and projects you can do yourself. By doing most of the work yourself, you can have an outdoor living space that you can enjoy. Whether your backyard is large or small, you don't have to spend a fortune on your patio.
These cheap patio ideas will help you build a backyard patio that you can be proud of.
1. Spruce Up with an Outdoor Rug
Outdoor rugs effortlessly elevate patio aesthetics, especially in high-traffic zones. Choose durable materials like polypropylene for easy cleaning. To maximize visual appeal, experiment with different patterns and hues, harmonizing them with your existing decor to craft a cohesive, vibrant outdoor space.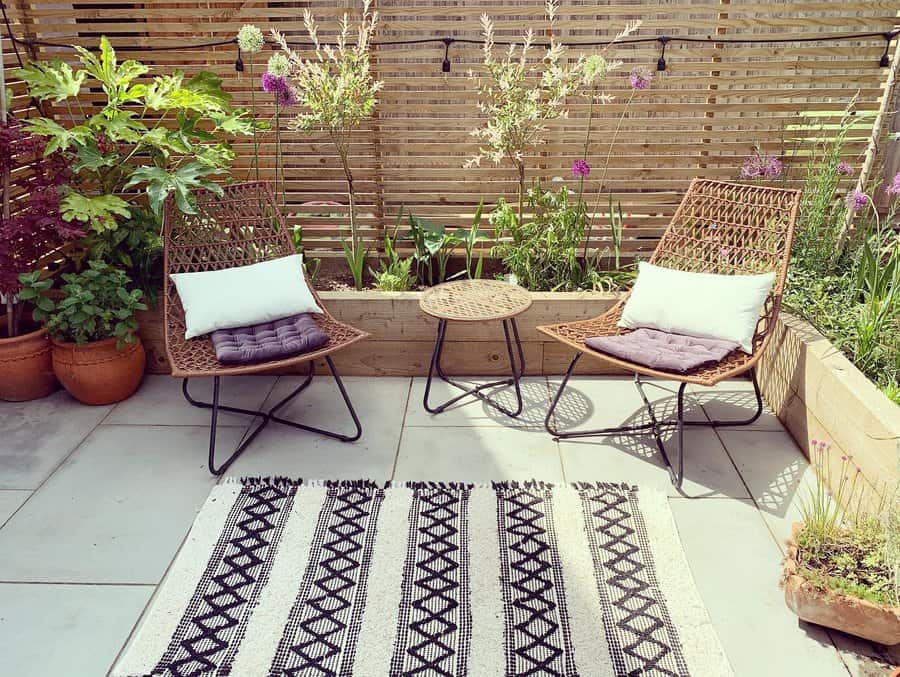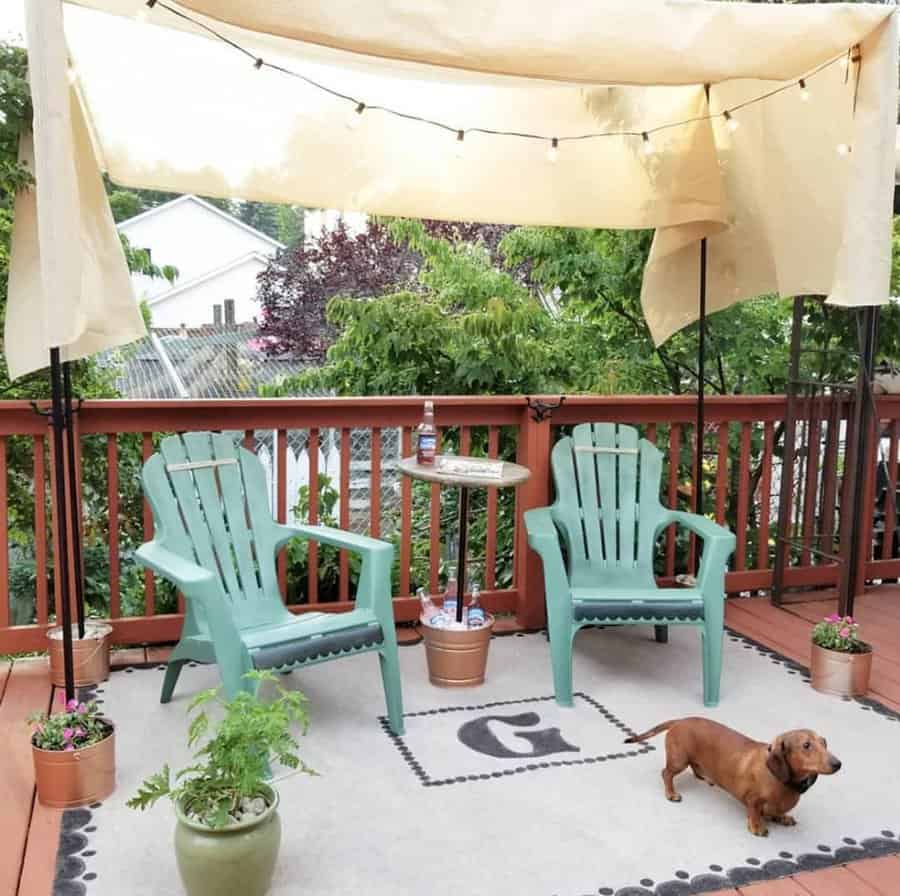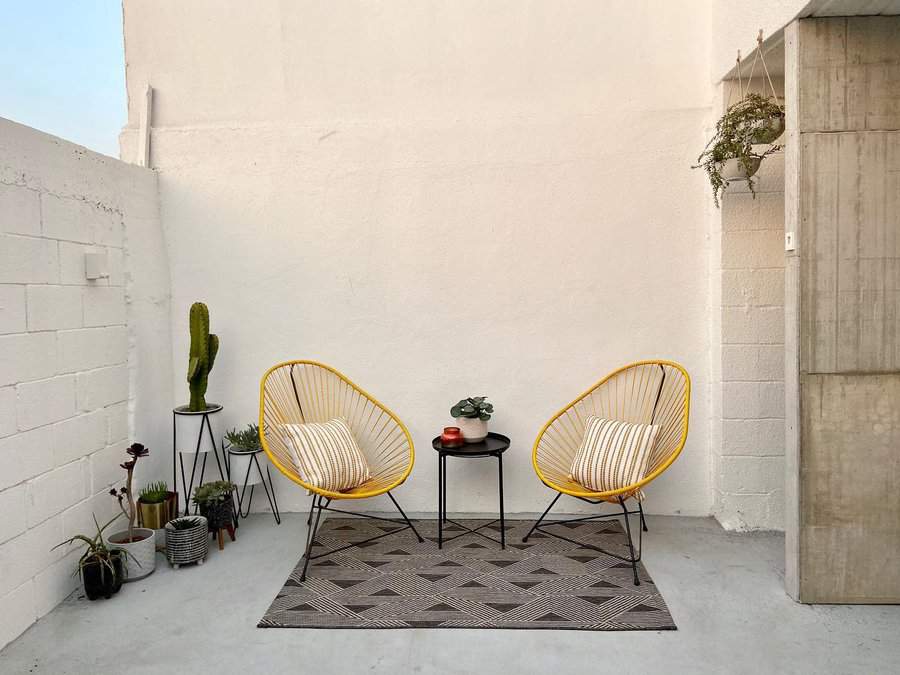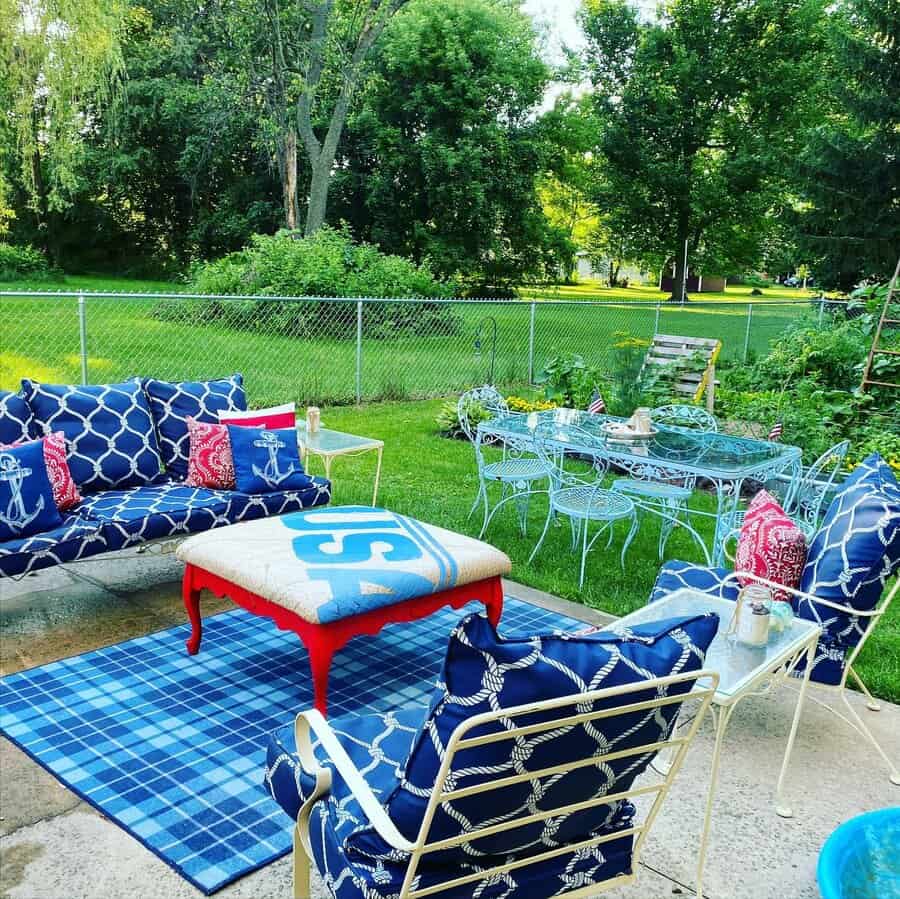 2. Elevate Greenery with Pallet Planters
Pallet planters offer a cost-effective rustic charm and a versatile planting platform. Consider cultivating fresh herbs or starting a vegetable patch to enrich your patio. When crafting your planter, integrate varied plants for a personalized touch, ensuring a harmonious blend with your patio's overall aesthetic.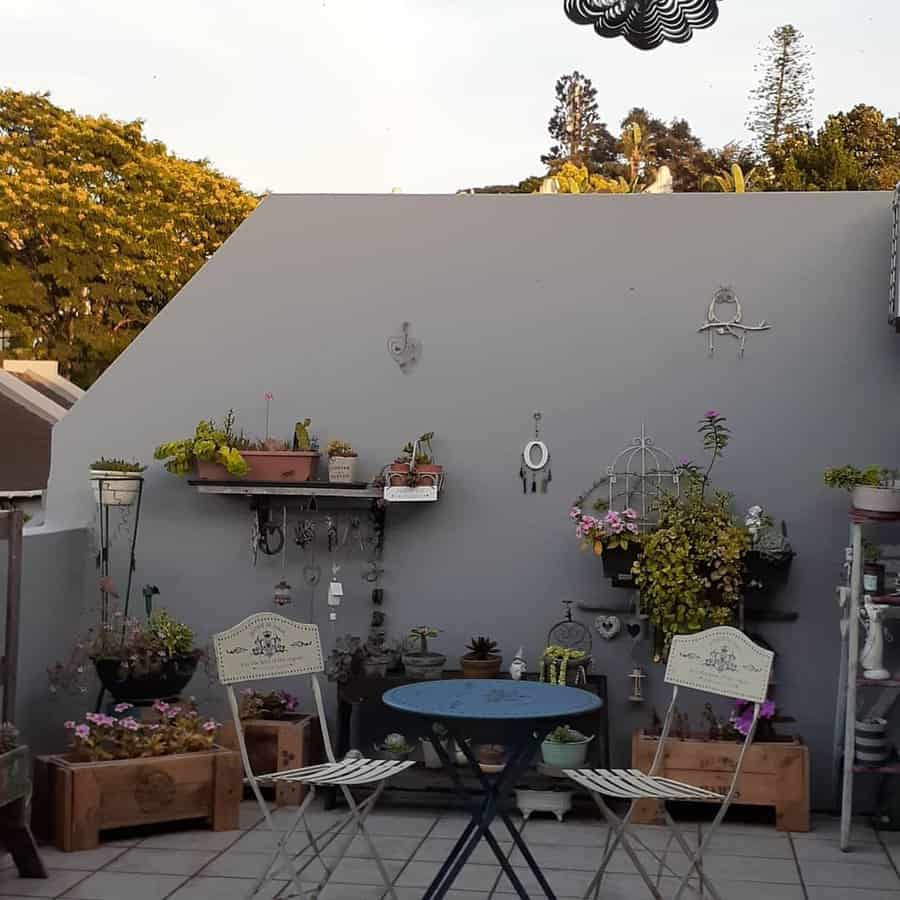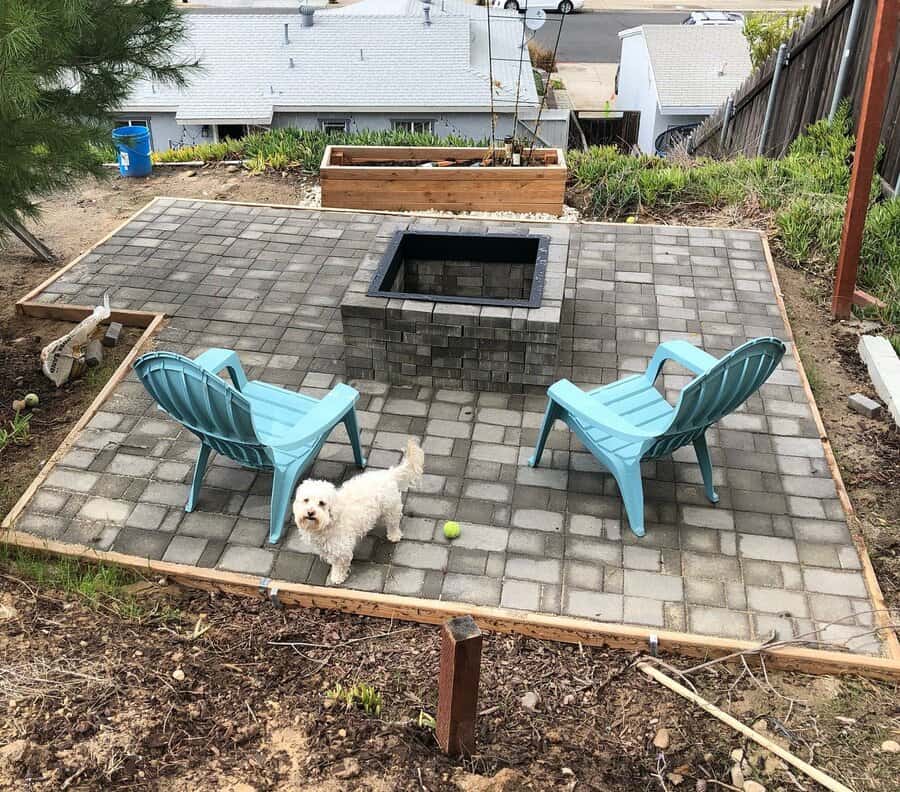 3. Illuminate Nights with String Lights
String lights offer an affordable solution to cast a cozy glow on patios. Strategically hanging them around or above seating areas can introduce a dreamy ambiance. Consider a zigzag pattern for heightened drama, but ensure they're securely supported and positioned at a safe height to harmonize function and aesthetic effortlessly.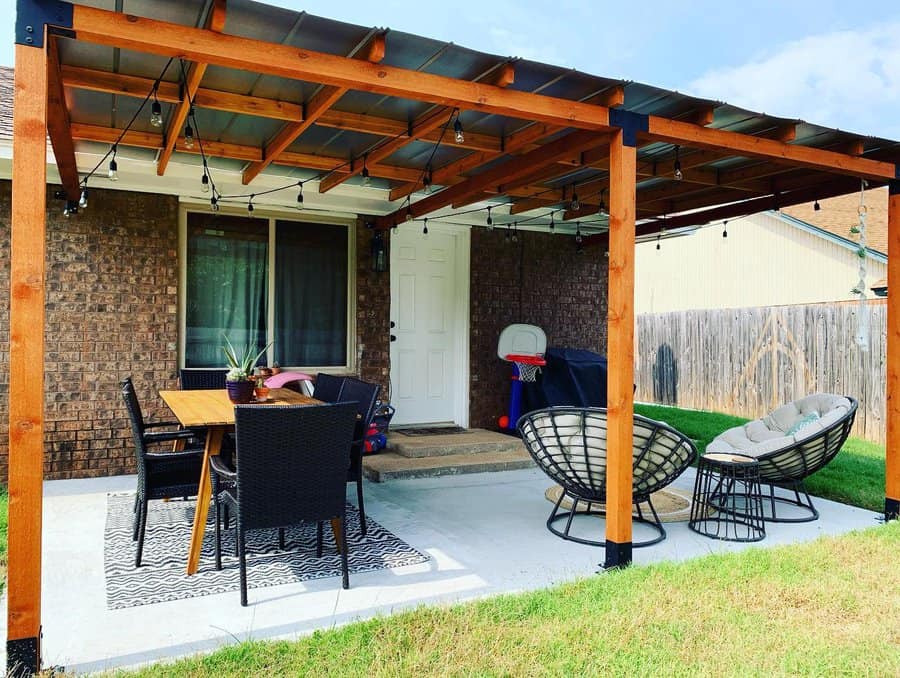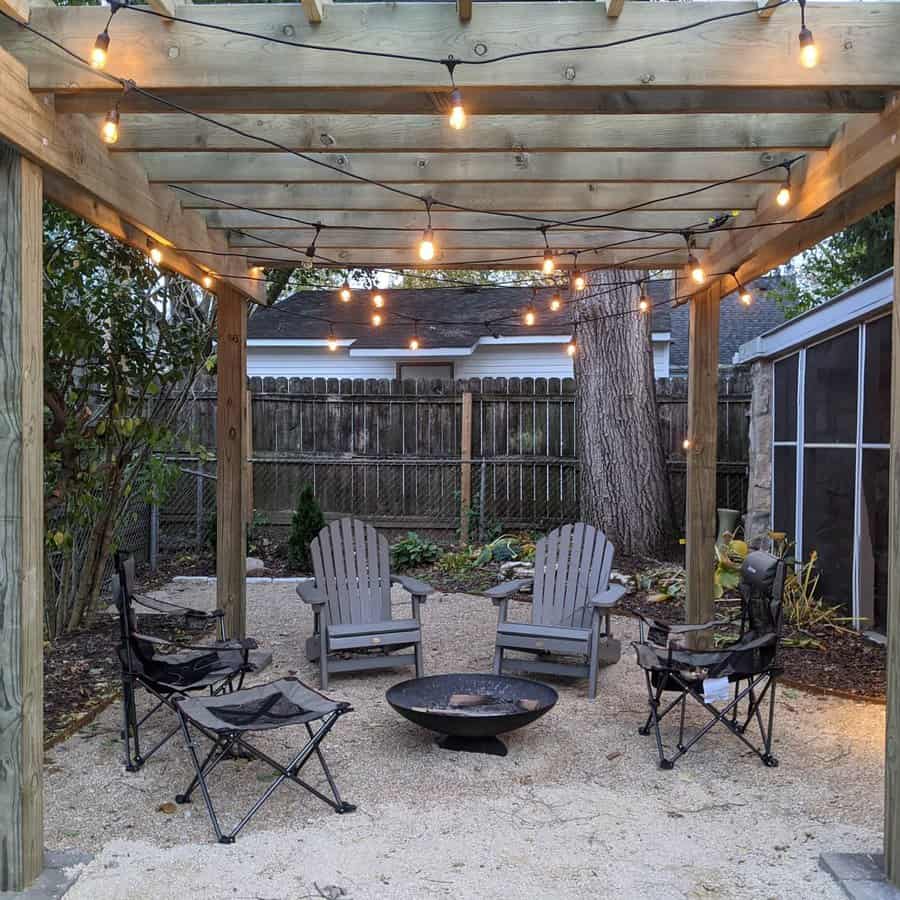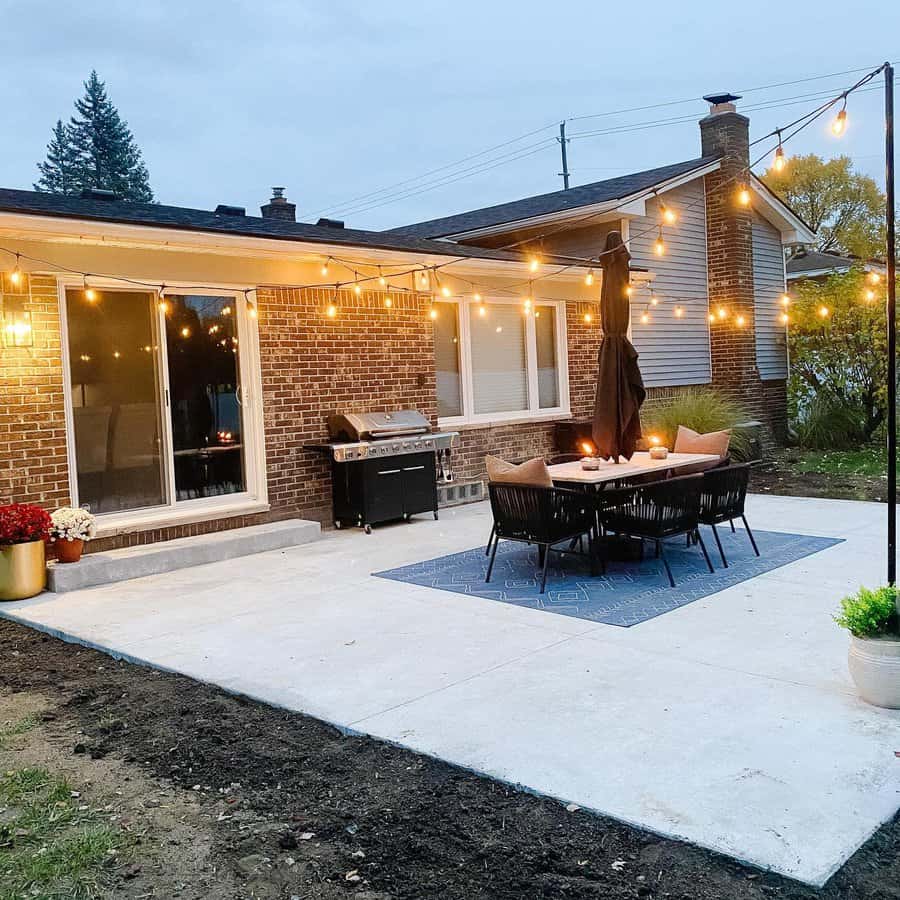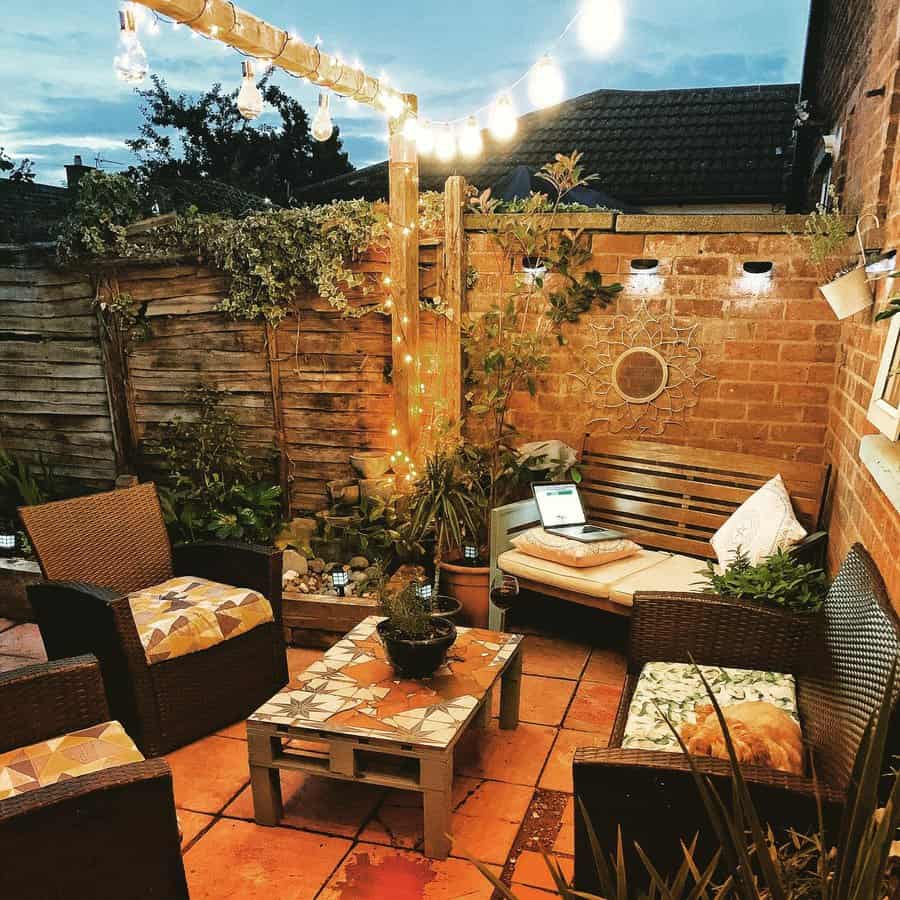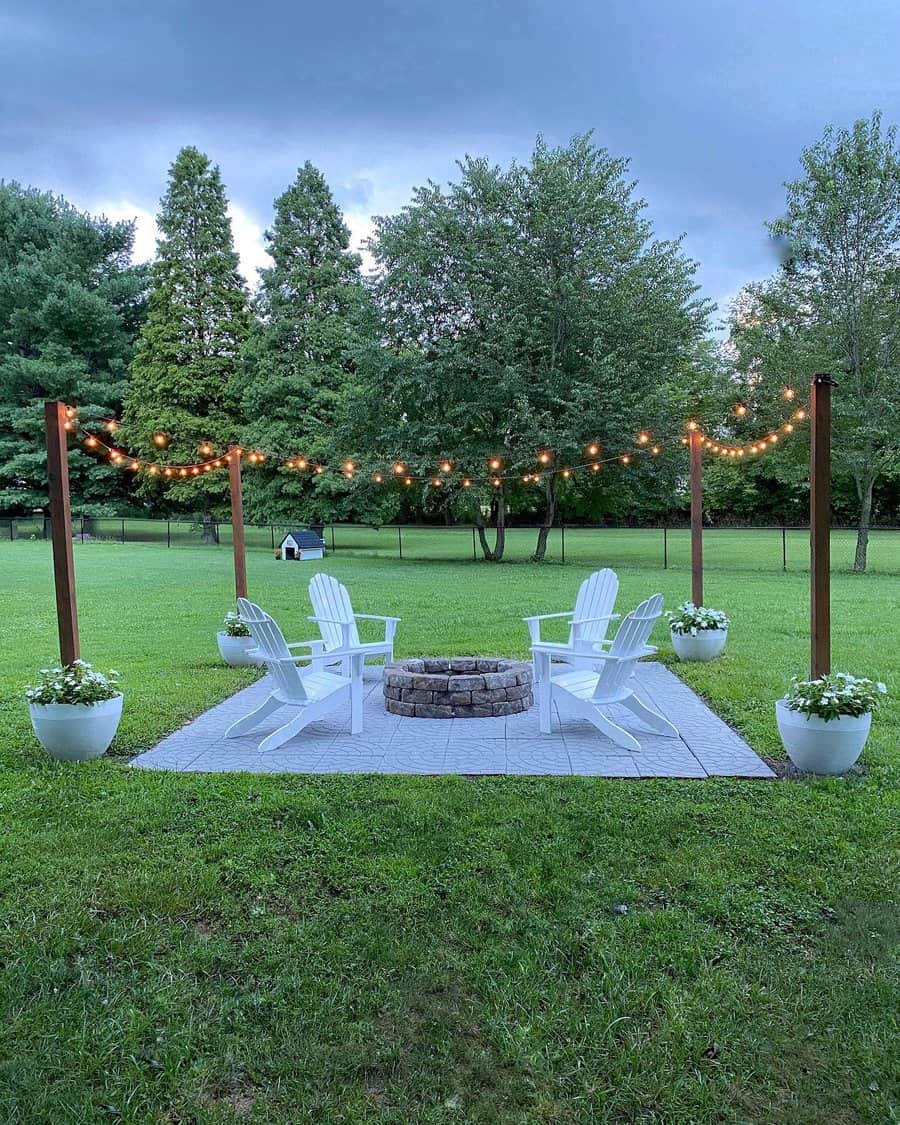 4. Warm Up with a DIY Fire Pit
A DIY fire pit is both a functional and stylish addition to any patio. Opt for materials like brick or stone for a lasting structure. Before construction, familiarize yourself with local fire codes, then start with a sturdy base using bricks or concrete blocks. Surround your fire pit with cozy seating to maximize enjoyment during colder nights. With proper planning and a touch of creativity, you can have a captivating centerpiece that's budget-friendly.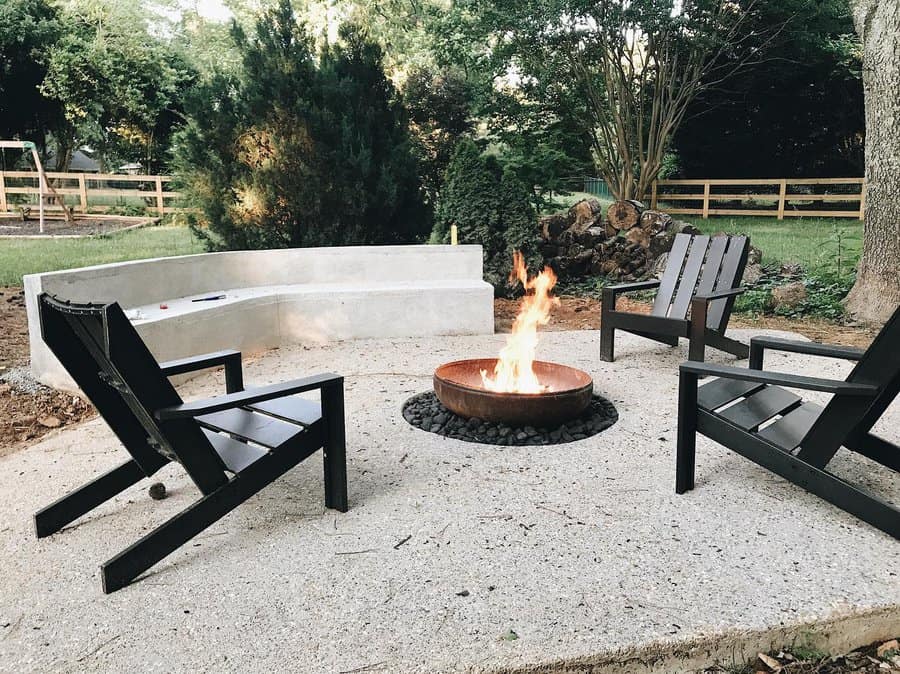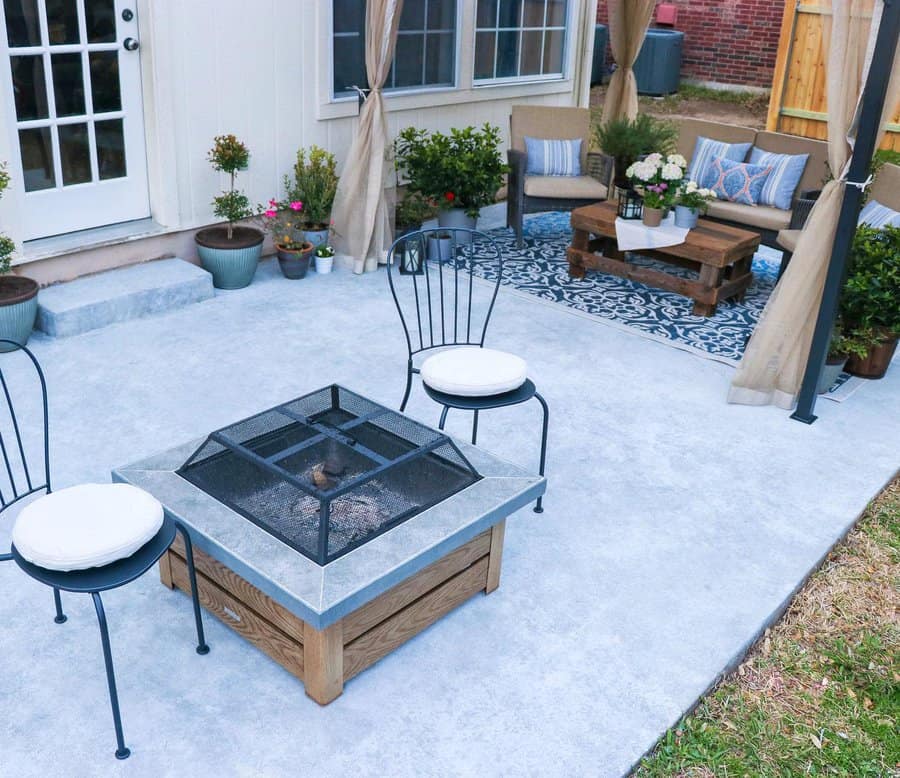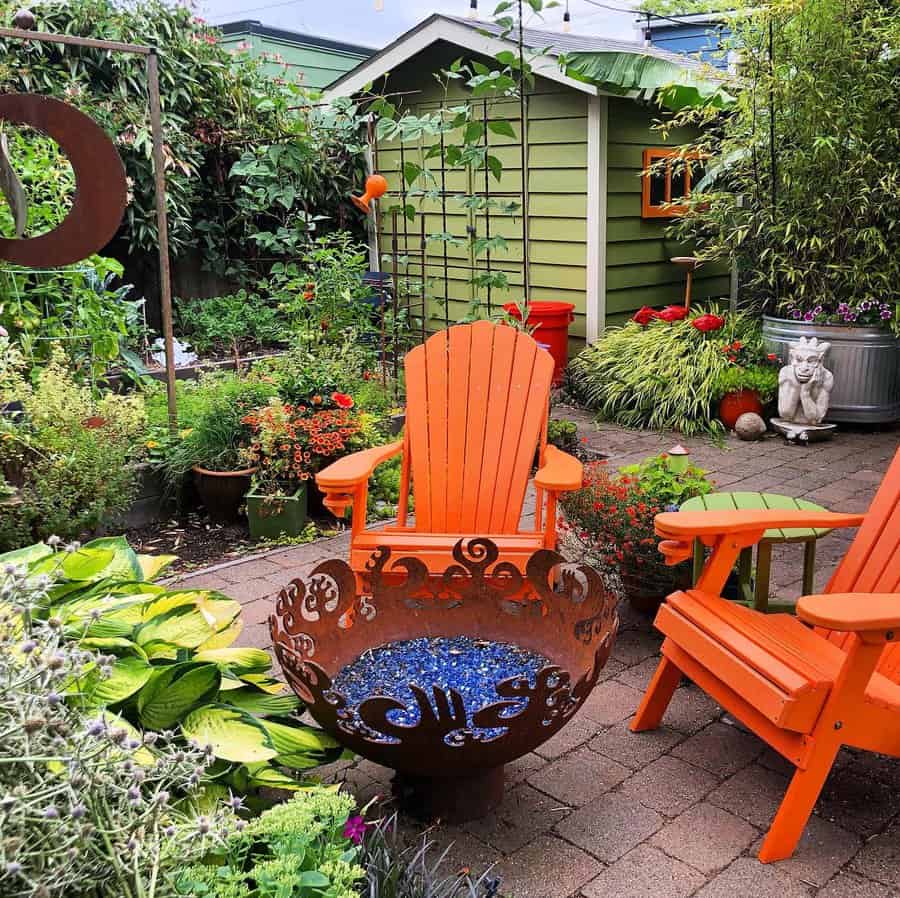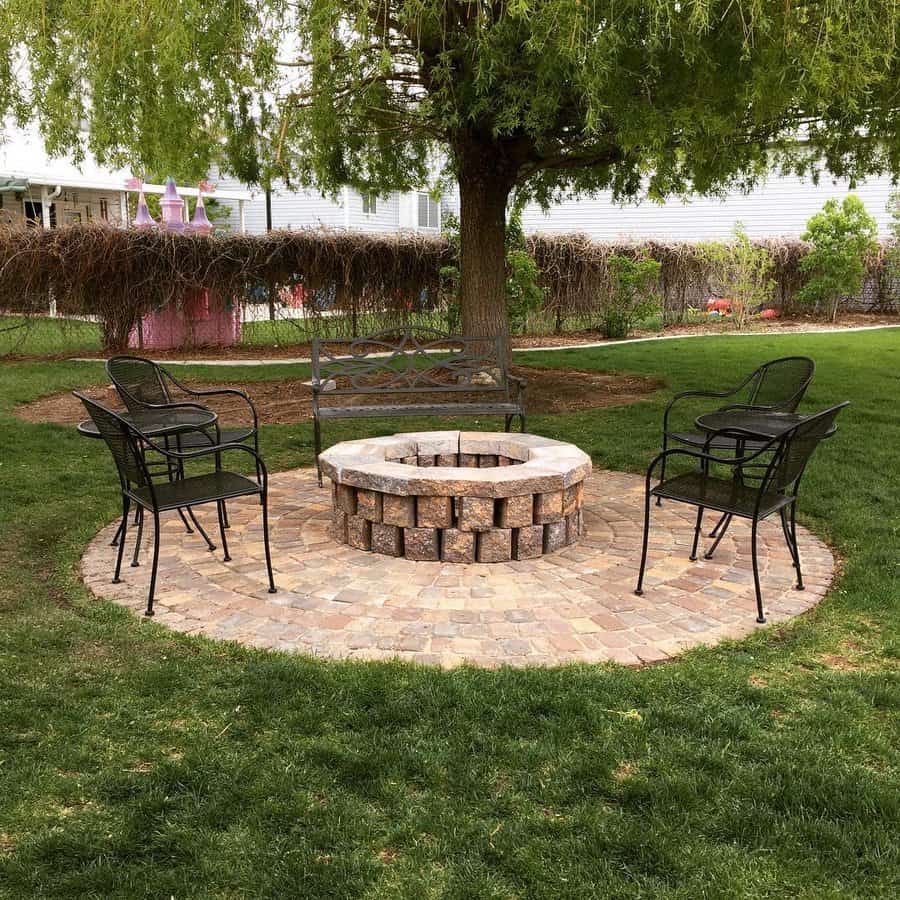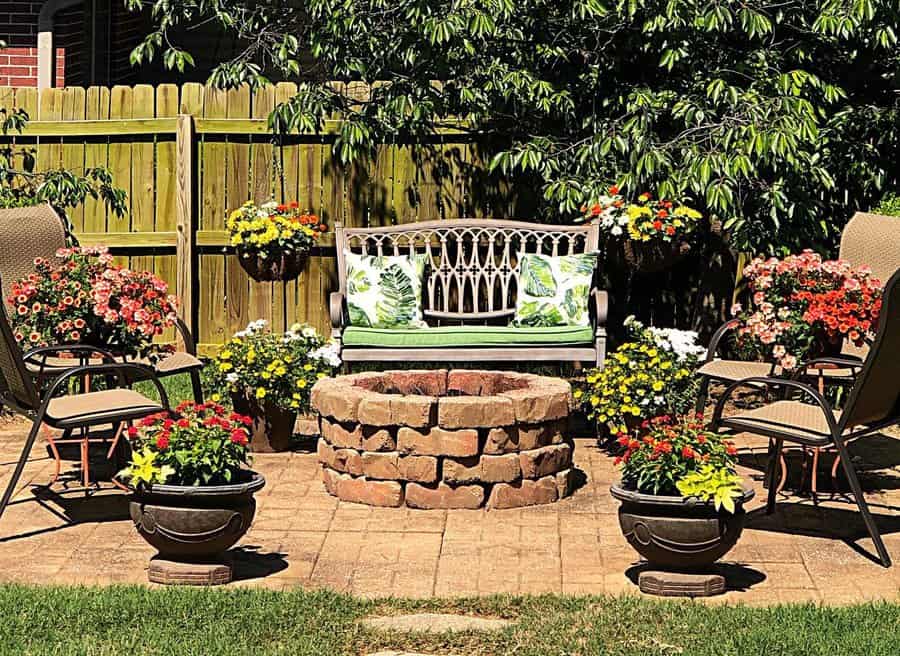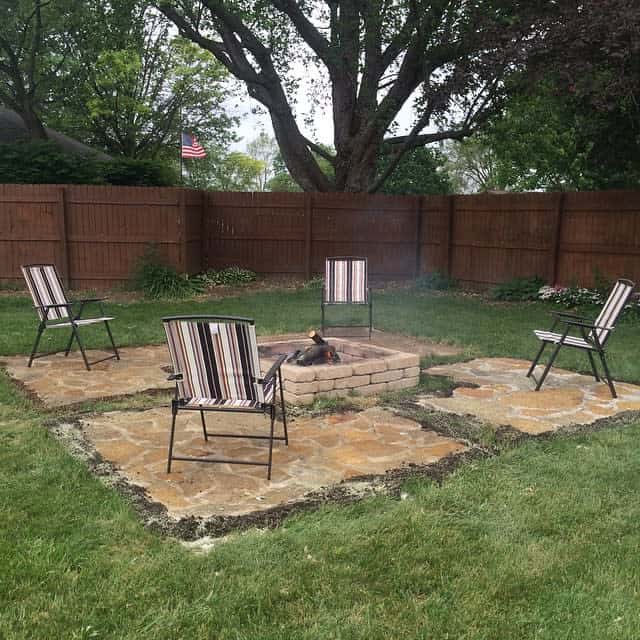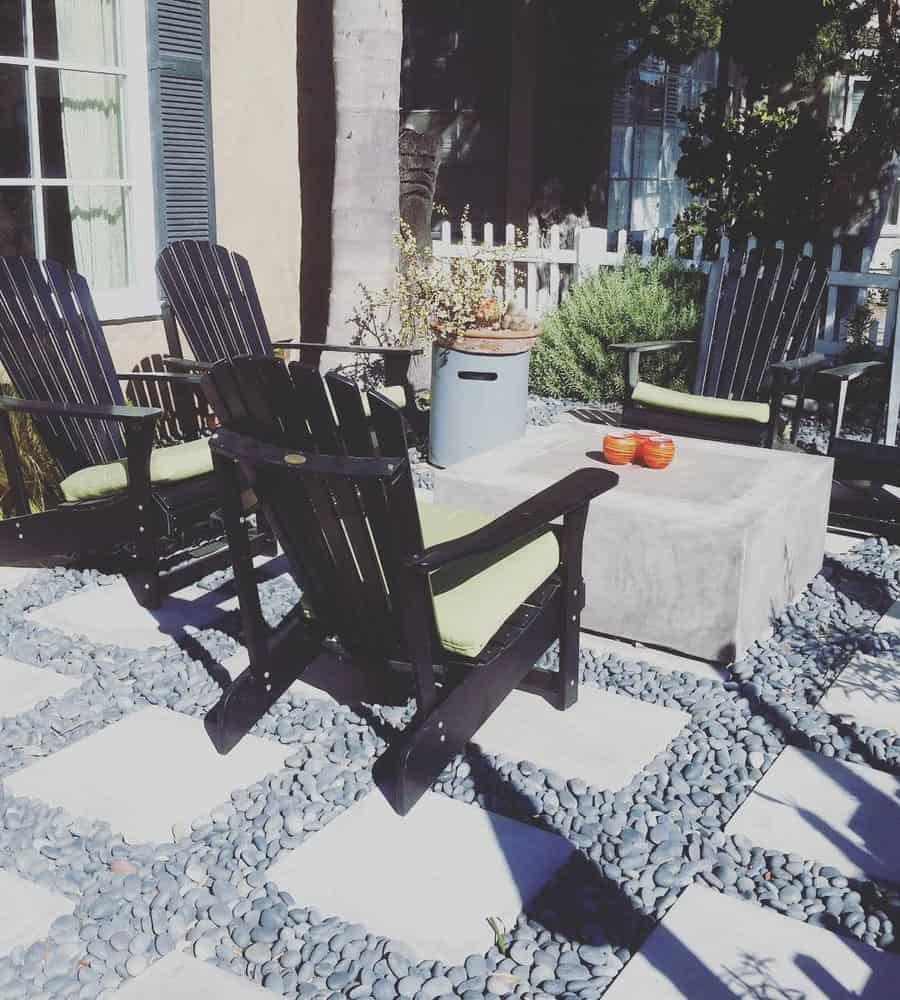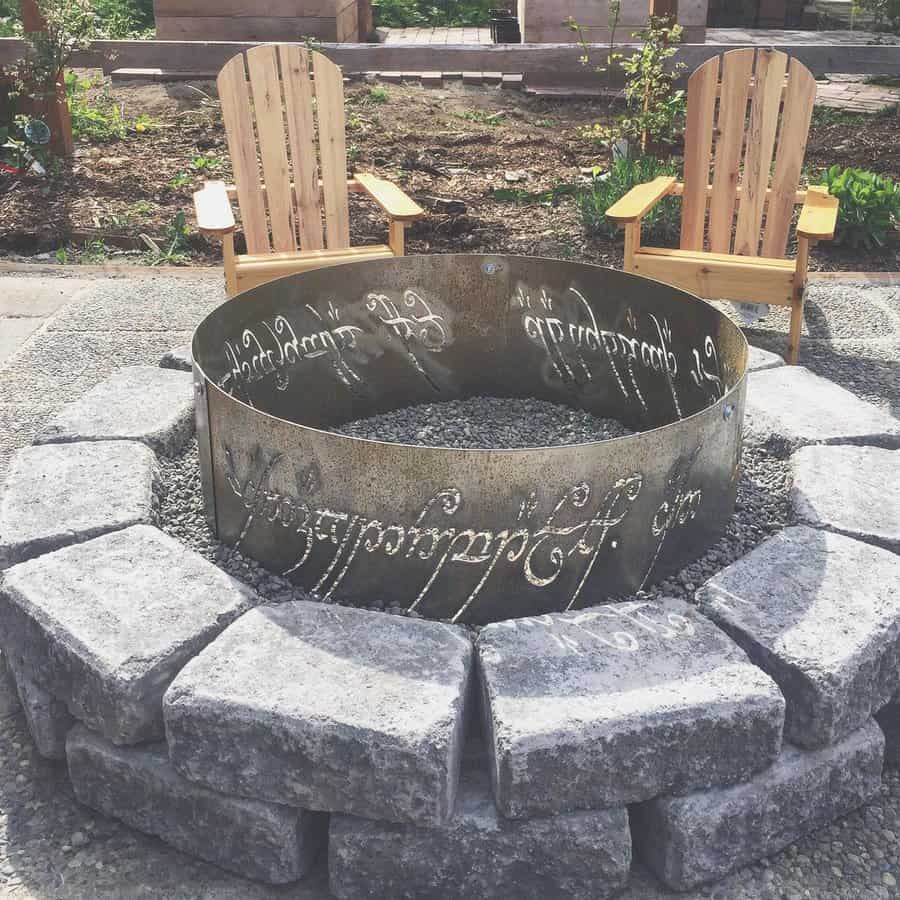 5. Swing in a Cozy Hanging Chair
Transform an old chair into a hanging oasis using chains or opt for a DIY macramé chair with thick rope. If you prefer ready-made, consider trendy egg chairs or portable hammocks. These swinging seats offer style, comfort, and a budget-friendly approach to elevate your patio's ambiance.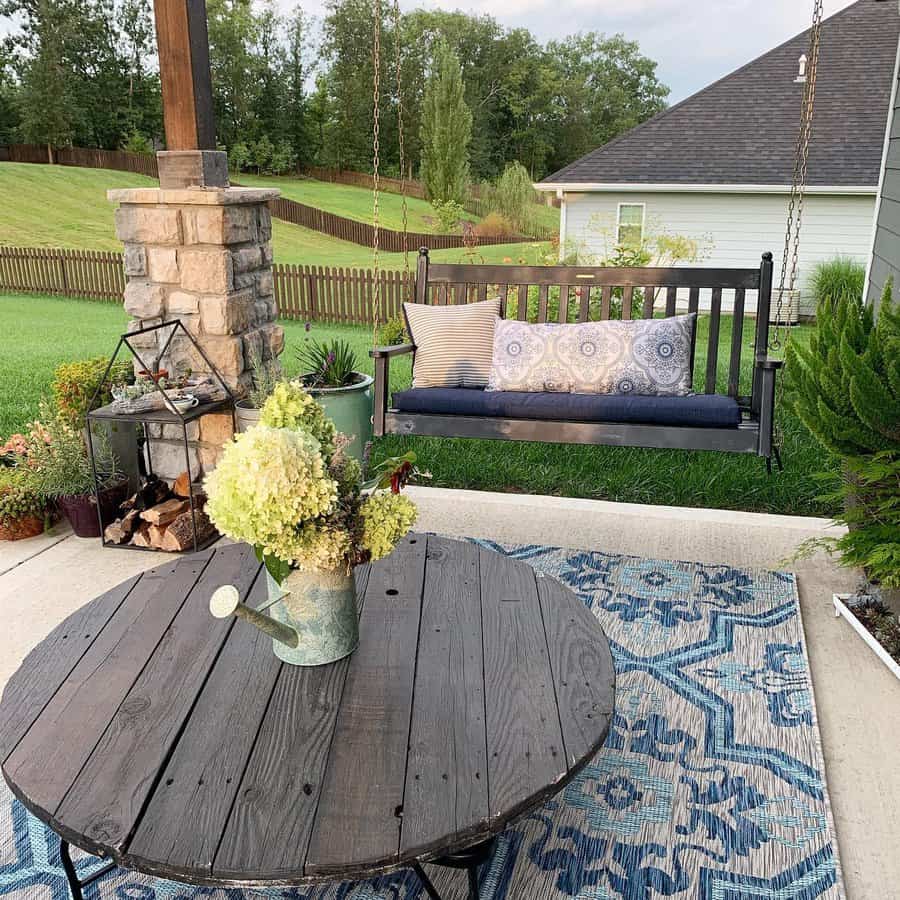 6. Shade with a Stylish Pop-Up Gazebo
Pop-up gazebos provide an easy-to-set-up, movable shade solution for patios. Available in various sizes and designs, they're a budget-friendly roofing alternative. Ensure proper assembly with a helping hand, and anchor securely using weights or stakes for stability. This addition allows for weatherproof relaxation and outdoor entertainment.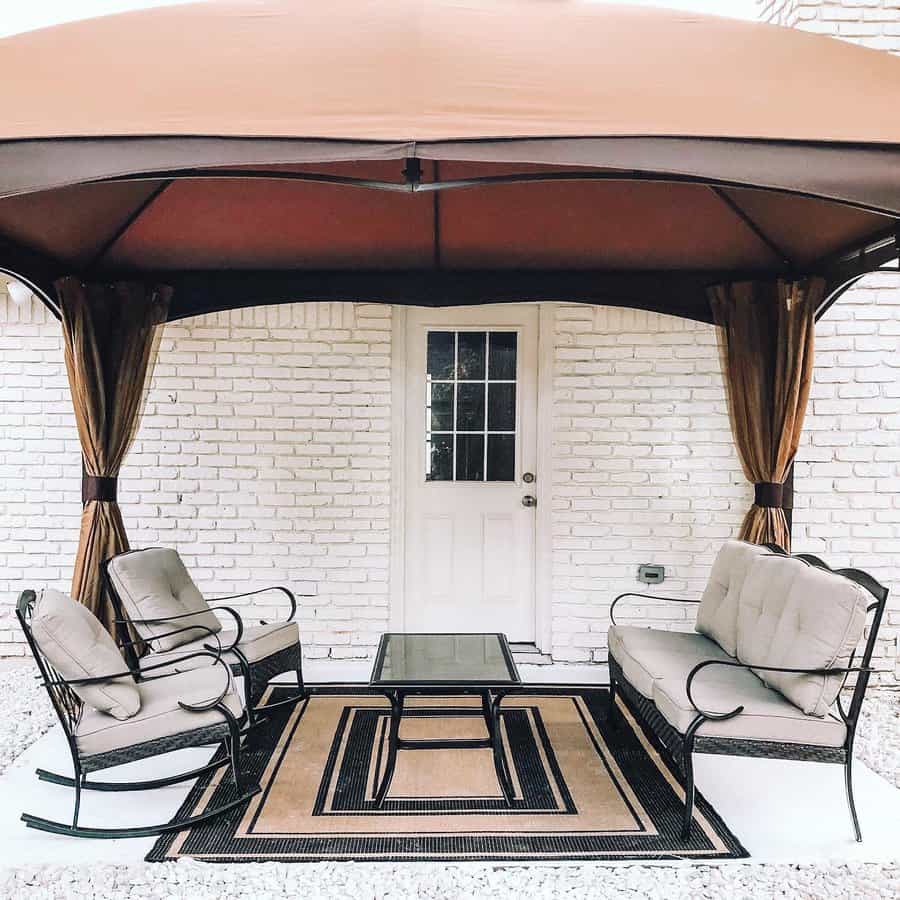 7. Craft Comfort with Pallet Furniture
Wooden pallets offer a cost-effective foundation for crafting outdoor furniture, from sofas to coffee tables. For a rustic flair, incorporate reclaimed wood. Ensure pallets are sanded smoothly to avoid splinters and enhance comfort with cushions and throw pillows, creating a cozy and budget-friendly patio seating.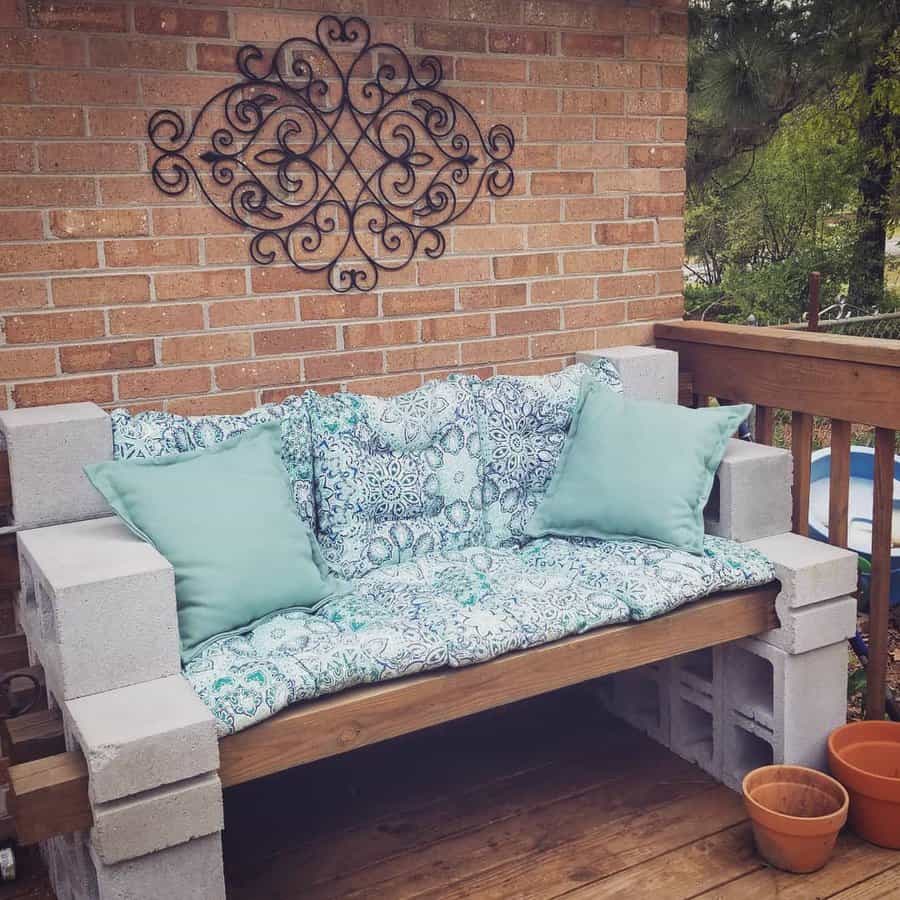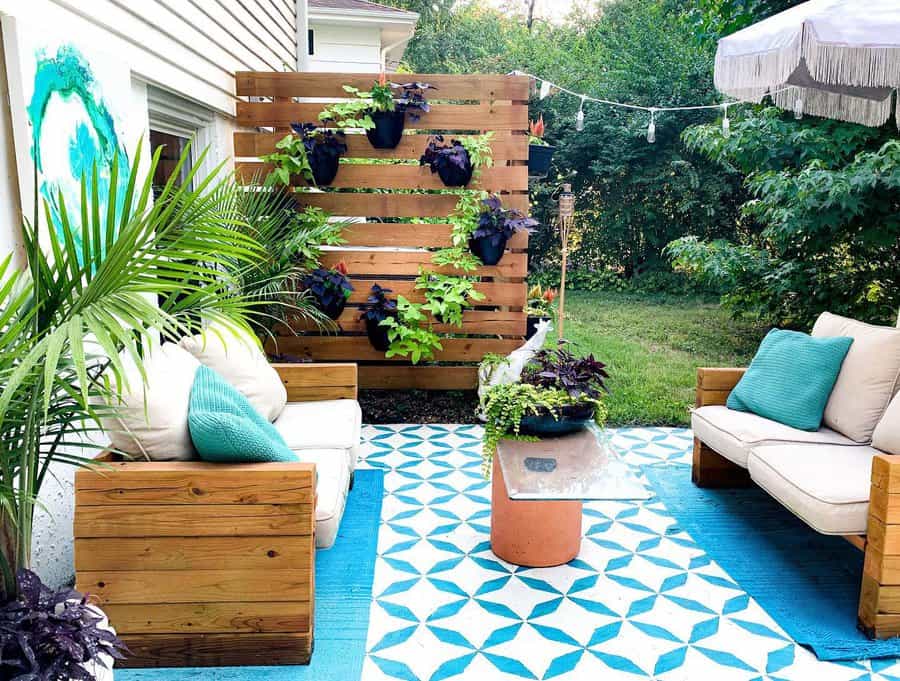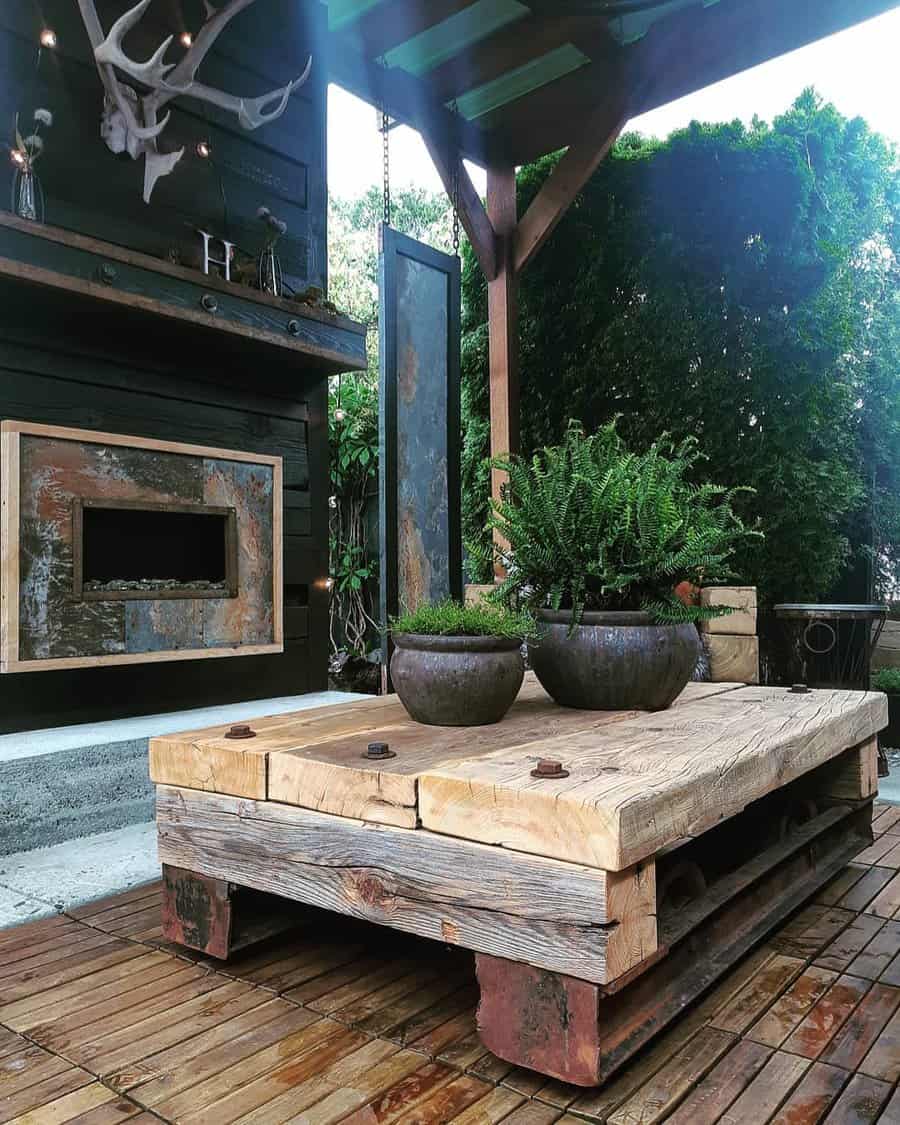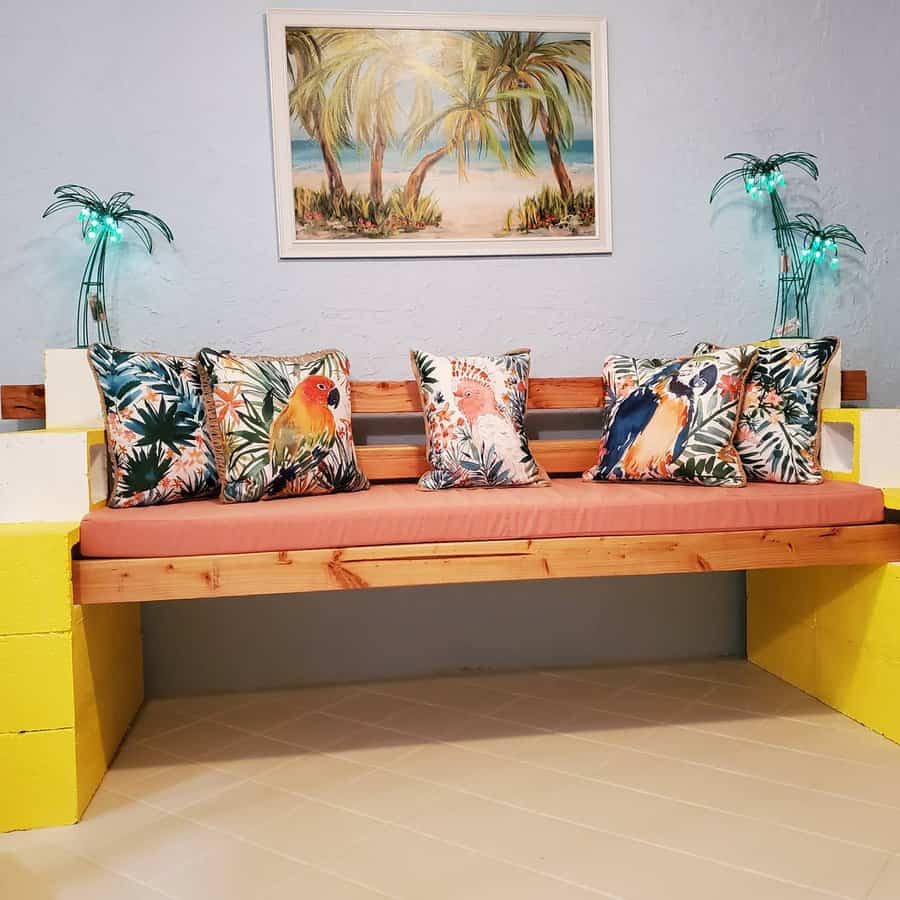 8. Stay Cool Beneath a Picnic Umbrella
Picnic umbrellas offer a budget-friendly solution for shade and introduce vibrant colors to patios. Complement with affordable outdoor seating like colorful plastic chairs or wooden benches. Enhance the ambiance further with string lights or potted plants, creating a cozy, budget-conscious outdoor retreat.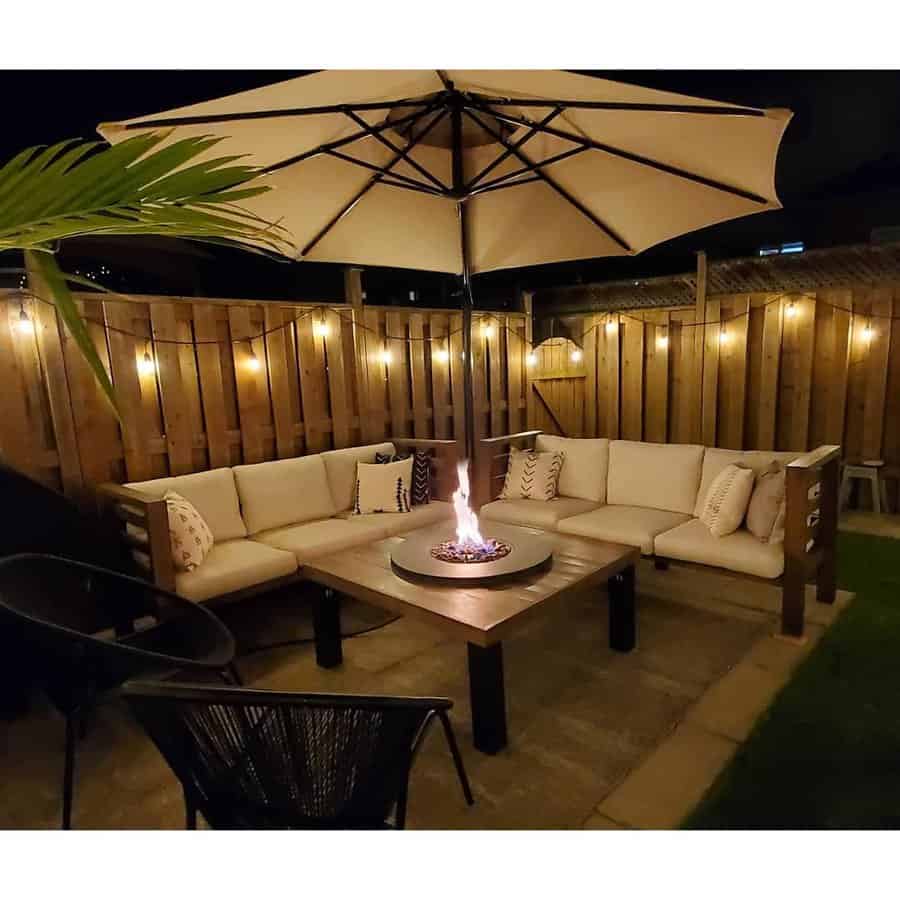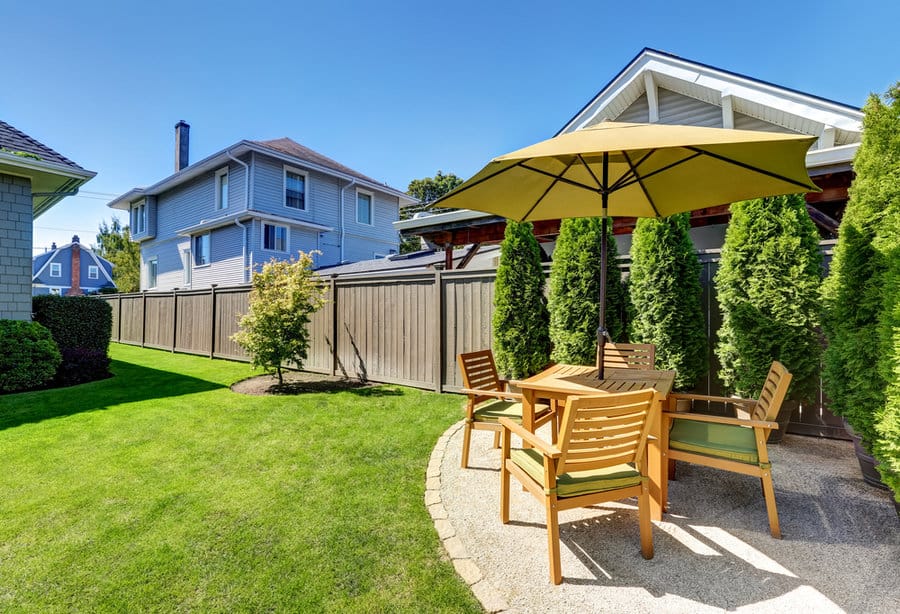 9. Beautify Spaces with Patio Tiles
Colorful patio tiles can swiftly enhance your outdoor area's look, allowing the flooring to take center stage. Minimize furniture, possibly adding lounge chairs or a bistro set for simplicity. Decorative tiles negate the need for lavish furniture, offering an affordable yet striking patio makeover.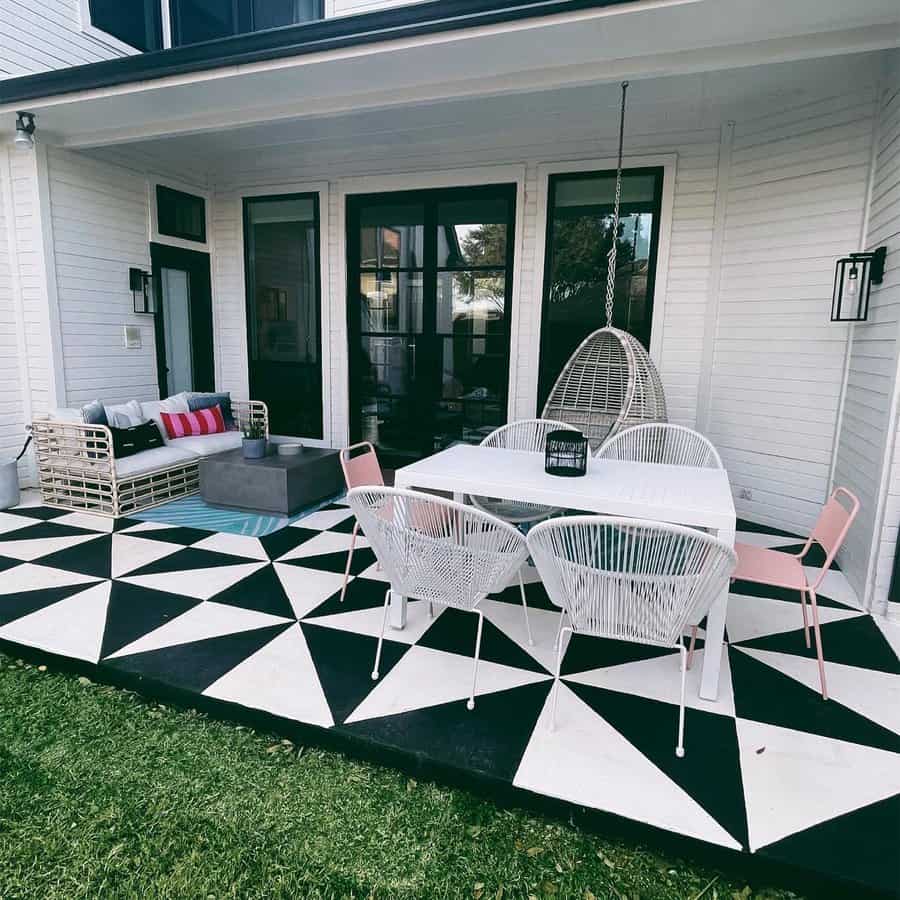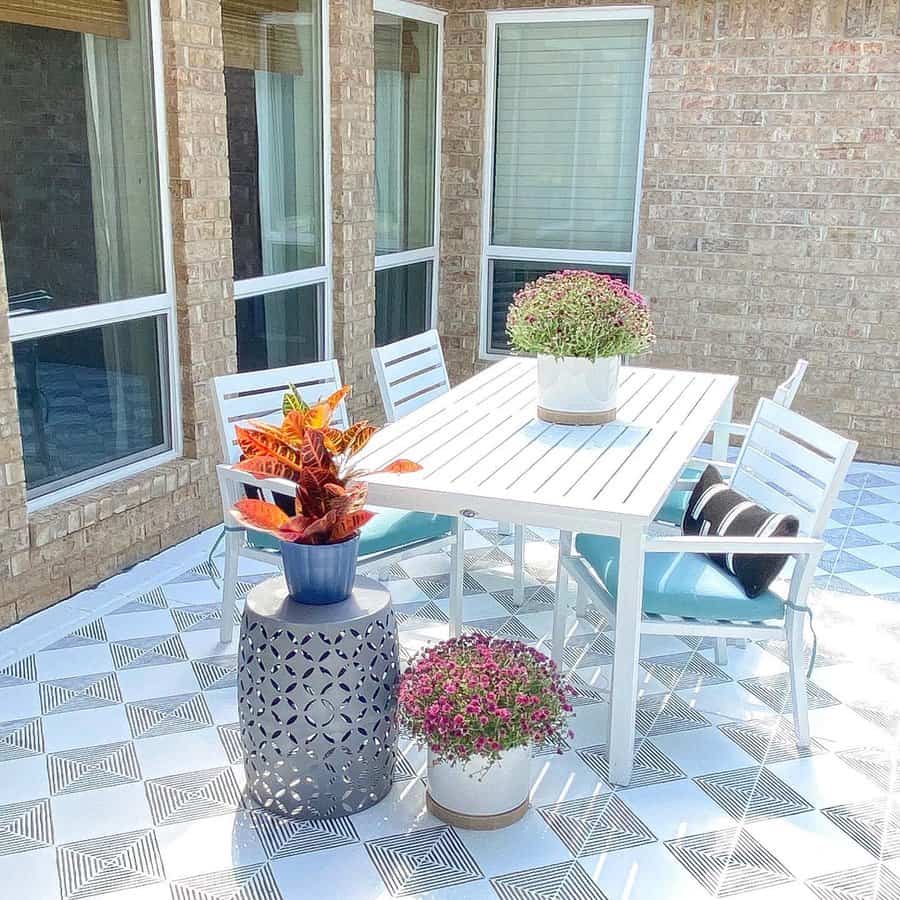 10. Build a Rustic Pallet Deck
A wooden pallet deck is an affordable way to rejuvenate your outdoor area. Source pallets from local hardware stores or online platforms, and craft them into an elegant deck foundation. Enhance the look with vibrant outdoor rugs, comfortable seating, and greenery through potted plants or hanging baskets.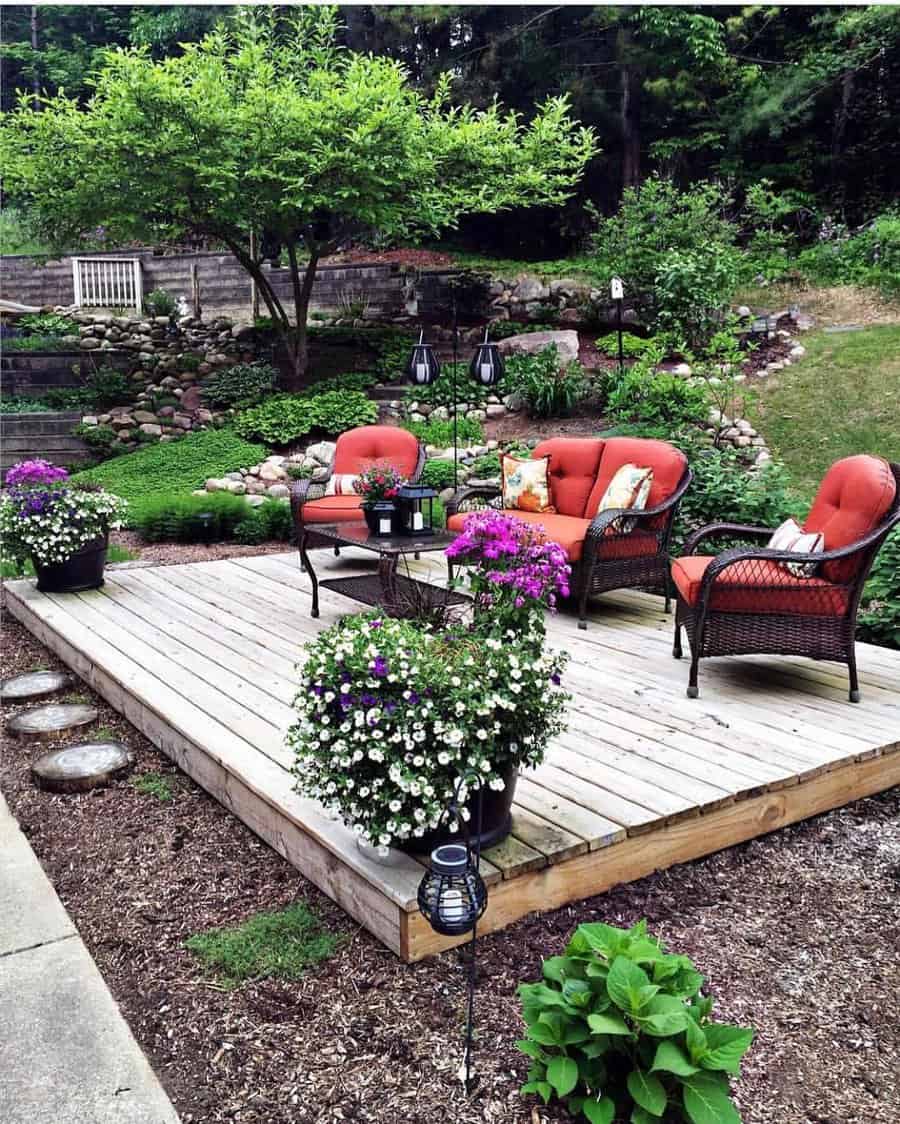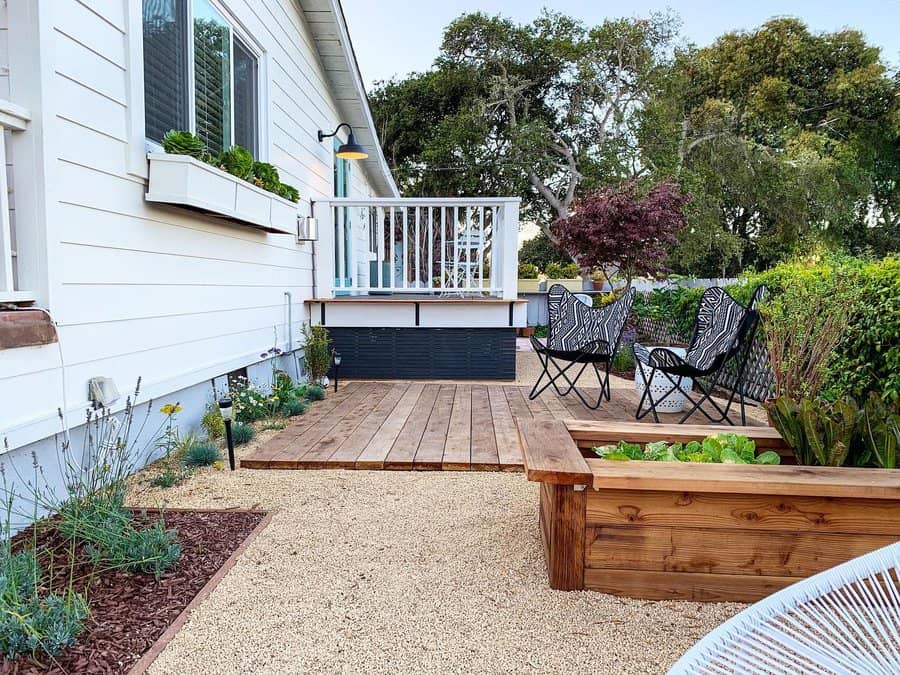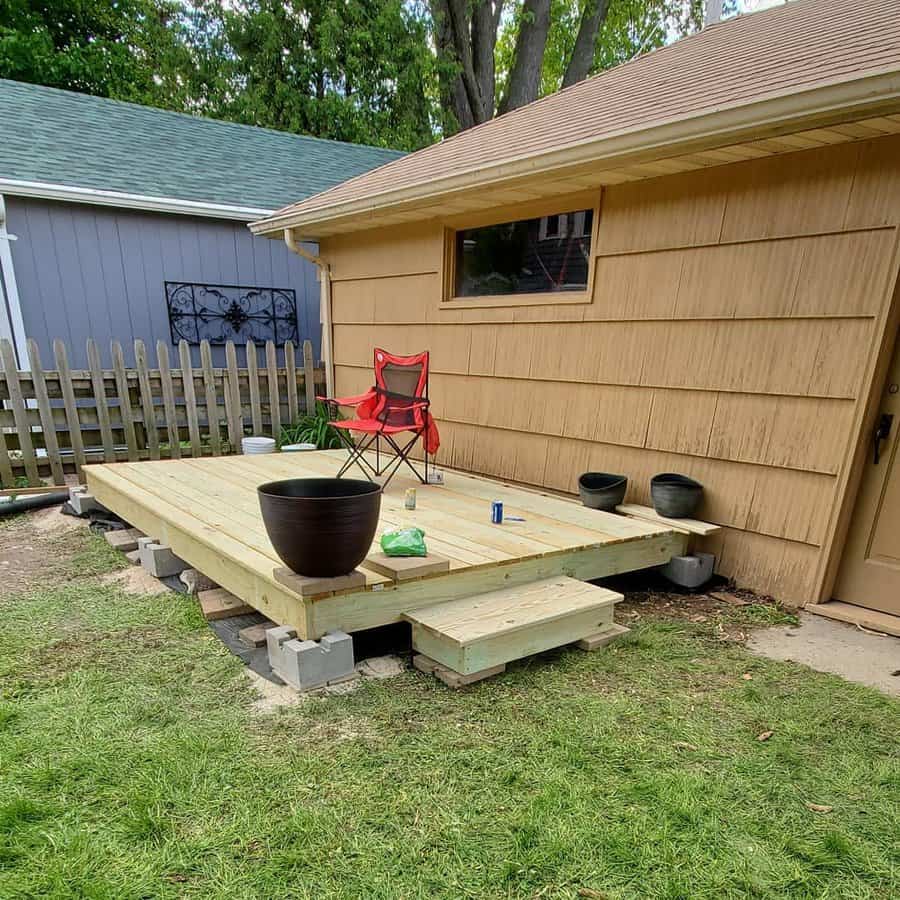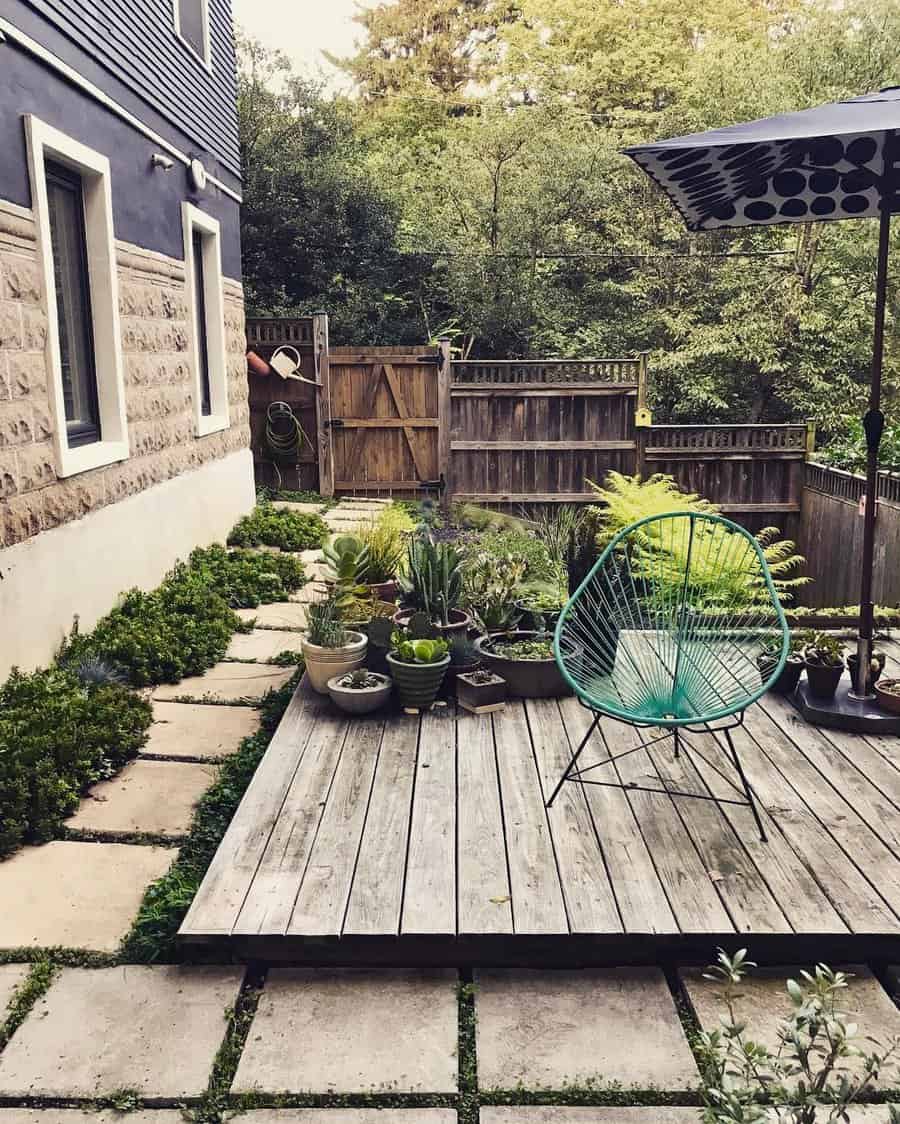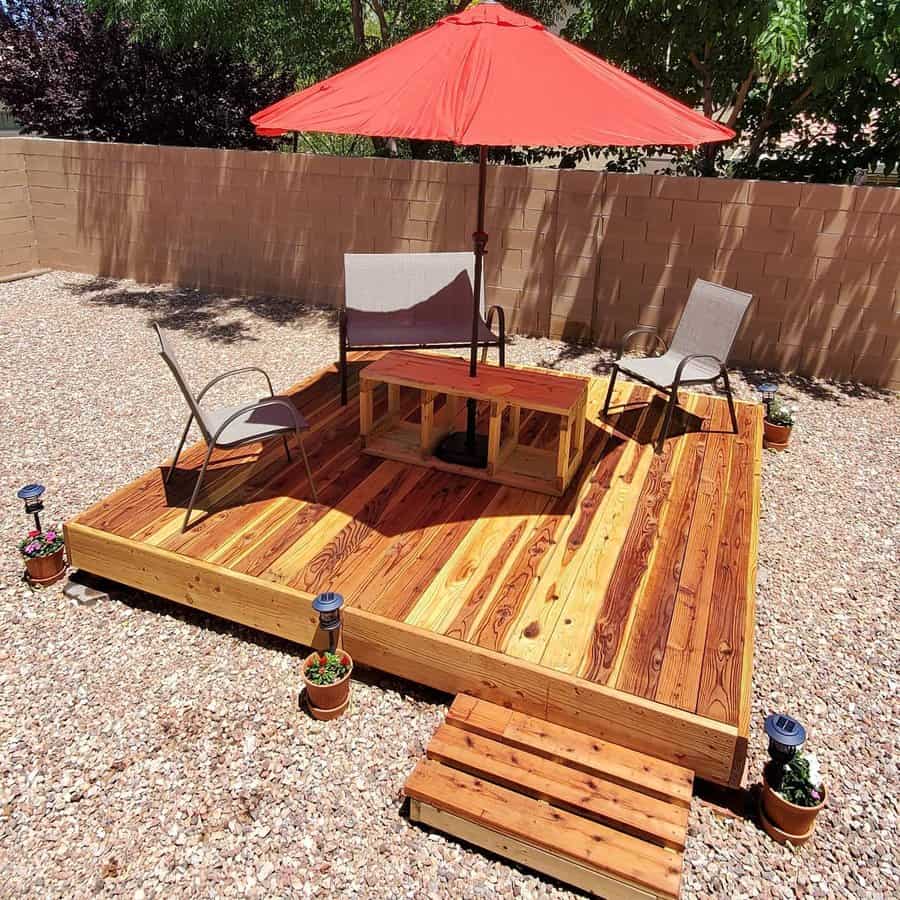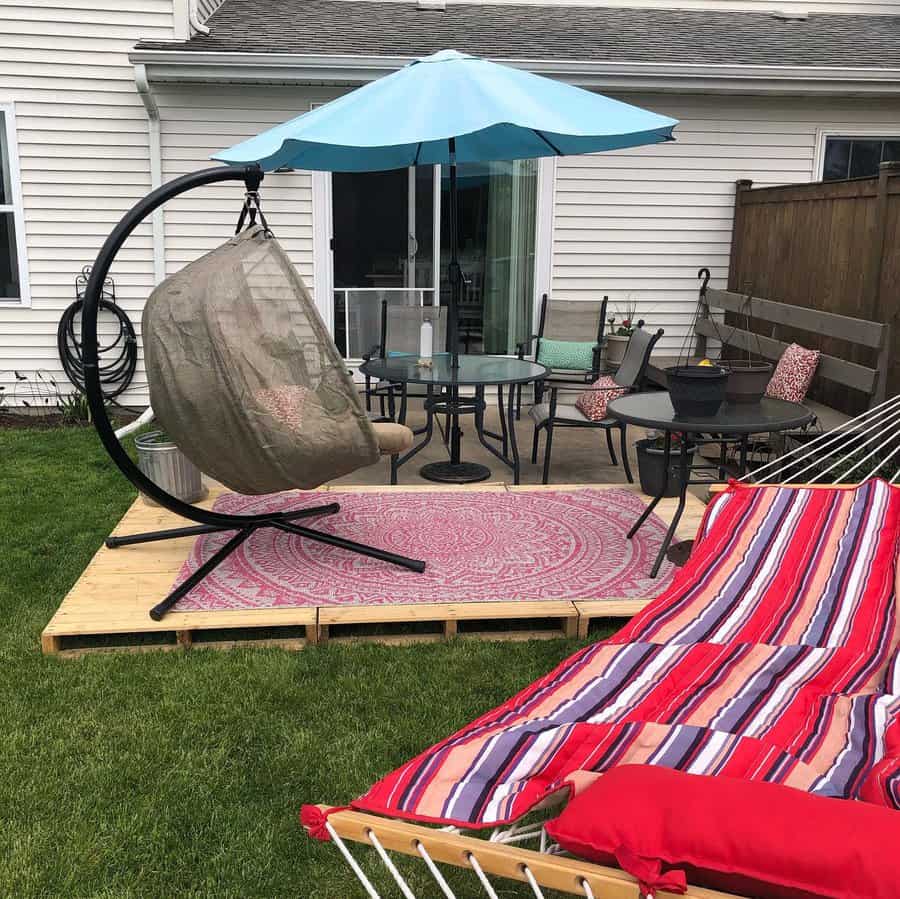 11. Add Texture with a Pebble Patio
Pebble patios offer an affordable and serene upgrade to outdoor spaces. This low-maintenance flooring option imparts a tranquil, zen ambiance. It's ideal for both outdoor dining areas or calming retreats, ensuring a stylish and cost-effective transformation for any patio setting.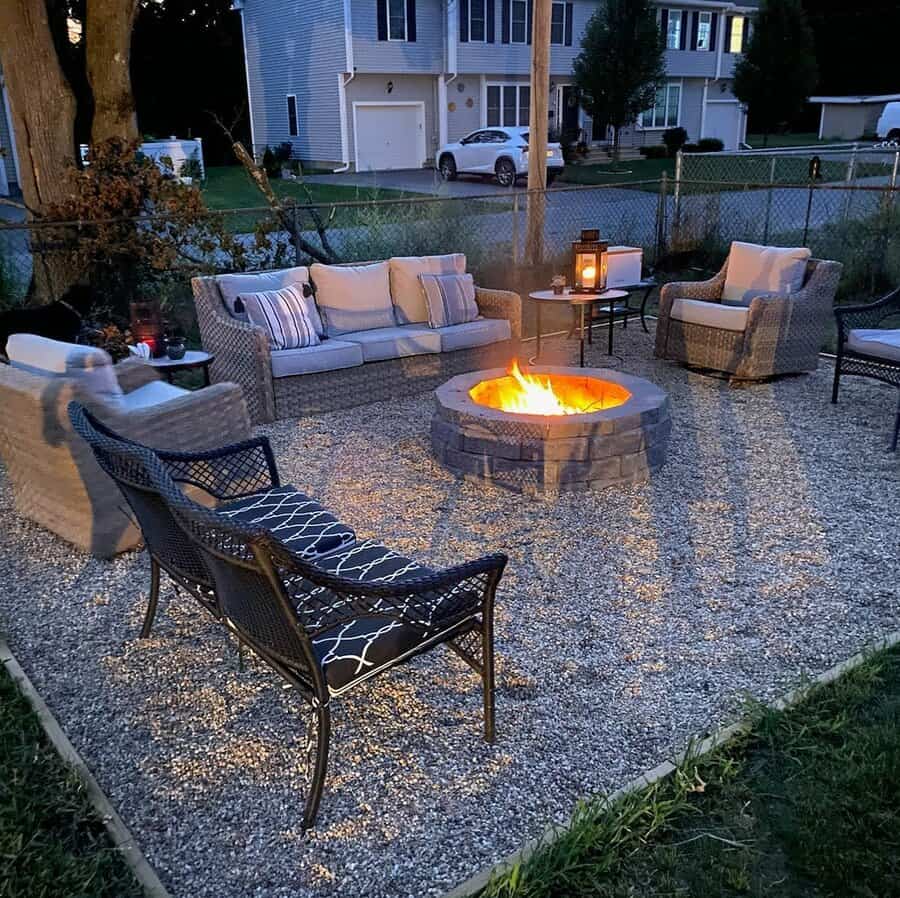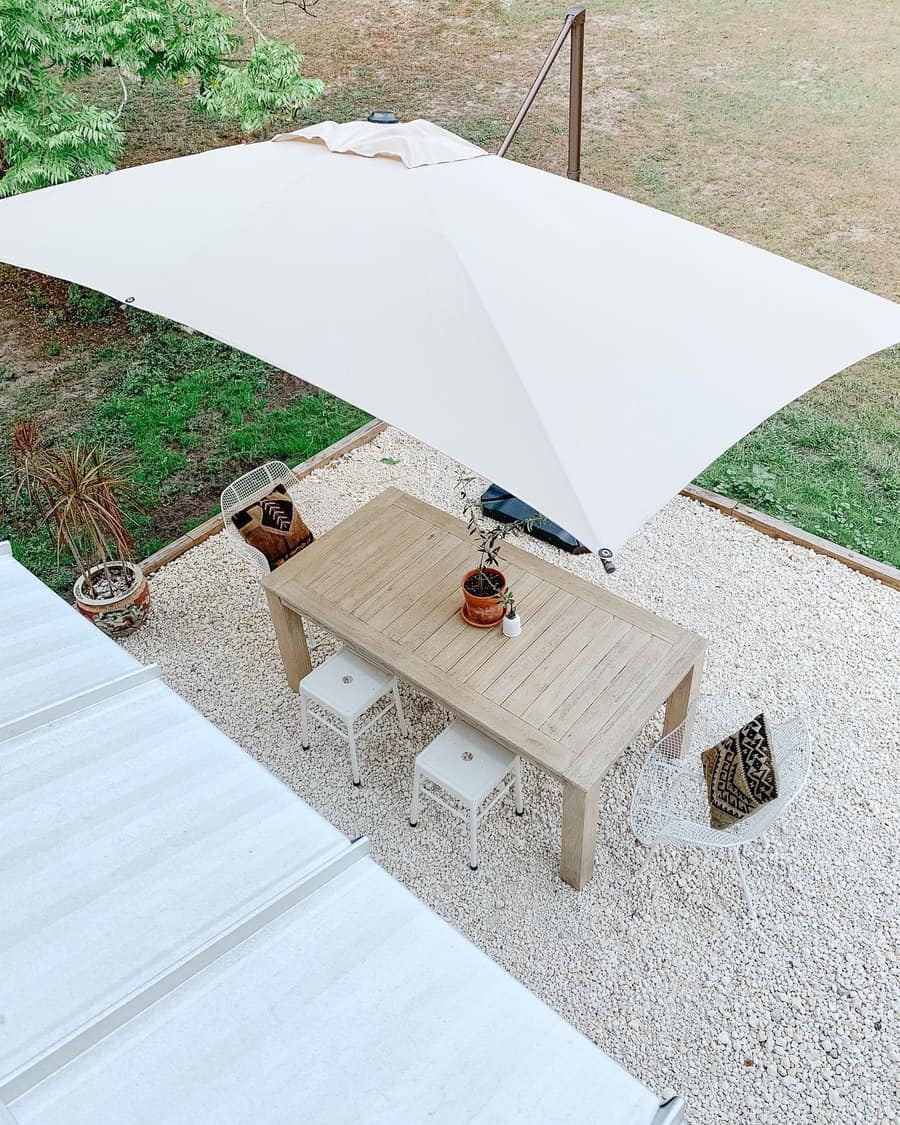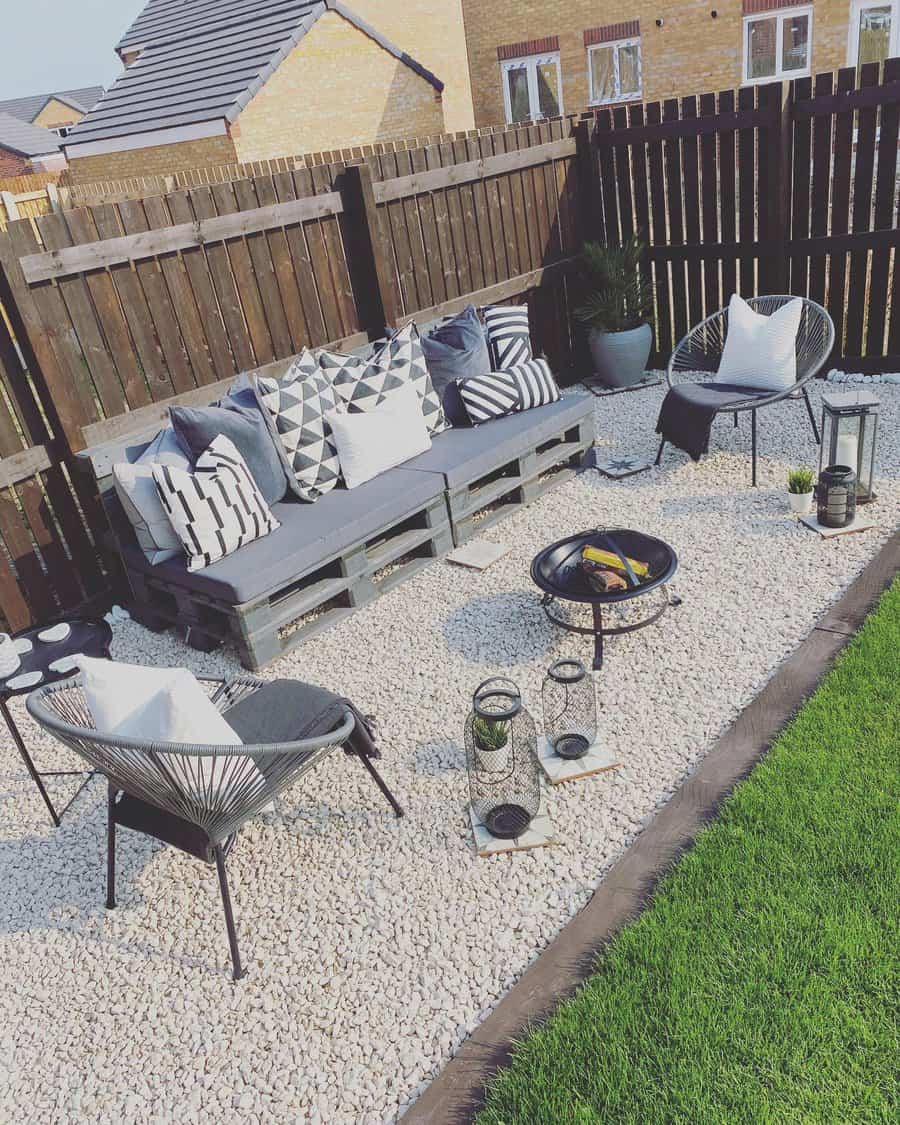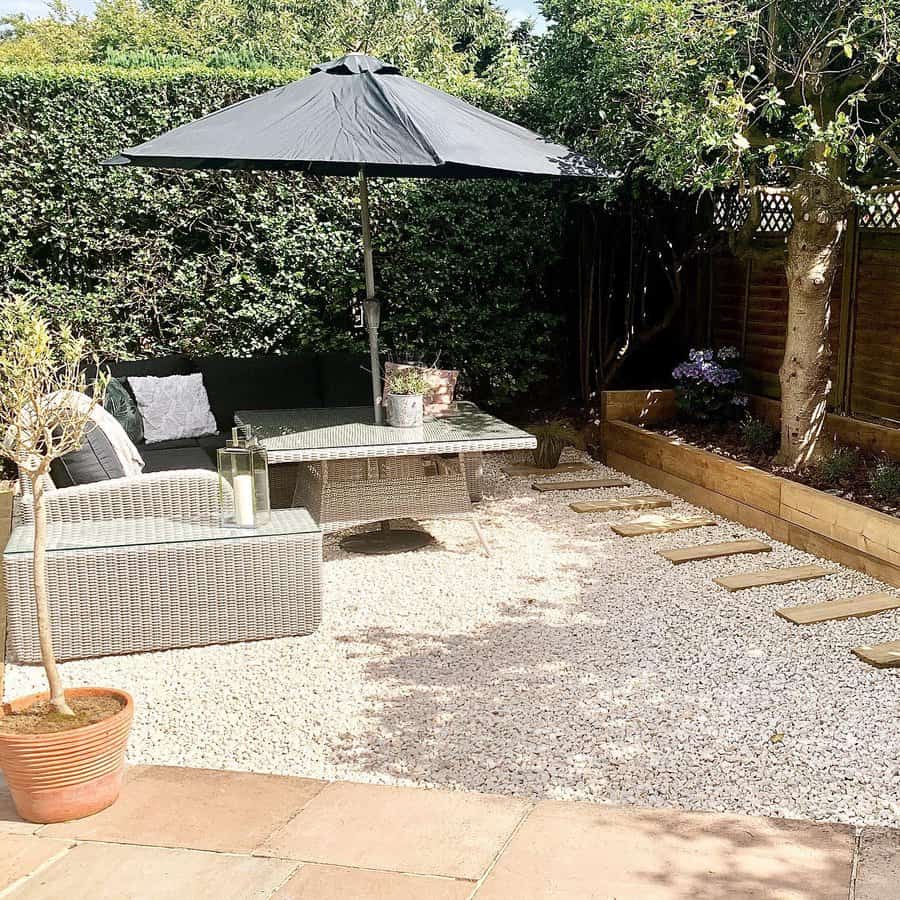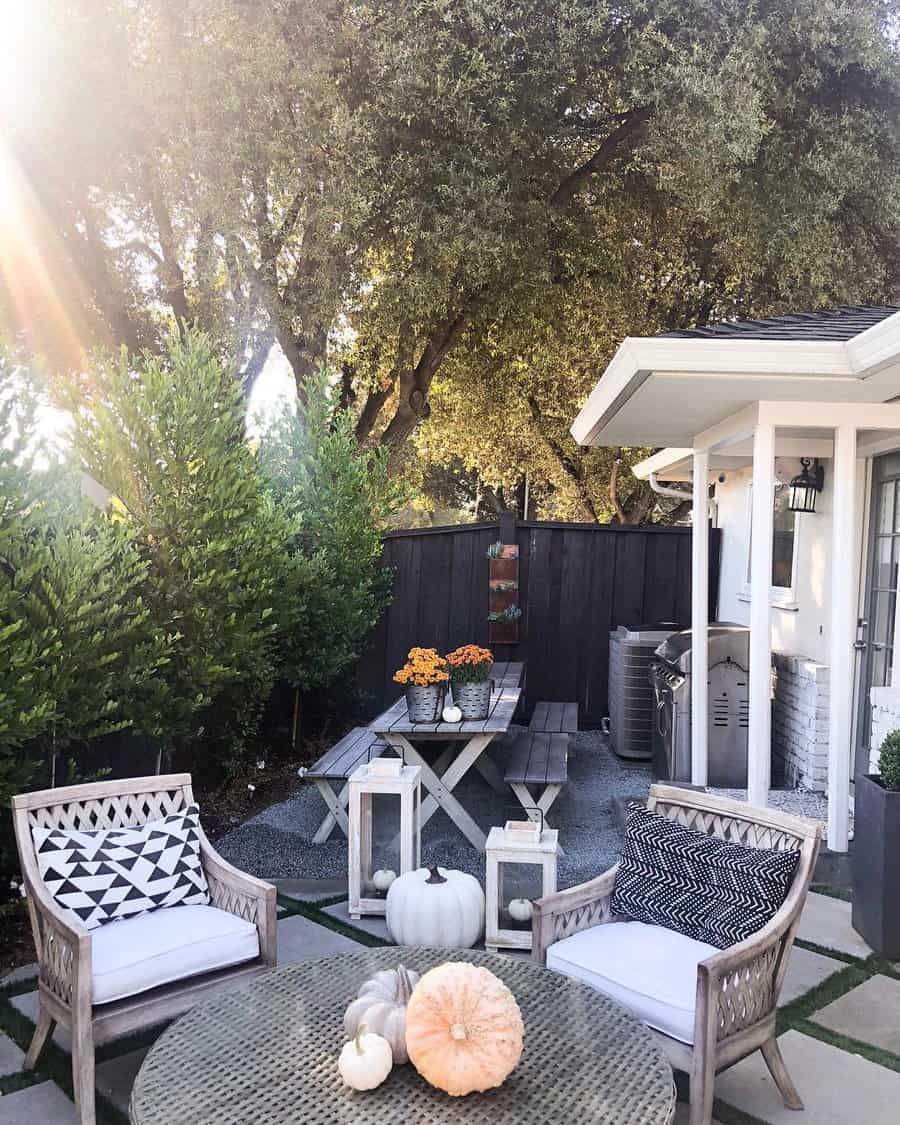 12. Create Seclusion with a Private Fence
Choose materials like wood or vinyl to tailor a fence to your budget and aesthetics. Repurposed wooden pallets offer a rustic alternative, which can be painted or transformed into vertical gardens. Introduce trellises for added privacy, creating a canvas for climbing plants. A classic picket fence, meanwhile, imbues any patio with timeless charm.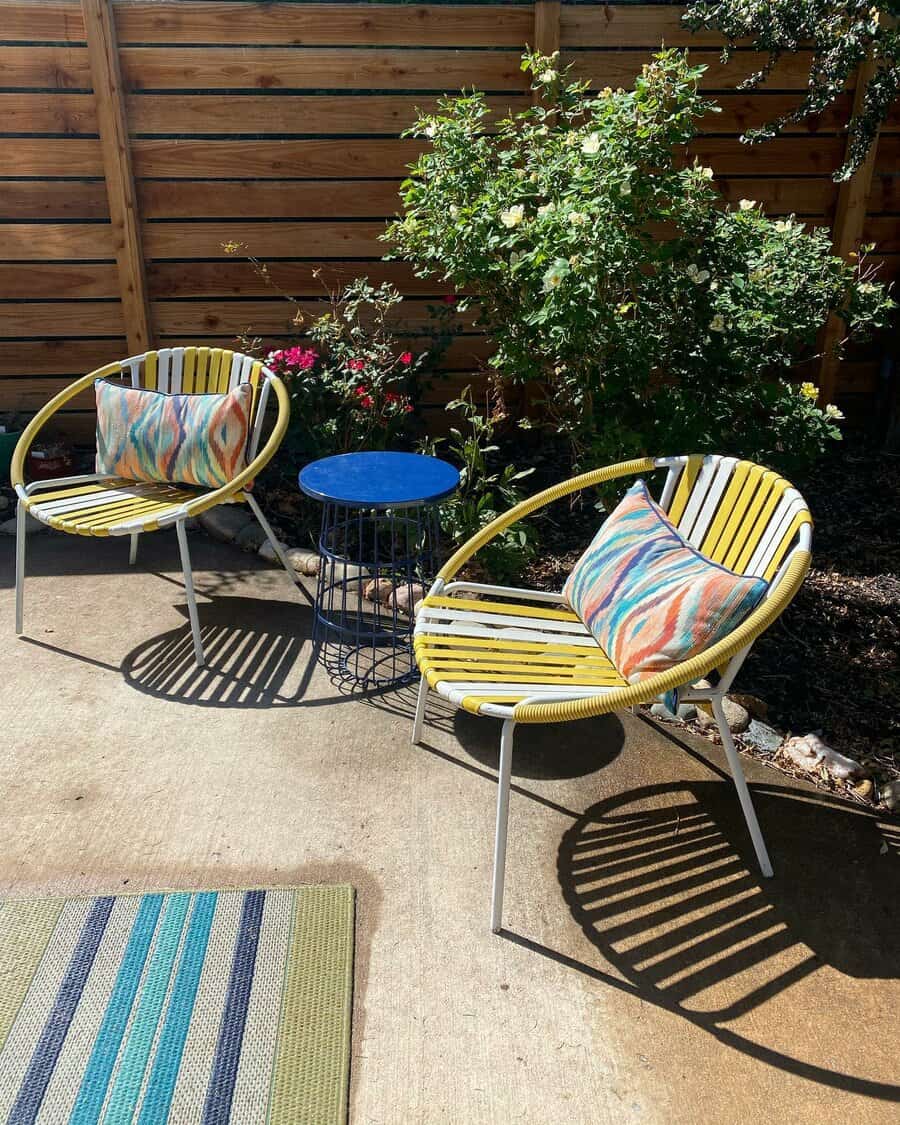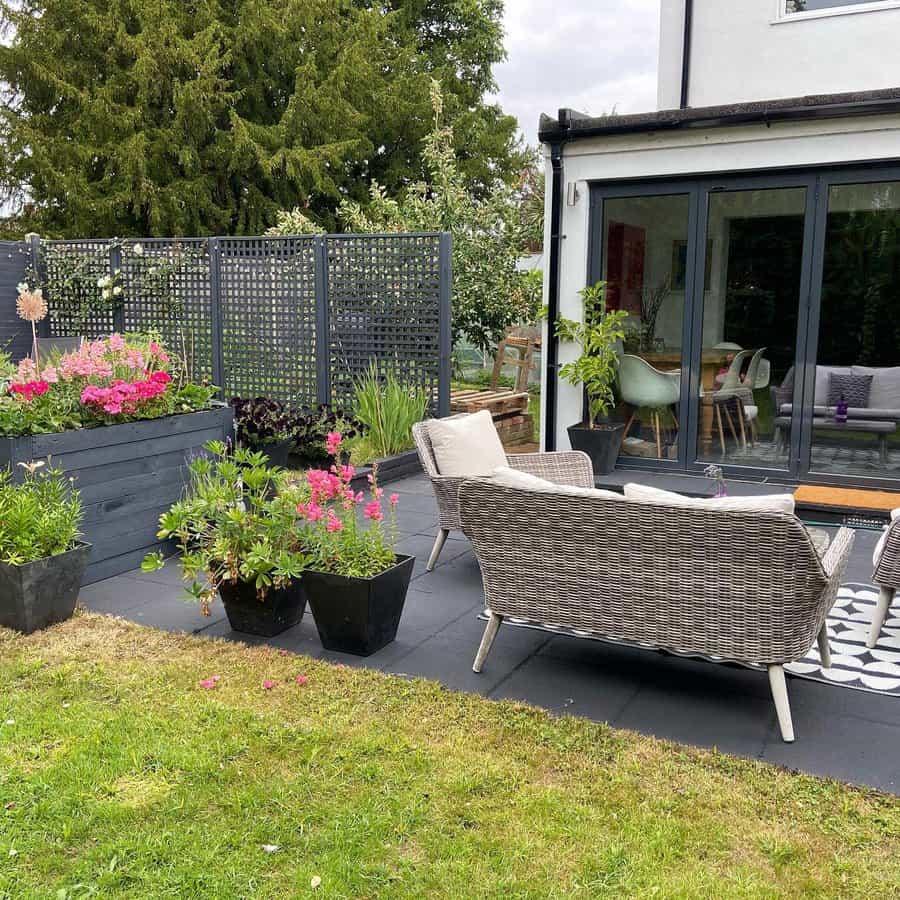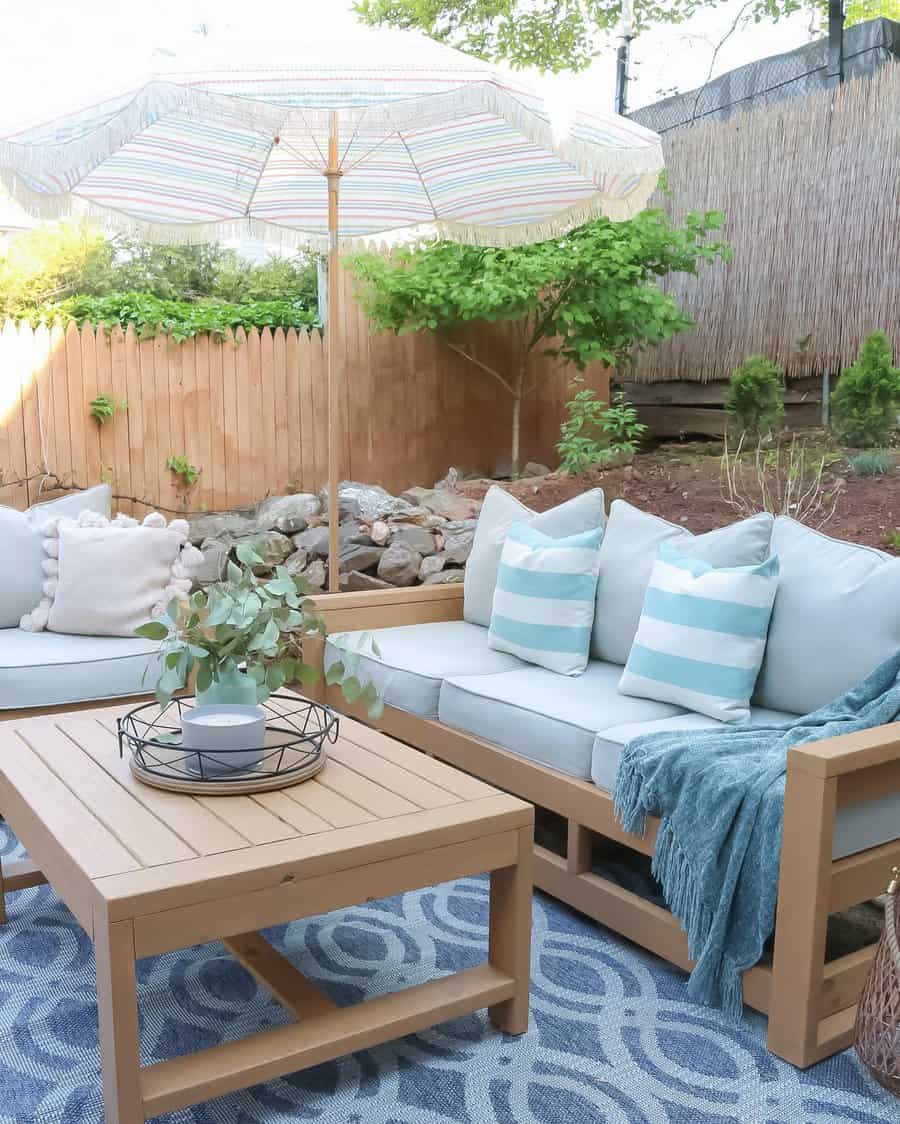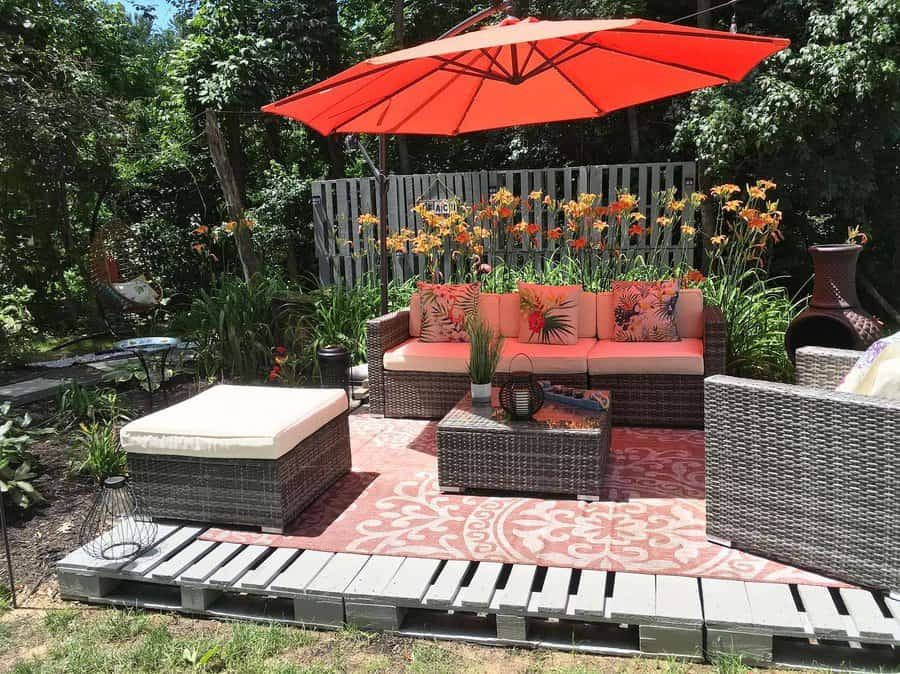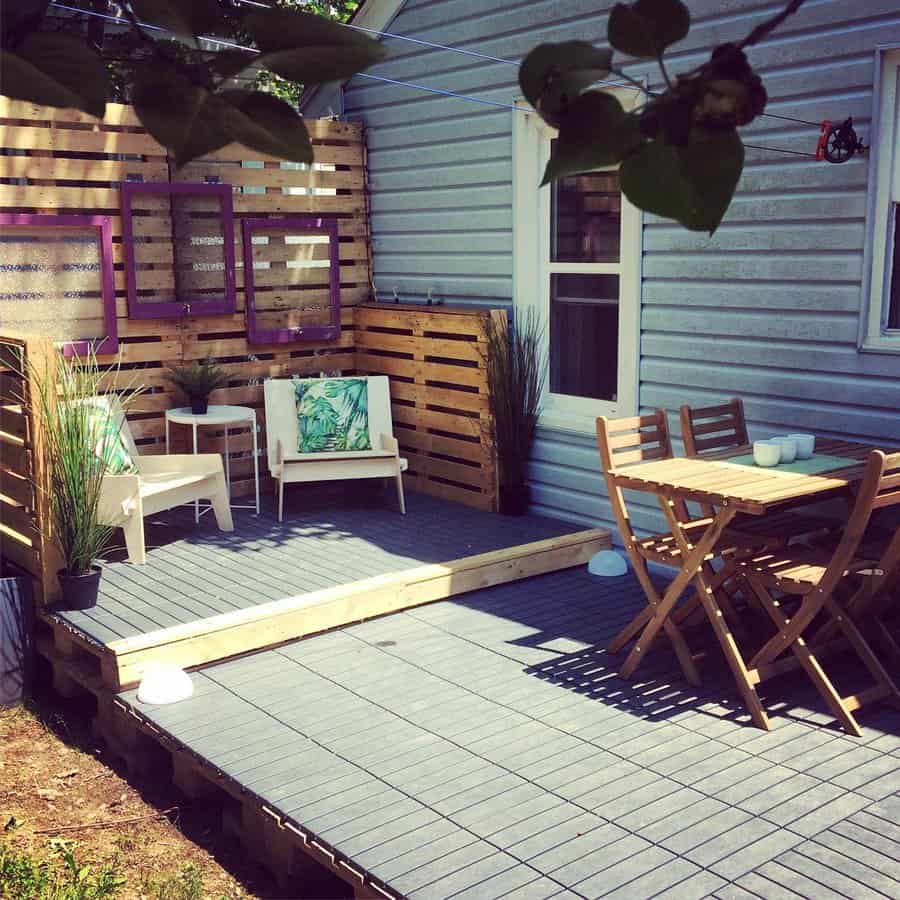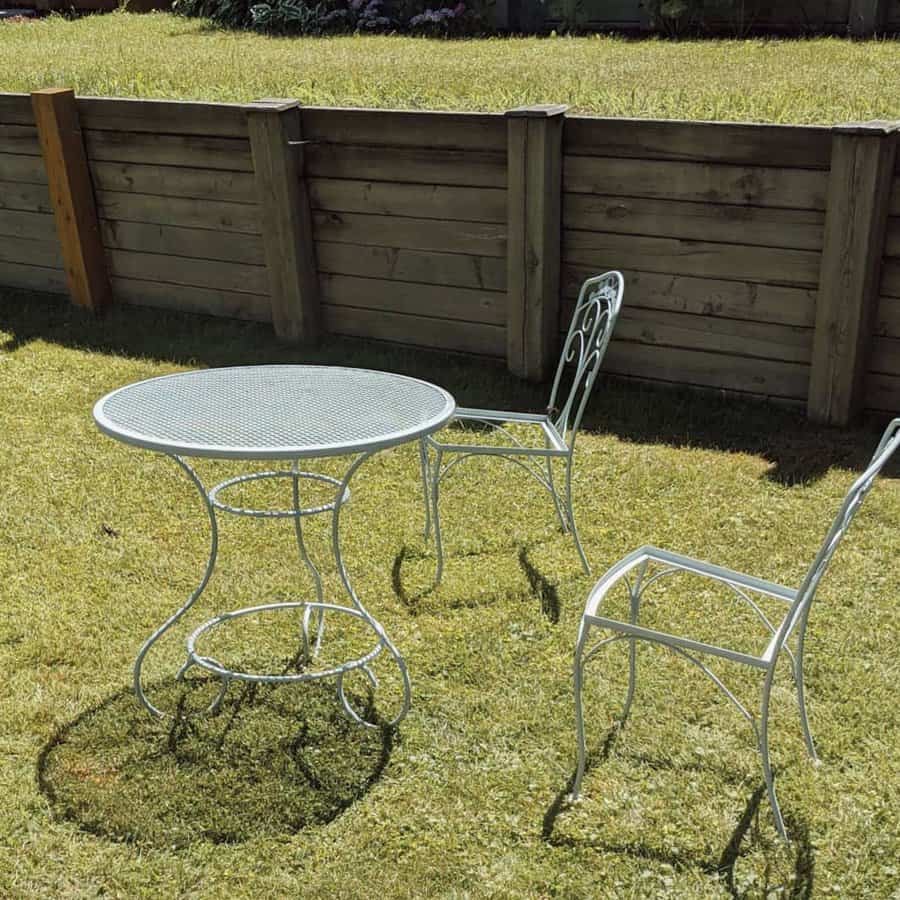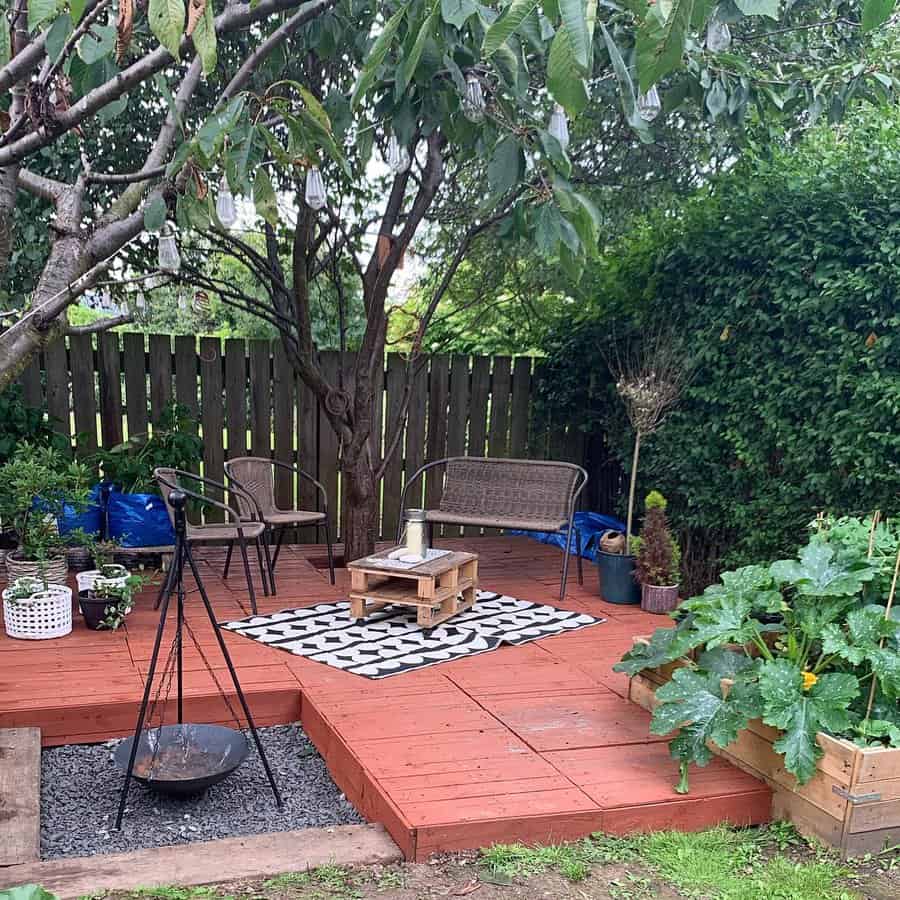 13. Relax in Classic Adirondack Chairs
Adirondack chairs exude a rustic relaxation, ideal for sun-soaked lounging or friendly chats. Customize with paint to match your patio's palette or retain their wooden charm. Complement with a patterned outdoor rug and overhead string lights, effortlessly crafting a comfortable and chic patio haven.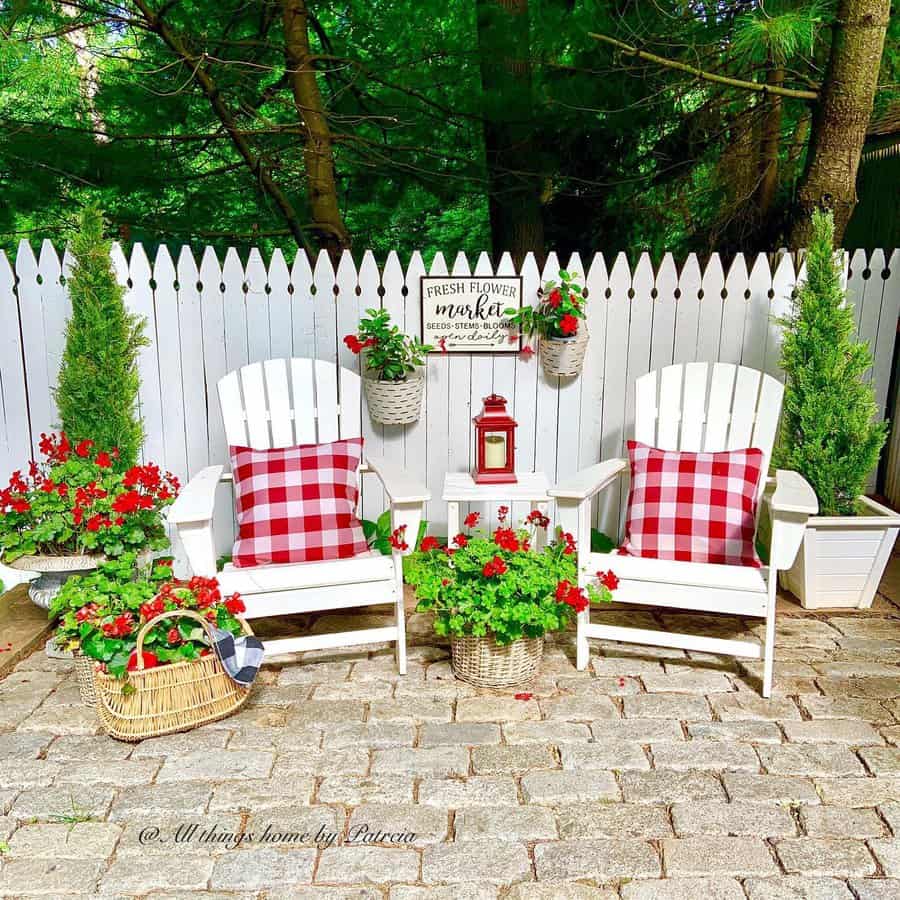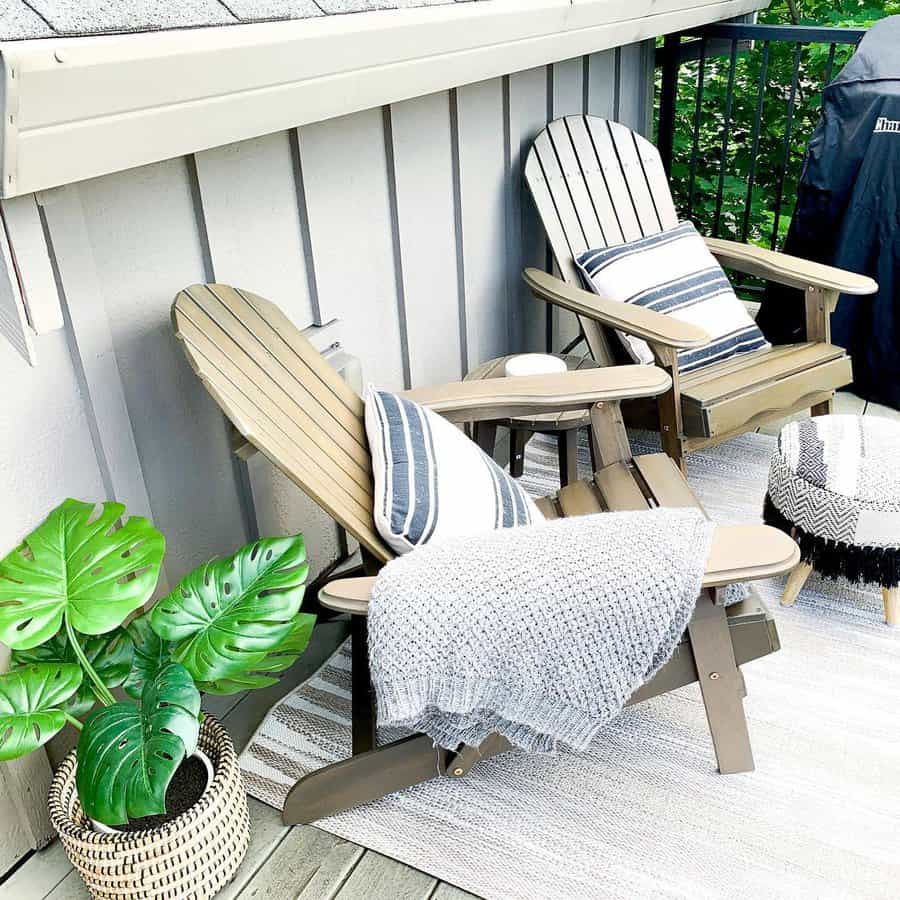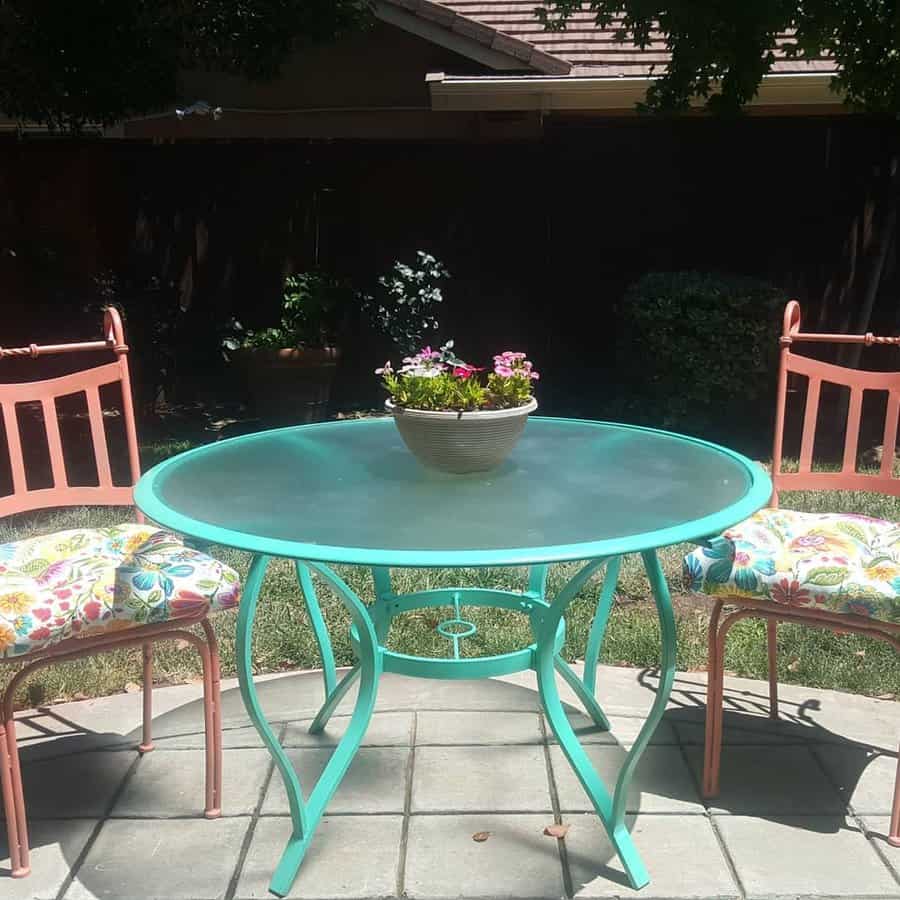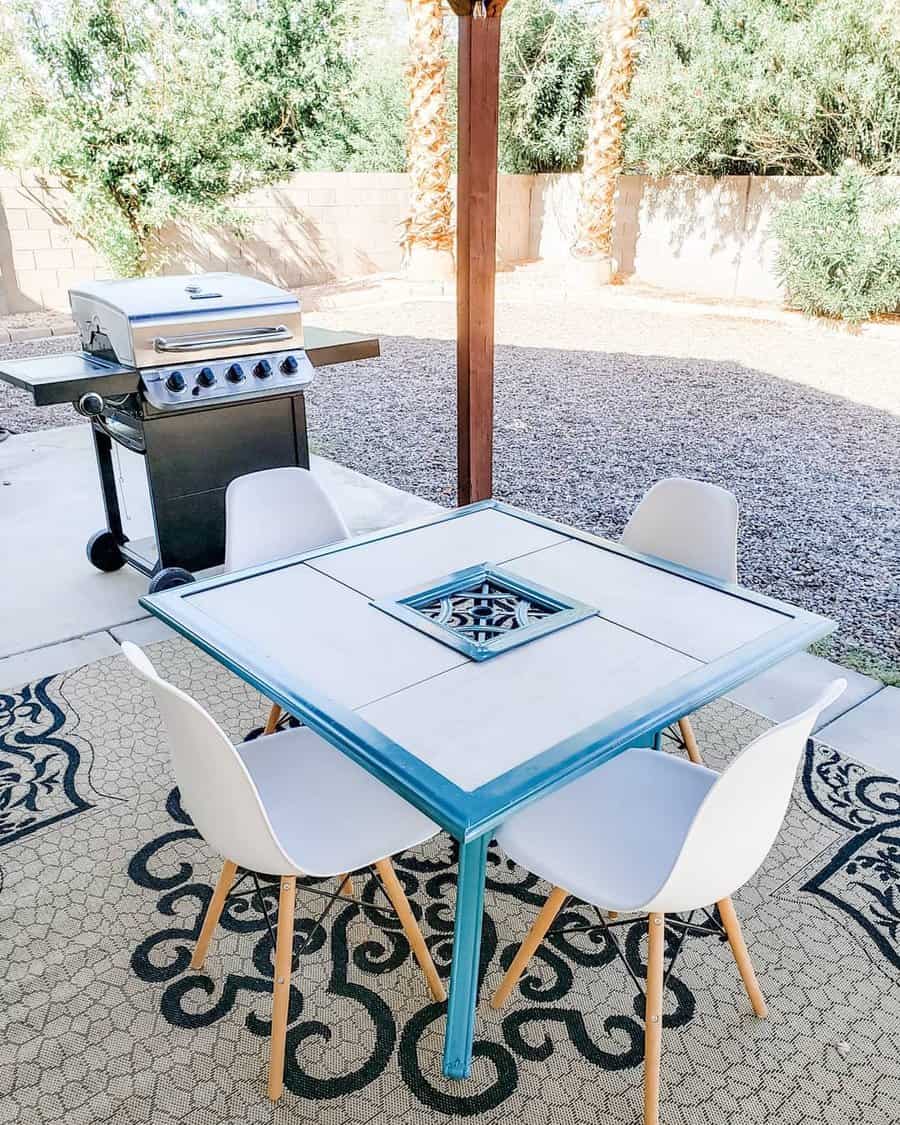 14. Feel Nature with Artificial Grass
Artificial grass offers a low-maintenance, green solution for patios without the upkeep real grass demands. Easily tailored to various sizes and shapes, its installation is a breeze. Once laid and secured, it revitalizes your patio's aesthetic. Complement with comfortable outdoor furnishings for a complete, verdant retreat.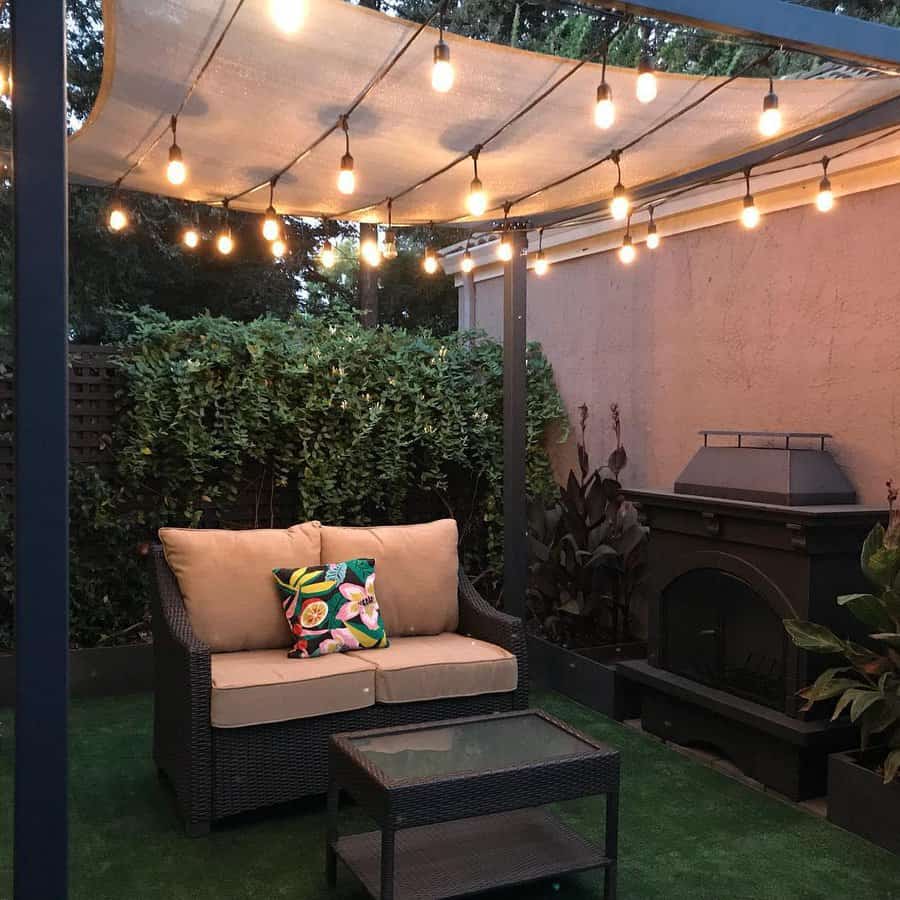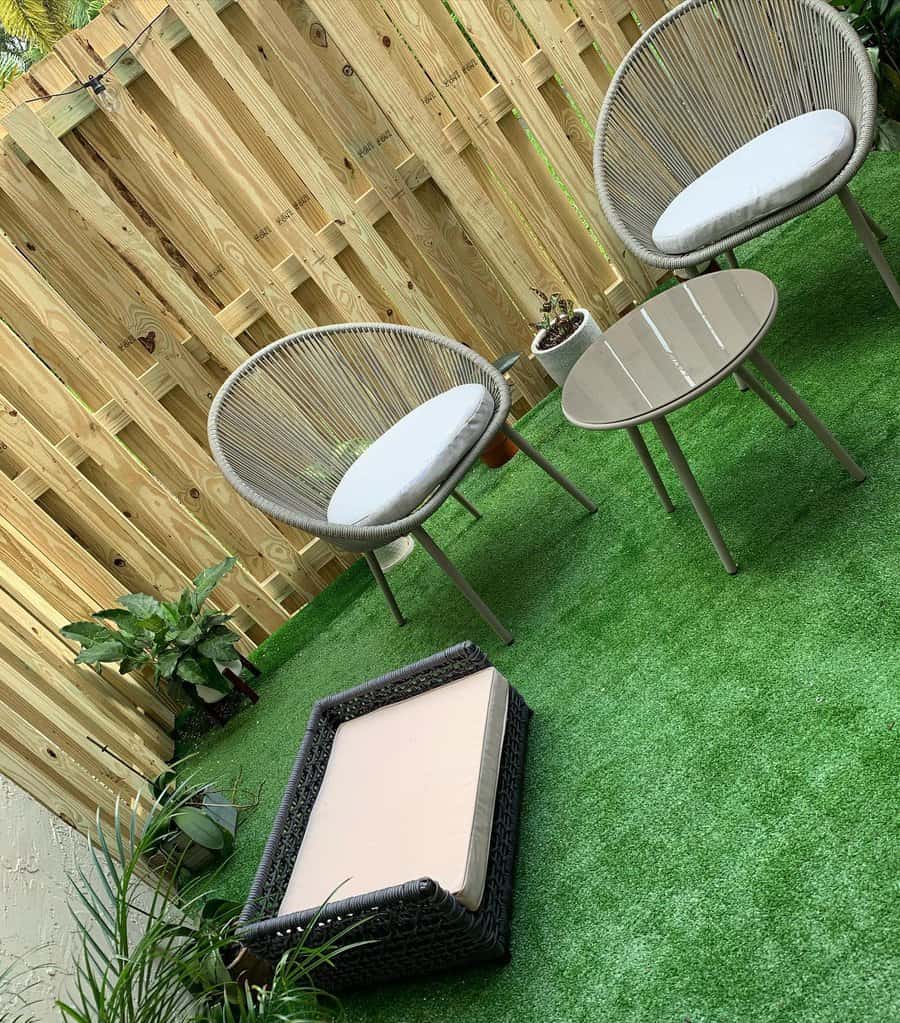 15. Cultivate in a Raised Garden Bed
Incorporate a raised garden bed to infuse charm and functionality into your patio. Ideal for growing herbs or vegetables, these beds can be easily crafted with affordable bricks. Stack them, fill with soil, and enjoy a cost-effective gardening space. It's not only a chic patio addition but also an engaging way to connect with nature.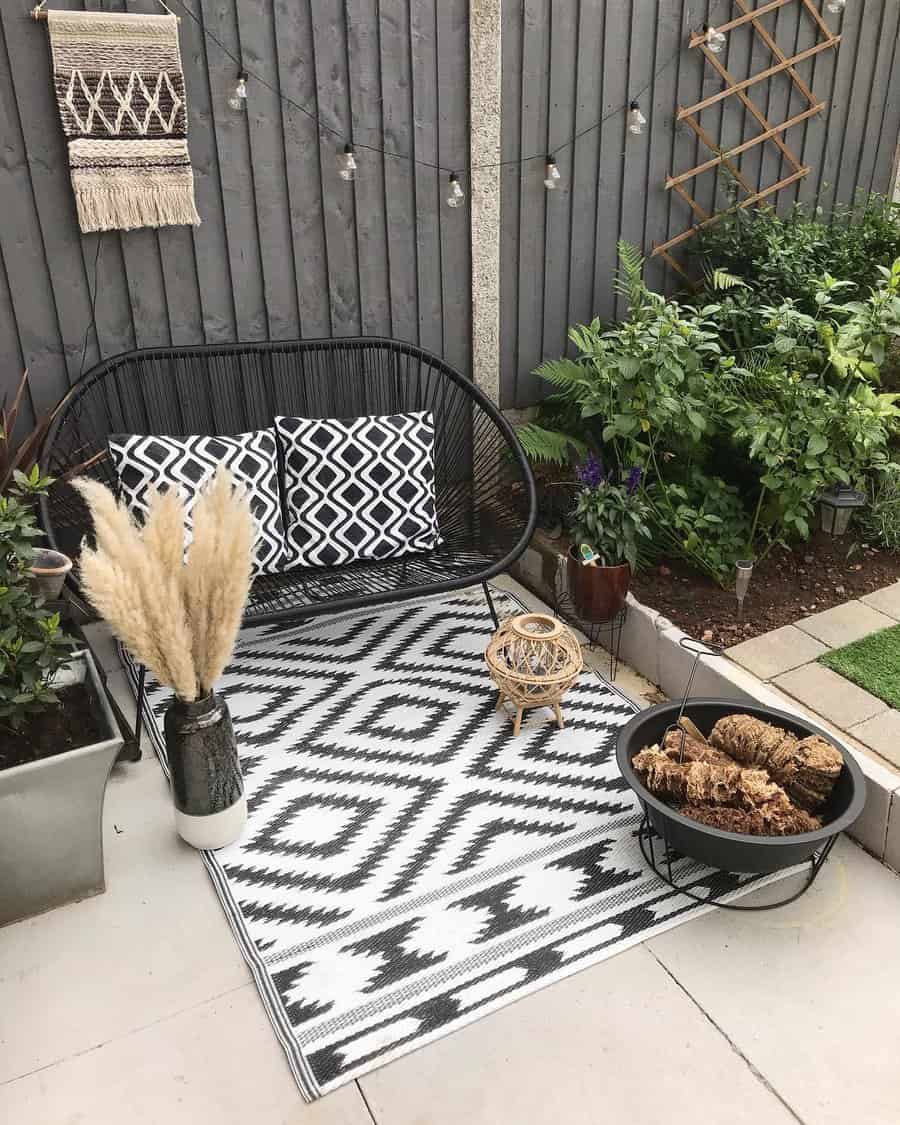 16. Enhance Ambiance with Lovely Plants
Introducing greenery elevates a patio's ambiance and offers color splashes. Strategically position potted plants around seating areas, corners, or suspend them overhead. Utilize repurposed pallets or ladders for vertical gardens. For added functionality, choose plants like basil or lavender; they naturally repel insects and infuse your space with pleasant aromas.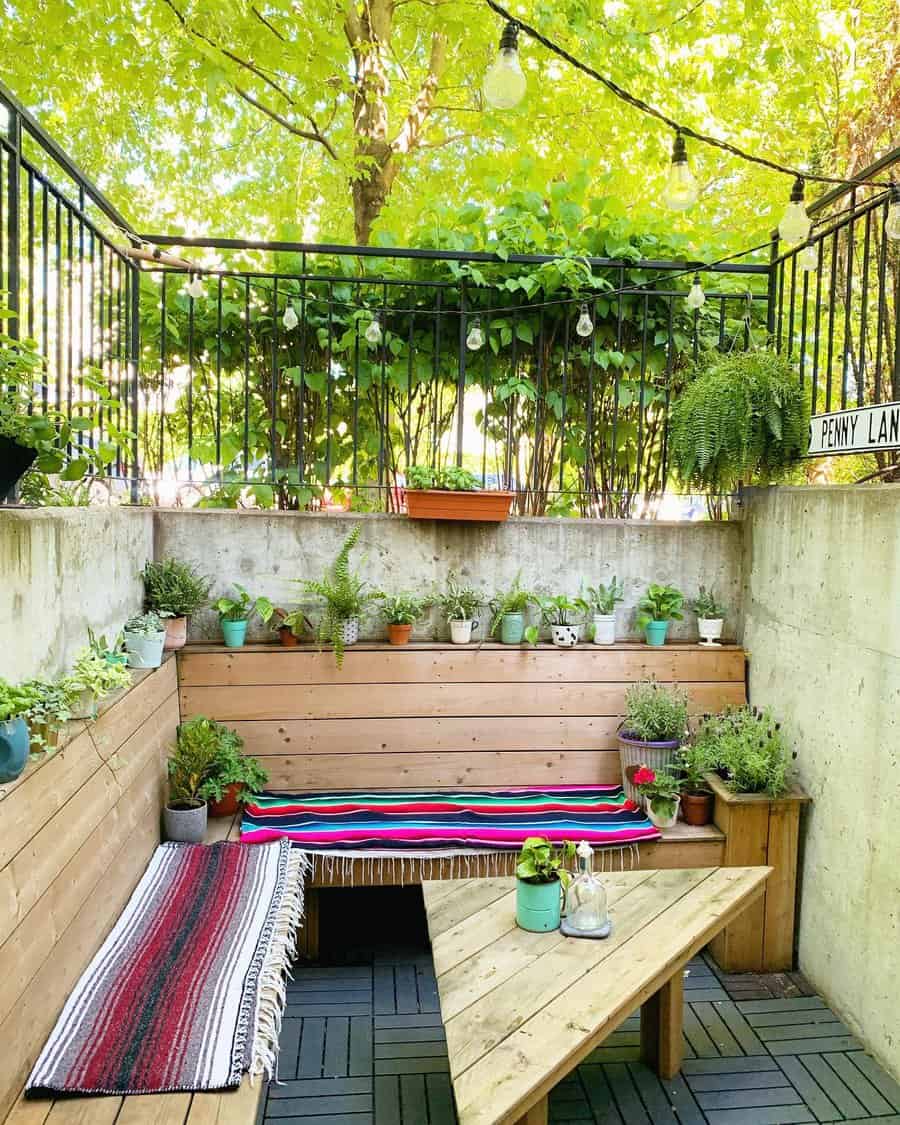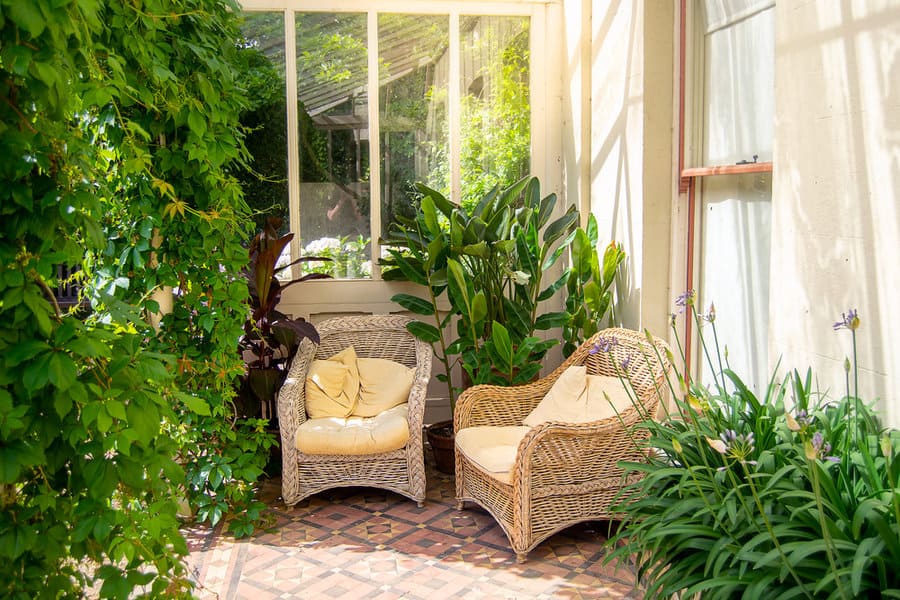 Cheap Patio FAQs
What is the cheapest material to use for a patio?
The cheapest material you can use for your patio is low-grade gravel. You can buy exactly the amount you need and do all of the work yourself. The next most affordable material for a patio is concrete.
What is the easiest DIY patio?
The easiest materials to work with are bricks or pavers. You can have them delivered and arrange them how you want them. The small and workable size of the pavers makes it easier to create custom designs. The multiple shapes, sizes, and colors available make it possible to build a custom design.
How can I make my backyard look beautiful on a low budget?
Start by cleaning up your backyard and creating a dedicated place for all of your designs. A clean and organized backyard looks infinitely better than a neglected one. Add furniture by repurposing reclaimed or salvaged pieces. Use some leftover paint to add a splash of color. Add plants to increase the greenery and natural privacy.