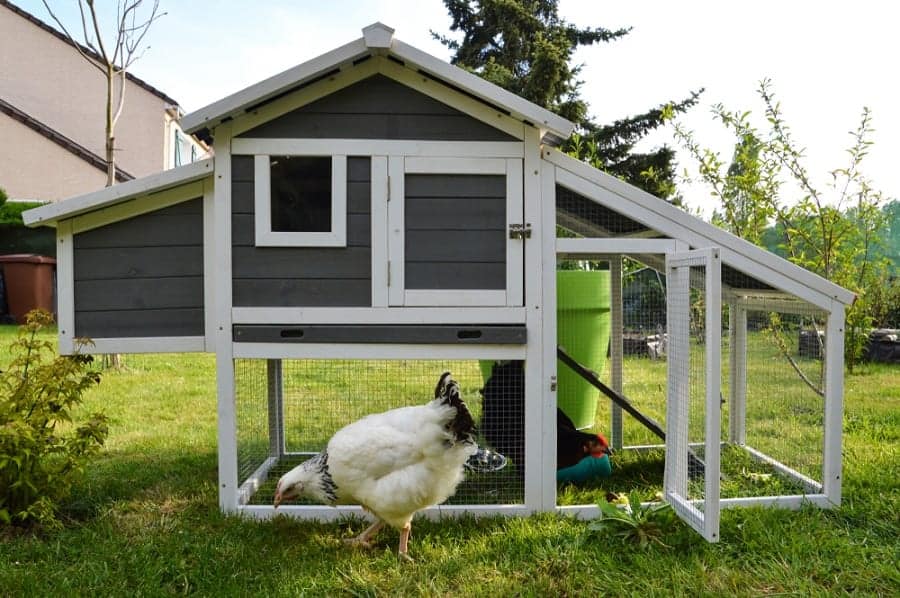 52 DIY Chicken Coop Ideas for Your Yard
You know you own chickens when you watch them play in the backyard more than you watch TV.
Raising chickens used to be a farmer's job, but backyard chicken coops are now a common sight throughout suburbia. In fact, some urban areas now allow people to raise chickens within city limits. If raising chickens has piqued your interest, but you're unsure where to start, this list of backyard chicken coop ideas will inspire you.
Whether you plan to raise a few chickens or a whole flock, creating the perfect hen house is easier than it sounds. Check out our big, small, rustic, and stylish chicken coop ideas and get ready to enjoy fresh eggs every morning.
1. Backyard
A backyard chicken coop adds country charm to your garden, especially if you choose a cottage-style or barn-shaped coop plan. Although practicality is the most important element of any chicken coop, having an attractive structure adds to the appeal of raising chickens.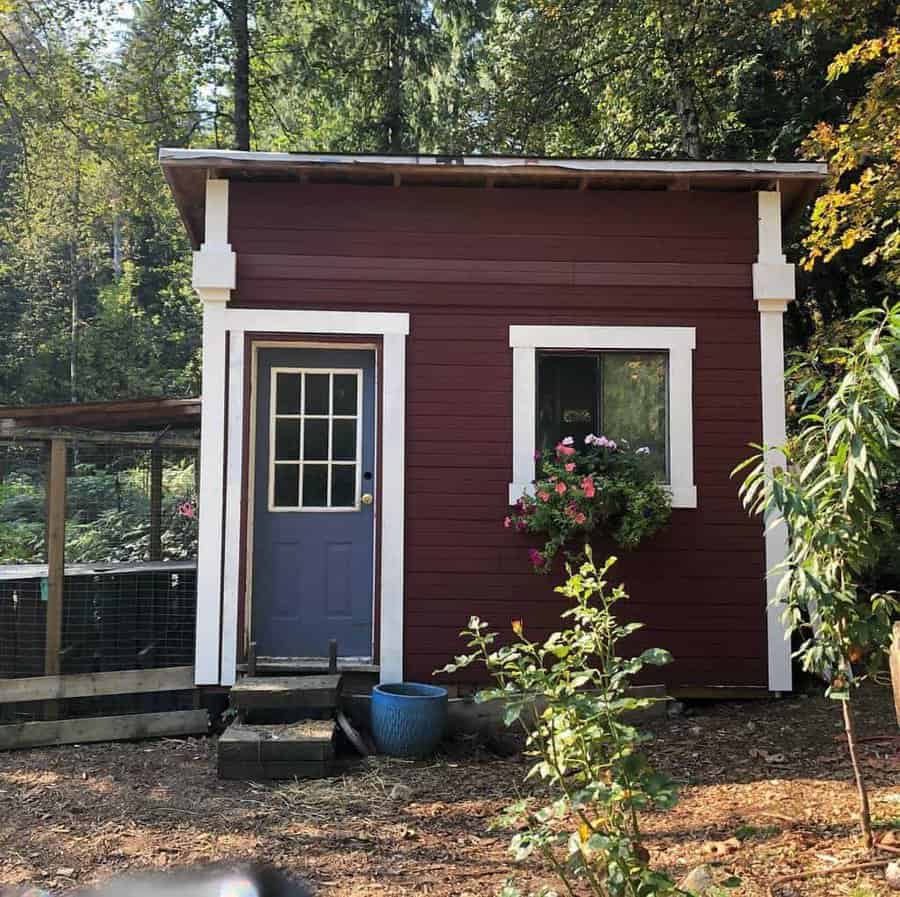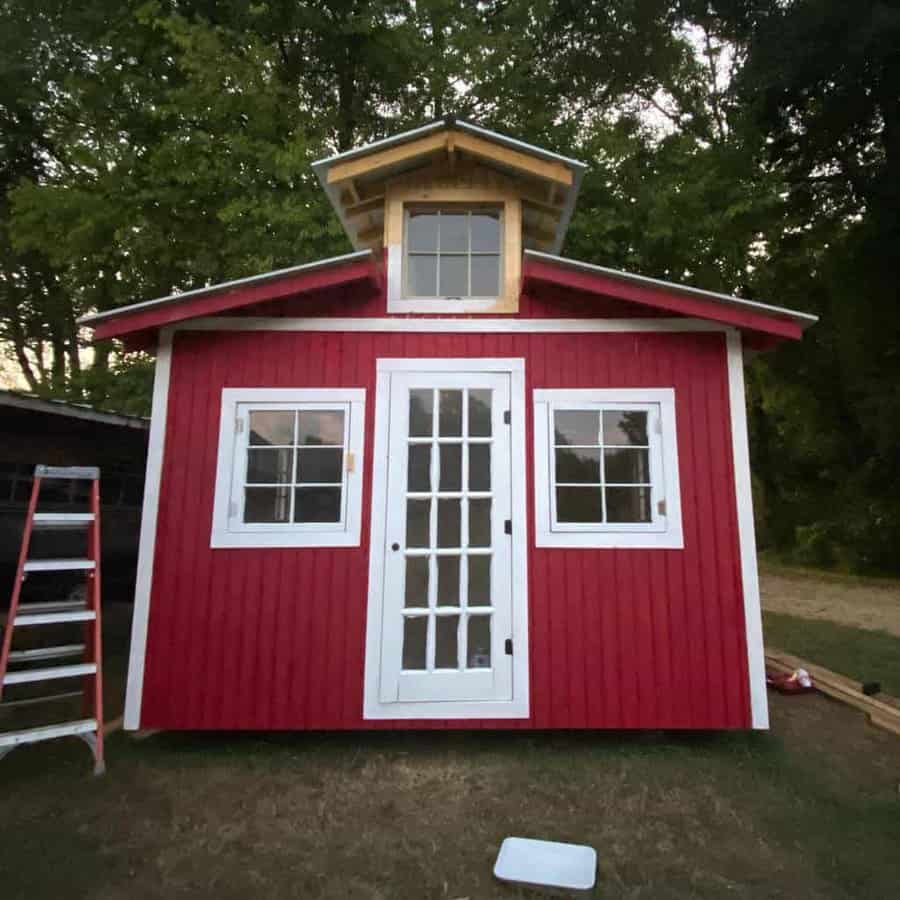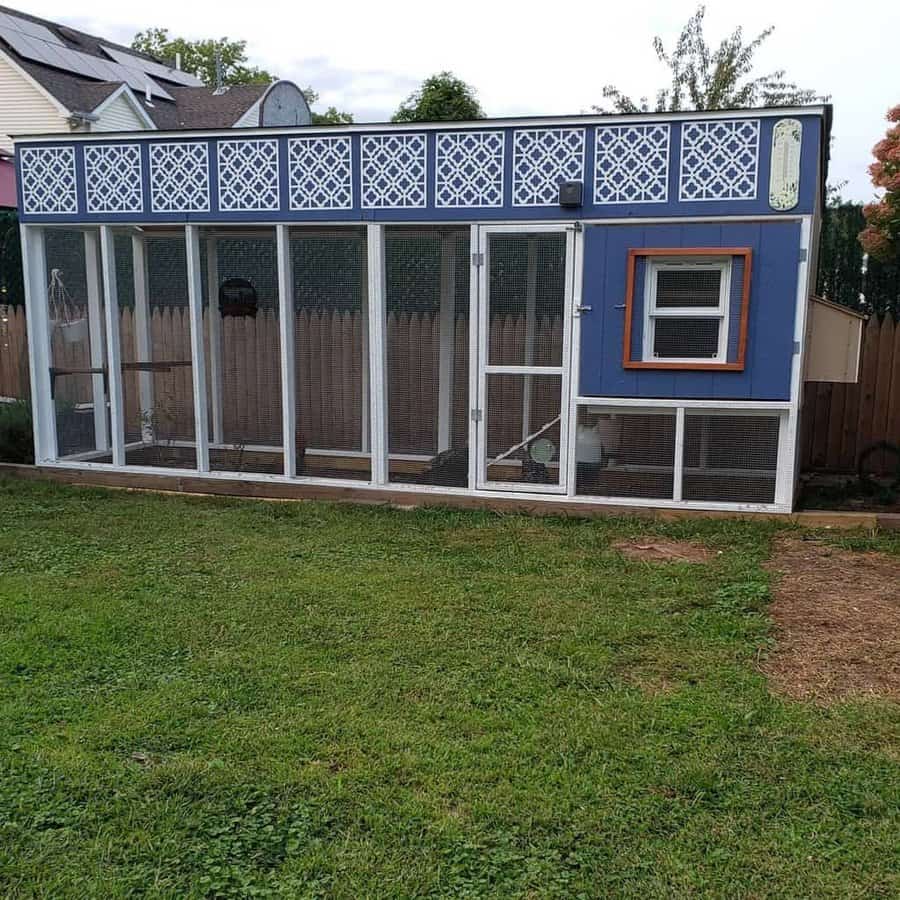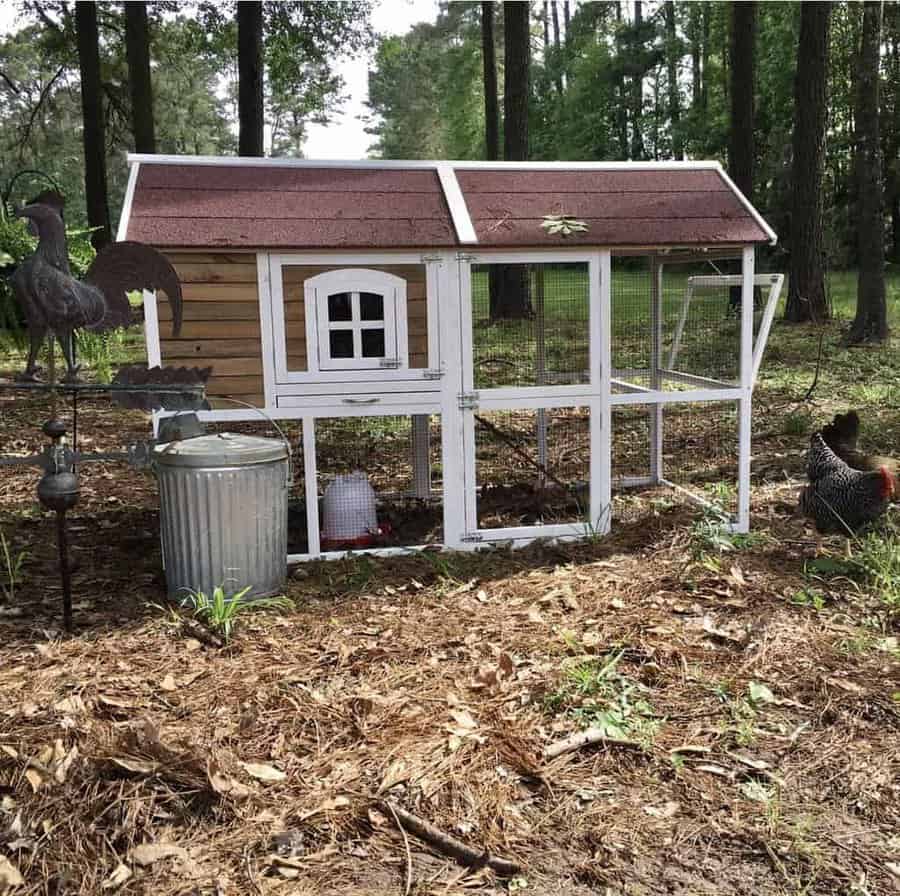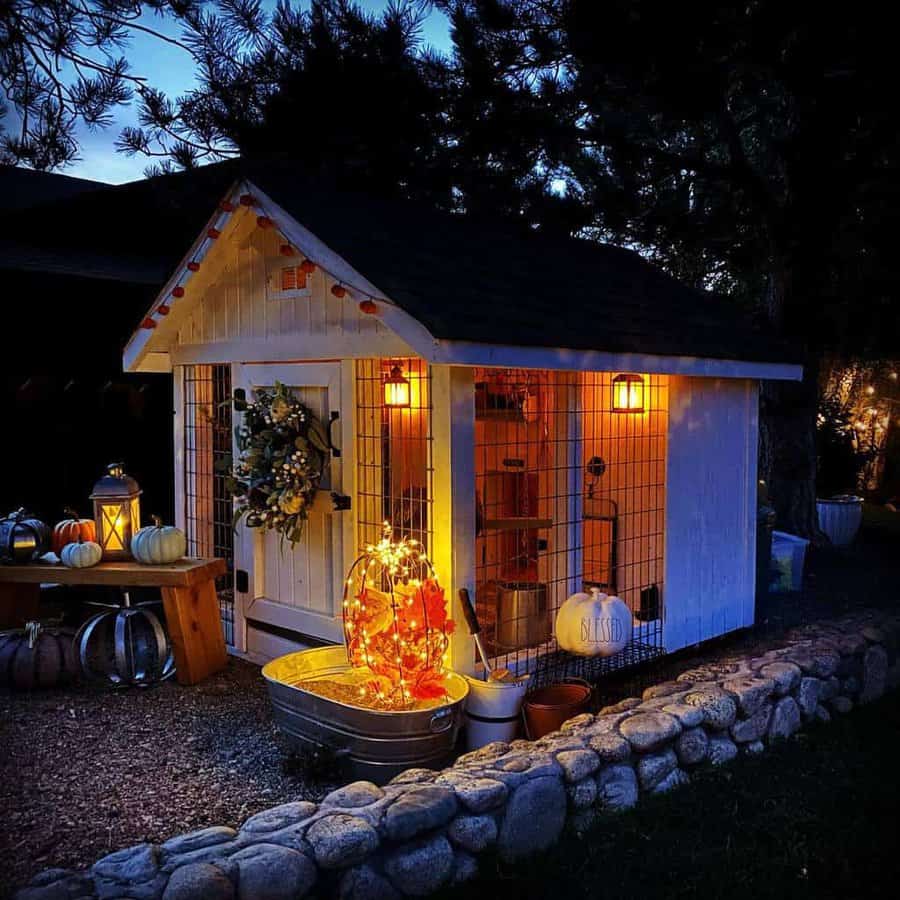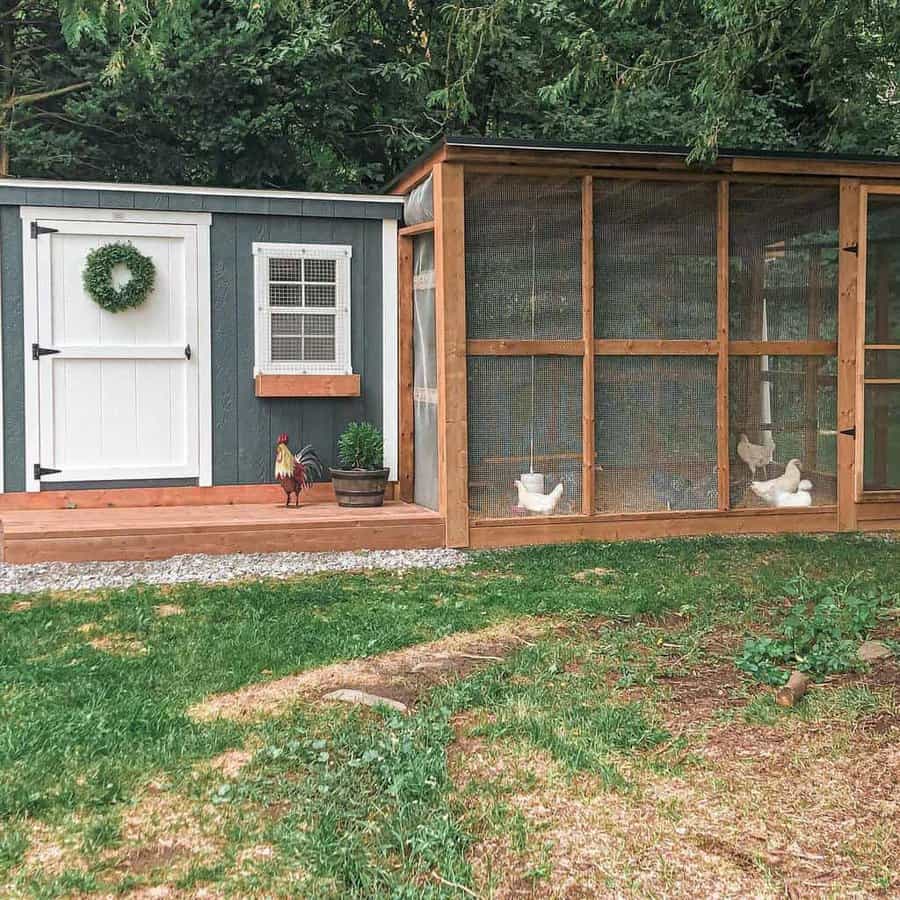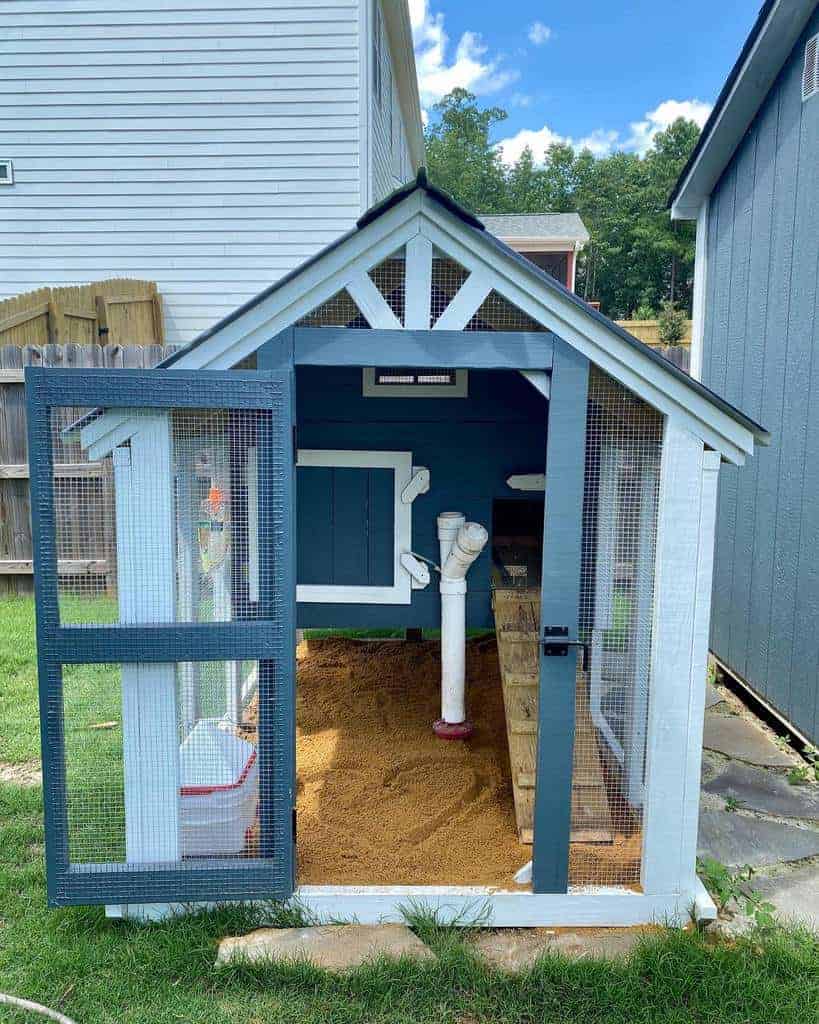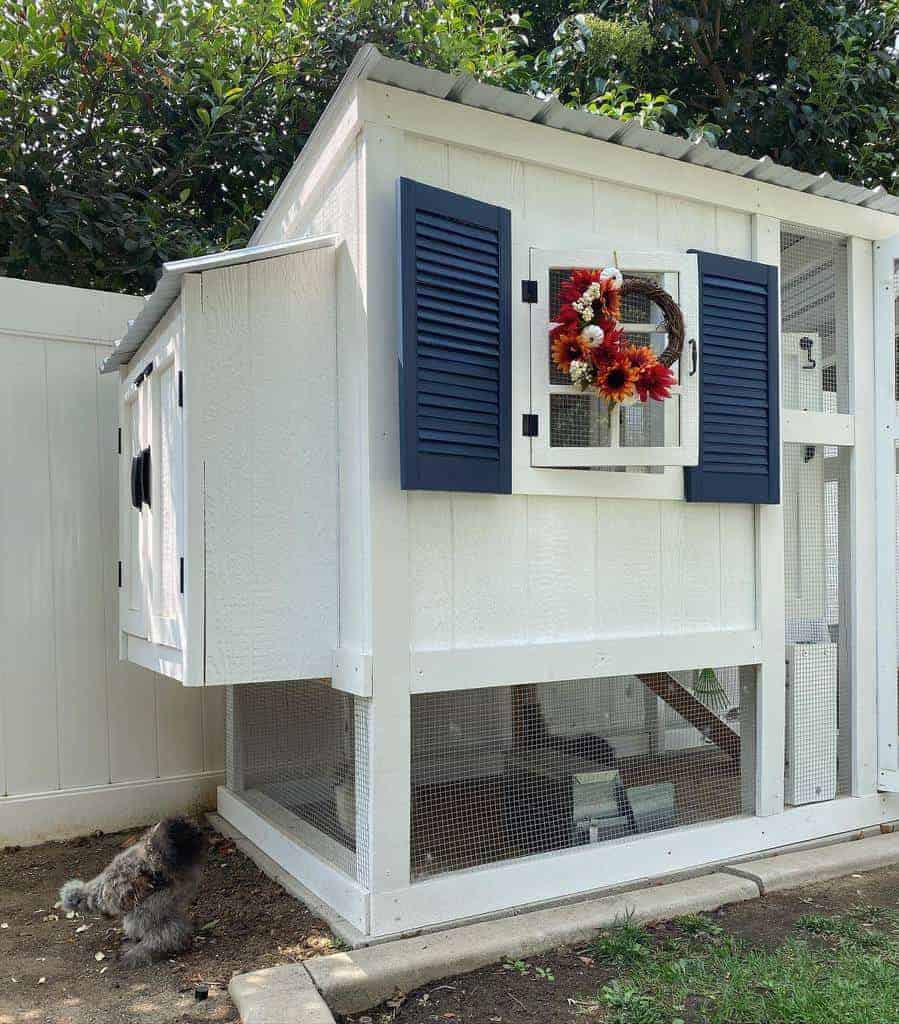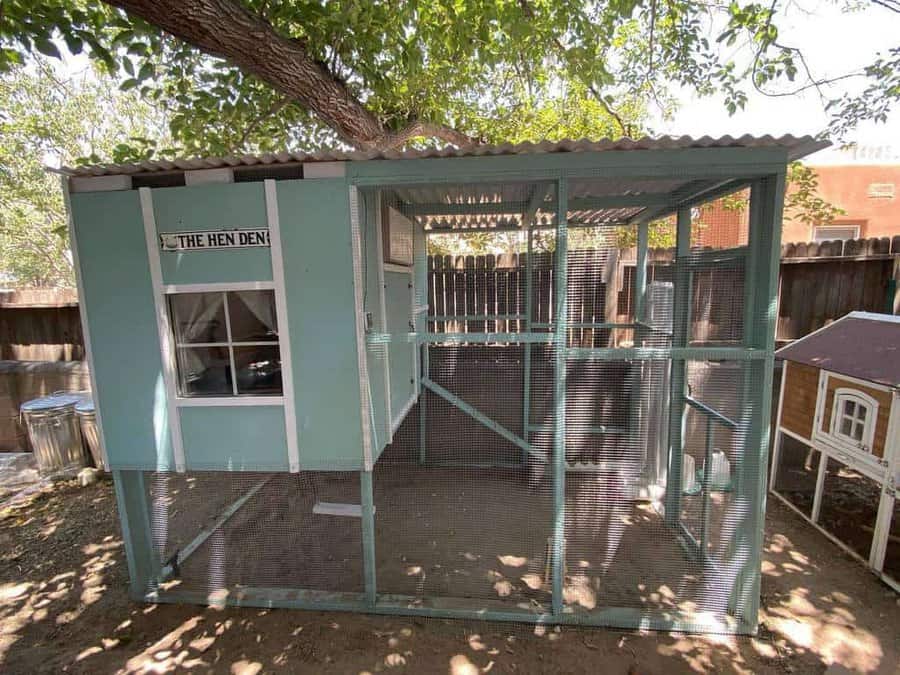 Every backyard chicken coop needs a solid roof, secure doors and windows, a feeder and a waterer. You also need one nesting box for every four to five laying hens.
A nest box is an enclosed area that appeals to chickens' instincts to lay eggs in cozy, darkened spaces.
Make sure your chicken coop includes a roosting perch, as chickens prefer to sleep above the ground on narrow beams. A roosting bar should be about two to four inches wide, and as long as necessary to give each chicken eight to 10 inches of space.
Roosts should be located above the nesting box, but not too high up. Install your roosting perch somewhere between 1.5 feet and three feet above the ground.
2. DIY
The internet abounds with DIY chicken coop plans for sale. It's also easy to find a stylish chicken coop plan for free, regardless of the style you're looking for. From classic country chicken cottages to sleek, linear modern coops, there is a DIY chicken coop plan for everyone.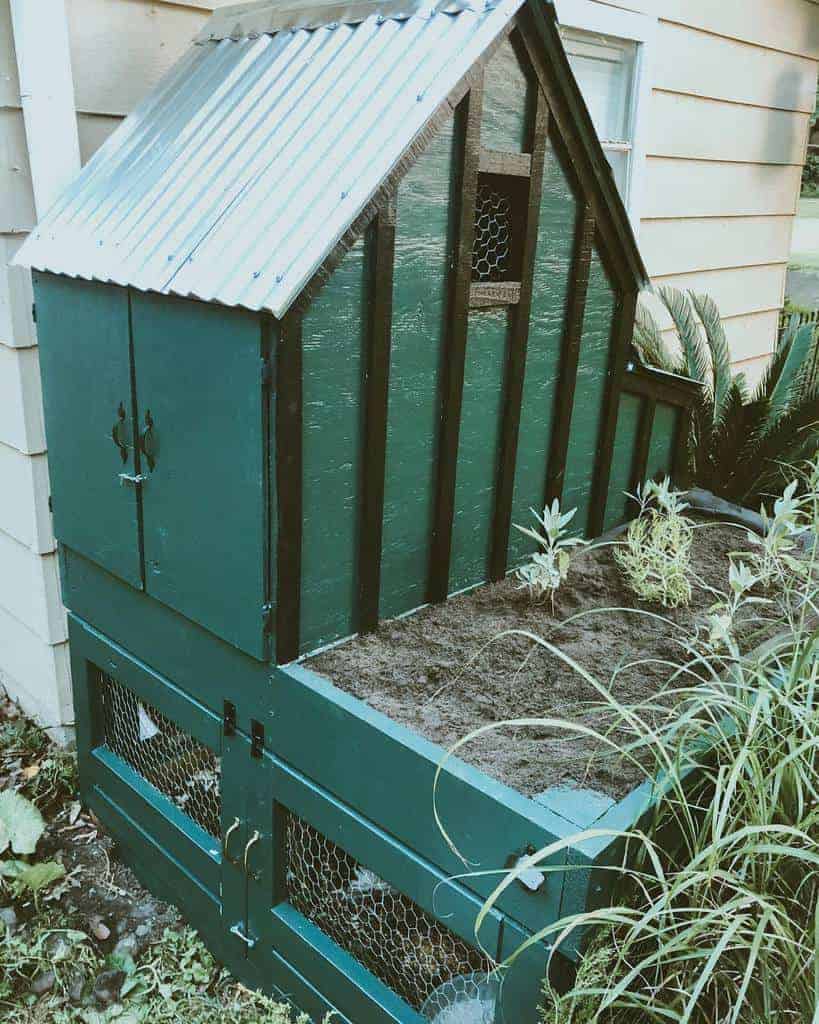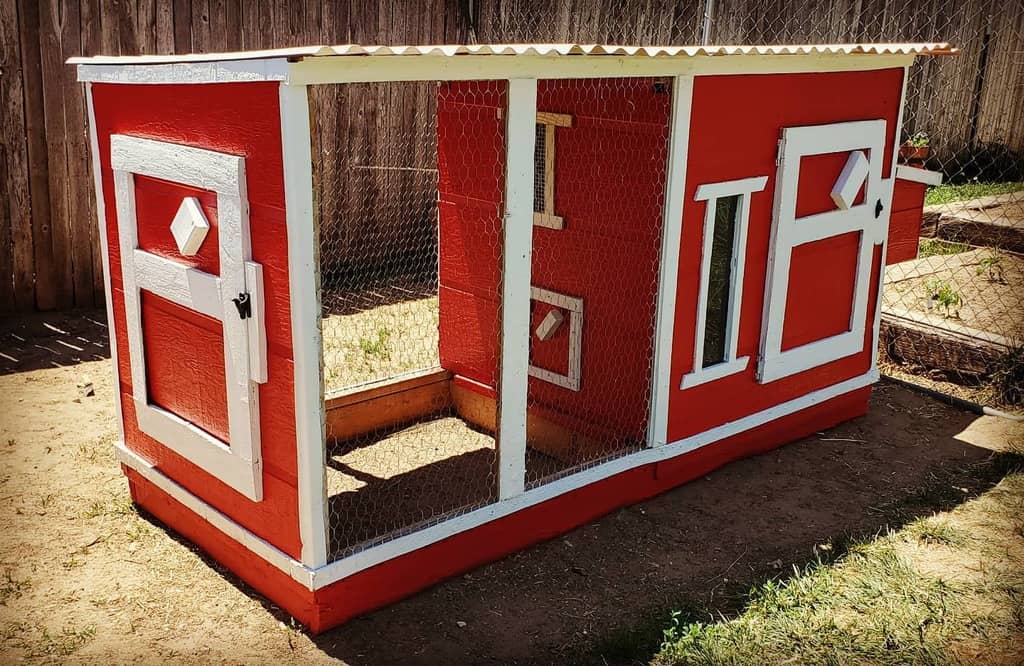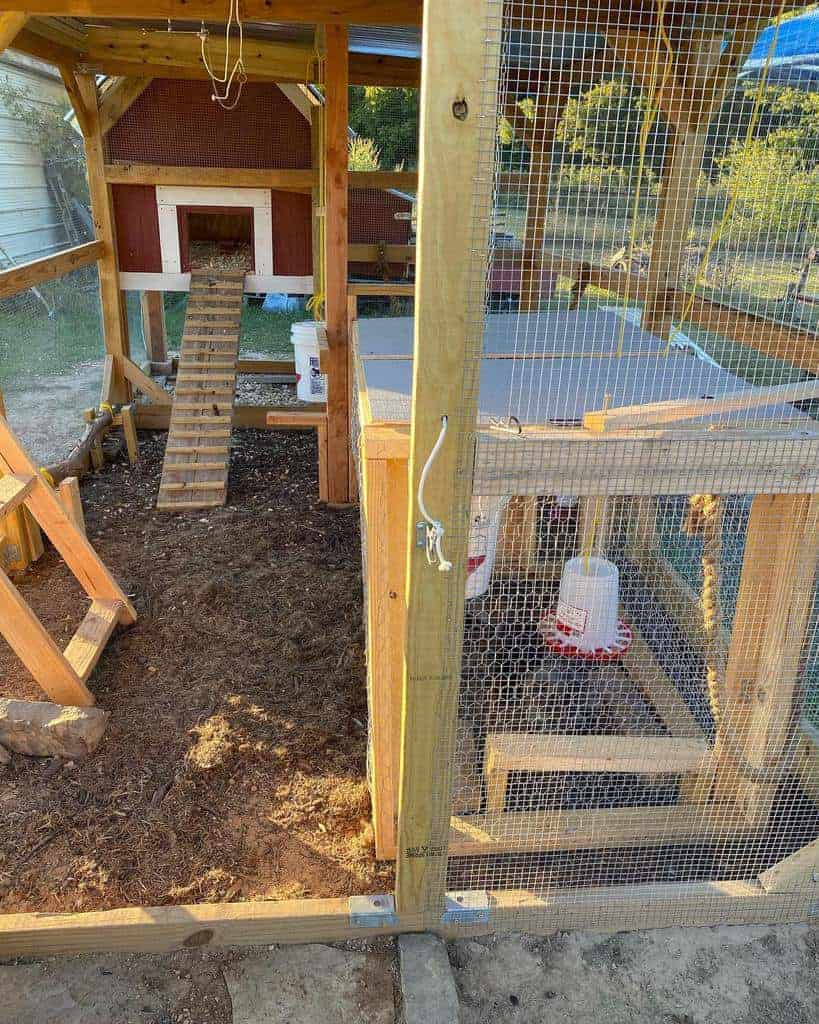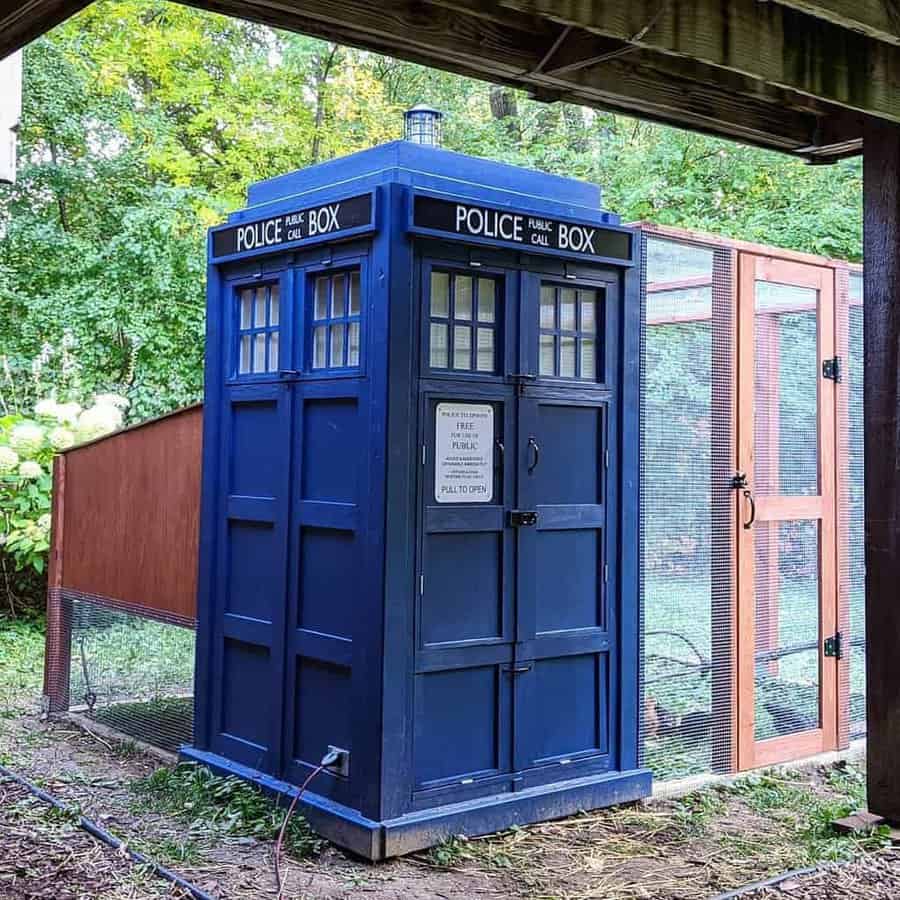 Usually, a chicken owner designs their little chicken house to reflect architectural elements of the main house.
A new chicken coop can be just the place to insert a little whimsy, however. A miniature castle, phone booth, or tiny red barn is more fun than a plain wooden chicken coop.
When DIYing a chicken coop, be imaginative with recycling and repurposing materials. For example, an old wooden ladder can serve as a perch.
Just make sure each step is sanded smooth, to avoid splinters wedging into your hens' delicate feet. Strong tree branches can also be used for roosting bars.
3. Door
A sturdy chicken coop door is a must to protect your valuable birds from coyotes, foxes, owls, and other predators at night.
If you're a new coop owner, you may be surprised to learn that you can get an automatic chicken door. Much like a garage door, these battery or solar powered doors use a light sensor or a timer to open and close automatically.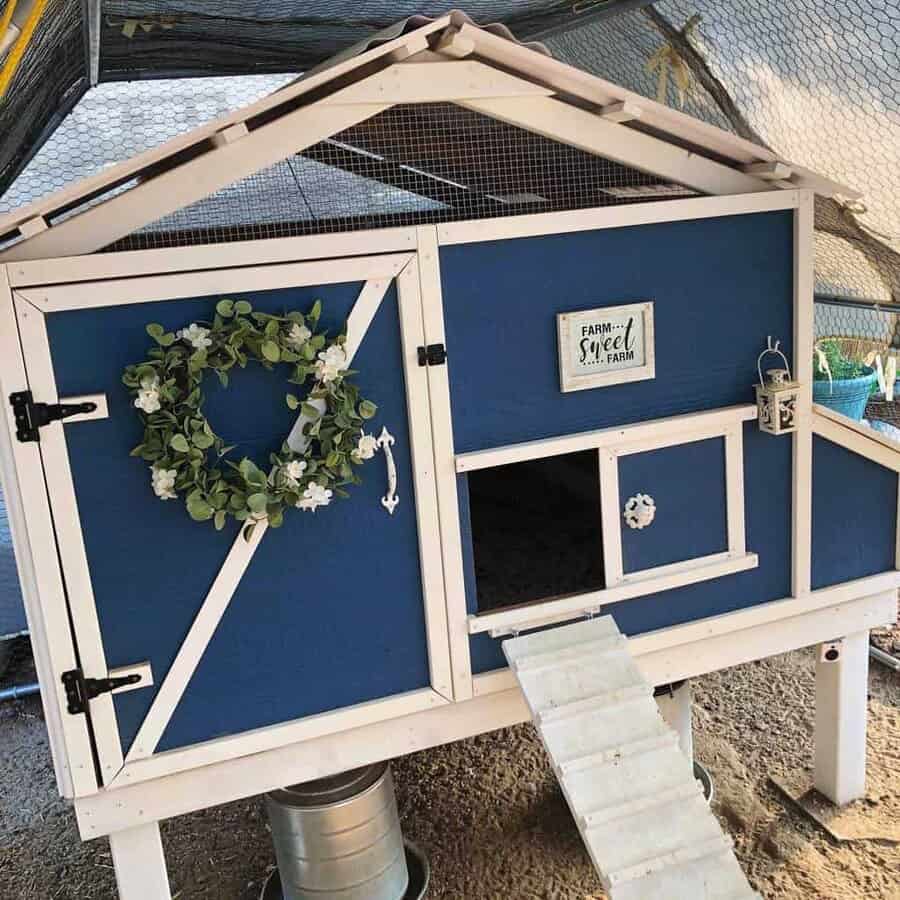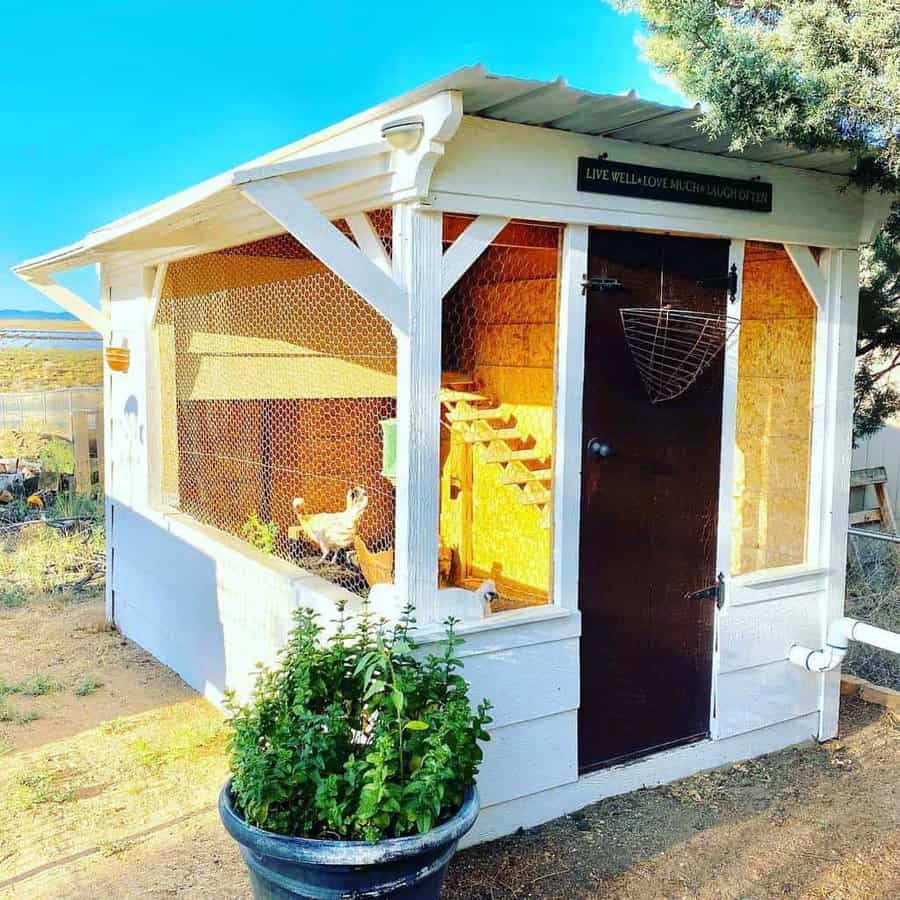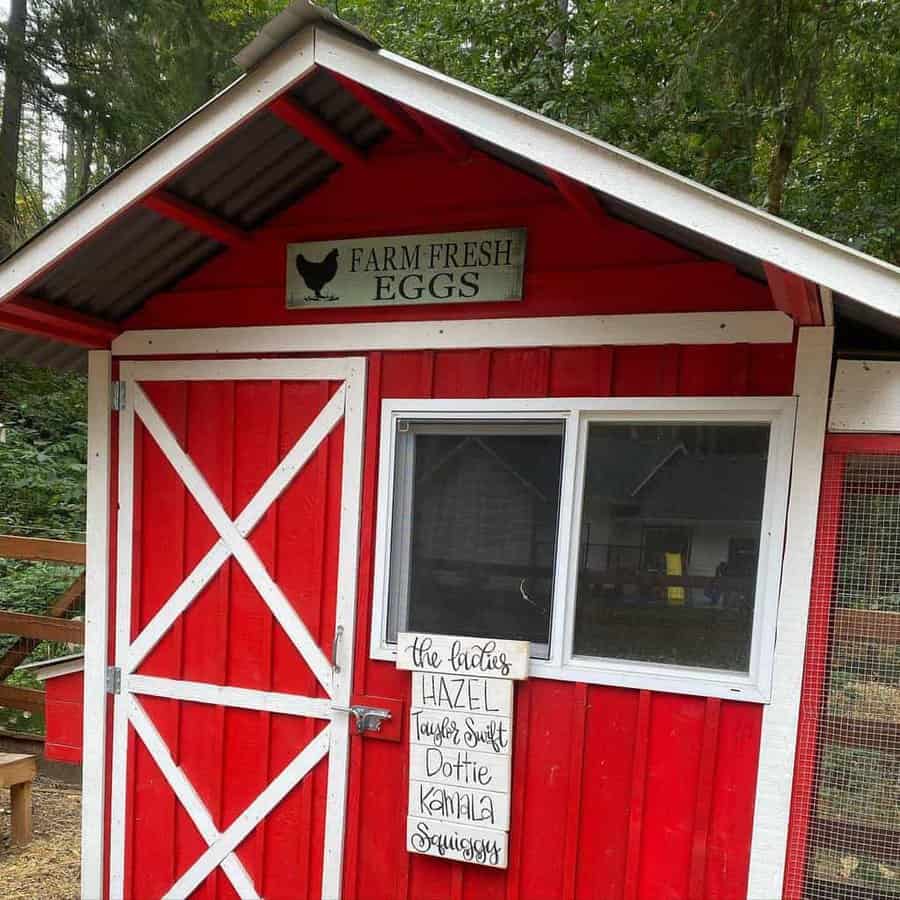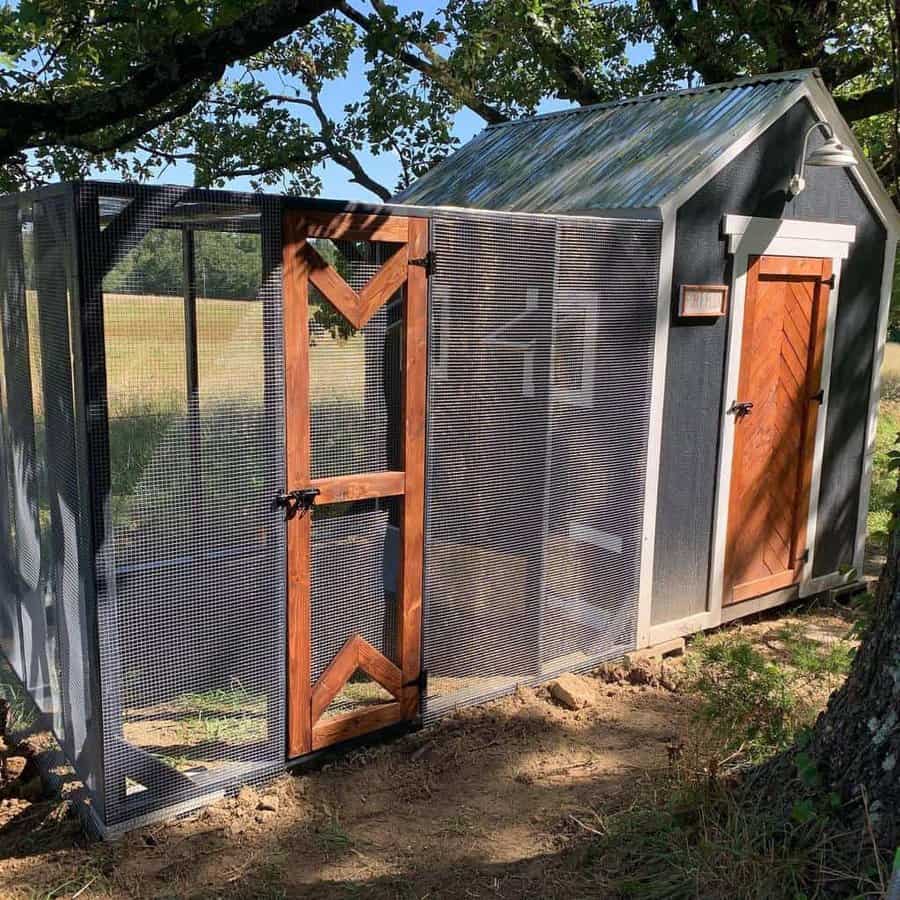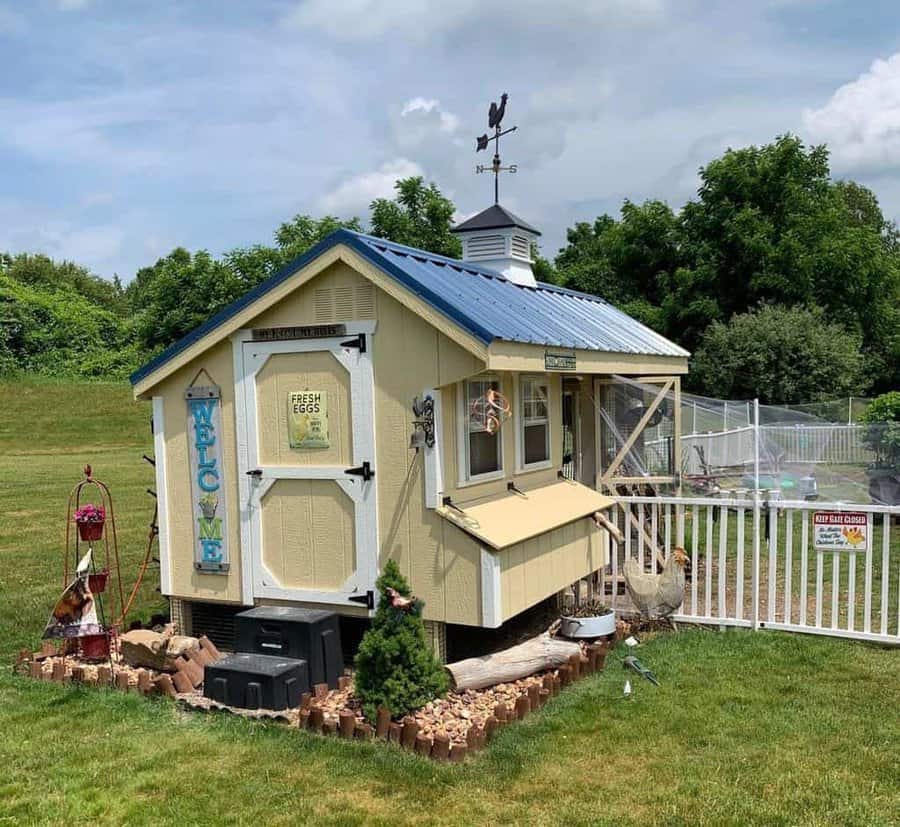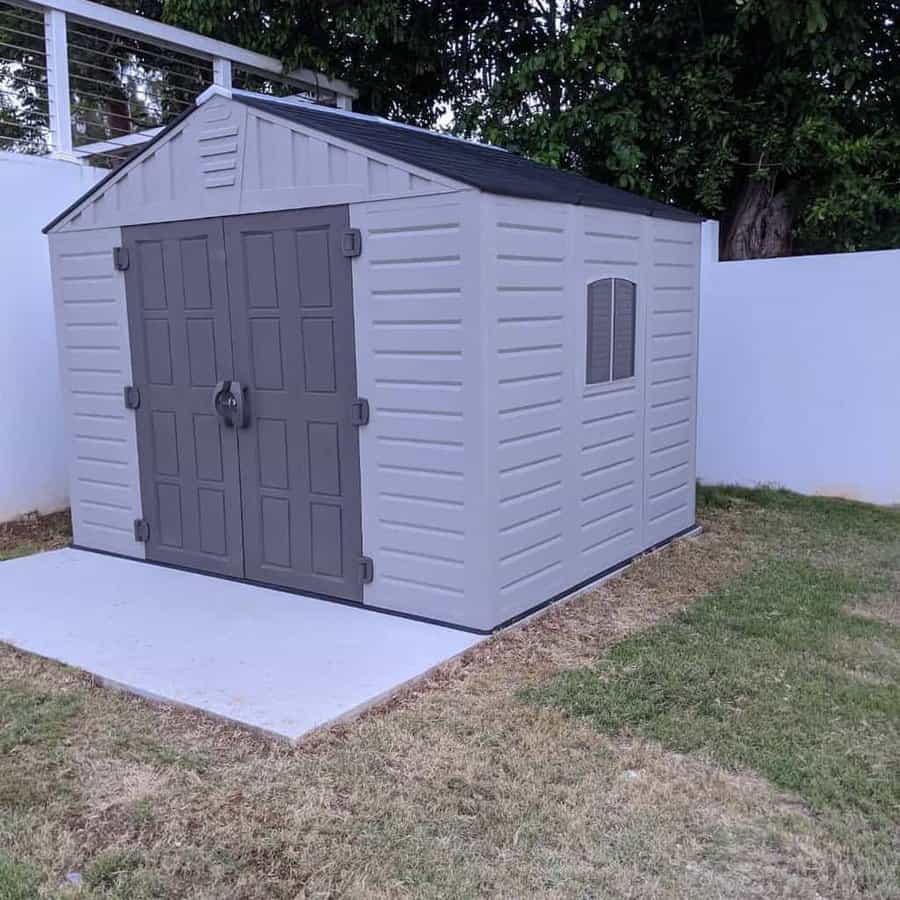 In addition to a solid door, you must take other precautions to keep your fowl safe. A hungry predator will try to dig under your chicken run to get a meal.
Eliminate this risk by installing hardware cloth at least two feet into the ground on all sides of your coop. This fine wire mesh fence will protect your adult birds and baby chicks from chewing and digging predators.
4. Garden
A new chicken coop can be the center point of your garden landscape design. Design a beautiful path leading to the coop and landscape with fern-filled urns.
If you have a hard time growing flowers in your garden, you can paint a flower mural on your chicken coop walls.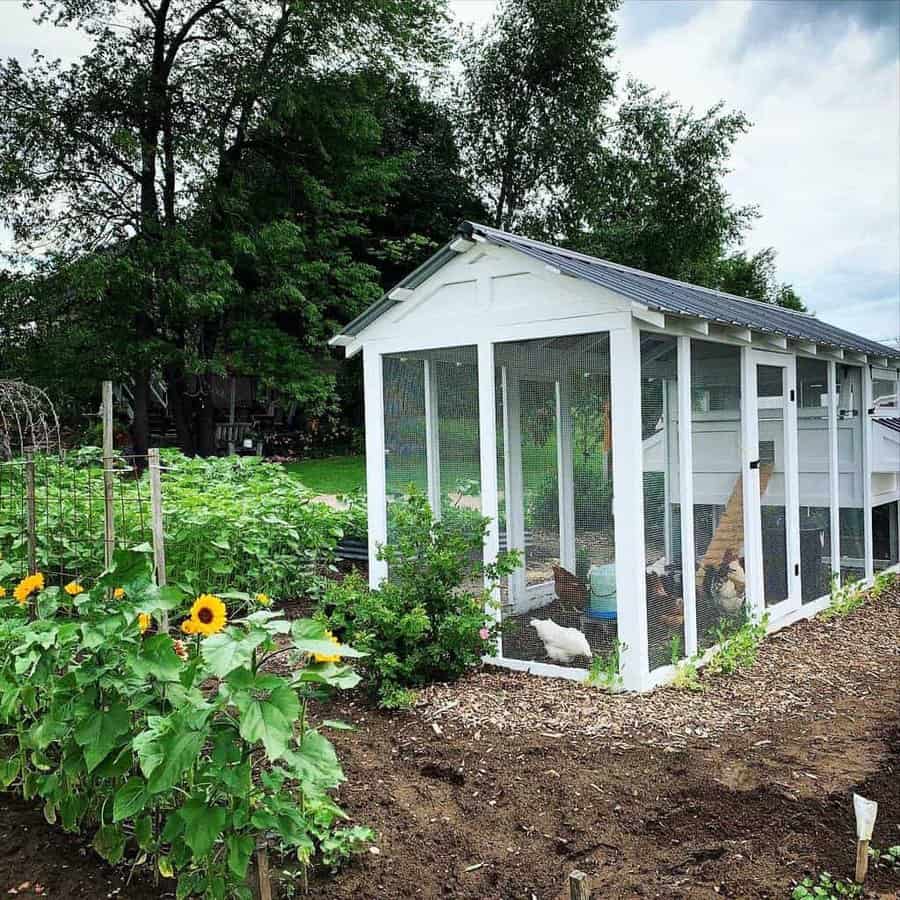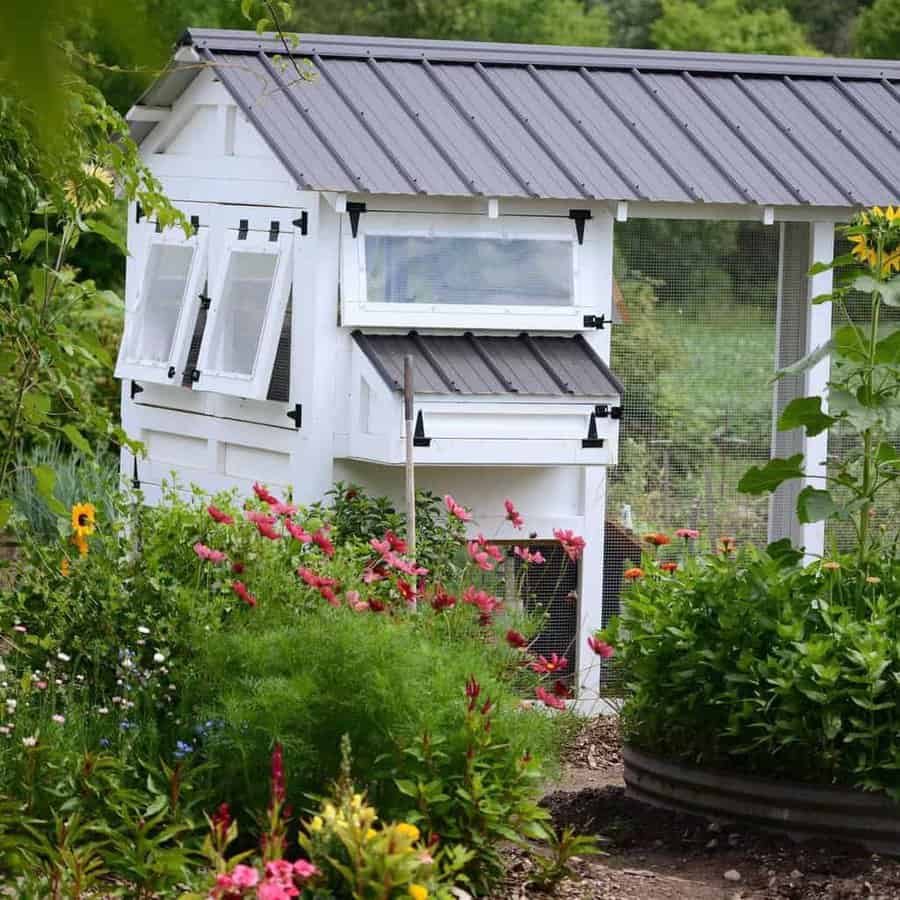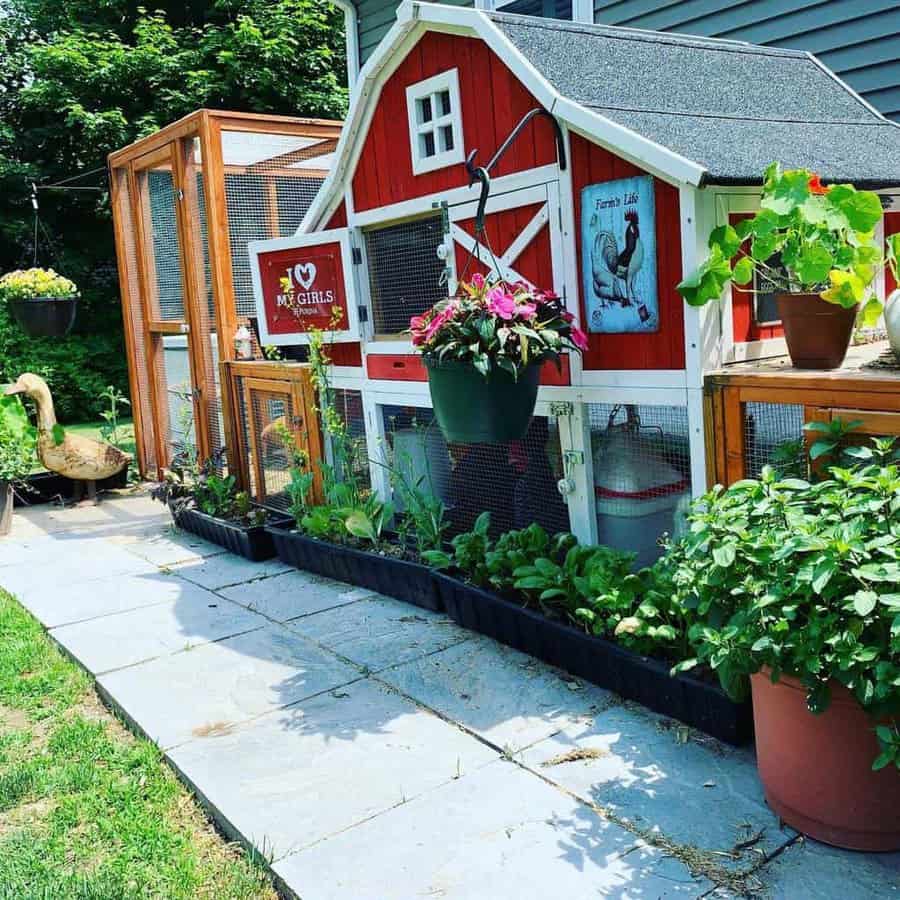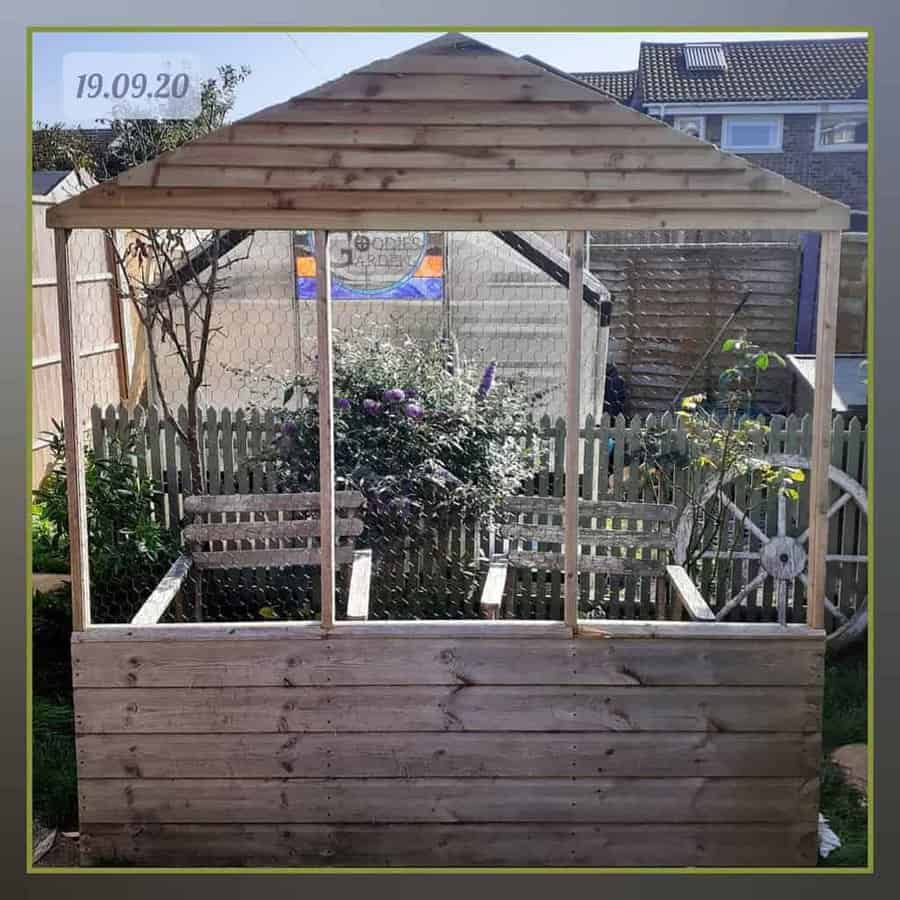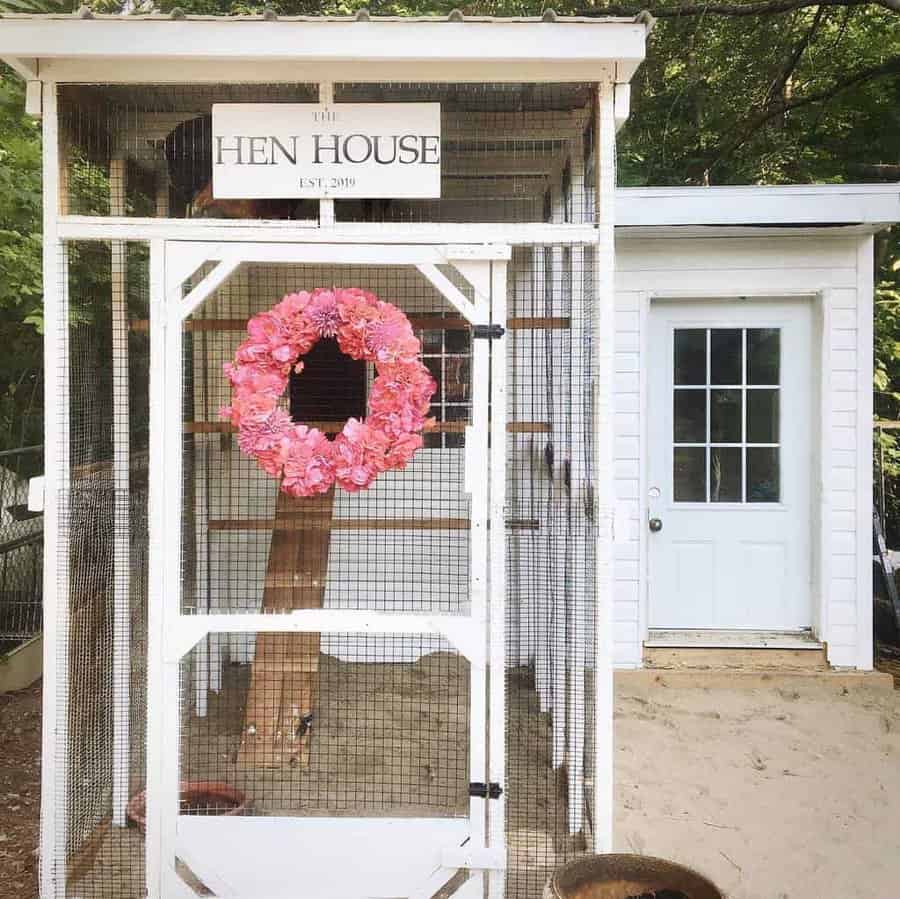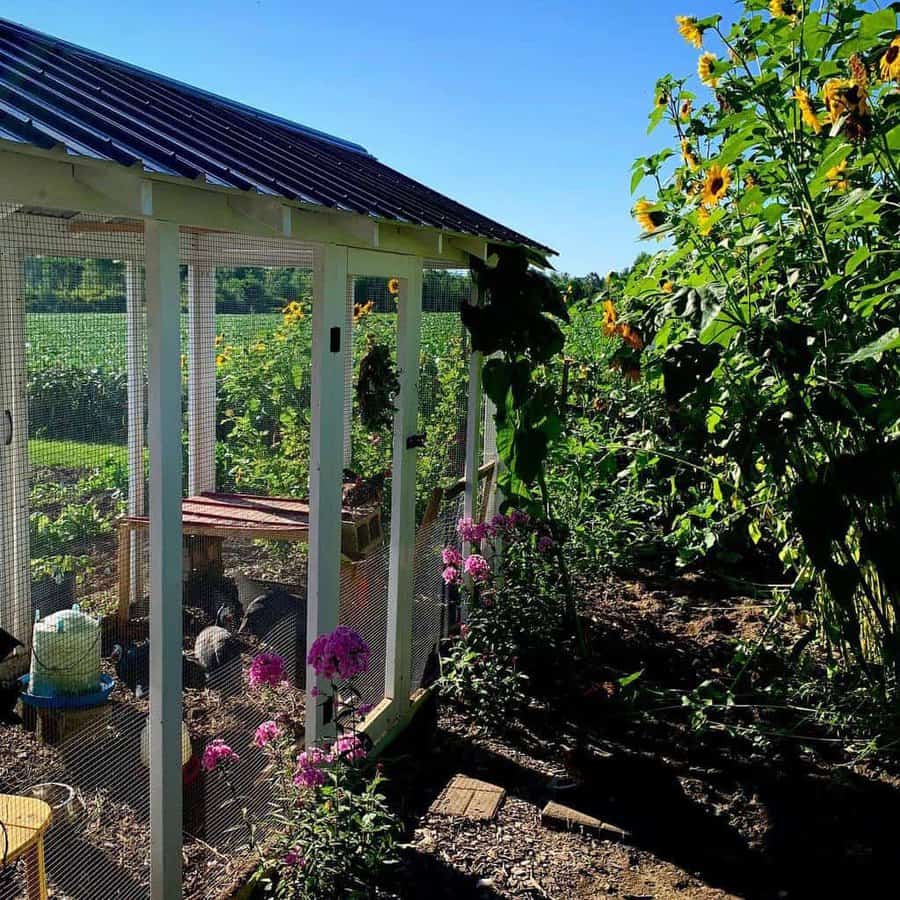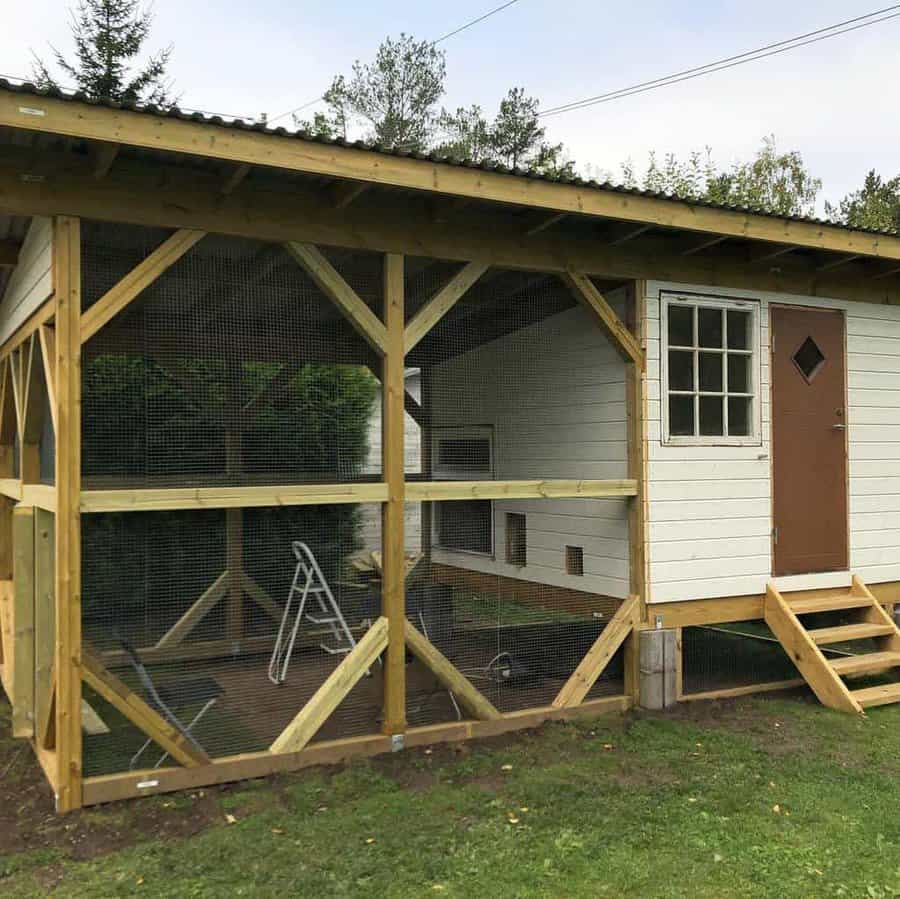 Just as you would with your house, decorate your chicken coop to make it a garden focal point. Hang a wreath on the door and add a string of fairy lights along the roofline.
Incorporate an herb-filled flower box under a window or in front of the chicken run. Backyard chickens love pecking at green plants—and the insects they attract.
5. Movable
A moveable chicken coop, often called a chicken tractor, is like a mobile home for hens. A portable chicken coop or tractor on wheels is a great idea for free range chicken owners.
This coop idea makes it easy to move your chickens from one part of your yard to another. It is ideal if you lack a backyard fence and want to keep your chickens from straying into your neighbors' yards.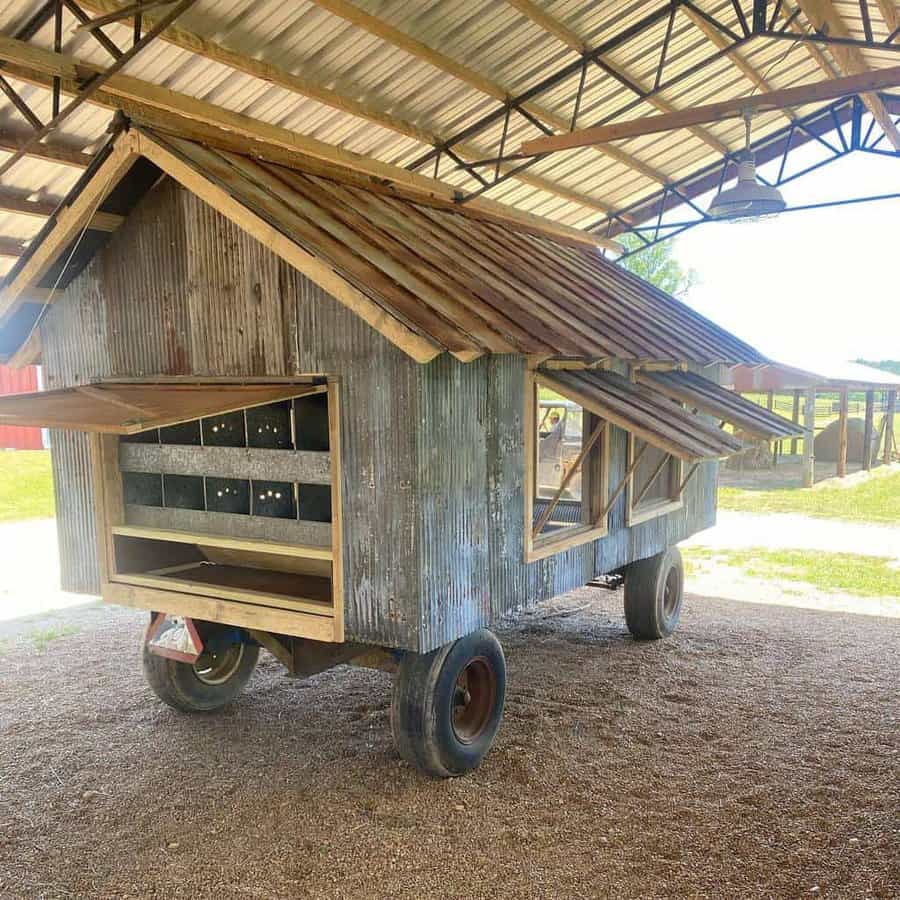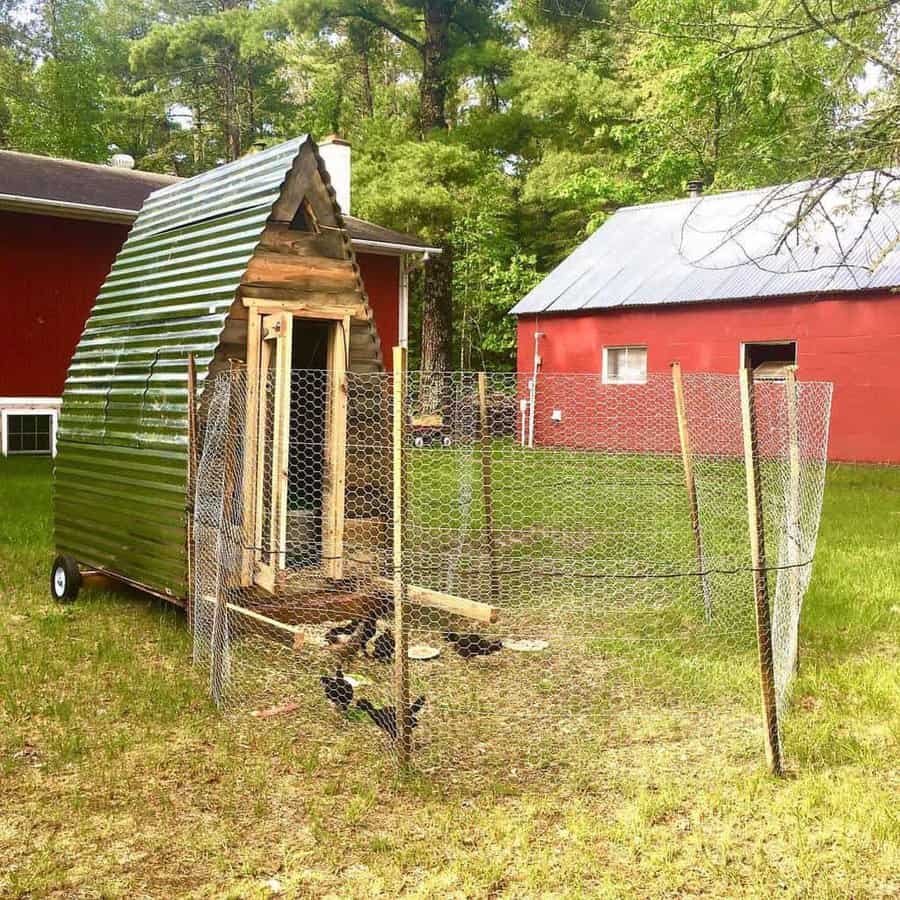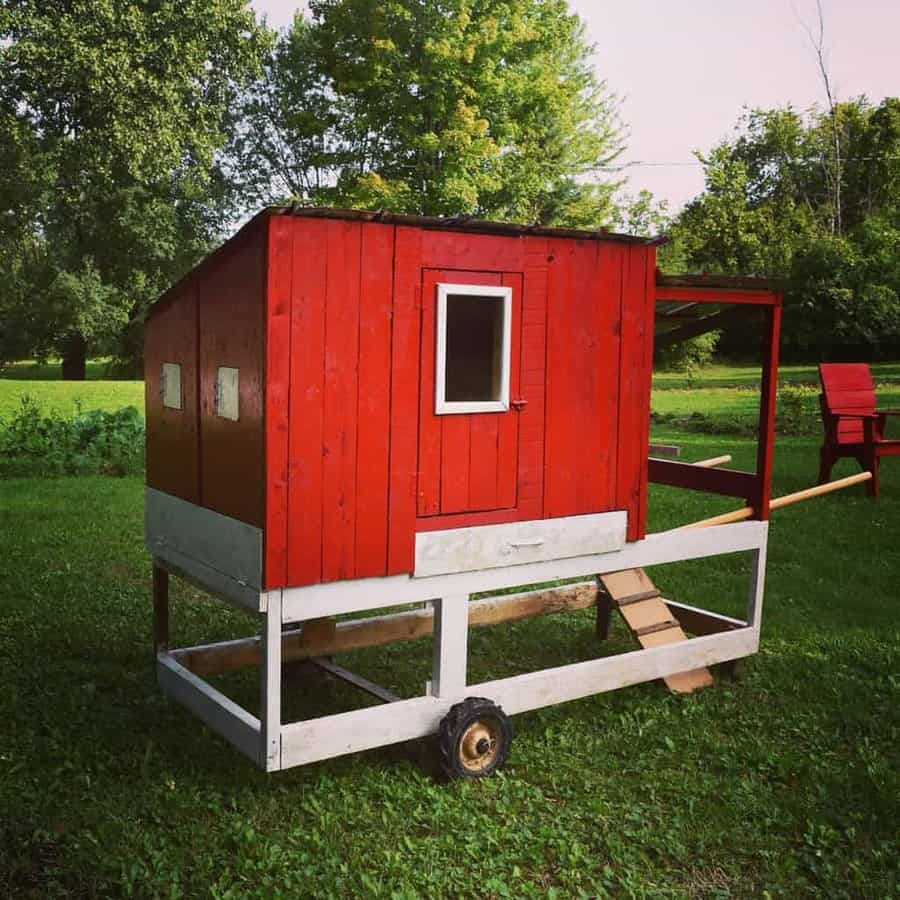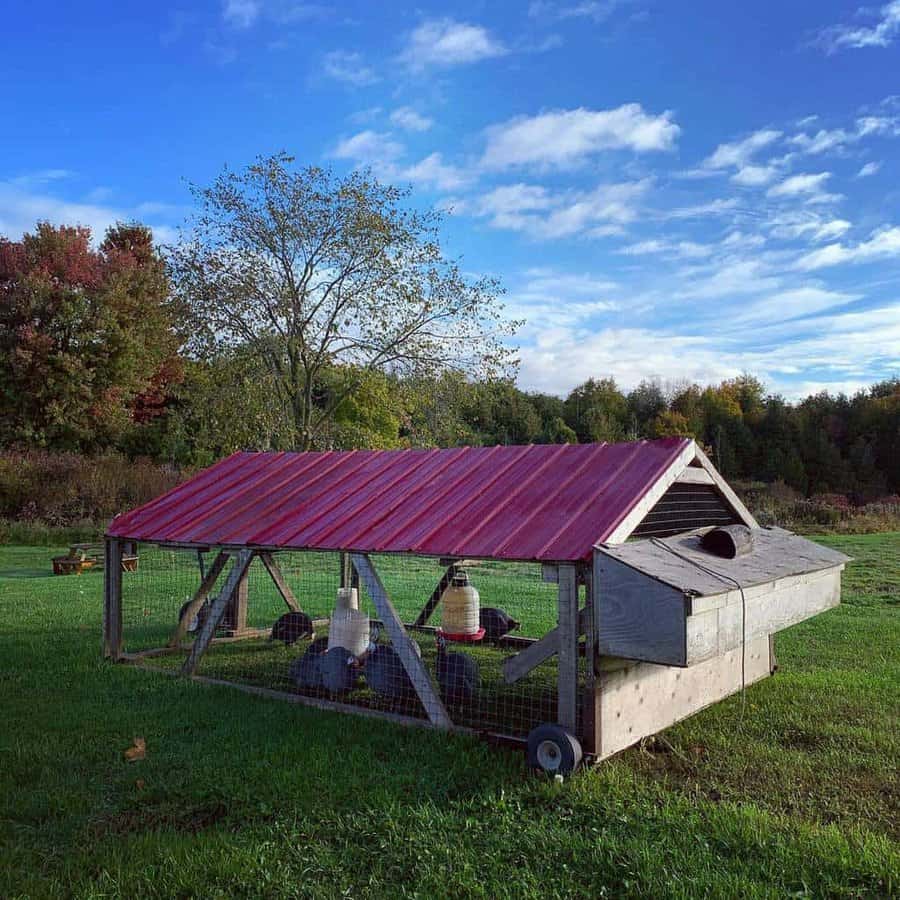 A chicken tractor includes all the elements needed in any simple chicken coop, including a nesting box, roosts, and a chicken run along the bottom. Some have a floor, while others are open at the bottom.
This is nice if you'd rather not clean up chicken poop. Simply move the tractor to a new location, and your chickens will eventually fertilize your entire yard.
6. Nesting Box
During most of the year, a chicken will lay one egg per day. However, to feel comfortable doing so, the laying hen needs a nesting box. This provides a cozy, safe place for a broody hen to lay her eggs.
Having one nesting box for every four or five birds may eliminate the problem of chickens laying eggs in other areas of your garden.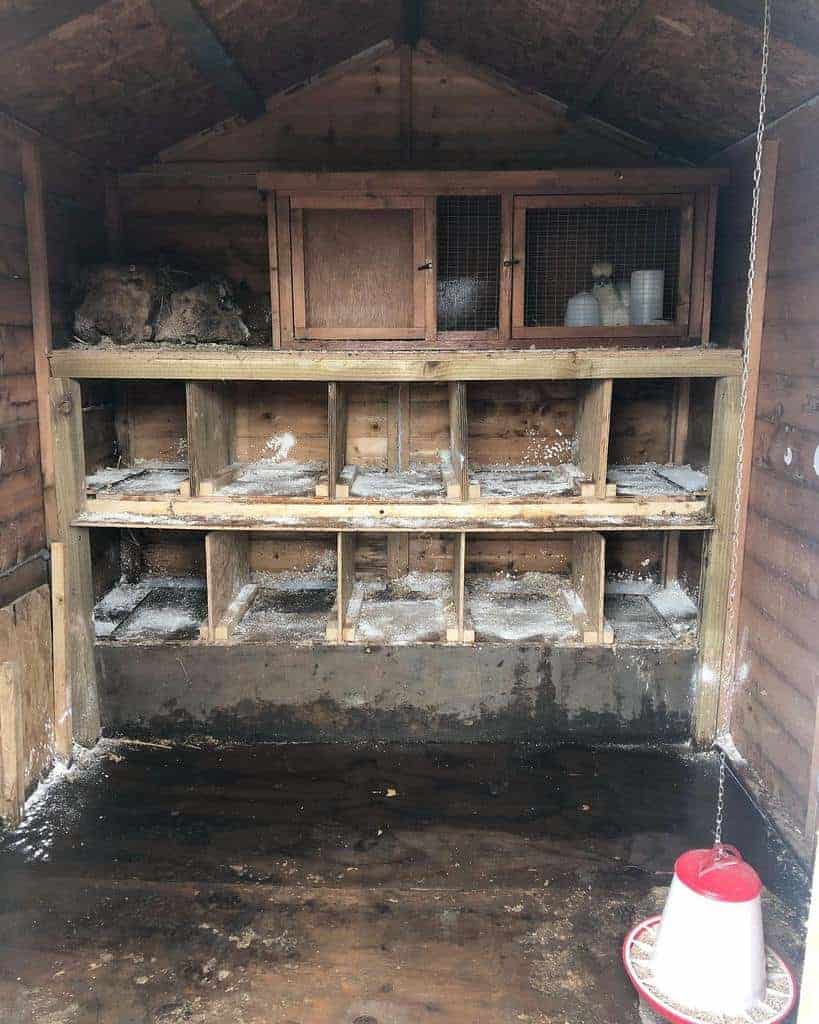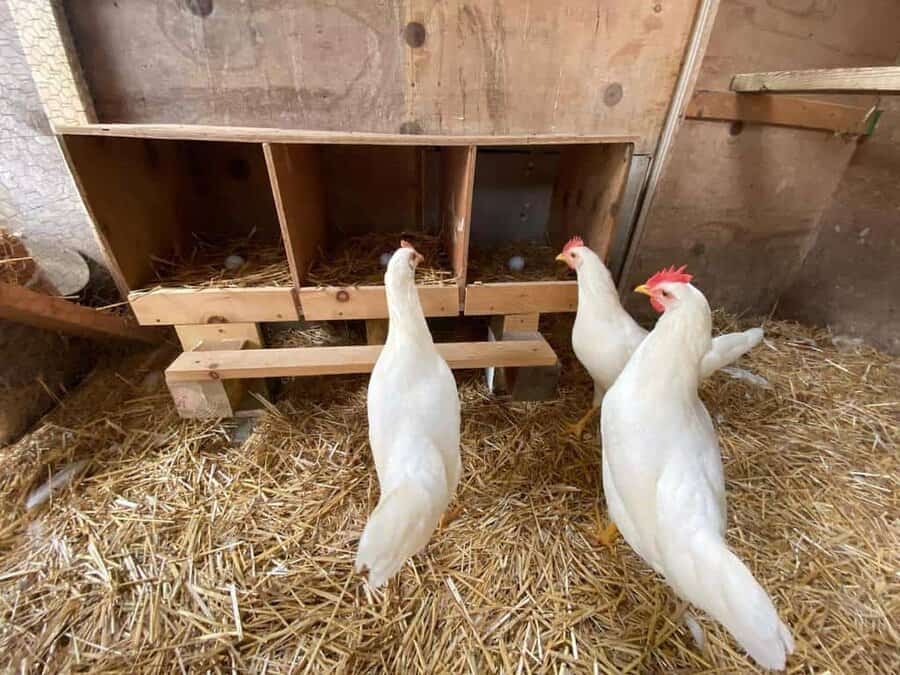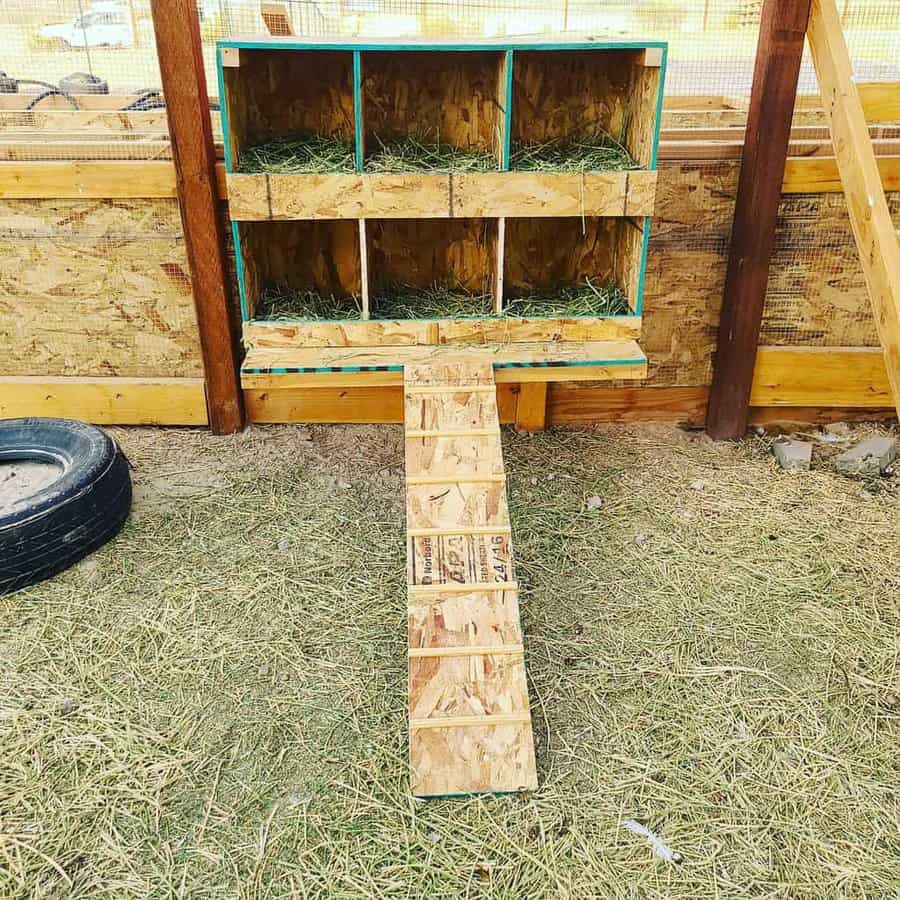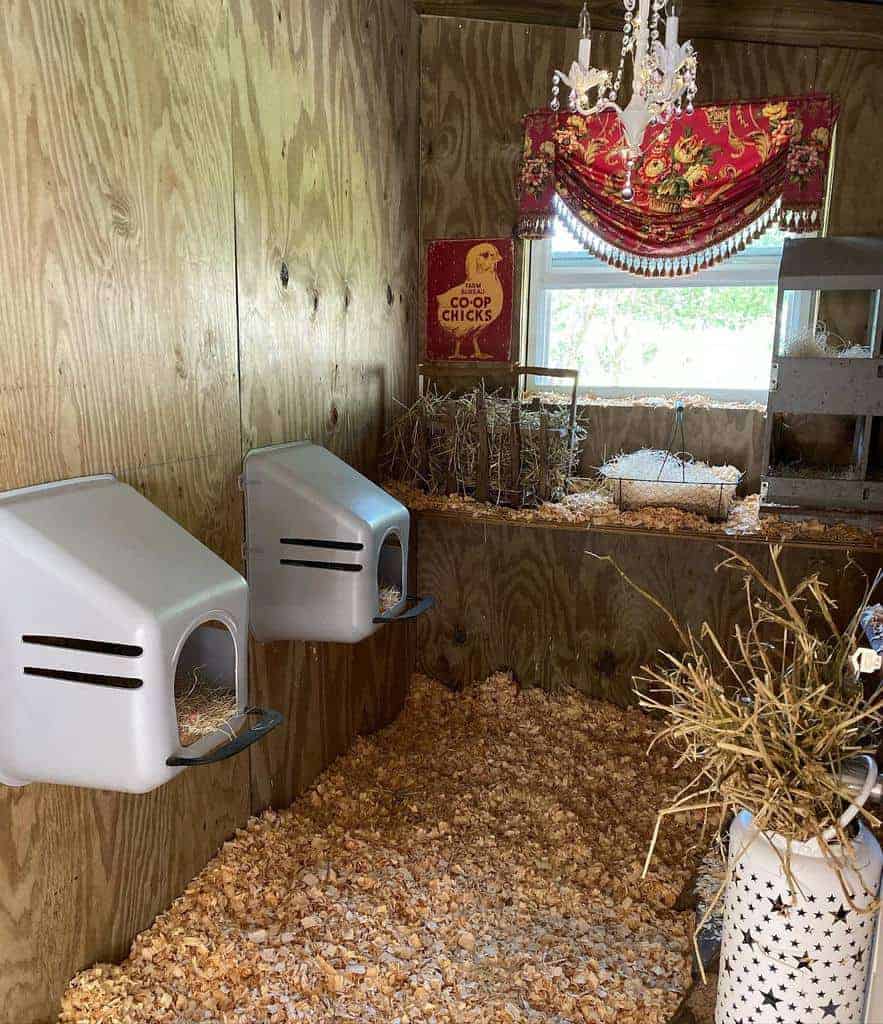 A good size for a DIY nesting box is 12 inches square, with an open front. Be sure to fill the boxes with soft bedding, such as pine shavings or hay.
Add an herbal bedding blend to help keep odors down. For easier egg collection, configure your nesting boxes with a door that opens from the outside.
7. Pallet
A simple internet search could score you a free chicken coop plan that uses wood pallets instead of lumber. Because feed and seed stores often give away wood pallets for free, you could end up with an exceptionally low cost chicken coop.
While pallets aren't rot-resistant, it's inexpensive to replace parts as needed. Build your simple pallet coop on a foundation of concrete blocks to keep it off the damp ground.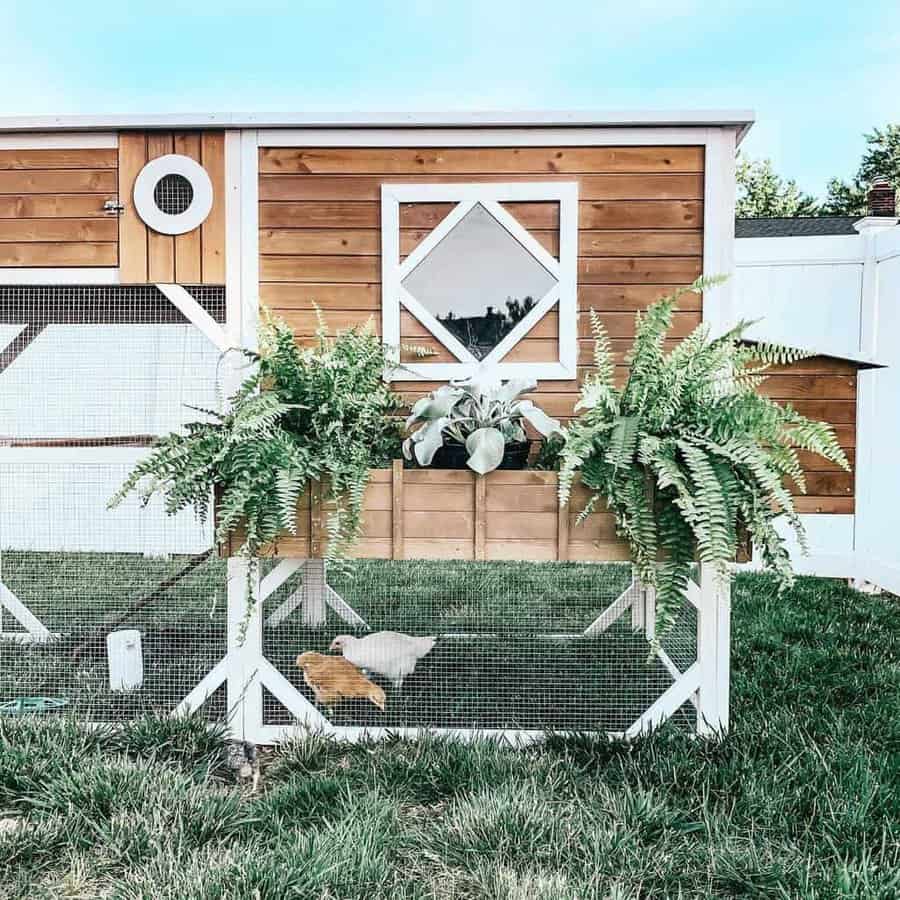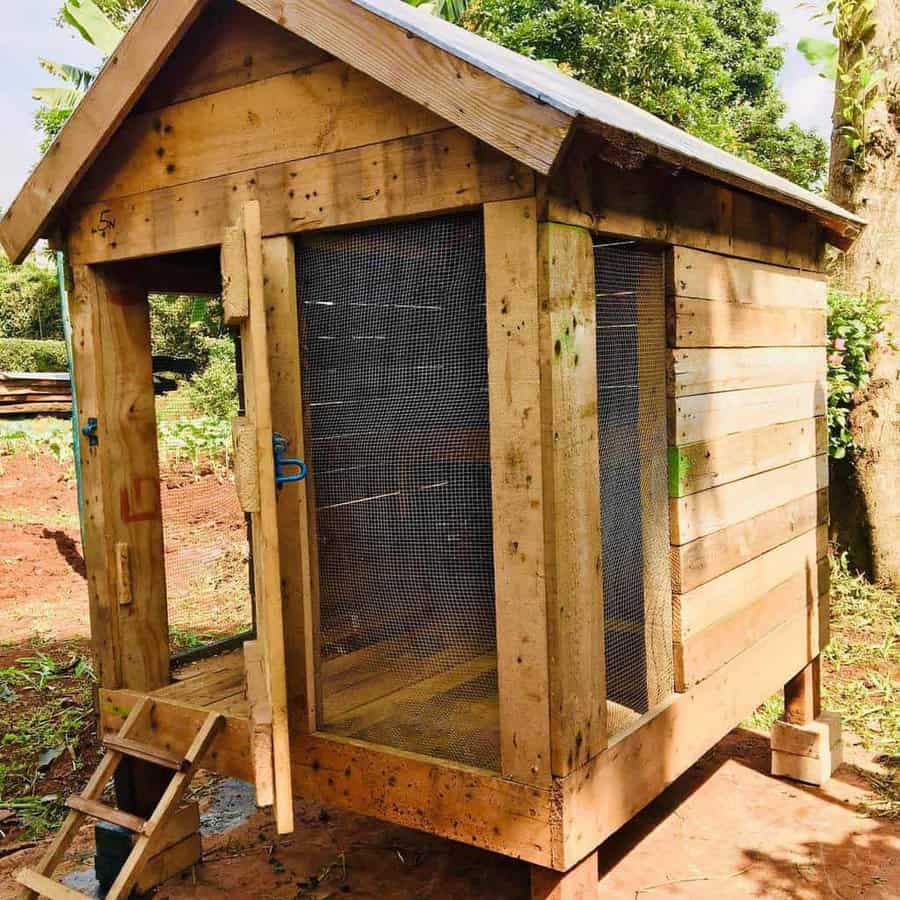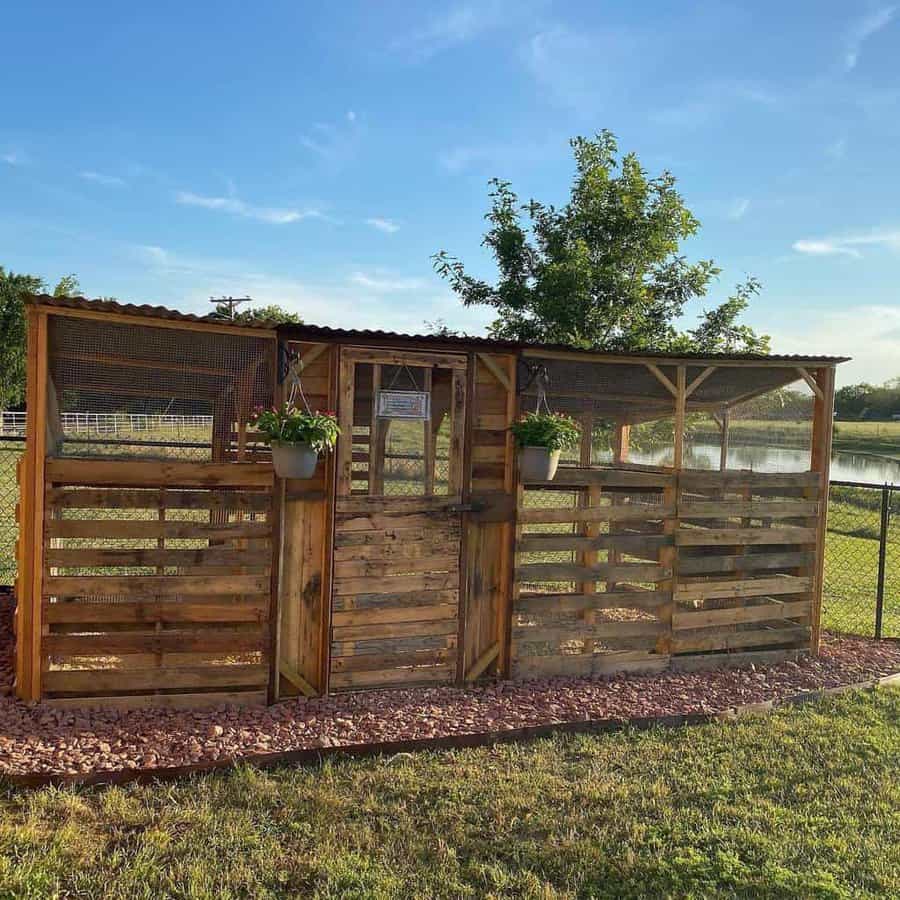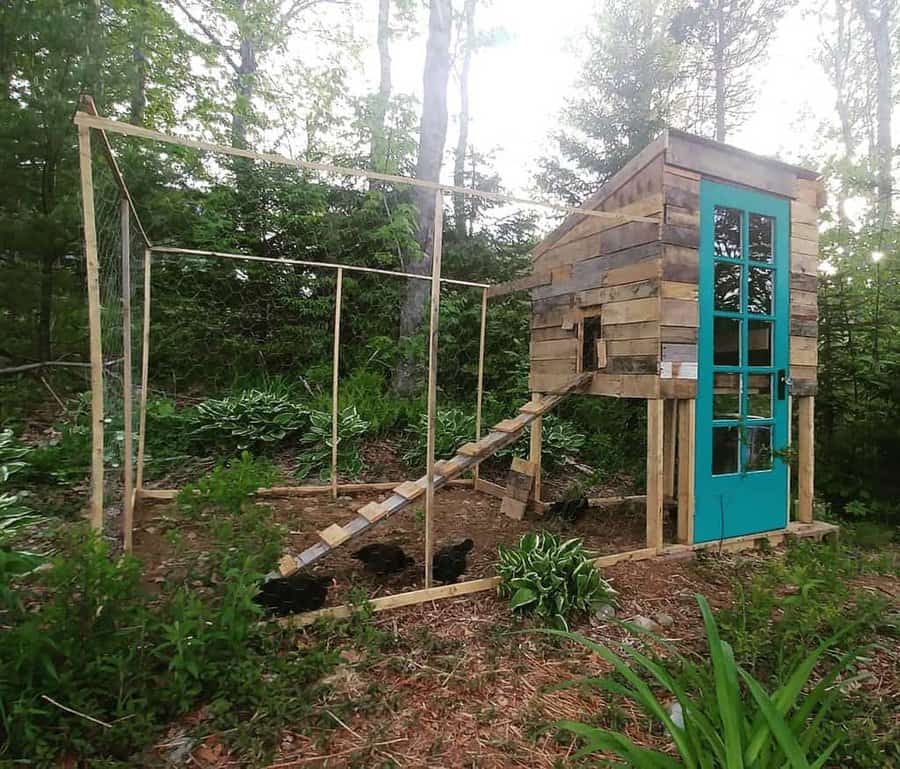 How many pallets will you need? It takes approximately six pallets to build a floor measuring seven by 12 feet.
Keep the wood bare for a rustic style coop or paint it to coordinate with your own home.
8. Roof
Shingles or rolled roofing is the best for your chicken coop roof. Rolled roofing is made from the same material as shingles but sold on a roll.
Corrugated metal roofing adds a farmhouse flair to your chicken coop and is a durable choice. Paint it or leave it bare, depending on the look you want.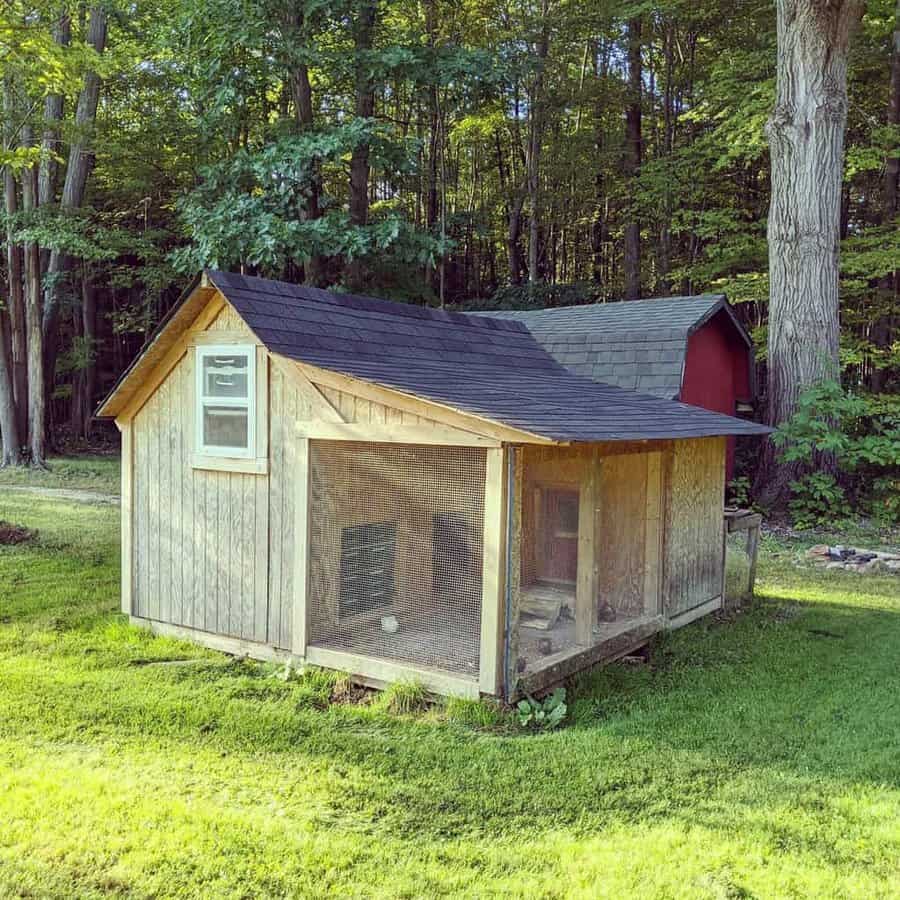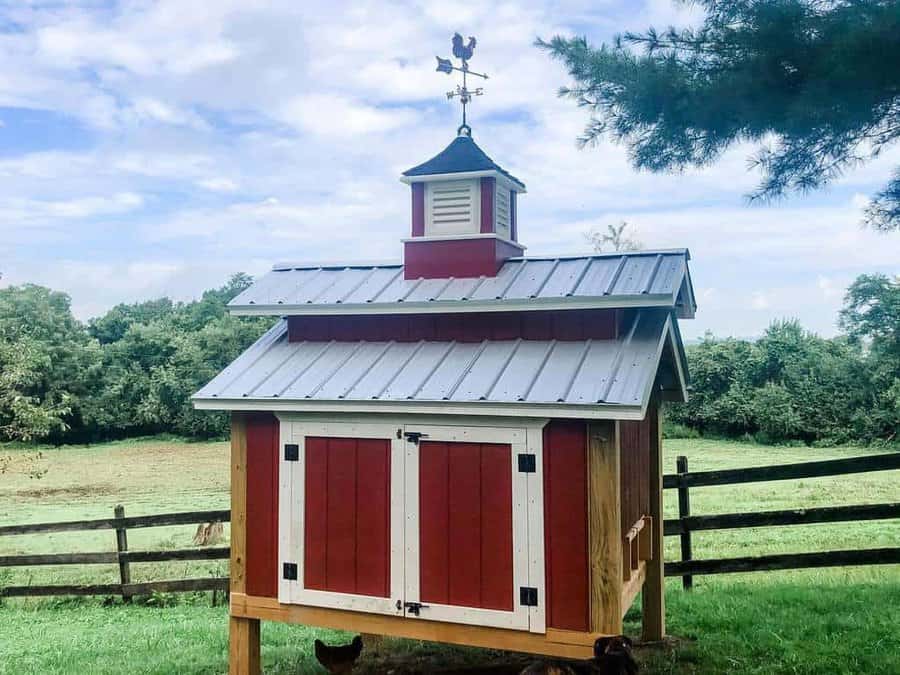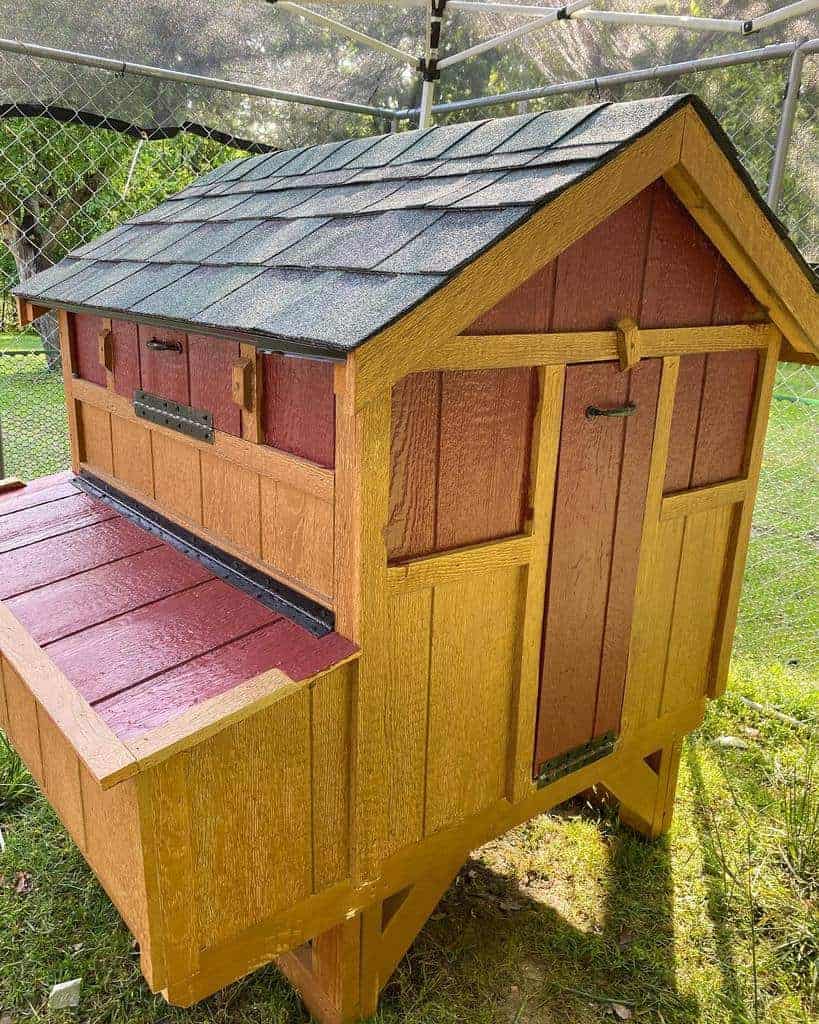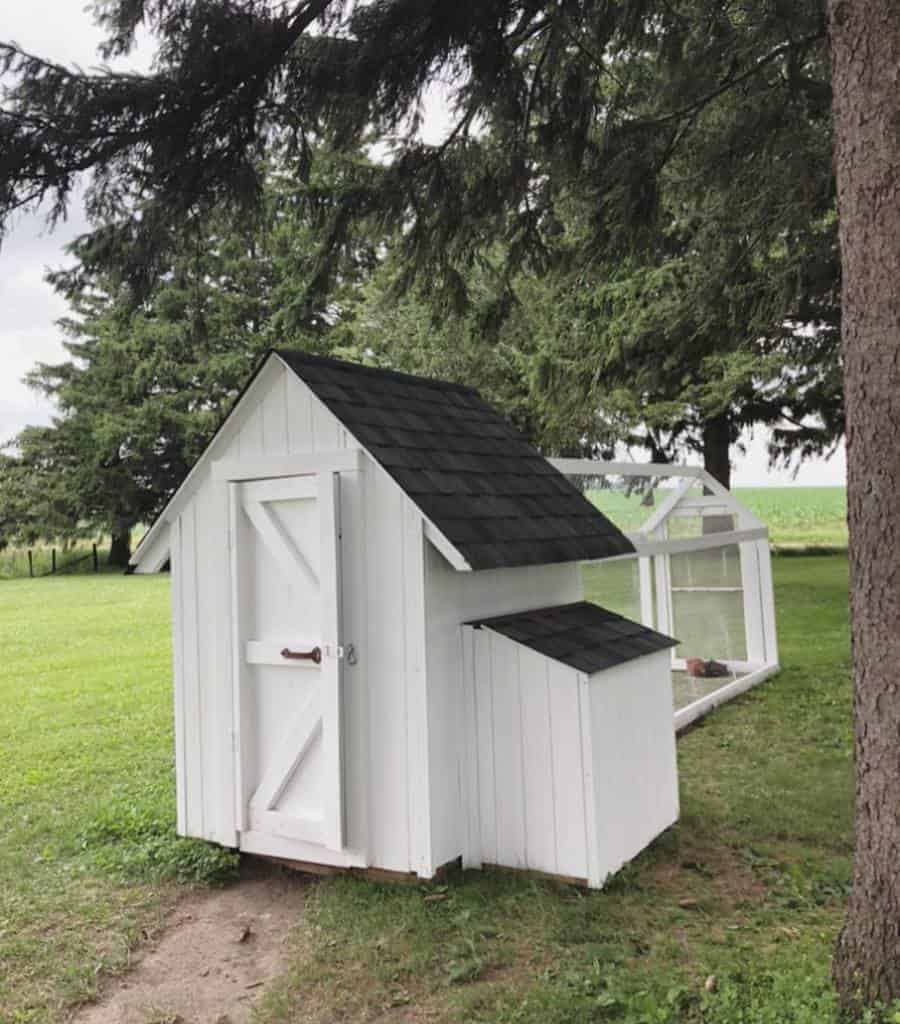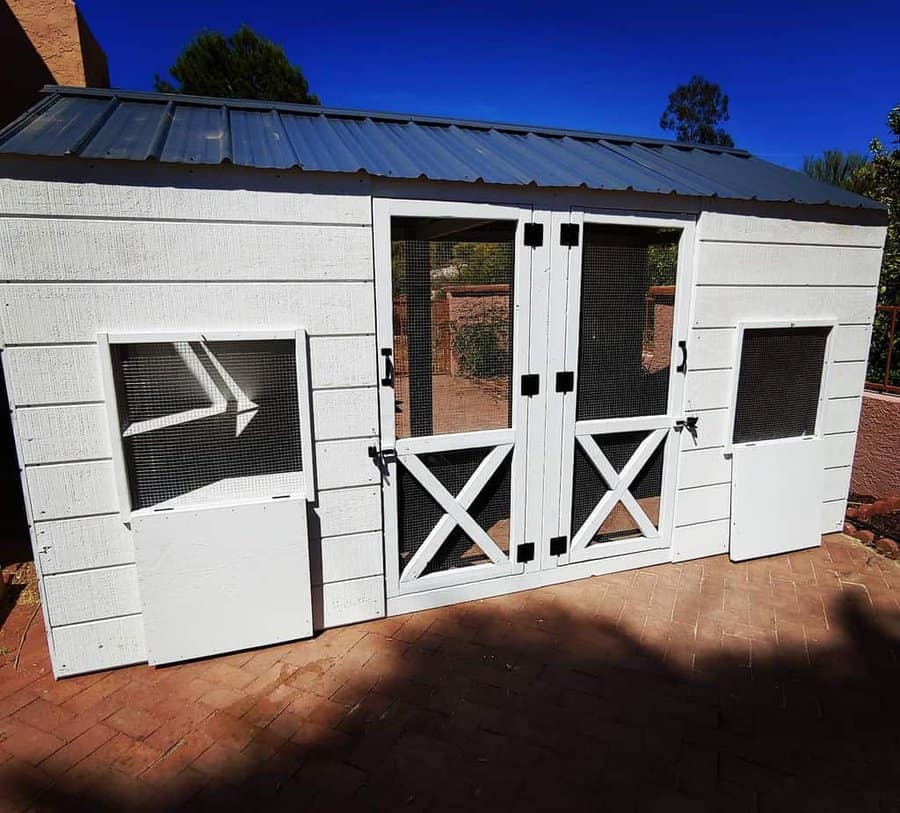 Roof venting is an important part of your coop design, especially in warm climates. Chickens generate a lot of humidity and can suffer in hot summer weather.
Open vents should be well above your chickens' highest roosting level and under cover to keep precipitation from getting in.
9. Rustic
Achieve an inexpensive rustic coop by using wood pallets to build your chicken house. Rough hewn lumber walls also give off a rustic vibe when left bare.
Use metal accents to increase the rustic feeling, such as exposed wrought iron hinges and metal door handles. A metal roof often looks more rustic than a shingled roof, and metal shutters complete the look.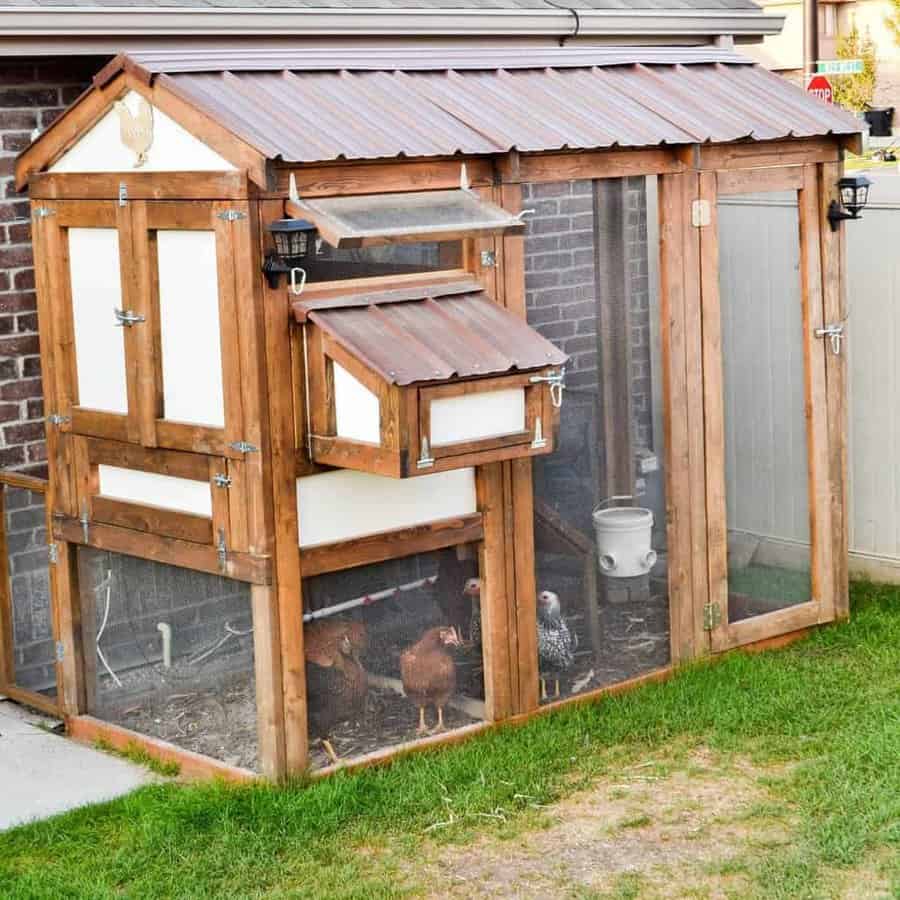 Logs or tree branches make durable, rustic roosting perches. Hang old advertising signs on the exterior walls for an old-time country gas station vibe.
Store feed in galvanized trash cans with tight fitting lids and decorate with container gardens planted in antique metal buckets.
10. Small
A small chicken coop can be the perfect coop if you only want to keep a couple of backyard chickens.
Certain companies manufacture small, polyethylene, dome-shaped chicken coops just big enough for one bird or two to roost and stay warm. They are similar to the popular igloo-style dog houses.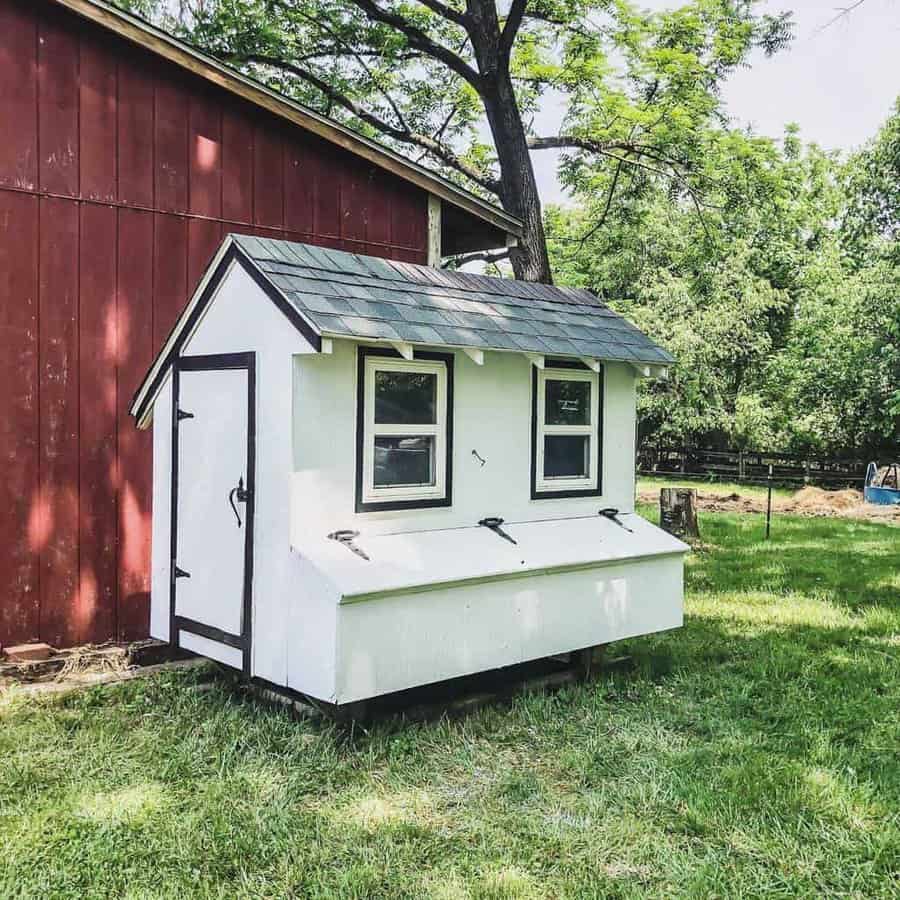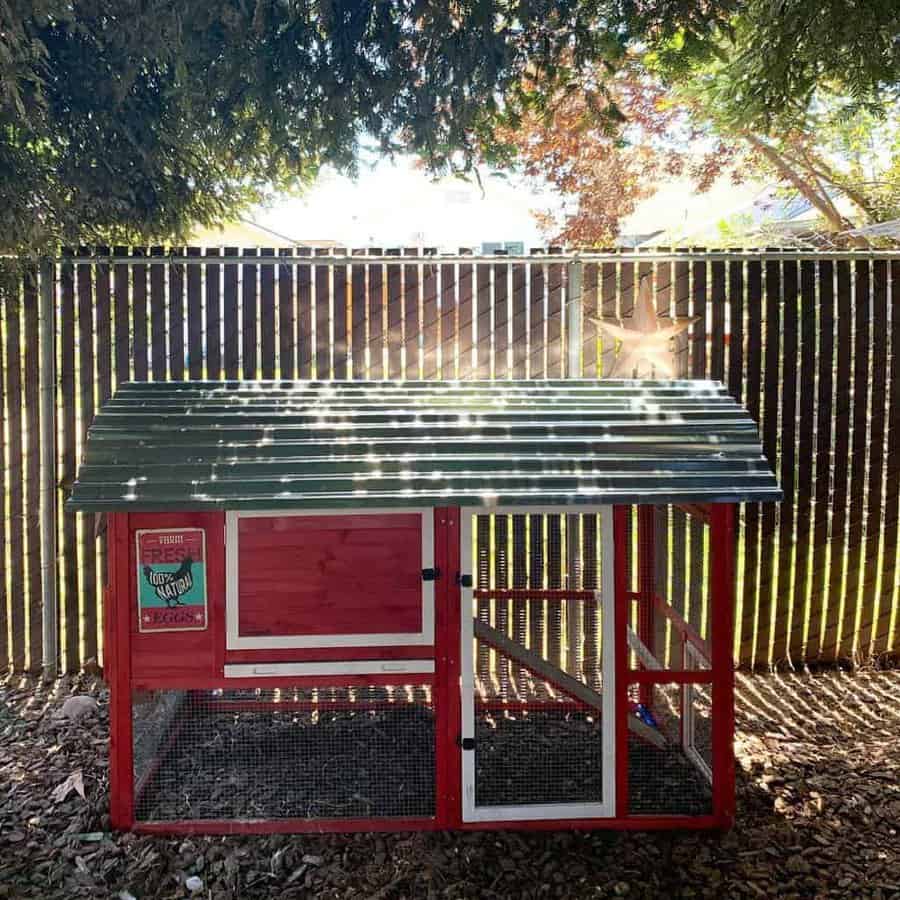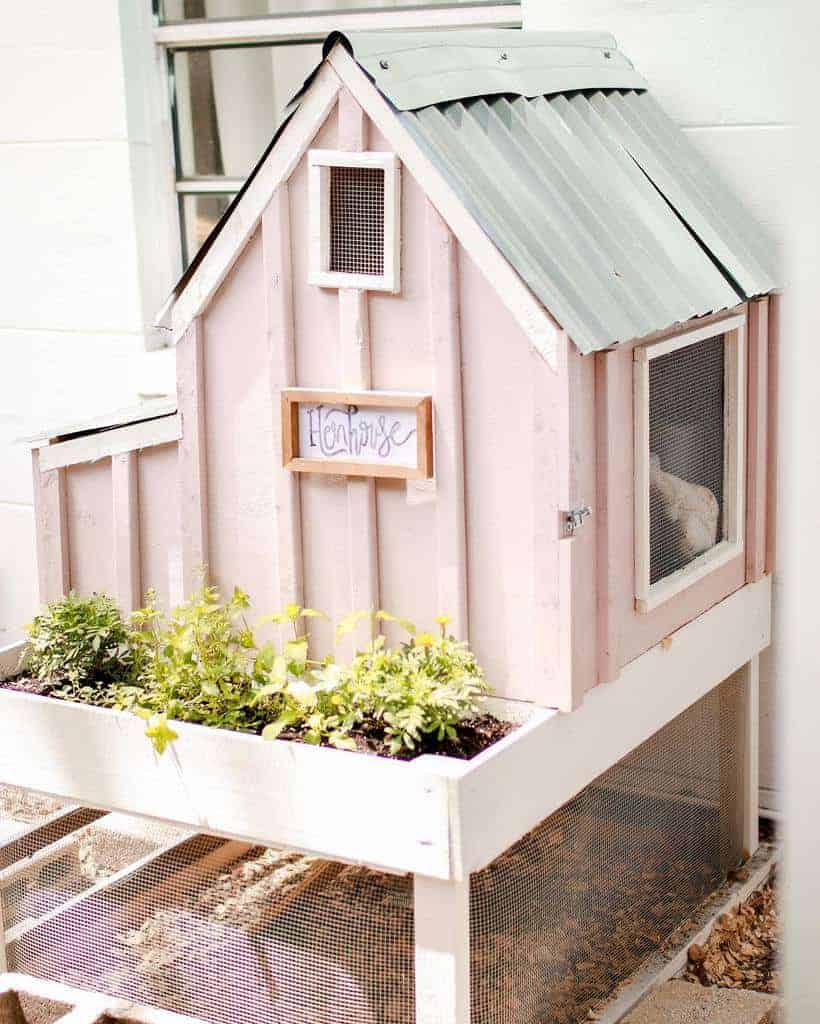 In fact, repurposing any type of old dog house is a budget-friendly option for a smaller coop. Add some chicken wire windows for adequate ventilation and freshen it up with a new coat of paint. Set it up on a platform with a chicken run or open space beneath.
11. Walk-In
A large coop design is a good idea if you plan on raising chickens in substantial numbers. If a repurposed dog house is a great idea for a small chicken coop, a repurposed child's playhouse would be ideal for a large coop.
Although you may have to build a taller door—or duck when entering—these structures can easily be outfitted with chicken coop essentials.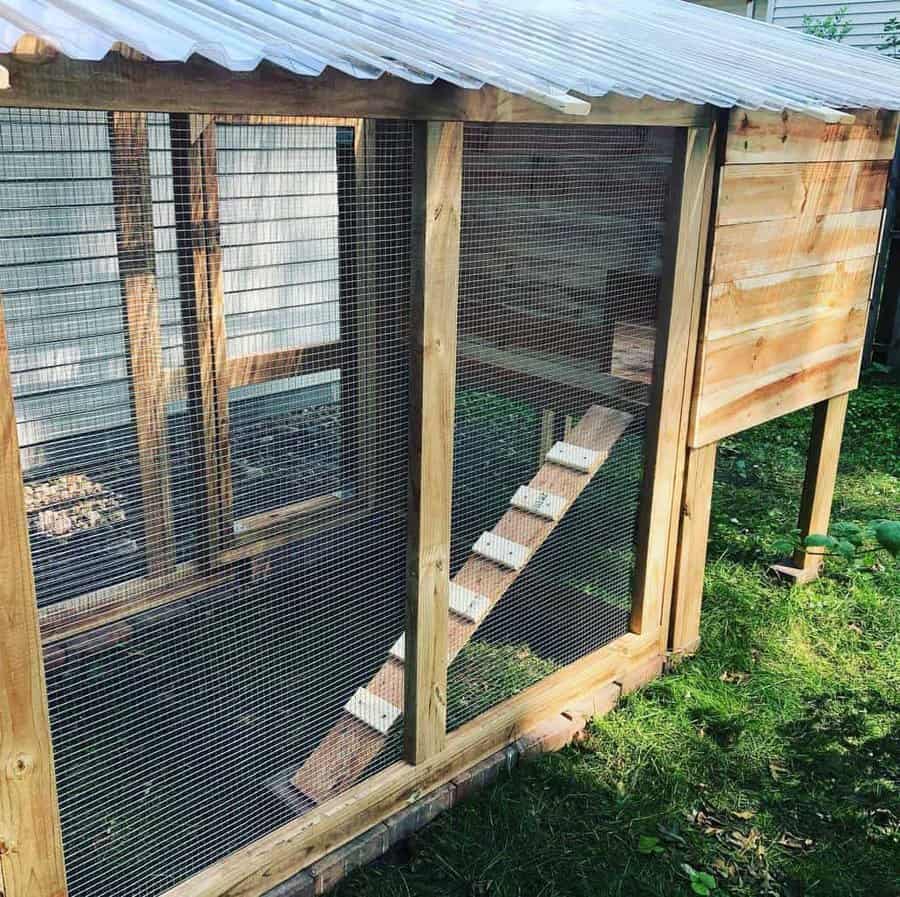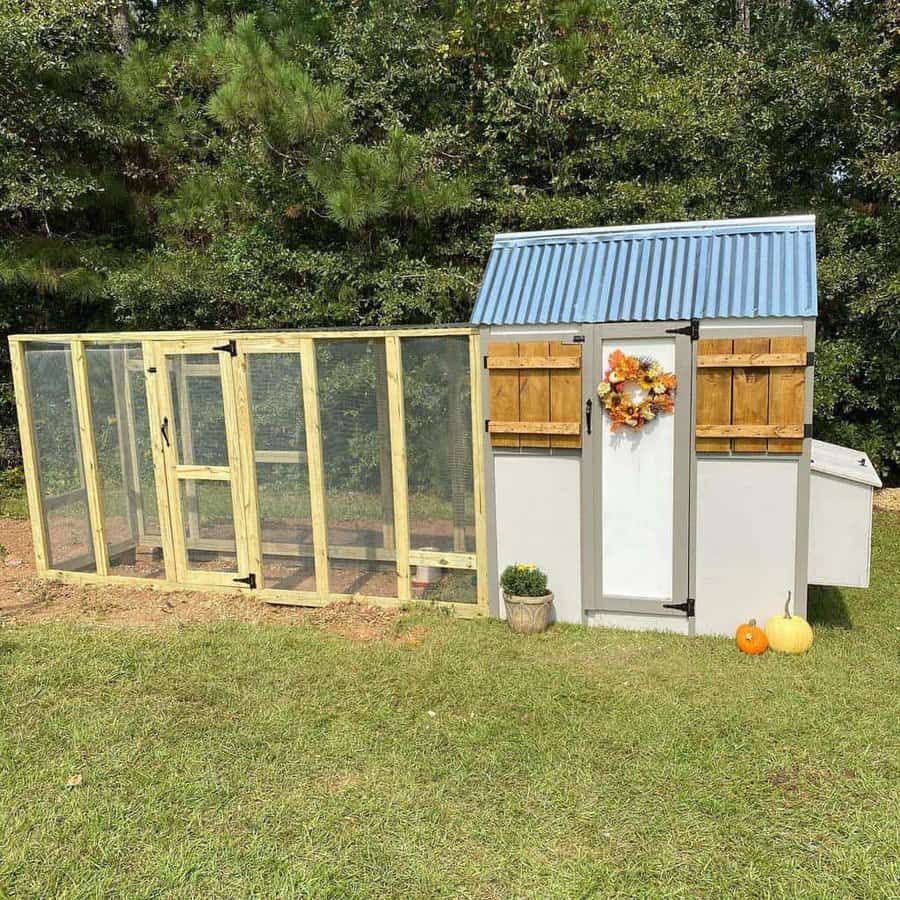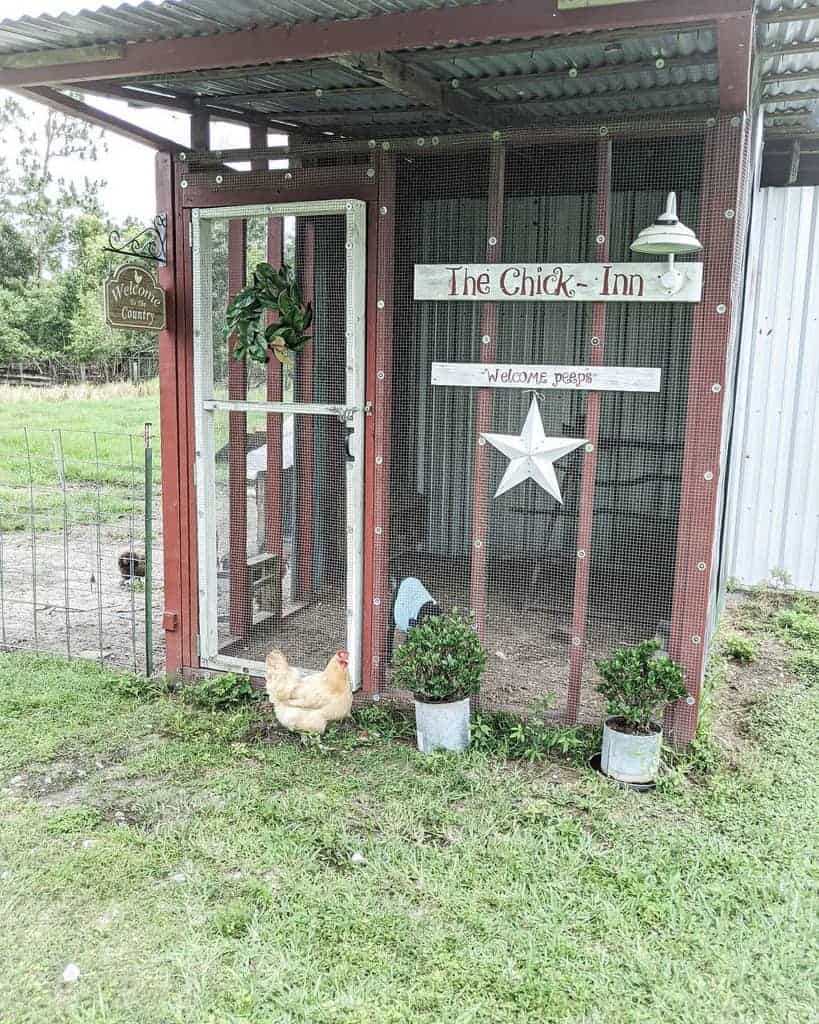 A large, walk-in coop plan allows for a variety of roosting perch heights. If you have a lot of older, possibly arthritic laying hens, add a lower perch to your large chicken coop.
Heavier, larger fowl such as Jersey Giants or Orpingtons also prefer low roosting bars. If you have Bantams or other smaller birds and a tall structure, see if they like a tall perch positioned four to five feet high.
Chicken Coop FAQs
What should be inside a chicken coop?
All chicken coop ideas should include five basic elements: four walls, a roof, chicken nesting boxes, good ventilation, and roosts or perches. Place a plywood board or plastic pan beneath the roosting perch to collect and contain manure.
Is it cheaper to build your own chicken coop?
A DIY chicken coop is almost always cheaper than buying one ready-made. You can expect to save about half when building your own from DIY chicken coop plans. Use recycled materials for even greater savings.
How many chickens can you put in a 4x8 coop?
A coop design that's four by eight feet will accommodate eight standard adult chickens. A good coop plan allows four square feet of floor space per chicken. This chicken coop design allows enough room even if the chickens are inside for several weeks due to inclement weather.