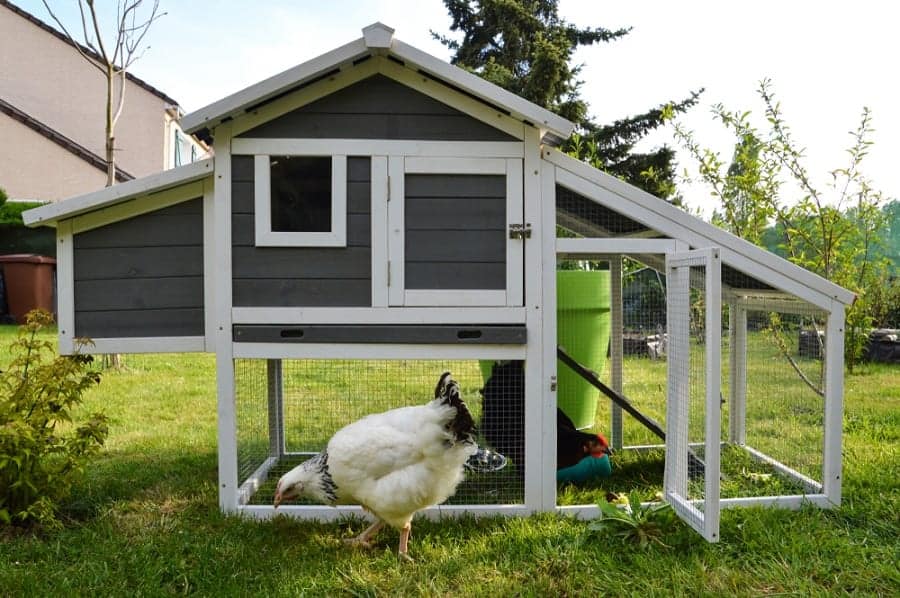 52 DIY Chicken Coop Ideas for Your Yard
by — Kari Apted

Published on February 25, 2021

Updated on October 18, 2023
You know you own chickens when you watch them play in the backyard more than you watch TV.
Raising chickens used to be a farmer's job, but backyard chicken coops are now a common sight throughout suburbia. In fact, some urban areas now allow people to raise chickens within city limits. If raising chickens has piqued your interest, but you're unsure where to start, this list of backyard chicken coop ideas will inspire you.
Whether you plan to raise a few chickens or a whole flock, creating the perfect hen house is easier than it sounds. Check out our big, small, rustic, and stylish chicken coop ideas and get ready to enjoy fresh eggs every morning.
1. Charming Cottage Coop
DIY chicken coops are a delightful addition to rural spaces, offering safety for your feathered friends while enhancing the serene ambiance of your yard. Embrace your creativity in constructing a charming cottage-style coop by upcycling materials or crafting your unique design with modern tools.
If you're aiming to create a backyard haven for fresh eggs, a cottage-style chicken coop is a fantastic starting point. Consider complementing it with rustic design elements to complete the charming look.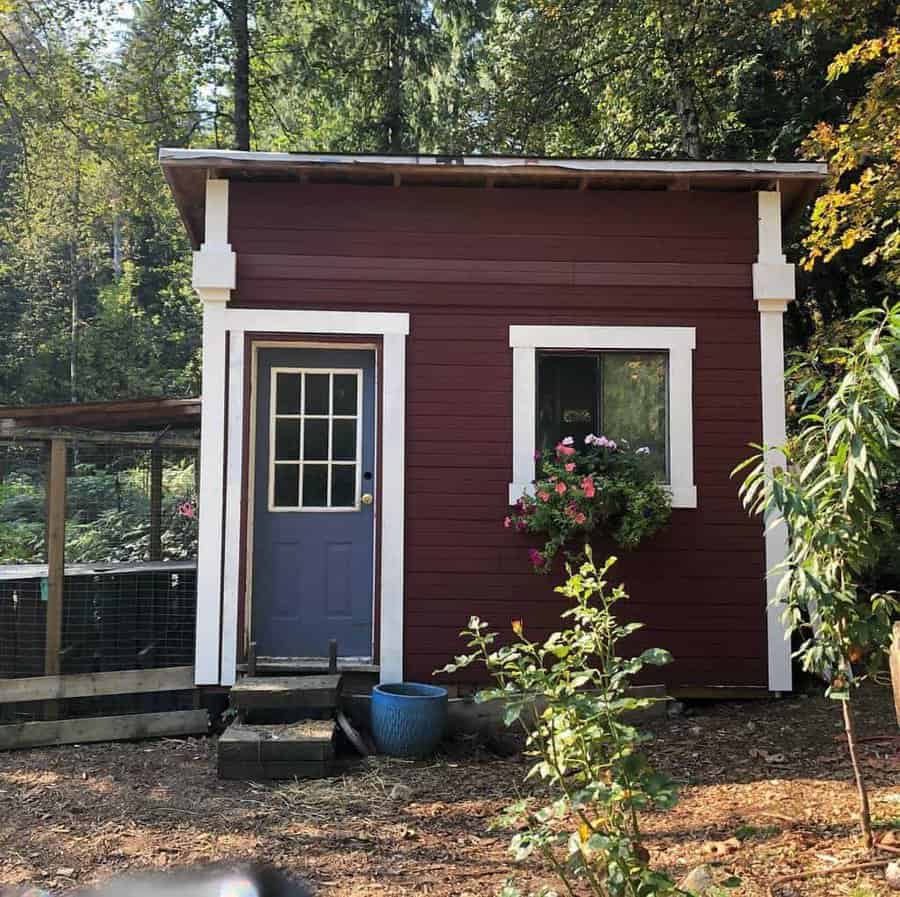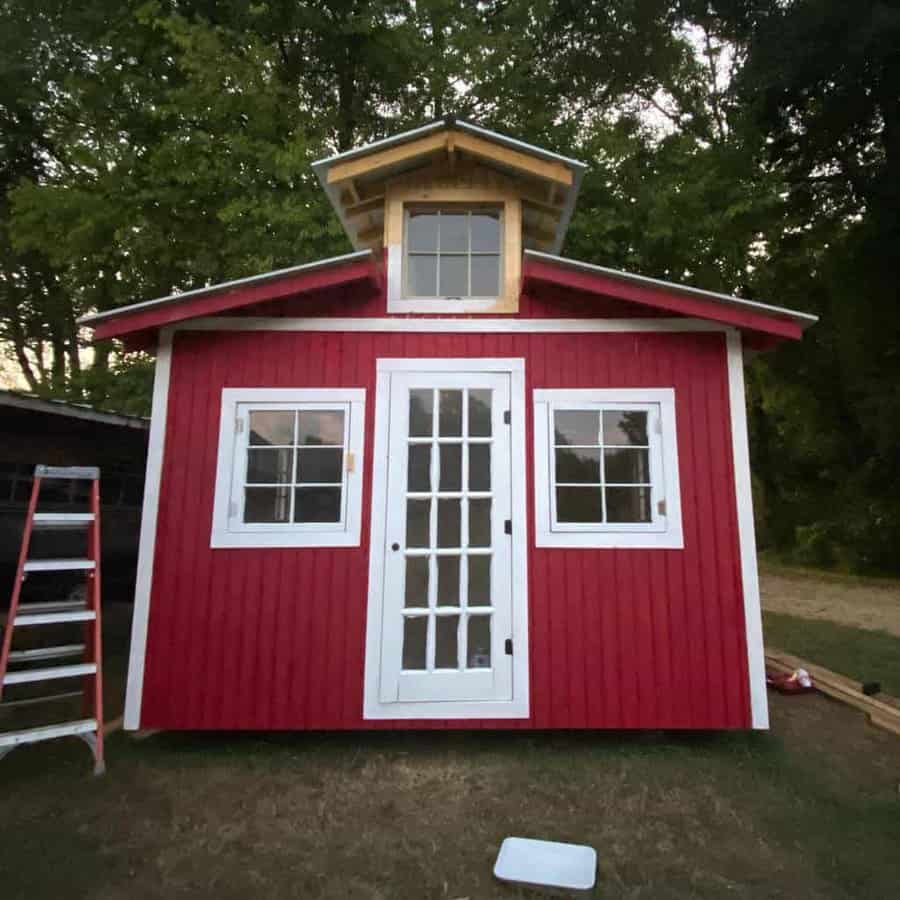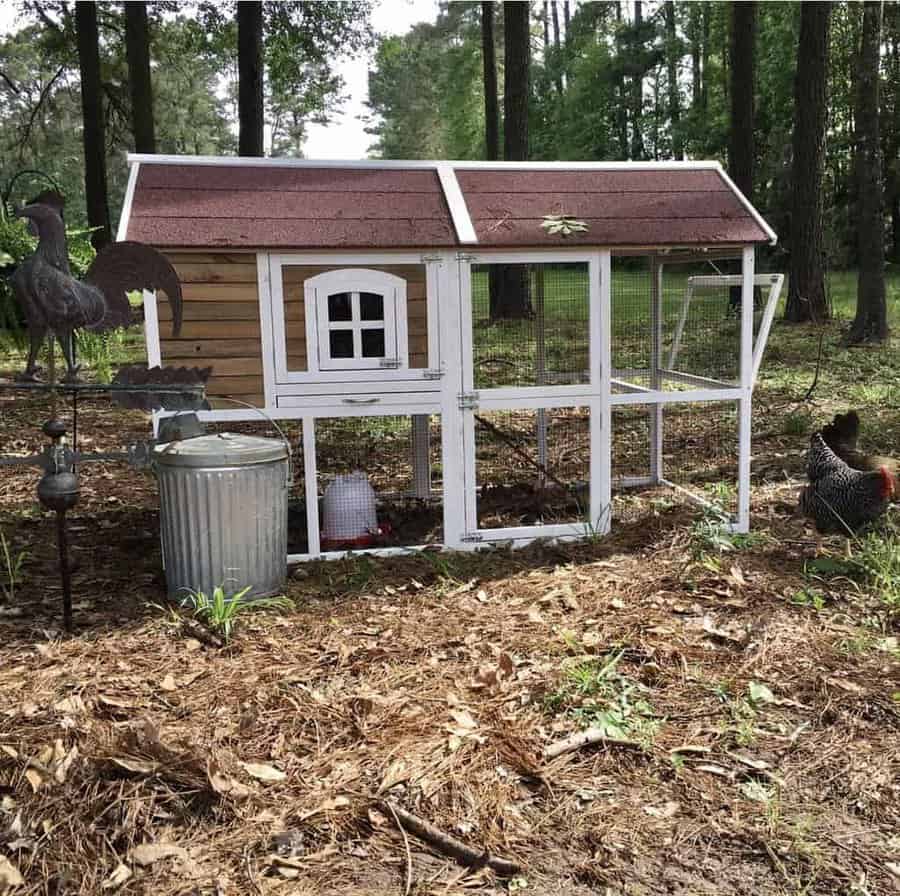 2. Stylish Decor for Chickens
A stylish chicken coop is a wonderful addition to your home, offering both fresh eggs and aesthetic appeal. To achieve a captivating design, focus on creative details. Enhance your coop with a chic door and eye-catching hanging decorations. Consider adding decorative wallpaper or vibrant paint to the walls to make it truly stand out in your yard. Elevate the style by coordinating design elements with your overall outdoor space.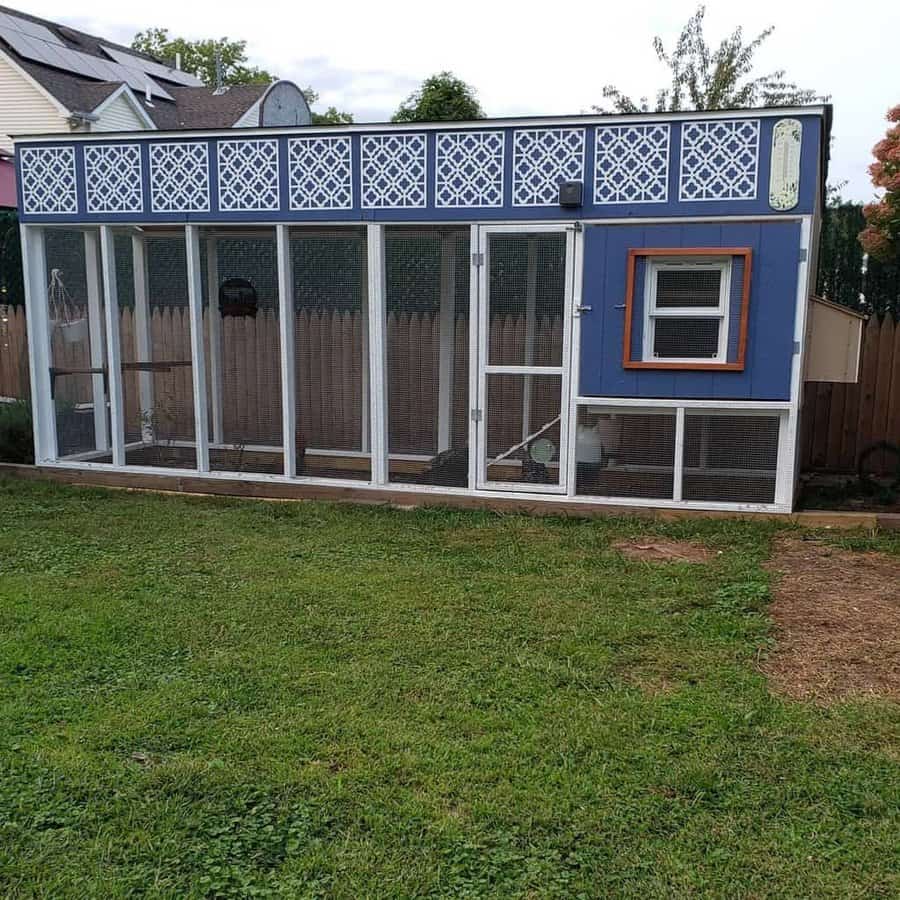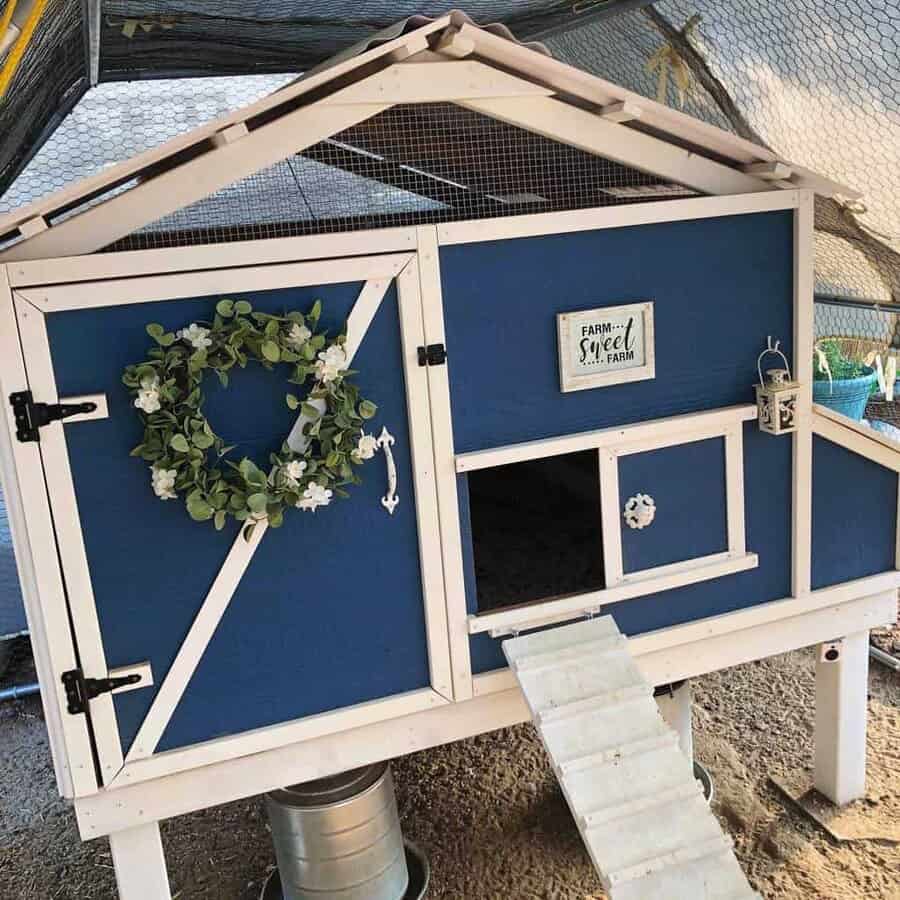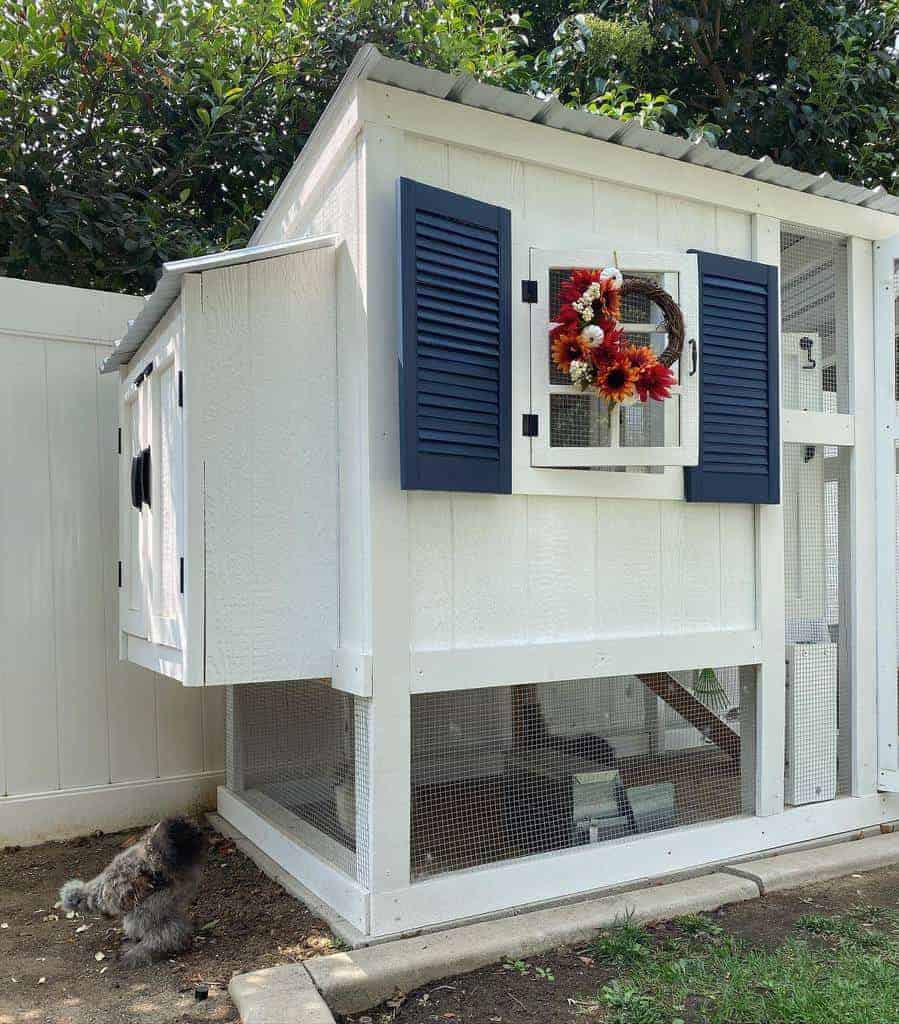 3. Shiplap Wall Design
Creating a shabby chic chicken coop is a breeze with shiplap walls. The timeless appeal of shiplap, characterized by its tongue-and-groove design and smooth finish, provides an ideal canvas for decorative accents.
Whether you opt for a whitewashed look or a natural wood finish, shiplap walls will give your chickens a stylish space to call home. Complement the design with rustic furniture, twine lights, wicker baskets, and other shabby chic elements to create a cozy haven for your feathered friends.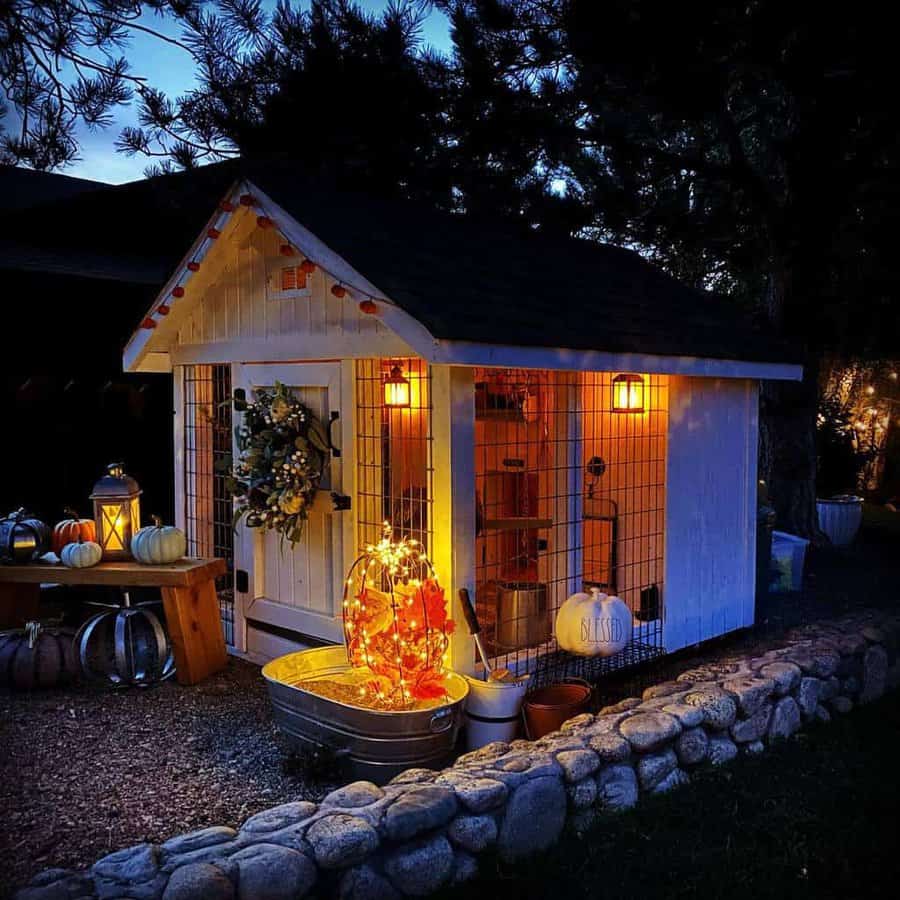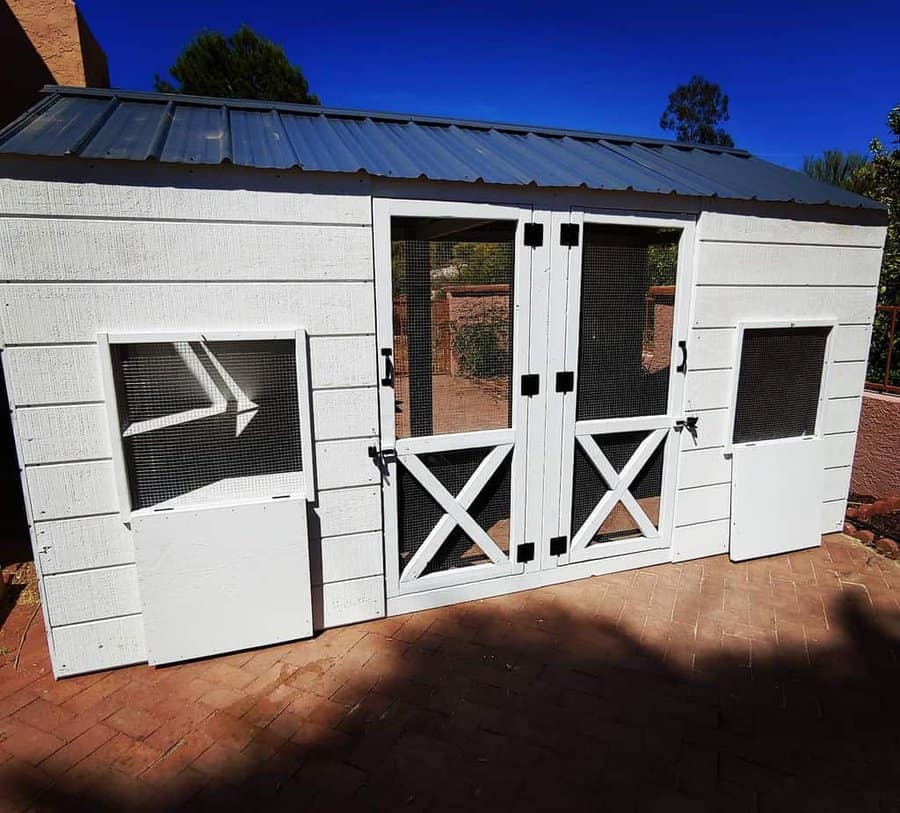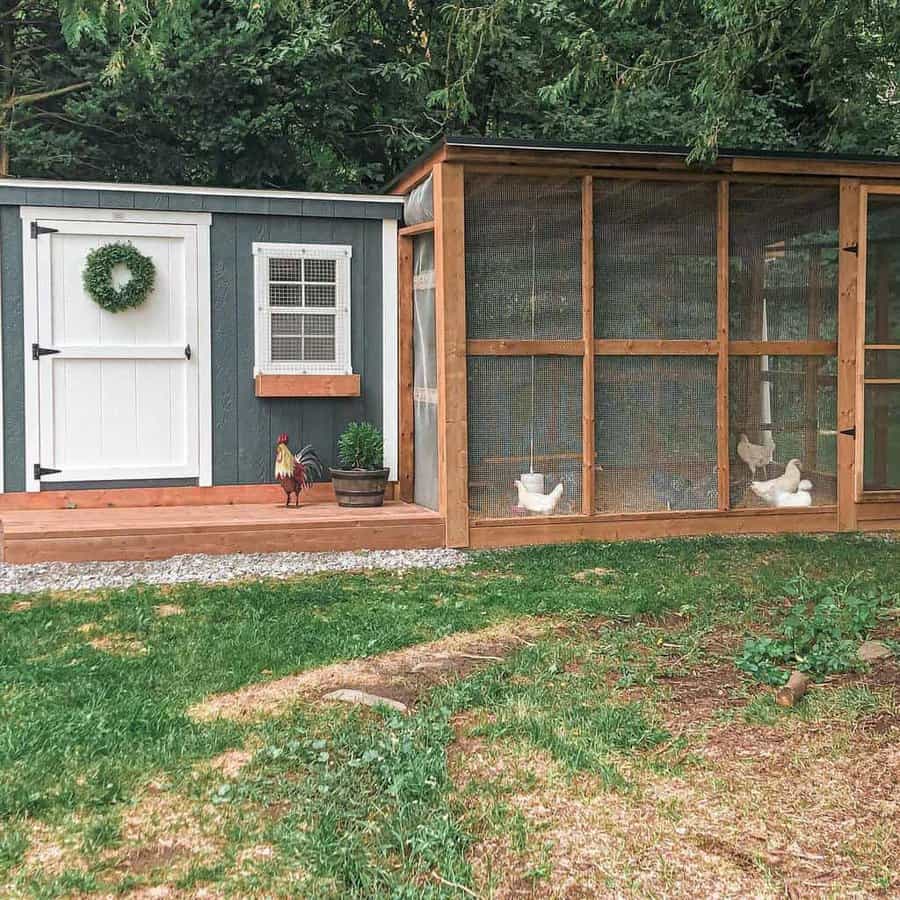 4. Quaint Bungalow Hen House
Crafting your very own charming cottage-style chicken coop can bring a touch of rustic elegance to your yard. Not only will it provide a safe haven for your feathered friends, but it will also infuse your outdoor space with a serene ambiance. The beauty of DIY coop construction is the freedom to let your creativity flow – you can upcycle materials or design a unique coop with modern tools.
If you're dreaming of creating a backyard oasis that yields fresh eggs, a cottage-style chicken coop is an excellent starting point. To complement this cozy coop design, consider adding rustic décor elements like vintage signs, potted plants, and a quaint walkway, giving your backyard a picturesque, countryside appeal.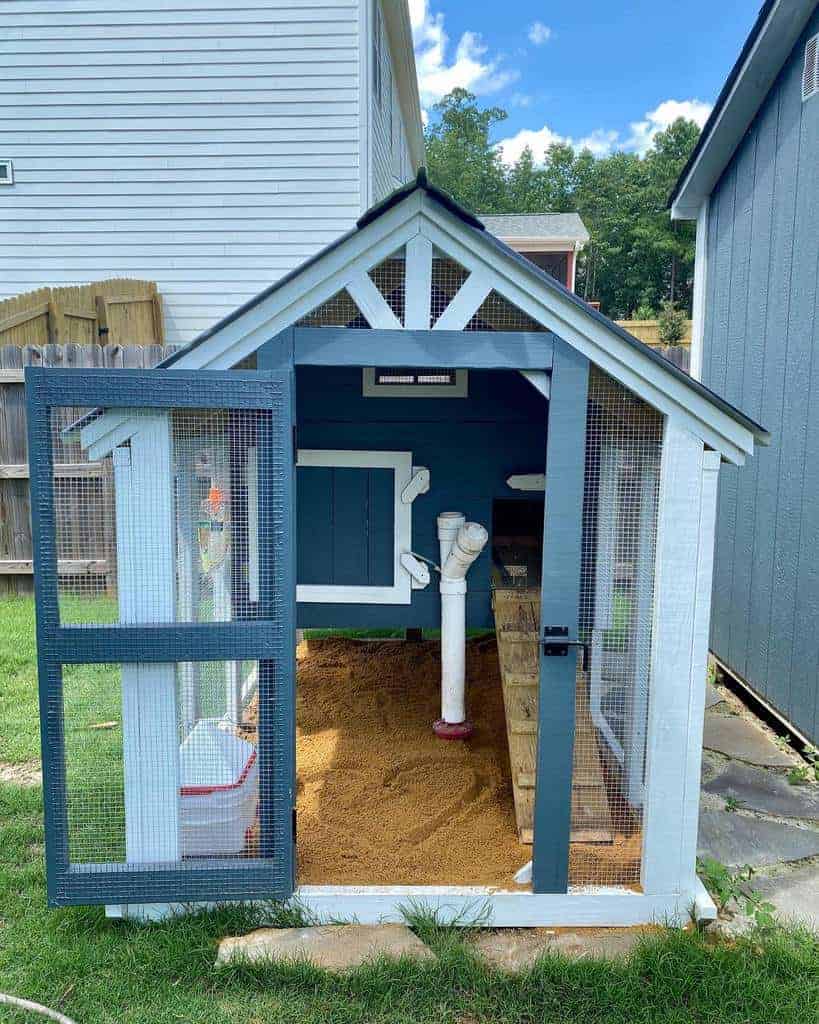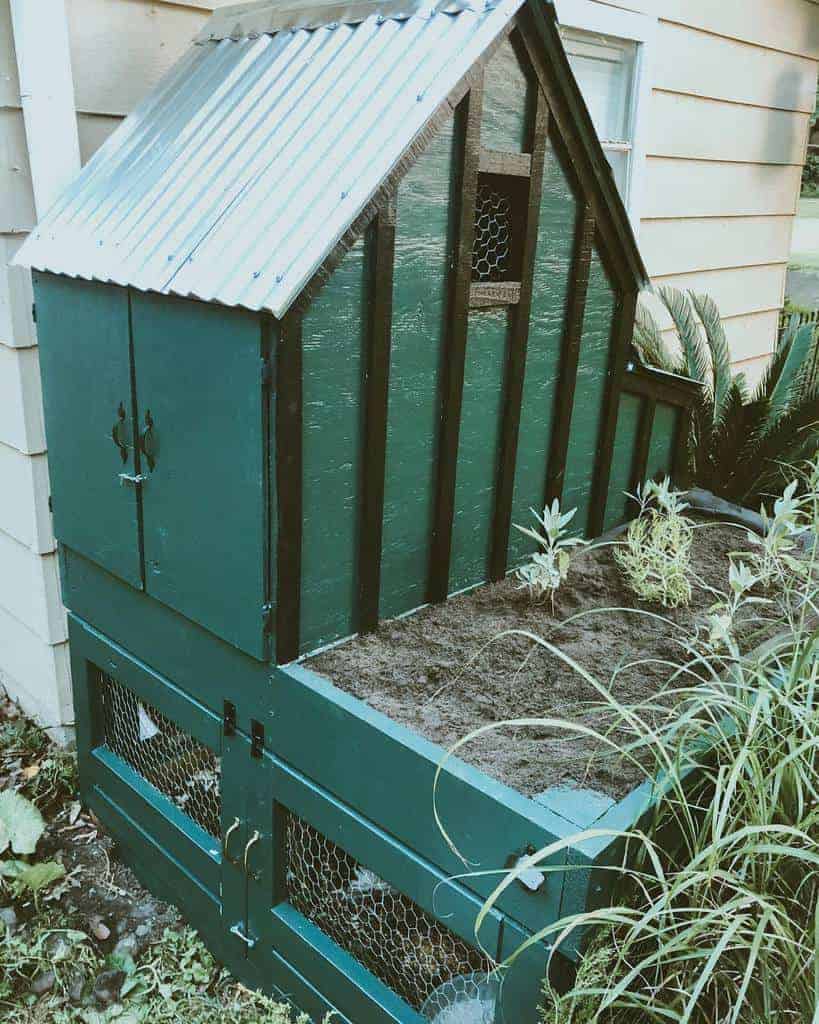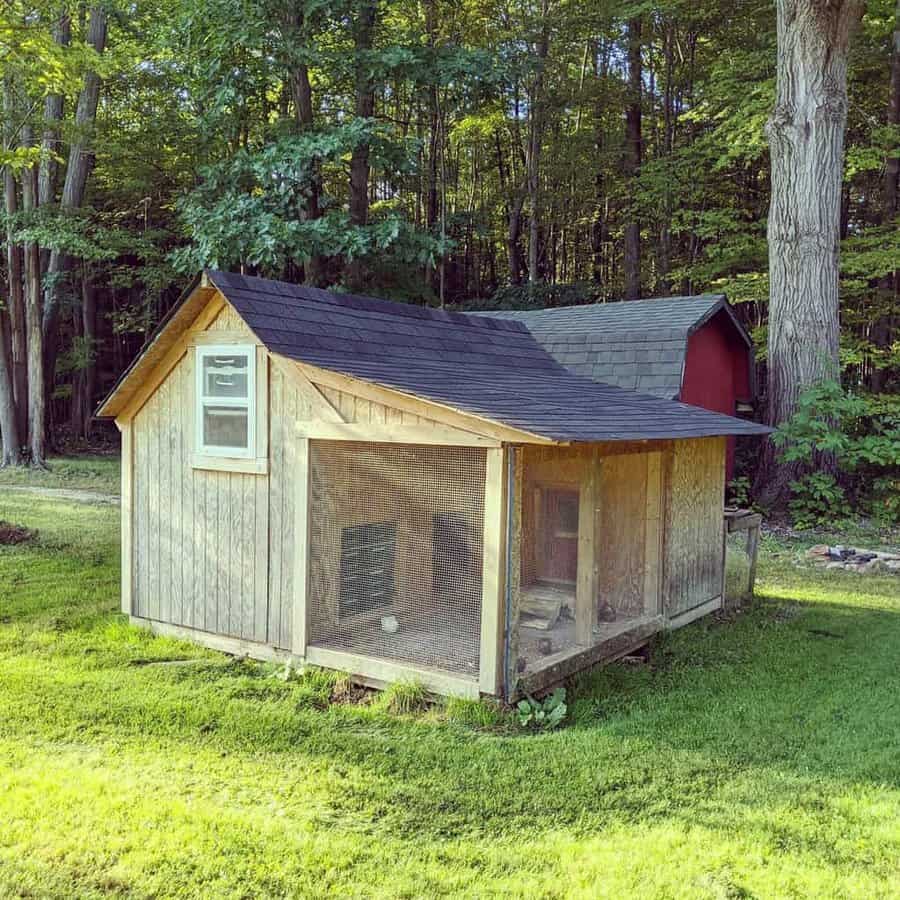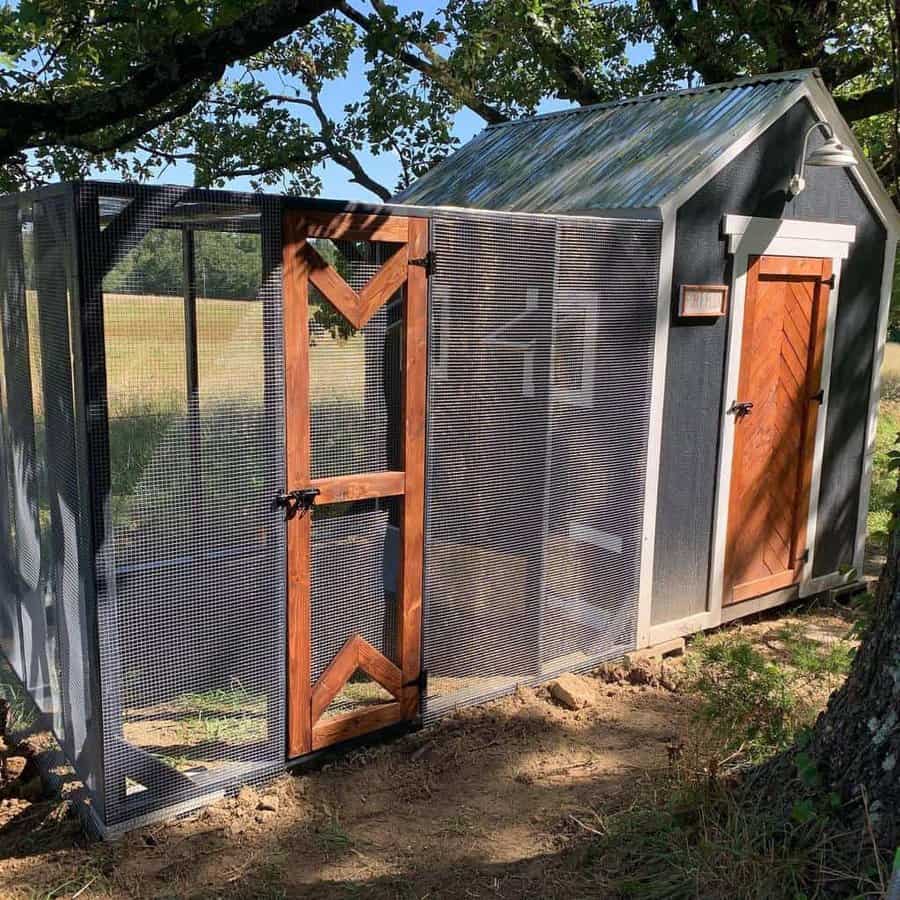 5. Classic Red Coop
For a touch of timeless charm in your backyard, consider the classic red chicken coop. While a full-sized red barn might not be practical for urban or suburban settings, this scaled-down version brings a farmhouse feel to any space. The inviting red walls create a cozy atmosphere, whether it's home to hens or simply a charming addition to your outdoor area. Embrace the beauty of simple living and add this small but delightful piece to your yard. Here's how to incorporate it into your design.
To complement the classic red coop, consider using white or natural wood accents like picket fencing or planter boxes. This combination creates a quintessential country look in your yard.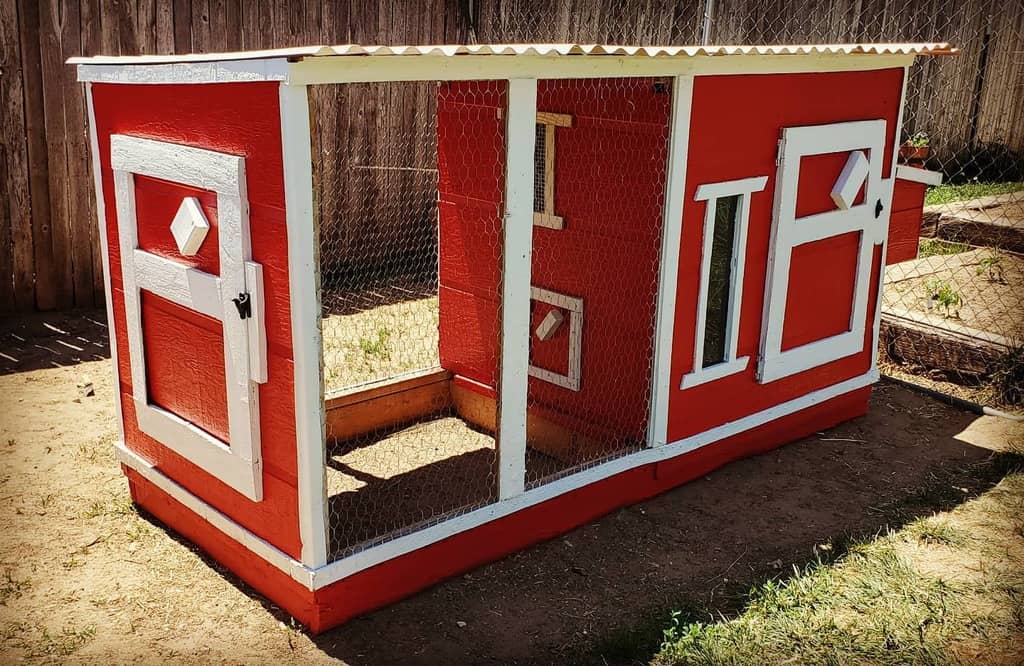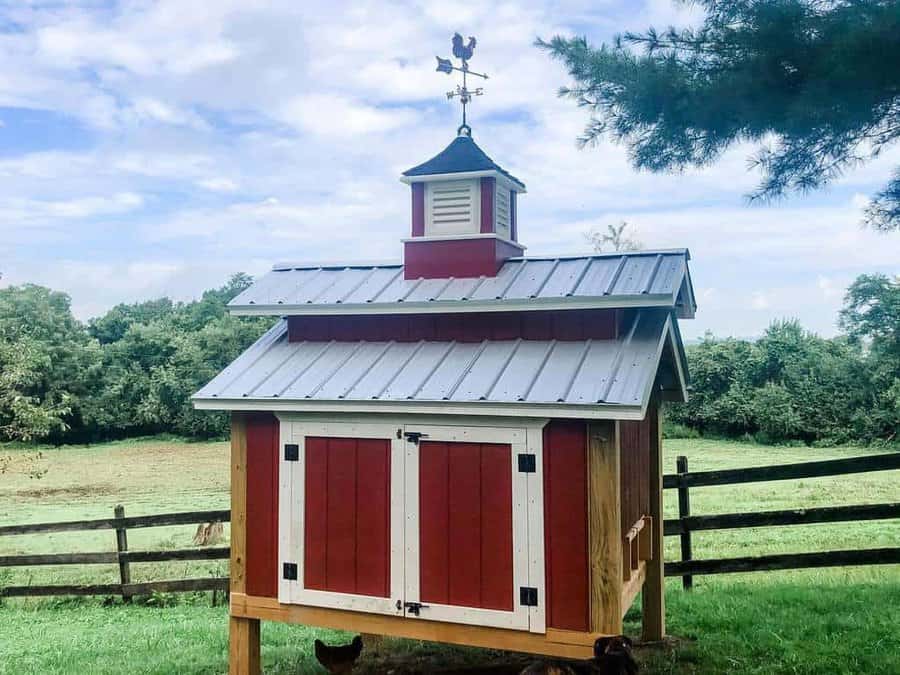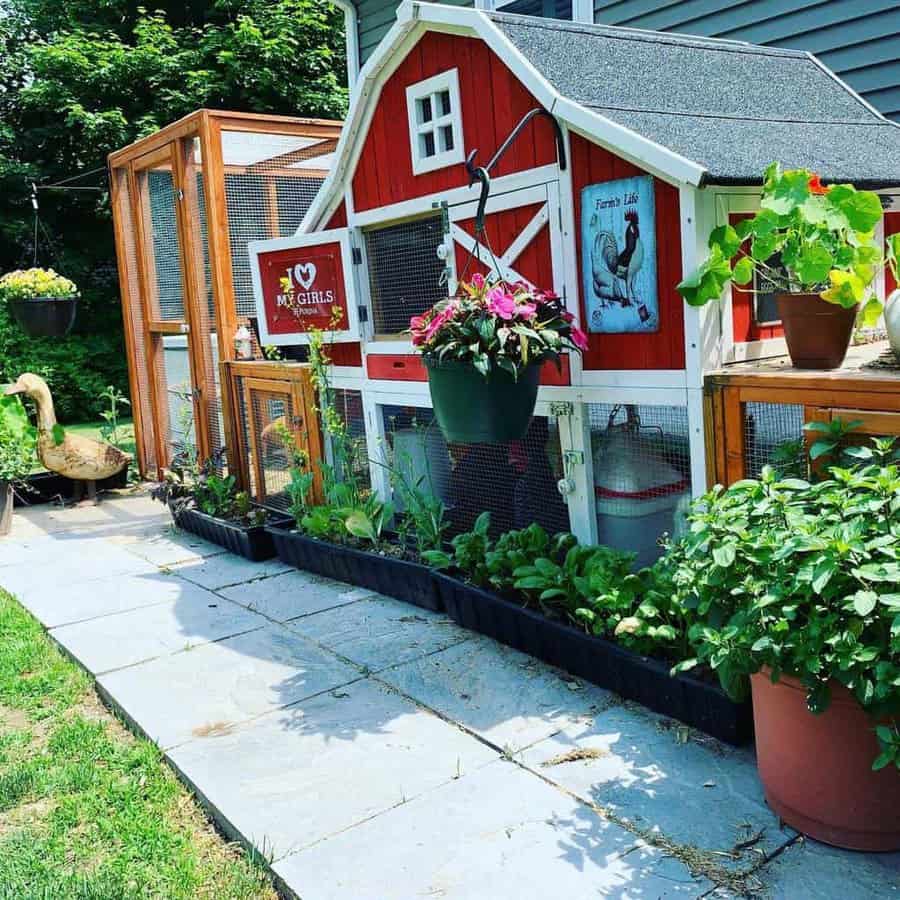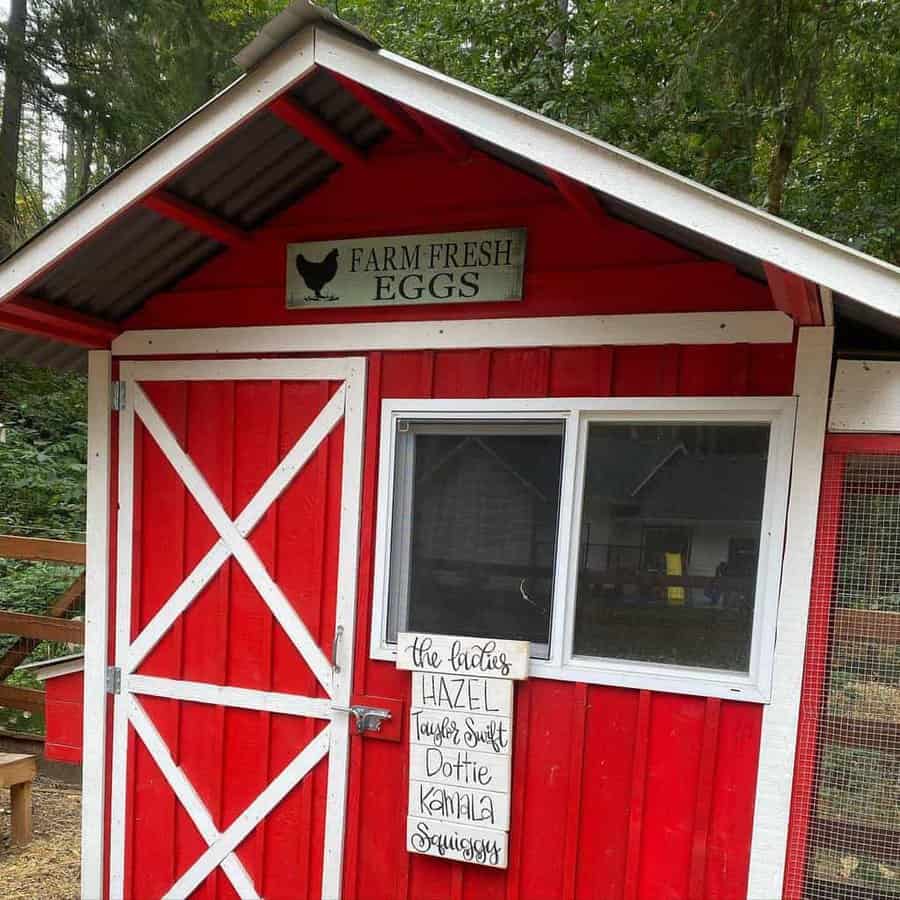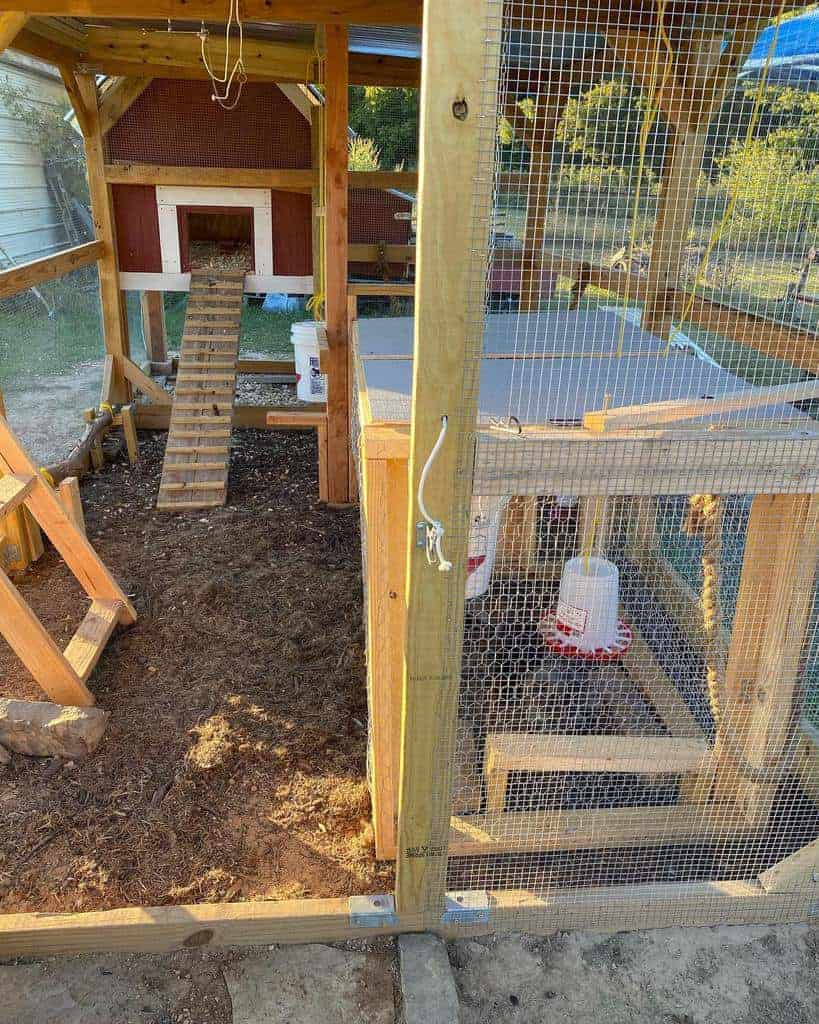 6. Fun Theme Ideas
Why not make your chickens' living space truly special with themed chicken coops? These creative coop designs can turn your yard into a whimsical haven for your feathered friends. From a cluck mansion to an eggstraordinary outhouse, themed coops add a touch of fun and uniqueness to your outdoor space. Let's explore some inspiring ideas to elevate your chicken coop's style and make it the talk of the town.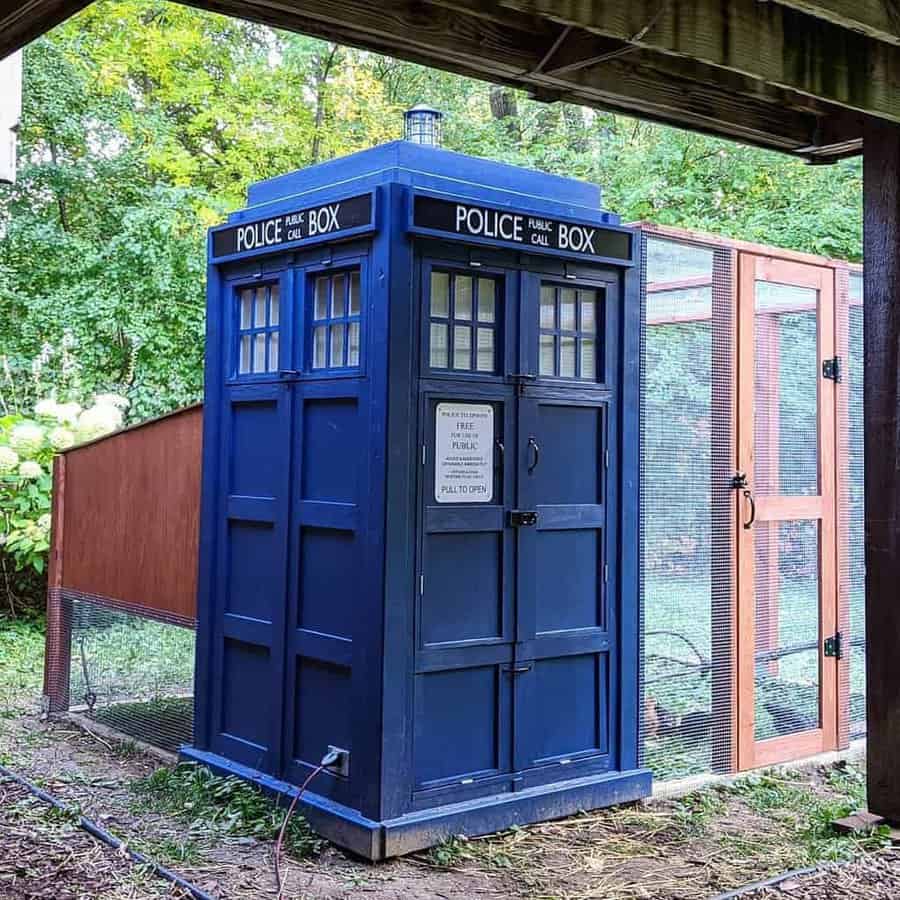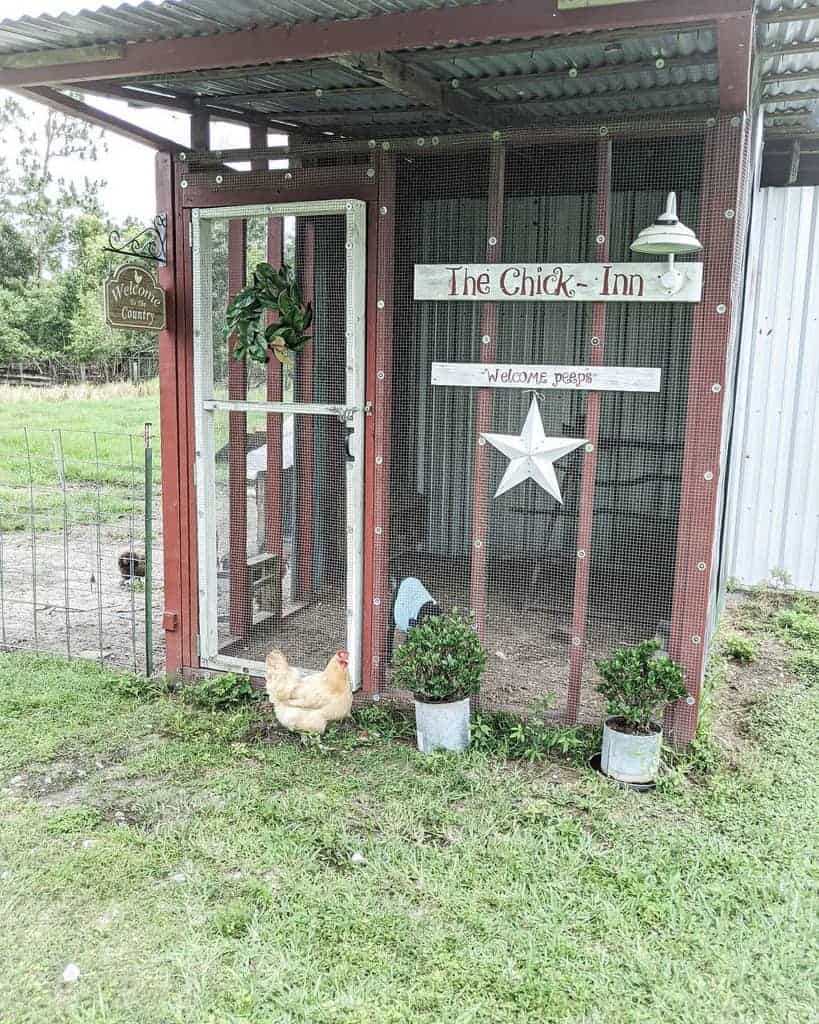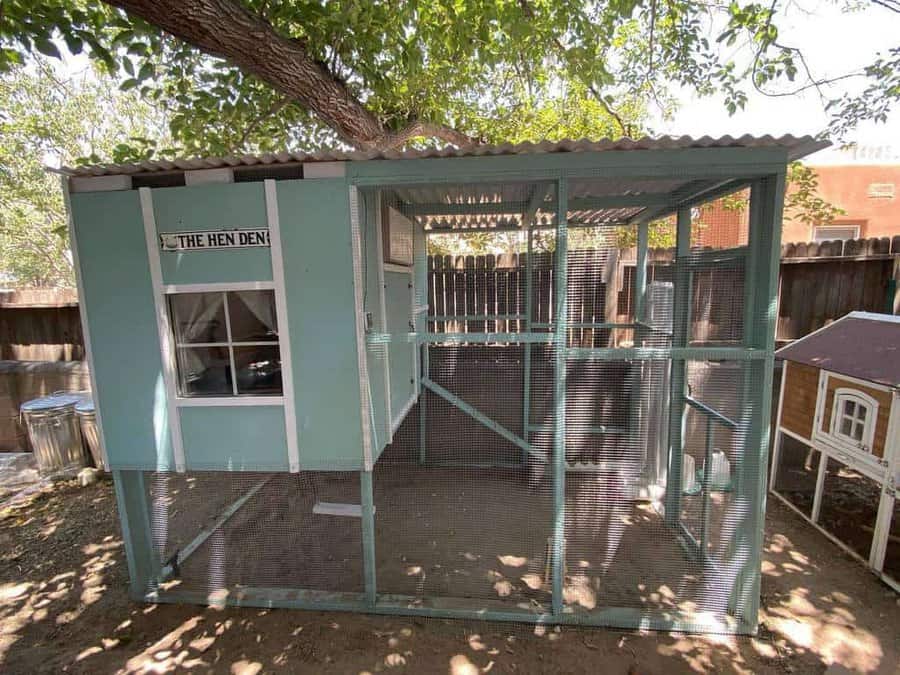 7. Elegant Dainty White
Consider the charm of an all-white chicken coop for a serene and elegant atmosphere in your yard. This design choice offers simplicity and timeless beauty, with minimal maintenance required. You can enhance the look by surrounding it with a white picket fence or incorporating white garden elements. Let's explore how to create this idyllic, low-maintenance haven for your chickens, adding a touch of timeless elegance to your outdoor space.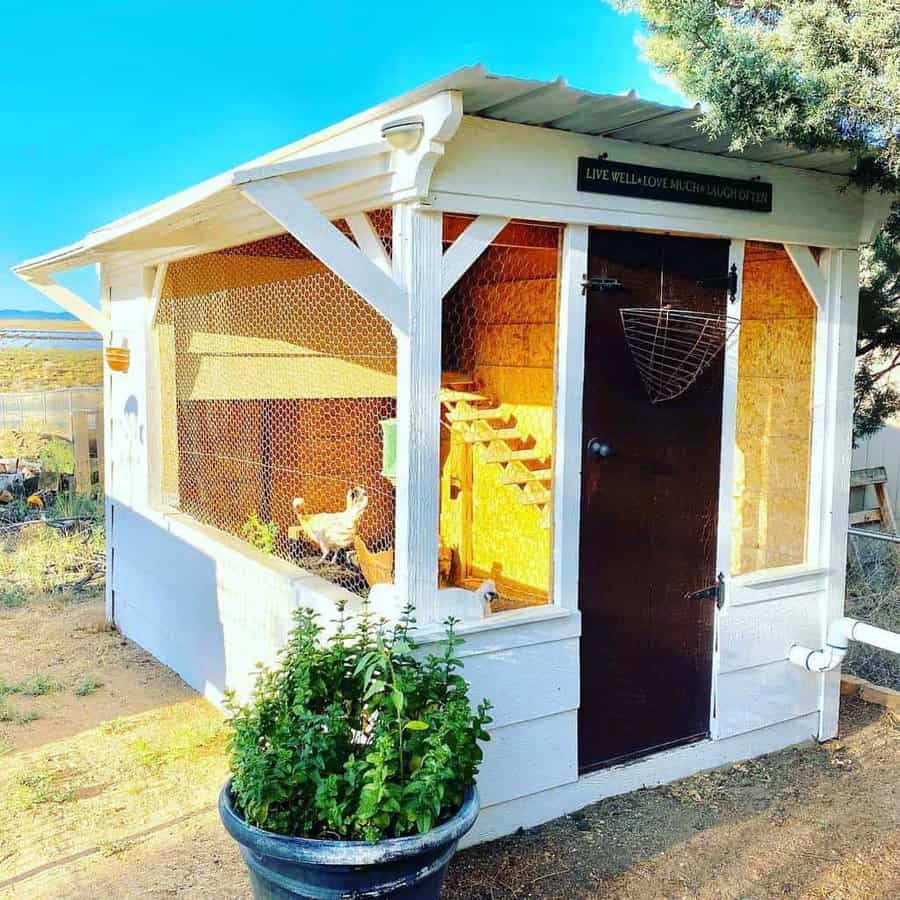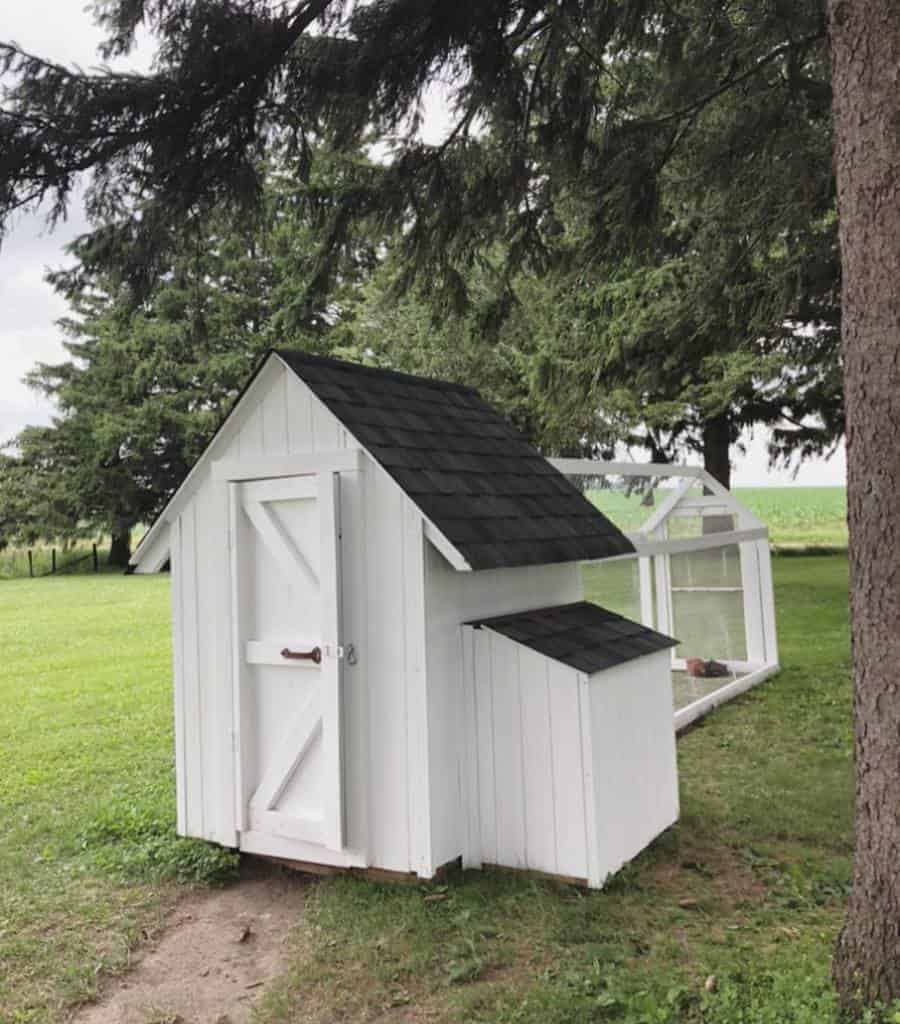 8. Easy Pre-Fab Options
Discover the convenience of pre-fabricated chicken coops for a hassle-free project. These kits offer a secure, enclosed space for your chickens and allow for customization based on your specific needs.
You can choose the size and layout to accommodate different types of birds and add personal touches to the design. With quick and straightforward assembly, your chickens will have a new home in no time. Let's explore how to make the most of these pre-fabricated options to create a comfortable and functional space for your feathered companions.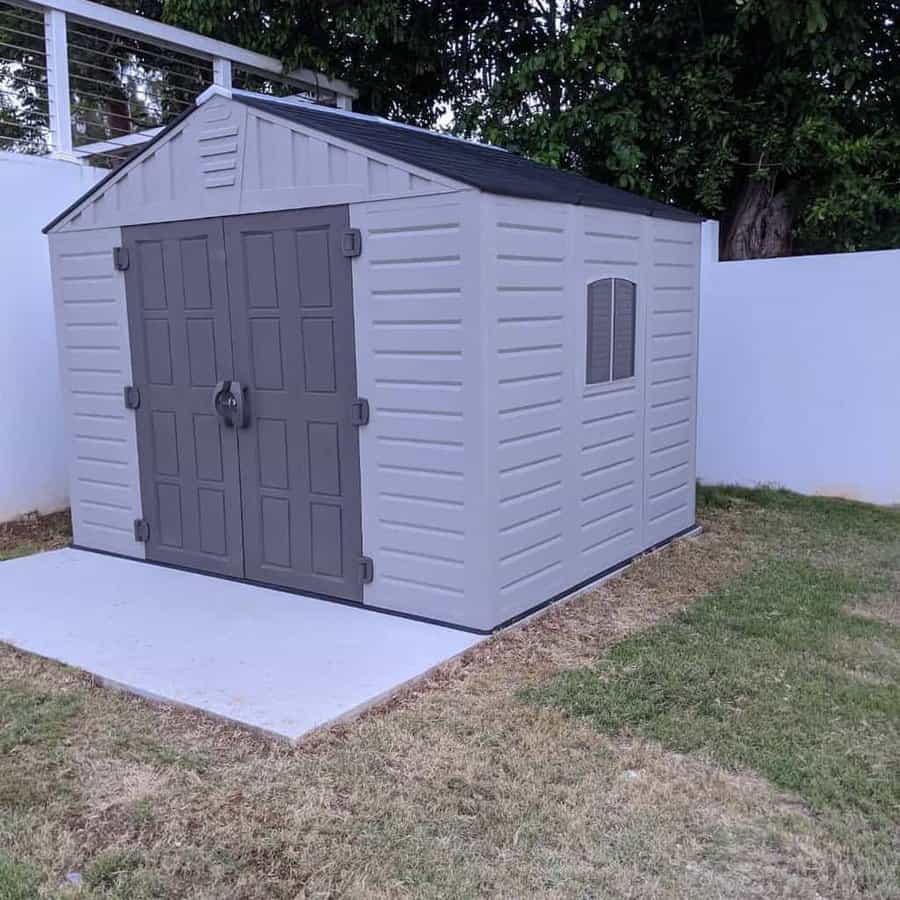 9. All-Screen Coop
Imagine creating a spacious, all-screen chicken coop that resembles a walk-in aviary, providing your chickens with room to roam freely. This design offers excellent ventilation and visibility for your feathered friends.
You can enhance it further by adding perches, swings, and other chicken-friendly features. With durable mesh materials and all-weather protection, your chickens will have a secure and stylish playground. Let's explore how to design and set up an all-screen coop to give your birds the perfect space to run and explore.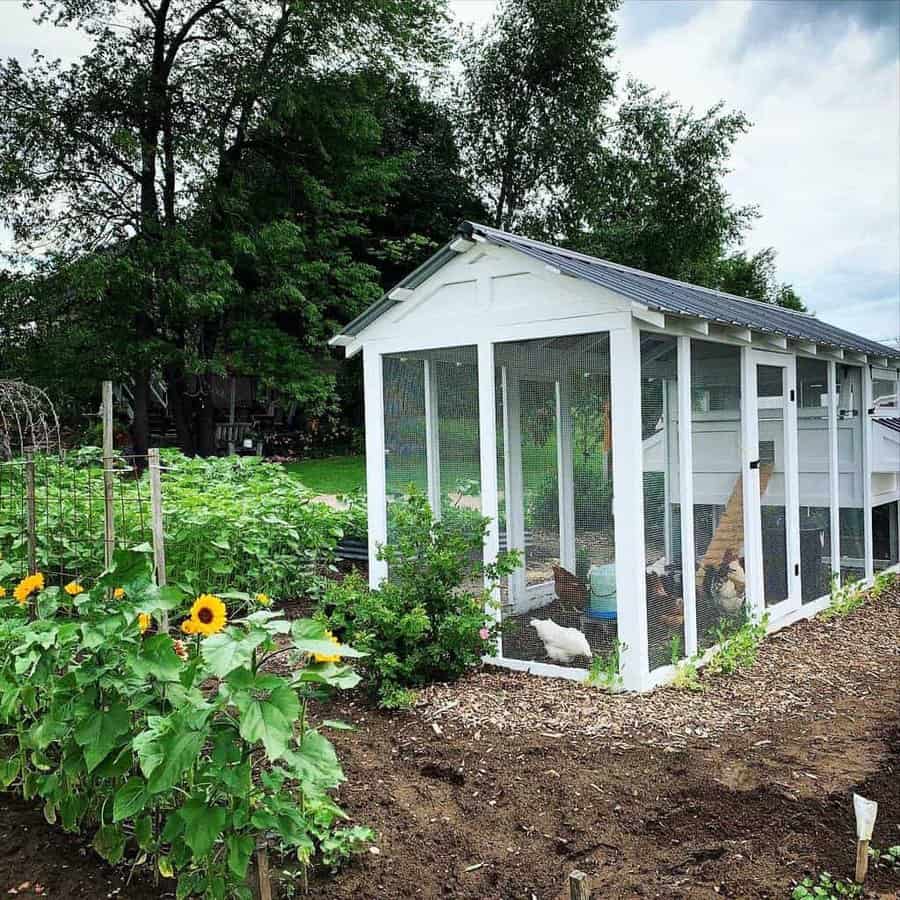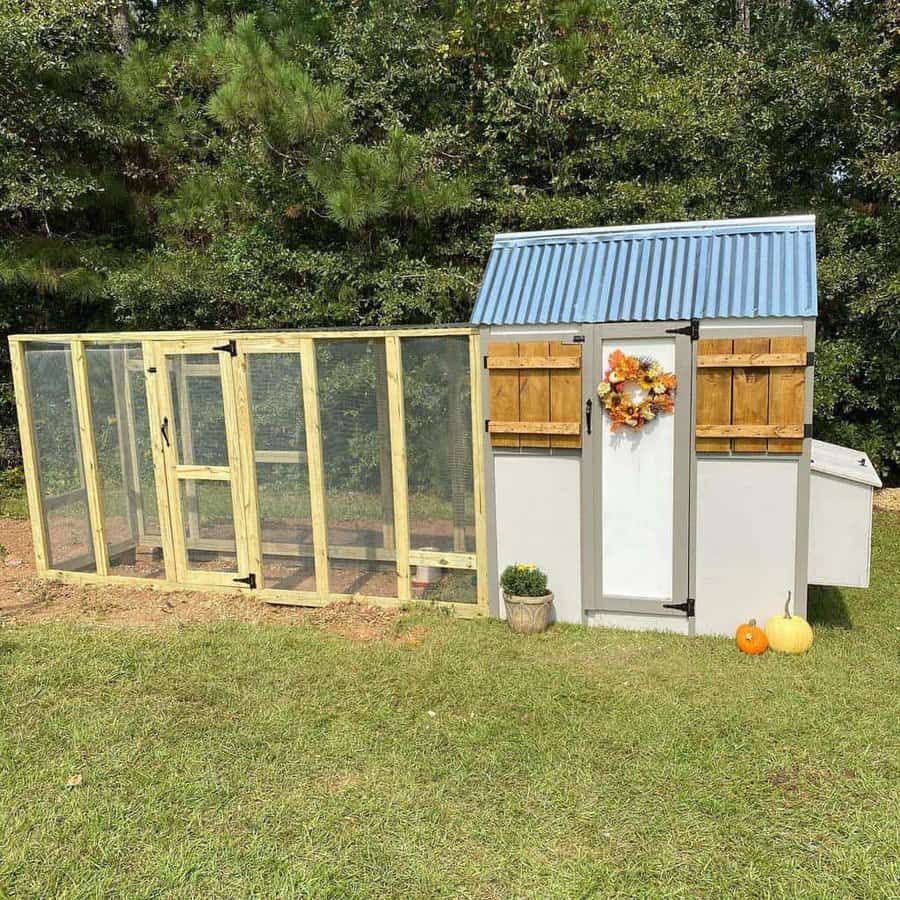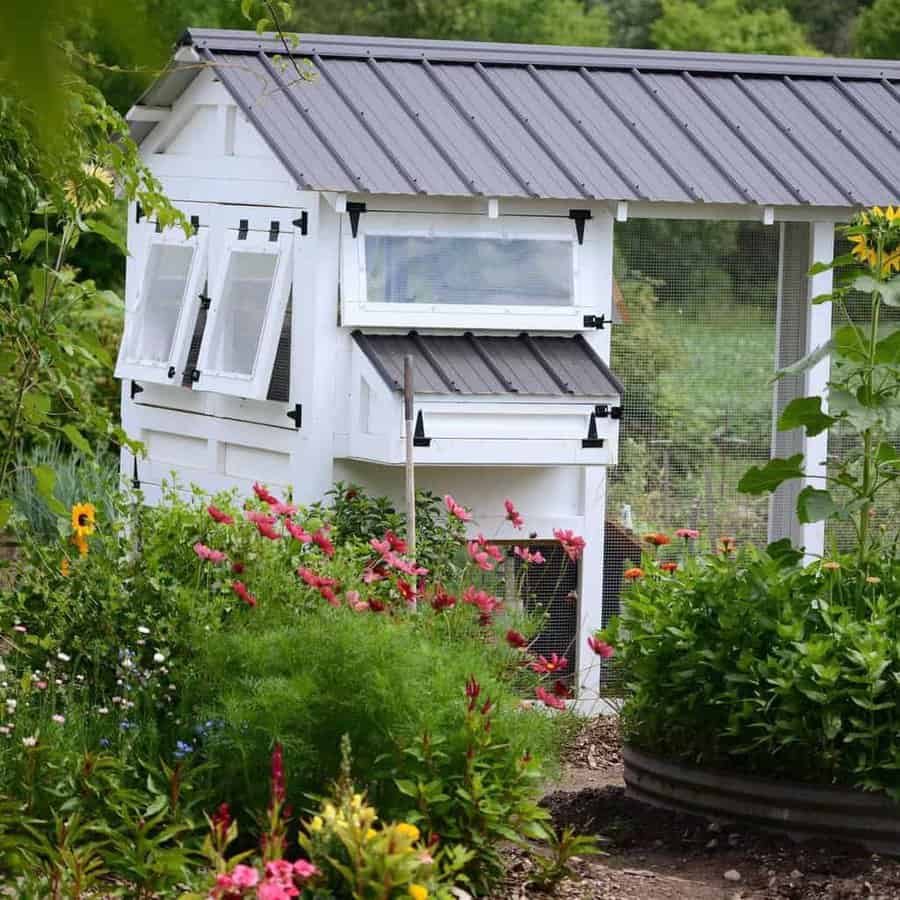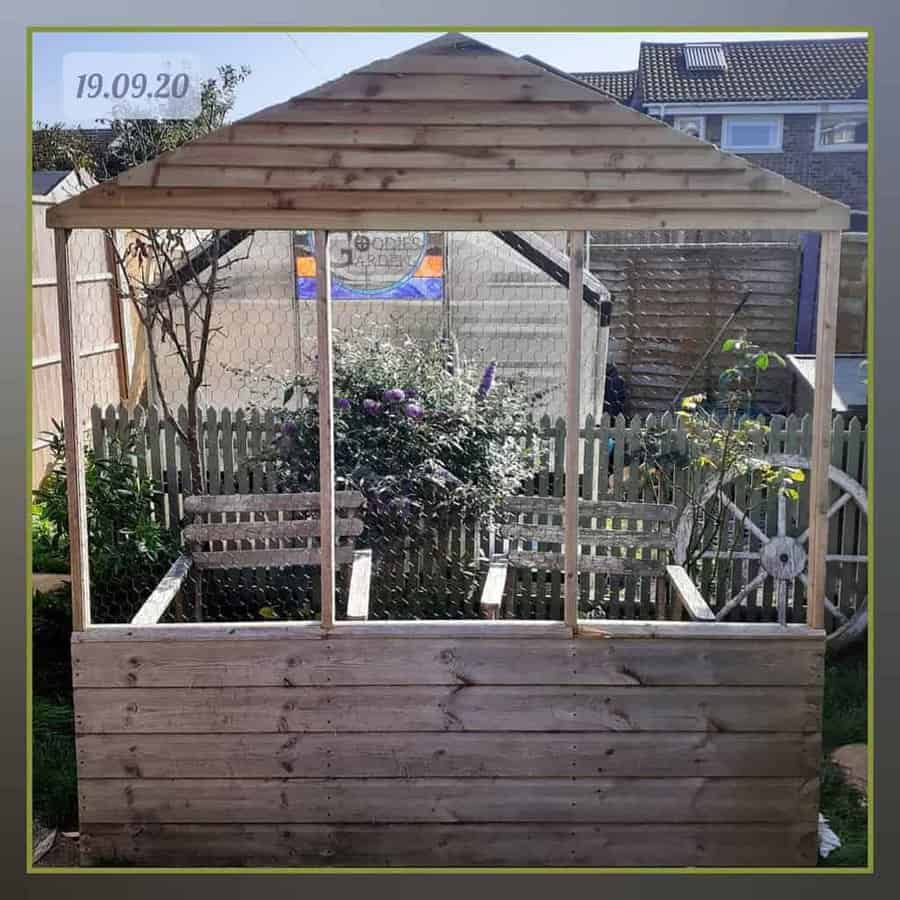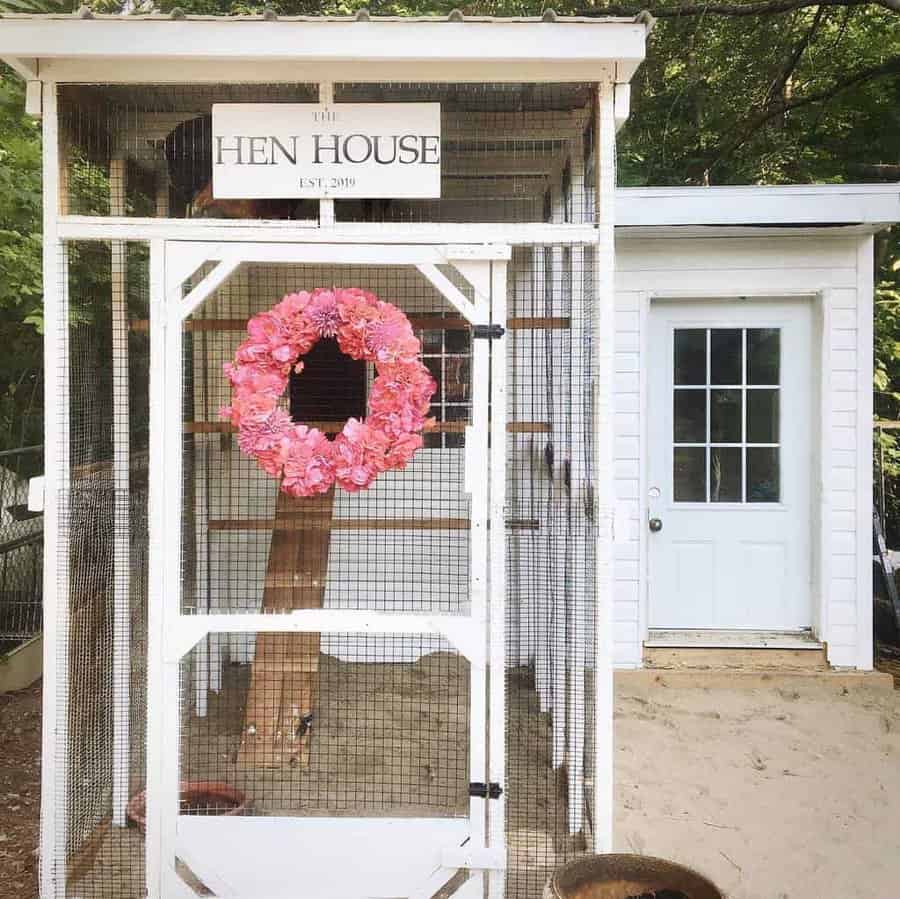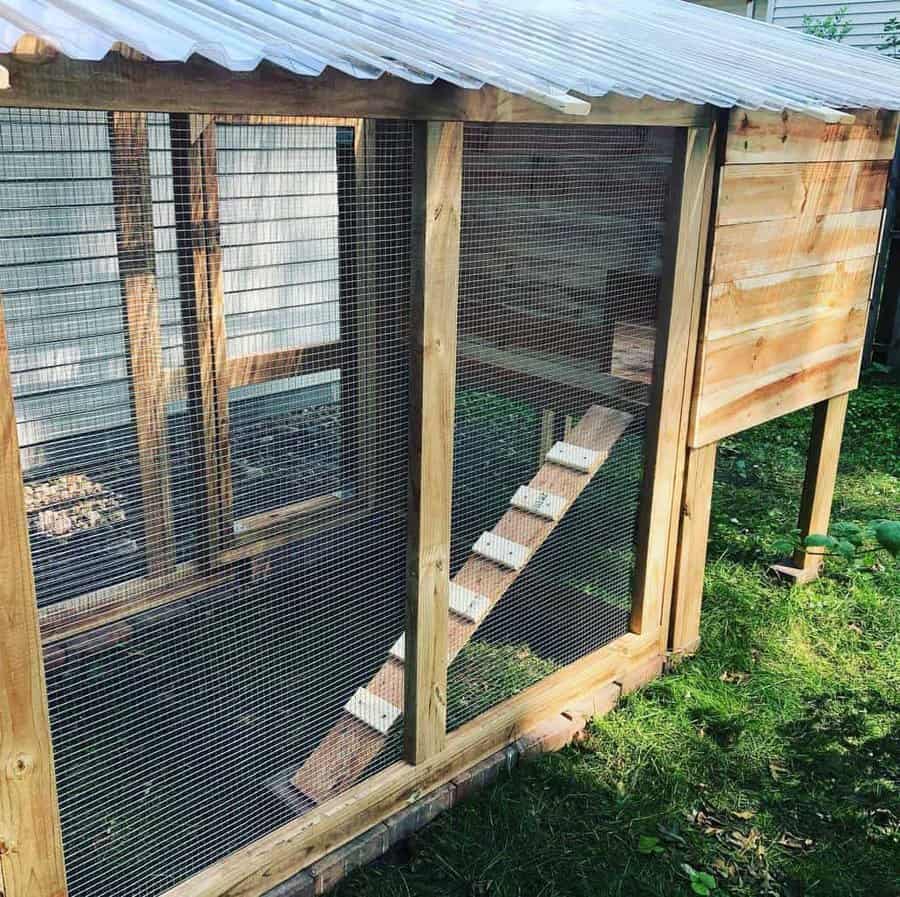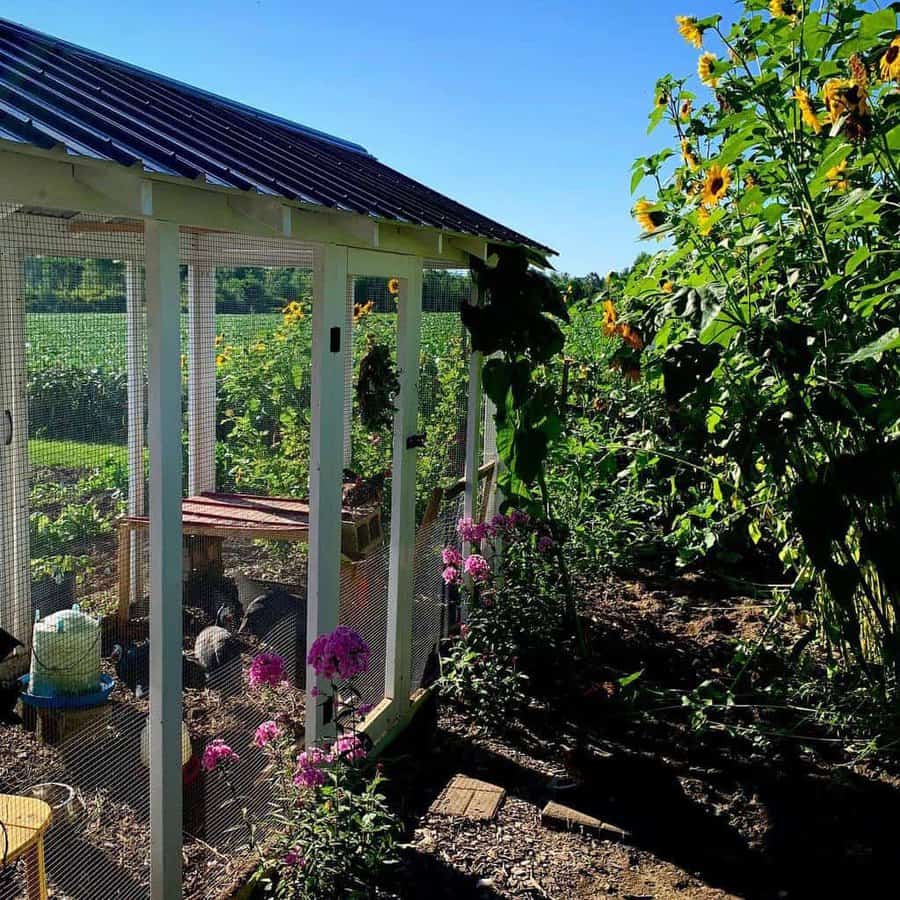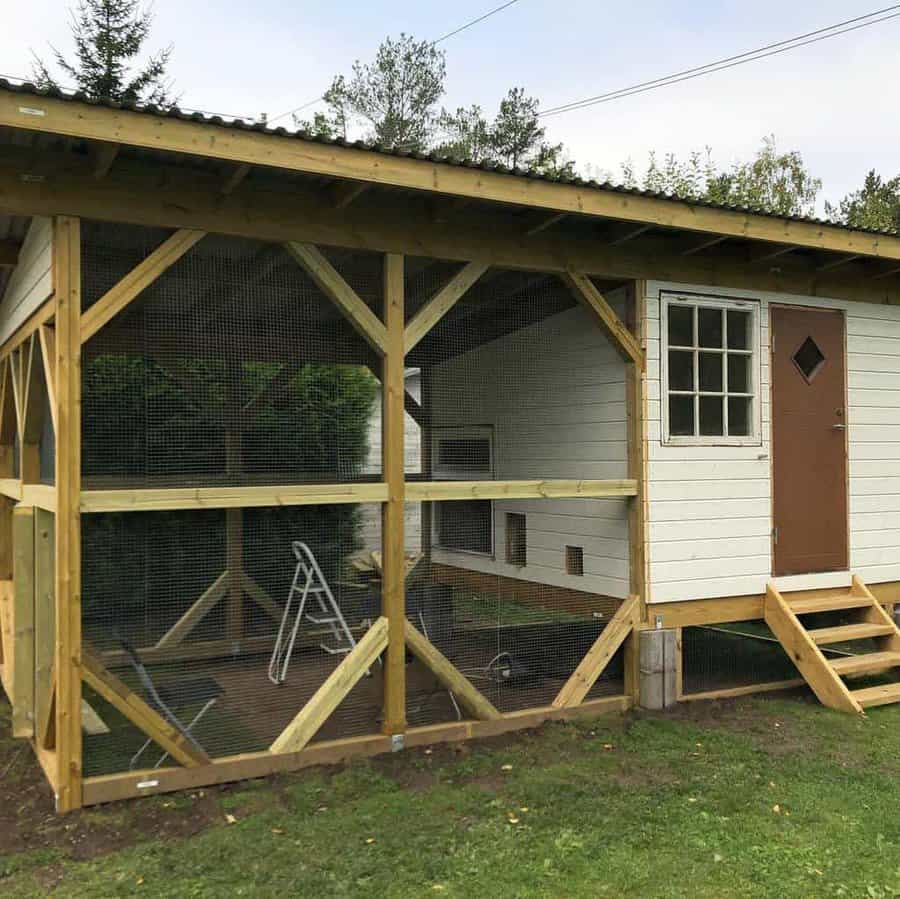 10. Mobile Coop for Free Range
A mobile chicken coop offers your chickens the freedom to roam while keeping them safe and secure. This ingenious design allows you to easily relocate the coop throughout your yard, providing your birds with fresh foraging areas.
You can optimize this setup by planting mobile-friendly landscaping to create a dynamic environment for your chickens. With a rolling chicken coop, you can give your flock the best of both worlds – the joys of free-range living and the protection of a secure home.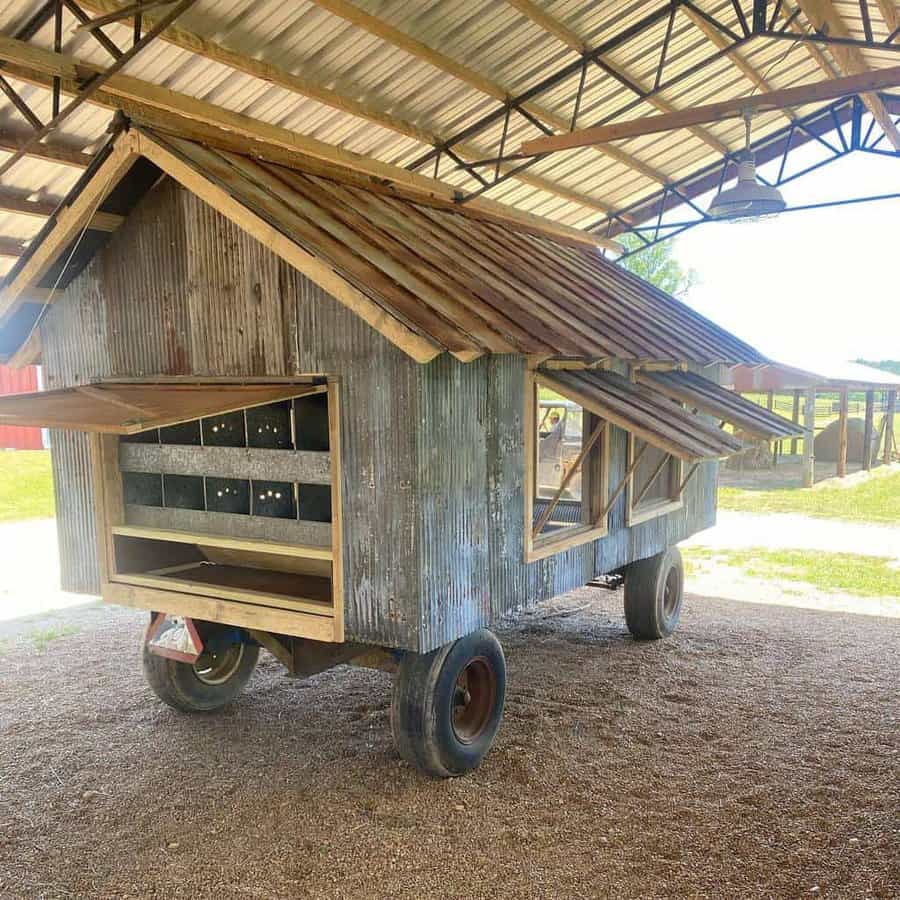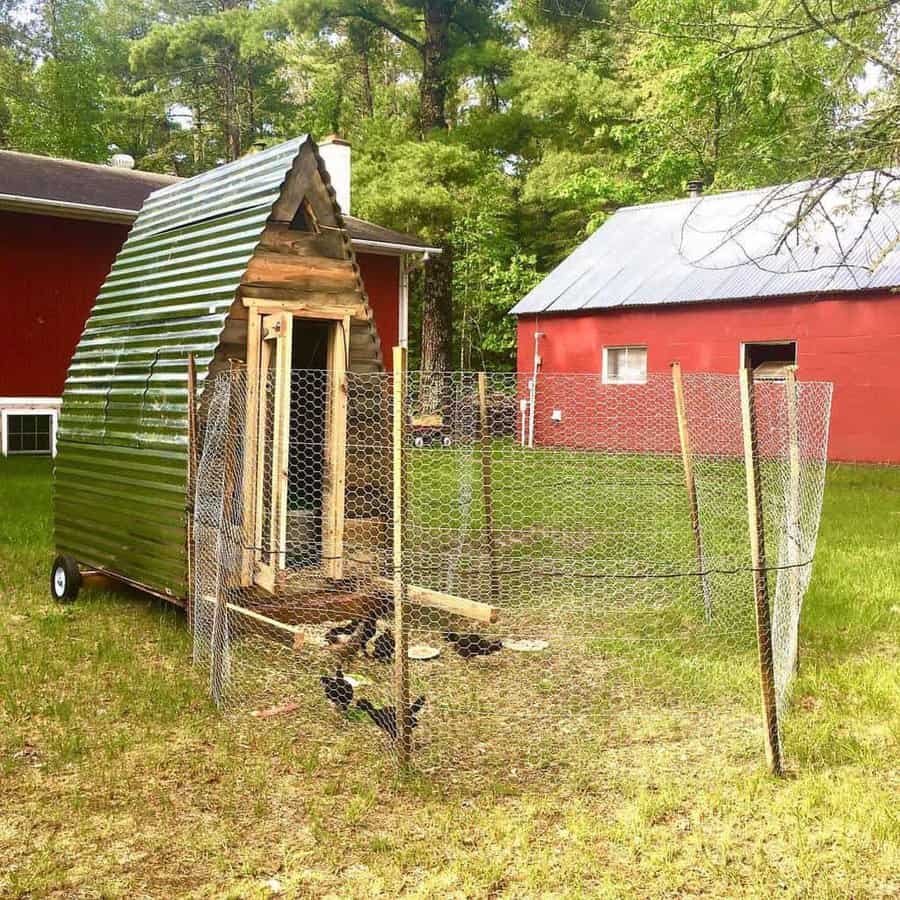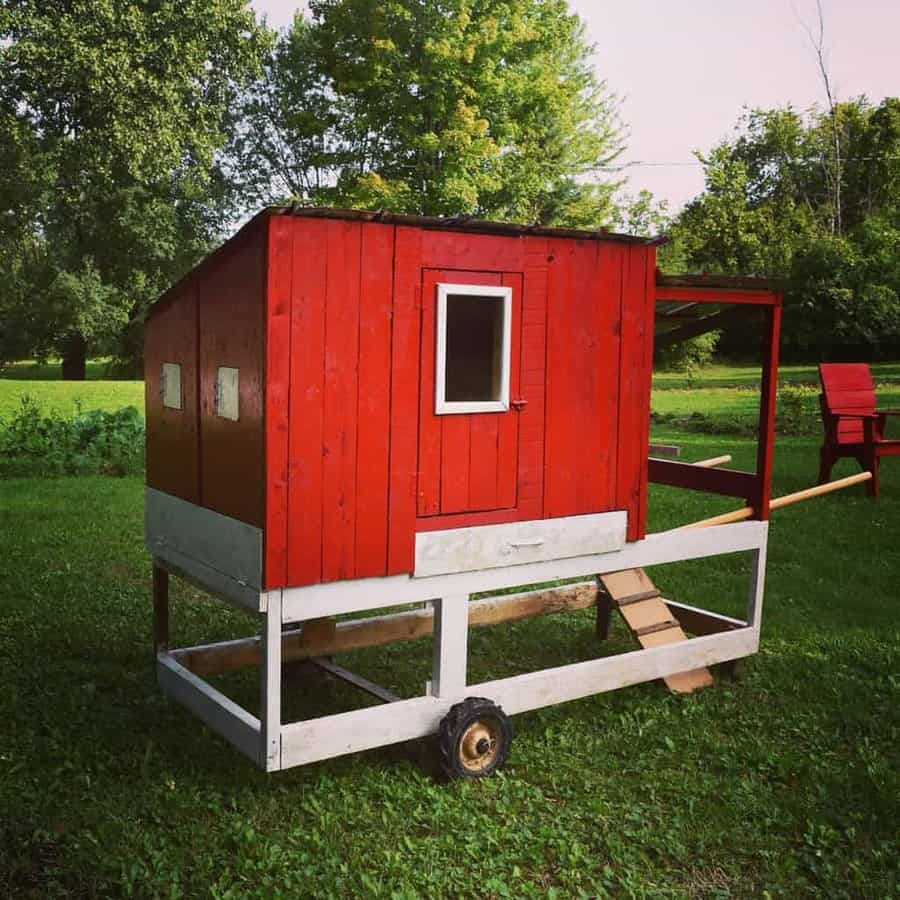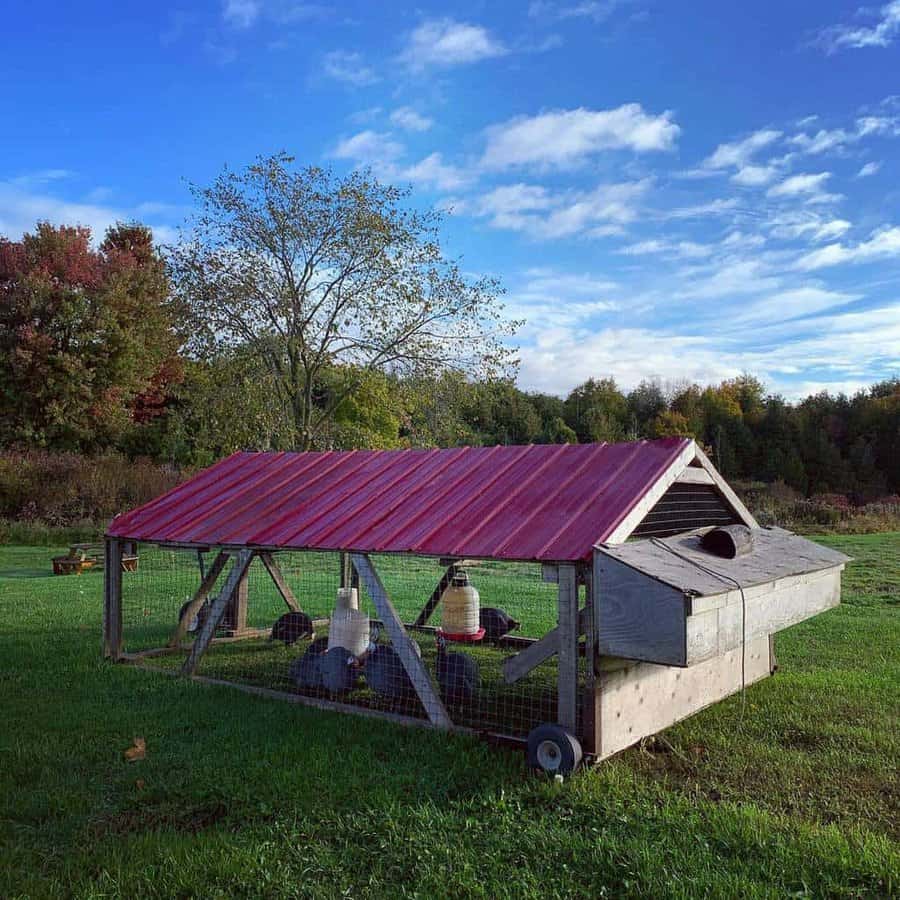 11. Cozy Nesting Space
For a truly content flock of chickens, consider including a dedicated nesting space within your chicken coop. Outfit this cozy area with nesting boxes – an ideal location for your hens to lay their eggs in a secure and climate-controlled environment. Not only do nesting boxes protect against potential predators, but they also minimize the risk of egg breakage, ensuring your eggs remain intact. By incorporating nesting boxes into your coop design, you're not only providing your hens with added safety and comfort but also setting the stage for consistent egg production.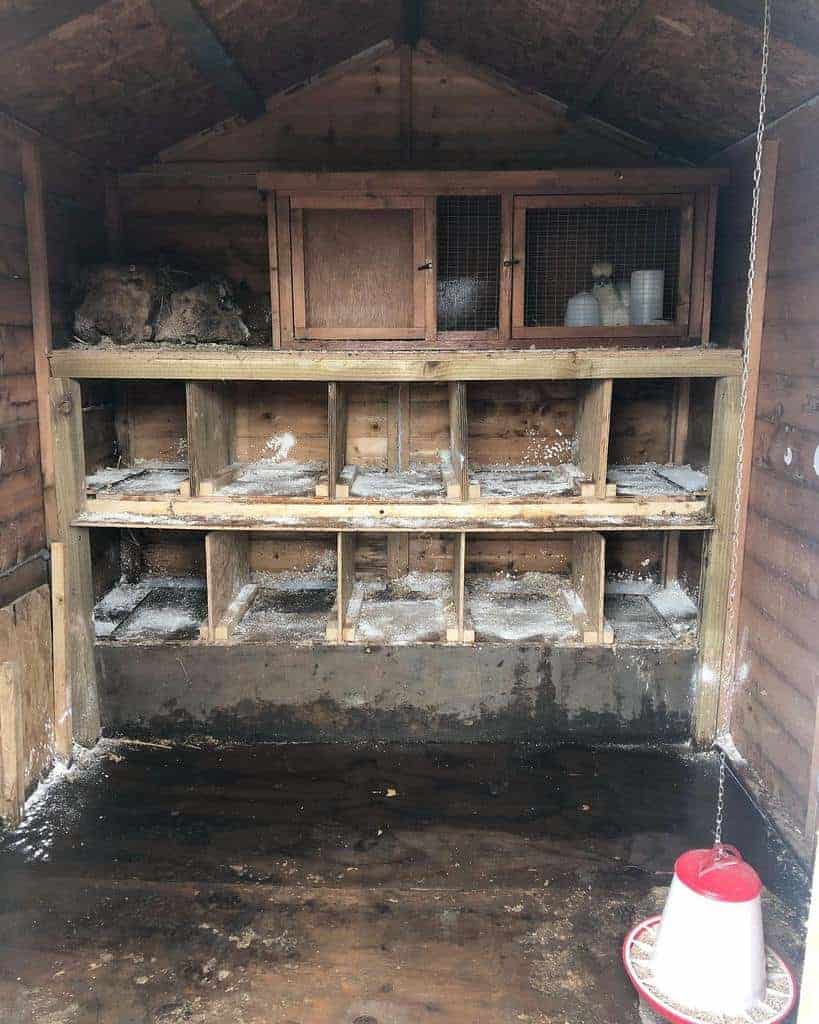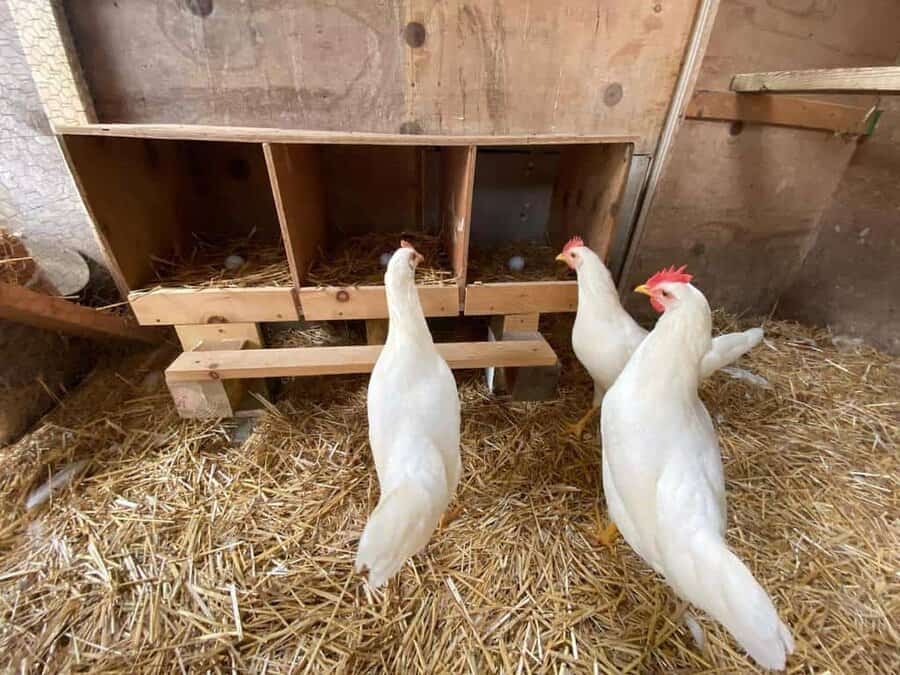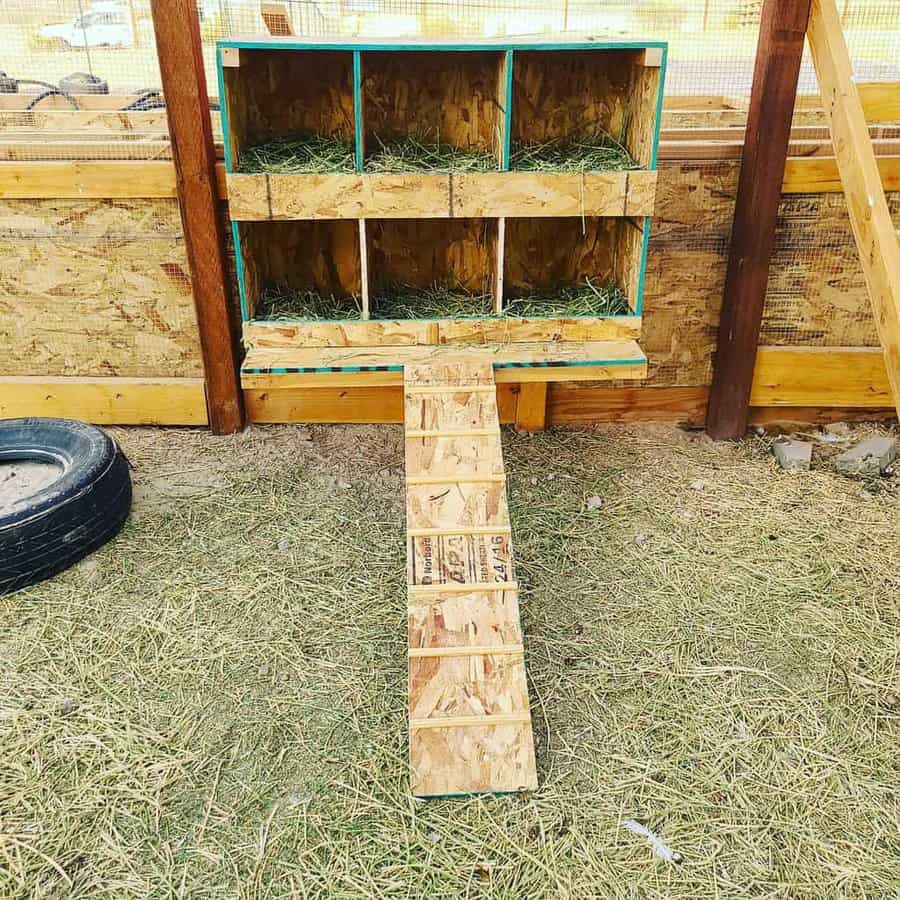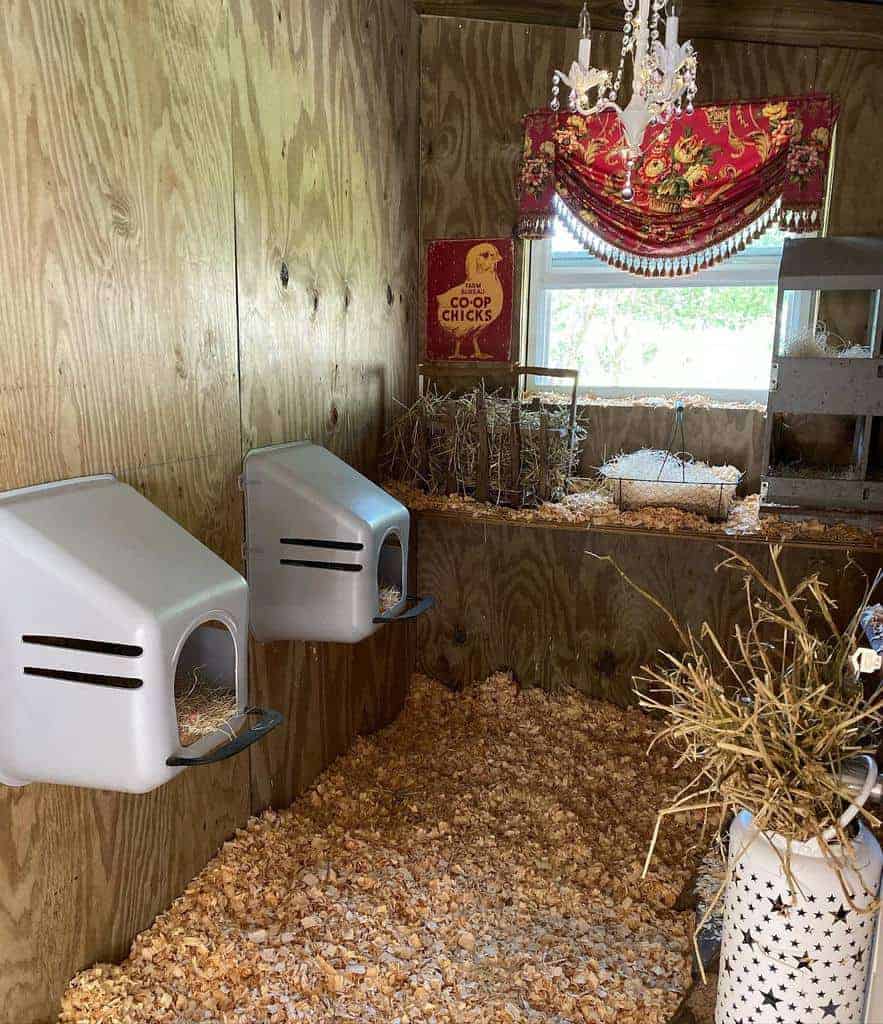 12. Pallet DIY Coop
If you're interested in a cost-effective and sustainable chicken coop, consider building a pallet chicken coop. Crafted from reclaimed wood pallets, this DIY project not only saves you money but also contributes to environmental sustainability. Gather high-quality pallets, disassemble them to create the coop's structure, and customize it with features like nesting boxes, roosting bars, and a ramp for your chickens.
The mobility of pallet coops allows you to provide fresh grass and soil for your chickens. With some basic tools and a touch of creativity, you can construct a practical and visually appealing chicken coop for your feathered companions.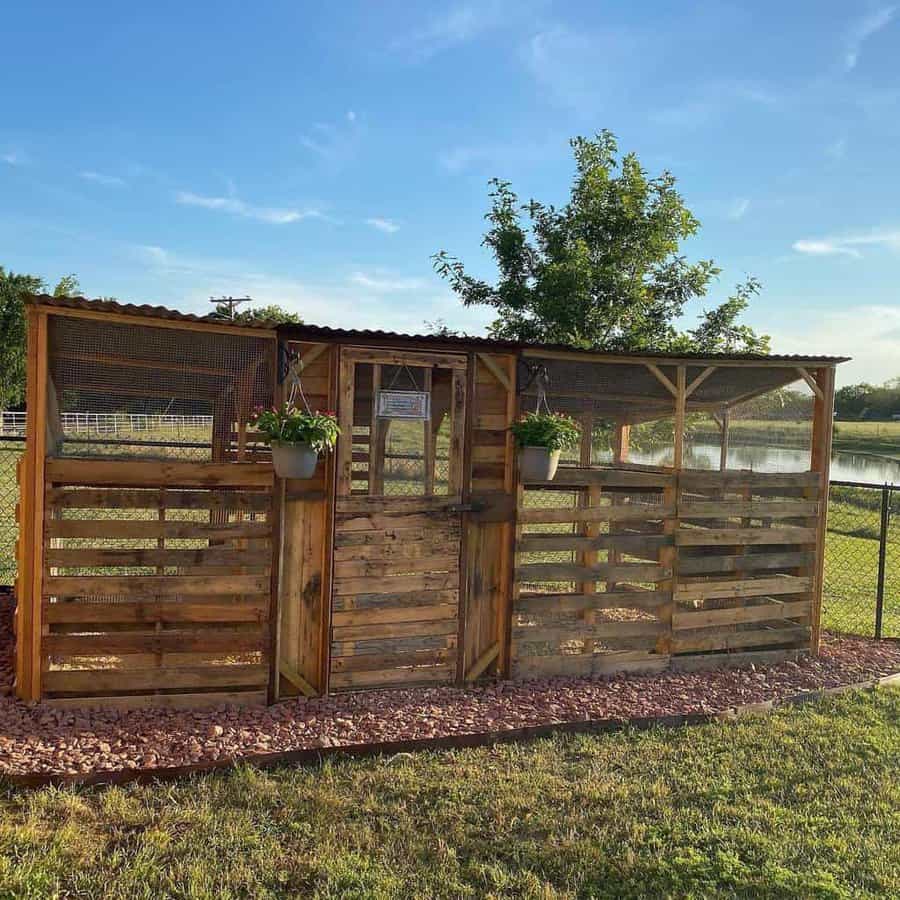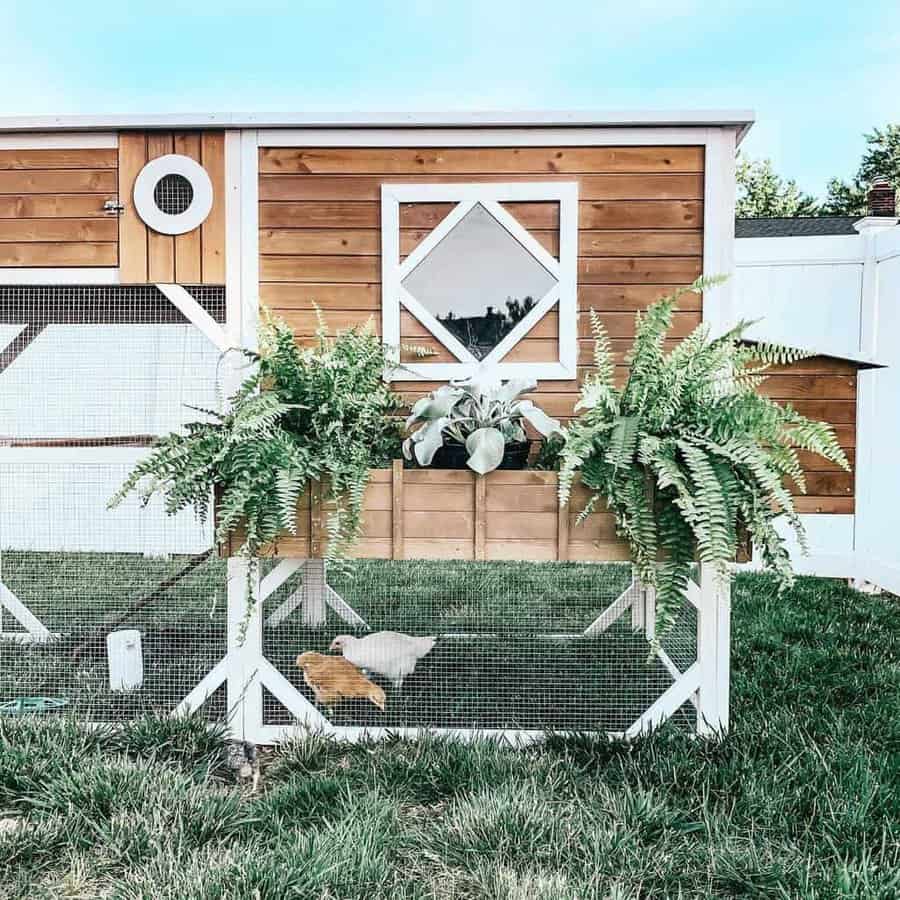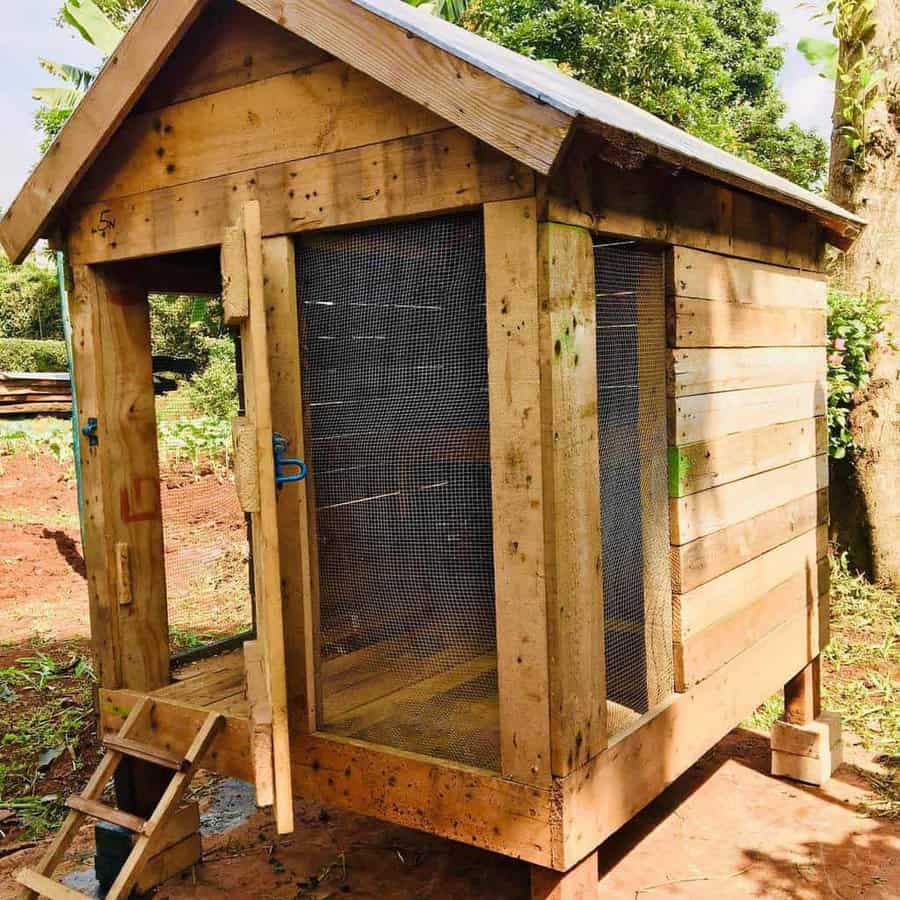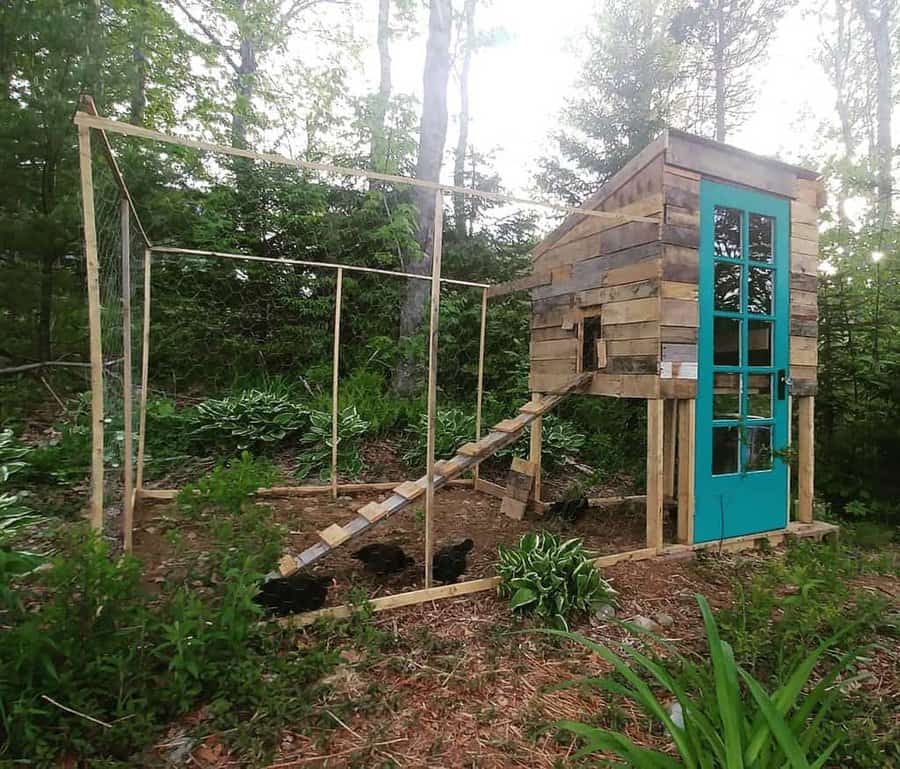 13. Rustic Chicken Haven
For a distinctive chicken coop design, consider a rustic wooden structure. The distressed wood not only adds a charming, organic feel but also provides excellent ventilation and ample space for your feathered friends. Easy to assemble and well-ventilated, a rustic wooden coop brings a touch of rural charm to your yard and complements various outdoor settings.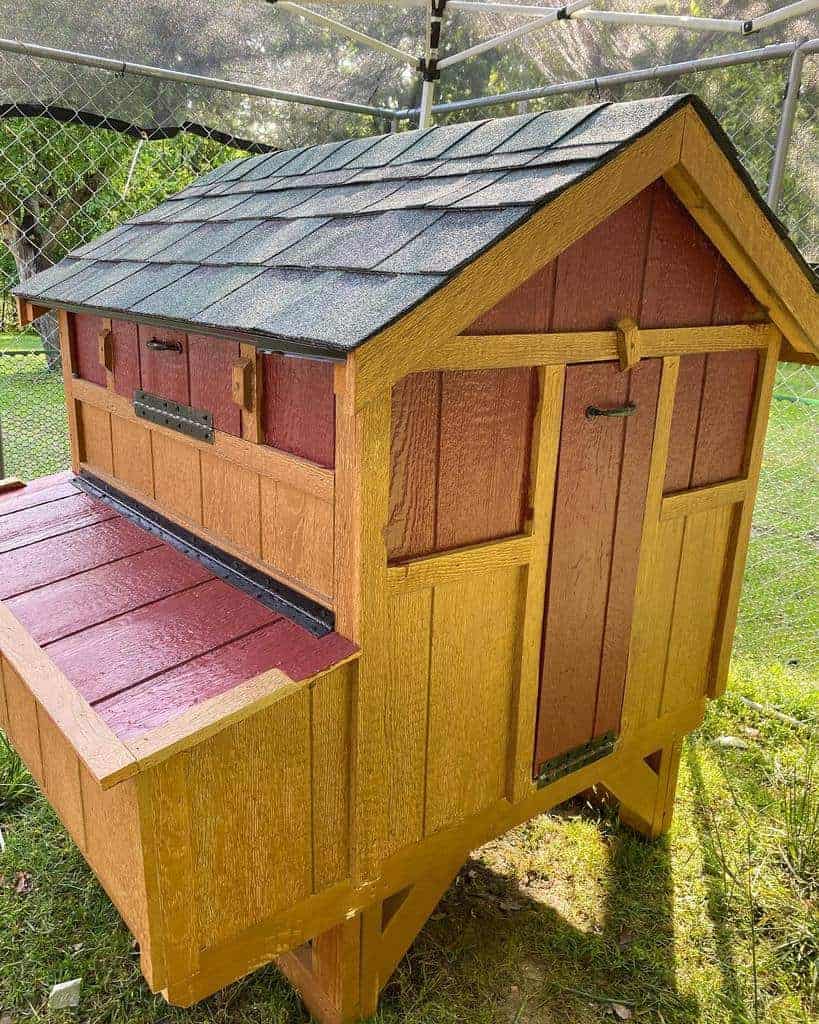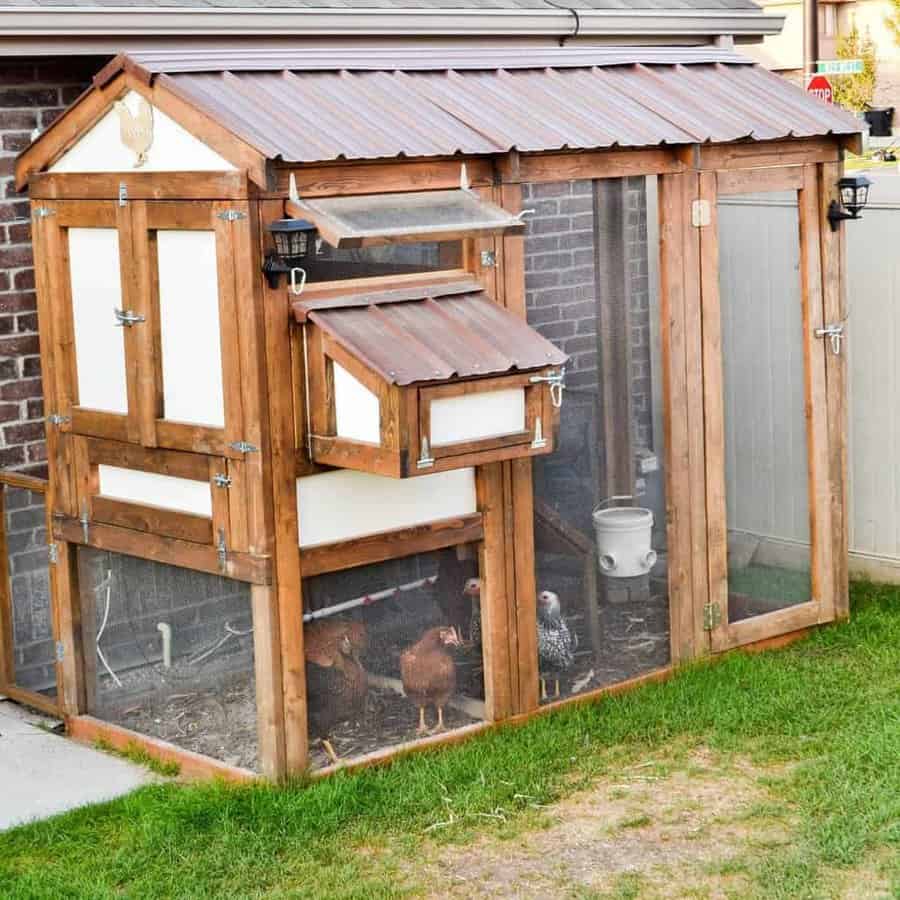 14. Cozy Tiny House Coop
Embrace the tiny house trend in your backyard with a creatively designed tiny house-inspired chicken coop. These charming coops come with tiny house layouts, windows, and decorations. The bungalow-style roof adds a cozy touch, and you can personalize it to match your unique style, making it a representation of your taste and creativity. Create a space that reflects your personality while providing a comfortable home for your chickens.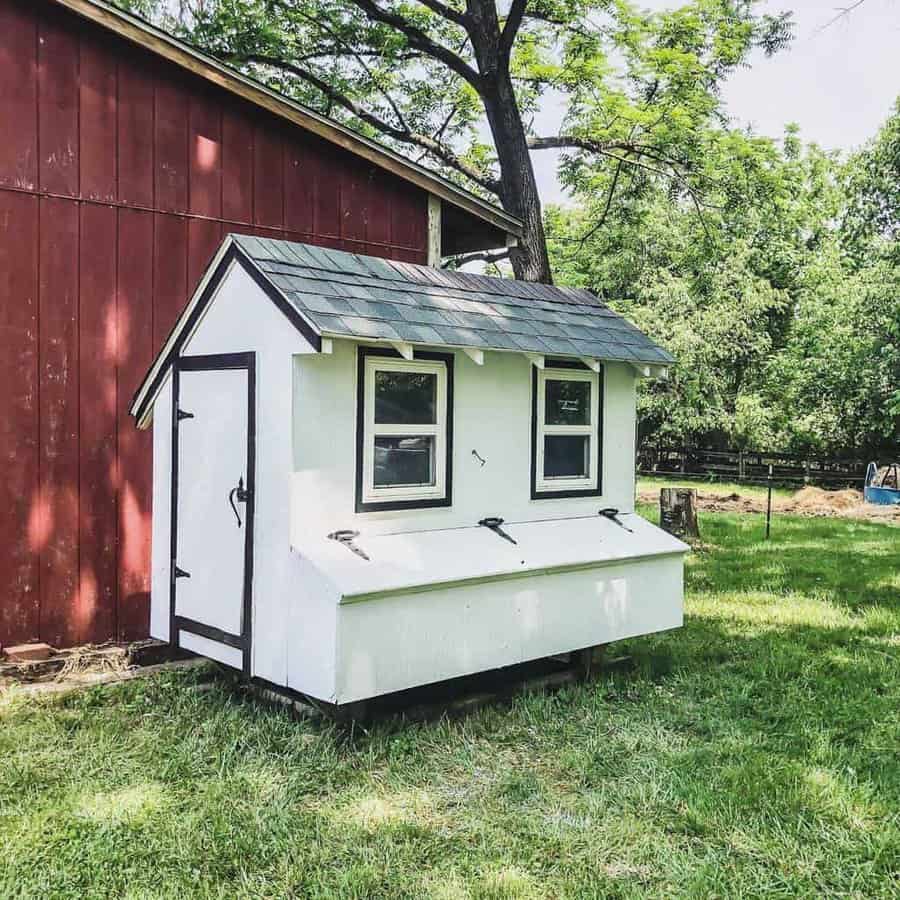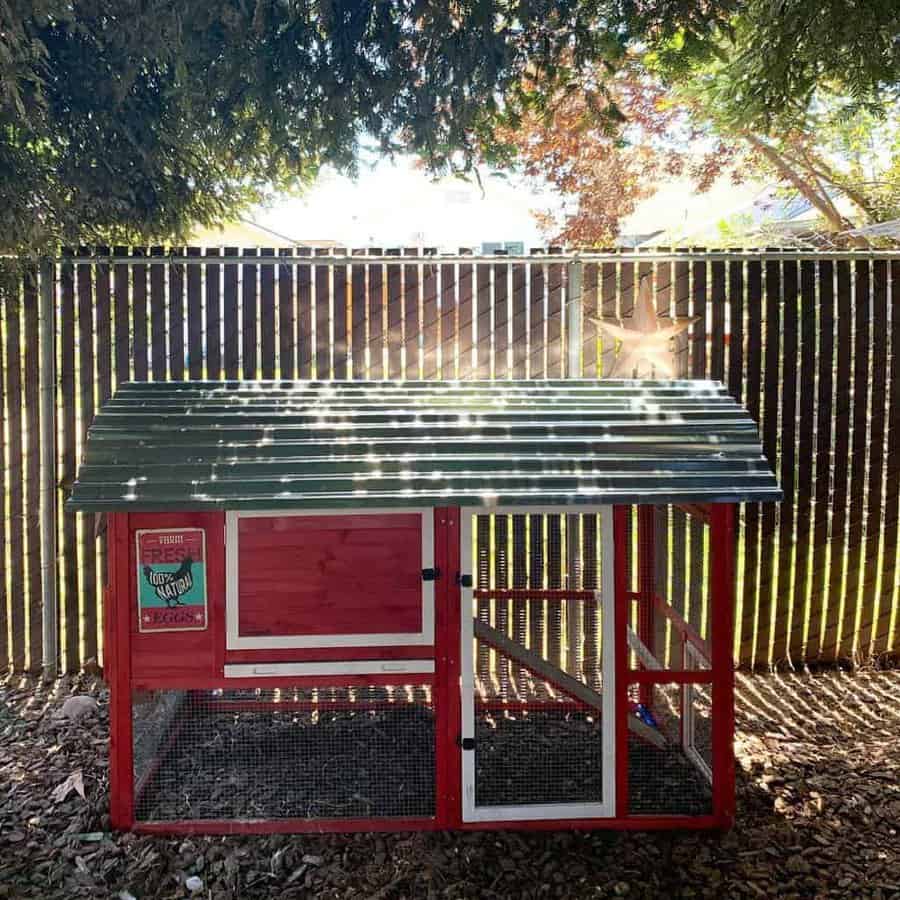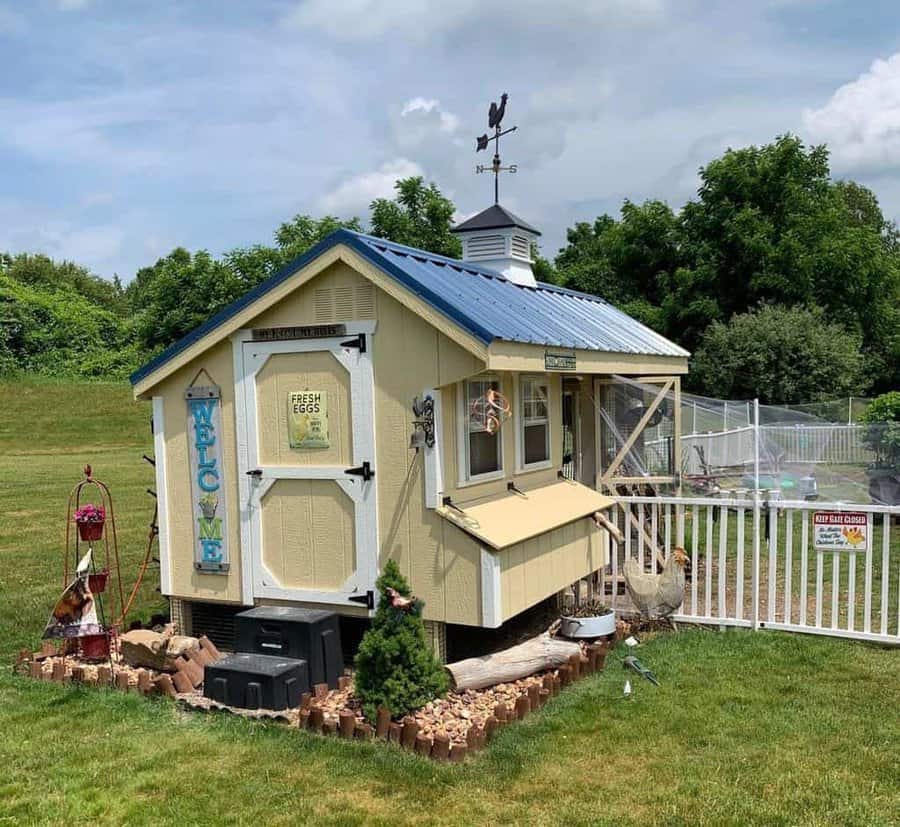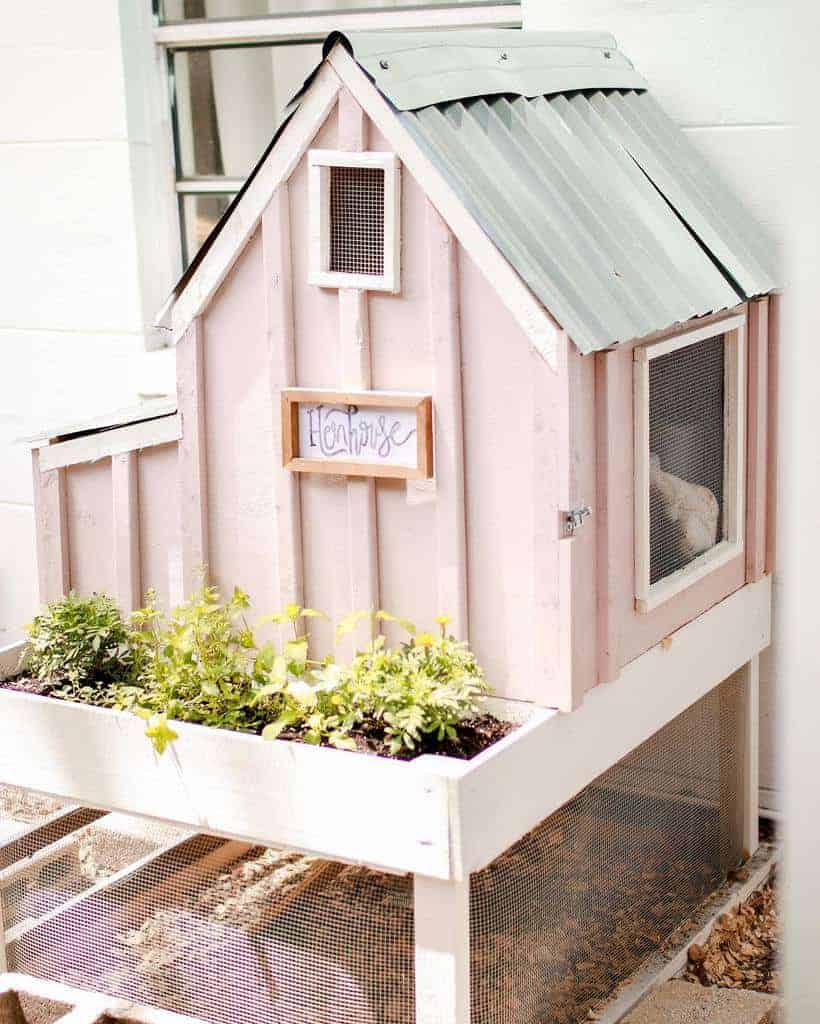 Chicken Coop FAQs
What should be inside a chicken coop?
All chicken coop ideas should include five basic elements: four walls, a roof, chicken nesting boxes, good ventilation, and roosts or perches. Place a plywood board or plastic pan beneath the roosting perch to collect and contain manure.
Is it cheaper to build your own chicken coop?
A DIY chicken coop is almost always cheaper than buying one ready-made. You can expect to save about half when building your own from DIY chicken coop plans. Use recycled materials for even greater savings.
How many chickens can you put in a 4x8 coop?
A coop design that's four by eight feet will accommodate eight standard adult chickens. A good coop plan allows four square feet of floor space per chicken. This chicken coop design allows enough room even if the chickens are inside for several weeks due to inclement weather.