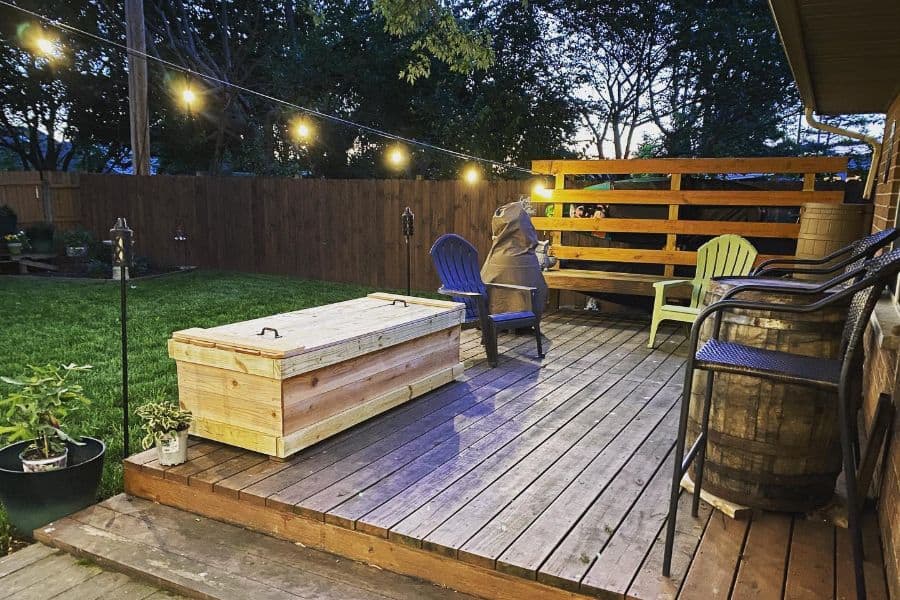 The Top 43 Deck Bench Ideas
"Outdoor living rooms are becoming big. People aren't traveling as much anymore, and they want to add another room to have a vacation at home." – Cory Curtis
If it's time to add an outdoor living space to your home, bench seating is a great thing to include in your porch or deck design. Bench seating can be freestanding, or built into the deck structure itself. You can also add bench seating to arbors, pergolas, and planters.
Outdoor bench seating adds longstanding value to your home, whether made from wood or a composite decking material. Browse our collection of best deck bench ideas and see how much ambiance this extra seating option can add to your new or existing deck.
1. Black
Black is a classic color to use inside or outside of your home. Grey is a trending home decor color and pairs well with black and white for a striking contemporary exterior. If a black deck is too much for you, pair grey decking with a black railing. Or use black as a background color on a distressed paint finish.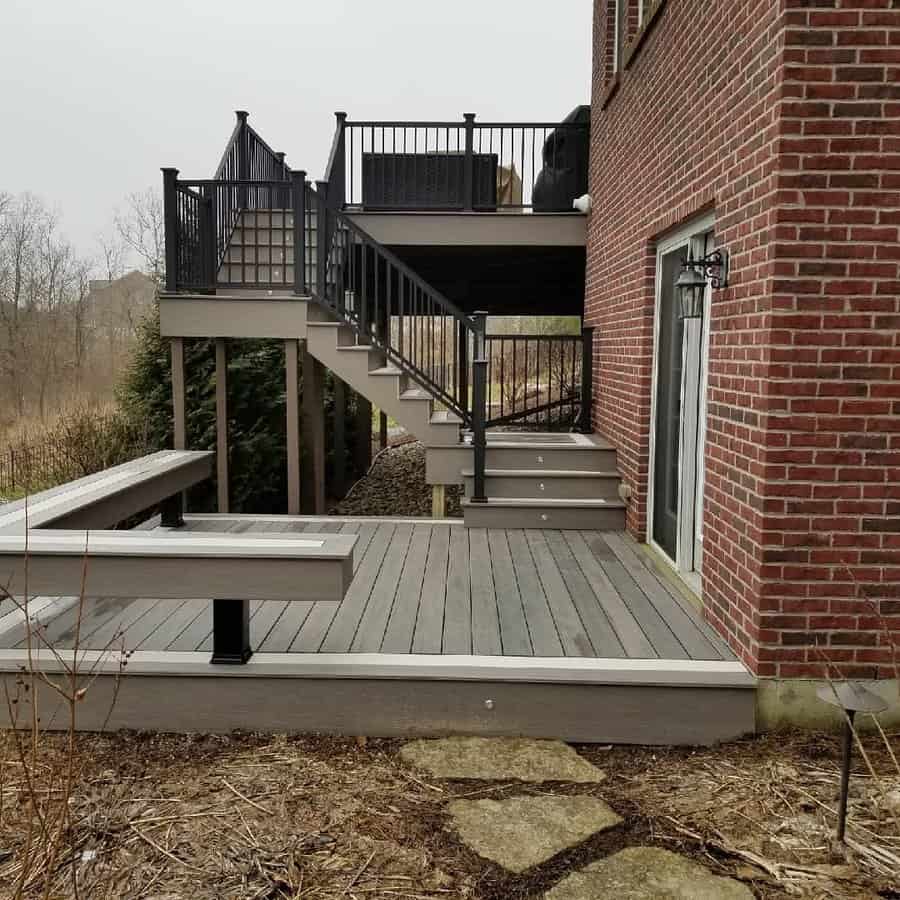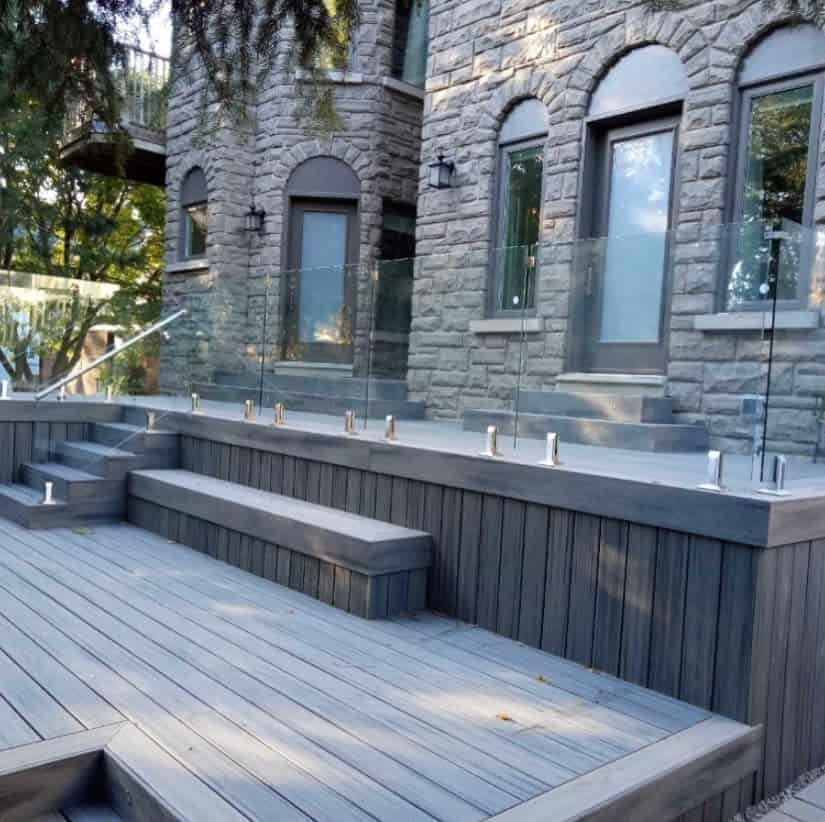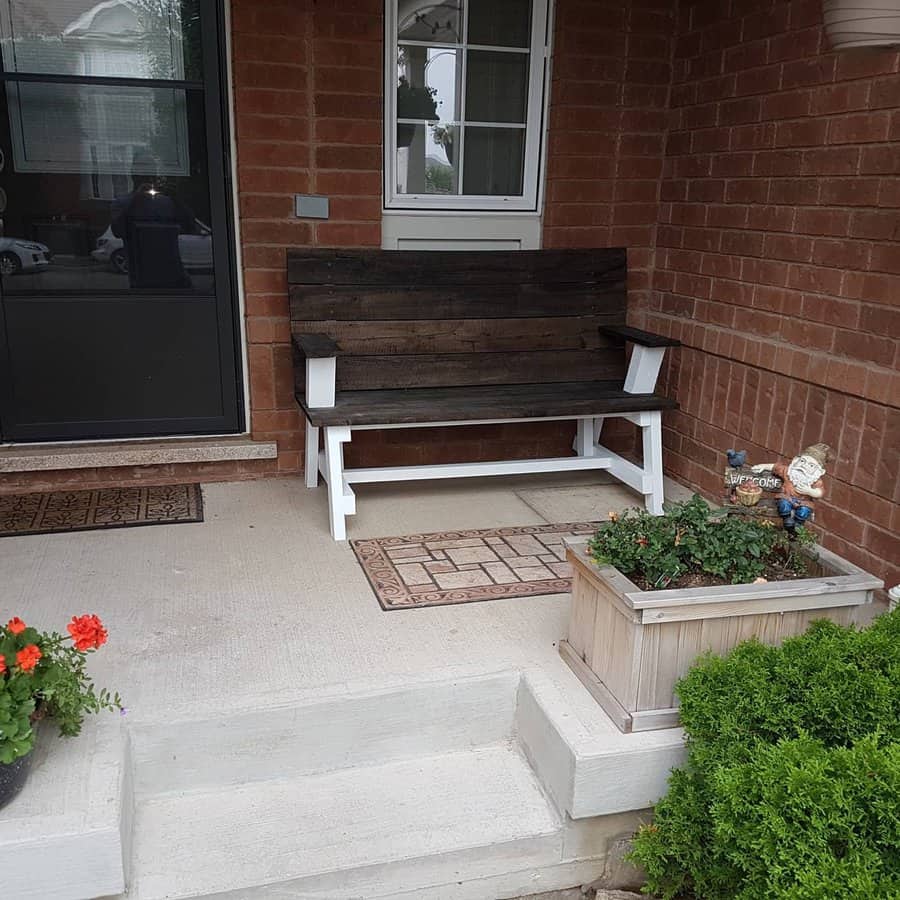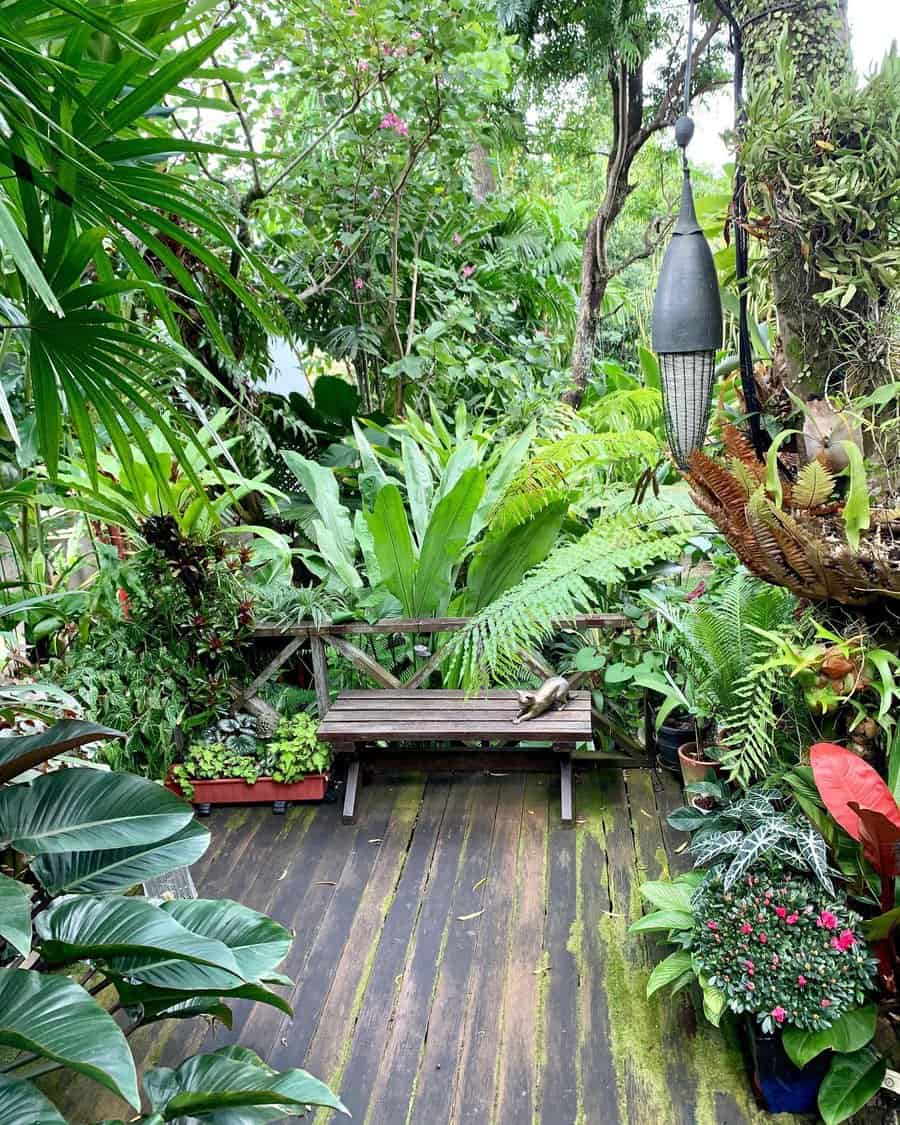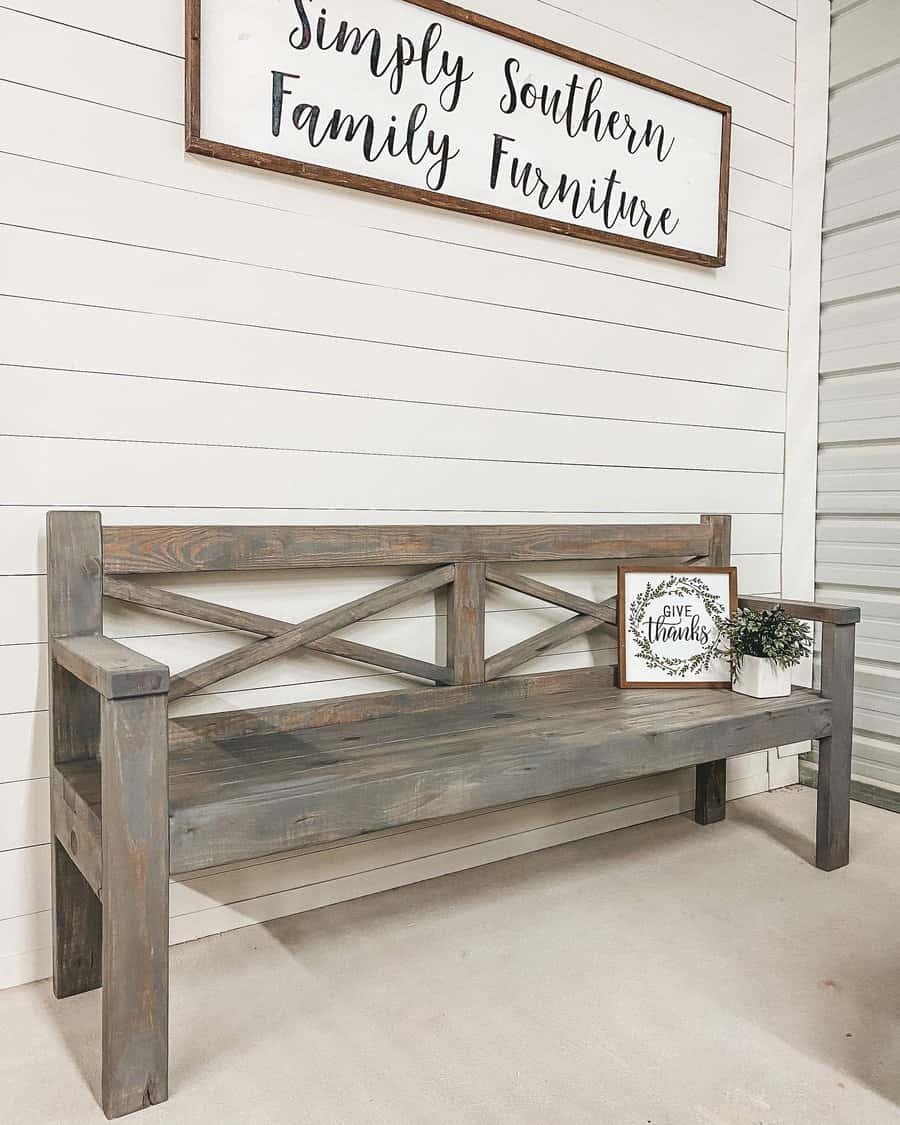 Keep in mind that black surfaces heat up quickly when exposed to direct sunlight and can even get hot enough to cause minor burns. If you choose black bench seating for your deck, be sure to do so only in a well-shaded area or place cushions on the bench seat and back.
2. Custom
If your backyard deck has an unusual shape or multiple elevations, you'll likely need a contractor to help design a custom deck bench plan. A curved deck with an integrated bench is a perfect way to add permanent seating around a fire pit.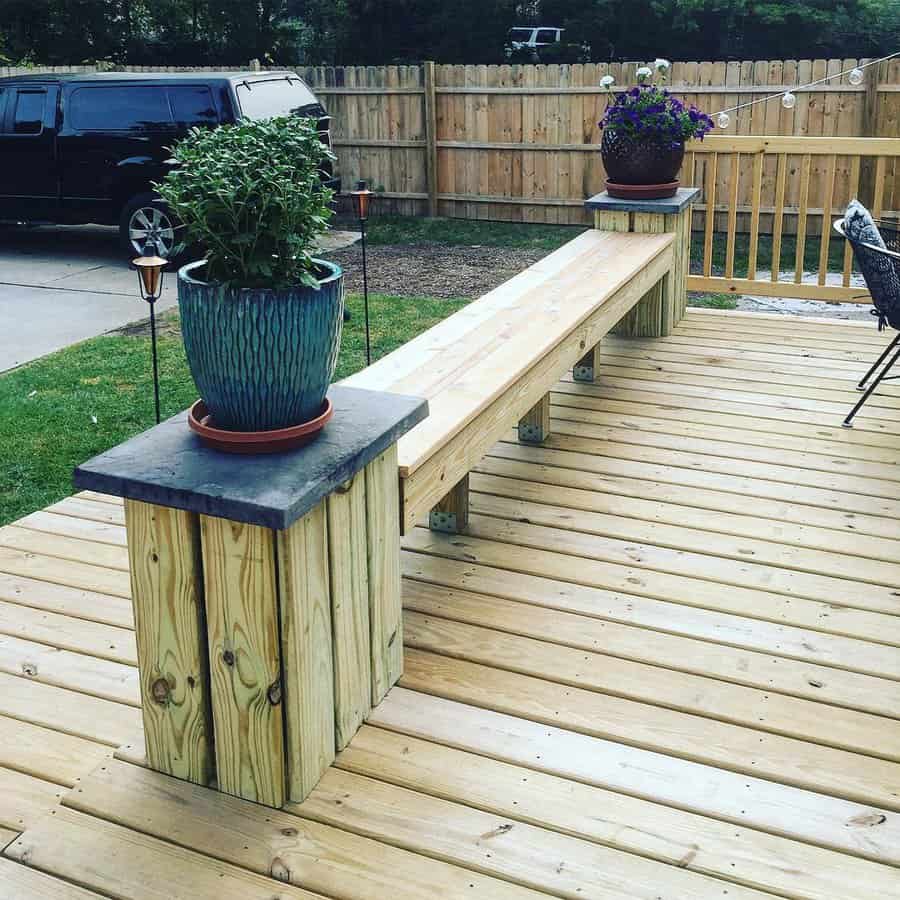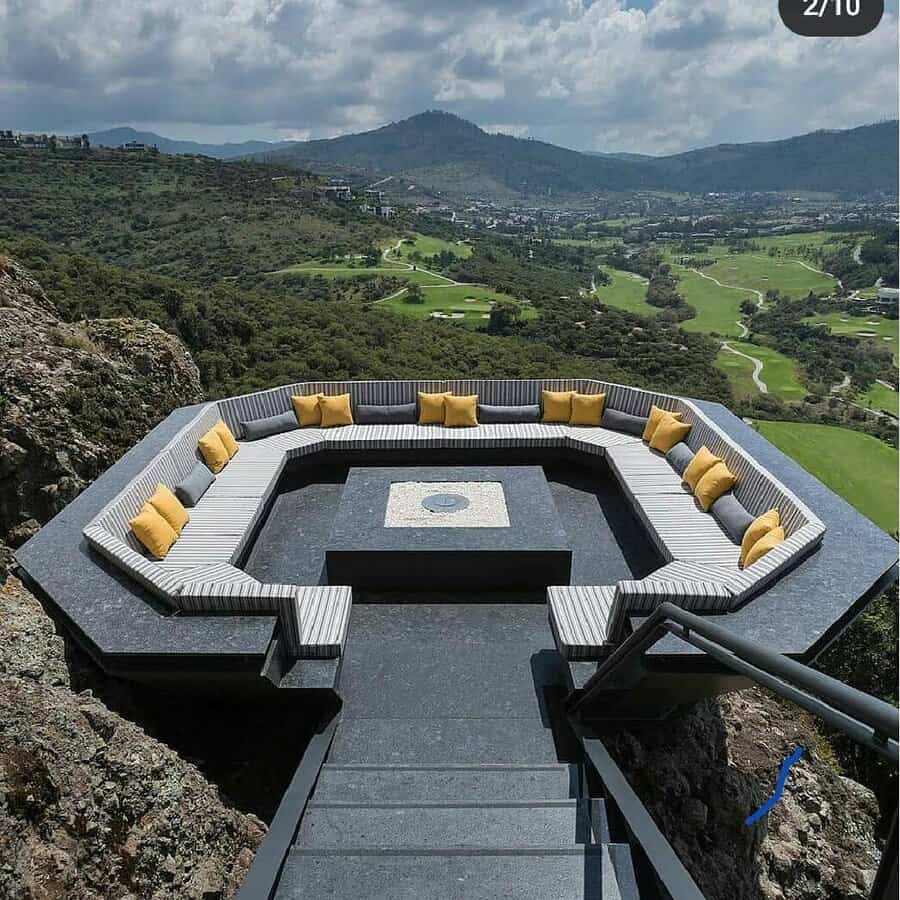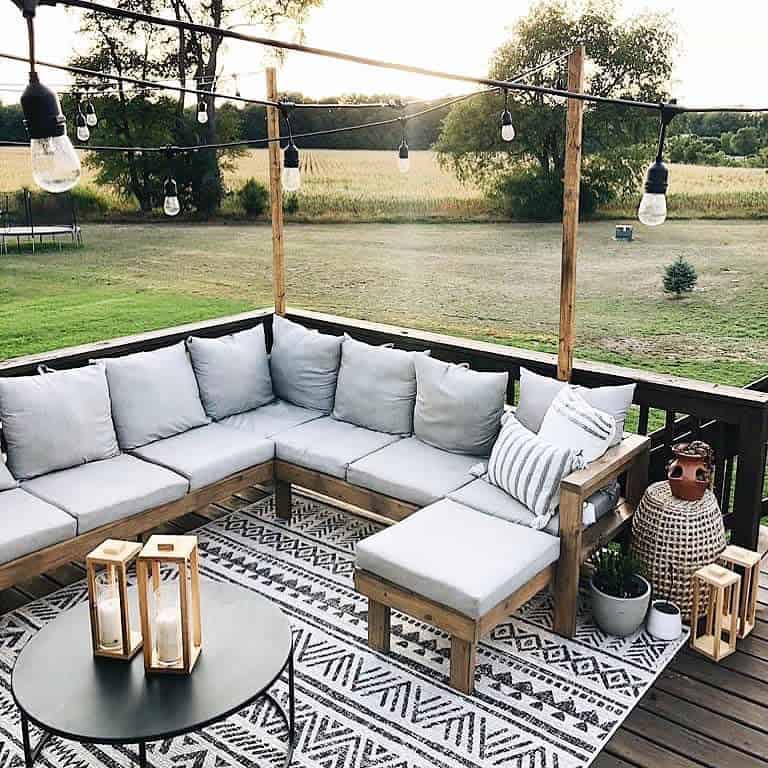 A deck bench is often used to define the edges of a deck or patio. Ground-level decks can have backless bench seating, but seat backs are required on decks elevated 30 or more inches above the ground. The top of the bench back should be 36" above the deck floor.
3. DIY
Benches look simple, but can be surprisingly complicated for a novice DIYer. Before attempting any DIY deck seating projects, update yourself on local deck building codes. Follow them closely to ensure your family and guests stay safe while enjoying your beautiful outdoor space.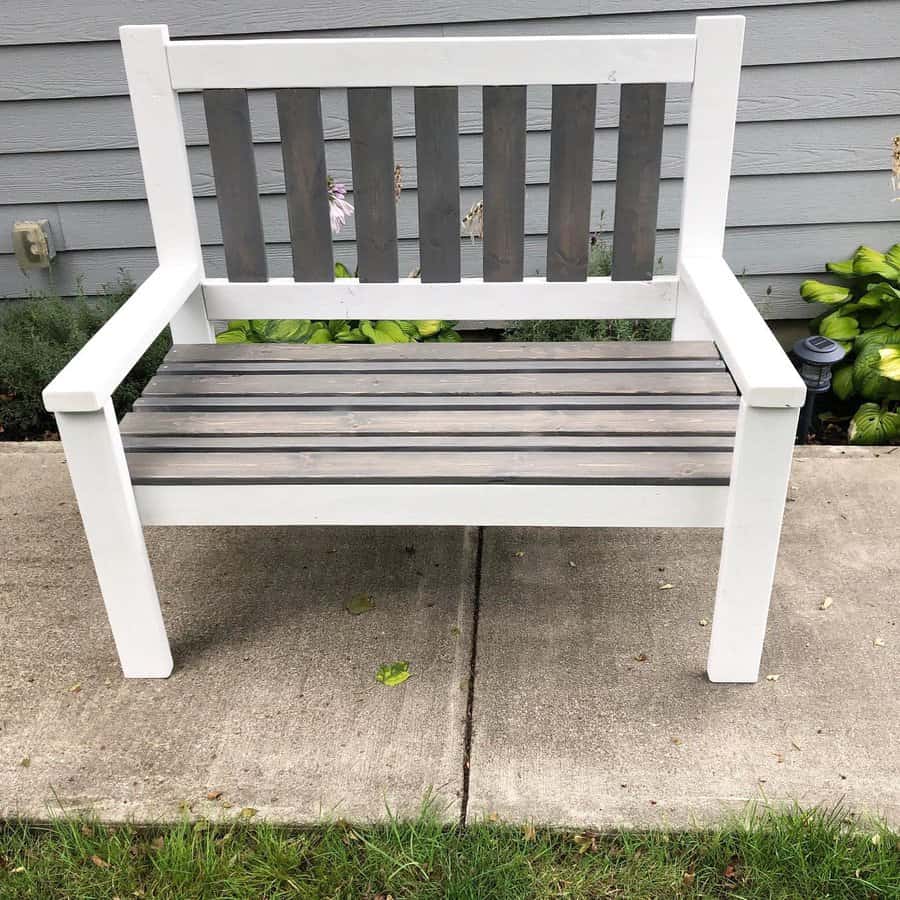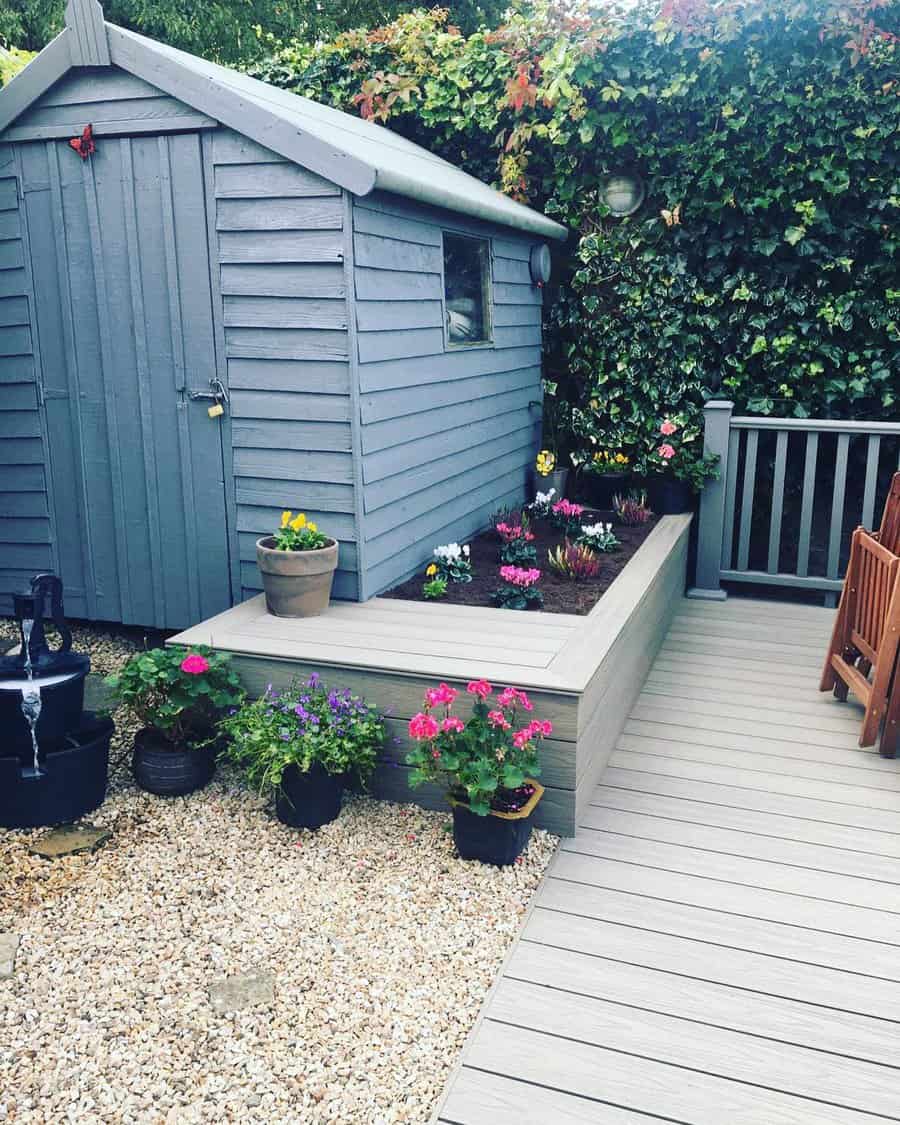 Usually, built-in deck bench seating is made from the same material used for the deck's construction. However, a DIY wooden patio bench is easier to build than one made of composite deck materials. Use pressure-treated wood for longevity.
DIY outdoor bench ideas abound online, at varying degrees of difficulty. It's even possible to build a sturdy bench seat without using deck screws or power tools. Watch this video and find out how simple it is to create a DIY outdoor bench with cinder block supports and 2×4 slats:
4. Modern
As in all modern design, modern deck seating will focus on clean lines, defined angles, and simple geometric shapes. Whether a simple triangular corner bench or a long, rectangular seat, modern deck seating is best in one solid color.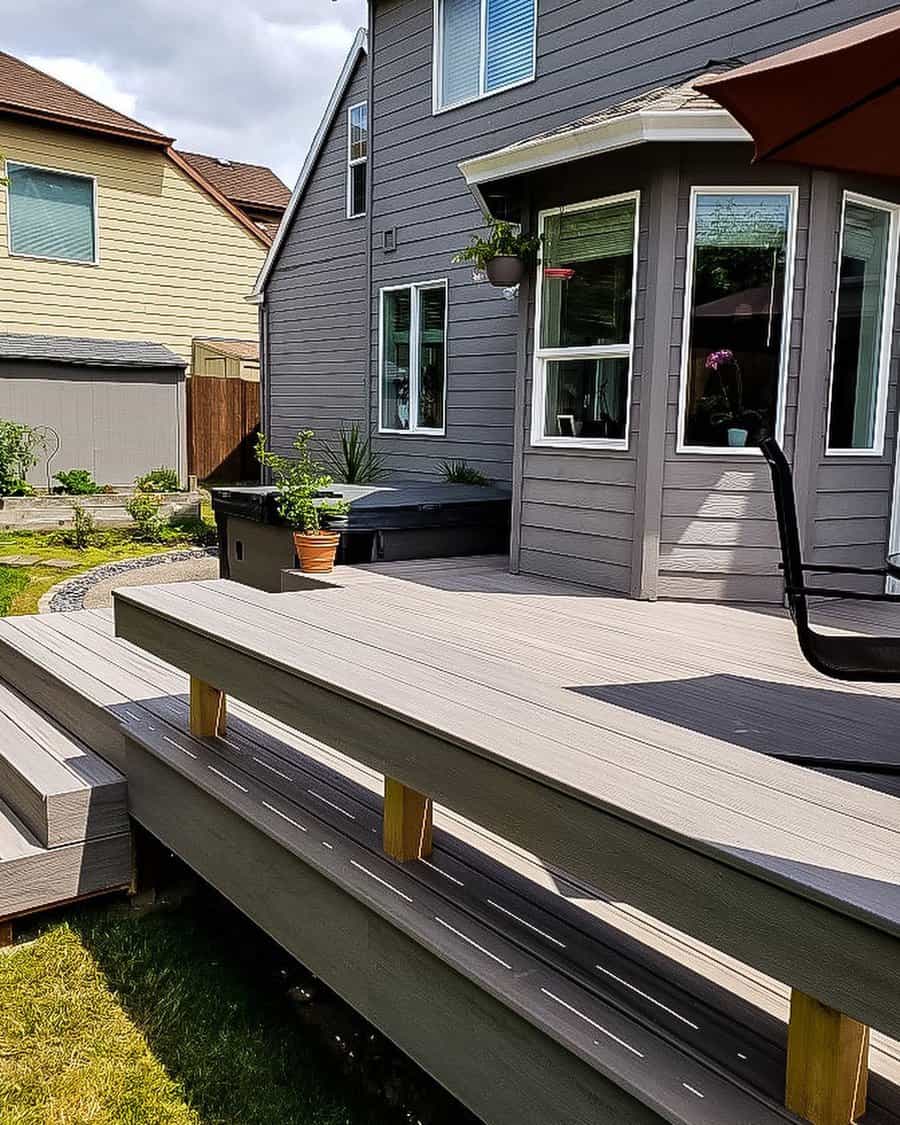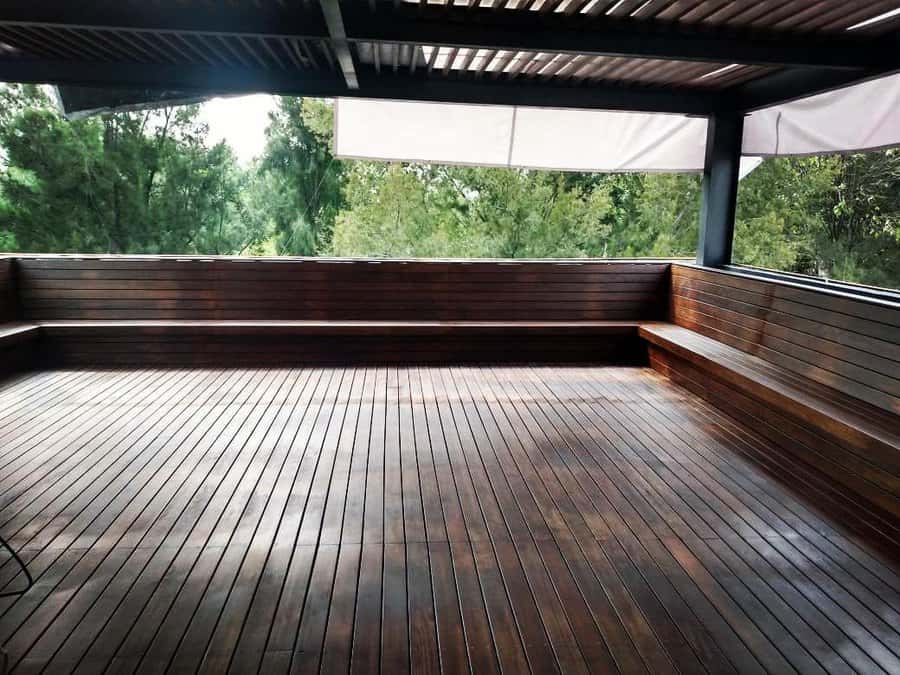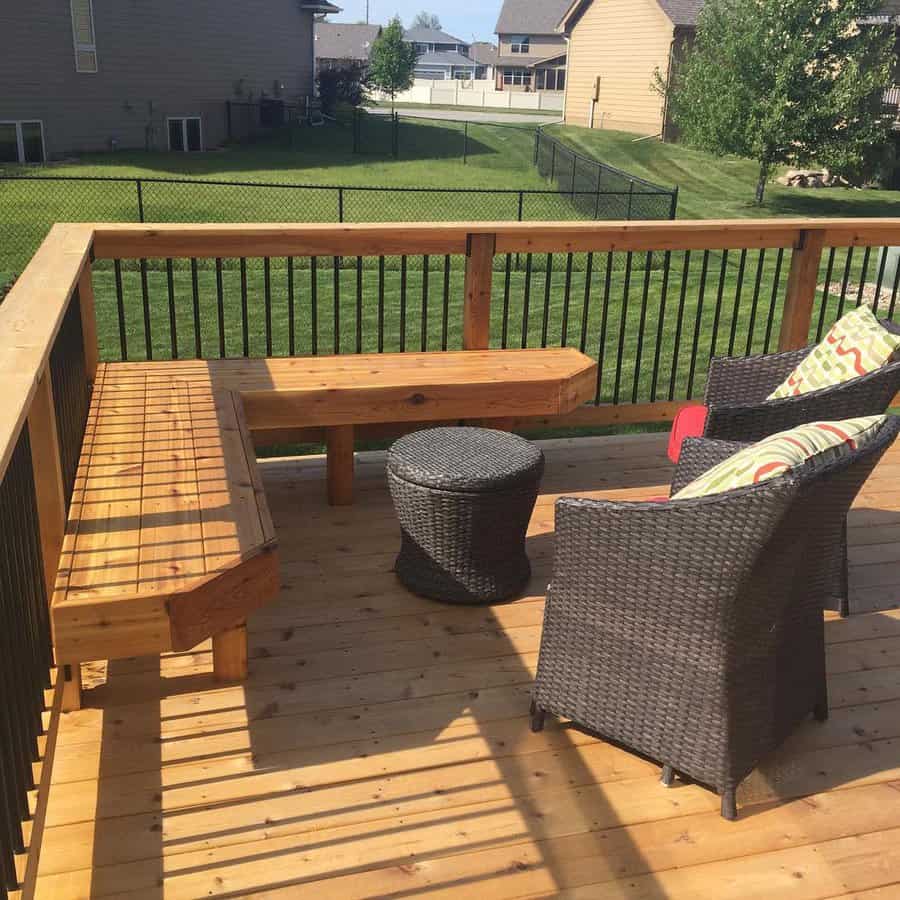 Outdoor wall panels are great modern deck dividers and backdrops behind your outdoor furniture. Accentuate your simple patio deck bench configuration with coffee table cubes and uncomplicated seat cushions. Replace classic wooden deck railing with glass panels or horizontal wires to complete the modern vibe.
5. Outdoor
If your deck is uncovered, you'll need a durable deck bench material to stand up to the elements. Pressure-treated wood will last much longer than regular lumber. Synthetic decking material is the most durable of all materials, but it tends to overheat when exposed to direct sun.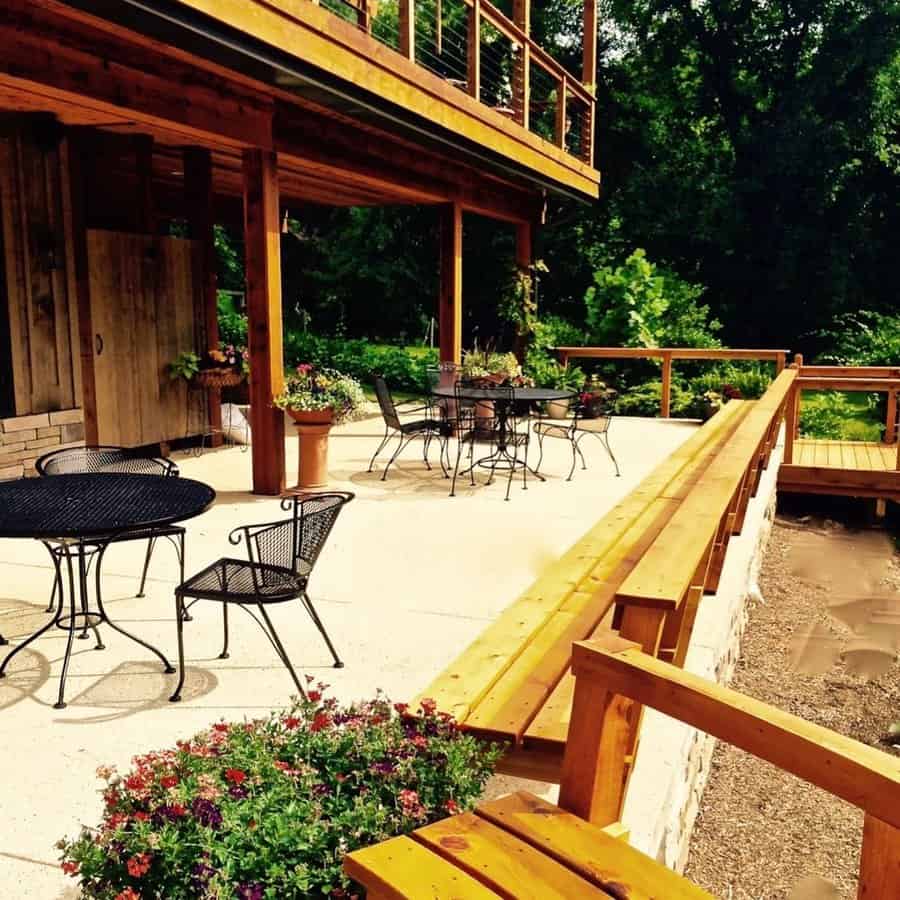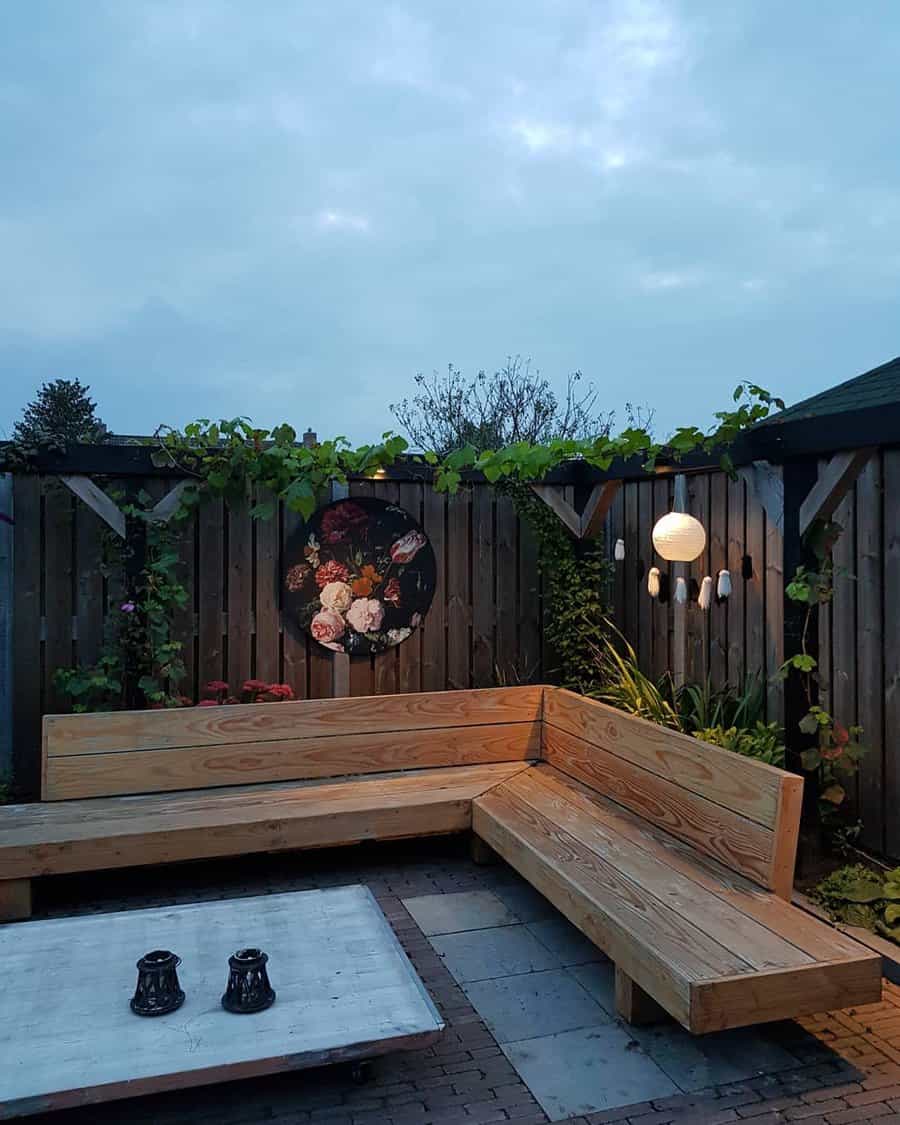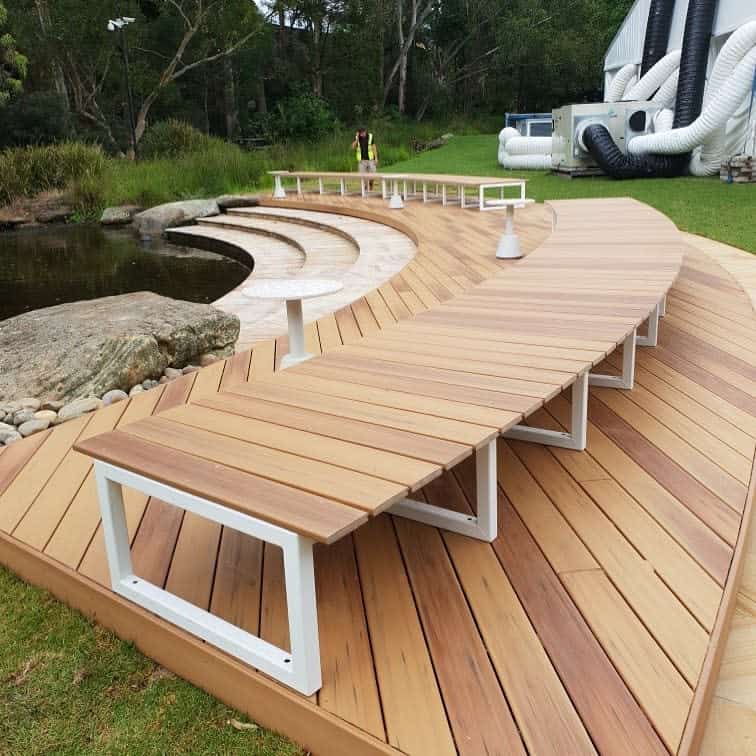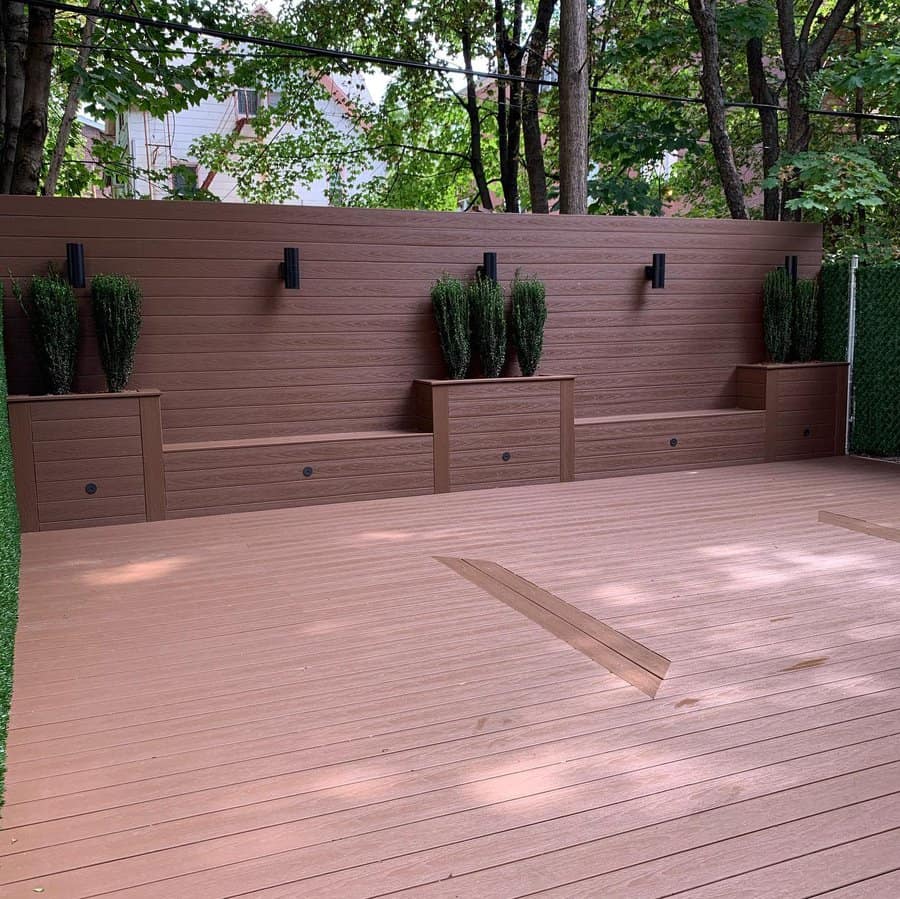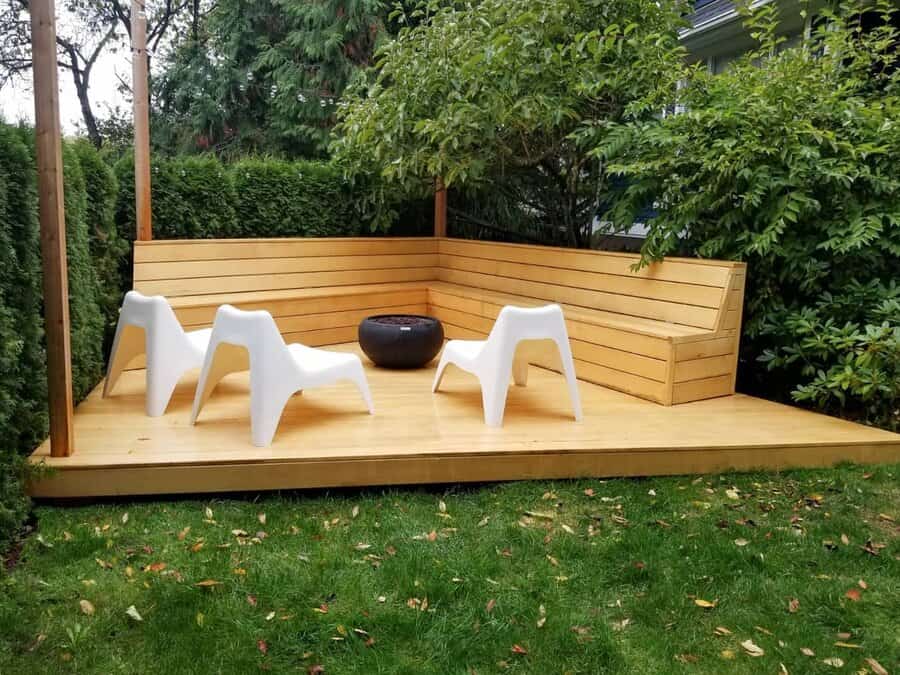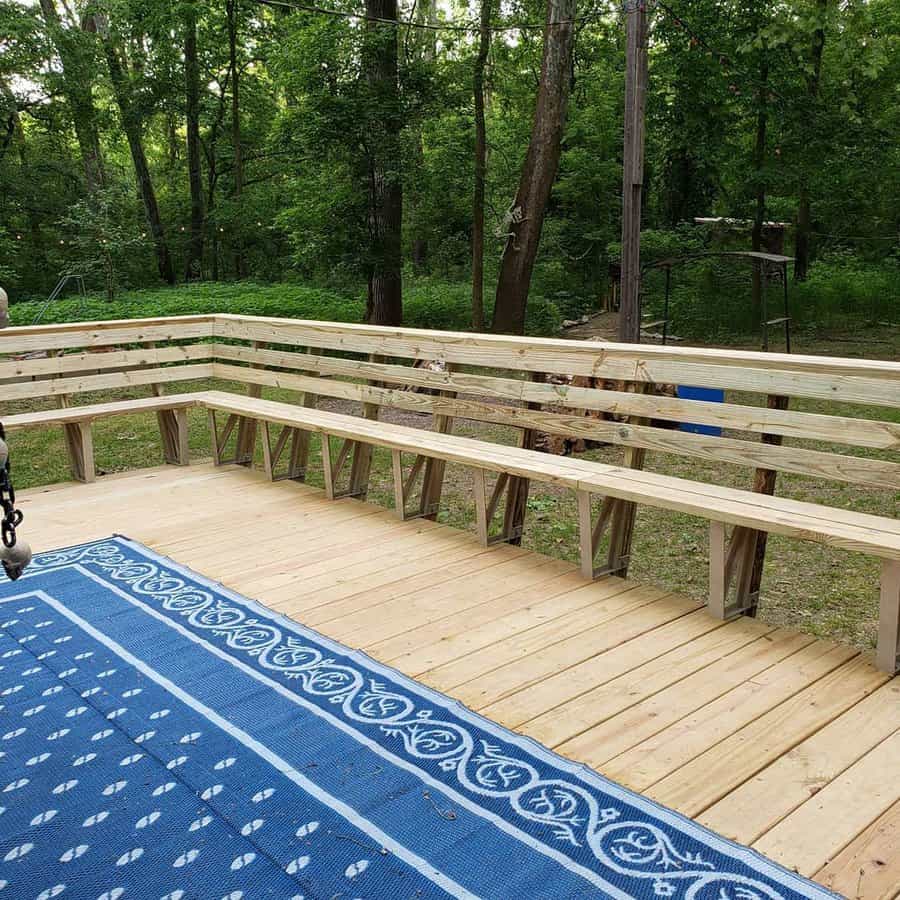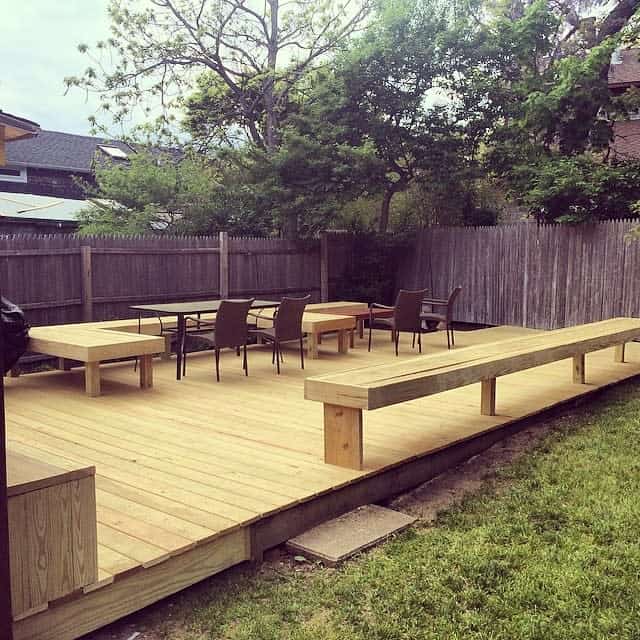 A freestanding bench idea may be your best bet, especially if you anticipate rearranging your outdoor seating on a regular basis. Benches made from cast aluminum, wrought iron, cast iron, or powder-coated steel are attractive alternatives to built-in wooden benches.
6. Patio
The words "patio" and "deck" are often used interchangeably, but they're two different structures. A patio is a paved area set directly on the ground and may be covered or uncovered. A deck is an open, often elevated platform built onto the home, usually out of wood, WPC decking, or a synthetic material. Decks usually lack a roof, but portions of it may be under cover.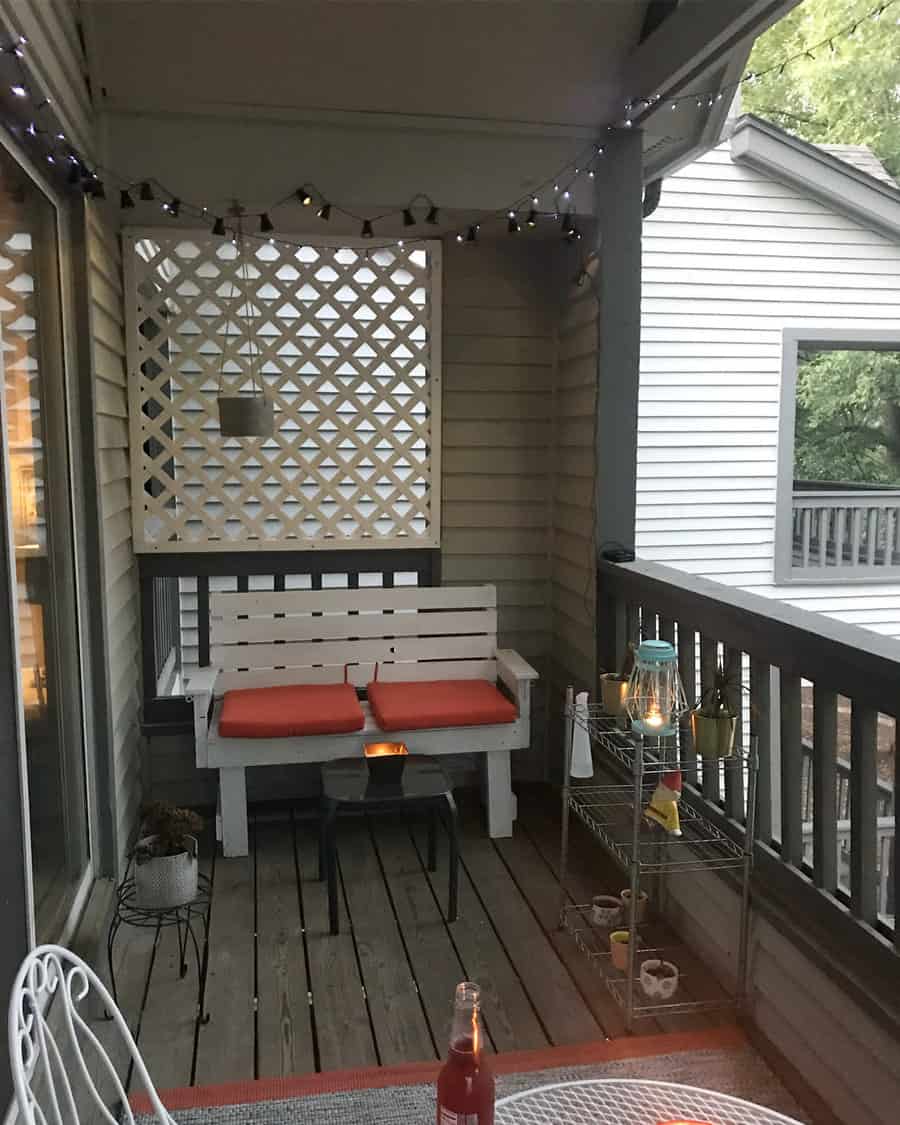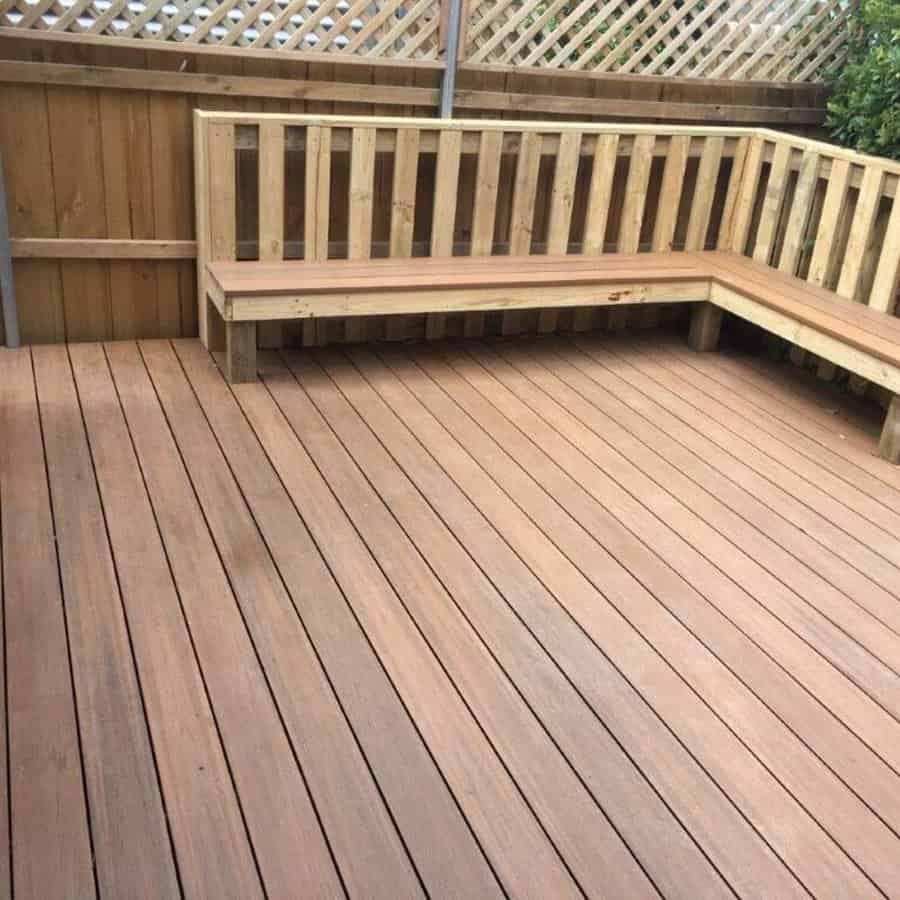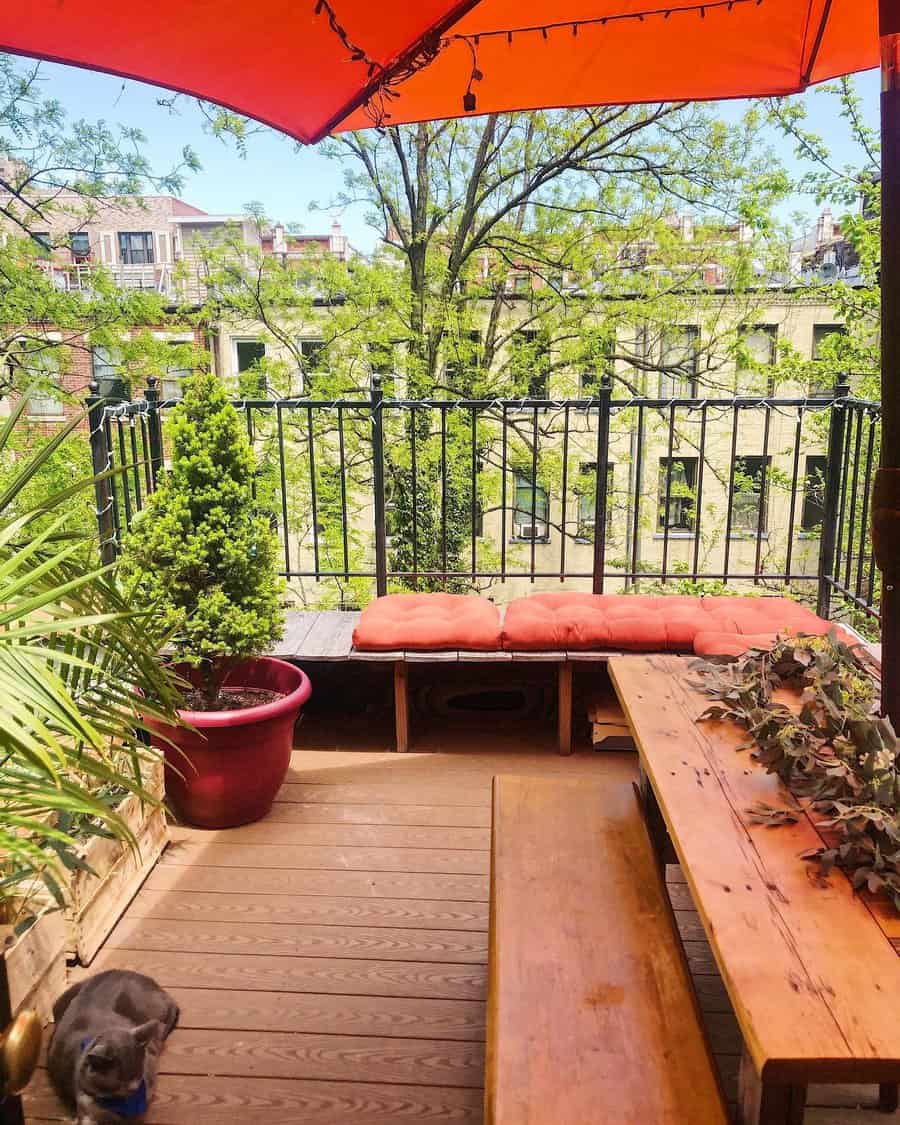 A patio is the sturdiest place to install a hot tub, and surrounding it with bench seating only improves your backyard oasis. If your patio is small, look for storage bench plans to increase your outdoor storage capability. A deck storage bench is a convenient place to stash hot tub chemicals, extra towels, and other outdoor gear.
7. Pergola
A pergola is an open structure built in a garden or over a patio. It features an open roof made from beams or grids, supported by columns. People often plant ivy and other climbing vines at the base of a pergola so that they eventually cover the structure, providing a cool place to relax.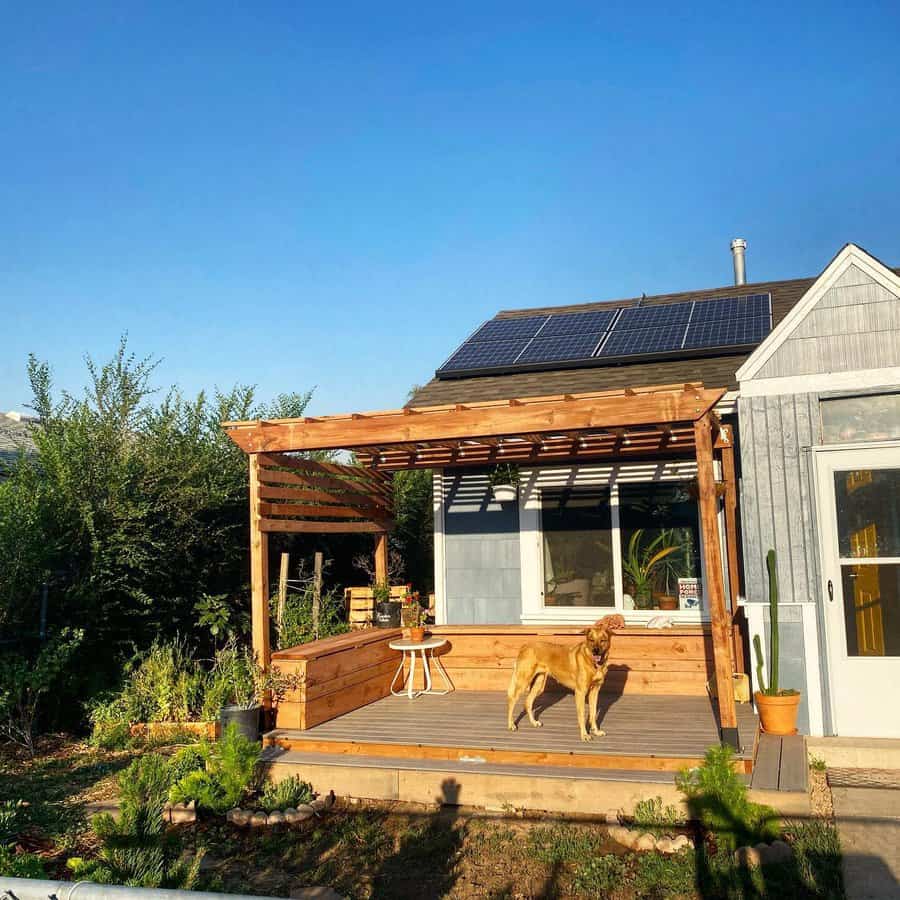 Build a small deck beneath a pergola for a great place to tuck a comfy garden bench. Use an existing bench that can be moved there, or build simple bench seating around the pergola's perimeter.
8. Porch
A great place to incorporate bench seating is along an existing porch railing. You can also park freestanding benches beside the wall on a front or backyard porch. Tuck a bench beneath a window for a welcoming cottage-style ambiance—and don't forget the throw pillows.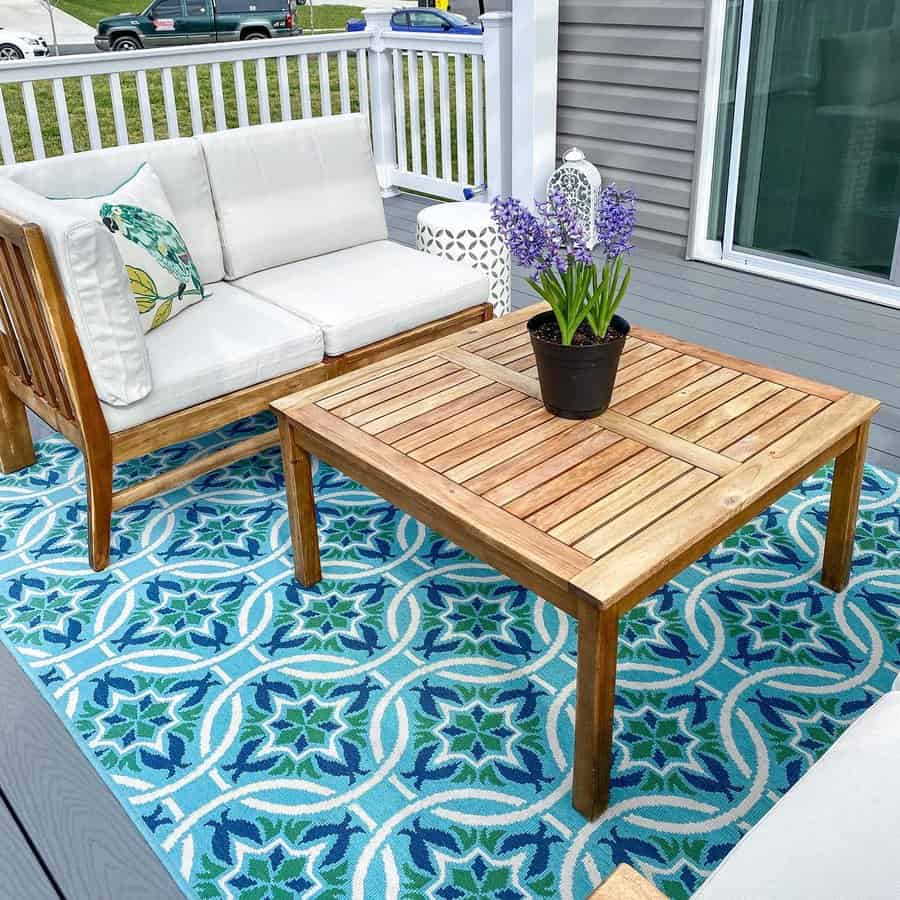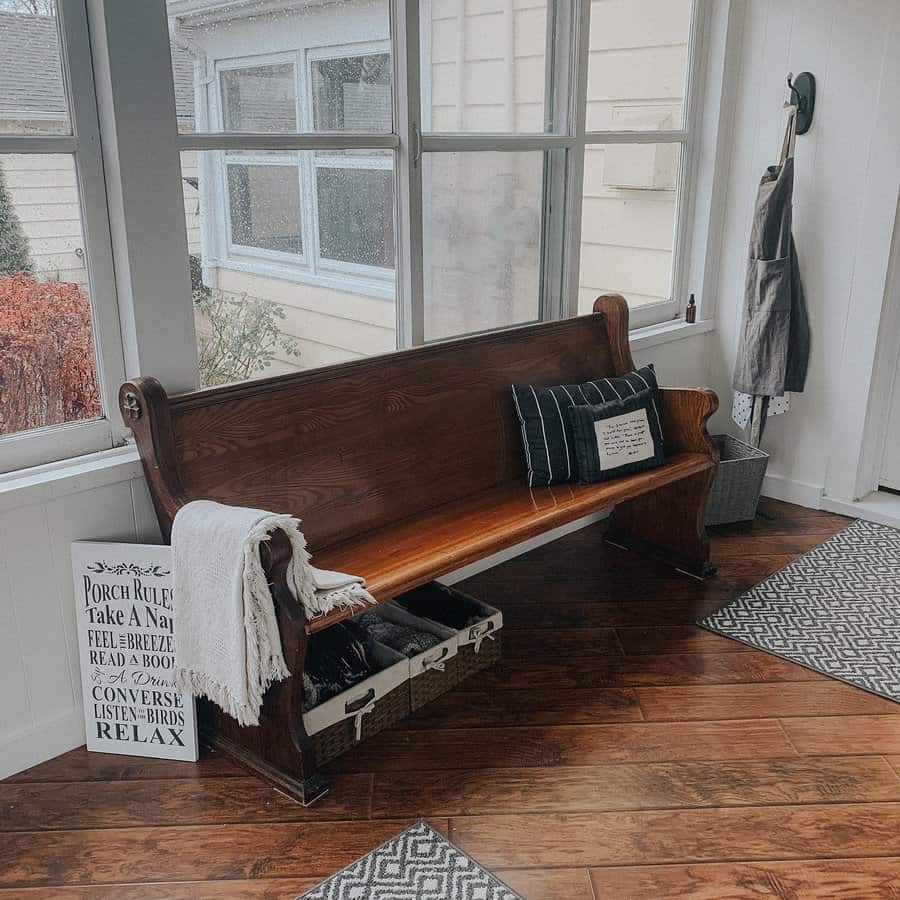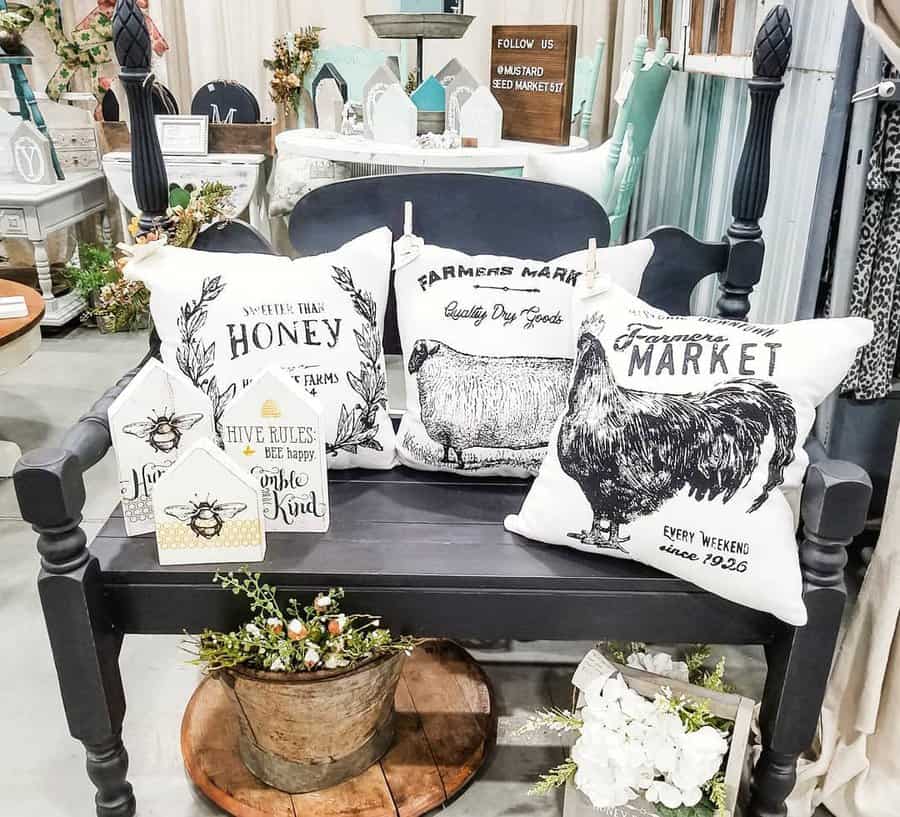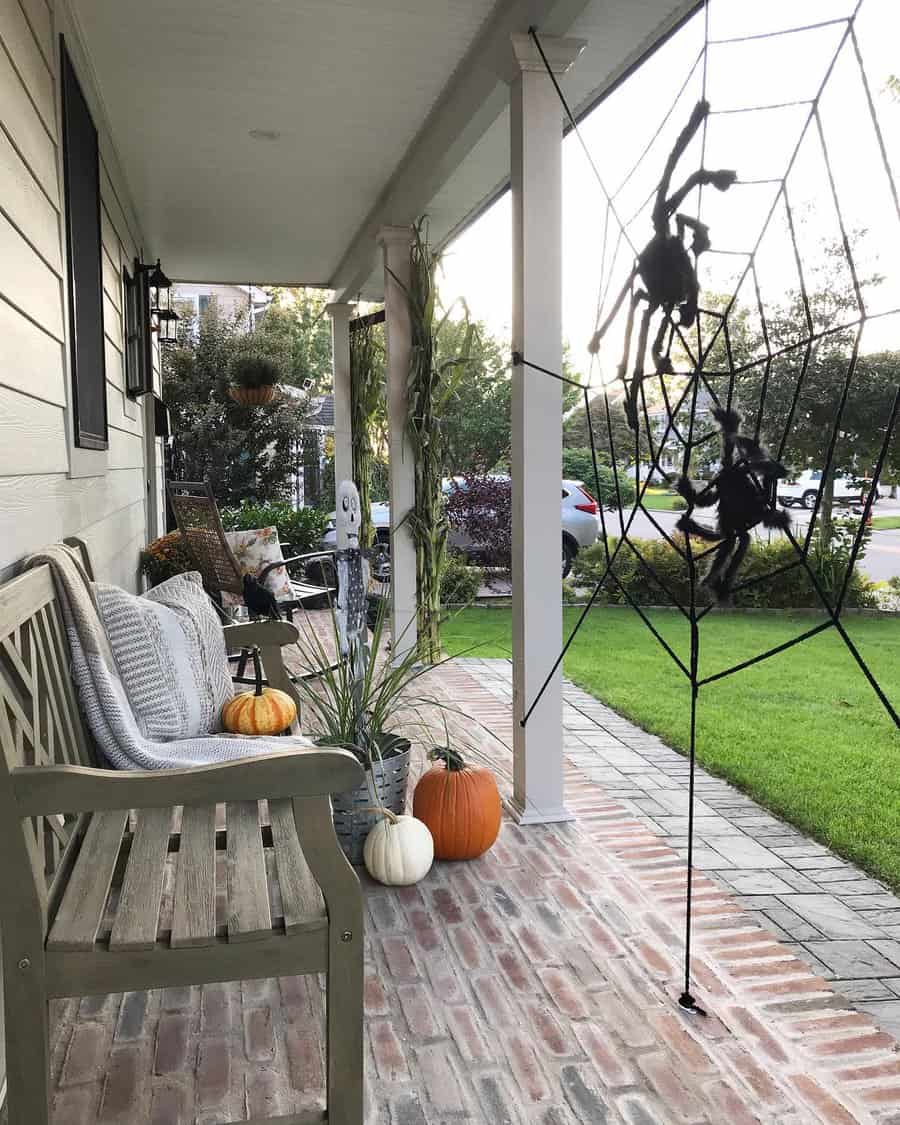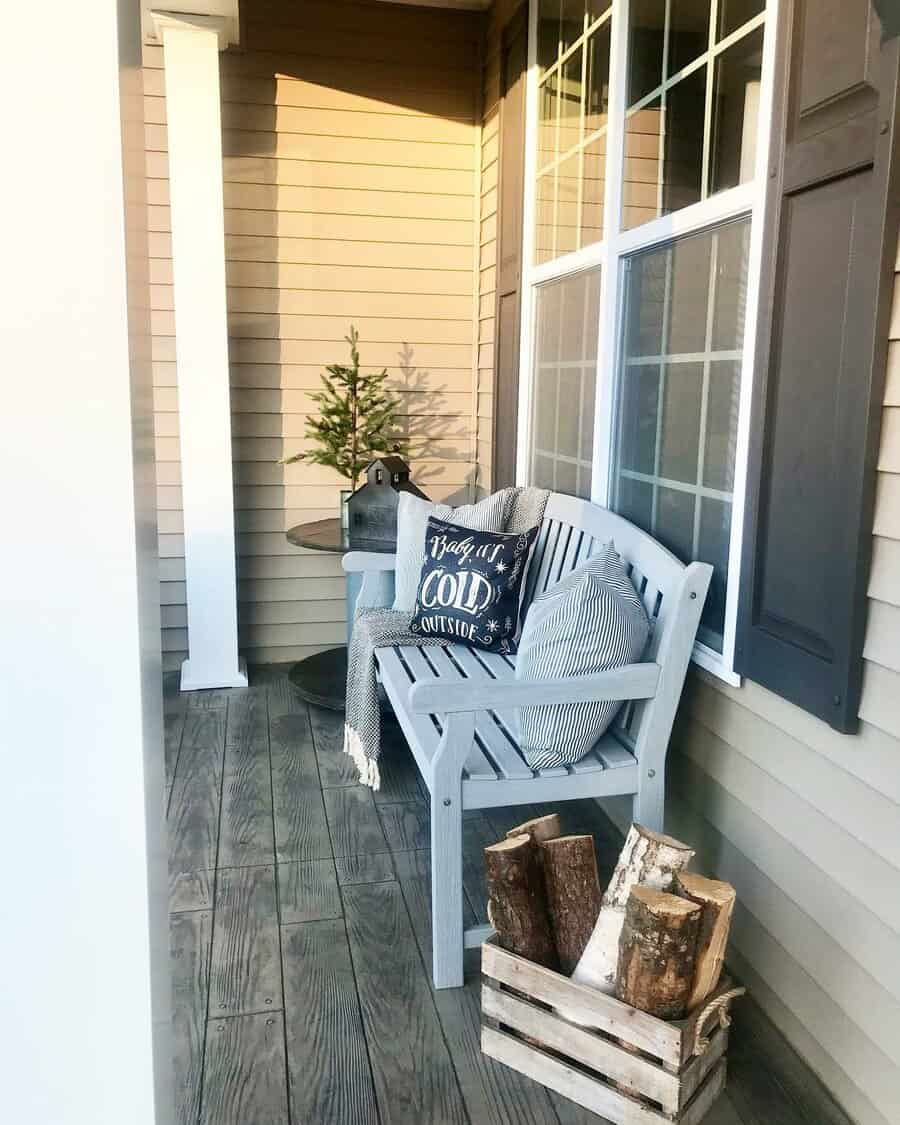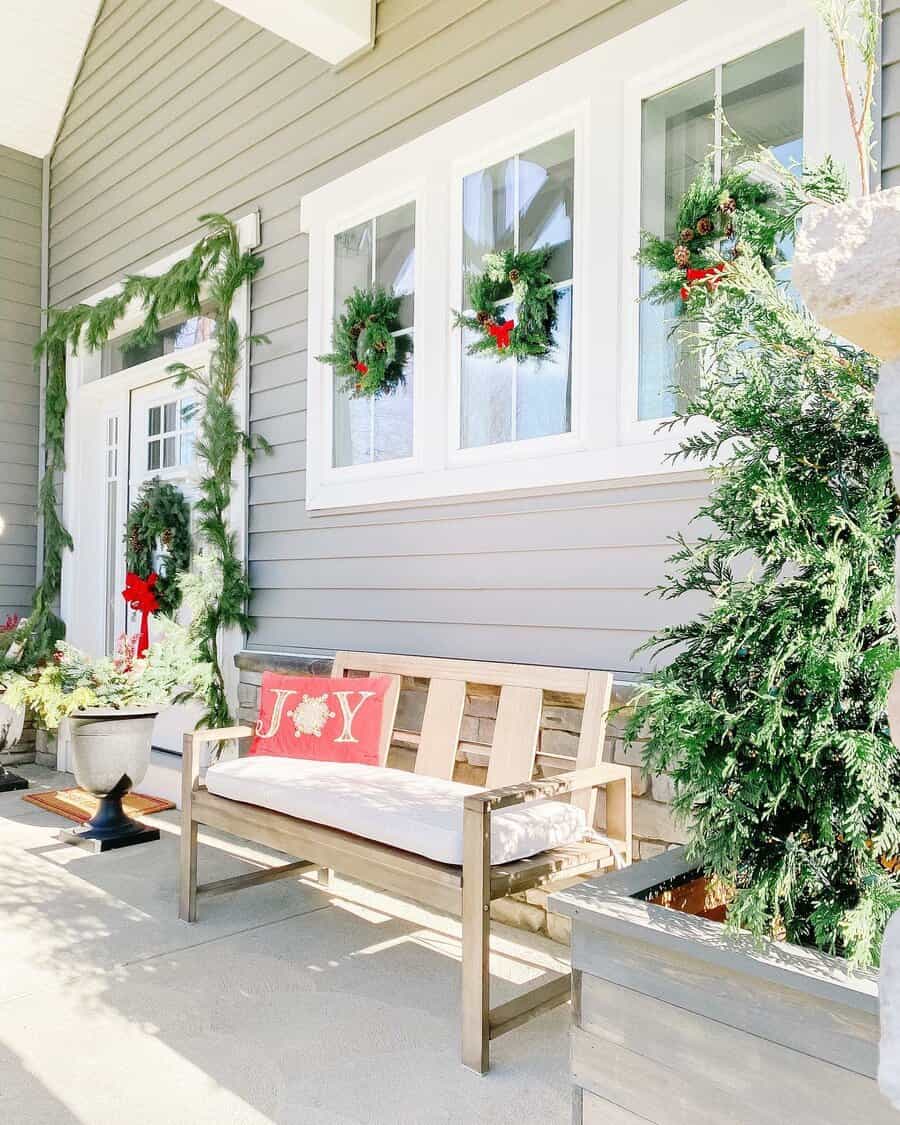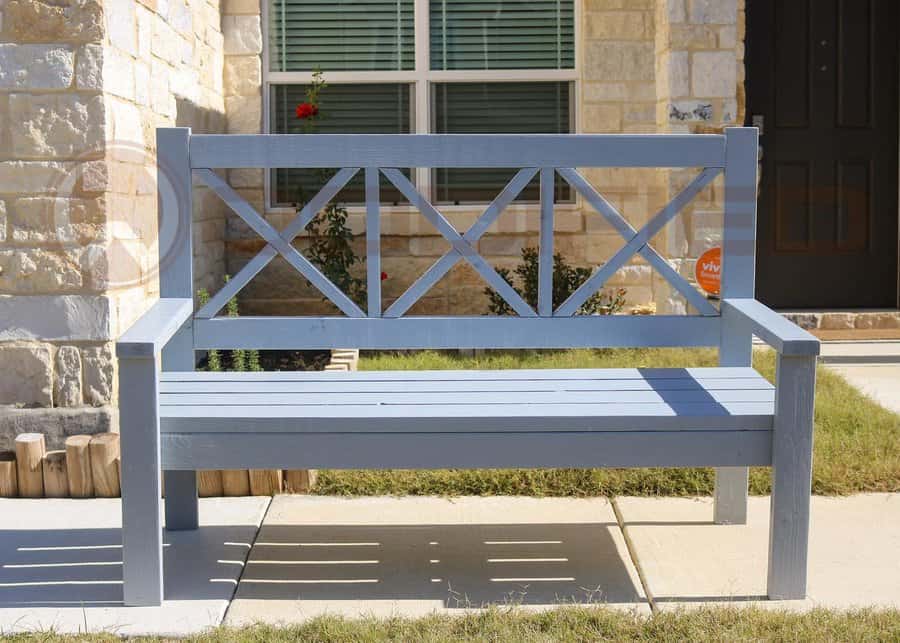 A bench is a great way to maximize seating on a particularly small porch. So if you only have room for two porch chairs, consider a bench instead. That way, you can comfortably seat three or four people in the same square footage.
9. Rustic
Rustic deck ideas work best behind cabins, lodges, and other casual homes. Stained wood deck board is a classic rustic decking material, but weathered wood also casts a comfortable country vibe.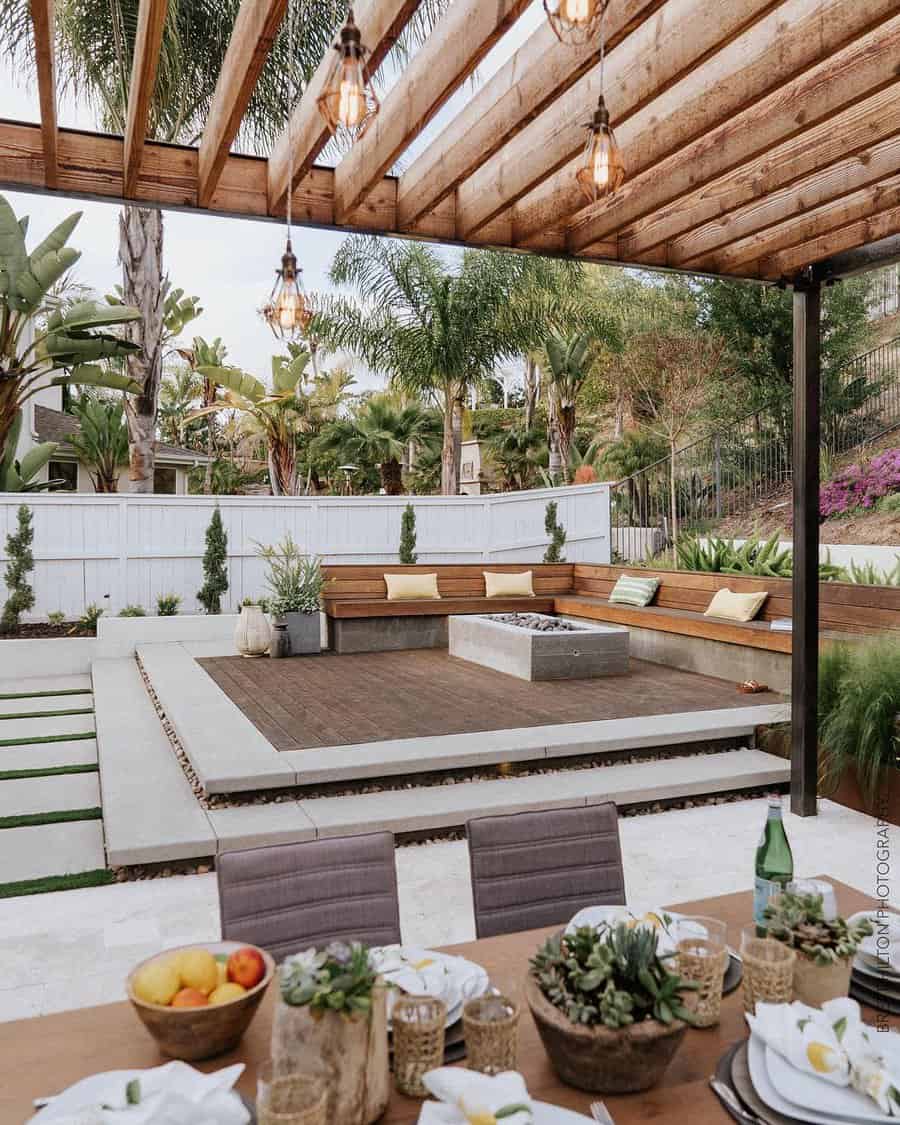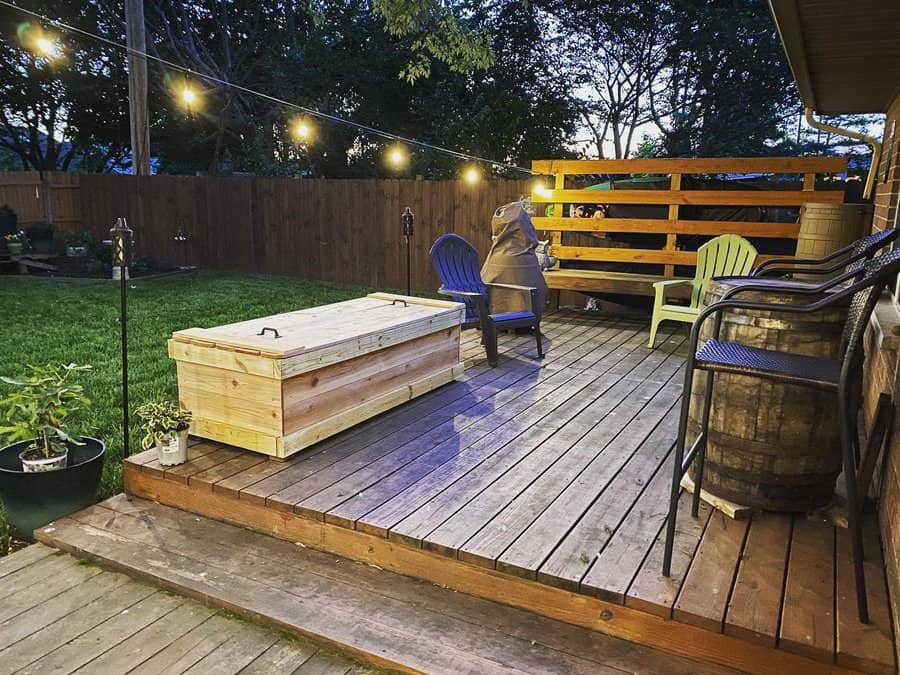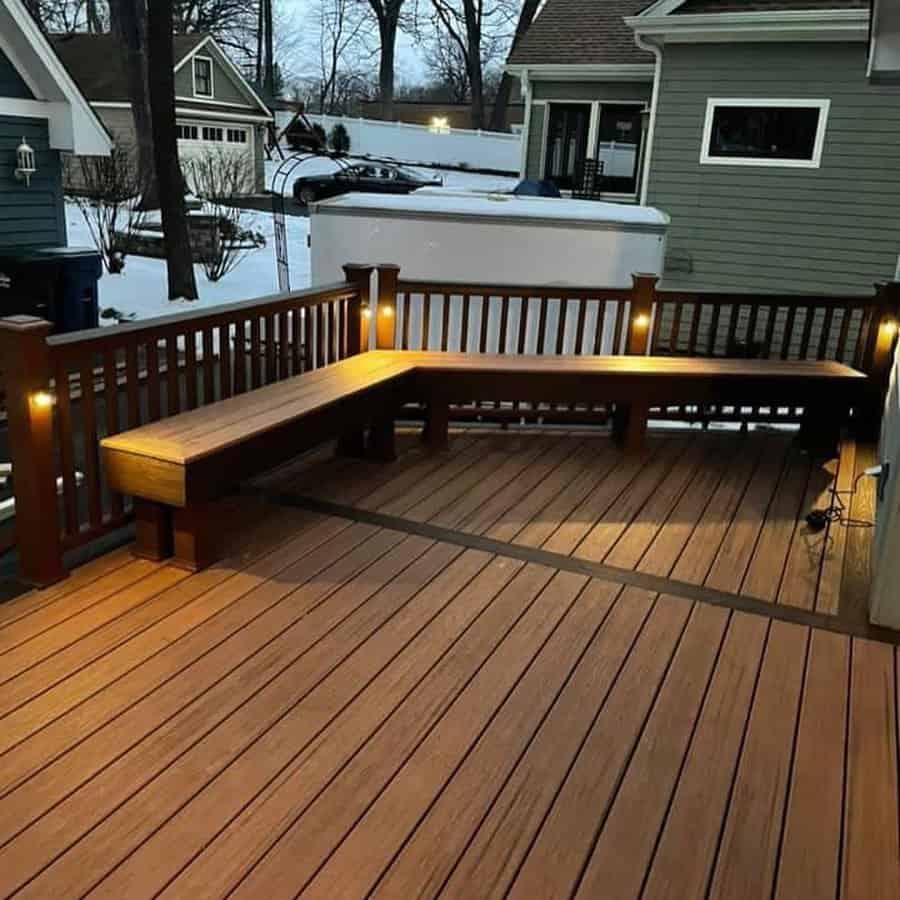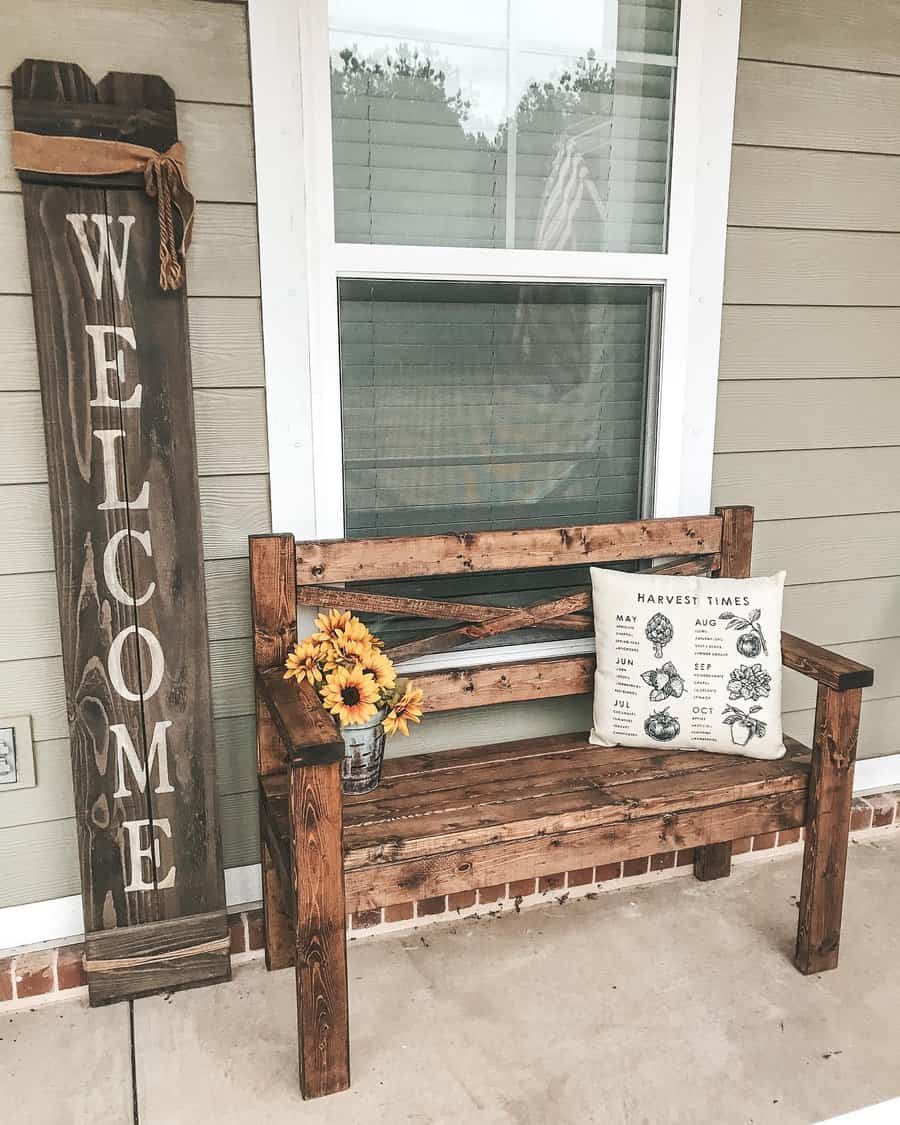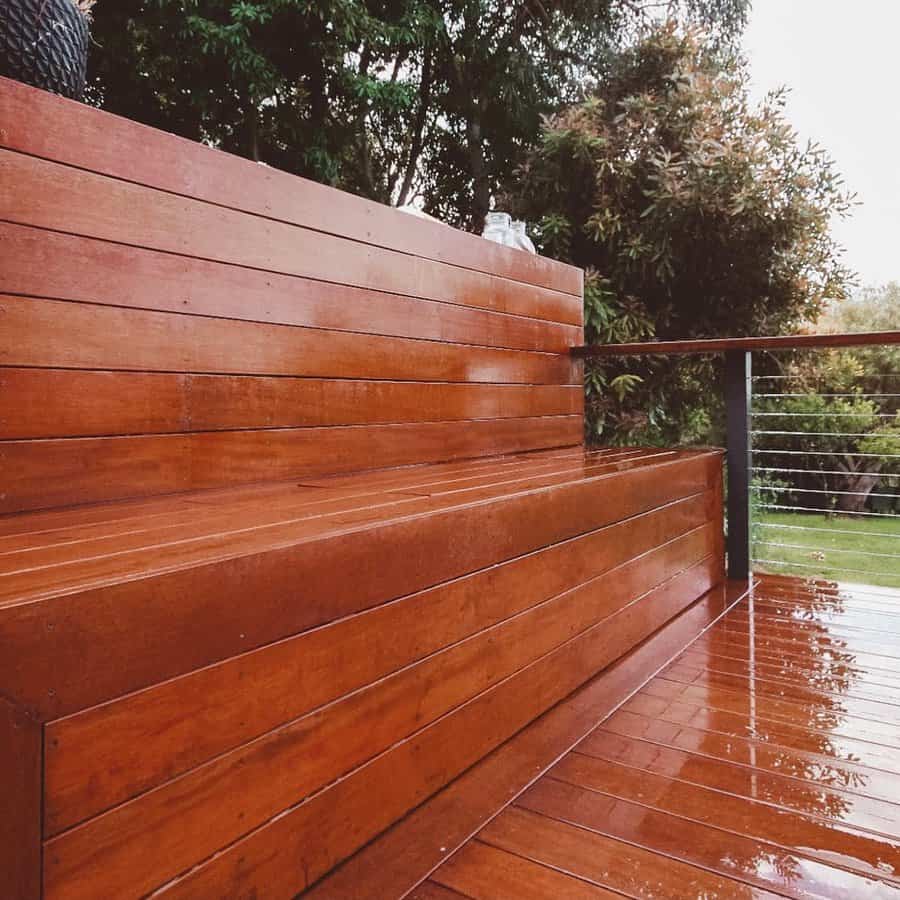 Black wrought iron or galvanized metal accents can help accentuate your rustic deck benches. Decorate them with burlap pillows and hang an antique window frame over the bench to emphasize the rusticity.
10. Trex
Trex is a brand name for a specific type of composite decking. Made from a blend of wood fibers and plastic film, Trex decking is a stronger, more resilient material than treated wood deck planks.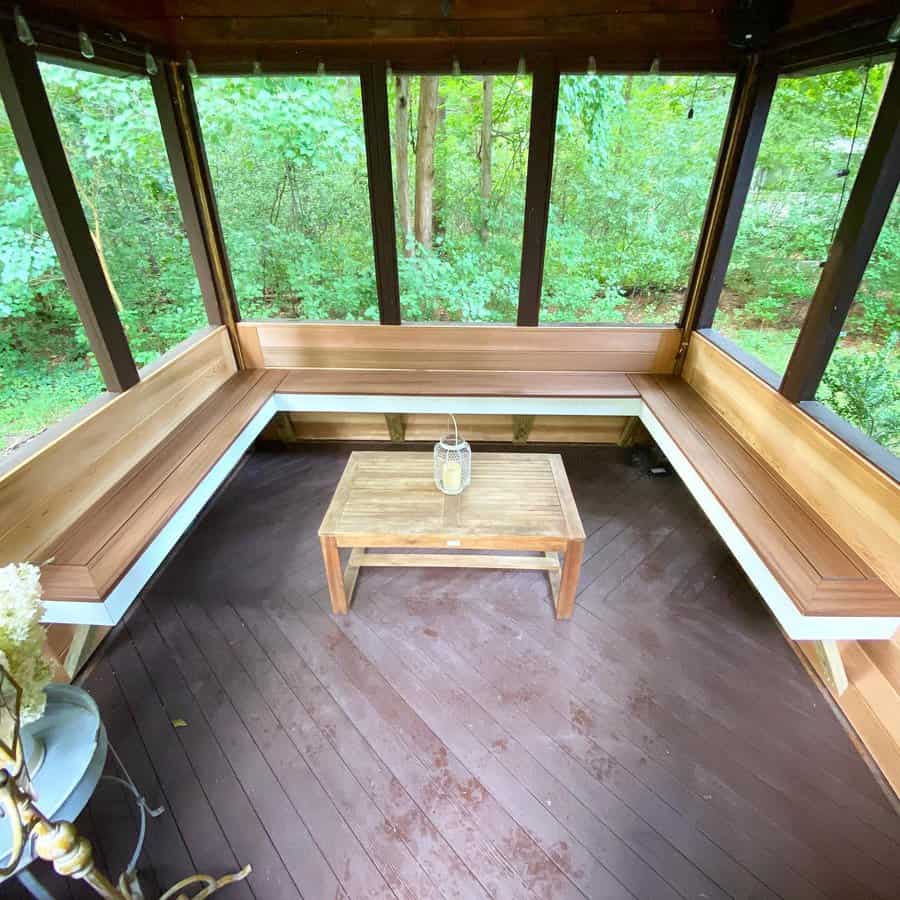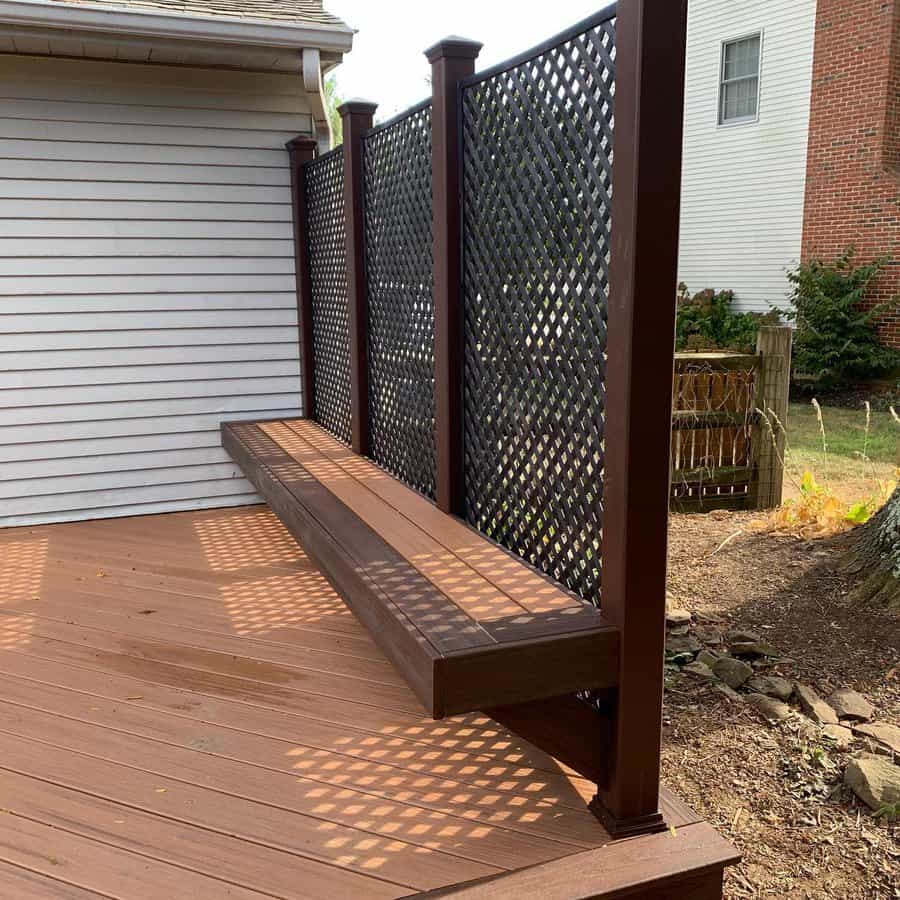 This popular product is also used to build a variety of outdoor furniture pieces, including benches. Trex composite deck benches come in a variety of sizes and styles, from classic park benches to sleek, modern platforms. Adirondack and other styles come in several different colors, including black, grey, white, and dark green.
11. More Deck Bench Ideas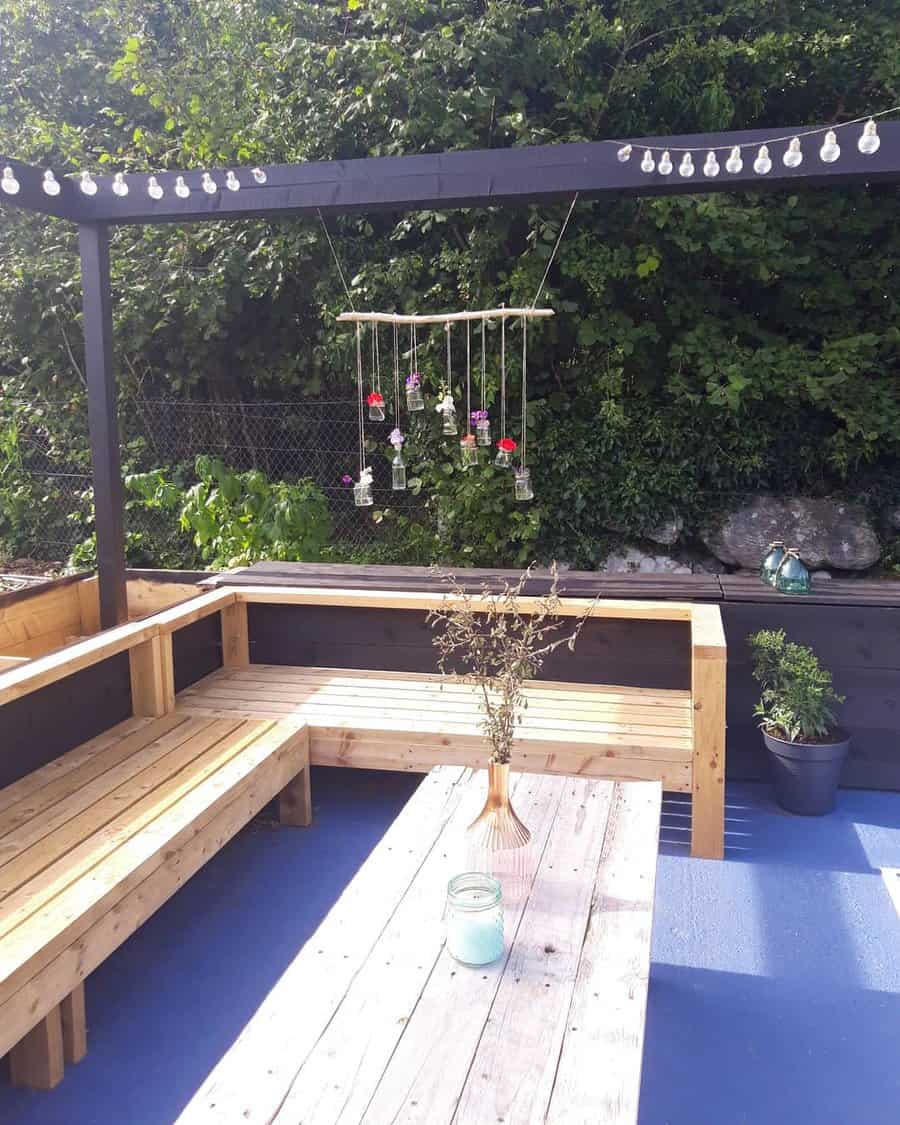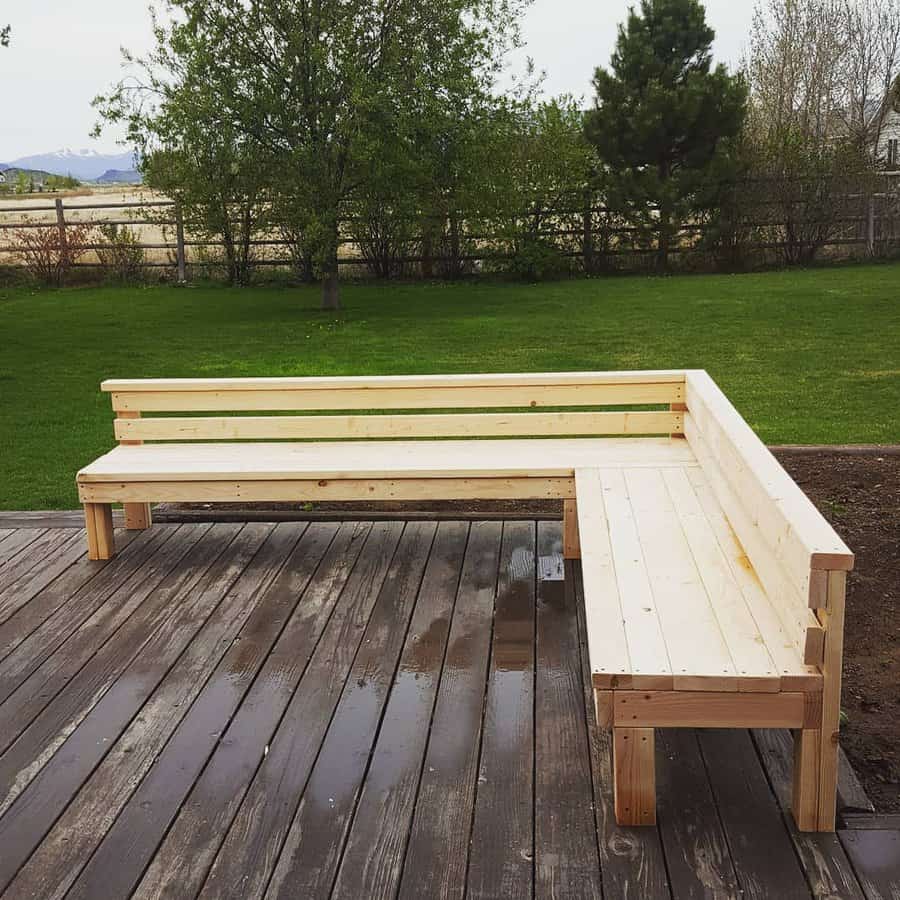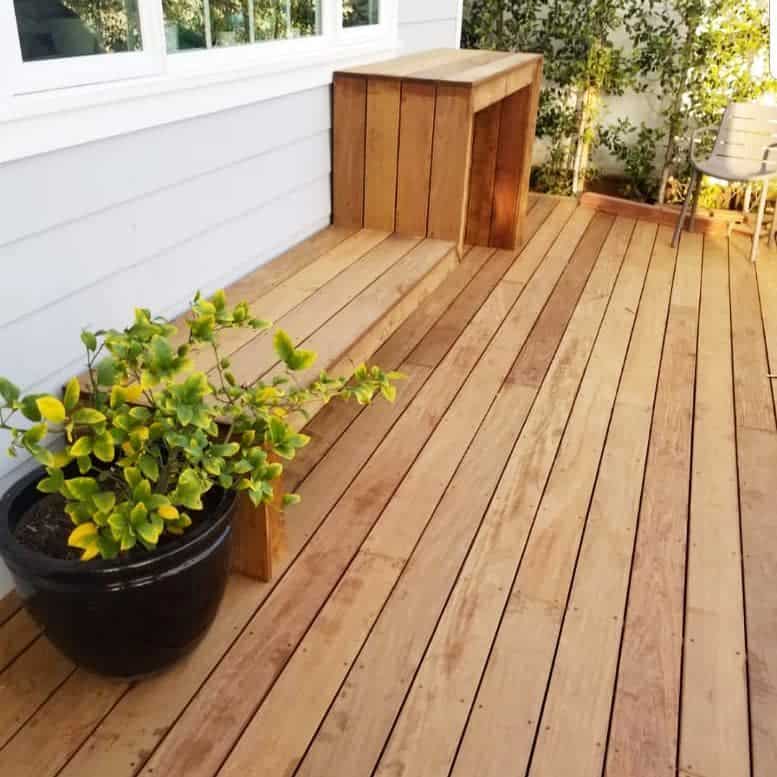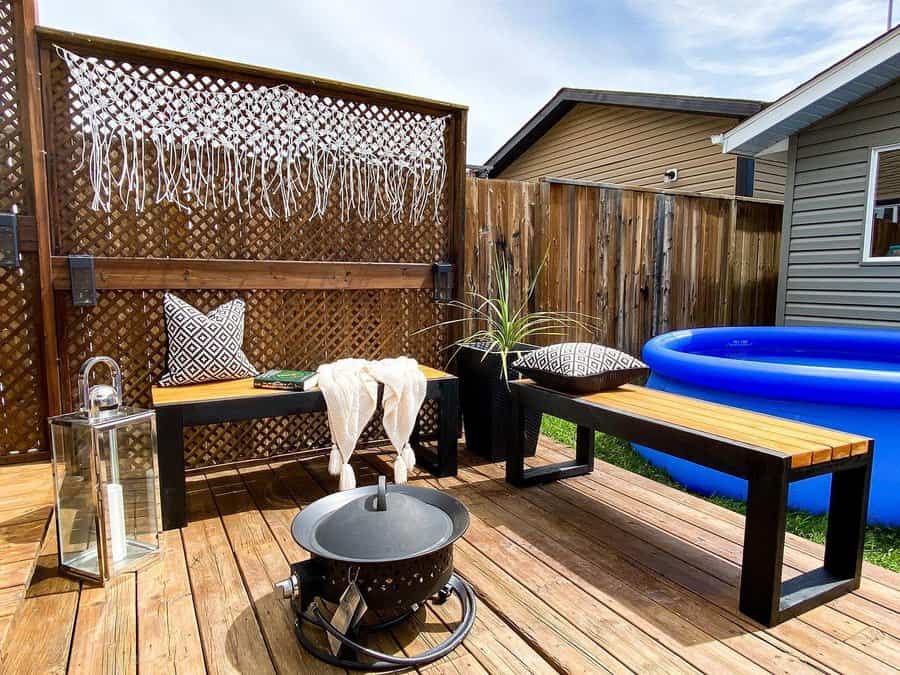 Deck Bench FAQs
How deep should deck benches be?
A deck or patio bench that's too narrow won't be comfortable to sit on for long. Conversely, a too-wide deck bench seat may take up too much room. Ideally, your bench seating should be between 15 and 30 inches deep.
How high is an outdoor bench?
Most outdoor deck bench plans sit around 16 inches high. However, choose a height that's most comfortable for you. Anywhere between 14 and 19 inches above the deck should be comfortable for most people.
How much does it cost to build a deck bench?
As with anything you're building, the materials you use determine the final cost. For a simple deck bench with a back, expect to spend anywhere from $10 to $30 per lineal foot.