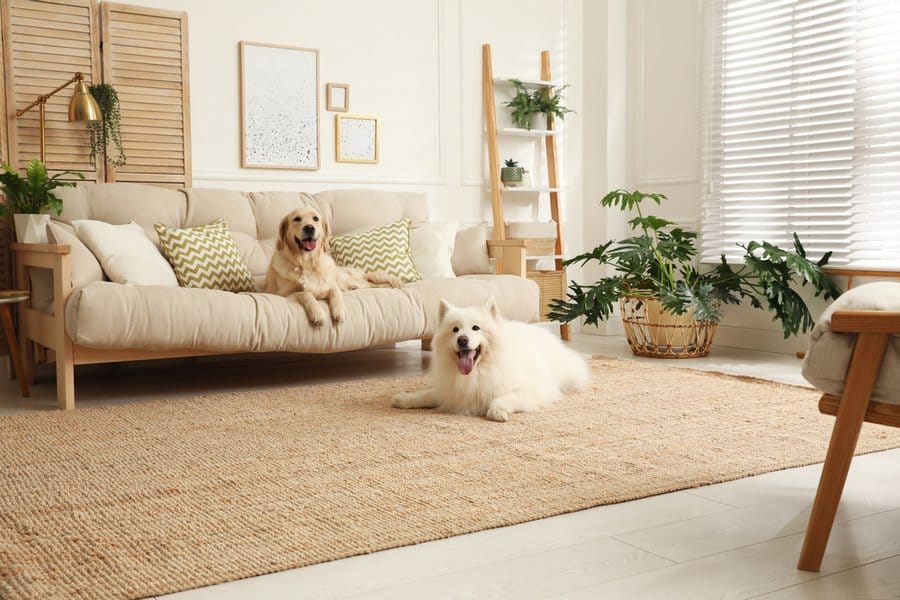 How to Design a Pet-Friendly Living Room
by — Isabella Adler

Published on September 21, 2023

Updated on September 21, 2023
Ever walked into a room only to find your prized sofa chewed up or a beloved plant knocked over by your furry friend?
Designing a space that's both chic and pet-friendly might seem like chasing a tail, but it's more attainable than you think. Many homeowners struggle to strike a balance between a stylish living room and one that can withstand the playful antics of their pets.
This article serves as your guide to creating a living room that's not only visually appealing but also a haven for your four-legged family members. Dive in to discover design tips, durable materials, and creative solutions that harmonize style with the spirited nature of pets.
1. Understand Your Pet's Behavior and Needs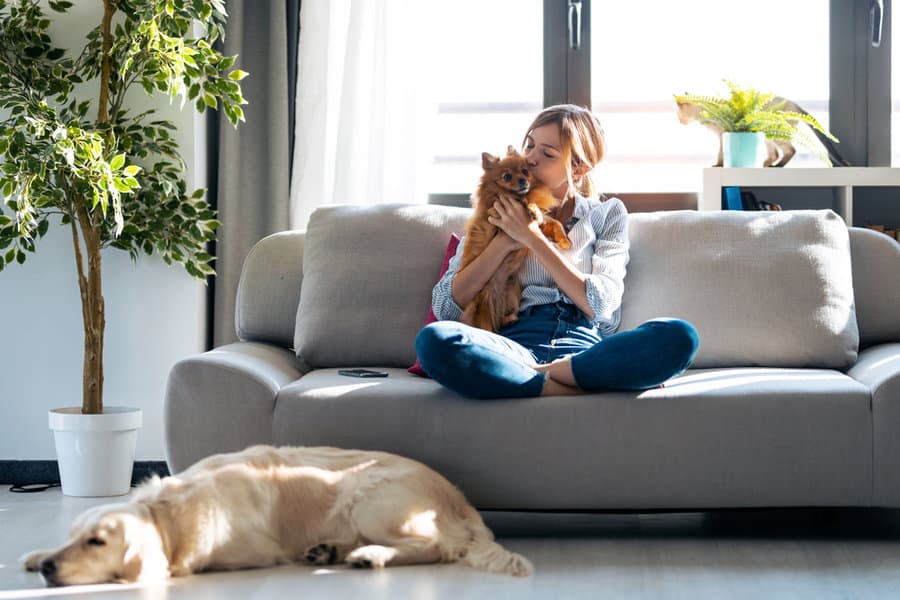 Each animal has its quirks, habits, and preferences, whether it's a favorite lounging spot or a tendency to scratch certain surfaces. By recognizing these patterns, you can make informed choices about furniture placement, material selection, and other design elements. This proactive approach ensures that the room not only looks appealing but also aligns with your pet's natural instincts and behaviors.
2. Choose Pet-Friendly Materials for Your Furniture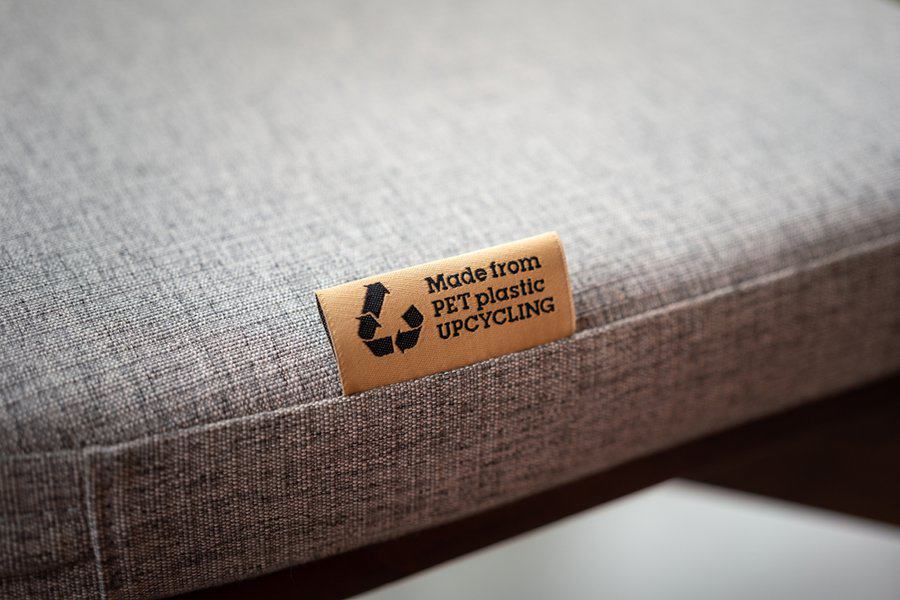 Choosing pet-friendly materials for your furniture is crucial in ensuring longevity and ease of maintenance. Opt for durable and easy-to-clean fabrics like microfiber or leather, which resist scratching and are simple to wipe down. Materials like tightly-woven fabric can prevent pet hair from sticking too easily. Additionally, selecting furniture with darker hues or patterns can help camouflage minor stains or pet hair.
3. Incorporate Easy-to-Clean Rugs and Flooring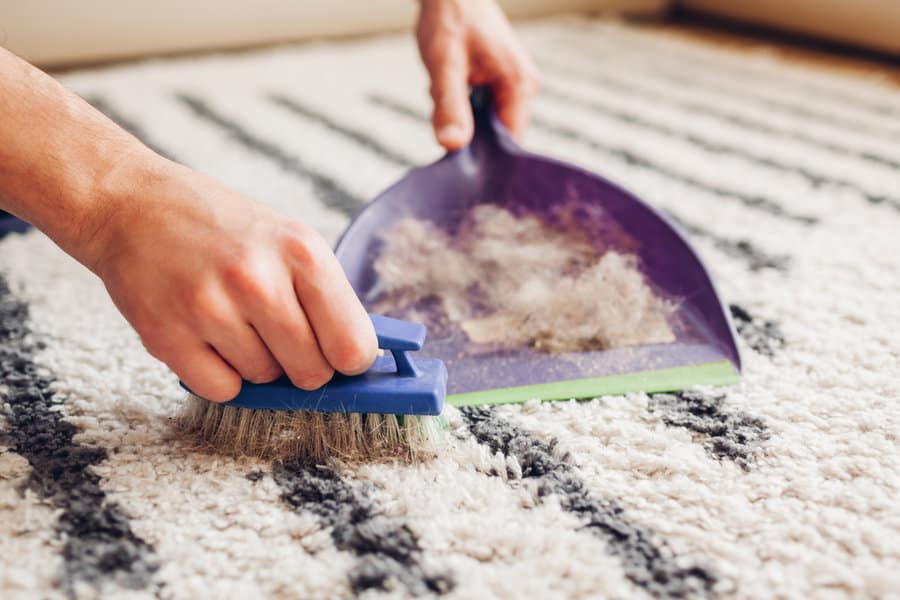 Hardwood, laminate, and tiles are some of the best flooring options as they can be swiftly wiped down in case of spills or accidents. When it comes to rugs, consider those made from synthetic fibers like polypropylene or nylon; they are known for their durability and stain resistance. Additionally, low-pile rugs are easier to vacuum and less likely to trap pet hair compared to shaggy, high-pile rugs.
4. Opt for Functional and Stylish Storage Solutions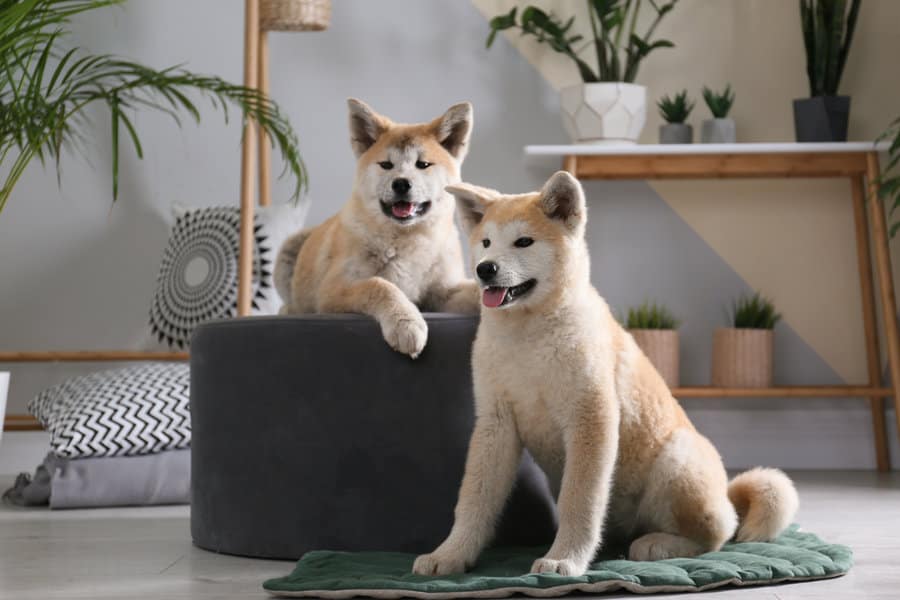 Multi-purpose furniture, like ottomans with hidden storage or built-in shelves, allows homeowners to store pet toys, leashes, and grooming tools without compromising on aesthetics. Wall-mounted cubbies or decorative baskets can serve as stylish storage spots, keeping essentials within reach yet out of sight. By integrating these smart storage solutions, you ensure that everything has its place, making the living space both orderly and pet-accommodating, while also adding an element of design sophistication.
5. Invest in Protective and Washable Throws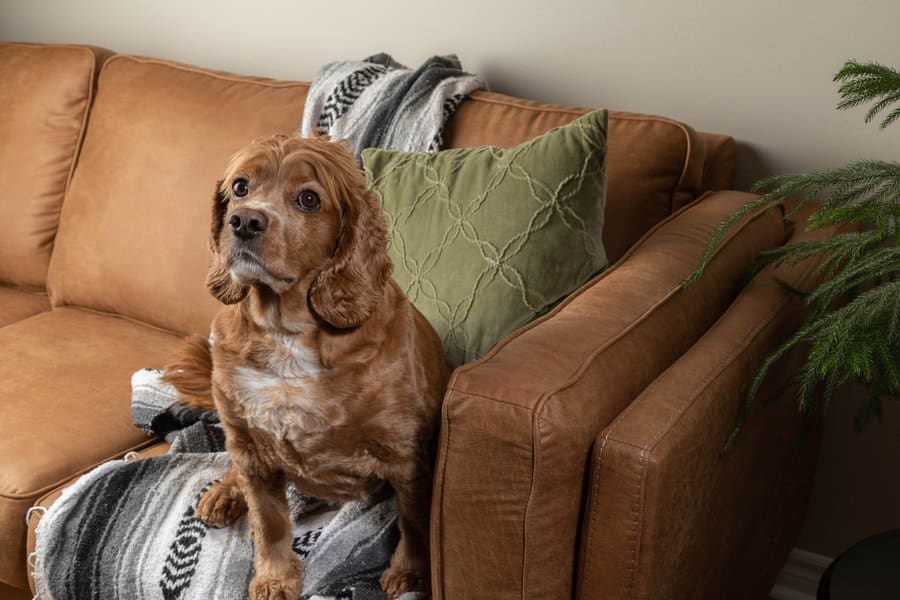 These throws act as a barrier, shielding sofas, chairs, and beds from potential stains, fur, and wear and tear caused by pets. Being washable, they can be easily cleaned, ensuring that any pet-related messes are dealt with swiftly. Moreover, throws come in various colors, patterns, and textures, allowing homeowners to choose options that complement their décor.
6. Select Non-Toxic Plants and Decor
Many popular houseplants, although visually appealing, can be harmful or even fatal if ingested by curious pets. Harmful plants for pets include popular choices like poinsettias, lilies, and oleander, which can cause a range of symptoms from gastrointestinal upset to more severe reactions when ingested by pets, especially cats and dogs. On the other hand, pet-friendly plants that homeowners can safely incorporate into their living spaces include the rubber plant, haworthia, and the money tree.
It's essential to cross-reference any plant additions with a trusted source or consult a veterinarian to ensure the well-being of pets in a plant-filled environment.
7. Prioritize Safe and Cozy Corners for Relaxation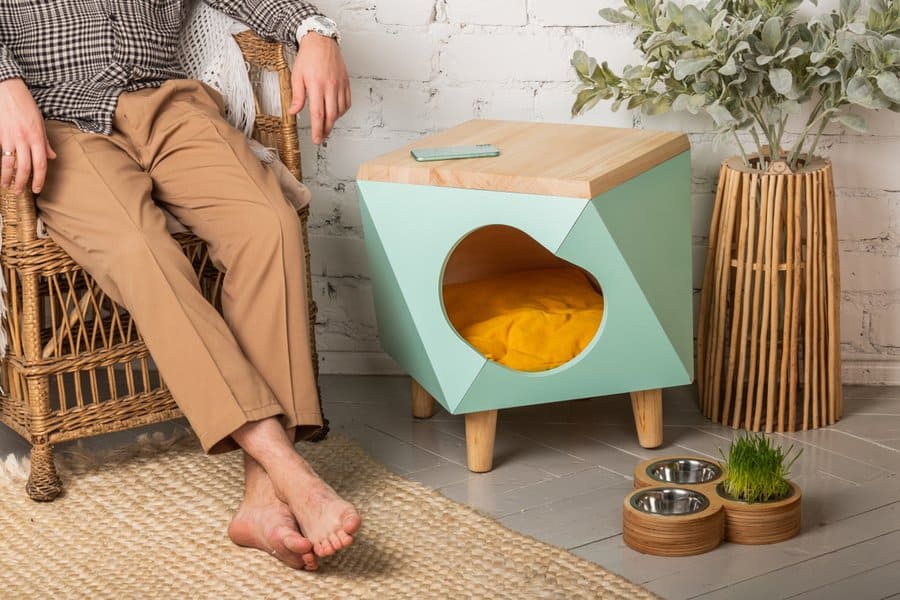 Pets, much like us, need their own designated spaces to retreat, relax, and feel secure. By setting up a dedicated pet nook with soft bedding, cushions, and perhaps a few favorite toys, you not only provide them with a sense of belonging but also minimize their temptation to claim other furniture. These corners can be stylishly integrated into the room's design, using complementary colors and textures.
8. Keep Cables and Wires Out of Paw's Reach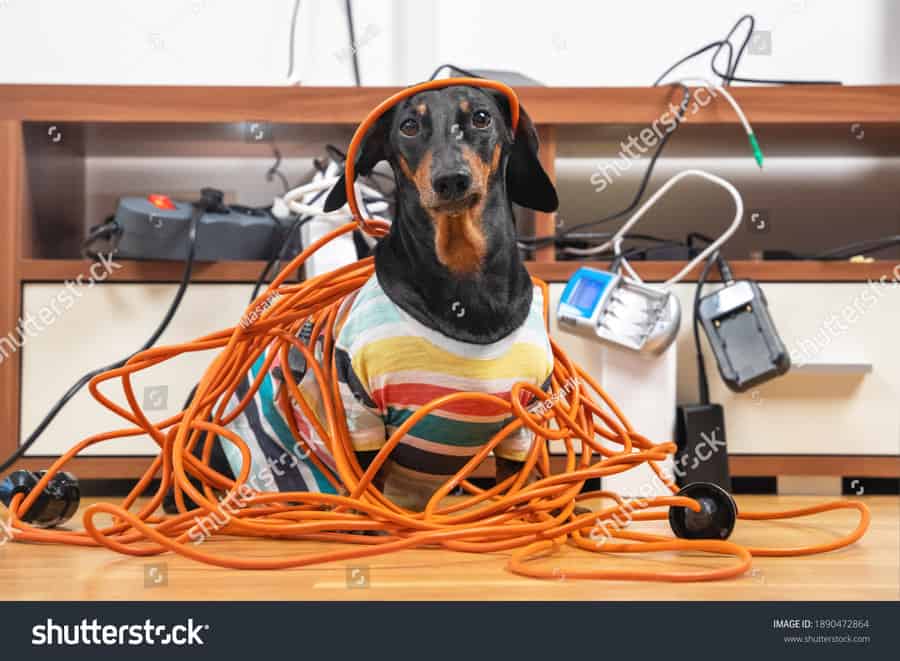 Keeping cables and wires out of paw's reach is crucial to ensure both the safety of your pets and the functionality of your electronic devices. Here's how:
Cable Management Boxes: These are containers designed to house power strips and tangled wires. They not only keep the cables organized but also hidden from curious pets.
Cable Sleeves or Wraps: Made from durable materials, these wraps encase multiple cables, consolidating them into a single, less tempting bundle. They can be particularly helpful in deterring pets from chewing.
Cable Concealers: These are typically plastic channels that adhere to walls or baseboards. They hide and protect cables from being bitten or tripped over.
Use Furniture Strategically: Arrange furniture in a way that hides cables behind or underneath them.
Taste Deterrents: There are sprays available that taste bitter or unpleasant to pets. Spraying these on cables can deter most pets from wanting to chew on them.
9. Use Elevated Shelves for Delicate Items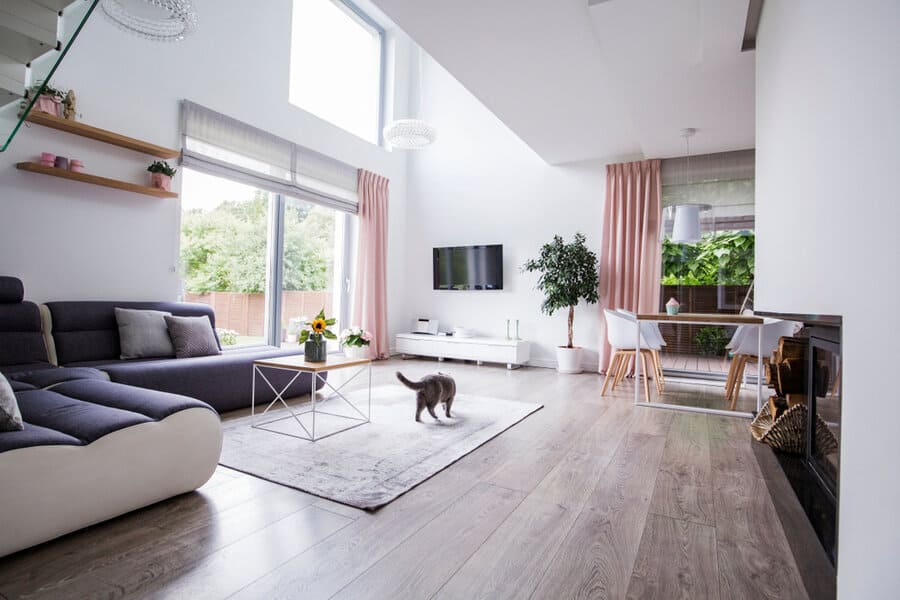 Elevated shelves, positioned above the jump or reach of pets, are ideal for displaying fragile decor, collectibles, or plants that might be toxic if ingested. By placing these items high up, you minimize the risk of them being knocked over by an energetic tail wag or a playful pounce. Wall-mounted or floating shelves can serve this purpose beautifully, blending functionality with aesthetics.
10. Embrace Furniture with Sturdy and Stable Bases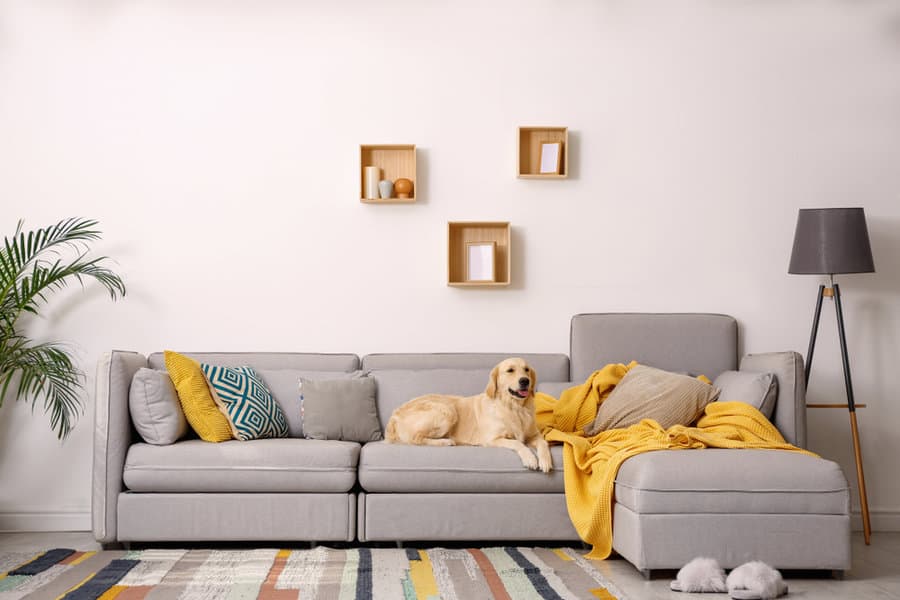 Energetic pets, particularly larger breeds, can unintentionally bump into or attempt to climb on furniture, risking toppling lighter pieces or causing breakage. Furniture with a solid, broad base, such as sofas with thick legs or coffee tables with a weighty foundation, are less likely to be moved or tipped over by your pet's antics. Furthermore, opting for such robust designs ensures a longer lifespan for your furnishings, reducing the wear and tear that can come from the hustle and bustle of an active pet.
11. Implement Durable Window Treatments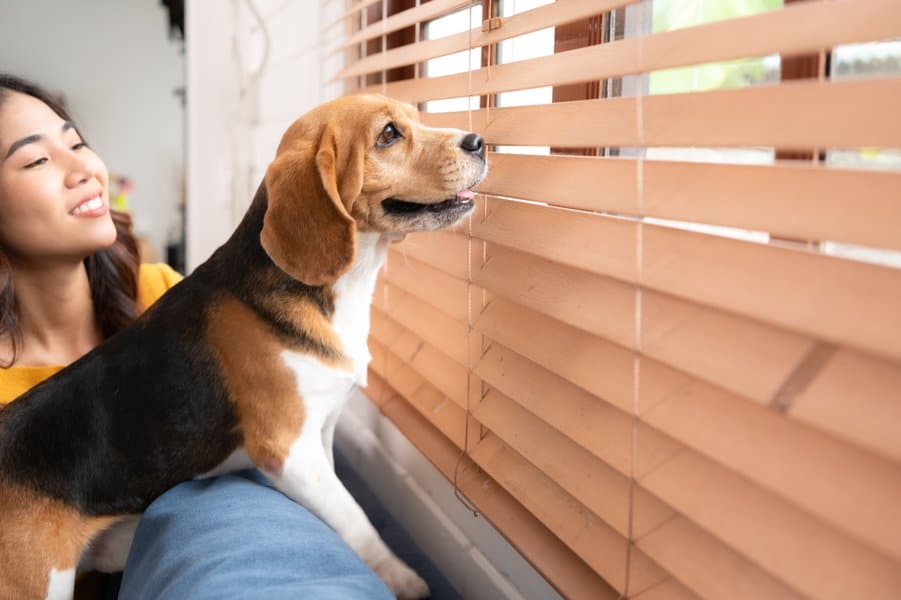 Pets, especially cats, may be inclined to play with, climb, or even chew on flimsy curtains or blinds. To counteract this, opting for heavy-duty materials like thick drapes, or durable blinds and shutters, can withstand such behaviors. Additionally, cordless window treatments are a safer option, as traditional cords can pose a strangulation risk or become a tempting toy for pets.
12. Add Pet Amenities that Complement Your Décor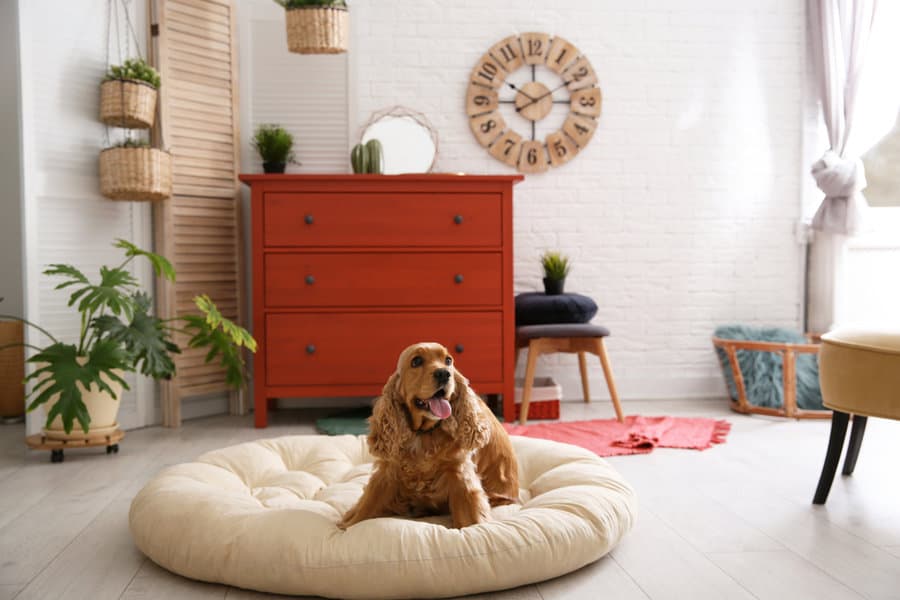 Consider selecting pet beds, toys, and feeding stations that match the color palette and aesthetic of your living room. Modern design trends even offer chic pet furniture that seamlessly blends with contemporary home décor, such as sleek cat towers or minimalist dog beds. Elevated feeding stations can double as stylish side tables, and woven toy baskets can complement rustic or boho themes.