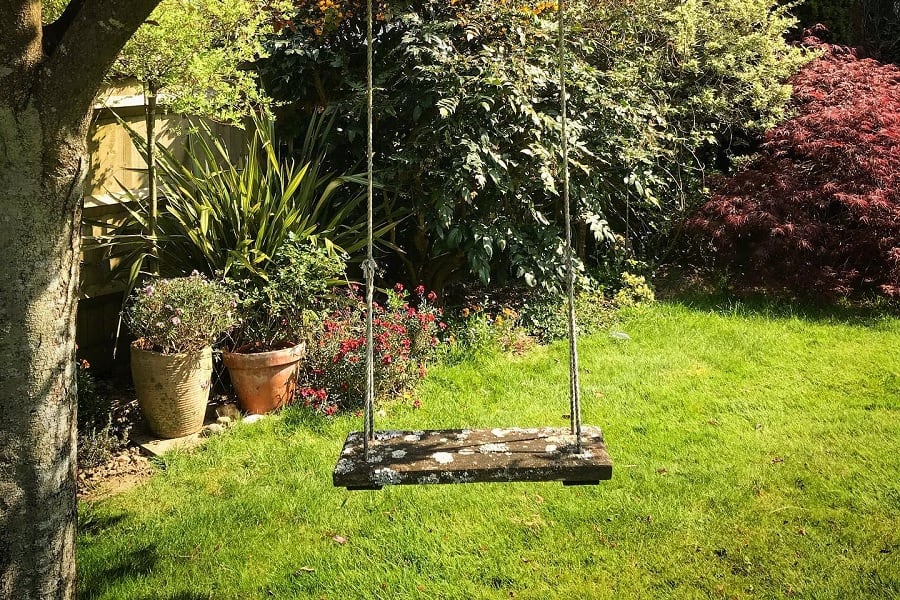 37 Easy DIY Garden Ideas on a Budget
"A single rose can be my garden… a single friend, my world." – Leo Buscaglia
Building a garden in your backyard can be a rewarding experience. There's nothing more satisfying than heading out into your backyard, picking your vegetables, and preparing a fresh meal with ingredients from your garden.
You don't need to have an extensive farm; you just need a small garden with a few different types of vegetables. So set aside a weekend and get your garden started.
Whether you have a small or large space available, these DIY garden ideas will help you get started on your DIY garden.
1. Repurpose Rusty Items For Plants
If you have a green thumb and love getting creative, then DIY budget garden projects are just for you! You can repurpose rusty items to create unique pieces that plants can crawl up or around. Get crafty by repainting an old chair for a statement piece, put eclectic collections of repurposed cans together or make sculptures with large stones.
Turn kitchenware into odd but cool pots for your flora. An old mop bucket will make tiny shrubs extra happy, and an old milk jug cut from the top down is perfect for those spiffy succulents. Making use of repurposed goods will add up to the most charming and cost-effective gardens of all time!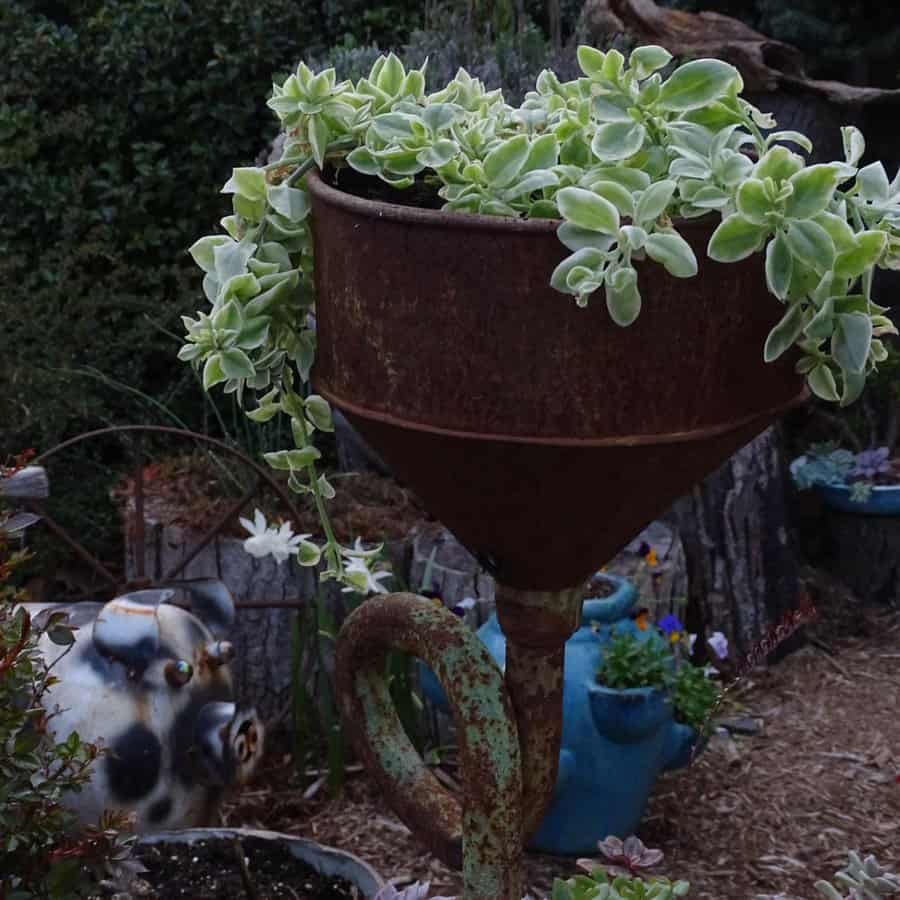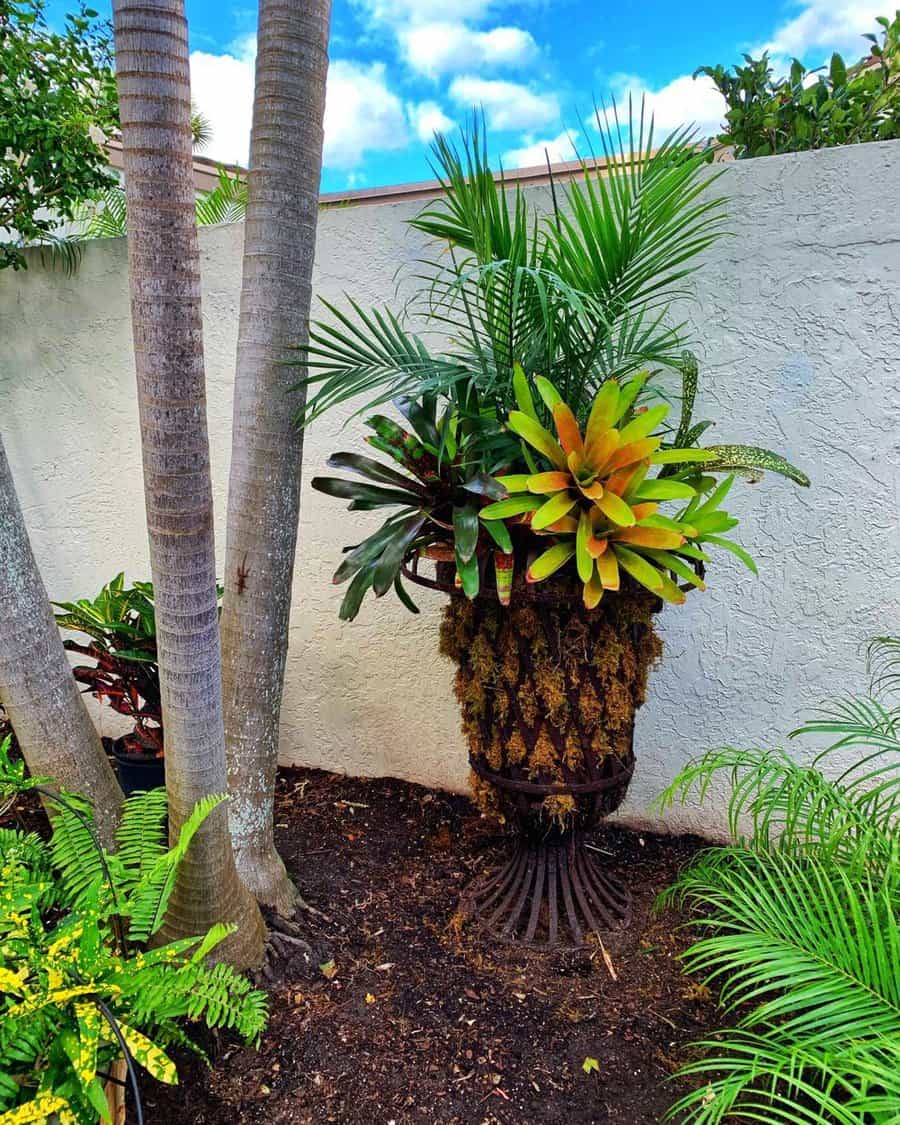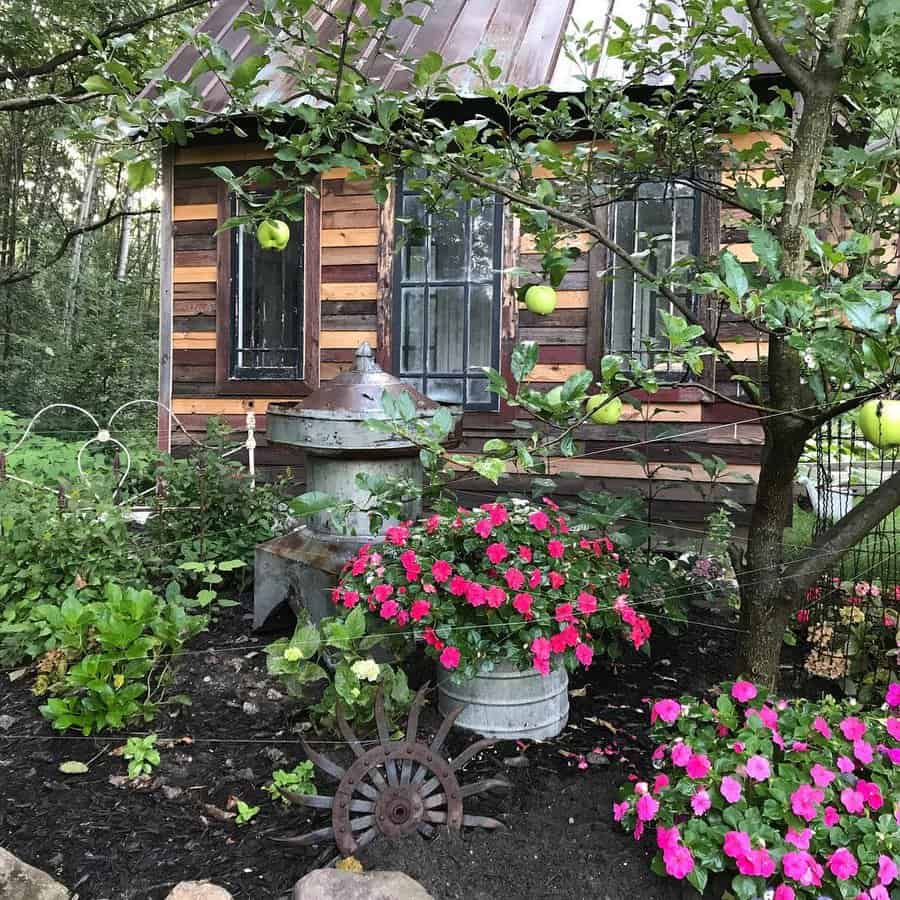 2. Create A Container Garden With An Egg Tray
Try egg tray containers to start seedlings – simply cut out desired egg-shaped pieces from egg trays and use that as your container. It's a great way to recycle materials, and it still provides enough drainage for your little starters. Upcycle old bottles or cans into cute planters too!
Crafty ideas like these will let you make the most of small spaces, limited finances, and plenty of creativity.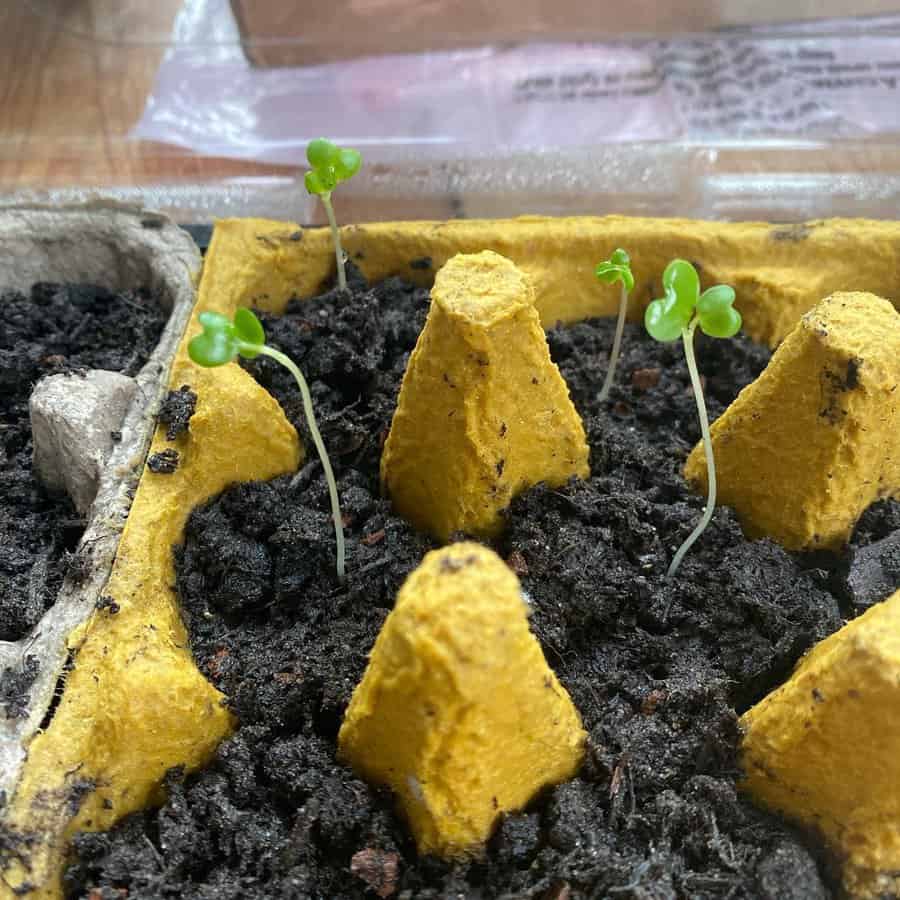 3. Make A DIY Bird Feeder
It's easier than you think to create your own DIY budget garden projects! For instance, don't let the size of your outdoor space restrict its potential. If all you have is a balcony, turn it into a vibrant haven for birds by creating a DIY bird feeder with cardboard boxes or twigs.
All you need are some simple supplies like glue and scissors, and voila! – you have an oasis right outside your home.
Not only will it add beauty to your garden, but also provide sustenance to the local wildlife neighbors that make life a little more exciting.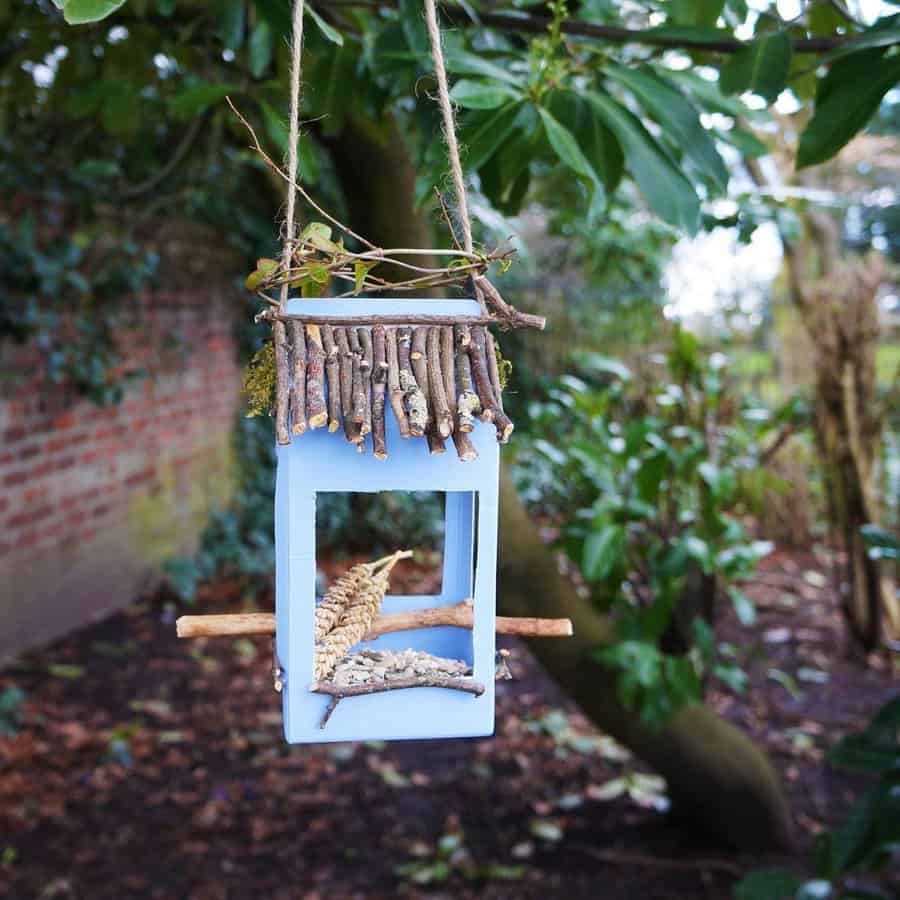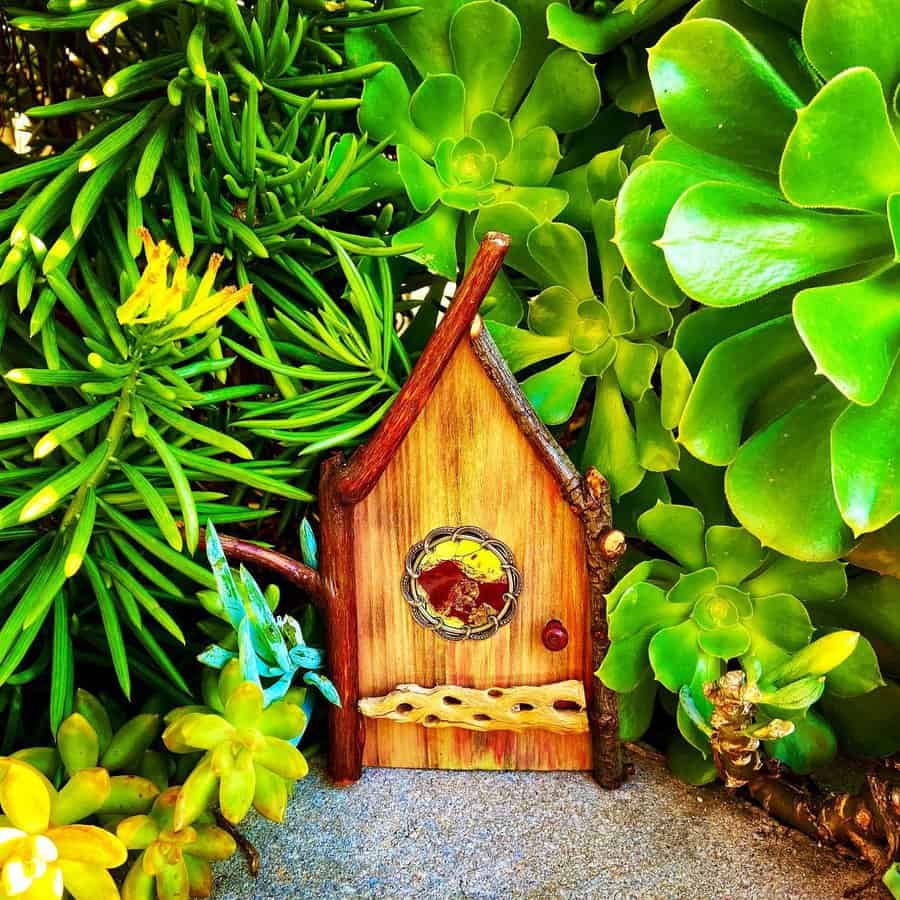 4. Add A Garden Bar
Garden bars add a unique charm to any outdoor gathering, and are surprisingly easy to construct. With basic DIY skills and a few materials, you can quickly create a mellow al fresco atmosphere for friends and family.
To finish off the look, hang some string lights or vintage wall art, creating a DIY bar your guests won't soon forget. Don't wait – the perfect outdoor space awaits!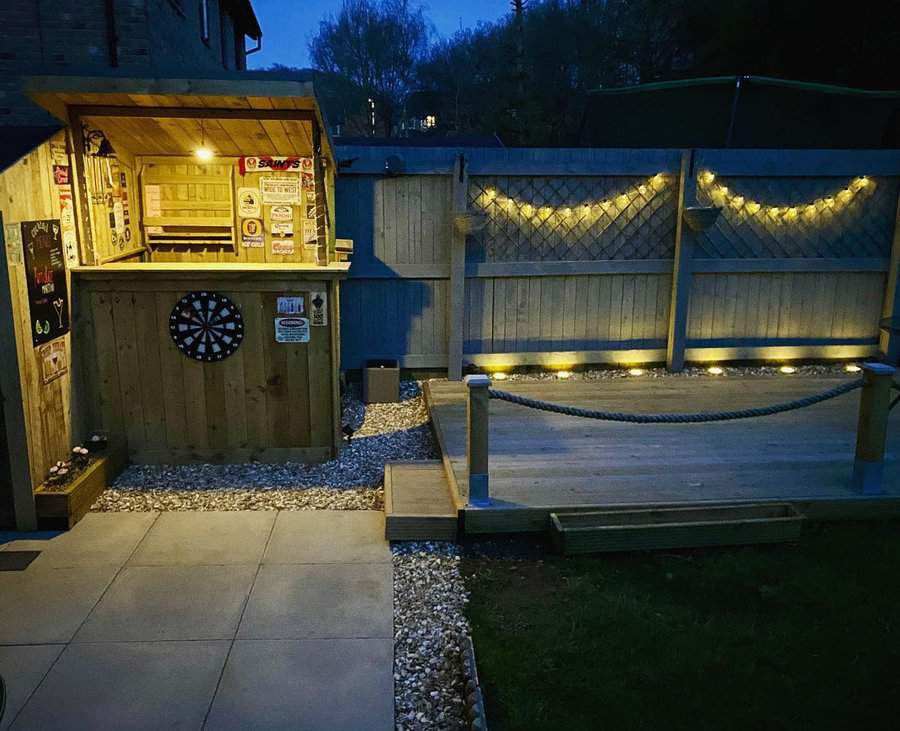 5. Craft Flowers From Recycled Materials
You can craft flowers from recycled materials like craft paper, bottle caps, and fabric scraps snipped into petal shapes. To add more color and variations, consider adding little terracotta flower pots with bright paint for a vibrant garden-like feel to your outdoor spaces.
Instigating craft hybrids is also an excellent way to cut back on costs while still providing you with stunningly unique foliage and blooms.
With some creativity and resourcefulness, setting up a budget garden can be a great way to enjoy summer evenings in nature.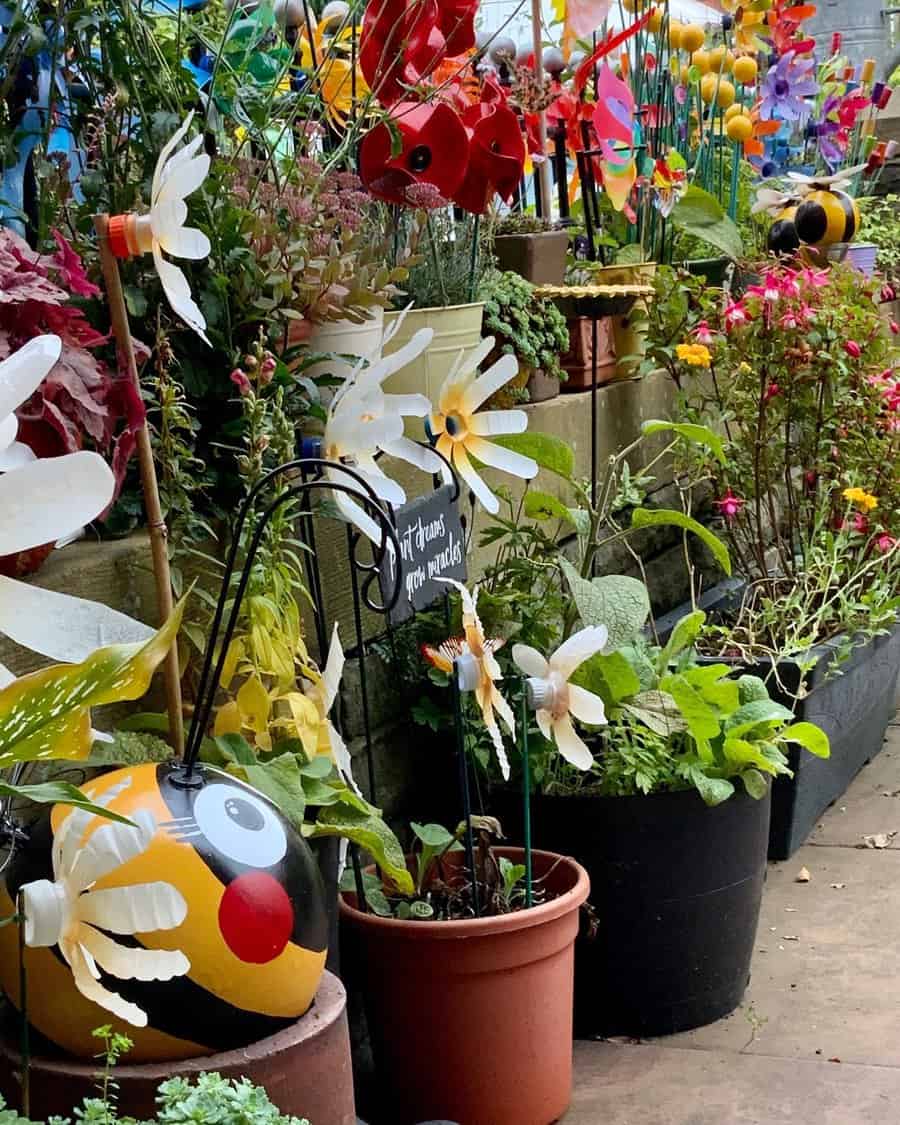 6. Paint On Pots For Plants
Give your pots a painted makeover by doodling and creating decorative art. You can give your paints character and personality, making the finished product not just a pot for plants, but an adorable piece of art.
A budget garden can become fun and creative if you start getting imaginative with painted flowerpots, turning them into something special that is both useable and beautiful.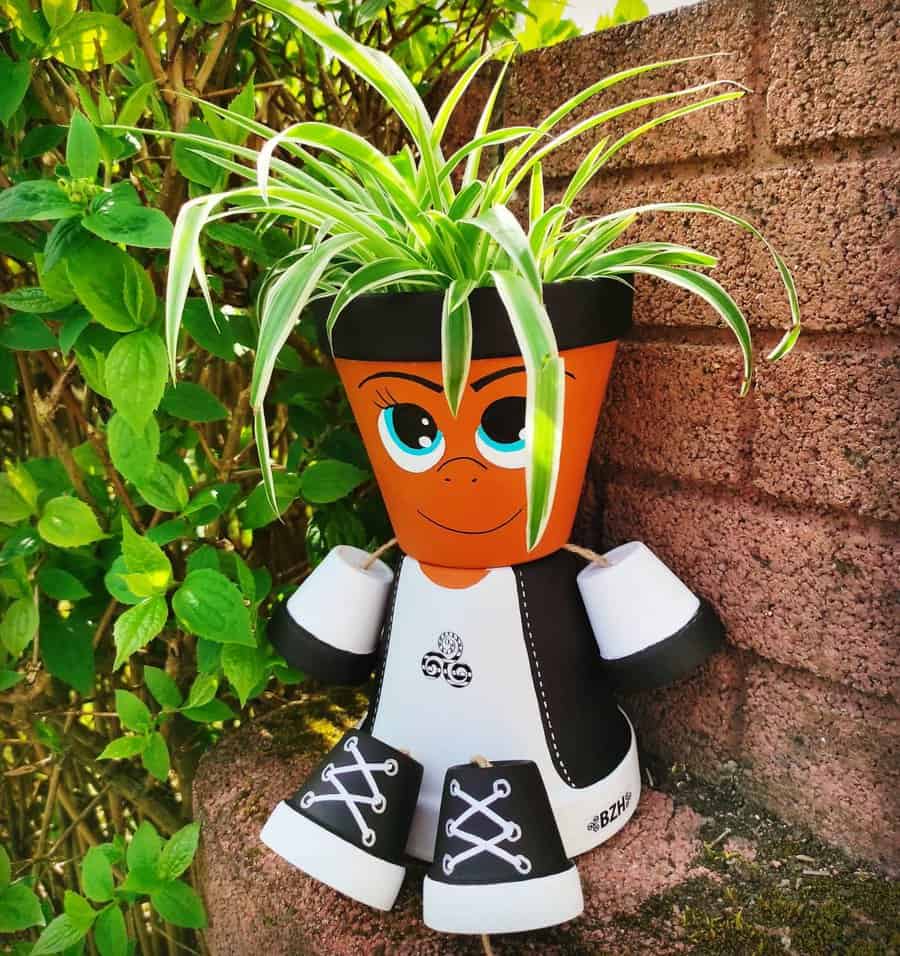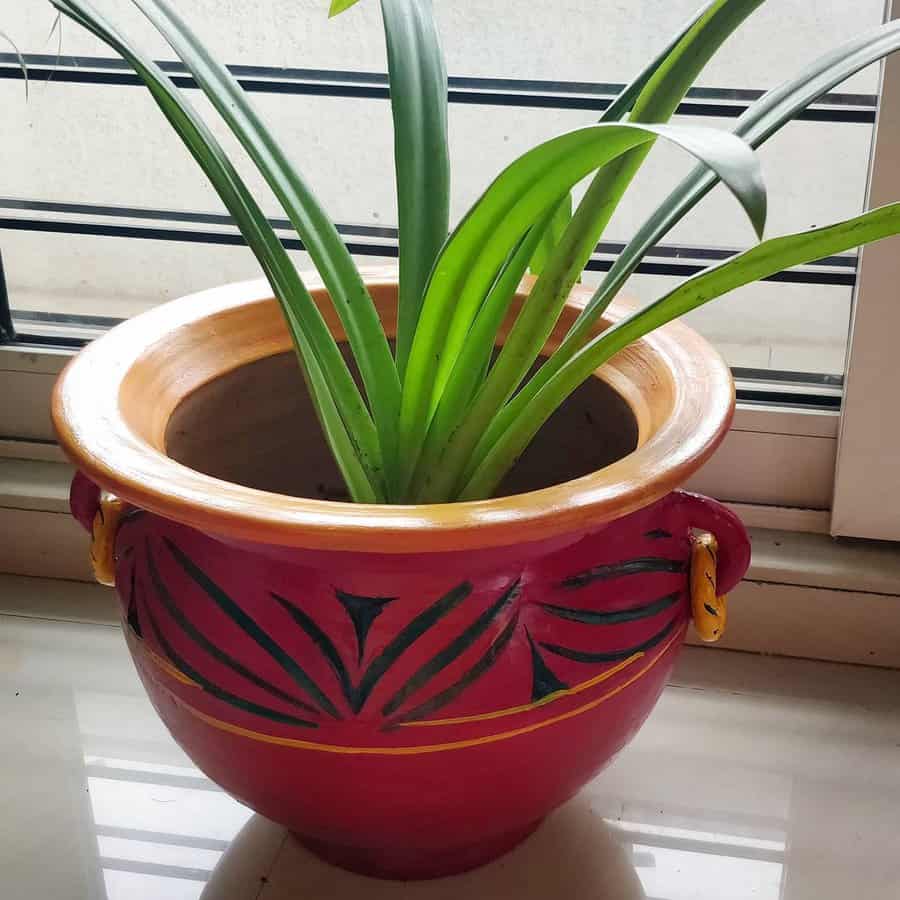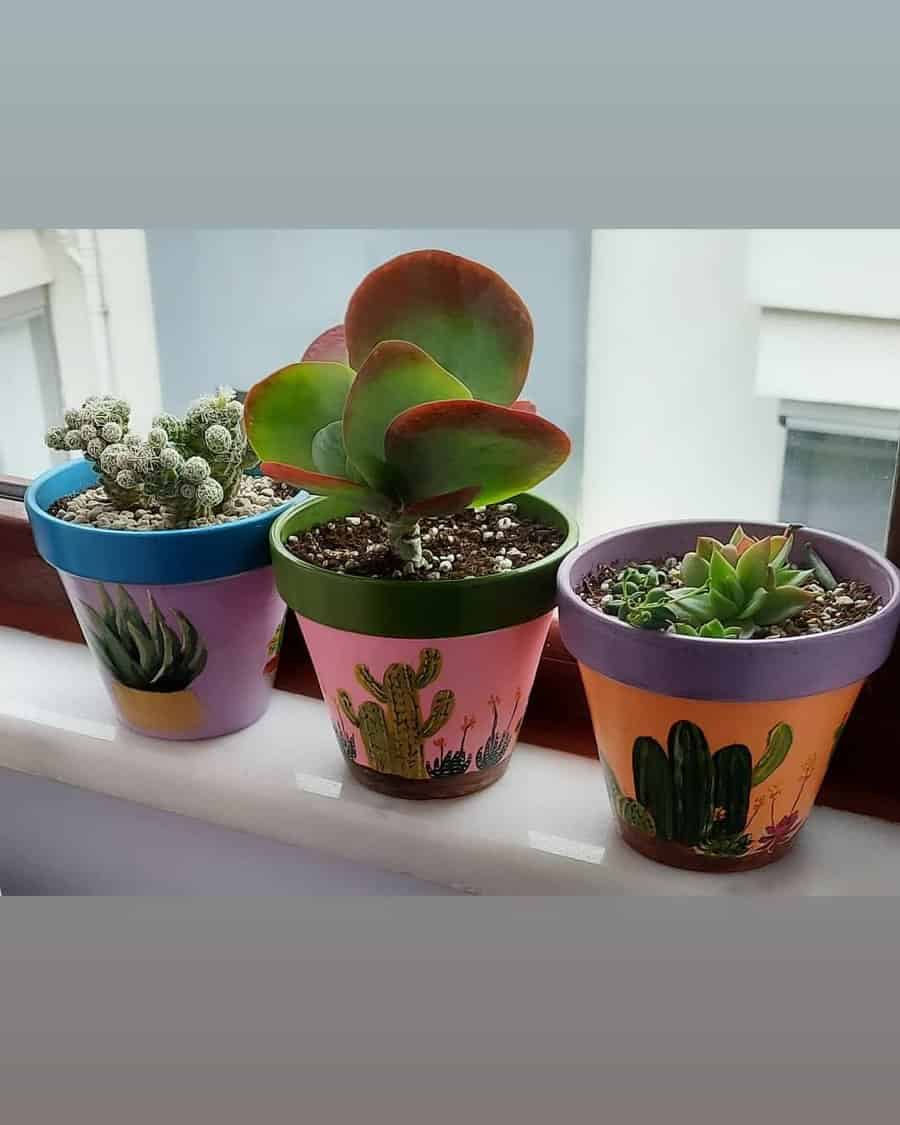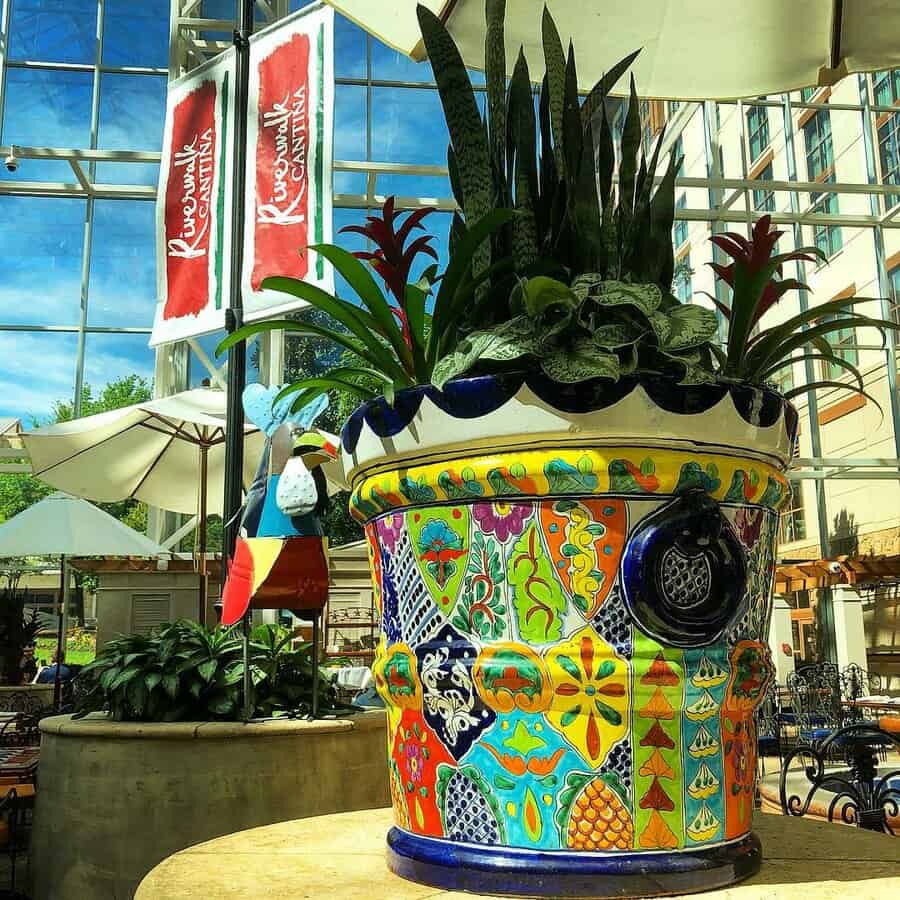 7. Make Macrame Plant Hangers
If you're looking for a creative way to make your garden unique on a budget, why not make some macrame plant hangers? You can make them as big or as small as you'd like depending on the size of the pot.
Hang these in place of traditional planters around your garden or make them whimsical by taking them inside and draping them for a beautiful, boho-inspired display.
No matter how you choose to use them, you'll make any space look gorgeous!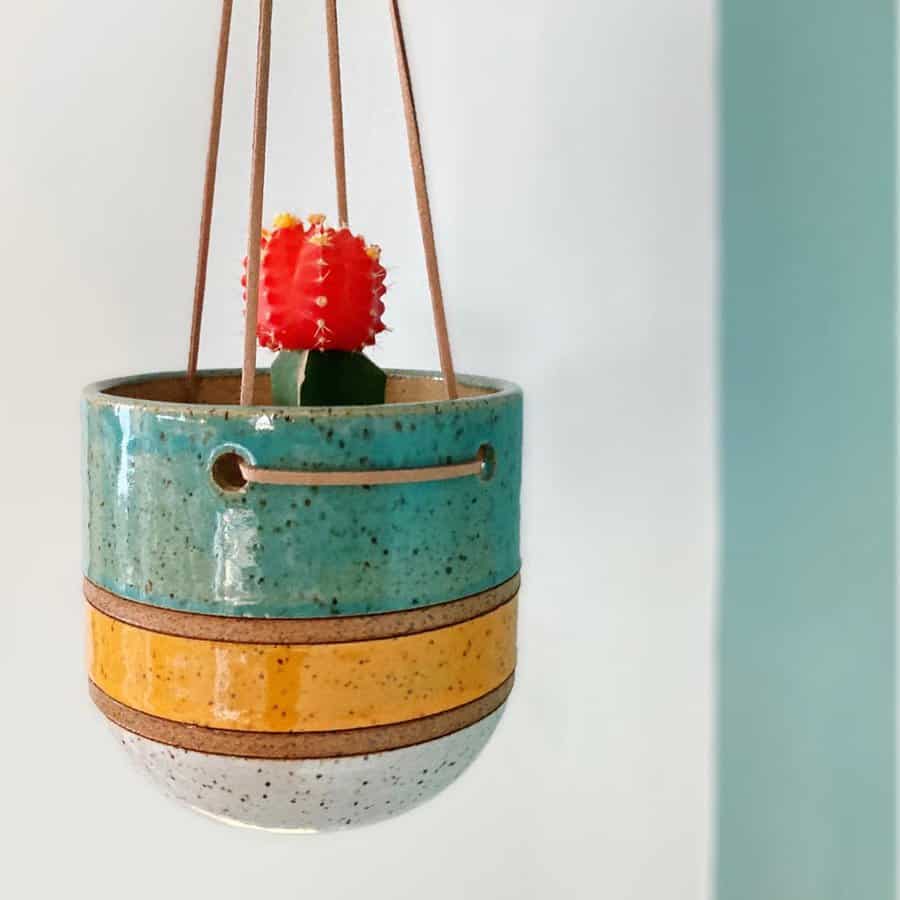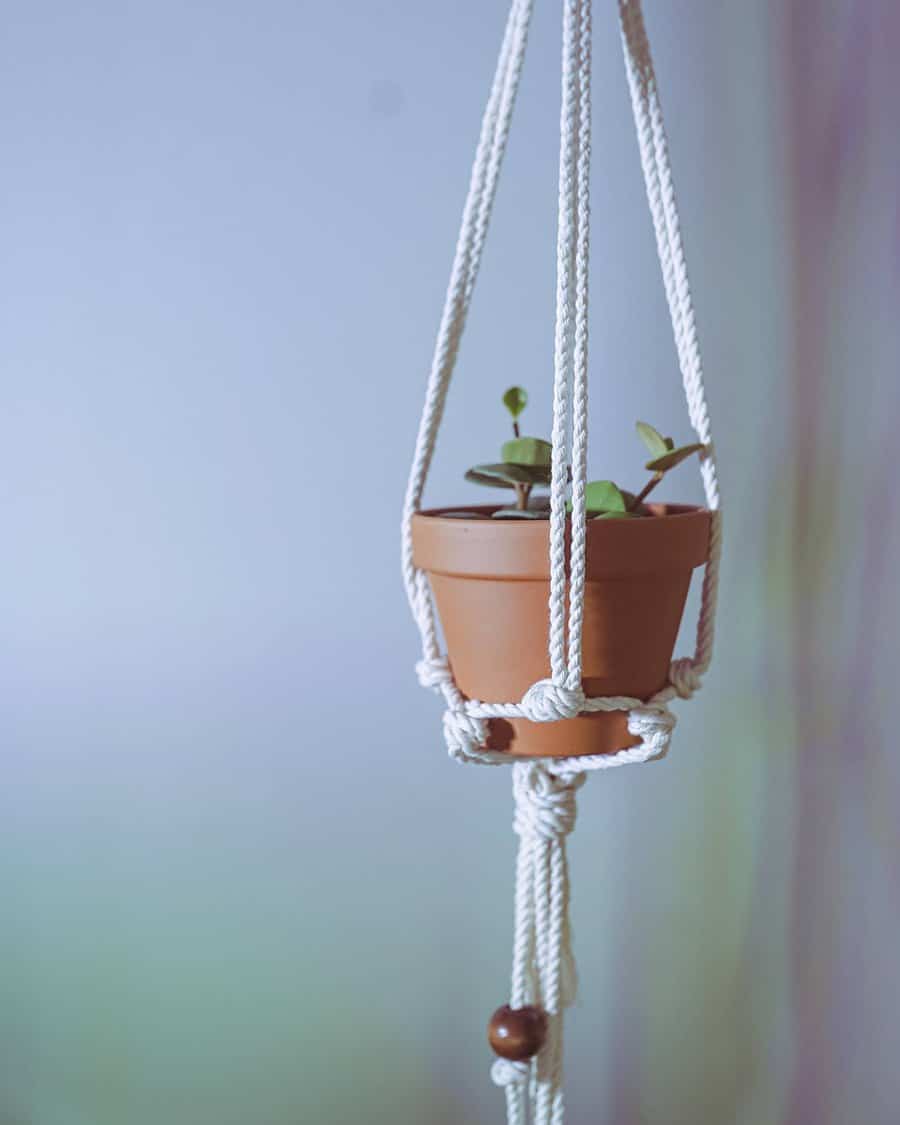 8. Create A Hanging Bamboo Pot
If you're looking for a creative way to create your own budget garden, one of the easiest things to try is making a hanging bamboo pot for trailing plants.
This method creates an incredibly picturesque look that can even be done with items found around the house. All you need is some thin and flexible branches, like those of an old bamboo tree, and some string or twine (or even recycled wool!) which you can use to tie them together in whatever design you prefer.
Once your basket-shaped structure is complete, fill it with the plants and flowers of your choice and hang it around your space!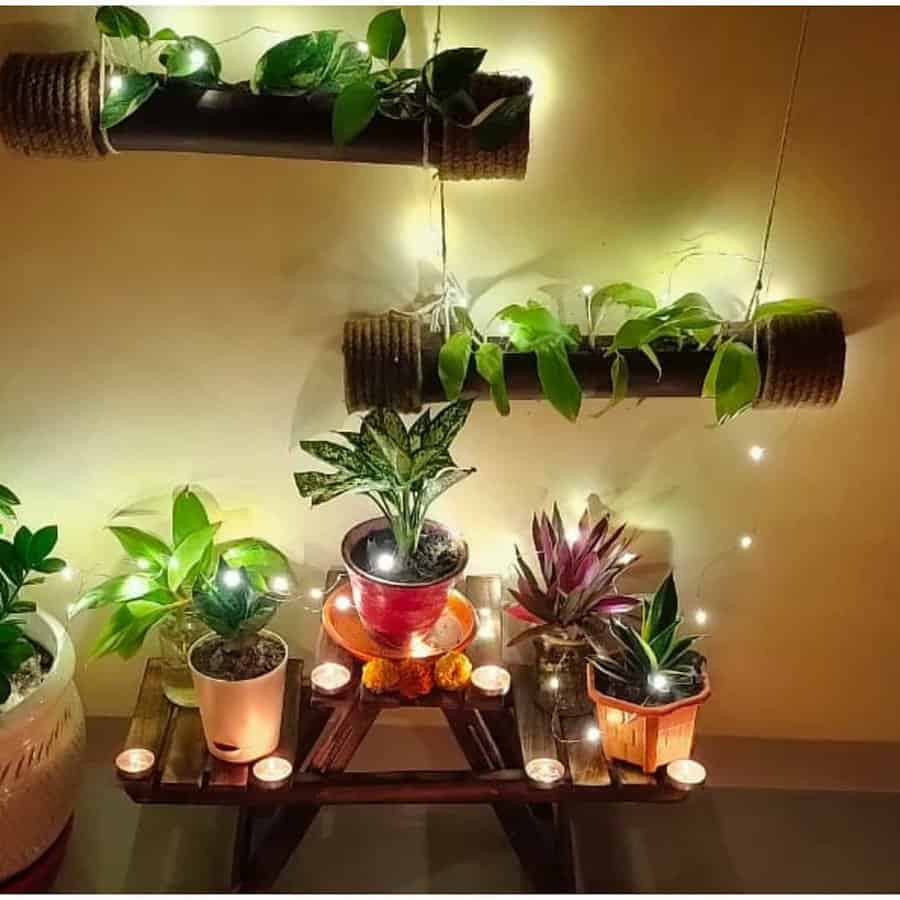 9. Match Your Pots
A garden on a budget doesn't need to be dull! With a bit of creative thinking, you can match your terra cotta pots with a beautiful color palette overflowing with pinks, blues, and violets. Whether you choose to compliment an existing landscape or start from scratch, these vases will be the perfect centerpiece for your garden makeover.
Mix different sizes and textures for added impact and personality. It's amazing what a few small pieces of inexpensive décor can do to transform an ordinary outdoor area – on a budget!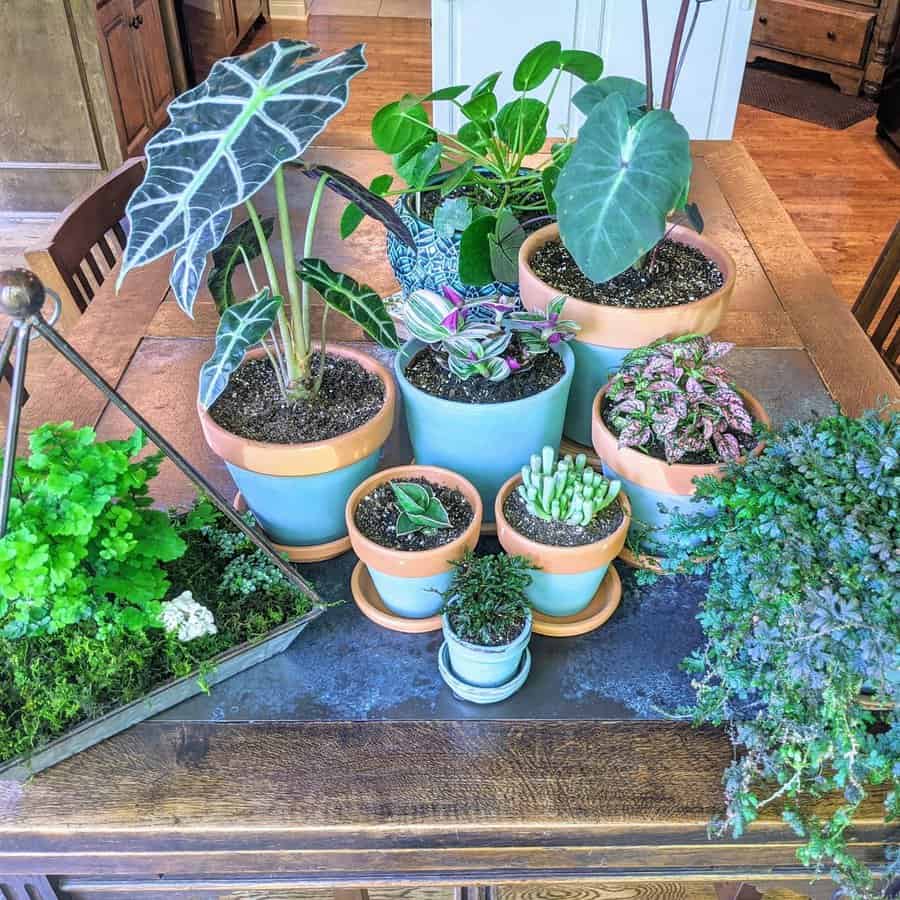 10. Landscape A Stone Path
Consider landscaping a stone access path, creating raised flower beds with small trees around them, or adding mulch for an earthen feel. Planting window boxes and adding hanging plants near your patio for seating can really liven up the atmosphere and turn the area into an oasis.
With carefully thought-out planning and designs, plus some hard work and a wee bit of courage to explore new ideas – you may just create something truly stunning!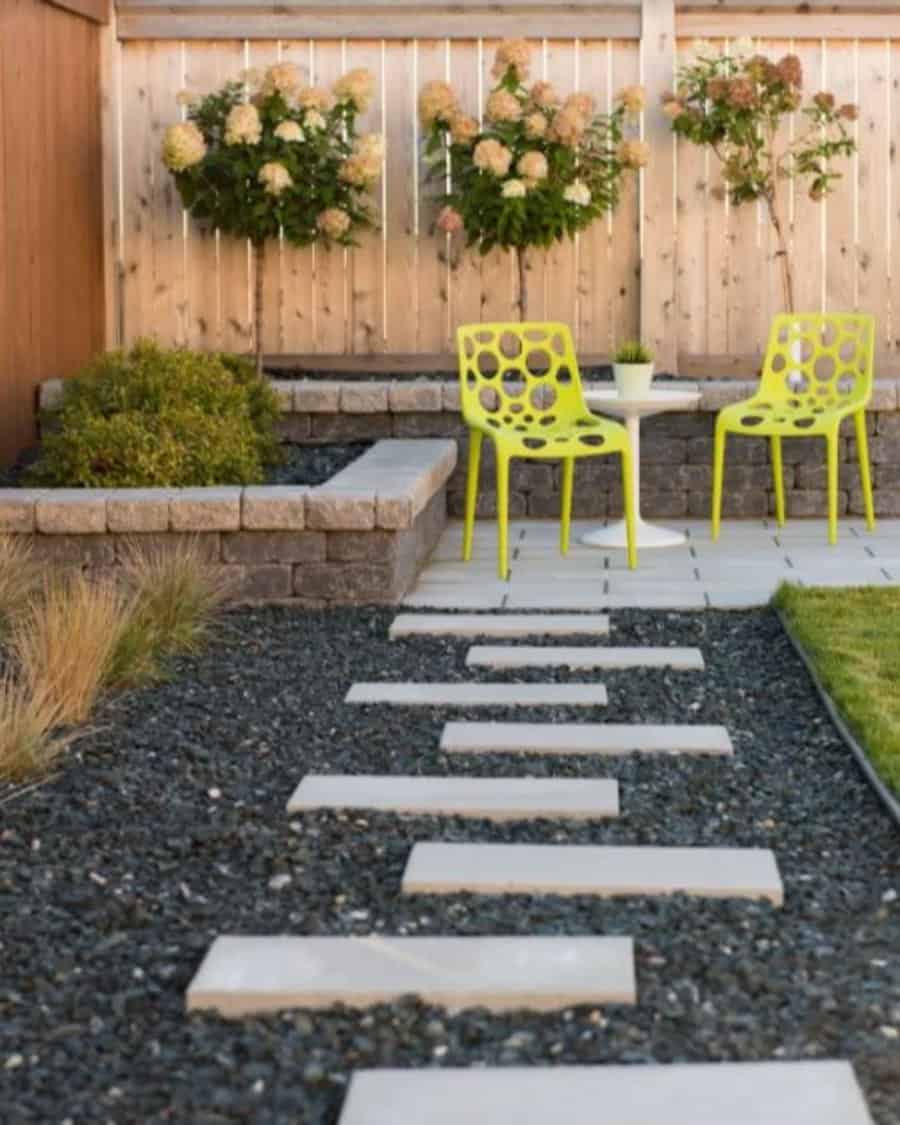 11. Set Up A Brick Fire Pit
Having a budget garden is one of the most rewarding activities you can do. With a limited budget, you can set up your own backyard paradise. Start with making a plan for how to set up an inviting space. You could set up a brick fire pit as the centerpiece and surround it with comfortable patio chairs.
Add string lights or lanterns around to set the mood, and then set up potted plants or small shrubbery throughout the area.
Have fun by mixing different kinds of tables and chairs to make them unique. Whenever you need some time to relax, just step into your budget garden and enjoy nature like never before!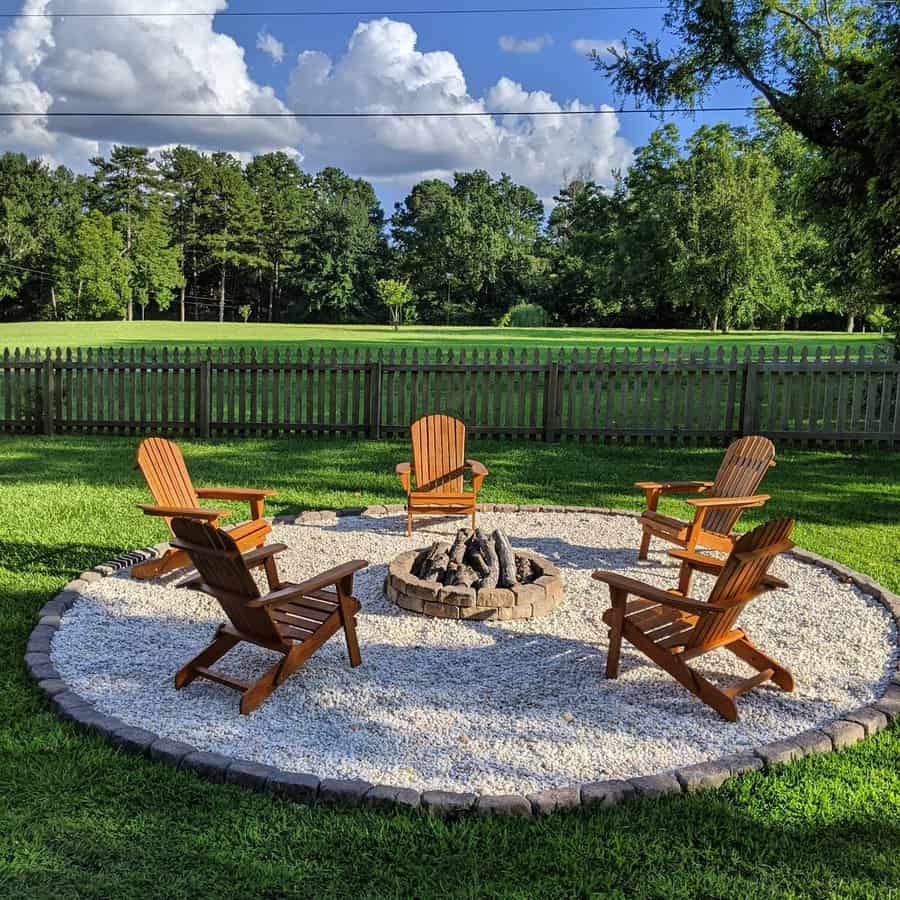 12. Install A Water Fountain
Get creative and set up a water fountain for the birds, grab some colorful wildflowers from your local nursery, purchase some decorative stones for a bit of drama, and work with what Mother Nature has already provided.
Not only will you be proud of the end result but you will also attract plenty of wildlife into your garden!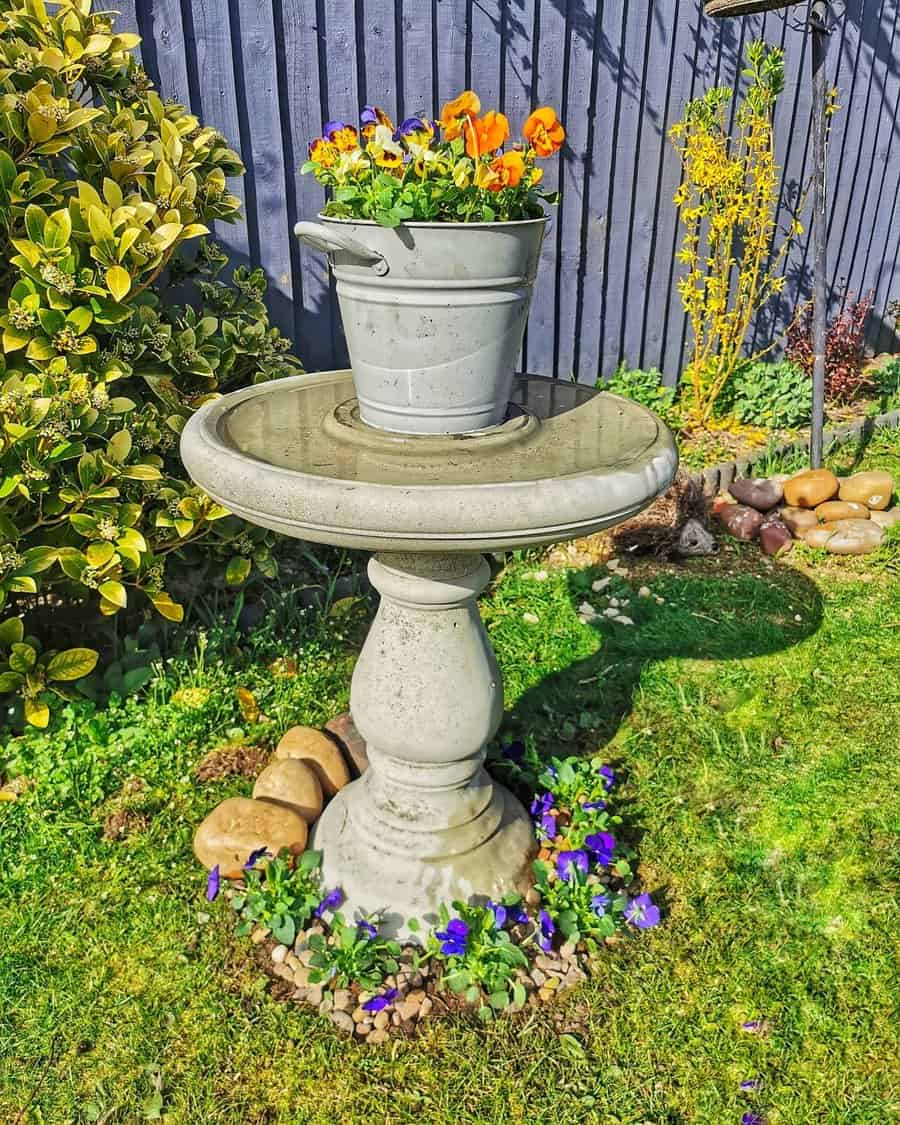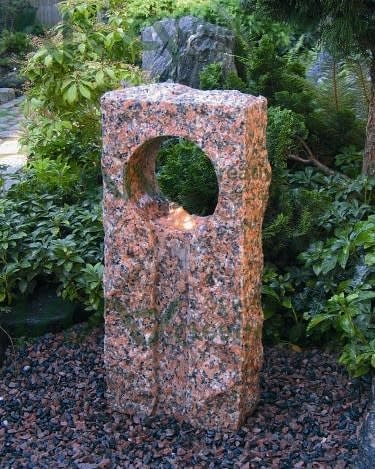 13. Make A Garden Sculpture With Tin
Growing a garden on a budget can be daunting, but it doesn't have to be! A creative and fun way to make it both cost-effective and unique is to make a garden sculpture with repurposed tin.
Get inspired by making something out of the ordinary like a rabbit sculpture with soda cans and wire. Not only will it add beauty and character to the garden space, but you'll also get the satisfaction of having created something with your own two hands – without breaking your wallet!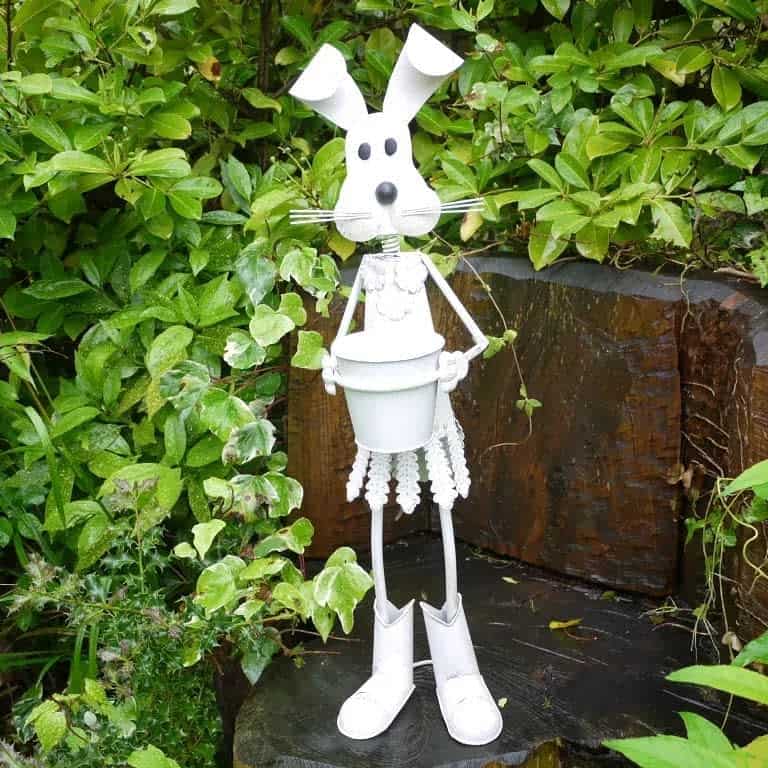 14. Repurpose Vintage Garden Statues
Have you ever dreamed of having your own dreamy garden, but felt constrained by a limited budget? If so, an alternative way to get the garden of your dreams and still remain thrifty is to decorate your oasis with vintage garden statues found at flea markets, antique stores, or even thrift shops – they add a truly unique, antique feel to any garden.
Mixing and matching together vintage pieces will give your outdoor space character and sophistication without breaking the bank. A budget garden doesn't have to mean boring – it can be inspiring and whimsical as long as you find the right pieces!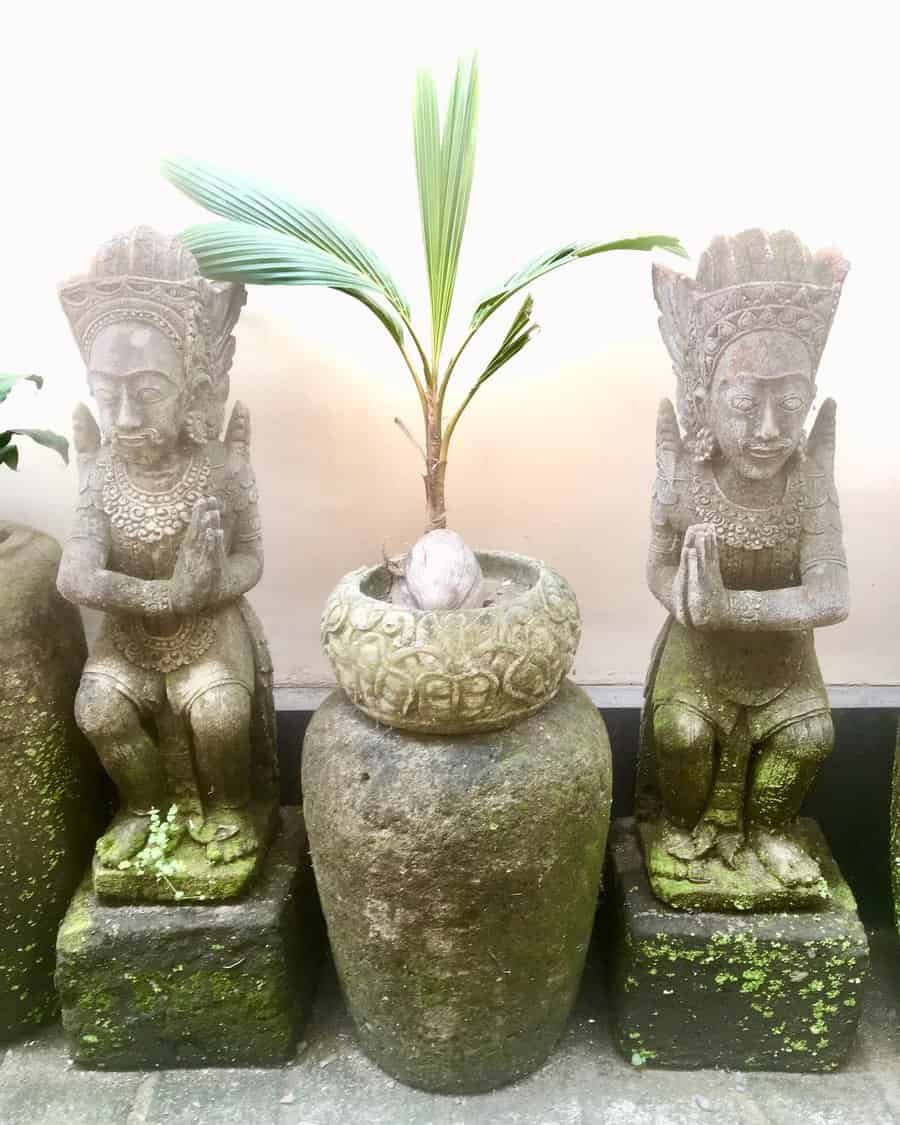 15. Make A Lounge Seating With Wooden Pallets
Consider crafting a budget garden by making a lounge seating with wooden pallets as the base, and then adding comfortable pillows and cushions for ultimate comfort.
Not only will this make your home look more stylish, but it also becomes an economical way to make the most of your outdoor space. Moreover, you'll now have the perfect spot for enjoying breakfast during the summer or having friends over for backyard dinner parties.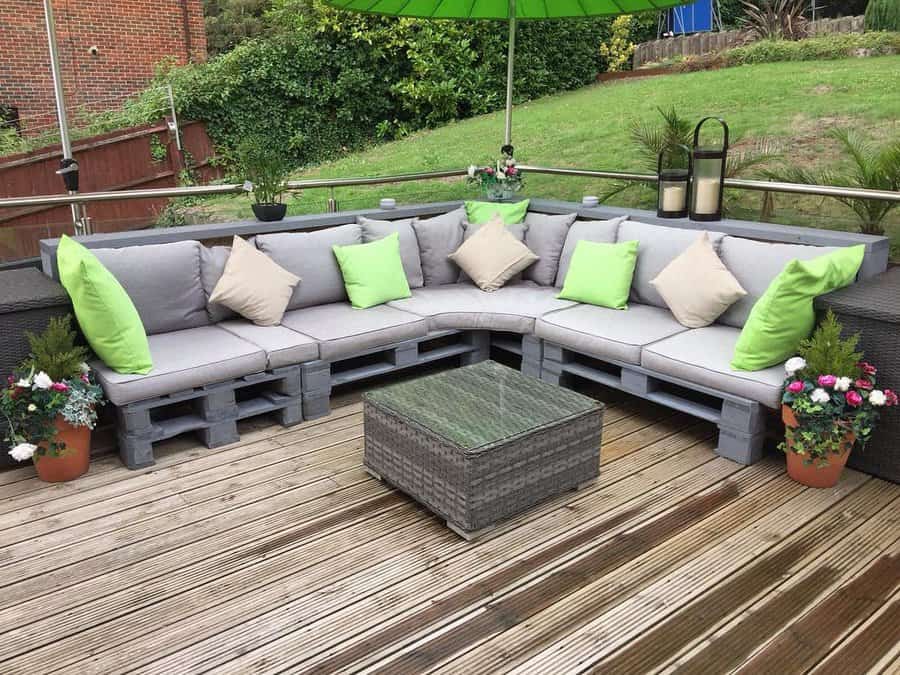 16. Create A Fig Vase With Plastic Spoons
Budget gardening is a perfect way to flex your creative muscles by making do with what you have. For a fig-shaped vase, for example, you can use disposable plastic spoons and combine them with clips, glue, and string.
The possibilities of DIY crafts in budget gardens are truly endless; from repurposing old ceramic glassware to boxes and furniture found at flea markets around the corner, you can even make the greenest garden out of trash – just let your imagination run wild!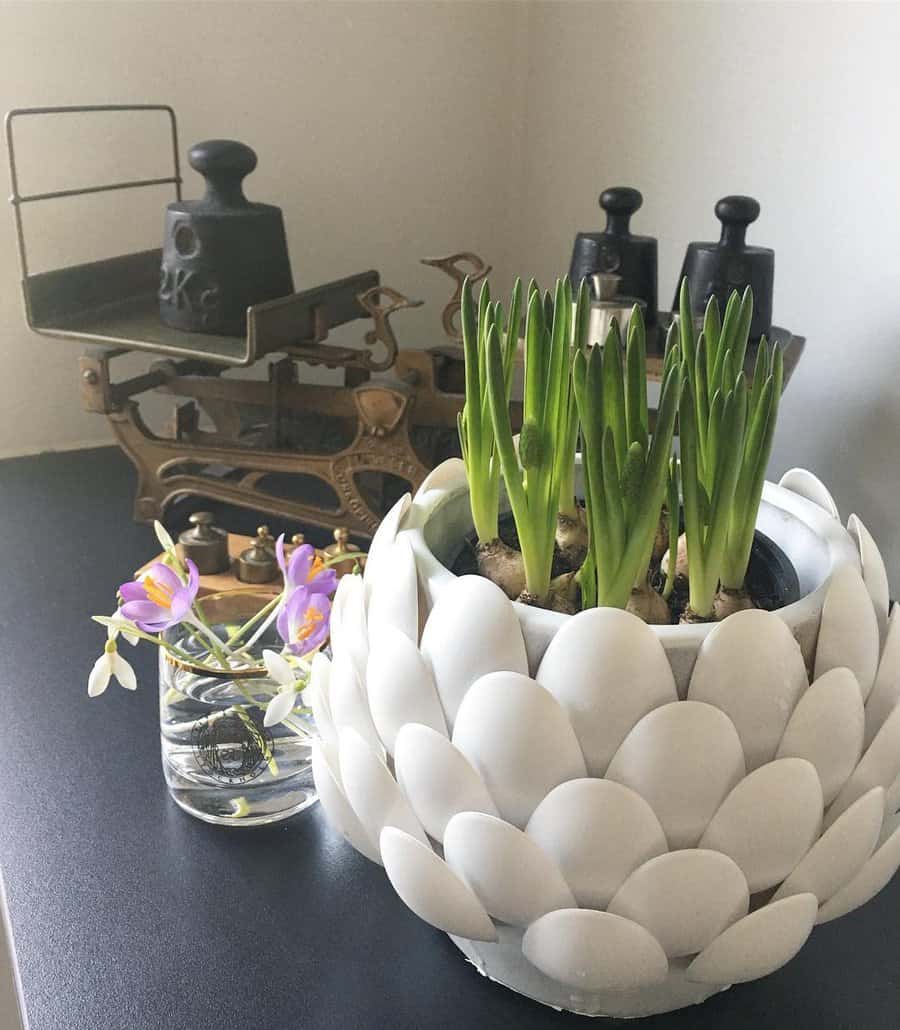 17. Add Hooks To Pots For Pole Hanging
A budget garden need not be plain and boring! DIY tin pots with hooks, a string of fairy lights, and DIY paint designs can instantly transform your outdoor space into a picture postcard scene. Not only is this fun to do, but it won't cost you the world either.
Get creative and make those DIY tin pots come alive with your own personalized designs or simply fill them up with brightly colored blooms for that extra pop of color. And don't forget to hang the DIY pots from their hooks – their far-reaching shadows will look truly magical lit up by the fairy lights in the evening.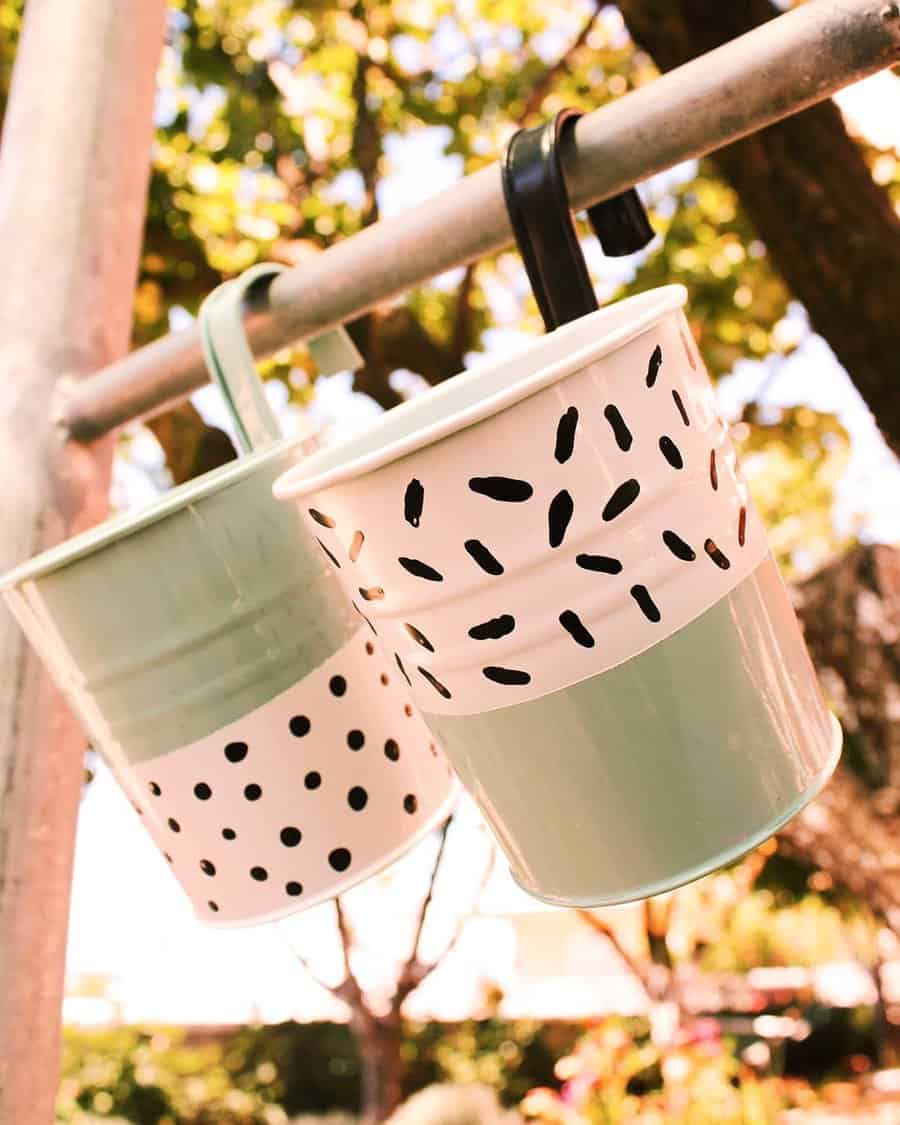 18. Repurpose Box Containers For Flowers & Plants
Gardening with a budget can be easy and creative! Container gardening is perfect for anyone with limited outdoor space, and repurposed box containers provide the perfect opportunity to create a unique garden. Repurposed boxes, such as a repurposed cardboard box or repurposed wooden crate, offer endless possibilities for repurposing materials when designing your own budget garden.
With a little creativity, you can create an inexpensive yet beautiful garden with repurposed boxes in no time. Whether you have an old box in your garage or purchase one online, repurposing them for container gardening is one way to personalize your garden without breaking the bank!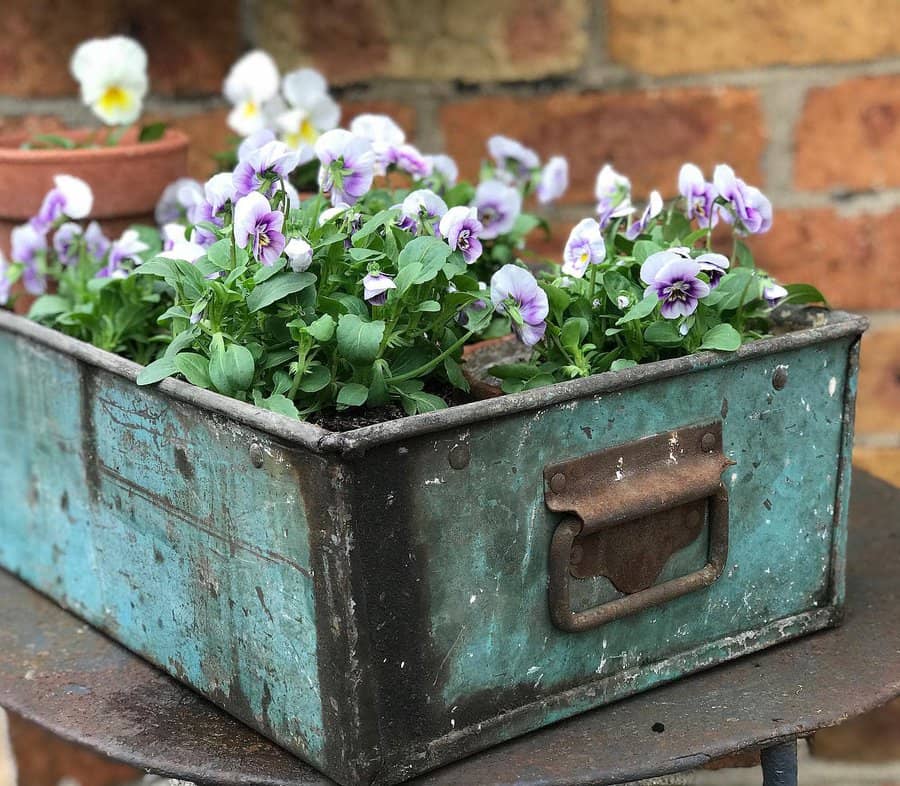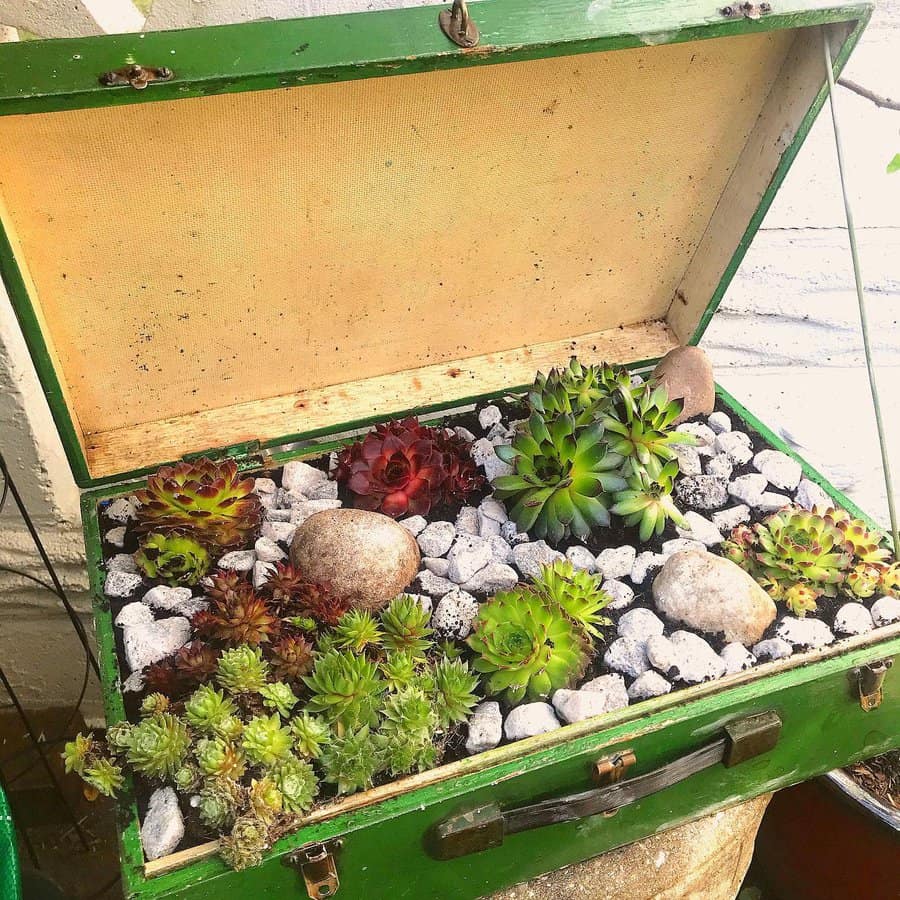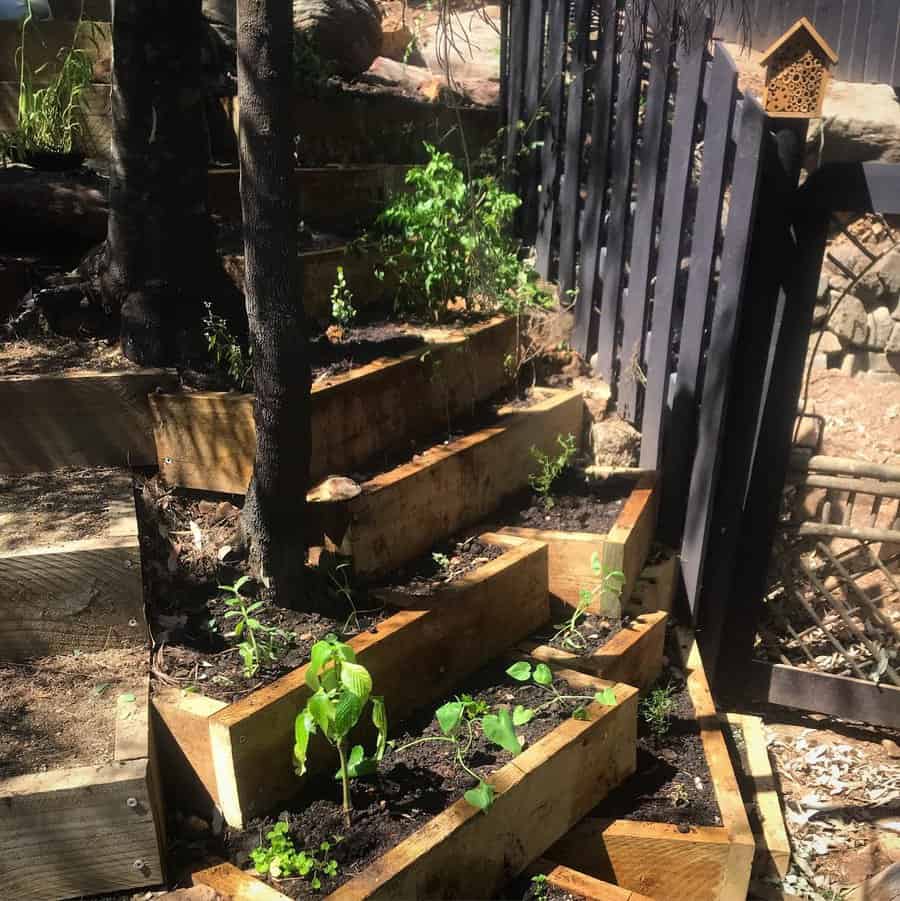 19. Utilize A Large Water Jug For Gardening
Repurpose large plastic or glass containers and fill them with soil from your local nursery. Voila – you have a large pot suitable for seedlings! Add some beans and peas in springtime, or get creative and fill tree stumps with colorful flowers and herbs.
Whatever route you take, choosing to beautify your garden on a budget can be an immensely satisfying project that results in amazing blooms come summertime.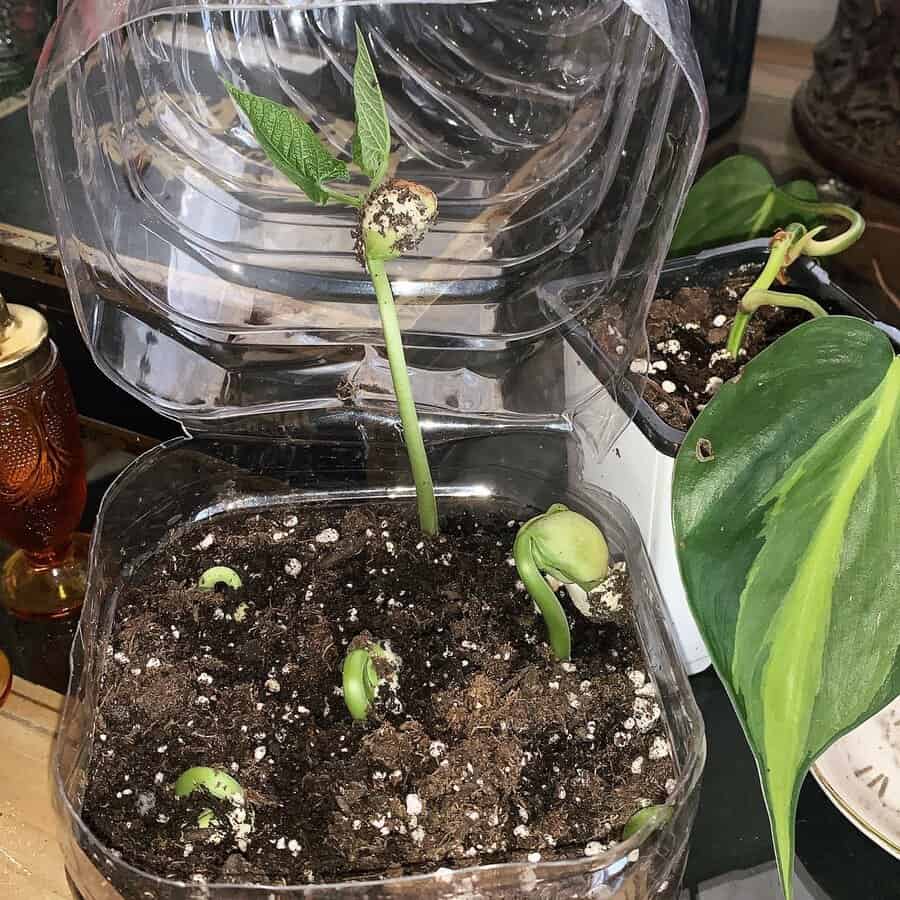 20. Paint Old Tires For A Rustic Garden Look
Gardening doesn't have to break the bank. With a bit of creativity, you can turn an everyday, low-budget garden into something special. Paint old tires in any color or combination you'd like and use them as flower pots – they provide great drainage and are a fun addition to any front or backyard.
The possibilities are endless when it comes to turning even the most mundane budget garden into a show-stopper!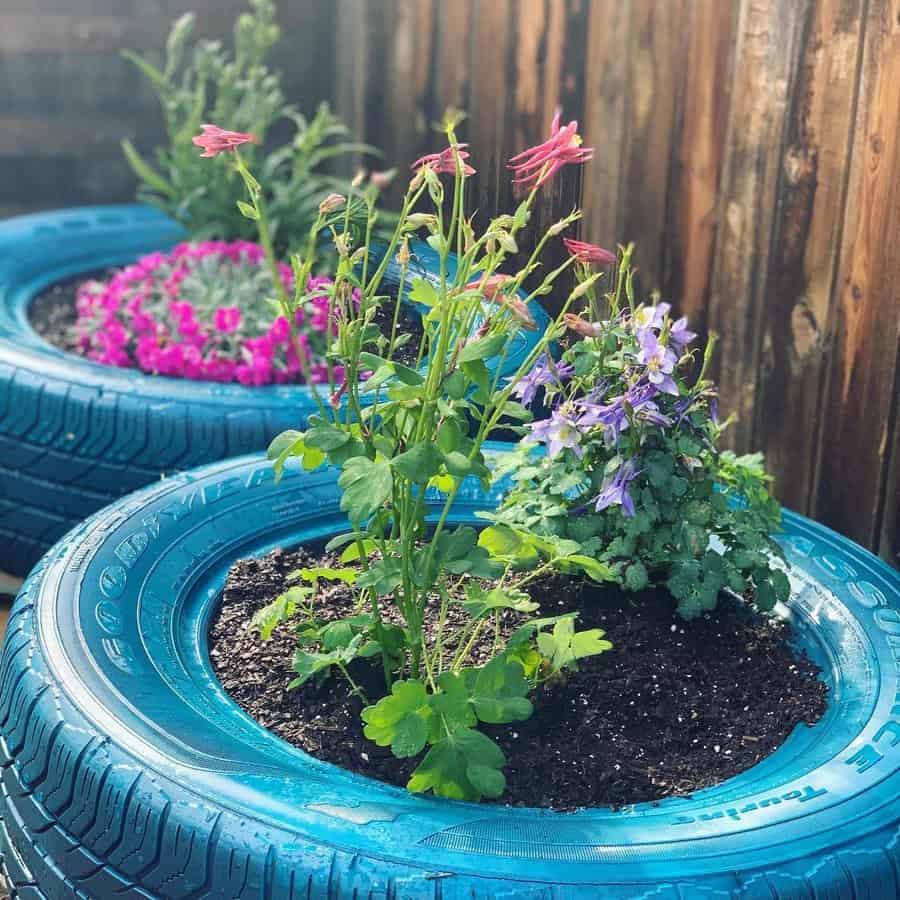 21. Paint Rocks For Garden Decor
Planting a budget garden this summer can be the perfect way to get creative and give the kids some outdoor activities. Whether you're going all out with fresh fruits, vegetables, and flowers or just want some potted plants around your yard, you don't have to break the bank.
Consider painted rocks for décor – it's an easy and affordable way to add some extra color and life to your garden. Plus, it'll keep the little ones busy as they can participate by painting their own designs on the rocks. With a bit of imagination and patience, you'll have a beautiful budget garden that'll sparkle in the sun.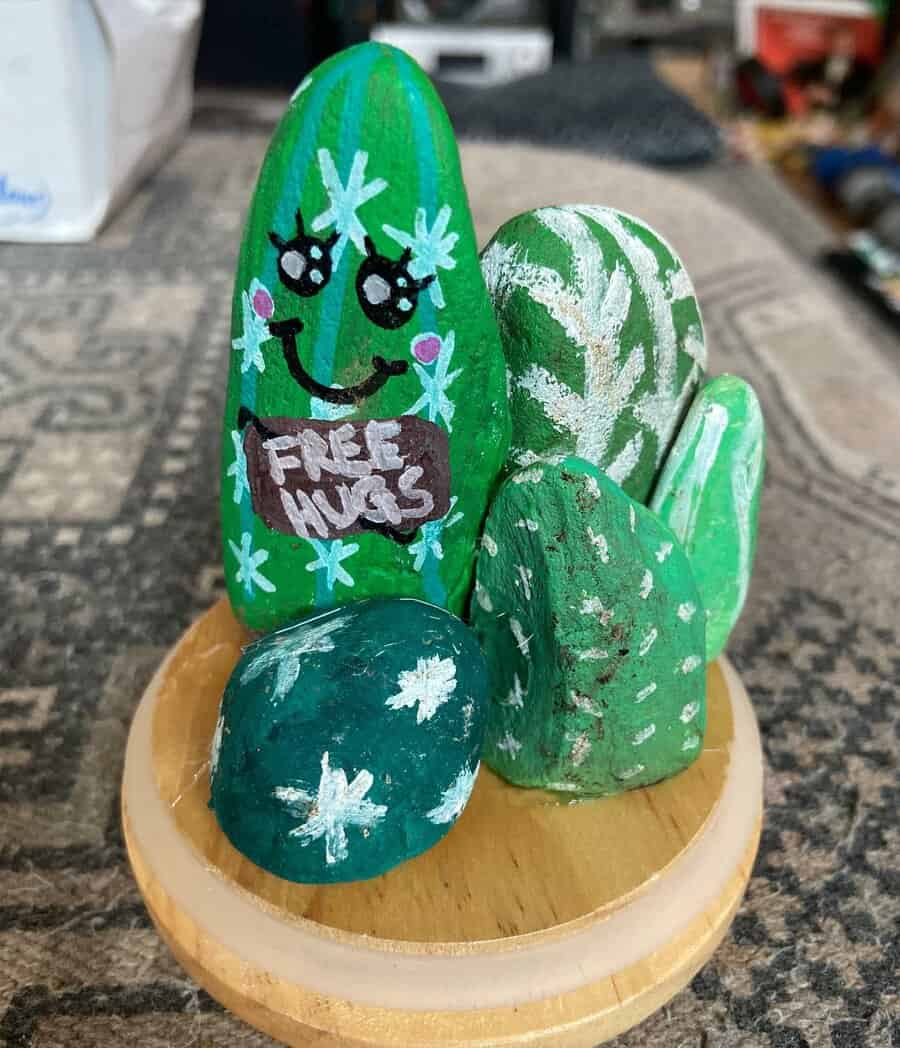 22. Assemble A Succulent Tray Garden
For those wanting to spruce up their space with low-cost greenery, succulent trays are the perfect option. By planting succulent cuttings into various shapes and depths of containers, you can create an Instagram-worthy succulent garden piece that's sure to be an eye-catching conversation starter.
Water the succulents, when their leaves look slightly wrinkled and exposed soil, look dry, and soon your budget garden will be flourishing!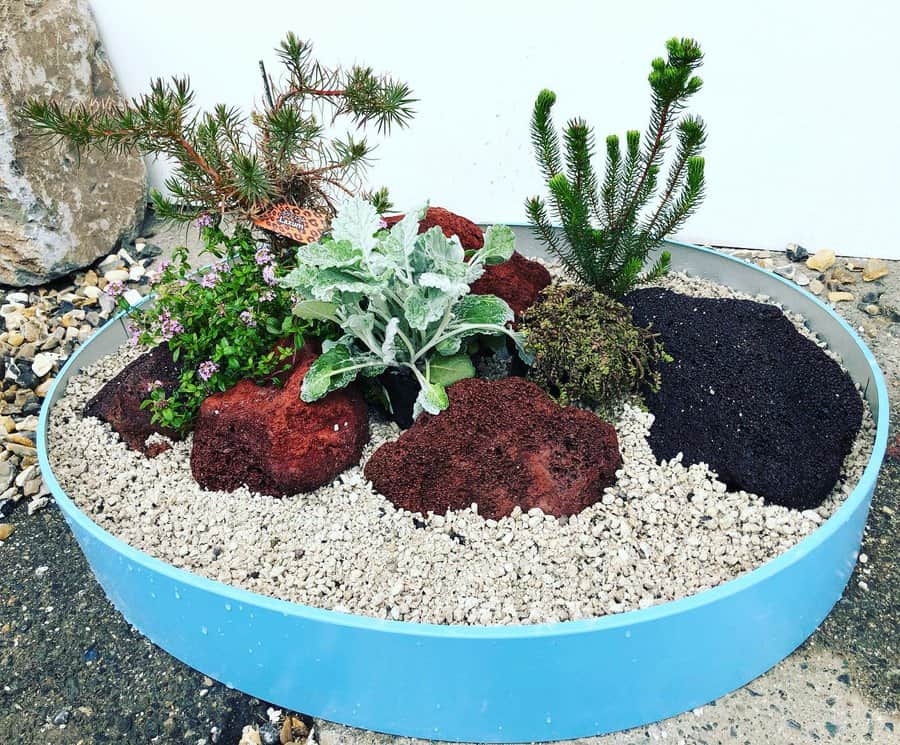 23. Build A Rock Garden
For those looking to build a budget garden, a rock garden may just be the perfect solution. Gather some large stones or even rocks – don't be afraid of those crevices and cracks, they add character!
Hold them in place with smaller pebbles – they will also compliment the rocks while providing a nice texture. Having your own rock garden is a great way to liven up your backyard on a dime and create something truly unique.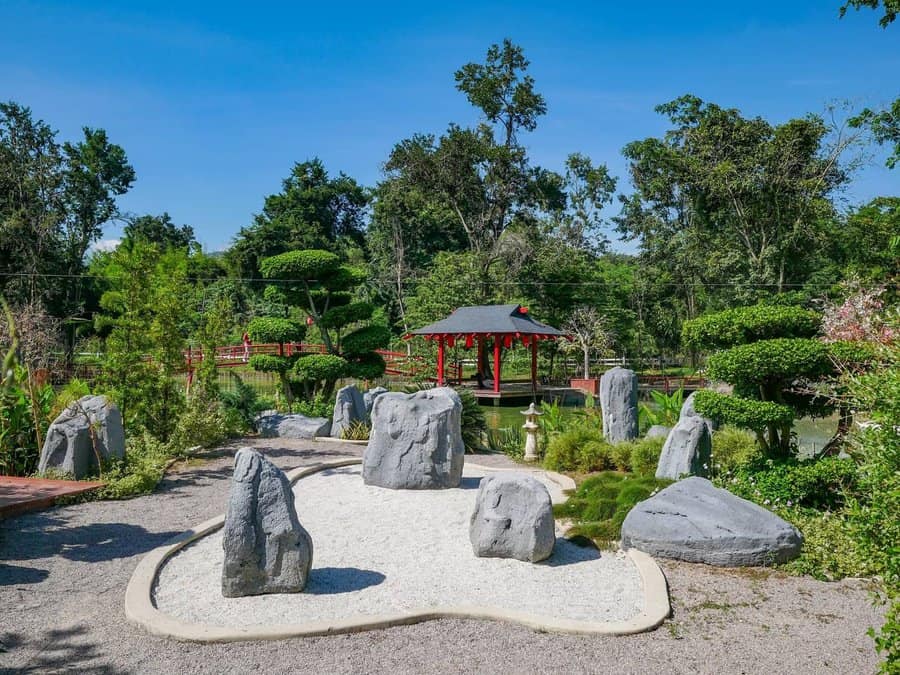 24. DIY Your Own Garden Landscape With Pebbles
With do-it-yourself landscaping becoming a popular pastime, it's time to look at budget gardening options. From utilizing pebbles for a walkway to repurposing bricks for terrace walls, there are endless possibilities when it comes to bringing color and vibrant life into your garden while staying within a budget.
There's nothing better than turning your backyard into an oasis with careful consideration of what materials cost—and knowing you created something beautiful!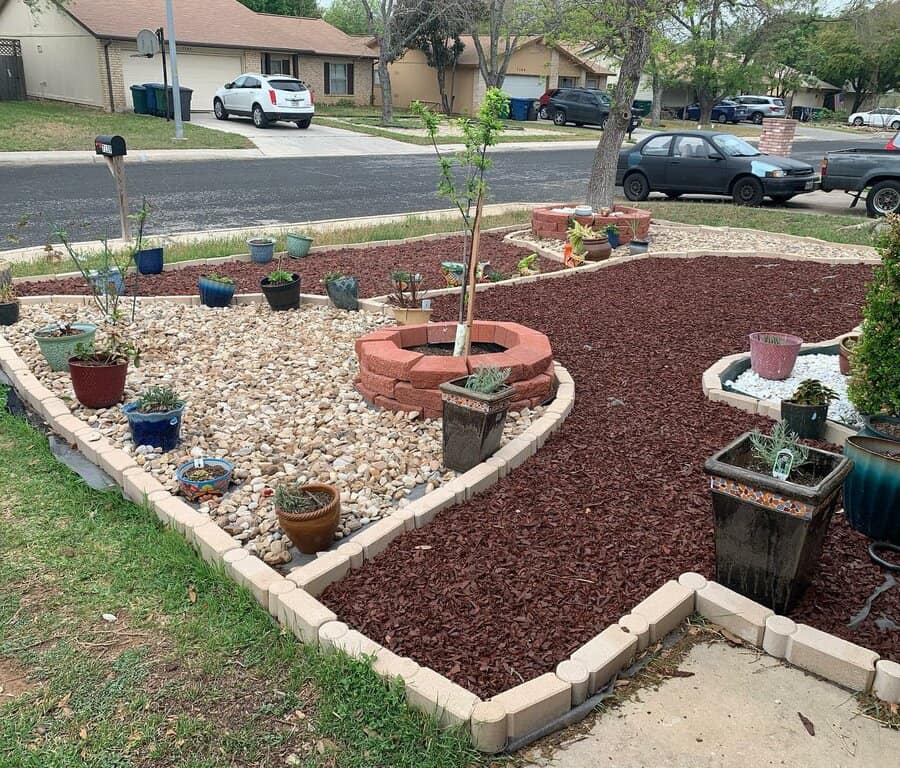 25. Transform An Old Plank To A Tree Swing
Creating a beautiful budget garden doesn't have to cost you an arm and a leg! With a little effort, time, and creative flair you can transform your home's outdoor area into an oasis of wonder and charm.
Not only that, but with some know-how, you can transform an old plank into a tree swing for the ultimate backyard entertainment. Whether it's adding extra seating or hanging up shade curtains, there are plenty of ways to transform your garden into something special without breaking the bank.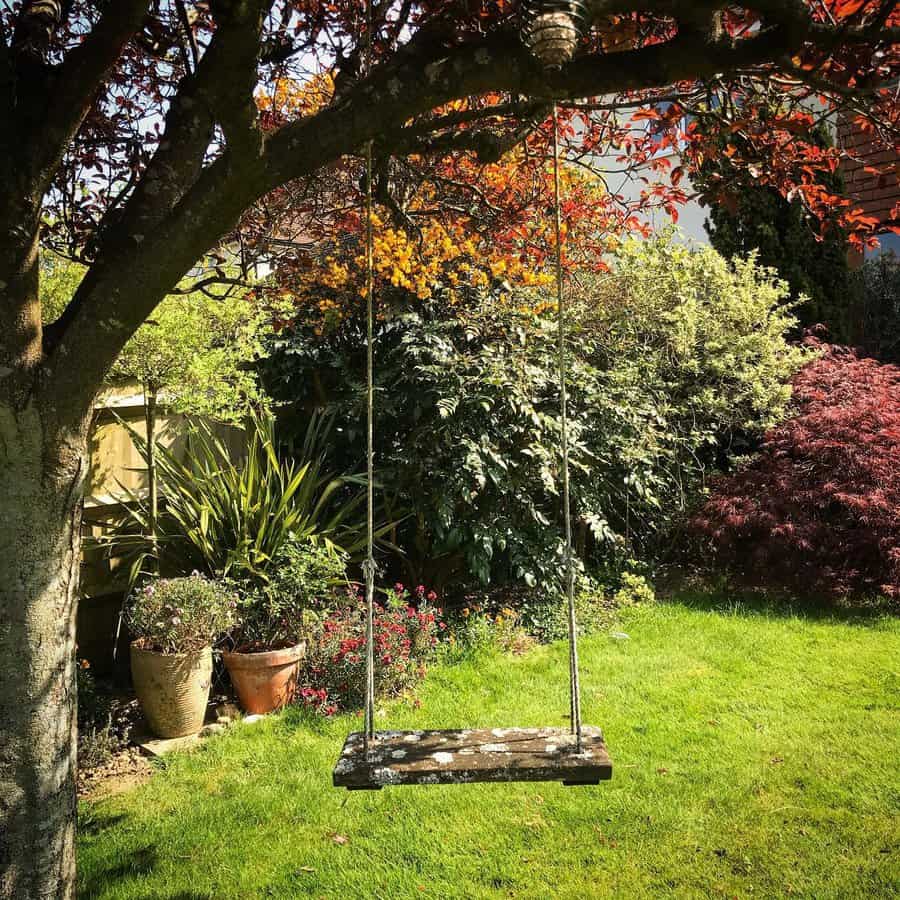 26. Install An Egg Chair For Lounging
Creating a budget garden does not mean you have to miss out on all the luxuries. Adding install an egg chair for lounging can turn your mundane space into one that oozes elegance.
Whether you install it in the corner of your garden or float above the flowers, this piece of furniture adds refinement to any green space, transforming it into an area of light relaxation and chic style.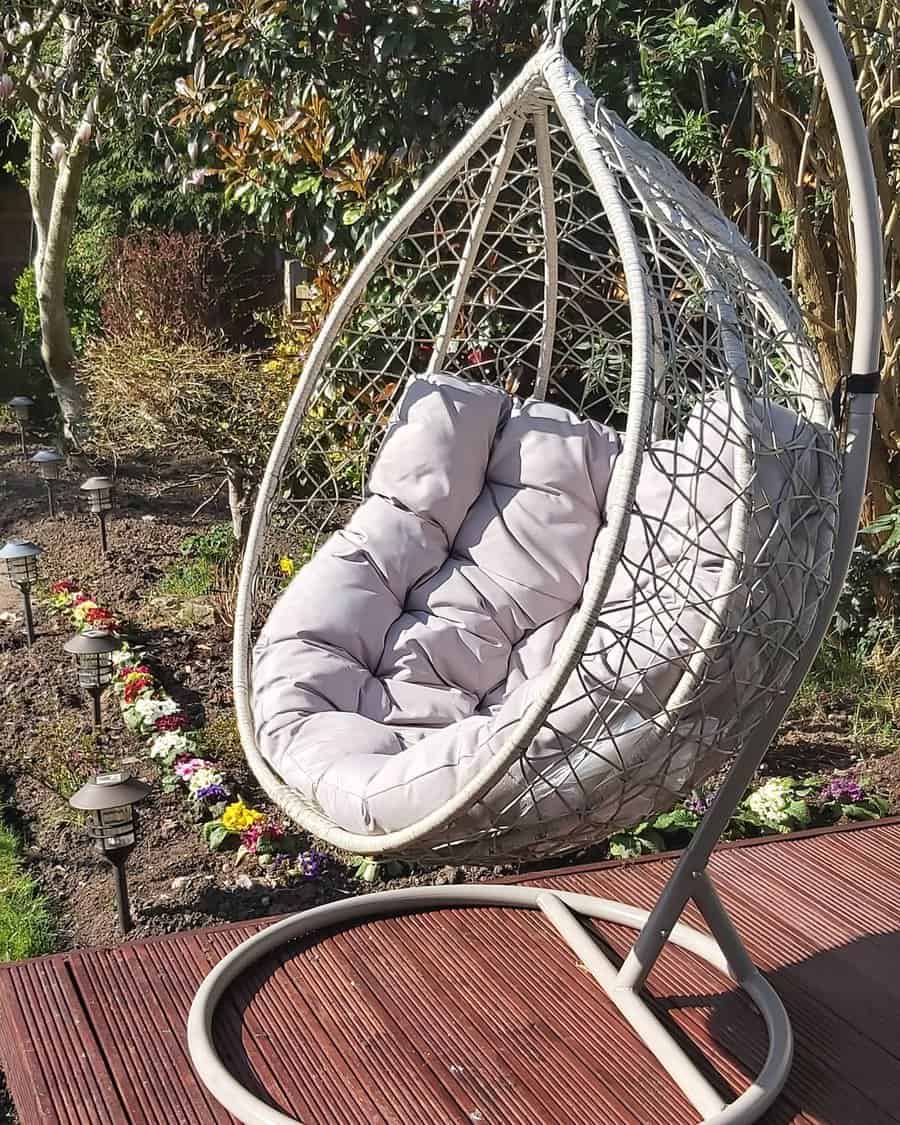 DIY Garden FAQs
What month should you start a garden?
The best time of year to start a garden in the United States is during the spring months. This is the perfect time to plant summer vegetables and annuals. The flowers will bloom through the spring, and the vegetables will be ready for harvest throughout summer and into fall. The exact time that you start your garden will depend on your specific location.
How do I prepare my garden soil for planting?
To prepare your garden for planting, add organic matter. The easiest and best way to do this is with compost or aged manure. Mix these into the soil for a nutrient-rich matter for planting. This will give your plants everything they need to thrive.
How can I transform my garden cheaply?
If you want to make a big impact, start small. You can make your budget go further when you have a smaller garden to work with. Add a small fence around your garden or update the current fence. Hang some string lights around or over your garden to enjoy it in the evening or at night. Add some chairs or a bench to give you a place to sit and enjoy your garden.