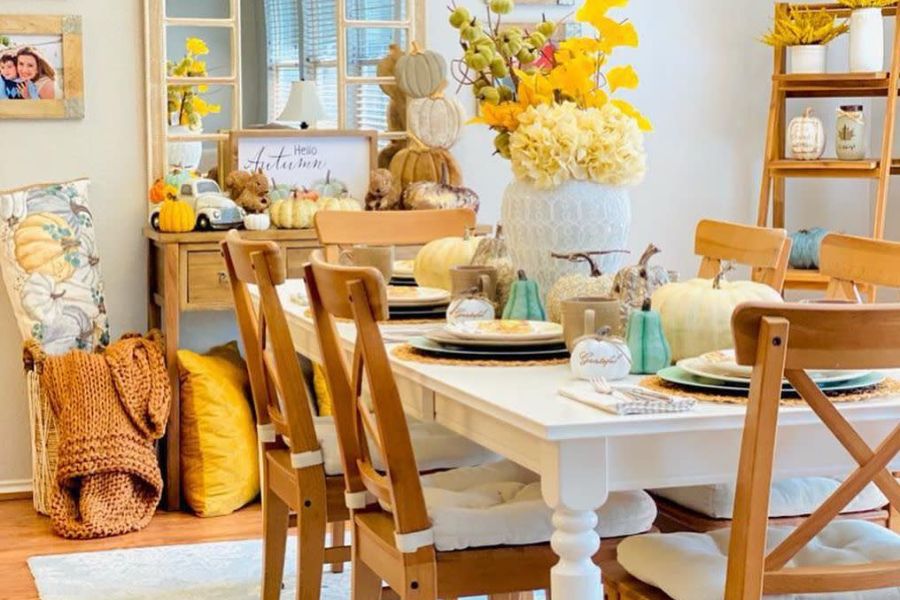 The Top 56 Fall Decorating Ideas
by — Andra DelMonico

Published on January 7, 2021

Updated on October 16, 2023
"Autumn is a second spring when every leaf is a flower."– Albert Camus
When the weather cools off, and the leaves begin to change, it's the perfect time to embrace all of the things we love about fall. Break out your sweaters and pumpkin spice. It's also the ideal time to add some fall touches around your home. Make your home feel cozier with additional throw pillows and blankets made from warm fabrics.
Add decorative touches to the outside and interior of your home. These easy fall decorating ideas will help you figure out what seasonal decor will look beautiful in and around your home. Perhaps your dining room table could use a decorative display for your next dinner party. Or you could decorate the entryway to your home with decor around your front door and on your porch.
1. Enhance Spaces with Autumn Florals
Autumn floral arrangements, rich in burgundy, orange, and gold hues, infuse homes with the essence of the season. Opt for dahlias, chrysanthemums, and sunflowers for a textured display. Intersperse with twigs, acorns, or branches to bolster a rustic feel. Strategically place them from dining tables to entryways for an inviting warmth.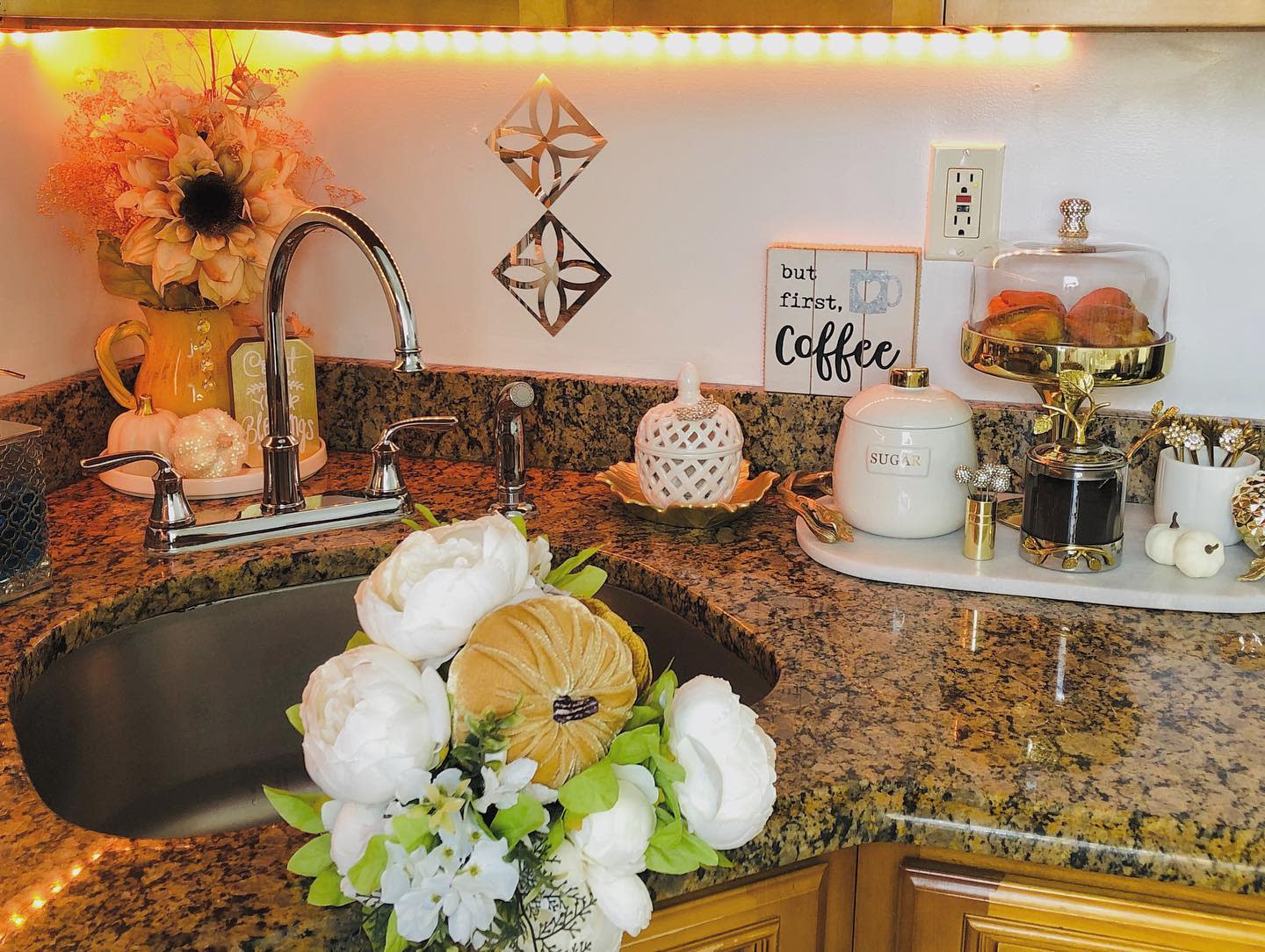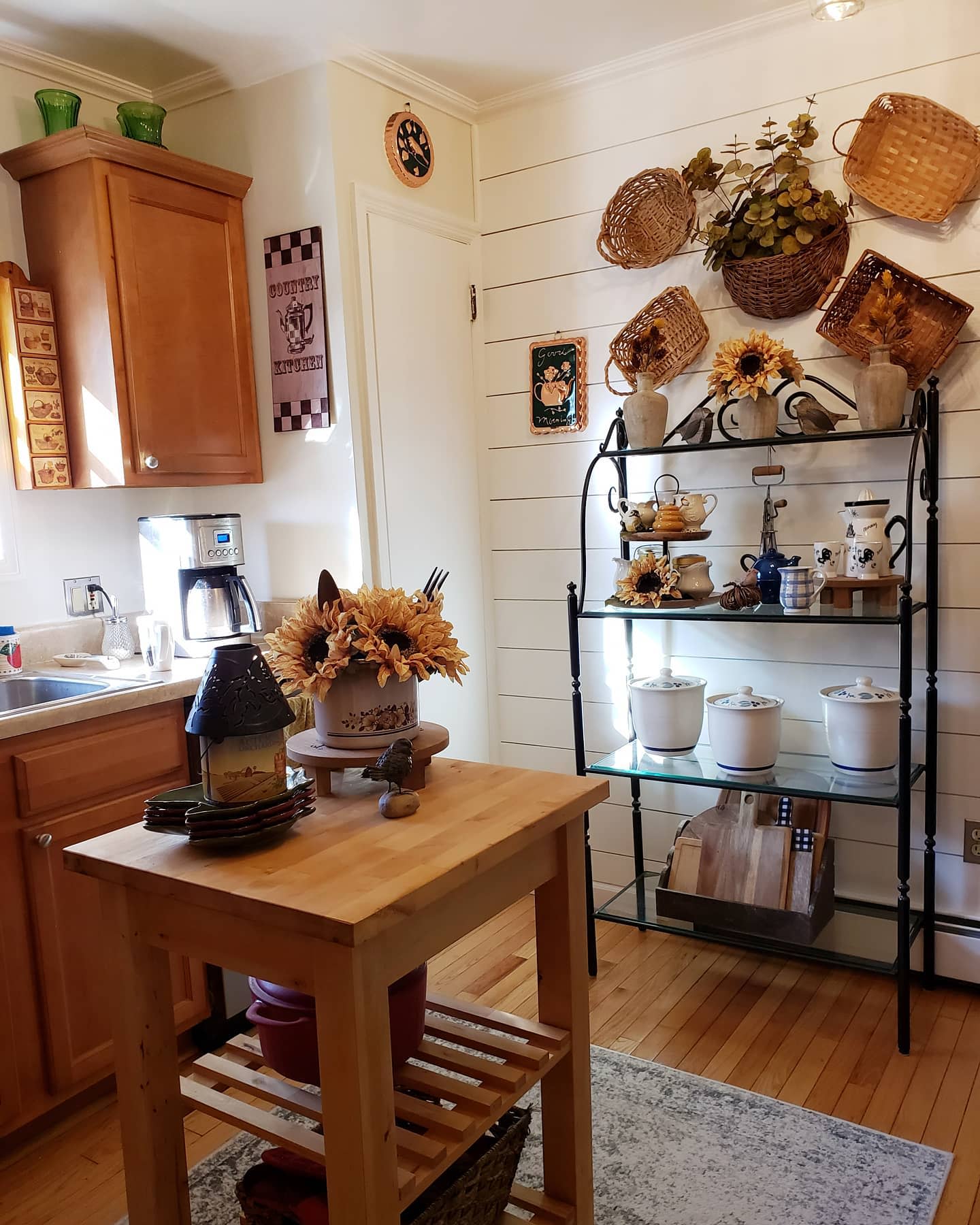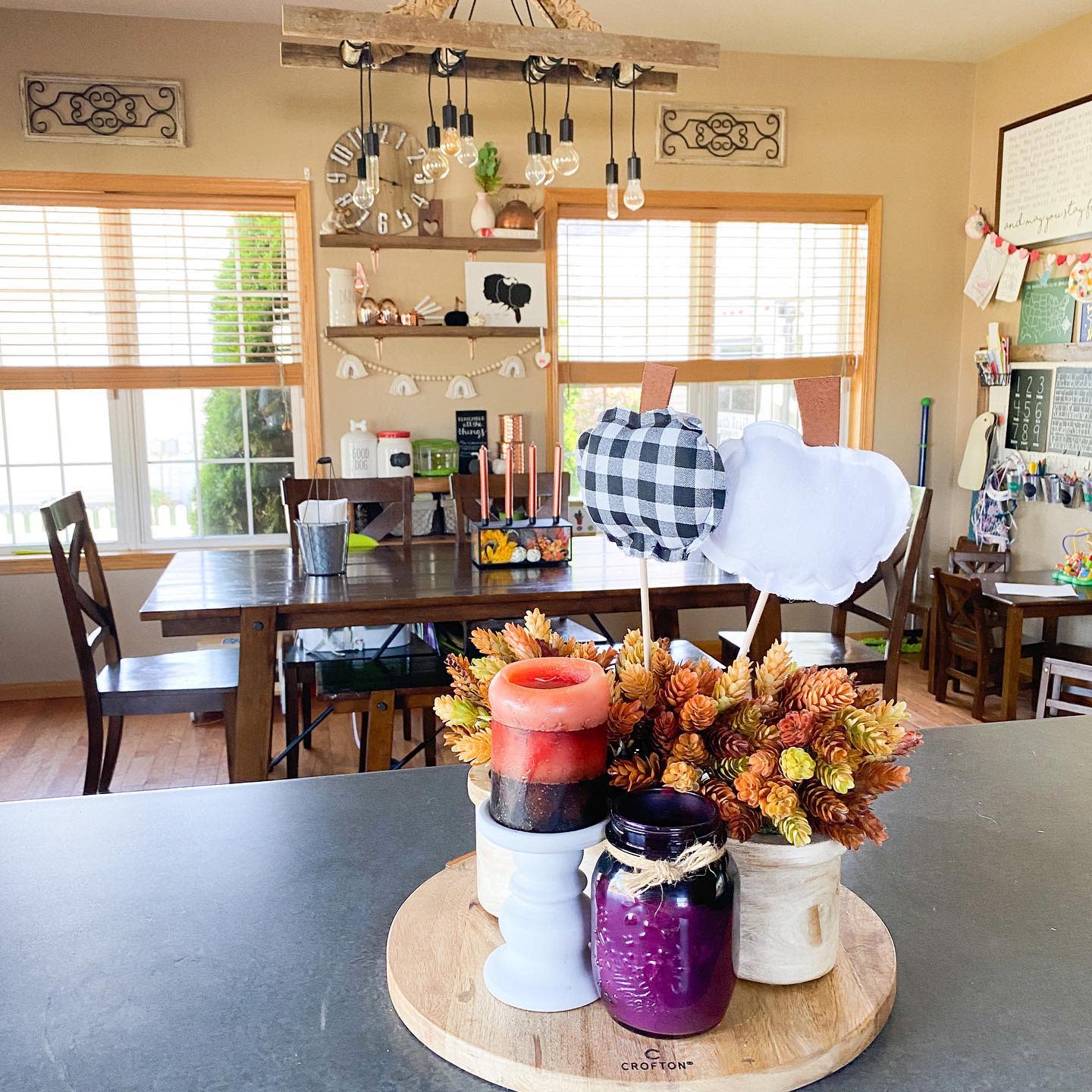 2. Wreaths Celebrating Fall Splendor
Fall wreaths, crafted from materials like dried leaves, berries, and twigs, offer a burst of warm oranges, yellows, reds, and burgundies. Perfect for front doors, mantles, or walls, they provide an inviting ambiance for guests. For a personalized touch, consider a DIY approach, complementing other design elements in your space.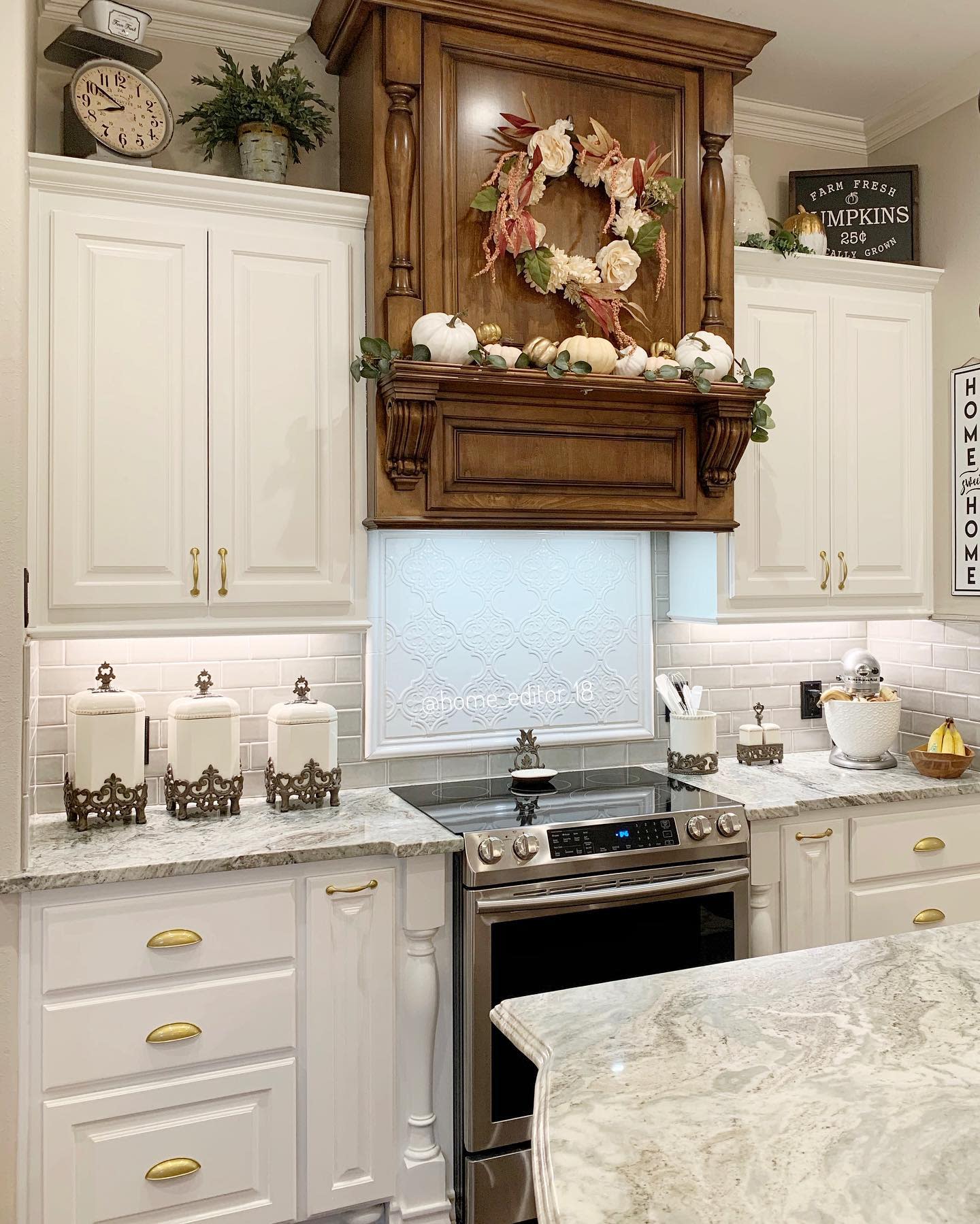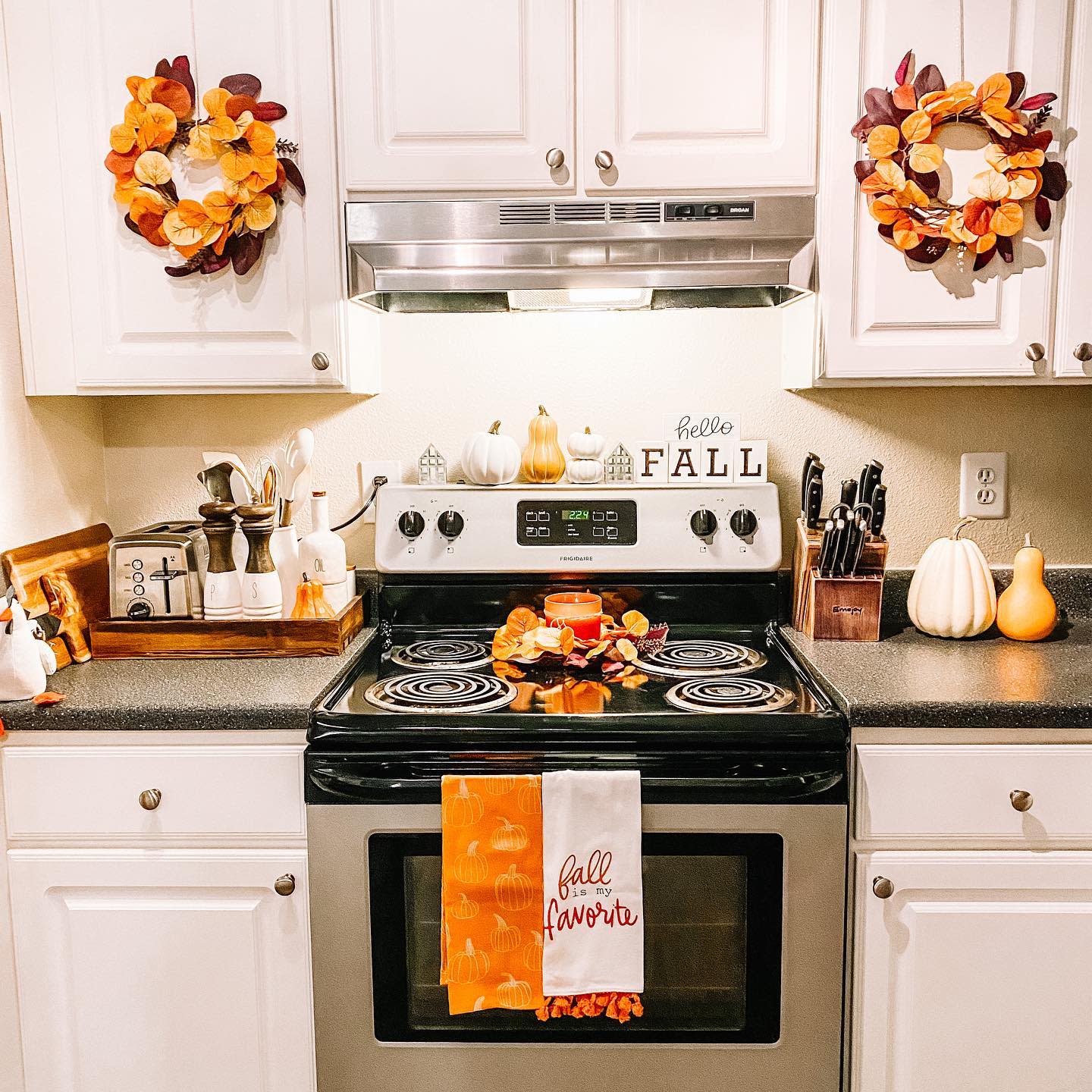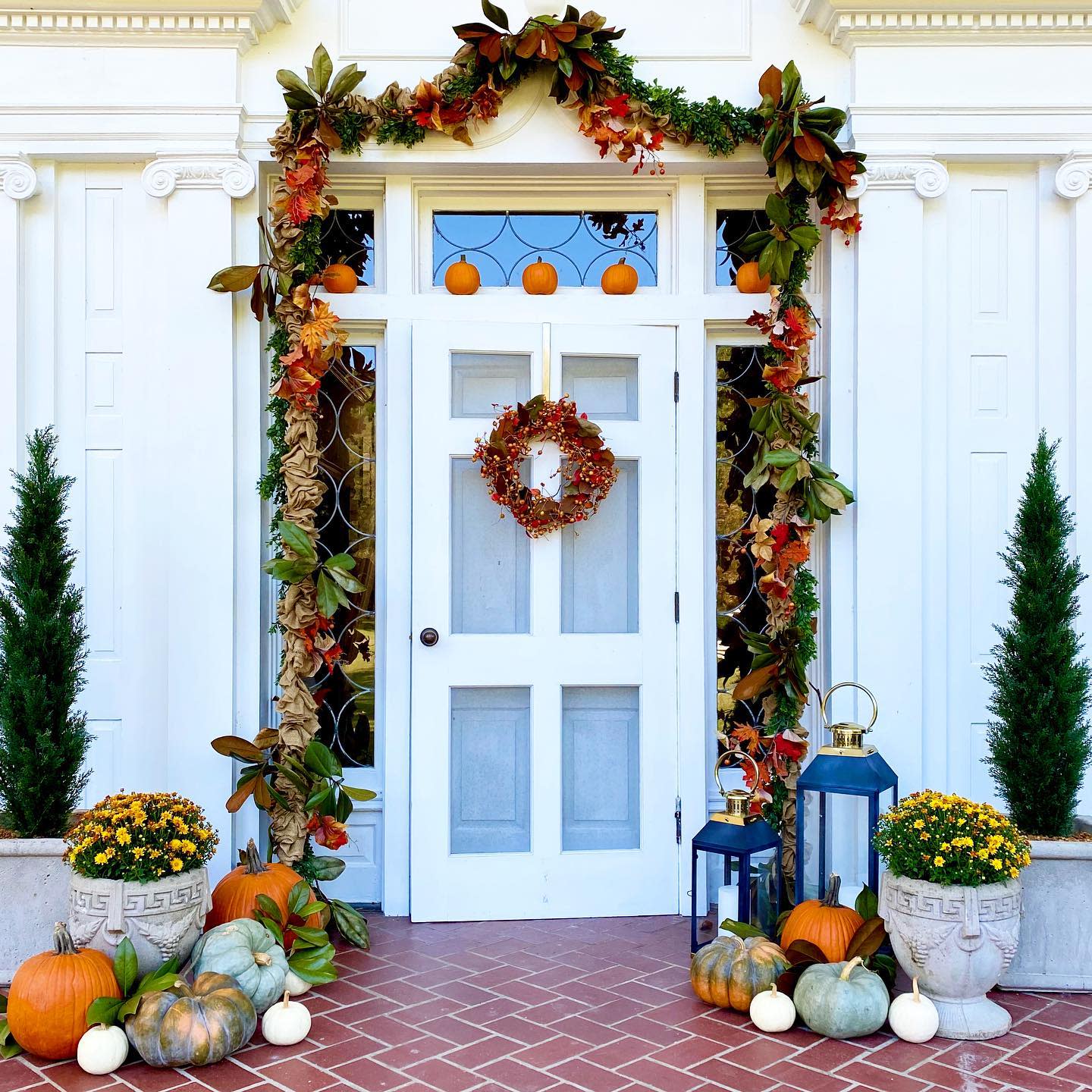 3. Diverse Pumpkin Displays to Adore
Pumpkins, with their variety in shapes and colors, seamlessly fit any decor. Blend classic orange with white or multicolored varieties for dynamic centerpieces or mantel accents. For added flair, consider carving or painting them. If fresh isn't your style, artificial pumpkins deliver autumn warmth too. Mix and match for an enchanting autumnal showcase.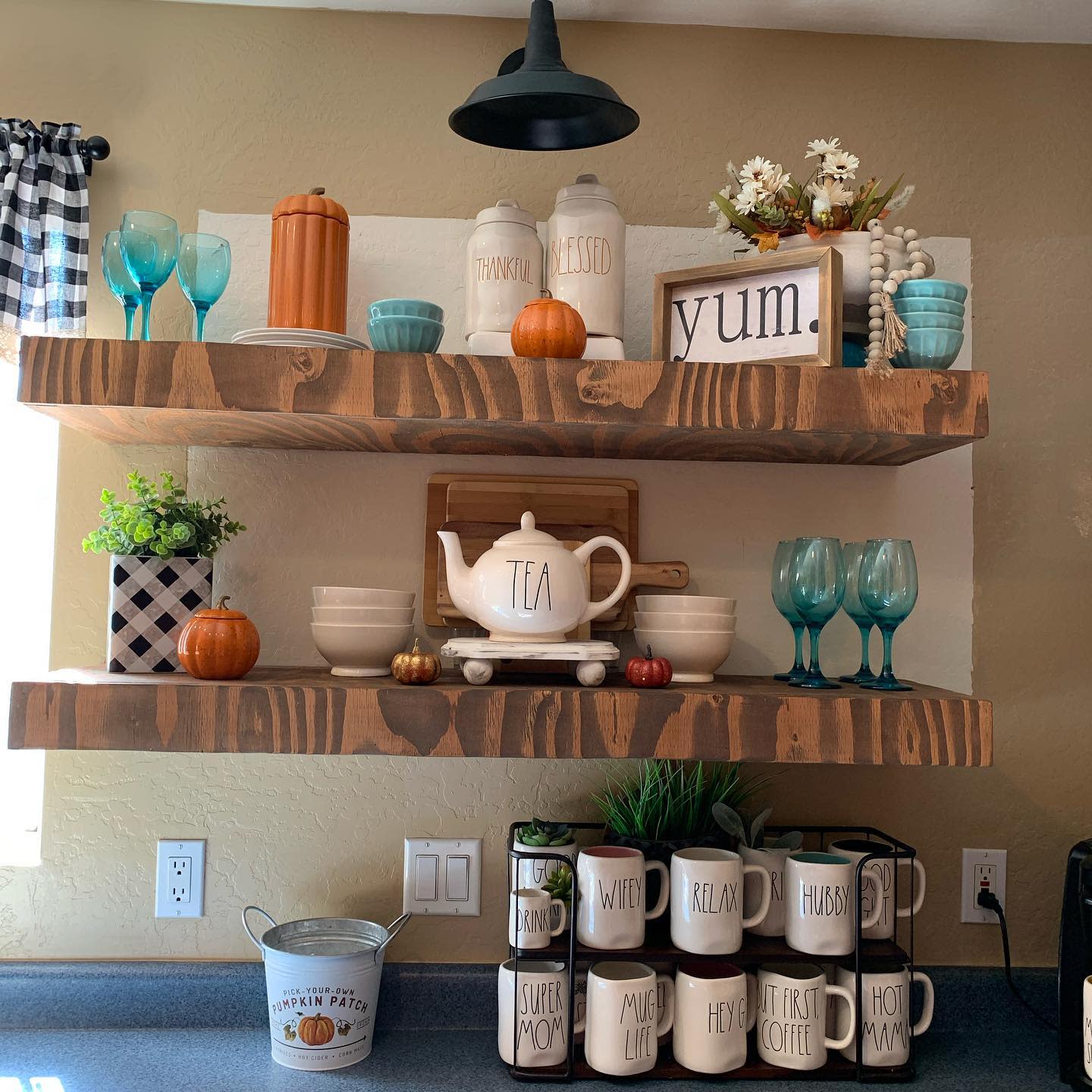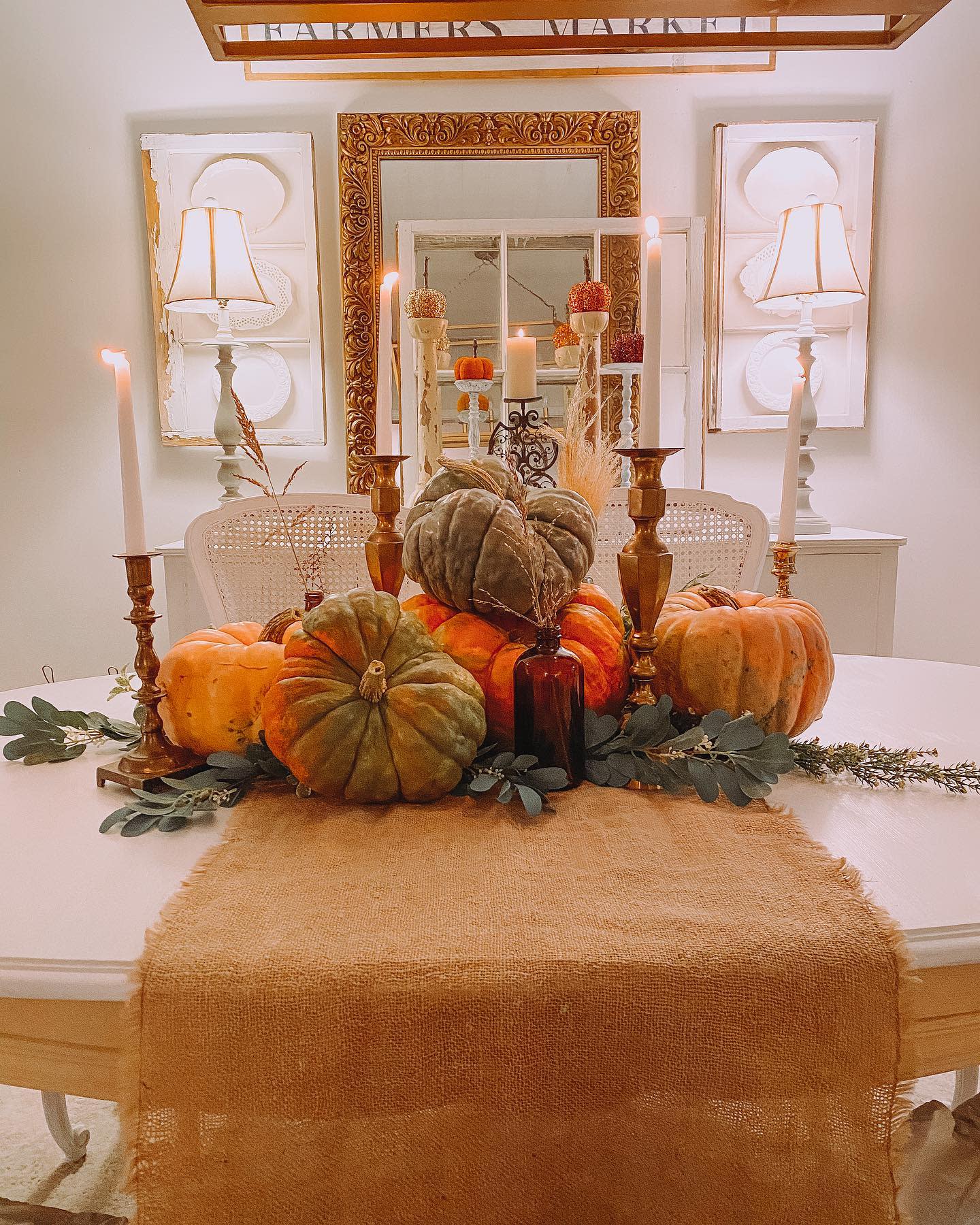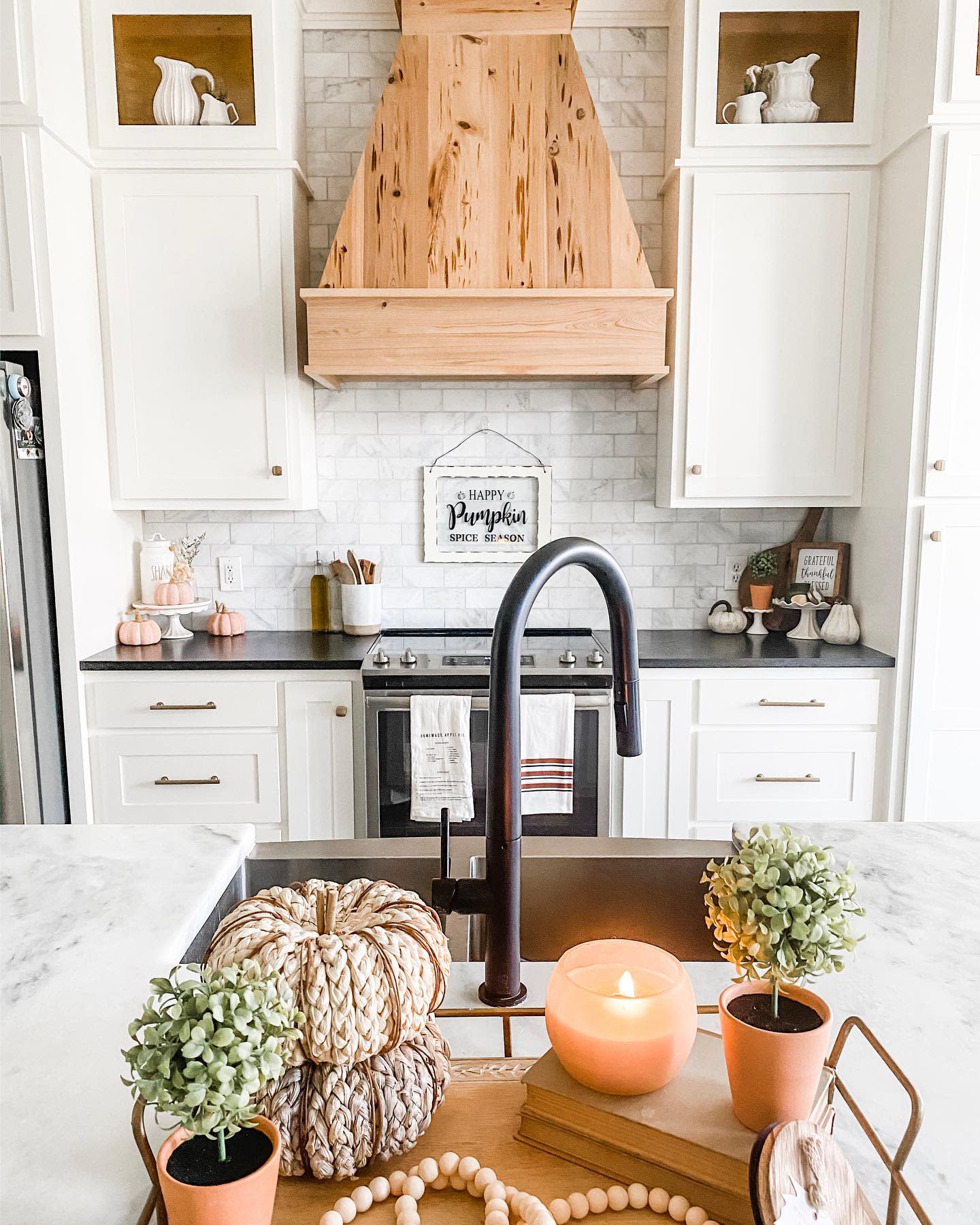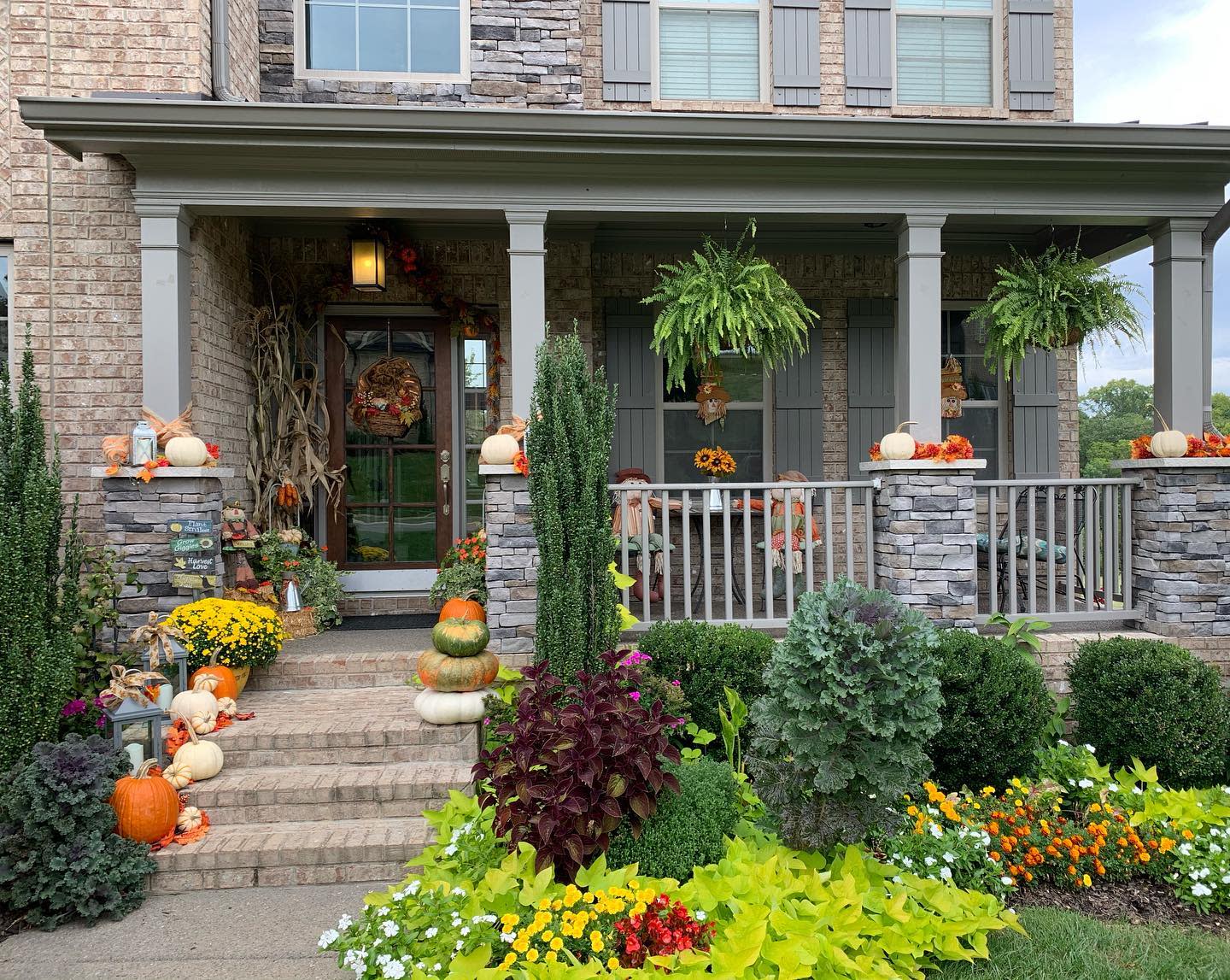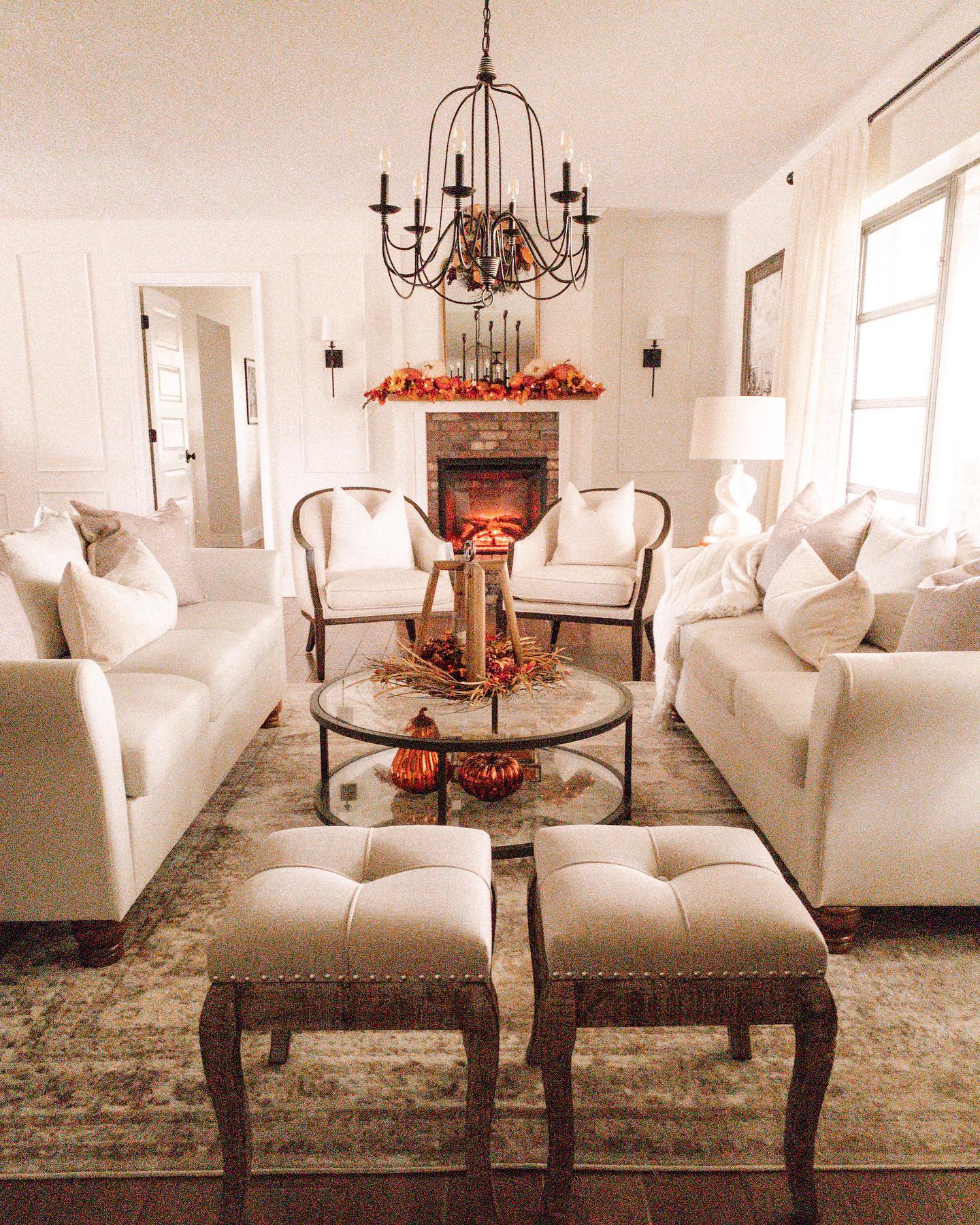 4. Garlands Showcasing Fall Foliage
Leafy autumn garlands, adorned with colorful leaves, acorns, and pine cones, encapsulate fall's essence. Drape over mantels, ceilings, or as unique table centerpieces. Tailor the hues, from earthy to vibrant, to fit your decor. Intersperse with twinkle lights or candles, elevating spaces into cozy fall havens.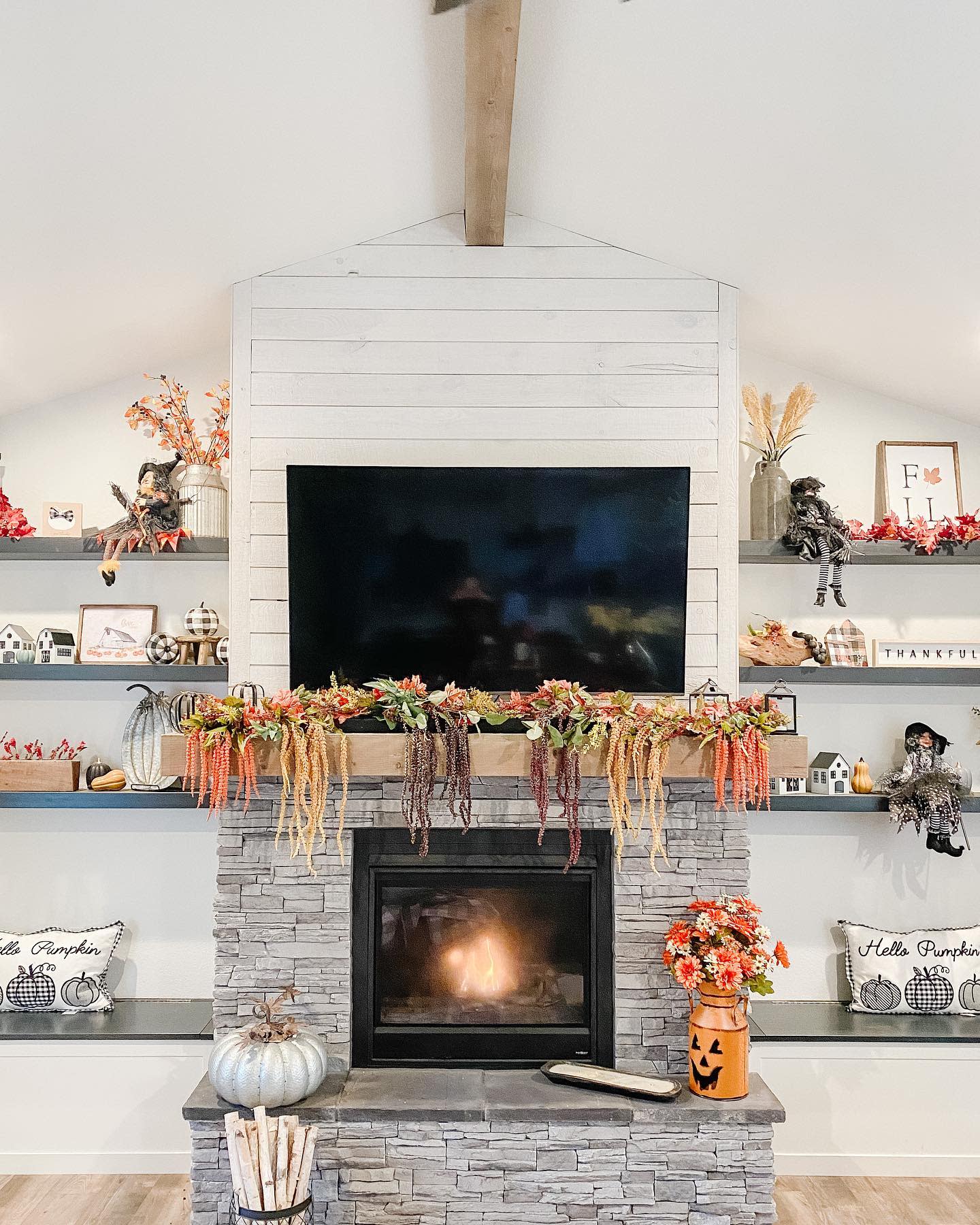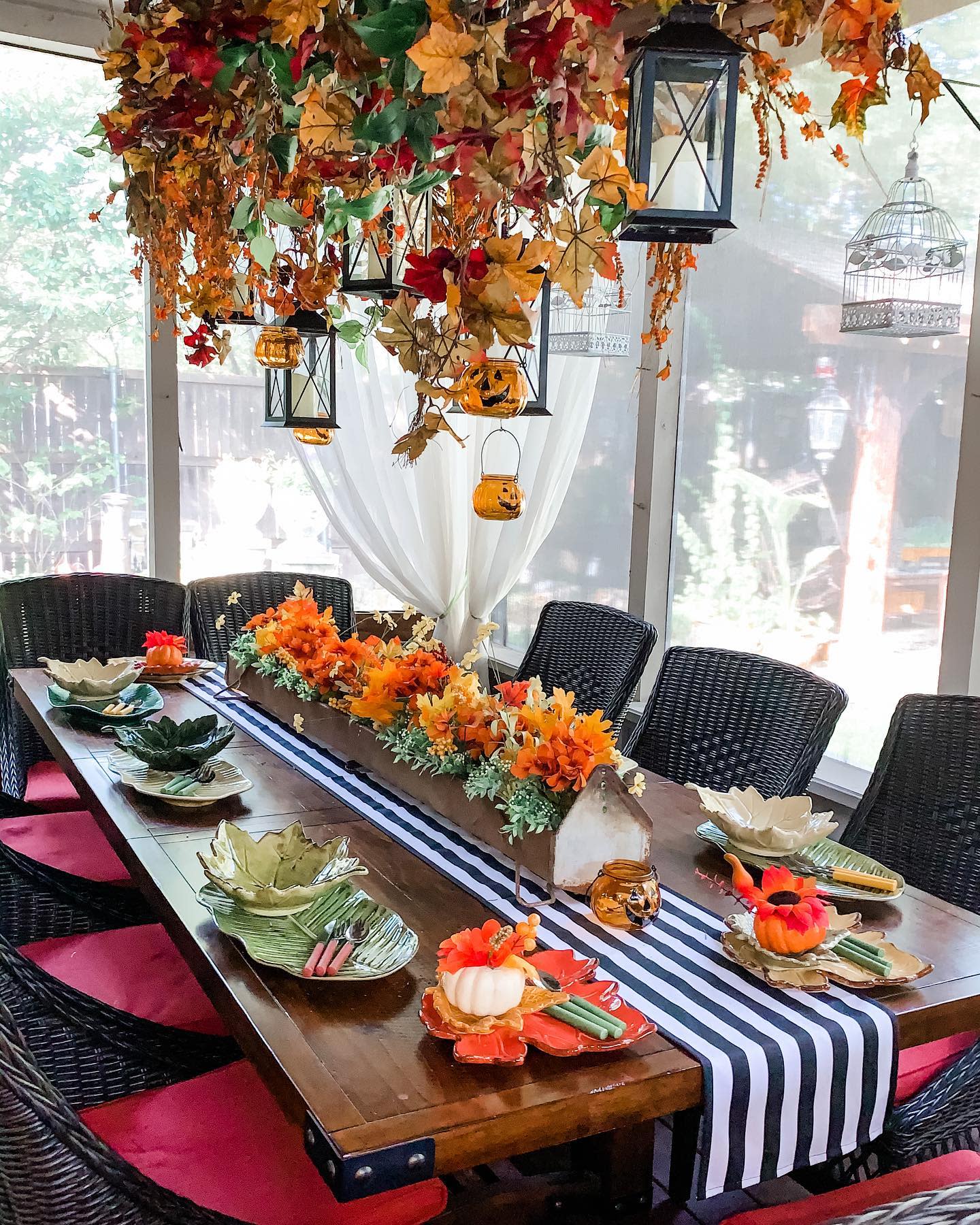 5. Vintage Touches for Autumn Warmth
Scavenge antique shops for lanterns, old vases, and baskets to infuse a vintage charm into your space. Repurposed items like window frames become instant fall focal points. Rustic shelves and distressed tables or trays provide platforms for fall-hued books, candles, and natural elements. Blend varied textures and patterns for a uniquely cozy ambiance.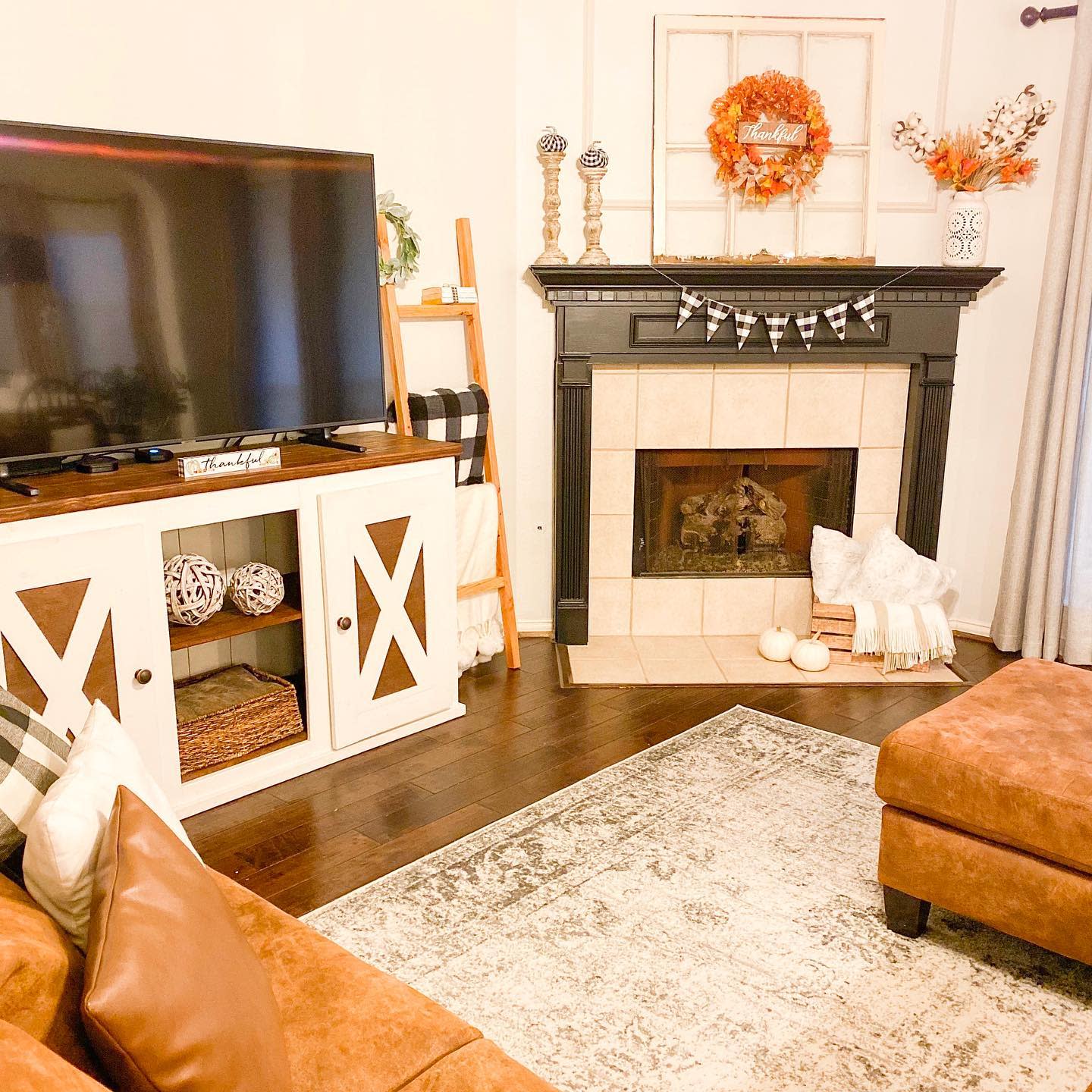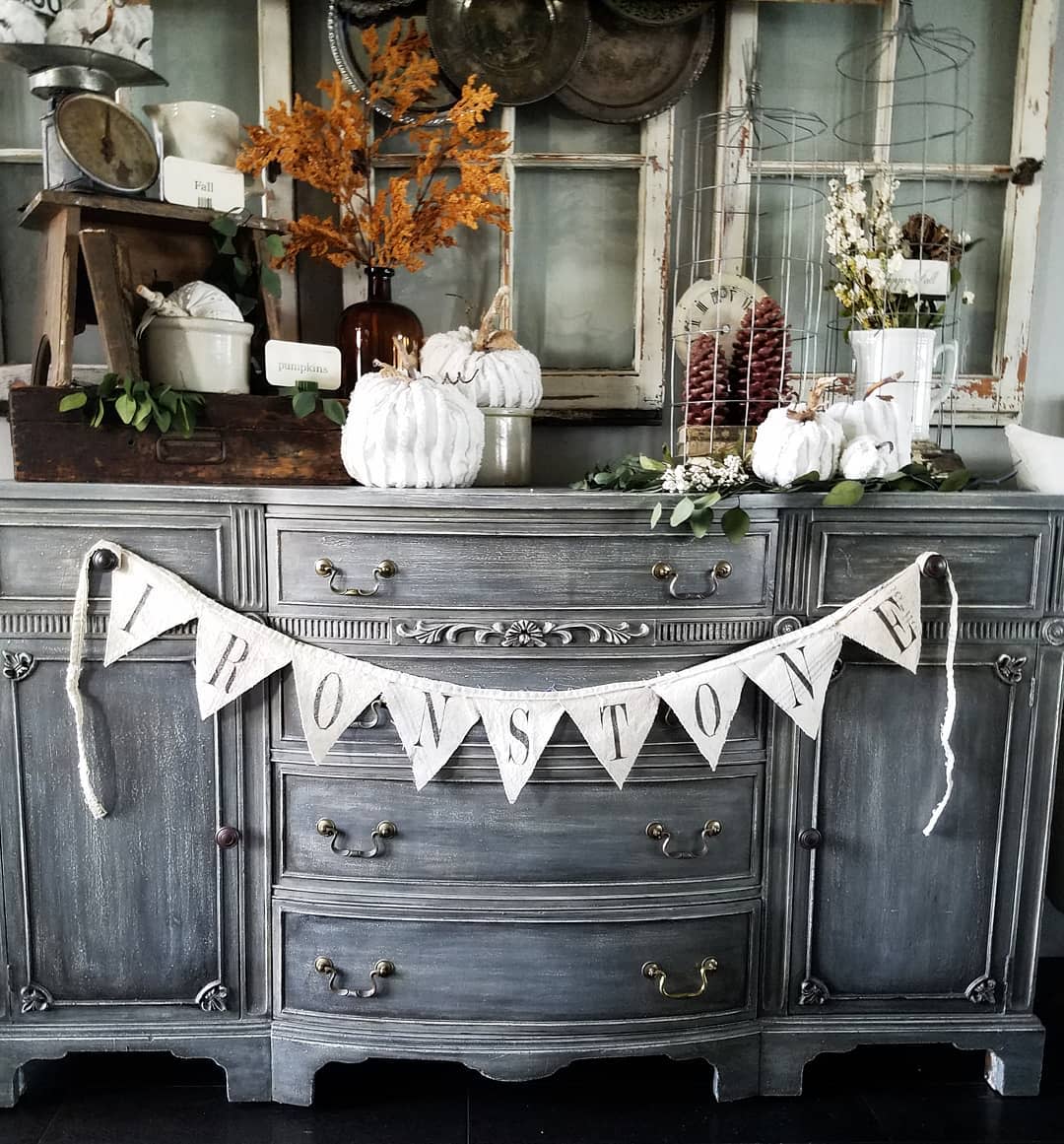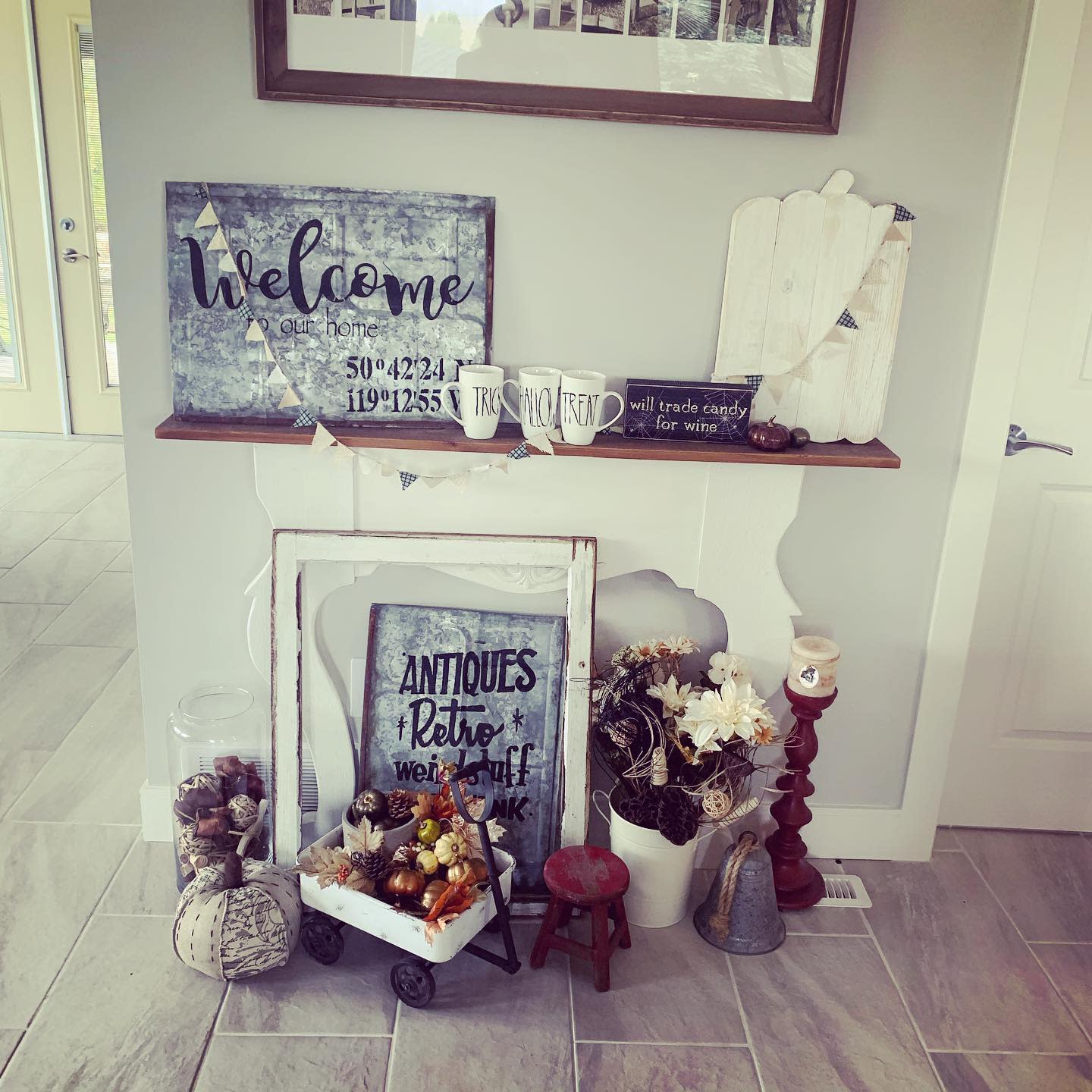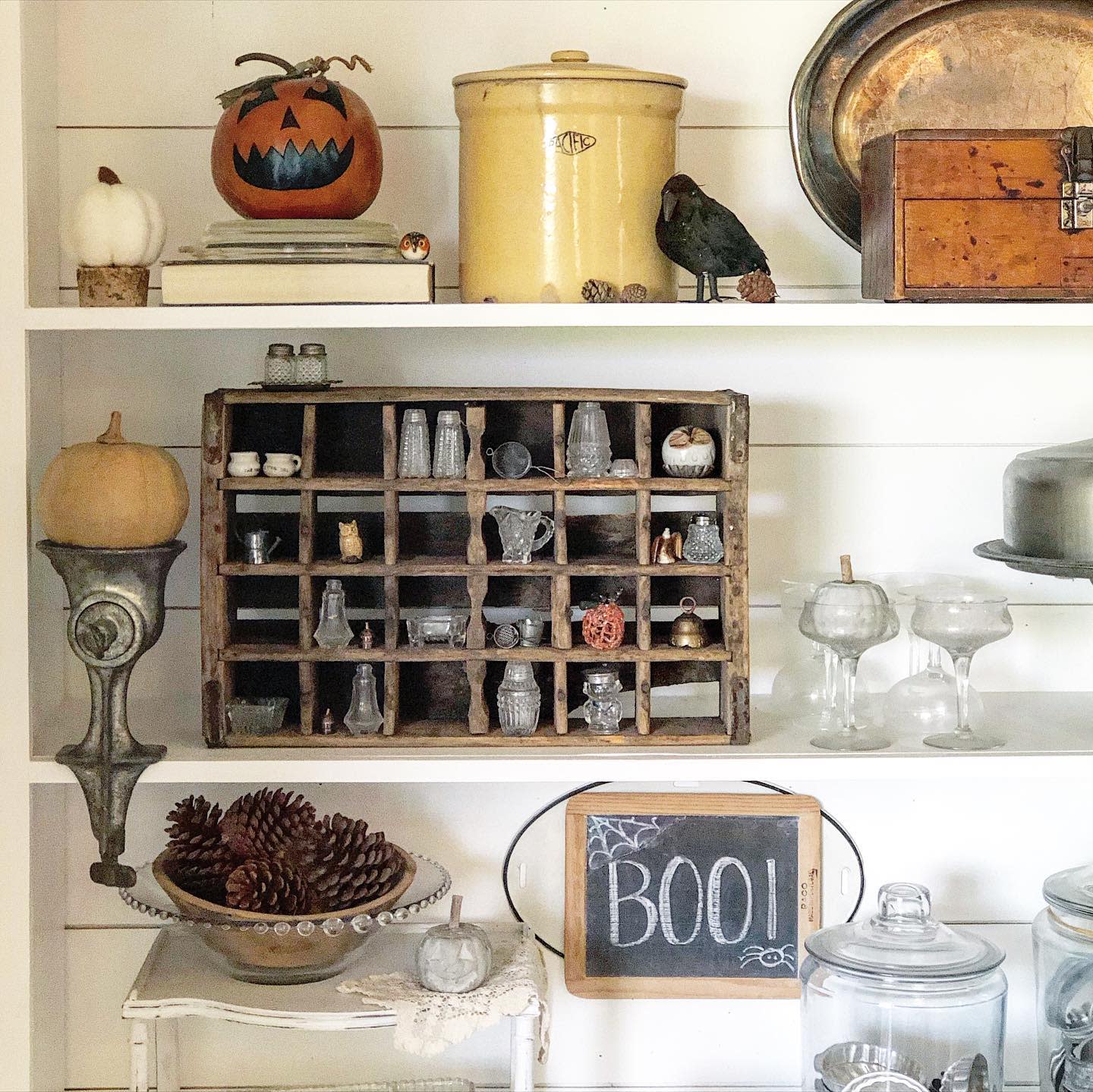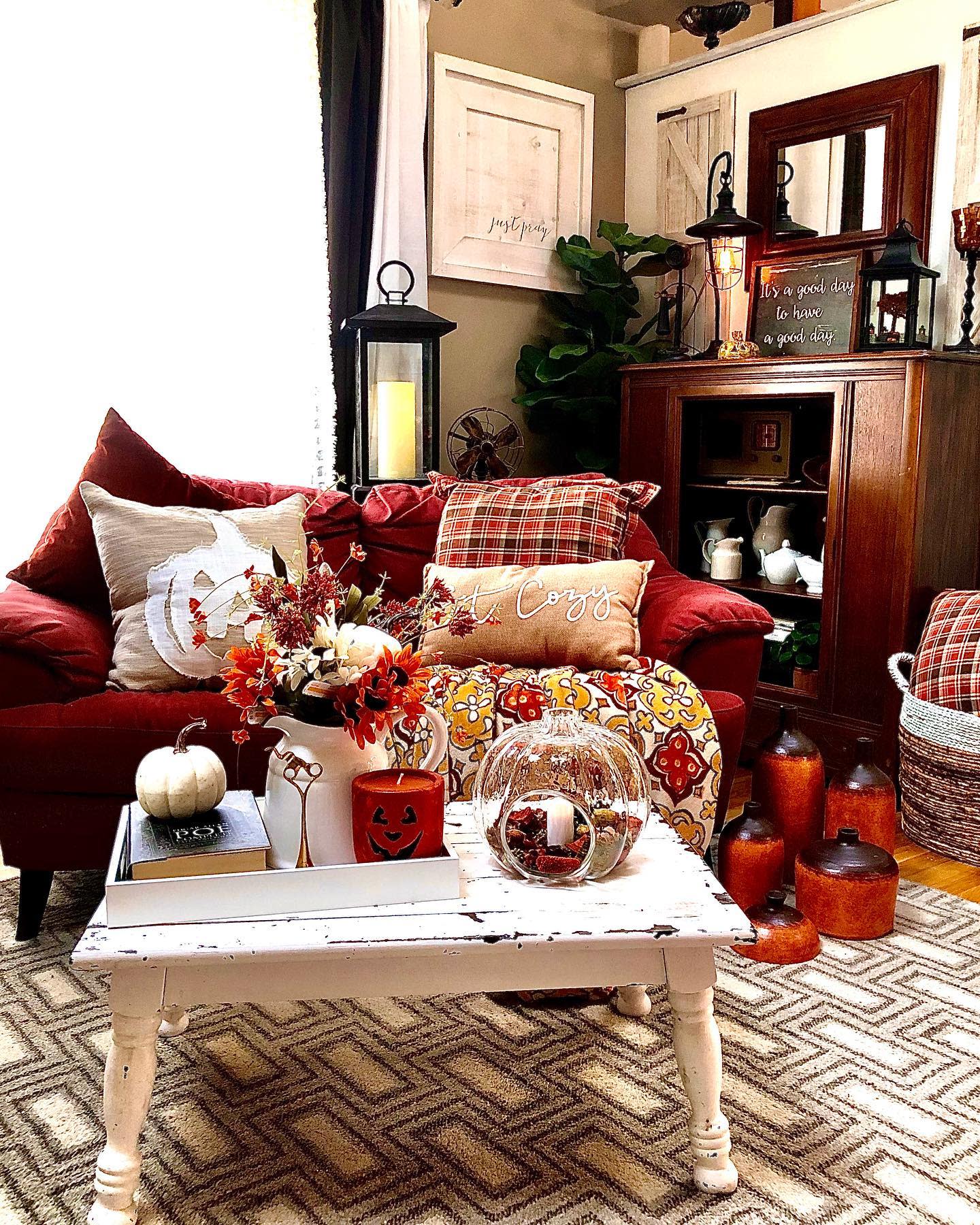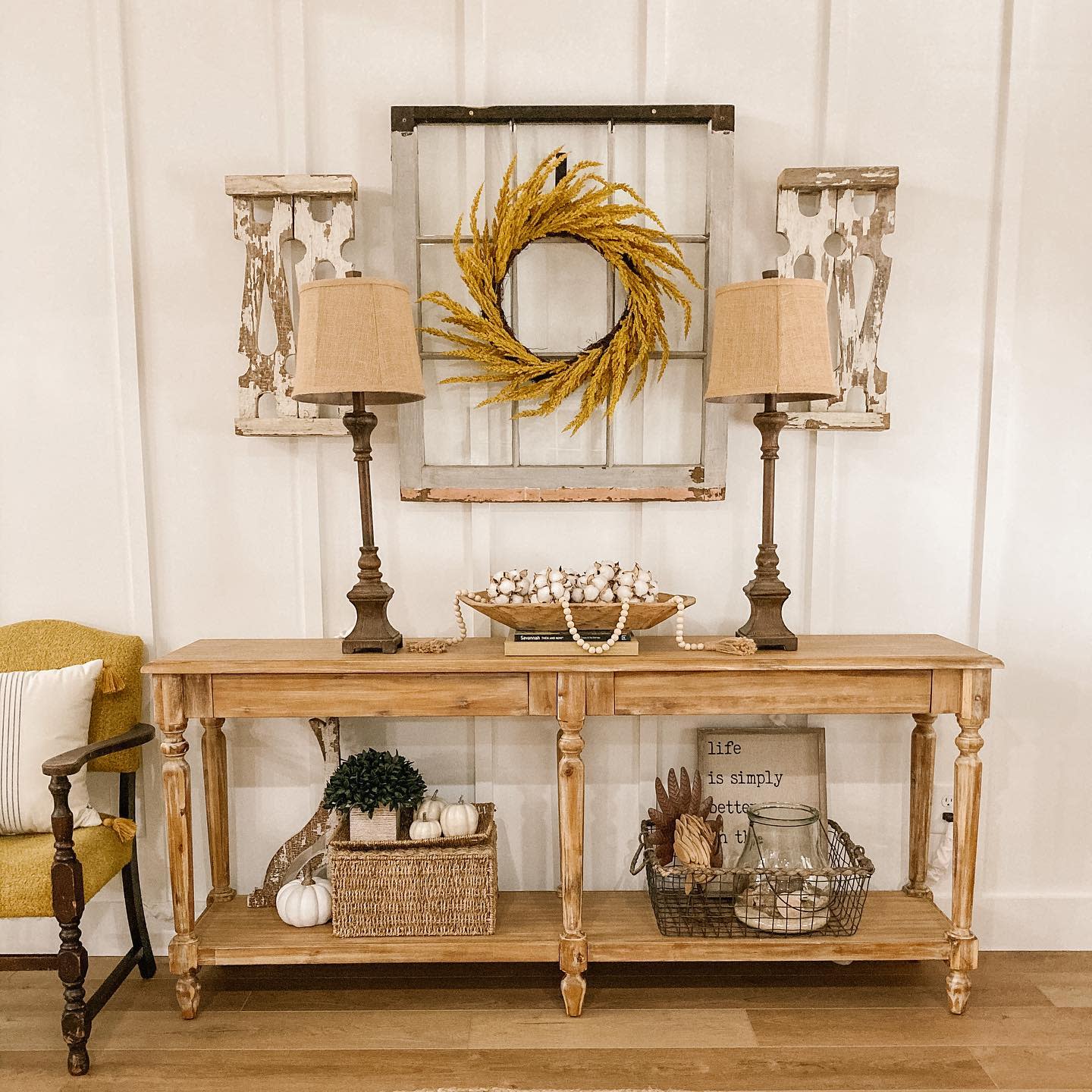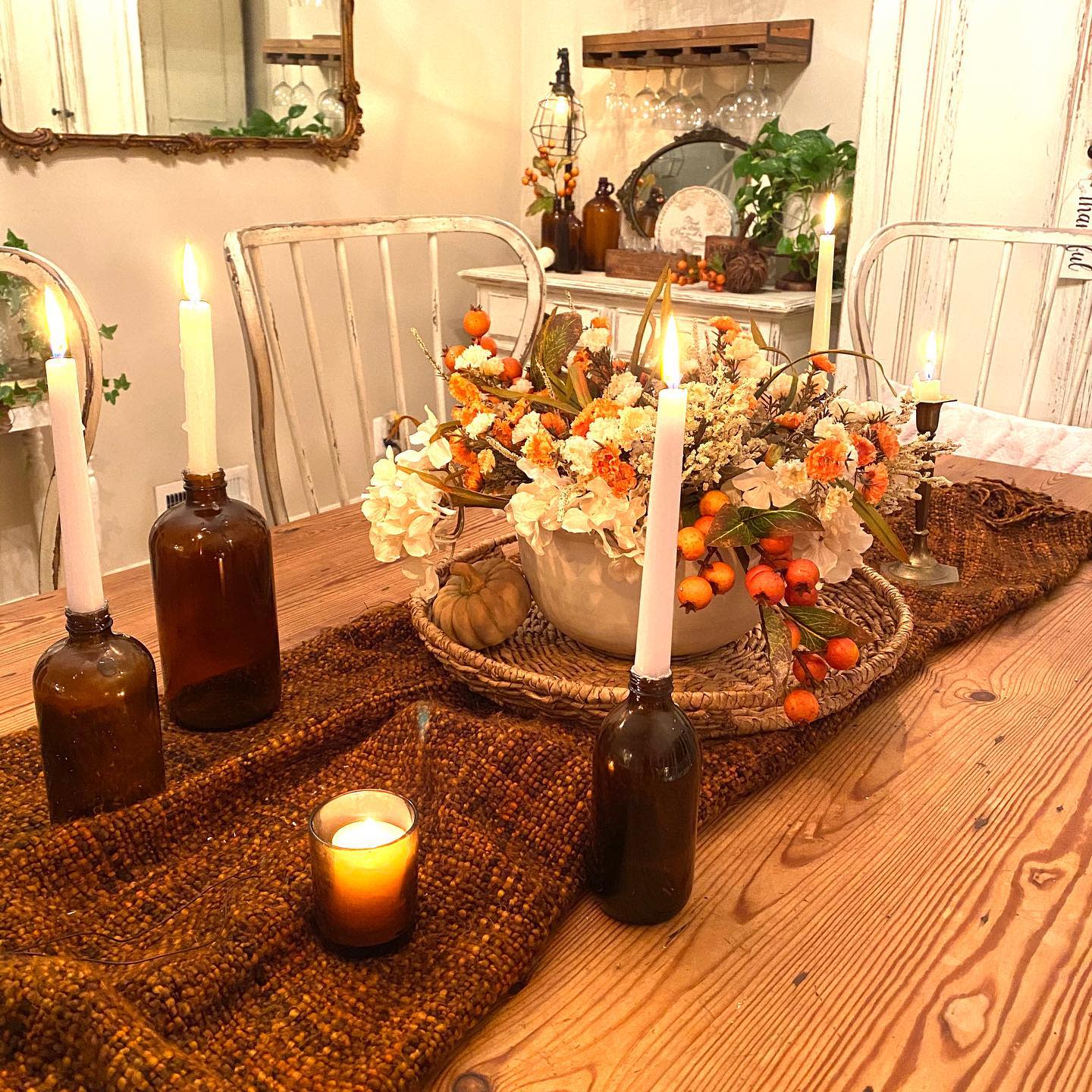 6. Set a Perfect Fall Tablescape
Begin with a neutral runner to provide a cozy foundation for your dining table. Intersperse with varied pumpkins as quintessential fall centerpieces. Introduce dried flowers, like wheat or eucalyptus, and sprinkle in seasonal fruits like apples or pomegranates for vibrancy. Play with elevations, perhaps with candlesticks or tiered pumpkin displays, to craft a visually captivating, festive spread.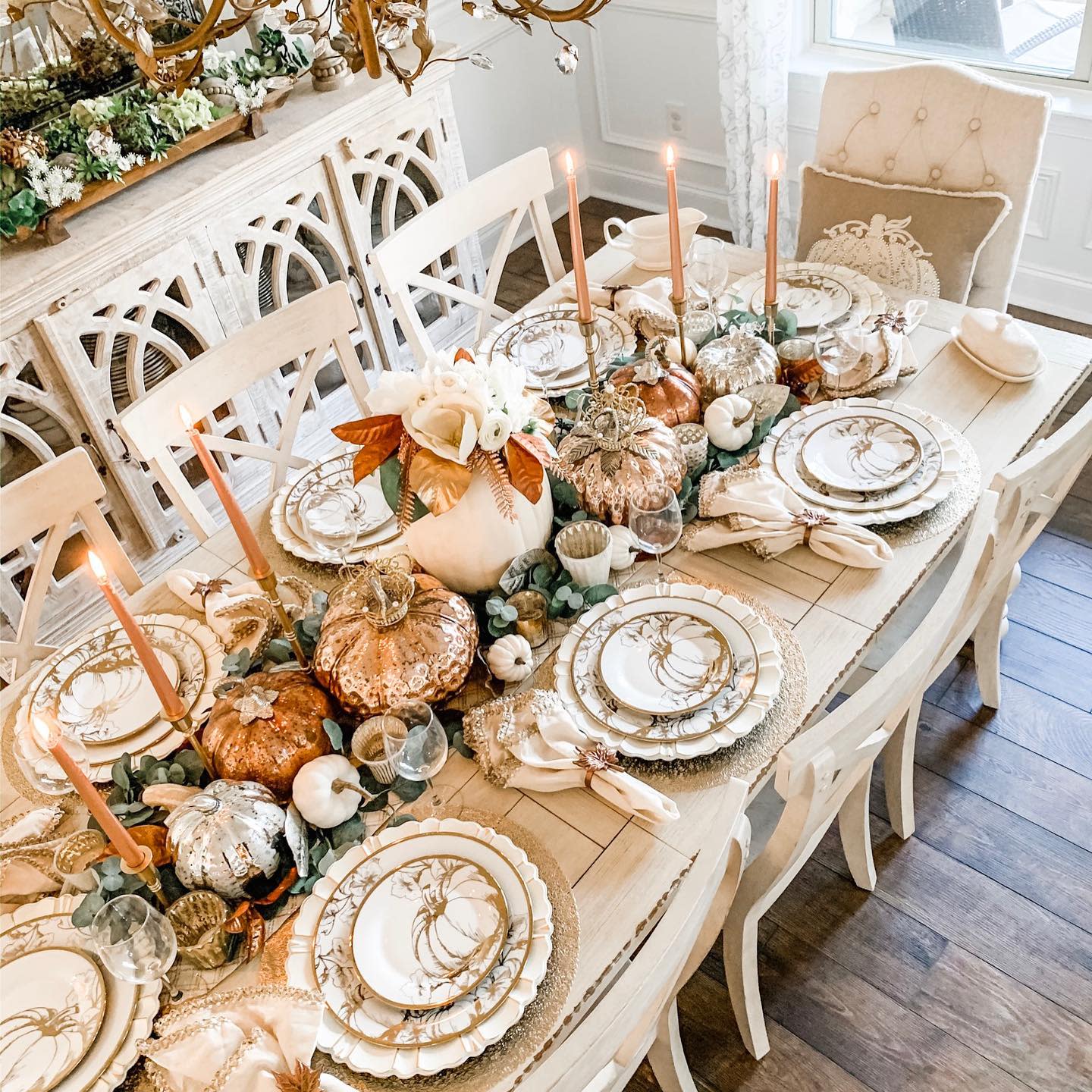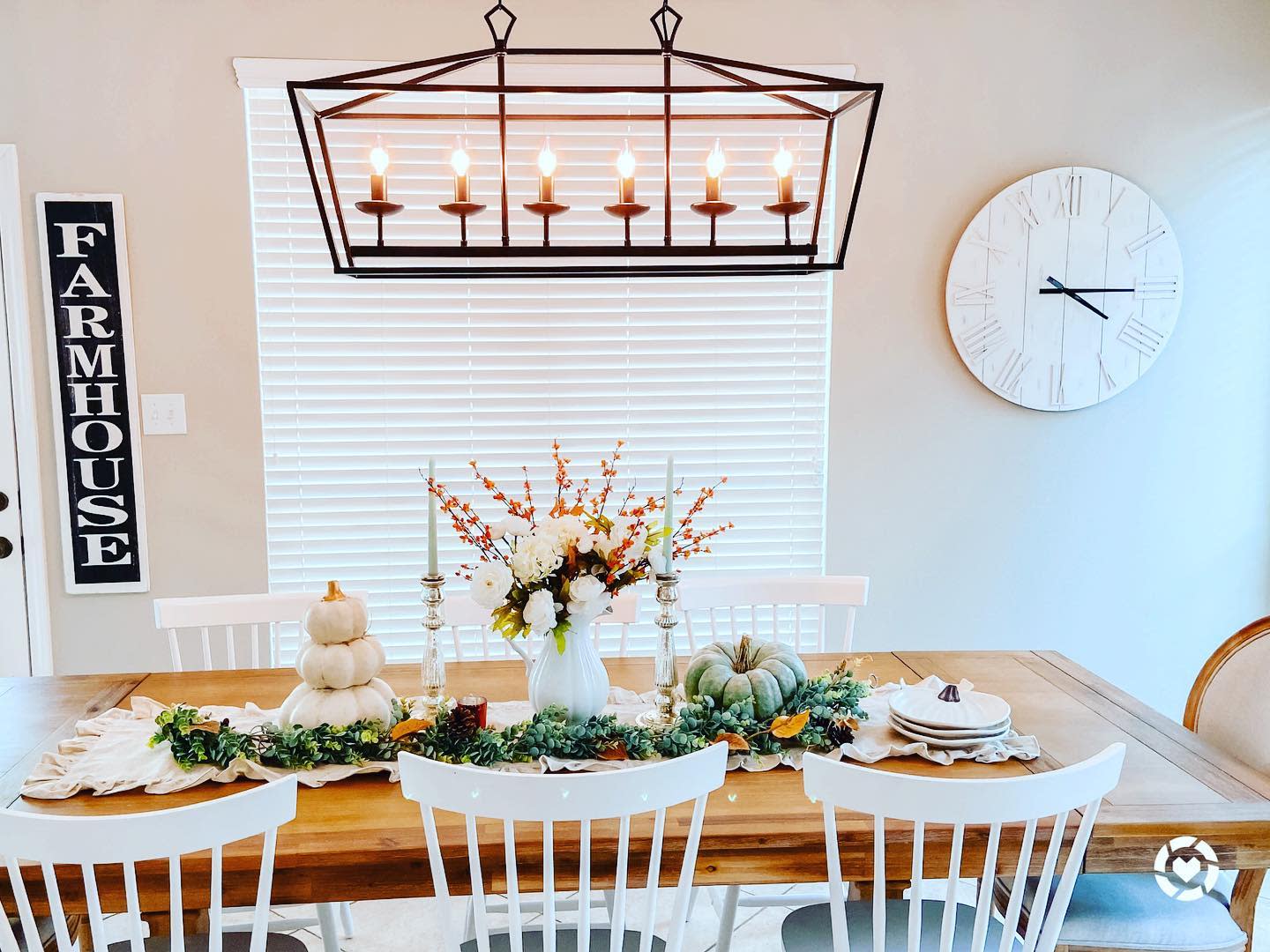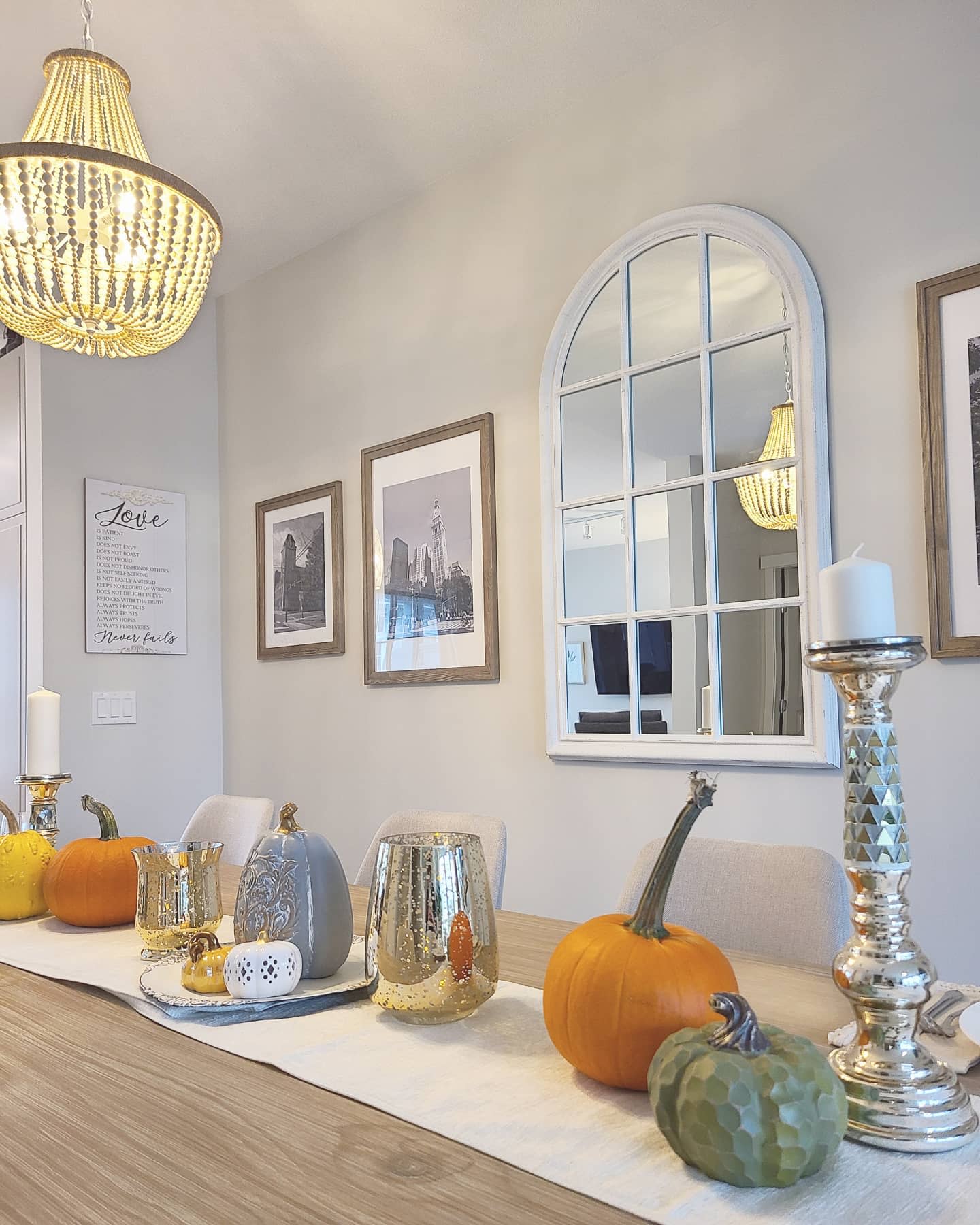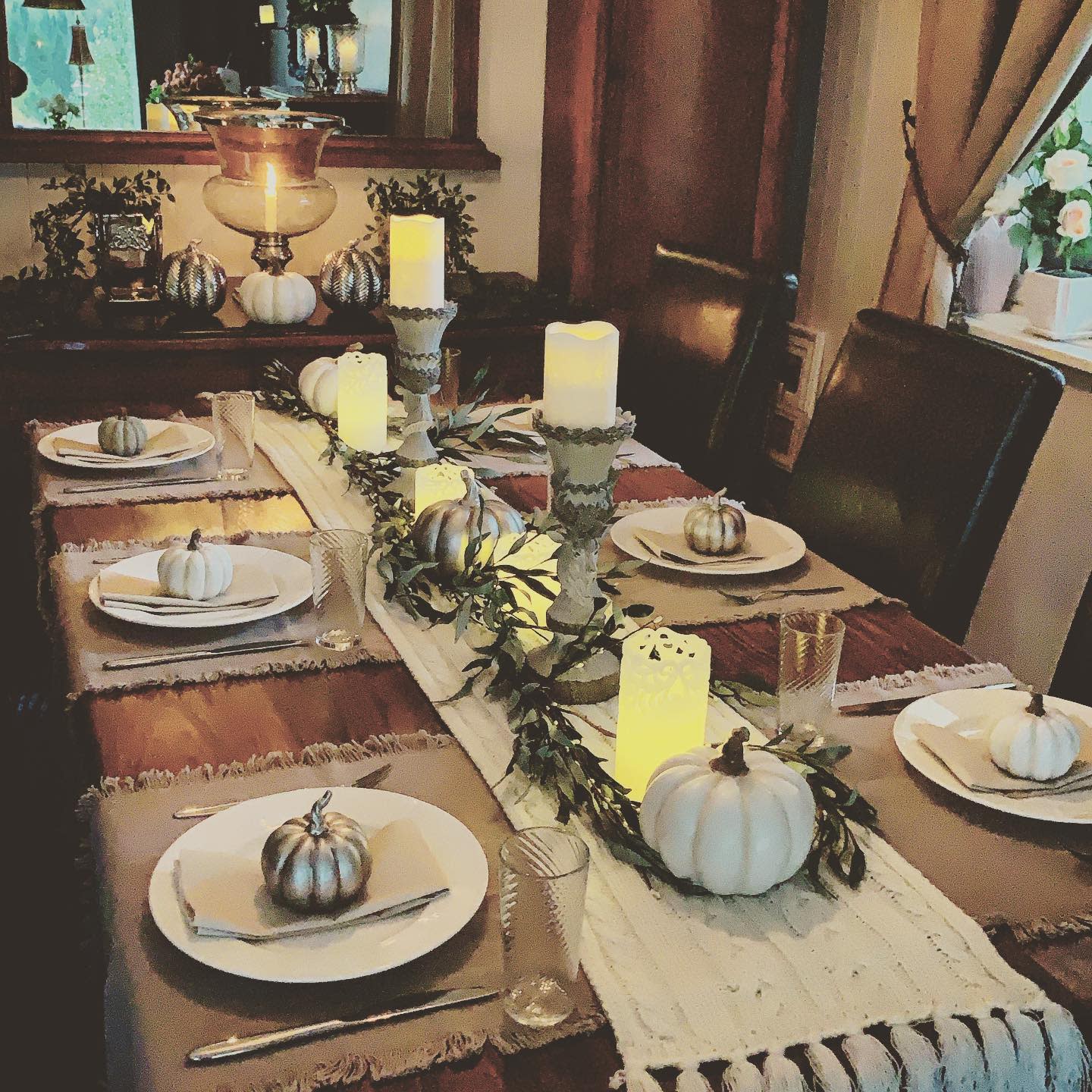 7. Incorporate Nature with Twig Accents
Twig and branch accents introduce a rustic ambiance to spaces. Consider a vase filled with branches or a twig wreath as a warm welcome on your front door. Complement with burnt orange cushions or a snug plaid throw for added warmth. Integrate pumpkins and apples on tabletops, melding festivity with natural appeal.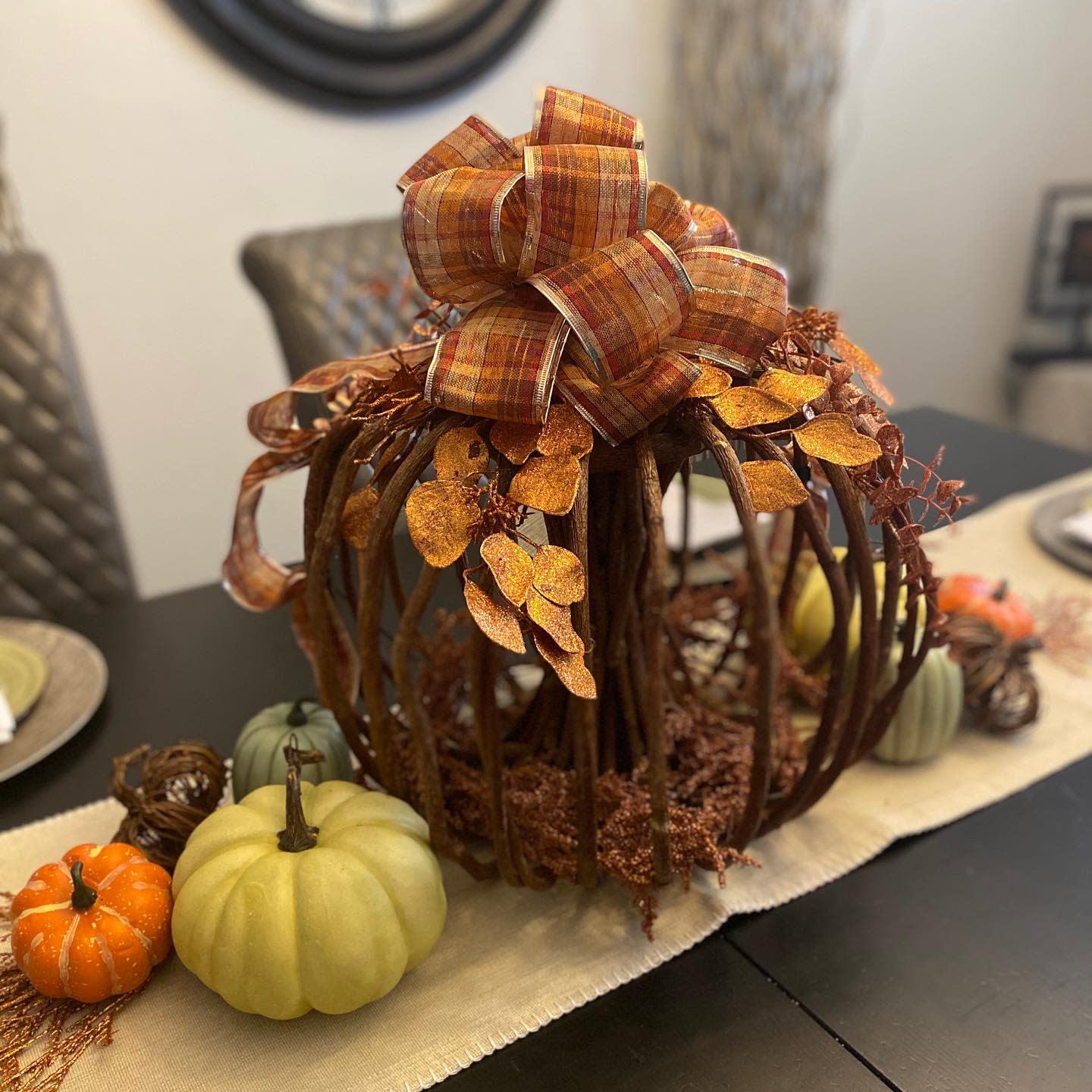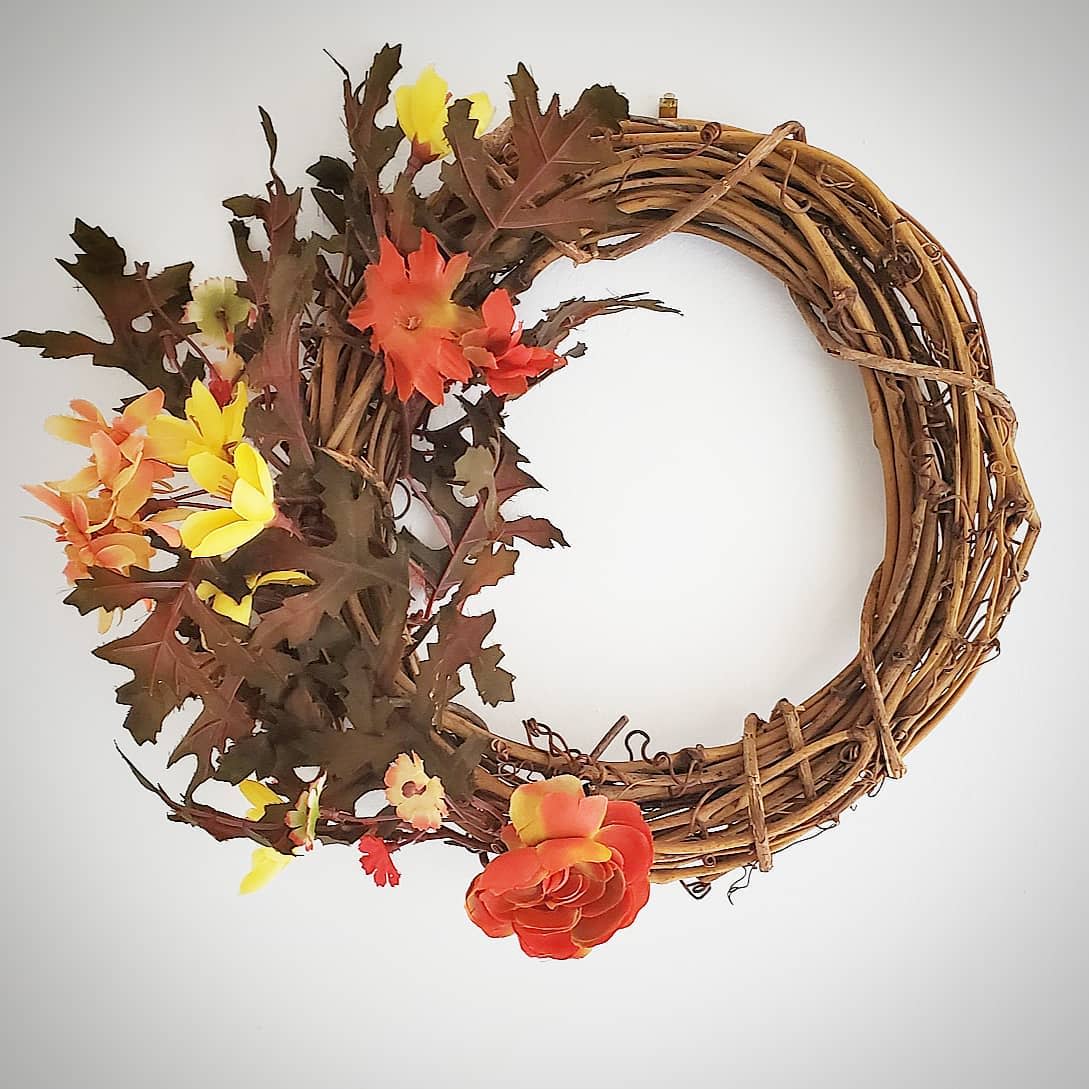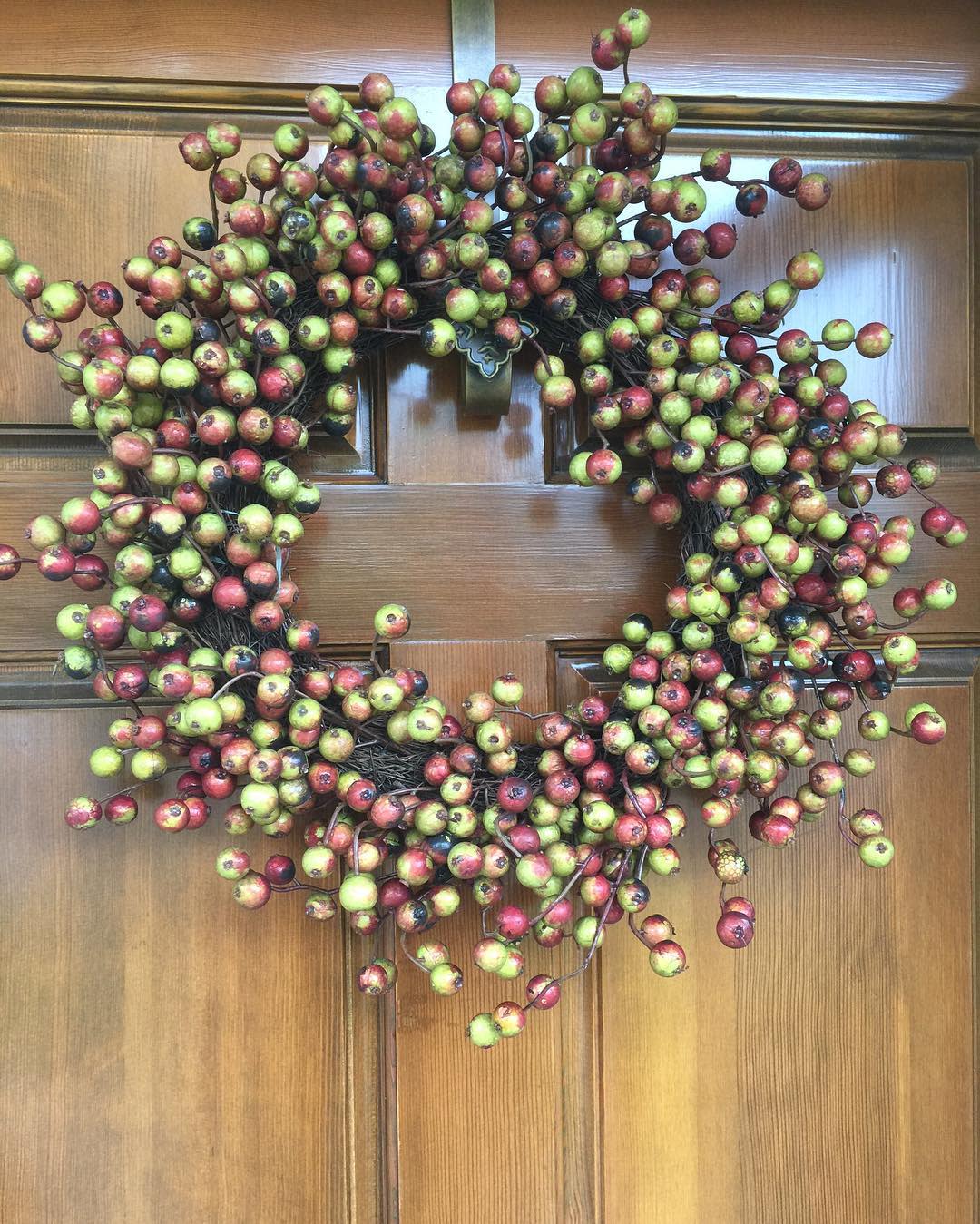 8. Wheat Displays Evoke Harvest Times
Dried wheat infuses spaces with rustic autumn charm. Arranged in a vase with colorful leaves, it crafts a harmonious seasonal display. Consider crafting a wreath intertwined with pine cones or dried blooms for a natural, festive element. For dining, wheat can elegantly adorn napkins or serve as inventive place cards.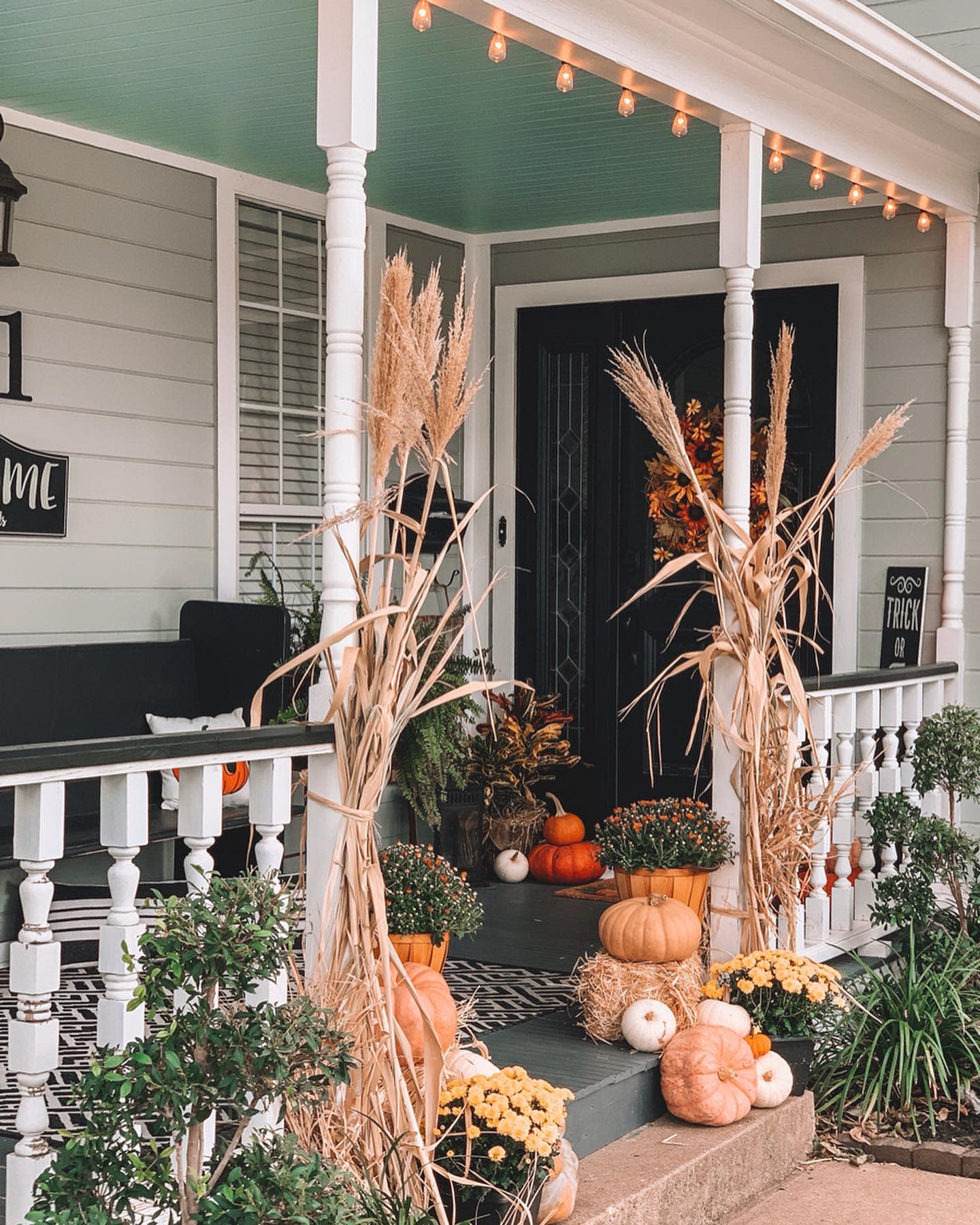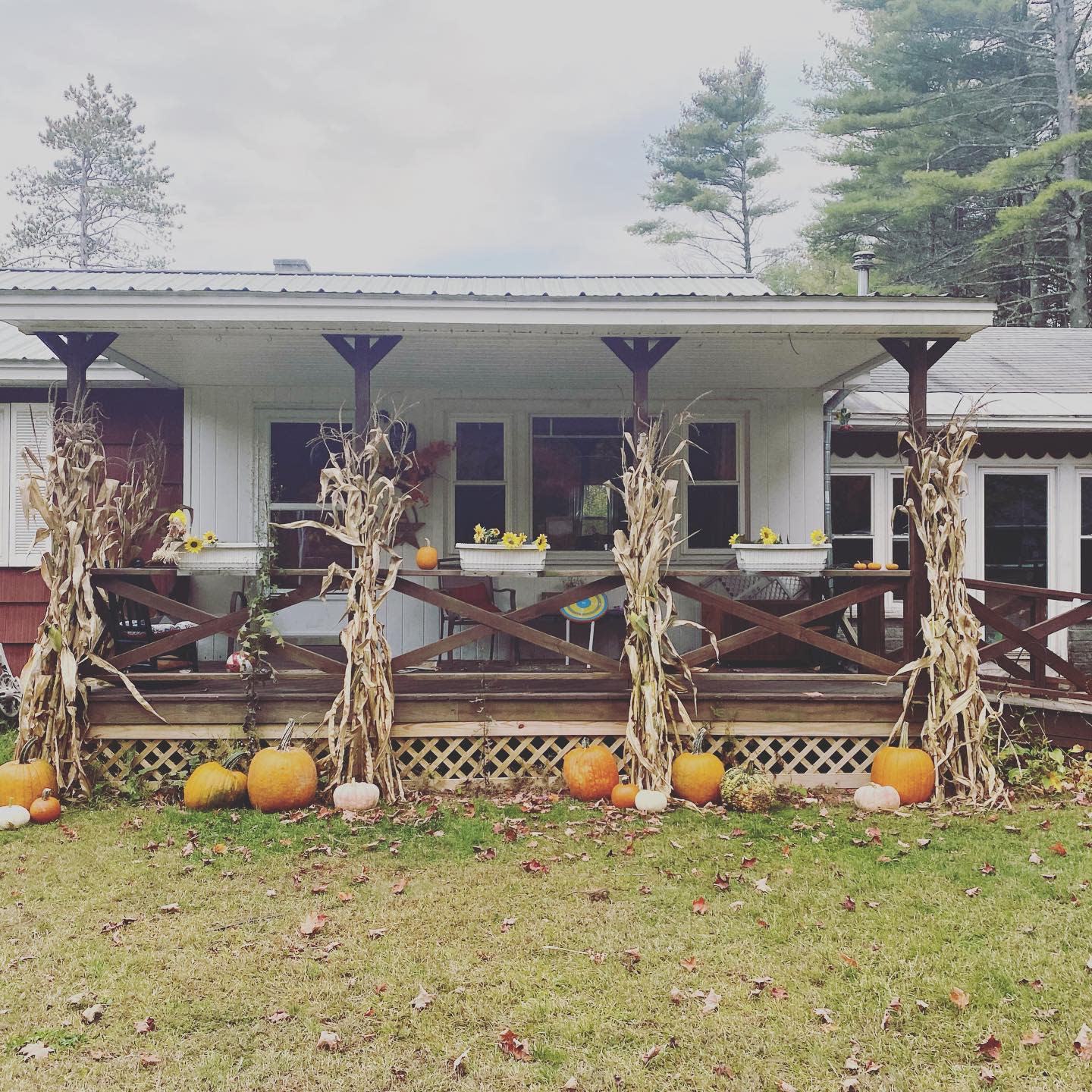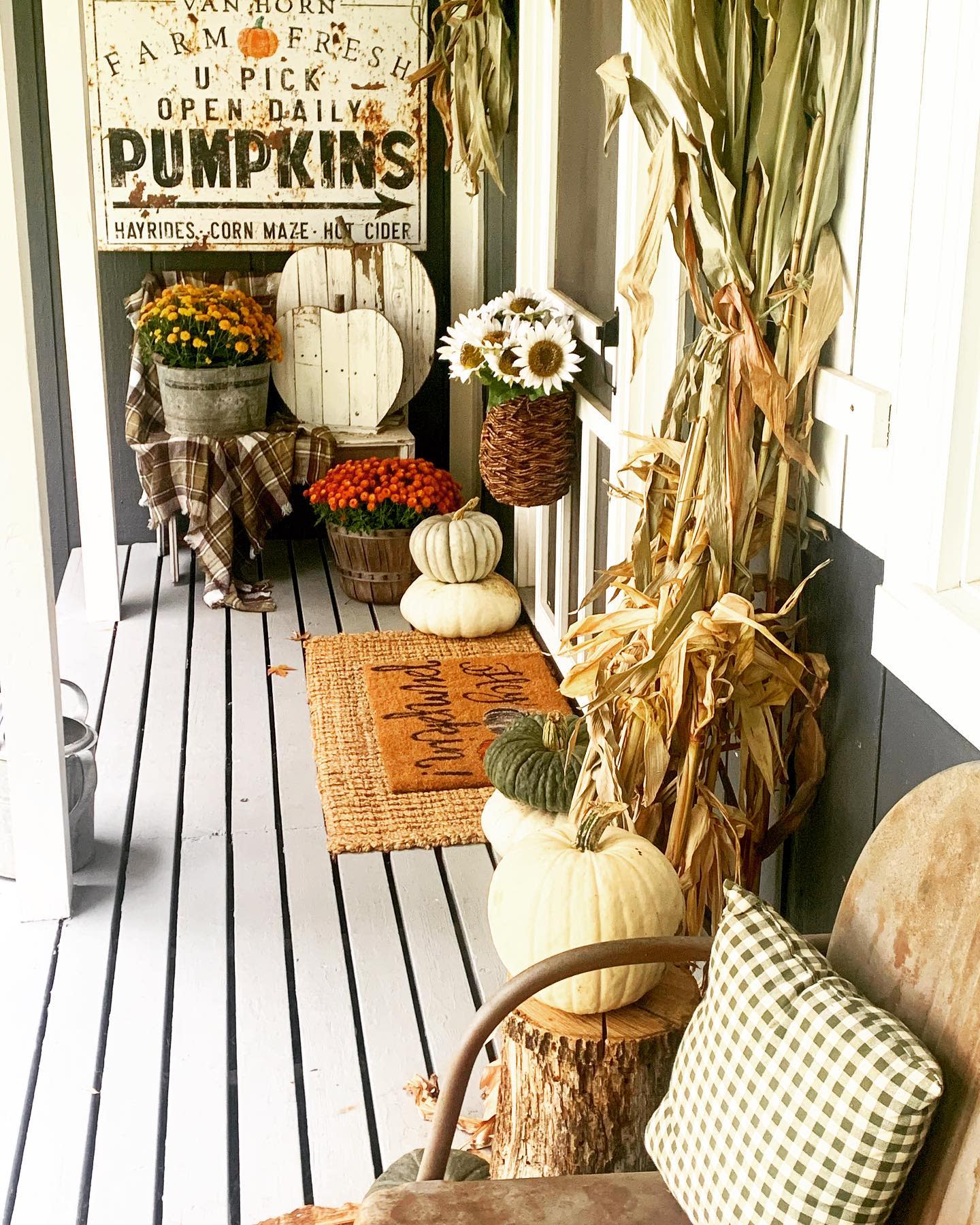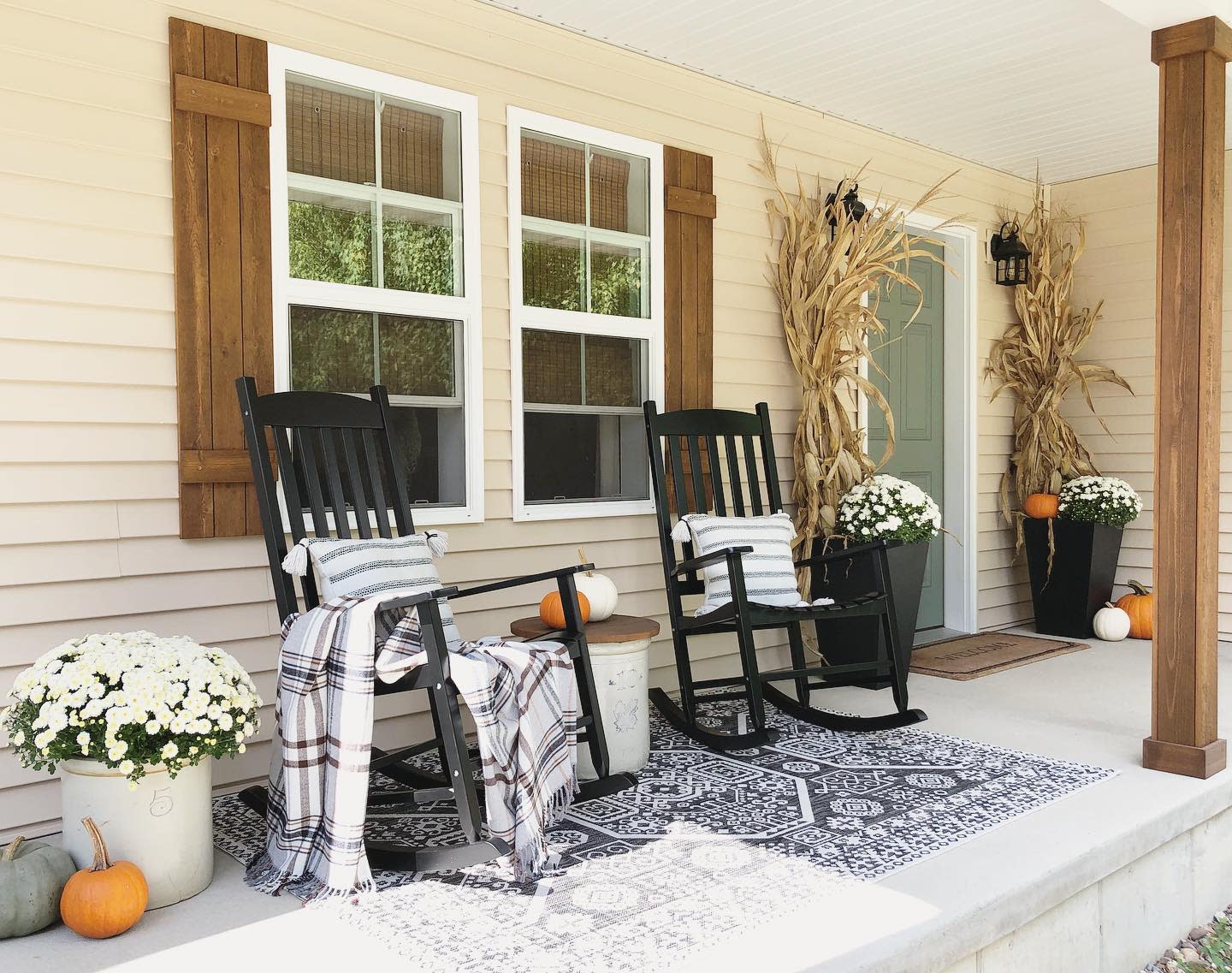 9. Celebrate with Fall Harvest Elements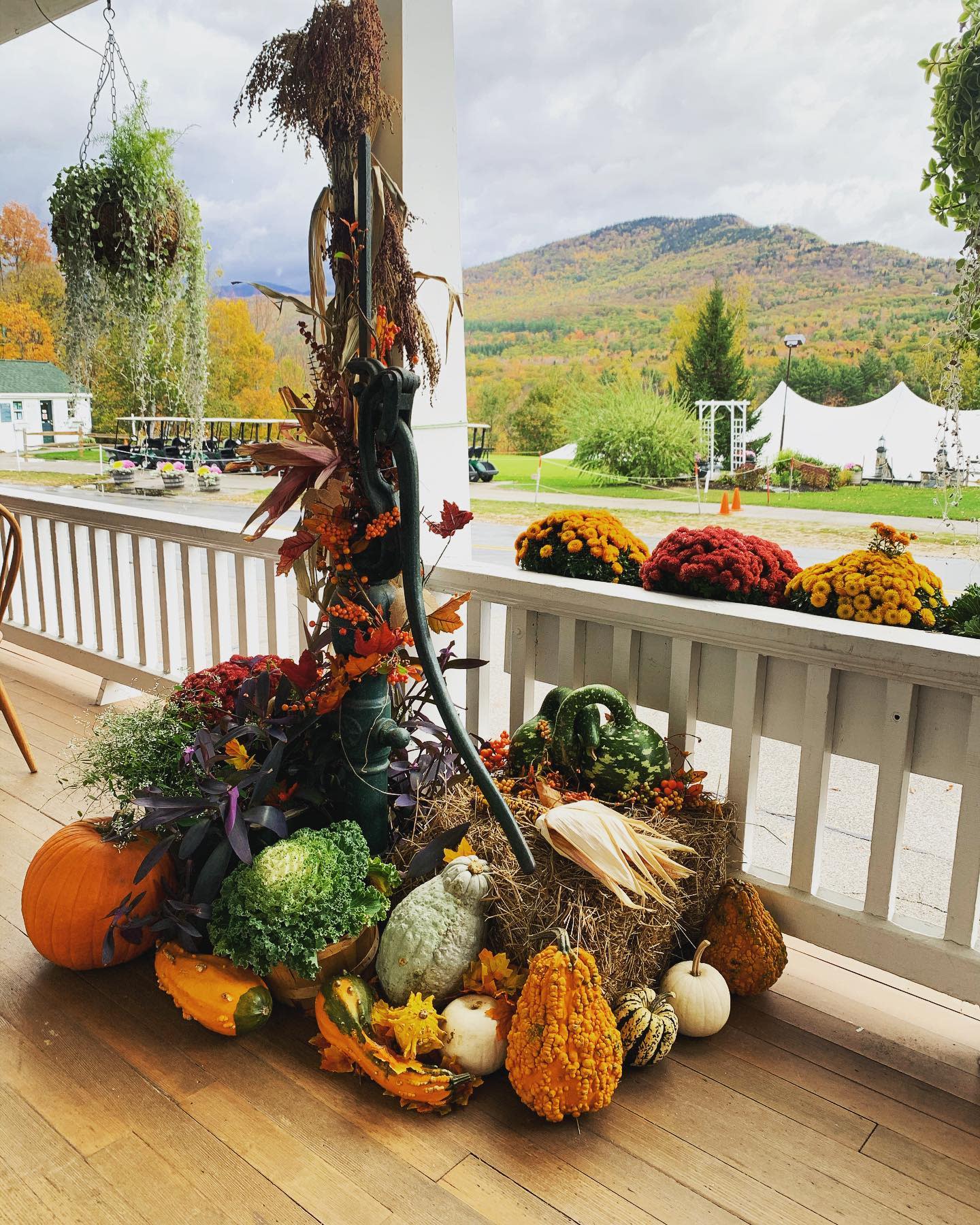 10. Showcase the Beauty of Dried Leaves
Dried leaves effortlessly convey autumn's charm. Fill a vase with leaves and berries for a captivating dining centerpiece. A leafy wreath graces entryways with seasonal warmth. Accentuate fireplaces or mantles by scattering these natural treasures. For the craft-inclined, design leaf-themed wall art or shadow box displays. Their affordability and abundance make dried leaves a go-to for authentic fall ambiance.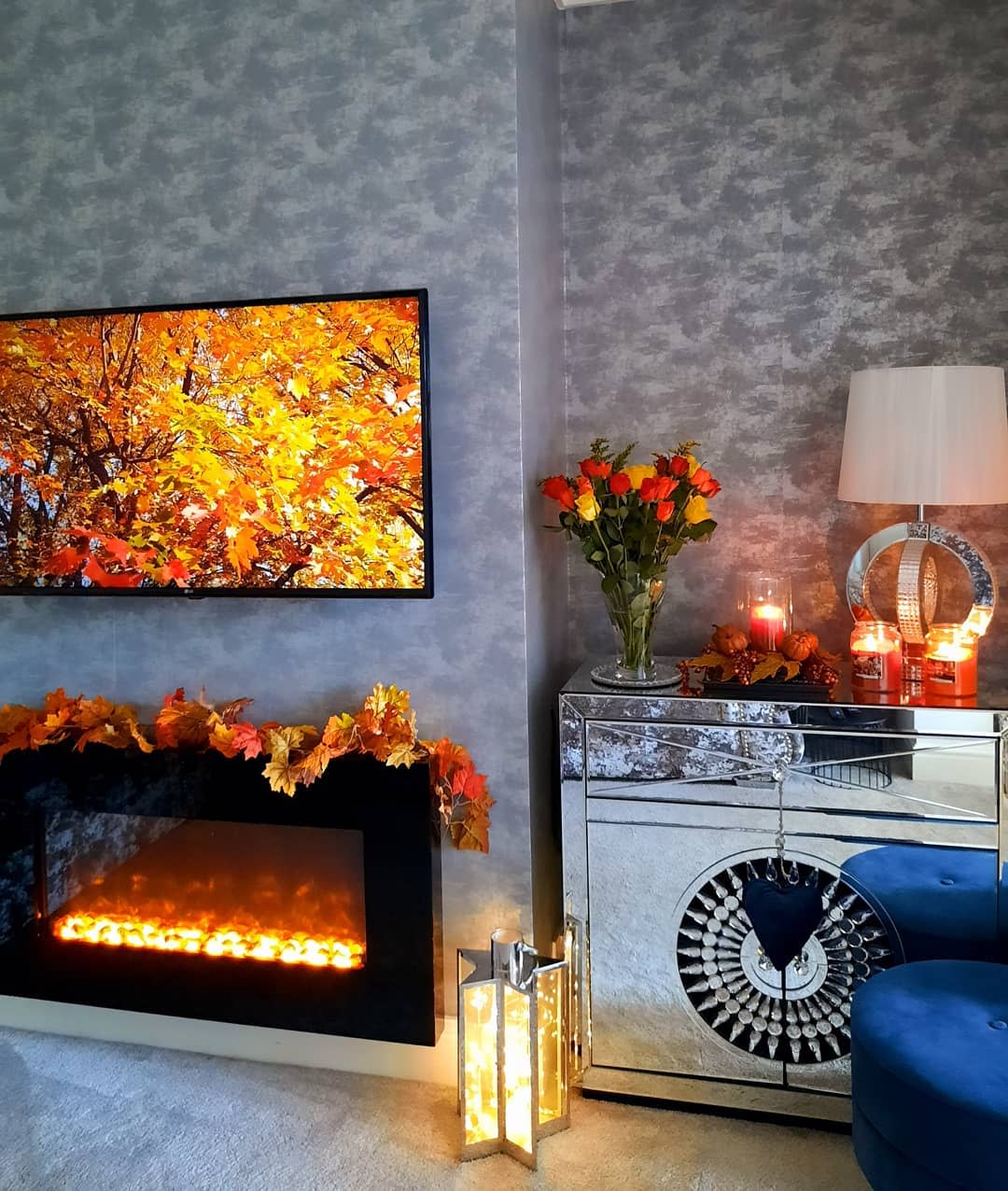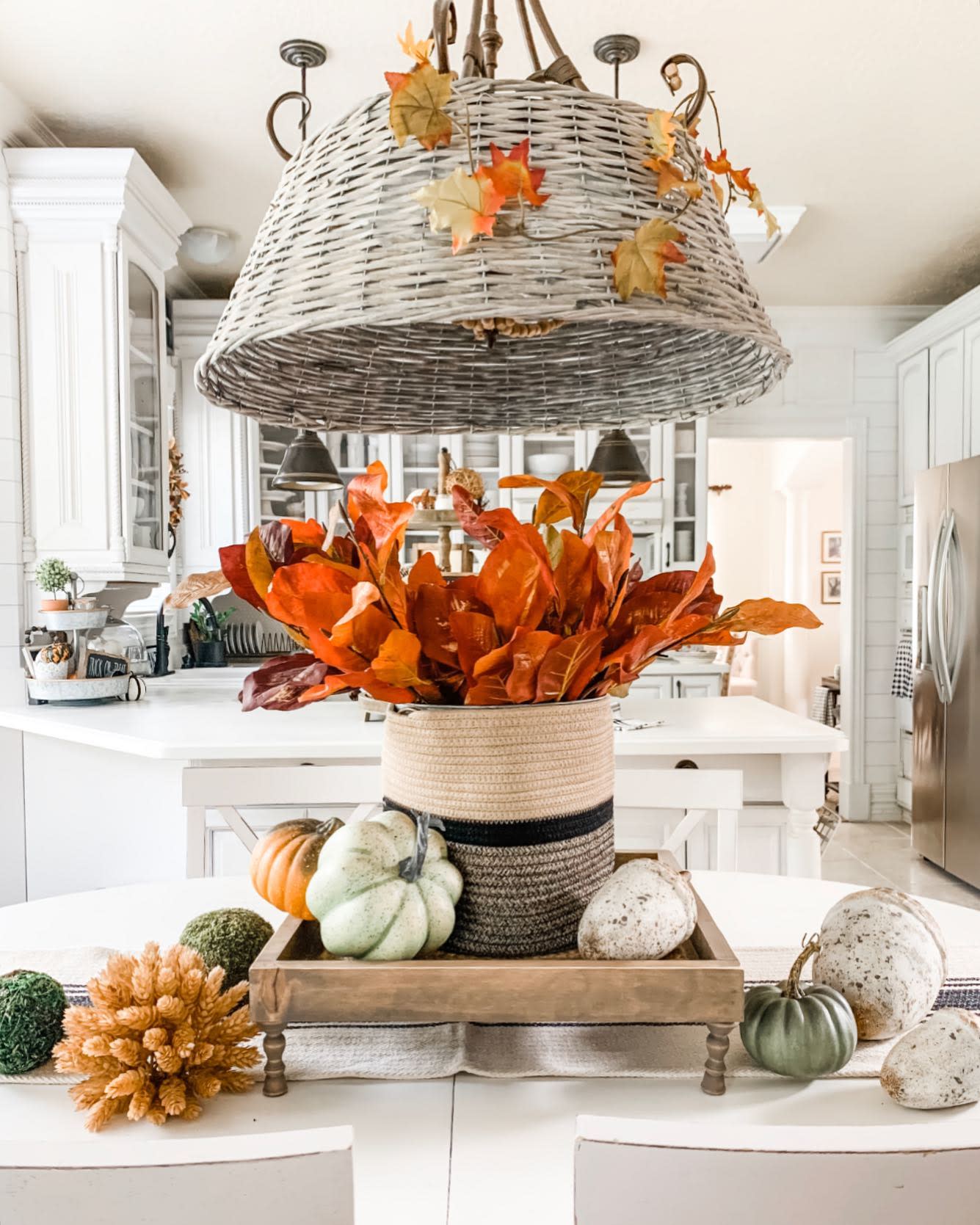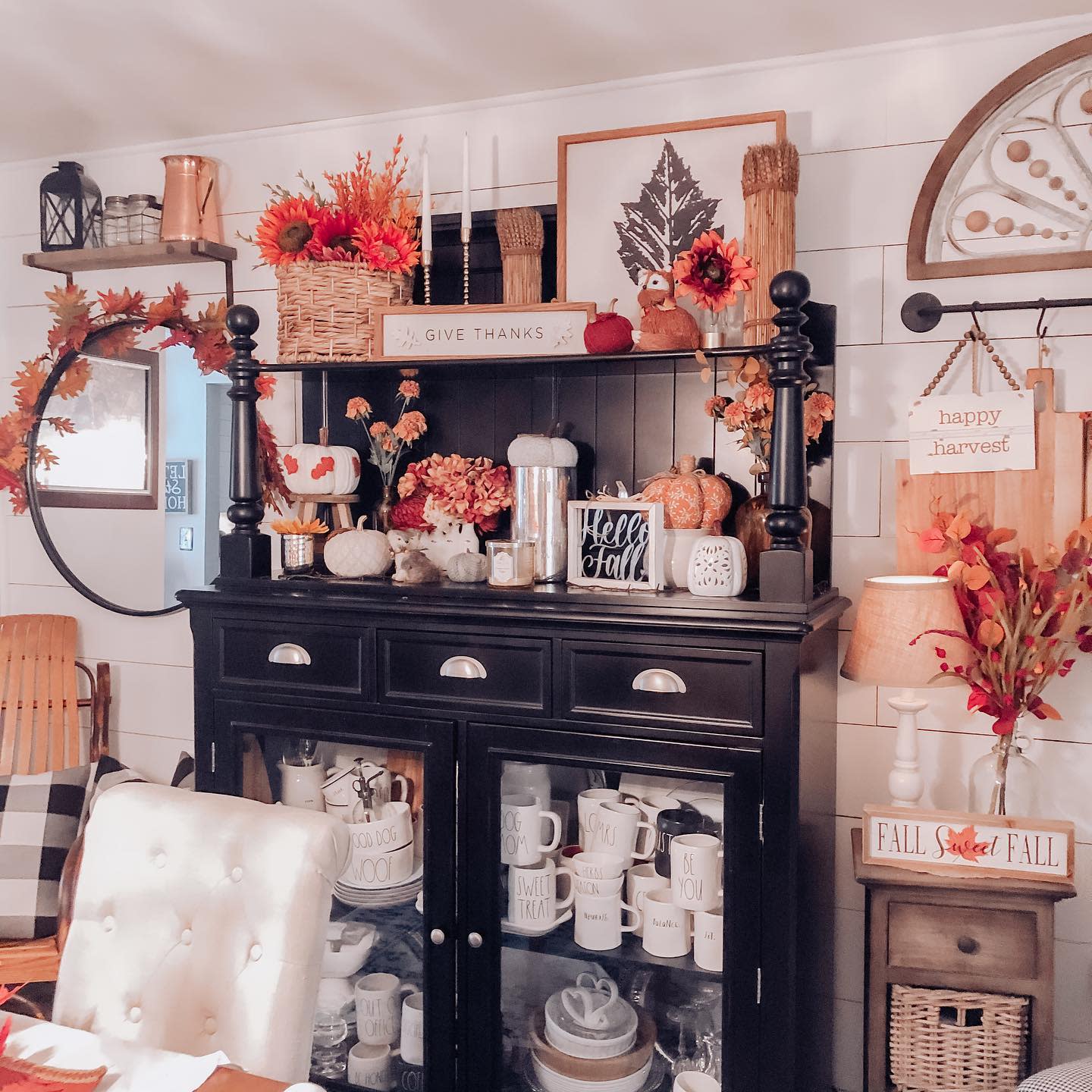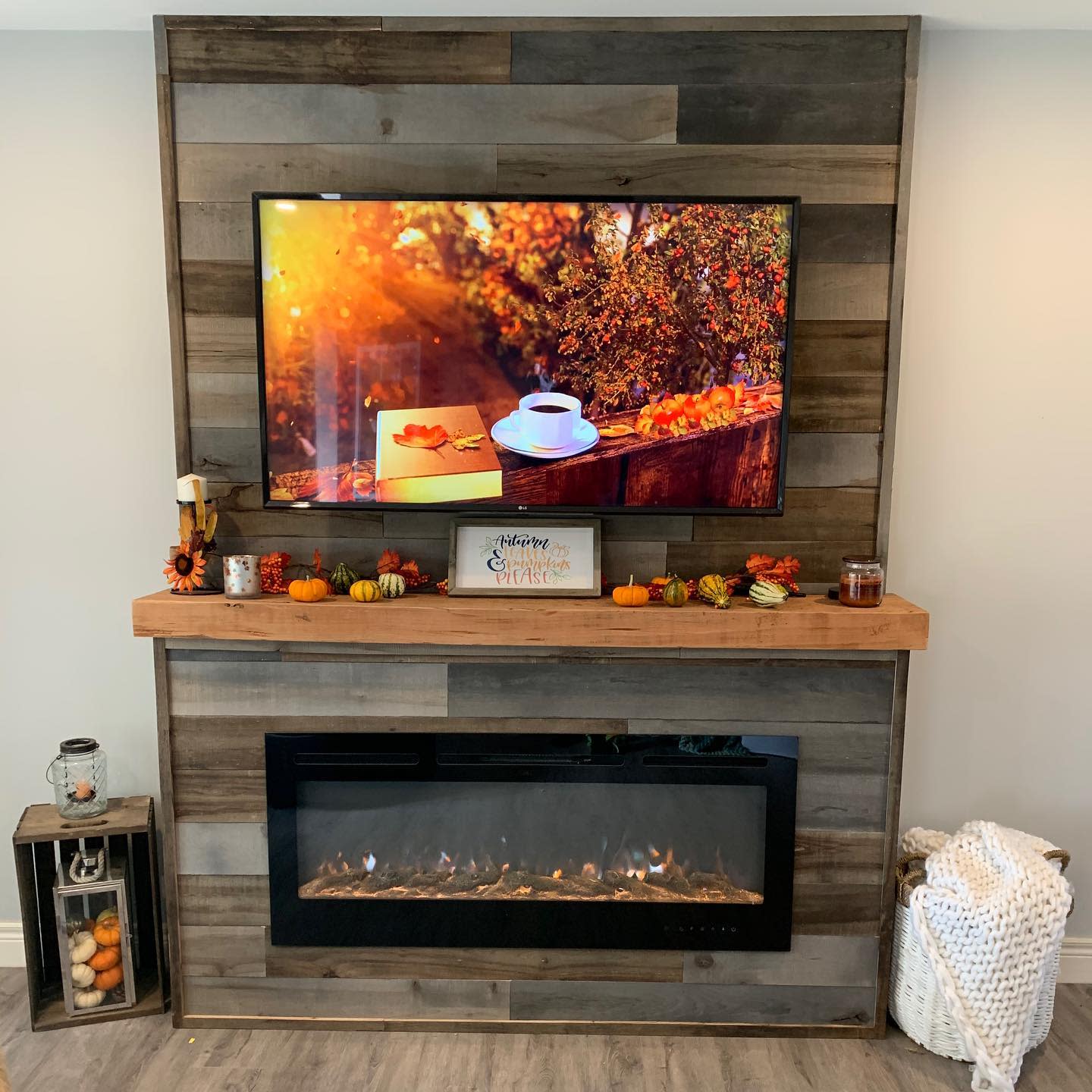 11. Elegance in Monochromatic Autumn Themes
Monochromatic fall decor champions minimalism with a single color palette, like beige or burnt orange, ensuring cohesiveness and sophistication. Layering textures, from woven blankets to rustic wood, enhances depth. Integrate natural accents like pumpkins to warm up the ambiance. This approach extols simplicity, sidestepping clutter and spotlighting beauty.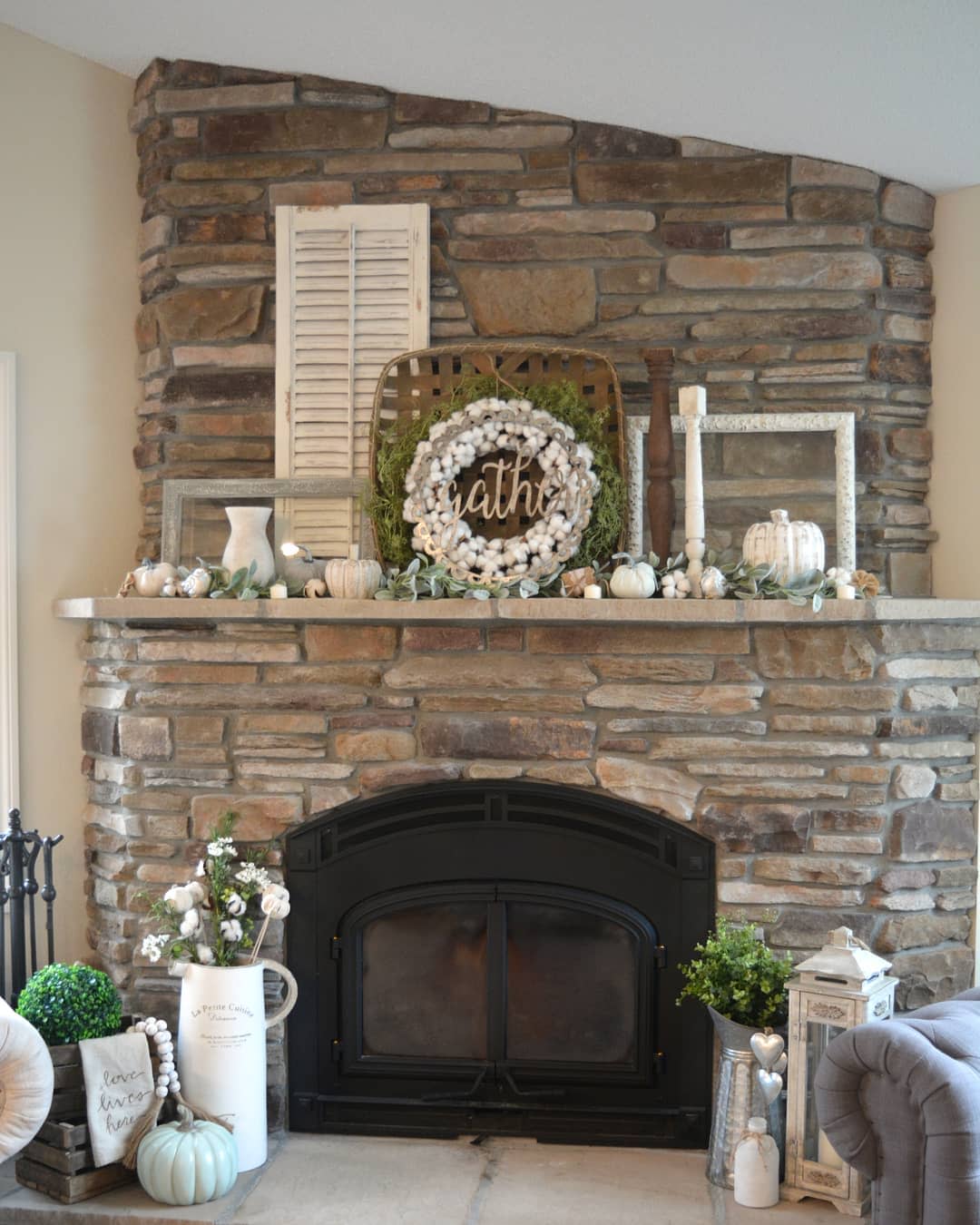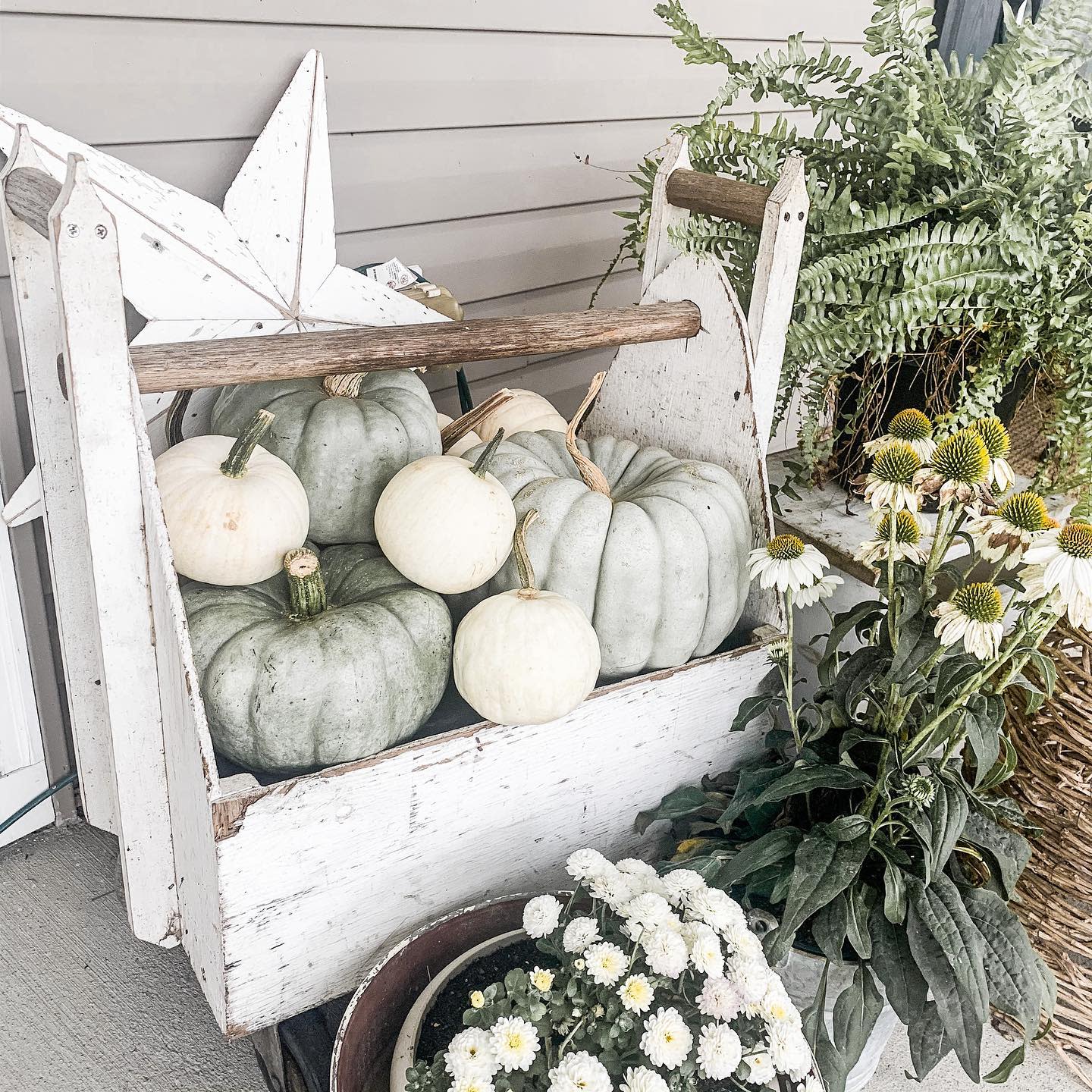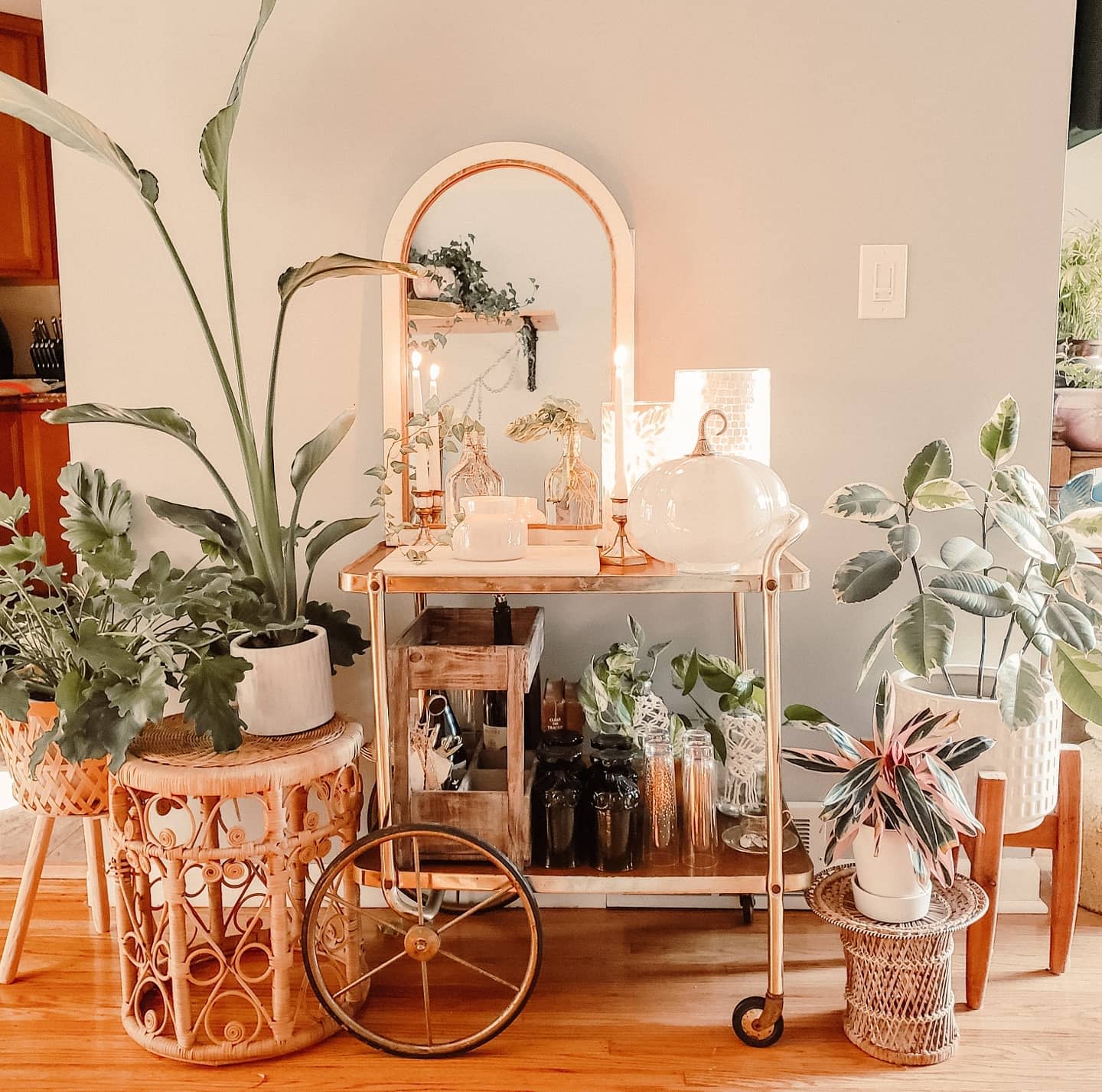 12. Gingham Adds Cozy Fall Vibes
Gingham seamlessly infuses rustic charm, with curtains evoking countryside elegance and throw pillows providing snug comfort. Its versatility complements various colors and textures. While rust and gold are quintessential fall shades, exploring palettes like navy with green can refresh your aesthetic. Complement with textures like wool or plaid for an enriched autumn feel.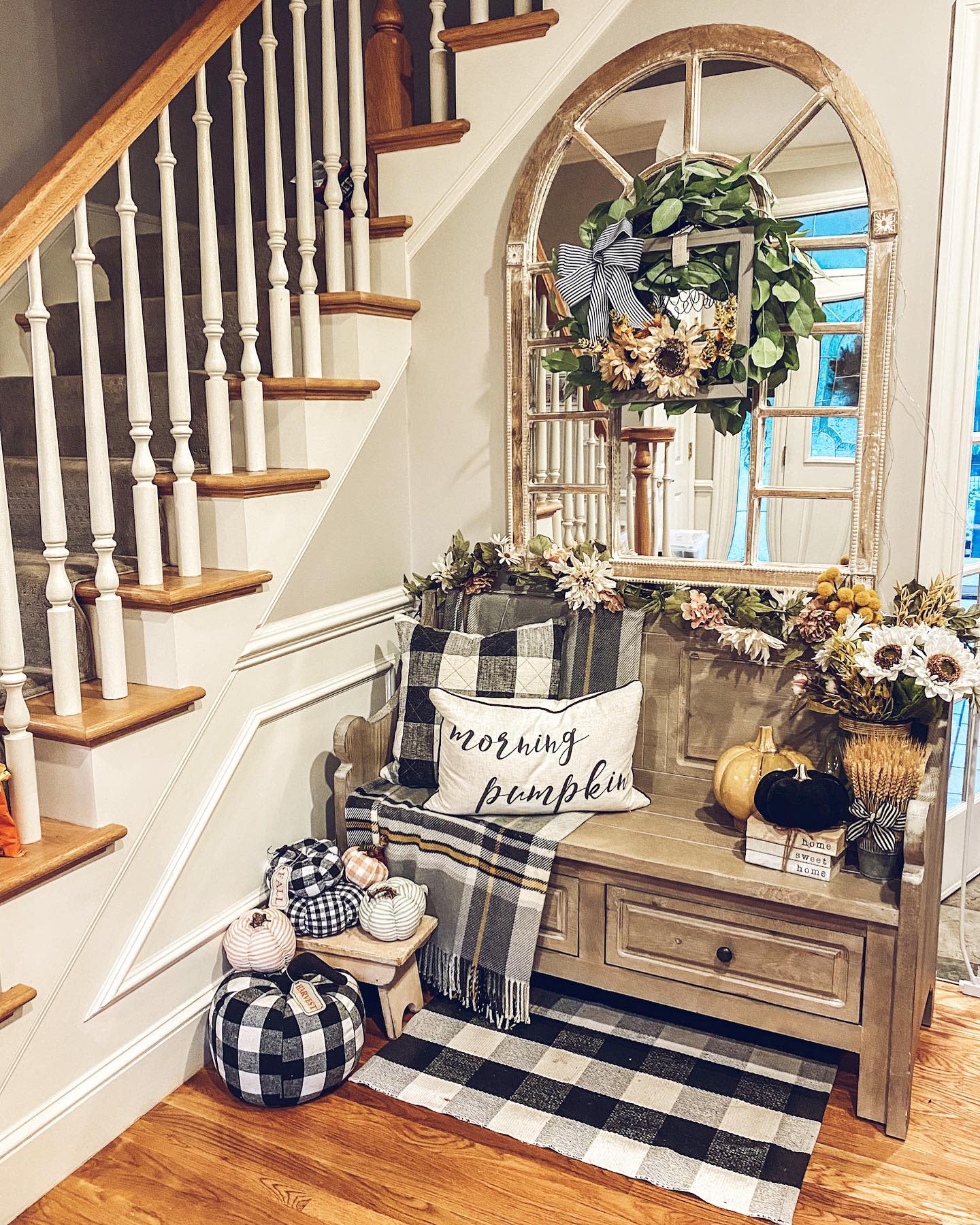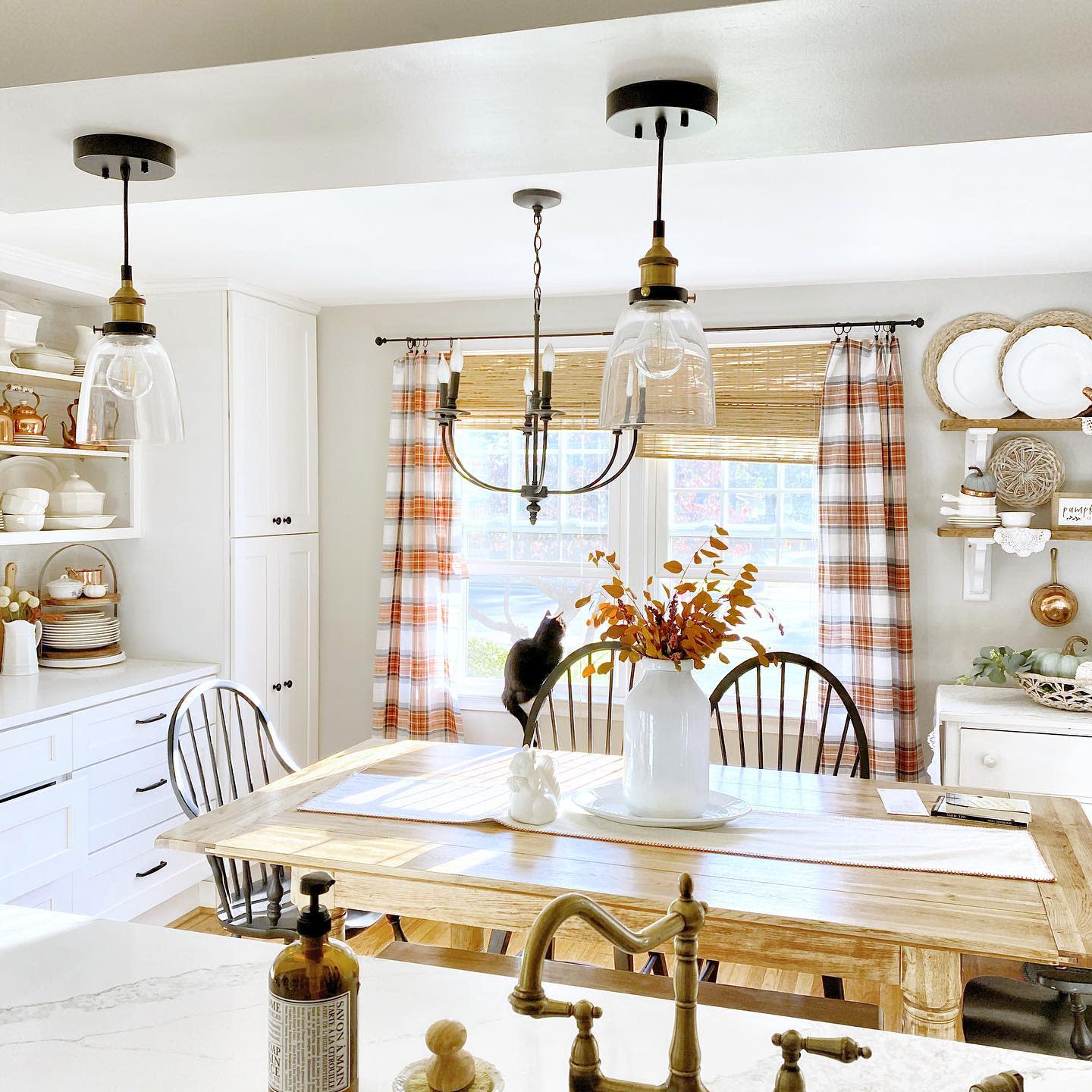 13. Embrace Autumn with Pumpkin Spice Scents
Pumpkin spice-scented candles effortlessly envelop homes in autumnal ambiance. Their inviting aroma enhances relaxation in any space, be it on a coffee table or dining setup. Elevate their presence with unique holders, like mason jars or vintage lanterns. Pair with complementary fragrances like cinnamon or apple for a diverse scent journey, cultivating a snug fall haven.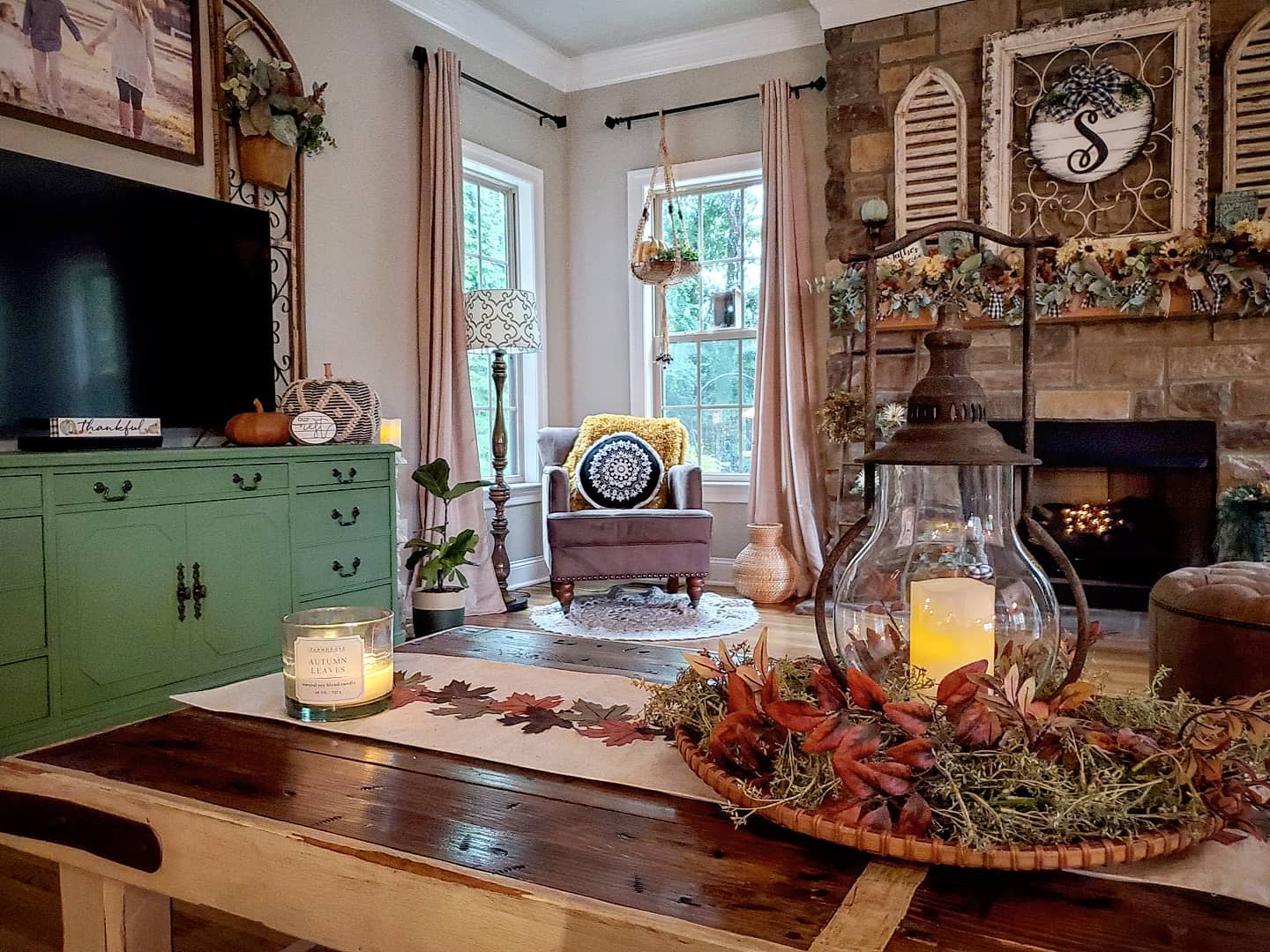 14. Curated Trays with Seasonal Favorites
Craft a cozy ambiance using a seasonal decor tray. Combine autumnal elements like pinecones, leaves, and pumpkins, and amplify warmth with candles or string lights. The tray's portability allows for effortless room transitions, and its contents can evolve with the season. It's an ideal canvas for showcasing fall hues, from vibrant oranges to deep reds.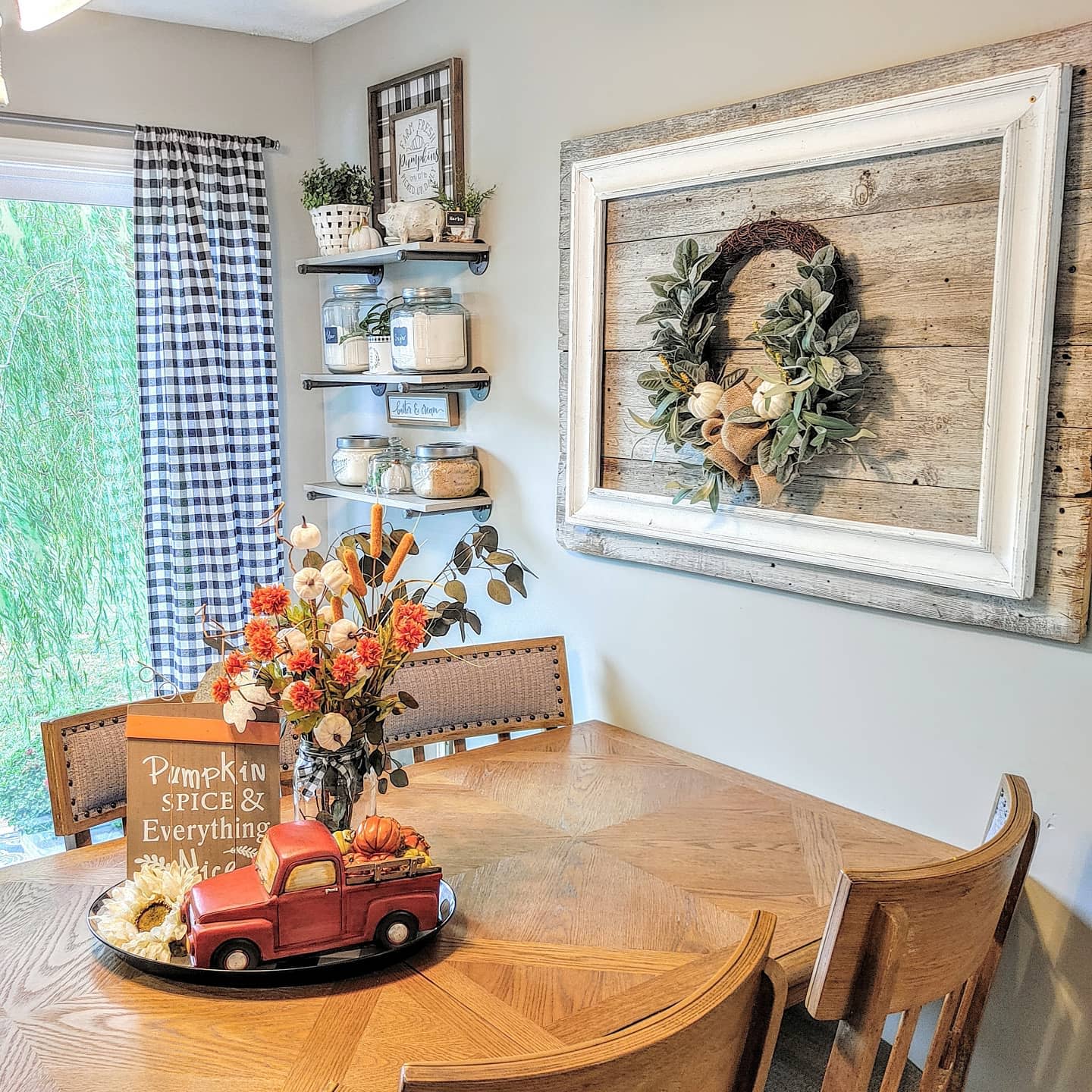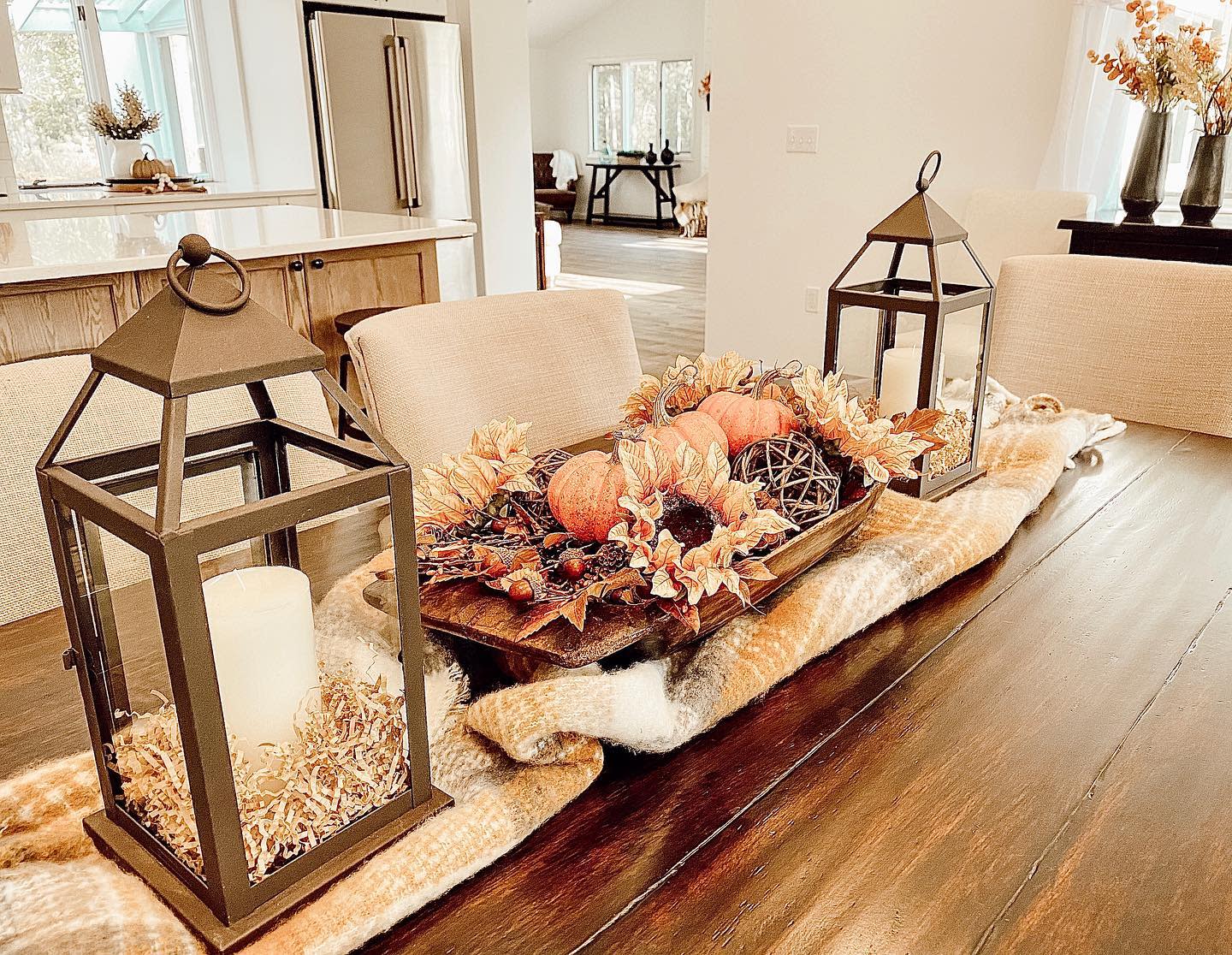 15. Dine with Fall-inspired Dinnerware
Elevate your dining experience with autumnal dinnerware. Incorporate plates echoing the season's colors or bowls shaped like pumpkins for instant warmth. Enhance the setting with complementary centerpieces, like gourds or fall flowers. Mixing your fall-themed pieces with existing dinnerware creates an eclectic, festive table, perfect for autumn gatherings.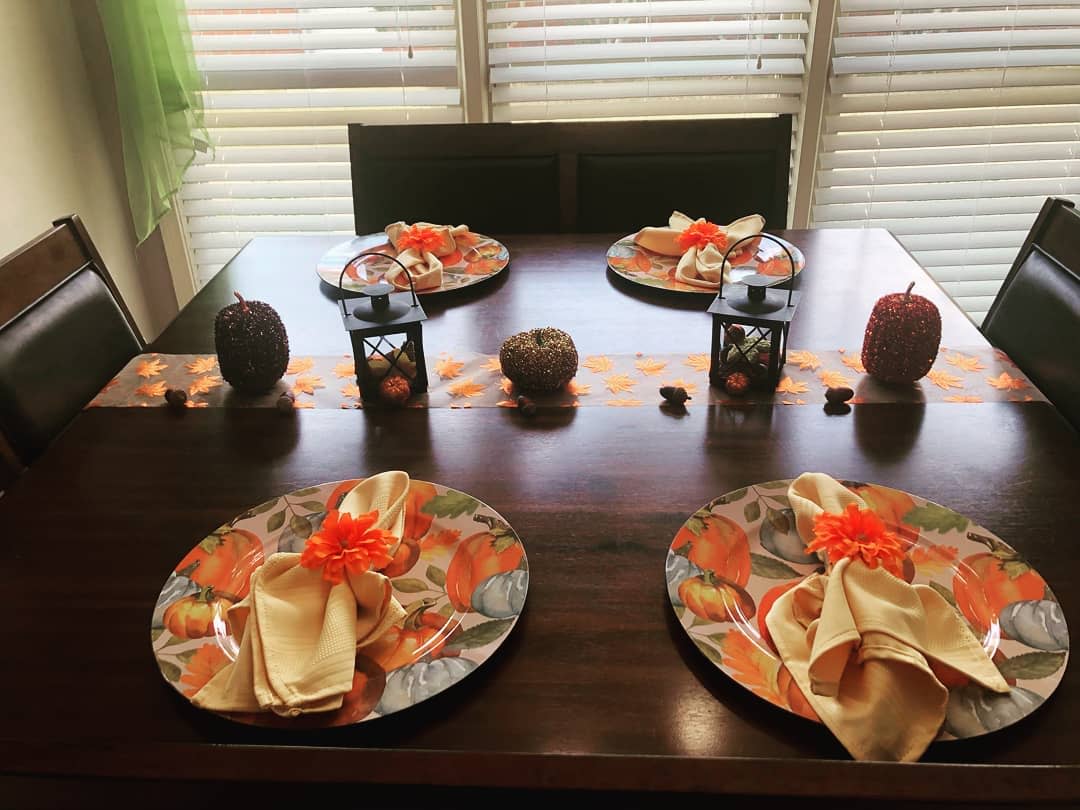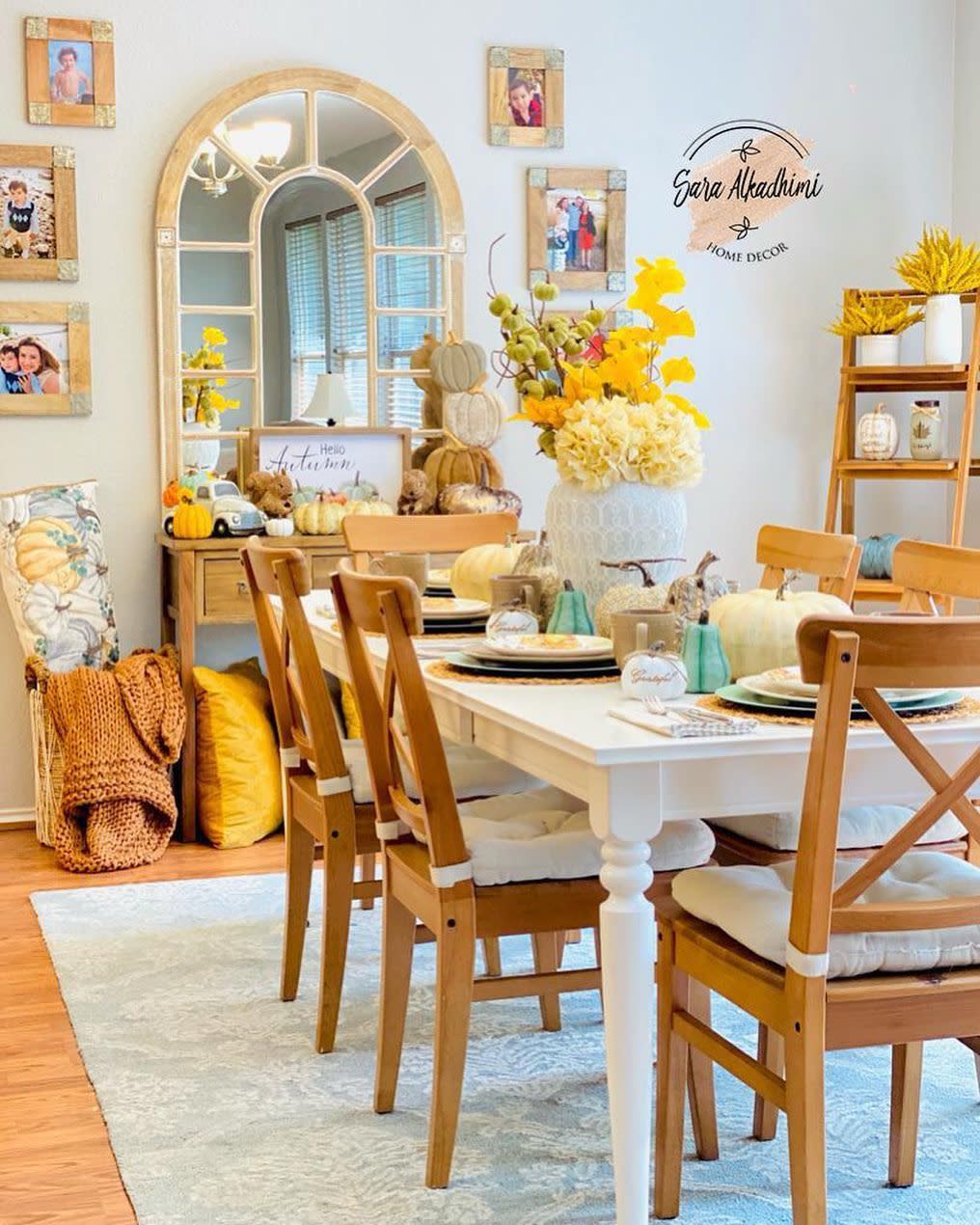 16. Halloween with a Subtle Elegance
For a refined Halloween touch, blend neutral tones with hints of autumn colors. Integrate natural elements like dried branches or pinecones for an organic touch. Enhance the ambiance with textured blankets and pillows in warm shades, like burnt orange. Emphasize simple shapes and clean lines for a modern yet cozy fall aesthetic.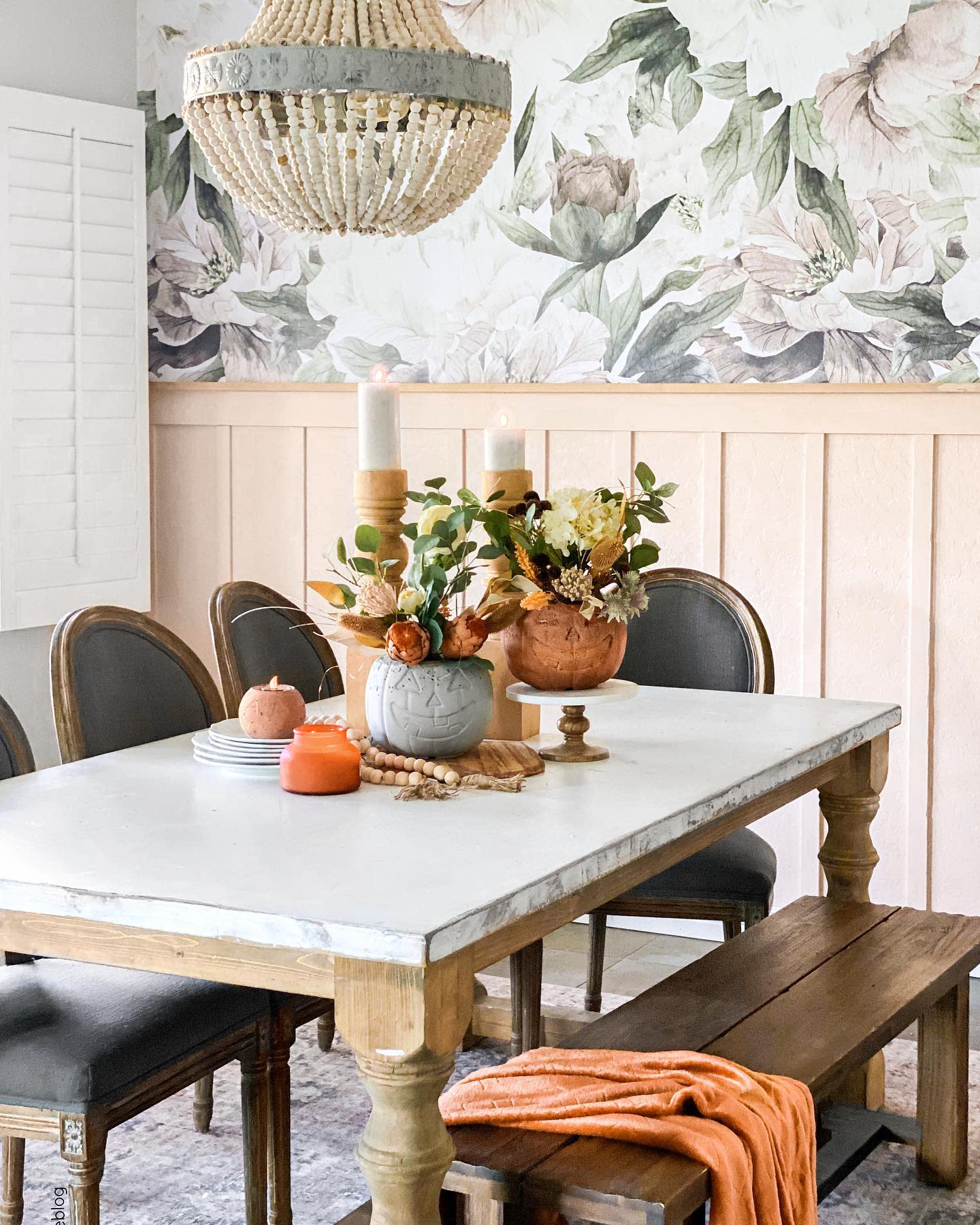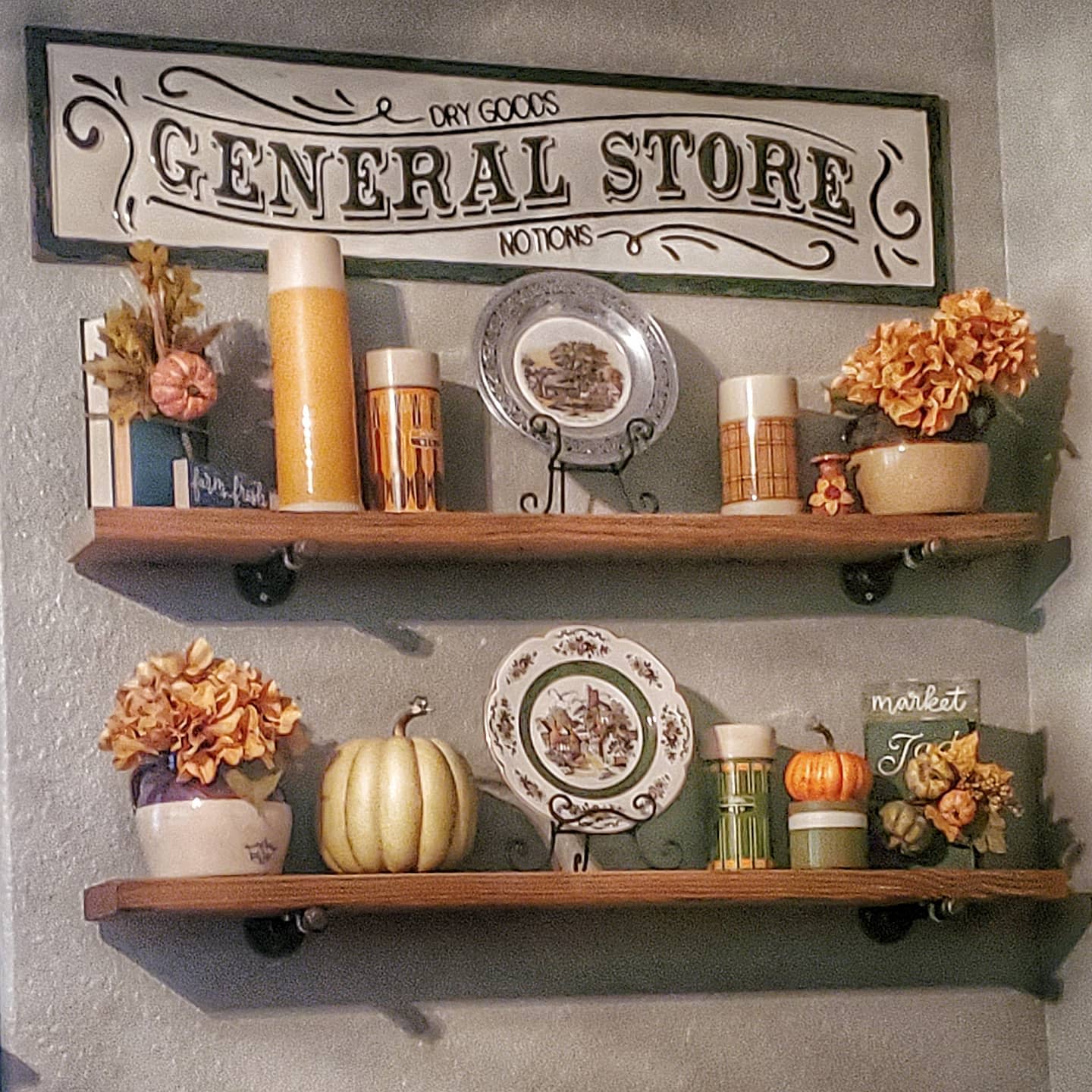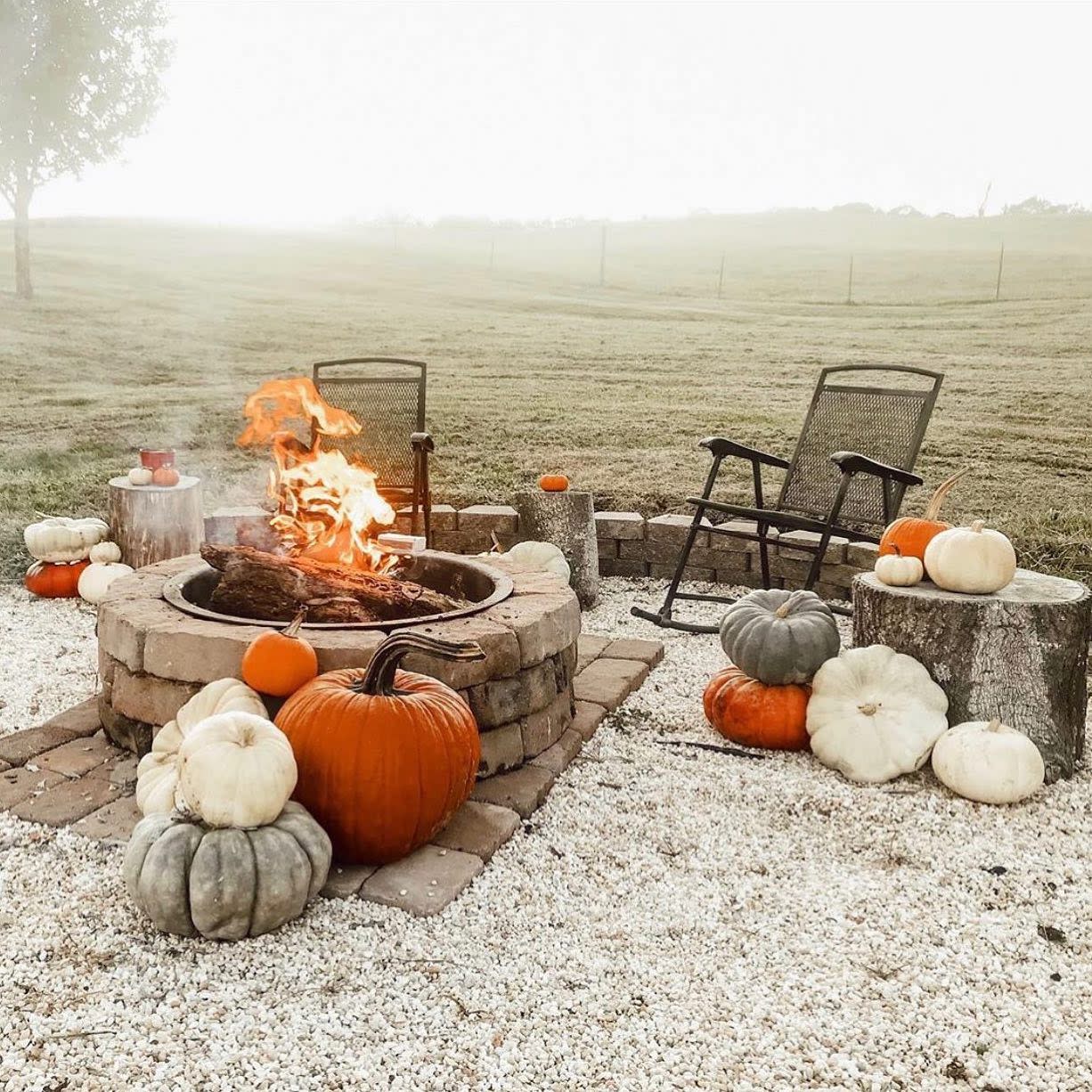 17. Illuminate Fall with Standing Candles
Introduce warmth to your autumnal decor with upright candles. Set them as a dramatic centerpiece on your dinner table, or pair with vintage holders for added charm. Opt for a mix of materials like glass or metal for holders, and vary candle heights for visual intrigue. Regardless of color choice, candles effortlessly enhance the cozy ambiance of fall.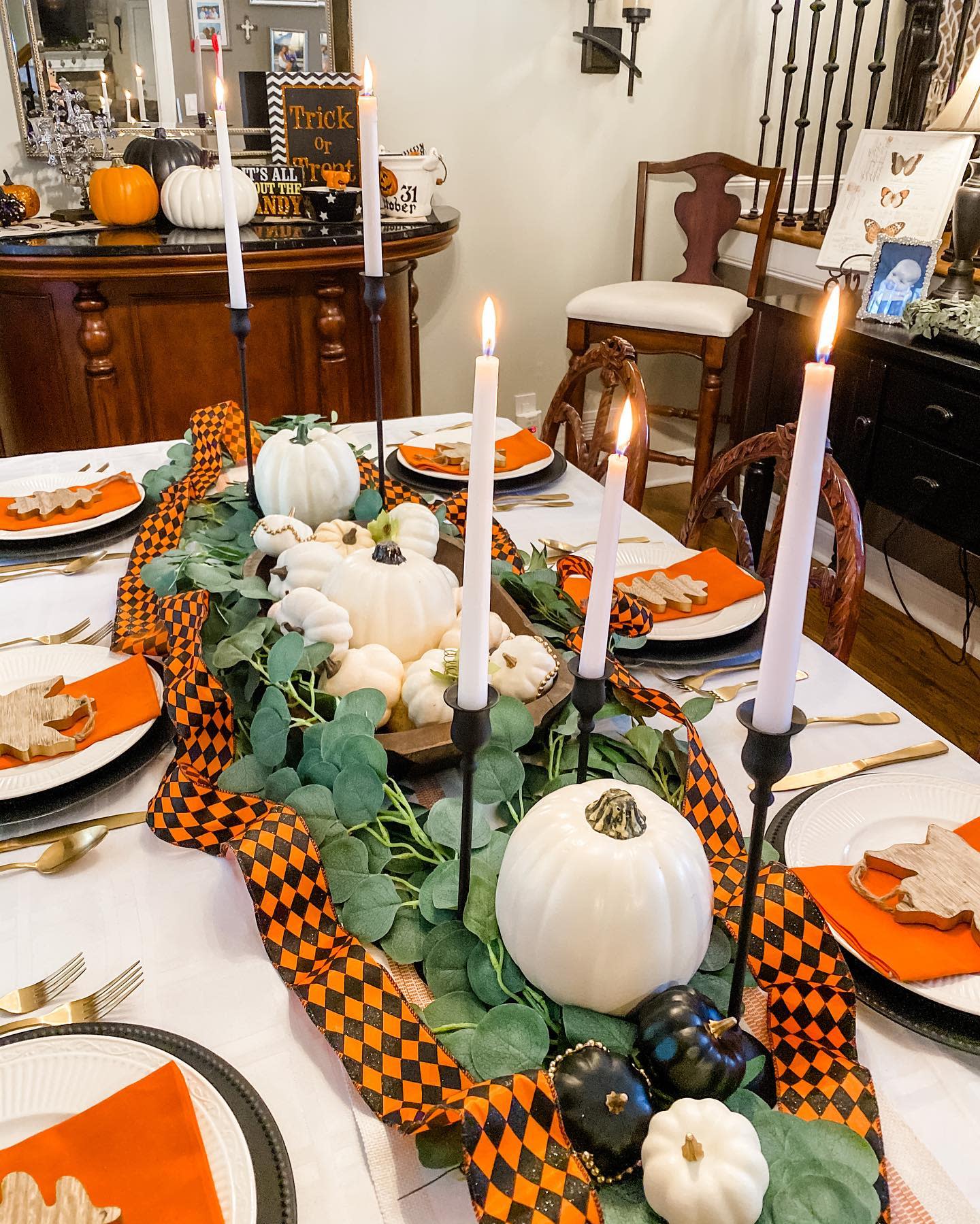 18. Welcome Guests with Fall Entryway Touches
Elevate your entryway this fall with seasonal touches. Begin with a rustic "Welcome Fall" or "Happy Harvest" sign. Enhance the ambiance with pumpkins, gourds, and corn stalks. Drape a plaid or knit throw over seating and intersperse fall foliage for a touch of nature. Round off the setting with ambient lighting, such as candles or string lights, to evoke a warm, inviting atmosphere.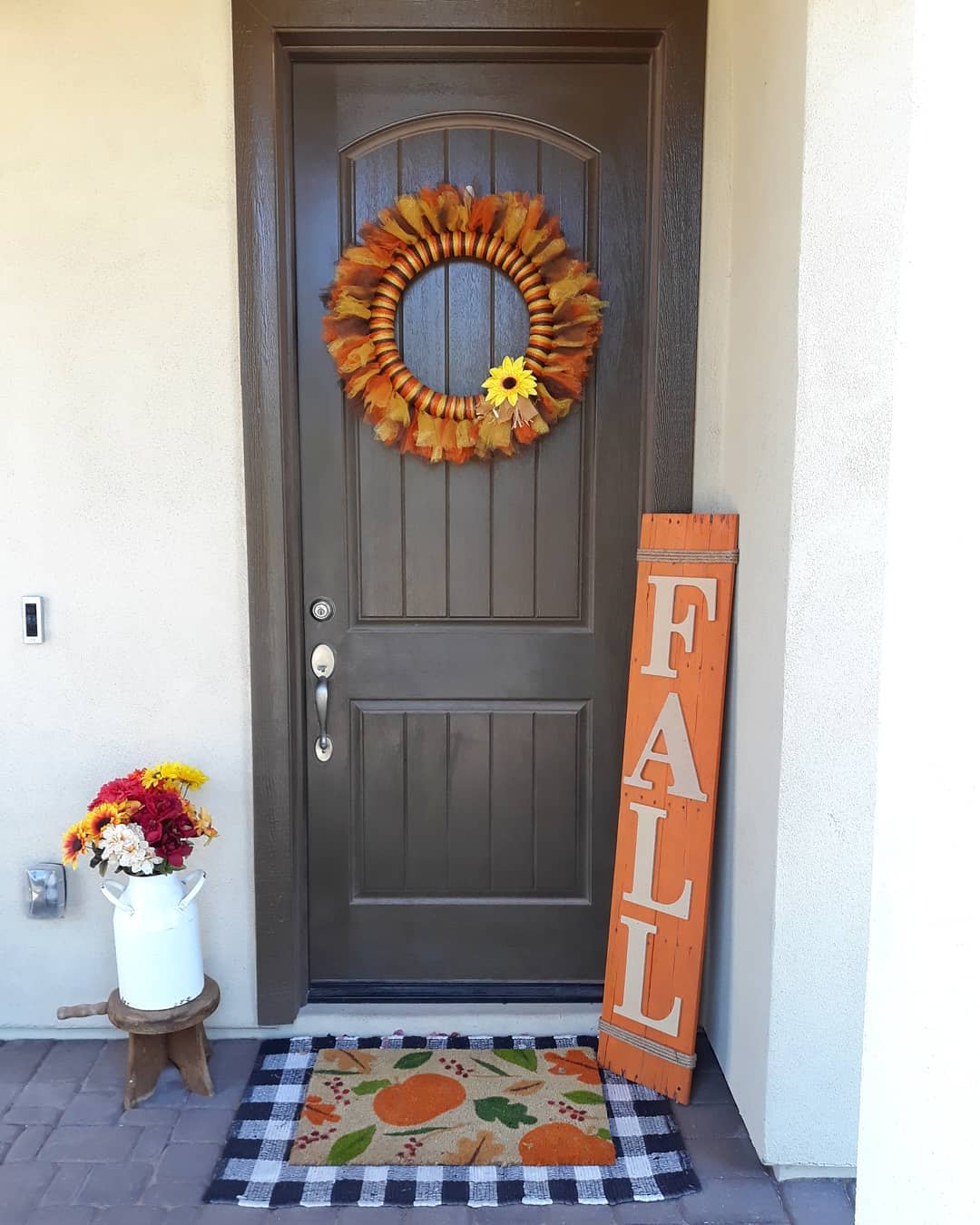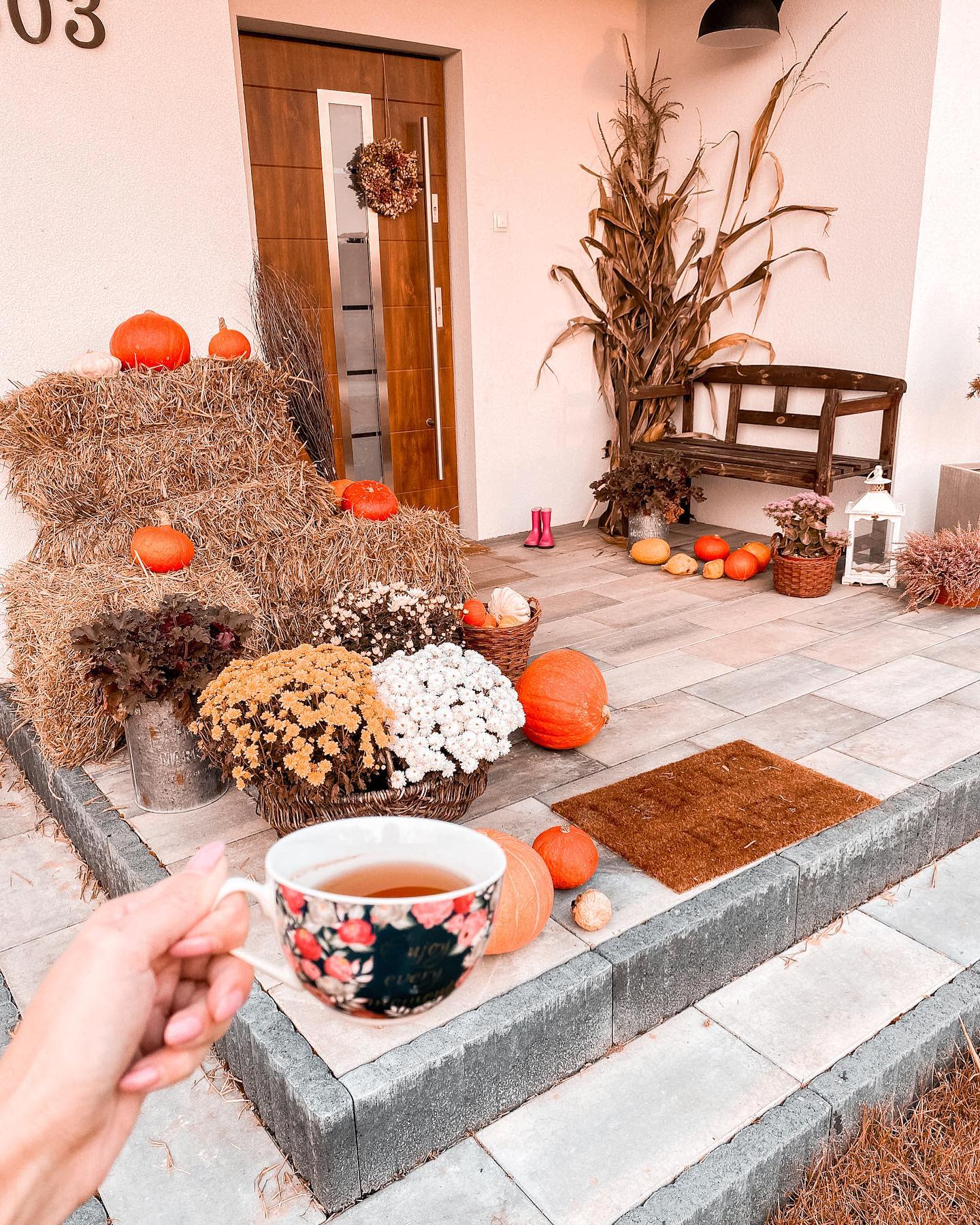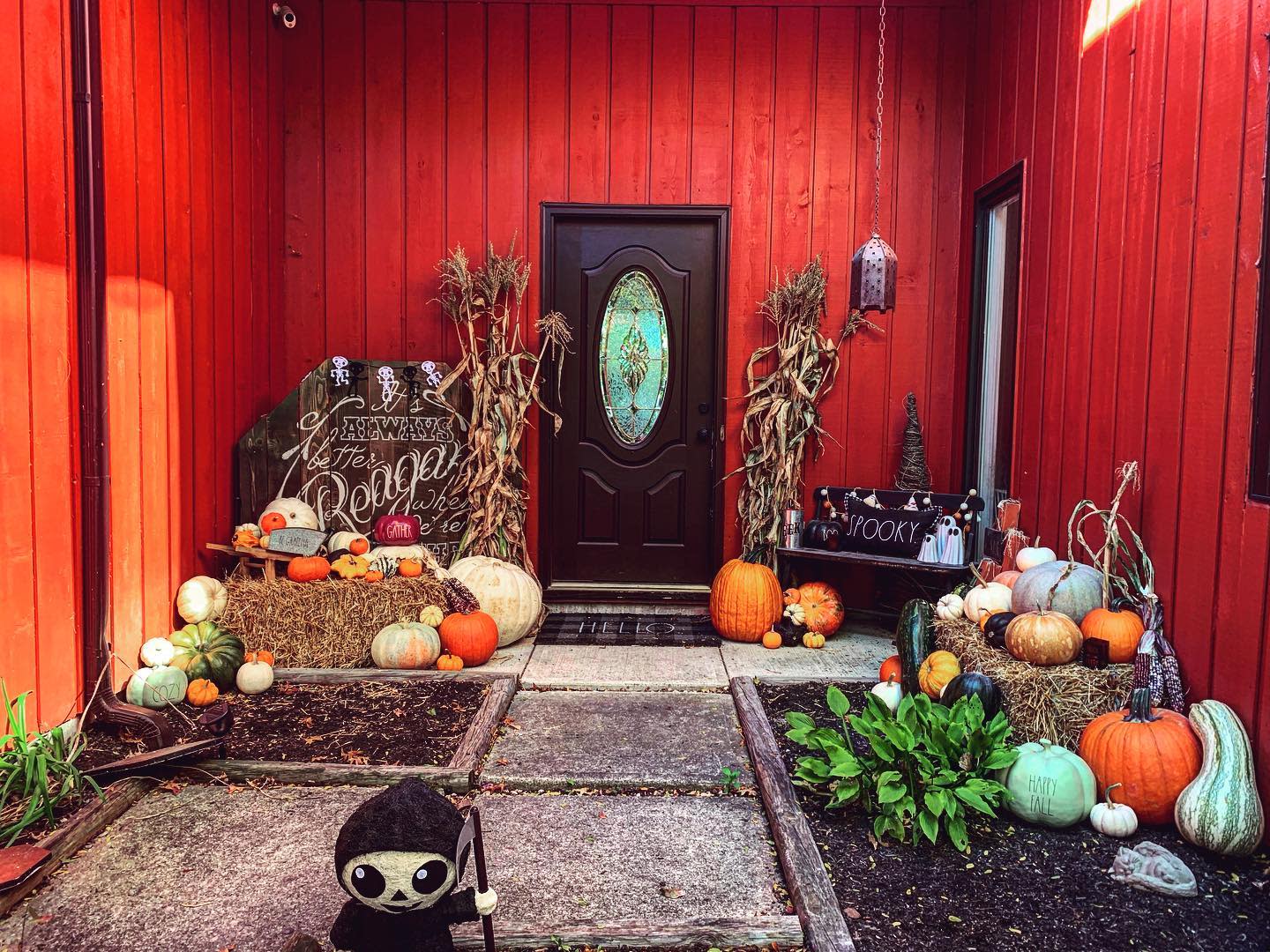 19. Wood Signs Echoing Autumnal Themes
Introduce autumn vibes into your space with fall-themed wooden signs. From welcoming messages like "Hello Fall" to endearing quotes like "Pumpkin Spice and Everything Nice," these signs are perfect for your entryway or door. Available in a spectrum of finishes from rustic wood to distressed white, they easily blend with any decor. Complement these signs with pumpkins, gourds, or vibrant fall foliage to envelop your home in the essence of the season.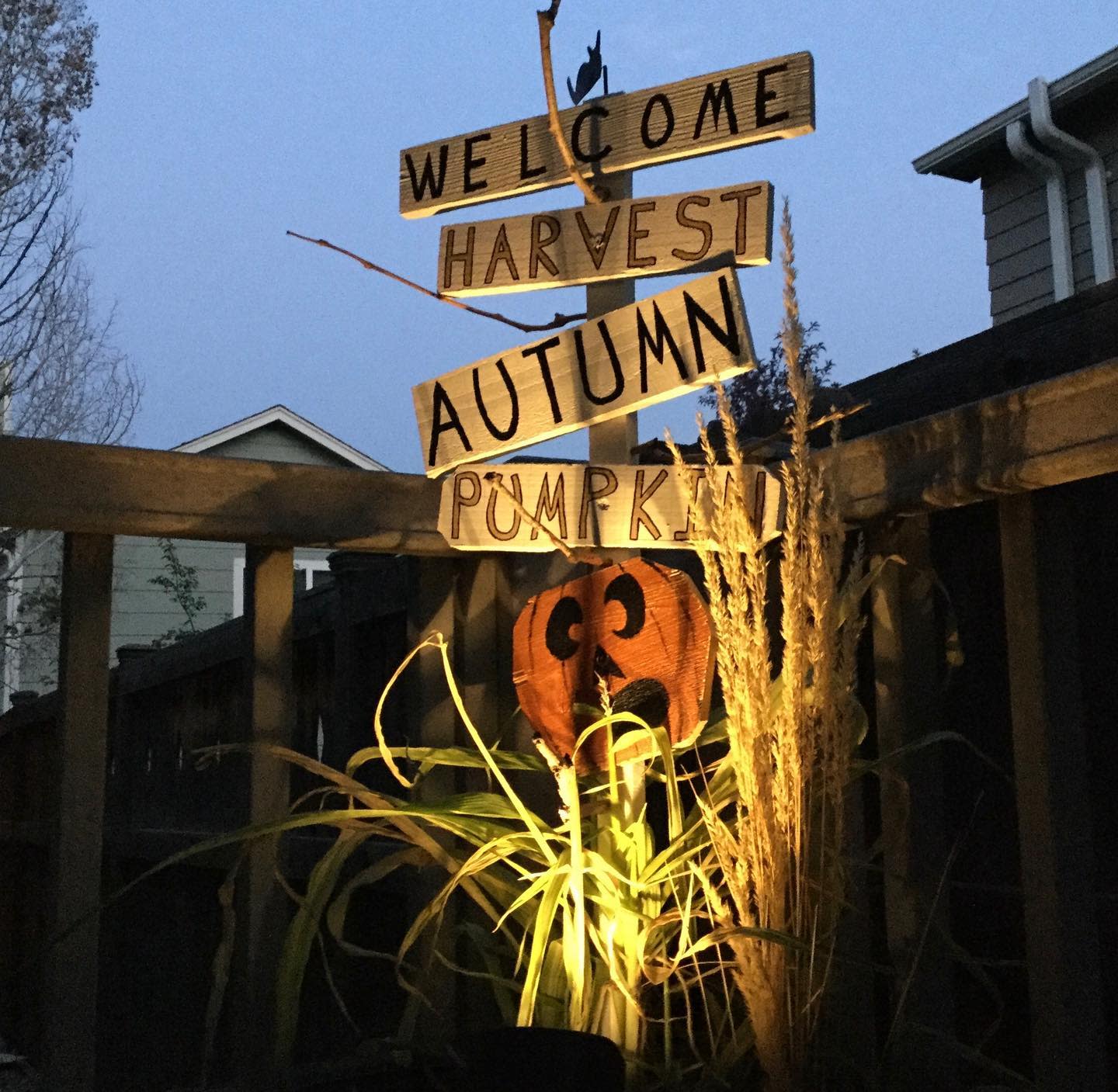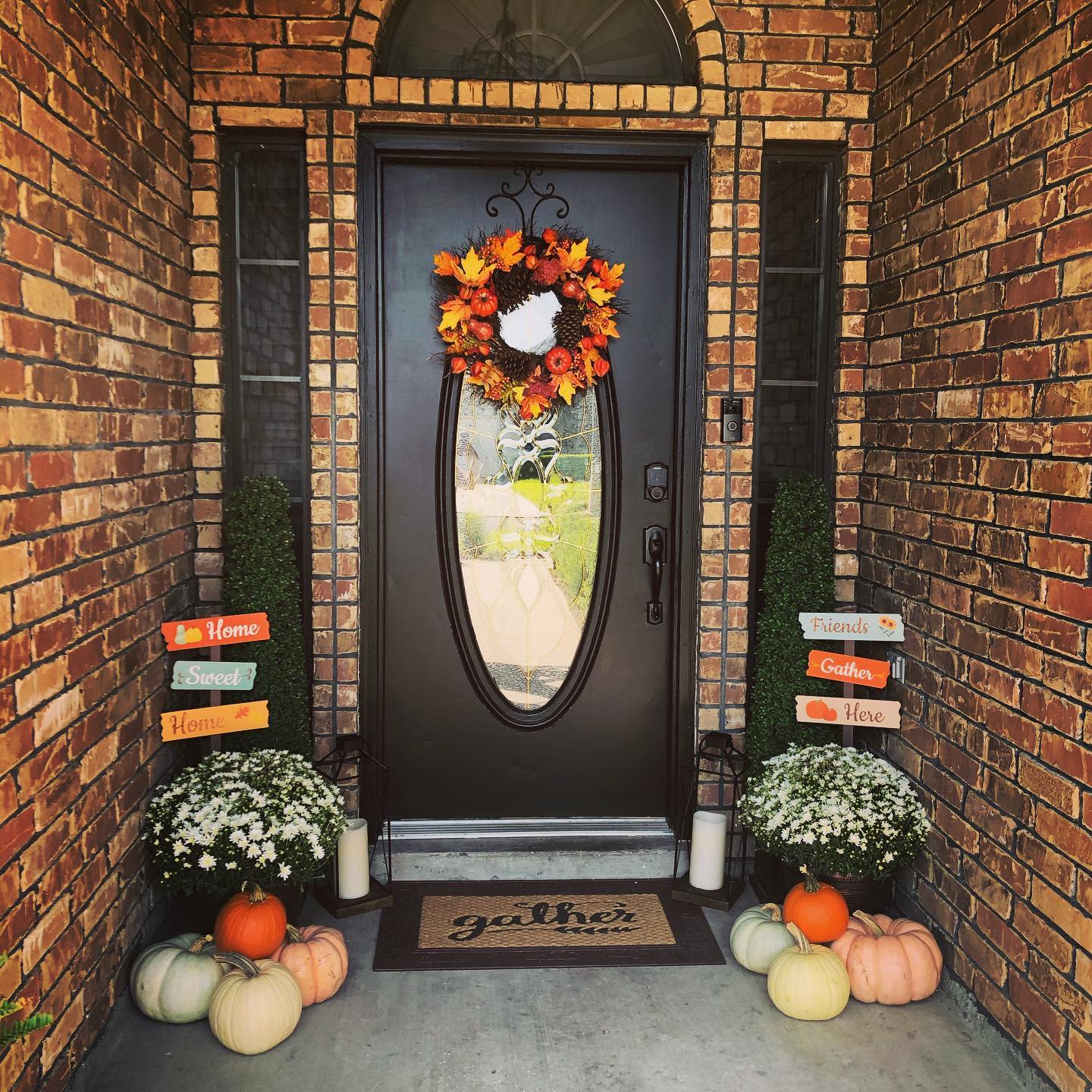 20. Pumpkins Bloom in Gardens Too
With the onset of fall, the world gets painted in hues of gold, oranges, and reds. As you don your cozy sweaters and sip on pumpkin spice lattes, consider amplifying the essence of the season with garden pumpkin decor. Perfect for both inside and out, these decorative pumpkins can range from petite to grand and come in an array of colors and designs.
Place an ensemble on your porch steps, nestle them amidst your garden foliage, or even let them be the focal point of your indoor decor—on mantels or as table centerpieces. To make your display more captivating, intertwine it with natural elements like twigs, hay, or scattered dried leaves. Dive into your creative instincts, play with textures and shades, and fashion an autumnal setup that is uniquely yours.