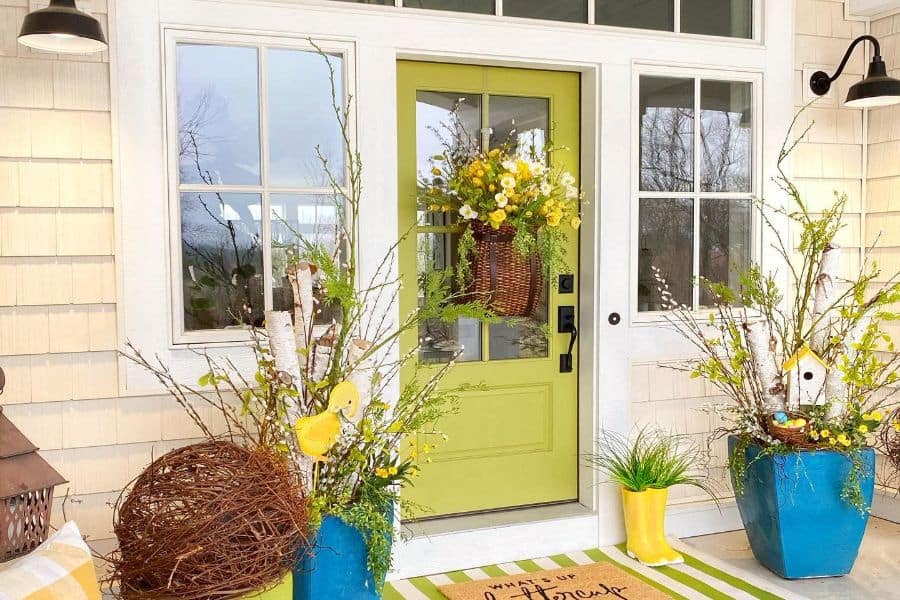 The Top 41 Front Door Color Ideas
With the thriving housing market, curb appeal is at the forefront of many people's minds. Even if you have no intention of selling your home anytime soon, updating the facade can be a quick, affordable way to make your house feel brand new.
Just like in interior design, the details are what really make or break a home exterior. Changing something as seemingly small as your front door color can feel like a total transformation.
If you're ready to breathe new life into your home's front entry, check out the trend-forward front door color ideas featured below!
1. Bright
Many homeowners are afraid to paint their front doors a bright color. Unless you live within an HOA, there's nothing really stopping you from experimenting with a fun, new color choice.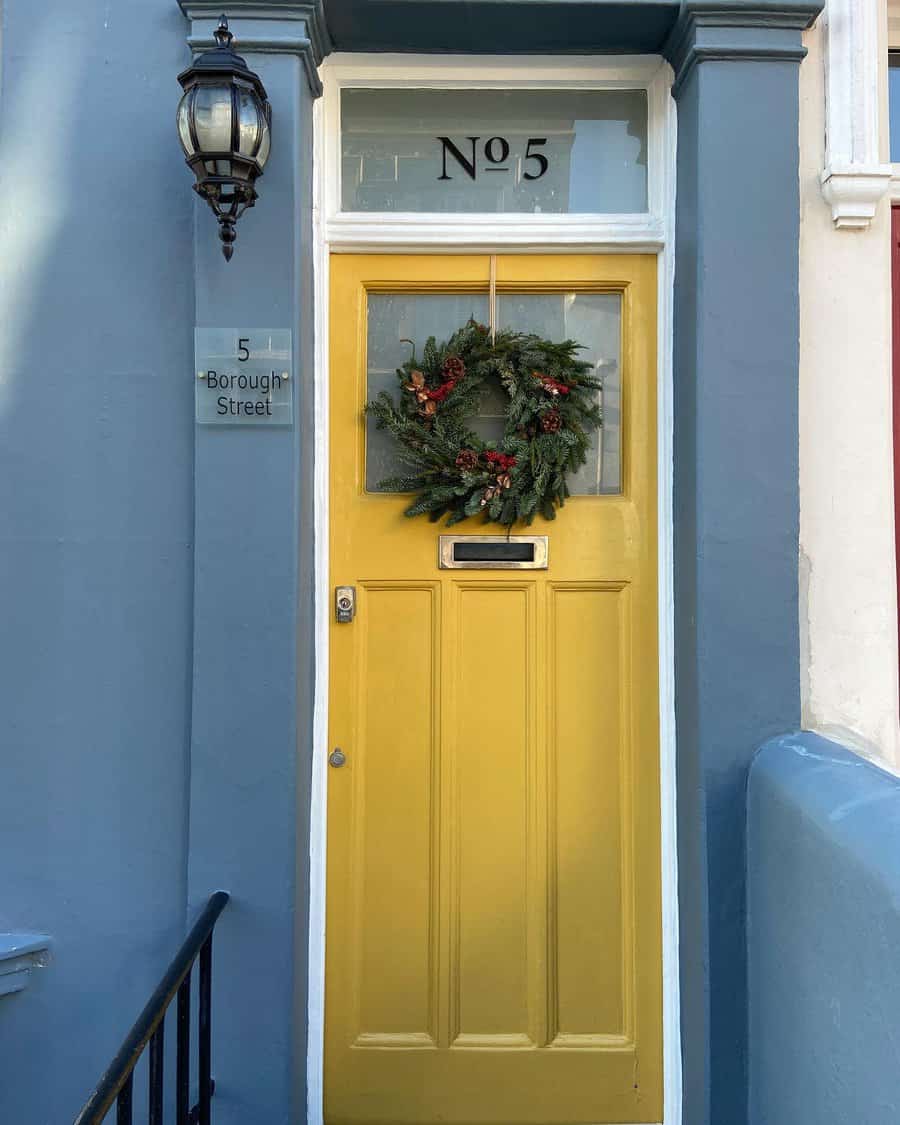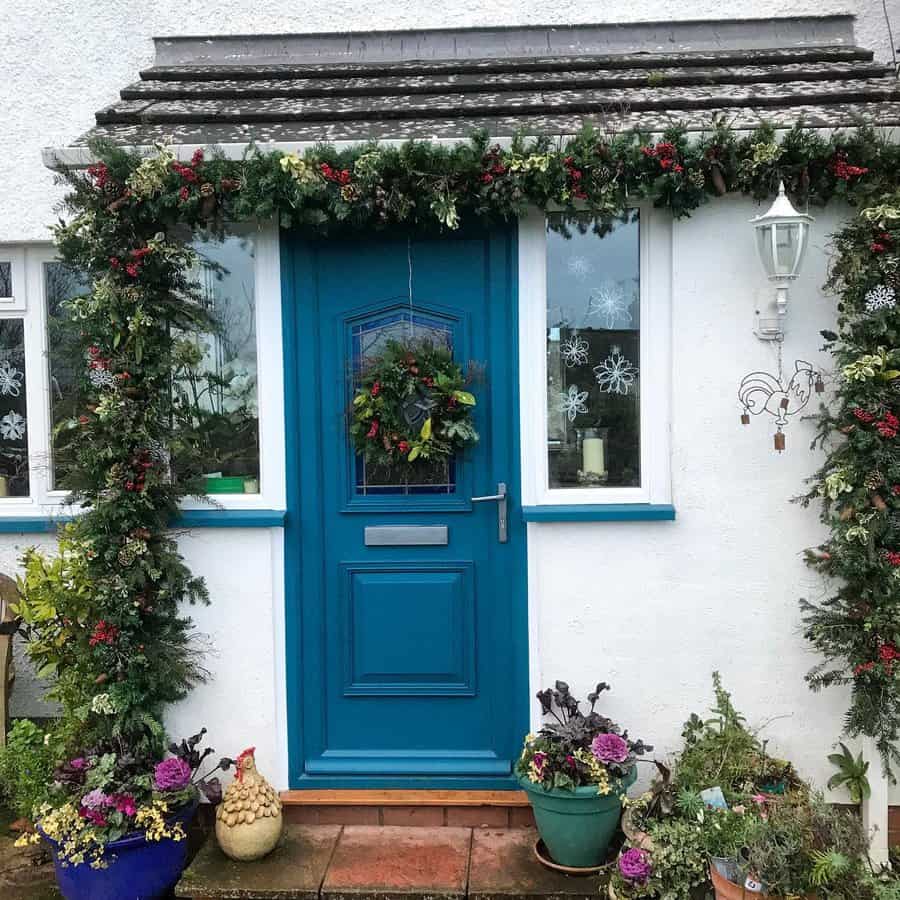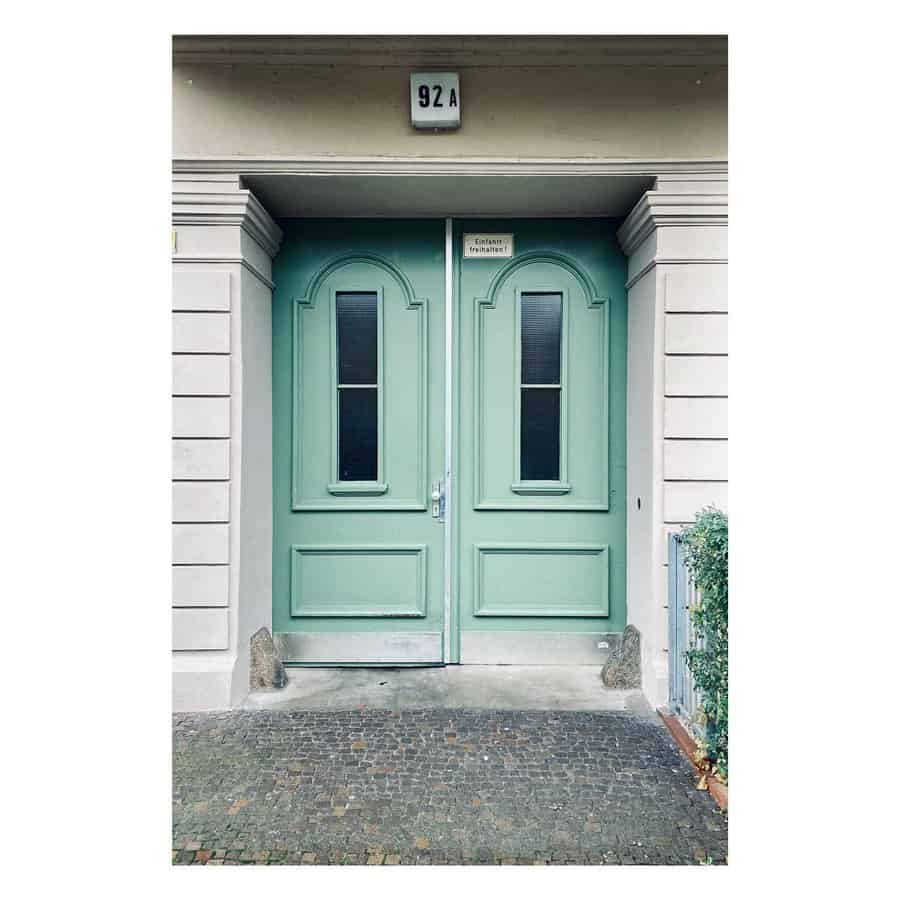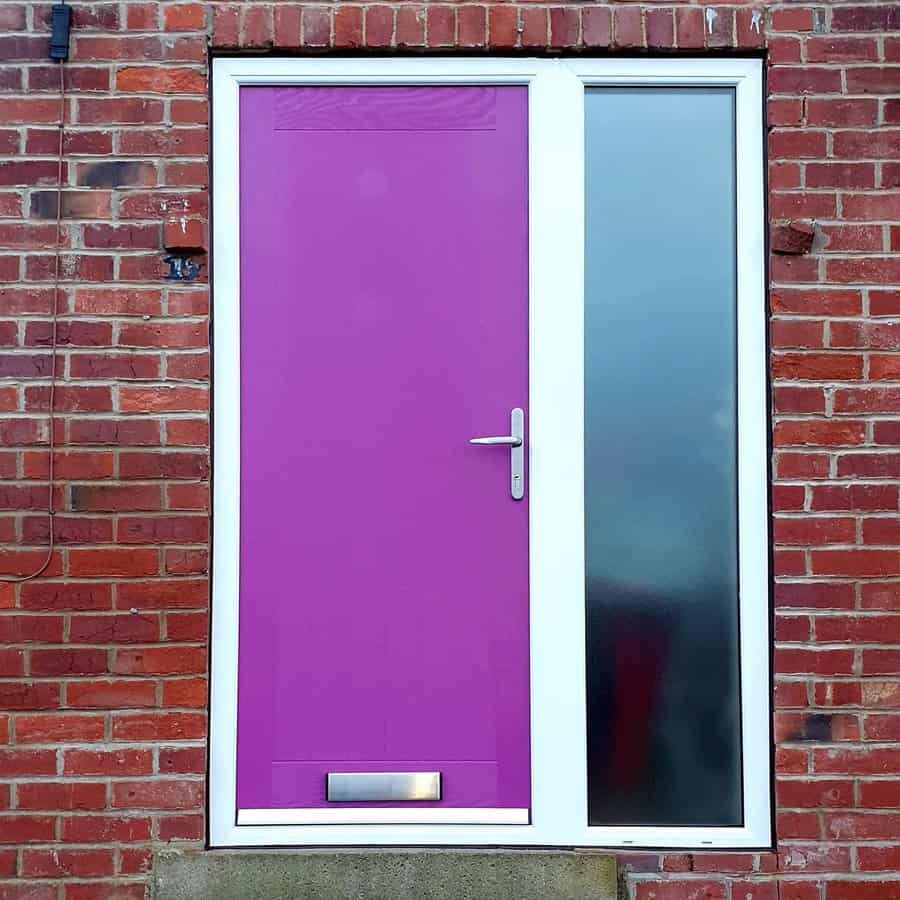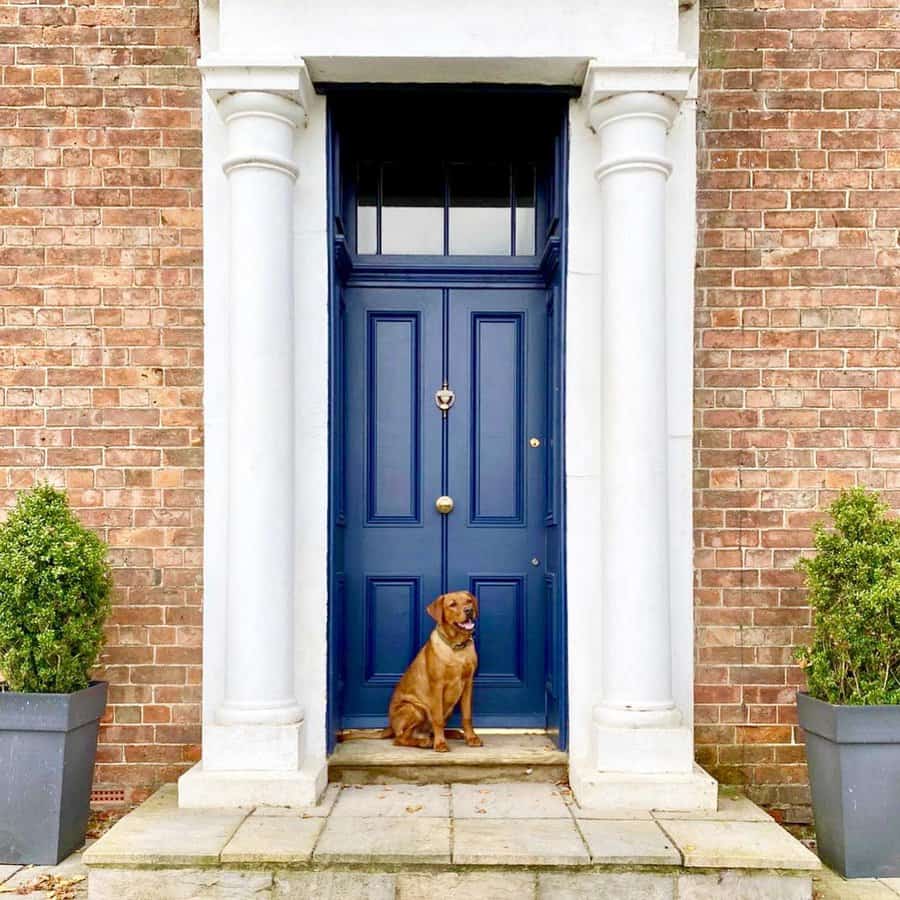 Primary and secondary colors like red, blue, yellow, and green are all excellent options for a bright front door. These shades look equally as stylish alongside vinyl siding as they do traditional brick. The key is to use your chosen color sparingly.
When selecting paint for your front door, consider what colors make up the rest of your home's exterior. Even the brightest shades are complementary in the right color combination. Don't hesitate to order several paint samples before making a final decision!
2. Dark
If you want to draw attention to your front porch without relying on a vibrant color palette, opt for a darker shade. Dark colors can bring a touch of drama to your house exterior without blending into the rest of the neighborhood.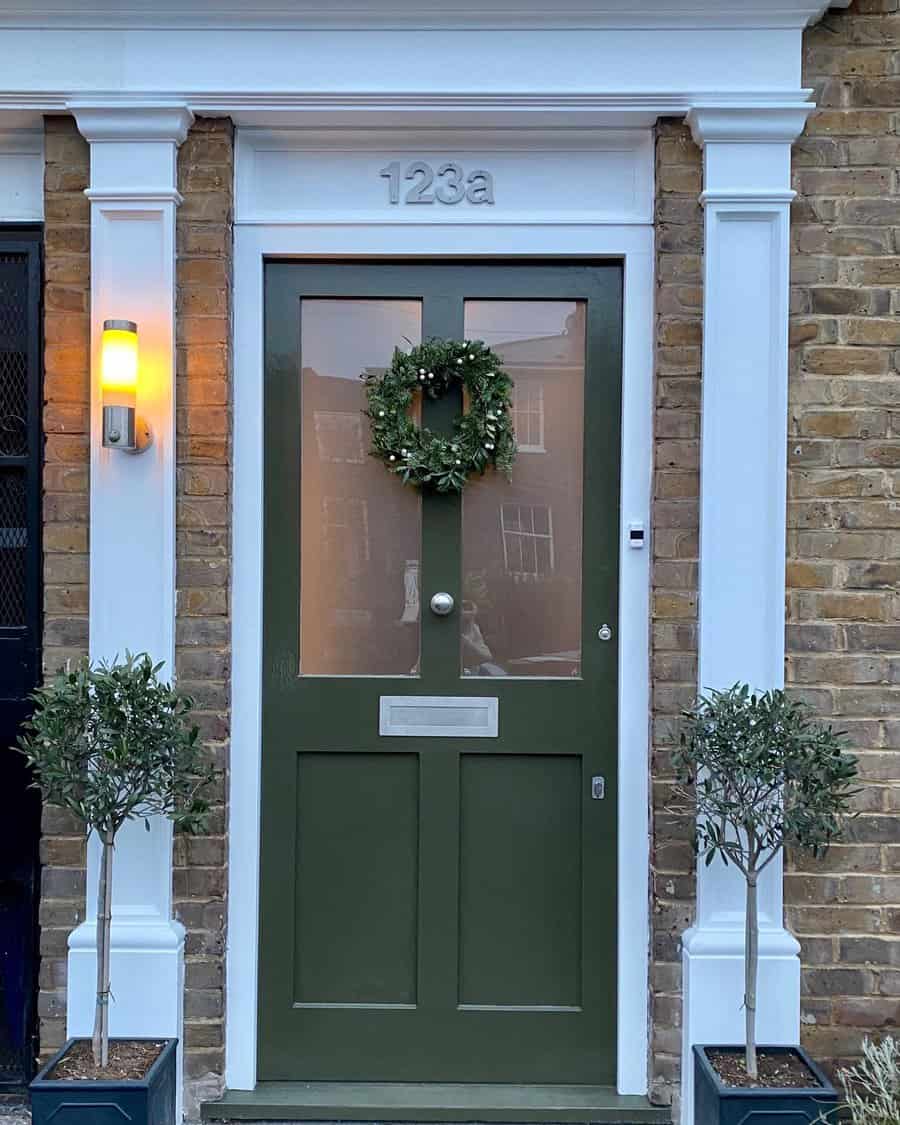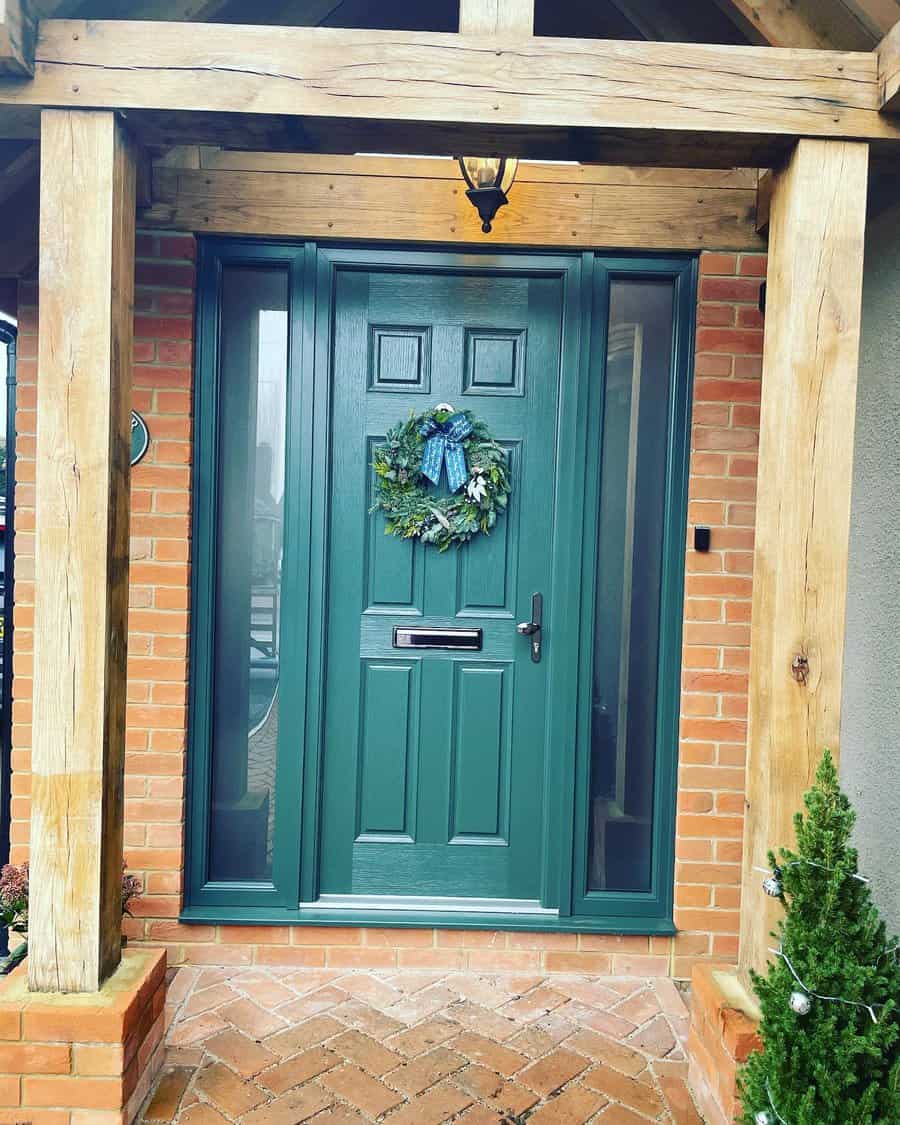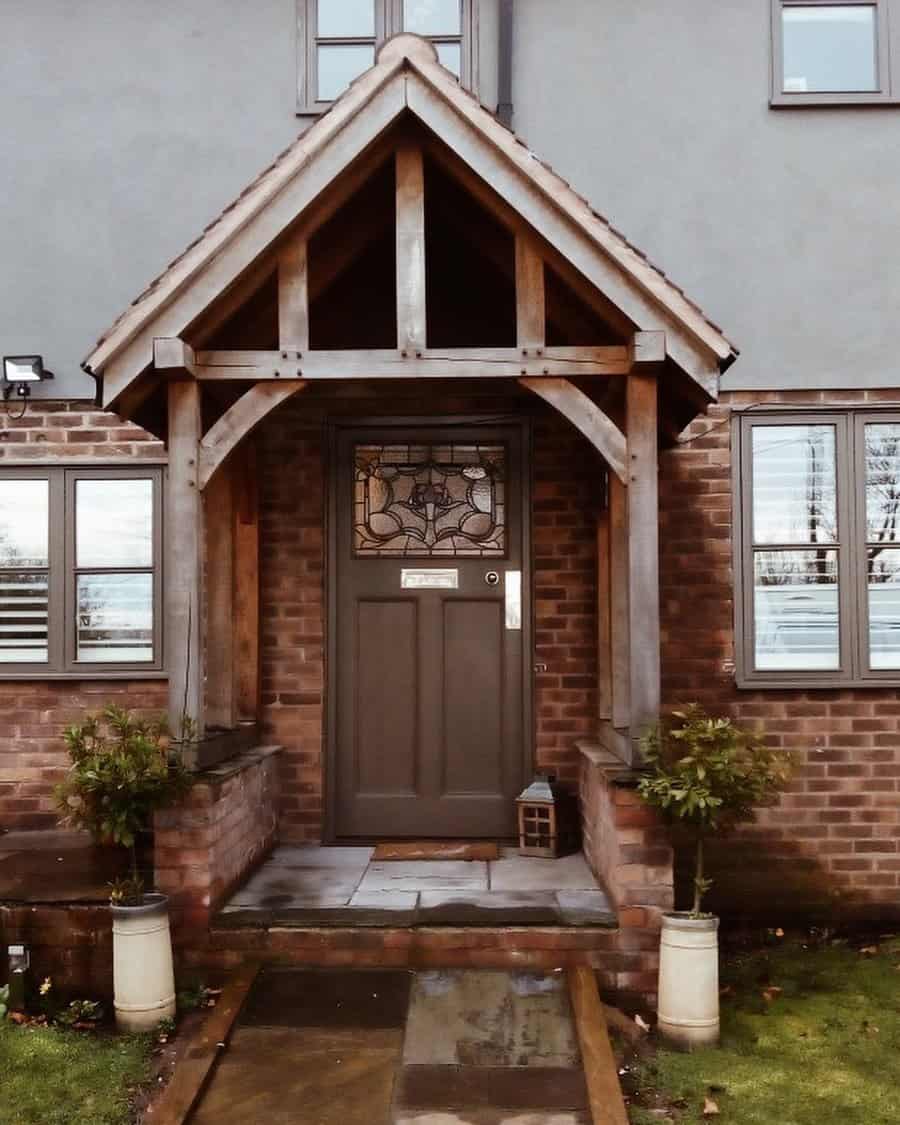 Dark shades of blue, green, and even purple look great alongside red brick or white trim. If you're partial to neutrals, go with a heavy shade of gray or brown.
For maximum drama, update your front door with a fresh coat of black paint. Select a matte or satin formula to give your black door a modern finish. Gold hardware pairs particularly well with this color trend.
3. Double Door
Double doors are dramatic in and of themselves. This style of door also — generally — takes up twice as much visual space as a normal front door. So you don't want to overpower your home's entryway with the wrong door color.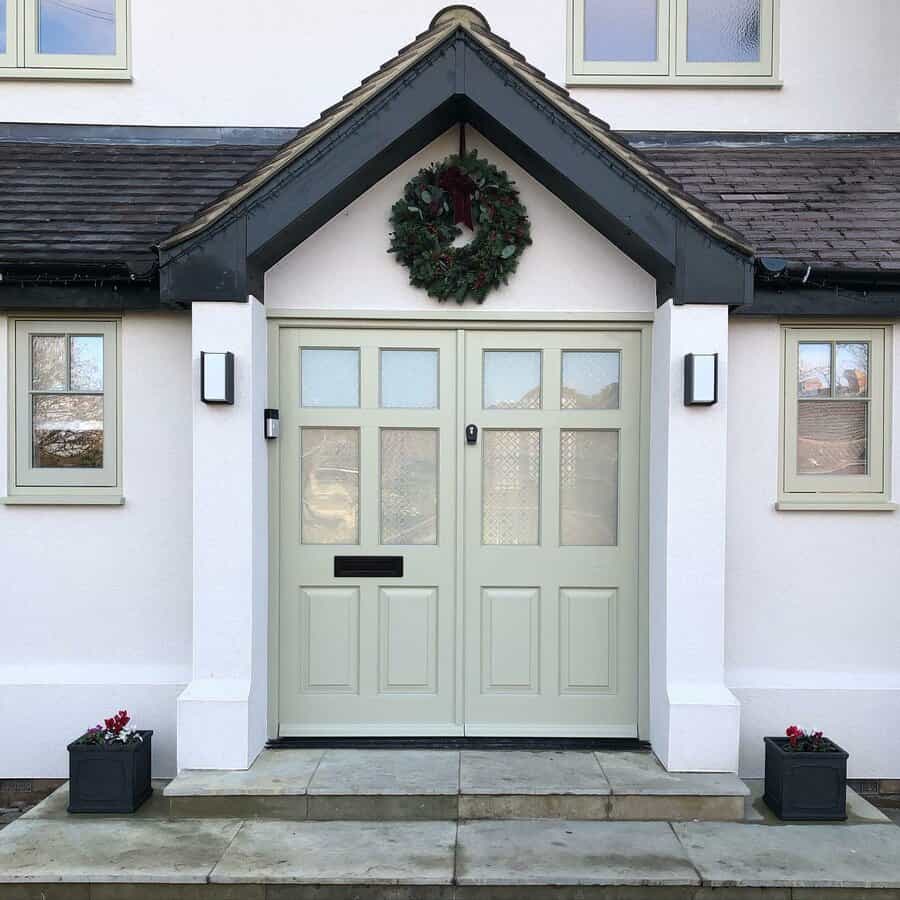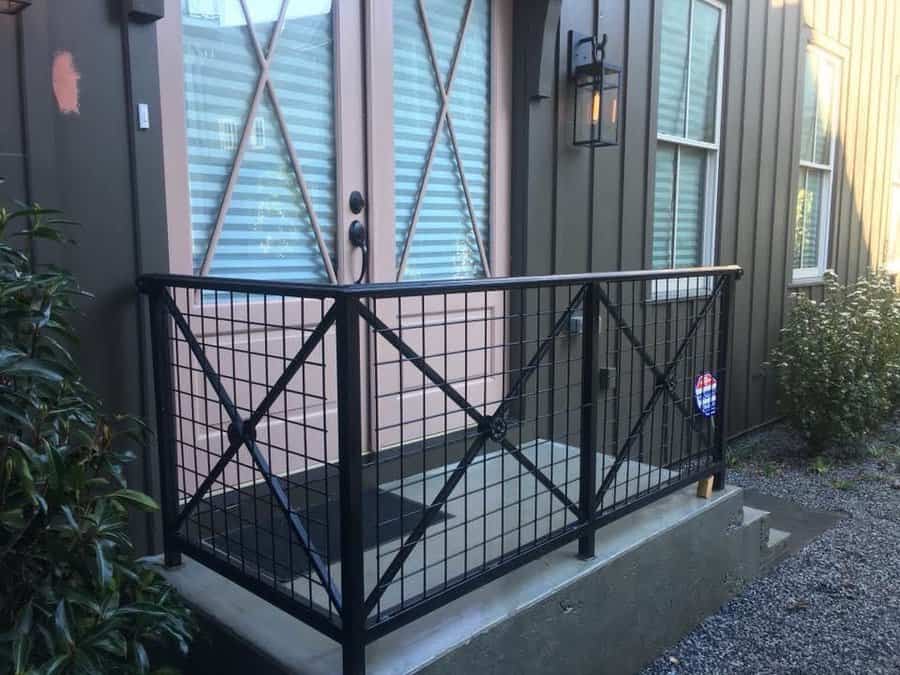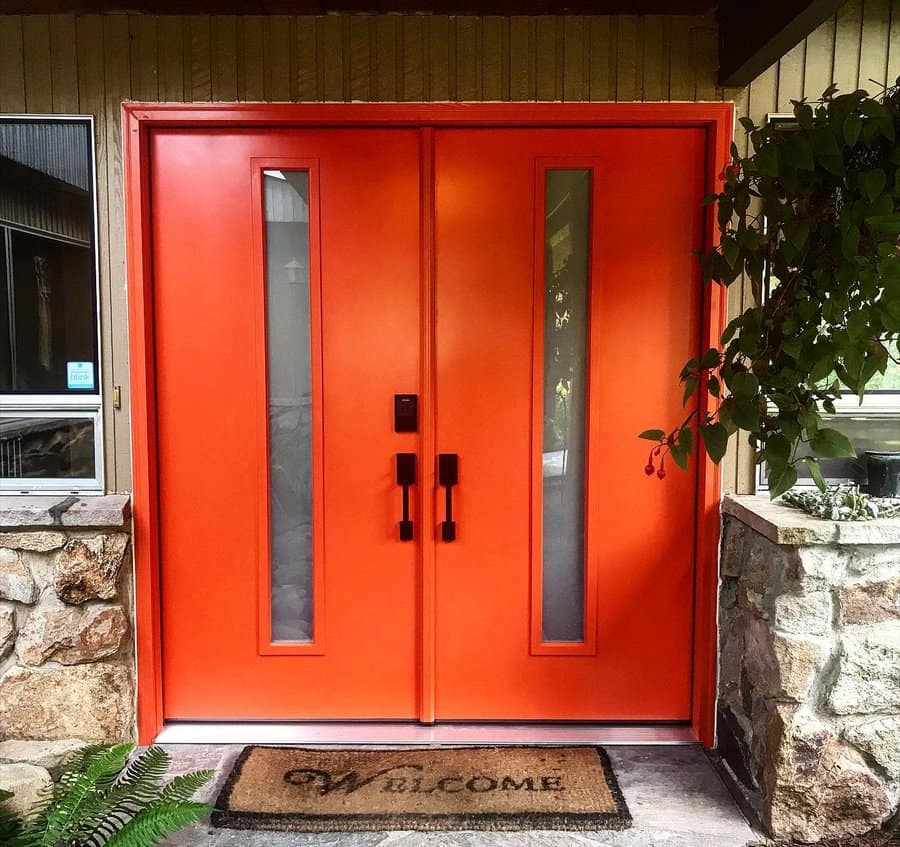 While you need to choose your exterior door color carefully, you still have plenty of options. Instead of bright shades, reach for dark or muted versions of your favorite colors. If your doors feature engraved or embossed details, a lighter paint color will bring out more depth.
Double doors are already quite extravagant. If you want your front entrance to appear even larger, paint the surrounding trim the same shade as your doors.
4. Dutch Door
Dutch doors are a beloved staple of cottage and farmhouse design. Even new homeowners have turned to this front door style when updating their home's curb appeal.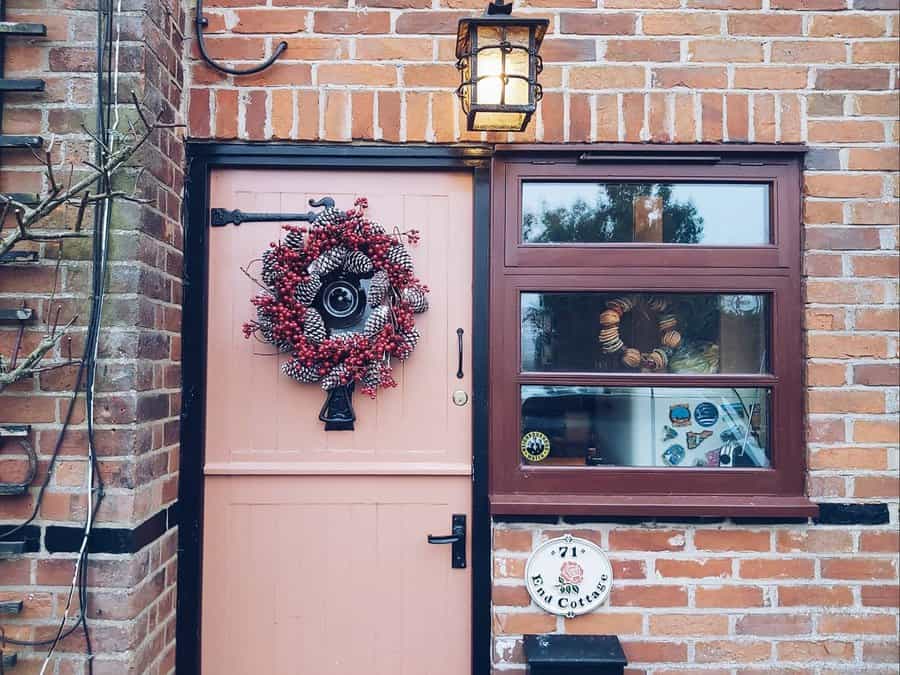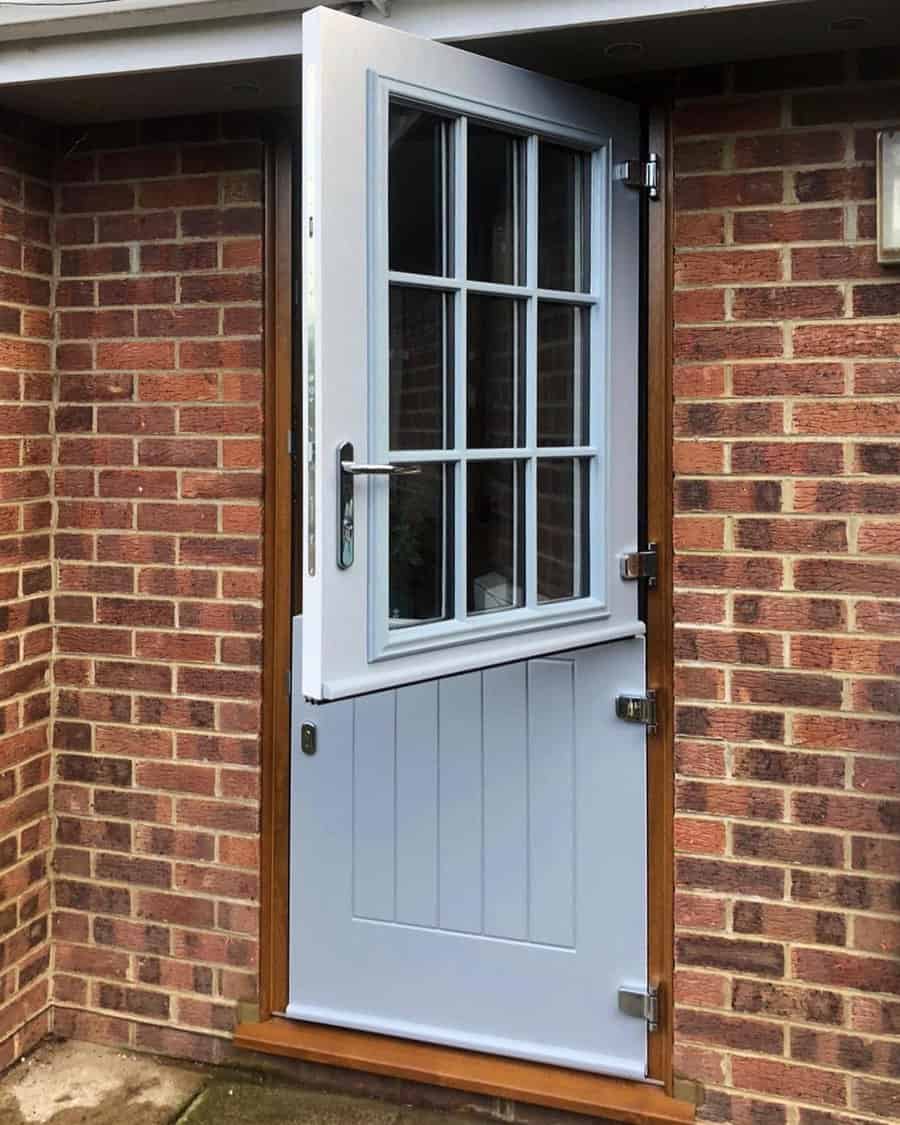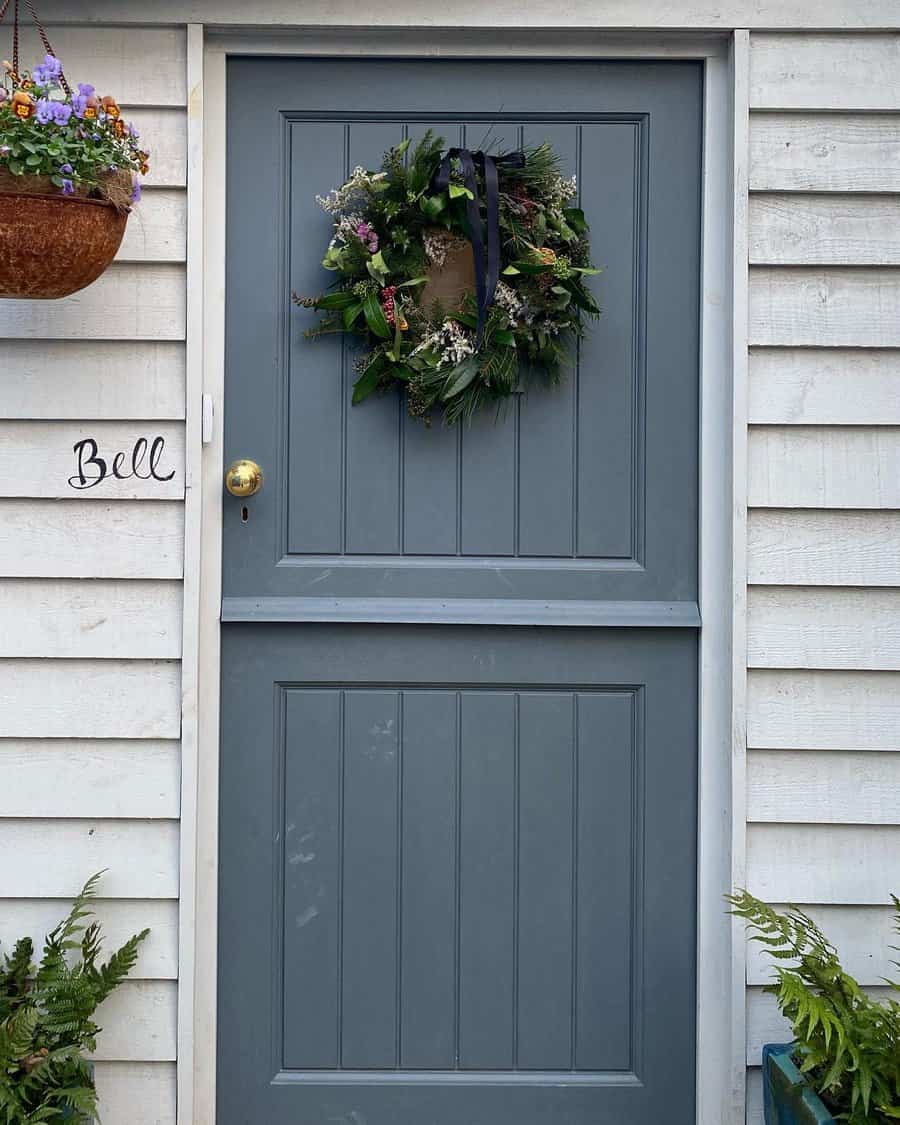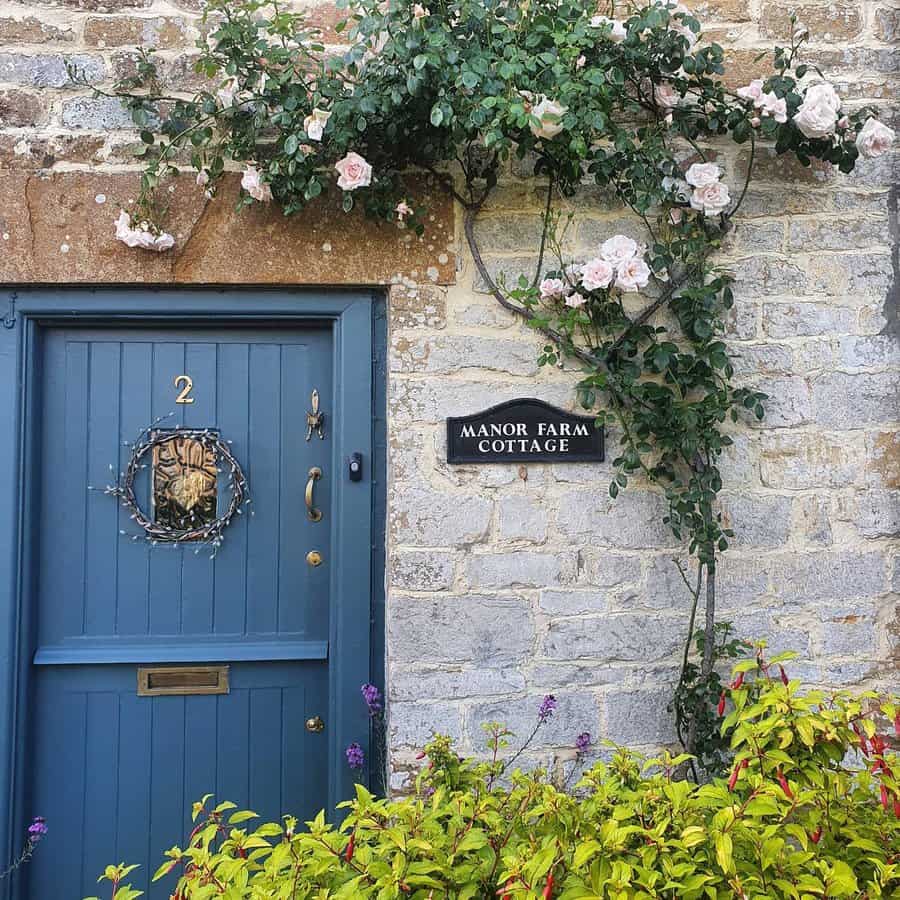 The right color will ensure your front door stands out from the rest of the street. In the case of a Dutch door, though, simpler is almost always better. Going too bold with your paint color will drown out your door's unique design.
No matter how tempting it is to paint each Dutch door a different color, stick with a single shade. You can instead differentiate the two panels with stylish hardware or built-in window panes.
5. Light
In design, both very dark and light shades can act as neutrals. If you're eager to paint your front door but are afraid of potentially garish results, consider opting for a lighter hue.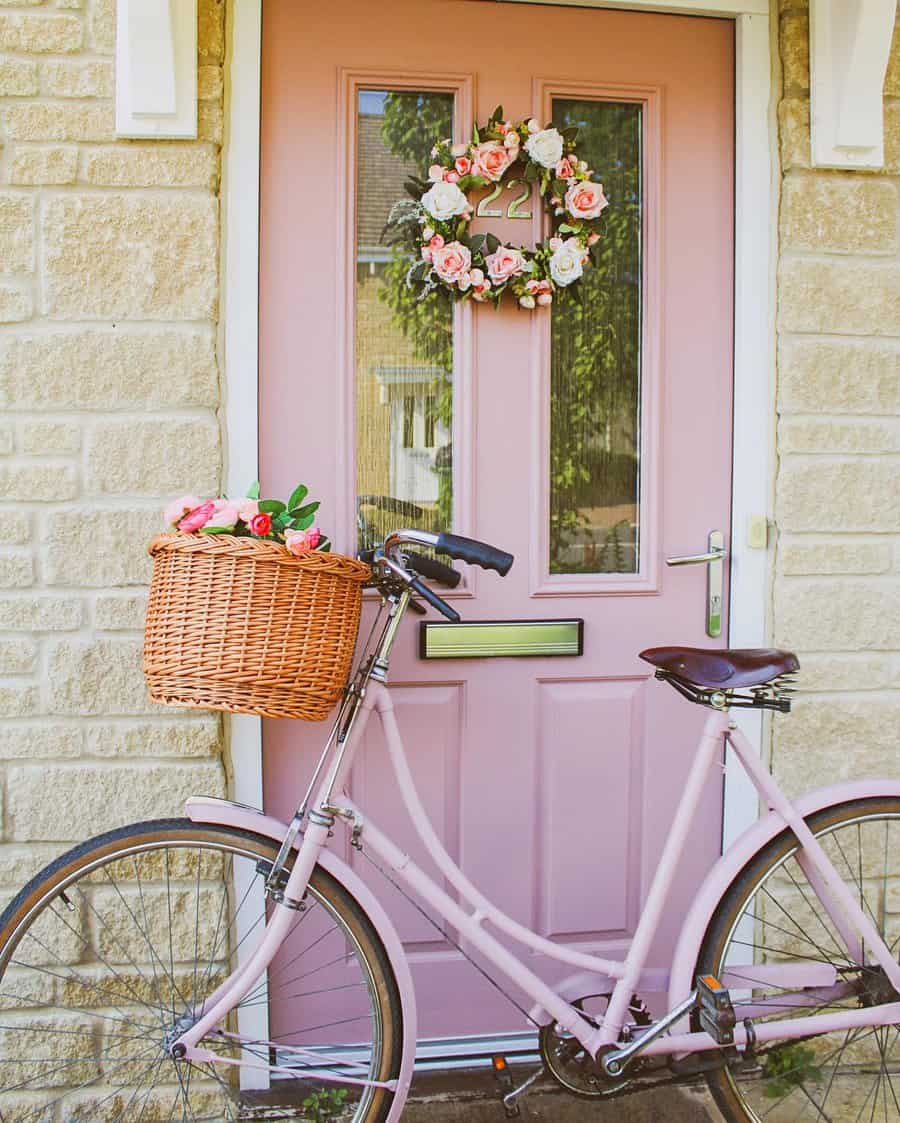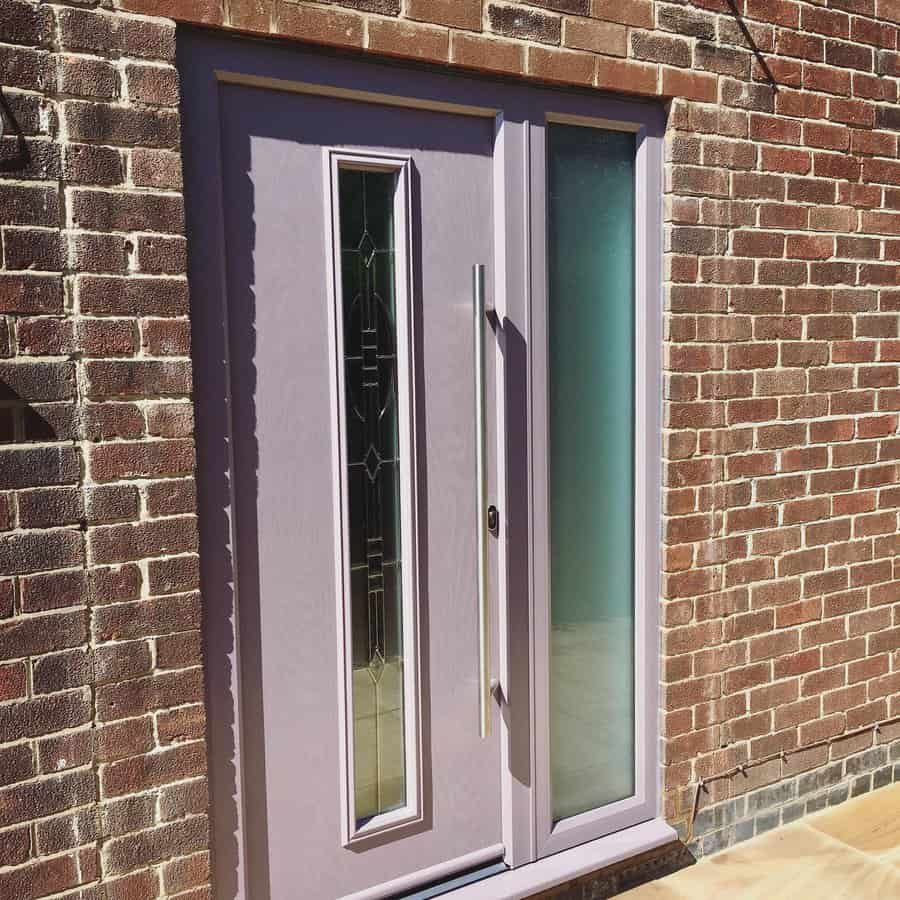 The reason light colors go well with any color scheme is that they are typically semi-muted. Such colors are less likely to clash with the shades around them (but you still get to enjoy your favorite color).
High-gloss paint can appear darker than it actually is. For the best results, update your front door with a matte or eggshell finish. And don't forget to test your chosen color in multiple light conditions to see how it will look in real life!
6. Modern
Modern design is largely about finding beauty in your home's functional elements. In other words, playing around with your front door's appearance is a great way to give your house a modern edge.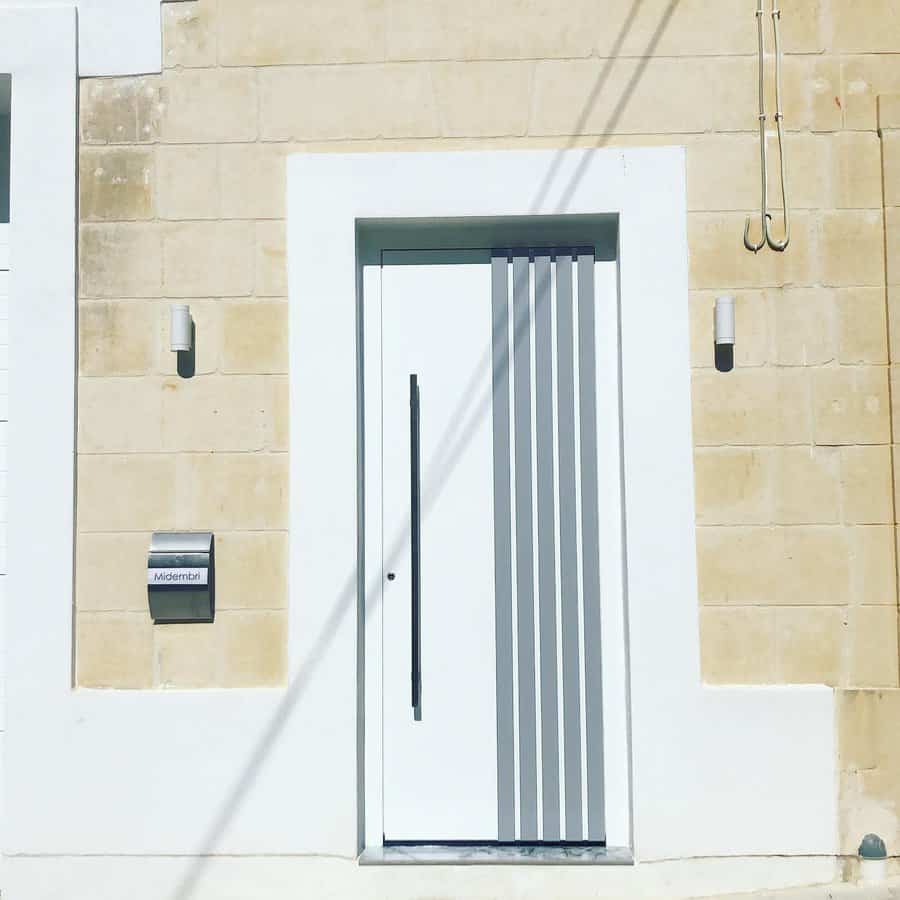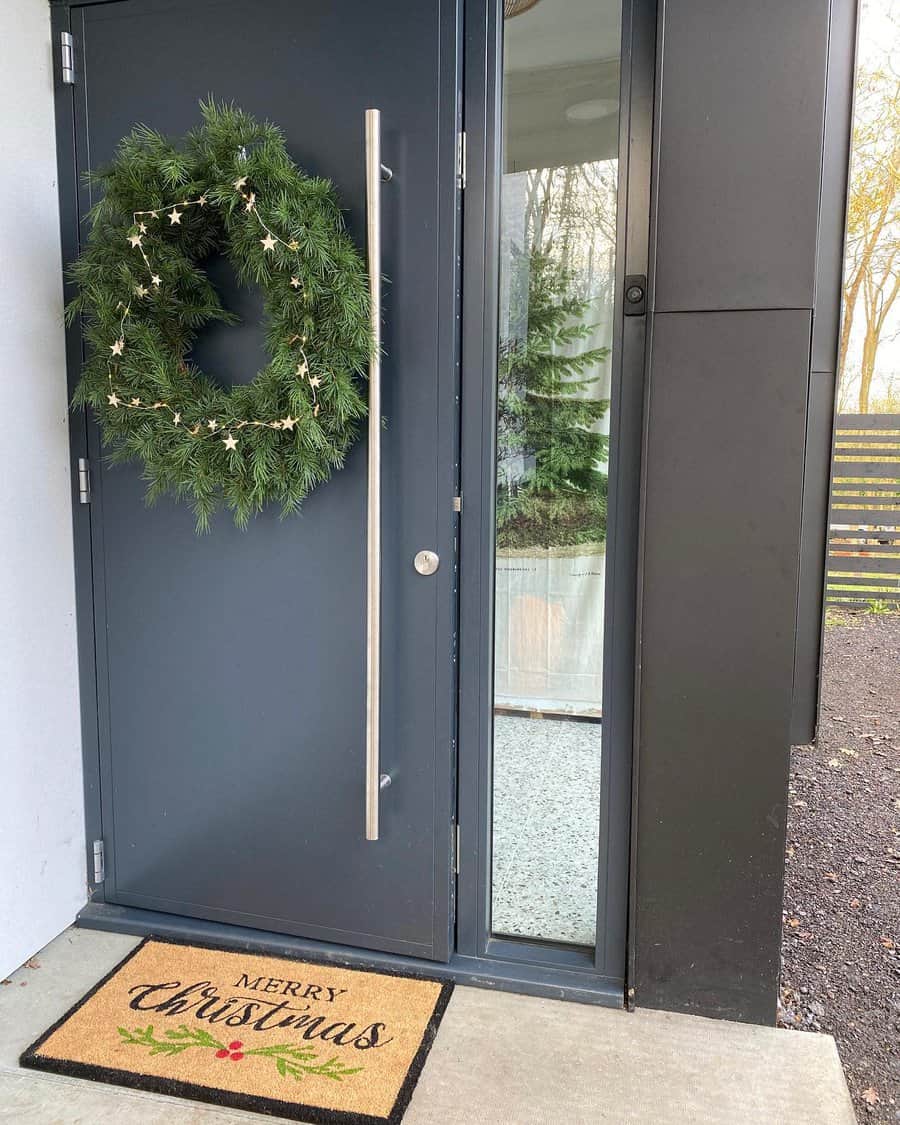 Neutral shades like gray, tan, or black are all ideal for recreating a modern aesthetic. You can also use semi-muted shades of orange or green. If you want to get even more creative with your front door design, play around with color-blocking using a simplified color scheme.
Regardless of your color choice, it's important for your modern-style front door to look as sleek as possible. Avoid glossy paints that will leave behind a glare. Instead, matte paint is the best option for this project.
7. Muted
The opposite of a bright (or saturated) shade is a muted one. Muted colors have some gray added to the base hue, leading to a dull appearance.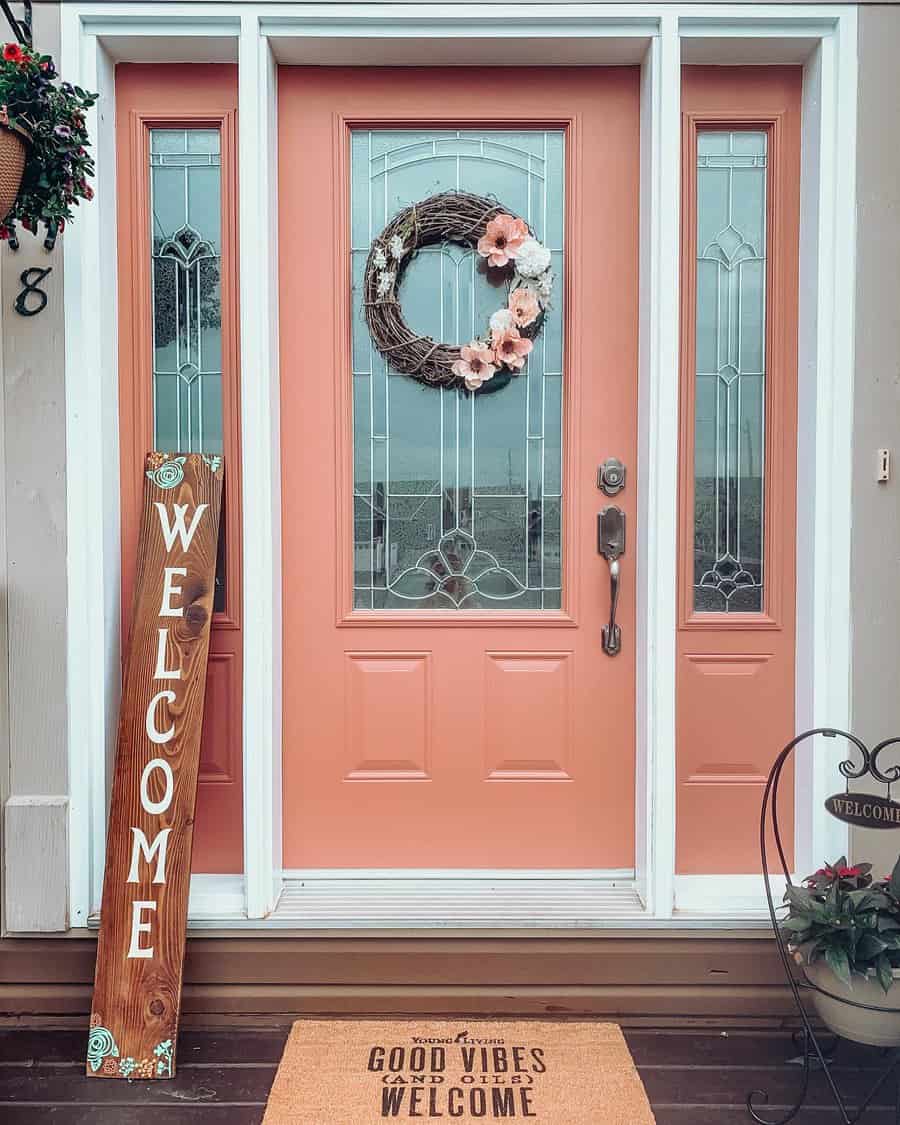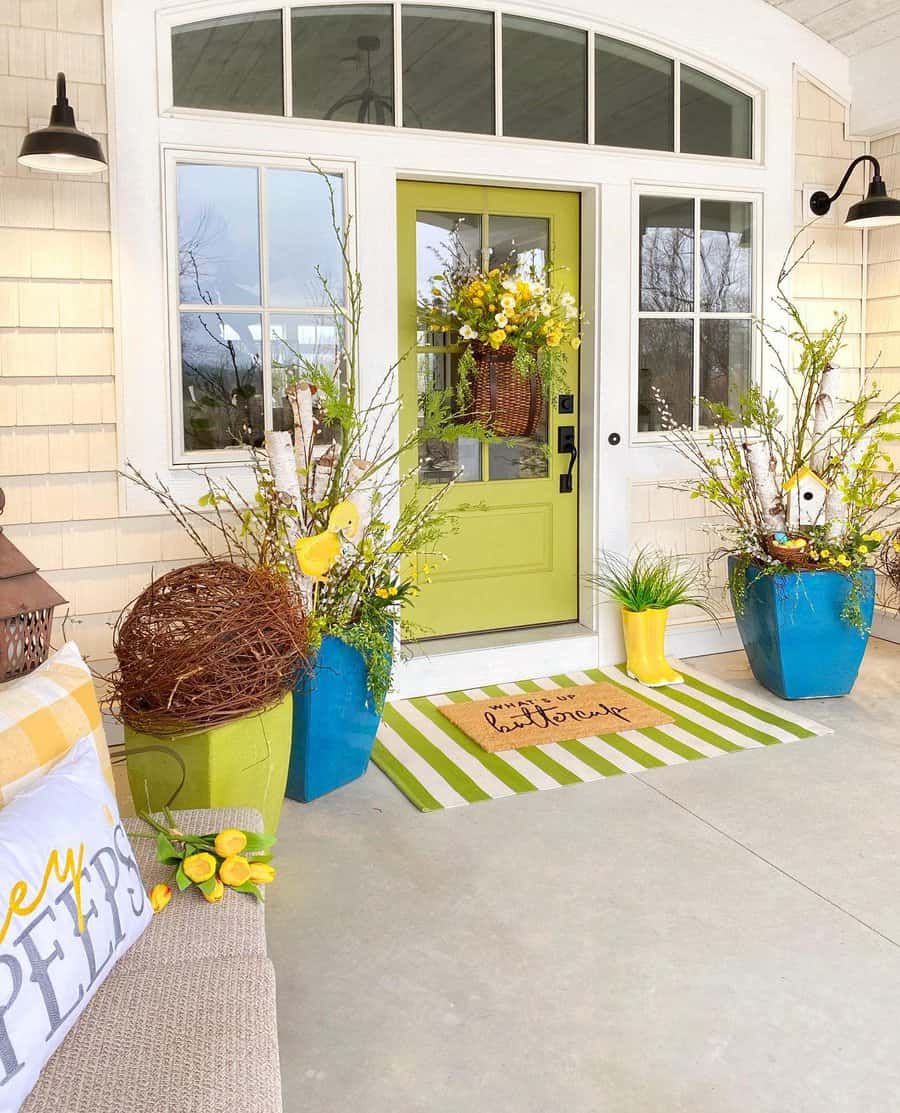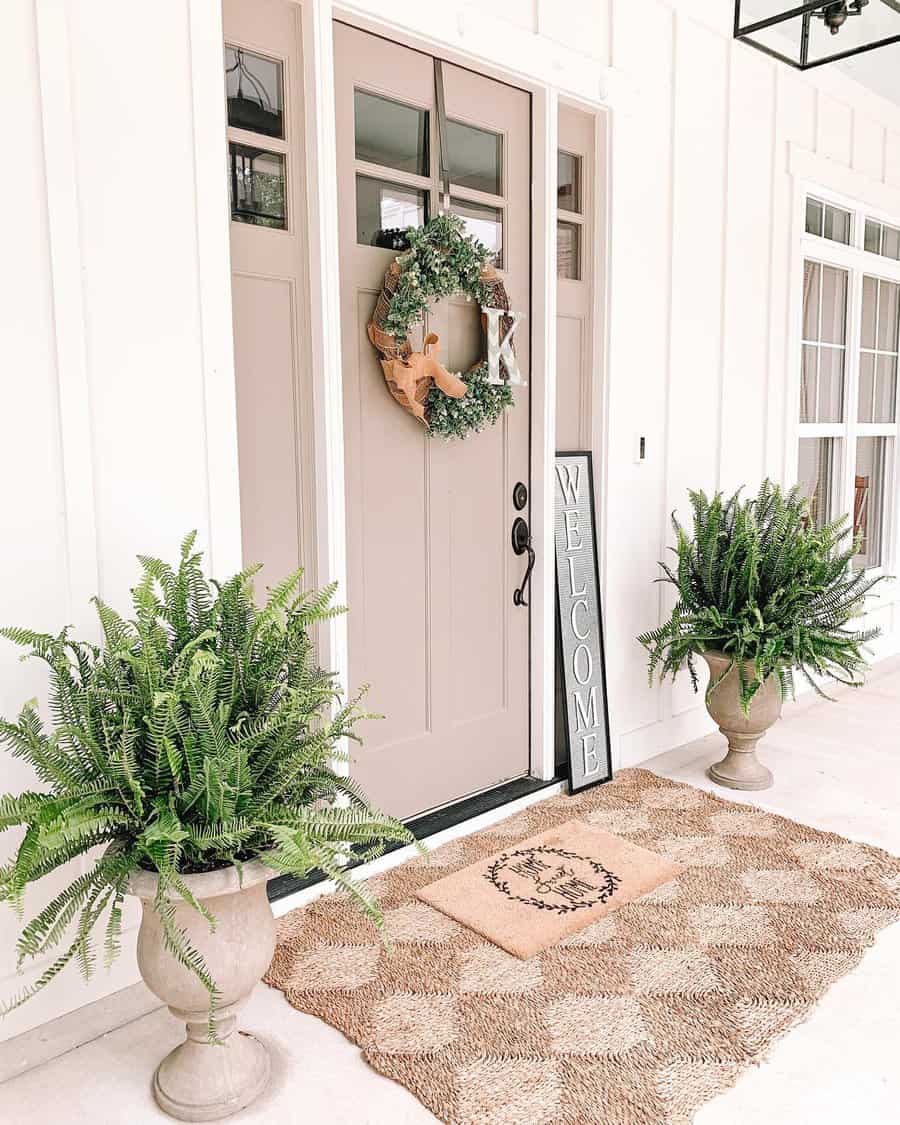 Muted shades bridge the gap between bright colors and neutrals. They also tend to give off a vintage aesthetic — muted colors are extremely popular in mid-century modern and 70s-inspired design.
Using a muted exterior paint color for your front door or house trim is a great alternative to brighter shades. These colors go well with all types of architecture, and you won't need to worry about the neighbors commenting on your new paint color!
8. Neon
You might have a hard time picturing a neon door color that doesn't look completely out of place. One thing is certain: You'll never need to worry about guests finding your house with a neon door!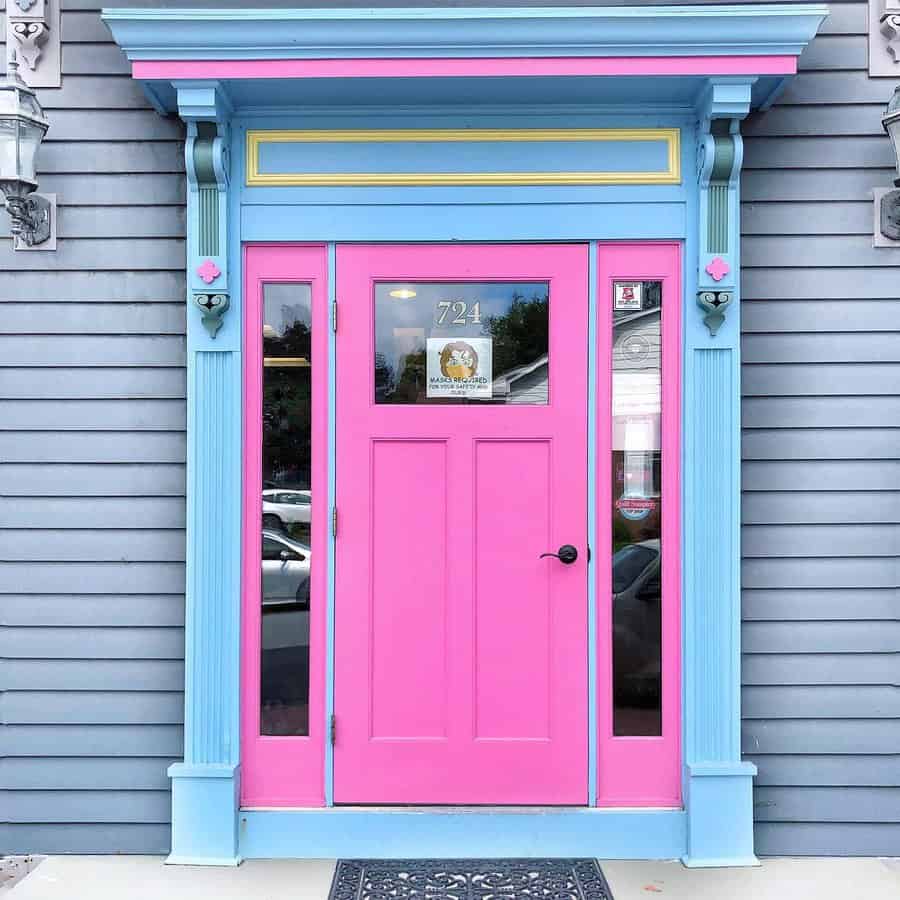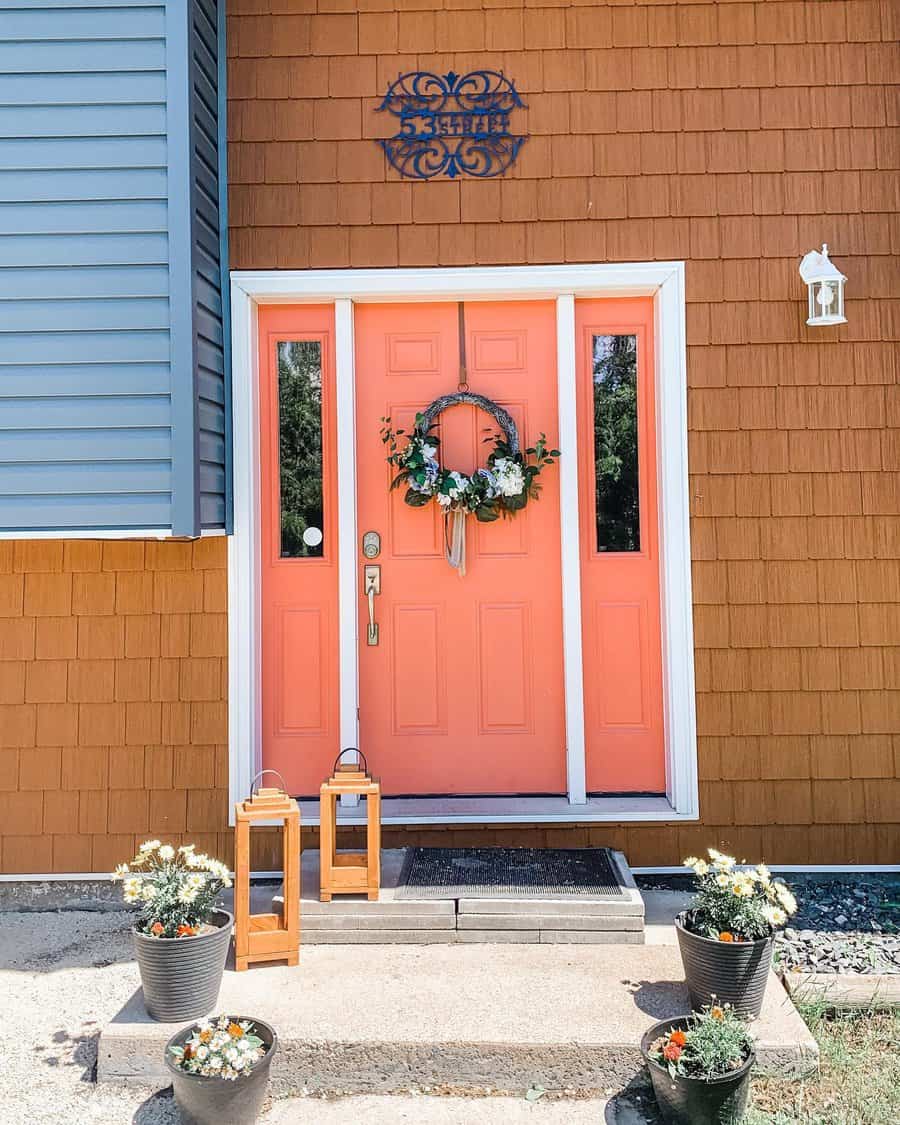 Countless homeowners have proven that neon doesn't need to be a four-letter word when it comes to home design. The secret is choosing a hue that suits the rest of your home's exterior.
While you shouldn't be afraid of painting your front door such a bright color, you'll want to keep the rest of your entryway nice and simple. Stick with a neutral palette for your porch, shutters, trim, and siding.
9. Neutral
While we can all appreciate a bright yellow door on someone else's house, there's nothing wrong with preferring something subtler for your own home.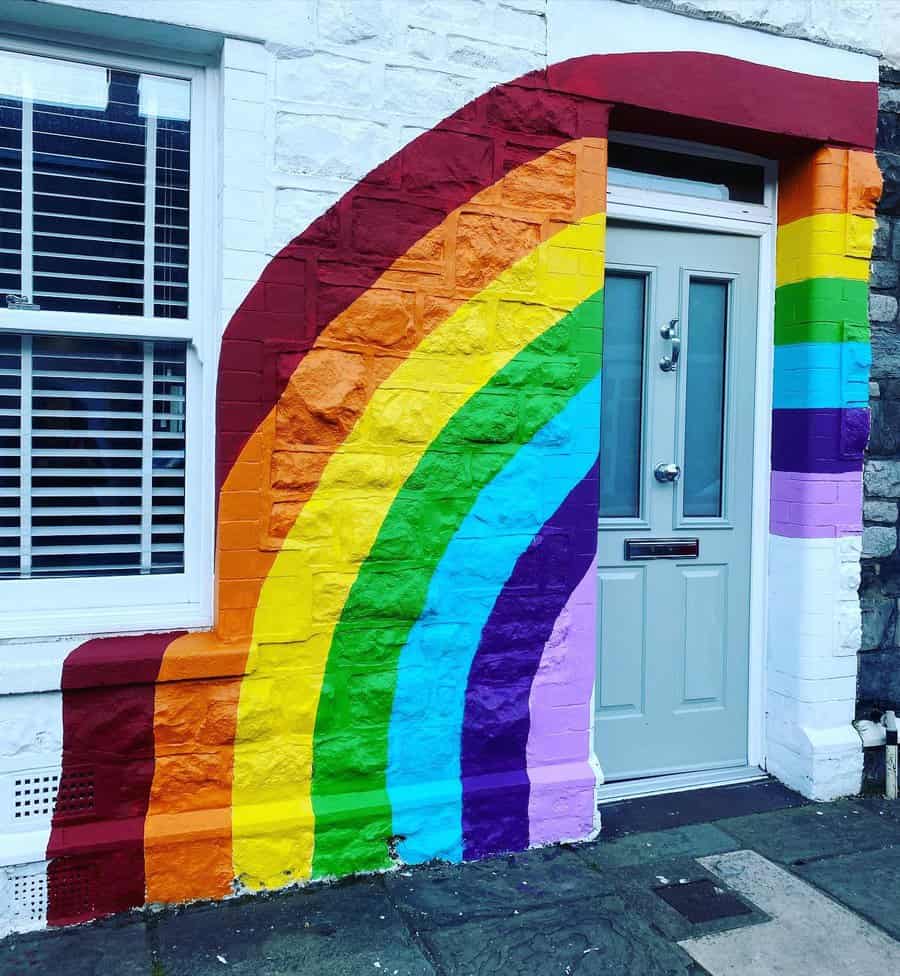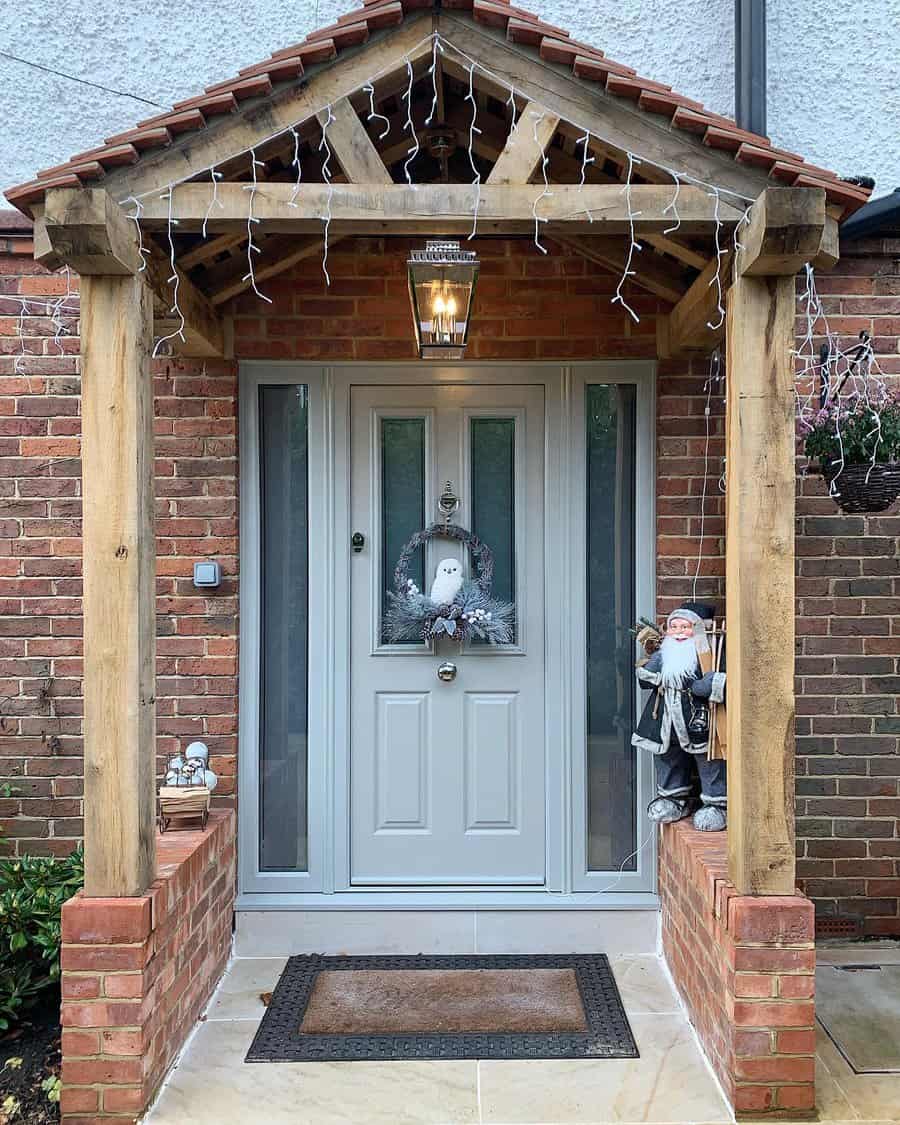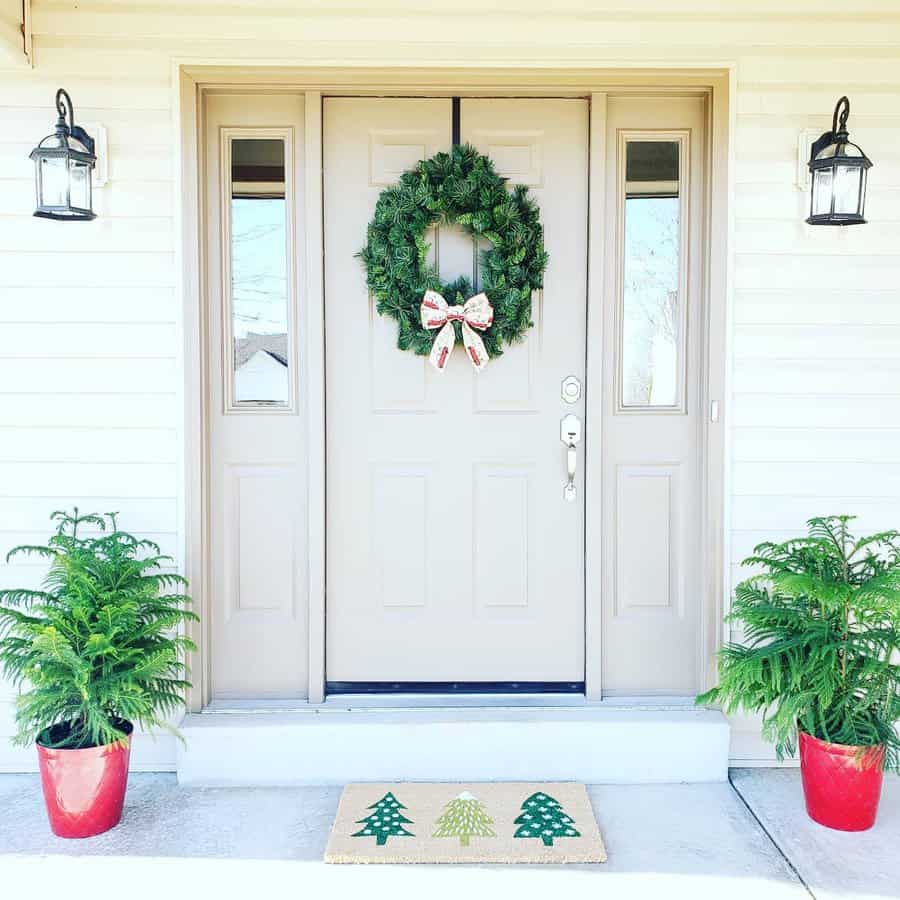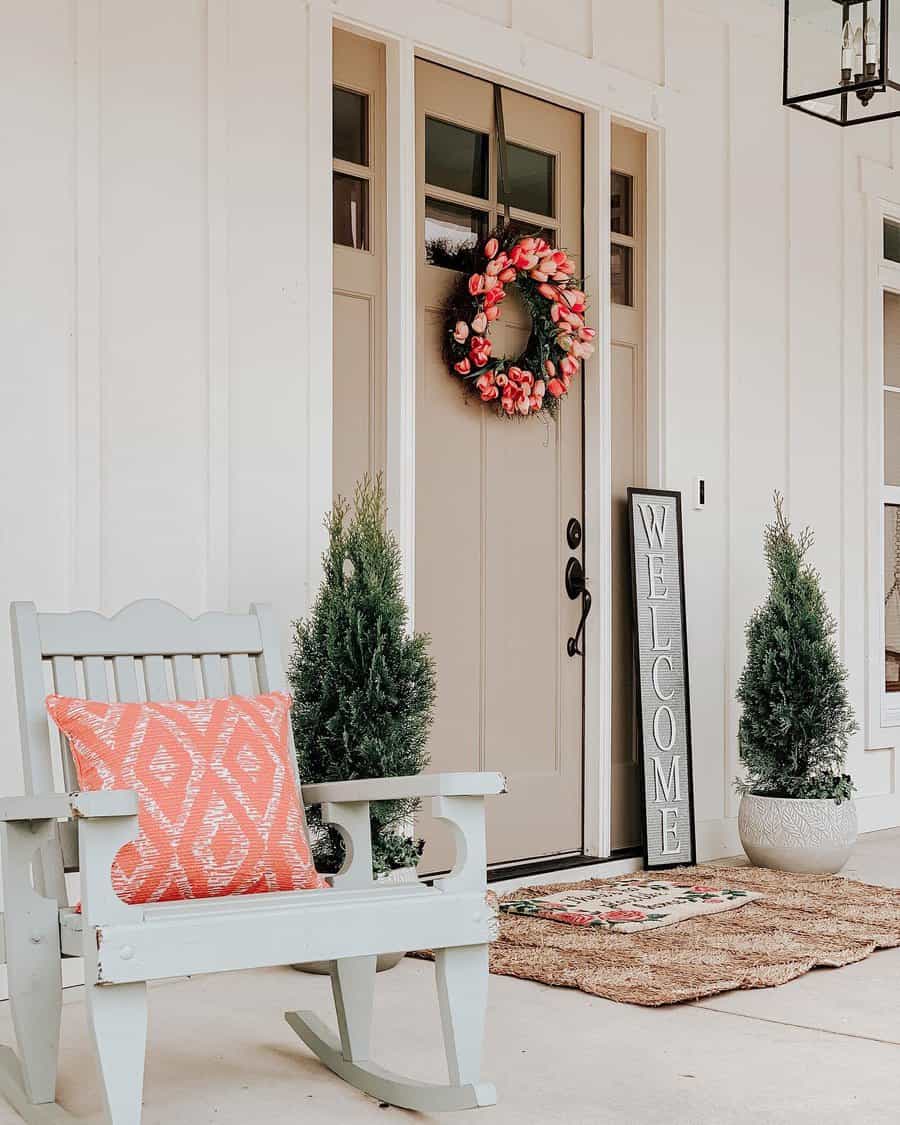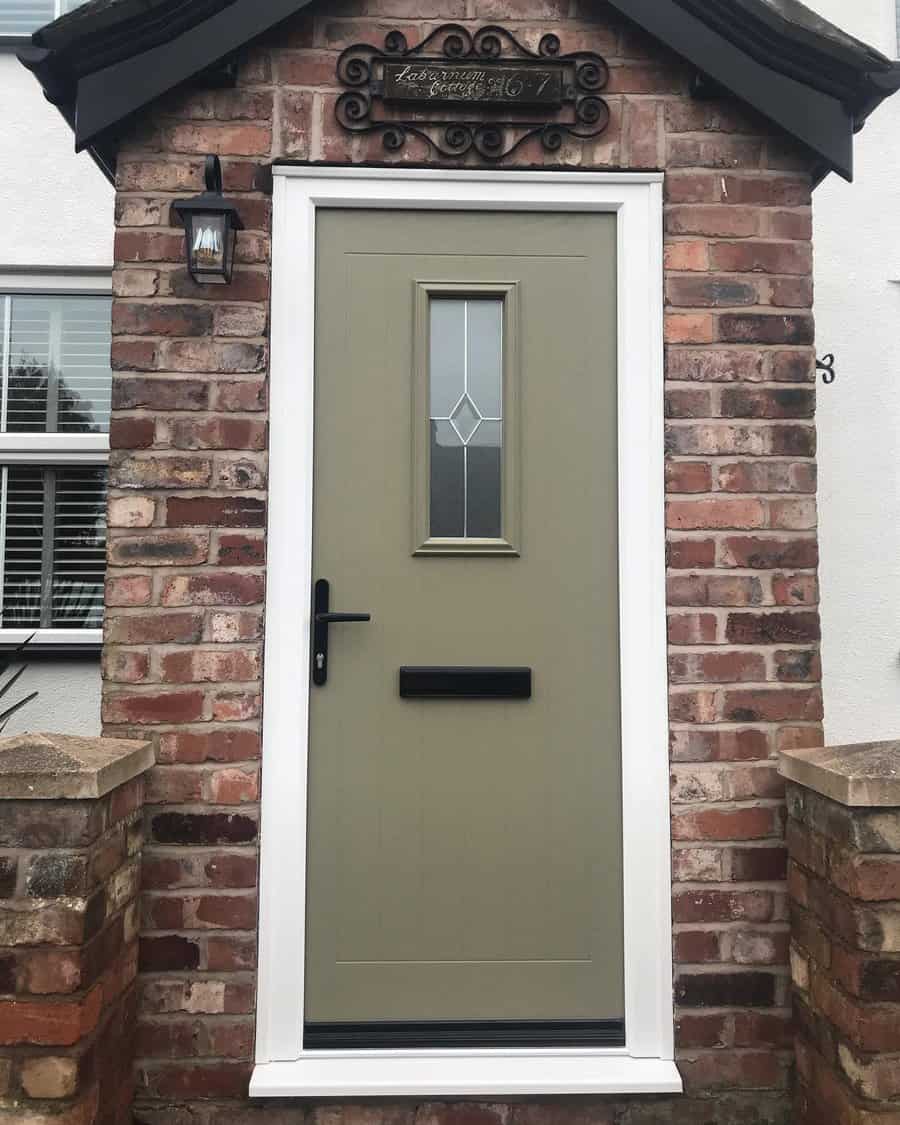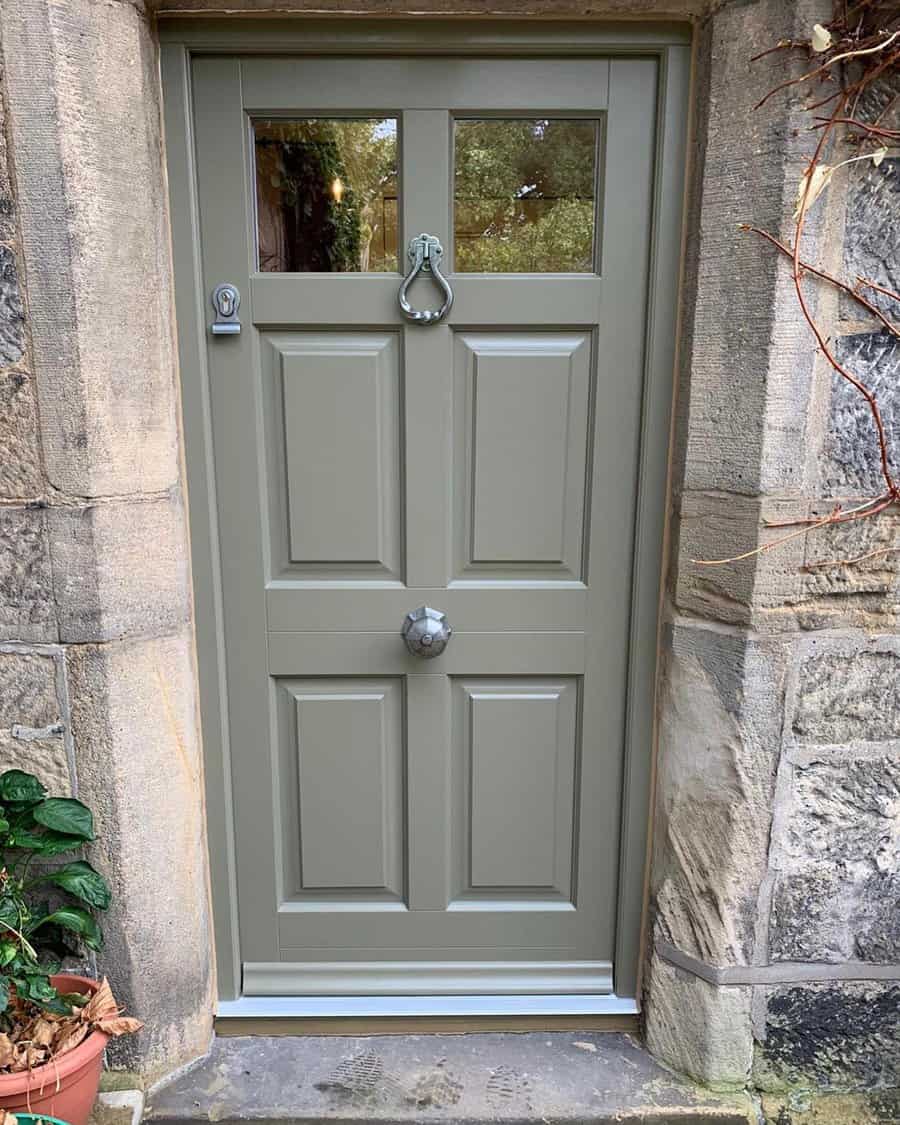 Painting your front door a neutral shade will let the rest of your home's exterior shine. Or you may decide to incorporate bright colors elsewhere in your home's design!
One thing about neutral paint is that it can look very different under specific lighting. Many colors will appear slightly green, blue, red, or yellow in certain weather. This illusion can actually be very desirable when choosing a new door color but you still want to test your favorite swatches in multiple scenarios.
10. Pastel
For those who like the clean look of white but want a bit more color in their life, pastels are the perfect solution. Pastels can vary from near-bright to hardly noticeable, giving you plenty of freedom to customize your front porch to fit your vision.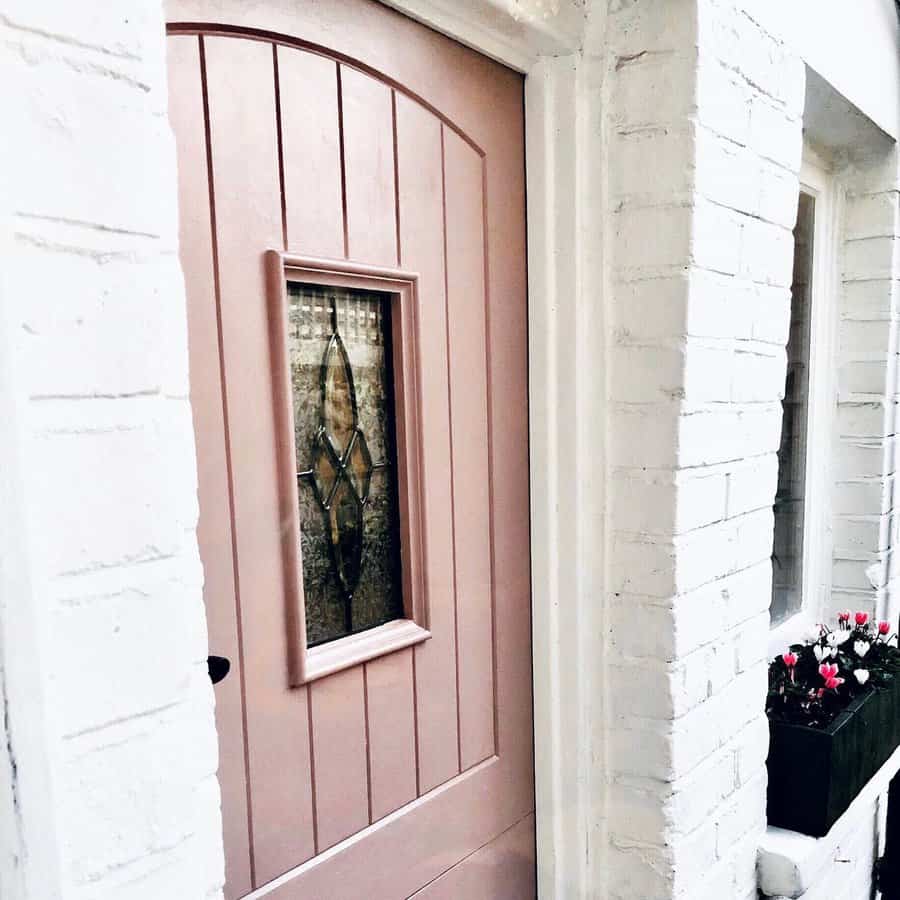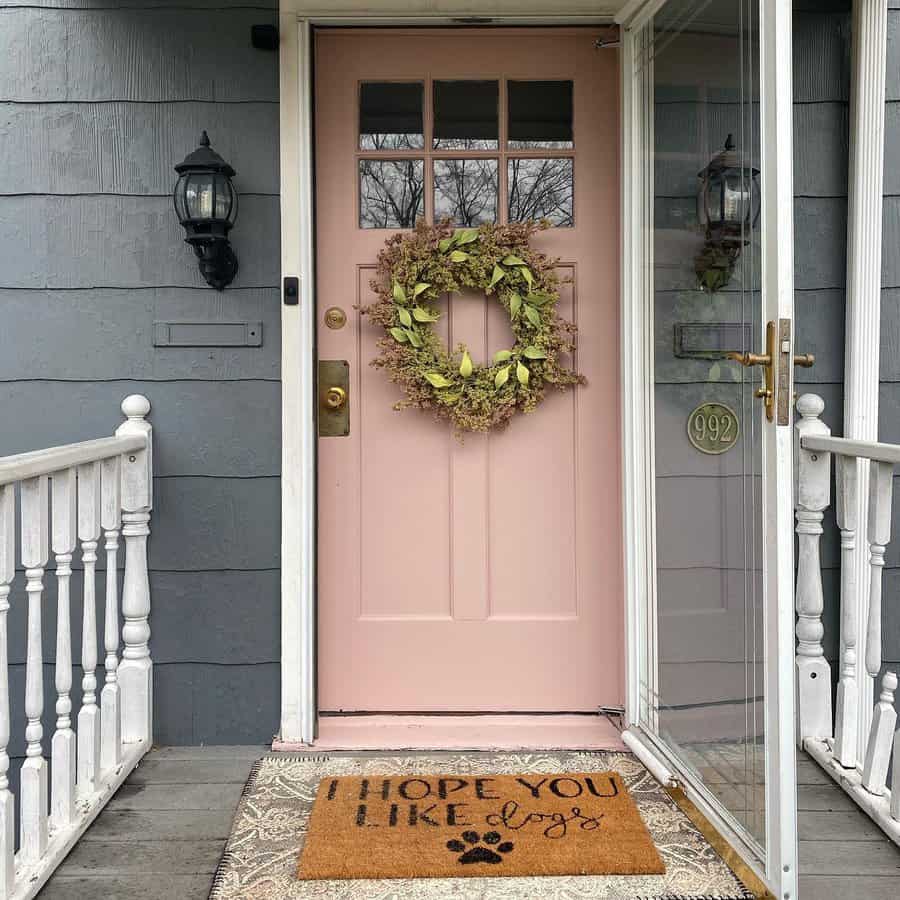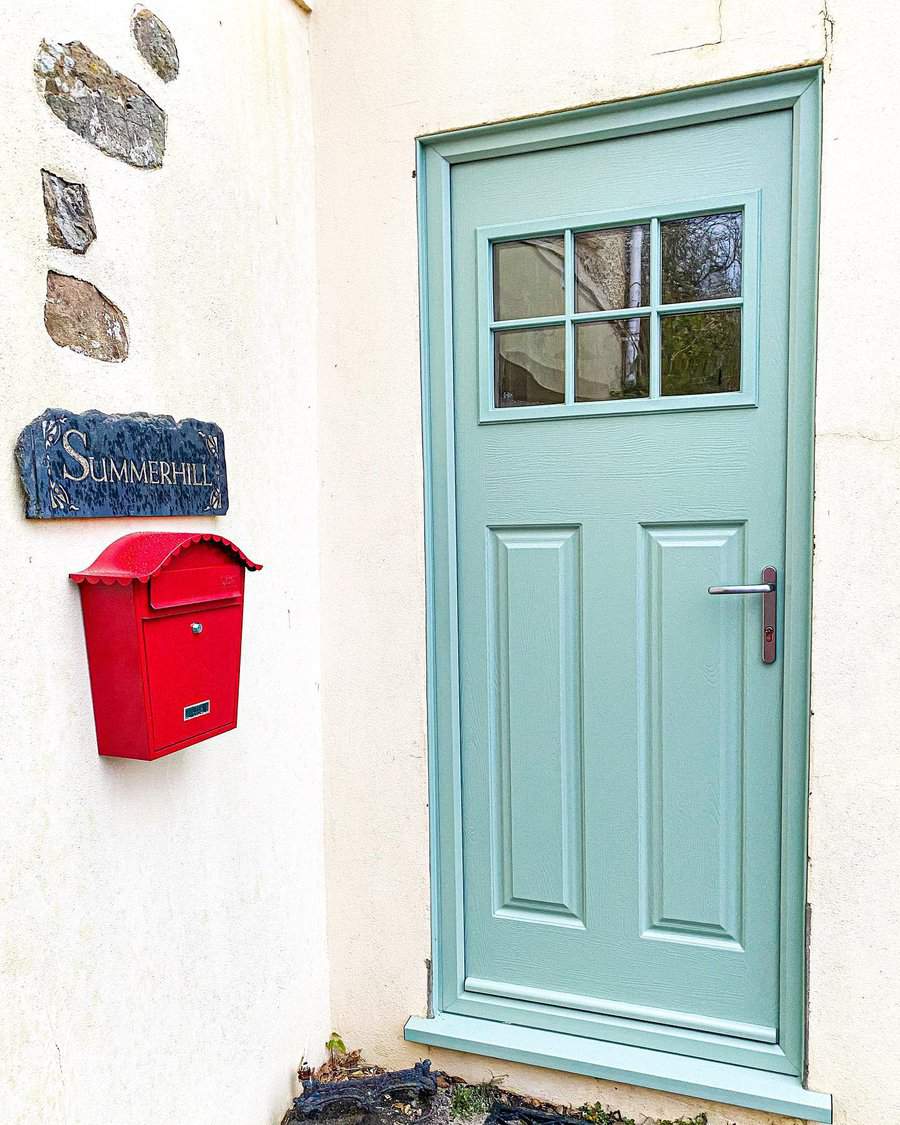 Pastels pair well with contemporary and modern architecture. However, you'll also find plenty of examples of pastel-painted doors used in farmhouse and English cottage homes.
The right finish will ensure your chosen color appears true-to-life in all lighting conditions. It will also prevent your home's exterior from looking dated. As with most colors, pastels often look best under a matte finish.
11. Stained Wood
Paint and wood stain are technically two very different things. But when it comes to giving your front door some fresh color, each essentially does the same thing.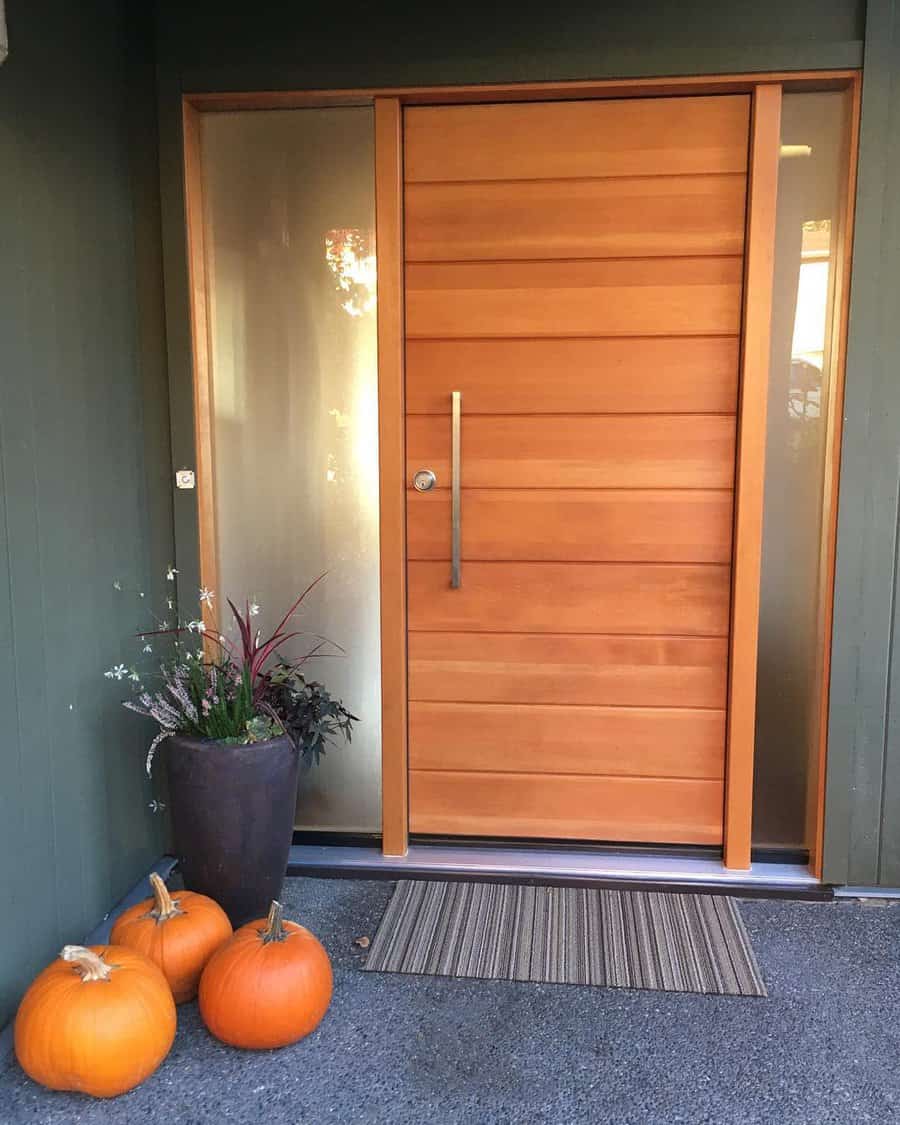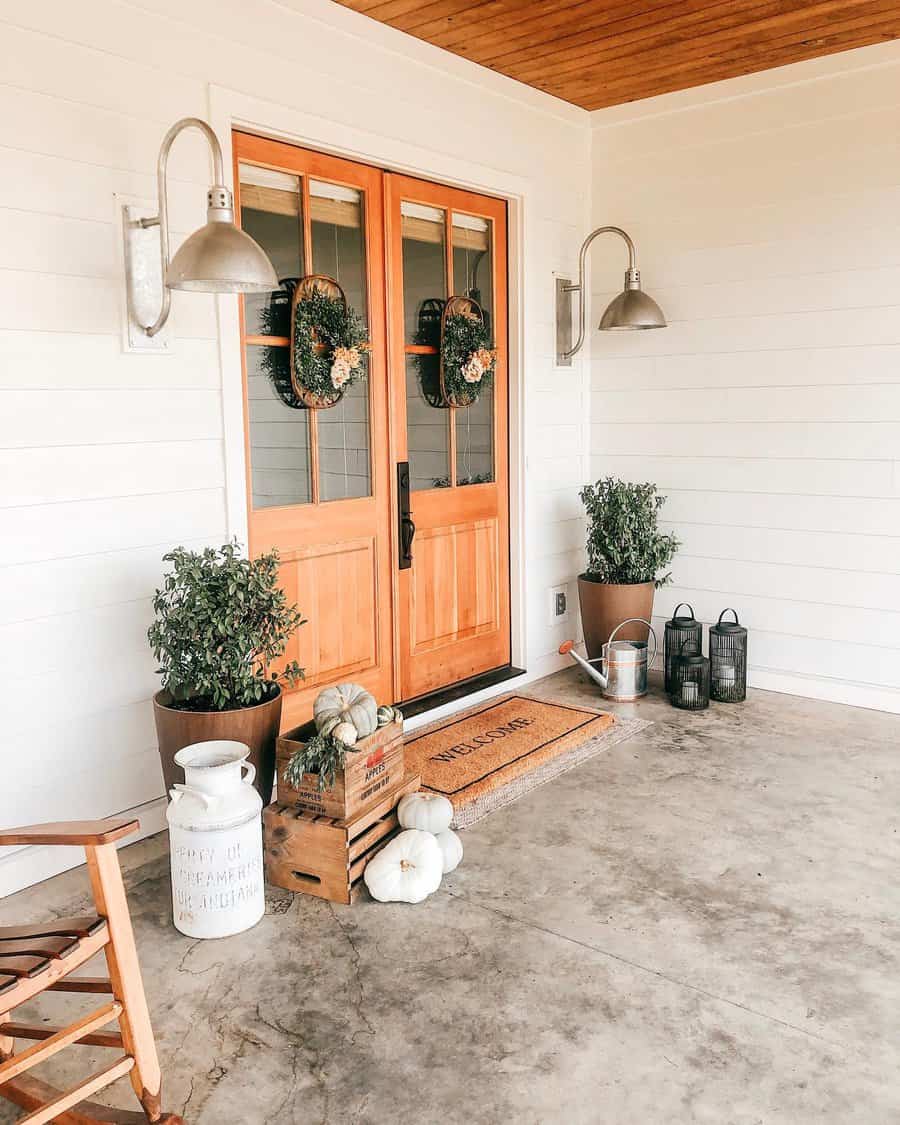 Stain is often used to bring out the natural grain pattern of wood. It can also alter the color of the wood underneath — either subtly or very dramatically.
You can even stain your wooden front door nearly any color of the rainbow. This means you can enjoy the look of a navy blue, green, or red door while still allowing the wood grain texture to show through.
12. White
After picturing your front door painted red, blue, green, and yellow, you may still find yourself gravitating toward the simplicity of white. White paint is clean and timeless. It also contrasts beautifully against siding materials like stone and brick.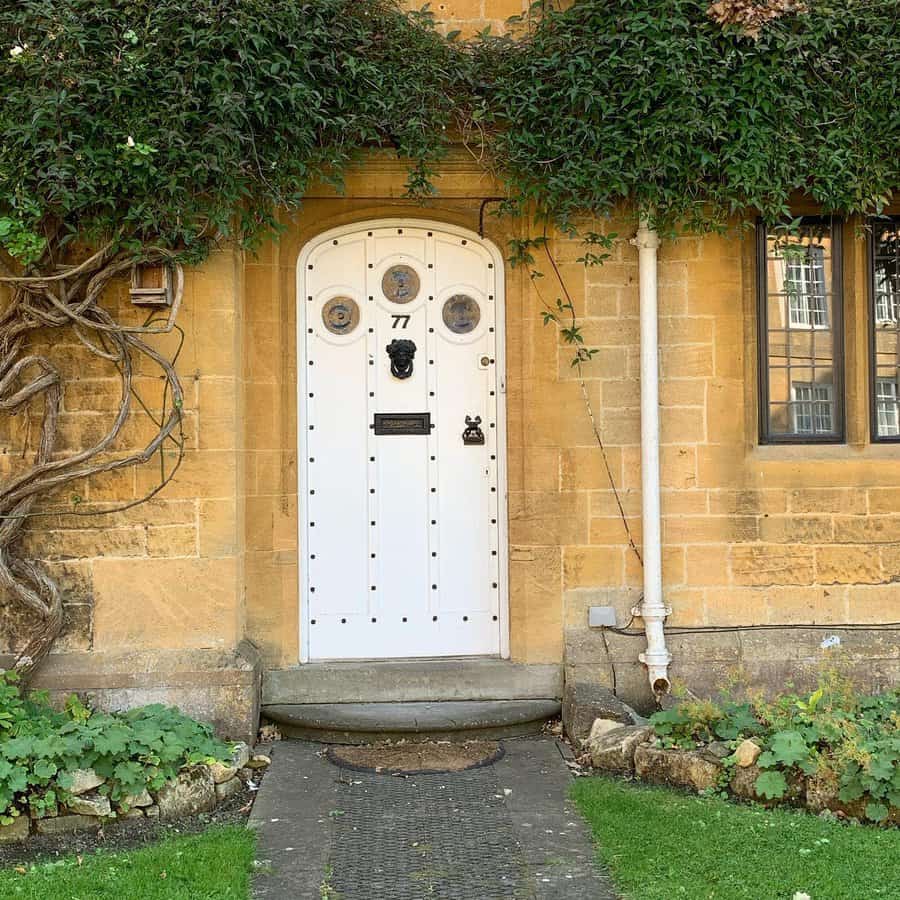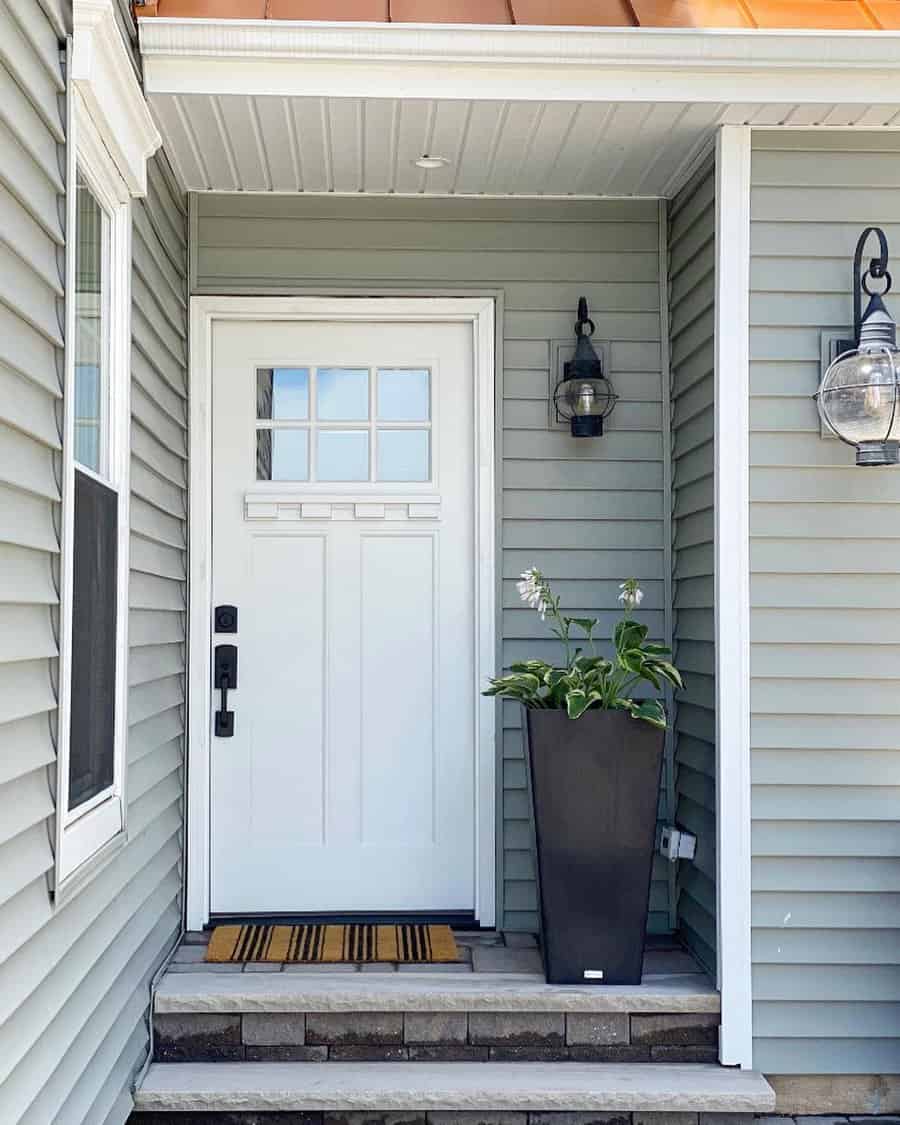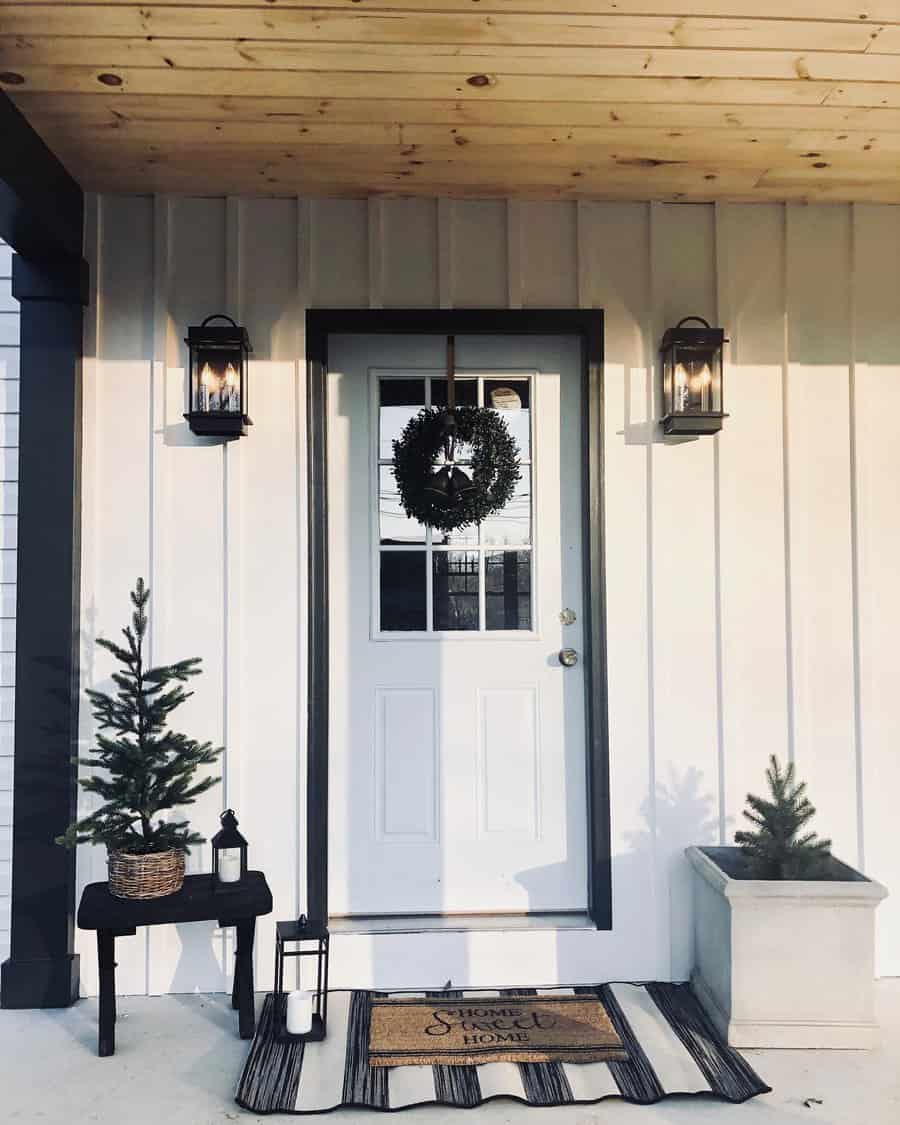 If you've even painted an interior wall white, you know that not all white paint is the same. White can be cool or warm. The type of finish can also have a big impact on how your door's paint job looks in sunlight.
Another thing to consider is that white will show scrapes and stains far quicker than other colors. Invest in a high-quality formula that wipes clean easily — many exterior paint brands are formulated to fight stains as well.
Front Door Color FAQs
Do you need your neighbors' permission to paint your front door?
In most cases, no. However, some people consider it polite to ask your neighbors' opinion before painting any part of your home's exterior a bright or "outlandish" color.
If you live somewhere with curb appeal guidelines, such as in an area with a homeowners' association (HOA), then there might be rules about which colors you can paint your front door. These guidelines will vary greatly, so check with your HOA before changing your front door color.
What type of paint is best for a front door?
For long-lasting results, be sure to use an exterior paint formula for your front door. This formula will stand up to the elements, including extended sun exposure and rain.
You may be able to use interior paint if your front door is protected by a separate storm door. However, exterior paint will almost always give the most durable finish.
Can you paint a door without removing it?
Yes. Keep in mind that while removing your front door will make the process much easier it will also leave your home exposed to the outdoors until the job is done.