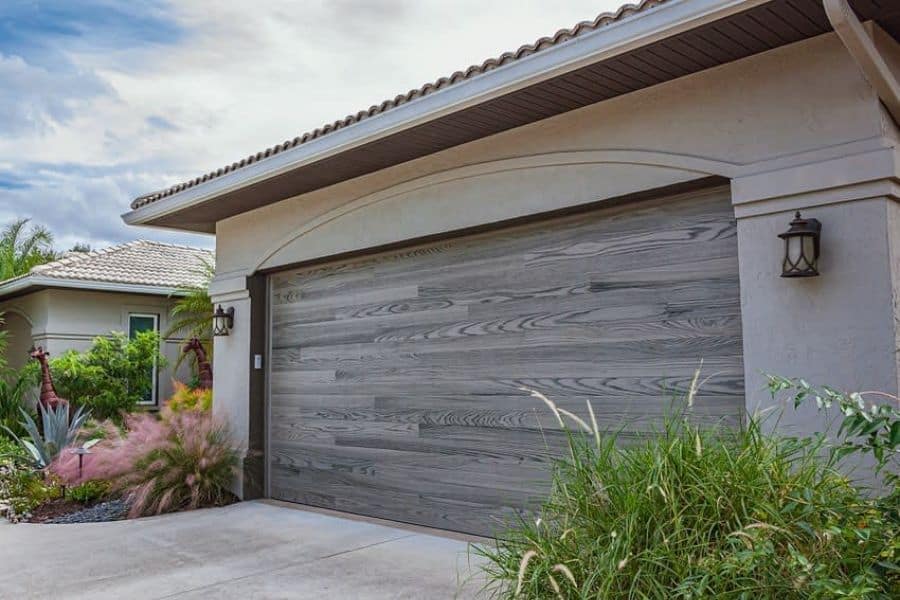 The Top 39 Garage Door Ideas
by — Andra DelMonico

Published on October 12, 2021

Updated on October 7, 2023
"The doctor must have put my pacemaker in wrong. Every time my husband kisses me, the garage door goes up." – Minnie Pearl
Your garage door can make or break your home's curb appeal. If you are ready to change the look of your home, then consider upgrading your home with a new garage door. Instead of choosing a basic metal door with no design, consider something unique. Choose a color other than the standard or add glass panels. Your garage door should complement the colors and architectural design of your home.
These garage door ideas will help you do more with your garage door.
1. Explore Elegant Wooden Garage Designs
Wooden garage doors exude timeless elegance. For a contemporary twist, consider sleek metal hardware or a bold paint shade. Ensure the design harmonizes with your home's aesthetics, blending tradition with modernity seamlessly.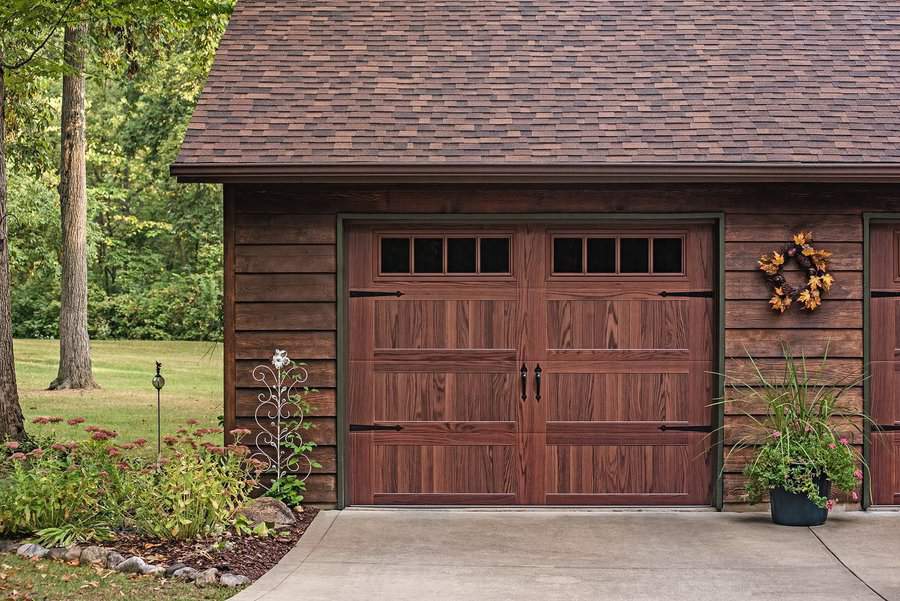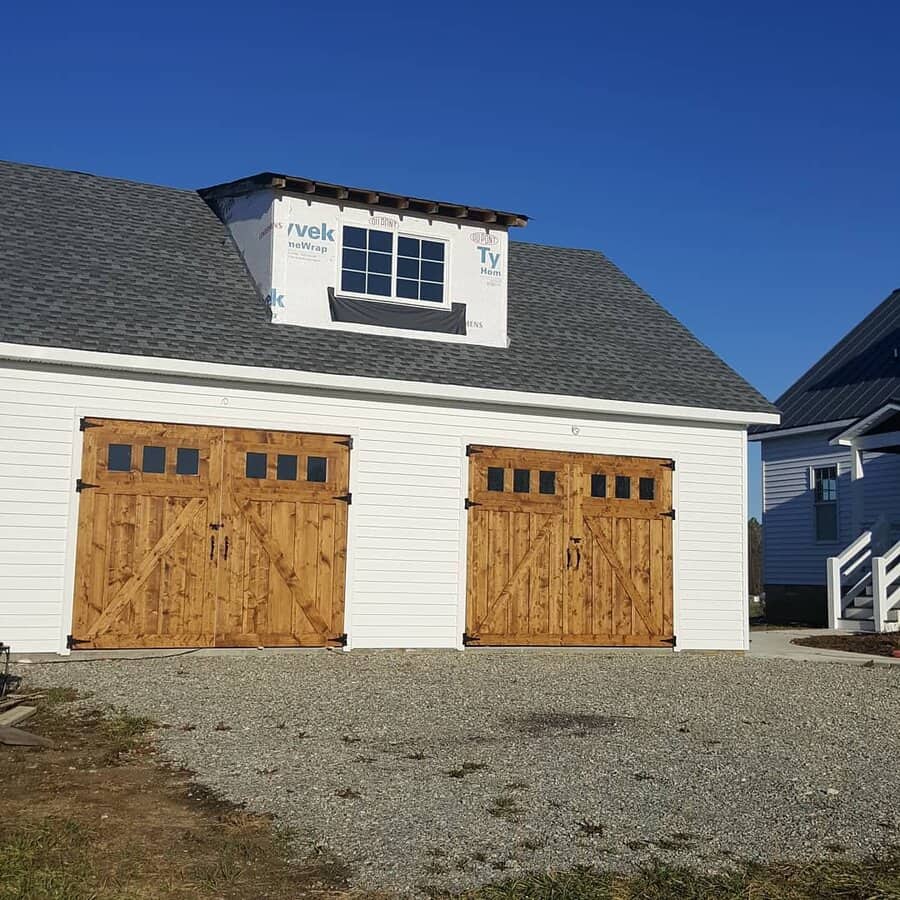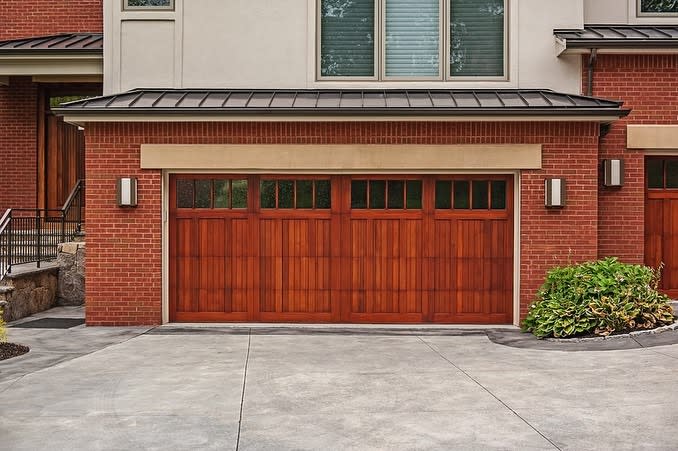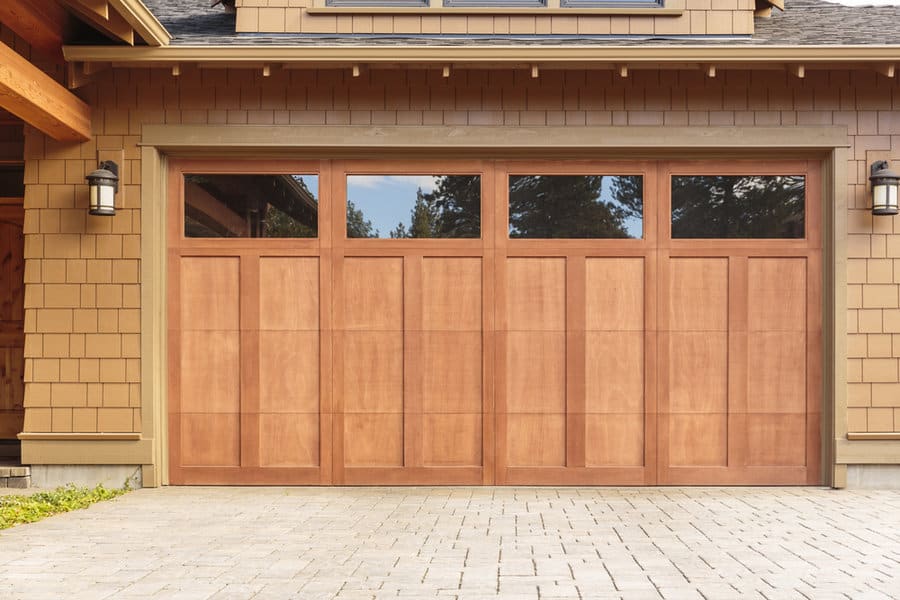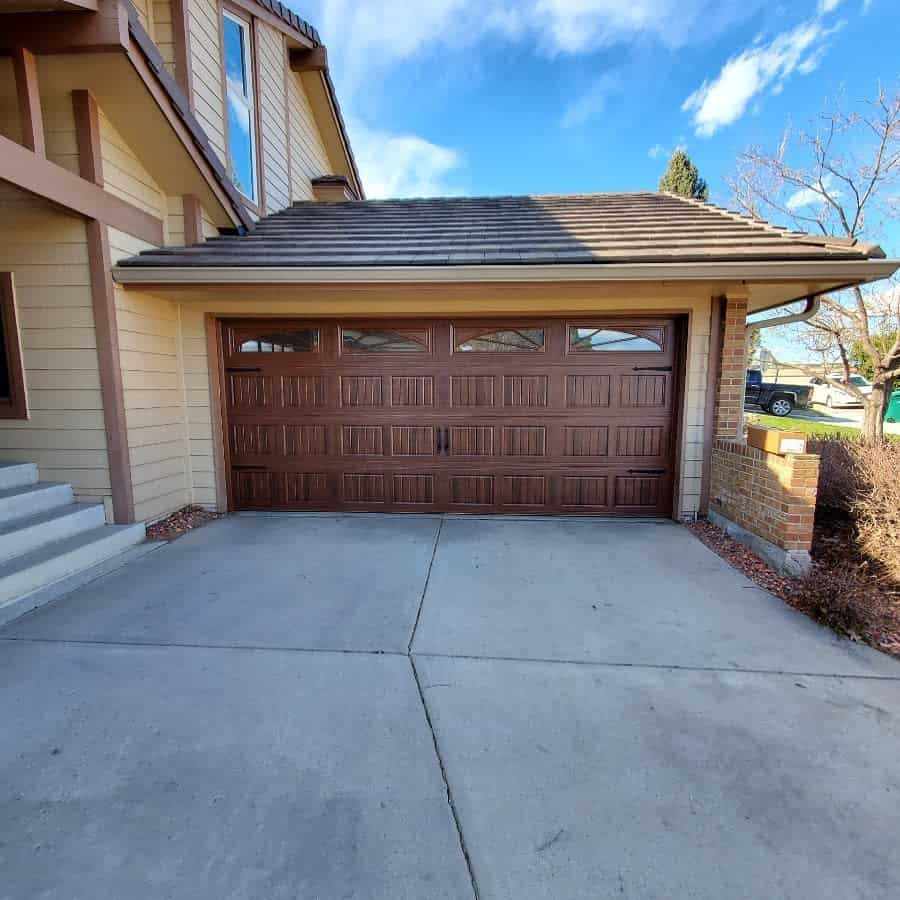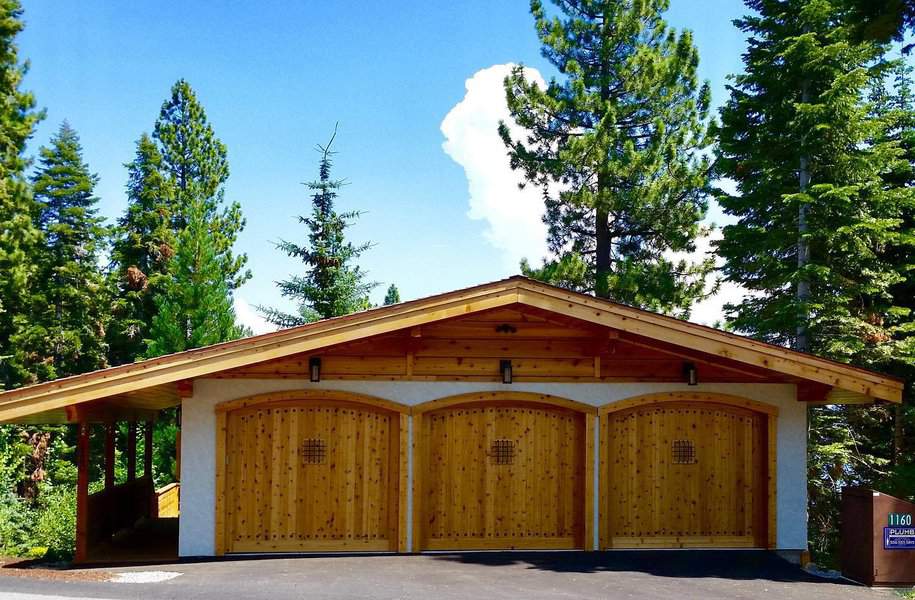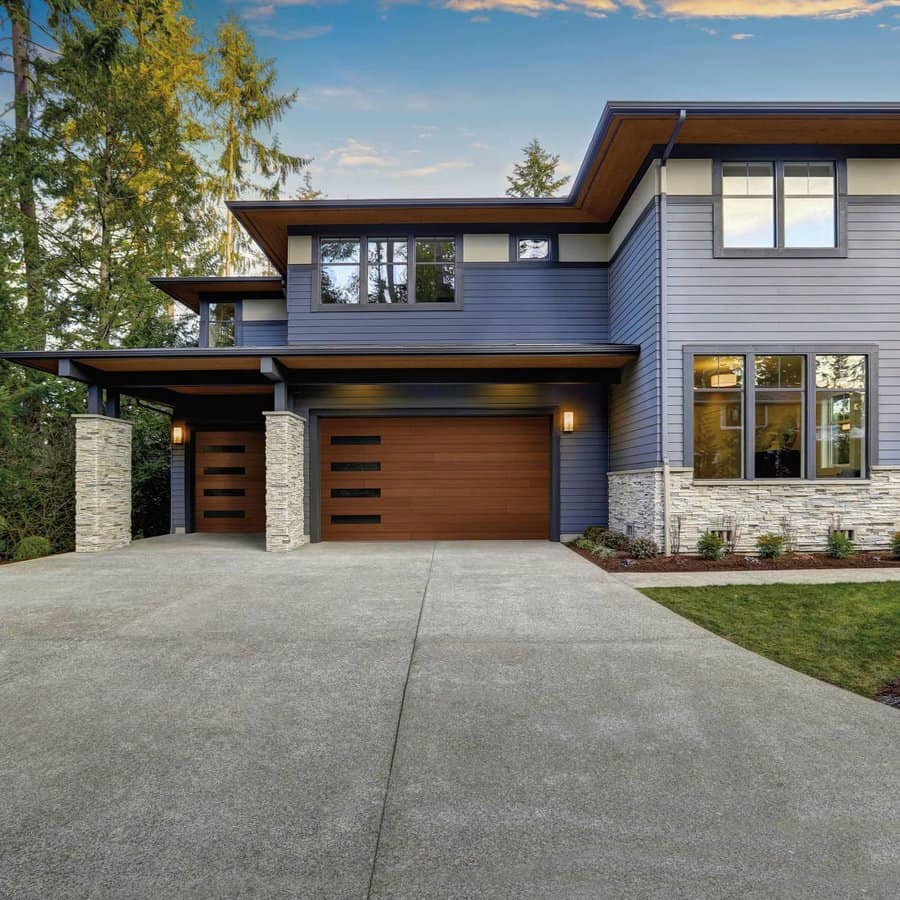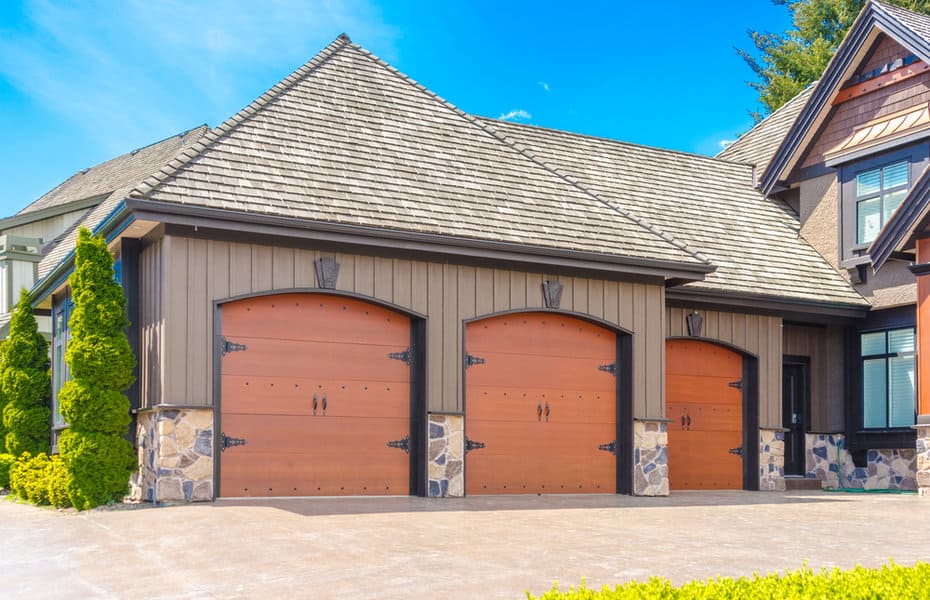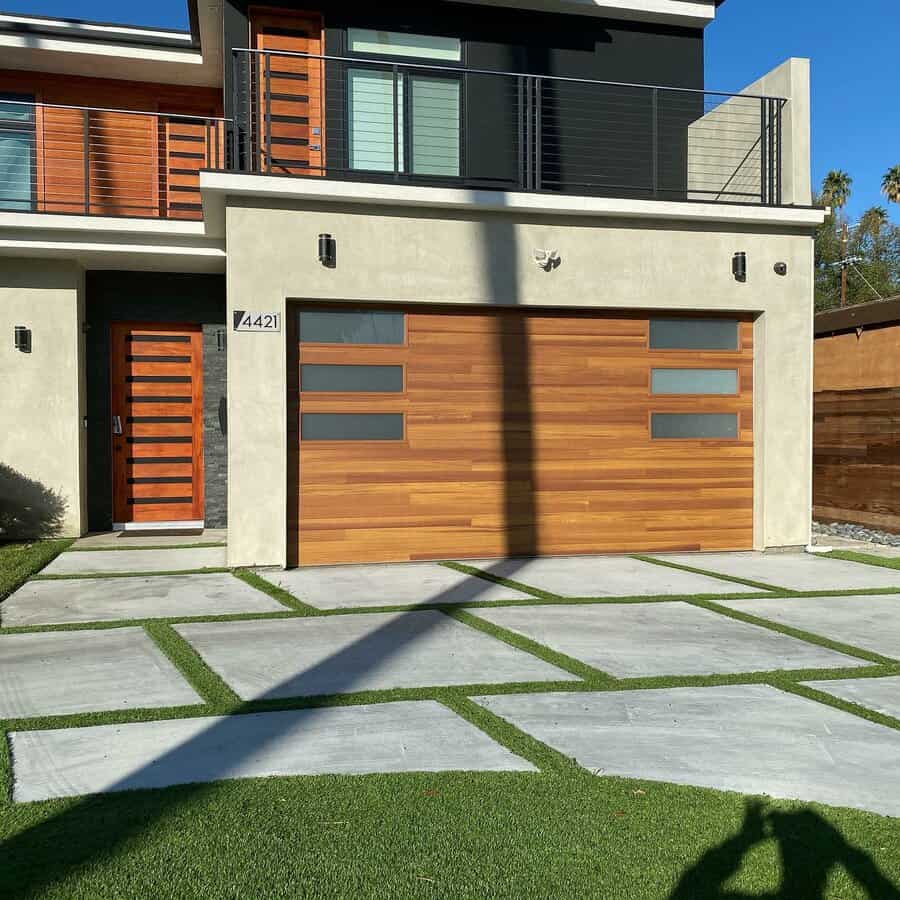 2. Discover Rustic Barnyard-Style Doors
Barnyard-style garage doors infuse rustic charm into modern homes. Ideal for shed garages, they blend country vibes with suburban settings. Choose between wood or metal to match your home's aesthetic, and consider a distressed finish for added character.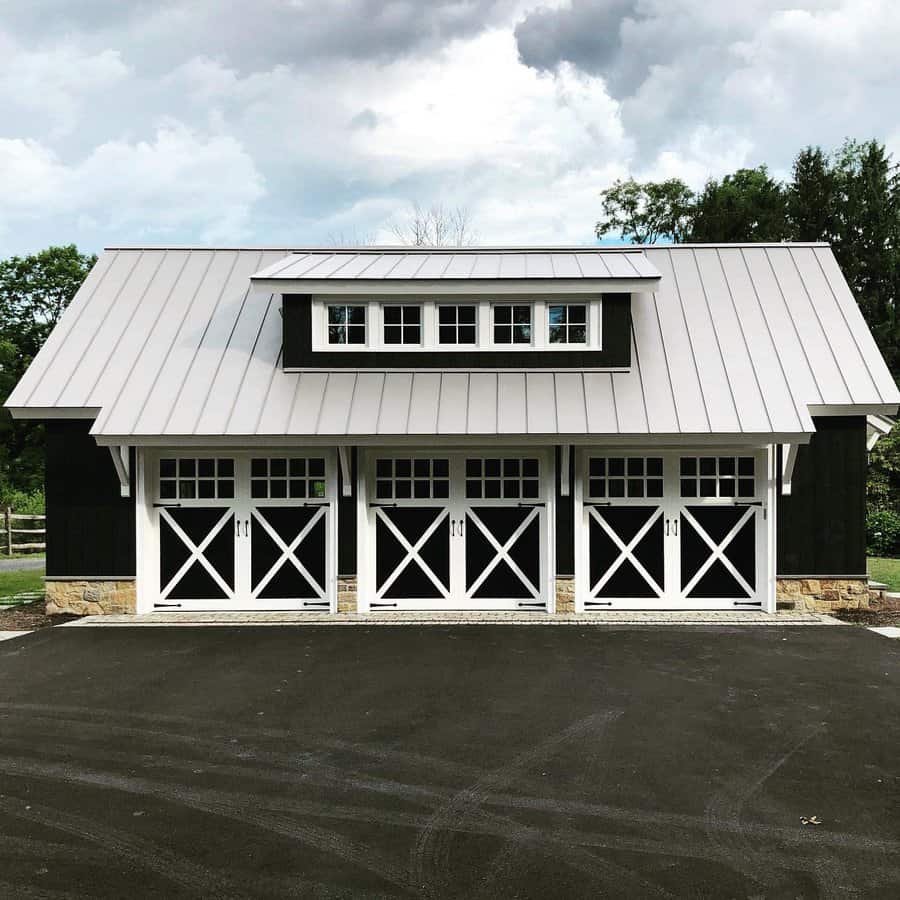 3. Experience Sleek Aluminum-Insulated Options
Aluminum-insulated garage doors combine modern aesthetics with practical benefits. Their insulating properties ensure year-round comfort in your garage, while the durable, low-maintenance material promises longevity. To boost your home's curb appeal and energy efficiency, explore diverse color and style choices in this category.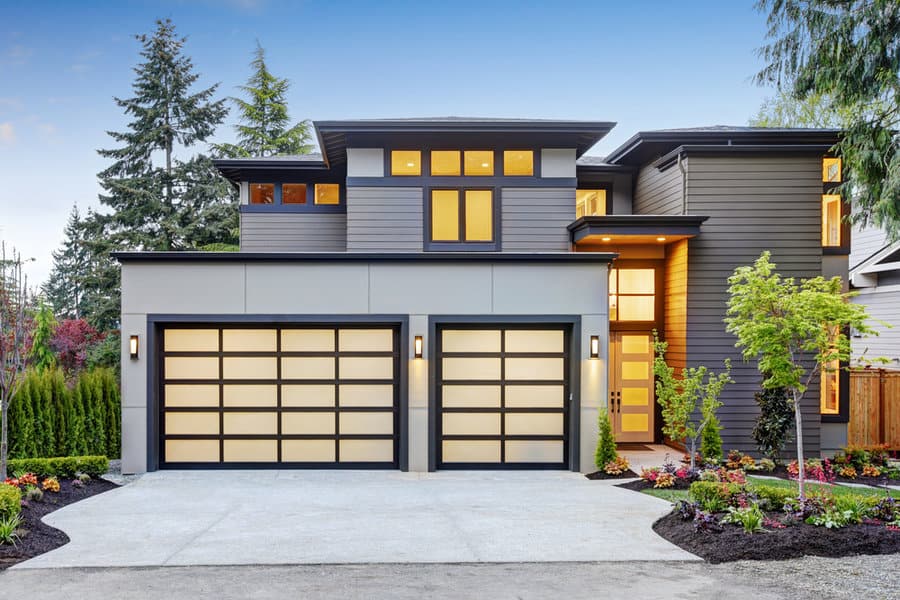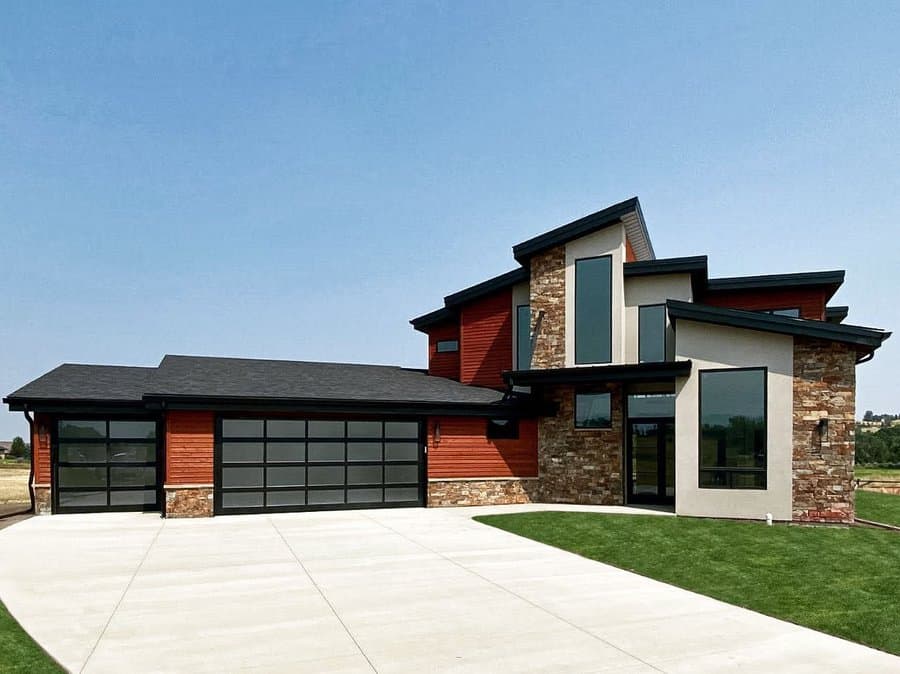 4. Dive into Double Garage Door Concepts
Double garage doors seamlessly blend functionality with curb appeal enhancement. For timeless elegance, a carriage-style door with ornate hardware is apt. Alternatively, glass panel doors bring in natural light for a modern flair. Coordinate with your home's exterior either with a striking paint or a subdued stain finish, enhancing both aesthetics and property value.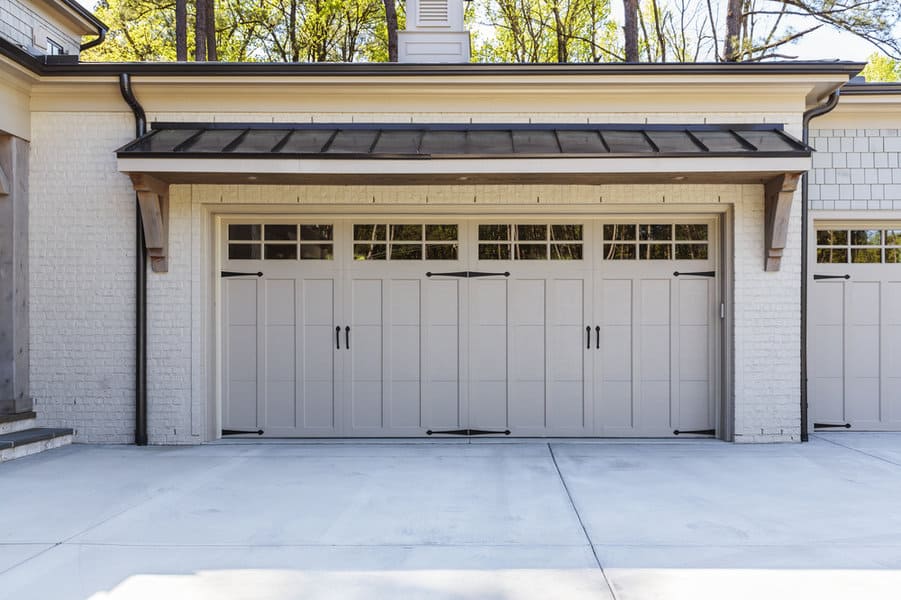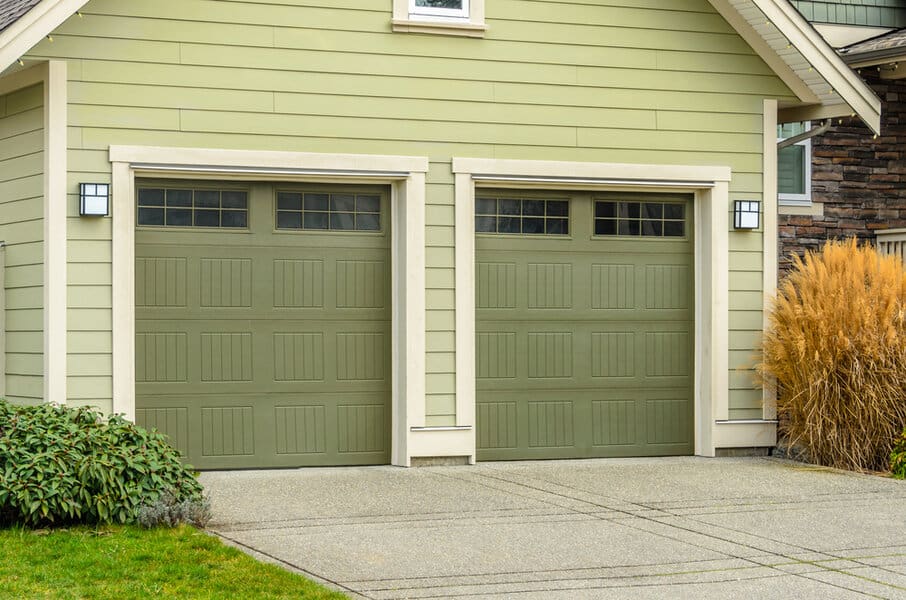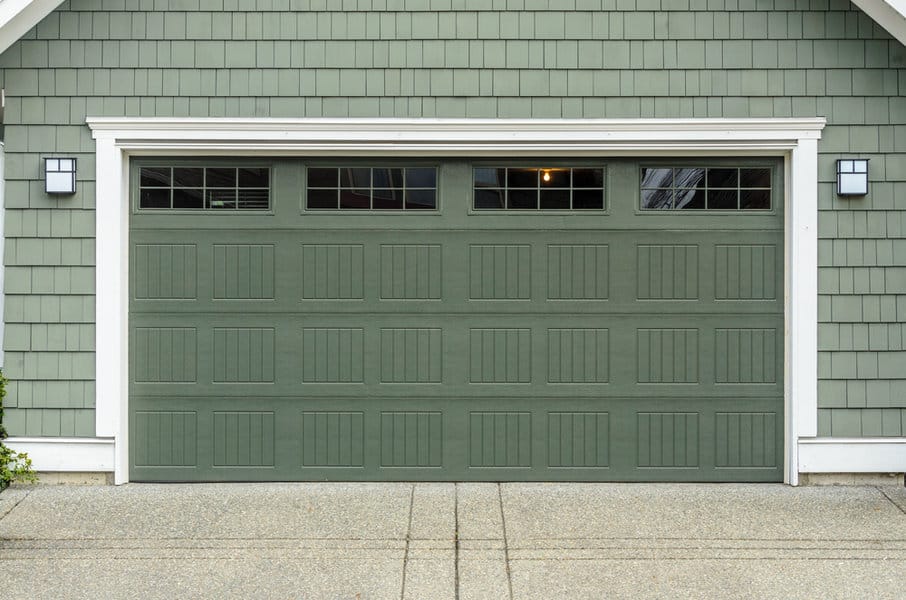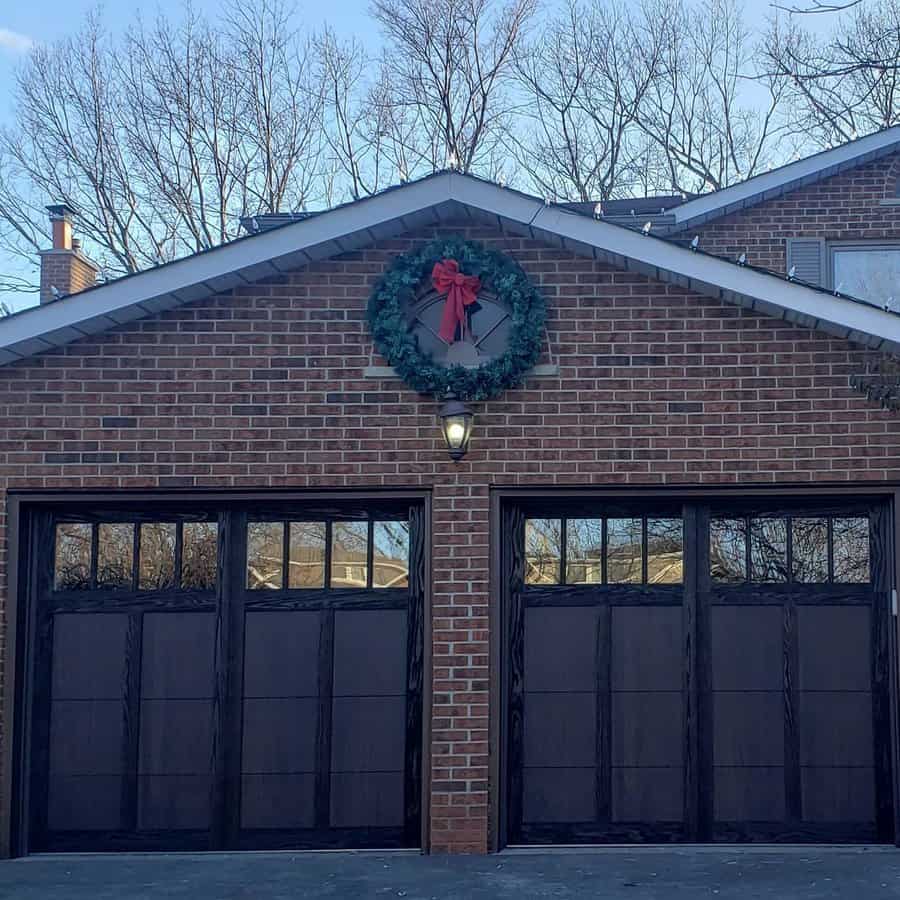 5. Brighten Up with Color Accent Doors
Infusing color into your garage door can transform your home's appearance. While muted shades offer a subdued elegance, bold hues provide a vivacious touch. Whether you lean towards a sophisticated matte black or a vivacious red, choose a shade that aligns with your home's style and wear it proudly.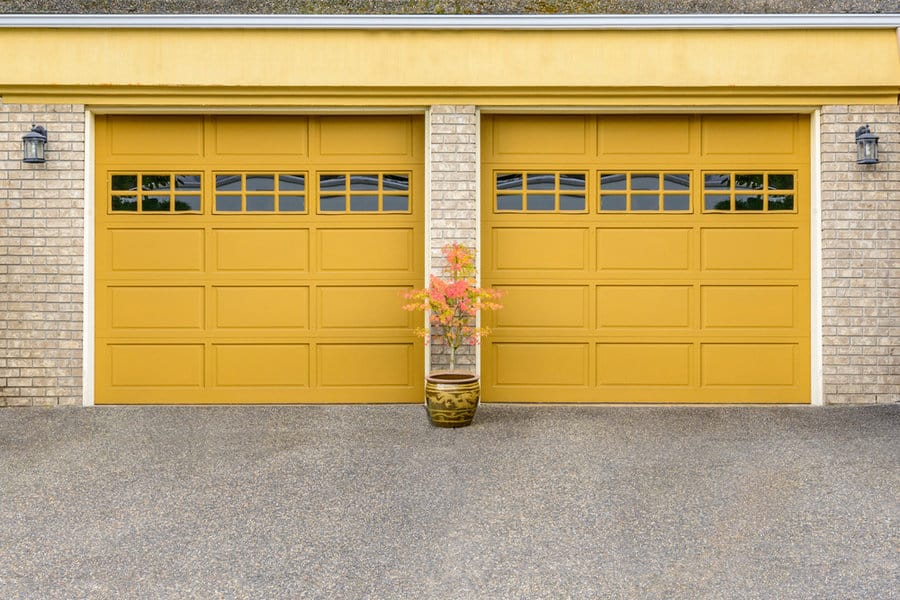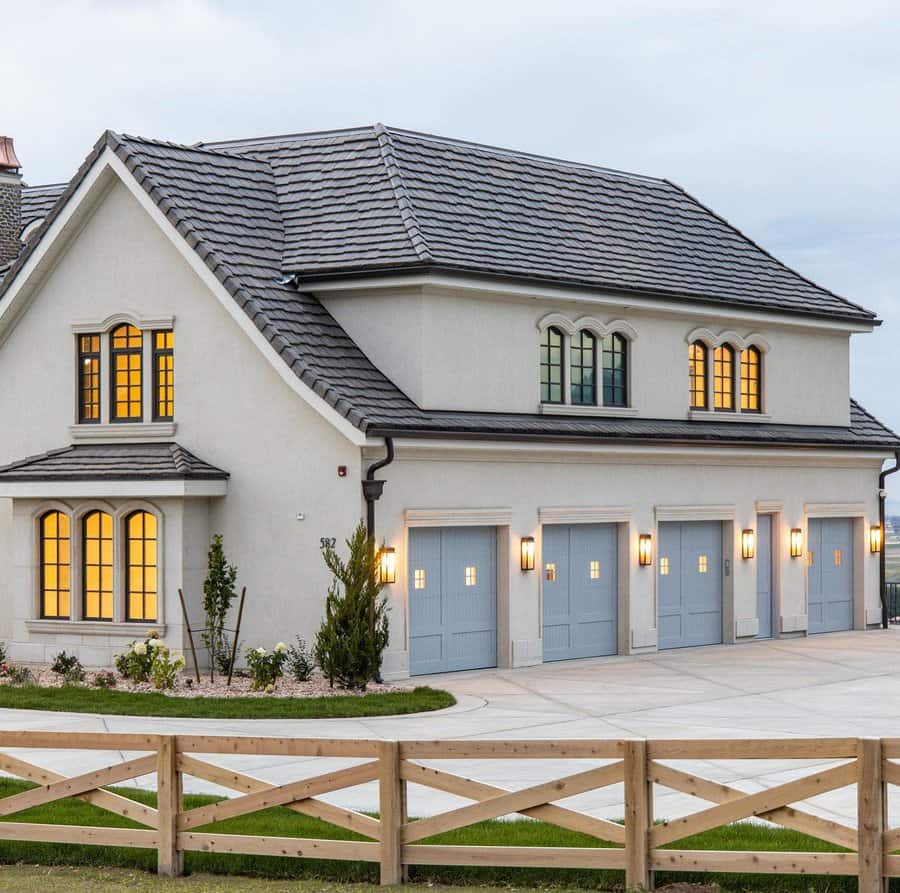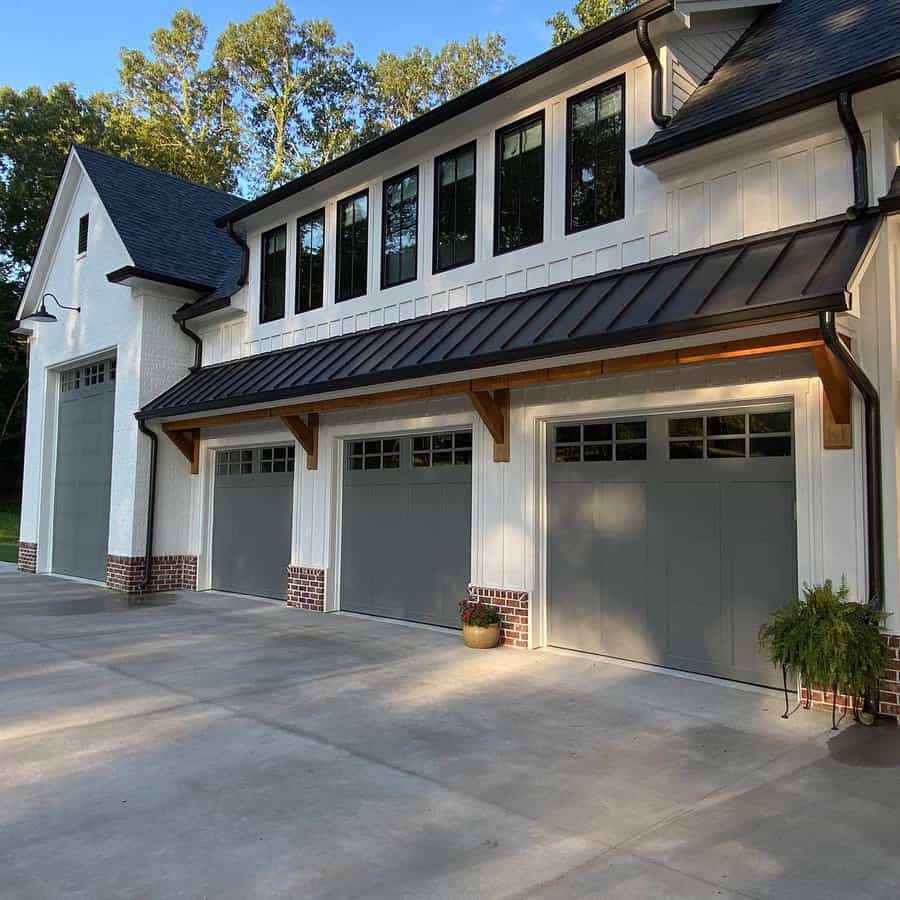 6. Experience Classic White-Washed Appeal
White-washed garage doors exude a rustic charm, blending functionality with vintage aesthetics. Easily achieved as a weekend DIY, this technique involves brushing a white paint wash over the door's wood grain, producing a weathered appearance. This simple transformation can significantly enhance your home's curb appeal.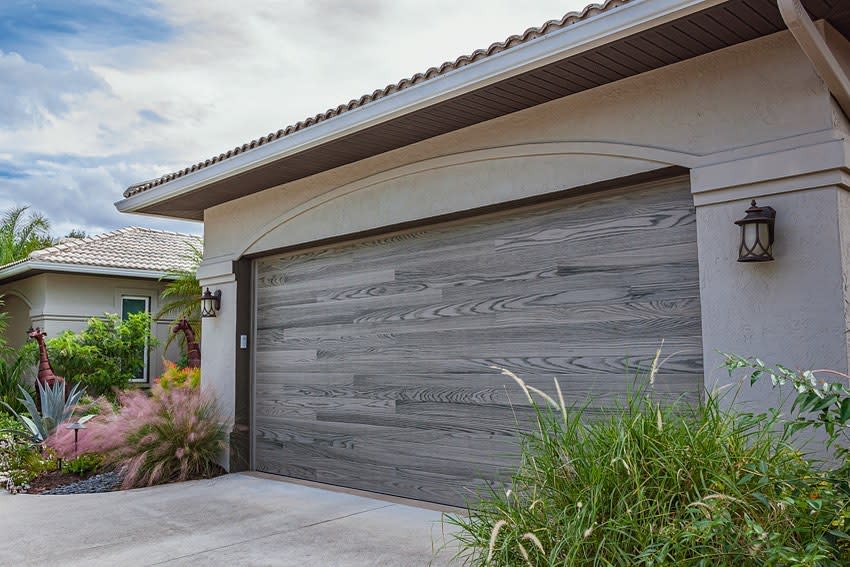 7. Marvel at Doors with Transom Windows
Garage doors with transom windows meld functionality with refined aesthetics, introducing natural light while elevating exterior design. The window addition disrupts the expanse of larger doors, rendering them more visually captivating. For those seeking a blend of tradition and uniqueness, this design is a standout choice.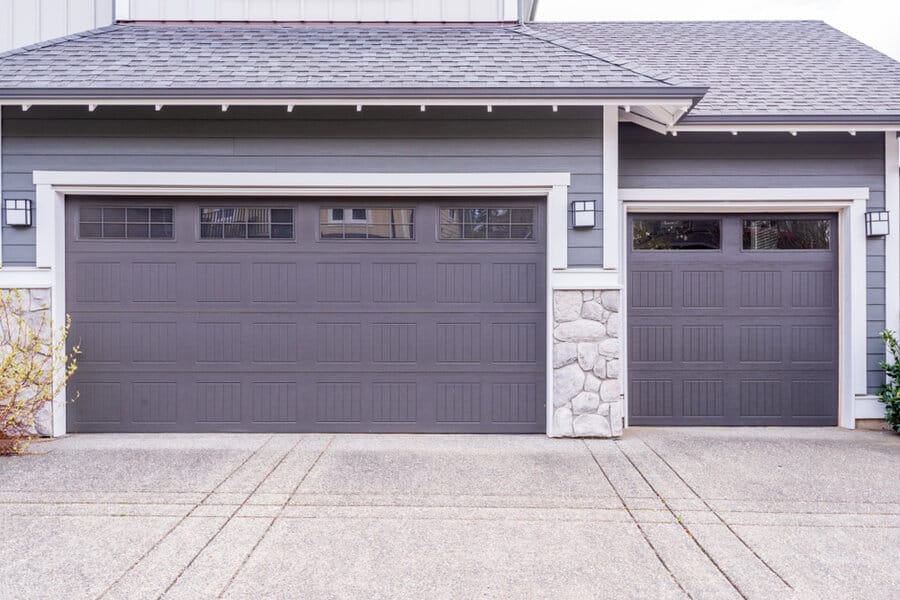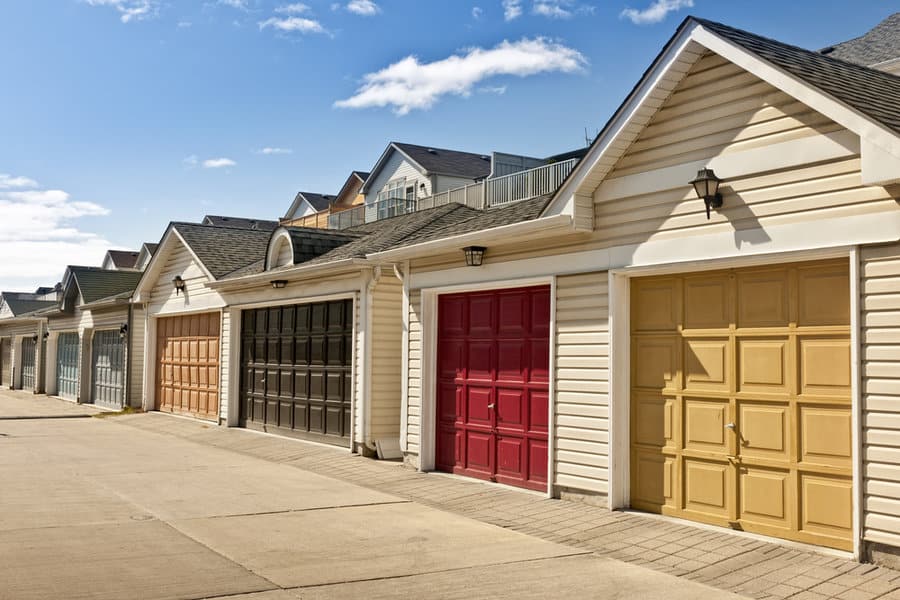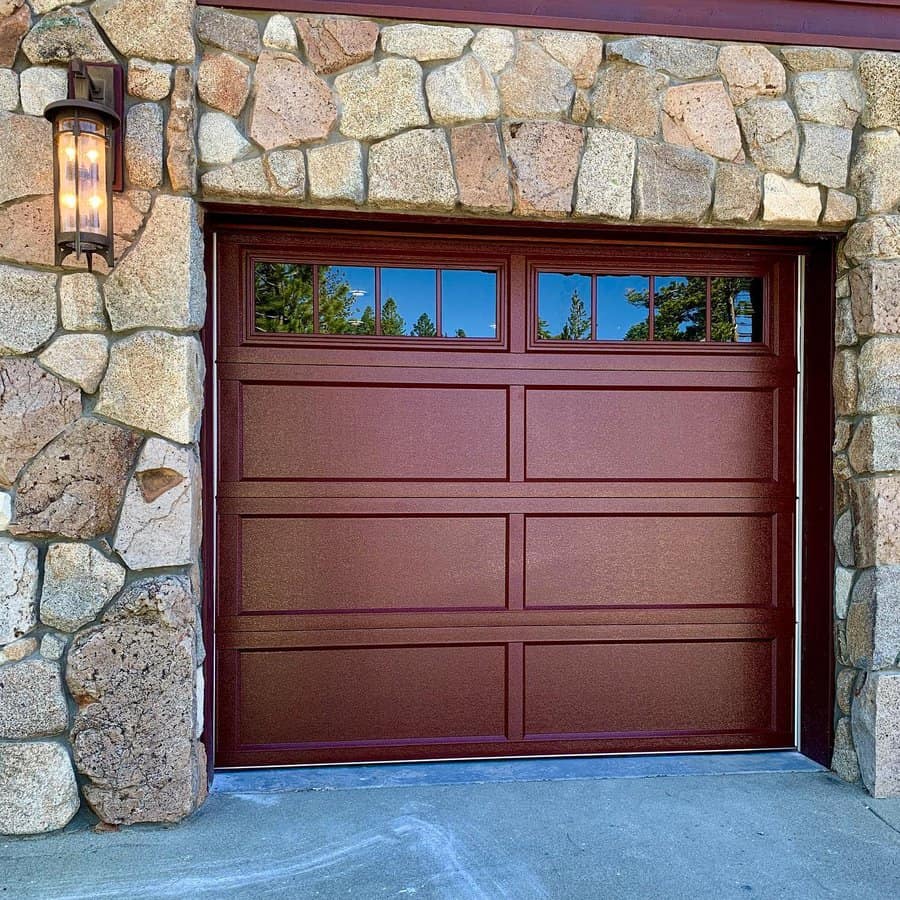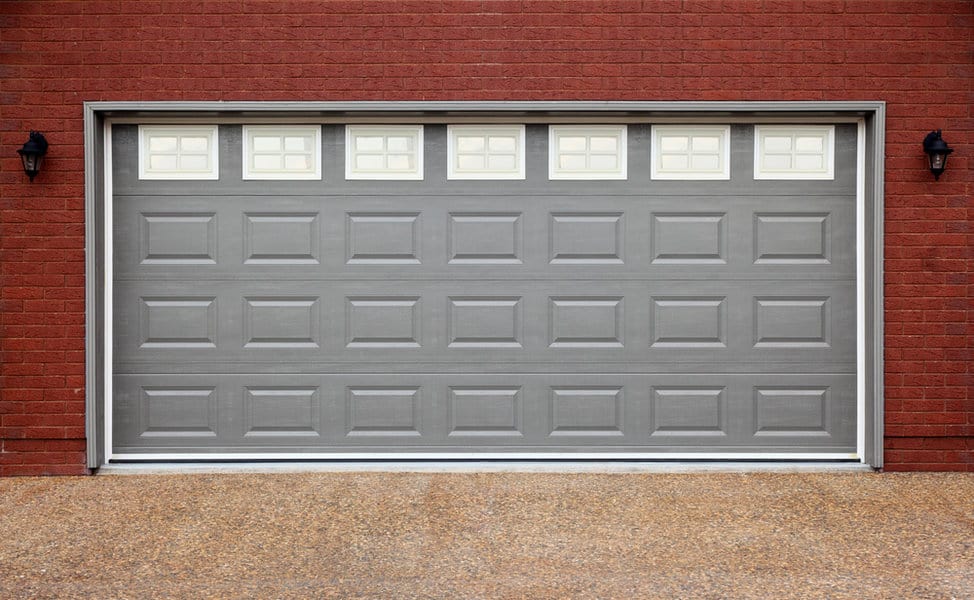 8. Embrace the Garage Shutter Look
Garage shutters, besides boosting security, uplift your home's facade. Tailoring them with a color burst or distinctive hardware metamorphoses them into statement features. From timeless wood to sleek metal, these shutters present a myriad of design opportunities to enrich your home's exterior allure.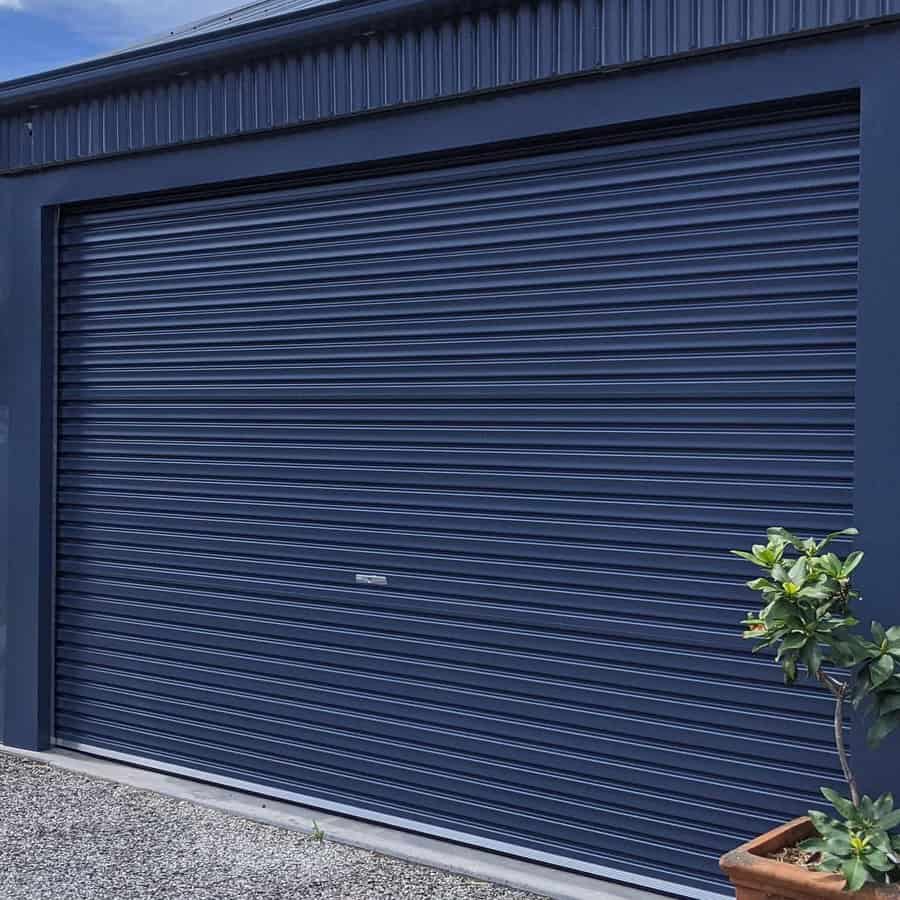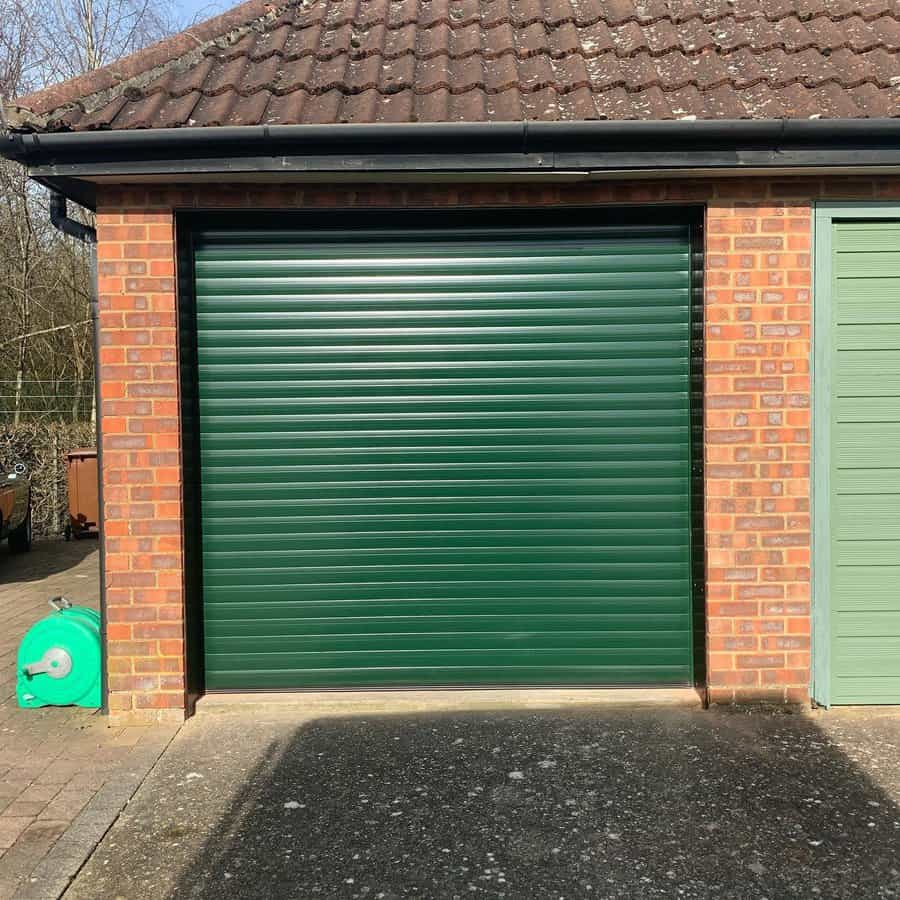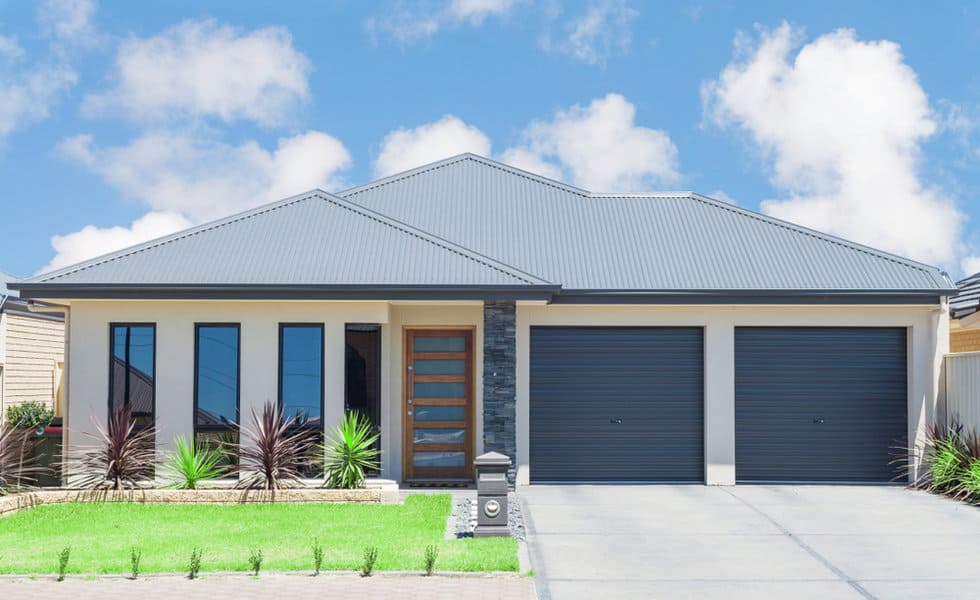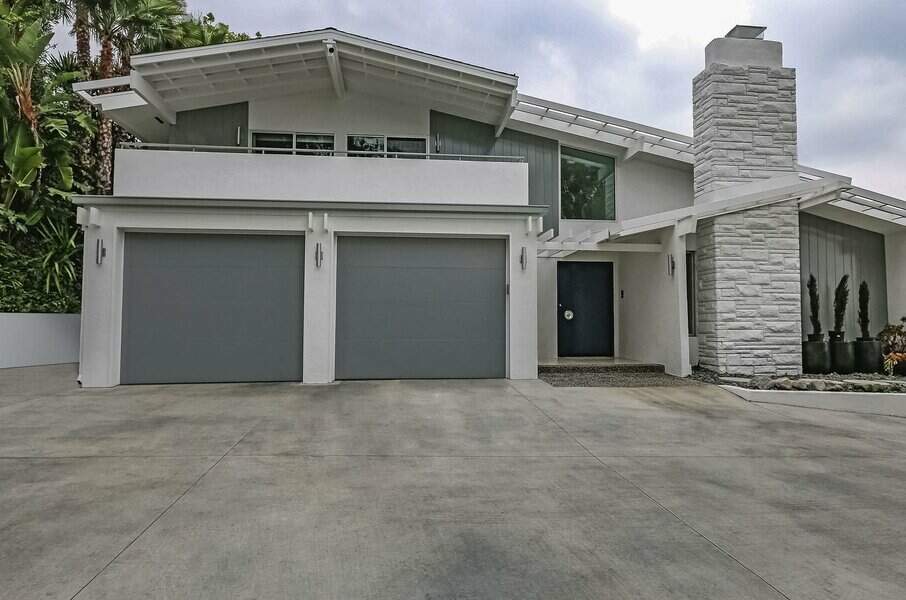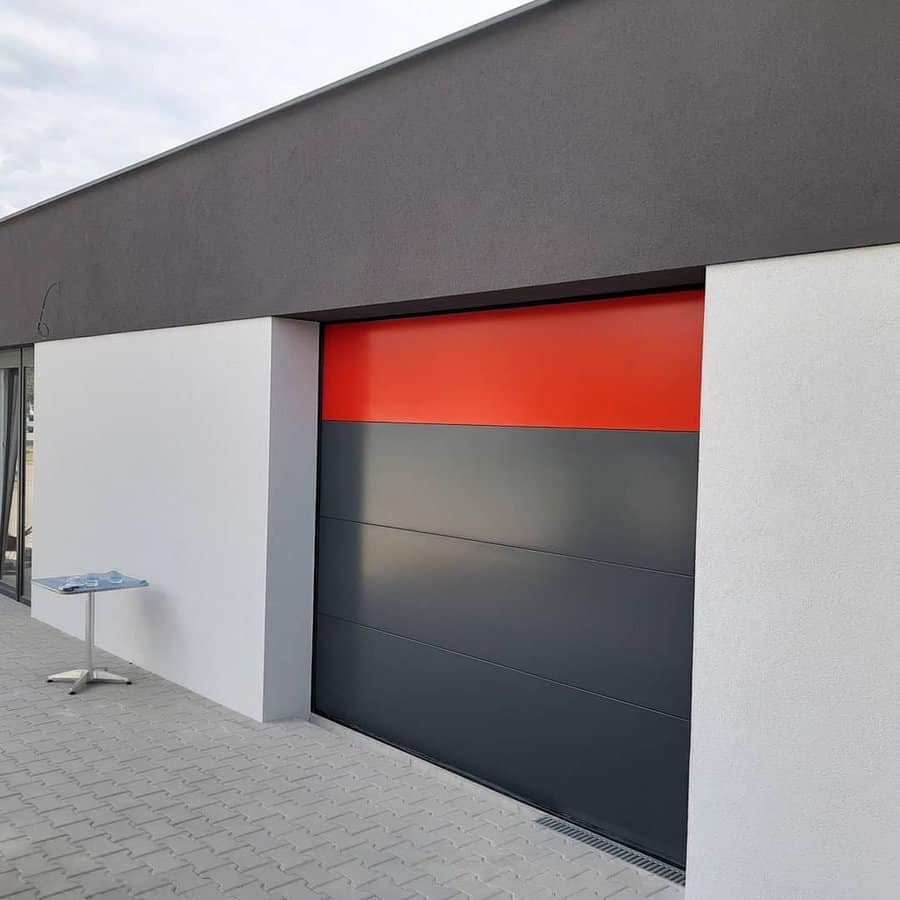 9. Adore the Shiplap Garage Finish
Shiplap garage doors infuse rustic elegance into any setting. Their overlapping boards deliver a cozy, farmhouse vibe while ensuring durability and weather resistance. Perfect for suburban homes or sprawling farmlands, these doors promise a distinctive blend of character and functionality. Consider this trend to refresh your home's exterior charm.
10. Appreciate Timeless White Garage Facades
White garage doors, with their timeless appeal, effortlessly complement diverse exterior designs. Ideal for both traditional and contemporary homes, these doors bolster curb appeal while maintaining design cohesion. Beyond mere simplicity, a white door introduces elegance and warmth, ensuring enduring style and charm for your facade.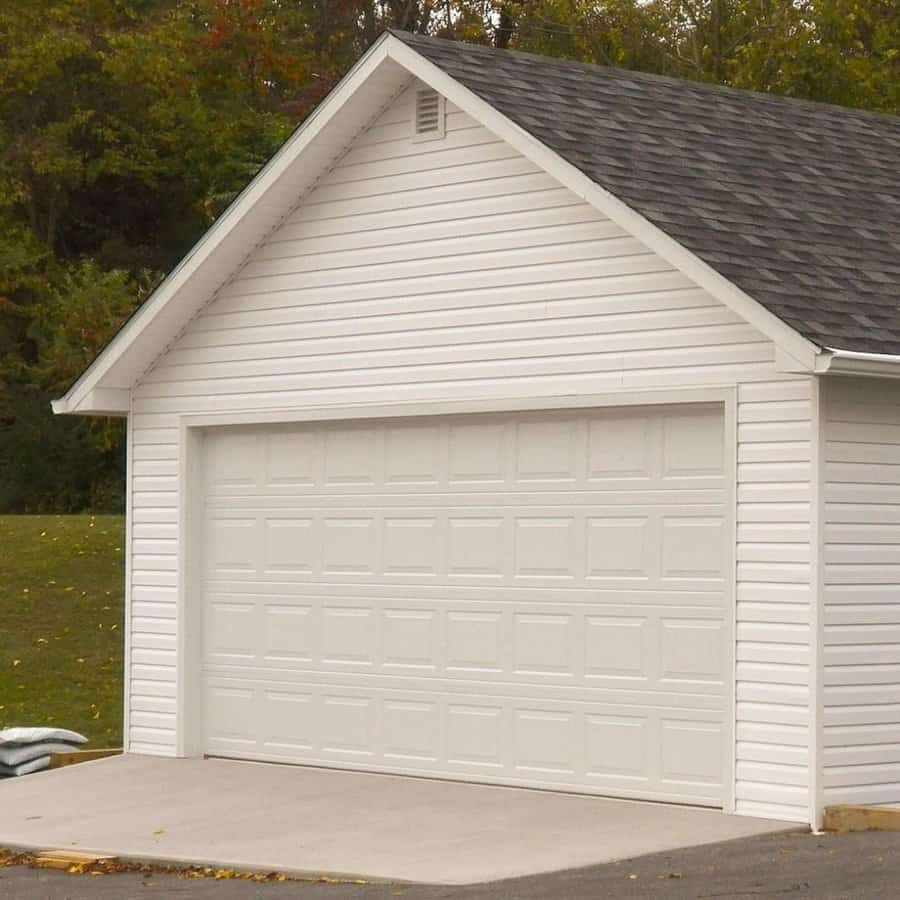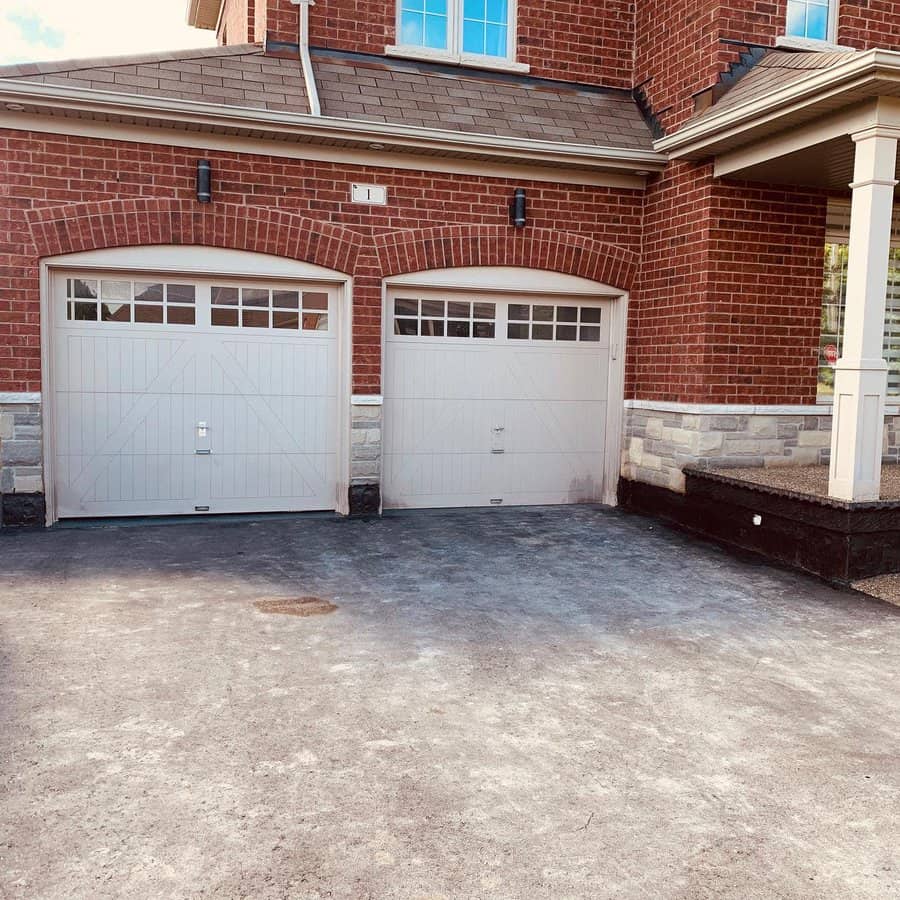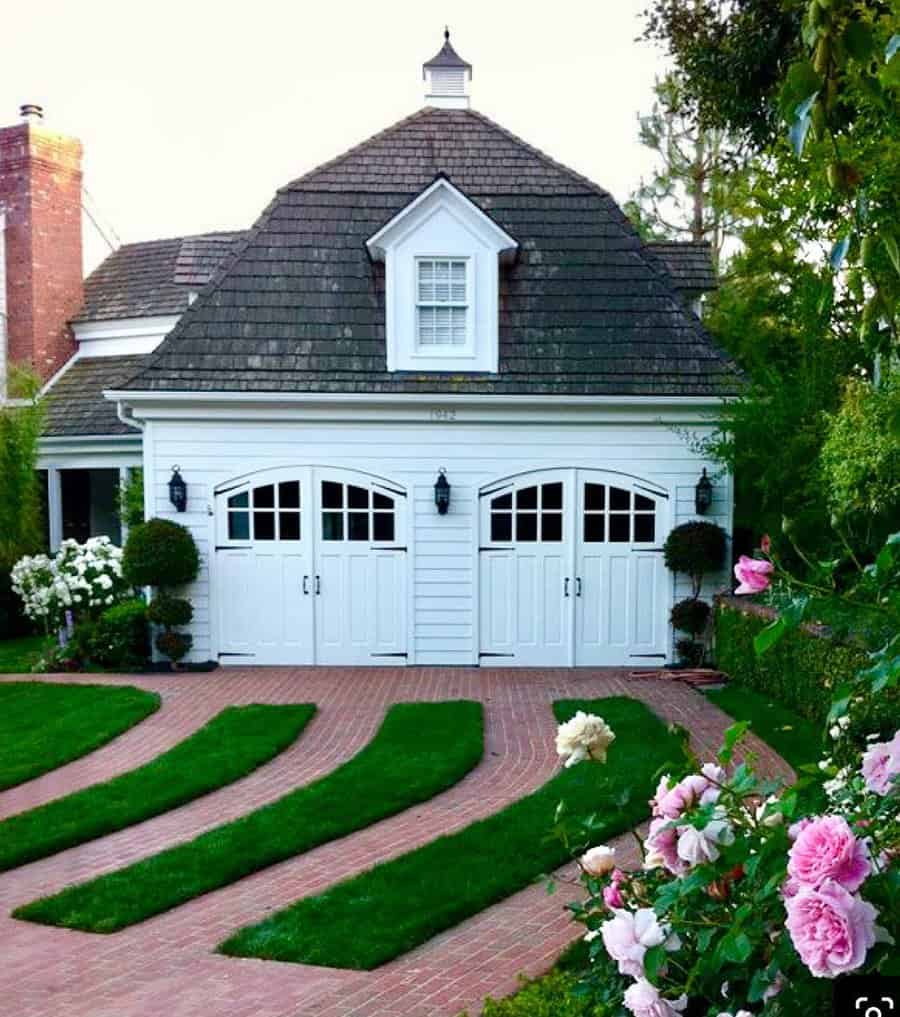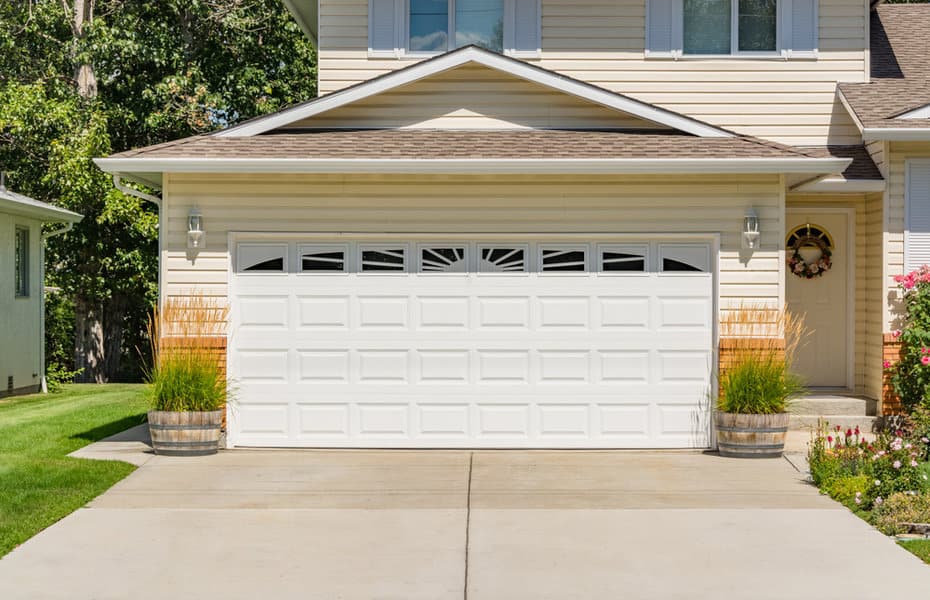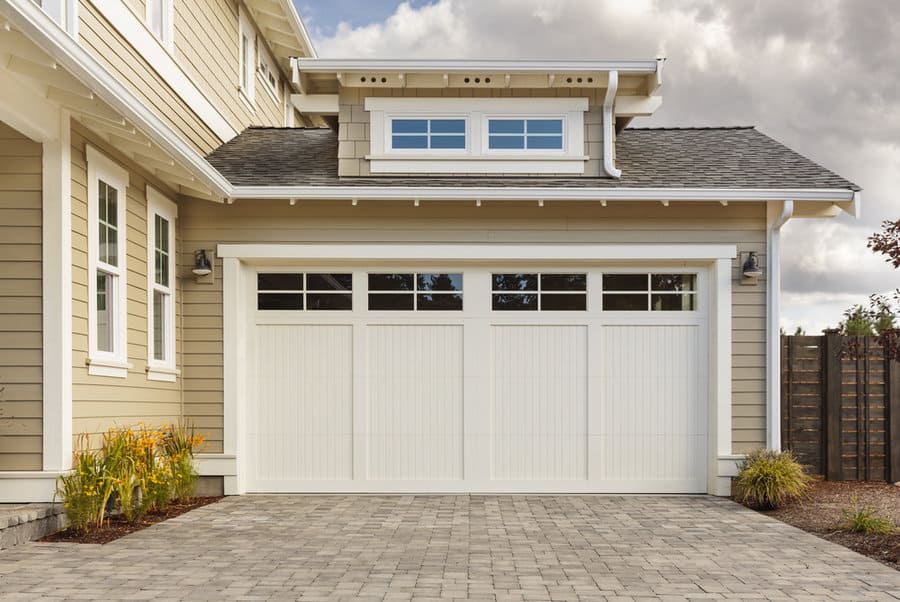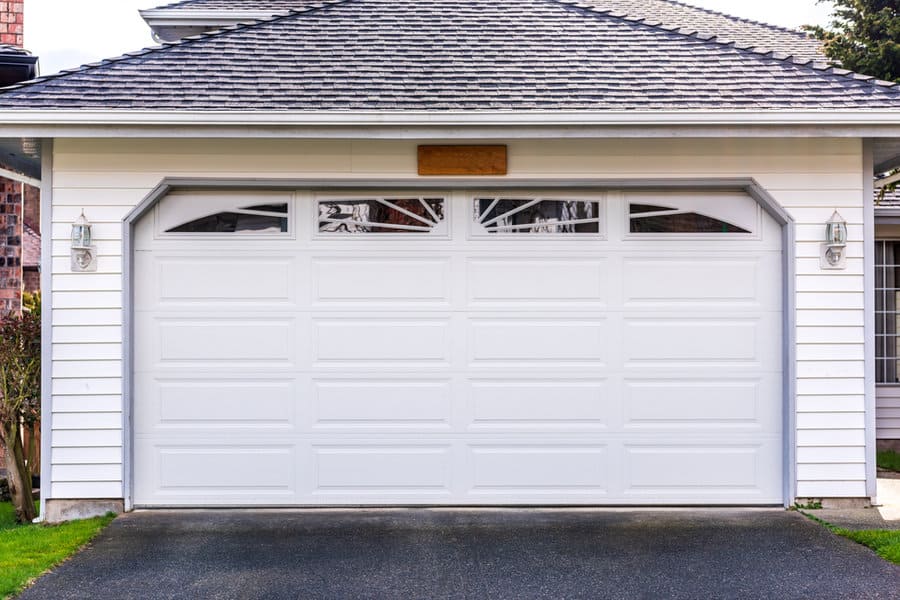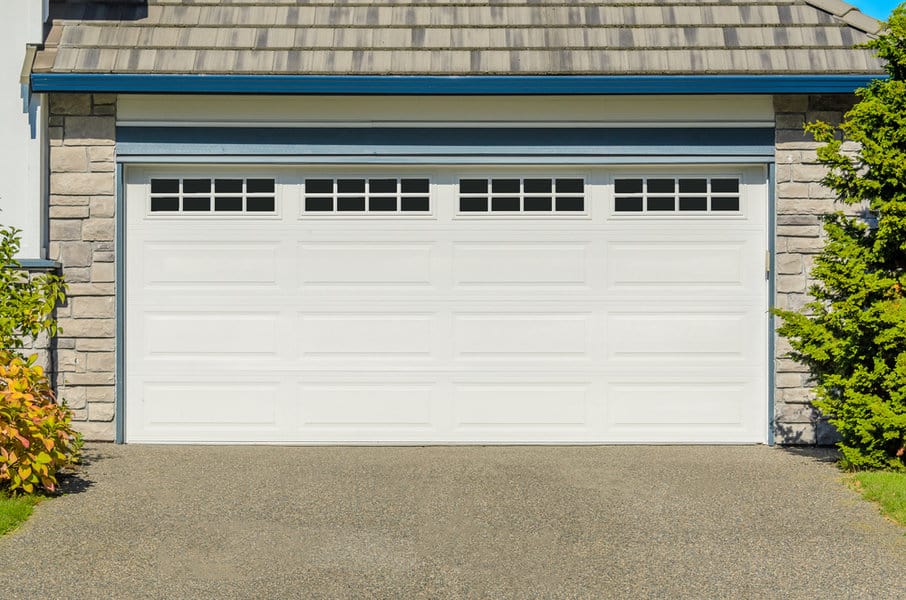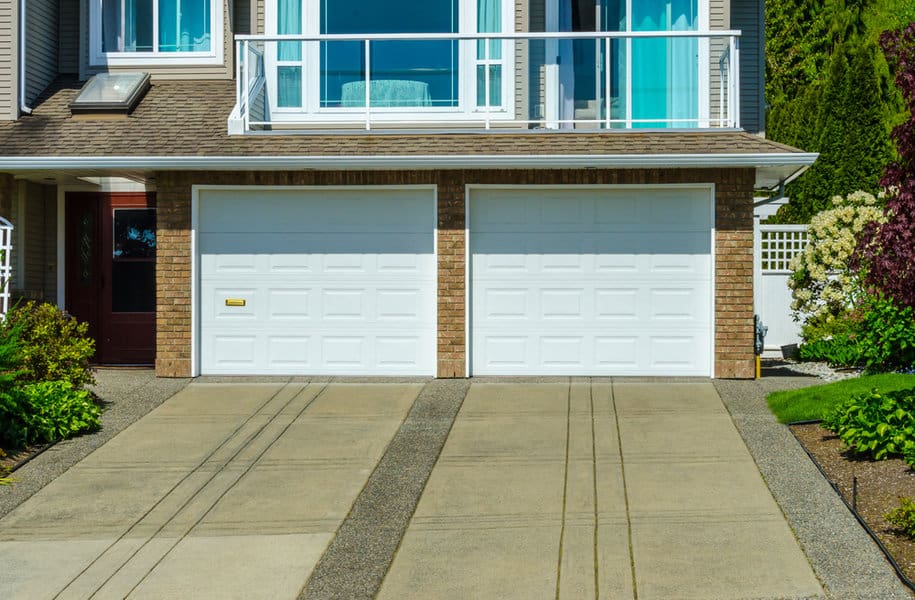 Garage Door FAQs
Can I install a garage door myself?
If you have handyman skills, you can install your new garage door yourself. However, the labor costs that you'll save may not be worth the time and effort. Most full-service garage door retailers offer garage door installation service as a part of your garage door purchase, making for a simple buying process.
Can you insulate a garage door?
Yes, you can. Modern garage doors can come with insulation already installed on them. If your garage door doesn't have insulation, you can add some with polystyrene panels that you place on the backside of the door.
How do you draft proof a garage door?
The most common place for drafts is the bottom of the door. Add or replace the weather stripping on the bottom of the door to create an airtight seal. Check the top of your door, also, and replace the seal there if necessary.