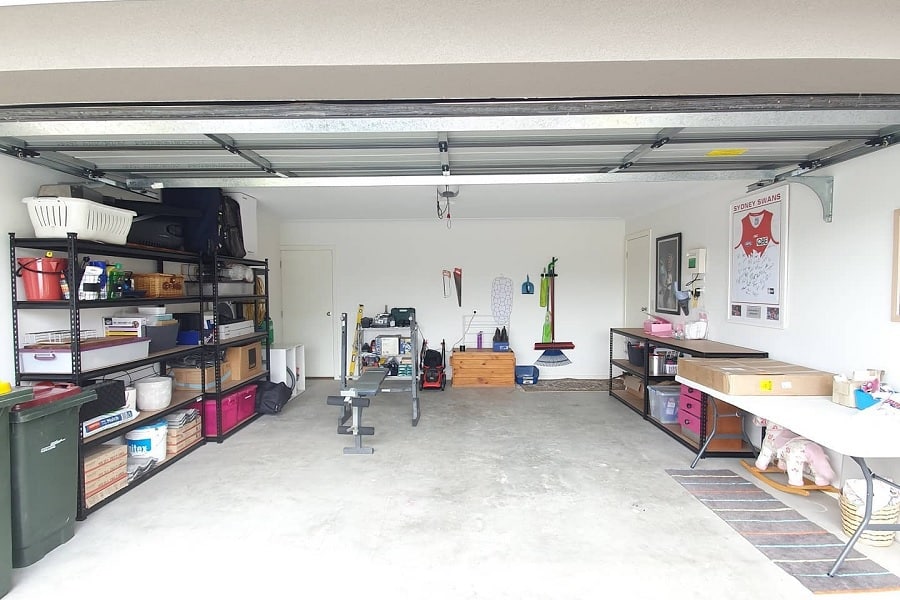 The Top 29 Garage Storage Ideas
by — Kendrick Hulse

Published on September 11, 2021

Updated on October 1, 2023
Take a walk around the average neighborhood and you're unlikely to find two garages that look alike. Some homeowners use their garage space for vehicle storage. Some turn the space into a rec room. And others convert it into a professional-level workshop.
What do all of these hypothetical garages have in common? They all need plenty of storage space to look and function their best!
Not all garage storage solutions are built the same. So keep reading for the top garage storage ideas to try out in your own space.
1. Create a Functional Garage Library
Transform a corner of your garage into a functional library to optimize storage and create a cozy reading nook. Install bookshelves and additional shelves for decorative items, making the space inviting. Look for unique furniture pieces at garage sales or thrift stores to enhance the area's charm. This creative storage idea not only declutters your garage but also provides a relaxing retreat. Pair it with other storage solutions to maximize your garage's organization.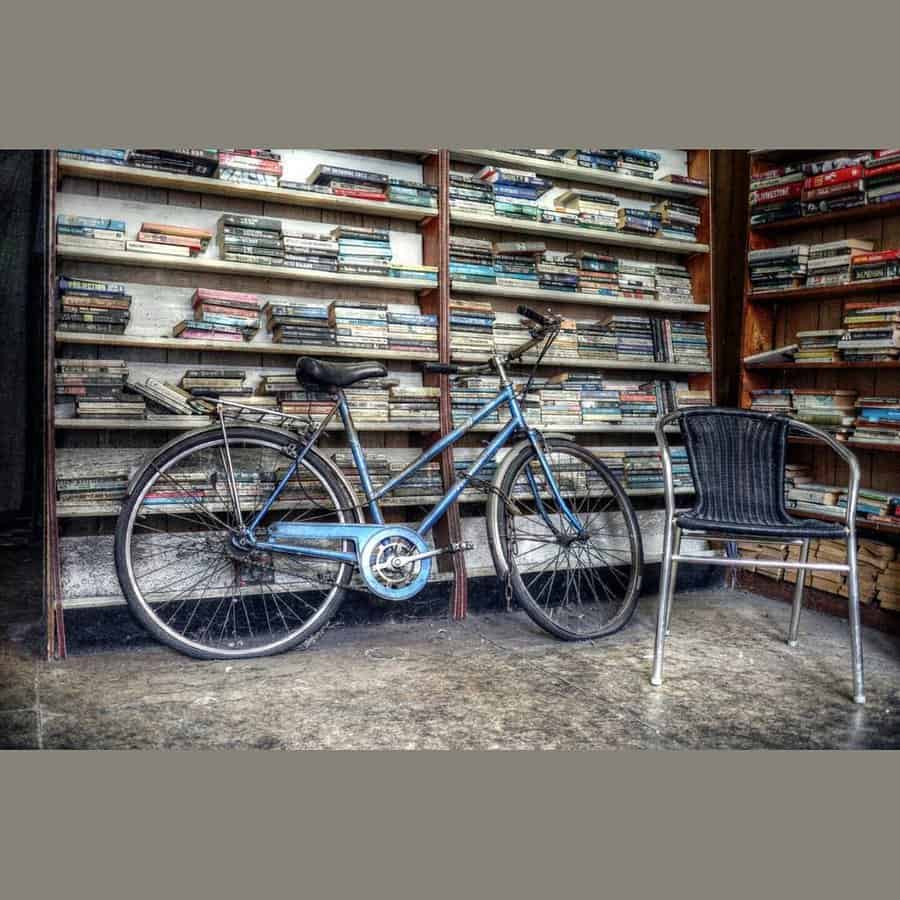 2. Optimize Space with Wall-Mounted Storage
Maximize your garage's potential by incorporating wall-mounted storage solutions. These systems make the most of vertical space, freeing up valuable floor area. Consider bike racks, supply racks, and hooks to store various items neatly. Transform your garage into an organized haven by capitalizing on your wall space. Combine wall-mounted storage with other smart garage organization ideas for optimal results.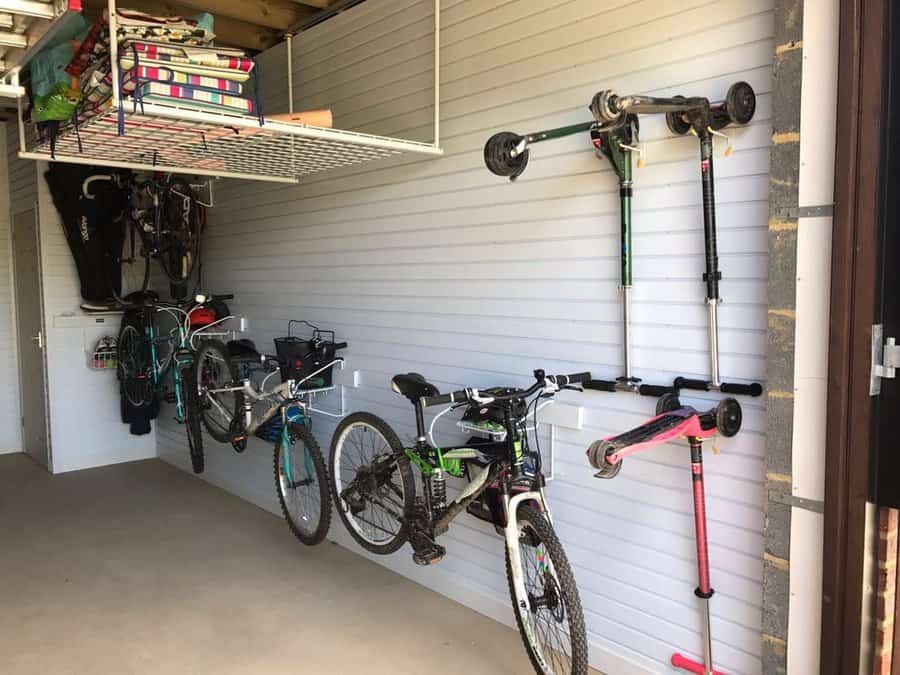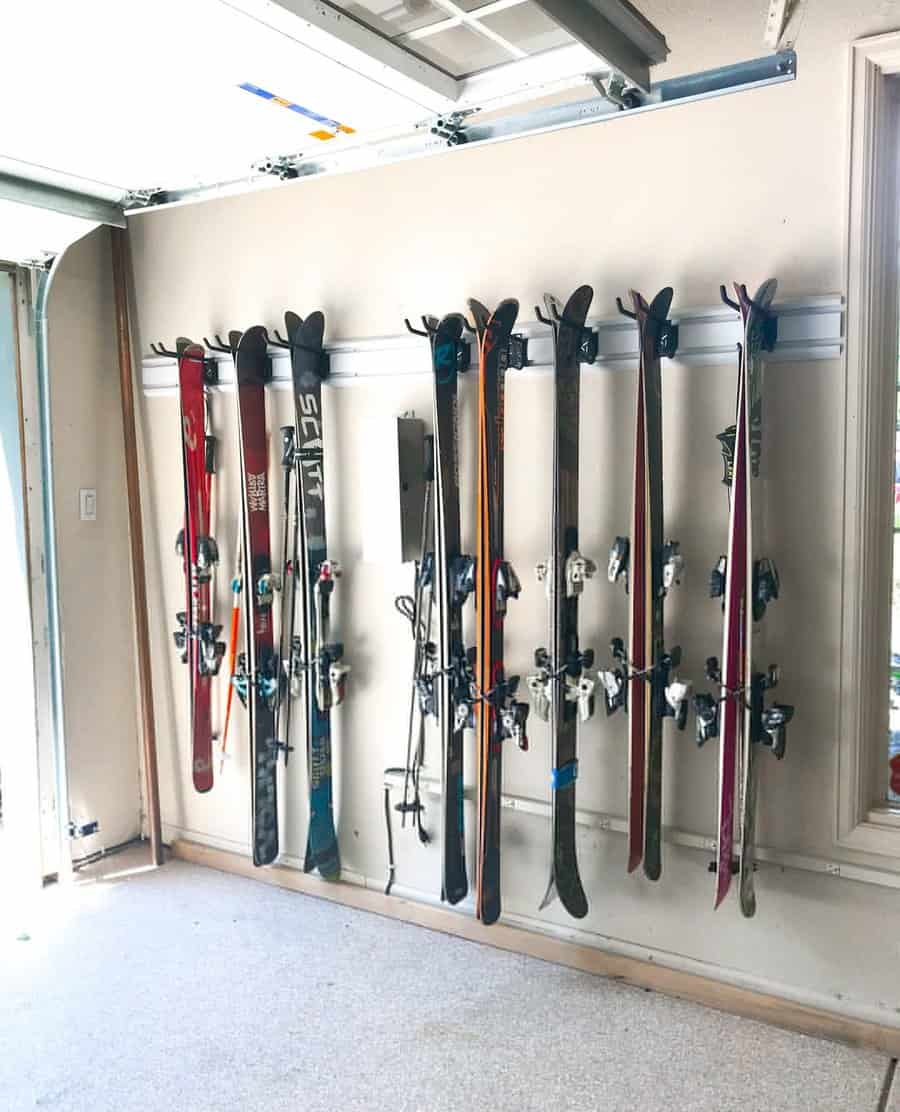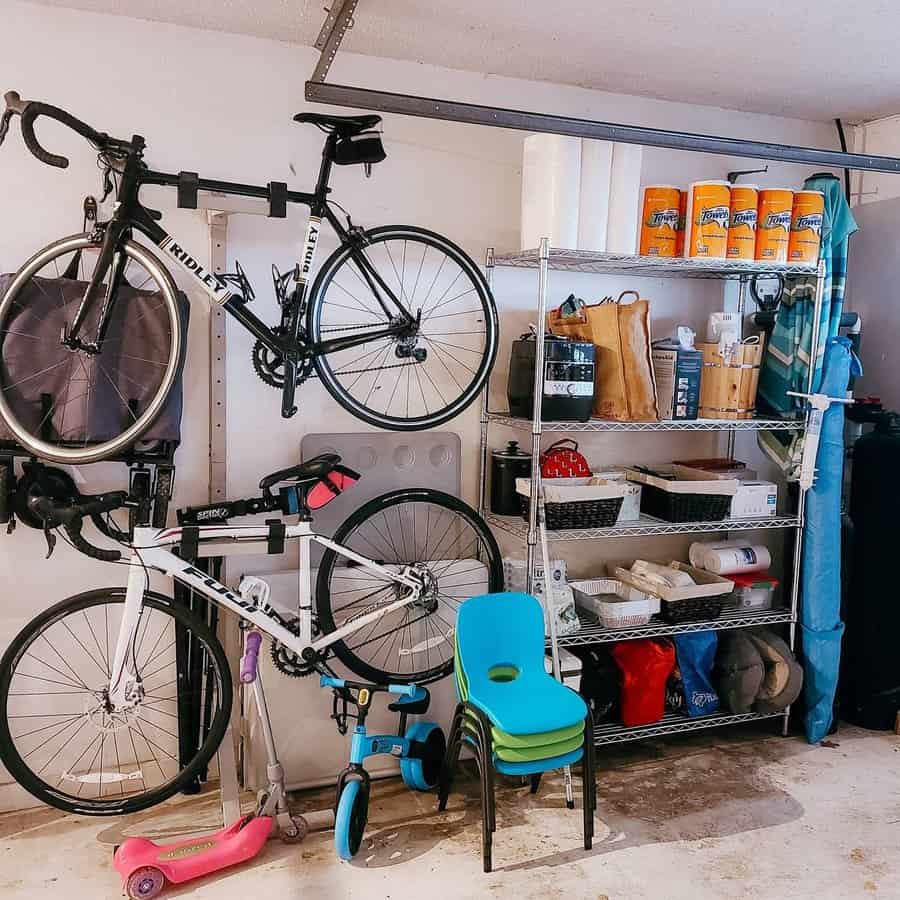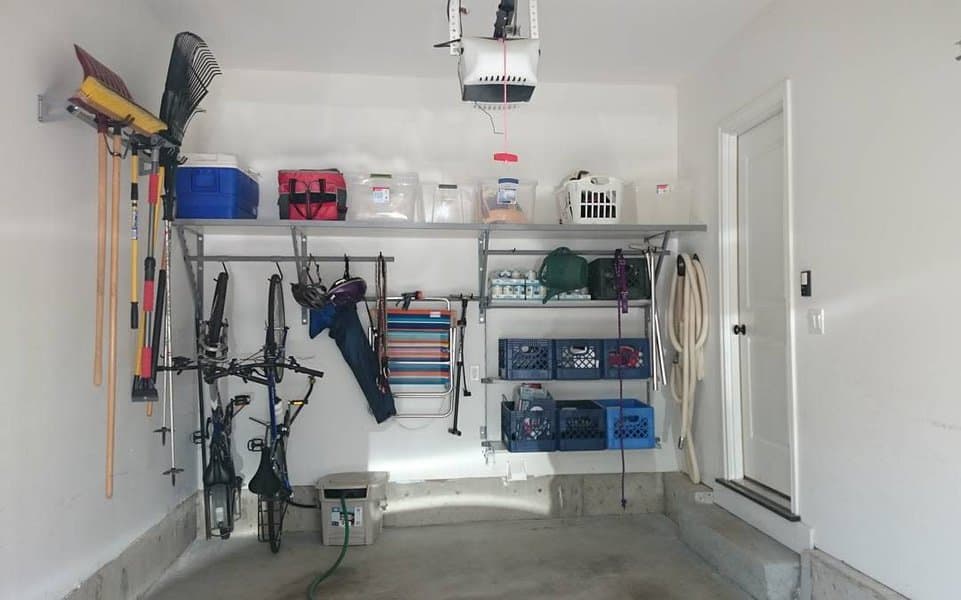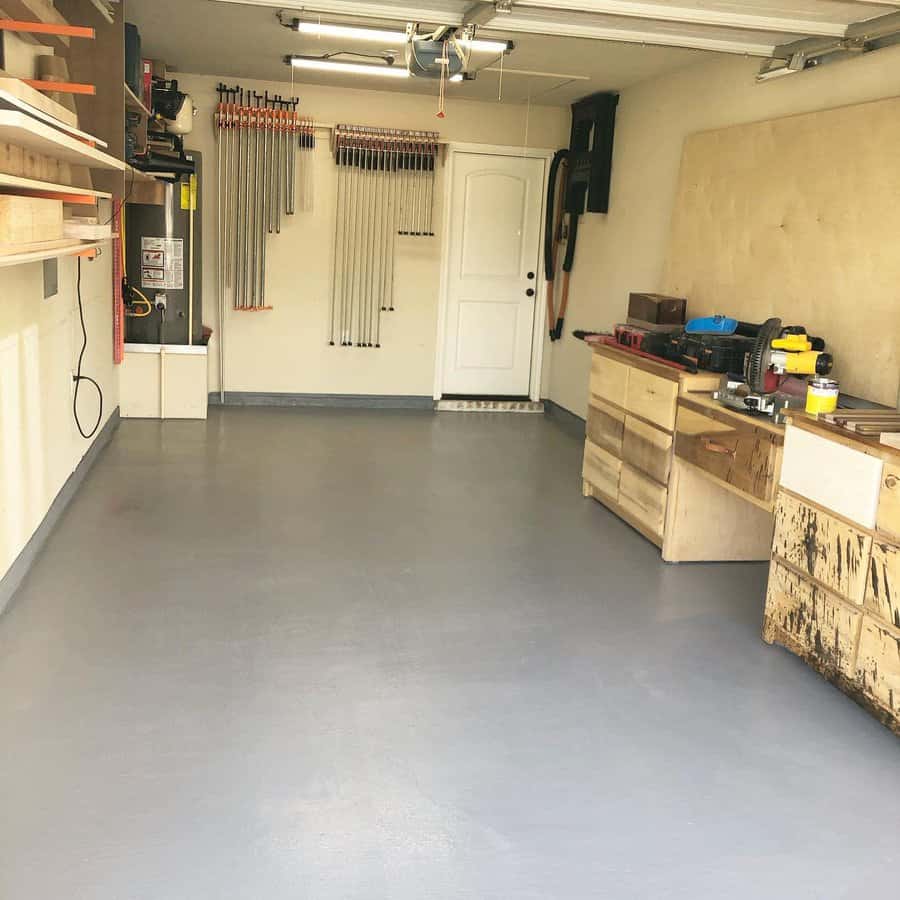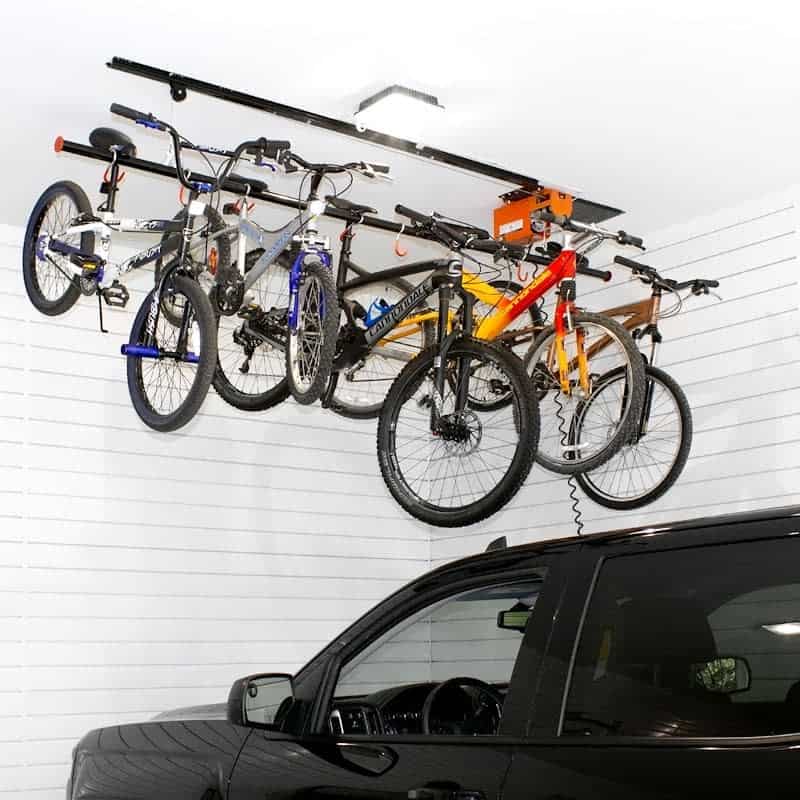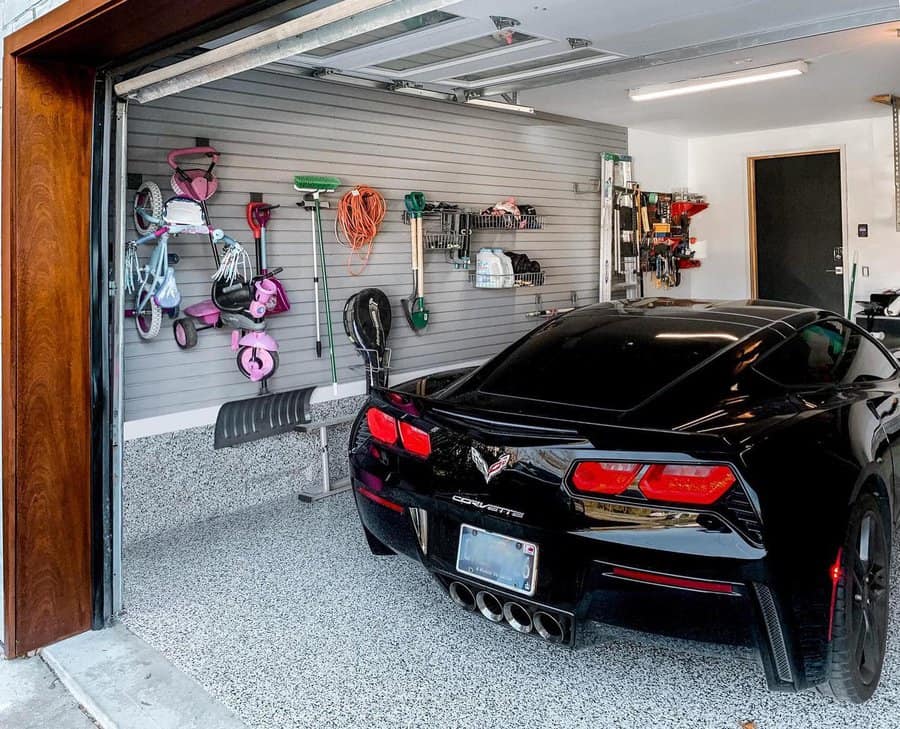 3. Combine Workspace and Storage System
Efficiently utilize your garage by integrating a built-in storage system with a functional workspace. This design approach optimizes space, enabling you to complete projects without cluttering the floor. Strategically place items to make the most of your garage's limited space, reducing the frustration of searching for tools. Incorporating such creative solutions streamlines organization, saves time, and enhances productivity in your workspace. Combine this system with other innovative storage ideas for a well-organized garage.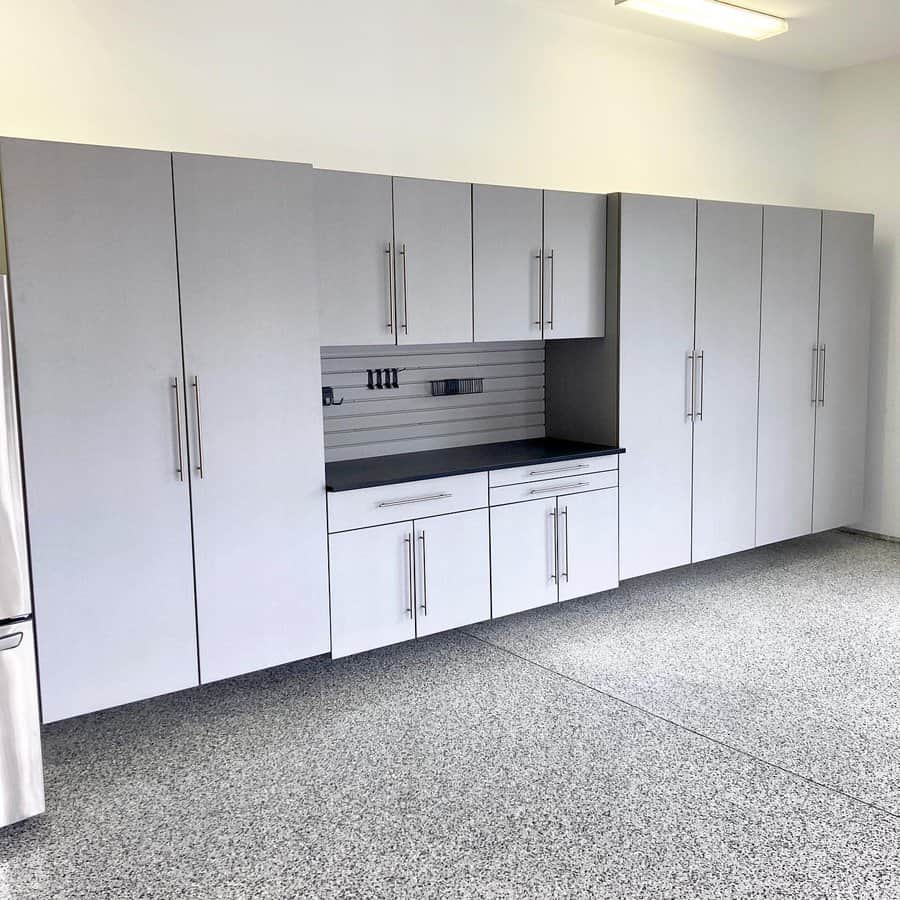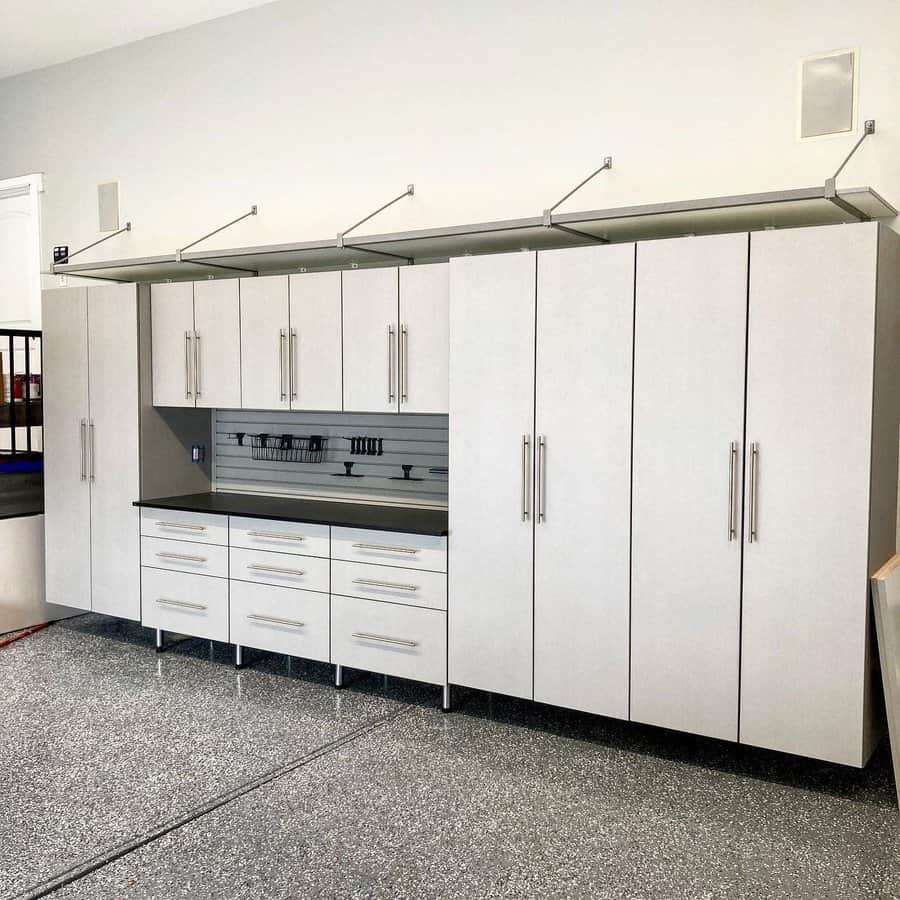 4. Efficient Tiered Car Storage Solution
Enhance your garage's organization with an efficient tiered car storage solution. Install two-sided wall-mounted shelves to display and store multiple cars vertically. This space-saving approach not only adds aesthetic appeal but also prevents floor clutter. Customize the setup easily for various car models or seasonal adjustments, making it ideal for collectors with diverse vehicle collections. Tiered car storage is a practical and eye-catching solution to maximize your garage space and maintain a well-organized collection. Combine it with other innovative storage ideas for a comprehensive garage organization plan.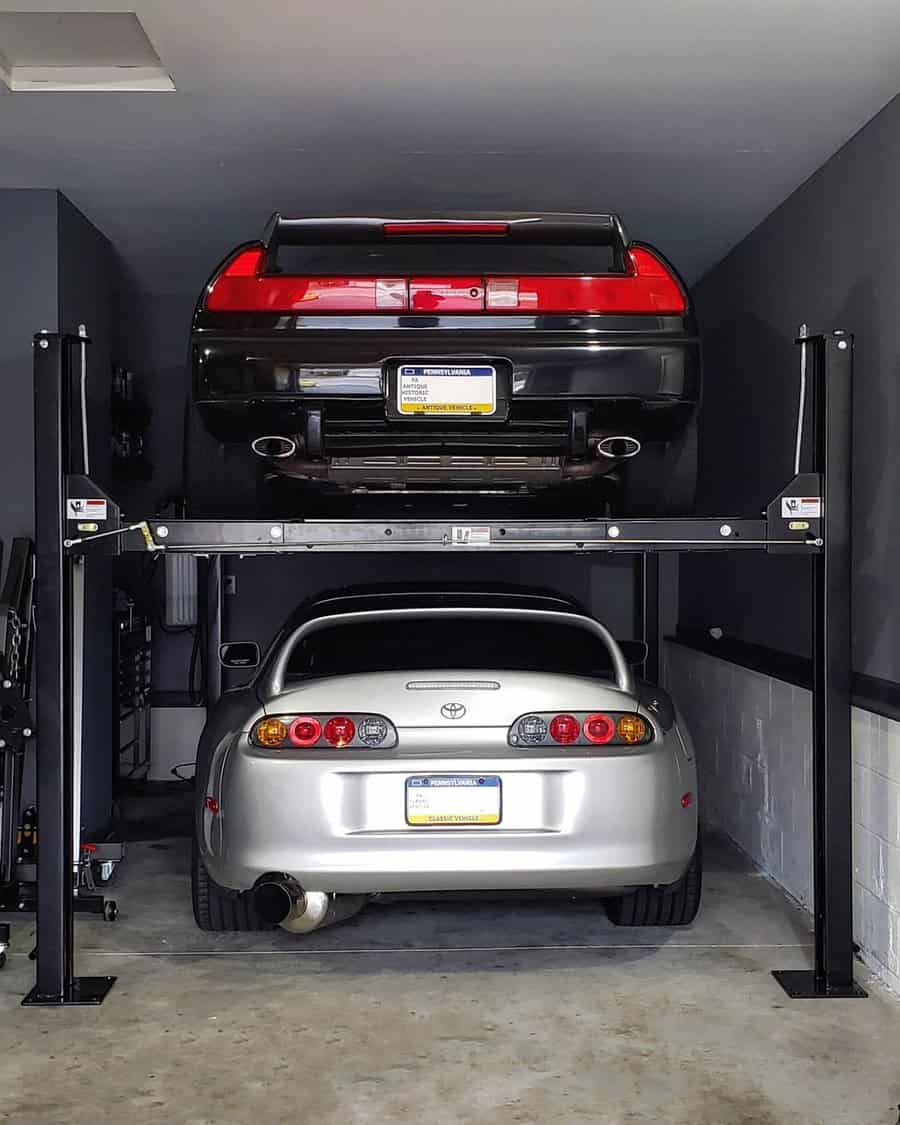 5. Stylish Floating Shelves for Organization
Enhance your garage's organization with stylish floating shelves, a creative storage solution. Easily install these shelves from the ceiling without the need for mounting hardware. Utilize the extra wall space for decorative items such as vintage posters, framed artwork, or potted plants to create a visually appealing and functional storage area. These shelves not only maximize storage but also add a touch of personality to your garage. Combine them with other innovative storage ideas to optimize your garage space effectively.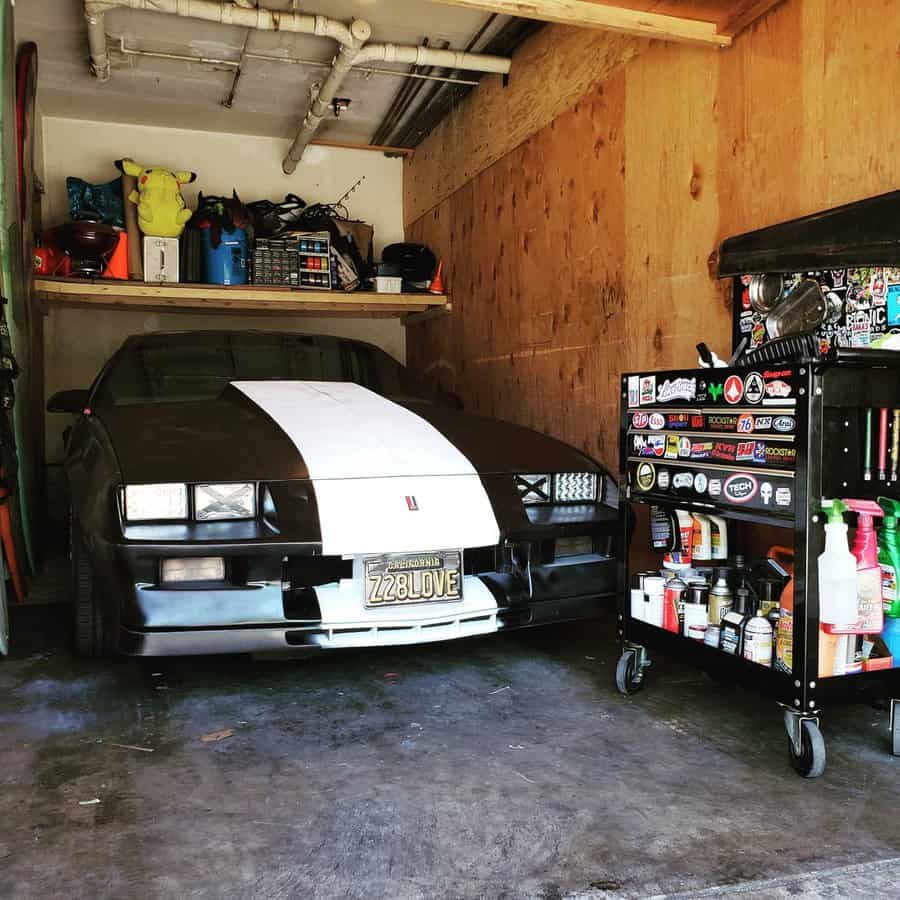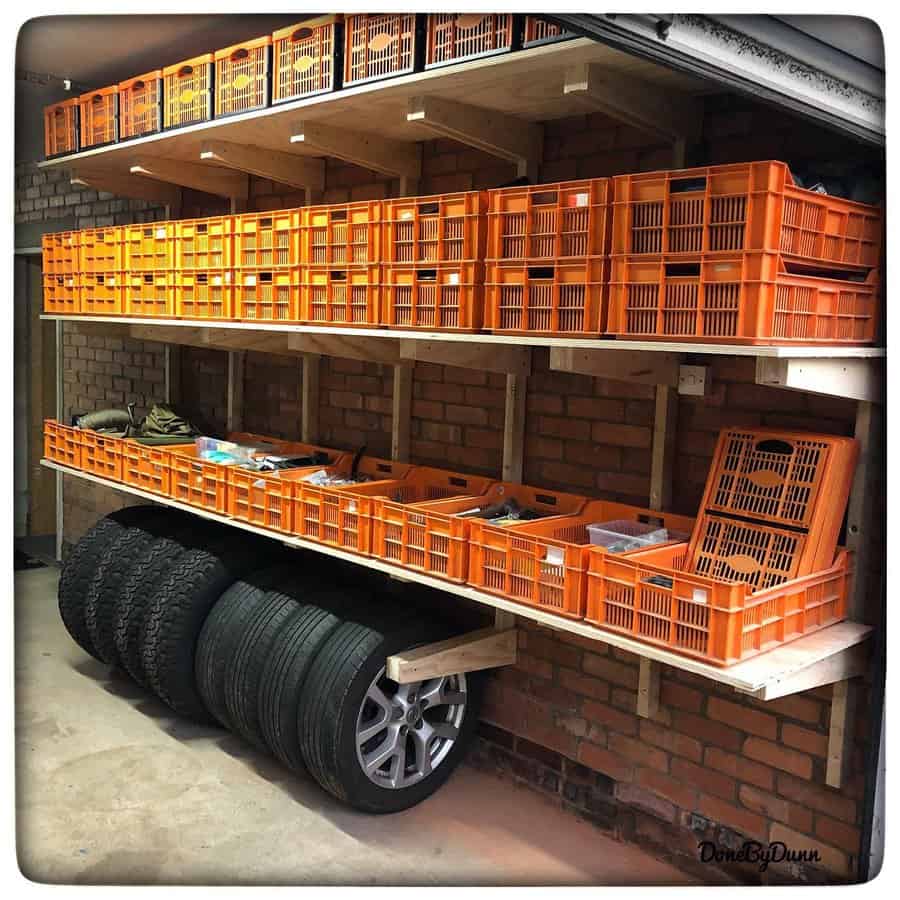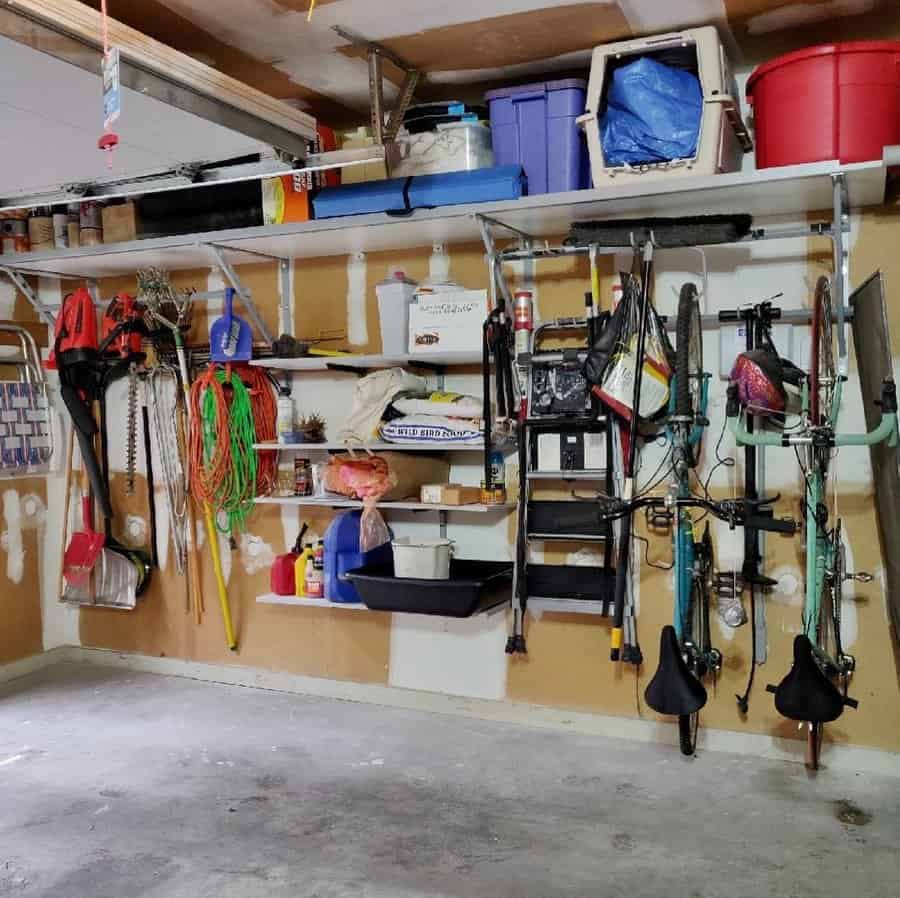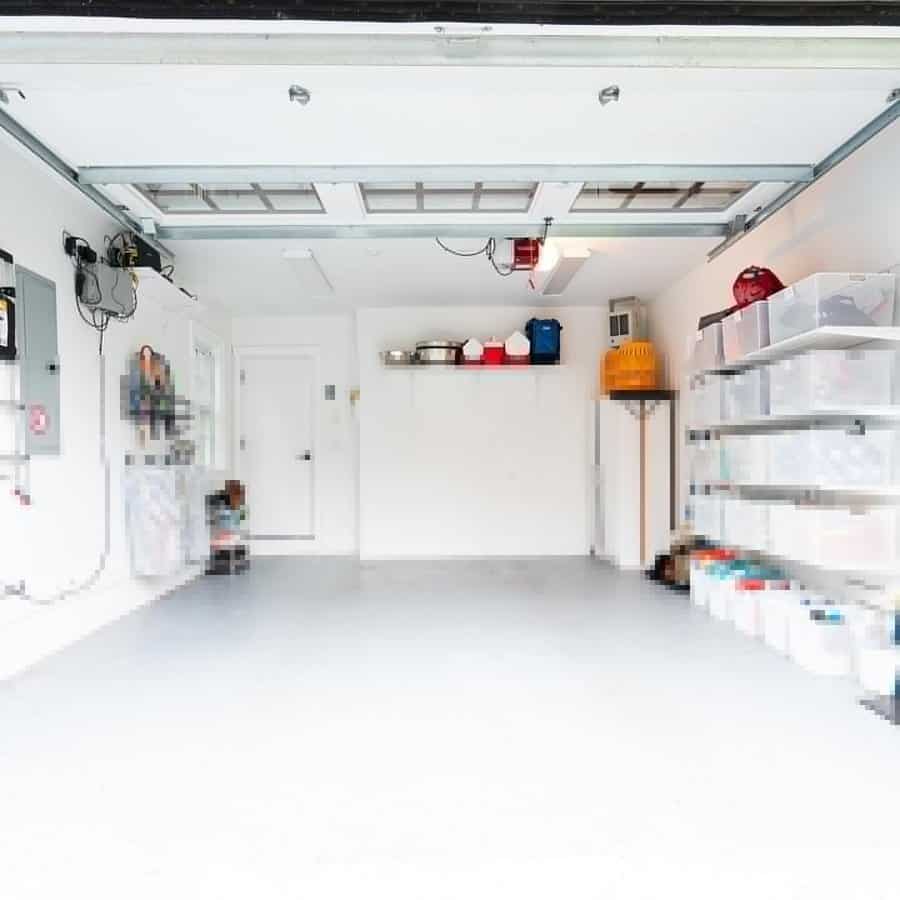 6. Embrace an Open Floor Plan
Create an organized and spacious garage by embracing an open floor plan storage system. Install built-in shelves, open cubbies, hooks, and baskets along the walls to keep items accessible and organized. For garages with tall ceilings, consider hanging racks to maximize vertical space. Invest in sturdy freestanding units for large or awkwardly shaped items that can't be wall-mounted. Implementing these ideas will transform your garage into an efficient space that accommodates various storage needs. Combine them with other innovative storage solutions for a well-organized garage.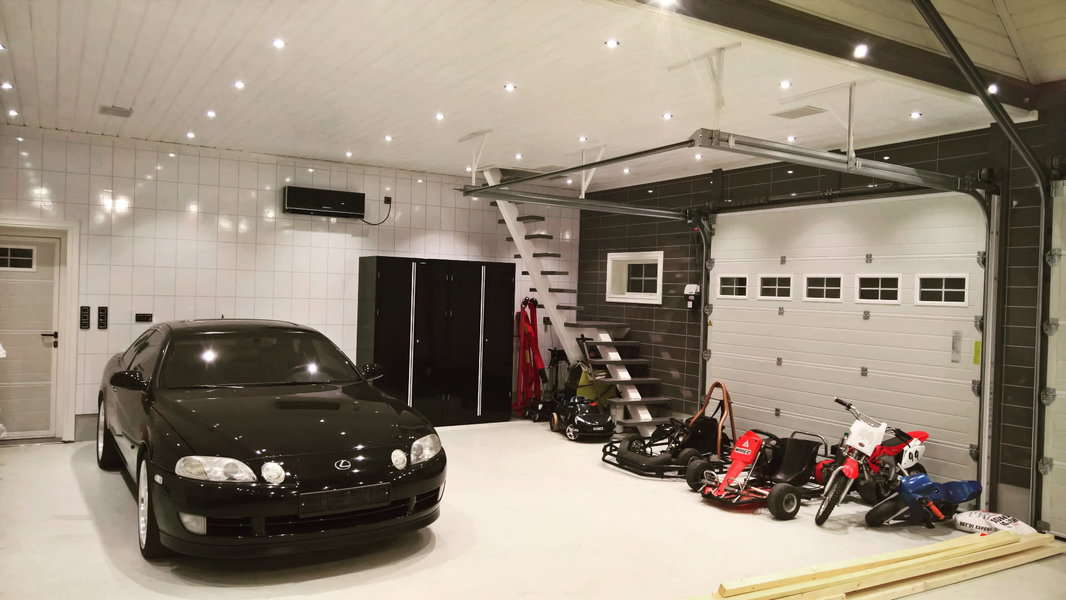 7. Rustic Charm with Wooden Pallet Shelf
Infuse rustic charm into your garage with a wooden pallet shelf, a budget-friendly and customizable storage solution. Stack pallets to your desired height or create tiered seating for dual functionality. Explore various shapes and sizes of wooden pallets to fit perfectly into any corner or space in your garage. This creative idea not only maximizes storage but also adds a touch of rustic style to your garage. Combine it with other innovative storage ideas to create a well-organized and visually appealing space.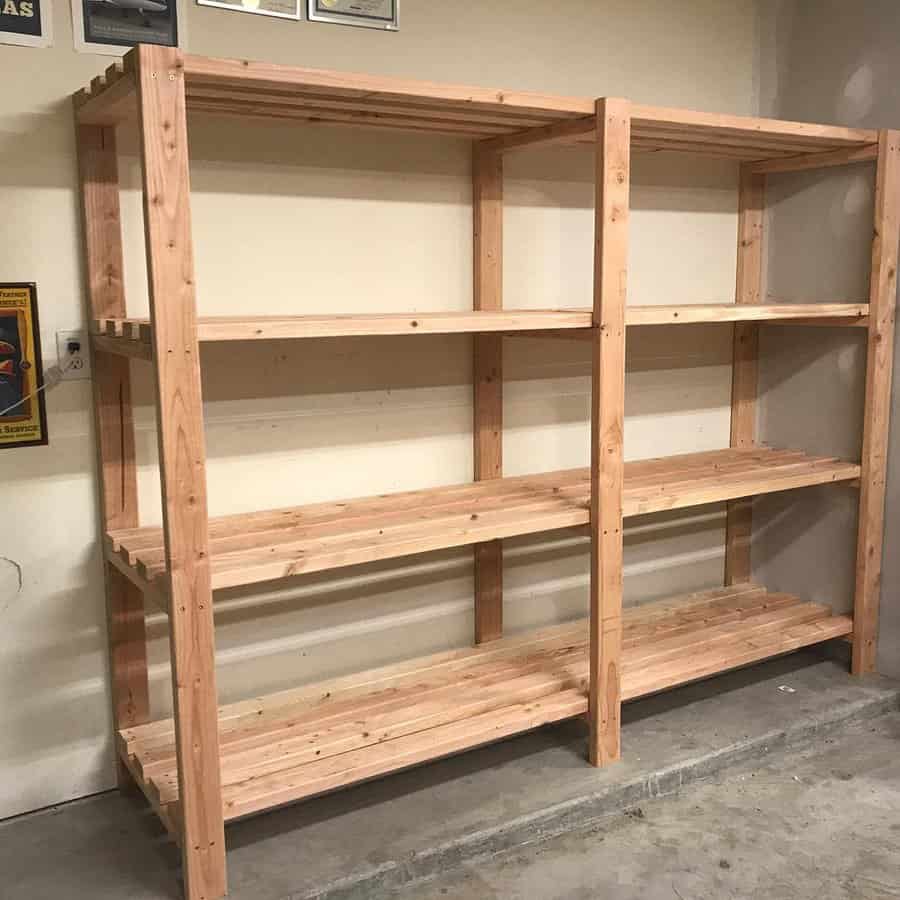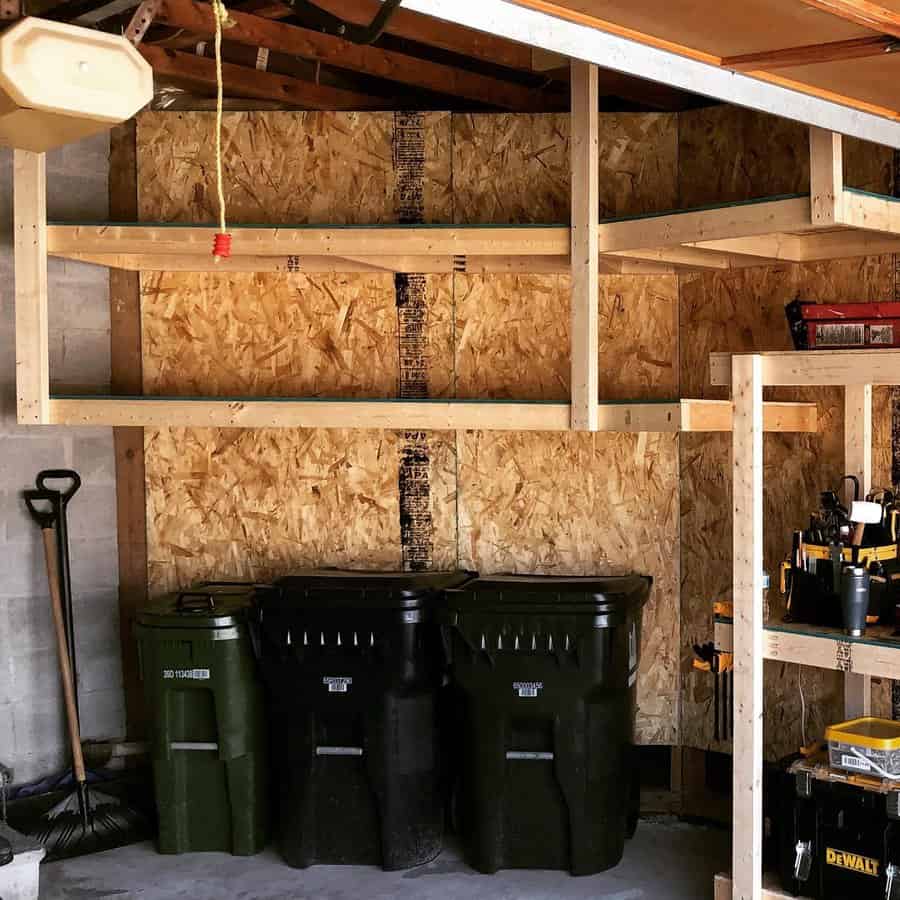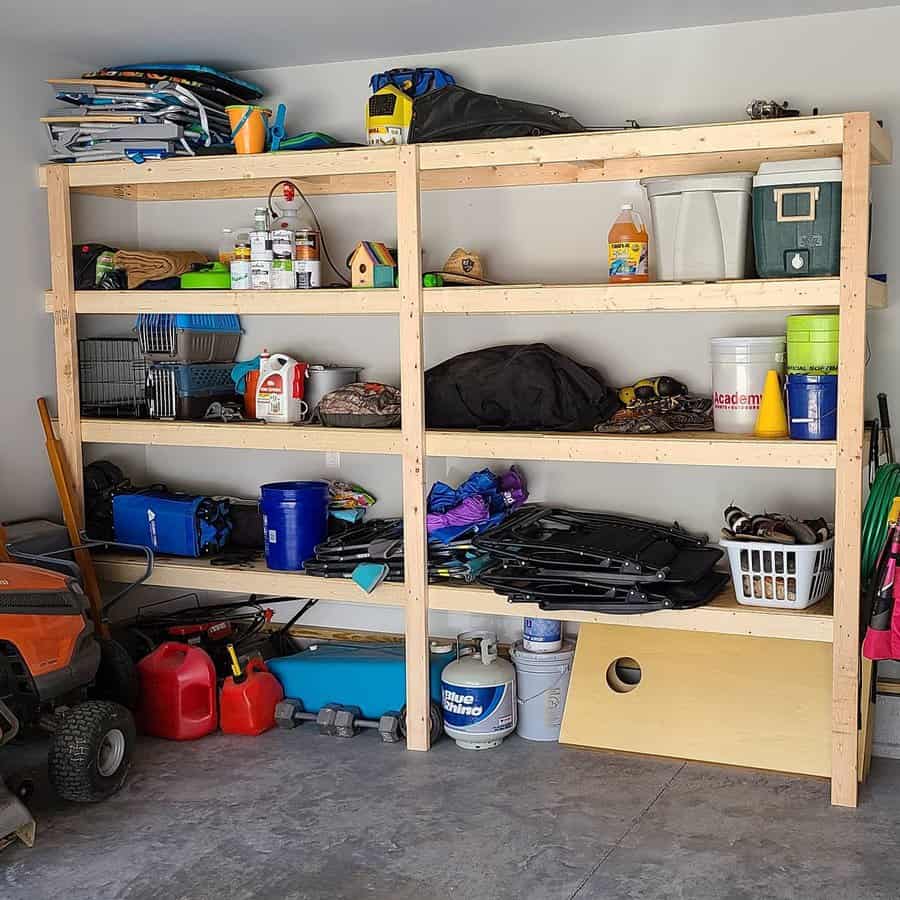 8. Organize Tools with Peg Board
Optimize your garage storage with a versatile pegboard organizer. This practical tool helps you clear clutter and utilize wall space efficiently. Hang bikes, cables, electrical cords, and bulky items to free up valuable floor space. Customize it with hooks to neatly store various tools, or arrange loose items in an organized manner. The possibilities for creative storage are endless with a pegboard organizer, making it a valuable addition to your garage. Incorporate it into your overall garage organization plan to make the most of your available space.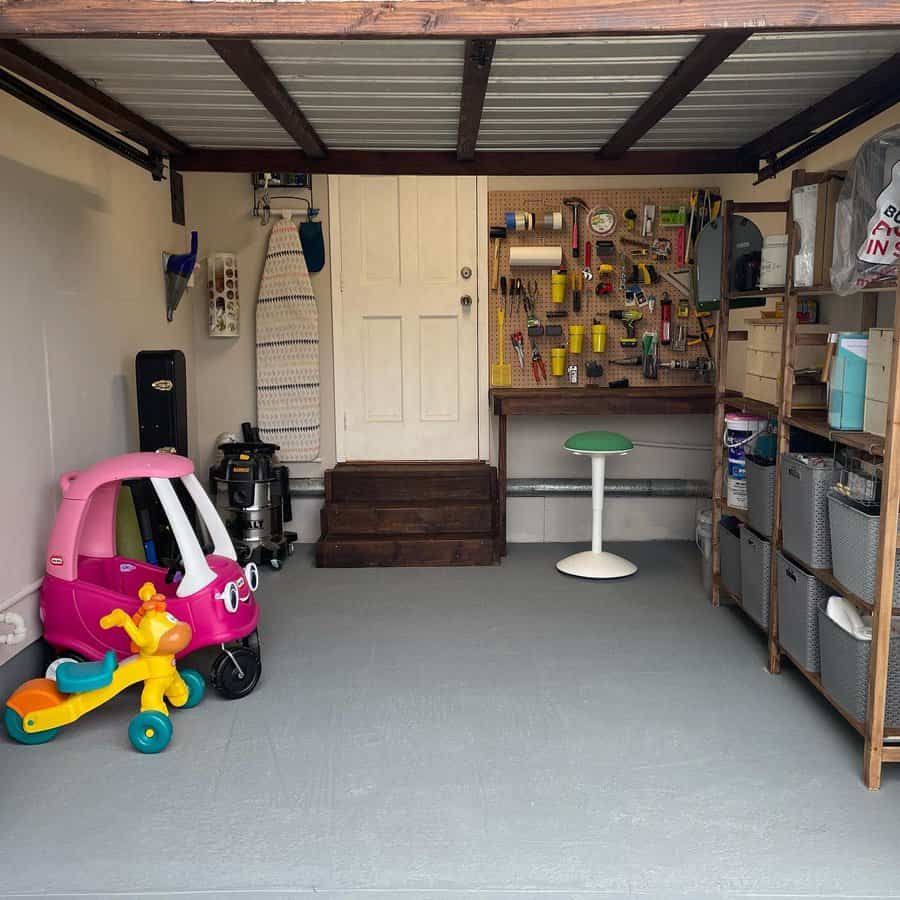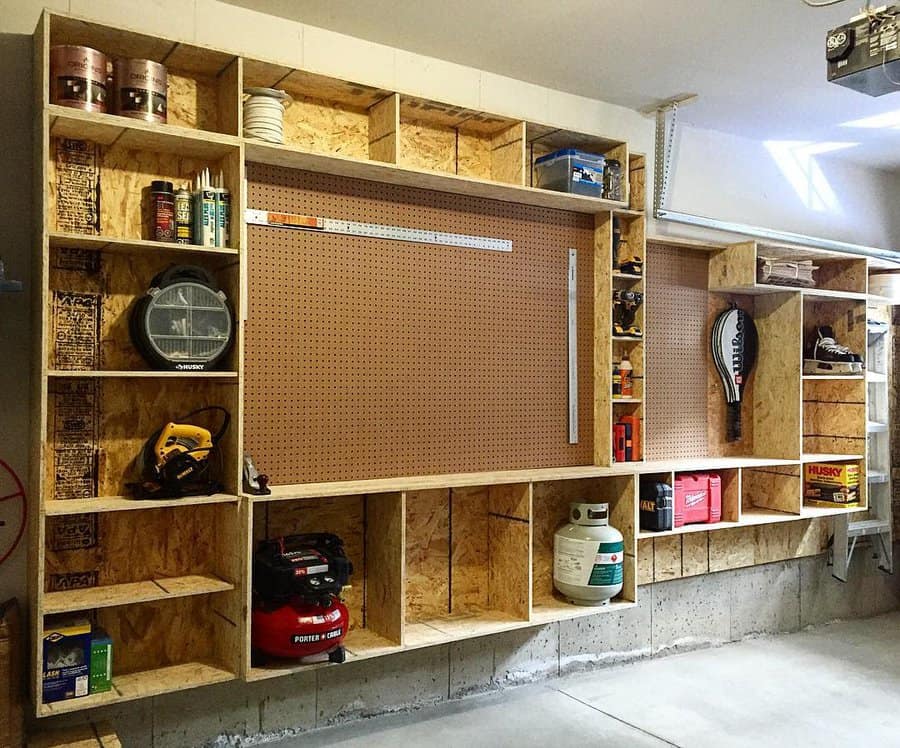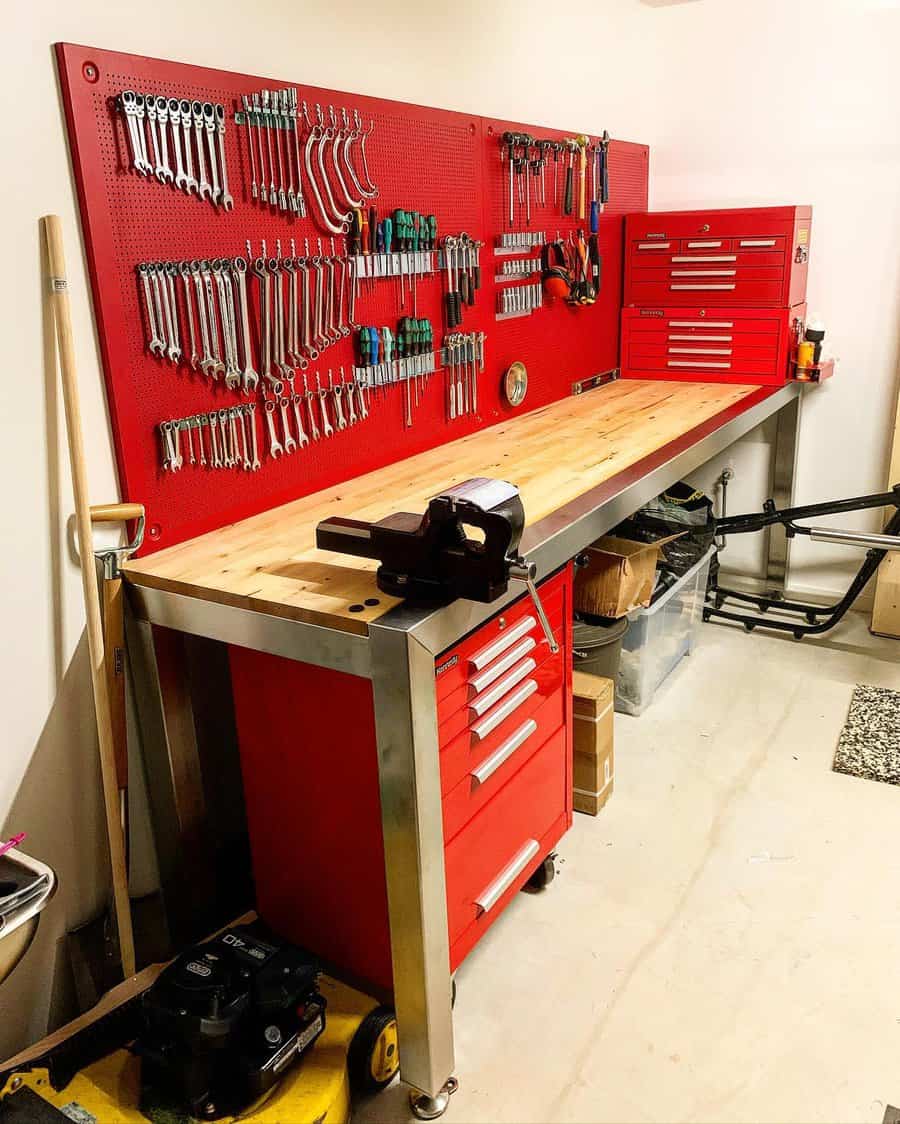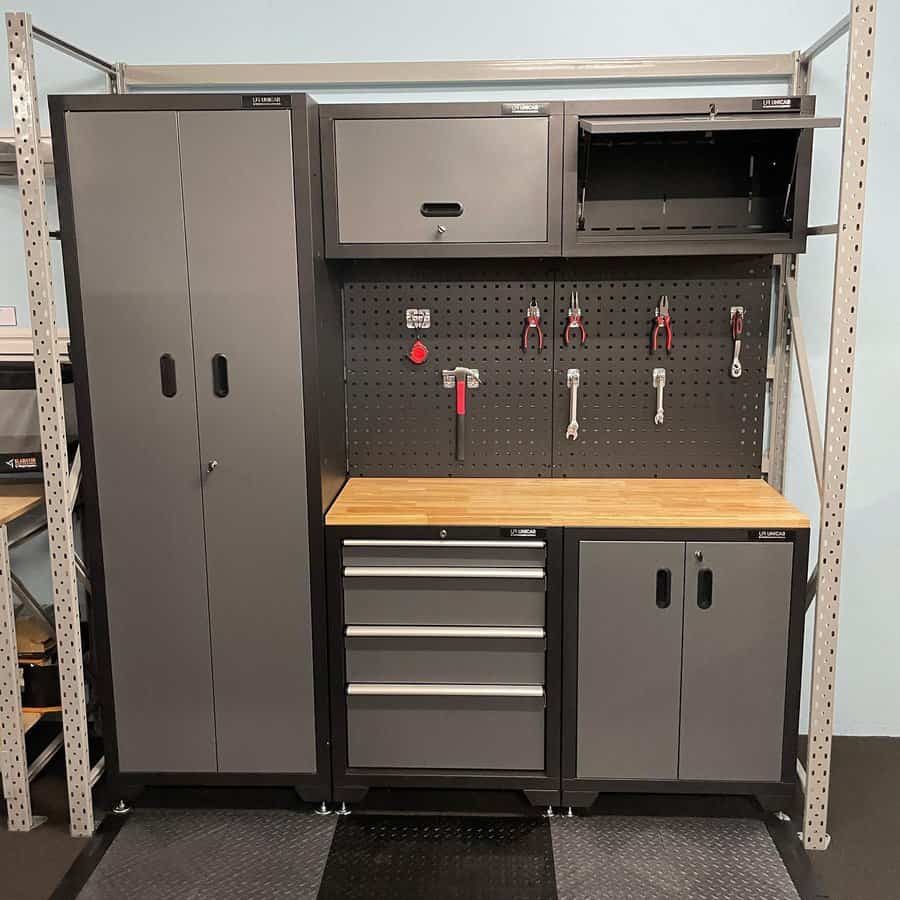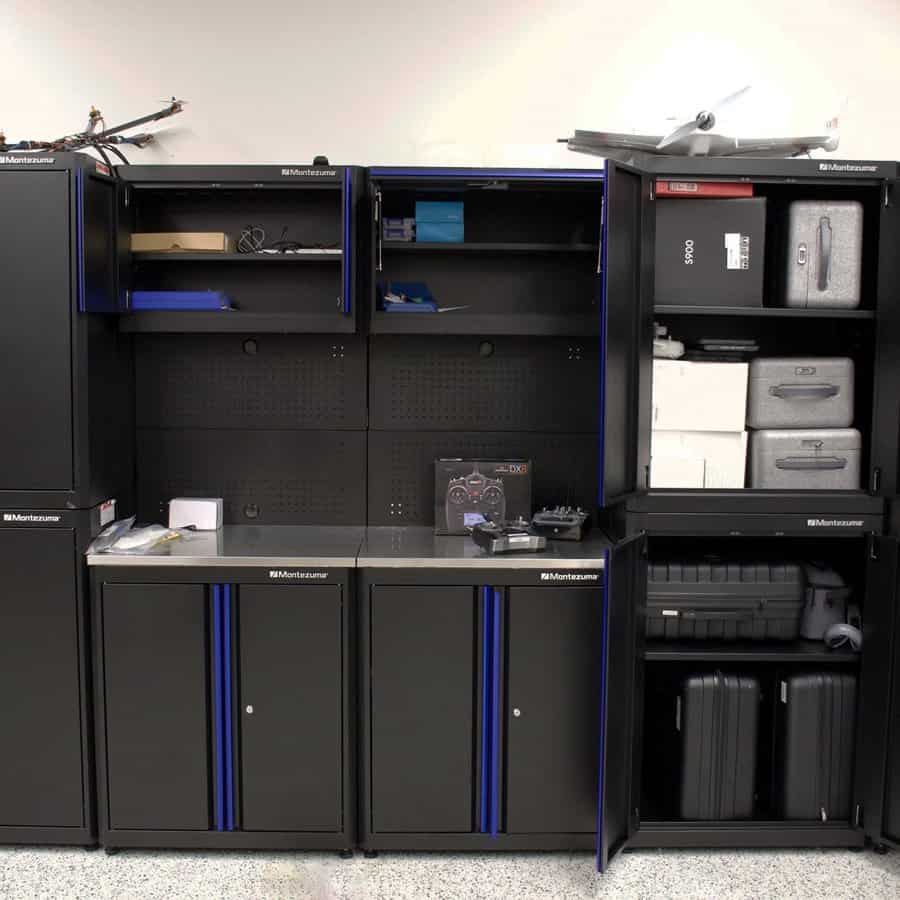 9. Industrial Flair with Metal Crate Shelf
Add an industrial flair to your cluttered garage with metal crate shelves, a creative storage solution. These sturdy shelves are ideal for organizing tools, power tools, and heavy objects like air compressors. Hang them on walls or from the ceiling to maximize every inch of available space. Elevating items off the floor not only keeps your garage organized but also enhances its functionality. Metal crate shelves offer a practical and stylish way to maintain an orderly garage space. Combine them with other innovative storage ideas for a comprehensive garage organization plan.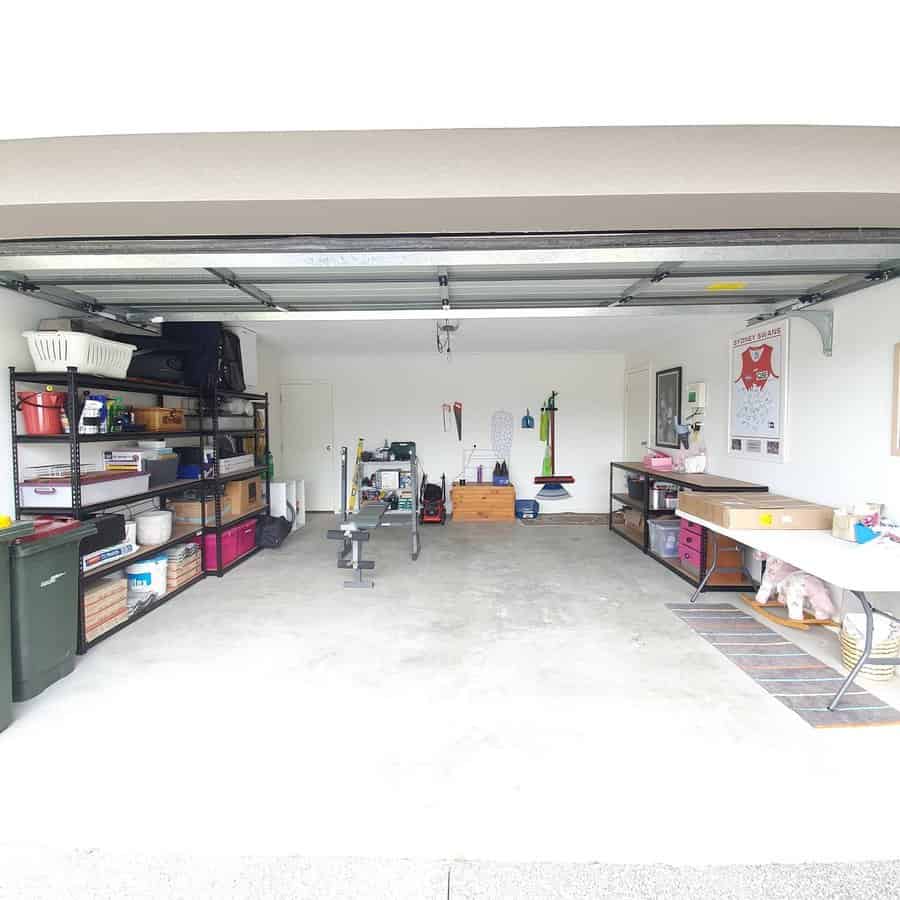 10. Simplify with Labeled Storage Crates
Streamline your garage organization with labeled storage crates, a simple yet effective solution. Categorize items, from kids' toys to tools, into pre-labeled boxes and stack them for efficient storage. This cost-effective project saves time when searching for items in the future. Adding a touch of creativity with fun colors can make your garage more visually appealing. Labeled storage bins ensure you can easily maintain organization in your garage, keeping clutter at bay. Consider combining this idea with other creative storage solutions for a well-organized space.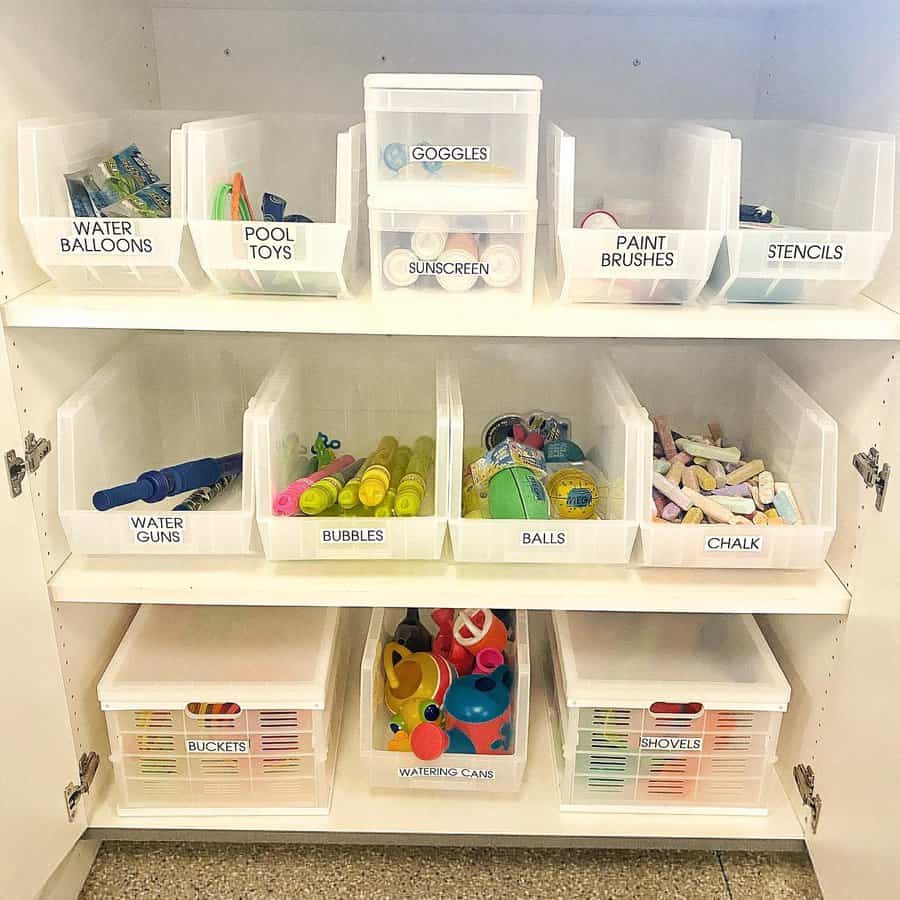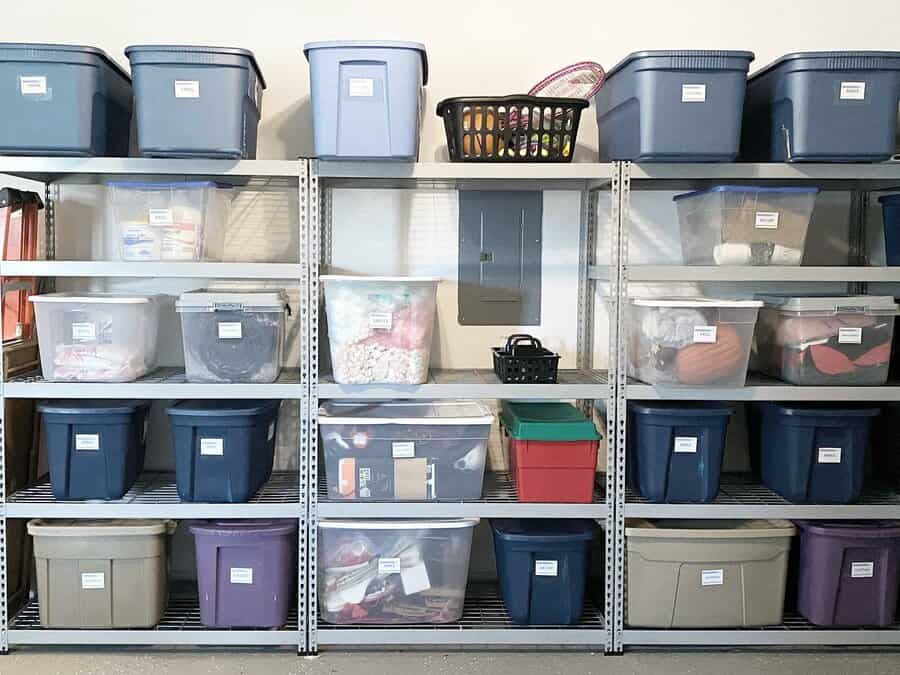 11. Mobility and Versatility: Rolling Work Desk
Enhance your garage's storage and organization with a rolling work desk, a creative and versatile solution. These mobile desks not only free up valuable floor space but also provide ample shelf and drawer storage for tools and supplies. Their mobility allows you to rearrange your workspace as needed, and models with brakes ensure stability during use. This unique garage storage idea offers a perfect balance between mobility and organization, helping you maintain a clutter-free and efficient garage. Consider incorporating it into your overall garage organization plan for optimal results.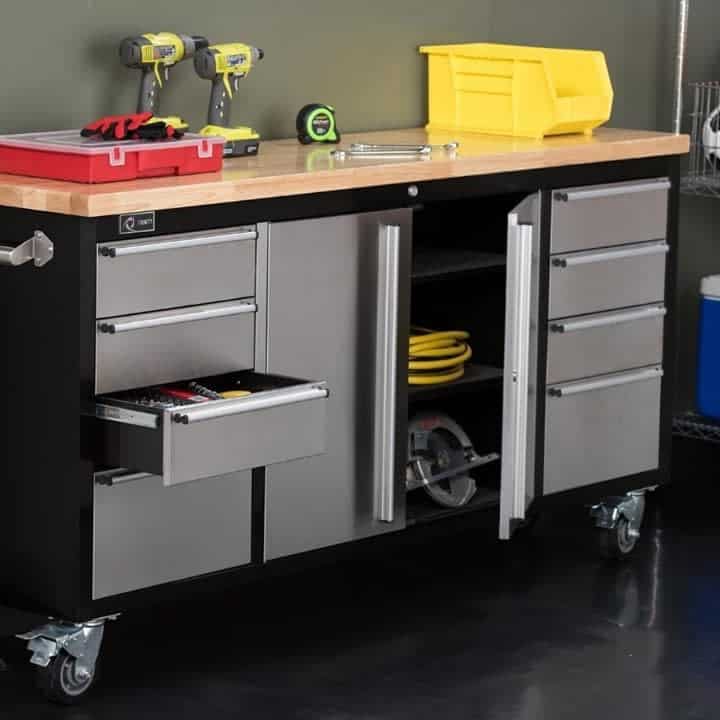 Garage Storage FAQs
Can canned goods be stored in a garage?
It's not uncommon for people to use their garage as storage for dry and canned goods, especially if regular pantry space is limited. Unfortunately, it's also common for garages to reach temperatures that are potentially unsafe for these items.
If you want to use your garage for additional food storage, you're better off investing in a spare fridge or deep freezer. These appliances will ensure the food inside stays at a safe temperature while freeing up space indoors.
Can electronics be stored in a garage?
If you've found yourself with an extra TV or computer parts and aren't sure where to store them, the garage might seem like a prime option. Unless your garage is temperature- and humidity-controlled, however, storing electronics inside could cause serious damage.