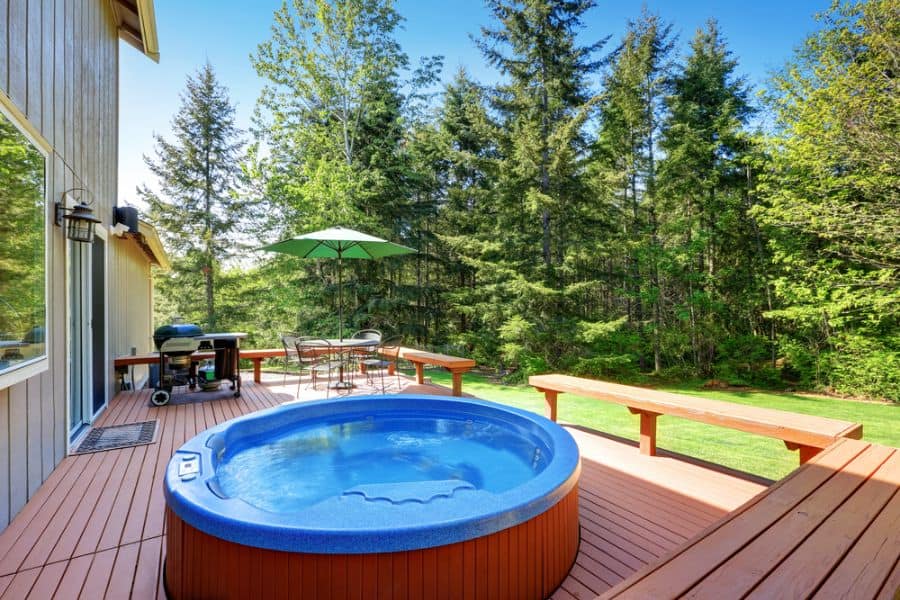 The Top 64 Hot Tub Deck Ideas
by — Andra DelMonico

Published on January 25, 2022

Updated on October 20, 2023
Having an outdoor living room or kitchen is great for the outdoor living lifestyle. However, if you want to take your outdoor enjoyment up a notch, what you need is a hot tub. They are better than a swimming pool because their small size makes them easier to fill and maintain.
They also don't take up as much room, so you can fit them in places where a pool wouldn't normally fit. Once you have your hot tub location chosen, you need to think about the deck you'll have around it. This will make using your new backyard addition more enjoyable.
These hot tub deck ideas will help you design a backyard that will be the envy of your neighborhood.
1. Elevate Your Relaxation Experience
An elevated hot tub deck offers panoramic views, transforming your soak into a luxurious experience. Opt for materials like natural wood or composite to tailor the deck to your aesthetic. Incorporate complementary elements like built-in seating, planters, or a mini bar. When planned thoughtfully, this elevated space not only enhances relaxation but also harmoniously integrates with your home's design.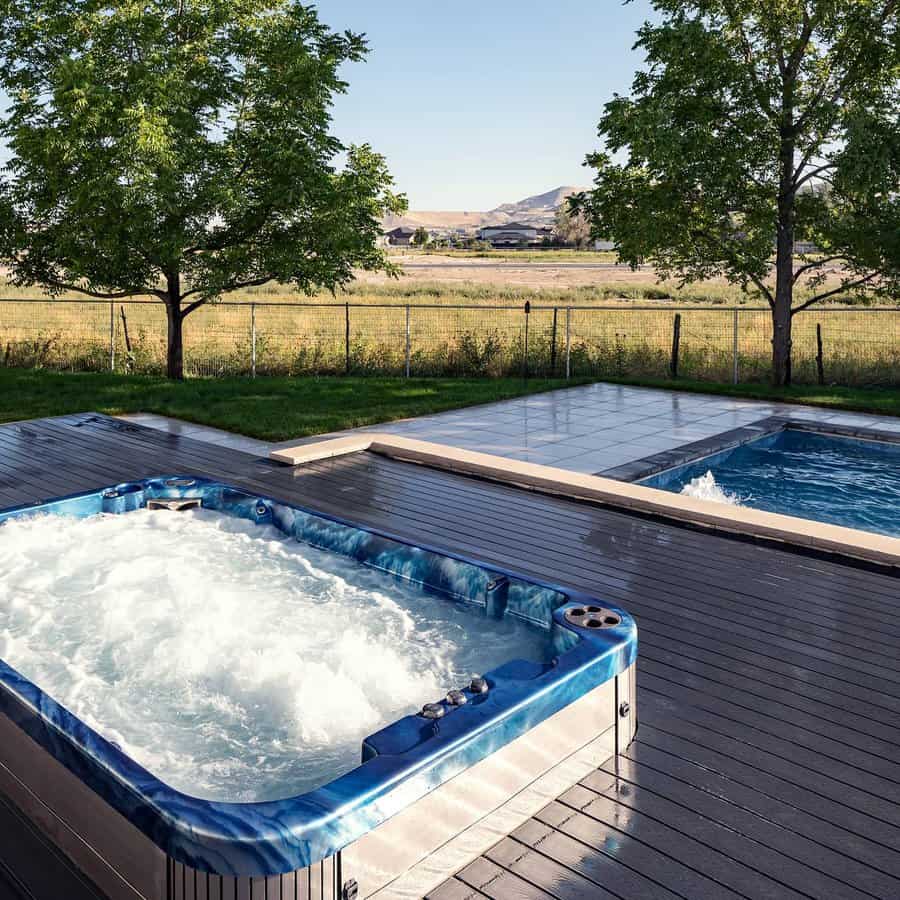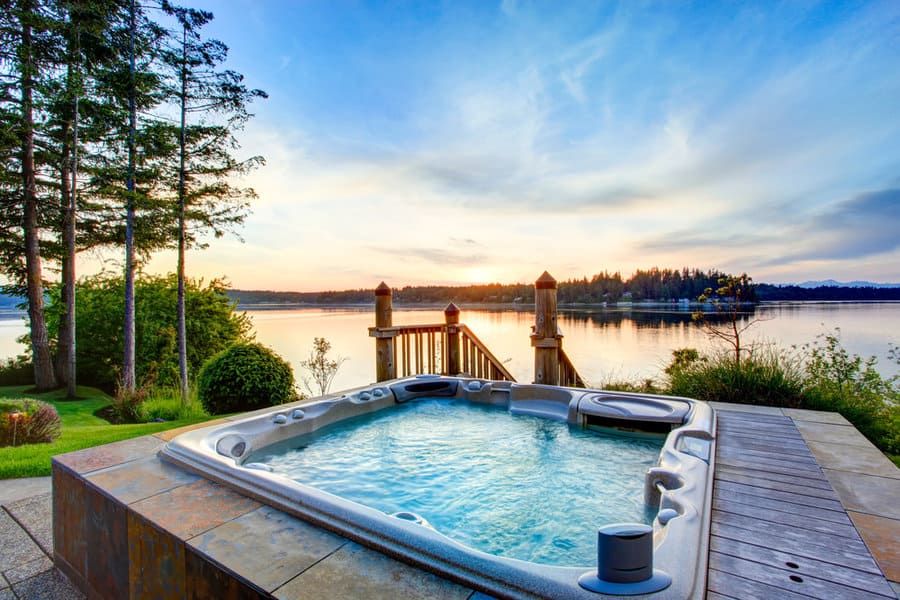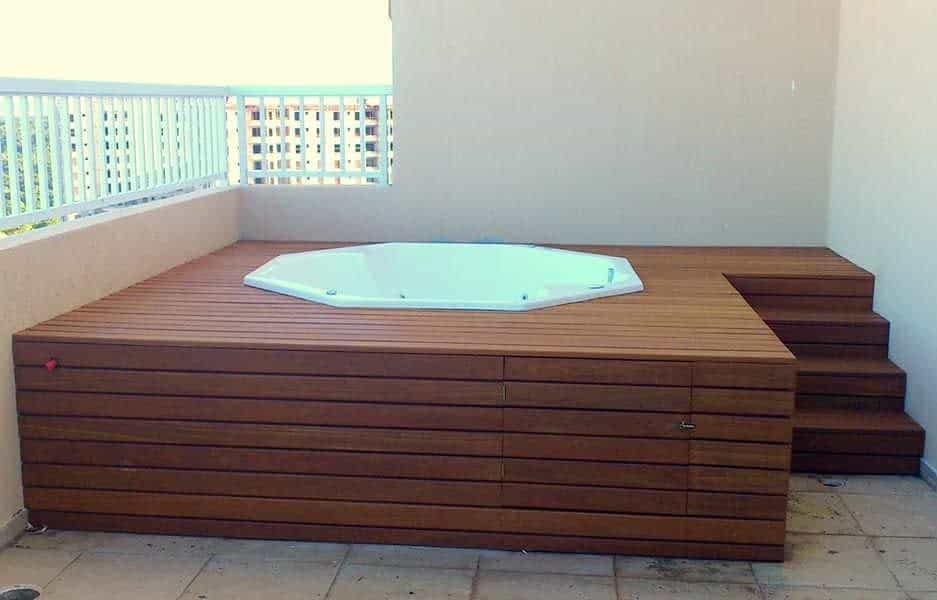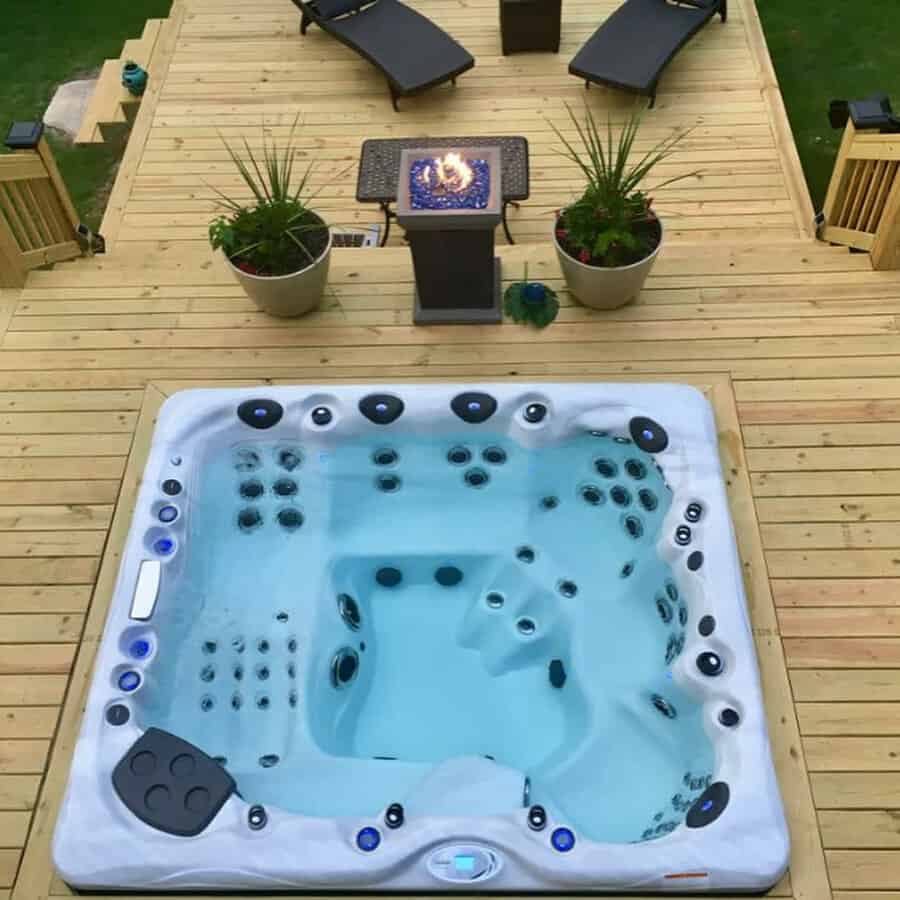 2. Standalone Tub for Solo Luxury
A standalone hot tub offers spa-like luxury with positioning flexibility—nestle it in a deck corner or place it for optimal views. Design your deck to surround the tub, enabling easy access and potential seating areas. Enhance this oasis with built-in benches, planters, or a stylish pergola, and select harmonious materials, lighting, and plants to accentuate its ambiance.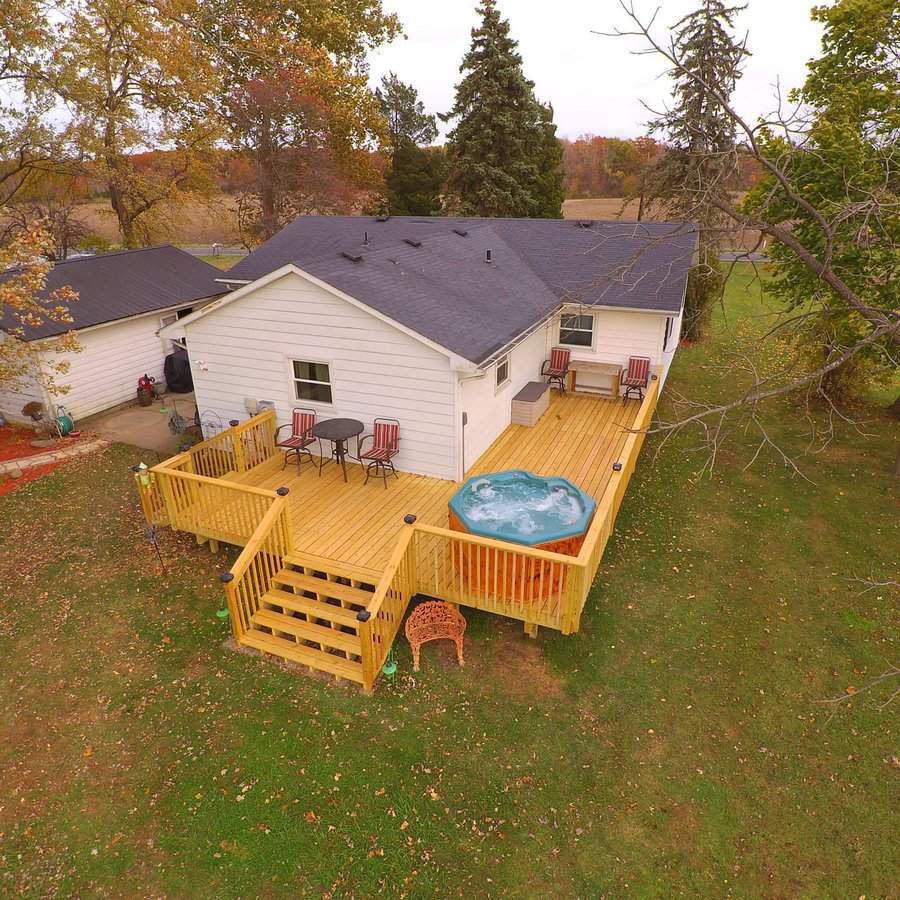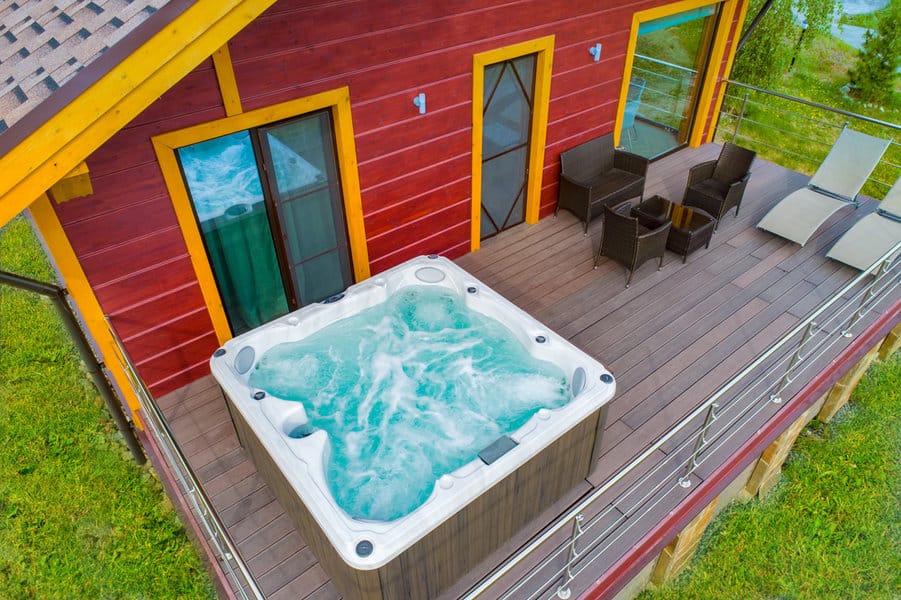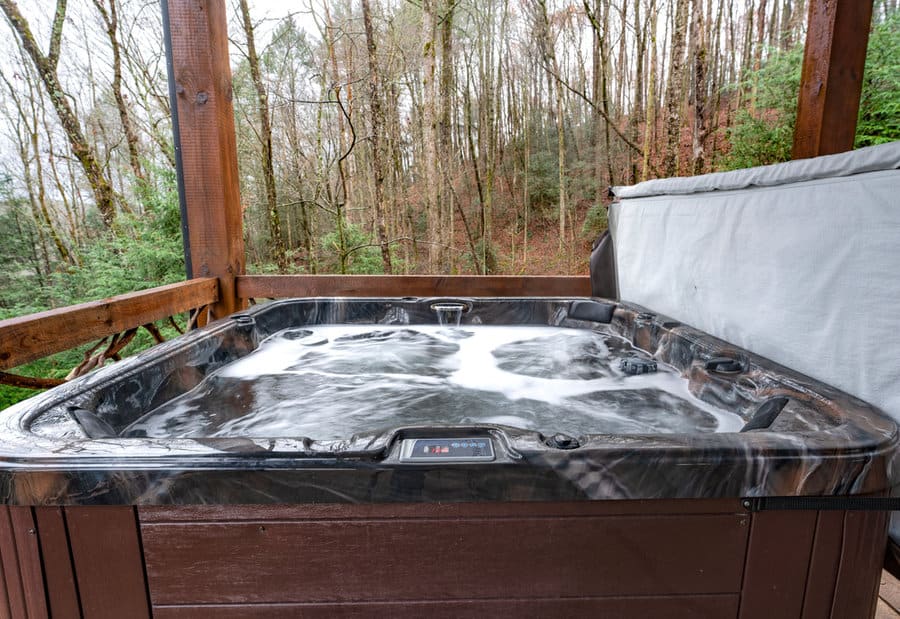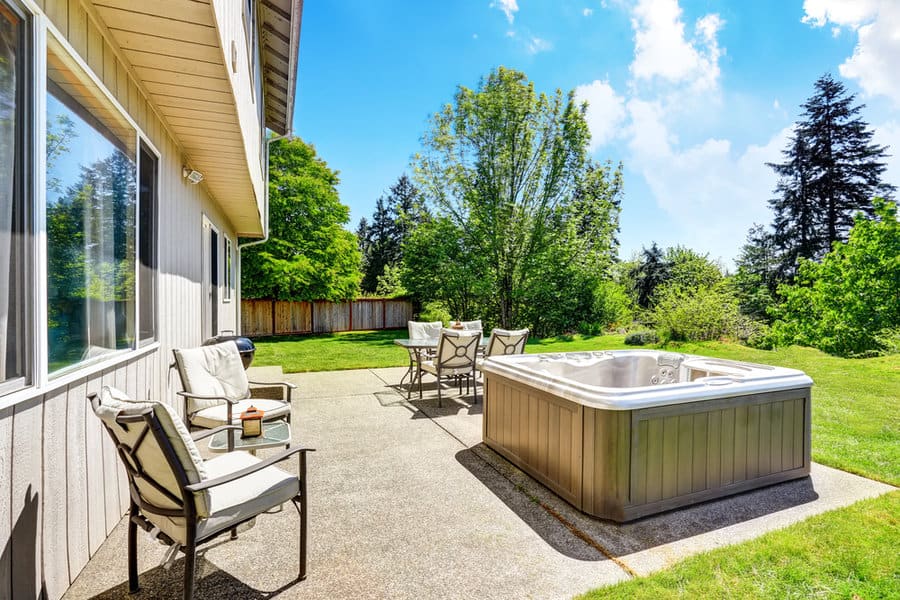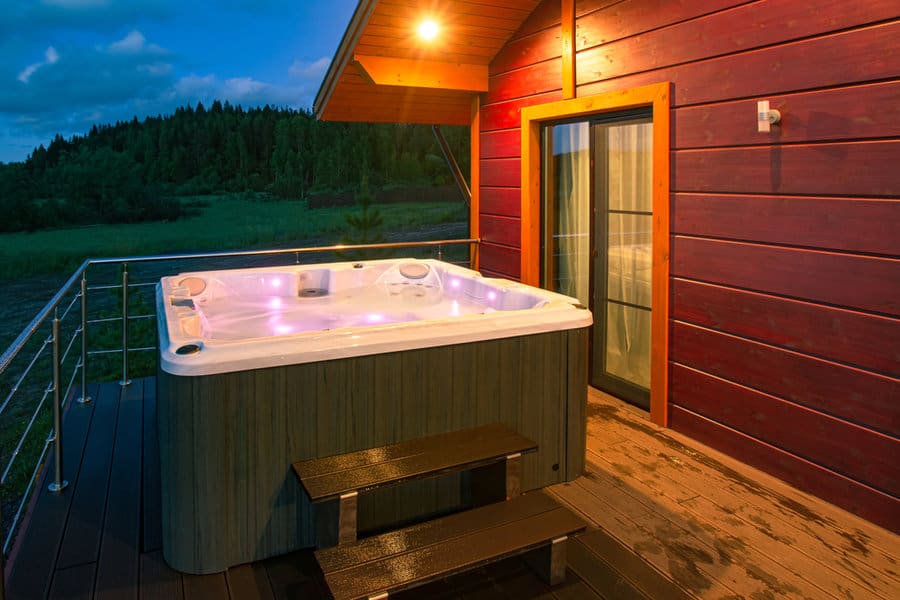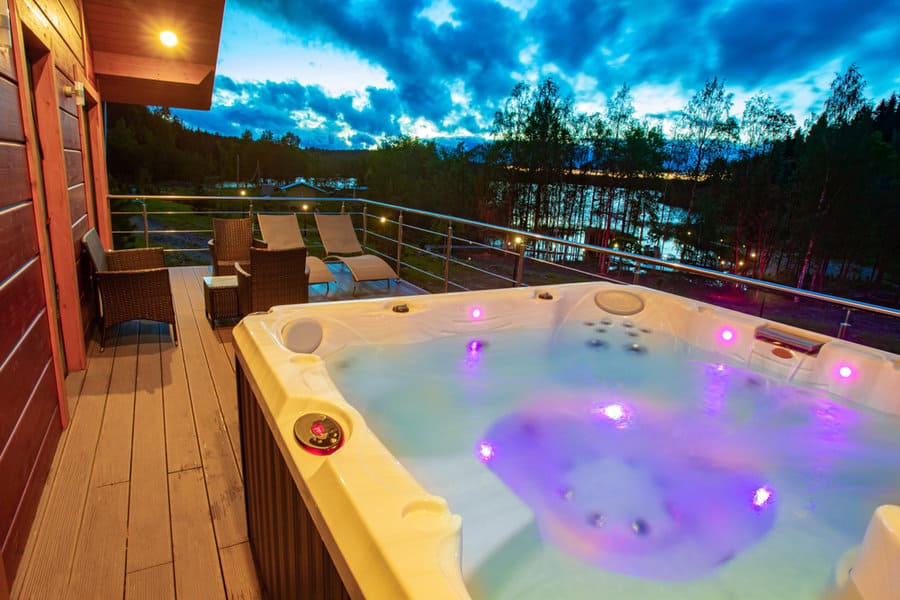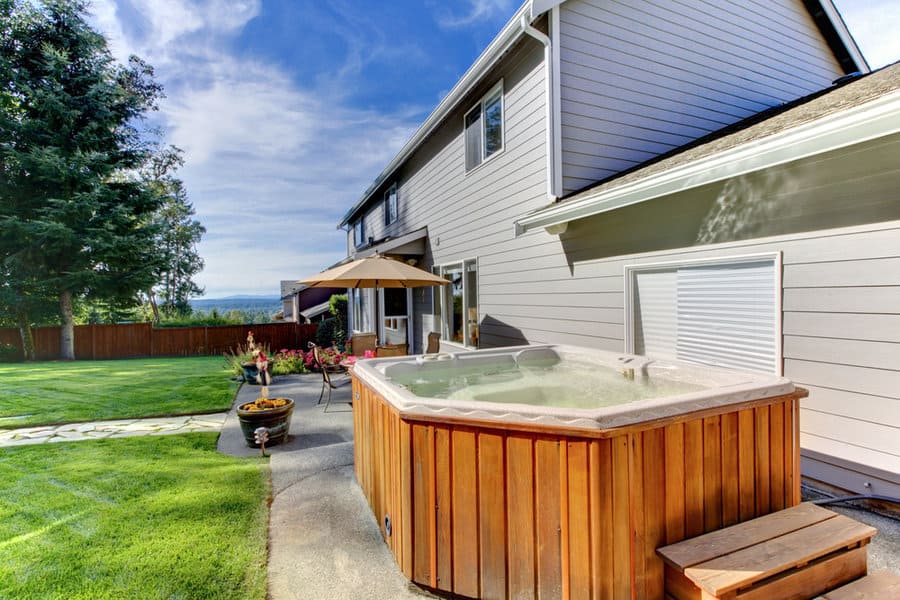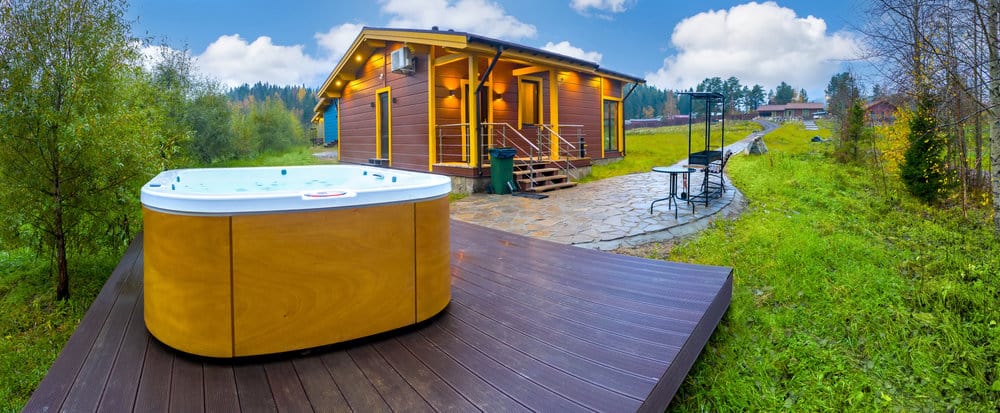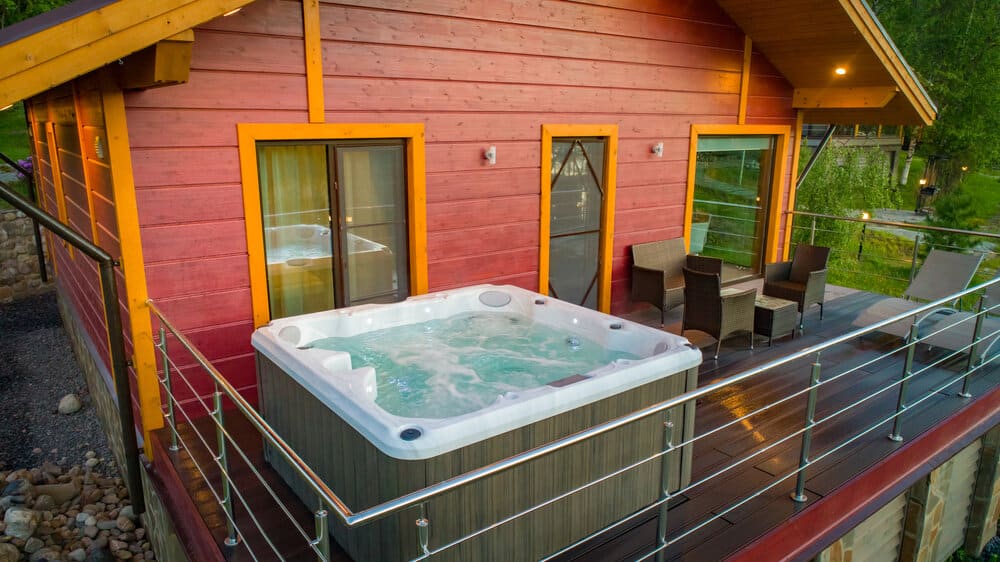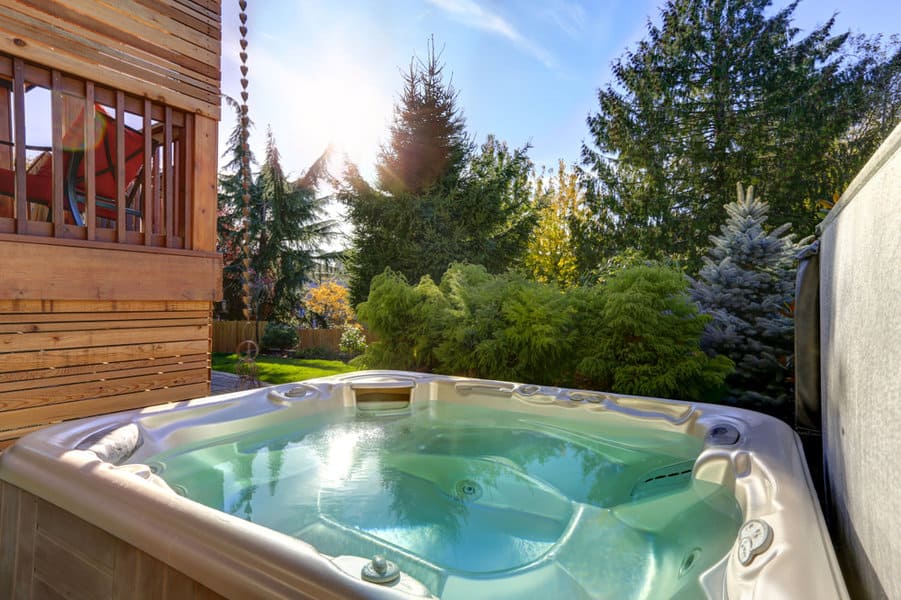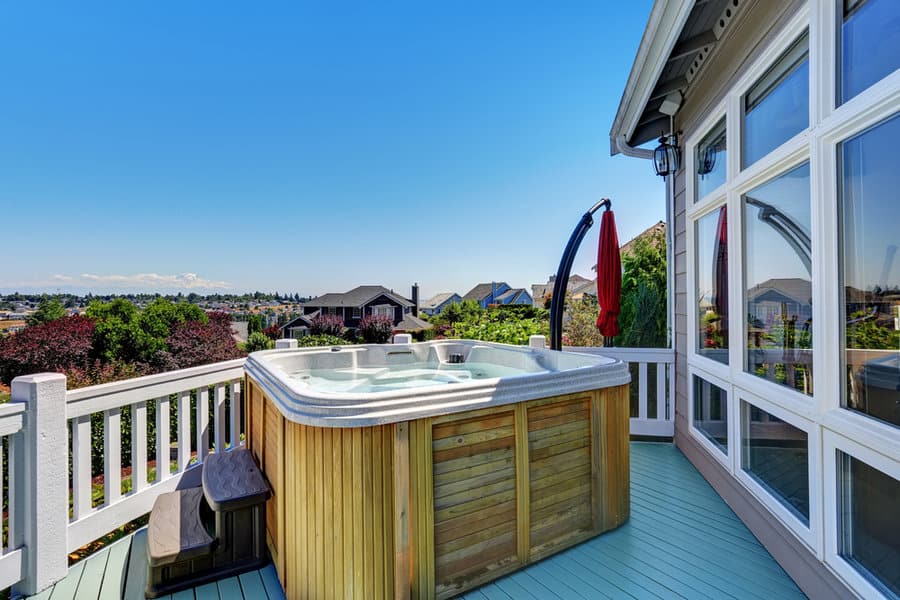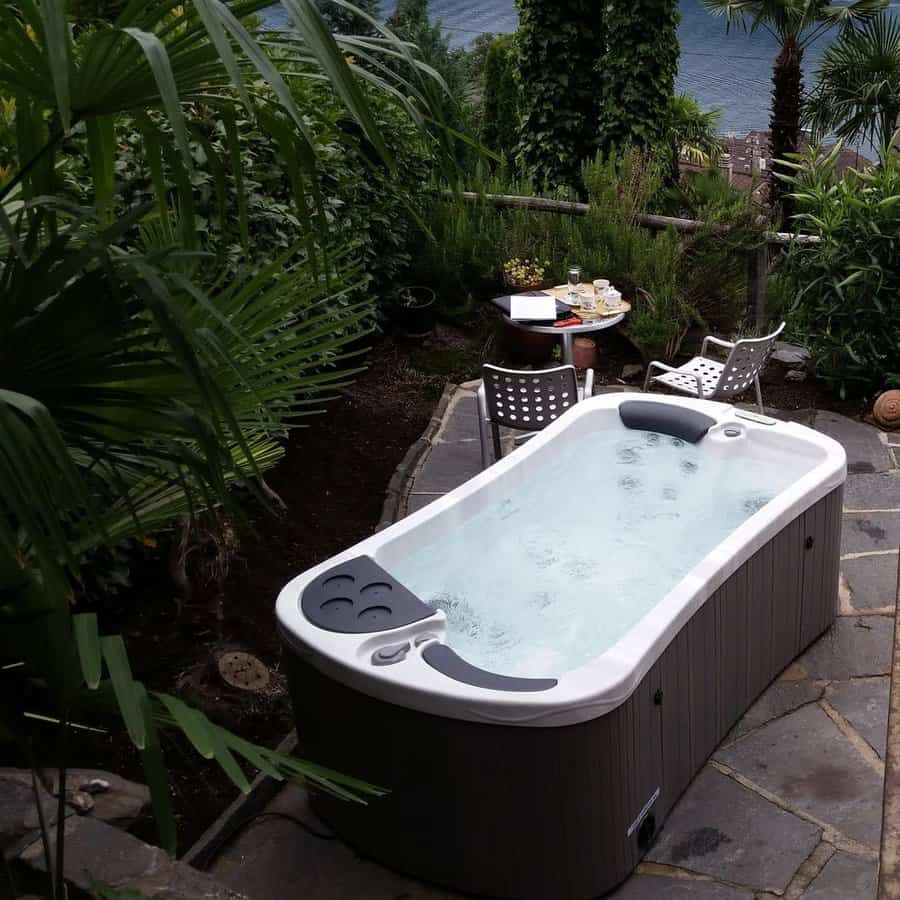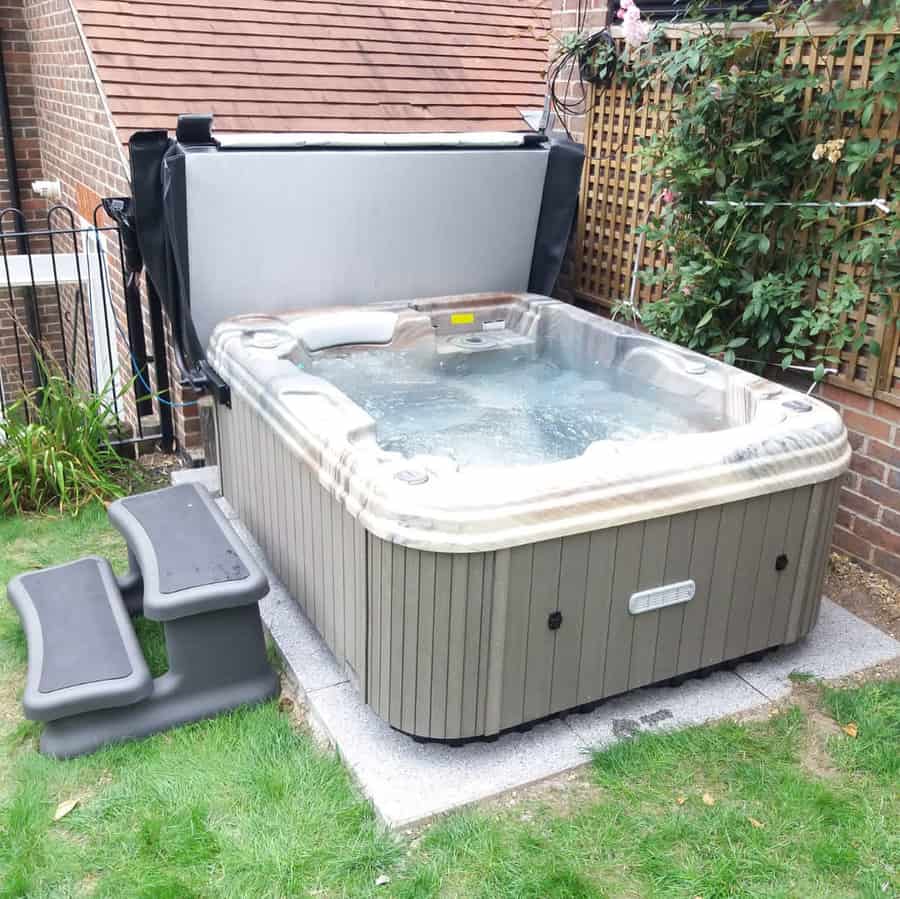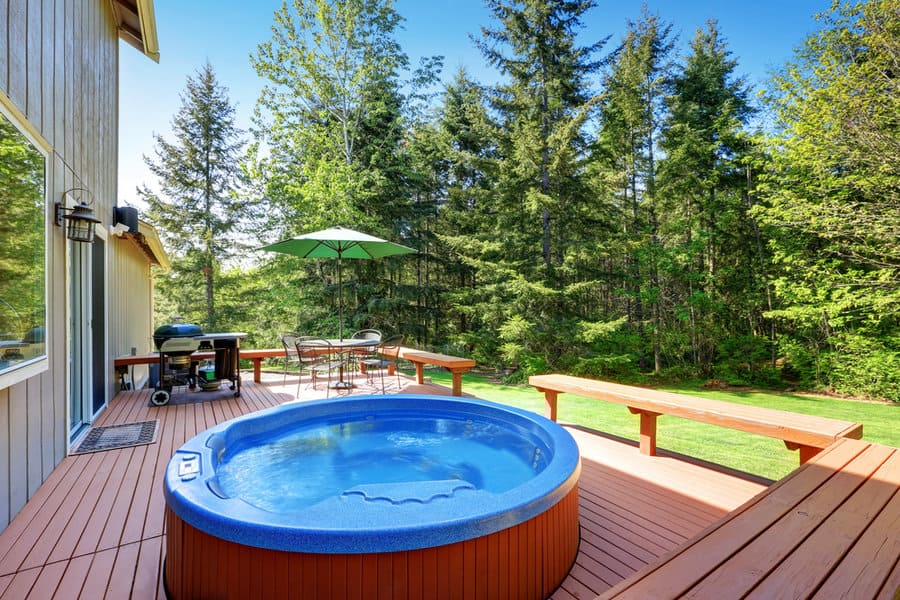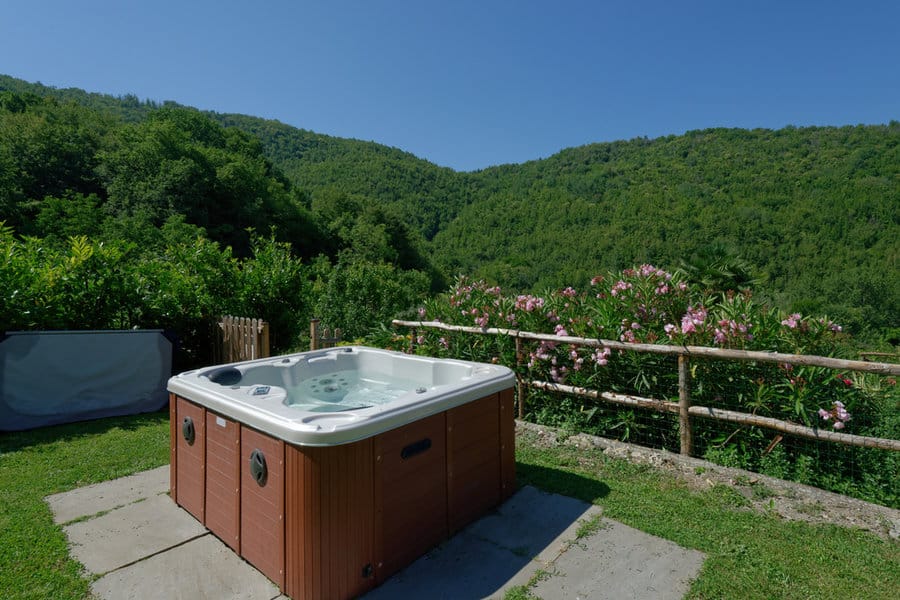 3. Craft Your Own Hot Tub Oasis
A DIY wooden pallet hot tub marries rustic charm with budget-friendly innovation. Using reclaimed wood pallets, craft an eco-friendly deck that radiates warmth. Customize by staining or painting the pallets, and boost comfort with plush cushions or seating. This DIY approach empowers you to tailor the design to your preferences, achieving a personalized relaxation haven.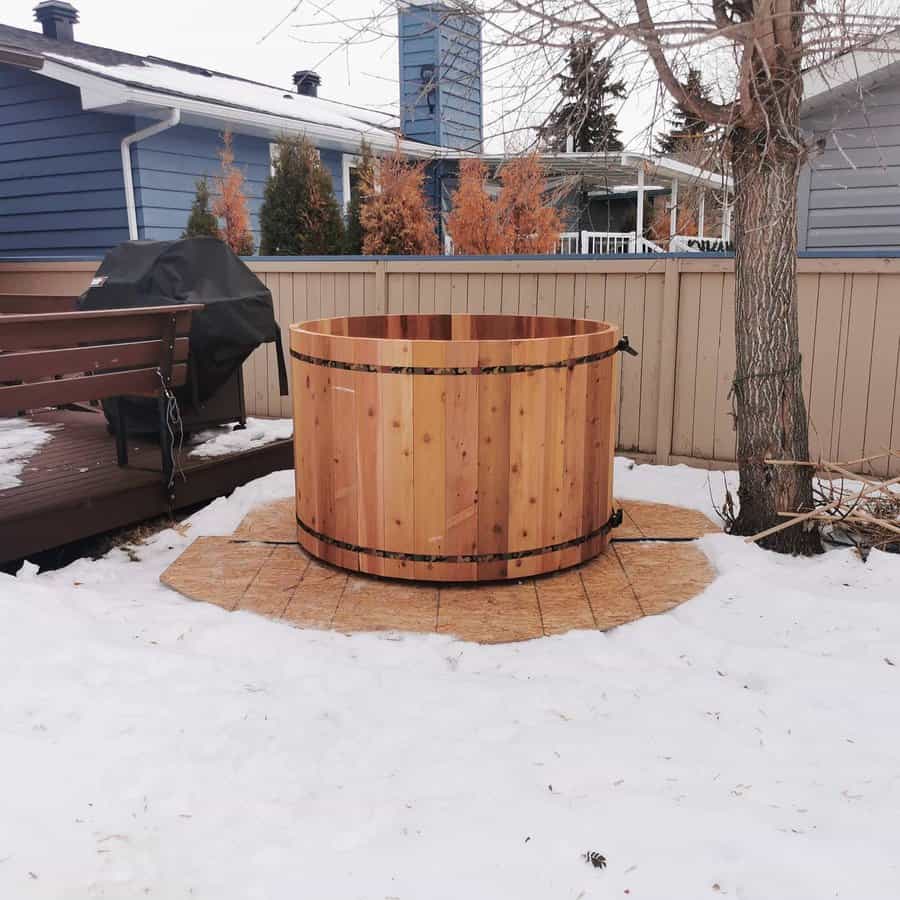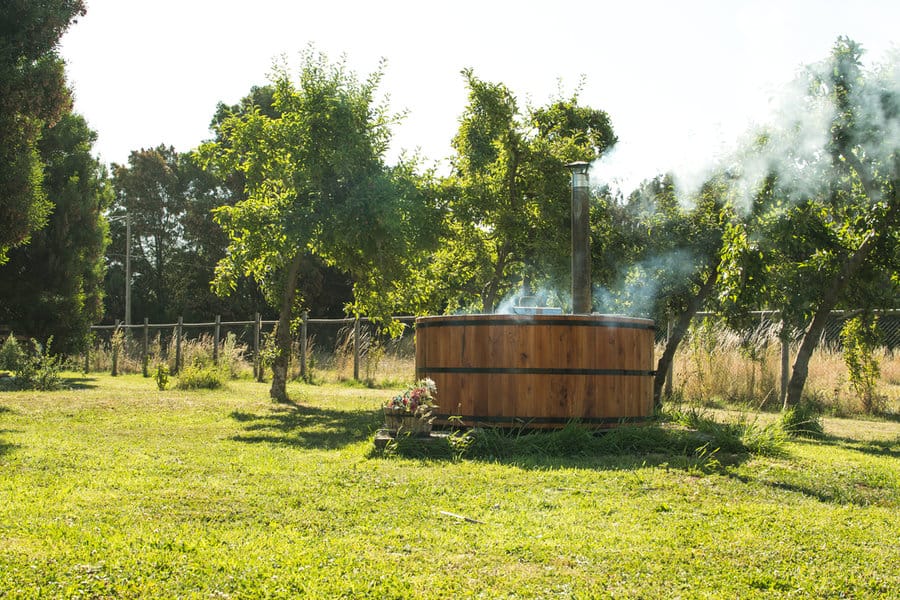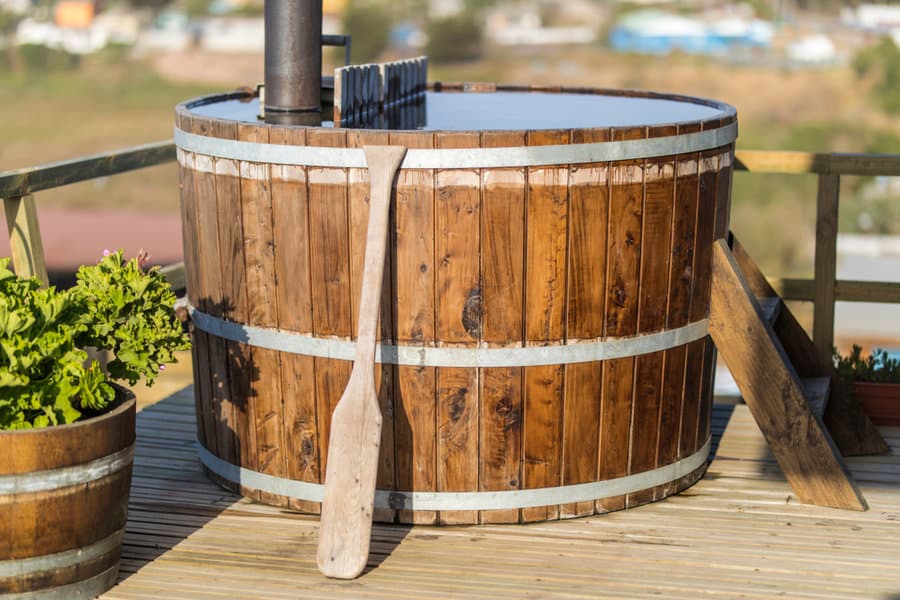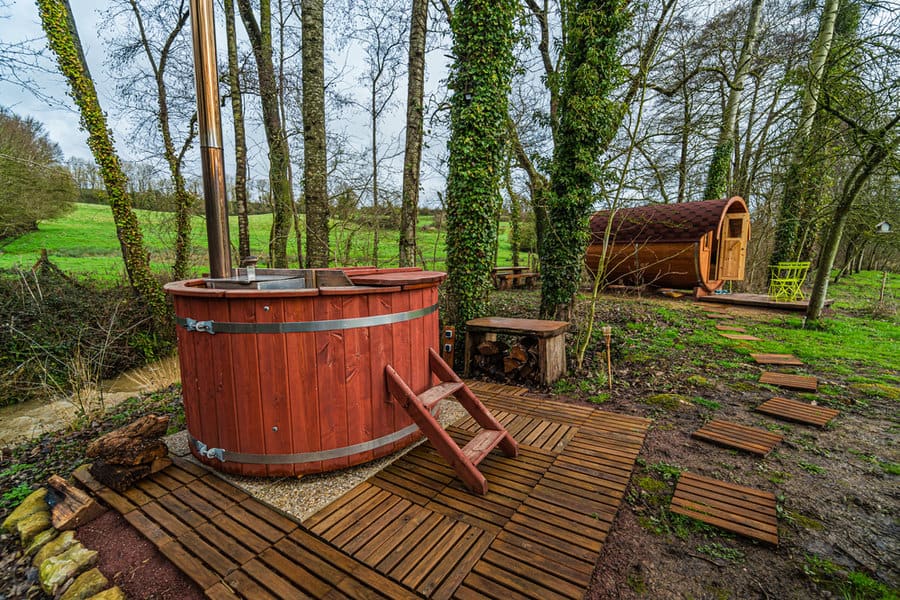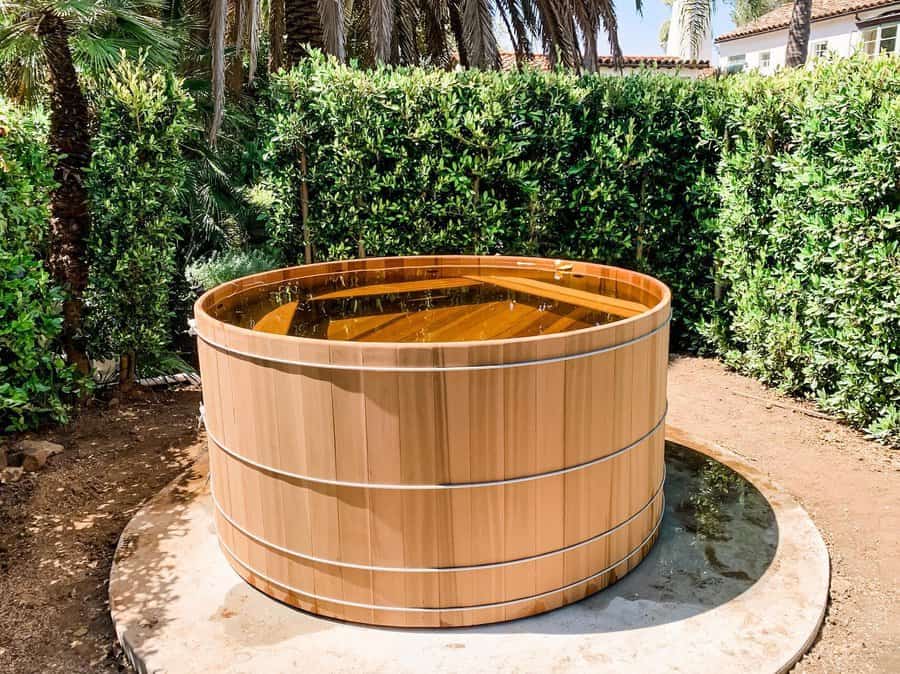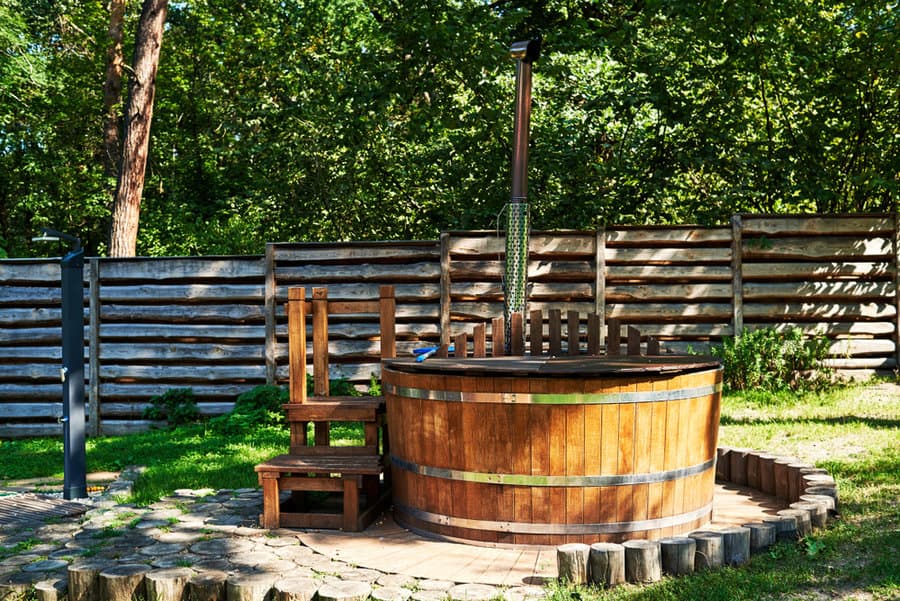 4. Transform an Old Bath Tub
Repurposing a vintage bathtub can infuse nostalgia and luxury into your hot tub experience. Whether you opt for a clawfoot tub exuding vintage charm or a sleek design for modern flair, it becomes an enchanting deck centerpiece. Accentuate with string lights or lanterns for a warm glow, and complement with seating and greenery to cultivate a serene, oasis ambiance.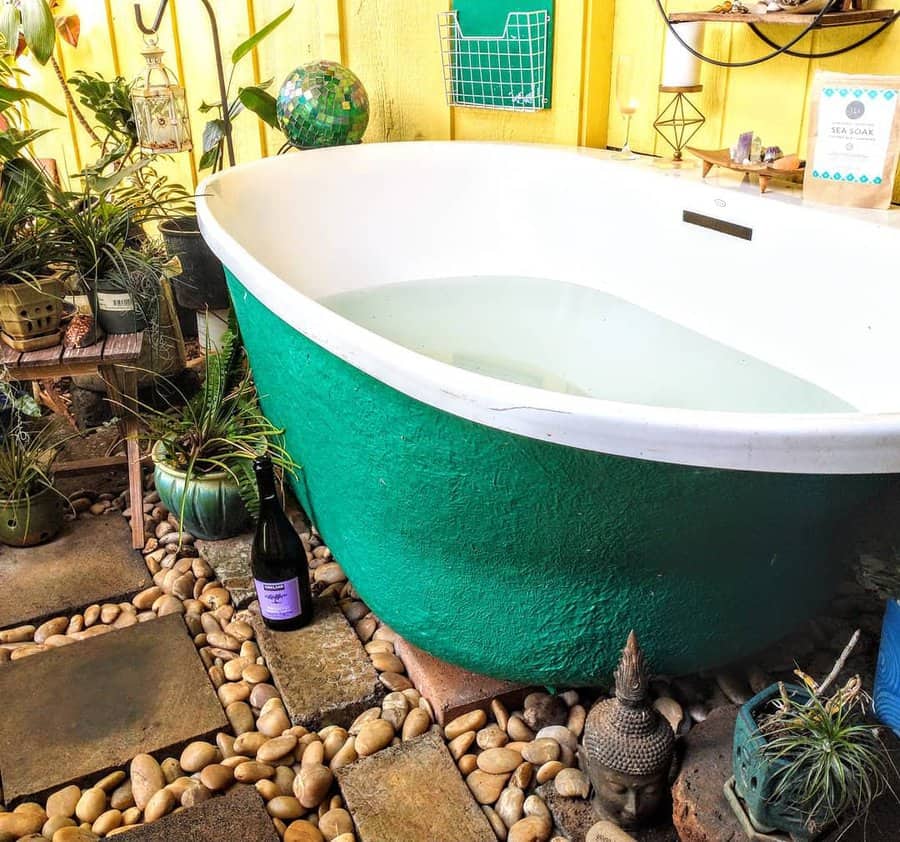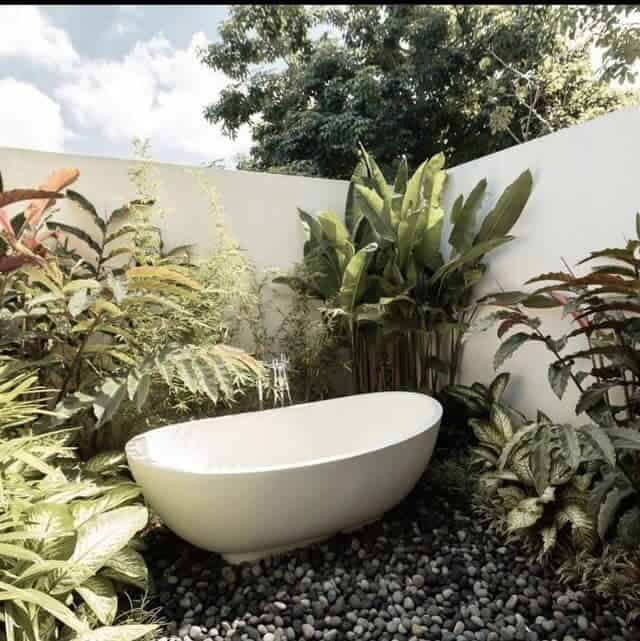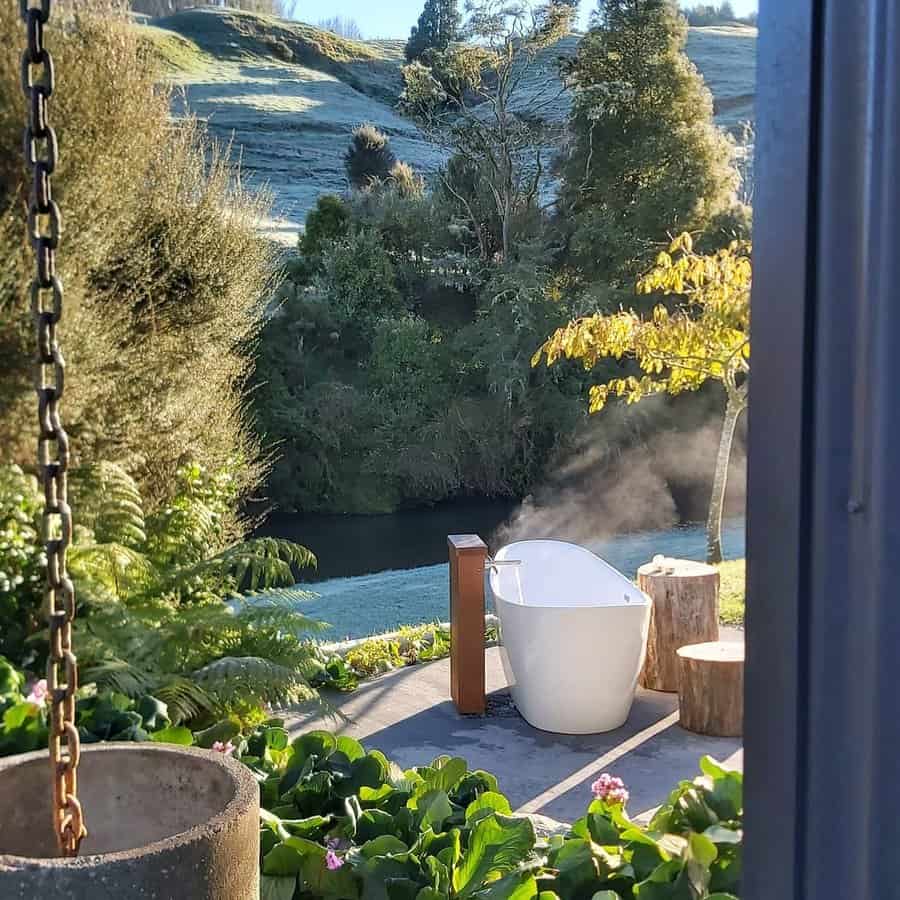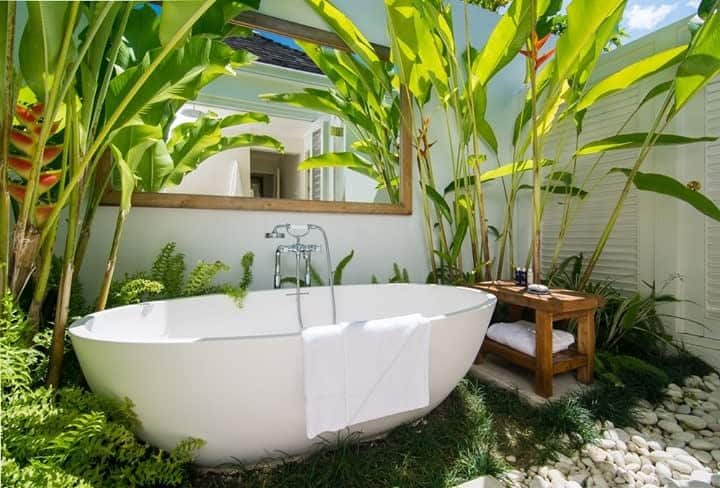 5. Pergola-Crowned Hot Tub Retreat
A pergola enhances your hot tub deck with elegance and privacy. Lounge under its shade, perhaps adorned with climbing vines or curtains, for a serene soak. This structure adds intimacy, perfect for both sunlit and moonlit dips. Complement with plush seating and ambient lighting, like string lights, ensuring every soak is both relaxing and aesthetically pleasing.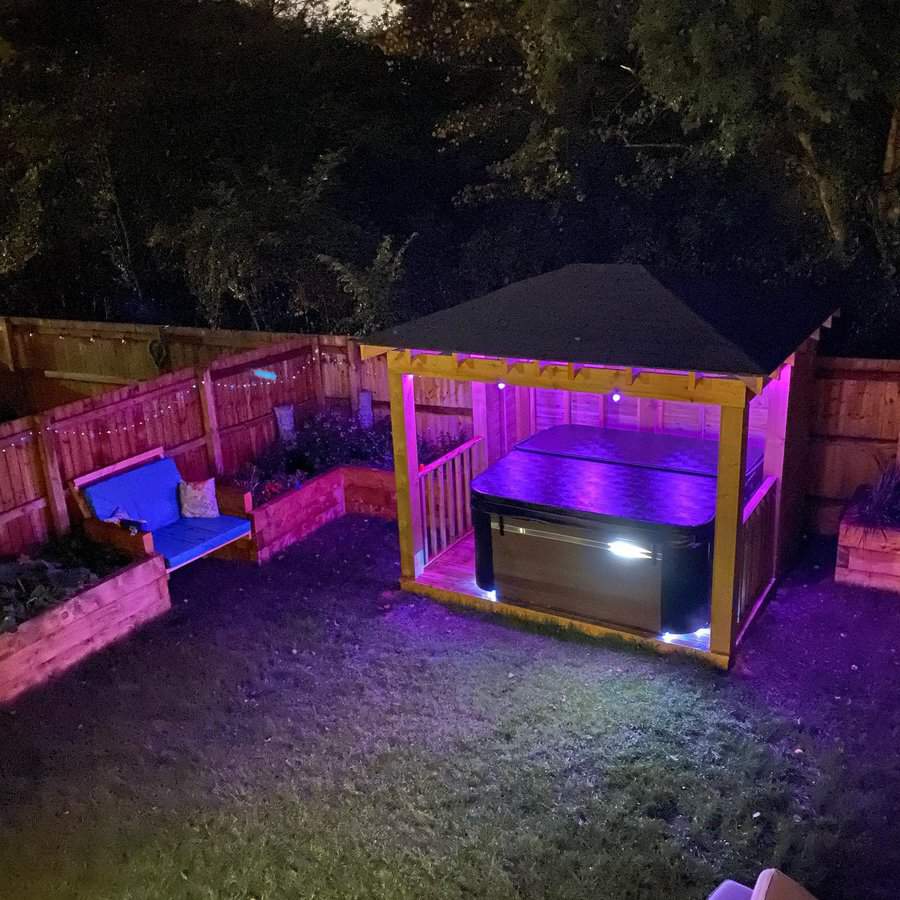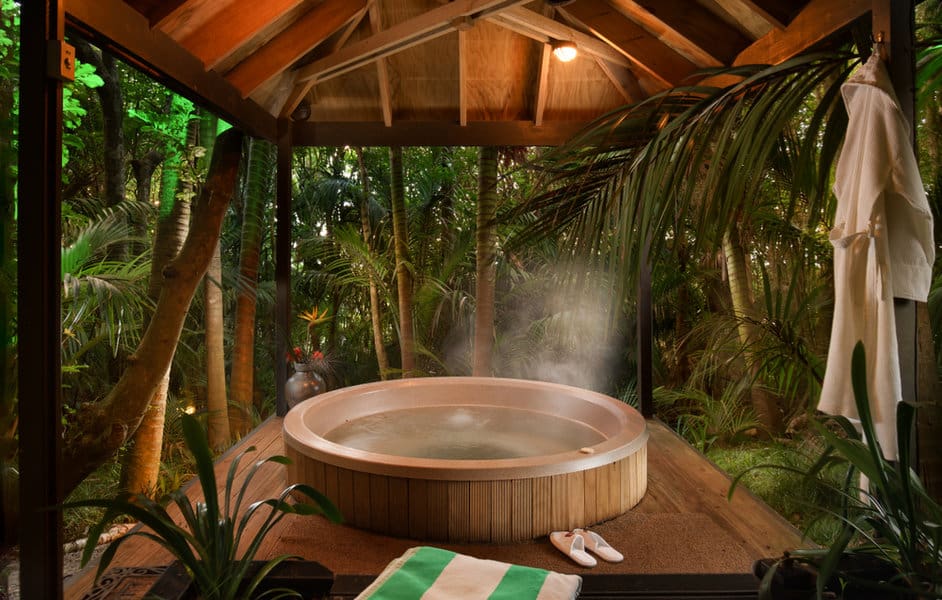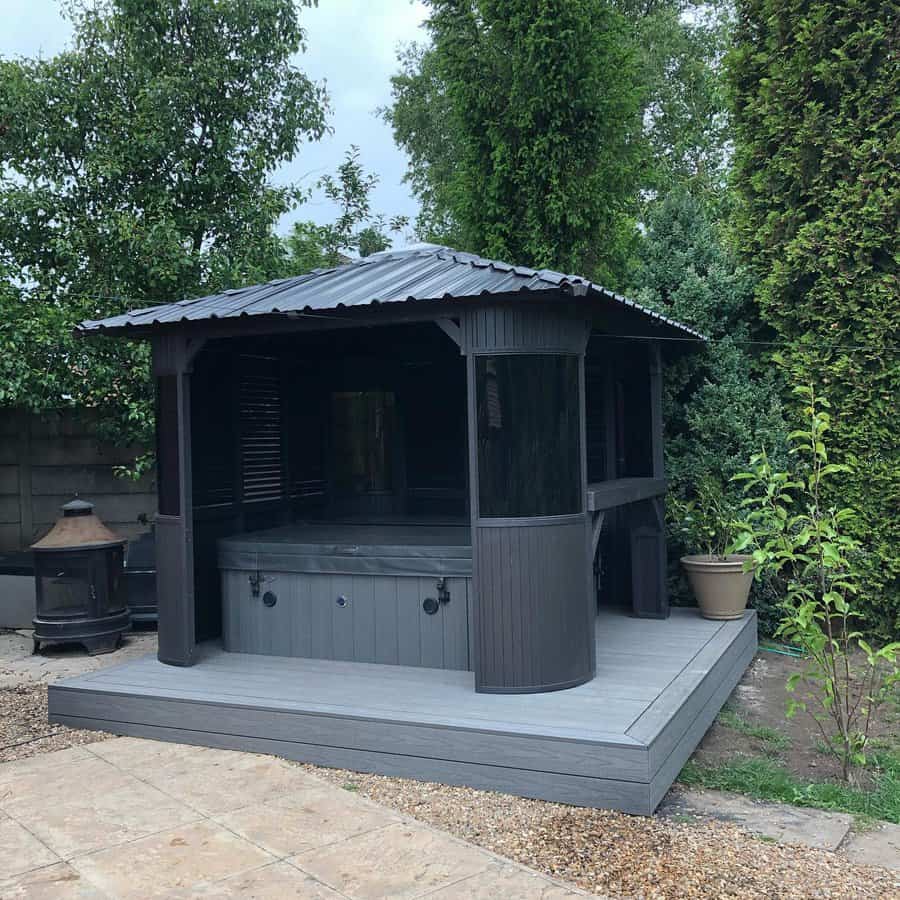 6. Dive from Pool to Hot Tub
Positioning a hot tub beside your pool offers a seamless, inviting transition. Opt for decking materials like stone or wood that harmonize with the pool setting, adding both elegance and lounge space. Introduce built-in seating or chairs for relaxation, and elevate the ambiance with ambient lighting and potted plants, merging relaxation with nature.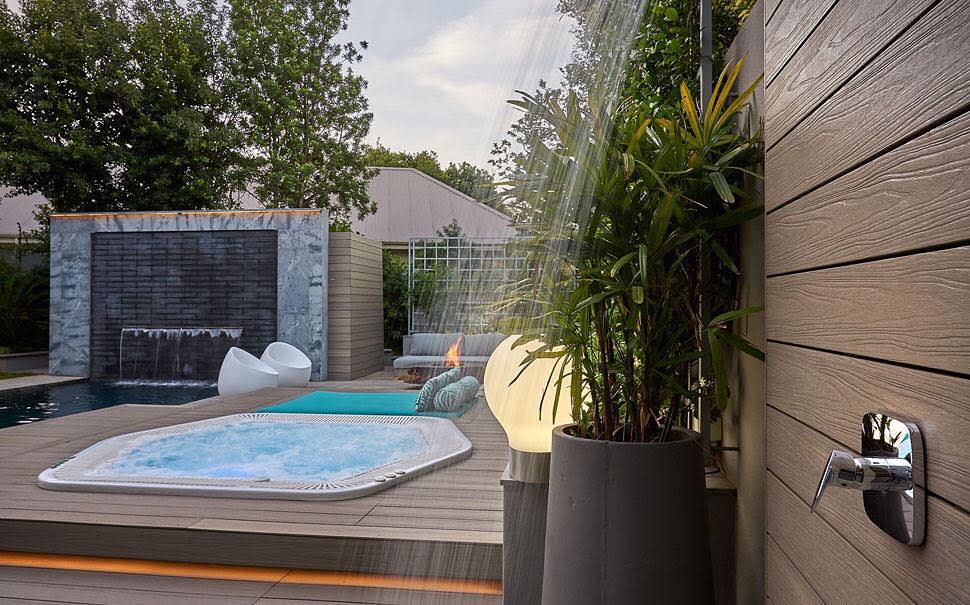 7. Stay Sheltered with a Tub Cover
Integrating a retractable cover into your hot tub deck ensures year-round enjoyment. Slide it open on sunny days for an open-air soak or close it during inclement weather for a cozy, protected experience. Beyond its practicality, a retractable cover enhances your deck's aesthetic, marrying function with flair.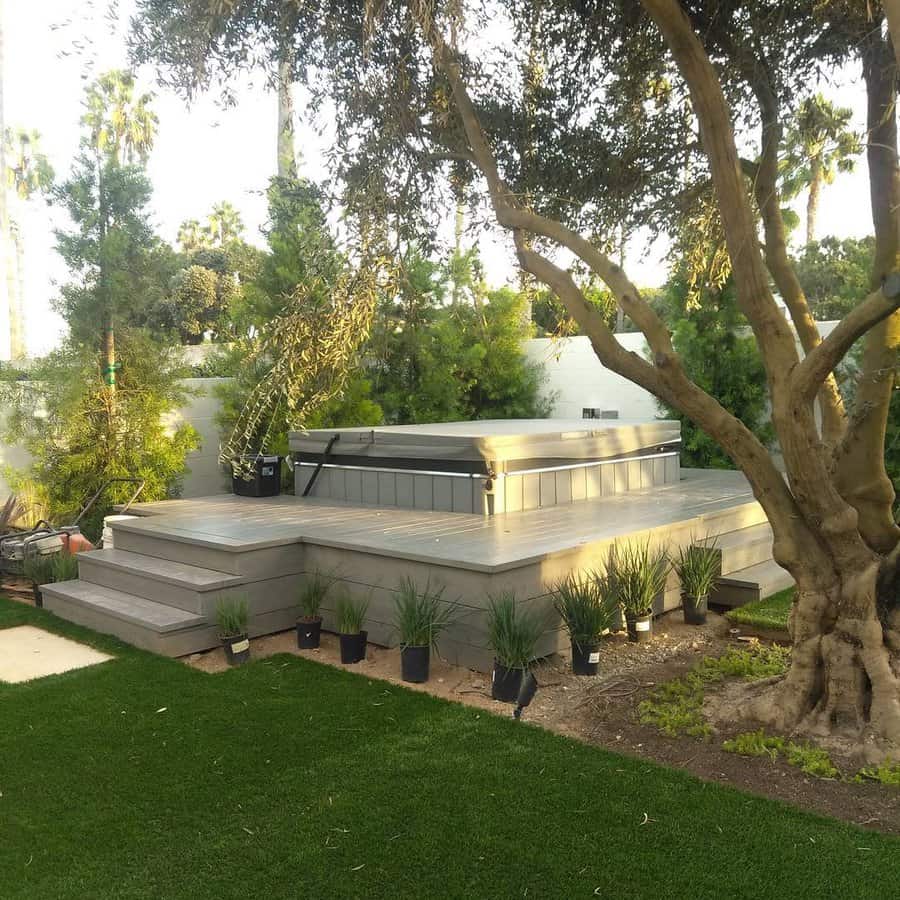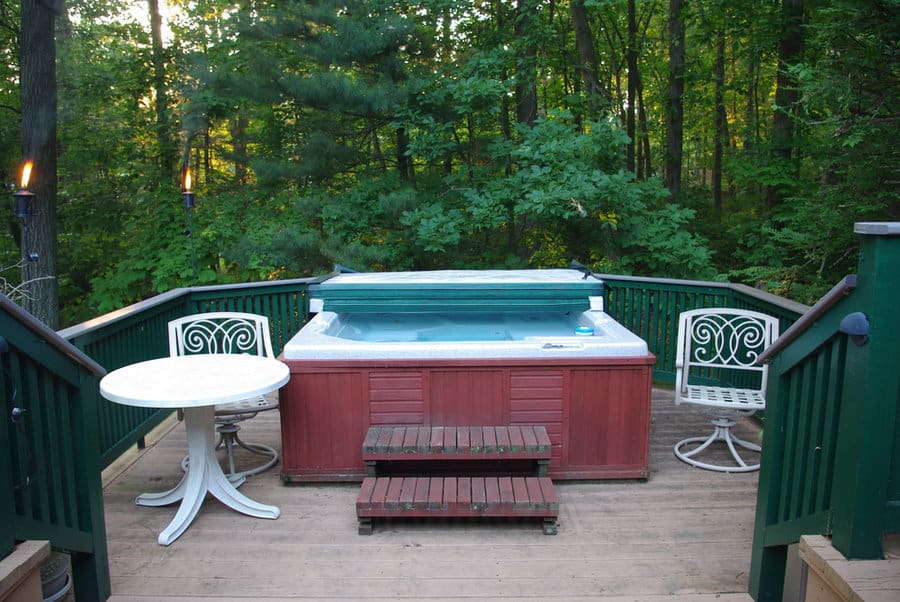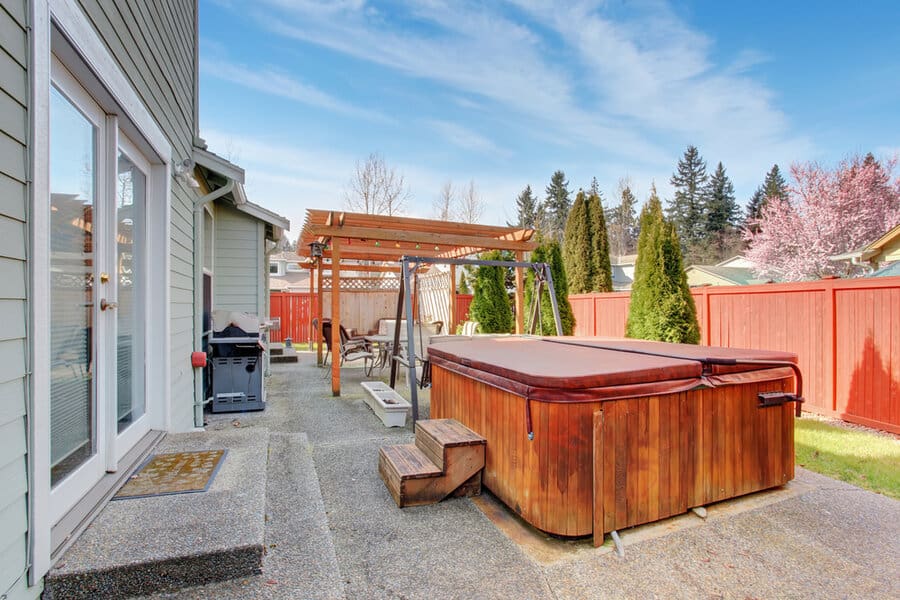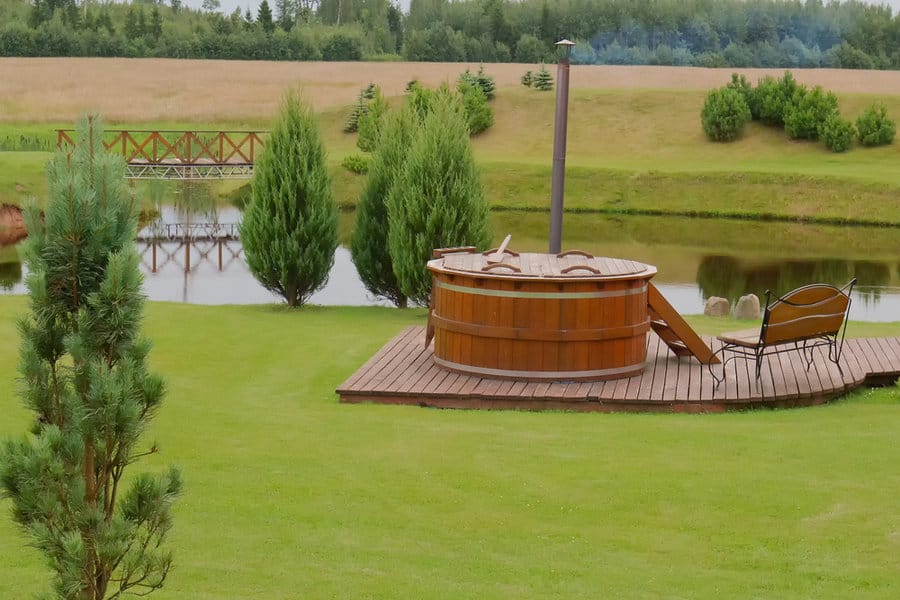 8. Blend Your Tub with Nature
Integrate your hot tub within a pebble deck for a harmonious blend of nature and luxury. The juxtaposition of the tub's sleek design against organic pebble texture offers an engaging visual. Enhance this natural setting with surrounding greenery, vibrant flowers, or a calming water feature. This merger of landscaping and relaxation provides a captivating, nature-infused retreat.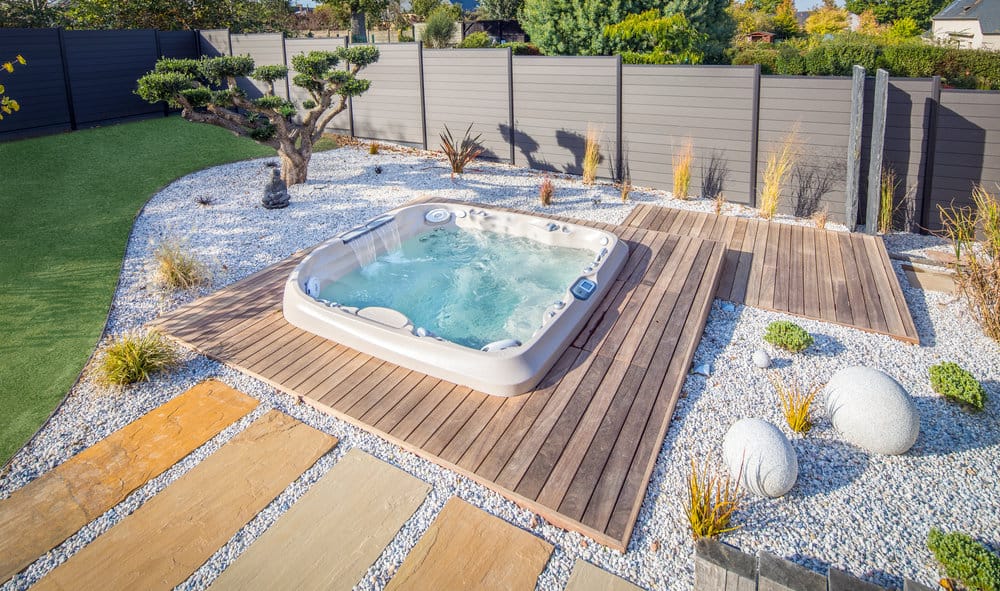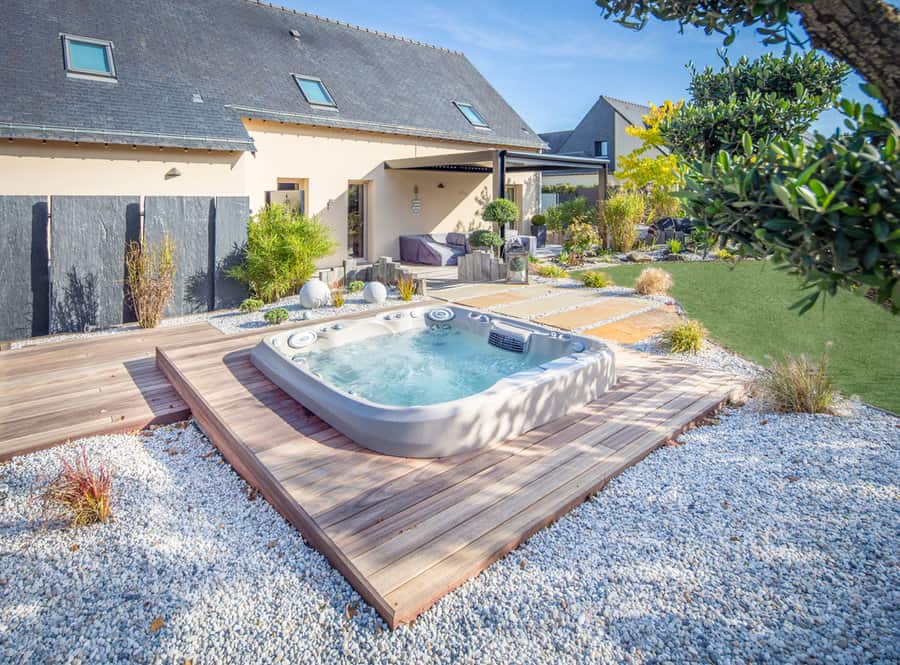 9. Elegance with Tiled Tub Surroundings
A tiled deck, boasting intricate patterns or minimalist designs, adds elegance to your hot tub area. Beyond their aesthetic appeal, tiles offer durability, ensuring long-lasting beauty. Choose vibrant tiles for a statement or neutral shades for calm sophistication. This seamless transition between living areas enhances your backyard's aesthetic, making every soak feel like a spa retreat.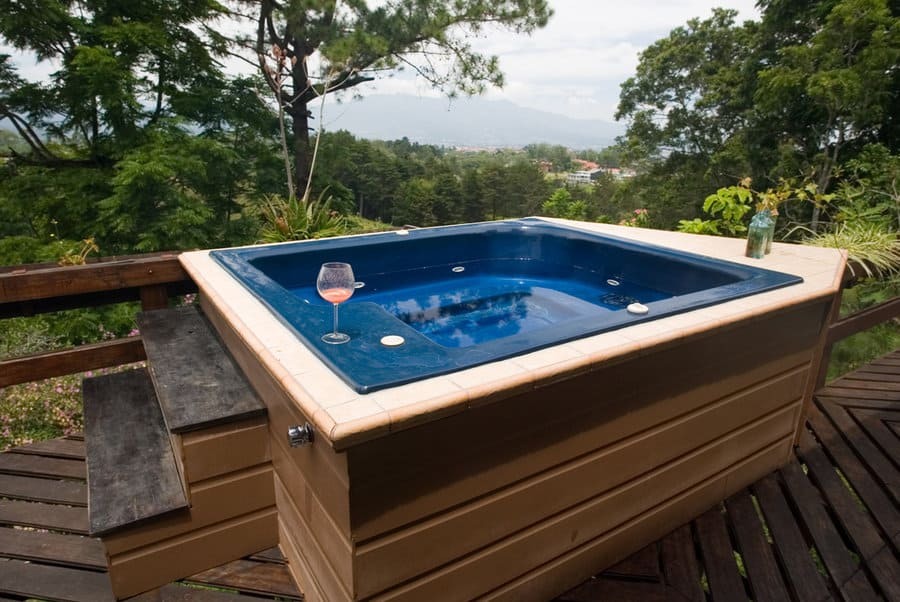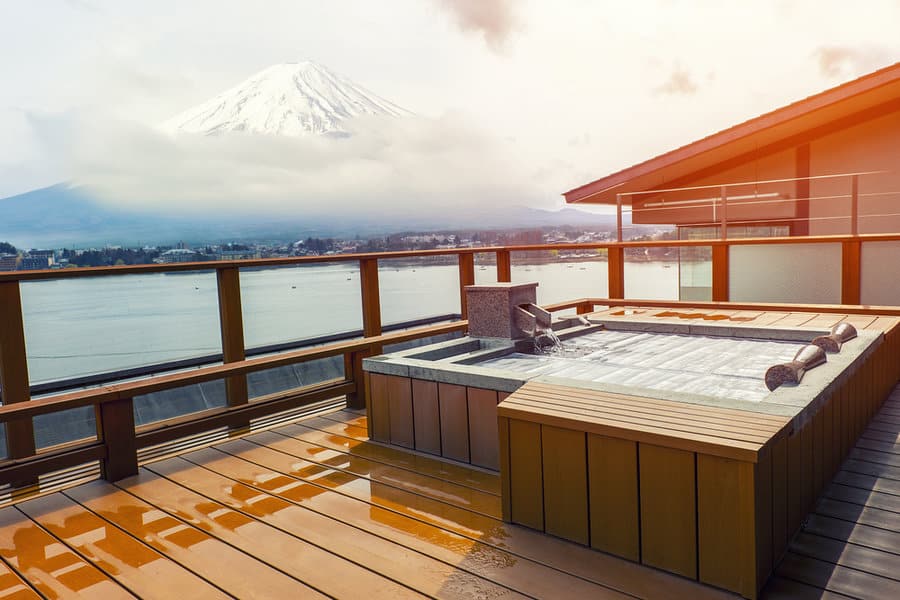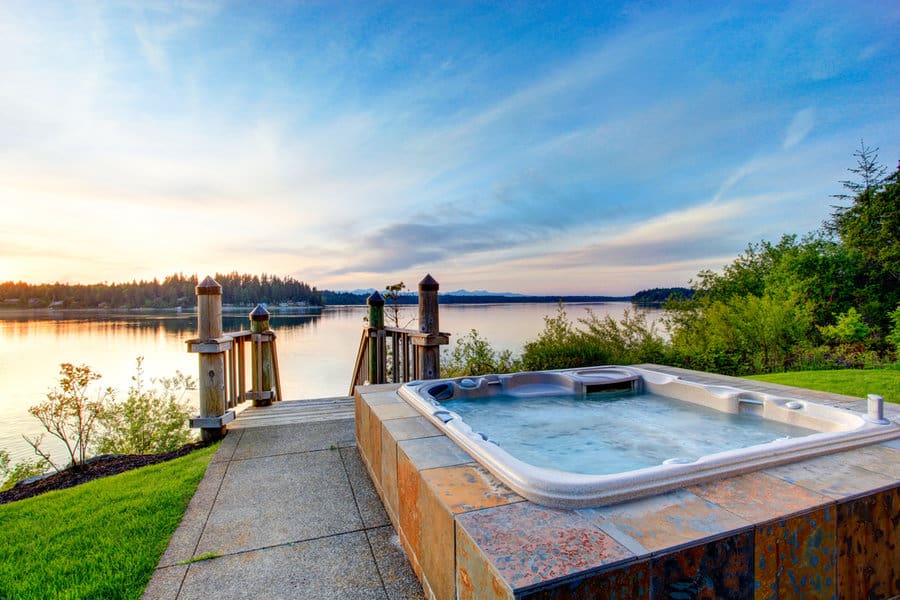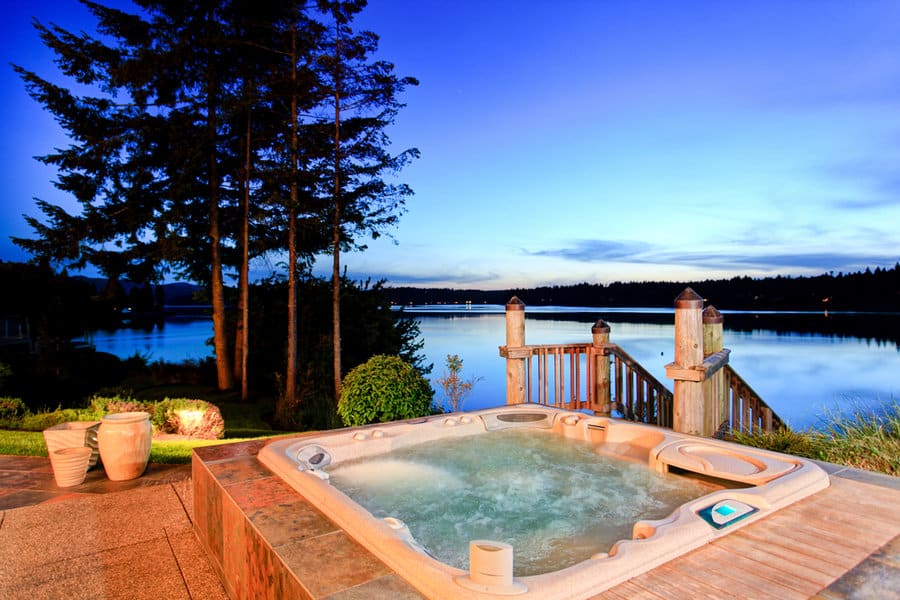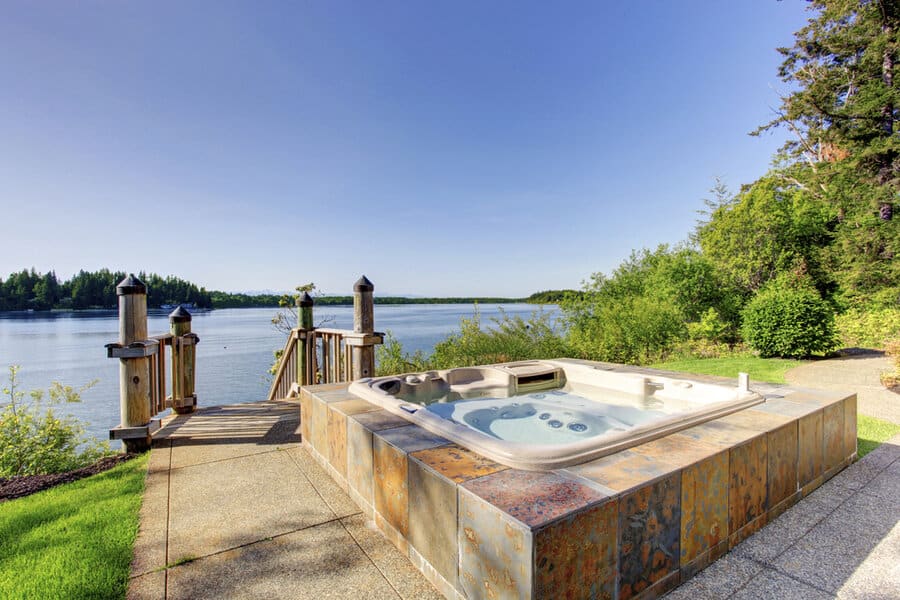 10. Inflate, Relax, and Repeat
An inflatable hot tub deck brings flexibility, suitable for both compact balconies and expansive yards. Its easy setup and storage offer mobility and convenience. Design a surrounding deck for lounging and enhance with seating, ambient lighting, and greenery. This adaptable choice lets you craft a relaxation haven in any setting.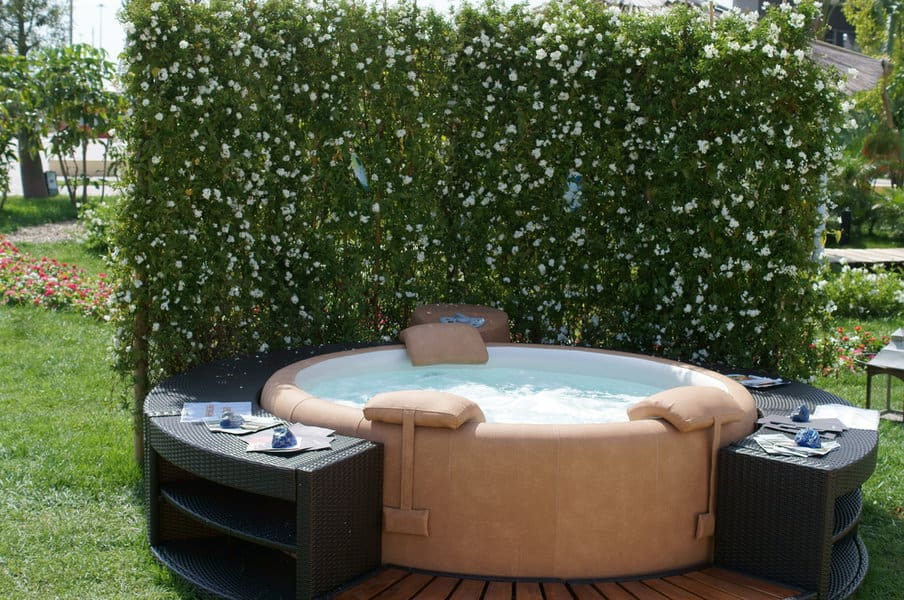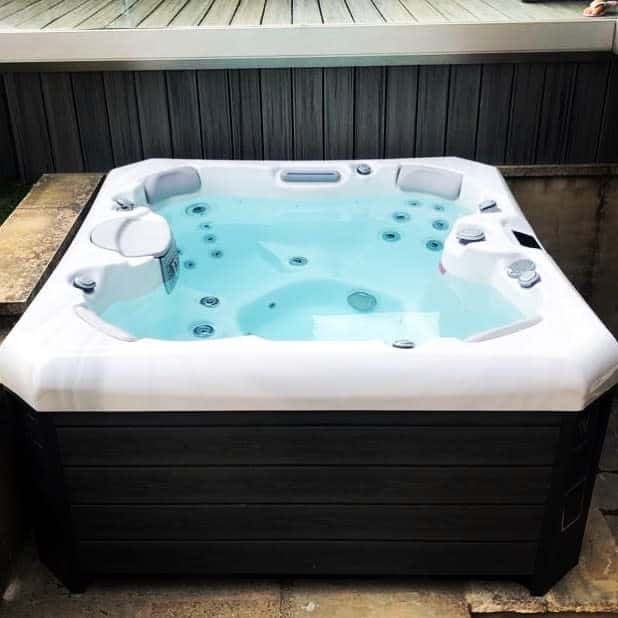 11. Seamless Integration with Built-In Tubs
Built-in hot tubs meld effortlessly with decks and surroundings, offering a cohesive look. Opt for materials like wood, composite, or stone to shape the desired ambiance. Enhance with built-in seating for stylish relaxation. Whether you lean towards a modern aesthetic or rustic charm, built-in tub decks promise versatile, stunning outdoor retreats.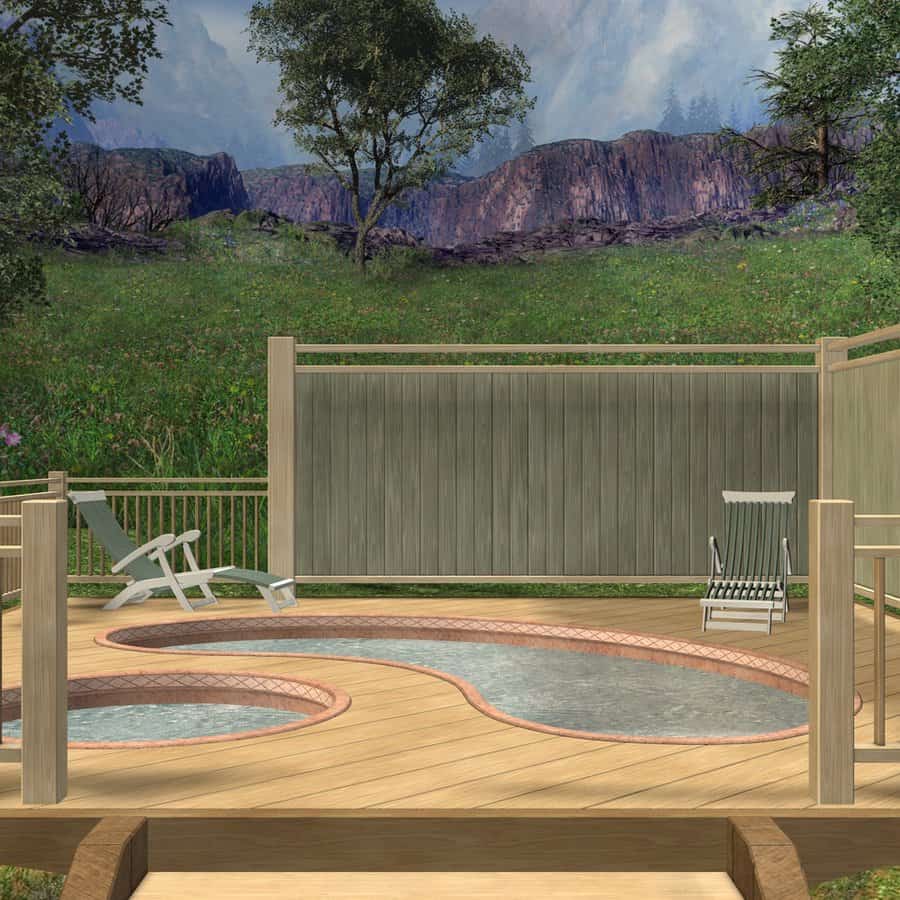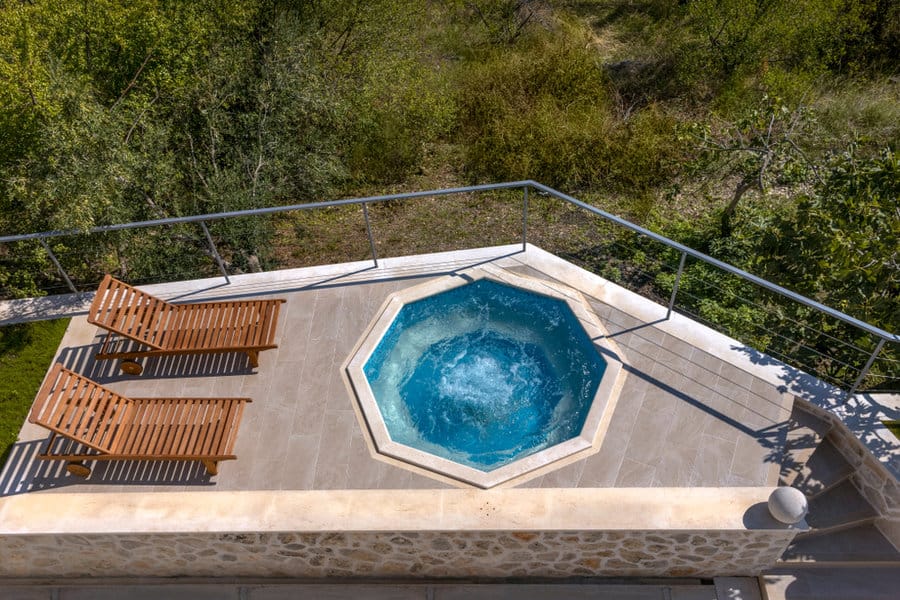 12. Overlook the City from the Rooftop
A rooftop hot tub deck offers urban serenity and stylish getaways. Choose contemporary deck materials to harmonize with the modern skyline and integrate cozy seating, loungers, and mood lighting for the ultimate relaxation setting. Introduce greenery through potted plants or a living wall, making your high-rise escape a blend of luxury and nature, all while savoring captivating city views.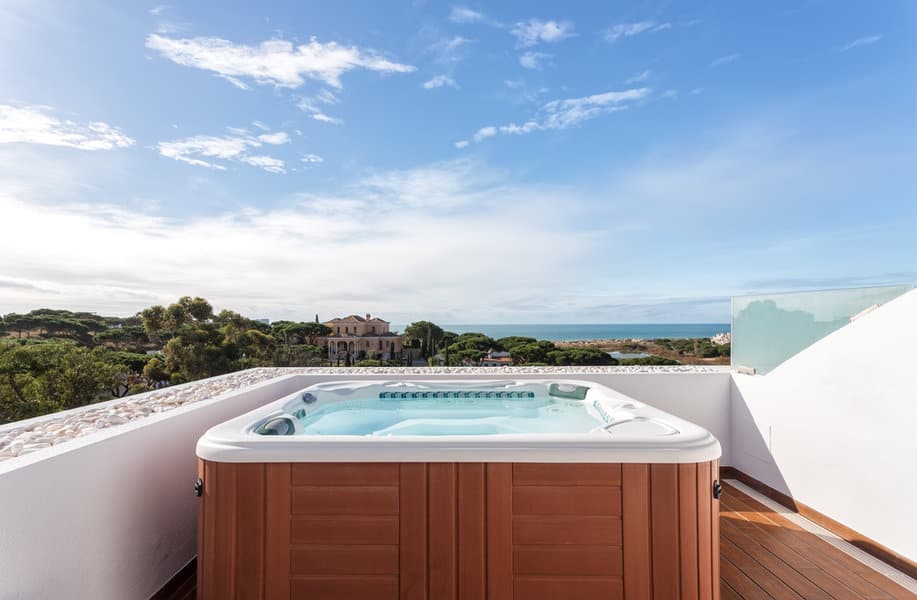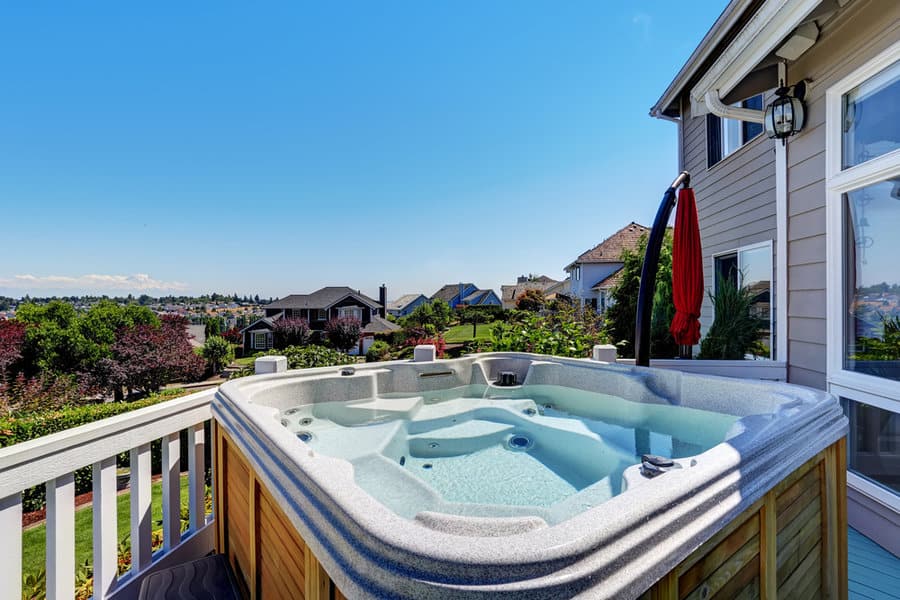 13. Gazebo Enveloped Hot Tub Escape
Housing your hot tub within a gazebo offers both elegance and privacy. Whether you lean towards a rustic wooden design or a sleek modern structure, the gazebo ensures a secluded soak. Amplify the setting with ambient string lights, comfortable seating, and verdant touches, crafting a peaceful and alluring hot tub haven.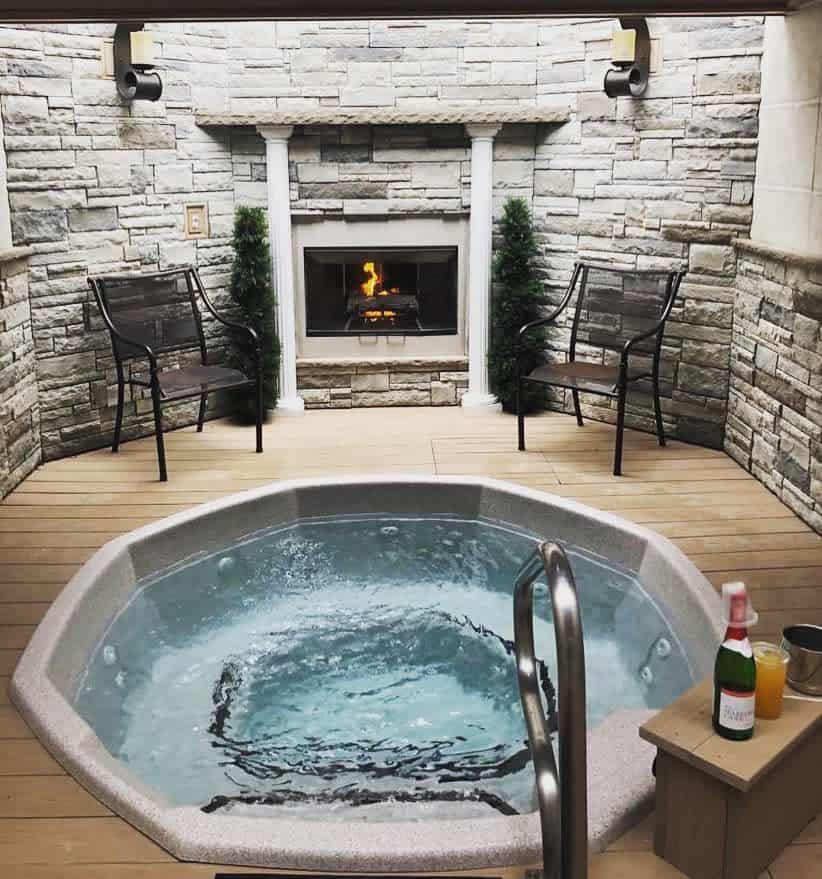 14. Classic Charm with Wooden Decks
A wooden hot tub deck exudes classic sophistication, marrying your tub harmoniously with nature. The wood's innate warmth crafts an inviting ambiance, making it the perfect relaxation backdrop. This built-in design promises sleek transitions and can be tailored with added seating, planters, or pergolas for extra shade and seclusion. Accentuate with ambient lighting and lush foliage for a complete tranquil escape.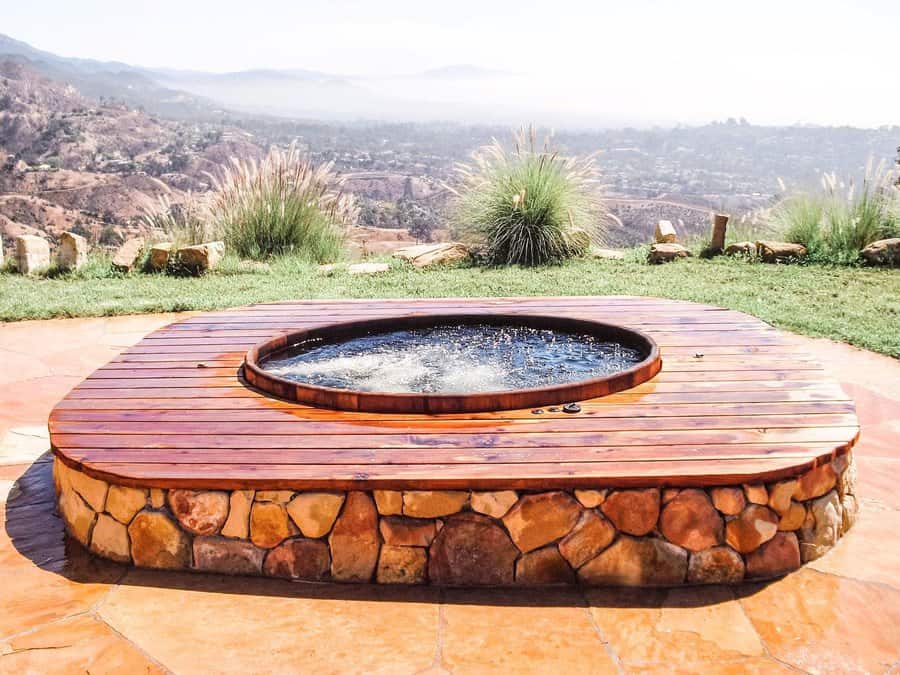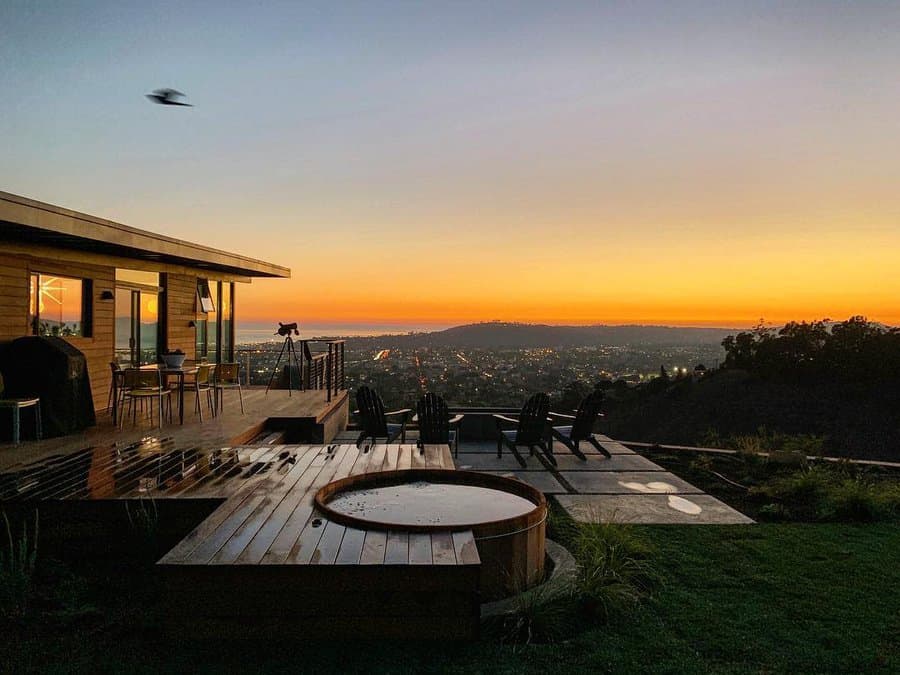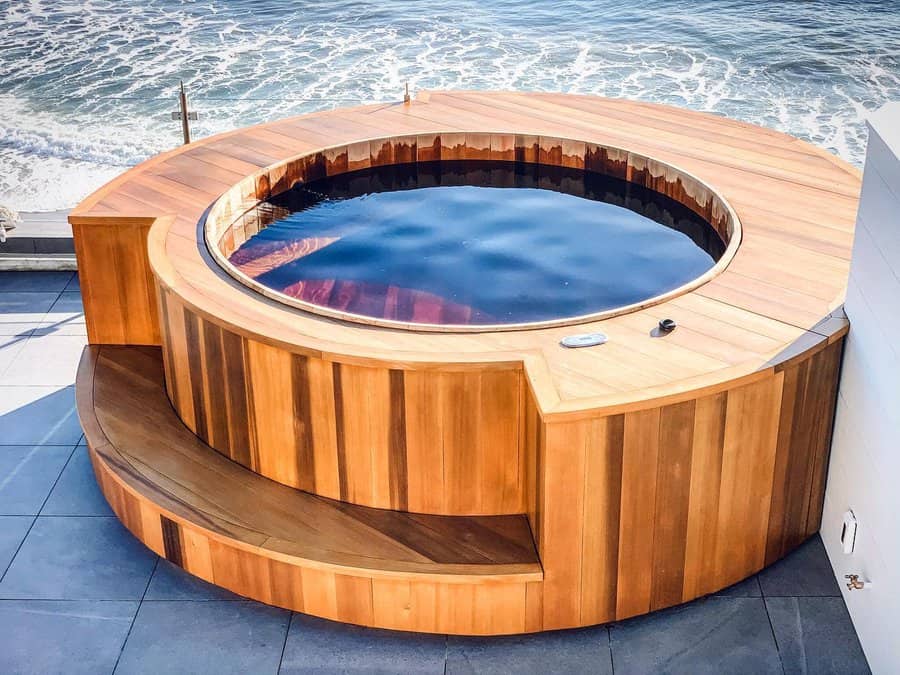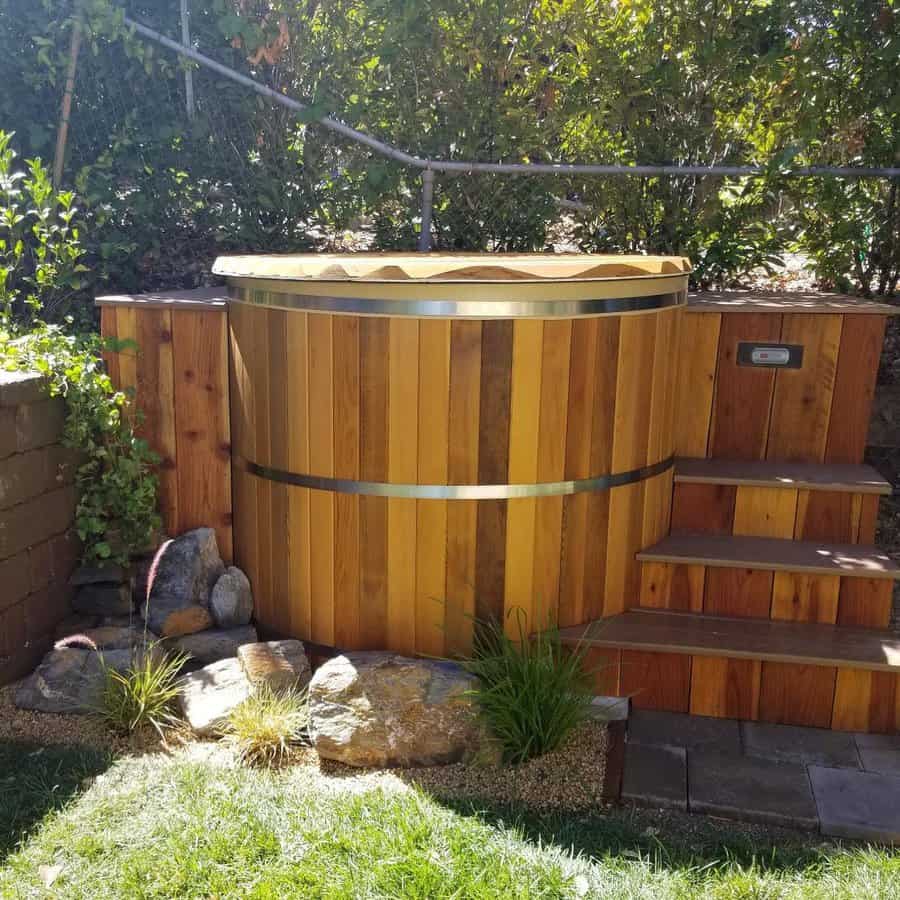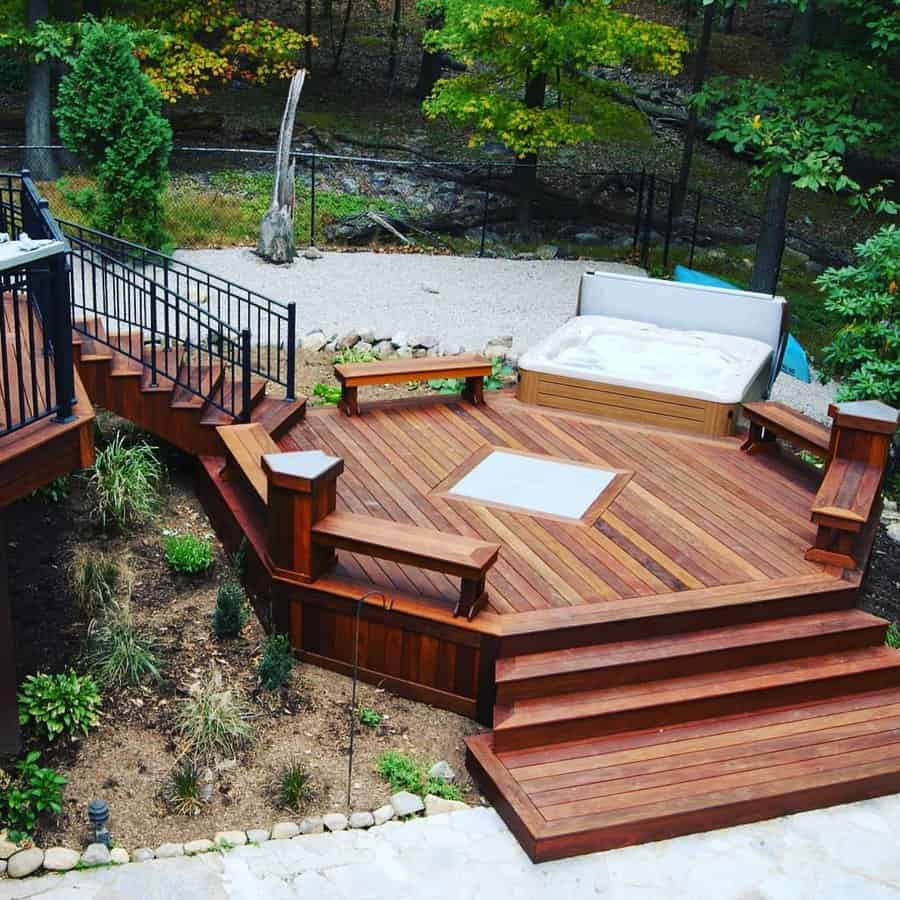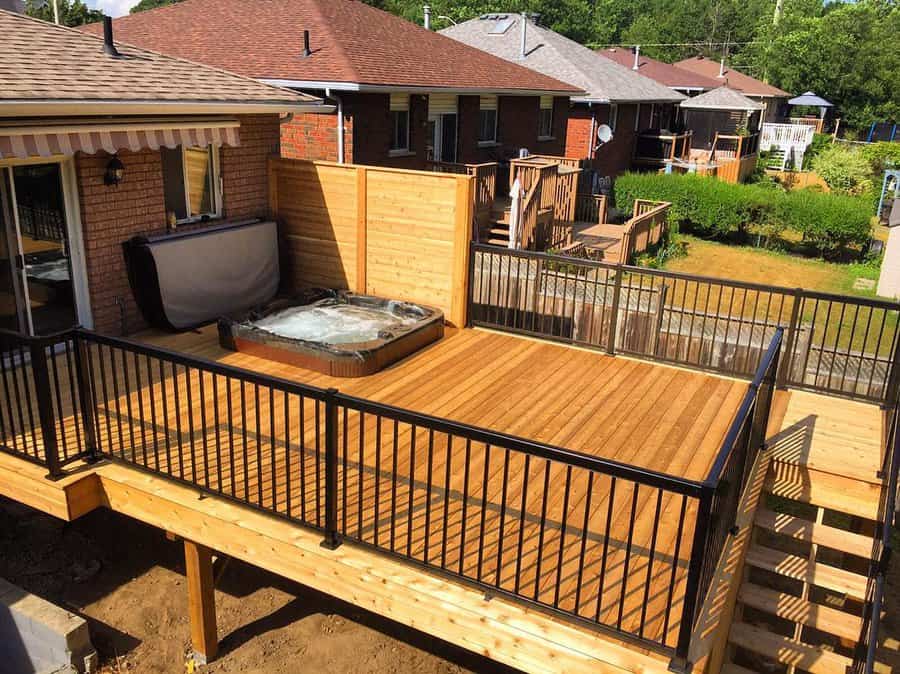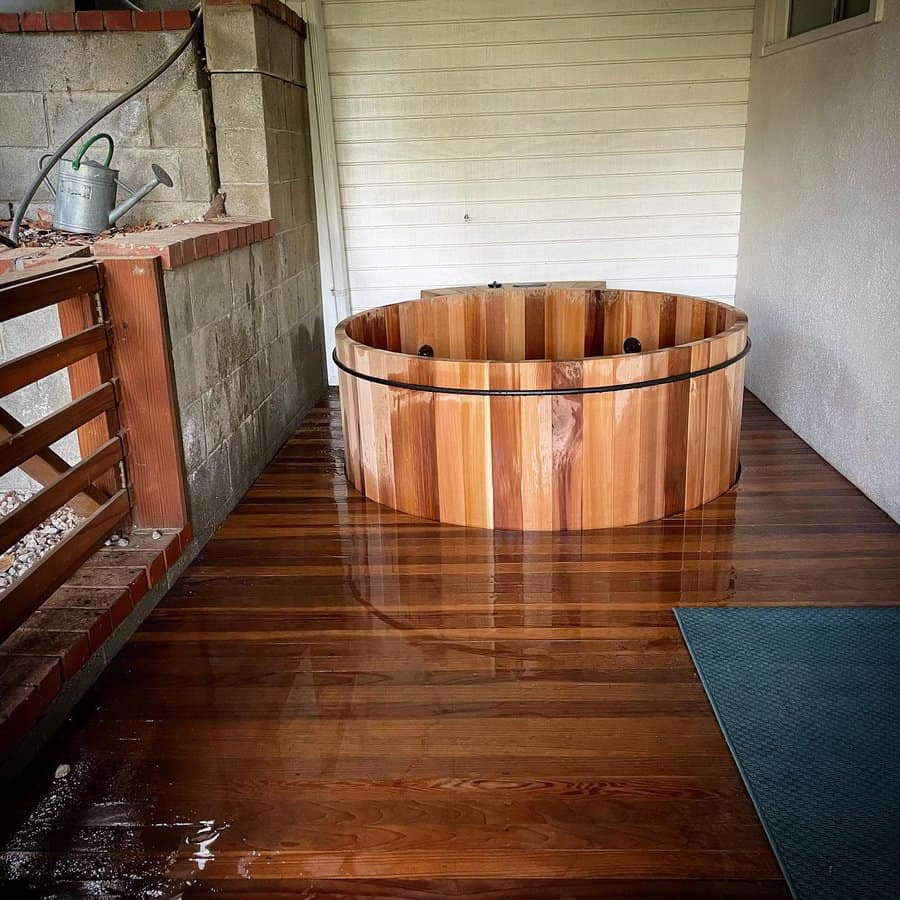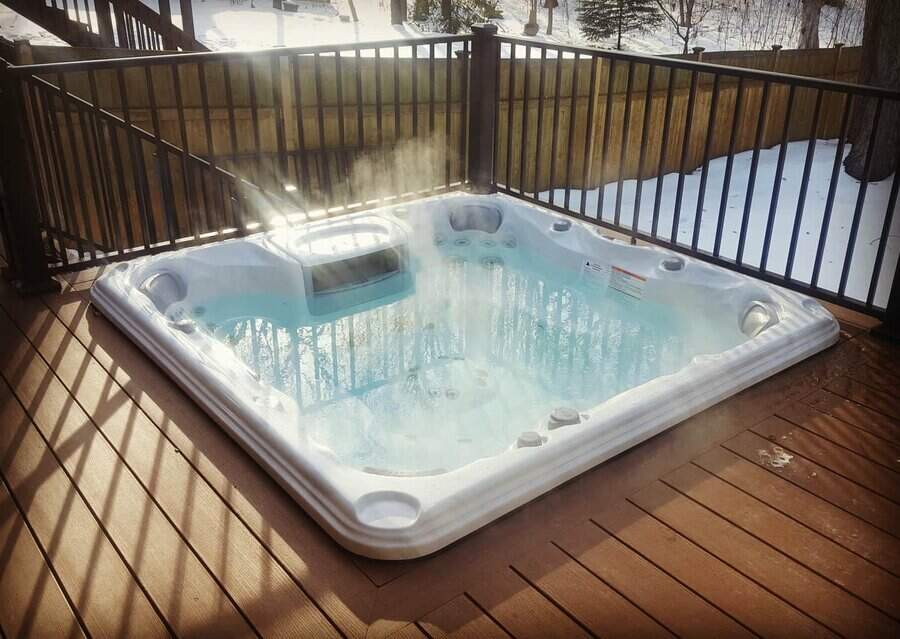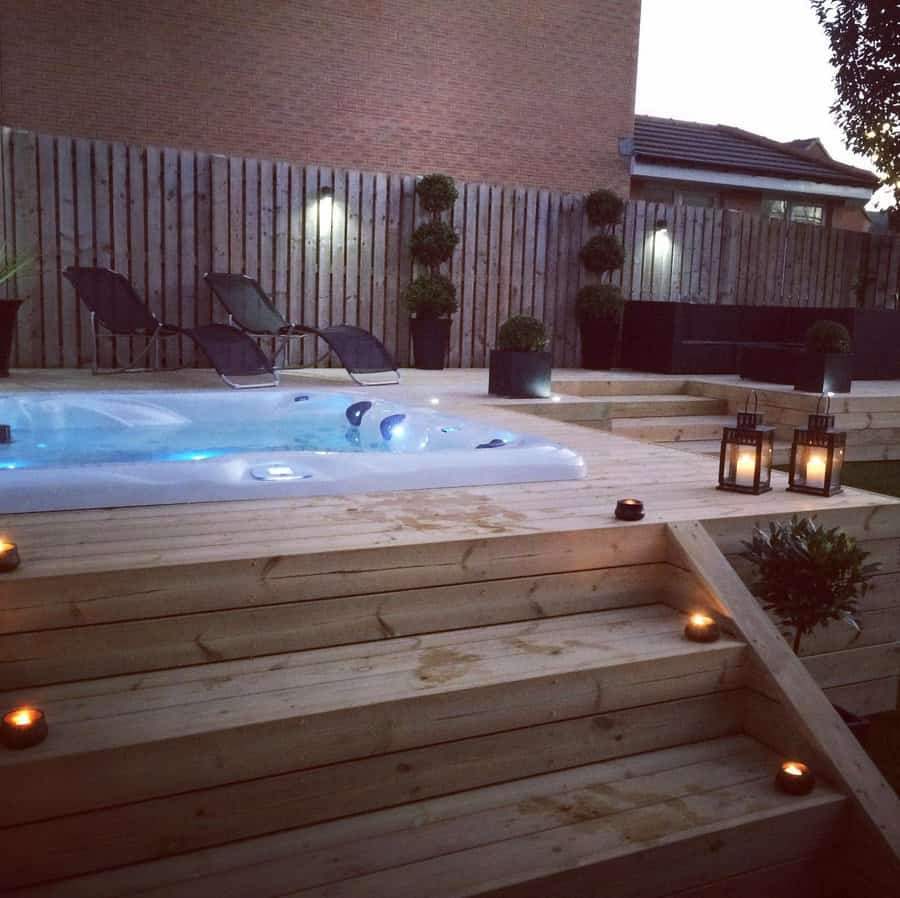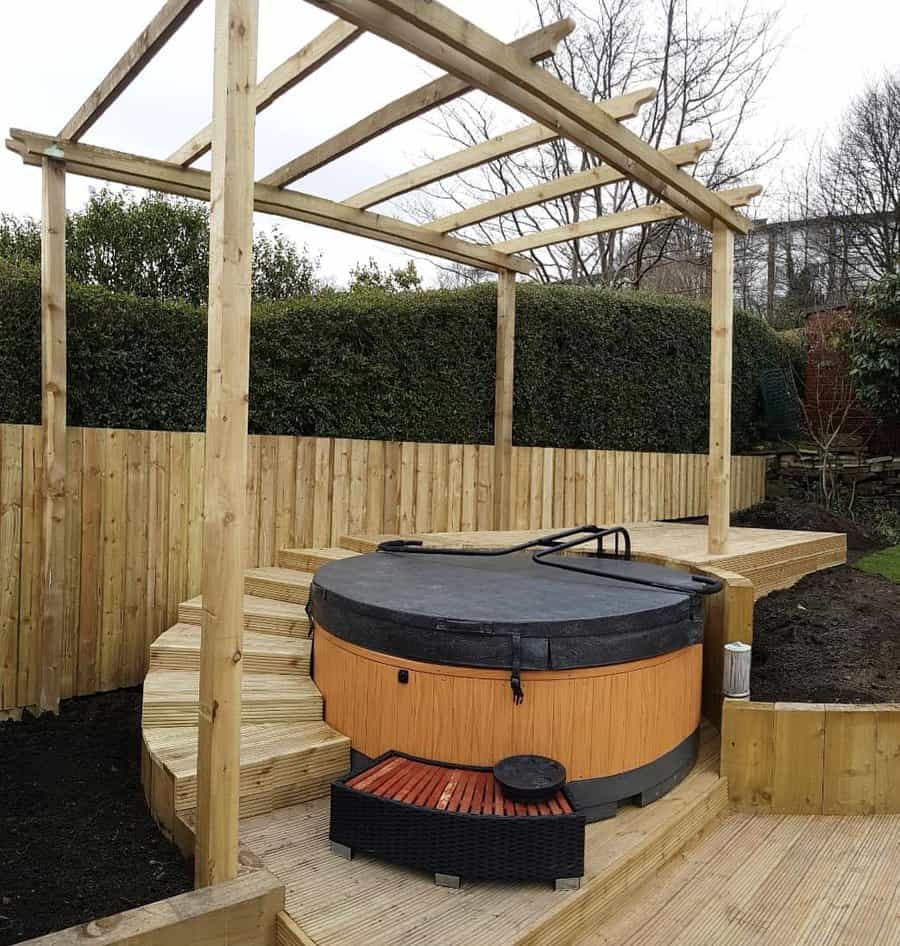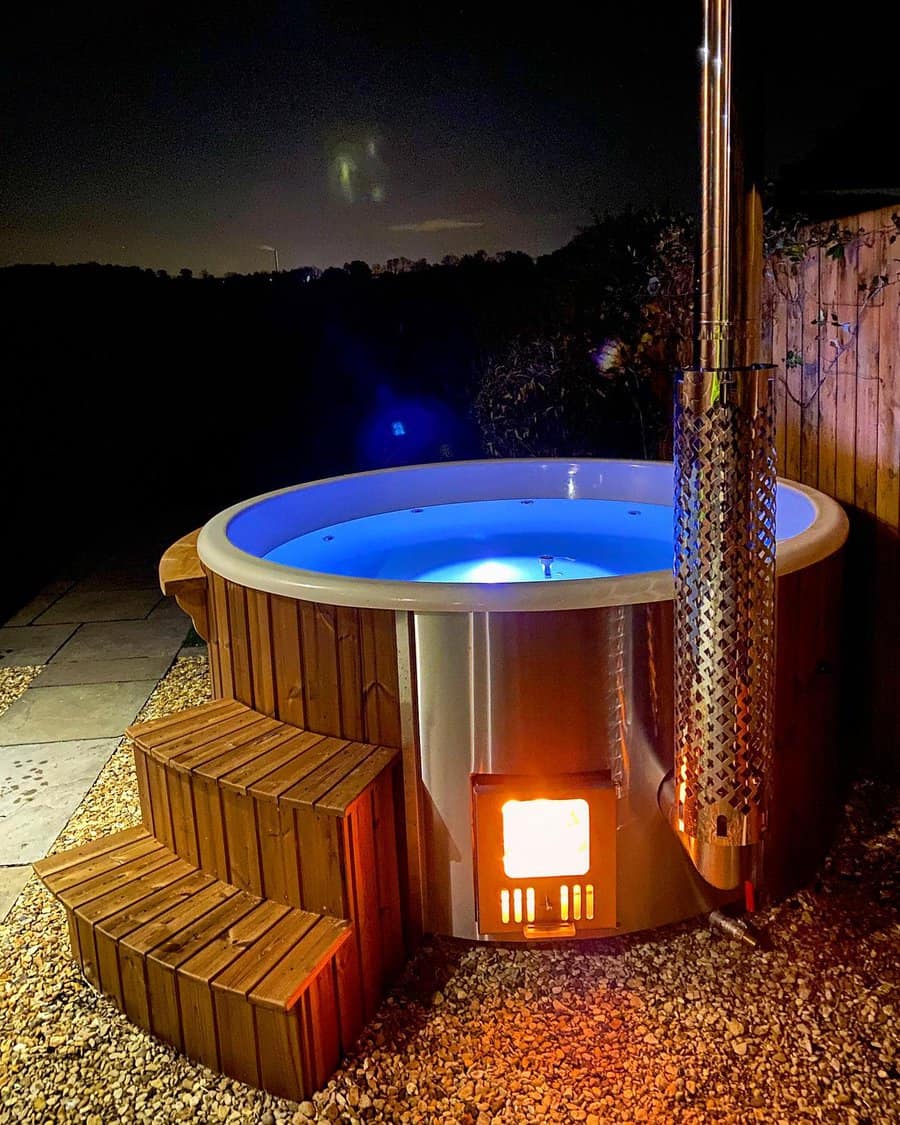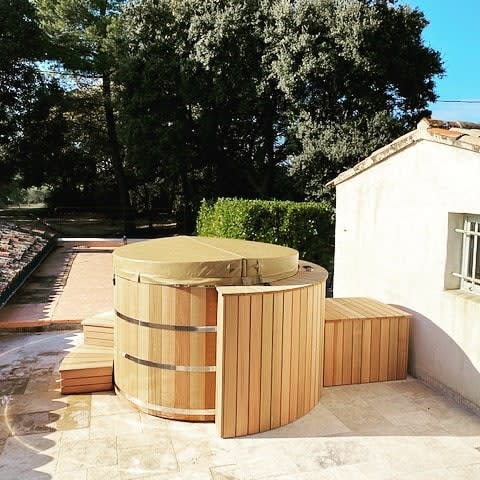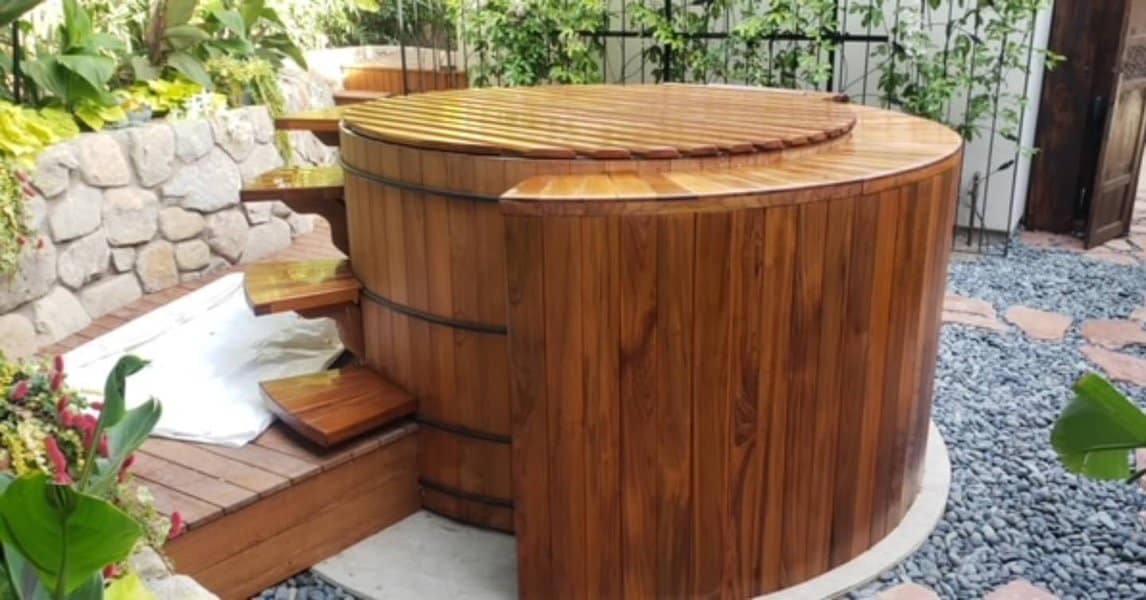 Hot Tub Deck FAQs
How much does it cost to build a deck with a hot tub?
The cost of your hot tub deck installation will depend on your budget. An entry-level installation could cost less than $5,000. A mid-level installation will cost $5,000-$8,000. High-end installations cost $8,000-$12,000. Luxury and custom installations start at $13,000 and can go up to an unlimited cost.
How far should a hot tub be from the house?
Technically, you don't have to place your hot tub a minimum distance from the home. However, you need to think about safety. To reduce your risk of electrocution, place your hot tub at least 16 feet from any overhead power lines. To reduce the risk of flooding your home, place your hot tub at least five feet from your home.
Is a hot tub a good investment?
Don't worry about whether your hot tub will add value to your home. If you will use it regularly and get enjoyment out of it, then a hot tub is well worth the investment. You can use it to relax, enjoy better health, and entertain.