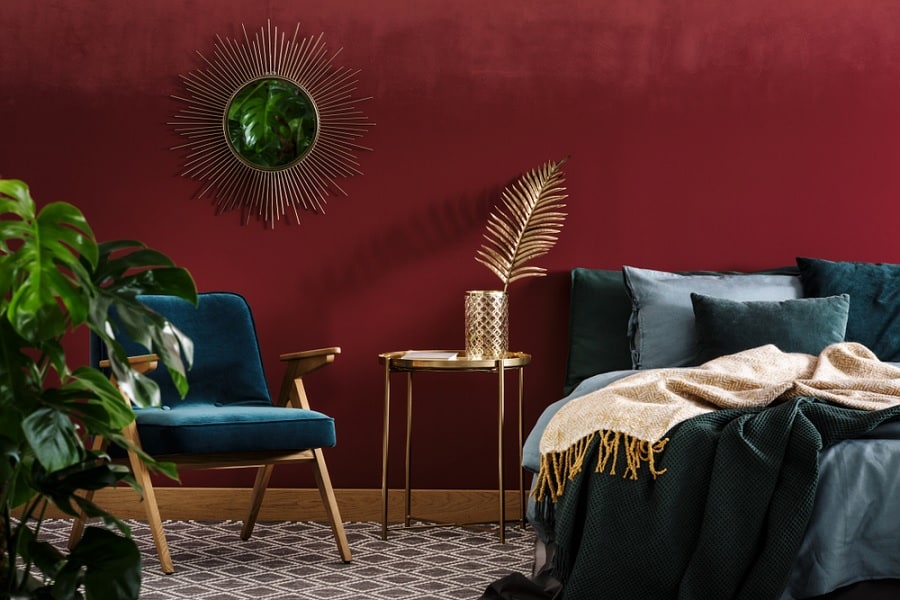 How to Make a Bed Look Like a Couch
Living in a small space puts a serious limit on the amount of furniture you can have. You have an even greater challenge if you live in a studio apartment. You lack extra space because your bedroom, living room, dining room, and kitchen are all in one space.
Even if you have a one-bedroom apartment, you lack the extra space to have guests over. Having an extra bed that you can turn into a sofa is perfect for a small living room.
The problem is, you do not want to have a bed in your living room. What you need is the ability to turn your bed into available seating by making a DIY couch. Follow this guide and learn how to make a bed look like a couch.
1. Start With the Right Bed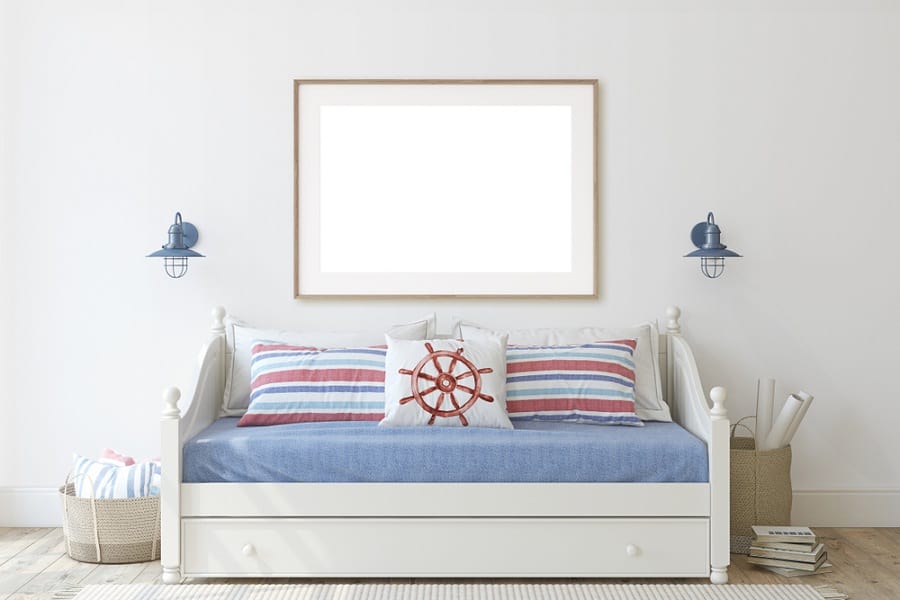 When attempting this project, it is best to start with the right bed type. This makes the project easier. A daybed, twin mattress, or futon mattress is best. They are all similar in size and shape to a couch. You can use a queen size bed, but it will be more challenging given its increased width.
Consider the bed frame that the mattress is on. One that looks similar to a sofa is the best. However, it could also be low profile, giving you a blank canvas that you can then build upon.
Smaller beds are ideal because they will comfortably fit in a studio apartment or guest room. Place your bed against the wall with the long side of the bed against the wall. This puts the right-sized bed against the wall as if it were a sofa.
Avoid These Types of Beds
There are some beds, that no matter how hard you try, they will never look like a sofa. Regular beds that are too large, like a queen, king, or California king, are too wide. It would take a significant number of pillows to reduce the depth to make them into a sofa seat. Other beds, like bunk beds or murphy beds, have builds that are so far away from a sofa that you will never camouflage them into a couch.
2. Use a Triangle Pillow or Large Pillows
The average seat depth for sofas is between 21 and 24 inches. A deep-seated sofa is between 30 and 40 inches. Keep this in mind when turning your bed into a couch. For example, a twin bed is 38 inches wide. This makes it at the top end of the deepest of deep-seated sofas.
To reduce the depth, use large pillows that will retain their width. You do not want them to look thick and plush and then compress flat when someone sits down. Another great option is to use a triangle-shaped pillow. It will provide the right amount of support for your pillows so that they can mimic sofa cushions. It will also create a leaned-back slope that is similar to how sofa seatbacks naturally slope back. Finally, large square or rectangle pillows will look similar to the pillows you see on a sectional.
3. Thicken the Armrests
Many sleeper sofas and daybeds have thin armrests. This is a dead giveaway that they are not a true sofa. Camouflage this visual giveaway that your daybed couch is actually a bed. The thin armrests are also uncomfortable when sitting on the sofa.
Try adding a thick pillow to the sides to build up the bulk of the armrests. It also provides additional cushioning to your arms when sitting on the sofa. An added bonus is that your overnight guests will have plenty of pillows when sleeping.
If the pillows are not enough, try draping a thick throw blanket over the armrest. A double-layer or faux fur blanked like this will work well.
4. Add a Bed Skirt

Adding a bed skirt like this Amazon Basics Pleated Bed Skirt will hide the bed frame and legs that give it away that the bed is not a sofa. If your bed happens to be a trundle bed, the skirt will hide the lower bed.
However, you will want to take a look at your bed; not all frames need to be hidden. A contemporary-looking wood frame could mimic the look of wooden legs on a sofa.
Hiding the legs have another advantage. Sofas feel the way they do because they have a slight angle to the seat cushion. Your bed is flat and level because it is meant to sleep on.
Try mimicking the slope with your bed by lifting the front legs, shortening the back legs, or adding a slight amount of extra padding to the front part of your DIY sofa bed.
5. Cover the Mattress
You need to cover the mattress to make it look like the seat cushions on a couch. People make the mistake of using a fitted sheet. The problem with this is that the sheet will shift and move, requiring you to fix it constantly.
Additionally, the fabric and design rarely look similar to the fabric you would see on a sofa. A better option is to use a cover that is made from upholstery fabric. Then it should be an envelope style. It will completely cover the mattress and have a zipper or hook and loop closure to secure the cover in place. This will effectively hide your extra sleeping space.
6. Use Bolster Pillows
Instead of using regular pillows next to the armrests, try using bolster pillows. These are long and round pillows that you can buy in various diameters and lengths. These couch cushions are perfect as an armrest on their own.
You can also use a long one to extend the length of the bed next to the wall. It will bulk up the pillows and provide a similar amount of support as the triangle pillow.
A bolster pillow is good for customizing the seat depth of your sofa because it will provide the lumbar support needed when sitting down.
7. Frame With Coffee and Side Tables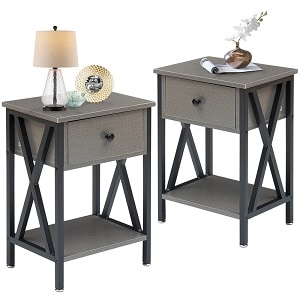 Now that you have your bed dressed and disguised, it is time to add other typical living room furniture. This will dress the rest of the room and help it to look like a living room setup.
Frame the daybed with matching side tables like these on either side. Then place a coffee table in front of it. These tabletops create a place for setting down drinks. You could place a tall floor lamp on one side that can illuminate the space.
8. Add the Right Finishing Touches
To really sell the look of your DIY sofa, you need to add the decorative finishing touches that you would add to any other sofa. This includes a blanket and throw pillows. These are the decorative items that go on the sofa.
Then you can add other decorative items to finish the rest of the small space. This could be a small lamp on the side tables. Add a tray with a collection of decorative items to the coffee table. These little items will really sell the entire look of your daybed-turned sofa.