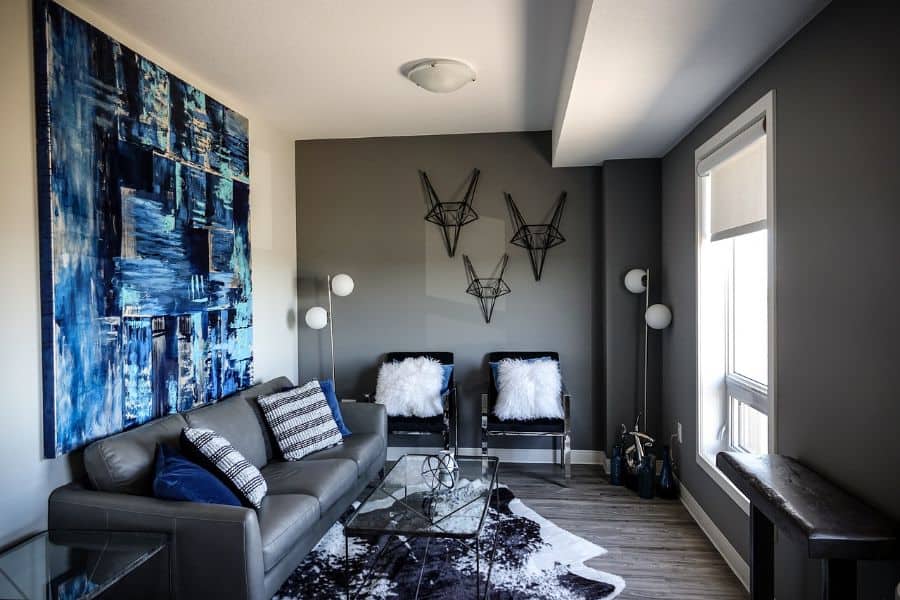 The Top 74 Industrial Living Room Ideas
Do you find yourself attracted to the more eccentric side of interior design? Is it hard to choose an aesthetic that suits your personality?
A beautiful living room is about more than selecting a comfy sofa, functional coffee table, and bright floor lamp. But style is still important.
Industrial decor is a wonderful option for any living space in need of some character. It bucks traditional design in favor of practicality. Yet still manages to be incredibly attractive.
Industrial design encompasses a wide variety of styles and trends. Keep reading for our favorite industrial living room ideas and discover exactly what this design movement has to offer!
1. Apartment
An apartment pre-equipped with industrial elements is easy to decorate. But there's still hope even if your rented space is completely devoid of industrial-inspired architecture!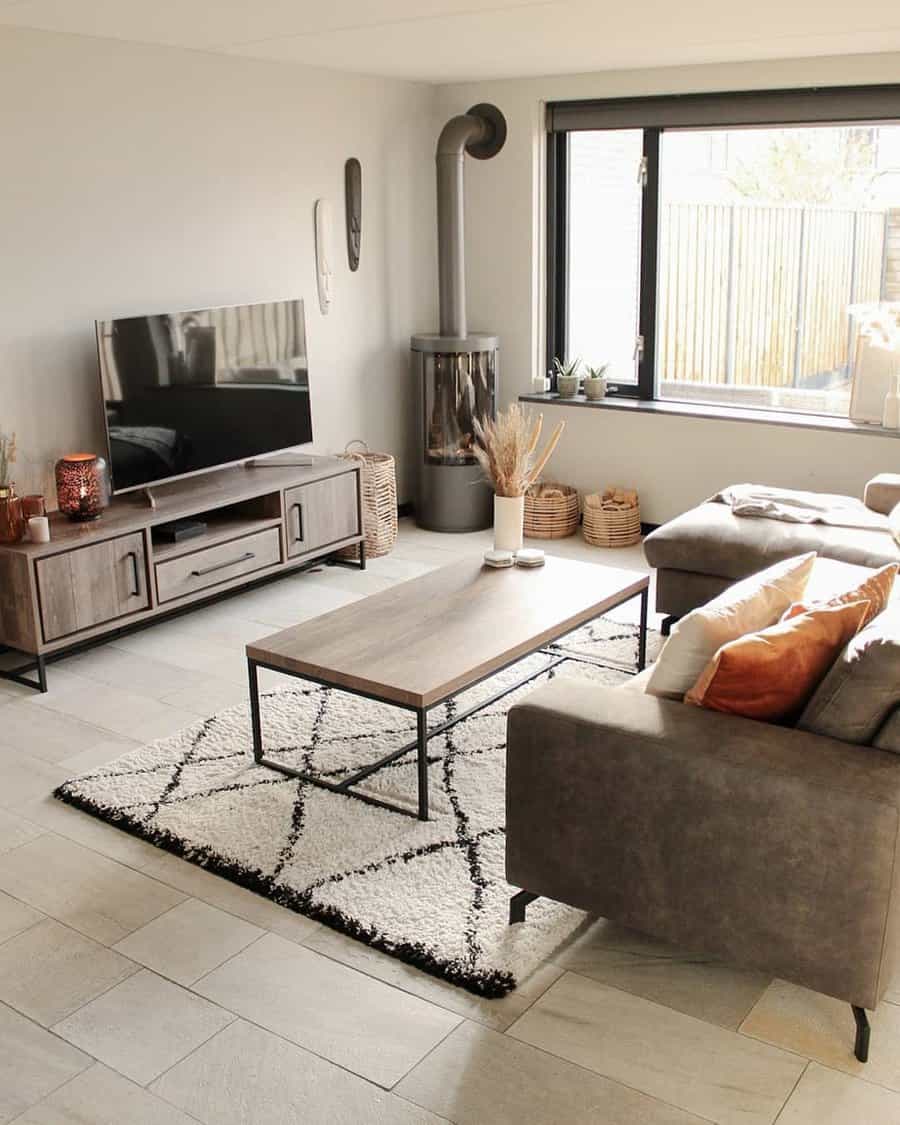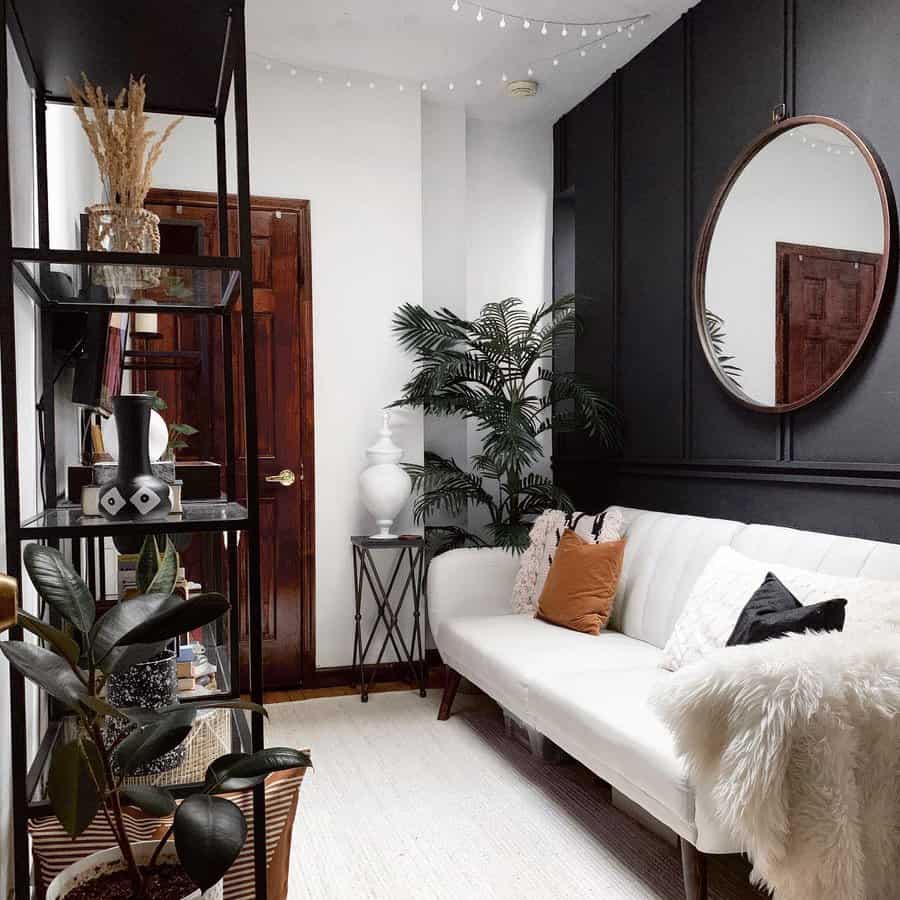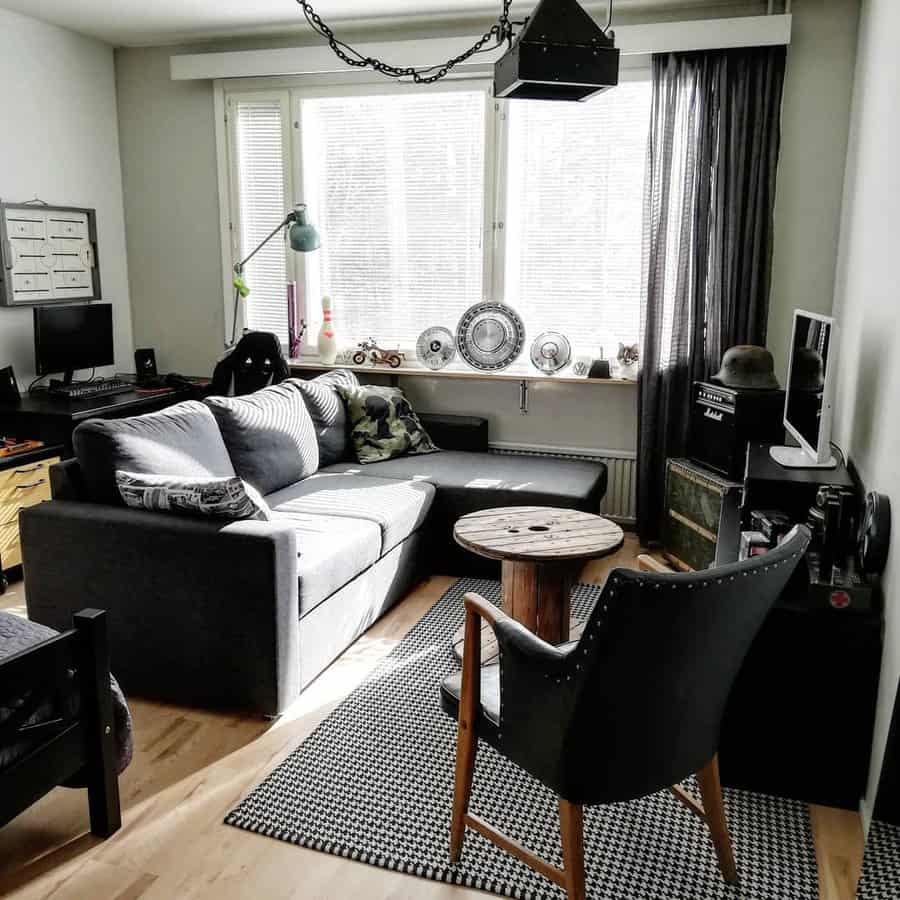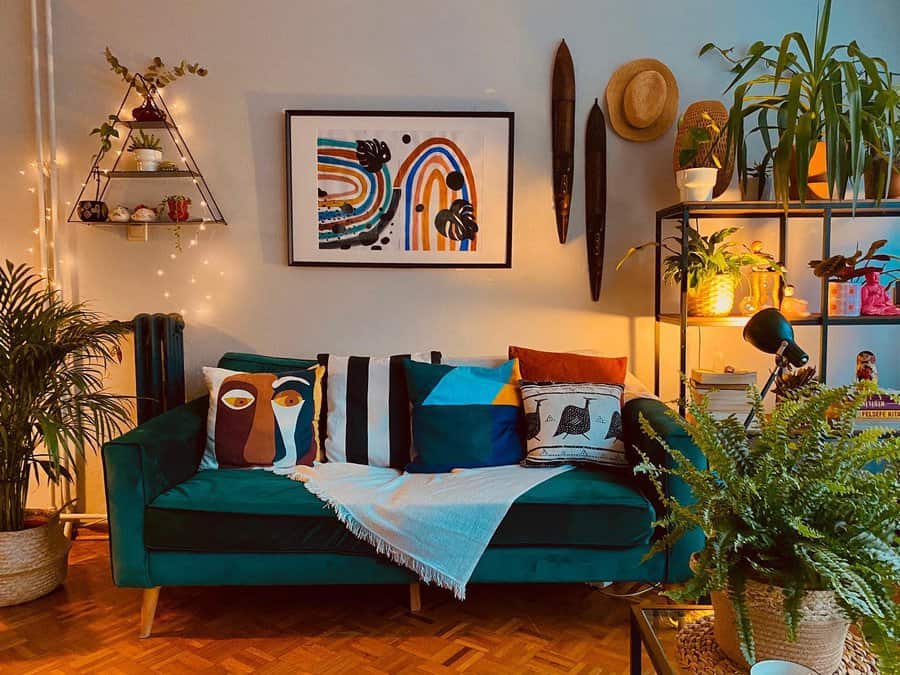 The good news is that most apartments offer a clean slate that can be decorated to suit your taste. Your furniture choices will play a big role in giving your apartment an industrial aesthetic — plain white walls or not.
Select furniture and decor boasting natural wood grain and unpolished metals. If possible, switching out your living room light fixture for a more industrial-style one can make a huge difference in the final look.
2. Bricks
Exposed architecture can really sell an industrial space regardless of the furniture or decor within. It's easy to focus on elements like ductwork or wiring. But exposed brick walls are another high-demand feature of many industrial living rooms.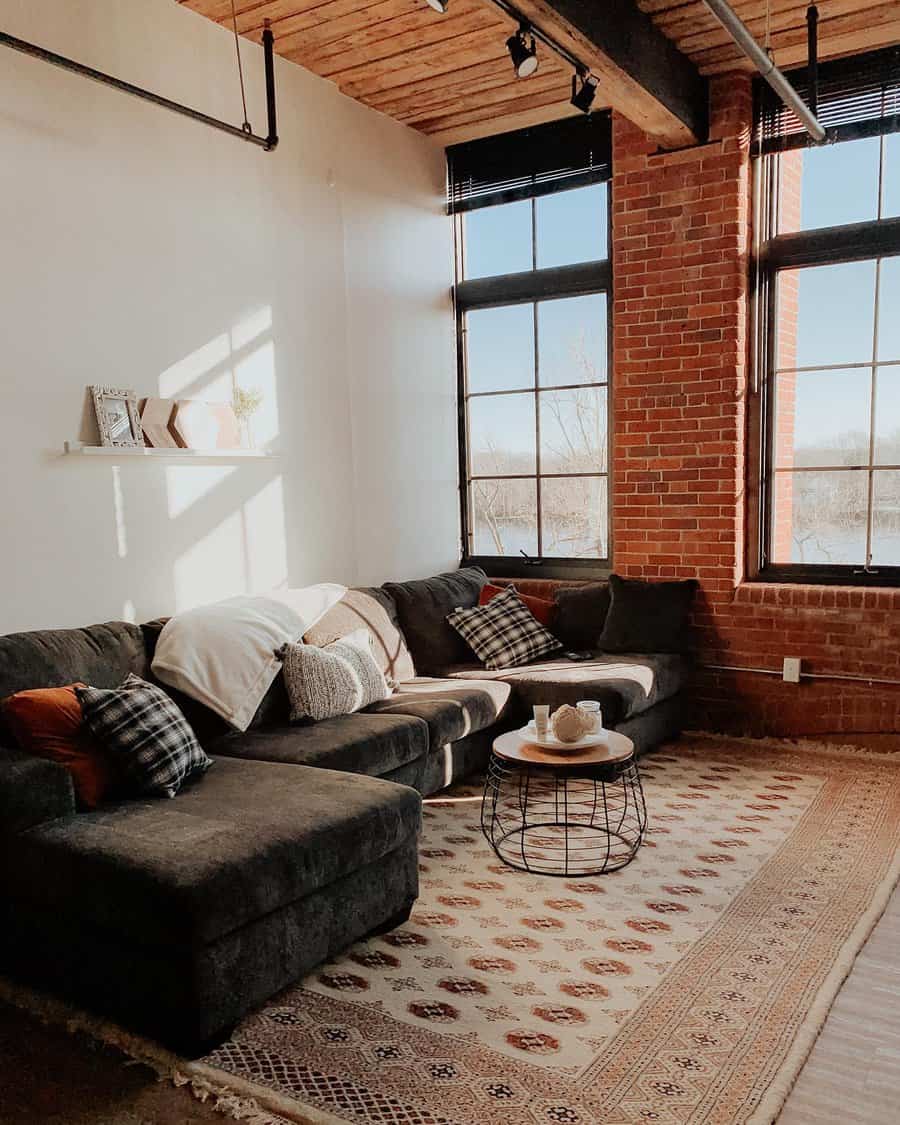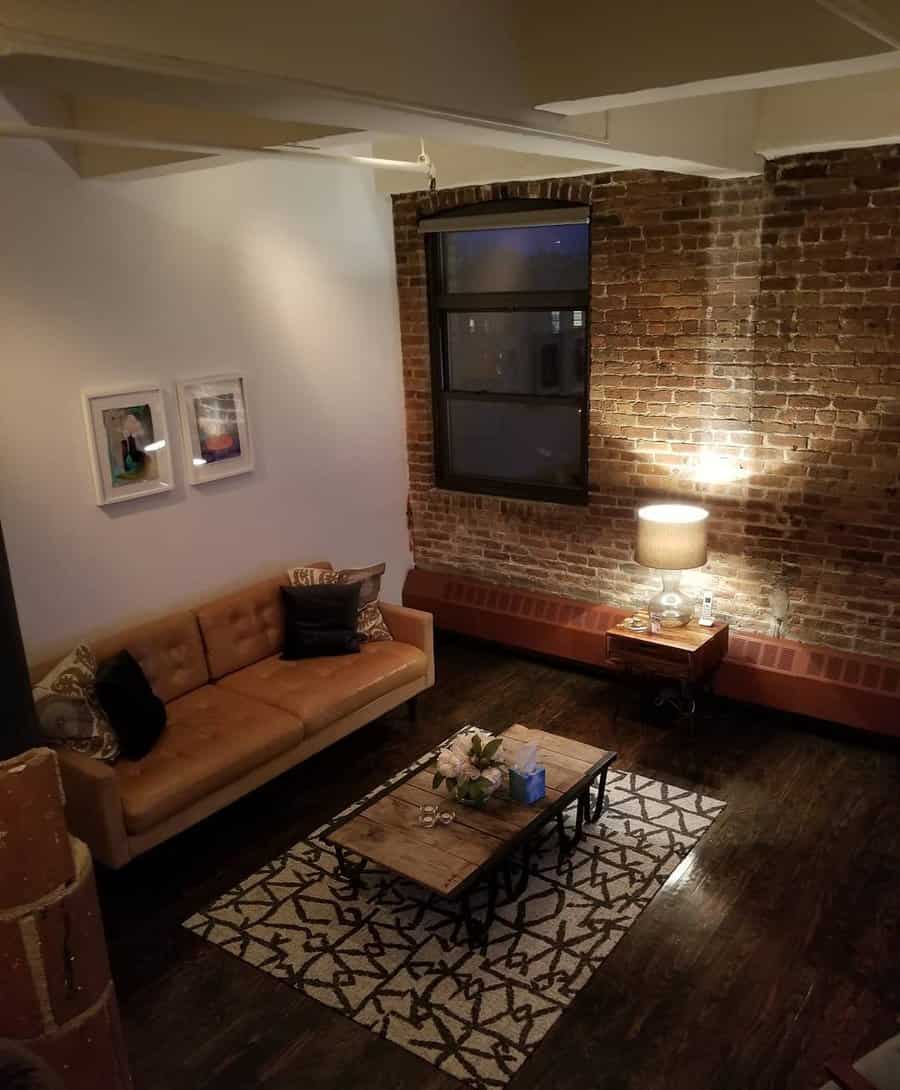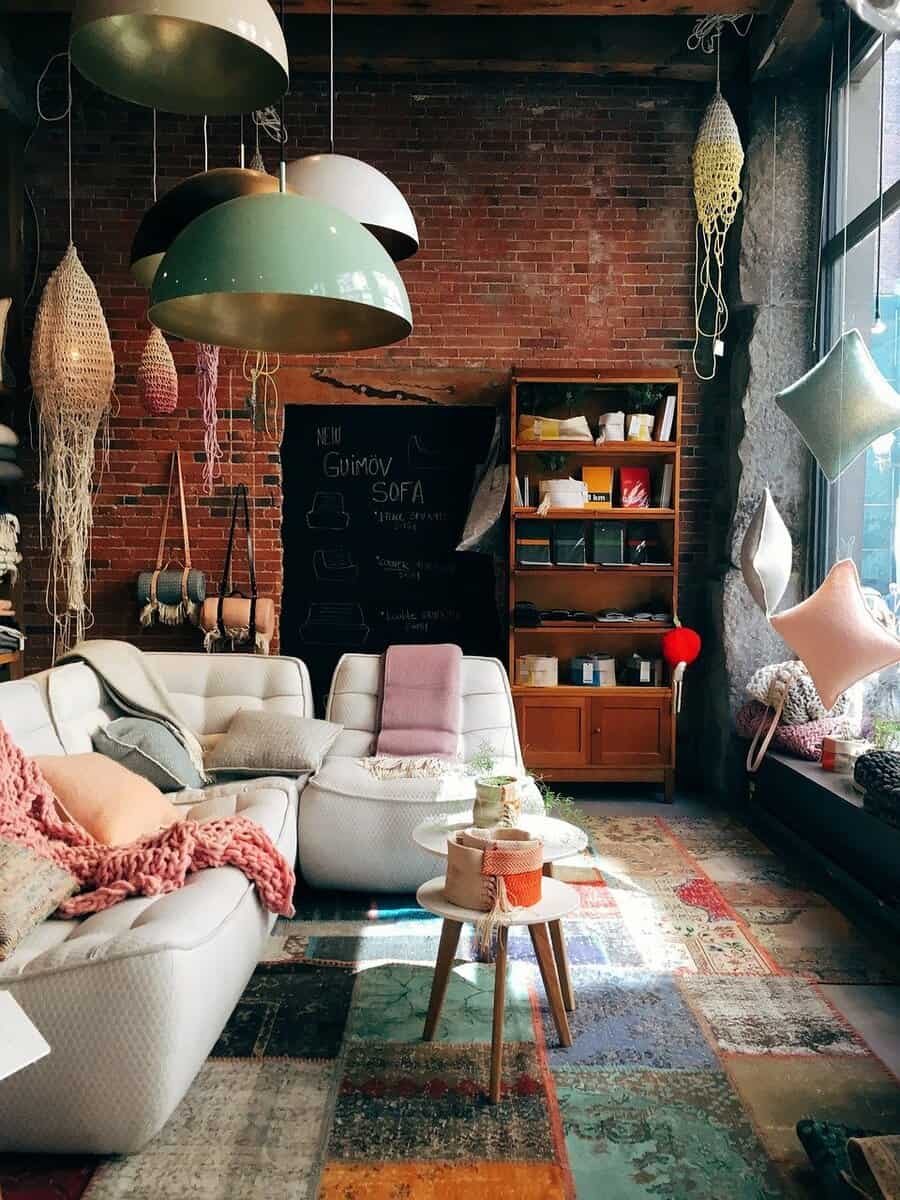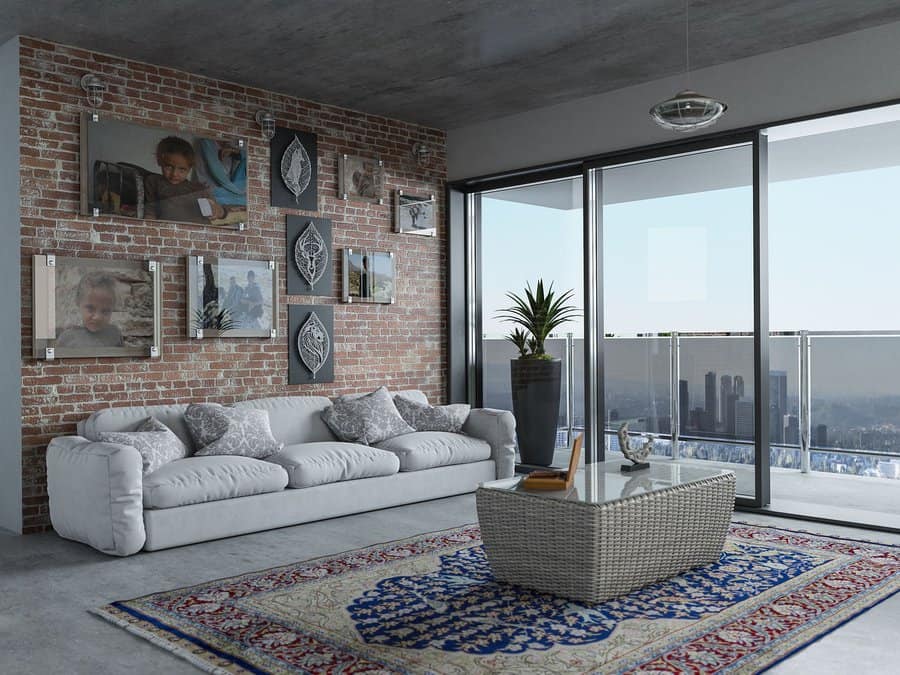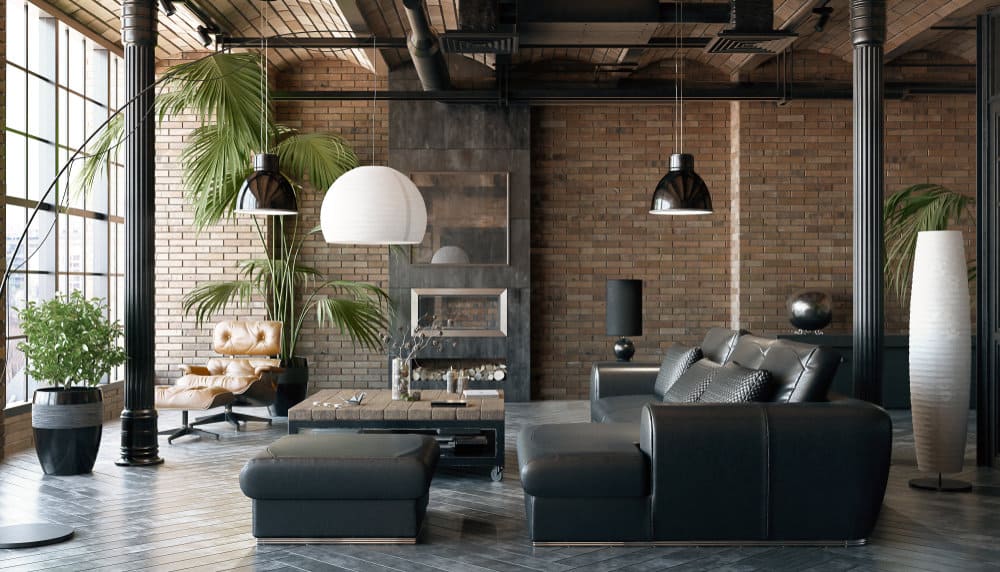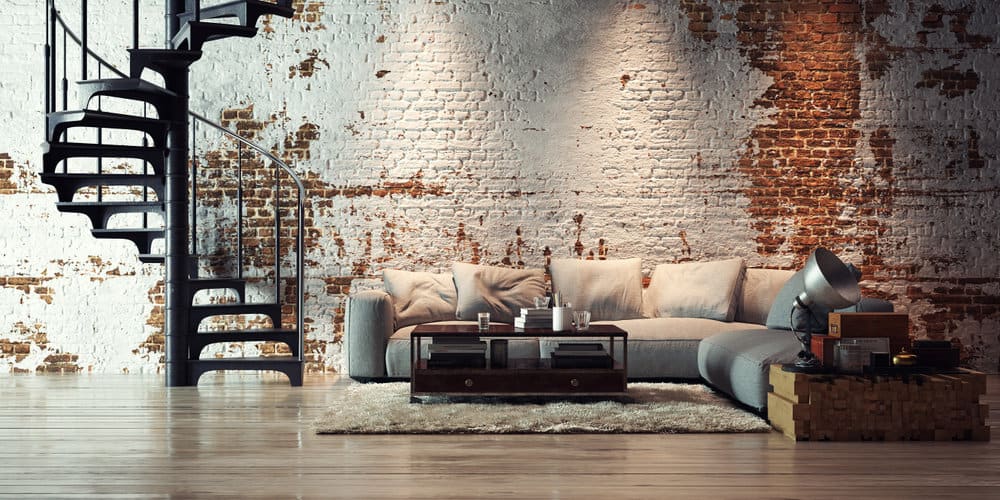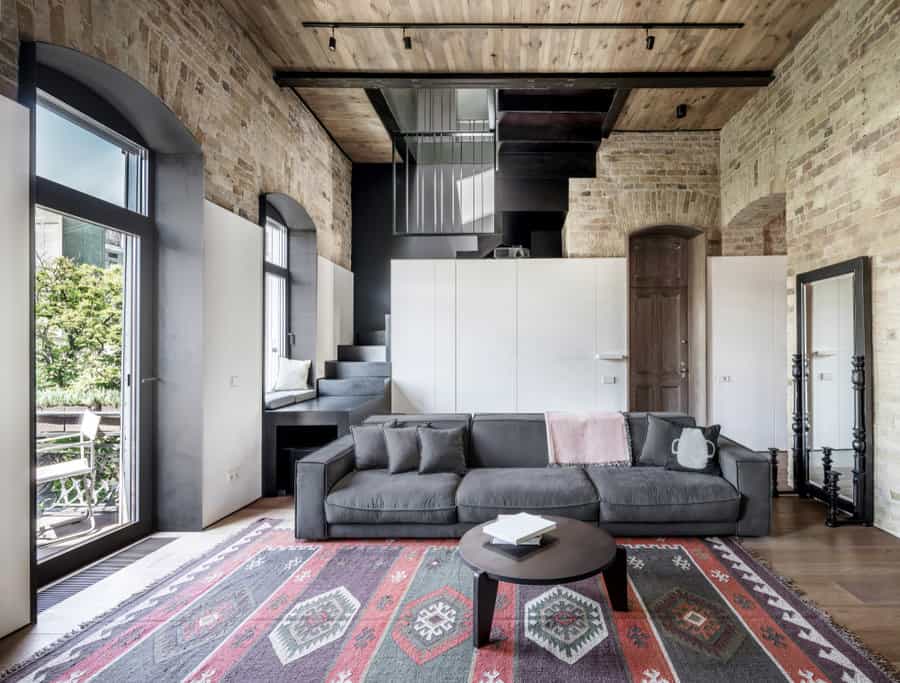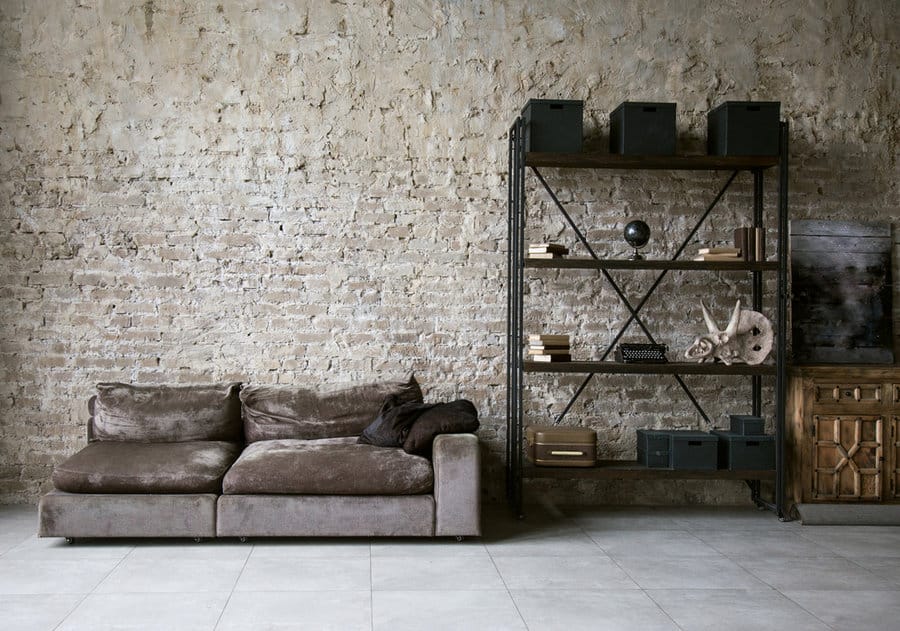 If you're lucky, then your home or condo already features at least one exposed brick wall. Resist the urge to paint or otherwise cover the brick. It will pair best with your industrial decor left in its natural, imperfect state.
All hope is not lost if your industrial living room is surrounded by plain old drywall! A thin brick overlay is a simple and affordable alternative to real brick that can be installed almost anywhere.
3. Contemporary
In reality, much of contemporary interior decor is inspired by industrial design. But that doesn't mean you can't incorporate an even bigger dose of industrial chic into your new living room.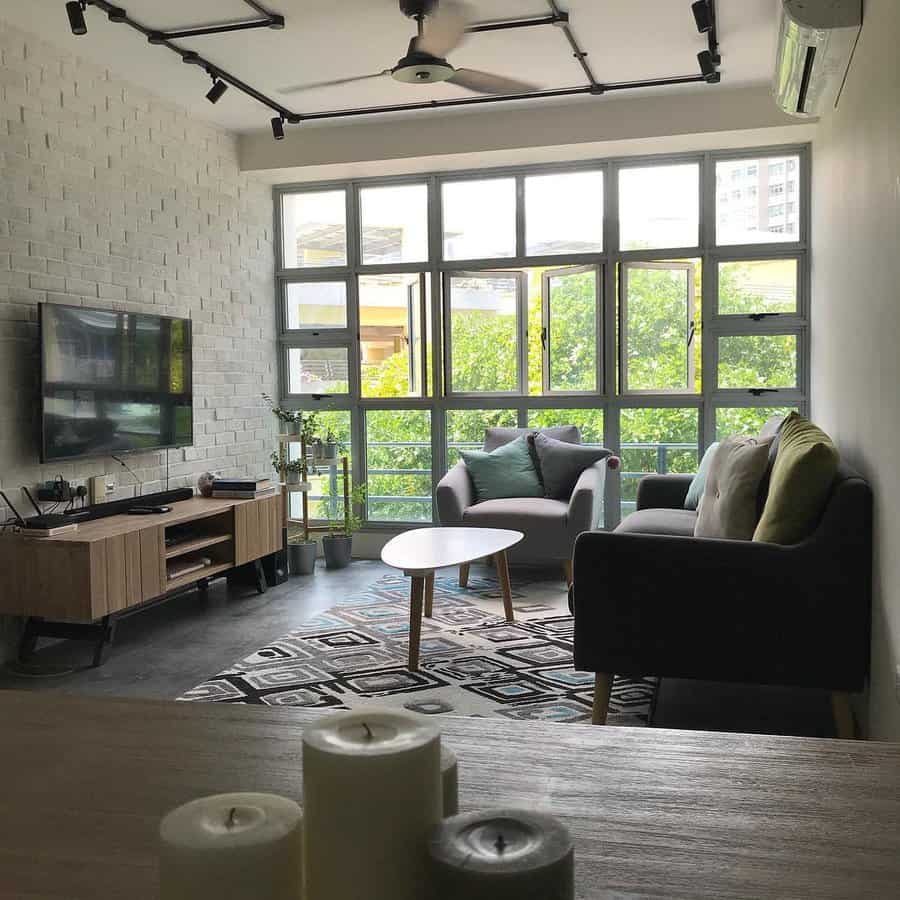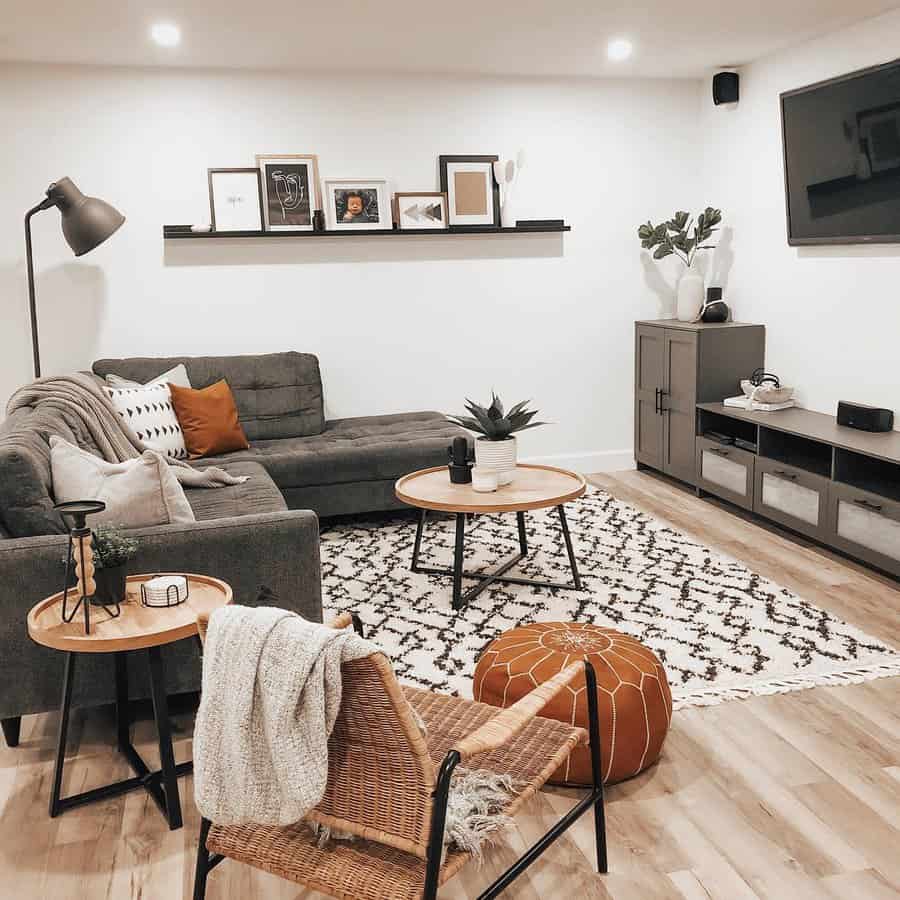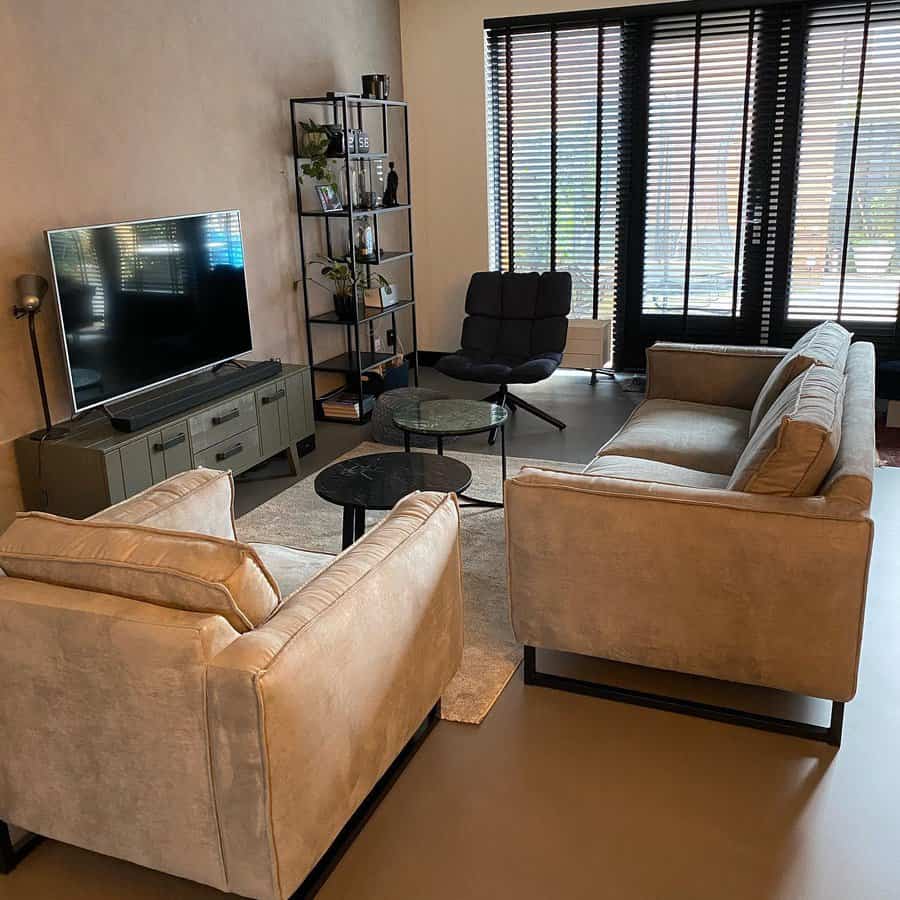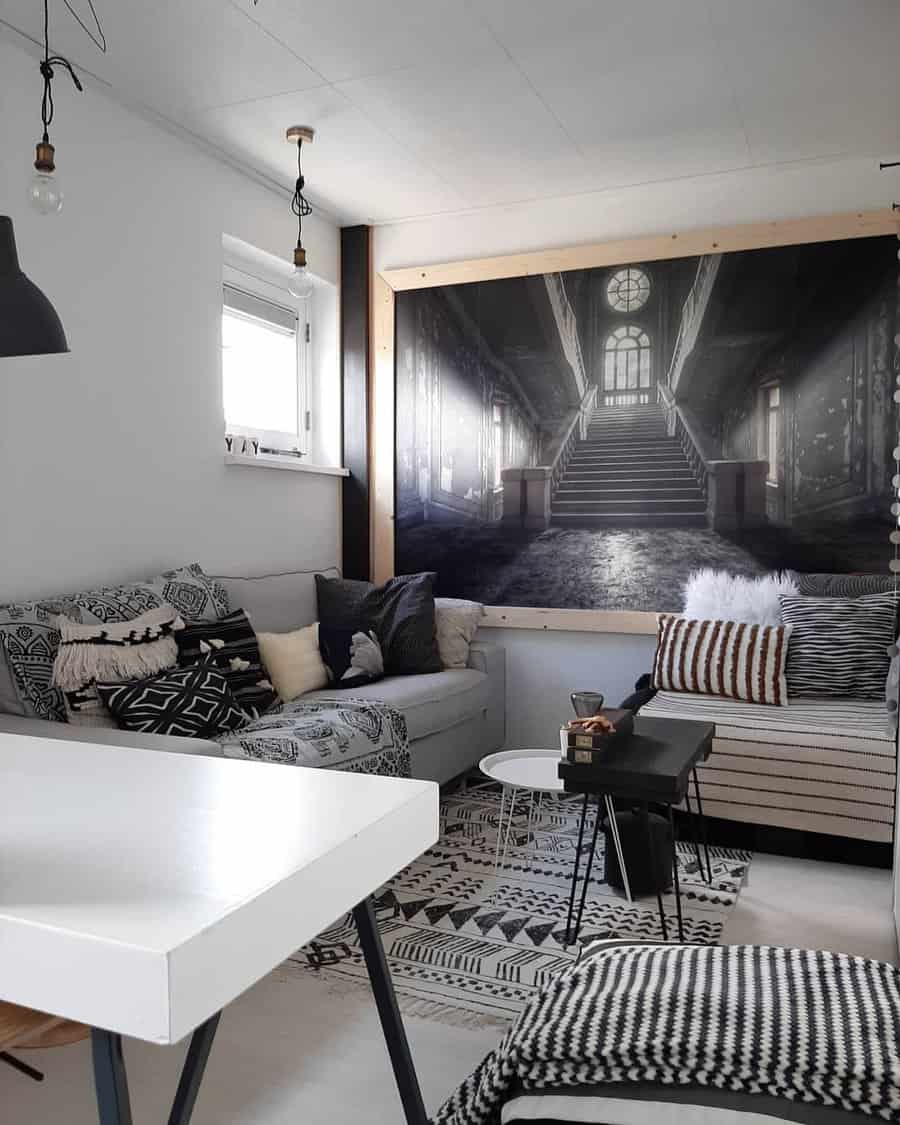 One of the best ways to combine industrial and contemporary decor is via your living room finishes. For example, concrete accent walls are incredibly popular right now. The same is true of other wall overlays such as brick and wood paneling.
Experiment by blending industrial furniture with more contemporary upholstery. Throw pillows and blankets make it easy to update your sofa as the trends change. Yet they can still have a major impact on your living room's final look.
4. Dark
In terms of modern interior design, few aesthetics pair with dark colors better than the industrial look. Even black makes an appearance in more dramatic examples of industrial decor.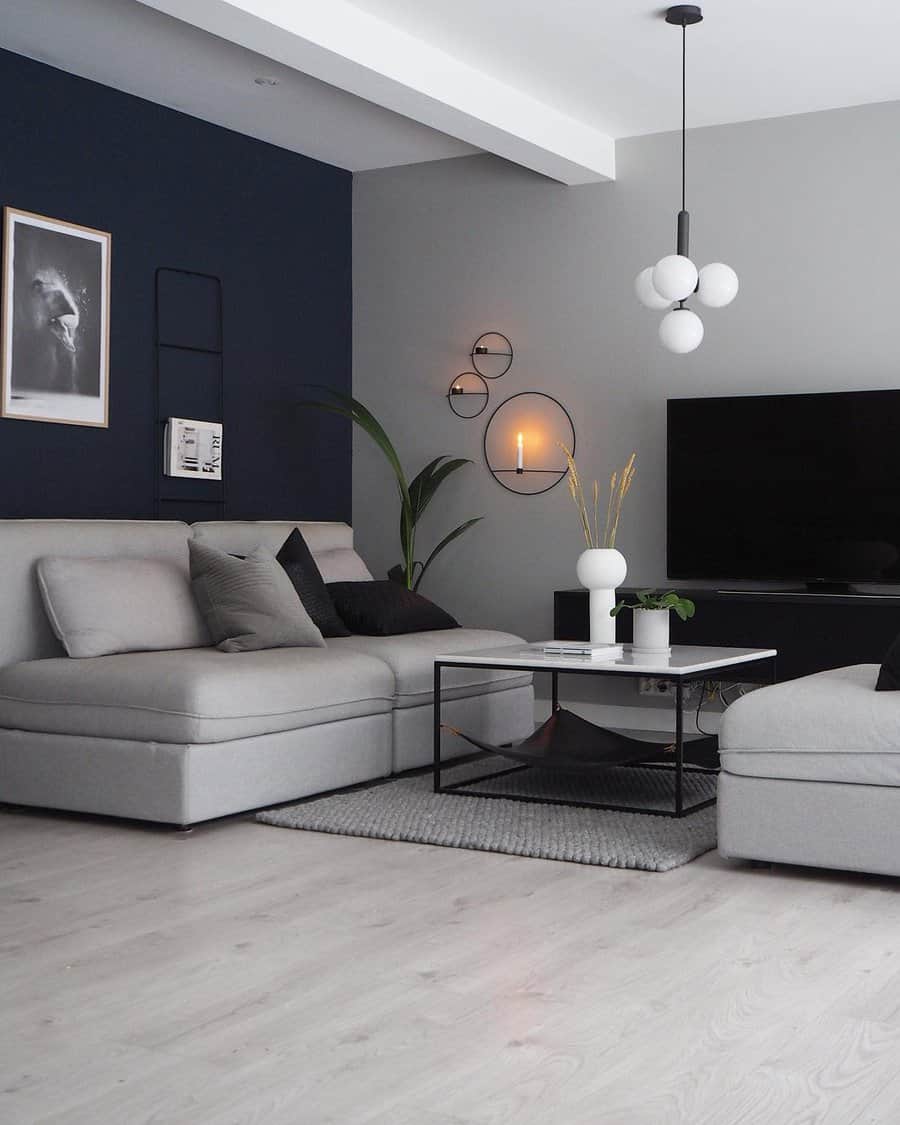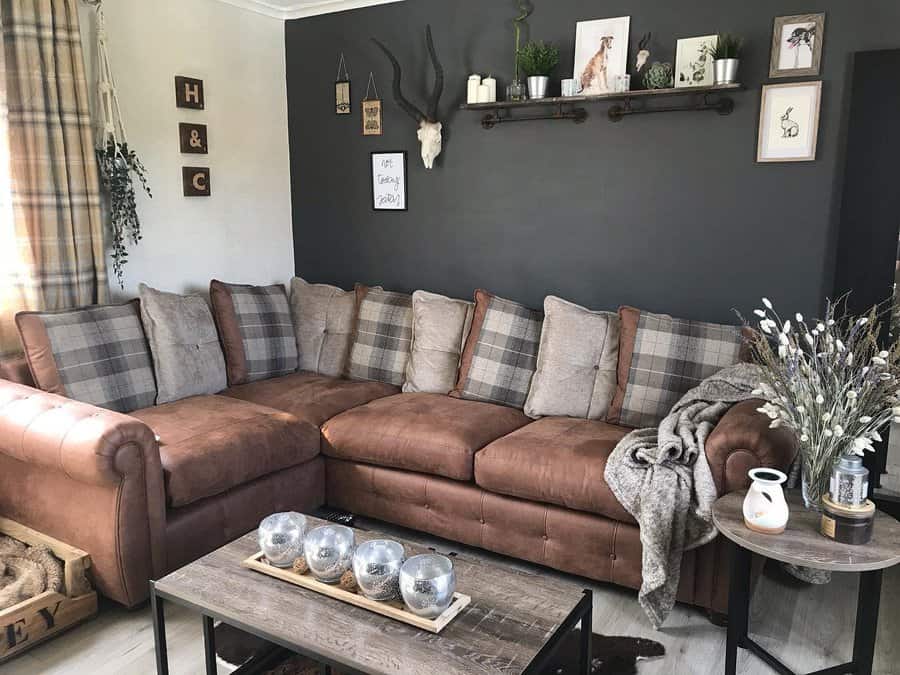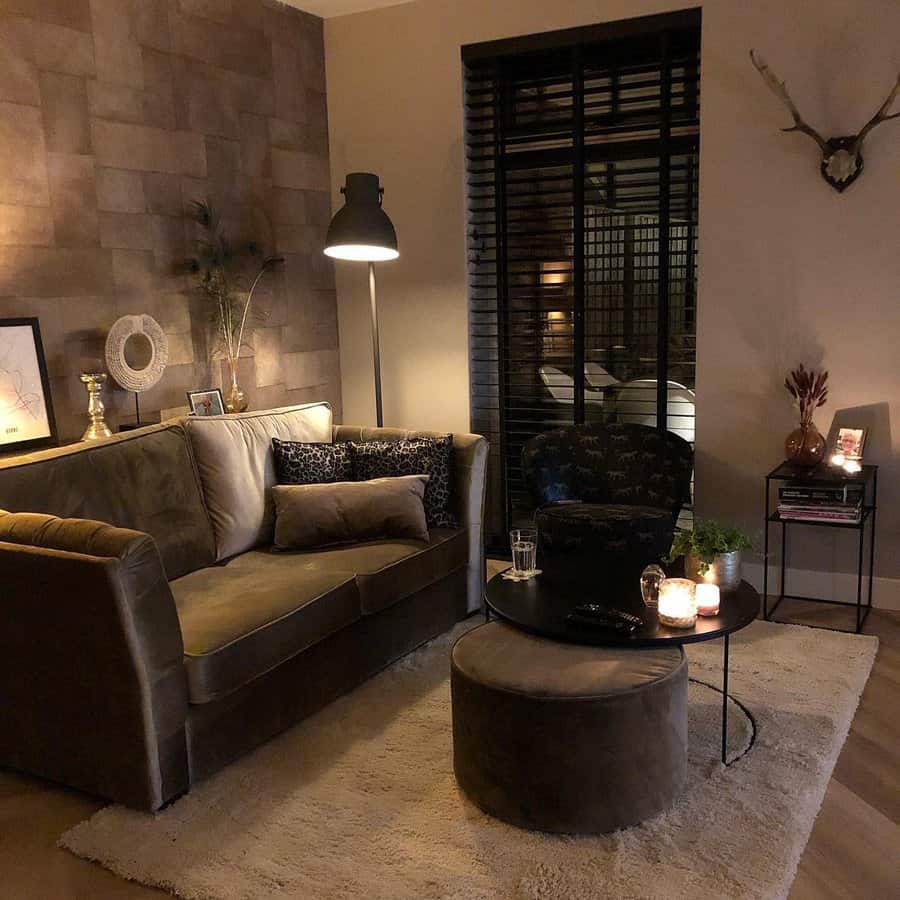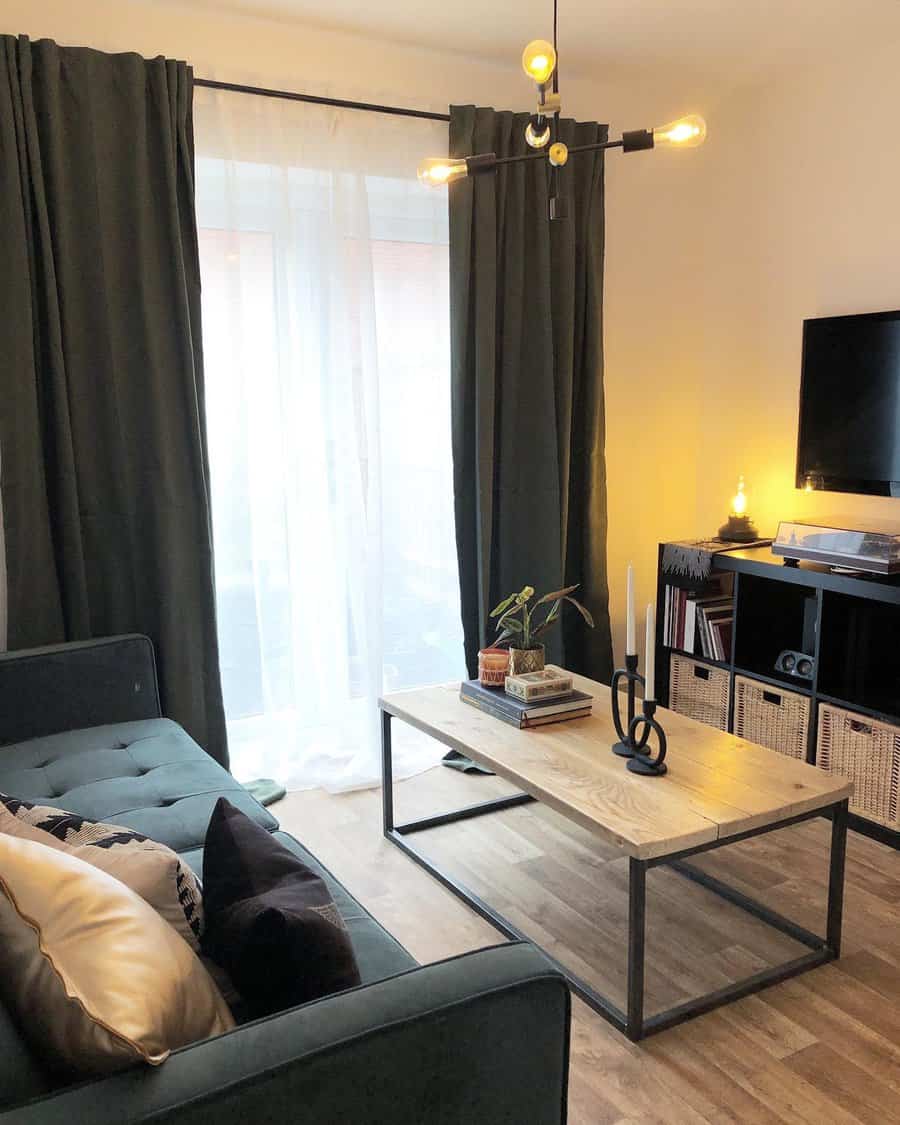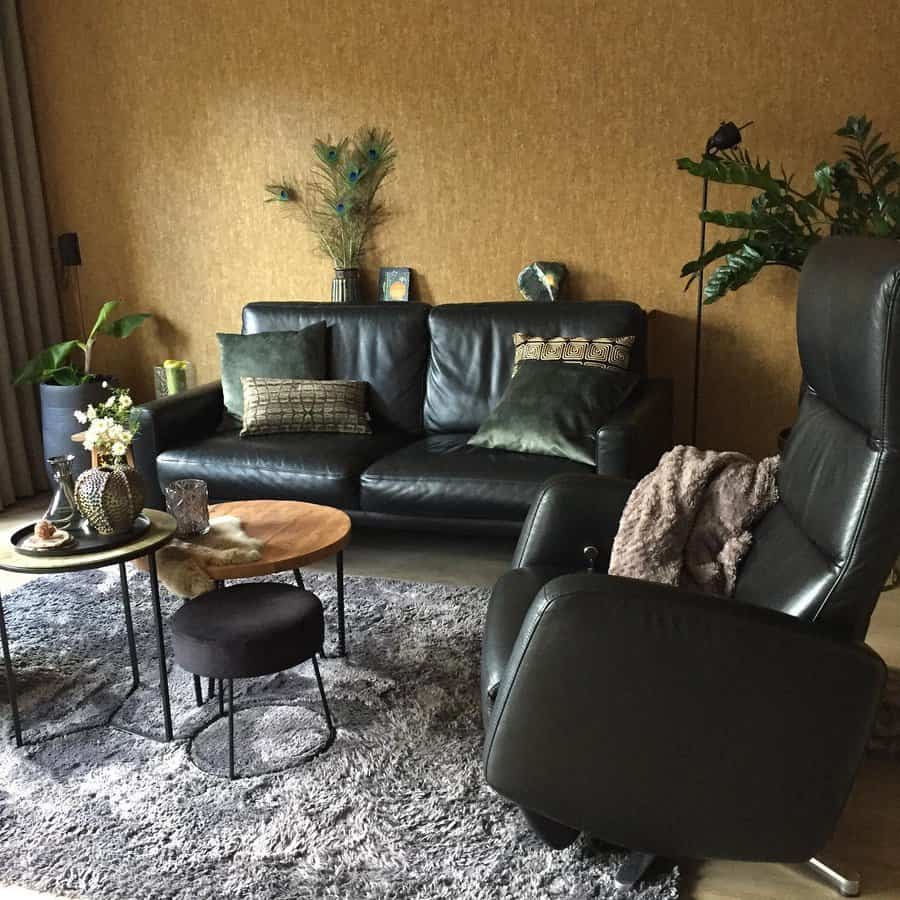 How you utilize a dark color scheme will depend on your living room's basic layout. The larger and brighter your living room floor plan is, the more heavy-handed you can be with dark finishes.
No matter how dark you choose to go, remember that contrast is a powerful tool in any industrial living room design. Ensure that there are instances of light colors — if not pure whites — throughout your decor for the greatest impact.
5. Farmhouse
Believe it or not, industrial and farmhouse decor have a lot in common. The former originates in the city and the latter in the countryside. But both trends emphasize the unpolished charm of their respective architecture.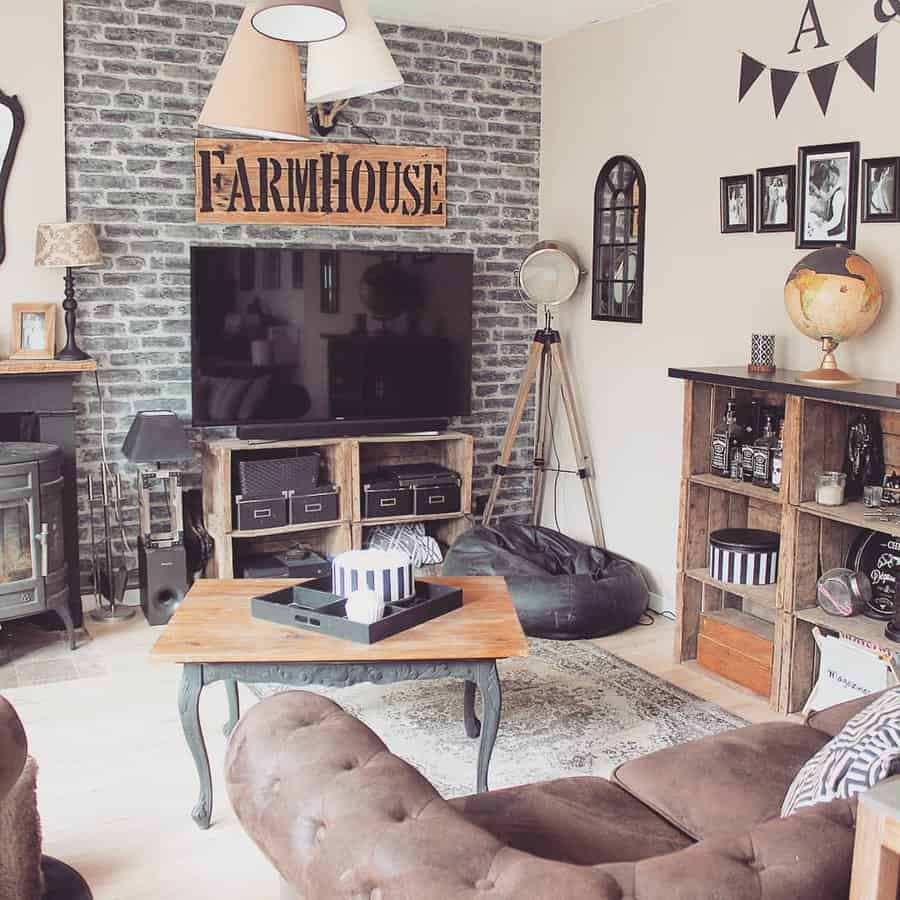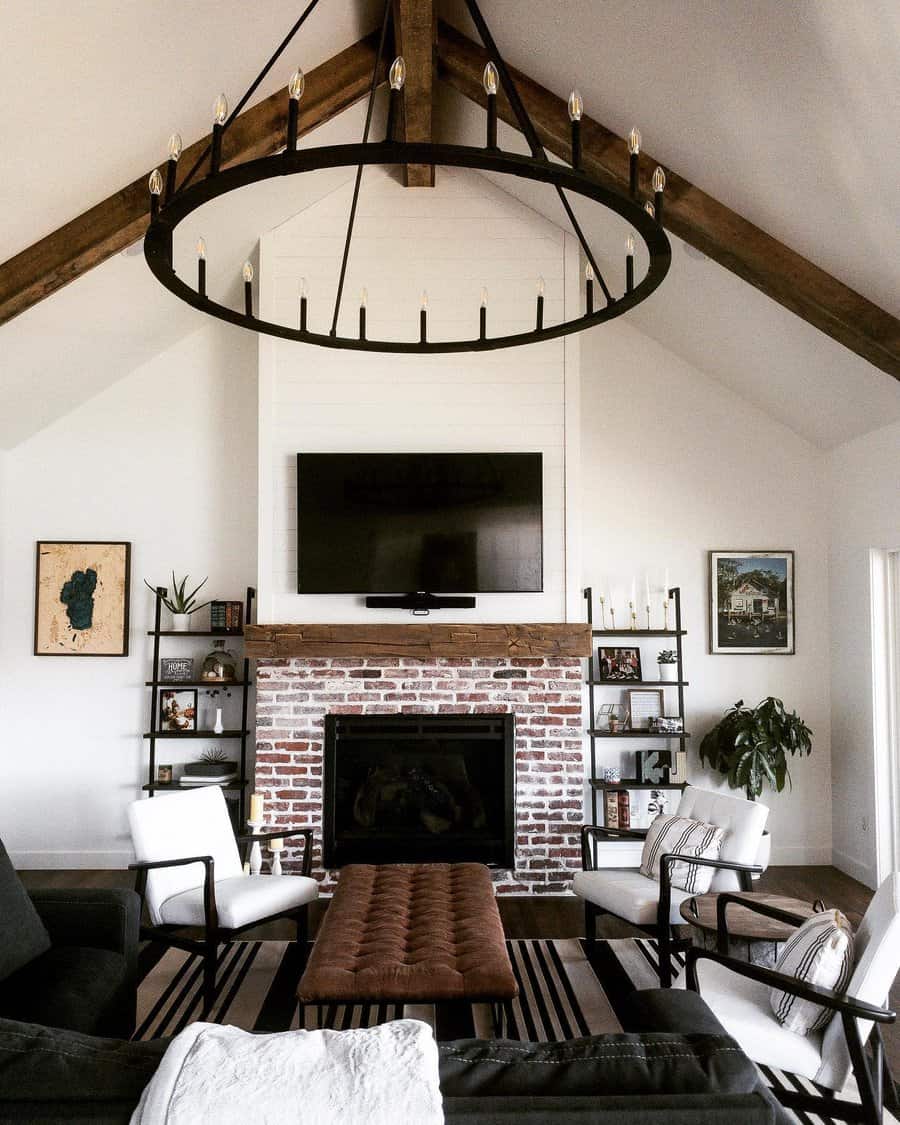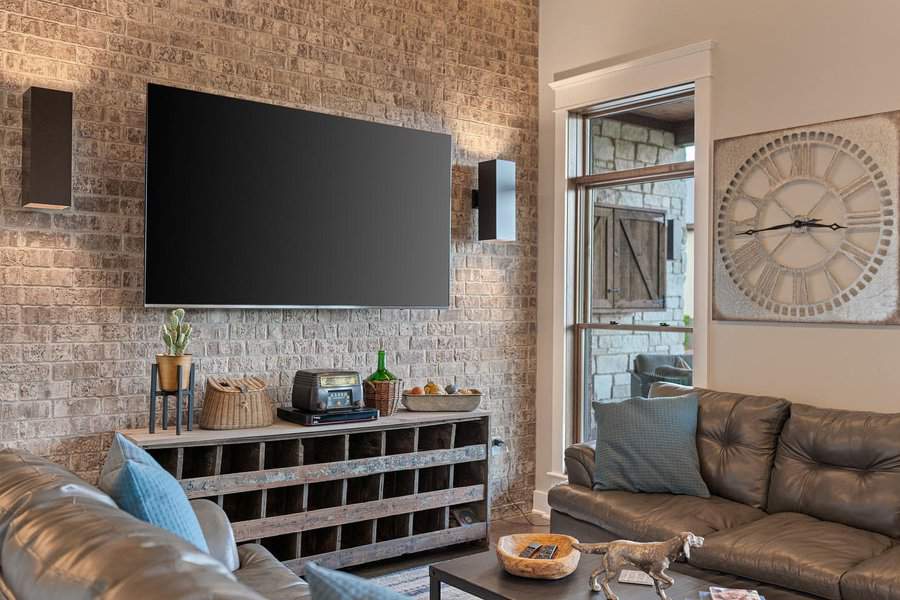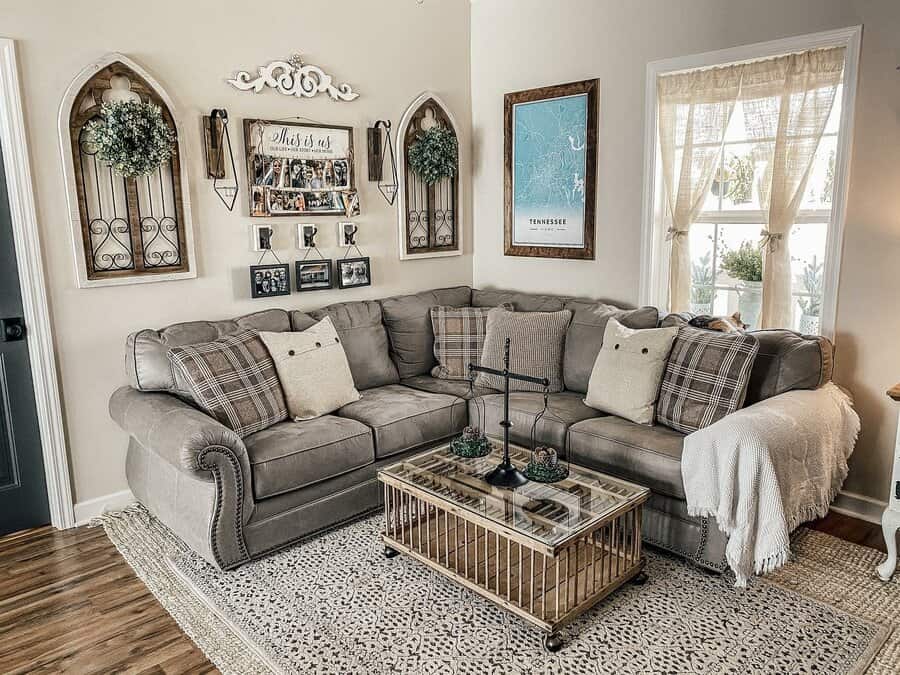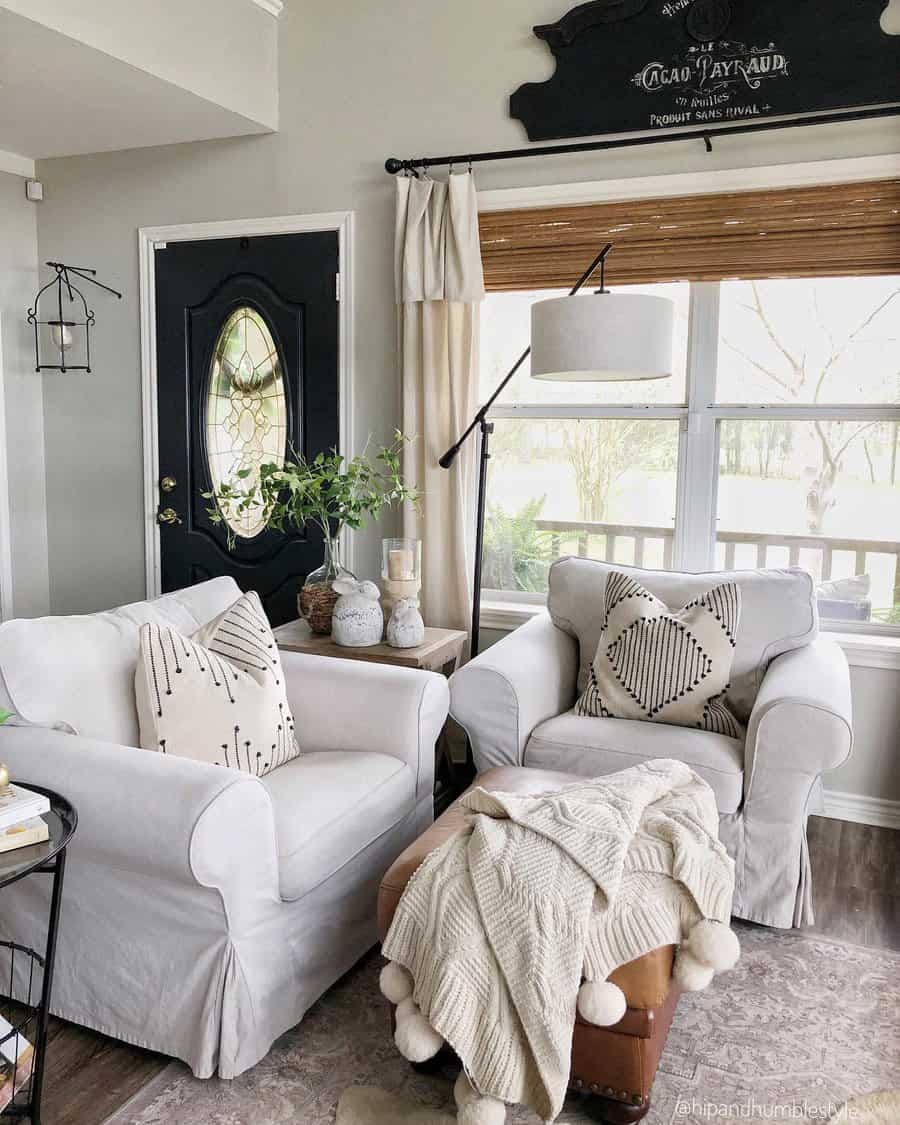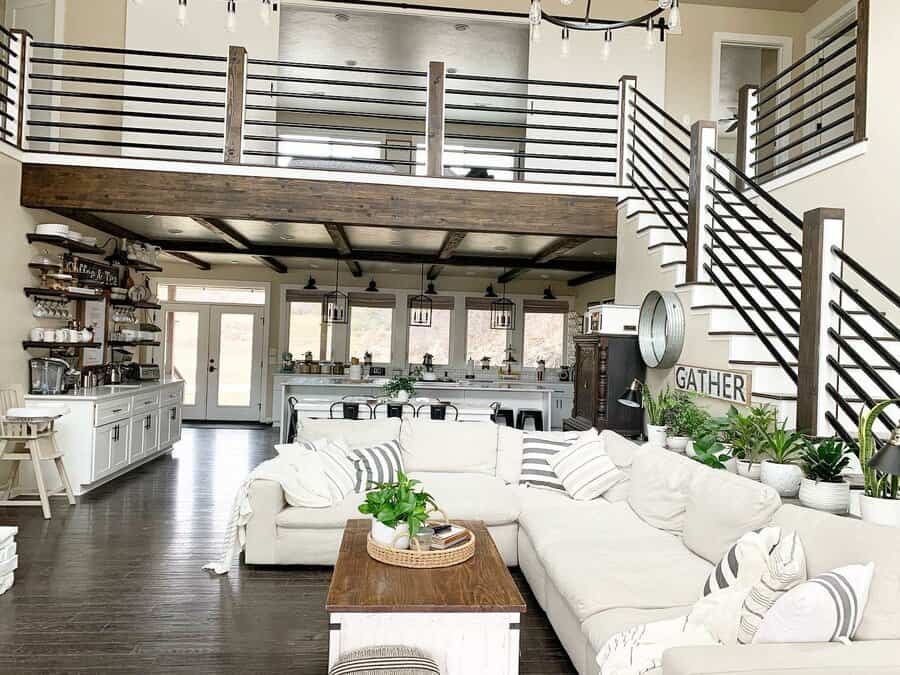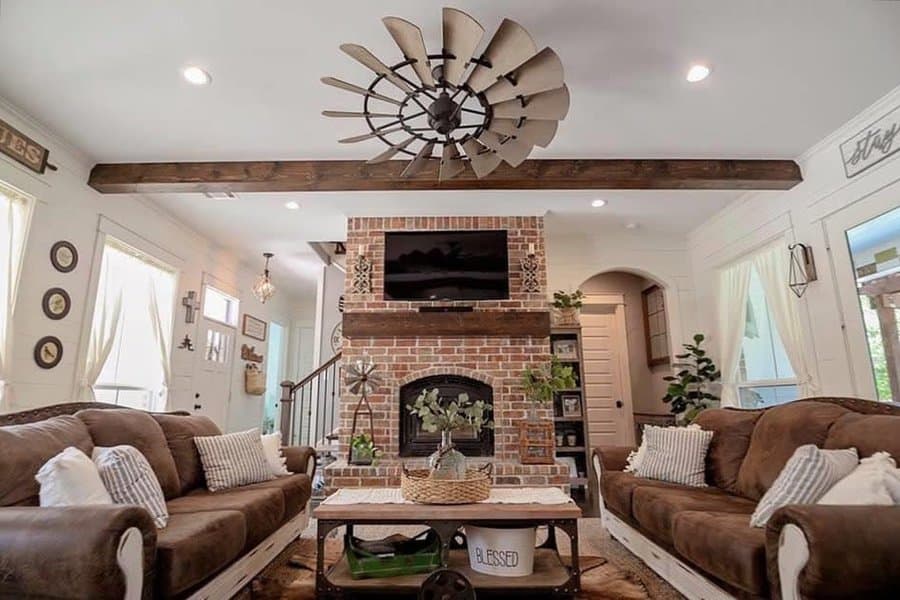 There are still some things to pay attention to if you want a more farmhouse-inspired living room. Color palette is a perfect place to start. Urban industrial decor tends to be dark and cool-toned. You'll want to opt for light and warm-toned finishes in this case.
Farmhouse-style living room design offers a chance for an ultra-cozy space. So don't skimp on luxury fur throws or plush area rugs when decorating your industrial living room!
6. Furniture
Compared to other popular design trends, industrial furniture is very hard to define. Invest in essential pieces with clean lines — i.e., your sofa, coffee table, and more. Let your creativity guide you through the rest.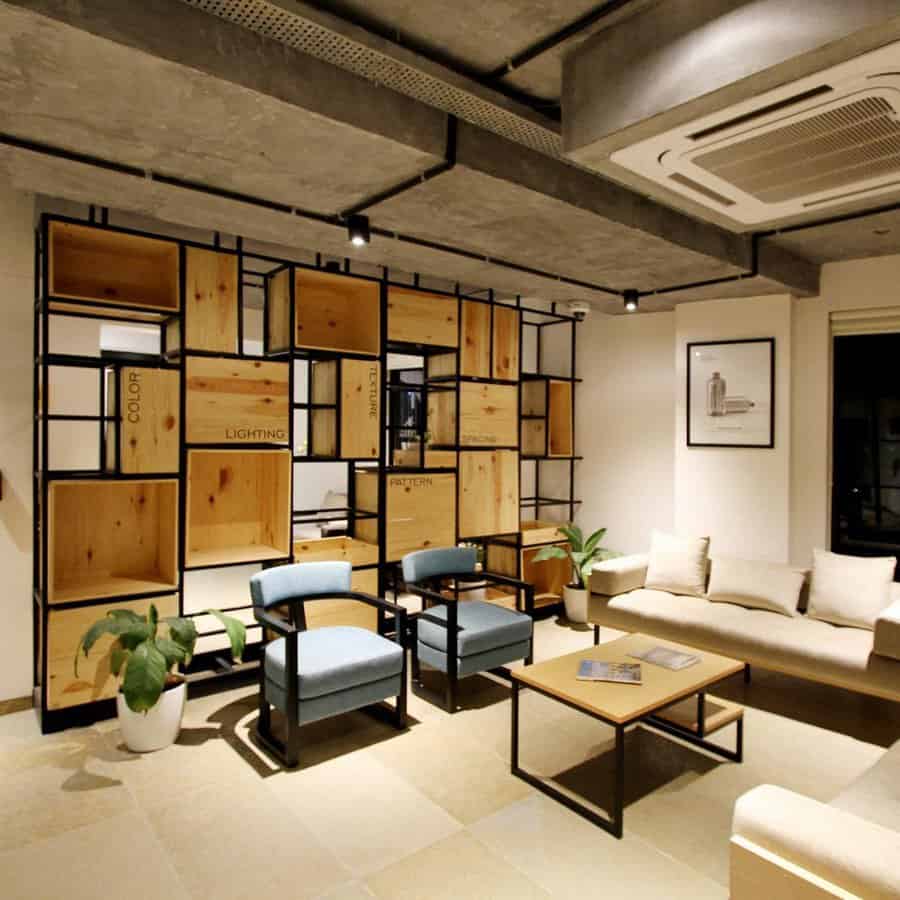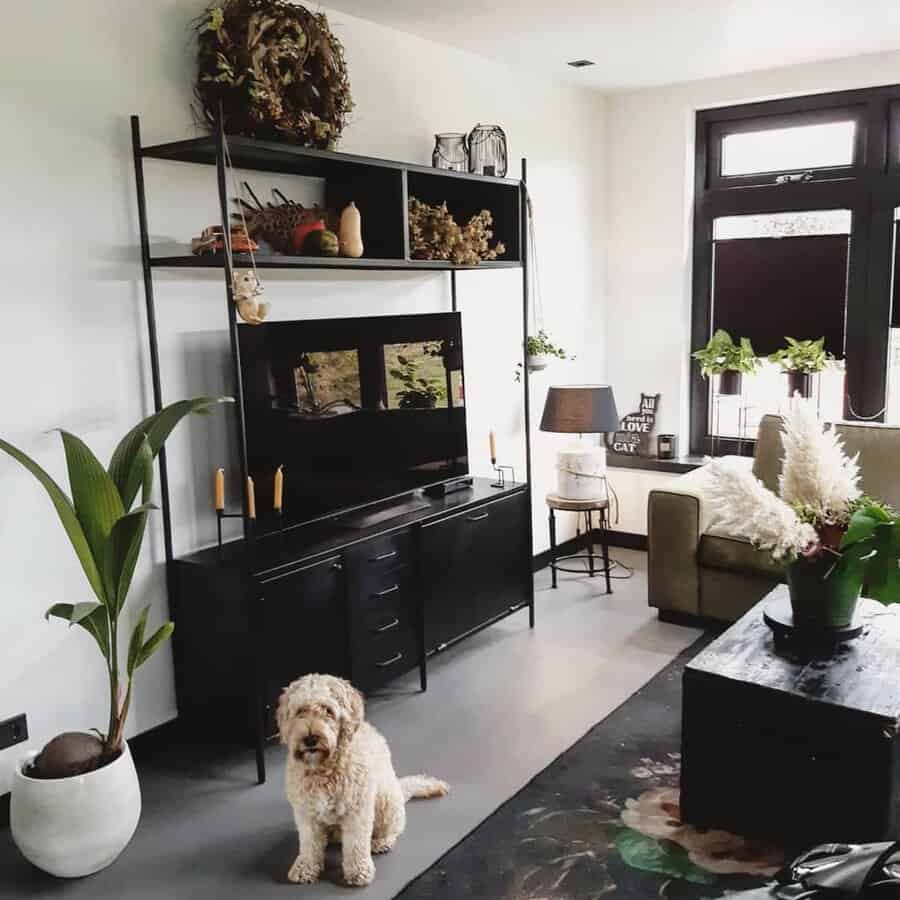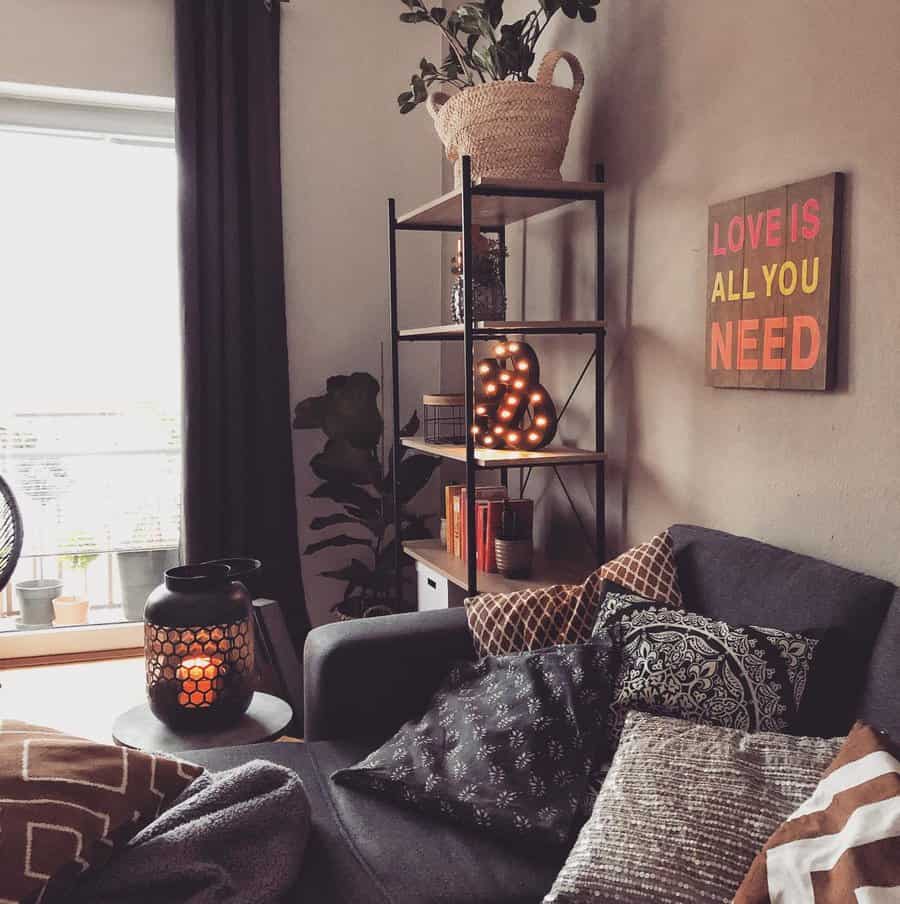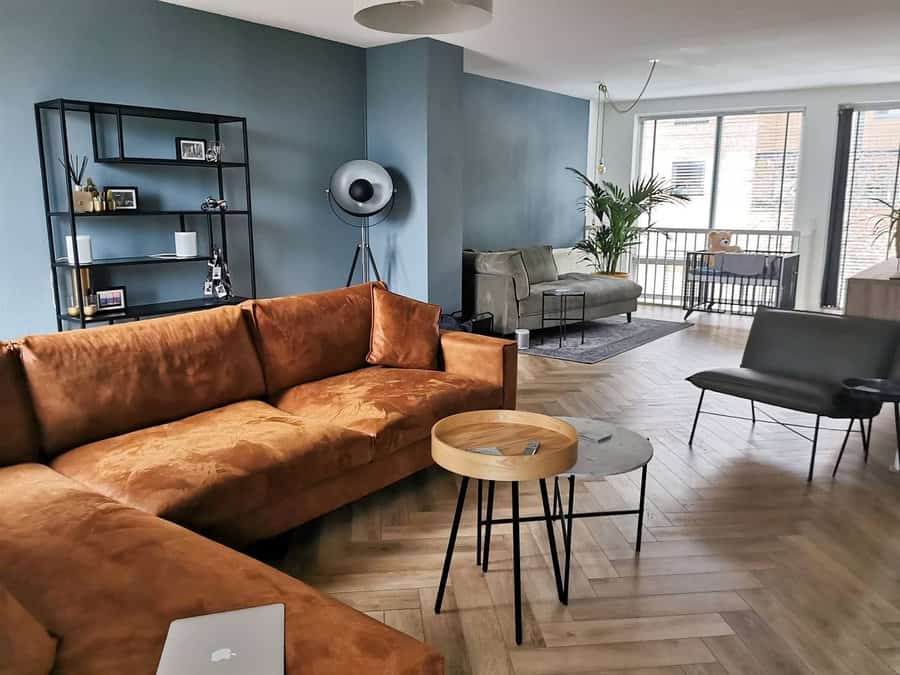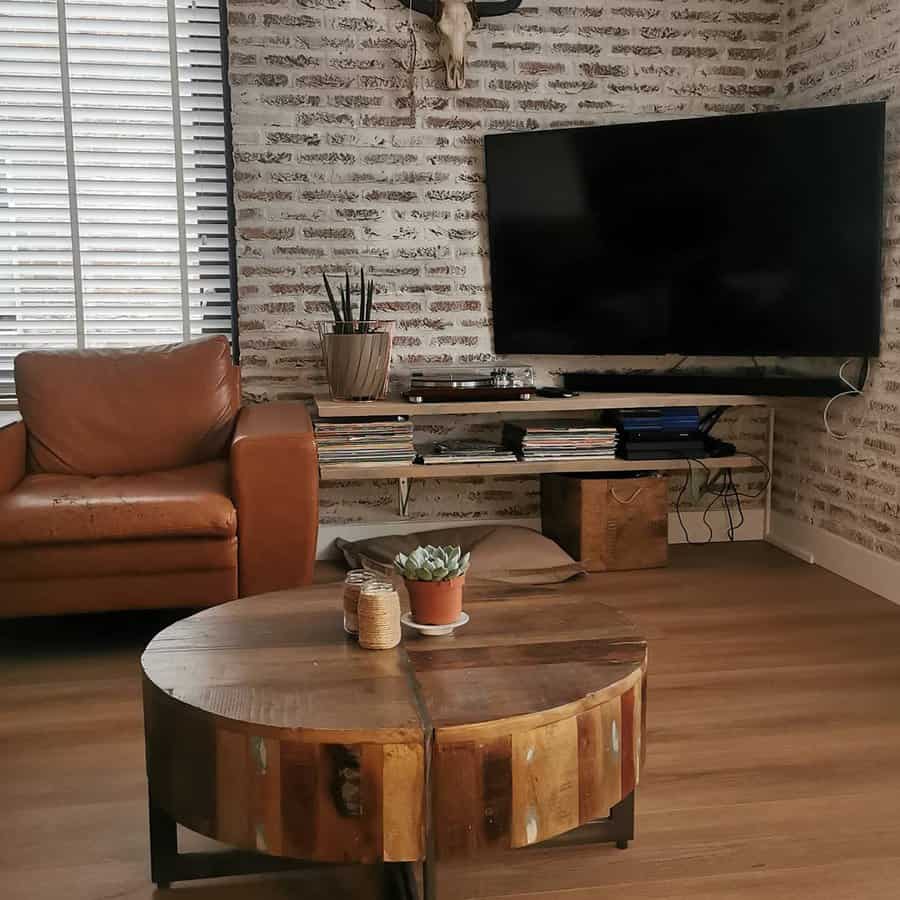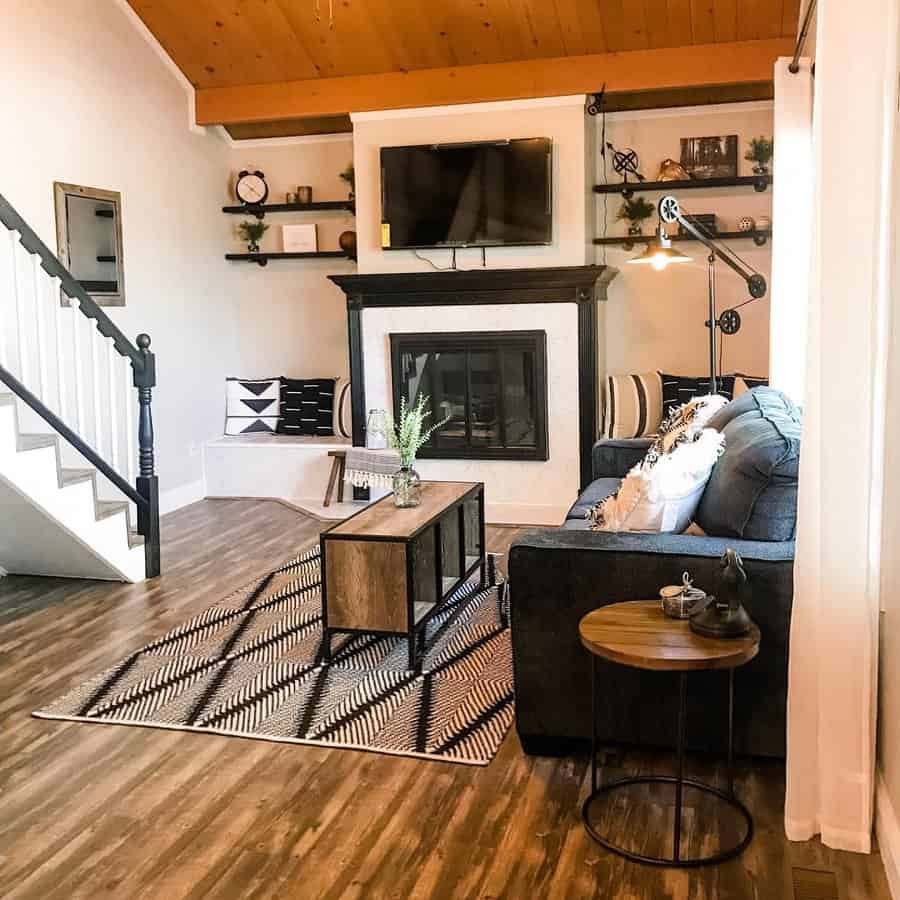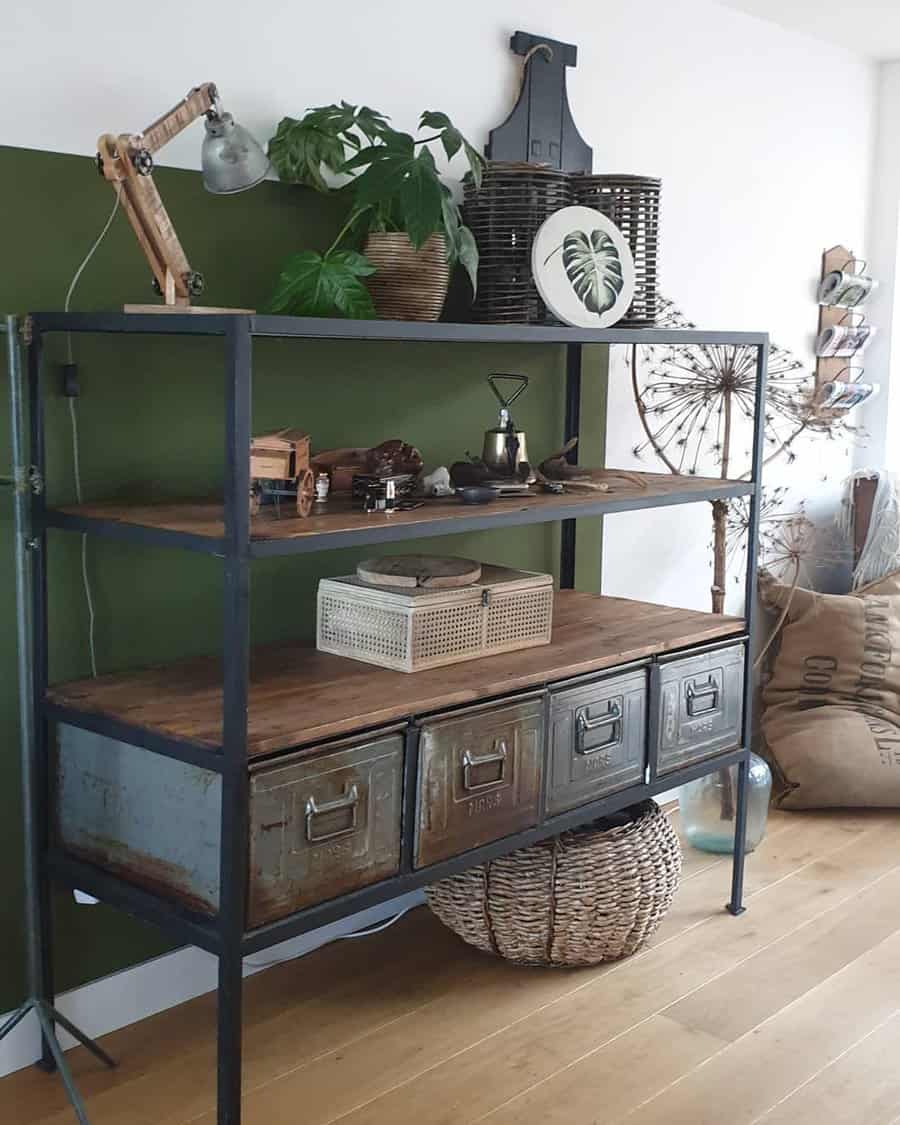 Don't let the inorganic side of industrial architecture fool you. Much of industrial living room furniture features organic finishes like leather and wood.
Emphasize organic materials throughout your living room but leave space for industrial accents. Wrought-iron light fixtures, drawer hardware, and table legs offer the perfect amount of edginess.
7. Loft
If you enjoy the look and feel of industrial design, then a loft is probably your dream home. After all, since lofts are typically converted from Industrial Era factories or warehouses, most of the work is already done for you!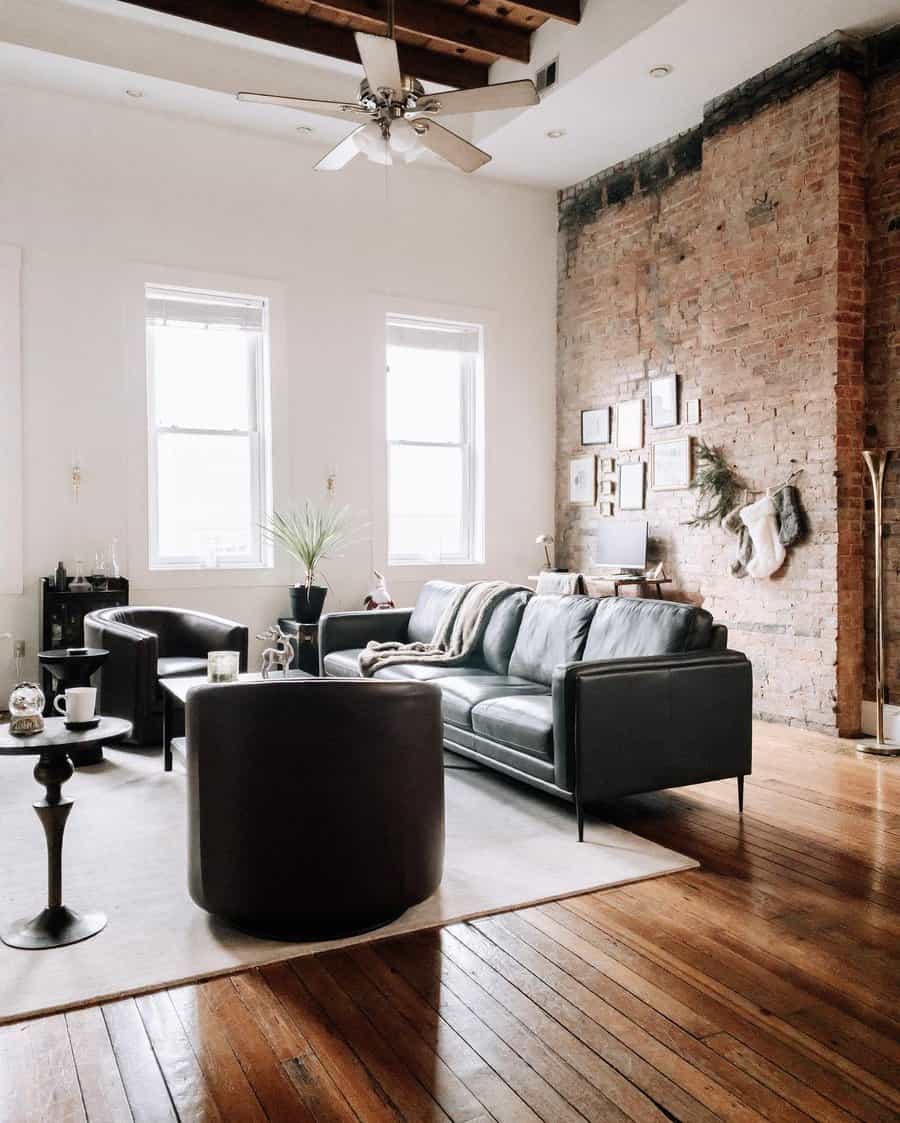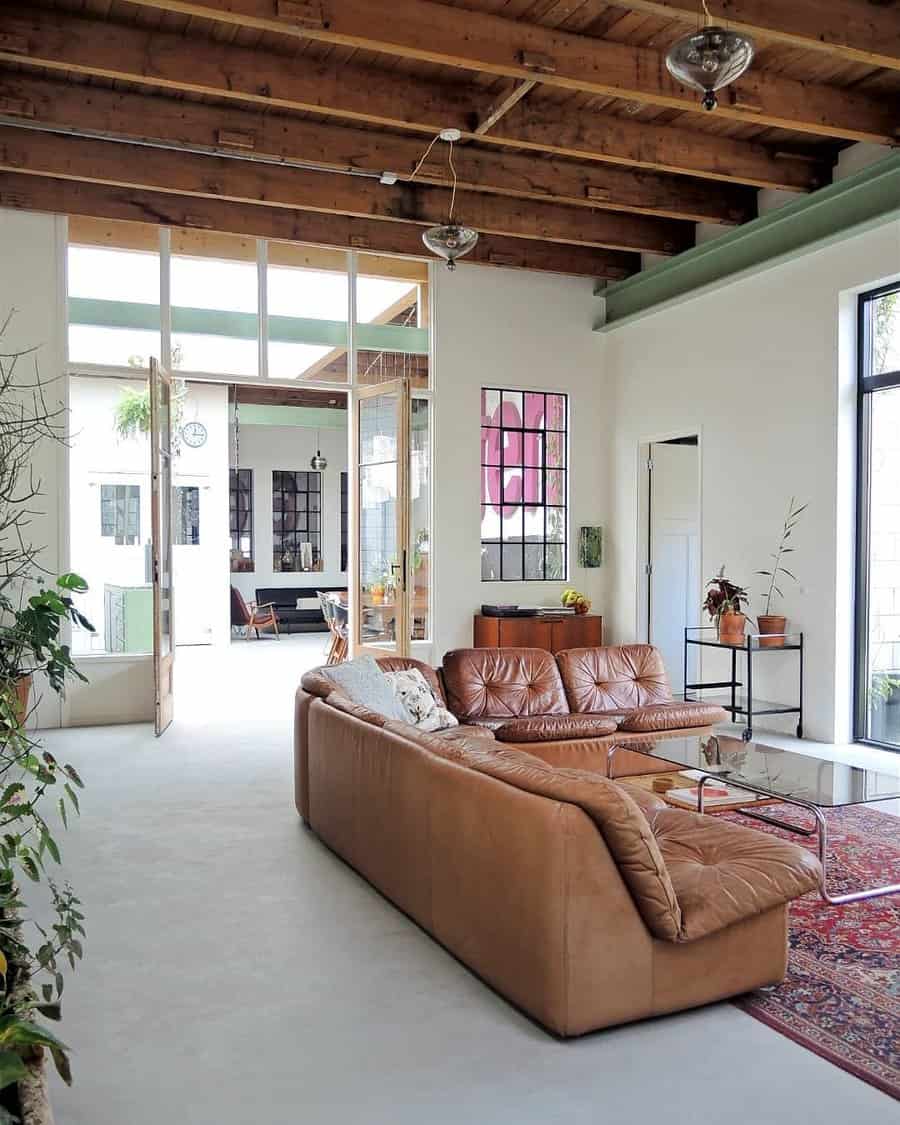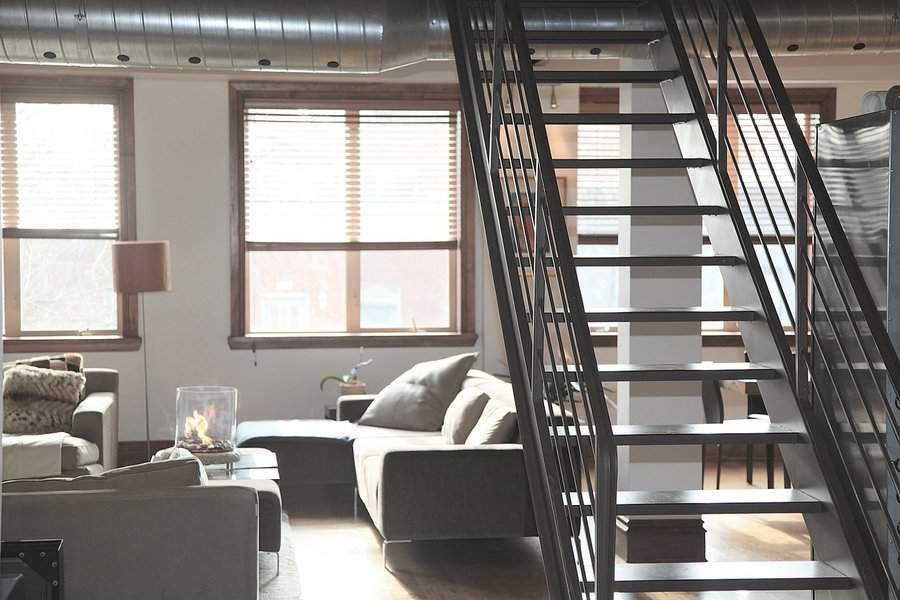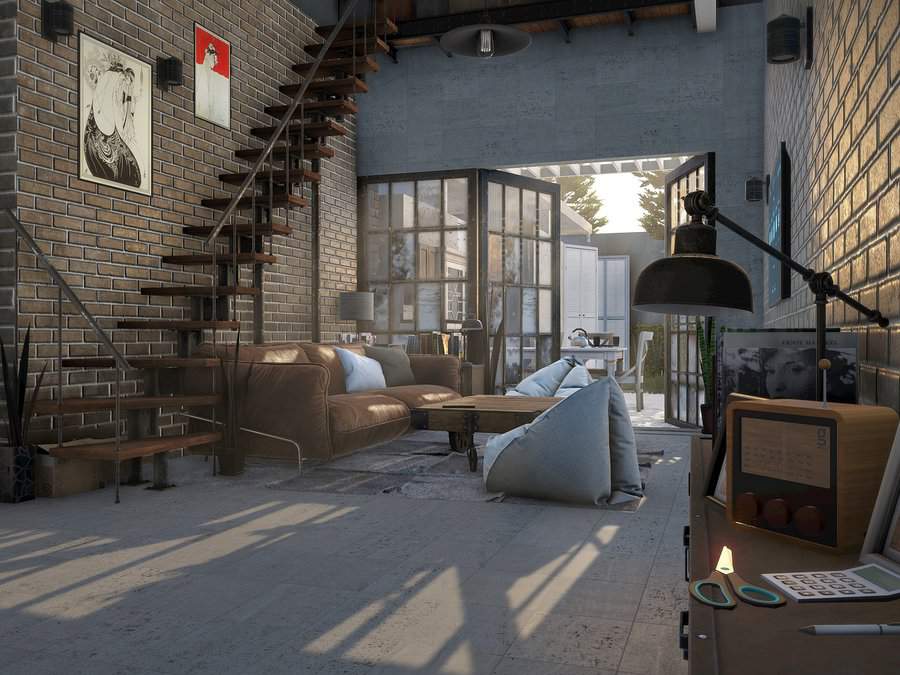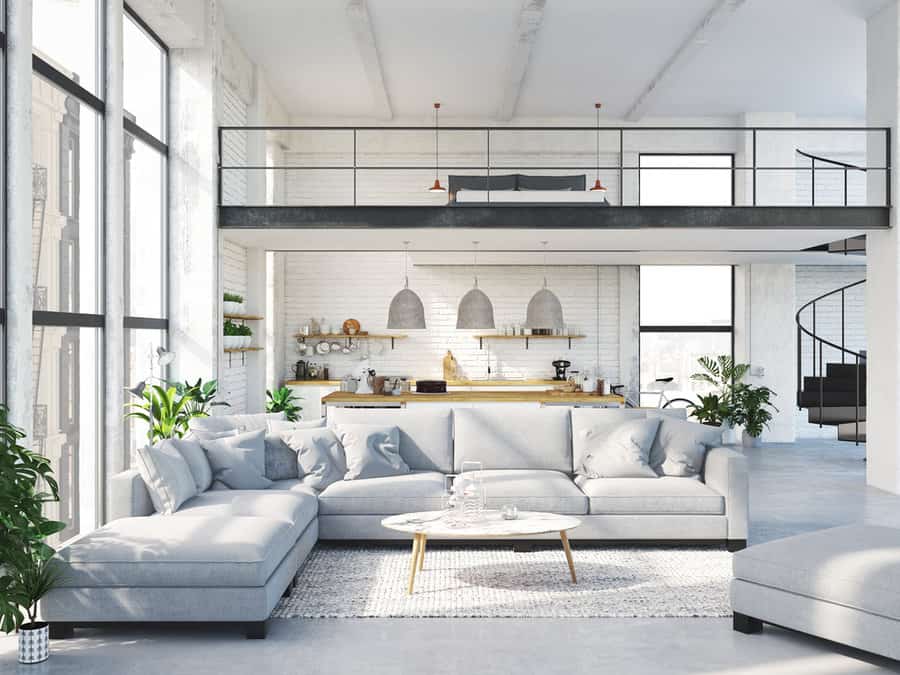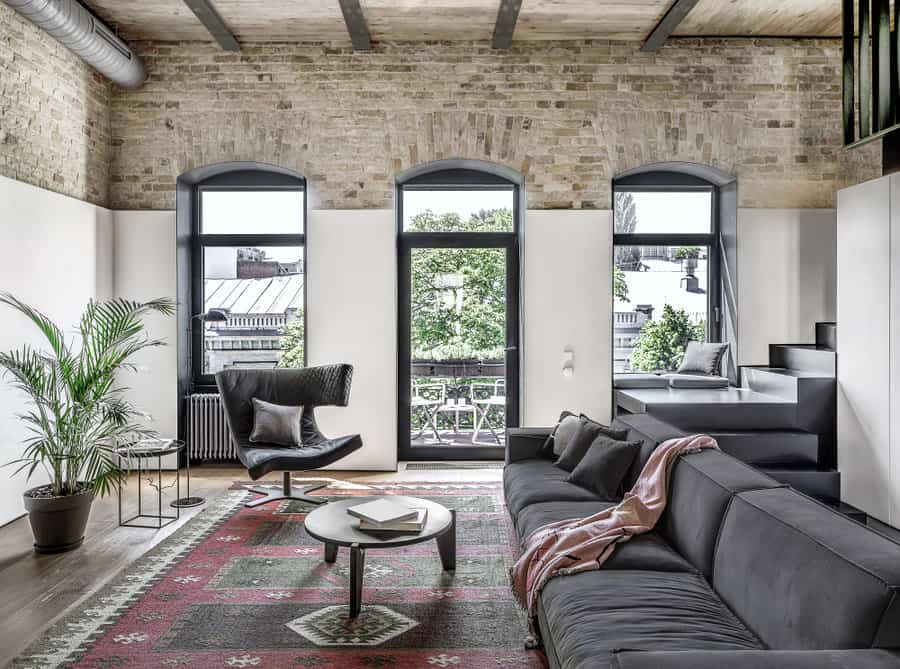 The vast majority of lofts feature wide-open floor plans. Use items like a sectional sofa, console table, or large area rug to break the space up. A tall bookcase or folding screen can also double as a room divider.
Another thing most lofts share is tall ceilings. Rafters or exposed ductwork can help add character to your living room's vertical space. Accent the ceiling with a statement light fixture.
8. Masculine
Unfortunately, masculine-looking spaces are often seen as simple or outright boring. But there's no reason why a bachelor's loft can't be as stylish as any other living room.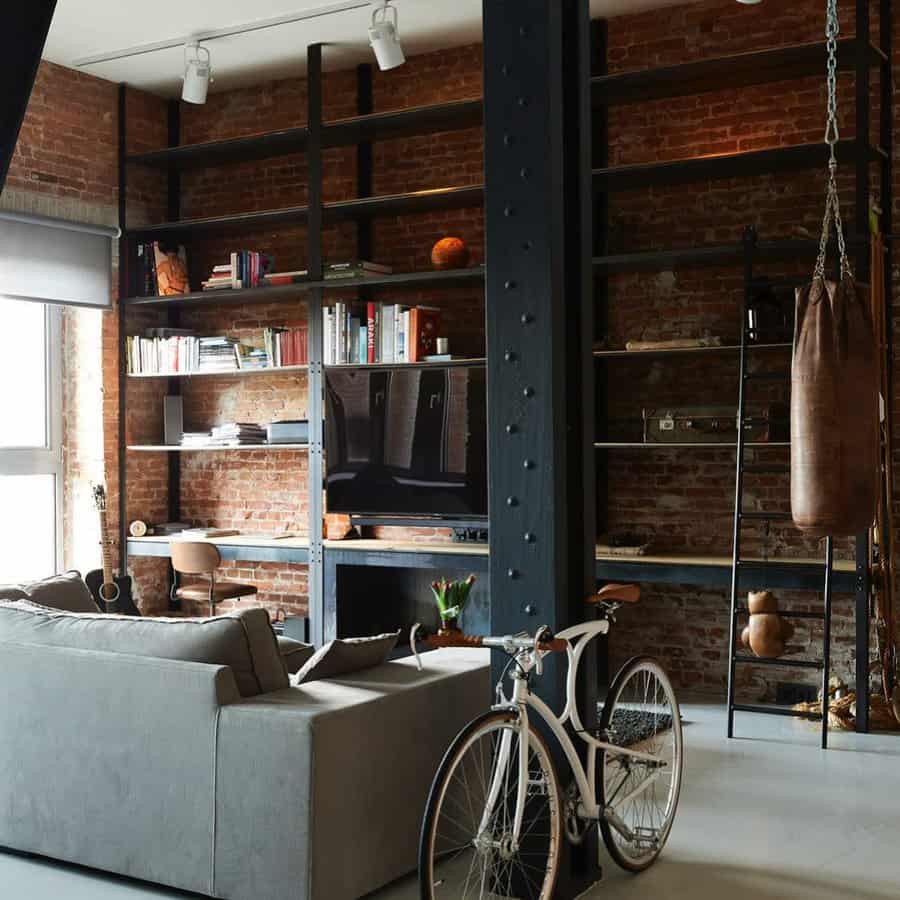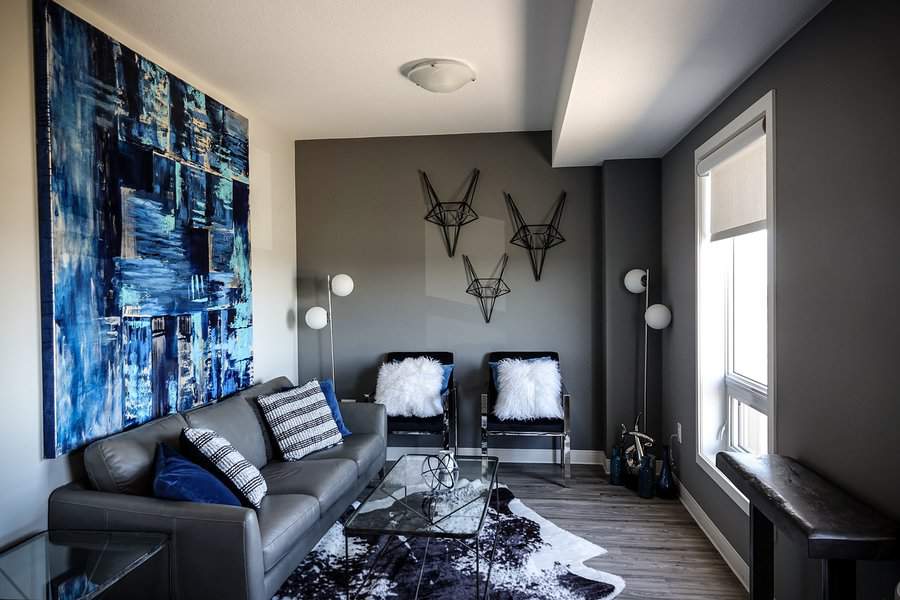 Industrial decor is one of the more masculine aesthetics available to homeowners. This is because of the colors and finishes most commonly used in industrial spaces.
There is no secret to creating a masculine living room, just go with your gut. However, little details like matte wall paint and angular artwork can help bring your dream living area to life.
9. Minimalist
There are many reasons to gravitate toward a minimalist living room design. Whether you prefer a low-maintenance living area or just like the appearance, industrial decor is a wonderful source of inspiration.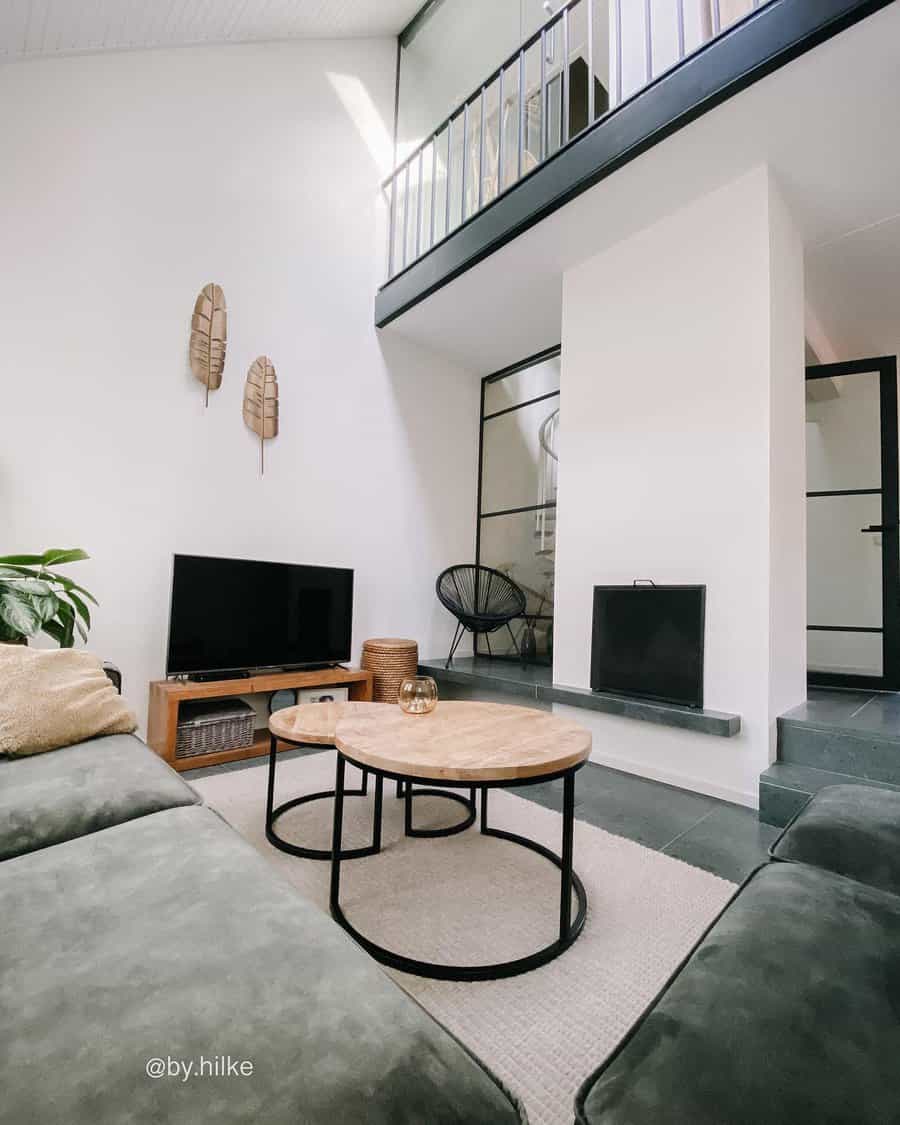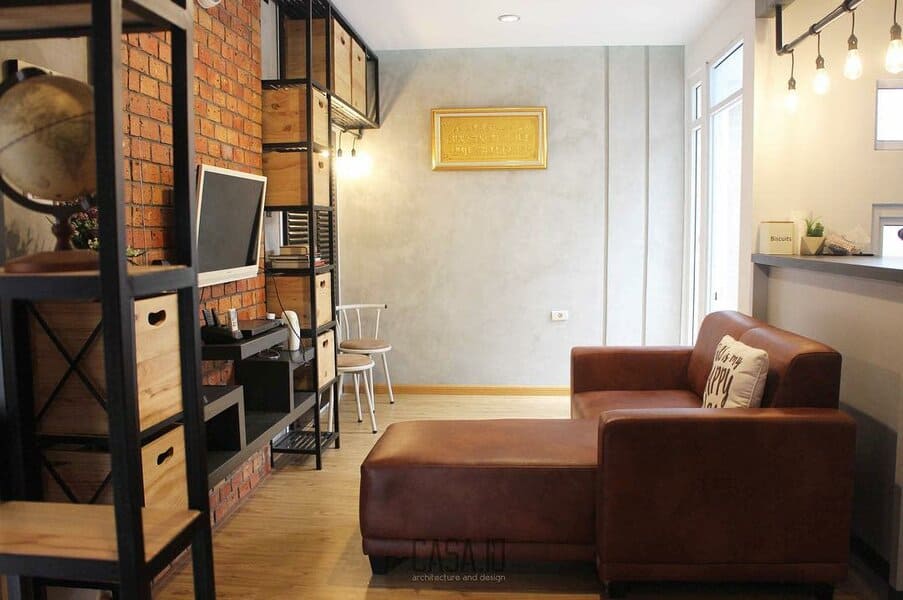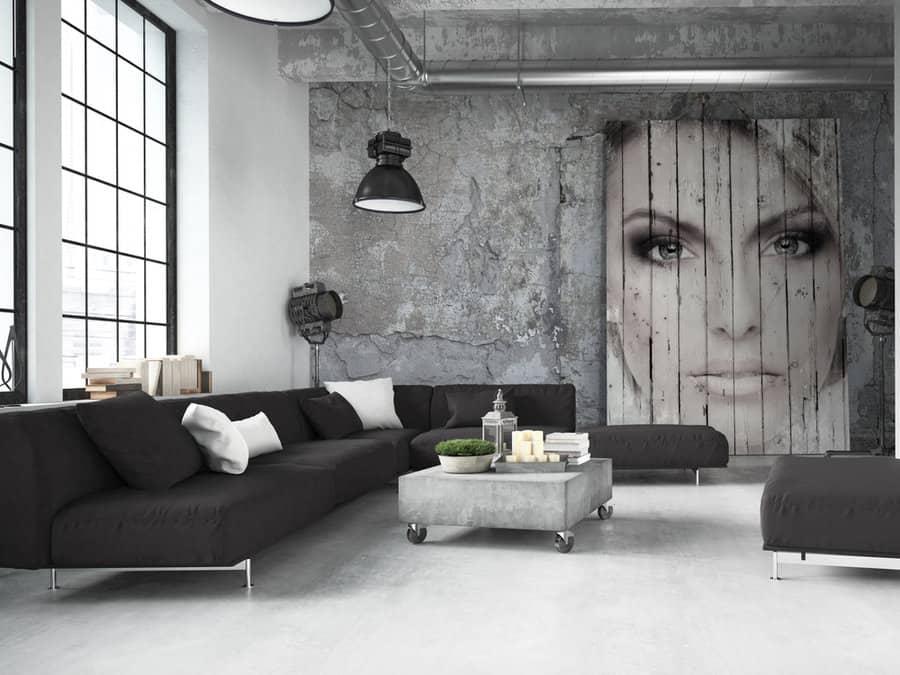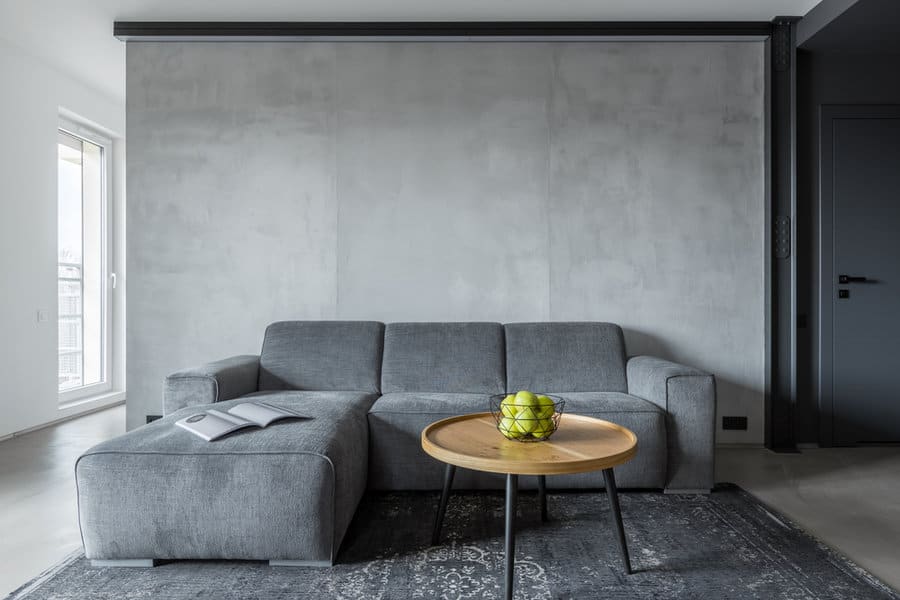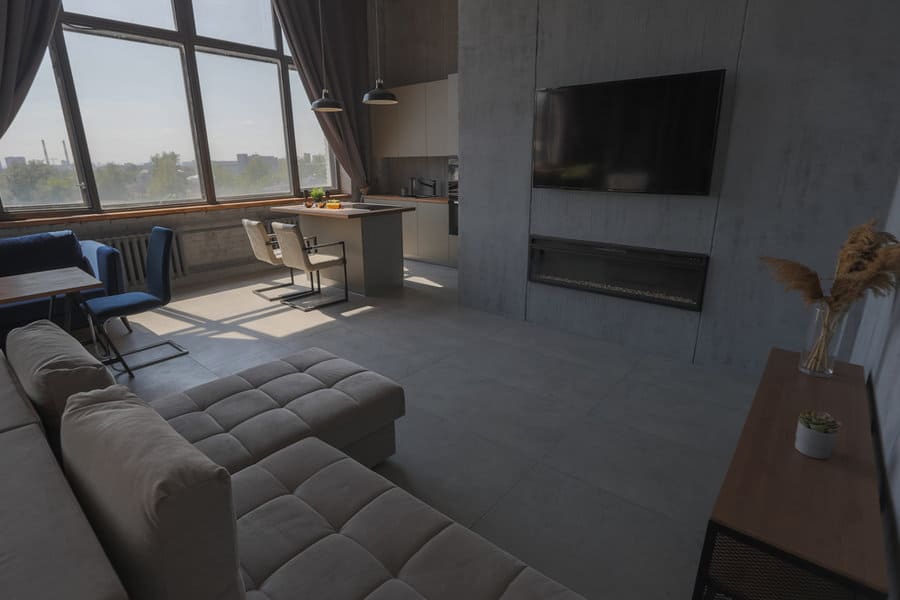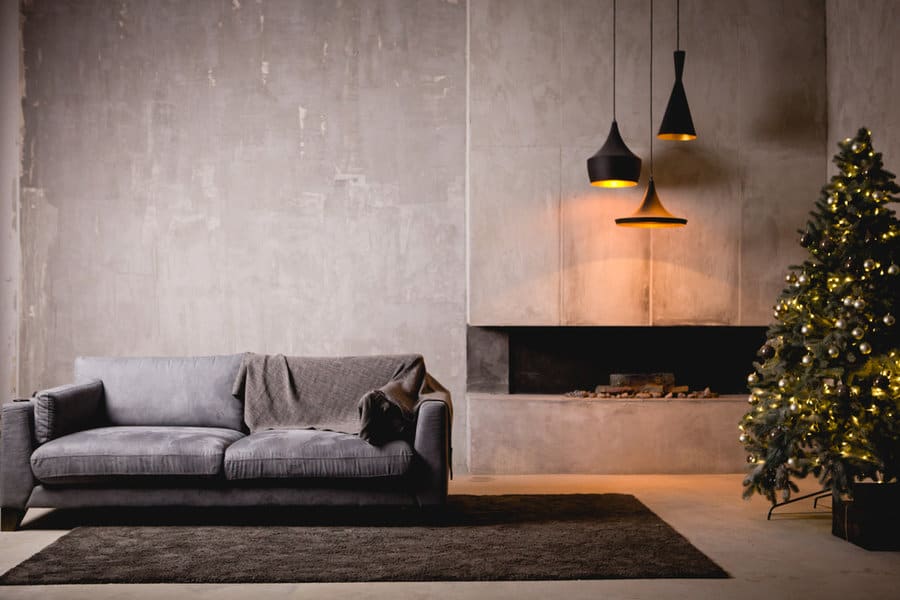 Attractive minimalist decor is no accident. Just as much work goes into creating one of these living spaces as does any other!
The goal is to keep excess decor to a minimum. So every single surface in your living room counts toward the final look. Accent walls, exposed brick, wooden beams, and statement light fixtures are all valuable assets for anyone aiming to recreate this aesthetic.
10. Modern
The thing about industrial design is that it is a subcategory of modern design as a whole. Blending the two requires little more than placing more emphasis on the sleek aspects of your living room decor.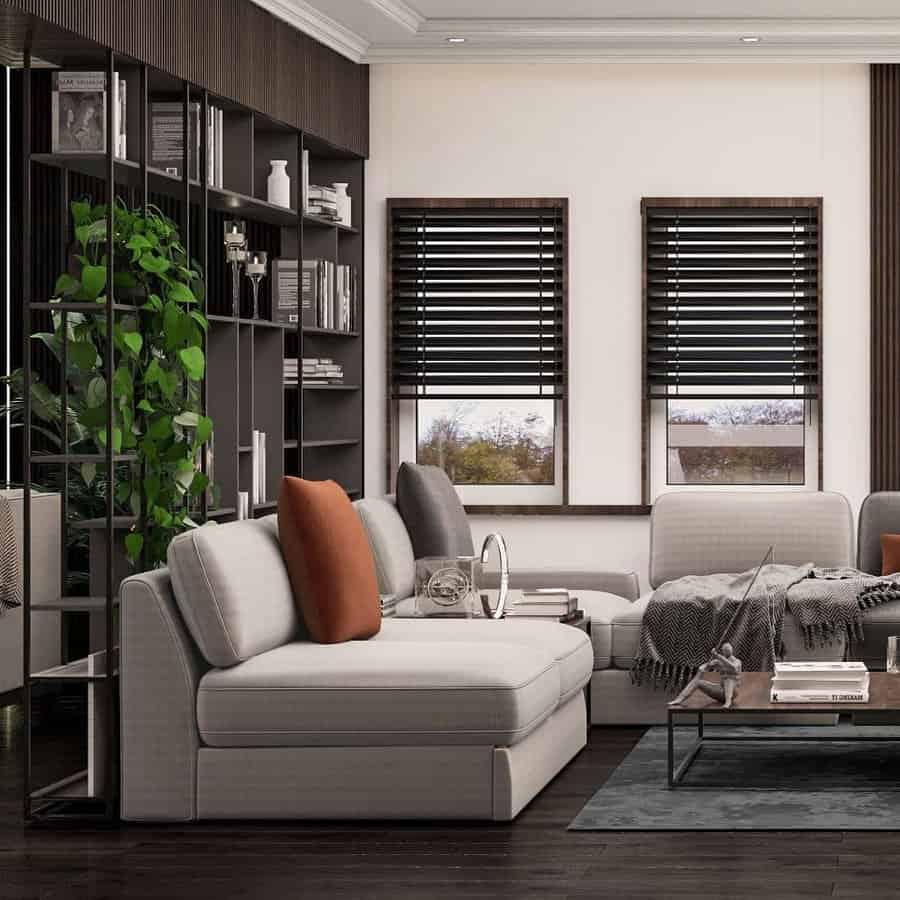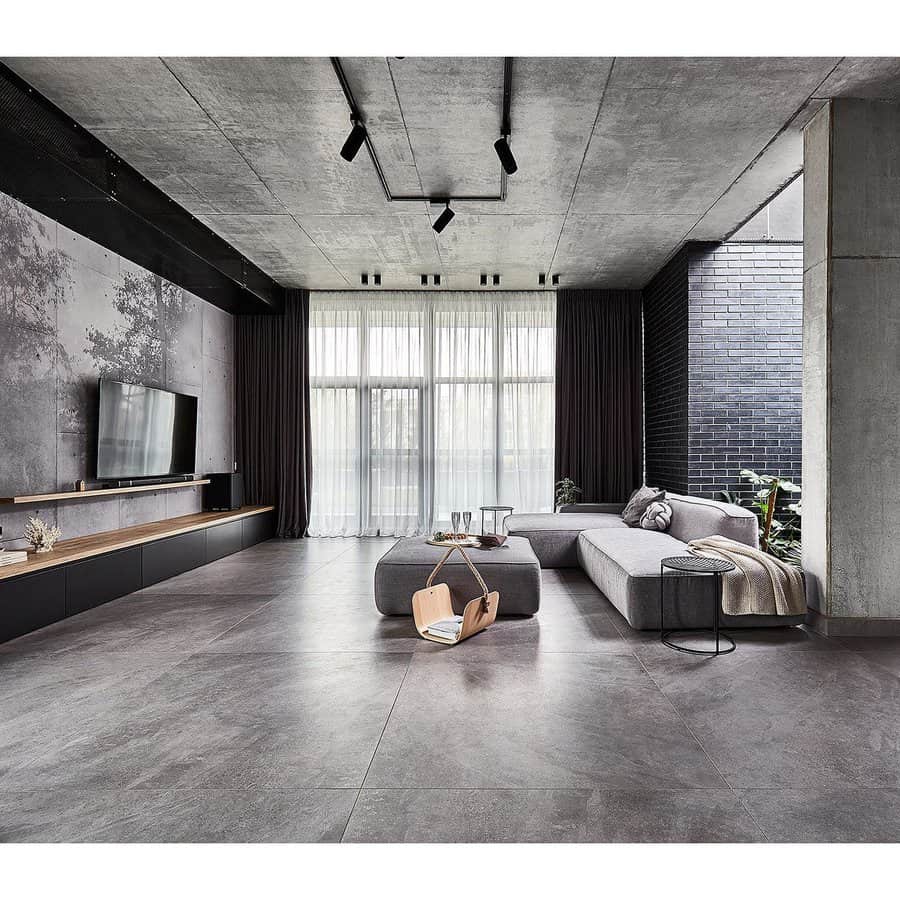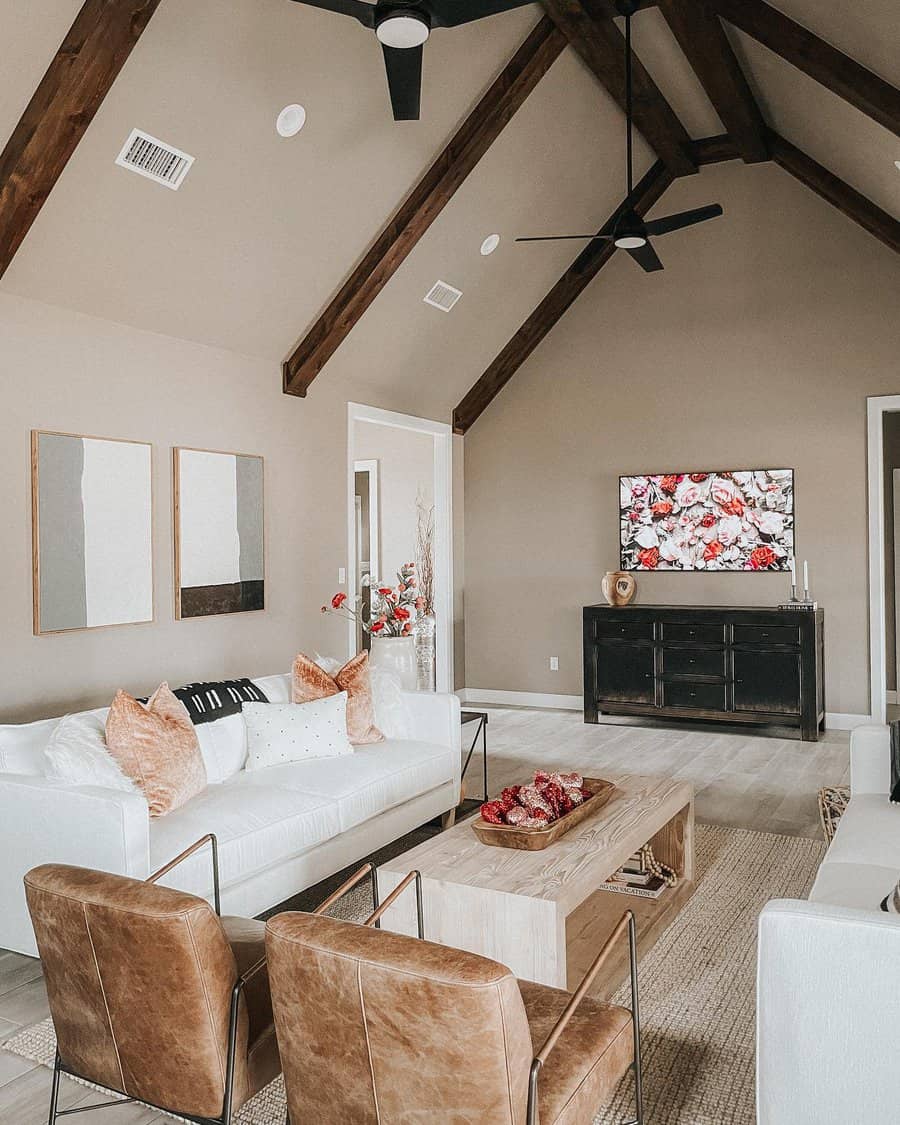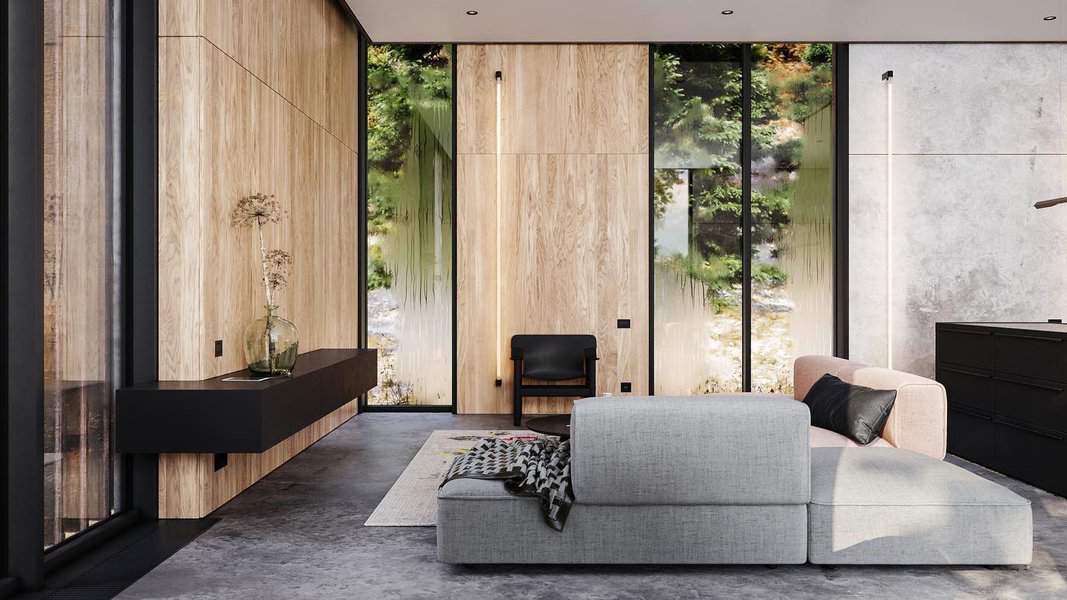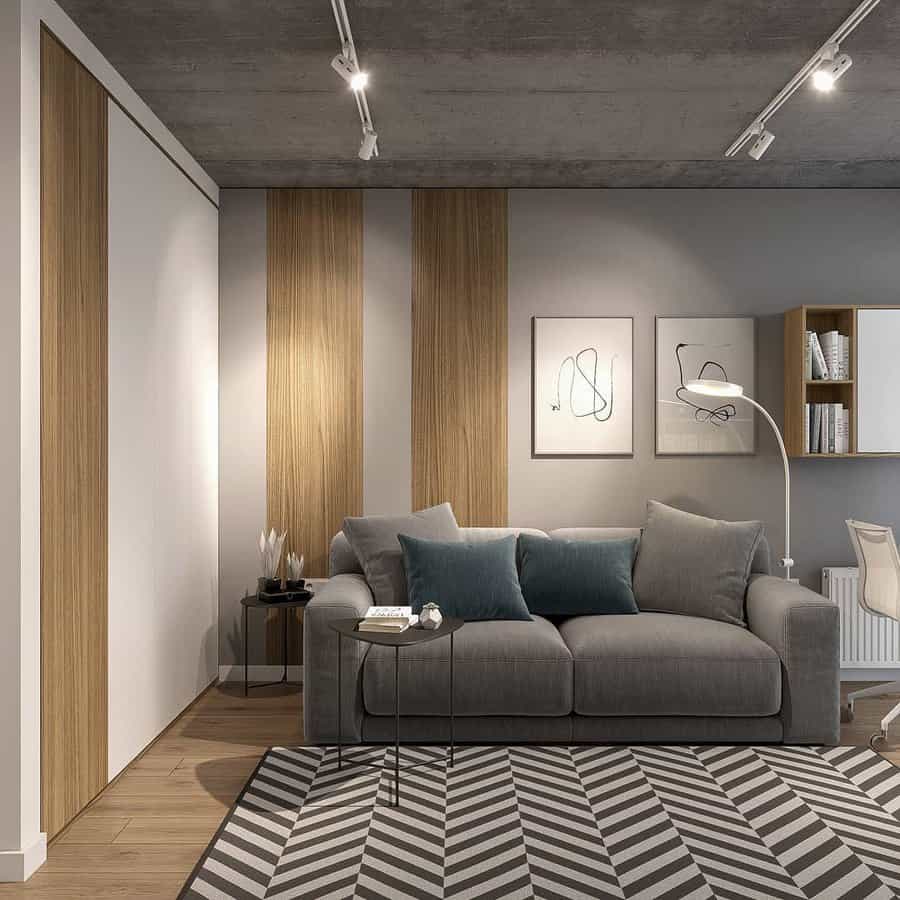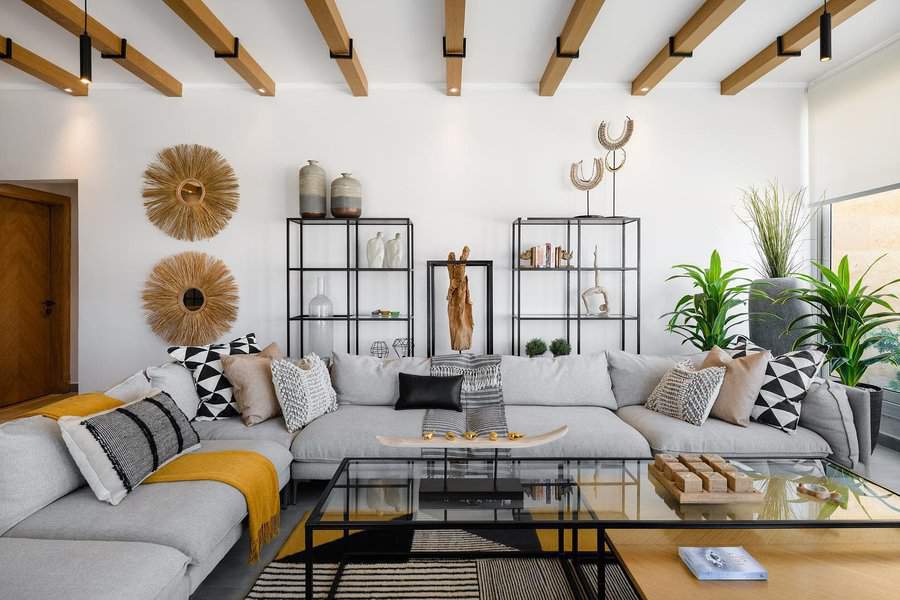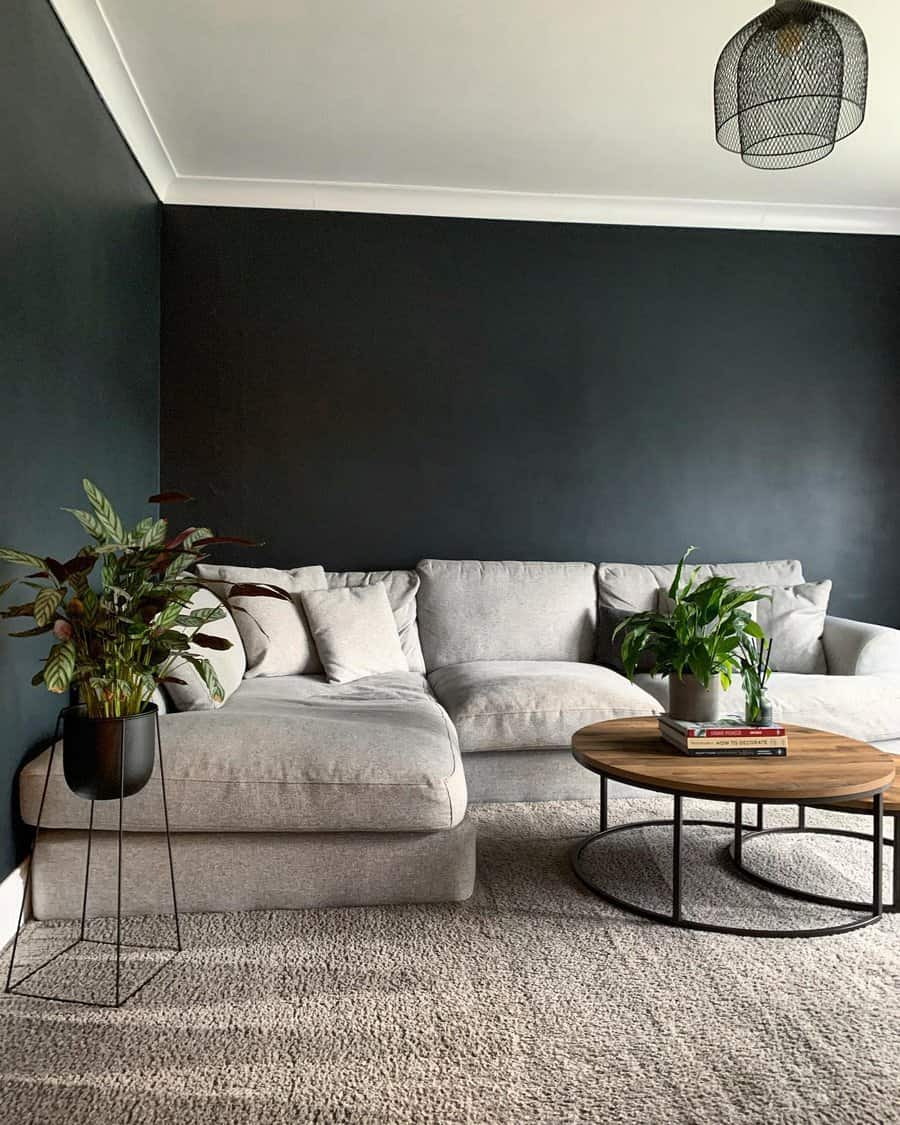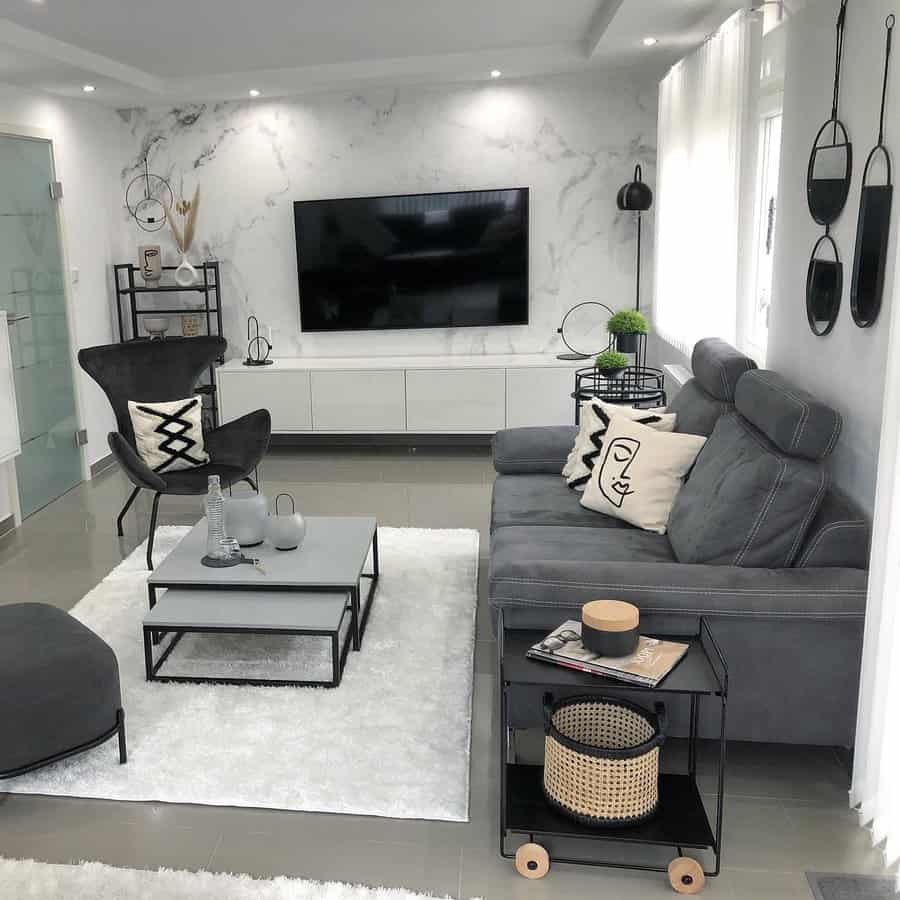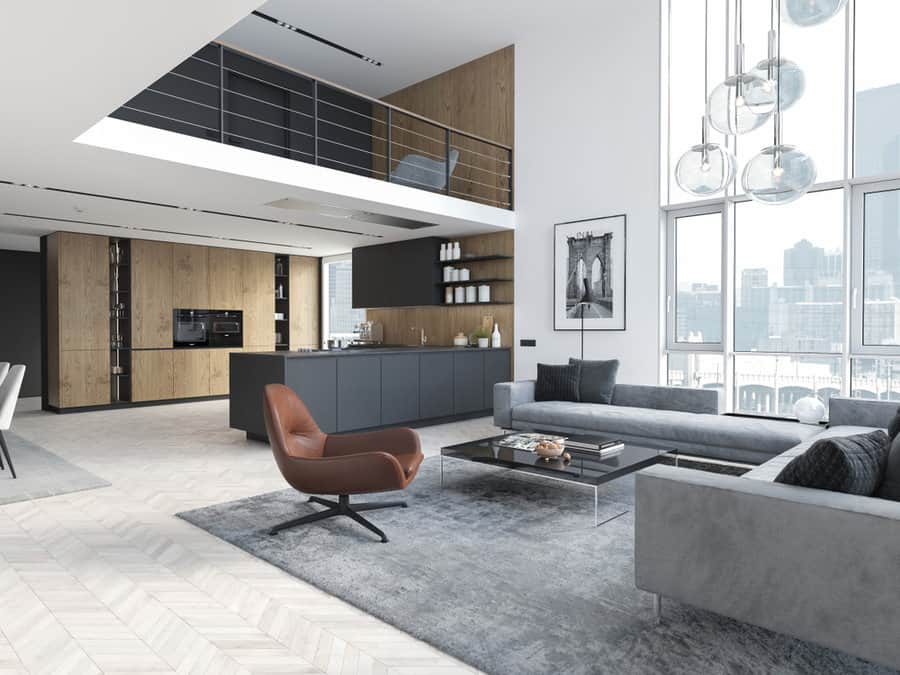 Basic modern decor is made up almost entirely of clean lines and geometric shapes. Keep this in mind when selecting everything from your sofa to the artwork on your living room walls.
To prevent your living room from losing its urban charm, be sure to invest in a handful of industrial-style items such as light fixtures or accent furniture. Built-in architectural features — exposed brick walls, wooden rafters, etc. — can also make a big difference!
See more modern living room ideas here.
11. Rustic
Rustic industrial design borrows from urban architecture and Mother Nature. This is a great living room aesthetic if you have a soft spot for the Wild West or cabin living.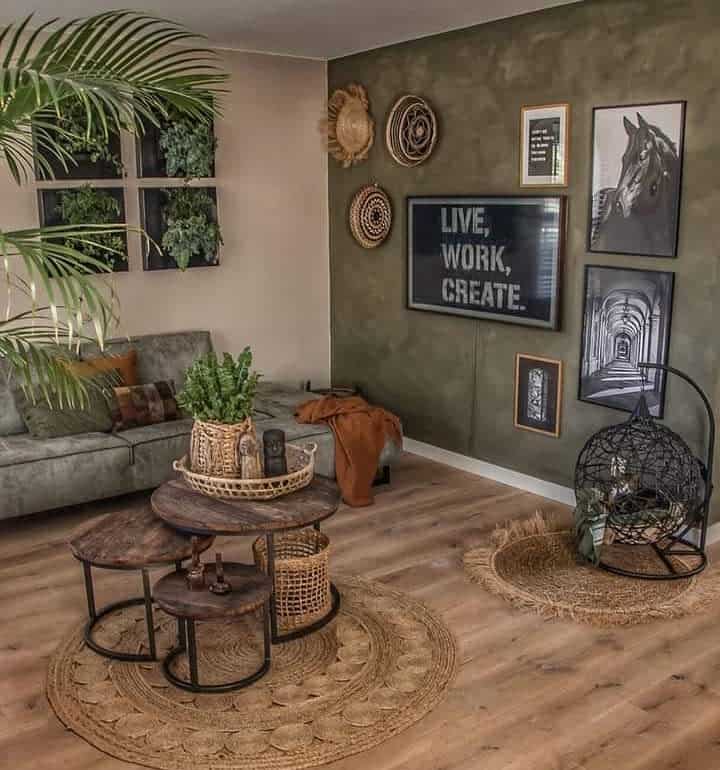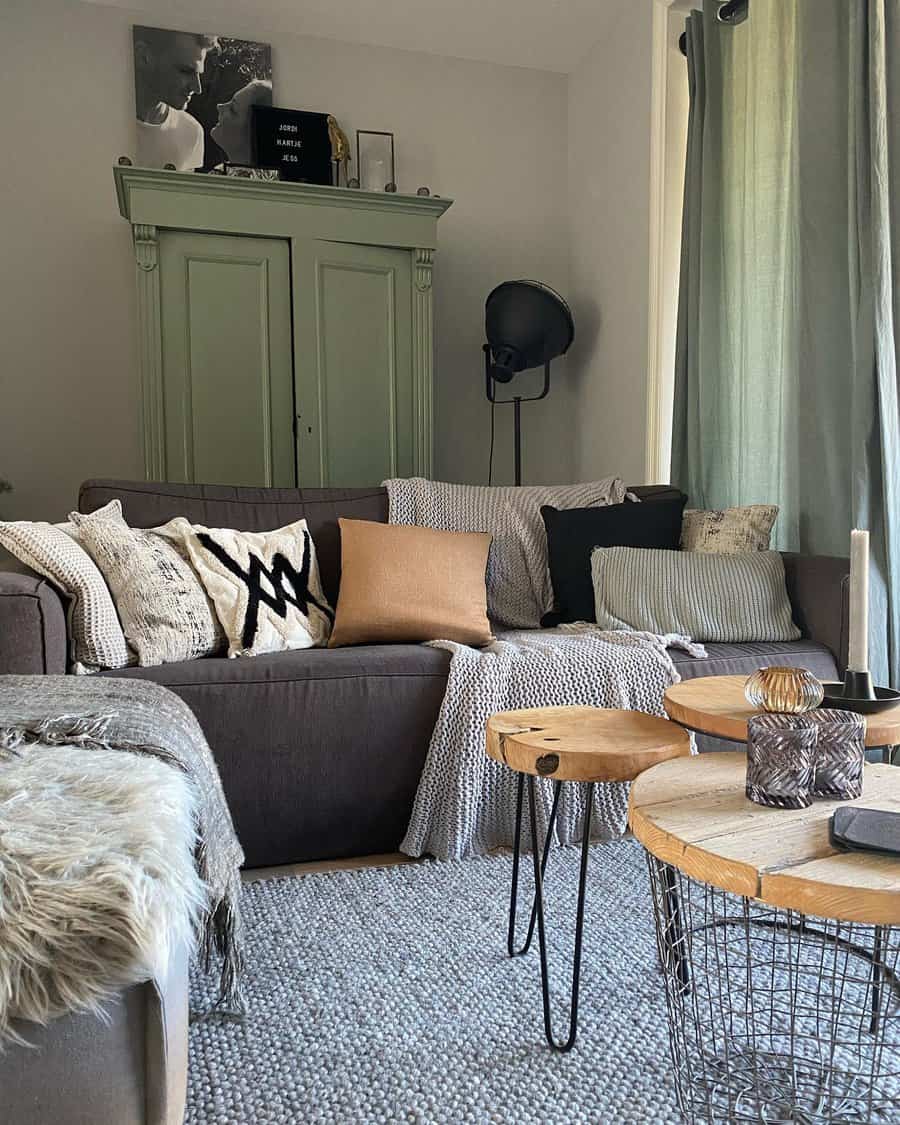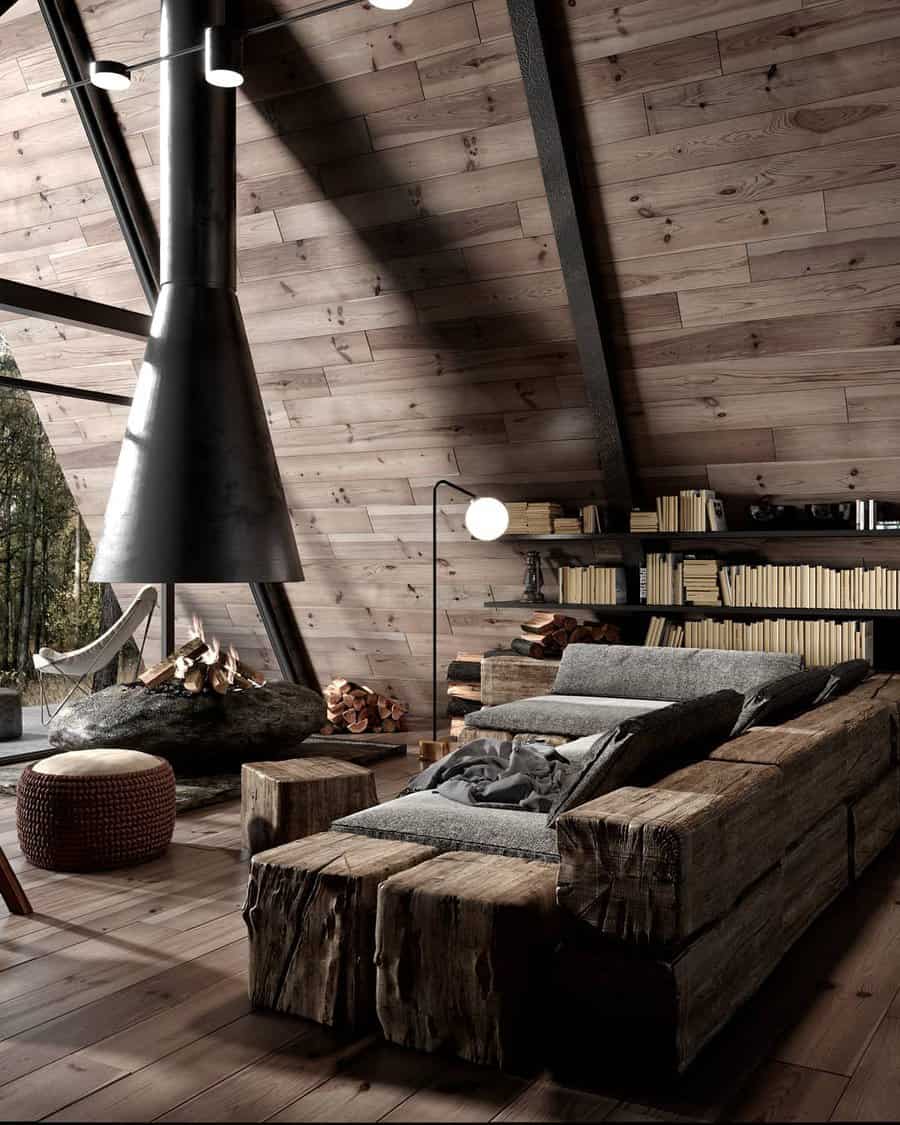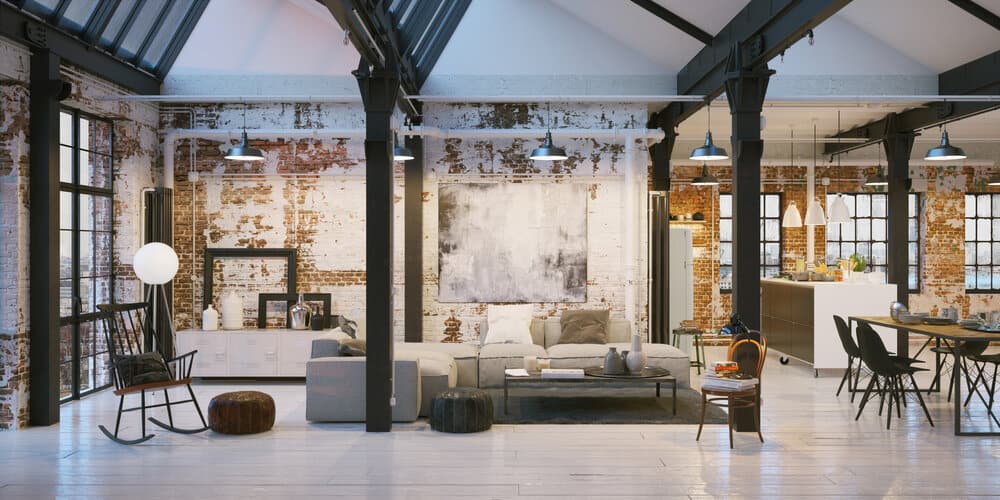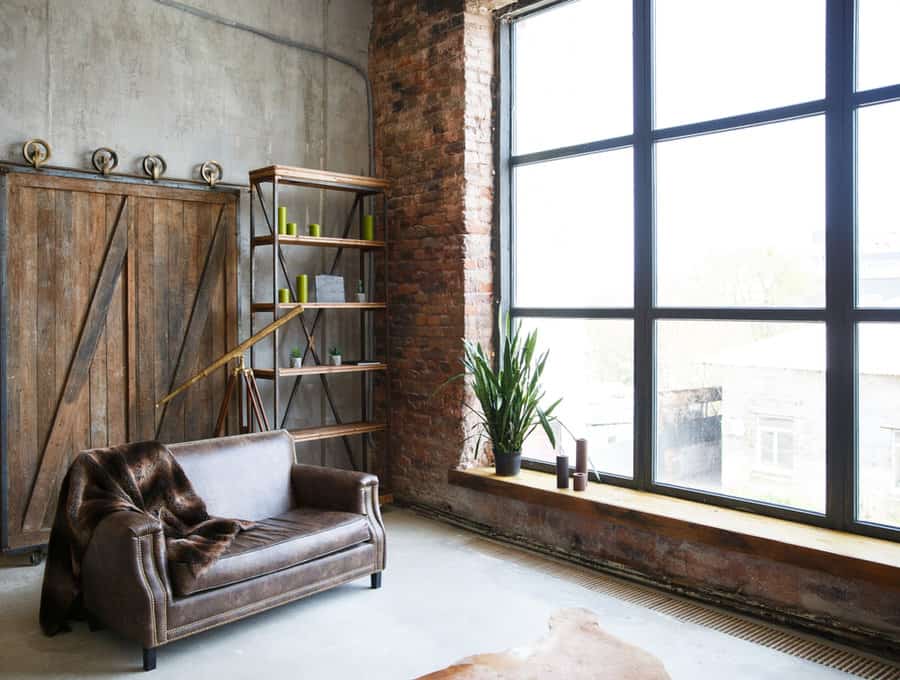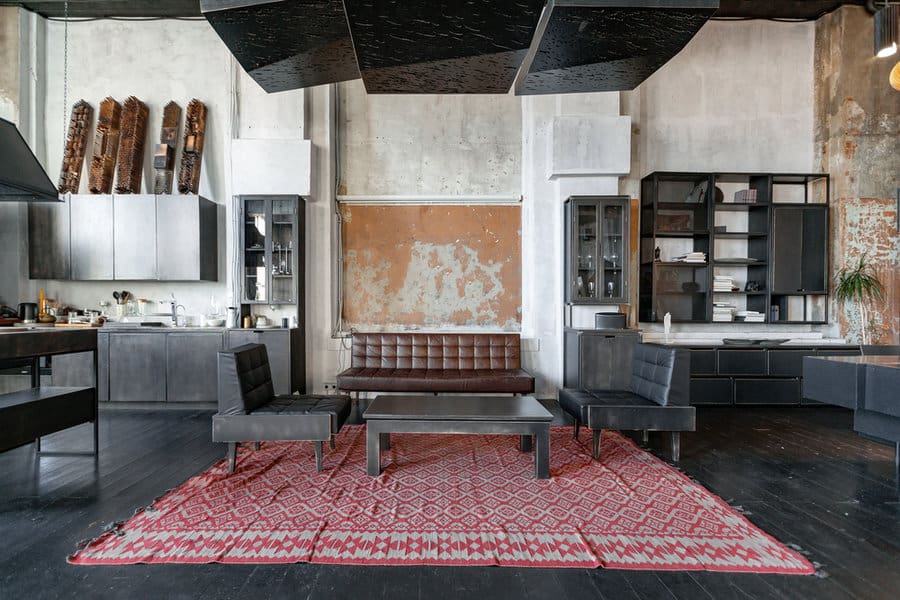 Natural materials like wood and brick are commonplace in industrial design. To give your living room a rustic edge, you'll want to reach for more dramatic textiles like fur, leather, and wicker. Potted plants pair wonderfully with this design trend.
How do you differentiate a rustic living room from a farmhouse-inspired one? Color palette is a major contributing factor! Fill your rustic industrial living room with warm shades that are medium to dark.
See more rustic living room ideas here.
12. Scandinavian
Scandinavian decor is yet another offshoot of modern design. It shares many things in common with the industrial aesthetic. And it's for anyone looking to bring a softer edge to an industrial-inspired living space!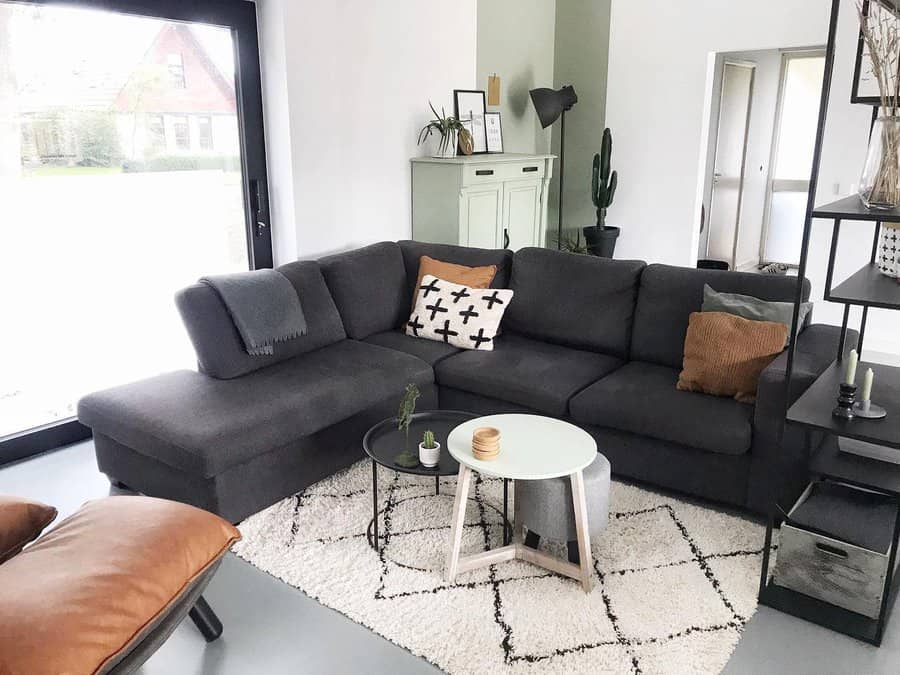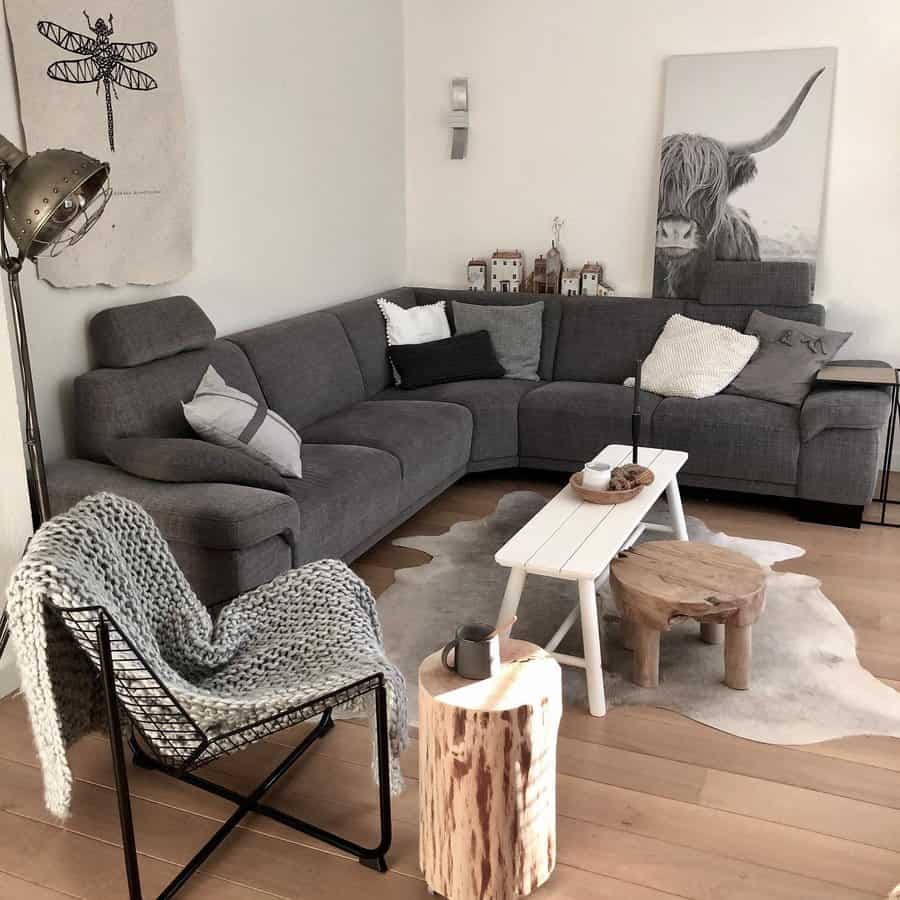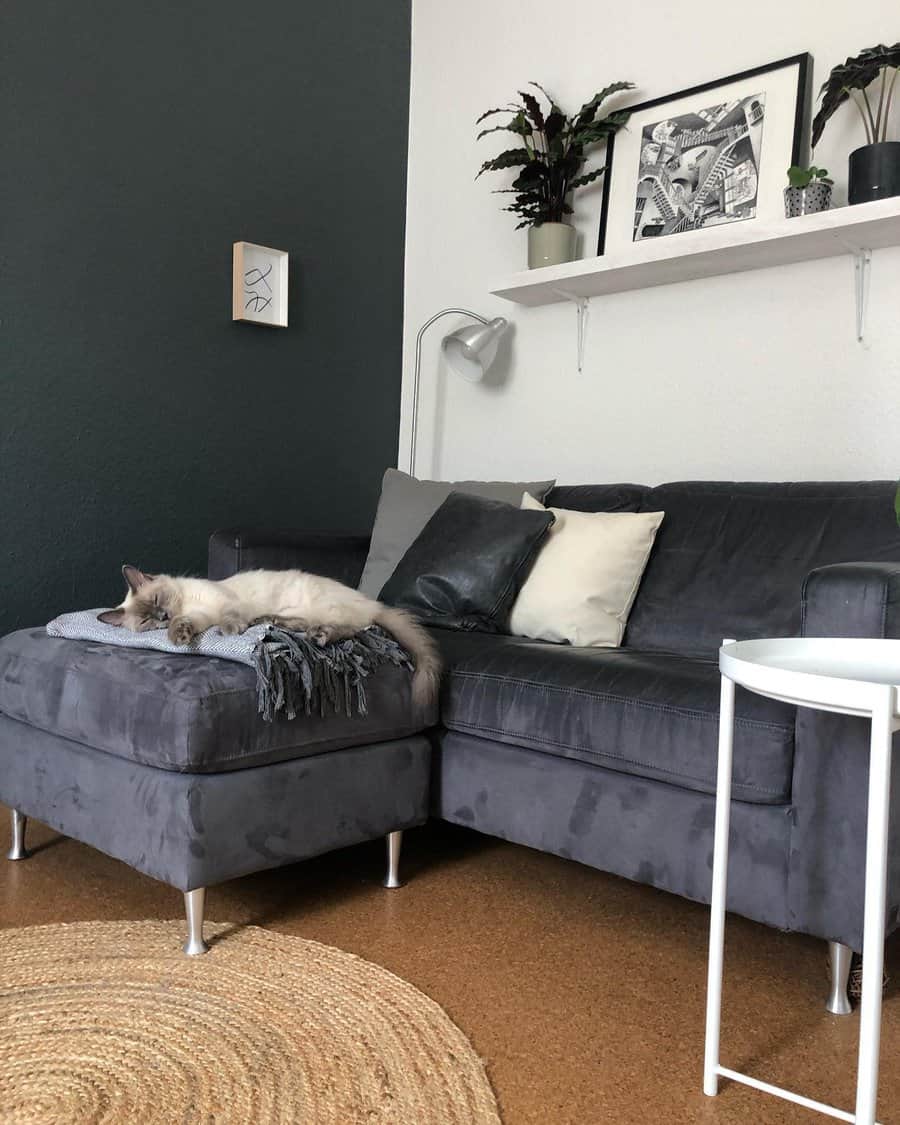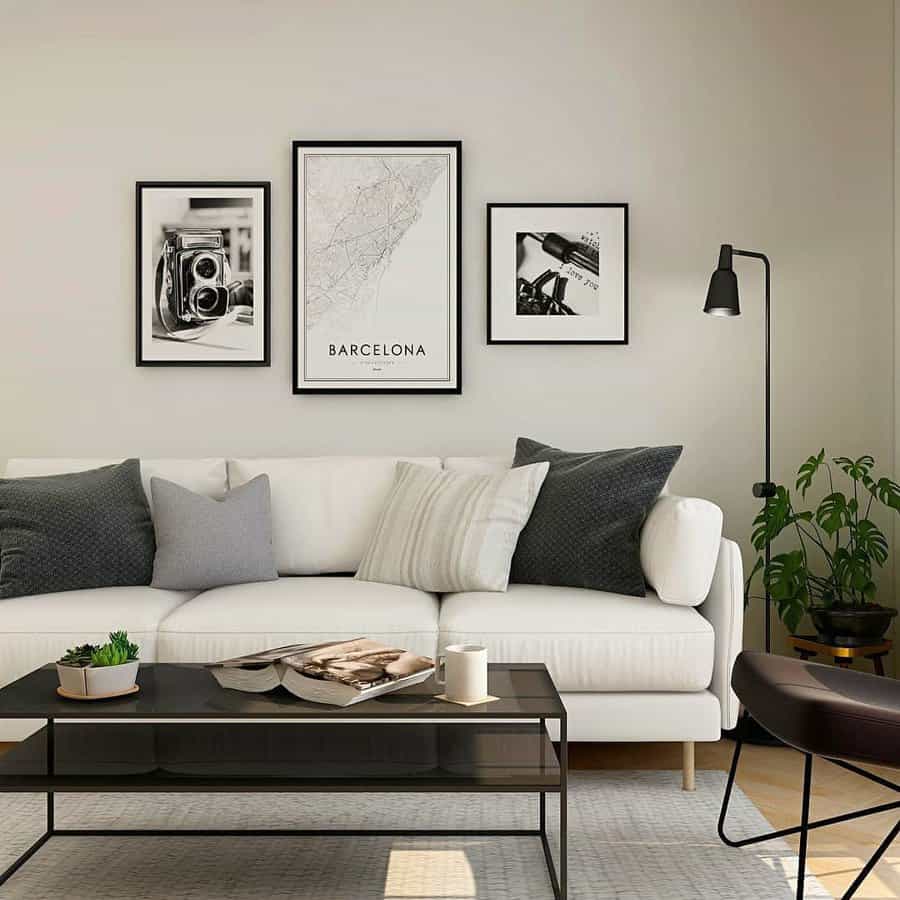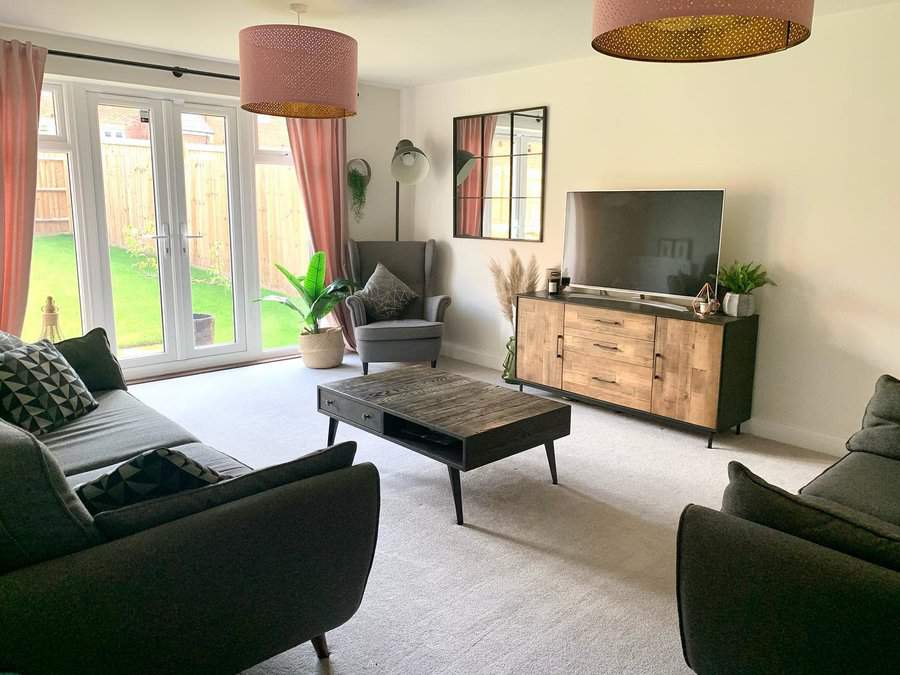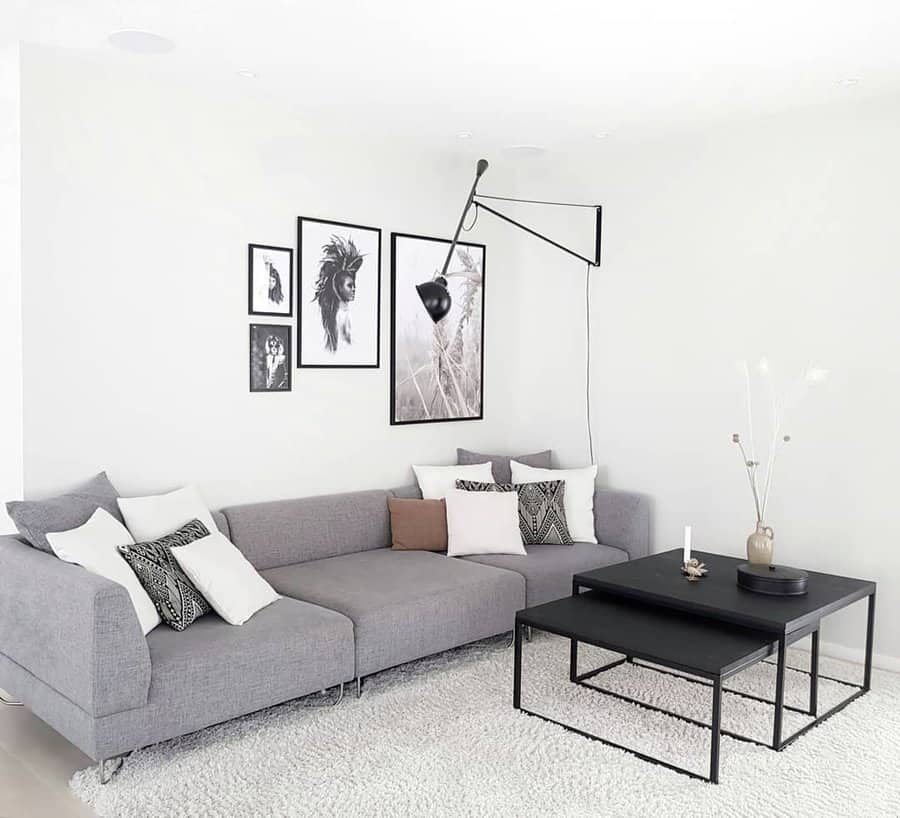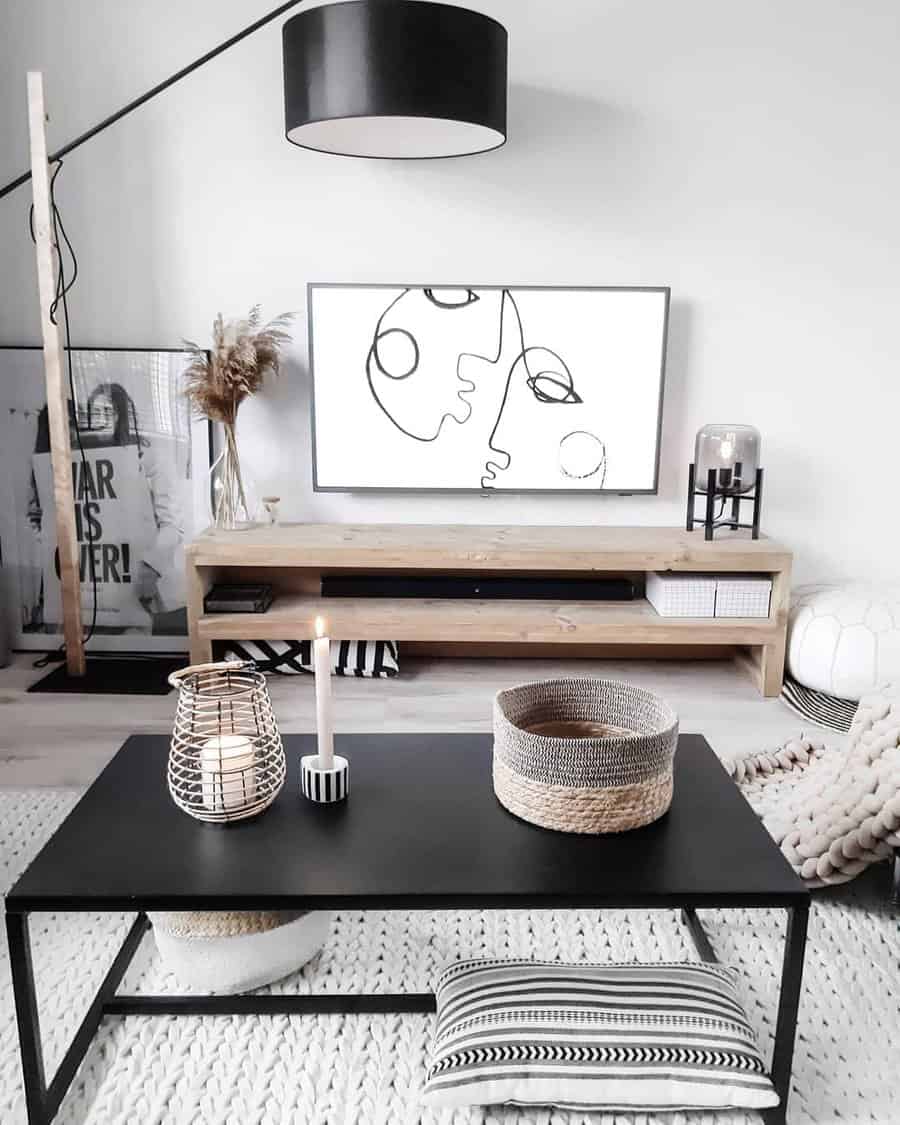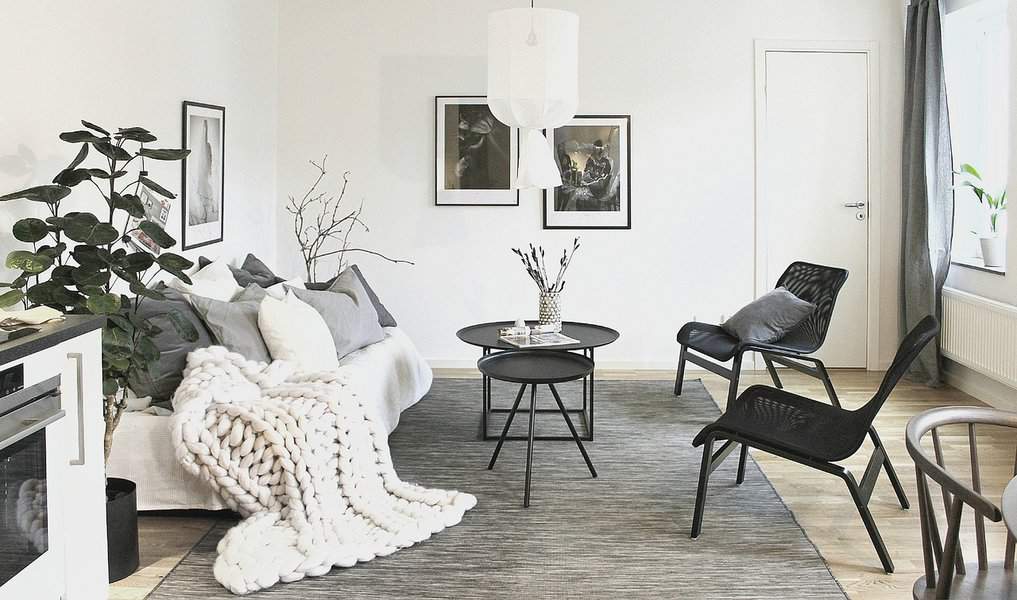 Scandinavian design is defined by clean lines, neutral colors, and a practical approach to furniture and decor. In many ways, Scandinavian decor is the European equivalent of rustic decor.
Organic materials are a major part of Scandinavian decor. (But they're not quite as prevalent as in the rustic design movement.) For example, a leather throw pillow would be more appropriate than a full leather sofa. Accent decor is the secret to making this industrial style work for your home!
Industrial Living Room FAQs
Is industrial interior design going out of style?
No (at least not any time soon!). Some trends within industrial interior design will come and go. The aesthetic as a whole is timeless.
Give your industrial living room ideas longevity by investing in versatile furniture. You can't go wrong with a classic leather sofa or wooden coffee table. Reserve more eclectic pieces for accent decor that can be updated as trends change.
Can industrial interior design be feminine?
Absolutely! Industrial decor has become synonymous with downtown bachelor pads. Yet there's nothing keeping this design trend from employing a more feminine style.
The basics of industrial design remain the same. For example, exposed brick and ductwork are equally effective in either type of space.
Use industrial living room ideas featuring lighter colors and more ornate details. Plush throw blankets, velvet sofa upholstery, bright light fixtures, and gilded mirrors are all excellent ways to add femininity.