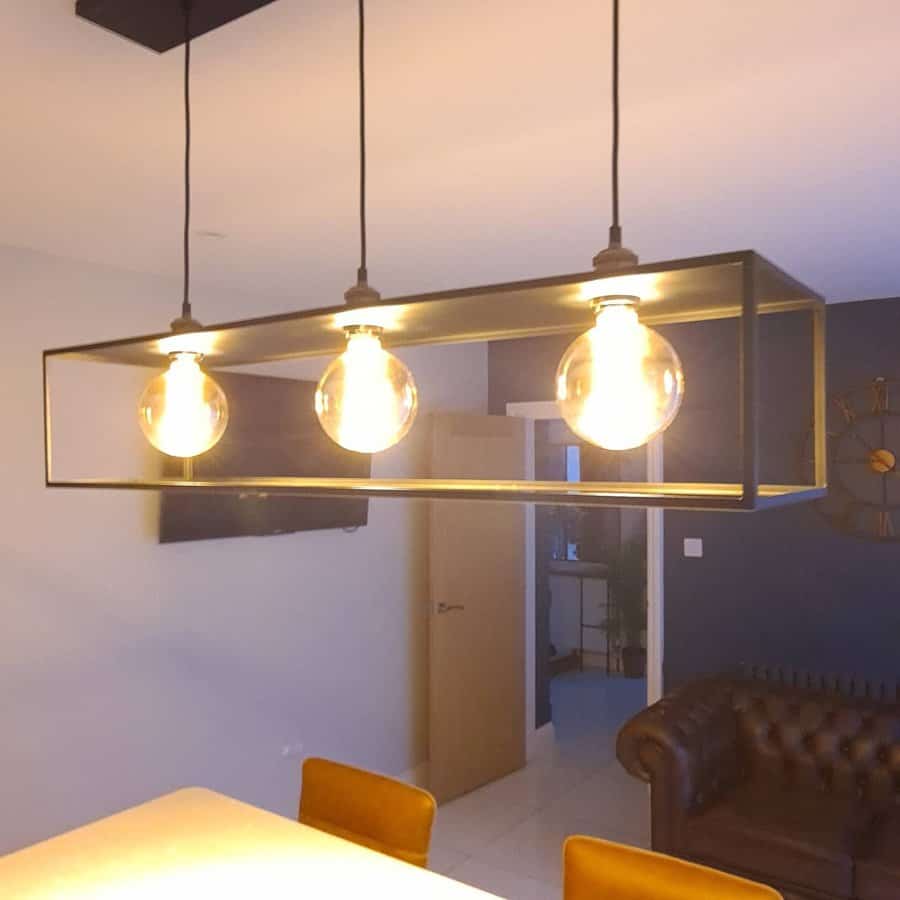 31 Kitchen Lighting Design Ideas
As the heart of the home, the kitchen is more than just a place for cooking and dining; it's a vibrant, multifunctional space where we share stories, create memories, and express our culinary creativity. It's where morning coffee brews as daylight peeks in, and where evening meals are prepared under the comforting glow of warm lights.
Understanding the central role of lighting in enhancing both functionality and ambiance of this space is crucial. A well-lit kitchen can transform a potentially mundane room into a culinary haven, and with the advent of modern technology, the possibilities for innovative and aesthetically pleasing lighting solutions are virtually limitless.
This article will shed light on the best kitchen lighting ideas, designed to match various layouts, styles, and preferences. Whether you're aiming for a sleek contemporary look, a warm rustic charm, or simply seeking to optimize your space for functionality, we've got you covered. Let us guide you through the exciting journey of illuminating your kitchen, adding an extra pinch of brilliance to your culinary adventures.
1. Pendant Cluster
Say goodbye to single, lonely light fixtures and embrace a cluster of pendants that will transform your kitchen into a dazzling space. Imagine a cluster of beautifully designed pendant lights suspended at varying heights or in a metal frame, creating a mesmerizing visual display. This arrangement not only provides ample illumination but also adds an artistic focal point to your kitchen.
Choose pendant lights in different shapes, sizes, and materials to add depth and dimension to the cluster. Whether you prefer sleek and minimalist or bold and artistic, there's a pendant cluster that will perfectly complement your kitchen's style. The beauty of multiple lights is that they distribute light more evenly across your kitchen, ensuring every corner is well-lit and inviting.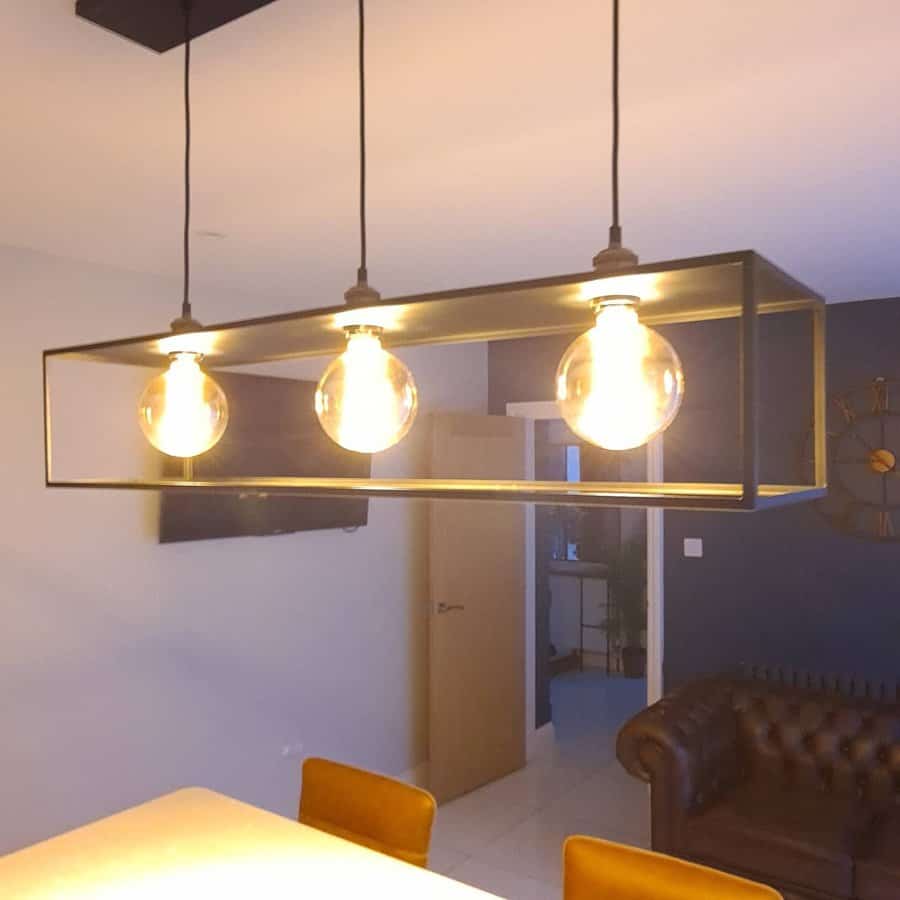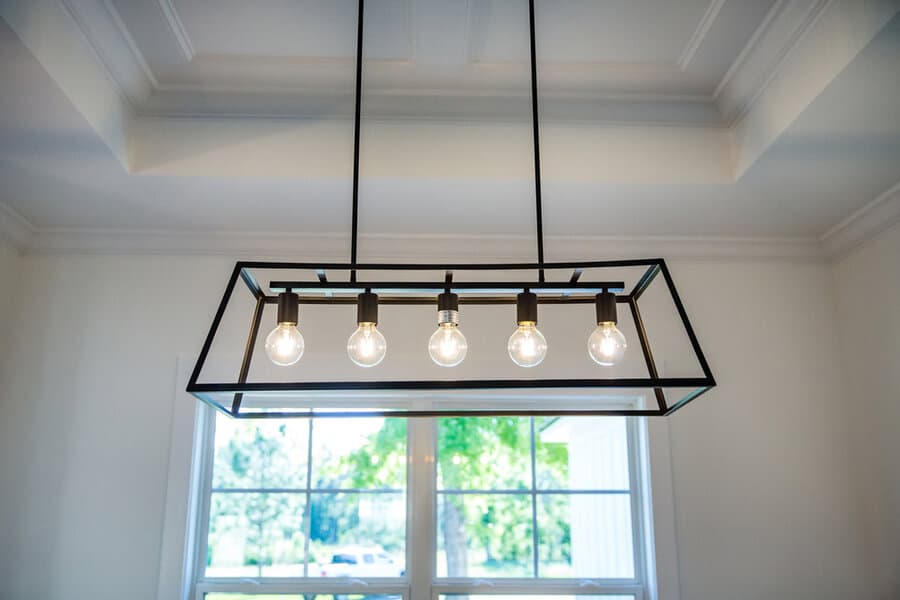 2. Island Lighting
When it comes to creating a stunning focal point in your kitchen, consider kitchen island lighting. This ingenious lighting idea not only enhances the visual appeal of your kitchen but also provides ample task lighting for your culinary adventures. Picture a cluster of pendant lights suspended above your kitchen island, casting a warm and inviting glow that draws everyone in.
Choose pendant lights that complement your kitchen's style, whether it's sleek and modern, rustic and charming, or chic and contemporary. Play with different shapes, sizes, and materials to add a touch of personality and flair. Opt for adjustable pendant lights that allow you to customize the intensity and direction of the light, perfect for accommodating various cooking and dining needs.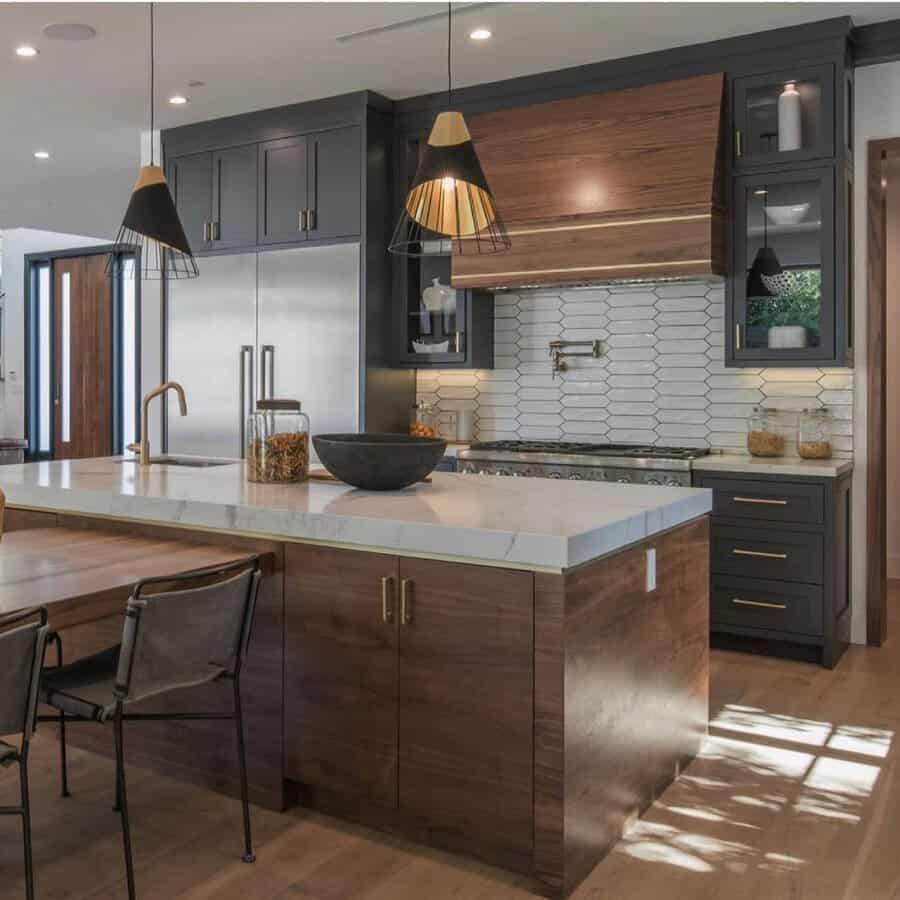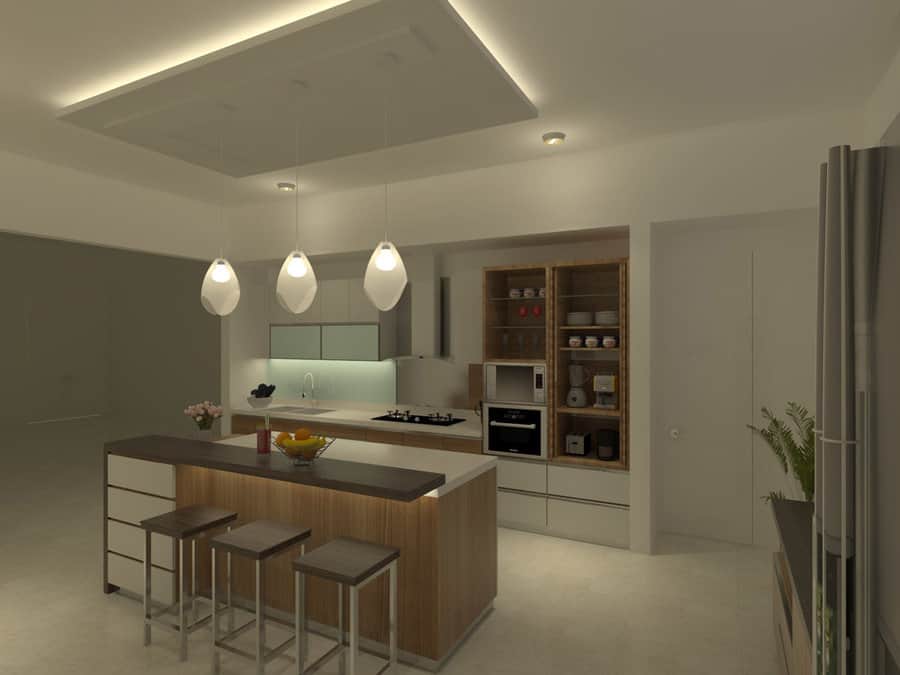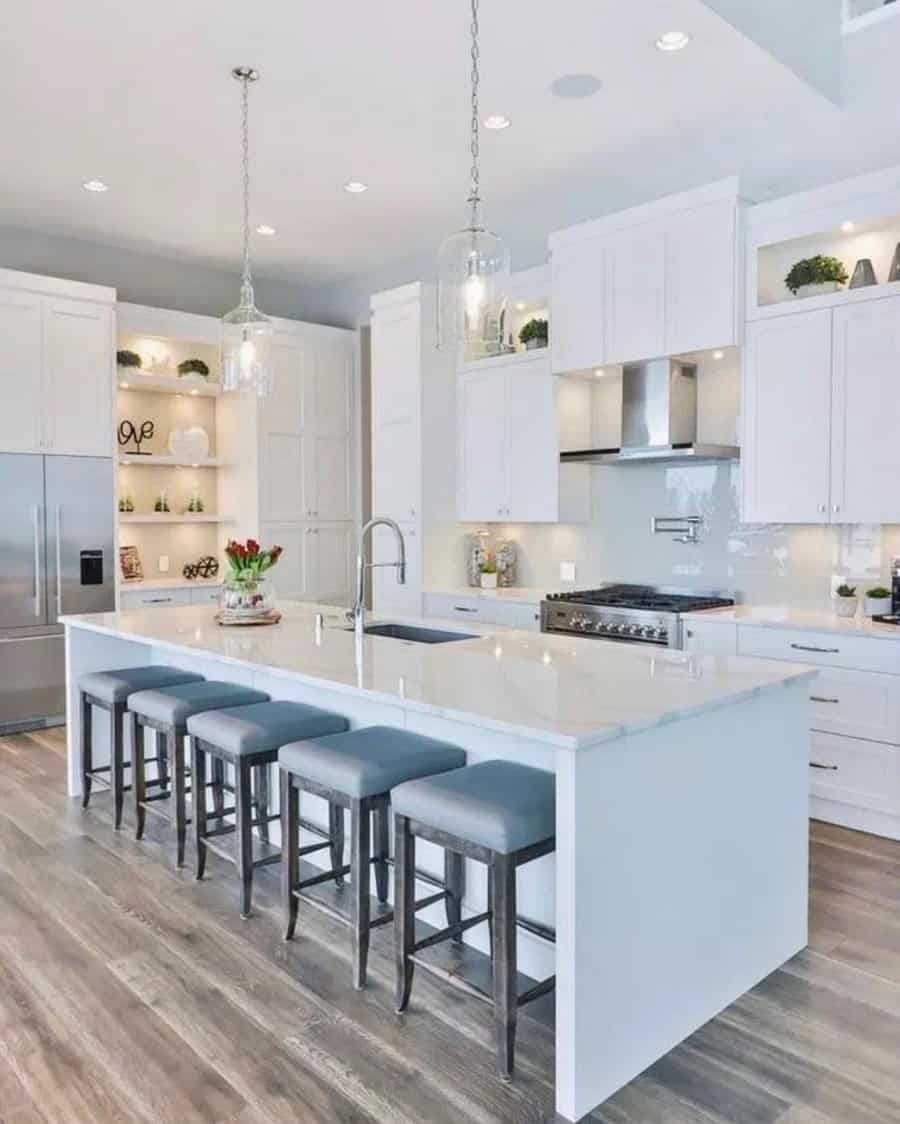 3. Crystal Chandelier
Picture a sparkling crystal chandelier suspended above your kitchen island or dining area, casting a dazzling array of light and shadows. The crystal accents catch the light and reflect it beautifully, creating a mesmerizing ambiance that instantly elevates the entire room. The juxtaposition of a luxurious crystal chandelier in a kitchen setting creates a delightful fusion of sophistication and functionality.
Whether your kitchen boasts a modern, transitional, or traditional style, a crystal chandelier adds a touch of opulence that complements any interior. So, embrace the allure of glam interior design and let the crystal chandelier become the shining star of your kitchen, making meal preparation and gatherings truly enchanting experiences.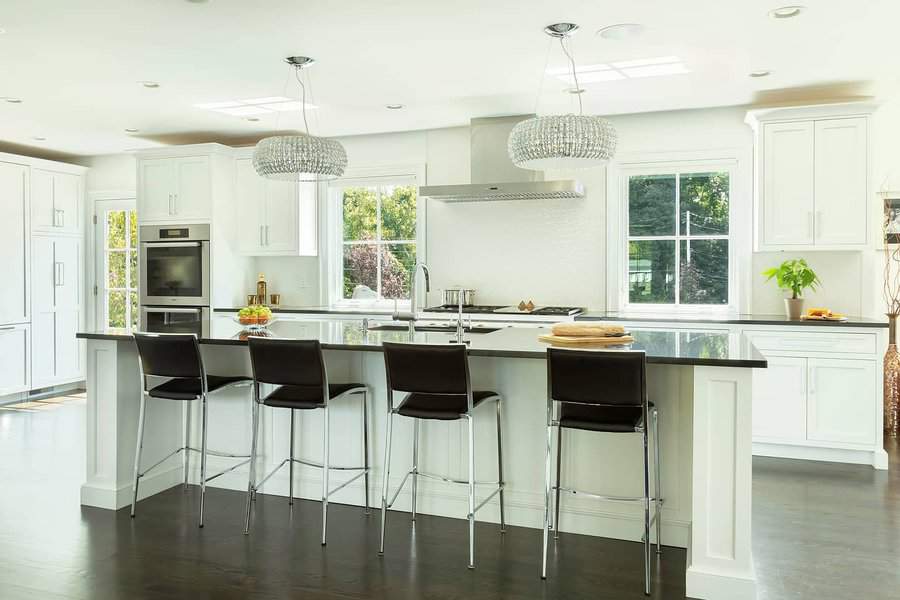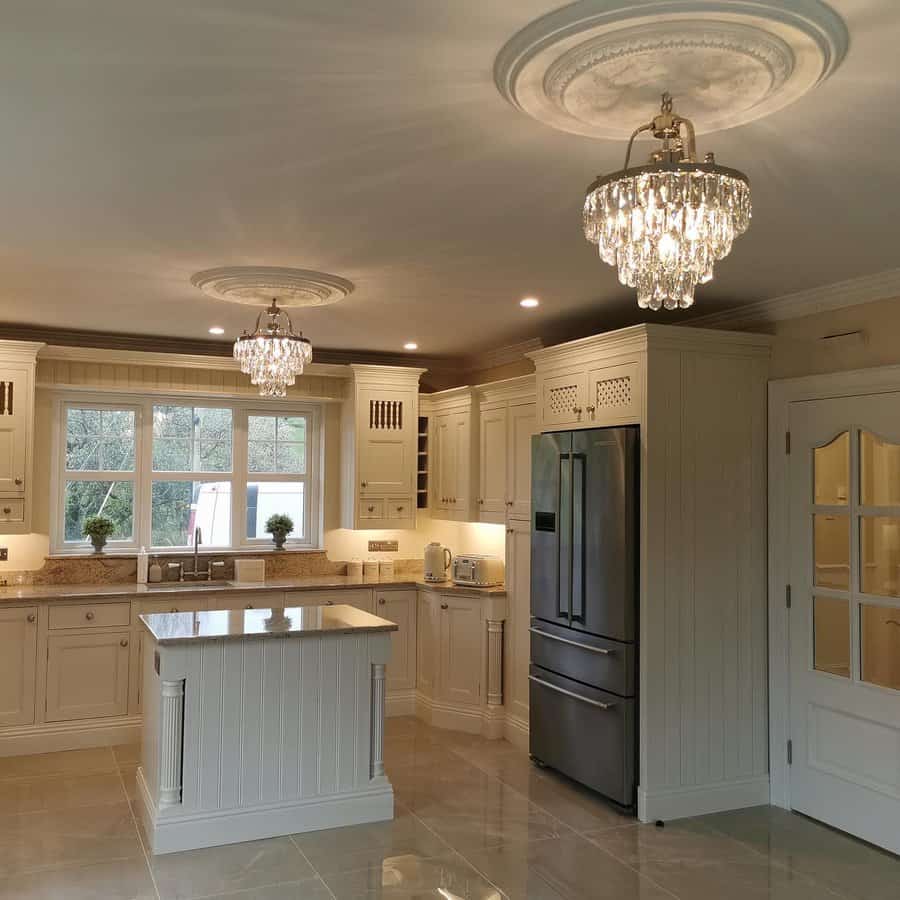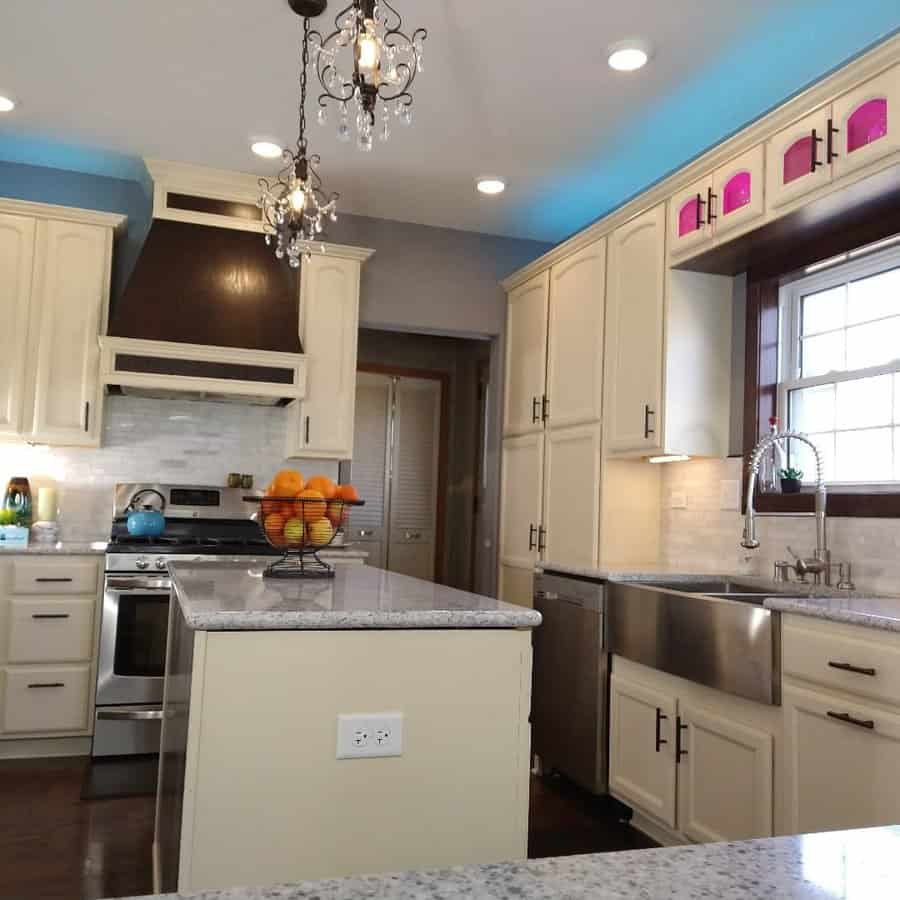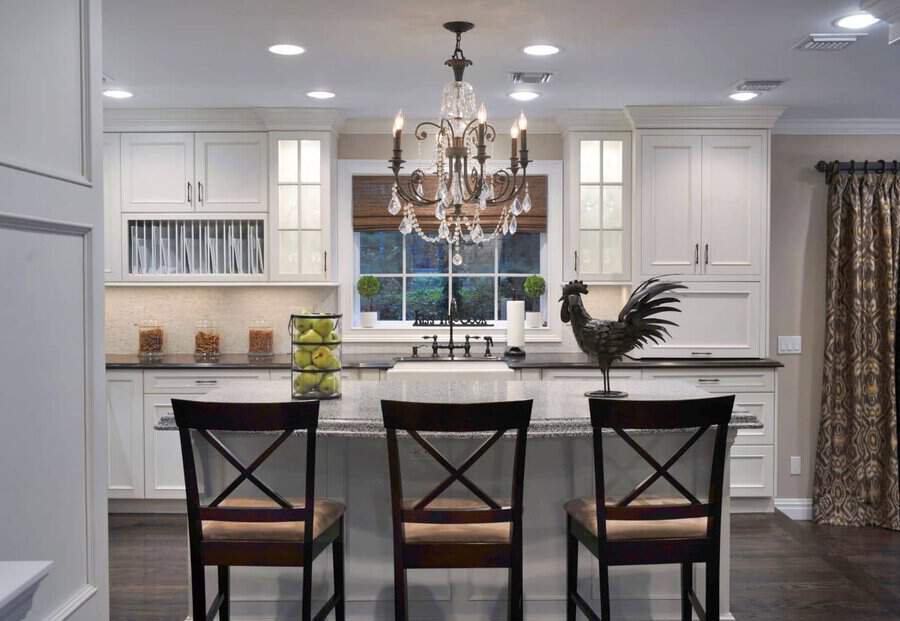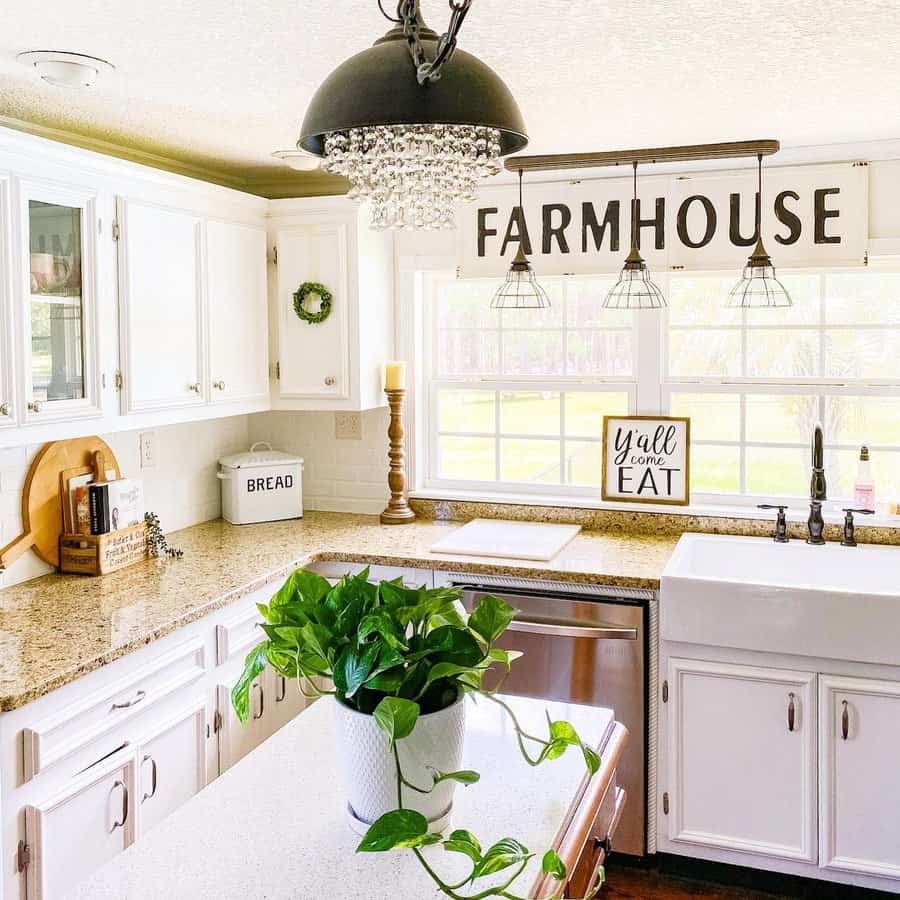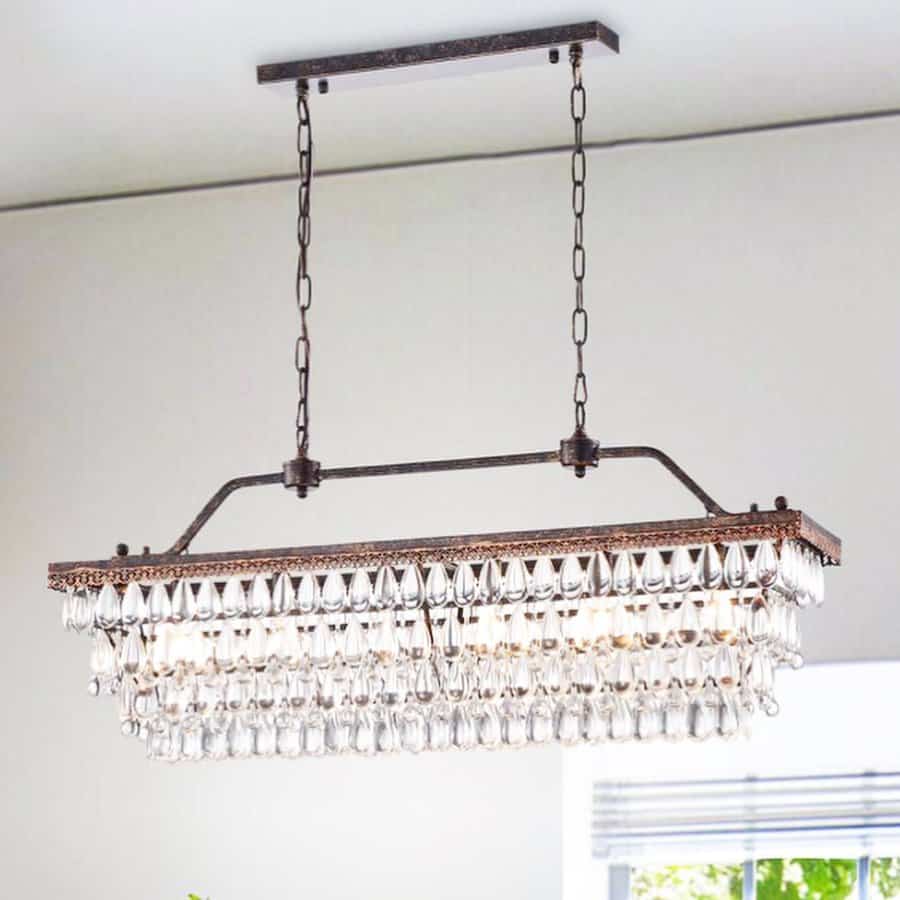 4. Upright Candle Chandelier
Picture elegant candle-shaped bulbs gracefully suspended from a stylish pendant fixture, casting a soft and inviting glow over your culinary haven. The upright candle design creates a nostalgic ambiance reminiscent of traditional farmhouse charm, while the pendant structure adds a modern twist to the overall aesthetic.
This captivating combination of old and new creates a captivating focal point that will surely catch the eye of anyone entering your kitchen. Whether you have a rustic farmhouse-style kitchen or simply want to add a touch of vintage elegance, upright candle pendant lighting is the perfect choice. It not only provides functional lighting but also serves as a stylish statement piece that elevates your kitchen's design.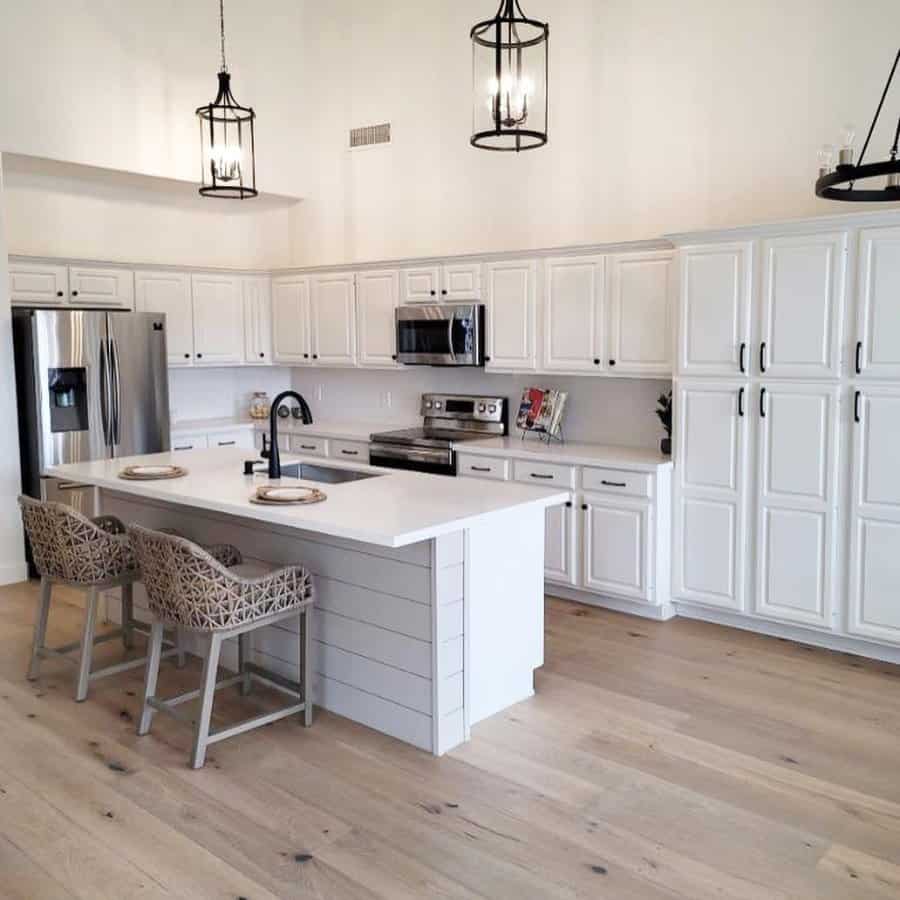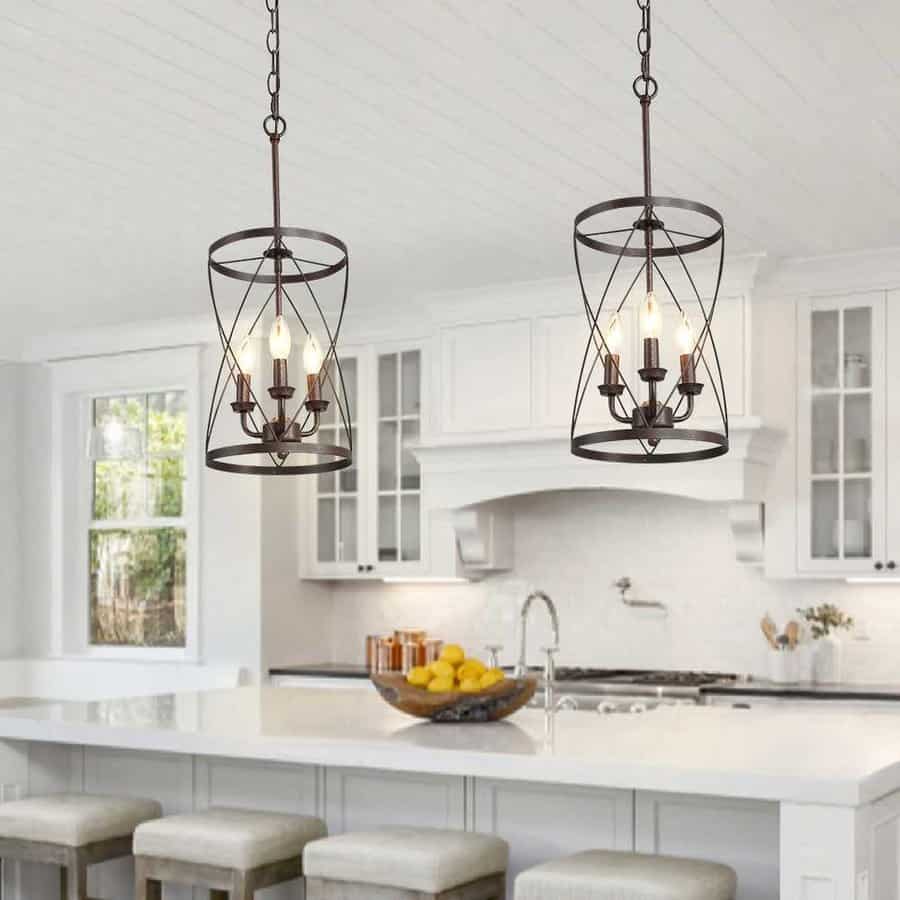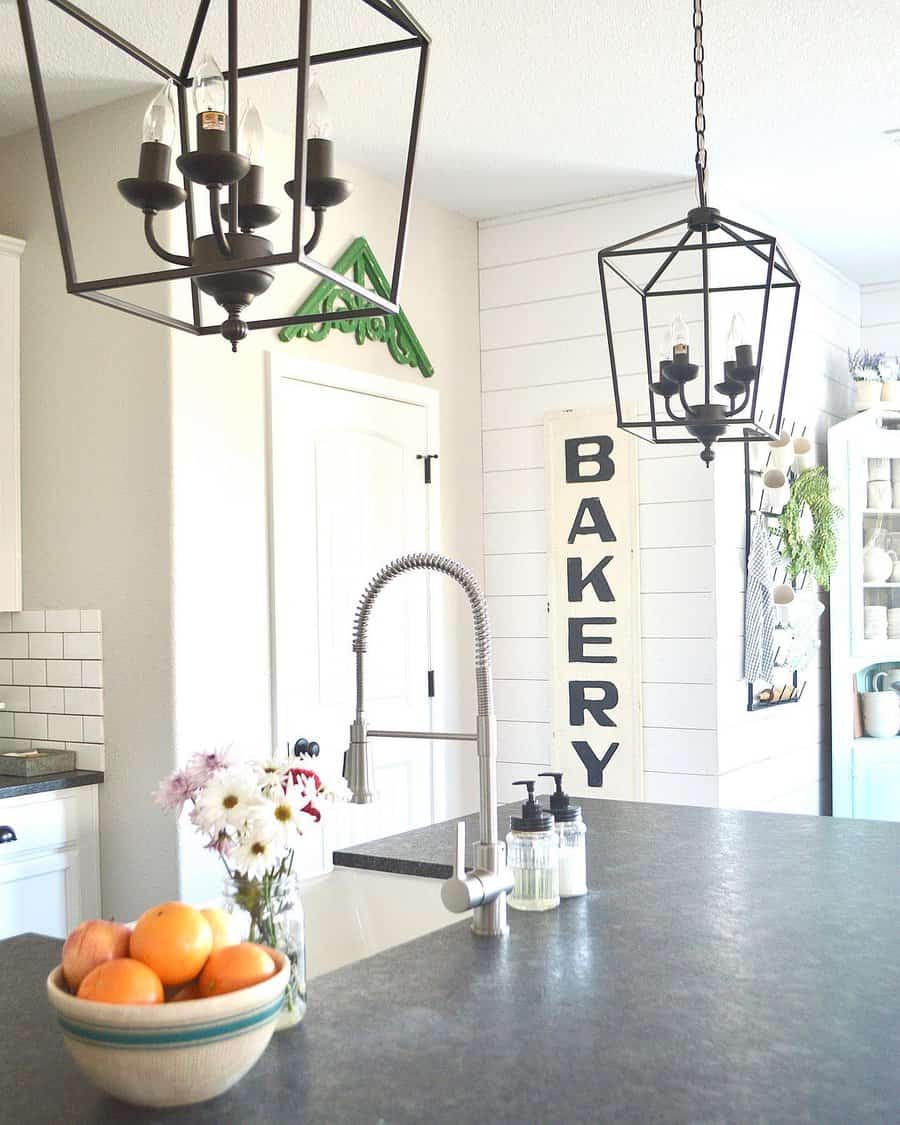 5. Globe Pendant Lights
Globe pendant lights create a captivating focal point while providing functional illumination. The soft, diffused glow they emit casts a flattering light across the room, enhancing the visual appeal of your kitchen. Whether you opt for a single large globe pendant or a cluster of smaller ones, these lights exude a contemporary sophistication that complements various kitchen styles.
The spherical shape of the globes adds a playful element, creating a delightful interplay of light and shadow. Hang them over your kitchen island or dining area to create an inviting atmosphere for gatherings and culinary adventures. With their timeless design and atmospheric glow, globe pendant lights are sure to bring a touch of enchantment to your kitchen space.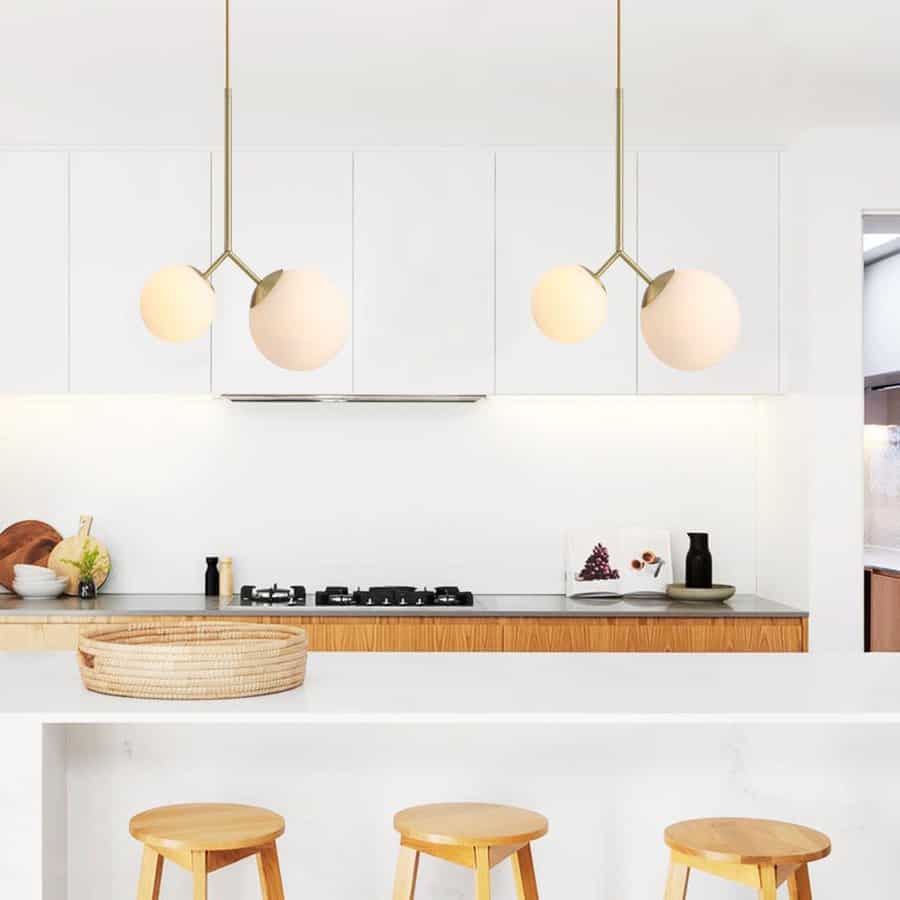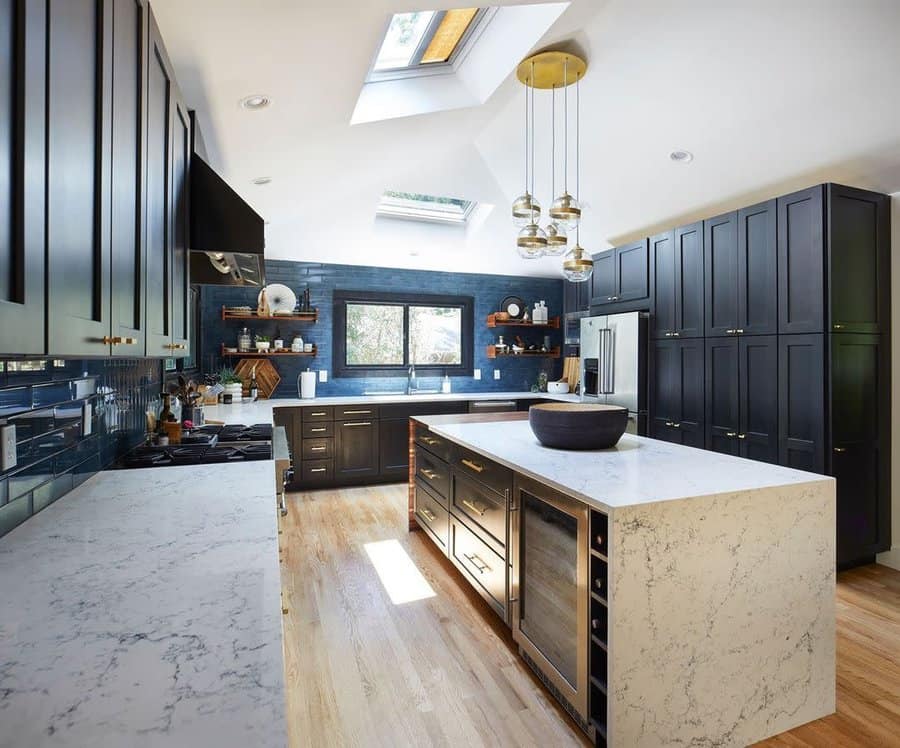 6. Industrial Wrap Lights
These lights are a perfect blend of functionality and aesthetics, capturing the raw beauty of industrial design. With their exposed bulbs and minimalistic frames, they add a touch of edginess to your kitchen decor. Install them above the kitchen island or dining area to create a focal point and set the mood for intimate gatherings or lively conversations.
The industrial wrap lights not only provide ample illumination for food preparation and cooking but also serve as a statement piece, enhancing the overall ambiance of your kitchen. Embrace the industrial charm and infuse your kitchen with a unique character that's sure to impress your guests.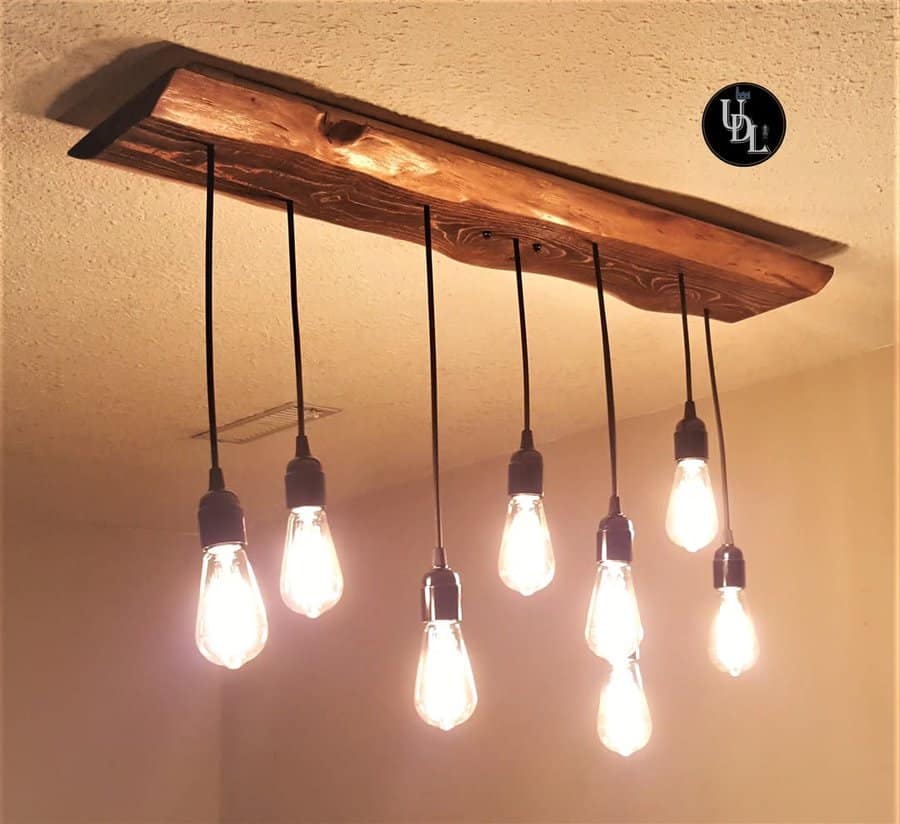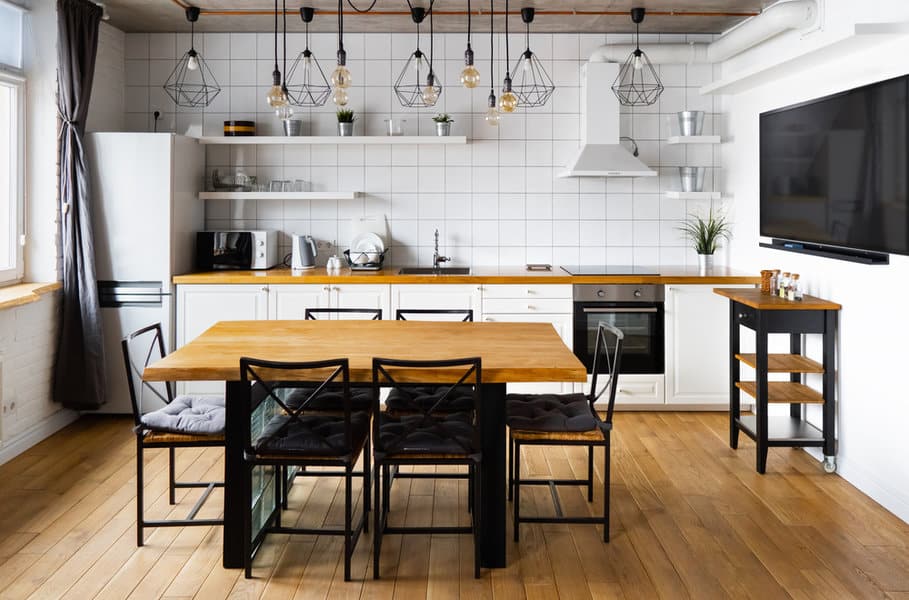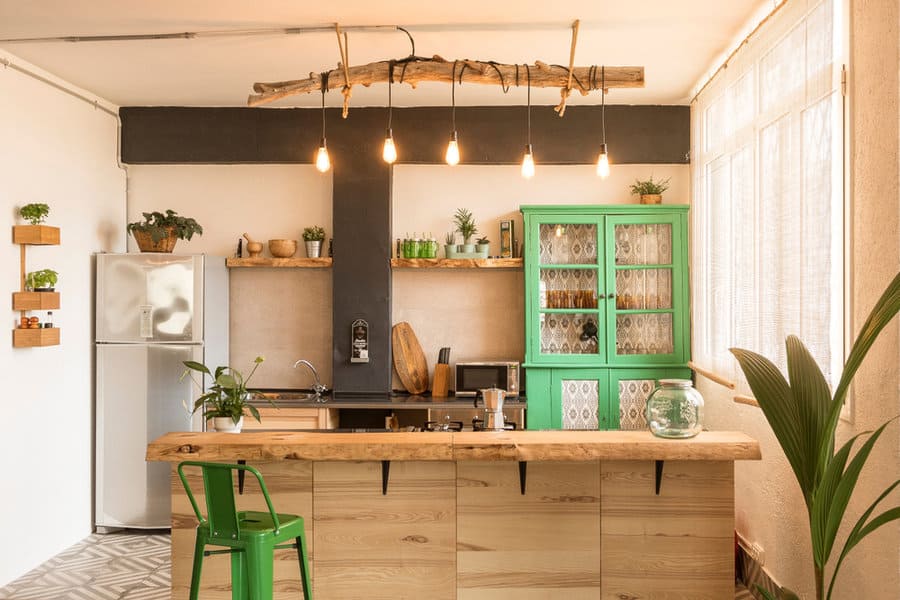 7. LED Strip Lighting
With LED strip lighting, you can create a captivating ambiance that highlights specific areas of your kitchen, such as under cabinets or along countertops. These versatile strips of light are not only energy-efficient but also provide a wide range of customizable options. You can choose from various colors, brightness levels, and even programmable settings to suit your mood and needs.
Whether you want to create a warm and cozy atmosphere for intimate gatherings or a bright and vibrant environment for lively cooking sessions, LED strip lighting can be tailored to your preferences. Its slim and discreet design seamlessly integrates into your kitchen, adding a touch of modern sophistication. S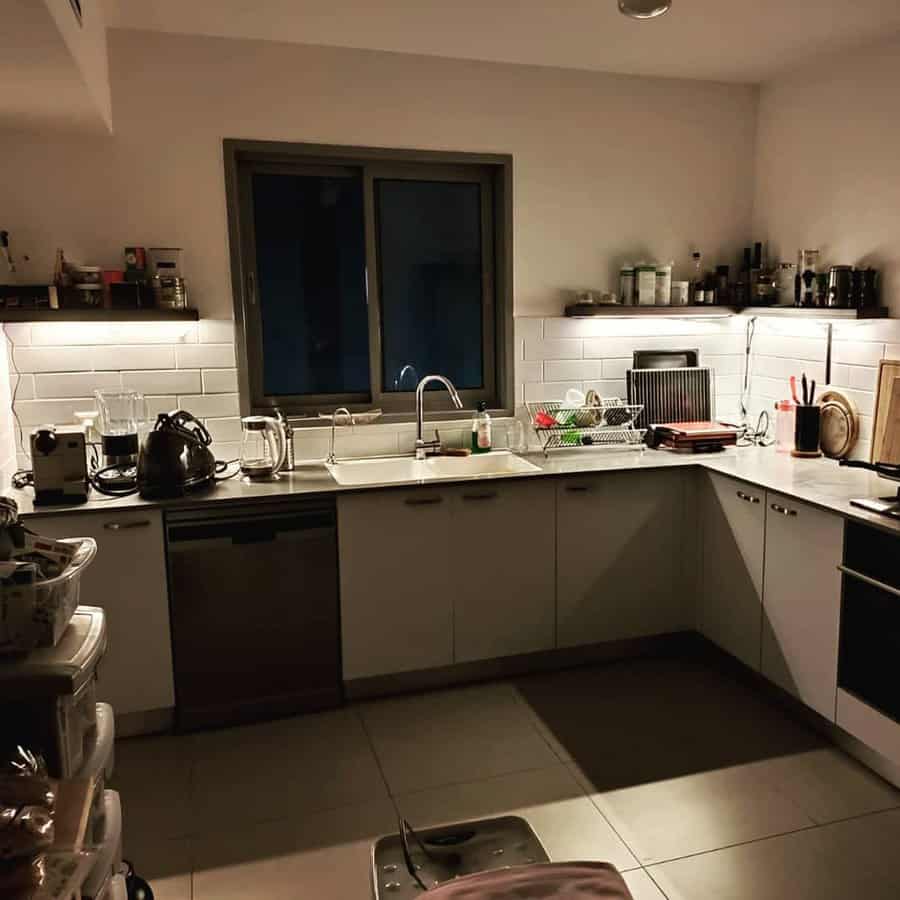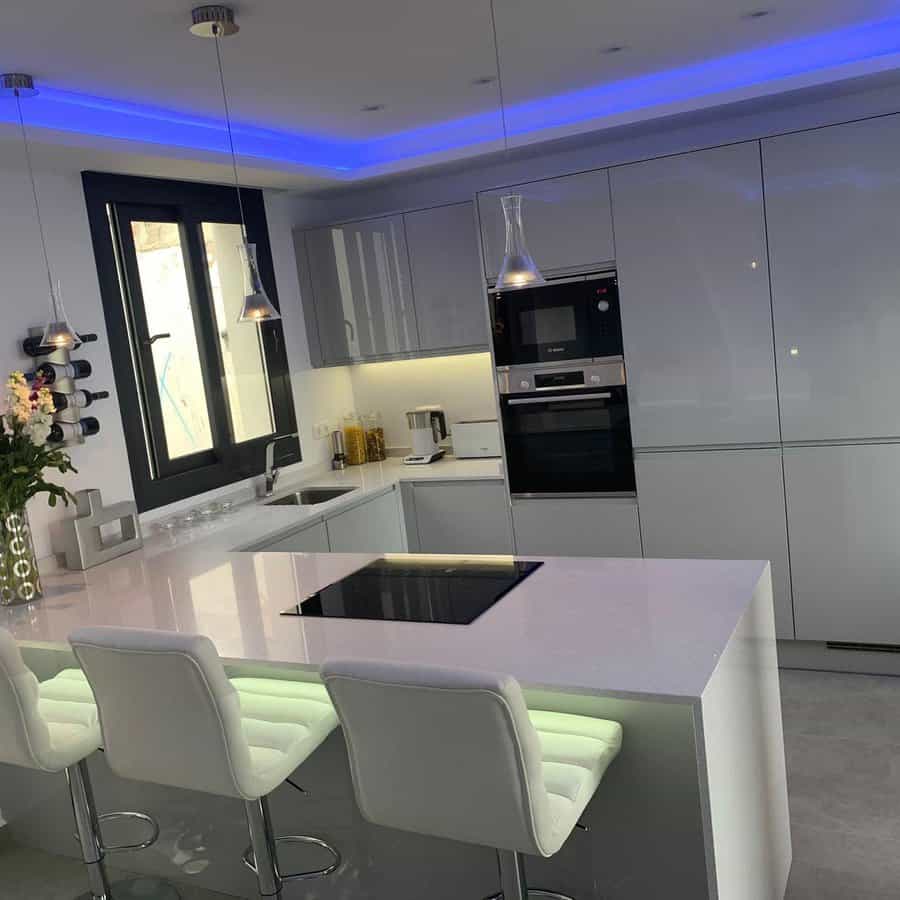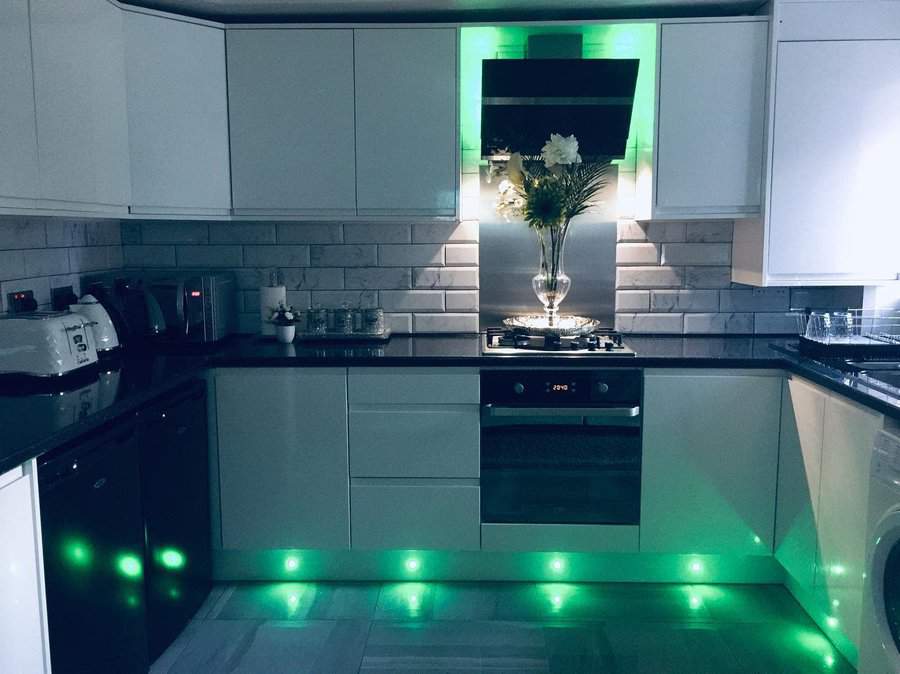 8. Nordic Pendant Lighting
These sleek and minimalist pendant lights effortlessly elevate the ambiance of your kitchen, casting a warm and inviting glow that sets the perfect mood for culinary adventures. With their clean lines and understated elegance, Nordic pendant lights become the shining stars of your kitchen, creating a captivating focal point that draws the eye and leaves a lasting impression.
Hang them above your kitchen island or dining table to create an intimate and cozy atmosphere. Whether you choose sleek metallic finishes or warm wooden accents, these pendant lights add a touch of Scandinavian charm to your kitchen while illuminating your culinary endeavors.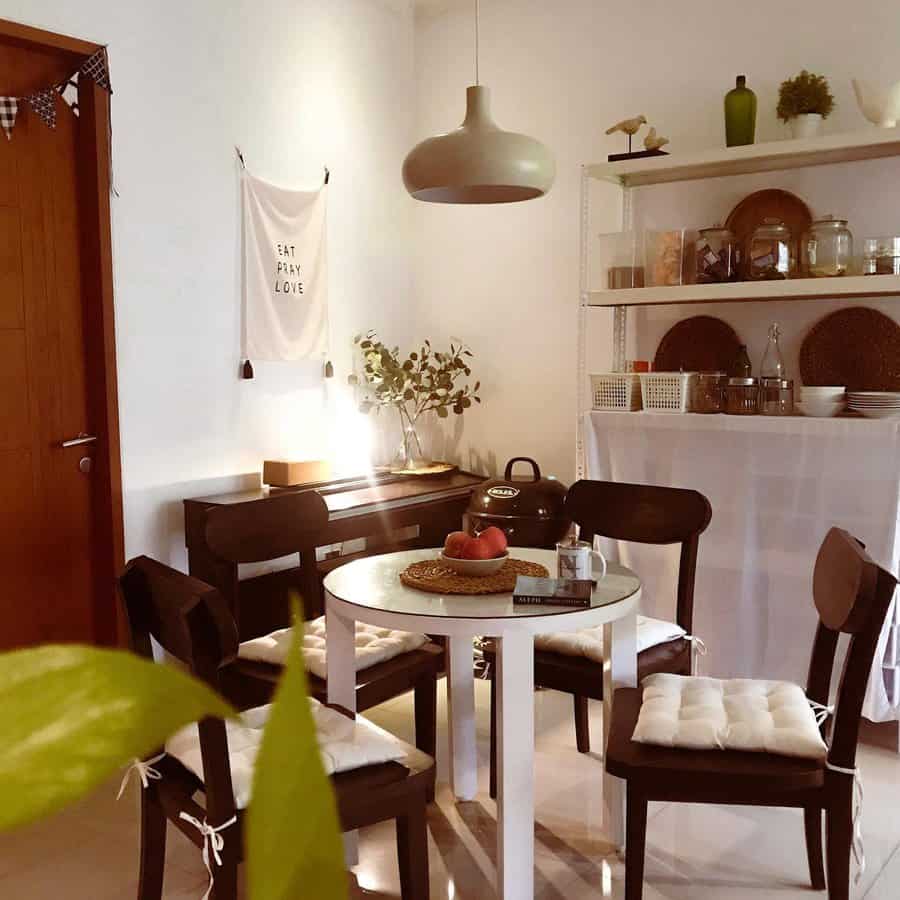 9. Kitchen Track Lighting
Illuminate your kitchen with a touch of modern sophistication using track lighting. This versatile lighting solution offers both practicality and style, making it a perfect choice for any kitchen design. With track lighting, you can easily adjust the direction of the lights to focus on specific areas, such as the countertop, sink, or kitchen island.
This focused lighting not only enhances functionality but also creates a captivating ambiance. Imagine the soft glow of warm light highlighting your culinary creations as you prepare meals for loved ones. Track lighting also provides an opportunity to showcase your kitchen's design elements, such as beautiful backsplashes or delicious meals.