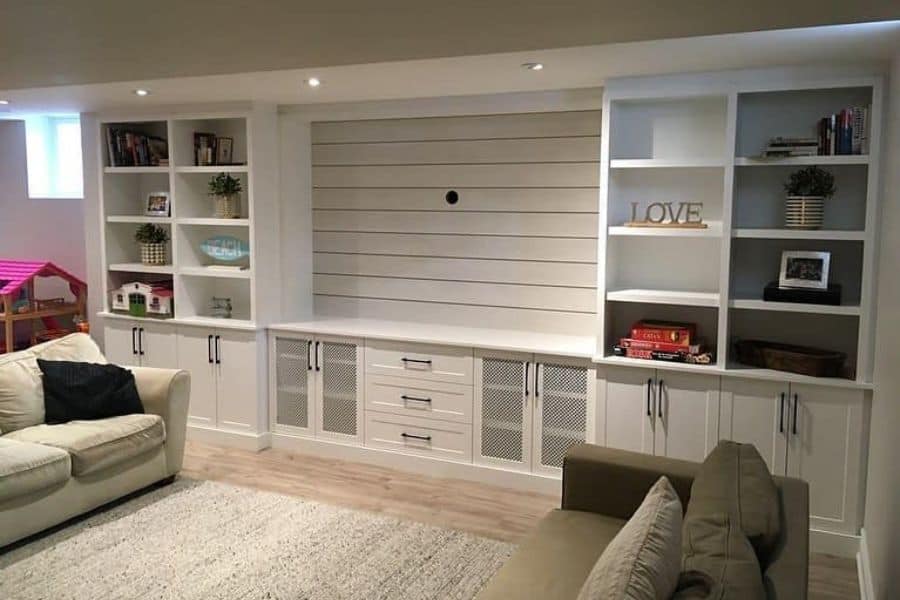 The Top 55 Living Room Storage Ideas
Storage is a crucial part of any effective room design. But while some living spaces include adequate storage in the form of cabinetry, closets, and more, others rely entirely on creative design for organization. When it comes to the latter, the average living room is a perfect example.
Few living rooms come with built-in storage solutions. Instead, the best way to boost the available storage space is to invest in multi-purpose furniture or custom remodeling.
Not sure where to start? Keep reading for the top living room storage ideas that will prove just how easy it is to turn the average family room into a well-organized hangout space.
1. Basket
The great thing about storage baskets is their incredible versatility. Baskets are available in all shapes and sizes. And there's no shortage of materials and colors to choose from to match your existing living room decor perfectly.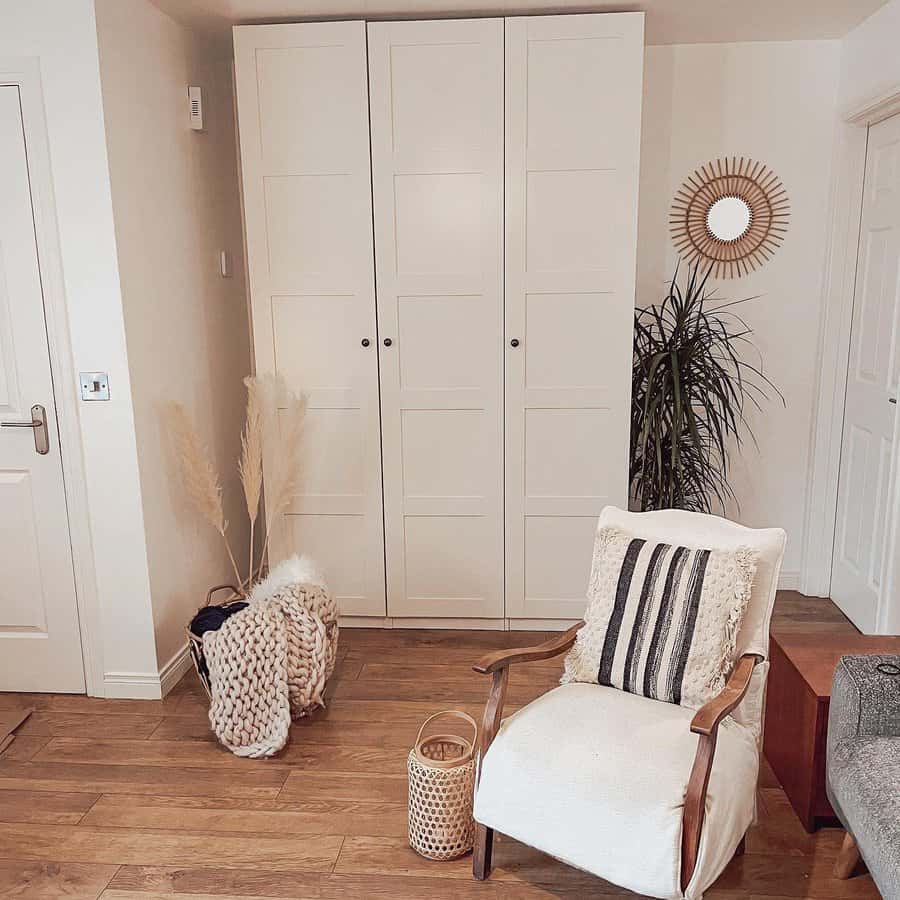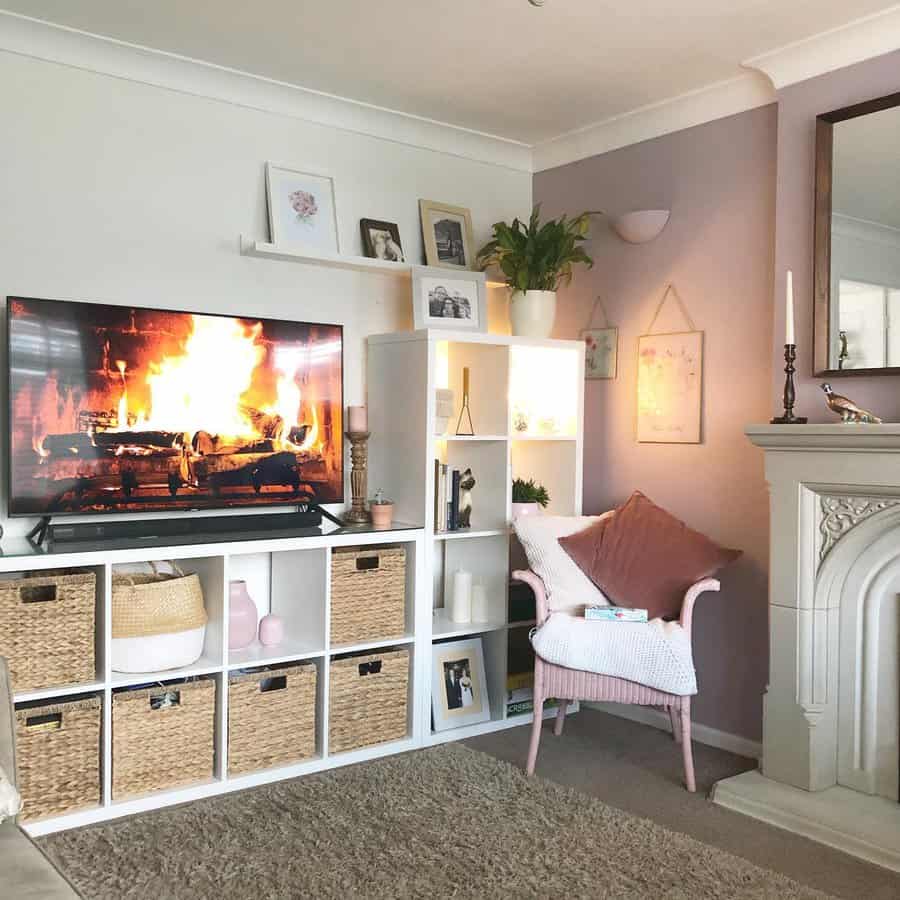 Baskets can also be stored in many different locations. Place large baskets on the floor to hold throw blankets or children's toys. Smaller baskets can be kept on shelves to organize household necessities.
You can invest in open-top baskets to make organizing your must-have items as simple as possible. Or lidded baskets to hide the items you want to keep out of sight. Labels can make it easy to find exactly what you need.
2. Bookshelf
If there's one storage solution every living room should be equipped with, it's a high-quality bookcase. Don't worry, though, bookcases are good for more than just holding your favorite novels!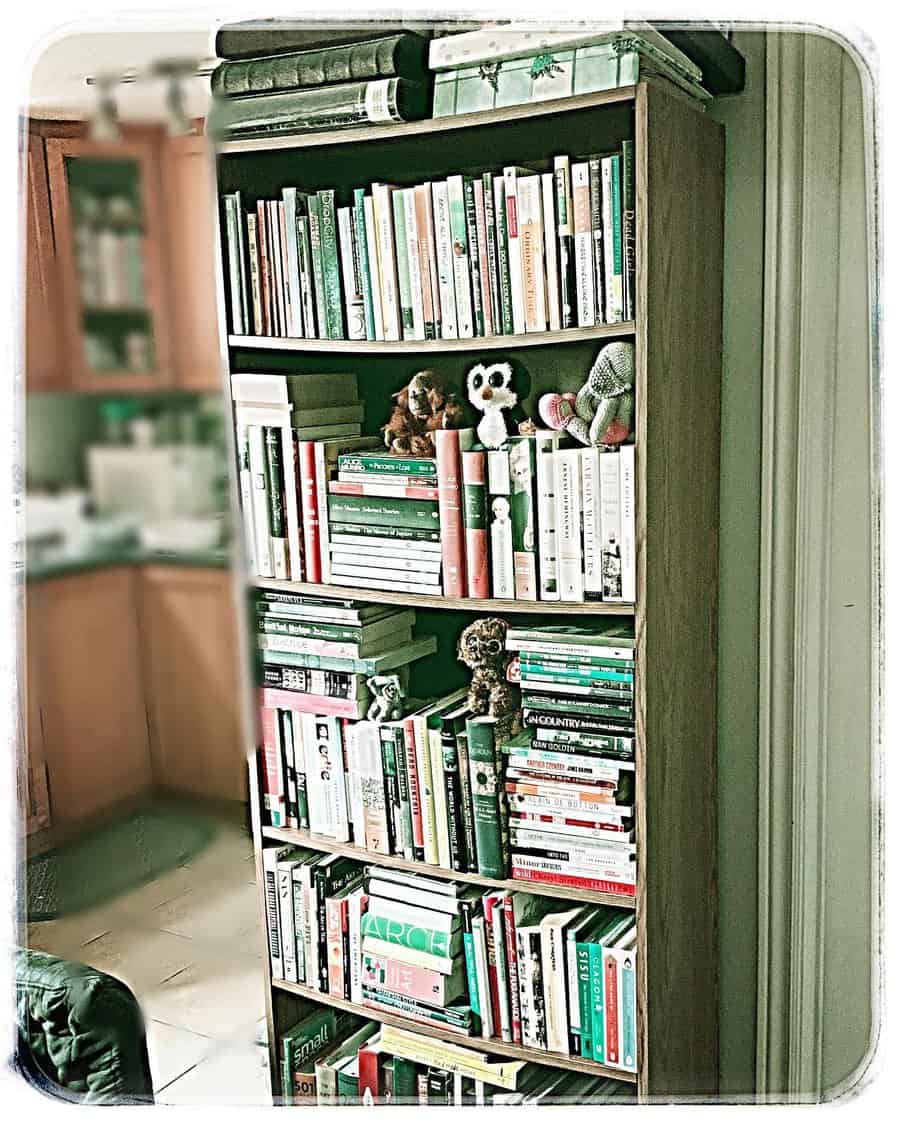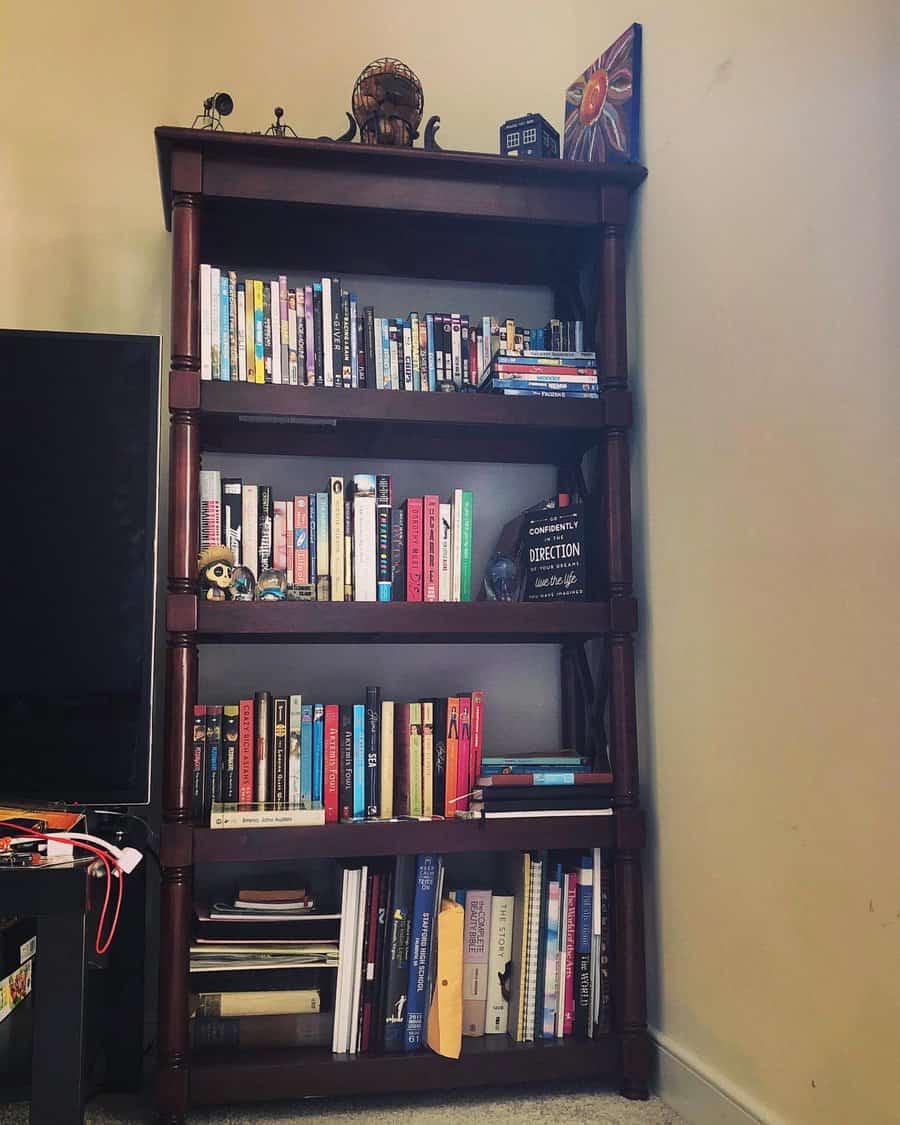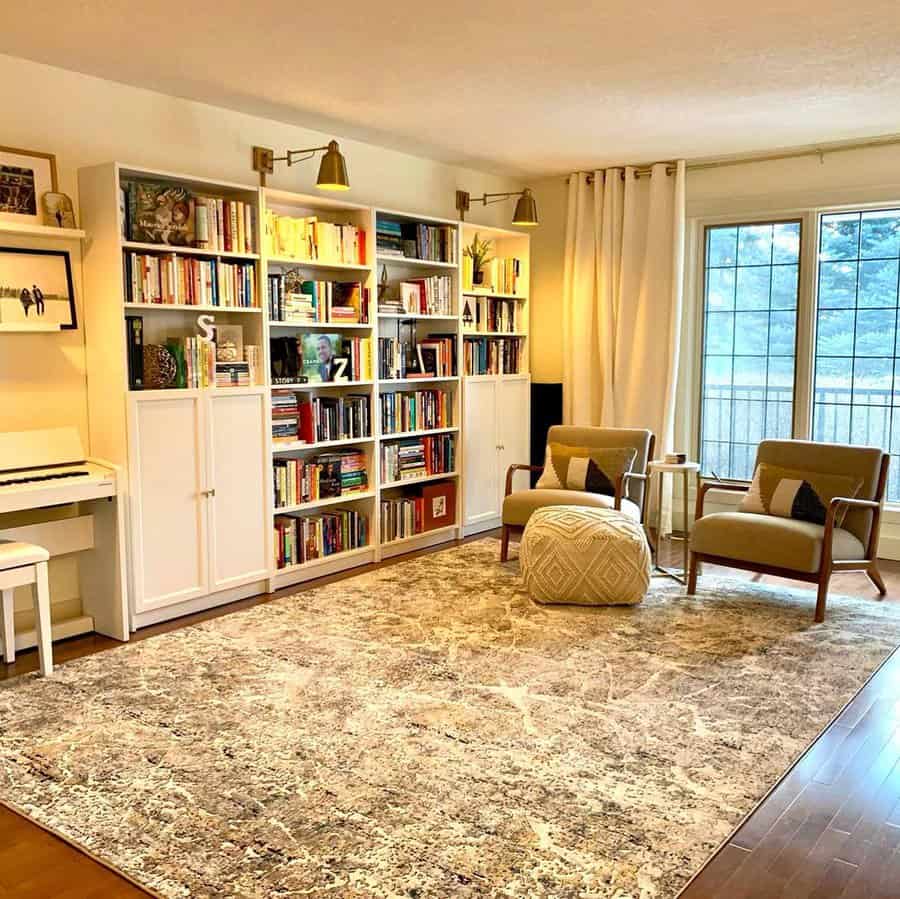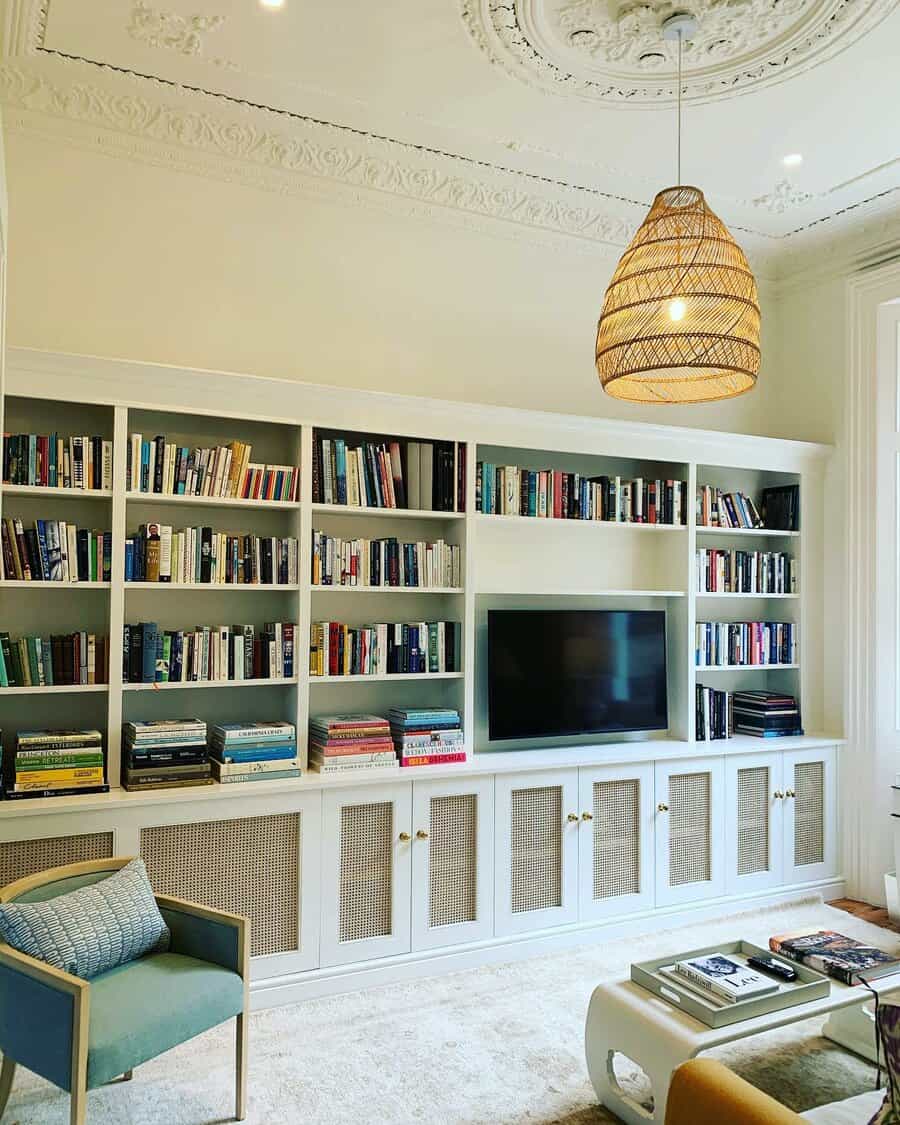 A built-in bookcase is a perfect place to store books (obviously), as well as other forms of media. Incorporate a spot for your living room TV for an all-inclusive entertainment center. You can even use a bookshelf to keep your household's board games neat and organized.
Along with offering tons of functional storage space, bookshelves can help boost your living room decor as a whole. Reserve space on your living room bookcase to display decorative items like figurines, framed photos, and more.
See more book storage ideas here.
3. Cabinets
Cabinets aren't just for the kitchen. No matter what you're trying to store, built-in cabinetry is unbeatable in terms of functional and versatile living room storage ideas.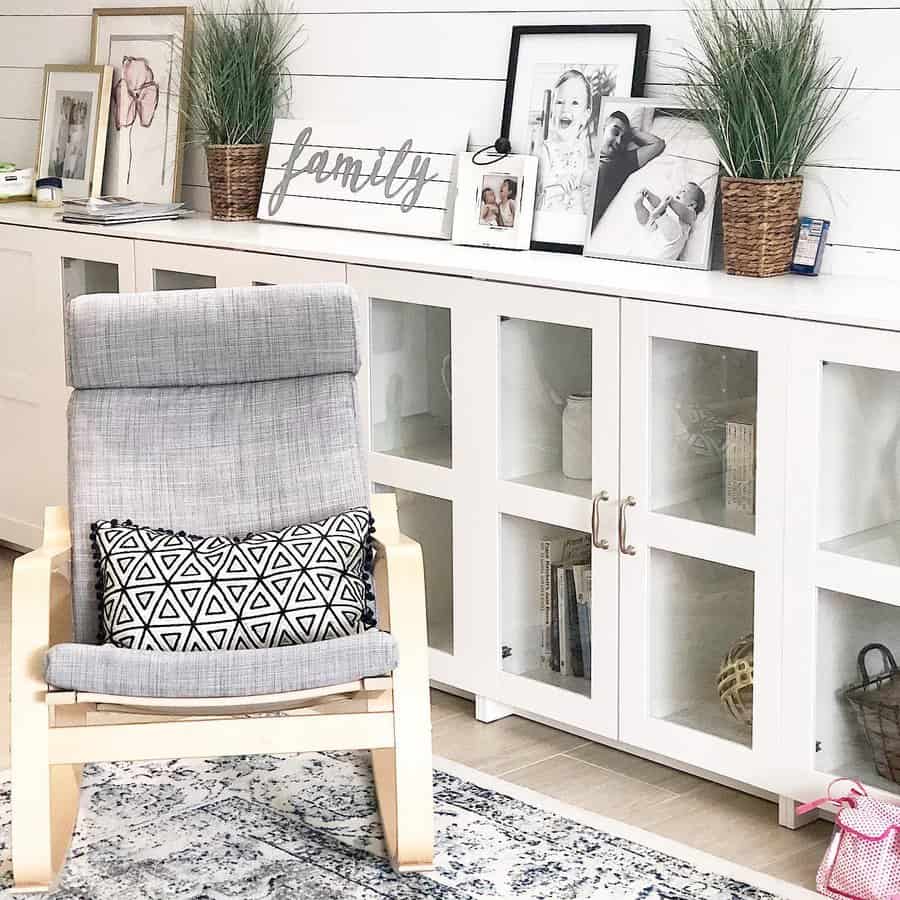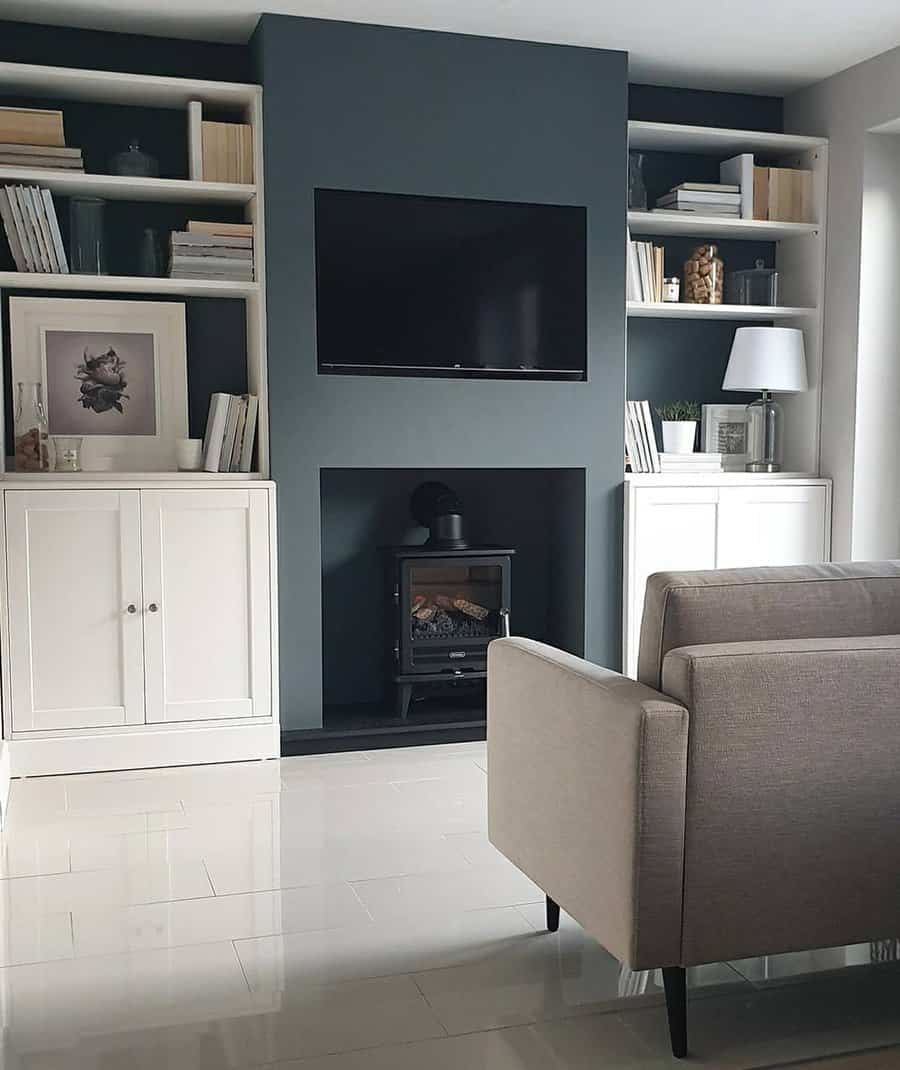 The most obvious place to include cabinets in your living room design is as part of a built-in media center or bookshelf. Including open shelving in your cabinetry layout can help preserve the size of your living room without sacrificing potential storage.
While cabinets are ideal for hiding items you'd rather keep out of sight, there's no reason they can't also be used for putting items on display. Glass cabinet doors make it easier to locate the things you need while still keeping dust and unwanted clutter at bay.
4. Corner
When looking around your living room for potential extra storage space, it's only natural for your eyes to fall upon an empty corner. Shoving a random storage bin into the corner isn't the most stylish solution. But there are plenty of innovative ways to make the most of your living room's unused floor space.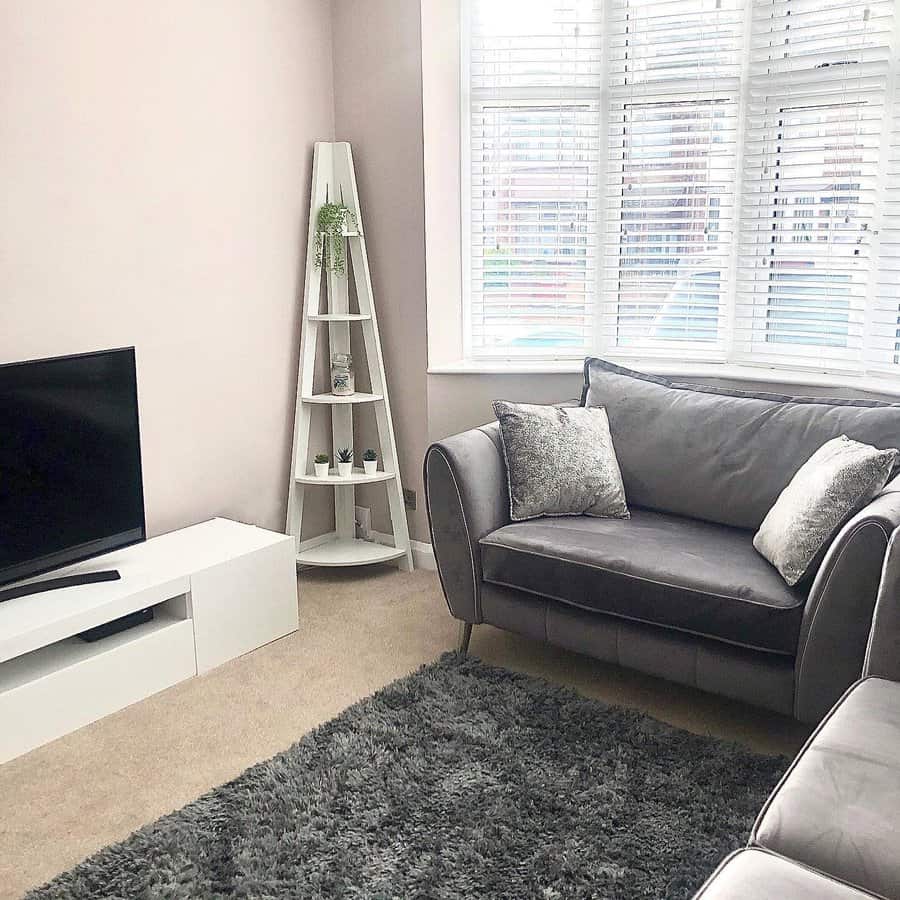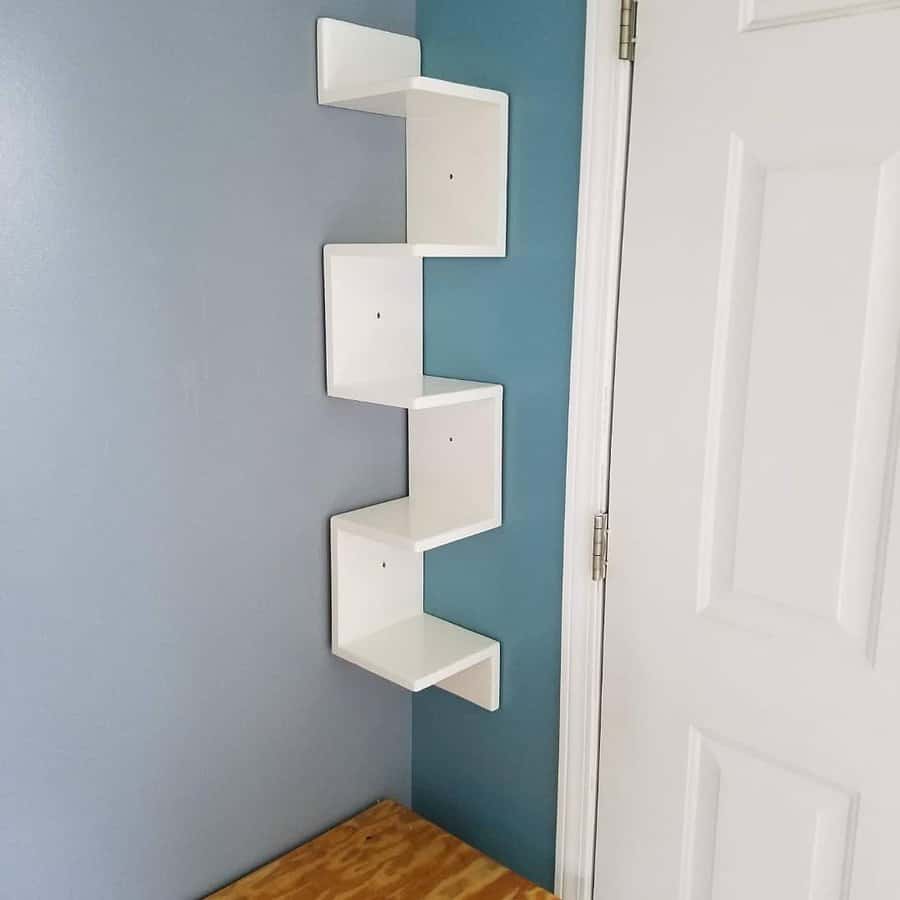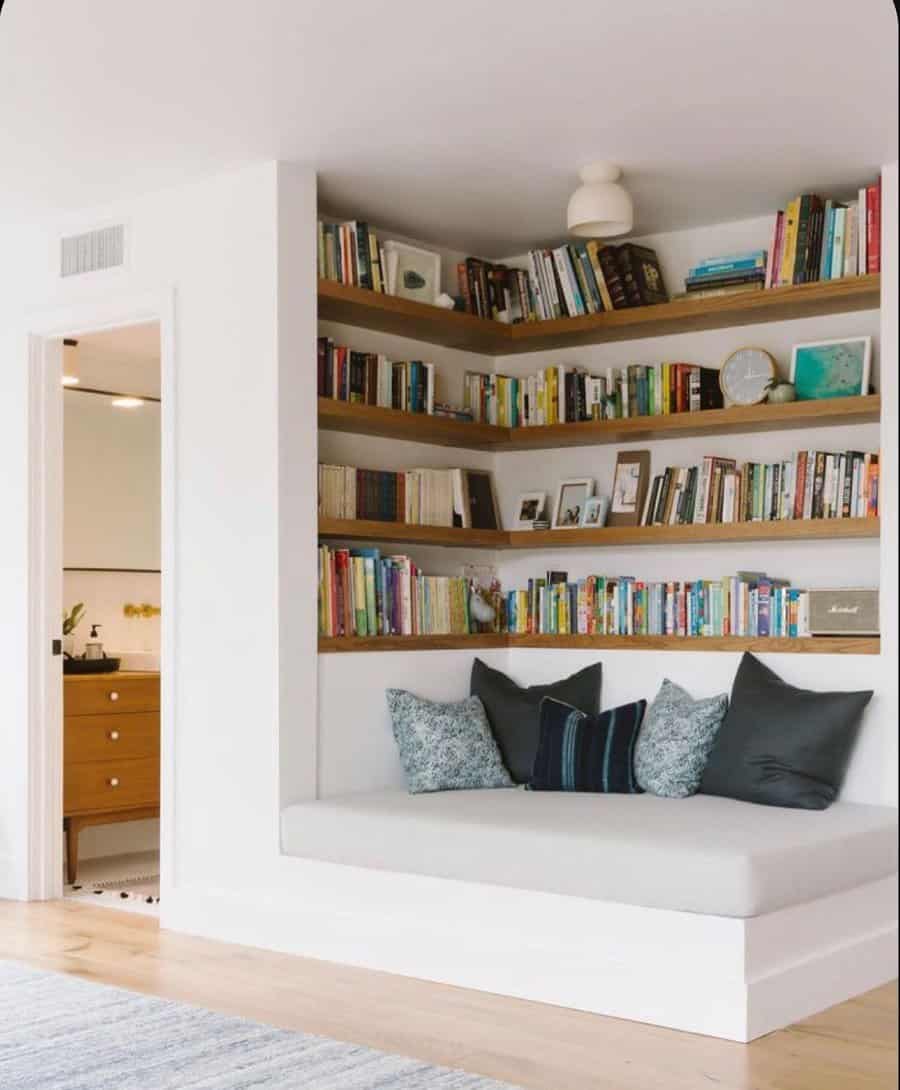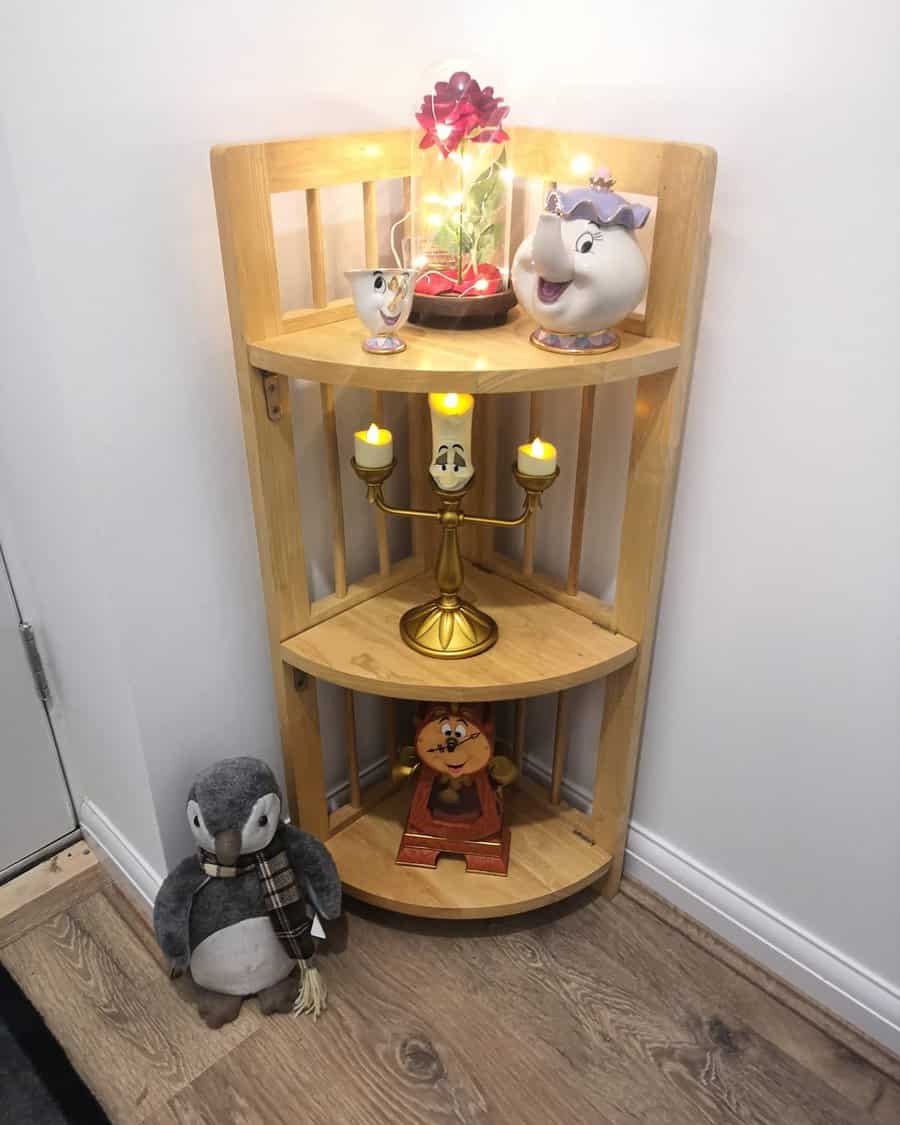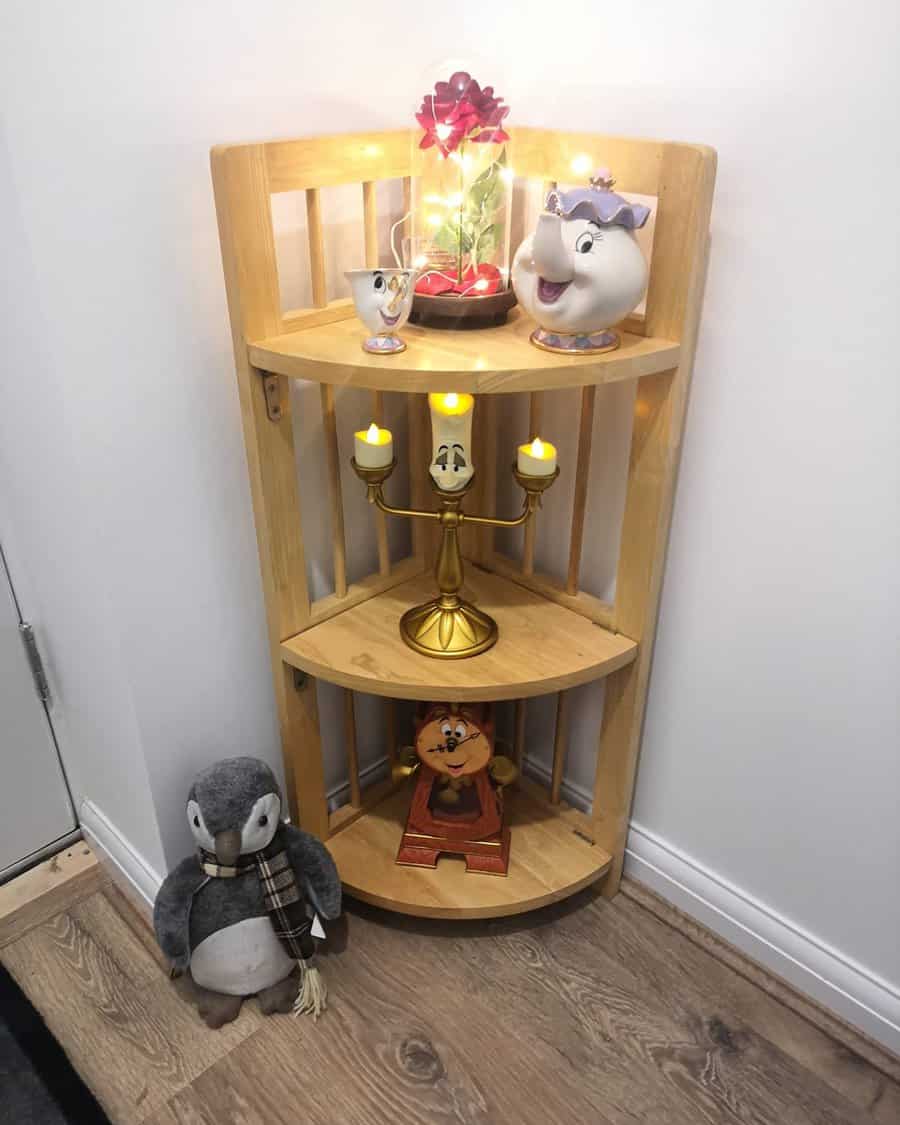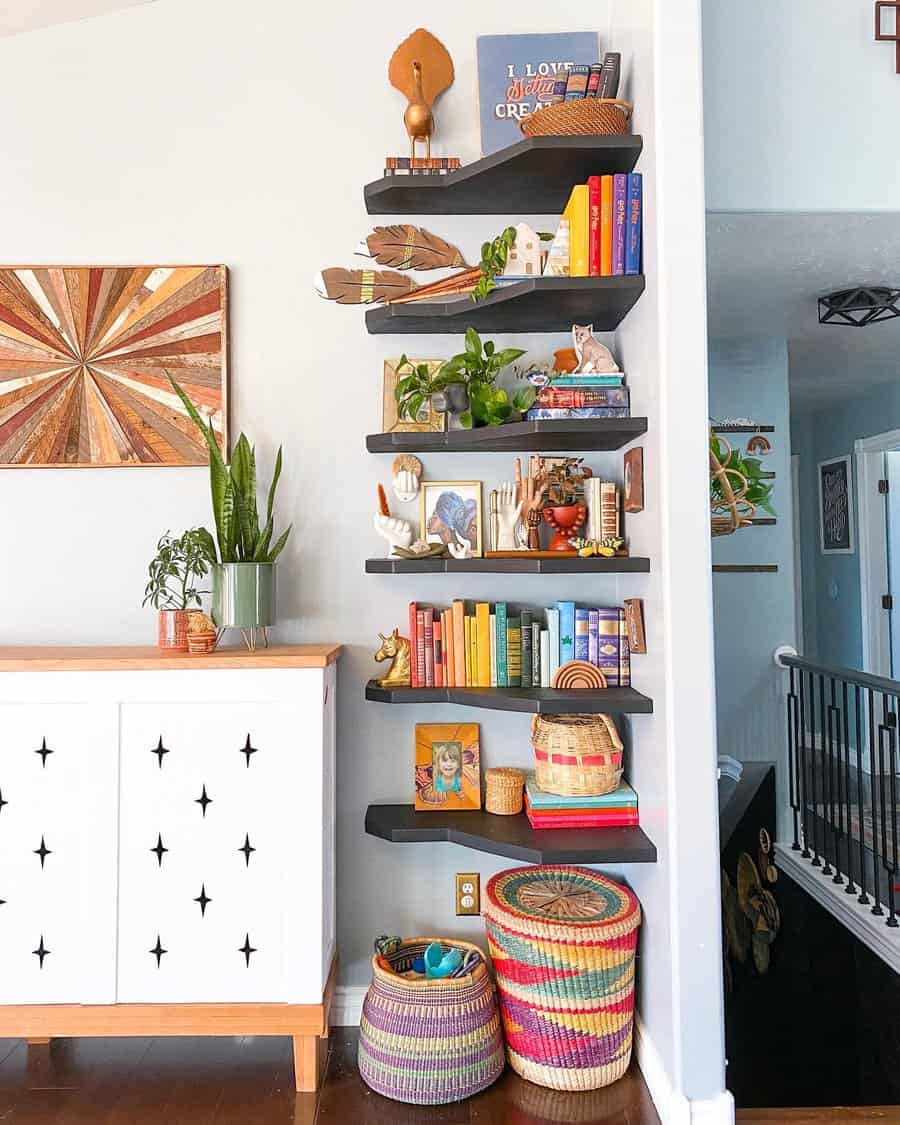 Corner shelving offers plenty of space to store everyday items. Both floor- and wall-mounted shelving setups are readily available. The latter can be easily customized to leave room underneath.
Keep in mind that some of the best storage solutions also double as decor. Corner storage is no exception! It's always better to choose storage furniture that is aesthetically pleasing over that which is purely functional.
5. Creative
The more convenient and aesthetically pleasing a storage setup is, the more likely you are to actually use it.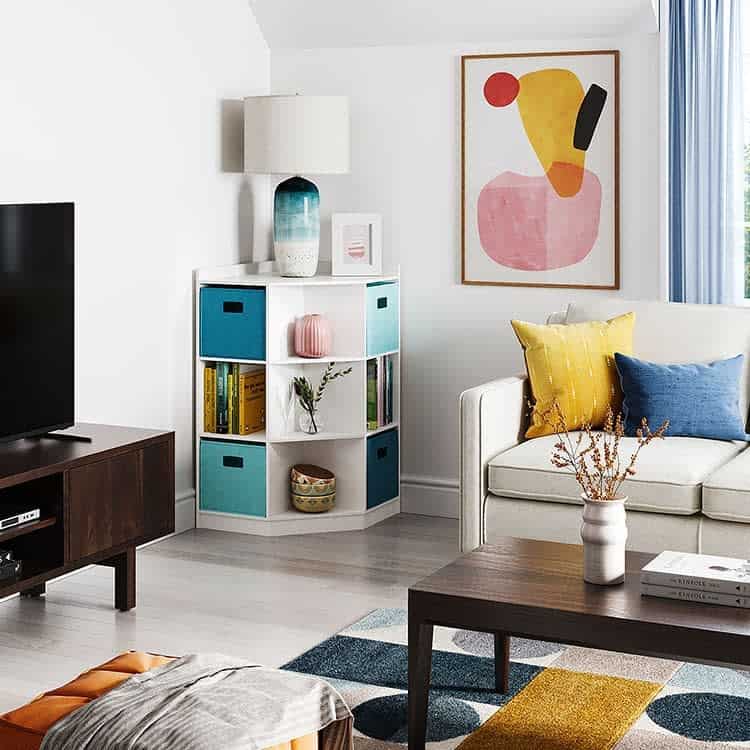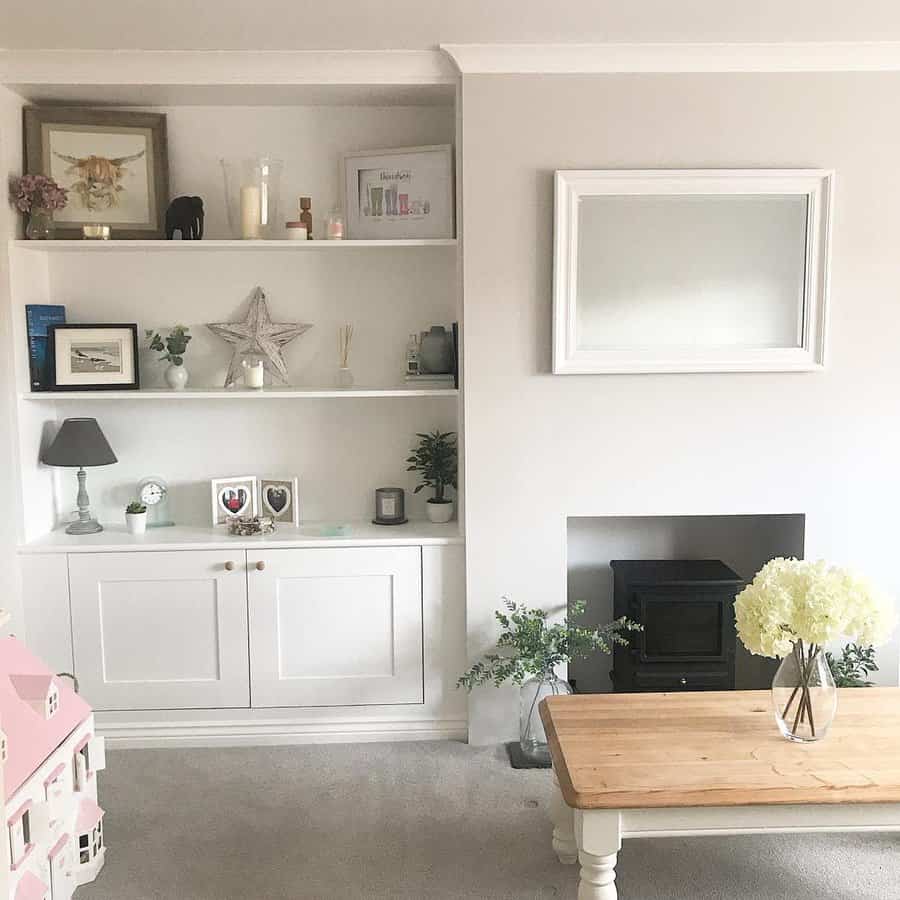 Living room furniture with hidden storage can preserve the overall look of your home's design while boosting its practicality. Swap out your existing coffee table for one containing a functional storage compartment.
Don't get swept away by new and exciting design ideas you don't need. The best way to store a beloved record collection will not look anything like your children's ideal toy storage. Understanding your living room's actual needs will ensure every storage investment fits the bill!
6. Long
Sequestering living room storage ideas to the lower half of the space can make it look and feel less cluttered. Opt for long (rather than tall) storage solutions that leave the upper portion of your living room walls available for artwork and decor.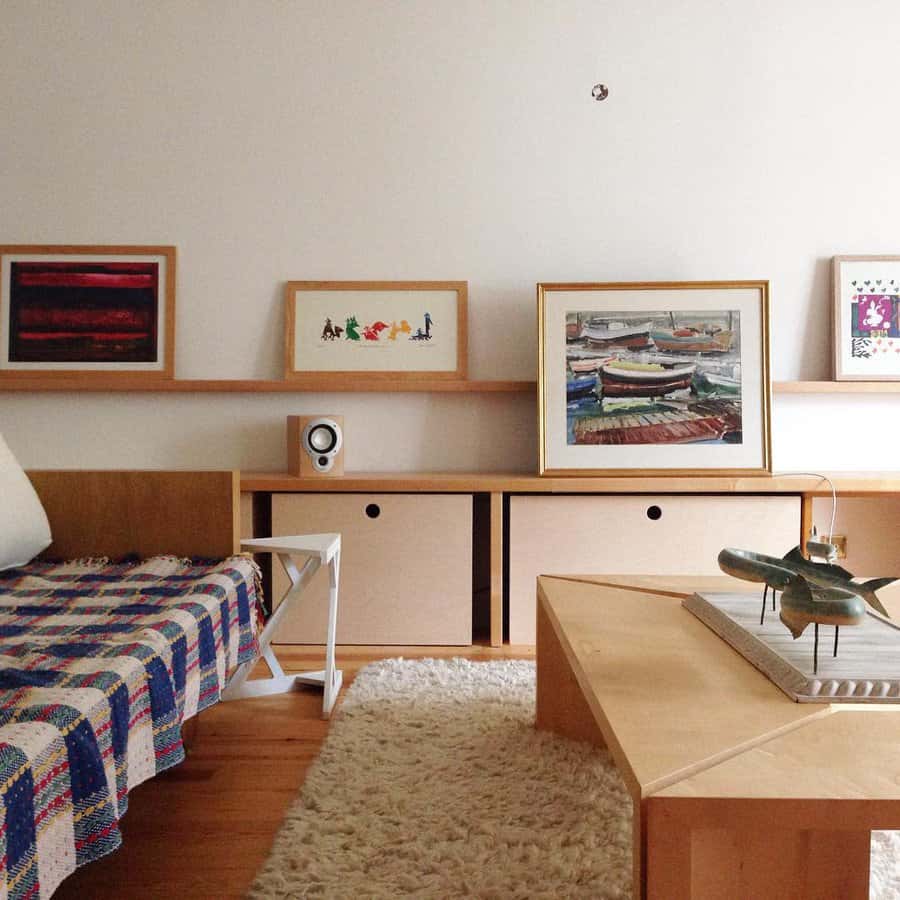 Compared to a traditional bookcase or hutch, this style of storage furniture offers an opportunity to transform the top into a functional surface. Display your favorite decor items on top or utilize the surface as a desk or other workspace.
Built-in wall-to-wall storage is another excellent option. Between cabinets, shelving, drawers, and other solutions, you can easily customize your new living room storage to accommodate all of your household essentials.
7. Modern
Modern decor is incredibly popular right now. It's also very true that the minimalist nature of modern design doesn't combine well with unkempt clutter.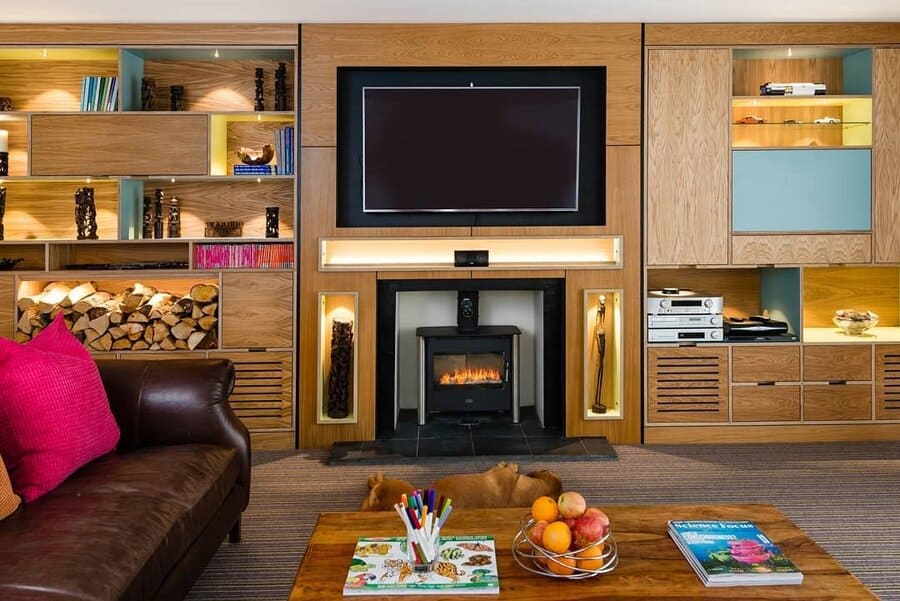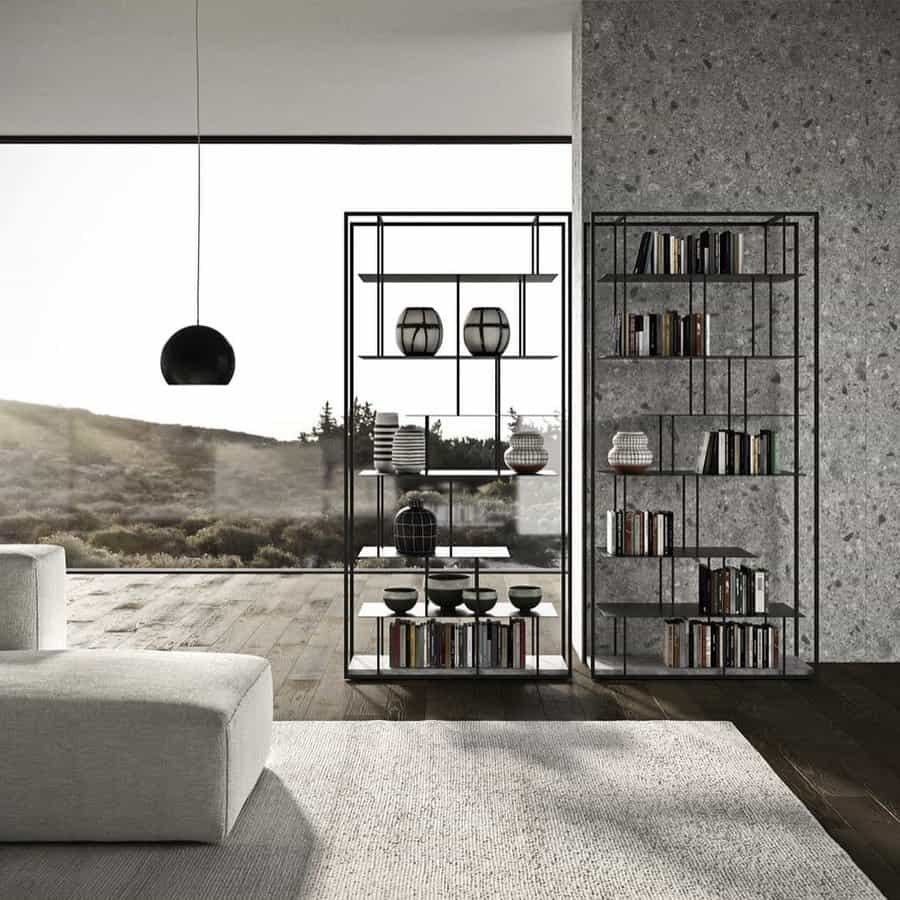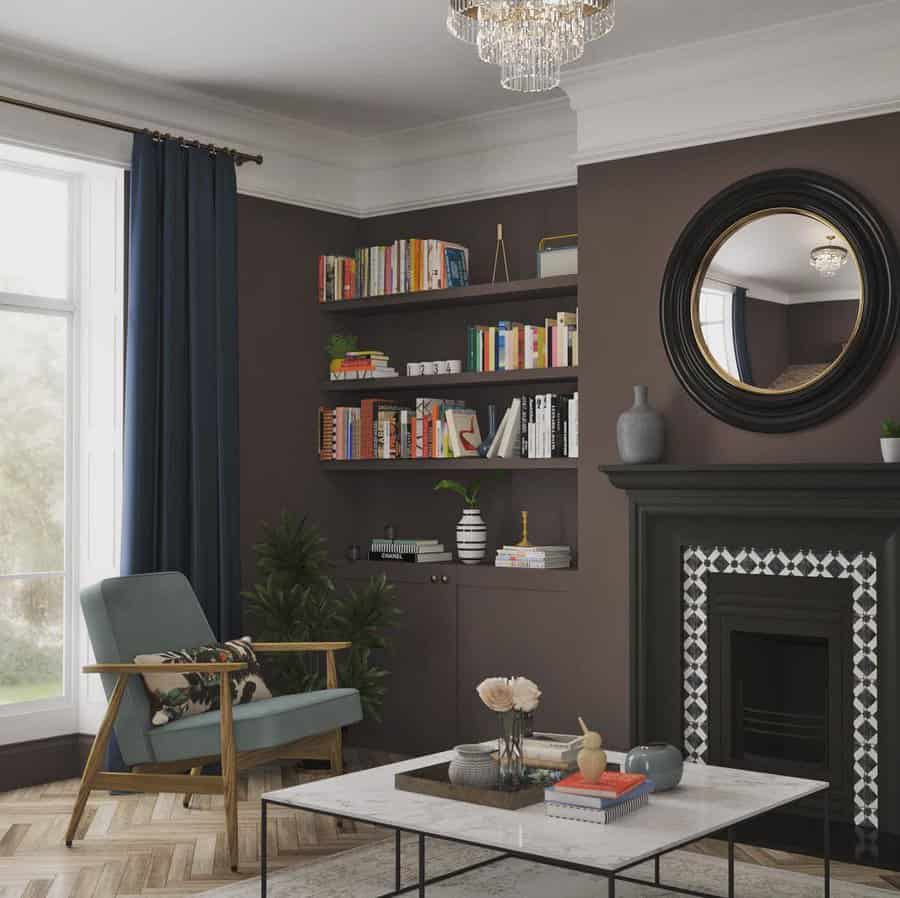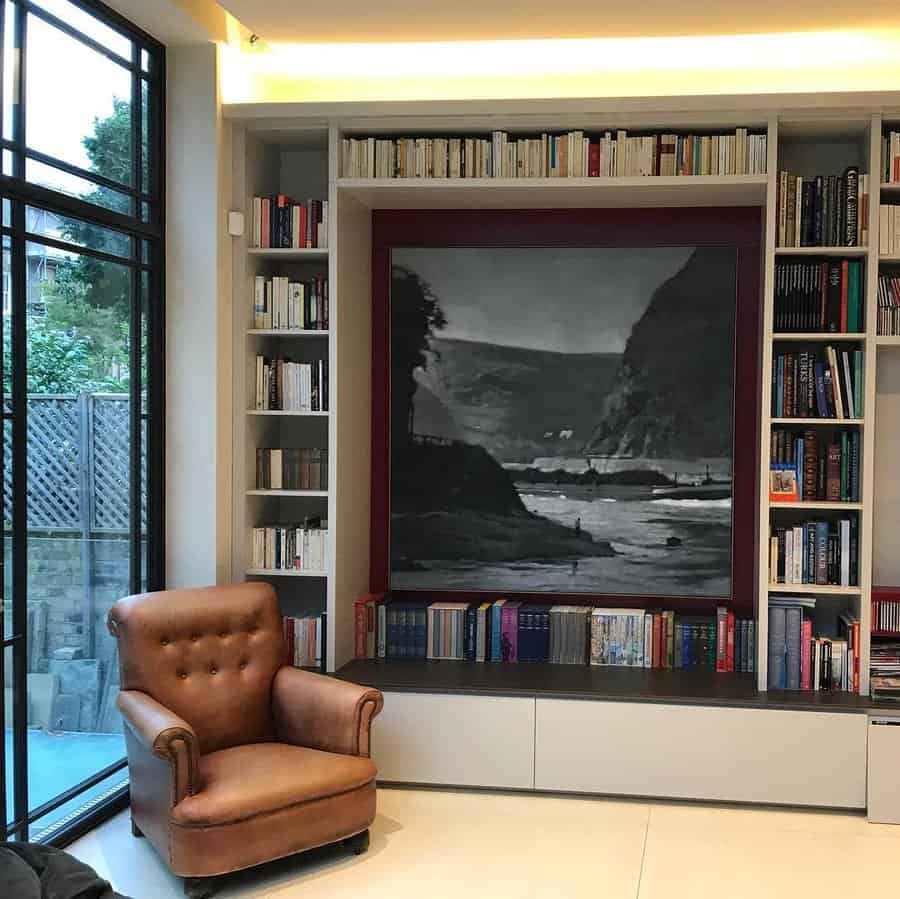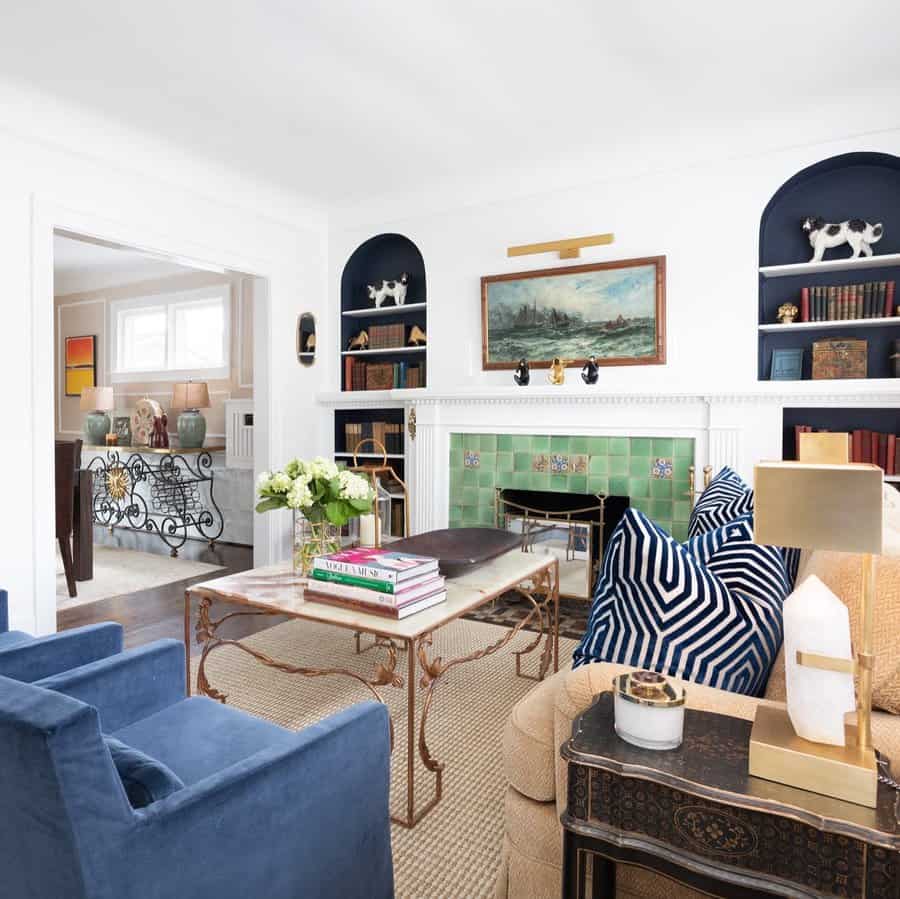 Use your living room storage to add shape and dimension to the space. It might seem counterintuitive but including negative space in your home storage solutions with open shelf arrangements and contrasting finishes is a great strategy.
Of course, open shelving is far from ideal for many homes. To preserve the sleek aesthetic of your modern living room, invest in cabinet or closet doors to conceal your belongings from residents and guests.
8. Rustic
Hidden storage is incredibly easy to come by if you're willing to adopt a rustic aesthetic. Crates, chests, and upright wardrobes are all excellent options that can be incorporated into your living room design.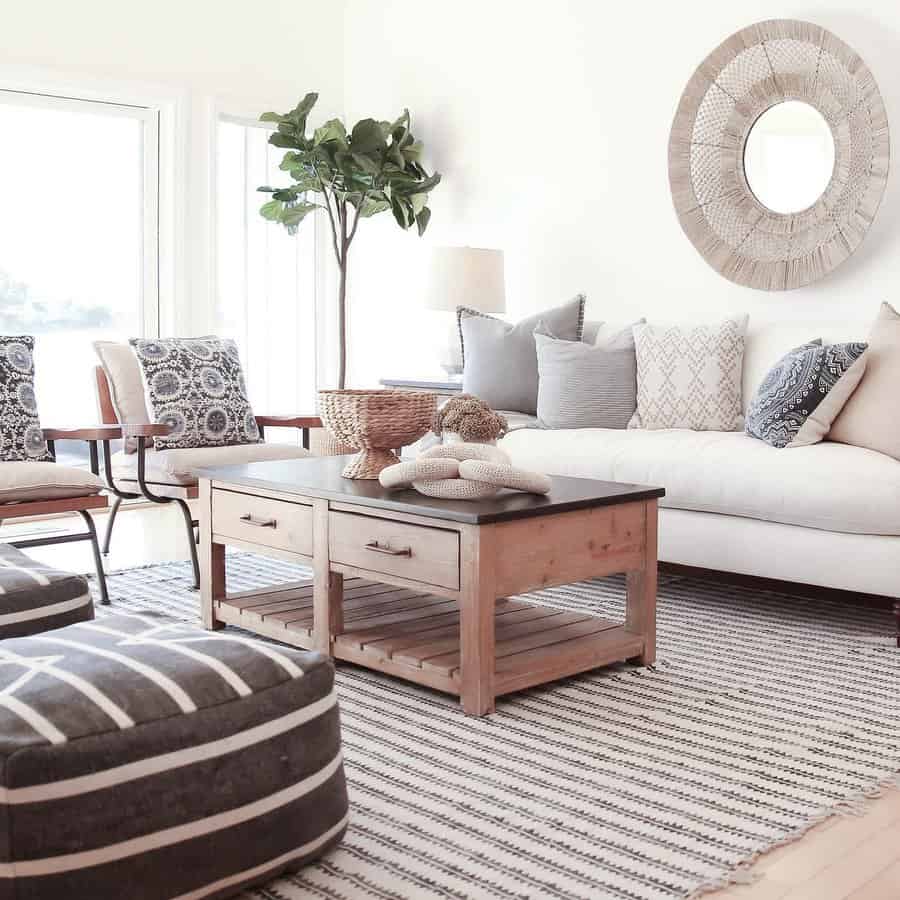 Because rustic spaces tend to have a more relaxed feel than their contemporary counterparts, it's okay to let a little disarray remain in your living room design.
Stacked books, large baskets, and overflowing blanket storage will give your living room a warm and inviting appearance. Natural wood furniture will only add to this welcoming atmosphere.
9. Shelves
Floating shelves are an integral part of contemporary storage and interior design. But there are also several classic ways to include floating shelves in your living room setup.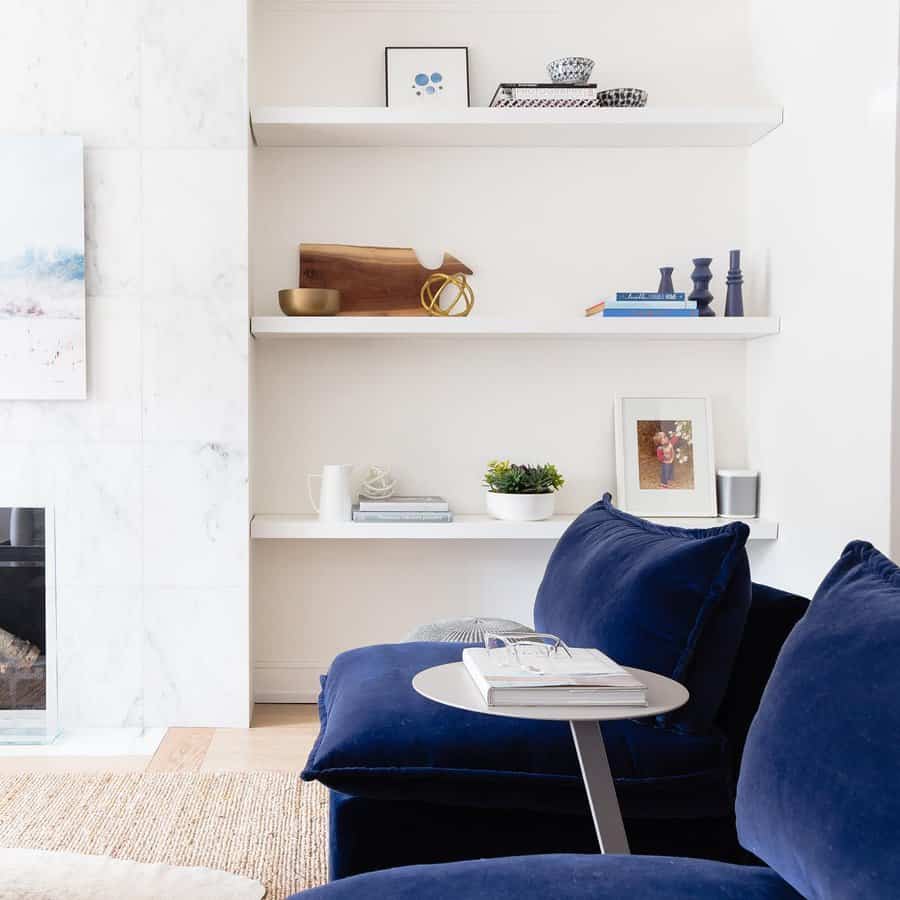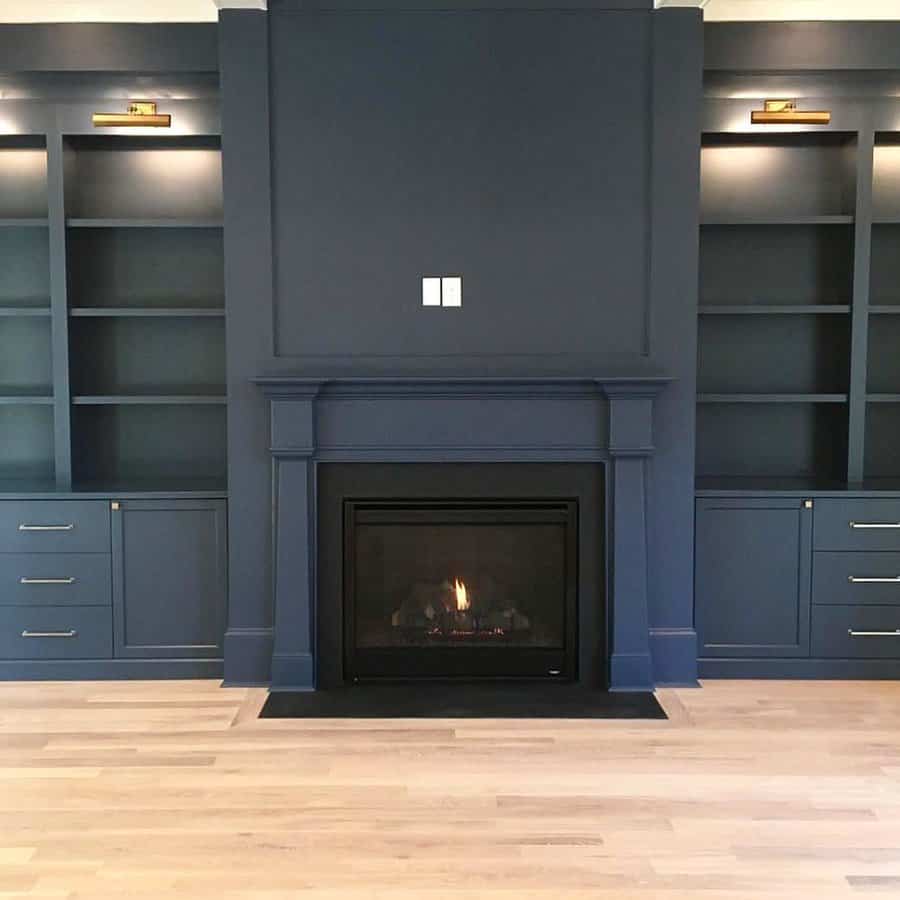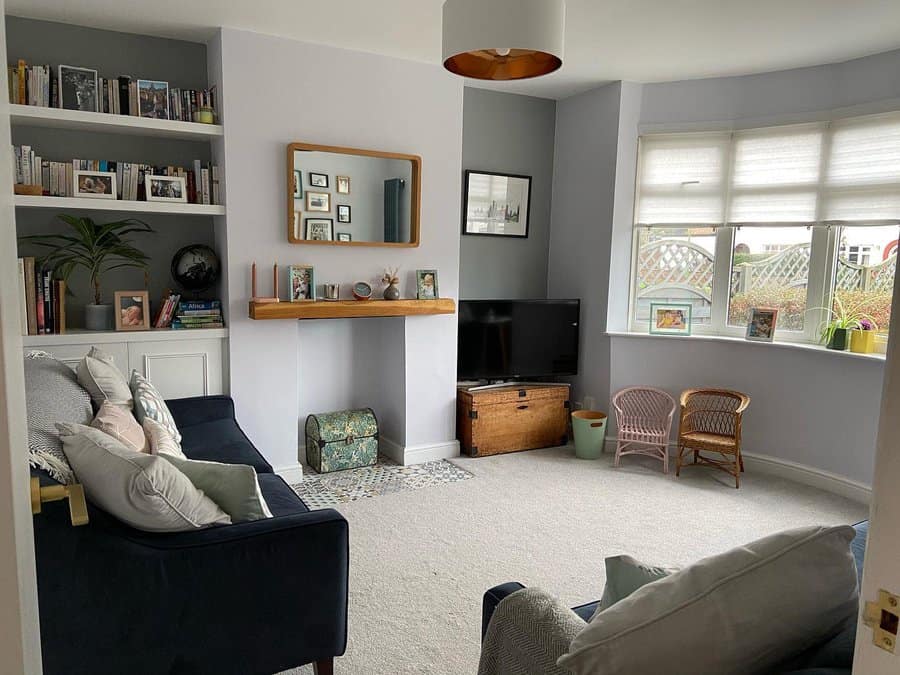 You can replicate the look of a mantle by mounting a wooden shelf above a real or faux fireplace. It's also incredibly easy to mimic built-in shelving units by strategically hanging a floating shelf set.
Shelves can be decor in and of themselves. If you want your storage shelves to blend into the surface behind them, paint everything a single color from top to bottom. Meanwhile, contrasting shelving will add depth to the space.
10. Small Spaces
On the one hand, it's silly to deprioritize functional storage in any living space. On the other hand, adequate storage is far more important in a small living room than it is in any other.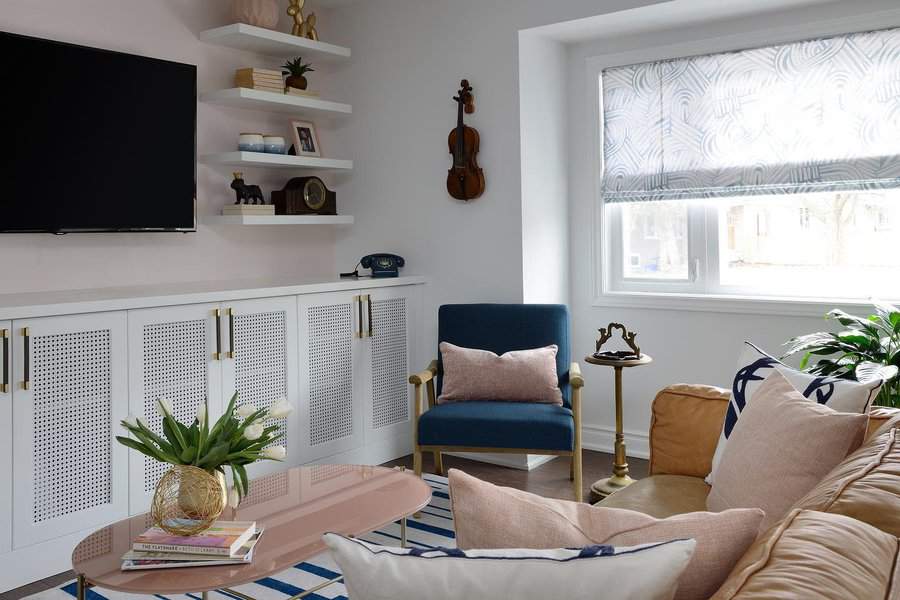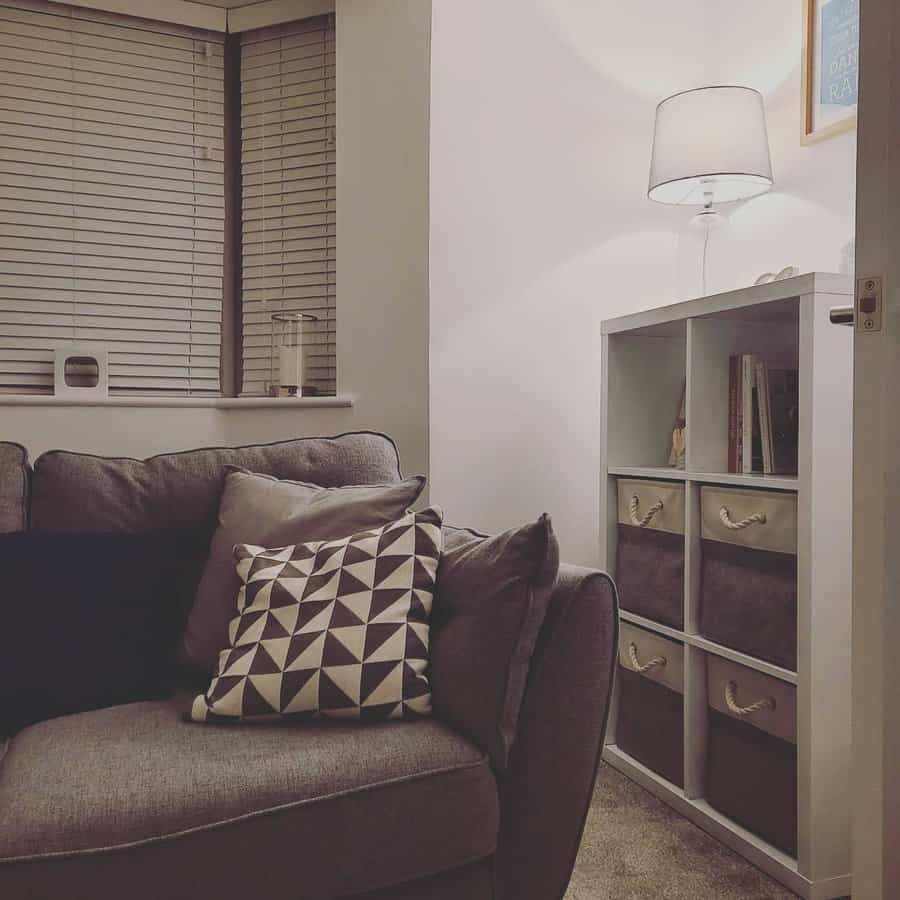 Multipurpose furniture is one of the best tools at your disposal. A coffee table with built-in shelves or drawers can hold a surprising number of items with a minimal footprint. You can also utilize ottomans, chairs, and even sofas containing hidden storage.
Make the most of the room's vertical space with floating shelves and other hanging storage solutions. Be sure to preserve some empty wall space to prevent your living room from feeling too claustrophobic!
11. Smart
Today's average family room is filled with TVs, gaming consoles, stereo systems, internet modems, and a wide range of other gadgetry. While these items are an unavoidable part of modern life, there's no reason for them to ruin your living room design.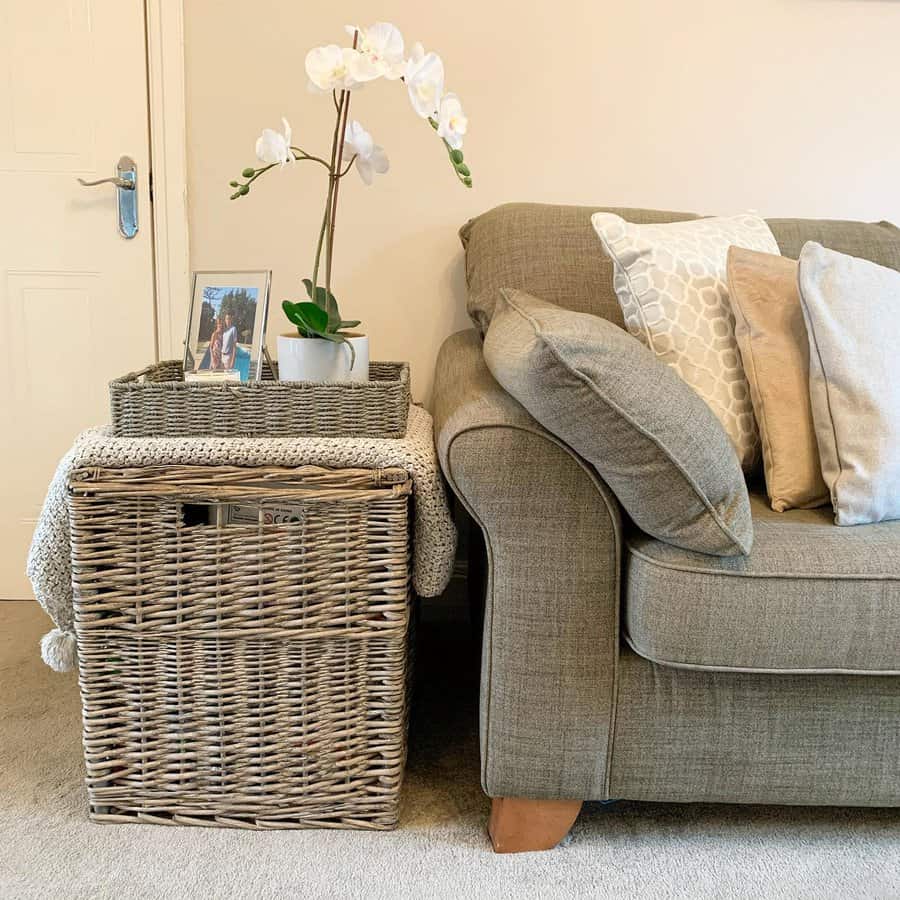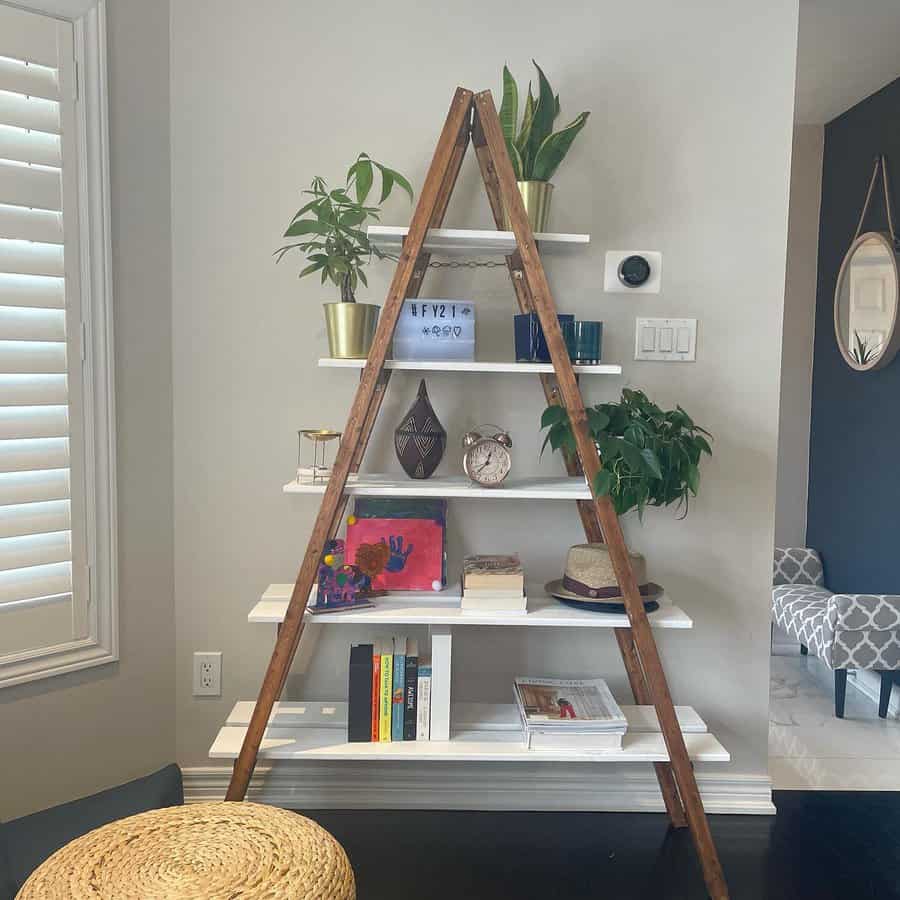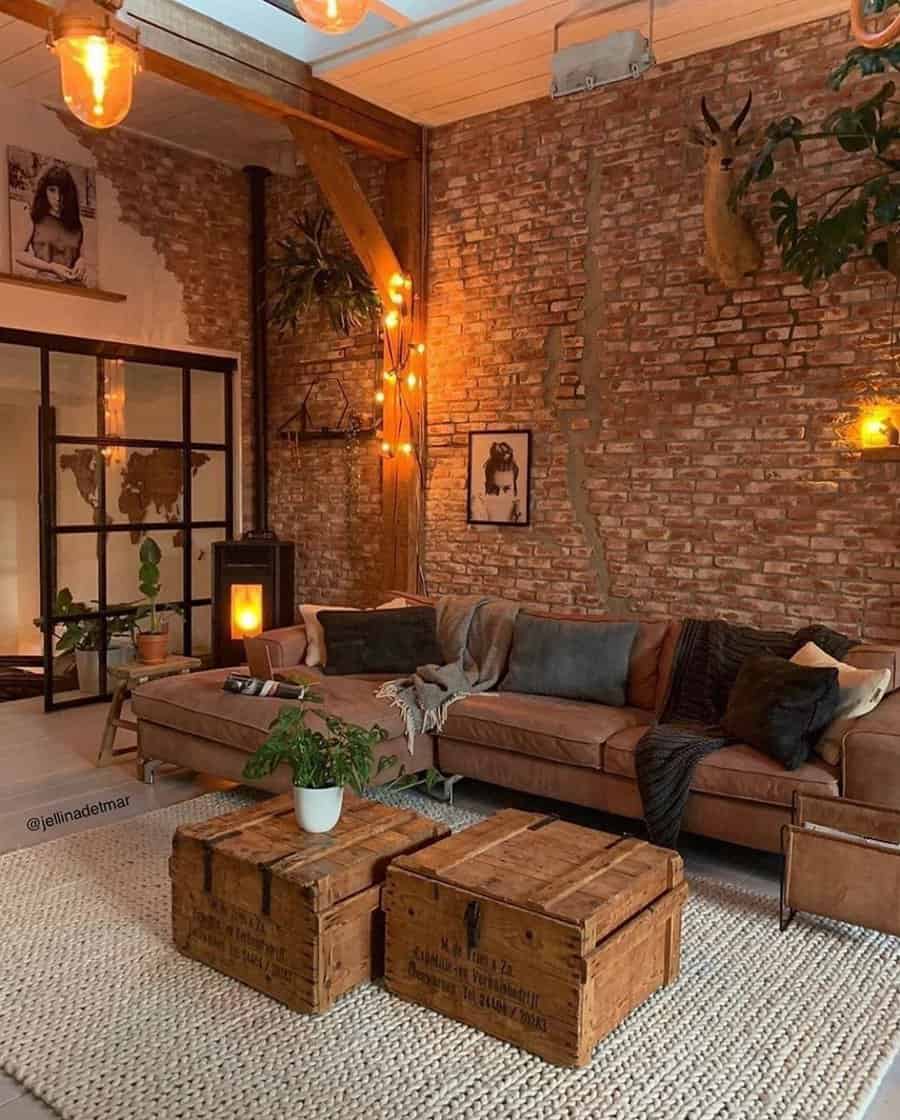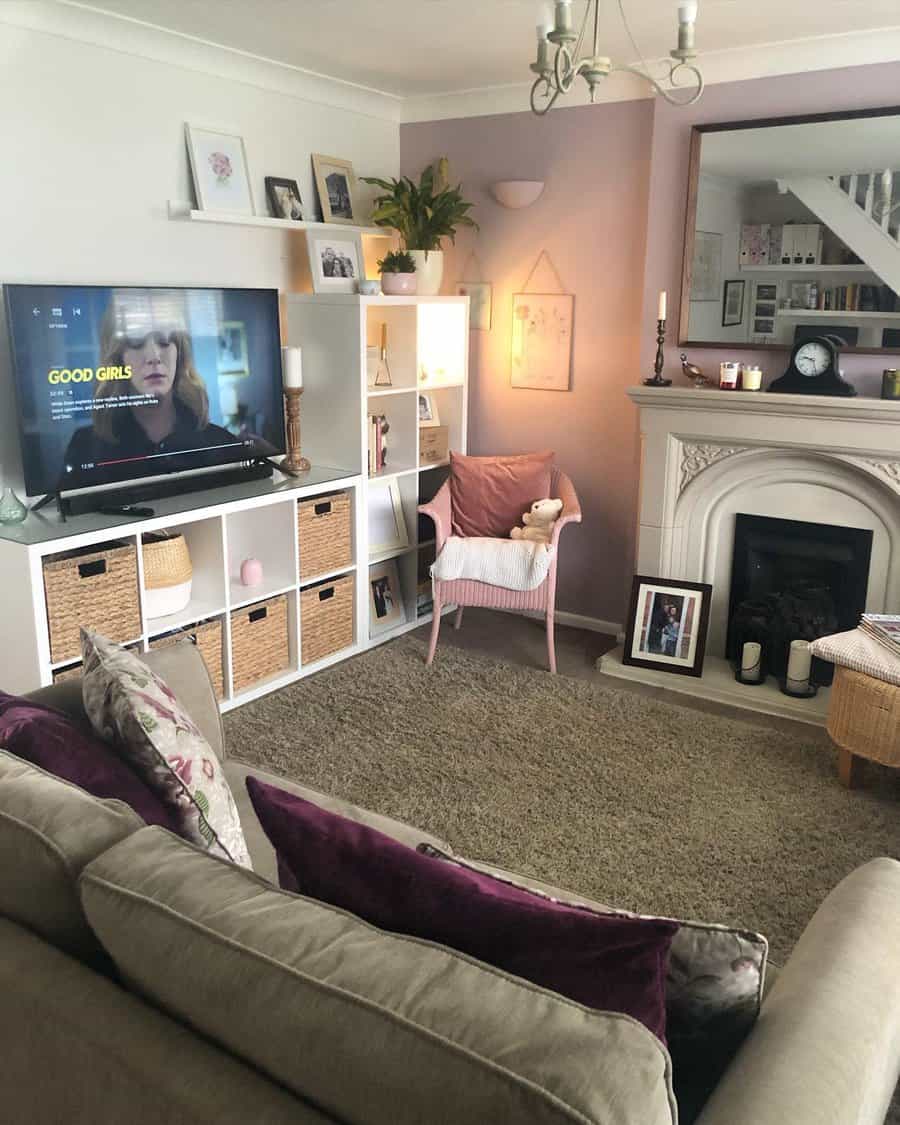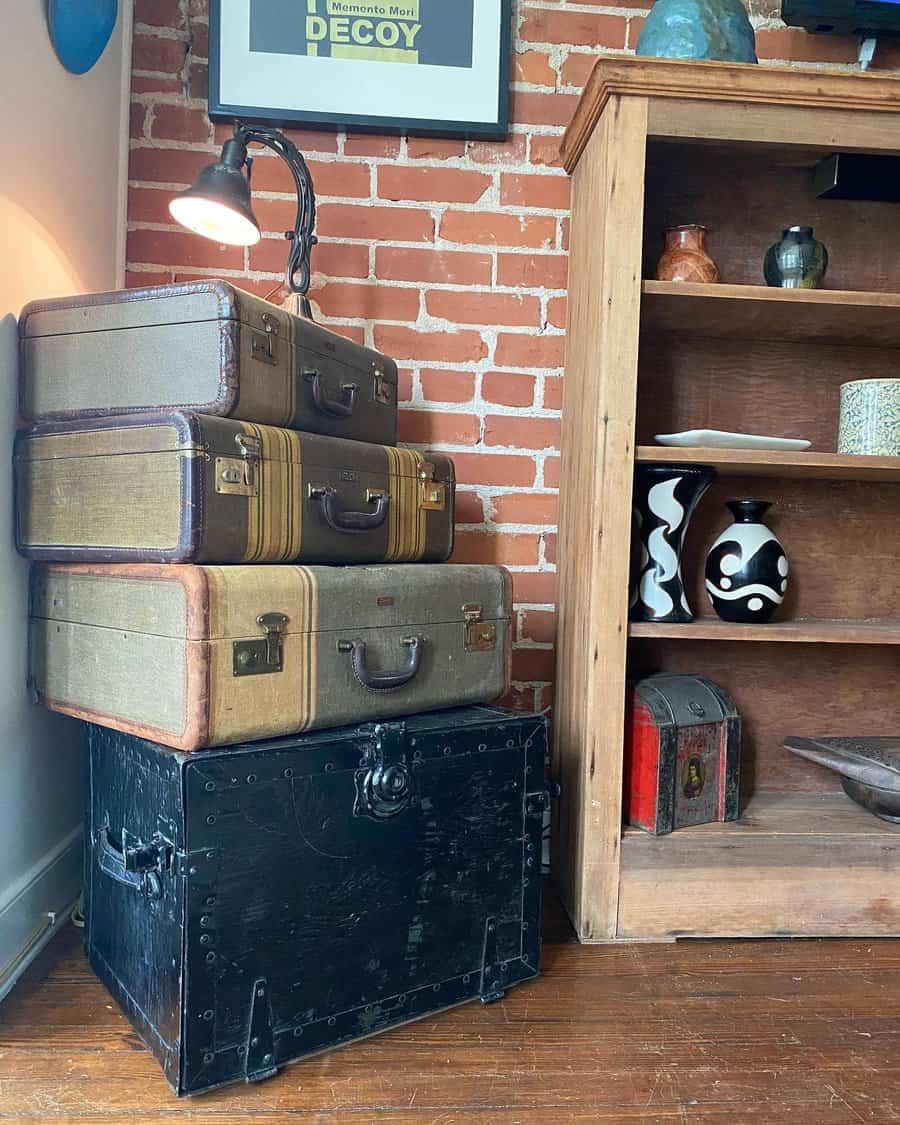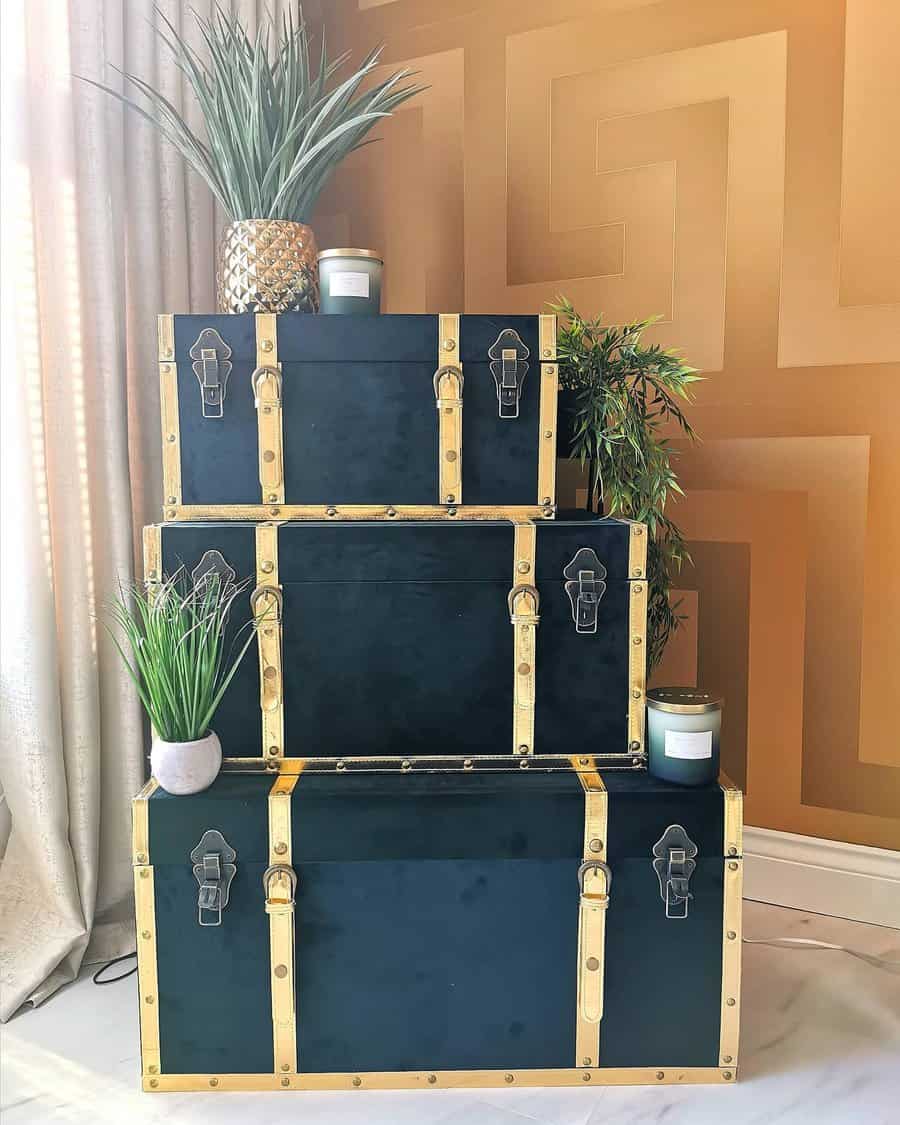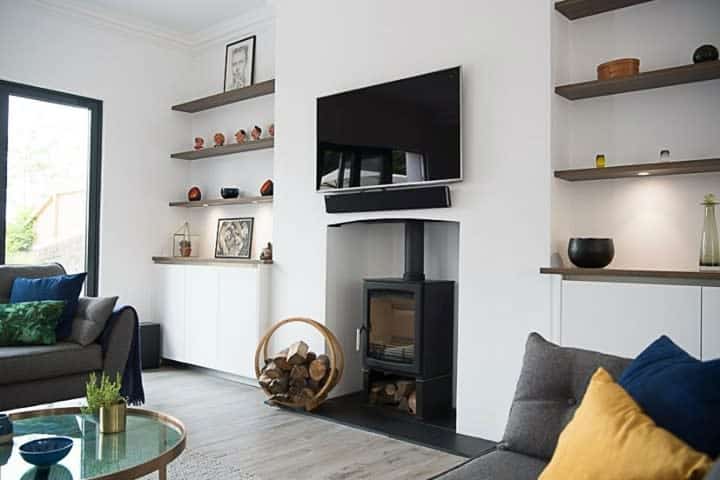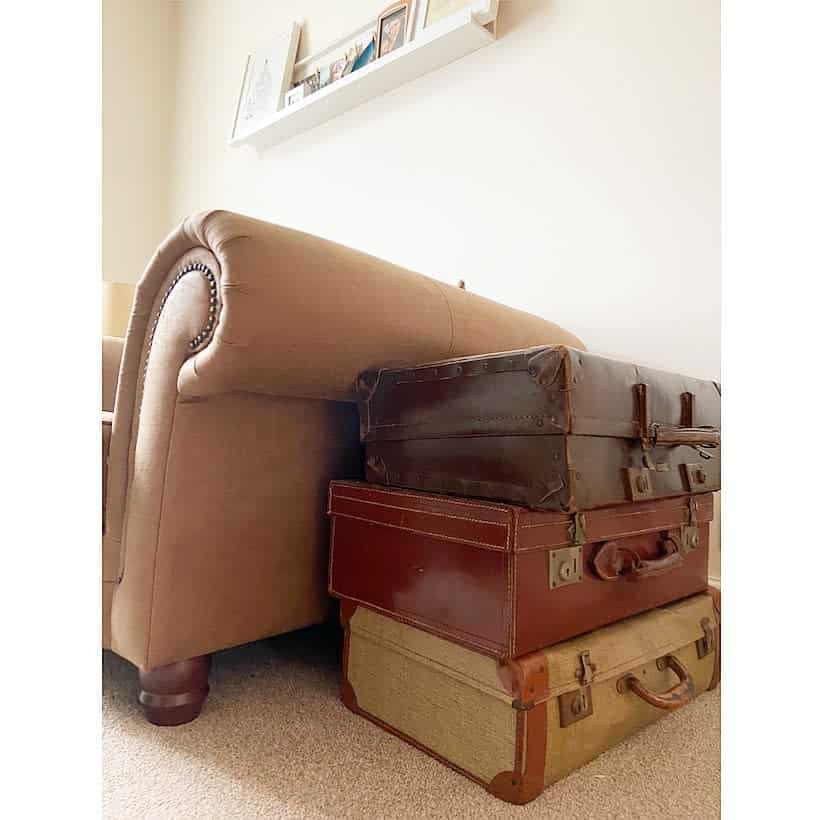 Clever technology storage is not limited to traditional entertainment centers. For example, you can use an antique suitcase to disguise a WiFi router or other device without distracting from your vintage-inspired decor.
Another option is to cover up smart devices with more aesthetically pleasing items. Tucking a media player behind a row of books or a stack of firewood will give your living room a cozy vibe without sacrificing modern technology.
12. Table
It's hard to imagine a living room design without a coffee table at its center. But this surface isn't just a place to set your morning cup of joe or evening tea.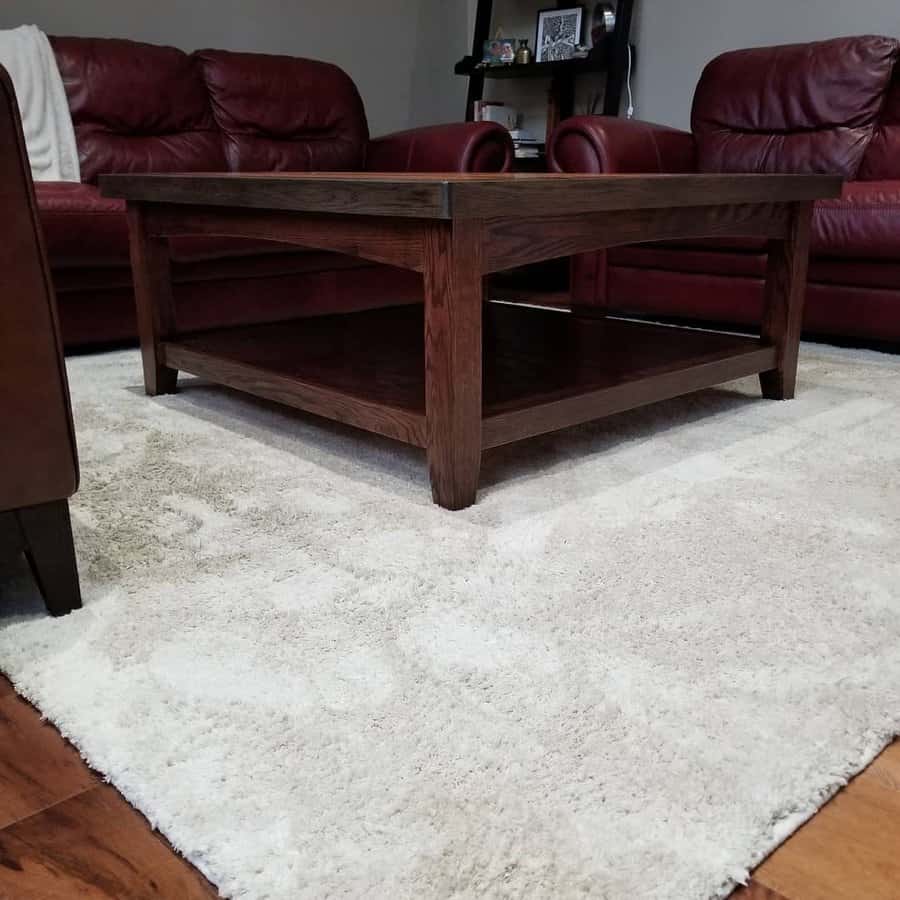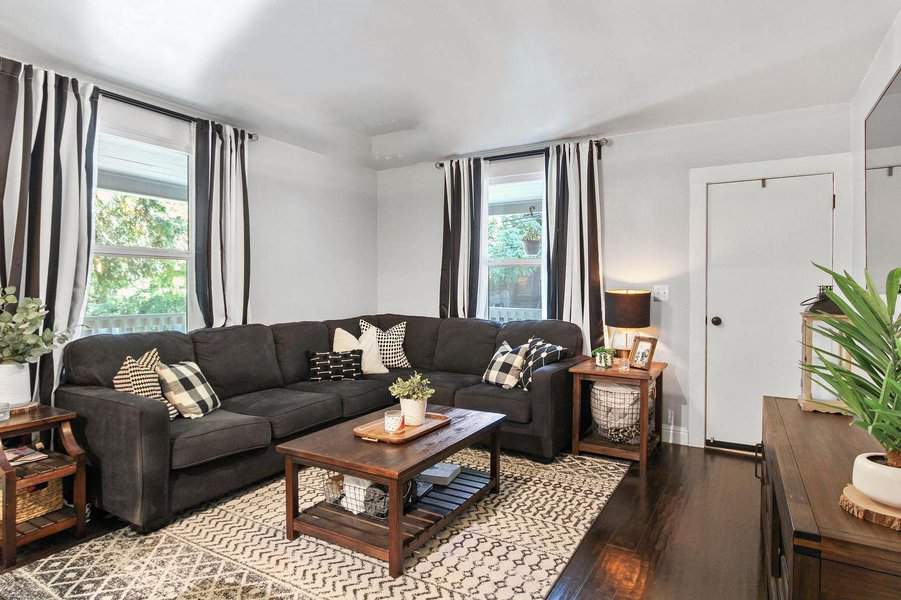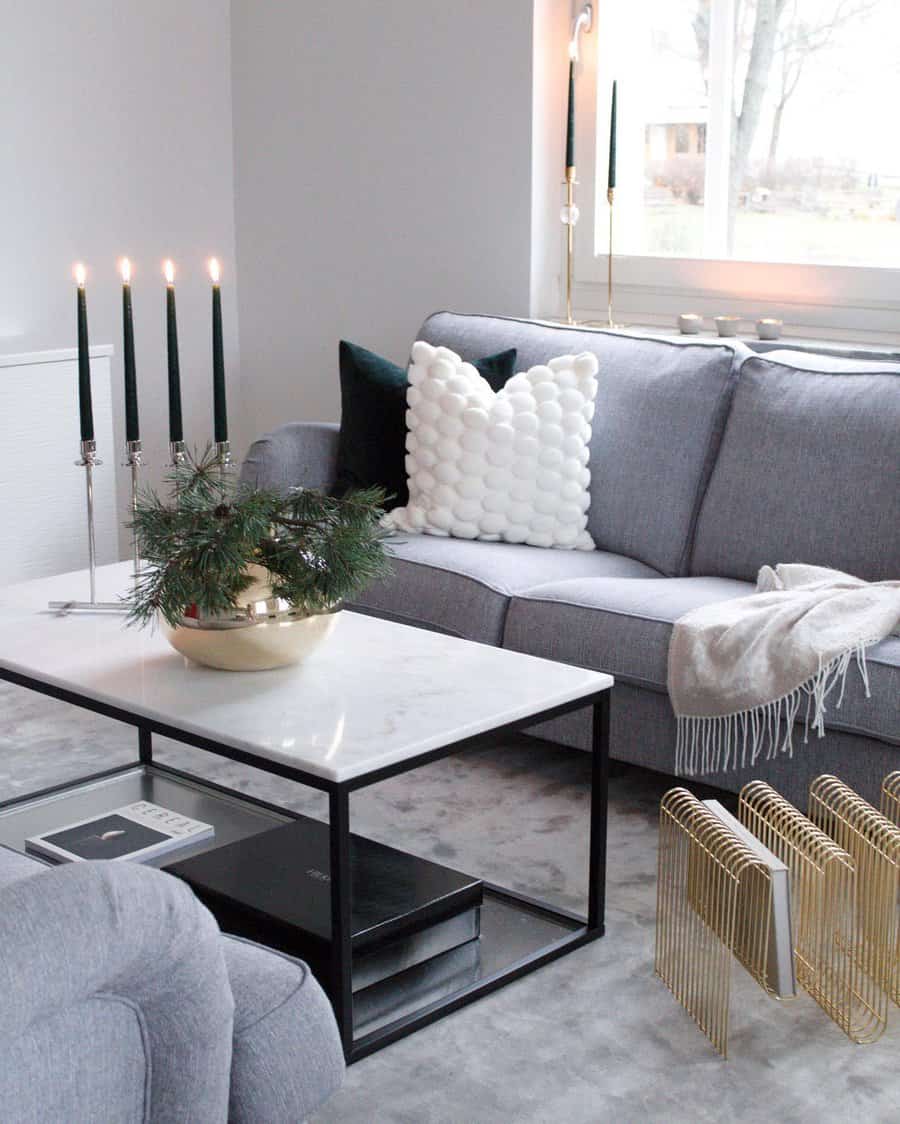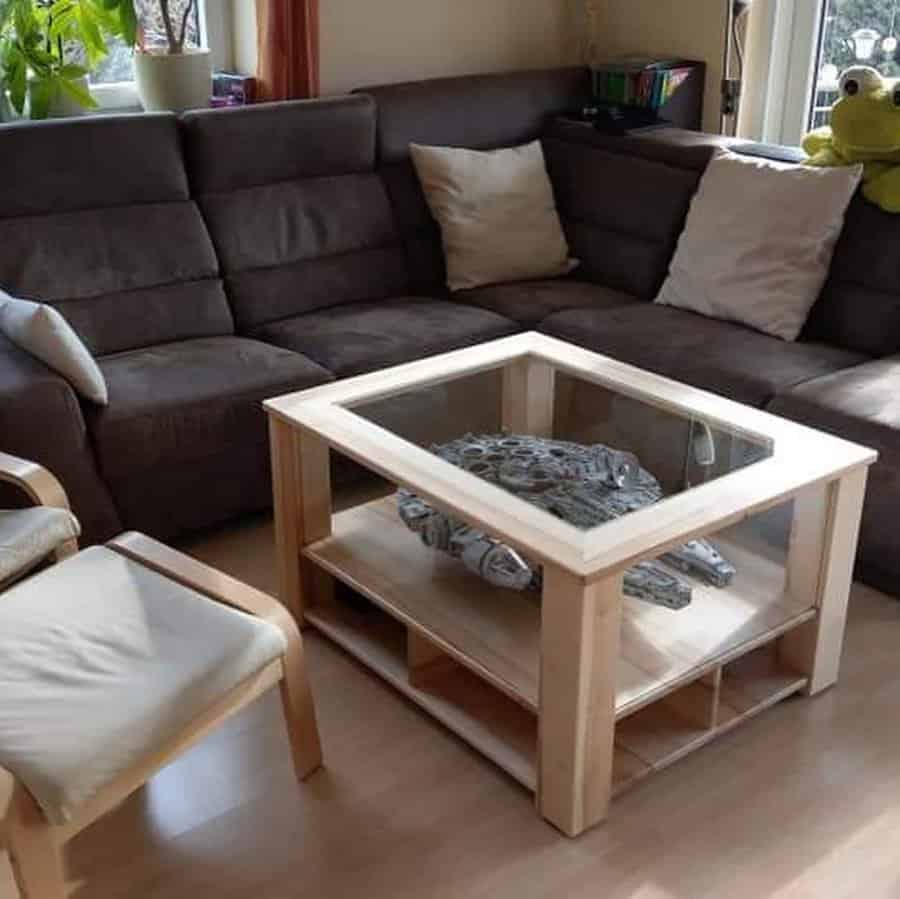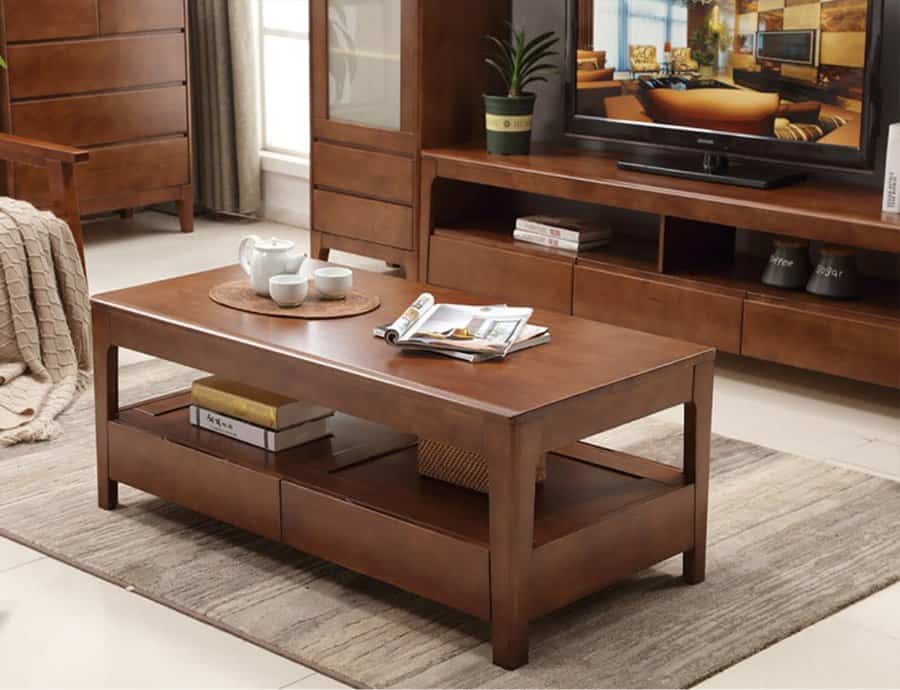 The right coffee table can be a great place to store odds and ends both in and out of sight. Invest in a coffee table with a shelf, drawer, or other storage solution to make the most of this must-have furniture item.
With that said, coffee tables are not the only tables that can be included in a living room layout. Feel free to also take advantage of a console table, end table, or bar cart when designing your storage-filled family room.
13. Wall Mounted
Floating shelves are just one example of storage that can be mounted to your living room wall. If you find yourself with lots of wall space and not enough storage, there are several ideas to choose from!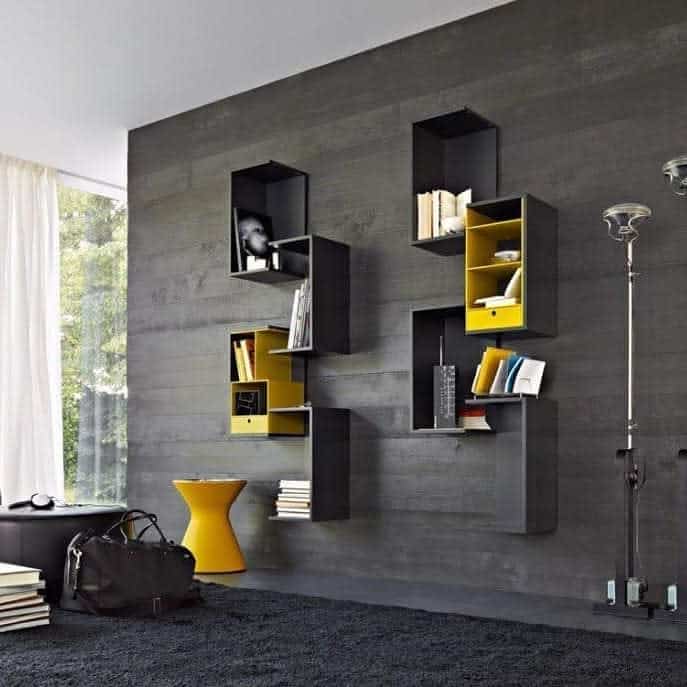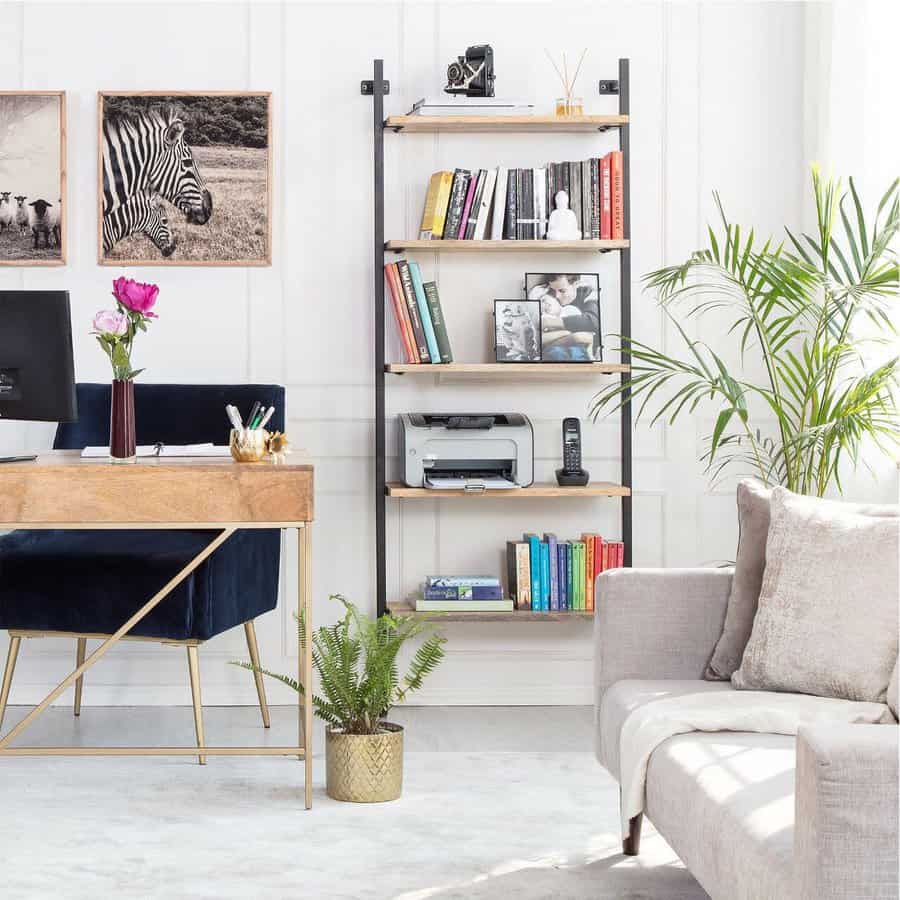 Wall-mounted storage cubes work essentially the same as floating shelves but with more surface space and a unique shape.
Specialized wall storage can hold media accessories, mixology tools, books, and other miscellaneous items. Combine different hanging storage for an avant-garde style that is perfect for a modern-inspired living room.
14. White
There are two main strategies for incorporating adequate storage into an all-white living room. The first is to use drawers, cupboards, and other closed storage to preserve the pristine color scheme. The other is to let your stored items add a hint of color to your living room as a whole.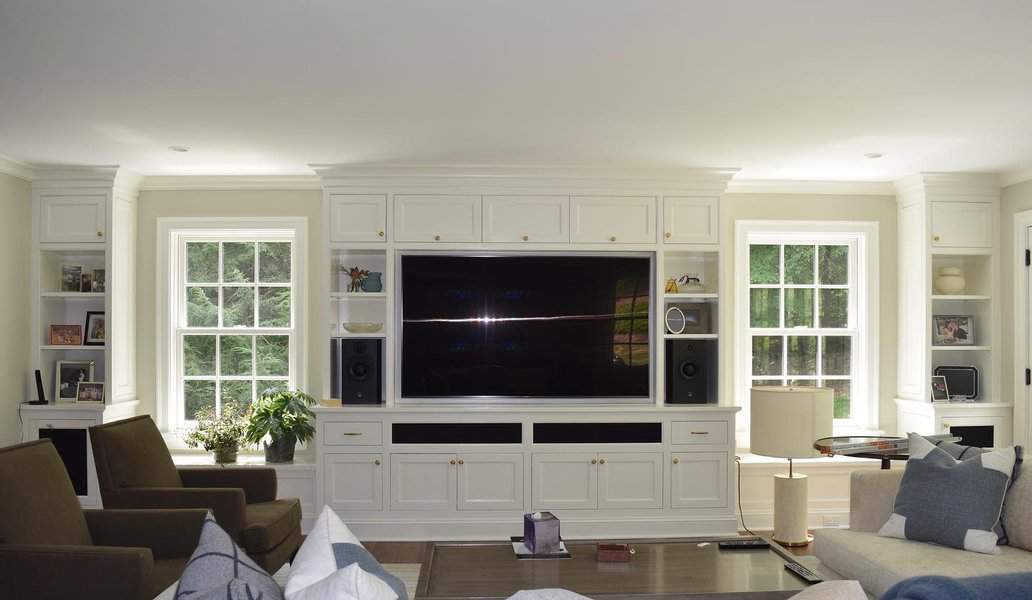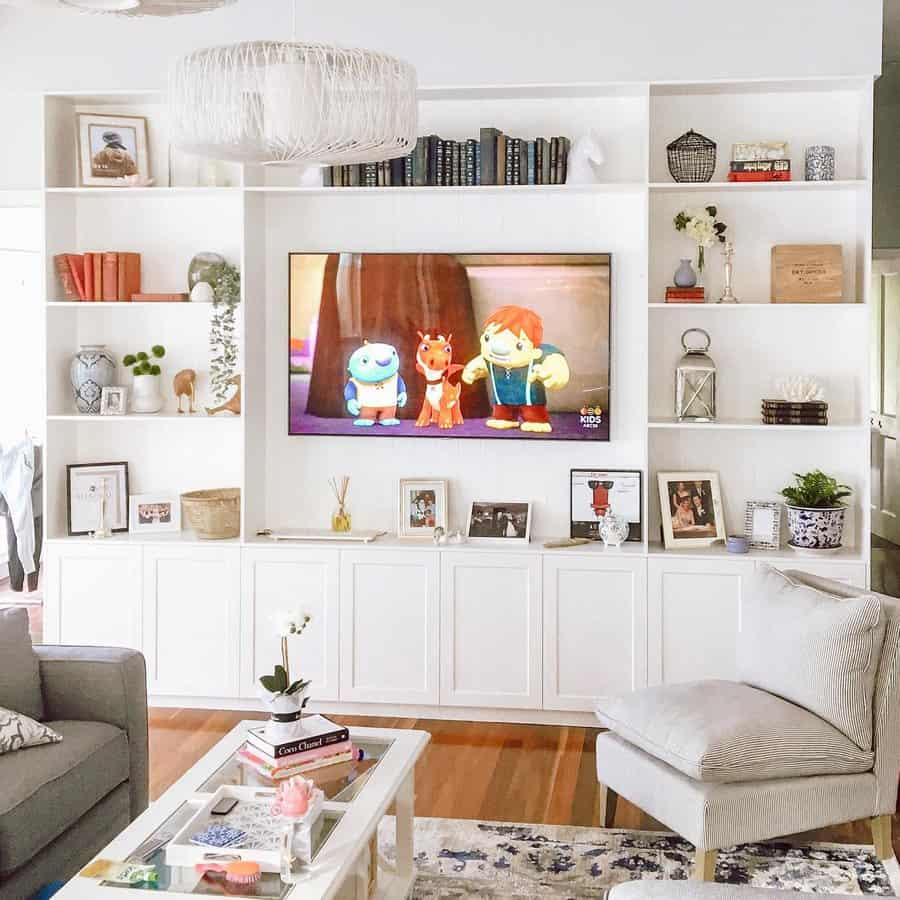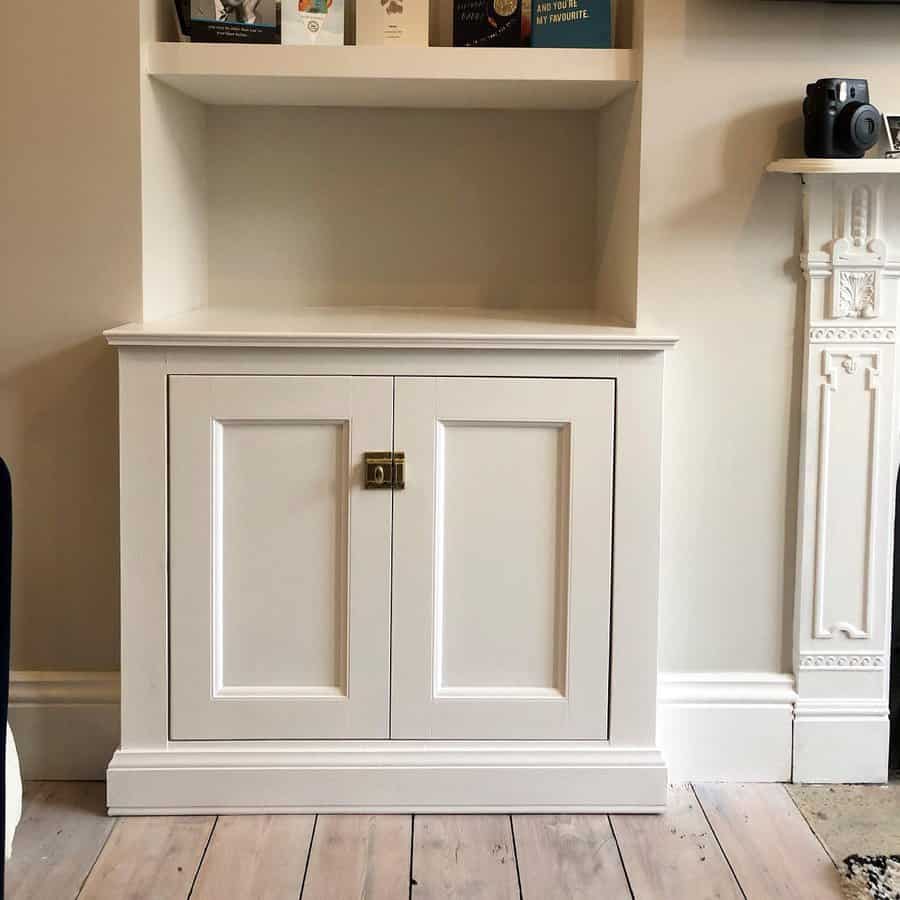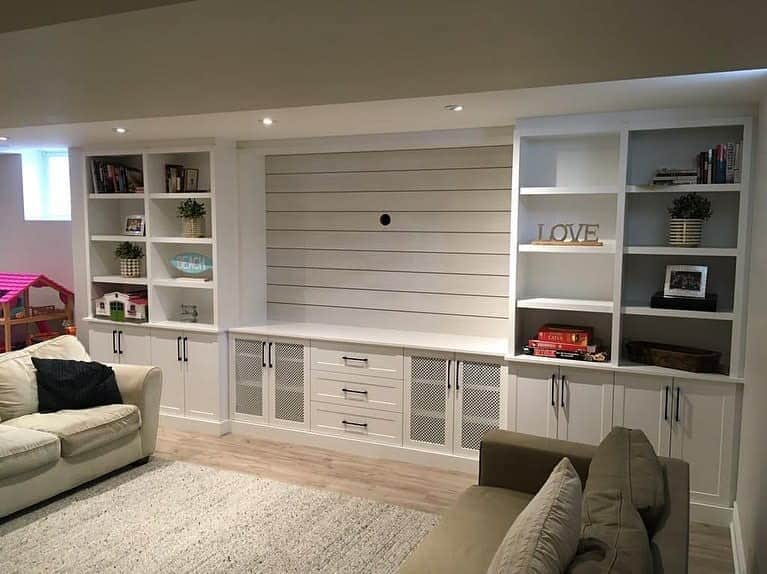 White cabinetry and drawers let you highlight more subtle details. Add dimension to your living room design with multi-panel cabinet doors or ornate drawer pulls.
White finishes can make a room feel larger and brighter. However, that doesn't mean you should ignore optional add-ons like under-shelf or LED accent lighting.
15. Wood
With so many fun and unique materials available, it's easy to overlook the most tried and true: Wood.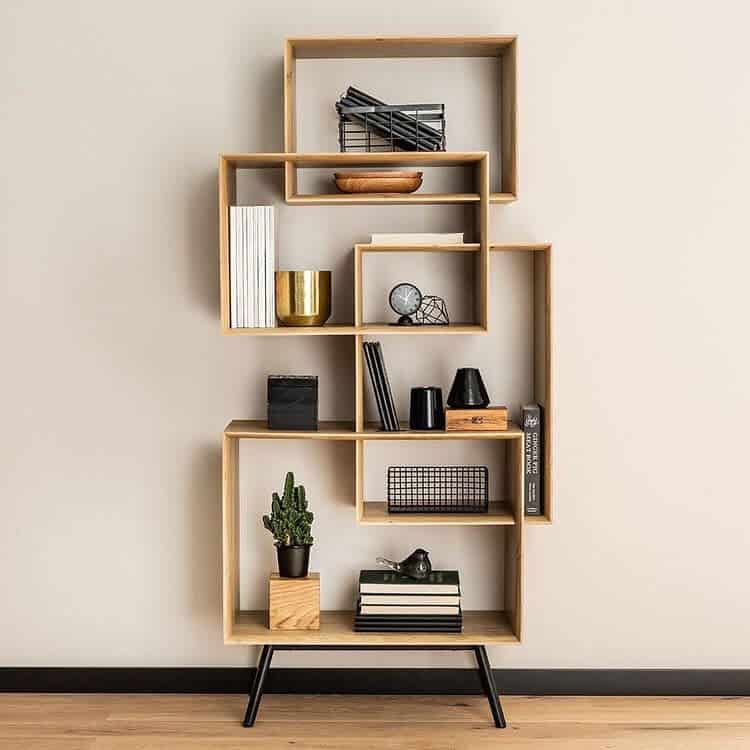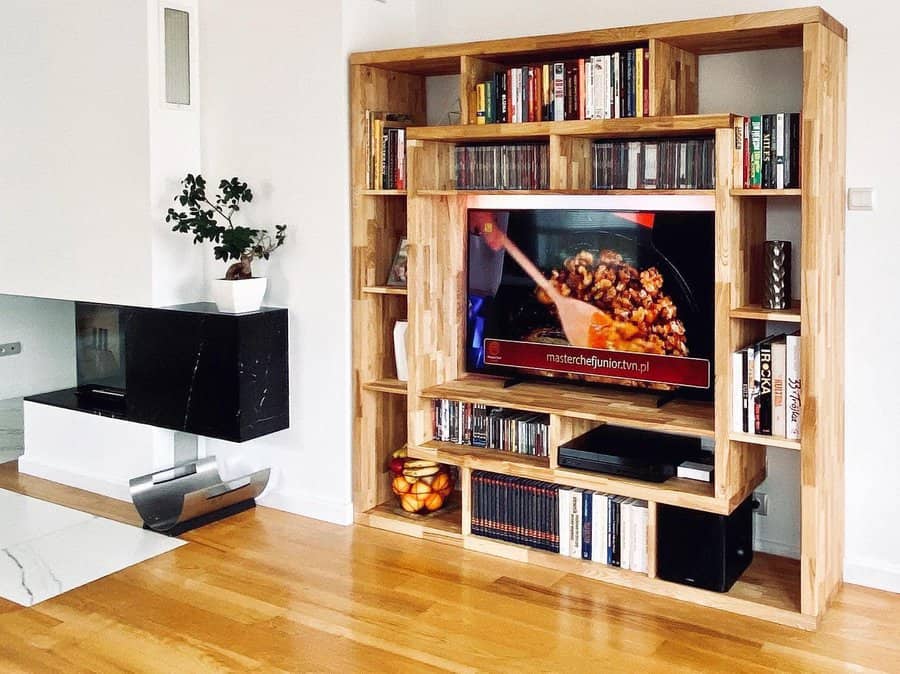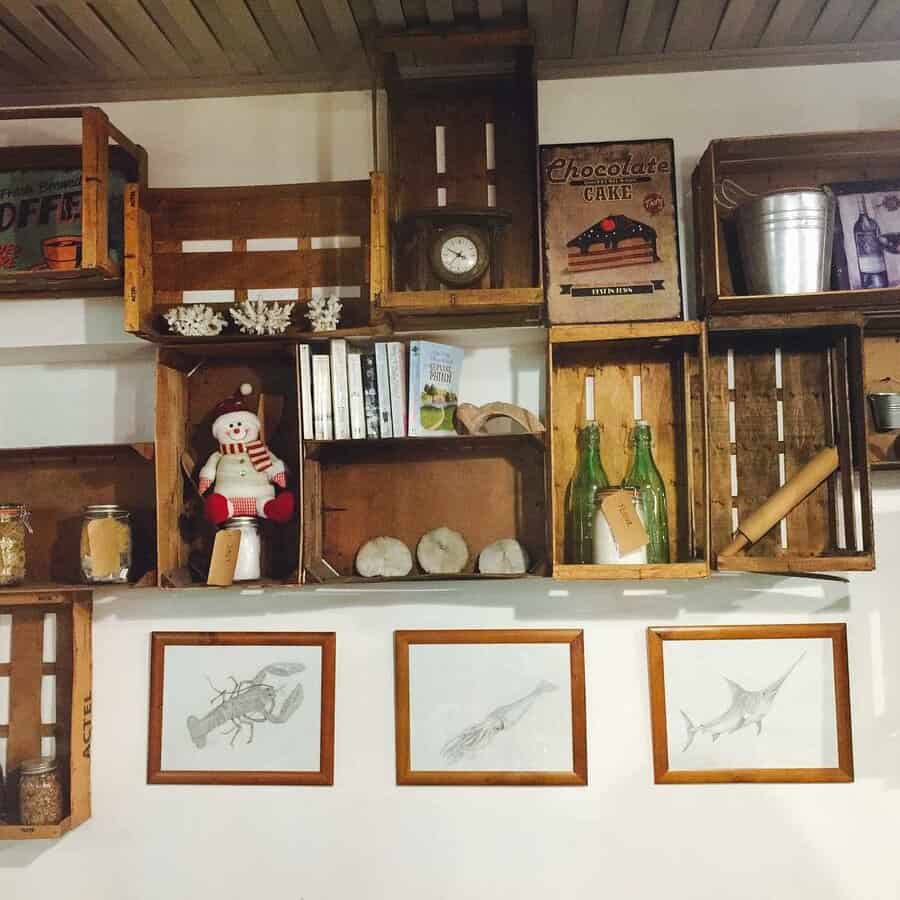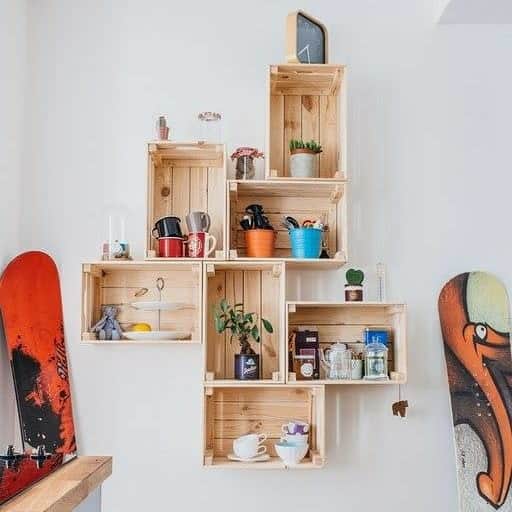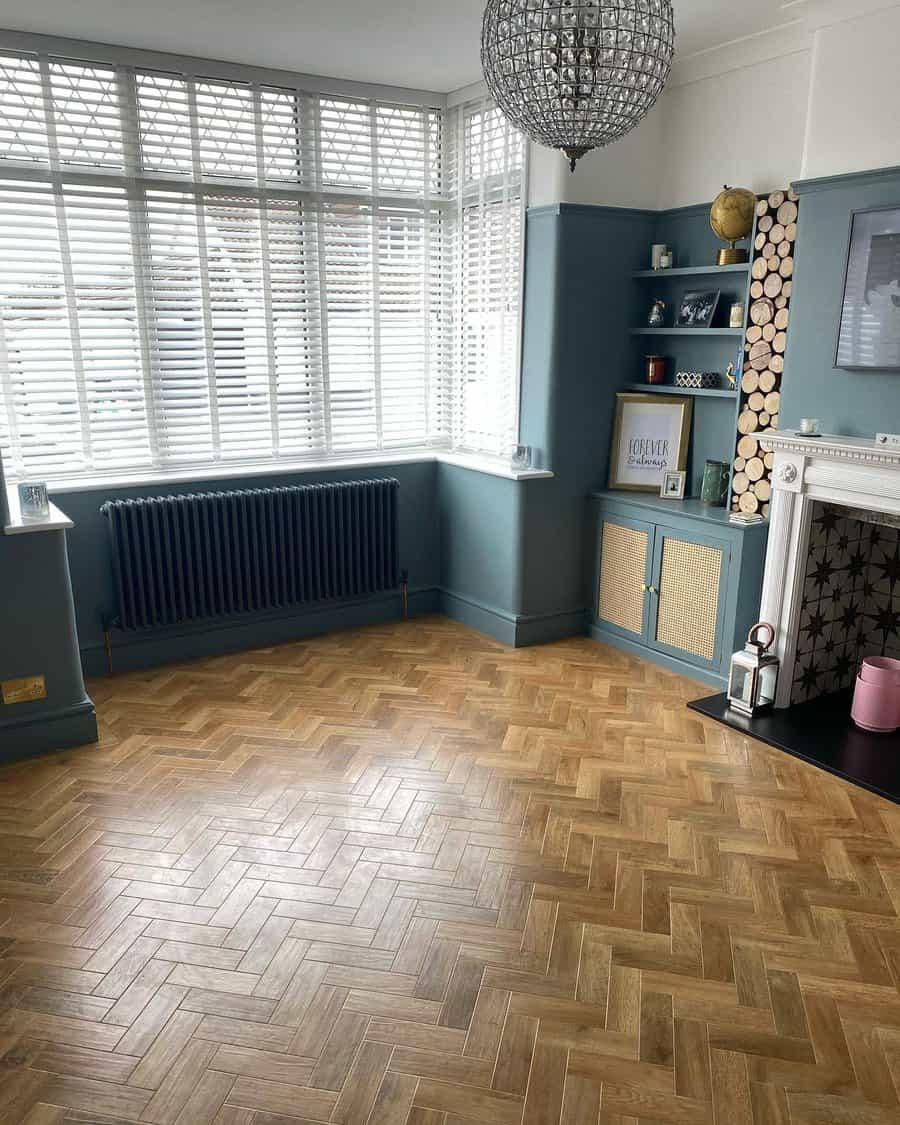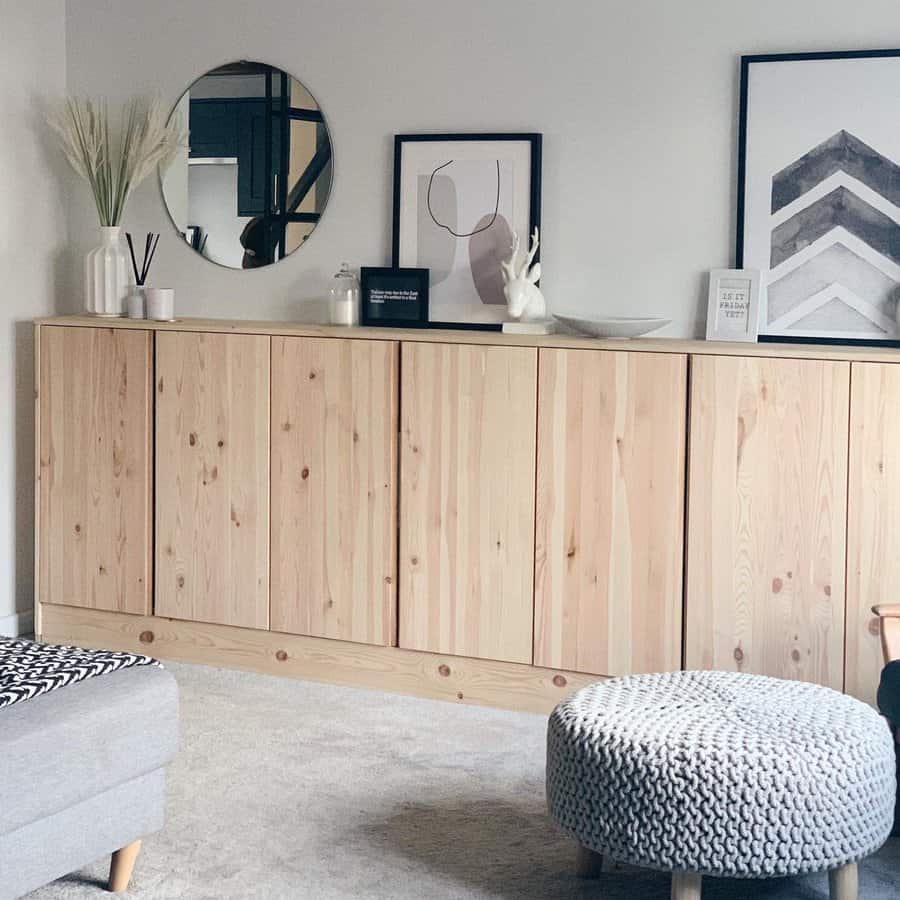 The great thing about wood storage furniture is that it can be easily customized to fit the space. All you need is a coat of paint or updated hardware to give thrifted (or even brand new) wood storage options a fresh look.
And if you have a knack for DIYing, wood is the perfect medium. Why spend time and money finding the ideal storage solution when you could just build your own?
Living Room Storage FAQs
How much storage should a living room have?
Unfortunately, there's no correct answer to this question. But a good rule of thumb is to always have more storage space than you do inventory. (In this case, "inventory" simply refers to items that need to be stored!)
This also means that adding more storage space isn't always the solution. If your home contains too much stuff, no amount of drawers, shelves, or cupboards will suffice.
Are built-in shelves outdated?
Alcoves and built-in shelving are two of the most efficient uses of space possible in a living room. However, these architectural elements are often associated with vintage homes.
Built-in shelves are not inherently outdated, even if the concept is an old trend. Instead, how you style your built-in storage will determine if it looks frumpy or contemporary.
A fresh coat of paint or wood stain can breathe new life into an original set of built-in shelves. The items you store on the shelves can also play a role in how they fit into your living room design as a whole.