52 Small Bedroom Storage Ideas
by — Kari Apted

Published on August 19, 2022

Updated on October 18, 2023
Having a small bedroom means that you have to get innovative with your bedroom storage ideas. Limited floor space means a traditional wardrobe or drawer dresser might not fit, and if you don't have a closet, that exacerbates the problem.
Luckily, there are more great small bedroom storage ideas than ever before! Here are 52 of our favorites.
1. Drawer Nightstand for Bedside Storage
Maximize space in your small bedroom with versatile drawer nightstands. These multifunctional pieces provide storage for daily essentials like keys and jewelry, allowing you to keep your bedroom tidy. Place decorative items like lamps or plants on top to enhance the decor. By combining function and style, you can achieve a clutter-free, stylish look in your bedroom.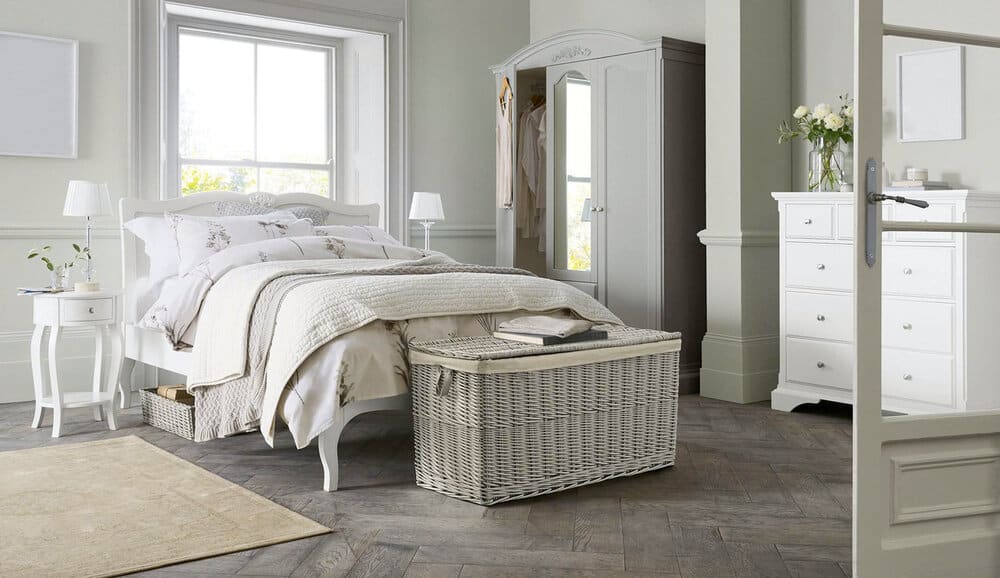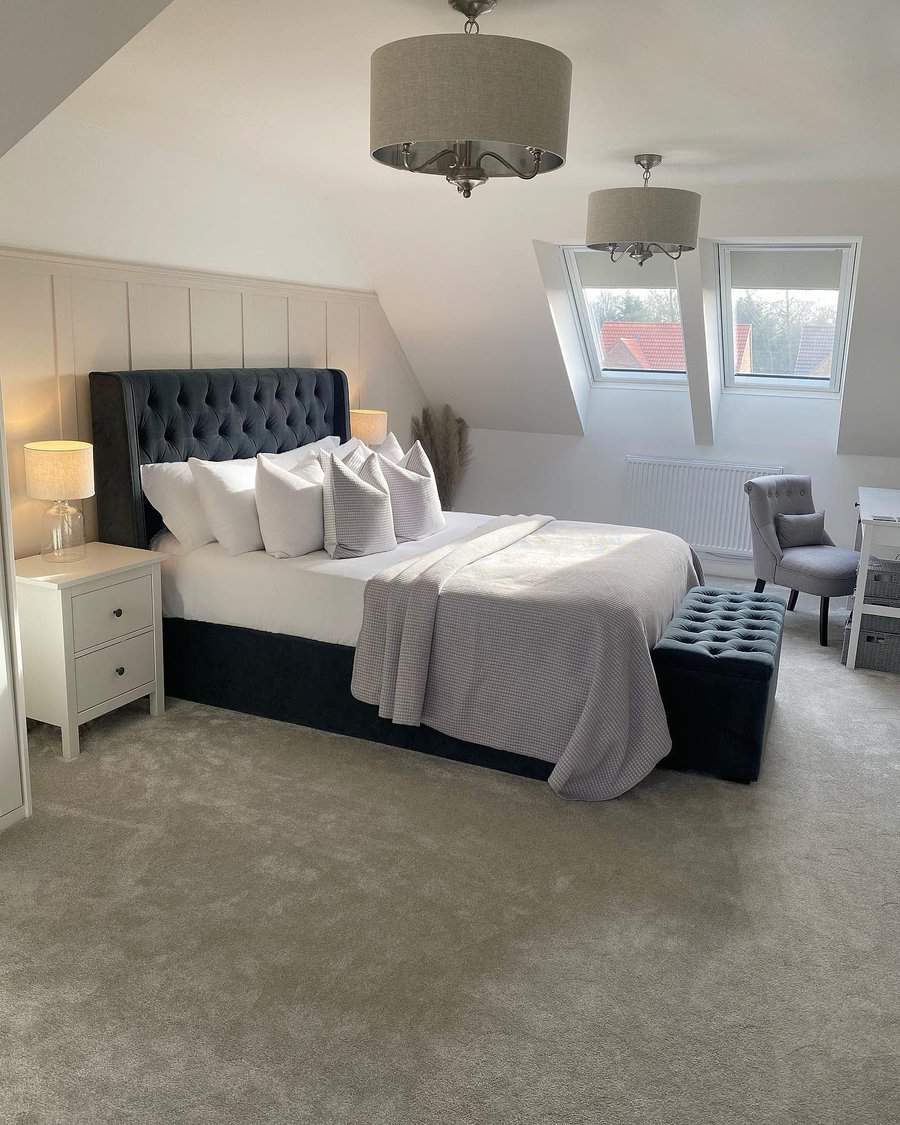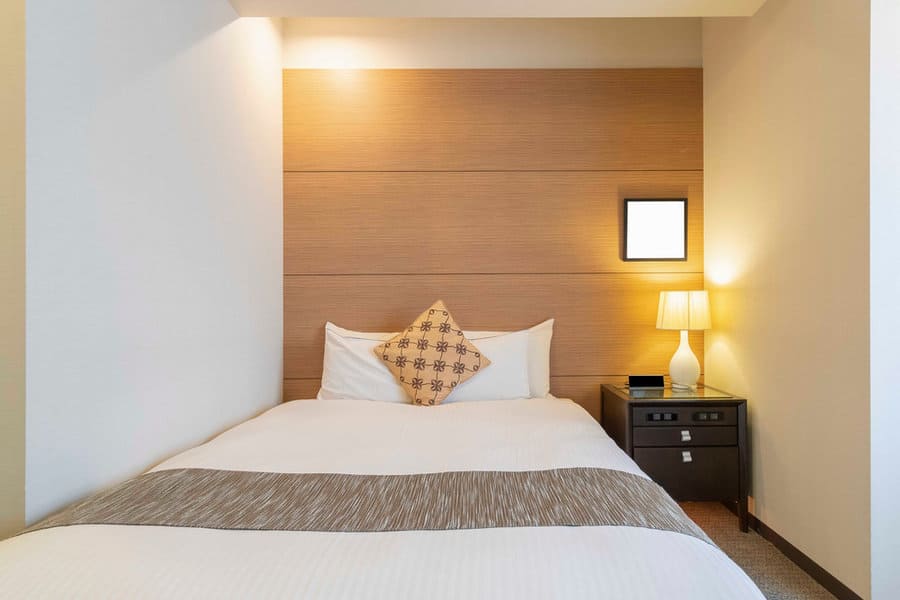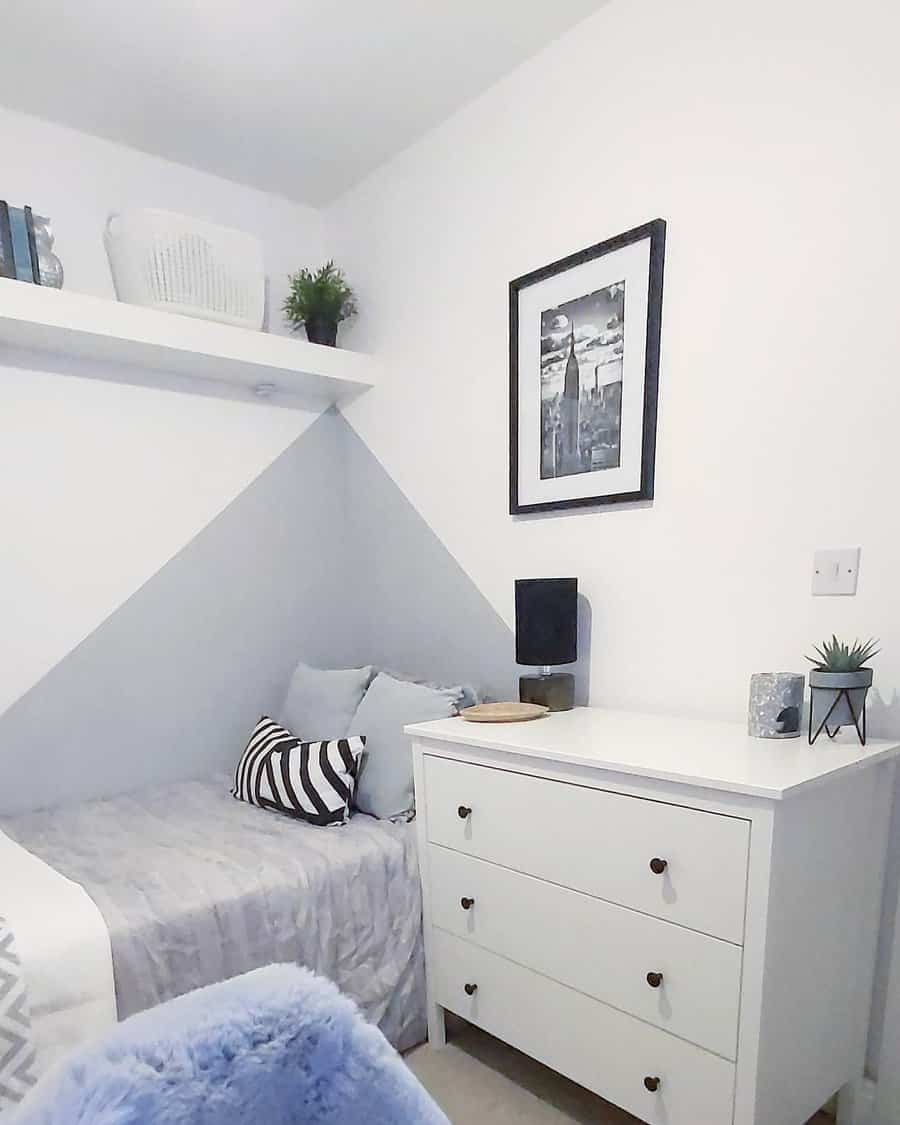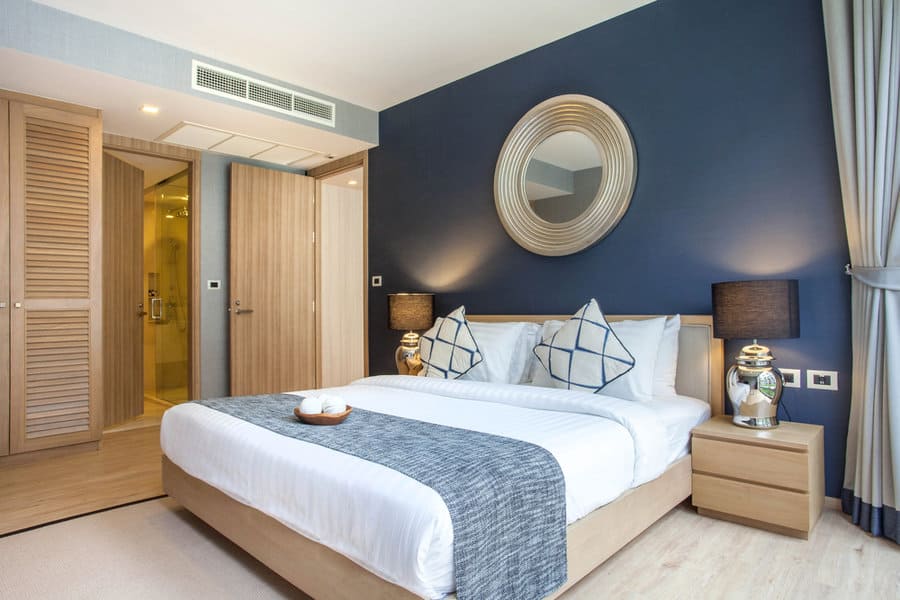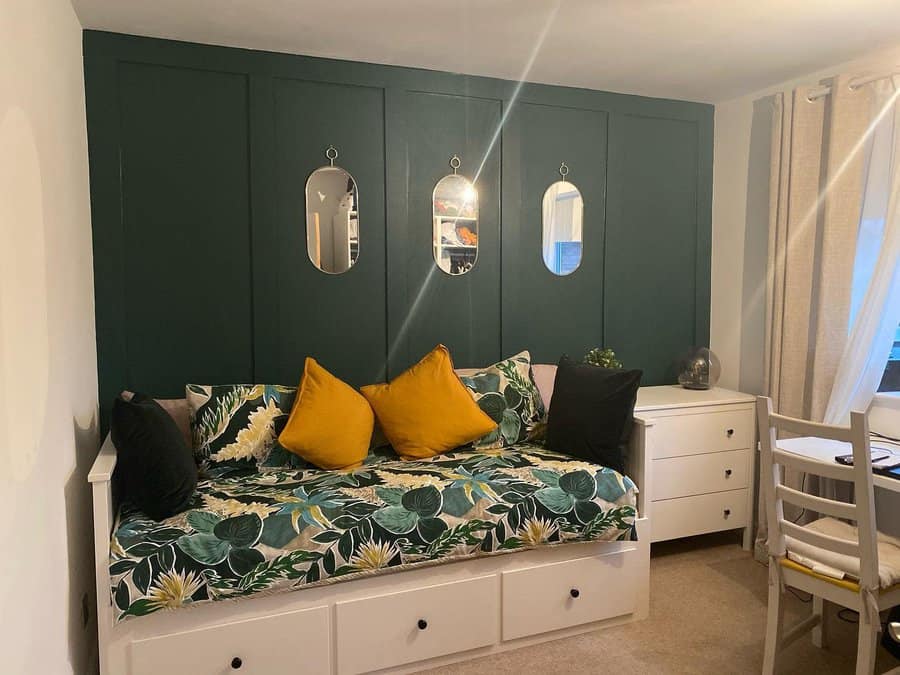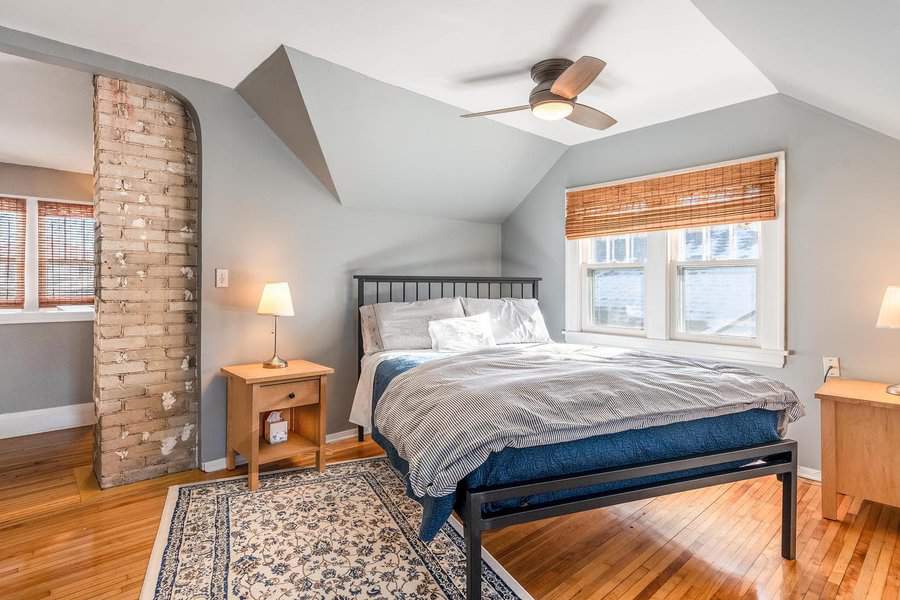 2. Built-In Closets Blend Seamlessly
Achieve a spacious look in your small bedroom with seamlessly integrated built-in closets. These custom solutions seamlessly merge with your room's design, providing ample storage without compromising aesthetics. Customize them to suit your specific needs and complement your bedroom's decor, ensuring a clutter-free and visually pleasing space. Say goodbye to storage dilemmas and hello to a more expansive living area.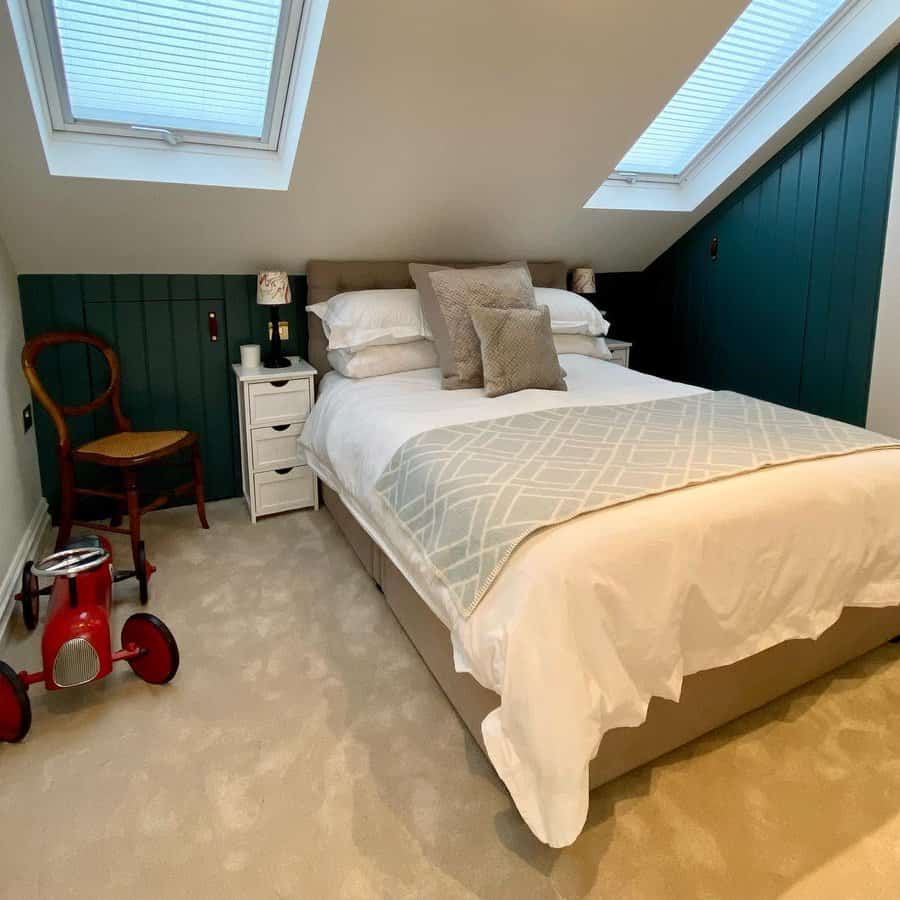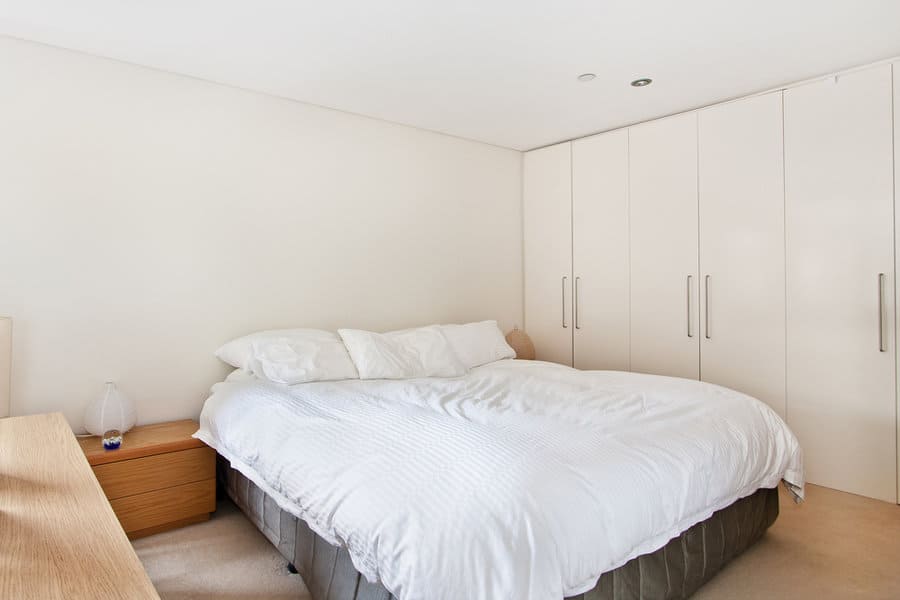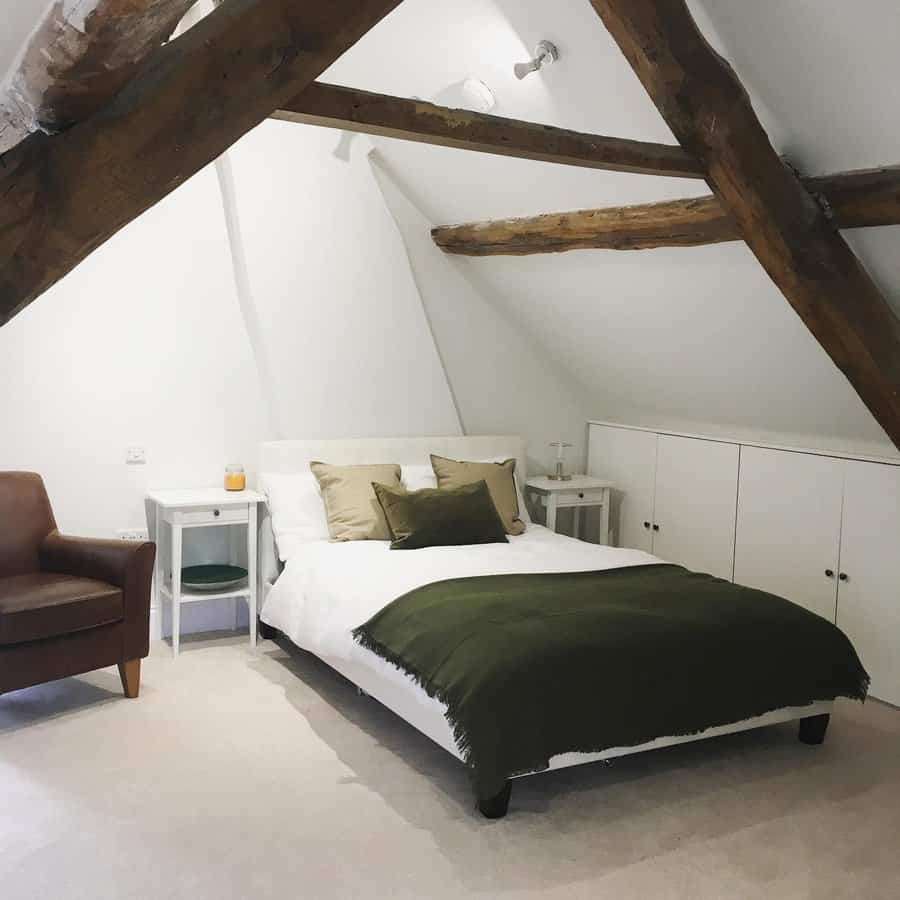 3. Floating Shelves for Small Spaces
Optimize your small bedroom's storage with floating shelves, a chic and space-saving solution. These shelves not only add style but also keep essential items accessible without using floor space. Opt for models with hidden compartments to enhance functionality and maintain a clutter-free appearance on your walls. Elevate your small bedroom's organization and aesthetics with the grace of floating shelves.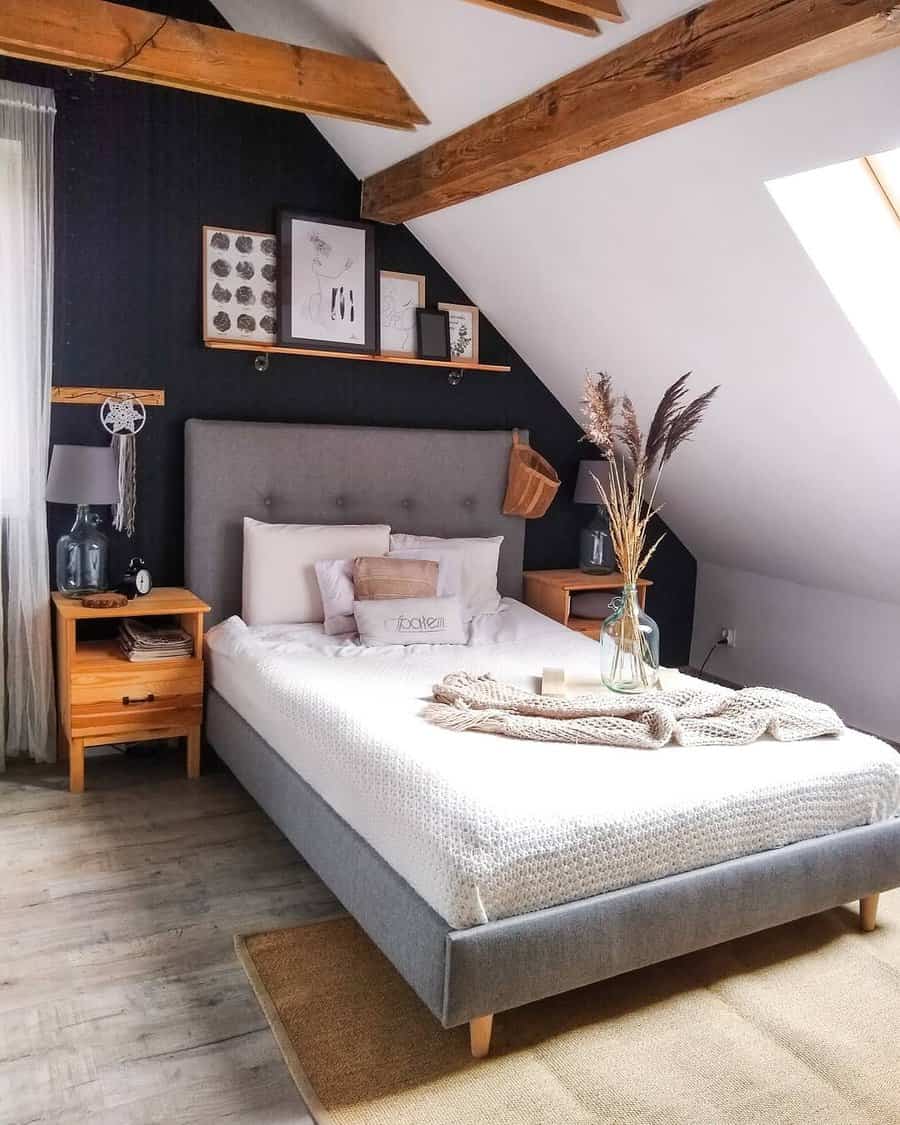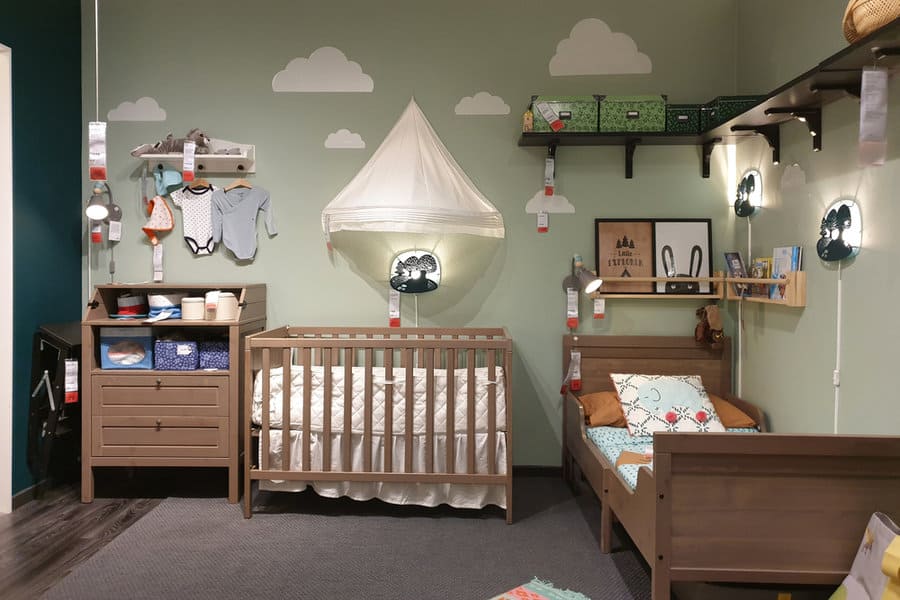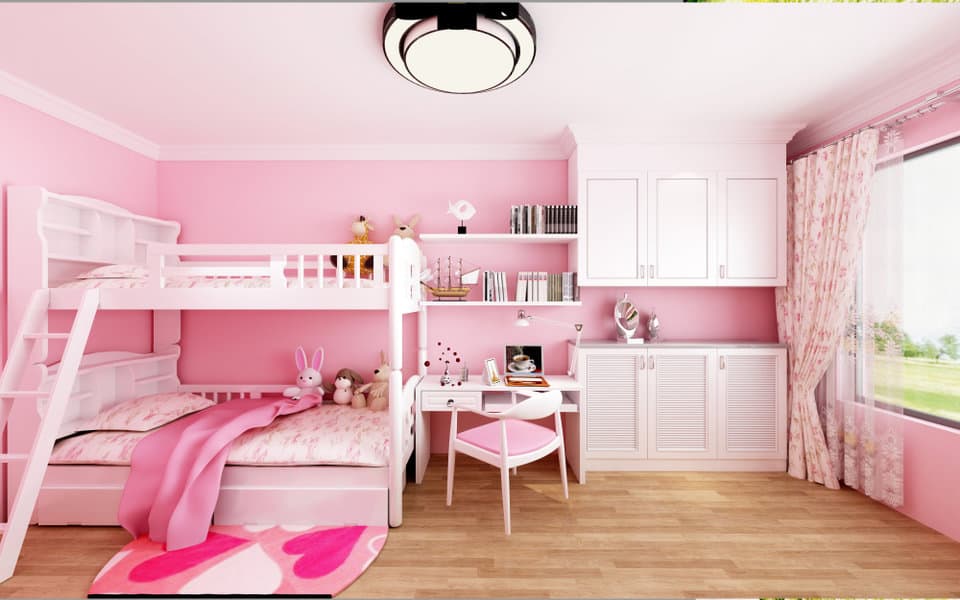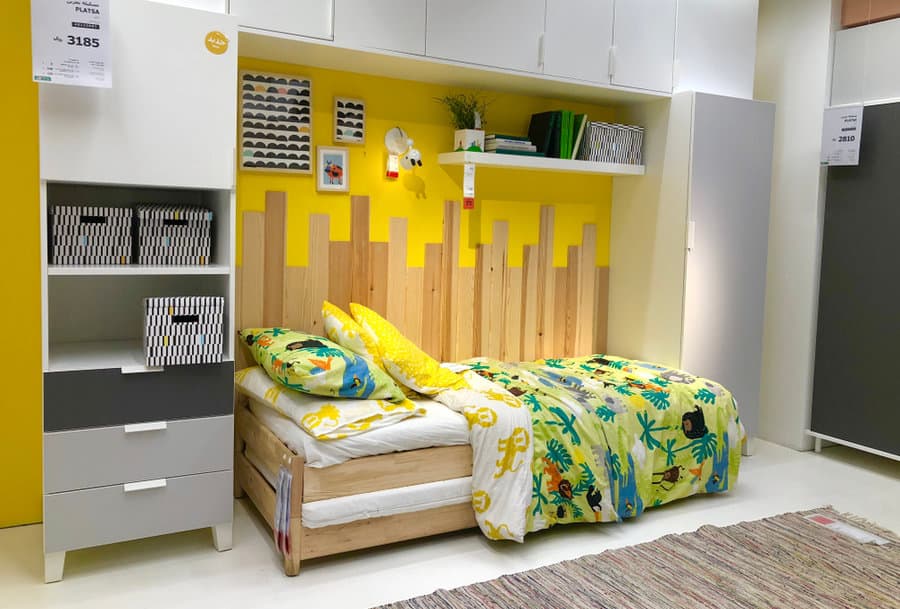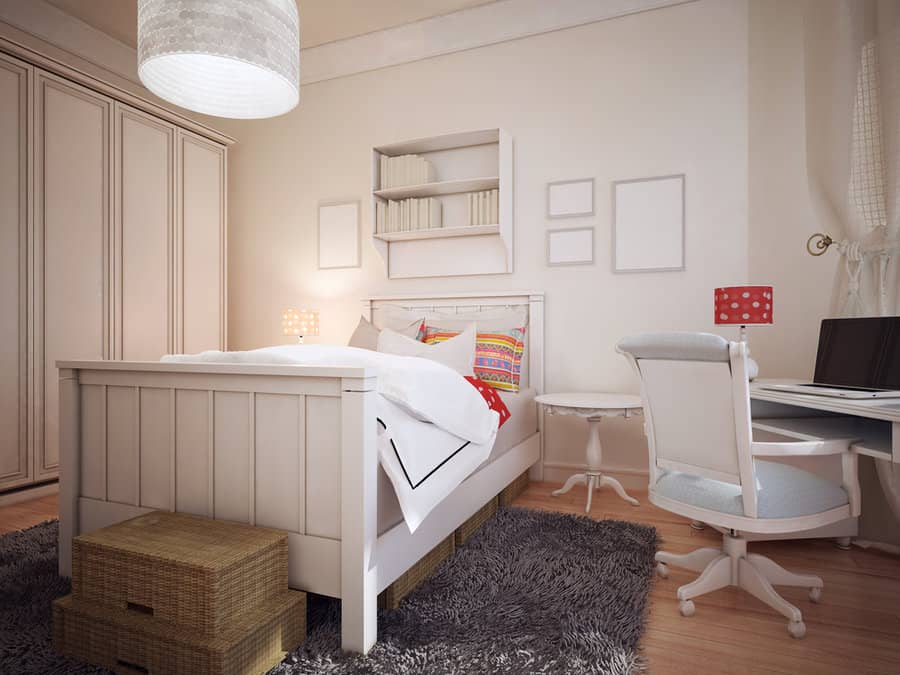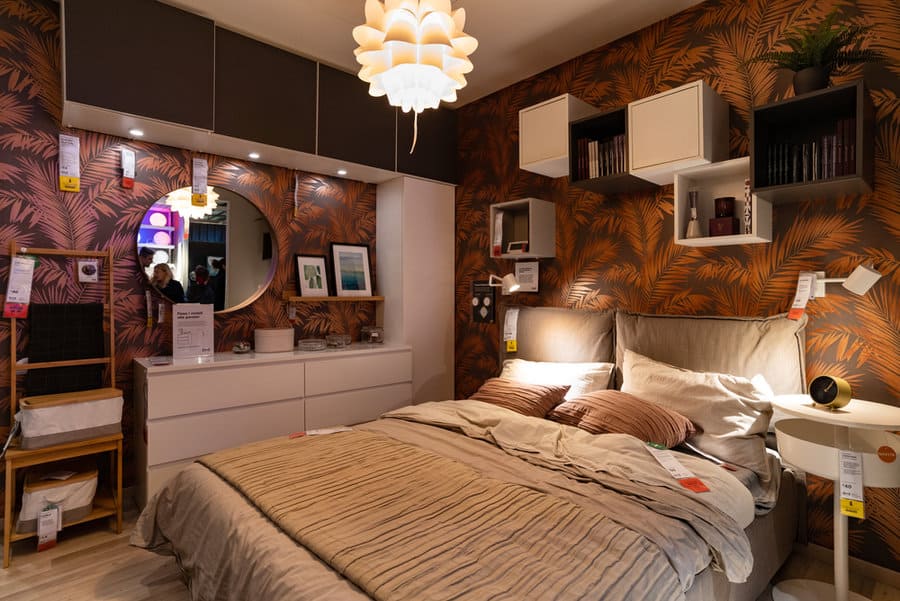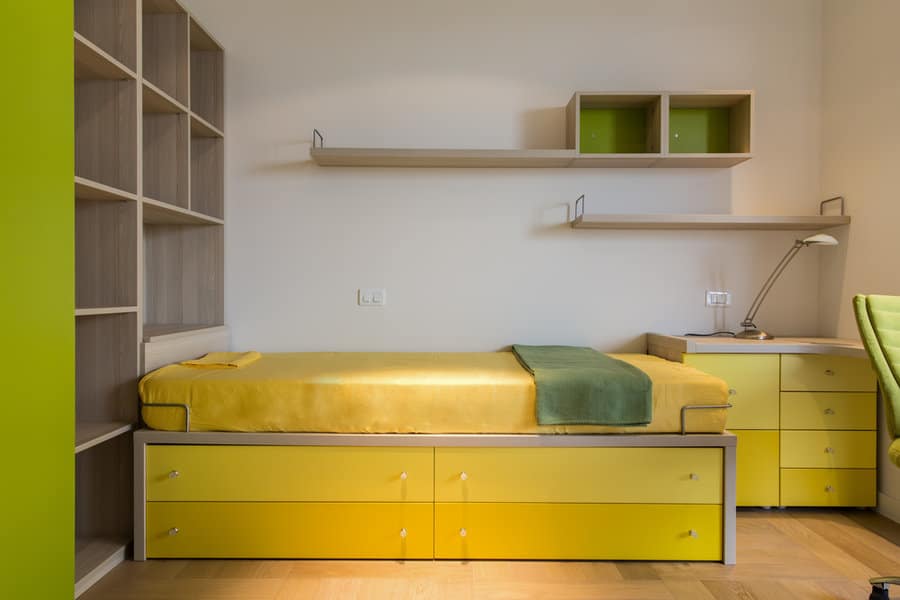 4. Space-Saving Backless Shelf Unit
Achieve space-saving elegance with a backless shelf unit, perfect for enhancing your small bedroom's spaciousness. These open shelves allow natural light to flow freely, avoiding a cramped feeling and creating an airy ambiance. When strategically placed, they offer both storage and a roomy atmosphere, keeping items organized and out of sight. Opt for this sleek and attractive storage solution to boost your small bedroom's visual appeal while maximizing space.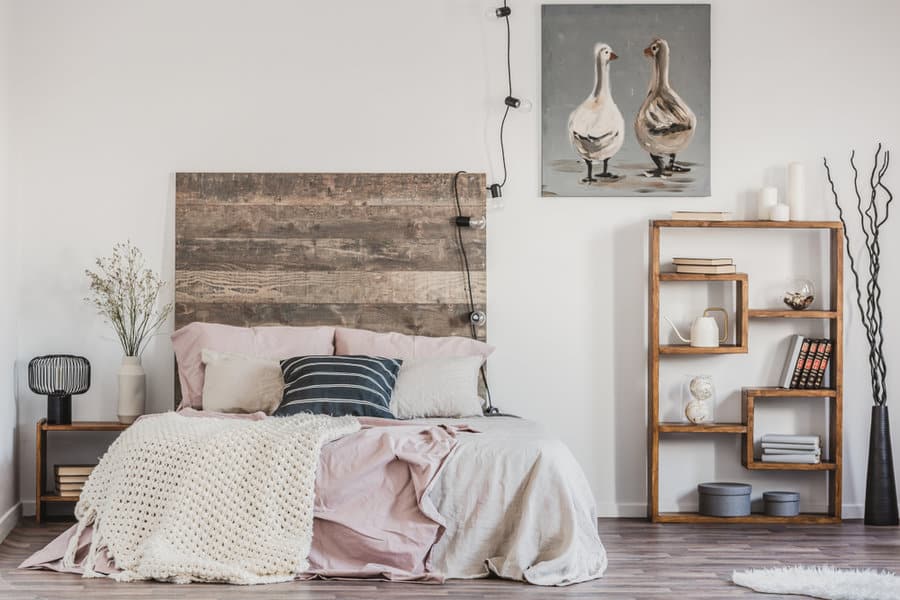 5. Accent Closet for Bedroom Chic
Enhance your small bedroom's storage by making your closet a stylish accent. Choose a closet with a bold frame color that contrasts with your wall, adding a modern touch. This transformed space not only keeps your items organized but also becomes a visually striking element in your bedroom. Turn your closet into a functional and eye-catching feature for a more spacious and stylish small bedroom.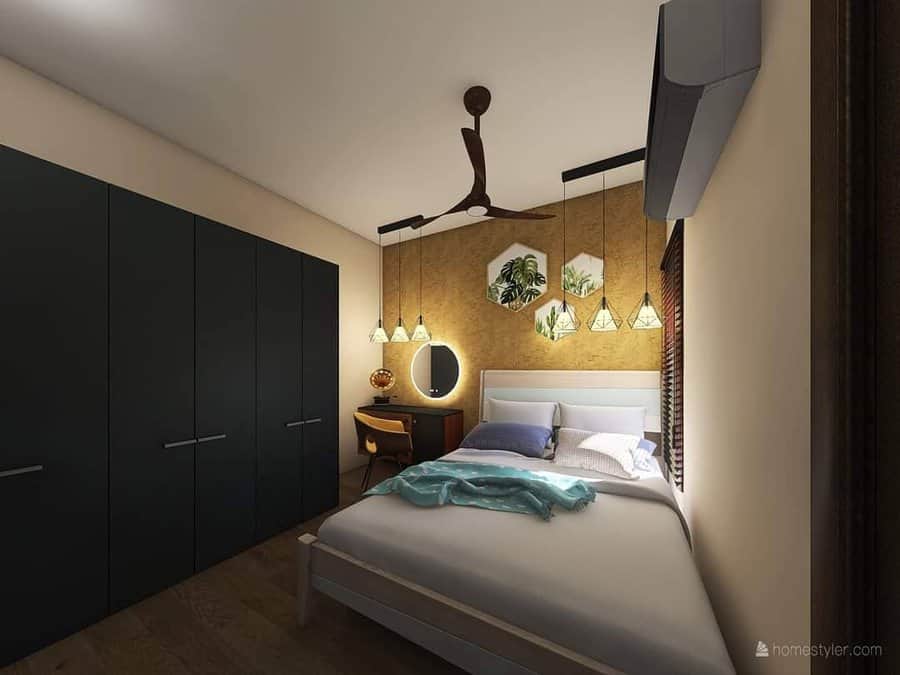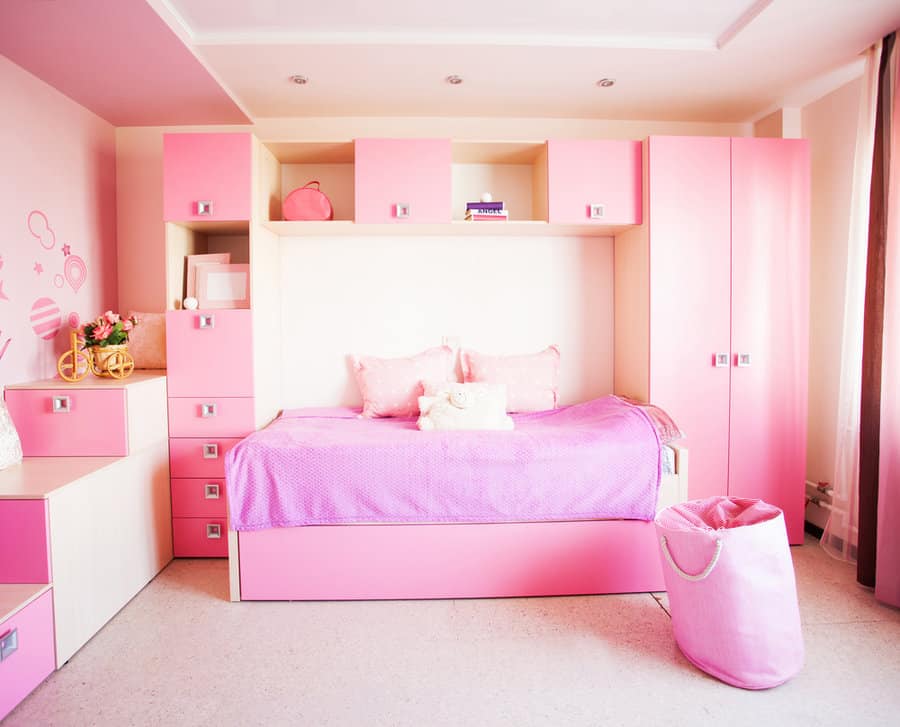 6. Transparent Glass Closet Doors
Amplify your small bedroom's storage capacity with transparent glass closet doors, a sophisticated and room-maximizing option. These doors offer an elegant method to maintain order while ensuring easy access to your belongings. With a variety of sizes and designs available, they harmonize seamlessly with any bedroom configuration. Elevate your room's aesthetics and functionality by incorporating transparent glass closets.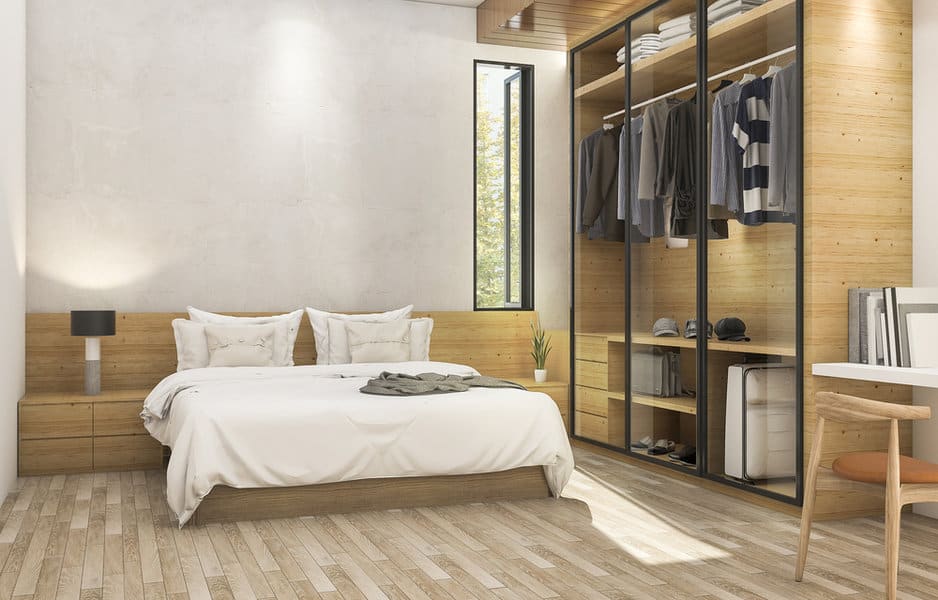 7. Mirrored Closet with Built-In Storage
Upgrade your small bedroom's storage and aesthetics with a mirrored closet featuring built-in storage. This multifunctional piece not only provides space for clothing and items but also amplifies the room's sense of light and space. Maximize its utility by using the mirrors for getting ready and consider adding decorative frames or unique closet doors to complement your room's style. This creative solution is a smart way to optimize your small bedroom and elevate its overall look.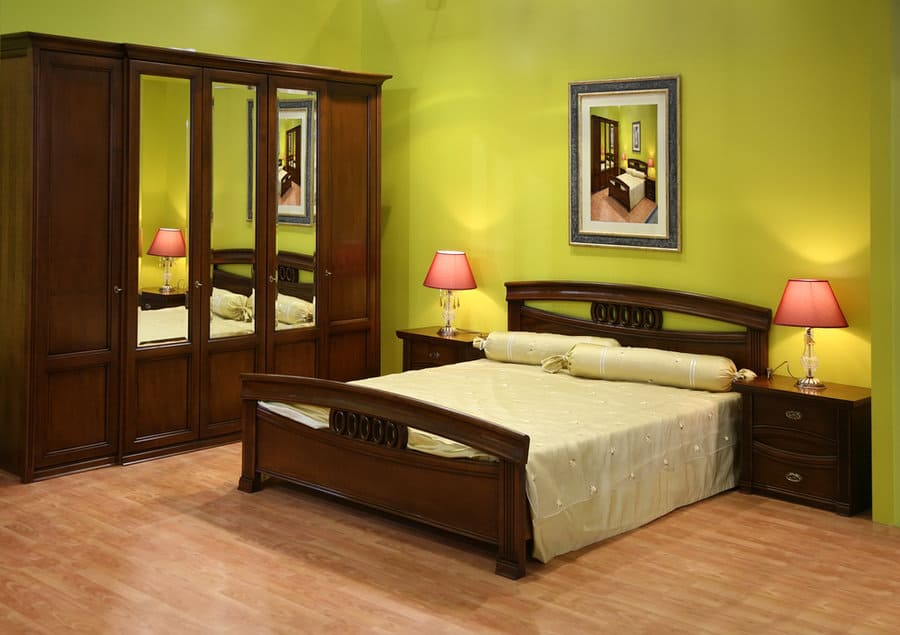 8. Wall-mounted organizer with Hoop
Introduce an element of organization and entertainment to your small bedroom with a wall-mounted organizer featuring a basketball hoop. This unique solution allows you to keep your room tidy while enjoying some interactive fun. Whether it's clothes, toys, or towels, simply toss them into the basket for a playful yet efficient storage method. This creative organizer is perfect for all ages, making it a functional and enjoyable addition to your small bedroom.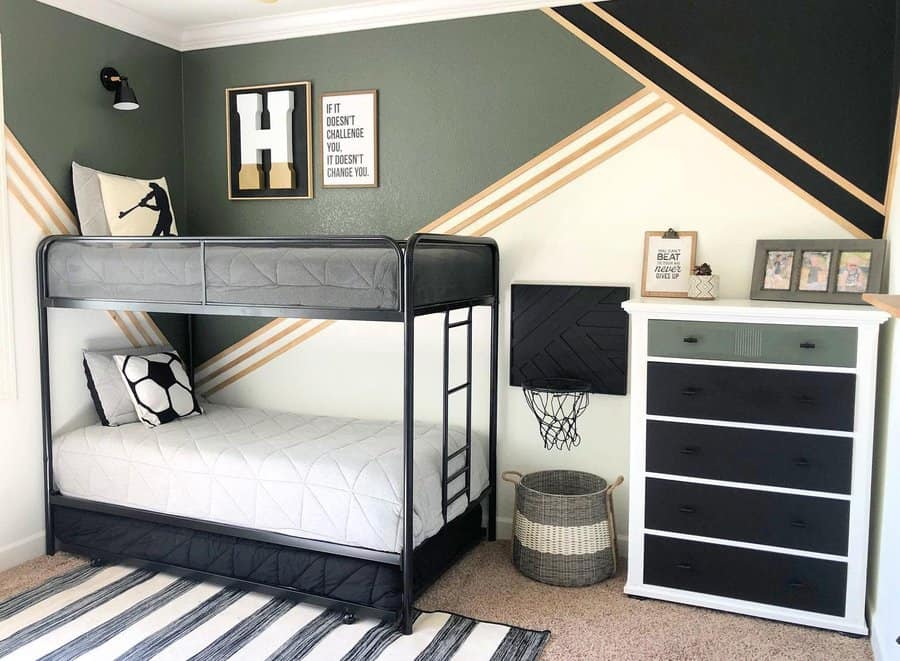 9. Corner Shelf Utilizes Room Corners
Small bedrooms can feel cramped, but with a few clever ideas, you can create functional storage without sacrificing precious floor space. Utilizing corners is a smart move. Install a corner shelf to not only make your room appear larger but also to stow away those extra books and keepsakes.
Think vertically, too, by using shelf dividers and wall-mounted shelves. These strategies help you optimize your storage options and put those unused walls to good use. With some creative thinking, you can keep your personal items organized in your small bedroom without making it feel cluttered.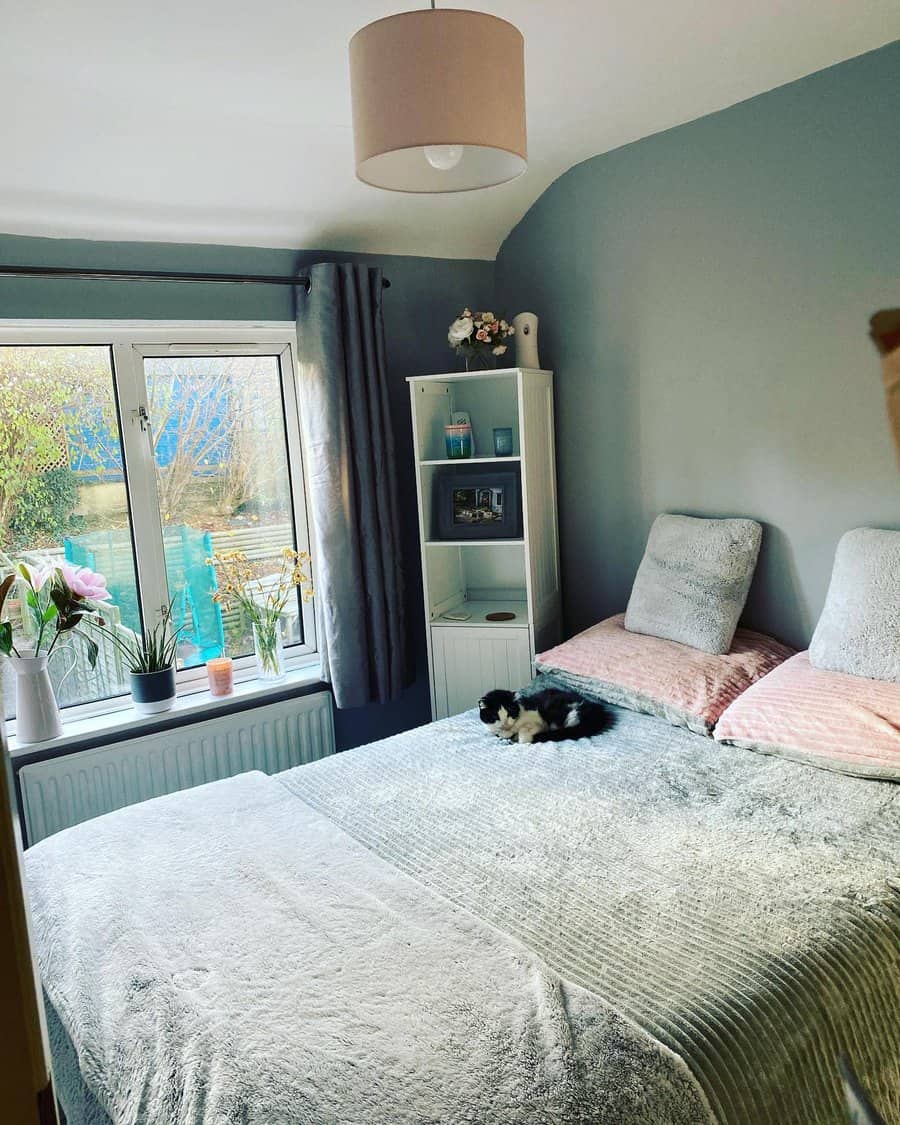 10. Underbed Storage Solutions
Unlock the hidden potential of your small bedroom with under bed storage solutions. Invest in under bed storage containers that can effortlessly conceal extra bedding, clothes, or other items. By utilizing this often-overlooked space, you not only declutter your room but also free up valuable floor space for additional furniture like a chair or a small table. Affordable and space-saving, under bed storage is a game-changer in making your compact bedroom feel more open.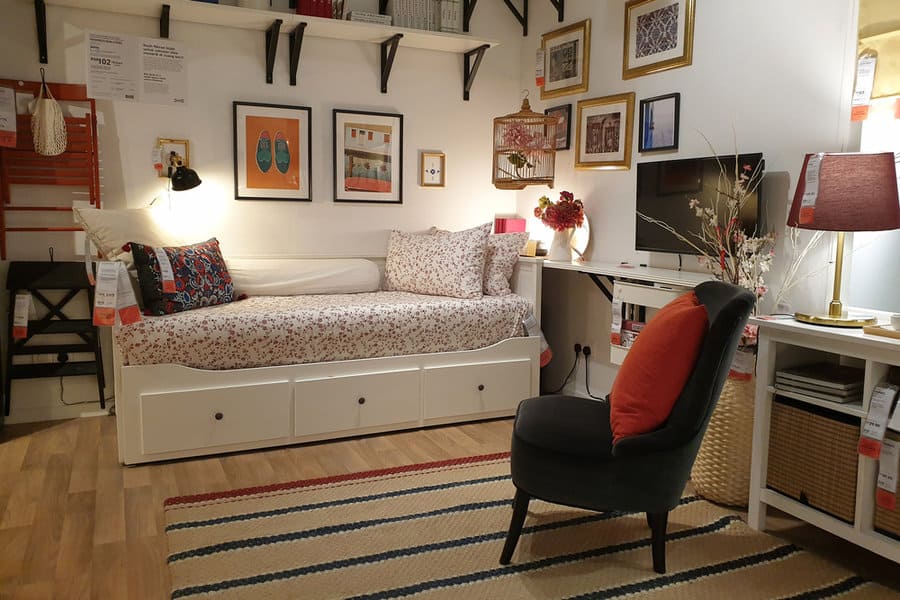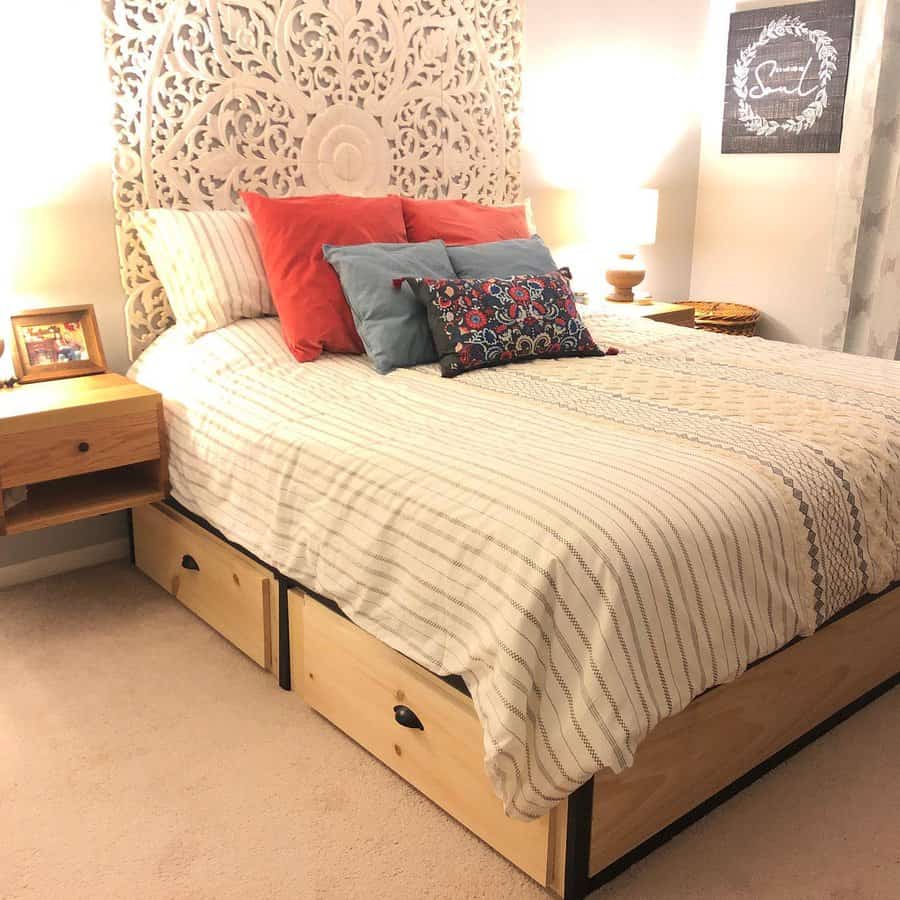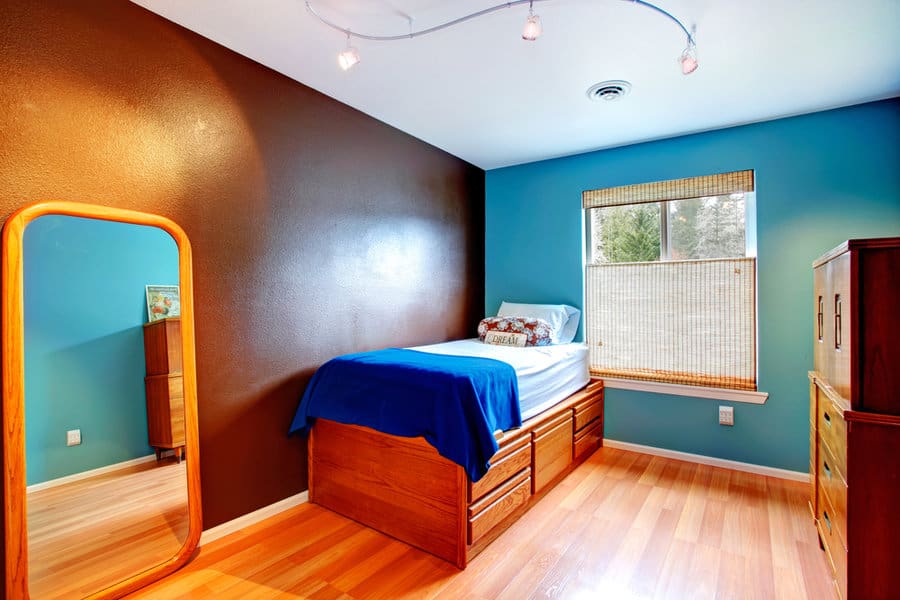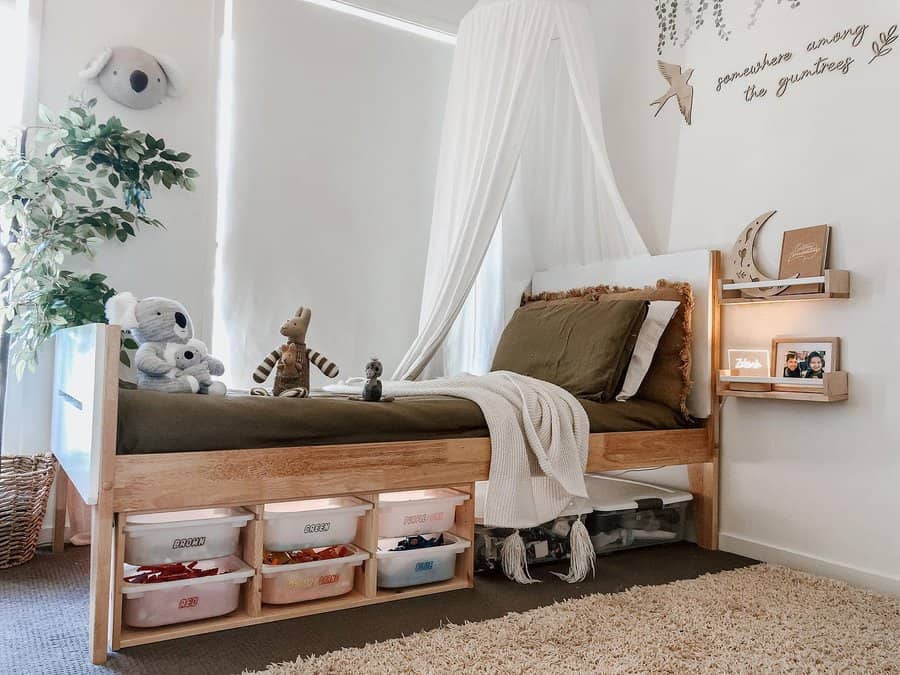 11. Woven Baskets Add Rustic Charm
When seeking storage solutions for a small bedroom, don't overlook the charm of woven baskets. These organizers offer both practicality and rustic elegance. Tuck them under benches or beds for a seamless storage experience while adding a touch of visual appeal to your room. Elevate their style by personalizing with beads, fabric, or ribbons to match your decor. Woven baskets effortlessly blend functionality with creativity in your small bedroom.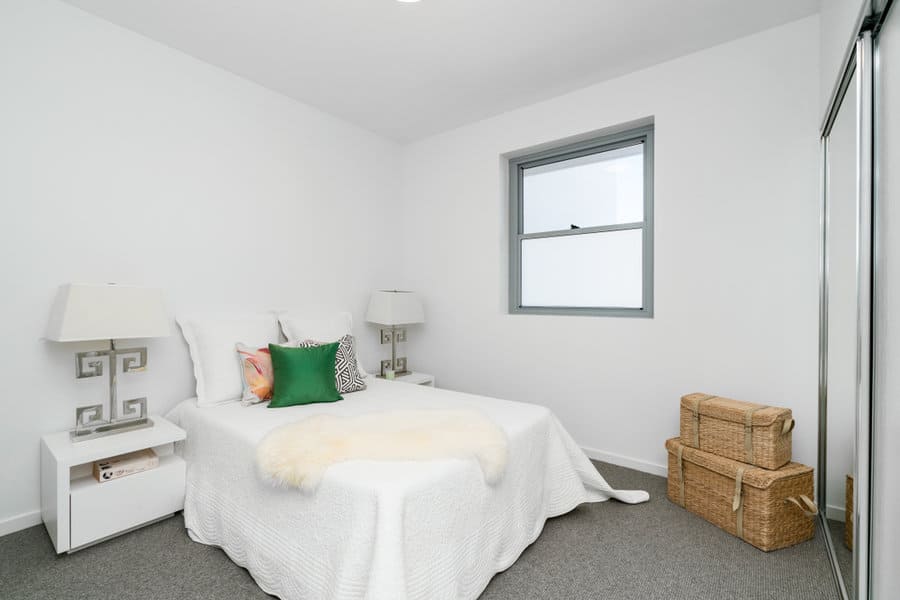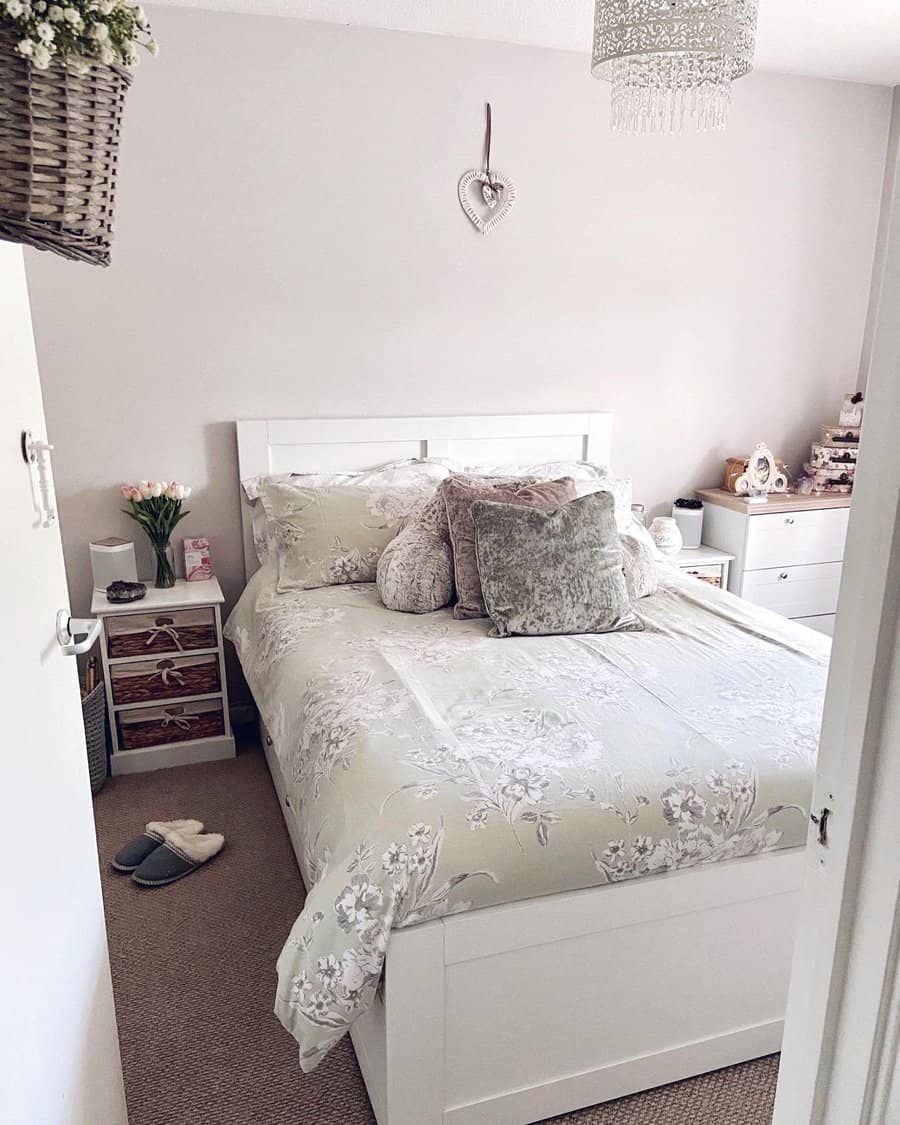 12. Wall Mirrors Paired with Drawers
Small bedroom storage challenges call for creative solutions. Consider installing a wall-mounted standalone drawer with an integrated mirror for an elegant and space-saving storage solution. This clever design not only keeps your belongings organized but also visually enlarges your room by creating a sense of depth. Use the drawer for clothing, extra bedding, or books, maximizing your space while adding a stylish element to your bedroom.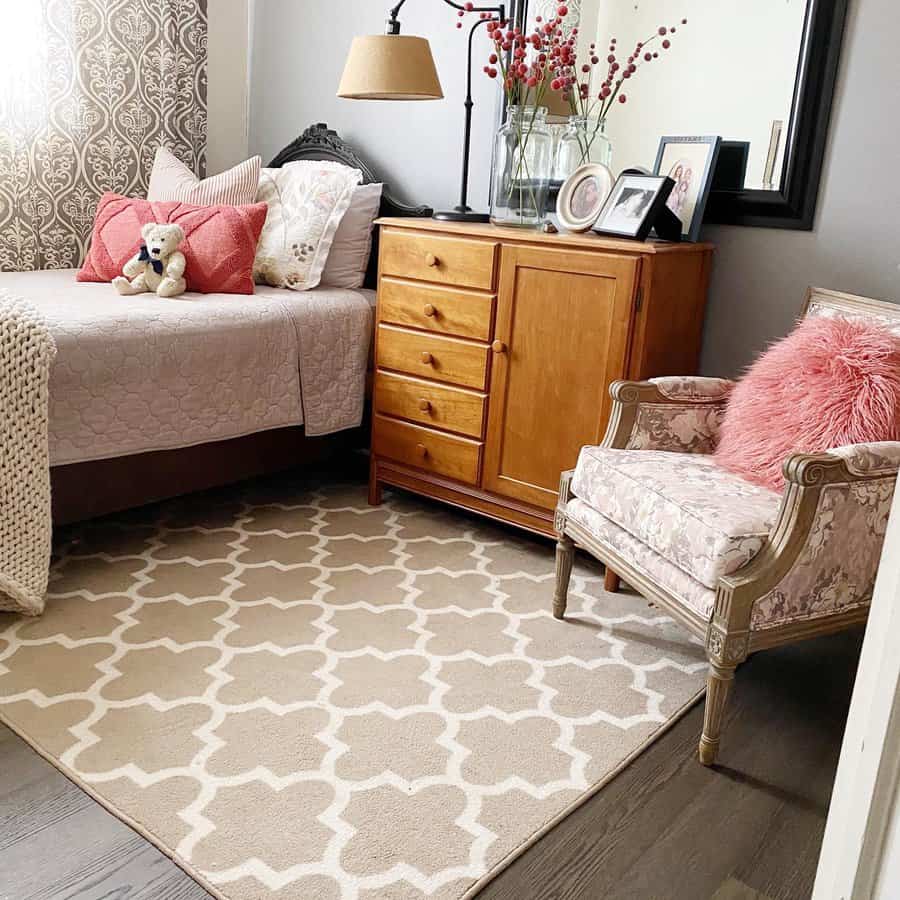 13. Nightstands Crafted from Wood Pallets
Small bedrooms can benefit from creative storage ideas like crafting nightstands from wood pallets. This DIY project combines style and function, offering a unique and space-saving solution. By repurposing wood pallets, you can fashion distinctive nightstands that not only enhance the aesthetics of your room but also provide extra storage space. Let's explore how to harness the potential of wood pallets for your small bedroom.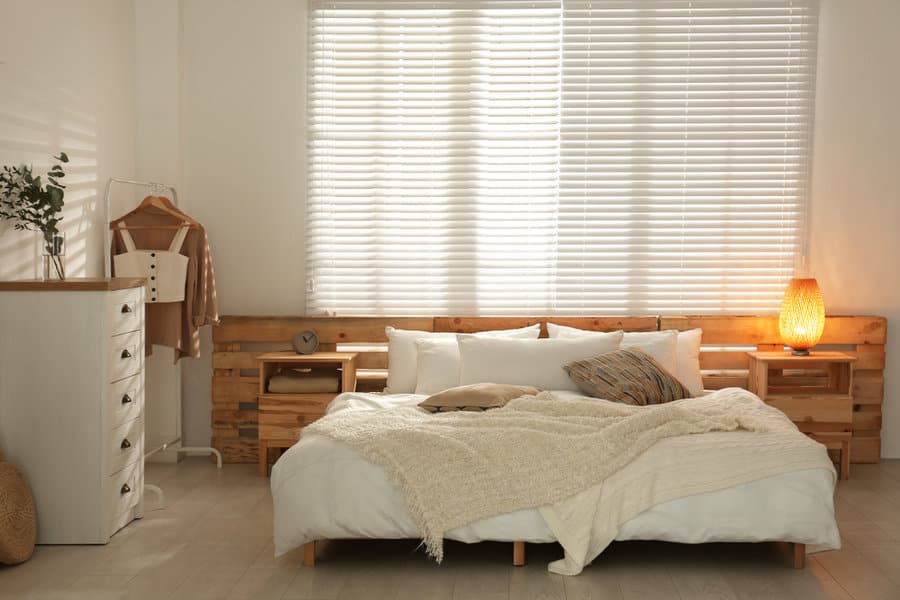 14. Crisp and Clean White Drawers
Incorporating white furniture into a small bedroom is a brilliant storage solution. White not only imparts a sense of brightness but also amplifies the impact of natural light. For an added touch of elegance, combine white drawers with matching white shelves and end tables, creating an airy and stylish ambiance. Whether you opt for sleek lines or curvier designs, your white furniture seamlessly blends with your room, crafting a serene atmosphere ideal for relaxation.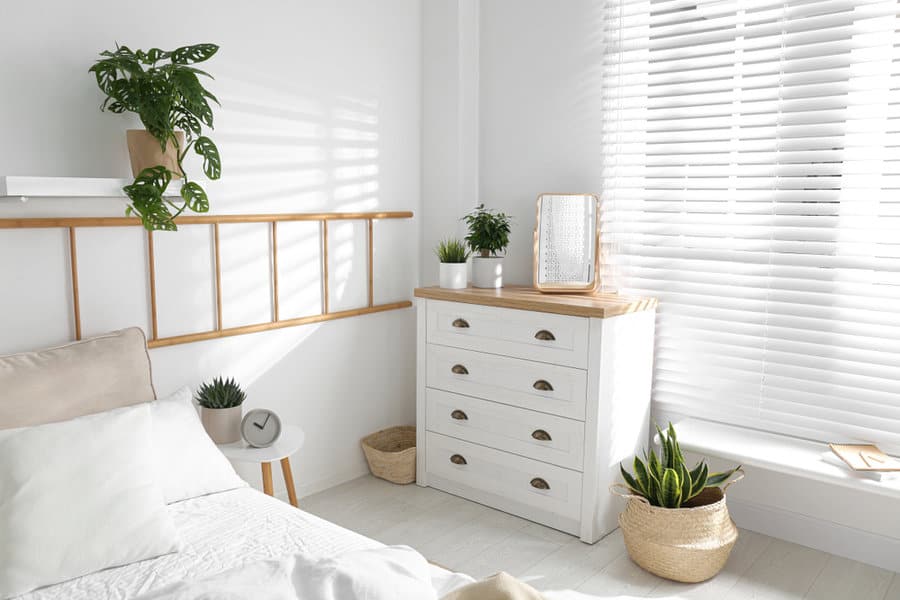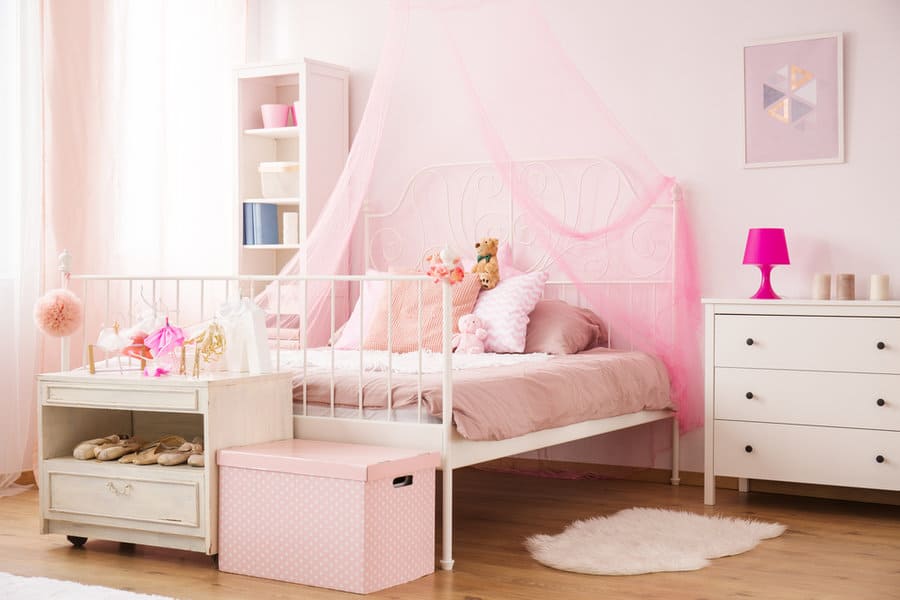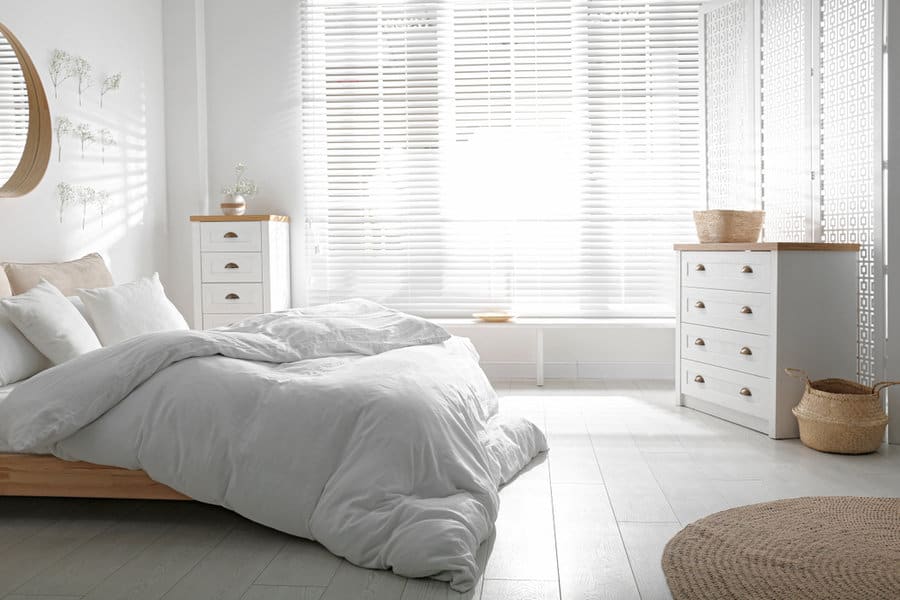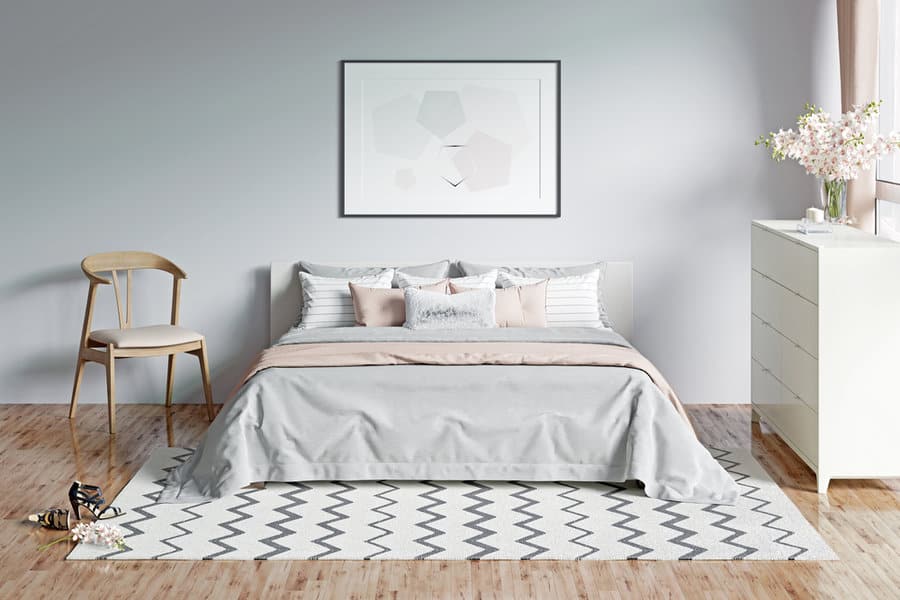 15. Coordinating Matching Drawer Sets
Efficiently expanding your small bedroom's storage is effortless with coordinating drawer sets that complement your bed. Strategically position them beneath the bed or in concealed spaces to uphold a unified design.
Emphasize drawers that align with your room's style and aesthetics, ensuring they serve both a practical and visually appealing purpose. By following these straightforward guidelines, you can seamlessly infuse storage into your small bedroom while preserving its style and comfort.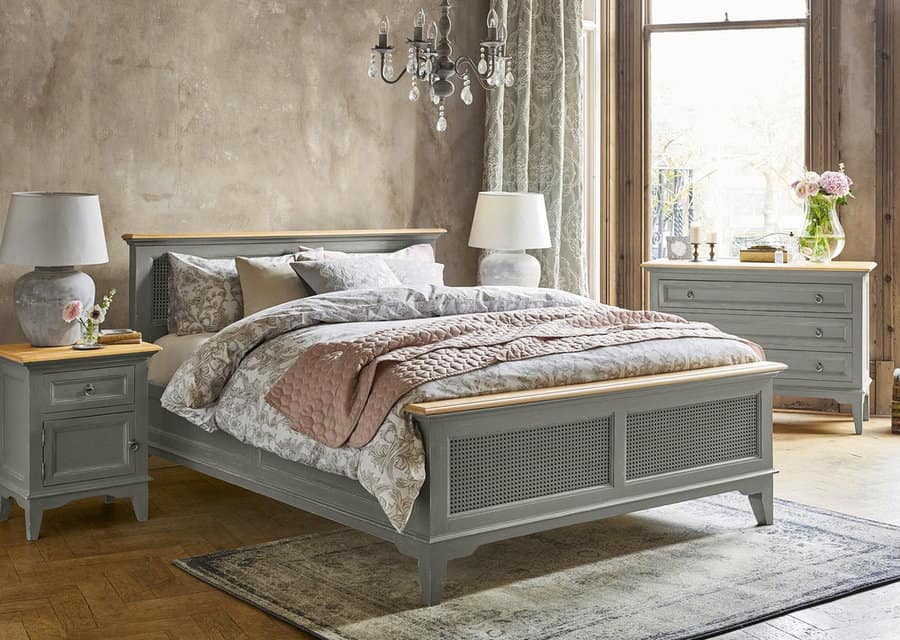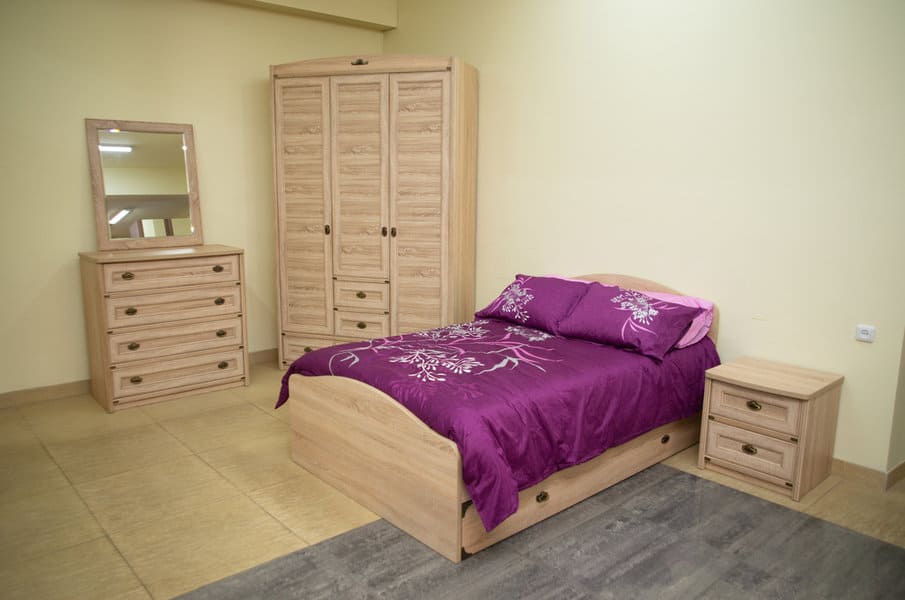 16. Space-Efficient Narrow Shelving
Small bedrooms benefit from clever storage solutions like space-efficient narrow shelving. Instead of overcrowding narrow shelves and dressers, take advantage of vertical space by installing high narrow shelves. This not only frees up valuable floor space but also creates the illusion of a more spacious room. Get creative and explore how you can incorporate narrow shelves in hard-to-reach areas to unlock the full storage potential of your small bedroom.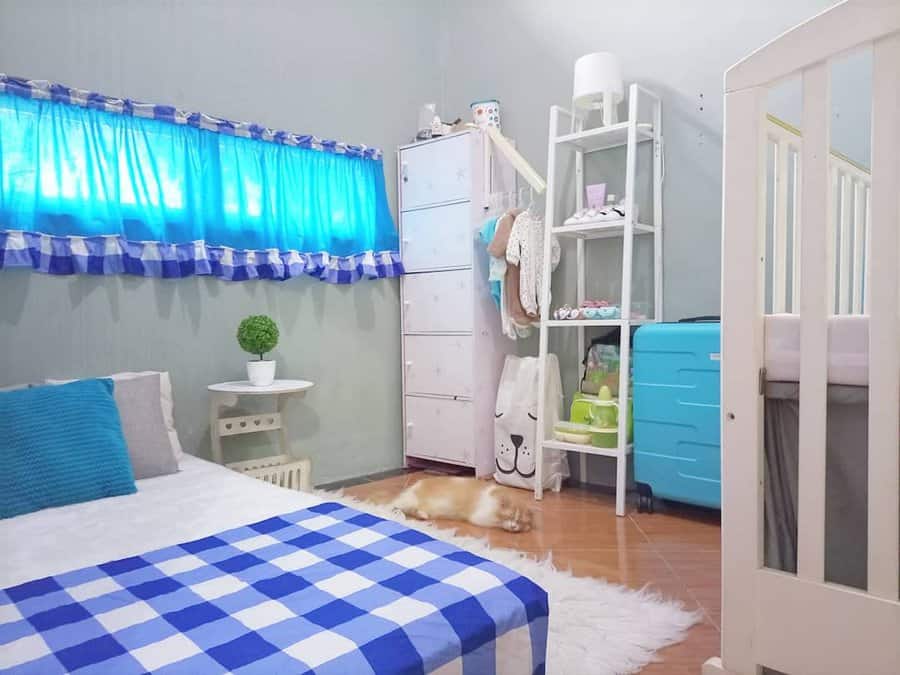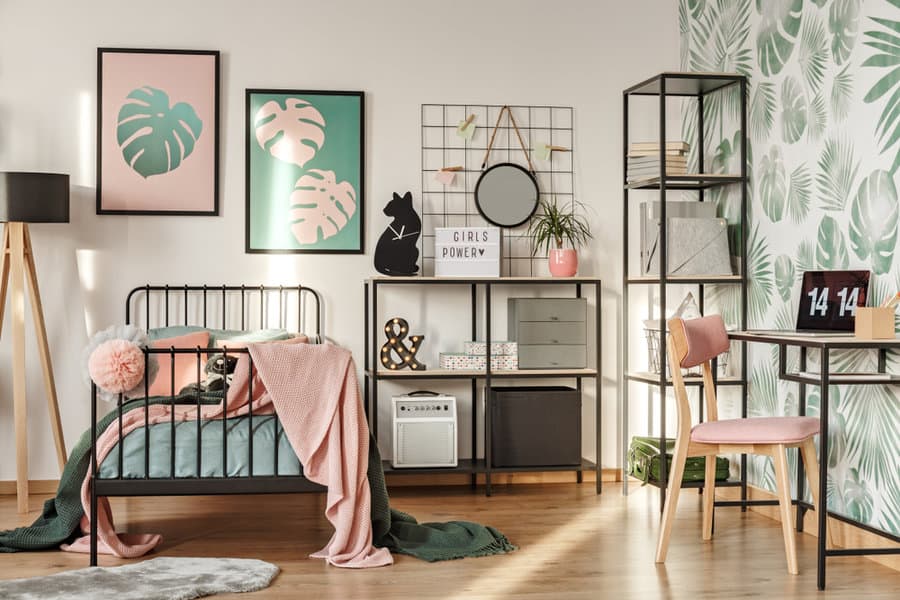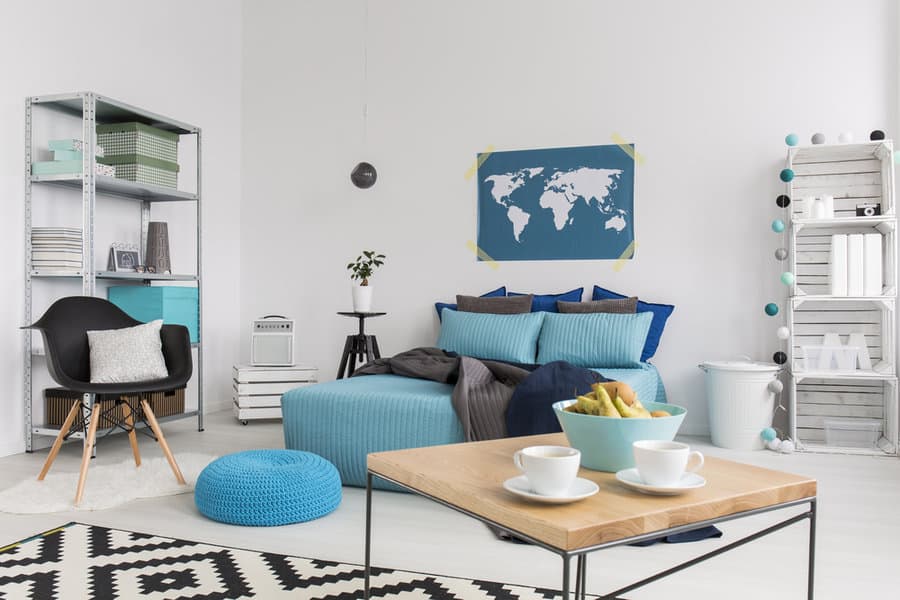 17. Sliding Doors for Closet Organization
Small bedrooms can benefit greatly from clever closet organization solutions, and sliding doors are a game-changer. Installing a closet with sliding doors allows you to maximize storage in a minimal space. To fully utilize your closet's potential, incorporate adjustable shelving and a clothing rod for hanging garments. An open closet design ensures quick access and easy organization, addressing all your storage needs while maintaining a spacious and uncluttered atmosphere.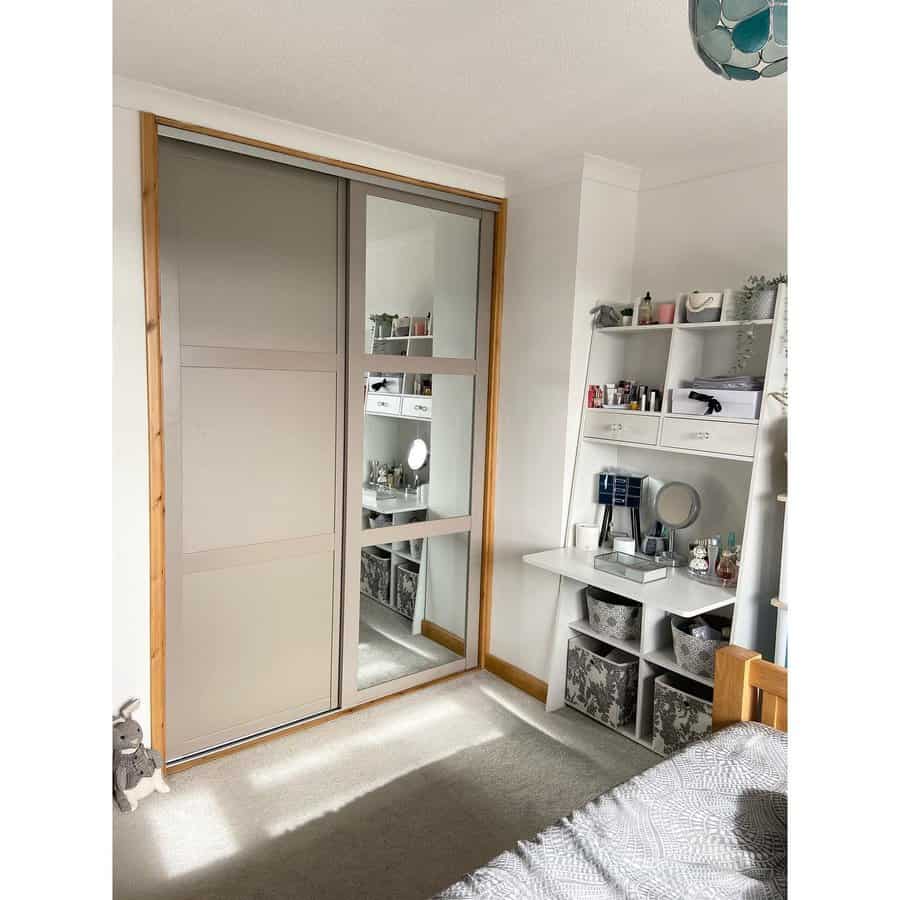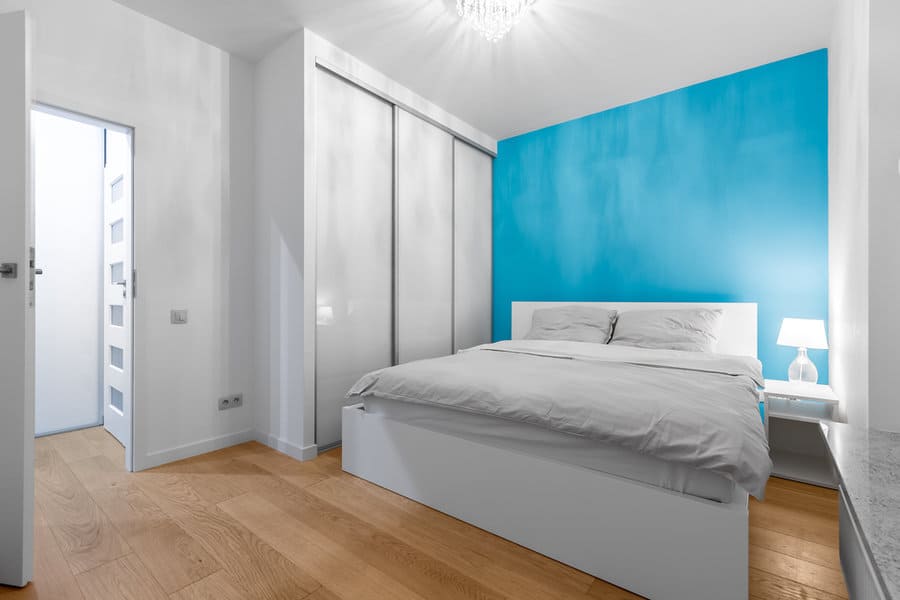 18. Floor-to-Ceiling Closet Storage
When it comes to optimizing storage in a compact bedroom, floor-to-ceiling closets are a game-changer. These space-savvy closets utilize the often-overlooked vertical space, ensuring every inch is put to good use. They come in diverse sizes and designs, seamlessly blending with your room's aesthetics while offering ample storage.
To create an appealing harmony in your room, pair these closets with smaller, complementary pieces. Whether it's clothing, shoes, bedding, or other items, floor-to-ceiling closets are the ultimate solution for any storage needs in a small bedroom.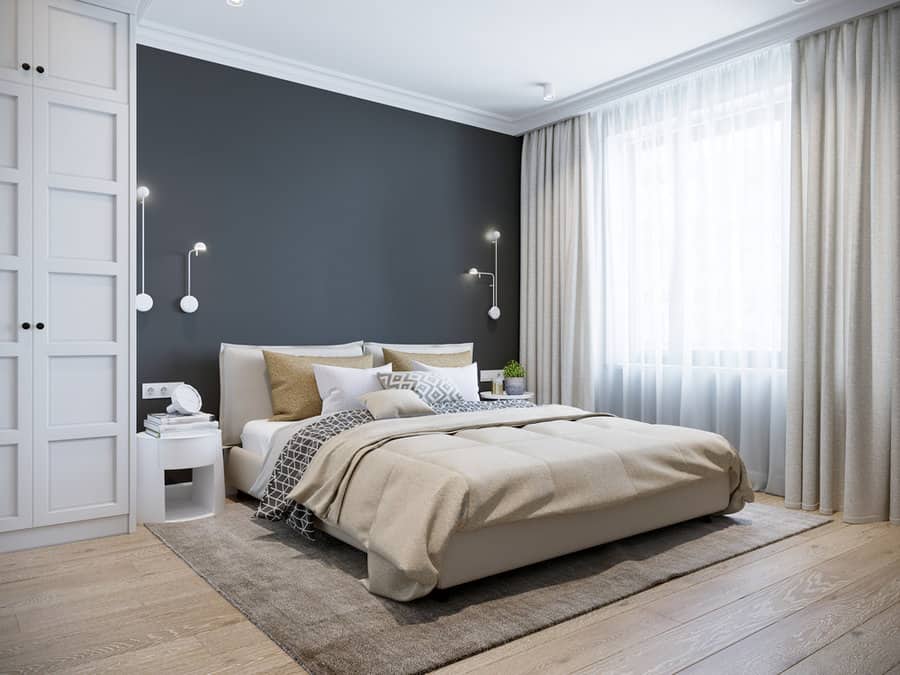 19. Closet with Efficient Shelf Layout
Enhance your small bedroom's storage capabilities by incorporating features like extended shelves or built-in closets. This practical approach ensures you have ample space for your belongings, making organization a breeze. Not only do these additions provide efficient storage, but they also elevate the room's aesthetics, giving it a sleek and contemporary feel. By customizing your closet solutions to fit your small bedroom, you can achieve a well-organized and stylish space.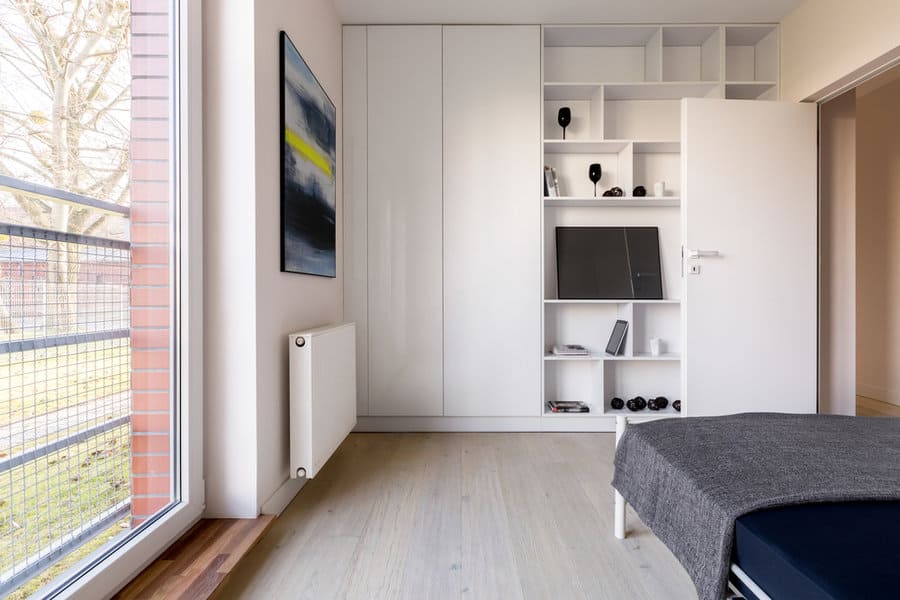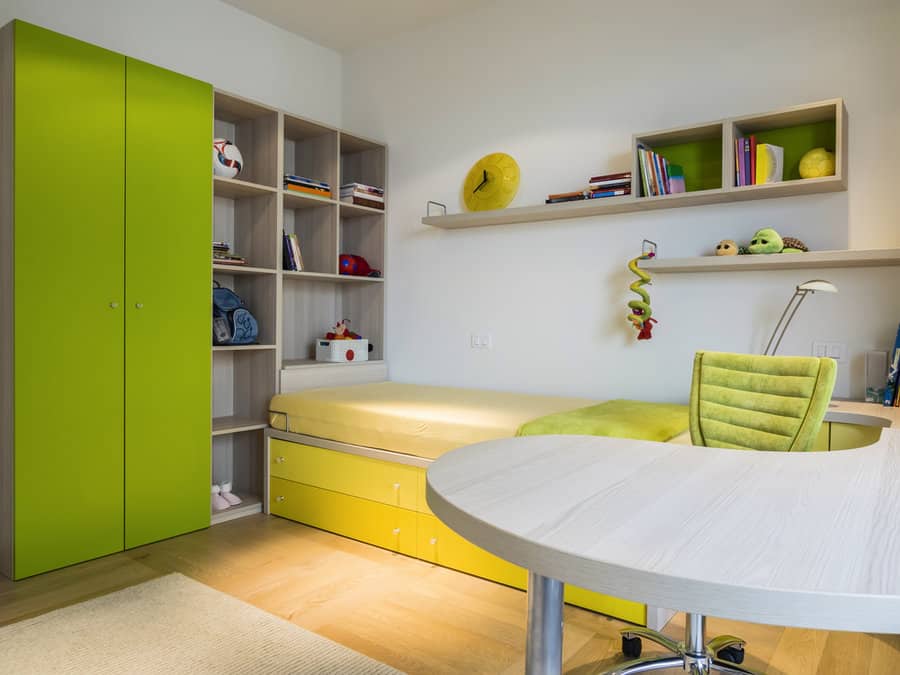 20. Loft Bed Maximizes Vertical Space
In compact bedrooms, consider incorporating loft beds with integrated storage to make the most of your vertical space. Elevating the bed opens up valuable floor real estate for other purposes. Modern designs offer a stylish twist on this classic solution. These loft beds often feature built-in storage compartments or drawers, ensuring your small bedroom remains tidy and organized. The elevated design of loft beds also adds visual appeal to your room, making it a practical and aesthetic choice.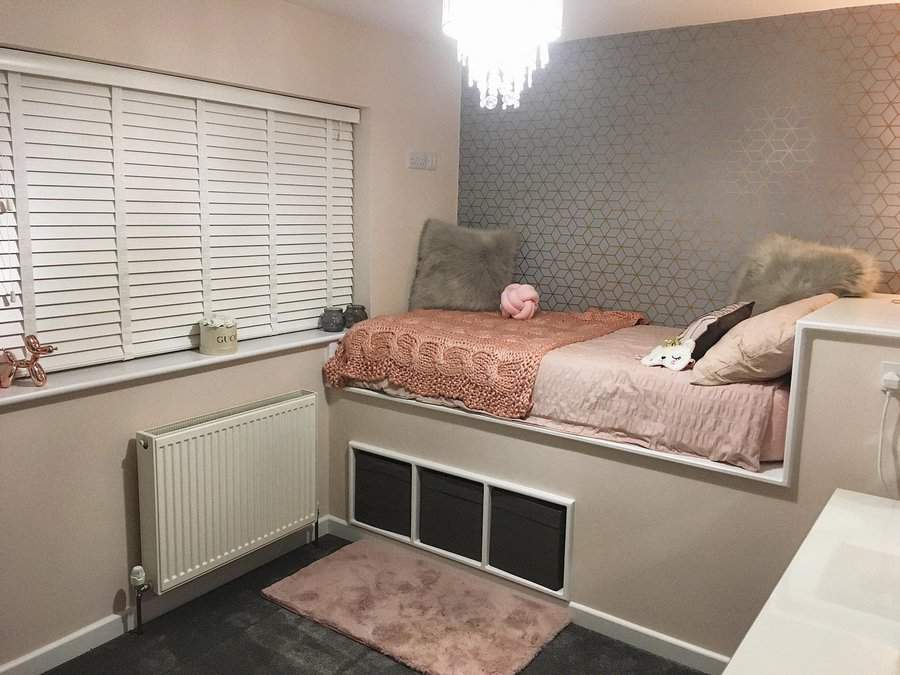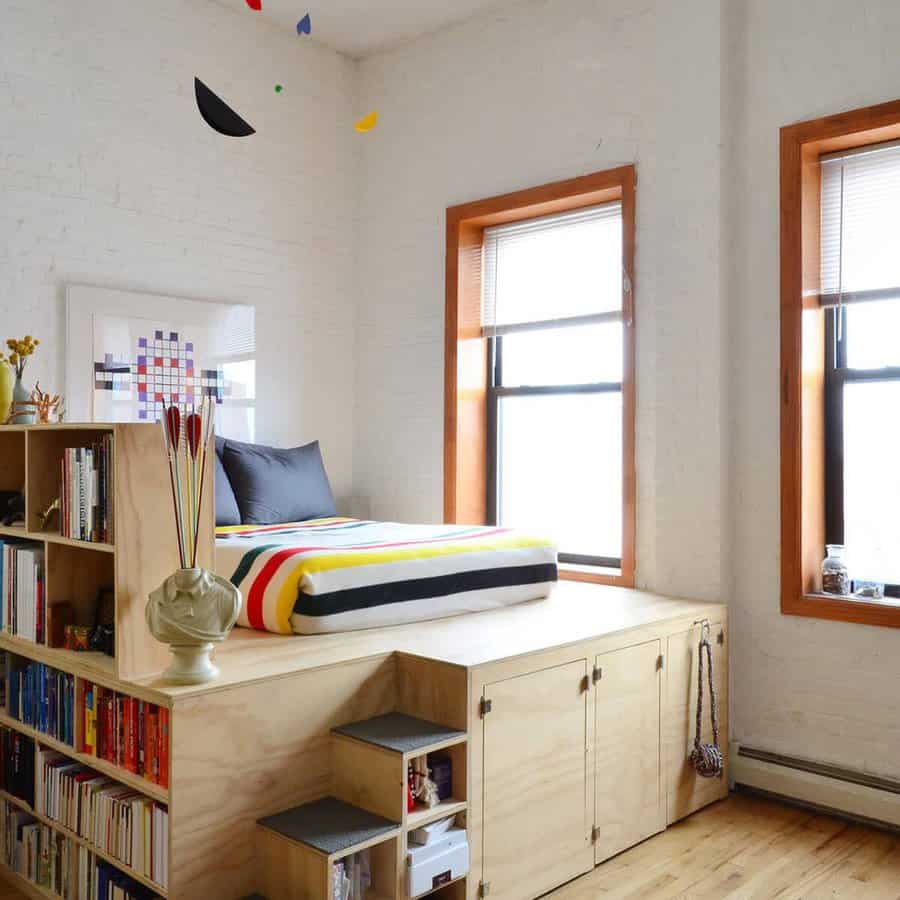 21. Stylish Recessed Wall Shelving
In small bedrooms, the strategic utilization of inset wall shelving is a game-changer. These shelves provide practical storage without monopolizing your limited floor area, ensuring a clutter-free environment. Transform an inset wall shelf into a captivating design element by infusing it with vibrant hues or creative lighting, making it a distinctive centerpiece. Achieve both functionality and style in your storage solutions by seamlessly incorporating inset wall shelves into your room's overall design.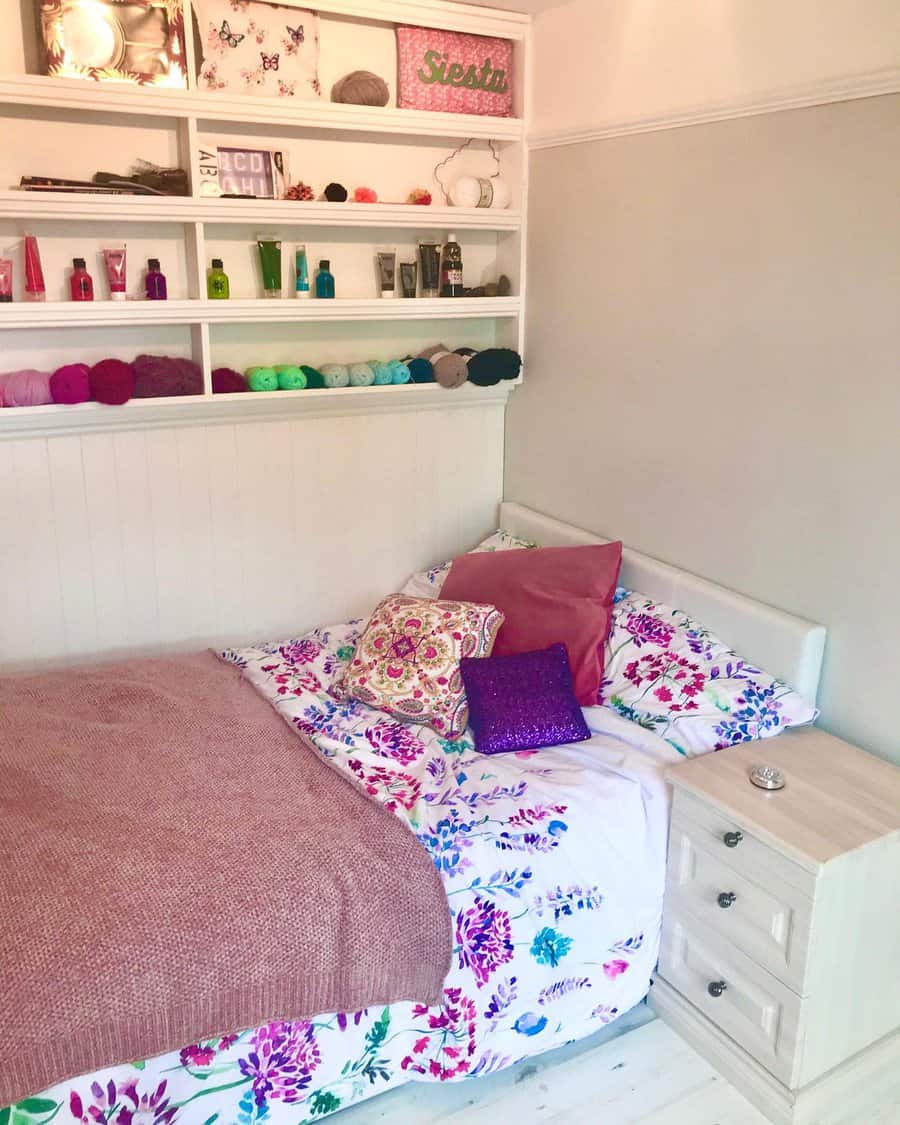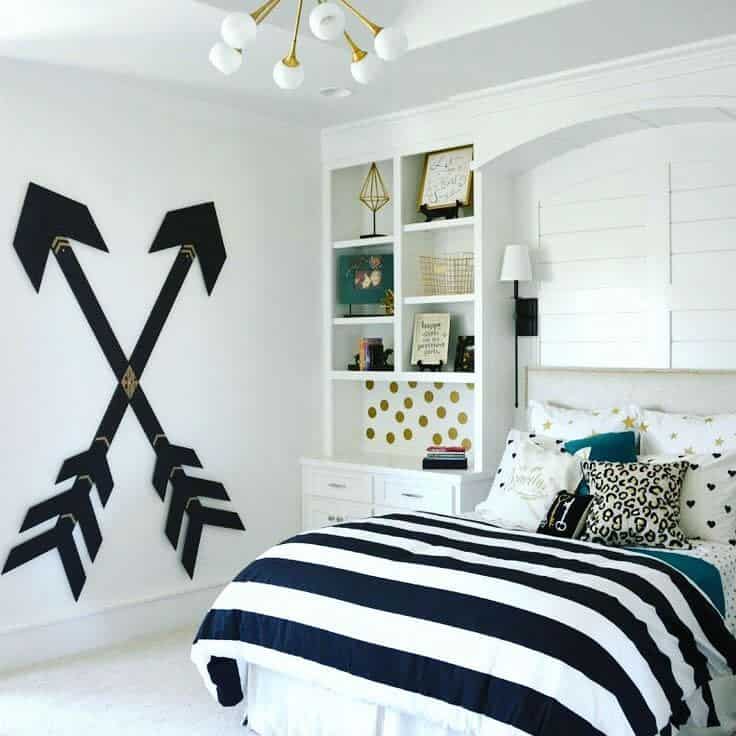 22. Wall-mounted nightstands for Efficiency
When decorating a small bedroom, consider wall-mounted nightstands to make the most of your space. These efficient fixtures save valuable floor space, allowing you to incorporate larger furniture and décor.
Nightstands are a bedroom essential, and wall-mounted options keep your belongings organized while adding a stylish touch to your bedside. Choose colors that align with your interior design, and watch your small bedroom's potential expand with these space-saving nightstands.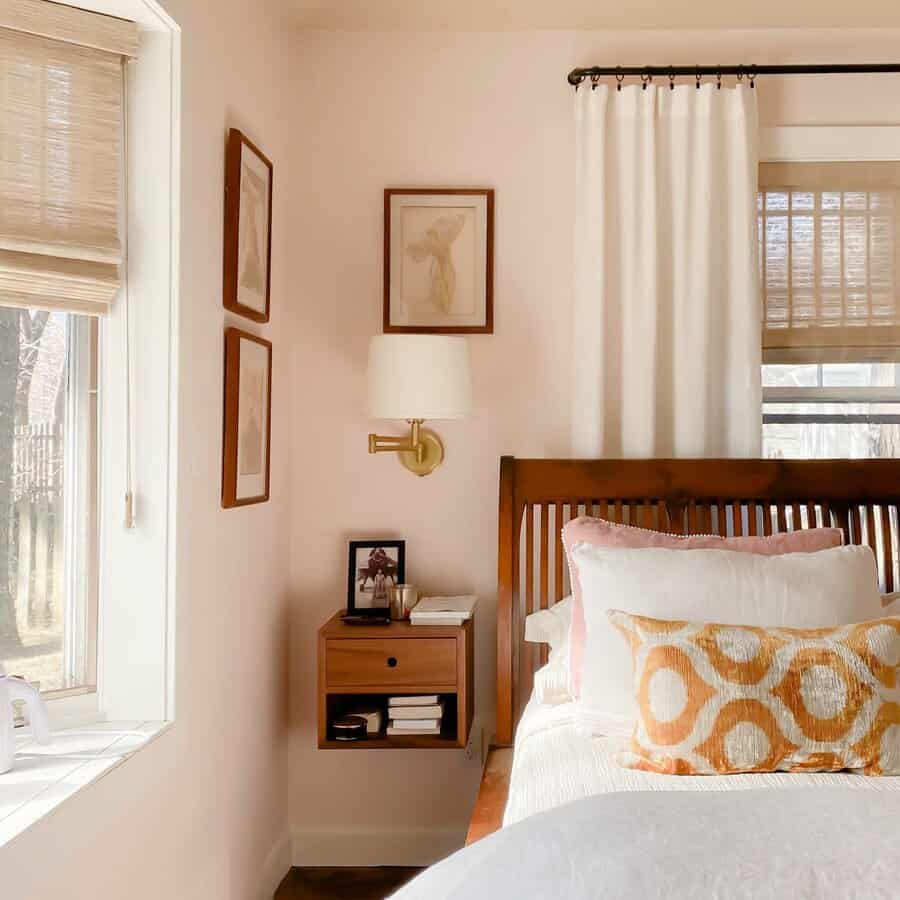 Small Bedroom Storage FAQs