52 Small Bedroom Storage Ideas
Having a small bedroom means that you have to get innovative with your bedroom storage ideas. Limited floor space means a traditional wardrobe or drawer dresser might not fit, and if you don't have a closet, that exacerbates the problem.
Luckily, there are more great small bedroom storage ideas than ever before! Here are 52 of our favorites.
1. Night Stand With Drawers
Create the illusion of more space in your small bedroom with dual-purpose nightstands. Incorporate nightstands with drawers to store away your everyday items such as keys, jewelry, and other small artifacts while adding a decorative flair with lamps or plants on top.
Not only do nightstands free up some much-needed floor space, but they also give you a dedicated spot for your night-time must-haves so you never have to get out of bed to hunt for lost items.
Set higher goals for a better night's sleep; design nightstands that are tailored around both function and aesthetics.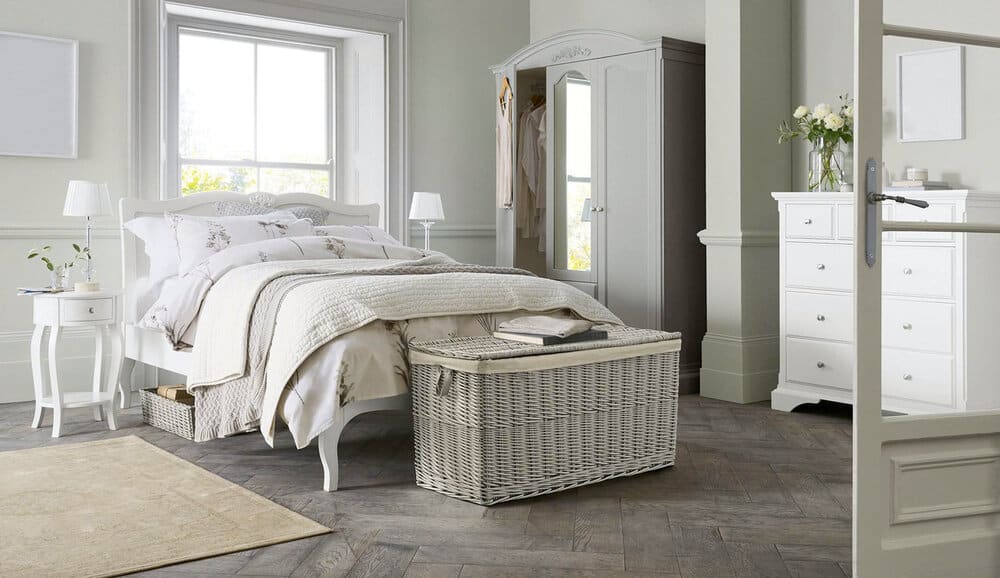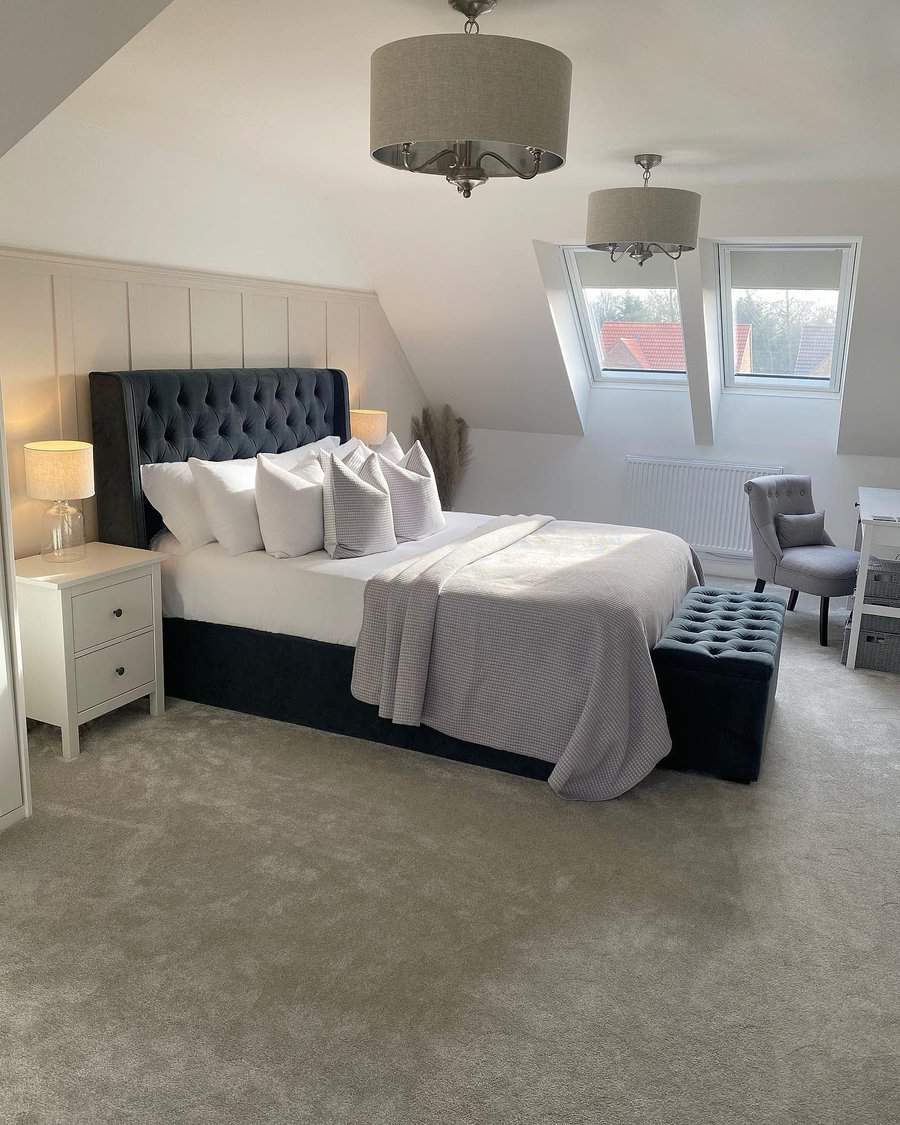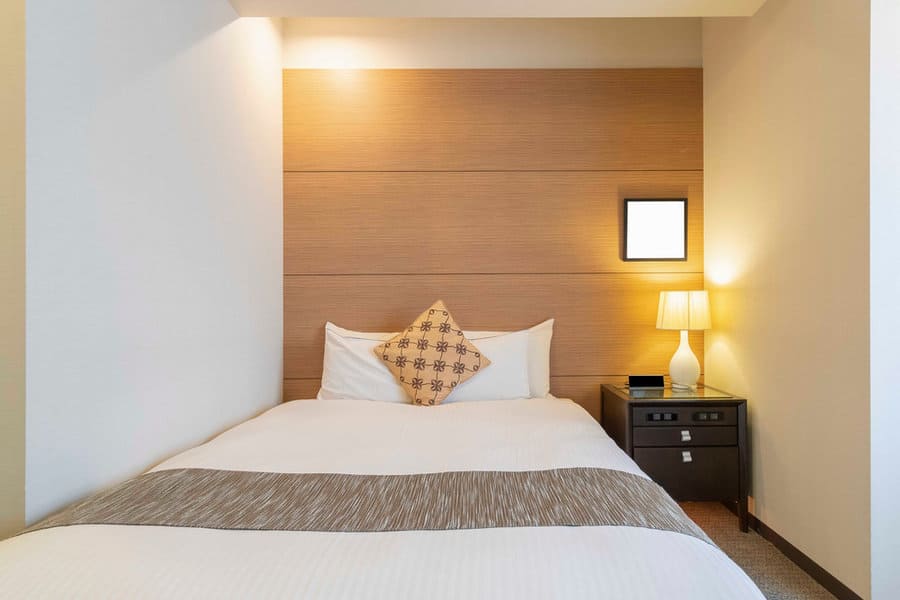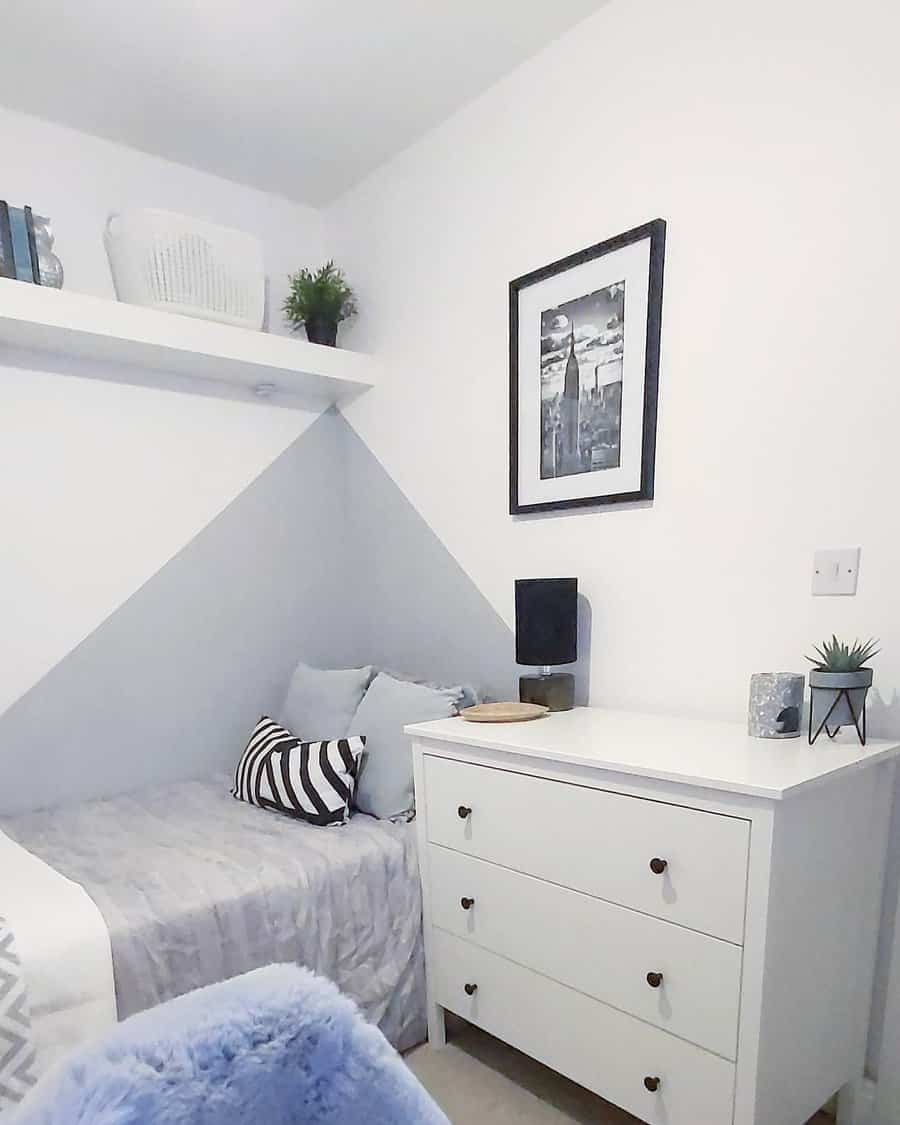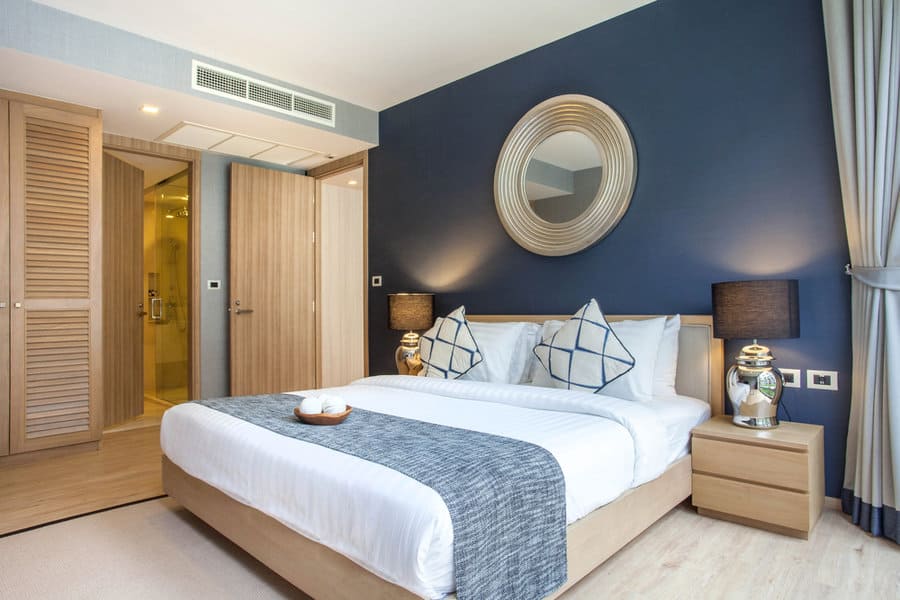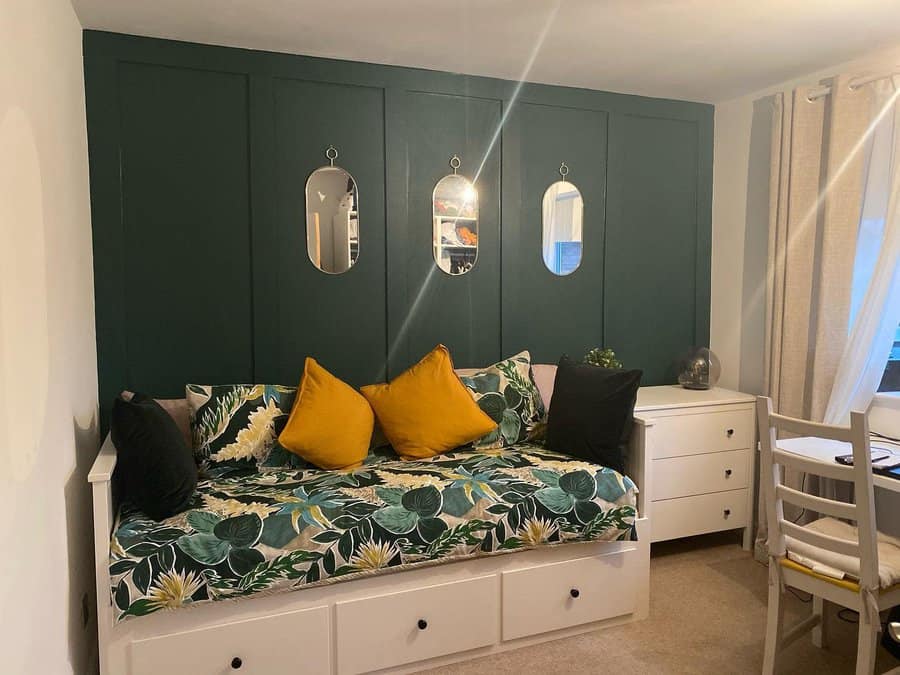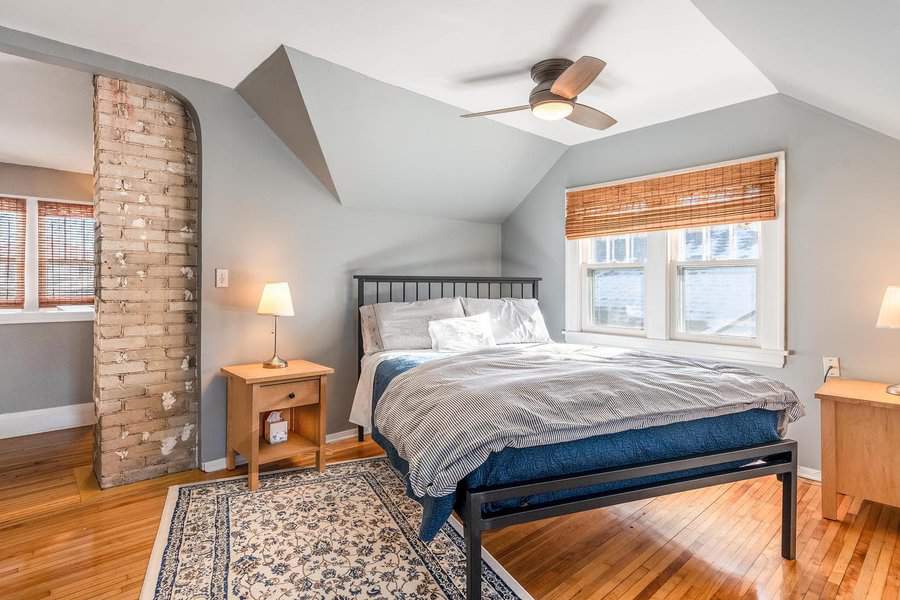 2. Seamless, Built-In Closets
Looking for seamless built-in storage to maximize space in a small bedroom? Transform your closet into an ordinary part of your room by choosing a seamless fit that matches the wall! This will create the look of extra space without sacrificing the storage you might need.
You can even customize to find seamless, built-in storage solutions that work best for you and fit with the decor in your small bedroom. Stop worrying about where to store your stuff and start enjoying more living space!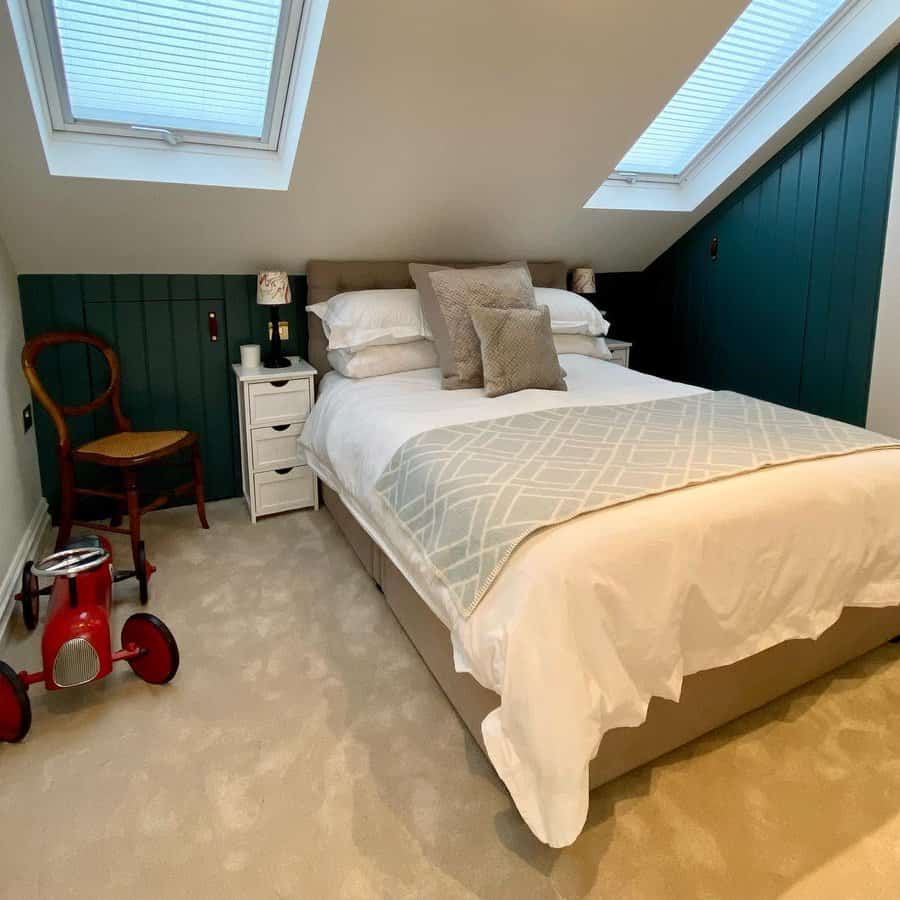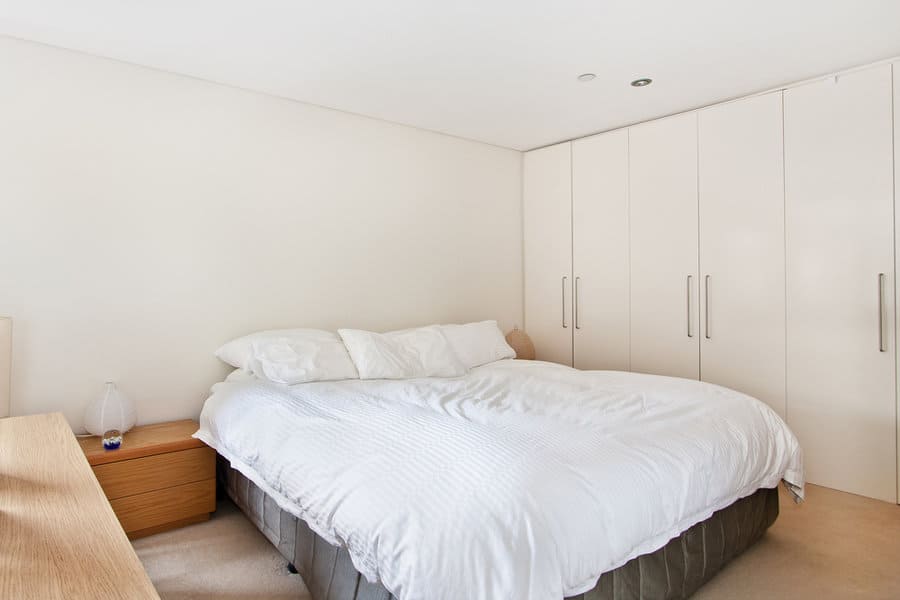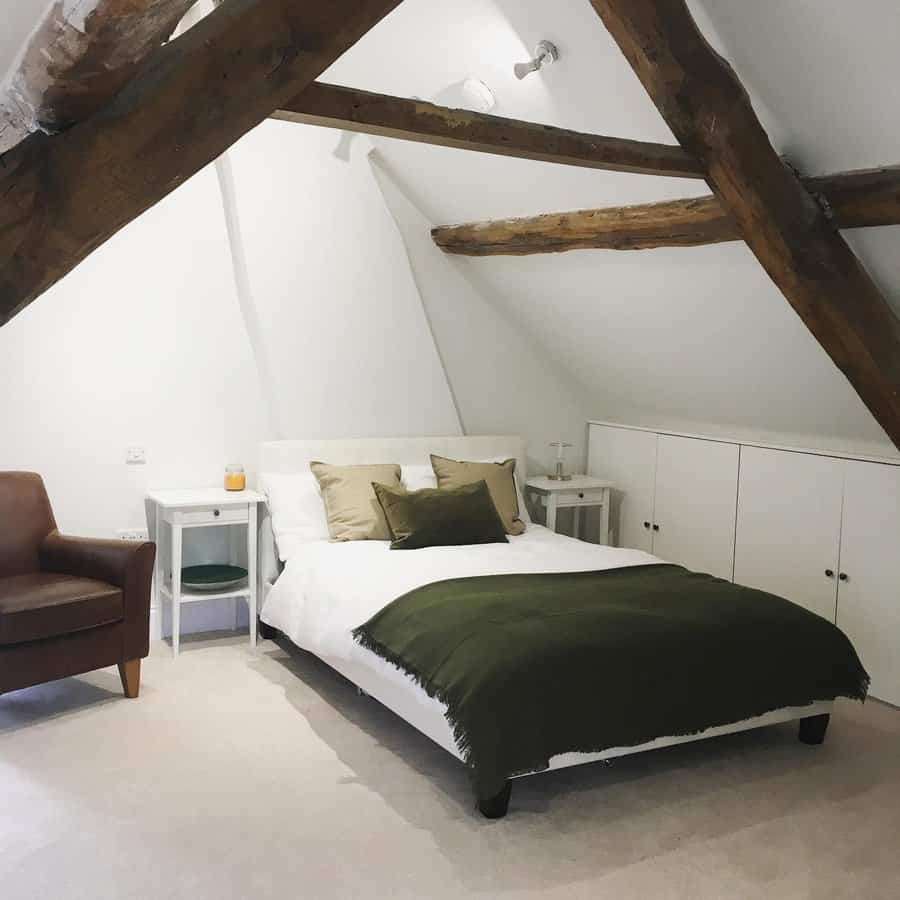 3. Floating Shelves
If you're looking for storage options in a small bedroom, floating shelves are the way to go. Not only do they instantly add chic charm without taking up precious floor space, but they also make it easy to keep frequently-used items within easy reach.
For extra convenience, look for floating shelves with hidden compartments; not only will you reap all the benefits of floating shelves with added functionality, but they will prevent any unsightly clutter from creeping up on your walls. With floating shelves, you can keep your small bedroom tidy and stylish with grace!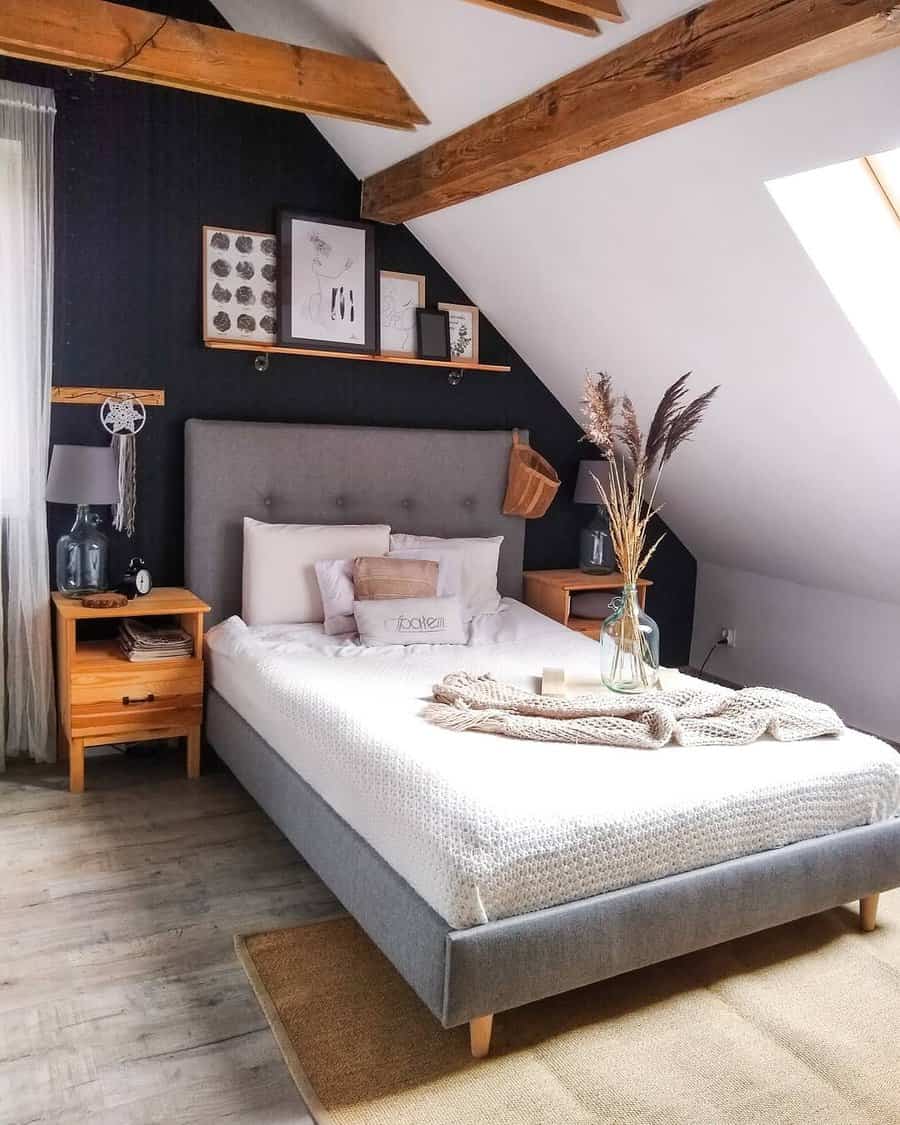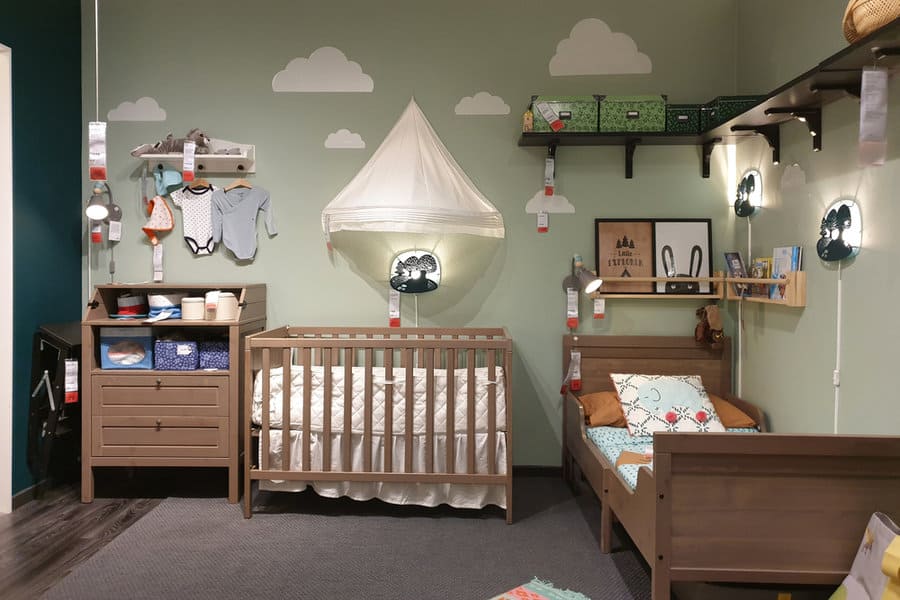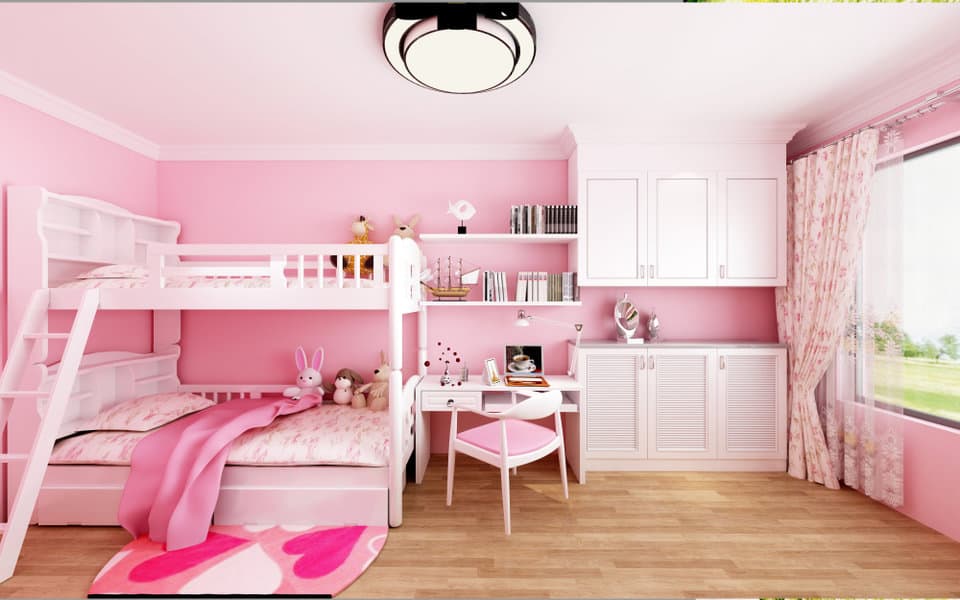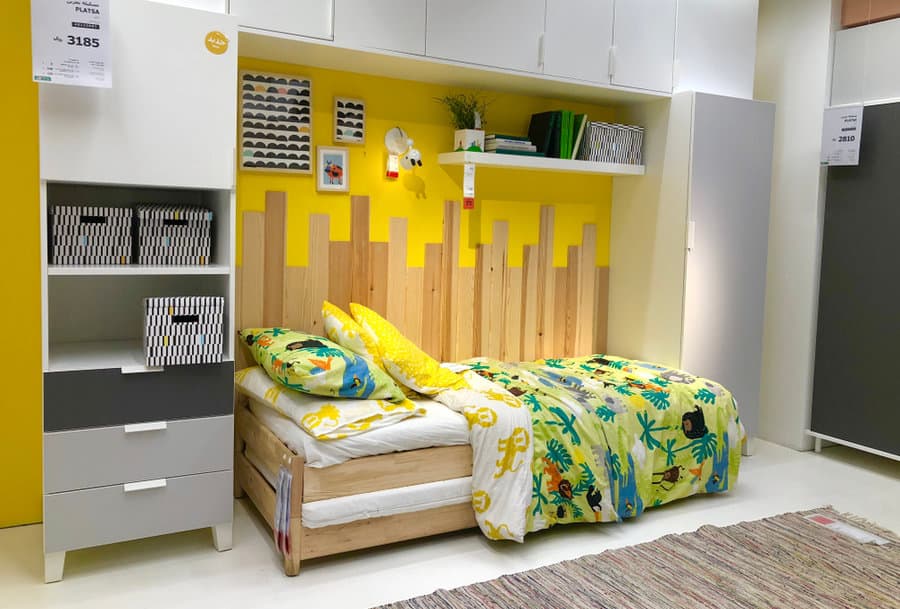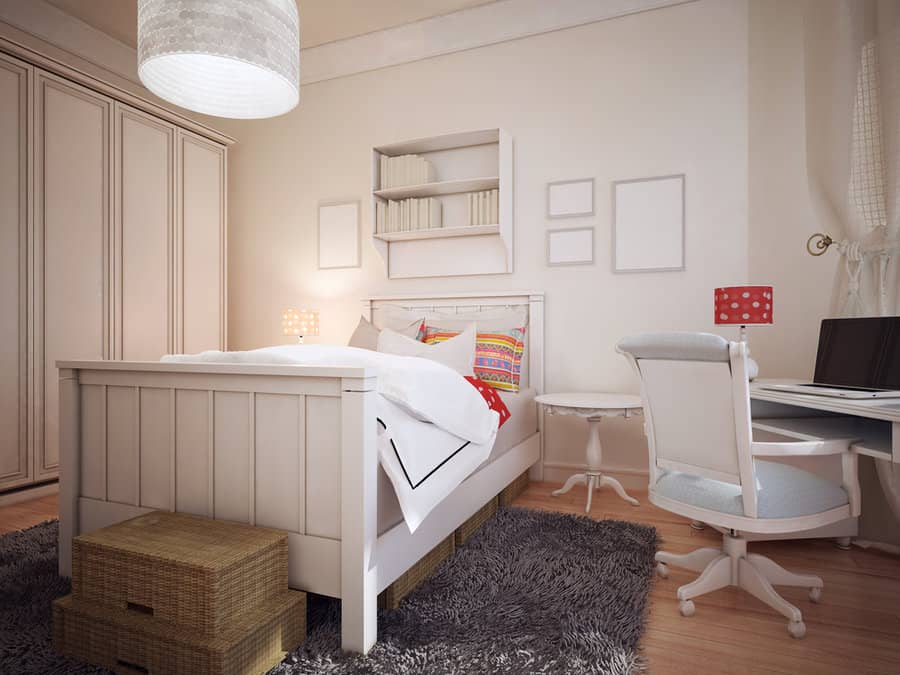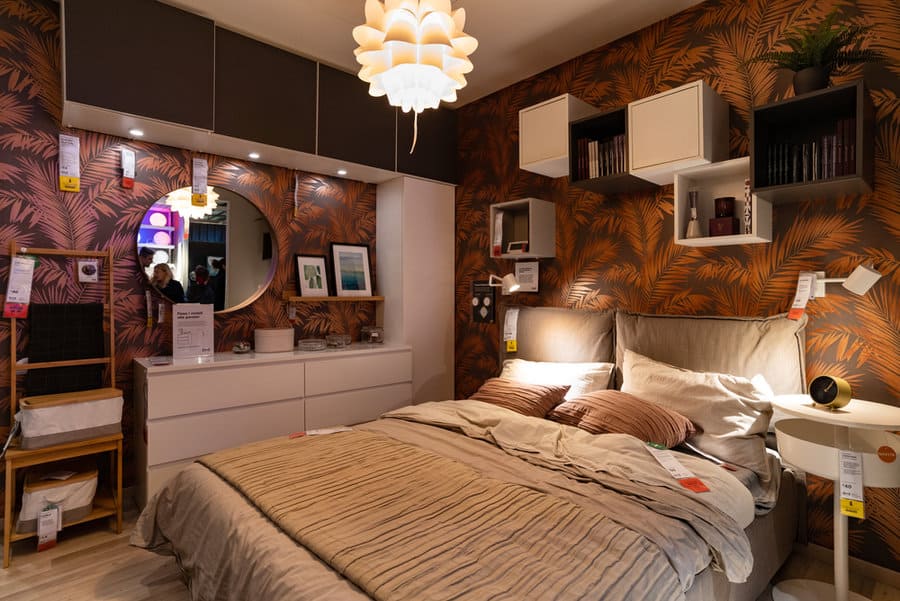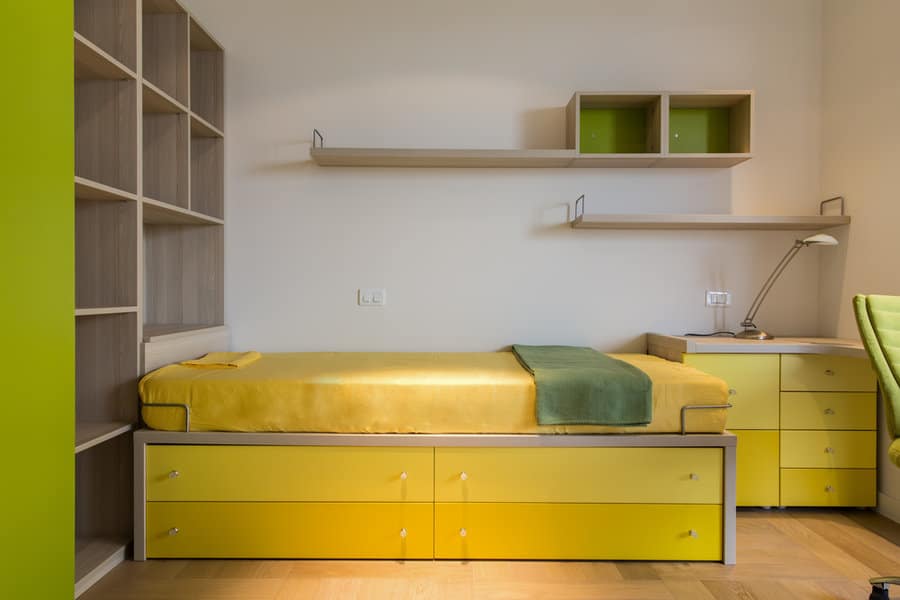 4. Backless Shelf
To maximize the room, backless shelves are a great choice. With no back panel to block light and create a cramped feeling, these shelves open up the room and let in much-needed light. When placed strategically, backless shelves give off an airy look – allowing for optimum storage without sacrificing an open and roomy feel.
Also, their sleek look brightens the atmosphere while providing extra space to keep items organized and out of sight. Apart from maximizing storage, backless shelves provide a simple yet attractive approach to enhancing any small bedroom's visual appeal.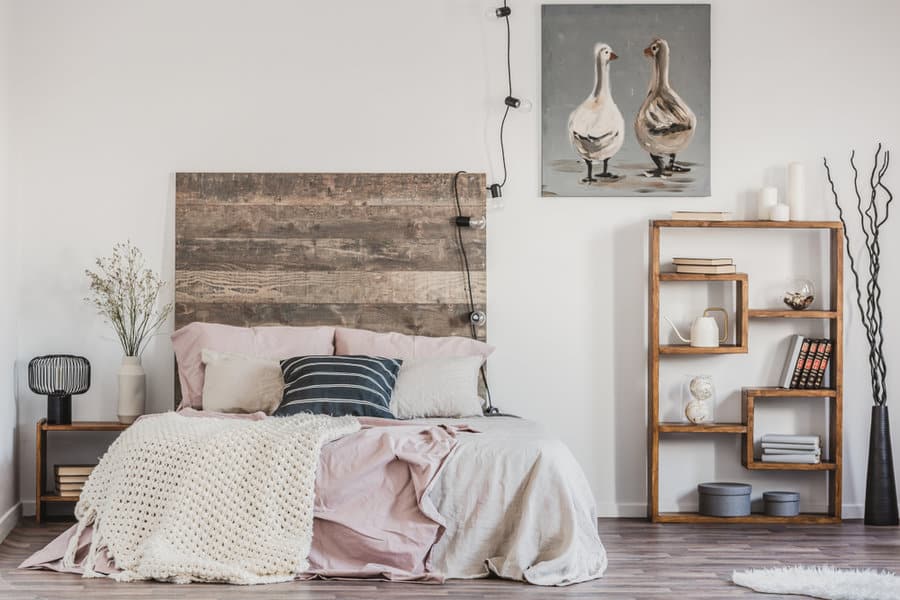 5. Accent Closet
If you're looking to maximize storage space in a smaller bedroom, consider transforming your closet into an accent for the room that provides both functional storage and stylish visual appeal. Choose a closet with a black or colored frame to stand out against white walls, creating a sleek and modern look.
Hang clothing, organize shoes, and neatly store bulky items – all while making a distinct style statement in your home. With this simple upgrade, closet storage can become more than just practical – it can easily be an eye-catching feature of your small bedroom!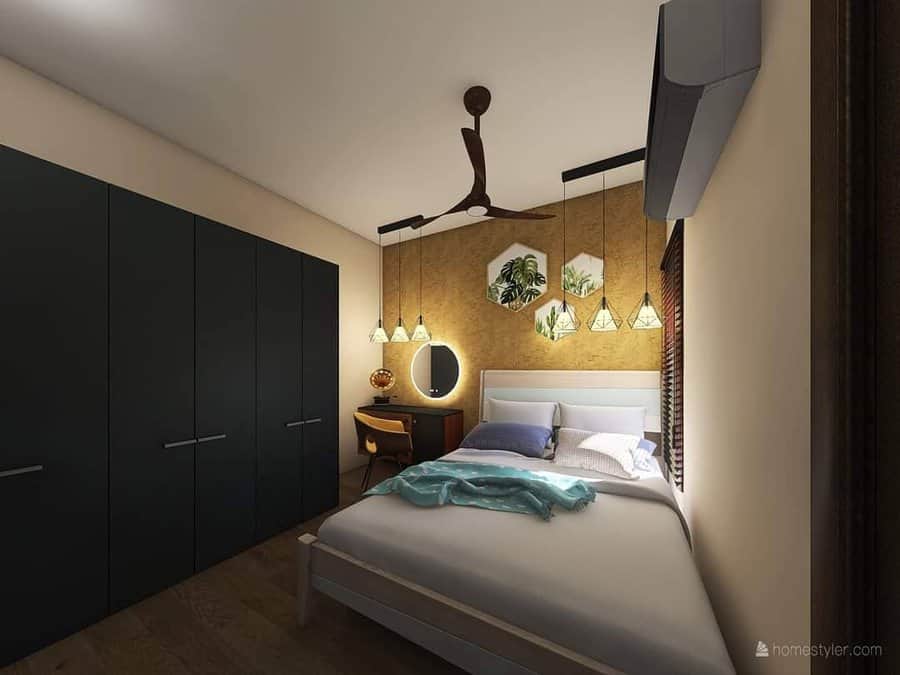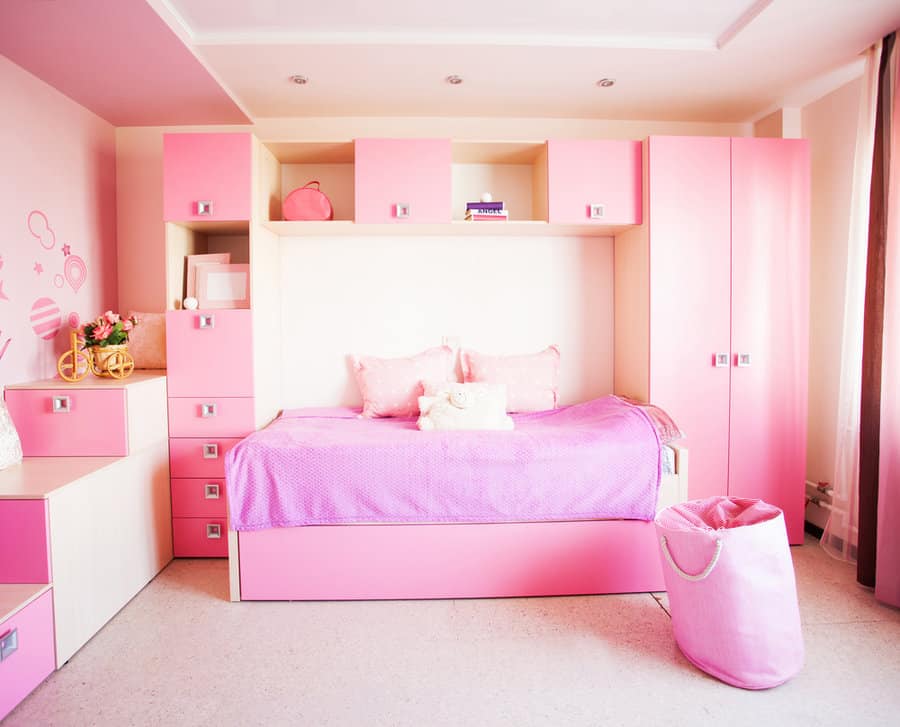 6. Transparent Glass Closet
If you're looking for a clever storage solution that won't take up too much space for your small bedroom, why not go transparent? A transparent glass closet acts as an elegant way to store your belongings and keep them organized, while still allowing easy access when needed.
You can find transparent glass closets in different sizes and designs that are perfect for any bedroom layout. Think of it as adding a touch of class to your room with maximum efficiency!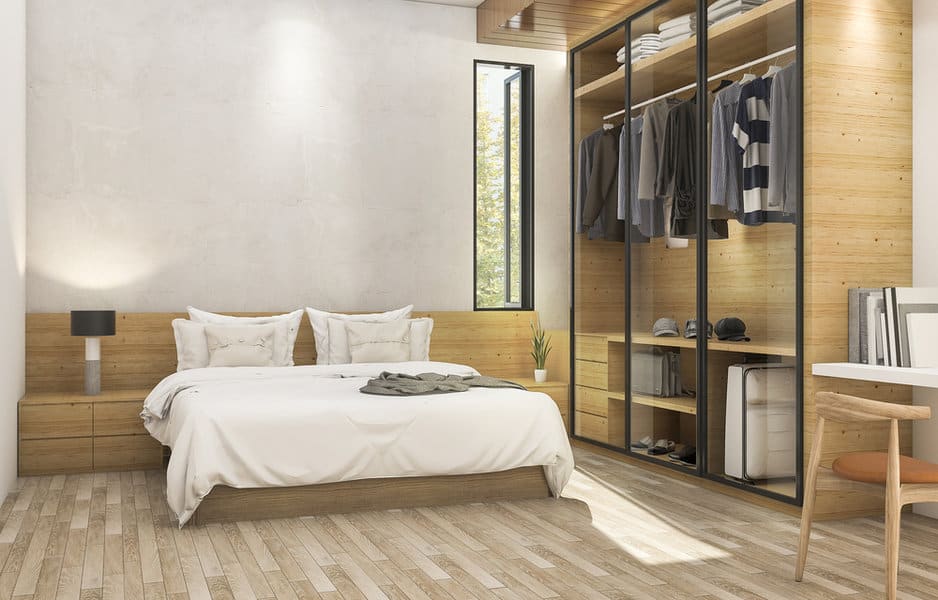 7. Closet With Built-In Mirror
Consider investing in a closet with built-in mirrors – not only will you have storage to hang your clothes and store items in, but you'll also instantly create a sense of light and space within the room.
Furthermore, you can use the mirrors for getting ready or as decoration by adding some interesting frames or closet doors. Adapting creative solutions like this will go far in helping make the most out of your small bedroom while also enhancing its aesthetics.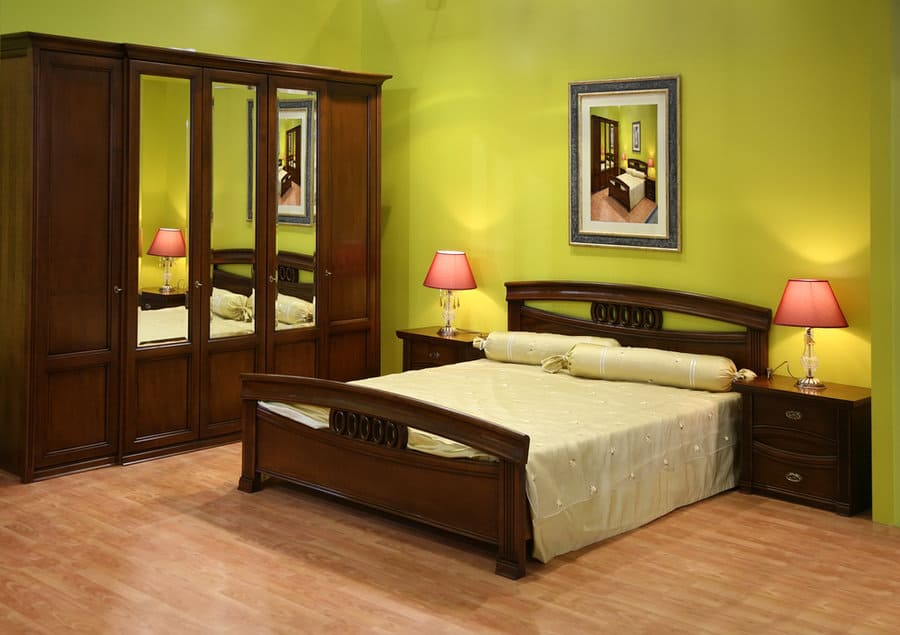 8. Organizer With Wall-Mounted Basketball Hoop
A basket organizer with a wall-mounted basketball hoop could be an interesting and fun way to keep things neat and organized while providing a bit of entertainment too.
Throw your clothes, toys, or even towels into the basket with some gusto, and enjoy having your items packed away while also having a bit of harmless fun! This basket organizer is sure to be a hit – both big and small kids alike will have no problem throwing things into it.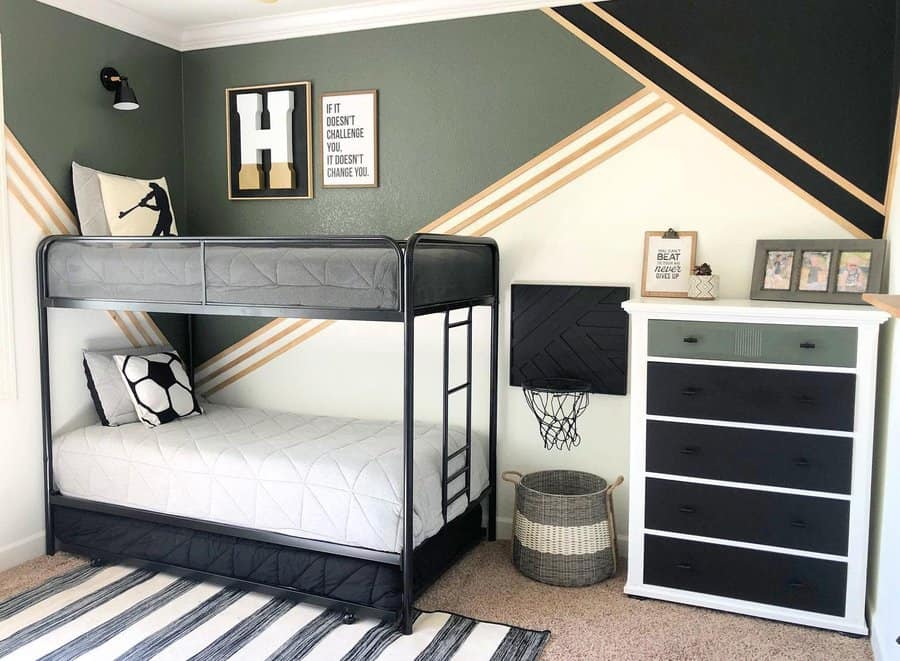 9. Corner Shelf
When dealing with limited space in a small bedroom, storage can seem like an impossible feat. But there are many creative solutions that make storage possible while taking up minimal room. For instance, one can position a shelf in the corner of the room to create an illusion of a bigger space and also provide much-needed storage for extra books and trinkets.
In addition, vertical storage is ideal for small bedrooms, where items can be tucked away behind shelf dividers or hung from wall-mounted shelves; this helps to maximize shelf space as well as make use of otherwise unused walls. With a bit of creativity and planning, it's possible to find clever ways to store personal belongings without overcrowding a small bedroom.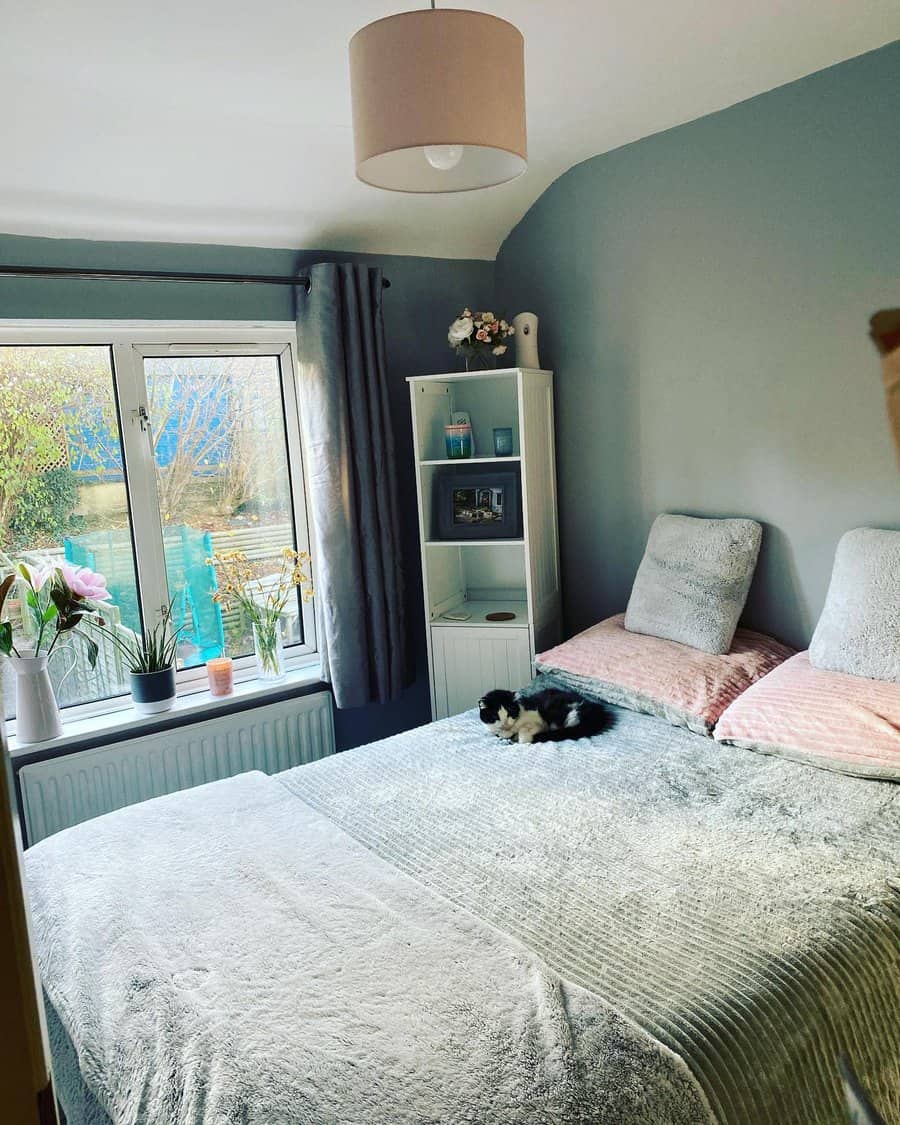 10. Underbed Storage
Underbed storage is an easy and creative way to keep items tucked away under your bed and out of sight, while not taking up any space in the room. An underbed storage container can hold anything from extra bedding and linens to clothes, toys, or books.
You will have the added bonus of freeing up valuable floor space that you can use for a chair or small table. It's an affordable option that can make all the difference in making a tiny bedroom feel more spacious.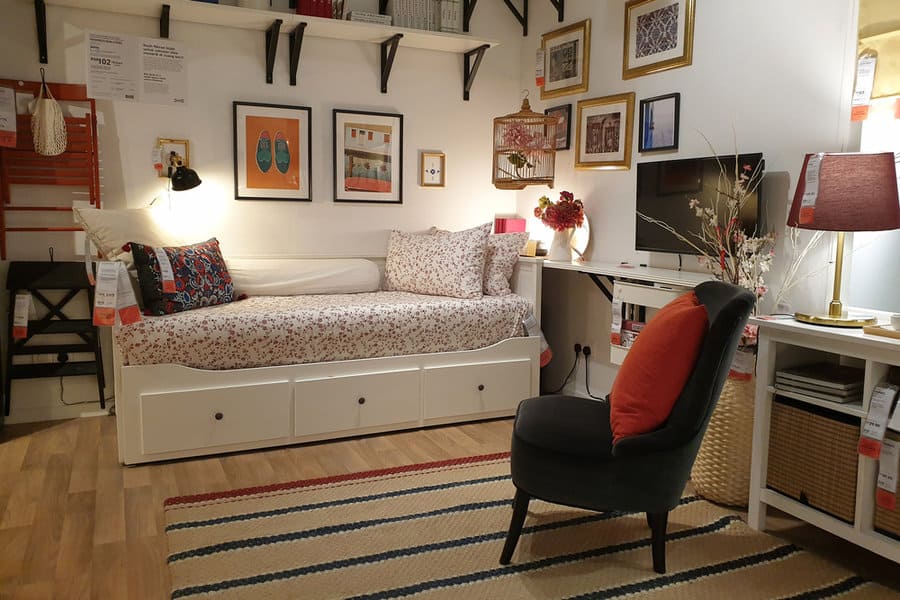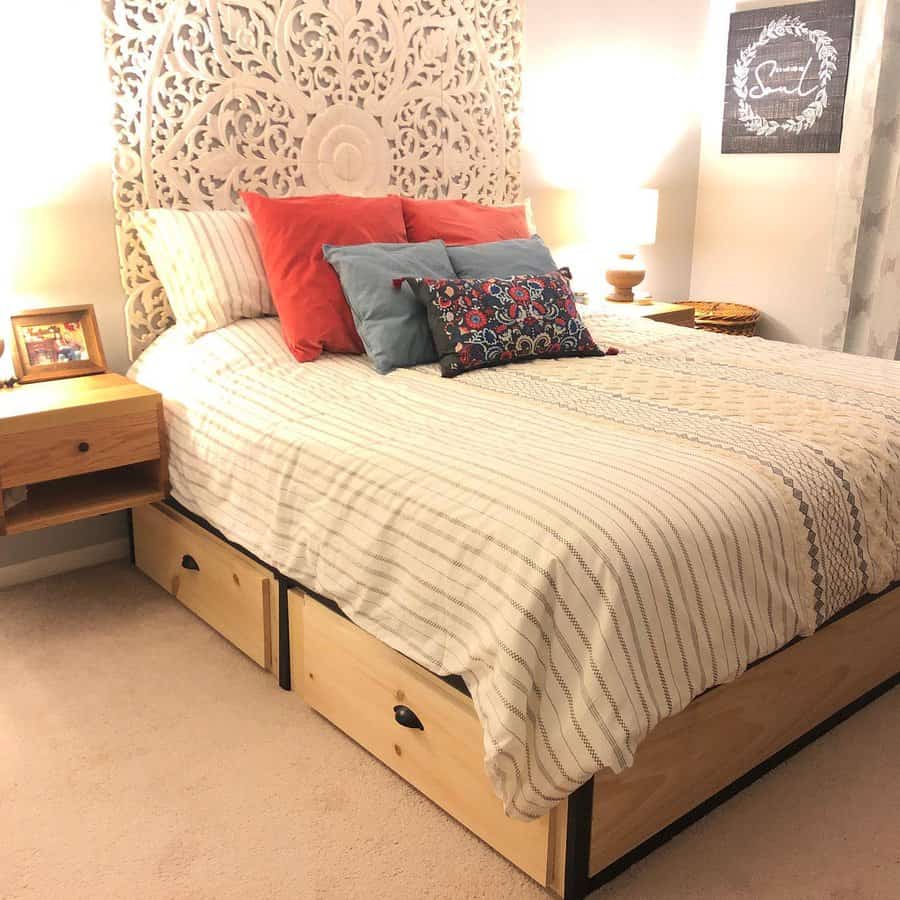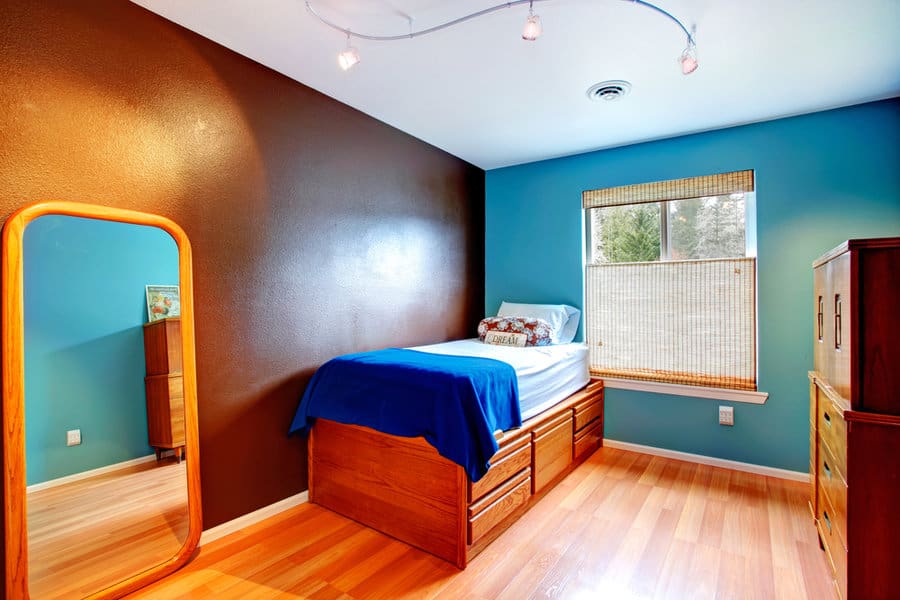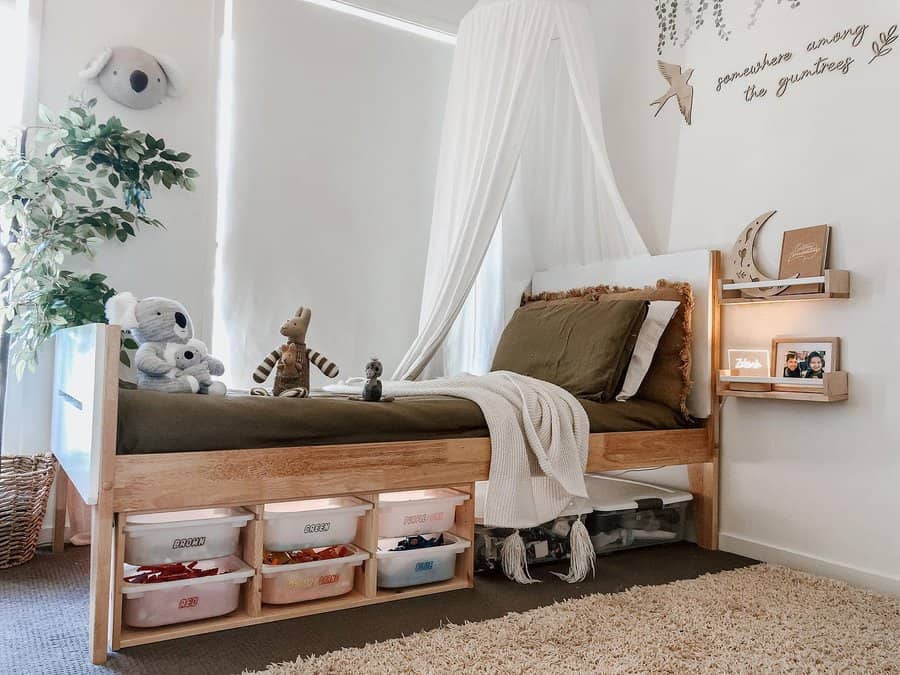 11. Woven Baskets
Needing extra storage for a small bedroom but in desperate need of decor style too? Consider investing in woven basket organizers that bring both practicality and a rustic, cozy vibe. Easily tucked away beneath benches or beds, woven baskets make the process of storage simple while adding some visual charm to your otherwise monotonous space.
Plus, you can add even more flair by personalizing your woven baskets with beads, fabric, or ribbons! Nothing says creativity quite like woven basket organizers!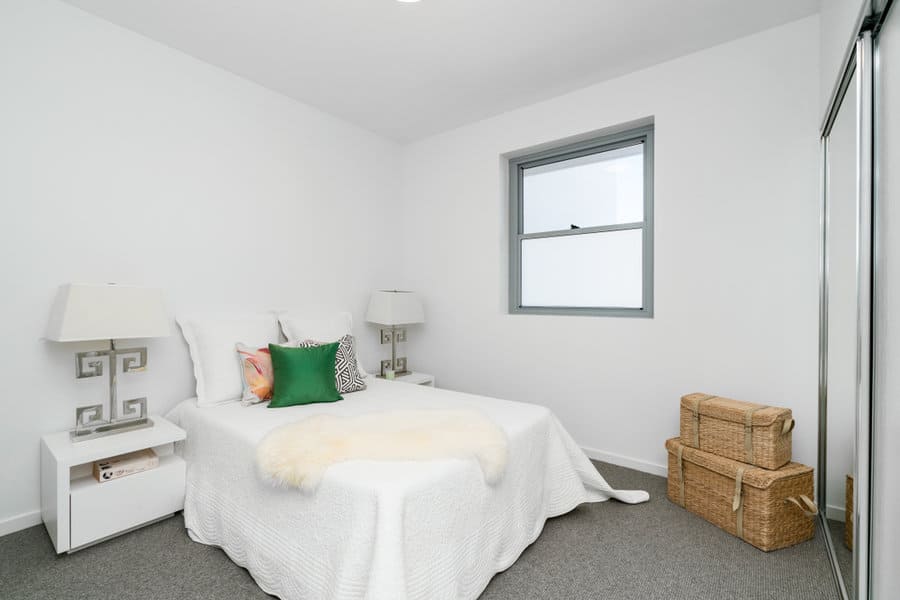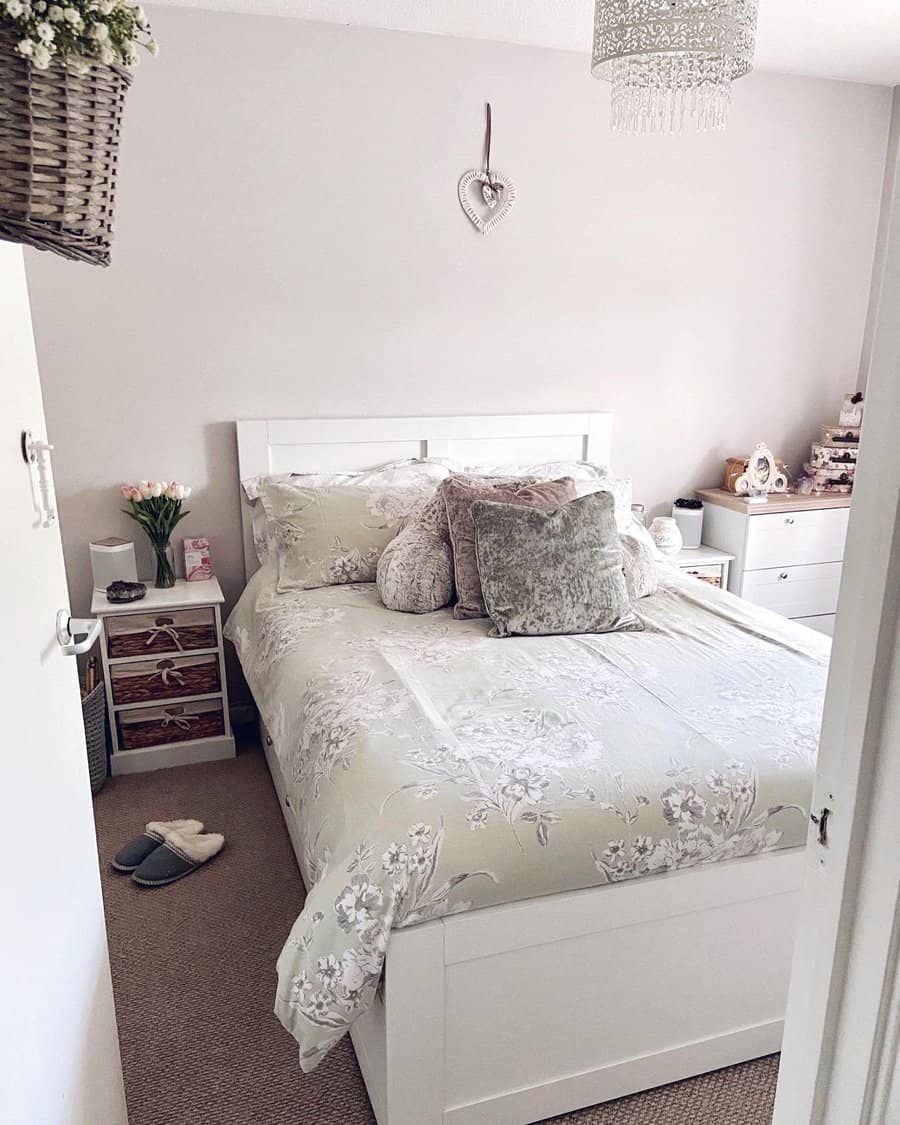 12. Drawer Paired With Wall Mirror
Coming up with creative storage solutions in a small bedroom can be tricky. An easy and aesthetically pleasing way to add more storage space is to install a standalone drawer with an integrated mirror on the wall.
Not only will this provide you with an area to keep and organize items, but it will also help open up the room as the mirror helps create an illusion of depth. The standalone drawer could be used for clothes, extra bedding, or even books, creating extra space and a great design element for your bedroom.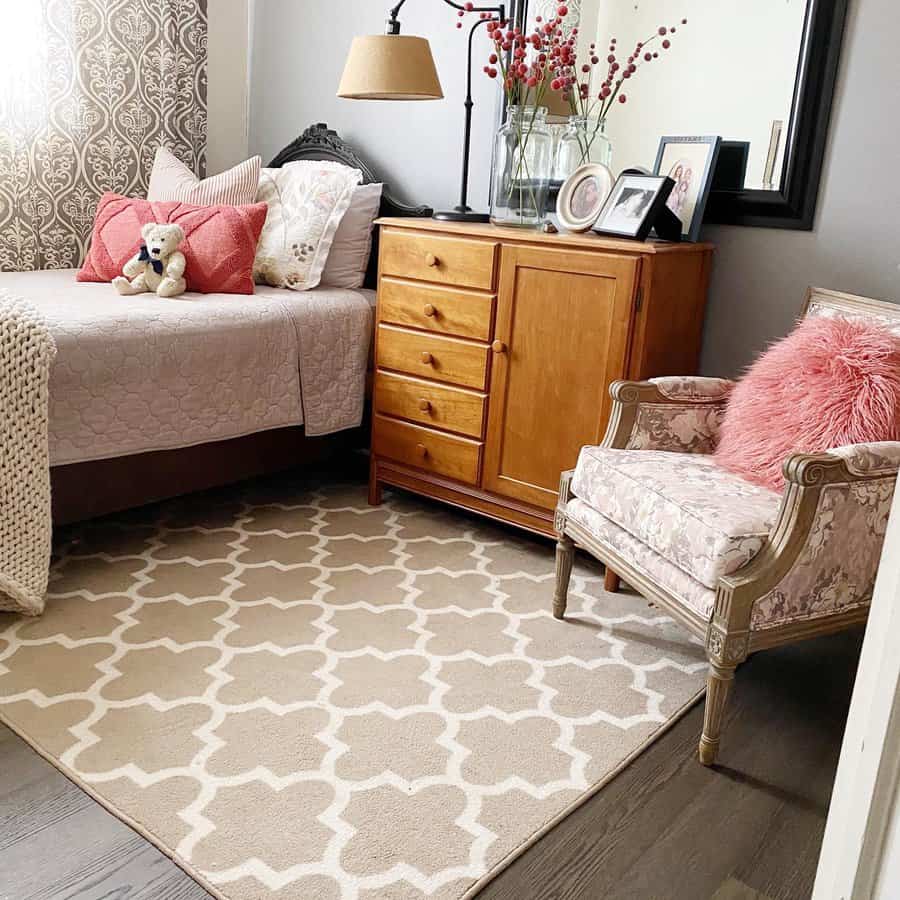 13. Wood Pallet Nightstands
If you're trying to find storage solutions for a small bedroom, look no further than wood pallets! With a bit of DIY creativity, wood pallets can be used to make stylish and functional furniture.
For example, you could use wood pallets to create a unique nightstand that not only looks amazing but provides extra storage space too! It's the perfect way to add some style to your small space while maximizing what you have.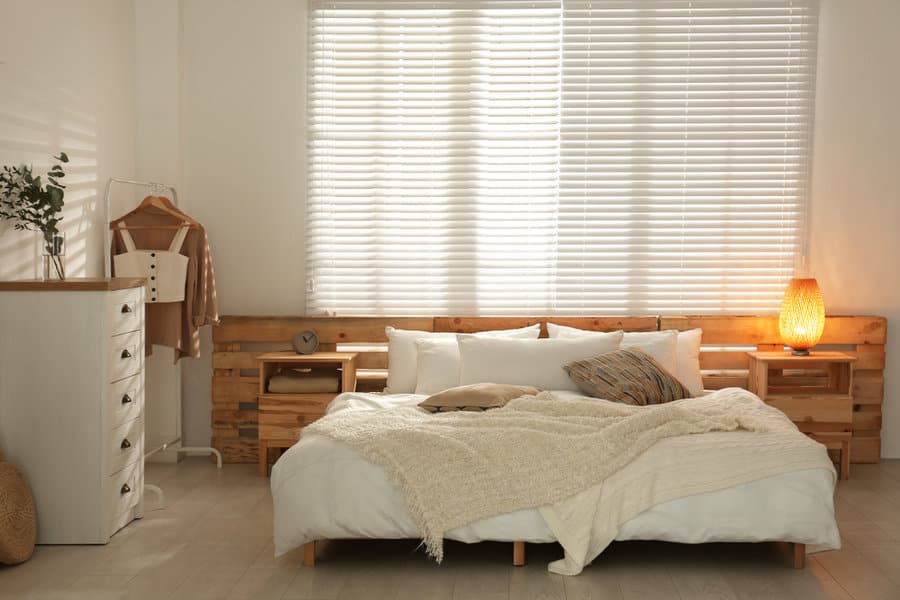 14. White Drawer
A white furniture set is a perfect addition to any small bedroom in need of extra storage. Not only does white bring a bright, cheery atmosphere to the room, but white storage items also help reflect any natural light that pours in. To add an extra touch of style, consider pairing a white drawer with white shelves and white end tables – this gives the room an airy, elegant feel.
Whether you choose sleek lines or curvier shapes for your white pieces, your furniture will soon blend seamlessly into its surroundings – giving the room a serene atmosphere that's just perfect for winding down after a long day.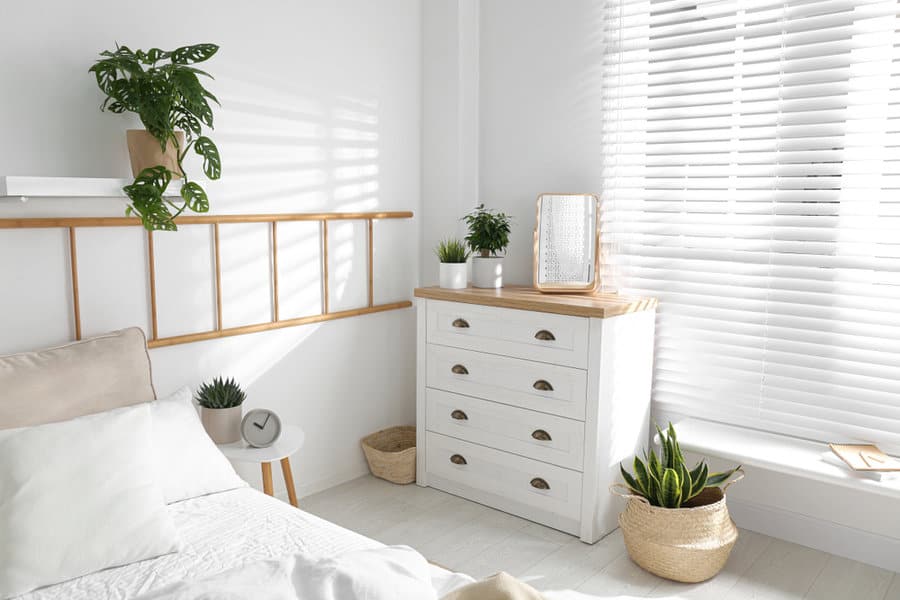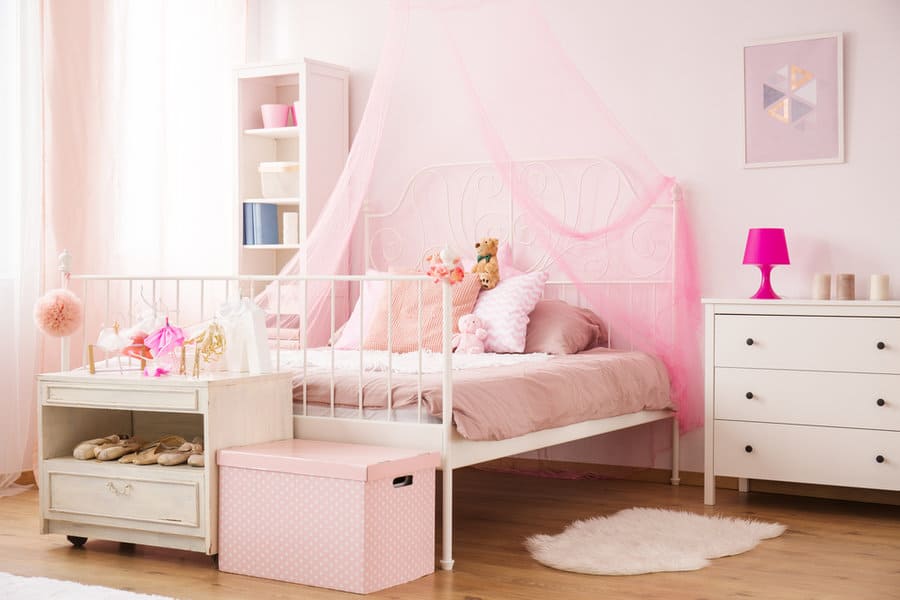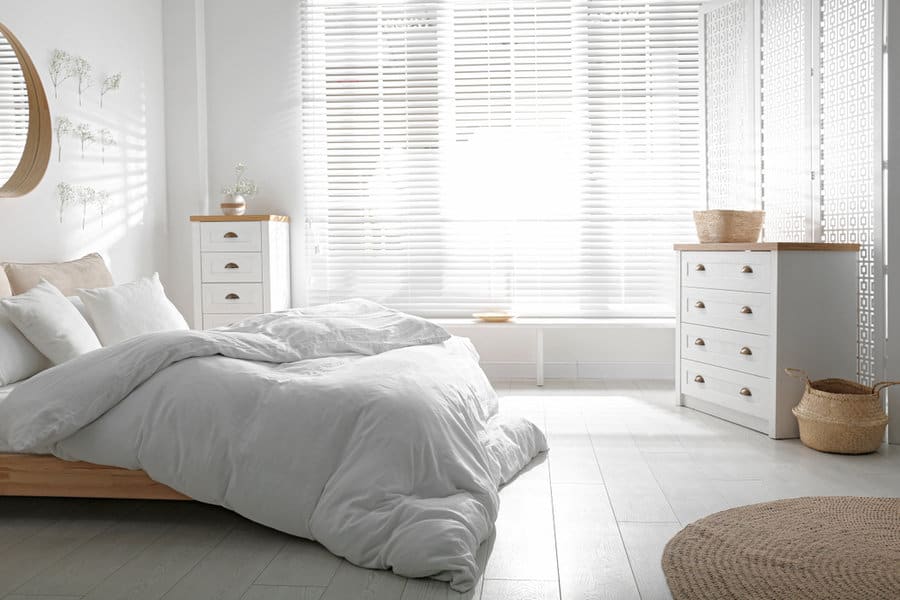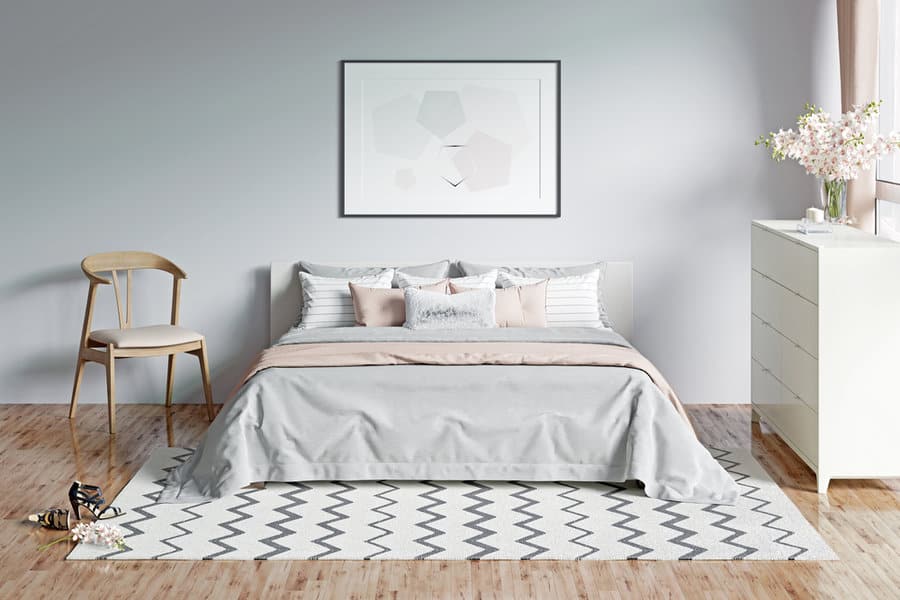 15. Matching Drawers
Invest in drawers that match the bed and strategically place them underneath the bed or in nooks of your room where they won't draw attention away from any other furnishings. The drawers should also match the style of your room and overall aesthetic, so invest in drawers that not only provide storage but also look beautiful in their own right.
With these easy steps, you'll find yourself able to store all of your items without sacrificing style or comfort.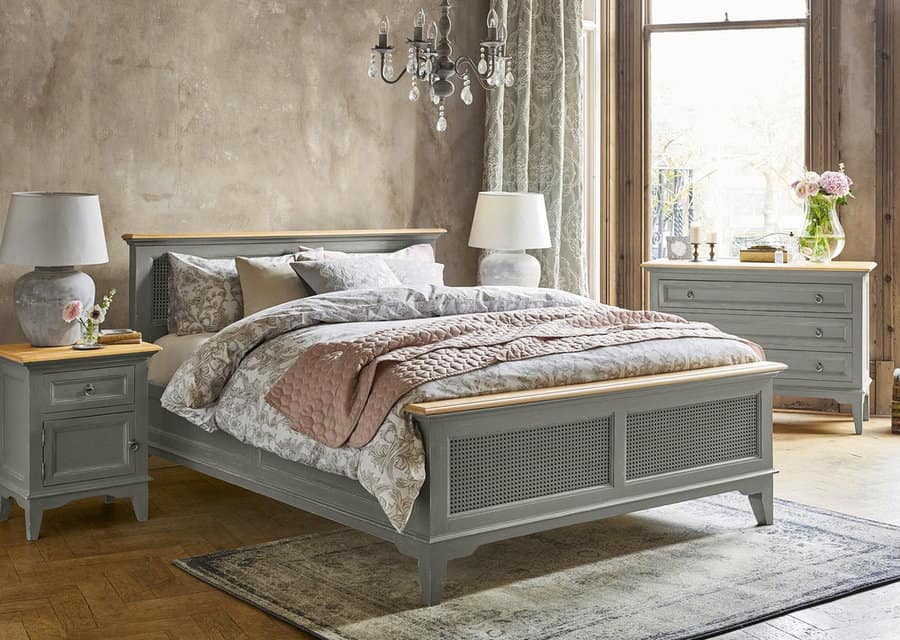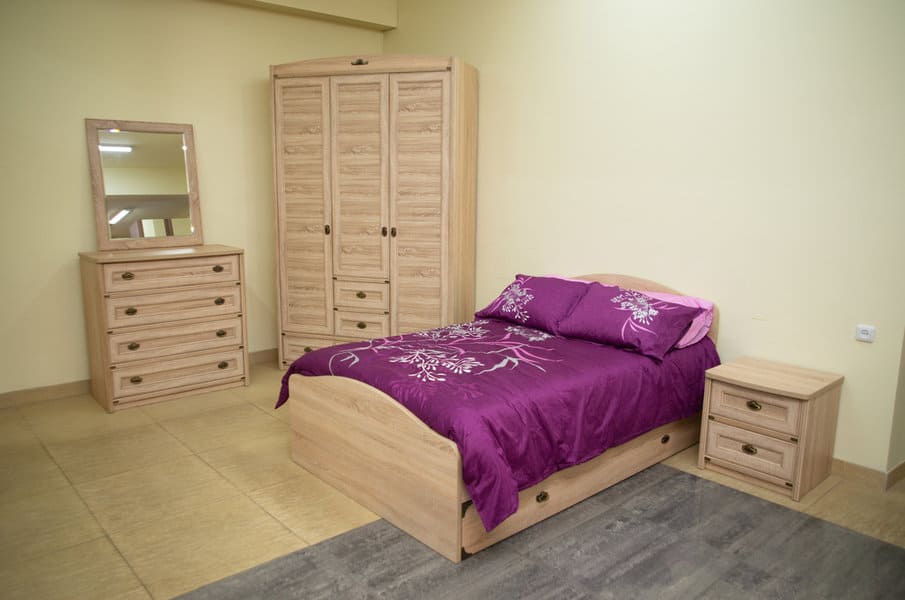 16. Narrow Shelf
Instead of cramming everything onto narrow shelves or dressers, utilize the vertical space of your room by pushing your storage up high and making use of narrow shelves. This will free up valuable floor space and make the bedroom look bigger than it is.
Don't be afraid to get creative when it comes to storage; you may not realize how much potential you have until you start looking around your room for ways you can incorporate narrow shelves even in hard-to-reach places.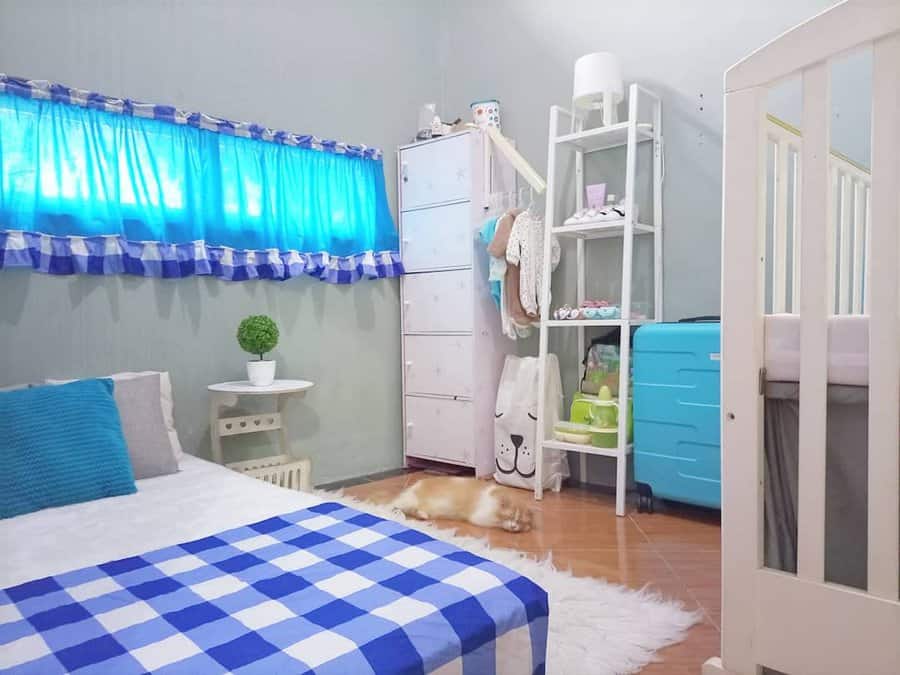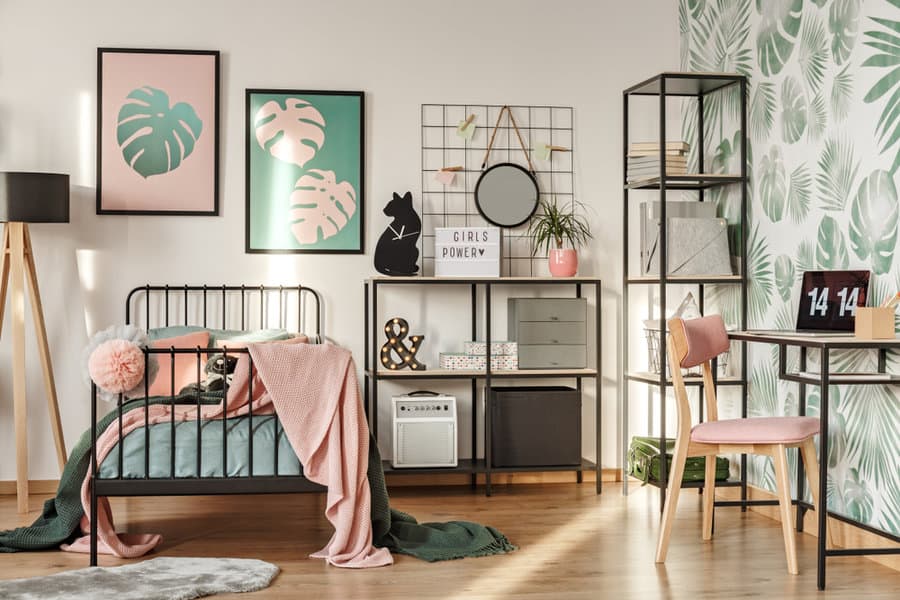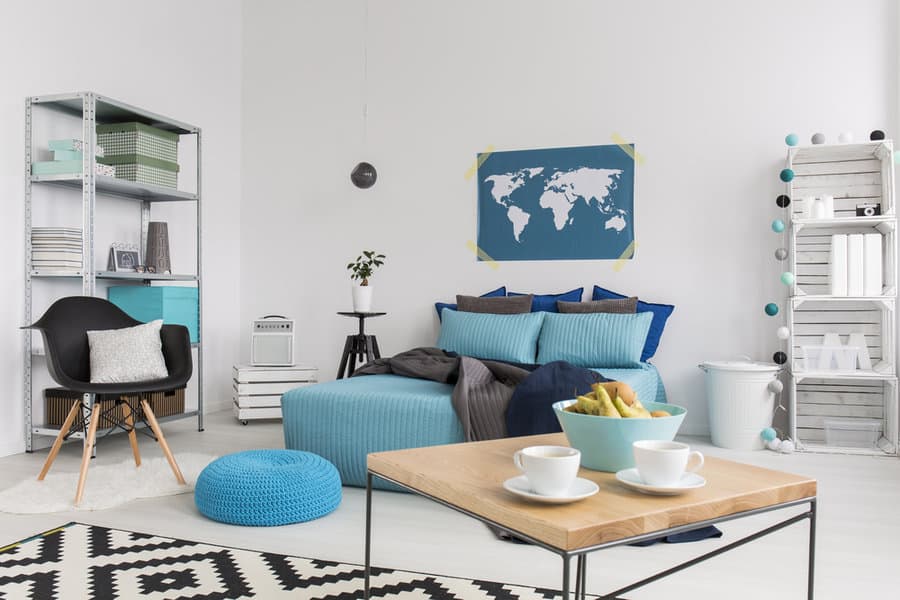 17. Closet With Sliding Doors
Maximizing storage in a small bedroom can be tricky, but the right closet can make all the difference. Installing a closet with sliding doors opens up possibilities to fit large amounts of closet storage in minimal space.
Utilize the closet's full potential by including adjustable shelving and a closet rod for hanging clothing. An open closet setup allows for quick access and easy organization, ensuring that all your room's storage needs are met without feeling overcrowded or cramped.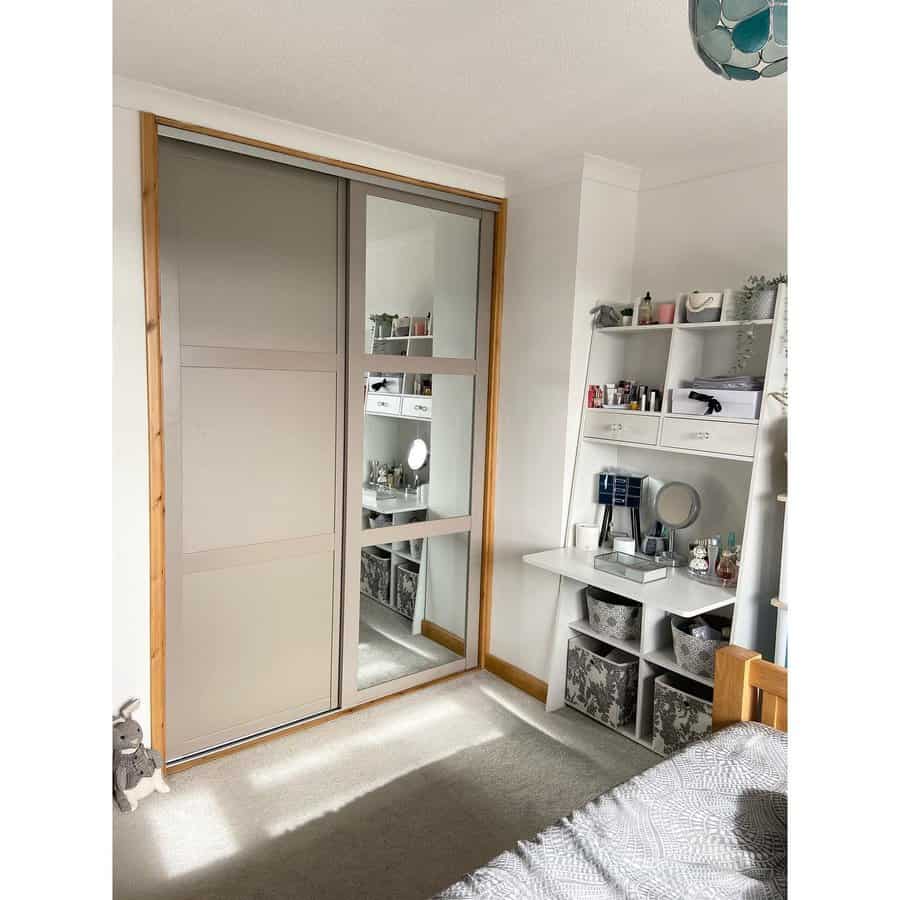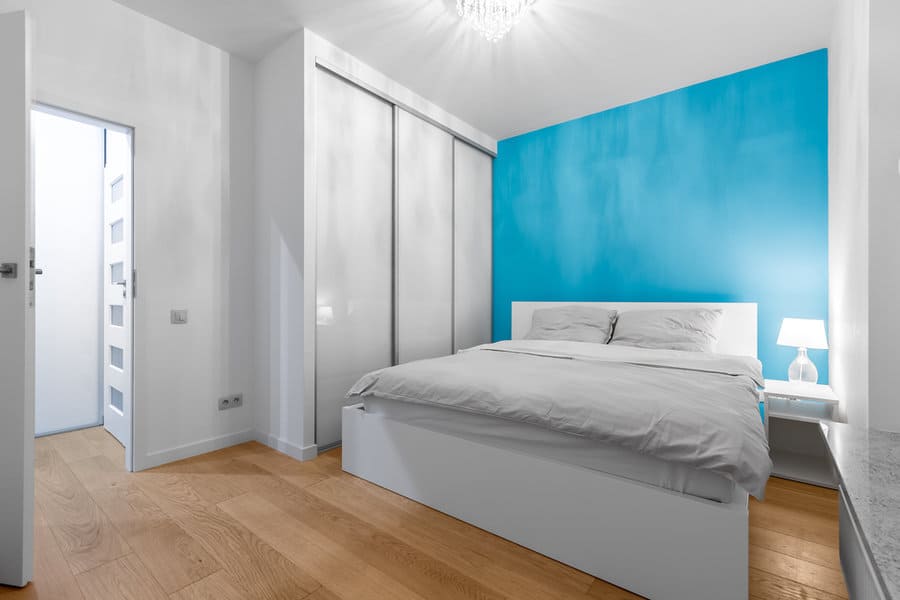 18. Floor-To-Ceiling Closet
For a small bedroom that needs storage, floor-to-ceiling closets are the perfect solution. Rather than sacrificing valuable floor space for pieces of furniture, floor-to-ceiling closets make use of the vertical area and transform an otherwise unused space into a functional oasis. They can come in various sizes and designs, allowing them to fit perfectly into any room's decor while providing an impressive amount of storage.
Floor-to-ceiling closets also look great when combined with smaller pieces to create an eye-catching combination throughout the space. No matter what type of storage you need – clothing, shoes, bedding, or more – floor-to-ceiling closets are an ideal choice for any small bedroom.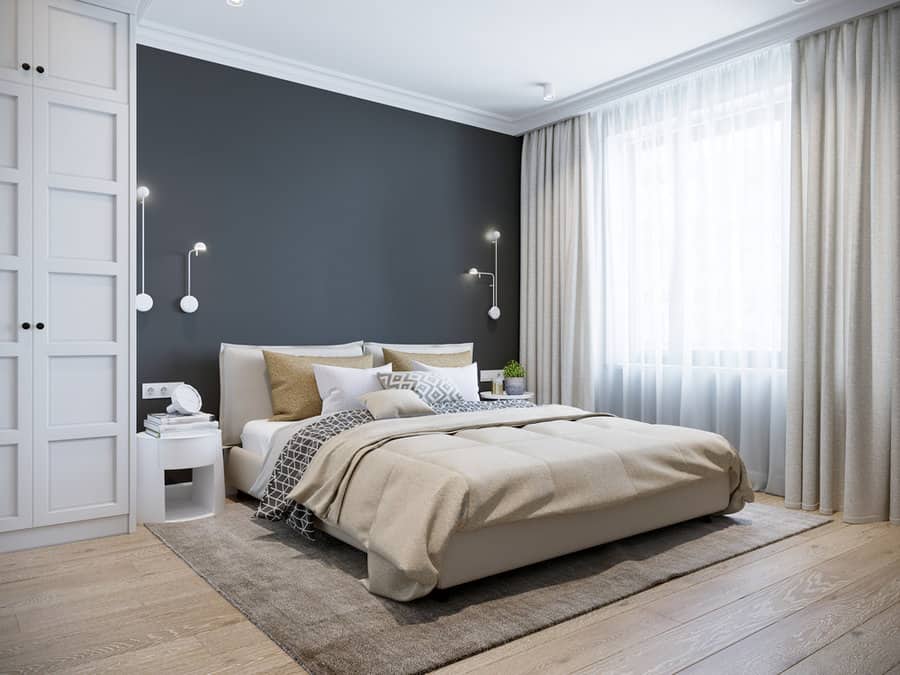 19. Closet With Shelves
Consider adding closet features such as an extended shelf or built-in closet to create a more efficient closet area within your small bedroom. This will provide extra storage for all of your items, making it much easier for you to find what you need quickly.
Additionally, these closet features have the added advantage of giving your bedroom an attractive, modern look. With the added convenience and decorative effect, it's easy to see why adding closet solutions tailored to a small bedroom can make all the difference.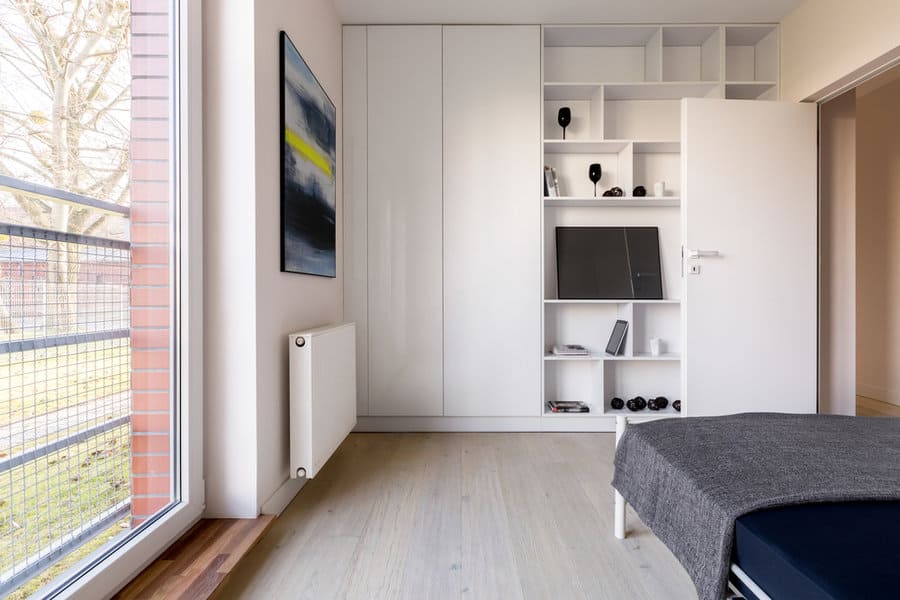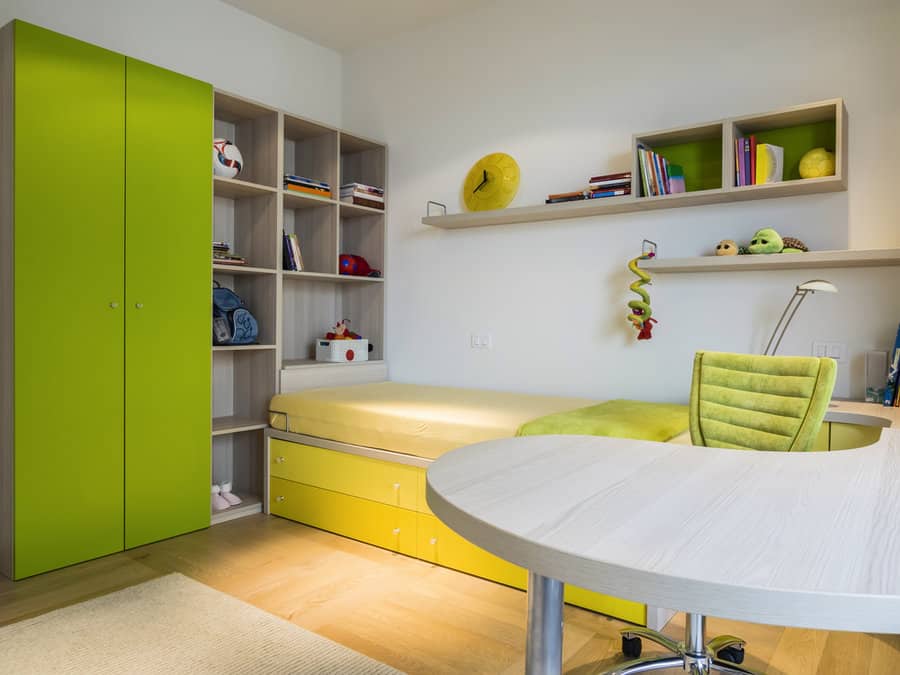 20. Loft Bed With Storage
For micro-sized bedrooms, loft beds with extra storage can be an excellent way to maximize space. By lifting the bed off the ground, you can take advantage of the floor area and use it for something else. Although loft beds have been around for decades, there are now plenty of new designs that are much more stylish and modern-looking than ever before.
With loft beds that come with built-in storage compartments or drawers, your tiny bedroom can quickly become much more clutter-free. Plus, loft beds also make your room look visually appealing by introducing a few elevated pieces of furniture into the mix!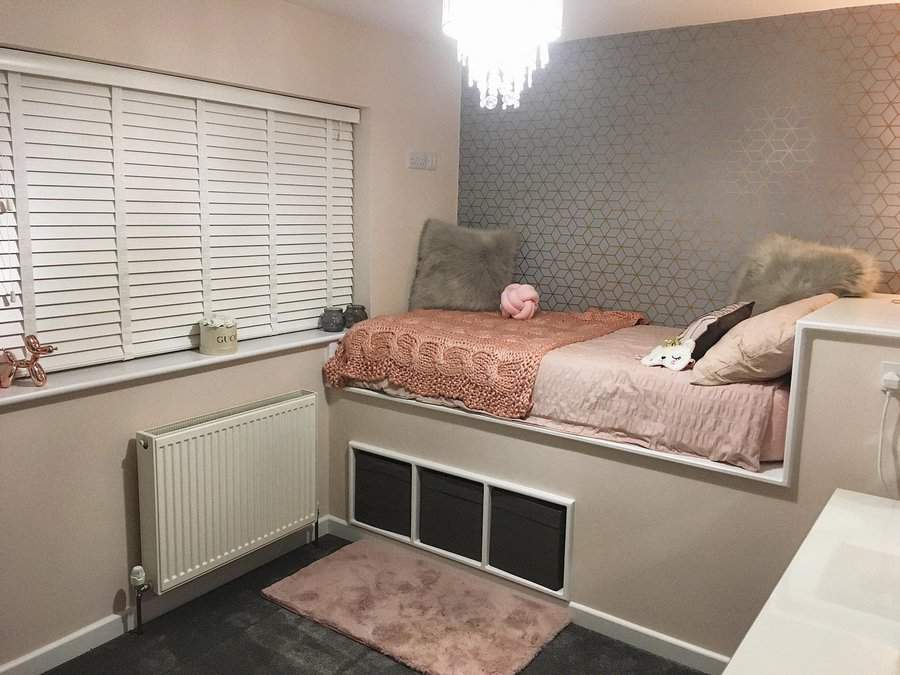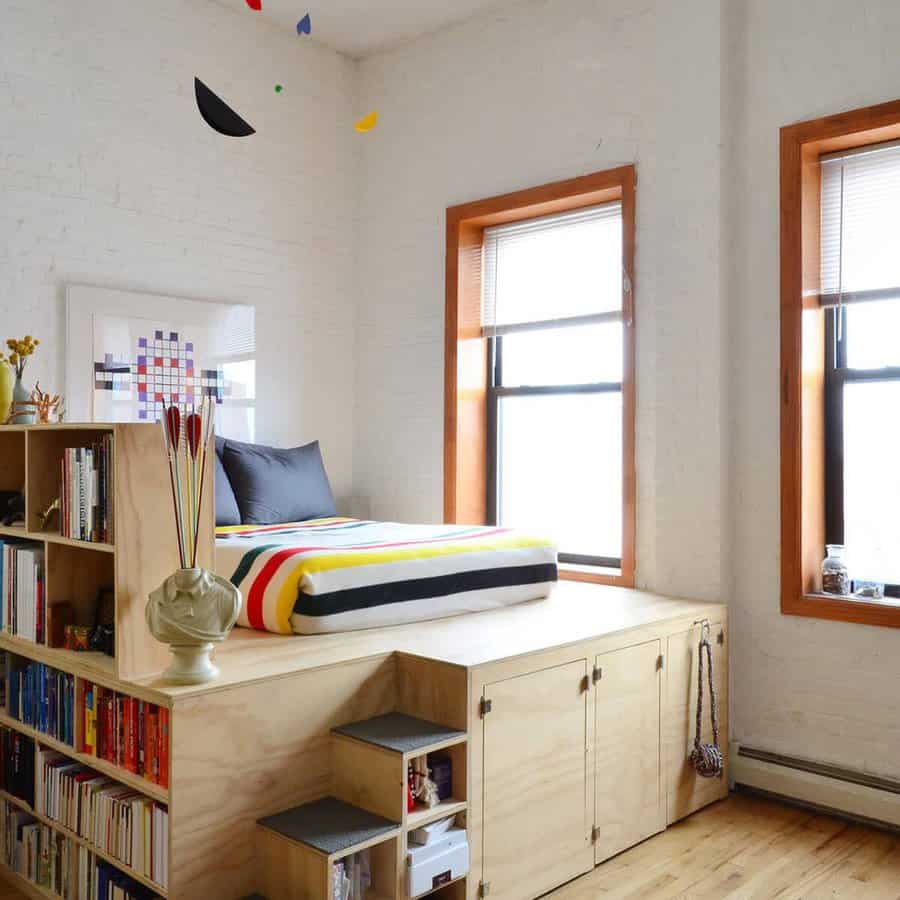 21. Recessed Wall Shelves
Recessed wall storage can be a creative way to maximize the potential of your small bedroom! Rather than having storage boxes and drawers cluttering the limited floor space, recessed wall shelves are a great alternative that provides extra storage for all of your clothes, electronics, or books.
A recessed wall shelf can also become an eye-catching feature – customizing the recessed space with bright paint or lightning can create a unique design in your room that'll be sure to spruce it up while still offering you essential storage solutions. Recessed wall storage allows you to have an effective yet stylish solution to fit all of your items into one place.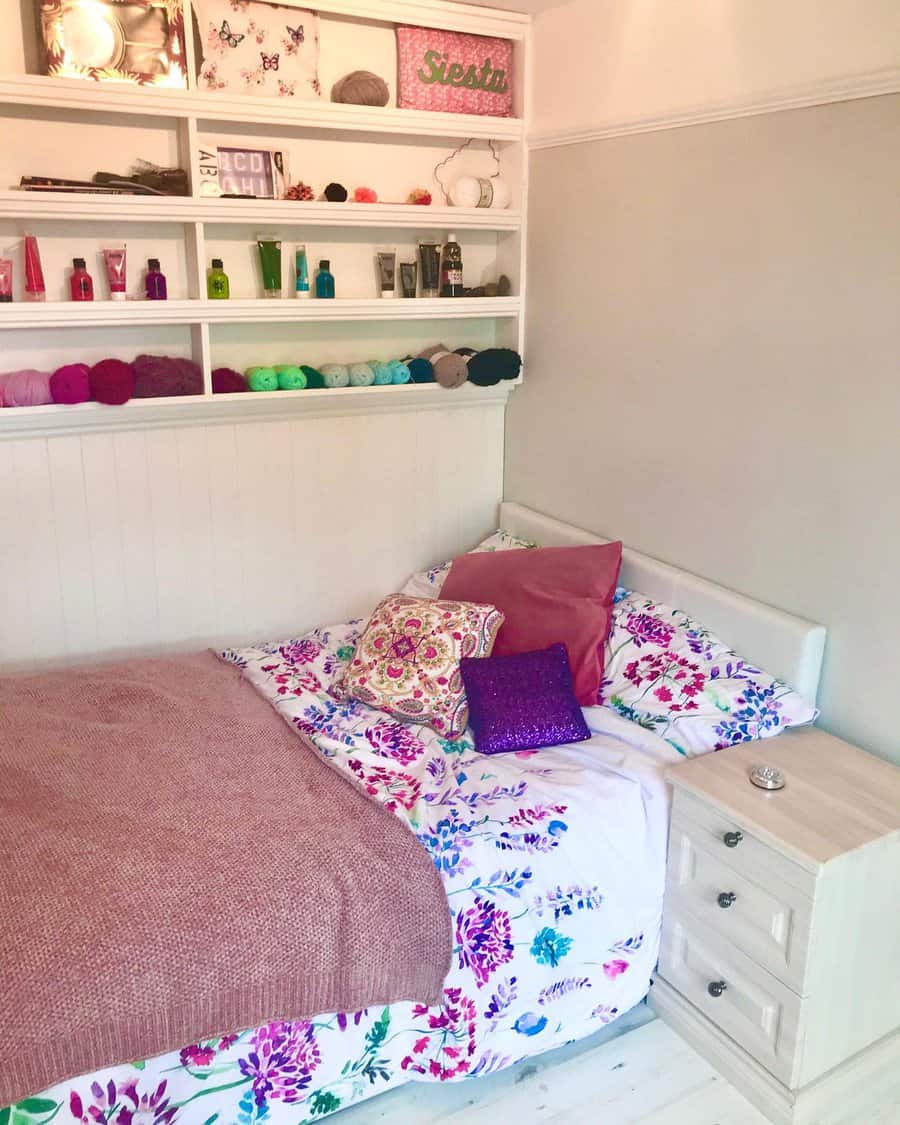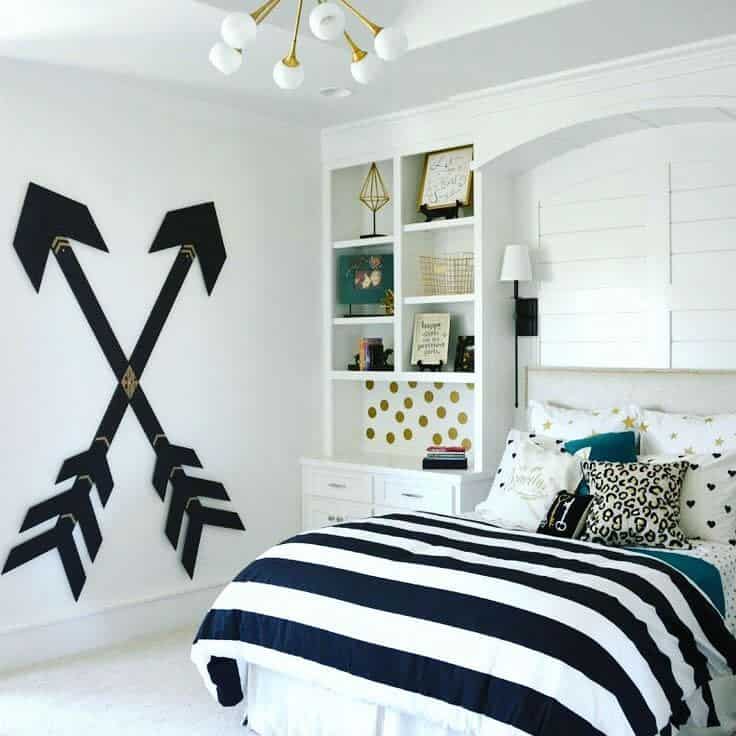 22. Wall-Mounted Night Stand
Decorating a small bedroom can be challenging. But wall storage can make all the difference by maximizing the space you have. Without taking up any valuable floor space, wall-mounted storage saves so much room for larger furniture pieces and decor.
Nightstands are usually essential in bedrooms. A wall-mounted nightstand will keep your belongings off the floor while adding a stylish flair to the bedside of your small bedroom—especially when they come in colors that match your style and interior design tastes. With just a little wall space and these wall-mounted nightstands, you'll save money and maximize your bedroom's potential!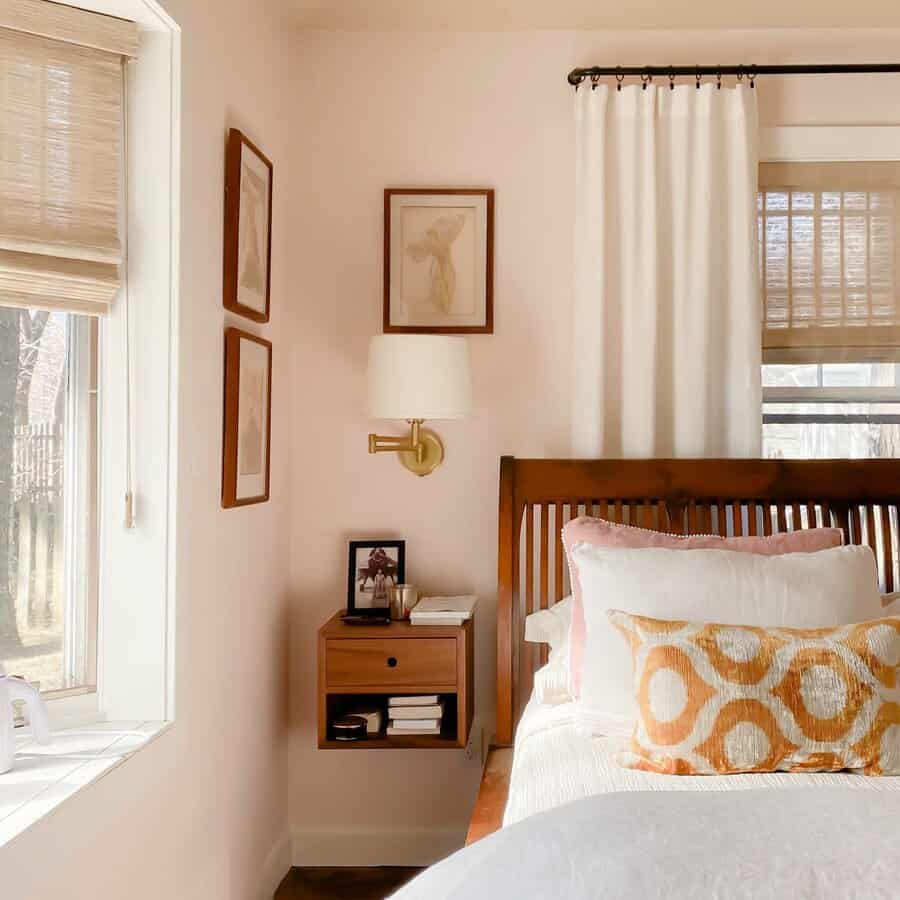 Small Bedroom Storage FAQs