52 Small Bedroom Storage Ideas
Having a small bedroom means that you have to get innovative with your bedroom storage ideas. Limited floor space means a traditional wardrobe or drawer dresser might not fit, and if you don't have a closet, that exacerbates the problem.
Luckily, there are more great small bedroom storage ideas than ever before! Here are 52 of our favorites.
1. Apartment
Moving from a home to a small apartment can be a shock, especially if you're in a big city where every square foot costs a fortune. If you have a studio apartment, you might not even have a separate bedroom—just a tiny bedroom area in a corner of your living space.
One of the best small bedroom storage ideas is to shop for dual-purpose furniture. For example, place a small desk beside your bed instead of a traditional nightstand. It will still have a drawer for your bedside necessities and room for a bedside lamp.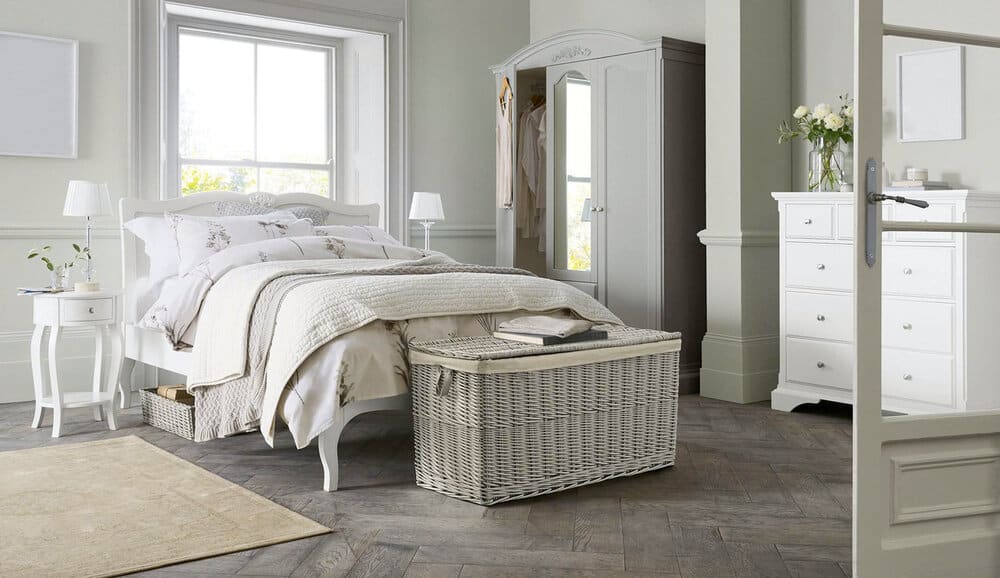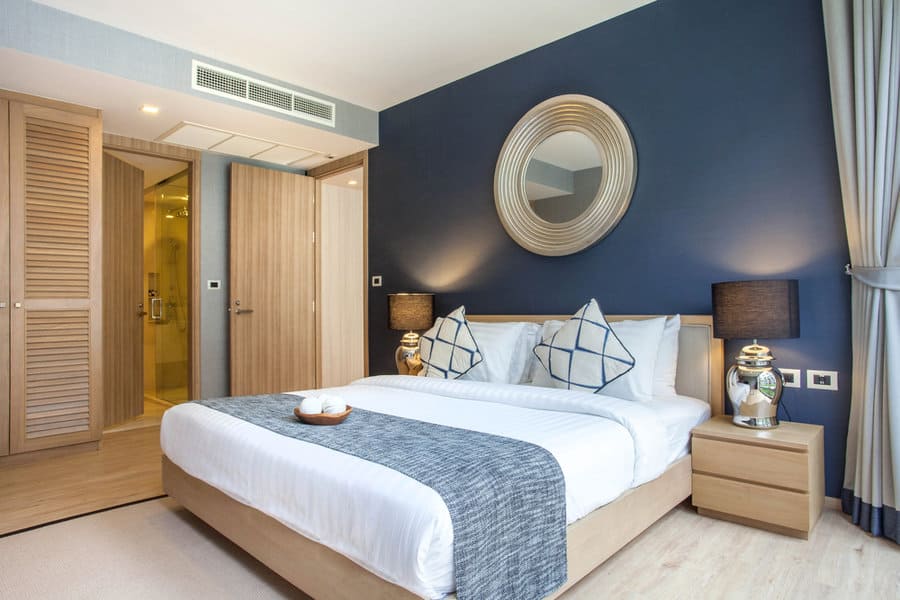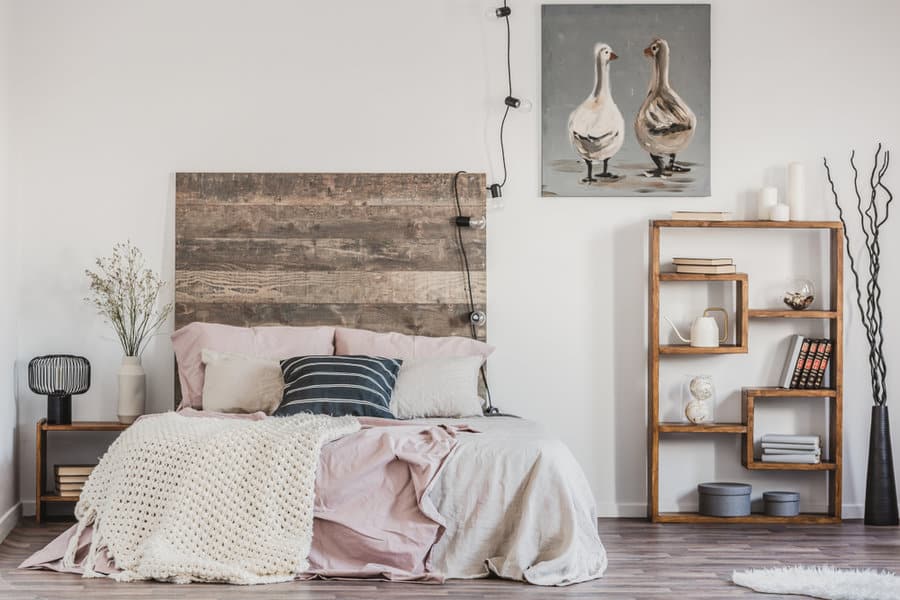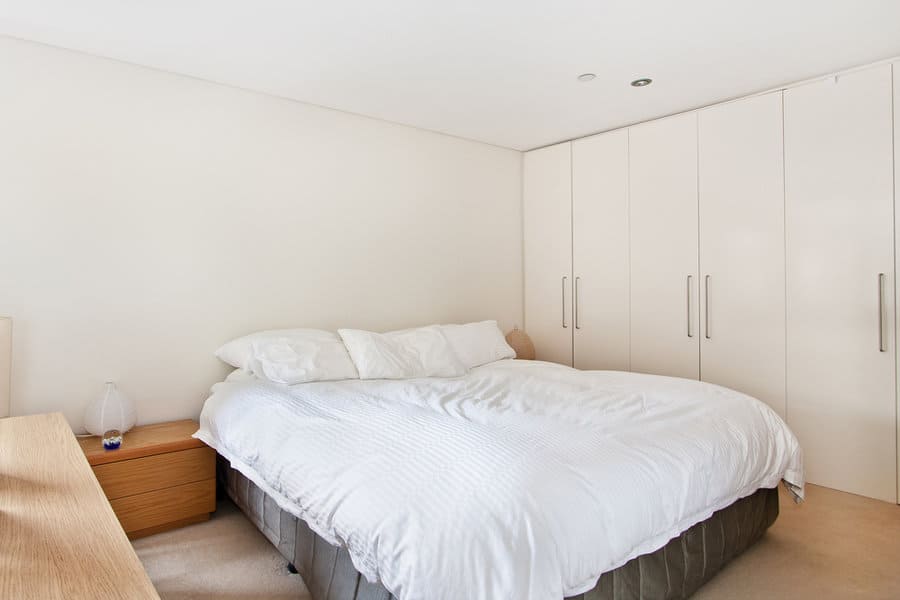 Squeeze a small storage bench under the window or at the foot of the bed. You'll have a large area of hidden storage as well as a nice place to sit while you put on your shoes. Another dual-purpose piece of furniture is a bed that has underbed storage drawers and/or shelving built into the headboard.
2. Attic
An attic bedroom may feel smaller than other bedrooms due to slanted ceilings, half walls, and other unusual architectural features. It may also be darker than a small bedroom on another floor, but you have the advantage of adding extra light by installing a skylight.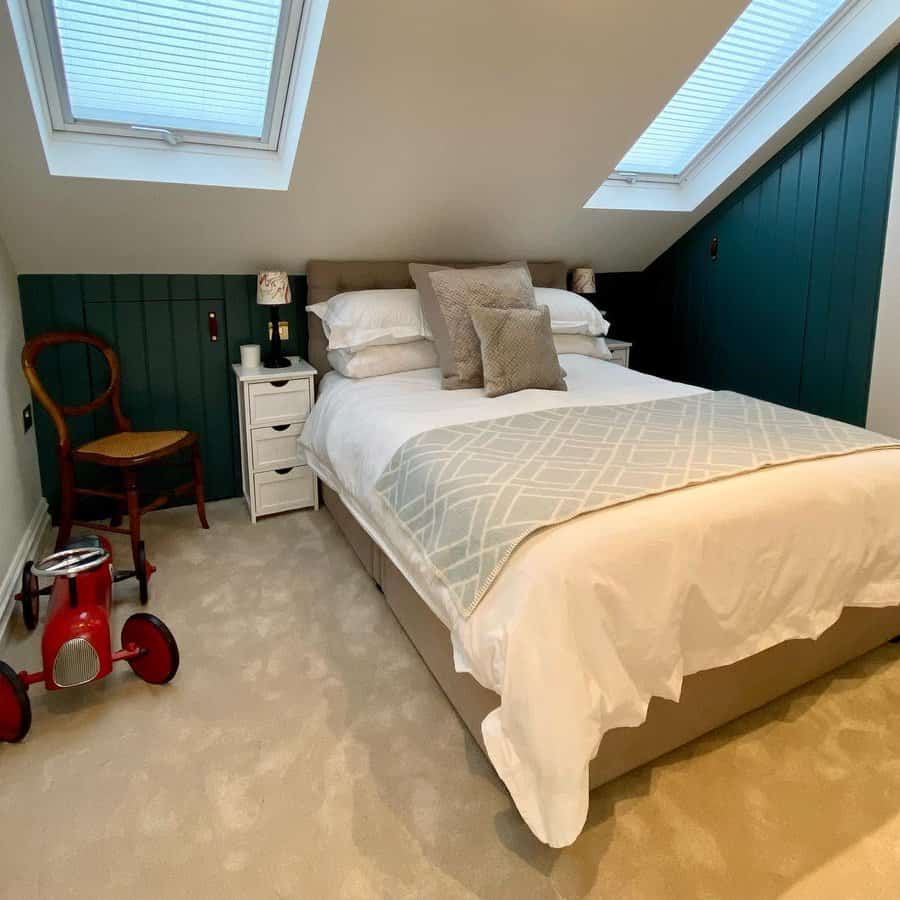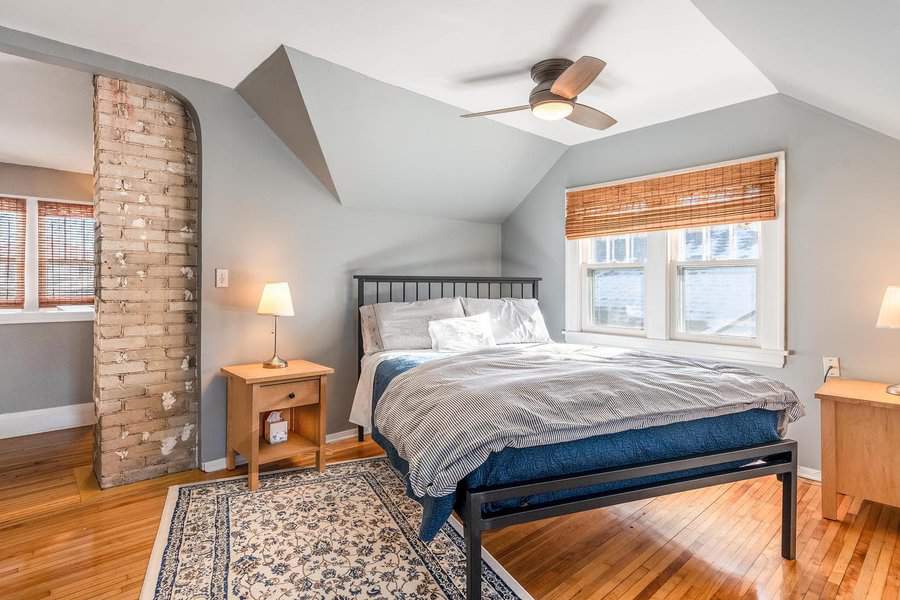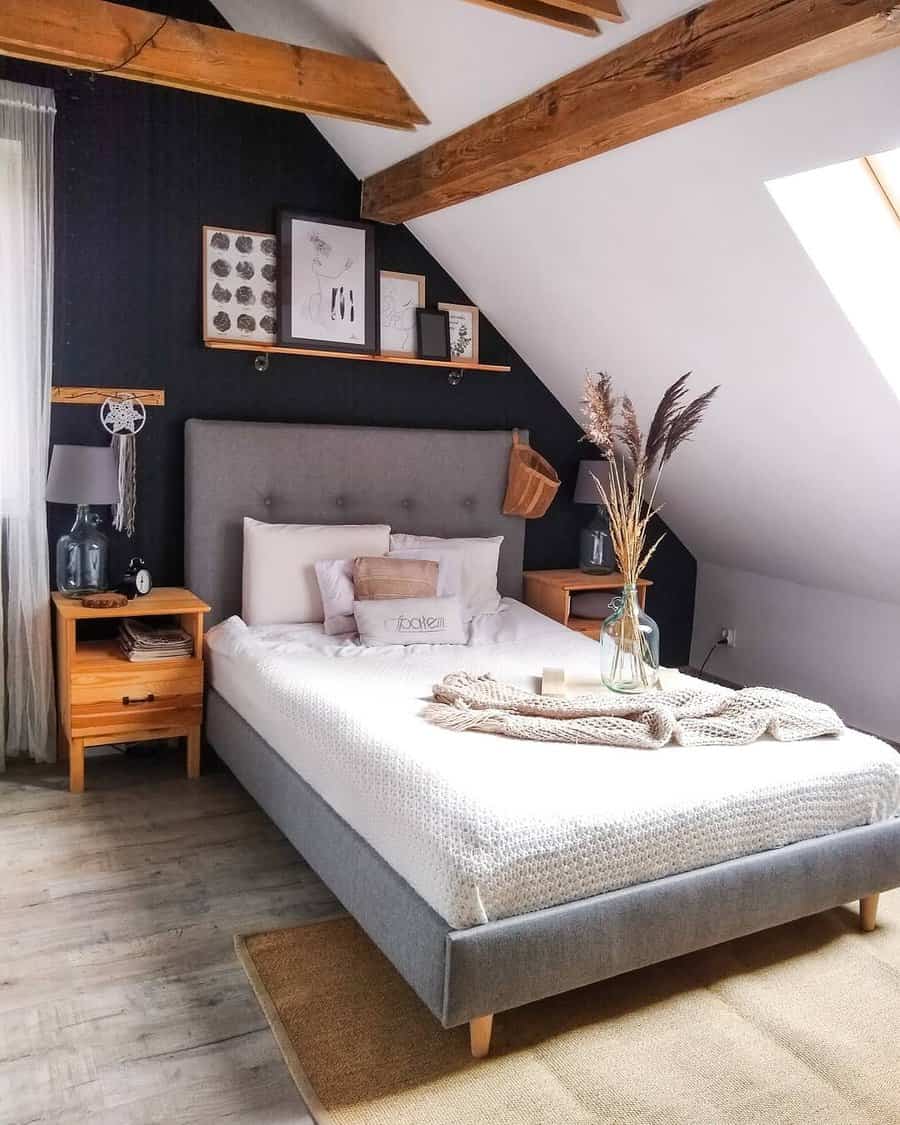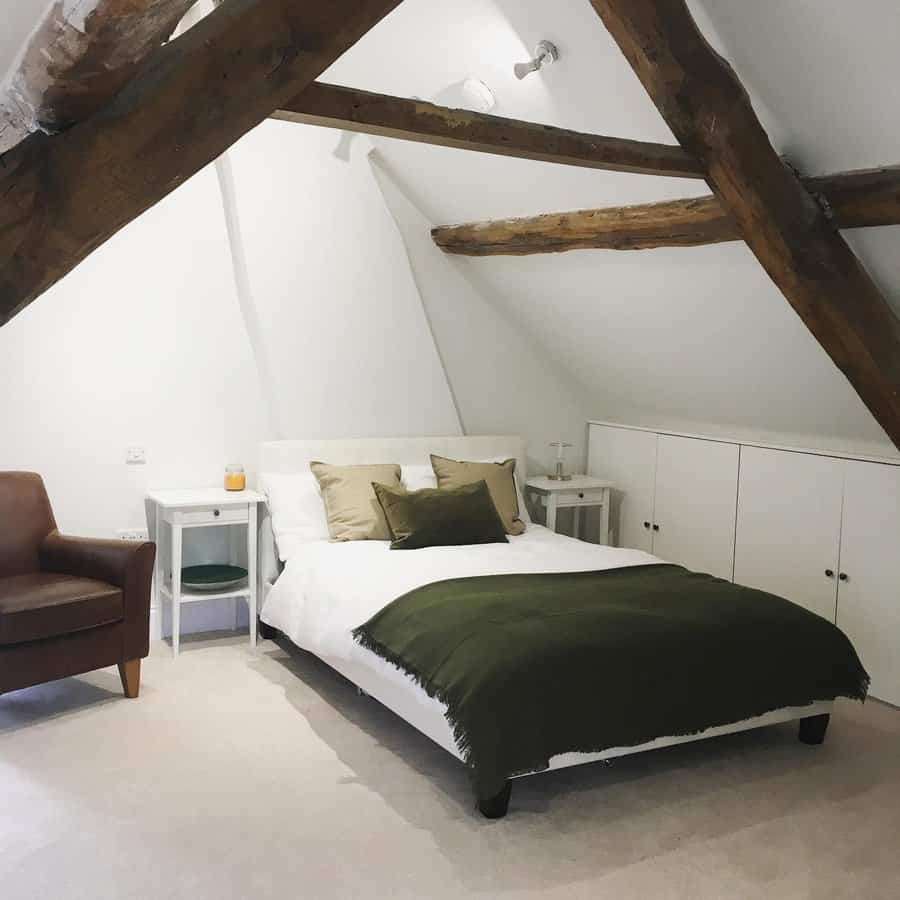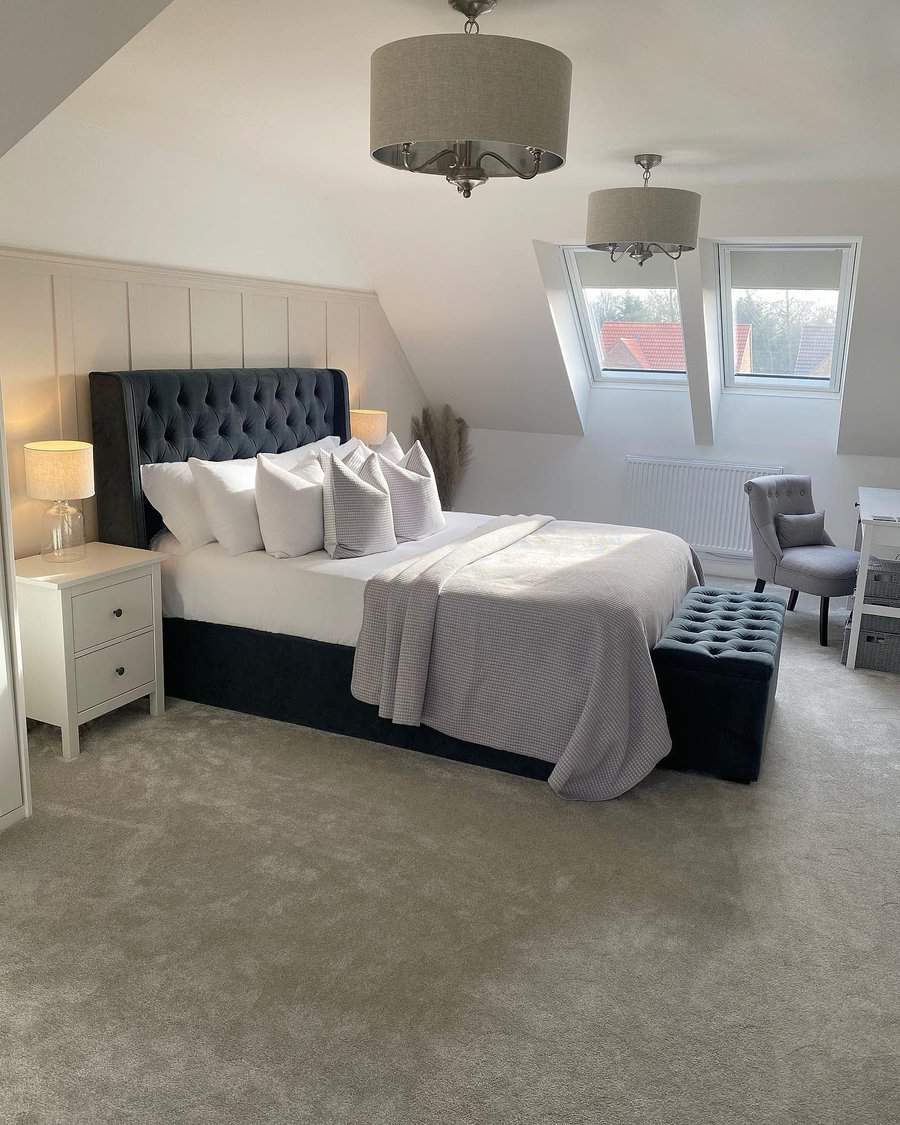 Built in shelves are a great addition to an attic bedroom, as they can be built to contour around angled rooflines. Shop for a metal bed frame that doesn't require a box spring. That will provide several inches of extra storage space under the bed.
3. Cabinet
Cabinets are great small bedroom storage ideas because they allow you to hide your stuff behind closed doors. Look for wall-mounted cabinets and make an attractive cabinet and shelf grouping on the biggest wall in your room. Or install a full wall of cabinets if there's enough room.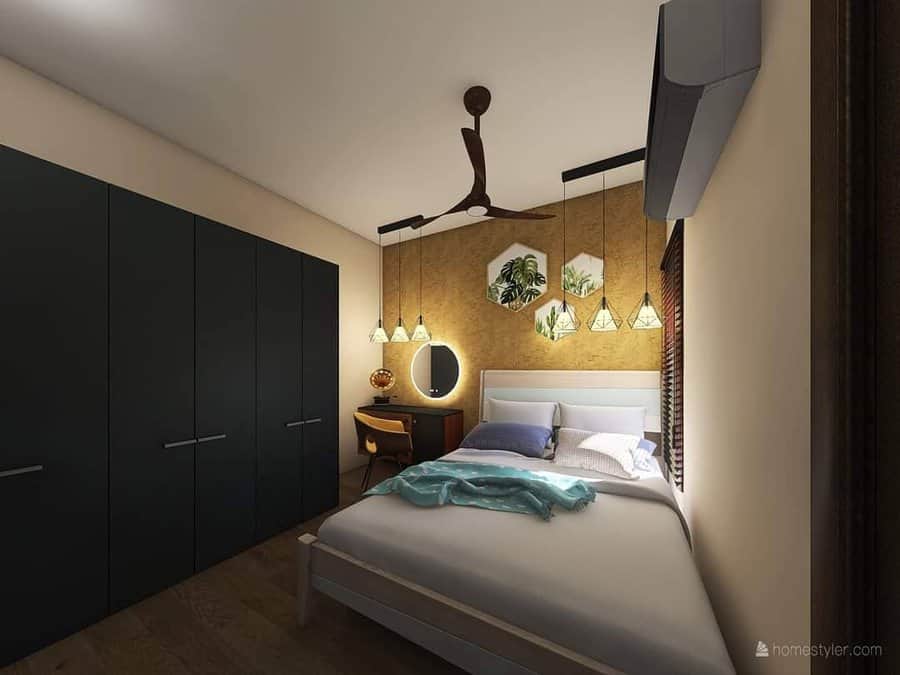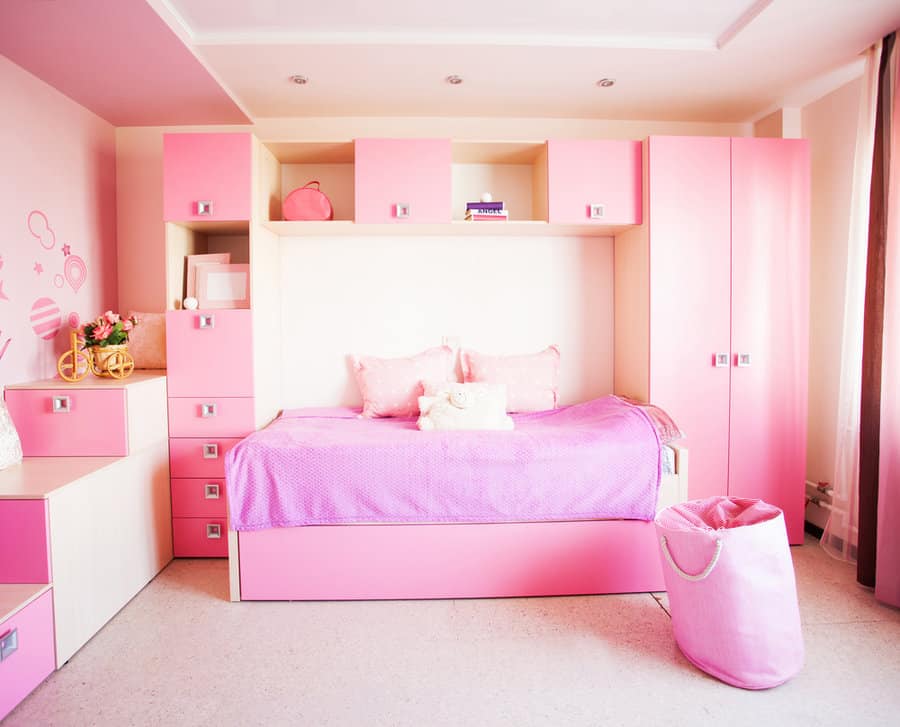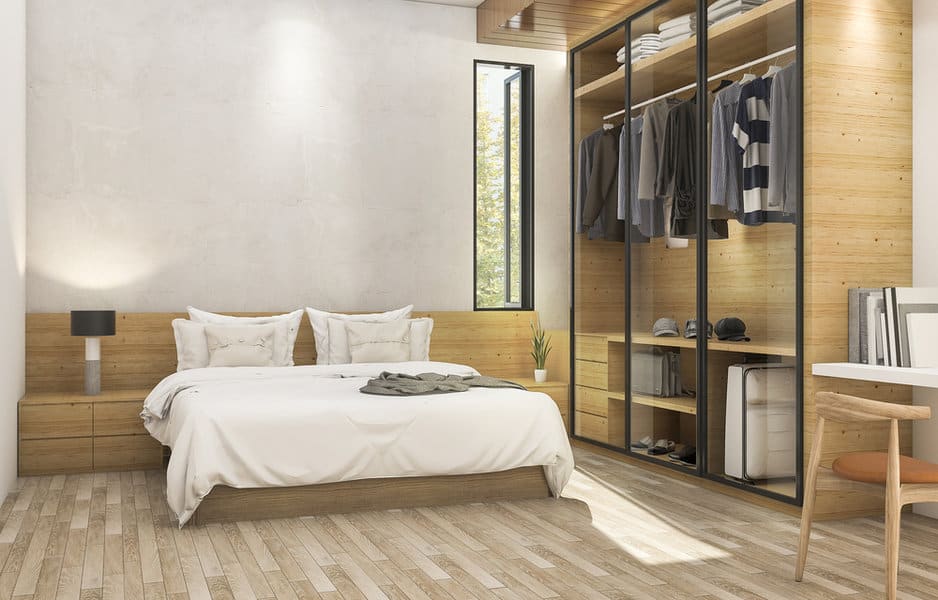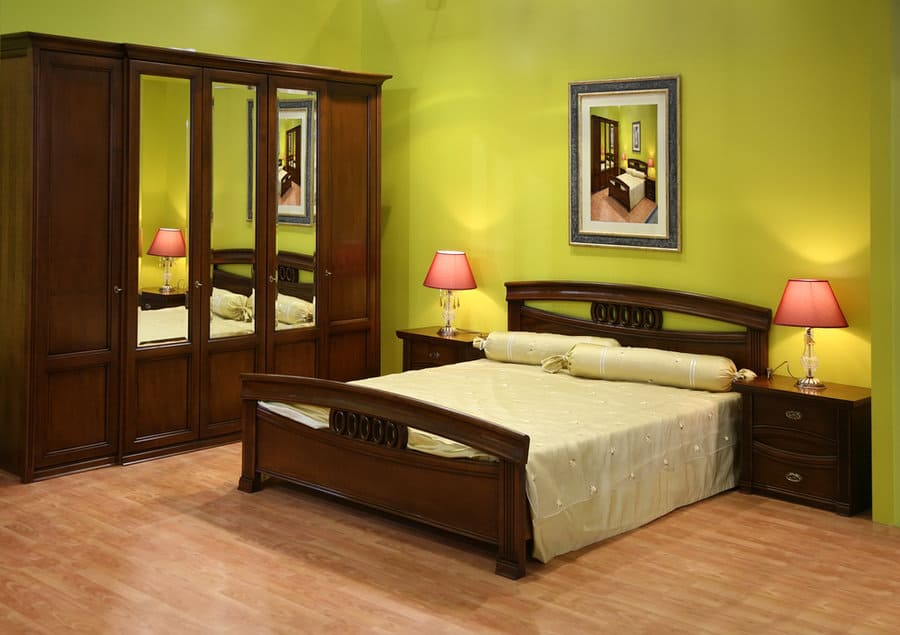 If there's not much wall space for bedroom cabinet storage, tuck things in other rooms. For example, an extra shelf in the bathroom medicine cabinet might be perfect for holding extra cosmetics or toiletries that are currently cluttering the top of your nightstand.
4. Closet
You can make the most of your closet space by investing in smart storage accessories. Add a shoe rack along the floor and purchase a storage box set for your closet shelf. You can save soda can tabs and double or triple your clothes storage space as shown in this video:
Don't forget that your closet door is a storage solution all on its own. Hang a shoe storage organizer with clear pockets on the back of the door, or attach hooks to hold jewelry, scarves, and other small items. The back side of your bedroom door is another good place to add this type of storage hack.
See more small closet organization ideas.
5. DIY
DIY storage ideas are everywhere if you look for them. You can use screws to mount wire baskets onto wall joists for a fun, farmhouse style storage idea. Cover sturdy cardboard boxes with contact paper and make under bed storage bins for very little money.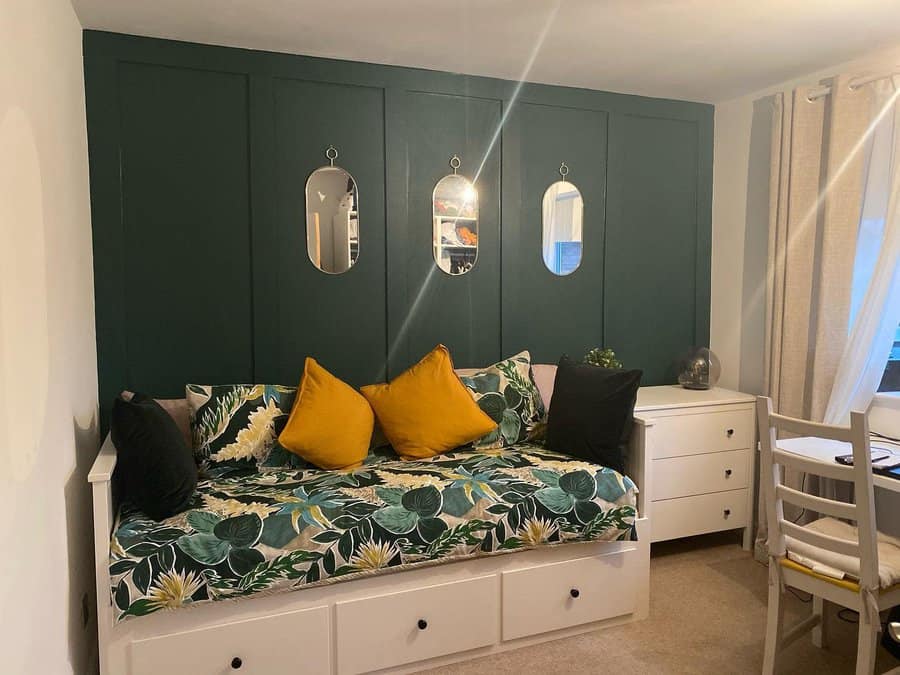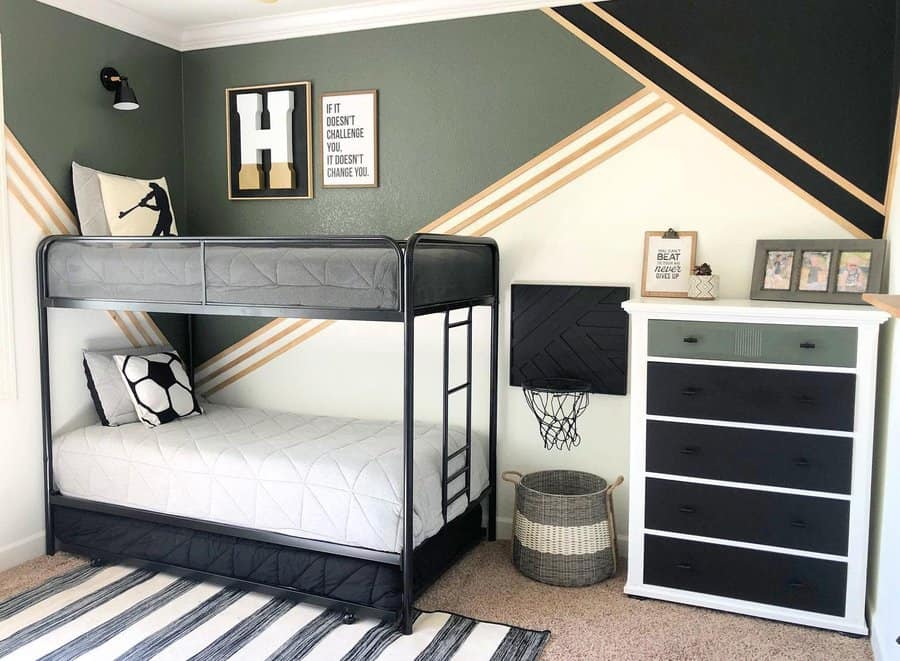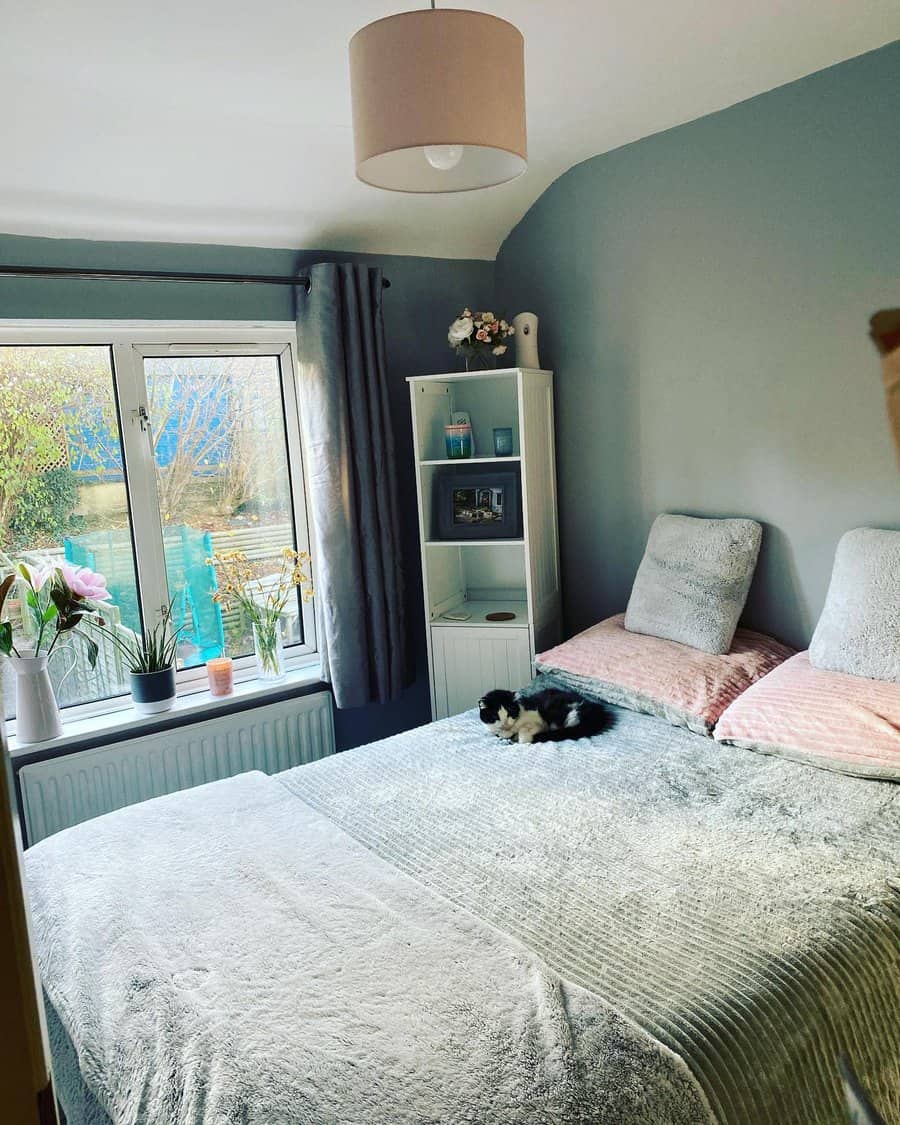 Old wooden crates work great for storing shoes, books, toys, and other assorted items. They also look really cool with farmhouse or rustic room decor.
6. Design
Design your small bedroom floor plan to maximize every available inch of storage space. That means looking beyond dressers and closets to consider wall and floor space. Think vertically as much as possible, such as using a tall, narrow dresser instead of a nightstand to obtain more drawer space.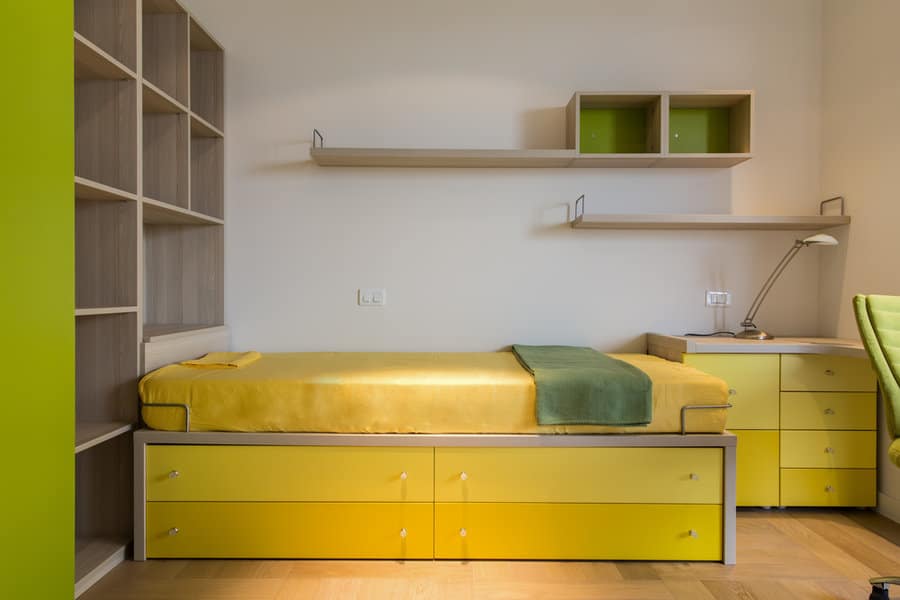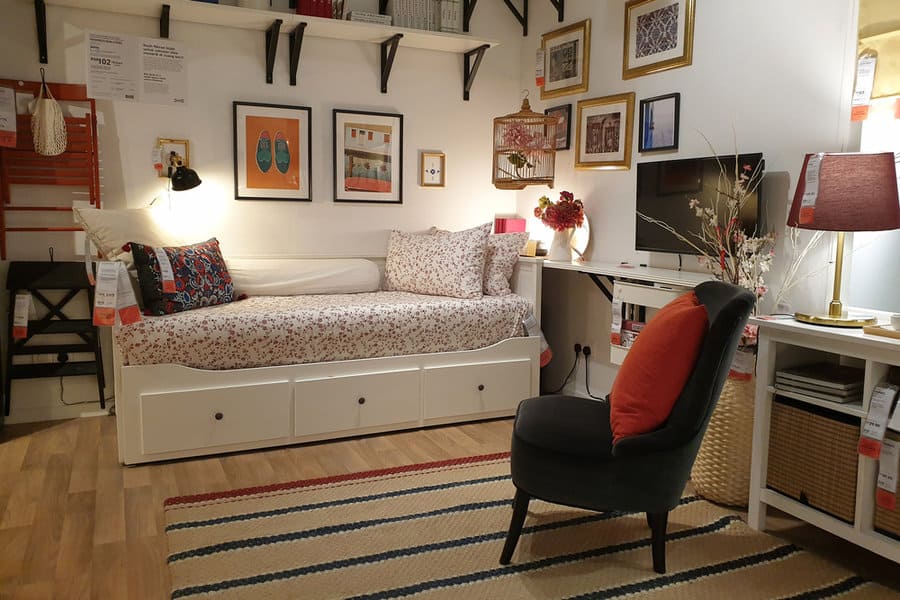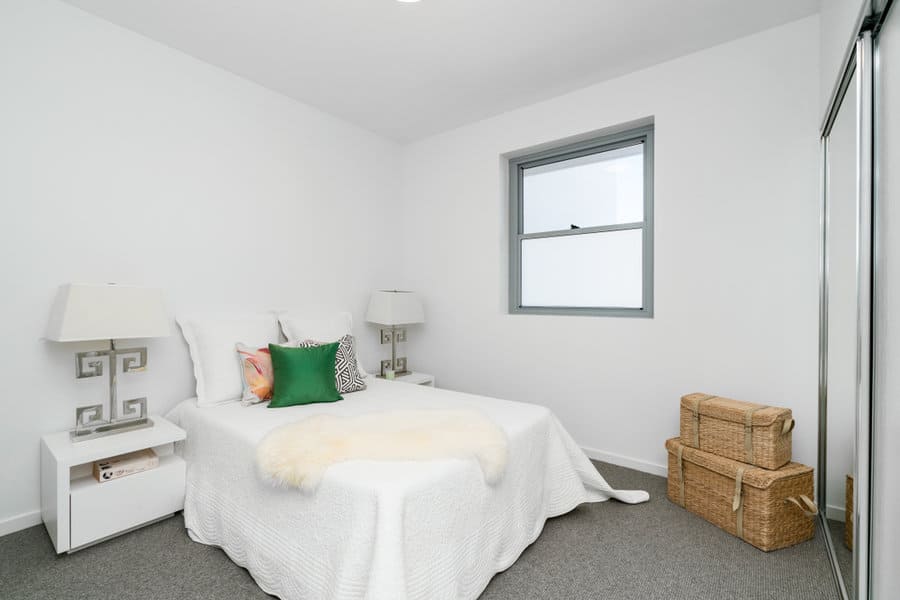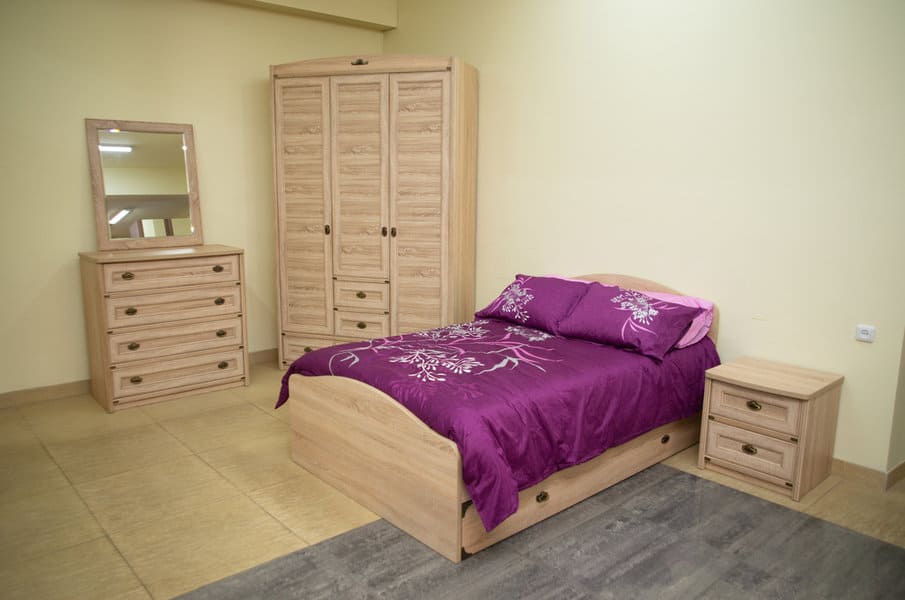 Include mirrors wherever you can in your small bedroom because they help the room look more spacious. Hang one over a nightstand if you don't have room over a dresser, or attach a full length mirror to the closet or bedroom door.
7. Drawer
Drawers are great for the same reason as cabinets: they allow you to store all your stuff out of sight. Try to incorporate as many extra drawers as you can into your small space. This often means buying drawers that roll under the bed, or plastic stackable units to tuck inside the closet.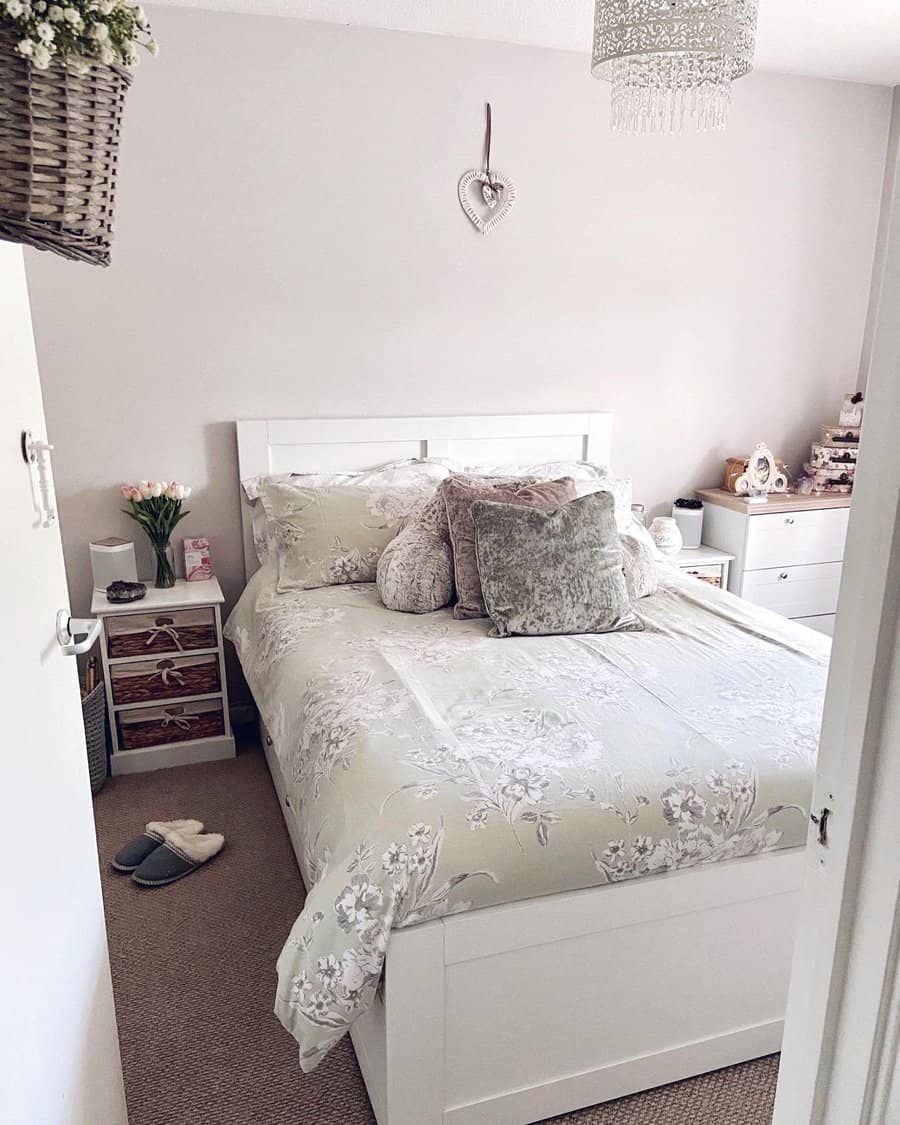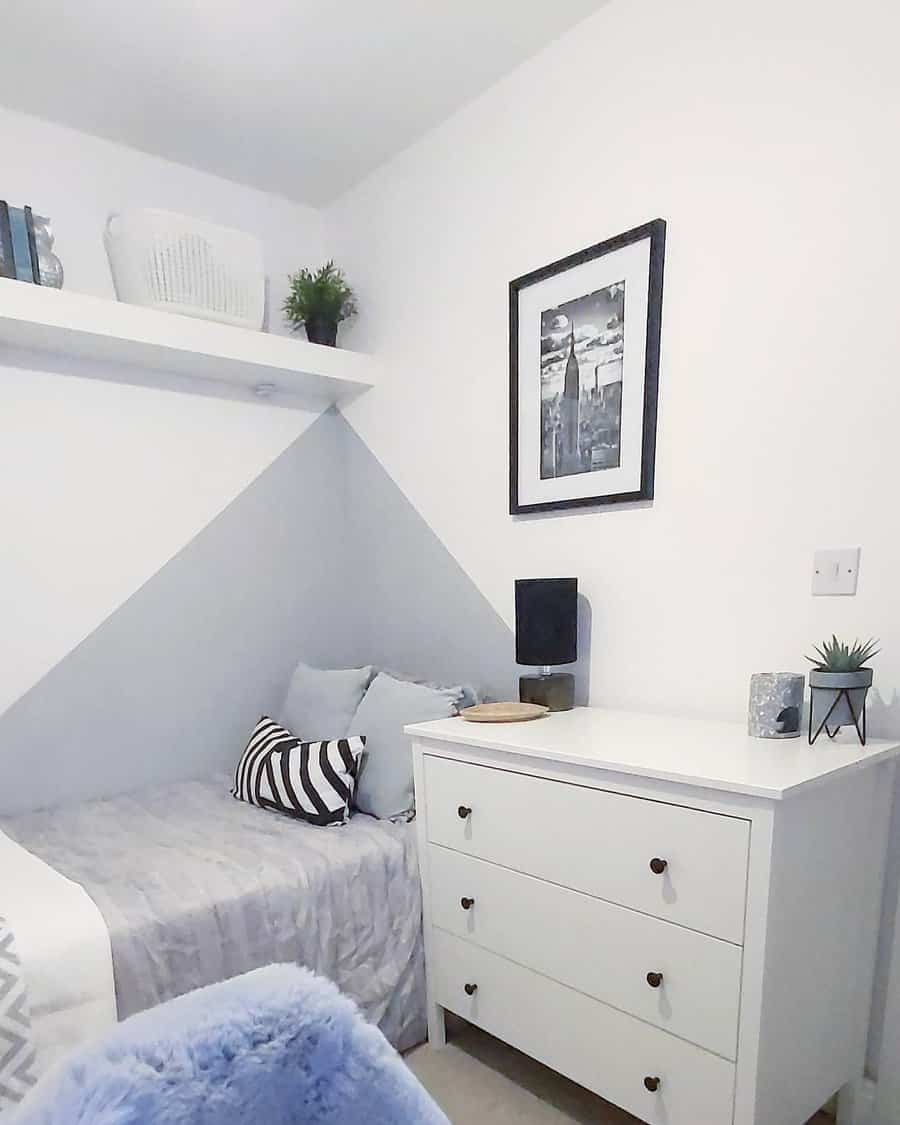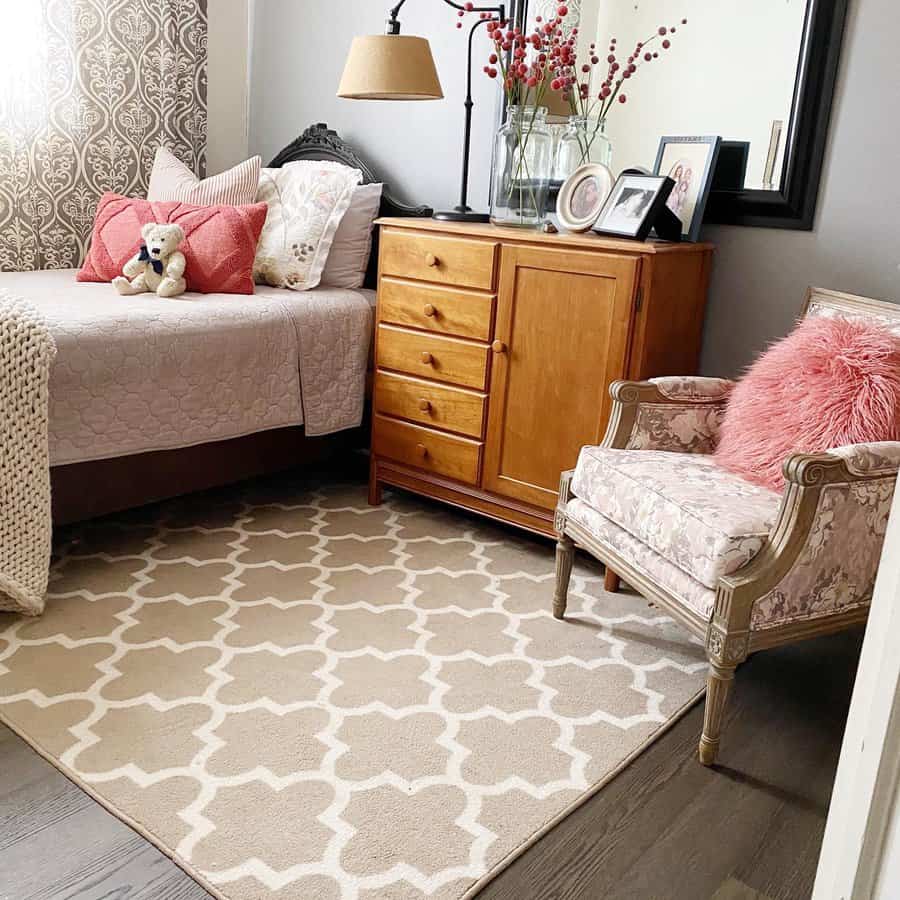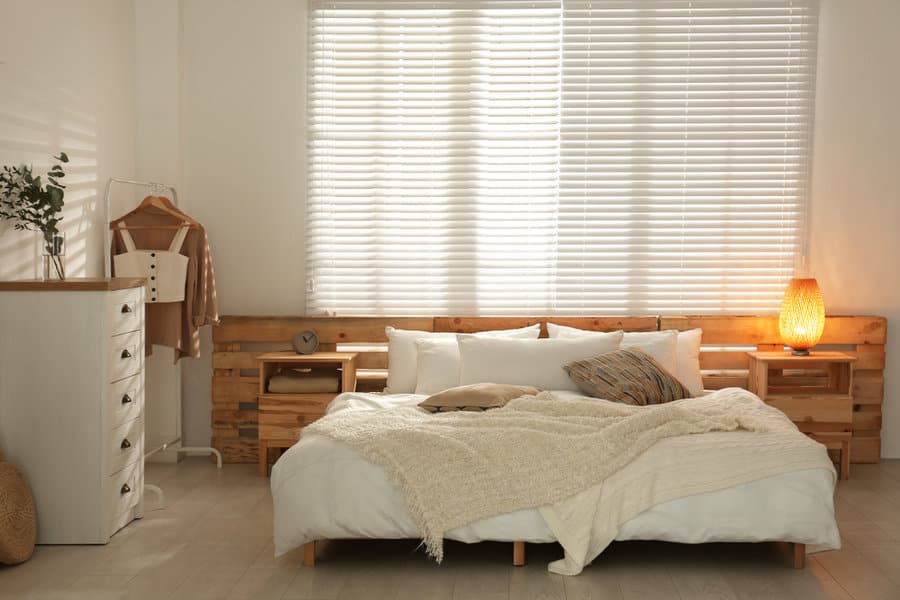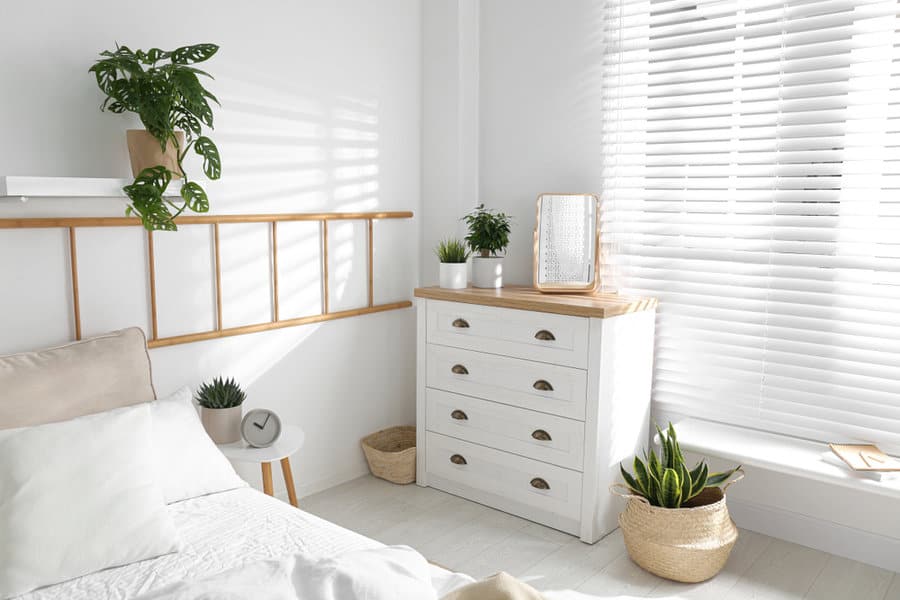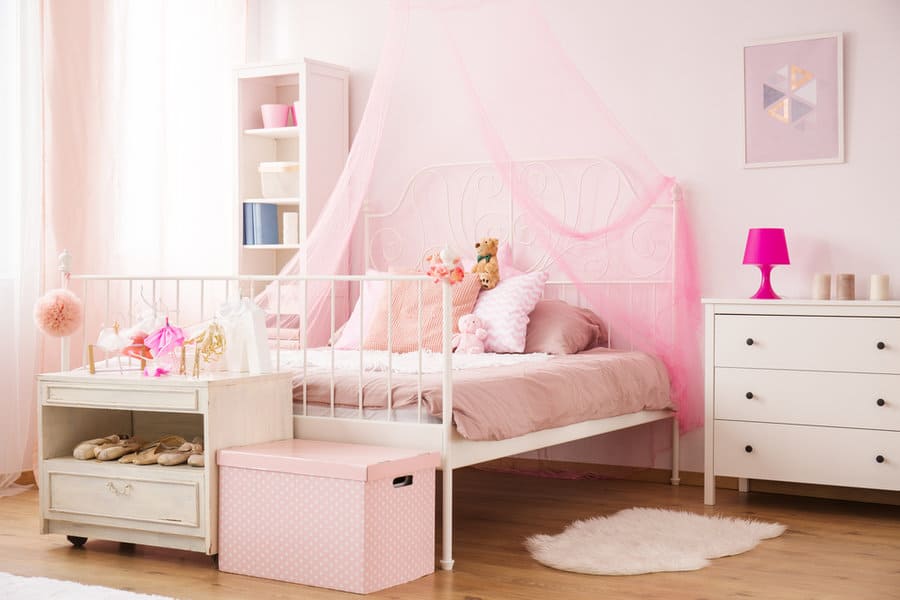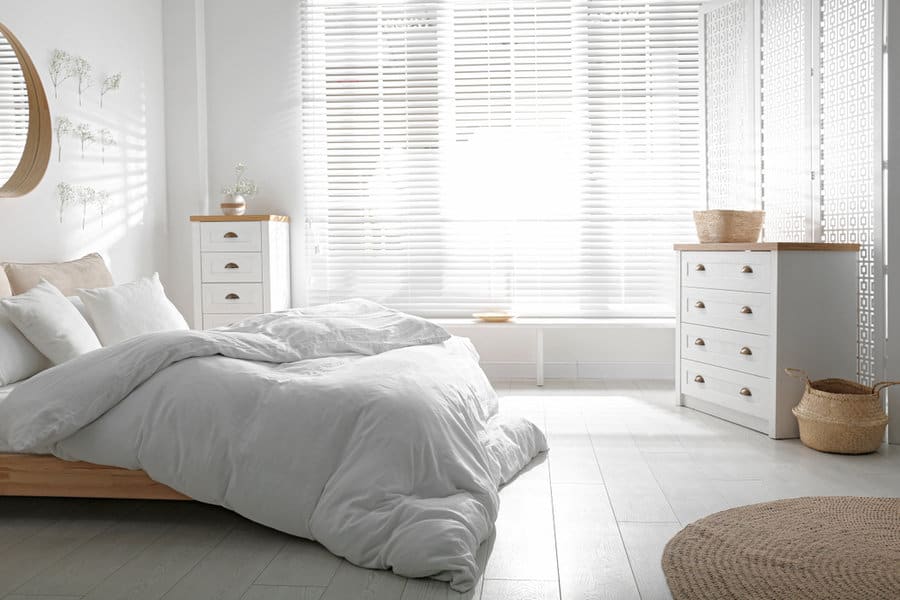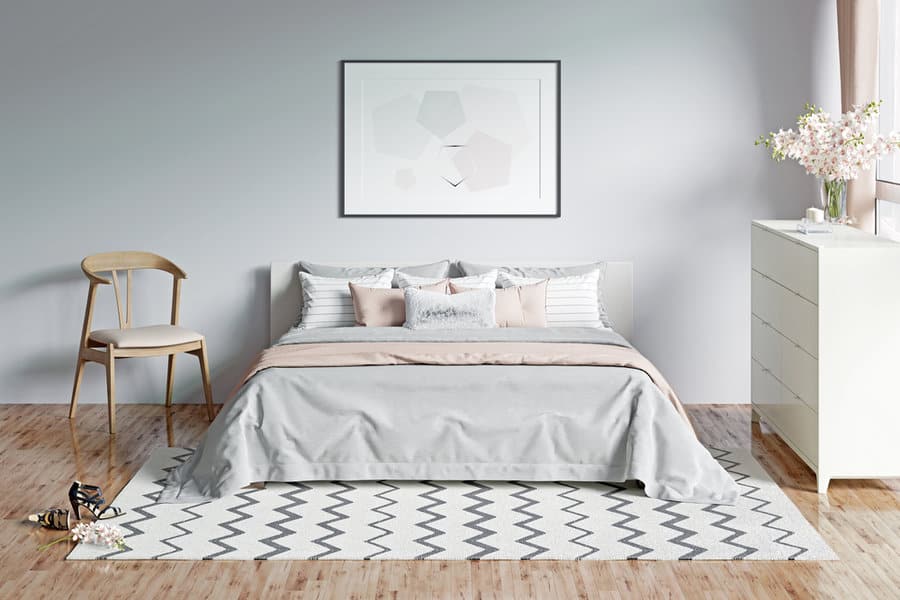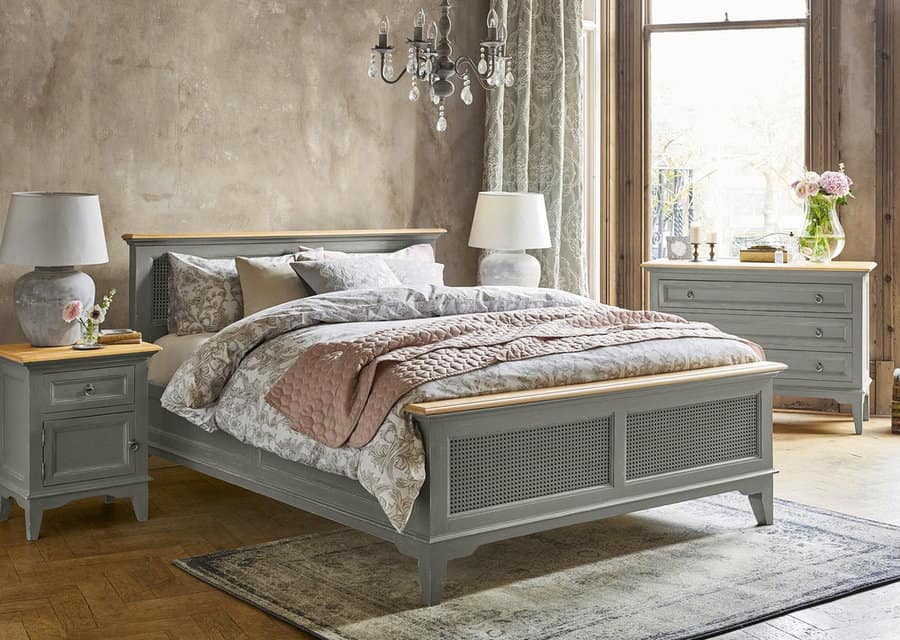 Maximize each drawer's capacity by placing a drawer divider set inside each one. Roll underwear and socks into tight cylinders to increase the amount of room you have to store these small items.
8. Kids' Bedroom
Toy storage is perhaps the biggest concern when trying to find sufficient storage space in a child's tiny bedroom. If at all possible, store toys in a separate playroom or in the living room. Not only will this make their room more spacious, it will keep them from playing when they're supposed to be sleeping.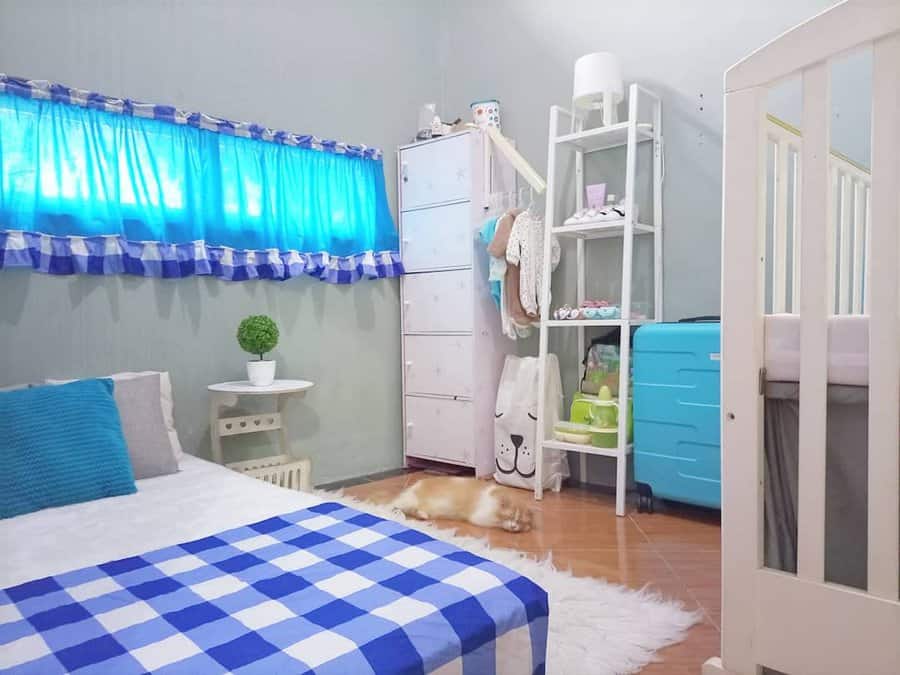 Consider buying an armoire desk that combines shelf storage with a fold-down homework desk. Position a dresser beside the bed and you've eliminated the need for a separate nightstand.
9. Modern
Many retailers are making smaller profile furniture for smaller rooms. IKEA is a great place to shop for big bedroom storage ideas for super small spaces. They specialize in sleek, modern storage options that occupy less floor space, and wall-mounted bedroom storage ideas. IKEA also offers colorful space saving toy storage options for kids' bedrooms.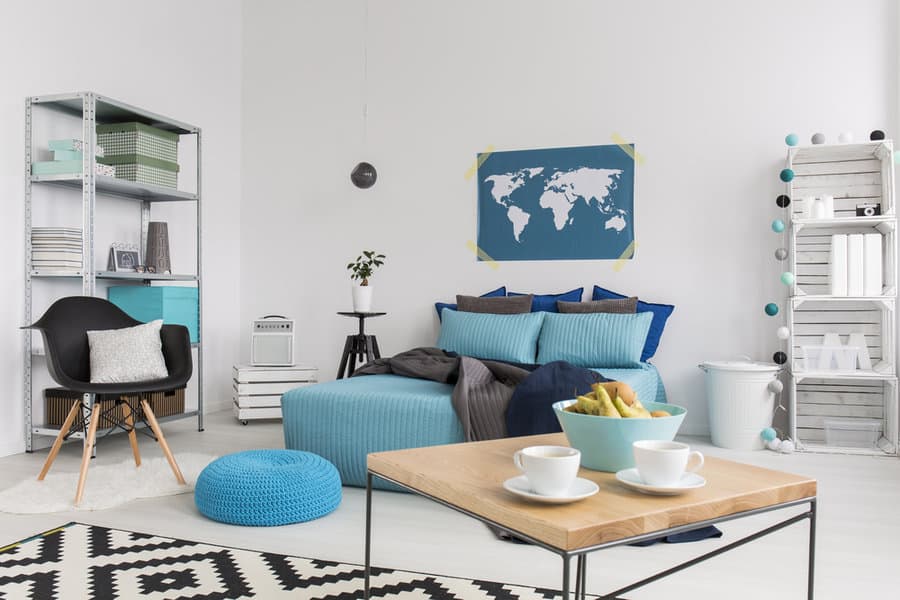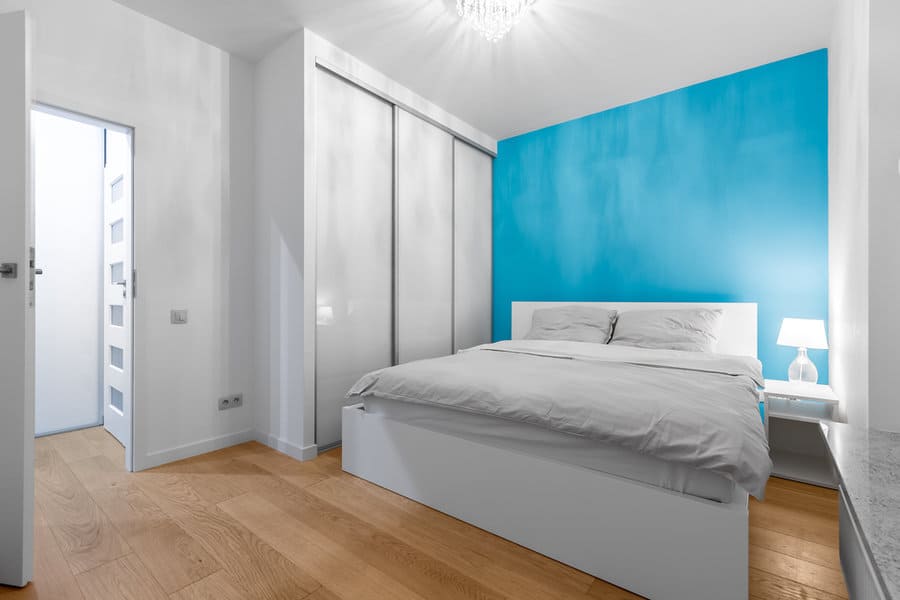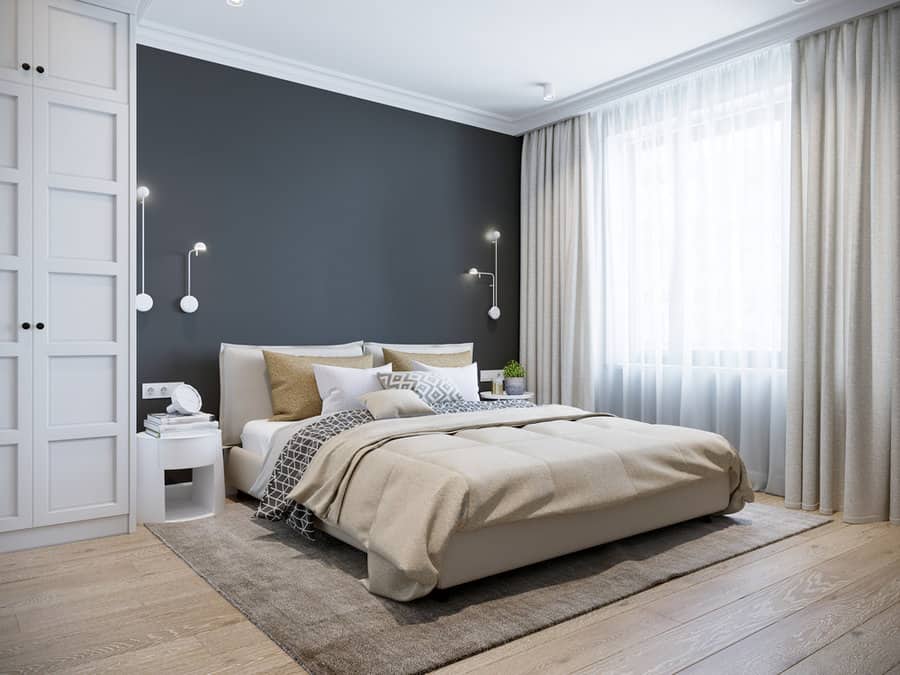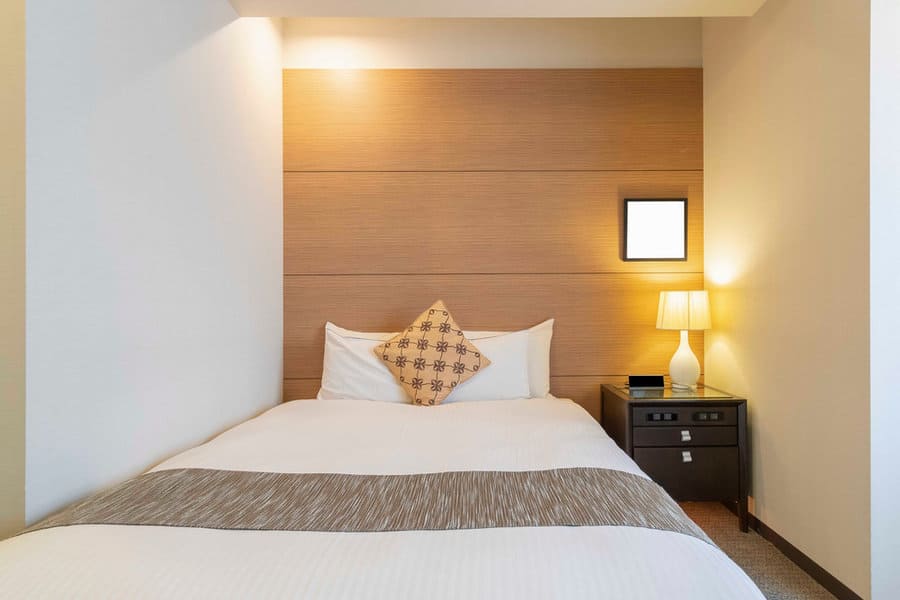 A shelf mounted at nightstand level is a great modern substitute for a bedside table. It's sturdy enough to hold a lamp and tissues, but has open floor space beneath where you can tuck a small storage box or trash can.
10. Shelves
Shelving is always a good bedroom idea when you need more storage space. Instead of hanging artwork above your bed, use that wall space for shelves.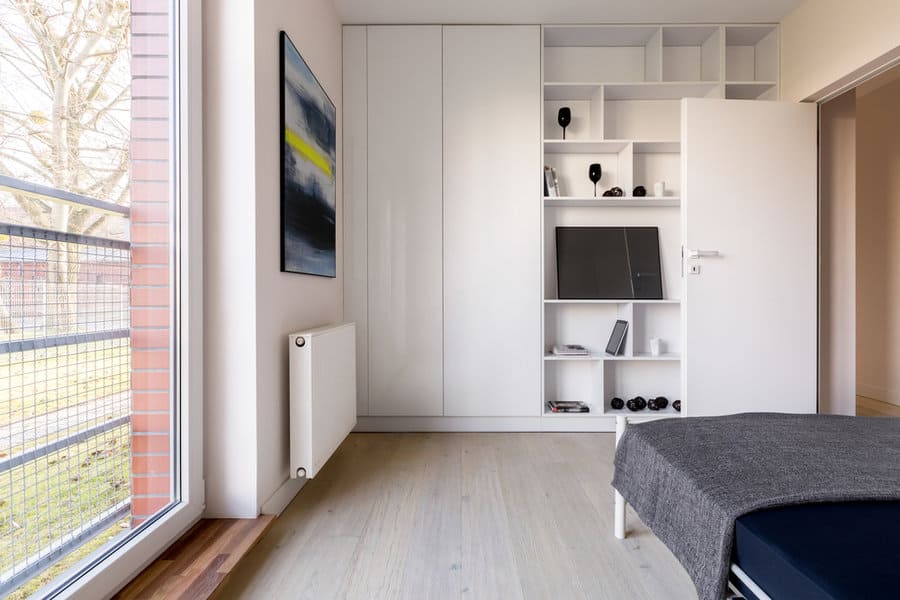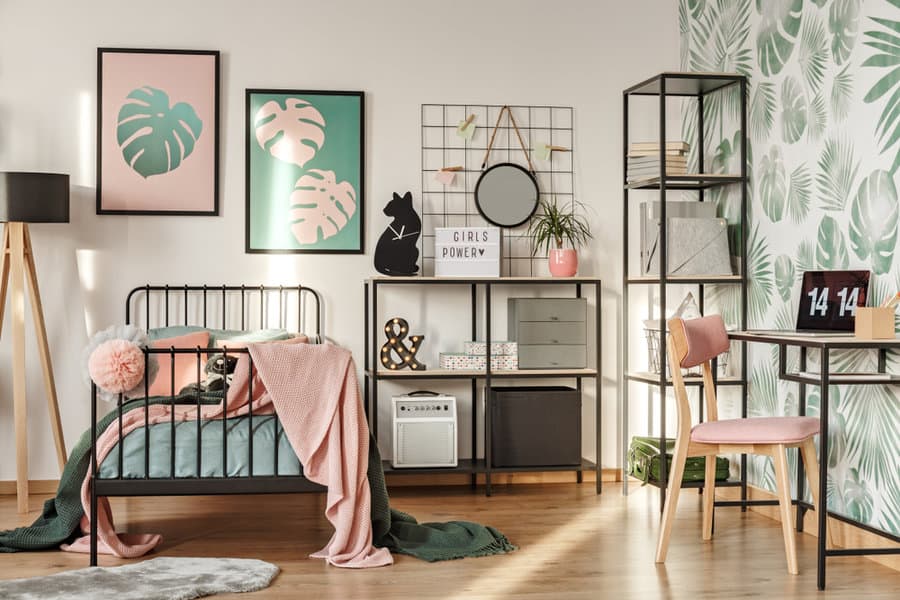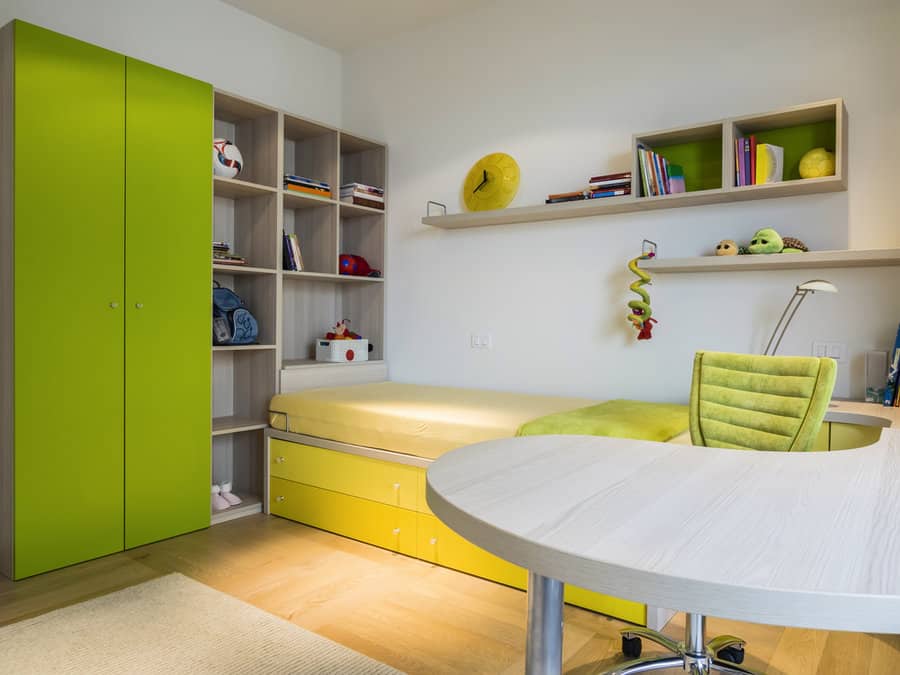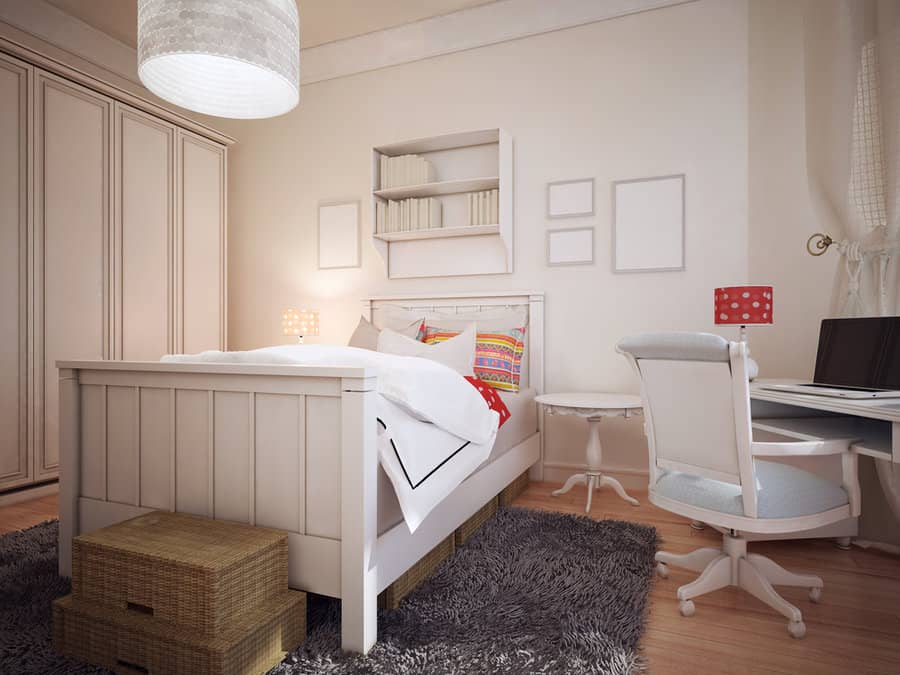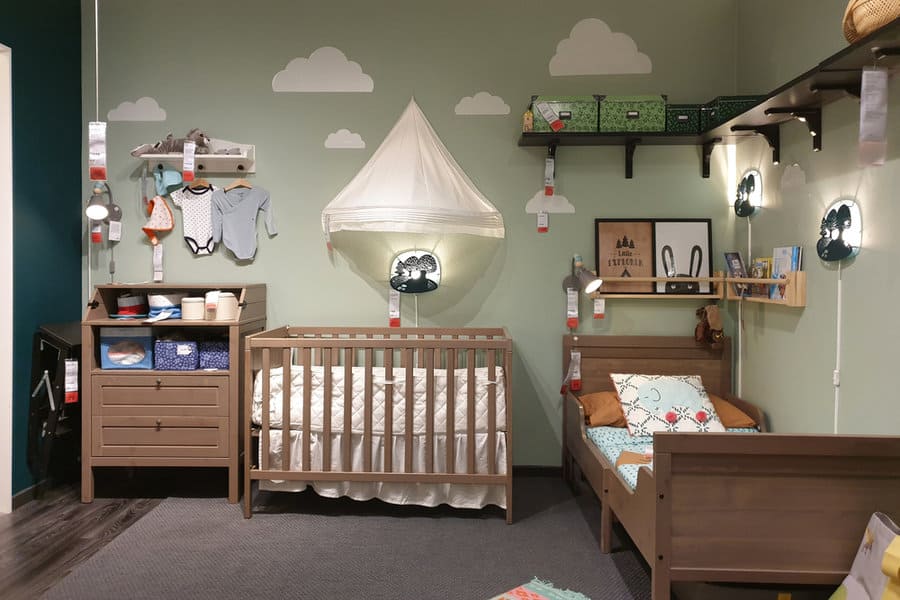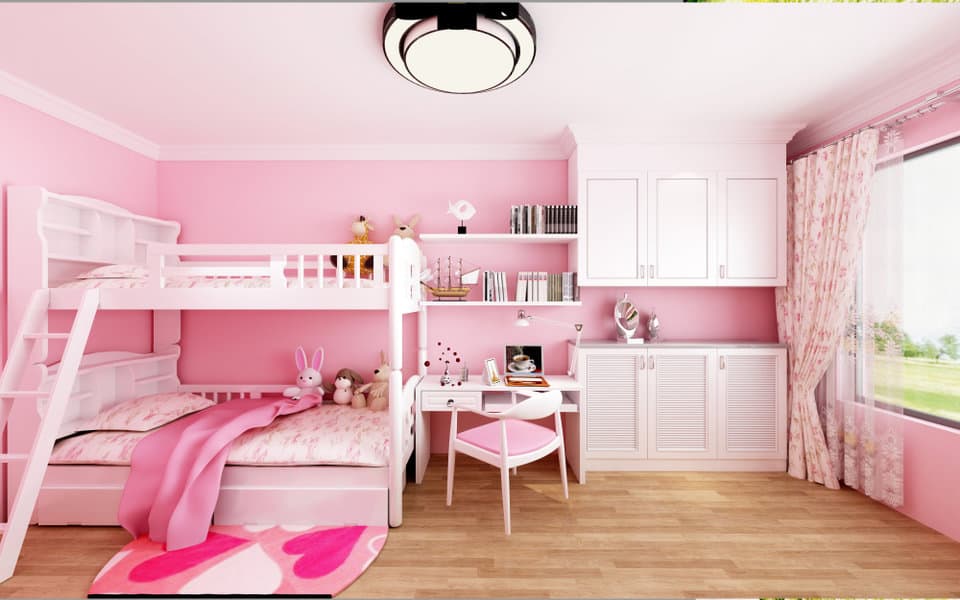 Even one good floating shelf can hold a lot of belongings placed in attractive baskets or bins, but a multi-shelf unit is a better way to turn vertical space into storage space. Wherever you have the wall space, add some type of shelving unit.
See more shelving ideas here.
11. Underbed
A loft bed is the ultimate way to give a small bedroom underbed storage space, but nearly any bed provides some room underneath to store things. To make it easier to organize and access your belongings, purchase drawers specially designed to roll under your bed. Their wheels will make it easier to move than a flat-bottom basket or bin.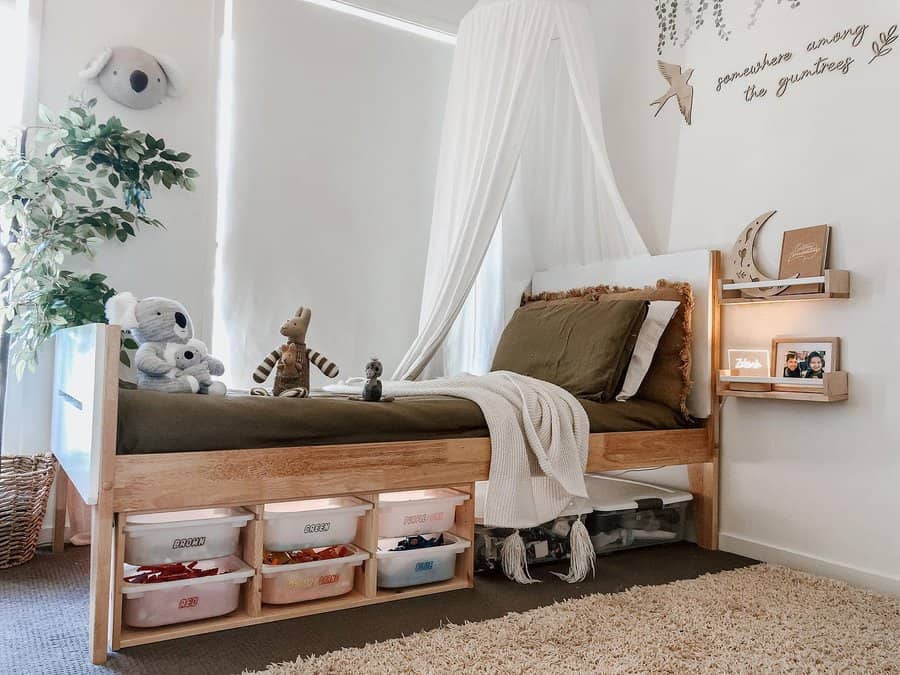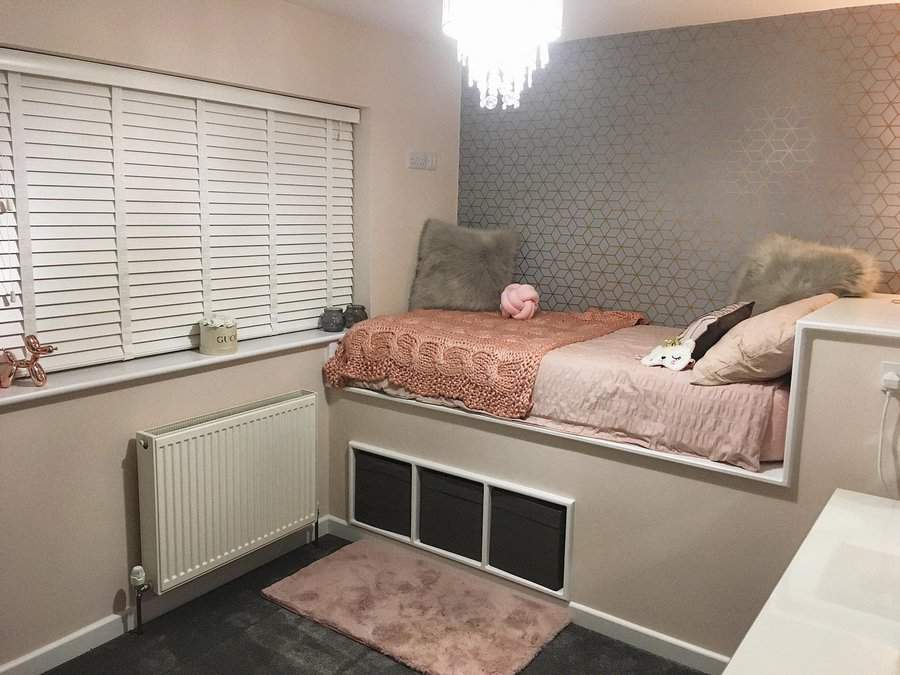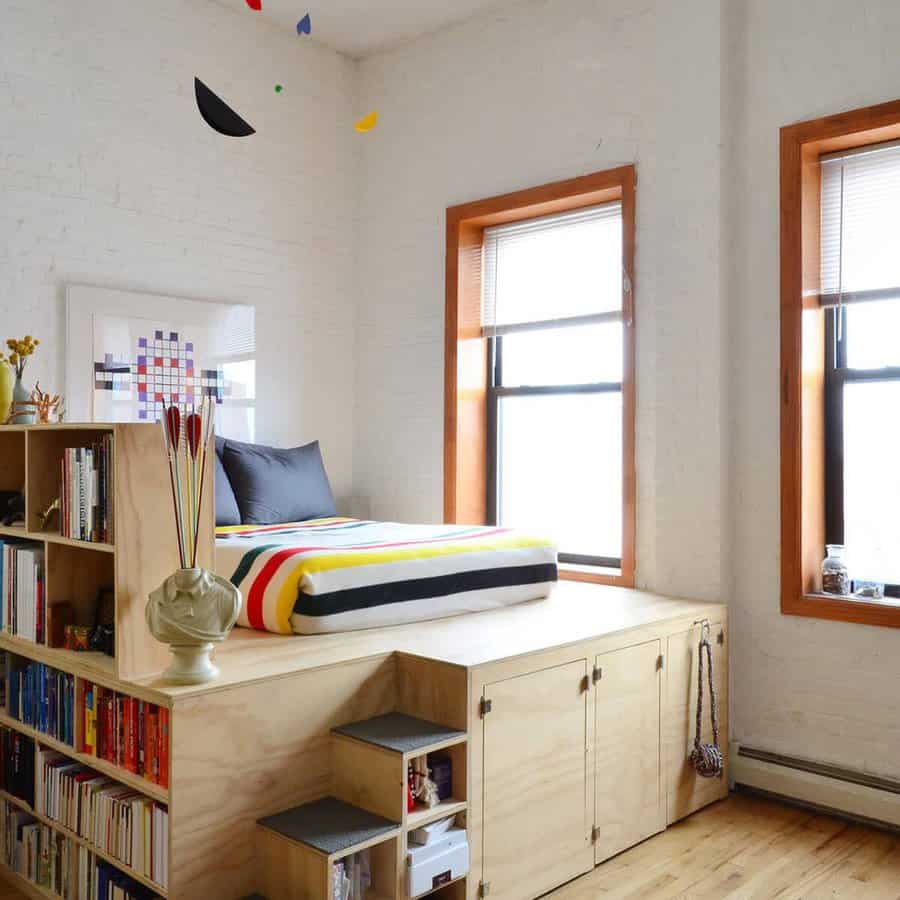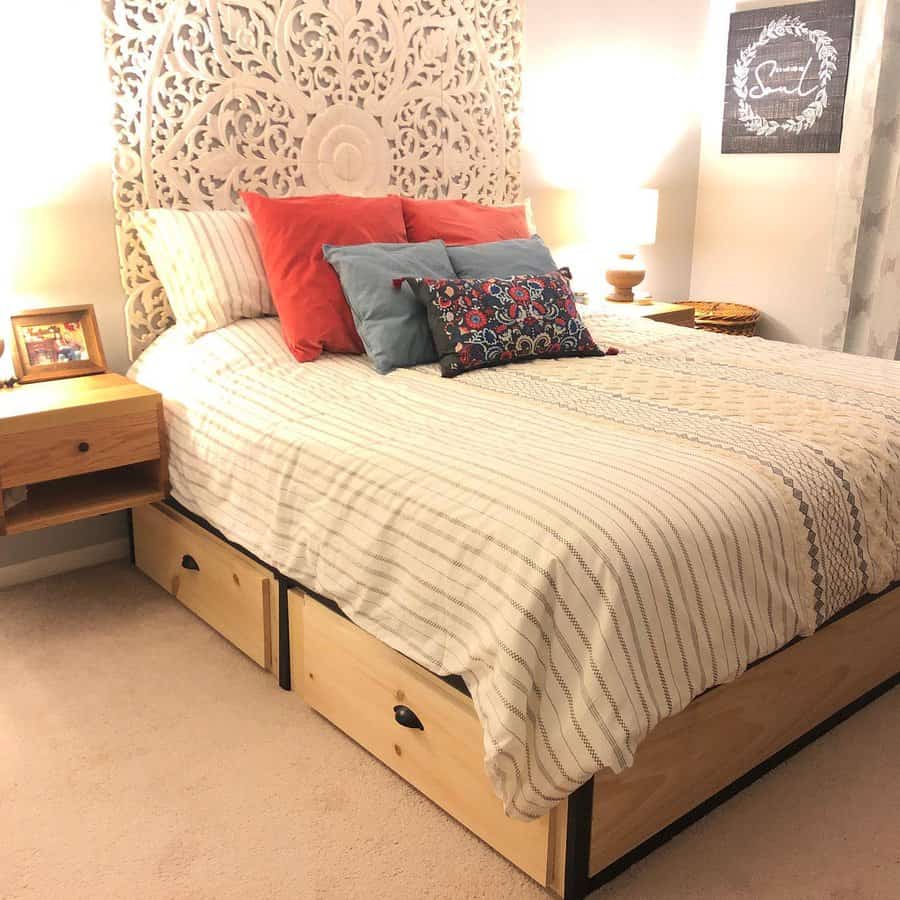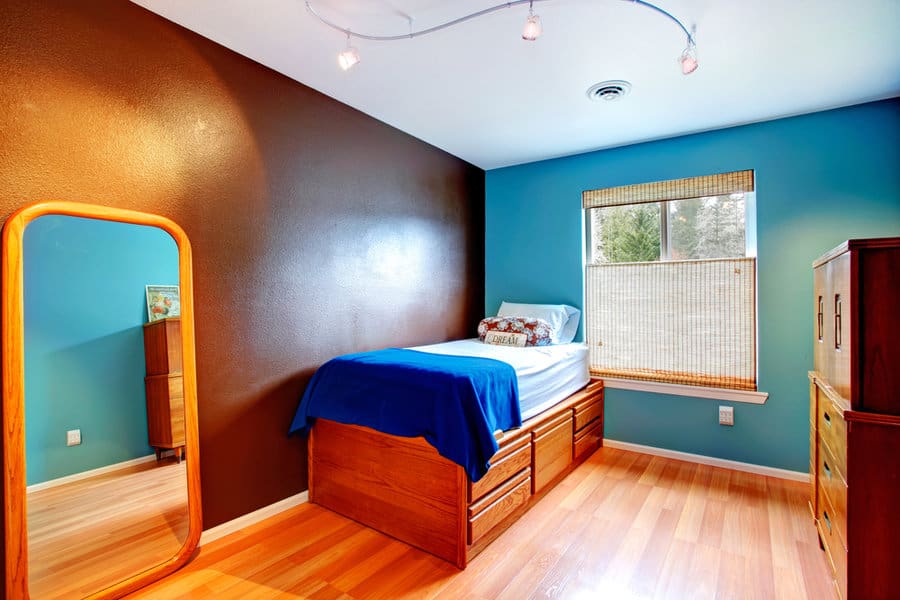 Even if the storage space under your bed is just a few inches tall, you can still use the space for storing flat objects. It's a great place to tuck long, bulky items, like sporting equipment or rolls of gift wrap.
12. Wall
View your open wall space as potential storage space. In addition to shelves and cabinets, you can hang hooks to store a wide variety of items, from your bath towel to costume jewelry. Wall mounted baskets are another good storage option that gets items organized off the floor.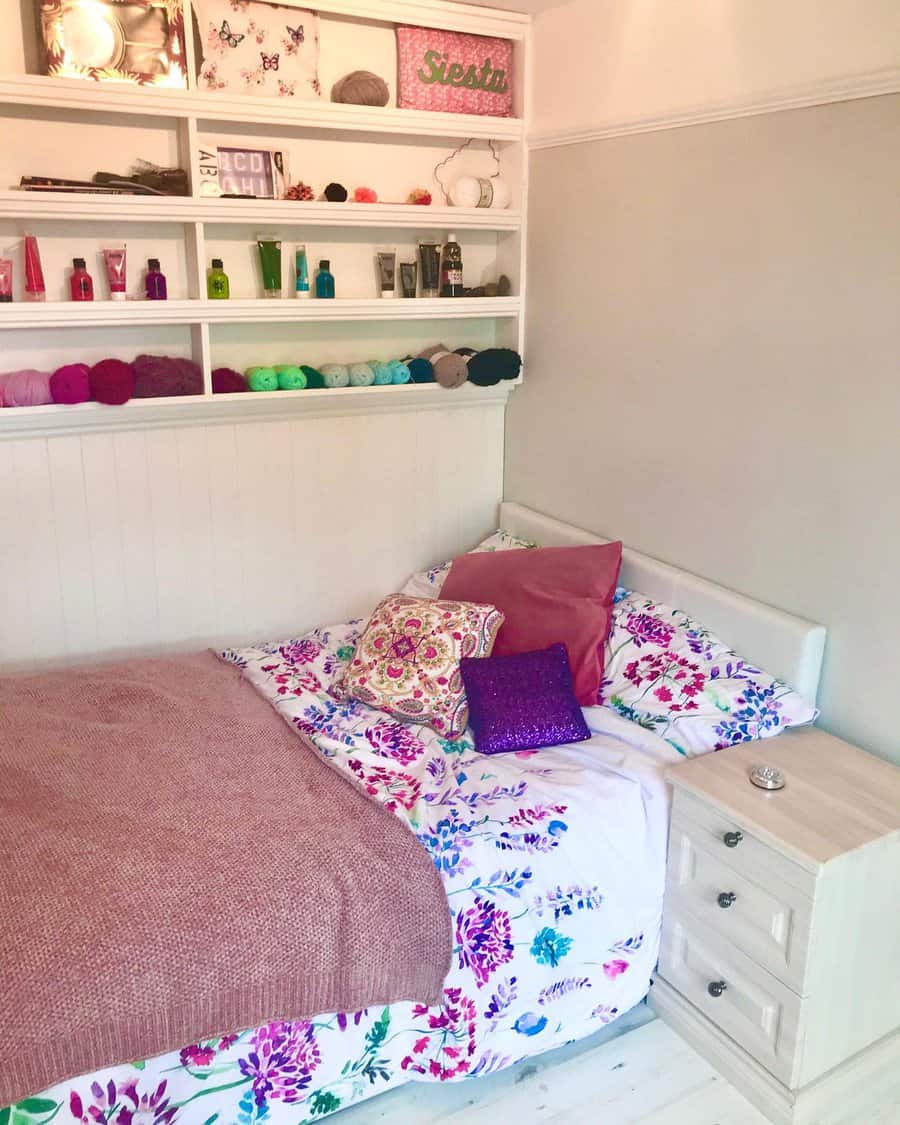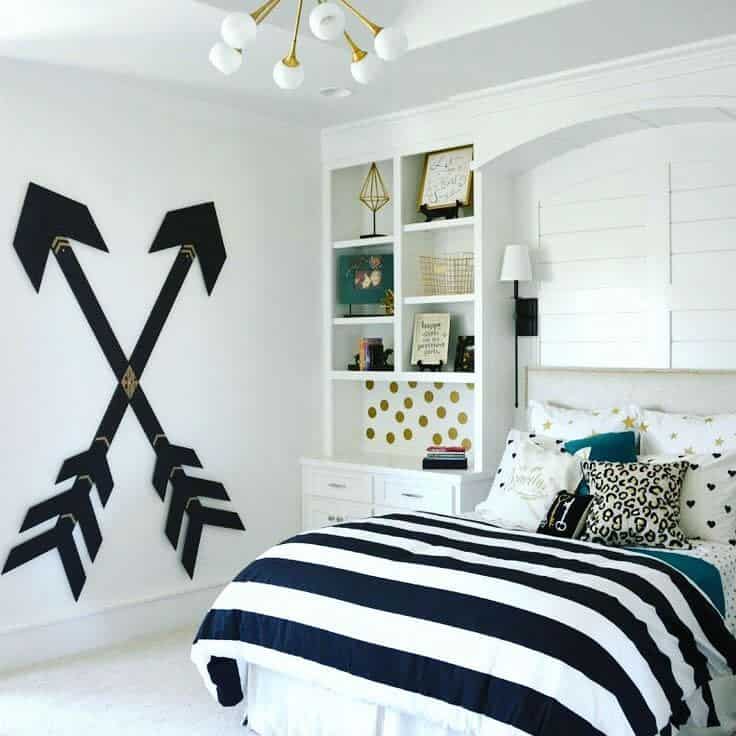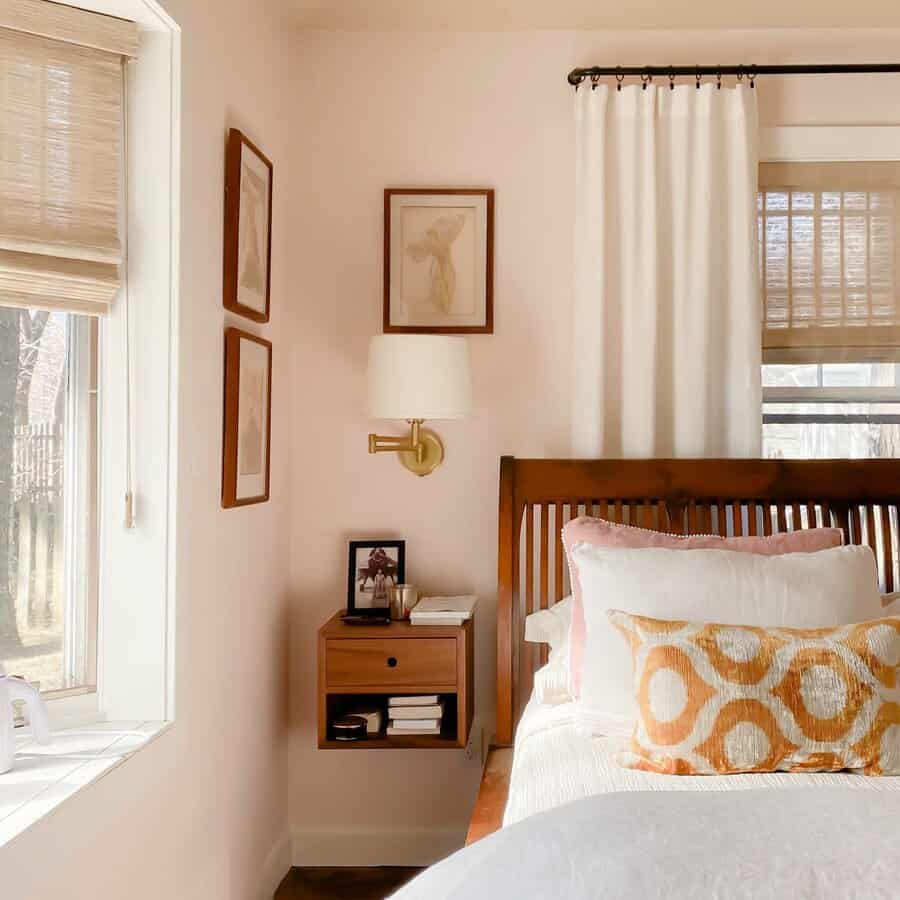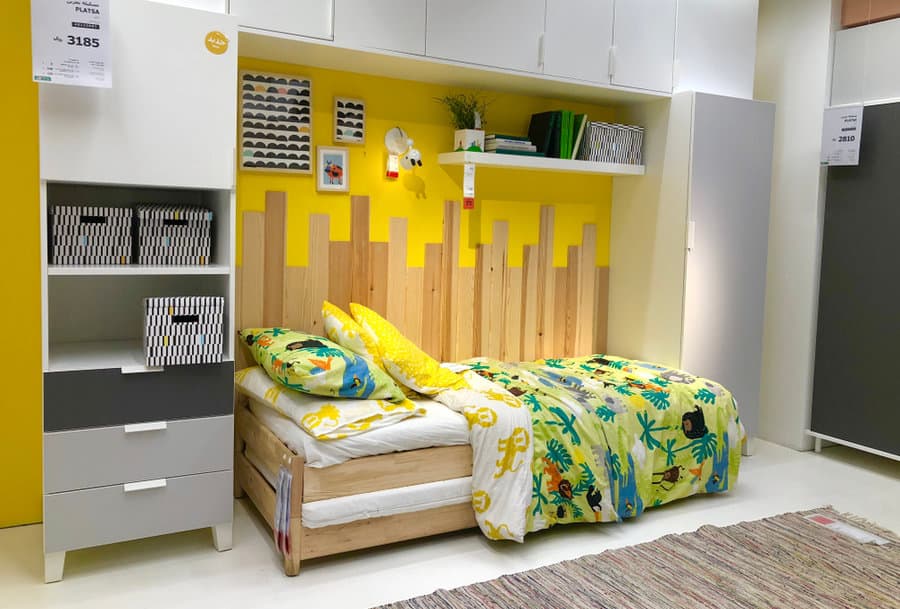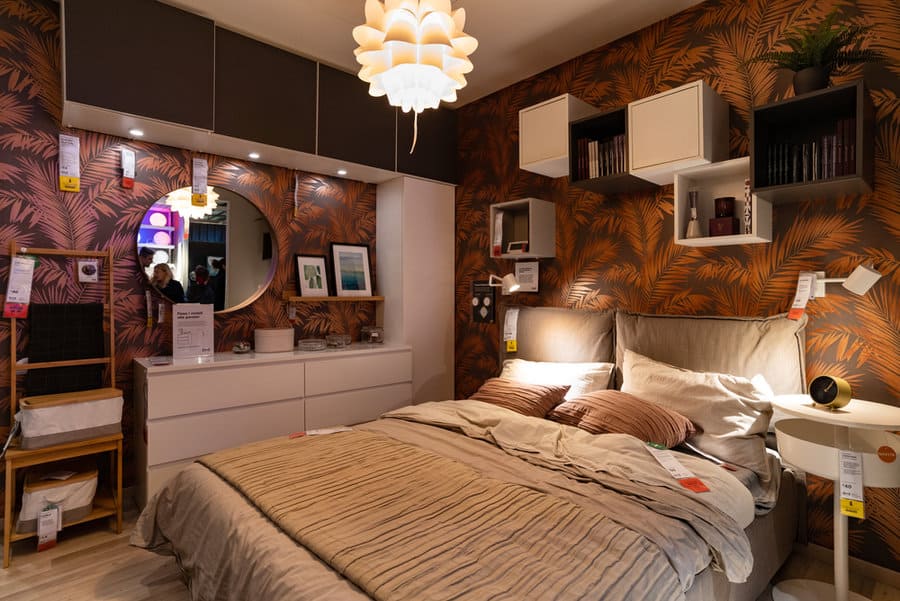 One of the best ways to create extra space in a small room is to replace an ordinary bed with a Murphy bed. These beds look like a cabinet on the wall, but fold down into a regular bed when you're ready to sleep. During the day, fold them back into the wall and enjoy your open floor space.
13. Wardrobe
A wardrobe is a large, tall cabinet used for hanging or storing clothes. Wardrobes are common in older homes and apartments that lack closets, but they're a great way to maximize clothing storage in any small bedroom.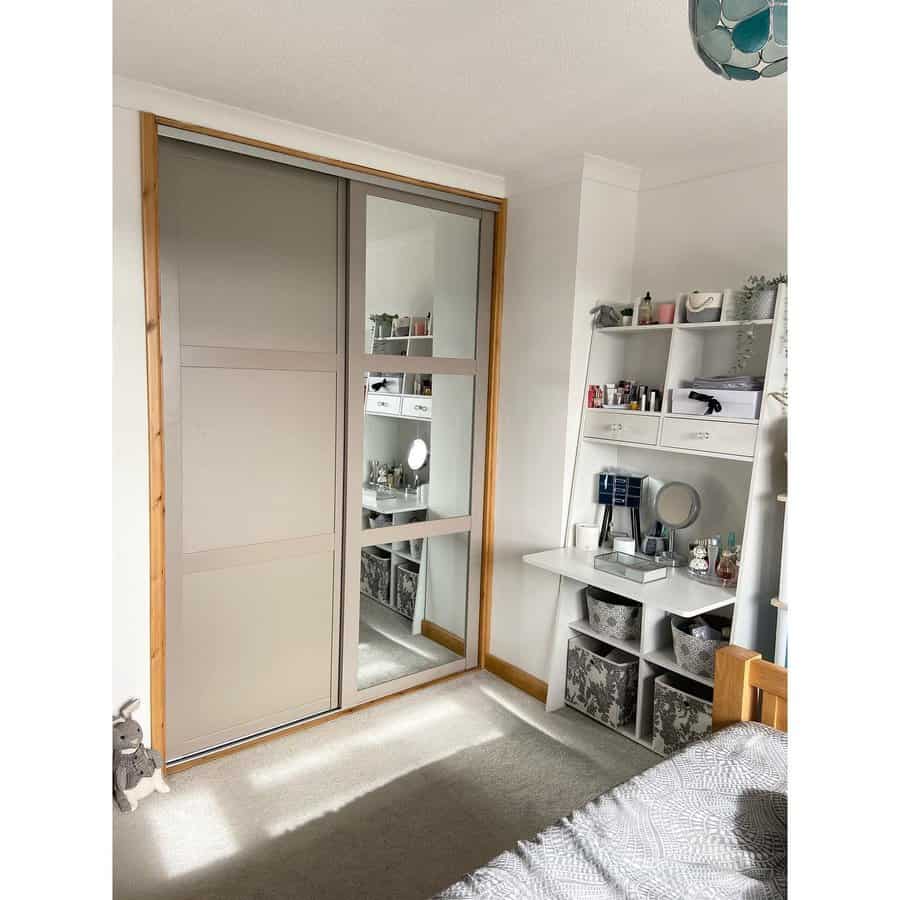 Depending on where you live, a freestanding wardrobe may be called an armoire, almirah, or chifforobe. A built-in wardrobe that covers an entire wall may seem excessive in a small bedroom, but it's a great use of space that you aren't likely to regret.
Small Bedroom Storage FAQs