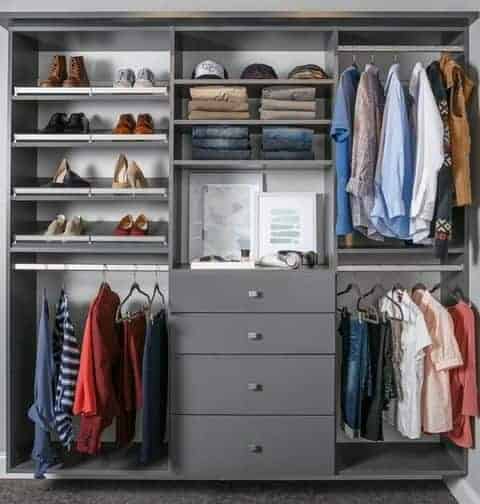 59 Small Closet Organization Ideas
Let's be honest: for a woman to say that she has enough closet space, is because her closet is gigantic!
Truth is, for most of us, there never seems to be enough room in the closet for shoes, coats, hats, belts, scarves, boots, handbags, beachwear, gym wear, office outfits, evening dresses, casual outfits… and some of us have to share precious closet space with our significant other!
If you are tired of your cramped closet and don't feel like throwing half of your stuff away, have a look at the organization tips we are going to share with you in this post.
1. Sort Your Clothes By Season
Looking to maximize your limited closet space? Start by sorting clothes by season – hang winter items on the left side and summer items on the right. Arrange items in categories for easy access, like coordinating skirts with blouses or rolling up jeans and tucking them away in drawers.
You can keep everything neat and tidy by adding easy-to-read labels to bins and baskets. This simple touch will make it much easier to find what you need without making a mess! With these small closet organization ideas, you'll be ready to tackle any organizational task with confidence!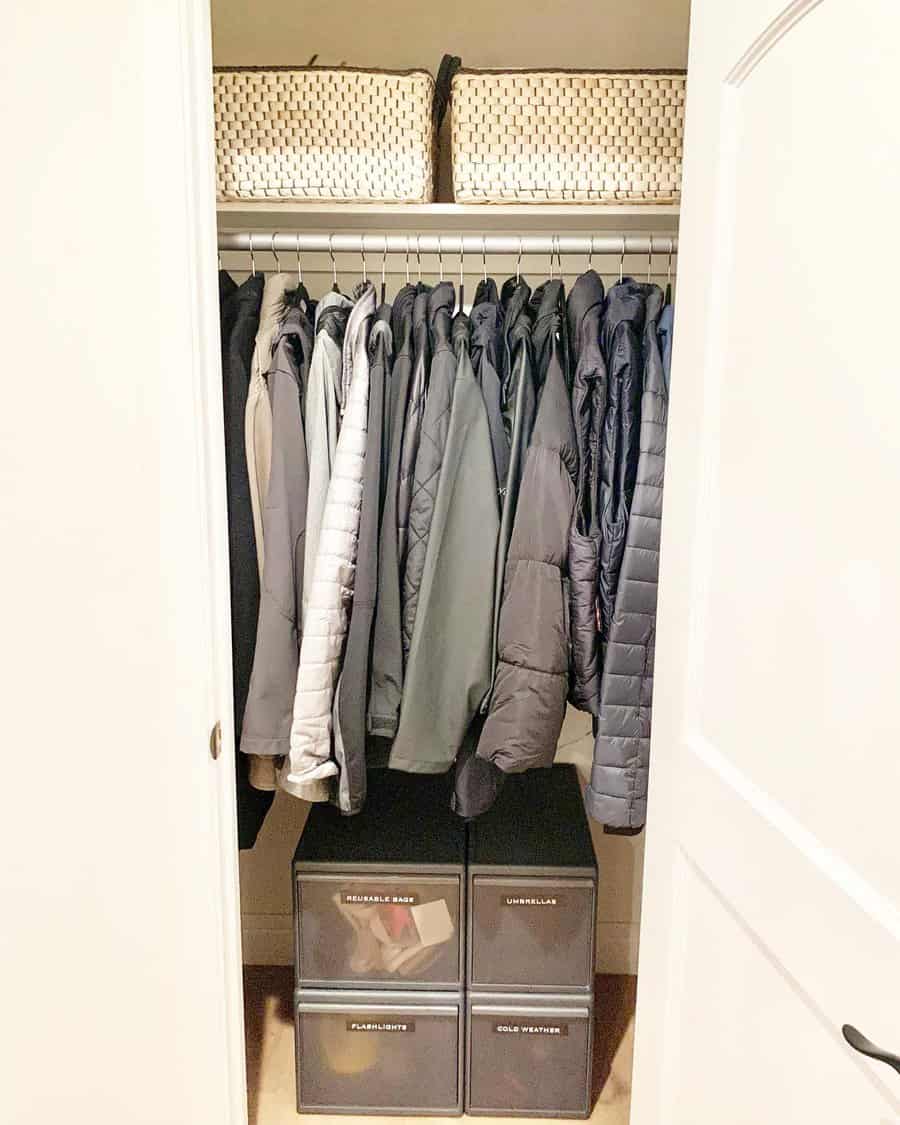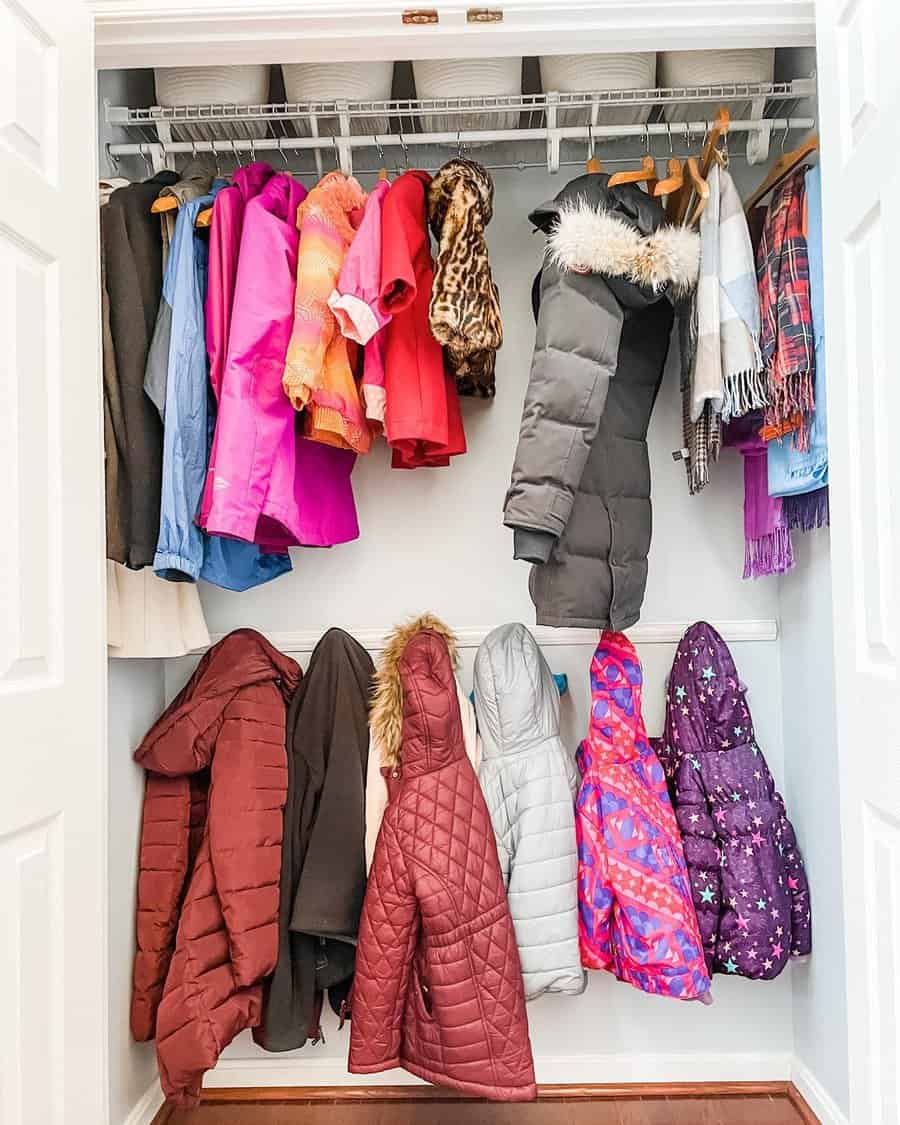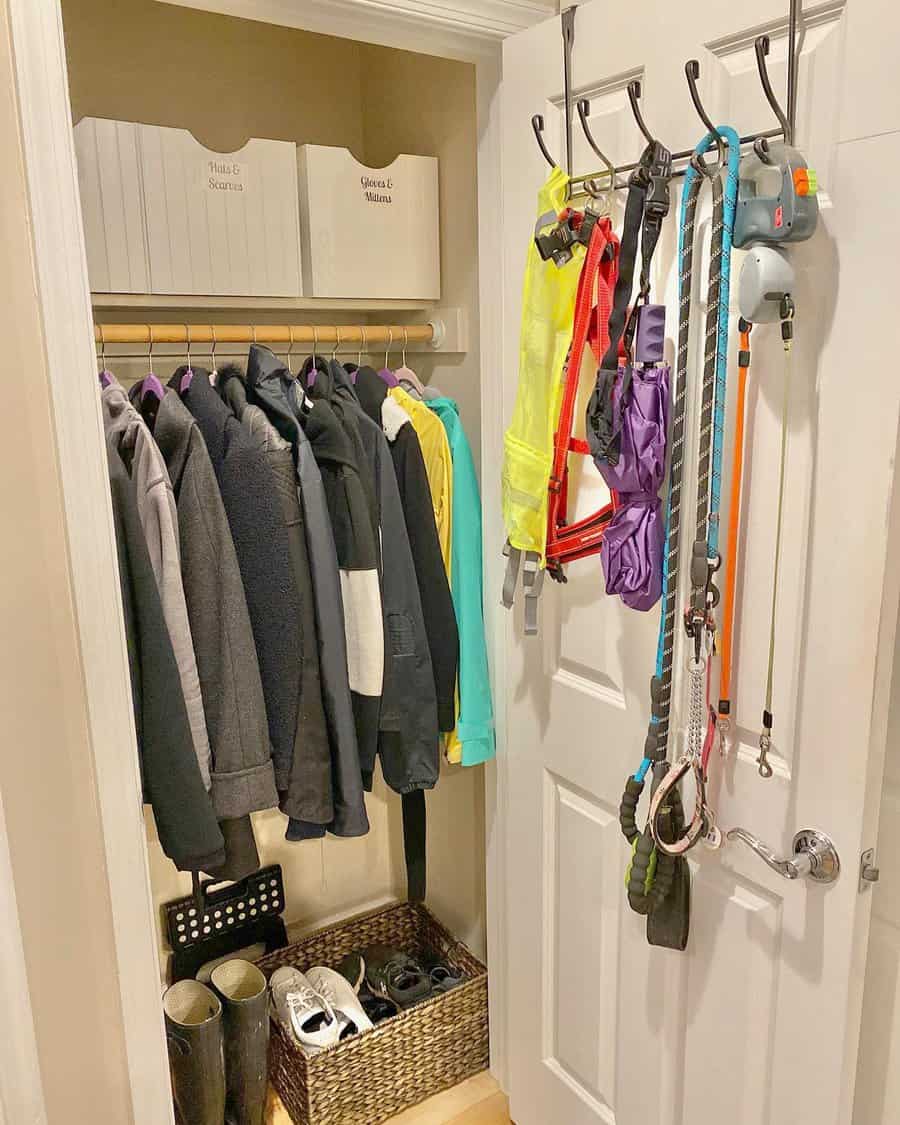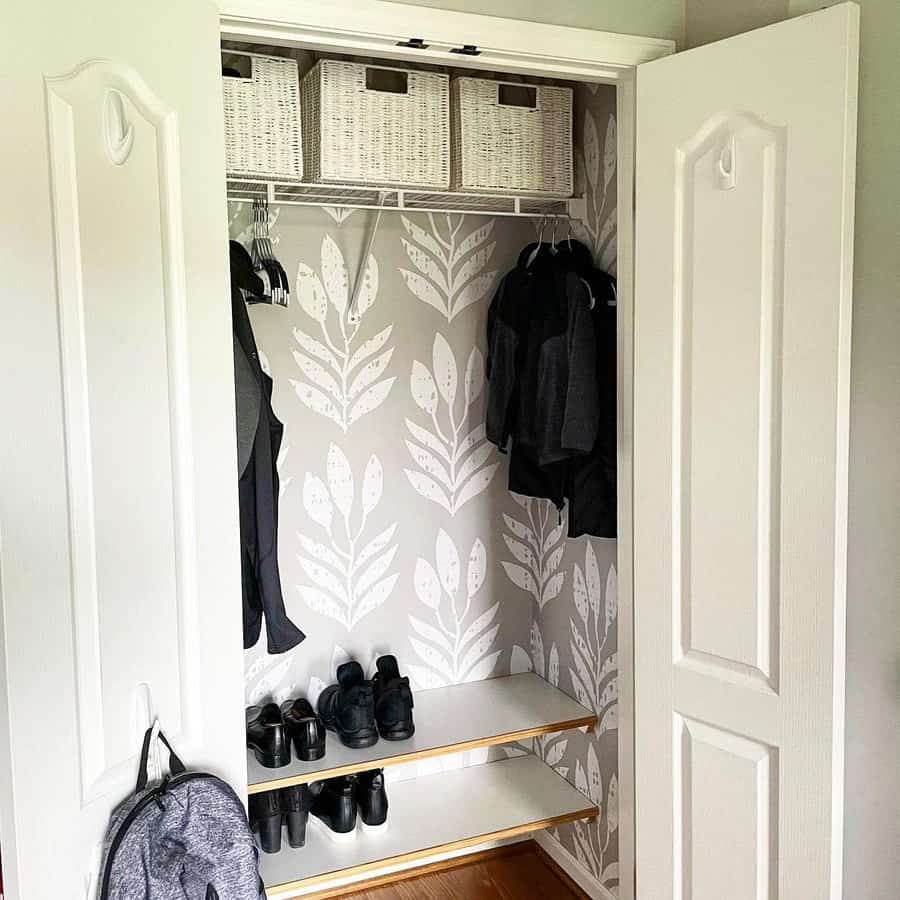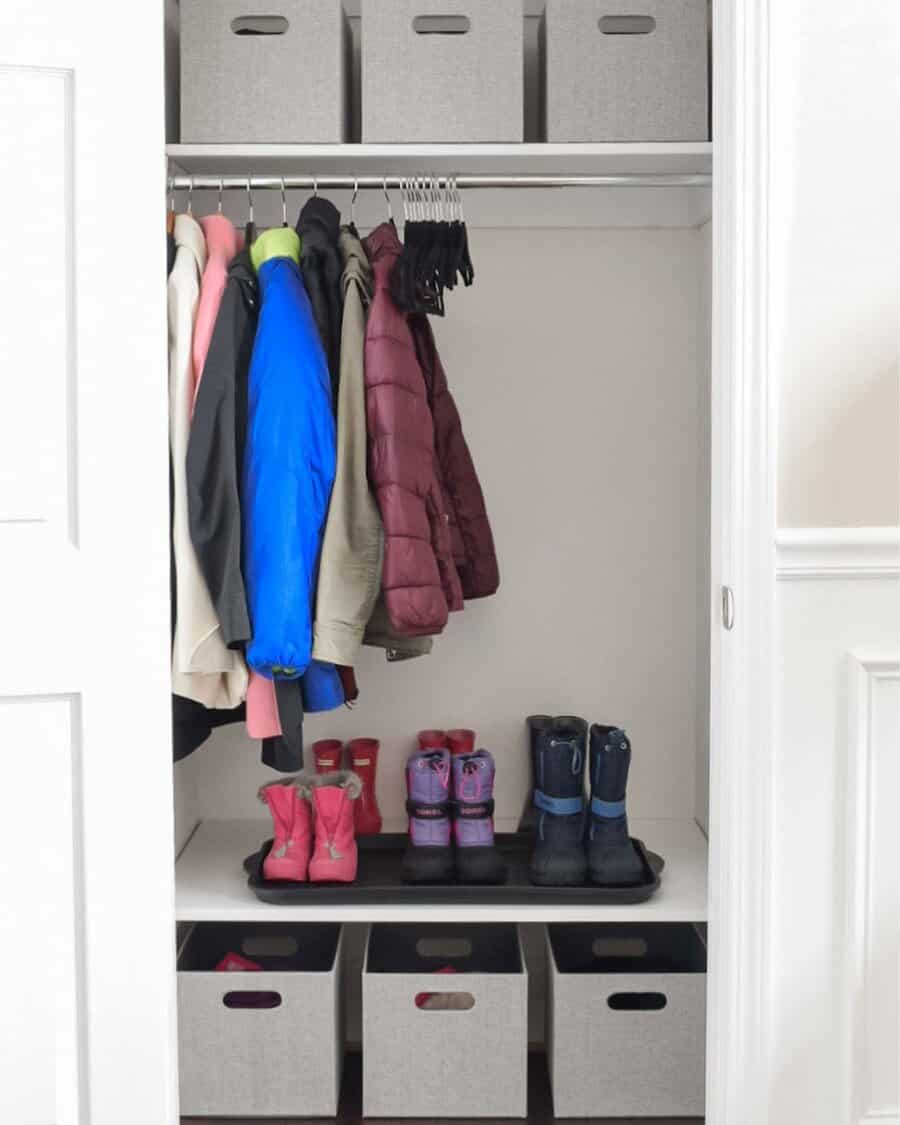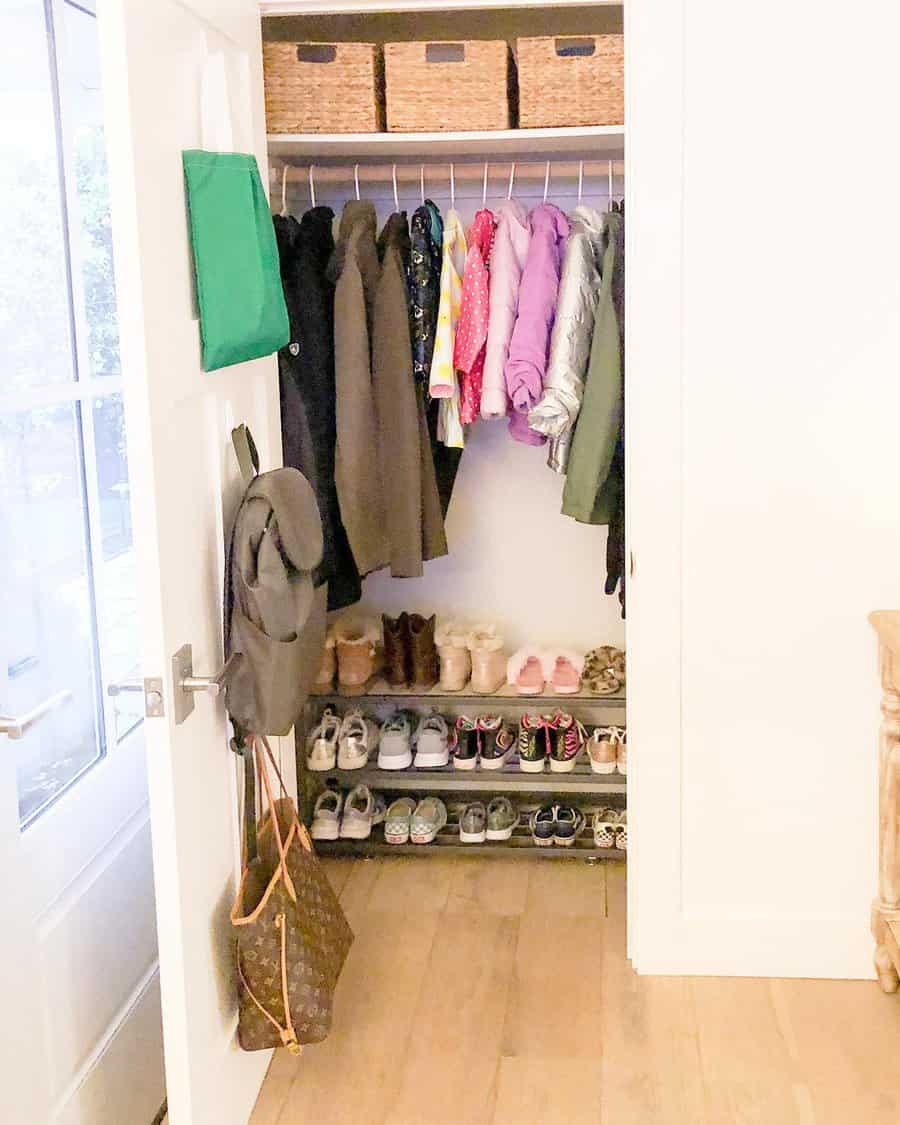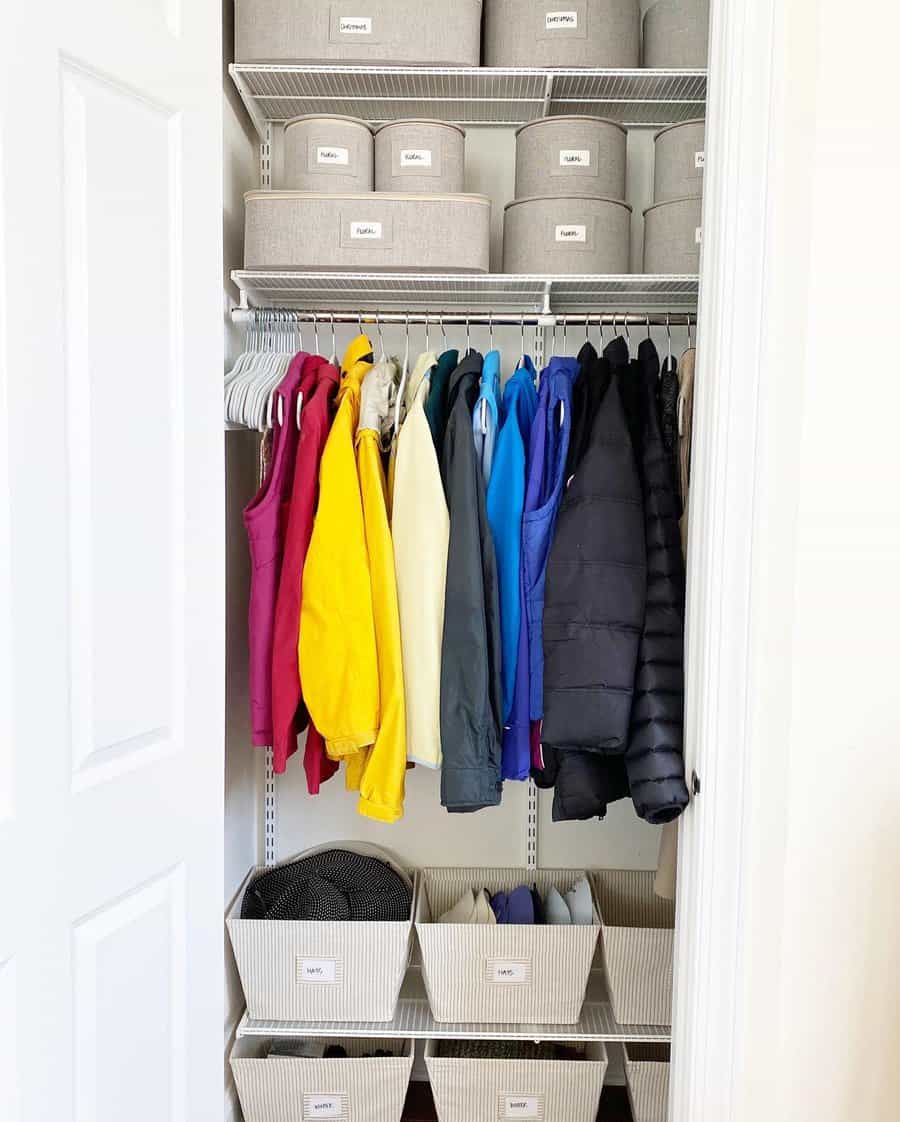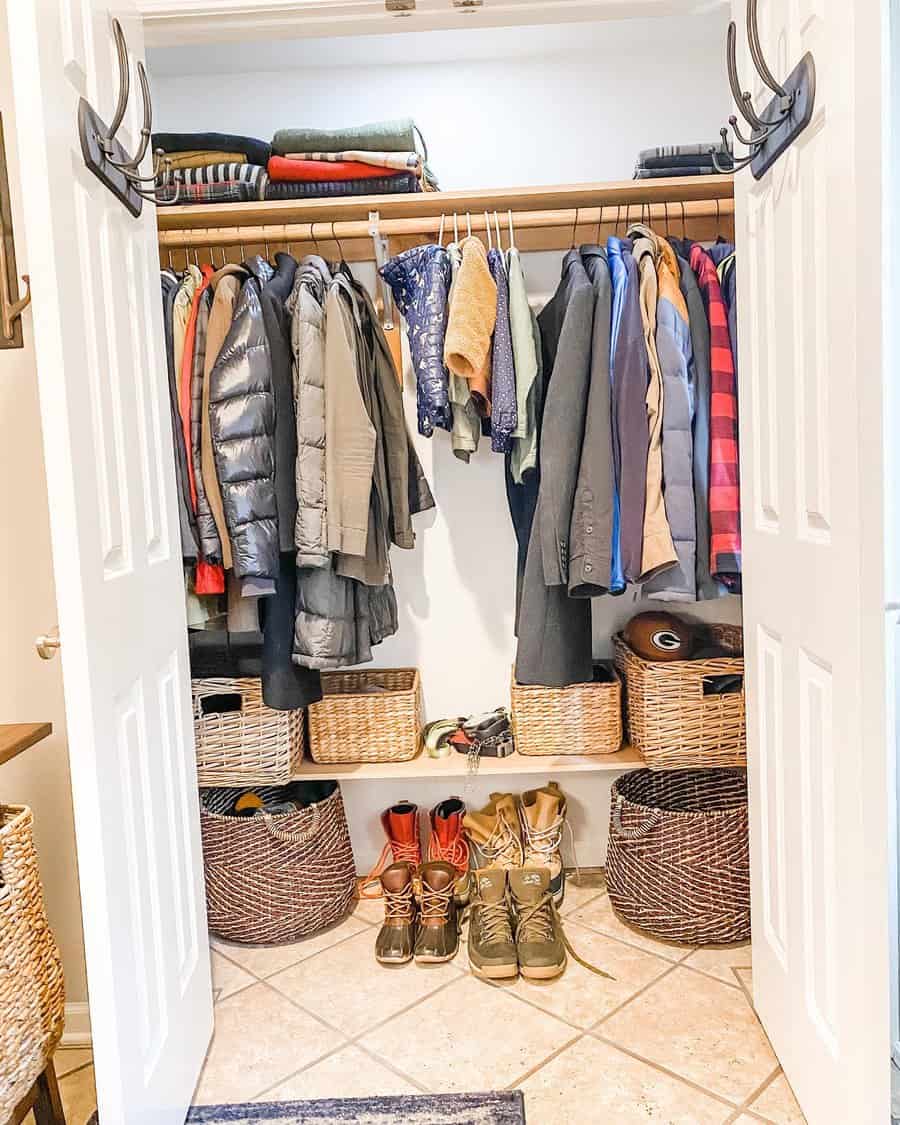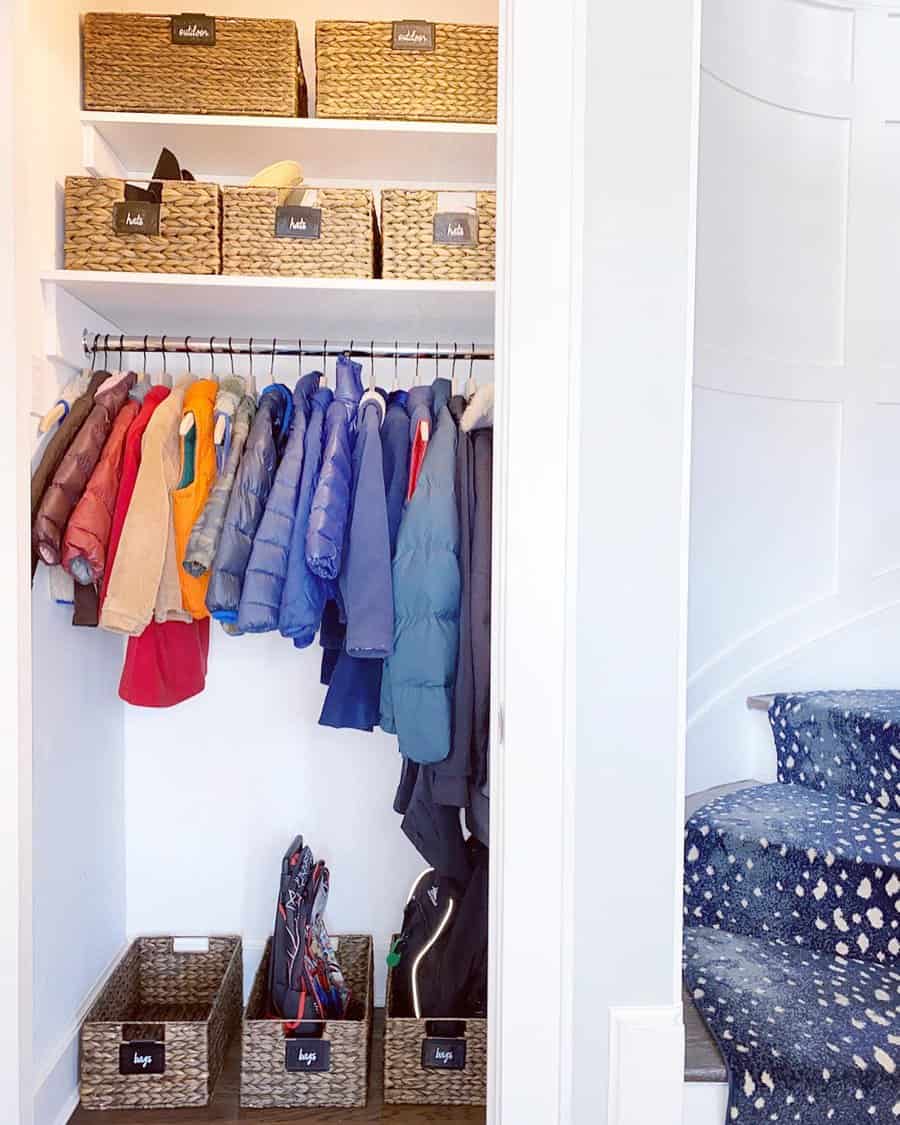 2. Beautify Your Closet
To beautify your small closet without overcrowding, hang wallpaper to add character and dimension or include pendant lighting for added ambiance. Take advantage of the empty vertical space by adding shelves or hanging an organizer on the door for scarves, hats, shoes, and other accessories.
Additionally, don't forget about showcasing special decor items with baskets or hooks on the walls to make a statement in an otherwise compact area. With these tips and tricks, you can easily create an inviting environment that is both functional and aesthetically pleasing in your small closet!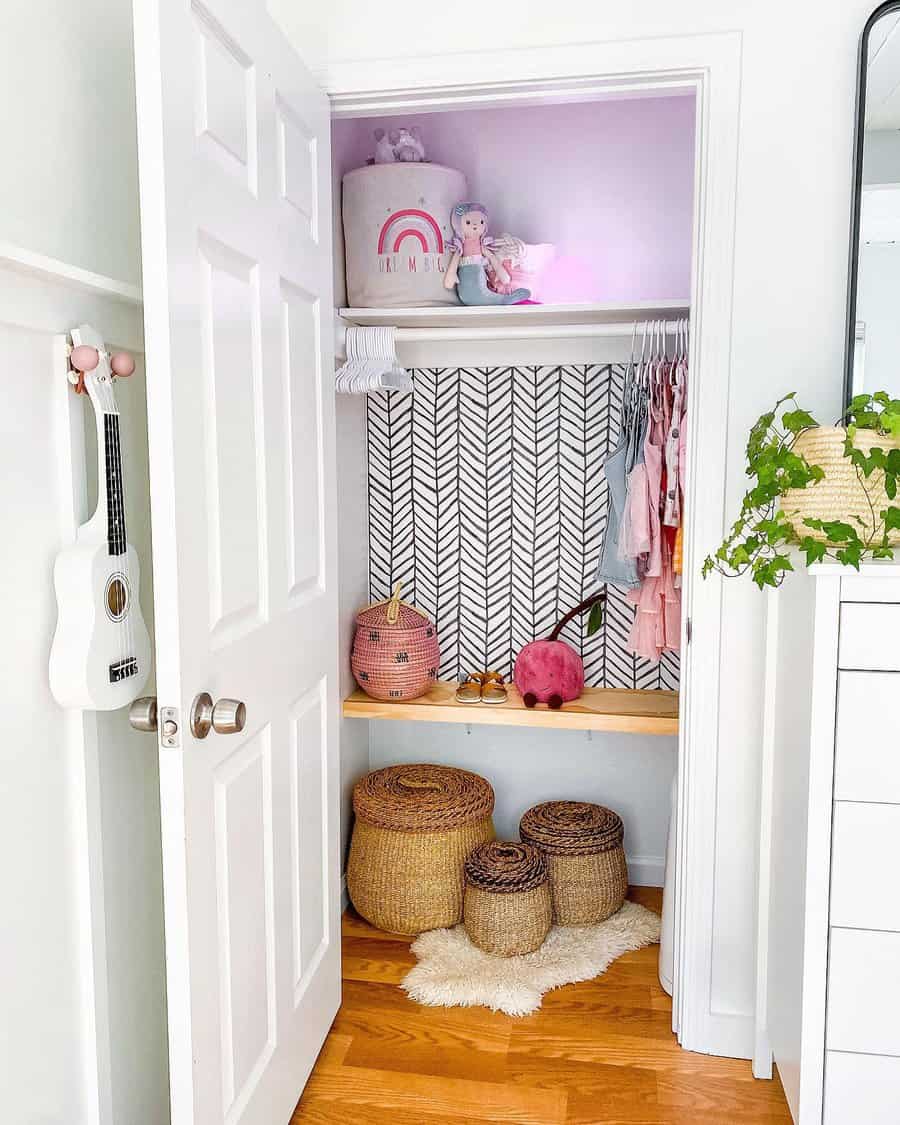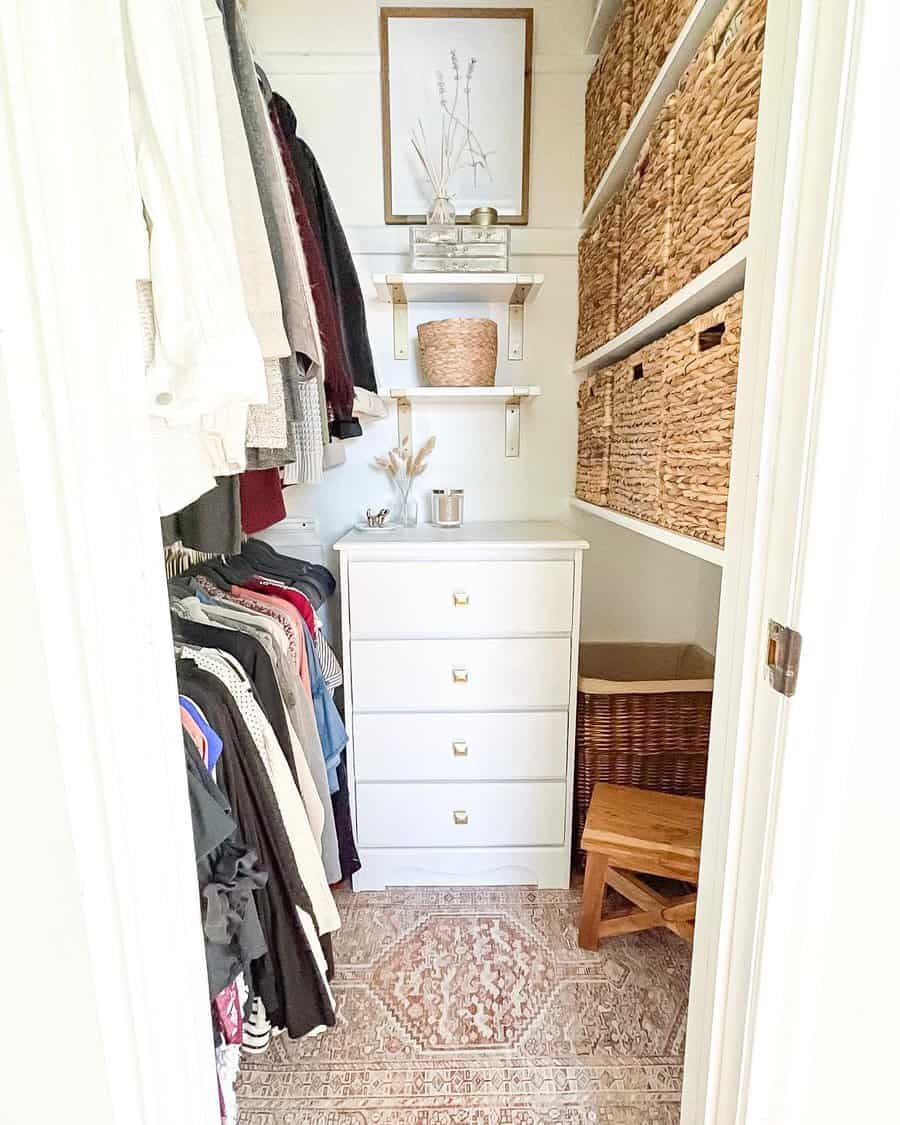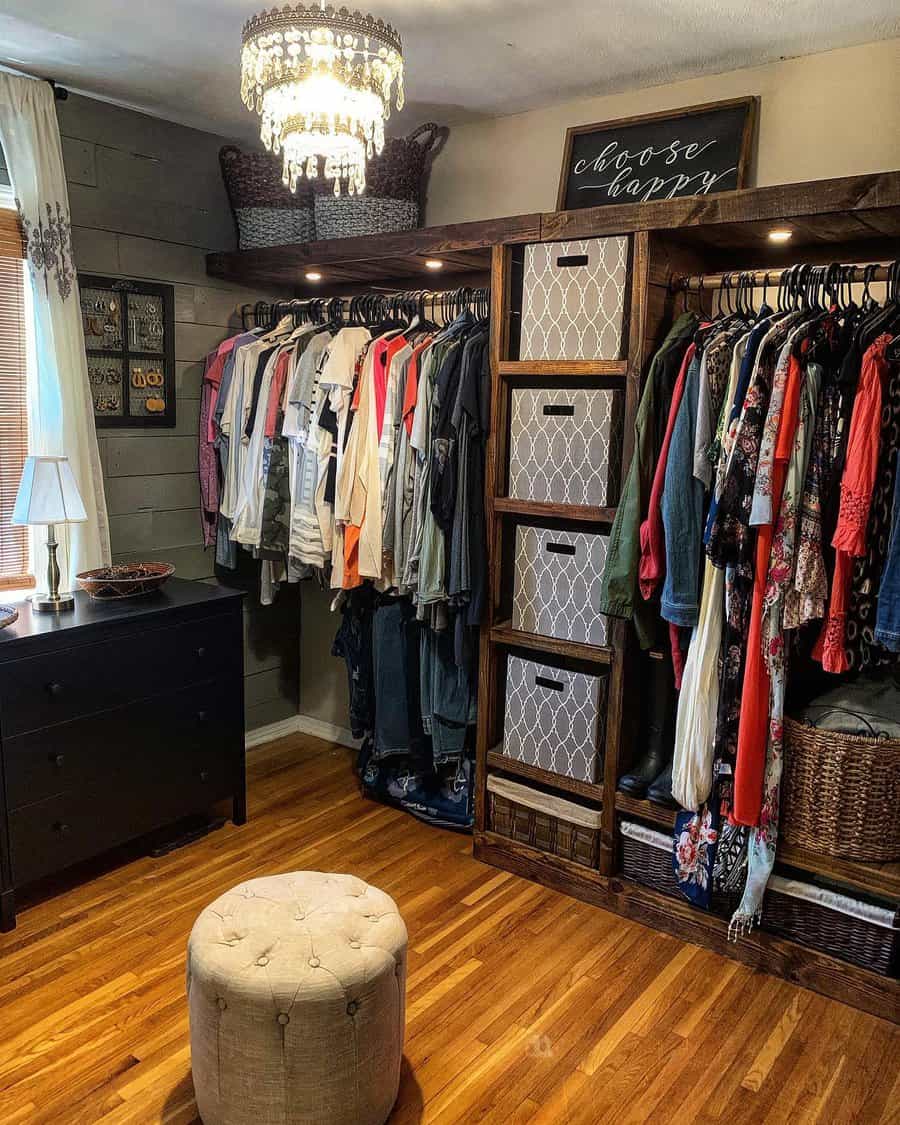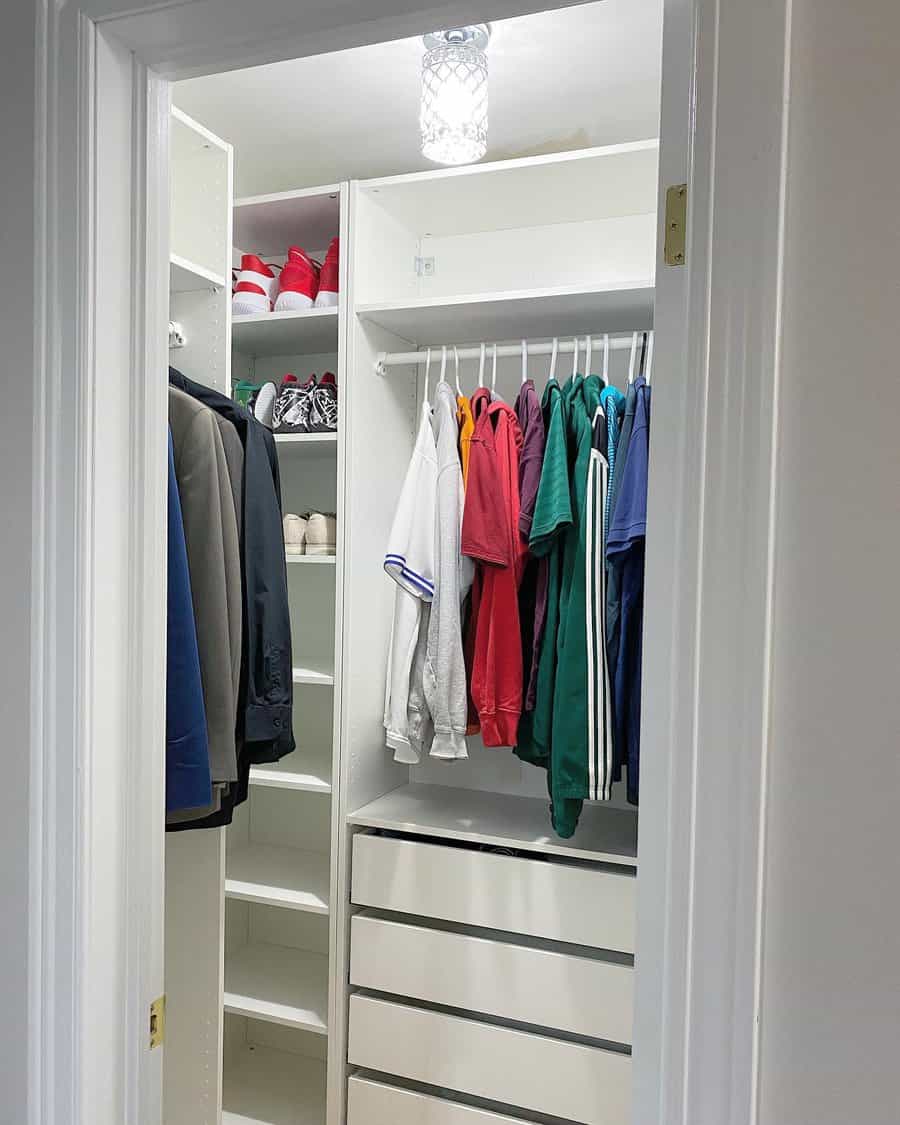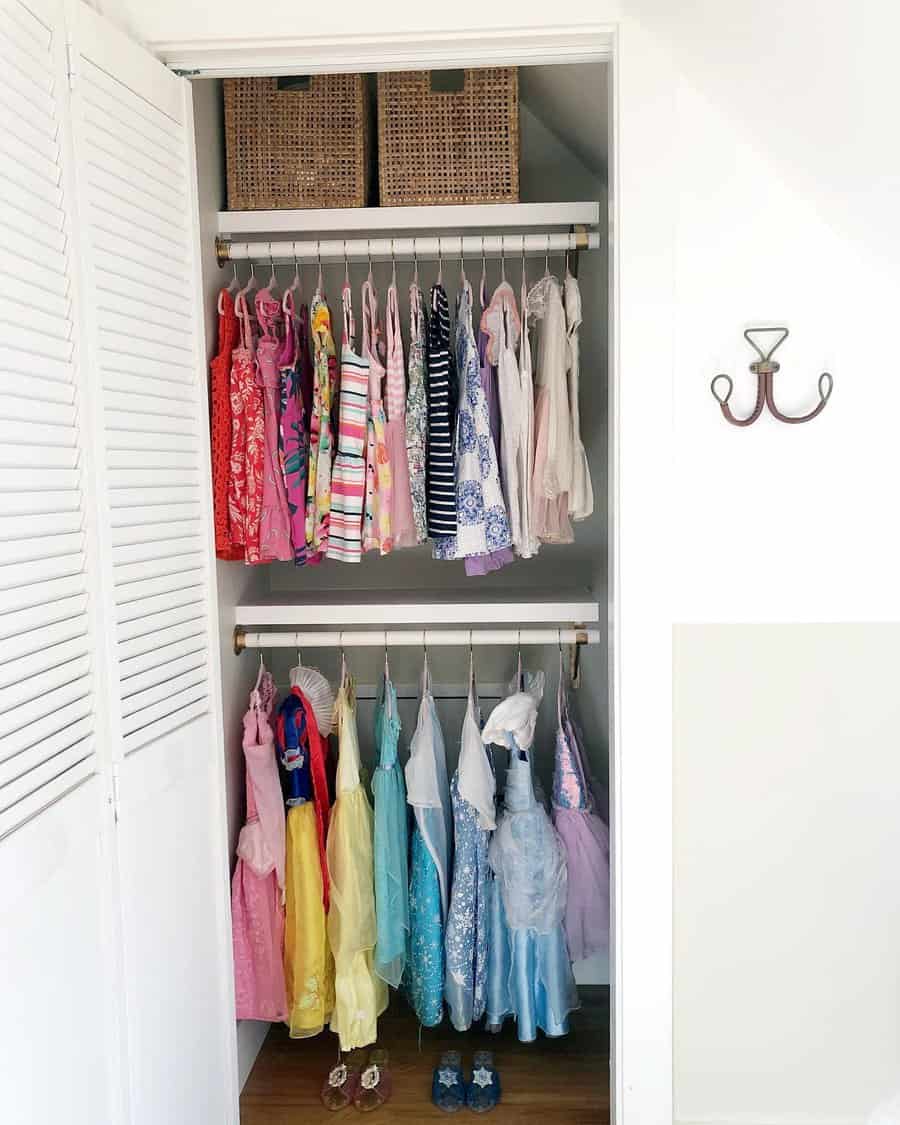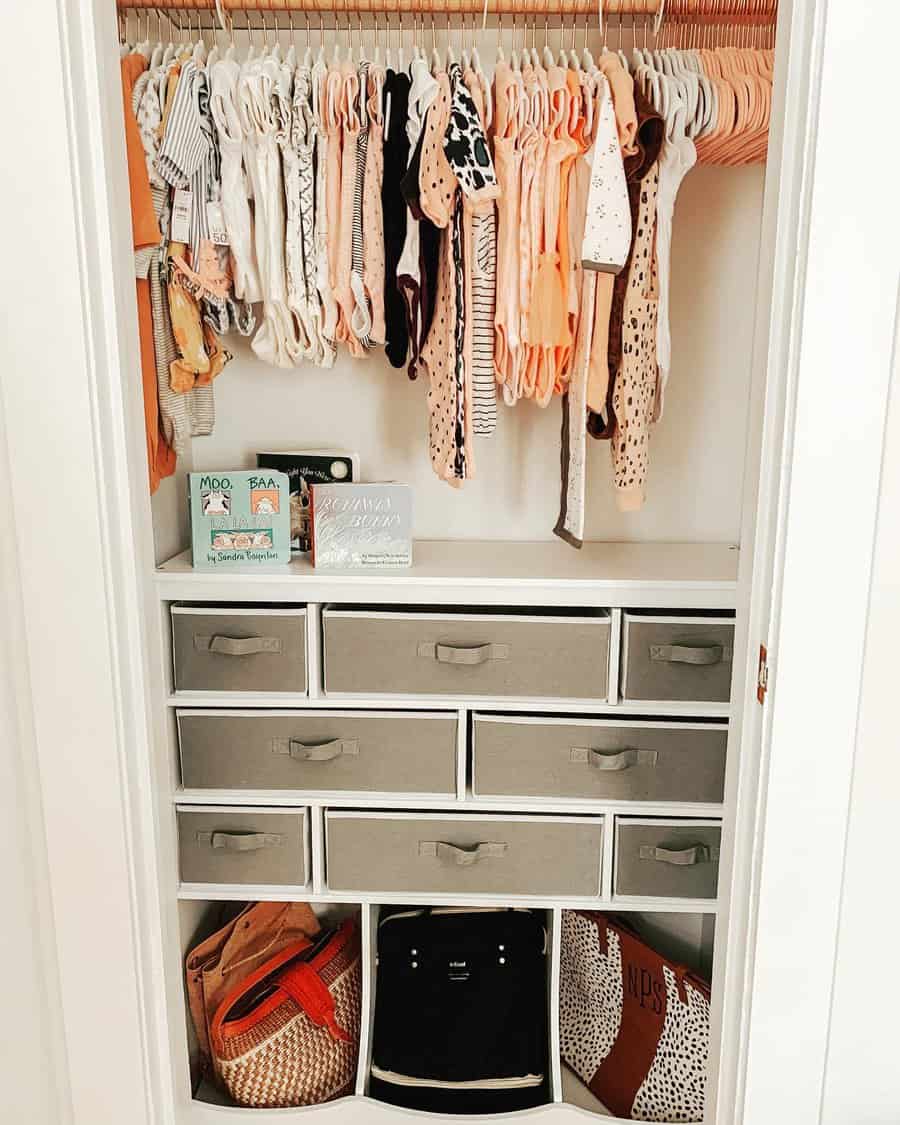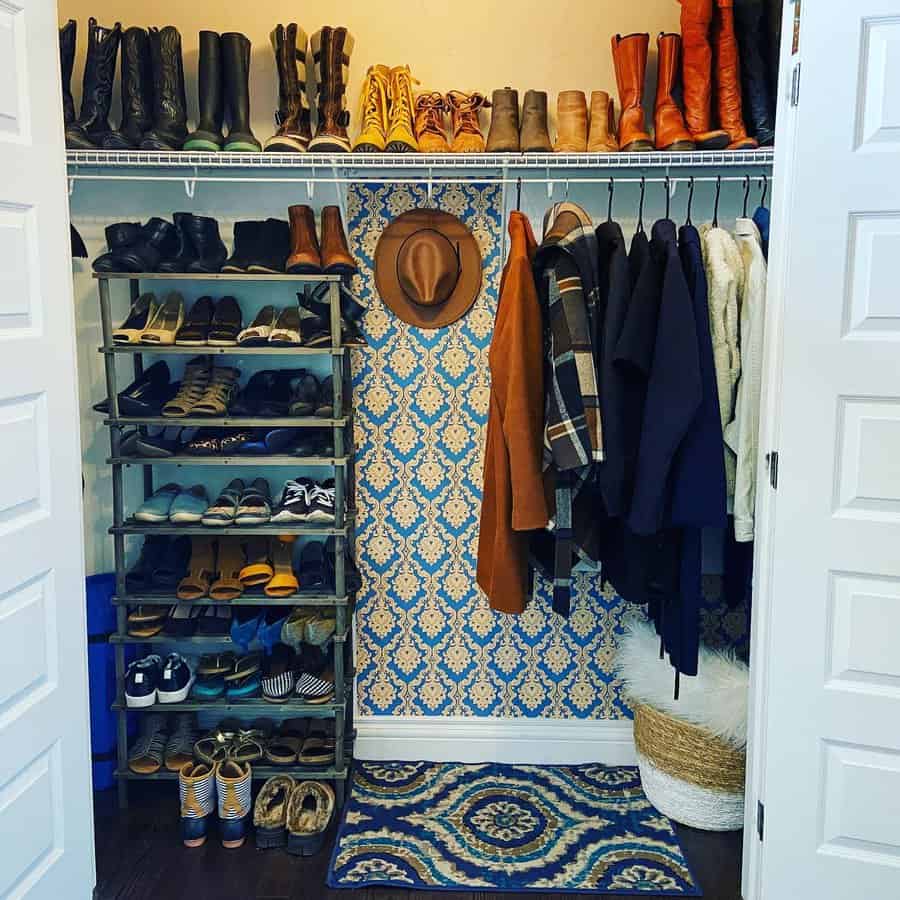 3. Invest In Built-In Organizers
For those of us with a less-than-spacious closet, built-in organizing shelves can be a lifesaver. Instead of stacking items one on top of the other or cramming your clothes into an inaccessible corner, built-in shelves create space for easy access and efficient storage.
Swap out bulky shoe boxes for slim hanging racks that double as extra space to store socks, scarves, and even small pieces of jewelry. Make use of any wall space you have by installing built-in drawers where you can keep folded items like sweaters, t-shirts, and jeans neatly contained.
Also keep in mind that if you're running low on storage room but don't want to buy more furniture or organize containers, then hanging multiple hooks on the back of your closet door is an instant and effective fix for creating extra space.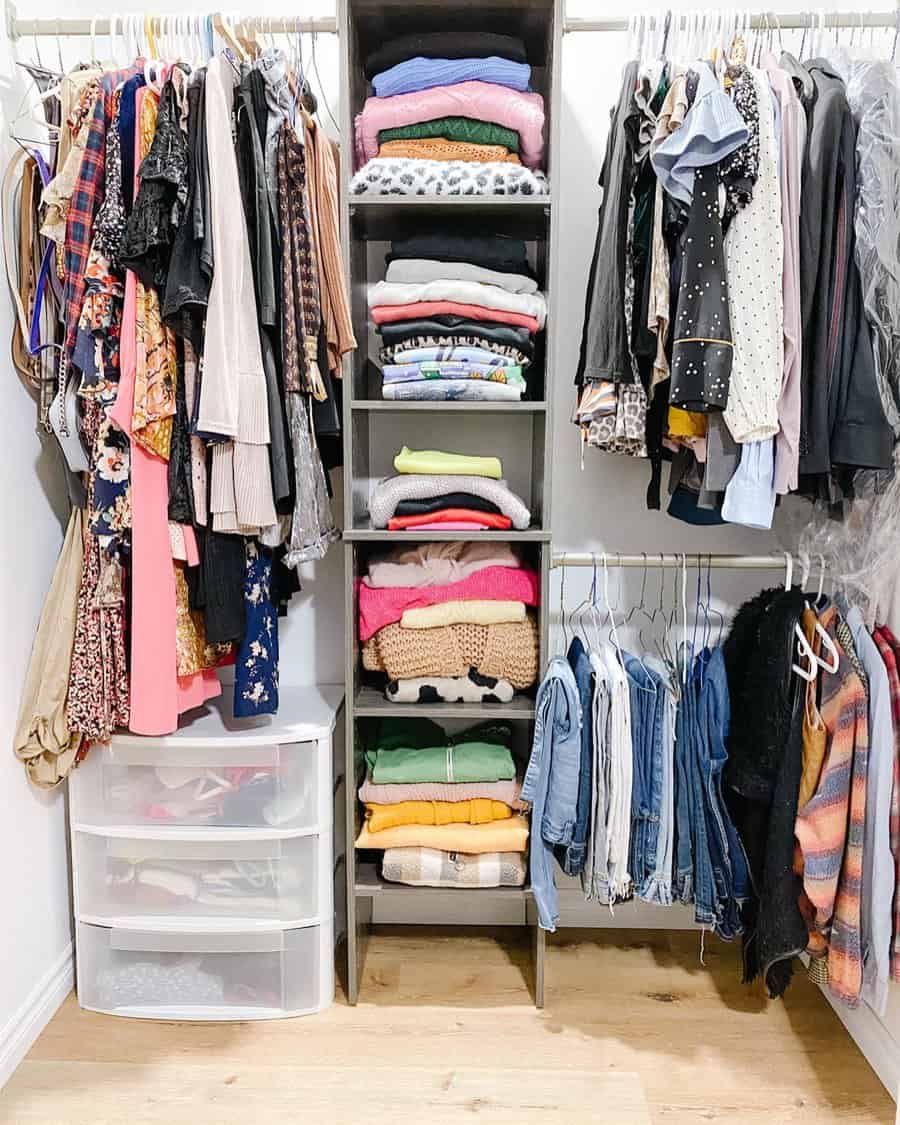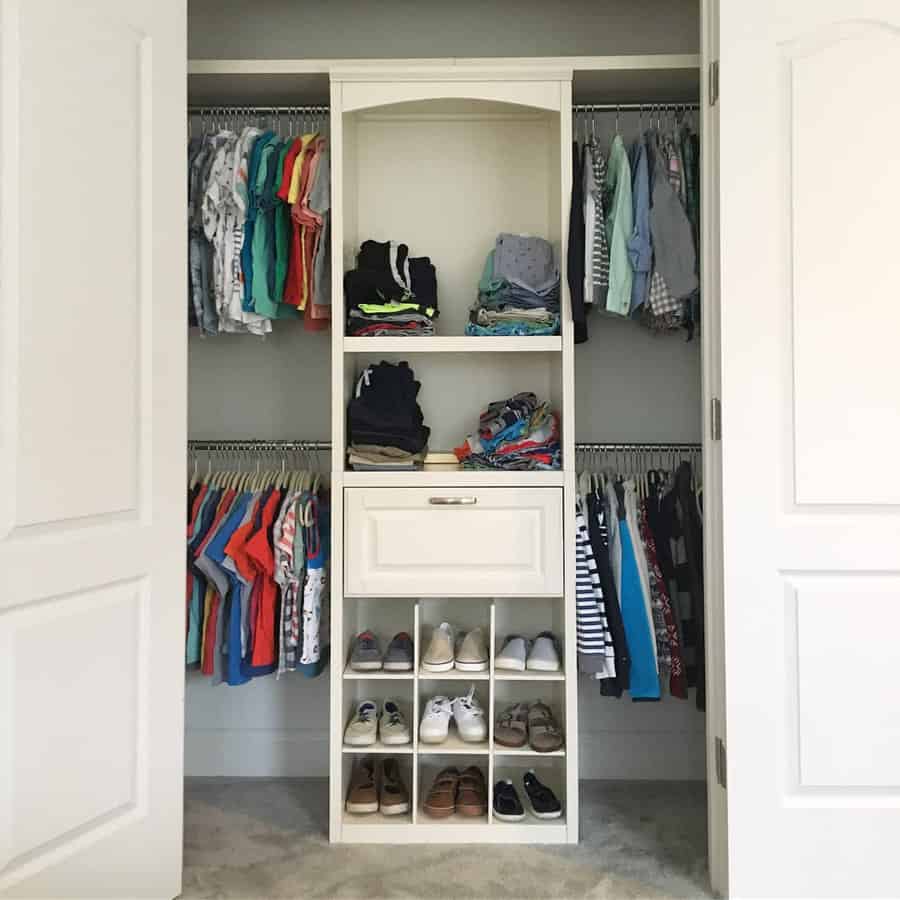 4. Match Your Hangers
Keeping a small closet organized may seem like an uphill battle, but with a few creative and simple ideas, you'll be able to maximize the storage capacity of any small closet. One important way to start off on the right foot is matching all your hangers – as this will create an instantly pulled-together look beneath whatever your clothing items are hung from.
Once you have matching hangers, taking the time to fold shirts and sweaters instead of leaving them crumpled will help keep the visual clutter to a minimum. This can also help in taking an inventory of what's actually in your closet and identifying whether or not those items are still being worn or if it's time for a purge session!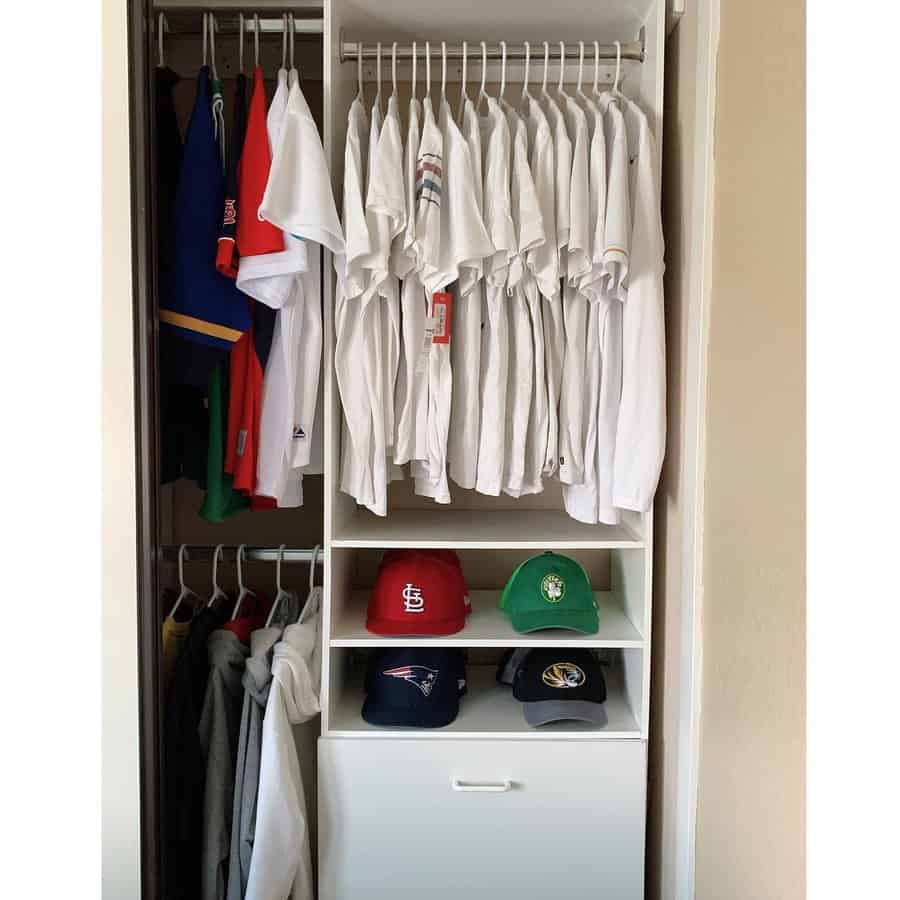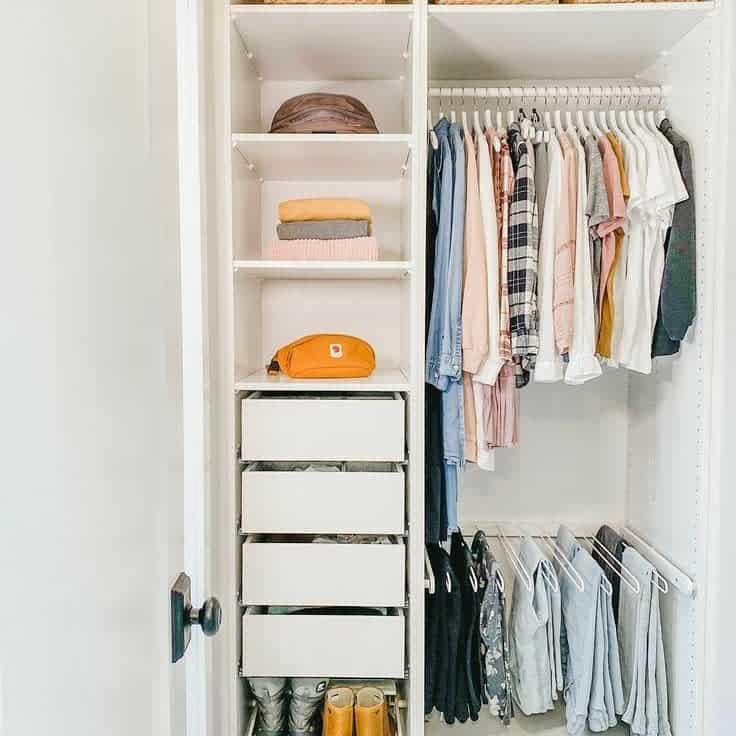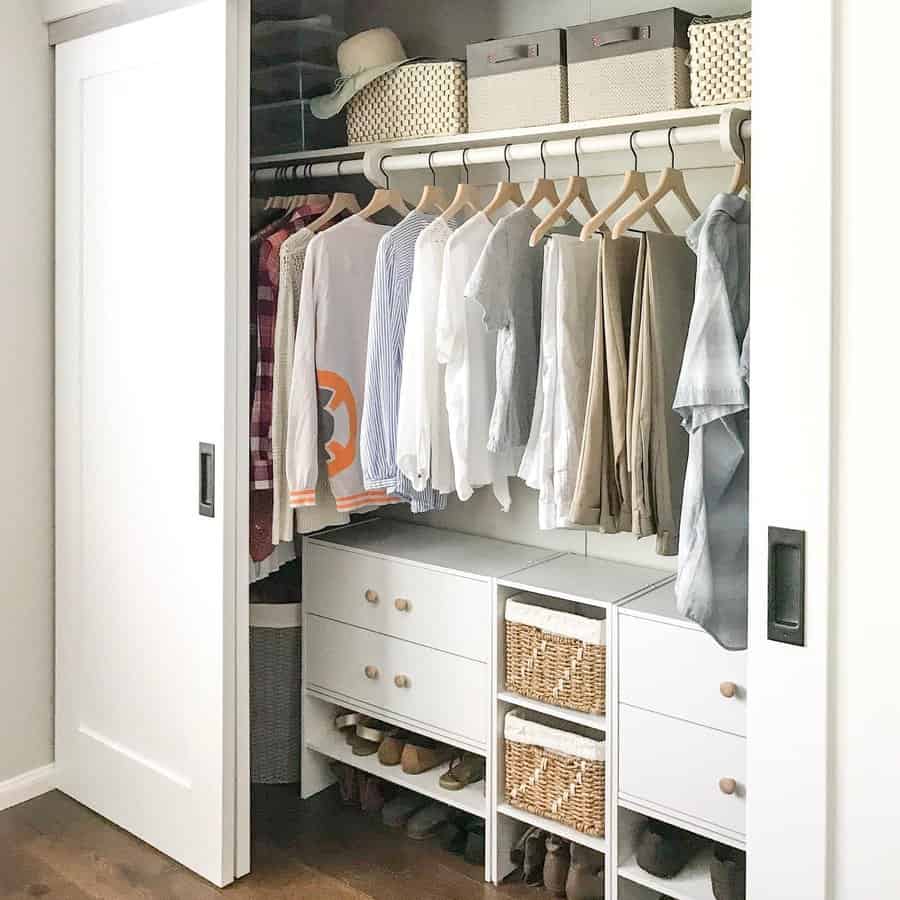 5. Label Your Drawers
Small closets don't have to mean big clutter. A few creative organization ideas can help turn any closet into an efficient storage space. One simple trick is to label each drawer or basket you put in, so you'll always know how many of each item you need at a glance. Additionally, adding shelves or hooks to the inside walls of your closet will give you even more room for storage and organization.
If your closet is really cramped, try using clear shoe boxes or canvas cubes with label stickers for hiding away items like extra jewelry and clothes, which will make it easier to keep all of your necessities organized, yet easy to access.
Taking the time to practice these small closet organization ideas can make a big difference in keeping your closets neat and organized all year round!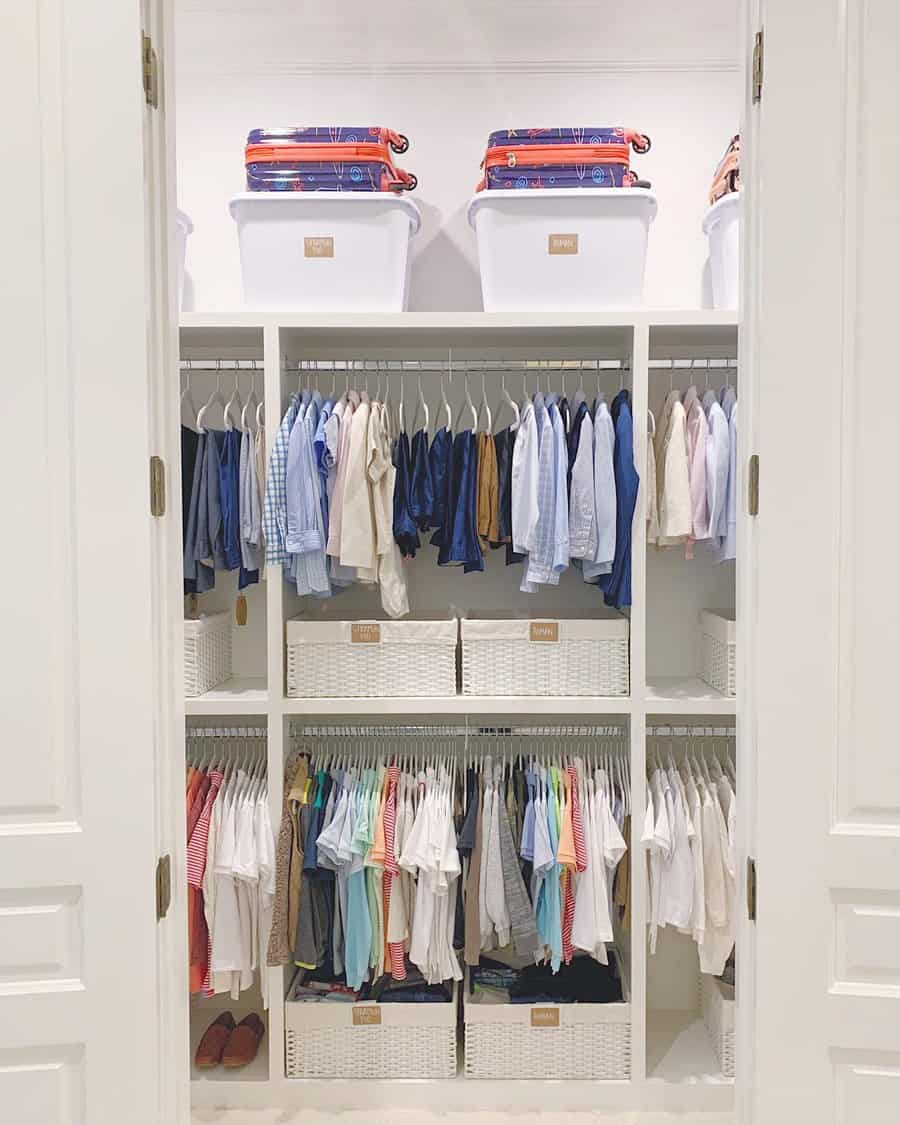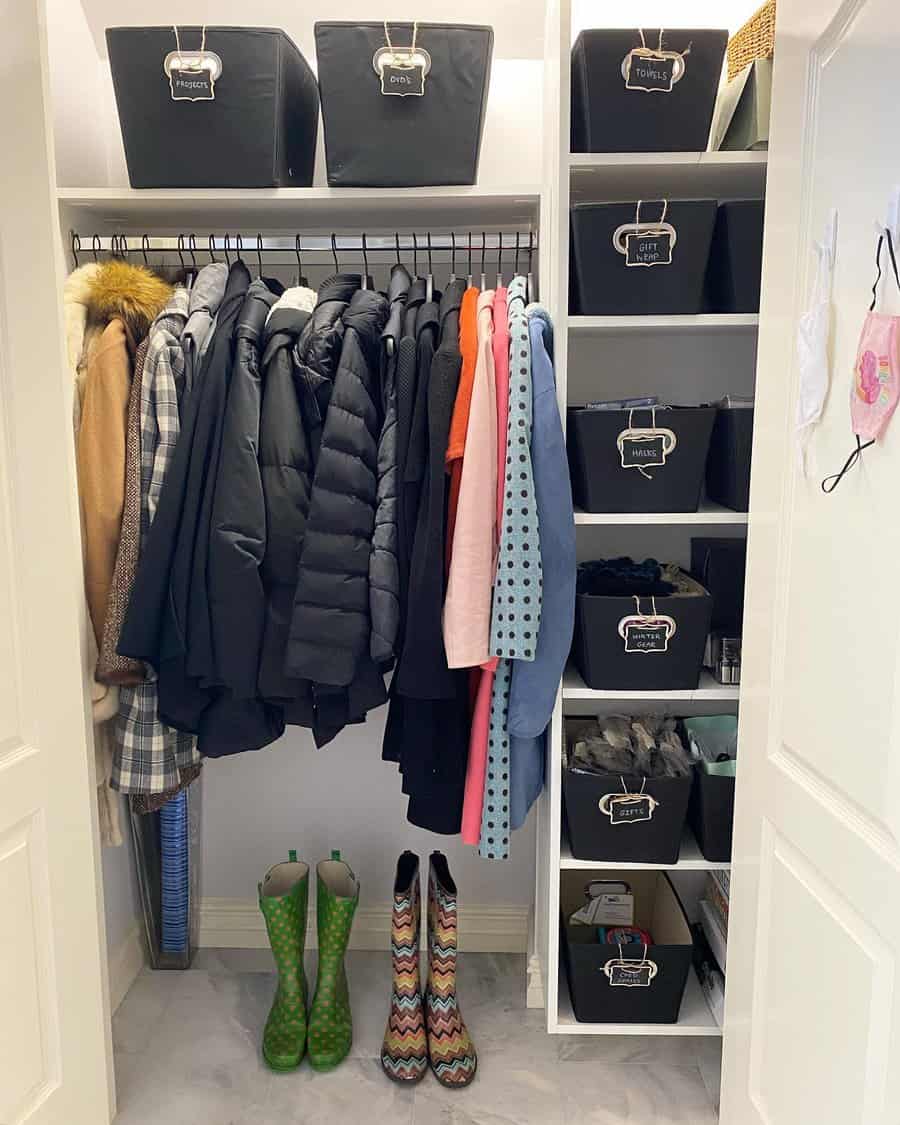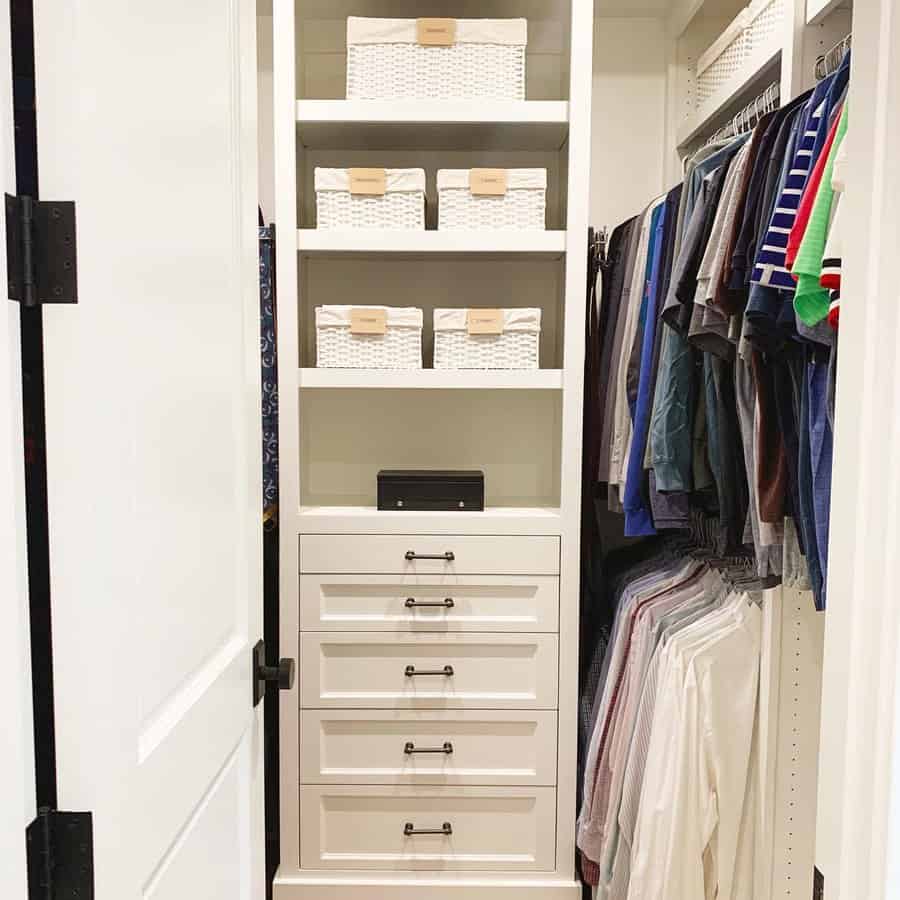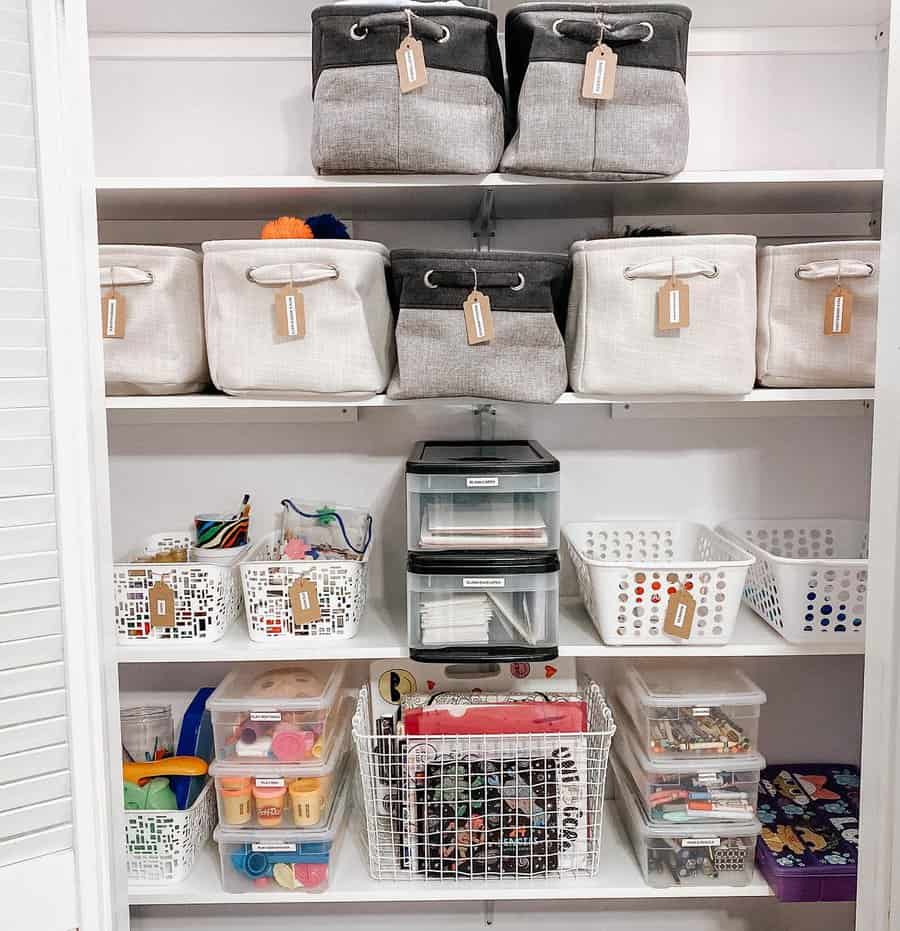 6. Add Toy Boxes In A Kids' Closet
With kids running around and needing more and more storage, it can be hard to know where to turn for small closet organization ideas.
Let kids help you take control by setting some ground rules with their clothes: have a special section for dressier clothing, keep seasonal items in boxes on the floor of their closet, and designate toy boxes in the bedroom that can quickly be stuffed away when the company comes over. A kids' closet should never be cluttered; instead, use shelves and hangers to store items in an orderly fashion.
Remember to add definitions with dividers or color-coded laundry bags – this will encourage kids to maintain organization while keeping things fun.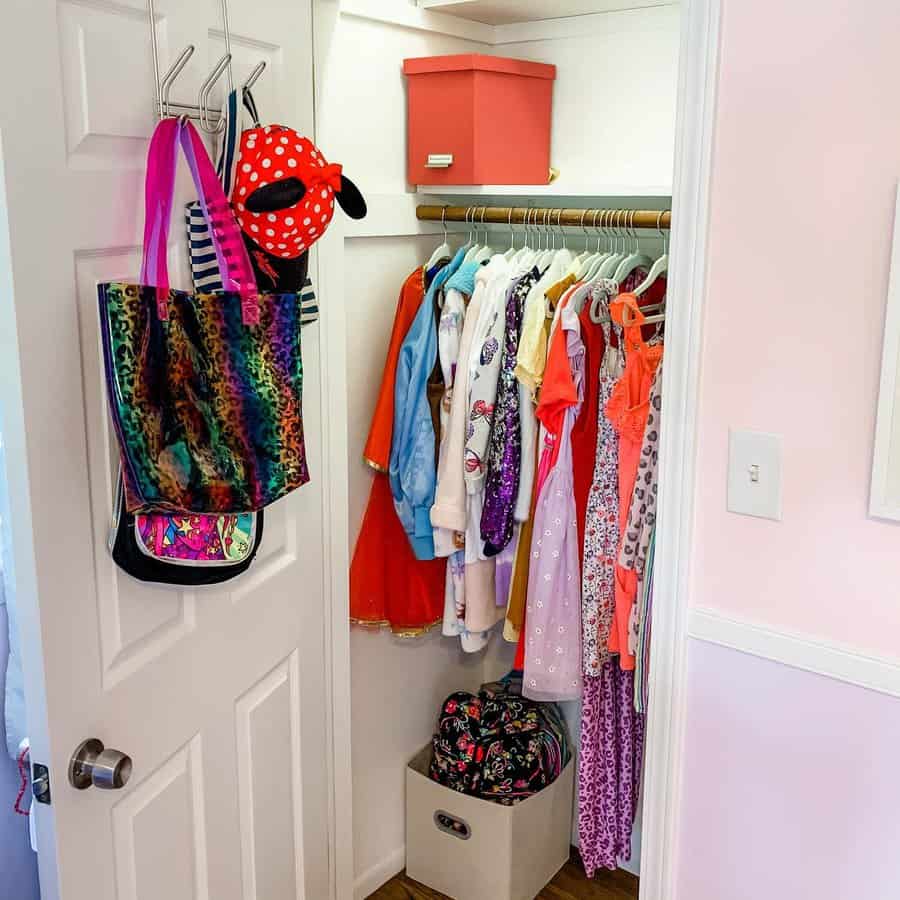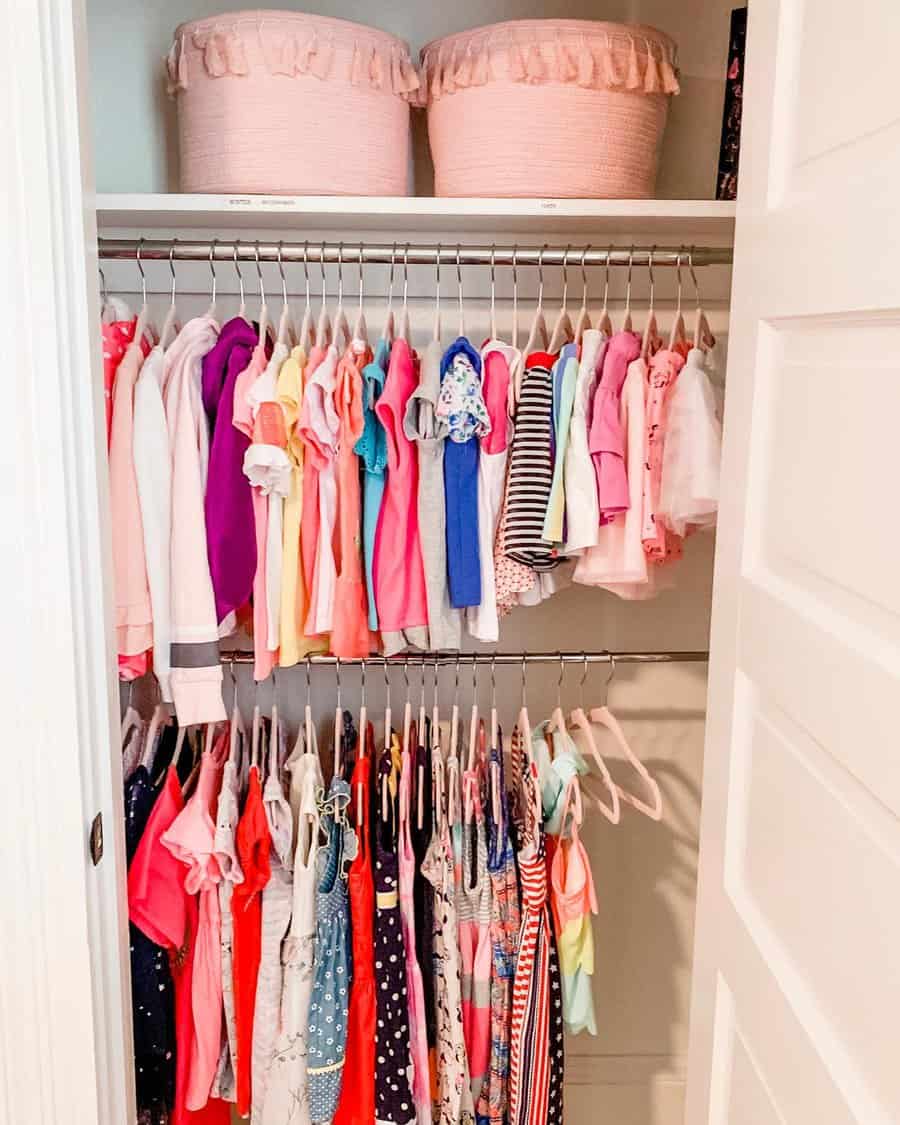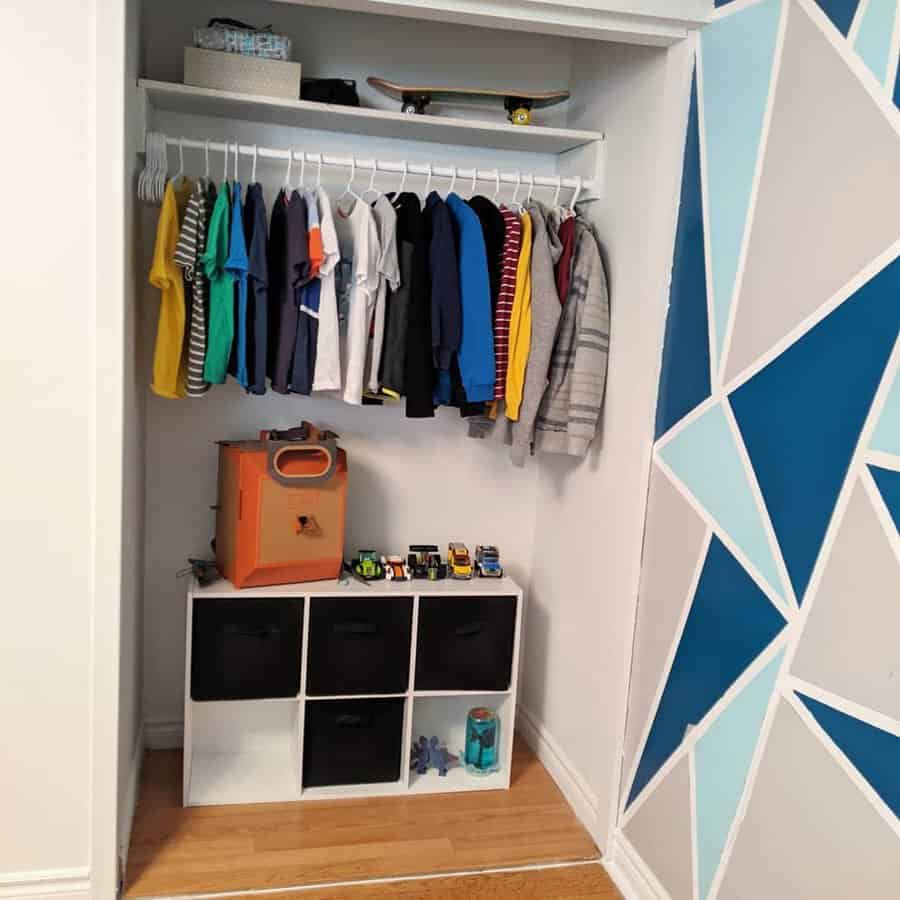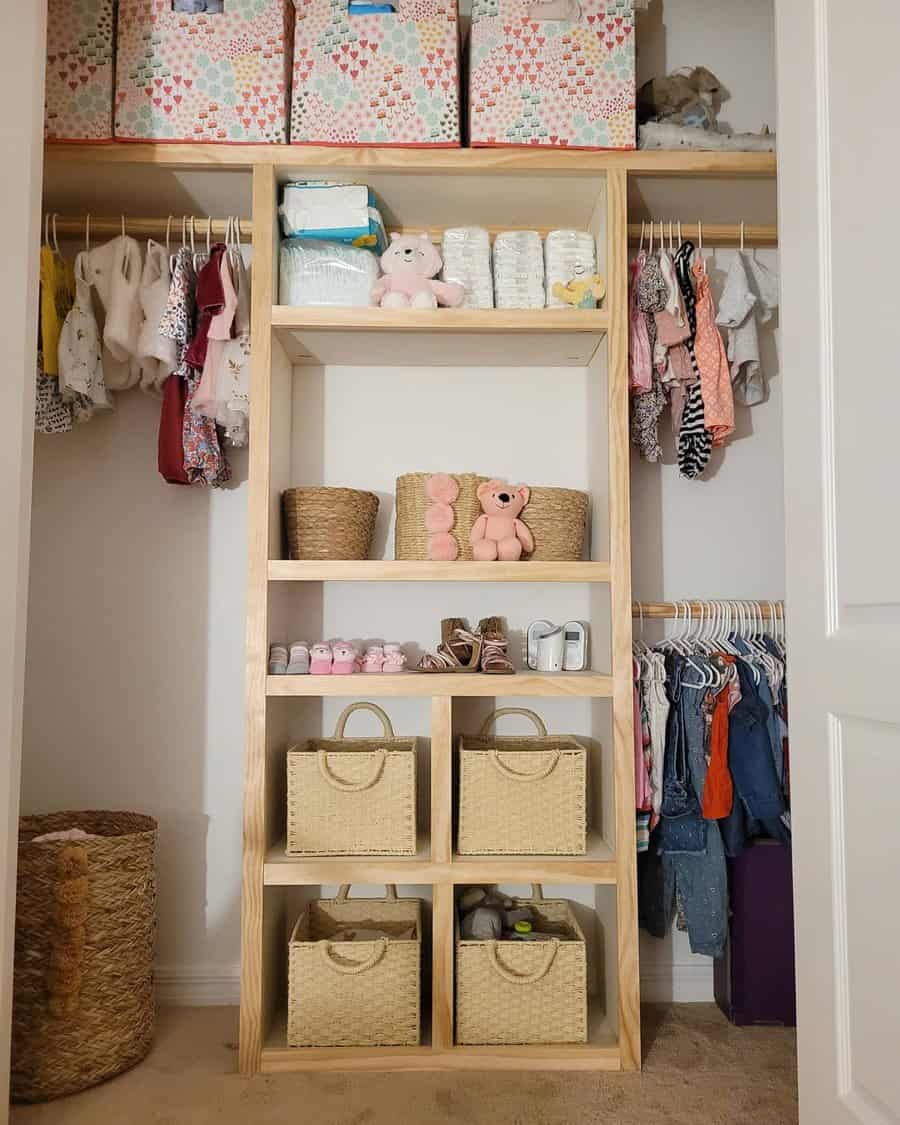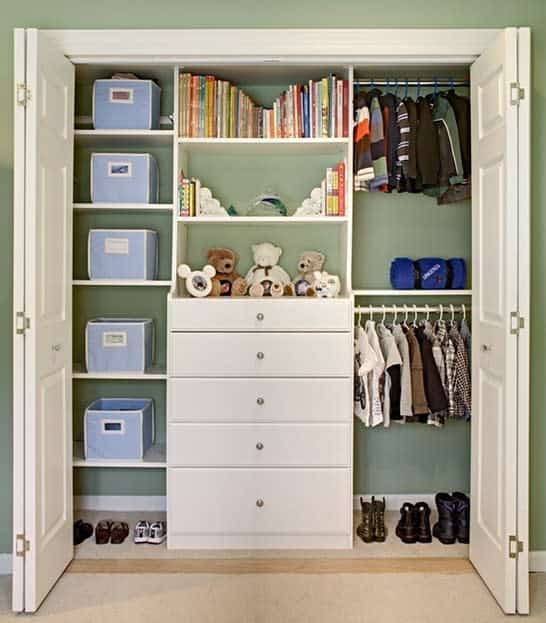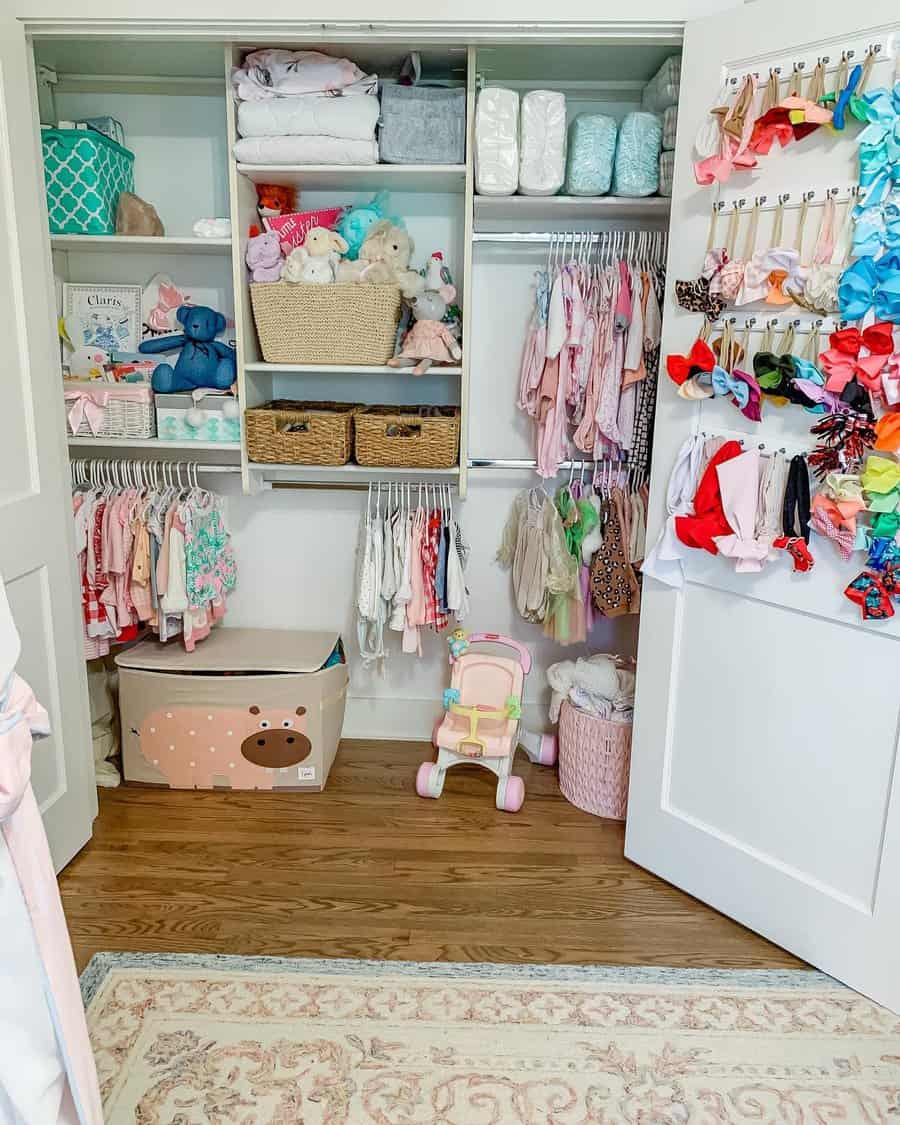 7. Install See-Through Drawers For Easy Access
One creative way to maximize your space is by using see-through drawers and bins. This will make it easy for you to see what items you have without having to shift through piles of clothing.
Install shelves on the door for extra space and designate an area for folded clothes, shoes, accessories, and anything else that you want easy access to. With some thoughtful organization in your small closet, a neat and orderly system will be within reach!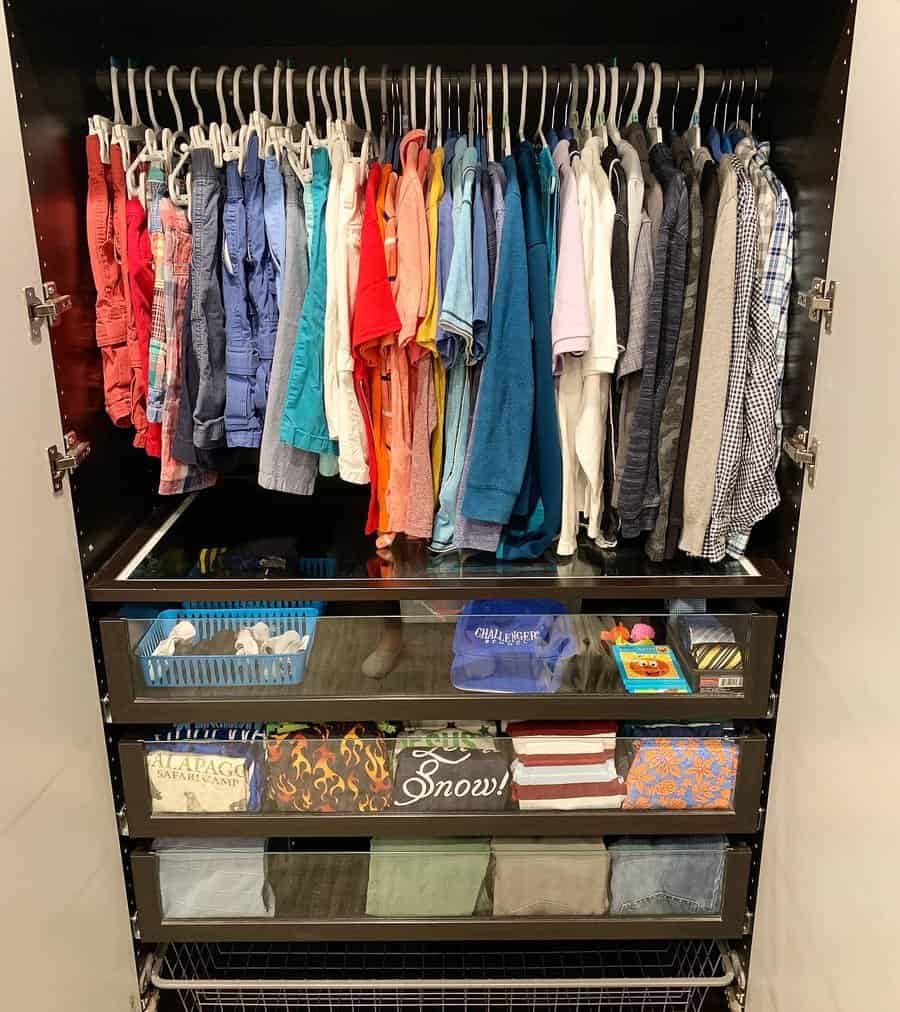 8. Modular Shelves For Easy Adjusting
Making the most out of a small closet requires a bit of creativity — modular shelves are often helpful in this space as they enable you to adjust the layout to your needs while maximizing storage potential. For heavier items, consider adding wall-mounted hooks.
This way, you can hang heavier clothing or bags without them taking up precious floor space. And finally, don't forget about using storage containers and baskets to keep smaller items more organized and easy to access!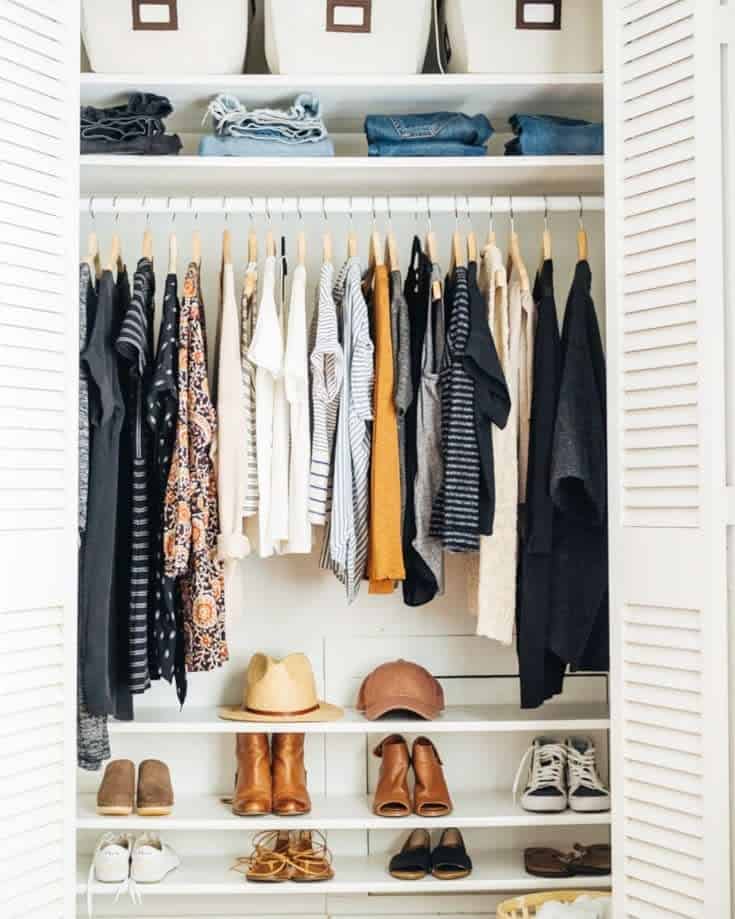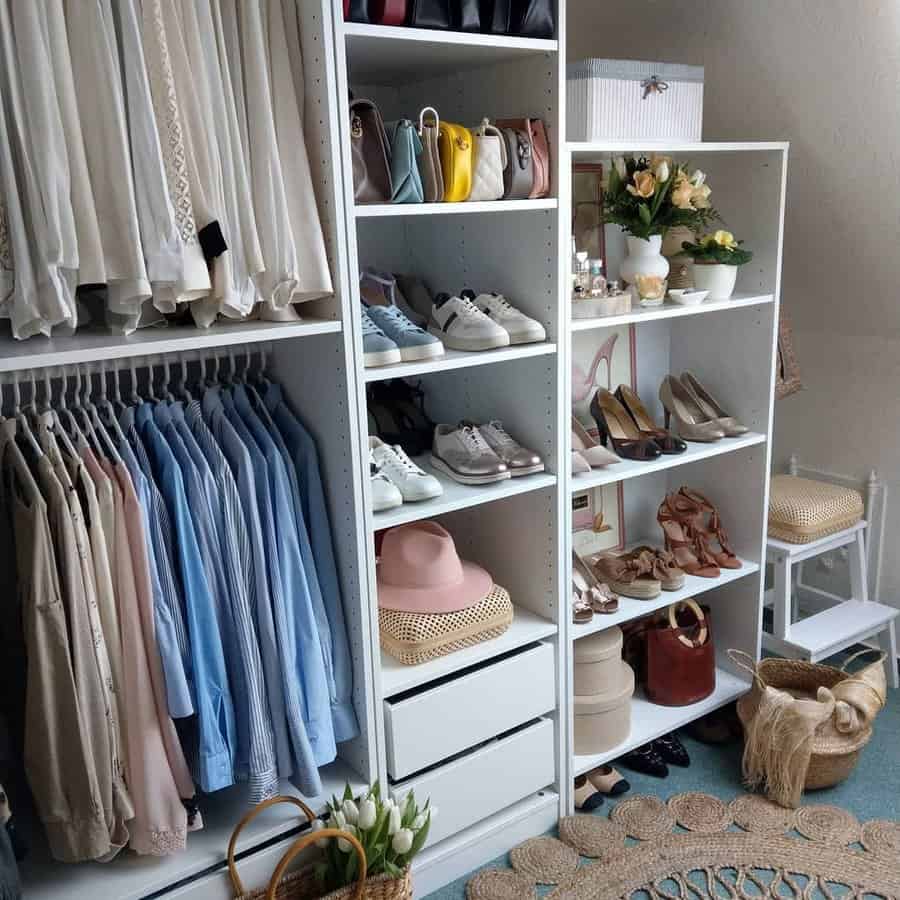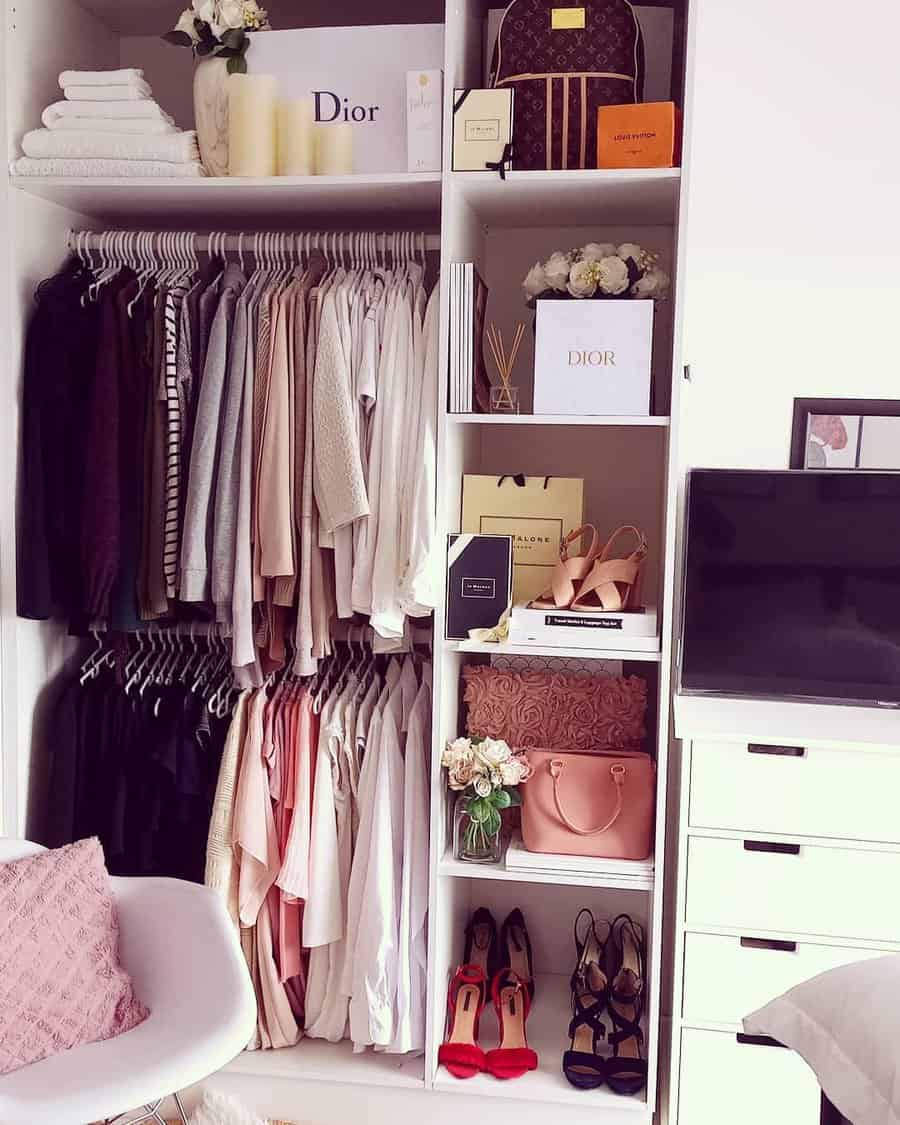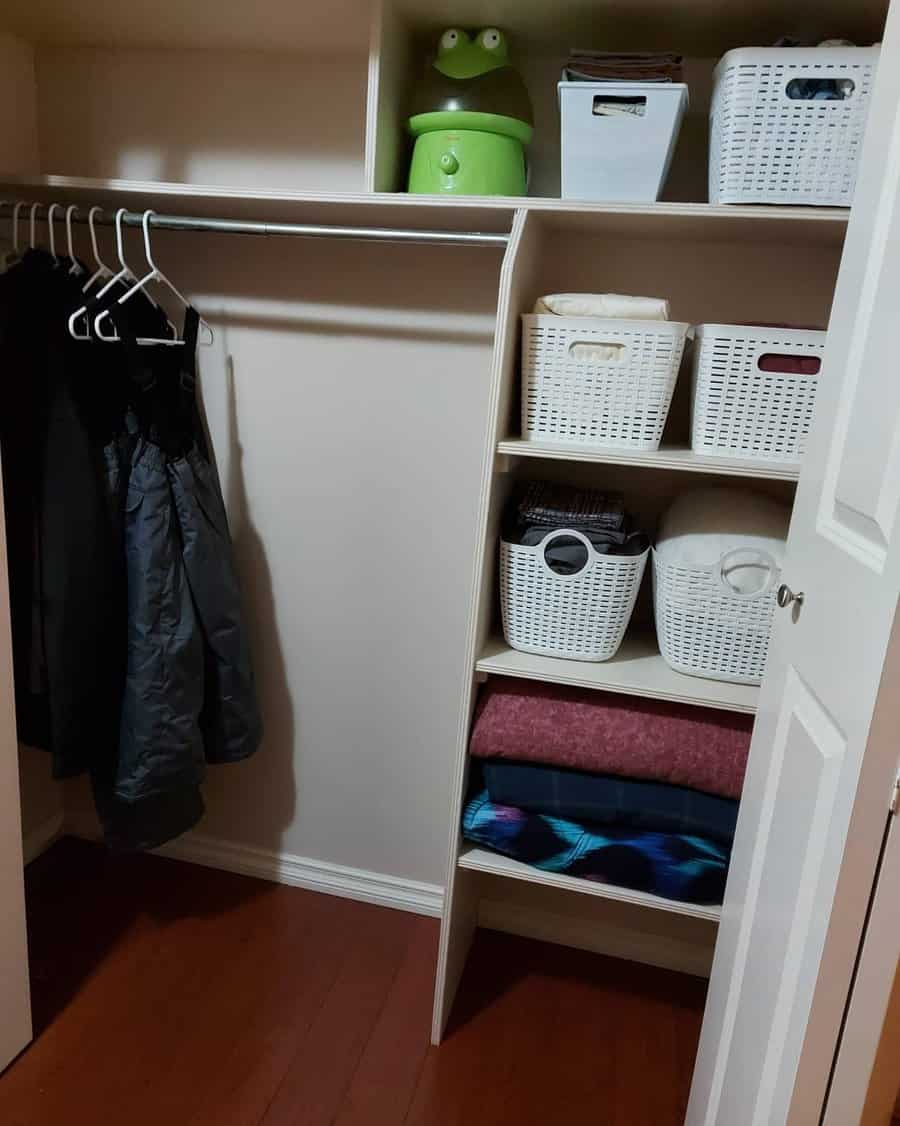 9. Diversify Storage Options
Creating an organized small closet space can be tricky, but diversified storage shelves are the perfect solution. With diversified shelves, you'll be able to organize items such as clothing, accessories, and even towels in just a single closet.
To make the most of your small closet, try utilizing adjustable shelving and adding drawers for items like socks and jewelry. Organization experts recommend that you go through your wardrobe seasonally to curate the items that should stay and those that should go or be donated.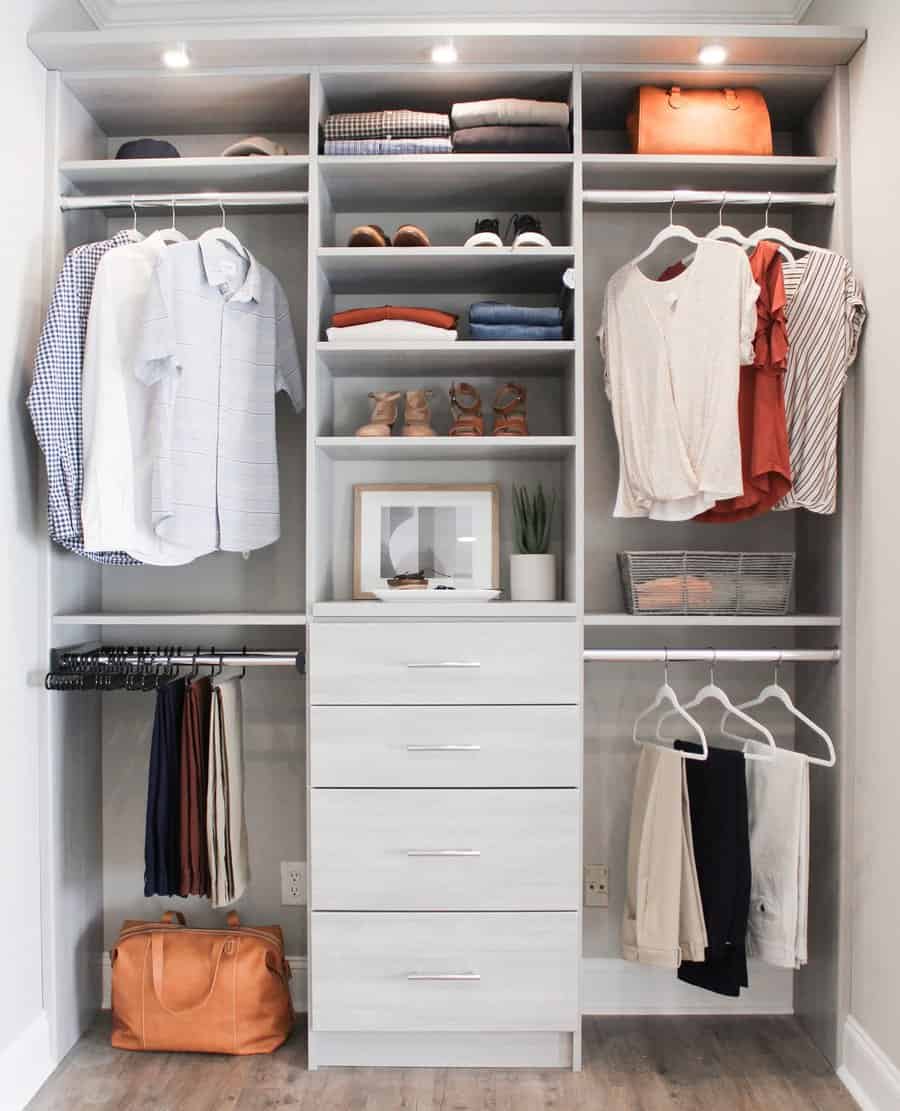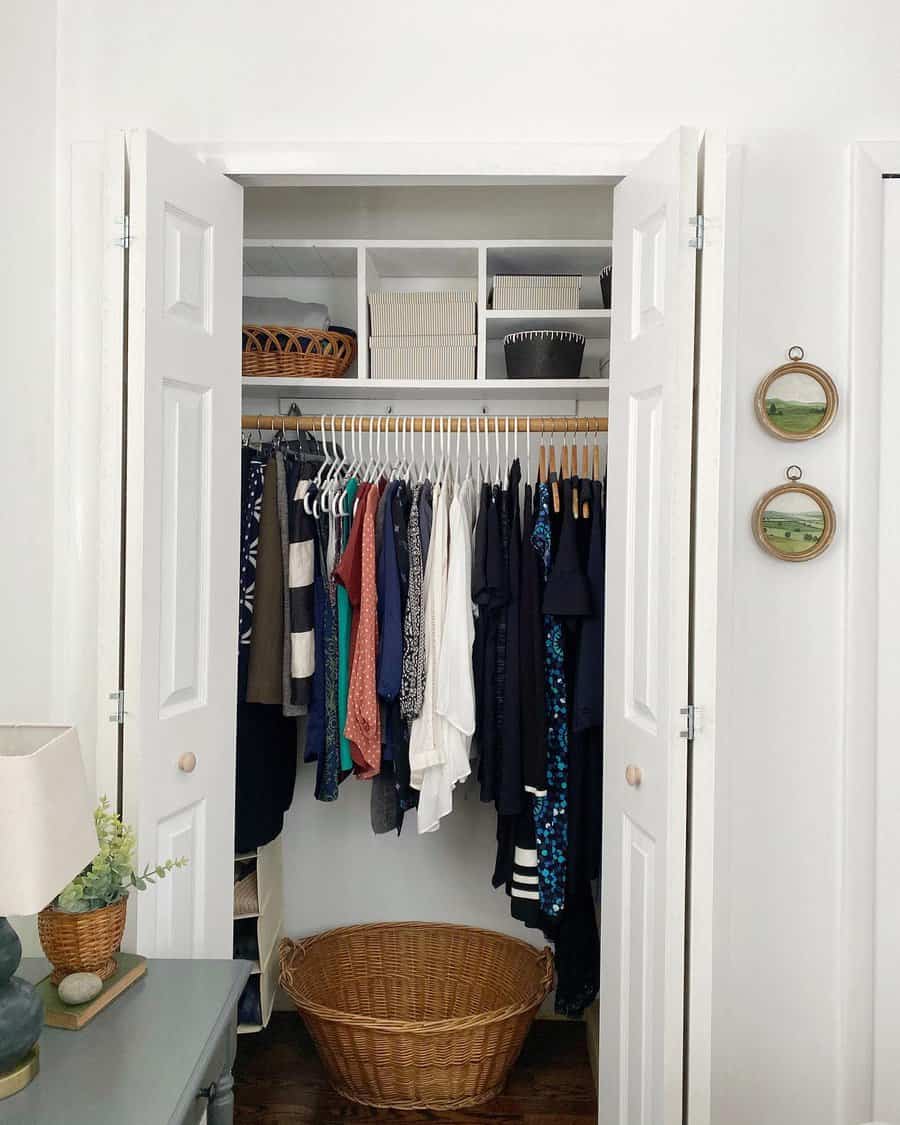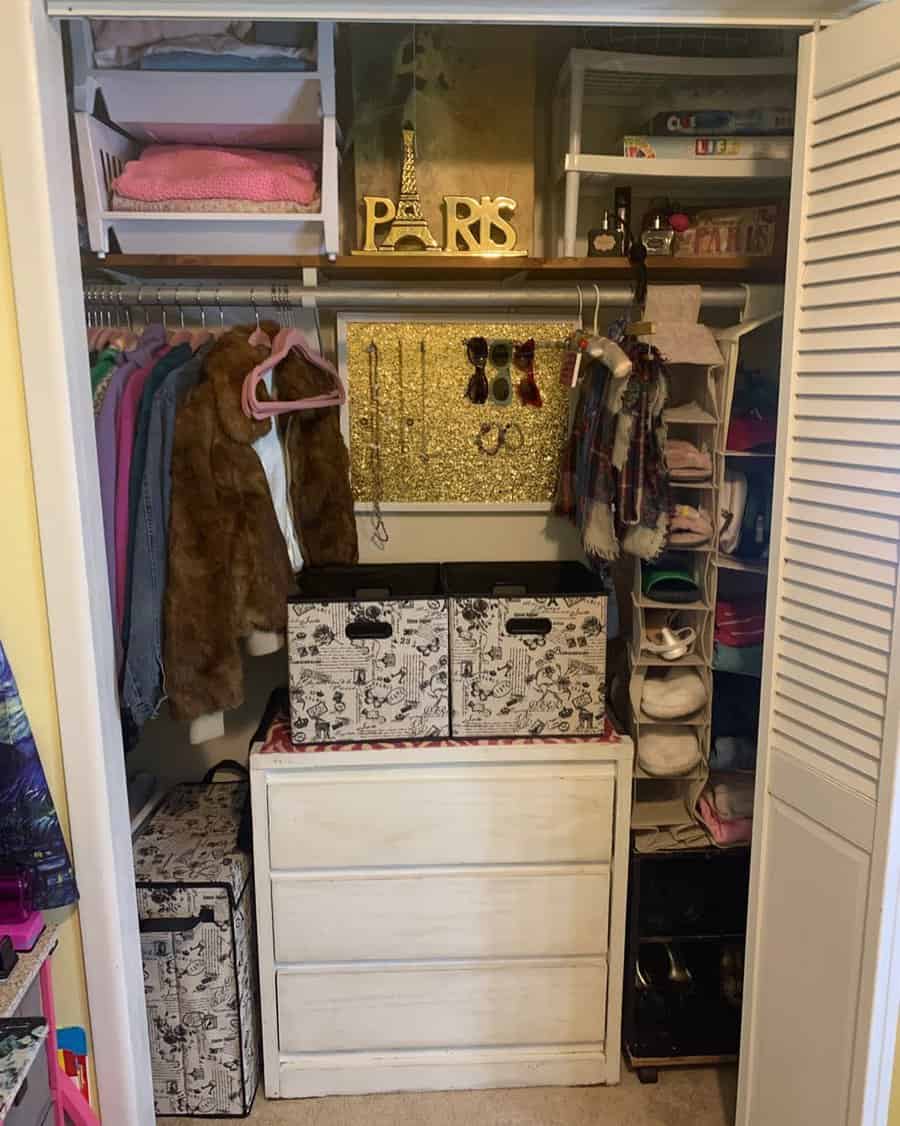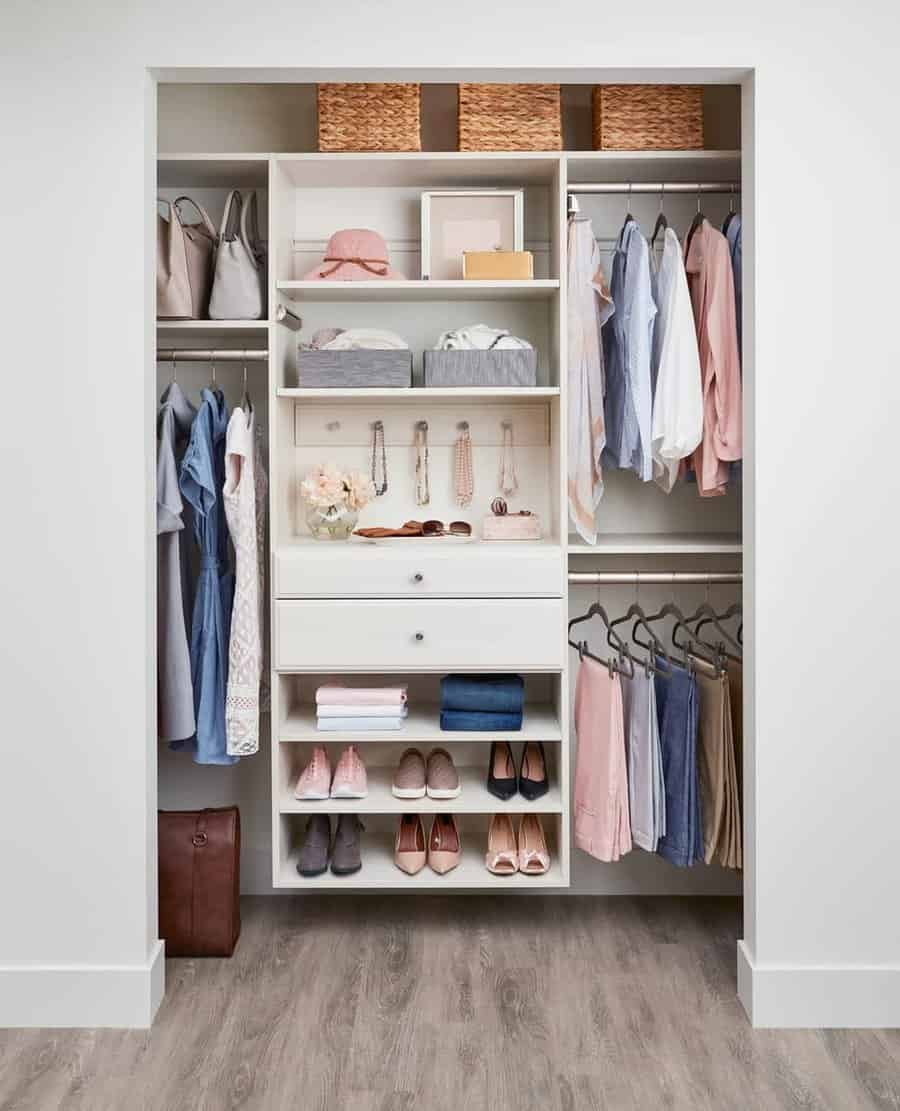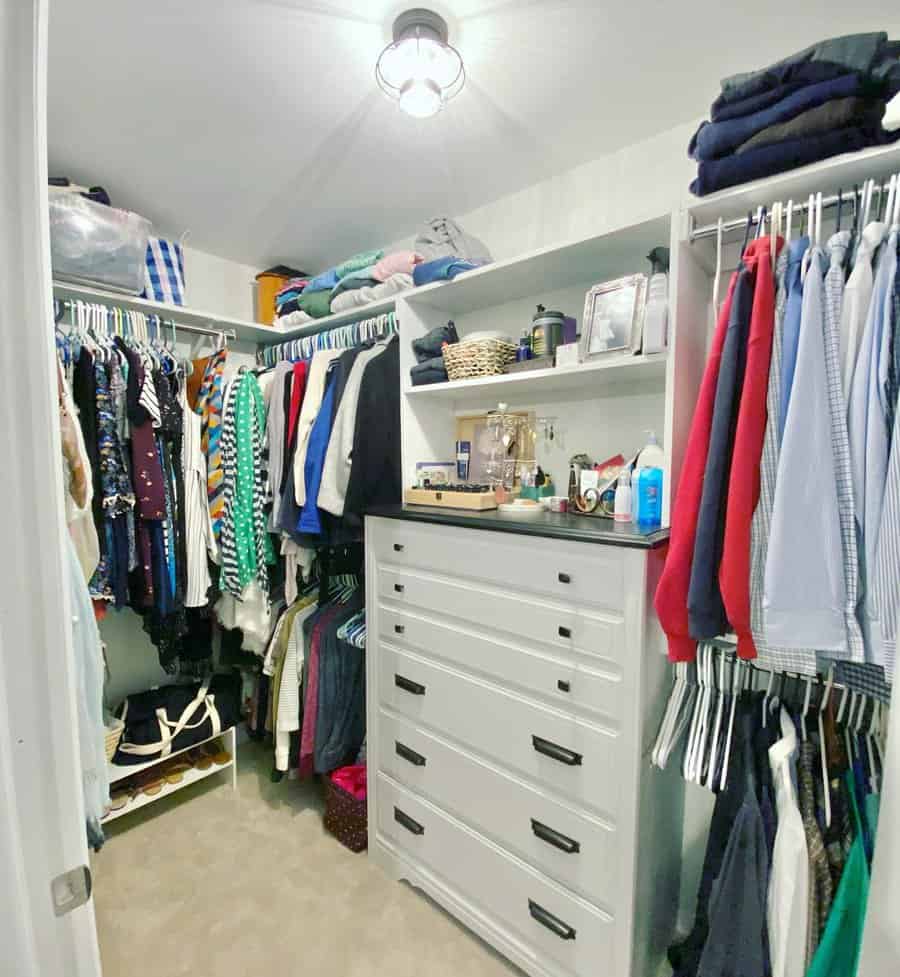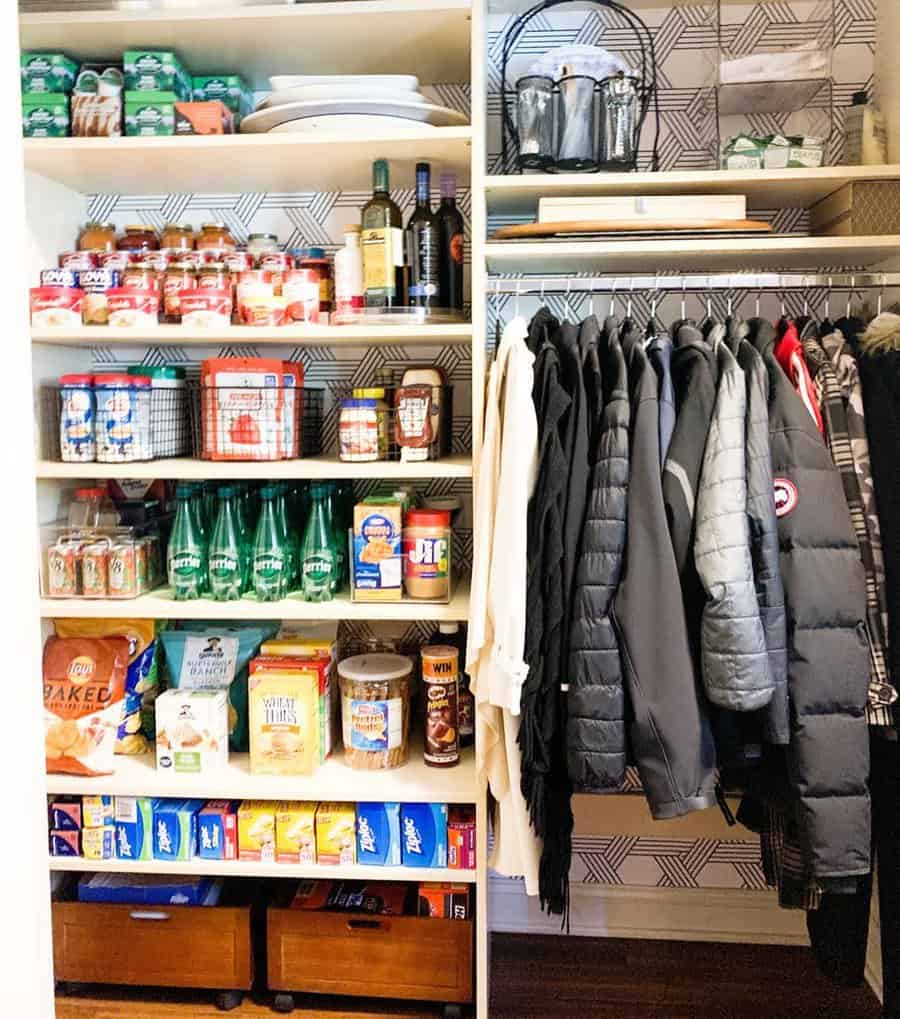 10. Designate A Small Closet For Coats
As small spaces can be overwhelming to organize, the small closet organization may seem like an insurmountable task. To make the process go more smoothly, start by taking inventory of what you have and sorting items accordingly. Keep small winter accessories like mittens and hats in small decorative baskets on the closet floor and invest in a coat rack for small coats.
Try using vertical storage containers to get more space out of your small closet and store other items, such as scarves and gloves, in hangers or clear plastic bags. With small-scale solutions like these, organizing your small closet will be easier than ever!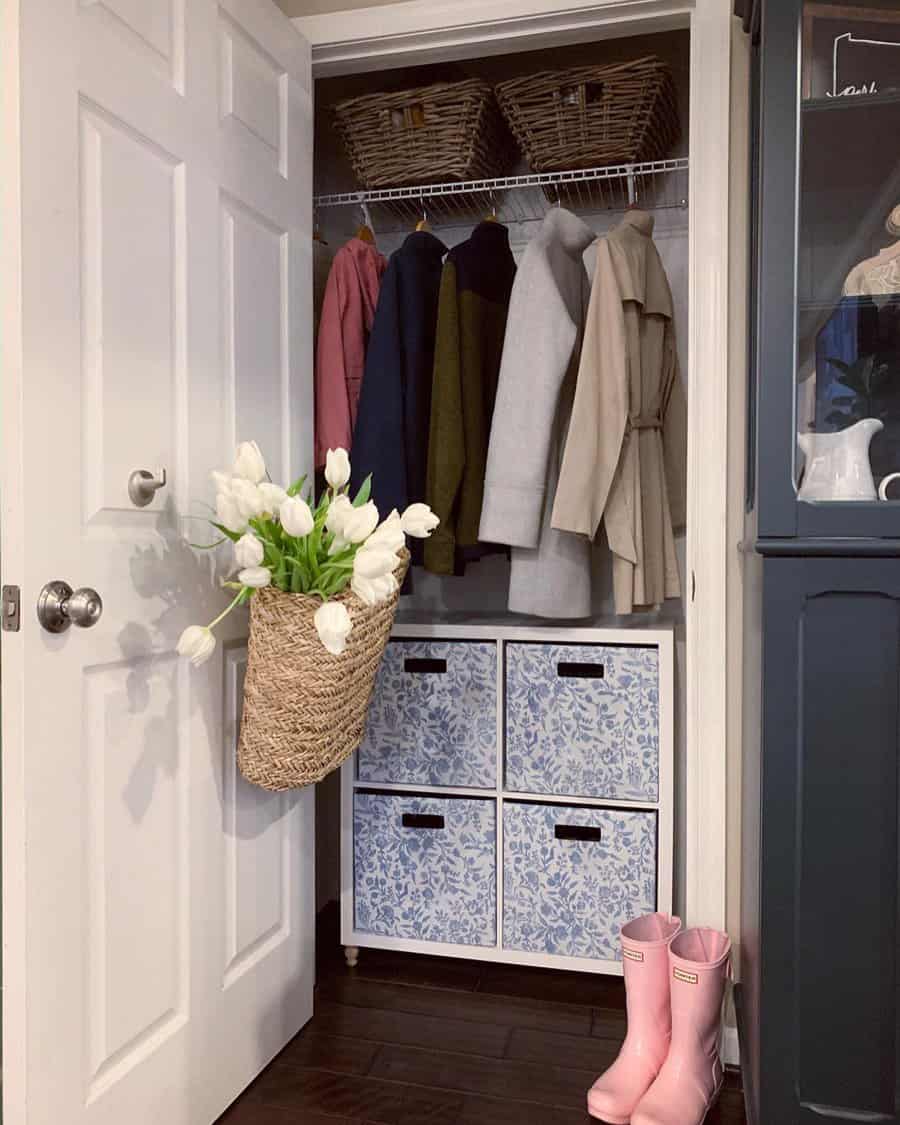 11. Add Shelving Or Storage For Footwear
Installing shelves for your footwear will not only make them more accessible but allow you to designate shelves for specific types of shoes – such as sneakers or dressy shoes. This way, you don't have to go on a scavenger hunt each morning rummaging through your entire closet trying to locate the right pair of shoes.
One tip we recommend is installing shelves that are adjustable, so no matter how much (or how little) footwear you own, the shelves can be tailored accordingly. With all this in play, the days of being disorganized should be long gone!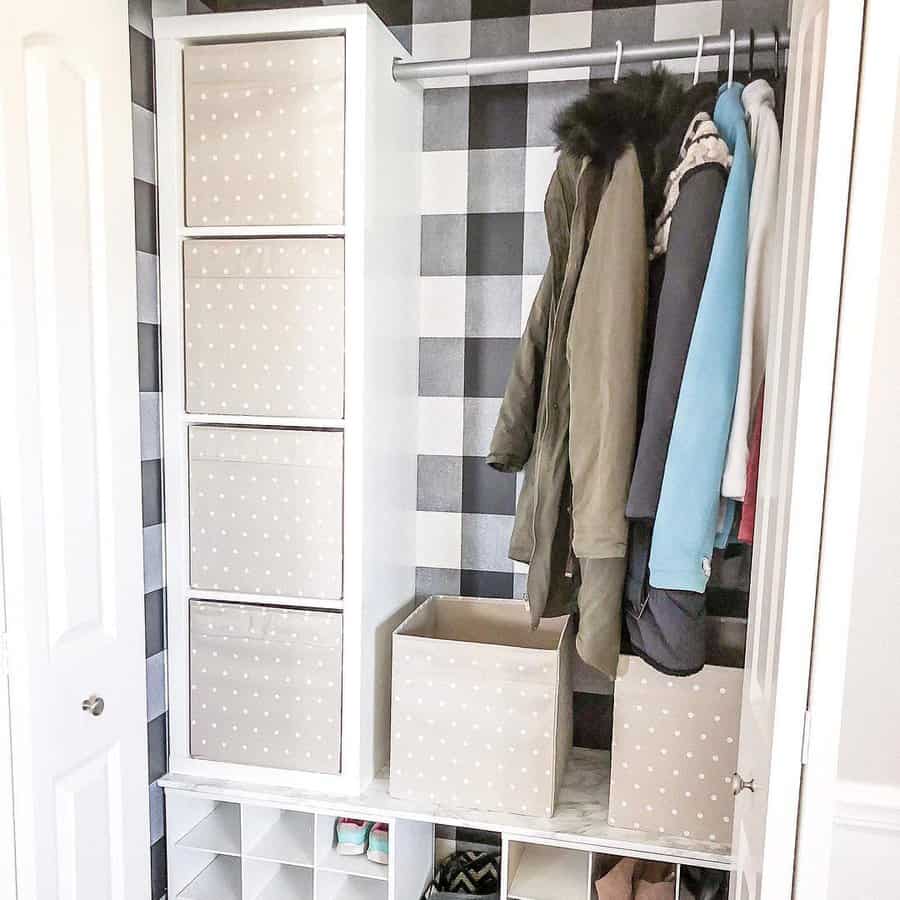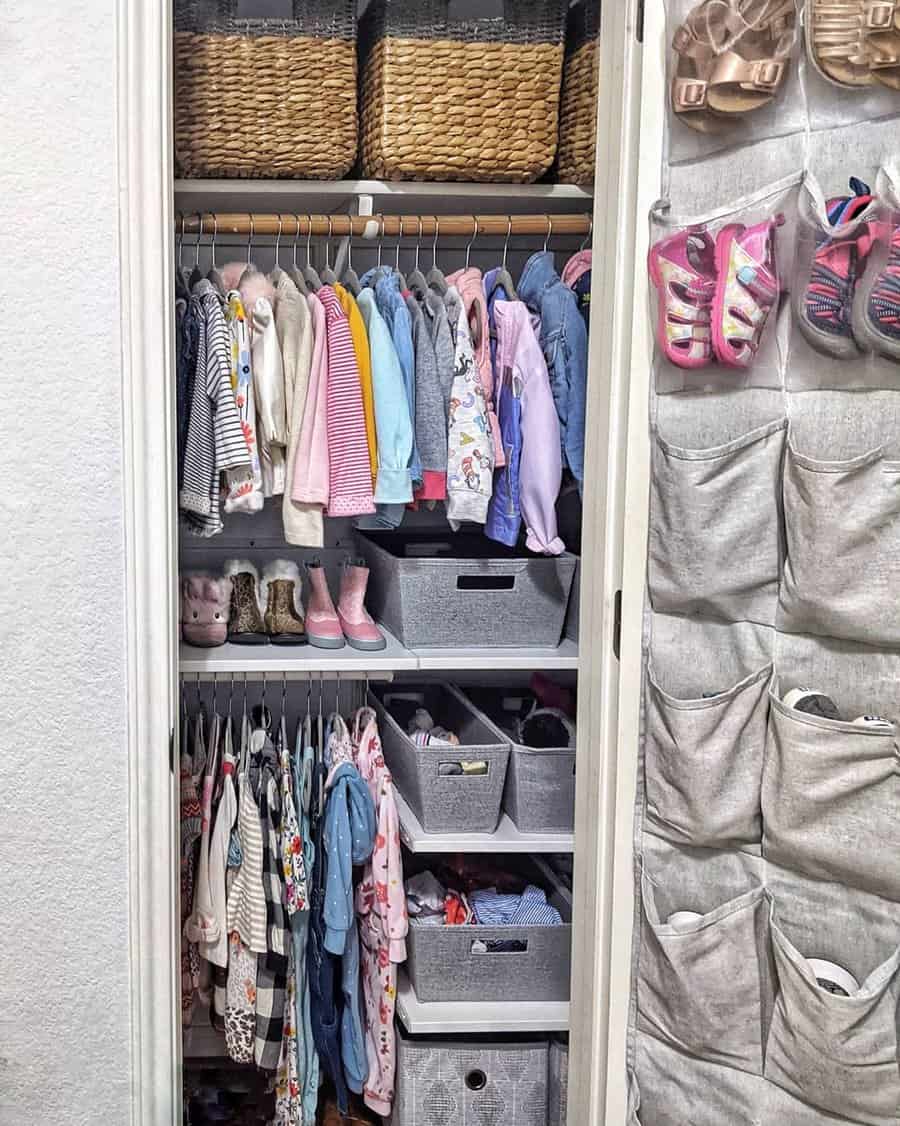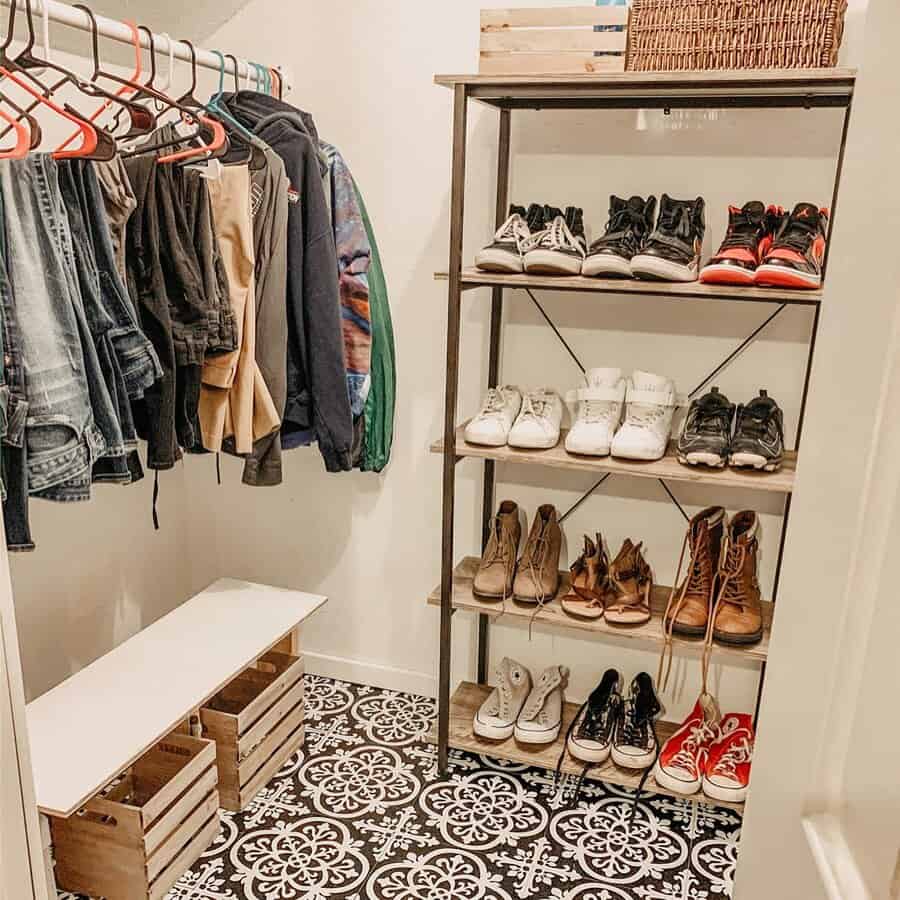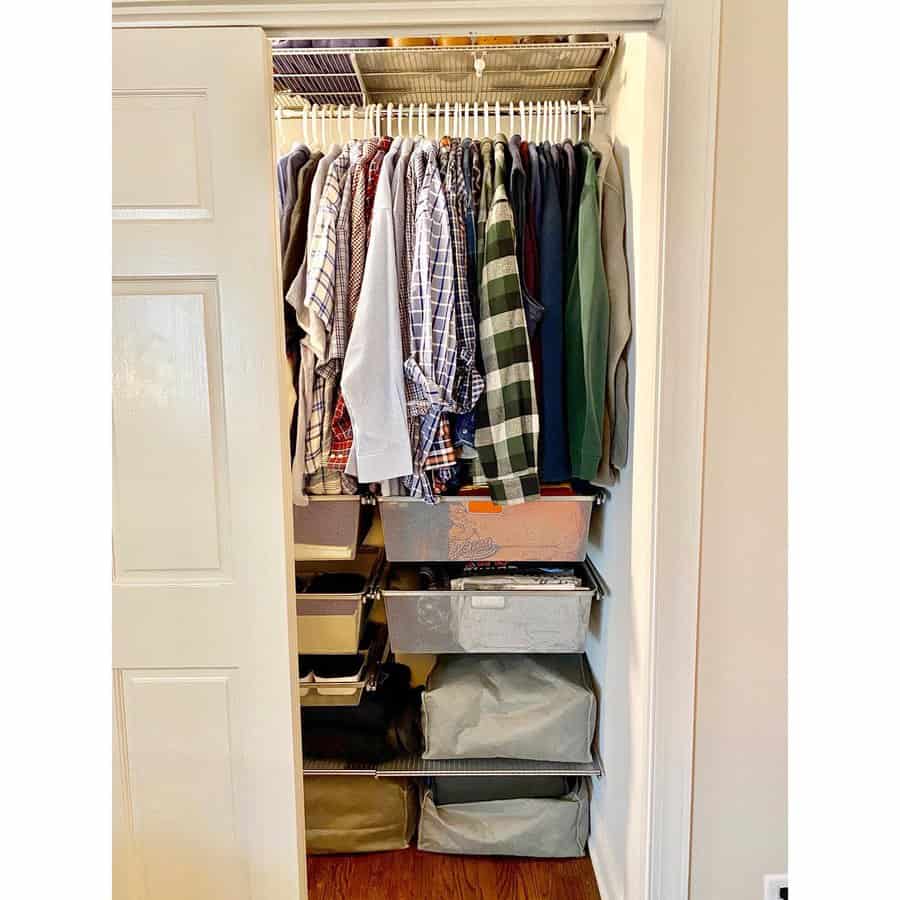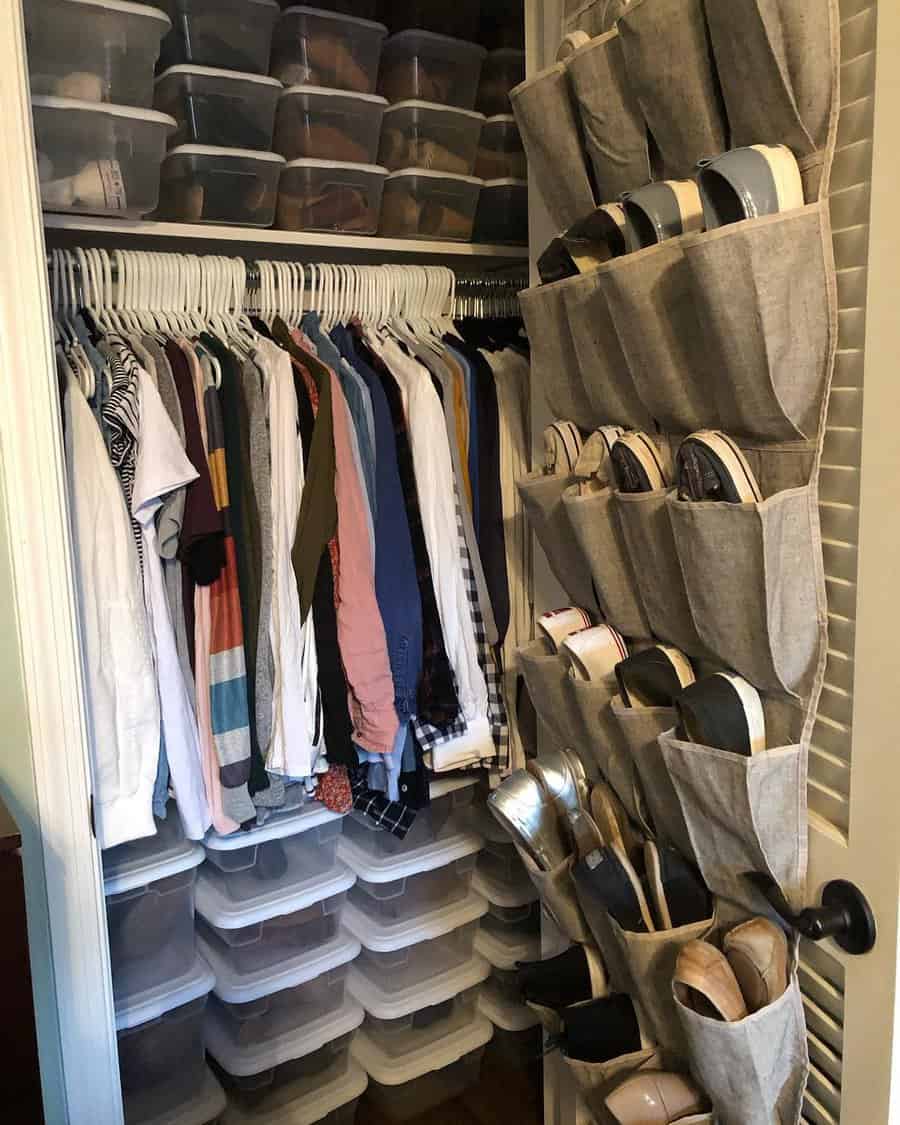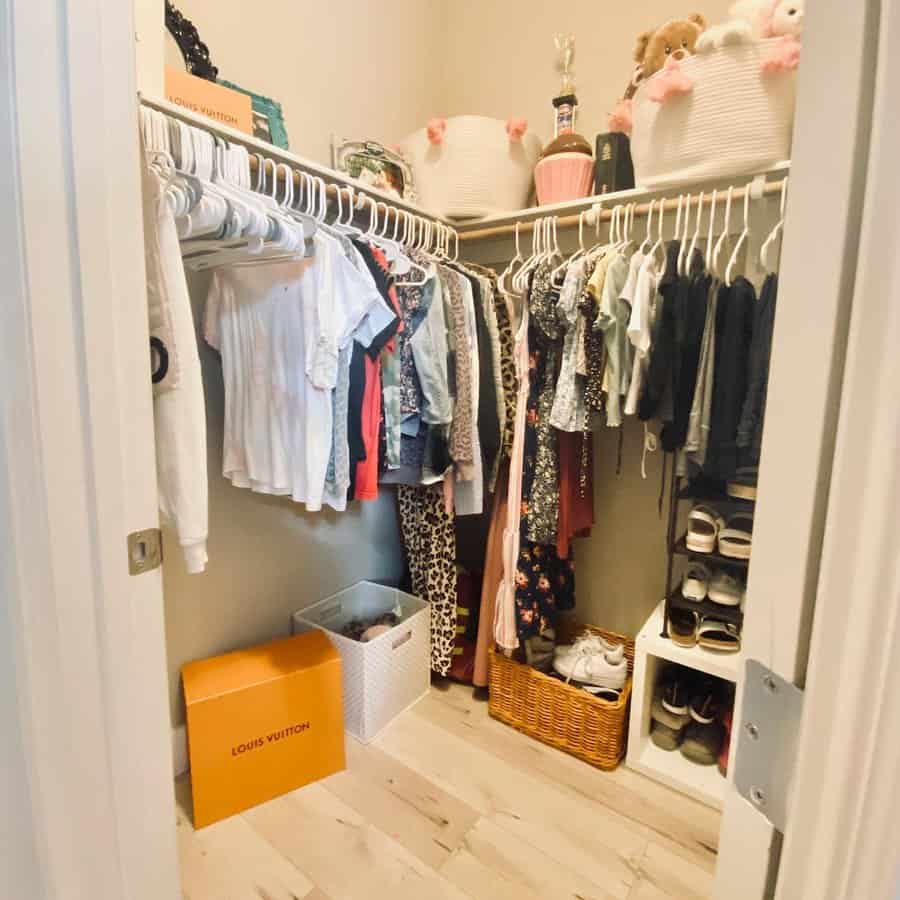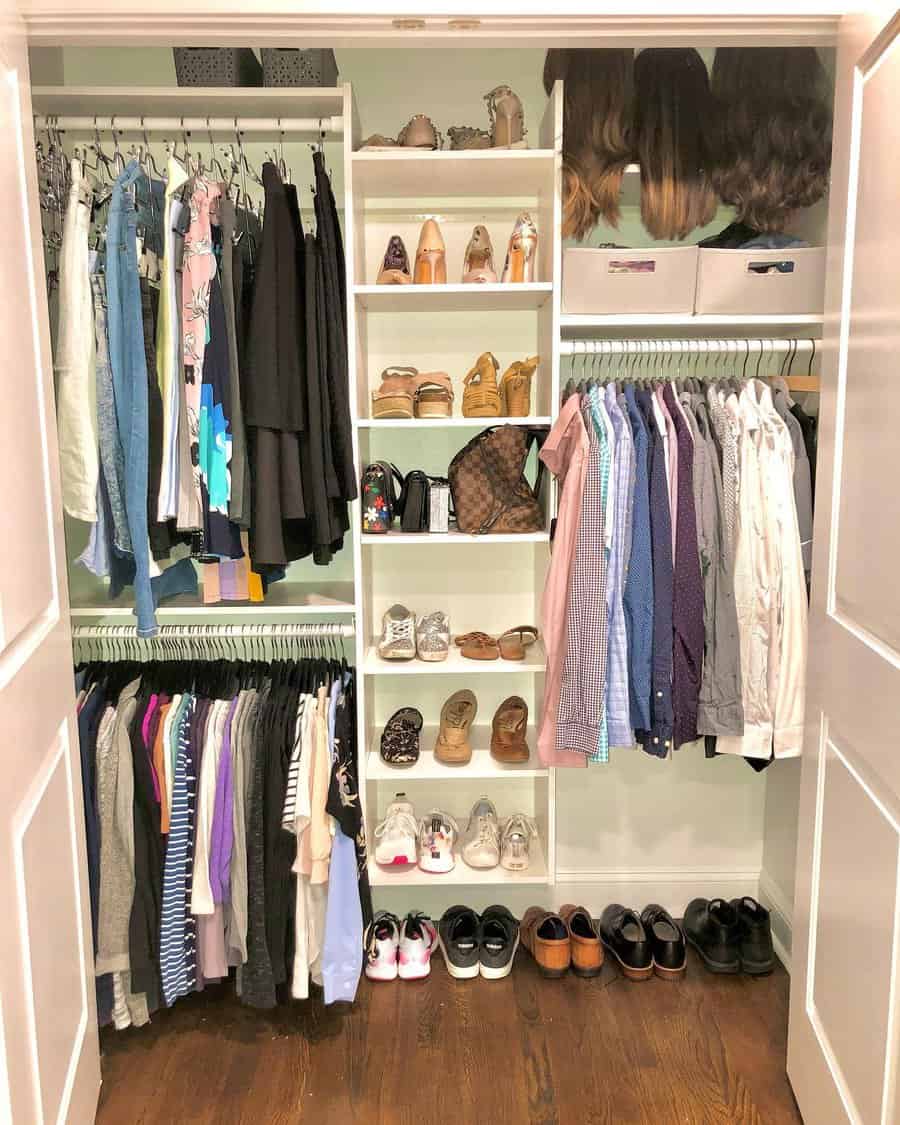 12. Invest In Woven Baskets For Functional Visual Interest
Organizing a small closet can be challenging, but there are some creative ways to make it work! Woven baskets are a great choice for storing items such as sweaters and blankets.
Not only do woven baskets create visual interest by offering texture and a naturally charming aesthetic, but they also offer easy access to your items since the woven pattern leaves room for air flow. Utilizing woven basket storage will help bring order to the chaos of small closets!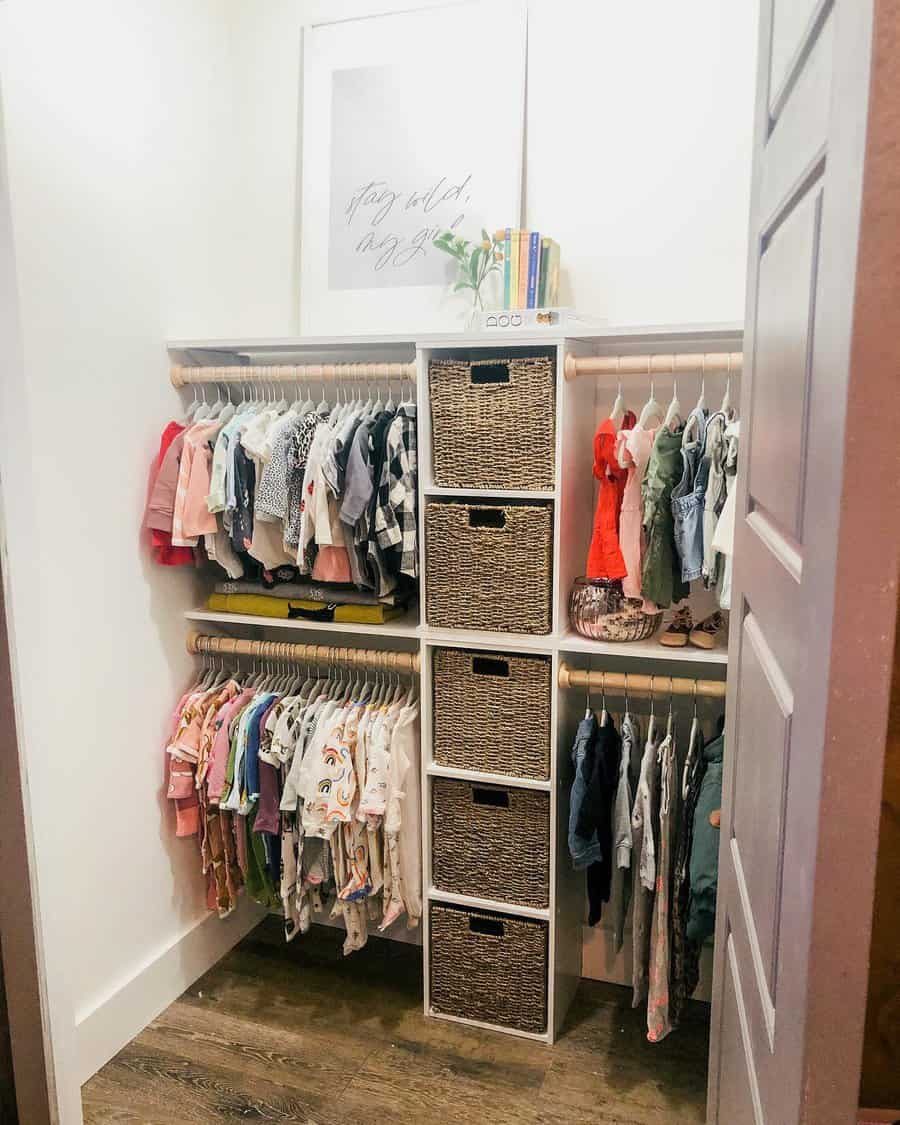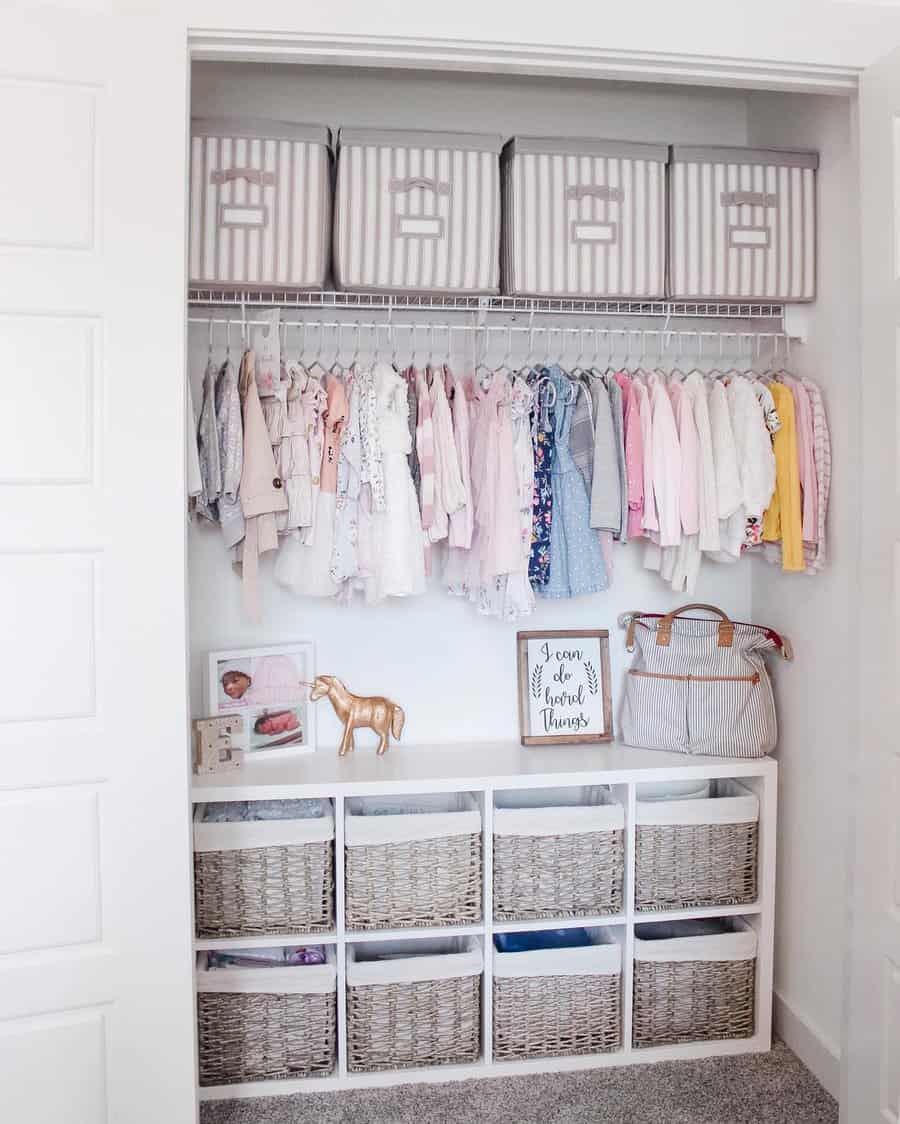 13. Organize A Color-Coordinated Closet
Organizing a small closet can be daunting, but with some simple color coordination, it doesn't have to be! By sorting your clothes into color categories, rather than leaving them all jumbled together, you'll easily be able to locate a garment without having to rummage through your entire closet. Bright and neutral colors are great for creating an organized, easy-on-the-eyes look.
Plus it'll give you one more reason to show off your style and color-coordinate your weekly outfits. Closets don't have to just look neat and tidy – they can also be fun!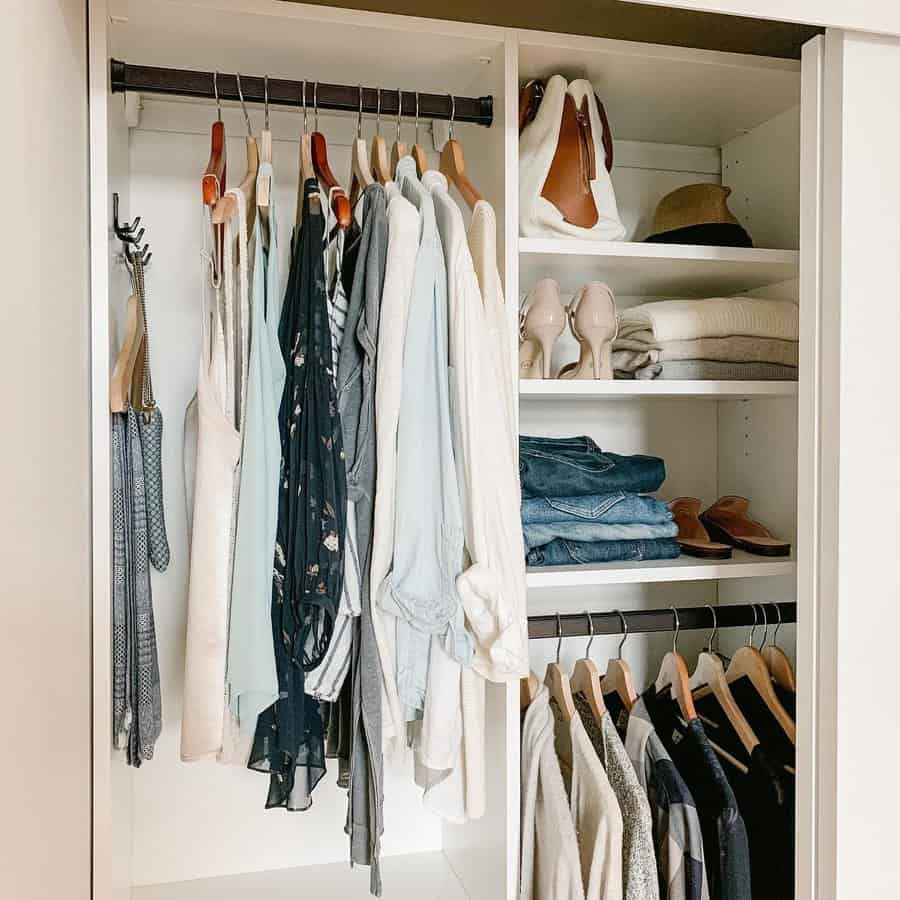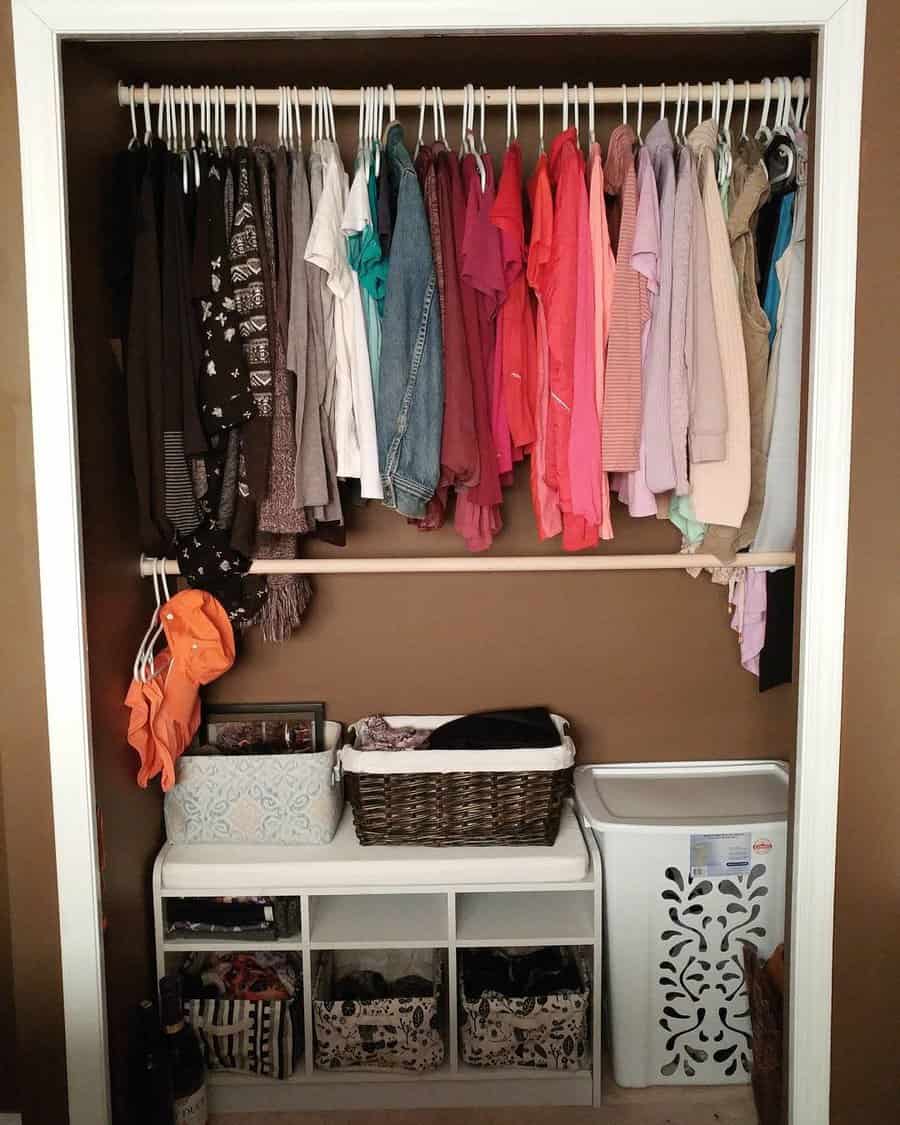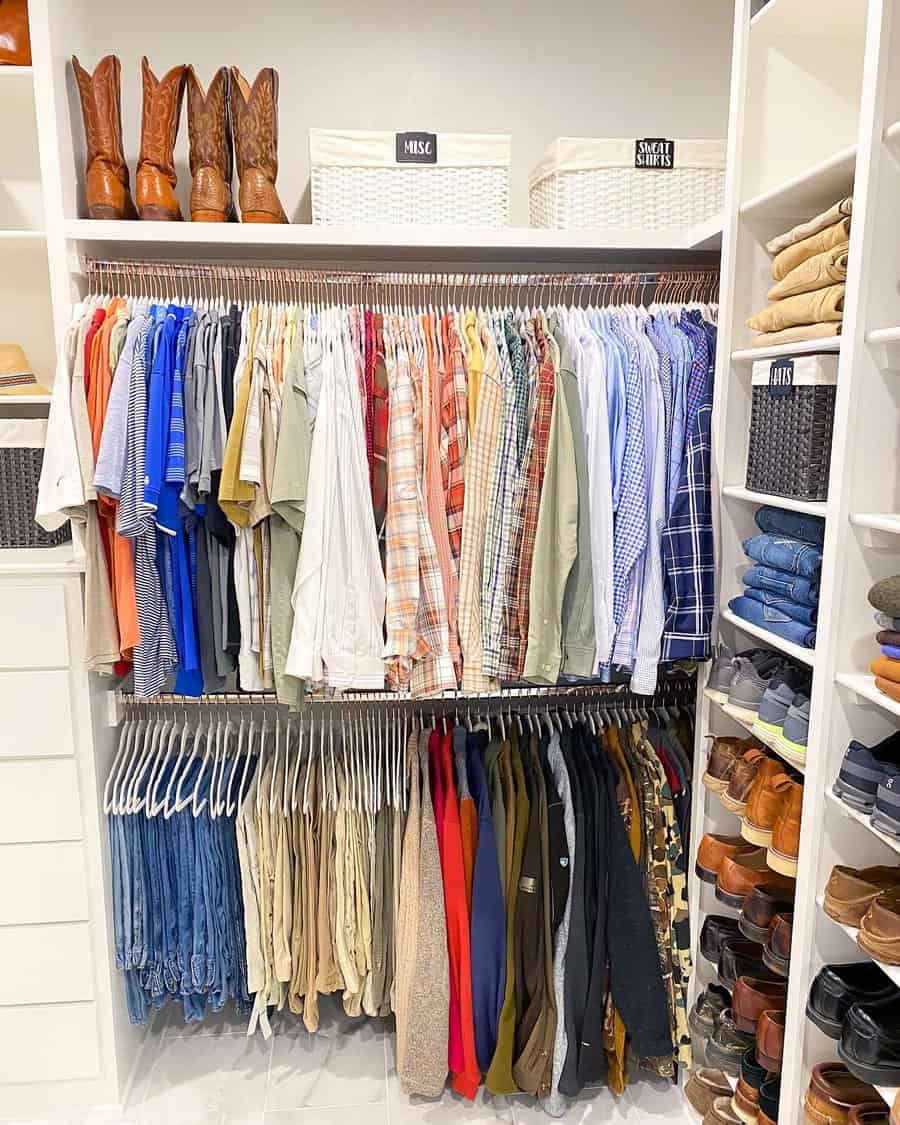 14. Add Multi-Purpose Hooks To The Closet Door
Maximizing the potential of your small closet is a great way to add space to your home. One of the most effective solutions is to add multi-purpose hooks on the back of the door. These hooks are helpful for hanging bags, hats, or belts while taking up minimal space. This frees up a room aesthetically and makes it simpler to grab what you need right away.
To add extra storage, use collapsible bins or cloth baskets tucked up on the shelves for items that you don't need daily access to. With this creative combination of organizers sprouting from an otherwise dull and drab closet, juggling work, school, errands, and maybe even a day job becomes significantly easier.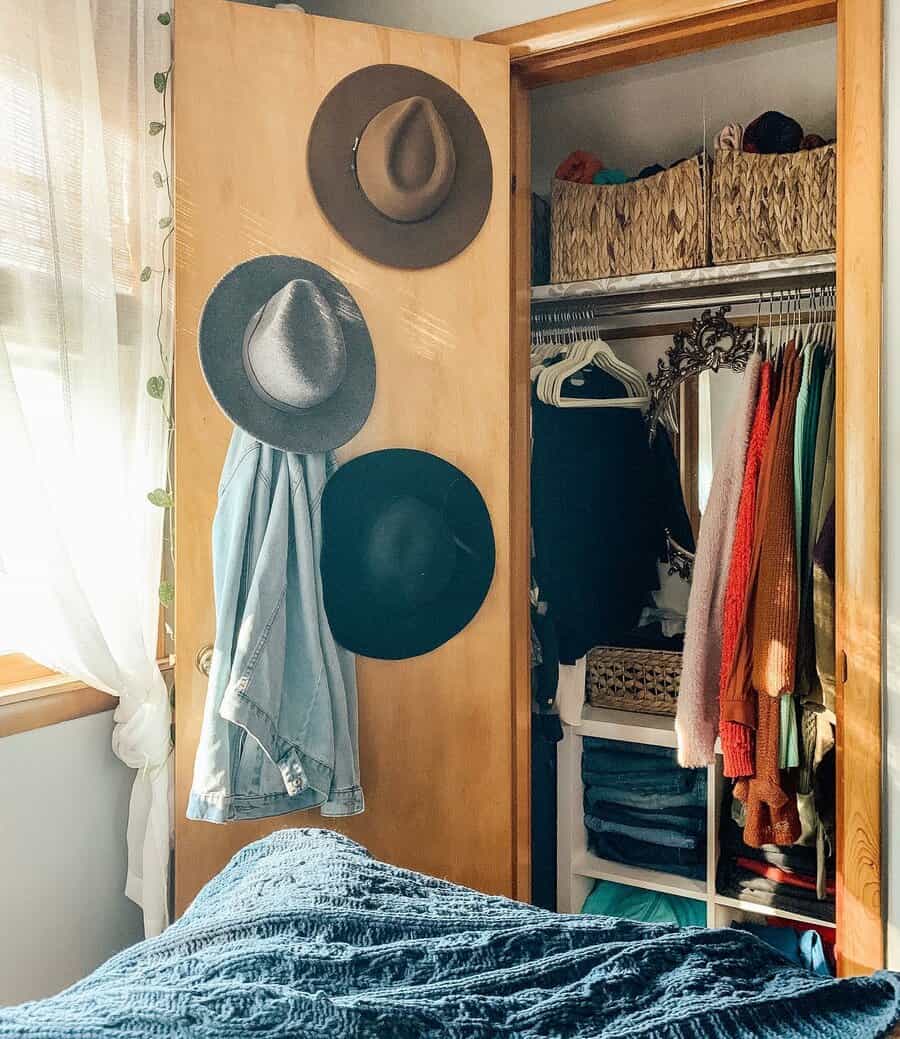 FREQUENTLY ASKED QUESTIONS
Can we hang sweaters?
Sweaters can stretch out, so you should preferably fold and store them in shelves or drawers.
How do I maximize the space in a tiny closet?
Think of multiple hanging rods, floor-to-ceiling shelves,  drawers and shoe racks. Use dividers to keep your clothes organized and easy to pick and store. Determine designated spaces for your clothes and accessories, so that each item has a place, even in small closets.
Are vacuum bags suited to store clothes?
Yes, you can store your clothing items in vacuum bags, but it is recommendable to remove your clothes from time to time for some fresh air, and then store them back in the bags.