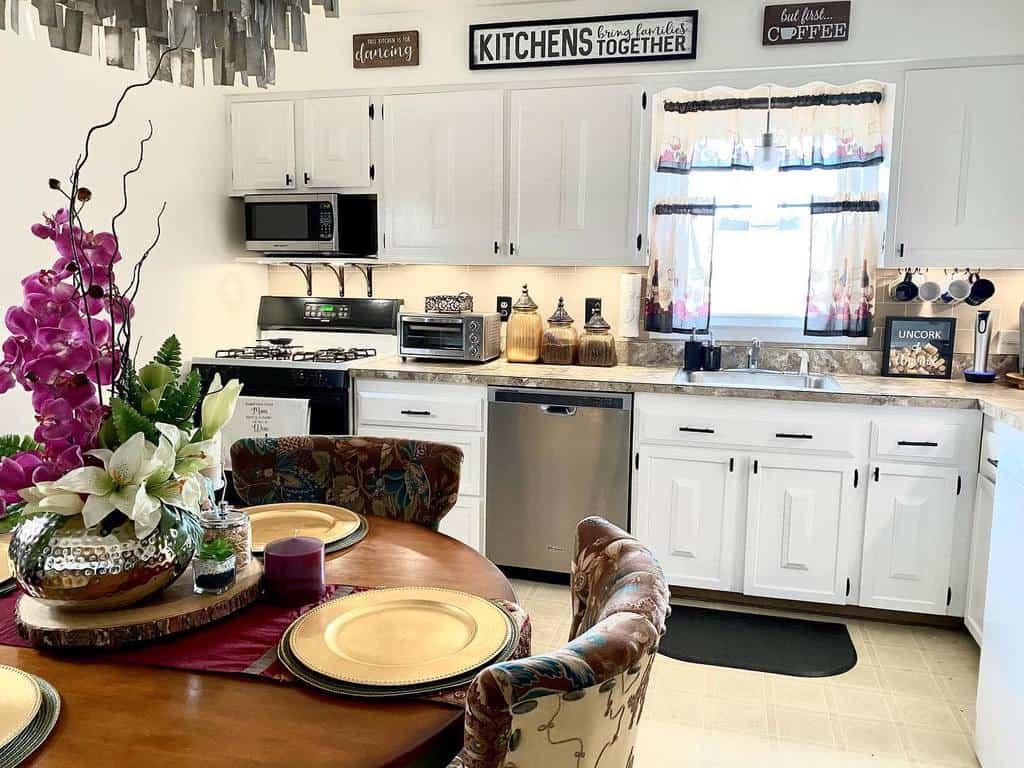 The Top 56 Small Kitchen Storage Ideas
"If you can organize your kitchen, you can organize your life." – Louis Parrish
Kitchen organization can be a problem in homes of all sizes. No matter big their kitchen, most people feel like there's never enough kitchen storage space or counter space.
If you're in need of new small kitchen storage ideas, you're in the right place. Enjoy our collection of the best tips and tricks to help you master the art of small kitchen organization.
1. Cabinet
Expand your cabinet storage with a shelf riser and storage containers designed to maximize kitchen storage. Cabinet ends are excellent small kitchen storage areas. Just hang some hooks or pegboard to hold utensils and free up drawer space. You can also attach mason jars under your cabinet bottoms and fill them with teabags or spices for a completely out-of-the-way small kitchen storage idea.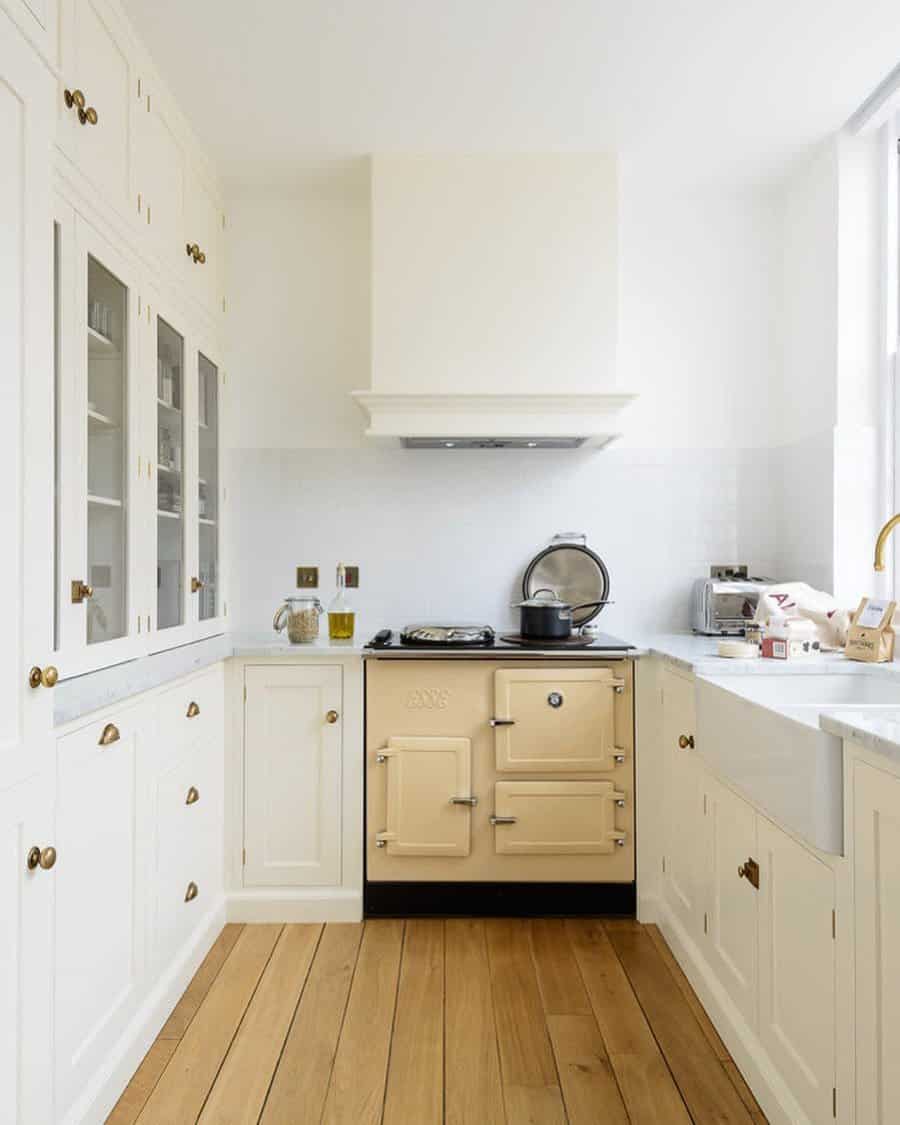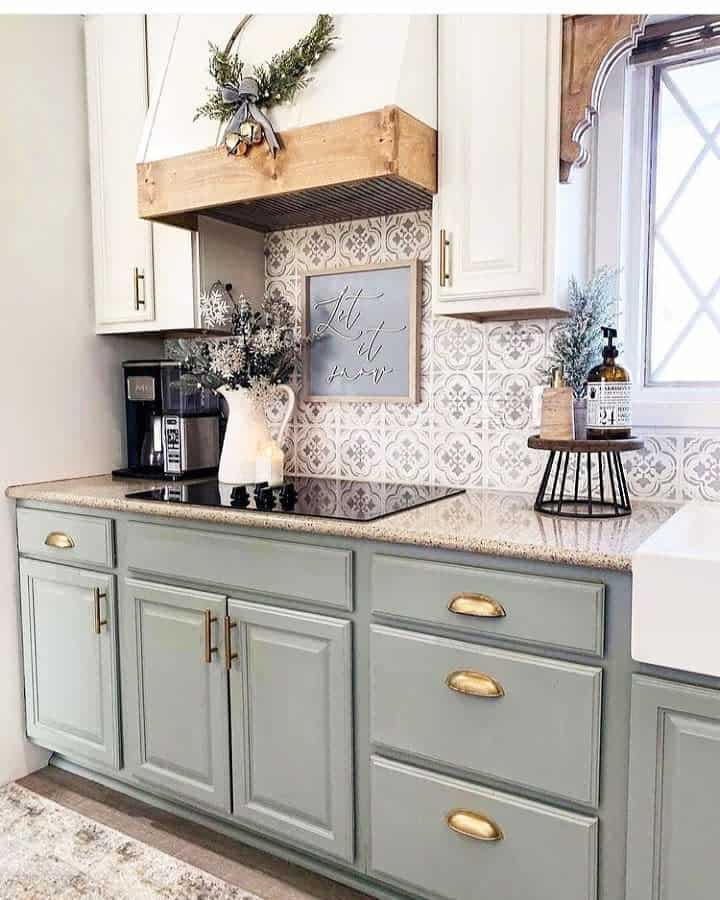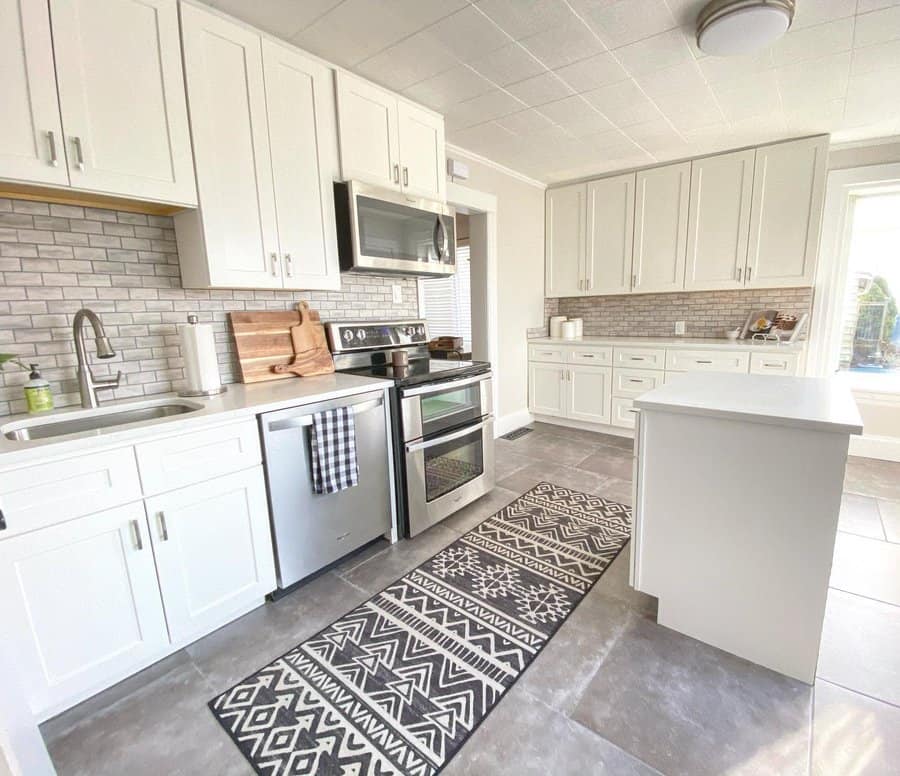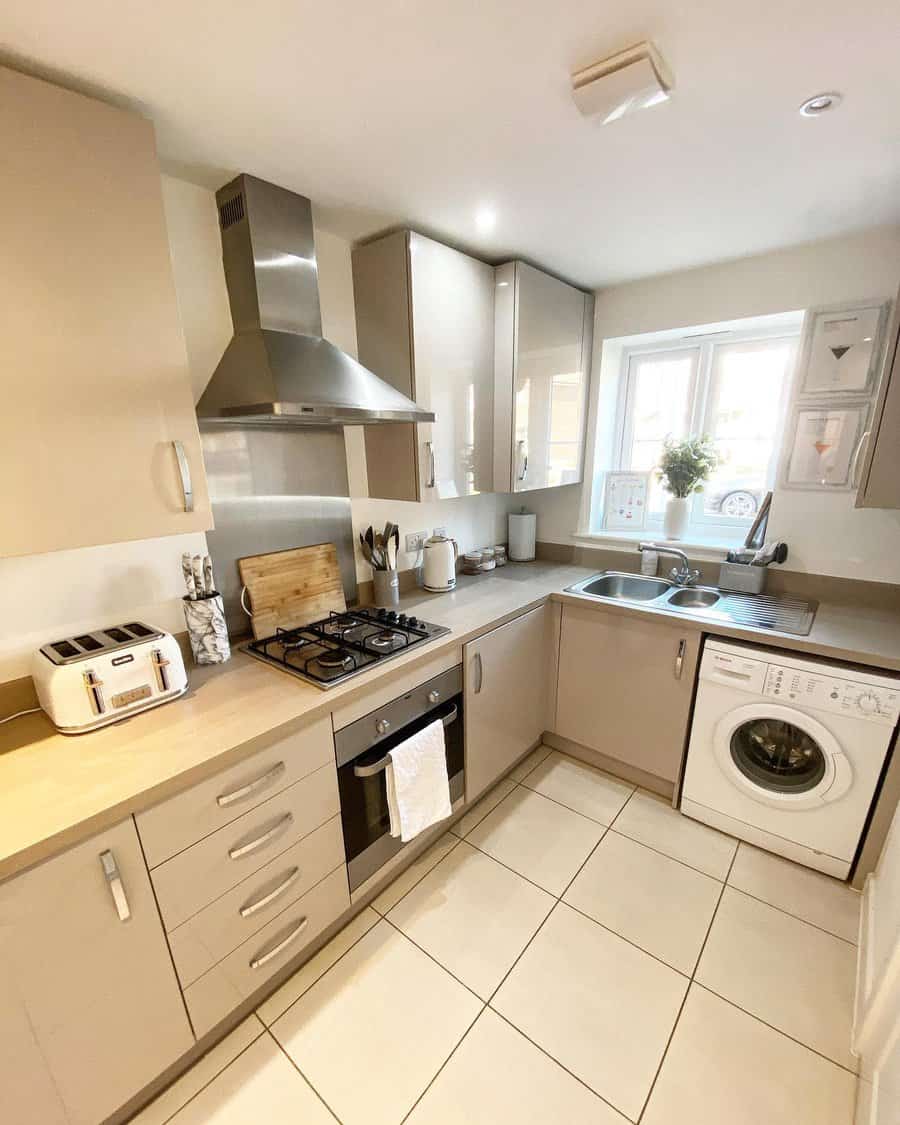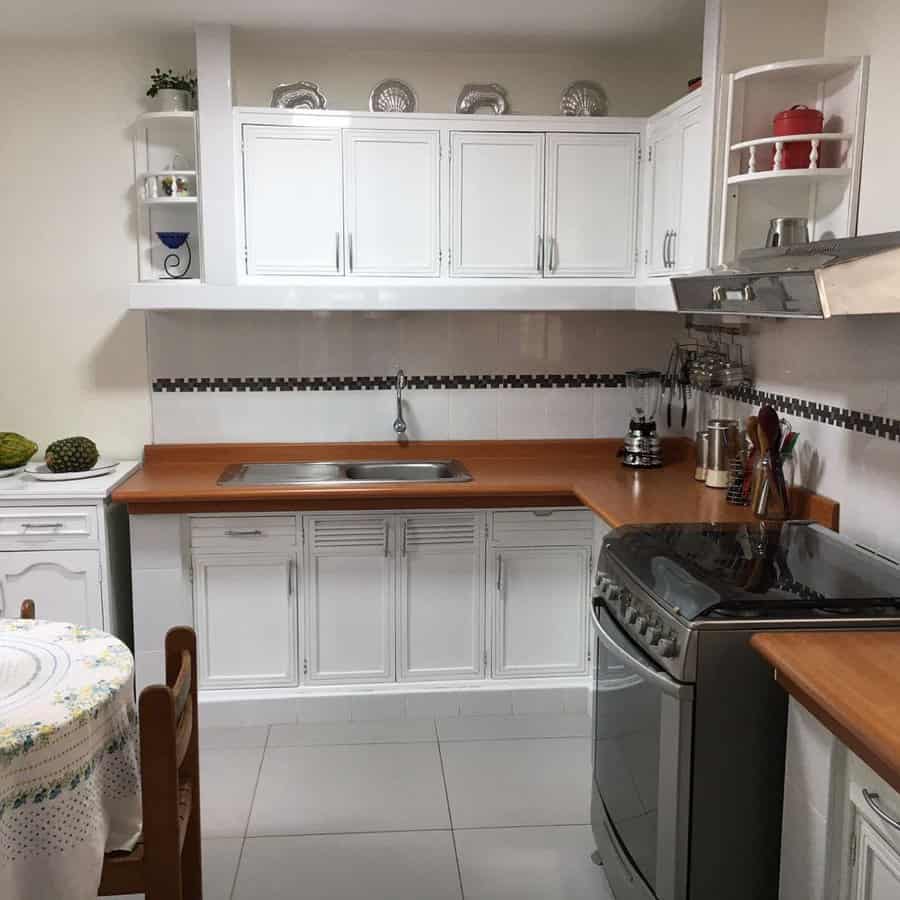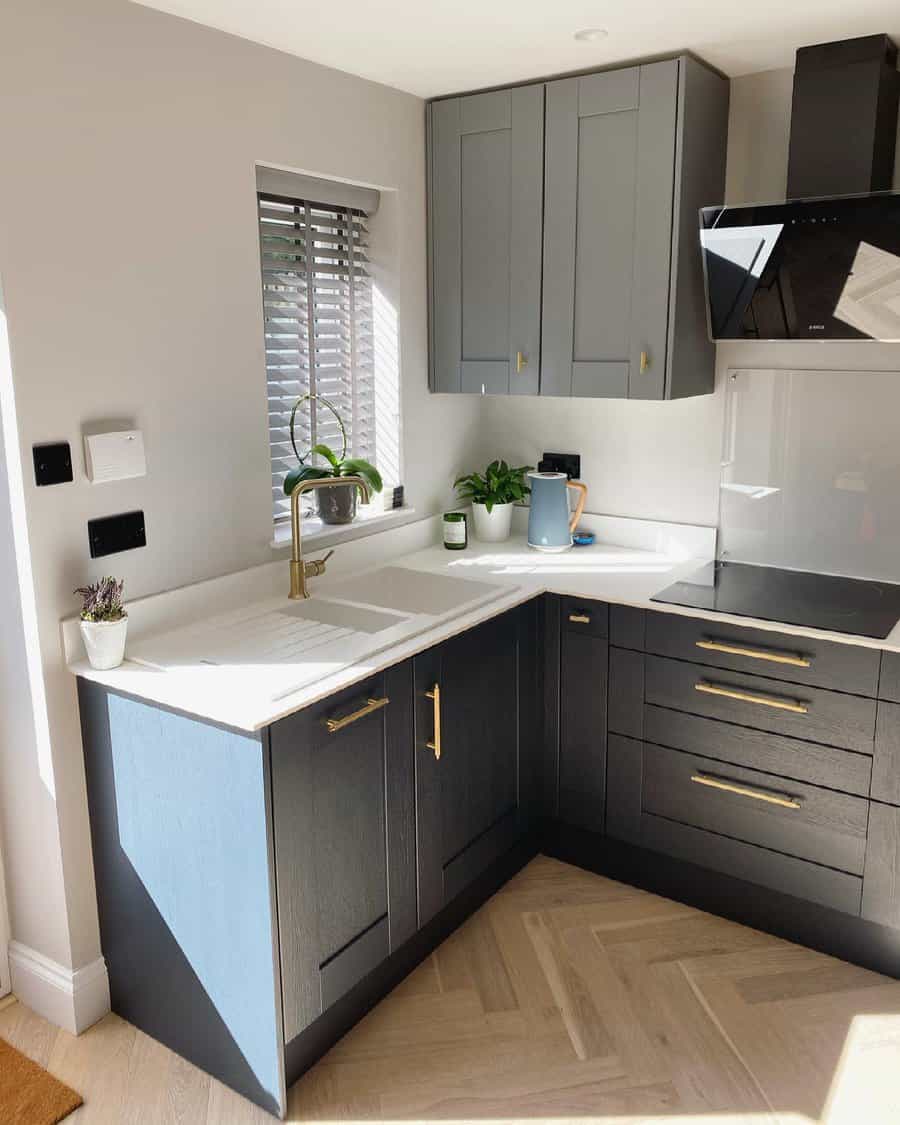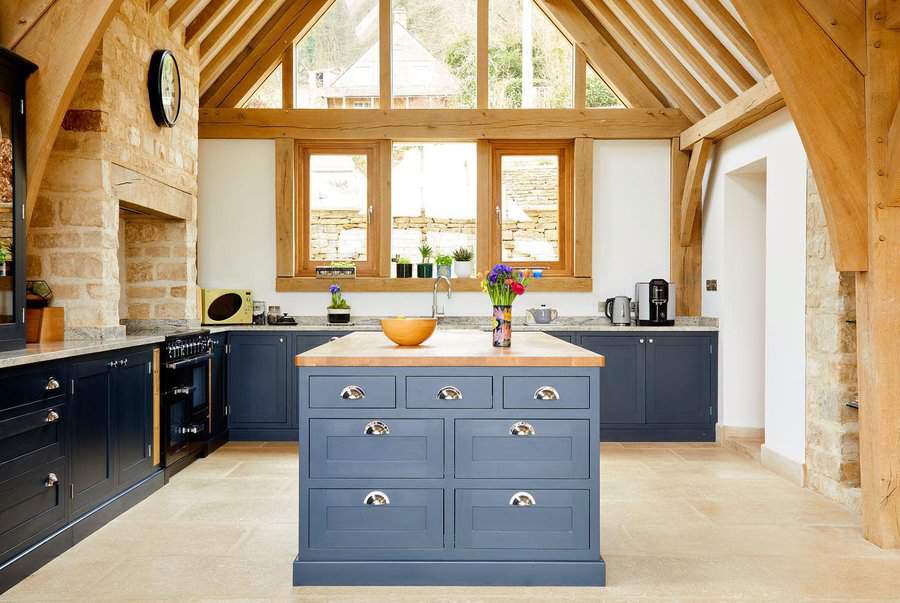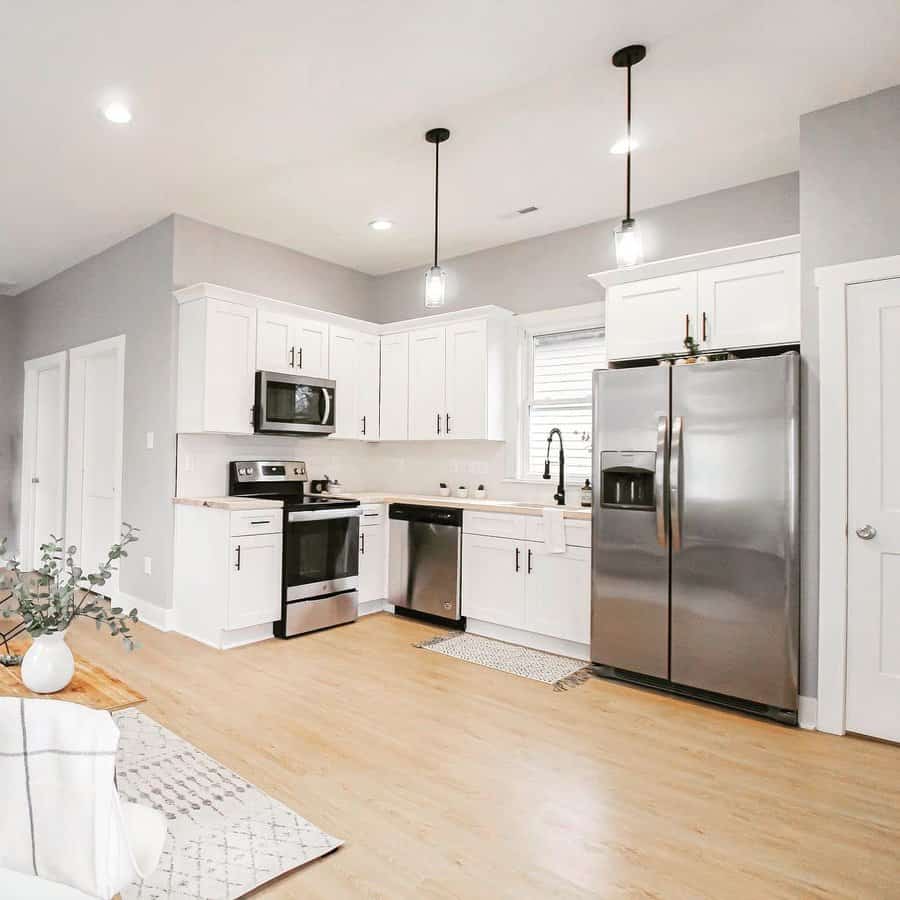 Put a lazy Susan in an awkward corner cabinet to keep items from getting lost in the abyss. Baskets that hang below cabinet shelves essentially double your storage space by allowing you to stash items in previously open areas. Hang pot lids or pot holders on the inside of each cabinet door.
See more kitchen cabinet ideas here.
2. Cupboard
Cupboard space is like having a small closet with shelves in your kitchen. Whether it's a built-in cupboard or a freestanding piece of furniture, a cupboard is a classic kitchen storage solution.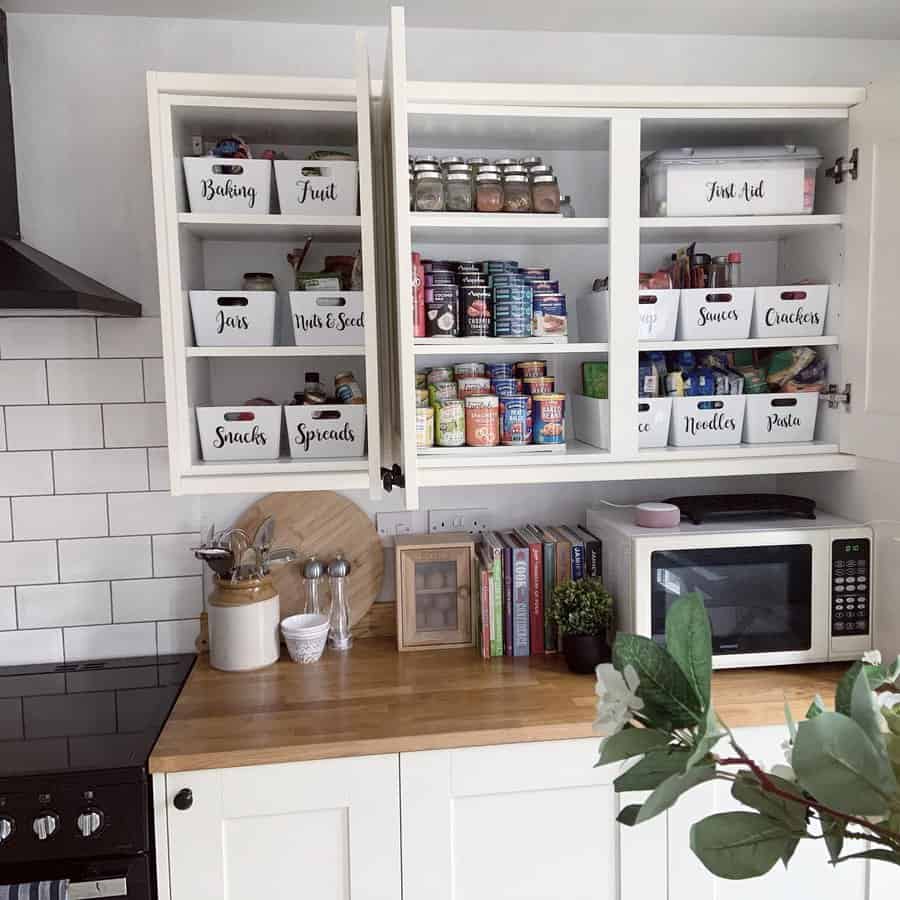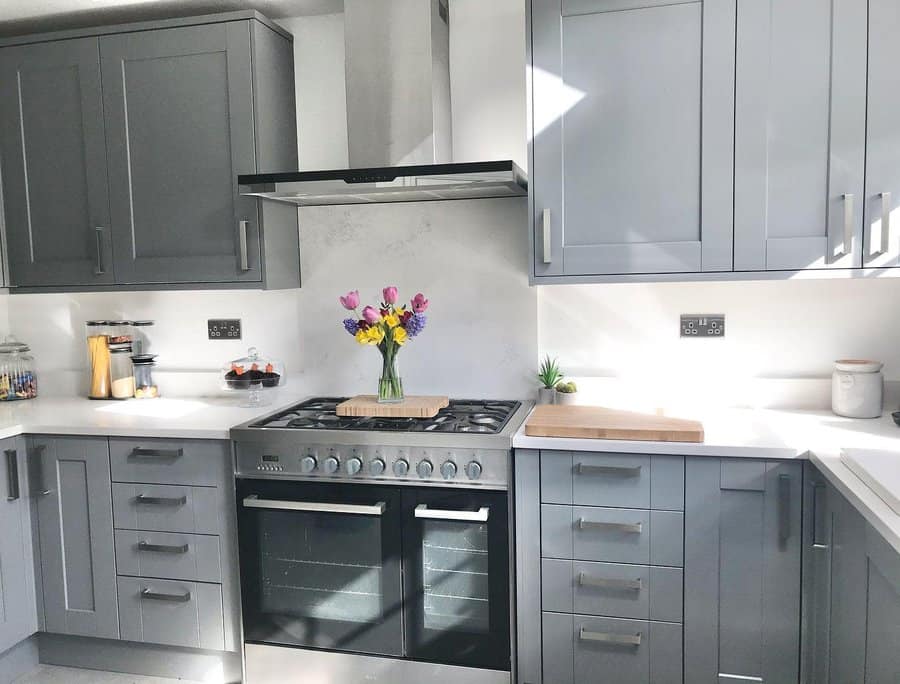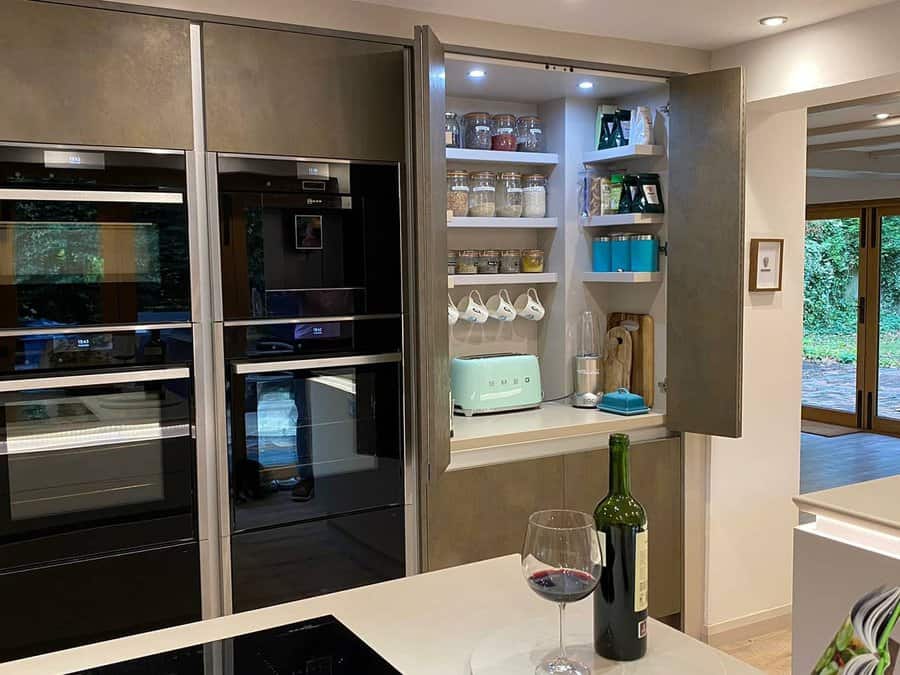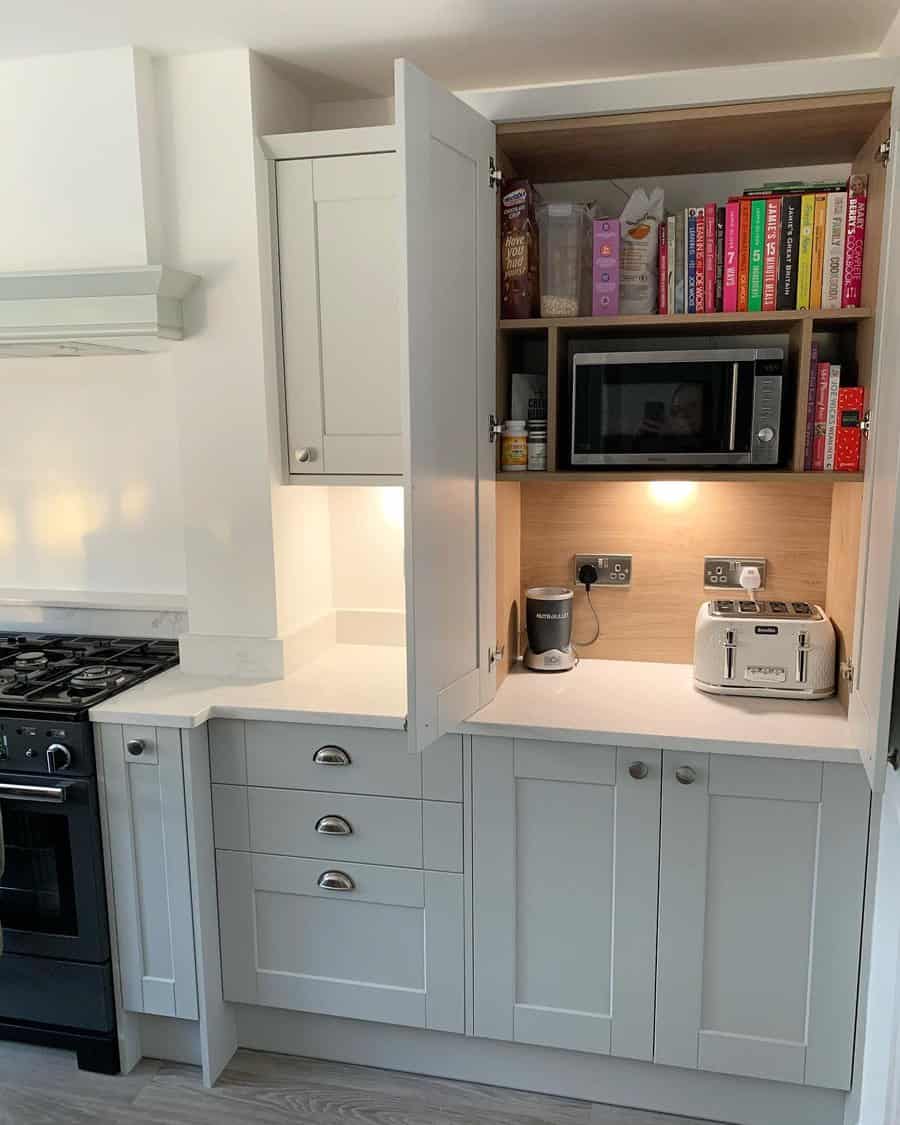 Cupboards can offer open storage or have doors that hide the goods inside. If you don't have the floor space for a freestanding cupboard, buy a smaller one to hang on the wall.
3. DIY
Hooks are a DIYer's best friend when it comes to small kitchen storage. Whether placed on a pegboard or hung directly on the wall, hooks turn your wall space into storage for kitchen utensils, dish towels, mugs and more. Another bonus: just about anyone can figure out how to hang up hooks for extra storage space. However, adhesive hooks are a good choice if you prefer not to make holes in the wall.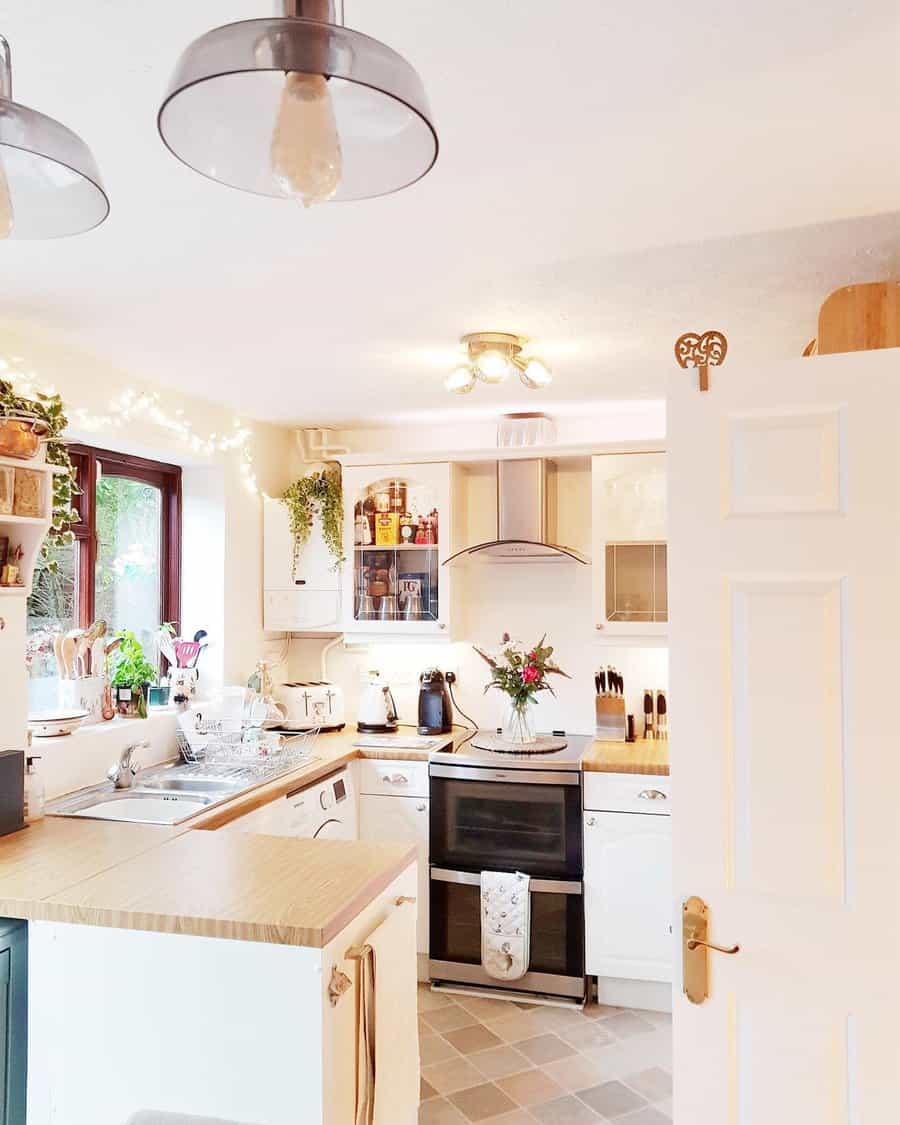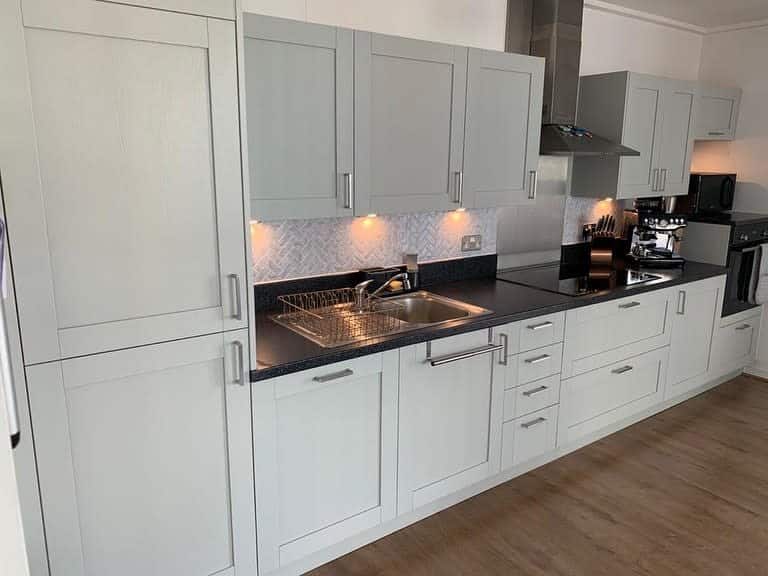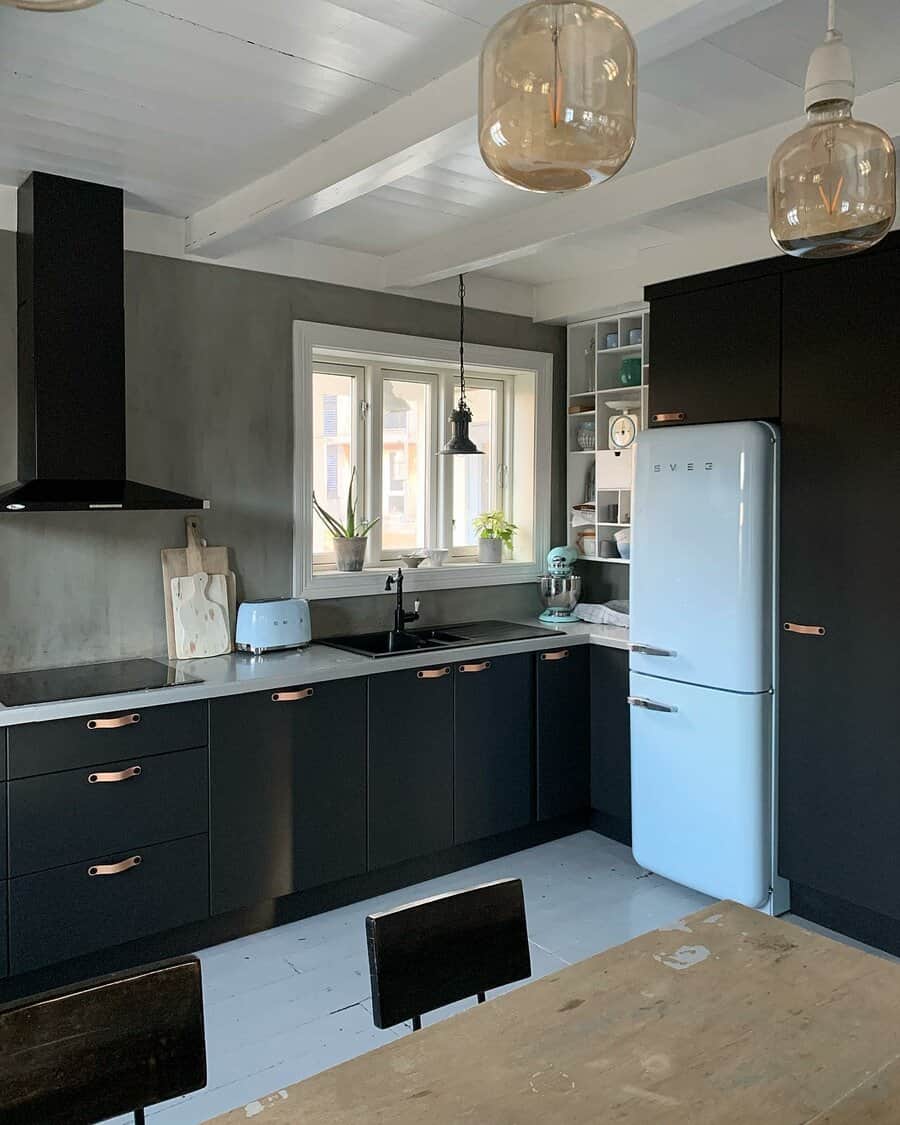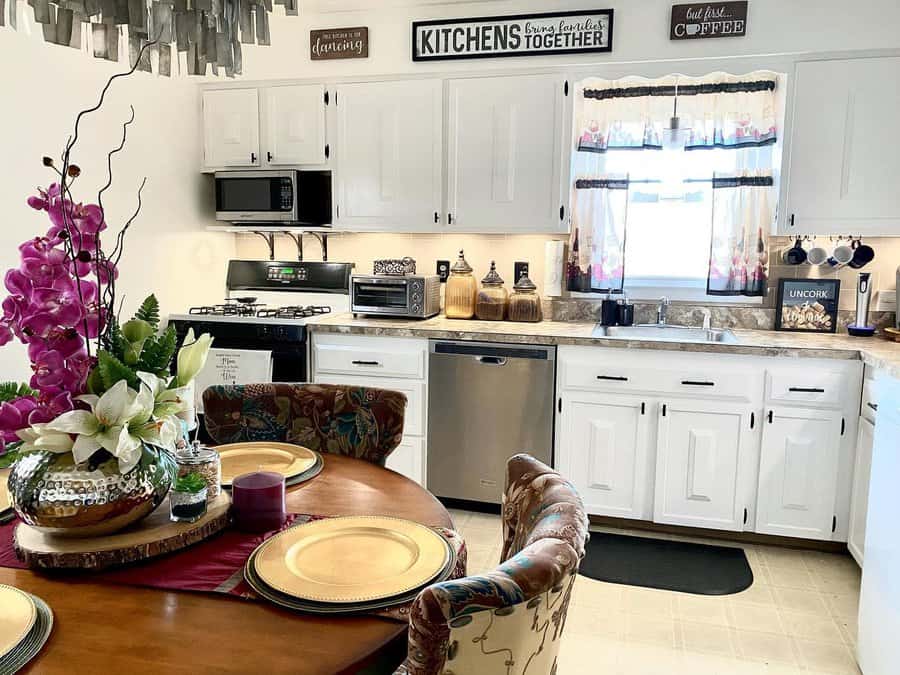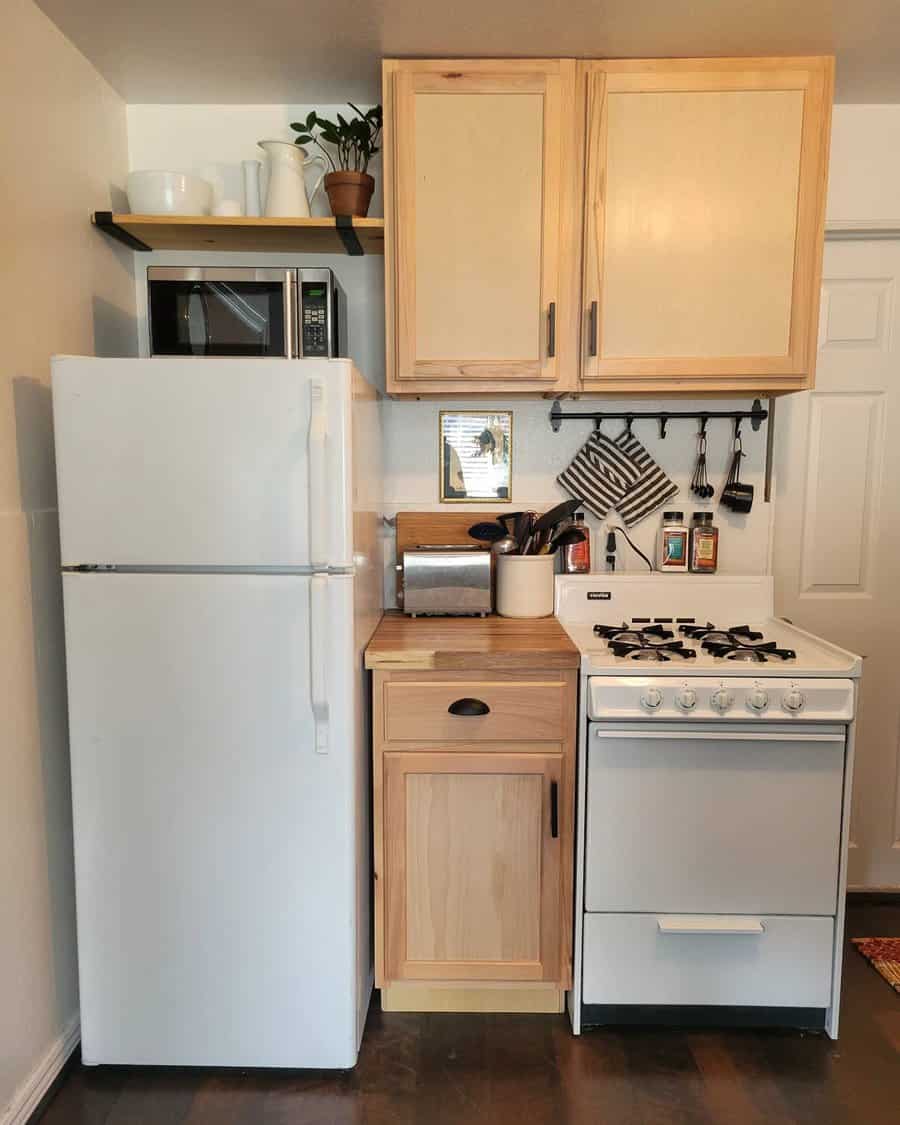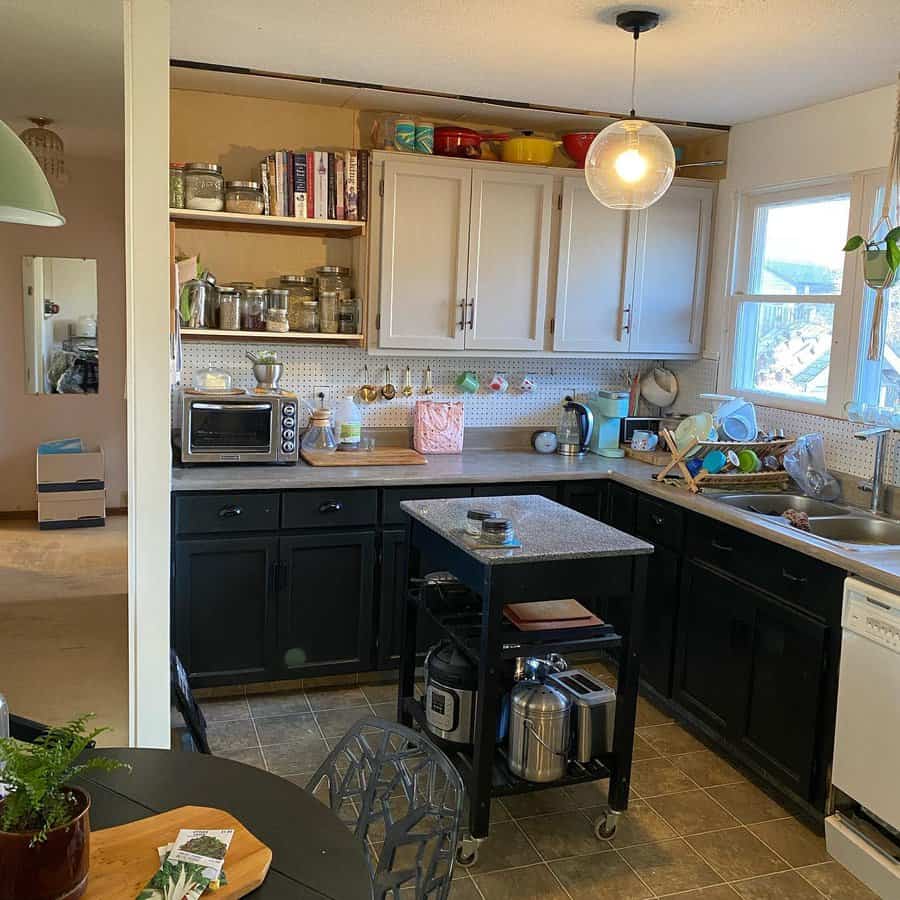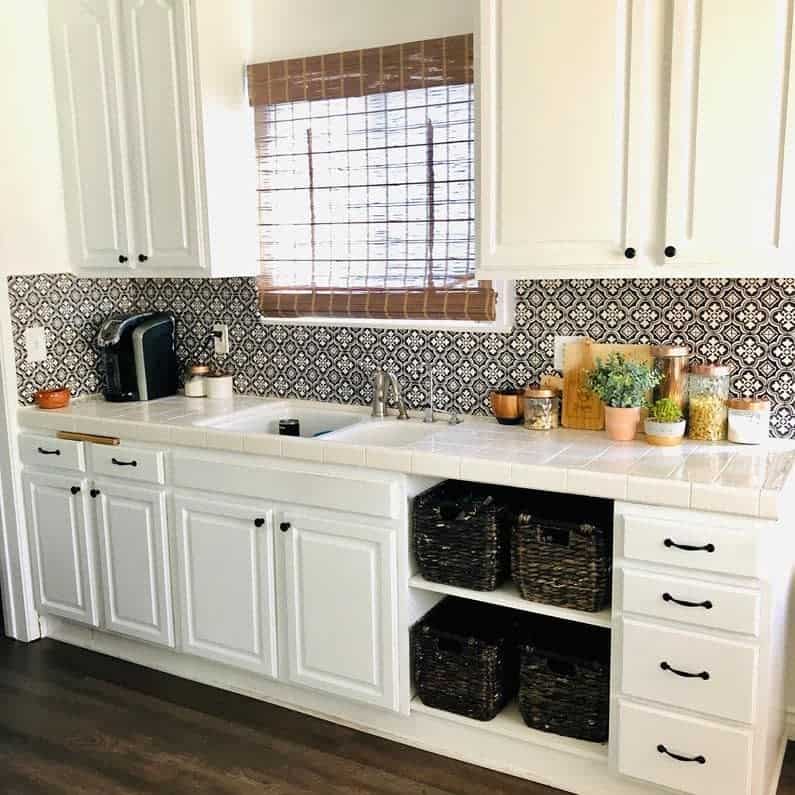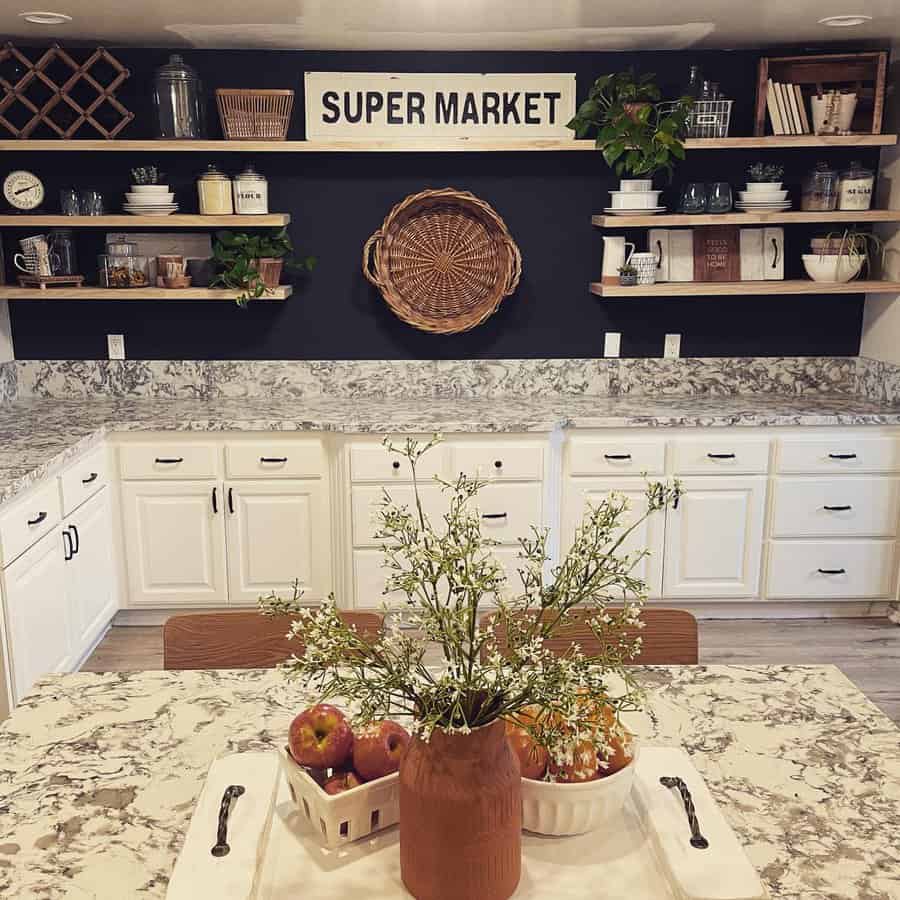 A vintage wooden crate is a great accent in farmhouse or rustic style kitchens. Rest it on the floor or countertop and tuck your spices or cleaning supplies inside. If counter space is too limited for a knife block, hang them from a magnetic knife strip near your cutting board. Add additional cutting board space with stove burner covers or make a kitchen sink cover and cutting board:
4. Design
If you're building a home or remodeling a kitchen from scratch, be sure to include adequate storage solutions in your design. Include as much drawer and cabinet space as possible. If there's room for a kitchen island, build one—even if it's small. If there's no room for an island, a shelf cart on wheels is one of the best small kitchen storage ideas.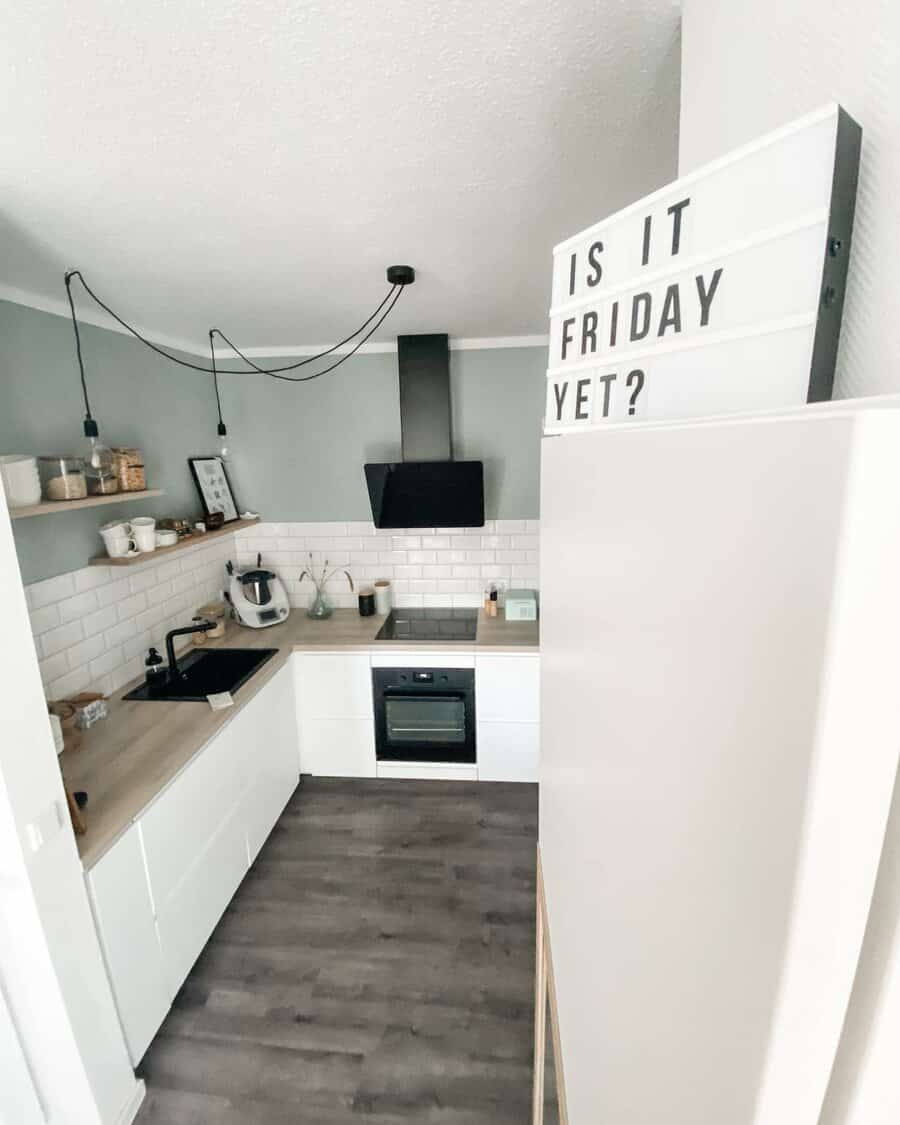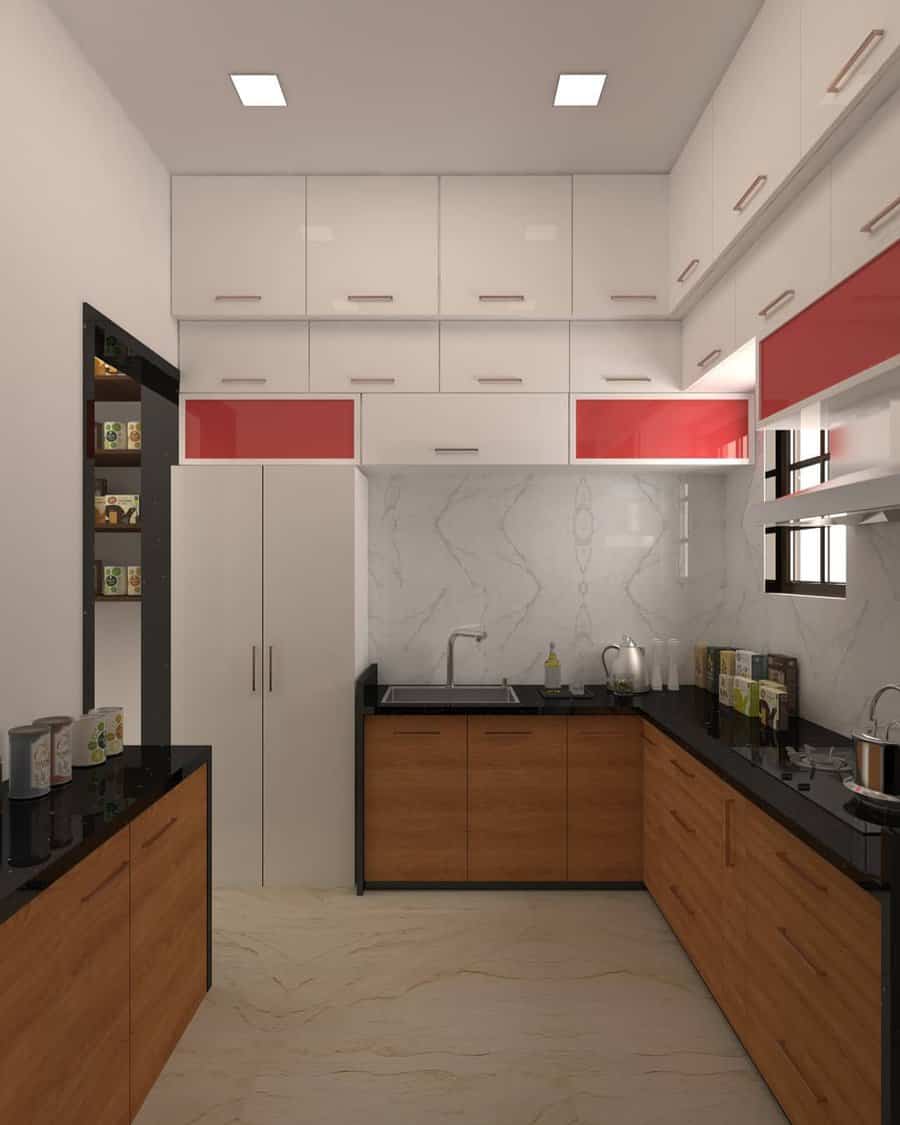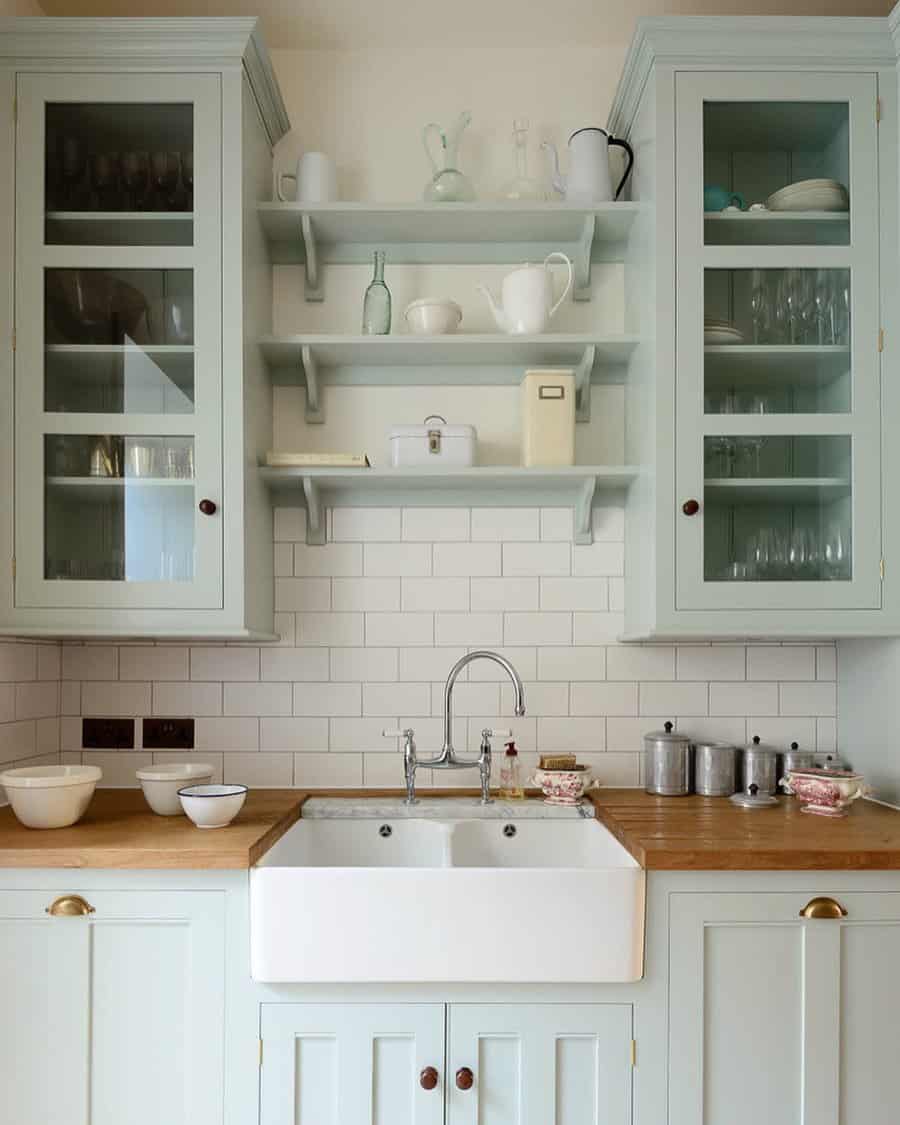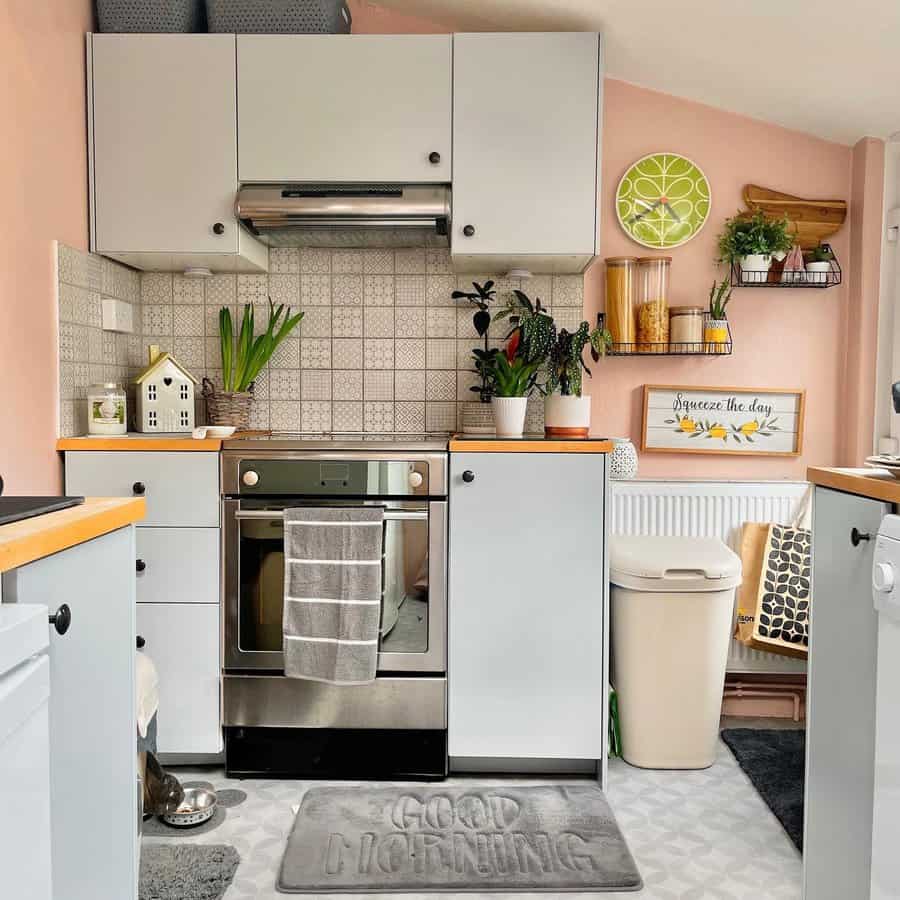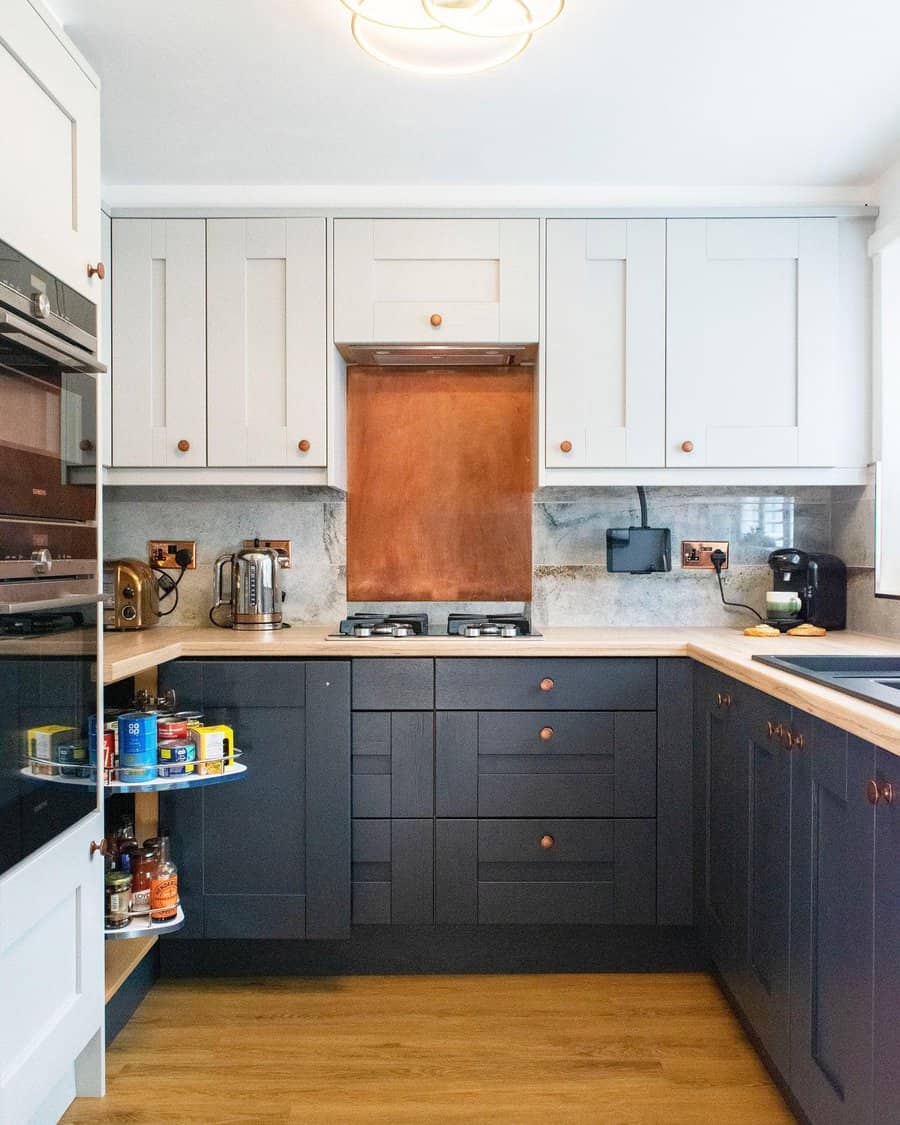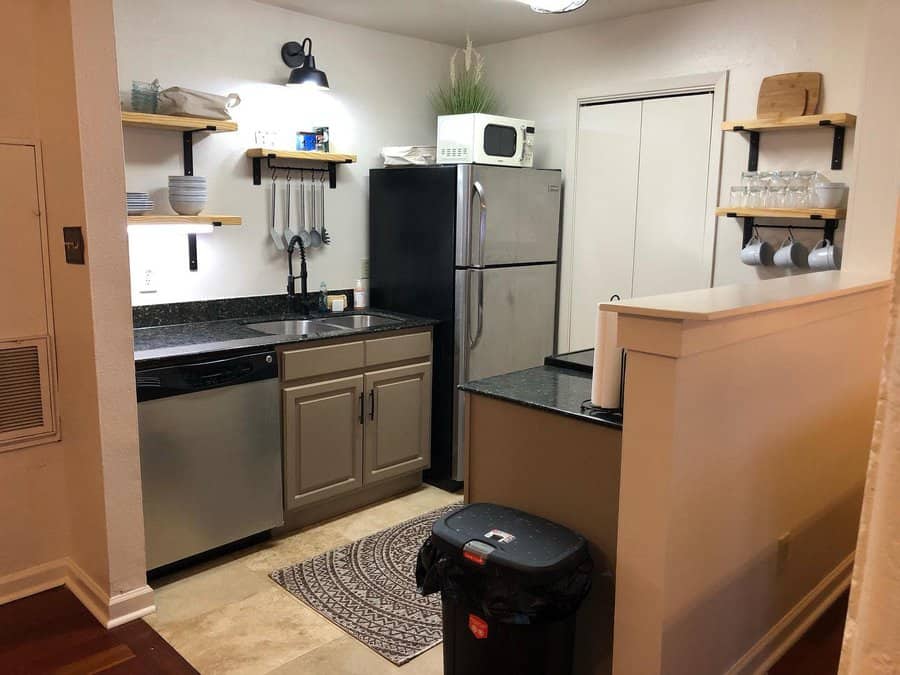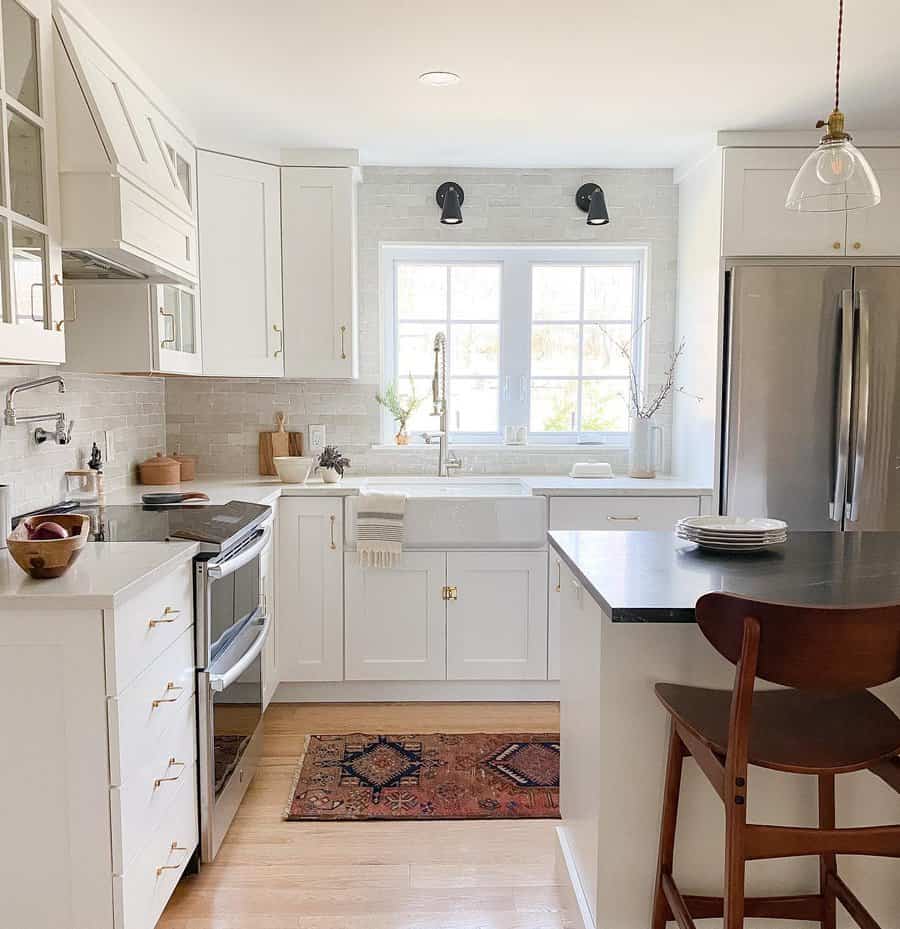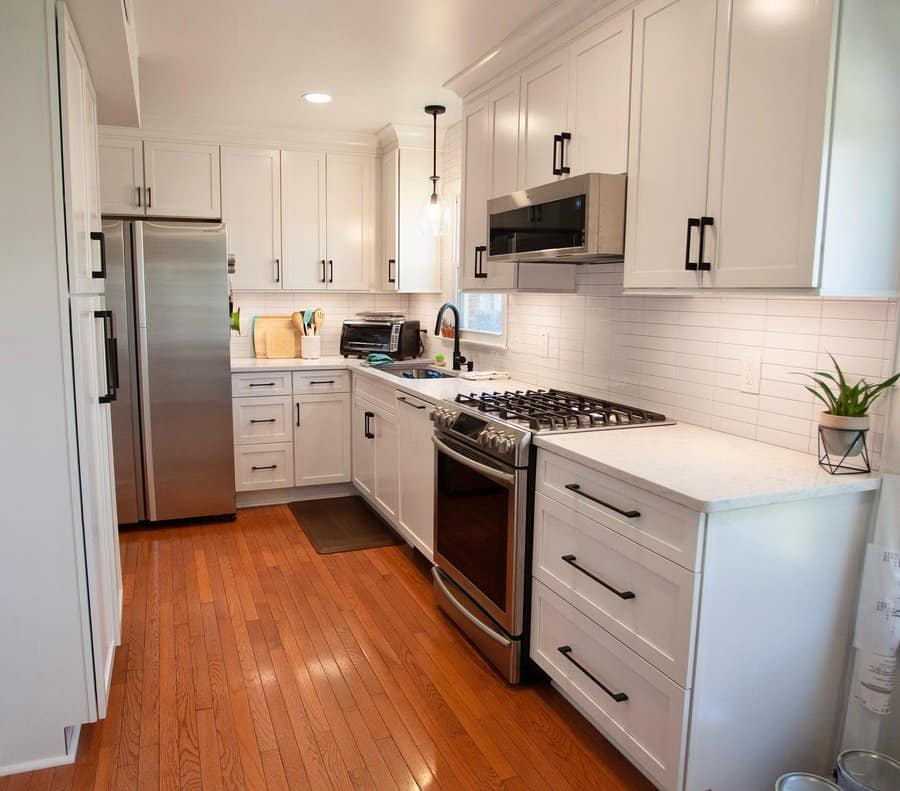 If you cannot change anything about your current tiny kitchen design, consider stealing extra space from other rooms. Replace a coffee table with a vintage wooden chest and use it as a makeshift pantry for cans and dry goods. You can even tuck platters into flat storage boxes and slide them under the sofa.
5. Drawer
Drawer space is abundant in some kitchens and nonexistent in others. Drawers make the best pot holder, dish towel, and silverware storage solutions. A wide drawer can be divided into smaller storage zones by adding trays or drawer dividers. Deep drawers can hold a big kitchen item collection, such as mixing bowls and dishes.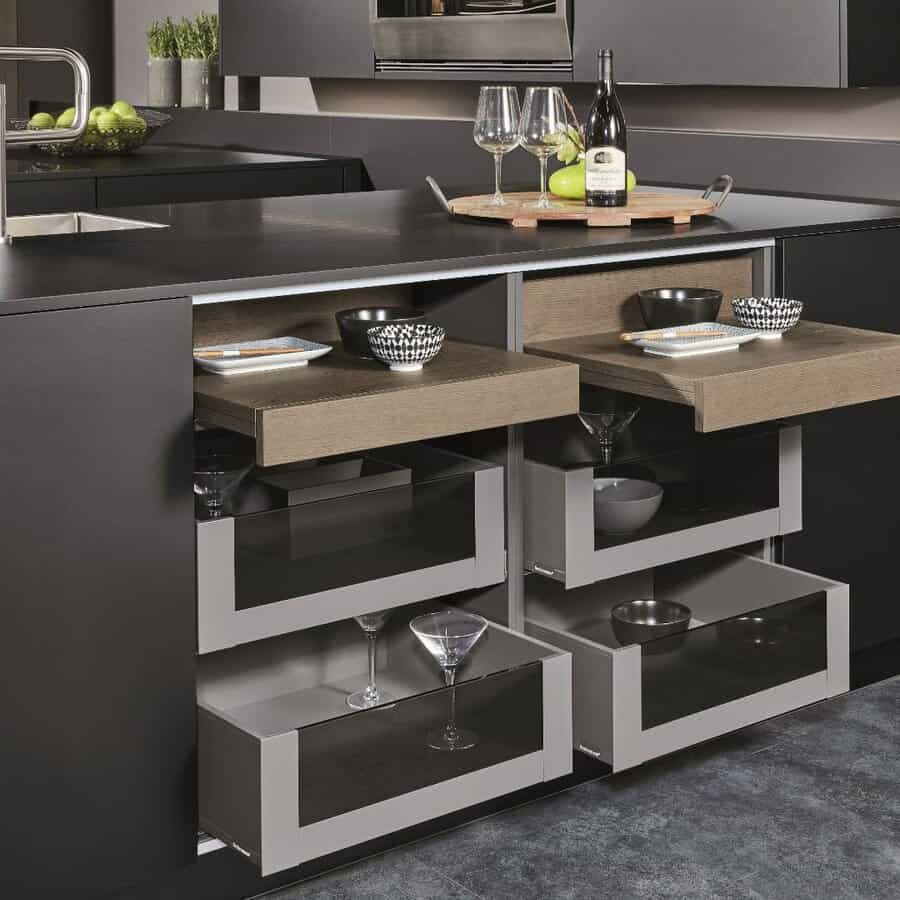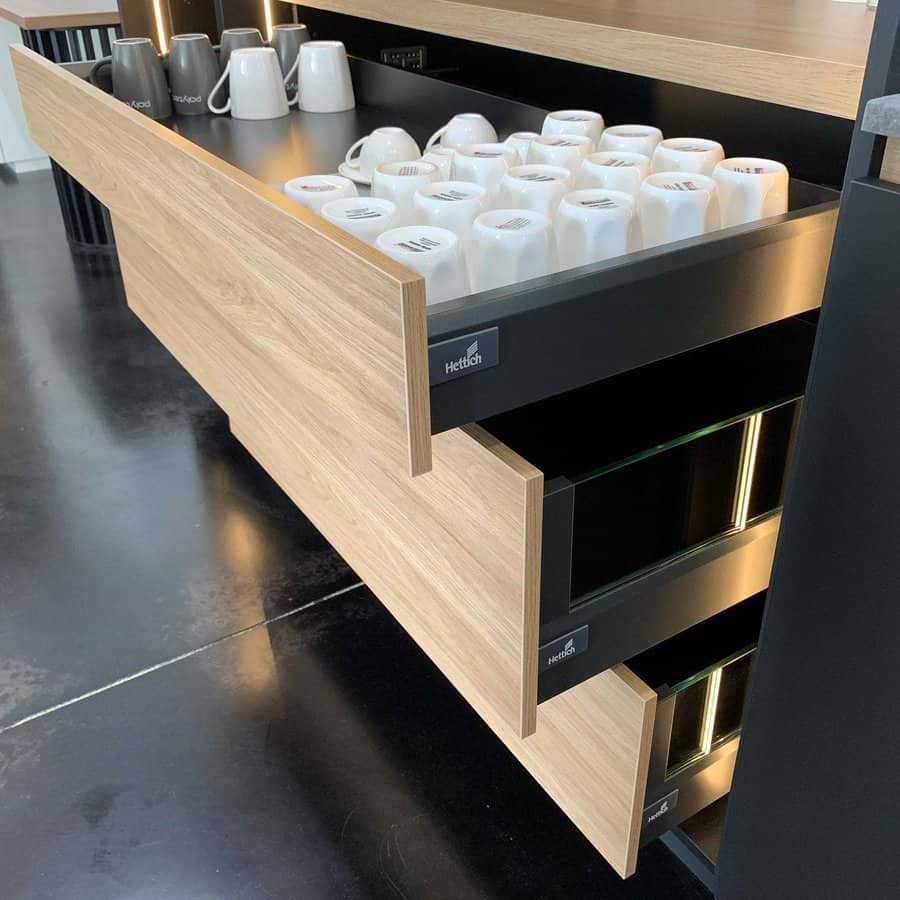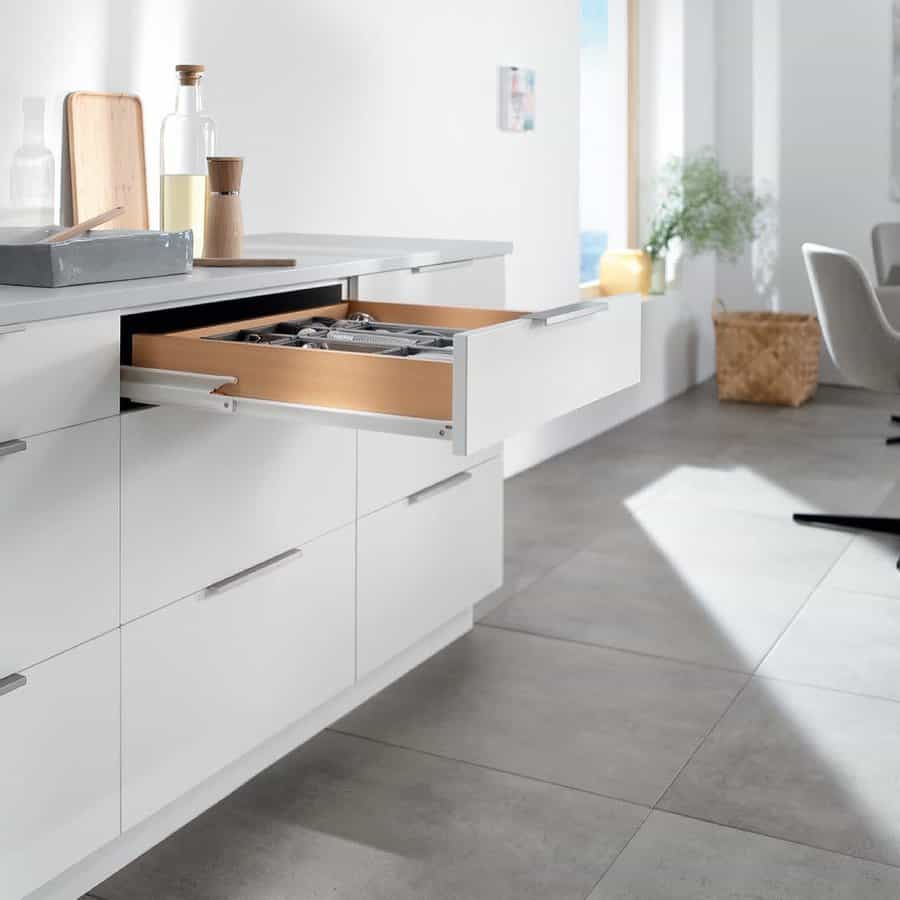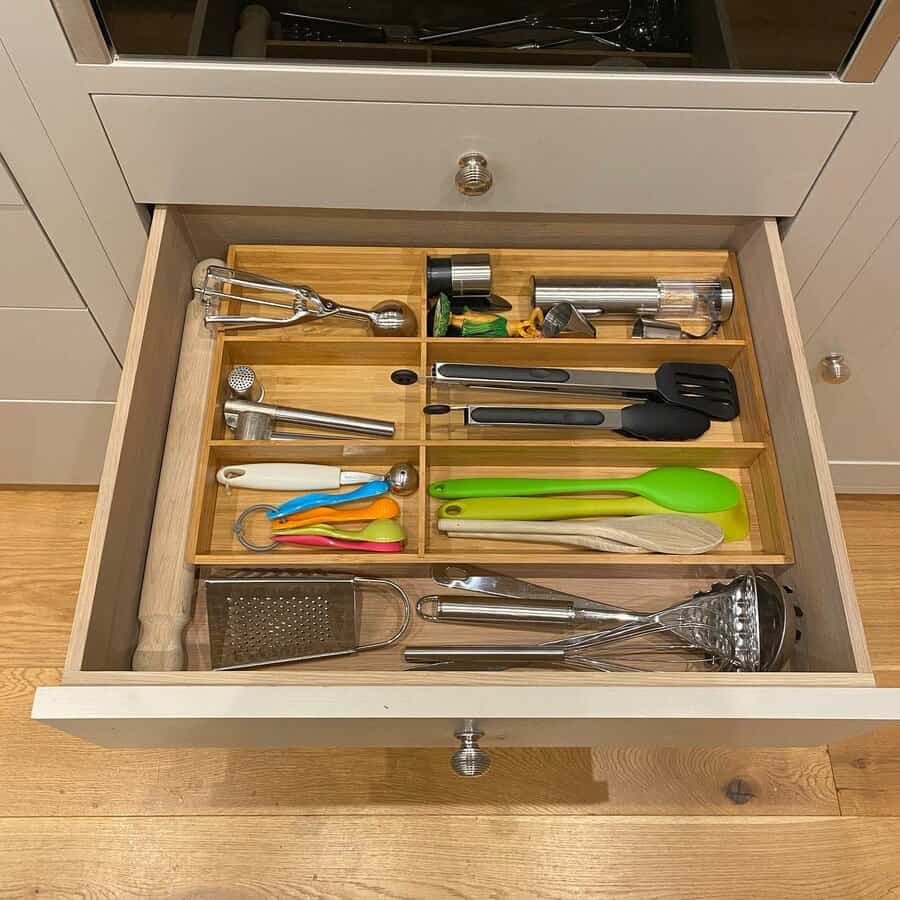 If you need to add drawer space, look for small stackable plastic drawer units. You can easily tuck them inside cabinets or stack them on an extra shelf. Consider unconventional uses for kitchen drawers, such as designating one to hold a folding dish rack when it's not in use.
6. Modern
Because the heart of modern interior design is a clutter-free, minimalist appearance, you'll want to keep your counter space as clear as possible. Extra kitchen storage in a modern home is best when it's behind closed doors.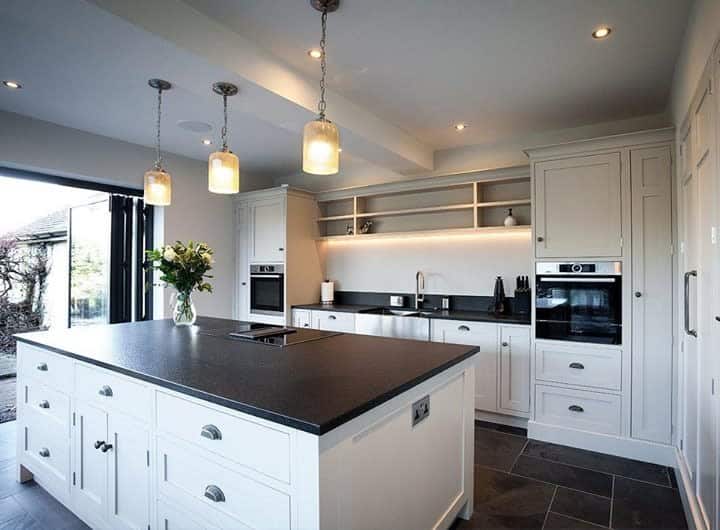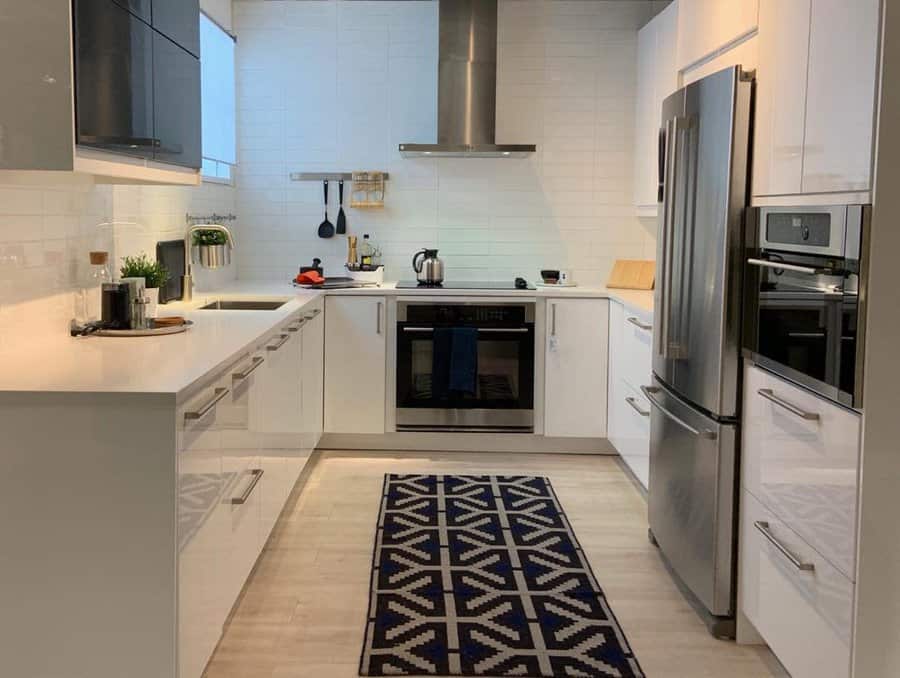 While limited open storage is fine, focus on embracing every kitchen storage solution that conceals clutter. If you do choose to store items on open shelves, use simple containers to stay true to your modern design. Mirrored tiles or cabinet doors add sleek modern style while making your small kitchen appear larger.
7. Organization
Kitchen organization is as simple as finding a place for everything and putting everything back in its place. When deciding how to organize your small kitchen storage, place items together in logical groupings, i.e. mugs on one shelf, canned goods in the cupboard, dish towels in one kitchen drawer.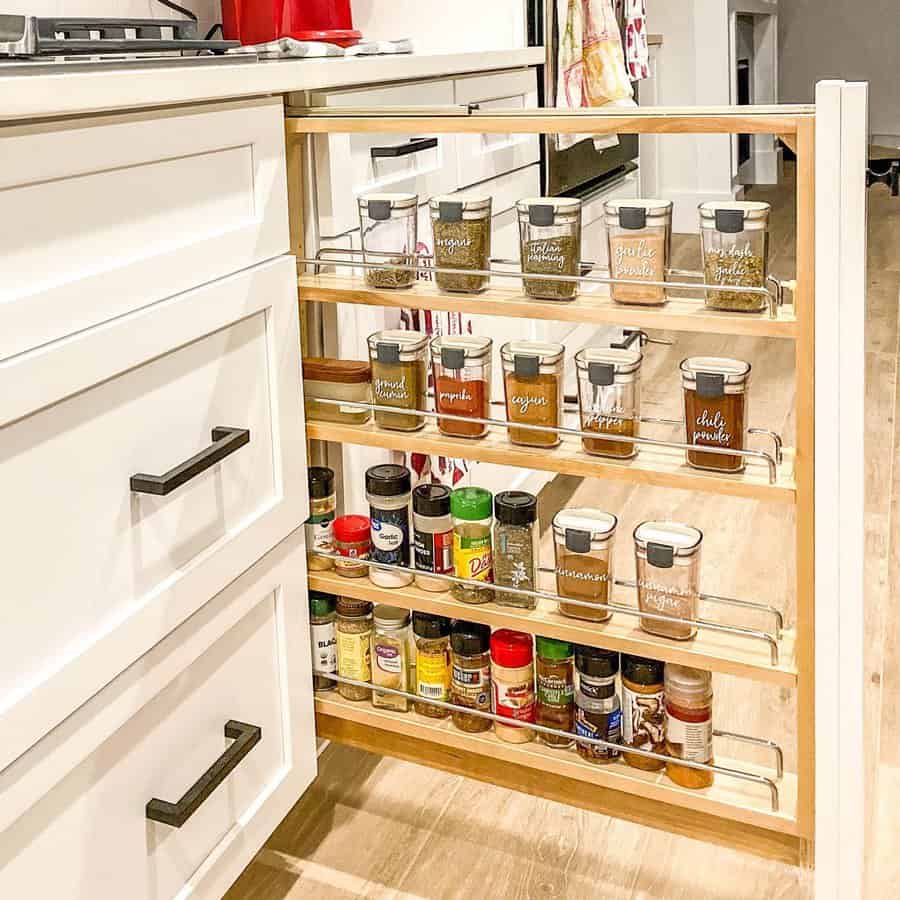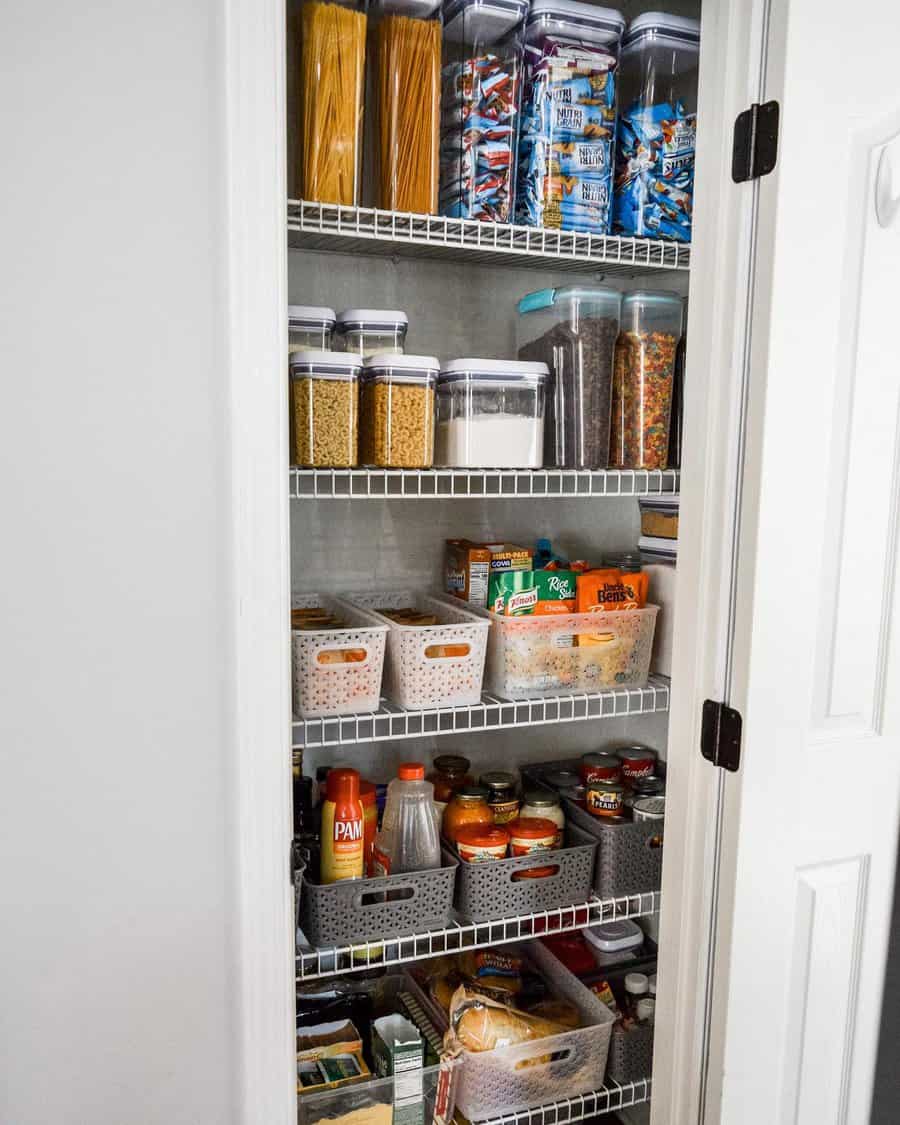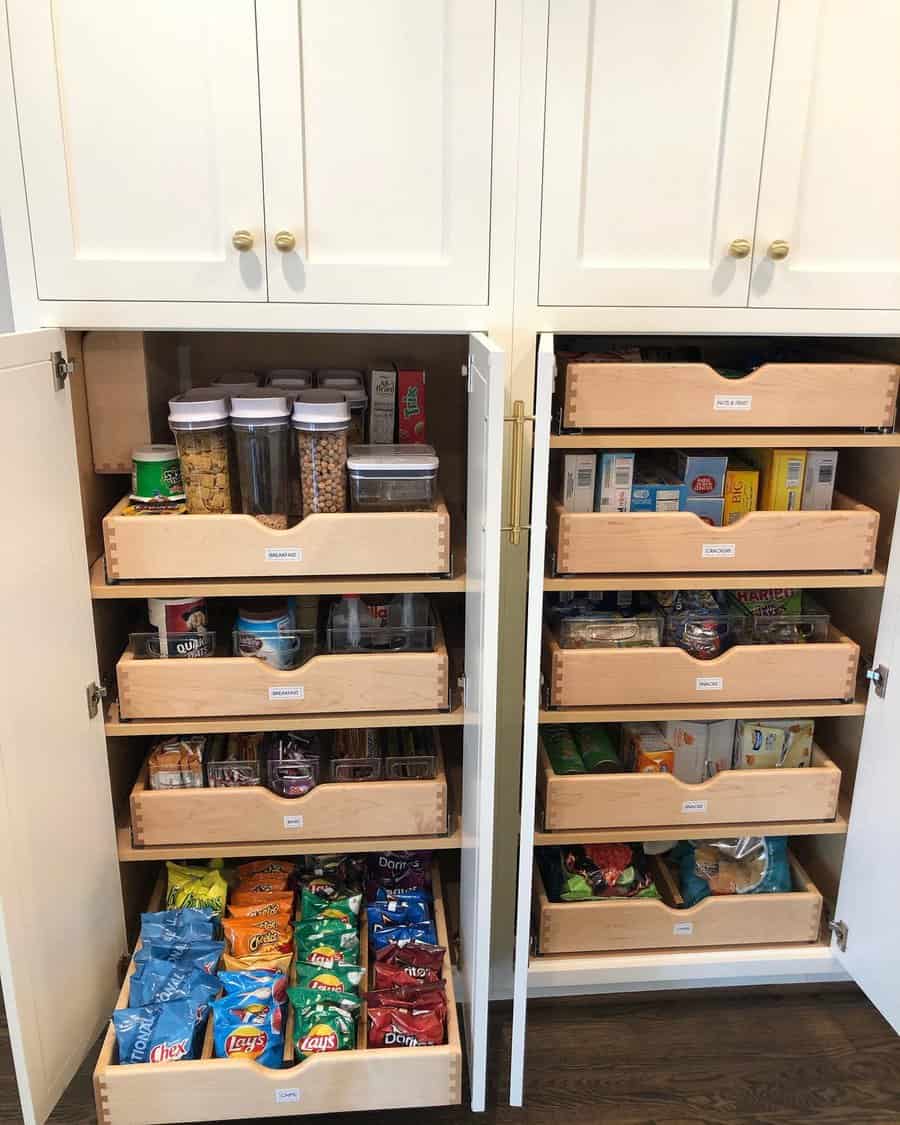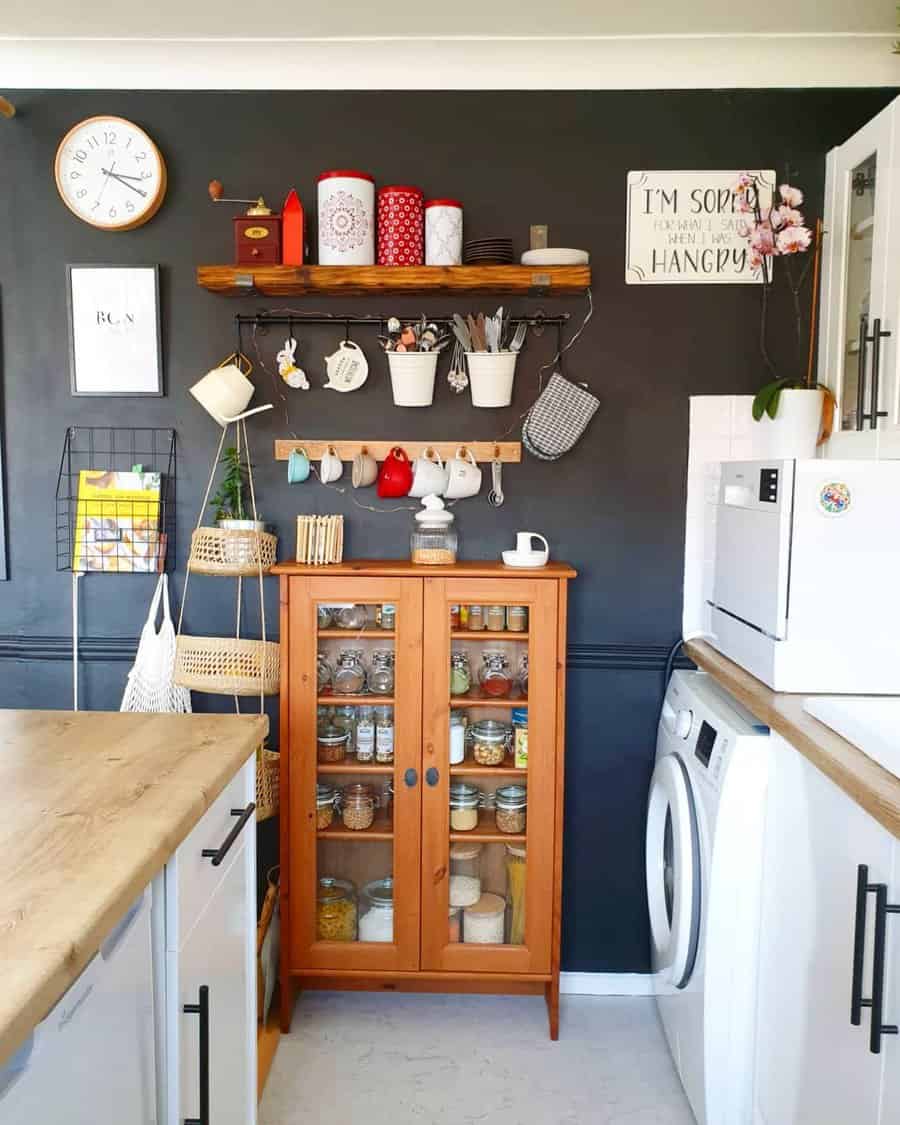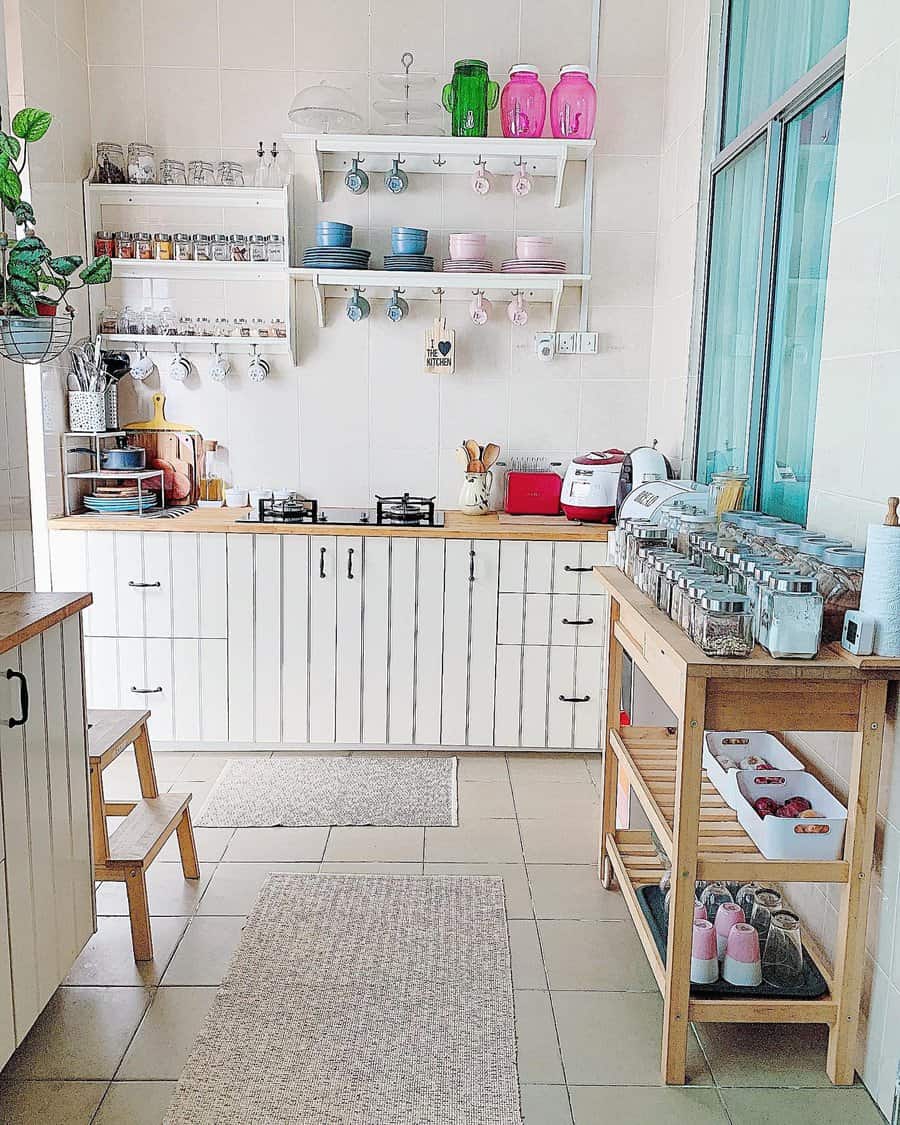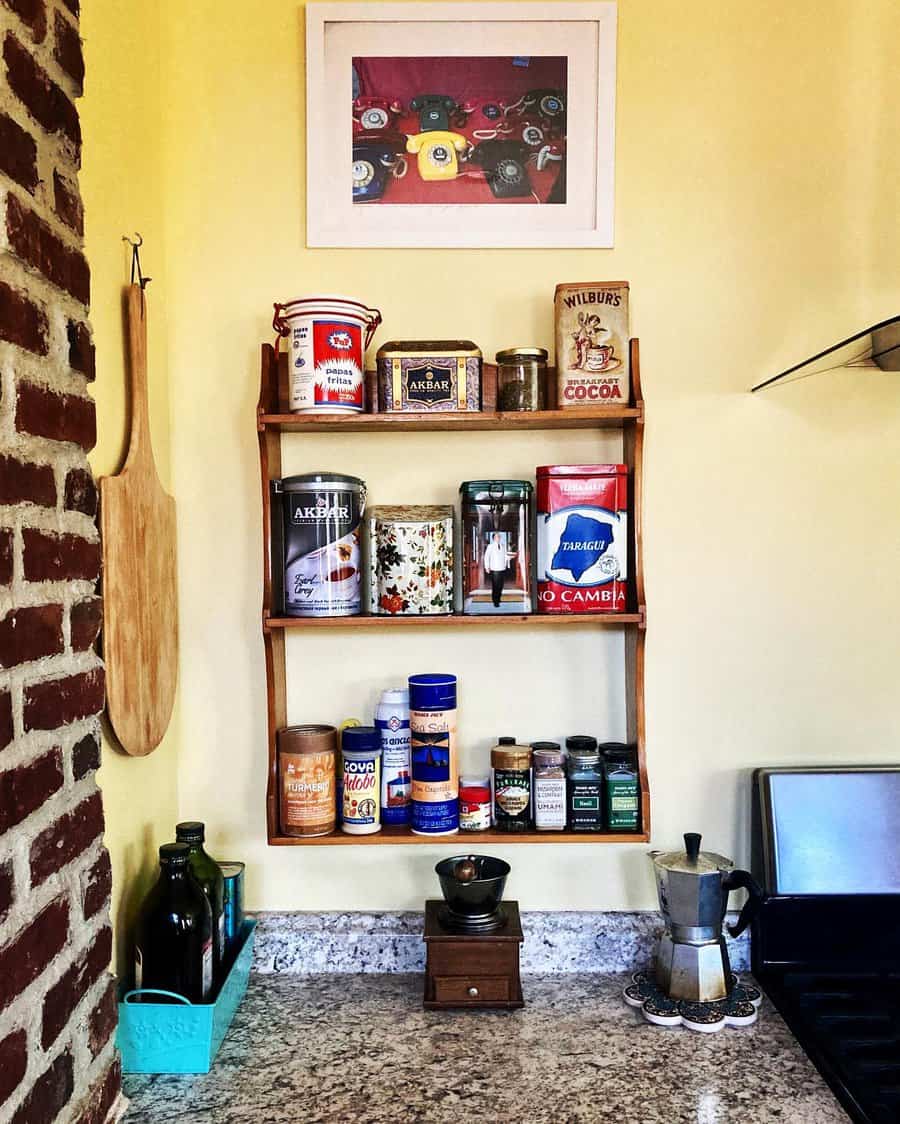 Inexpensive baskets and storage containers improve the functionality of a small kitchen, making it easier to find exactly what you need. If you struggle with kitchen organization, it may be worth it to hire a professional organizer to help you get started.
8. Pantry
Clear storage containers and bins help keep your pantry neat and organized. Label each container to make food prep easier and store items you use most frequently in the front of the pantry. Hang pegboard or hooks on the inside of your pantry doors to expand its storage potential.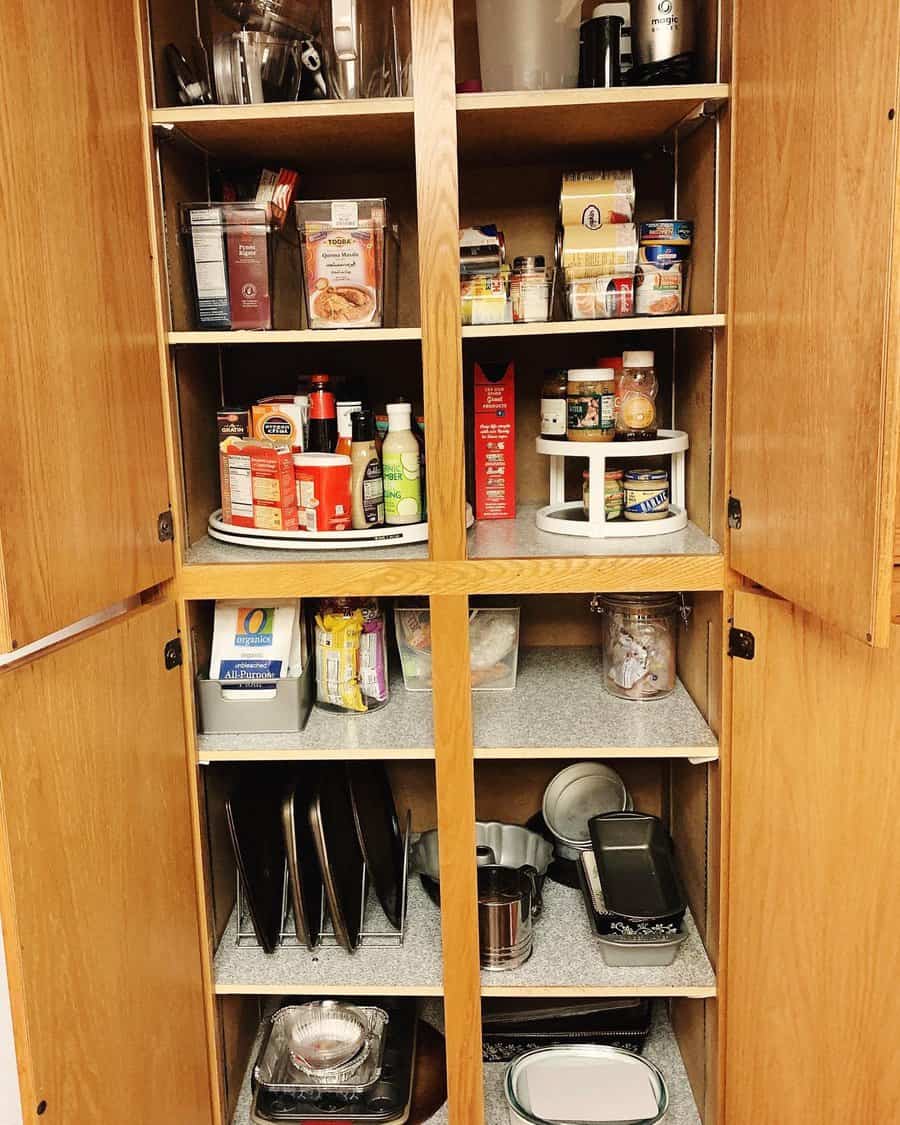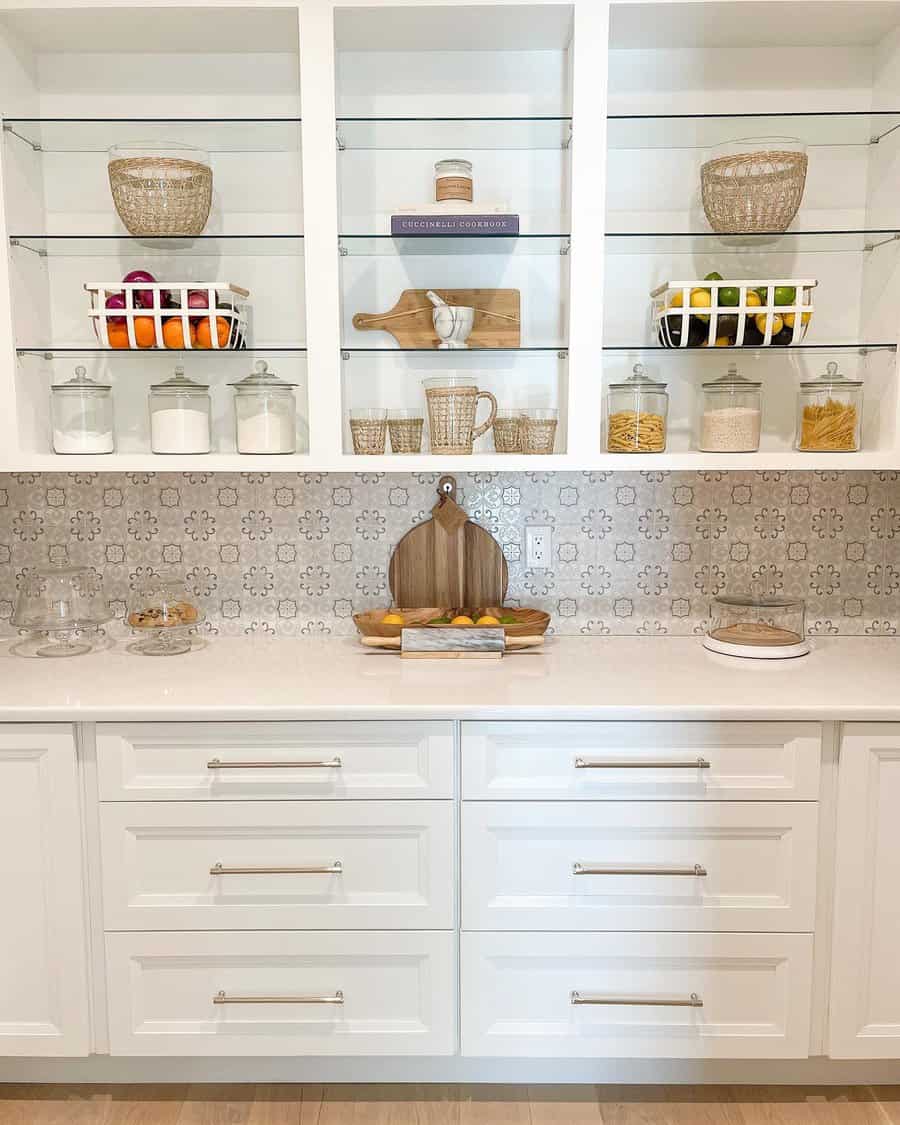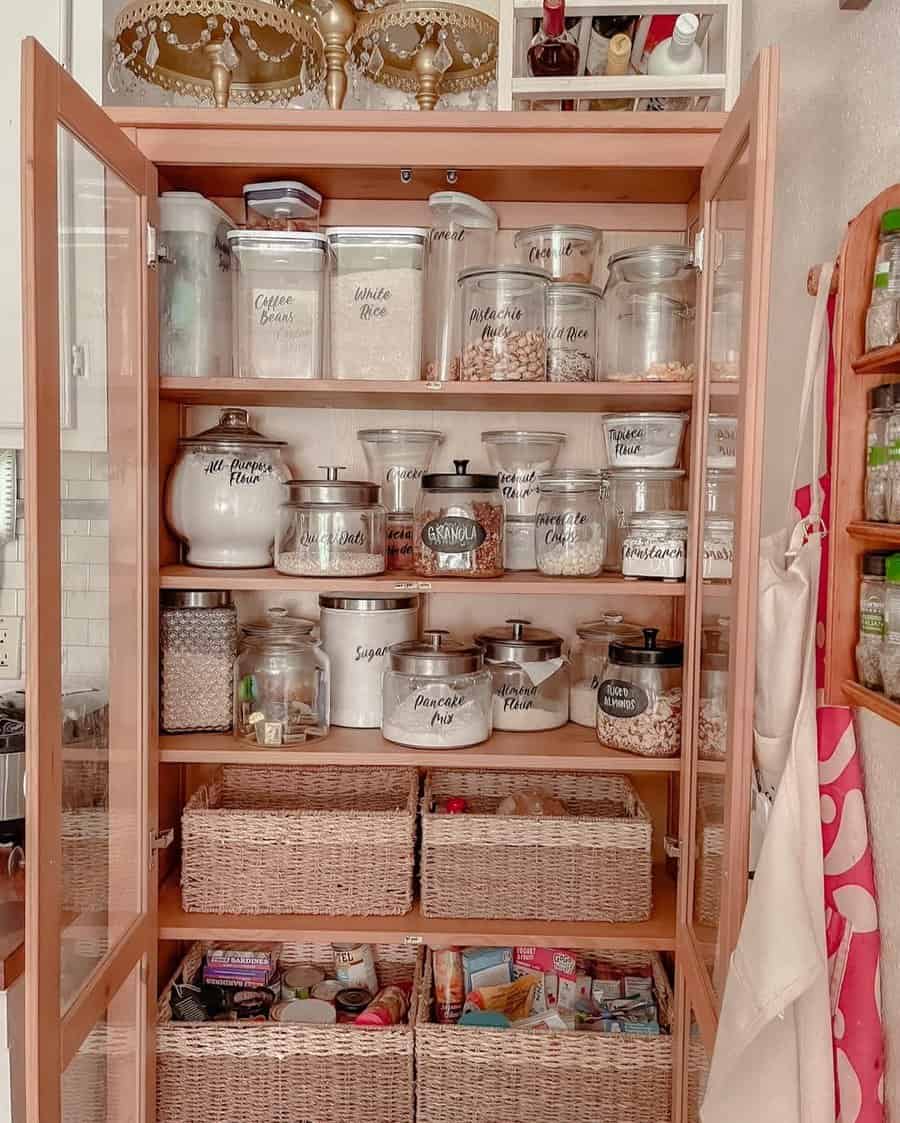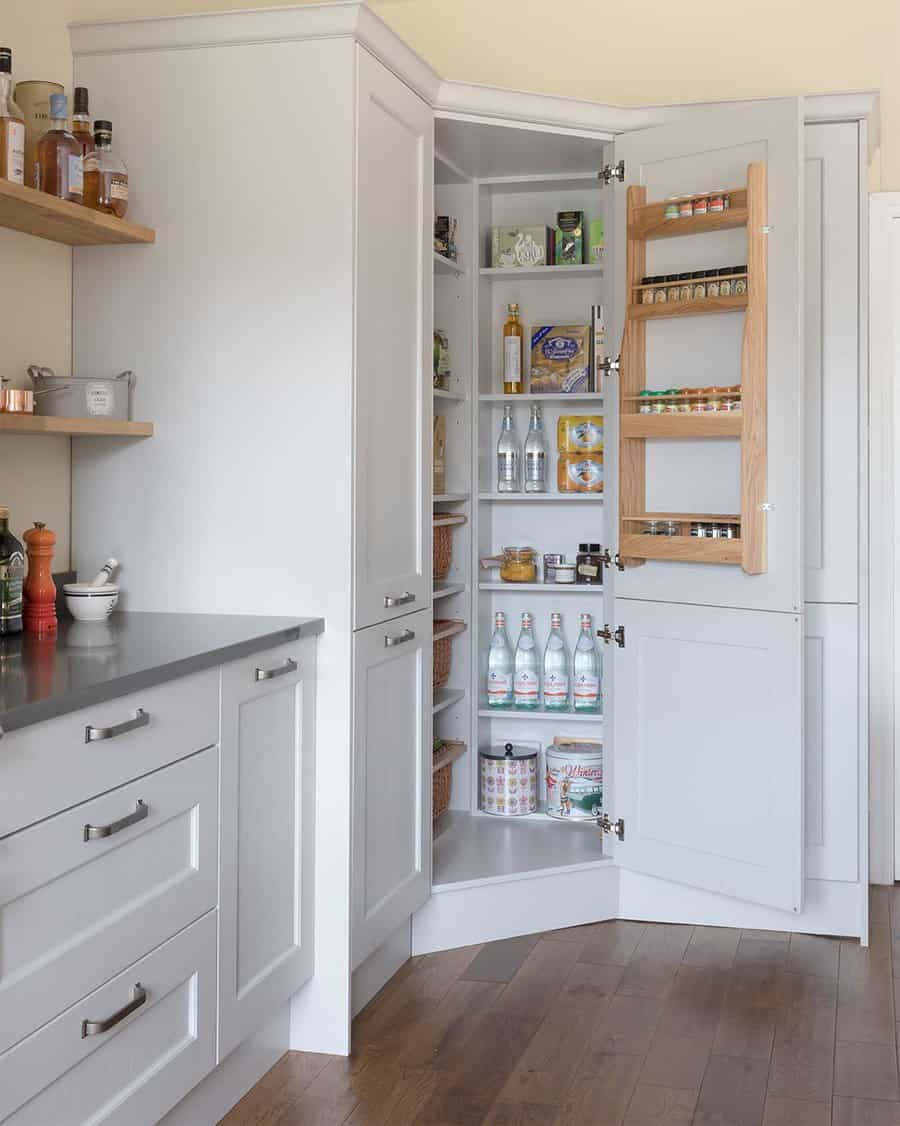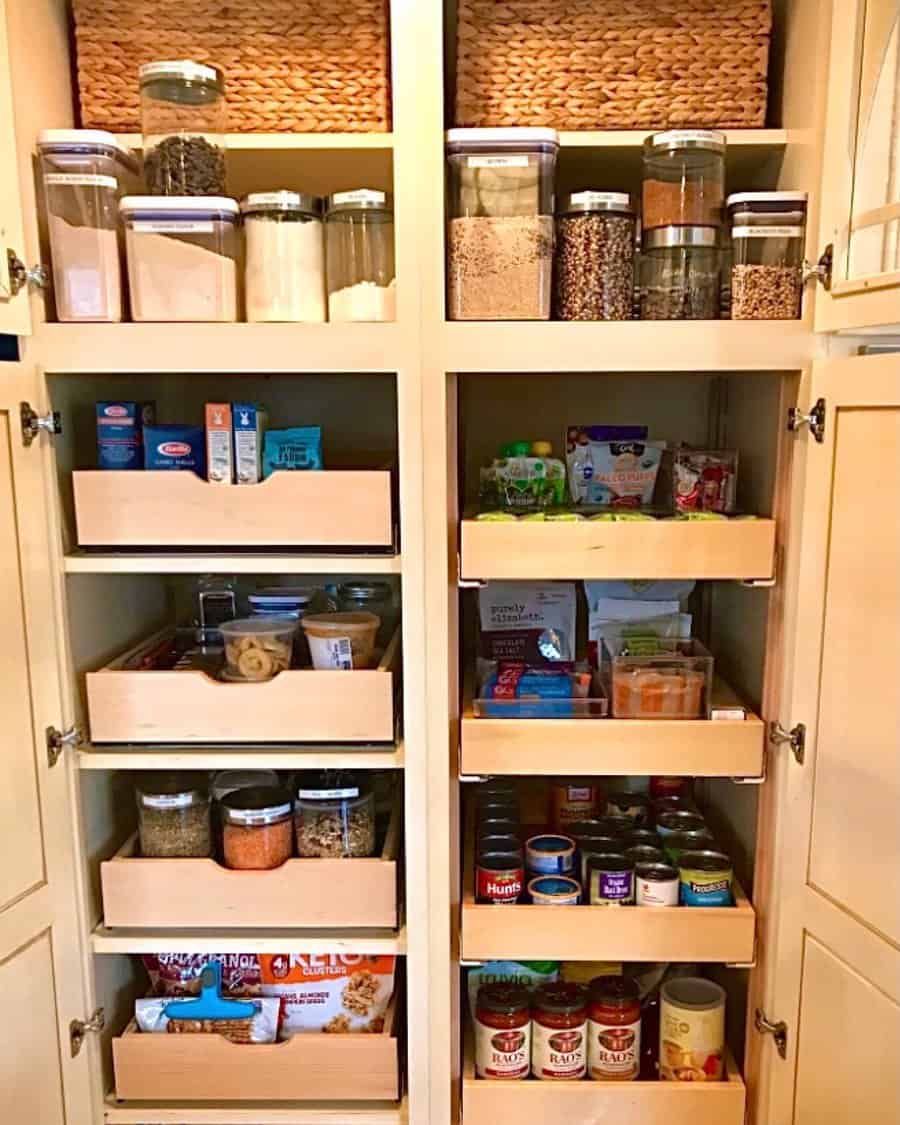 The top of your fridge can work as extra pantry space. Line up cereal, snacks, and other boxed goods where they'll be easy to grab. For a tidier appearance, transfer these foods into storage containers first or tuck them inside woven baskets.
9. Remodel
Sometimes, a full kitchen remodel is necessary to make the most out of a small kitchen space. Because new cabinet designs are much more efficient than traditional cabinetry, you can be sure that you're making the most of every cubic foot.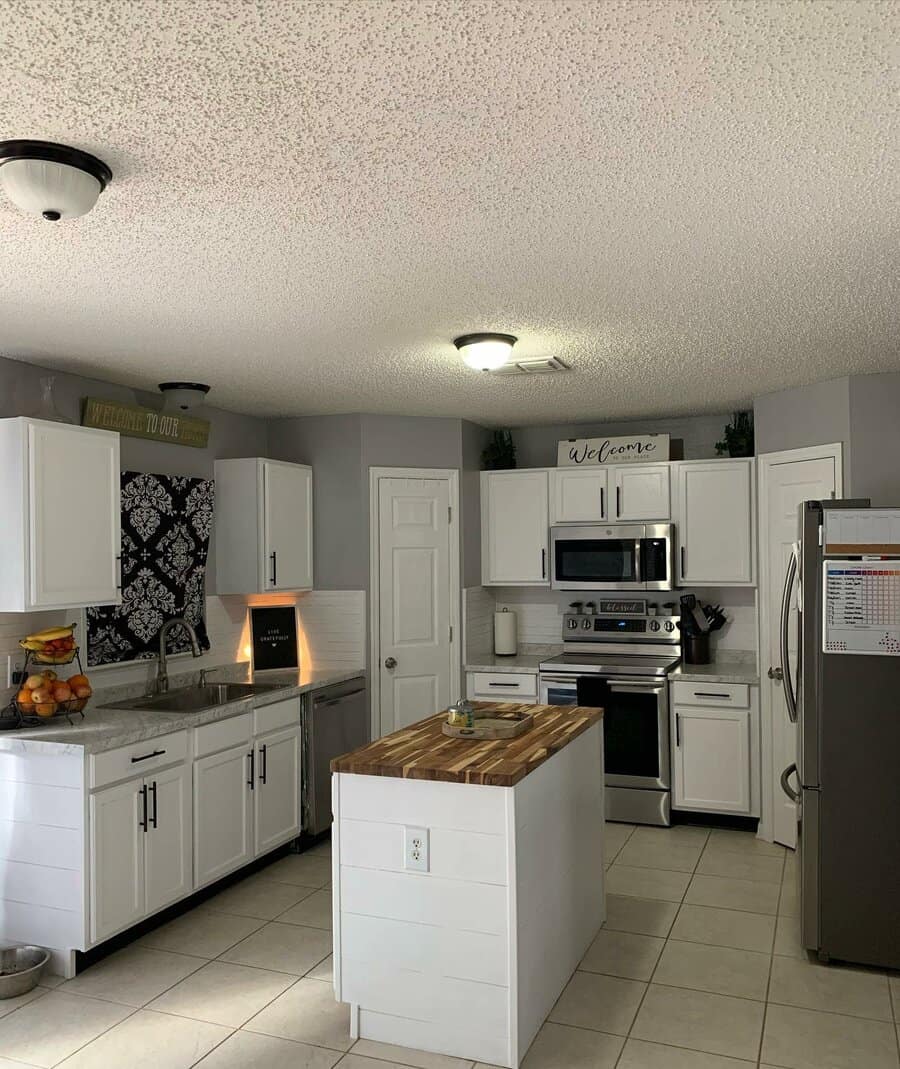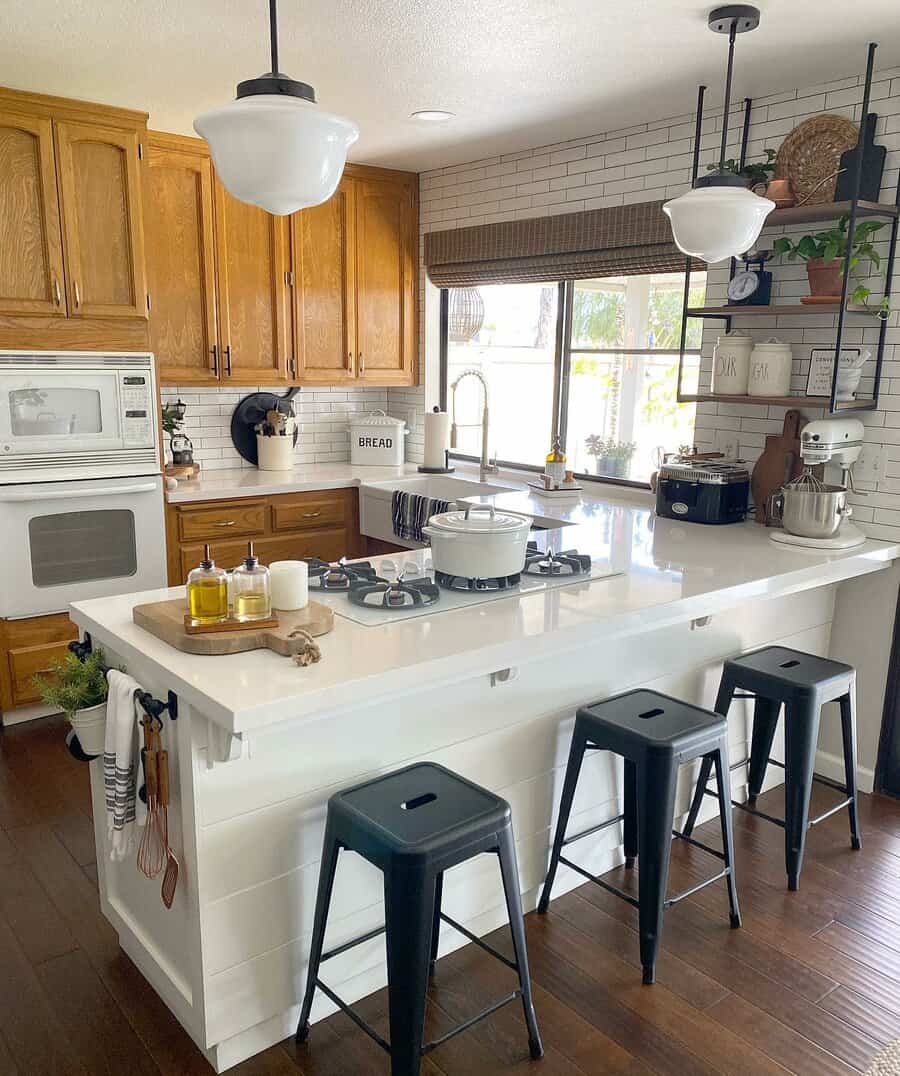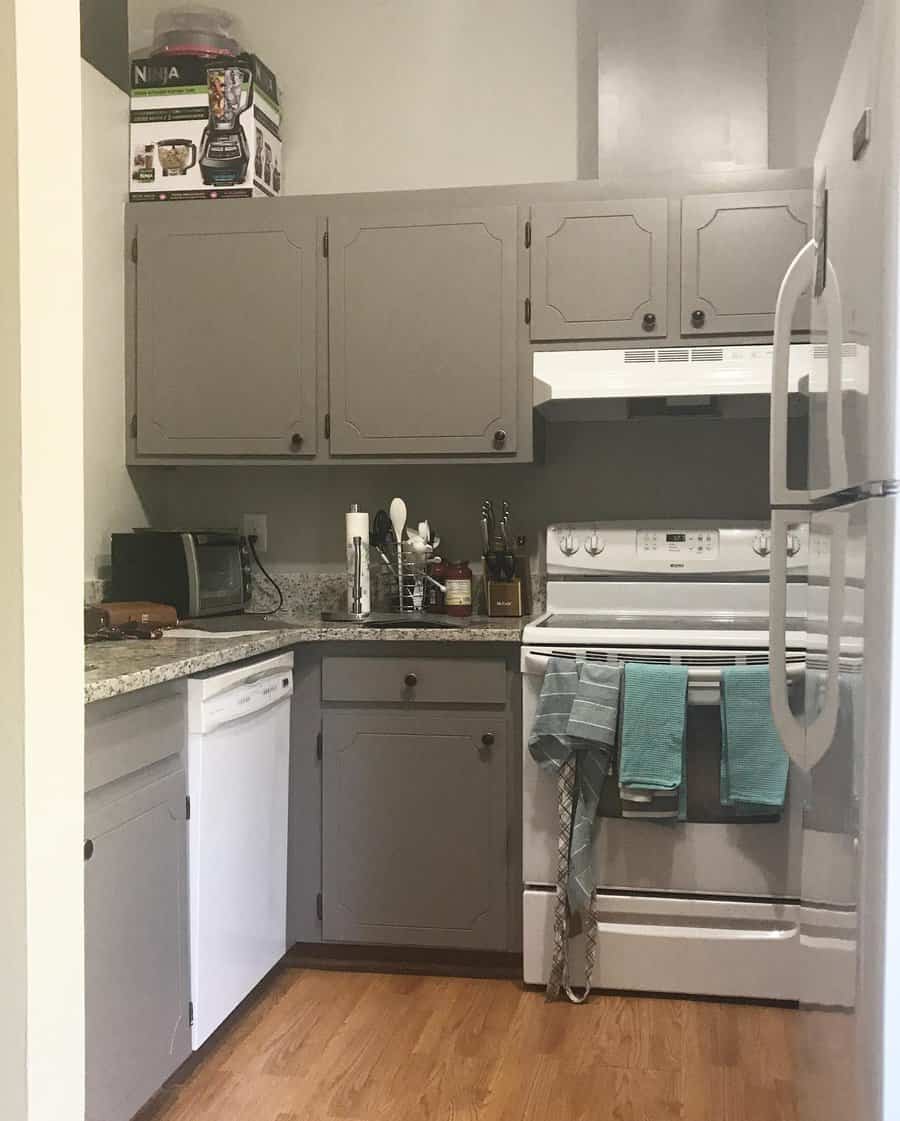 Install slide-out racks in the small spaces beside appliances. Build new upper cabinets that reach to the ceiling instead of worrying how to fill an existing gap between cabinet tops and ceilings. If your kitchen is particularly tiny, consider replacing full-size appliances with smaller versions that may do the job just as well.
10. Shelving
A narrow floating shelf makes a great spice rack that takes up little kitchen space. If your kitchen is particularly short on shelf space, see if you can squeeze in a small corner shelving unit and stack your dishes there. Don't forget your kitchen cabinet tops. They're a great shelf for stashing party platters and other kitchen items that you only use on special occasions.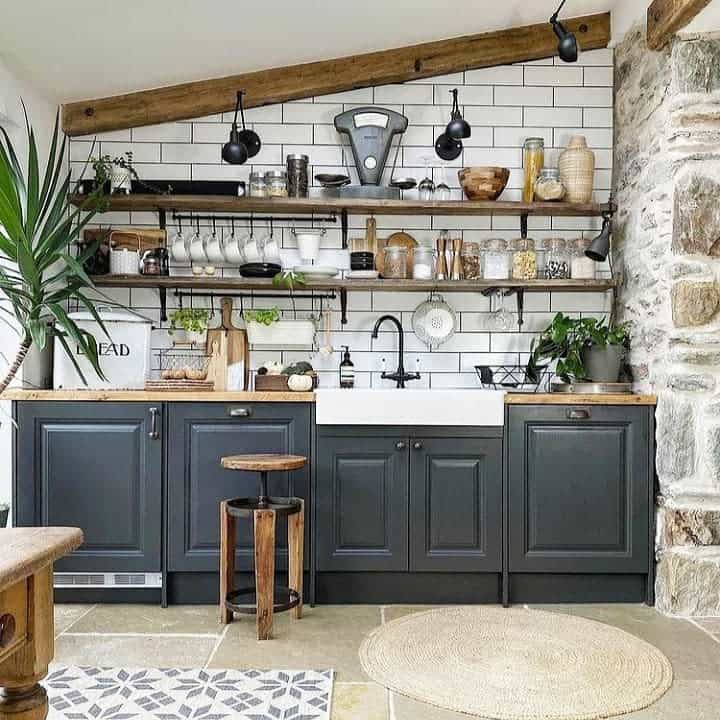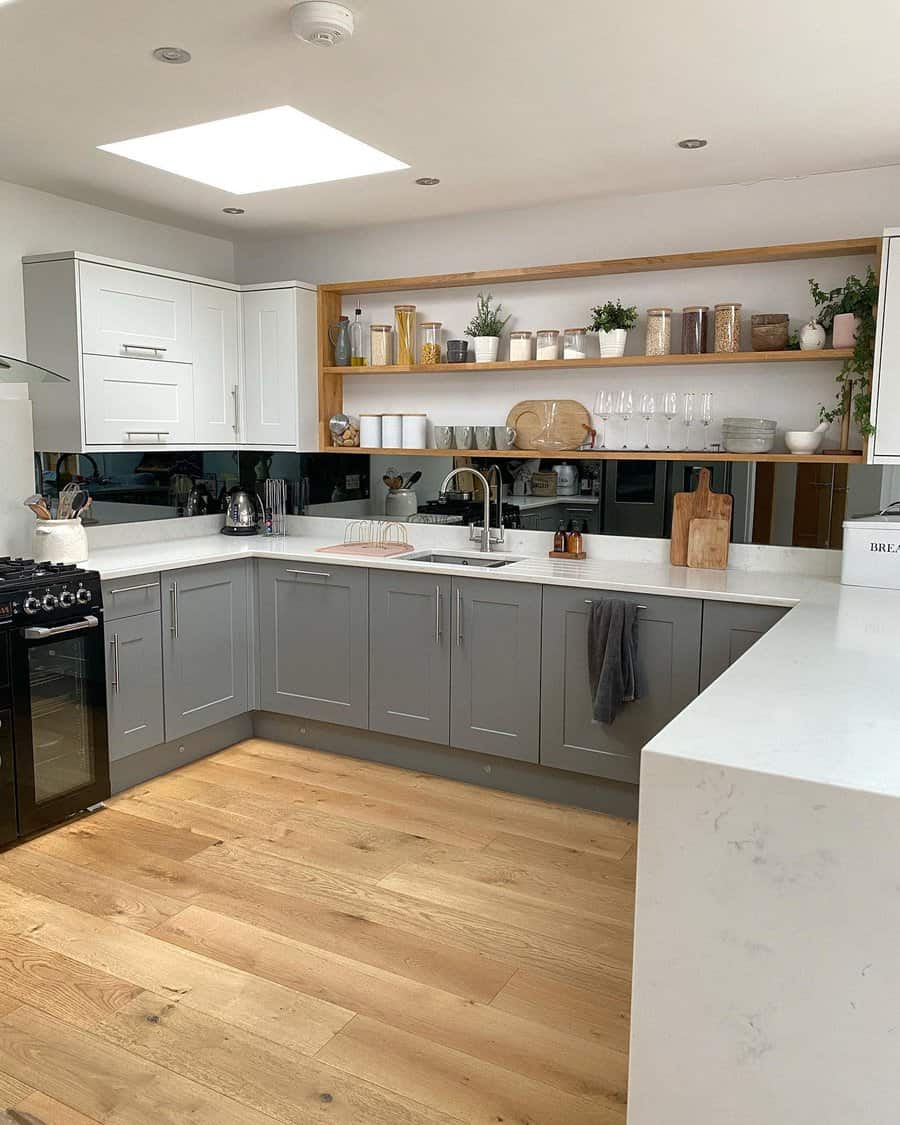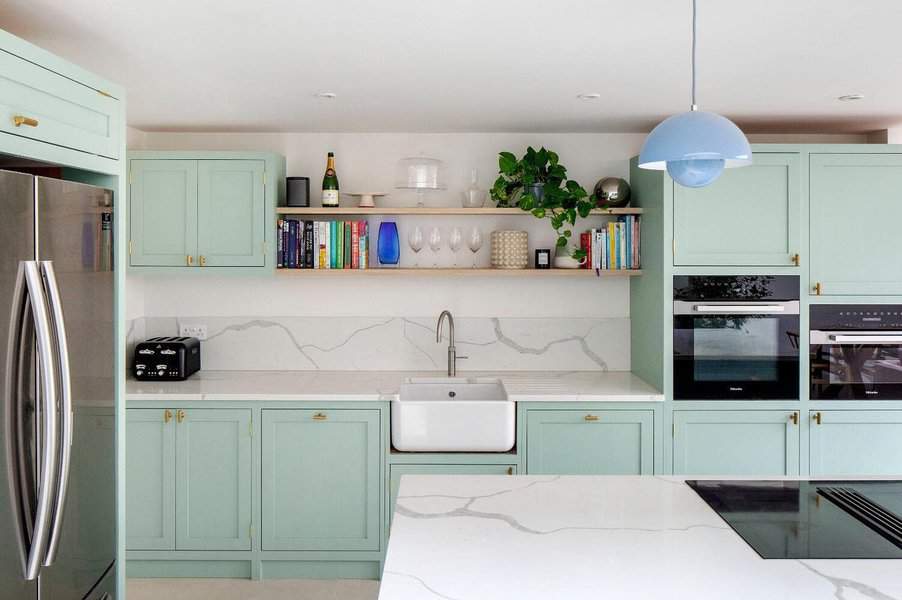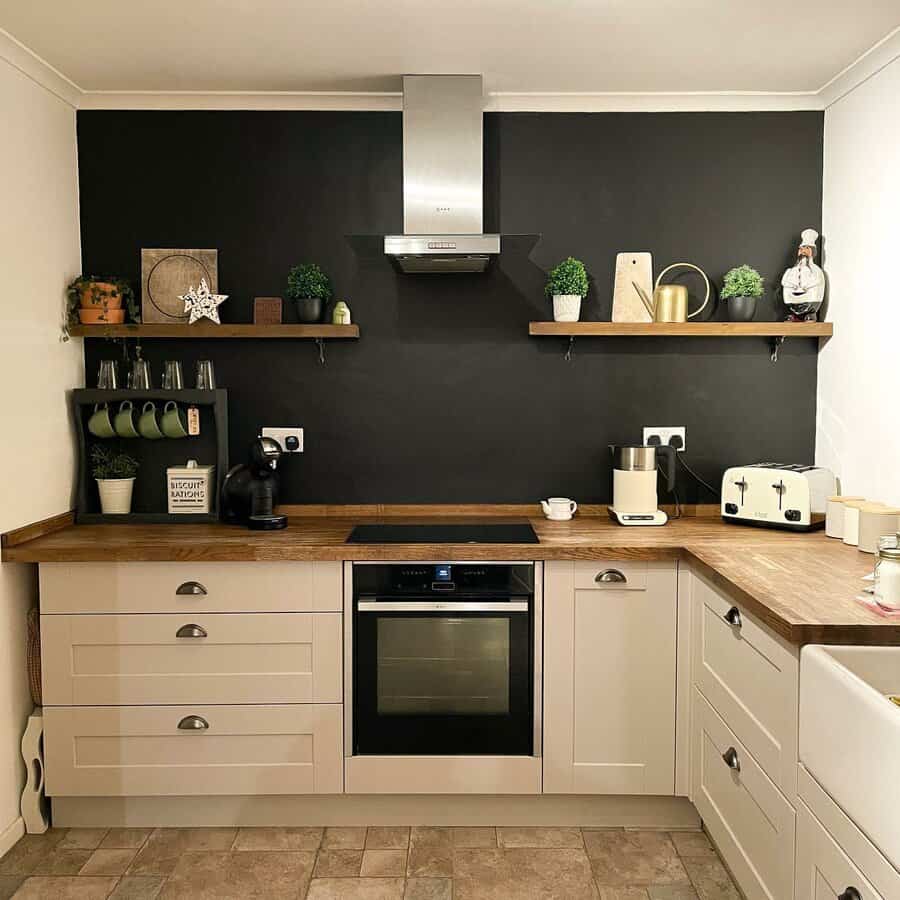 Windowsills are another open shelving option that's often overlooked. Rest a small utensil jar on the windowsill, or line up some cookbooks if the sill is deep enough.
See more kitchen shelf ideas here.
Watch this video and learn how to add an additional open shelf in your kitchen window space:
Small Kitchen Storage FAQs
How do you organize your kitchen when you don't have a pantry?
Many small kitchens lack a pantry, but you have other storage idea options. Select a cabinet or two for food storage and use a drawer for storing spices. Use an old bookcase or freestanding cupboard as a pantry, or repurpose a seldom-used coat closet into a working pantry.
How should pots and pans be stored in a small kitchen?
Look up for great small kitchen storage ideas for your cookware. Screw hooks into the wall above your stove and hang pots and pans there, or install a ceiling pot rack. You can also stash cookware in the drawer at the bottom of your range, or even inside the oven. Just don't forget to remove them before preheating.