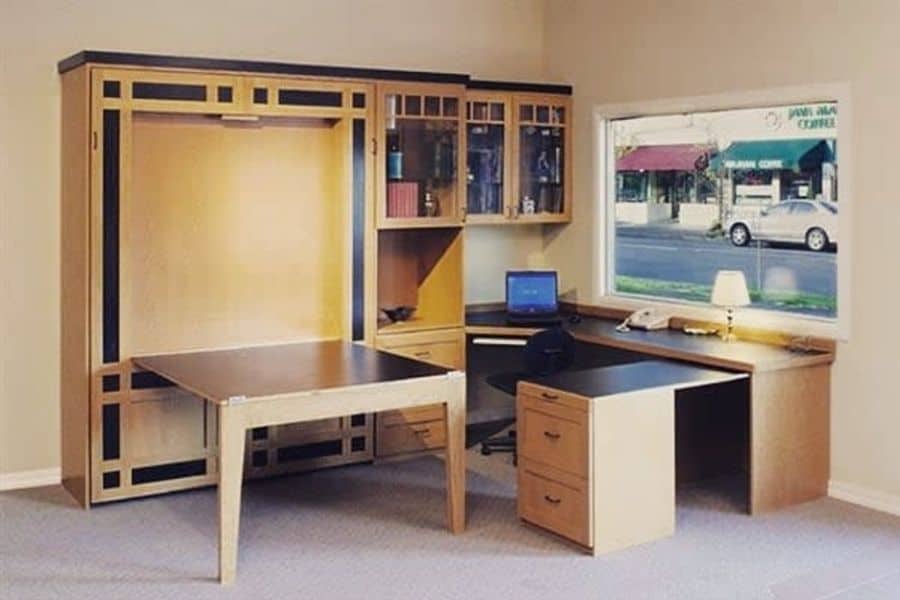 The Top 148 Space Saving Ideas
"Small rooms or dwellings discipline the mind; large ones weaken it." – Leonardo da Vinci
Even if you don't own a lot of belongings, small-home living can make it a challenge to find a place for everything. However, with a little ingenuity and intention, even the smallest studio apartment can be efficiently organized.
From space-saving furniture design to innovative vertical storage ideas, our gallery will provide you with dozens of new storage space ideas. Here's how to maximize your storage space in every room of your cozy home.
1. Bathroom
A small bathroom presents unique storage challenges, but even the tiniest bathroom offers some space saving ideas. Purchase small stacking drawer units to hold washcloths and toiletries under the sink.
Narrow shelving units that fit around and above the toilet make use of what's usually wasted space. Choose a unit that stands on the floor or hang several floating shelves on the wall above the toilet.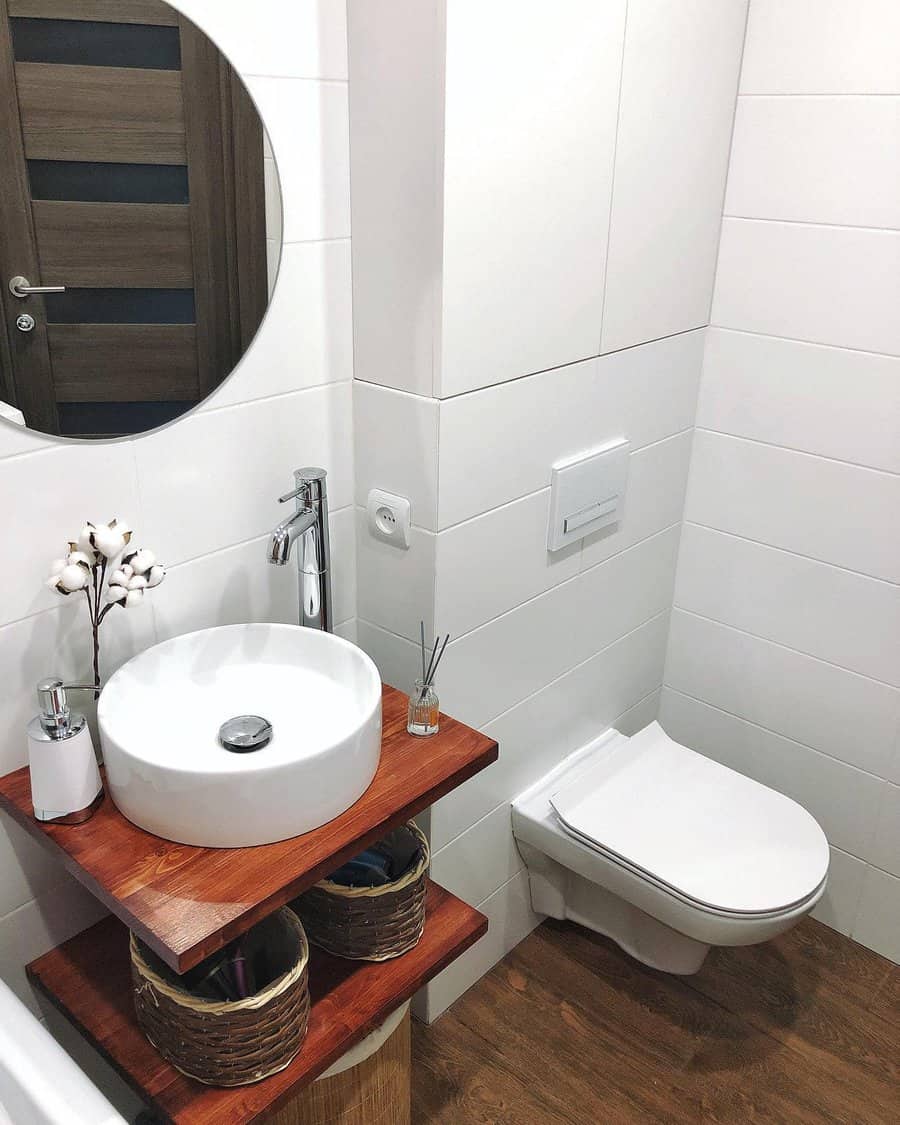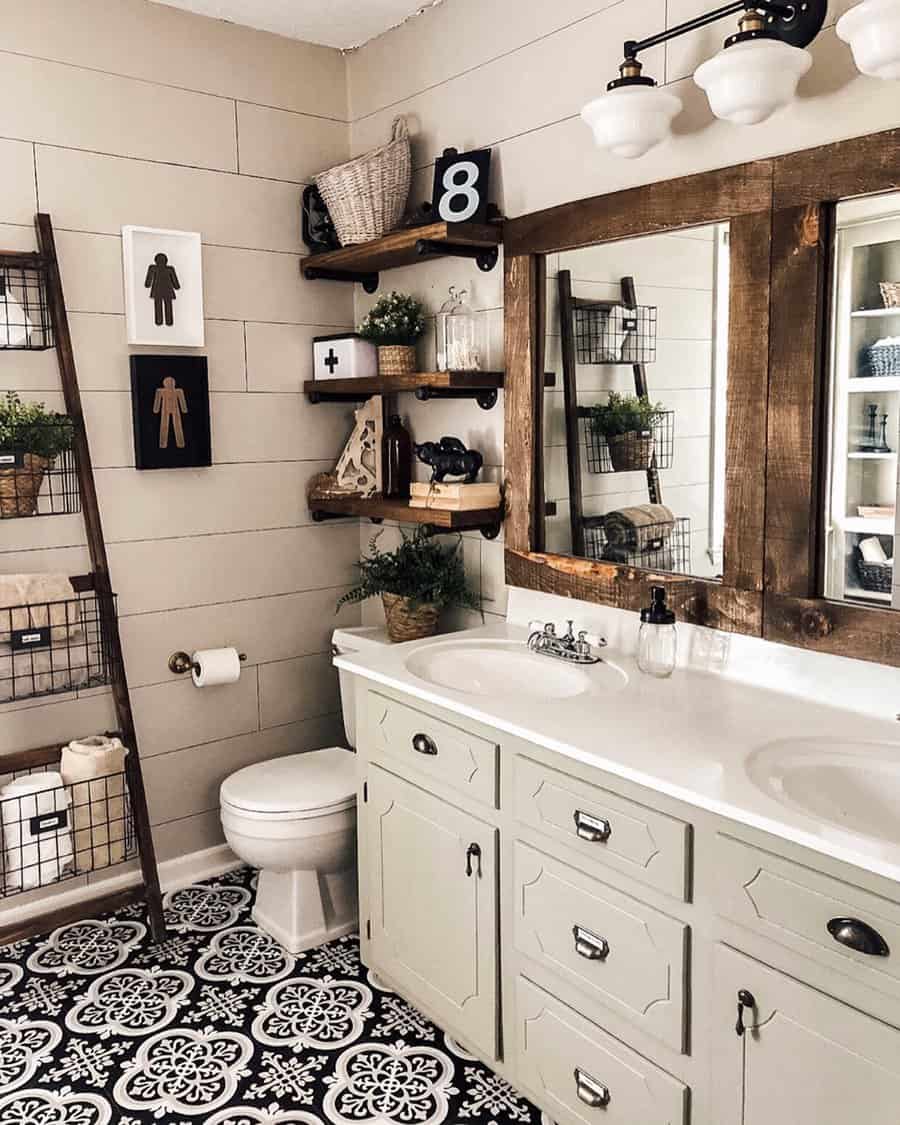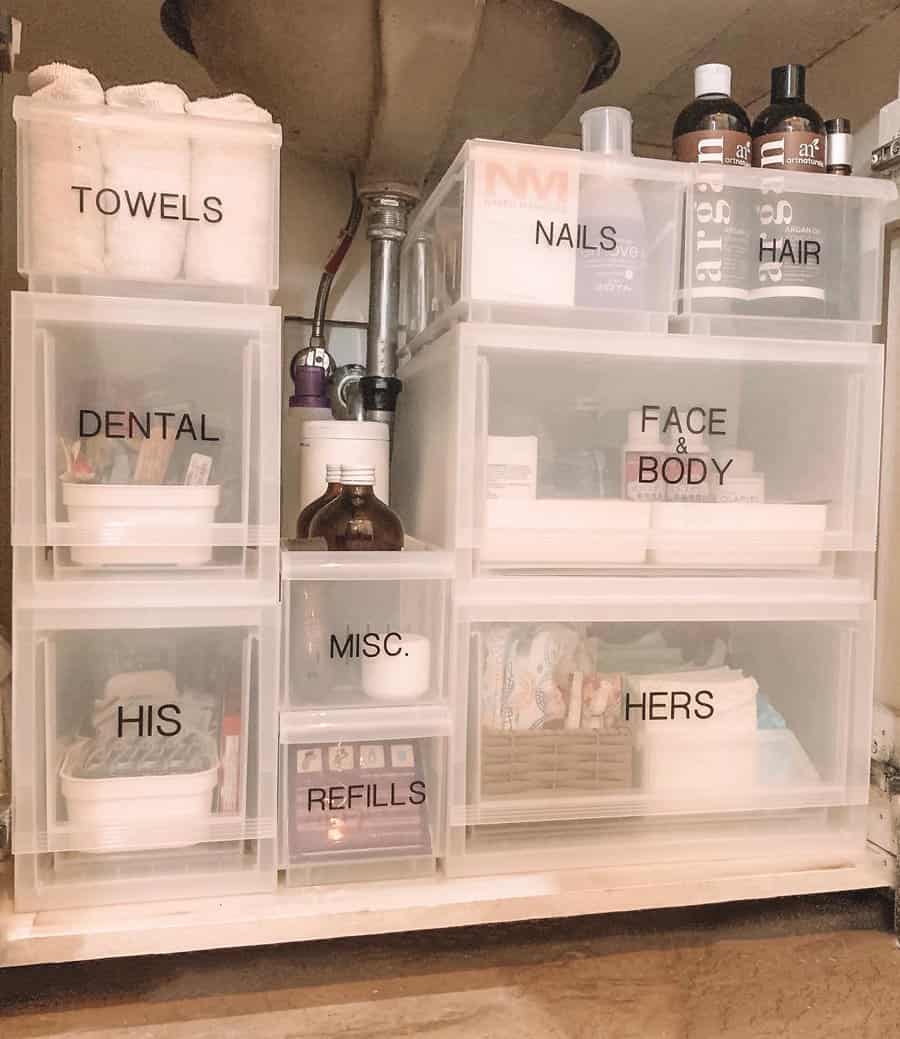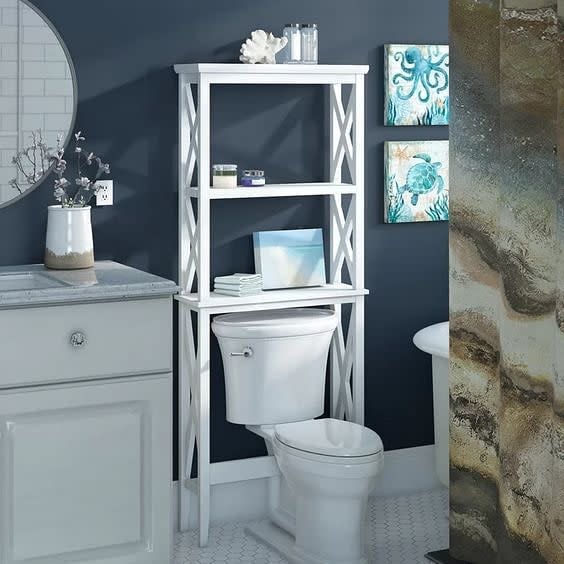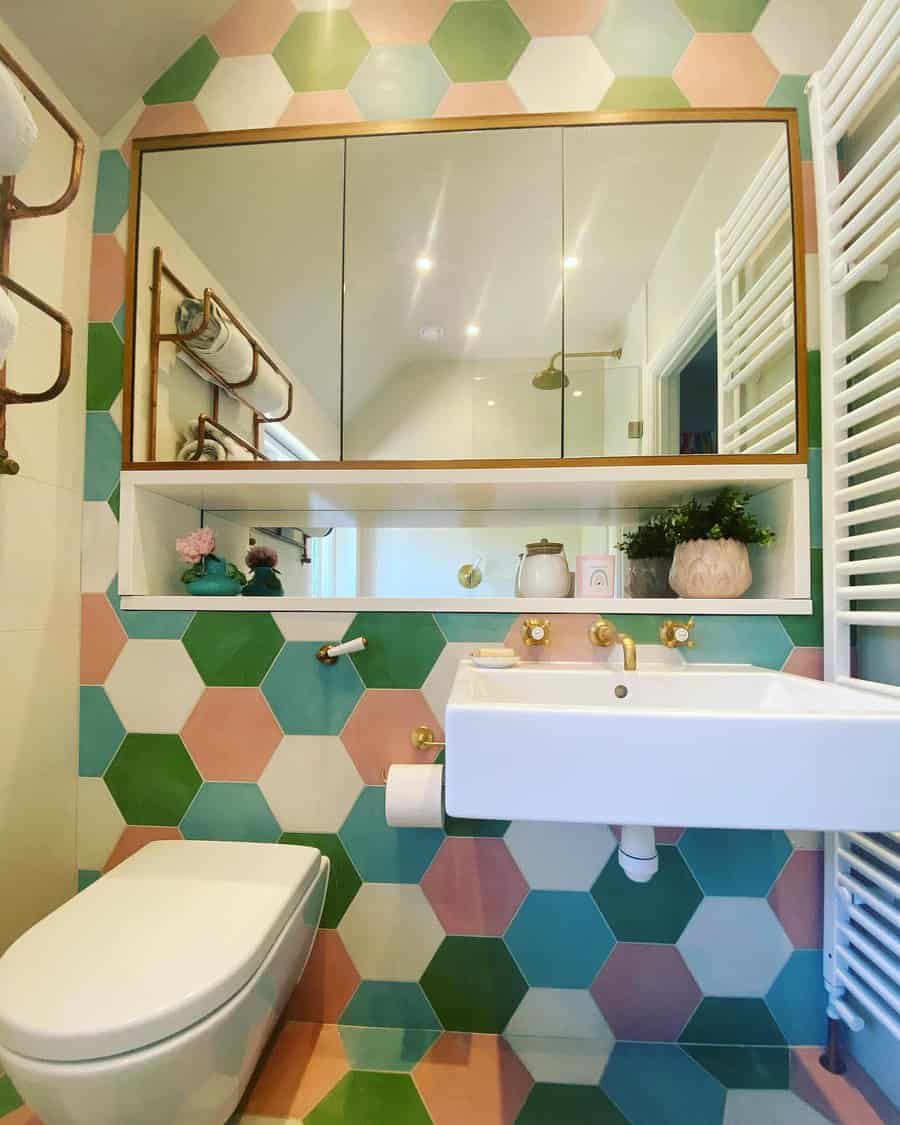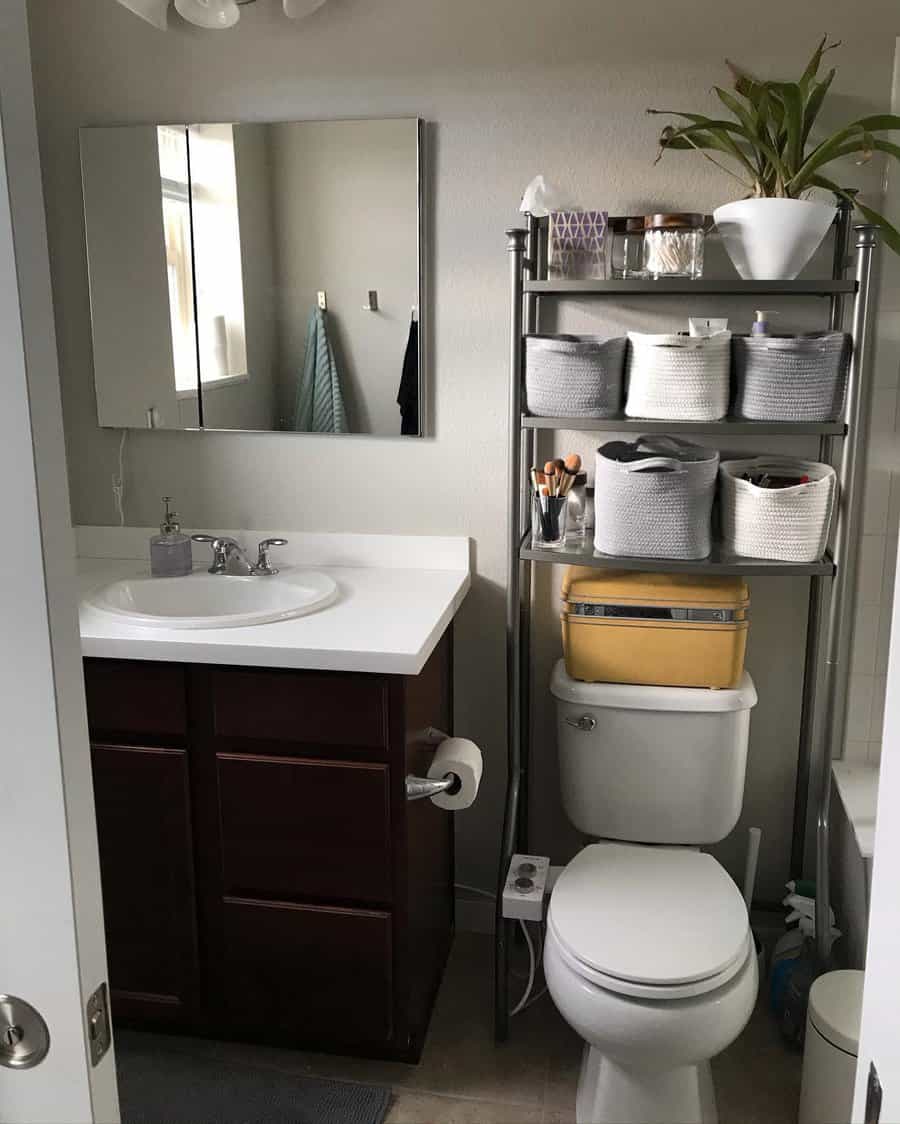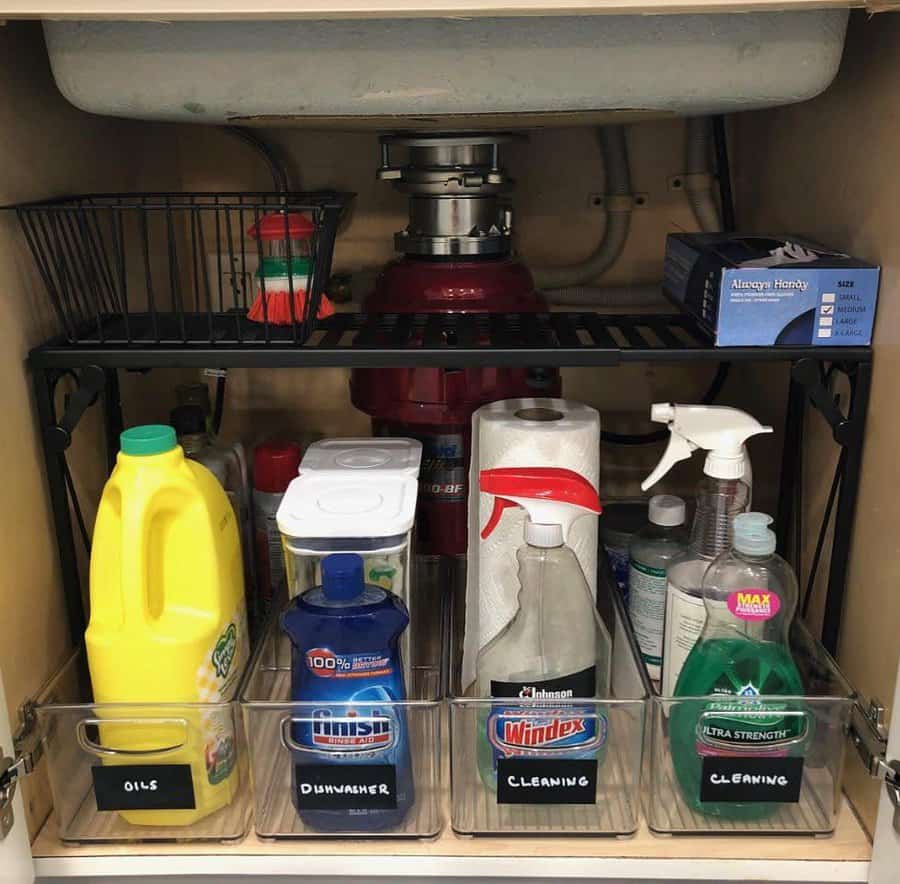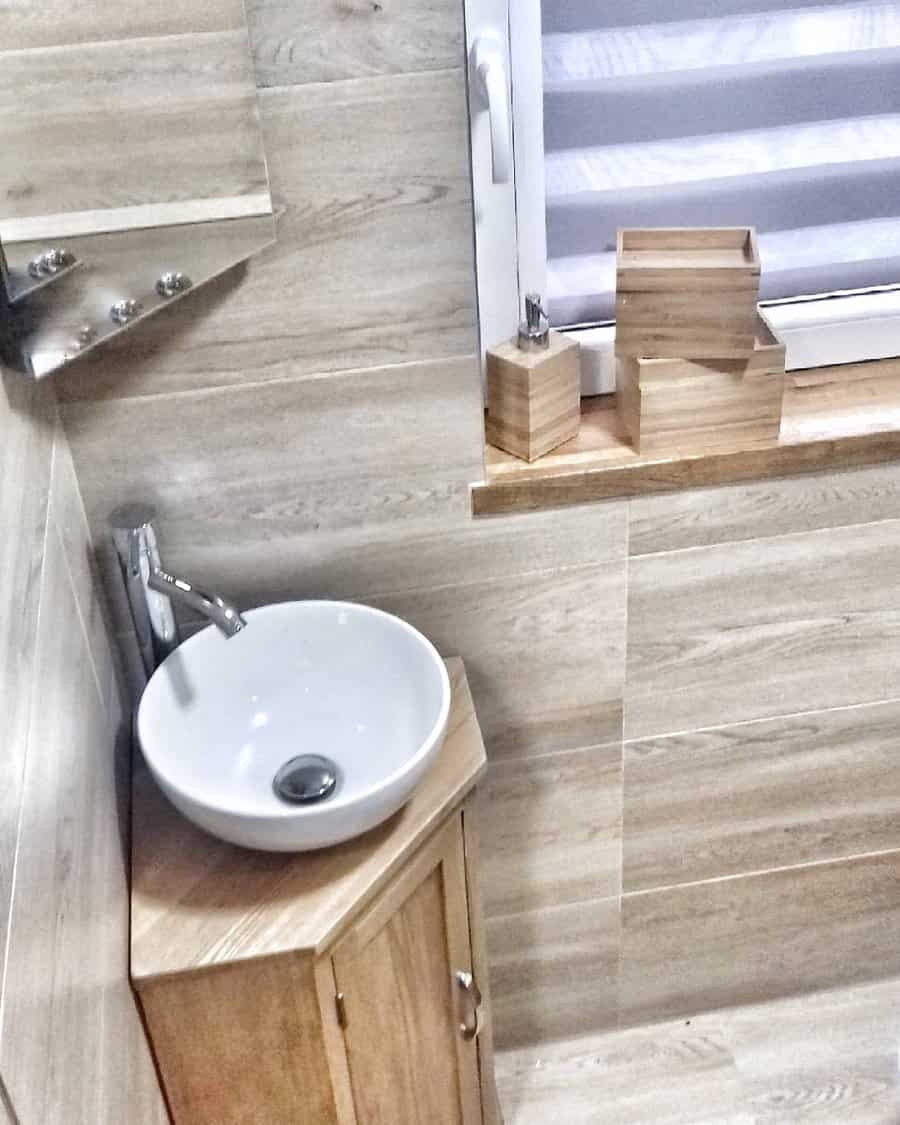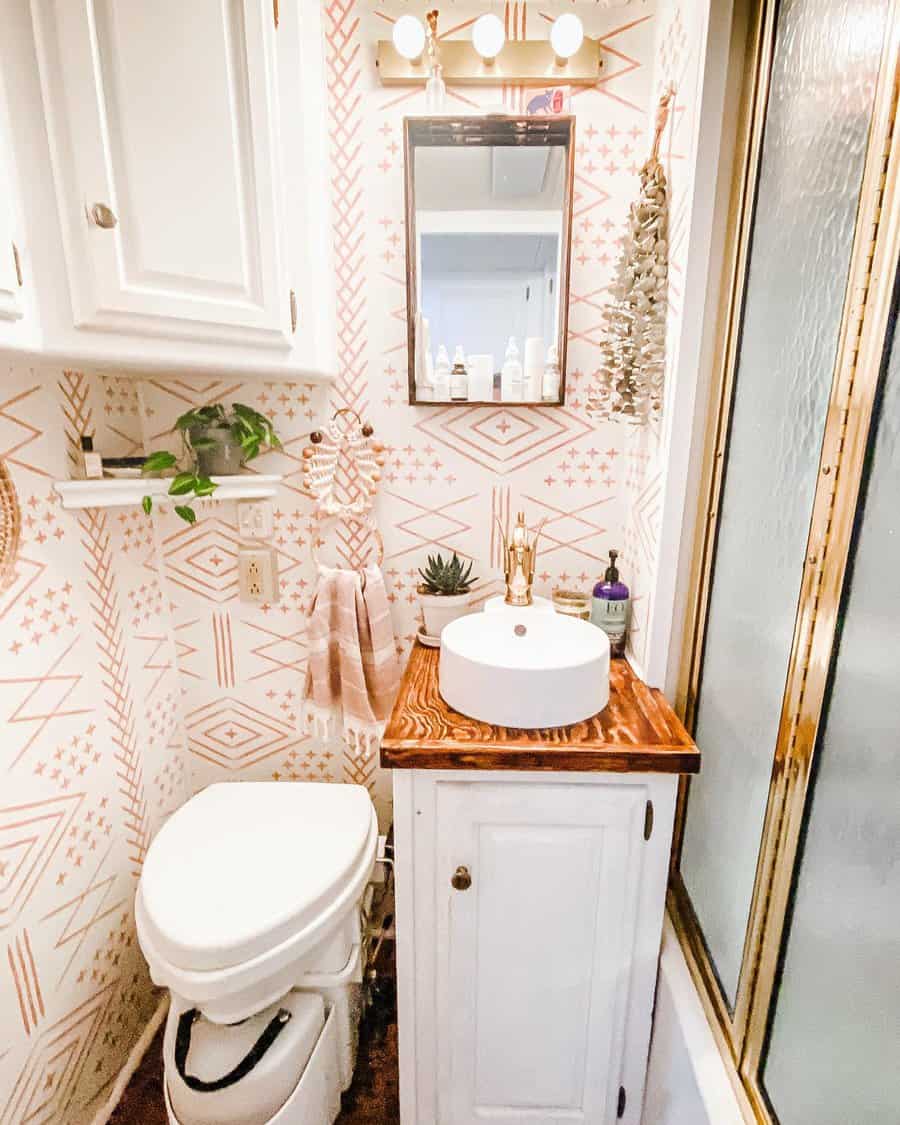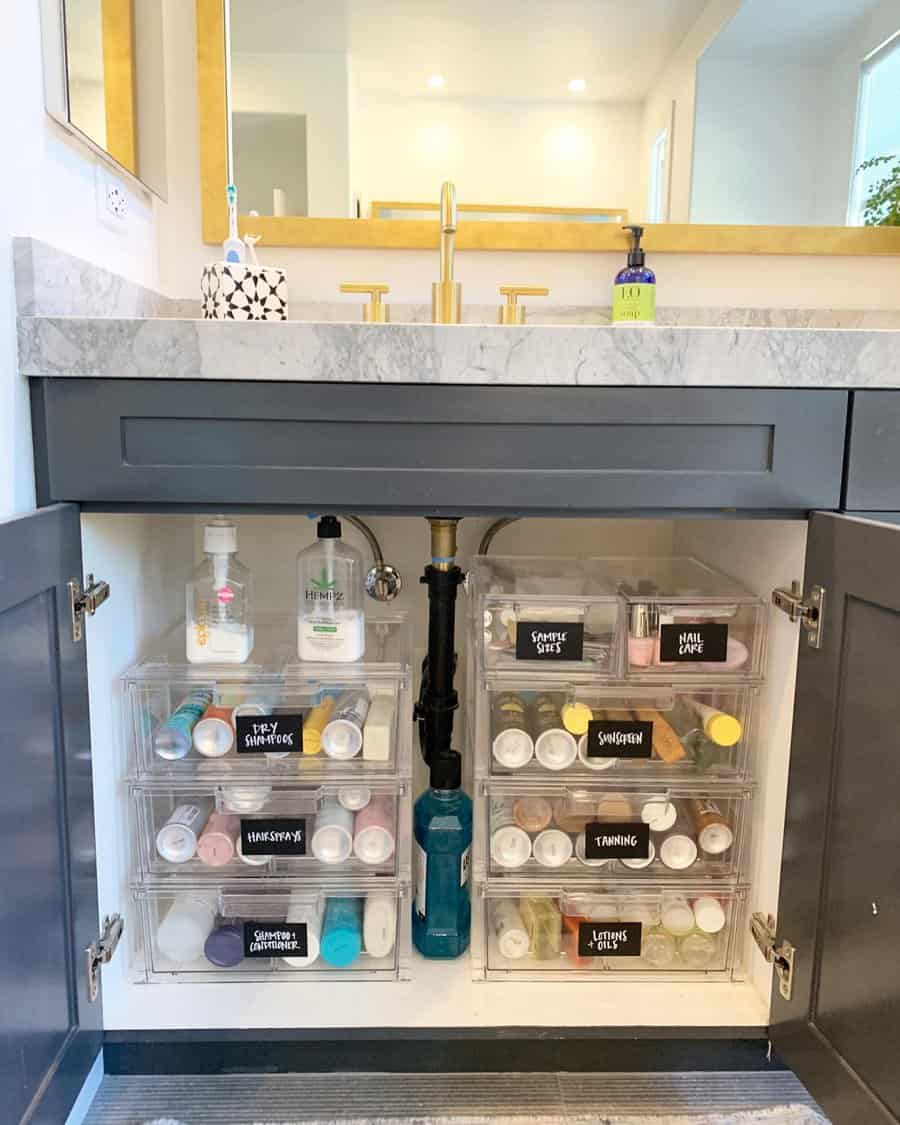 A lazy Susan on a cabinet shelf can keep toiletries and accessories from disappearing into crowded cabinet corners.
Install a towel rack or set of hooks over the door and each family member will have a spot for hanging wet towels. And don't forget the classic medicine cabinet, as it uses wasted space between wall joists and can hold a surprising amount of bathroom basics.
2. Bedroom
The most logical space saving area in a small bedroom is found under the bed. Choose a bed that includes built-in drawers or buy a rolling drawer unit that rolls beneath the bed.
Headboards can also be good bedroom space saving ideas if they include shelving and a nightstand drawer on each side. A Murphy bed is a great space saving option if you need to move the bed out of the way to use the room for another reason.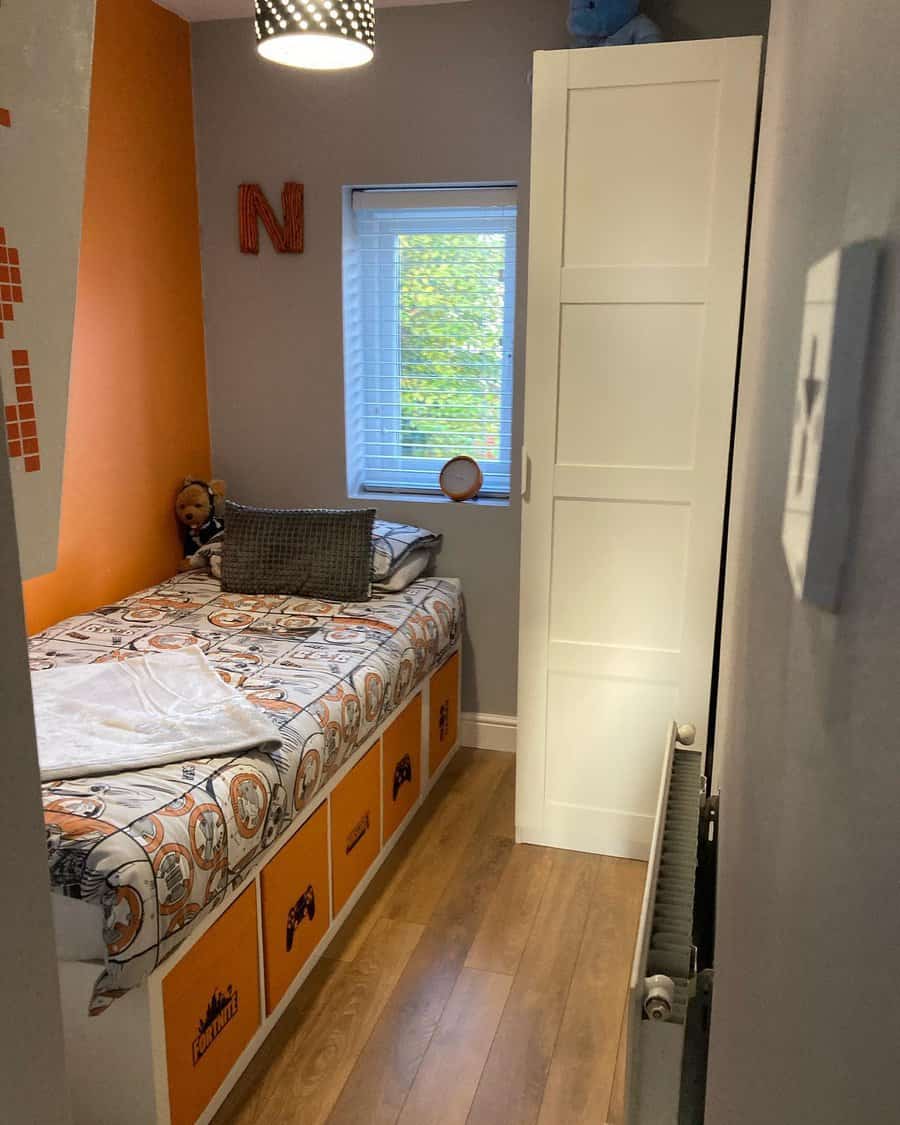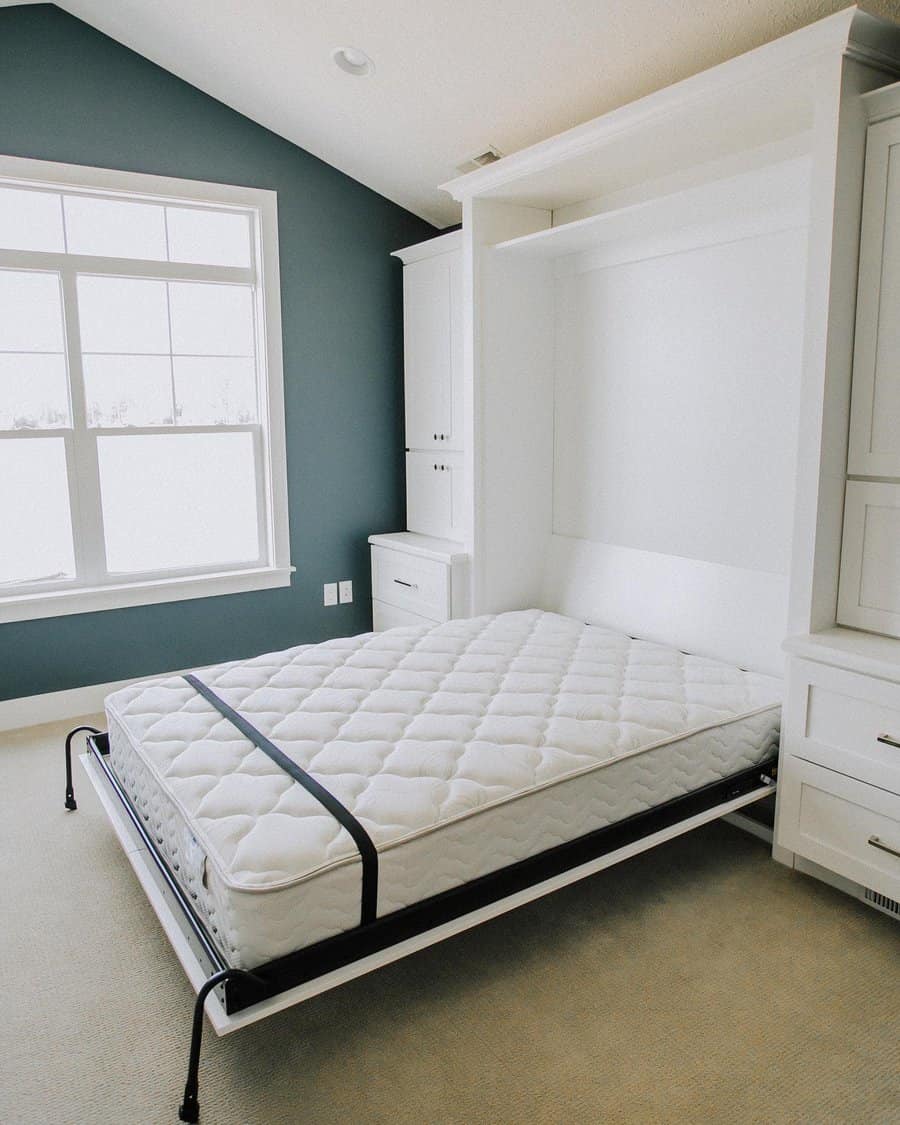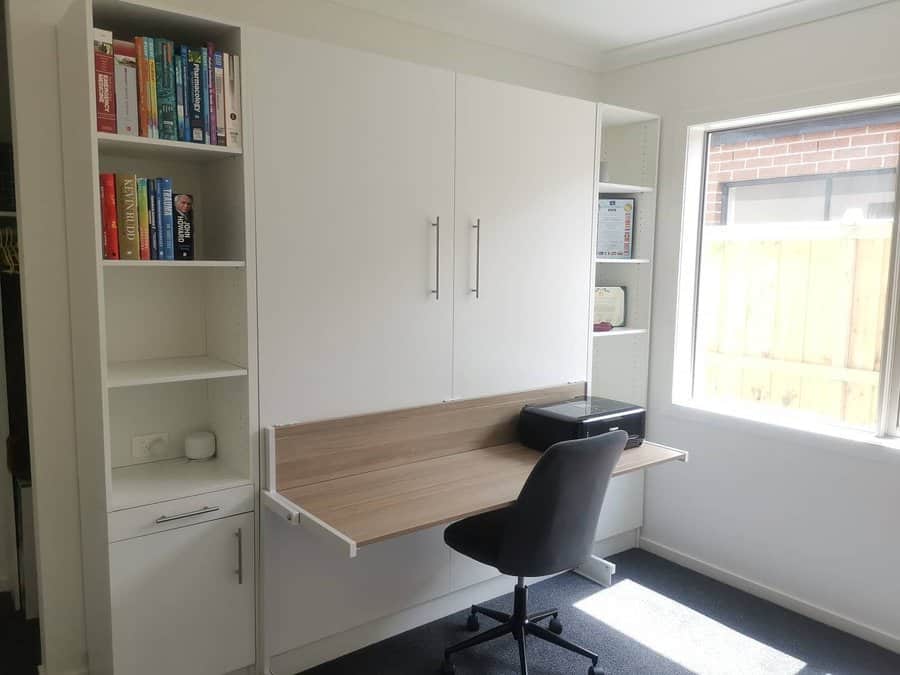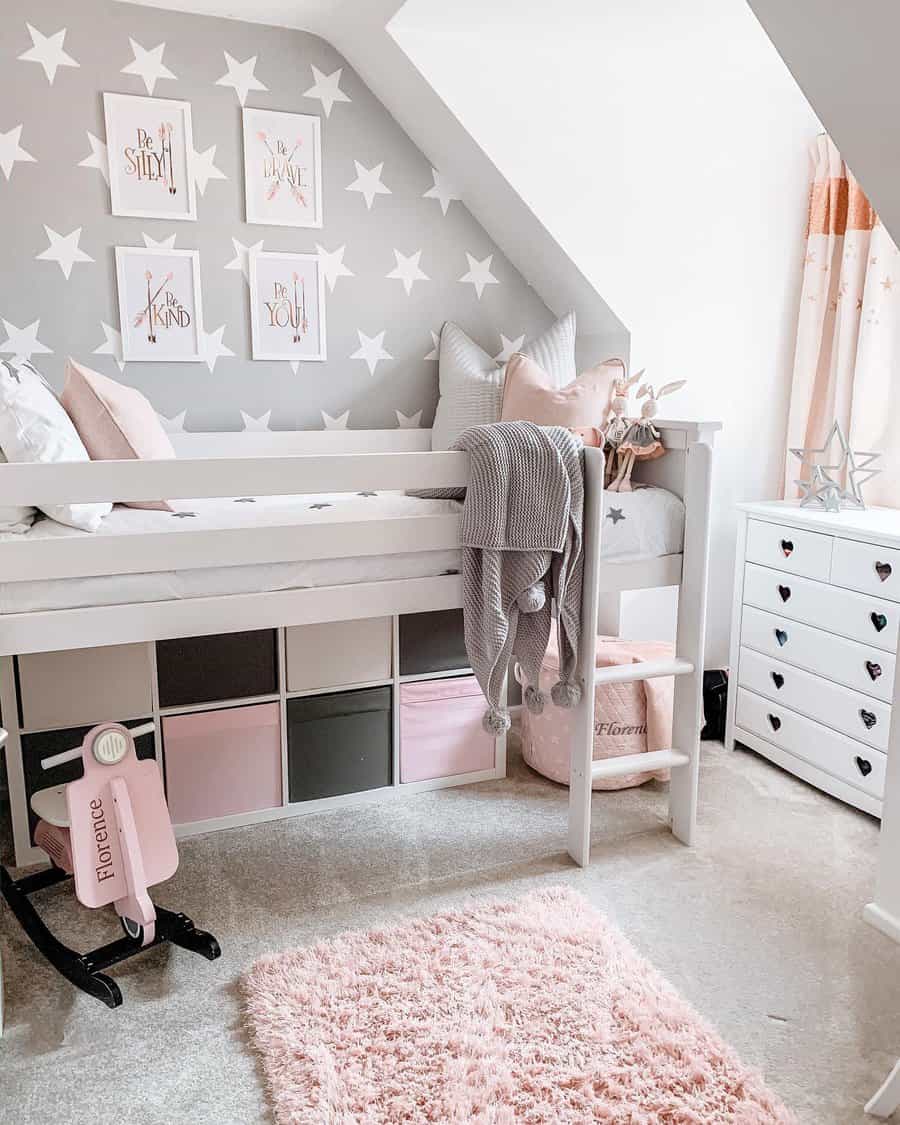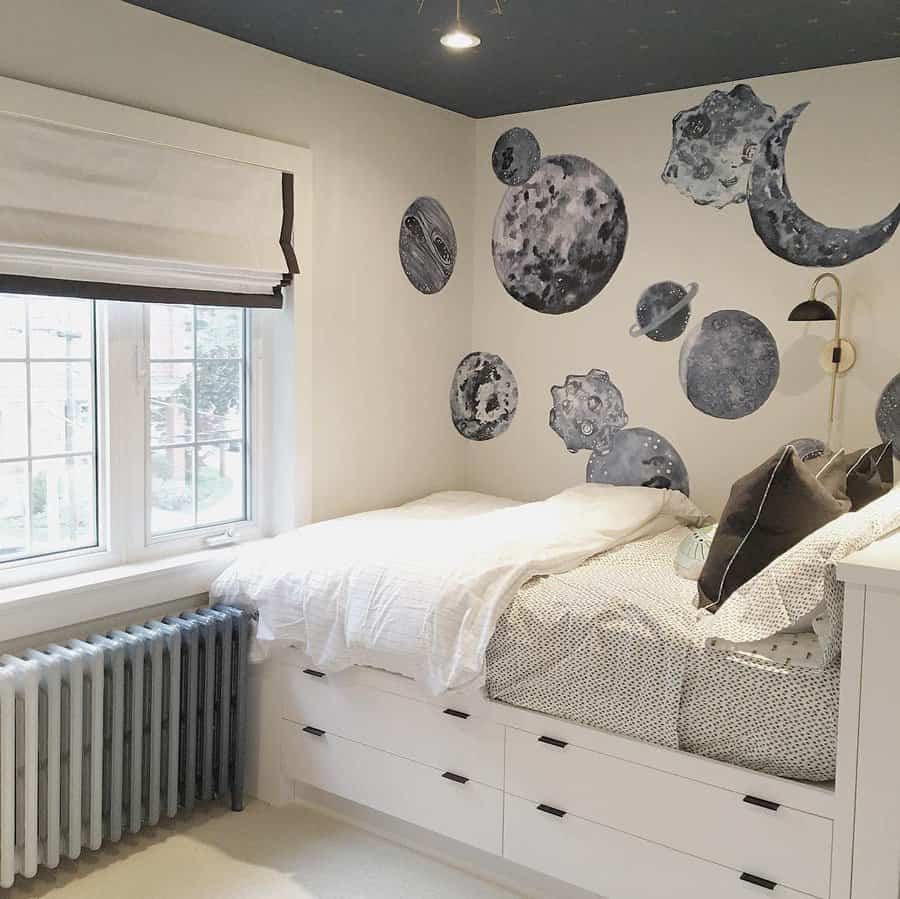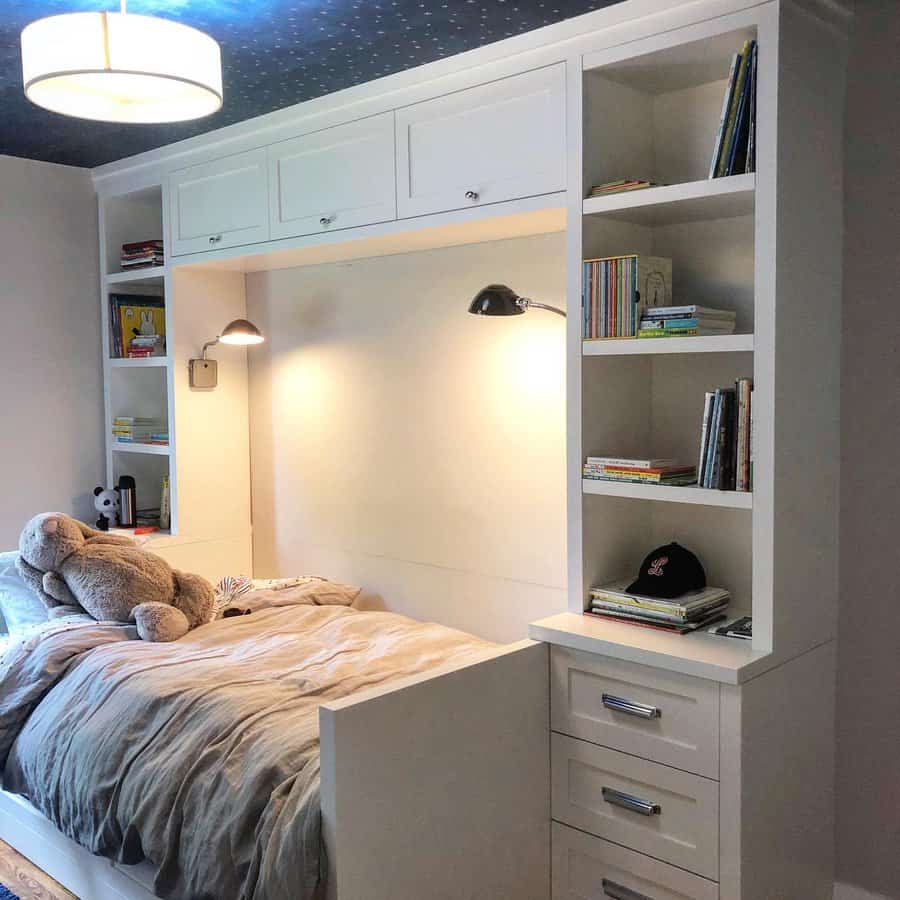 In a child's bedroom, an elevated bunk bed may be the best storage solution. Many bunk bed designs have integrated drawers, shelving, and cupboard space.
A loft bed is another great fix for a child's small bedroom, as the entire area beneath the bed can be used for a desk, toy storage, and play zone.
3. Corner Storage
Corners are often overlooked, but with the addition of a shelf unit, cabinet, or corner desk, they can provide functional storage solutions in any room.
Increase your kitchen counter space by installing a simple corner cabinet to hold your Keurig and coffee supplies. Build it from floor-to-ceiling and you will open up a whole new area of kitchen space for storage and organization.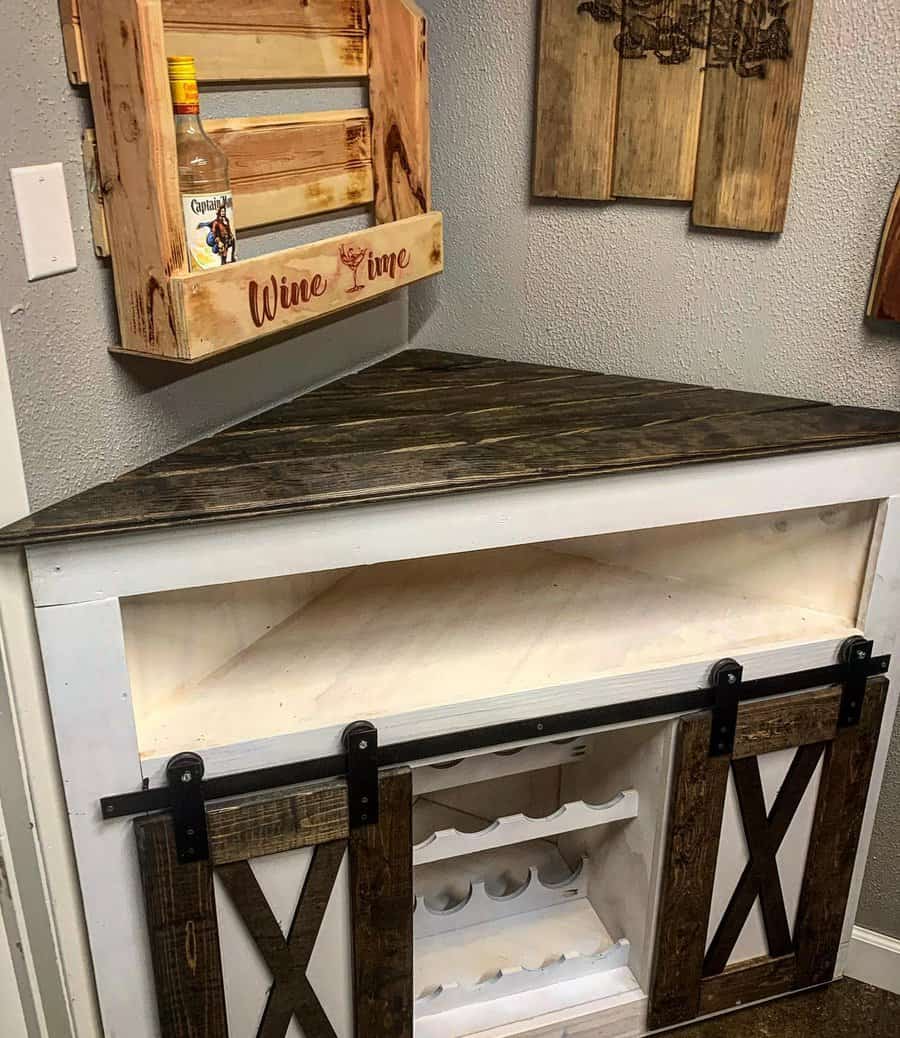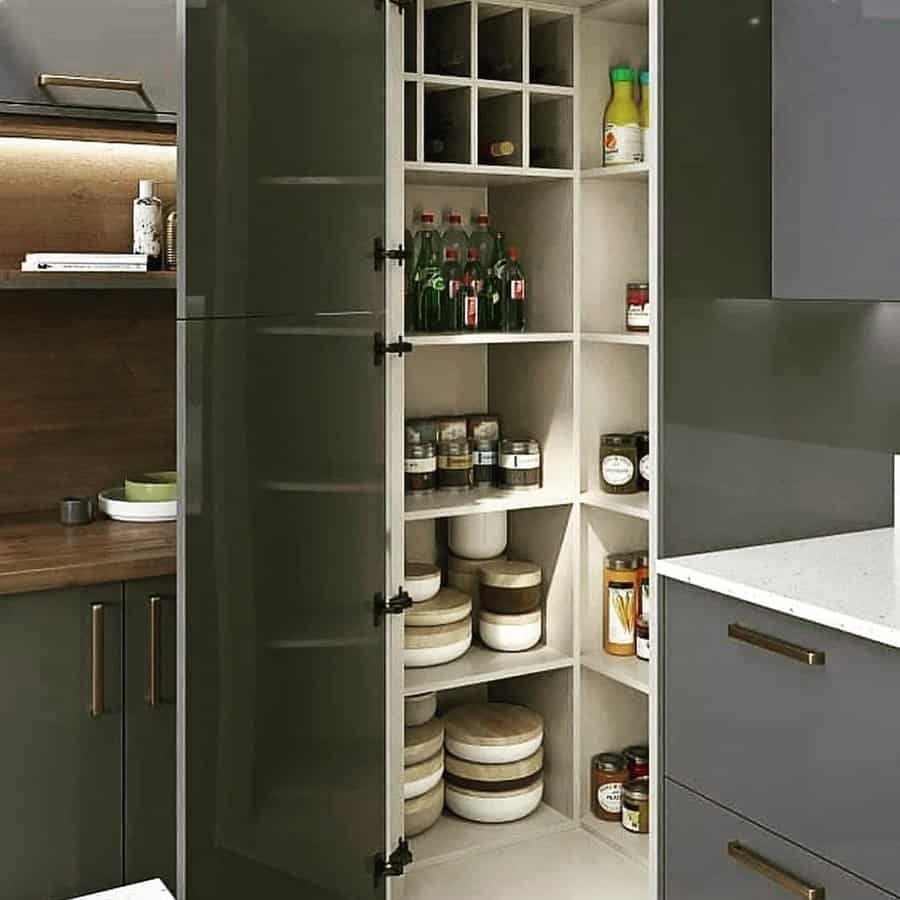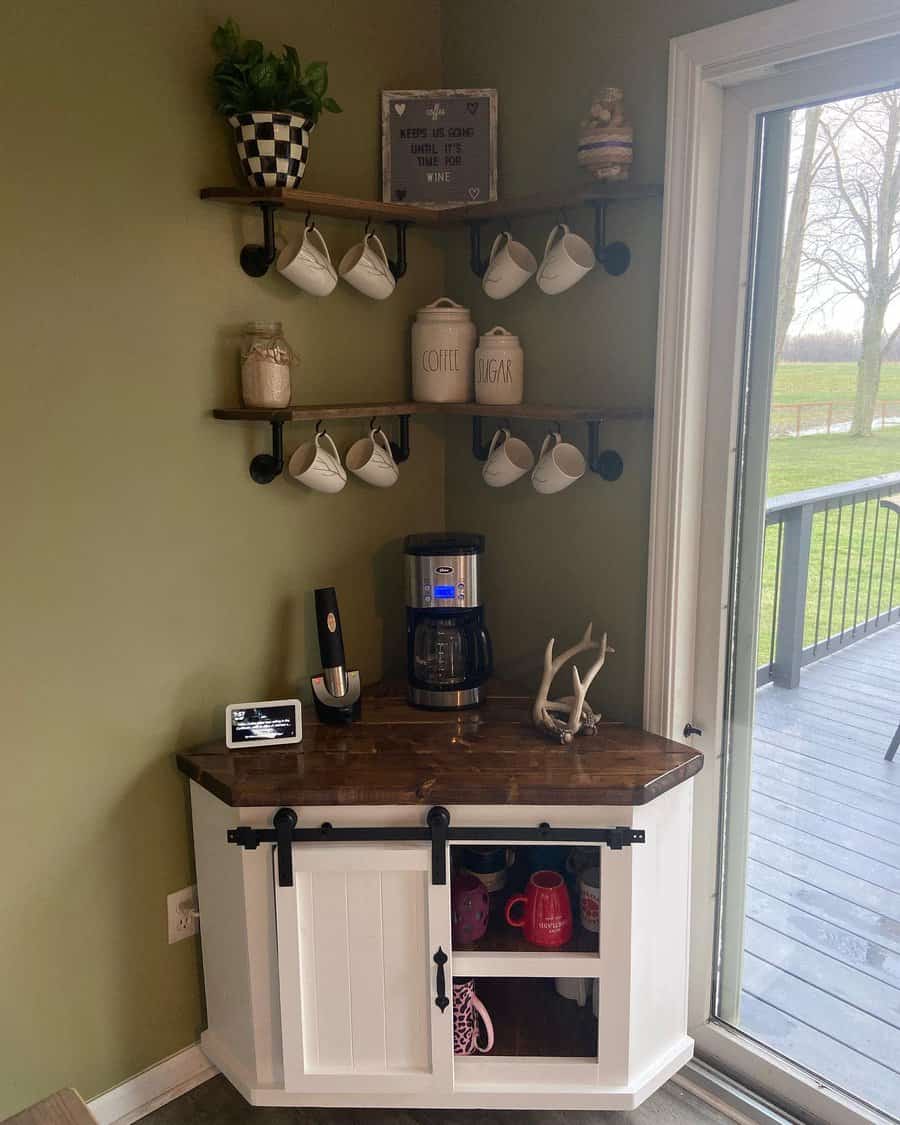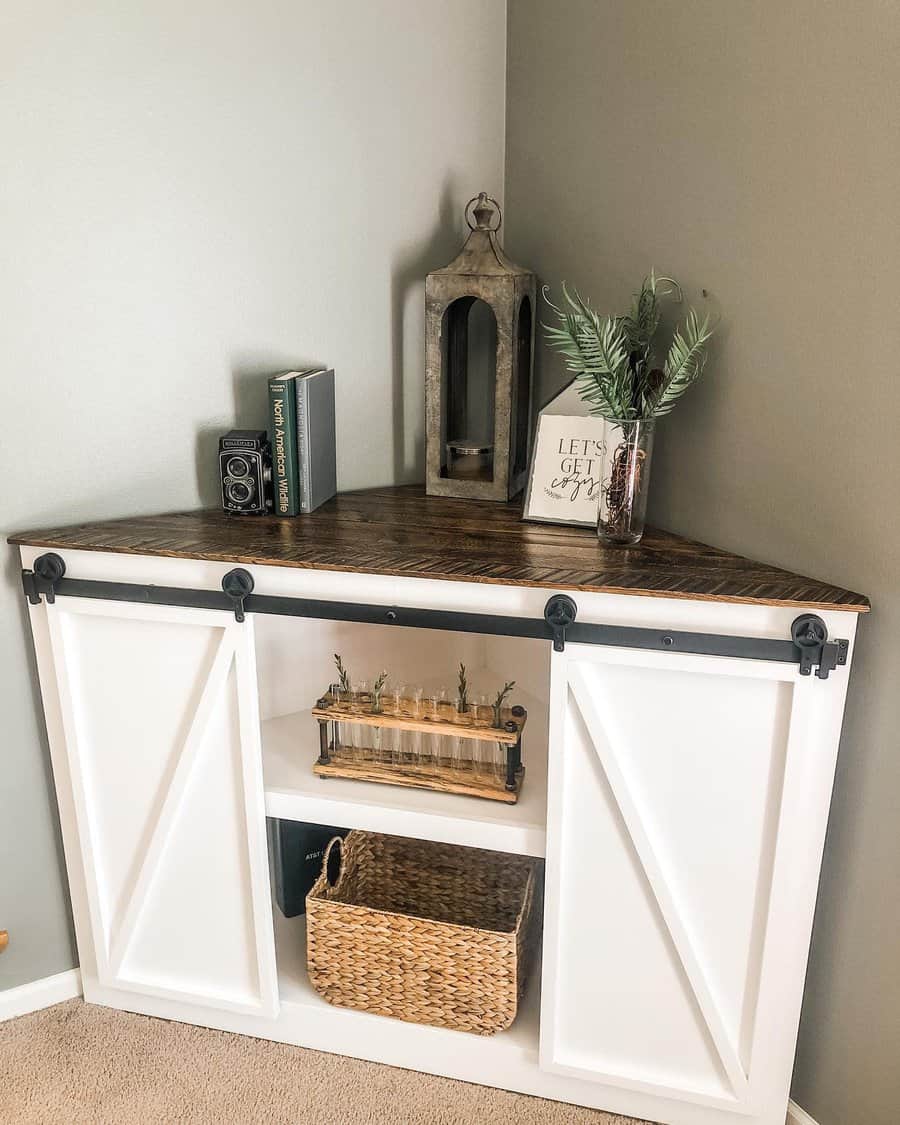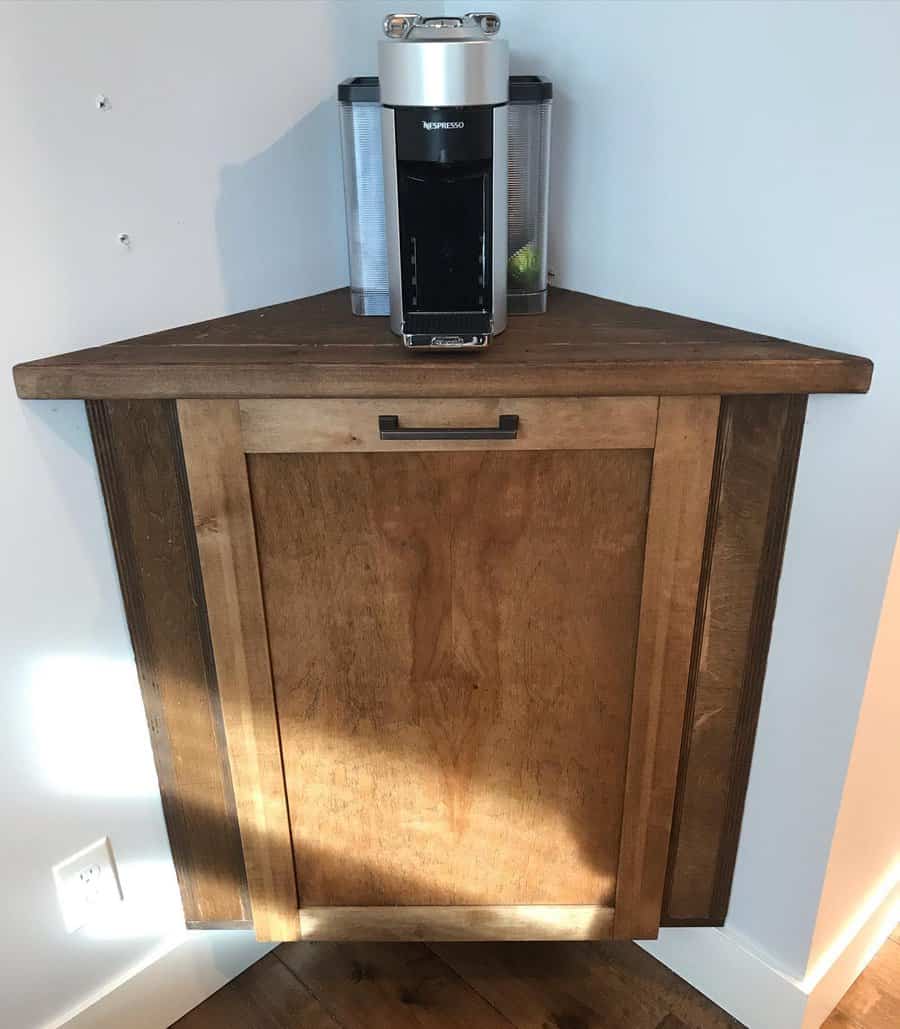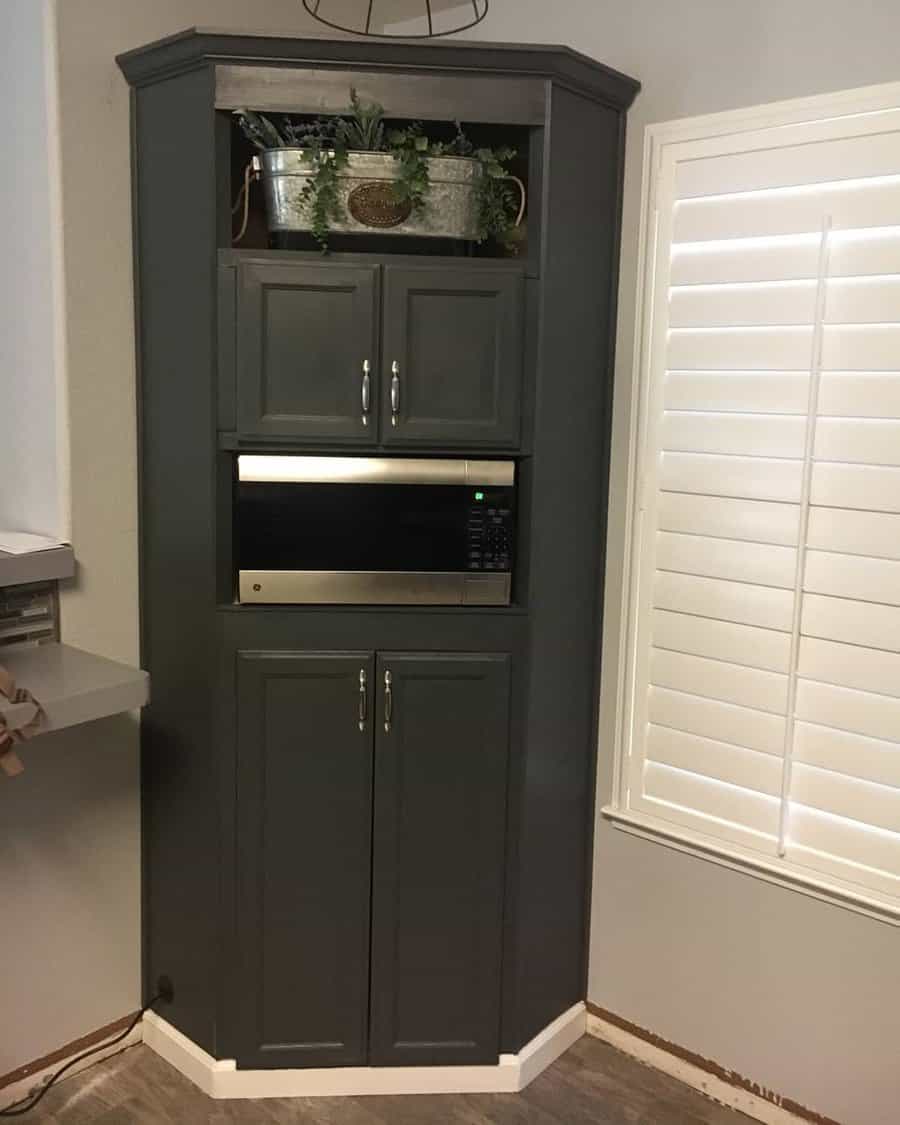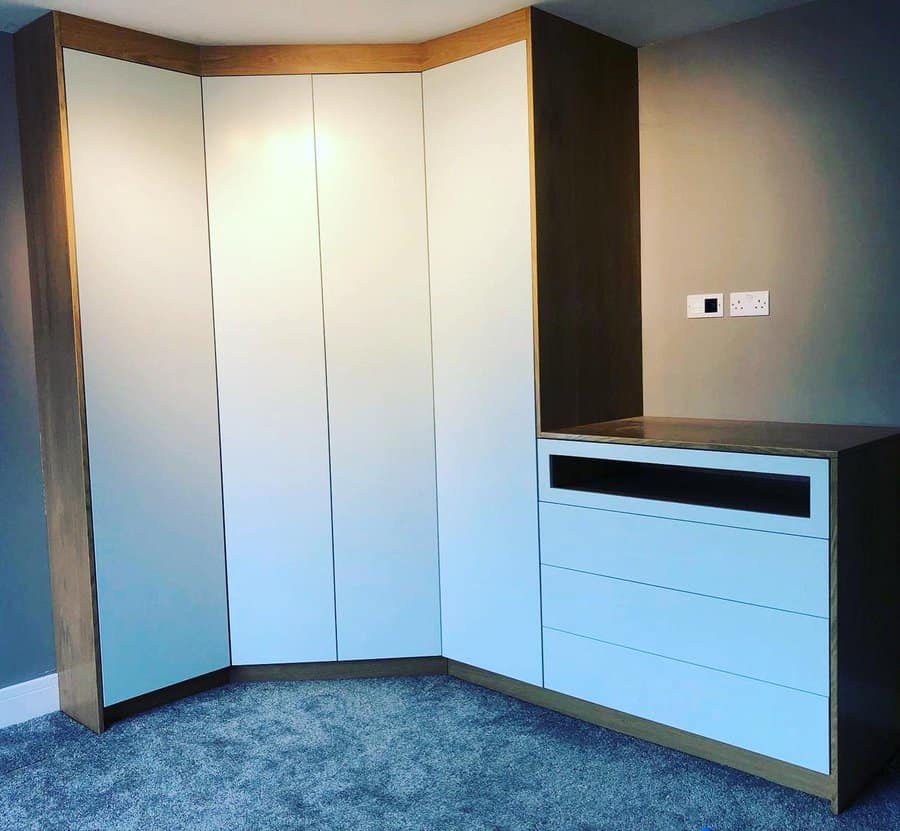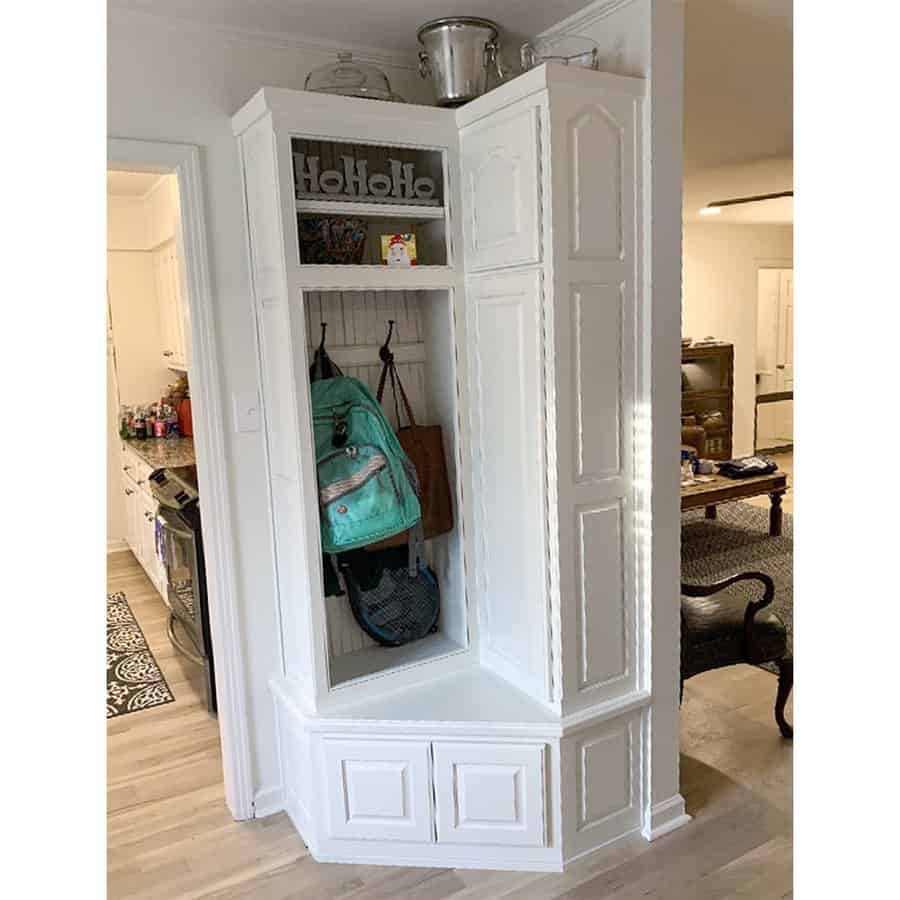 In the living room or master bedroom, a corner unit can serve as a nightstand, TV stand or bookshelf. Put a sliding barn cabinet door on the front to modernize its design.
Hang an L-shaped floating shelf above the cabinet to display framed photos, vases, and other knick-knacks. A classic coat tree—built-in or freestanding—is a great corner storage idea for coats, hats, and umbrellas.
4. Furniture Design
Some furniture is designed with space saving ideas in mind. Wall-mounted pieces that fold down into a bench or desk only take up floor space when they're in use. Look for an office or craft room desk with a fold-out credenza for double the work space.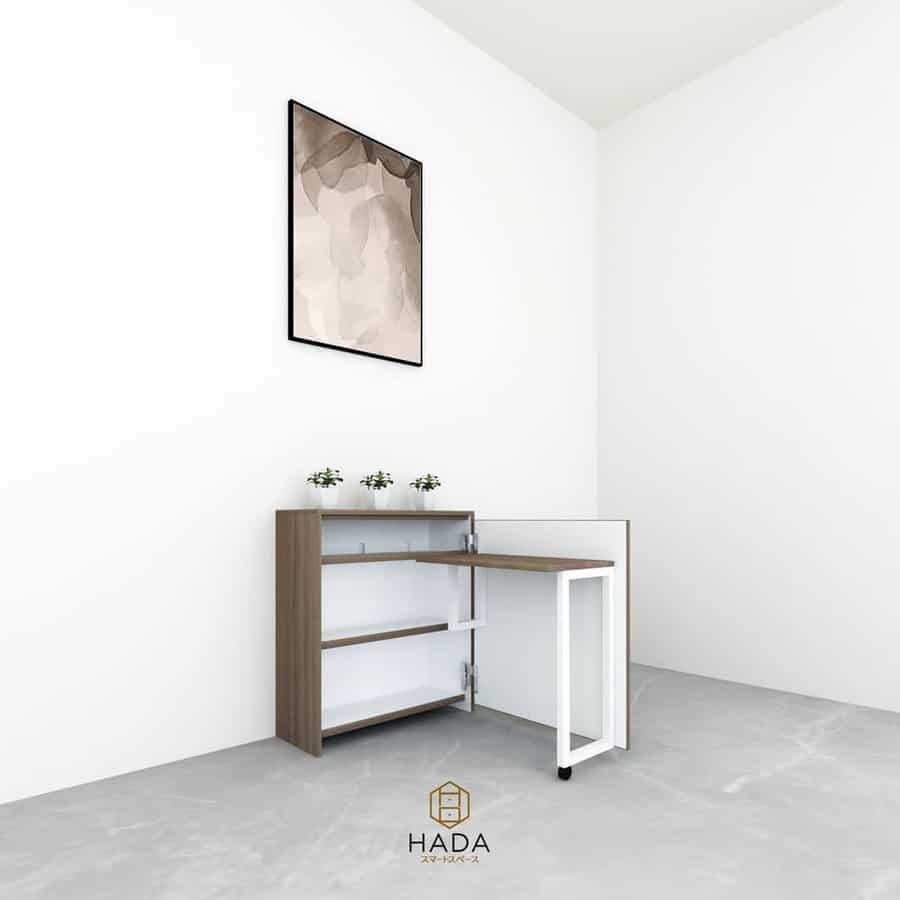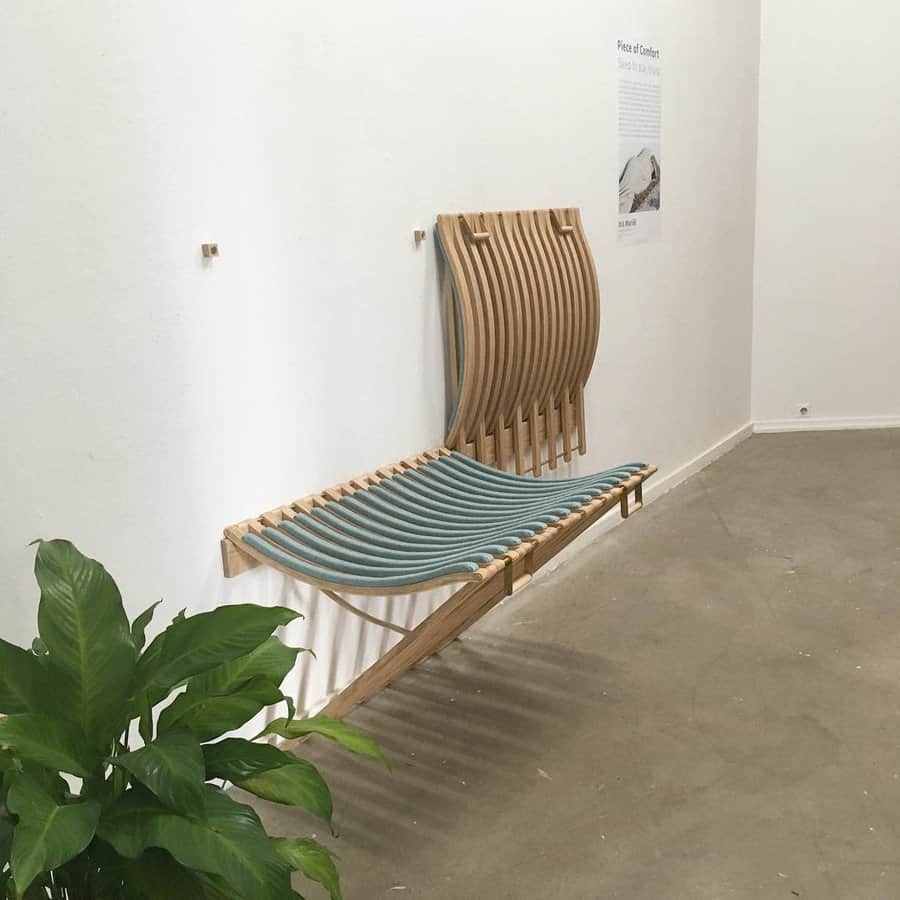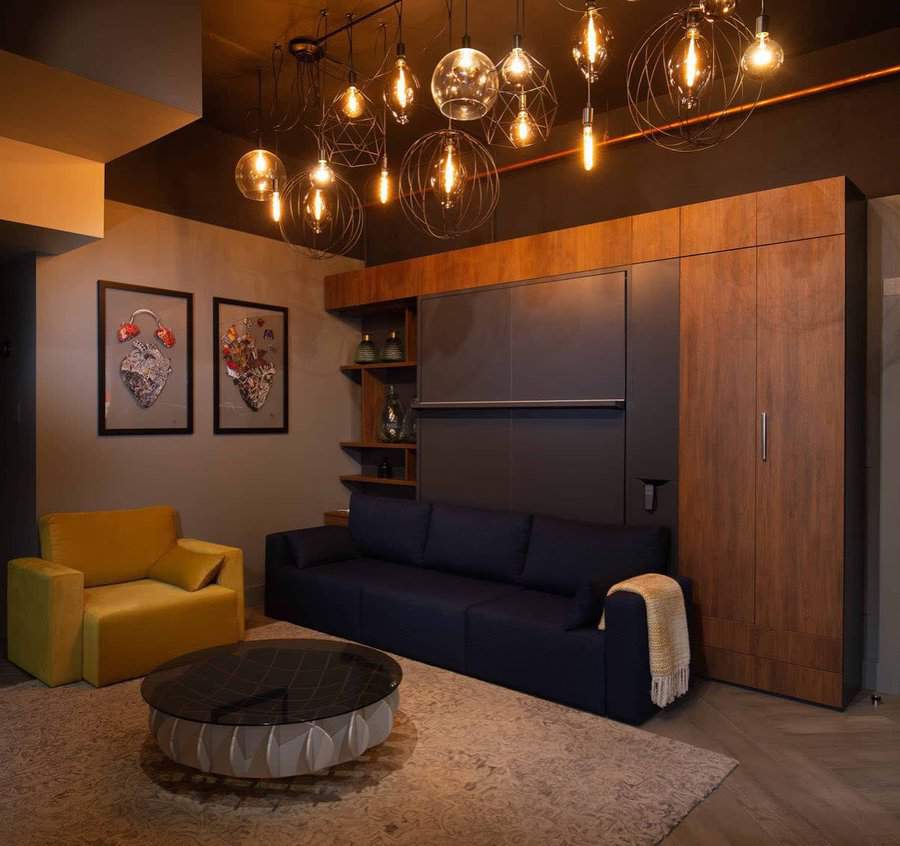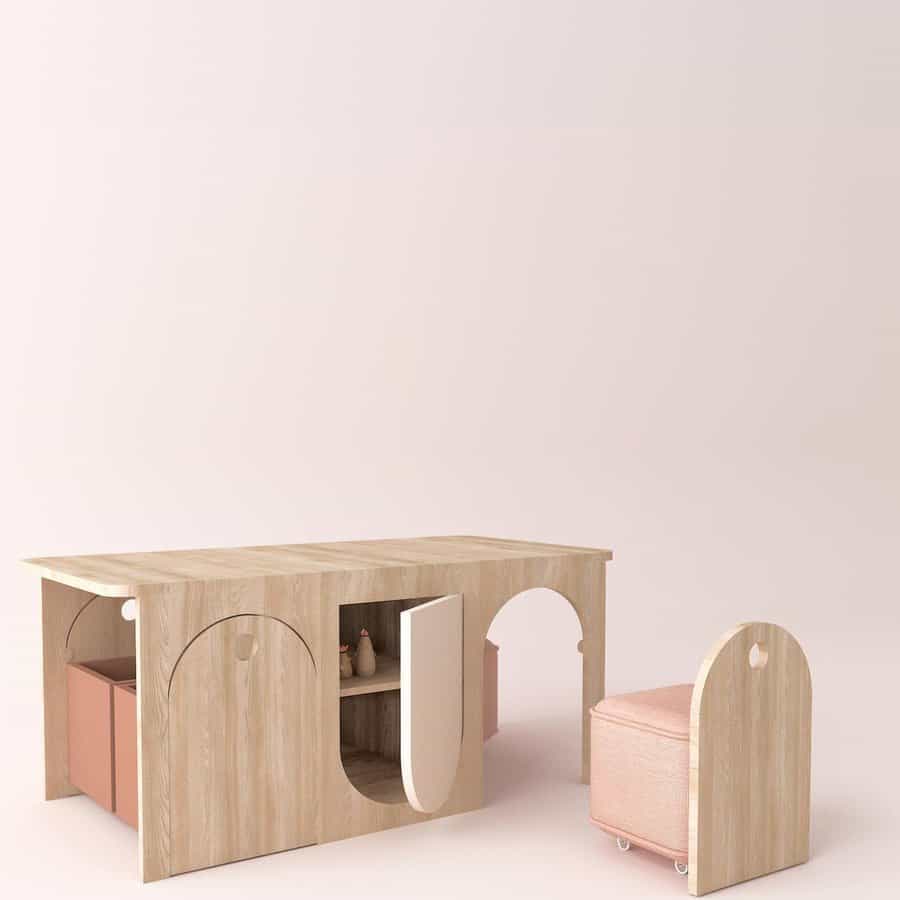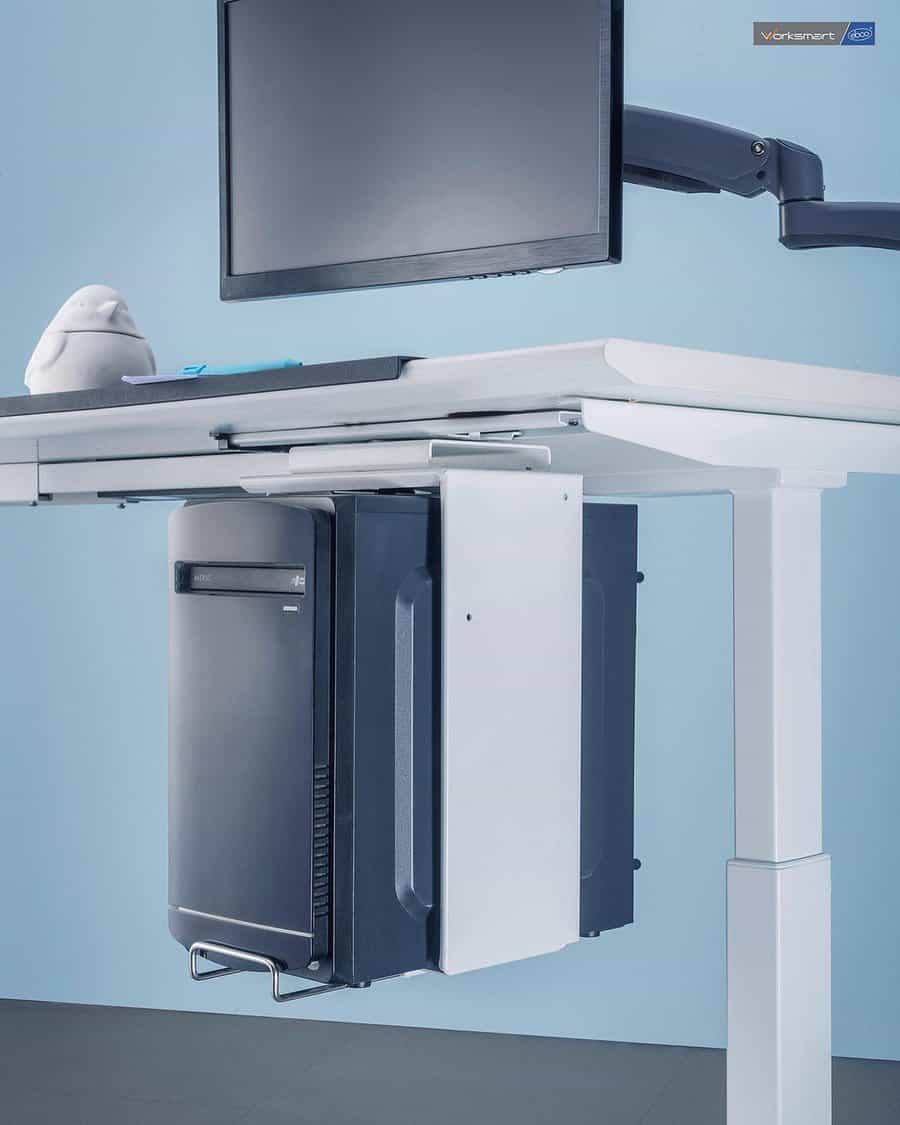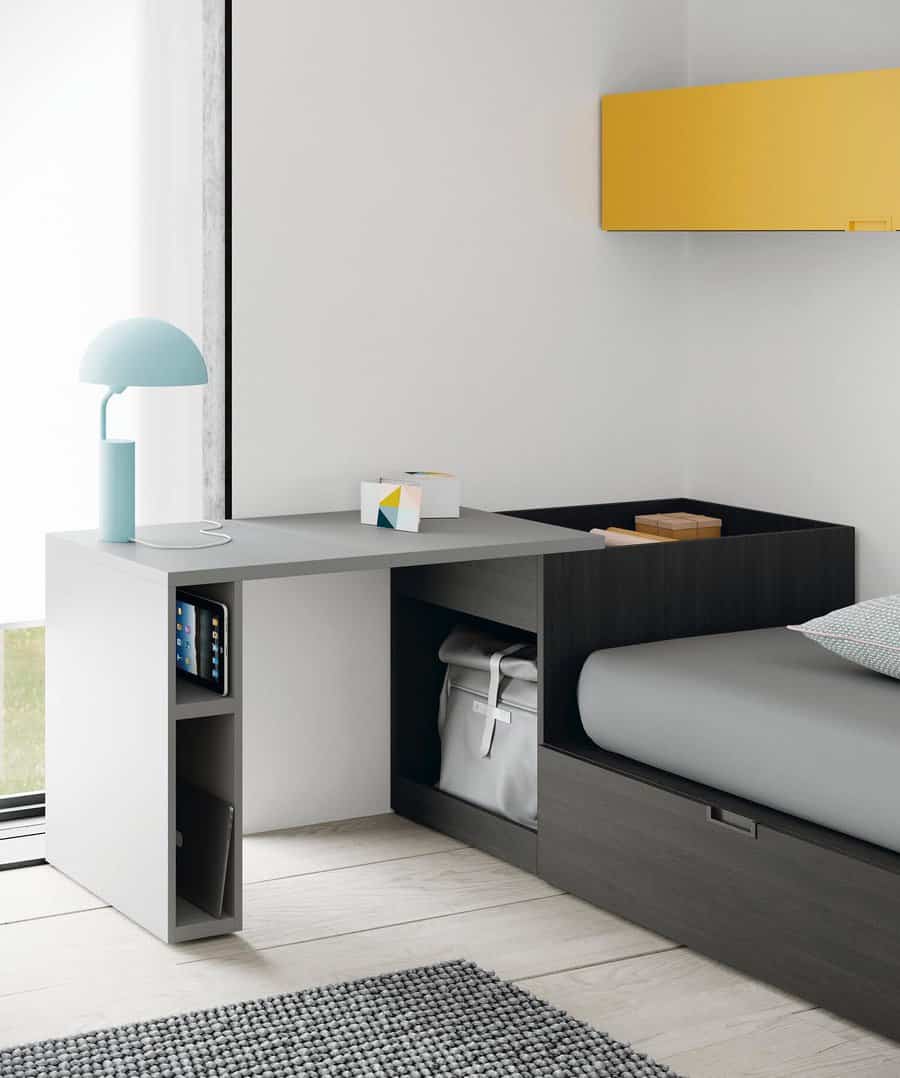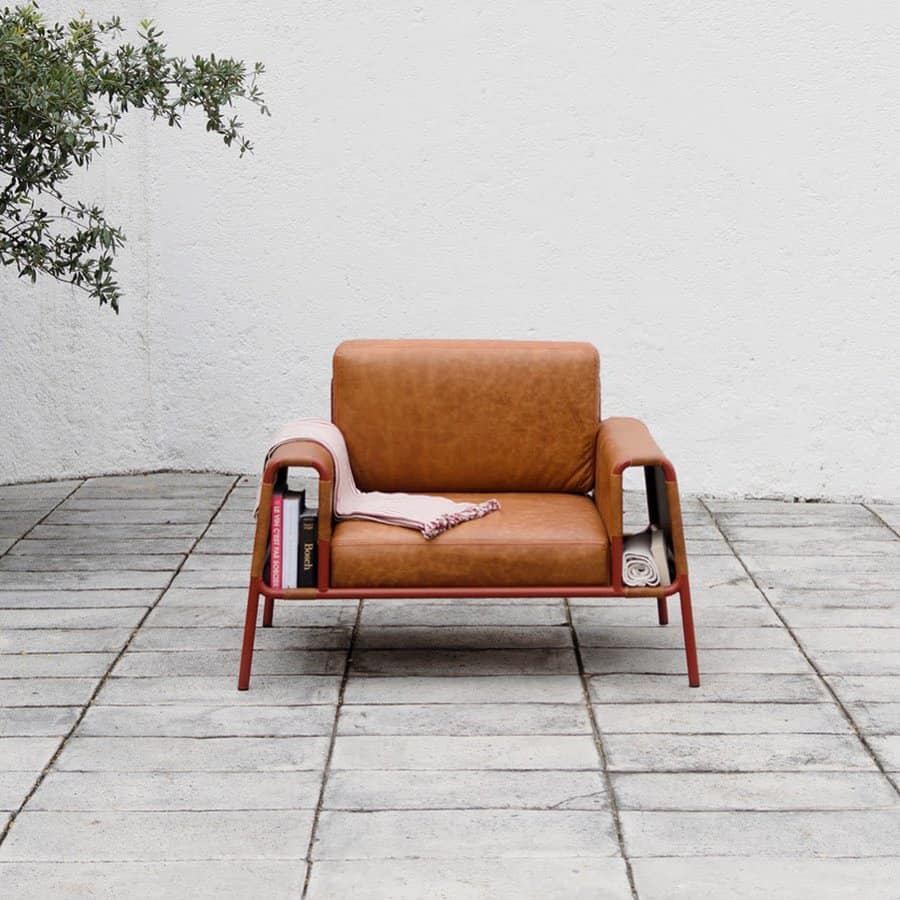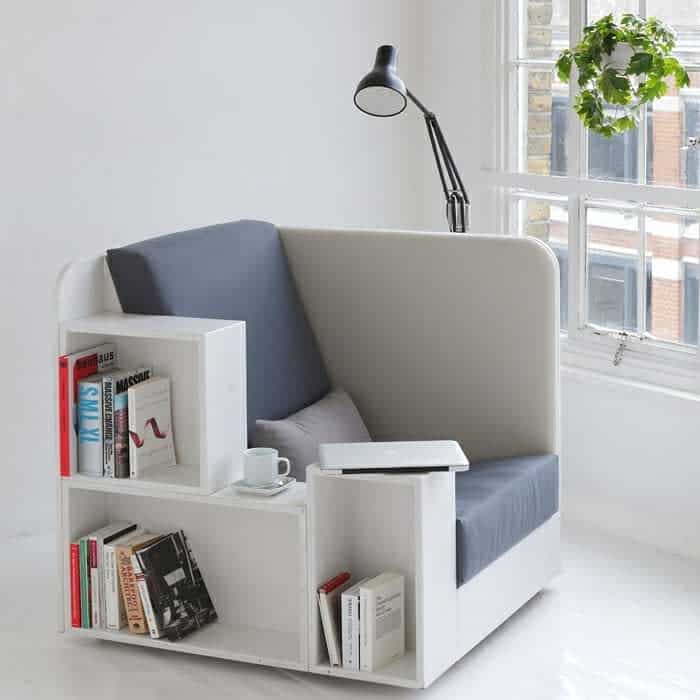 Instead of buying a classic coffee table, look at secondhand shops for an antique trunk. It's perfect for storing infrequently used items or out-of-season bedding and clothing, and its naturally weathered exterior will look great with farmhouse, rustic, or coastal décor.
Free up end table space in your small living room by building this easy DIY sofa table. Your sofa will only extend a few more inches into the room, but you will gain several feet of extra space for lamps, books, candles, and other items.
5. Hidden Storage
Hidden storage options exist for every room. From drawers rolled under the bed to a spice rack mounted inside a kitchen cabinet door, hidden storage ideas help keep your entire home tidy.
For example, substitute a traditional nightstand with a bedside table. Throw a beautiful cloth over it and you'll have instant hidden storage beneath the skirt.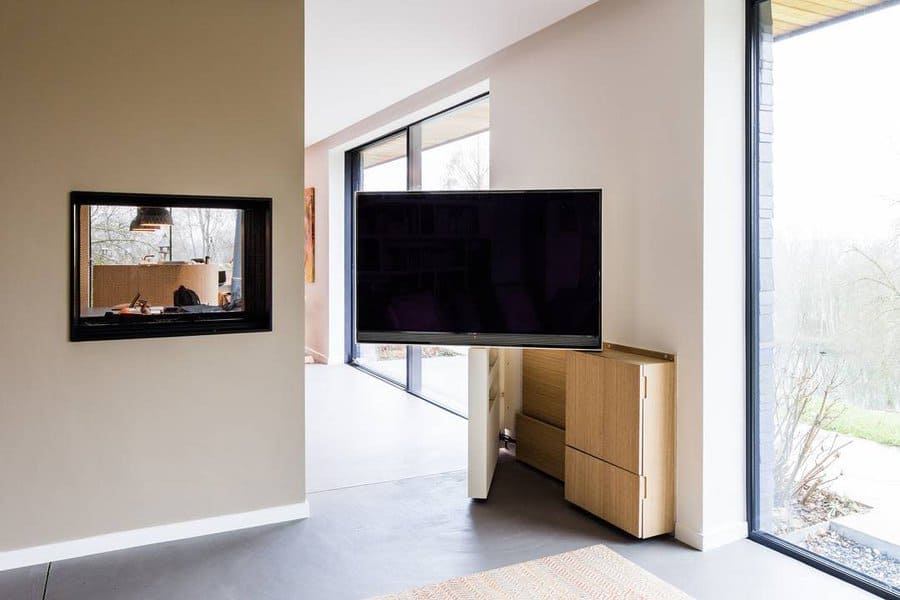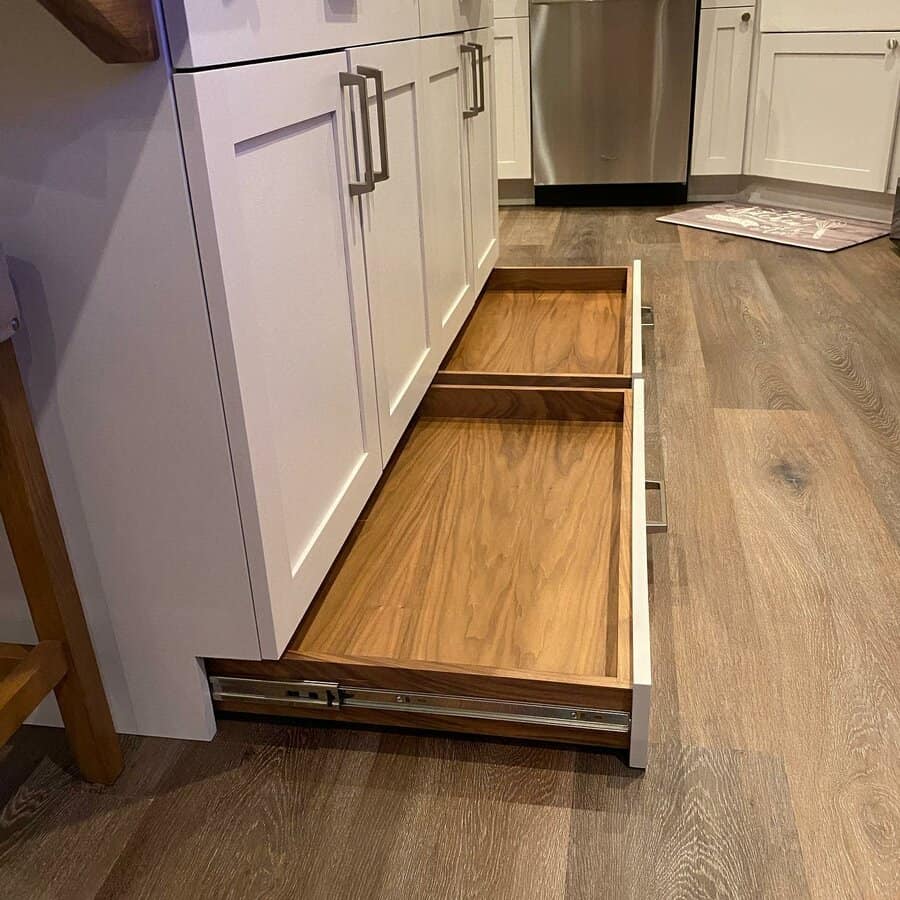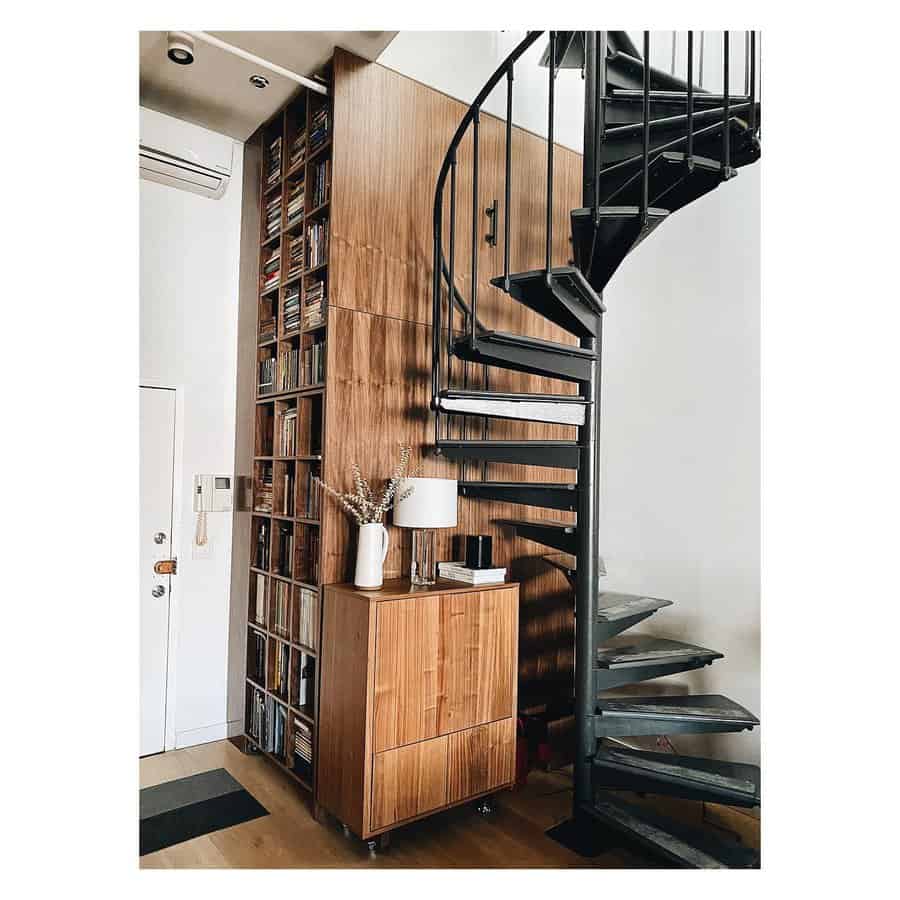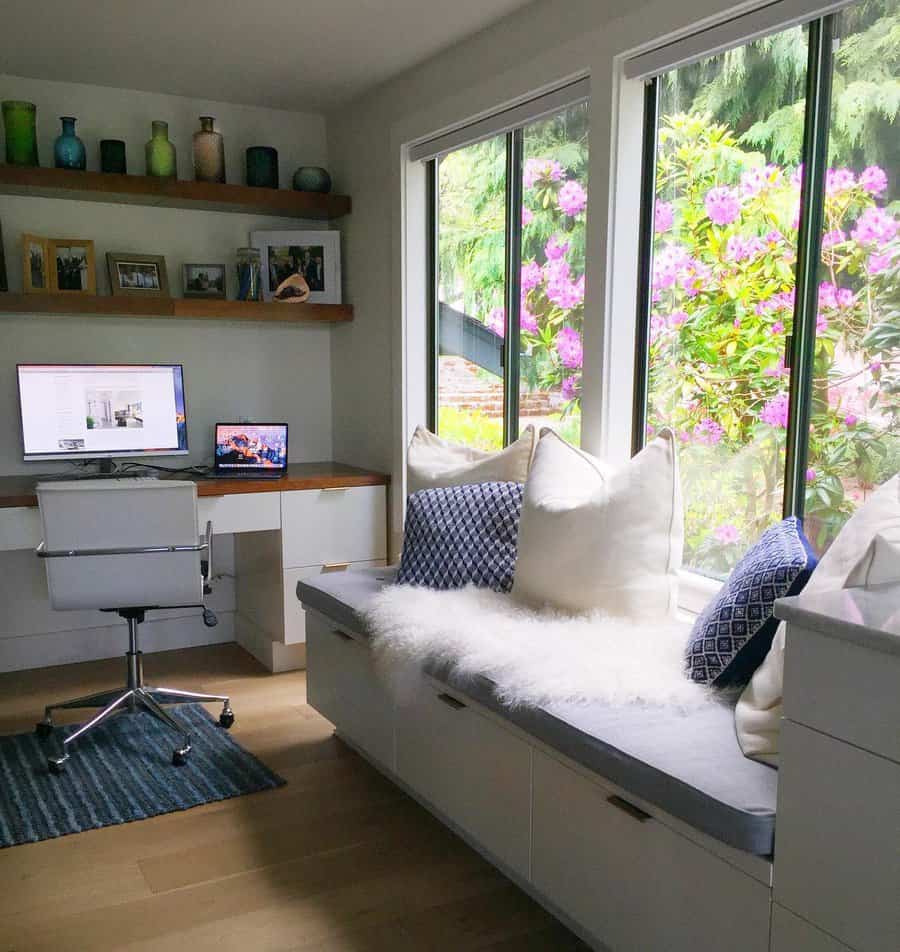 Buy a large ottoman with a lid that lifts to reveal hidden storage beneath. Some are designed with the same dimensions of a filing cabinet drawer, creating a unique way to store papers in any small room.
Have fun integrating hidden storage into your home. Wainscoting panels can hide shallow cabinets built into the spaces between wall joists.
6. Kitchen
Replace the plain cabinet panel in front of your sink with a fold-out storage bin. Although narrow, it's big enough to hold your sponge, dishcloth, and scrubber between dishwashing sessions.
Replace chairs with a banquette that includes drawers or shelves beneath the bench seats. Mount a row of hooks above the banquette and use them as pot hangers.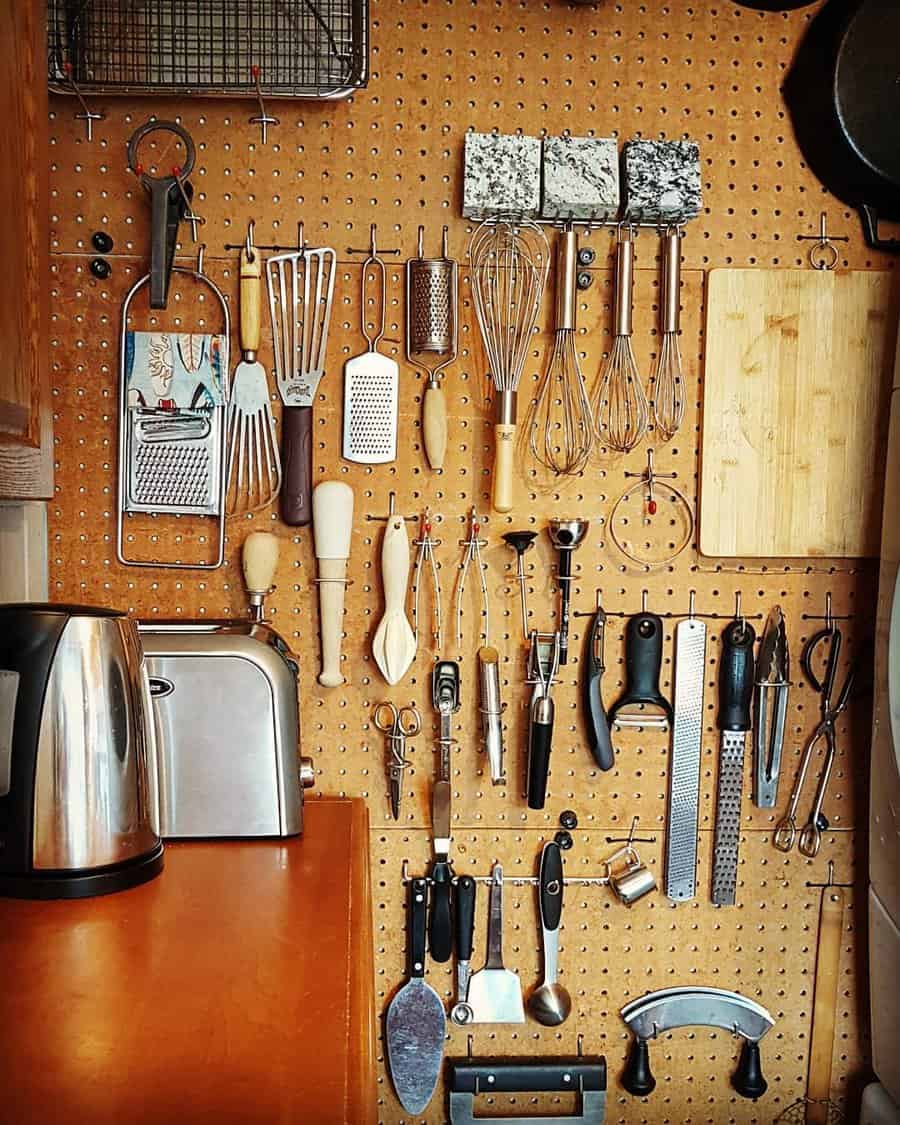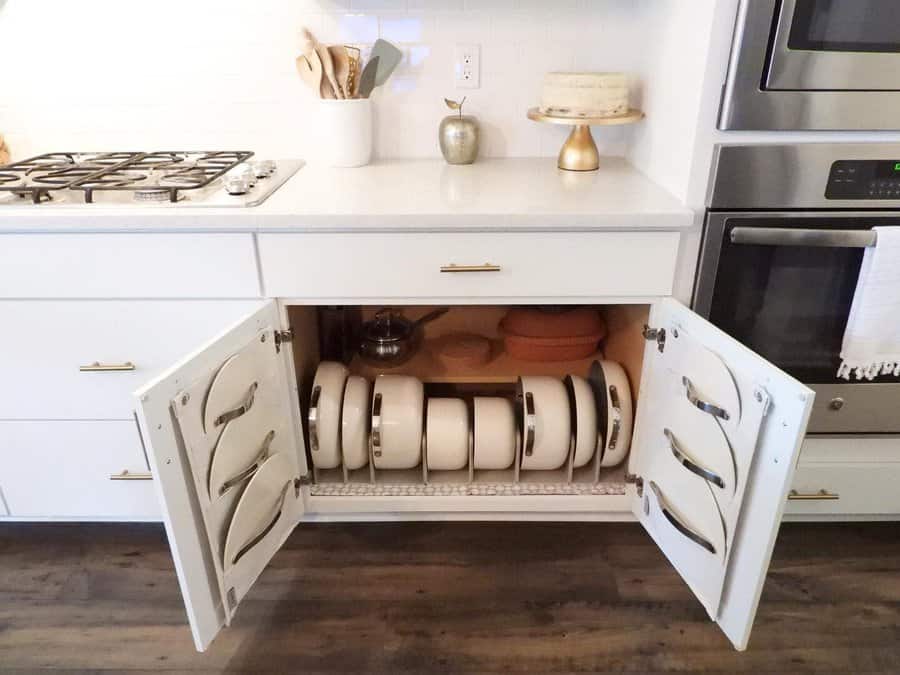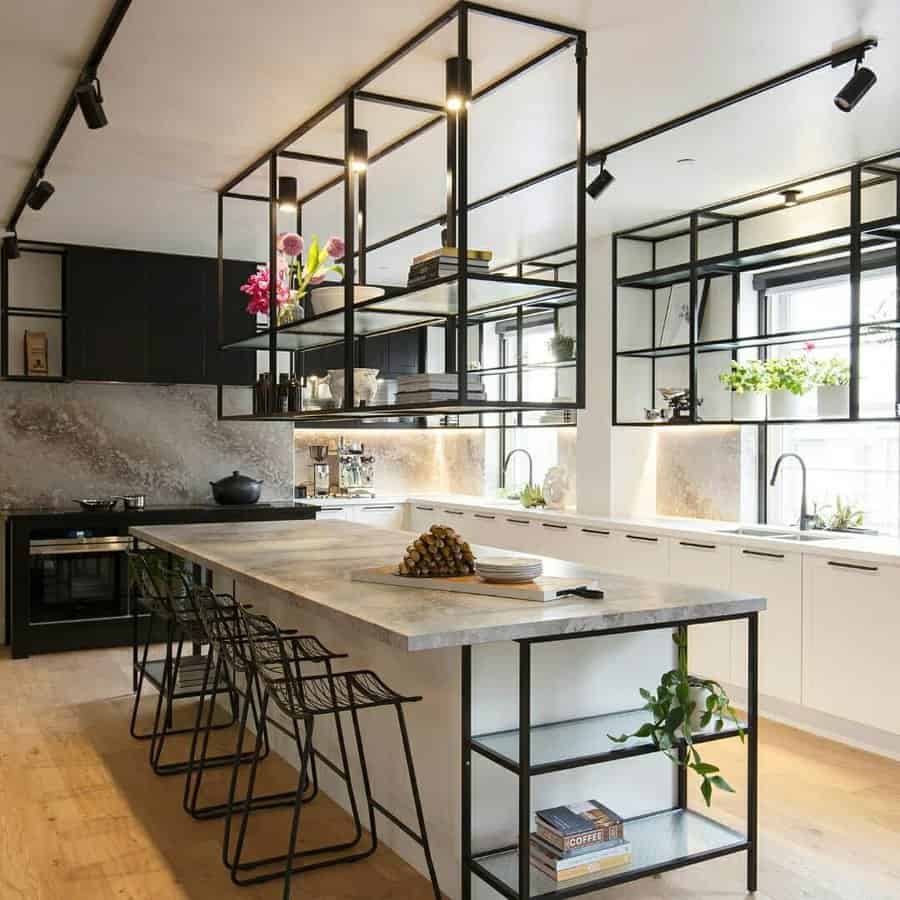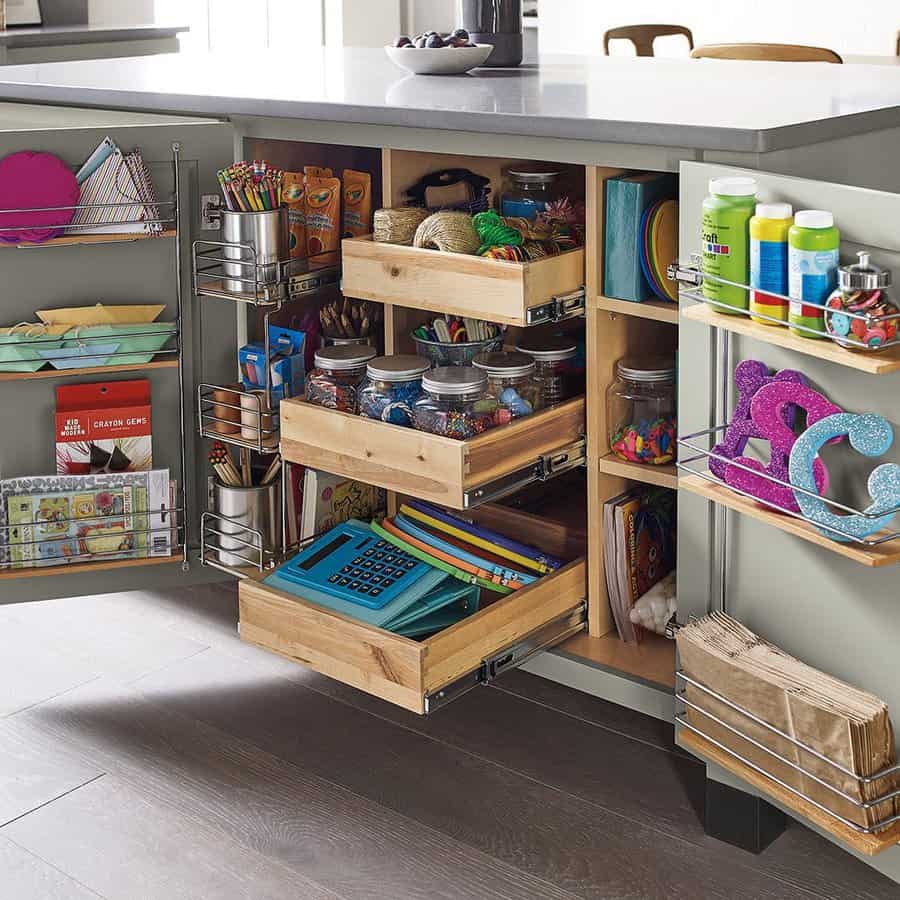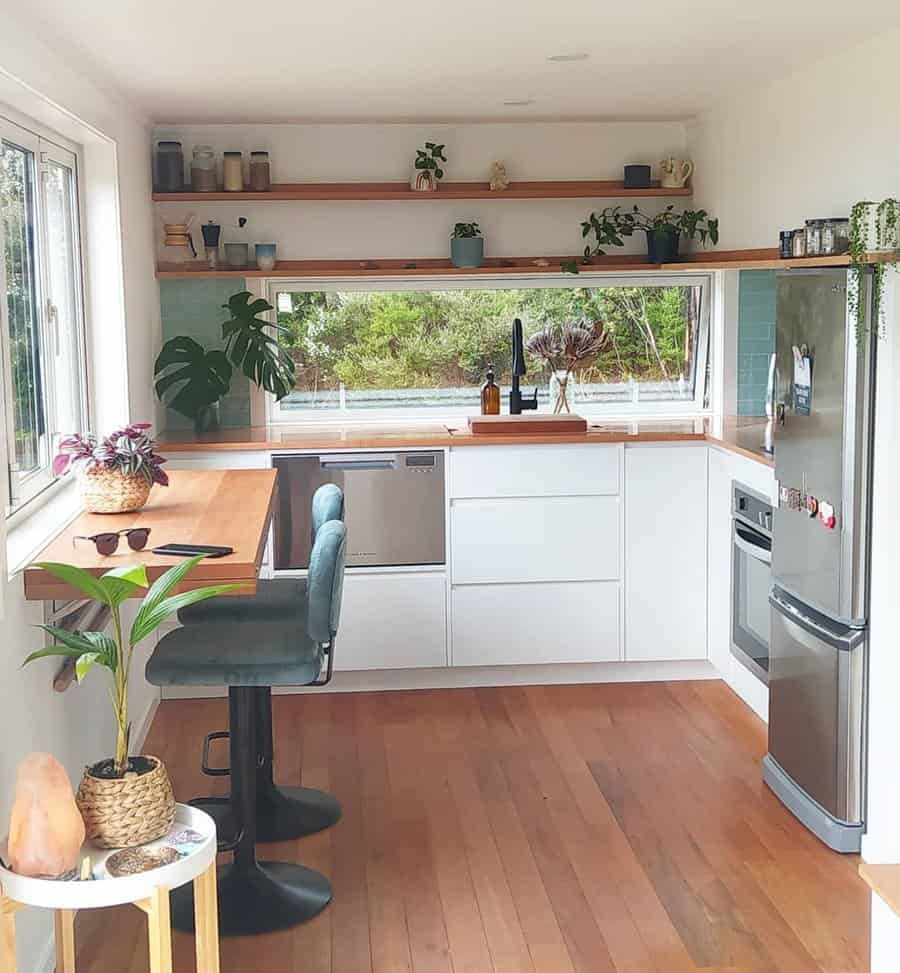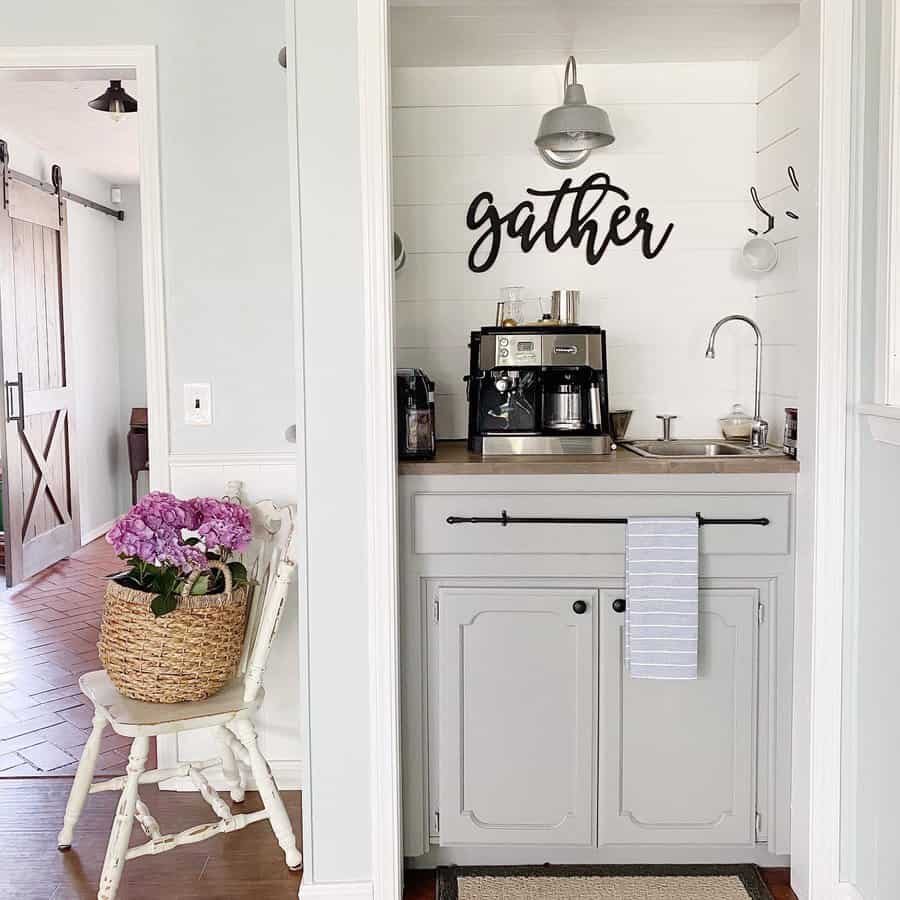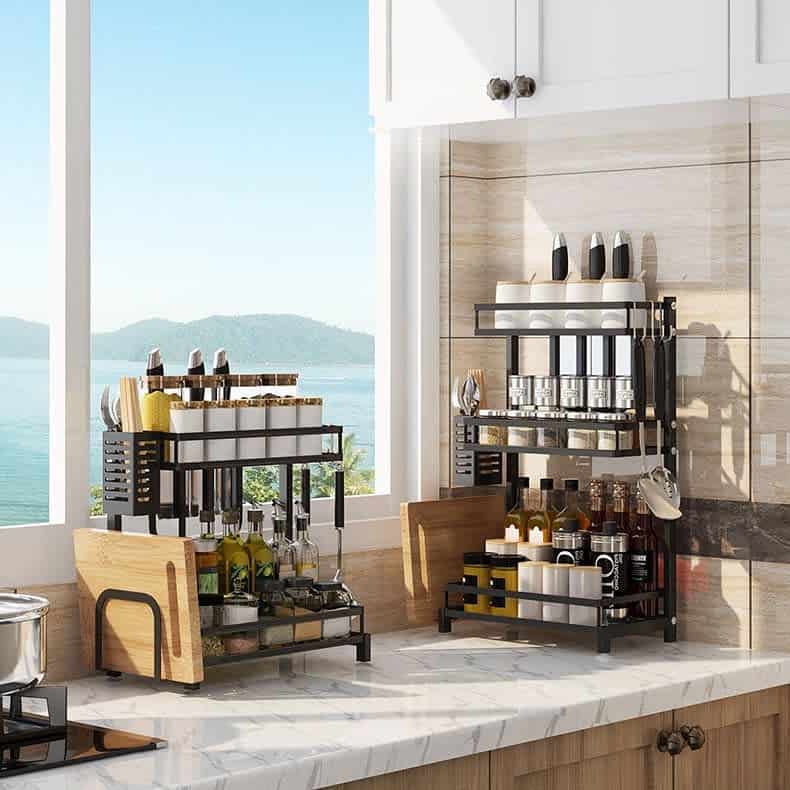 Maximize cabinet space by putting a lazy Susan on each shelf. Hire a carpenter to add wide but shallow tray drawers in the kick space beneath your kitchen cabinets.
They are a perfect place to tuck away baking sheets, platters, and other large, flat objects. Hang pegboard from floor to ceiling in your pantry and add hooks to safely store any number of kitchen tools and gadgets.
7. Maximizing Vertical Space
Vertical space is often overlooked when searching for a new storage idea. However, using your wall space is one of the wisest moves you can make.
Hang up a spice rack, install some new shelves, or mount a new cupboard on an empty wall. Place baskets and jars on the new shelf space to make the most of your storage room.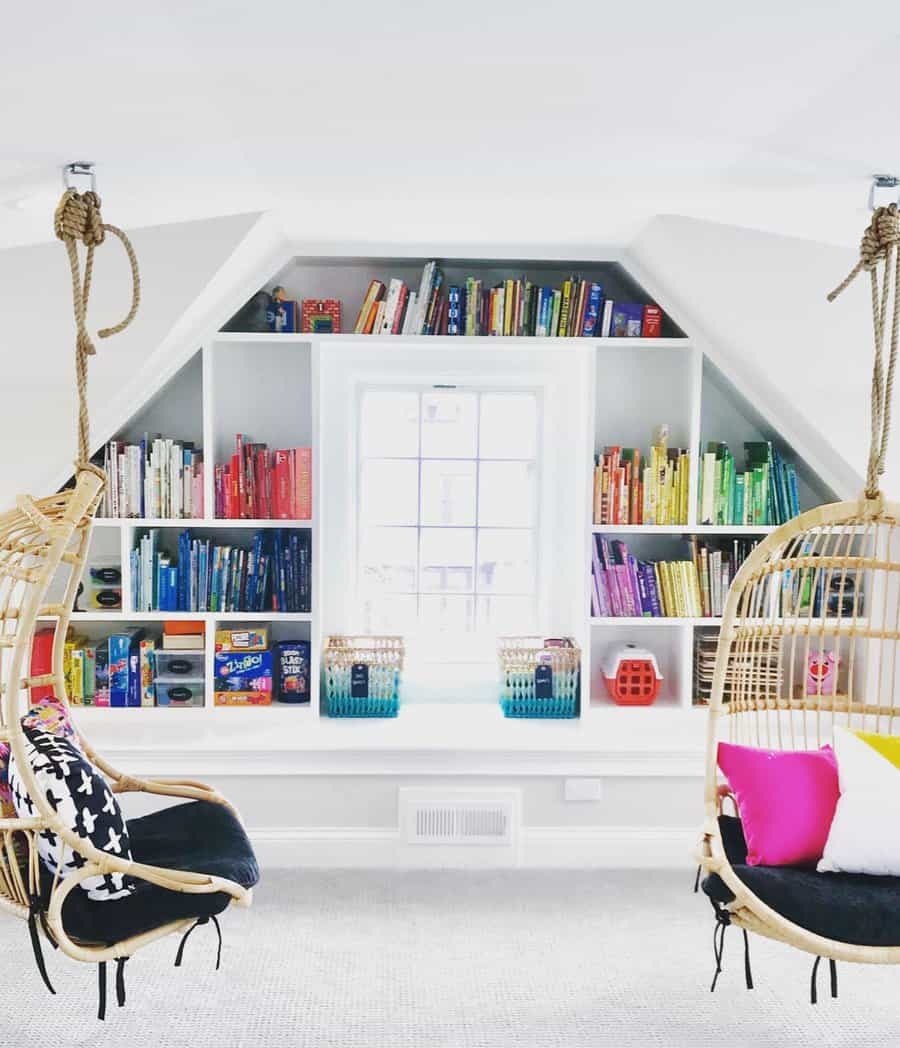 Over the sofa is another good place to use your vertical space. Instead of only displaying artwork, hang up baskets or shelves that can be used to store things.
When adding shelves to the living room, mudroom, or garage, make sure they go all the way to the ceiling. The uppermost shelves are the perfect place to store seasonal decorations and other infrequently-used items.
8. Office
Your office is the perfect place for built-in shelves and cabinets. You can also purchase ready-to-assemble wall units that look like built-ins at far more affordable prices. If your home office is a bedroom without the bed, store your files and office supplies in the unused closet.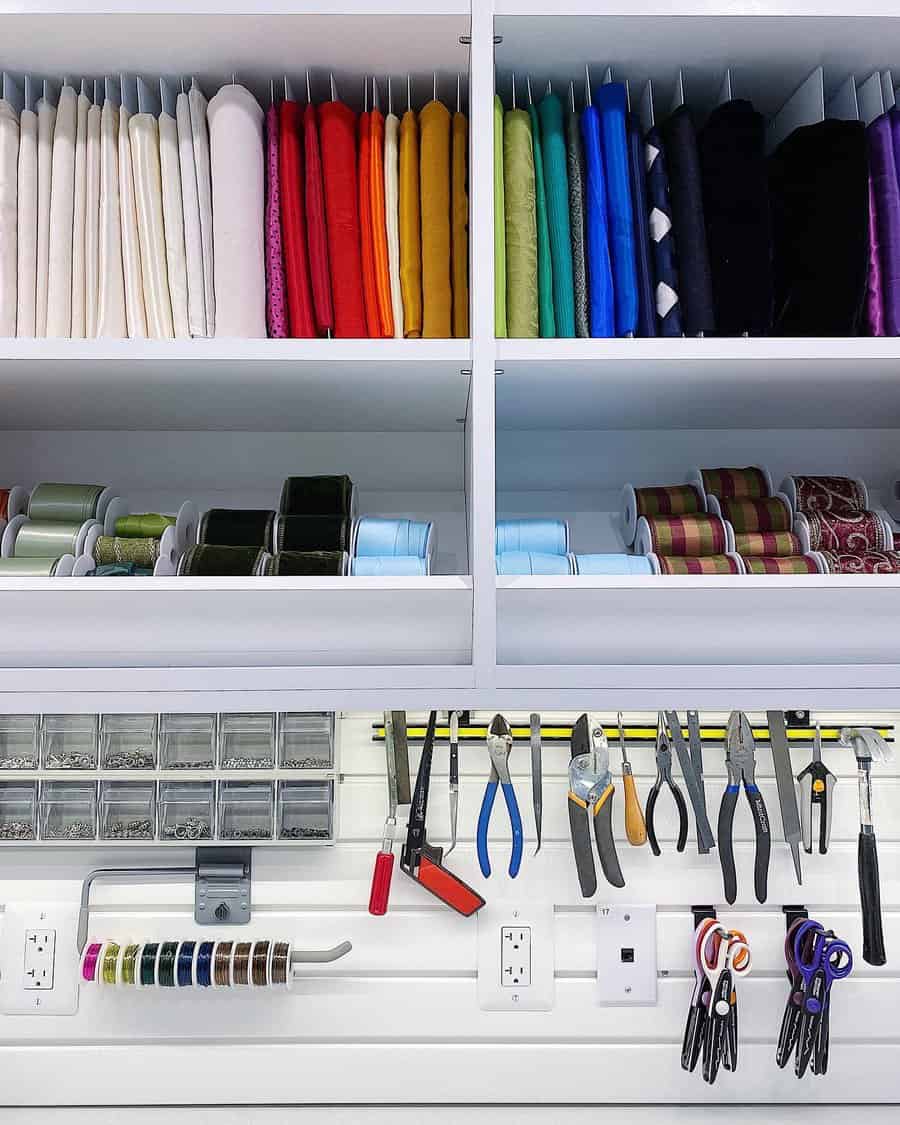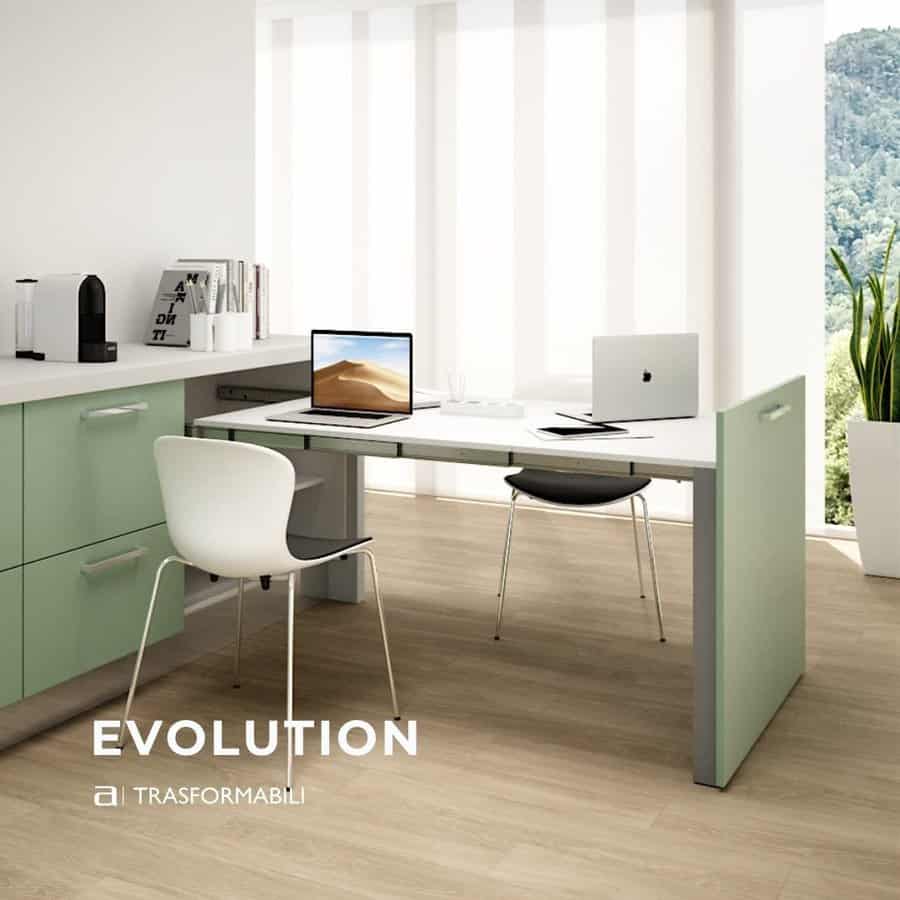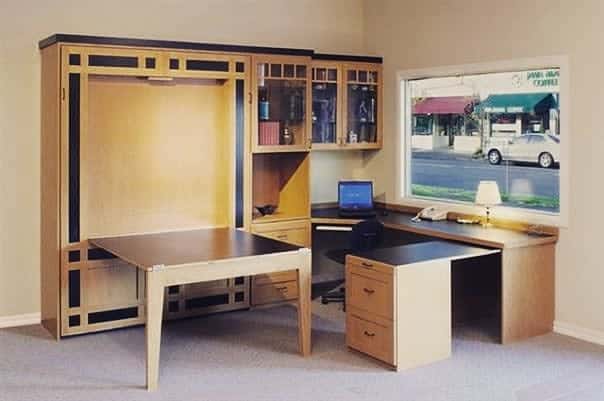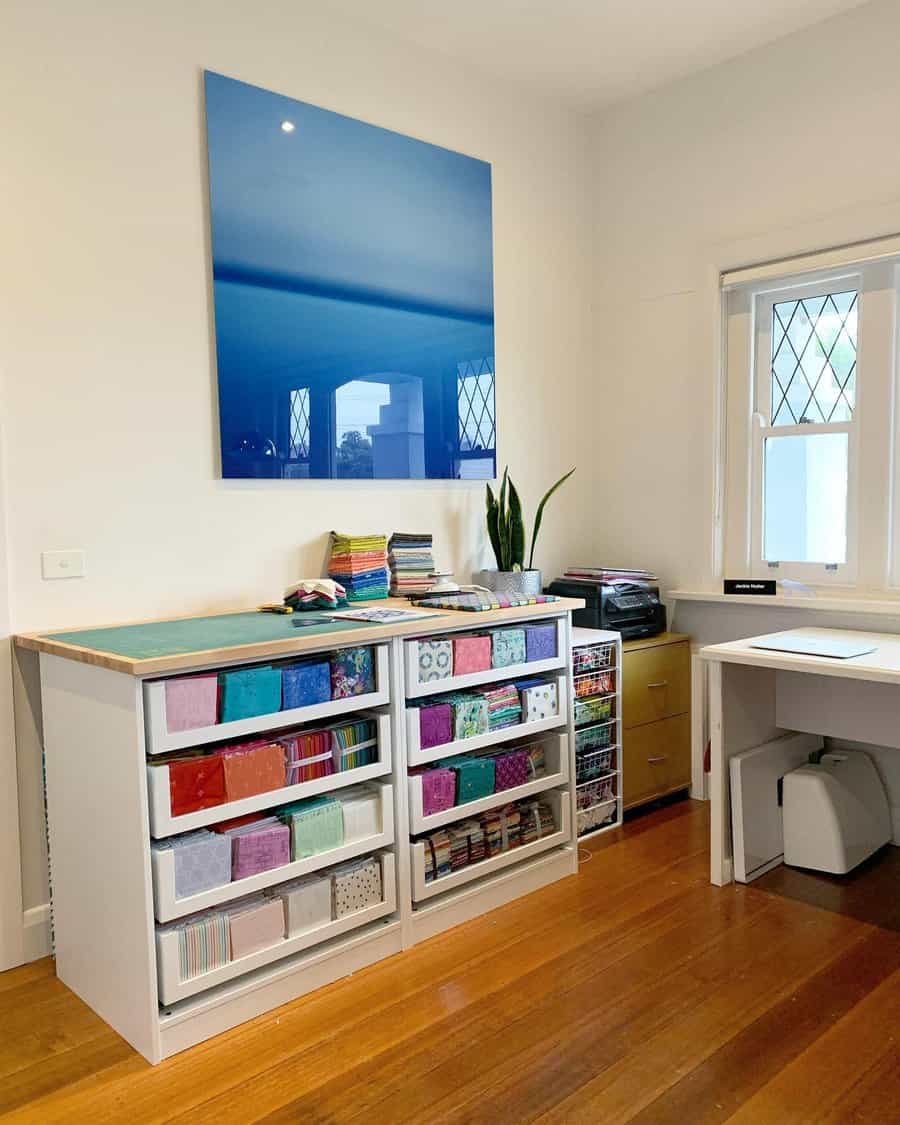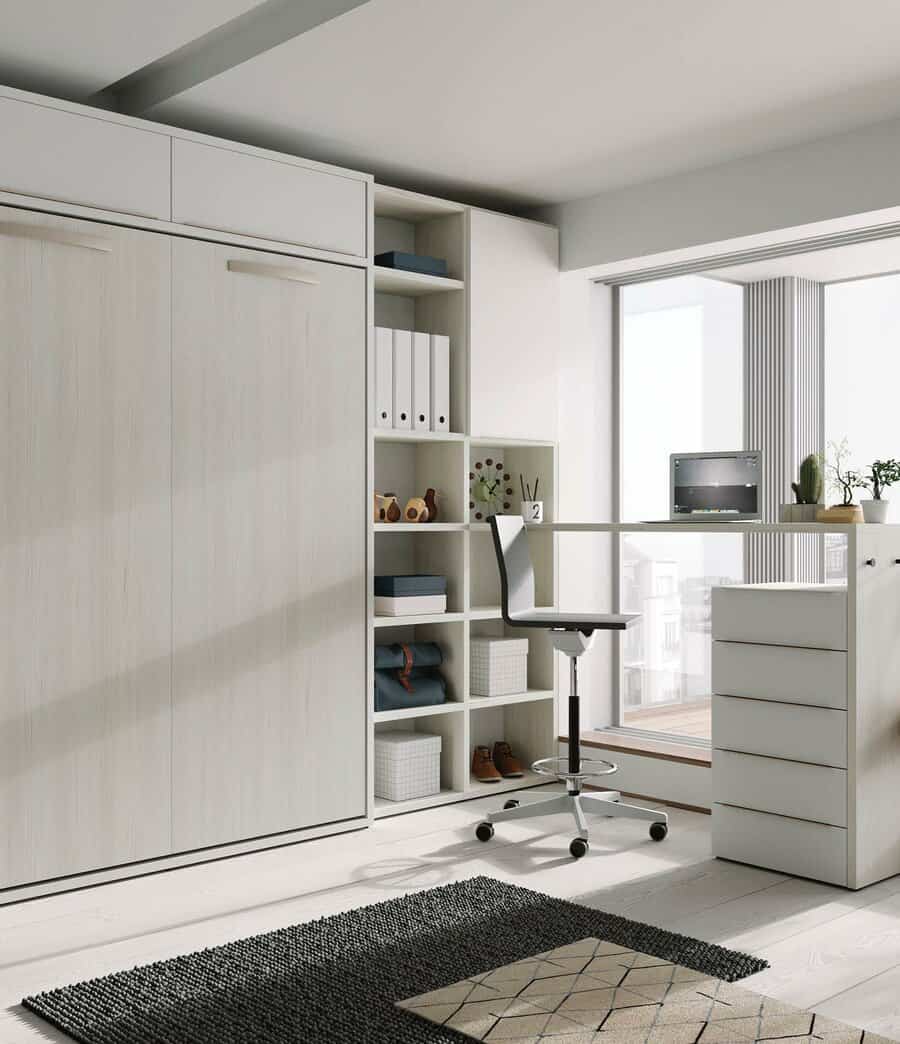 Fold-down and roll-out office furniture helps make a tiny office feel more spacious. Simply tuck away your desk or fold your chair at the end of the day and the room will be ready for its next purpose.
9. Organizer
Roll out kitchen cabinet racks make it easier to reach all of your dishes. Purchase drawer organizer trays with small compartments to keep your kitchen tools neatly arranged. You can use these trays in your nightstand drawers as well, to keep your lip balm, lotion, and other bed side items easy to find.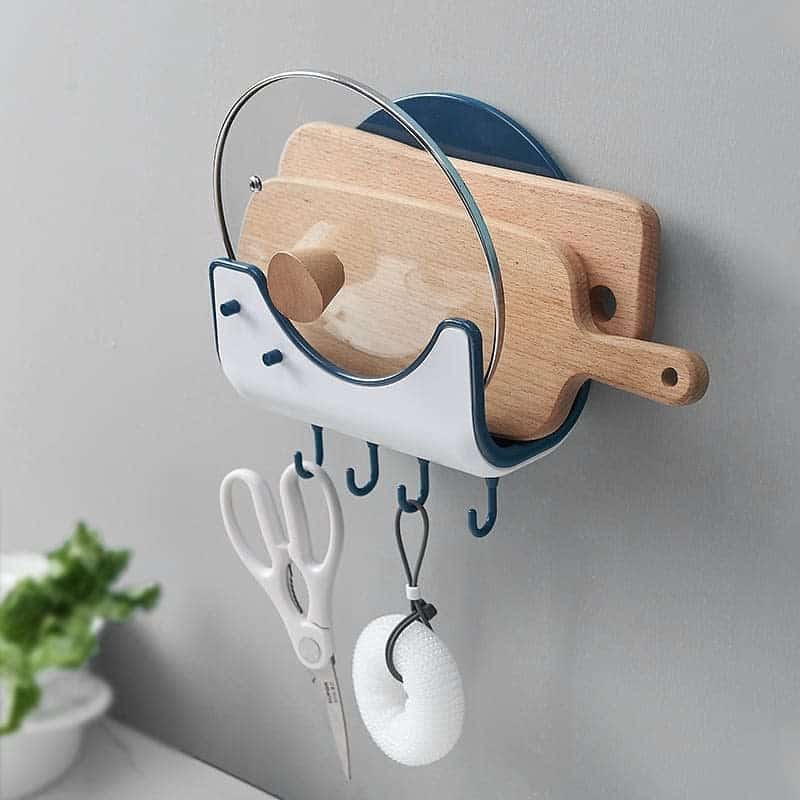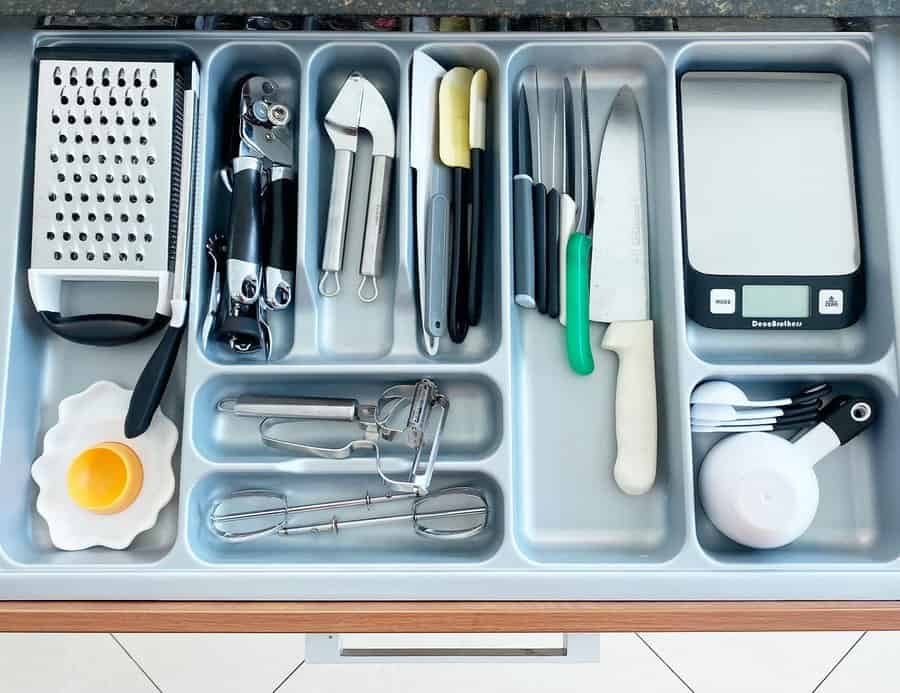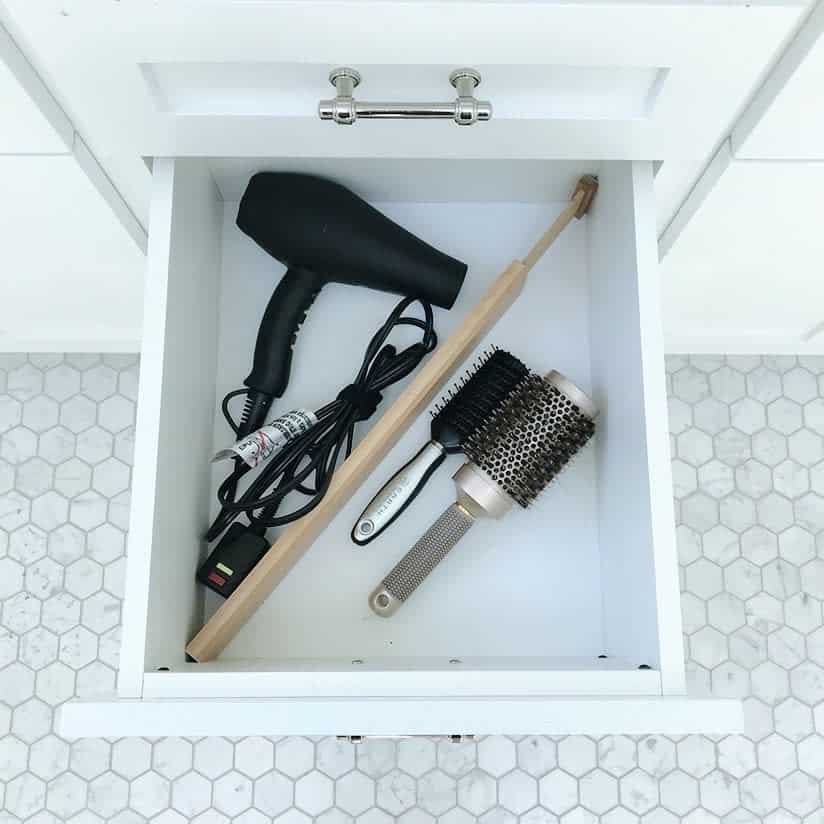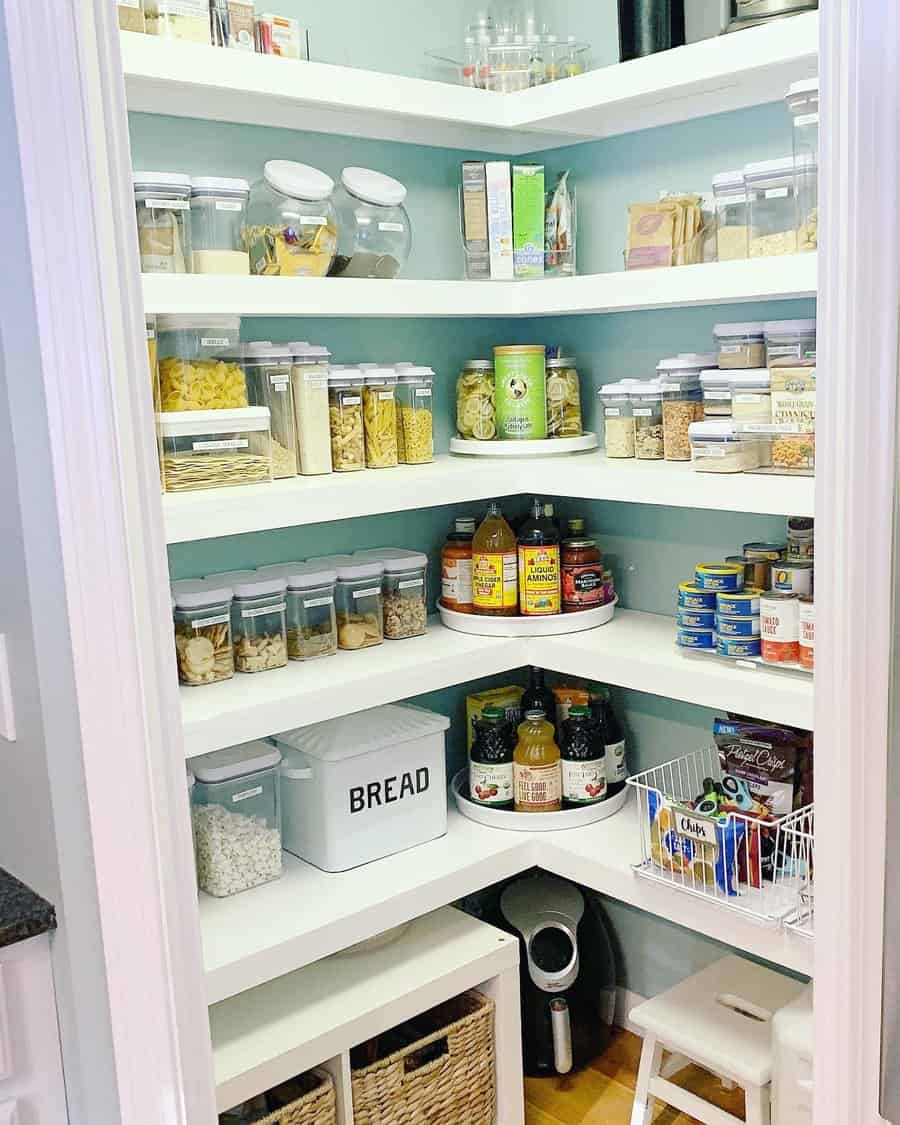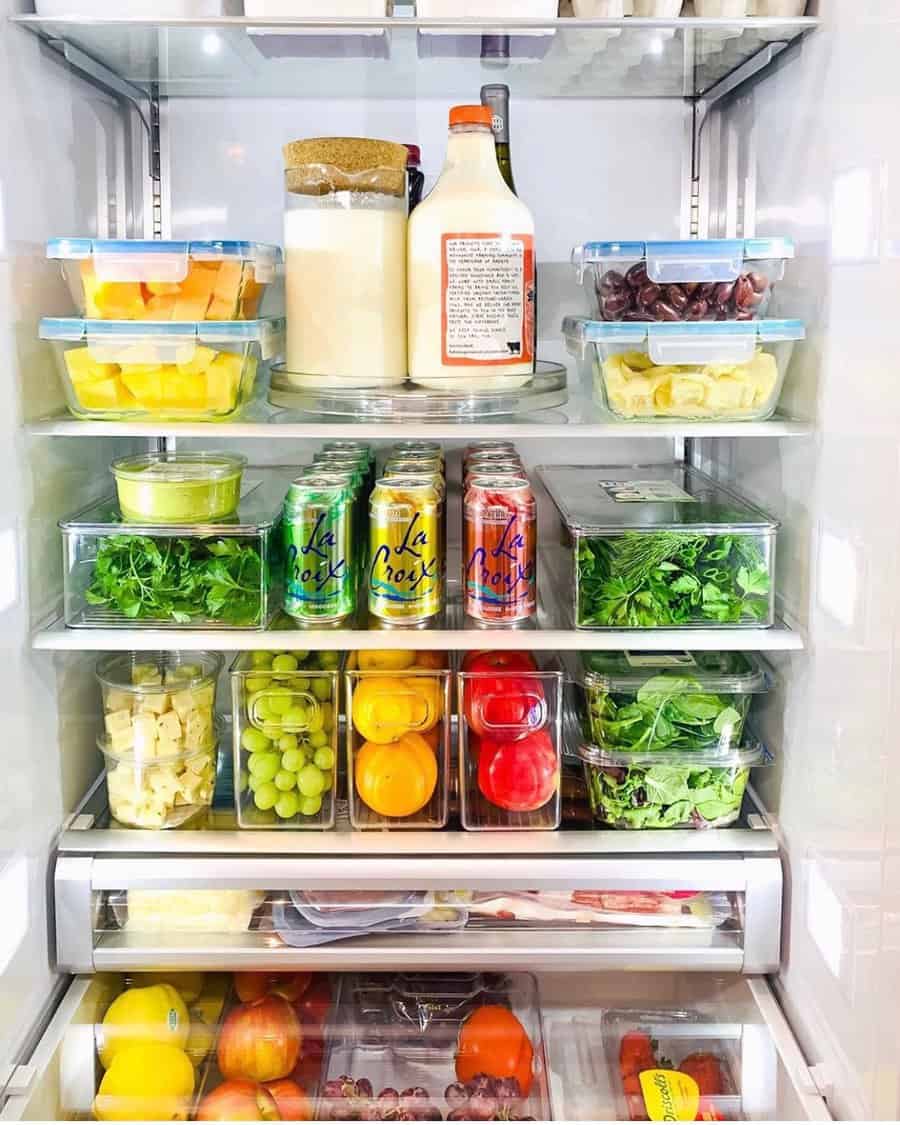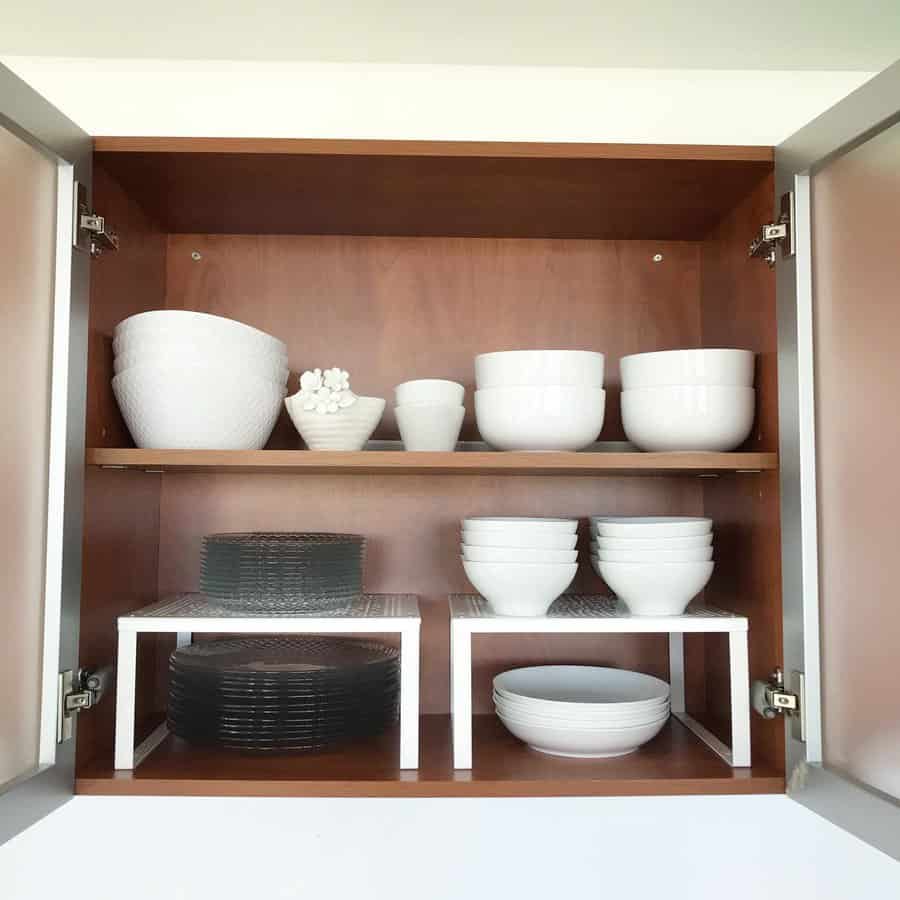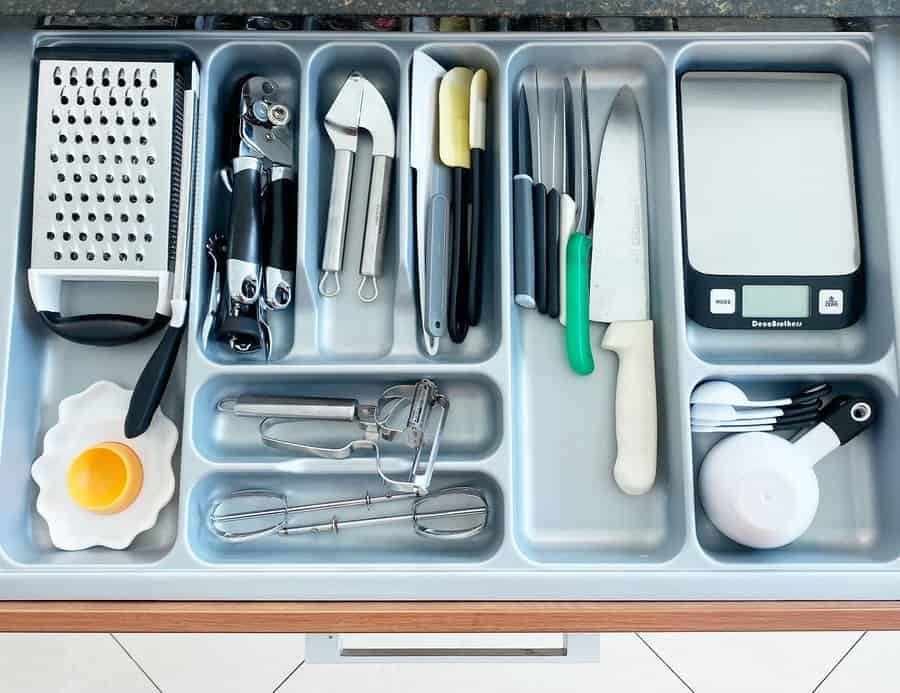 Rolling carts are another great organizing tool when space is limited. Store bathroom necessities or gift wrapping supplies in one and tuck it away in a closet or pantry when you're finished.
Small kitchen shelves that stand over dishes or hang from the shelf above also double the storage space in each kitchen cabinet.
10. Storage Solutions
If you need more kitchen storage space, add a pegboard panel to the front of your island or pantry door. Use hooks and metal baskets to store your cooking utensils, freeing up extra drawer space.
Wall-mounted jewelry hooks and belt hooks provide excellent storage solutions in tight sleeping quarters.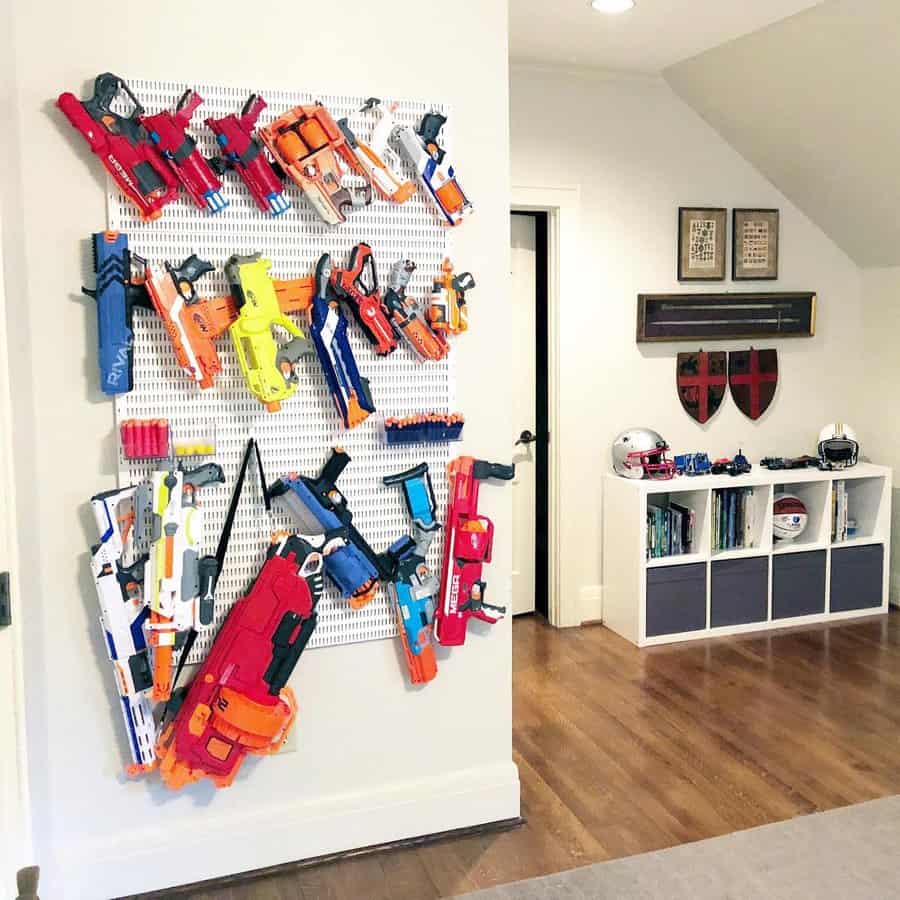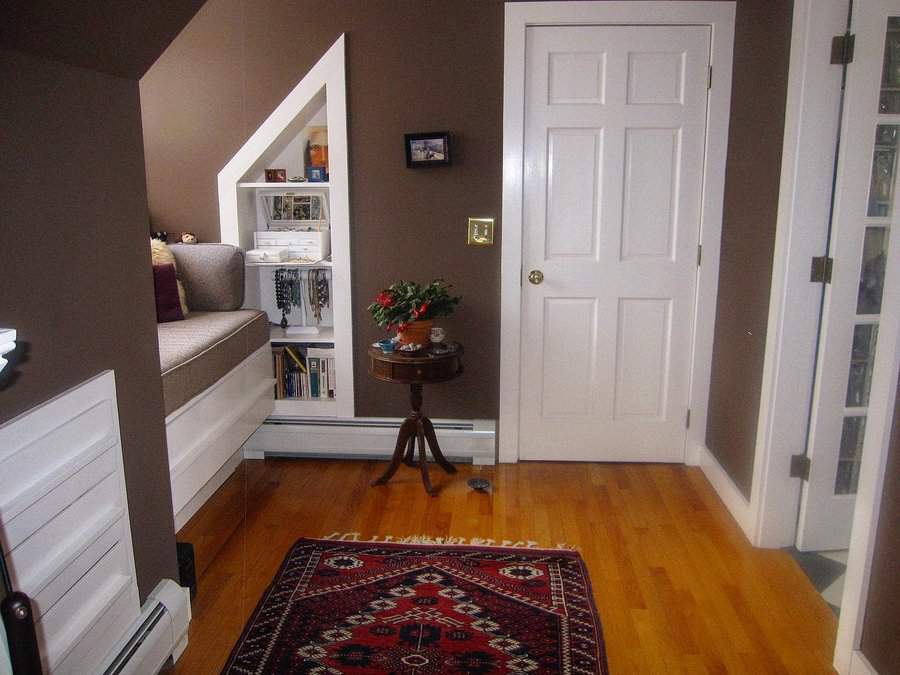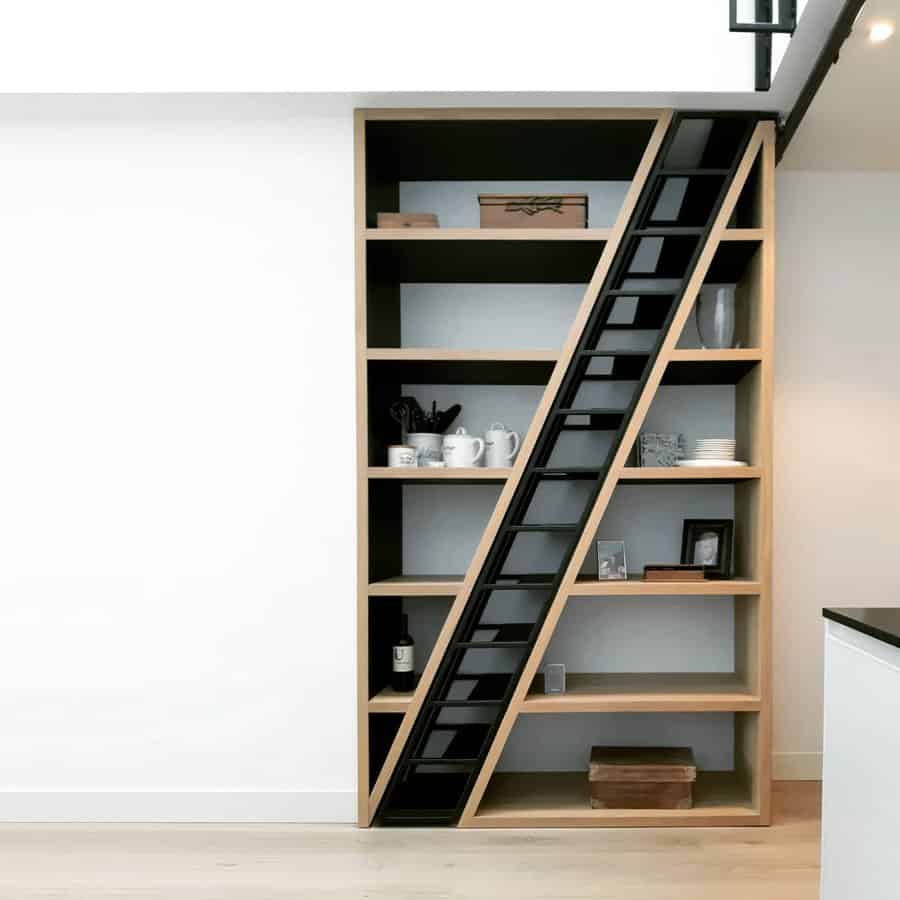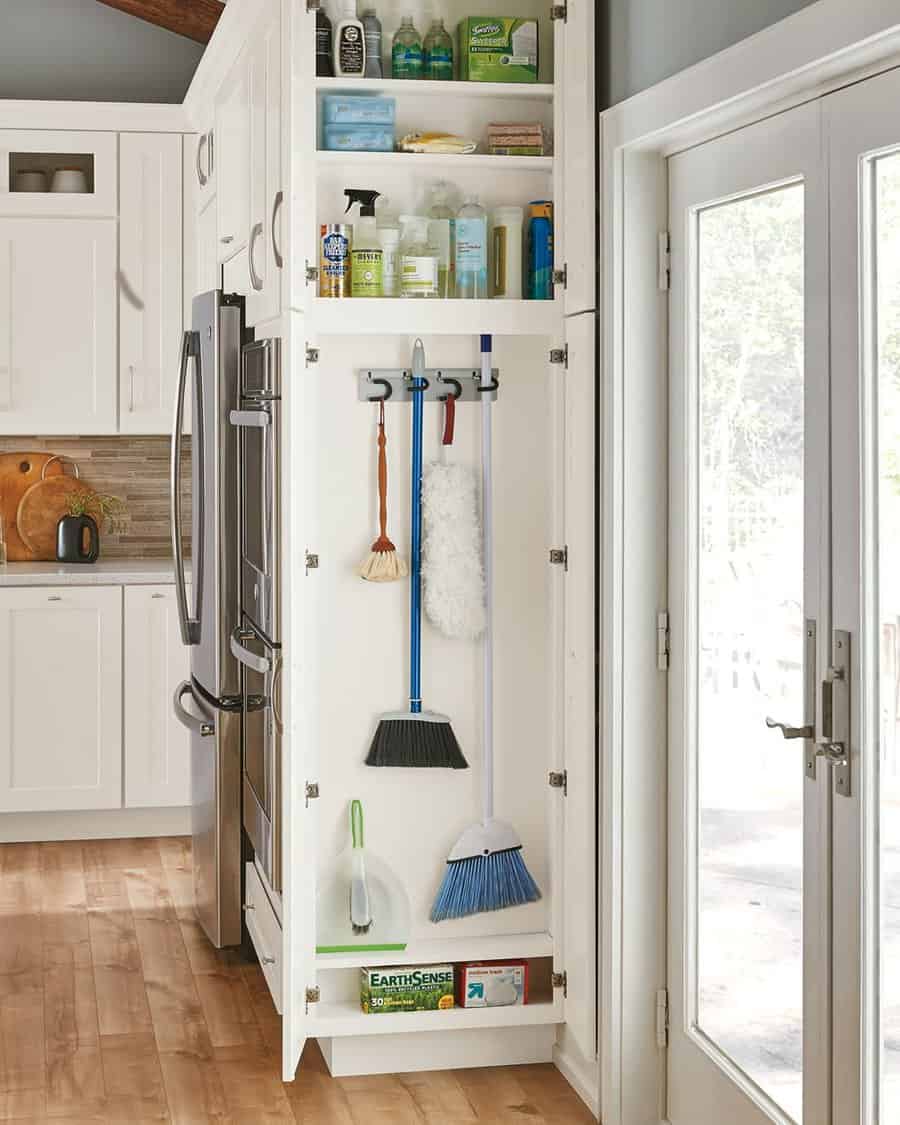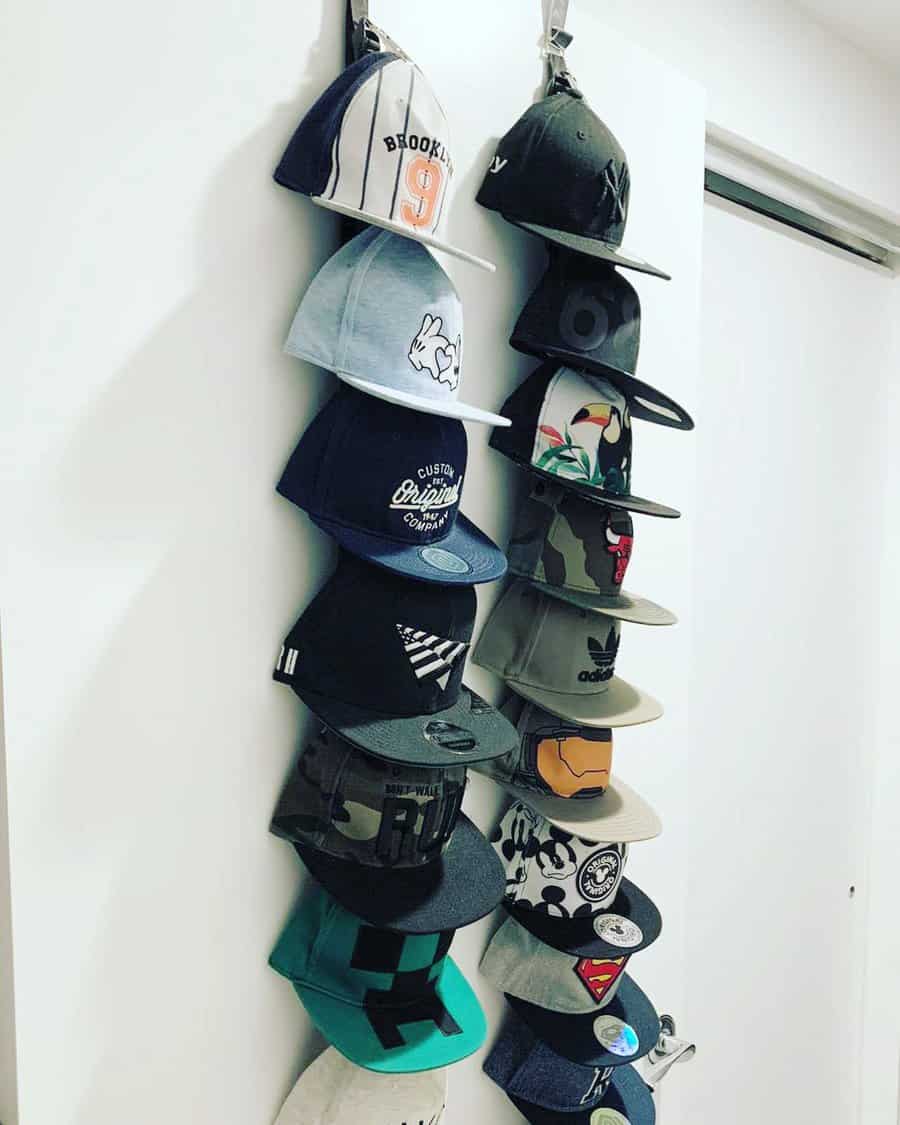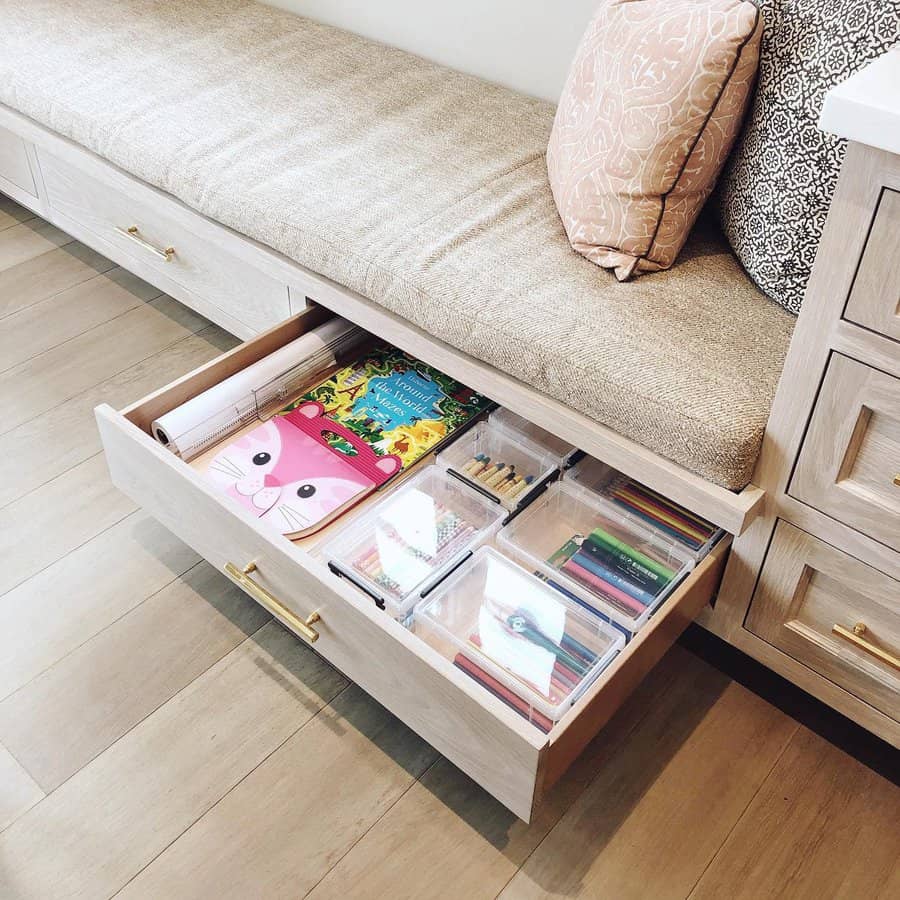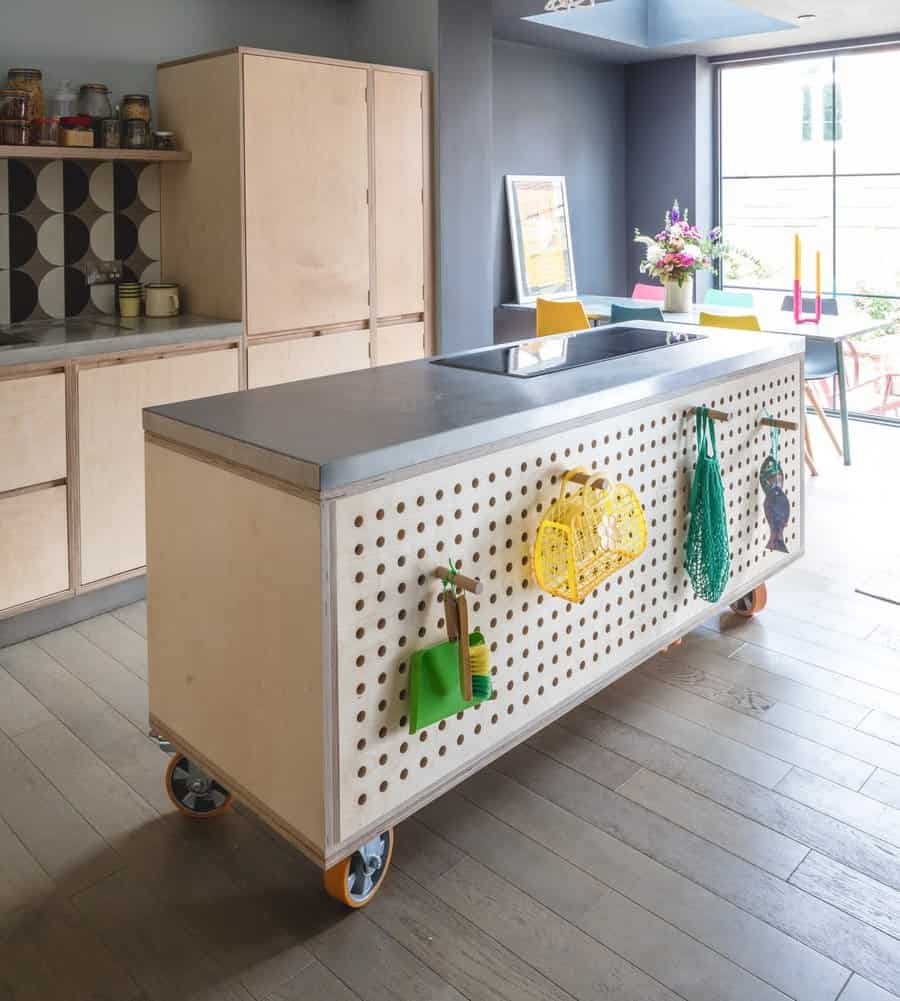 A canvas shoe holder does more than hold shoes. Hang it in the pantry to hold seasoning packets and spice bottles. Or hang it on the back of your office door and tuck office supplies into each pocket. They're also handy for storing a child's collection of hair clips and bows.
11. Under Stairs
Closet space is probably lurking beneath your stairs, and you may not have noticed. If you have a tiny bedroom, utilize this generous area by adding a closet rod for clothes storage.
If you can, build bookshelves or cabinets beneath the stairs—or hire a professional builder to do so. If that's out of your budget, hang up a pretty curtain to hide the closet items.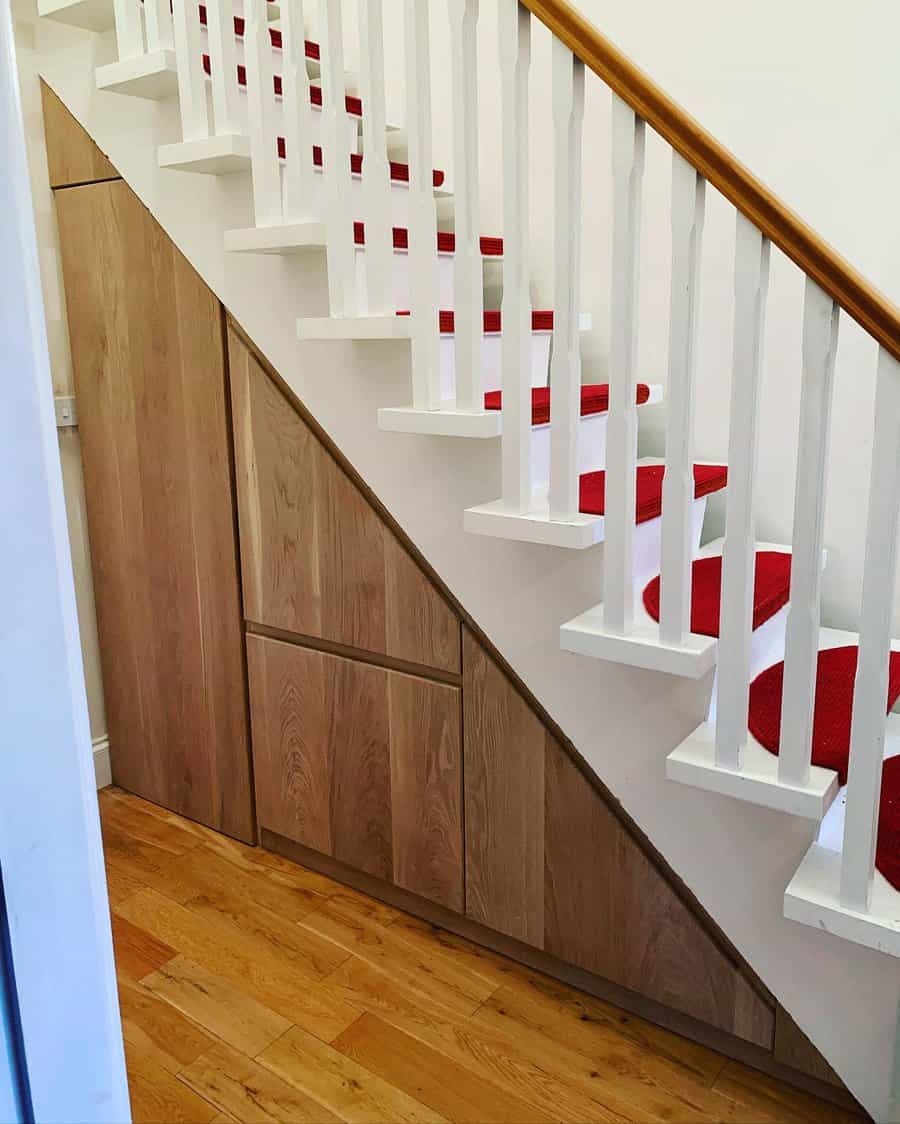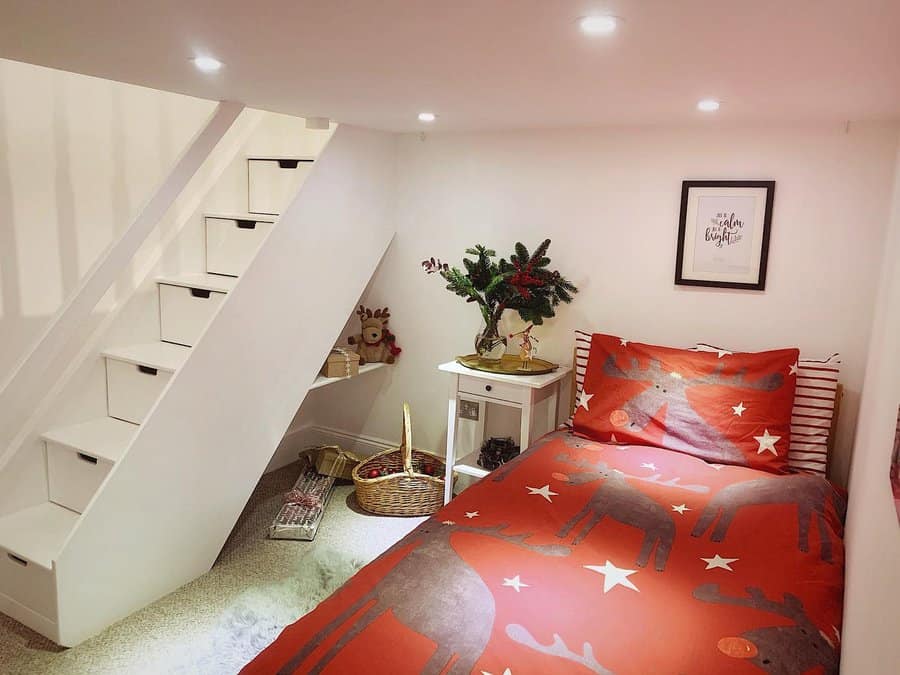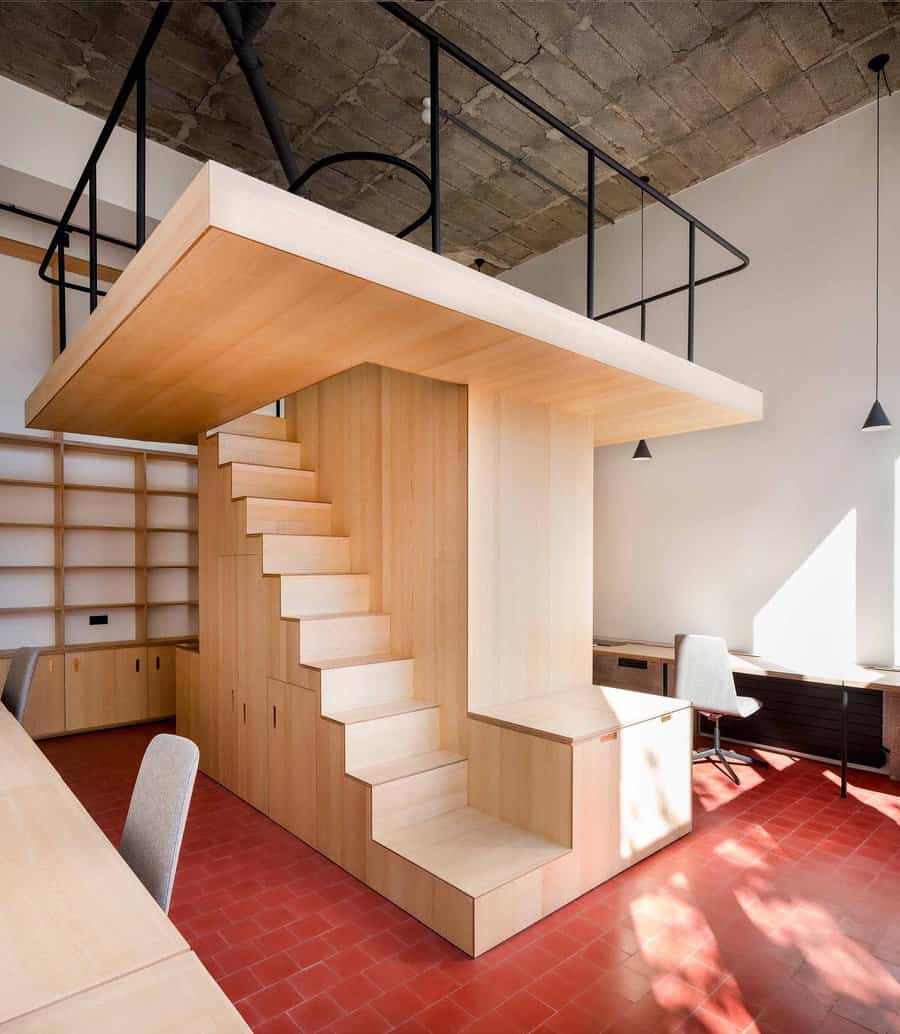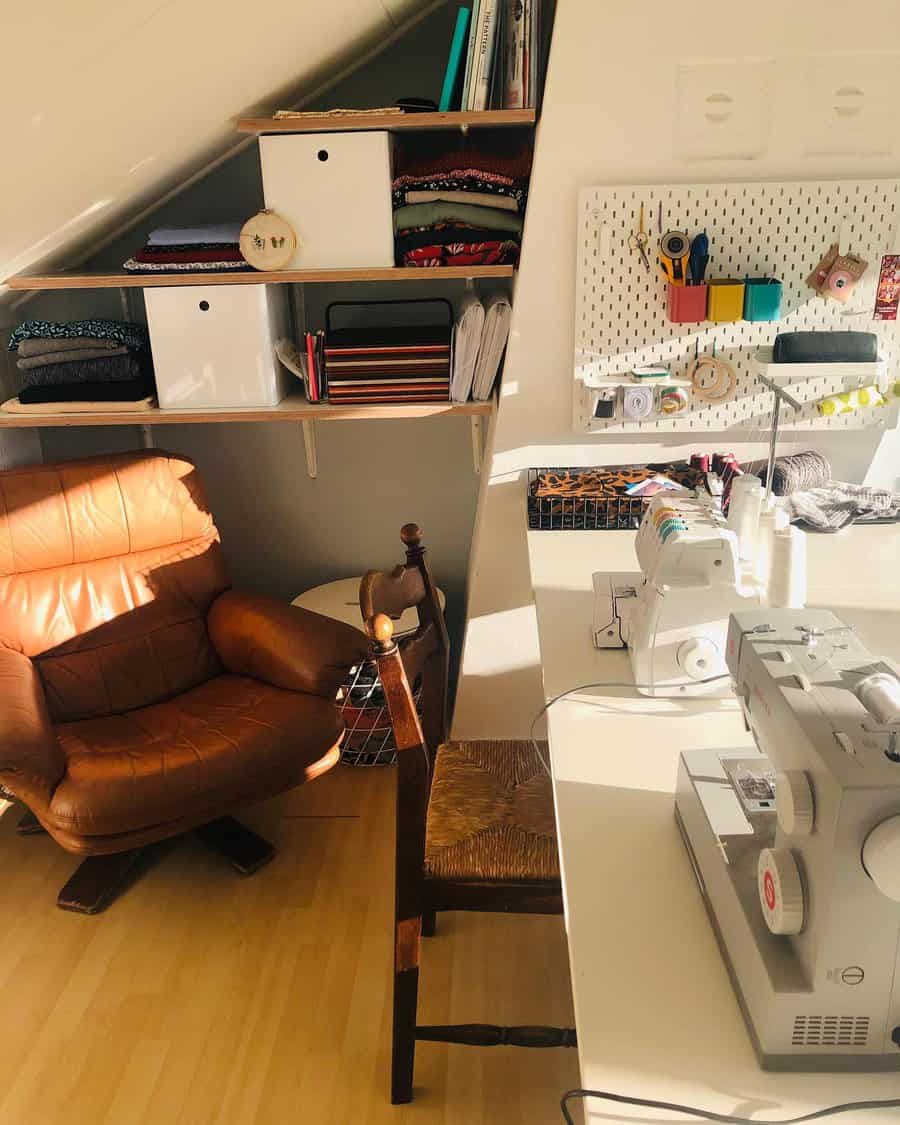 Under the stairs is also a great place to tuck your dog's bed. Make a little hideaway for your pet, perhaps creating a full kennel with an open fence-style gate. Some people have even installed drawers or bookshelves beneath each step to maximize a stairway's storage capacity.
12. Utility Room
A utility room or mudroom needs to store quite a lot of gear in what's usually a small space. Build cubbies along one wall and designate one for each family member's shoes, coat, hat, and gloves. Look for wall storage racks to make a place for everything from basketballs to bicycles.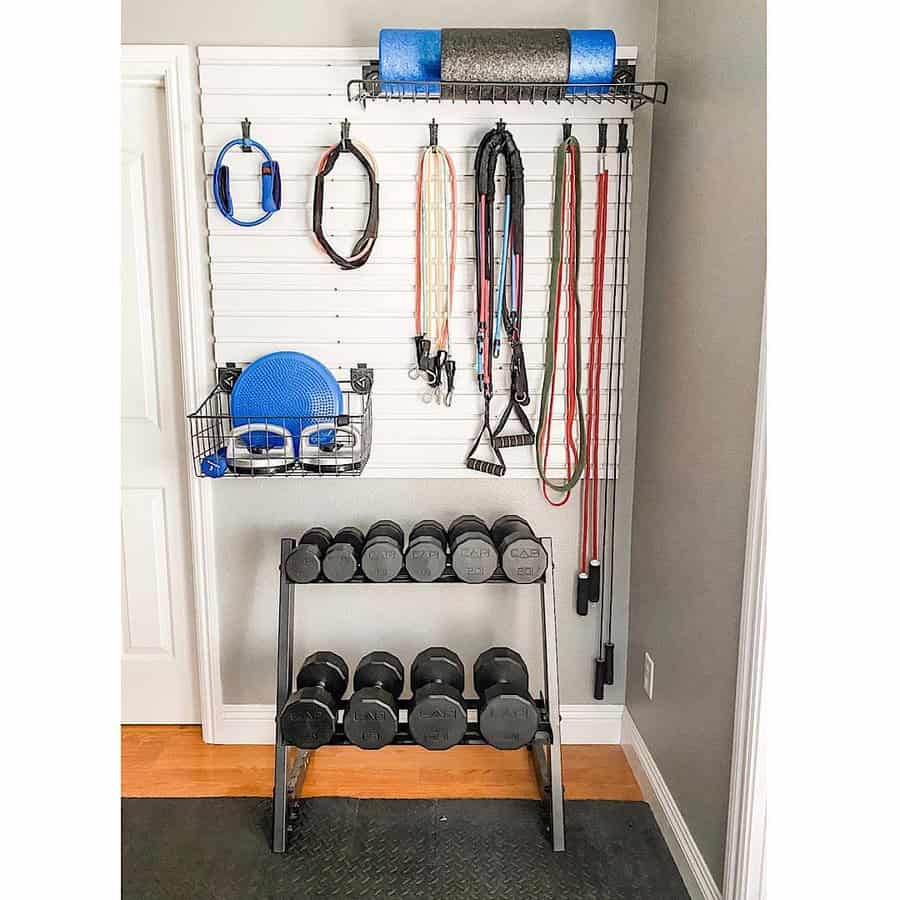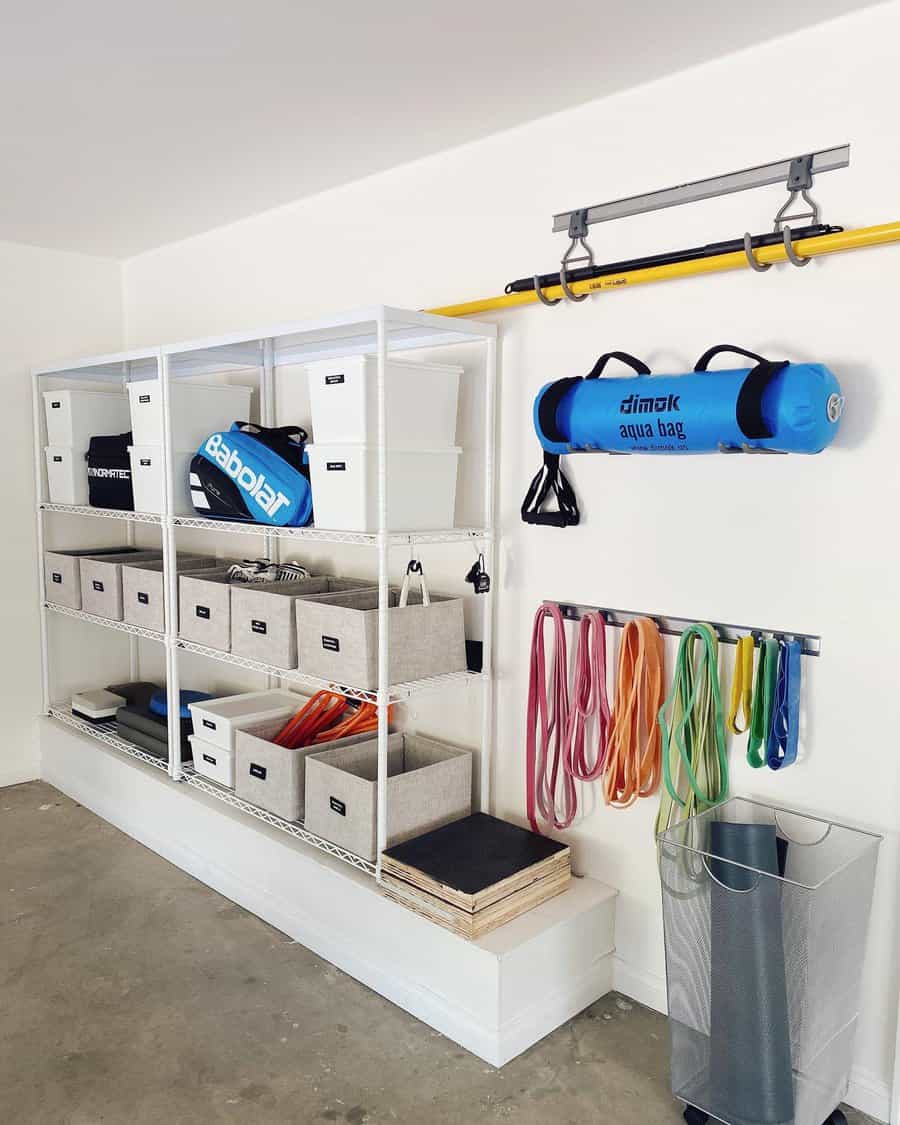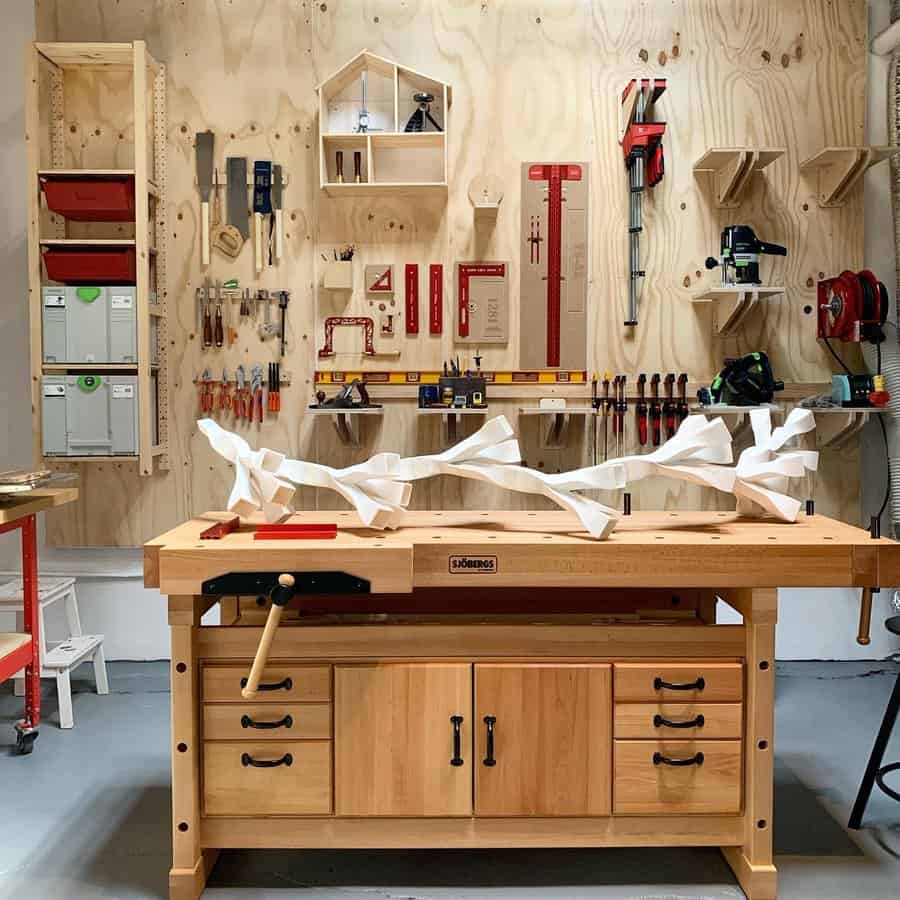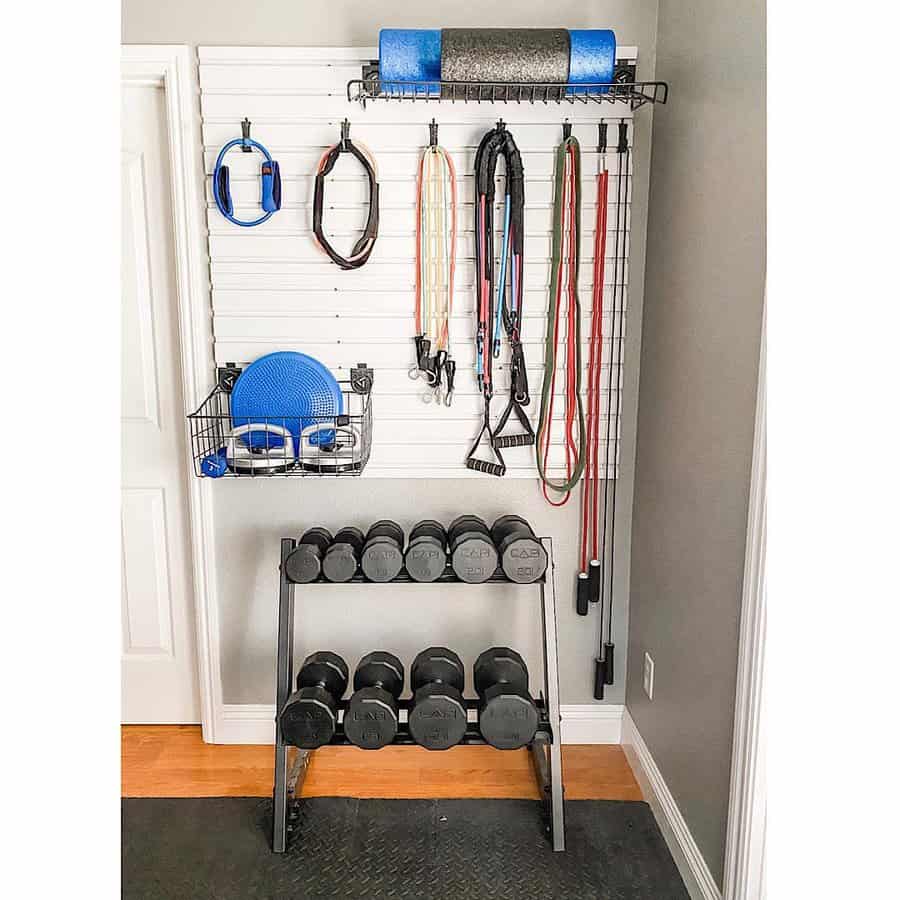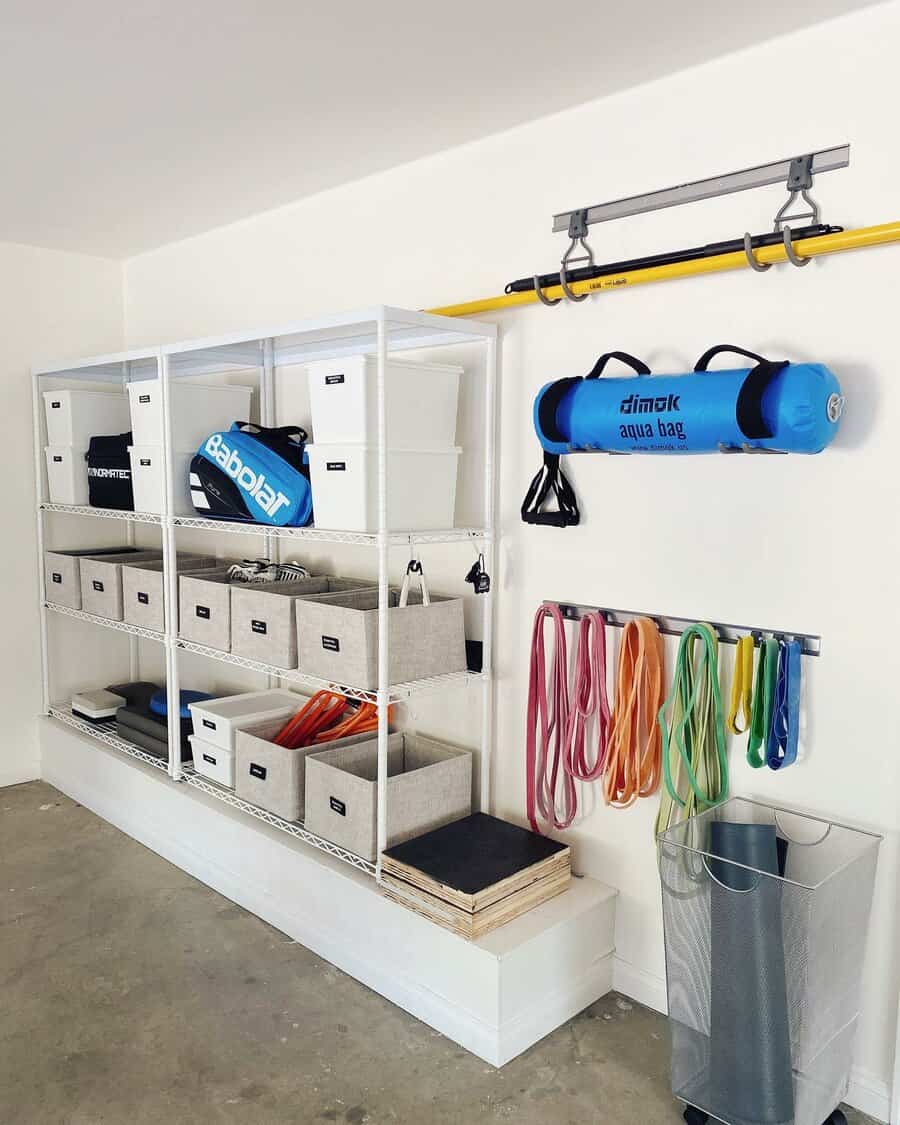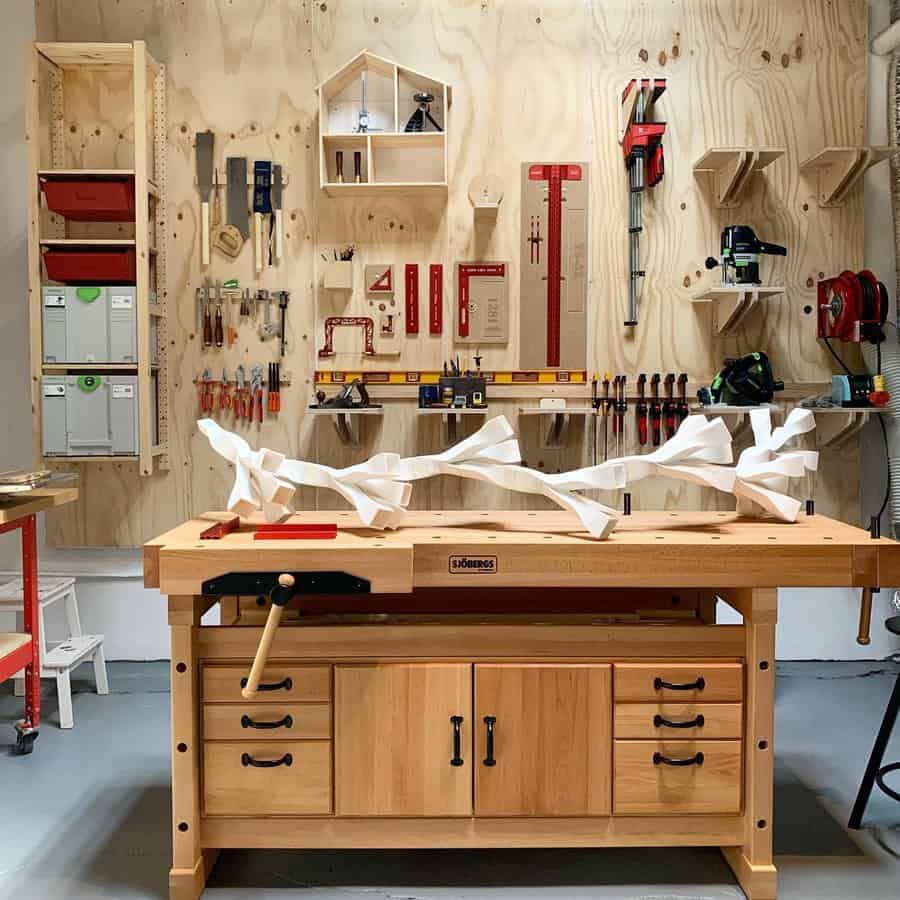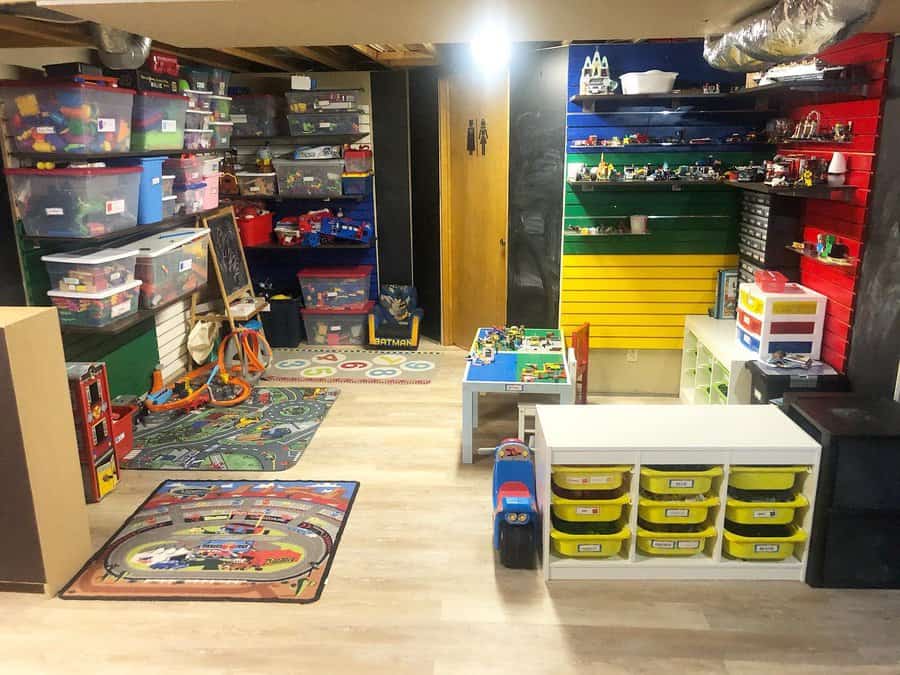 If your utility room doubles as a laundry room, a stackable washer and dryer is usually more space-saving than side-by-side appliances. Install a fold-down ironing board and drying racks that suspend from the ceiling or fold up onto the wall.
Space Saving FAQs
What is space saving furniture?
Space saving furniture is designed to maximize floor space and may have integrated storage features. Some pieces are smaller than traditional furniture and serve dual purposes, such as a chair that folds out into a twin-sized bed.
How to increase storage space in a kitchen?
Think of your small kitchen as a three-dimensional area to uncover extra storage space options. Add hooks and storage racks to walls and ceilings to multiply your usable storage zones. Don't forget to put hooks inside your cabinet doors to make those areas more functional.