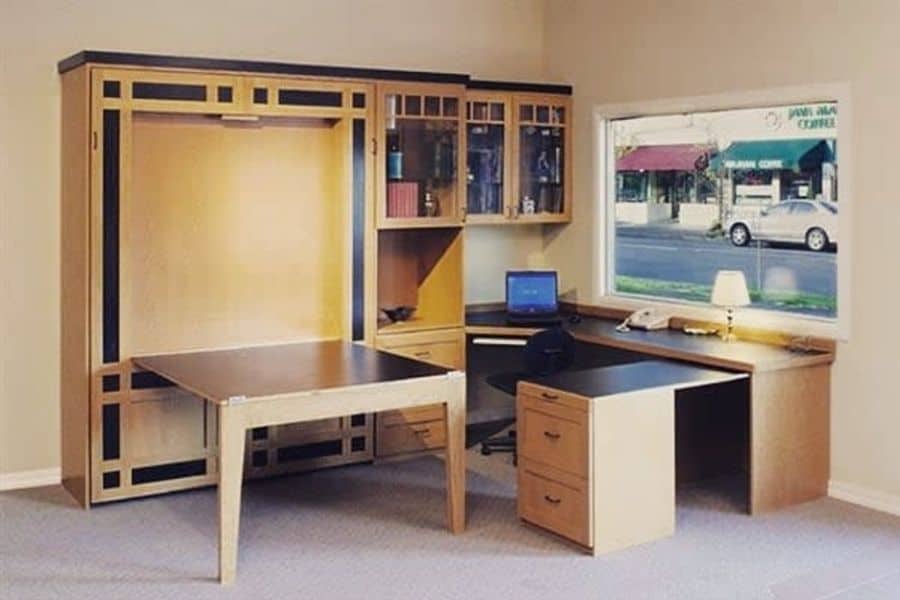 The Top 148 Space Saving Ideas
"Small rooms or dwellings discipline the mind; large ones weaken it." – Leonardo da Vinci
Even if you don't own a lot of belongings, small-home living can make it a challenge to find a place for everything. However, with a little ingenuity and intention, even the smallest studio apartment can be efficiently organized.
From space-saving furniture design to innovative vertical storage ideas, our gallery will provide you with dozens of new storage space ideas. Here's how to maximize your storage space in every room of your cozy home.
1. Sink Storage Solution
When it comes to maximizing bathroom space, consider innovative options like under-the-sink storage. Vanity cabinets offer deep drawers, providing discreet storage without sacrificing space. You can also repurpose furniture like chests or ladder shelves for unique storage solutions. By thinking creatively, you can optimize your bathroom efficiently. To enhance this design, complement it with wall-mounted organizers or labeled containers to keep things organized and visually appealing.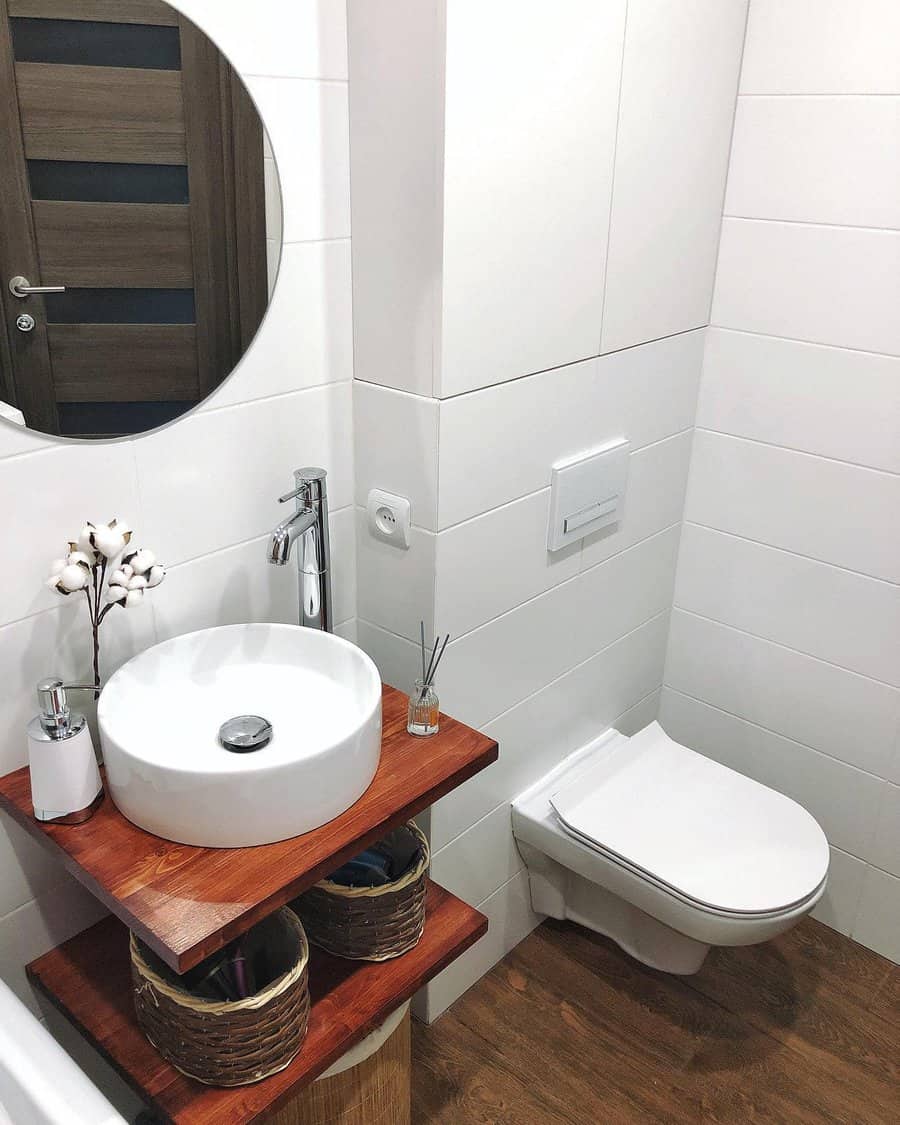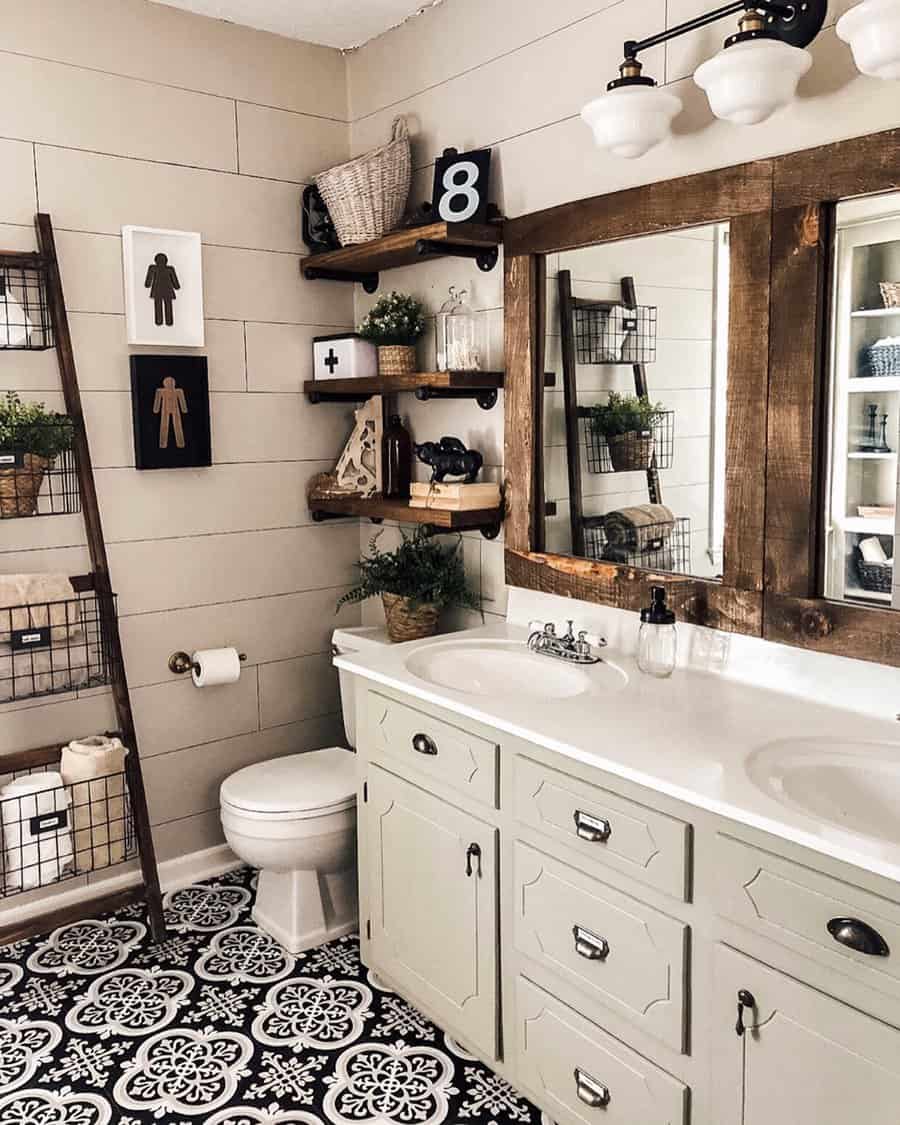 2. Smart Labeling Systems
In your quest for effective bathroom space-saving solutions, embrace creativity. Explore the use of labeled organizers to streamline your products and items. Knowing exactly where each item is located eliminates clutter and enhances functionality.
Consider incorporating vertical shelves to maximize storage without sacrificing floor space. Whether through DIY projects or store-bought solutions, innovative strategies can elevate your bathroom design. To complement this approach, choose cohesive labeling styles that match your bathroom decor, creating a visually pleasing and organized space.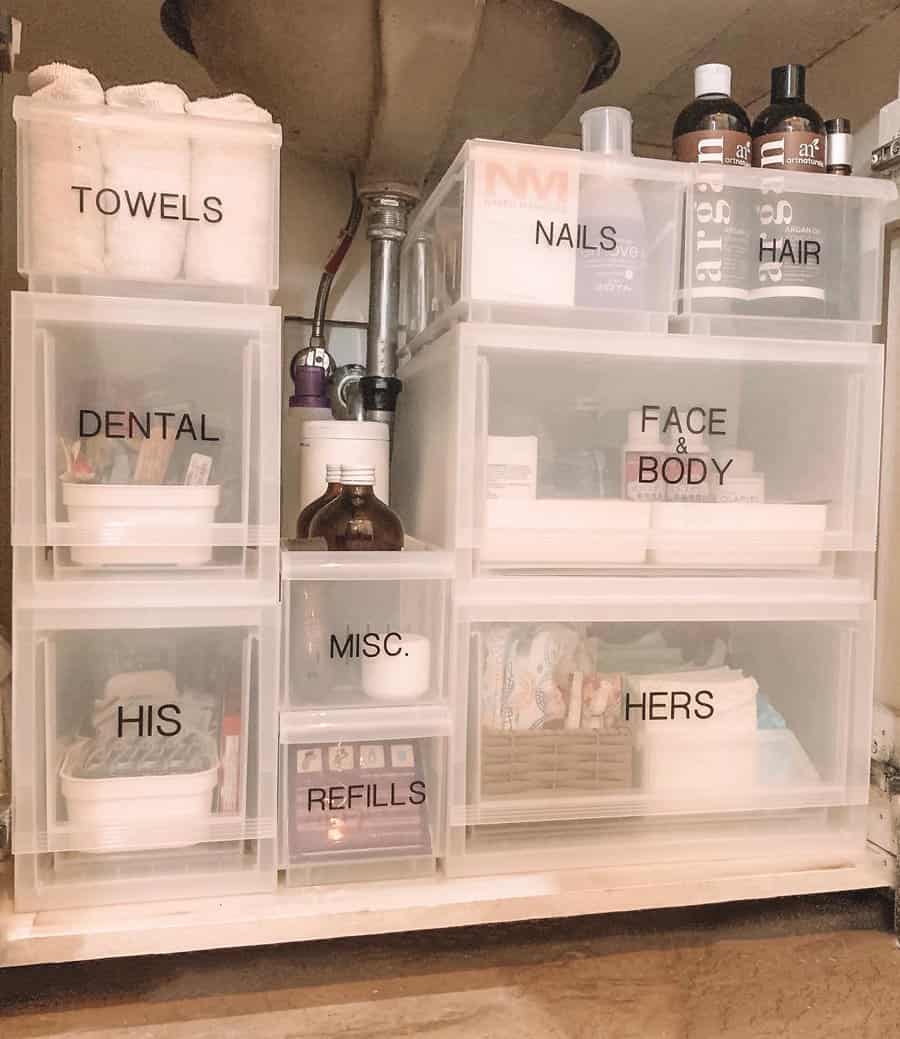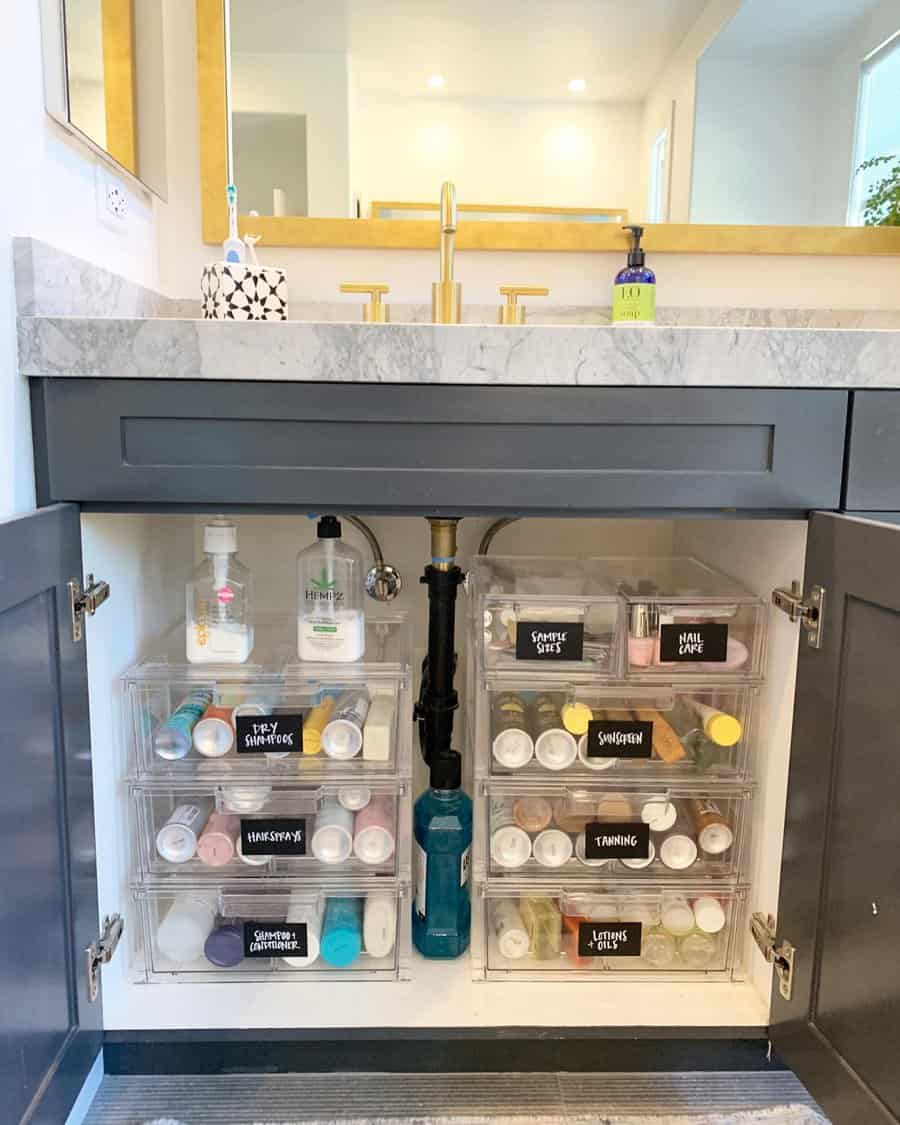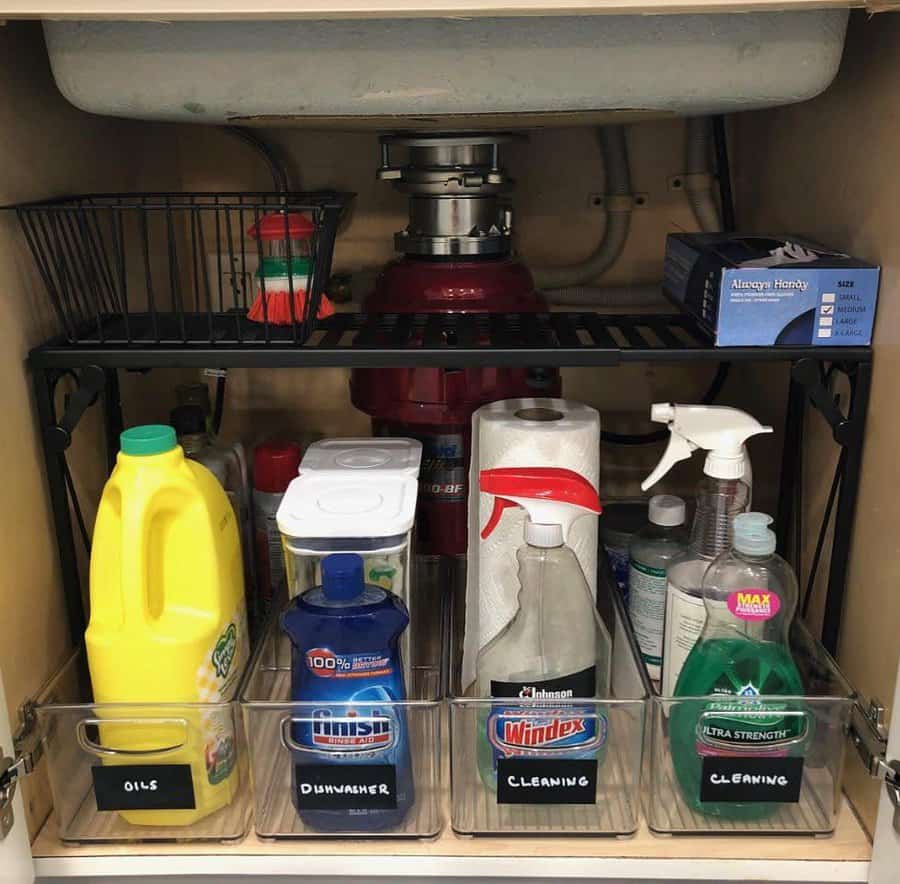 3. Toilet Space Maximizers
To optimize your bathroom space effectively, consider these design strategies. An over-the-toilet shelf adds both style and functionality to your bathroom. It not only looks appealing but also provides ample storage, making efficient use of space.
Utilize additional shelving, either elevated or recessed, on different walls to maximize storage while enhancing the room's aesthetics. Moreover, don't overlook unused vertical wall space above the toilet and elsewhere—install two tiers of shelves or cabinets to maximize storage potential. These small changes can transform a cramped bathroom into a spacious and organized oasis. To complete the look, coordinate the shelf design with your bathroom's overall style and color scheme for a cohesive and visually pleasing space.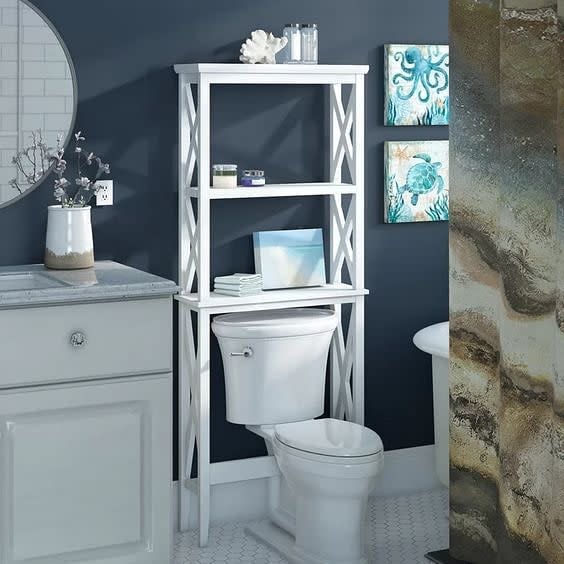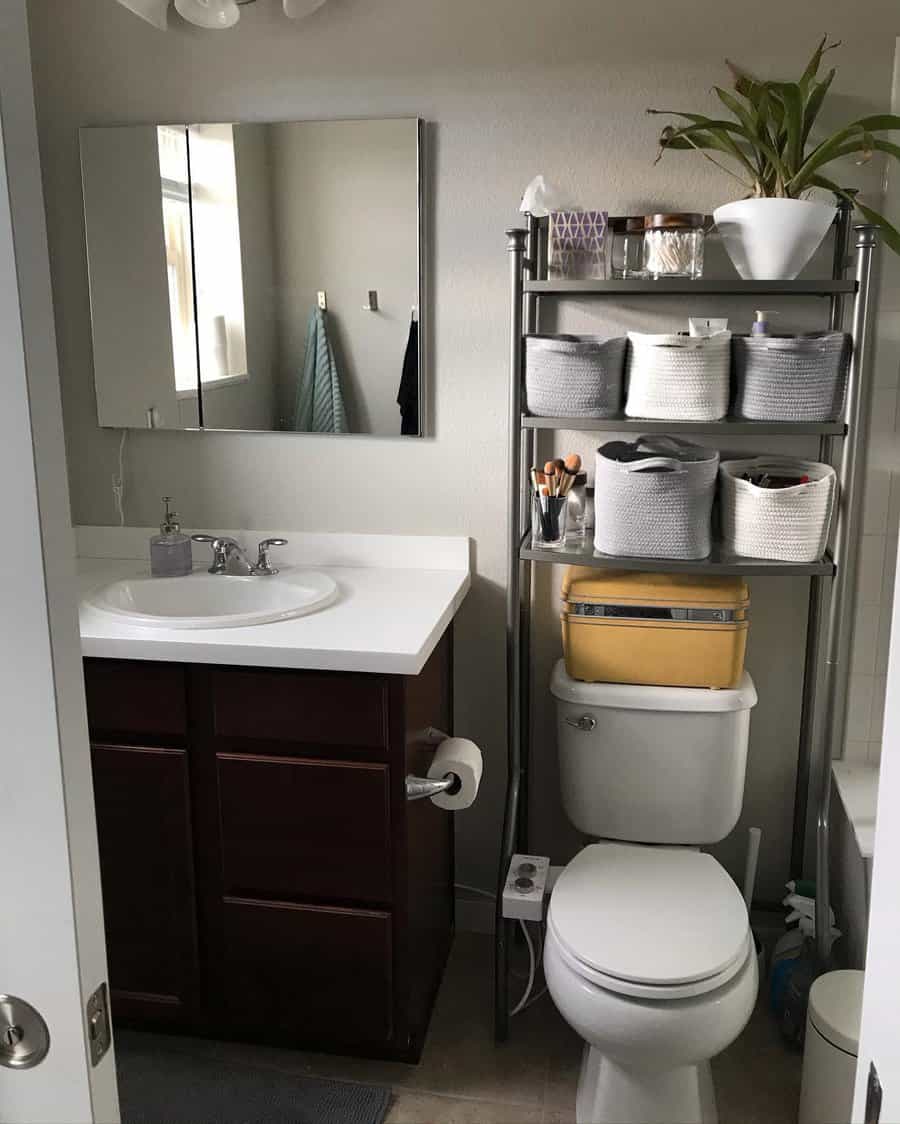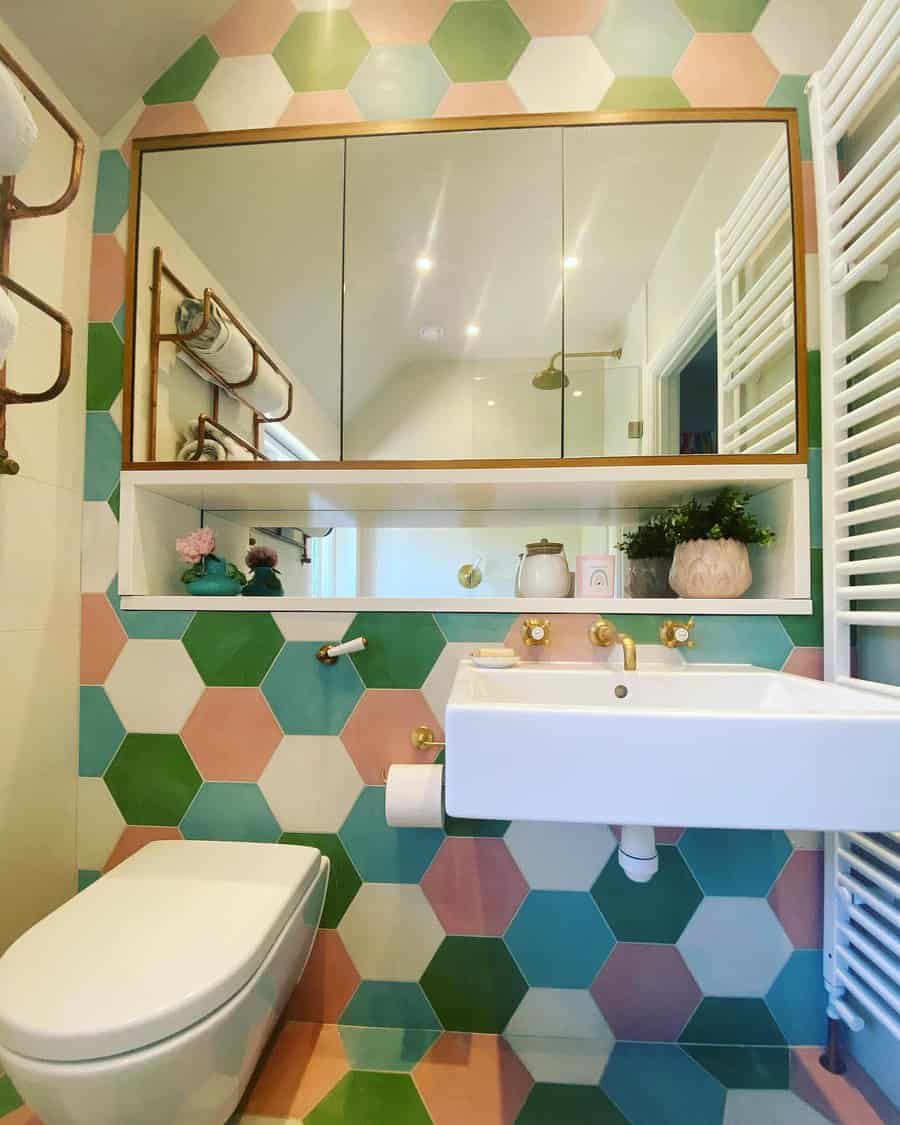 4. Corner Vanity Options
When it comes to optimizing bathroom space, consider the innovation of a micro corner vanity sink. This design not only enhances the aesthetics of your bathroom but also eliminates clutter.
Micro corner vanities often come equipped with built-in drawers or cupboards, providing storage for beauty products, towels, hairdryers, and small items. These essentials remain neatly tucked away behind the elegant facade of a timeless bathroom vanity. Achieve a harmonious and practical bathroom by complementing your corner vanity with wall-mounted organizers or labeled containers, ensuring everything you need is easily accessible while maintaining a sleek and organized look.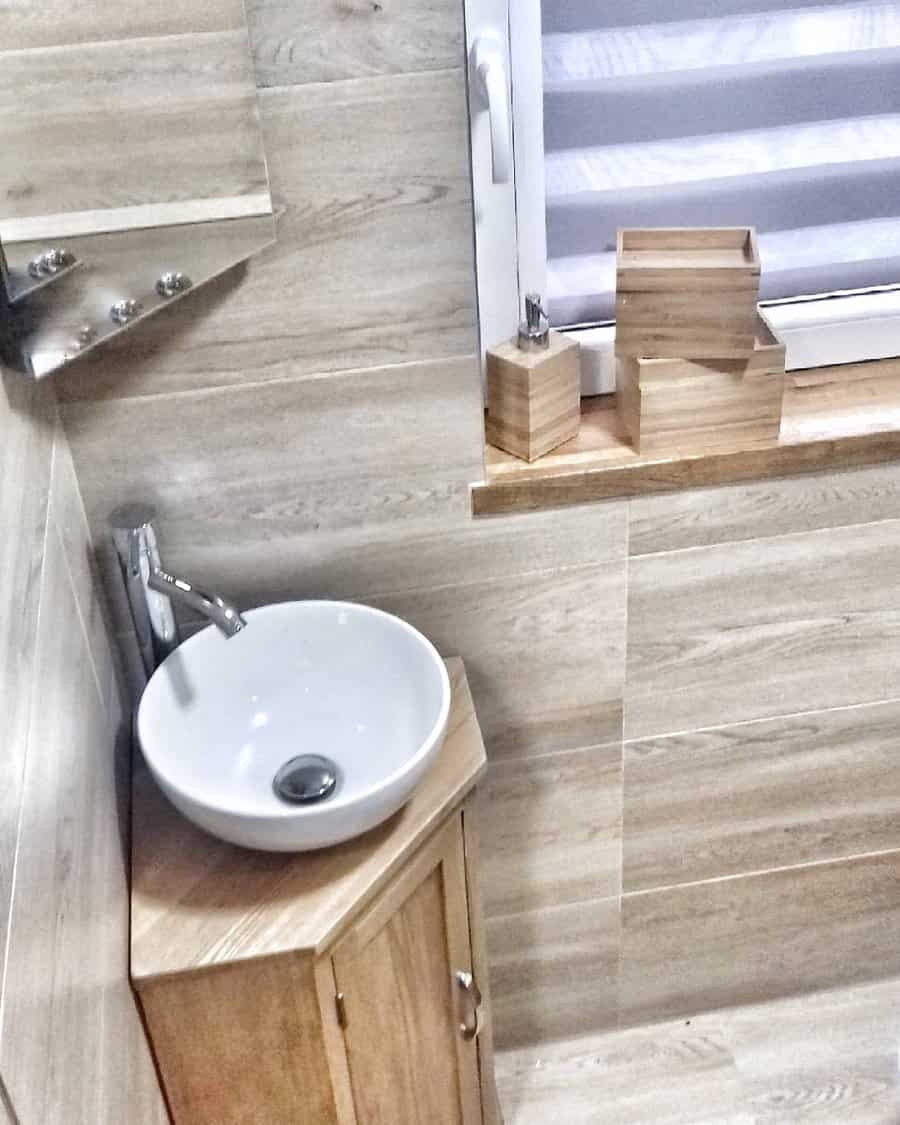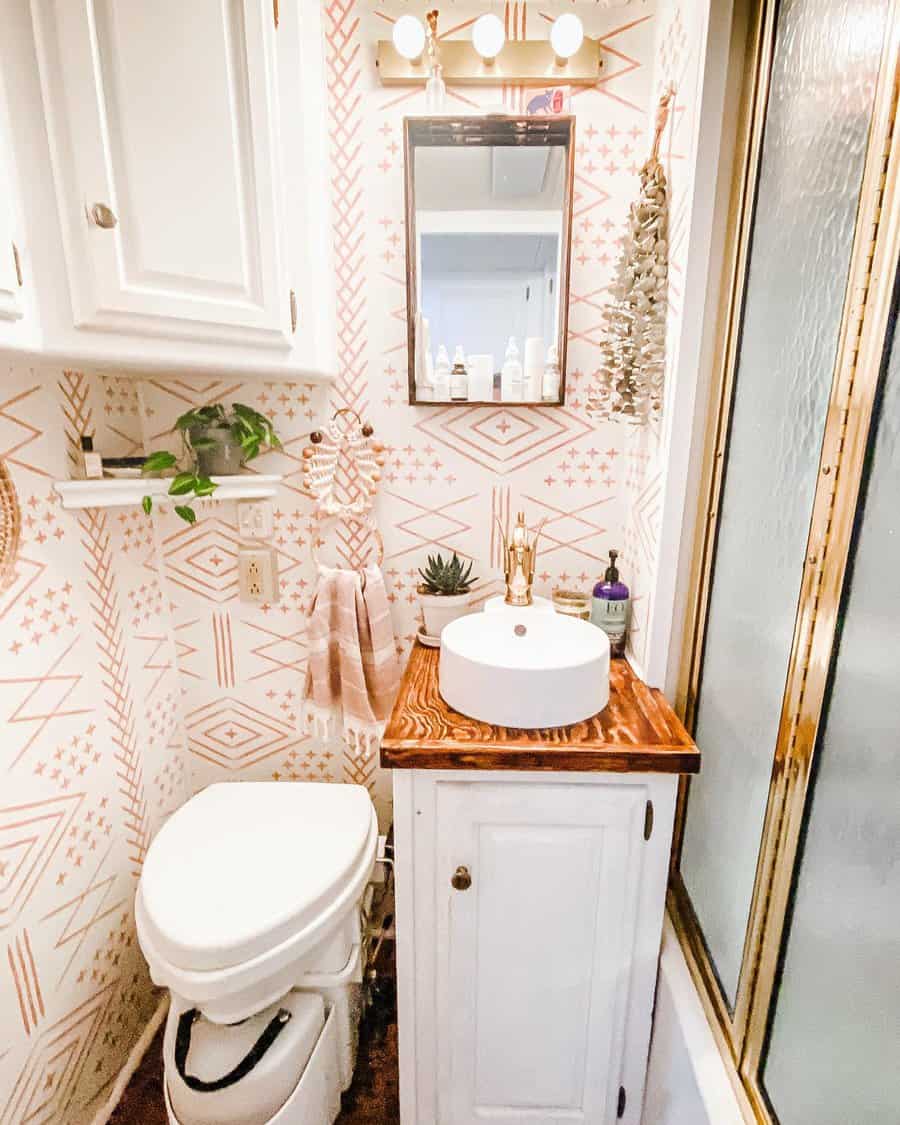 5. Bed Storage Innovations
To maximize bedroom space, upgrade your bed frame to one with built-in drawers. This clever solution stores extra blankets, towels, and clothing without encroaching on floor space. Alternatively, consider under-the-bed cabinets or open shelves for added storage versatility.
Utilize bins or boxes to organize small items like jewelry or shoes, keeping them neatly concealed when not in use. Whether you're working with limited square footage or aiming to declutter, these innovative ideas create room while ensuring essential items are easily accessible. To complete the look, choose bed linens and decor that coordinate with your storage solutions, enhancing the overall aesthetics of your bedroom.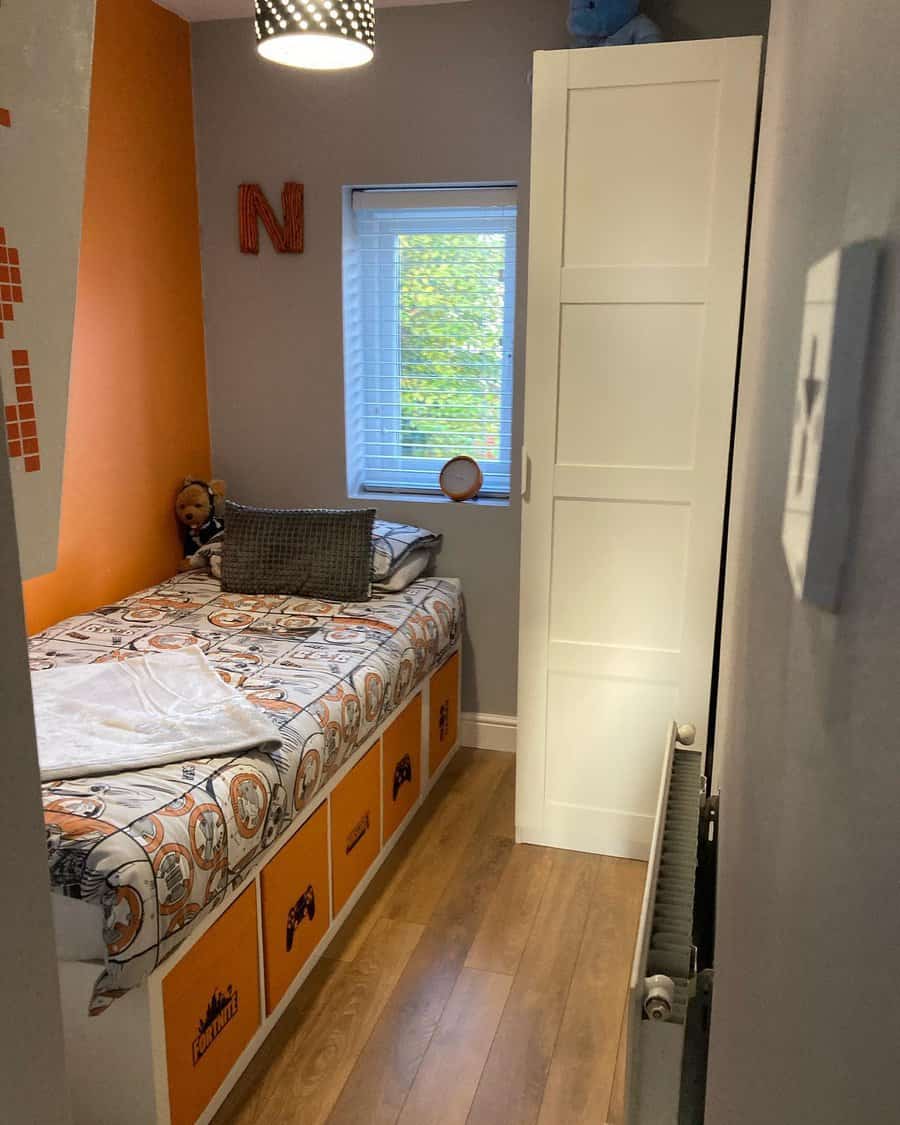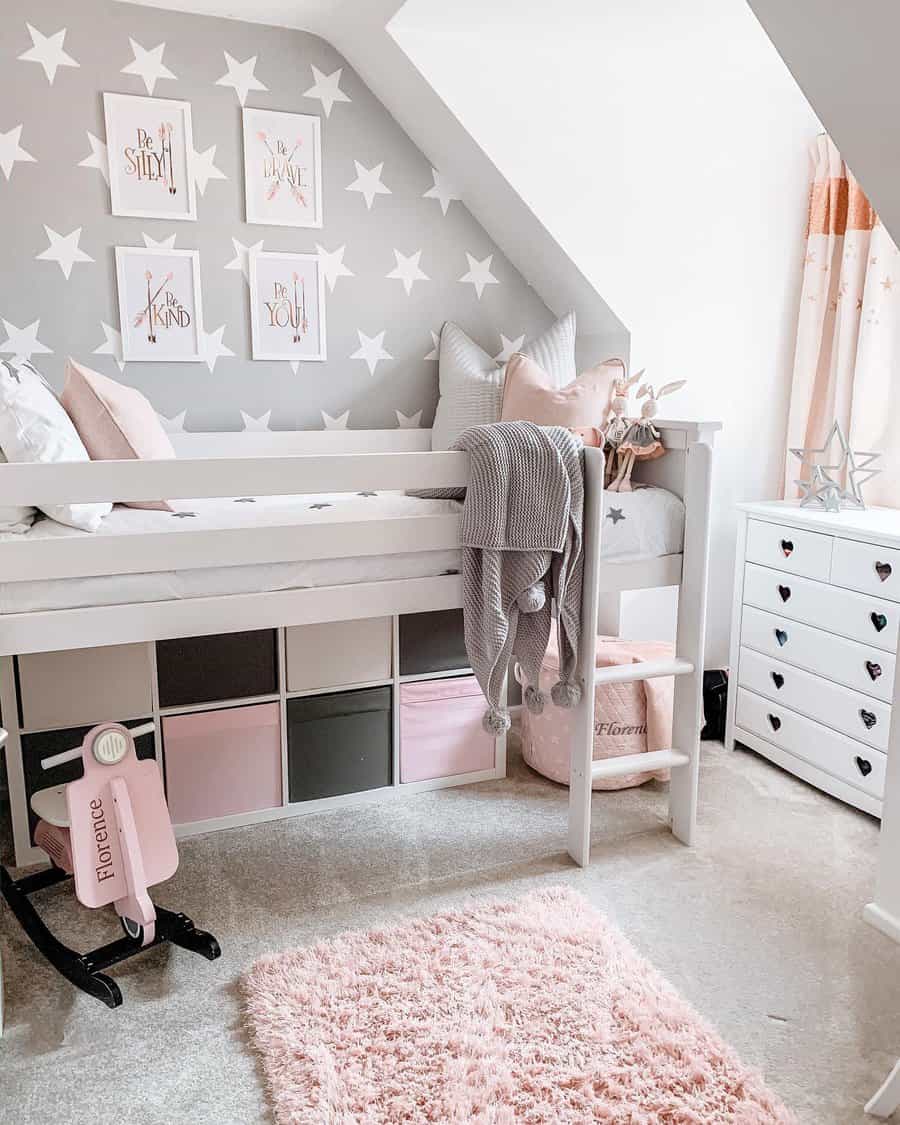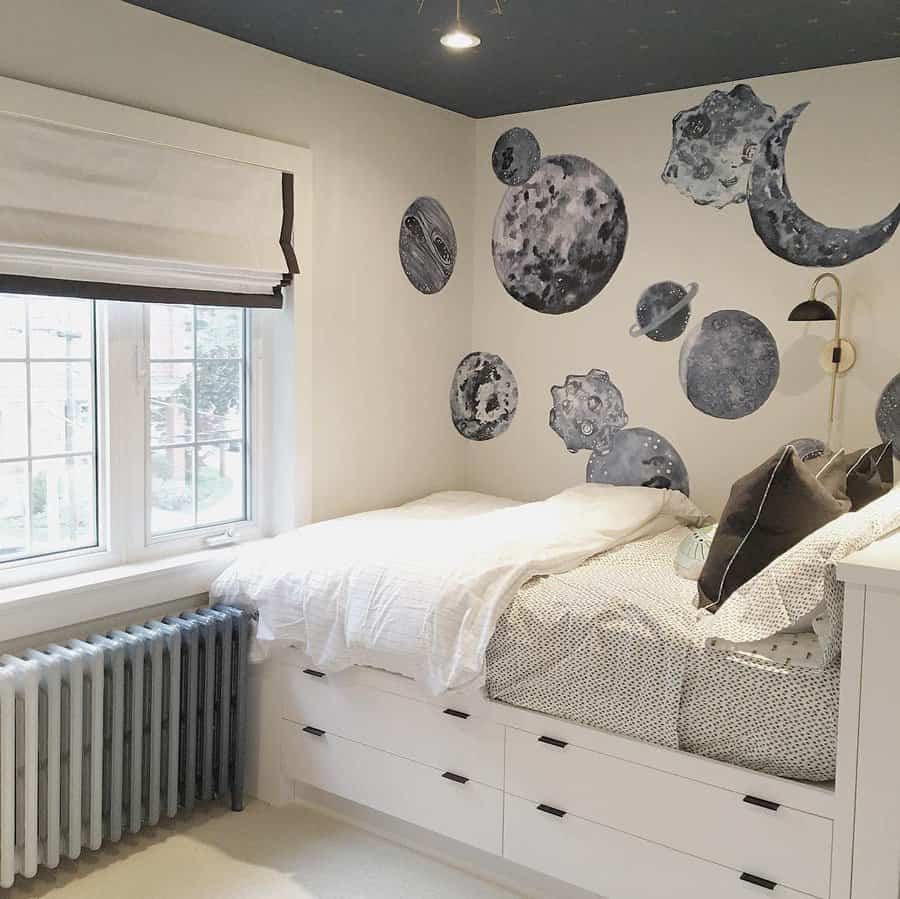 6. Furniture with Hidden Features
Optimizing your bedroom space is a breeze with pull-out furniture. Whether it's a sleek sofa, a versatile corner daybed, or a multipurpose ottoman, these pieces offer extra seating while maintaining a compact footprint.
Look for pull-out furniture with storage options underneath, which can house blankets, seasonal clothing, linens, and more. This adds exceptional value to your space. To complement this design, select decor elements that match the style and color scheme of your pull-out furniture, creating a cohesive and visually pleasing bedroom. These space-saving solutions are not only stylish but also sustainable, making your room feel more spacious without the need for renovations.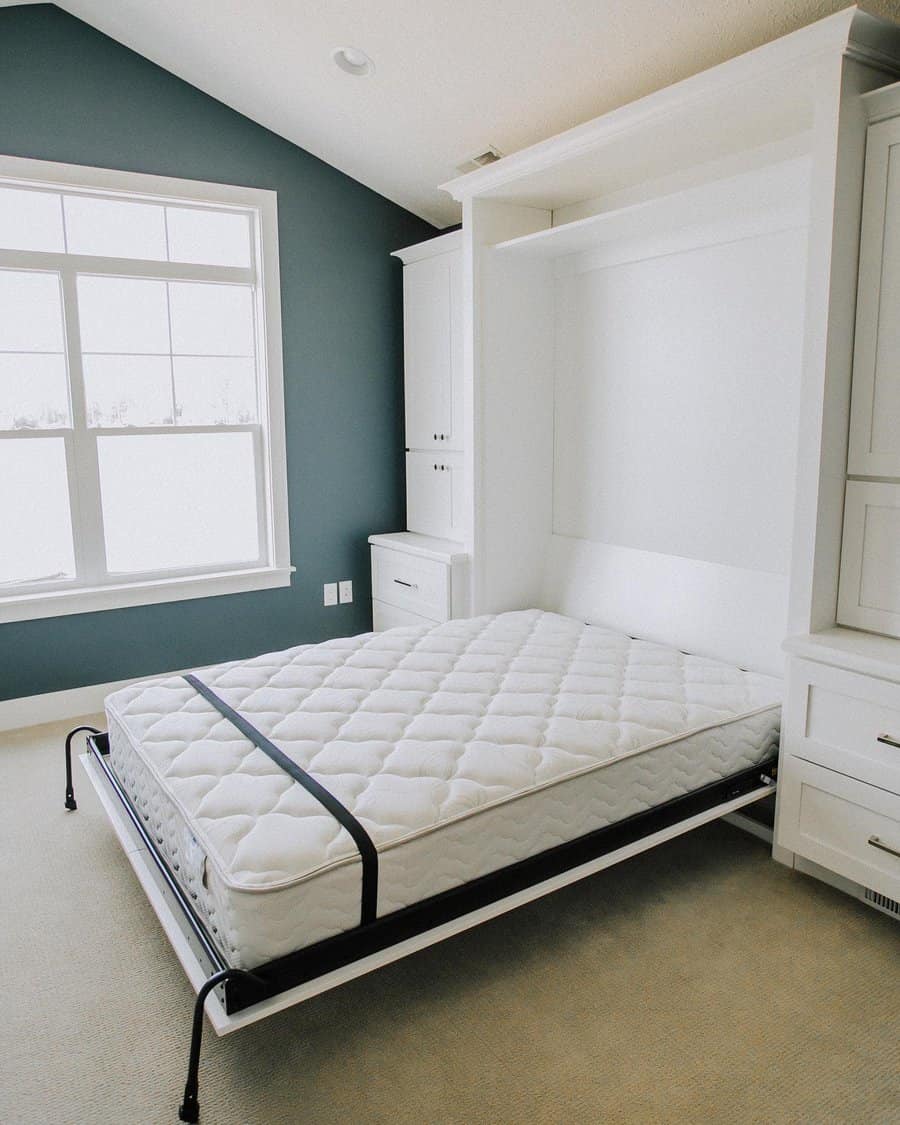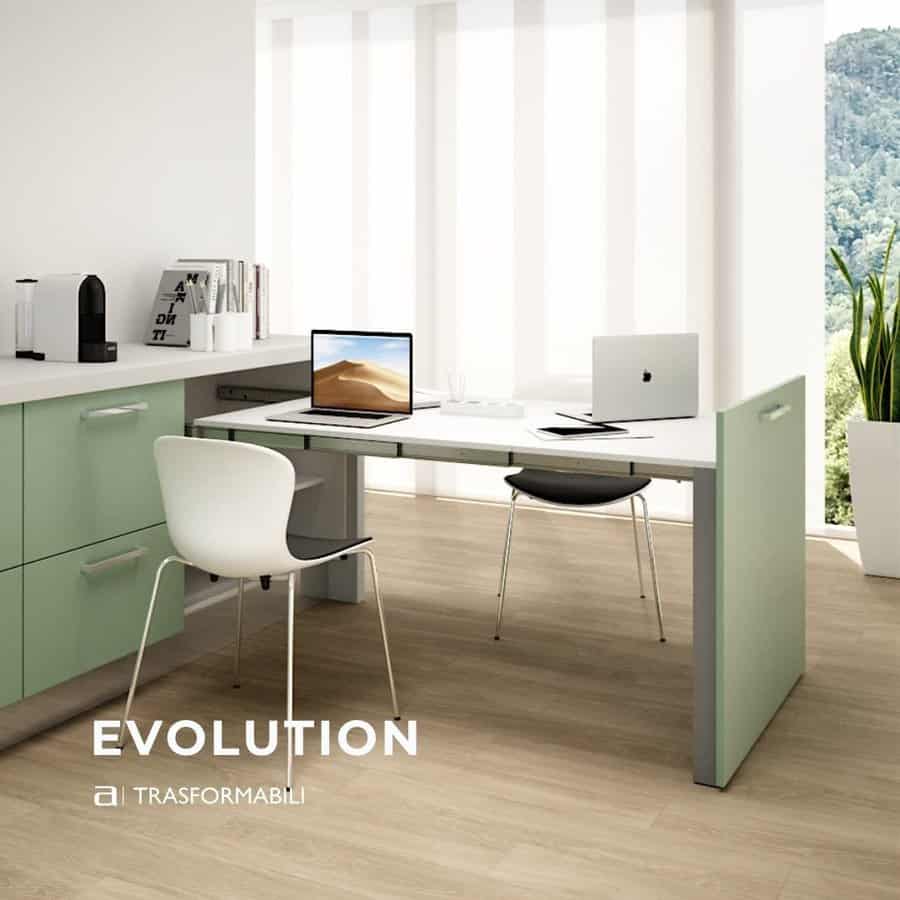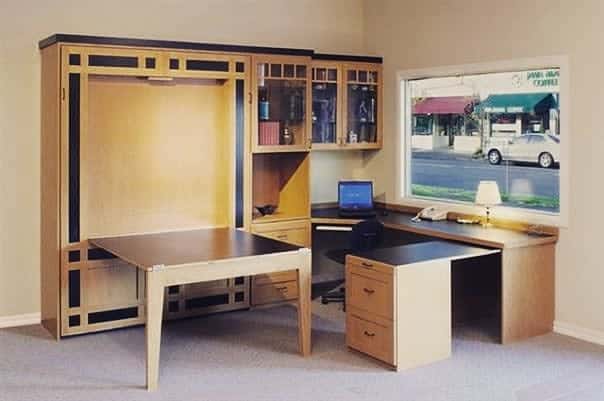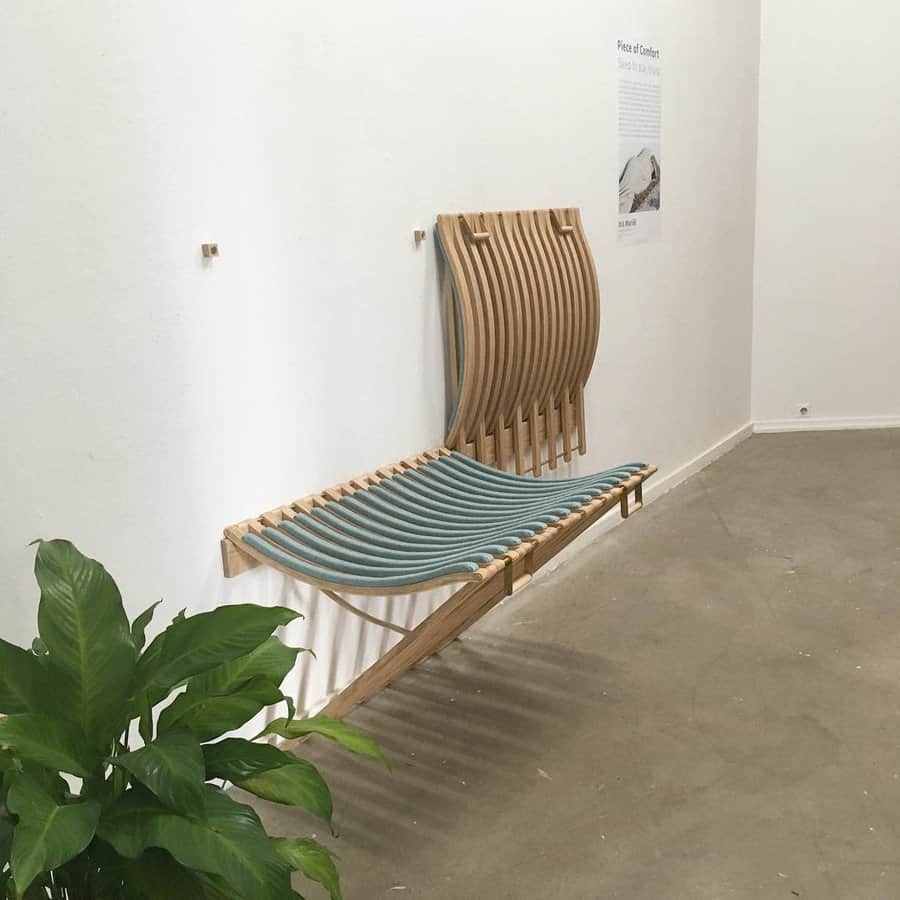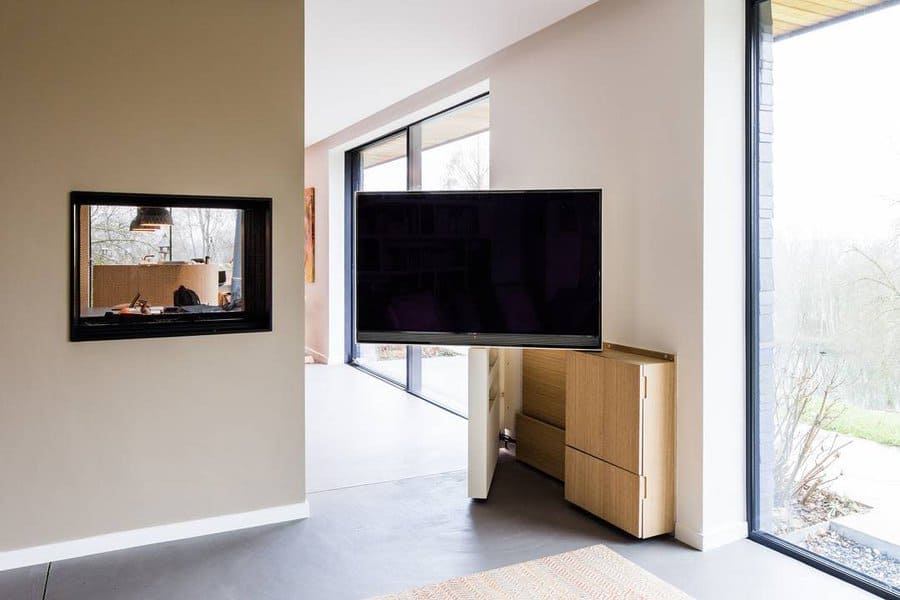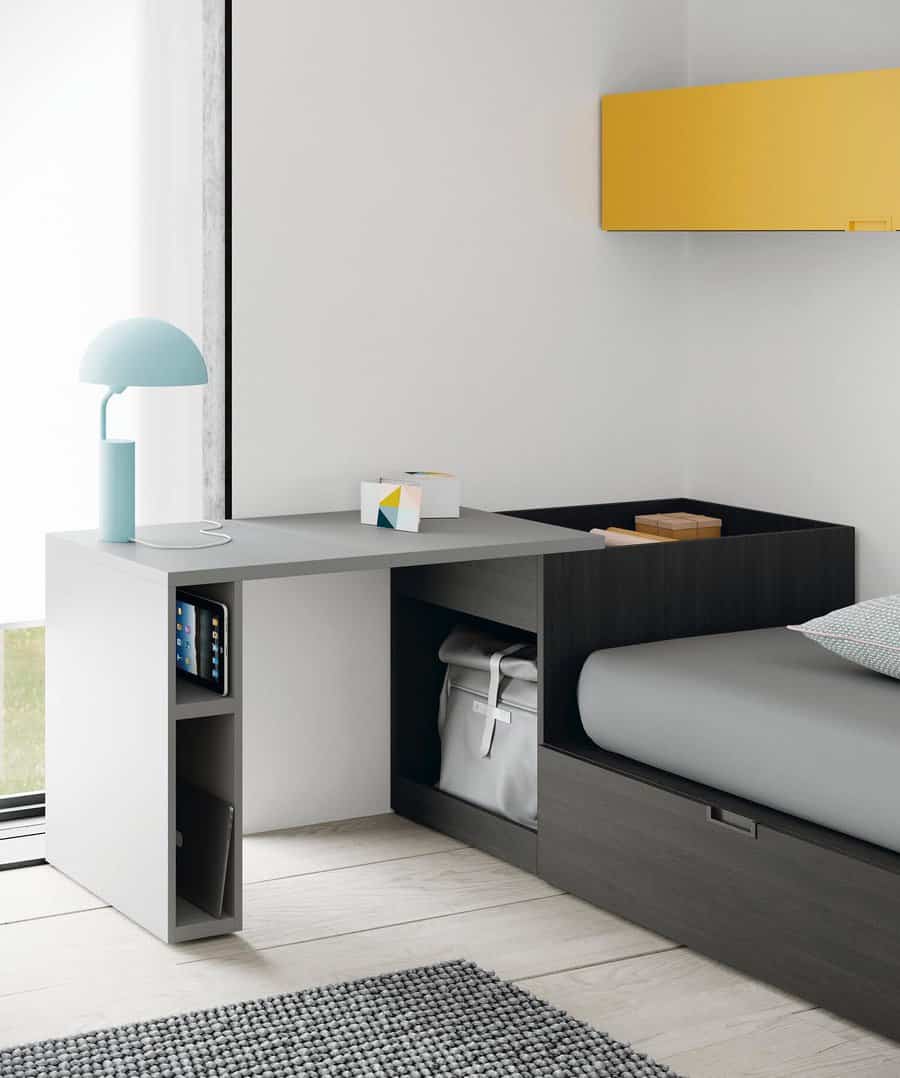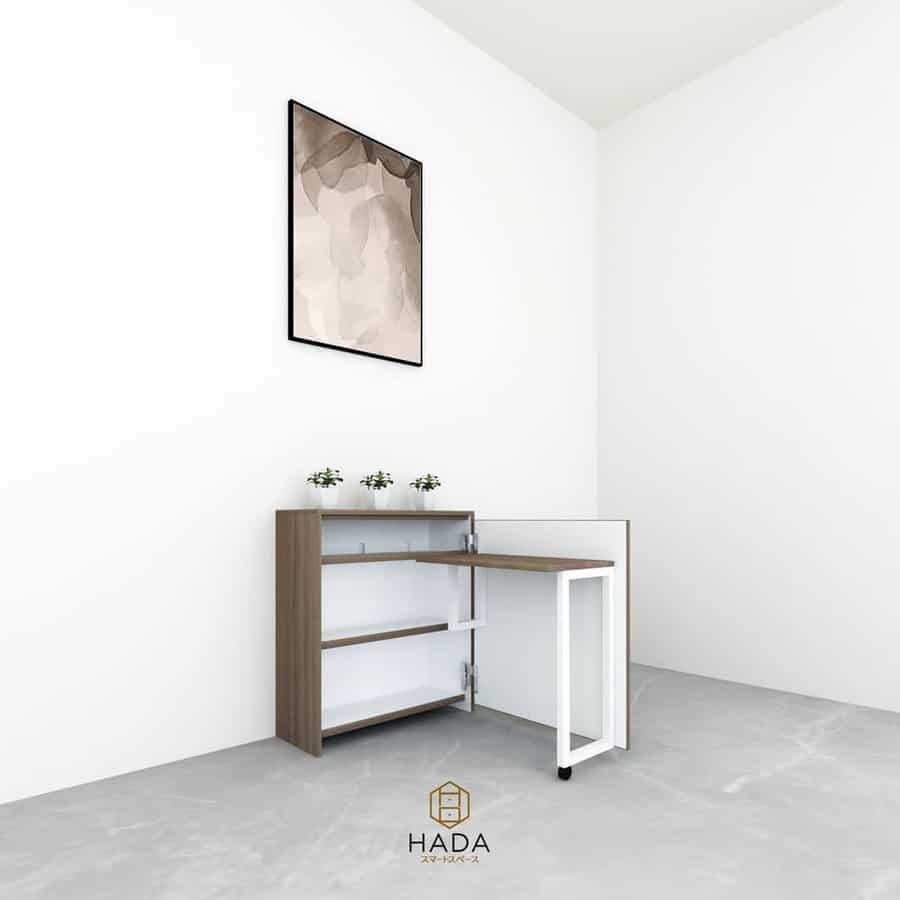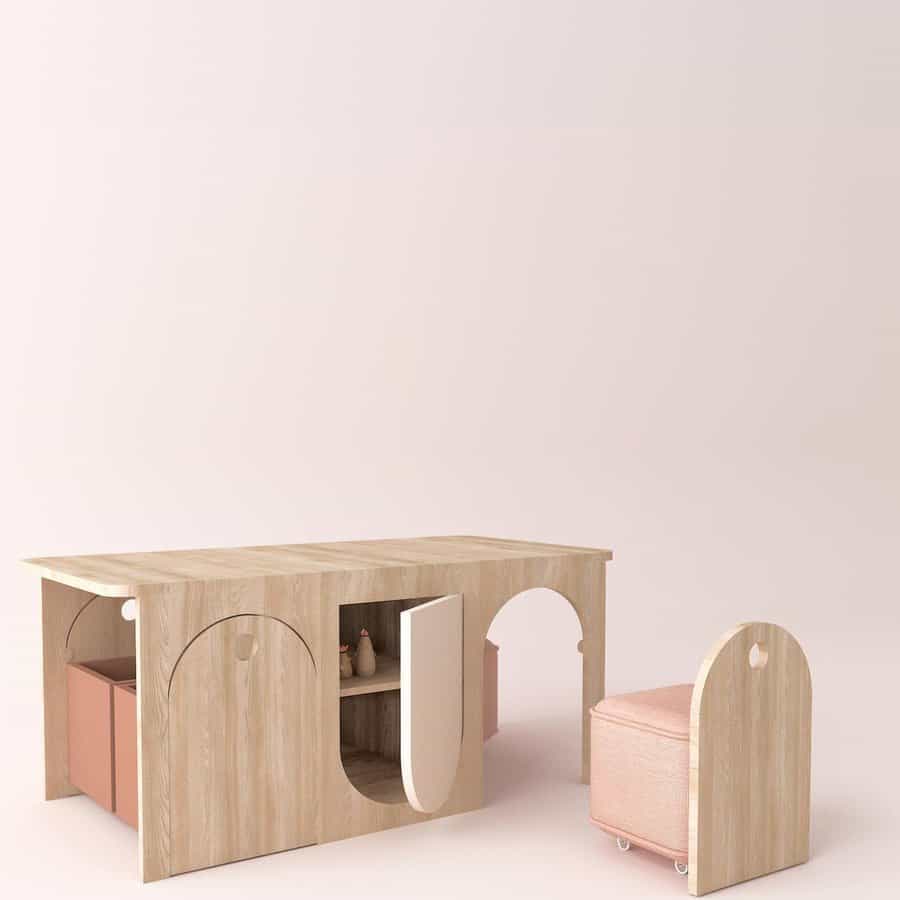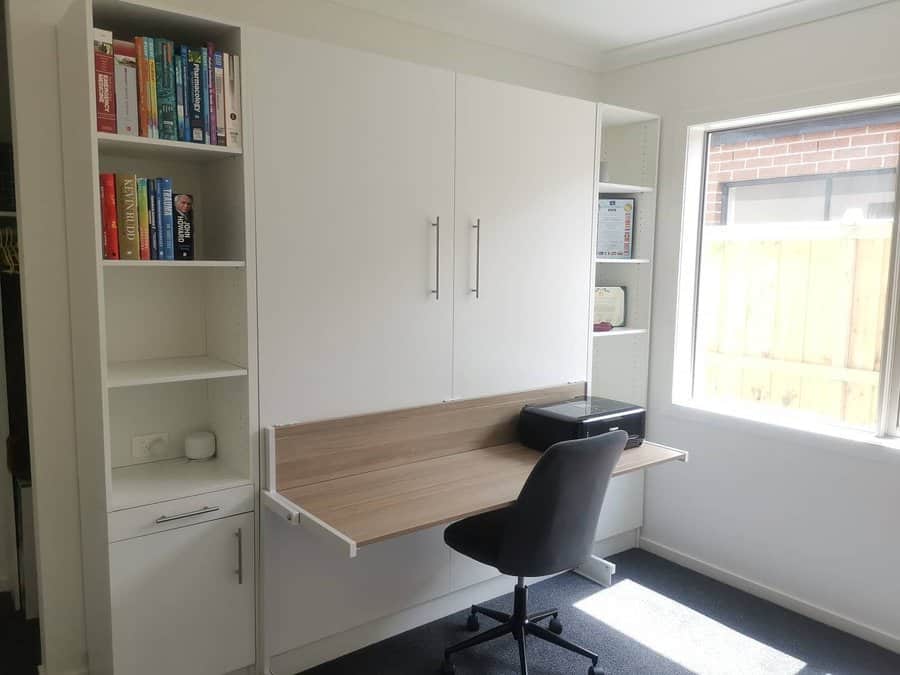 7. Beds with Shelf Integration
When space is a premium in your bedroom, consider creative solutions to maximize your room's potential. Invest in a bed with built-in shelves to keep books and knick-knacks off the floor, providing extra storage and a clutter-free look.
Opt for side shelves attached on either side of the bed to store shoes and extra blankets efficiently. Don't overlook under-bed storage drawers; they utilize otherwise wasted space, offering concealed storage for bulky sweaters and less frequently used clothing items.
To complete your bedroom's transformation, coordinate the shelving design with your room's decor style, ensuring a harmonious and organized ambiance. With these ingenious space-saving ideas, you can optimize your room without sacrificing comfort and style.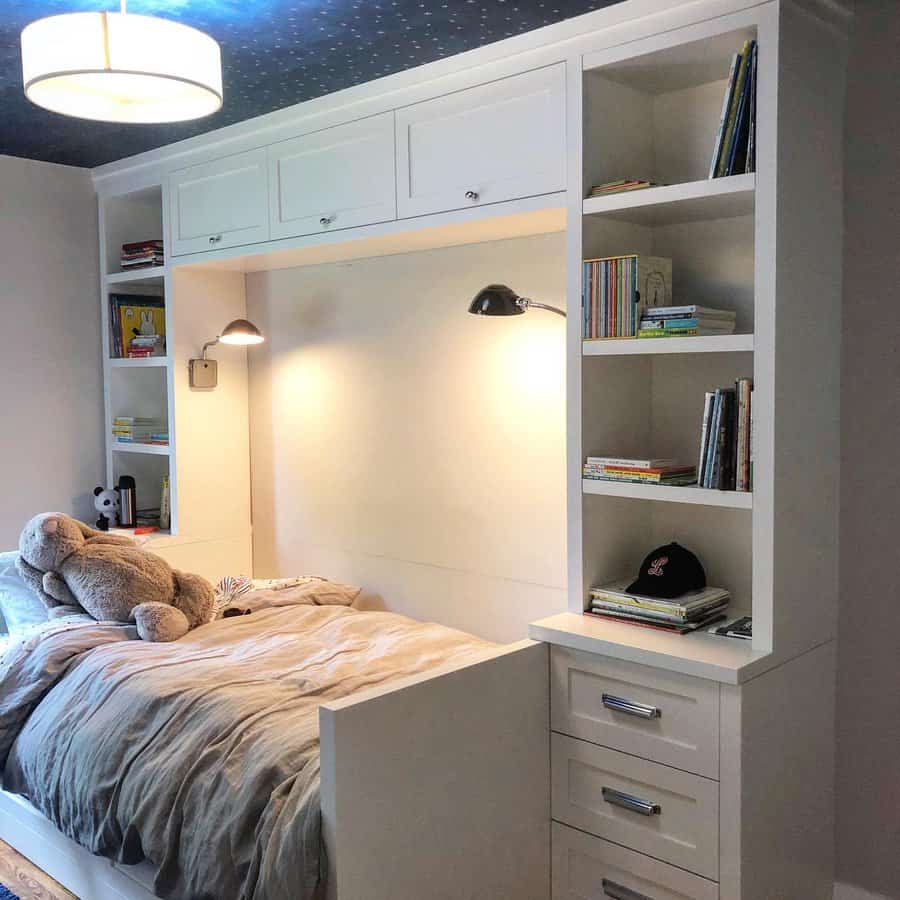 8. Space-Saving Bar Tables
In a compact kitchen, efficient furniture and storage solutions are essential. Optimize your small kitchen by installing a corner kitchen bar with stools tucked neatly underneath. This innovative design offers both seating and valuable counter space, all neatly placed in the corner.
For additional smart storage solutions, consider incorporating a corner table, such as an end table or console table, where you can organize items on top and underneath without sacrificing valuable square footage. To enhance your kitchen's functionality and aesthetics, choose bar stools and decor that complement the style and color scheme of your space. These creative space-saving ideas ensure your kitchen remains welcoming and well-organized, even in tight quarters.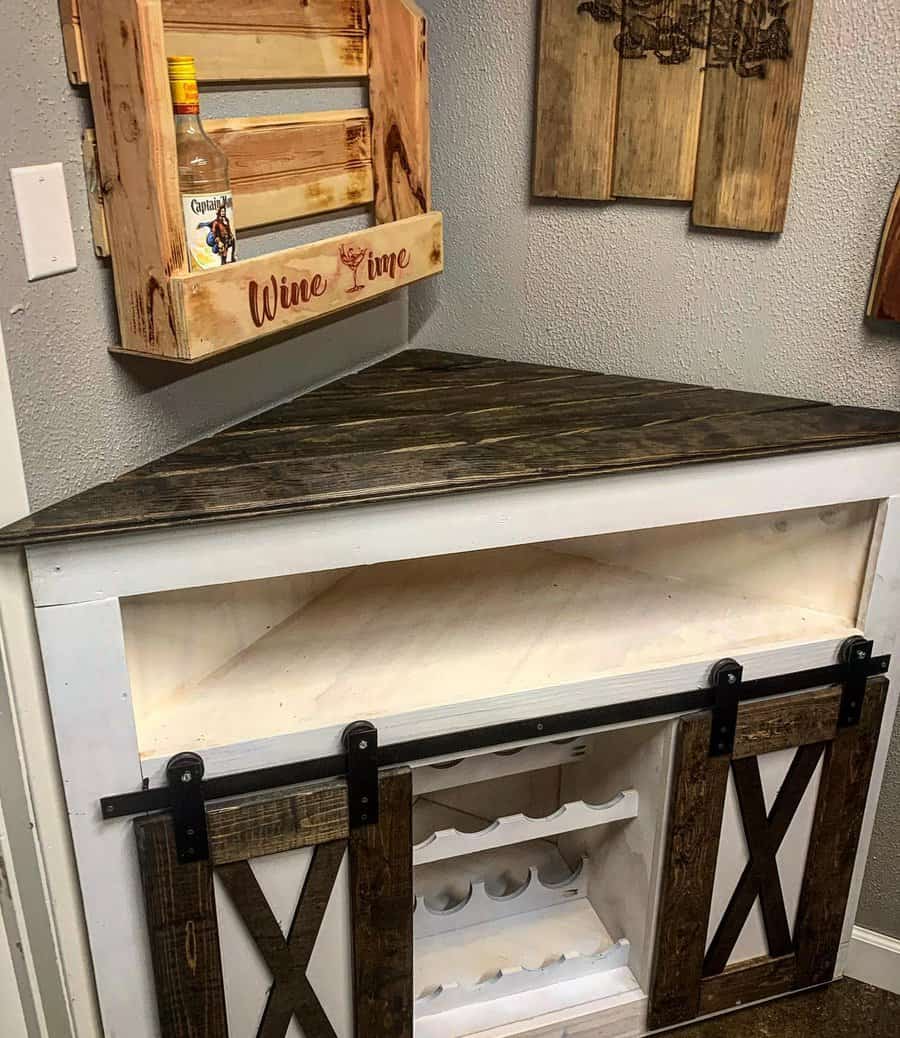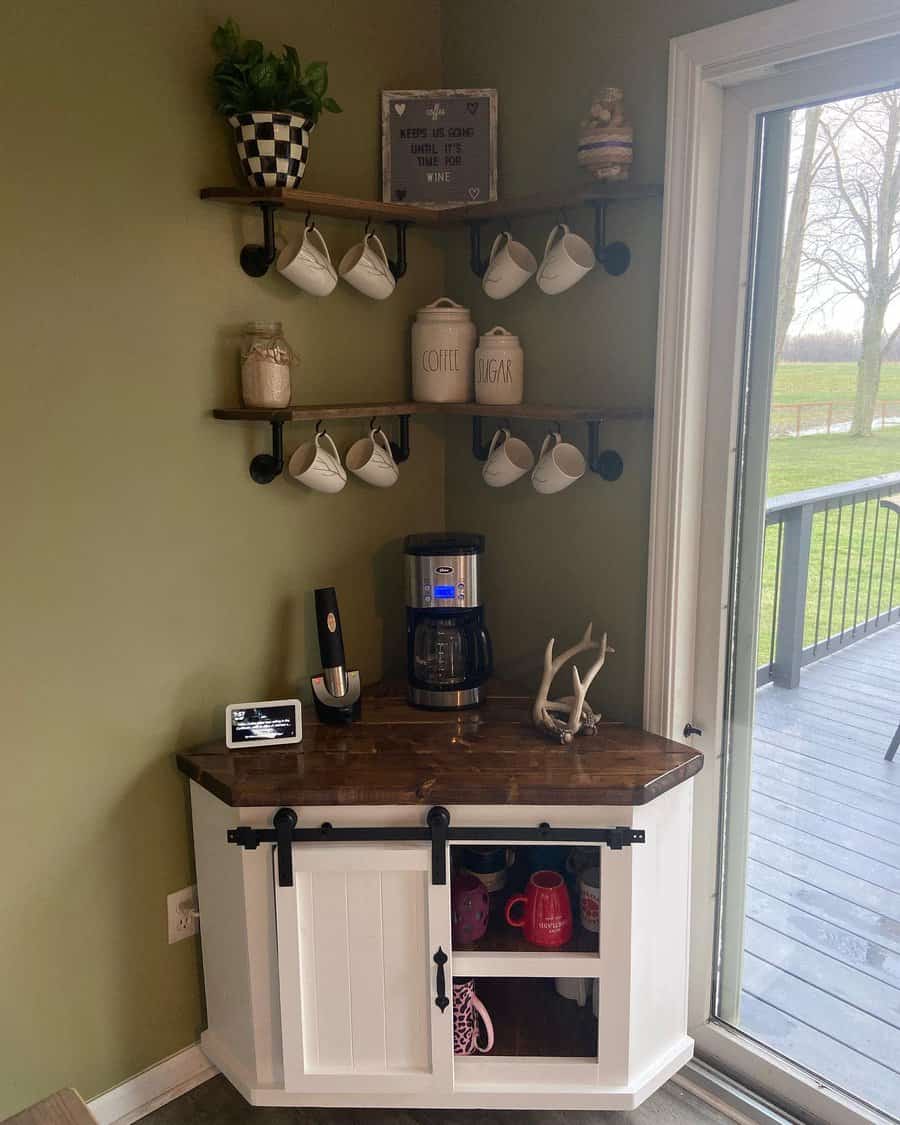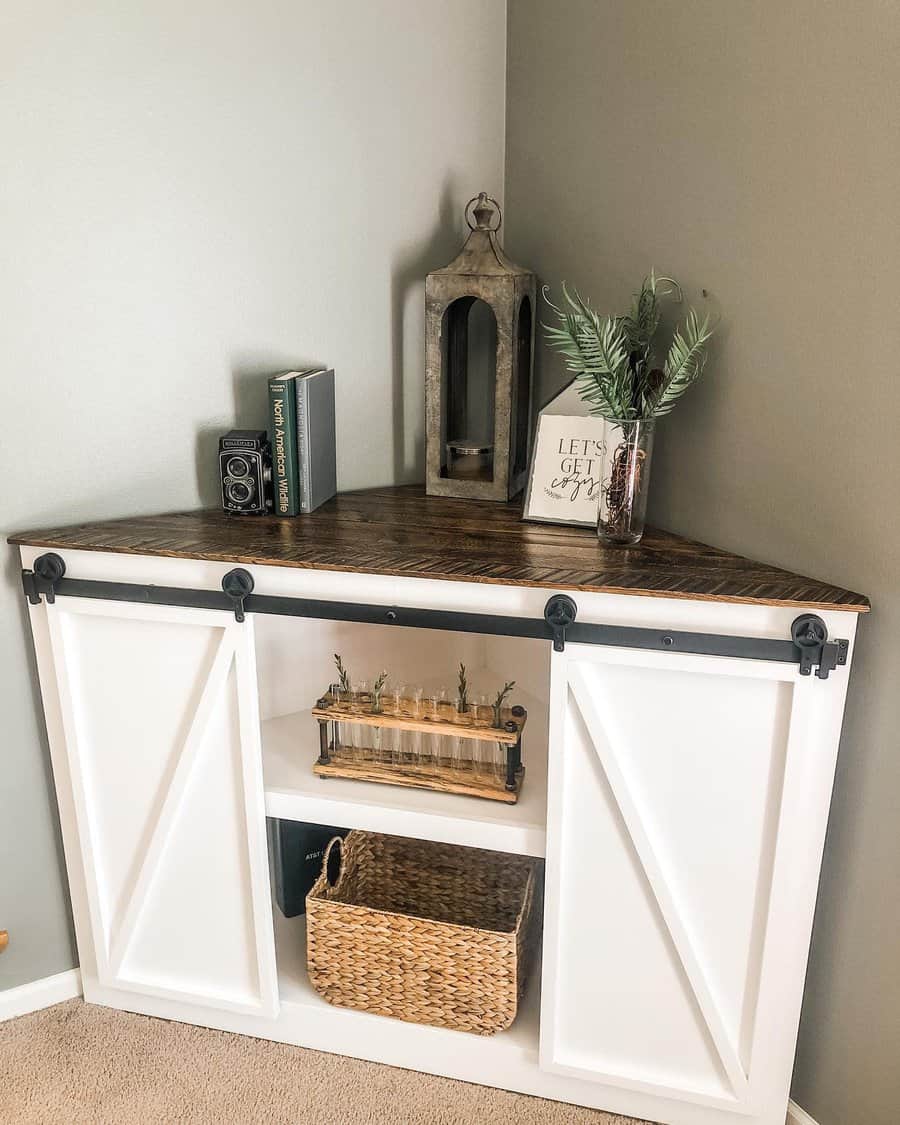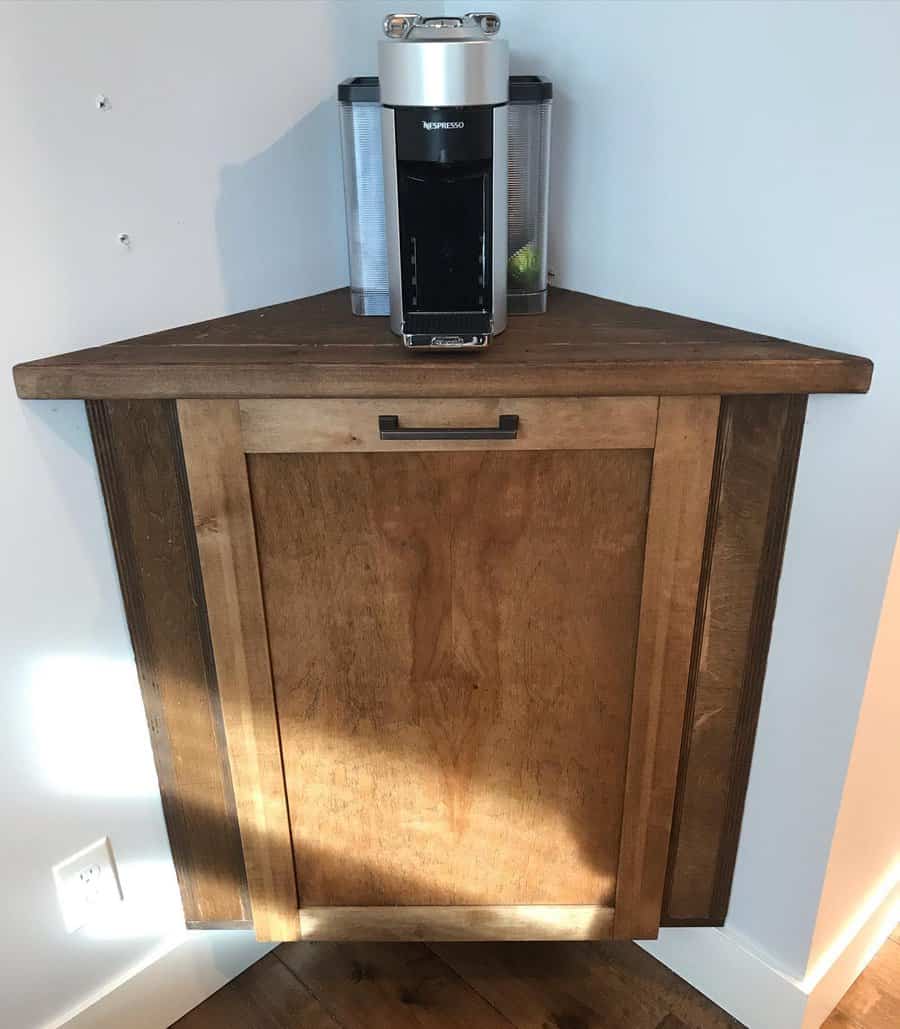 9. Utilitarian Corner Shelves
To optimize your living space creatively, consider the practicality of corner storage shelves. These shelves effectively utilize otherwise unused corners in a room, providing easy access to items while freeing up valuable floor and wall space for other purposes.
In addition to their functionality, corner shelves also add an attractive touch to any room, enhancing its overall aesthetics. When integrating corner shelves into your space, ensure they align with your room's decor style and color scheme for a harmonious and visually pleasing design. These space-saving solutions not only make your room more efficient but also contribute to its overall appeal and organization.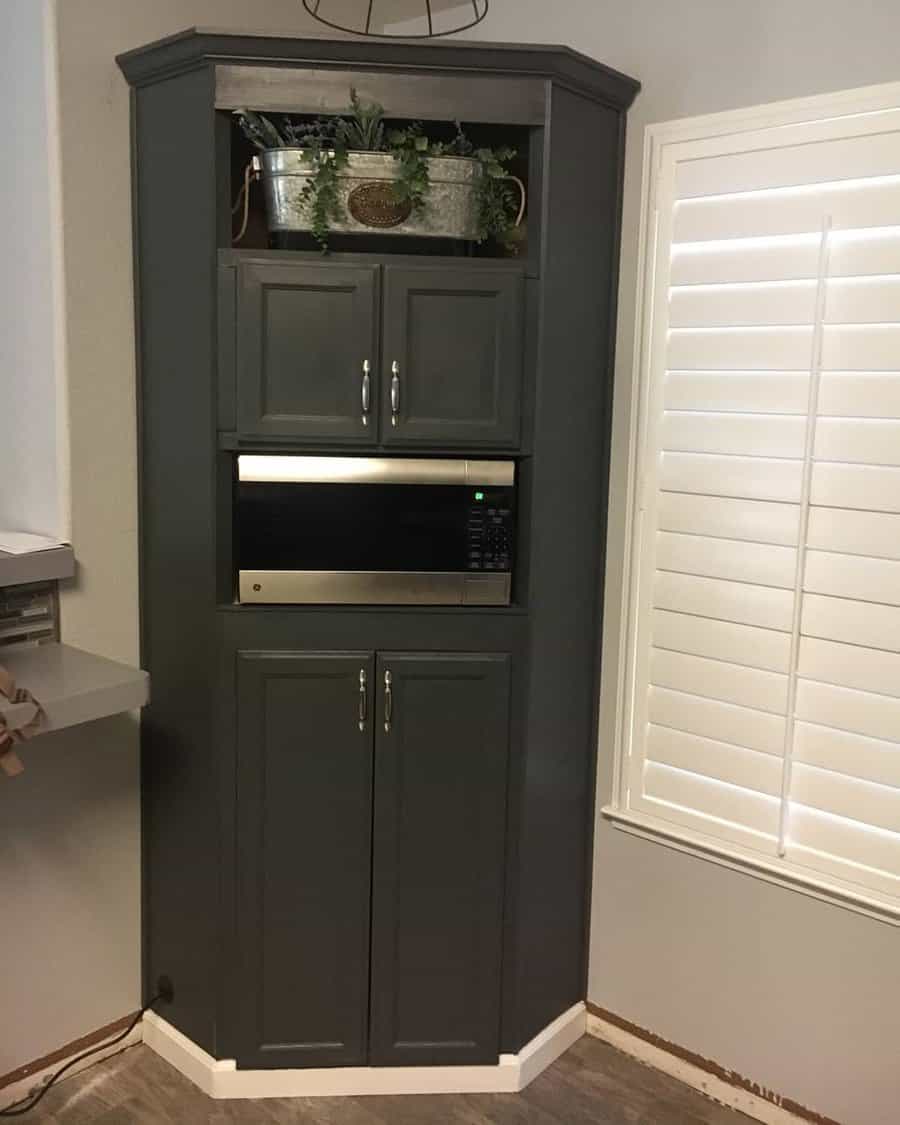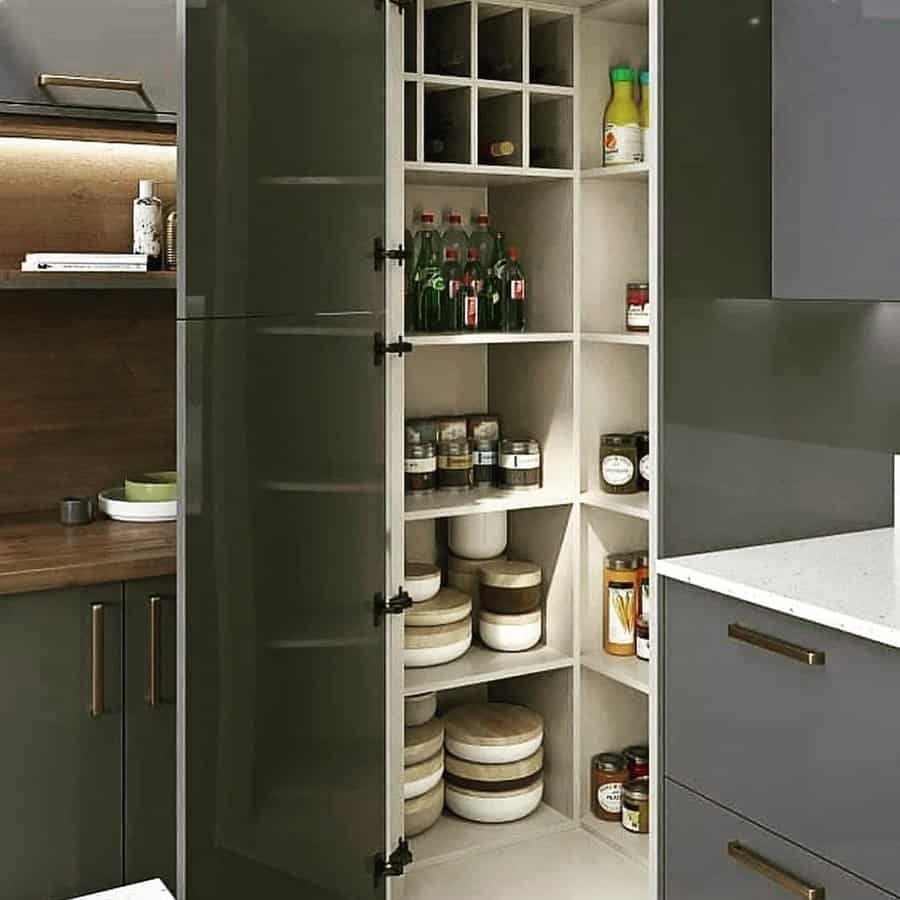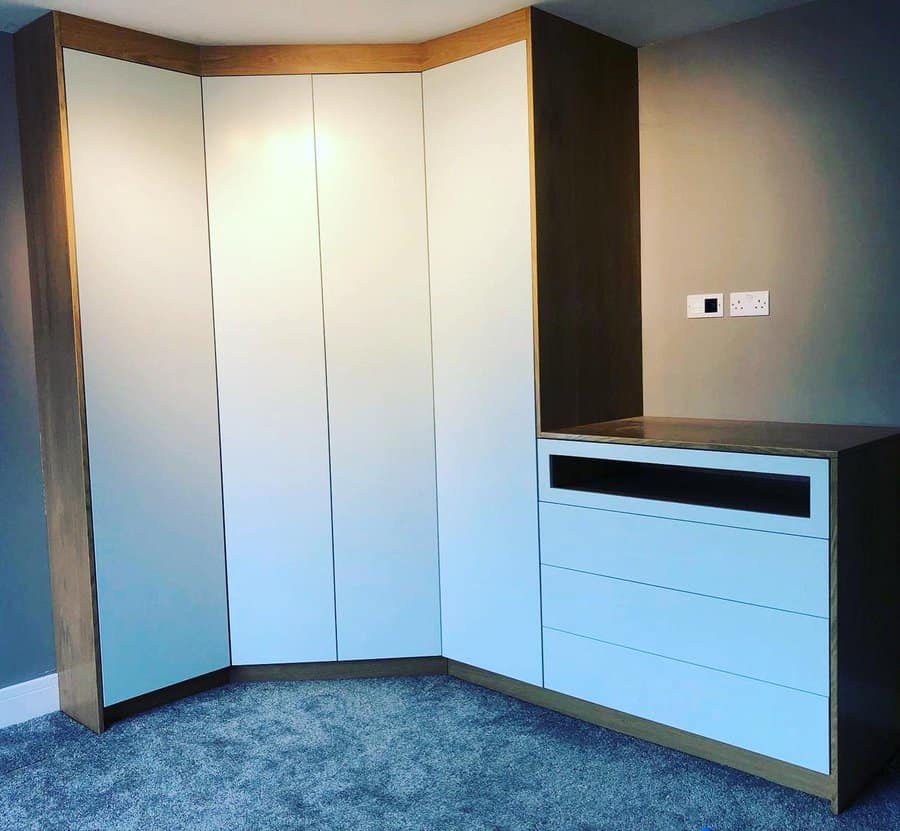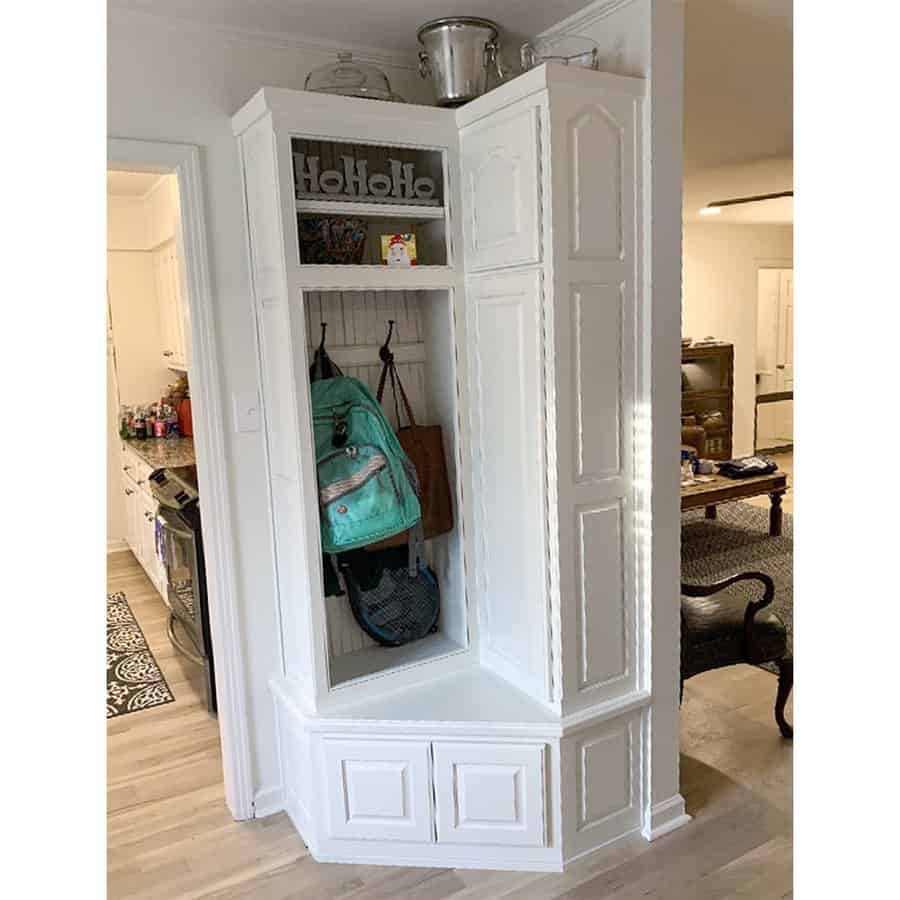 10. Extended Wall Shelving
In compact living spaces, creativity is essential to maximize room. Consider a full-length wall shelf for both practicality and style. These shelves not only offer valuable storage but also introduce a modern aesthetic that elevates any room.
Strategically placed wall shelves serve as both functional storage and decorative accents, reducing clutter in other areas of your space. Whether you're seeking additional storage or a fresh decor element, a full-length wall shelf could be the solution you've been searching for. To complete the look, choose decor items and arrangements that complement the shelf's style, adding to the room's overall appeal and organization.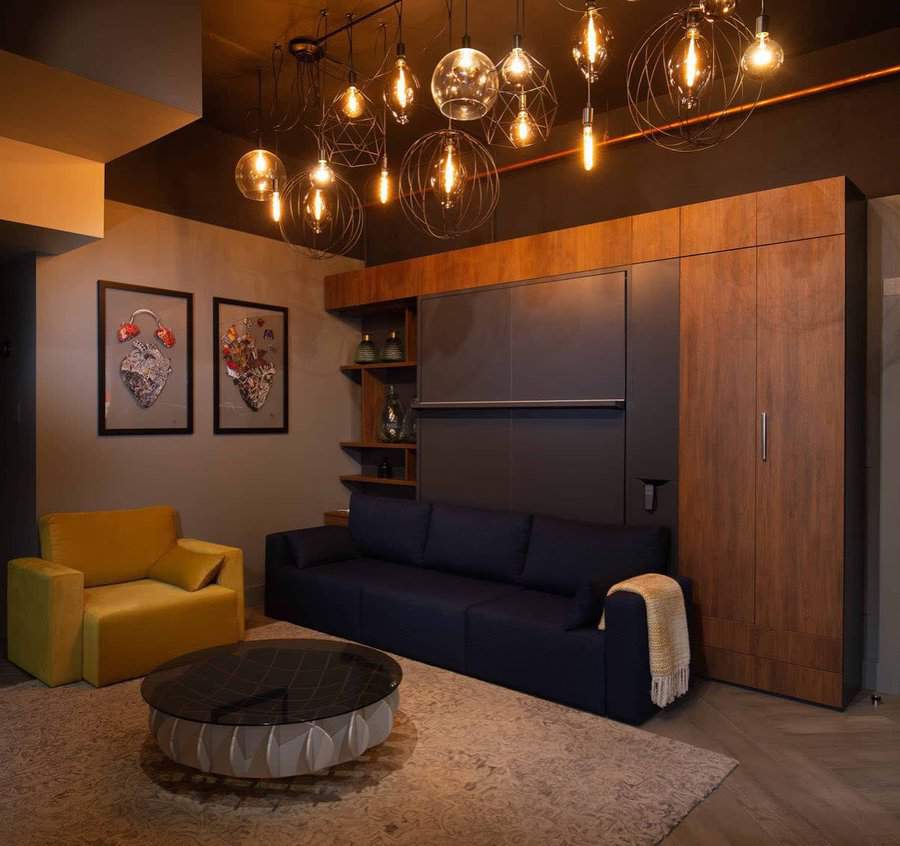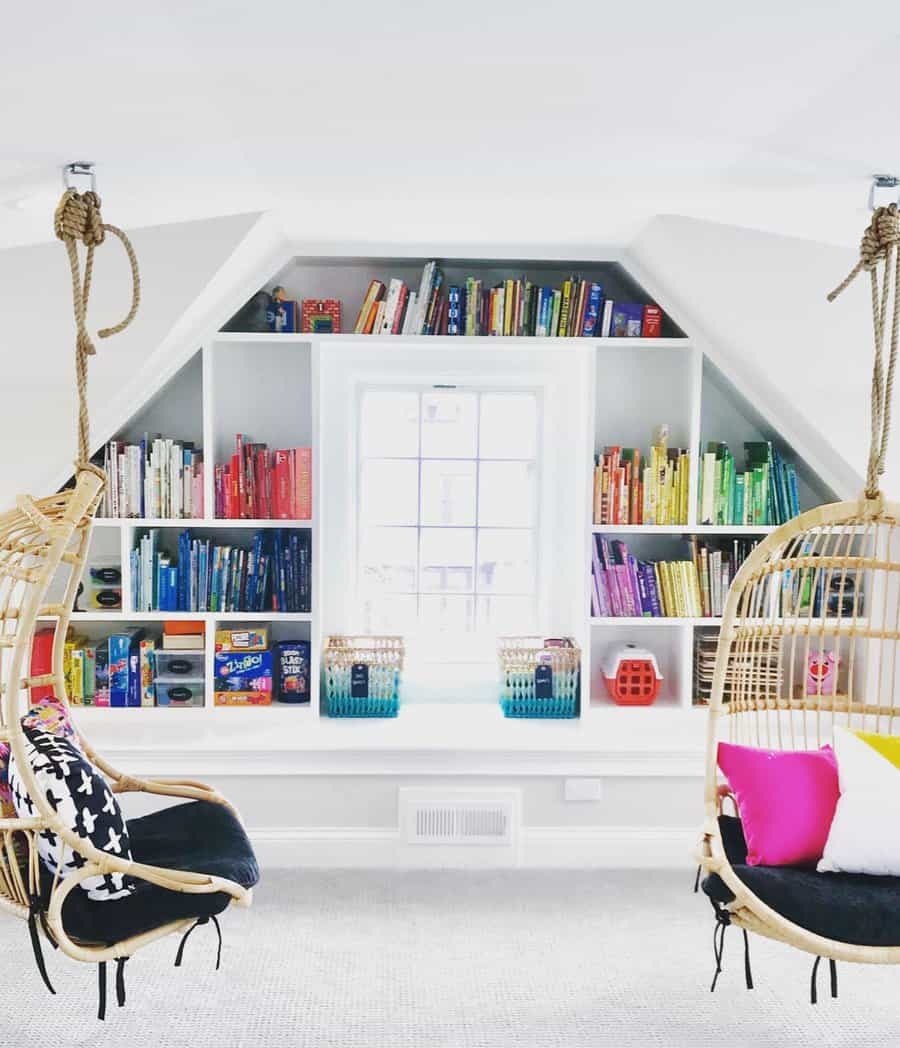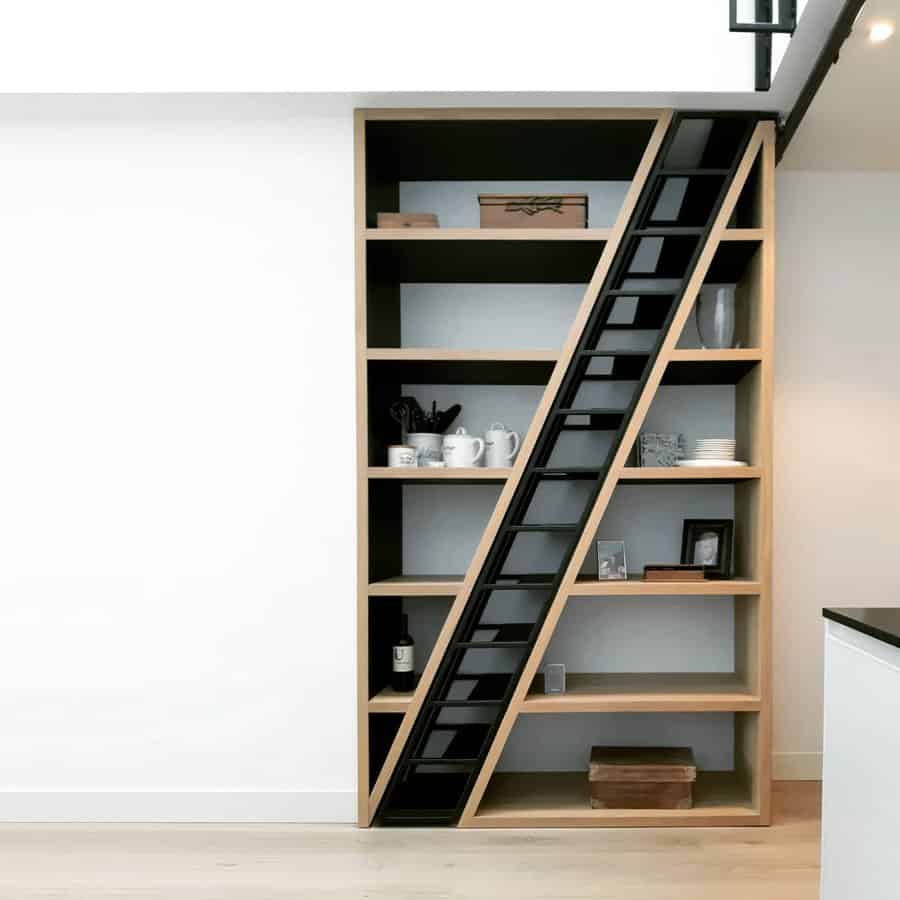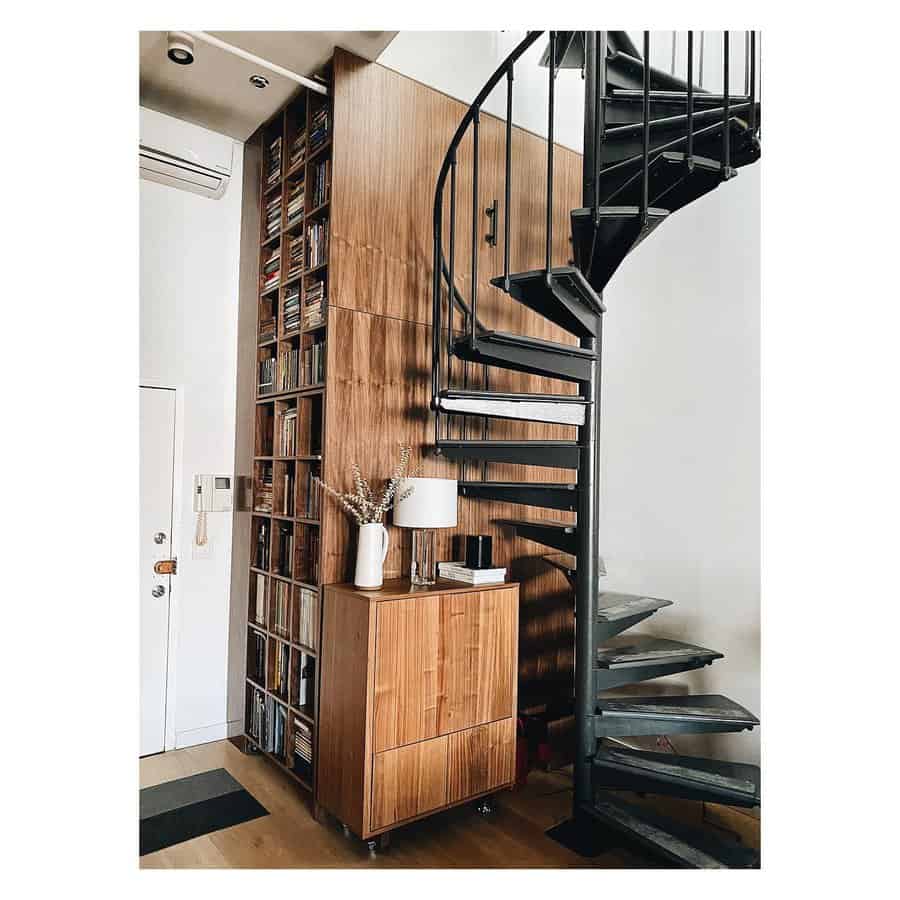 11. Integrated Office Workstations
Balancing style and function in an office is a challenge, but clever space-saving ideas offer both comfort and aesthetics. Explore options like a wall-mounted office desk with a built-in PC for expanded workspace and a modern touch.
Additionally, opt for multifunctional furniture to make the most of your available room. Start your search for innovative space-saving decor tips online to discover the ideal office setup that suits your needs. To complete your office transformation, select decor elements and organization solutions that align with your workspace's style and color scheme, ensuring a harmonious and efficient environment.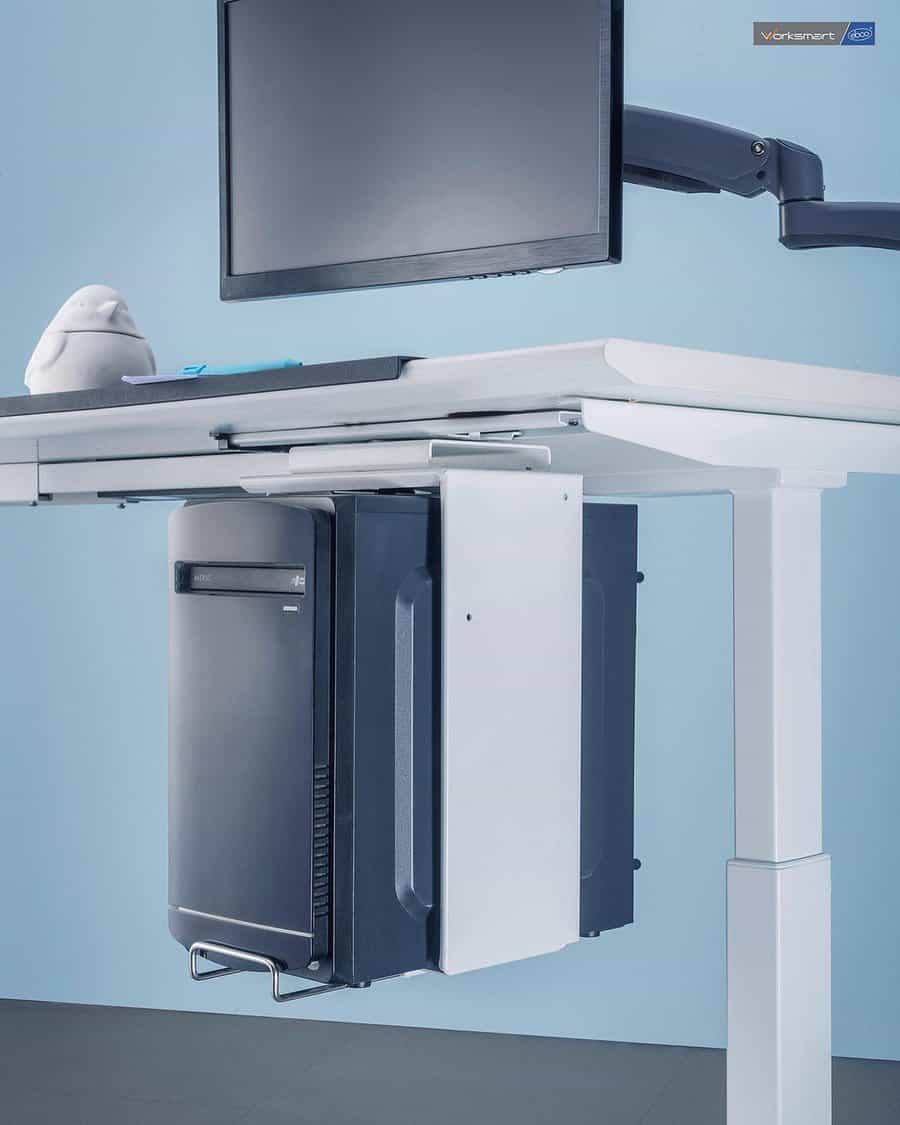 12. Sofa Concealing Storage
For those seeking space-saving solutions and enjoying a touch of creativity, DIY projects offer excellent opportunities. Consider a couch design that incorporates a shelf, providing both seating and storage for books, trinkets, and clutter in your living room.
Once the shelf is integrated into the original design, it remains accessible without being obtrusive, enhancing the style and functionality of your living space. Depending on the materials and your DIY skills, you may even construct this piece yourself. To complete the look, consider coordinating your sofa's design with other living room decor elements for a cohesive and organized ambiance that maximizes your space.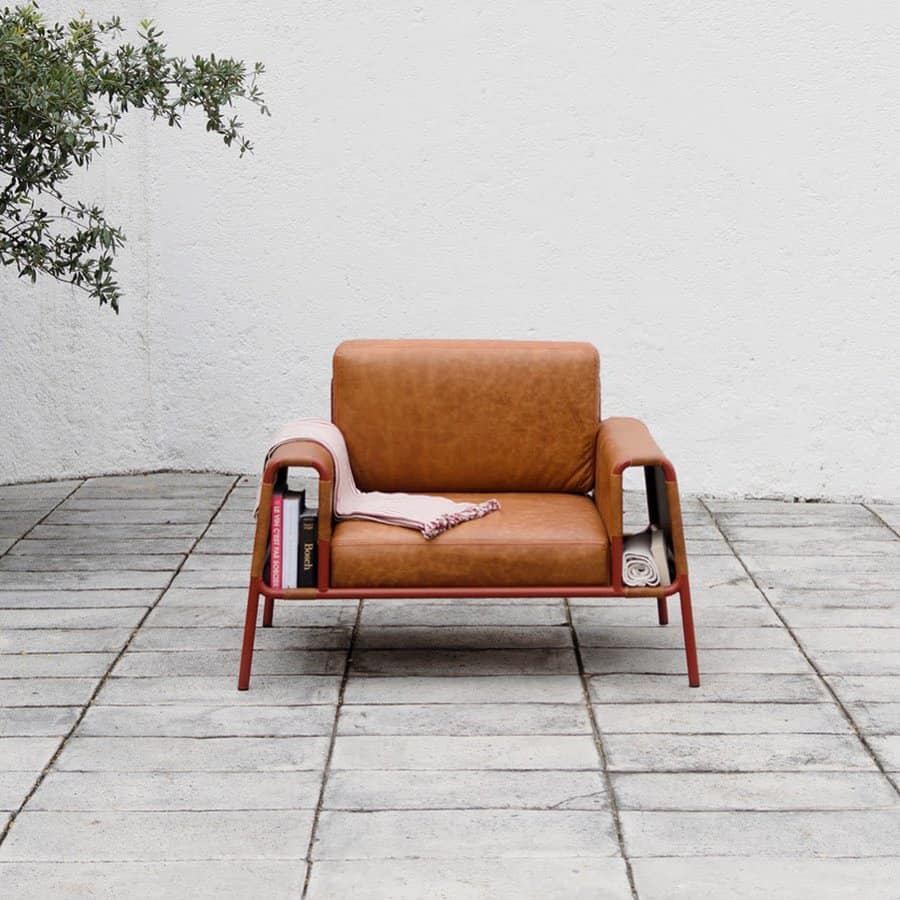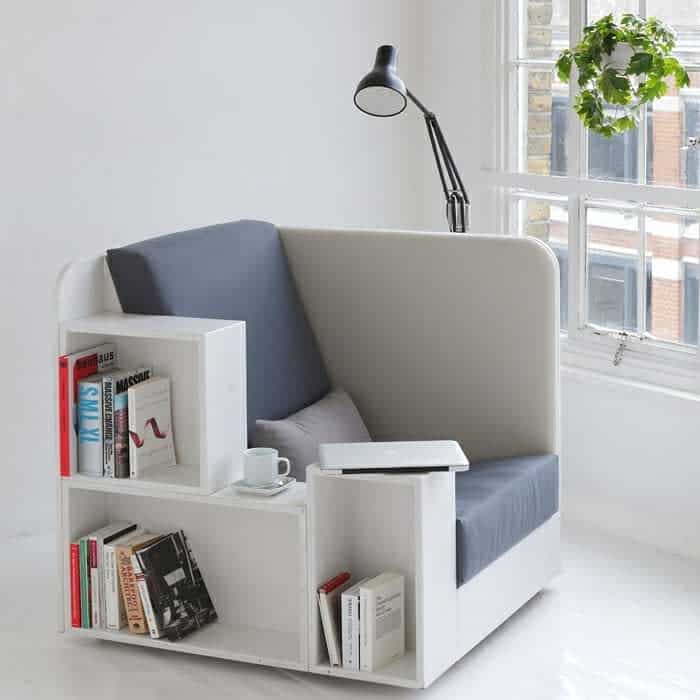 13. Discreet Floor Drawers
When space optimization is your goal, consider floor-level drawers for the ideal storage solution. These drawers allow you to hide away items while keeping them easily accessible.
Beyond clothing and linens, you can also utilize hidden storage behind mirrors or within furniture, maintaining a clutter-free appearance. These drawers offer surprising versatility – consider adding bins for seasonal decorations, extra toiletries, or even a cushion for additional seating when needed. Get creative with your storage solutions to make the most of your home's space. To enhance the discreet appearance, select drawer designs that blend seamlessly with your room's decor, ensuring both style and functionality.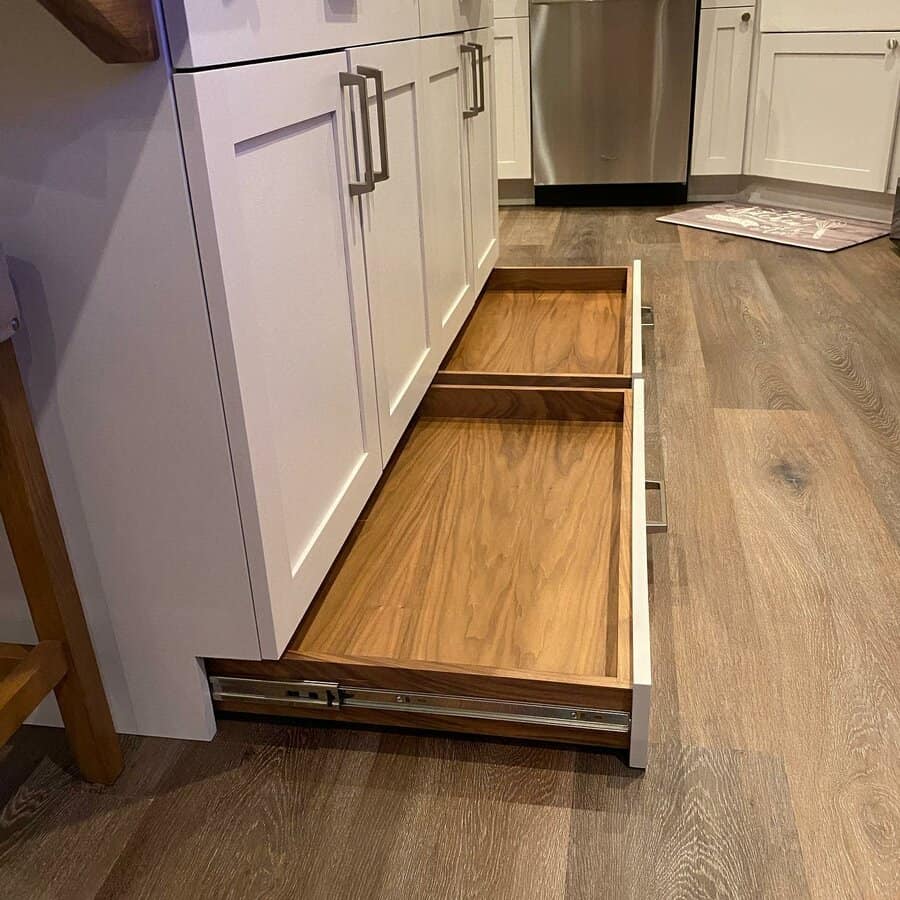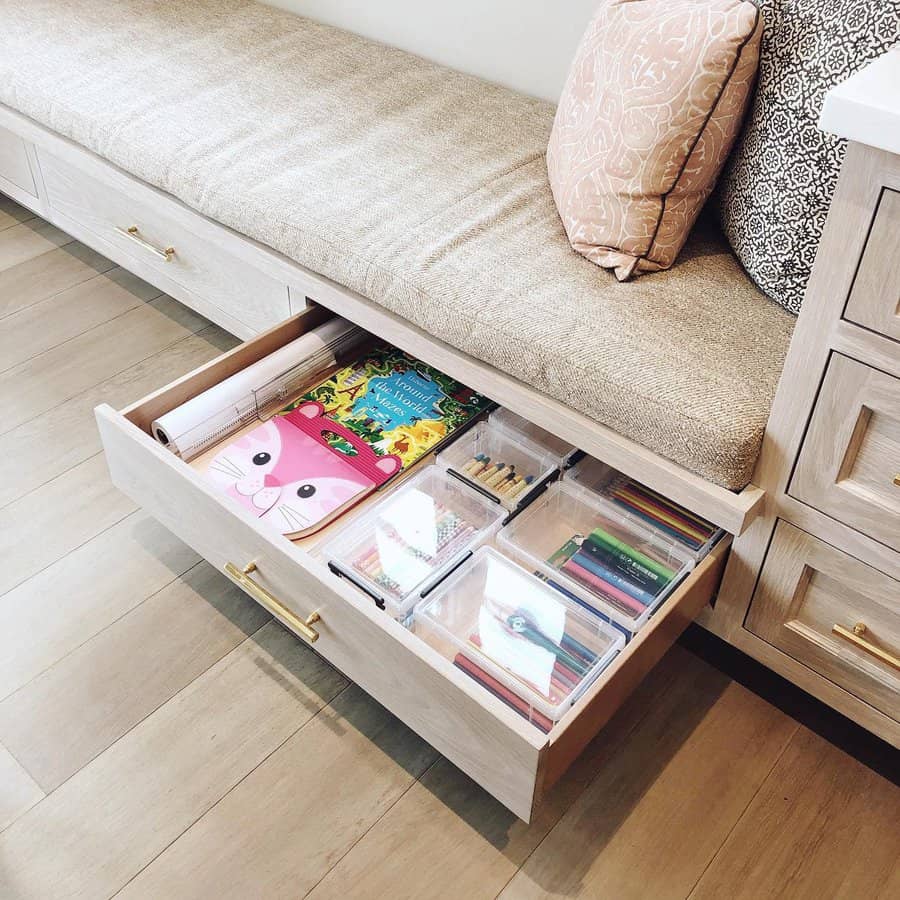 14. Bench Storage Solutions
When you're searching for ingenious yet budget-friendly space-saving ideas, DIY projects offer endless possibilities. Whether it involves repurposing furniture or discovering innovative uses for everyday household items, you can have a blast while optimizing your space.
For instance, have you considered making the most of the space beneath your bench or bed by crafting under-the-bench storage? This discreet storage solution keeps items organized and out of sight, and it's surprisingly easy to create with a touch of creativity and some basic tools.
With a DIY approach, you'll not only free up valuable room for your cherished belongings but also add a personalized touch to your space. To ensure a cohesive look, coordinate the storage design with your room's decor and color scheme, achieving both style and functionality in your home.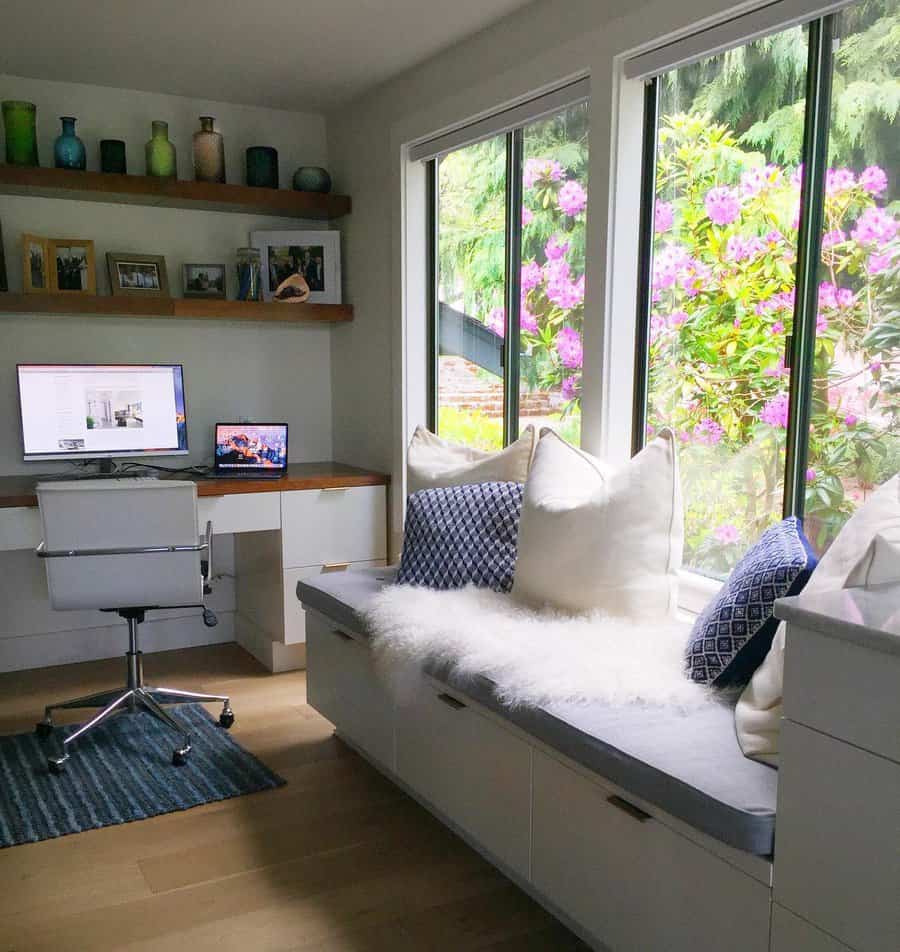 15. Wall-Mounted Storage Units
When space is at a premium, it's time to embrace creative storage solutions. Instead of dealing with clutter and chaos, think vertically. Wall-mounted storage acts like an additional closet, providing extra space without consuming valuable floor area.
For smaller items, consider using magnets and racks, or install a magnetic board that combines decoration with organization. When all else fails, a pegboard organizer can be your go-to solution, offering flexibility to hang items wherever space permits.
With these innovative ideas, you can customize your home while maximizing space efficiency. To maintain a cohesive look, select storage units and organizers that blend seamlessly with your room's decor, ensuring both style and functionality in your living spaces.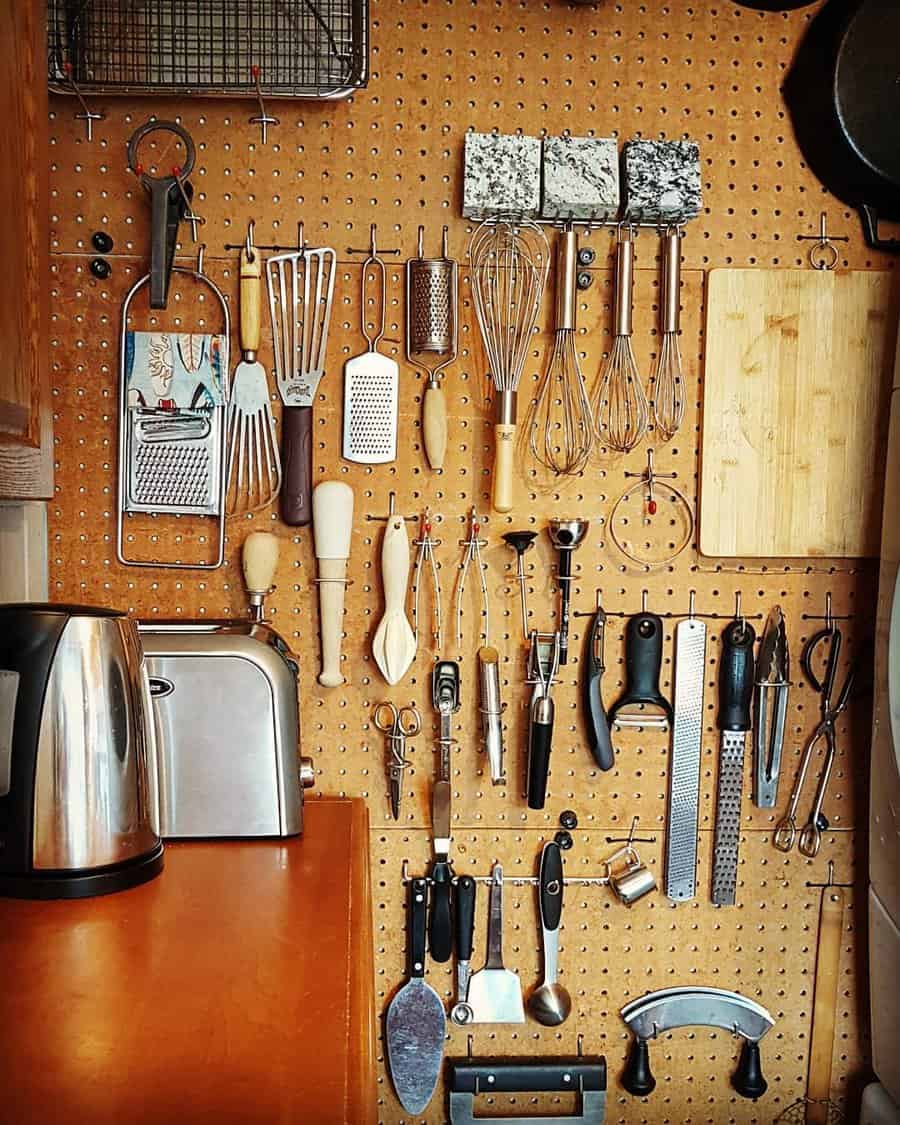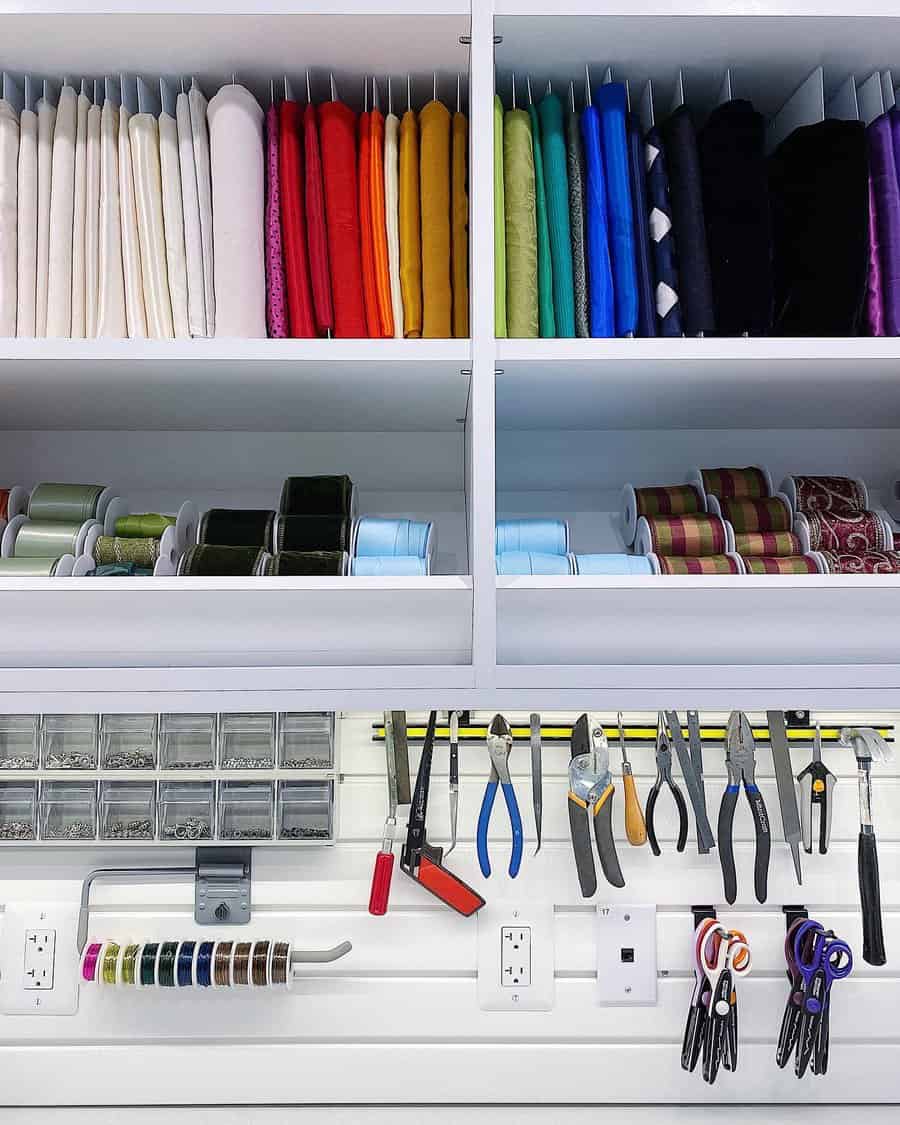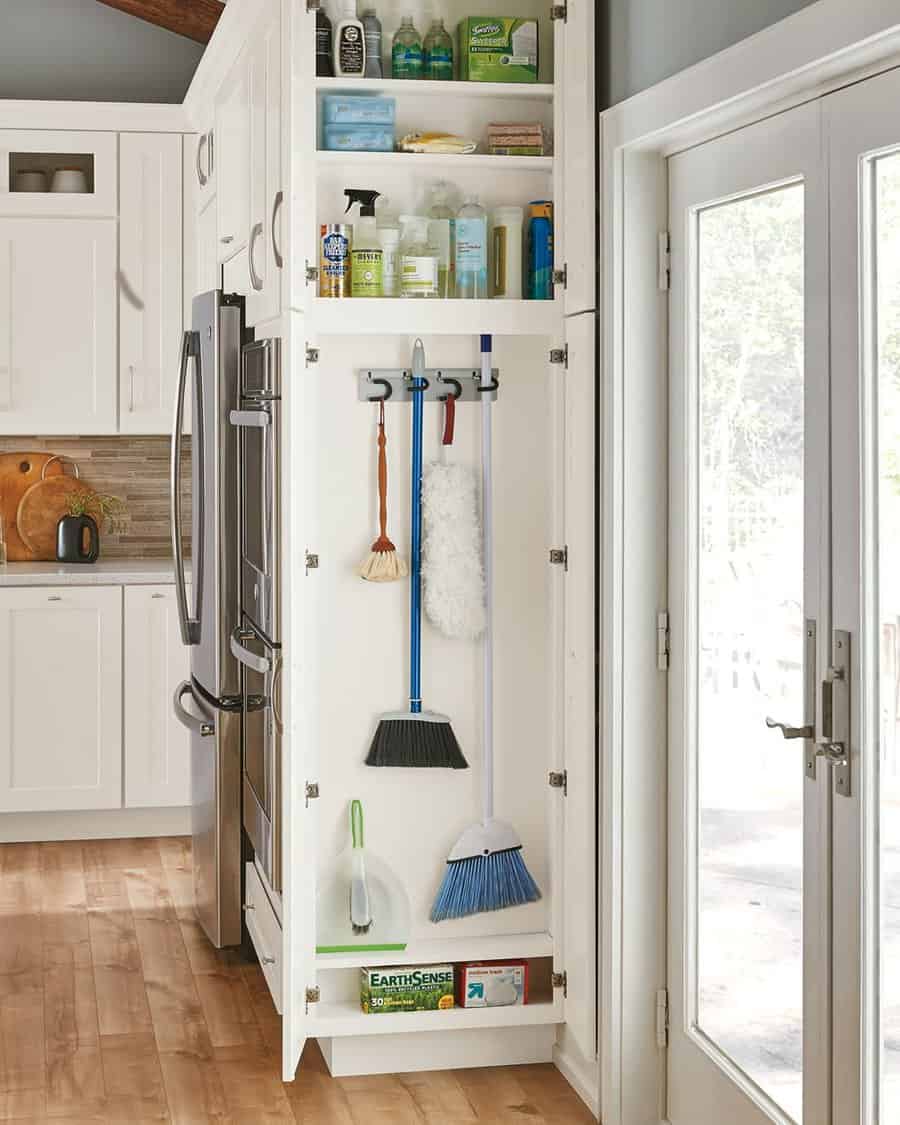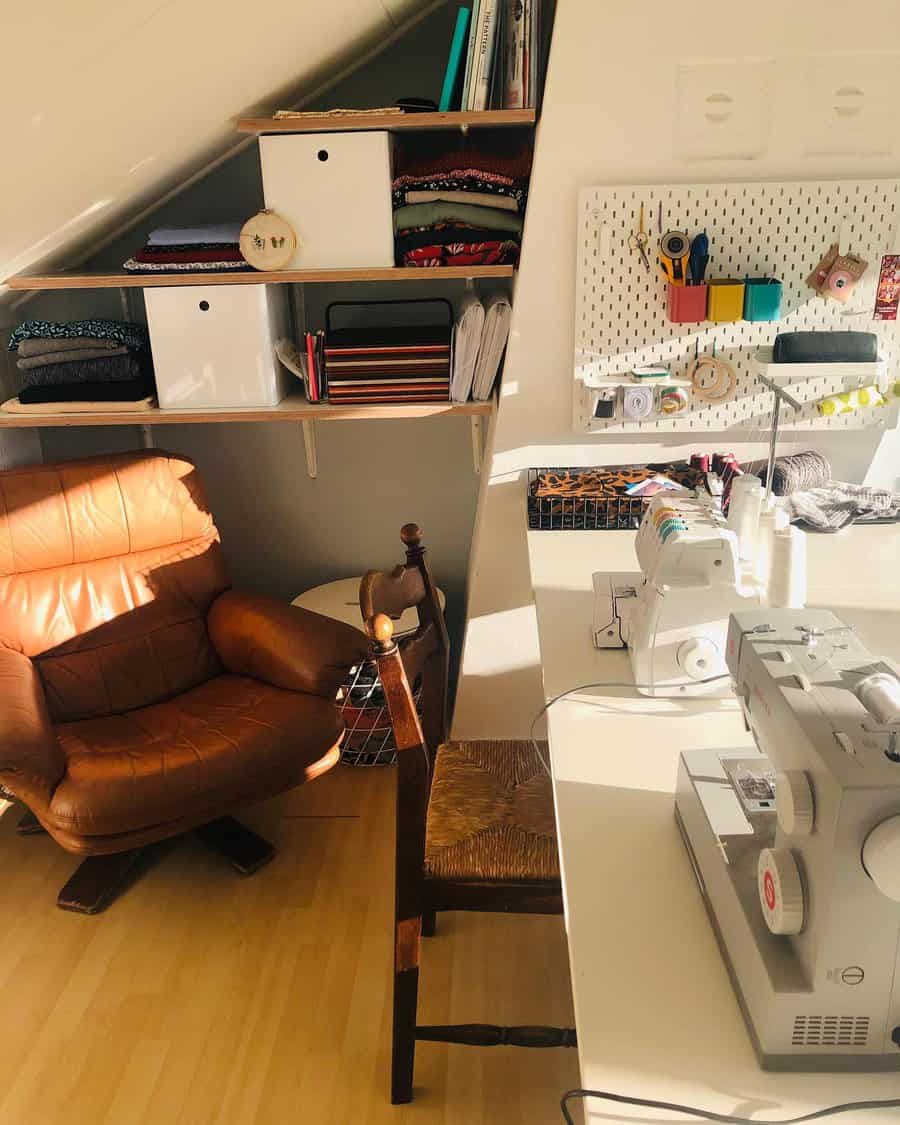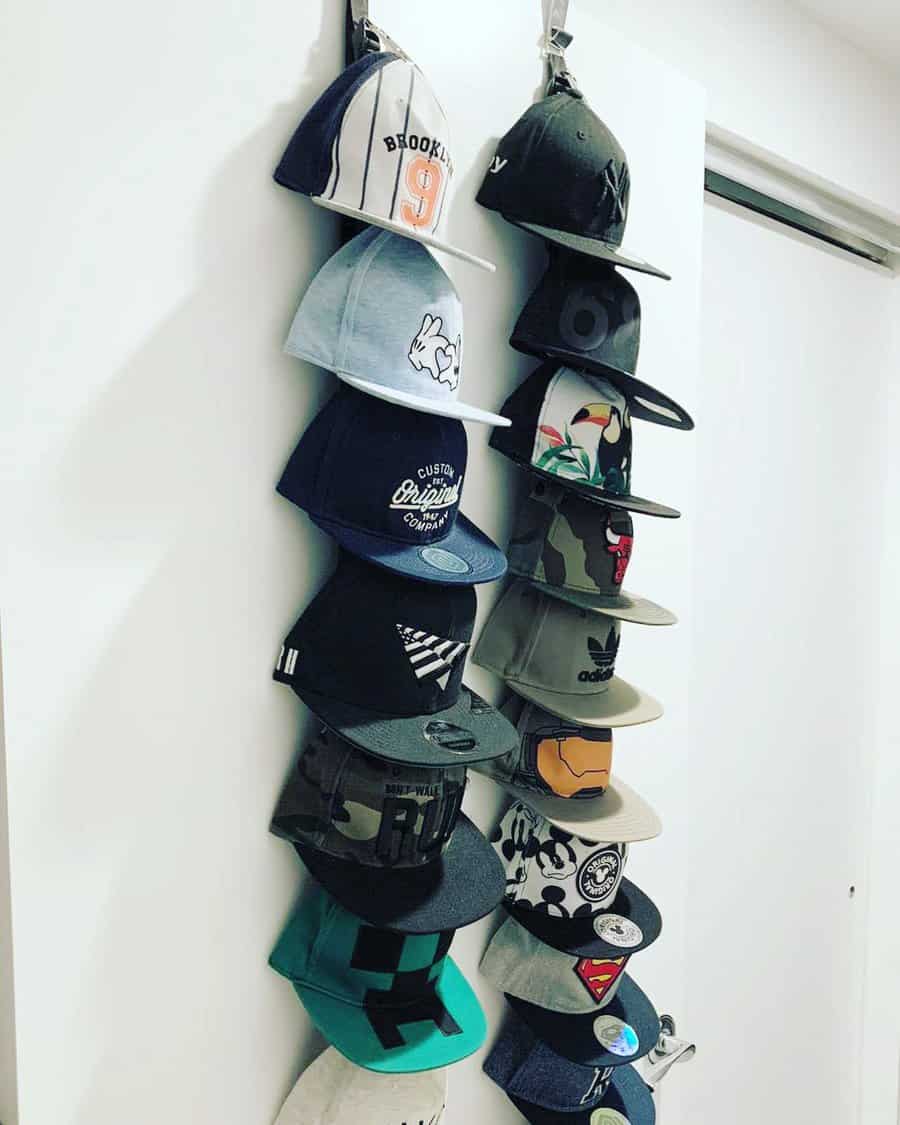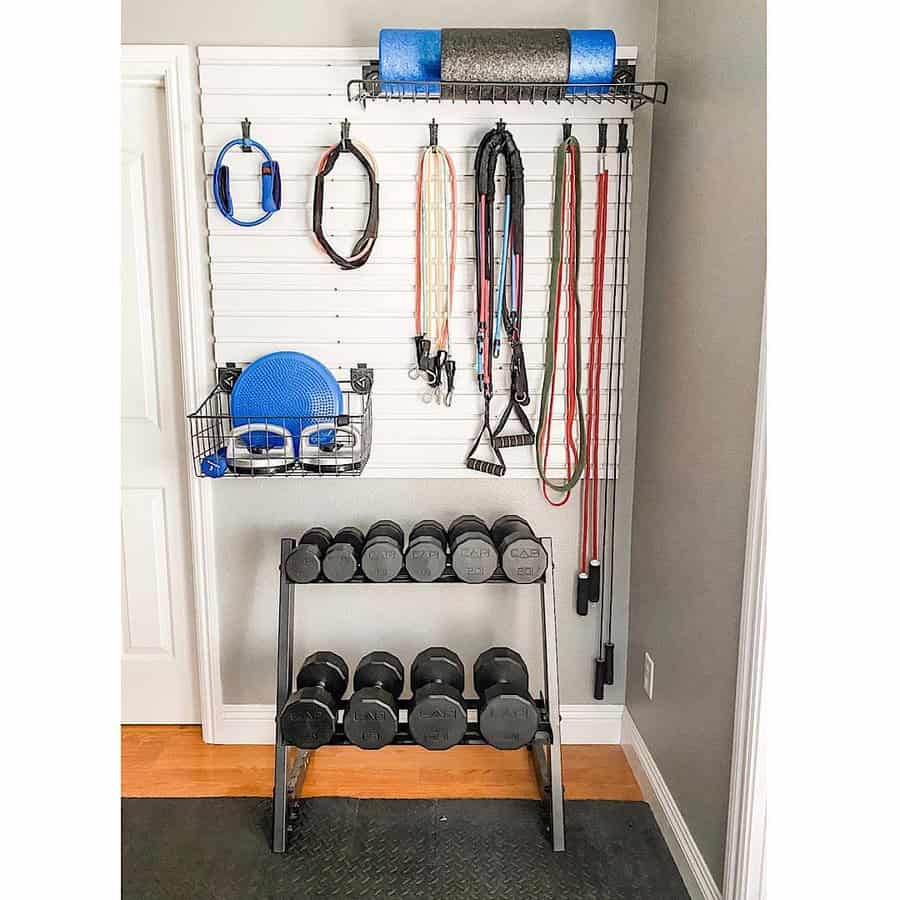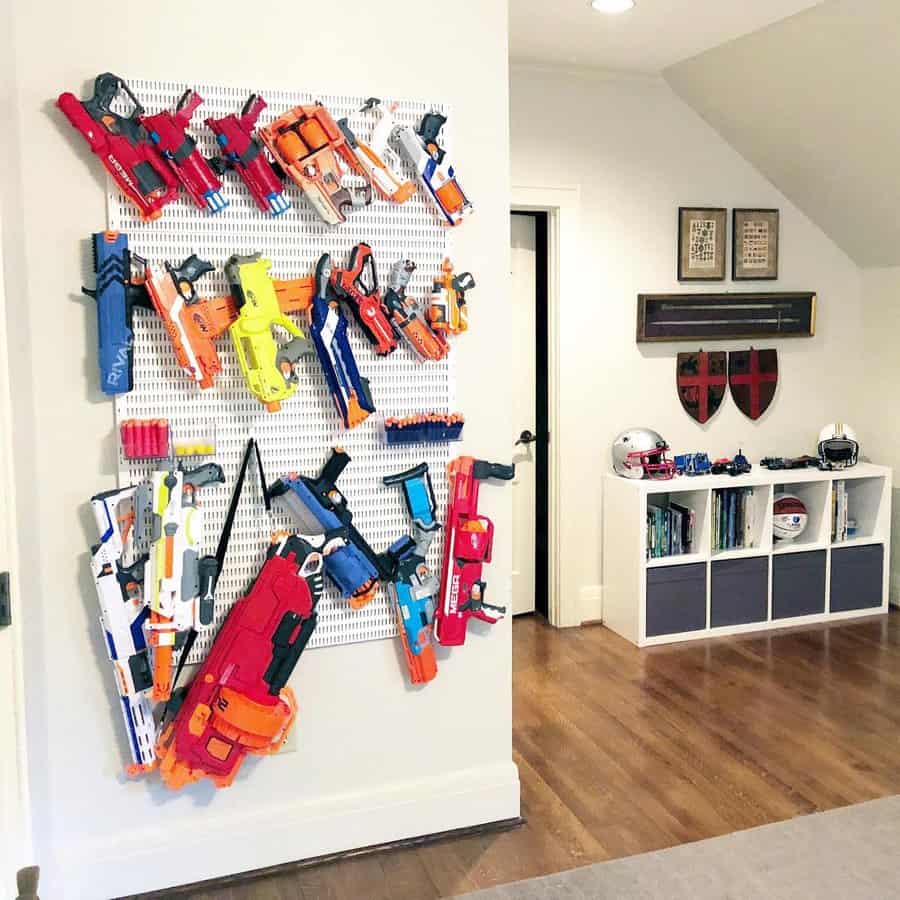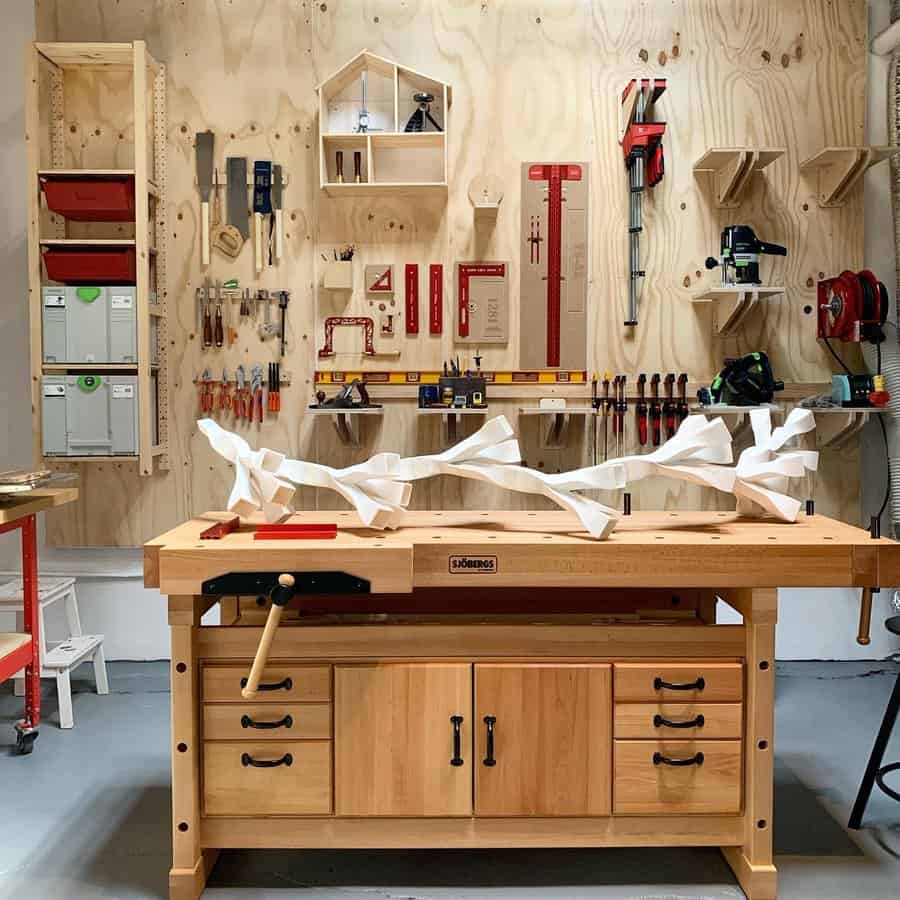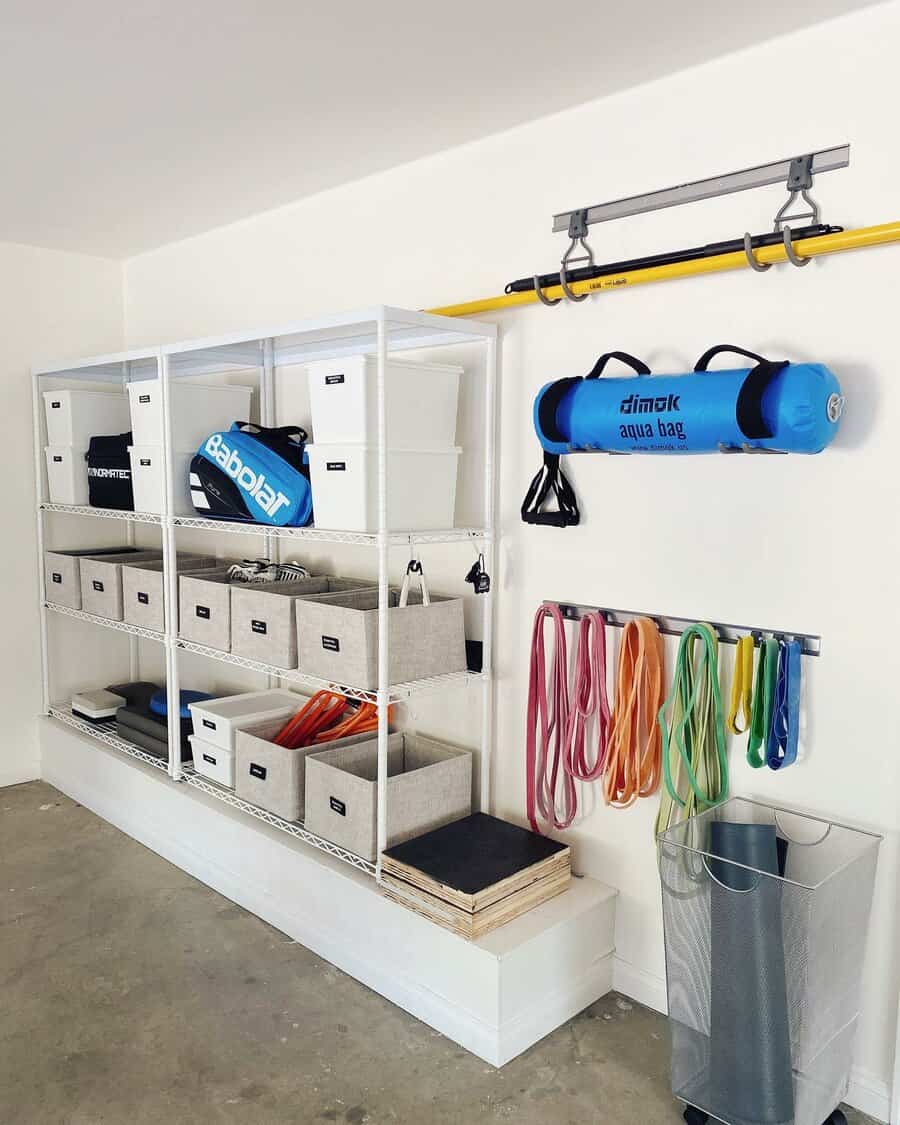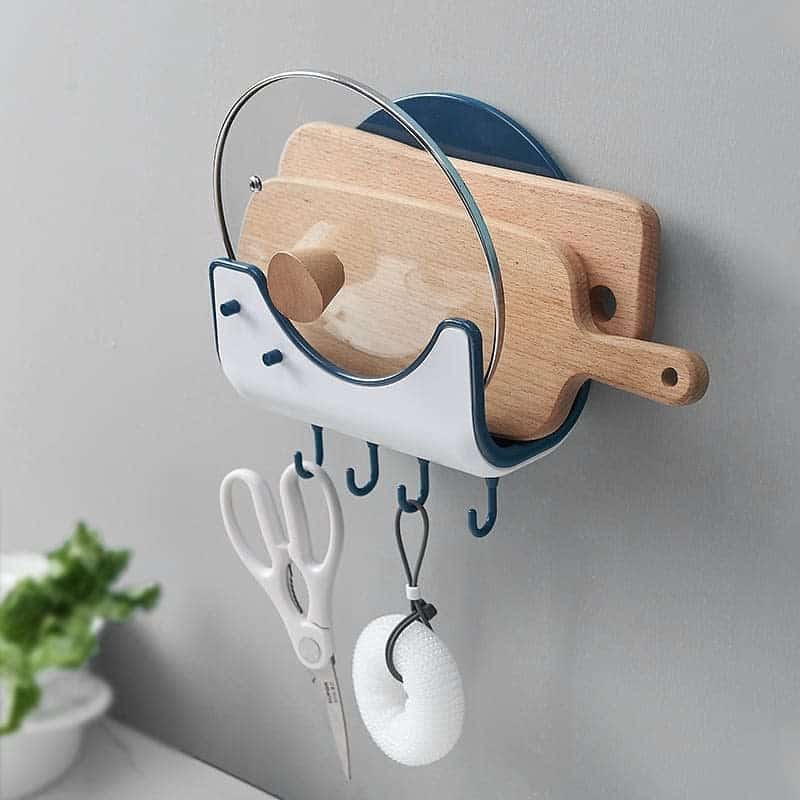 16. Door-Mounted Cabinet Racks
When space is scarce, harness the back of cabinet doors for additional storage. A few hooks and brackets can transform this space into a convenient spot to hang kitchen utensils, pots, and pans. This approach is particularly valuable when countertop and shelf space is limited.
Consider adding a cabinet door rack for enhanced organization, opening up a new level of storage potential. By selecting these thoughtful solutions, you can effectively utilize previously overlooked areas in your home, creating more room to work with. To maintain a cohesive look, opt for racks and hooks that complement your kitchen's decor and color scheme, combining style and functionality seamlessly.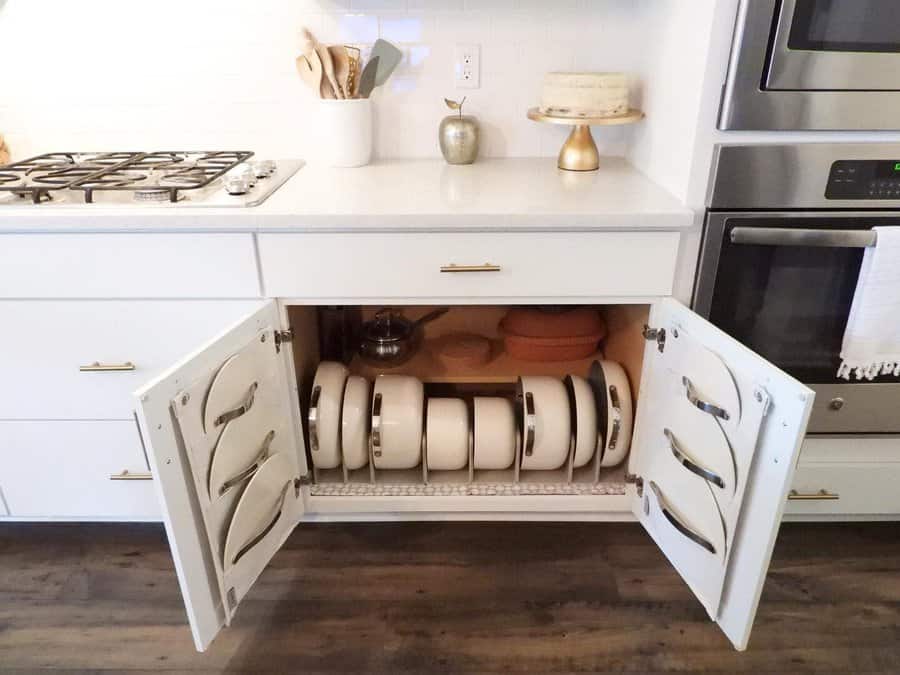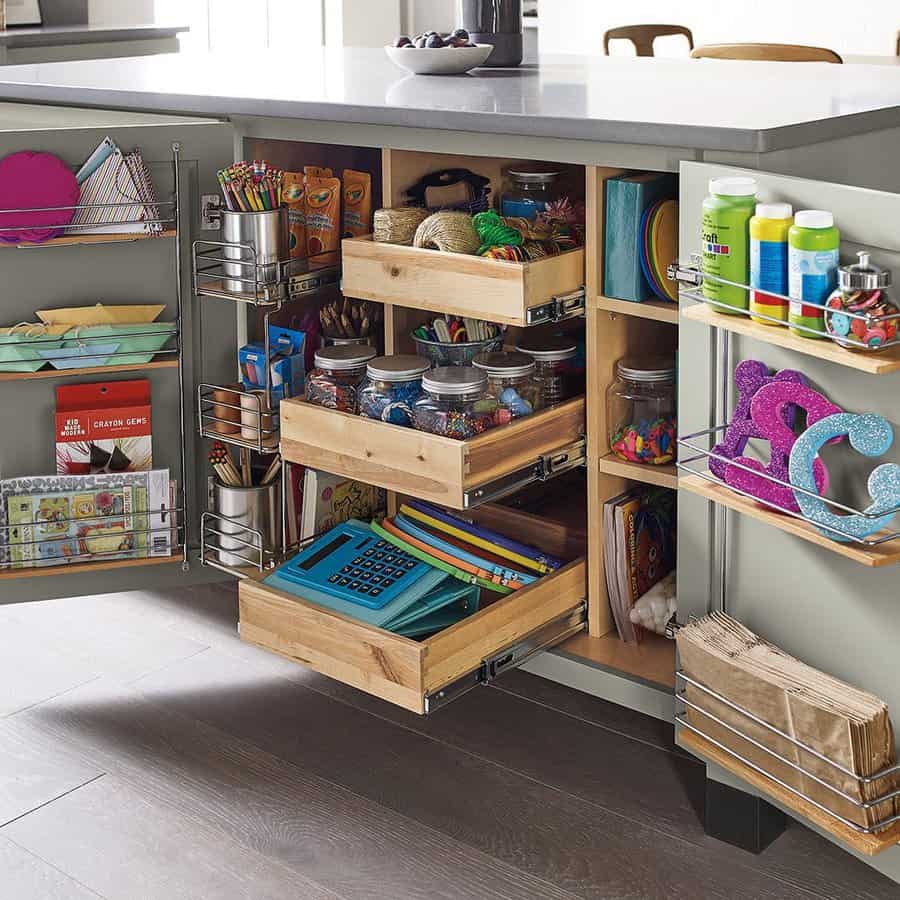 17. Versatile Floating Shelves
For maximizing storage while maintaining a sleek home design, consider the versatility of floating shelves. These shelves provide an unconventional storage solution without occupying excessive floor space, making them ideal for various purposes.
Whether it's organizing spices in the kitchen, displaying books and knickknacks in the living room, or arranging beauty products in the bathroom, floating shelves can be customized to suit any need. Their stylish design allows placement on empty walls near the ceiling or within small alcoves, providing endless possibilities for space-saving and organization.
With a wide range of options available, floating shelves not only look great but also offer practical functionality. When incorporating them into your decor, select shelves that complement your room's style and color scheme, achieving both aesthetics and efficiency in your living spaces.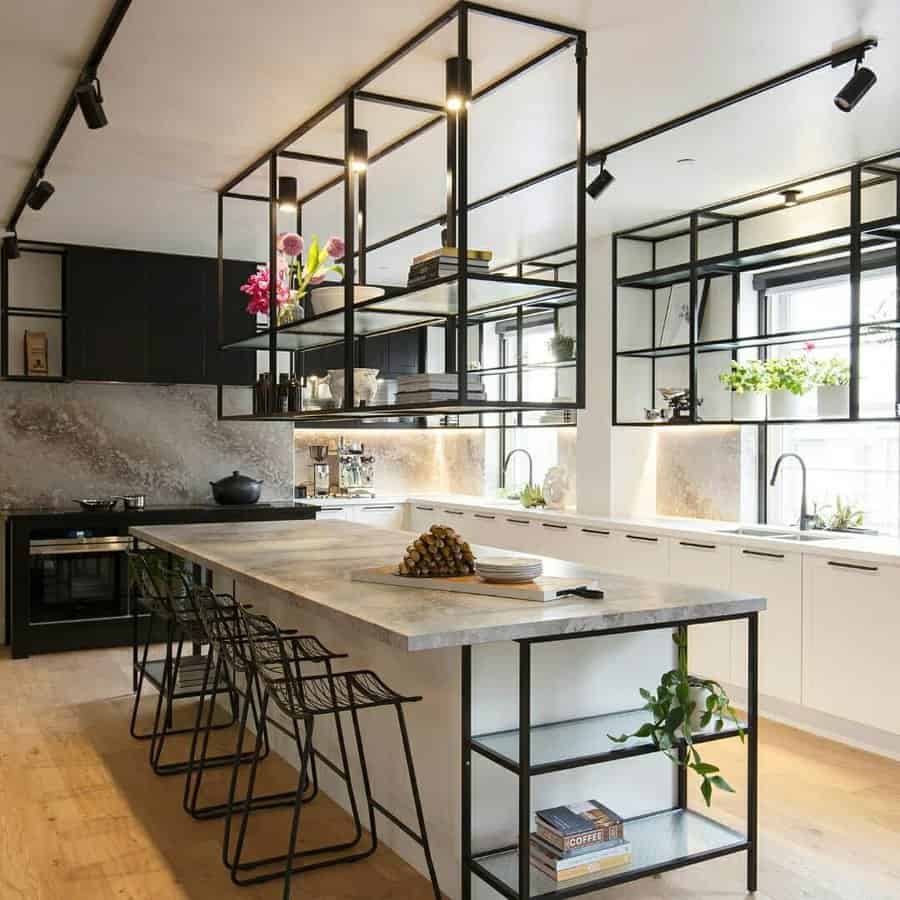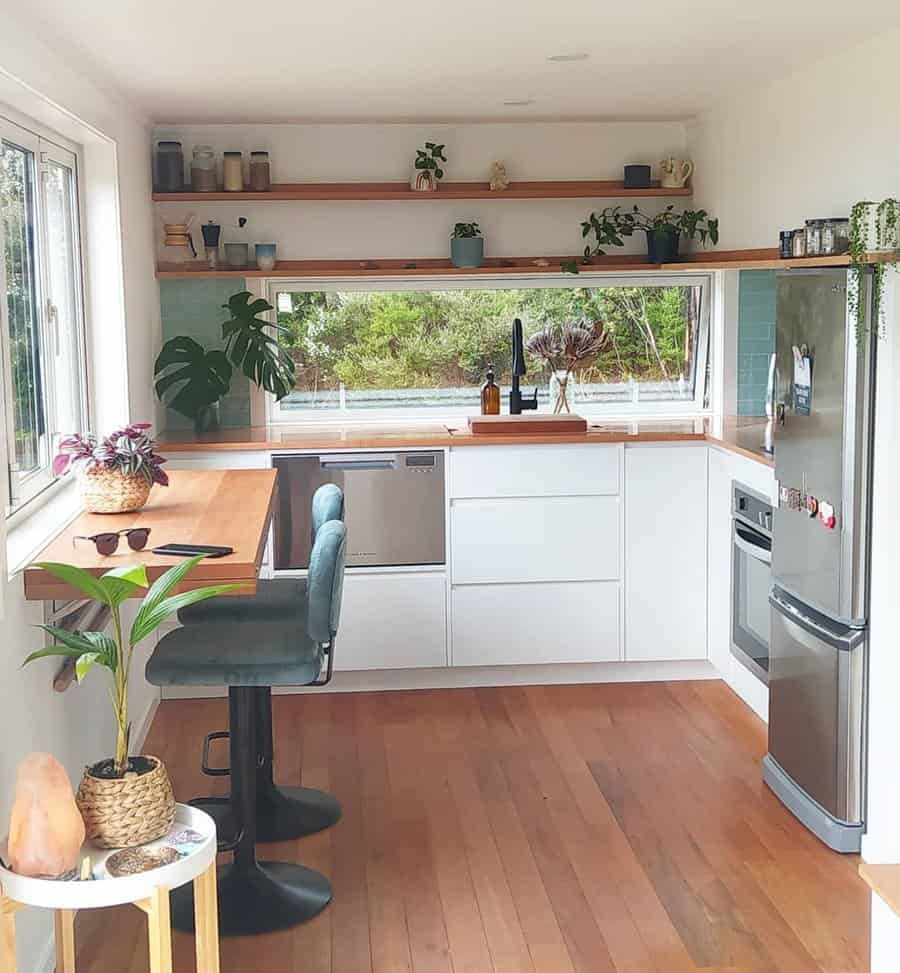 18. Hidden Coffee Bars
When space is at a premium in your home, consider innovative solutions like a recessed coffee bar. This clever addition creates extra room in your kitchen while maintaining style and convenience. Customize it with shelves and cubbies for added functionality.
Transform an empty nook or hallway wall into a statement piece that serves as the focal point of your kitchen. With a recessed coffee bar, you can unleash your inner interior designer and optimize your space without compromising on aesthetics. To complete the look, select shelving and decor elements that blend seamlessly with your kitchen's style and color scheme, achieving both practicality and visual appeal in your home.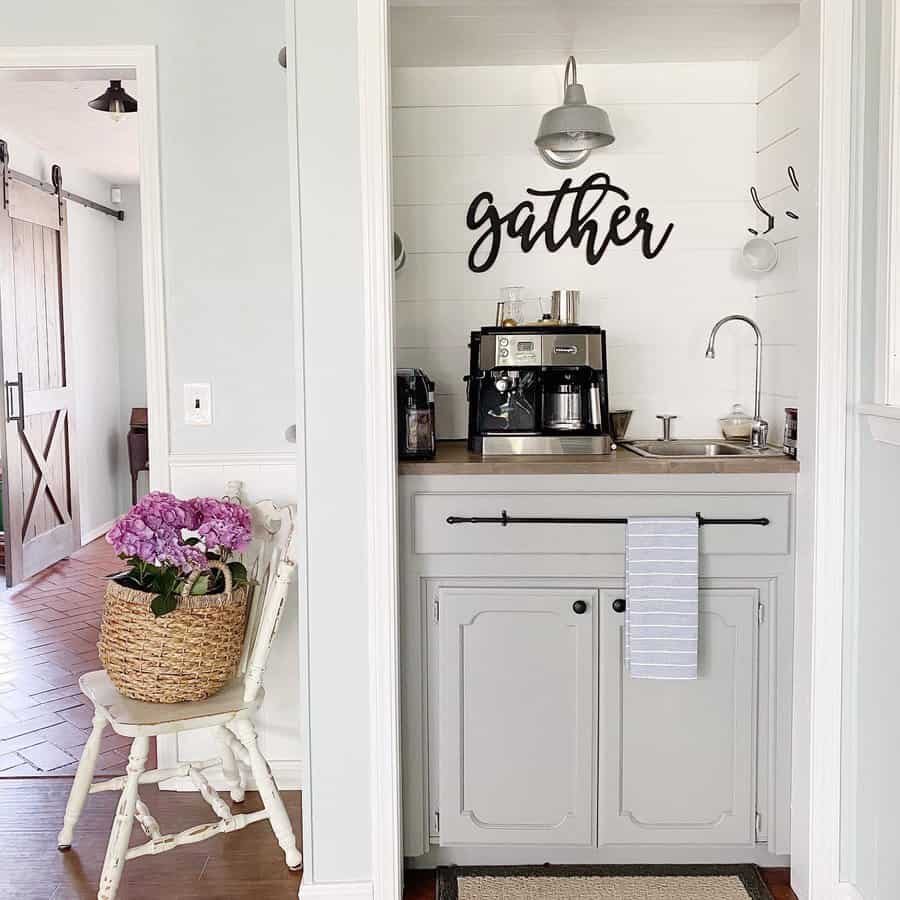 19. Streamlined Kitchen Organizers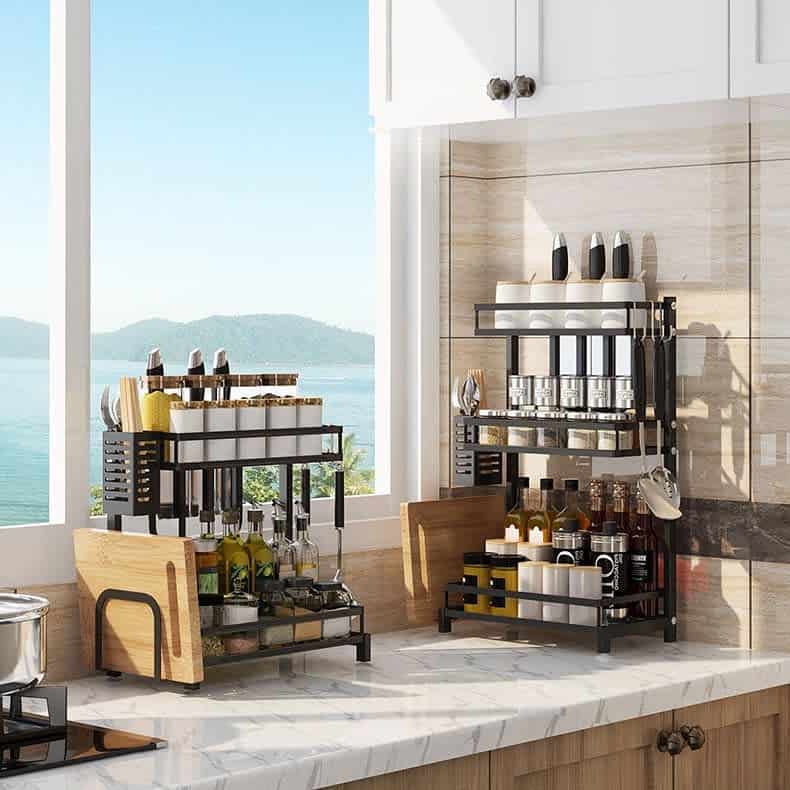 20. Desk with Built-In Storage
Creating an efficient workspace is essential for home organization and productivity. Consider space-saving strategies such as wall-mounted file holders or an under-the-desk storage cart to optimize wall and floor space while keeping supplies well-organized and easily accessible.
These solutions are versatile, ensuring that office equipment, writing materials, documents, and personal items find their place within your workspace. By selecting storage solutions that match your office's decor style and color scheme, you can enhance both the functionality and aesthetics of your home office. Organize your space efficiently to boost productivity and create a stylish work environment.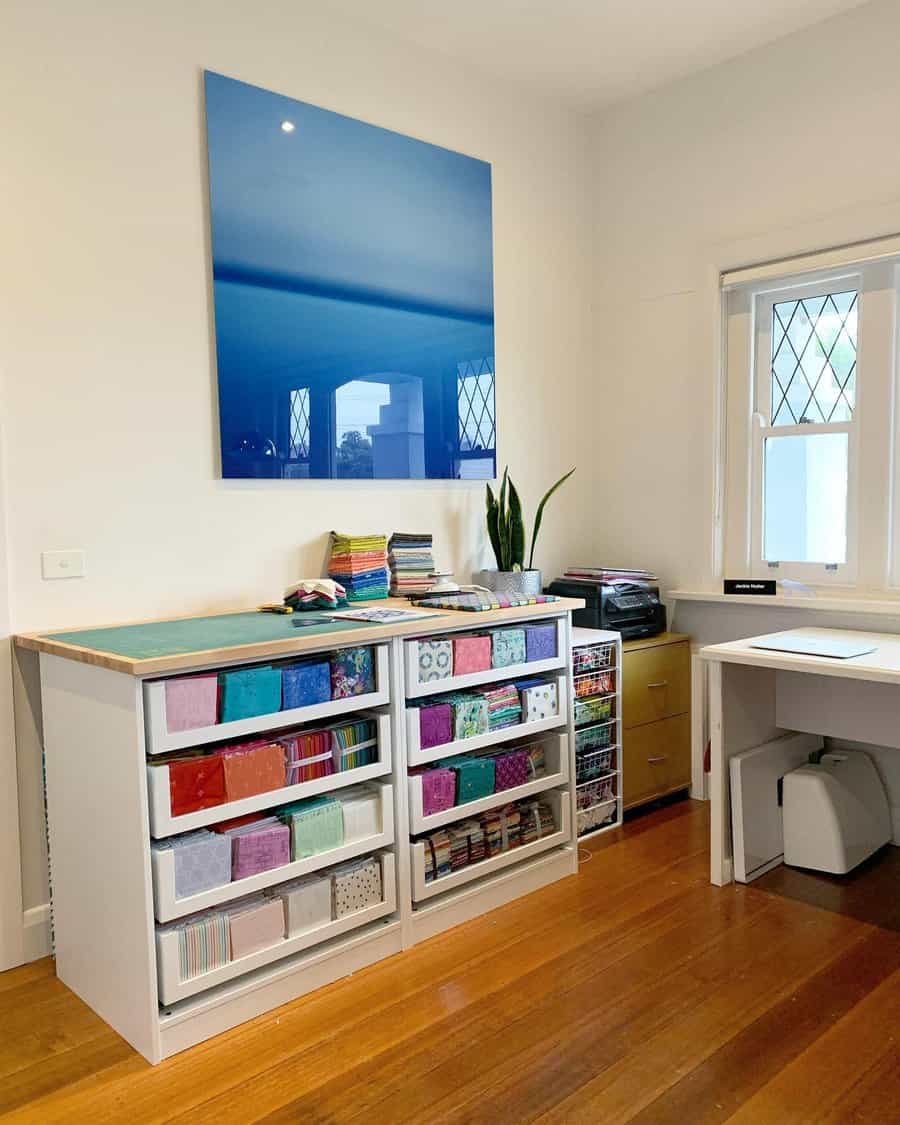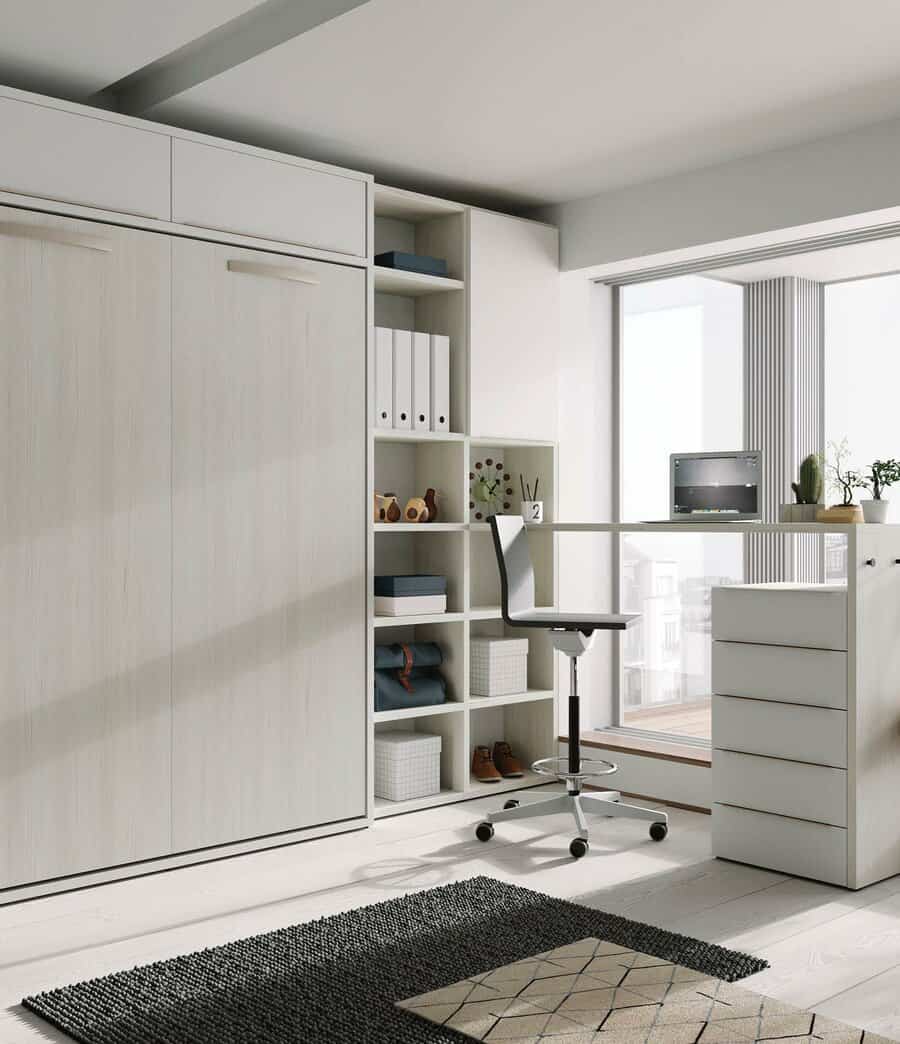 21. Drawer Organization Systems
When space is at a premium, practical and creative solutions can help you maximize storage. Start by using drawer dividers to transform your drawers into organized and efficient compartments.
Drawer dividers allow you to compartmentalize items, ensuring easy access without the need to search through clutter. Whether you have an abundance of stationery supplies or stacks of clothing, these dividers provide designated spaces for everything, optimizing small storage units with minimal effort. To complete the organization, select dividers that align with your drawer's size and contents, achieving both orderliness and functionality in your living spaces.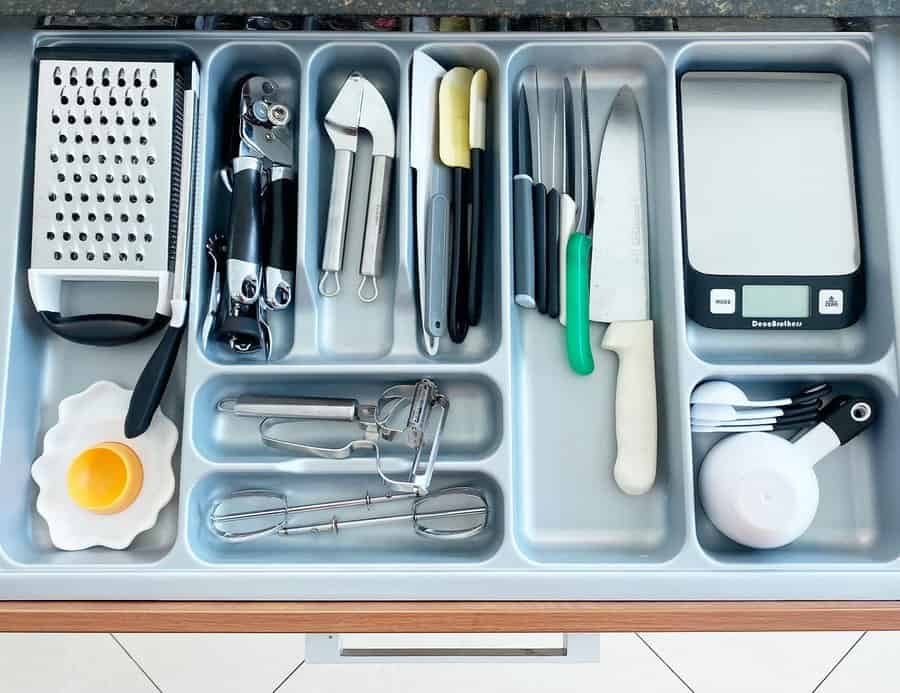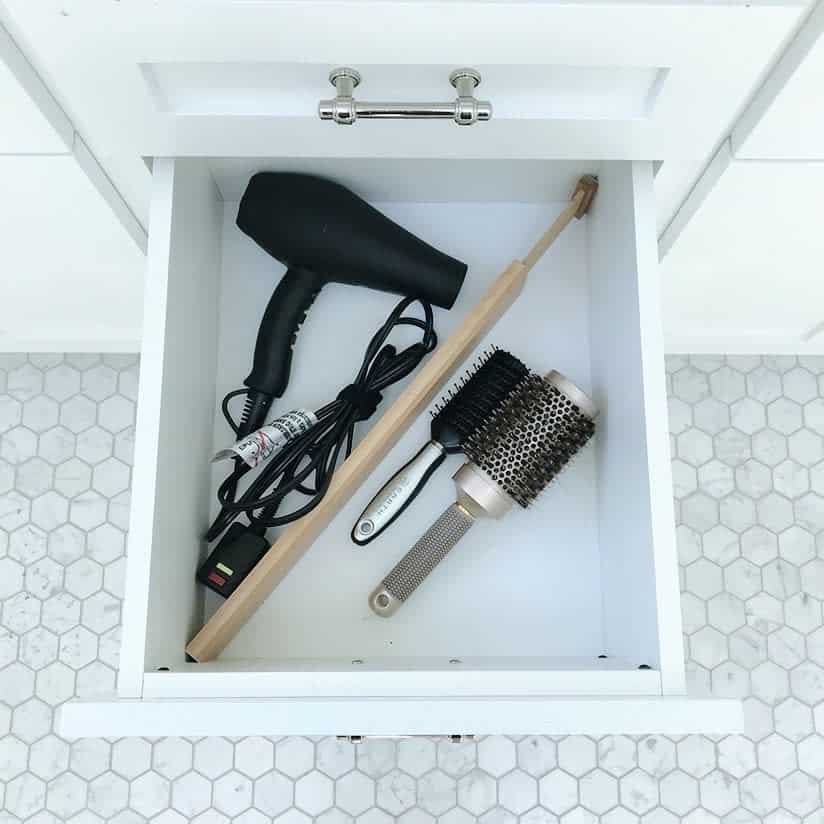 22. Pantry Organization Ideas
Regain control of your storage space and create a well-organized pantry with clever racks and organizers. Simplify your access to items by using rotating turntable systems that fit seamlessly into overlooked corners, keeping everything labeled and within reach.
For those awkwardly sized items, invest in a stackable two-tier shelf system that maximizes storage, creating more room for your cherished kitchen gadgets. These solutions are ideal for transforming cramped spaces into functional living areas, ensuring a streamlined and organized appearance in kitchens of all sizes. To complete the look, select organizers and racks that coordinate with your pantry's decor, achieving both efficiency and visual appeal in your kitchen.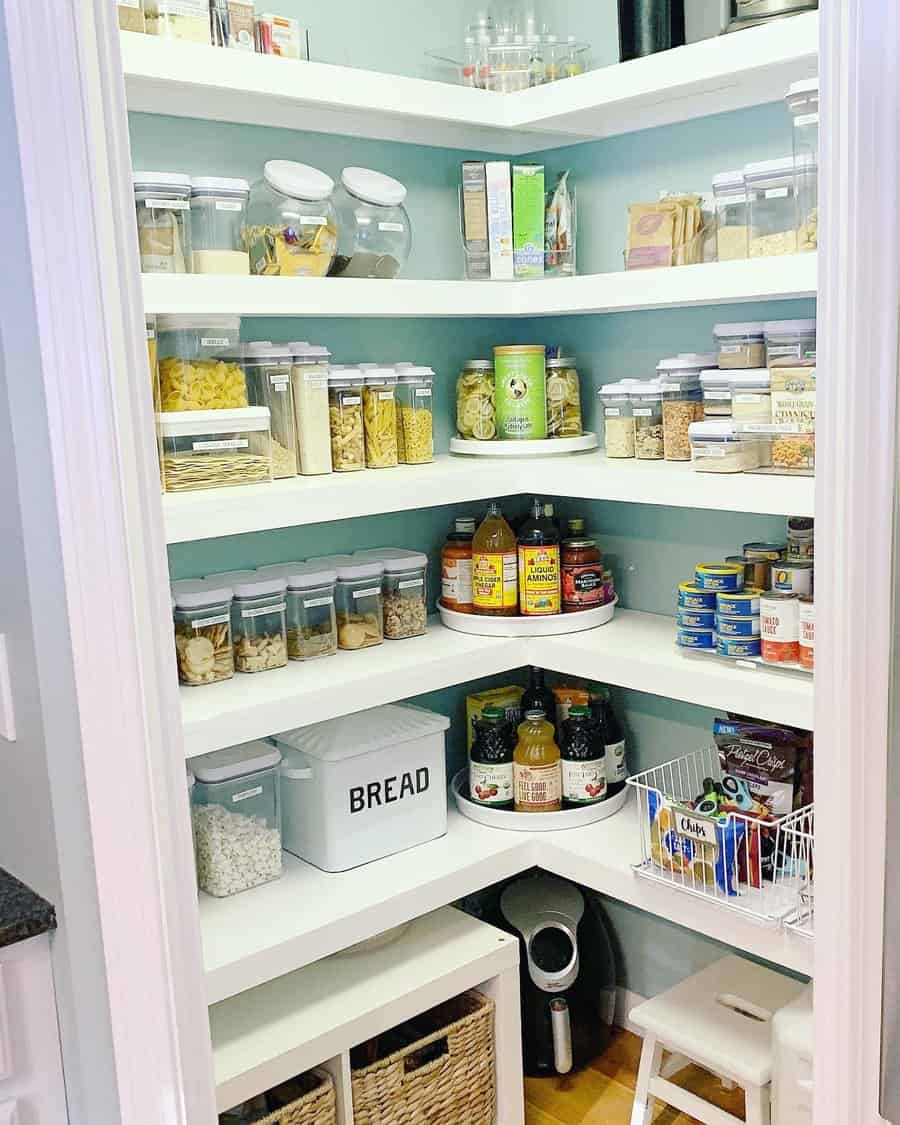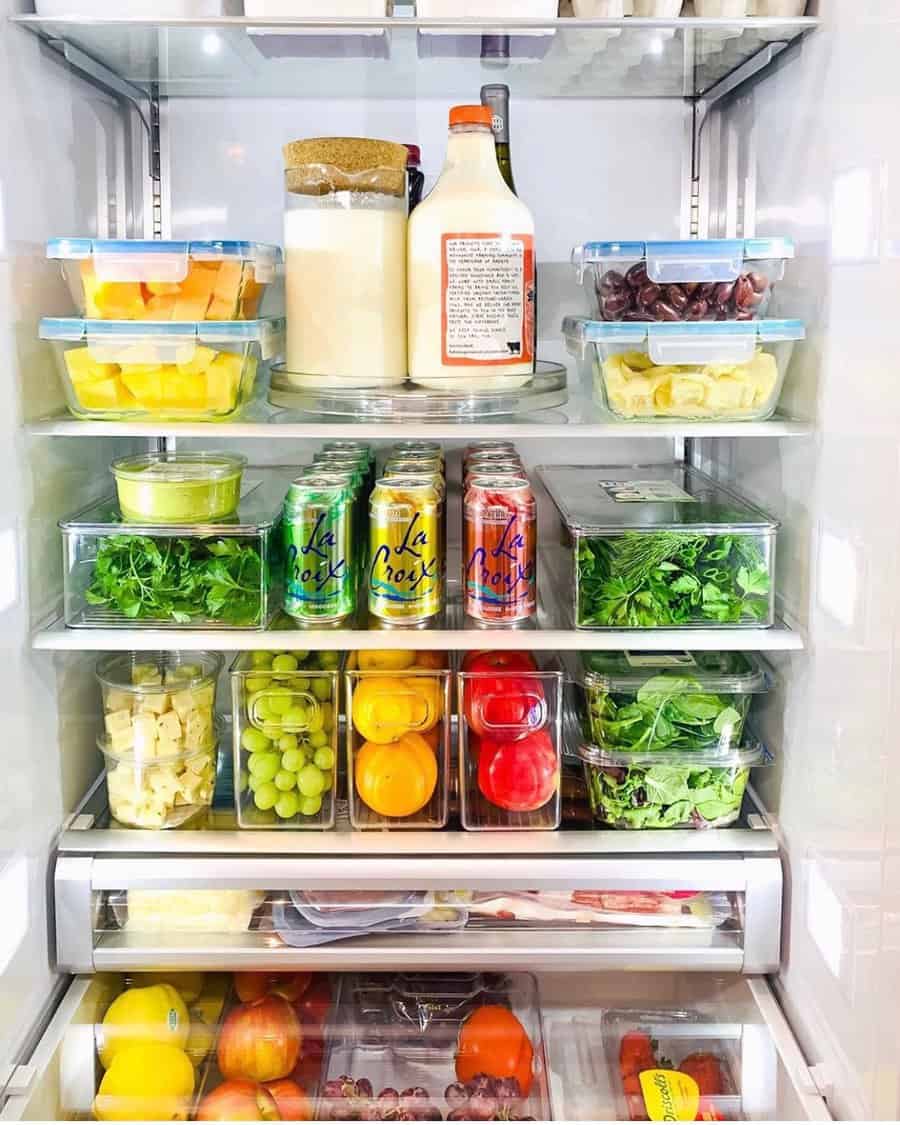 23. Dinnerware Tiered Storage
In a world where space is a precious commodity, maximizing every inch of your home is essential. Whether you're stowing away seasonal clothes or organizing everyday items, smart storage solutions are invaluable additions to any home.
Take, for instance, the tiered dinnerware divider. Designed for kitchen cupboards, it efficiently organizes and stores a variety of plate sizes, from small side plates to large dinner plates, all in one convenient place. This innovative storage solution not only optimizes space but also simplifies the organization of your dinnerware, ensuring a tidy and efficient kitchen. To complete the look, choose dividers that align with your cupboard's dimensions and your dinnerware's style, achieving both functionality and visual appeal in your kitchen.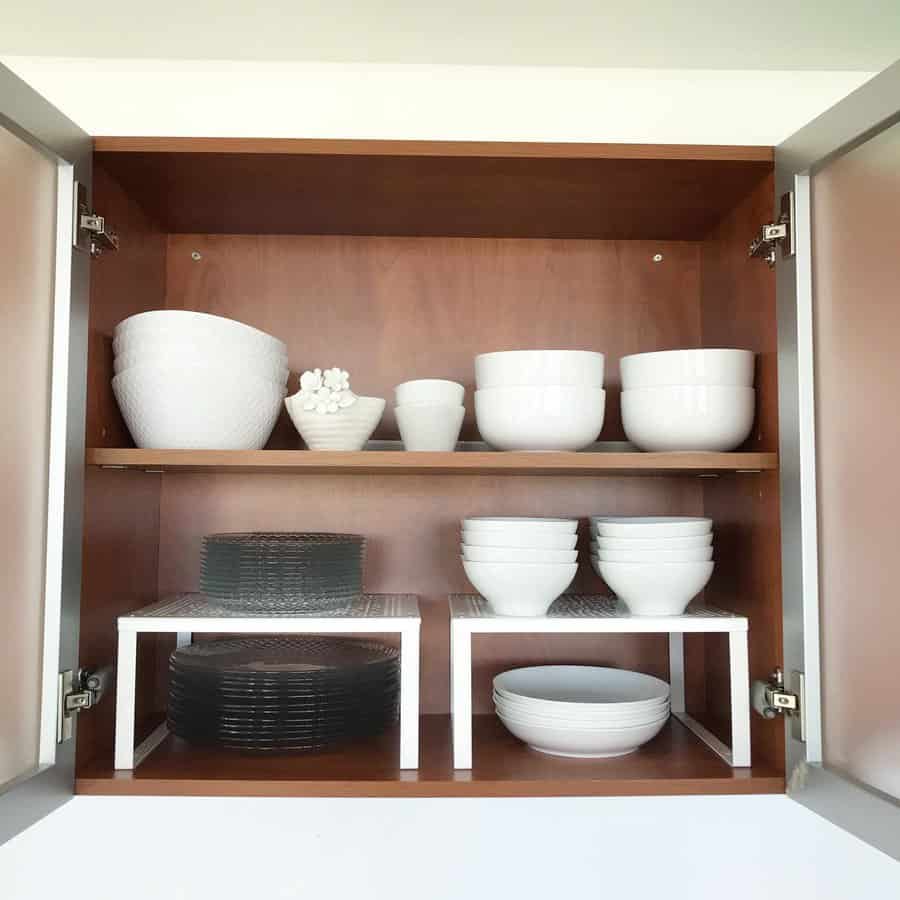 24. Stairs Concealment Cabinets
In small and cluttered spaces, finding storage solutions that don't occupy extra room can be a daunting task. Fortunately, there are space-saving options that can transform even the most cramped spaces into well-organized paradises.
Under-the-stairs storage units, complete with shoe racks and mudroom features, offer easily accessible yet discreet storage spaces for various items, effectively freeing up space in other parts of the house. With these simple space savers, you can repurpose neglected corners and turn them into functional storage areas, making the most out of your available space while maintaining a clutter-free environment. To complete the look, choose storage units that match your home's style and color scheme, achieving both practicality and visual appeal in your living spaces.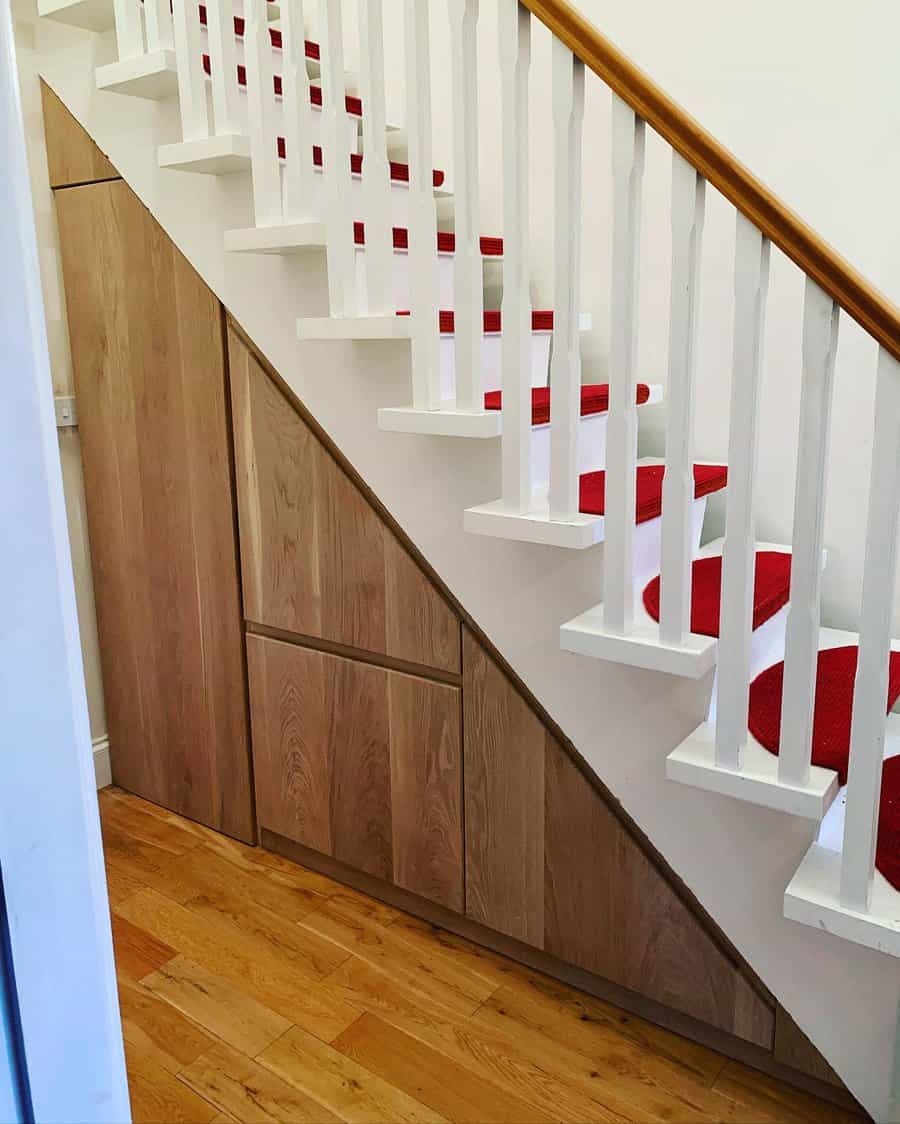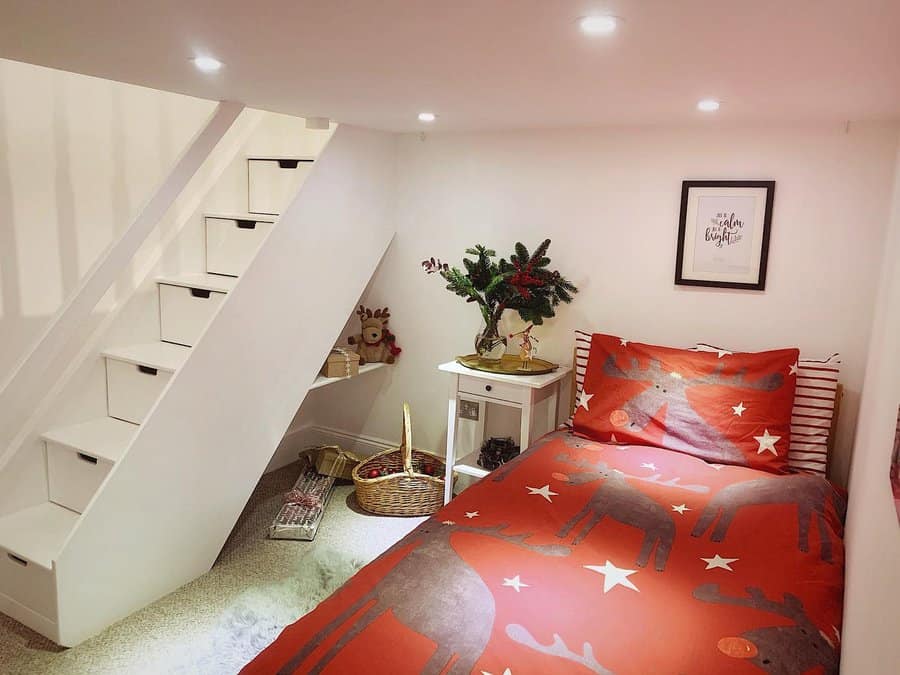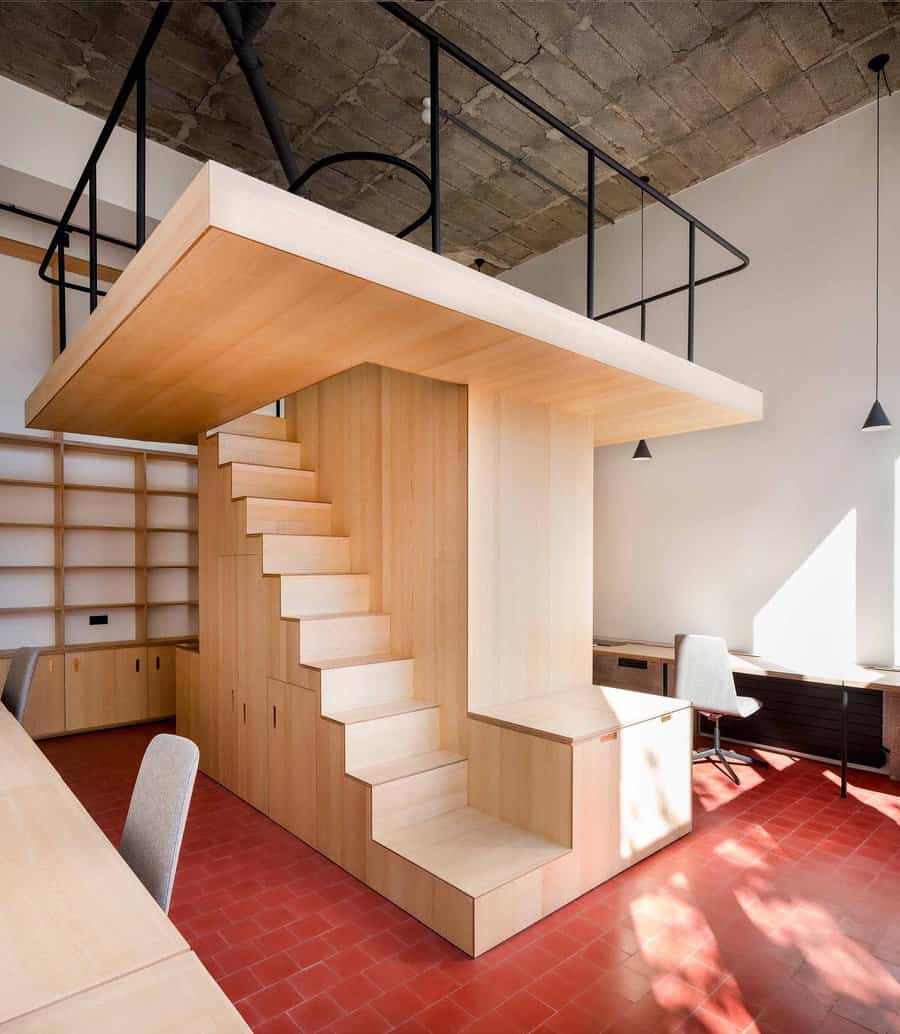 25. Recessed Wall Shelving
In the realm of space-saving storage, innovators have introduced various creative solutions to optimize your home. Recessed shelving, for instance, is a brilliant concept for organizing underutilized spaces like those under stairs, within hallway alcoves, or behind sofas.
These shelves not only enhance organization but also liberate valuable floor space, reducing the feeling of crowding in your home. By strategically incorporating well-designed furniture pieces into available spaces, you can create attractive living areas while making the most of existing storage capacity. To complete the look, select shelving designs and decor elements that blend harmoniously with your home's style and color scheme, achieving both functionality and visual appeal in your living spaces.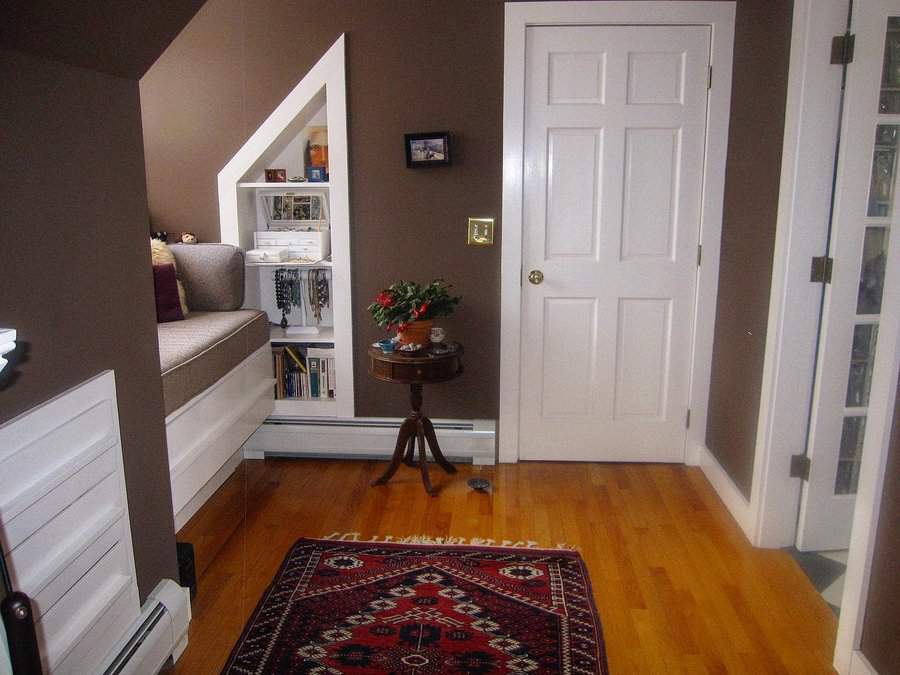 26. Kitchen Islands with Pegboards
In kitchens with limited space, discovering effective storage solutions can be a challenge. However, a practical and creative option exists to maximize your storage potential: a kitchen island with a pegboard.
These islands offer a fantastic way to utilize vertical space for various items, from pots and pans to bulkier kitchen appliances. Available in a range of sizes and styles, you can select an island that seamlessly blends with your kitchen's decor or stands out as a striking statement piece. Not only are they stylish and convenient, but they also contribute to kitchen organization by providing ample additional storage space. To complete your kitchen's transformation, choose an island design and pegboard accessories that match your kitchen's style and color scheme, achieving both practicality and visual appeal in your cooking area.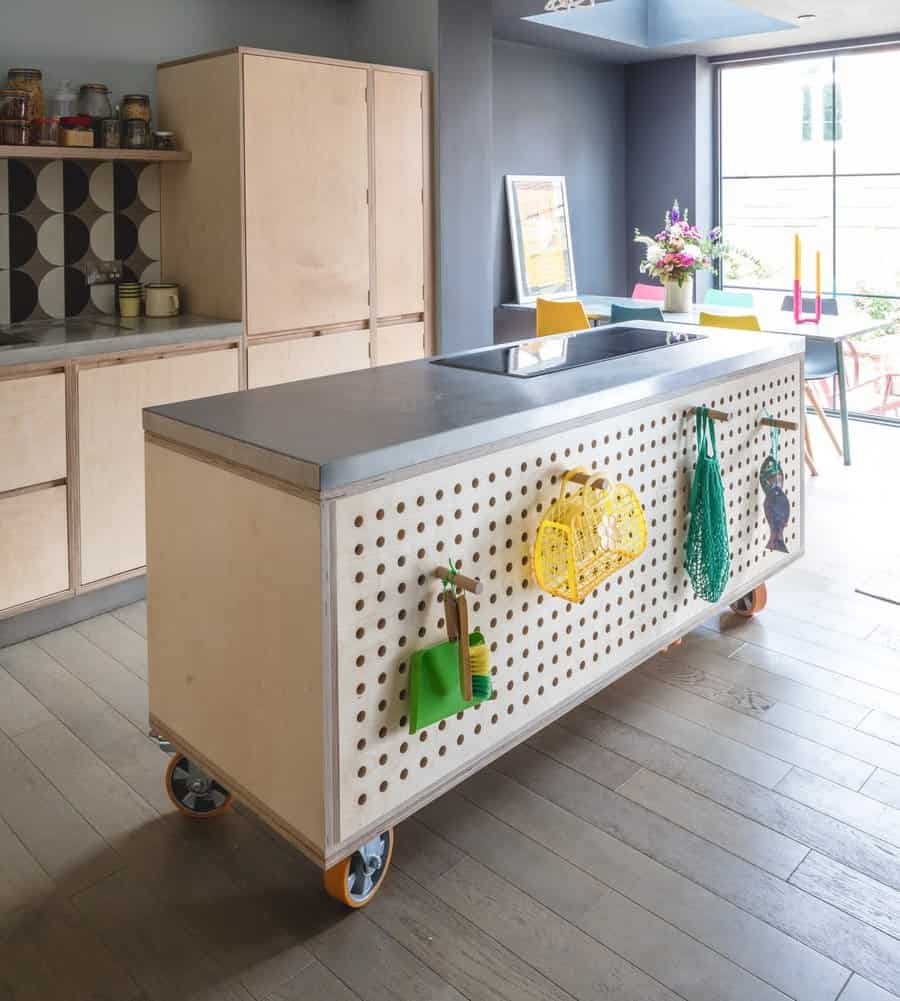 27. Creative Toy Storage Boxes
In small playrooms, finding creative storage solutions that maximize space is essential. Fortunately, with some ingenious ideas, you can make the most of your available room. Consider investing in toy crate boxes for books and toys in the playroom – these boxes offer abundant additional storage, are lightweight enough for kids to move easily, and don't occupy excessive floor space.
Crate boxes are incredibly versatile – you can stack them on shelves or place them individually around the room, doubling as colorful furniture pieces. Whether you're looking to declutter or add a playful touch to your playroom, stylish and practical crate boxes provide an easy way to save space while enhancing organization and aesthetics. To complete the look, choose crate box designs that match the playroom's decor and color scheme, achieving both functionality and visual appeal in your child's space.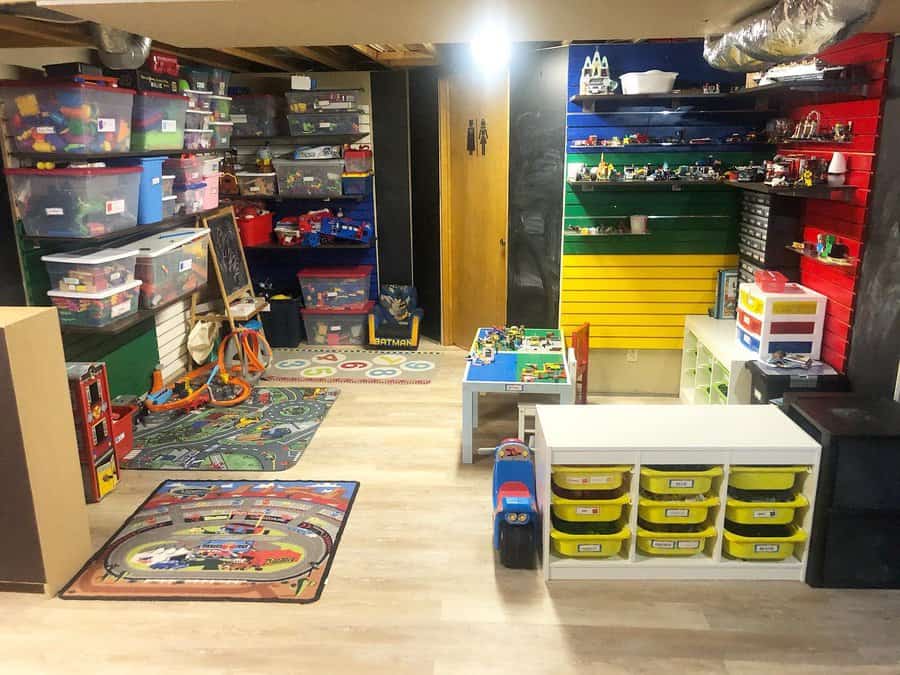 Space Saving FAQs
What is space saving furniture?
Space saving furniture is designed to maximize floor space and may have integrated storage features. Some pieces are smaller than traditional furniture and serve dual purposes, such as a chair that folds out into a twin-sized bed.
How to increase storage space in a kitchen?
Think of your small kitchen as a three-dimensional area to uncover extra storage space options. Add hooks and storage racks to walls and ceilings to multiply your usable storage zones. Don't forget to put hooks inside your cabinet doors to make those areas more functional.