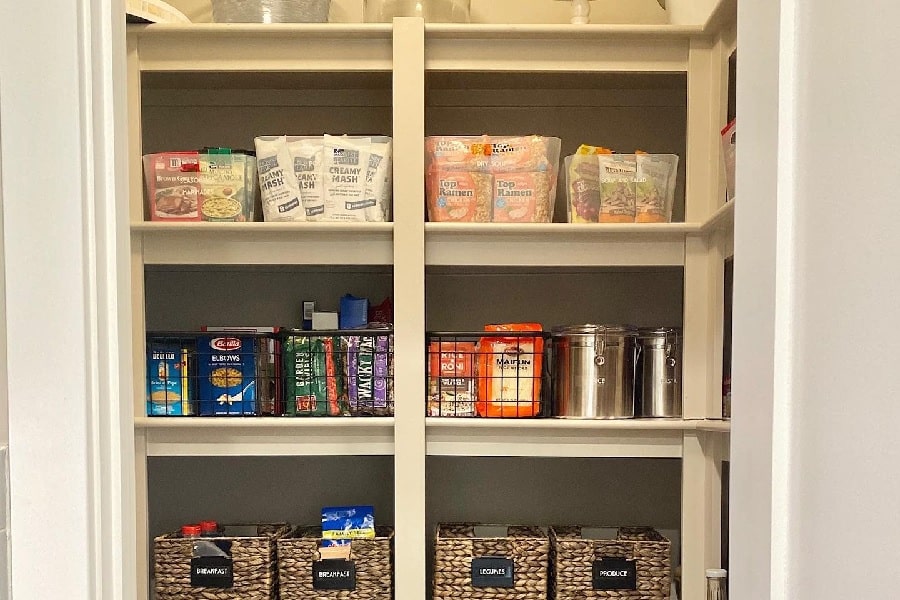 70+ Storage Ideas for Small Spaces
You can't have a stylish home without adequate storage. Clutter can distract from even the most beautiful decor. But what options do you really have when square footage is limited?
The good news is that you don't need a ton of floor space to lead an organized life. You just need to prioritize storage space throughout your home design.
Keep reading for some of our favorite examples of storage ideas for small spaces that won't detract from your personal style. (Of course, these ideas will work for large spaces, too!)
1. Bathroom
Let's be real: Even the most organized people often struggle to keep their bathrooms neat and tidy. From bath linens to everyday toiletries, there just never seems to be enough space to avoid the clutter.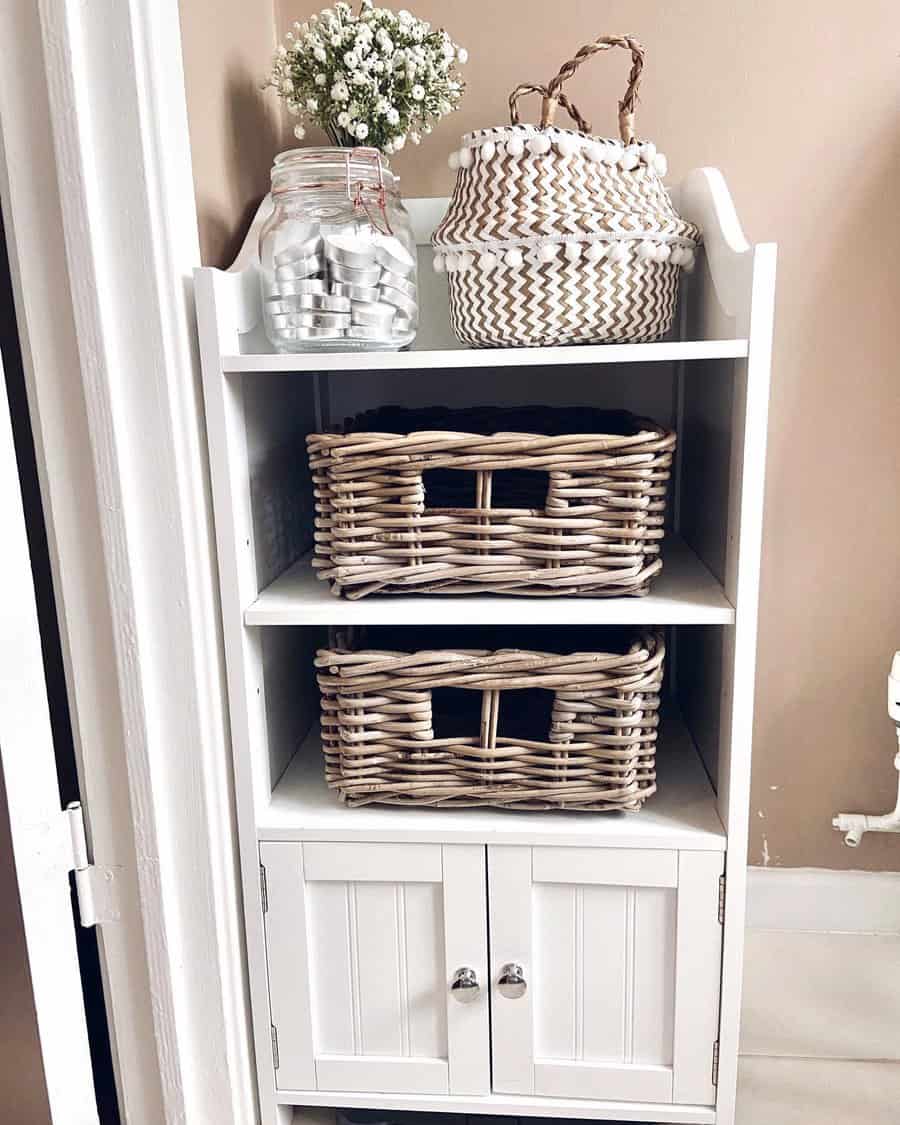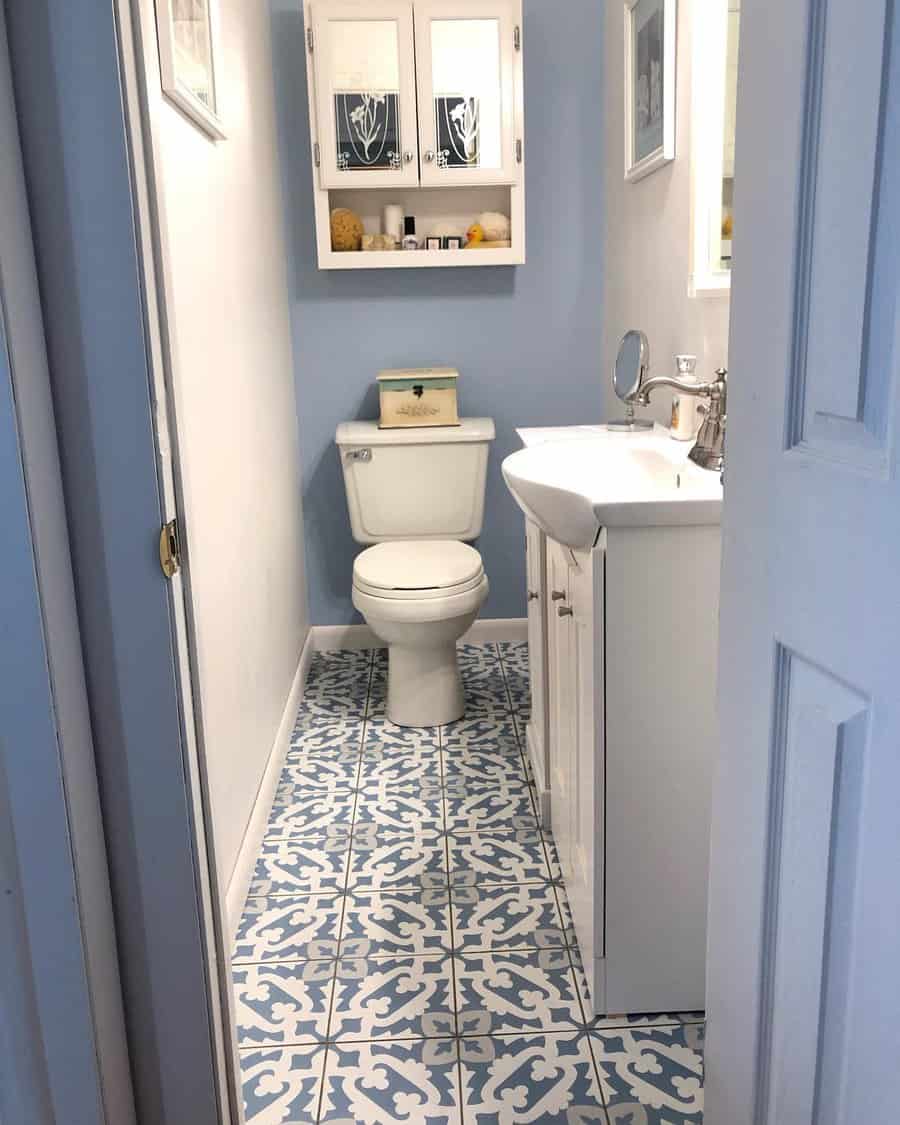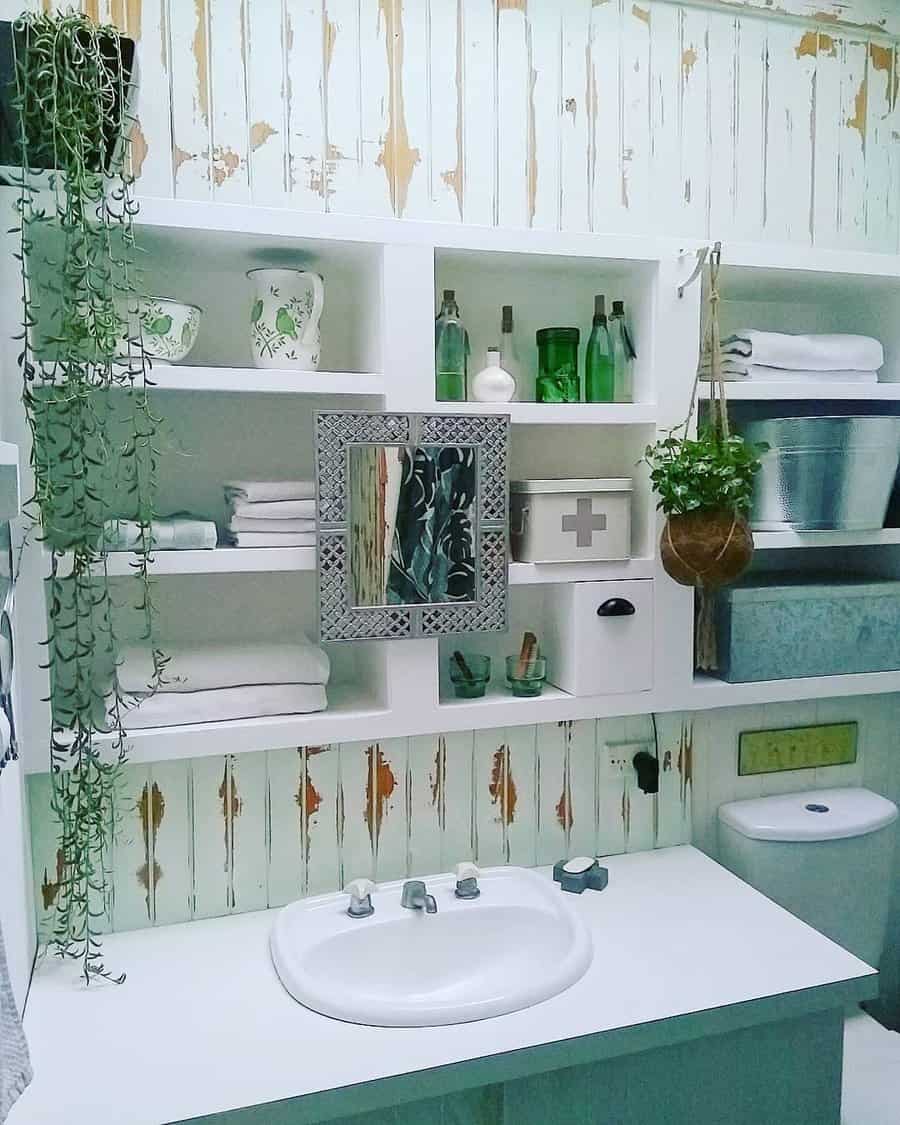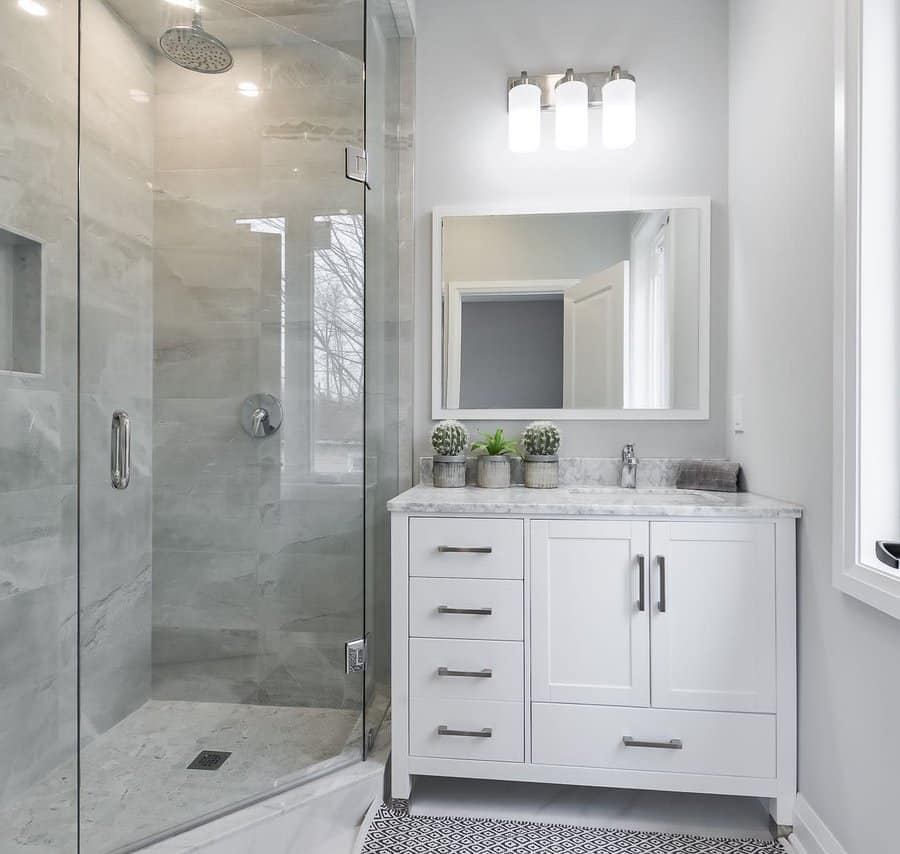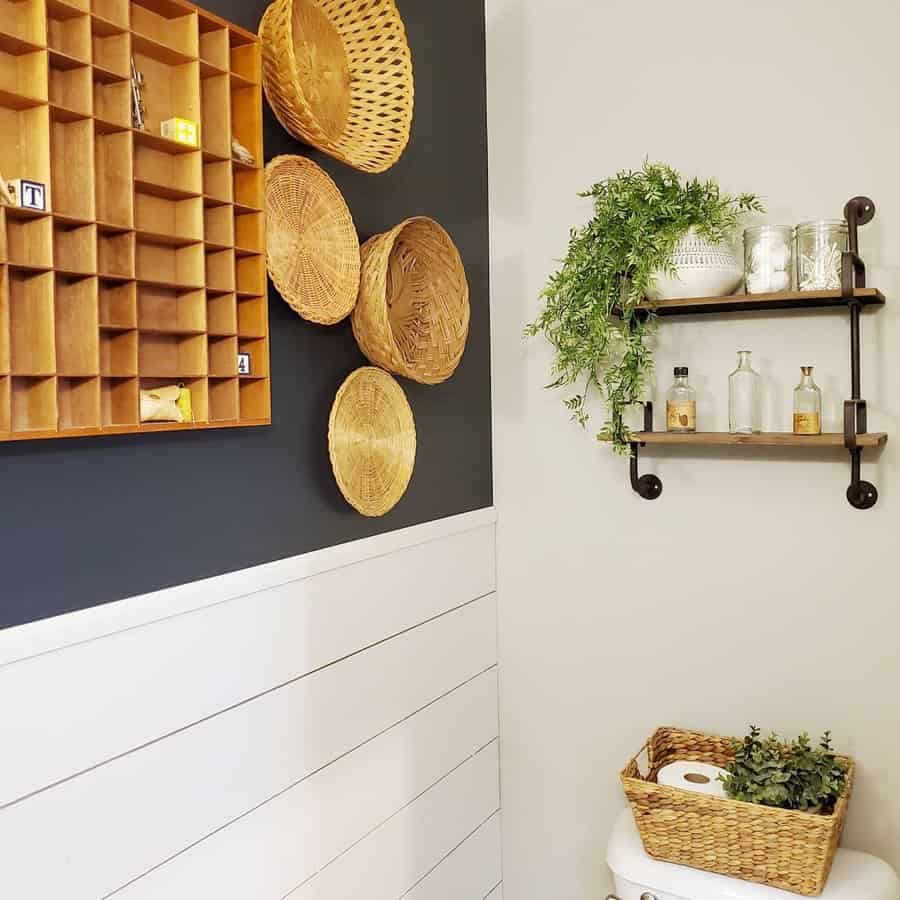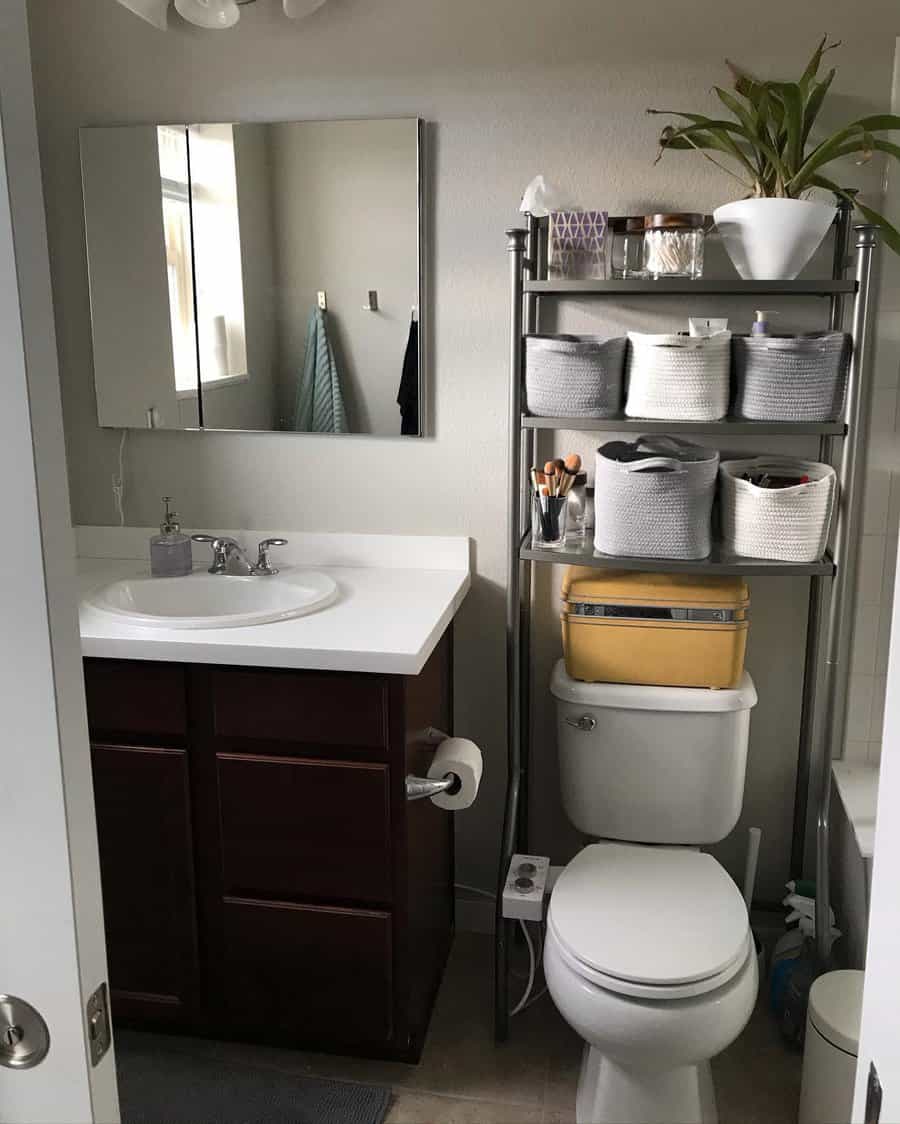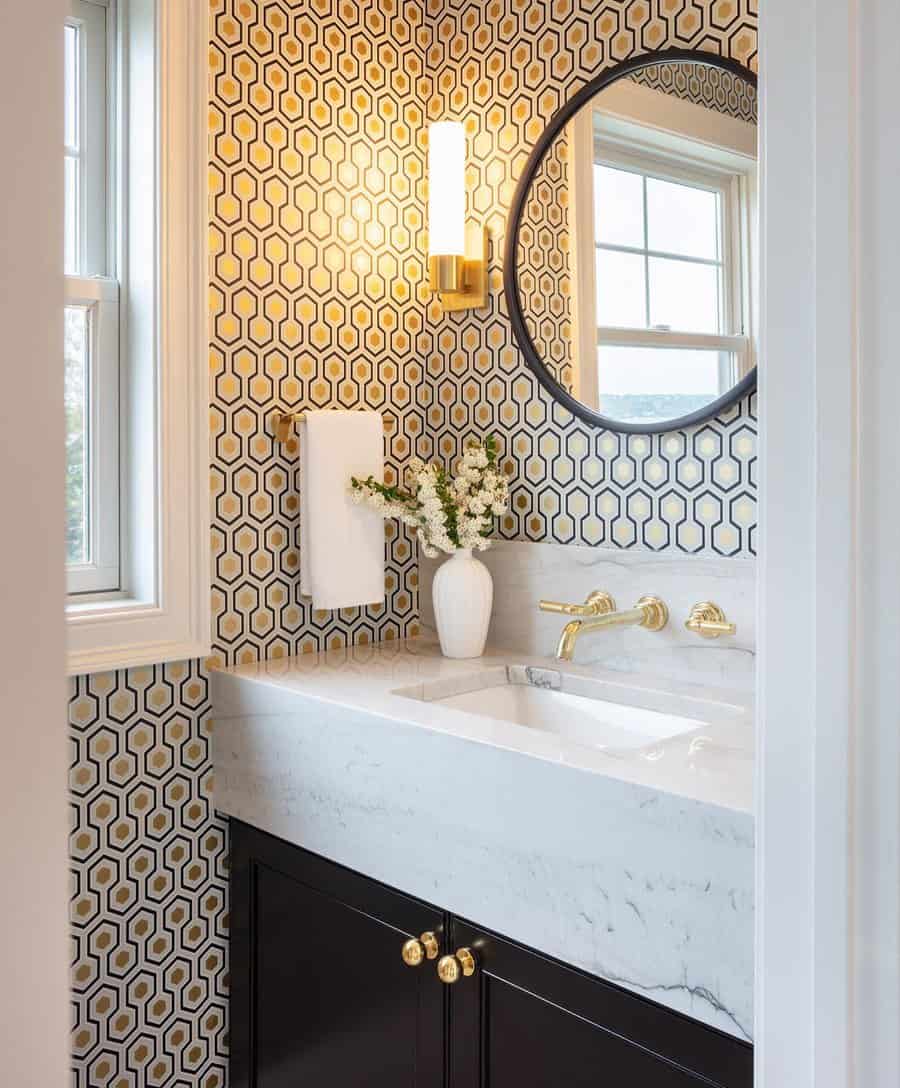 Built-in storage is invaluable in any bathroom — master or otherwise. For example, swapping out your bathroom mirror for a medicine cabinet can make a huge difference. On top of preserving available space, hidden storage will keep your bathroom looking clean at all times.
Vertical space is another valuable resource in your bathroom. Over-the-toilet shelves can hold anything from bath towels to decor. Supplement with hanging racks or floating shelves throughout the rest of the room as needed.
See more small bathroom storage ideas here.
2. Bedroom
We often take for granted just how much storage is found in the average bedroom. So when moving into a small space (like a dorm or spare bedroom), it's important to incorporate plenty of storage into your bedroom design.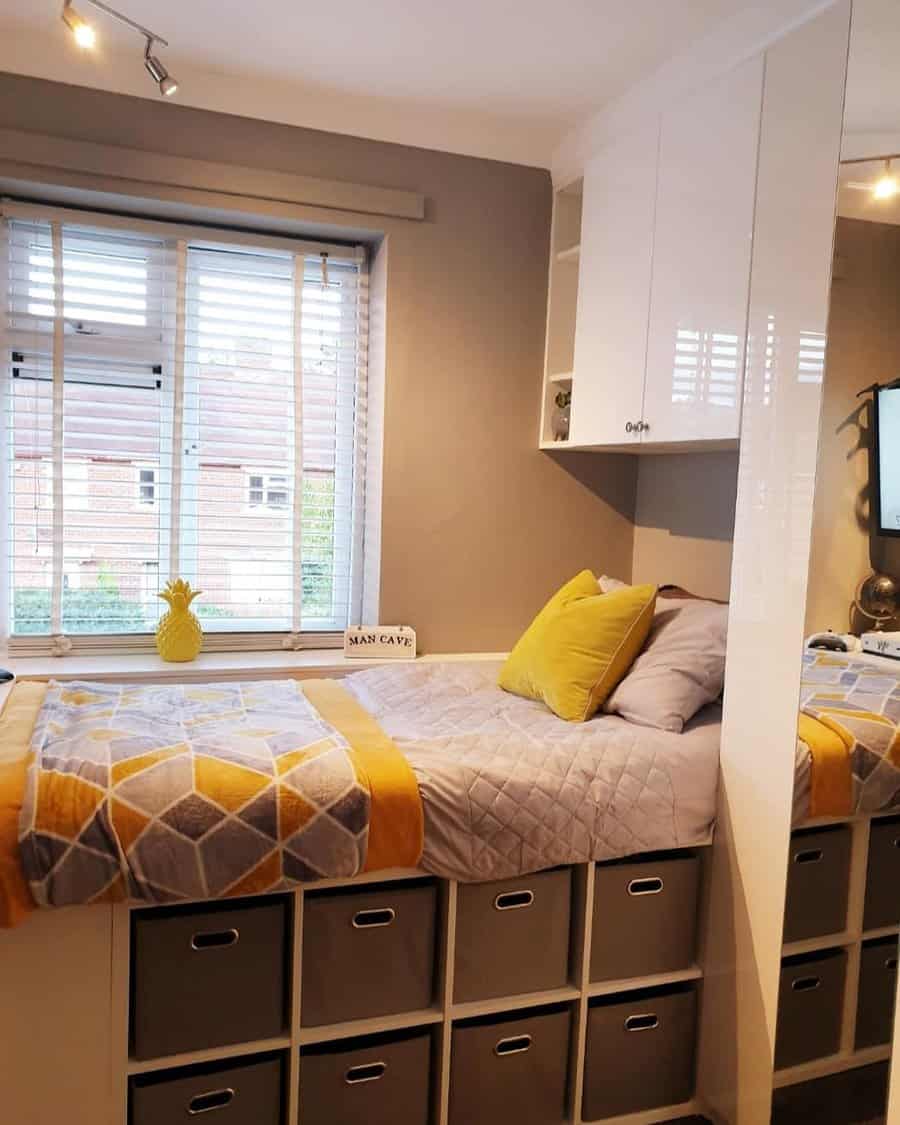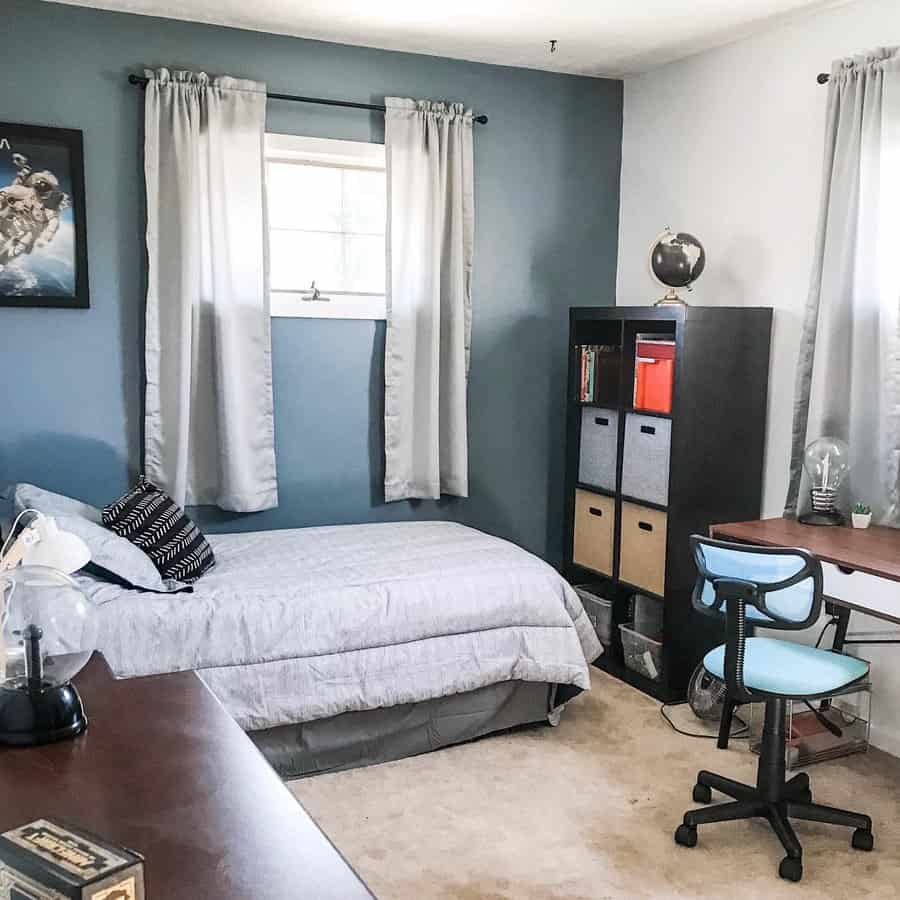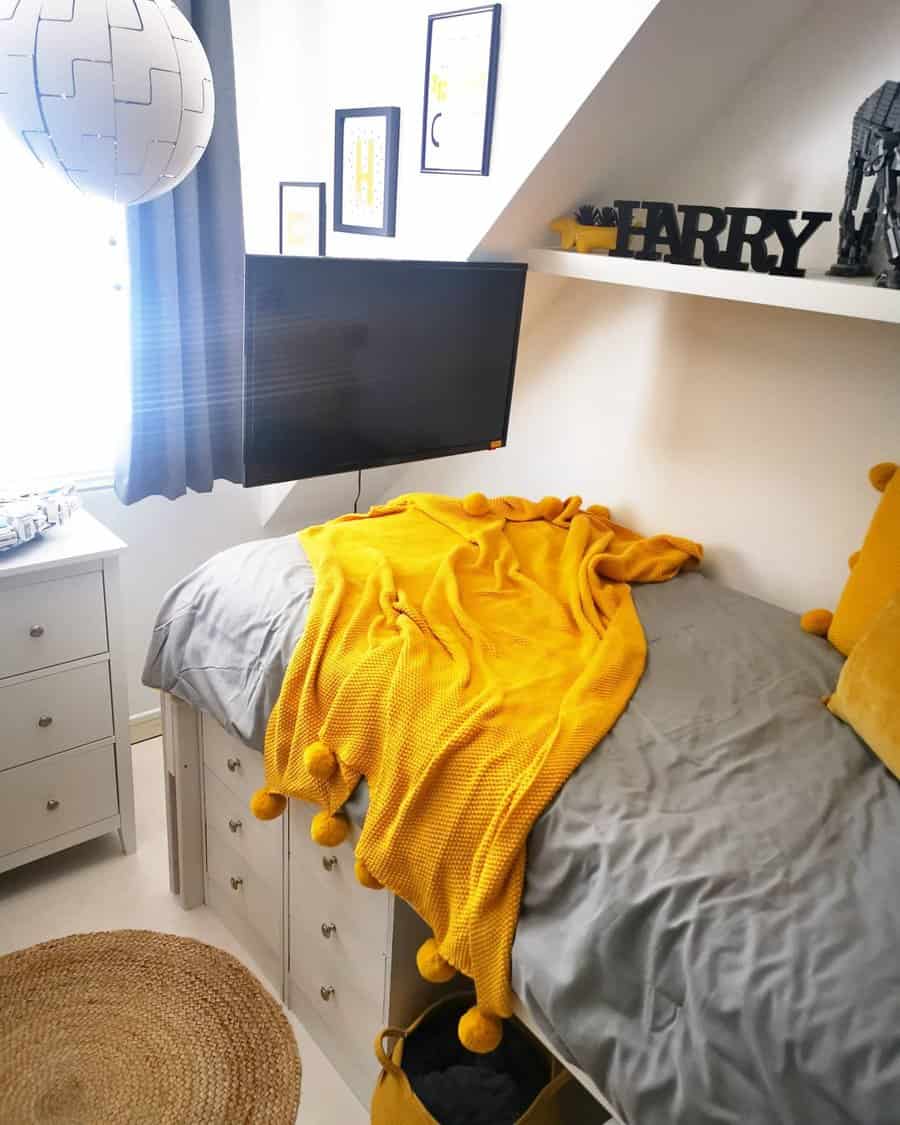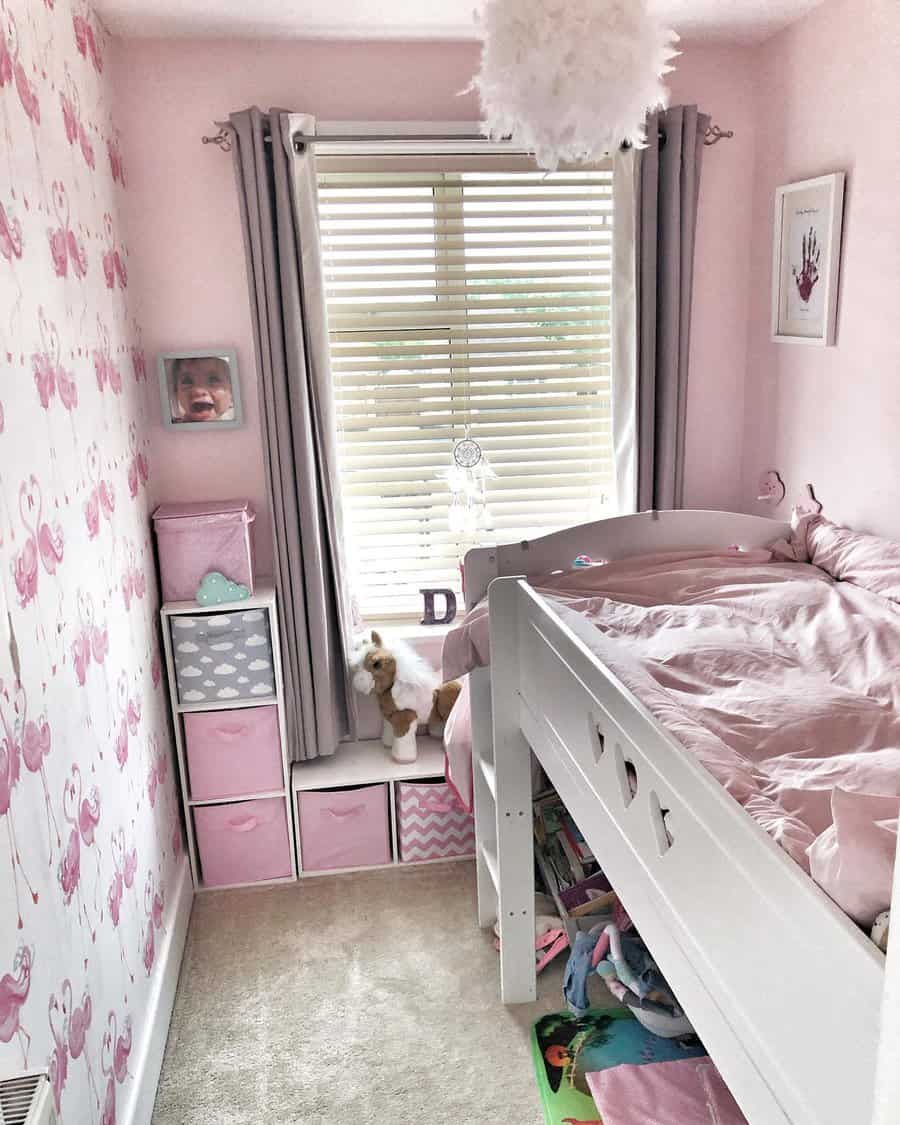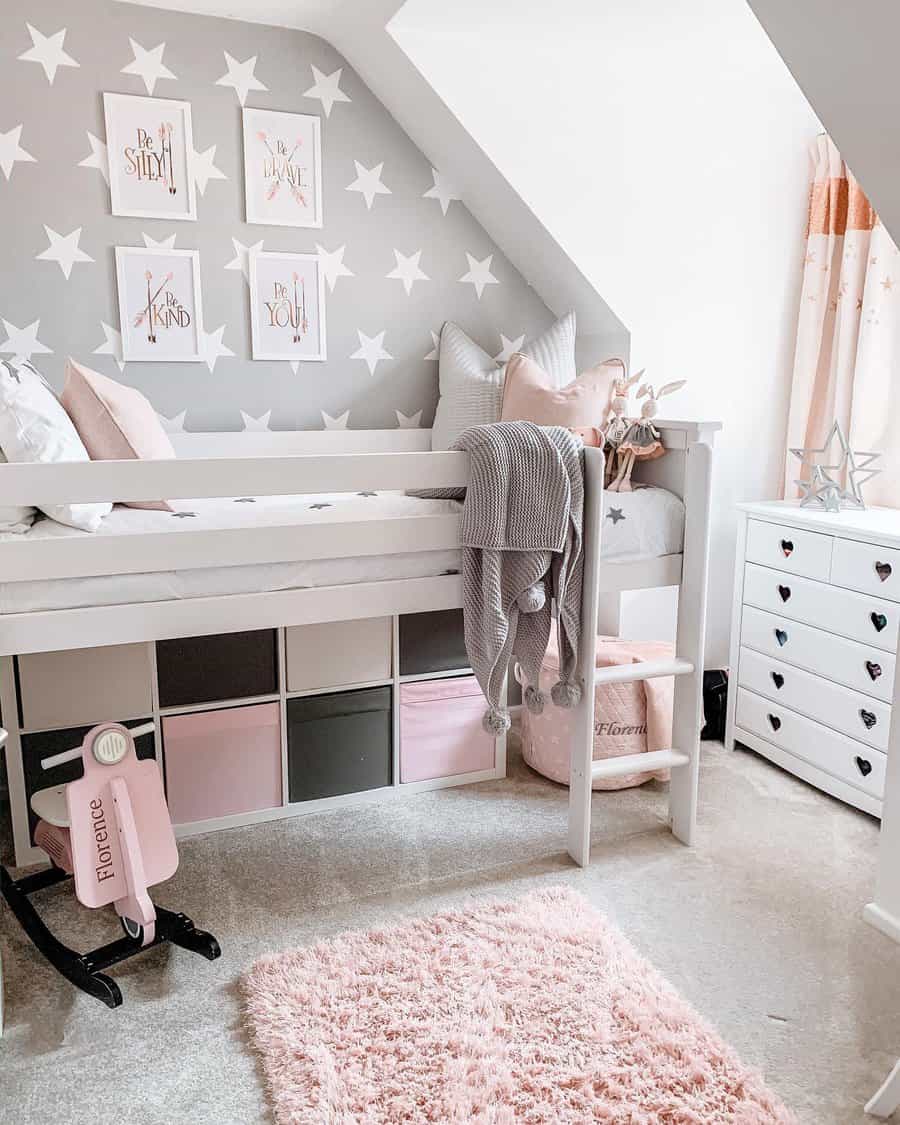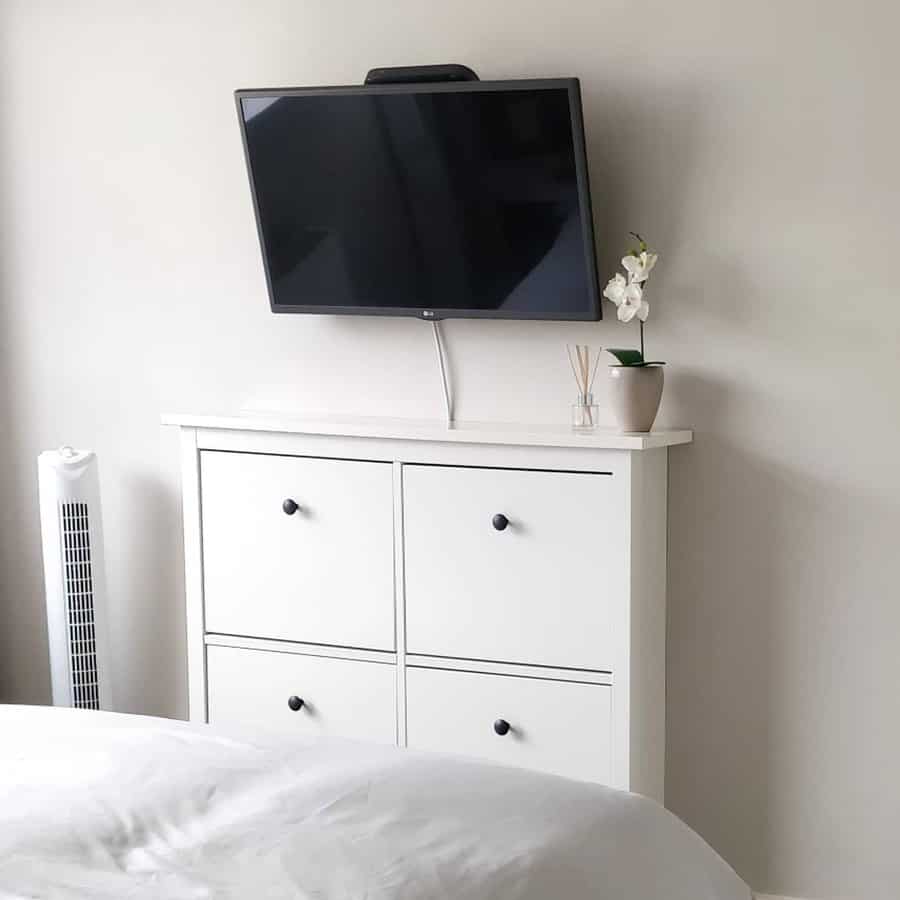 Furniture with built-in storage is incredibly useful. Invest in a bed frame with a hidden drawer. Or elevate your bed for additional storage underneath. Baskets, plastic bins, and storage cubes are all great options for under-bed storage.
If your bedroom closet space is limited (or nonexistent), you'll also want to include somewhere to store clothes hangers. Set up a freestanding rack or mount a tension rod in a corner of your small bedroom for extra clothes storage.
3. Cabinet
Limited floor space is one thing. Limited cabinet space is another thing entirely. But don't let your home's lack of cabinetry discourage you from prioritizing storage space!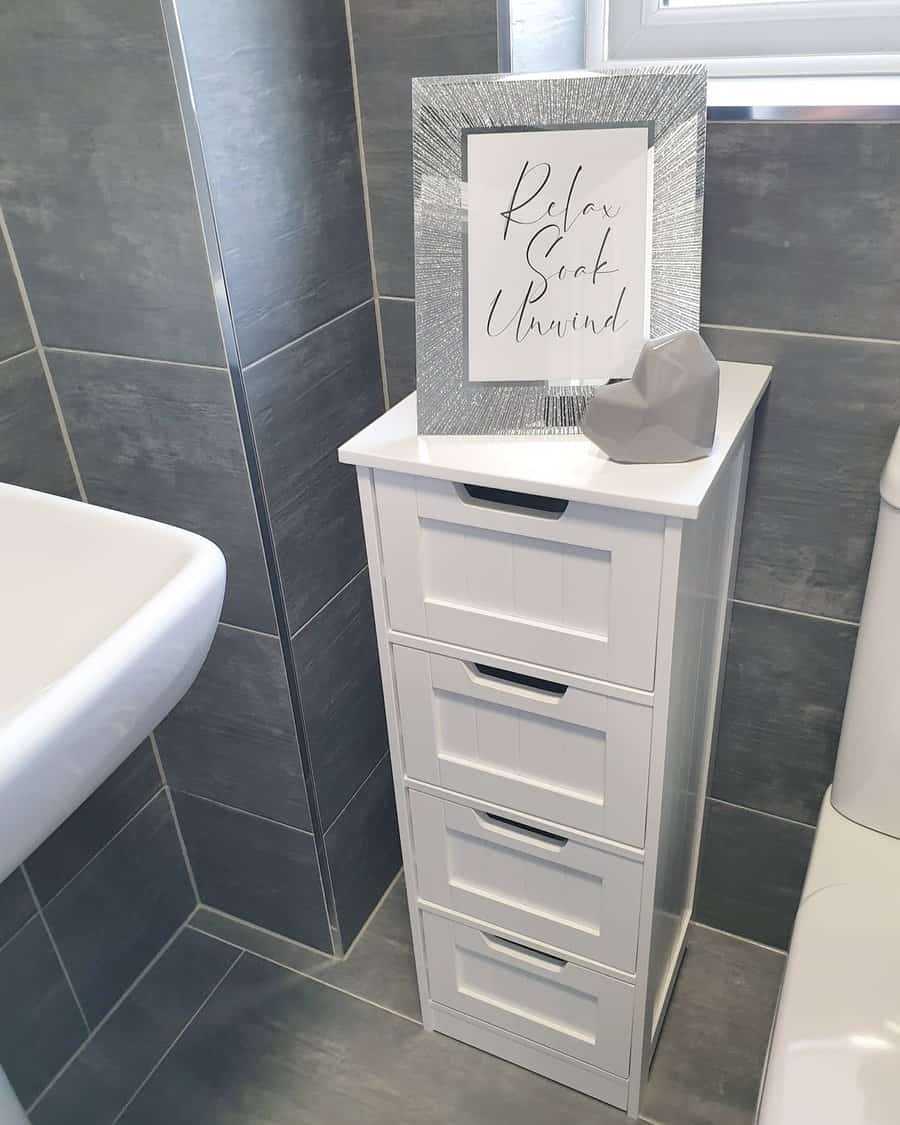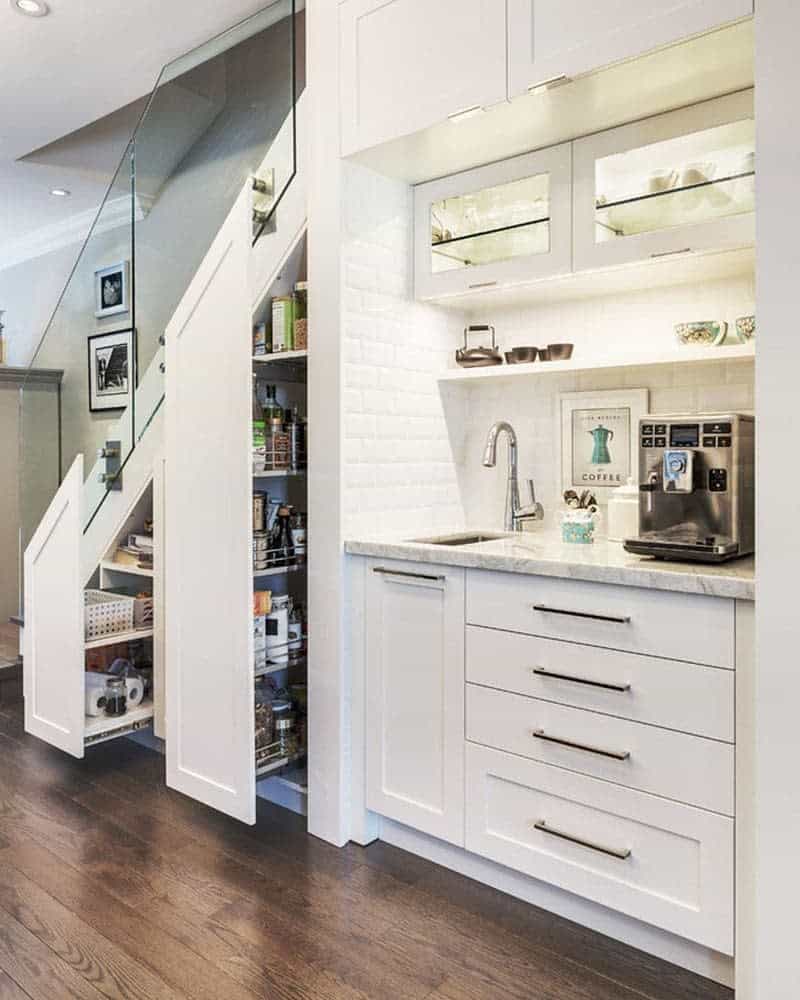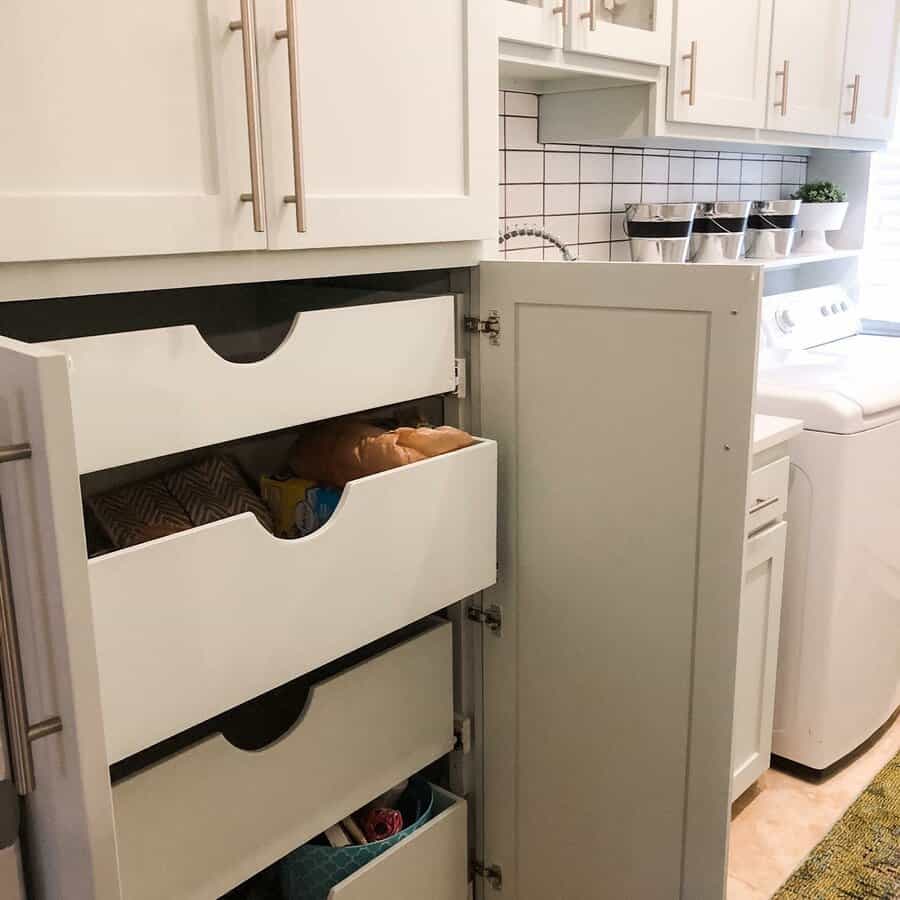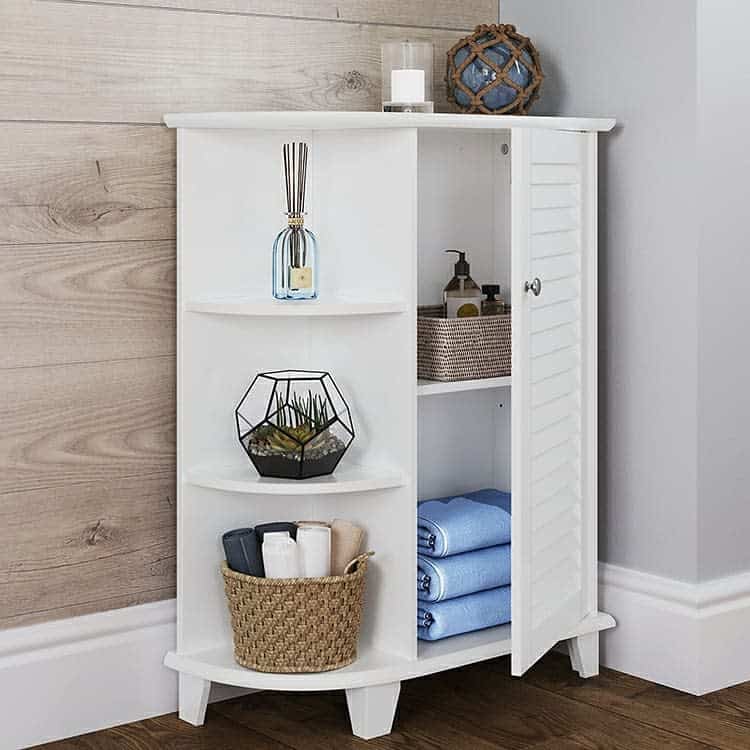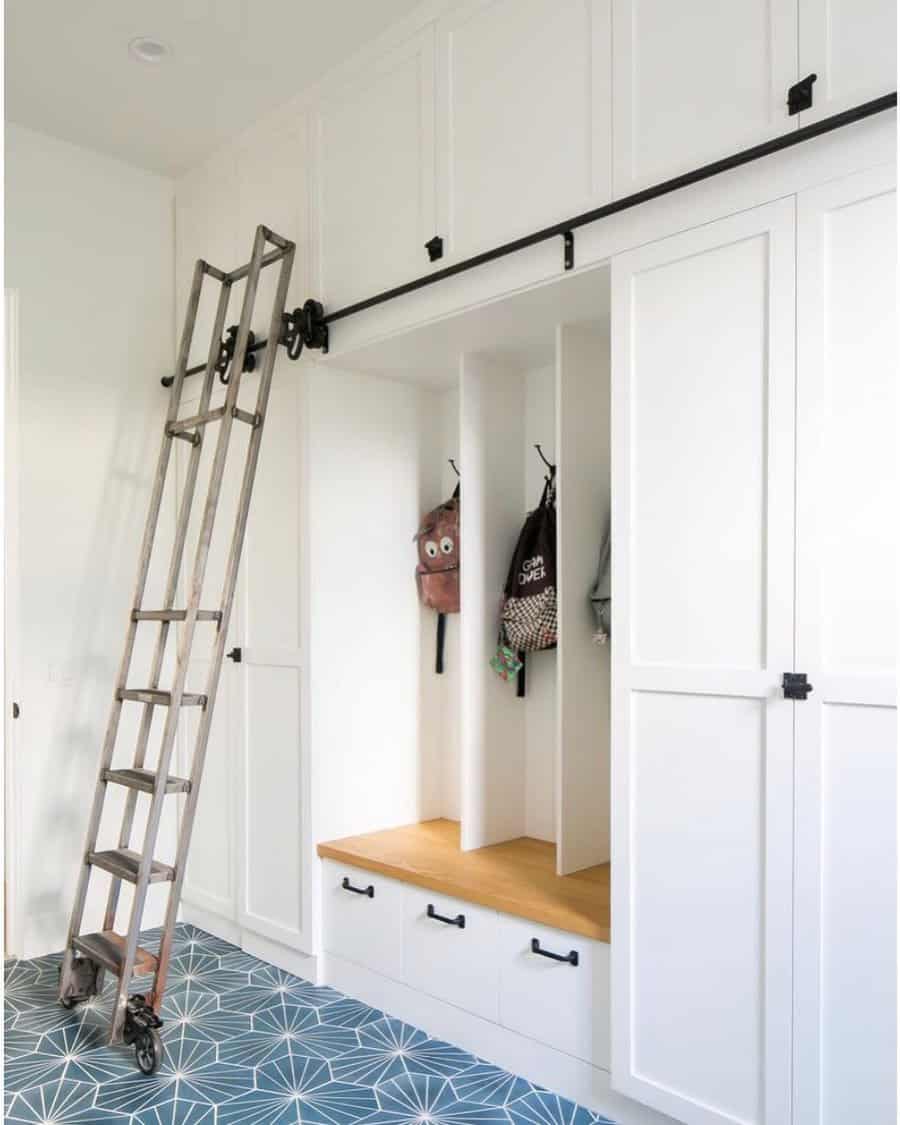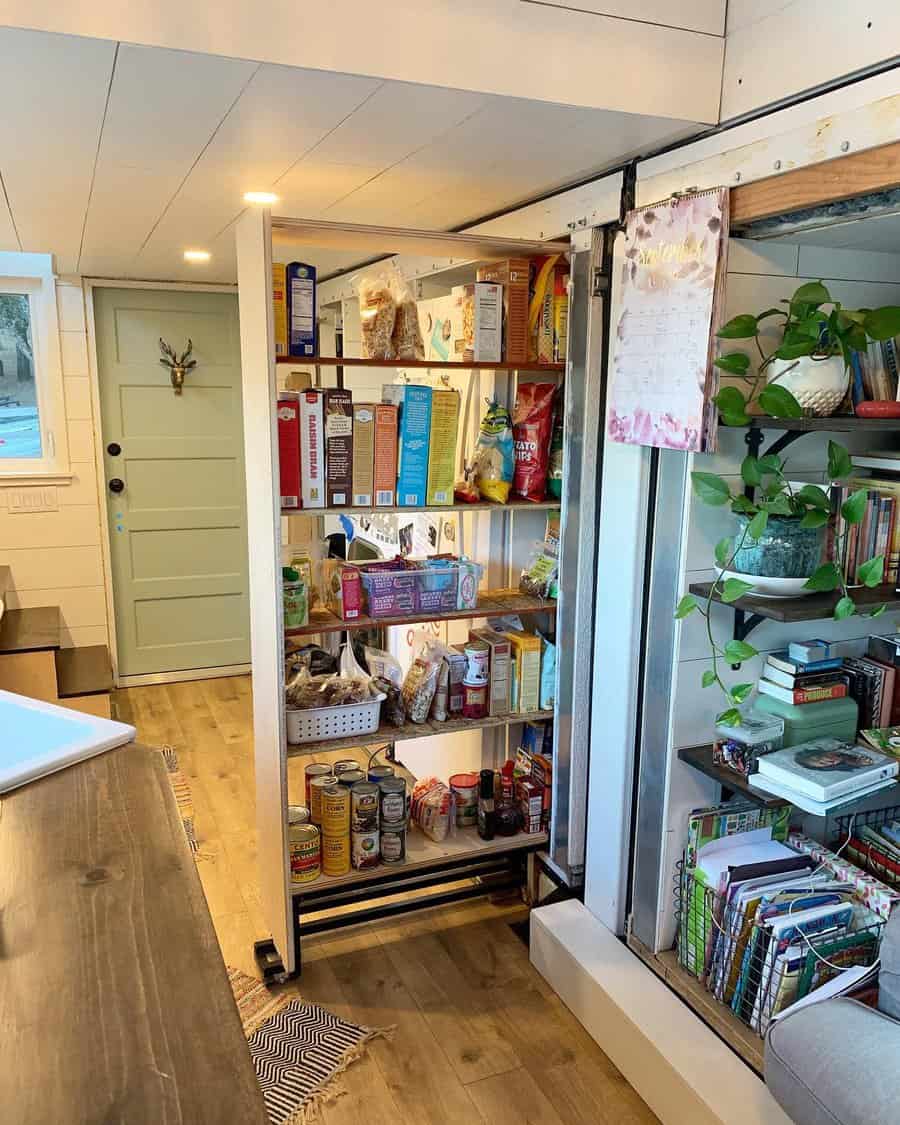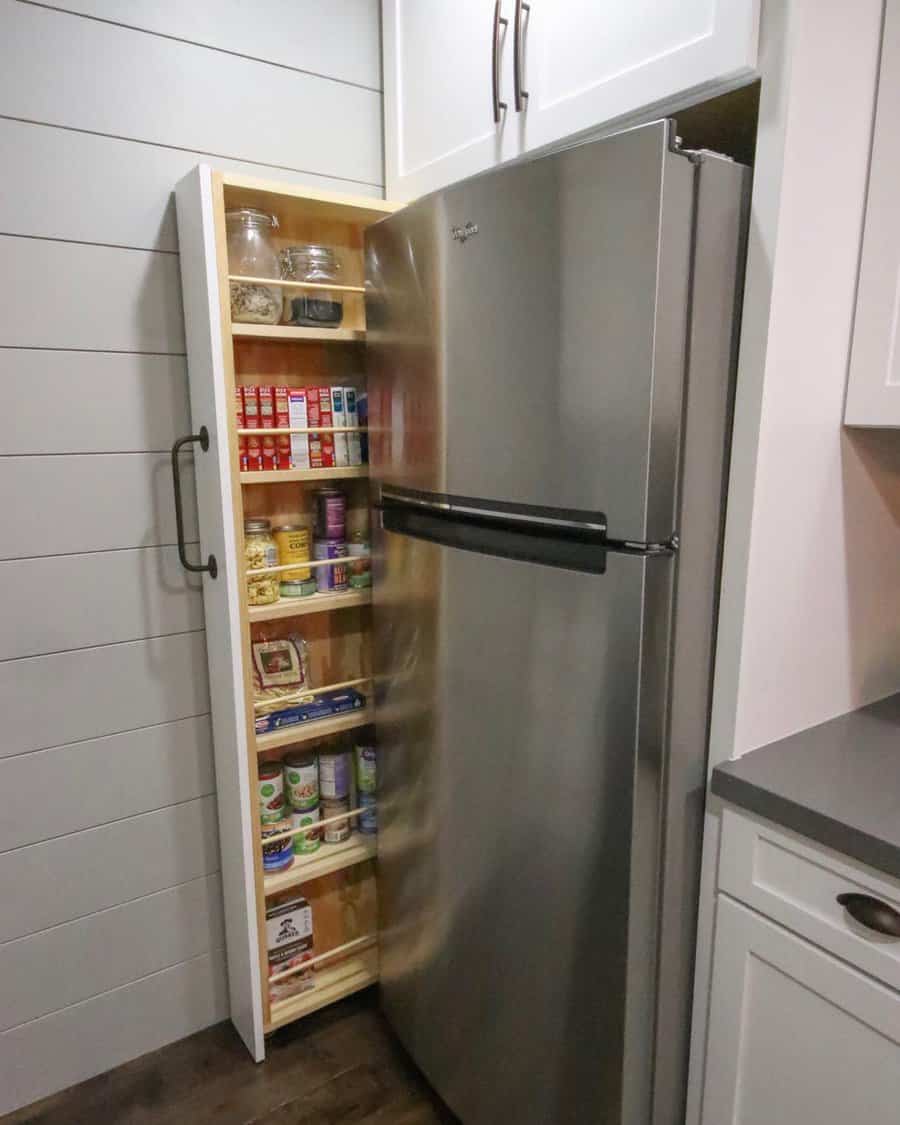 There's a good chance you can fit more cabinets into your home than you realize. Pull-out cabinets are becoming more and more popular in contemporary kitchen design. Hidden cabinets can be installed in a hallway, mudroom, or home office.
Built-in cabinets are not your only option. Freestanding cabinets are incredibly versatile — you can use them in any room — and are available in a wide variety of sizes, shapes, and styles. Use this storage furniture to supplement your bathroom or kitchen cabinets or in another living space entirely.
4. Closet
The best way to maximize storage space starts with your home's built-in solutions like cabinets, cupboards, and closets. Yet it's incredibly easy to take your closet space for granted, even if you live in a small apartment.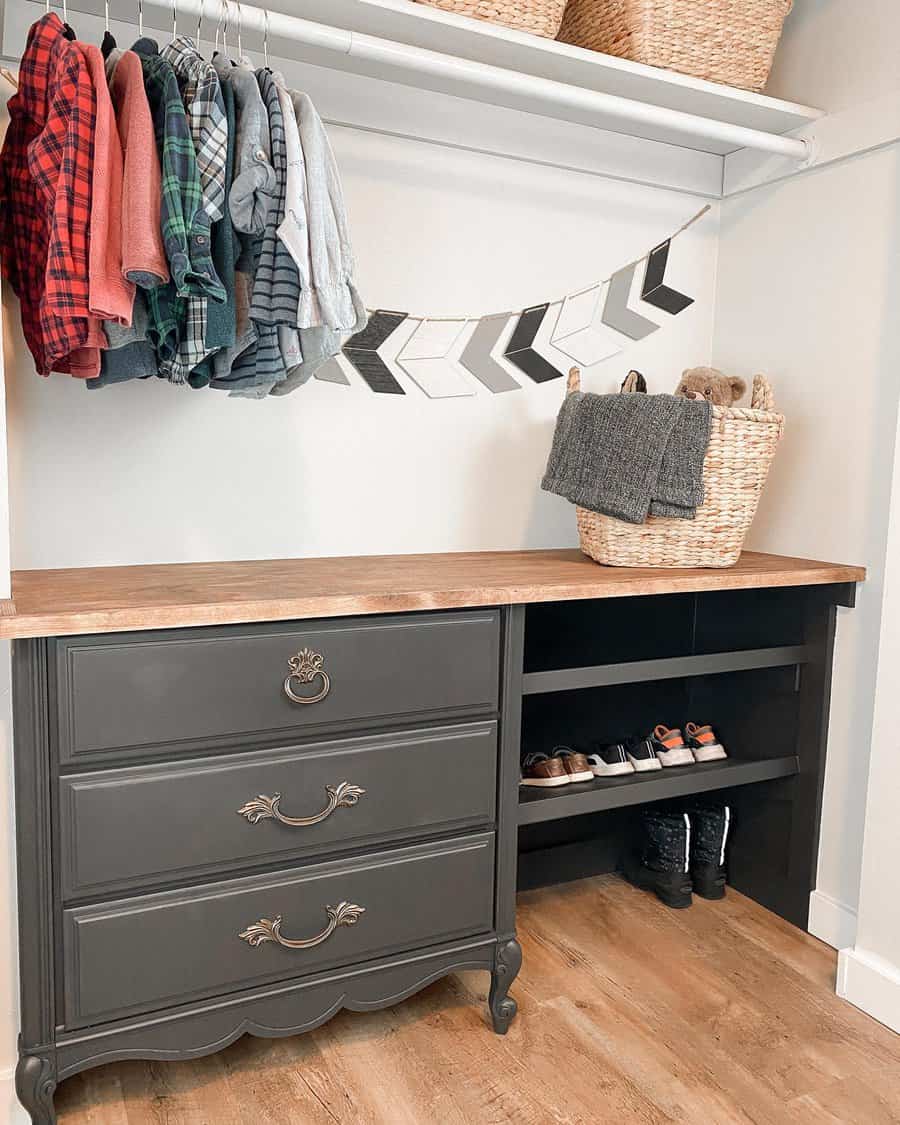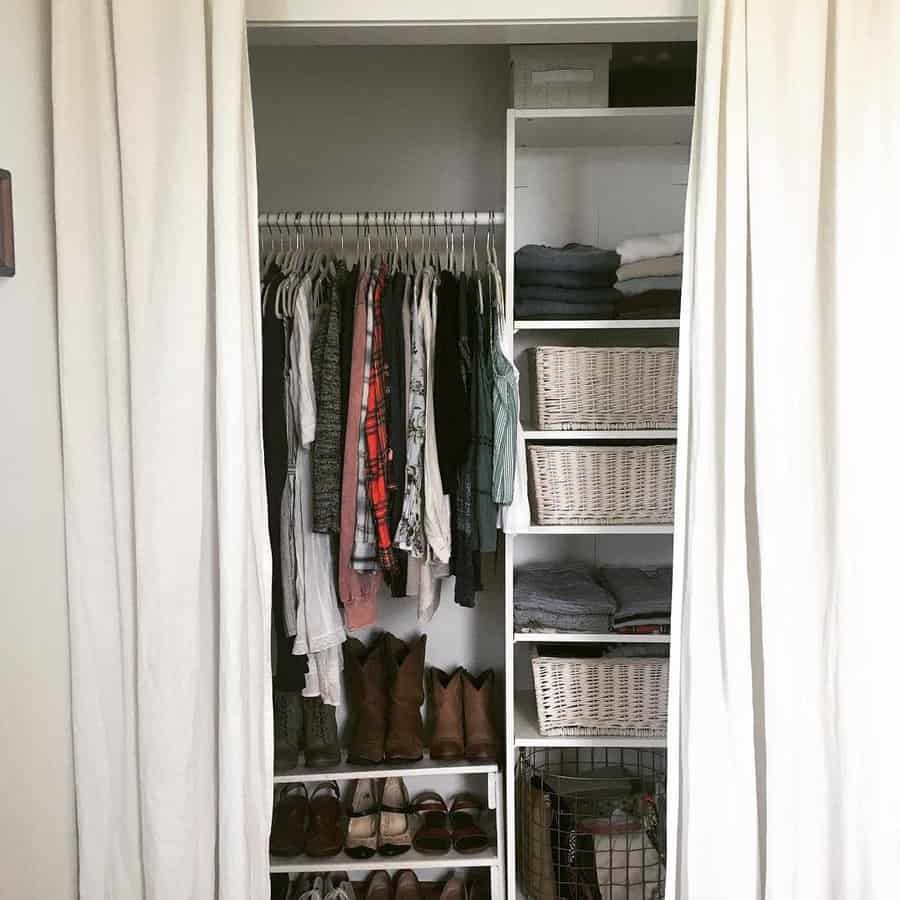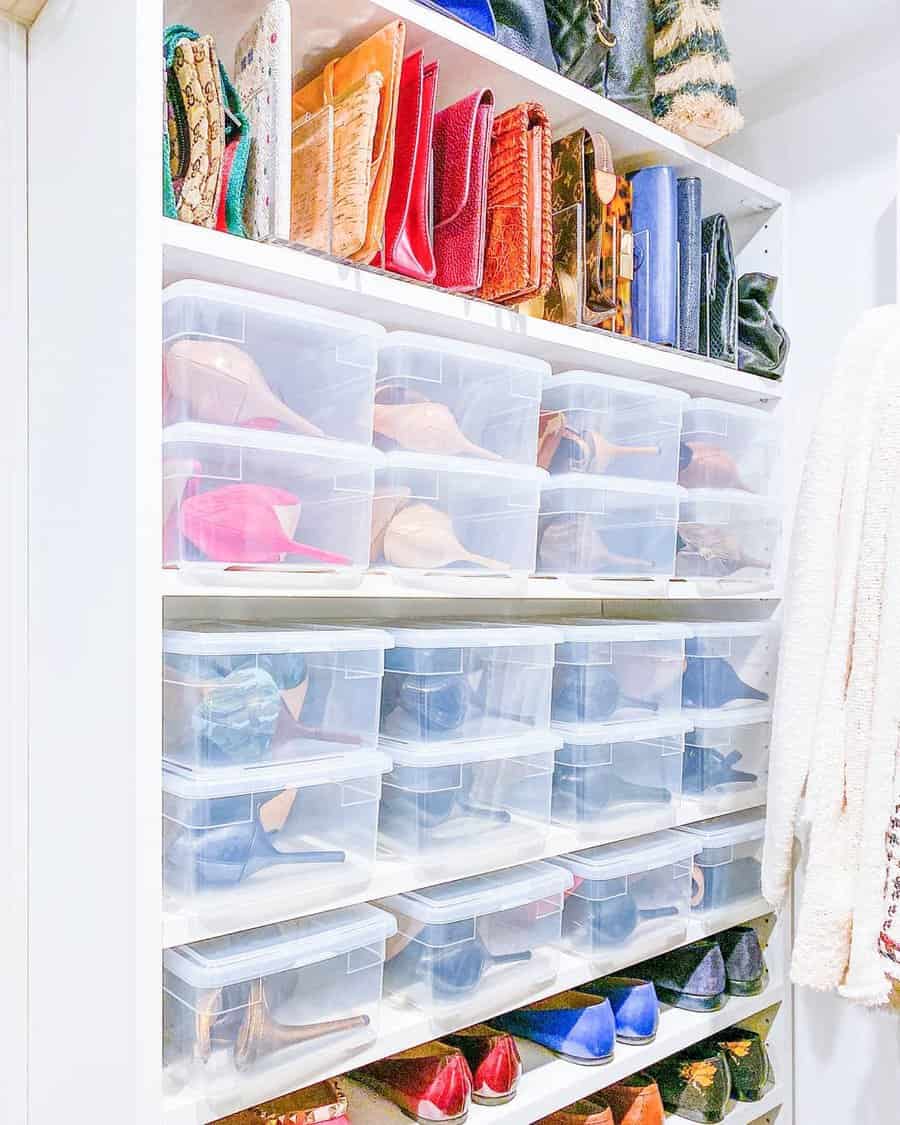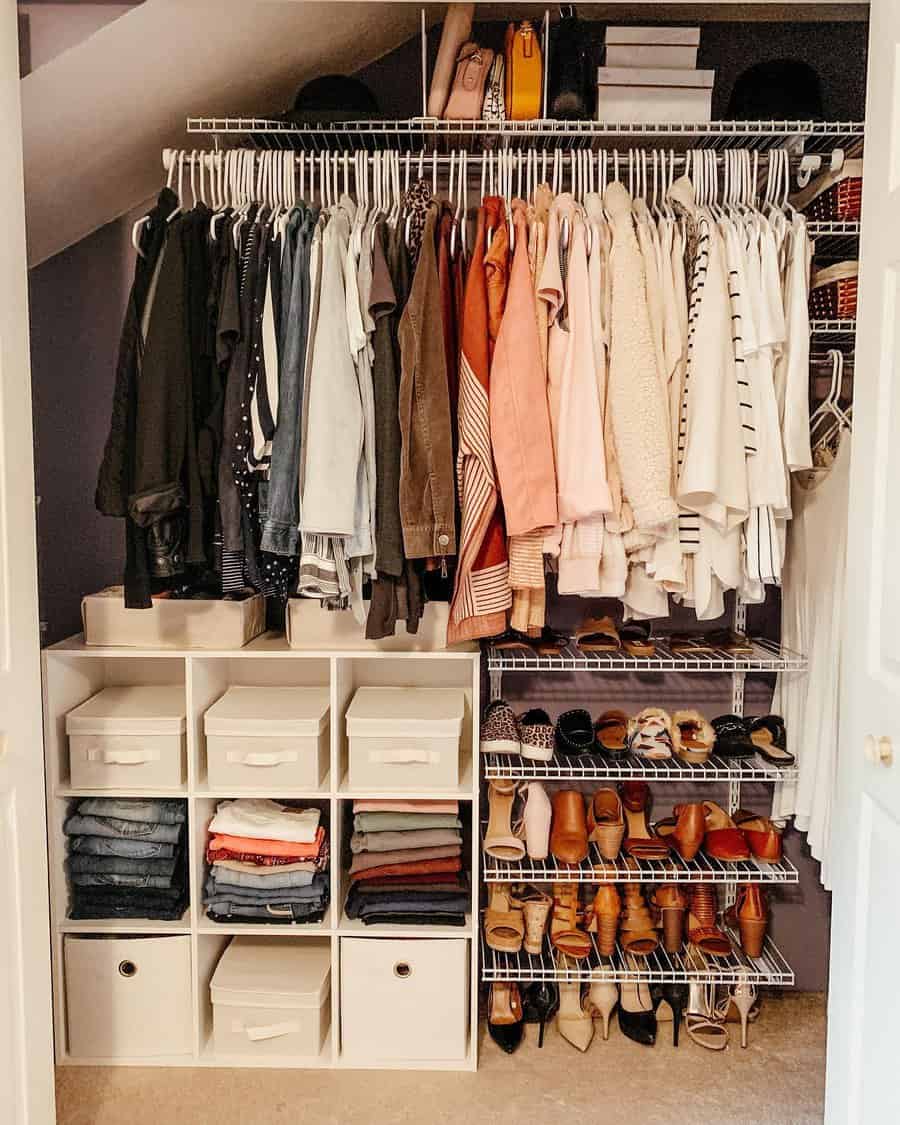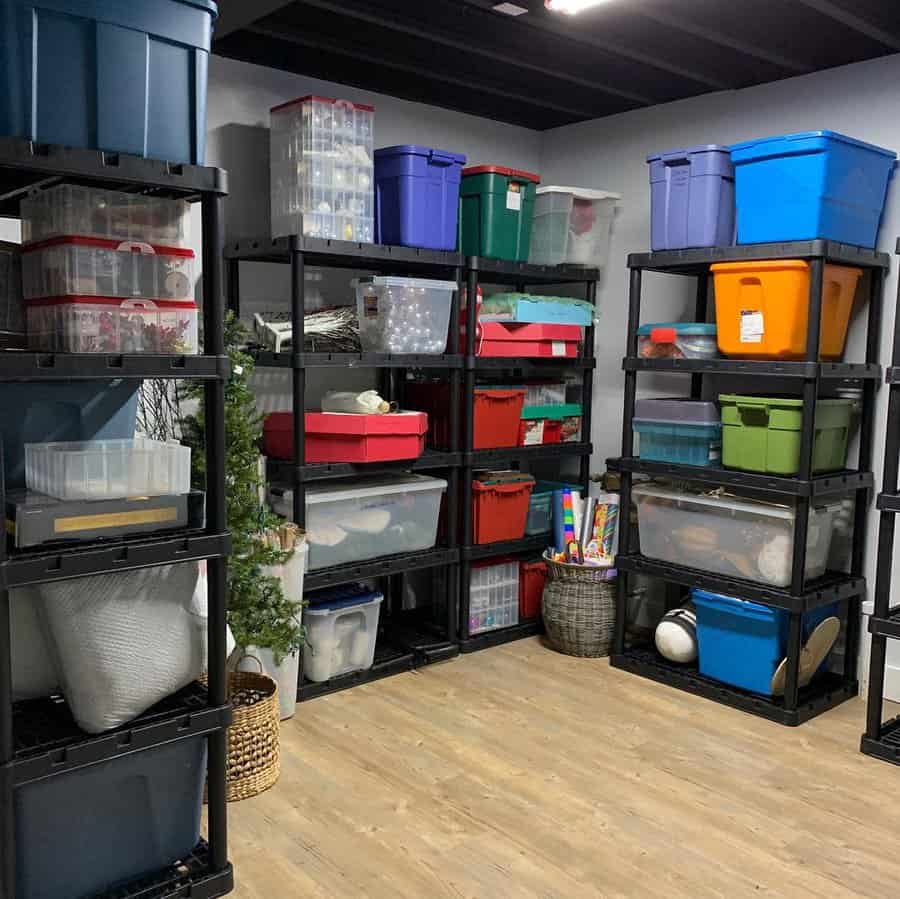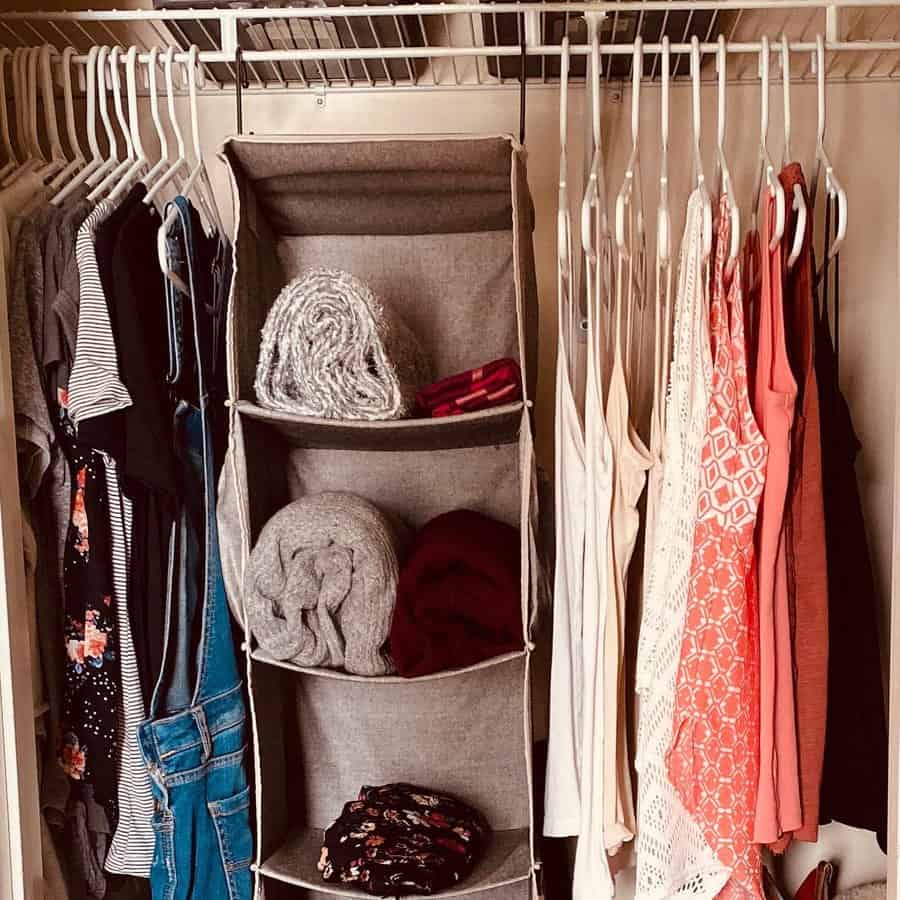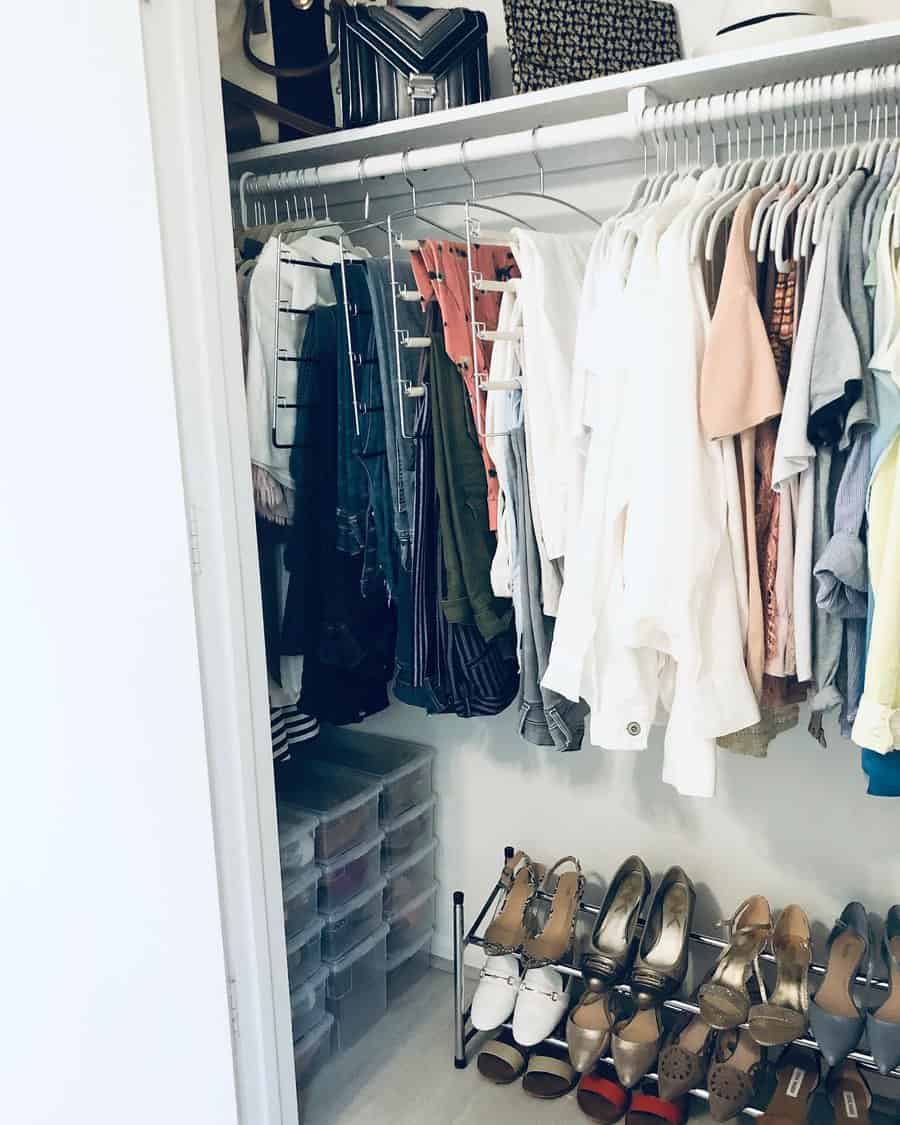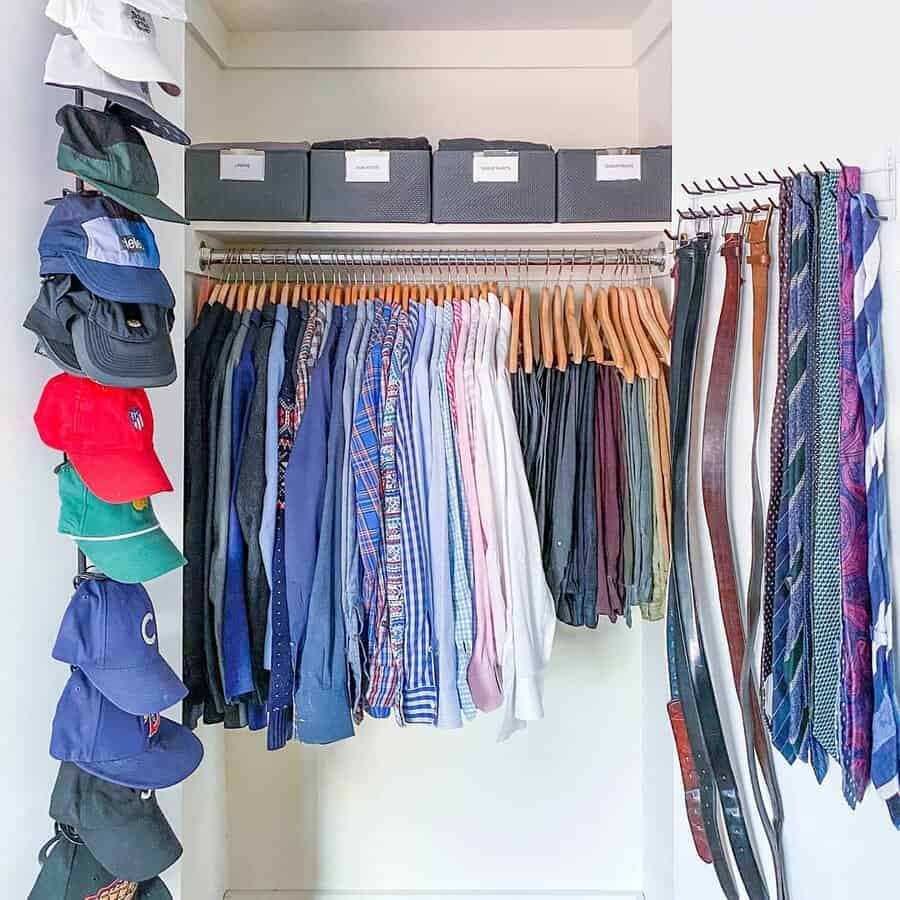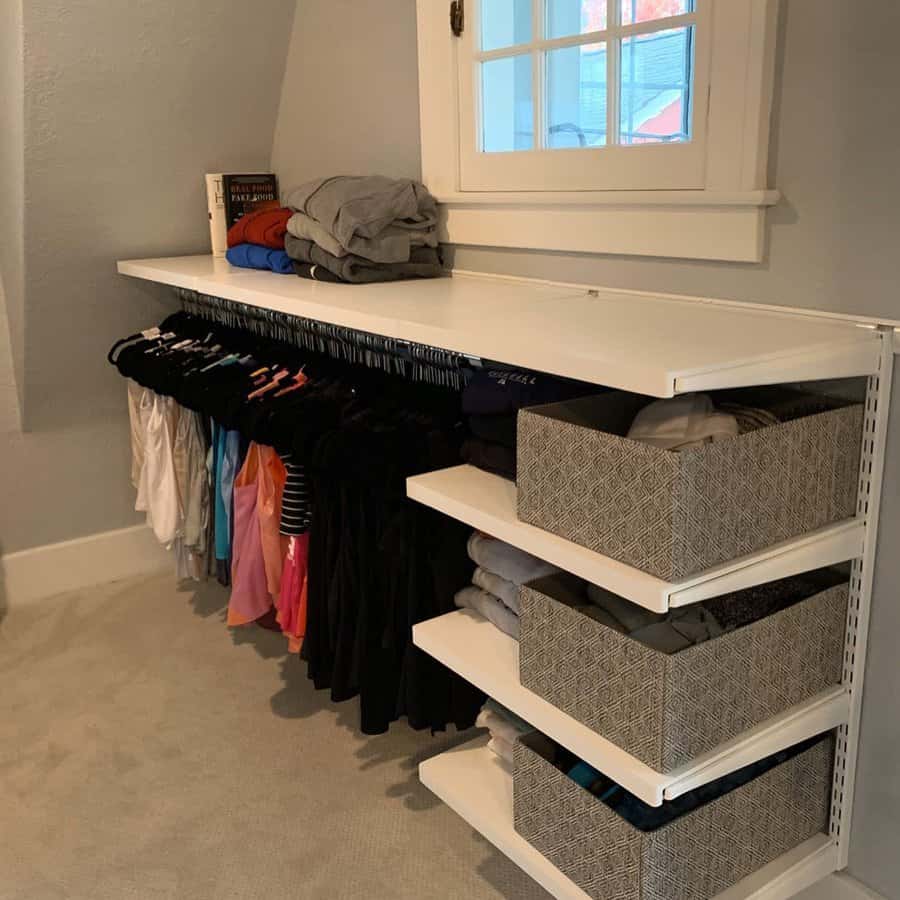 Unused space shouldn't exist in any closet. Investing in a customized shelving unit is 100% worth it if you want to get the most shelf space out of a small closet. Modular closet systems are an affordable, flexible option for renters.
Install shelving as close to the ceiling as possible — use this storage space for items you don't use very often but still need to store. Shoe storage can easily be added to the back of your closet door or stacked underneath hanging items.
5. Hidden
Storage ideas for small spaces aren't just about organization. Choosing the right storage solution can also be one of the only ways to eliminate visual and physical clutter. If keeping your living space neat is a main priority, then hidden storage should definitely be at the top of your must-have list.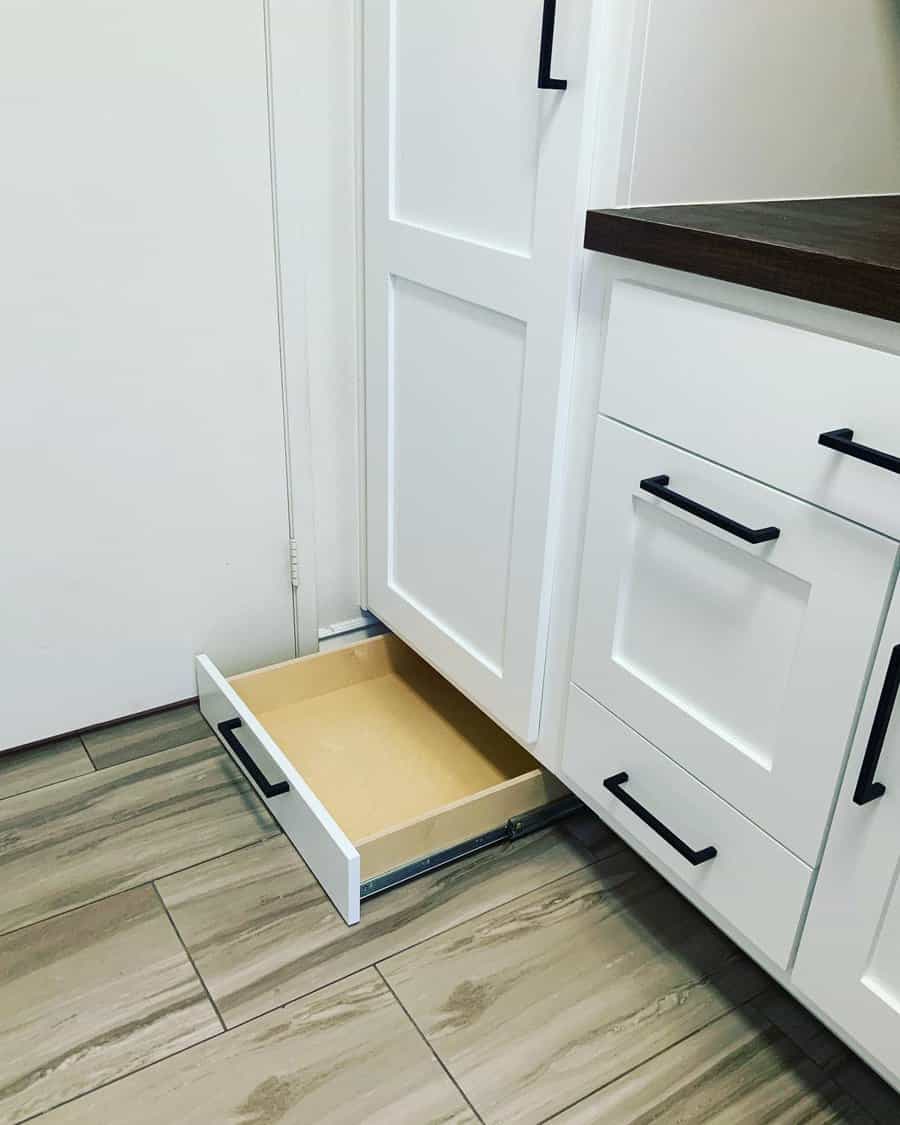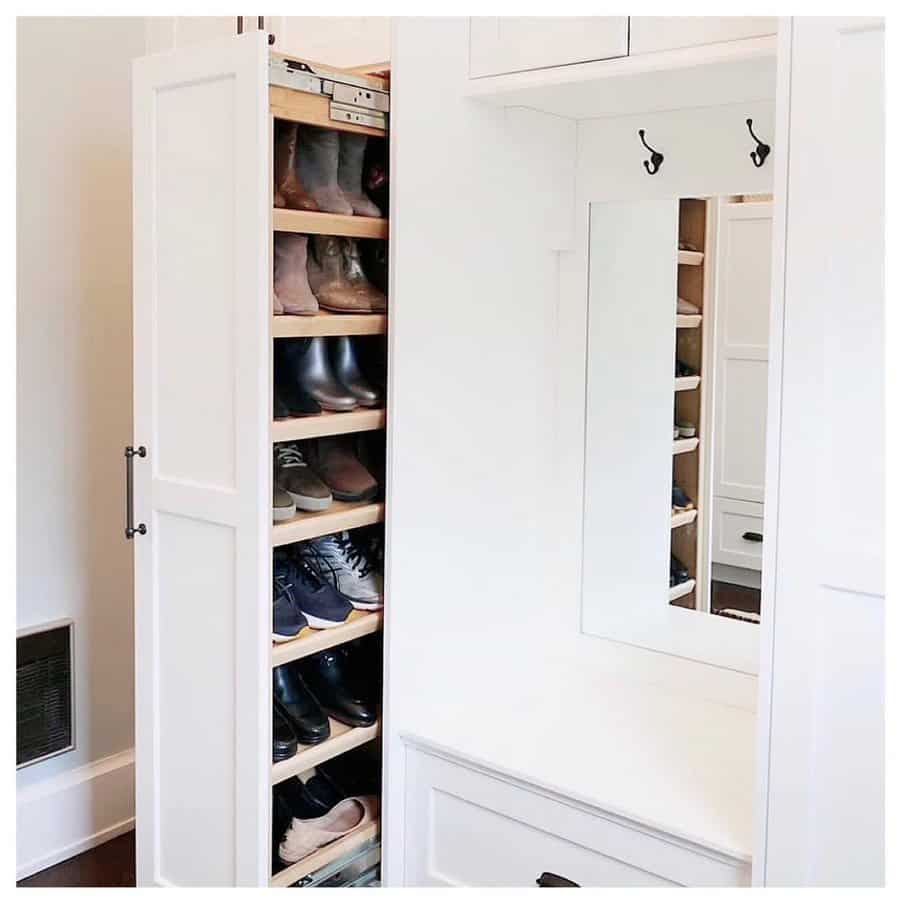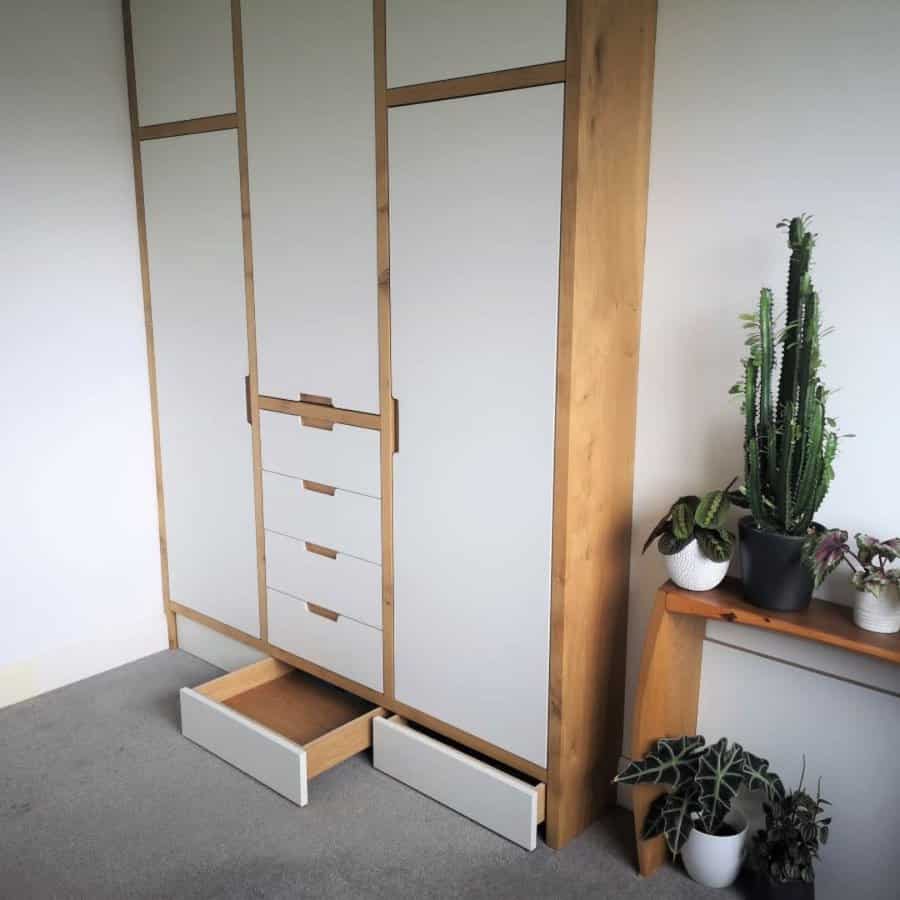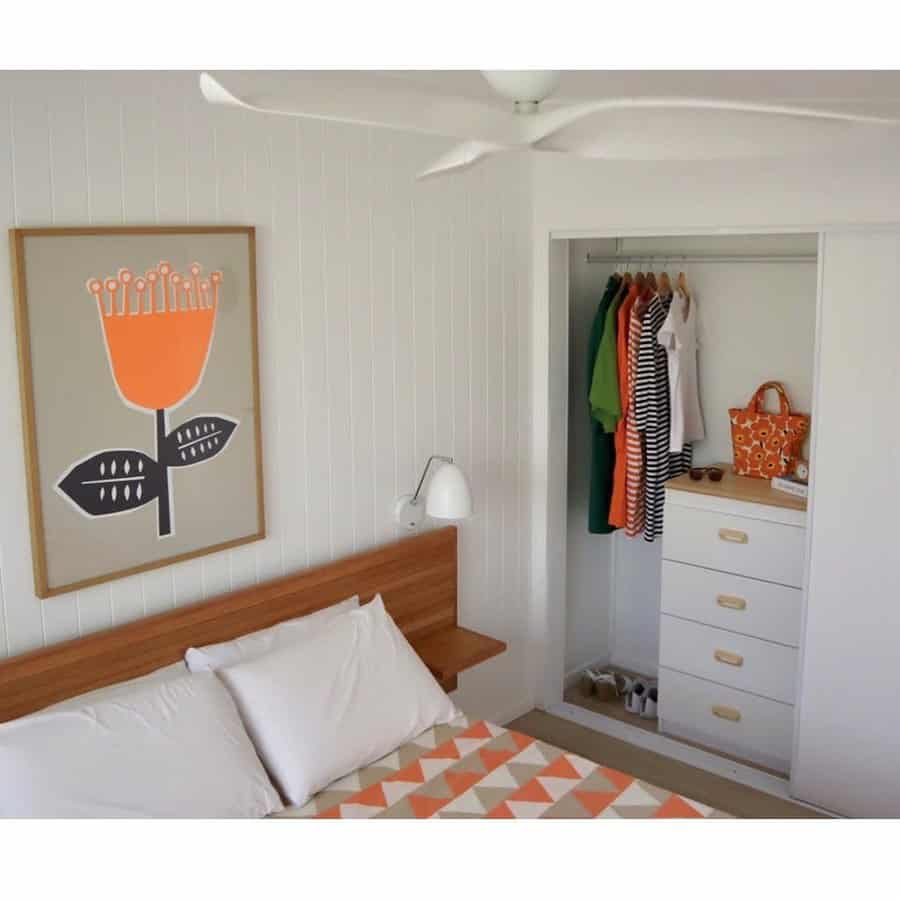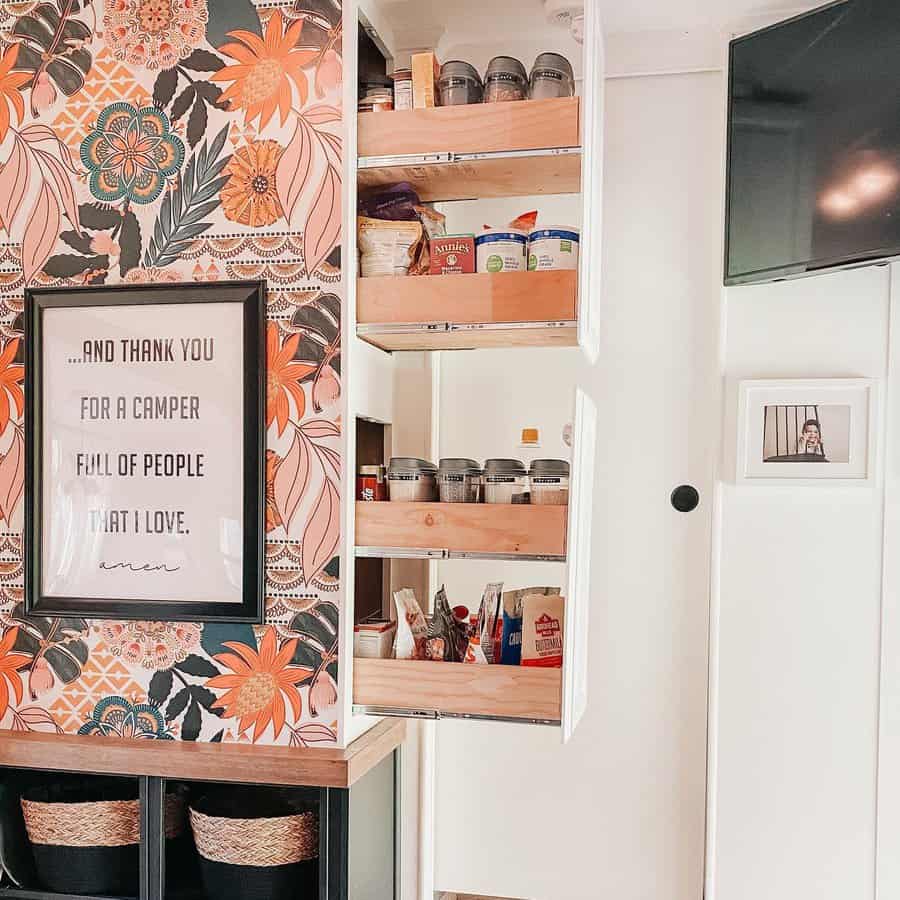 With a little creativity, hidden storage can be implemented in nearly any room. For example, you can beef up the available cabinet space in your kitchen or bathroom with pull-out shelves or drawers.
For rooms without built-in cupboards, storage-oriented furniture is an excellent way to hide random objects. Ottomans and bench seats are two pieces that often include hidden storage (but more and more options are available every day!).
6. Kitchen
Balancing form and function isn't always easy. Fitting your small kitchen with plenty of storage can ensure the space runs as smoothly as possible.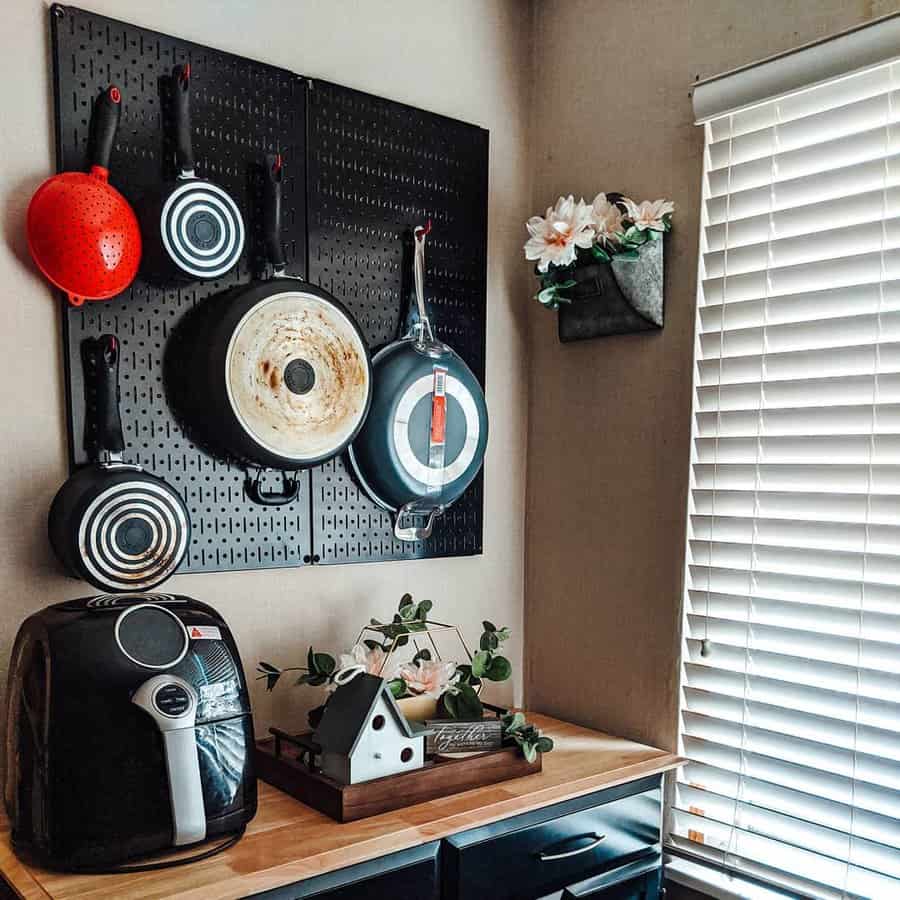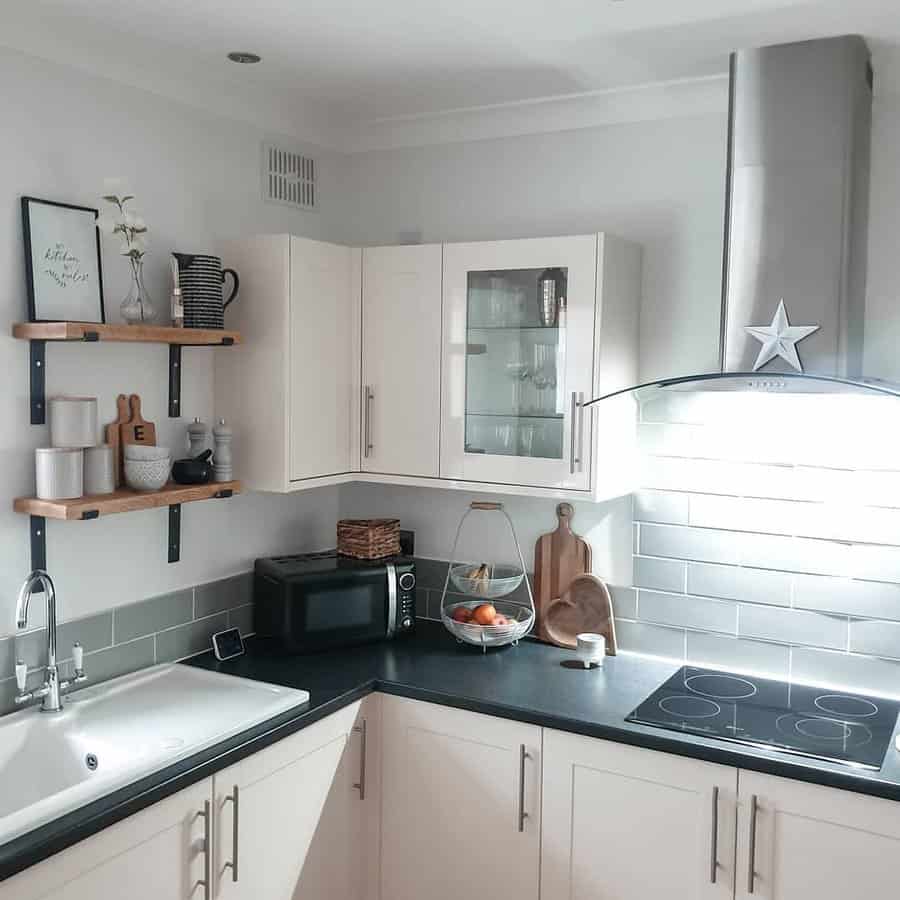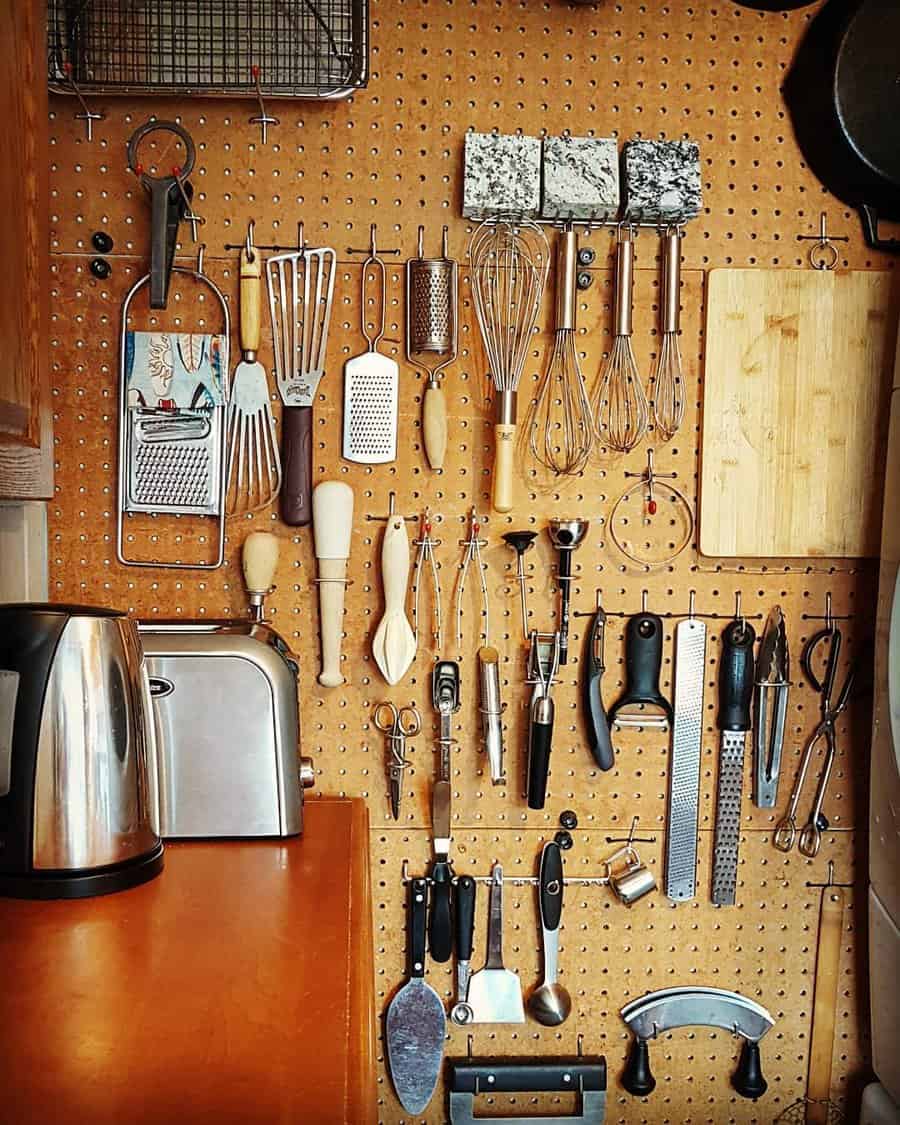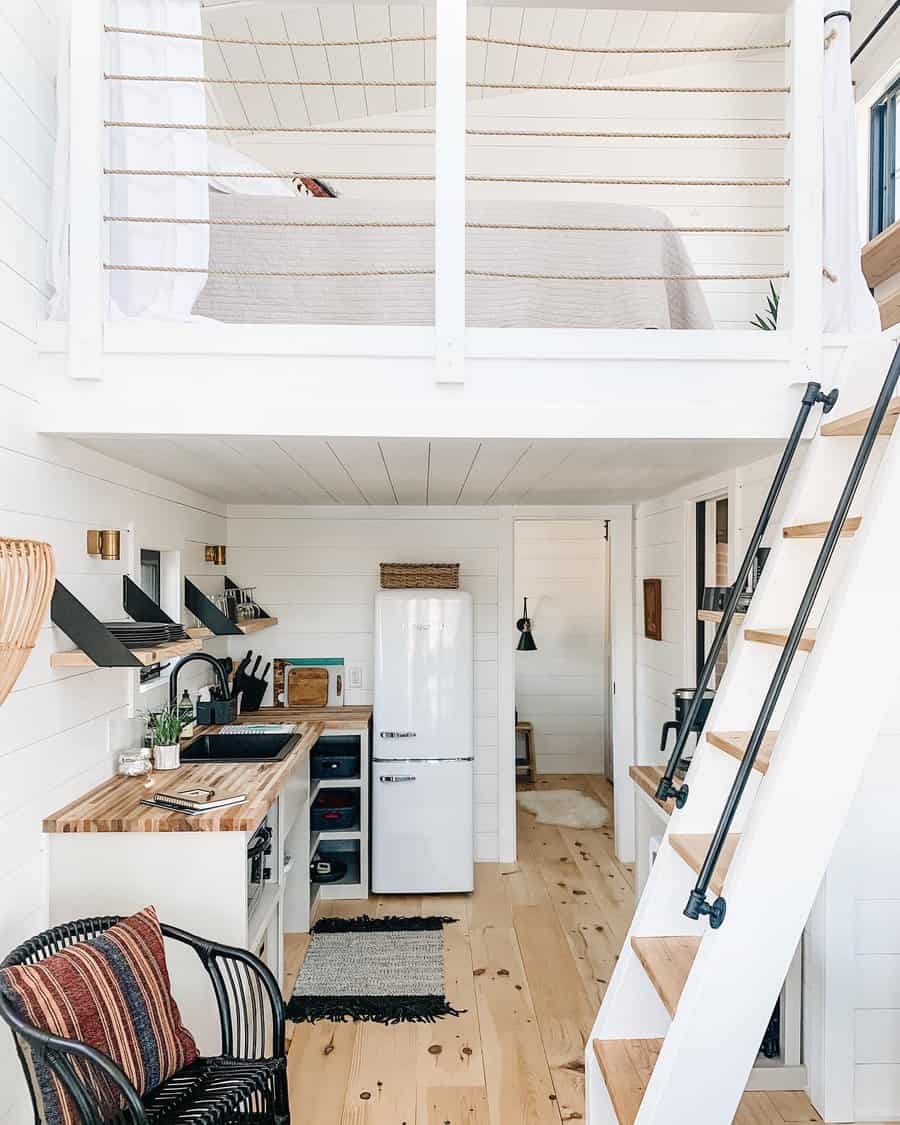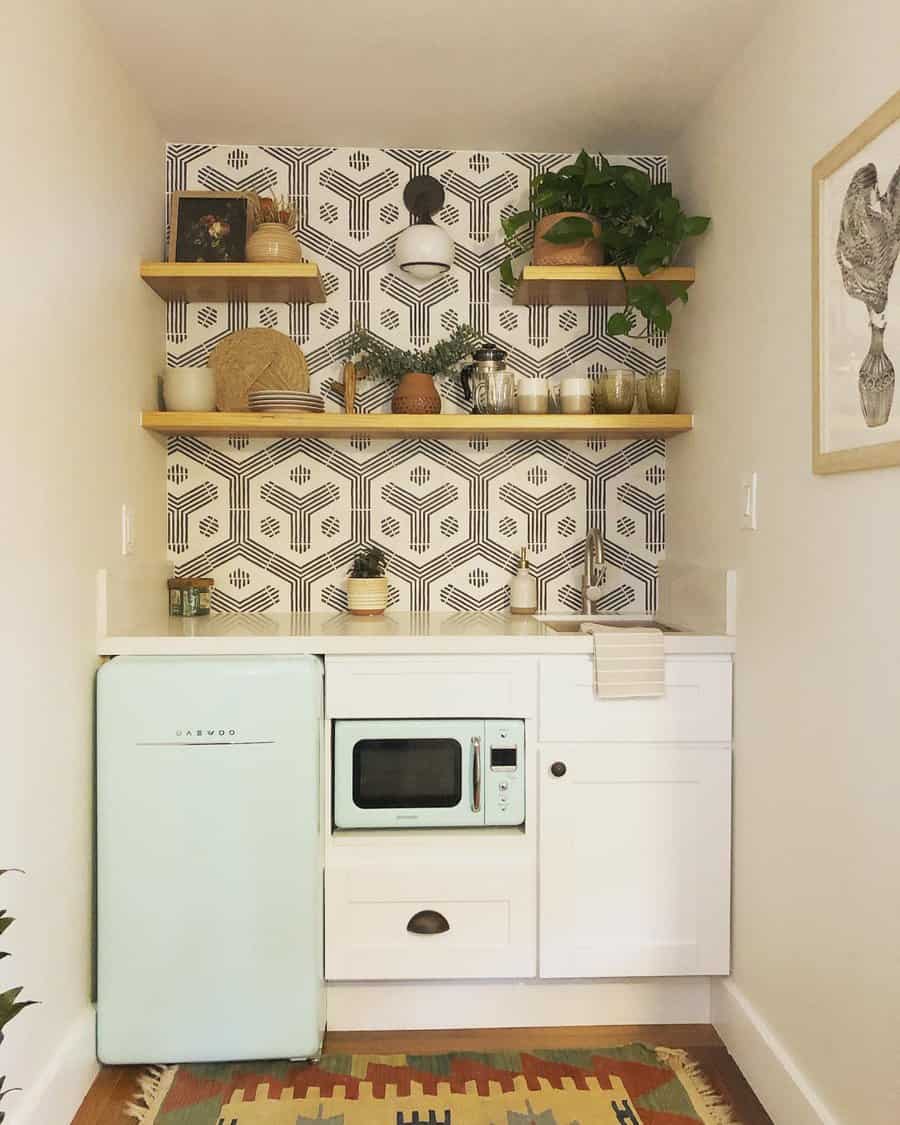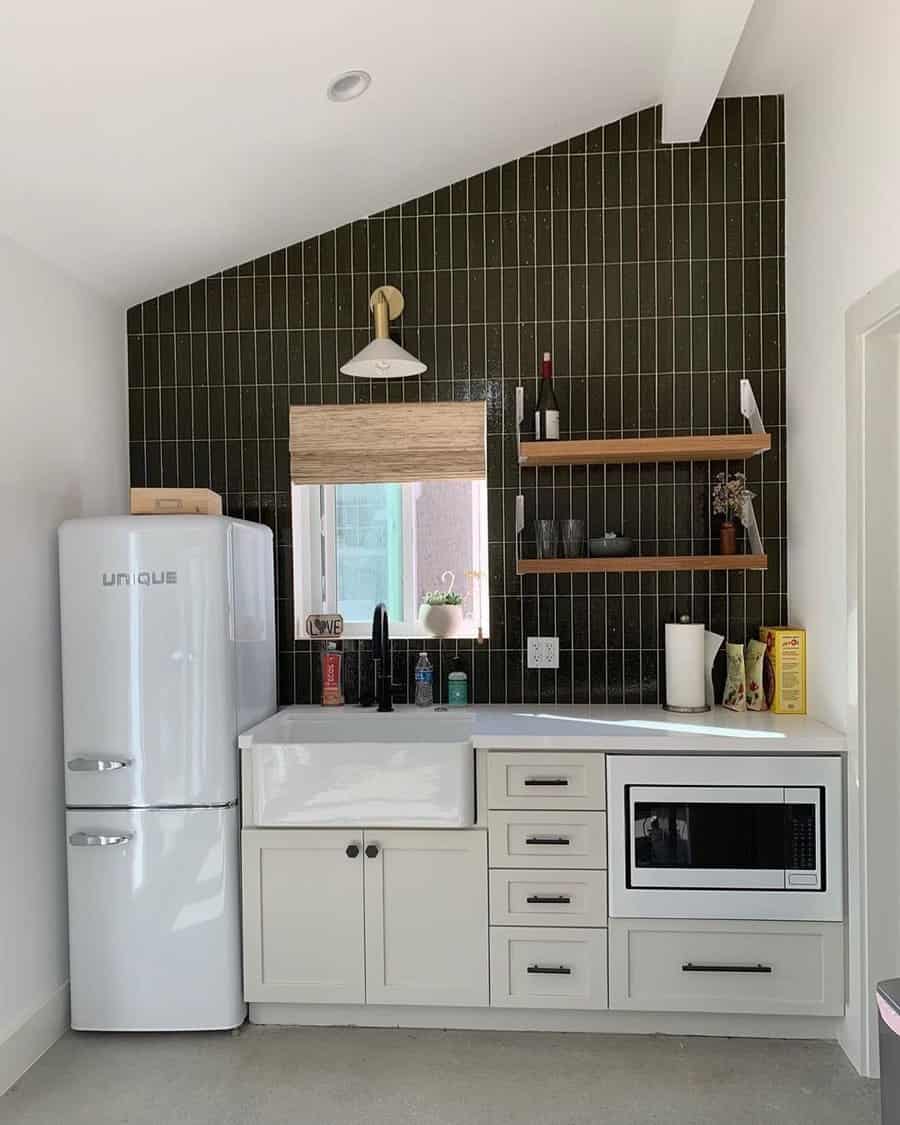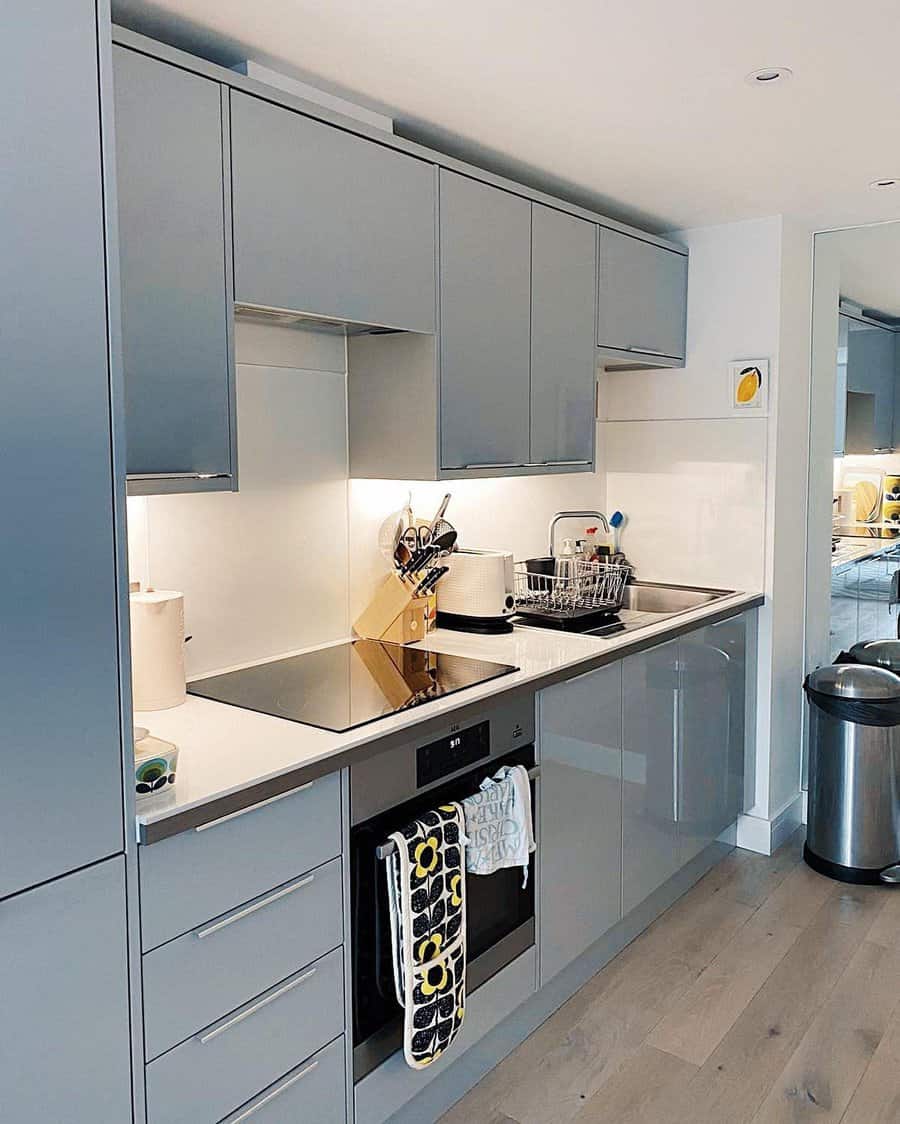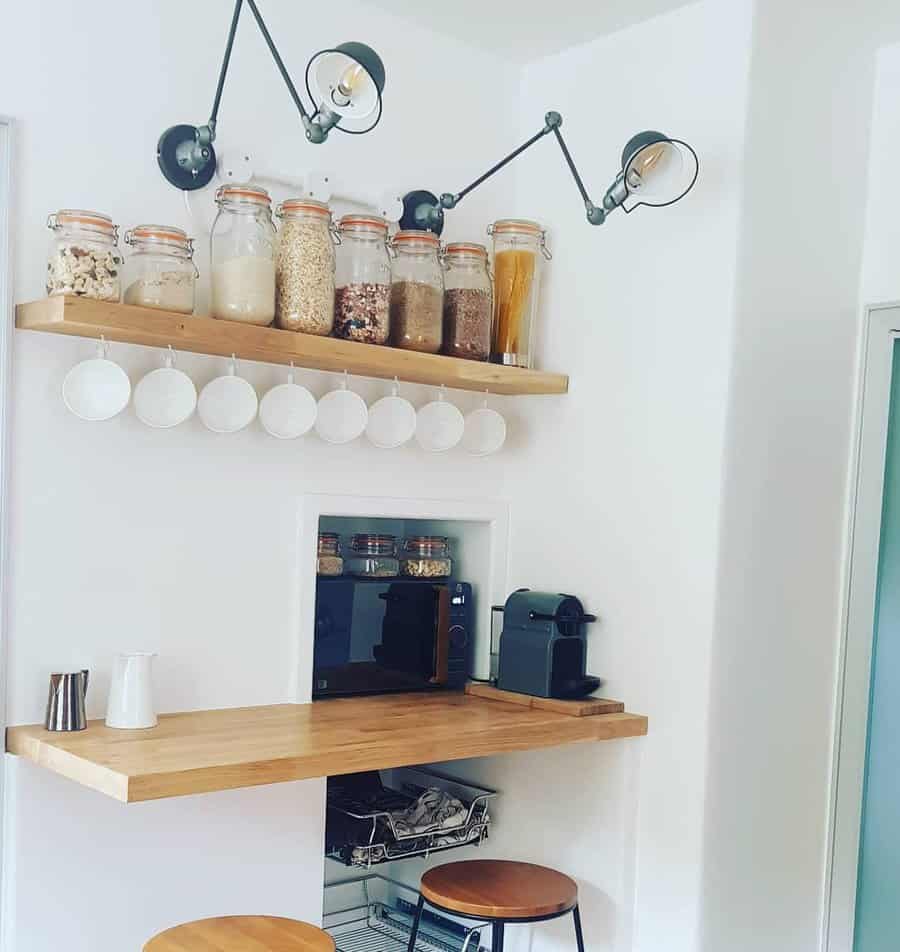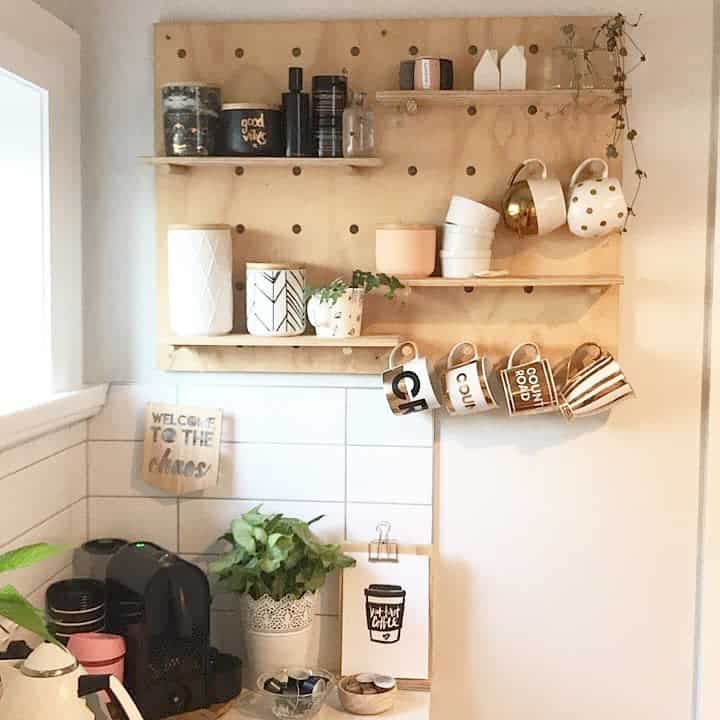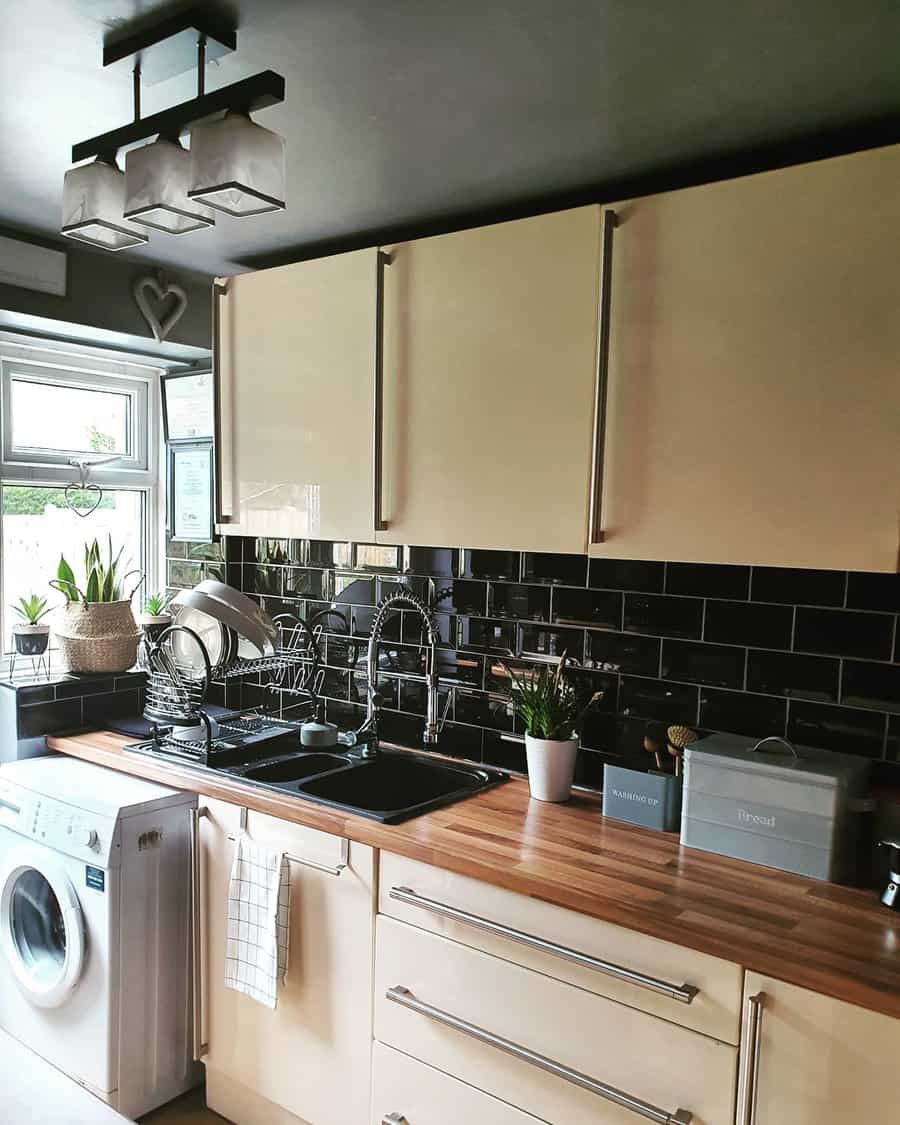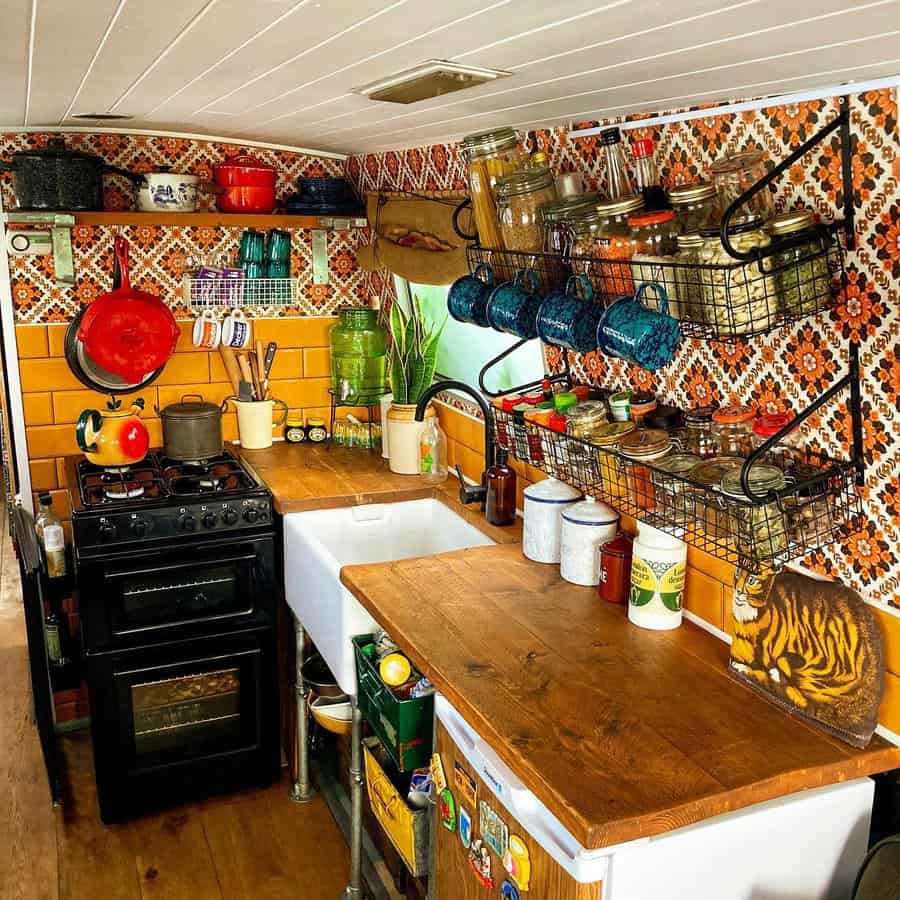 It doesn't take a genius to know how much cupboard space pots and pans can take up. You can free up one or more of your kitchen cabinets by investing in a wall- or ceiling-mounted rack for your cookware.
Speaking of empty wall space, don't let it go to waste. If possible, hang floating shelves throughout your kitchen to supplement your cabinet space. Use these surfaces for aesthetically pleasing items — i.e., cute mugs or fine china — and save the cabinets for your kitchen's more unsightly clutter.
7. Laundry Room
Some of the best storage ideas for small spaces prioritize multi-purpose rooms. Your laundry room can easily double as a linen closet or storage for cleaning supplies.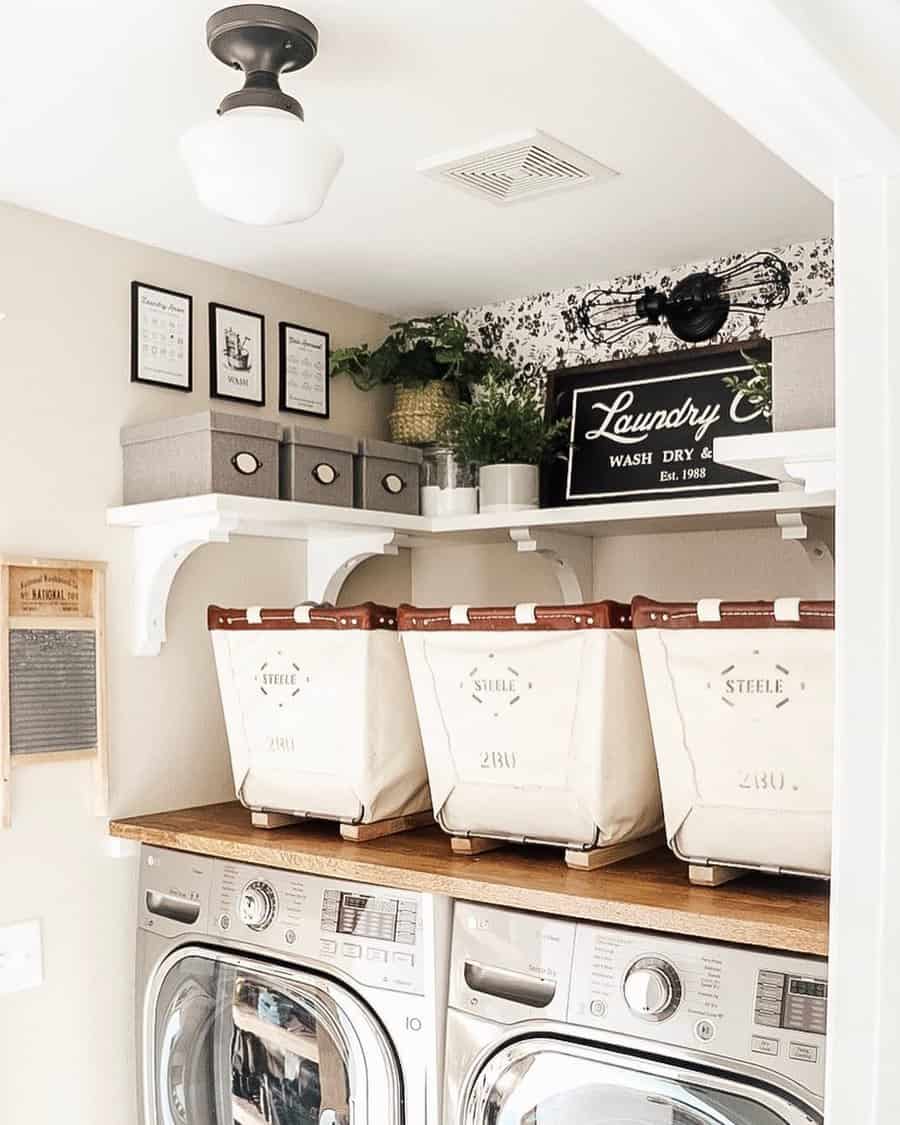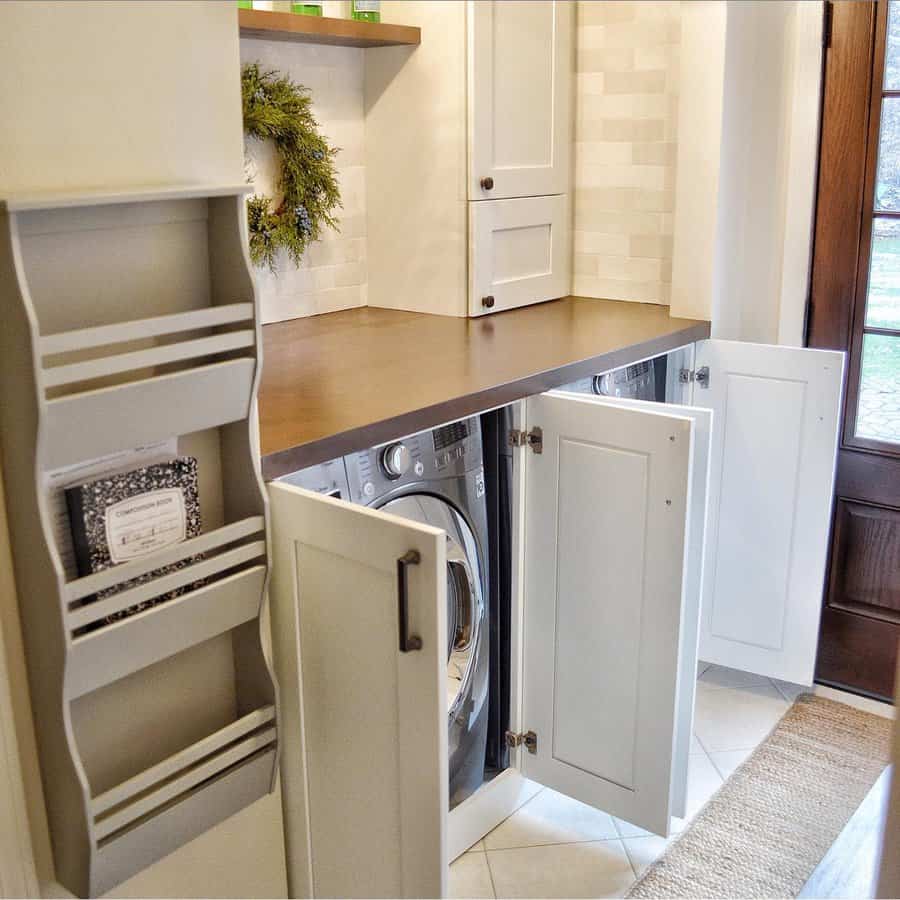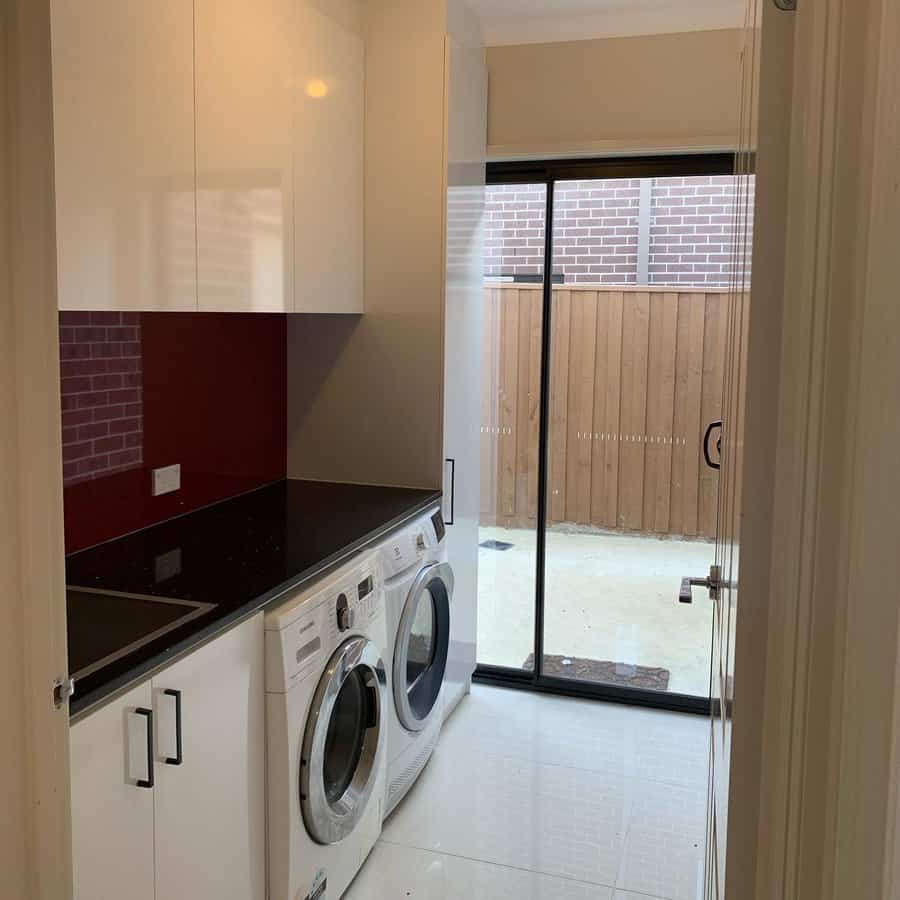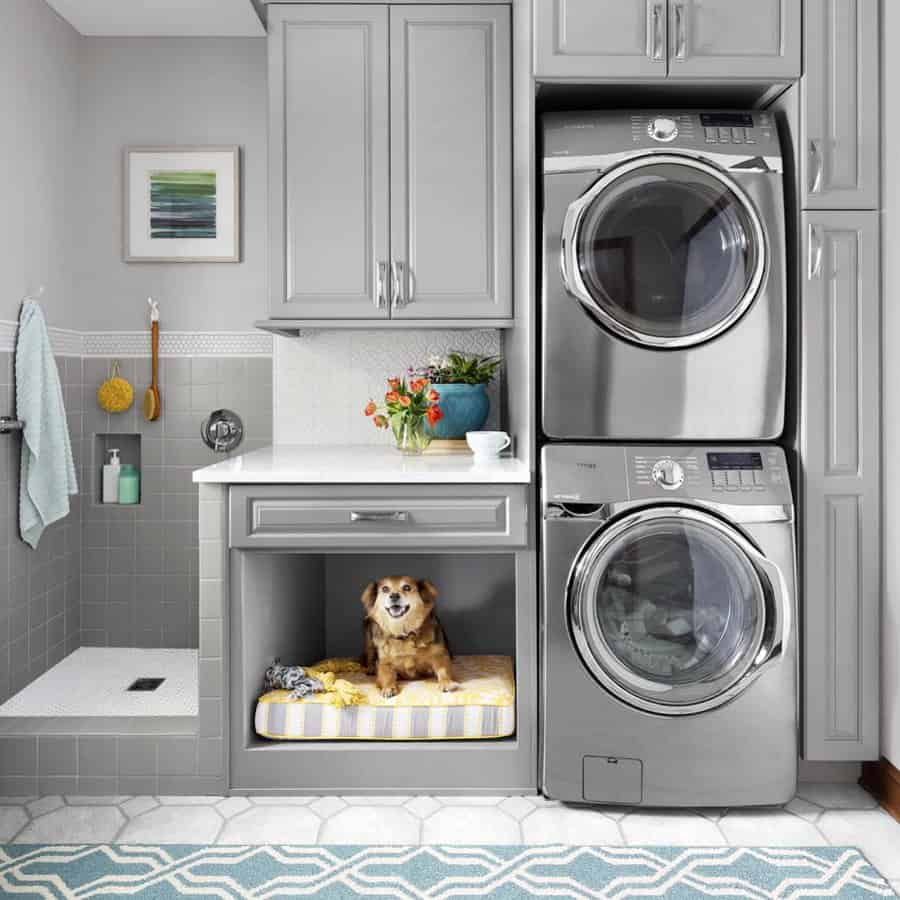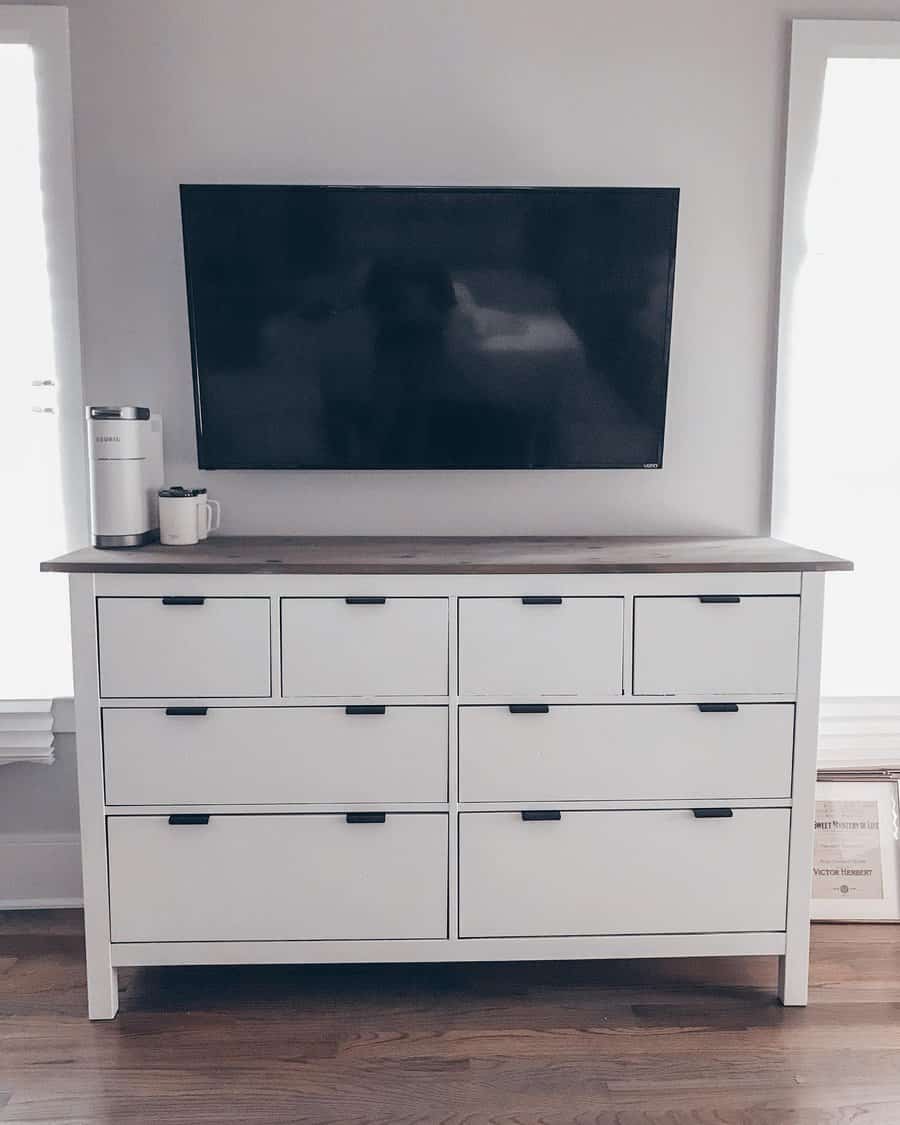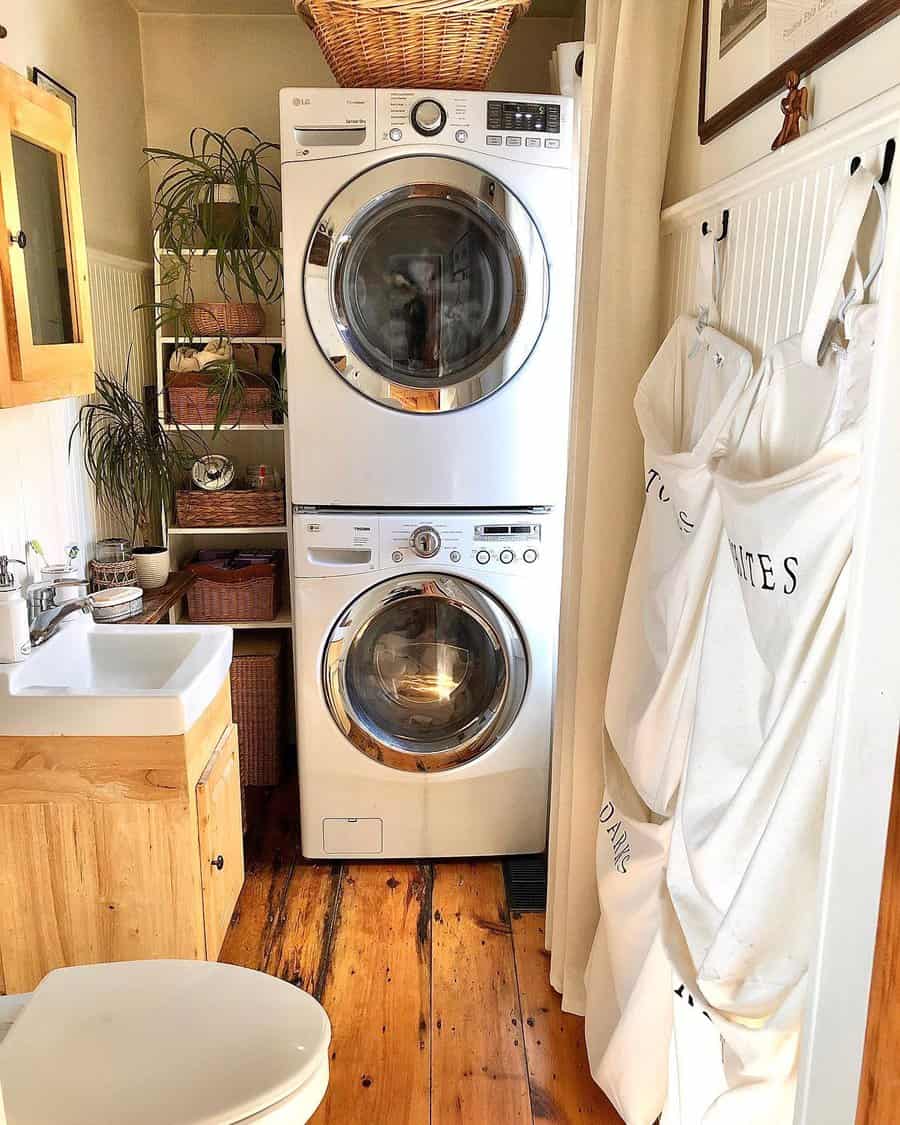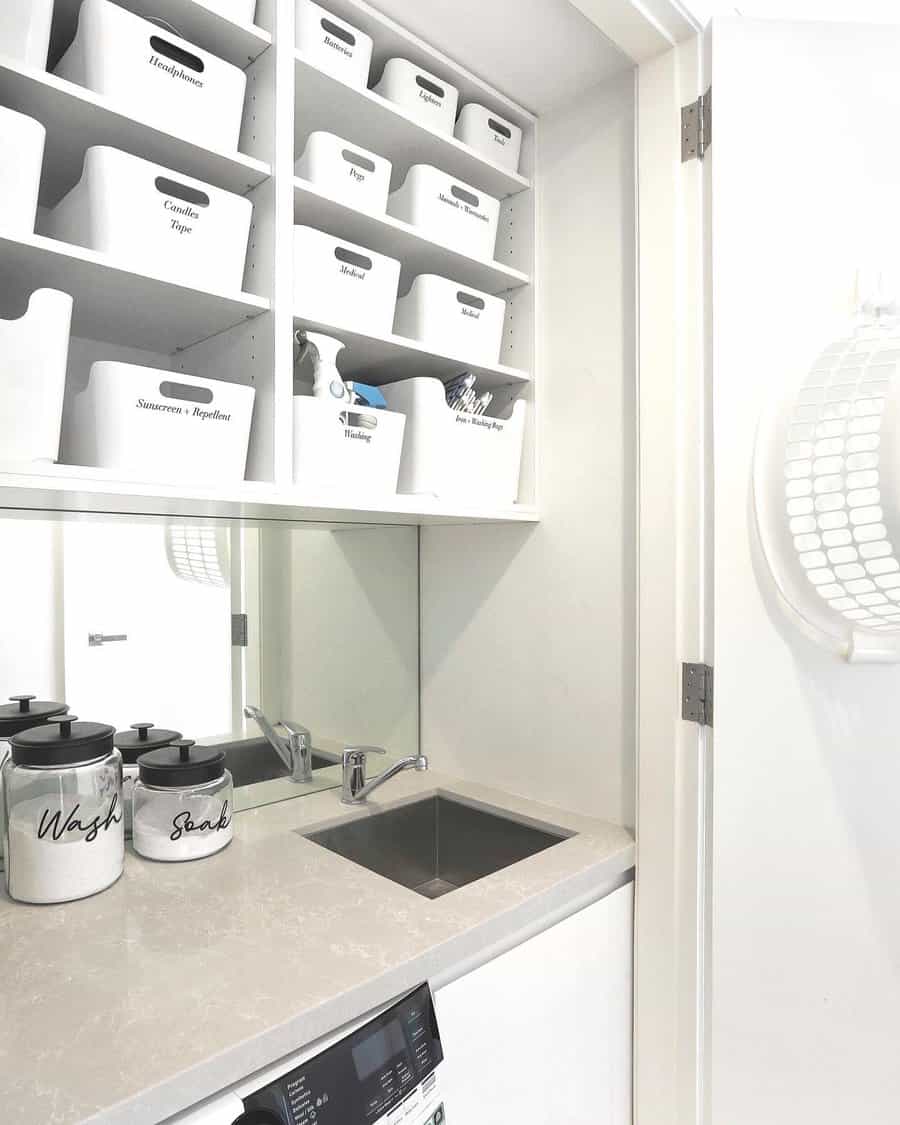 Cabinetry is a great addition to any laundry room but isn't an option for everyone. Simple floating shelves can be used to increase available storage space. You can even install a counter over your washer and dryer for use as a folding table and storage bench.
Include a compact shelf or drawer system to hold small items like dryer sheets and clothespins. Fold-out clothing racks are extremely useful for items that must air dry or for hanging laundry as it comes out of the dryer.
8. Living Room
Incorporating practical storage into a living room design isn't easy. Working with an ultra-small space makes it even harder. But we promise that a well-organized living room is within reach, even in a tiny apartment.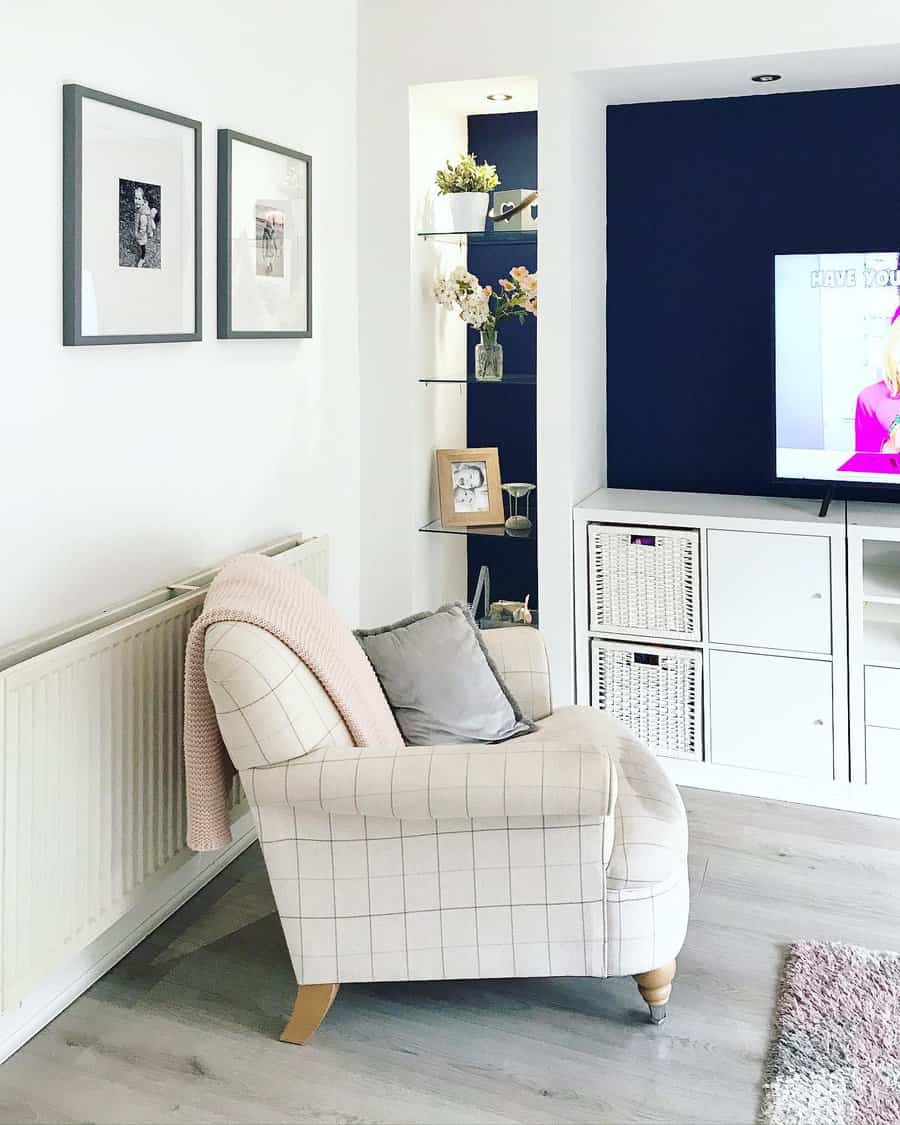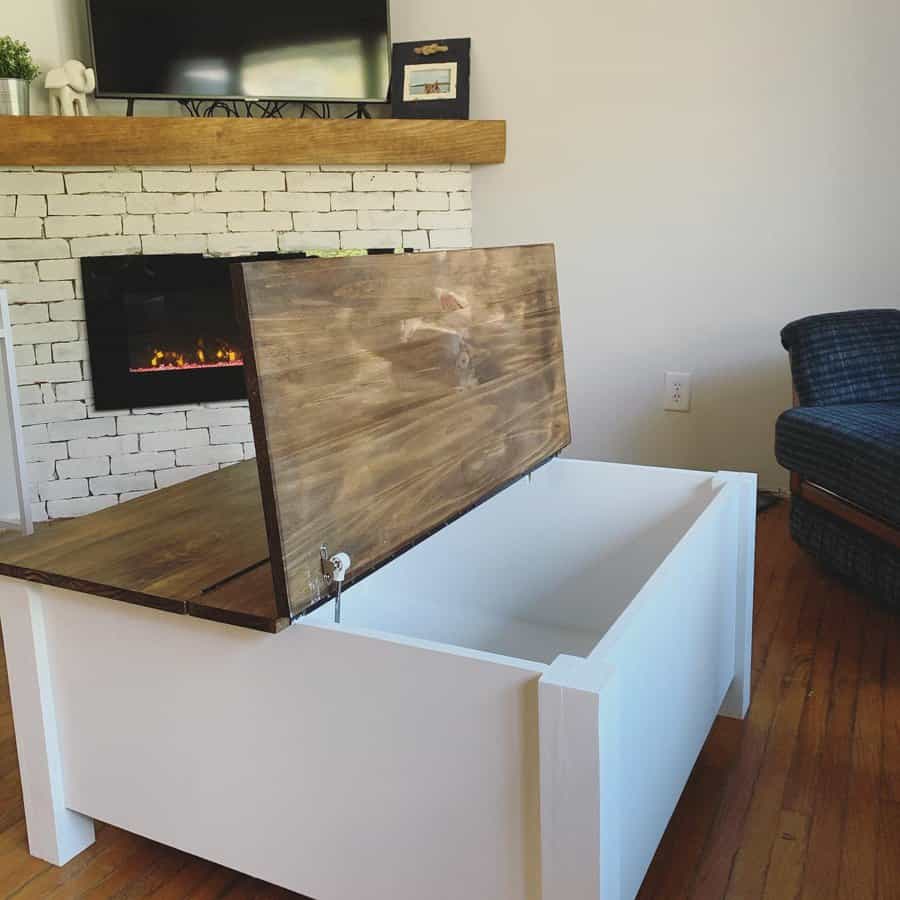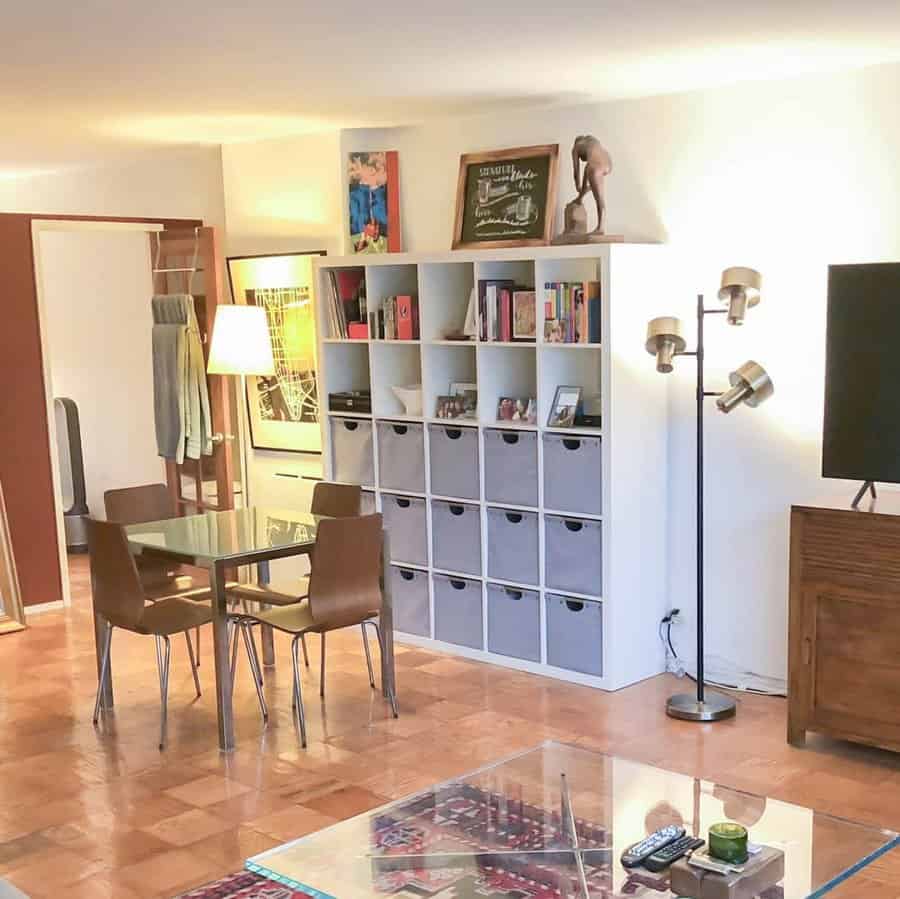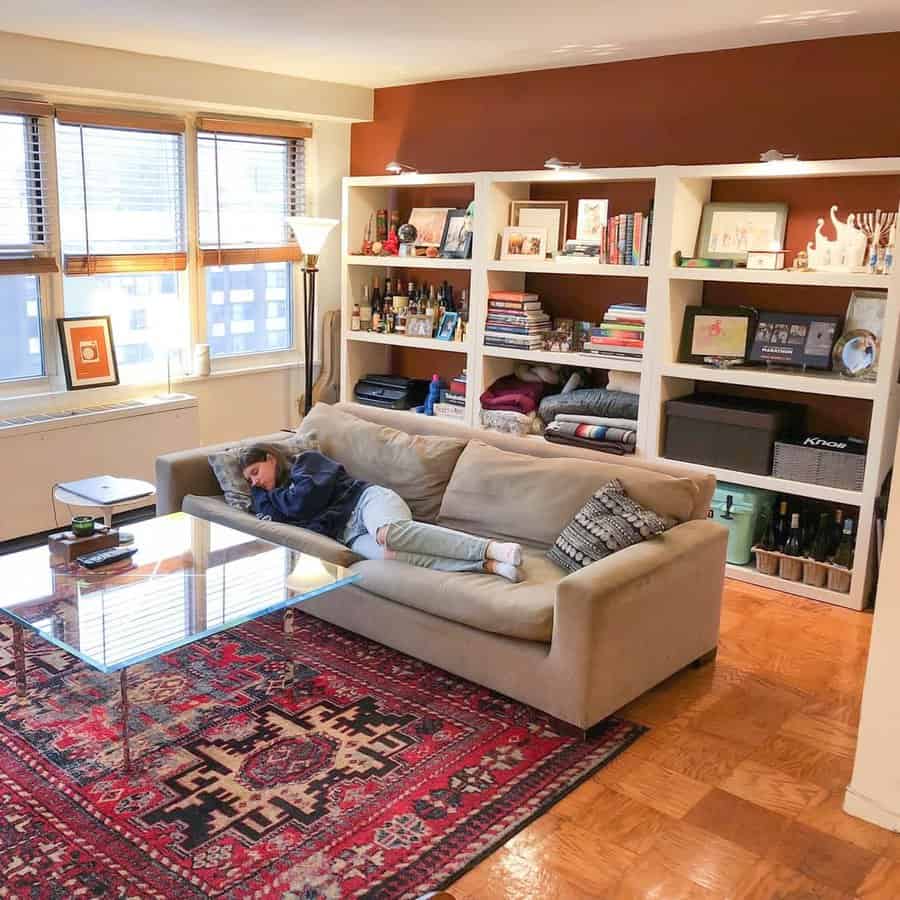 Furniture with built-in storage is invaluable in such a space. Choose a coffee table or ottoman with a hidden compartment inside for small items like throw pillows, blankets, and media remotes. With a little patience, you may even be able to find a sofa with built-in storage under the seats!
In the same vein, be sure to select an entertainment center with extra room for decor and everyday items. Finally, accent your living room walls with floating shelving for even more storage.
See more living room storage ideas here.
9. Pantry
The pantry can make or break your kitchen storage. Even if your home or apartment doesn't have dedicated pantry space, converting a few cabinets into dry goods storage can be life-changing!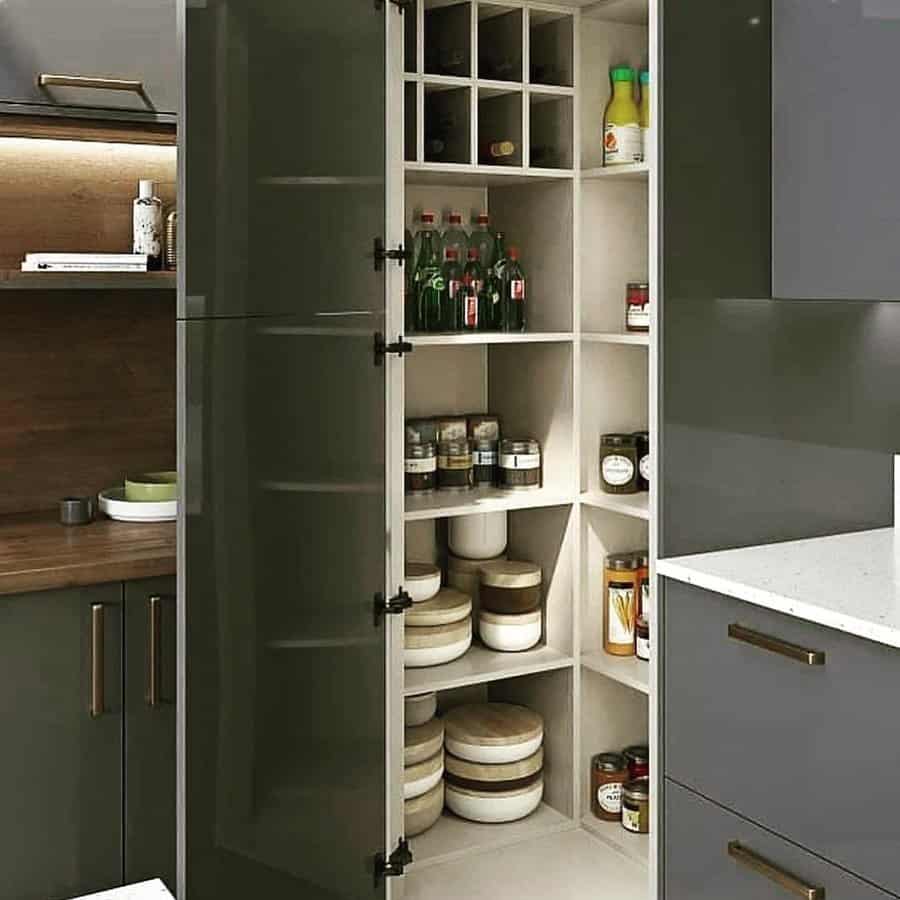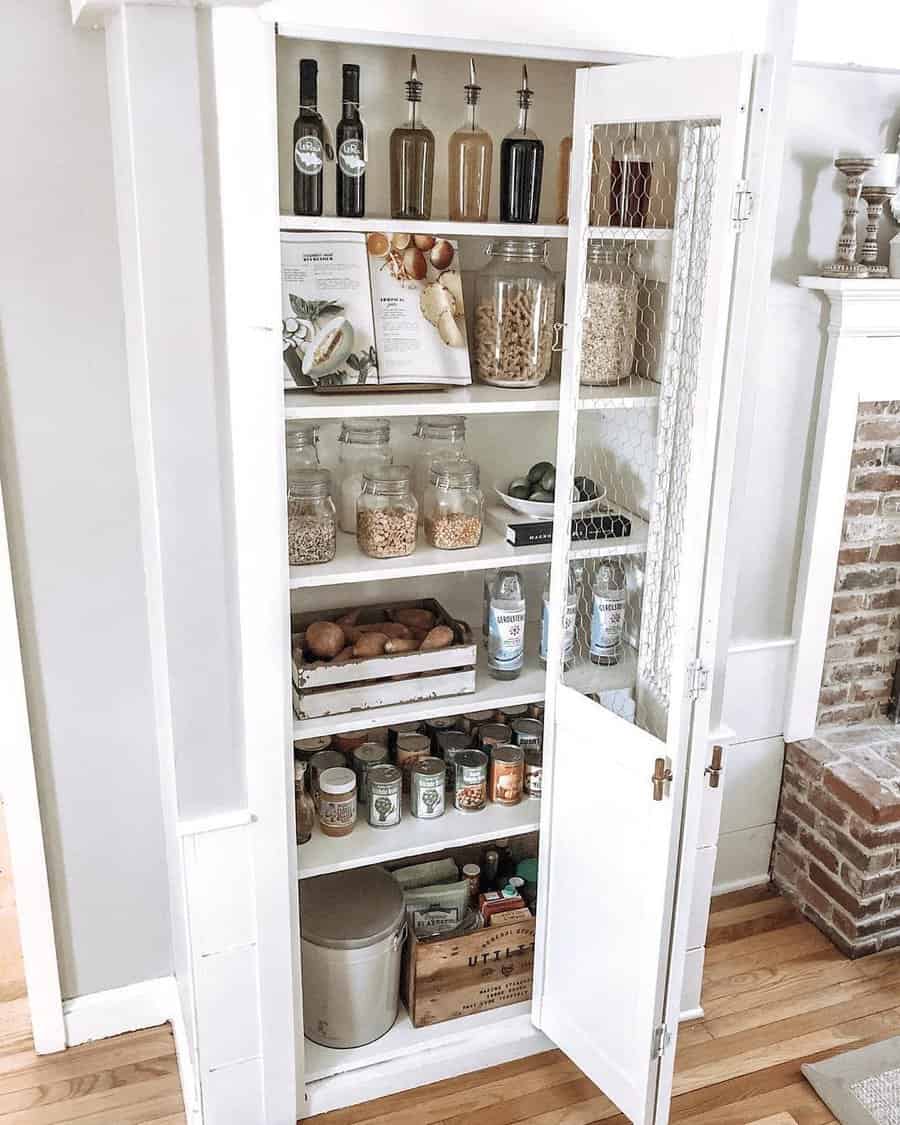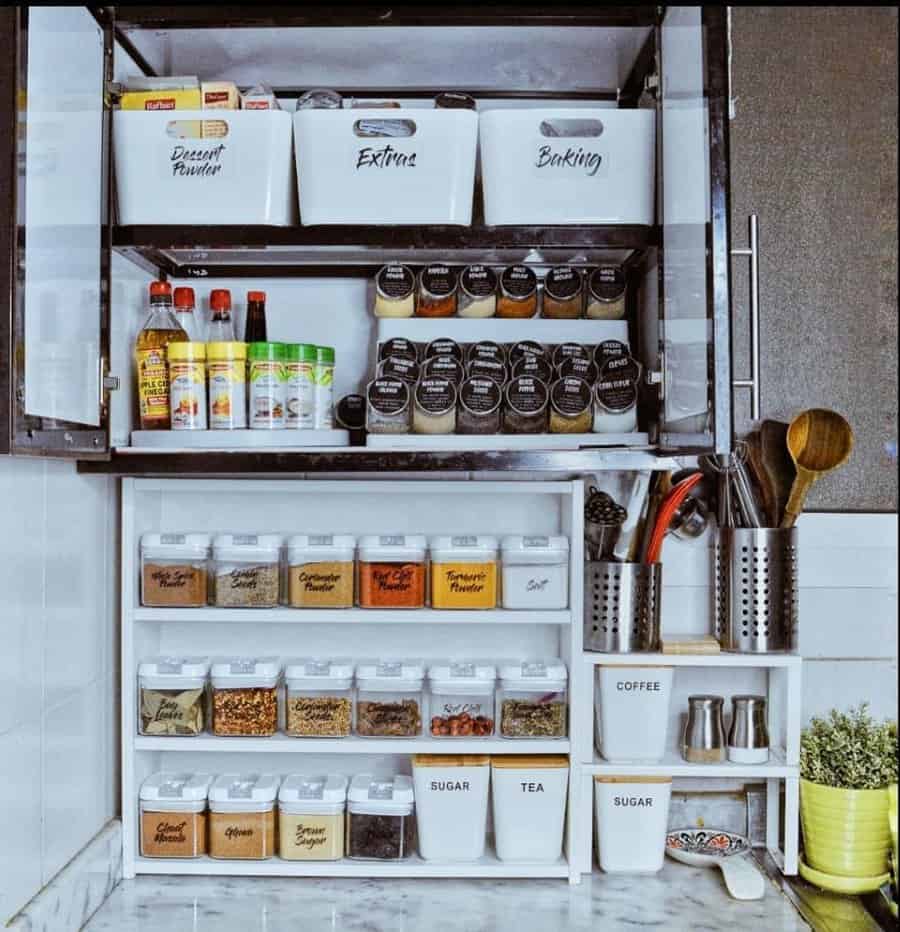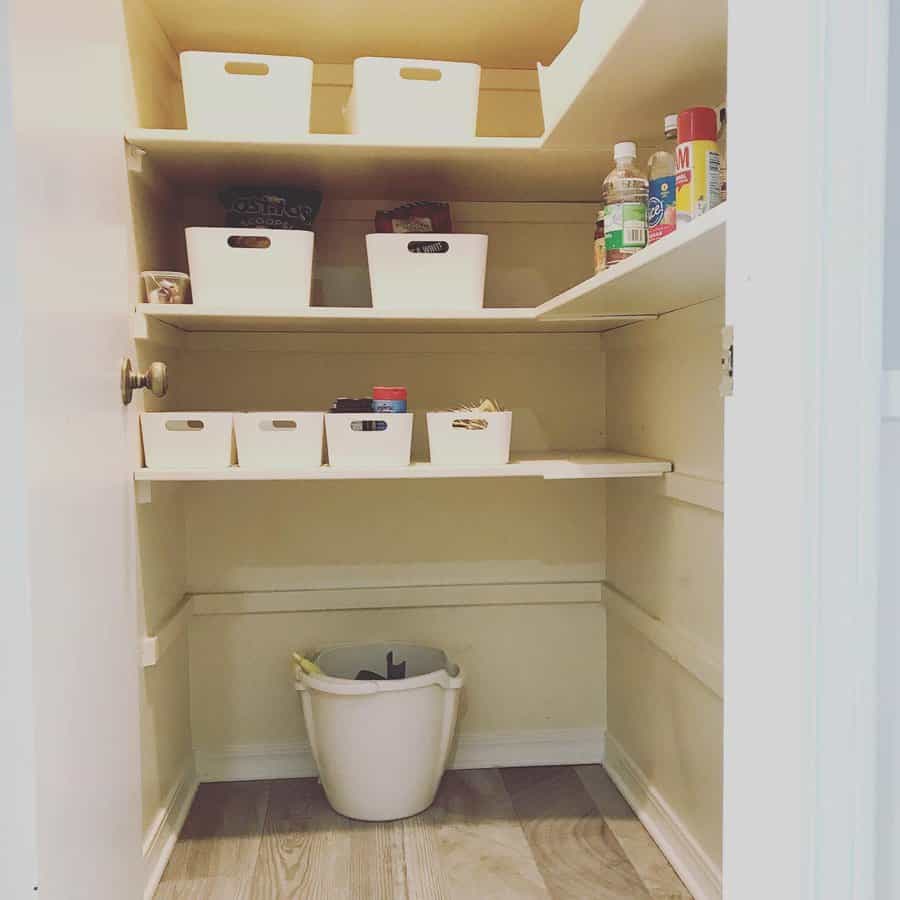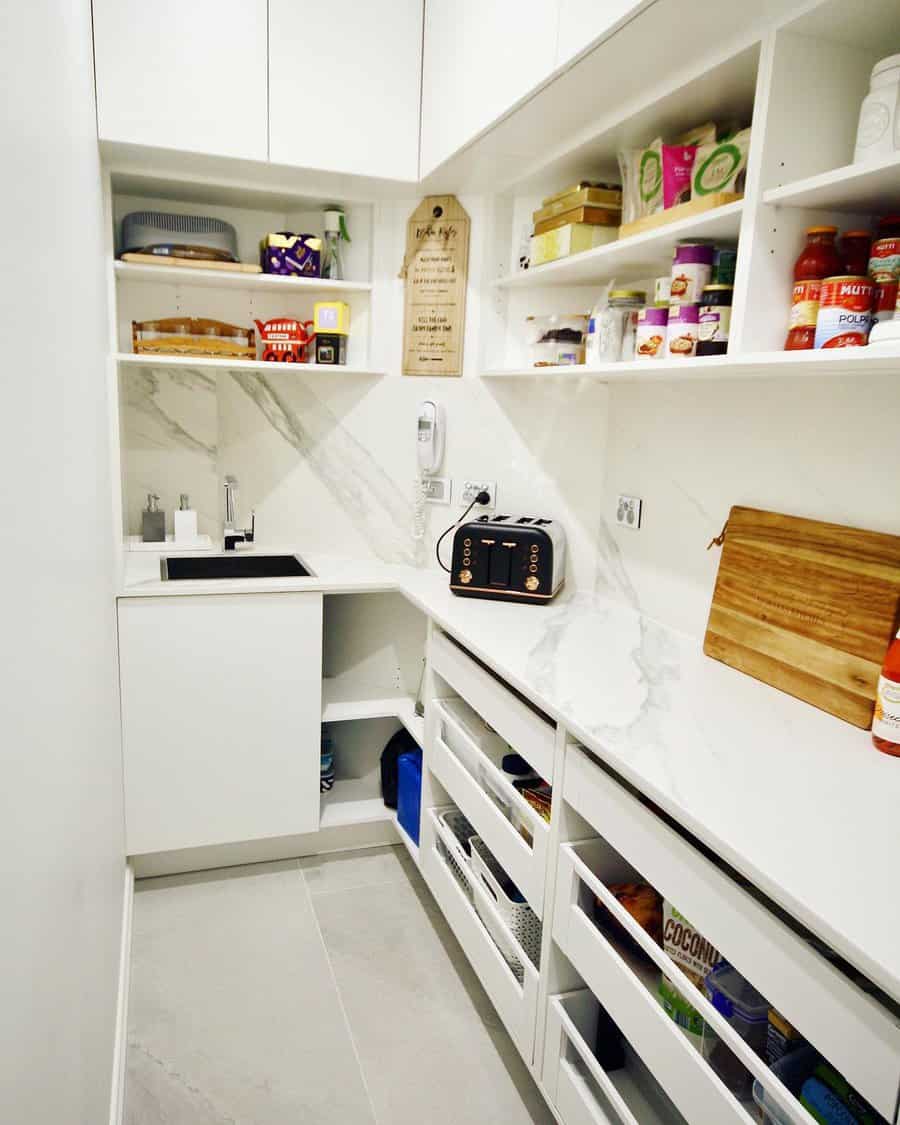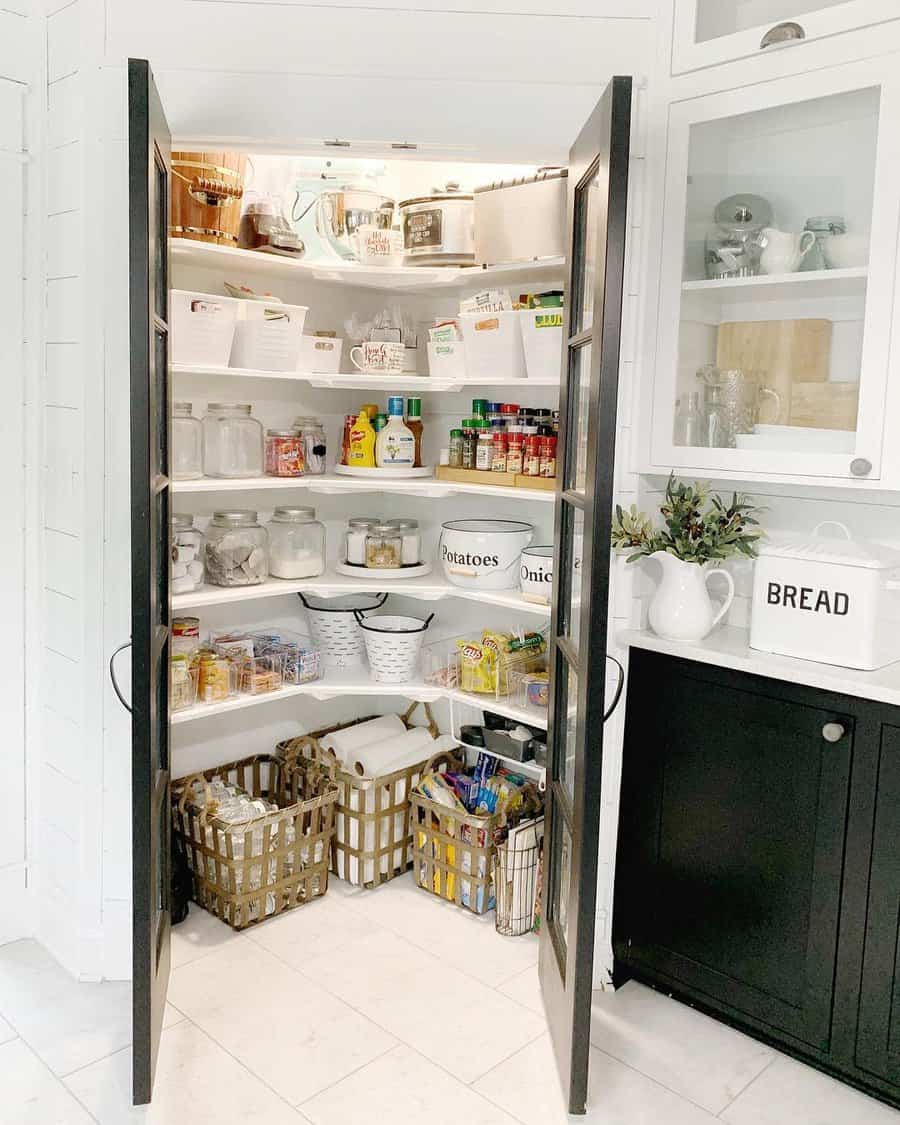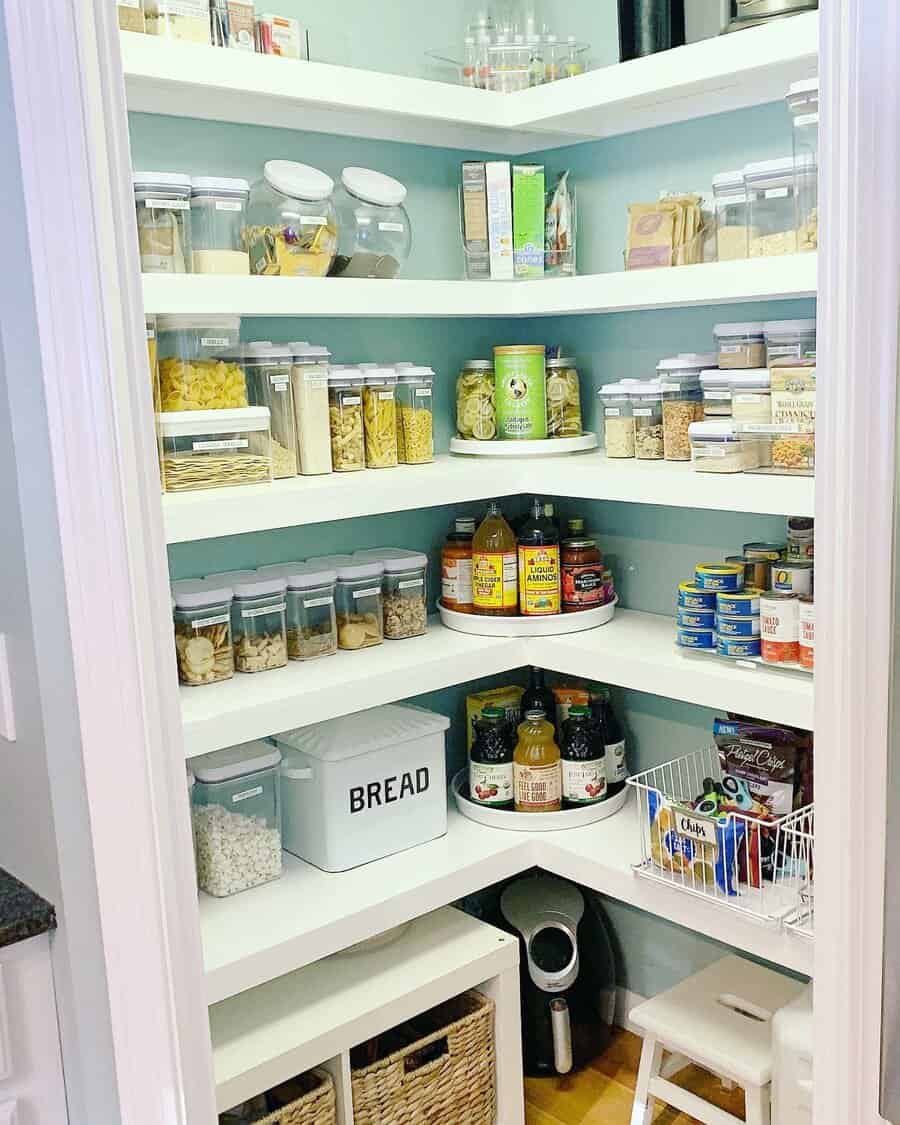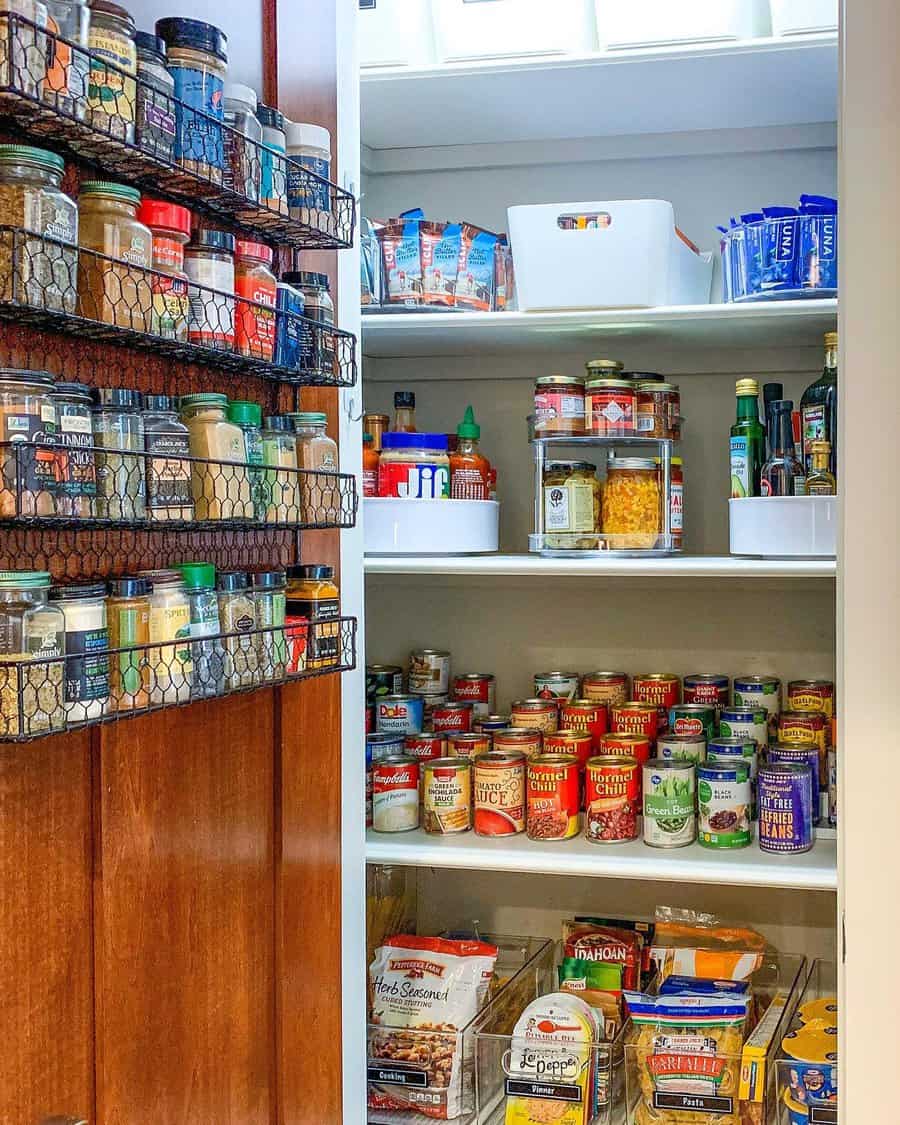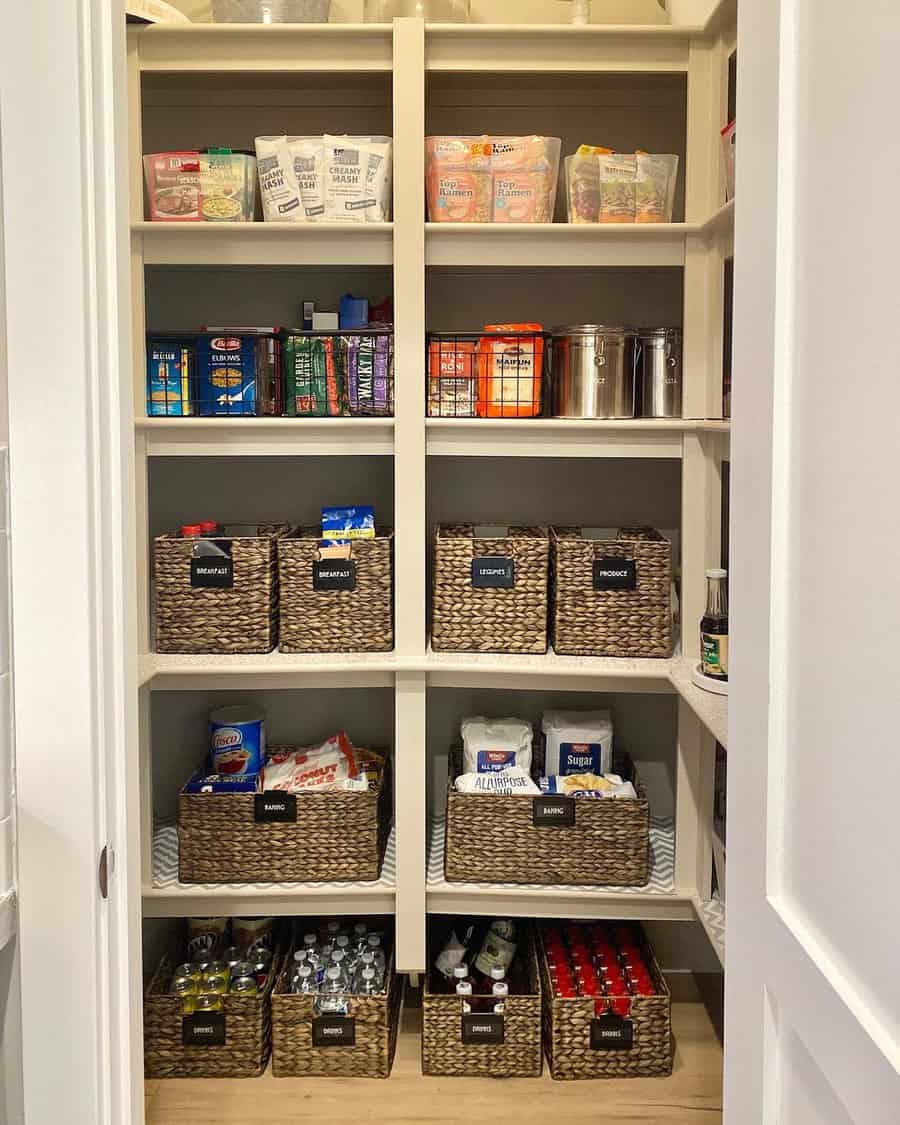 Setting up an organization system is one of the best investments you can make in your kitchen pantry. You might be surprised by how much extra space becomes available when food items are decanted into jars or stored in baskets.
Don't let valuable space go to waste. One kitchen storage hack many homeowners overlook is to mount a spice rack to the inside of their pantry or cabinet door. This provides easy access to everyday kitchen essentials without taking up any counter space.
10. Wall
Wall-mounted storage can free up floor space and create the illusion of more square footage in a small room. While these storage solutions are commonly seen in closets, craft rooms, and garages, there's no reason not to use floating storage space throughout the entire home.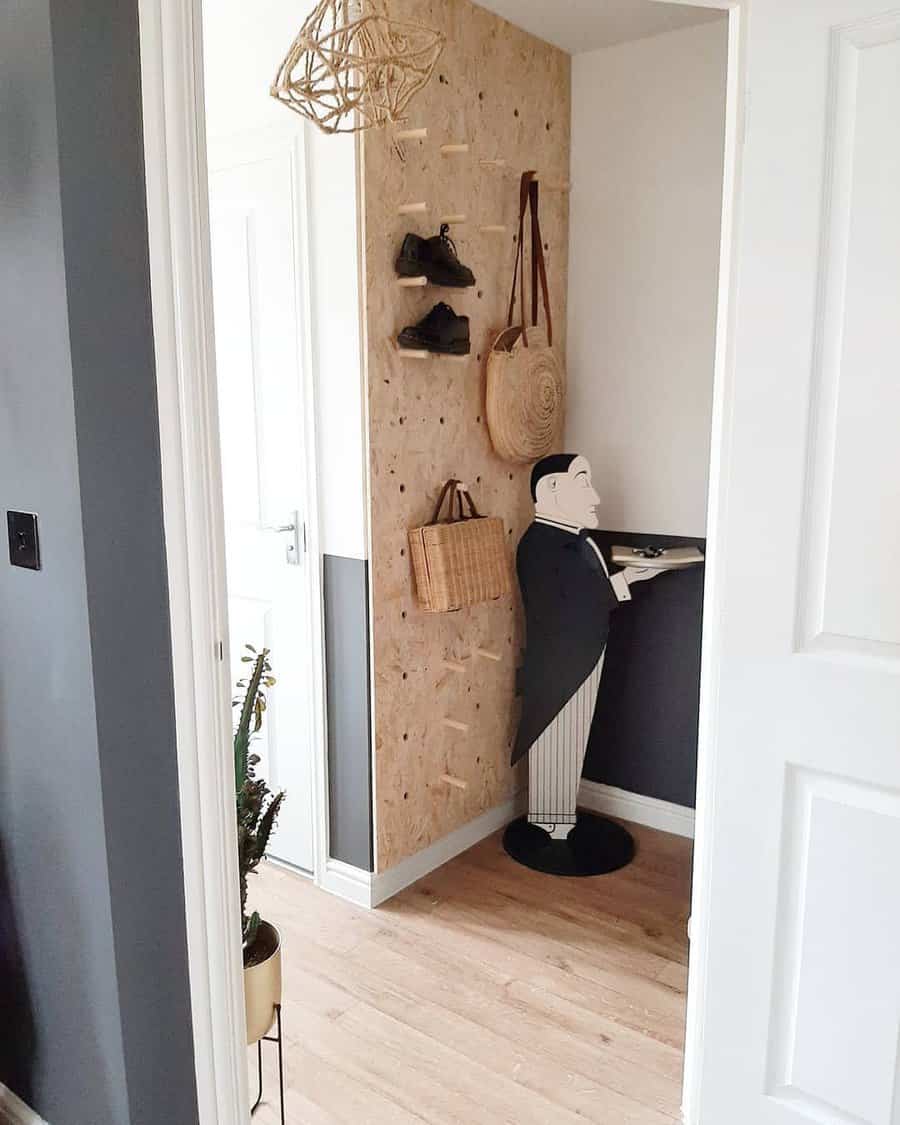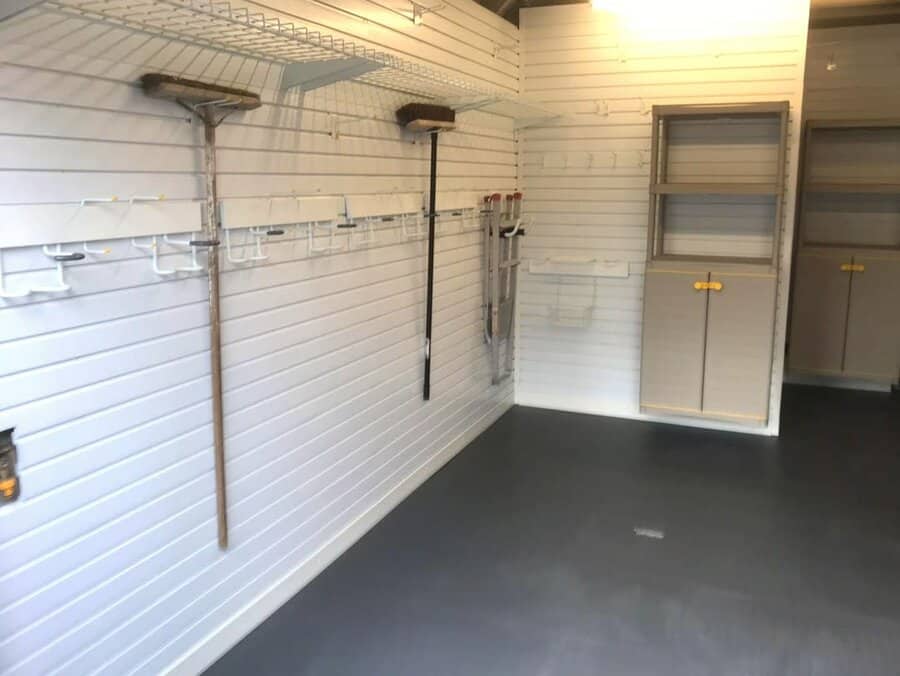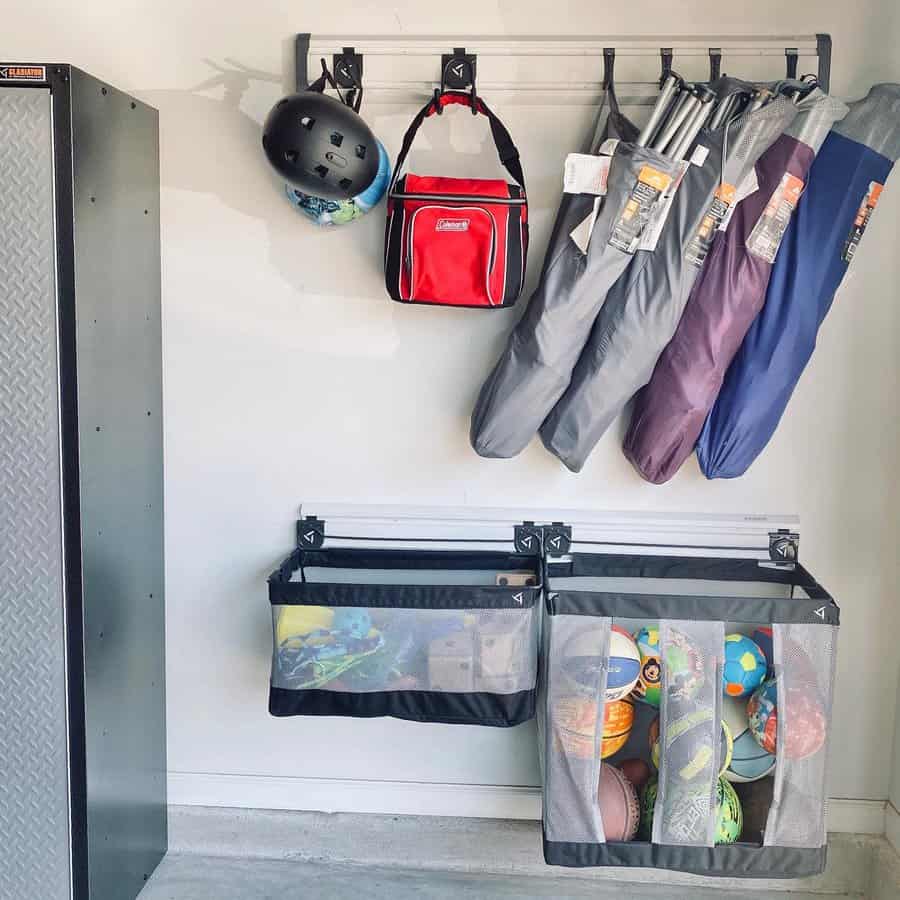 It's important to remember that not all floating storage is utilitarian. There are tons of stylish options for shelving, cabinetry, and hooks that will elevate your home decor and organization in one go.
On the other hand, sometimes simple is best. Use wall-mounted hooks and baskets to store cleaning supplies, tools, and sports gear. If you're handy, install a custom pegboard system to store items of all shapes and sizes.
Storage for Small Spaces FAQs
How do you store clothes in a small space?
Clothing can take up far more room than many people realize. This is true even if you own a relatively small wardrobe!
You can save room by prioritizing hanging space for items that absolutely shouldn't be folded. Everything else can be stored on shelves, in totes, or in a dresser.
If space is really tight, consider moving out-of-season clothing to a rented storage unit or garage. While you'll need to swap out items a couple of times per year, you'll have much more space for your favorite items in your closet.
Are closet doors necessary?
There are pros and cons to removing your closet doors. On the one hand, removing a closet door can make the entire room feel larger. On the other hand, closet doors help hide unsightly clutter and can even protect items from dust and light.
If you choose to remove a closet door, be sure that everything inside is well-organized and presentable. Keep light-sensitive items in opaque storage totes for added protection.