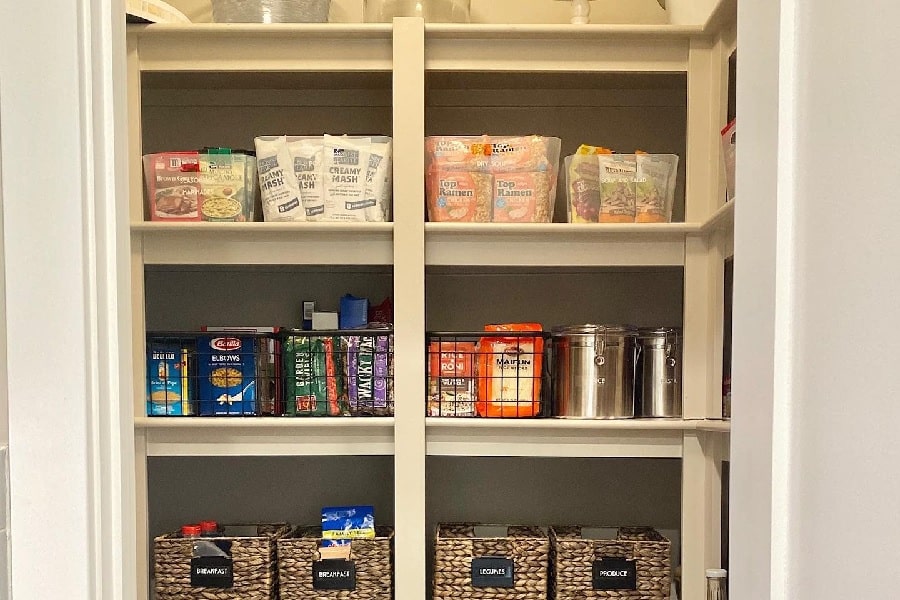 70+ Storage Ideas for Small Spaces
by — Kendrick Hulse

Published on May 24, 2021

Updated on March 15, 2023
You can't have a stylish home without adequate storage. Clutter can distract from even the most beautiful decor. But what options do you really have when square footage is limited?
The good news is that you don't need a ton of floor space to lead an organized life. You just need to prioritize storage space throughout your home design.
Keep reading for some of our favorite examples of storage ideas for small spaces that won't detract from your personal style. (Of course, these ideas will work for large spaces, too!)
1. Utilize Vertical Bathroom Space
When you're trying to maximize space in a small home, storage can be a challenge. To maximize space and still create usable storage for small spaces, over-the-toilet shelves are the perfect option. Floating shelves can also be hung to provide extra vertical storage possibilities that don't overbear the room size.
Both of these solutions are easy to install and work with almost any home décor setup, allowing for creative and functional storage solutions when working with limited space.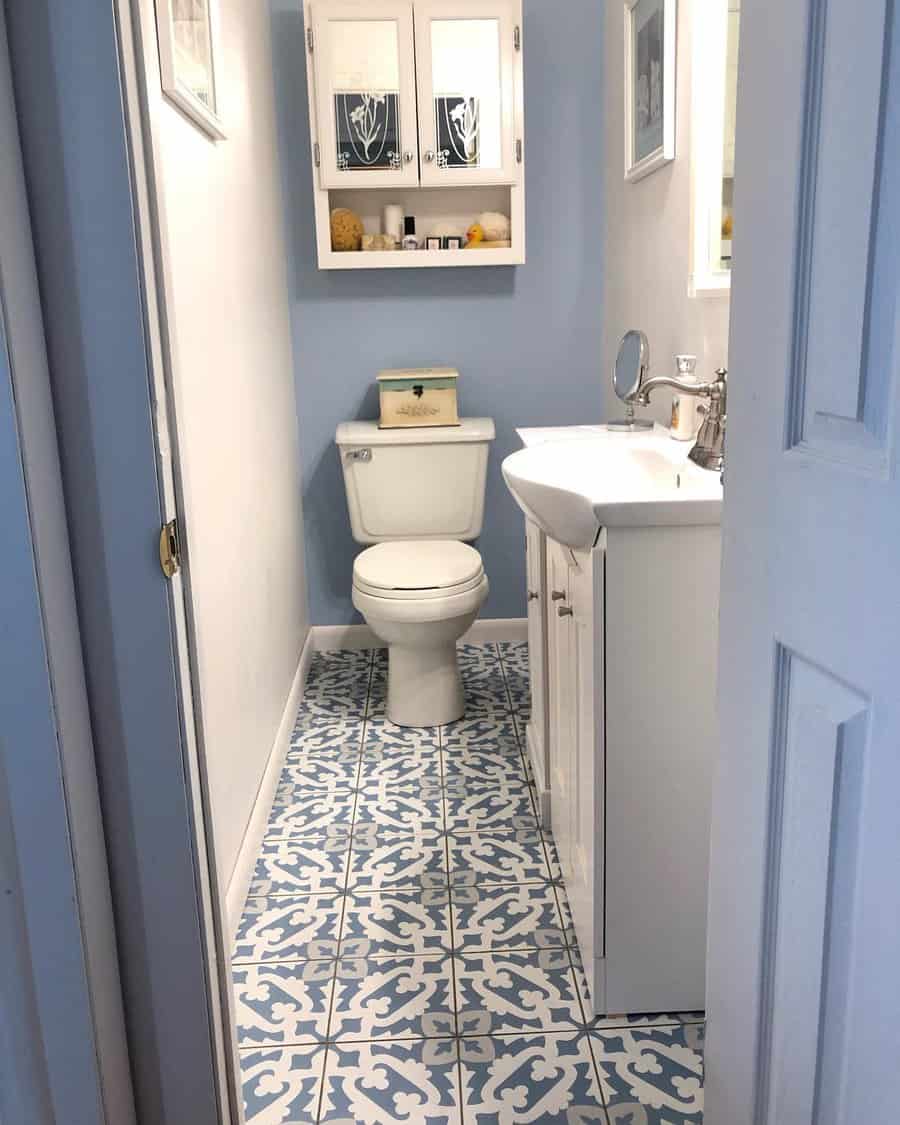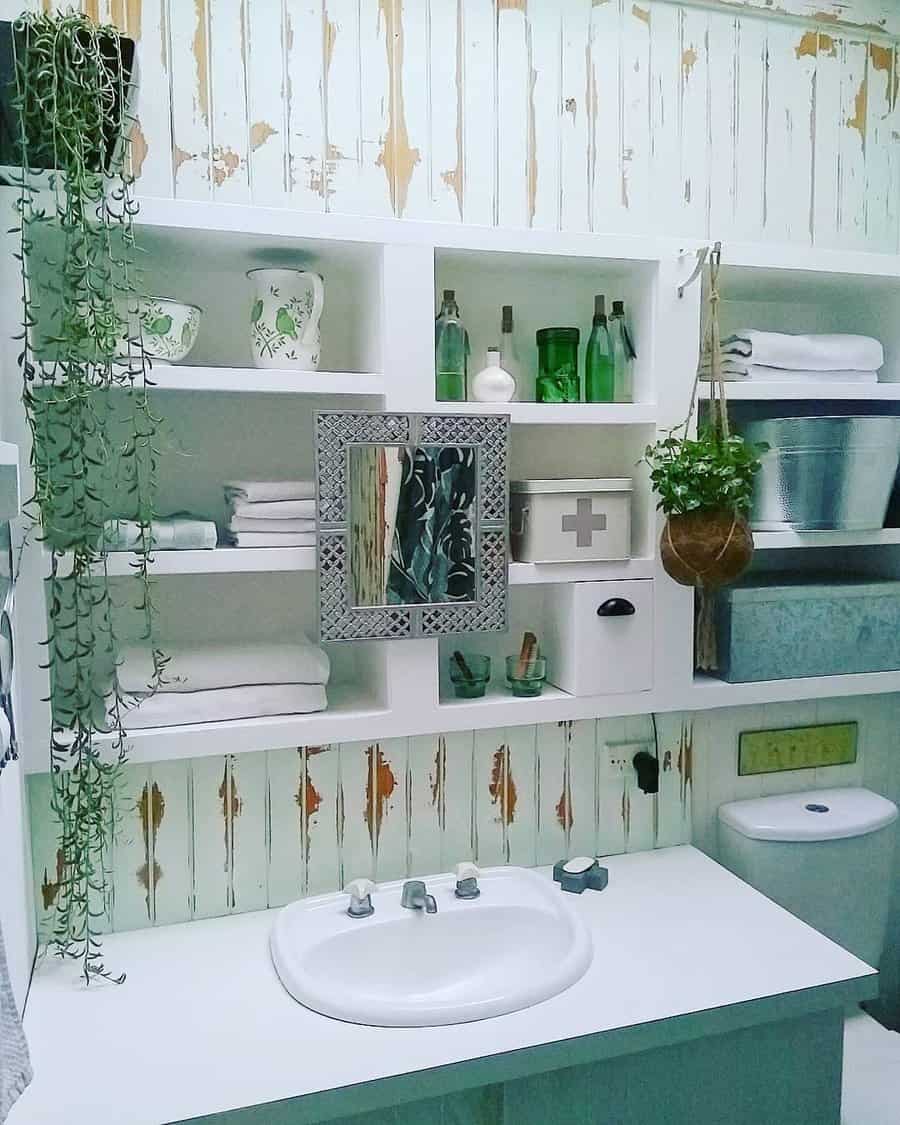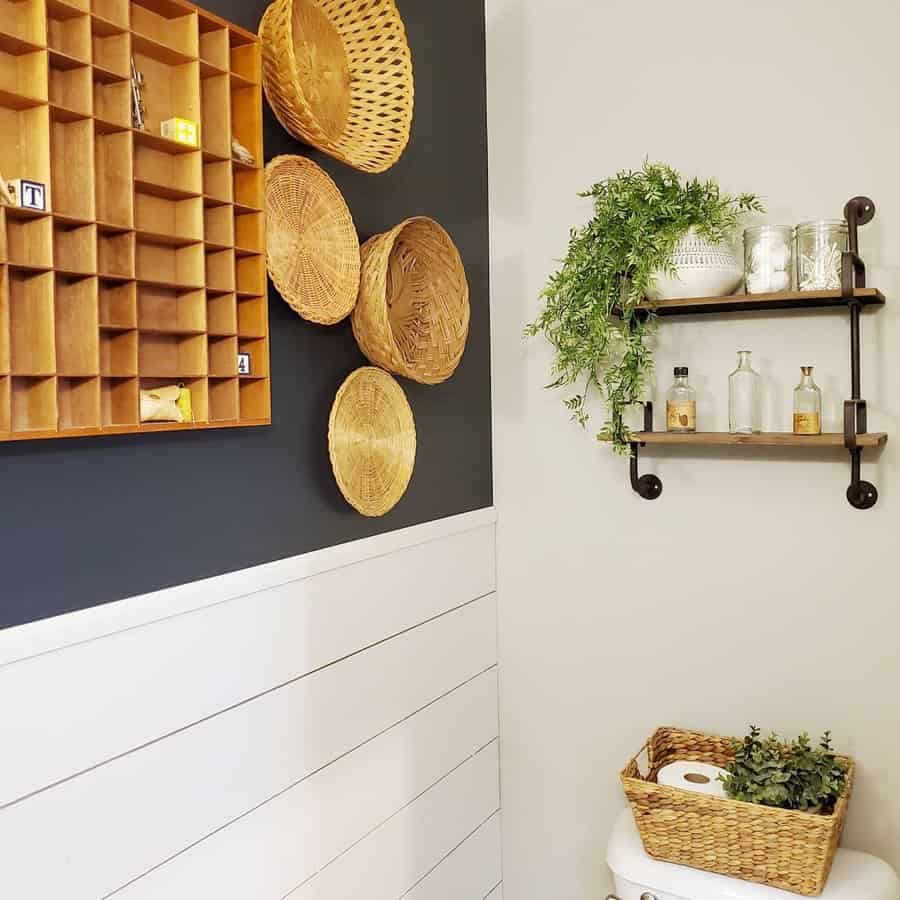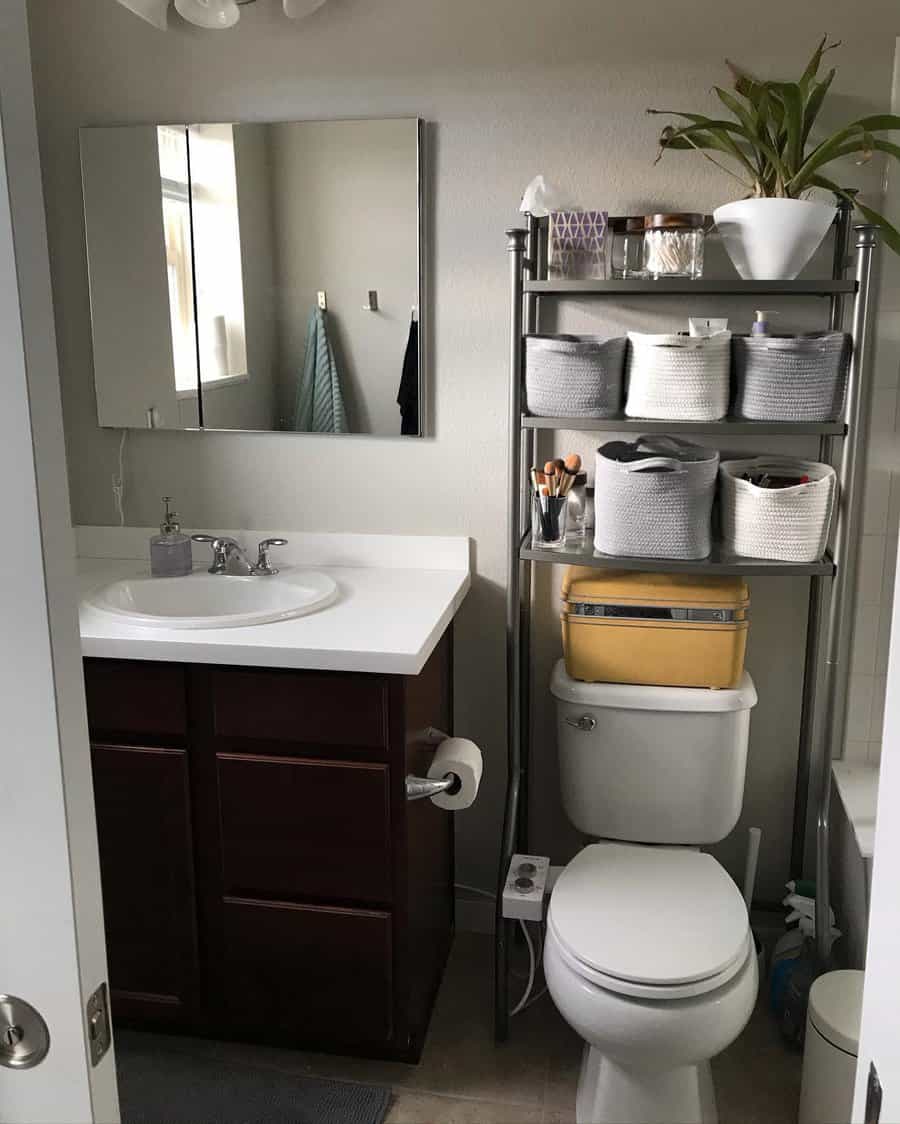 2. Add Extra Storage To Your Vanity
Creative vanity storage can be a great solution for small spaces. For starters, you could consider buying a wash basin with drawers. This allows you to combine two items – the vanity unit and the sink – into one product, making it a great space-saving option.
You could also think outside the box and invest in accessories like stackable boxes or wall-mounted shelves that can hold toiletries and towels in order to maximize the use of vertical space.
With just some simple tweaks to your small bathroom setup, you can create more storage without sacrificing an inch of floor space.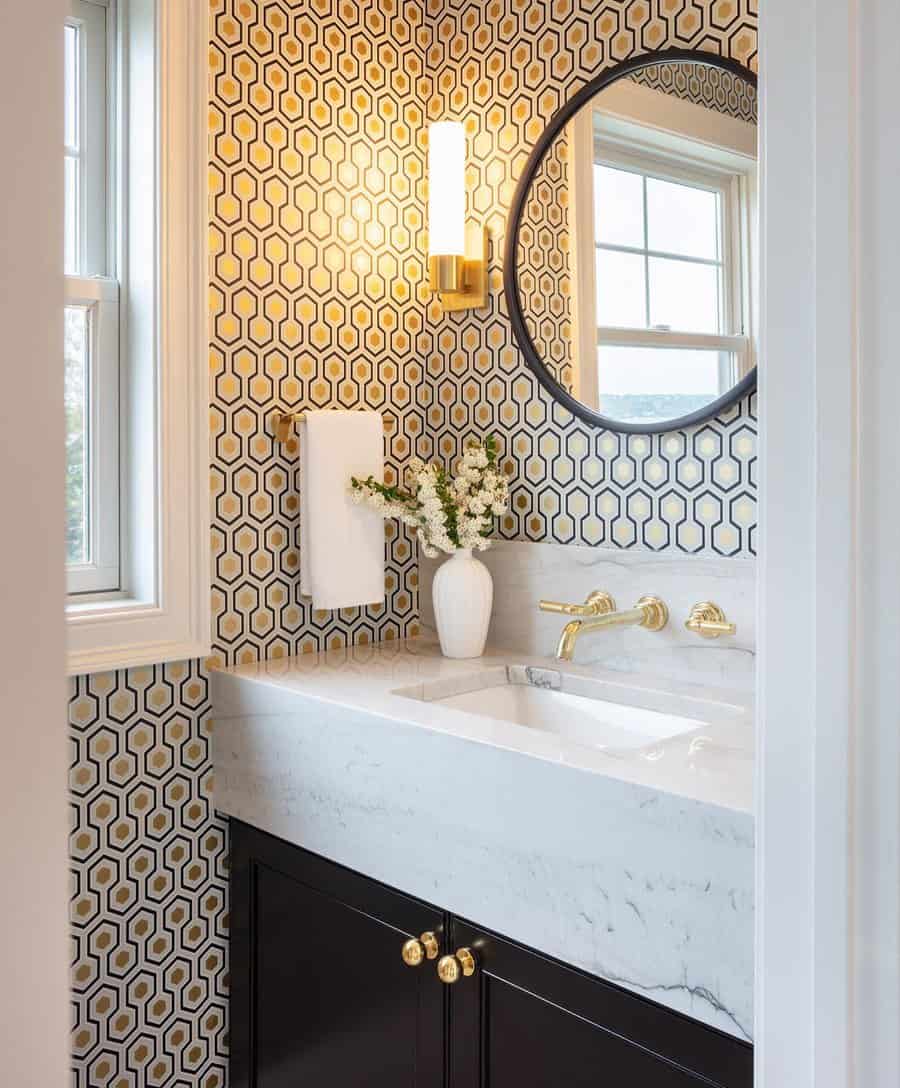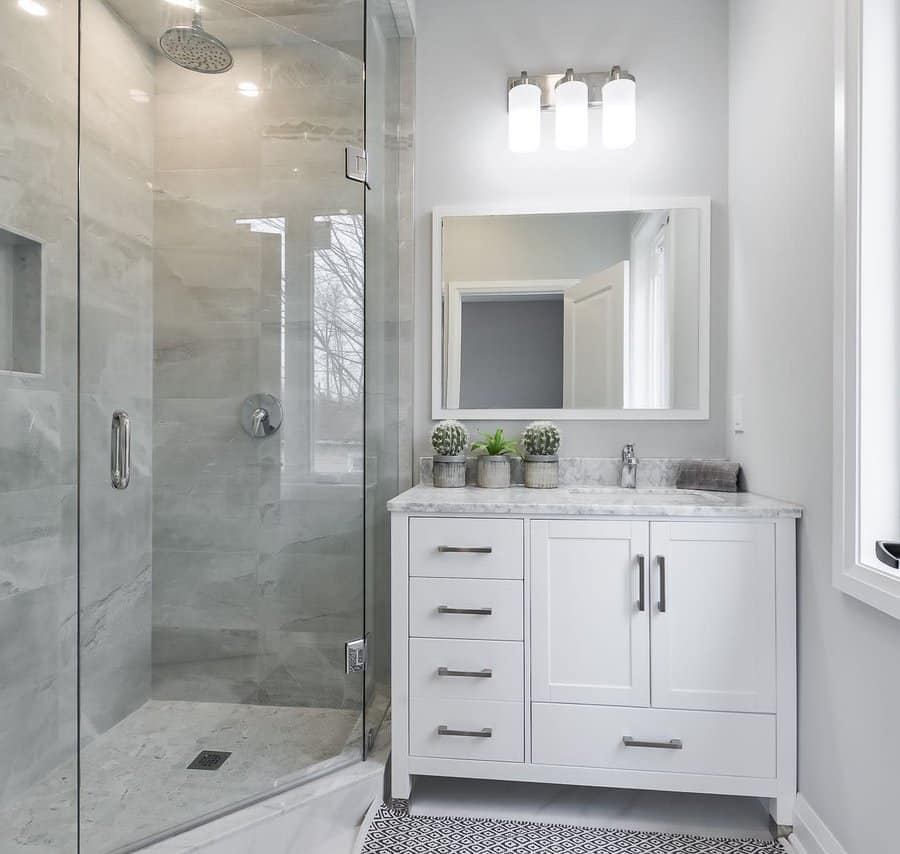 3. Organize Items In Visually Pleasing Organizers
Are you looking for aesthetic storage solutions to help items in your small space look organized and visually pleasing? Basket organizers, items in aesthetic organizers, and all-white storage are some great options!
Basket organizers come in many sizes and textures, allowing you to customize to your style. The items inside them can be easily coordinated with fabric covers or containers. You can also opt for items in aesthetic organizers — stackable shelves or containers offer a modern touch with easy access for items like books and magazines.
Or perhaps you prefer something more simple — an all-white storage system works in any space! This gives items a clean look while still keeping everything organized. Have fun exploring the possibilities of what storage solutions you can find for small spaces!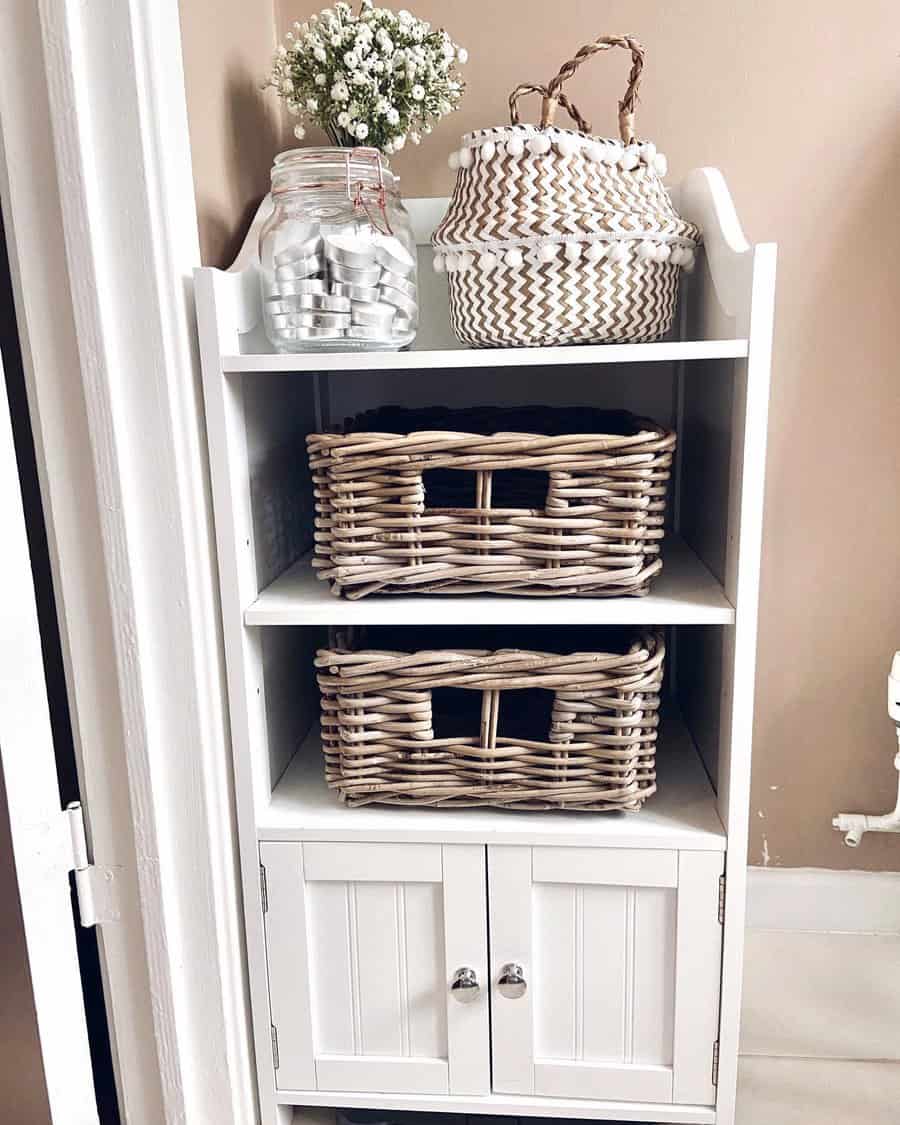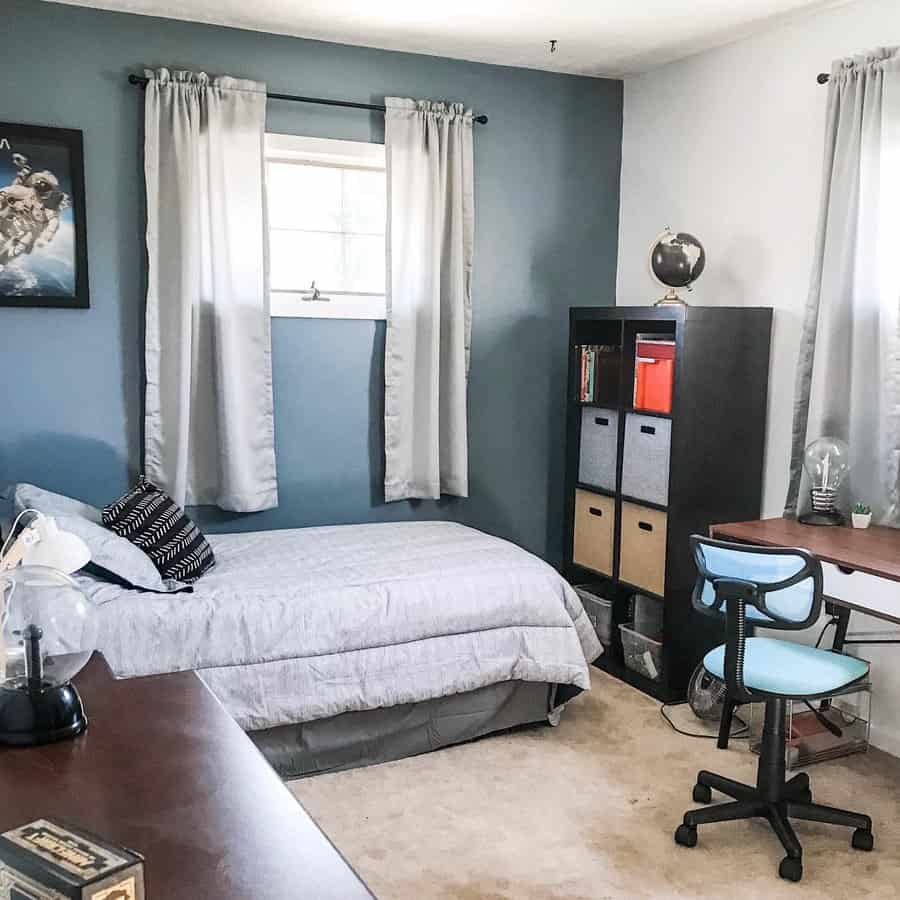 4. Take Advantage Of Under-The-Bed Storage Space
Even if it feels like there's no room for extra storage, getting creative with the furniture selections in your home can open up tons of hidden potential. Try investing in under-the-bed organizers and boxes to keep items where they won't take up precious space on your floor.
Beds are also great for storing seasonal clothes and other belongings – find one with built-in drawers under the mattress or install cubbies under the frame to maximize underutilized area. With these tips, you'll soon have lots of space despite living in a small area!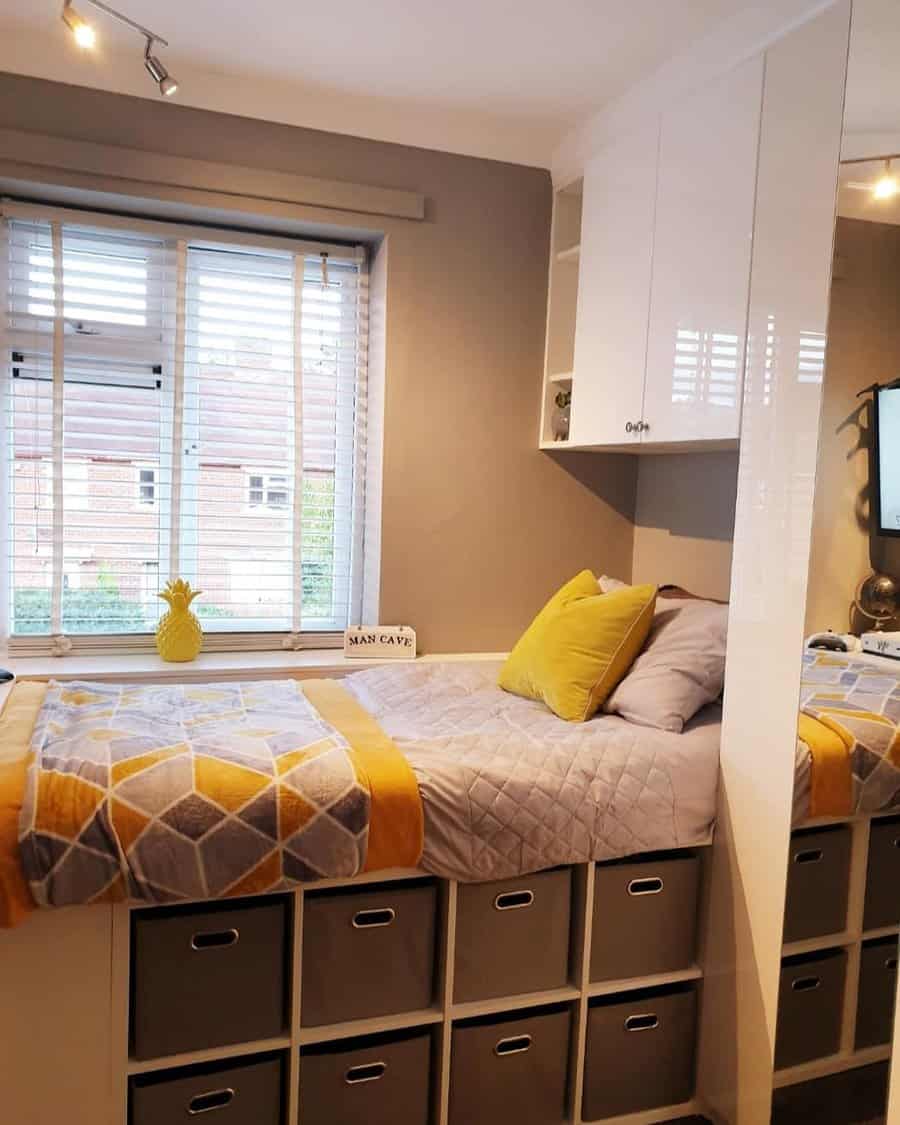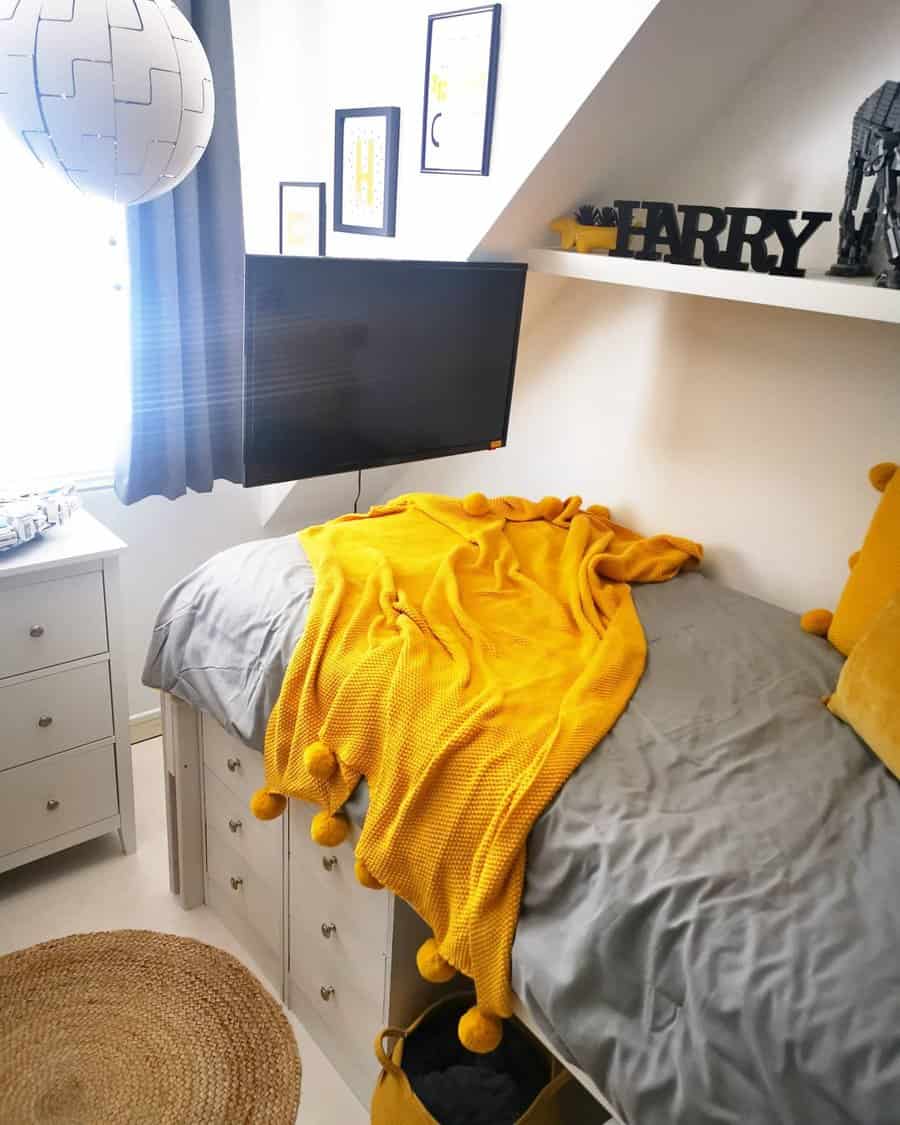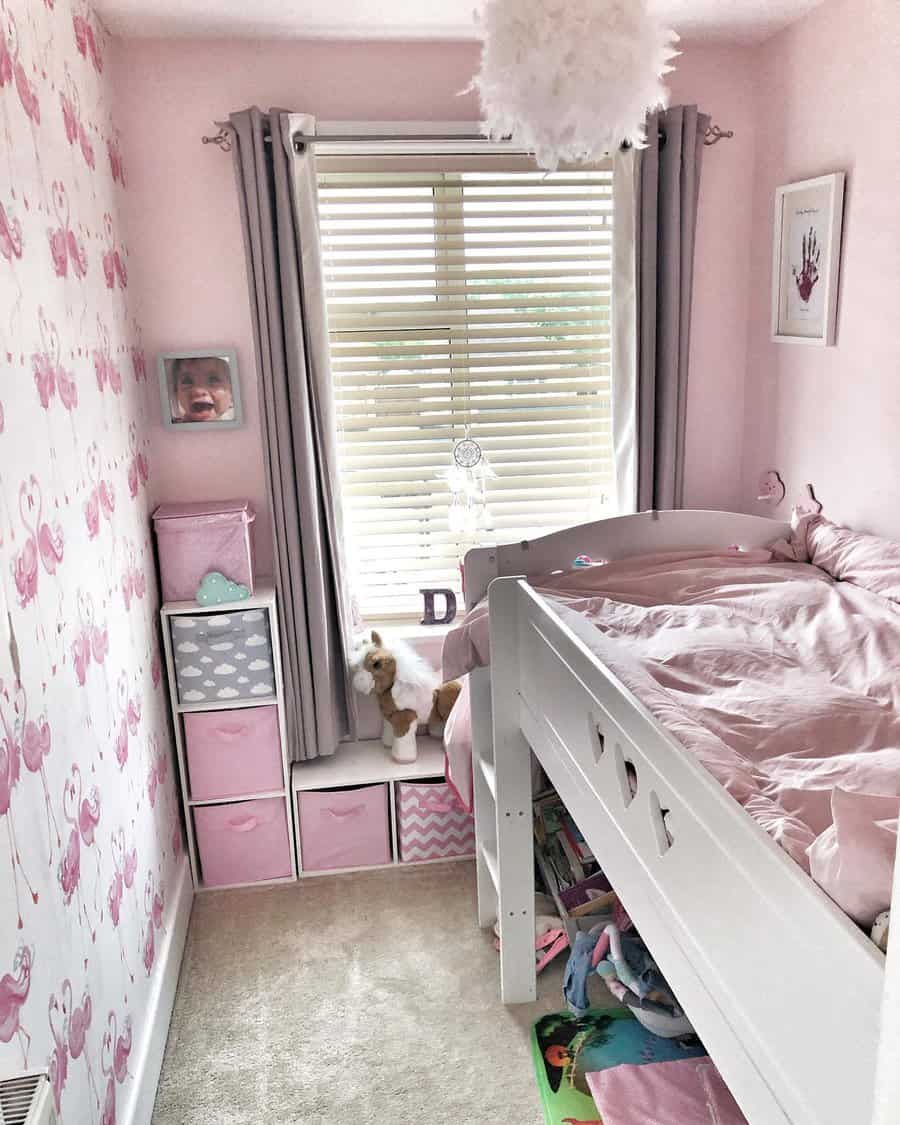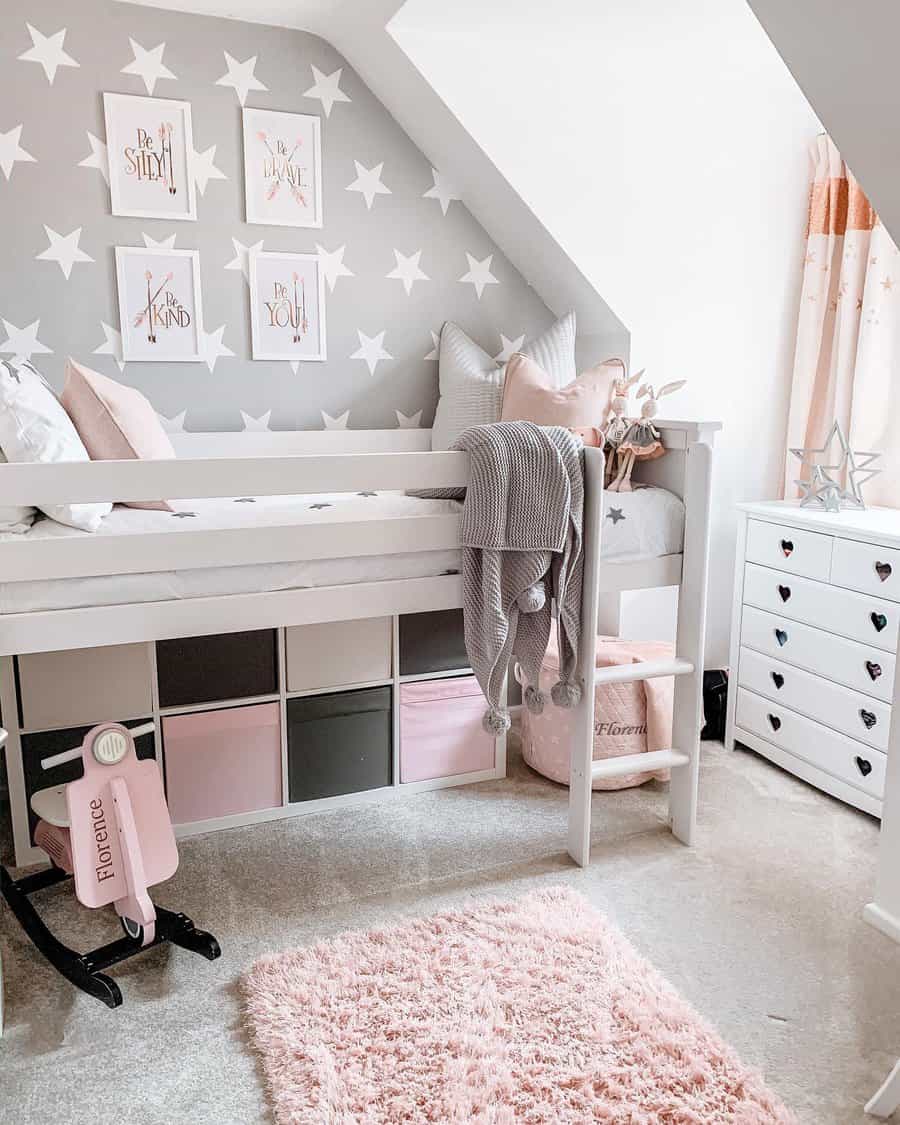 5. Add Cabinetry To The TV Wall
TV wall with cabinetry, floating cabinet, cabinet under the TV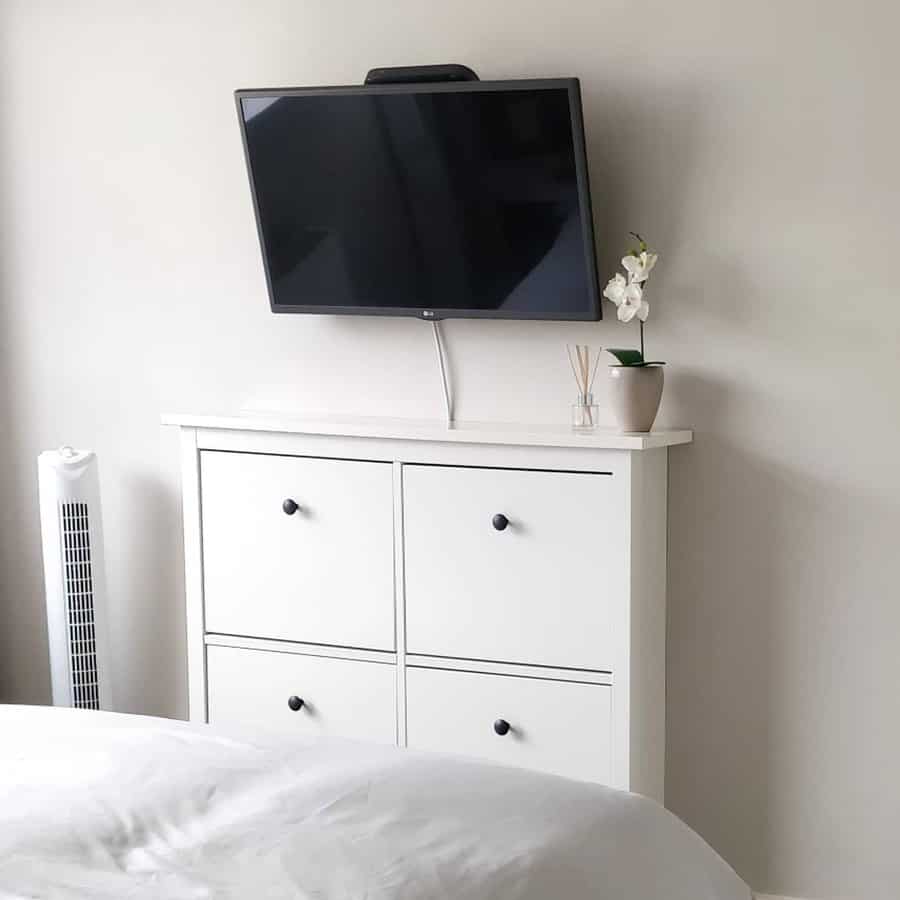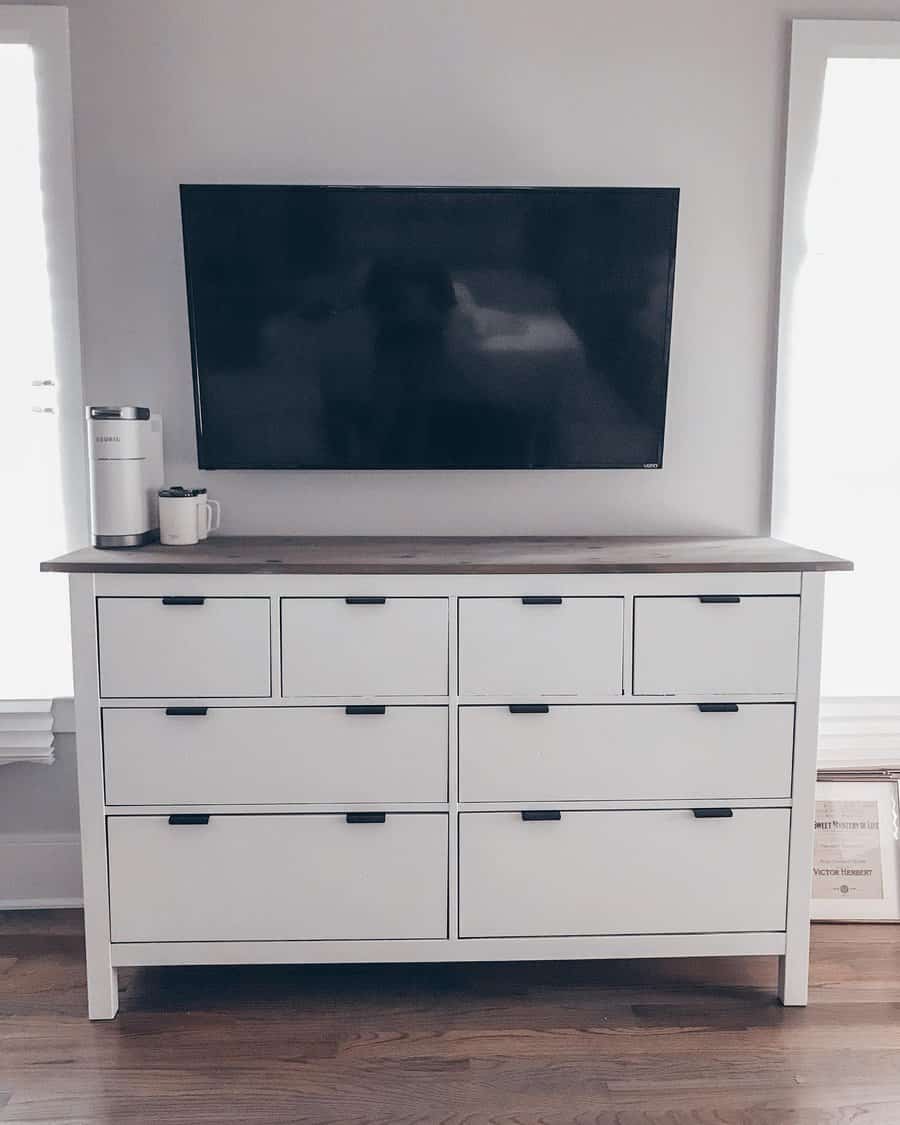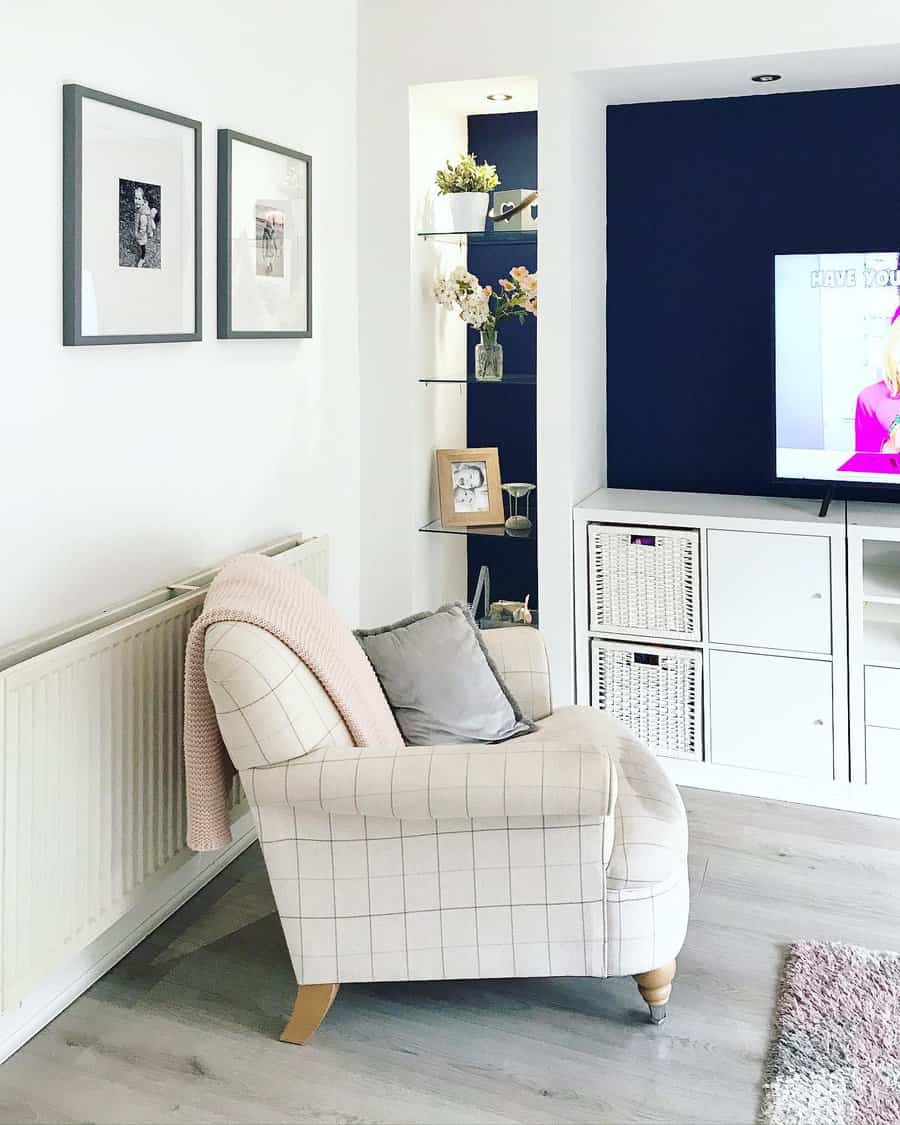 6. Invest In A Good Cabinet
Having a cabinet that suits your lifestyle is key to making the most of your small living space. Whether it's a customized cabinet, pull-out cabinet, or built-in cabinet, using the vertical space of your home is a great creative way to help organize and store items.
A pull-out cabinet can help store an extra pair of shoes and built-in cubbies can hold mail, books, and other necessities without taking up too much square footage. With just a few simple modifications, you'll have ample storage in even the tiniest spaces.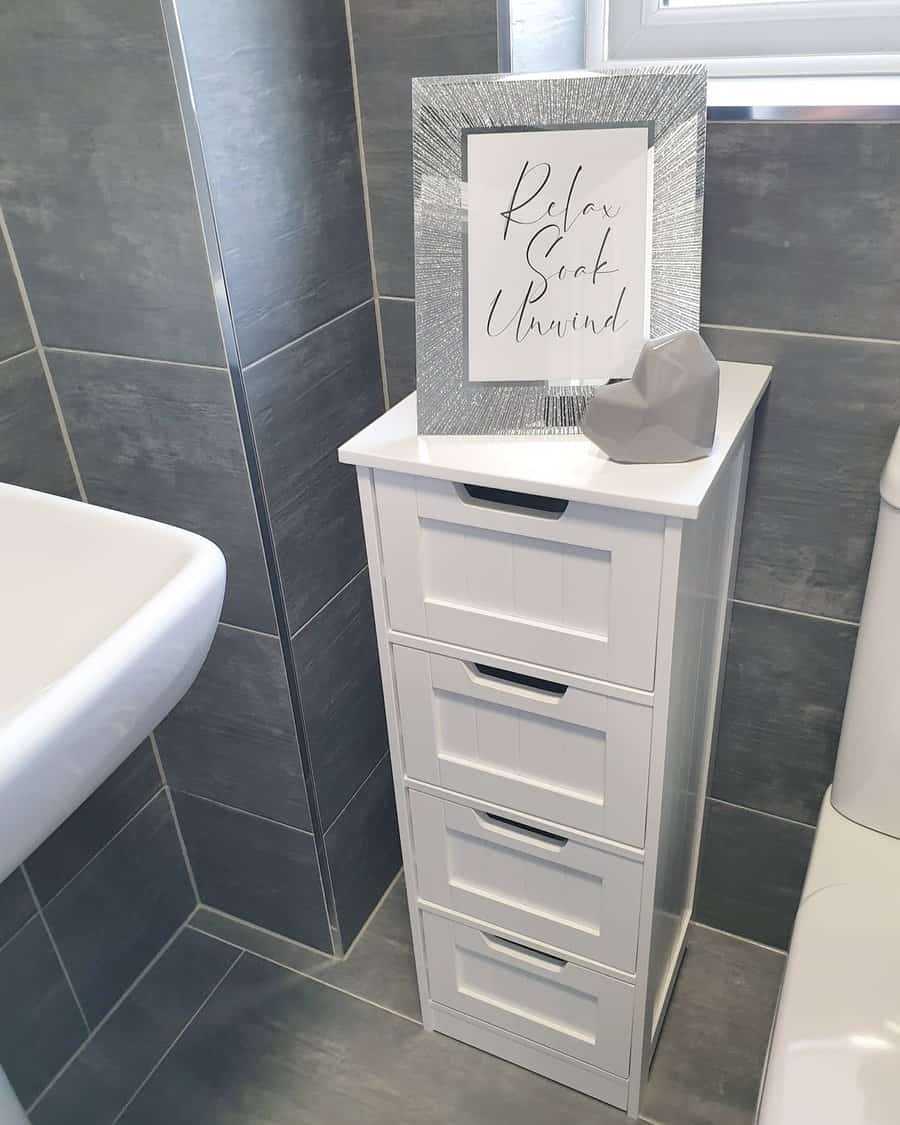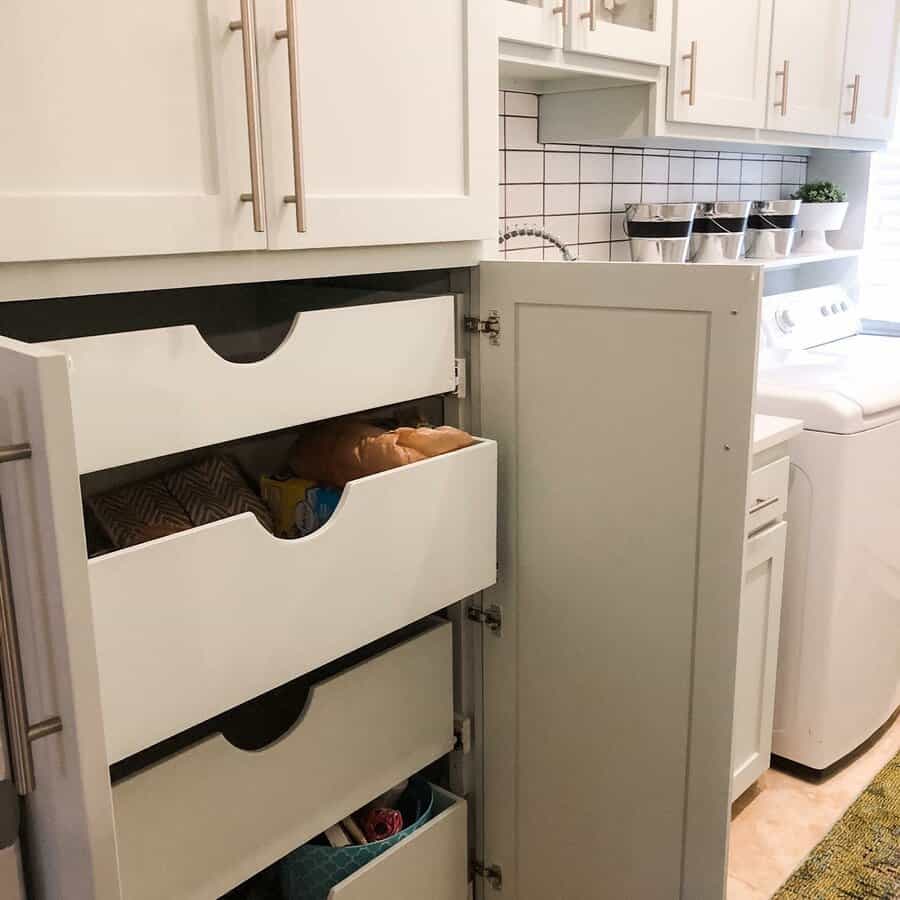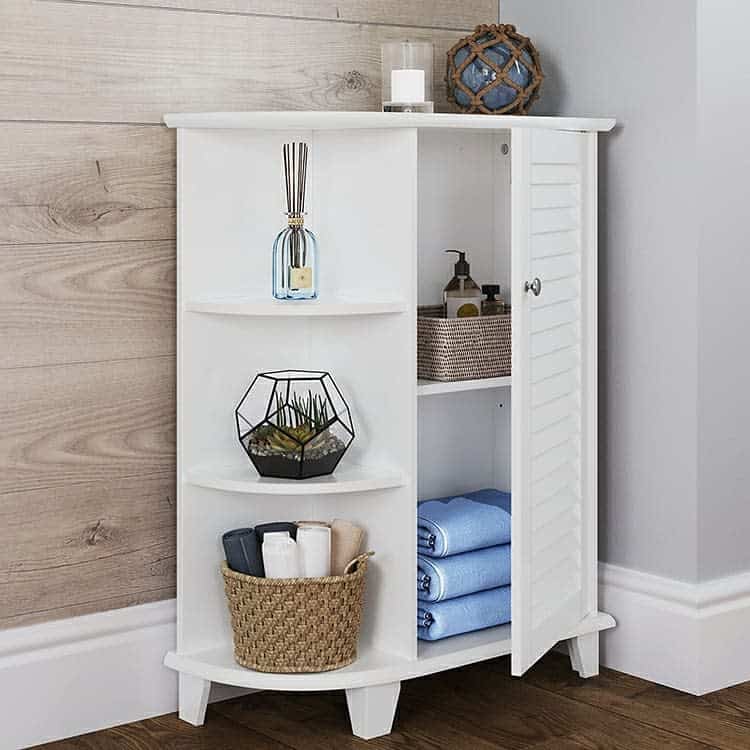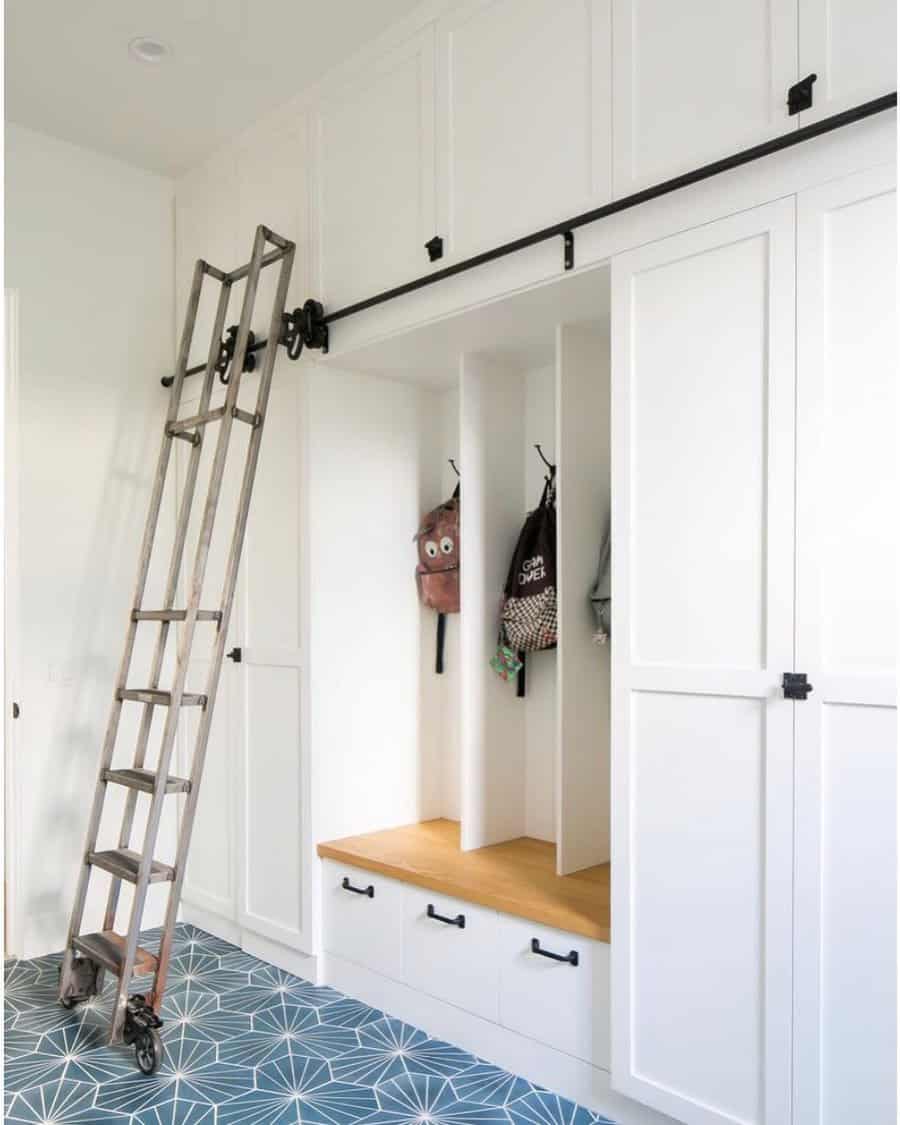 7. Consider Seating To Your Closet
Adding a closet with seating is an excellent way to take advantage of what's often wasted closet space. Put a bench in the closet and add plenty of closet organizers or shelf dividers. You can also make use of tall cubbies and baskets in order to keep things neat and organized.
Or, if you have some floor space available, consider investing in a shoe shelf with a bench. It'll give you extra storage for your shoes while providing an additional seat when needed. With a little creativity and these useful tips, you can turn any small space into a closet powerhouse!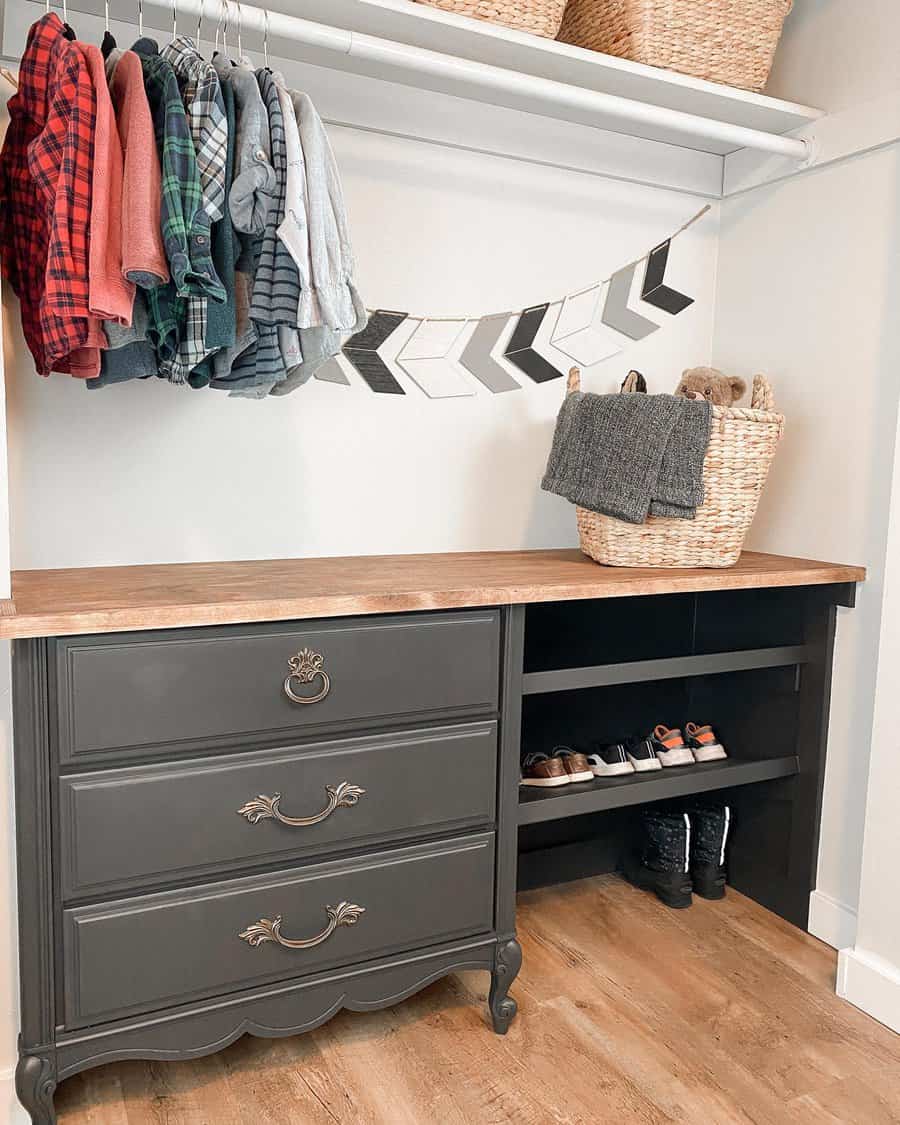 8. Customize Storage With Modular Shelves
Looking for storage solutions for small spaces? It can certainly be a challenge to make the most out of limited space! Fortunately, modular shelves can help you get organized and make the most of your square footage. With these customizable storage options, you can create customized cabinets, drawers, and shelving units specifically designed around your unique items and needs.
Combining both form and function in an aesthetically pleasing way, modular shelves are a great way to ensure that your small space works as hard as it needs to while also looking stylish.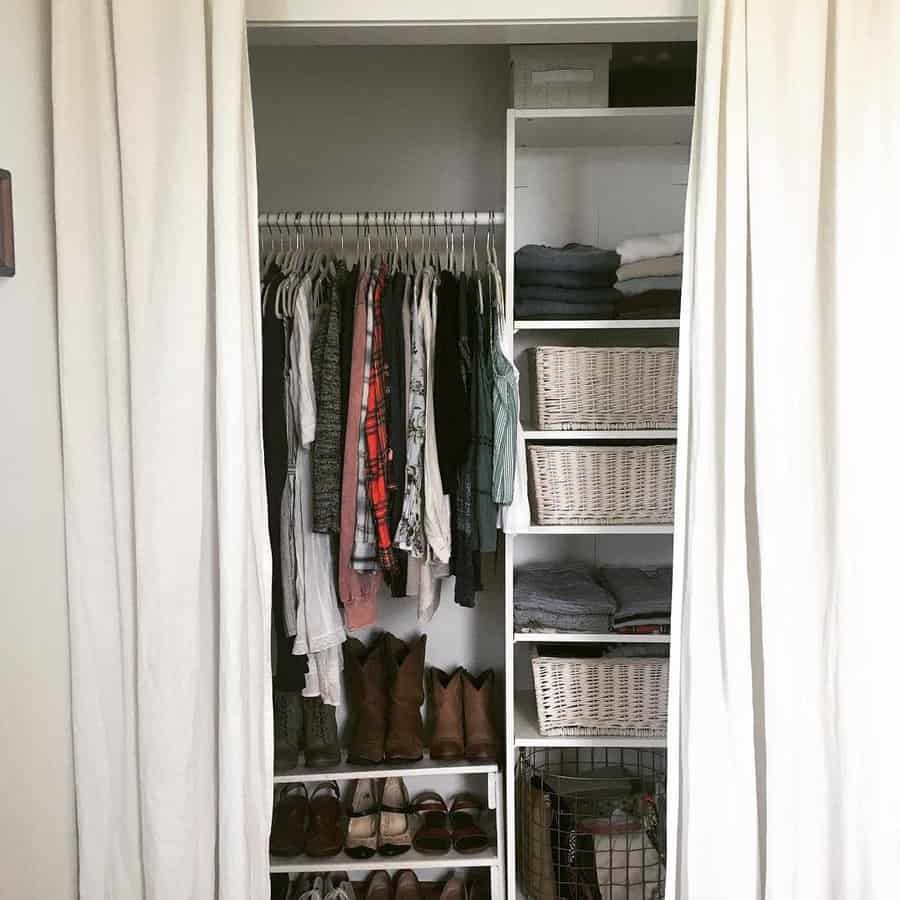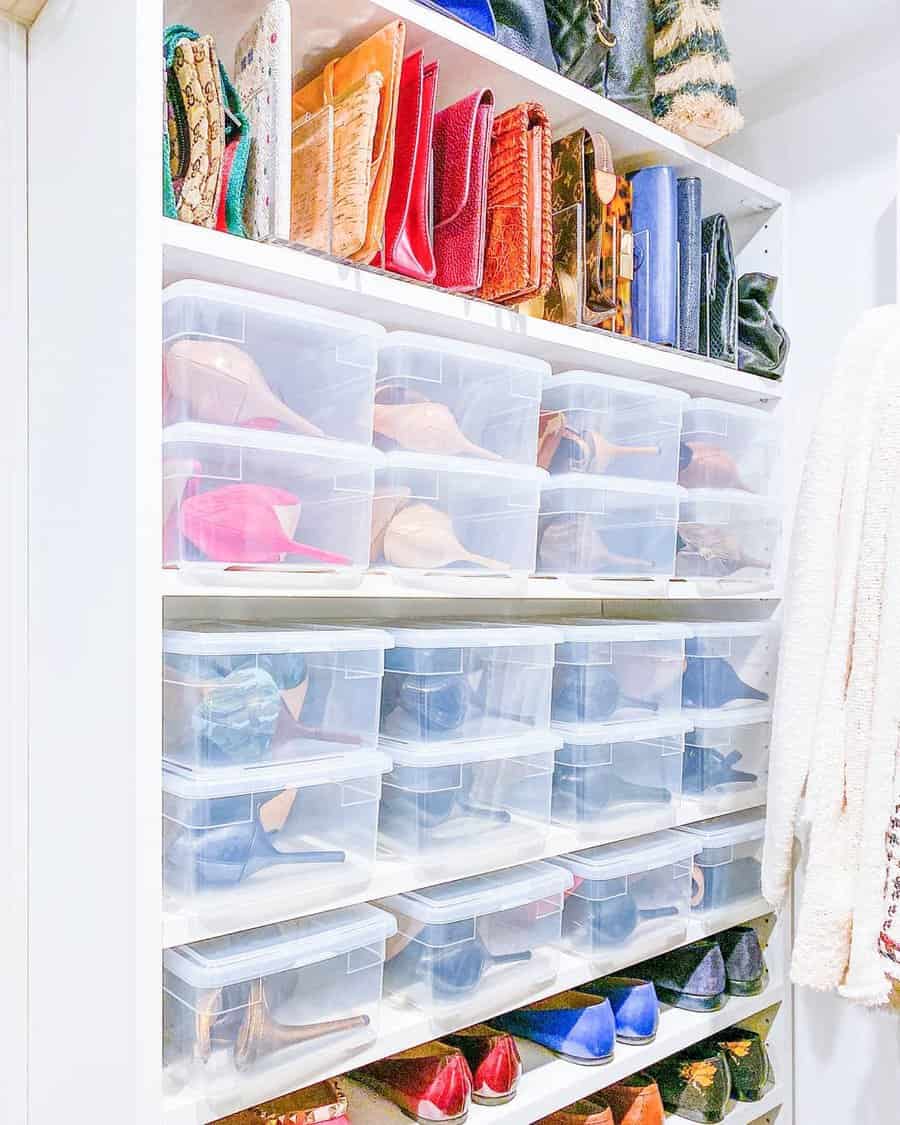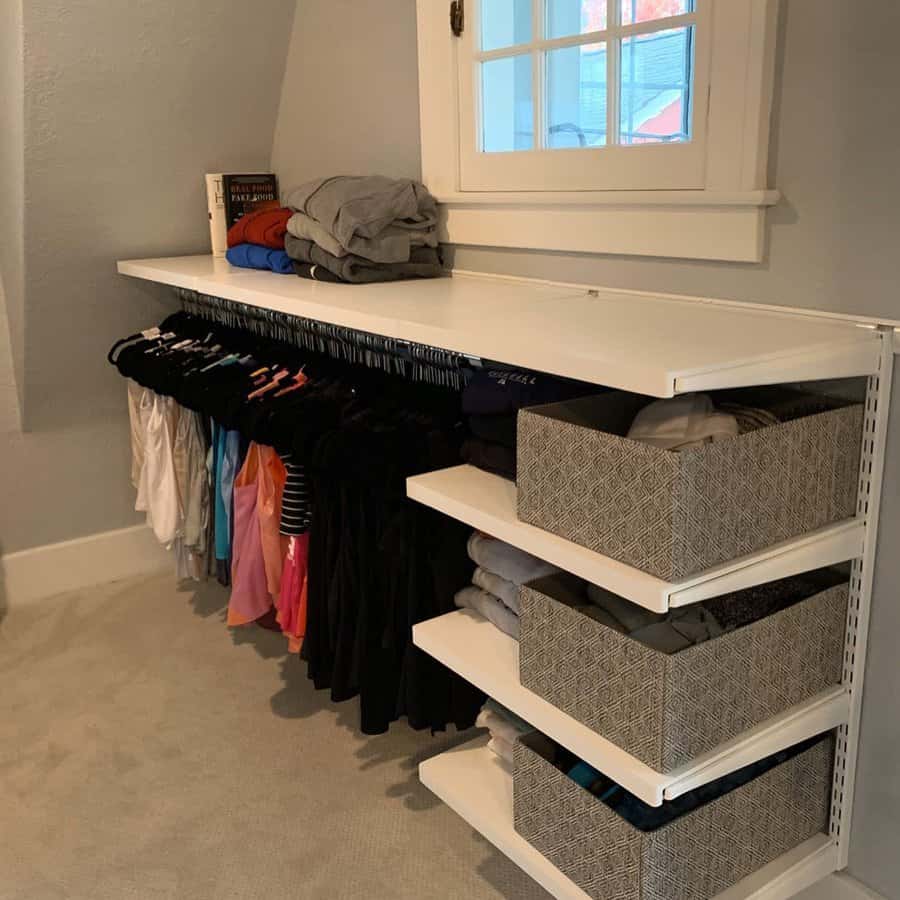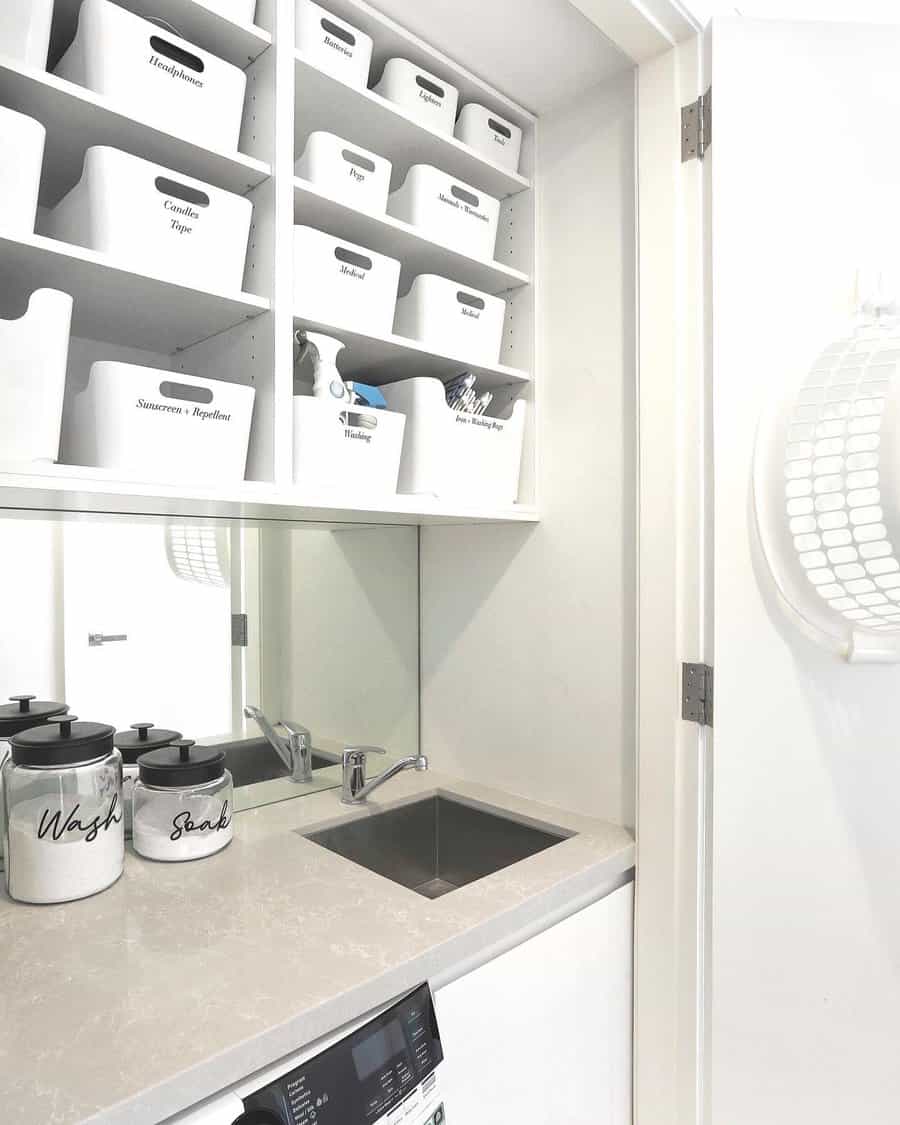 9. Diversify Storage With Racks & Organizers
If you live in a small space, diversifying your storage is key to adding much-needed order without the bulky furniture pieces. For starters, having a hanging shoe rack takes up no floor space and provides handy storage for shoes or other items.
\A crate shelf hung on the wall adds creative flair while providing vertical storage. You can further diversify your storage with items like a hat rack for all those caps cluttering your shelves, add-in drawers for kitchen gadgets you don't use often, and a few extra hooks here and there to hang aprons, bags, or other accessories – even decorative items if you want to give more character to your home!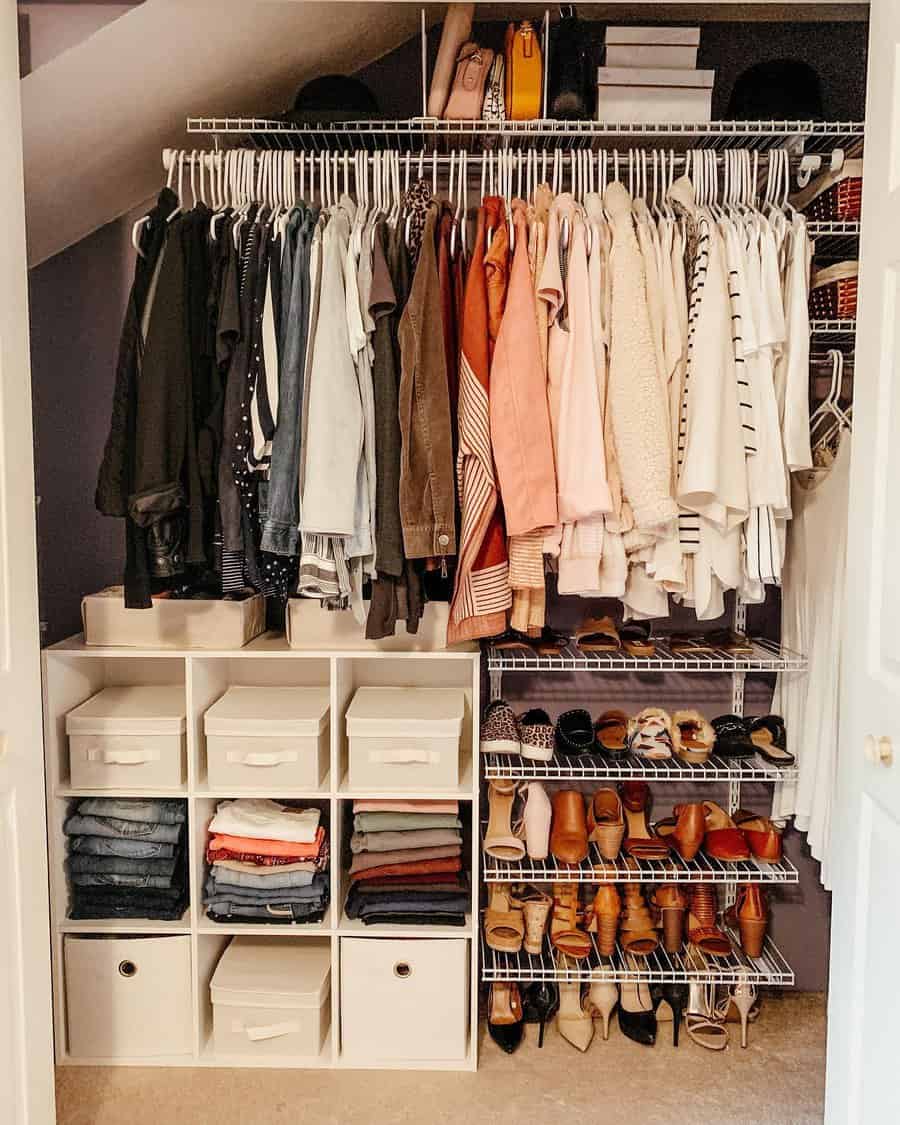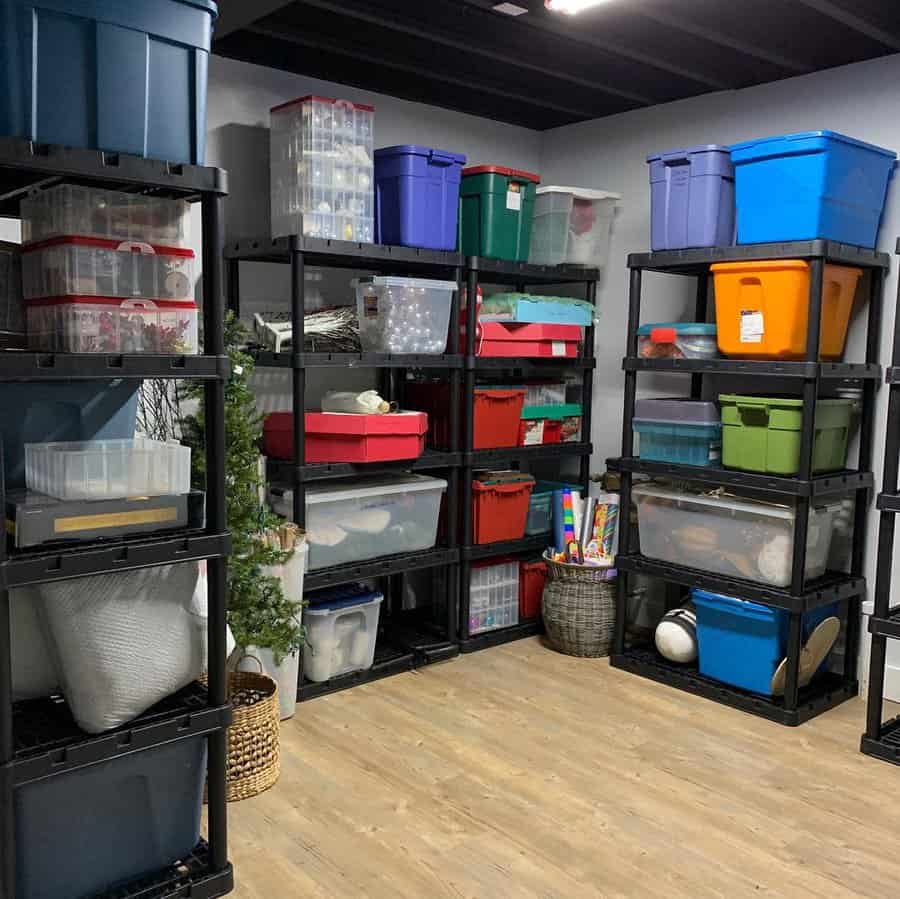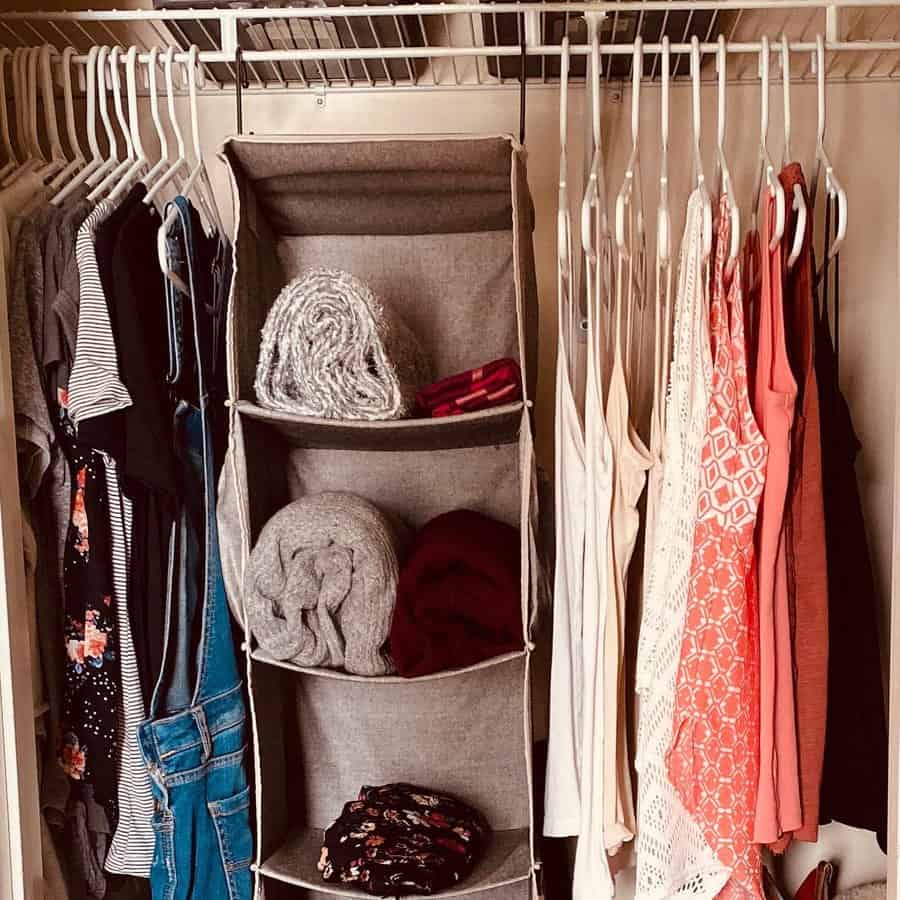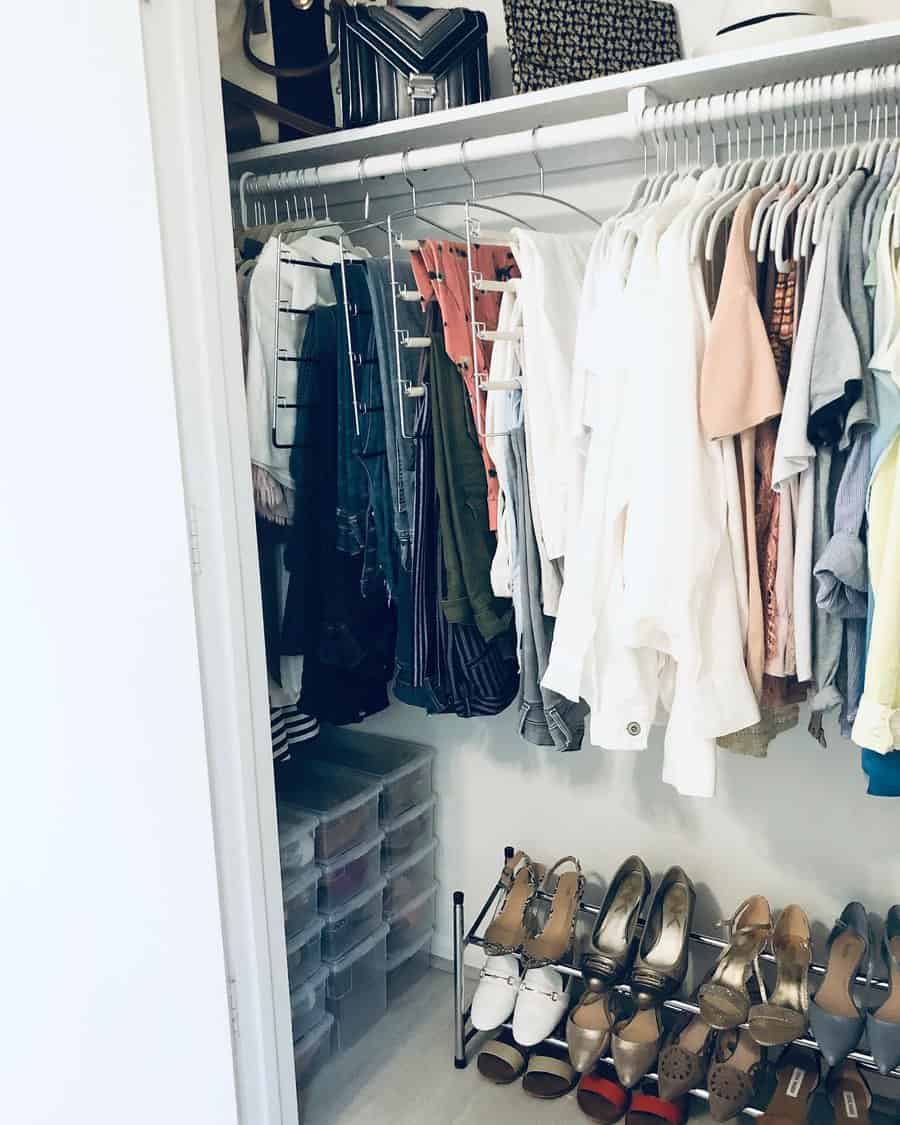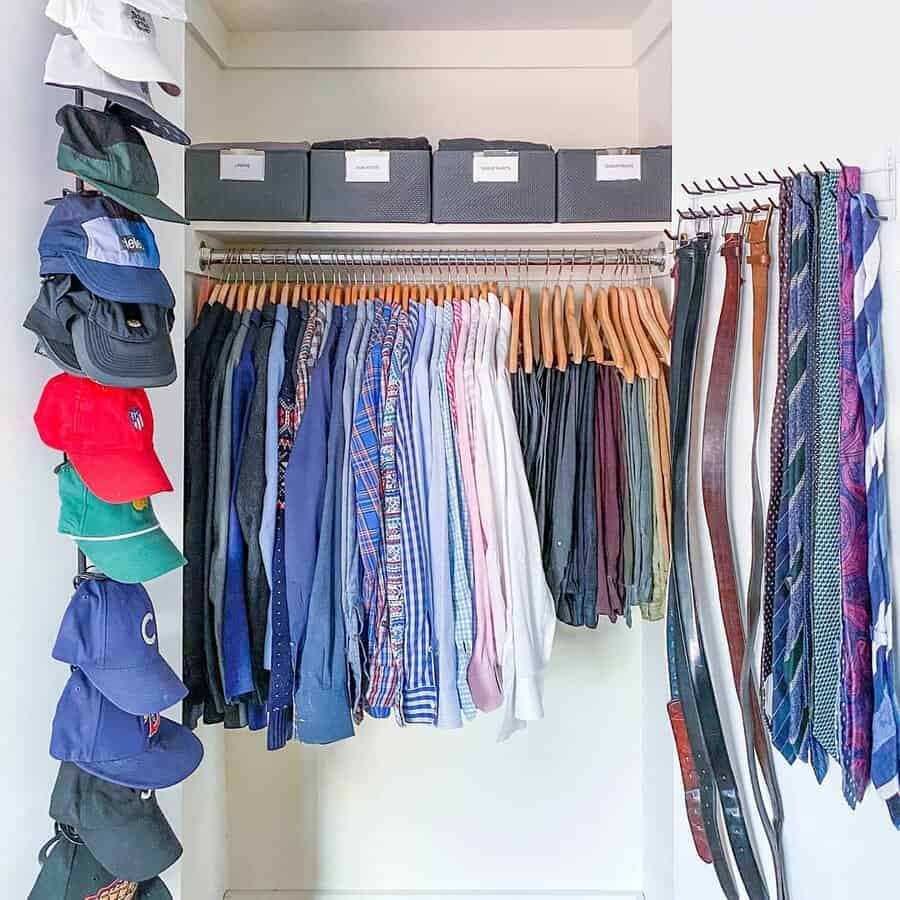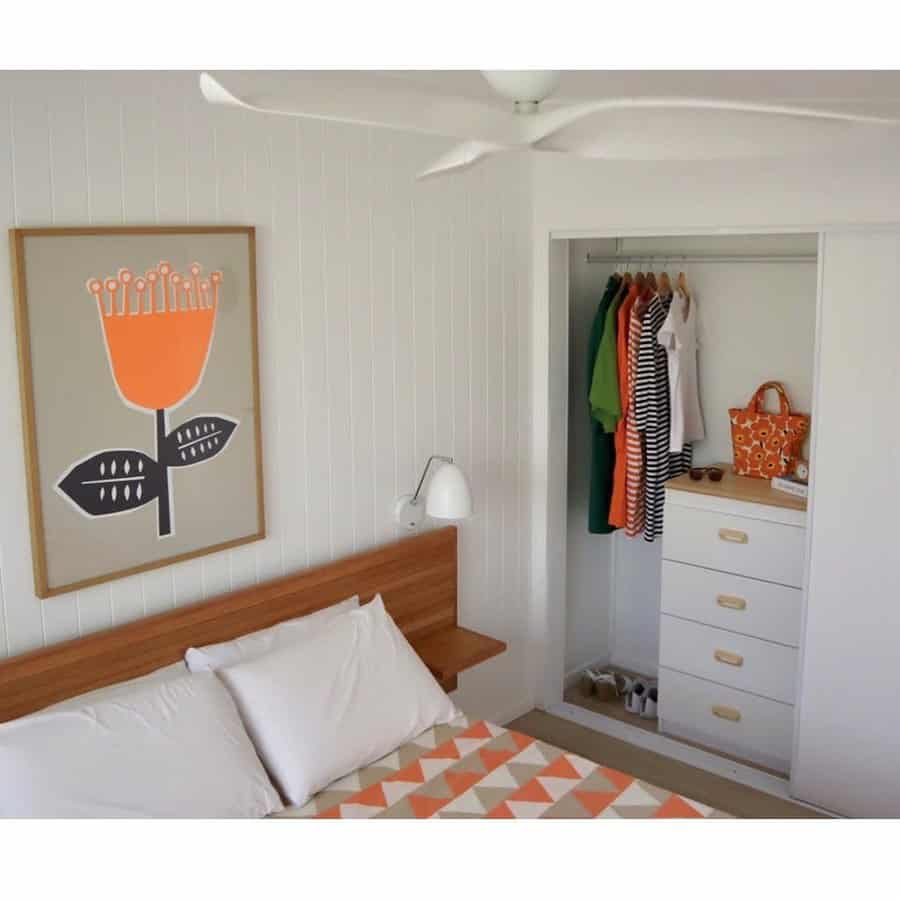 10. Get Smart With Hidden Pull-Out Storage
If you're having trouble finding storage options for your small space, pull-out storage could be the answer to your problem. From pull-out pantries and pull-out shoe shelves to pull-out hampers and pull-out wine racks, all these storage options are cleverly hidden right inside a seemingly tight place like beneath a staircase or in between a wall of cabinets.
Furthermore, they give you easy access while leaving much of the limited area intact. Create a pull-out solution from kitchen drawers or pull-out desk trays for office supplies, and say goodbye to clutter!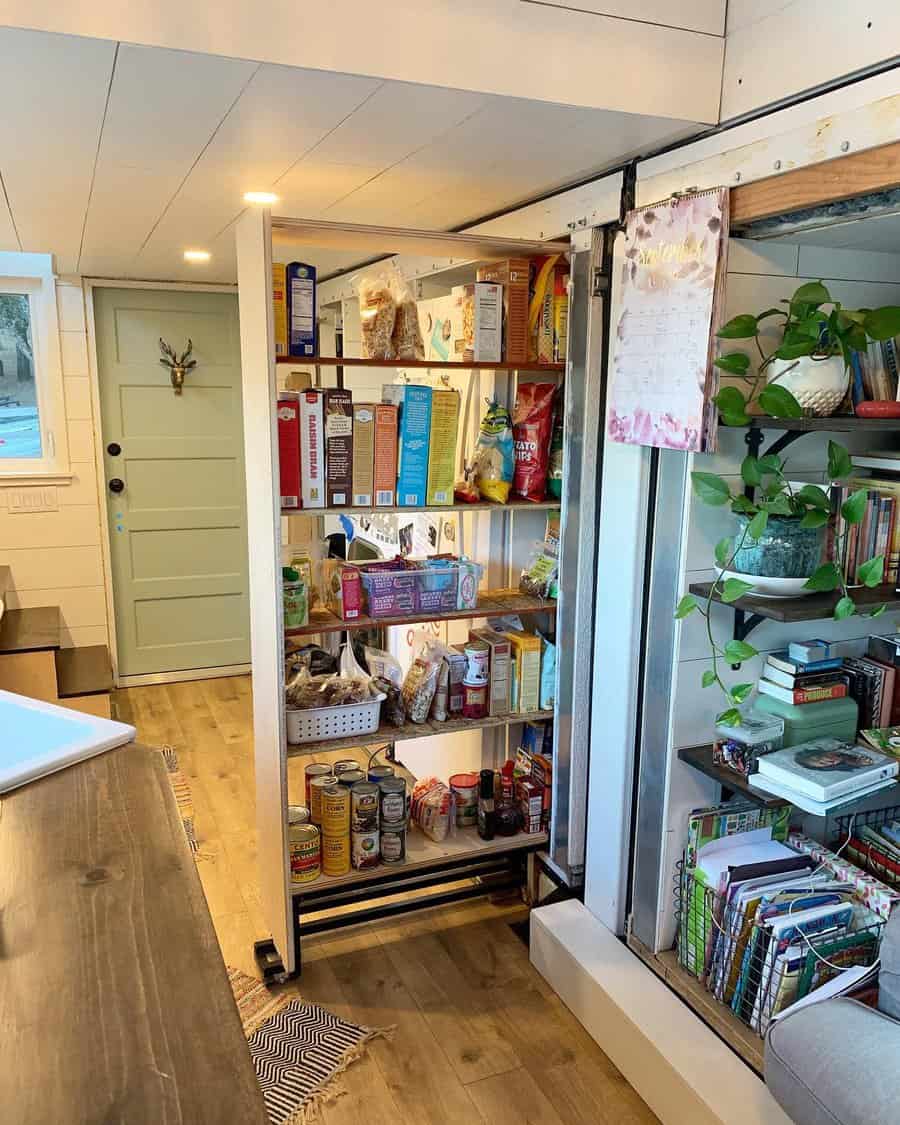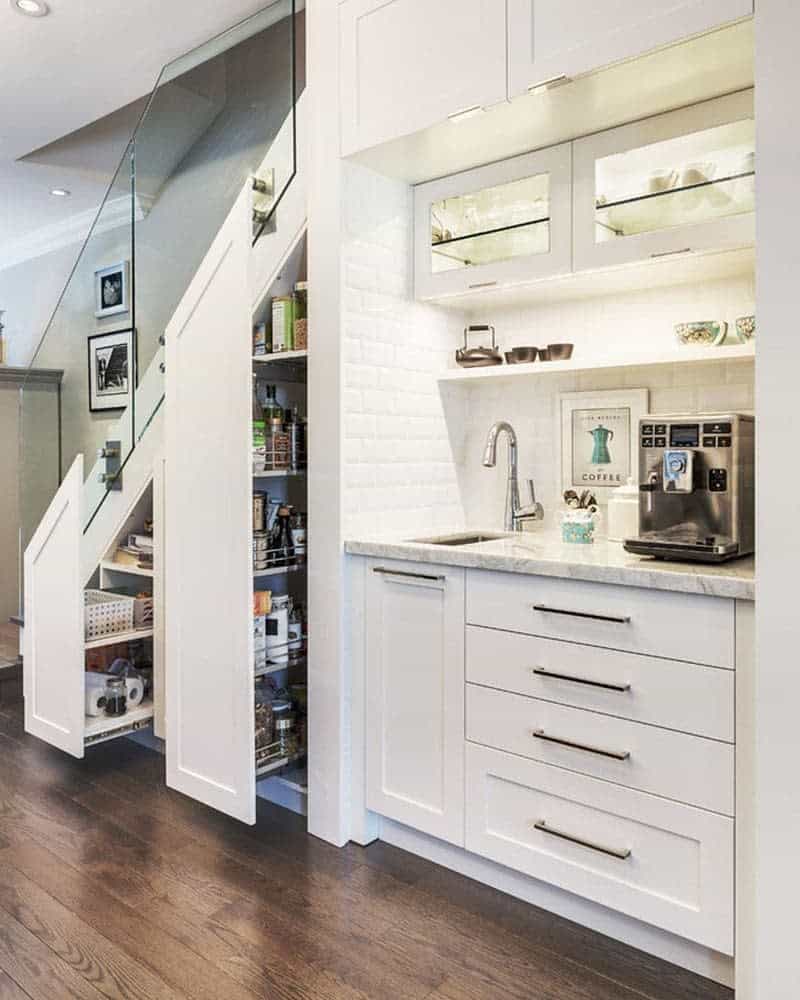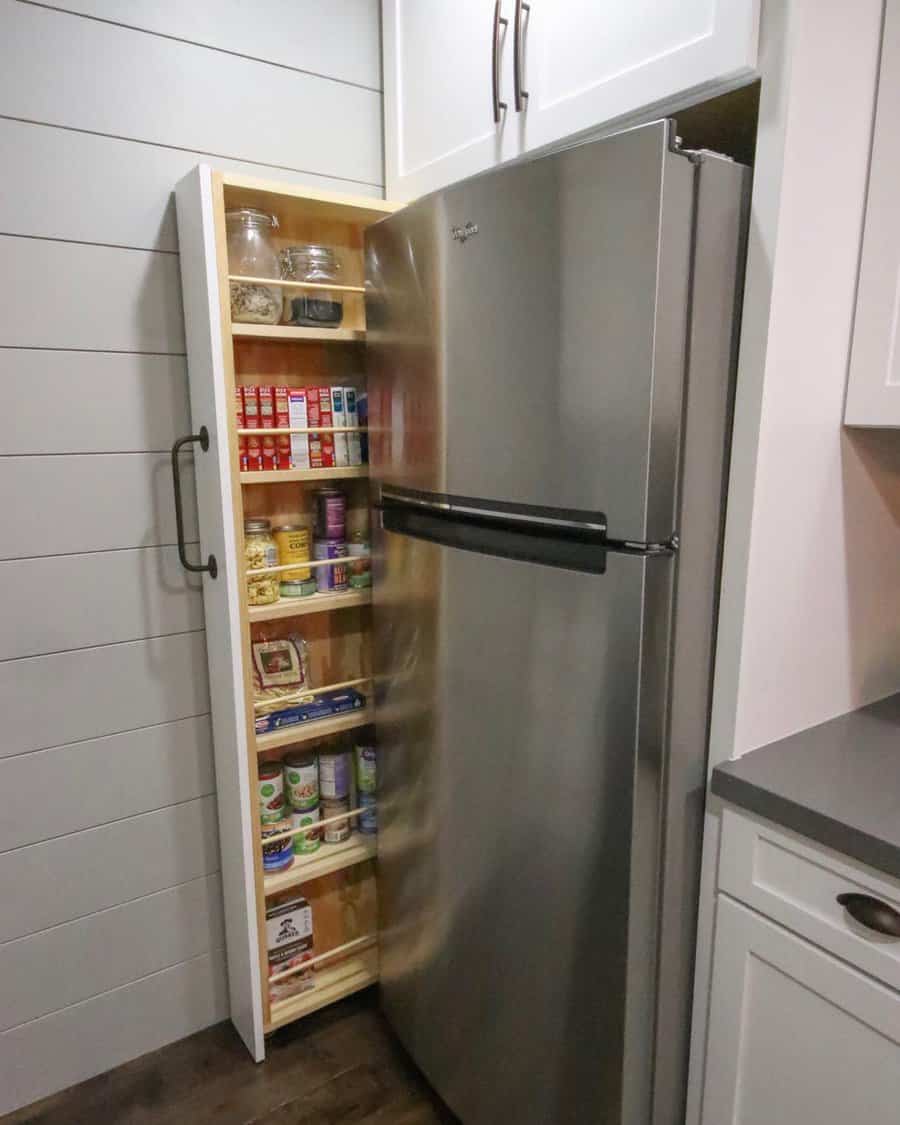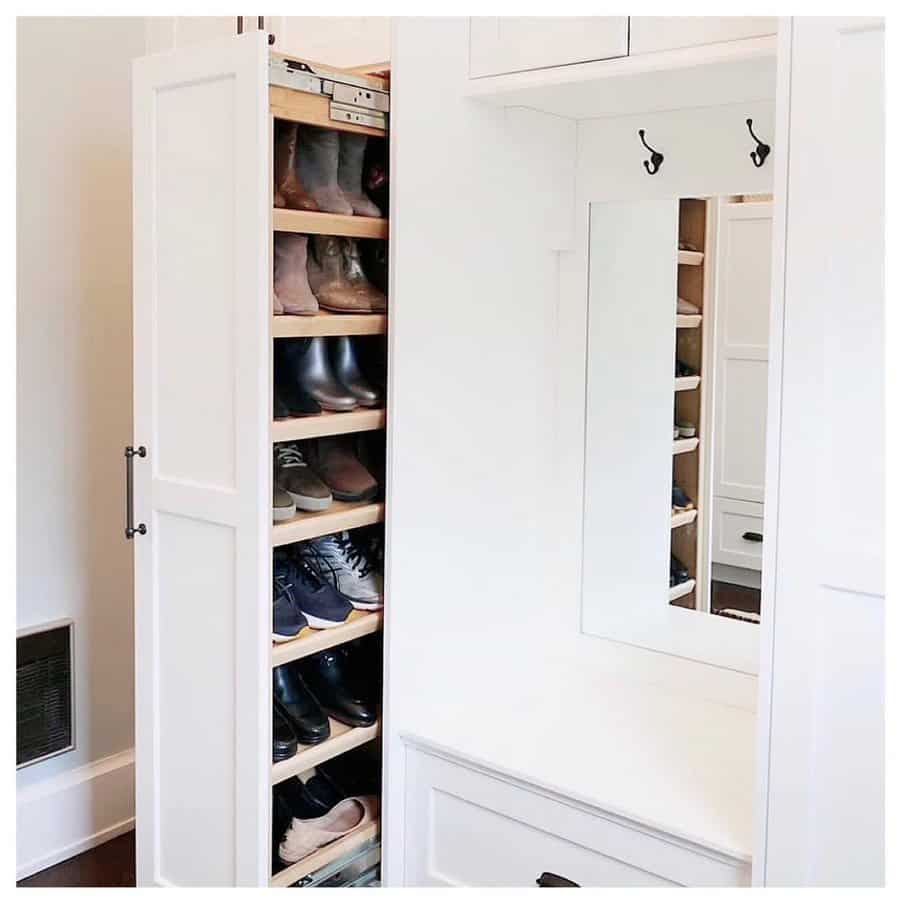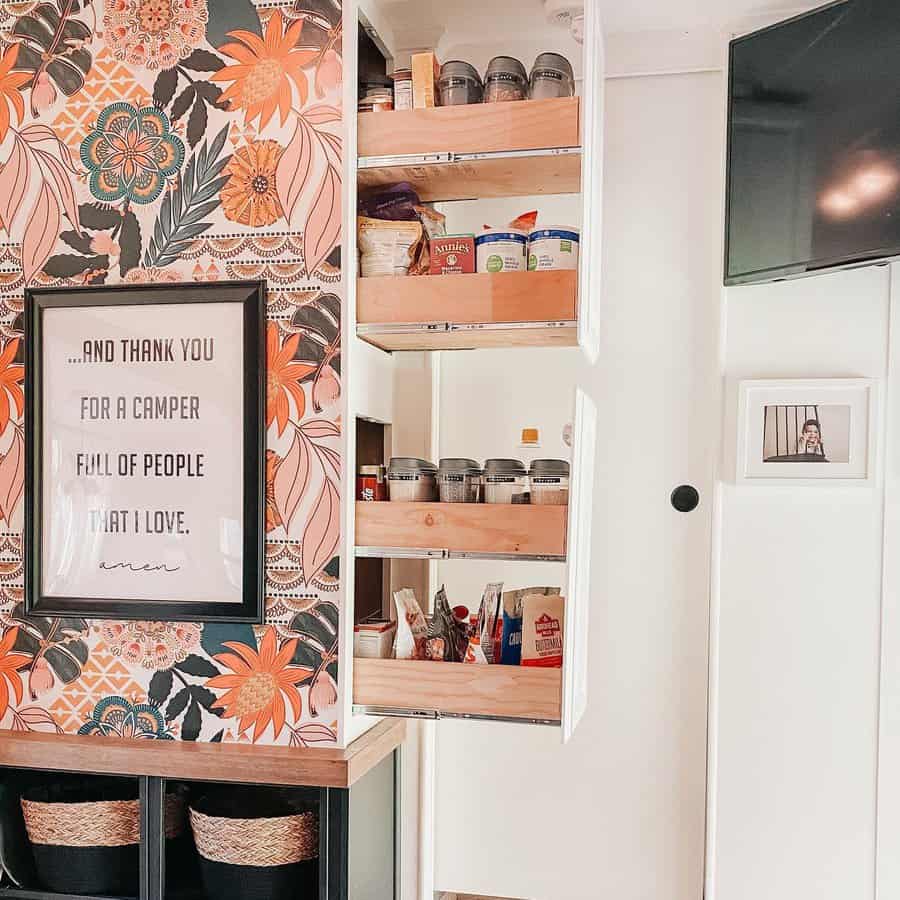 11. Utilize Base Cabinets
Making the most of small spaces can sometimes be a challenge, but with creative storage solutions, you can easily utilize even the tiniest of areas. Base or floor cabinets are great for utilizing otherwise unused space such as beneath furniture or near baseboards, and they offer a great way to store items while keeping them out of sight.
Creative shelving can also prove invaluable in smaller spaces; think beyond bookcases and look into wall-mounted shelves and corner shelves that fit tight against walls with the clever use of brackets and other hardware.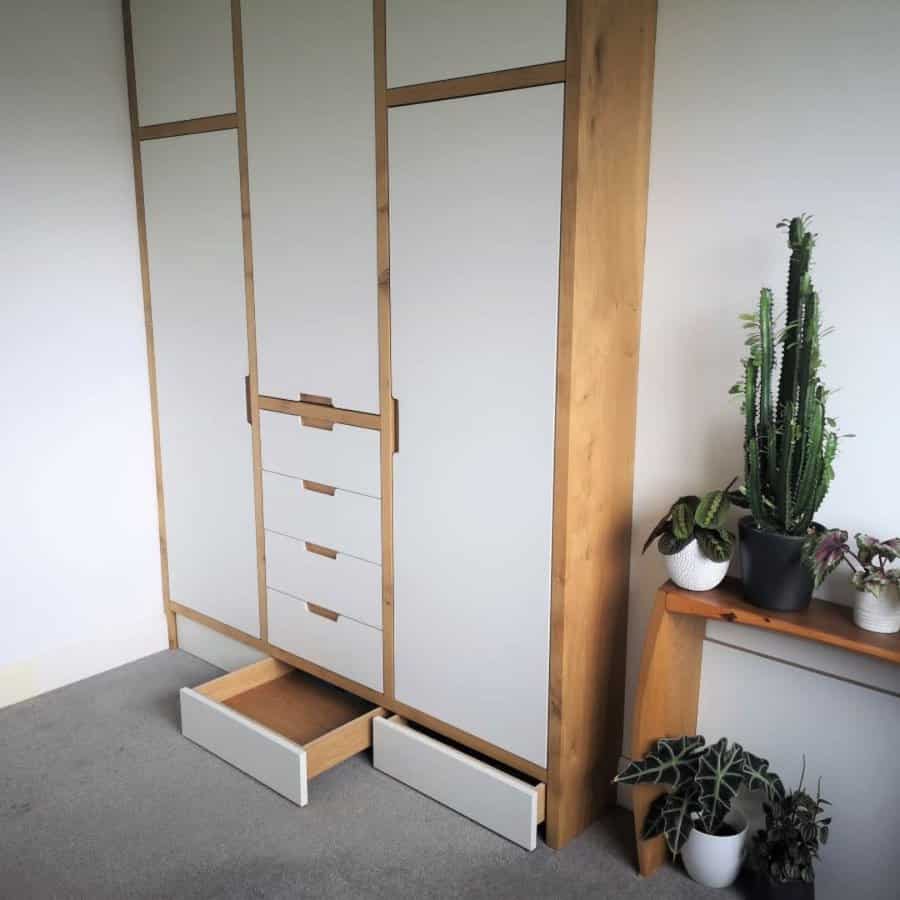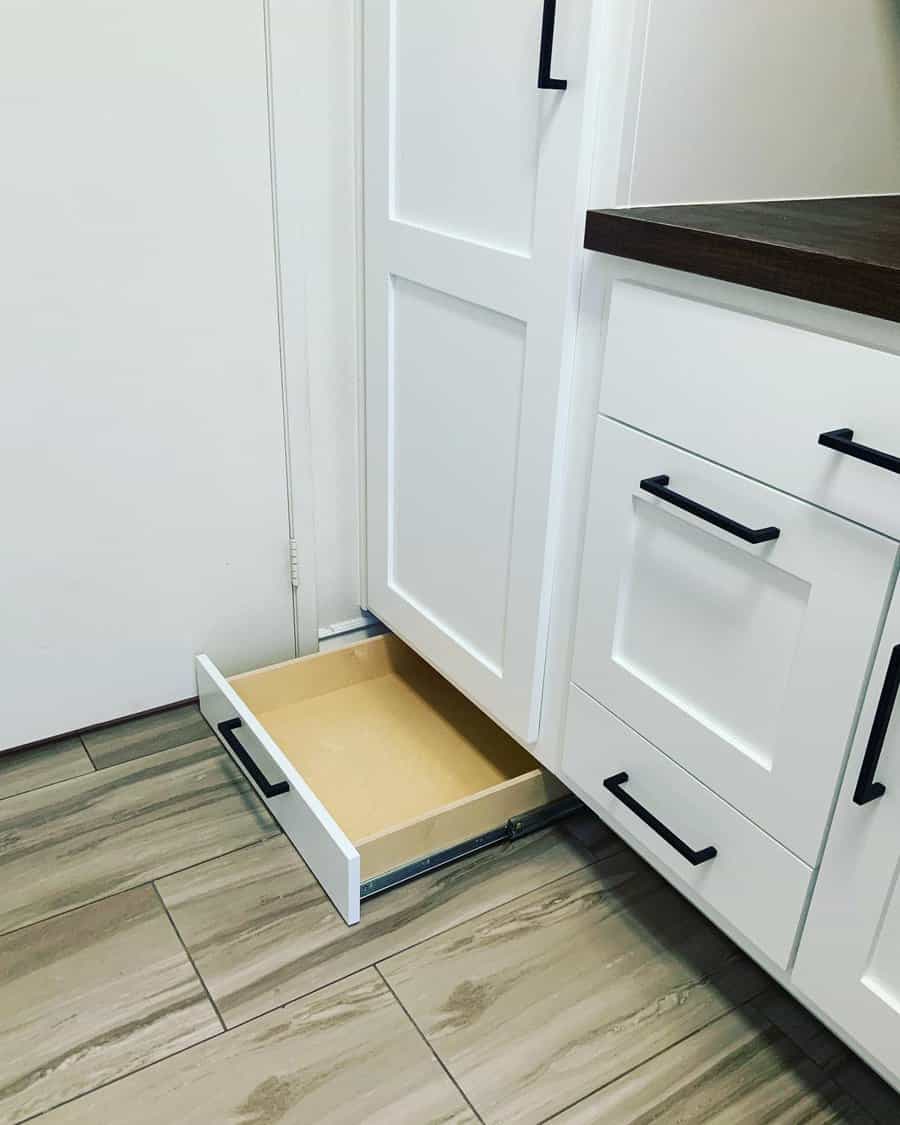 12. Use A Peg Board To Hold Pots & Pans
A peg board is a perfect solution to maximize efficiency and creativity when stashing away frequently used tools, pots, and pans. By adding several hooks to peg boards and attaching them to a wall near your kitchen counter or tool bench, you can easily hang up those important kitchen utensils or small tools that you often use but don't have enough space to store neatly.
Also, consider peg boards with shelves for times when you need easier access to smaller items that may fall off of hooks. With the cheap price tag and resourcefulness peg boards offer, it's no wonder they're such a popular choice among those with limited storage options.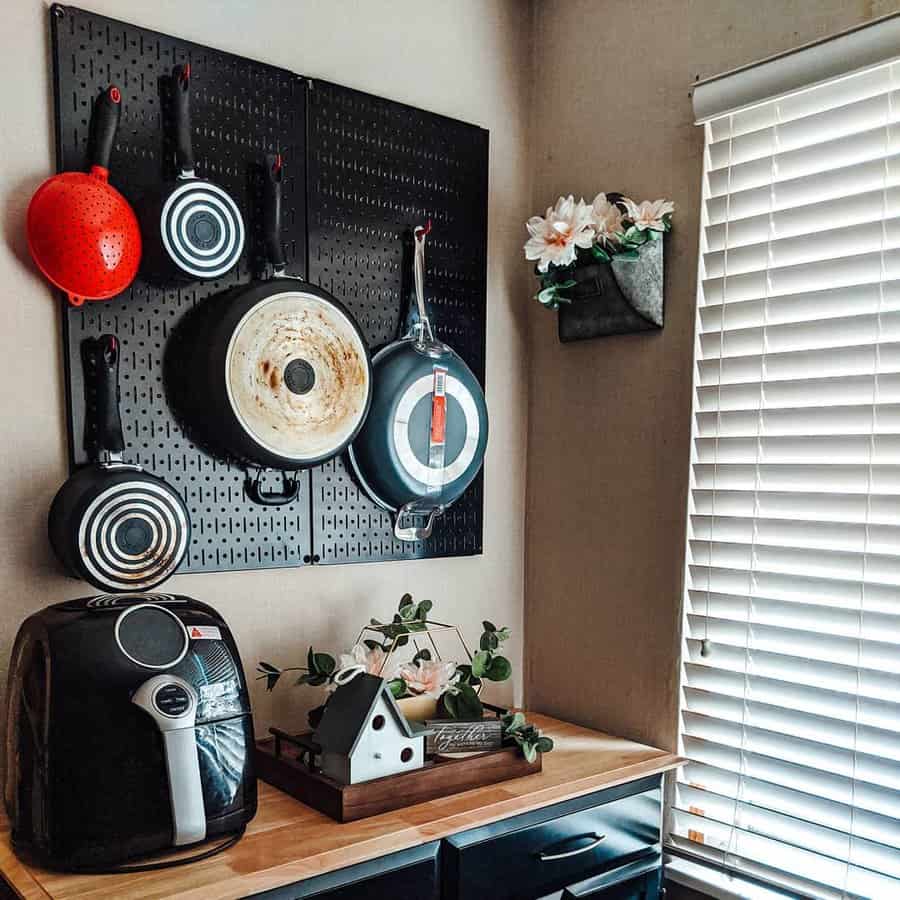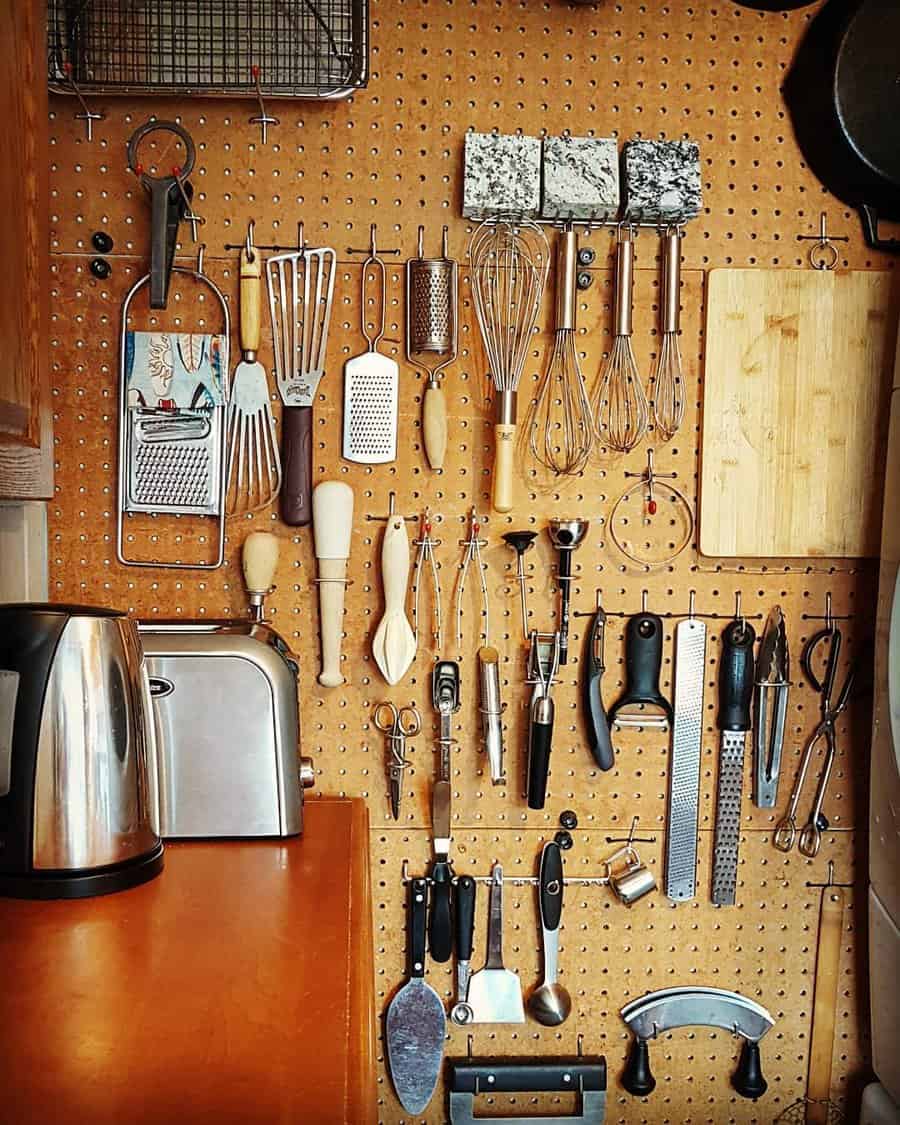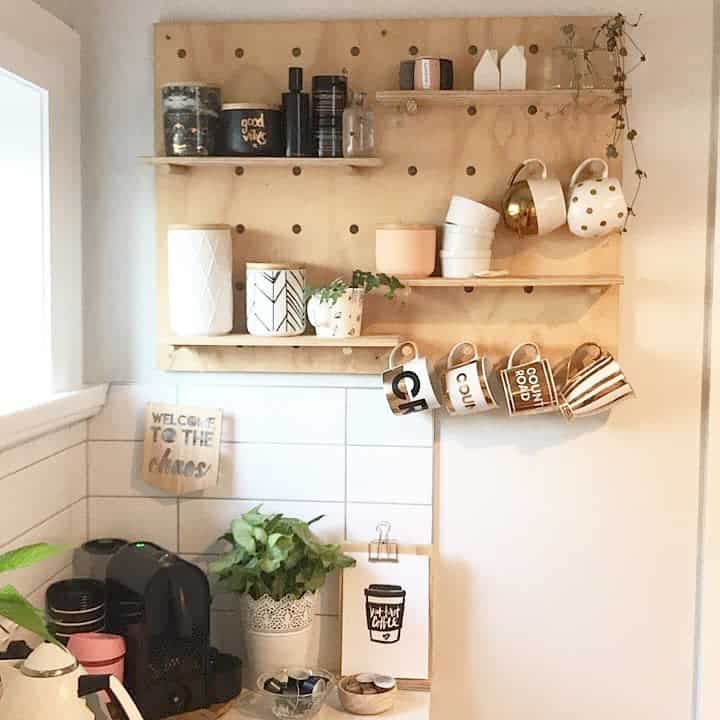 13. Make Room In The Kitchen With Wall-Mounted Shelves
When it comes to kitchens, ample storage is essential. To maximize kitchen space, consider adding some wall-mounted shelves for food and kitchen equipment.
Floating shelves are an additional excellent option – use them to store plates, dinnerware, kitchen ingredients, and utensils, allowing them to be instantly accessible when you're cooking.
Make sure to invest in quality hanging hardware that's suited for the weight load of your kitchen essentials; doing so will ensure they stay firmly secured on the walls.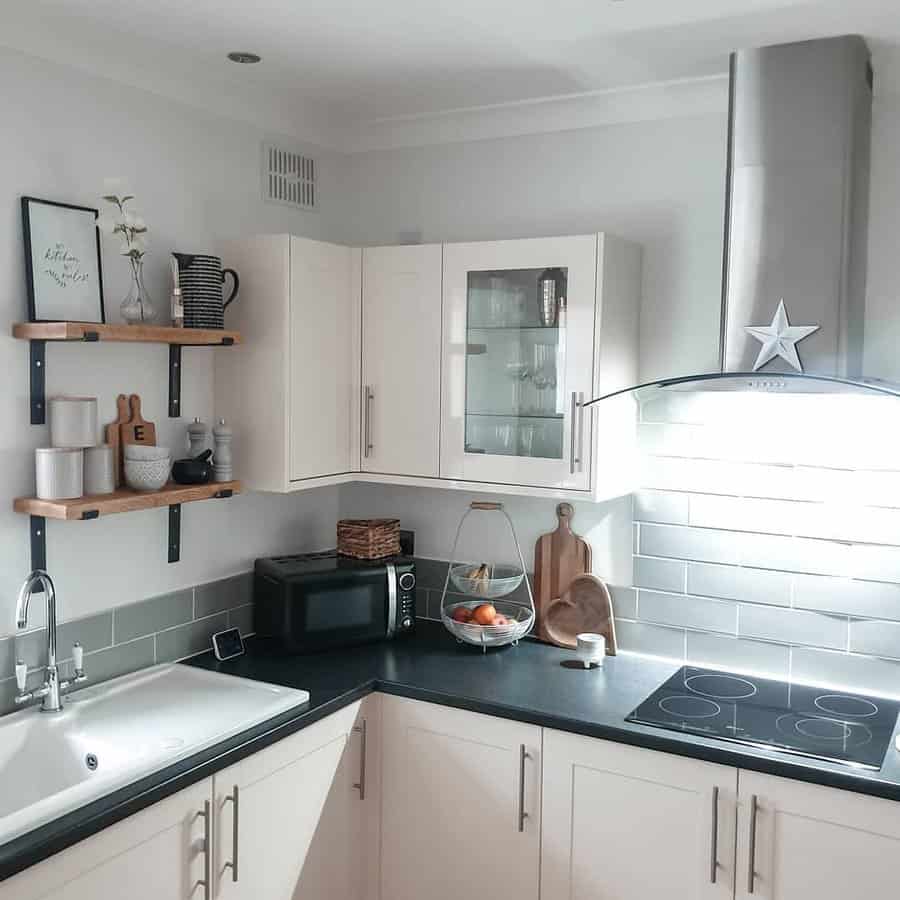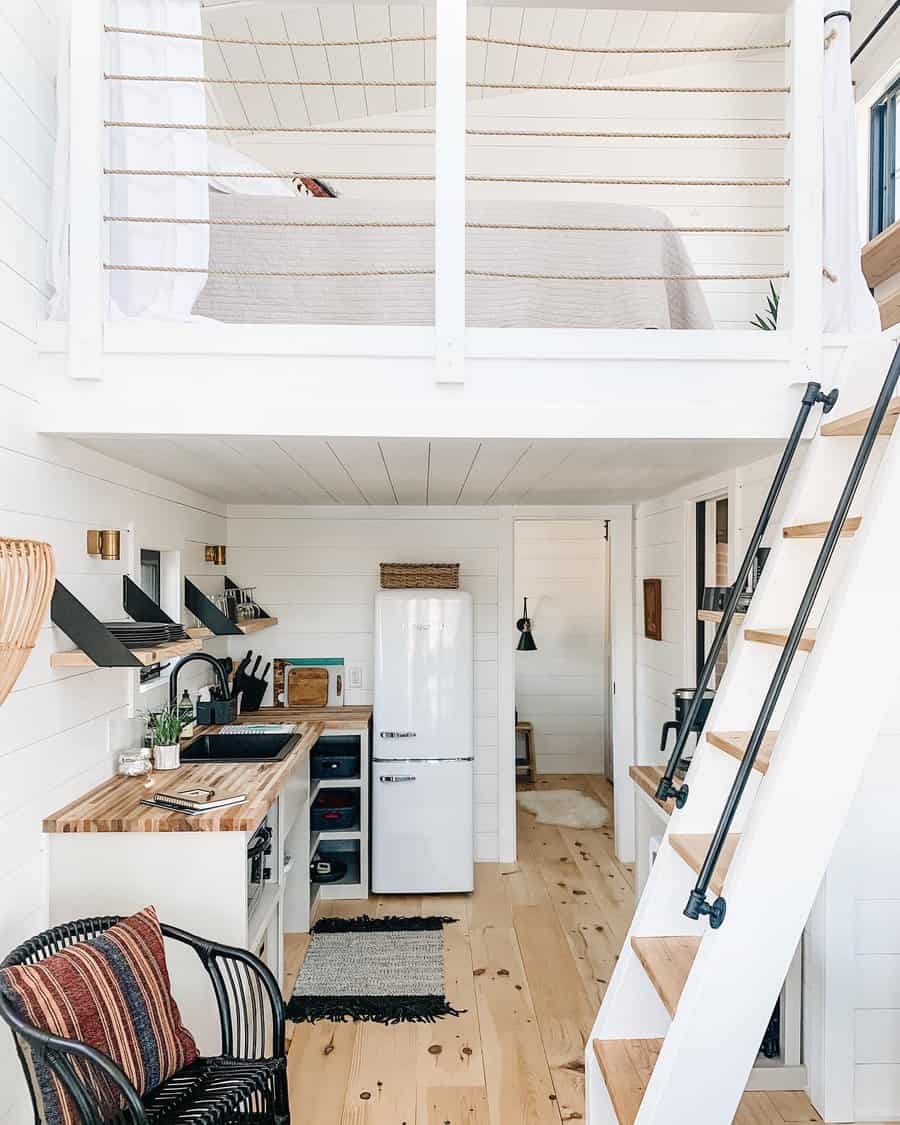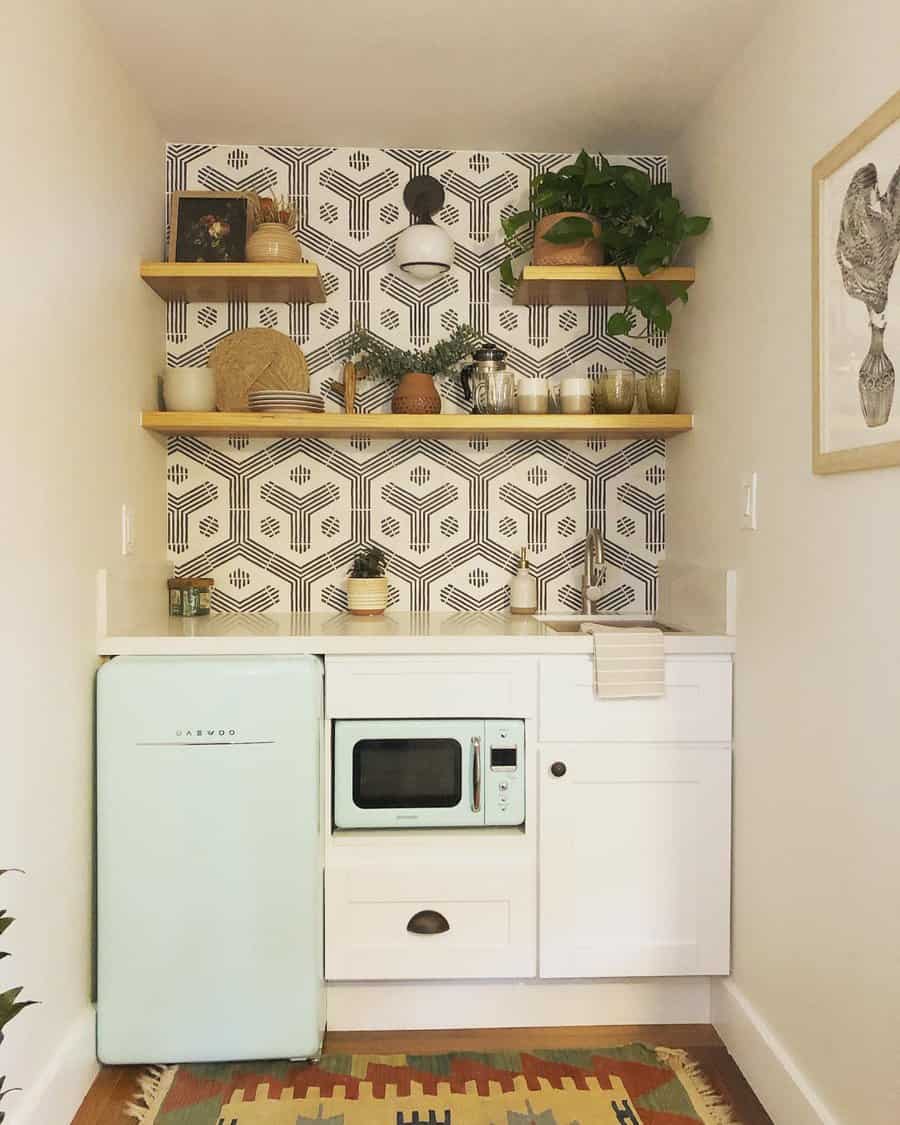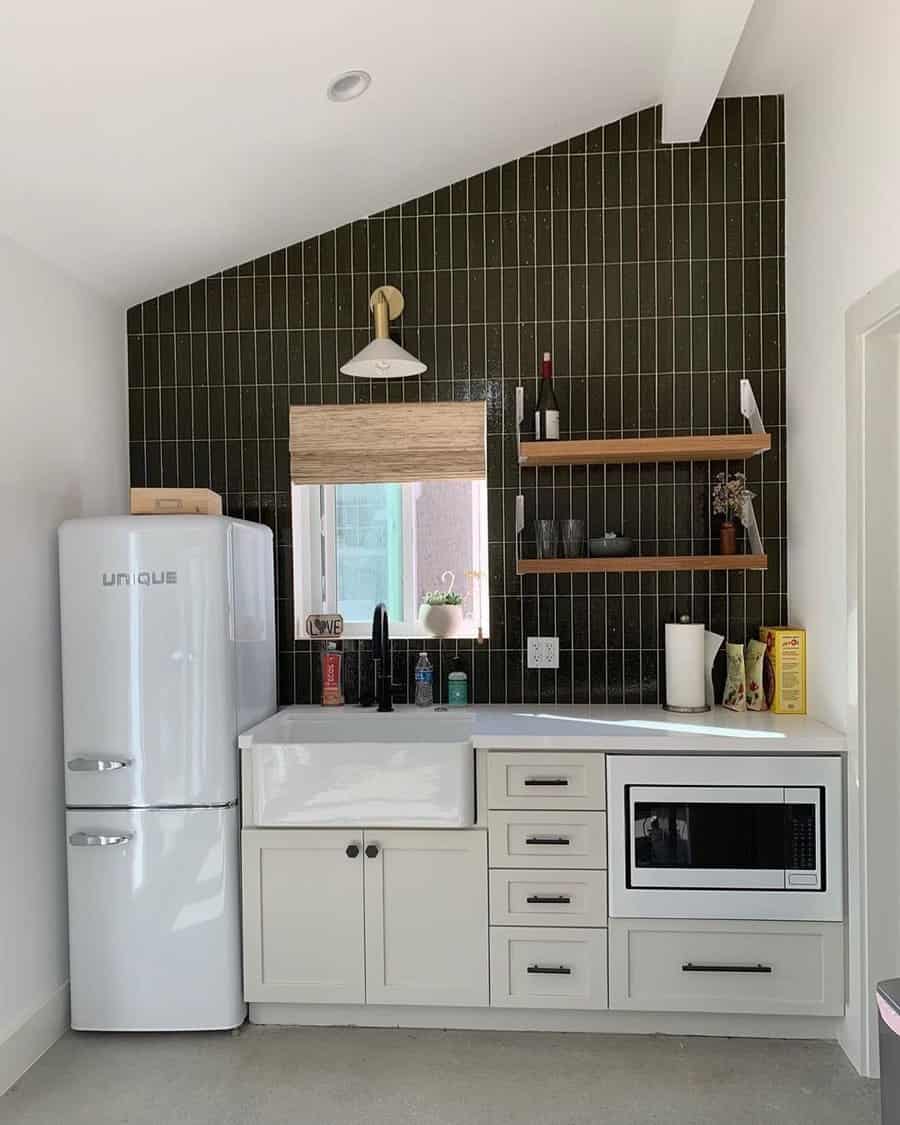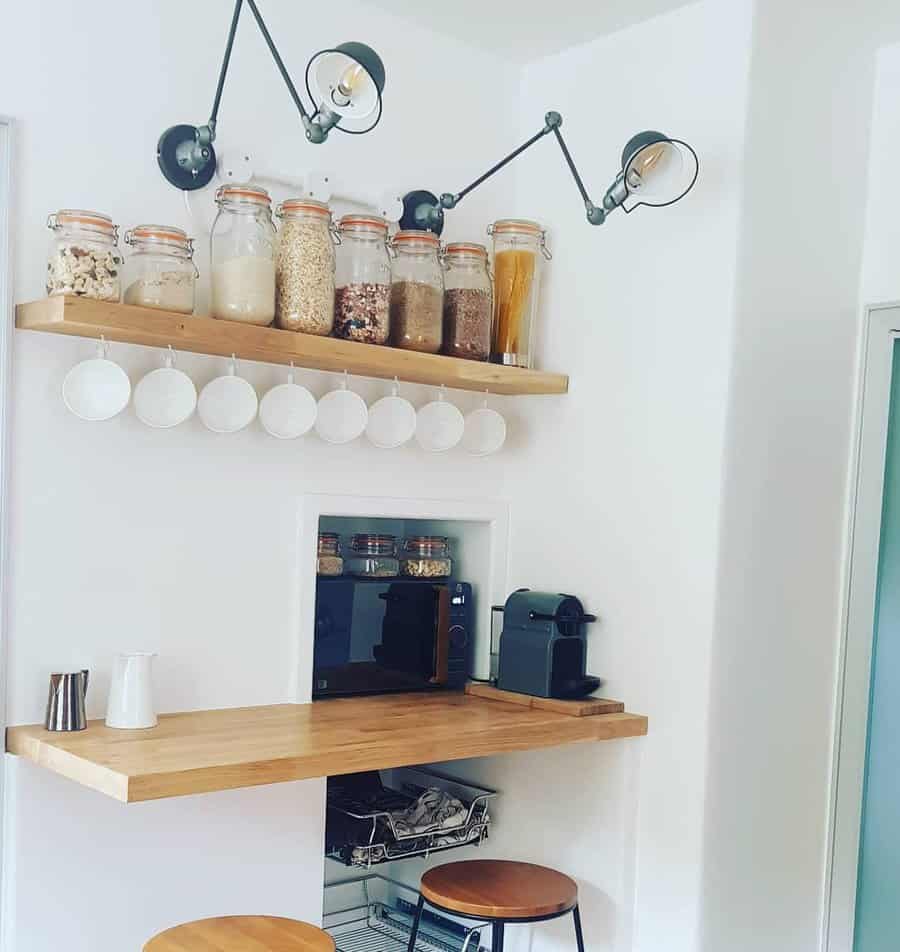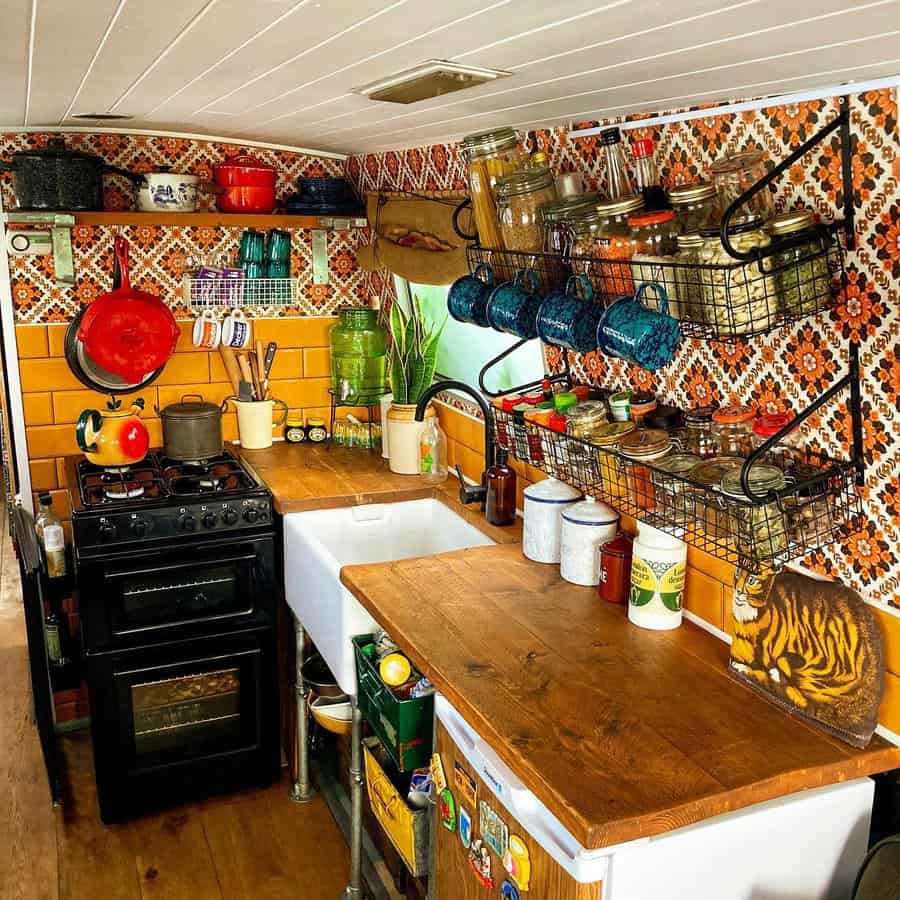 14. Pick A Minimalist Take On Cabinetry
Consider adding minimalist shelves and cabinets with seamless handles to build sleek, modern storage capacity. This look is chic and functional, suiting all types of minimalist design needs while maximizing the available space. You'll gain storage that enhances the look rather than detracts from it and maximize value for your space.
This will not only make the most of your compact area but help you stay organized and make sensible use of something that would otherwise go to waste. So if you're looking to add some sophistication and utilization to your small space, minimalist storage is the way to go!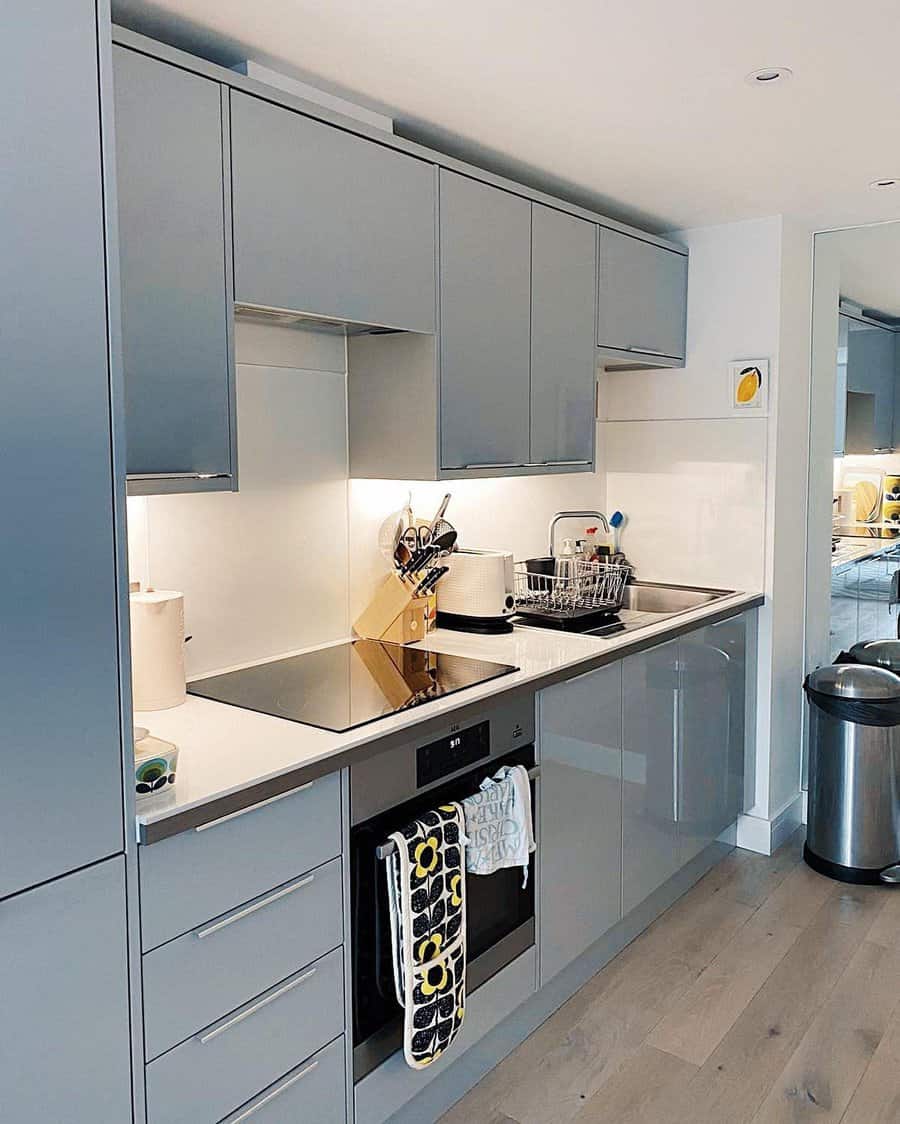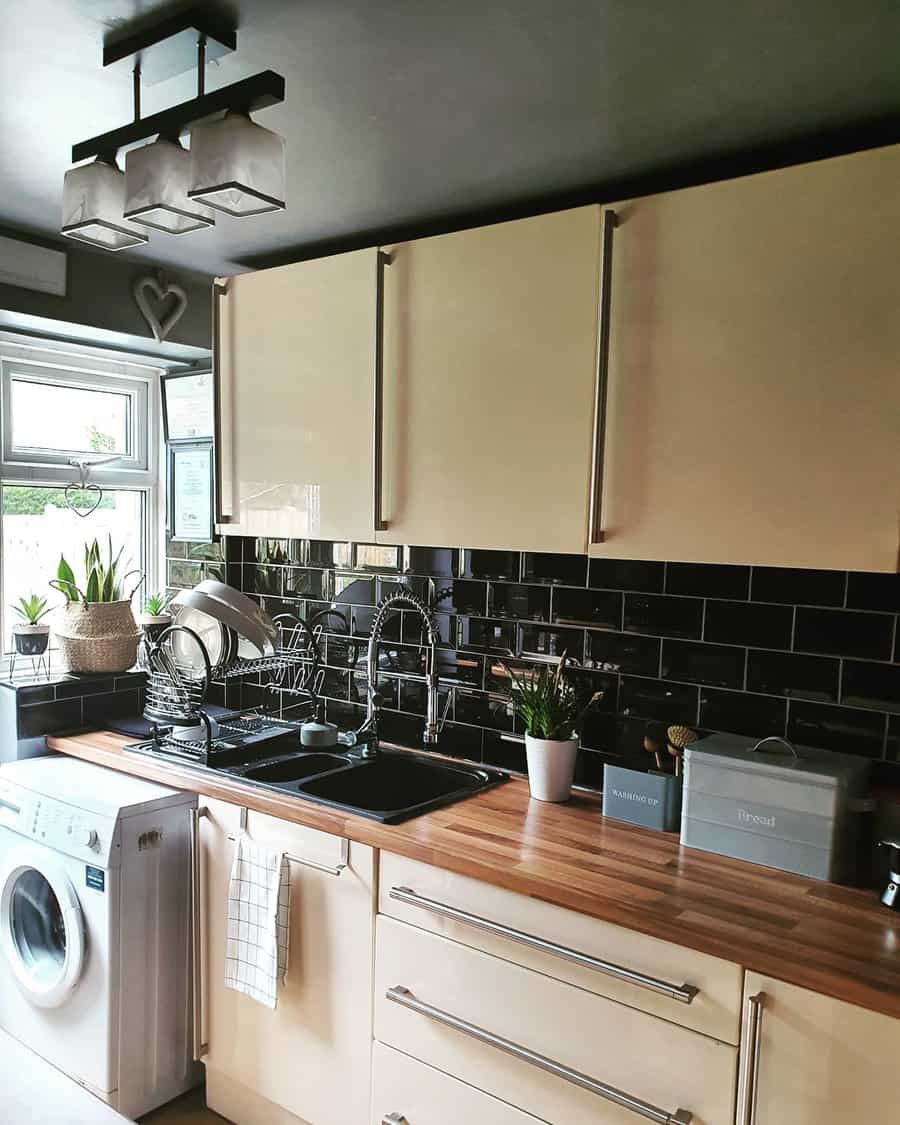 15. Keep The Washing Machine Snug
Are you looking for creative ways to store your washing machine in a small space? You can always build a washing machine cabinet or recessed area. It may require some remodeling, but it can be the perfect addition to an underestimated corner or alcove of your home.
If you don't have the time or money to invest in this large project, you can also go for something less labor-intensive and add a supply shelf above the washing machine! This way, your washing supplies will remain conveniently out of sight, saving you precious storage space.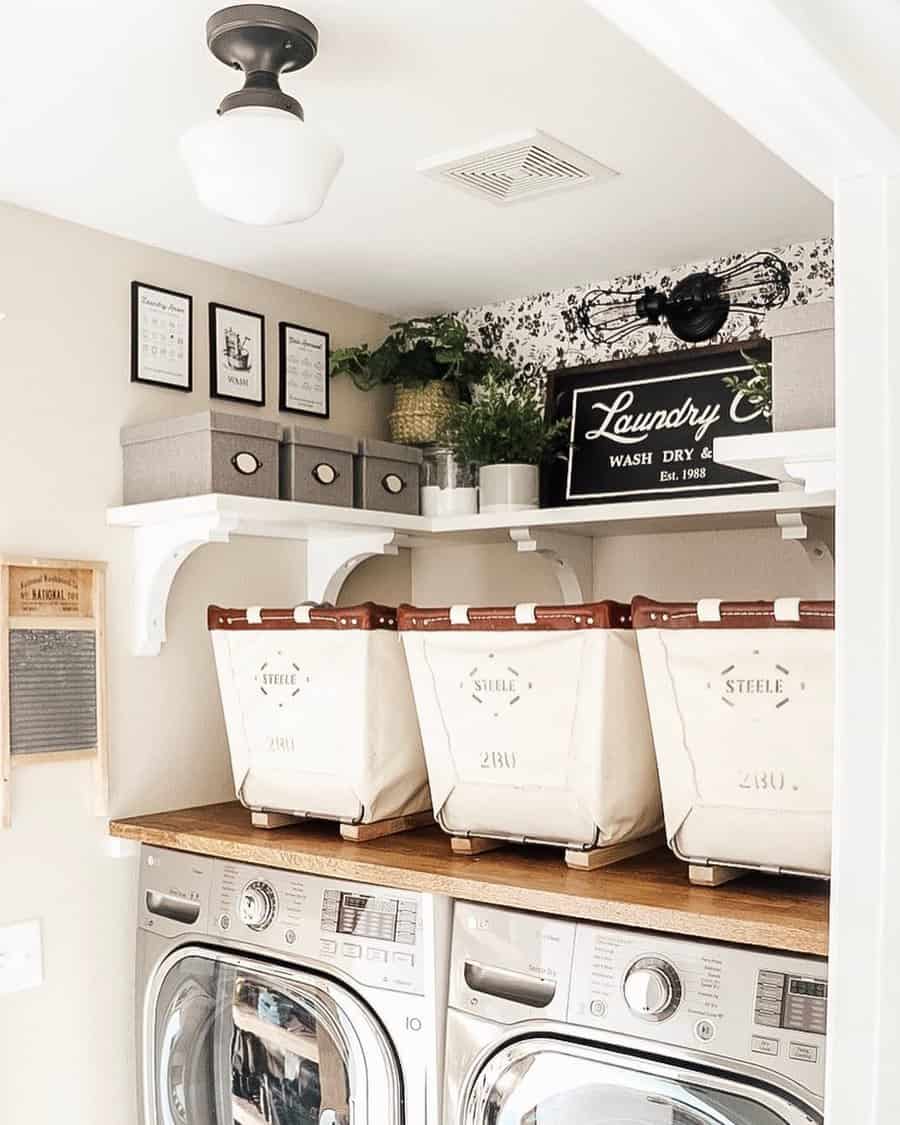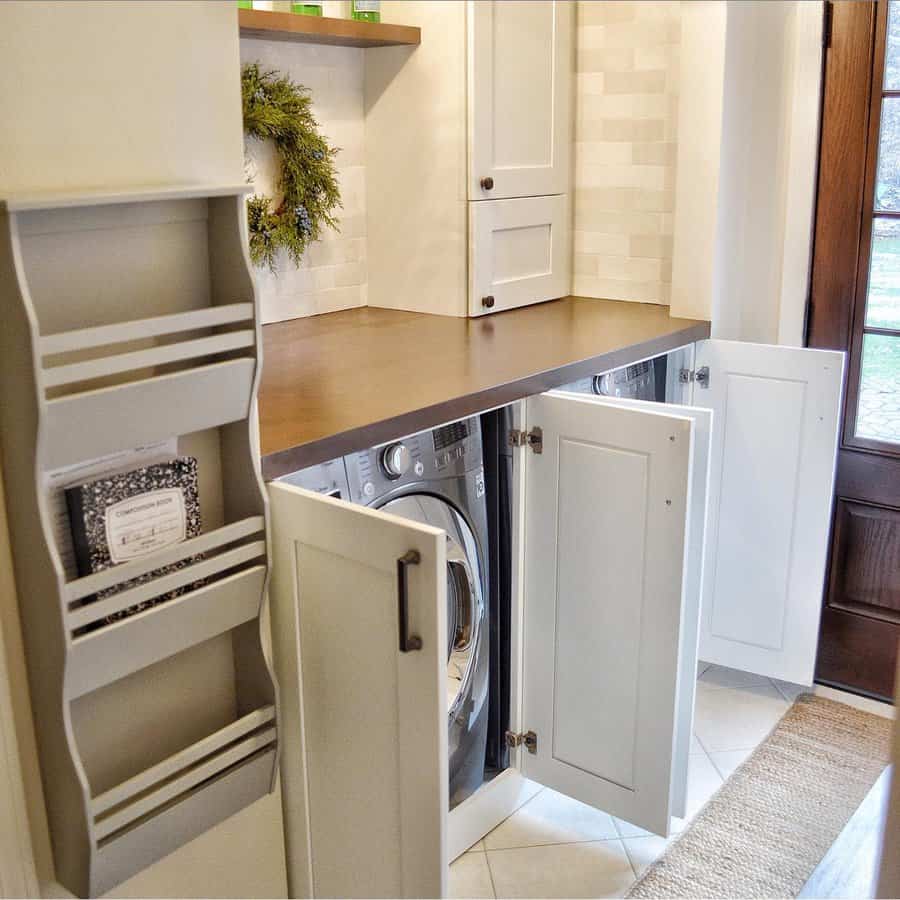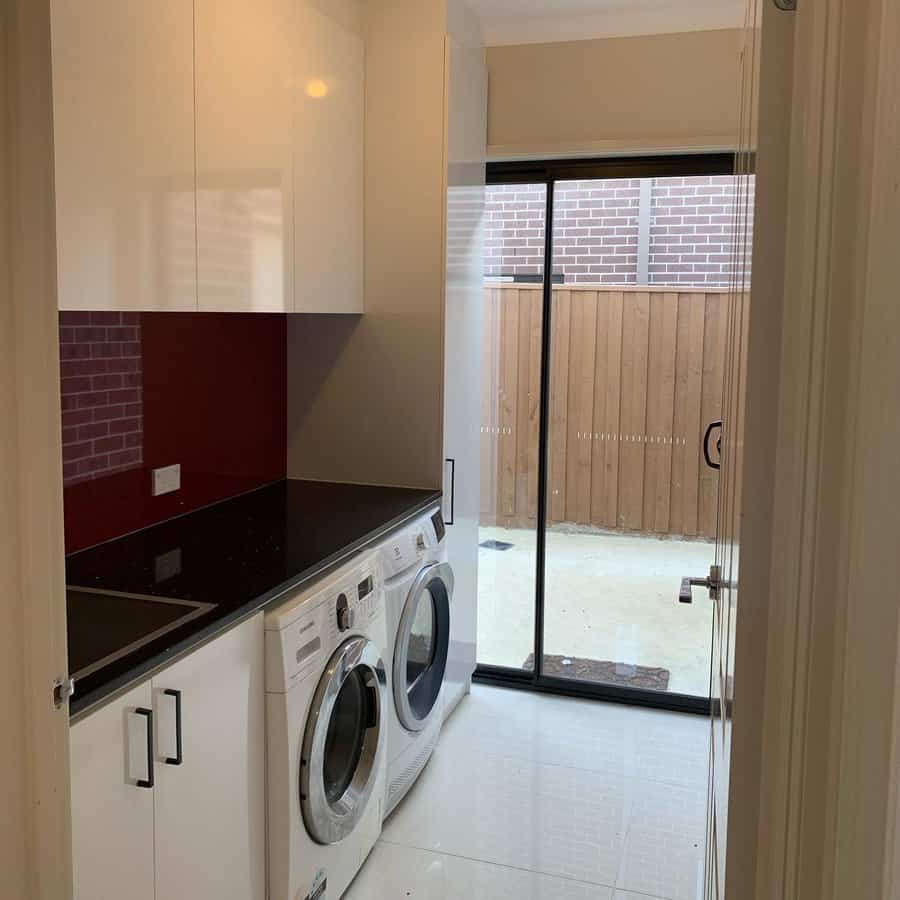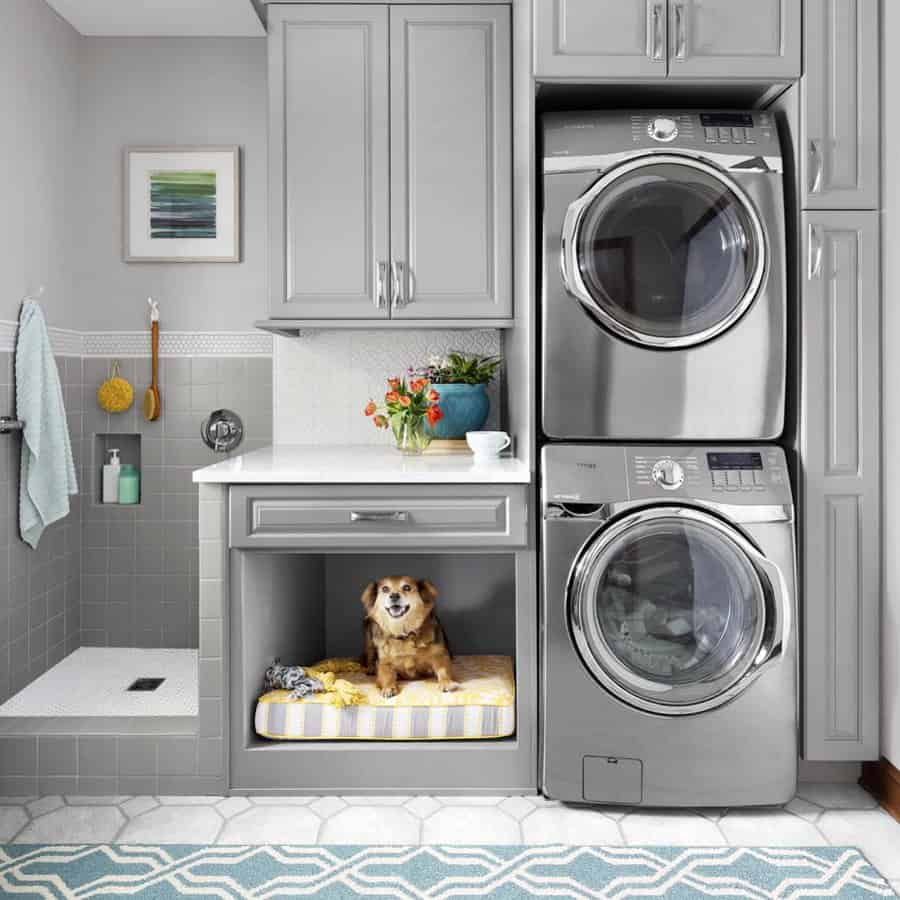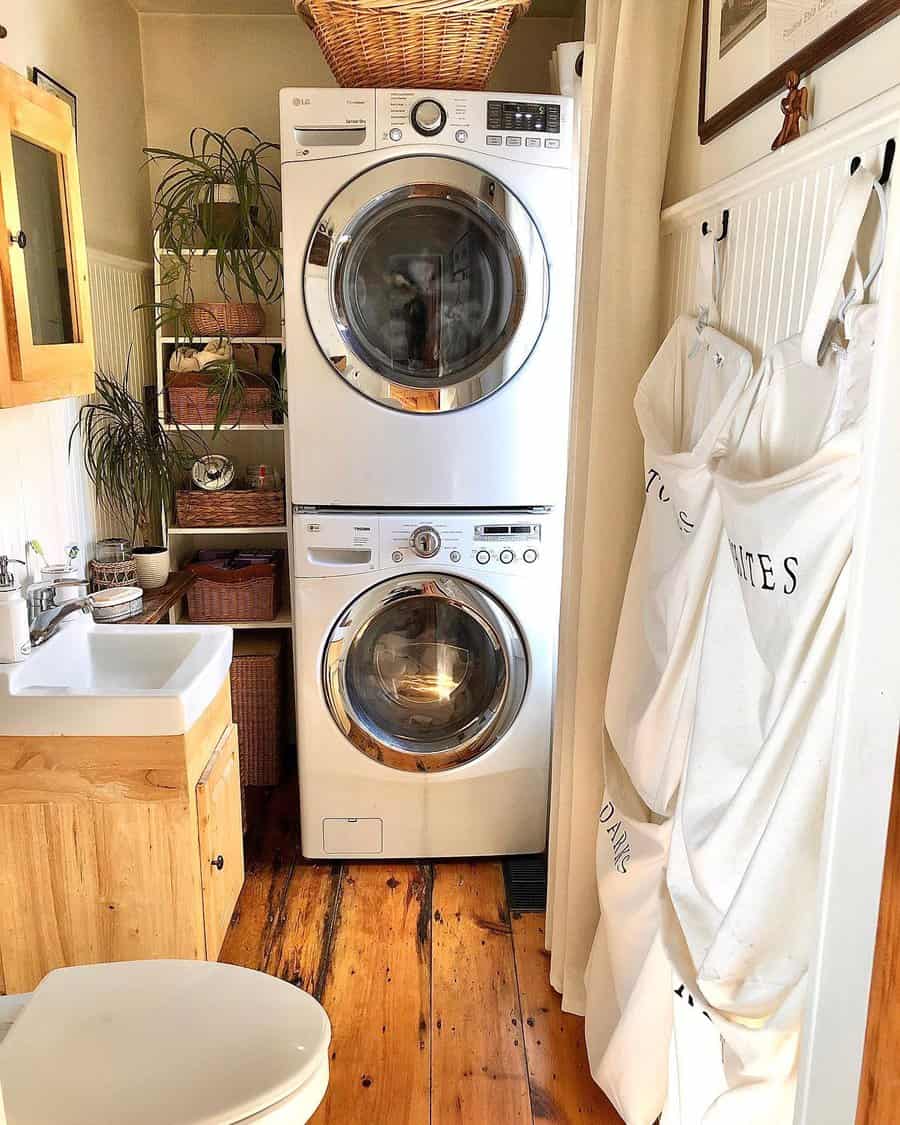 16. Build A Coffee Table With Extra Storage
If you are looking for creative storage solutions in a small living room, why not invest in a coffee table with trunk storage? This way, your coffee table can double up as a space to store various items like books, magazines, and even extra bedding – perfect for keeping your home tidy while still enjoying its subtle style. To take it a step further, why not opt for coffee tables with secret storage?
These pieces of furniture come with hidden compartments, meaning that you can store delicate items safely without them ever cluttering up the living area. The best part is that all this clever storage won't compromise on style when done tastefully!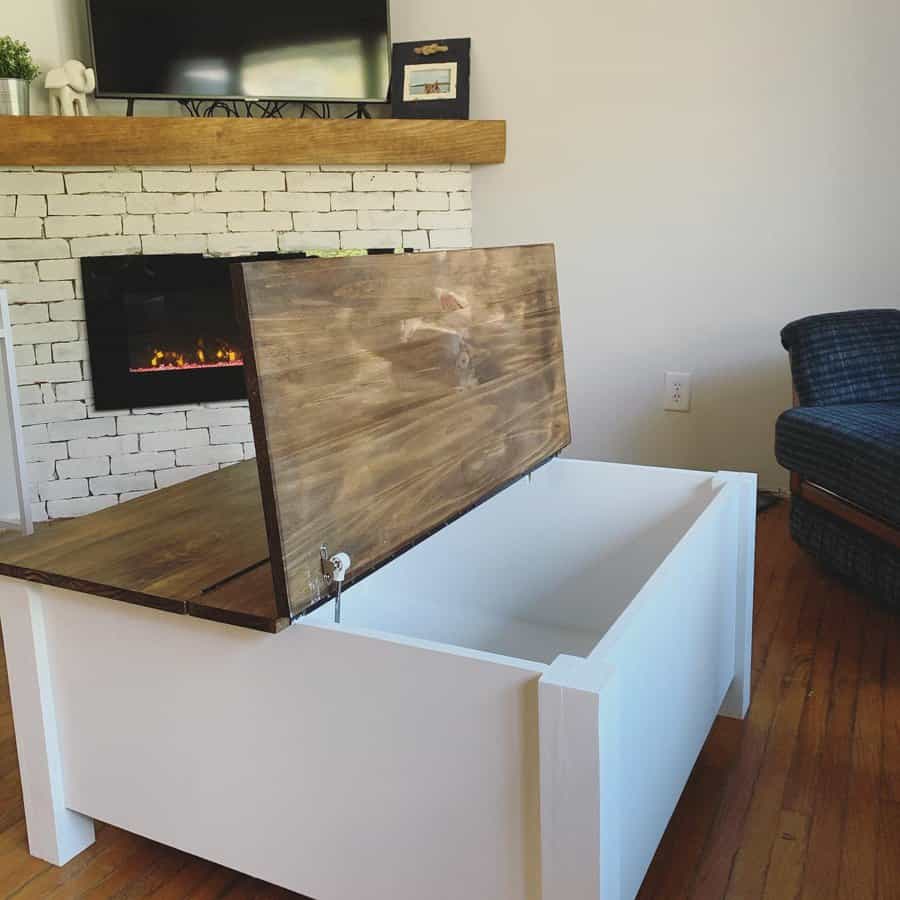 17. Get A White Shelf For A Seamless Look
Adding white shelving to a small space can be a clever way to make the most of any limited square footage. A white shelf in particular can help create a seamless look that won't add to the clutter of the room.
f you opt for a white bookshelf, be sure to stick with coordinating white hues or other light colors; this will ensure your shelving system has less visual clutter and fits in with the overall aesthetic of the room.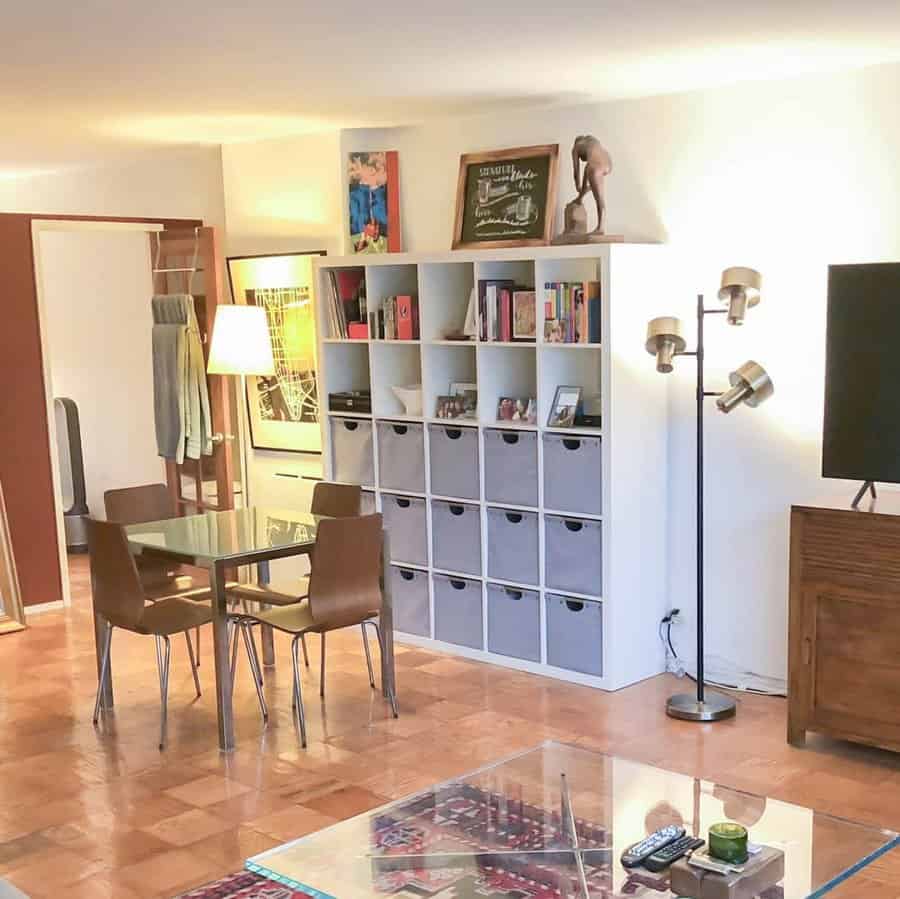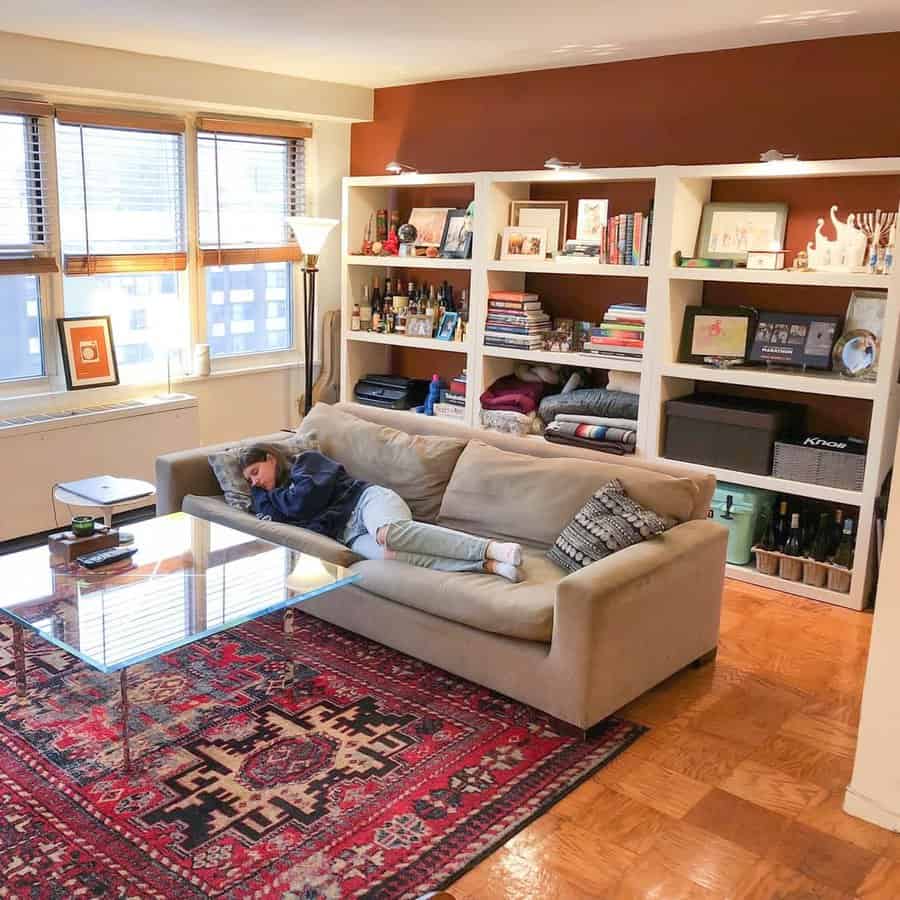 18. Organize & Label Pantry Essentials
A pantry space with labeled organizers is an ideal way to store items in the kitchen, bedroom, or even office. You can find organizing systems that come in colorful designs and handy features such as adjustable shelves so you can customize each organizer according to your needs. If you're working with limited countertop space, opt for transparent wall-mount organizers.
This type of system allows you to enjoy the convenience of maximizing pantry storage while keeping it neatly tucked away and out of sight. With careful coordination and efficient labeling, a pantry storage system ensures every item has its rightful place, no matter how small the living space is!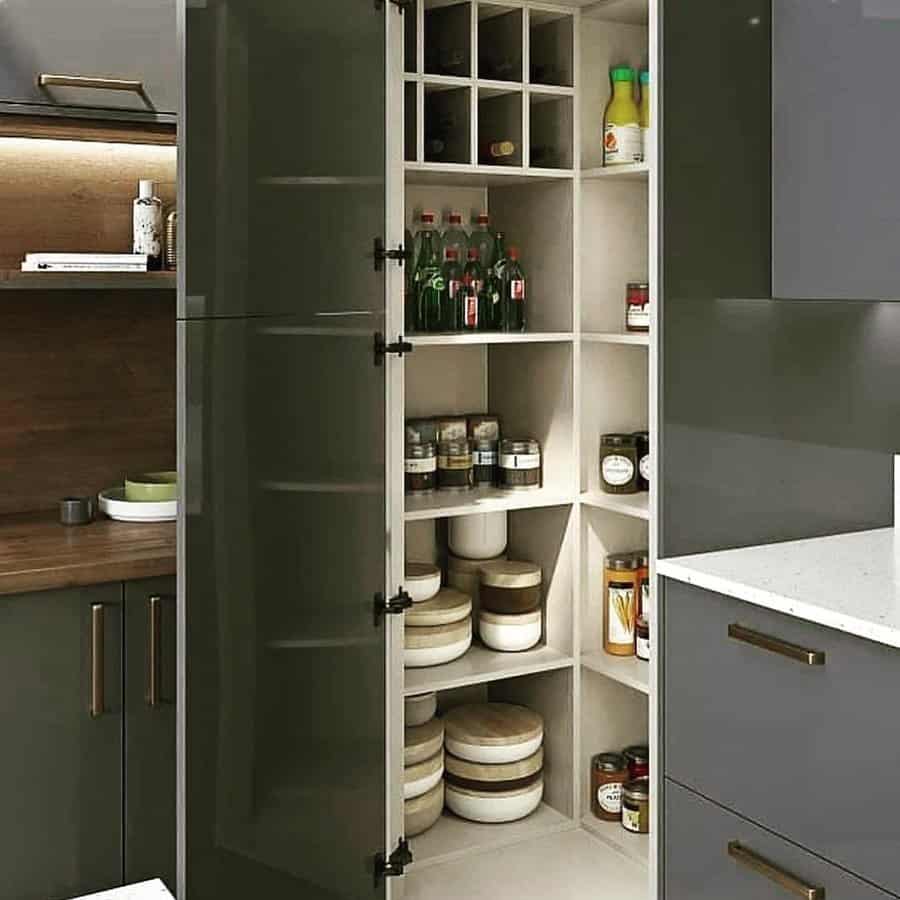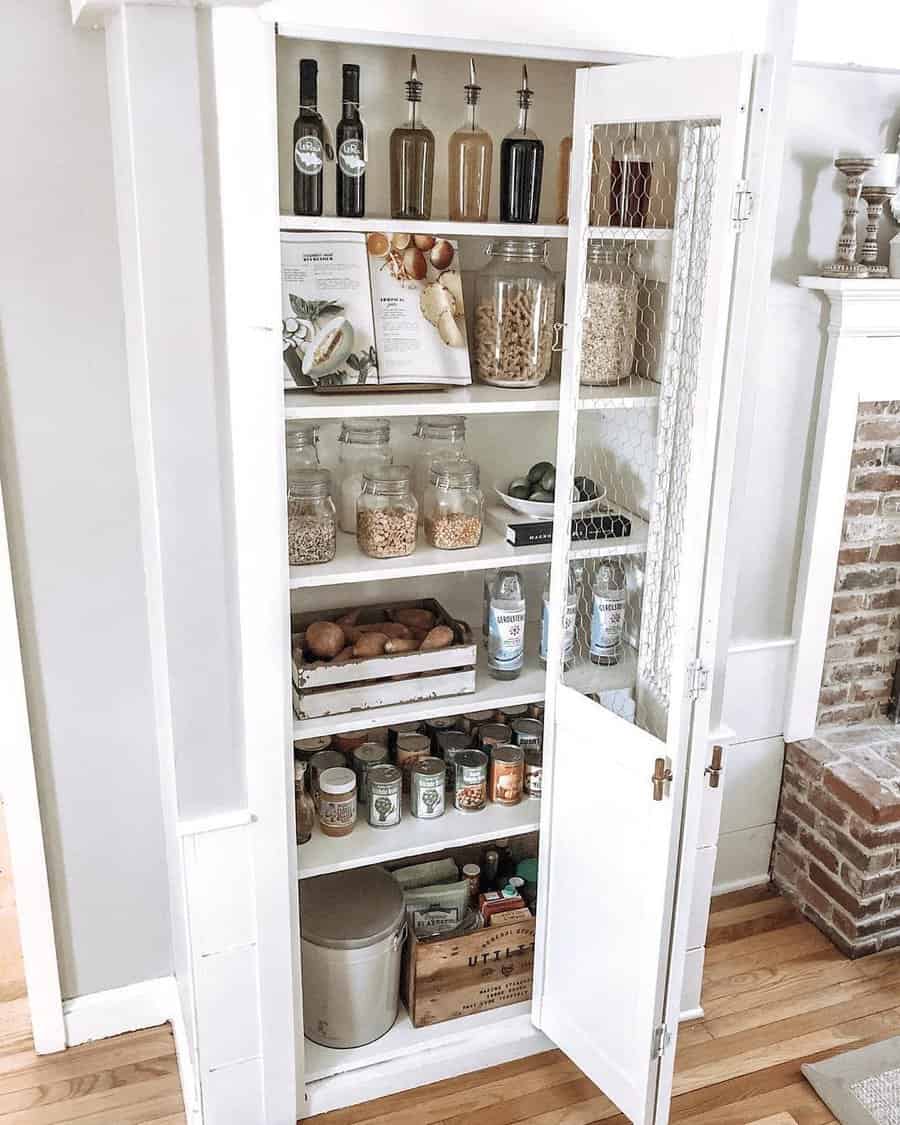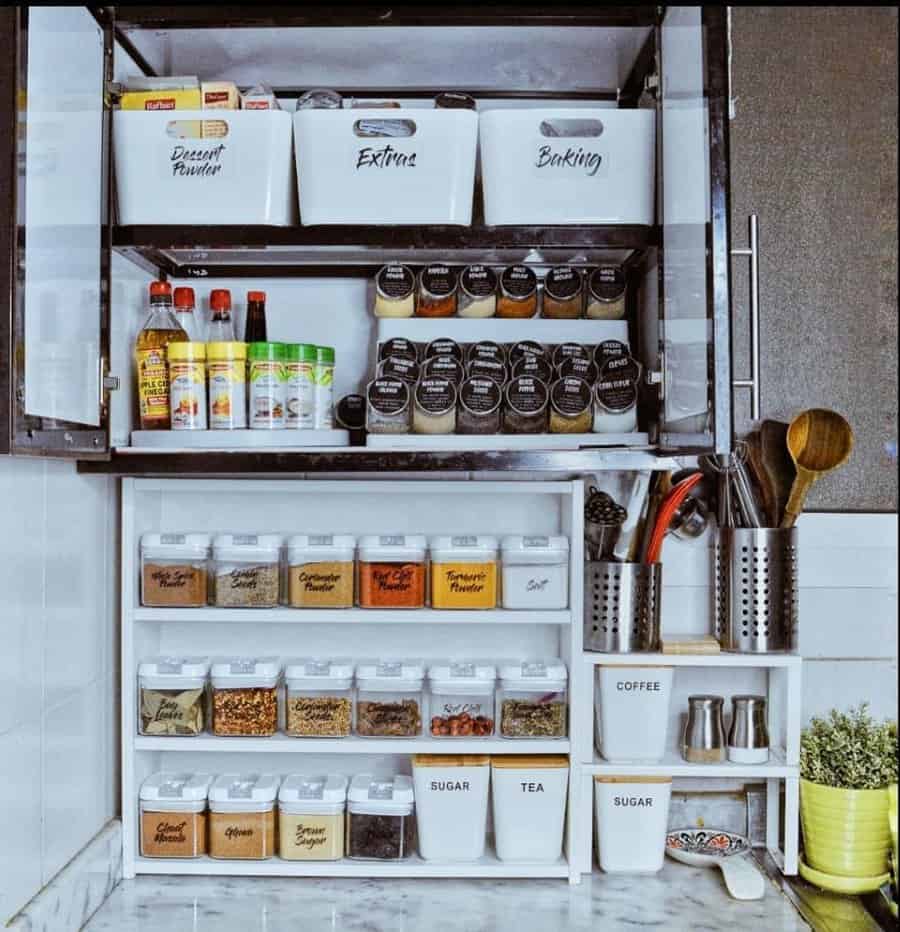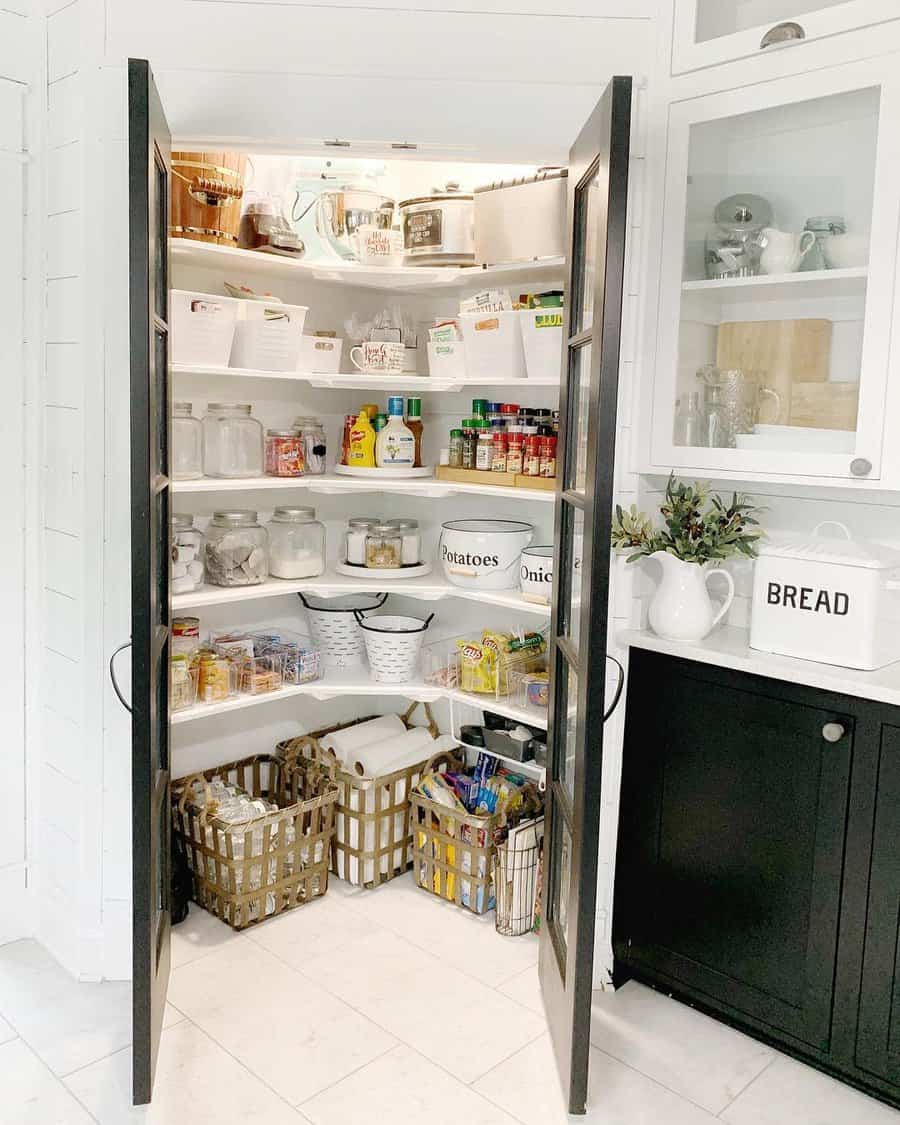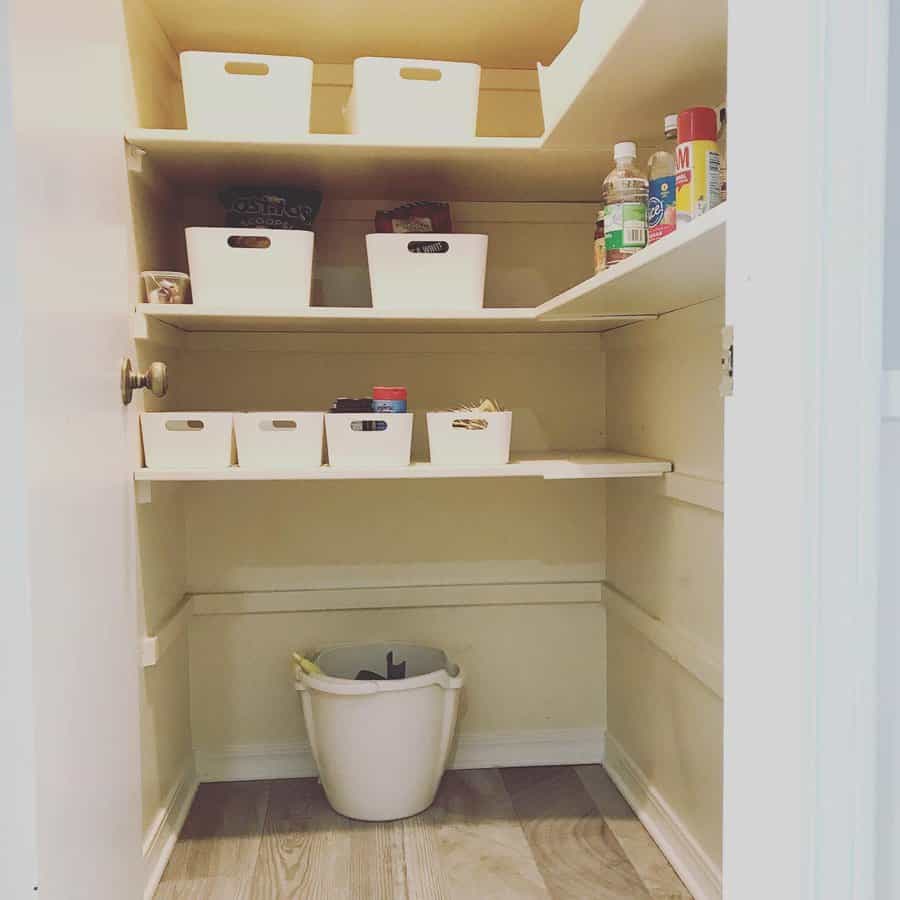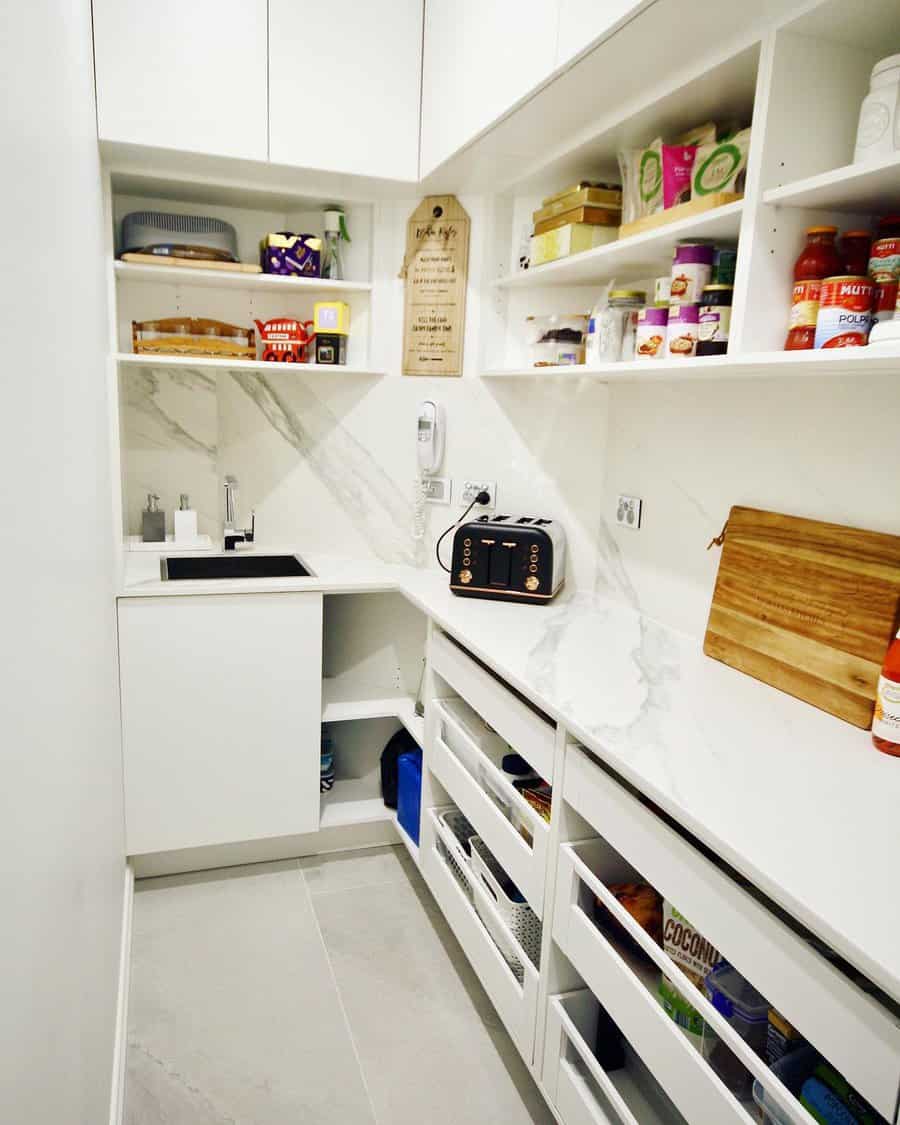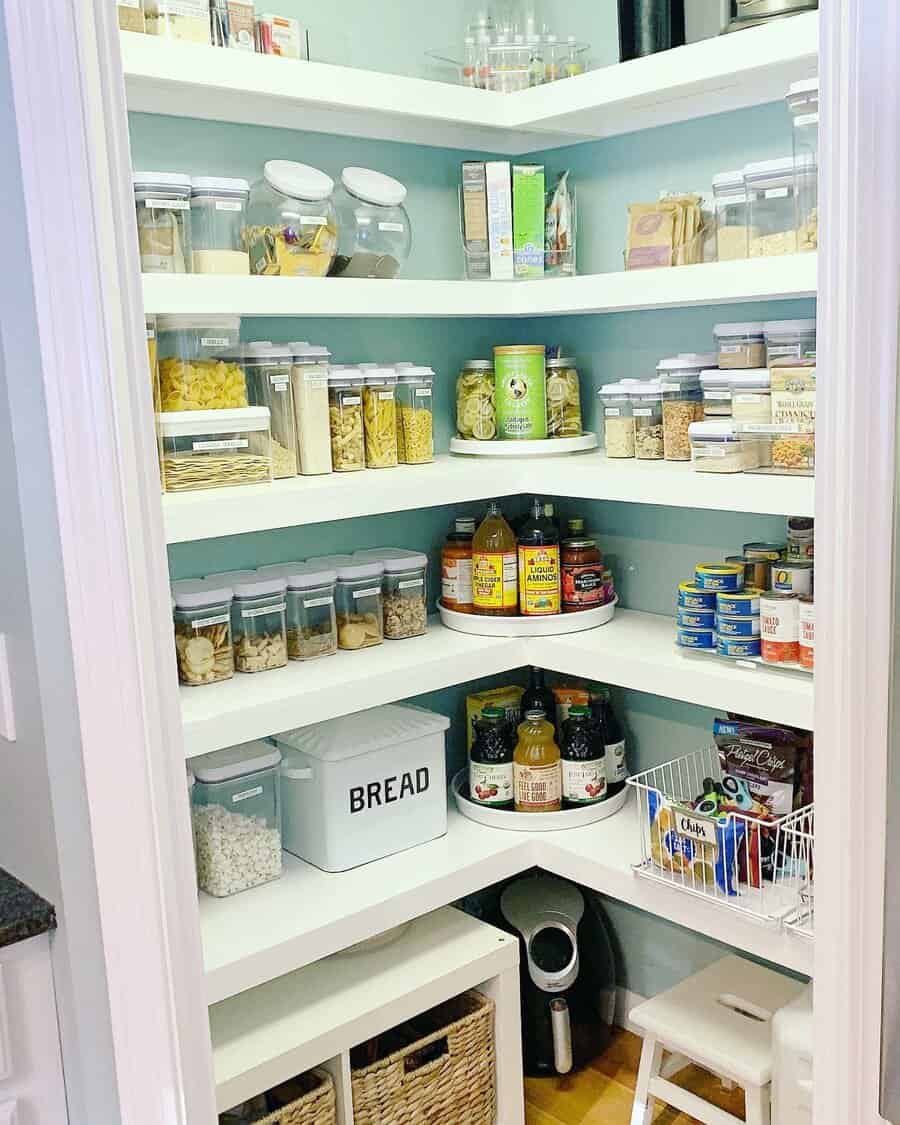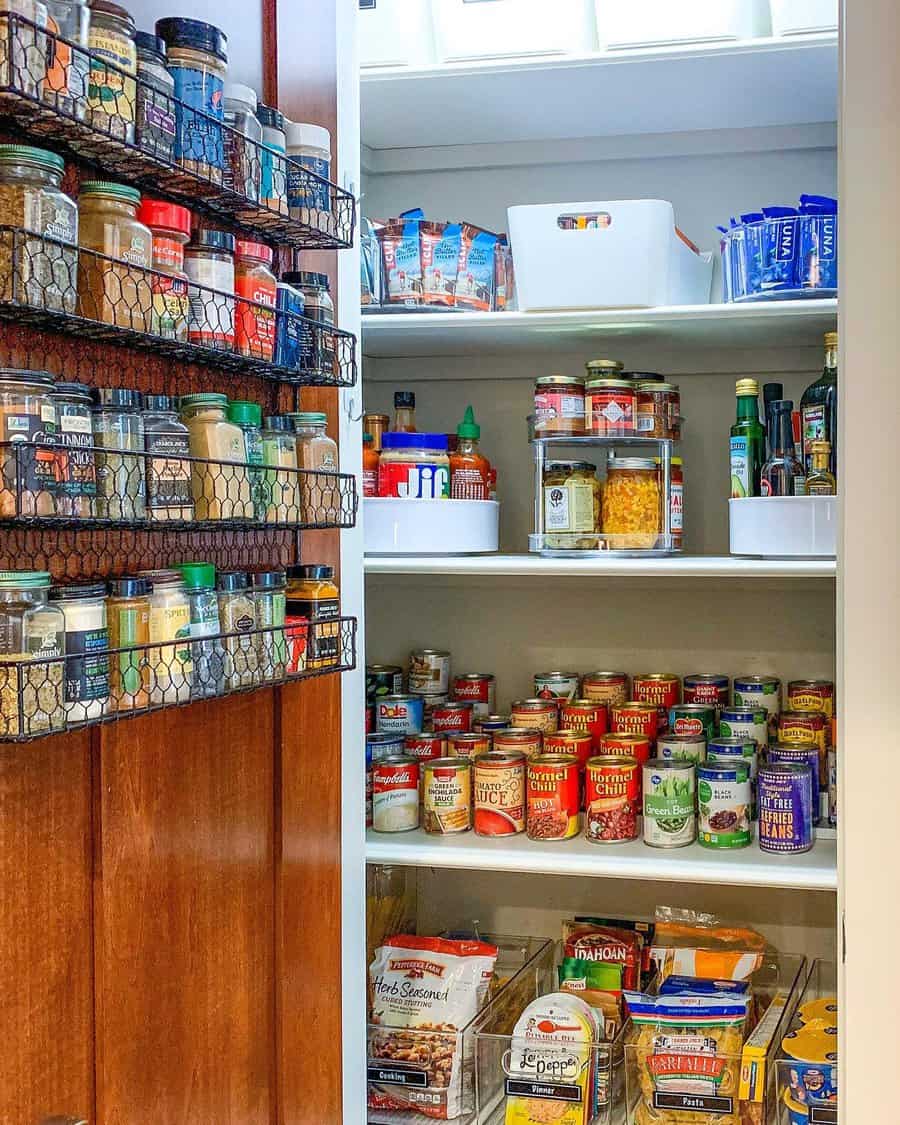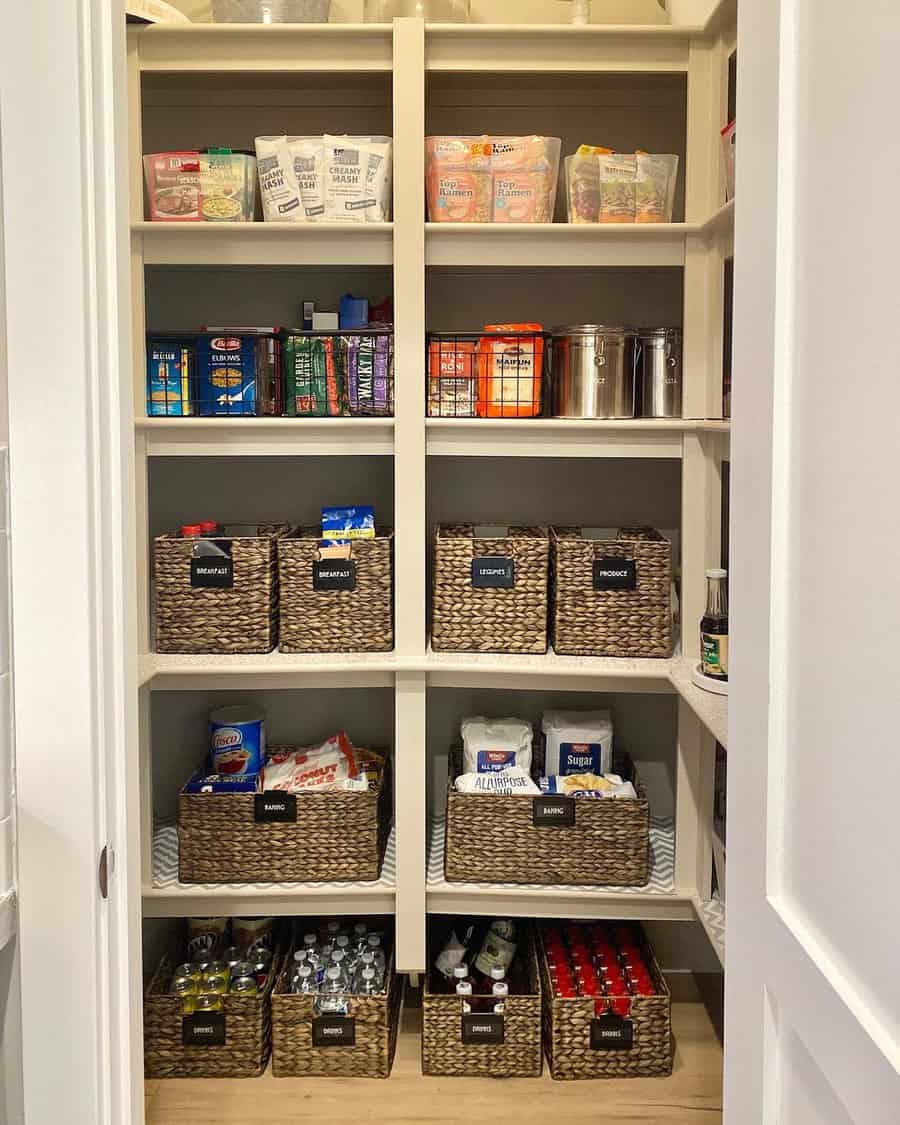 19. Mount It On The Wall
If you're looking to make the most of your garage space, wall-mounted storage could be a great solution. Whether you have peg boards with racks and shelves, or just hanging wall racks, it's a great way to store items out of the way in a garage that previously seemed too small to properly organize.
Wall racks help you make optimum use of vertical space and are an ideal solution for narrow areas in the house; great for display purposes like displaying knick knacks or souvenirs from trips as well as being especially suitable for storing books, gardening supplies, and similar items.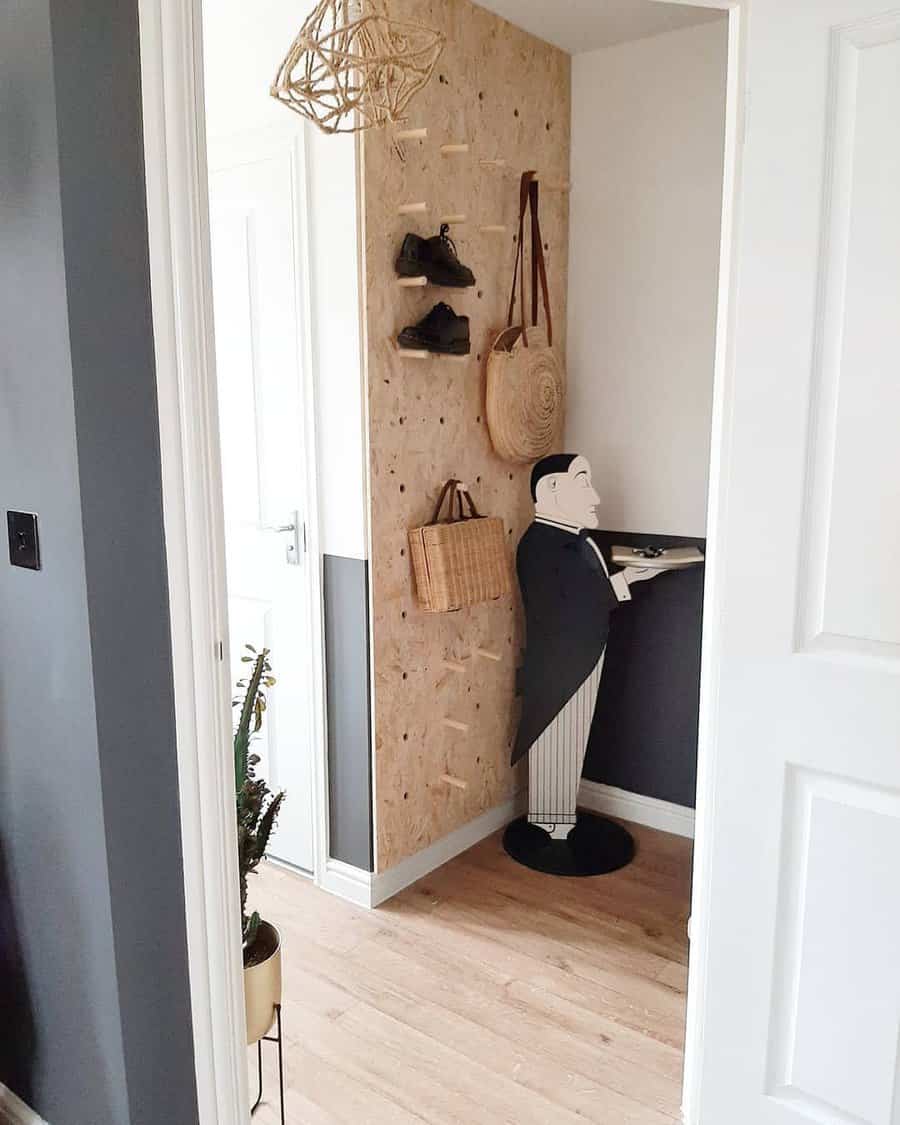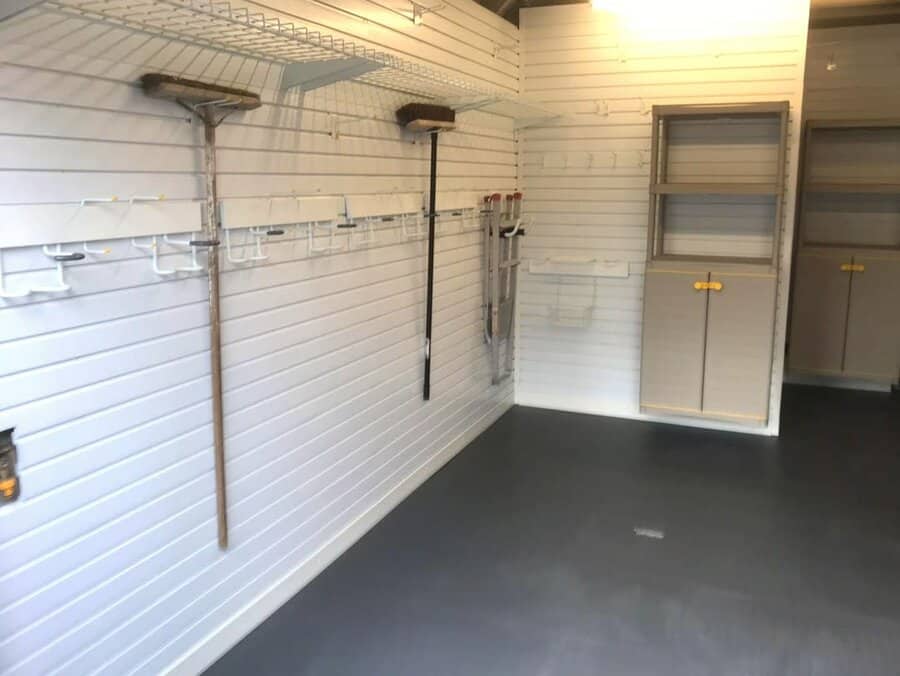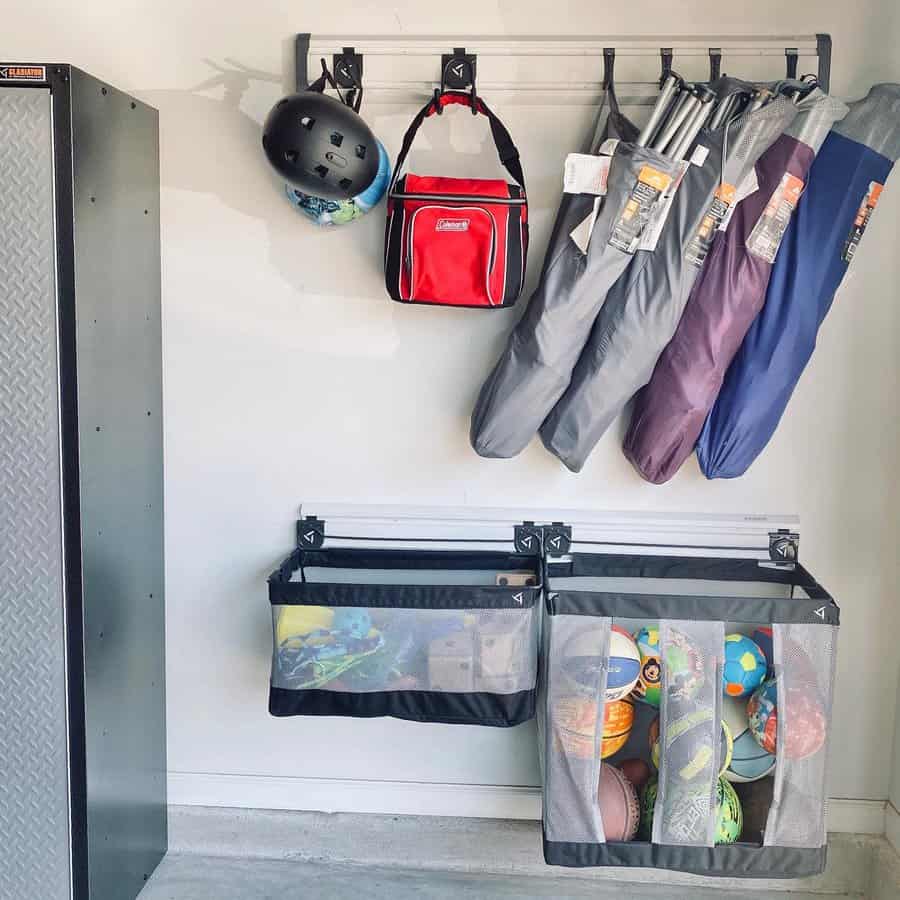 Storage for Small Spaces FAQs
How do you store clothes in a small space?
Clothing can take up far more room than many people realize. This is true even if you own a relatively small wardrobe!
You can save room by prioritizing hanging space for items that absolutely shouldn't be folded. Everything else can be stored on shelves, in totes, or in a dresser.
If space is really tight, consider moving out-of-season clothing to a rented storage unit or garage. While you'll need to swap out items a couple of times per year, you'll have much more space for your favorite items in your closet.
Are closet doors necessary?
There are pros and cons to removing your closet doors. On the one hand, removing a closet door can make the entire room feel larger. On the other hand, closet doors help hide unsightly clutter and can even protect items from dust and light.
If you choose to remove a closet door, be sure that everything inside is well-organized and presentable. Keep light-sensitive items in opaque storage totes for added protection.