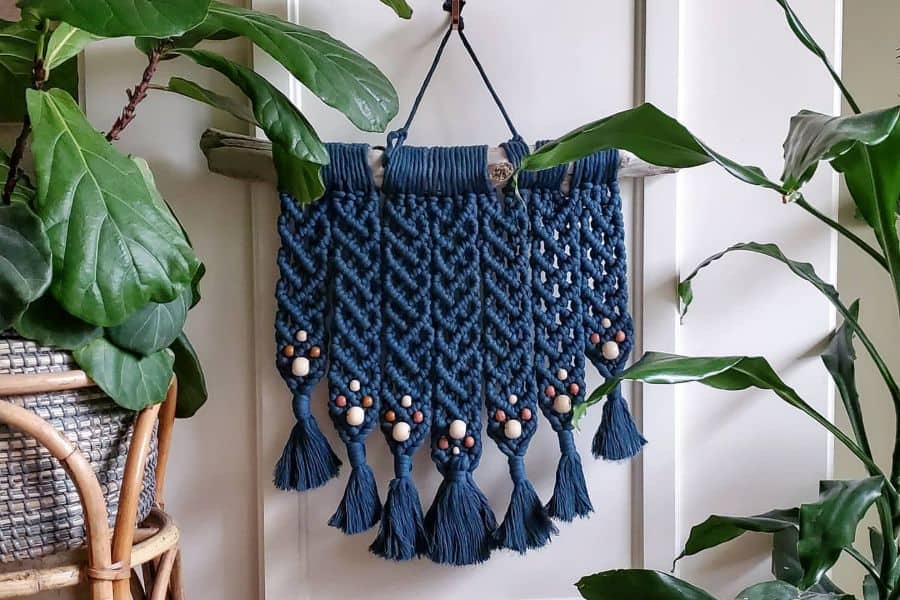 The Top 45 Wall Art Ideas
"Art is unquestionably one of the purest and highest elements in human happiness. It trains the mind through the eye, and the eye through the mind. As the sun colors flowers, so does art color life." – John Lubbock
Every plain wall begs for a little something to bring it to life. Whether it's a simple wall mirror or a giant canvas, wall art adds the finishing touch to your home decor.
Are you facing a blank wall or two in your home? After looking through our curated collection of best wall art ideas, your only problem will be narrowing down all your excellent ideas!
1. Abstract
An abstract art piece is one that doesn't realistically imitate an object or scene. Instead, it shows non-objective artistic elements such as line, shape, color, and form. Abstract wall art explores ideas beyond physical reality, evoking strong emotions in some and confusion in others.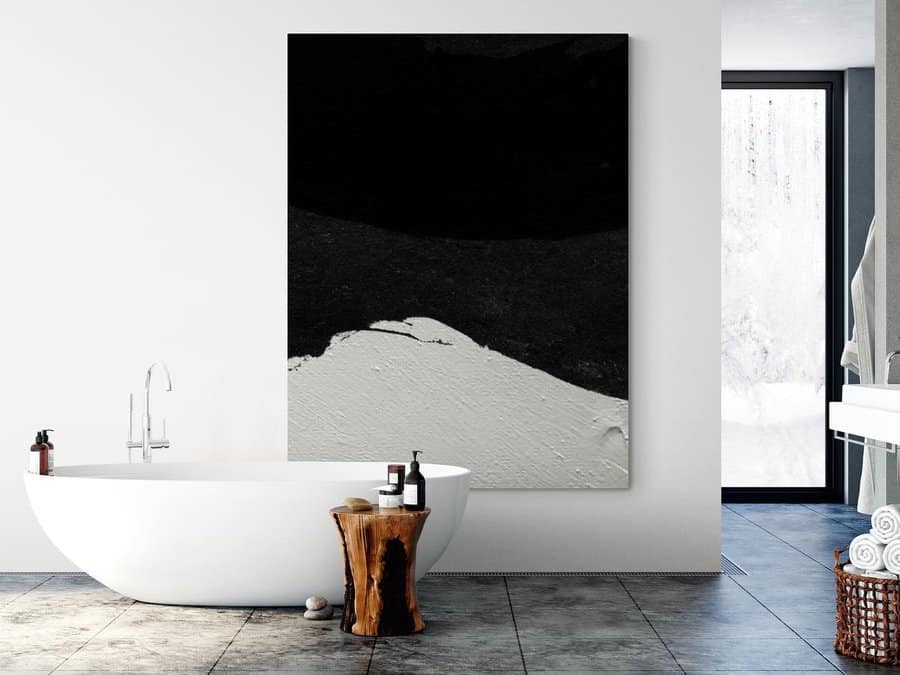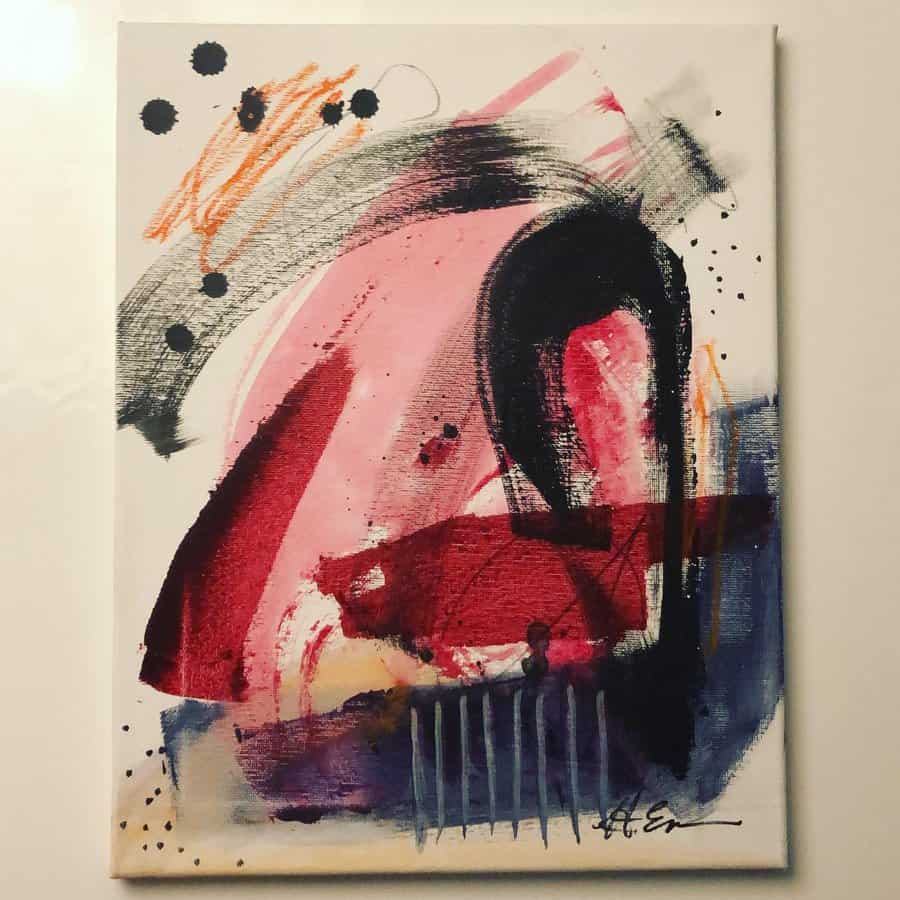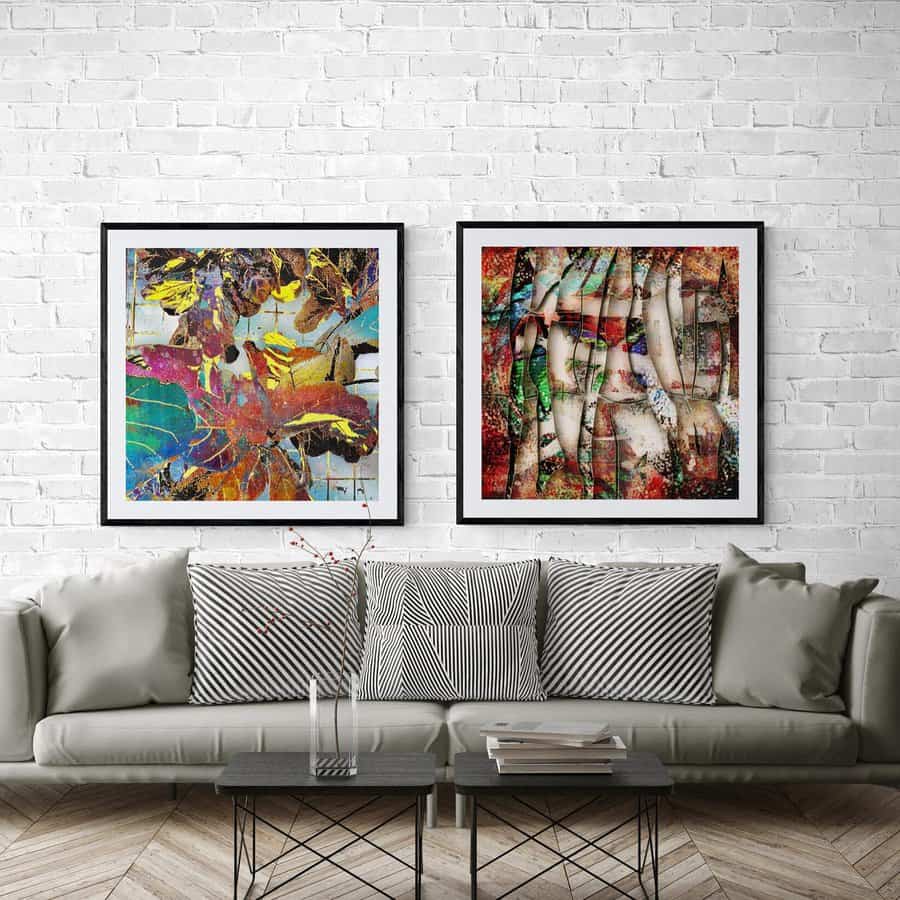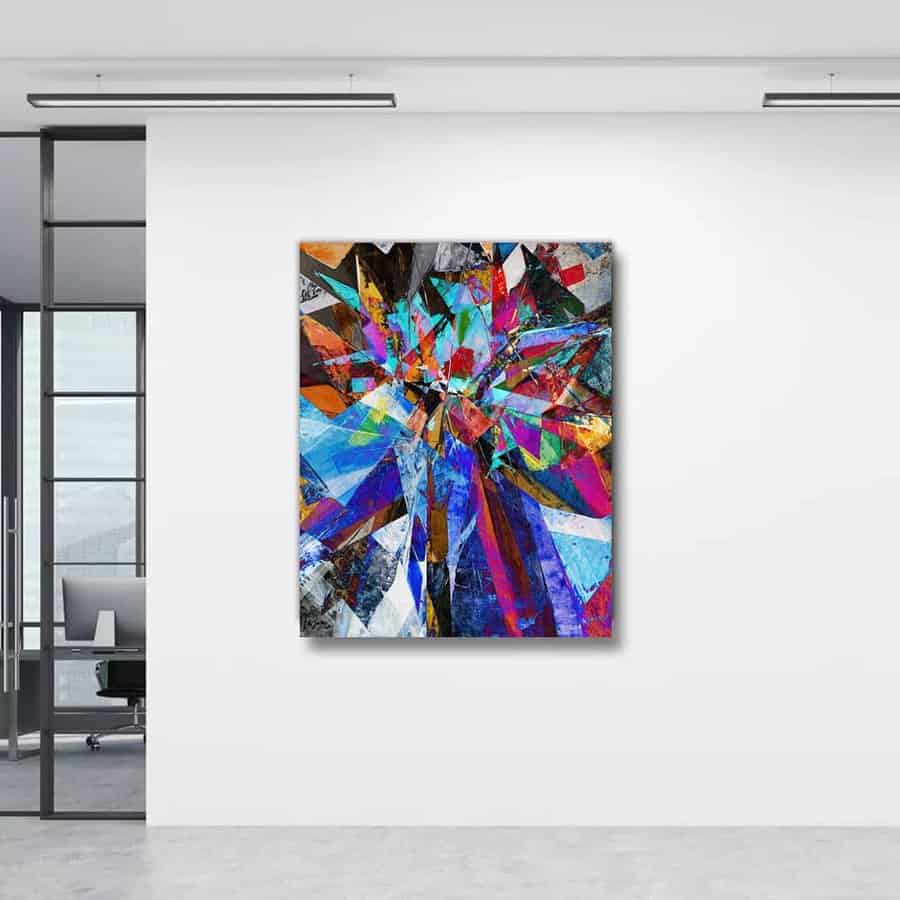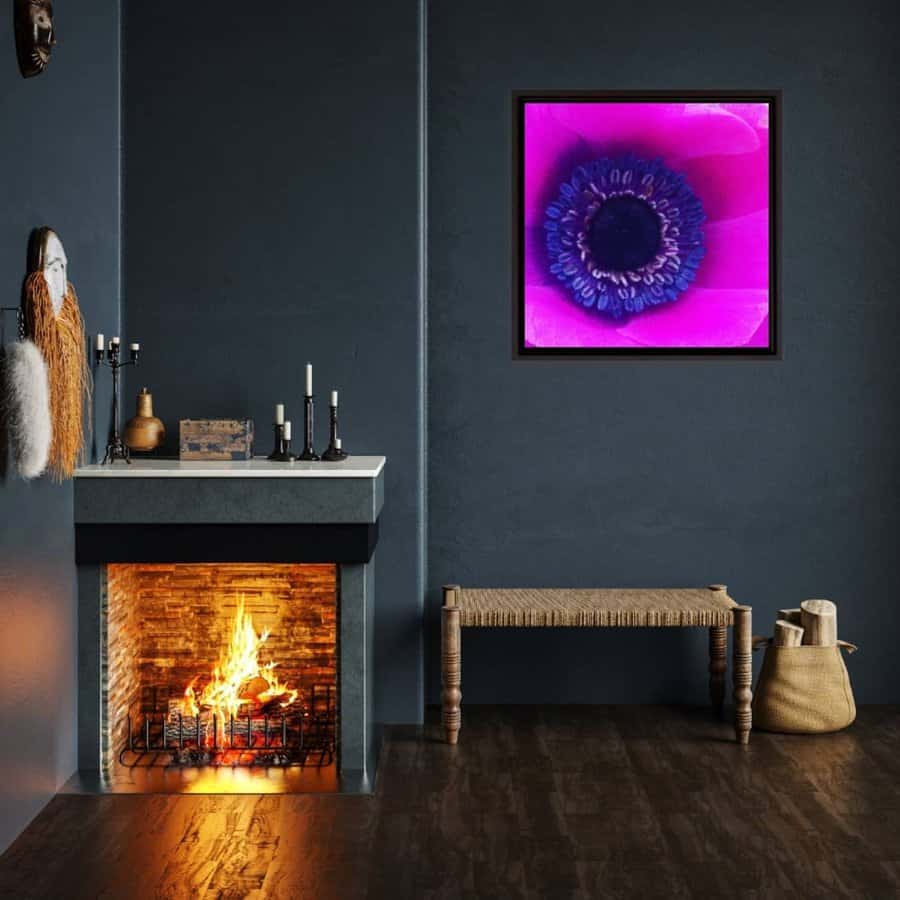 Abstract artwork has a timeless appeal that is quite subjective. If you feel drawn toward this genre, choose original paintings or canvas prints that appeal to you on an emotional level. Abstract wall art almost always becomes a conversation piece as it adds modern color, dimension, and texture to your home decor.
2. Canvas
Canvas is the quintessential base for acrylic and oil paint. A painted canvas is usually the first thing that comes to mind when someone mentions "wall art." But a blank canvas is a great background for many wall art ideas, including collage and photography prints.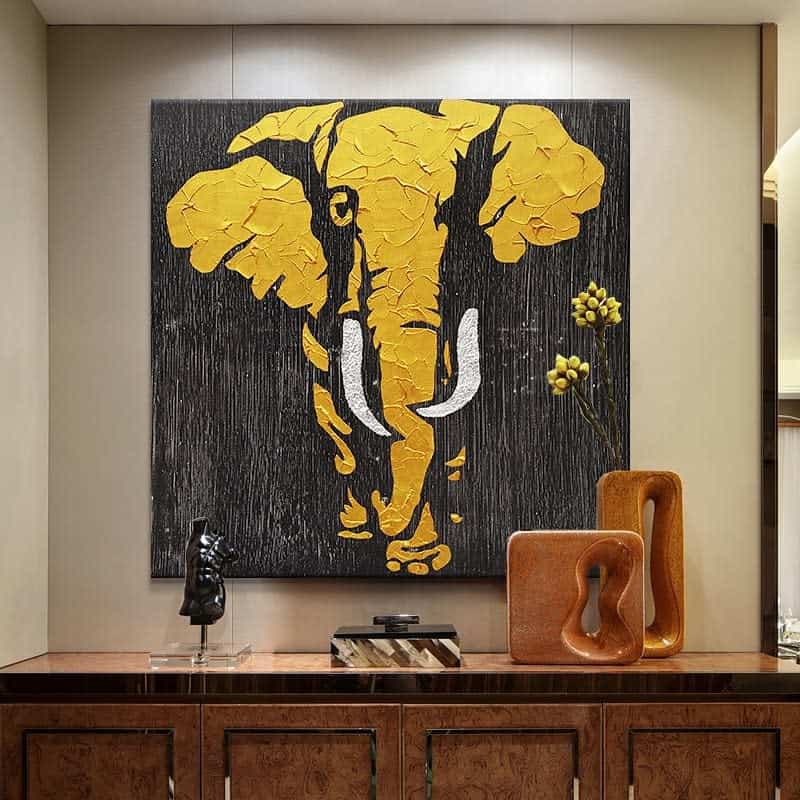 Canvas paintings that extend over two canvases are called diptychs and a single image over three canvases create a triptych. These are a great wall art idea when you want to make a dramatic decor statement over a large wall.
3. Contemporary
Contemporary art is artwork created by artists living today. It reflects current trends, complex issues and events that affect us all. Contemporary wall decor can reflect any number of global cultures and concepts.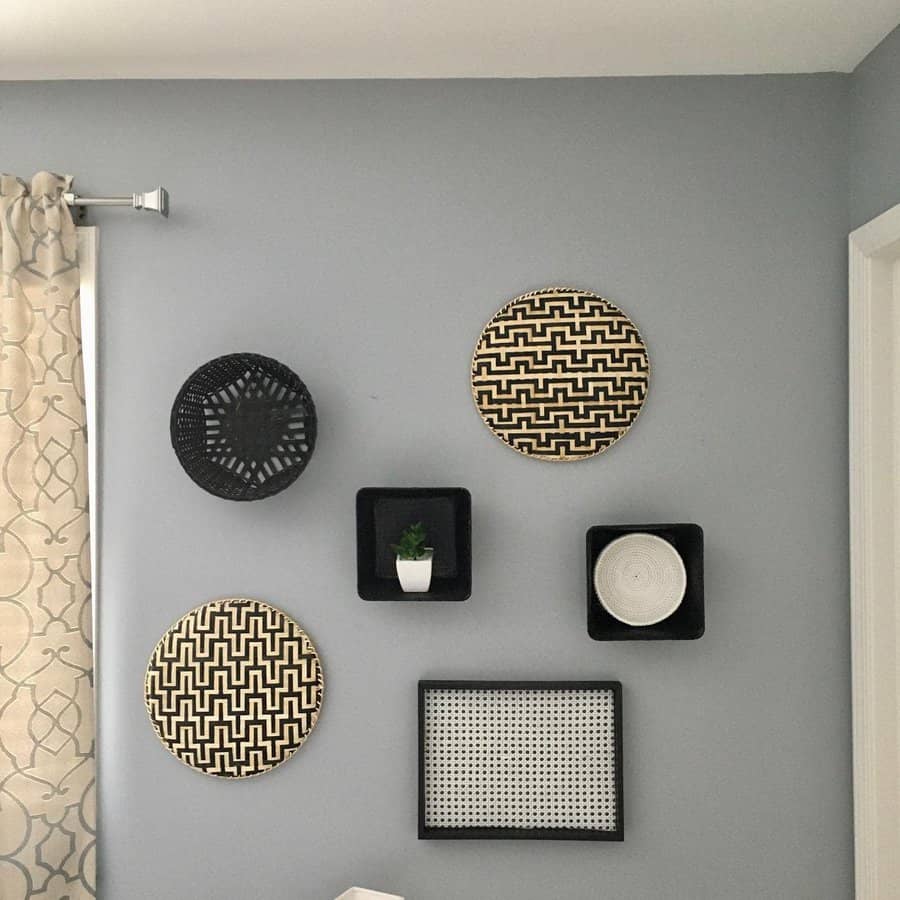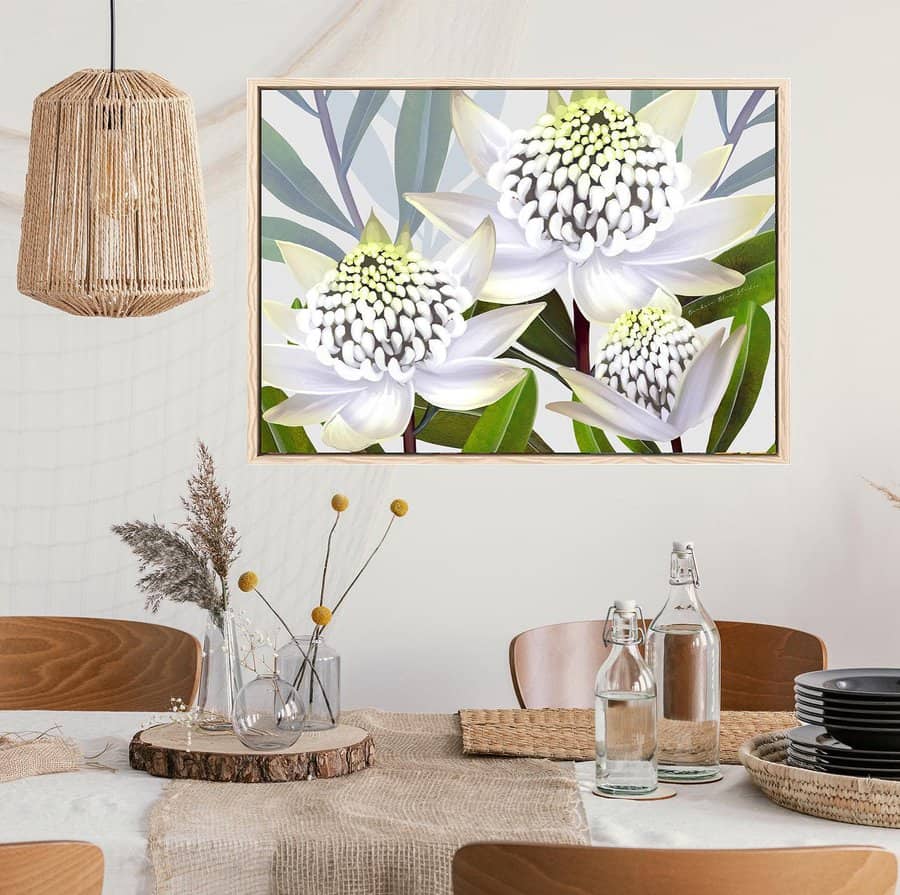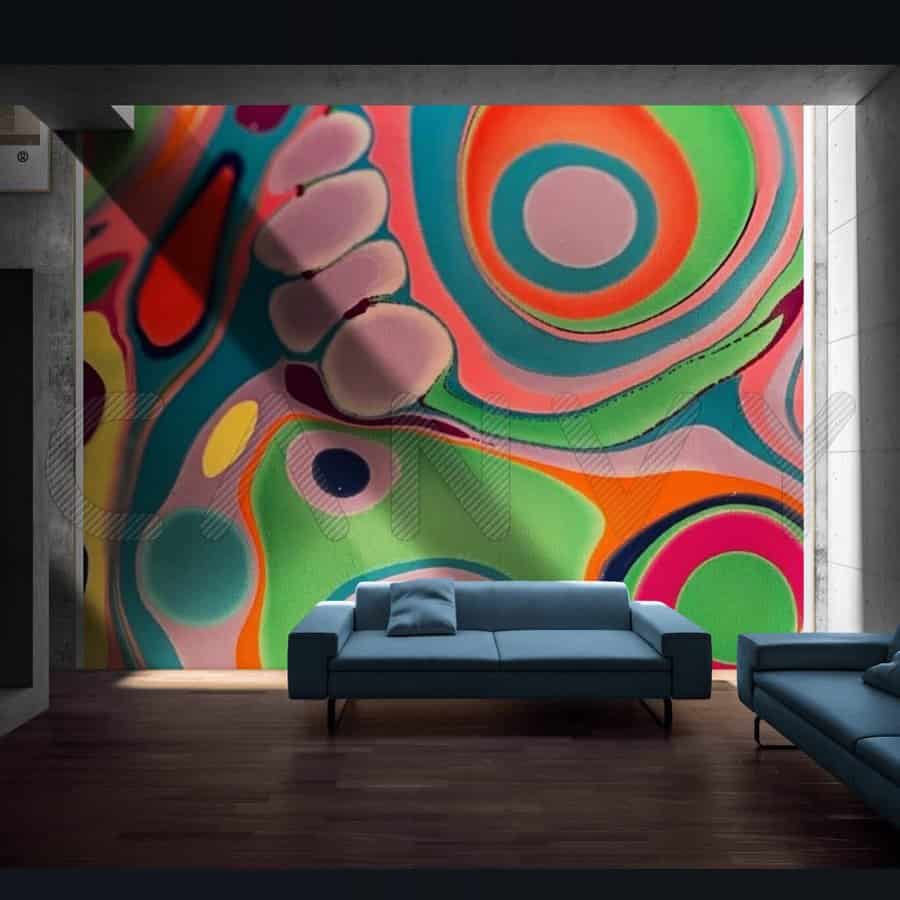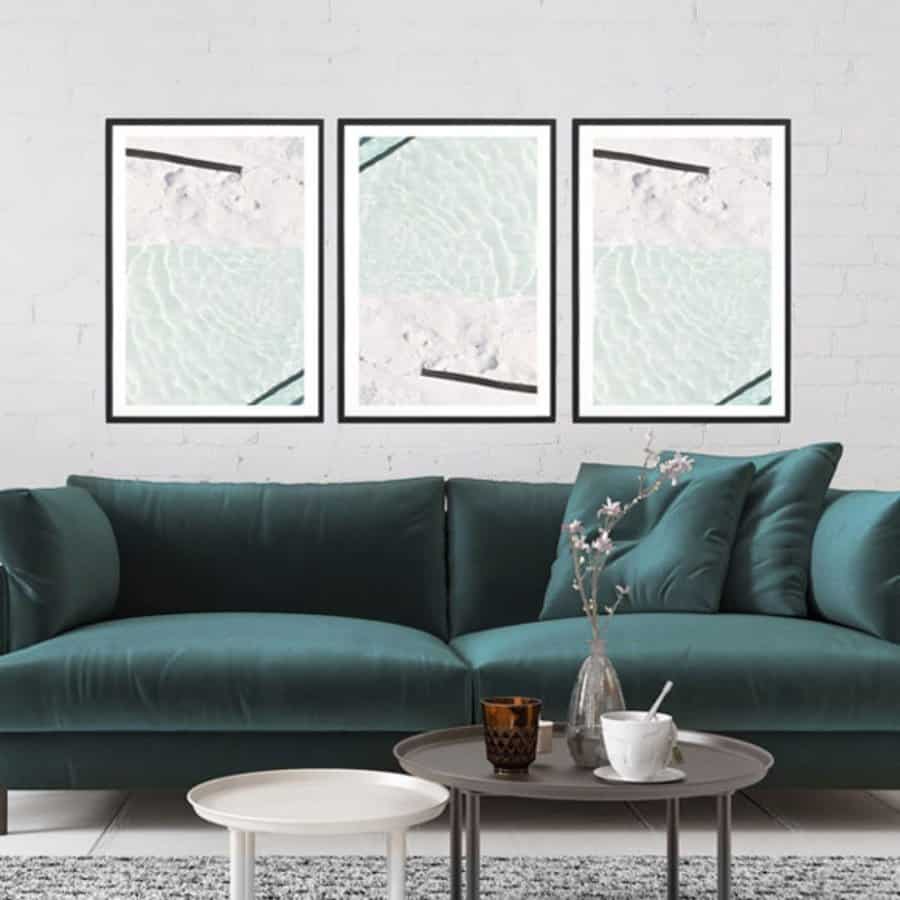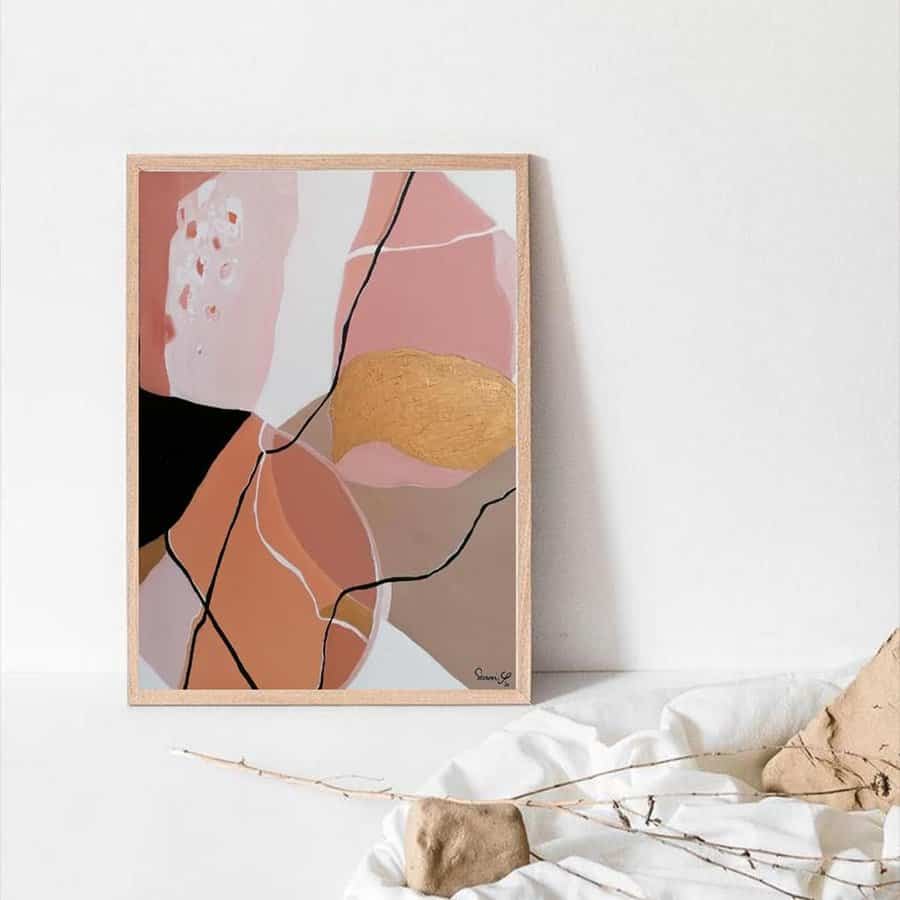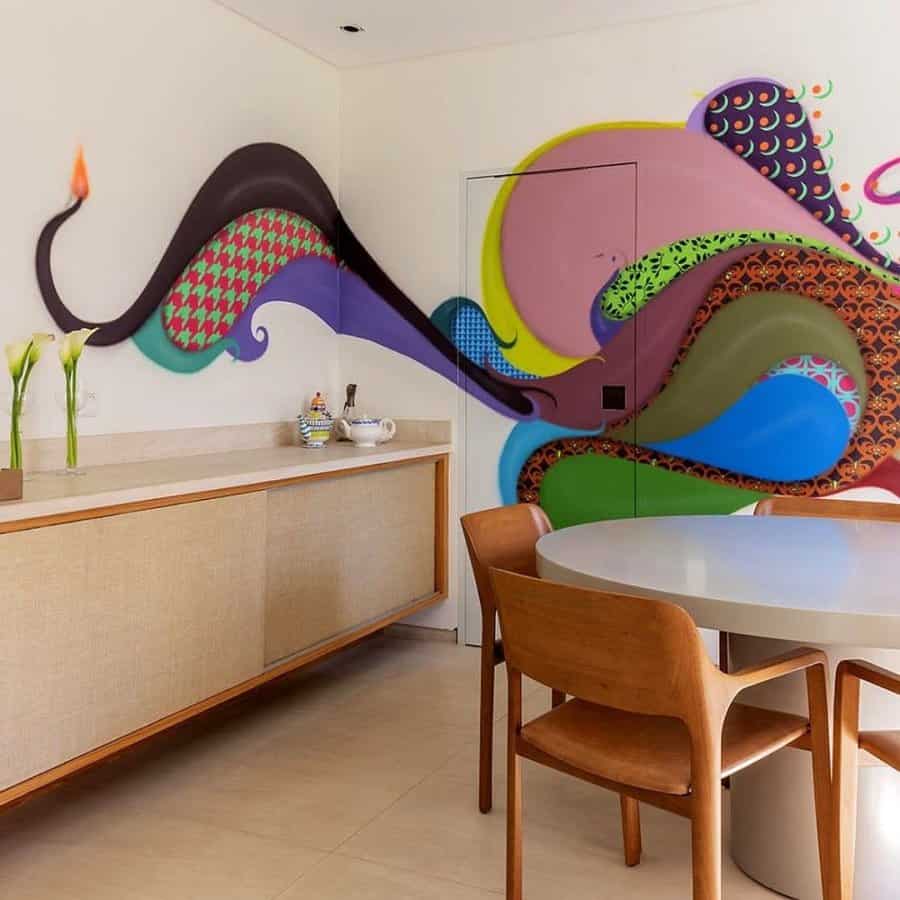 Expect to see current paint colors and textures represented in contemporary pieces. If it's important for your wall art to closely match the rest of the home's decor, this genre may be particularly appealing. Macrame, metal, and woven wall hangings are contemporary wall decor ideas trending now.
4. Creative
All art is creative in its own way, but certain ways of displaying it add an extra layer of creativity. For example, instead of framing a collection of watercolors, hang them on a row of matching clipboards. Stretch gorgeous fabric across an embroidery hoop and work it into your gallery wall arrangement.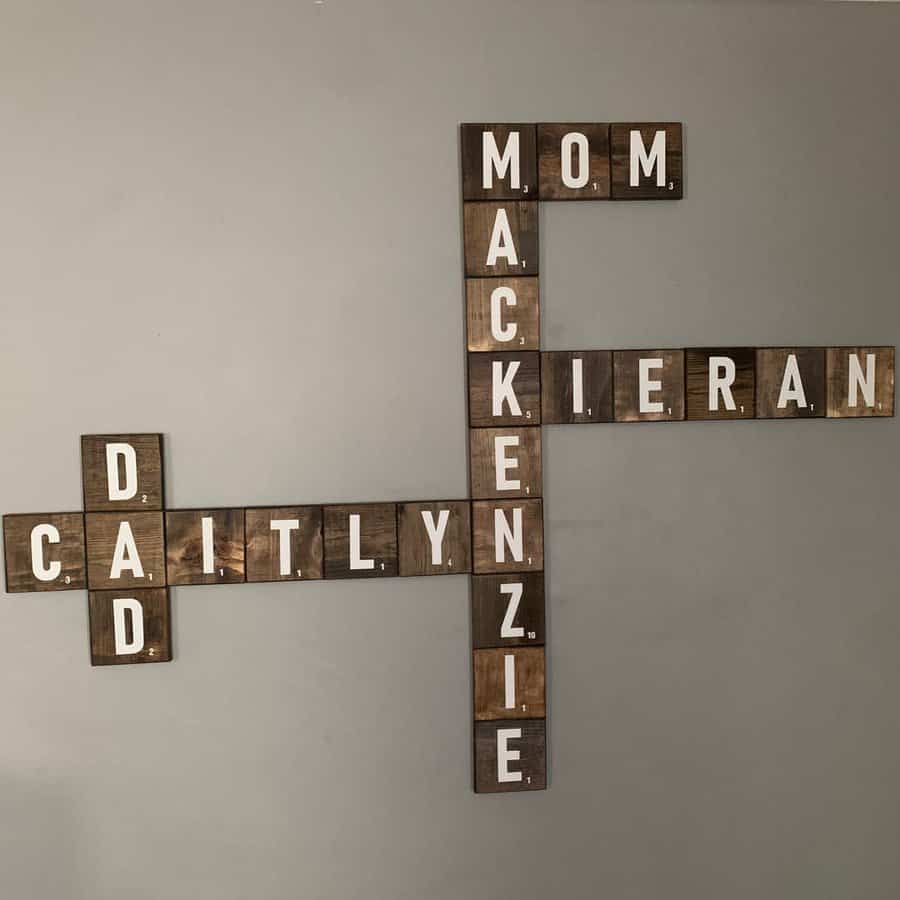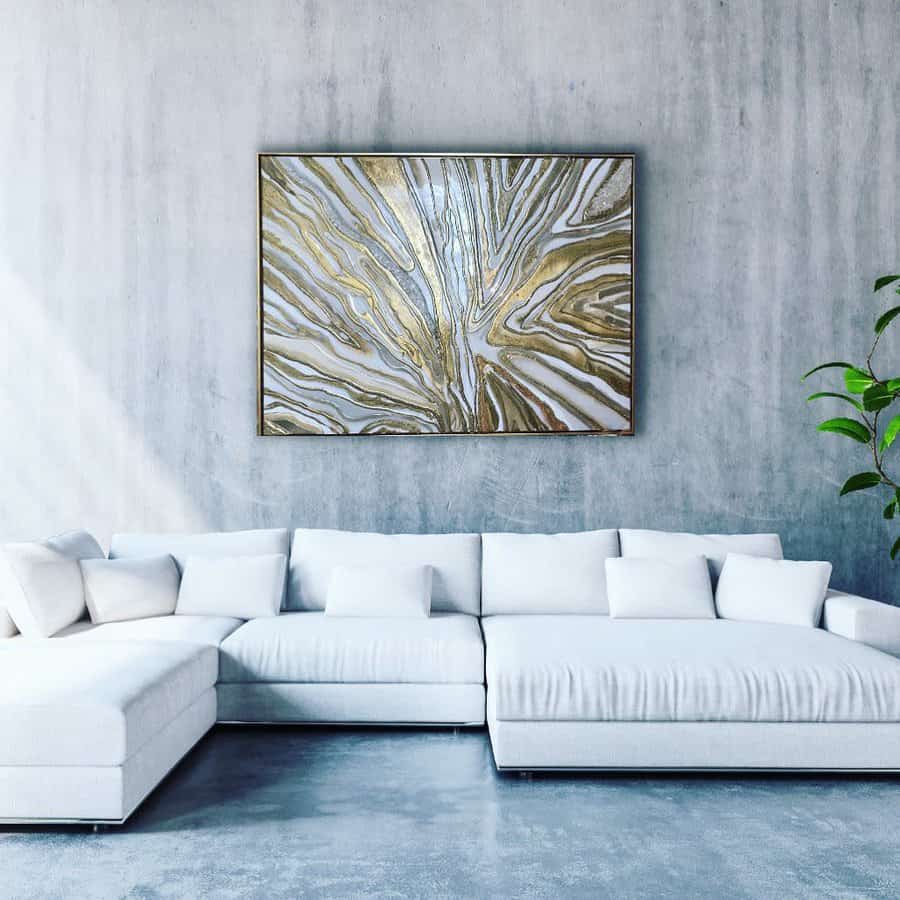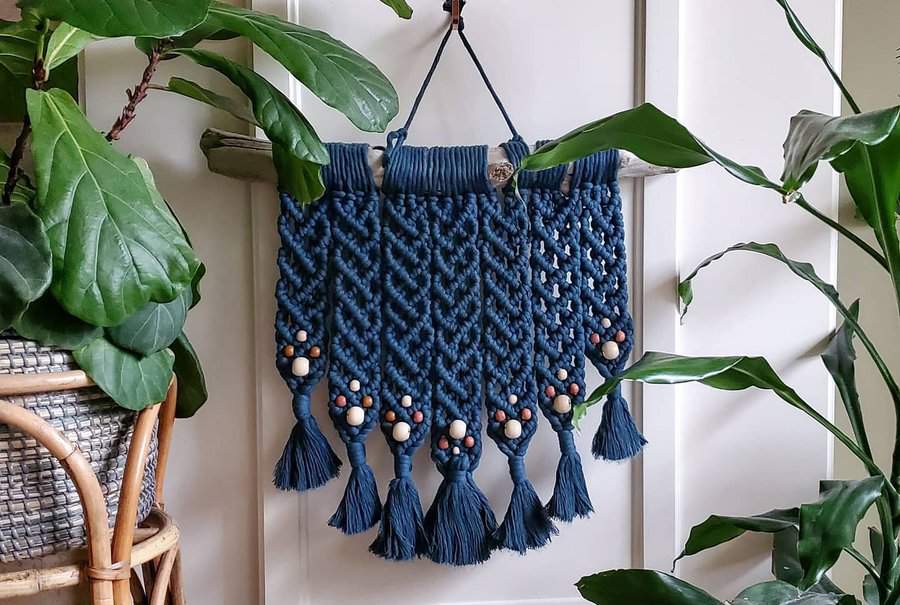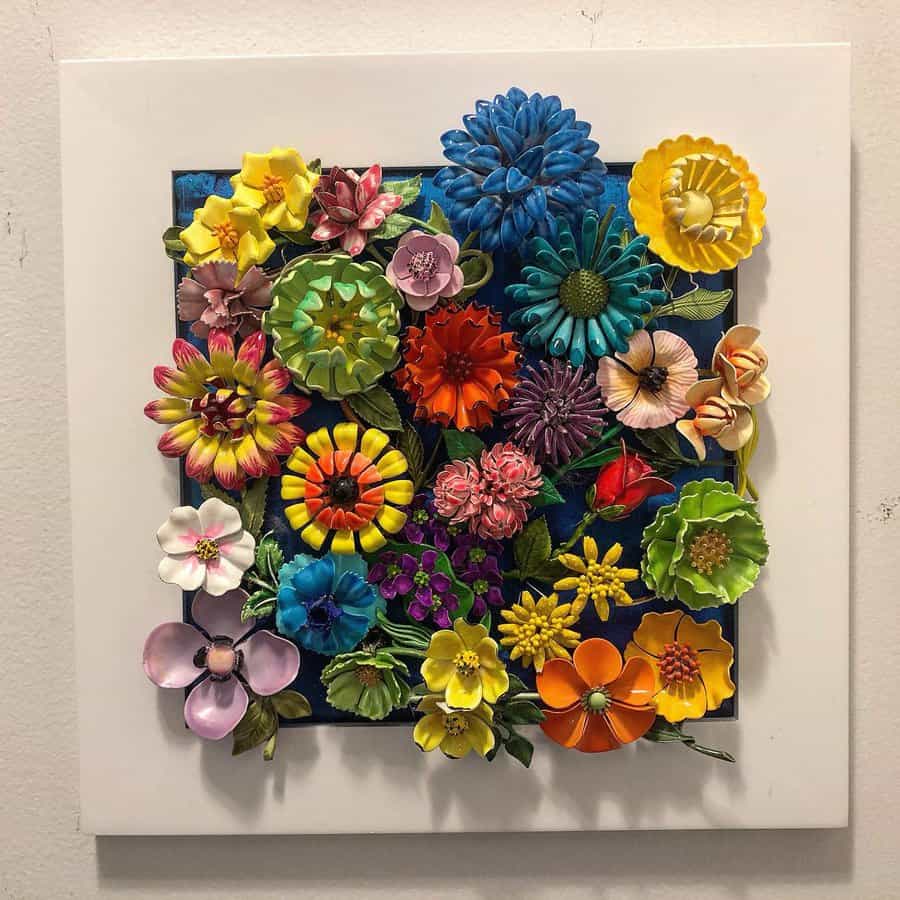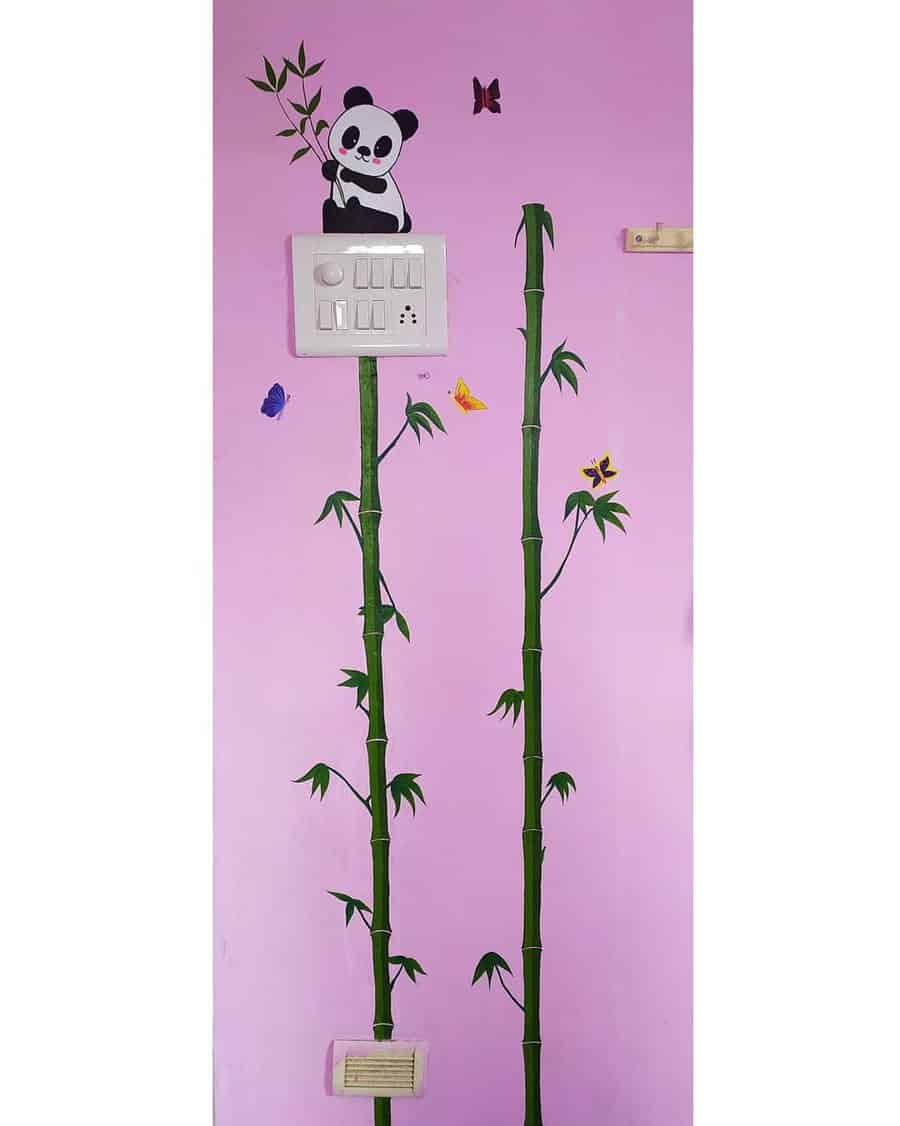 Baskets and other woven pieces are a great wall decor idea in a casual, bohemian room. They look amazing in groups of their own, or integrated on the wall space between other works of art. For a personalized wall decoration idea, arrange oversized Scrabble tiles in a crossword-style display of your family members' names.
5. DIY
DIY wall art options are virtually limitless—and you don't need an art degree or strong DIY skills to create an impressive wall decoration. An old wooden window frame topped with a laurel wreath looks amazing and only requires you to hammer a few nails. Cover a wooden board with a collection of metal flowers for a colorful DIY wall art idea.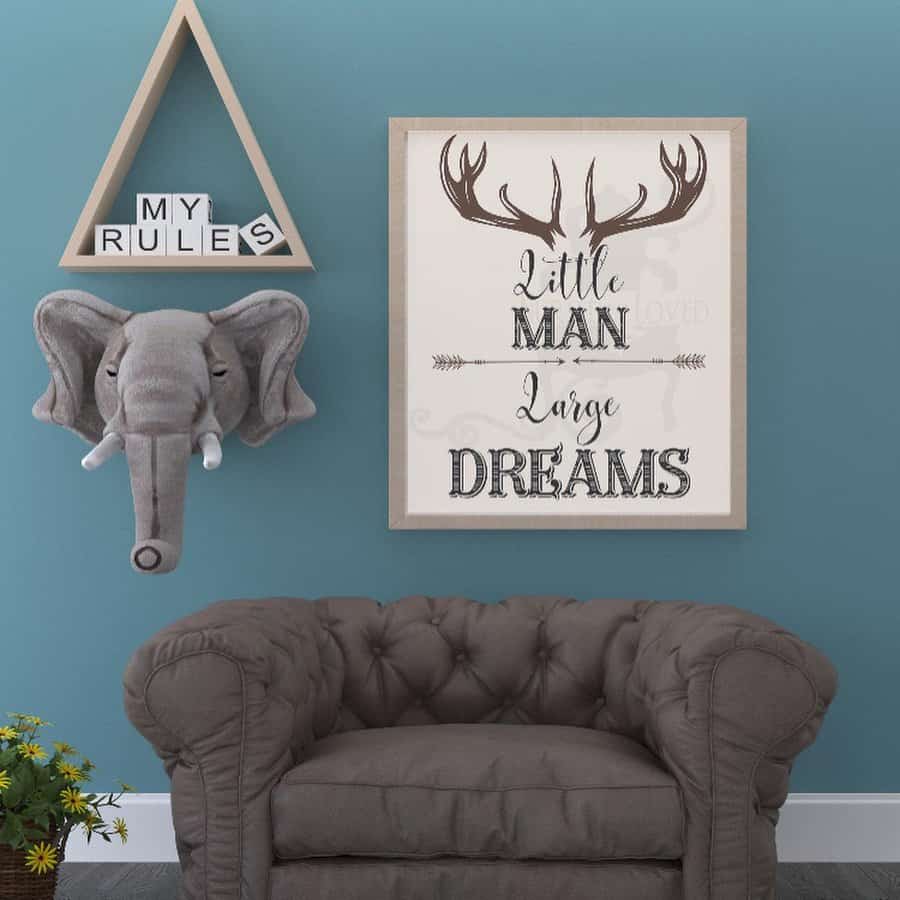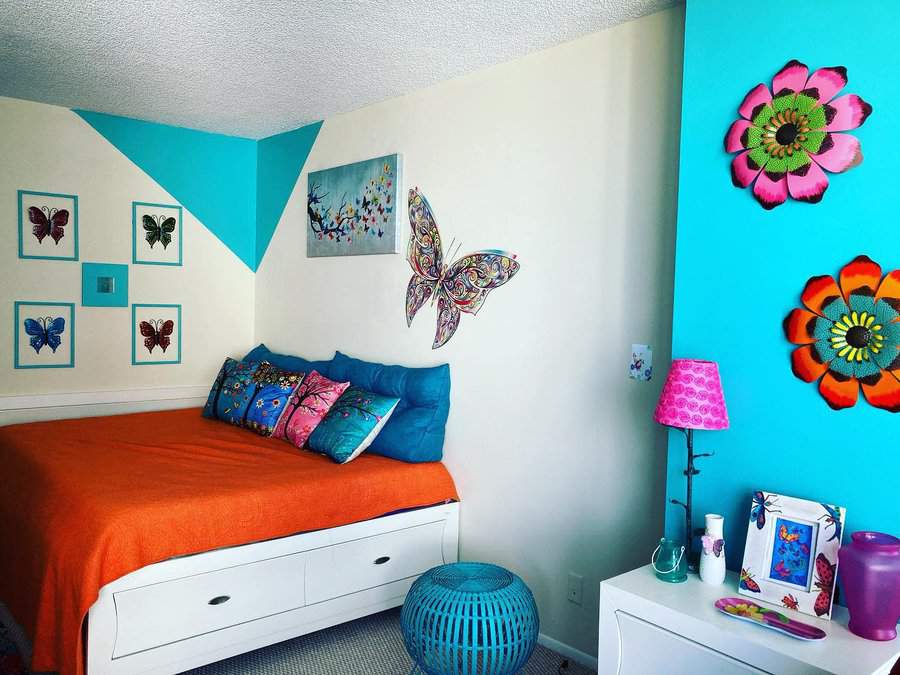 Floating shelves are an easy DIY project in a room that needs wall decor. Creatively arrange baubles and smaller framed photos on these wall shelves, and hang a larger framed print on each side. DIY wall decor is also an affordable way to create a large piece on a tight budget, as shown in this video:
6. Inspirational
Inspirational wall decor has become hugely popular in recent years. Whether it consists of religious images or inspiring quotes, displaying what you find inspirational is a great idea for creating a positive home atmosphere.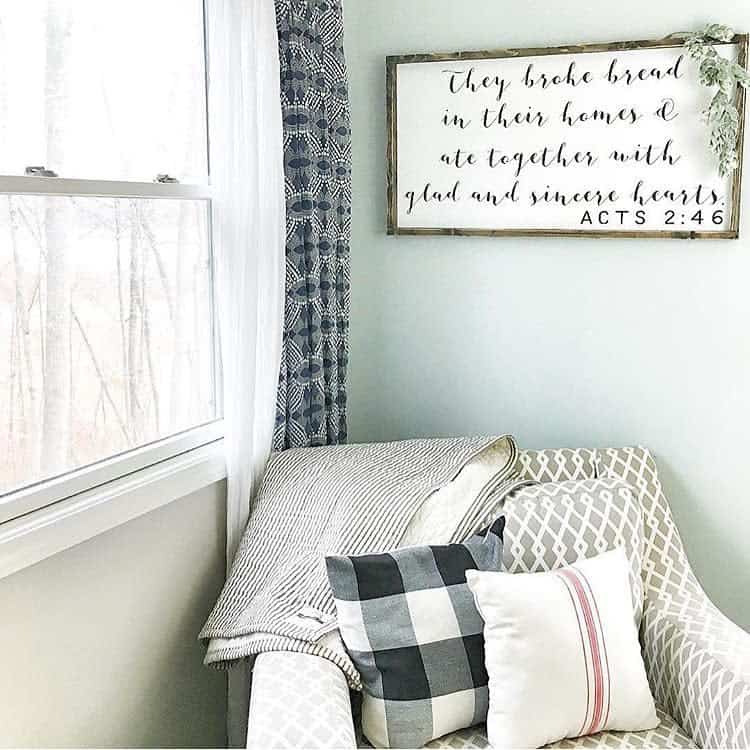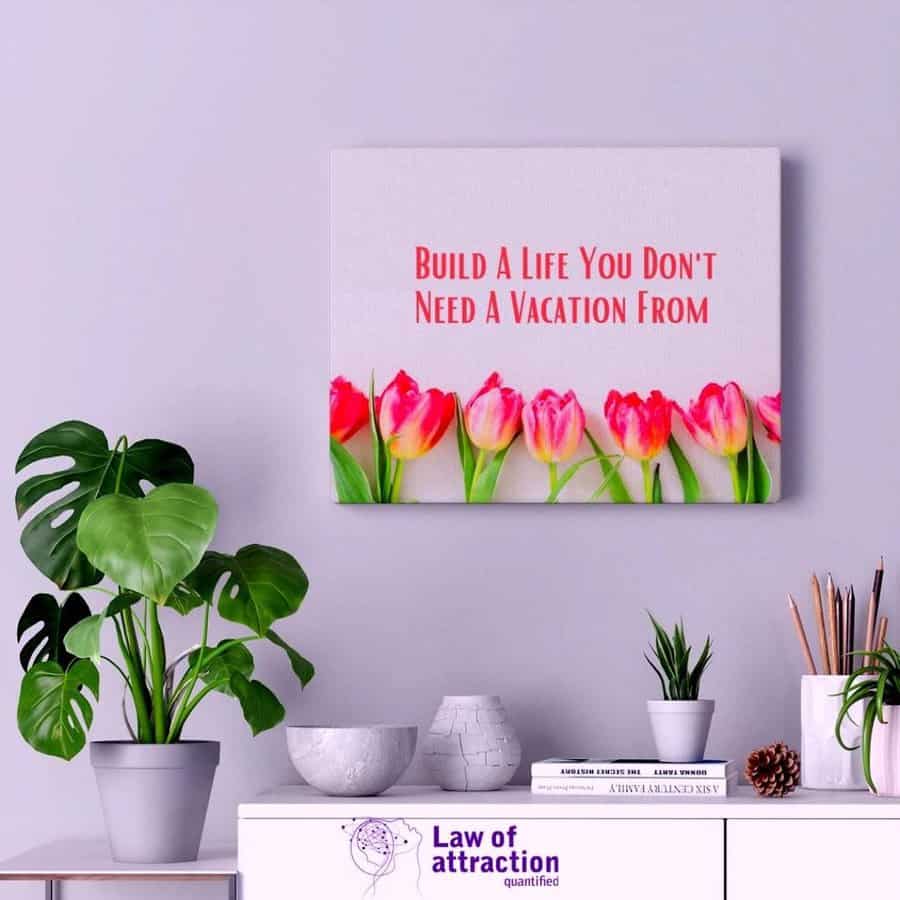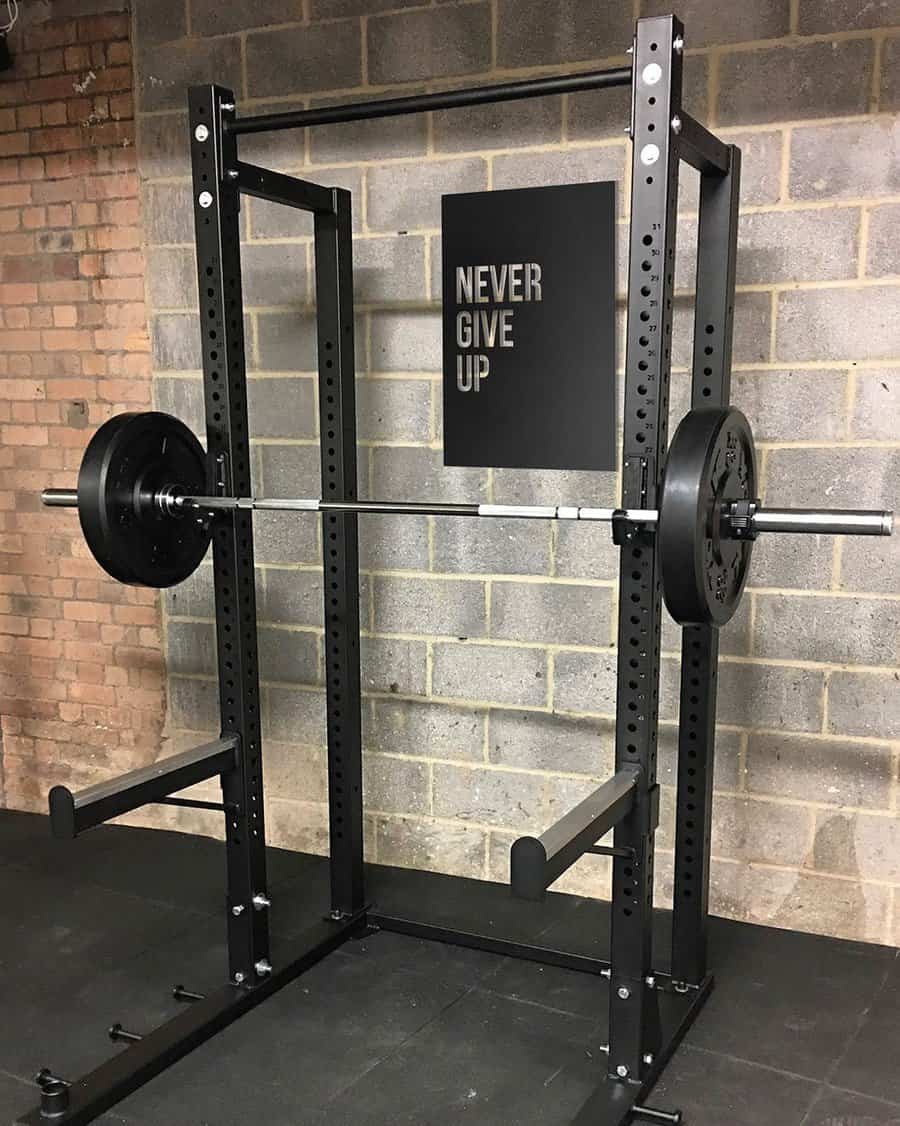 Integrate an inspirational piece or two into a gallery wall over your sofa or headboard. Try to avoid covering an entire wall in inspirational quotes—it can make guests feel like you're shouting at them. Alternate written statements with illustrations or paintings that are equally uplifting.
7. Kitchen
You might struggle to find room for art in the kitchen, especially if it's a small space and you have a lot of upper cabinets. Even so, it's possible to add small pieces of art to brighten your kitchen. Hang a narrow shelf over your dinette and prop small framed food-themed pieces in an attractive arrangement.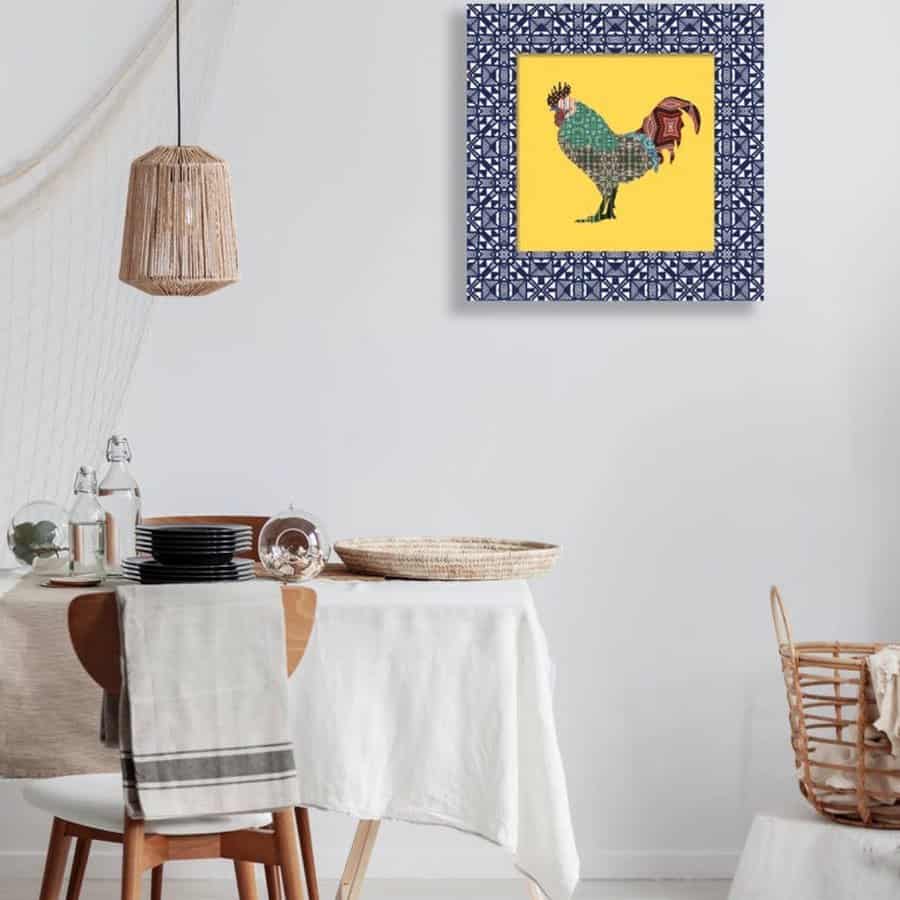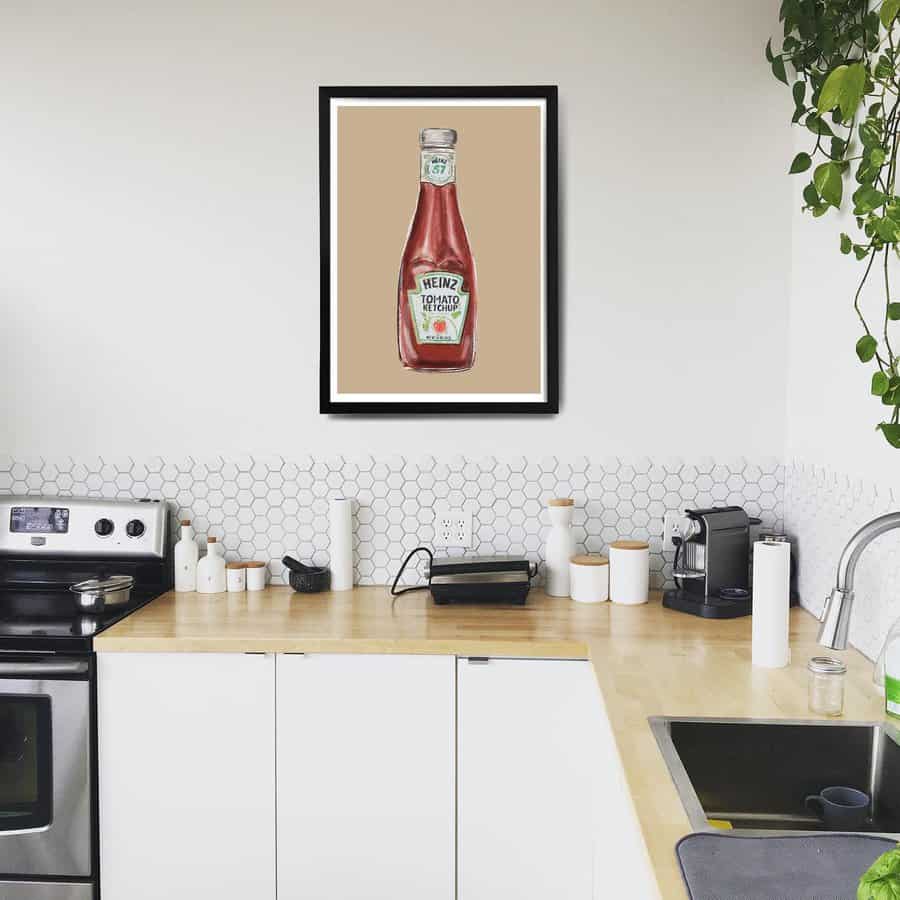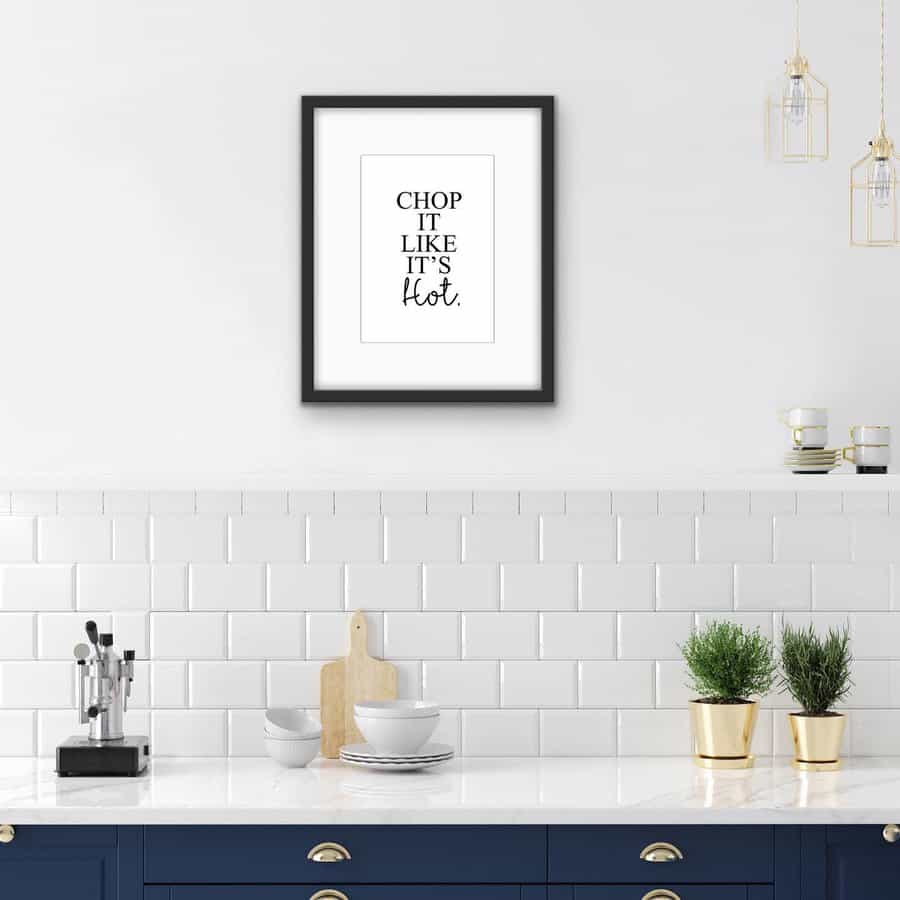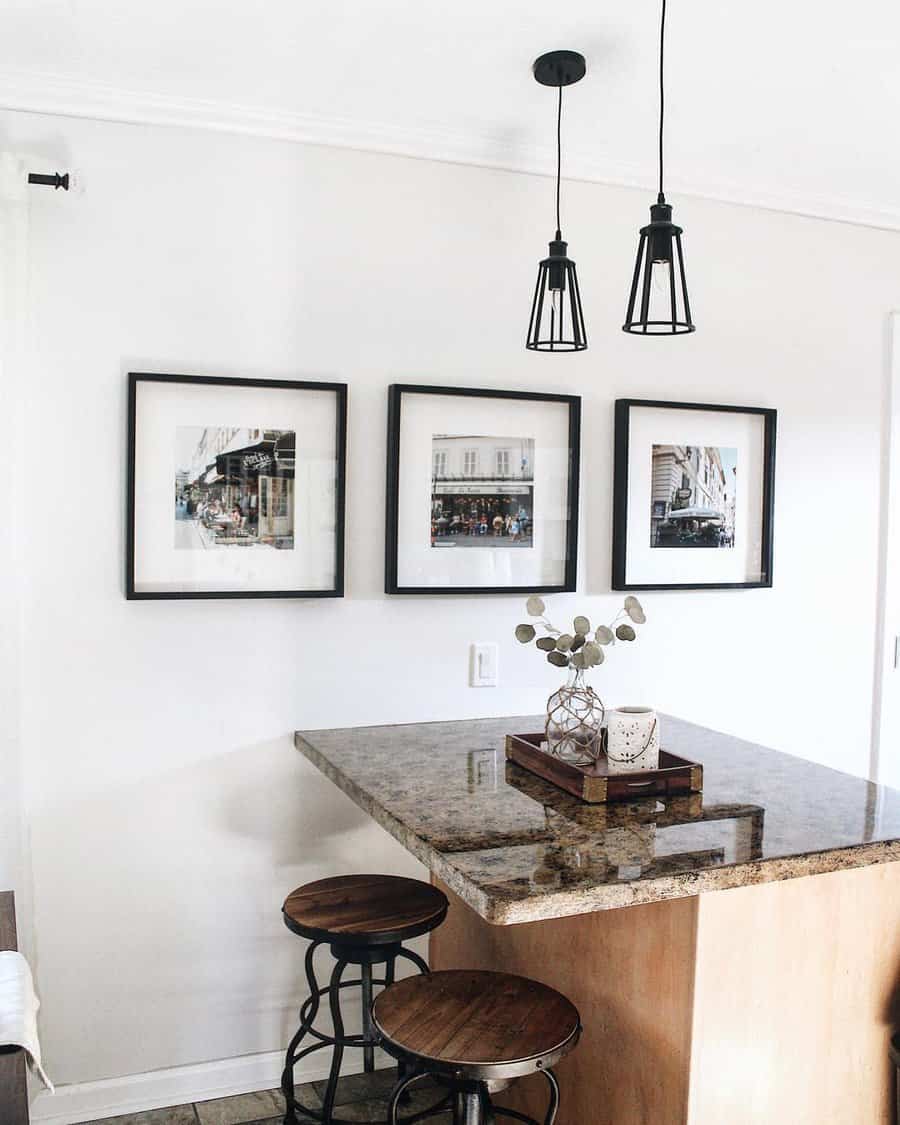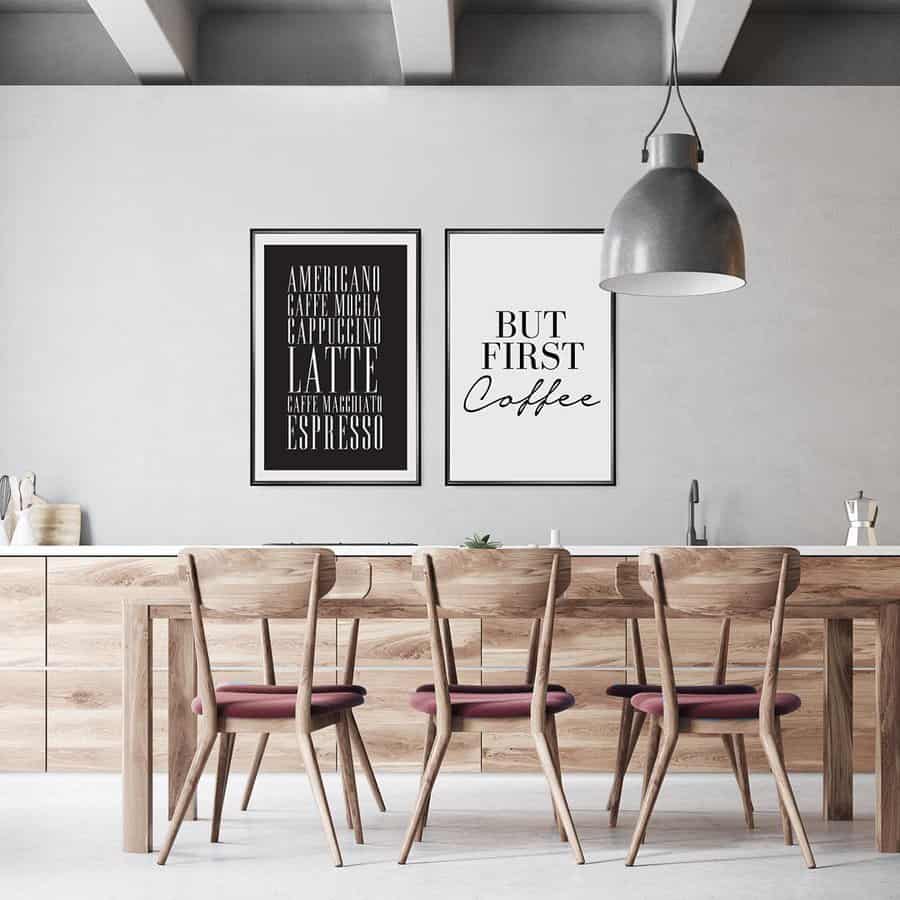 If you have a blank kitchen wall, it's a great place for a kitchen-themed vintage wall art collection. You can also create an accent wall by covering it with contrasting paint or wallpaper.
8. Large
A big plain wall is a great location for a gallery wall display of your favorite photo or art print collection. It's also an excellent spot to experiment with texture, such as shiplap or a faux brick veneer. Once you apply your textured surface, choose a large canvas or textile to take up much of the open space.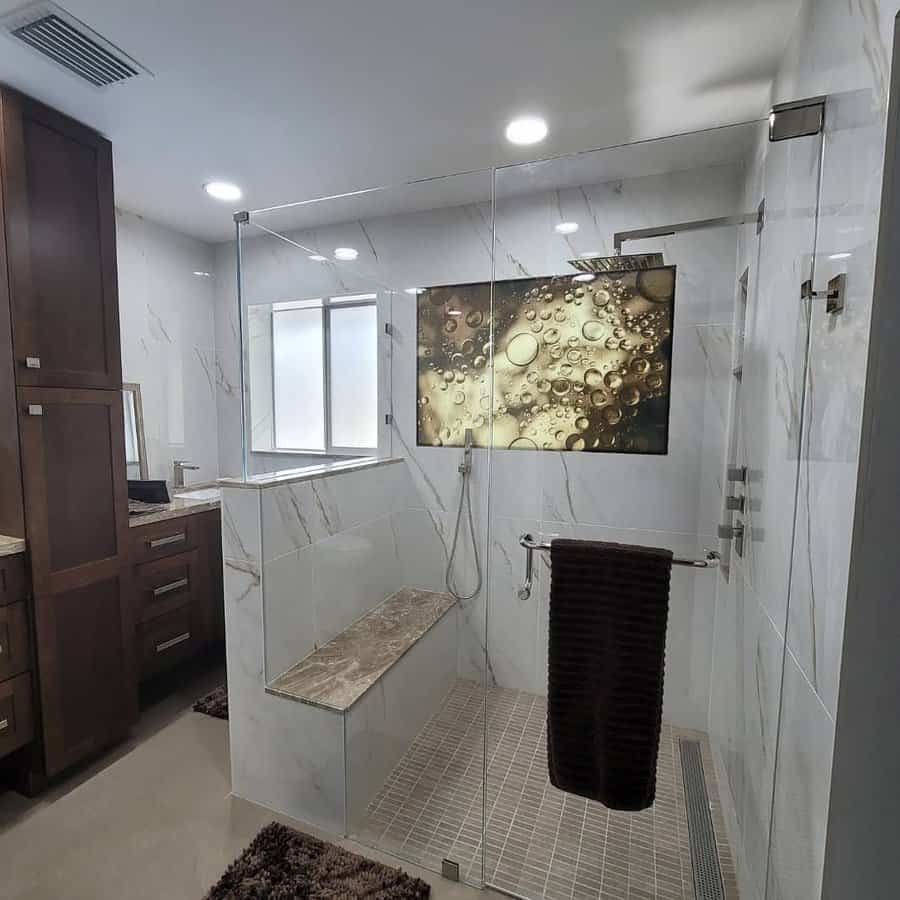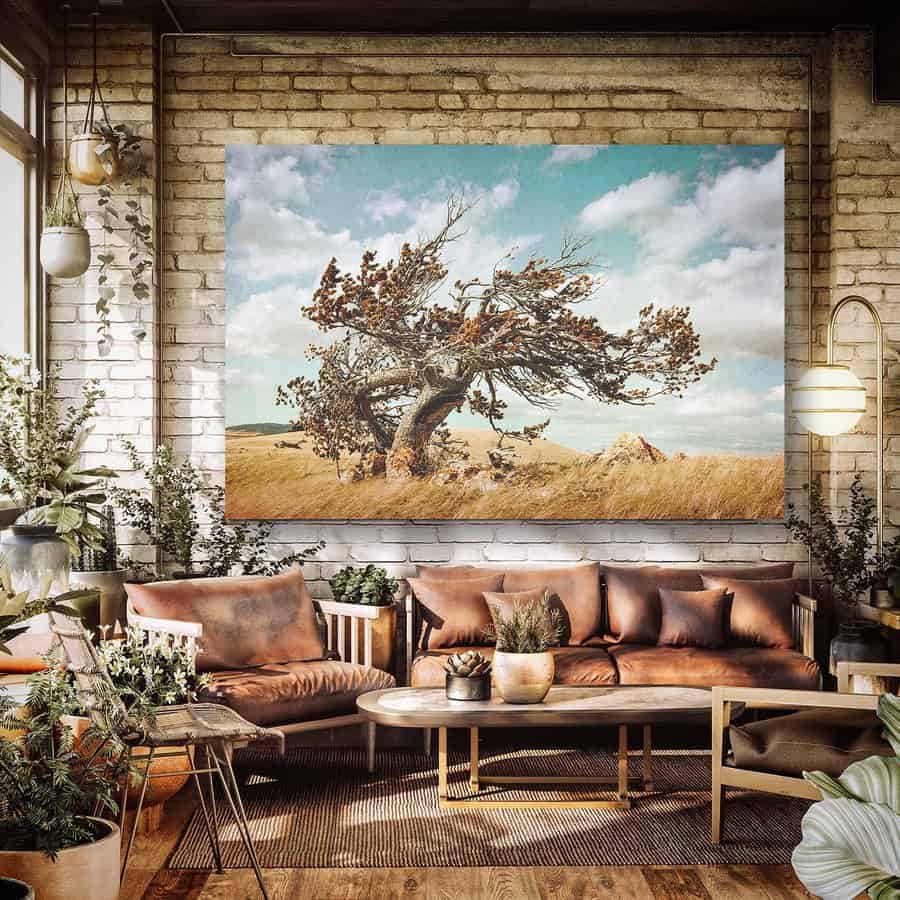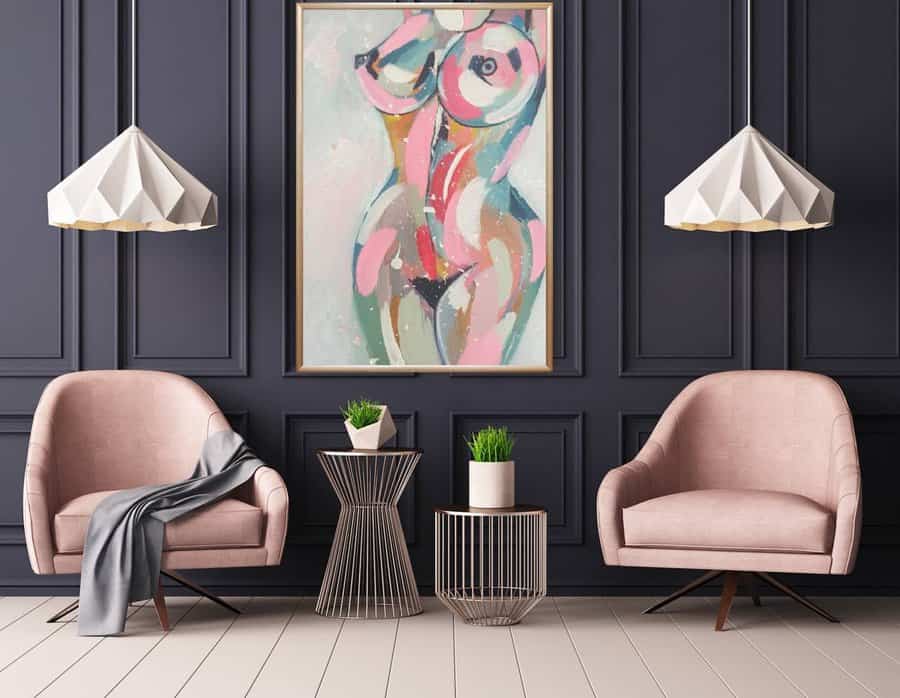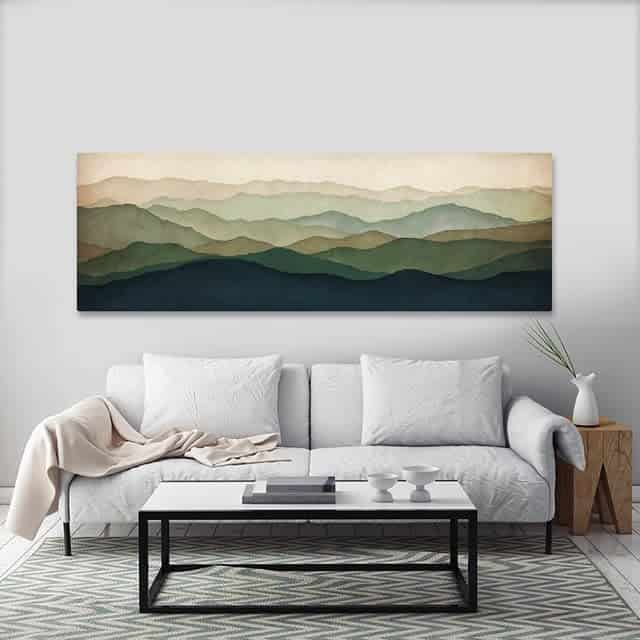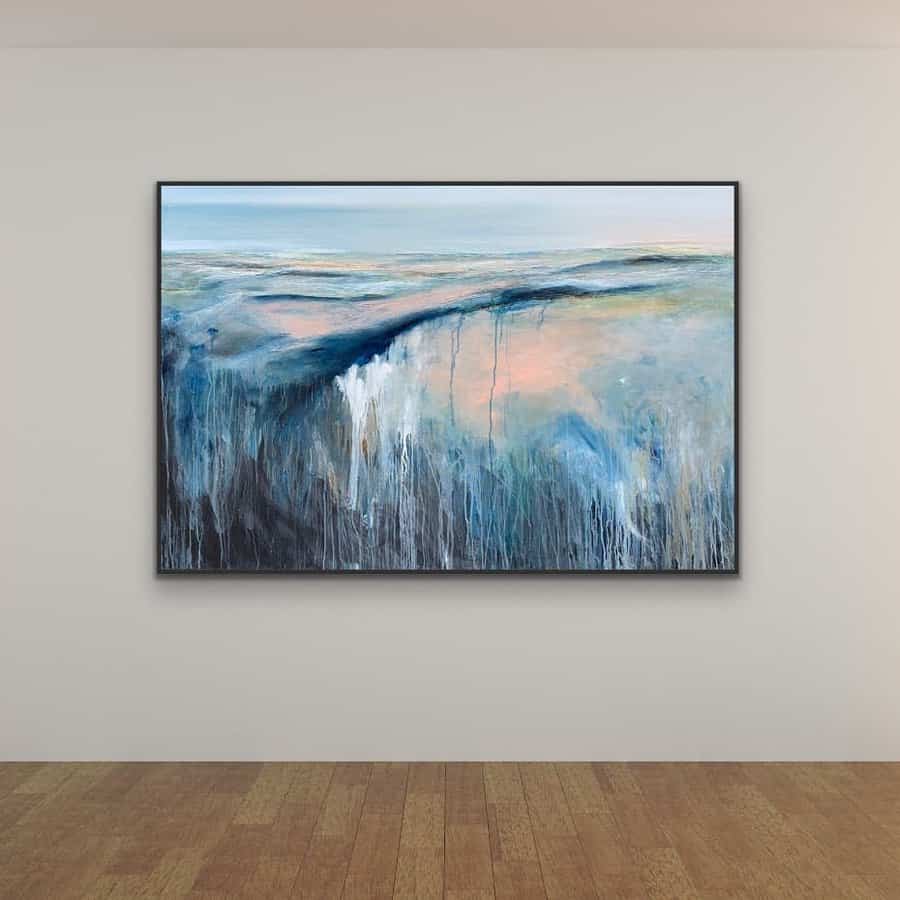 When you have a particularly large wall to fill, consider hanging up a colorful rug instead of traditional wall art. Rugs can add a warm pop of color and additional texture to any room and fit particularly well with bohemian decor. Quilts are another textile that can become excellent large wall artwork, especially in a home with country, coastal, or farmhouse decor.
9. Living Room
Living room walls need art to create a welcoming space. If you have a fireplace, its surrounding wall is a great place to showcase your favorite pieces. Consider turning this wall into a focal point with coffering or shelves. Mount candle sconces on either side of your fireplace for a warm glow at night.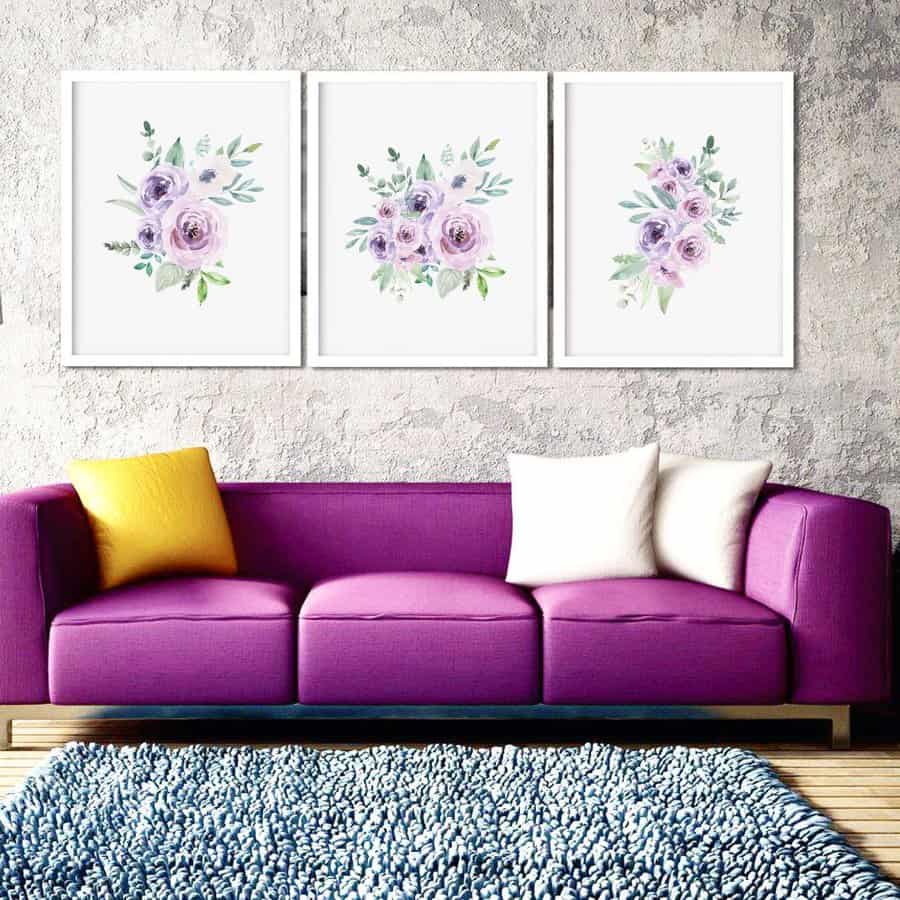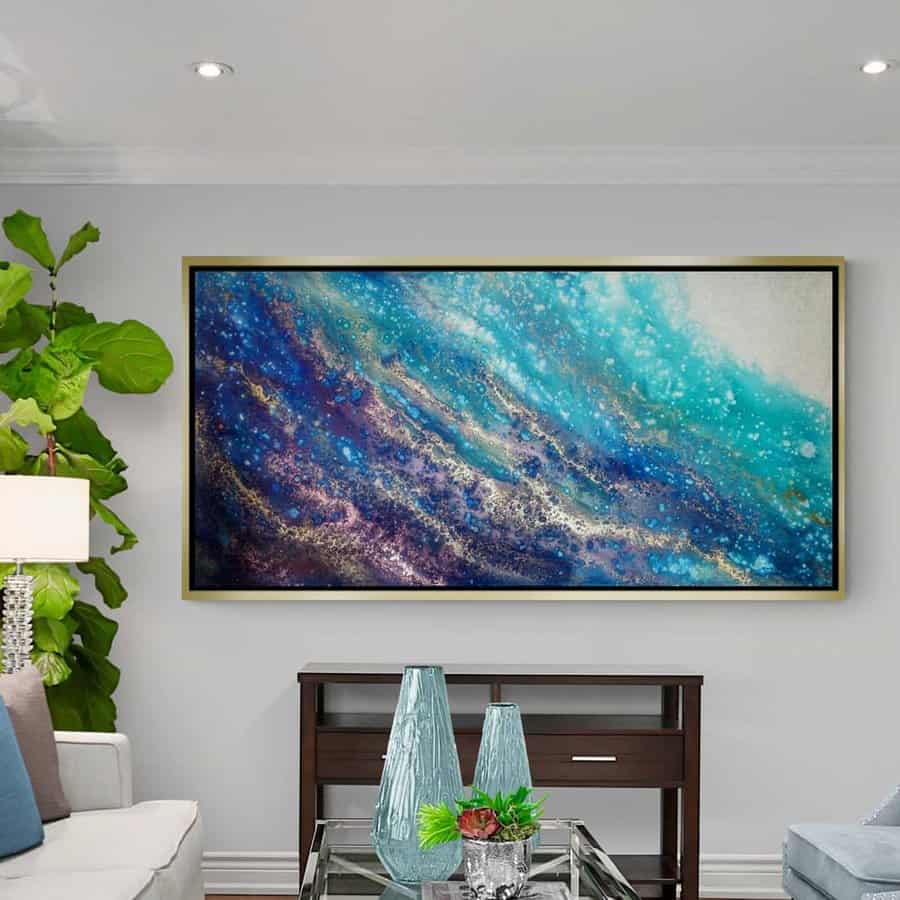 Framed photographs tell your family's story on your living room walls. Show off cute portraits of your kids or pets, or beautiful framed pics of your favorite vacation memories.
10. Metal
Metal wall art pieces add a unique touch to your wall decor. In a modern home, look for a simple metal geometric shape, perhaps powder coated in your favorite color. For a more vintage or cottage decor, look for metal wall art in nature-inspired shapes, such as trees, flowers, stars, or birds.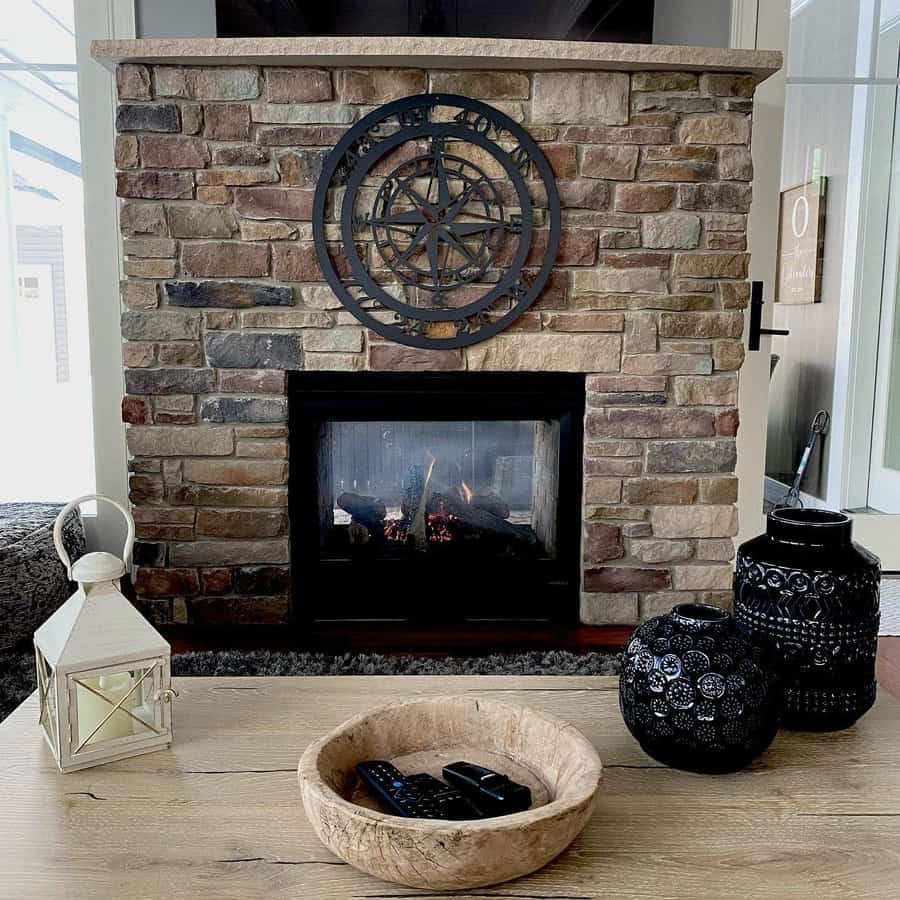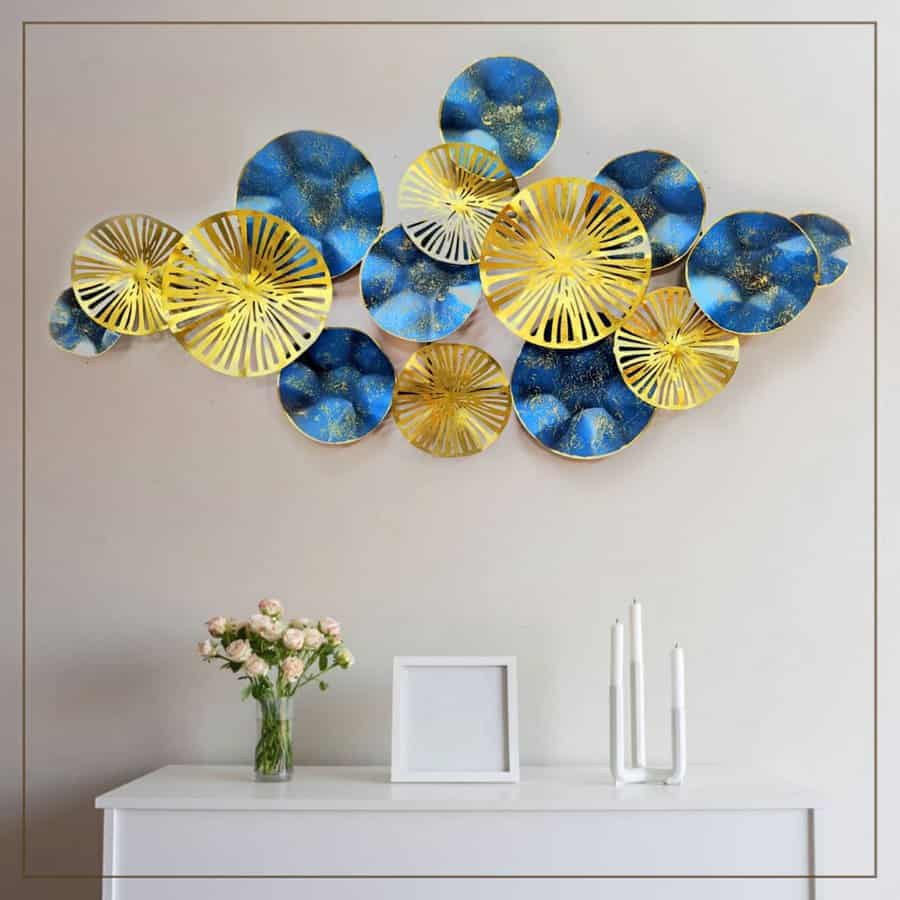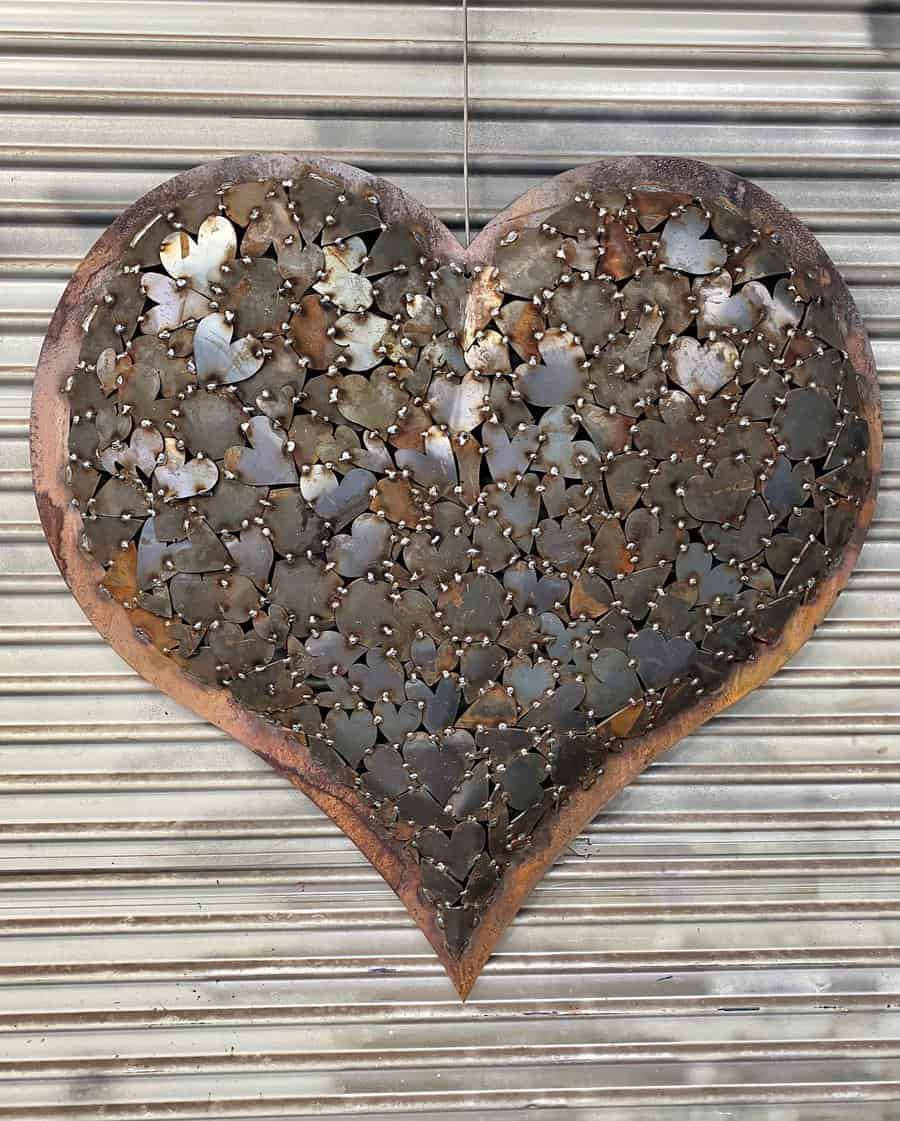 Add metal words or monograms to a gallery wall for a pop of interesting texture. Metal framed mirrors are a great wall accent. Look for ornate frames to coordinate with traditional decor and simple, linear frames for a more modern feeling.
11. Modern
Modern art includes work created between the late 1800s and the 1970s. It is experimental, often colorful, sometimes remarkably simple. The focus is on the lines and shapes that make up the work. Cubism, expressionism, pop art, and surrealism are examples of modern art movements.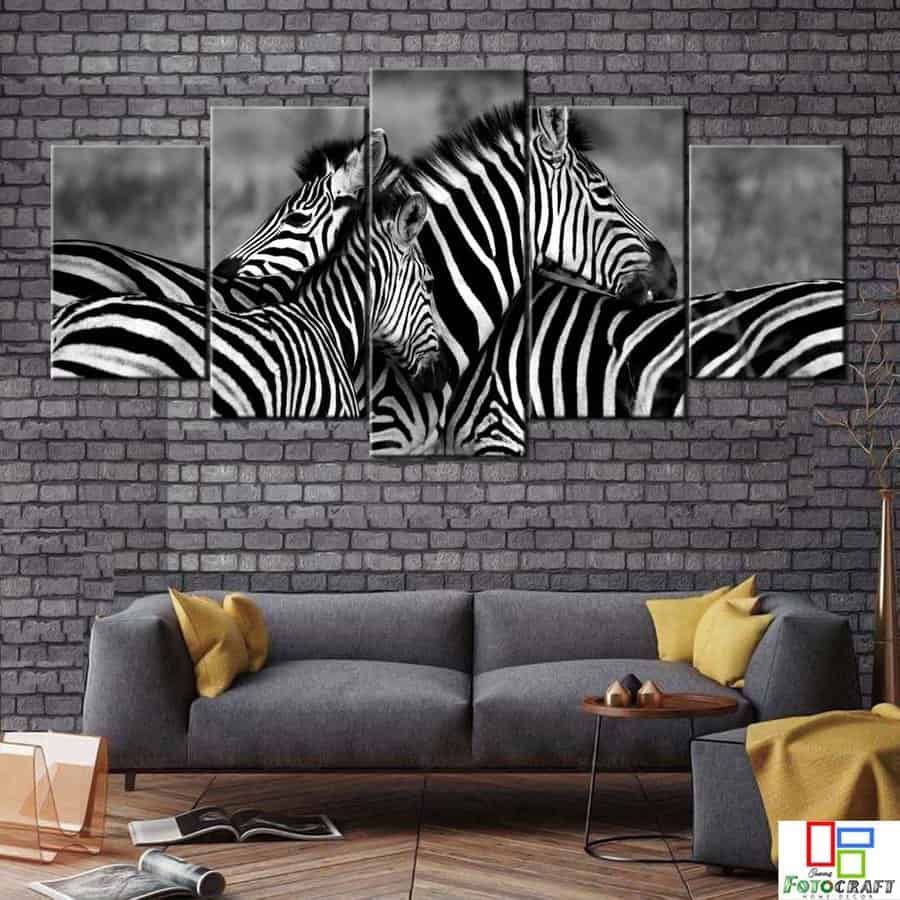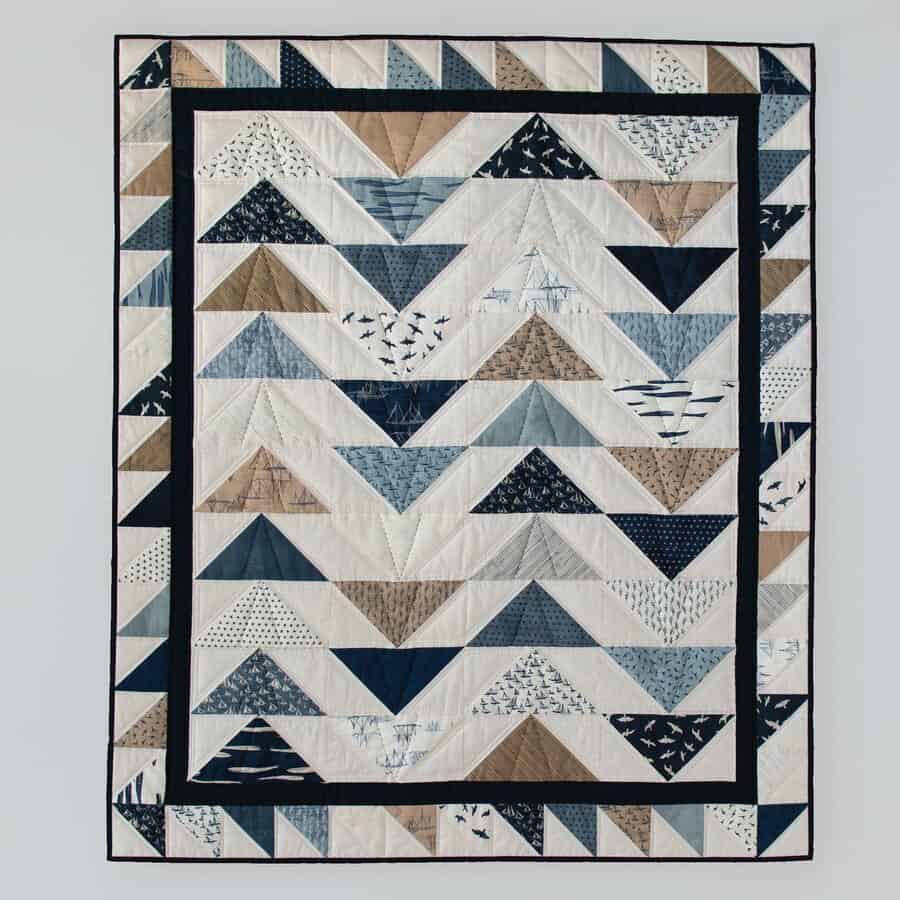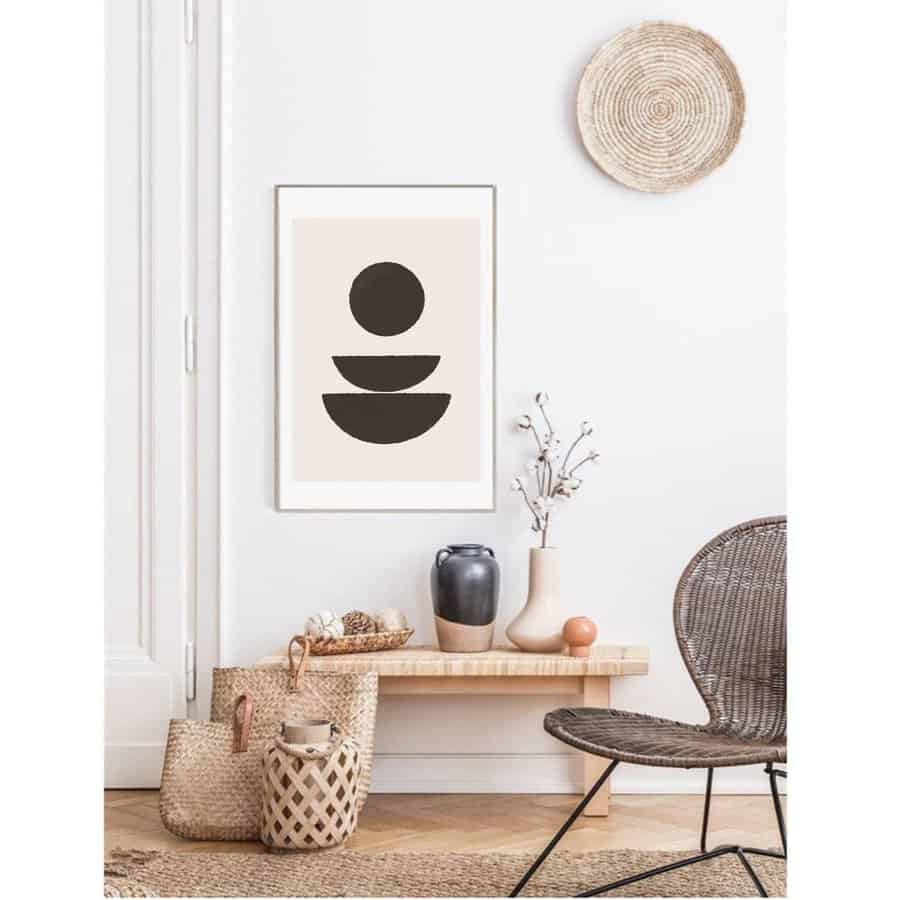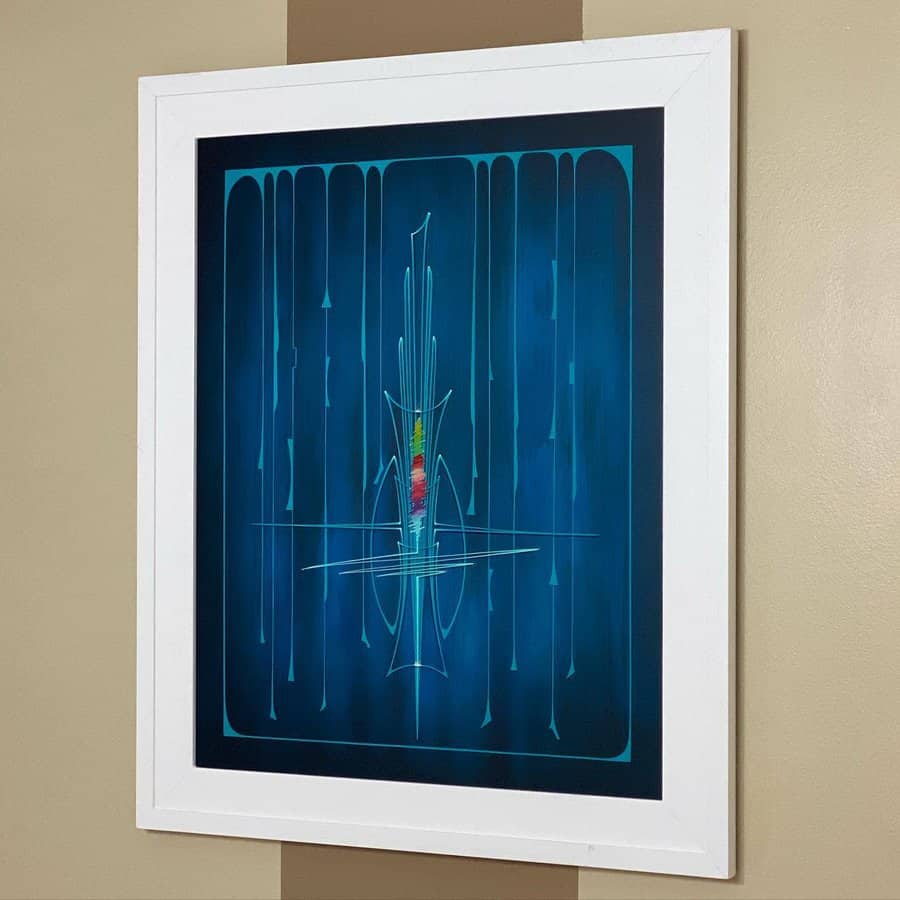 Various non-art wall decor can also work in a modern interior. Prop an oversized large mirror on the floor, leaning it against a blank wall. This makes a dramatic wall accent piece and also helps the room look bigger.
12. Painting
Paintings are an integral part of most home decor. Whether you have the budget for collectible original artwork, or you order reproduction prints online, personalize your space with your favorite paintings and illustrations.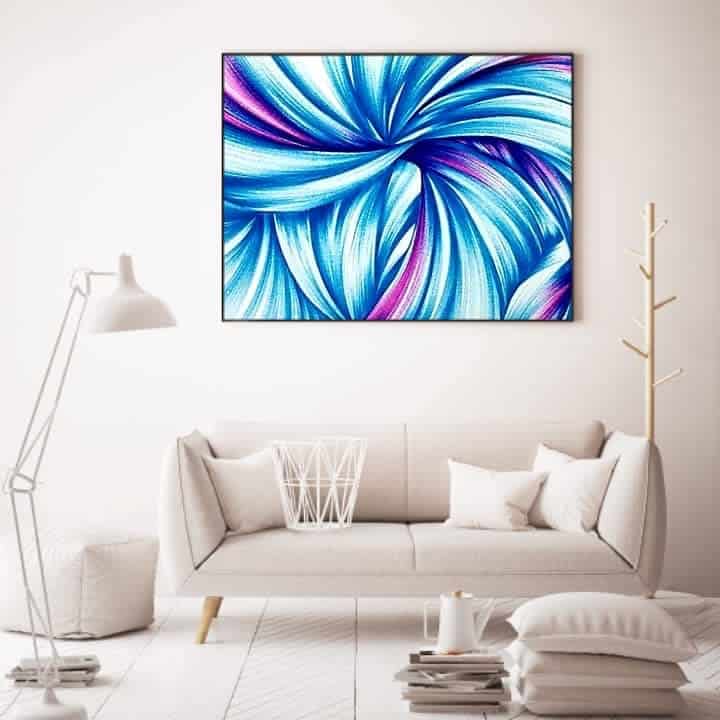 If you can't find artwork that suits you, look online for free painting tutorials or sign up for a local painting class. Your artistic abilities might surprise you and your friends. As a bonus, you acquire an enjoyable hobby that has been proven to increase feelings of relaxation and peace.
See more wall paint ideas here.
13. Sculpture
When most of us hear the word "sculpture," we think of freestanding pieces of art. However, wall-mounted sculptures are an attractive way to add interest and dimension to any room. In fact, many of your favorite classic sculptures are available in smaller, wall-mounted versions. You can also find premade wall murals that depict sculptures created by famous artists.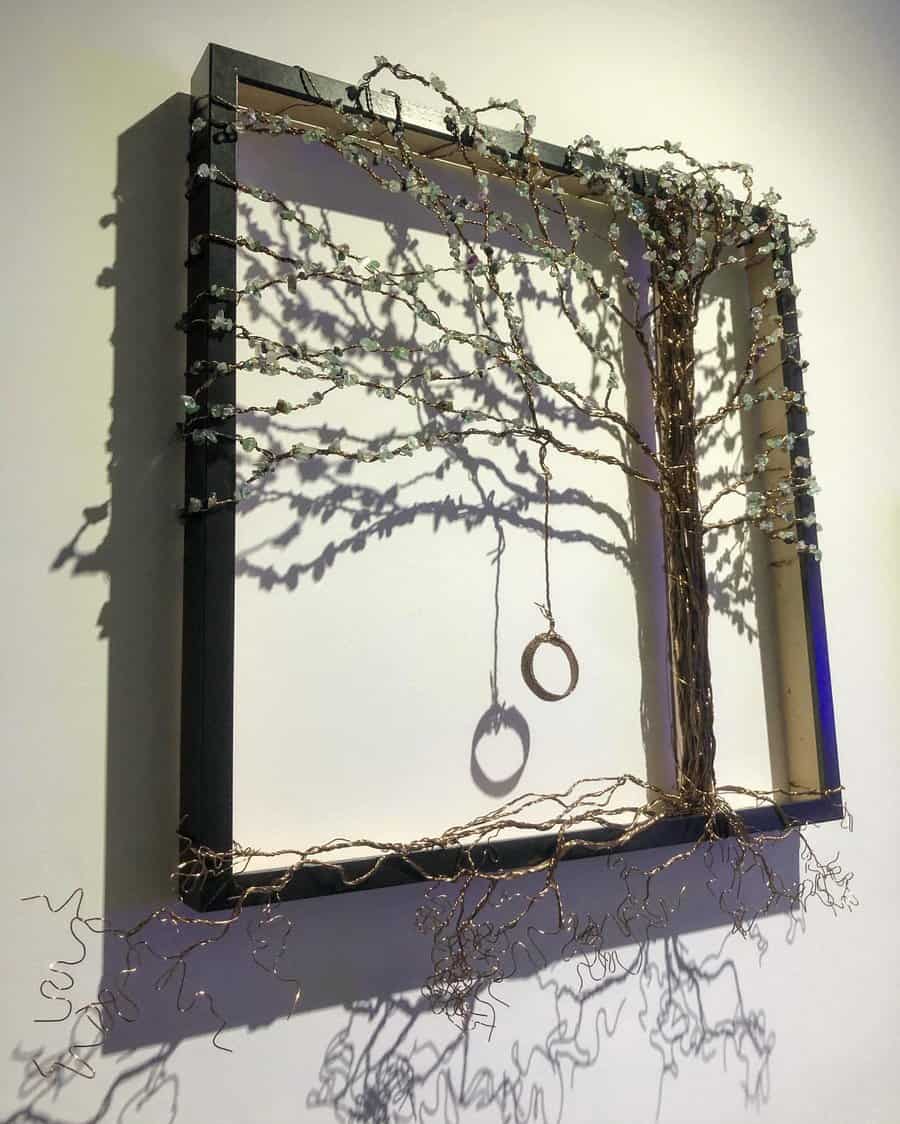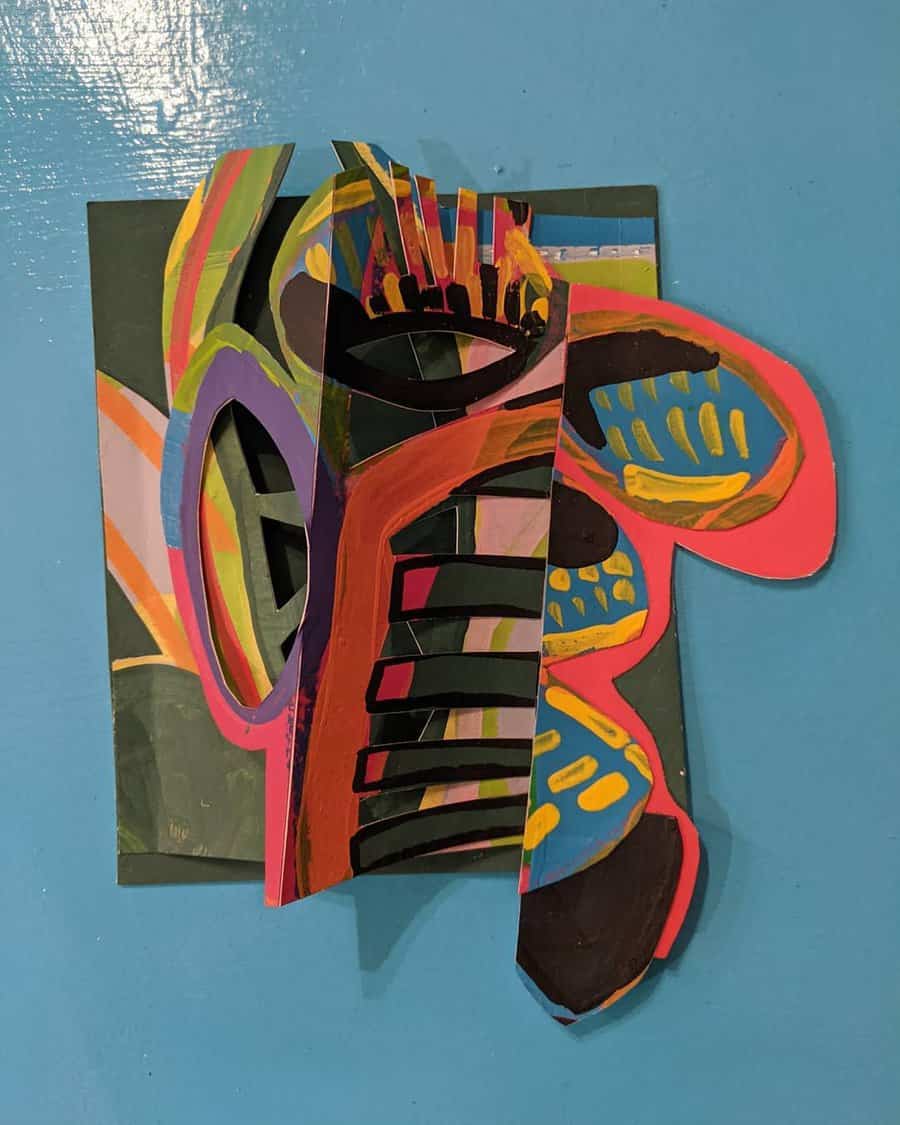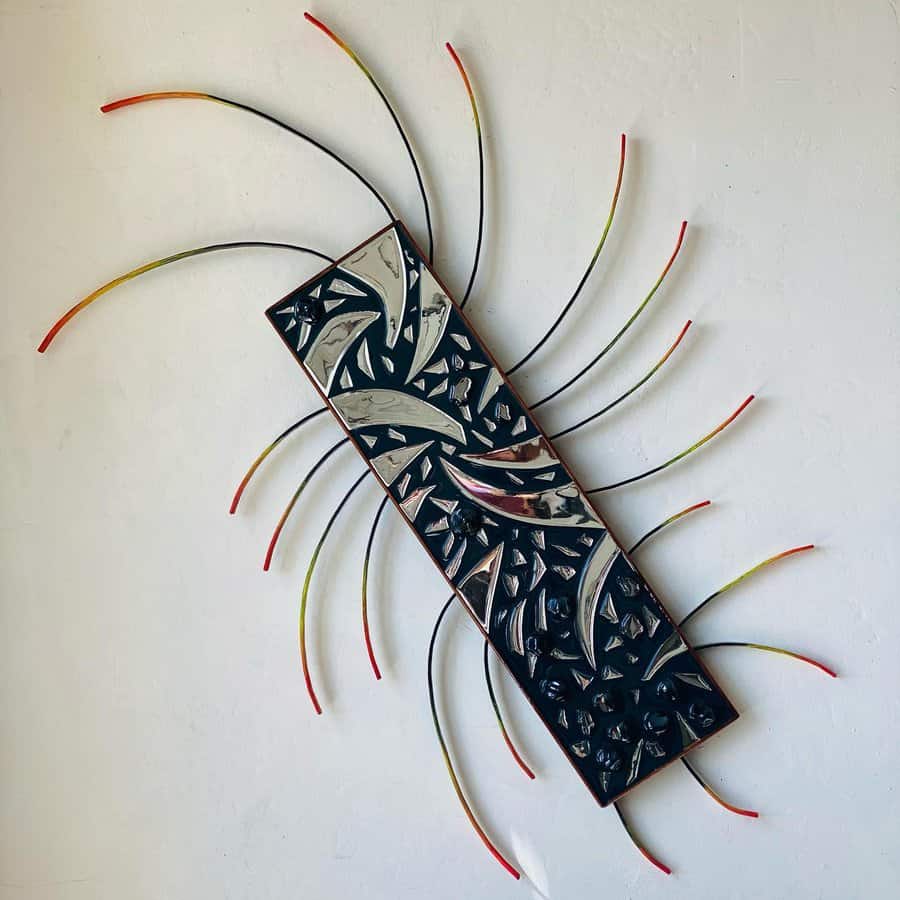 Abstract wall sculptures integrate well into modern and minimalist spaces. These pieces are often made of glass, metal, or natural materials and focus on line and motion instead of replicating existing objects.
Wall Art FAQs
What's the best way to decorate a large blank wall?
There is no "one best way" to decorate a large bare wall. So much depends on your interior design style, your budget, and your taste in wall art. Frame and arrange a big collection of botanical prints in a formal living or dining room. Consider mixing and matching a variety of wall art ideas, such as painted canvases, metal decor and a woven wall hanging.
How do you arrange pictures on a wall?
After you gather an assortment of gallery wall artwork, lay them out on a floor or large table. Arrange them in a way that suits you, keeping in mind that an organic arrangement is more interesting than a perfectly symmetrical one.
Unroll kraft paper and trace around each picture frame. Cut out these templates and hang them on the wall with painters tape, three to six inches apart. Make sure any heavy pieces are centered over wall studs. Mark where the hangers should go and hammer your nails through the kraft paper. Starting at the center of your arrangement, remove the paper and hang your pictures.