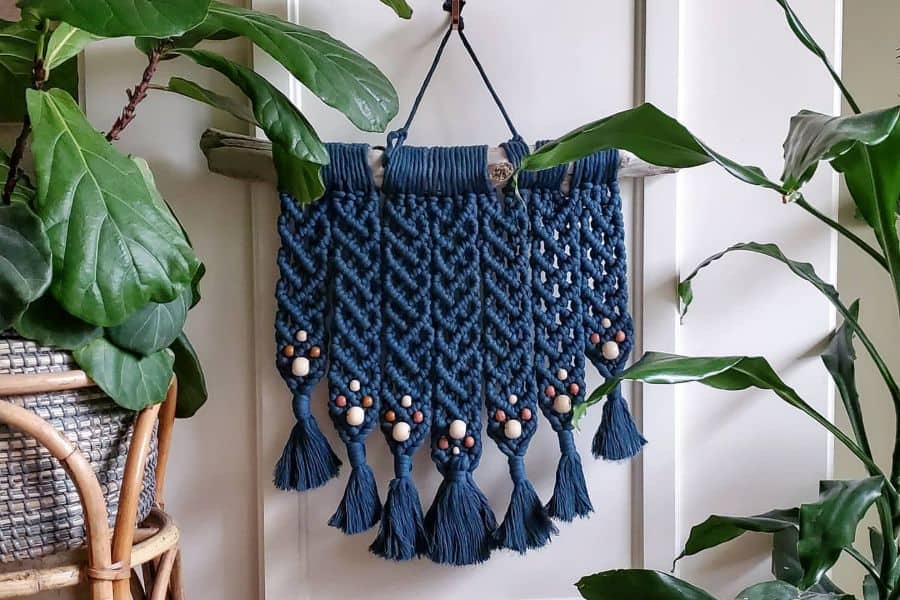 44 Wall Art and Decor Ideas
by — Kari Apted

Published on October 20, 2021

Updated on October 12, 2023
"Art is unquestionably one of the purest and highest elements in human happiness. It trains the mind through the eye, and the eye through the mind. As the sun colors flowers, so does art color life." – John Lubbock
Every plain wall begs for a little something to bring it to life. Whether it's a simple wall mirror or a giant canvas, wall art adds the finishing touch to your home decor.
Are you facing a blank wall or two in your home? After looking through our curated collection of best wall art ideas, your only problem will be narrowing down all your excellent ideas!
1. Dive into Mesmerizing Abstract Art
Abstract wall art infuses personality and style into rooms, letting viewers derive unique interpretations from its shapes and colors. For an impactful display, choose contrasting hues that complement the room's color palette or a statement piece to anchor a neutral space. Seek local artists for original works or curated prints for an authentic touch.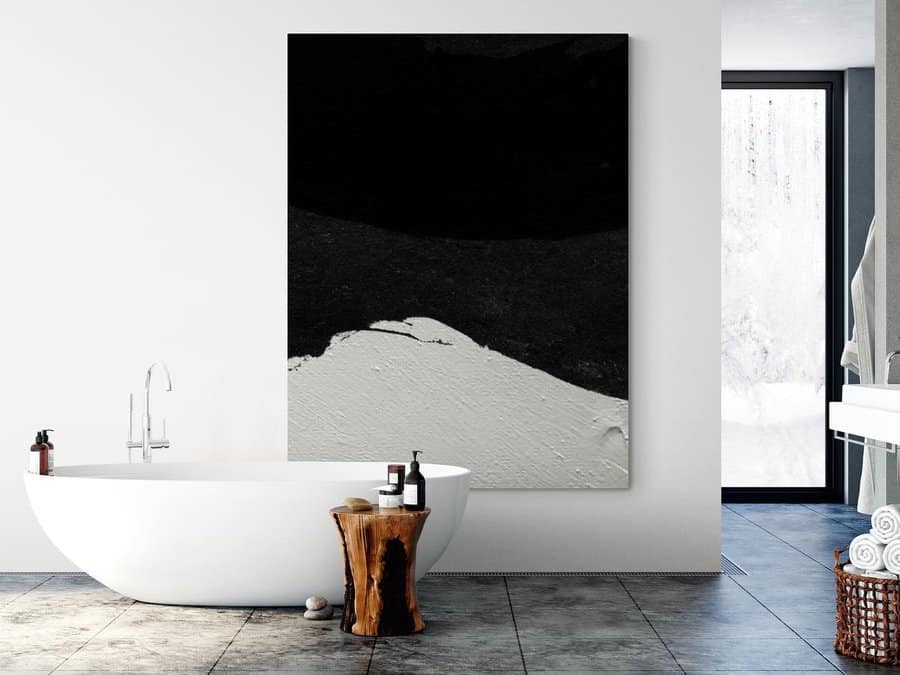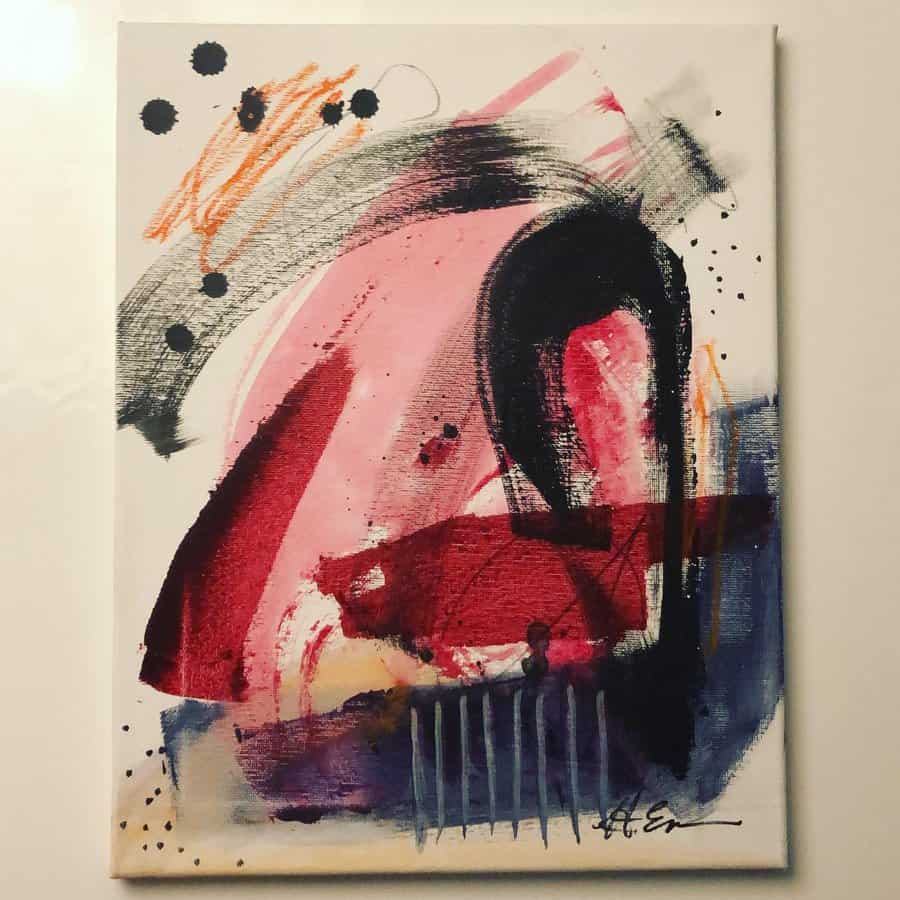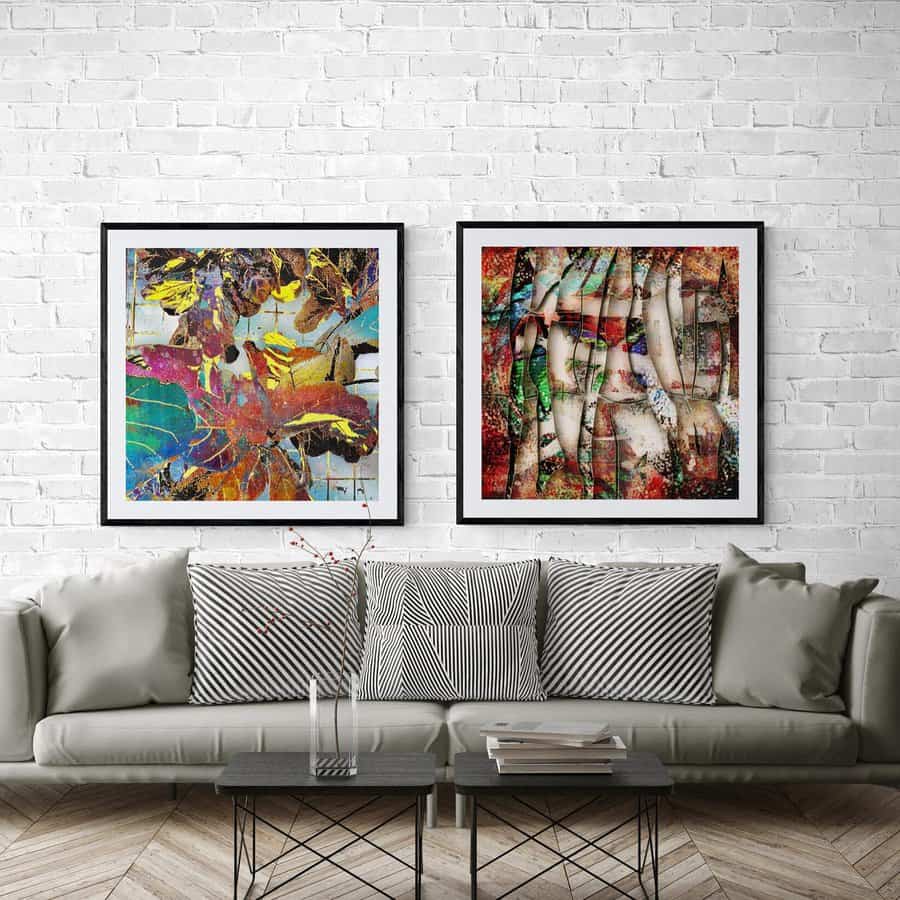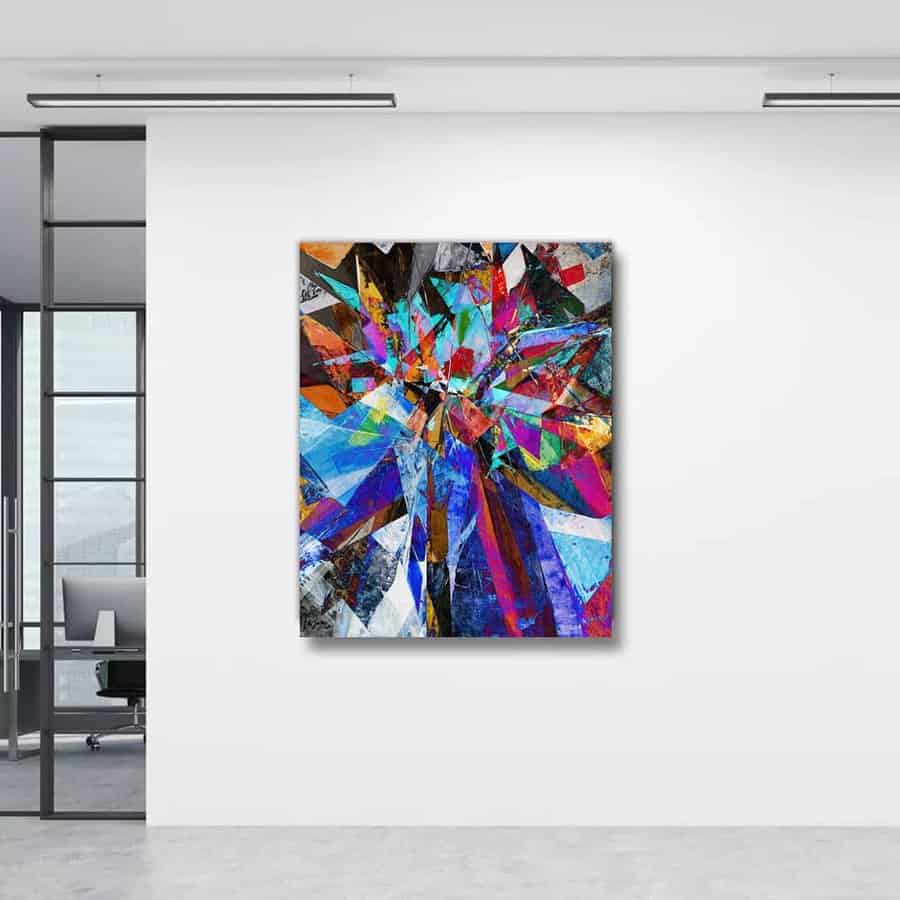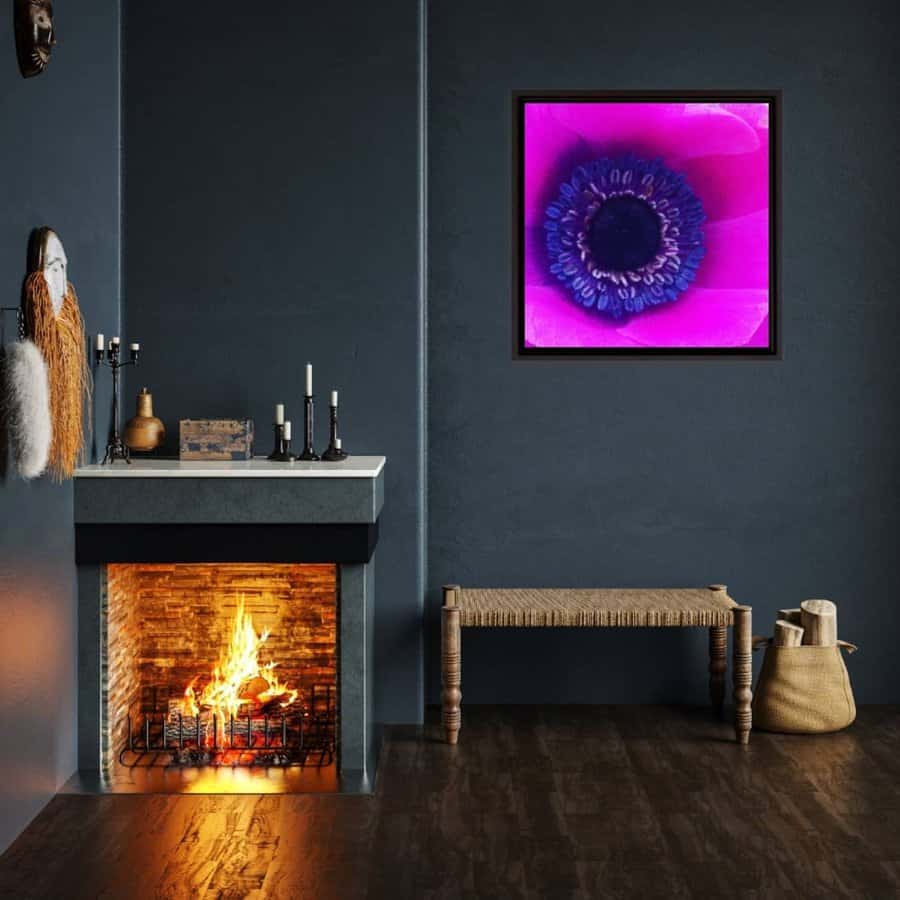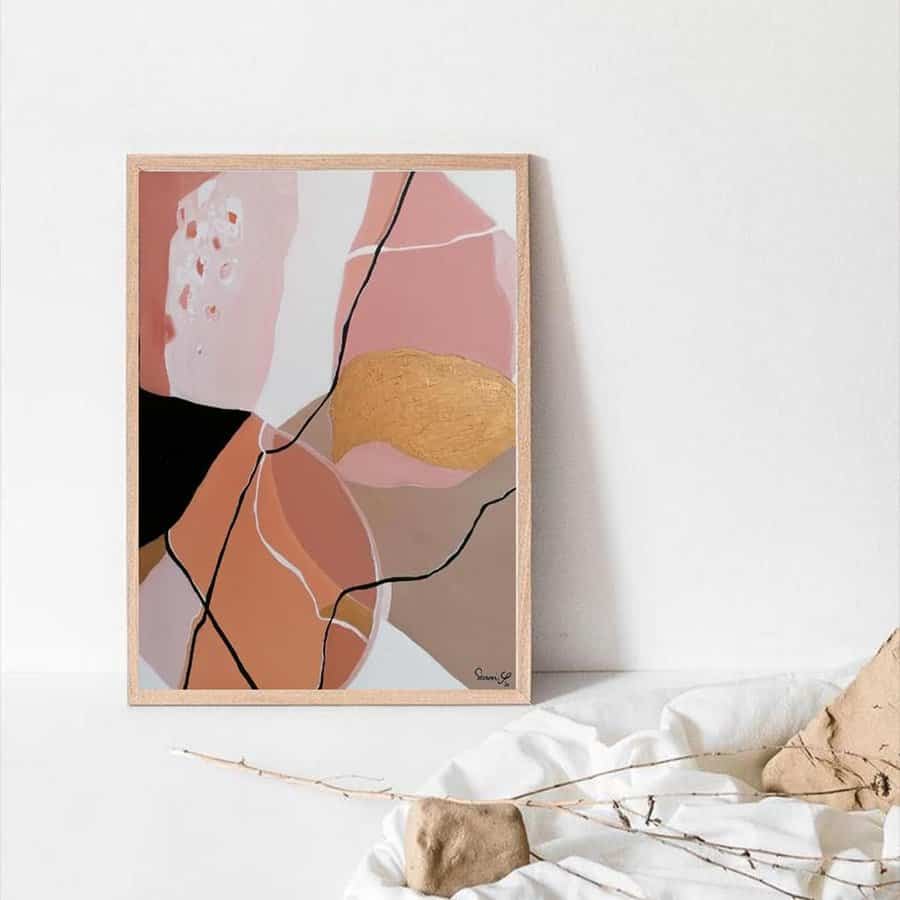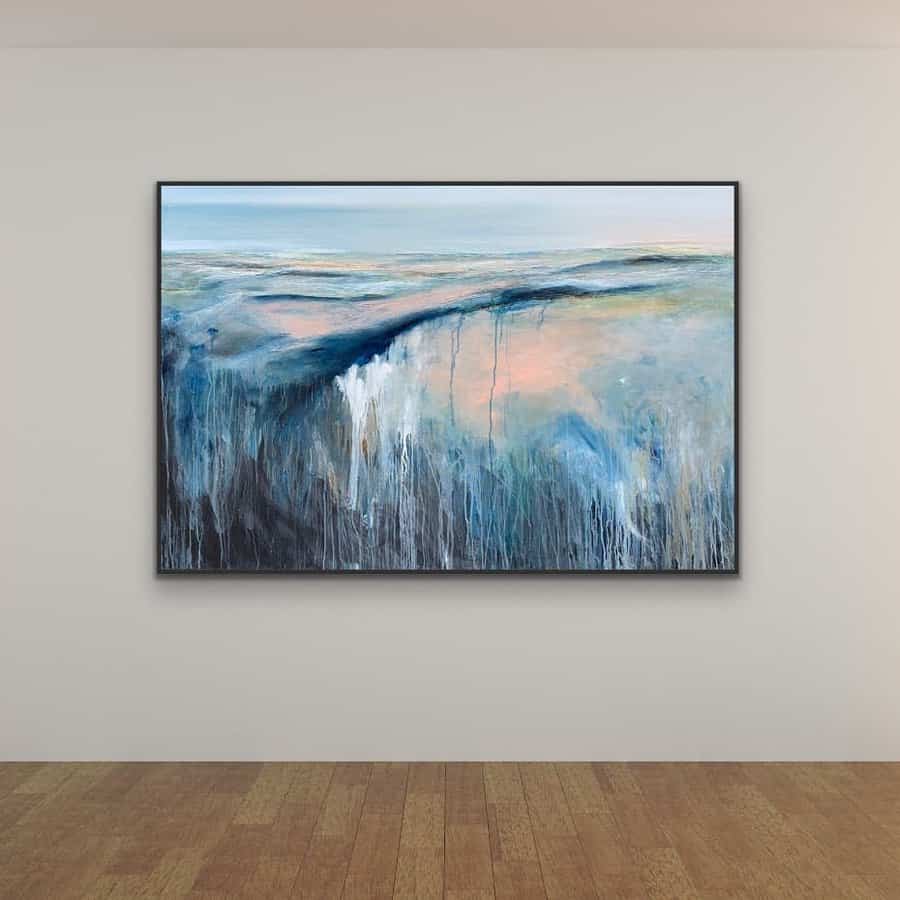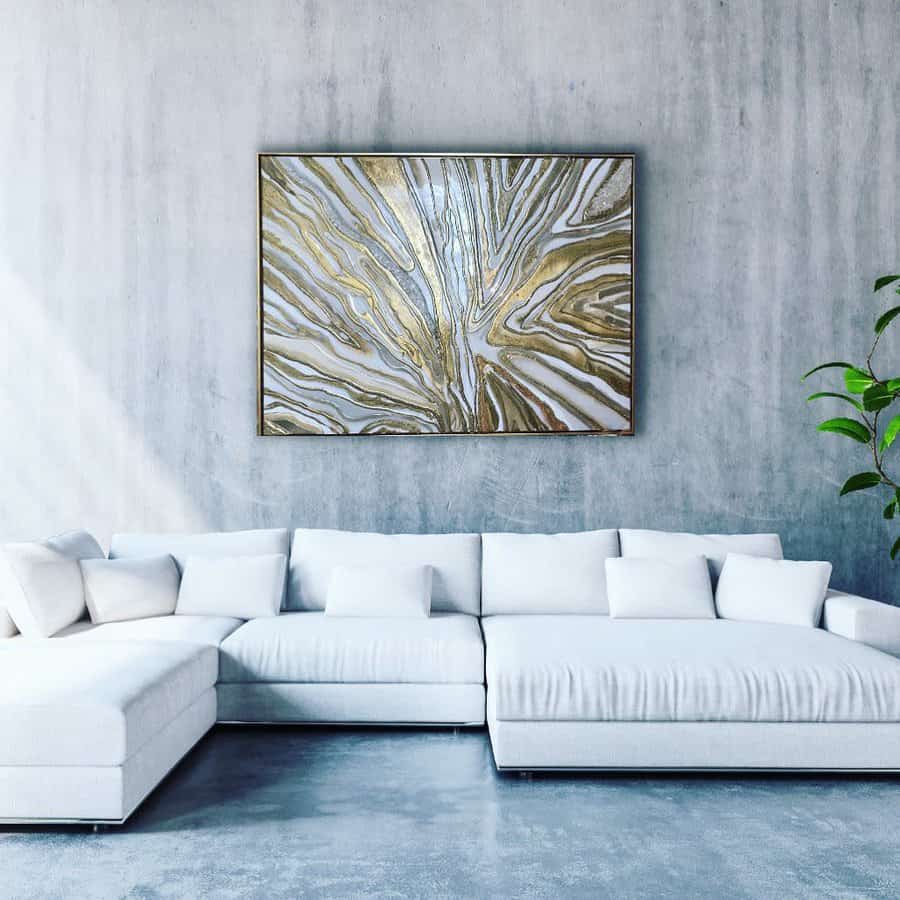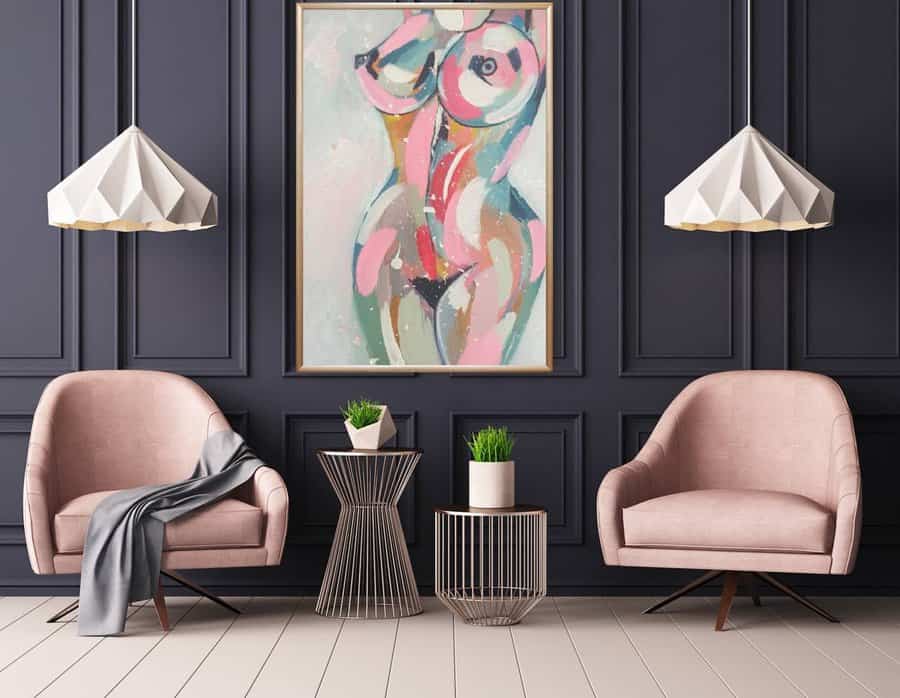 2. Stencil Art Brings Walls to Life
Stencil art offers a personalized touch to home interiors, allowing for playful experimentation with color and design. To ensure a harmonious look, select a stencil pattern that resonates with the room's theme and a color palette that complements existing decor. Even beginners can achieve professional-looking results; just remember to use crisp, clean stencils for repeatable patterns. Your walls will gleam with this trendy transformation.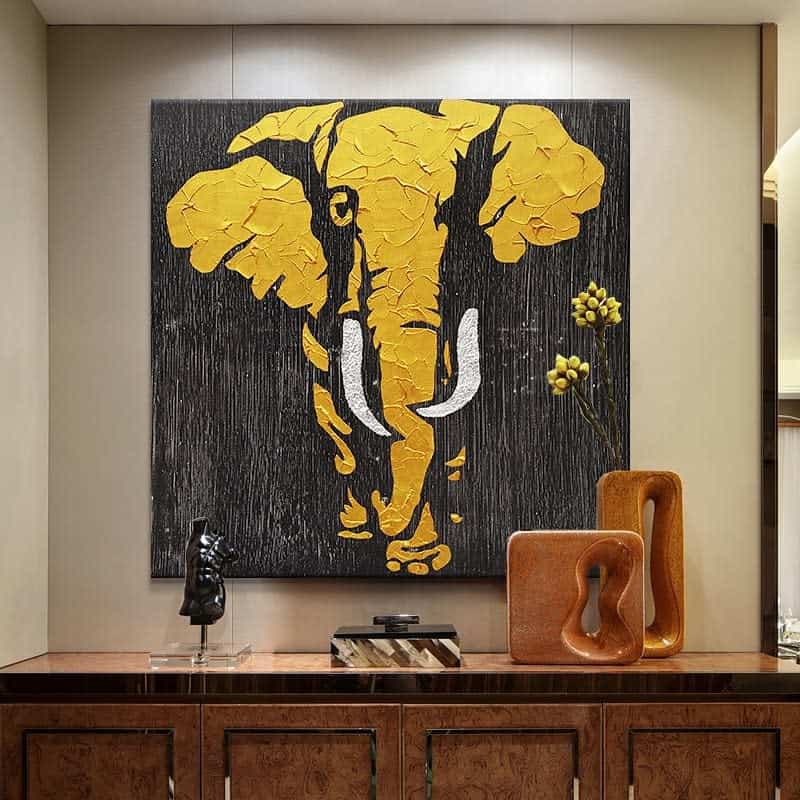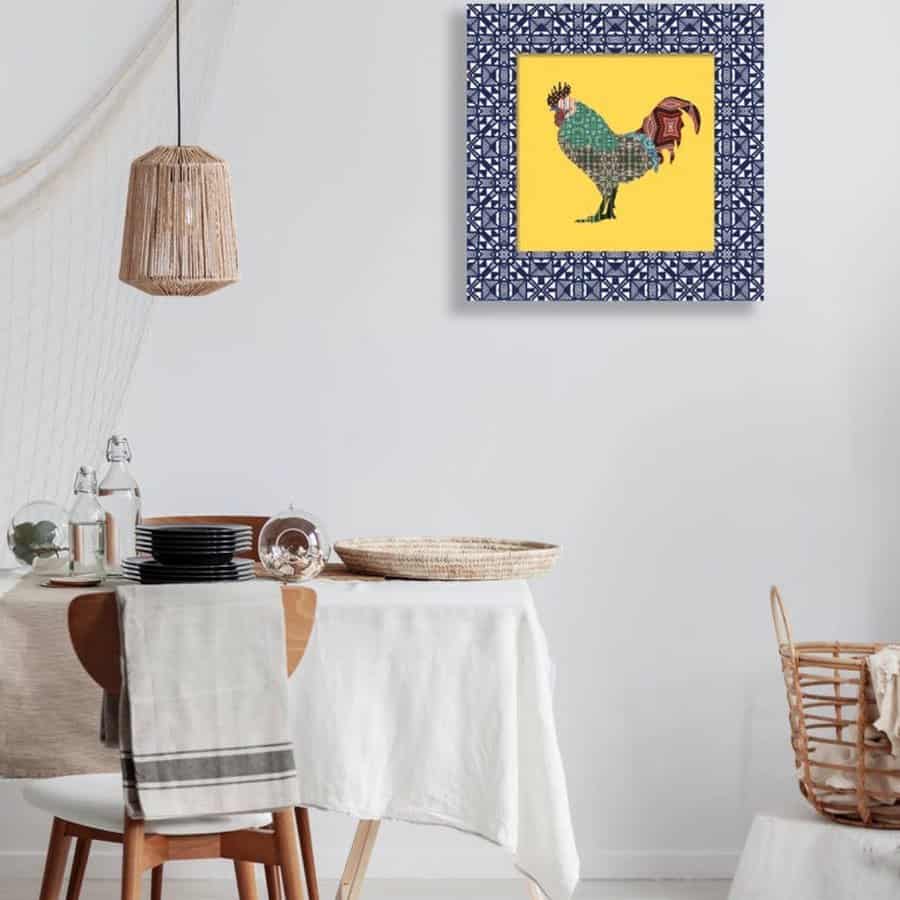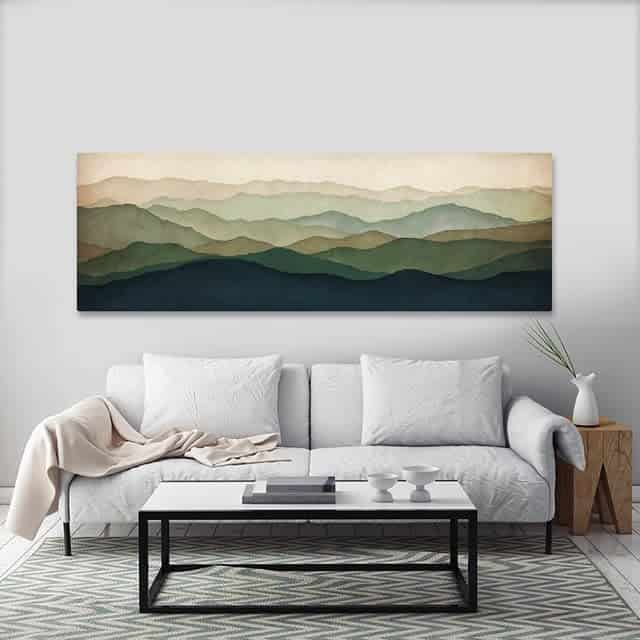 3. Experience Texture with Woven Wall Art
Woven wall art introduces warmth and intricate texture, transforming ordinary walls into tactile masterpieces. Celebrate the craftsmanship as many pieces are hand-woven by artisans using age-old techniques. To integrate woven elements seamlessly, consider pairing them with neutral tones or wood accents in the room. Whether it's a grand statement or a subtle touch, woven designs infuse spaces with a rich, authentic charm.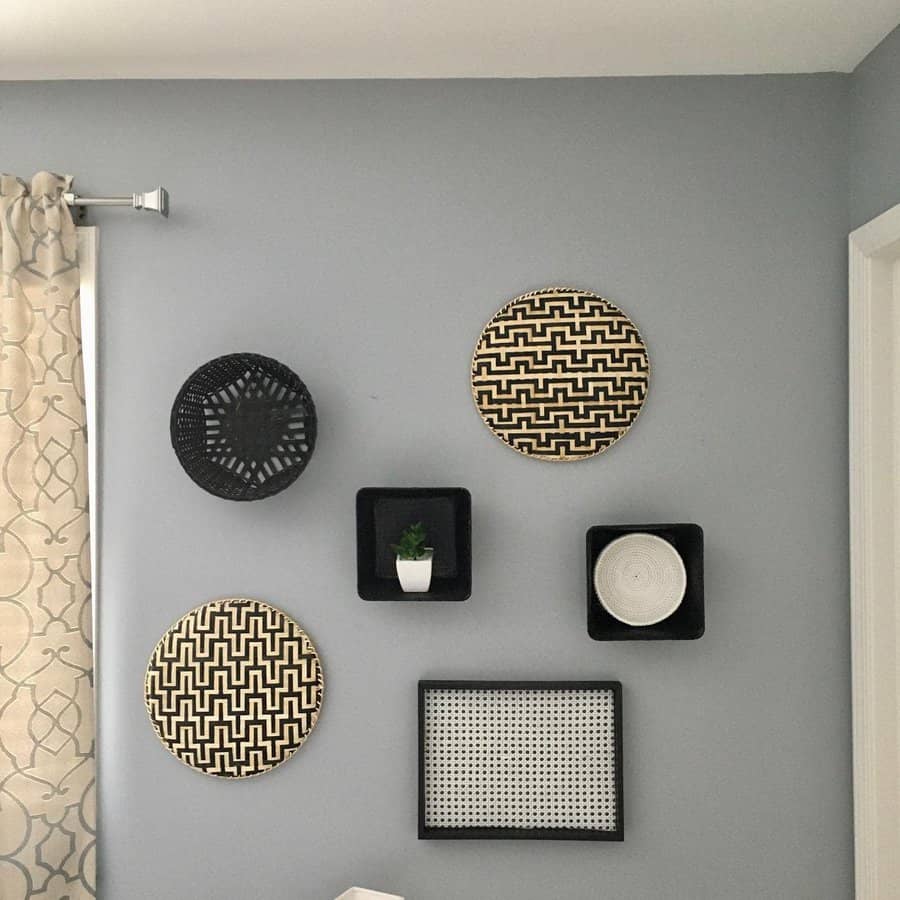 4. Celebrate Nature with Botanical Prints
Botanical prints infuse rooms with natural elegance, showcasing everything from dainty roses to majestic palm fronds. To ensure these prints truly shine, frame them in materials that complement your room's aesthetic, such as rustic wood or sleek metal. Their timeless appeal ensures they blend seamlessly with both contemporary and classic decors. For those who cherish nature's intricate beauty, botanical prints offer a sophisticated and enduring wall art choice.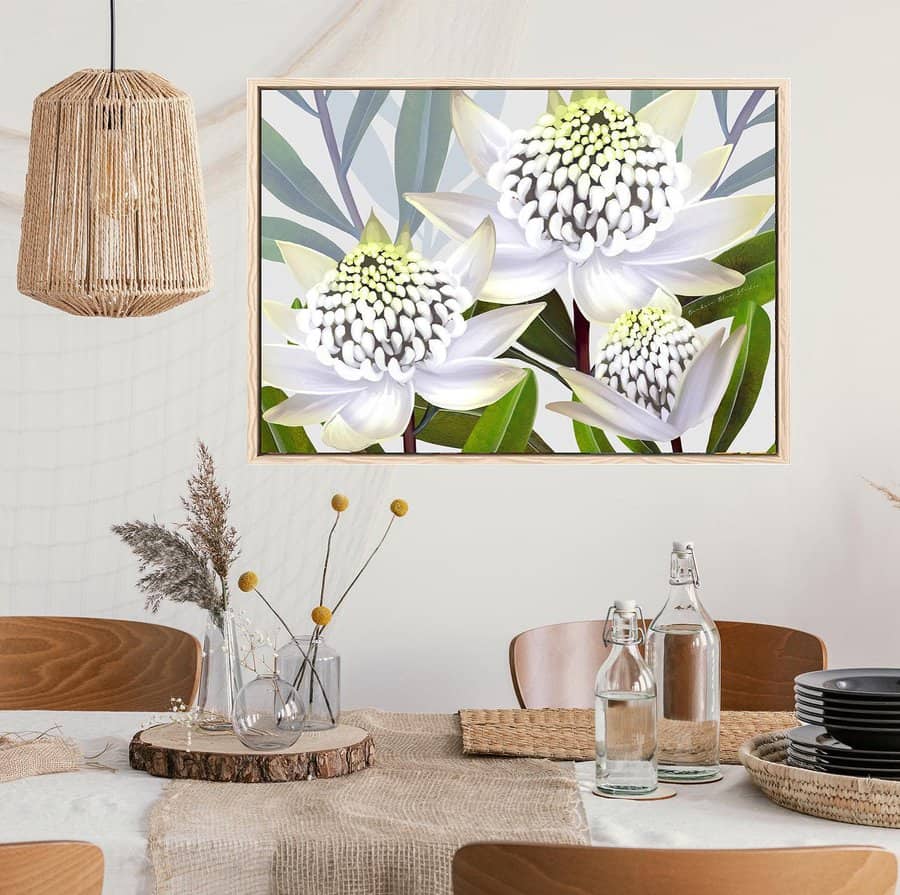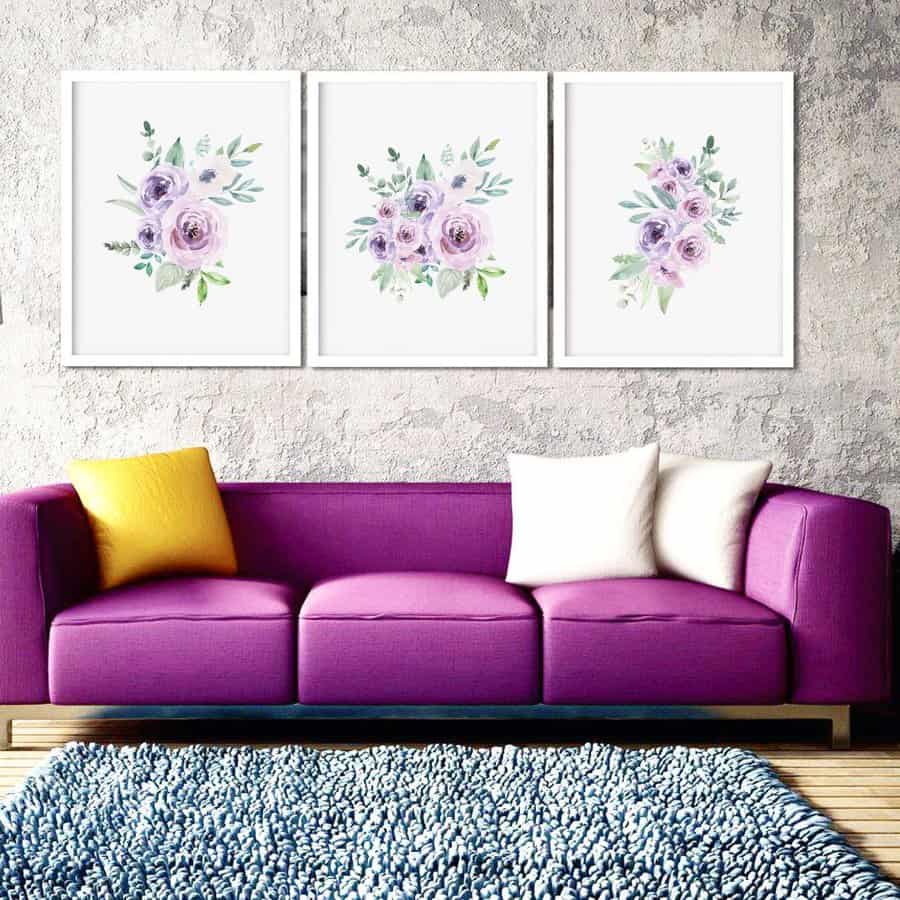 5. Transform Spaces with Enchanting Mural Art
Mural art breathes life into spaces, offering a canvas for personal expression and storytelling. To harmonize with your room, consider murals that resonate with existing decor, be it vibrant landscapes or subtle geometric patterns. Remember, a well-chosen mural doesn't just beautify; it tells a story, converting bland walls into captivating visual journeys.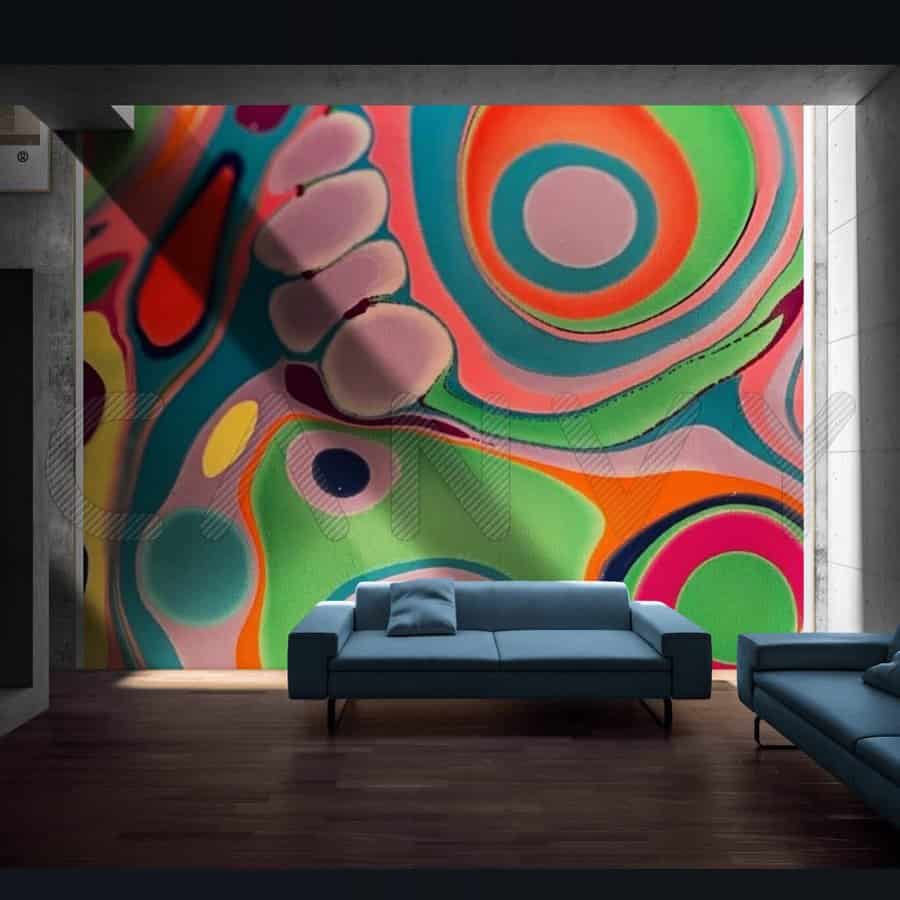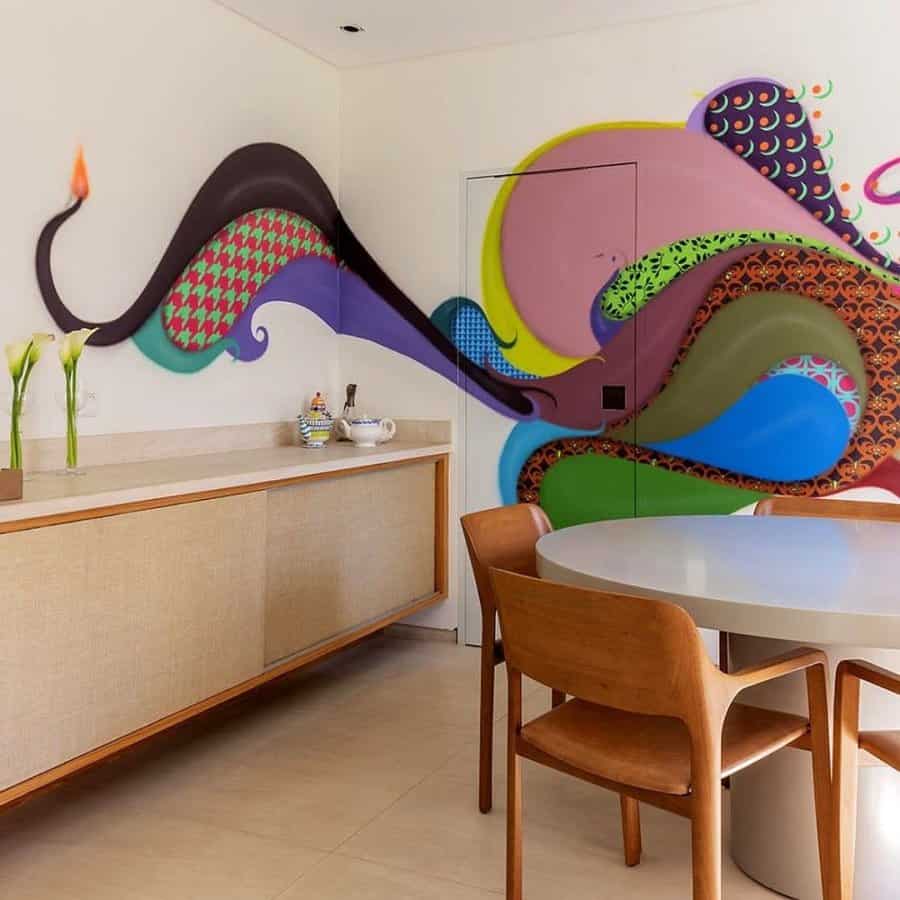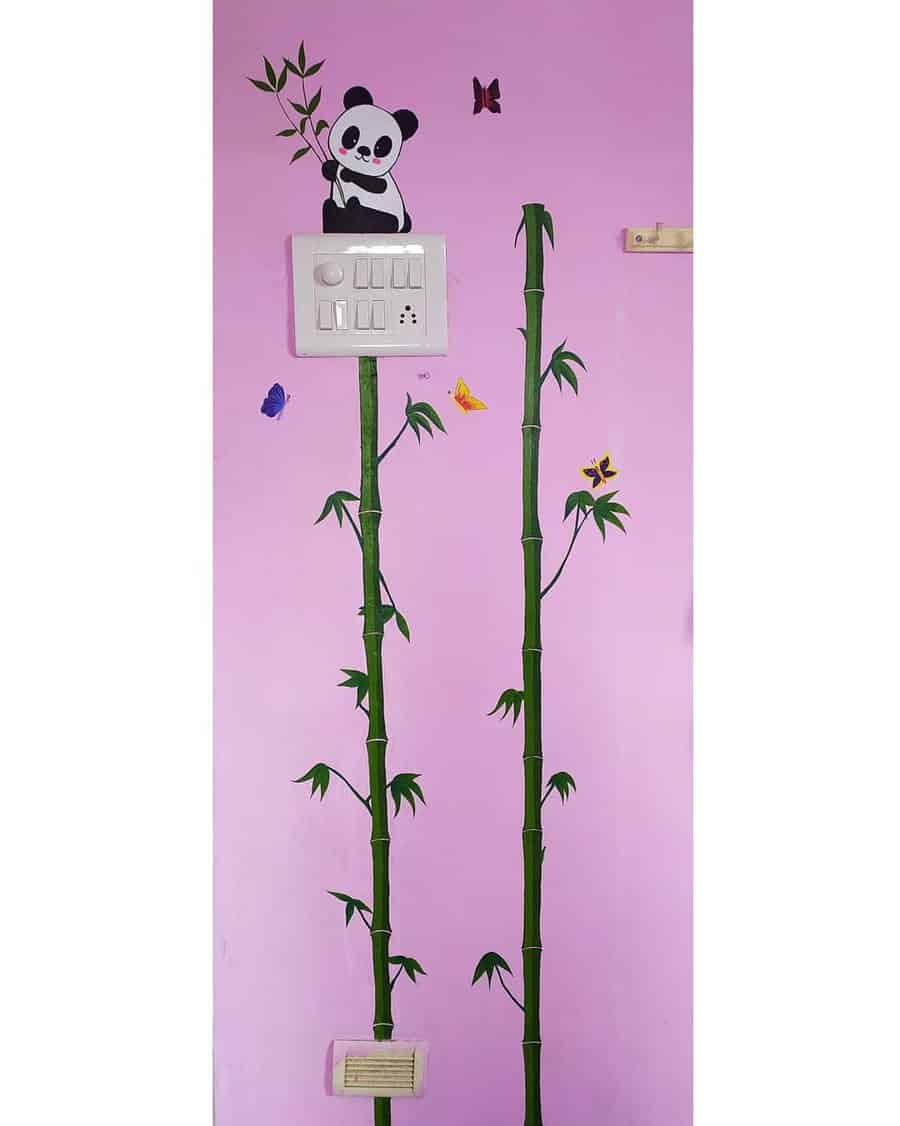 6. Immerse in Serenity with Coastal Art
Coastal wall art effortlessly evokes the tranquility and charm of the seaside. To create a cohesive look, pair these pieces with soft, muted furnishings or driftwood accents. From realistic beach vistas to abstract oceanic renditions, there's a coastal piece that aligns with every aesthetic. Beyond beautifying your space, these artworks stand as testament to the ocean's serene and healing embrace.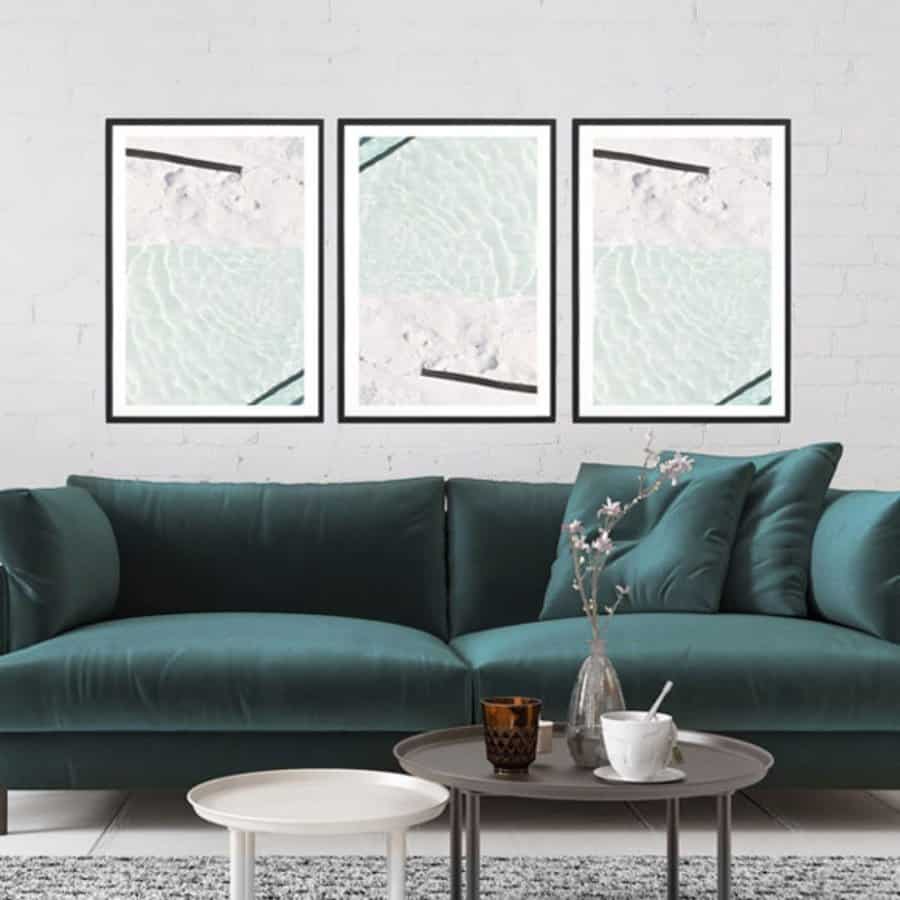 7. Revel in the Warmth of Wood Art
Wood wall art emanates rustic allure and timeless elegance, with each piece's grain narrating a unique story. For an impactful display, consider mixing hand-carved sculptures with precision laser-cut designs, celebrating the medium's versatility. To deepen the cozy ambiance, pair wood art with soft lighting or earth-toned furnishings. A thoughtfully curated wooden piece not only elevates decor but also resonates with visitors, exuding warmth and authenticity.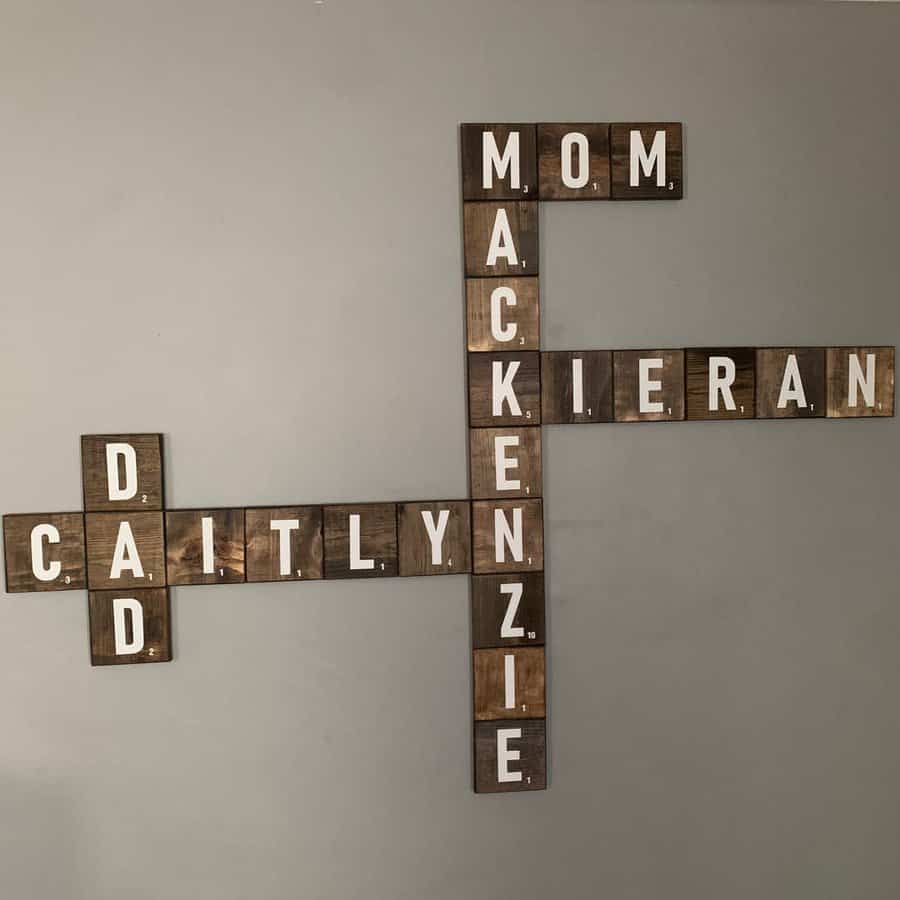 8. Macrame: A Dance of Knots and Patterns
Macrame wall art, with its intricate weaves, introduces bohemian flair and textural depth to interiors. Adaptable to various decor styles, these woven wonders range from minimalist shades to vibrant hues. To elevate a space without overwhelming it, strategically place a macrame piece against a contrasting wall color. Whether grand or petite, macrame always imparts a touch of handcrafted sophistication.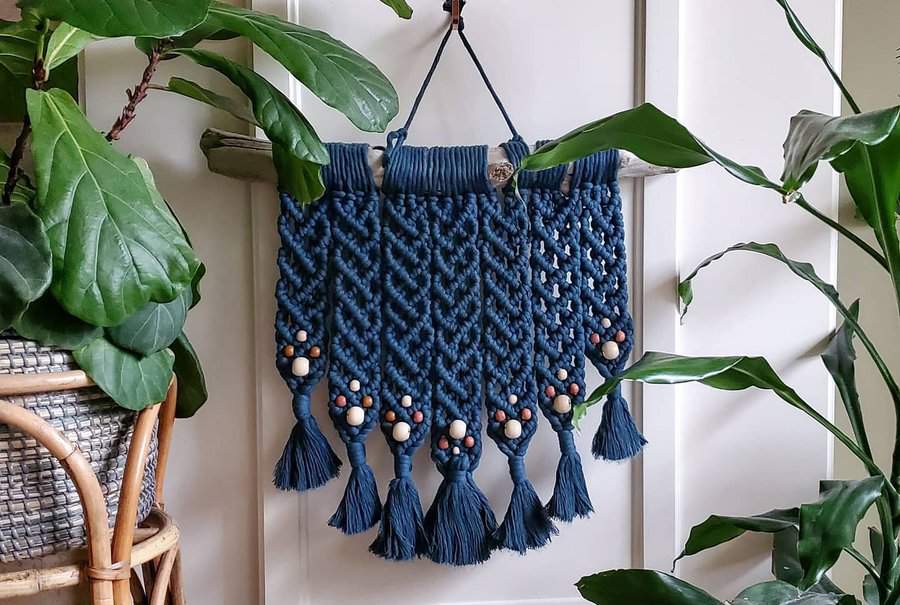 9. Add Depth with Intriguing 3D Wall Art
3D wall art elevates interiors with captivating depth and dynamism. Spanning from abstract forms to detailed installations, it caters to diverse design tastes. To maximize impact, ensure ample lighting to cast intriguing shadows, accentuating the art's dimensionality. Ideal for living spaces or bedrooms, 3D pieces offer a modern twist, transforming walls into interactive canvases.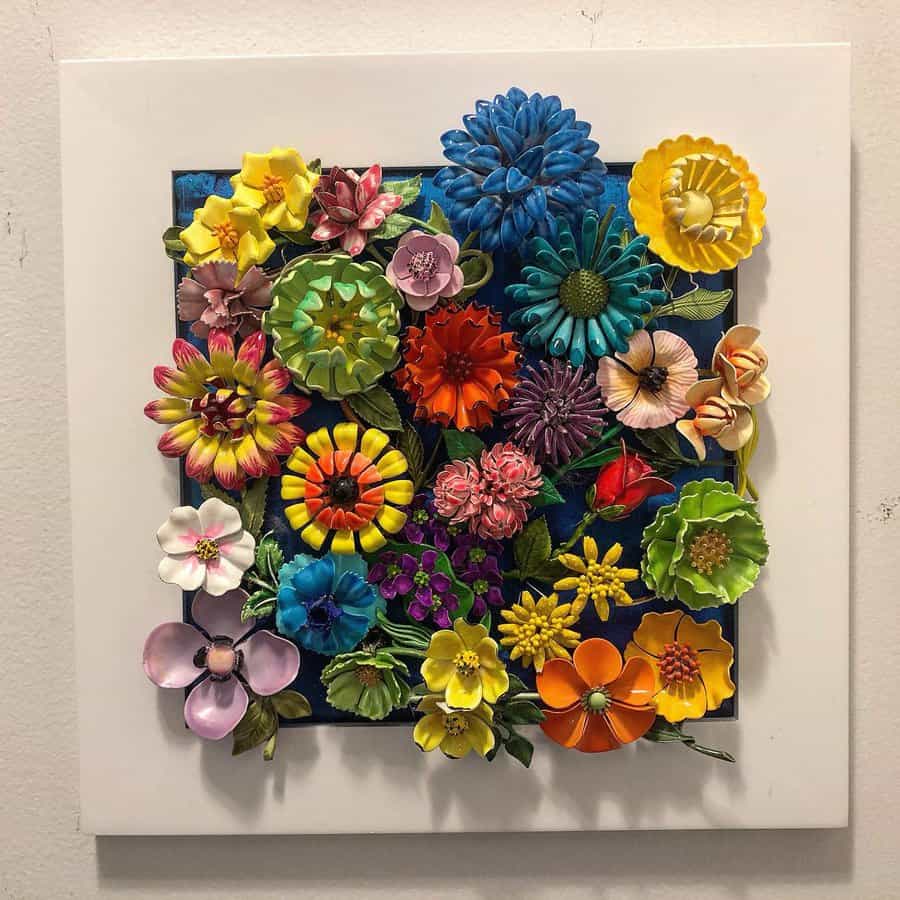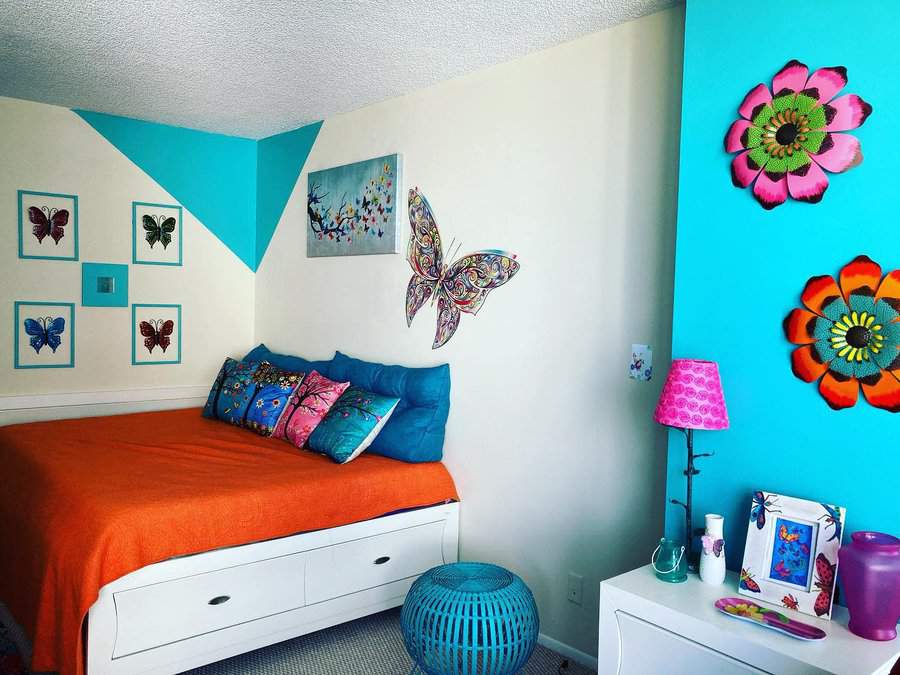 10. Framed Quotes Speak Louder than Words
Framed quotes offer both decor appeal and personal expression, turning walls into repositories of cherished sayings and beliefs. To maximize visual appeal, consider varying font styles or frame sizes. Groupings can amplify impact, while stand-alone pieces become singular focal points. Crafting your own framed quote collection needn't be pricey; thoughtful curation and creativity transform any space into a testament of your ethos.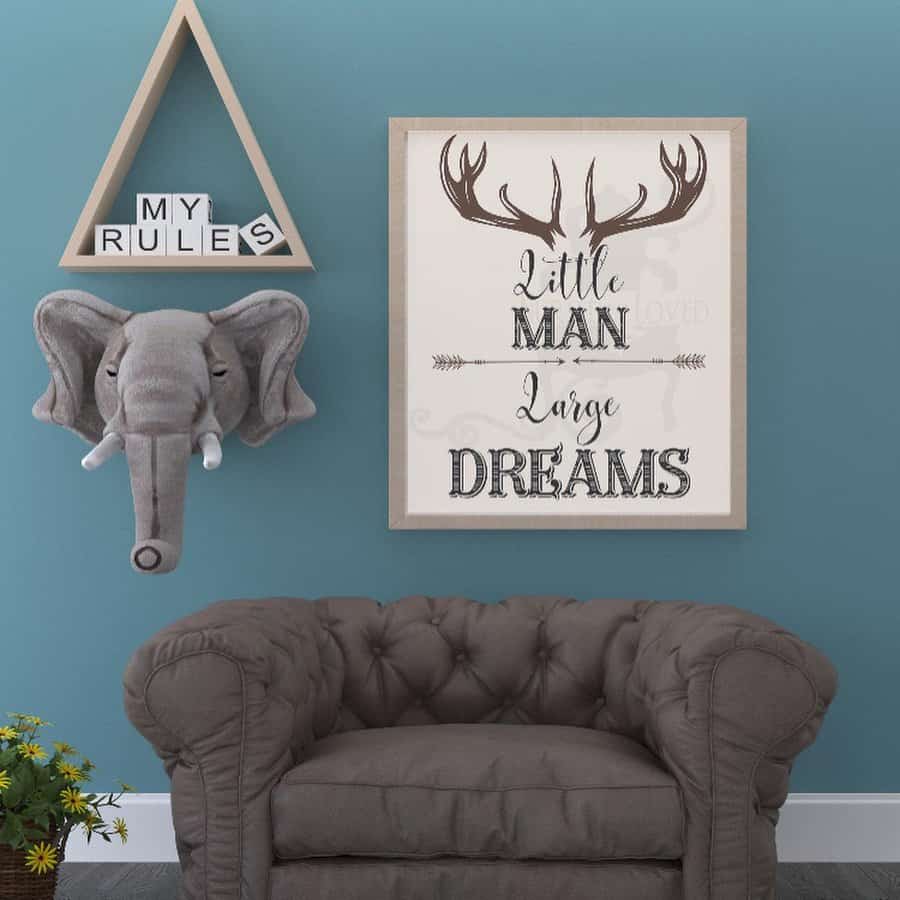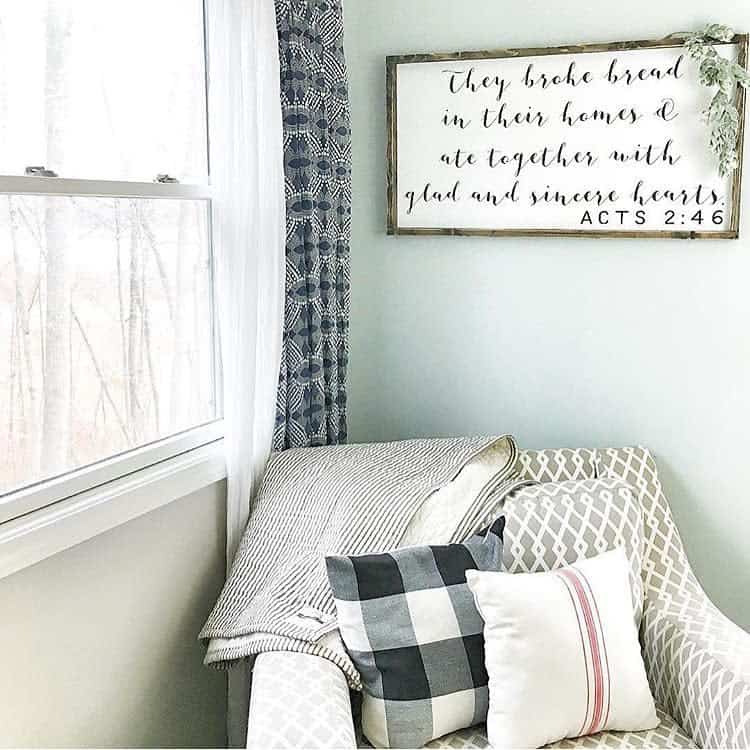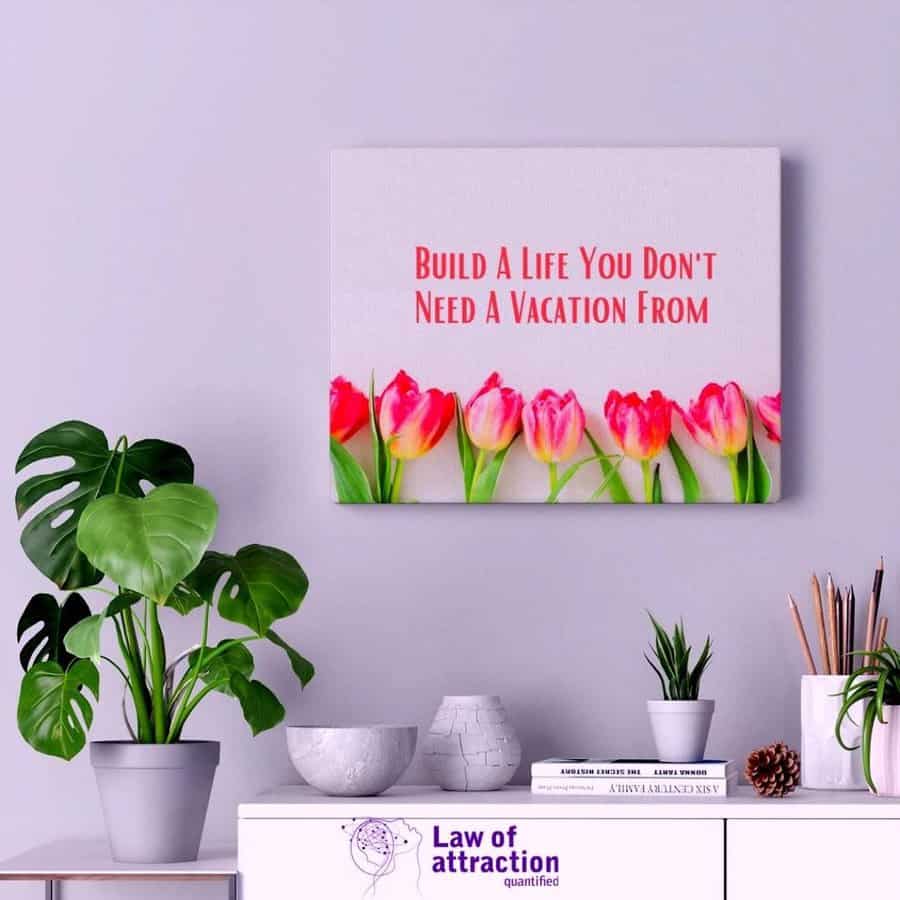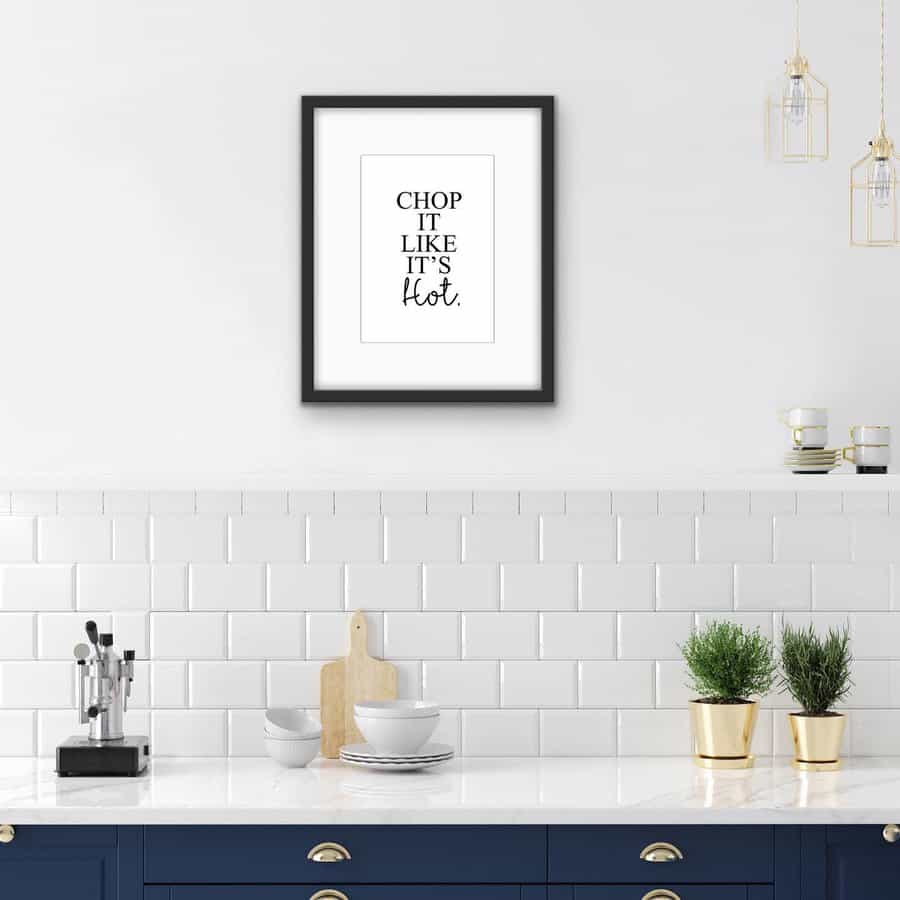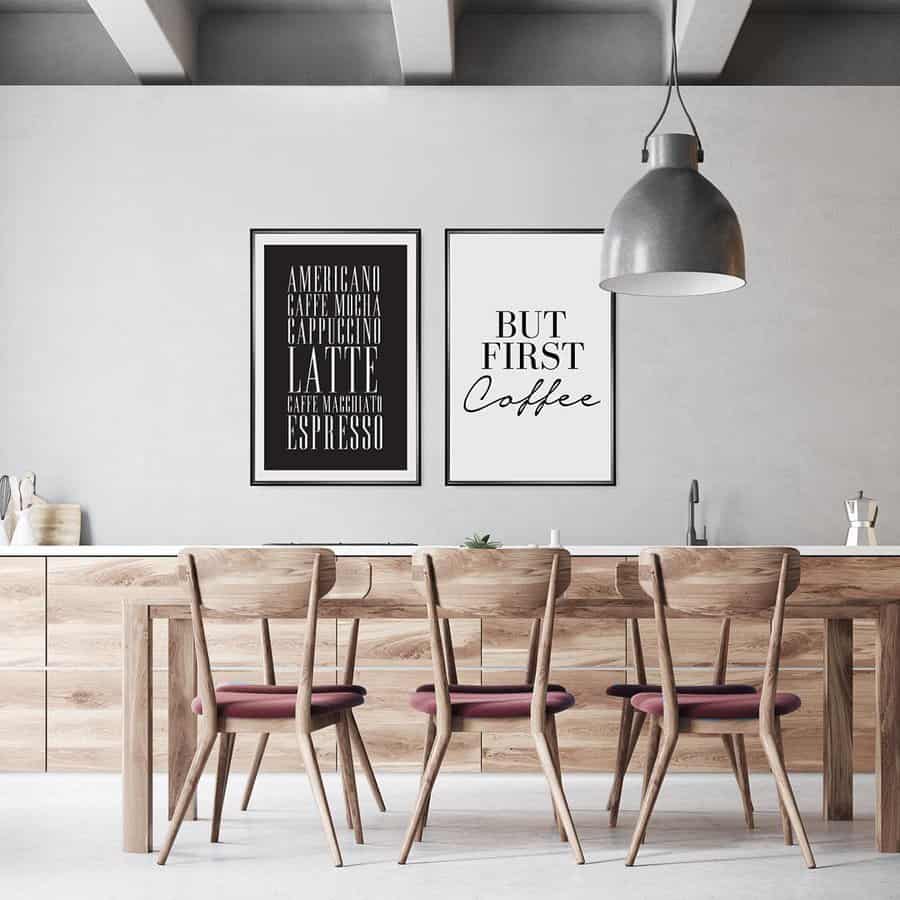 11. Photography Freezes Moments in Time Beautifully
Photography wall art weaves narratives, emotions, and personal perspectives into spaces. Its universal appeal stems from its ability to immortalize moments, whether grand vistas or intimate snapshots. For a cohesive look, use frames that echo room accents or consider a gallery wall to display a thematic series. Incorporating such timeless captures, from landscapes to portraits, deepens room aesthetics and conversation.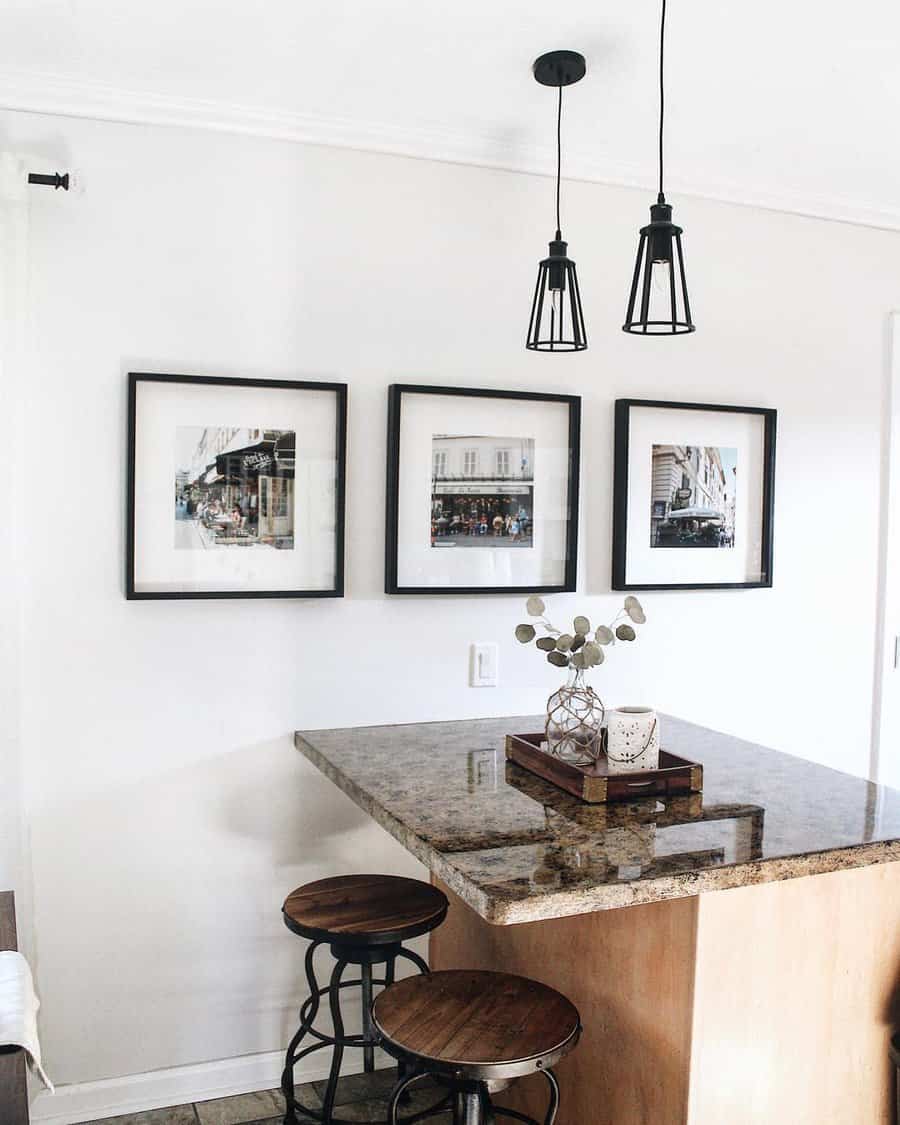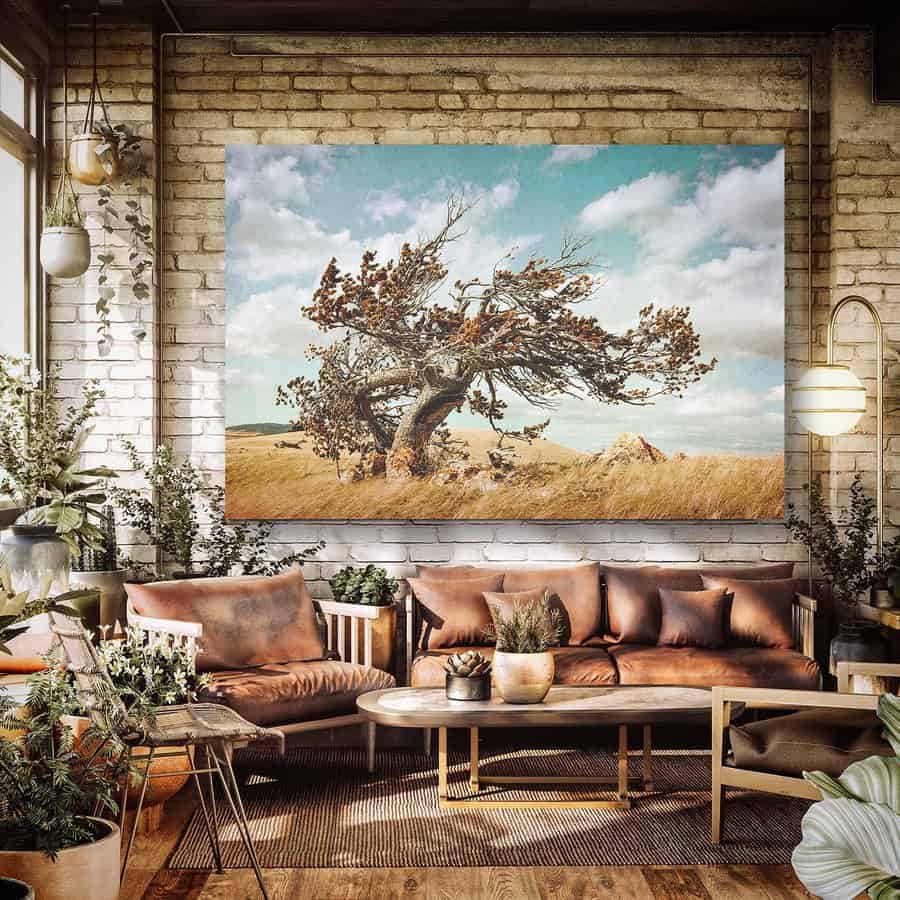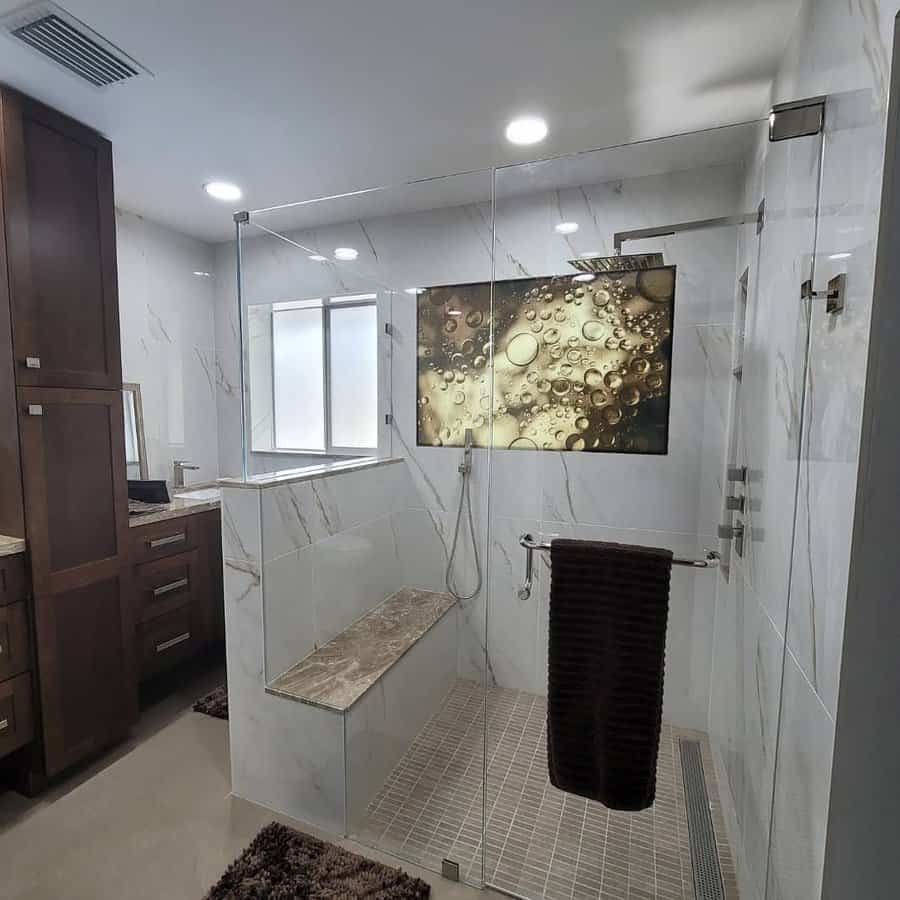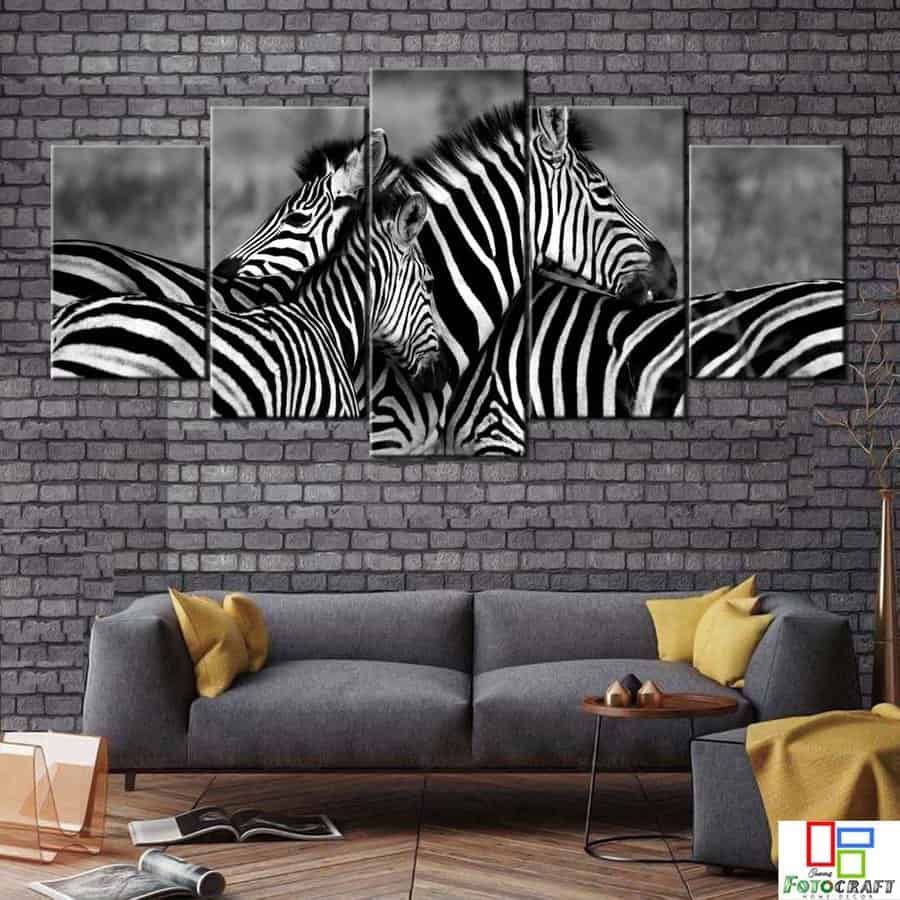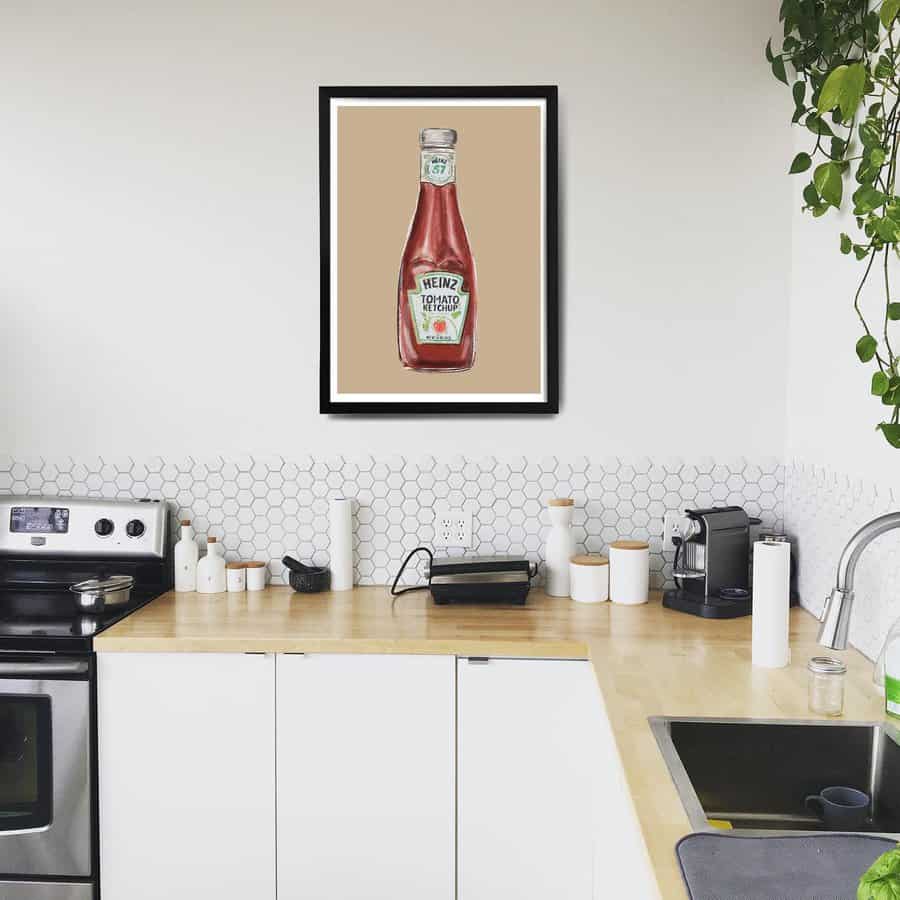 12. Resin Art Captures Fluid Elegance
Resin art marries dynamism with durability, presenting liquid-like patterns frozen in time. These pieces can oscillate between bold abstractions or mimic nature's gentle intricacies. Due to its hard-wearing nature, it remains vibrant and undeterred by wear. When selecting resin art, consider lighting to amplify its depth and color shifts. This unique medium transforms spaces, ensuring your walls become conversation starters.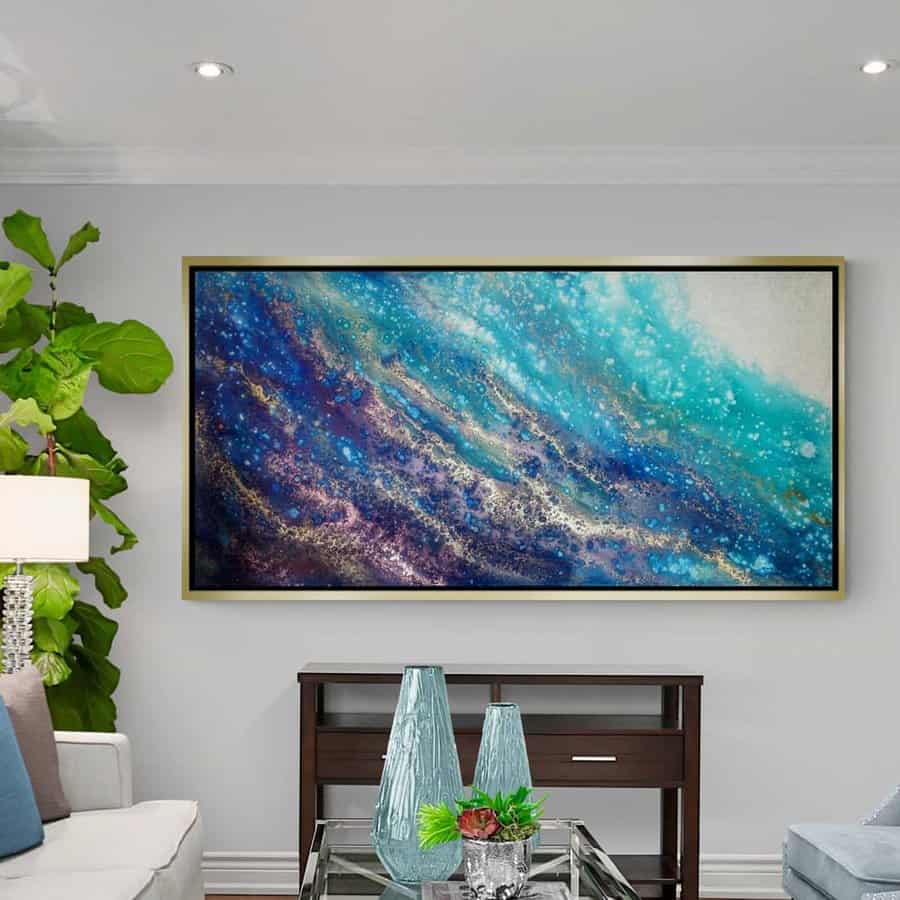 13. Sculptural Art: More Than Just Aesthetics
Sculptural wall art offers a captivating interplay of design, depth, and dimension, instantly transforming any space. Beyond mere visuals, its tactile nature invites viewers for a closer look. Materials ranging from metal to recycled elements showcase the genre's vast diversity. For a standout decor, mix mediums or juxtapose contemporary pieces with traditional ones. Sculptural art not only decorates but also narrates, making every wall a storytelling canvas.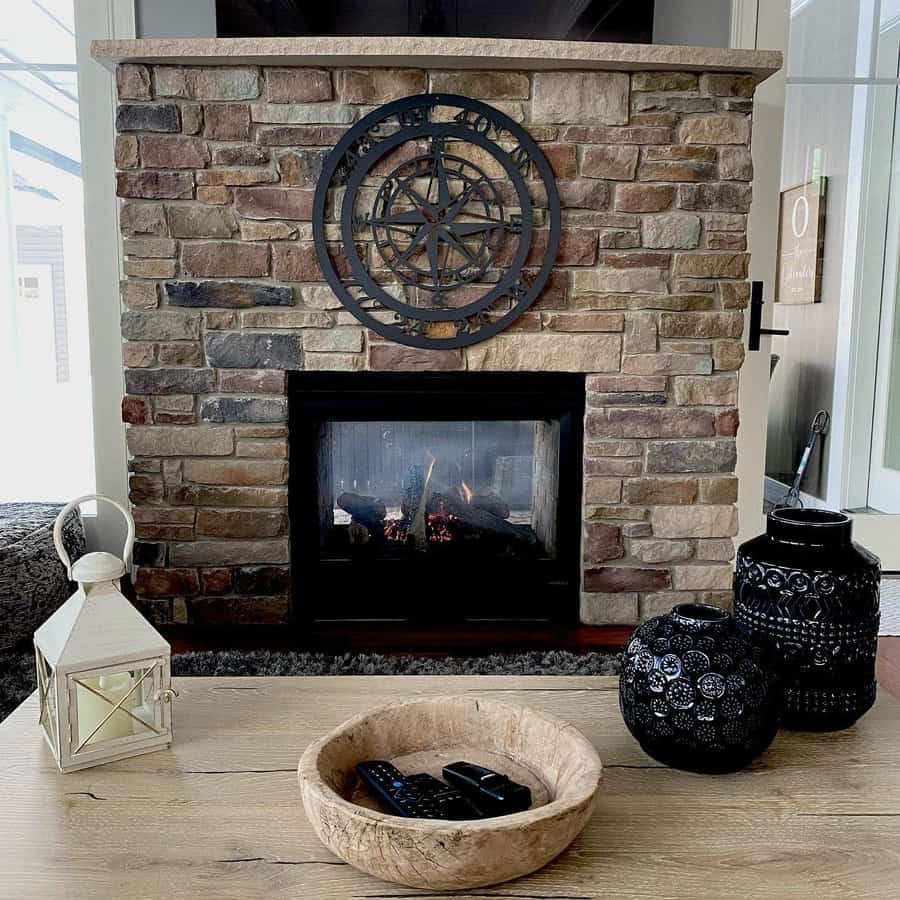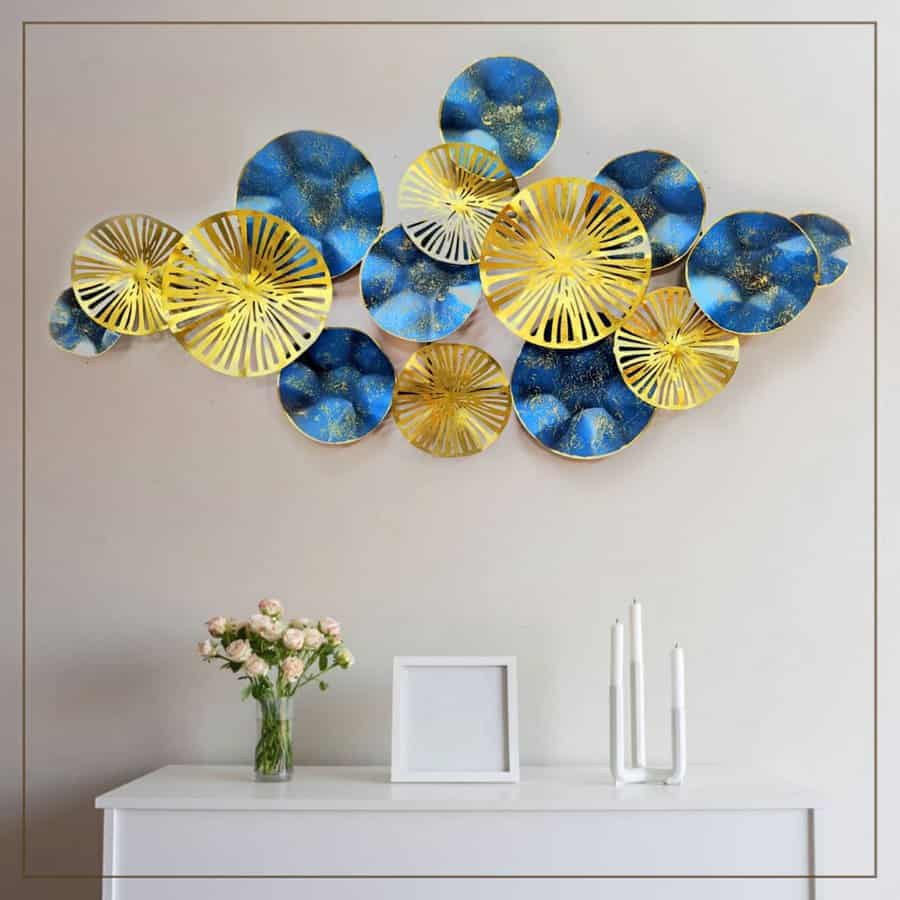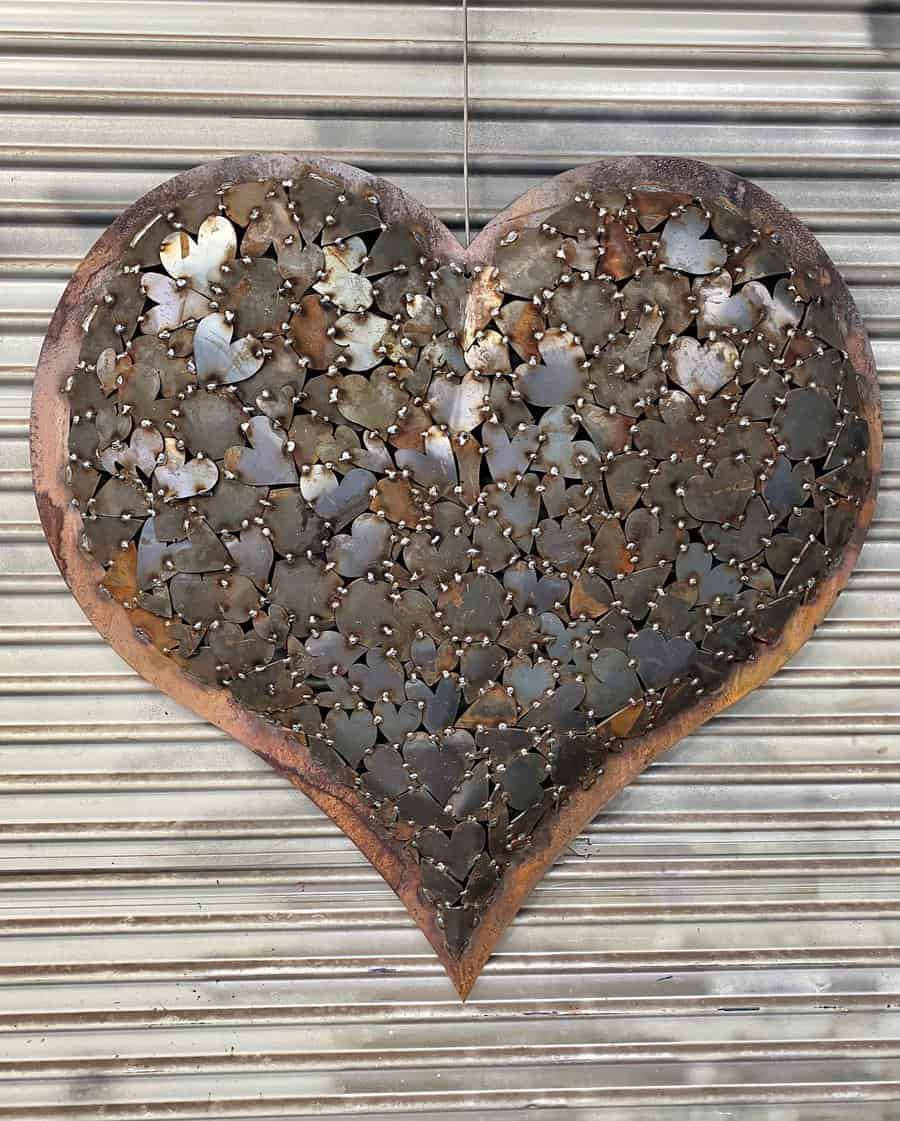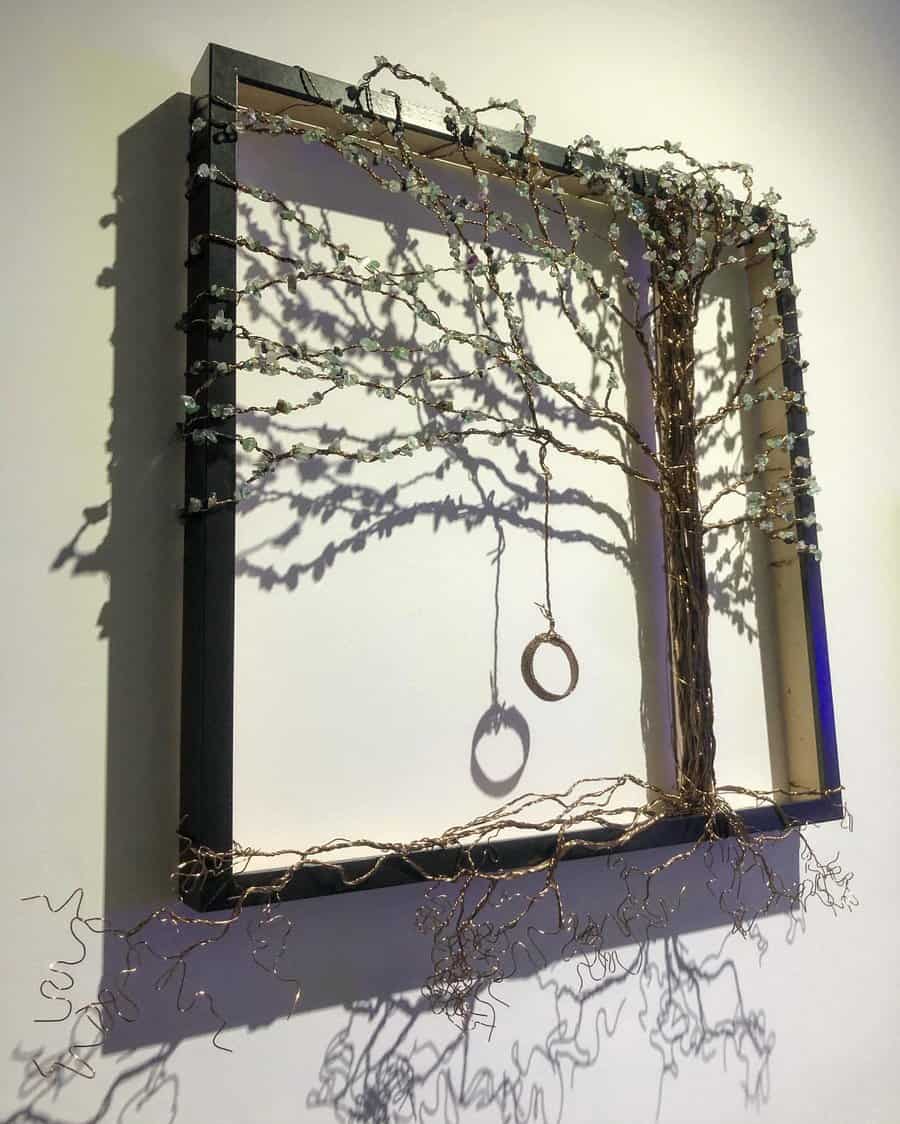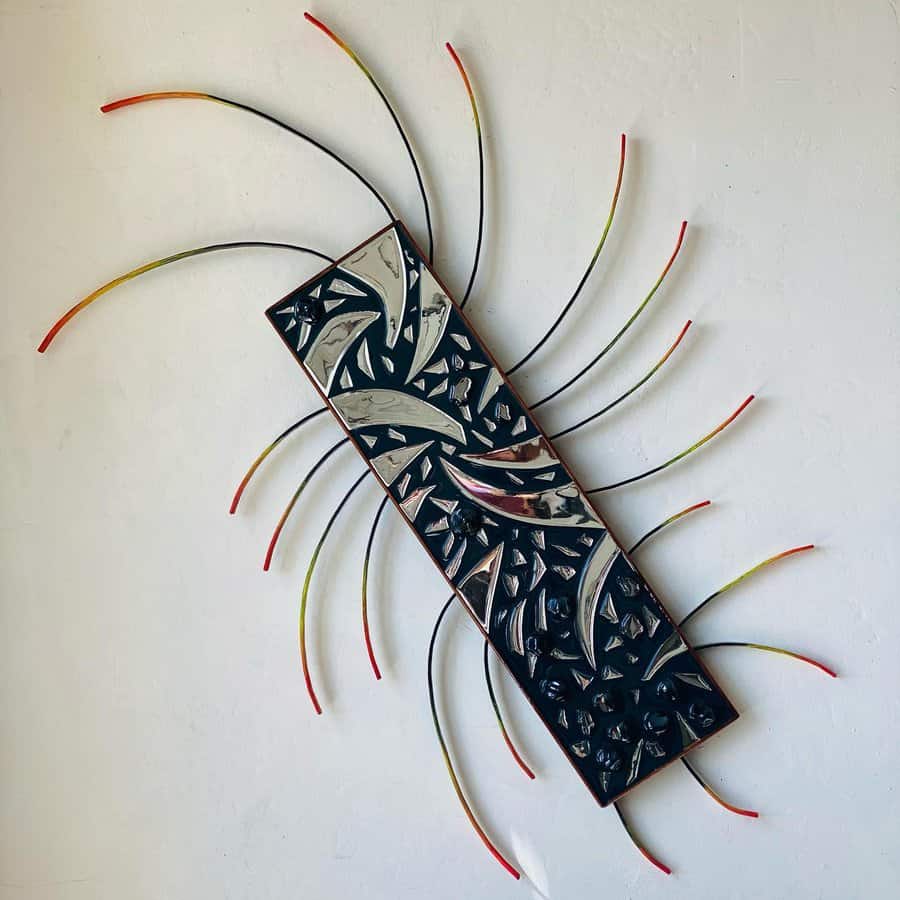 14. Drape Elegance with Timeless Tapestries
Wall tapestries meld artistry with functionality, redefining room ambiances. Their vast array of patterns ensures there's a design for every taste, from rich historical motifs to contemporary simplicity. Beyond aesthetics, they enhance acoustics by reducing room echo. For a unique touch, experiment with diverse hanging methods like tassels or ornate rods. A tapestry can swiftly metamorphose a barren wall into a storytelling canvas.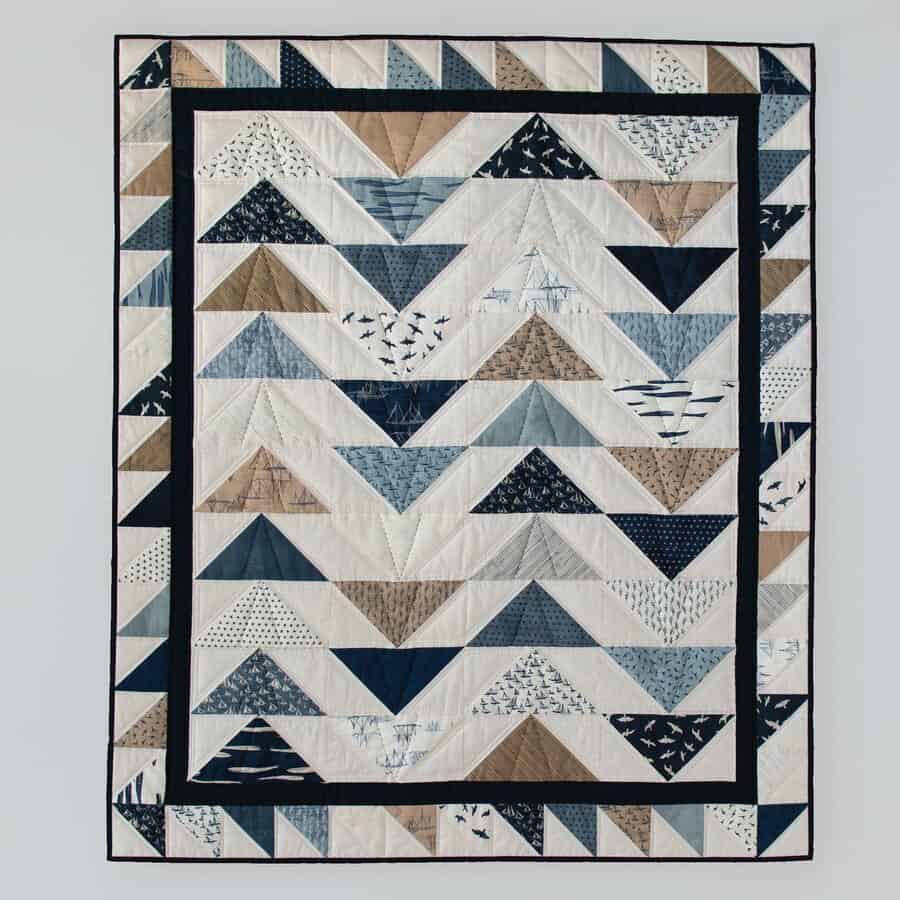 15. Engage with Bold and Vibrant Graphic Art
Graphic wall art stands as a testament to modern creativity, offering a dynamic splash of character to any space. Its spectrum ranges from minimalist designs to vivacious pop art, ensuring there's something for every aesthetic. The interplay of colors, textures, and forms makes it a captivating focal point. For those seeking to rejuvenate mundane walls or introduce a dash of quirk, graphic art serves as an unmatched decor choice.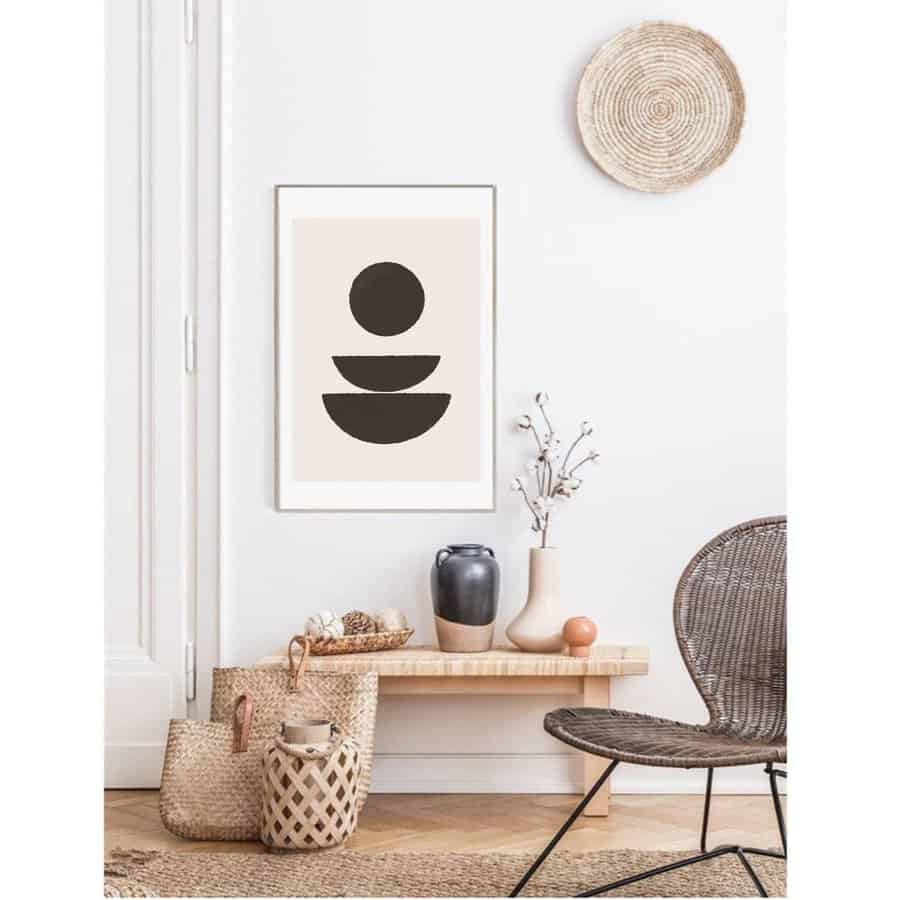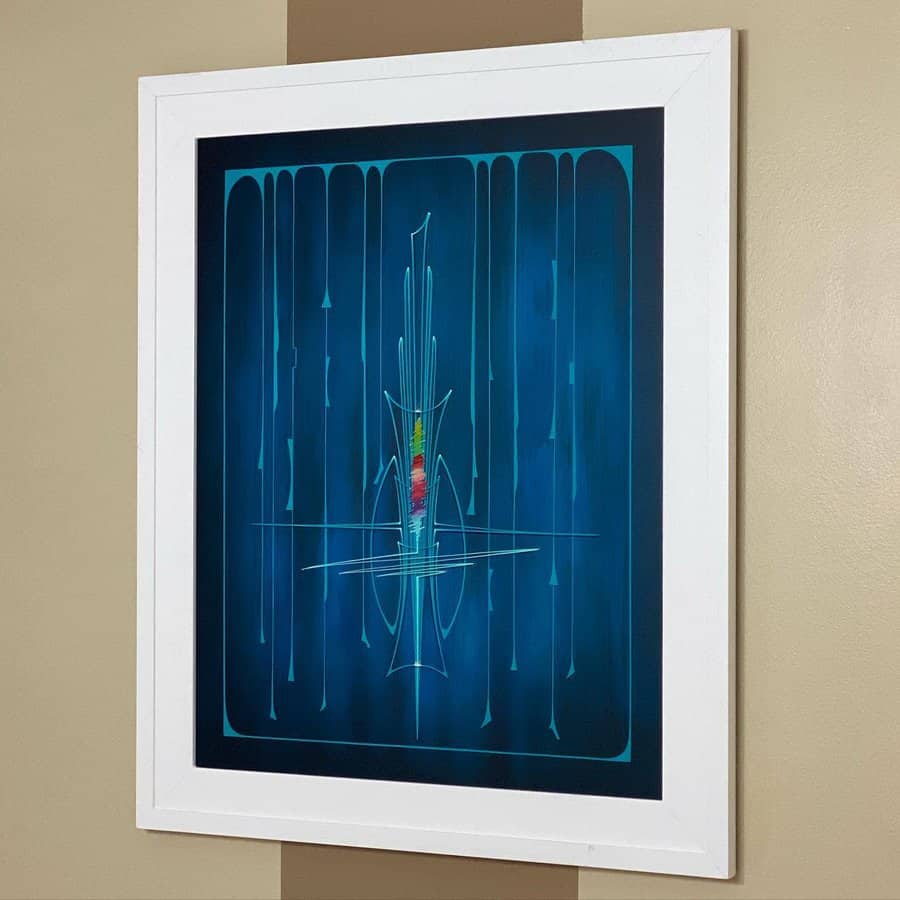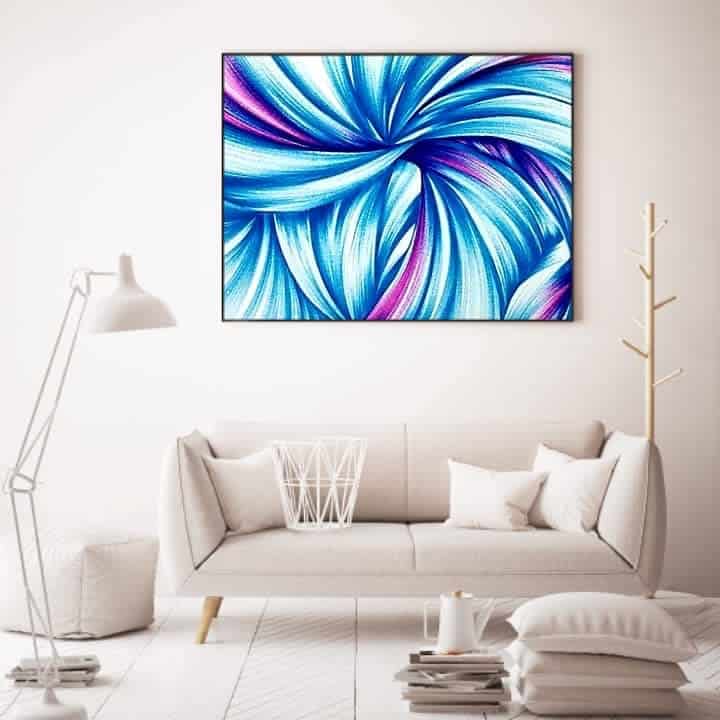 16. Collages: Piecing Together Memories and Dreams
Collage wall art is a curated journey through memories, emotions, and dreams. It's a visual symphony where individual photos, souvenirs, or art snippets interweave, creating a personalized tapestry of experiences. The beauty lies in its flexibility; whether you lean towards symmetry or embrace the unpredictable, a collage can adapt. Beyond its aesthetic allure, it's a testament to your creative journey, turning your wall into a canvas of cherished moments and artistic expressions.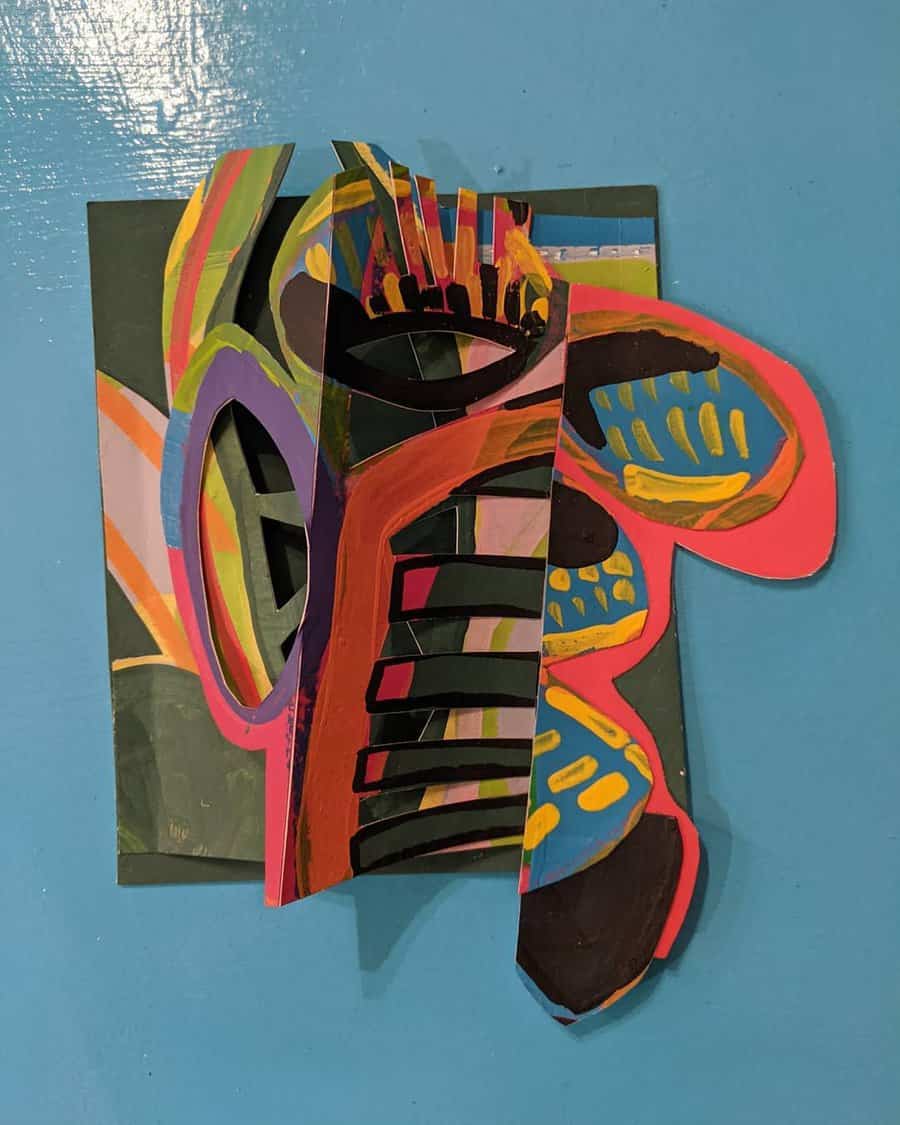 Wall Art FAQs
What's the best way to decorate a large blank wall?
There is no "one best way" to decorate a large bare wall. So much depends on your interior design style, your budget, and your taste in wall art. Frame and arrange a big collection of botanical prints in a formal living or dining room. Consider mixing and matching a variety of wall art ideas, such as painted canvases, metal decor and a woven wall hanging.
How do you arrange pictures on a wall?
After you gather an assortment of gallery wall artwork, lay them out on a floor or large table. Arrange them in a way that suits you, keeping in mind that an organic arrangement is more interesting than a perfectly symmetrical one.
Unroll kraft paper and trace around each picture frame. Cut out these templates and hang them on the wall with painters tape, three to six inches apart. Make sure any heavy pieces are centered over wall studs. Mark where the hangers should go and hammer your nails through the kraft paper. Starting at the center of your arrangement, remove the paper and hang your pictures.