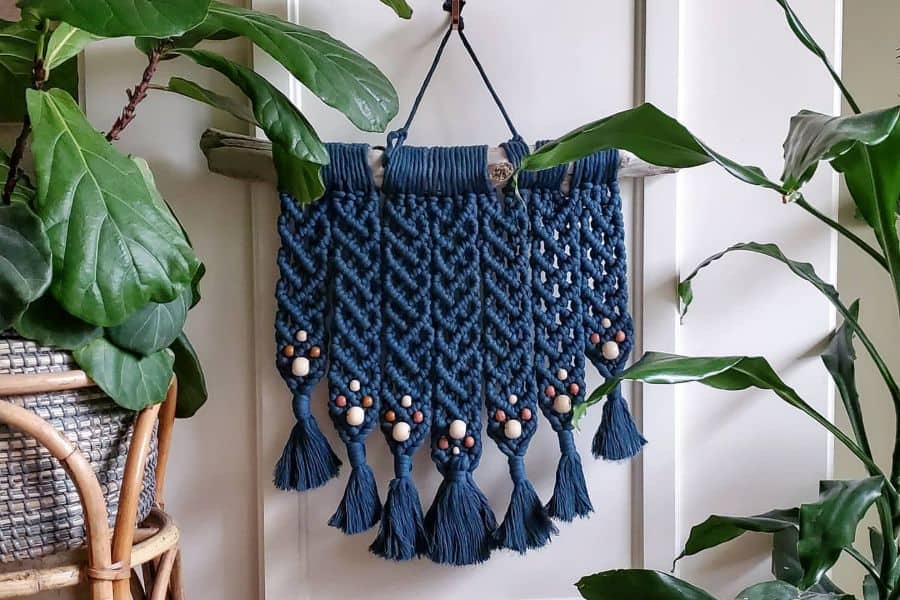 The Top 45 Wall Art Ideas
"Art is unquestionably one of the purest and highest elements in human happiness. It trains the mind through the eye, and the eye through the mind. As the sun colors flowers, so does art color life." – John Lubbock
Every plain wall begs for a little something to bring it to life. Whether it's a simple wall mirror or a giant canvas, wall art adds the finishing touch to your home decor.
Are you facing a blank wall or two in your home? After looking through our curated collection of best wall art ideas, your only problem will be narrowing down all your excellent ideas!
1. Abstract Art
When it comes to home decor, adding some abstract wall art is a perfect way to inject personality and style into any room. Not only is abstract art visually intriguing, but it also allows the viewer to create their own interpretations and meanings from seemingly random shapes and colors.
It's a great conversation starter and can add a pop of color or a statement piece to an otherwise neutral space. Whether it's a custom piece from a local artist or a print from a well-known designer, abstract wall art has the ability to transform a room and evoke a range of emotions from the viewer.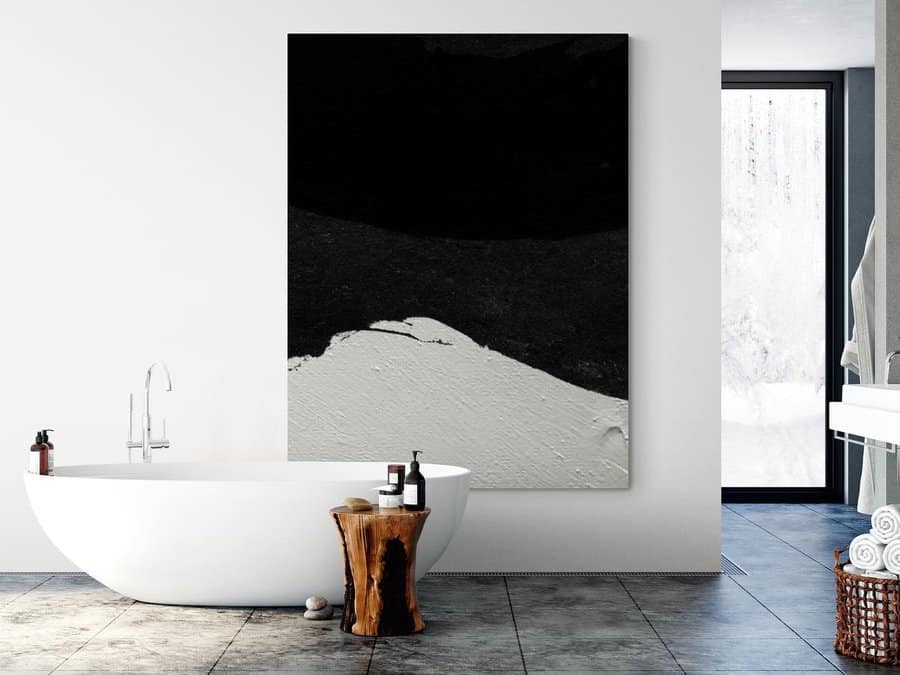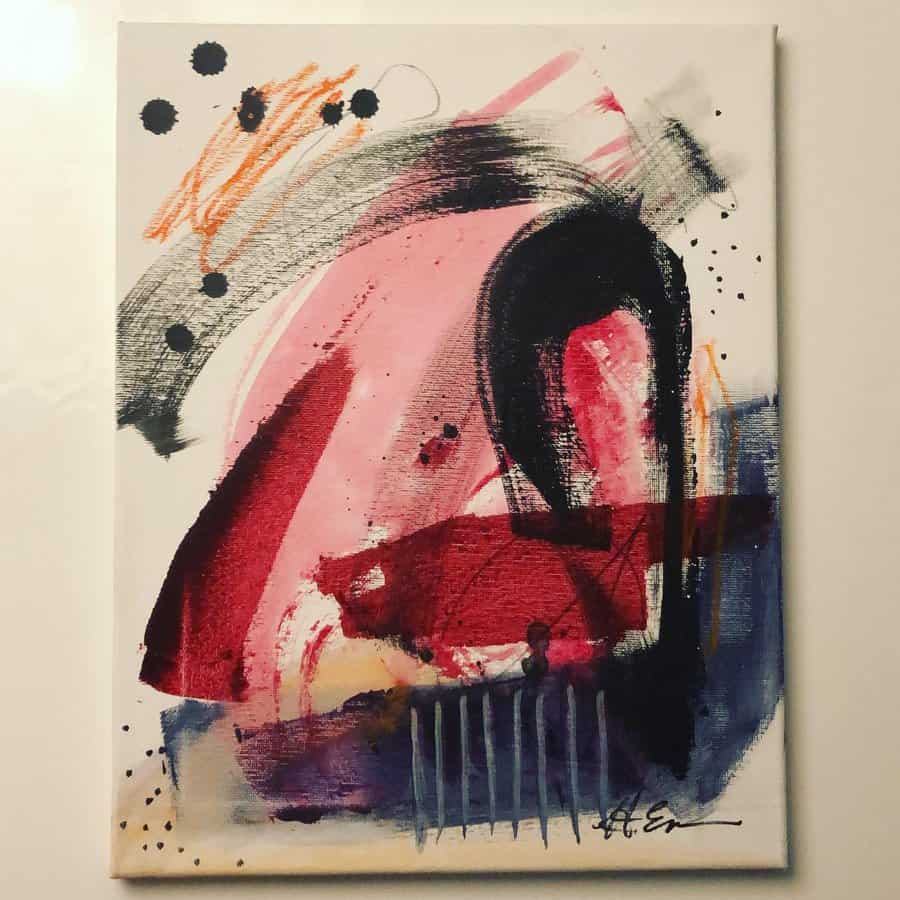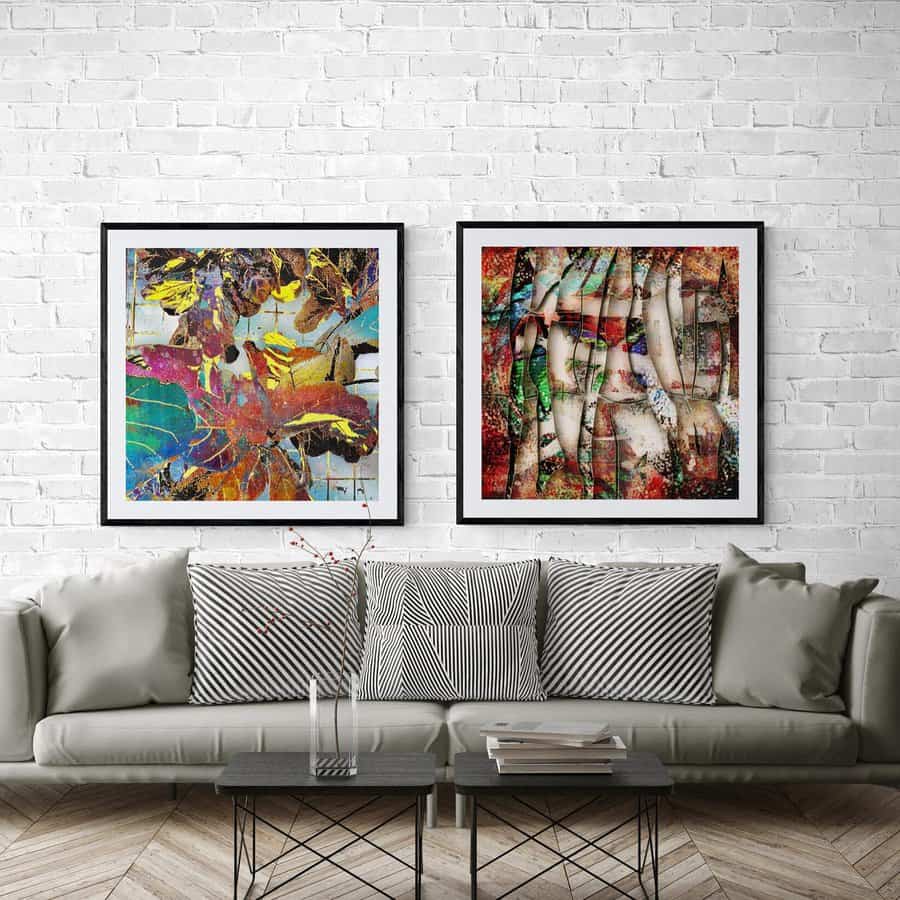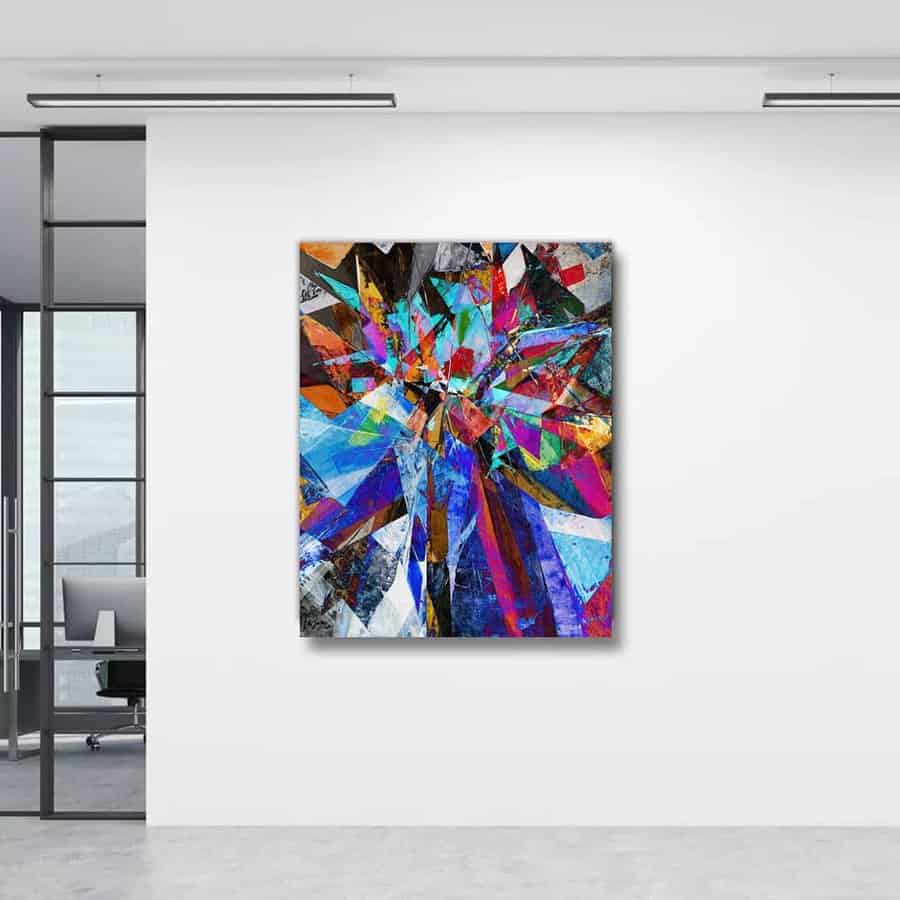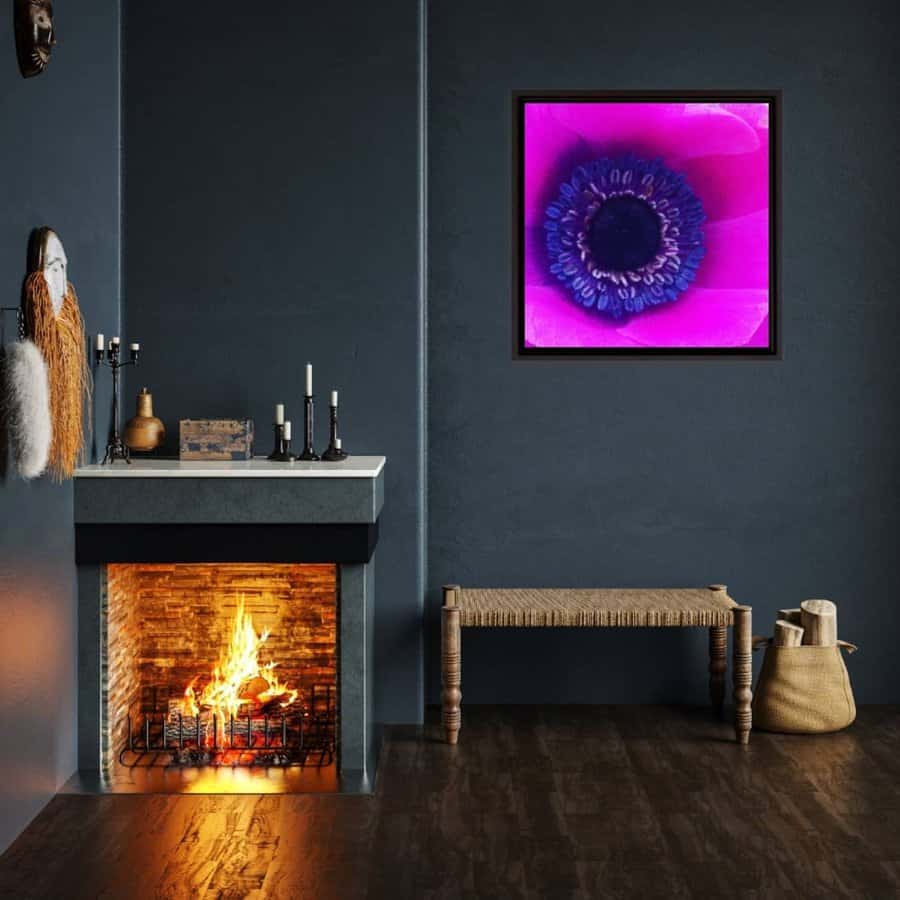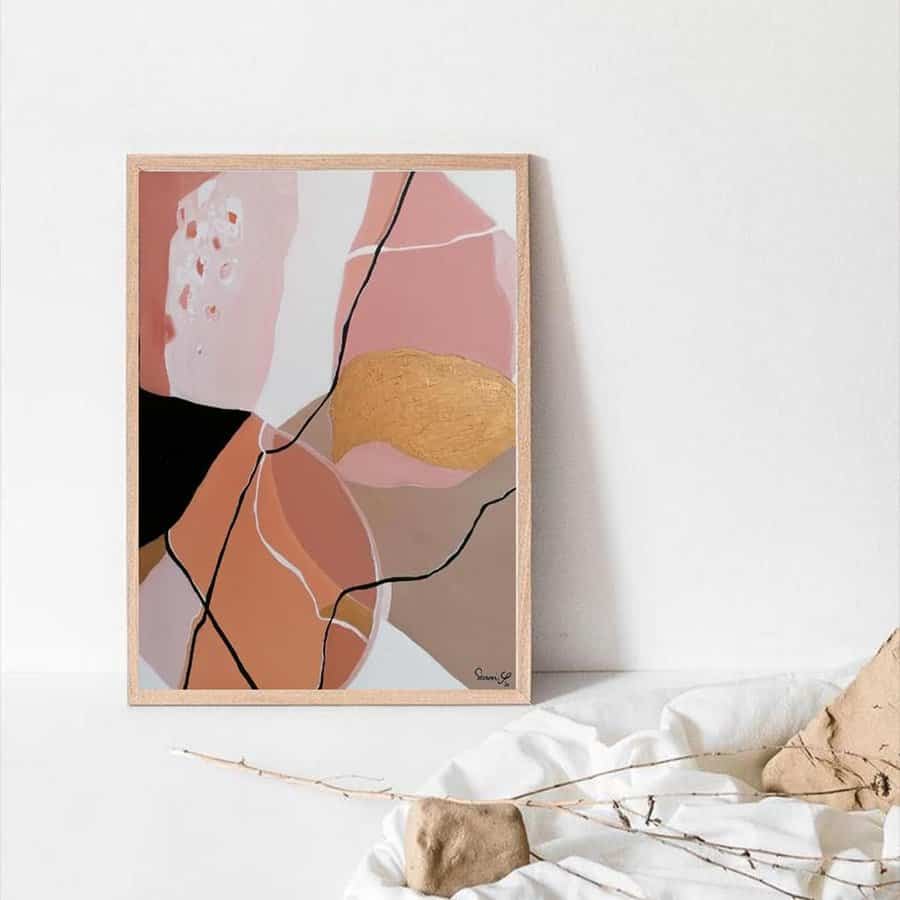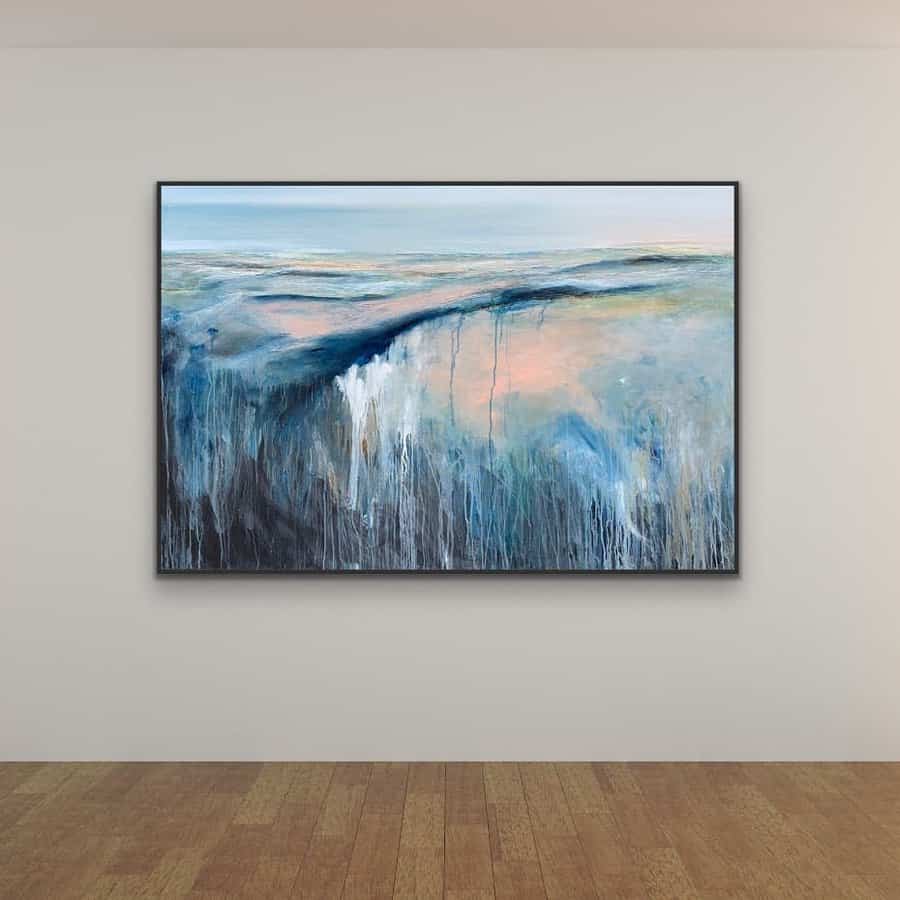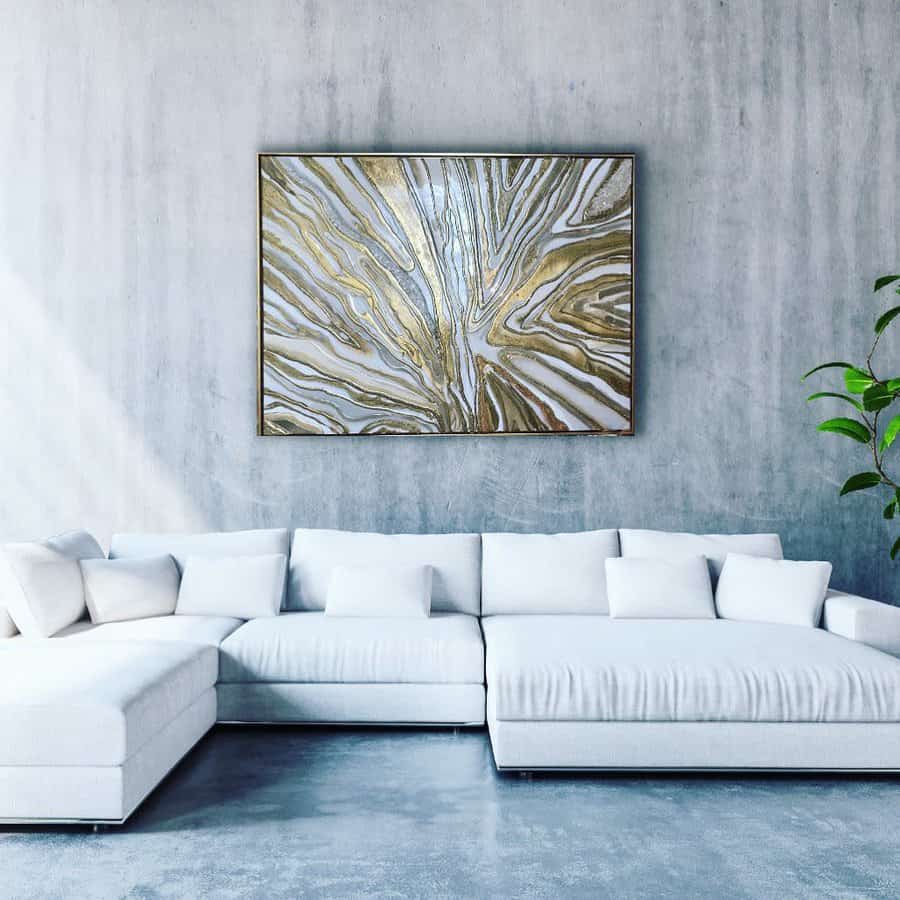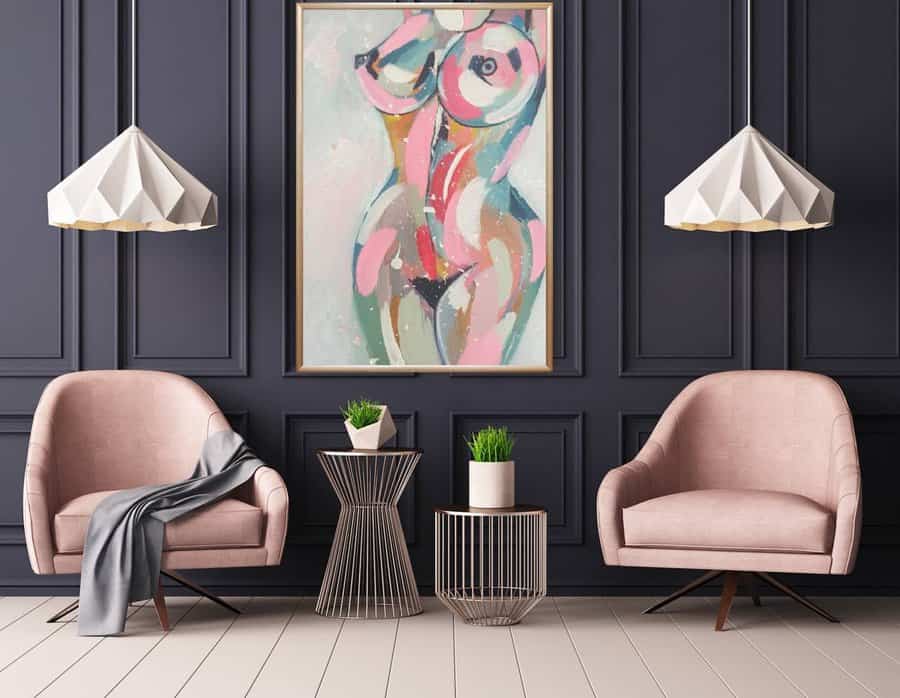 2. Stencil Art
Creating unique wall art for your home can be a fun and fulfilling project, especially when you utilize stencil abstract wall art. This style of art allows you to experiment with color and design, all while keeping things simple and understated.
The best part? Anyone can do it! Whether you're a seasoned artist or just starting out, a stencil makes it easy to achieve crisp, clean lines and repeatable patterns. Choose a color palette that speaks to you and get creative with your placement! The possibilities are endless, and your walls will thank you for the stylish upgrade.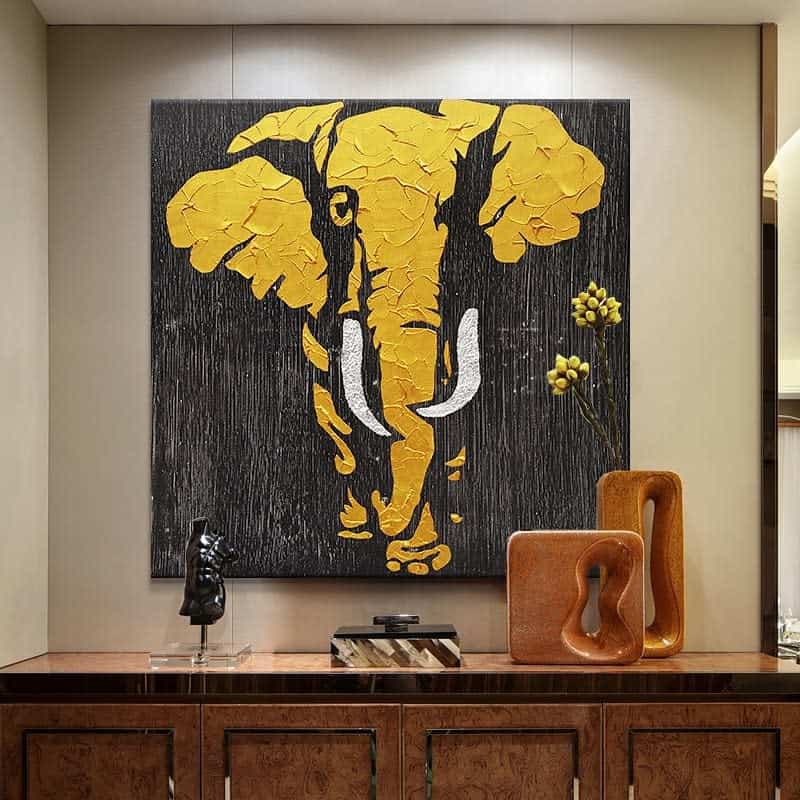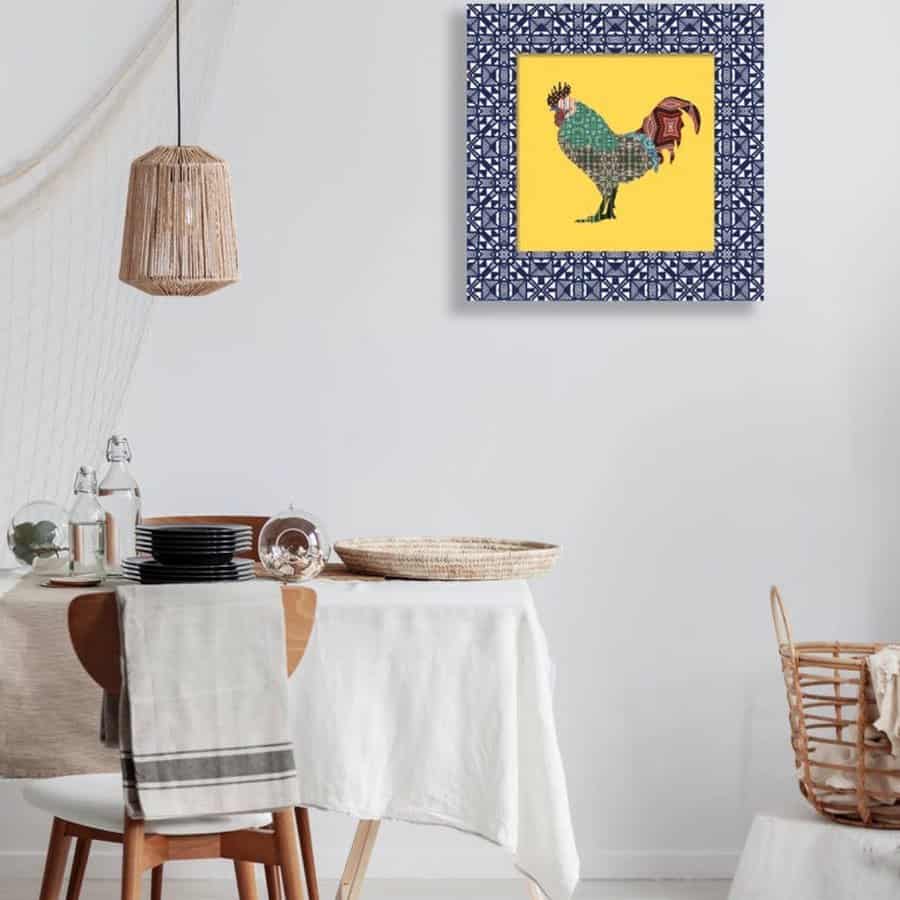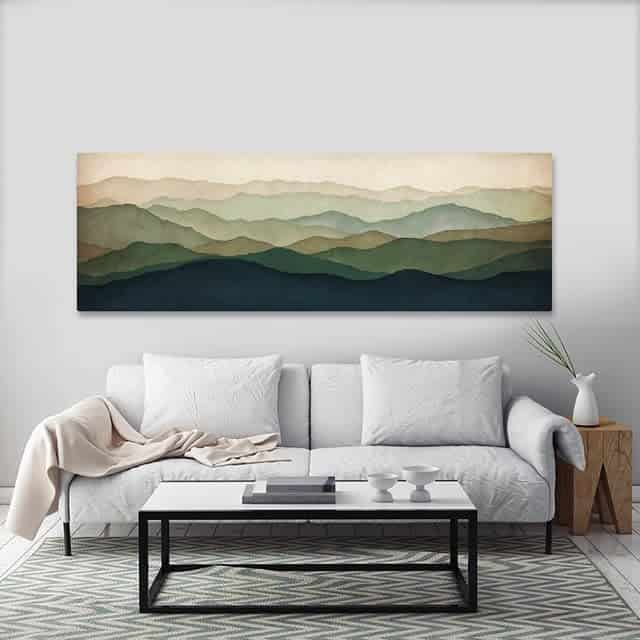 3. Woven Wall Art
Woven wall art is a beautiful and unique way to add texture and warmth to any space. With its intricate patterns and natural tones, it can turn a plain wall into a work of art.
What makes woven wall art even more special is the process of creating it. Each piece is carefully handcrafted by skilled artisans who use traditional techniques to weave together fibers into a stunning design.
From baskets to woven trays, there are endless possibilities when it comes to woven wall art. Whether you're looking for a statement piece or a subtle accent, woven wall art is the perfect way to add a touch of creativity and personality to your home.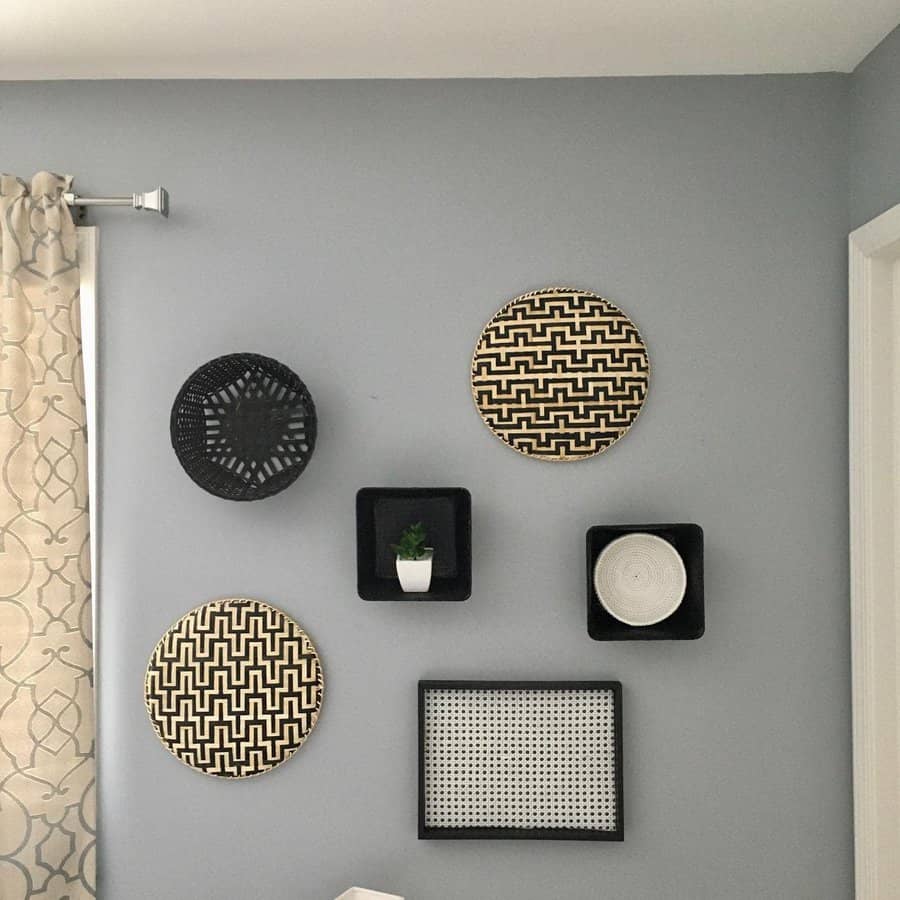 4. Botanical Prints
If you're looking for a way to add some natural beauty to your home decor, botanical print wall art is the way to go. These prints feature an array of plants and flowers, from delicate roses to grand palm fronds. Not only do they bring a sense of tranquility and elegance to any room, but they also add a touch of sophistication.
With so many styles and colors to choose from, there's sure to be a botanical print that suits your taste and compliments your existing decor. Plus, they're a timeless choice that will never go out of style.
Whether you're an avid plant lover or simply appreciate the beauty of nature, botanical print wall art is a perfect addition to any space.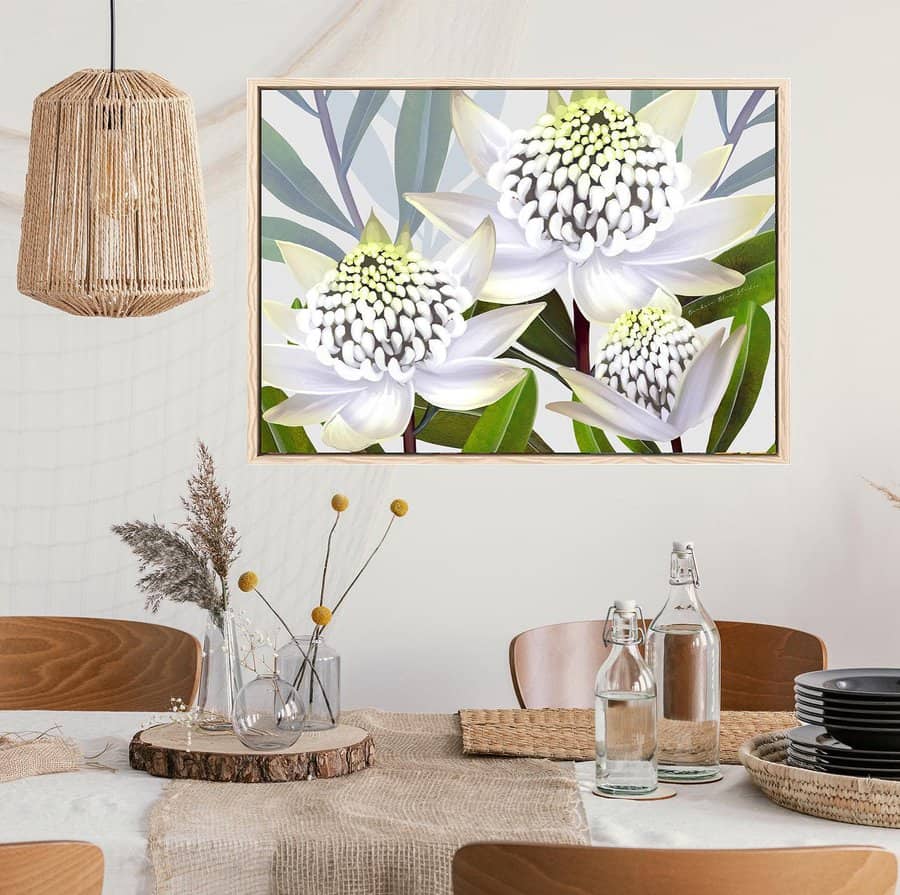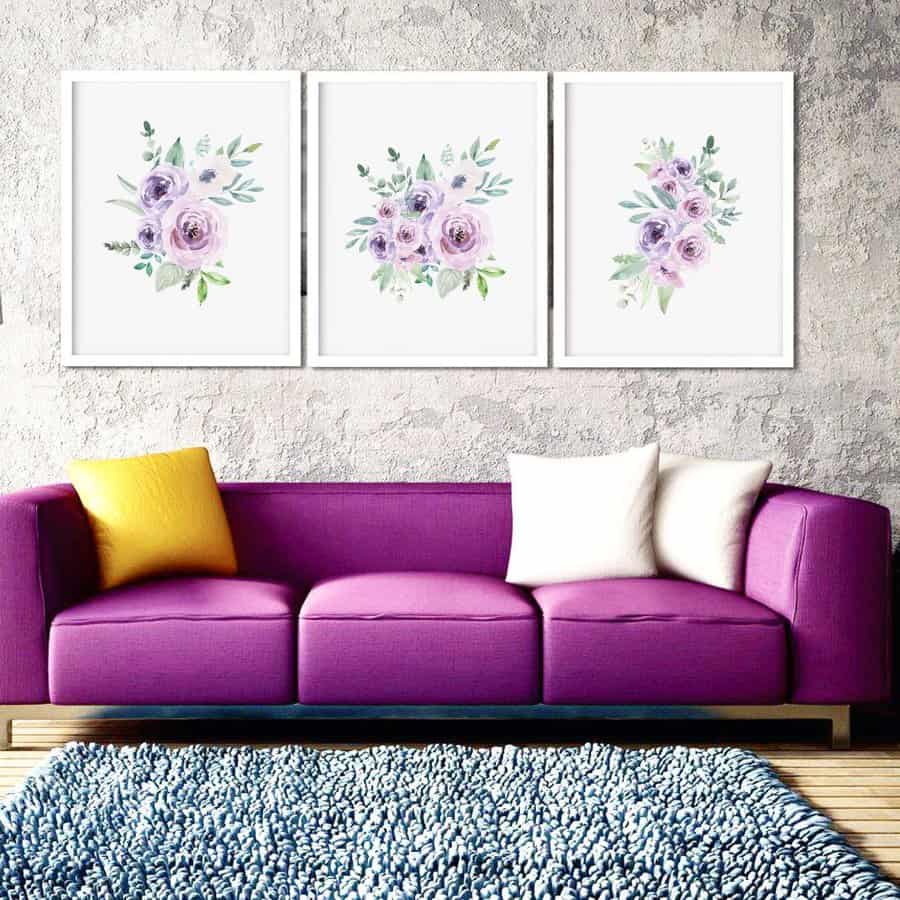 4. Mural Art
If you're looking to brighten up your home and add some character, mural art may be just the solution you need. Not only does it add visual interest to a space, but it can also create a unique and personalized atmosphere.
Mural art for the home can be customized to fit your style and preferences, allowing you to express your creativity and showcase your individuality. Whether you opt for a bold and vibrant design or a subtle and understated pattern, mural art can transform a boring room into a work of art.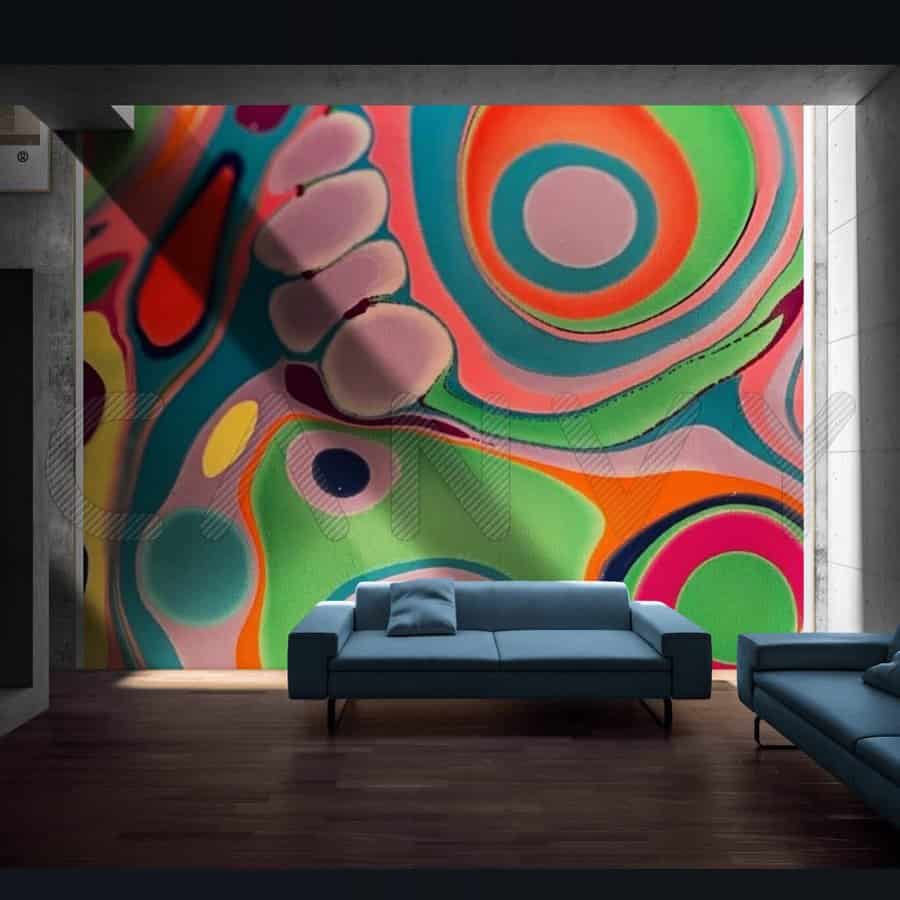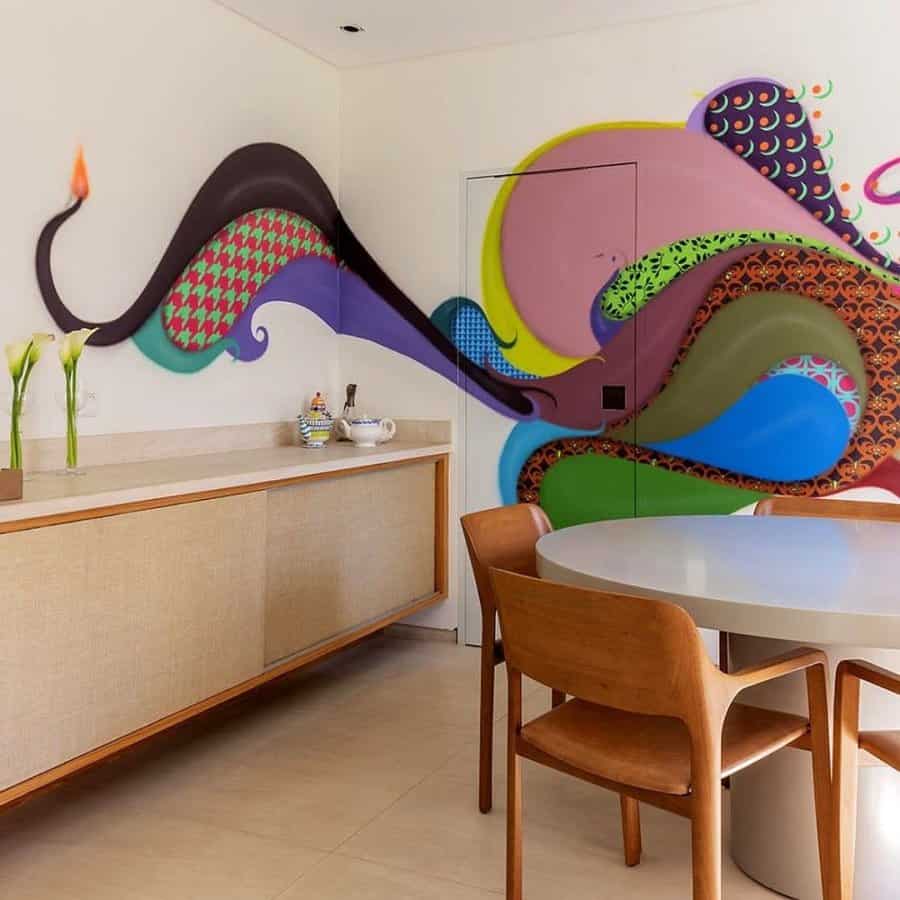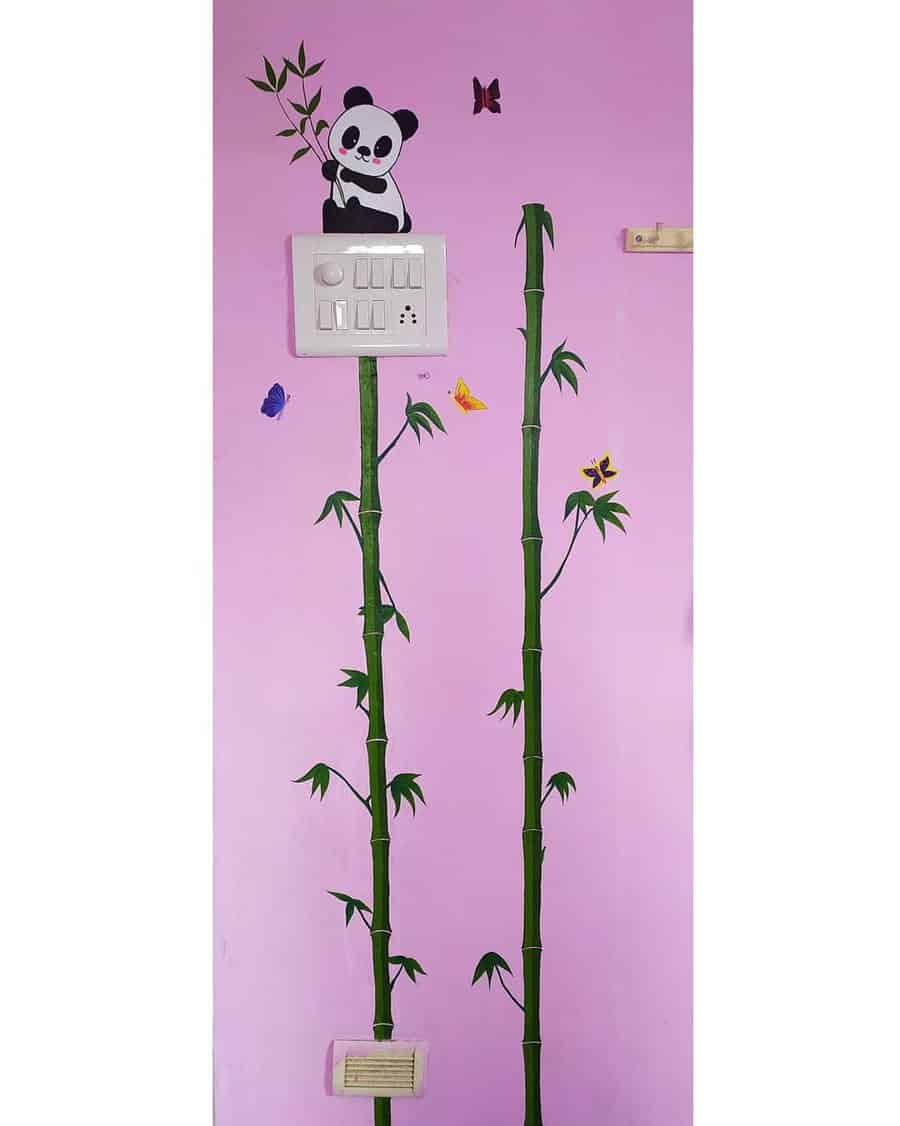 5. Coastal Art
Coastal wall art is a wonderful way to bring the seaside into your home, no matter where you live. With bright colors and whimsical designs, these pieces capture the essence of a day by the ocean. Imagine waking up to a stunning sunset painting on your bedroom wall, or hosting dinner parties with a lively coastal-themed canvas as the centerpiece.
Whether you prefer realistic beach scenes or abstract interpretations of the sea, there is something for everyone in the world of coastal wall art. Plus, not only do these pieces add style and personality to your space, but they also serve as a reminder of the calming and rejuvenating power of the ocean.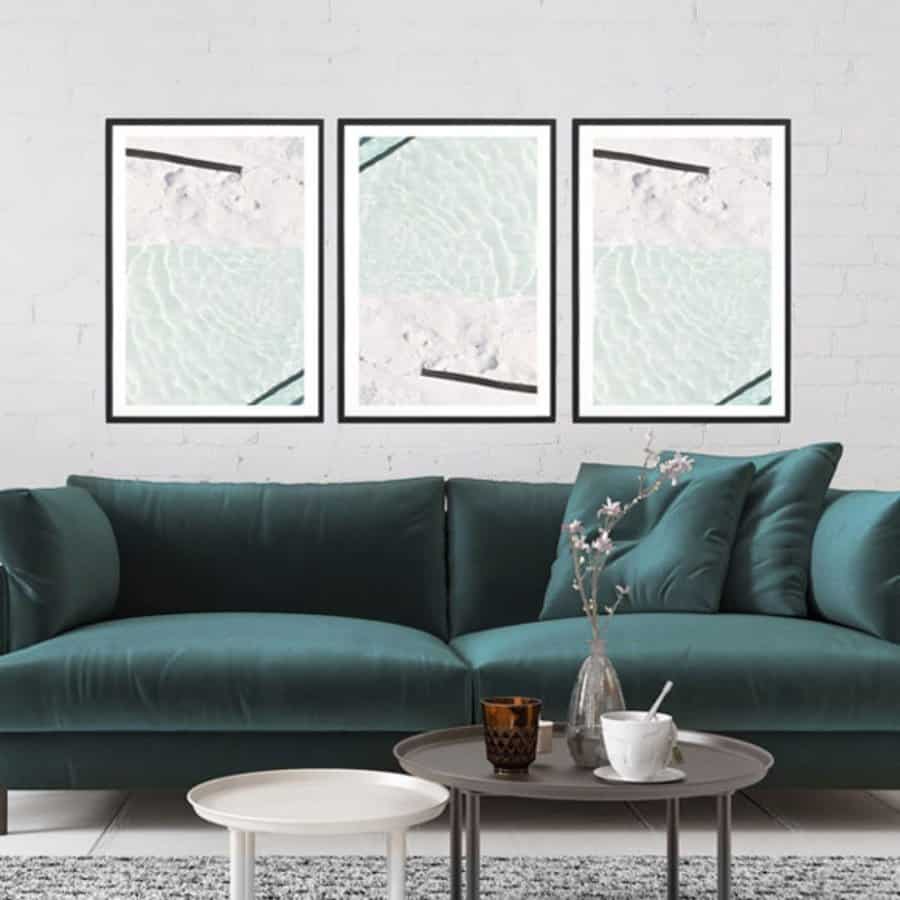 6. Wood Art
Wood wall art has the power to transform any living space with its rustic charm and natural beauty. Whether you opt for a bold, geometric pattern or a gentle, flowing design, the intricate detail and unique grain patterns of wood provide an eye-catching focal point for any room.
And the possibilities are endless – from hand-carved sculptures to laser-cut pieces, there is no limit to the creativity that can be expressed through this gorgeous medium.
Whether you choose to incorporate a statement piece into your space or create a gallery wall of various sizes and styles, wood wall art adds a touch of warmth and character that is sure to impress any visitor.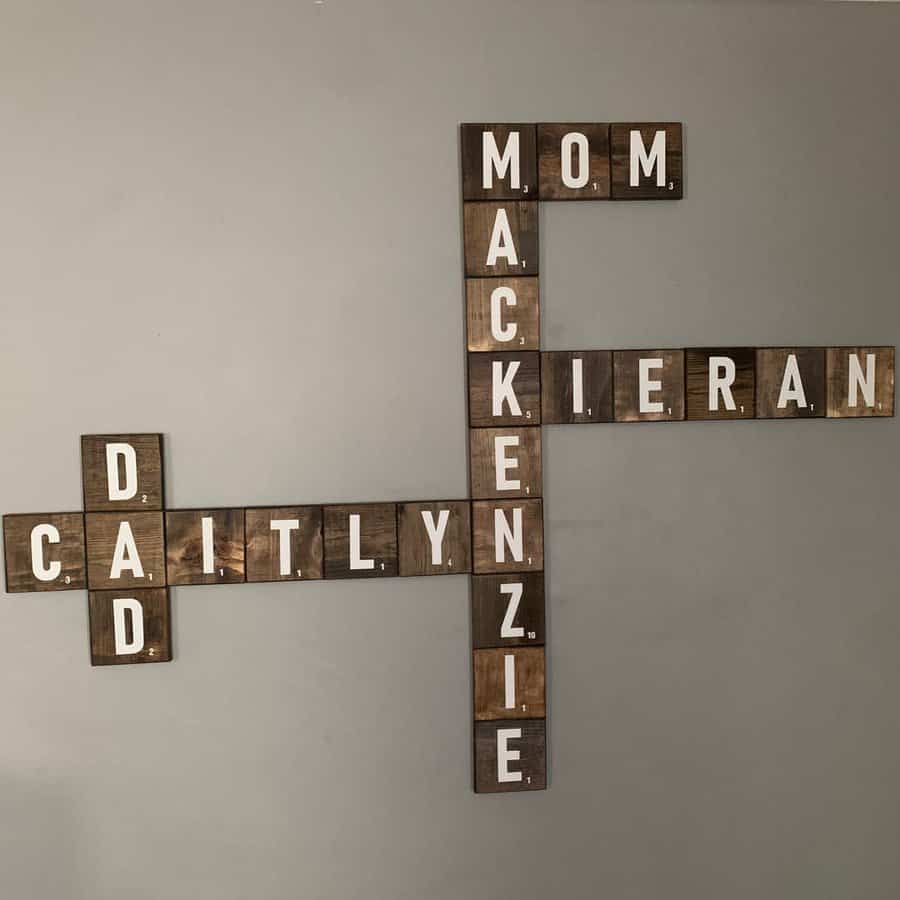 7. Macrame
Looking to add some texture and bohemian charm to your walls? Look no further than macrame wall art! This technique of knotting and weaving cords into intricate patterns has been around for centuries, yet has experienced a resurgence in popularity lately.
With a range of styles and colors available, macrame wall hangings can complement any decor style, from minimalist to eclectic. Plus, they're a great way to add depth and dimension to a space without taking up too much room.
Whether you choose a large statement piece or a smaller accent, macrame wall art is sure to bring a unique and handmade touch to your home.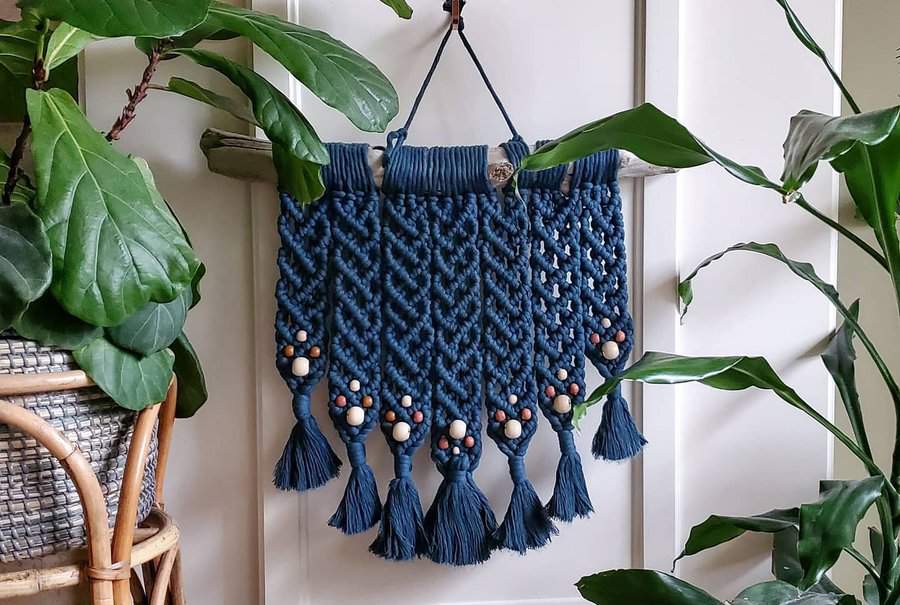 8. 3D Wall Art
3D wall art is a trend that is gaining popularity in the world of interior design. With its unique ability to add depth and texture to a space, it's no wonder that homeowners and designers alike are incorporating this type of art into their décor.
From abstract sculptures to intricate installations, 3D wall art comes in many forms and can be customized to fit any design style. Whether you want to make a statement in your living room or add a focal point to your bedroom, 3D wall art offers endless possibilities.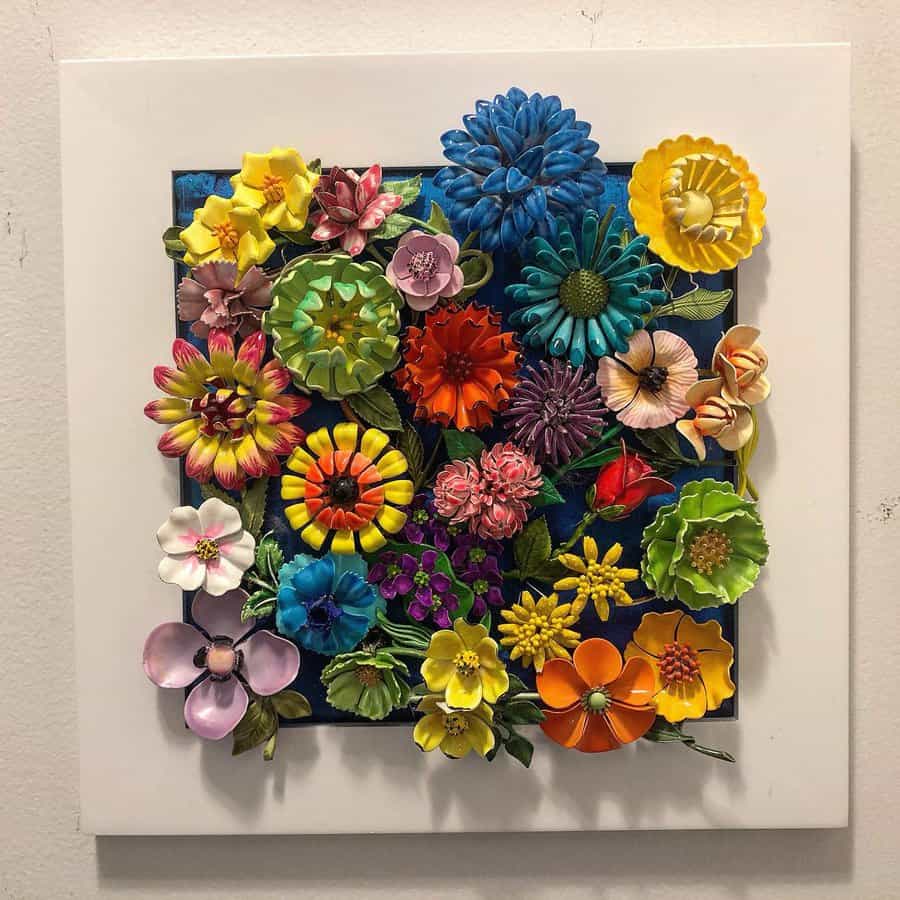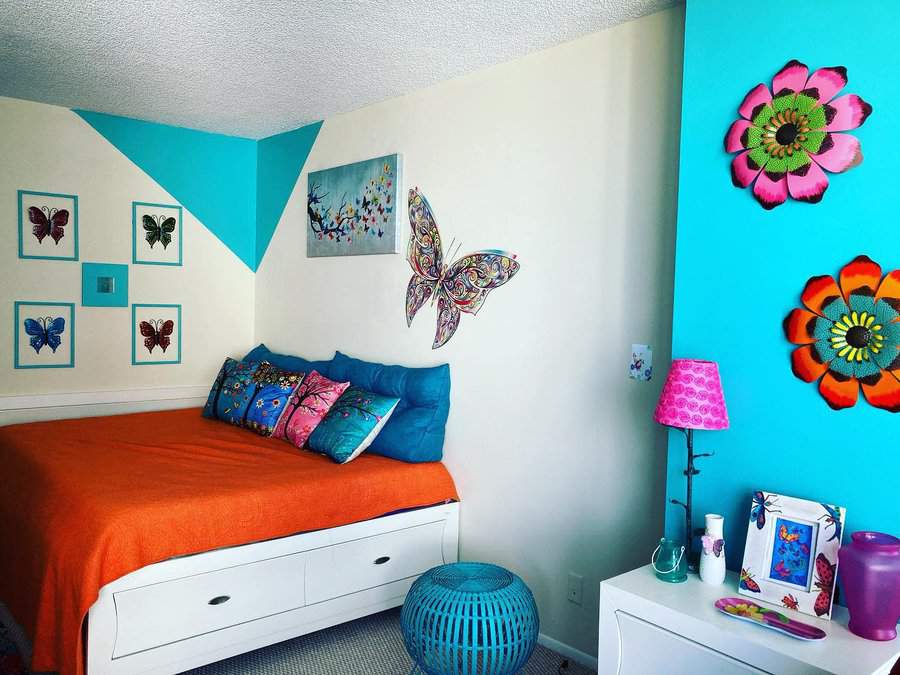 9. Framed Quotes
Framed quotes and wall art can be the perfect way to express your personality and style in your home or workspace. Not only do these art pieces add eye-catching decor to any room, but they also serve as meaningful reminders of your favorite quotes and sayings.
Whether you prefer motivational messages, witty one-liners, or sentimental phrases, there are endless options to choose from when it comes to framed quotes and wall art. They can be hung individually or grouped together for an even greater impact.
The best part? You don't have to break the bank to create your own unique display of inspiring and uplifting messages. With a little creativity and a few well-chosen quotes, your walls can become a reflection of your personality and values.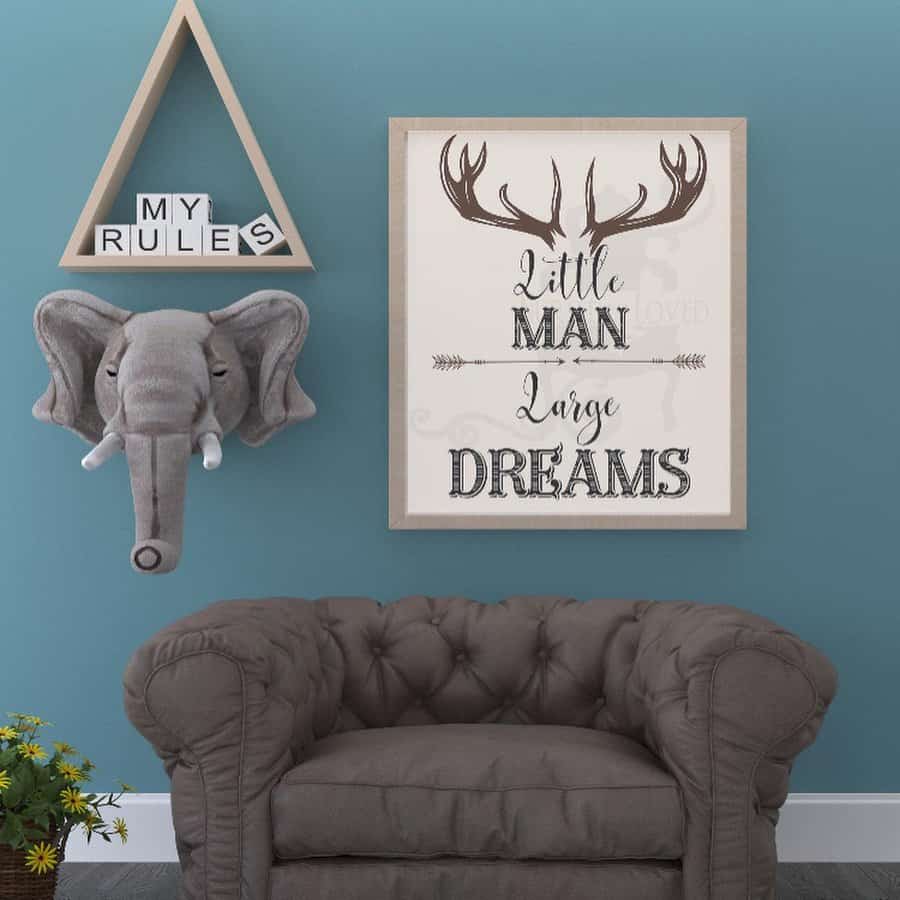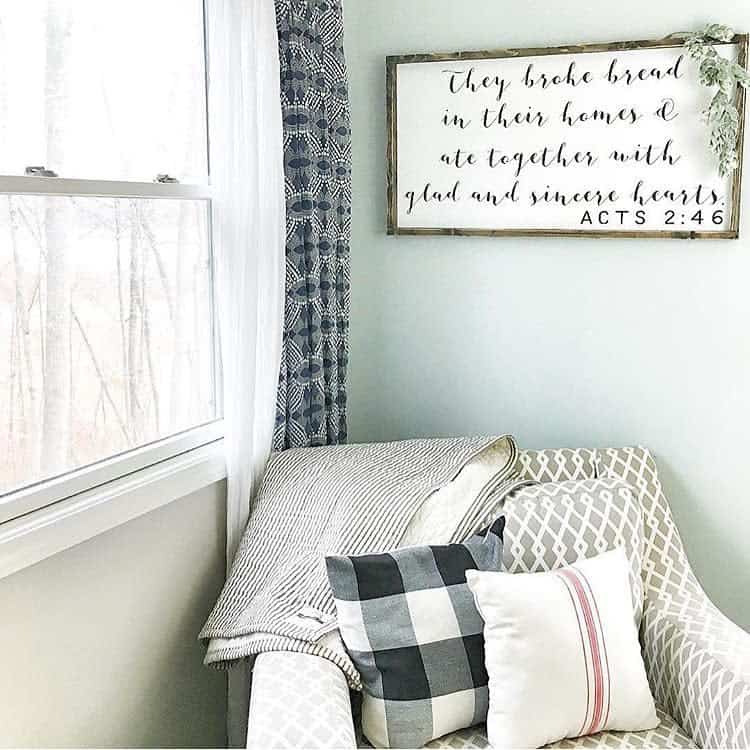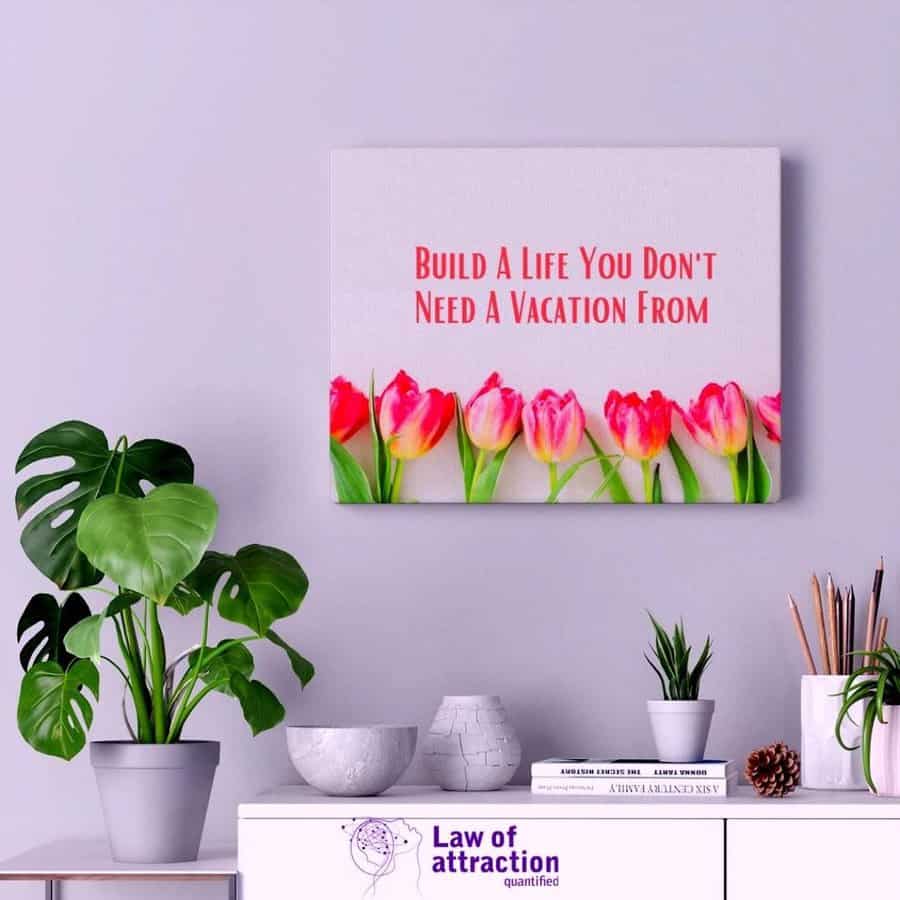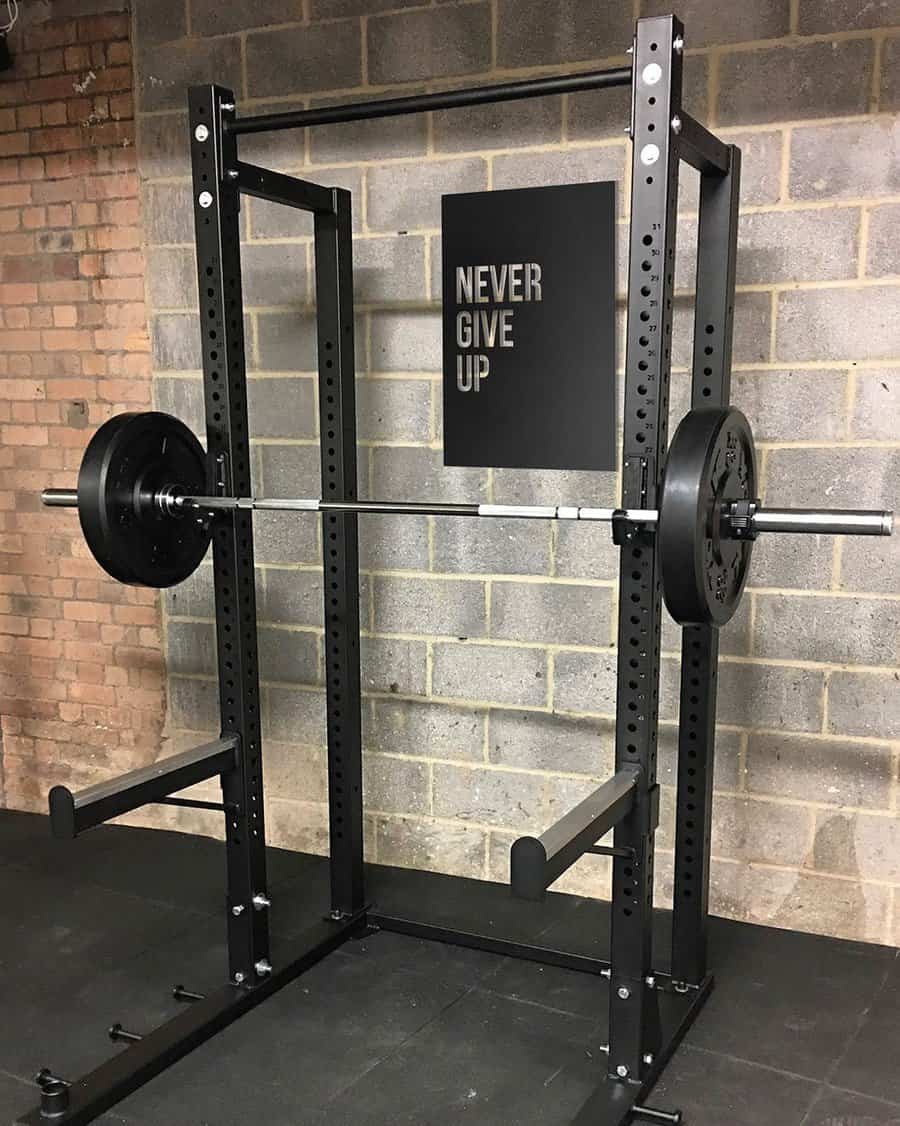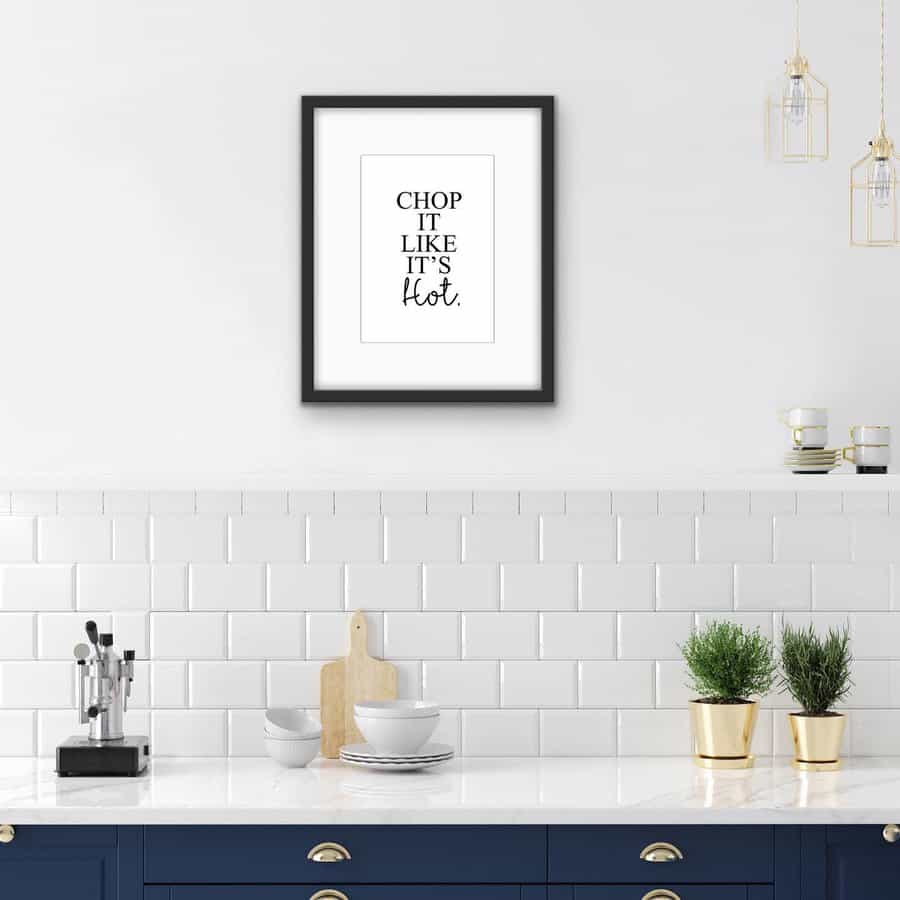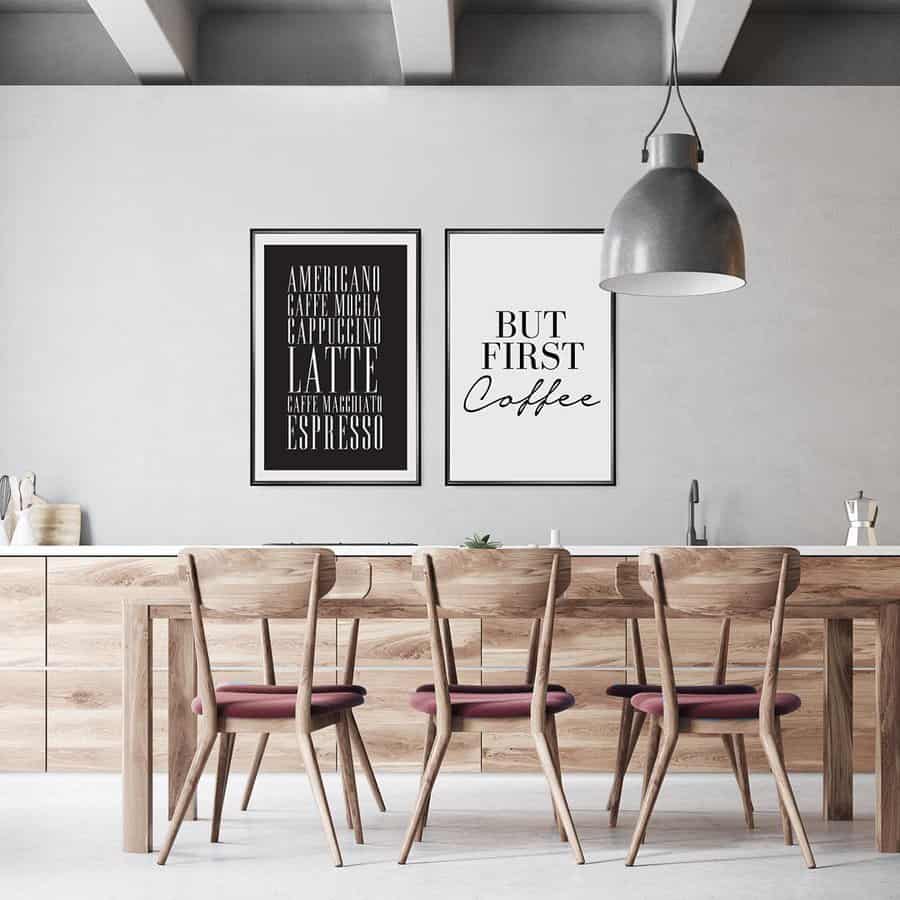 10. Photographs
In today's modern world where everyone has access to a camera on their phone, the value of photography has never been more prominent. The art of capturing a moment in time can evoke emotion, tell a story, and add a touch of personality to any space.
That's why photography wall art has become a popular choice for homeowners and business owners alike. Not only does it give a space character, but it also allows individuals to showcase their own unique perspective and eye for beauty.
Whether it's a breathtaking landscape, a candid portrait, or a still-life shot, photography wall art is a beautiful and meaningful way to add dimension to any room.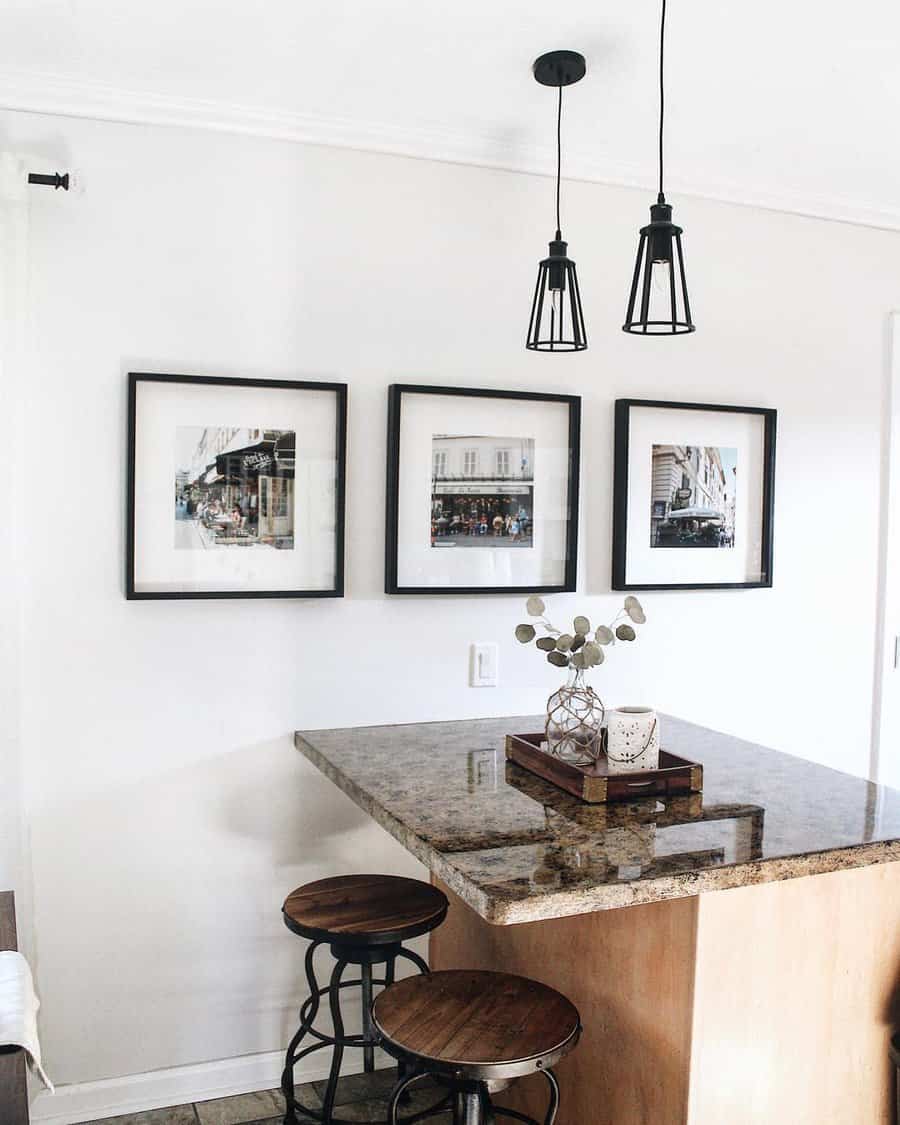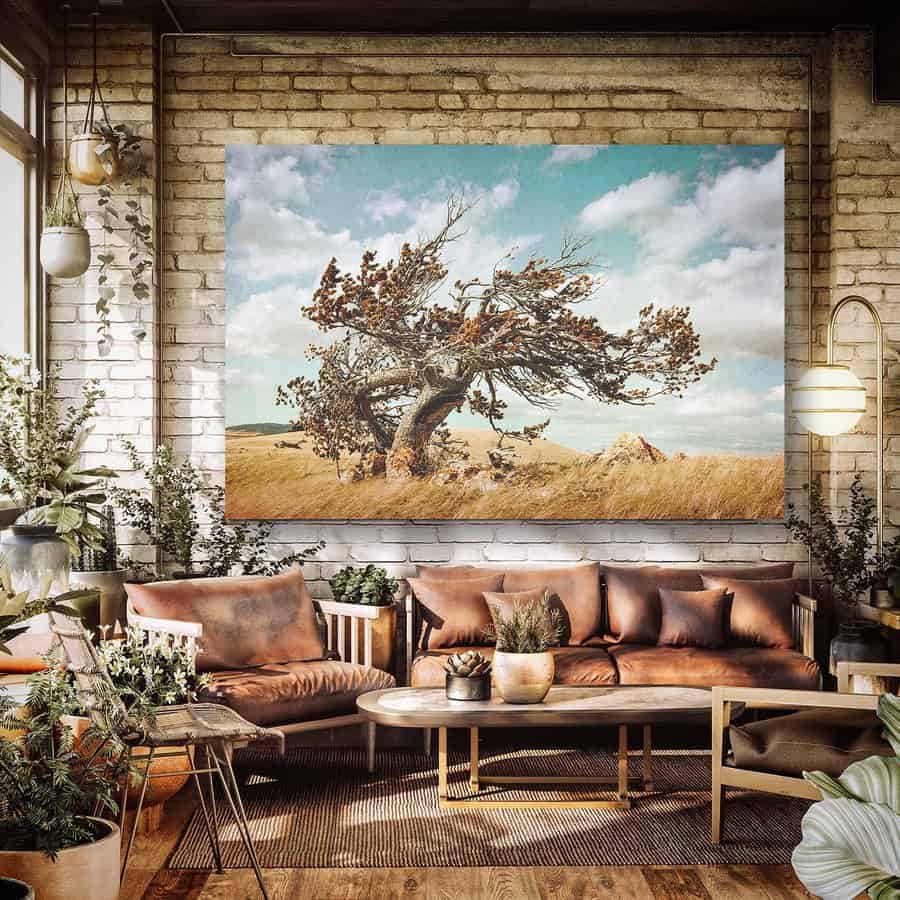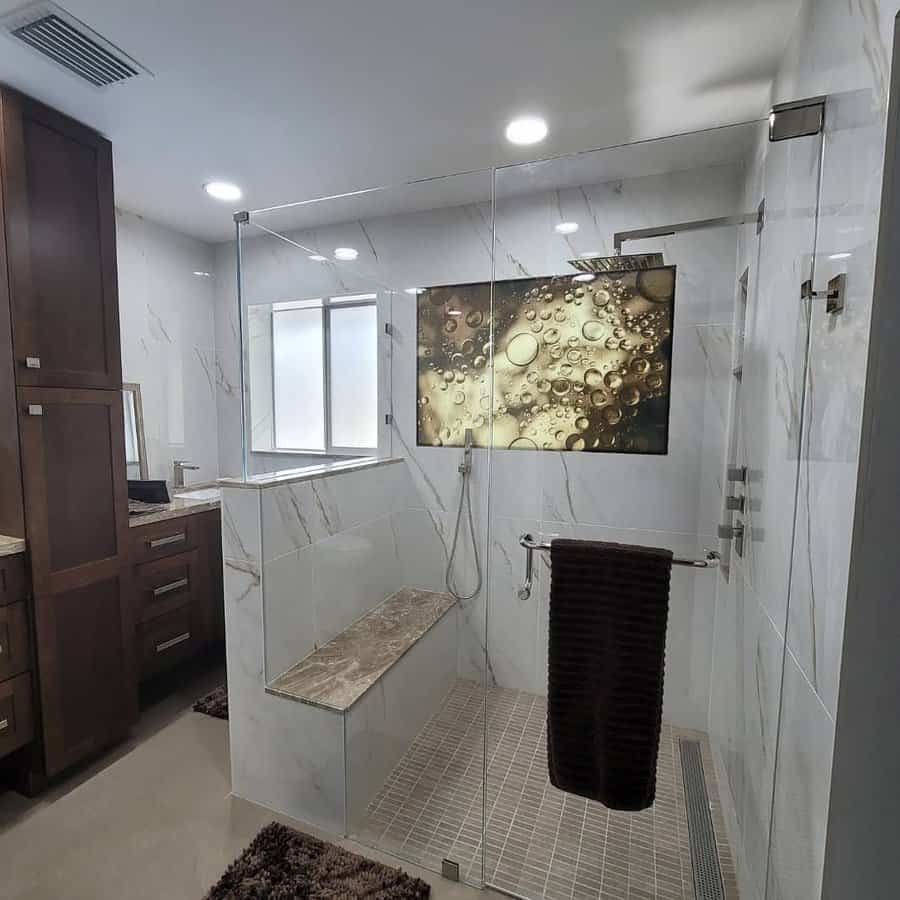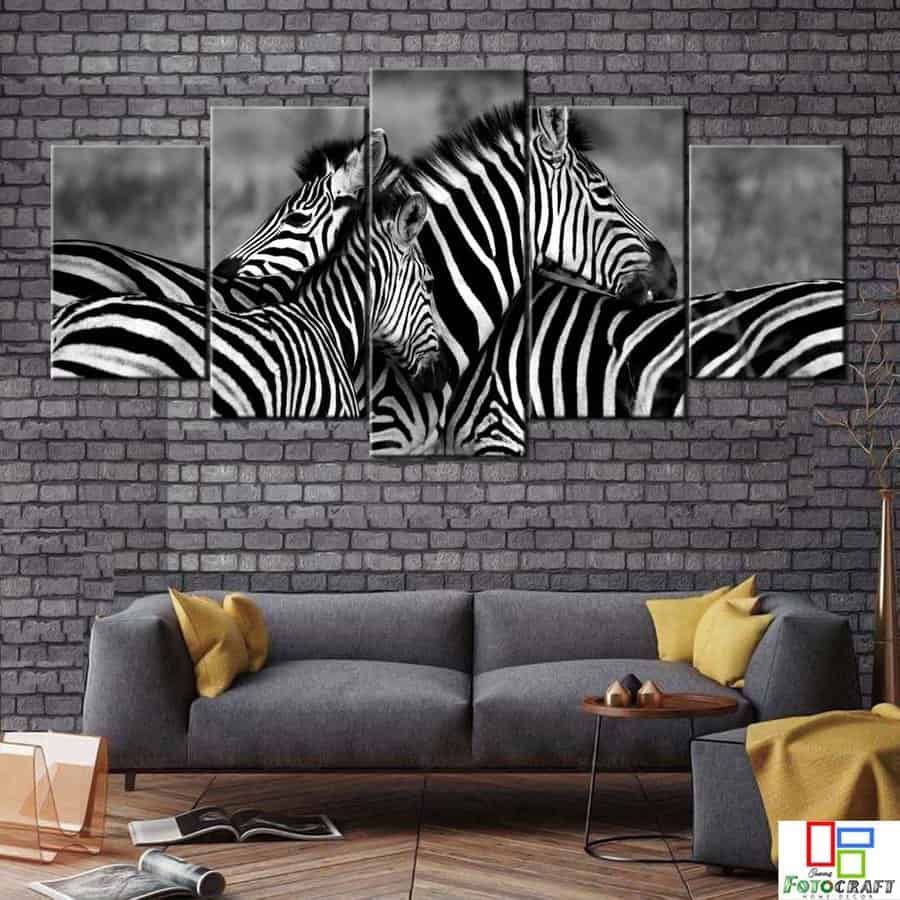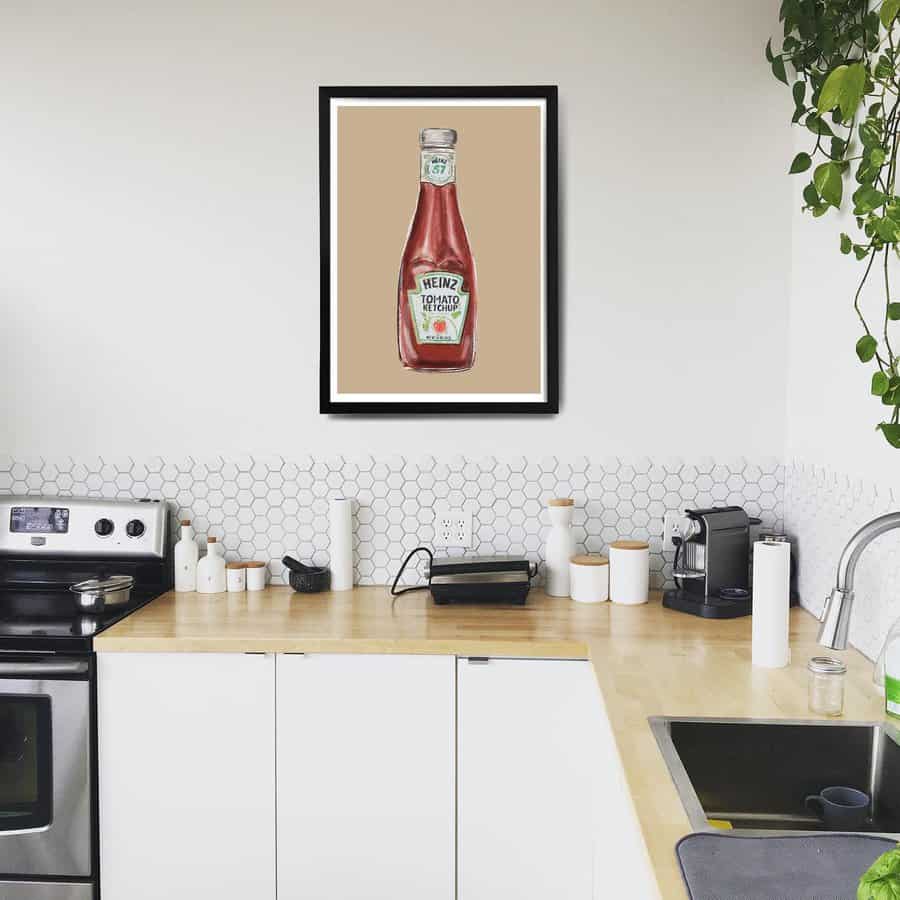 11. Resin Art
Resin wall art is a unique and creative way to add personality and dimension to any space. This art form involves pouring a liquid resin, often combined with pigments, onto a flat surface, and then manipulating it to create a visually stunning piece. The final product is a one-of-a-kind masterpiece that can range from abstract and modern to nature-inspired and organic.
Beyond the aesthetic appeal, resin wall art is also durable, resistant to wear and tear, and easy to maintain. Whether you prefer bold and vibrant colors or soothing, muted tones, resin wall art has the versatility to fit any home decor style. So why settle for ordinary wall decor when you can have a stunning piece of art that is guaranteed to turn heads?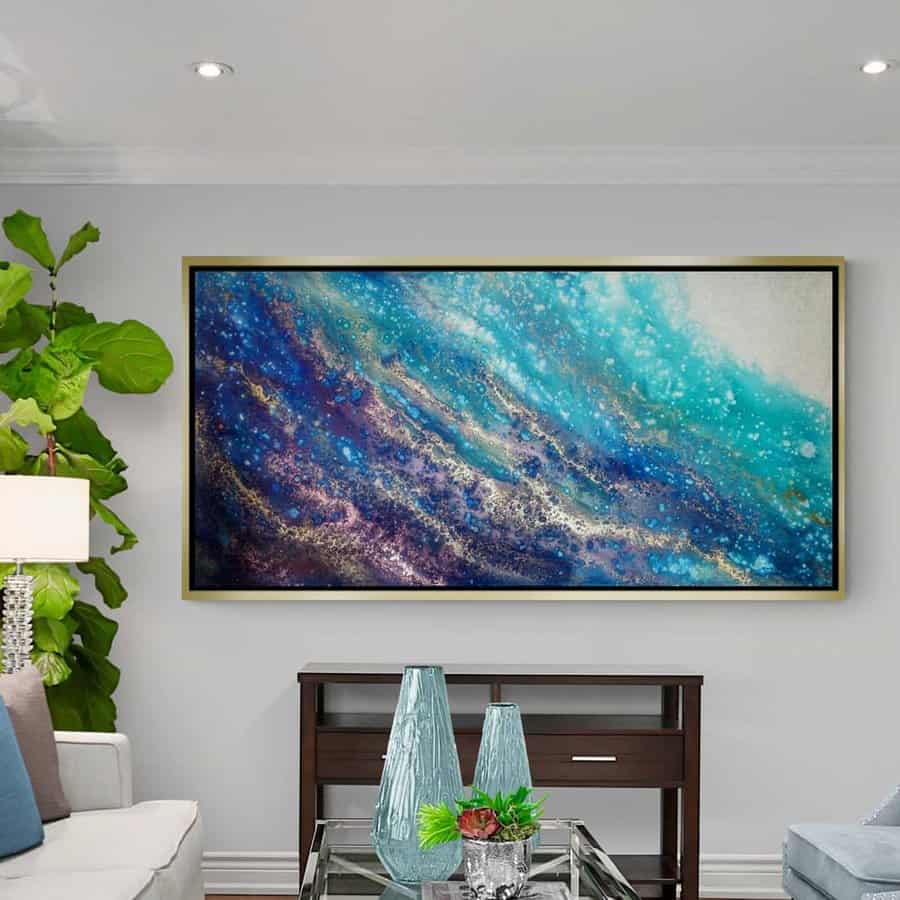 12. Sculptural Wall Art
As you enter a room, it's the art pieces that catch your eye first. And when it comes to adding a touch of creativity to your interior decor, nothing beats the stunning effect of sculptural wall art. Sculptural wall art is an incredible way to inject personality and artistic flair into any room.
It captures the attention of viewers with its intricate designs and textures that lend depth and dimension to an otherwise plain wall. The art genre encompasses a diverse range of mediums like metal, wood, stone, and even recycled materials.
Creating an eclectic mix of these materials can further elevate the whimsical appeal of sculptural wall art, bringing out the beauty in the most delightful way possible.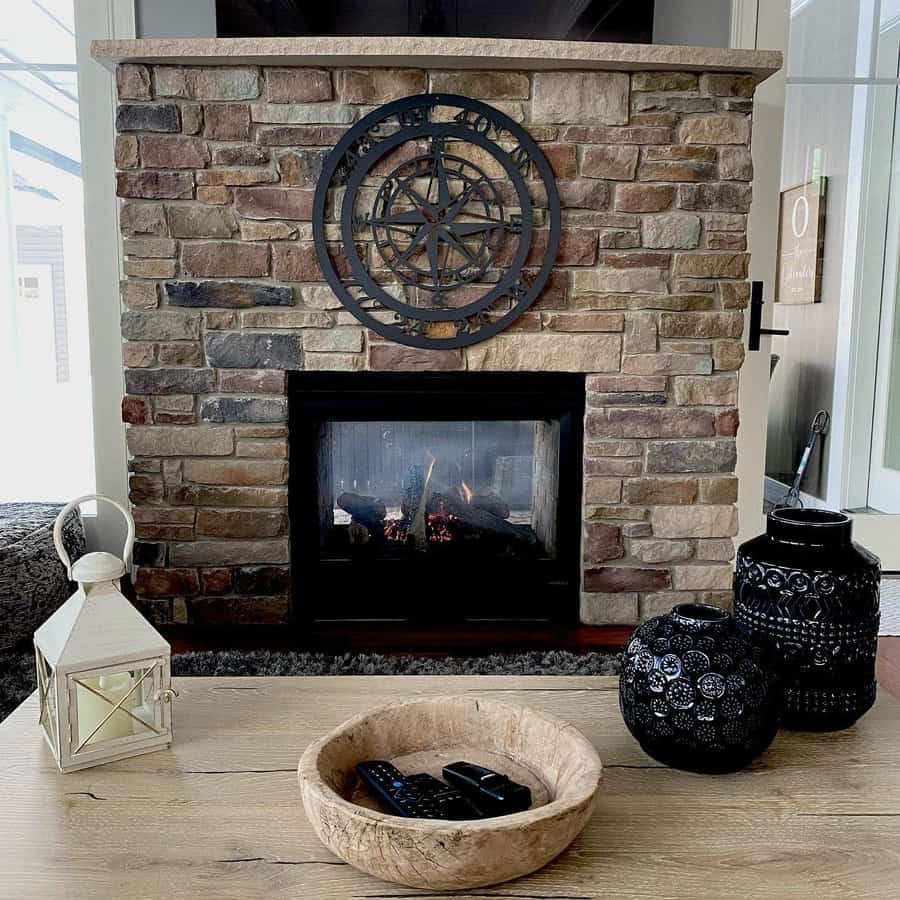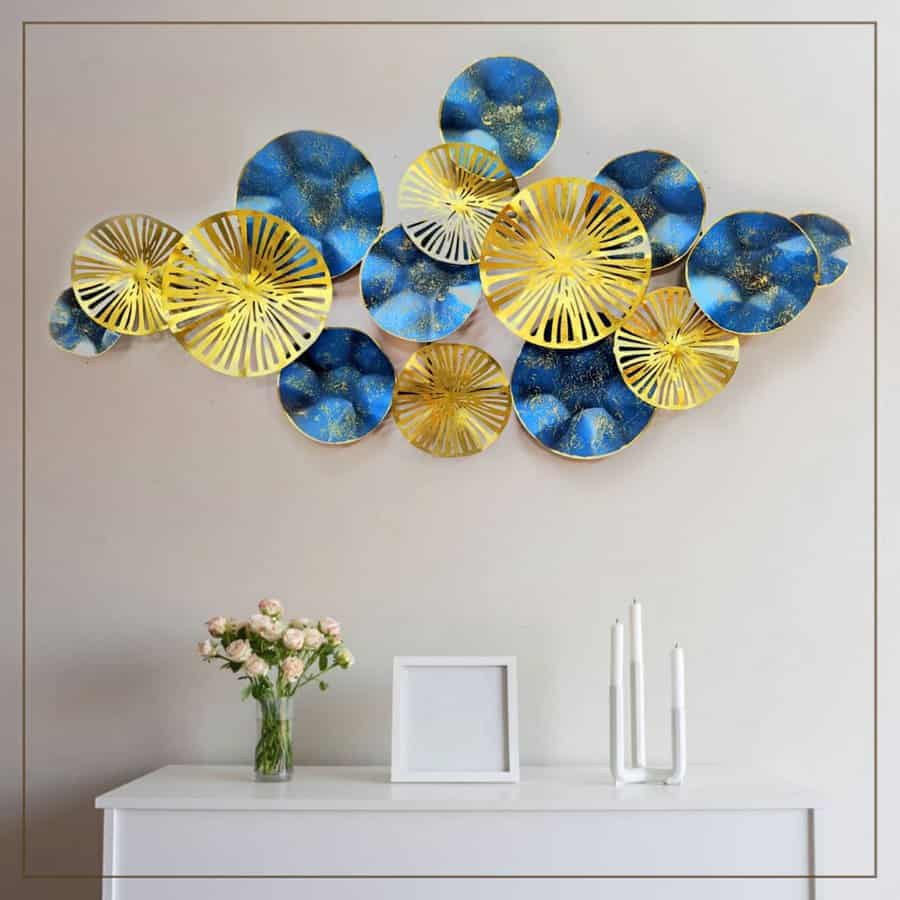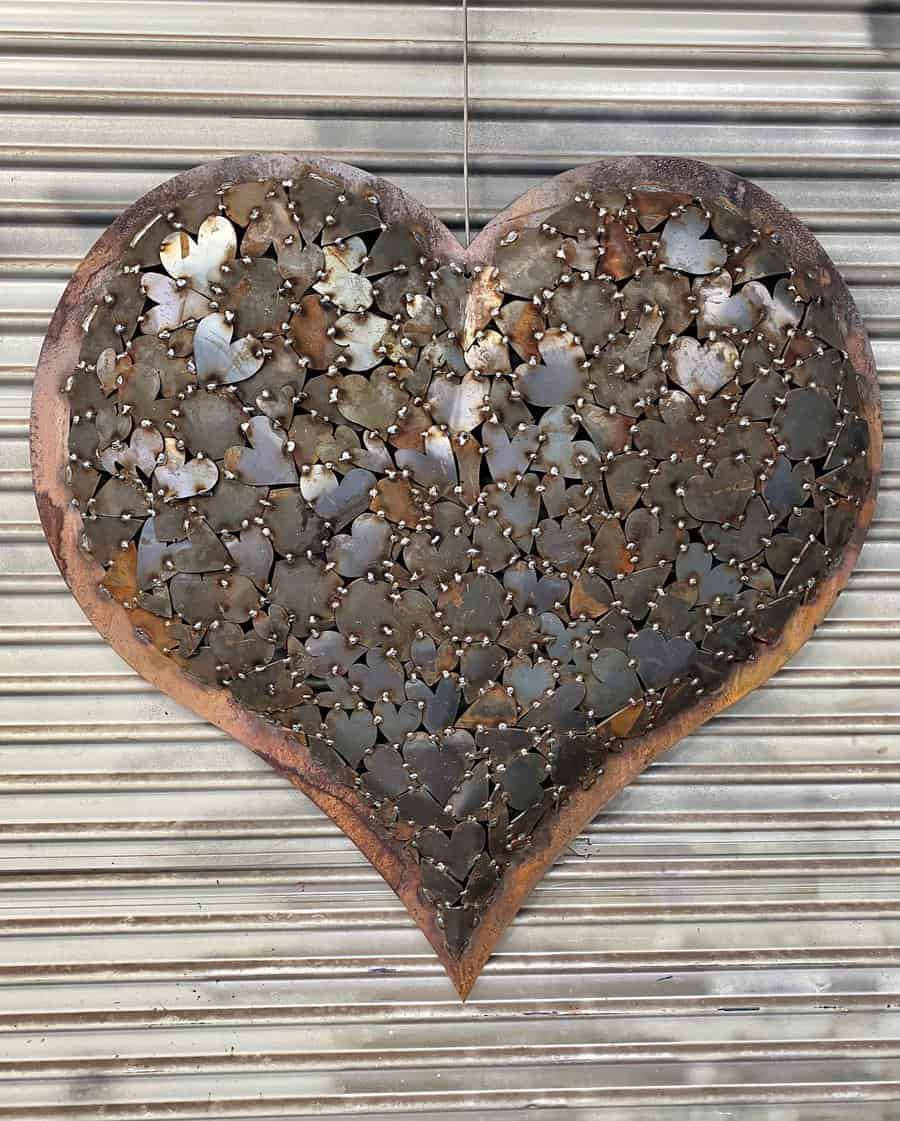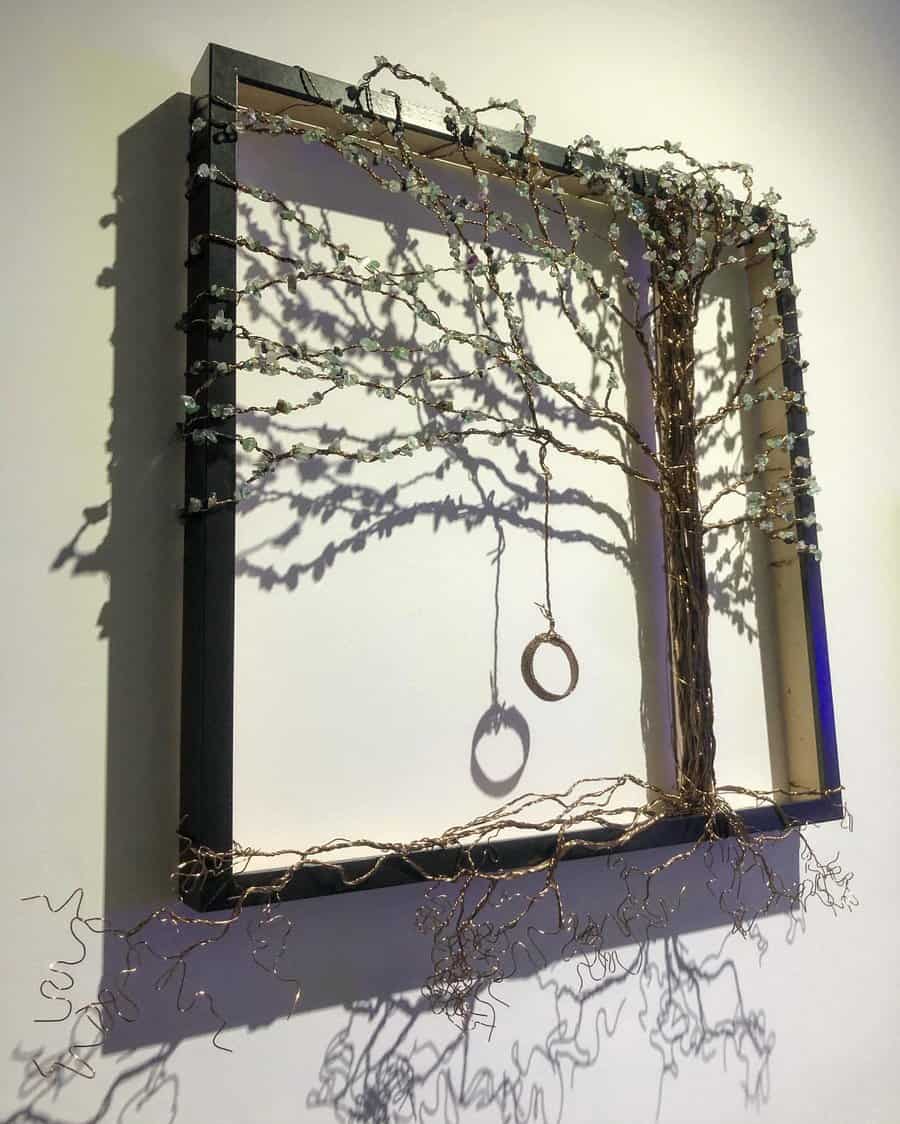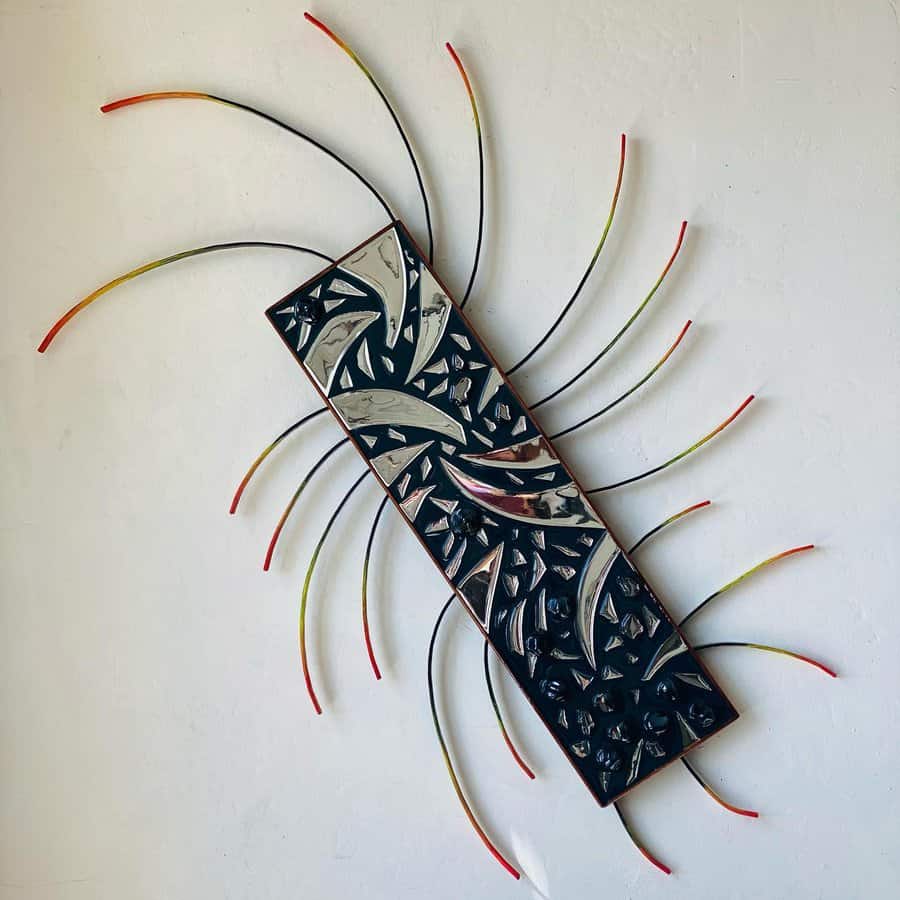 13. Tapestry
Wall tapestries are a beautiful addition to any room. They are more than just mere adornments, they are works of art that can transform the entire ambiance of your space. These large, decorative pieces come in various styles, sizes, and colors, making them highly versatile.
From medieval-inspired patterns, and vibrant bohemian prints to minimalist designs, there's a wall tapestry that will complement your decor perfectly. Not only do they add an artistic flair, but they also help to absorb sound, making them ideal for minimizing echoing in a large room.
Tapestries can be hung in a variety of ways, from traditional wooden rods to decorative tassels, allowing you to get creative with your installation. Transform your empty walls into a work of art with a beautiful wall tapestry.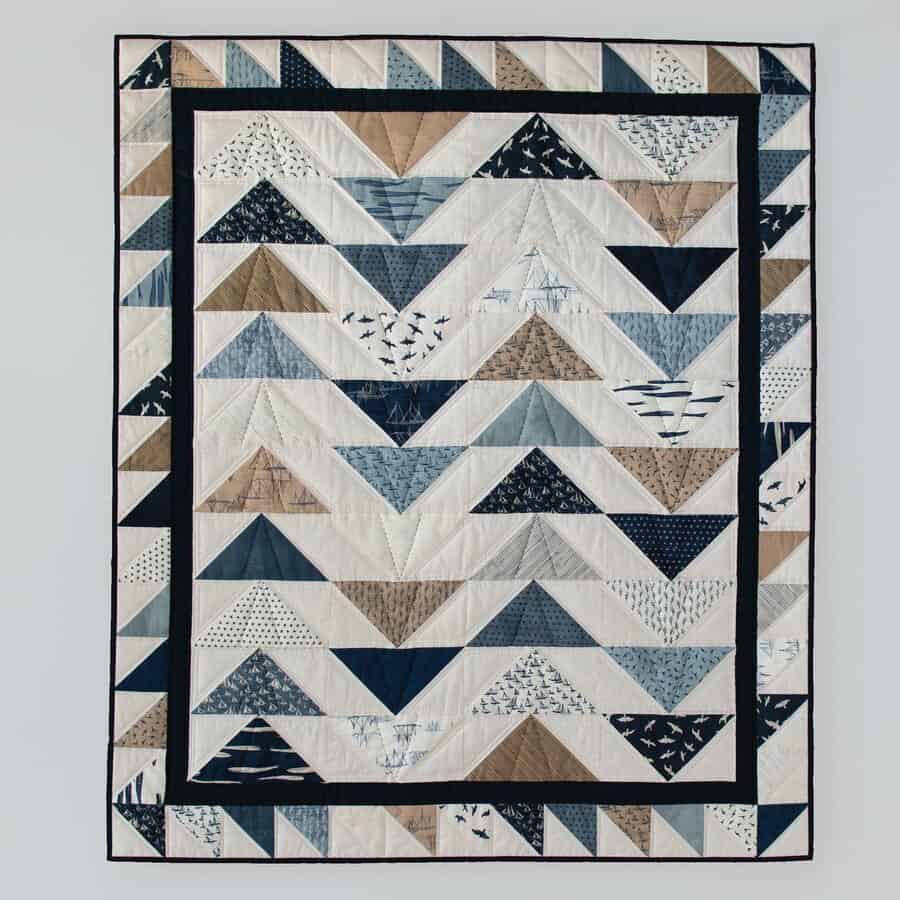 14. Graphic Art
Graphic wall art is an innovative and creative way to add character and style to any room, whether it is your bedroom, living room, or office space. With a broad range of designs and patterns to choose from, you can transform your walls into stunning work of art that reflects your personality and taste. From modern minimalist sketches to bright and bold pop art, graphic wall art can be customized to suit any aesthetic.
The use of vibrant colors, textures, and shapes can create a dynamic focal point in any room. So, whether you want to revamp a dull wall or add a quirky touch to your space, graphic wall art is undoubtedly the way to go!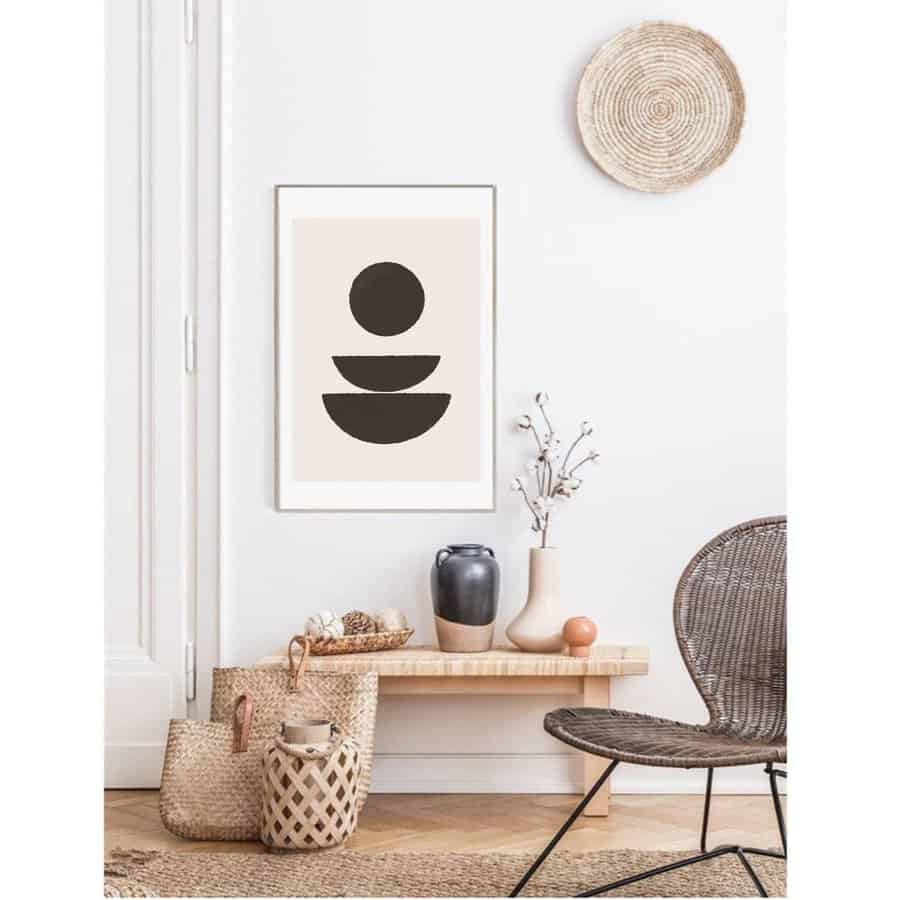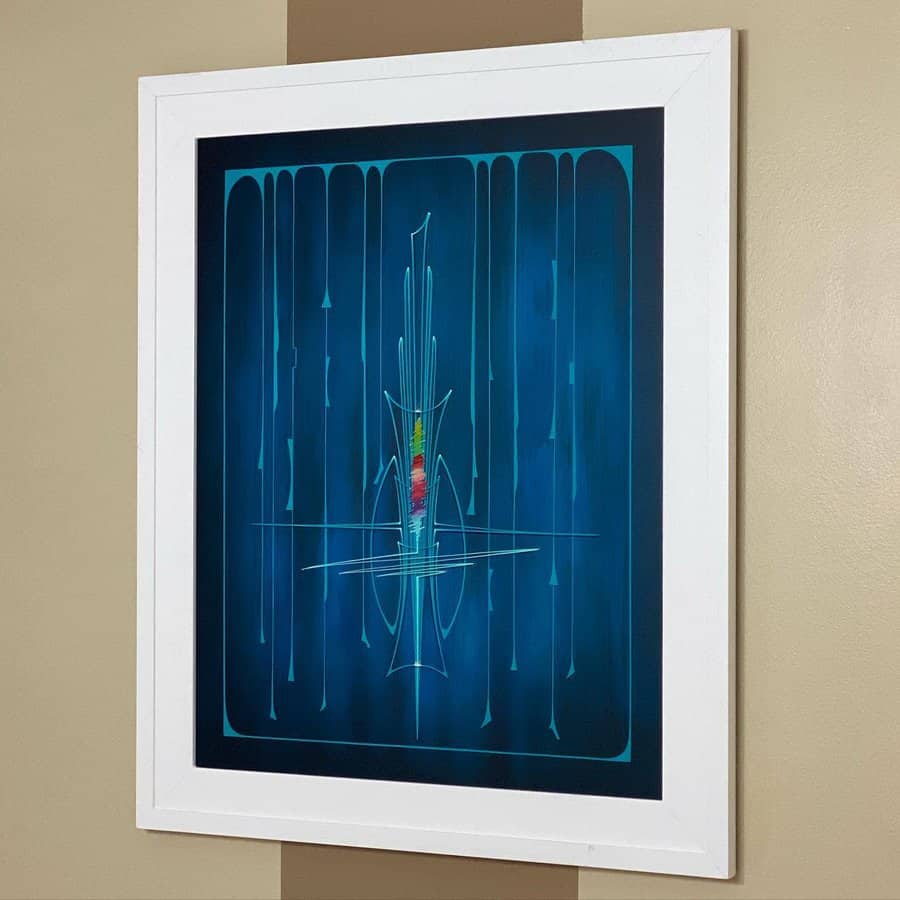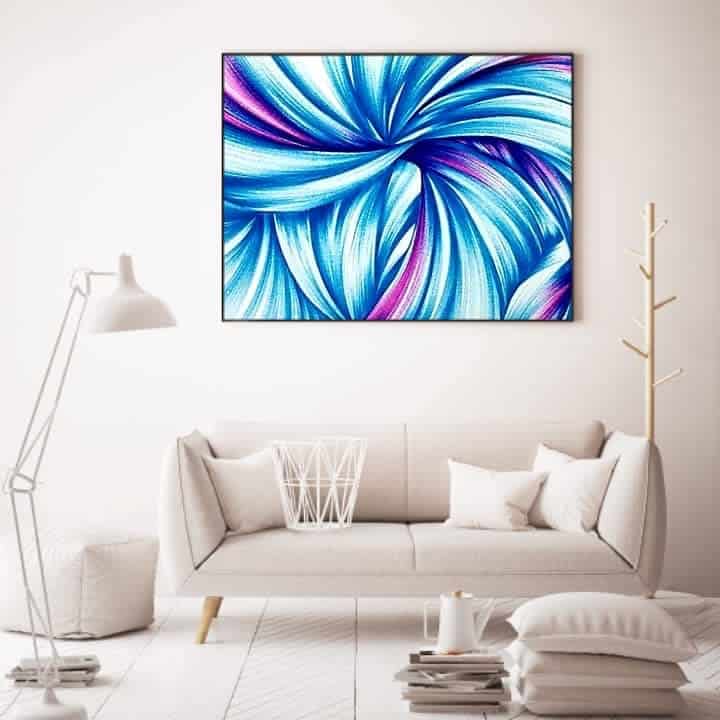 15. Collages
Art collage wall art is not just a beautiful decoration, but also a creative expression of your personality. This unique form of art allows you to combine different images, colors, and textures in a beautiful and meaningful way.
Whether you want to display family photos, travel souvenirs, or artwork you've collected over the years, an art collage wall is the perfect way to do so. You can arrange the pieces in any way that speaks to you, whether it be in a symmetrical or asymmetrical pattern.
This type of art is not only visually appealing, but it's also a way to showcase your creativity and individuality. So why not create a one-of-a-kind Art collage wall art that will impress your guests and make your space feel personalized and cozy?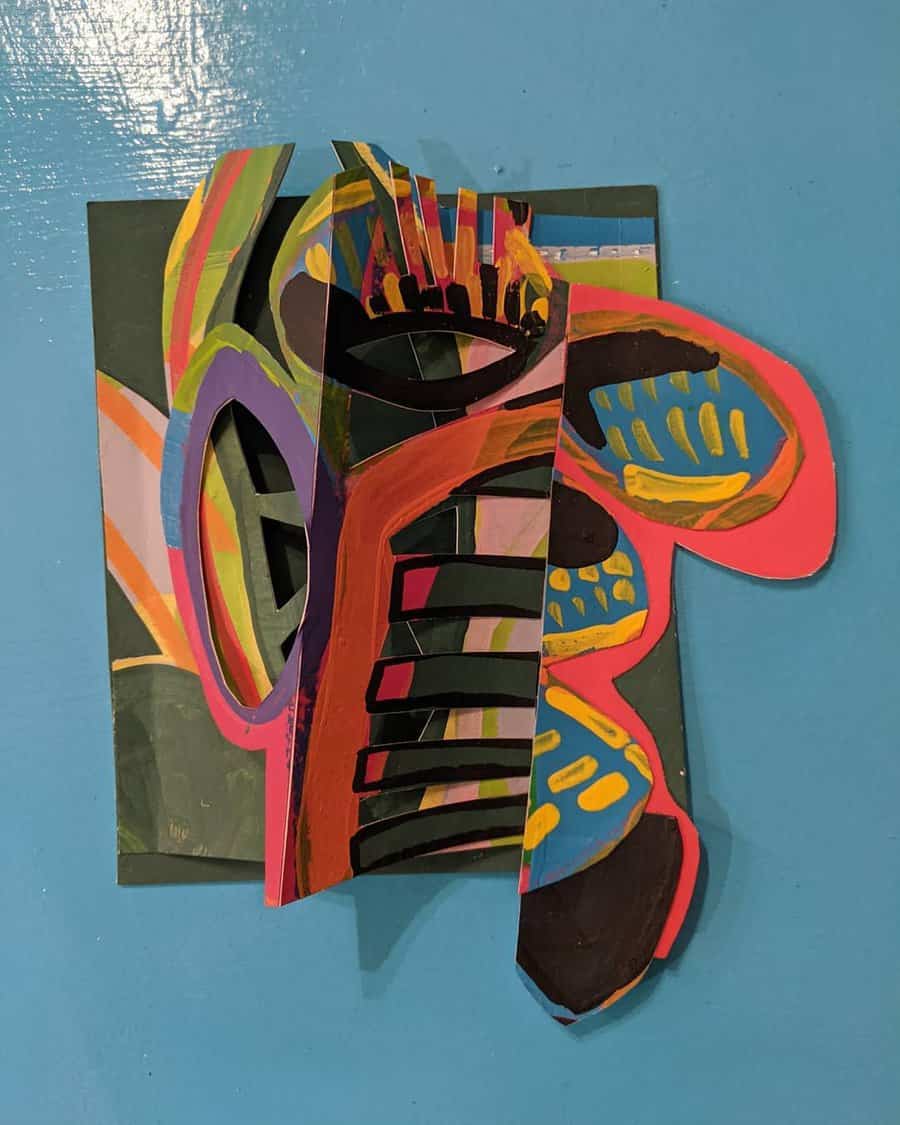 Wall Art FAQs
What's the best way to decorate a large blank wall?
There is no "one best way" to decorate a large bare wall. So much depends on your interior design style, your budget, and your taste in wall art. Frame and arrange a big collection of botanical prints in a formal living or dining room. Consider mixing and matching a variety of wall art ideas, such as painted canvases, metal decor and a woven wall hanging.
How do you arrange pictures on a wall?
After you gather an assortment of gallery wall artwork, lay them out on a floor or large table. Arrange them in a way that suits you, keeping in mind that an organic arrangement is more interesting than a perfectly symmetrical one.
Unroll kraft paper and trace around each picture frame. Cut out these templates and hang them on the wall with painters tape, three to six inches apart. Make sure any heavy pieces are centered over wall studs. Mark where the hangers should go and hammer your nails through the kraft paper. Starting at the center of your arrangement, remove the paper and hang your pictures.