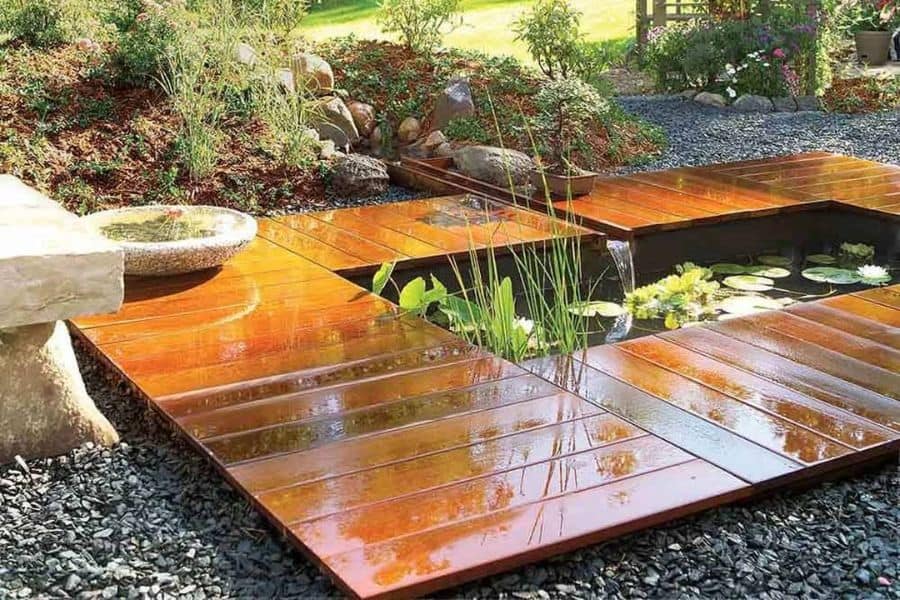 The Top 75 Backyard Pond Ideas
Maybe your landscaping feels like it's missing something. Or maybe you want to increase the diversity of plants and animals living on your property. These are just two of the many reasons to install a backyard pond.
Few homeowners realize just how versatile a pond can be until they own one themselves.
A backyard pond could be purely ornamental. It could be a home for colorful koi fish. It could even be a water garden full of unique aquatic species.
No matter the reason for dreaming of a pond of your very own, you'll love the backyard pond ideas featured below!
1. DIY
The backyard pond has a reputation for being hard to maintain and even harder to install. In reality, a DIY garden pond is within reach for nearly all homeowners (and even some renters!).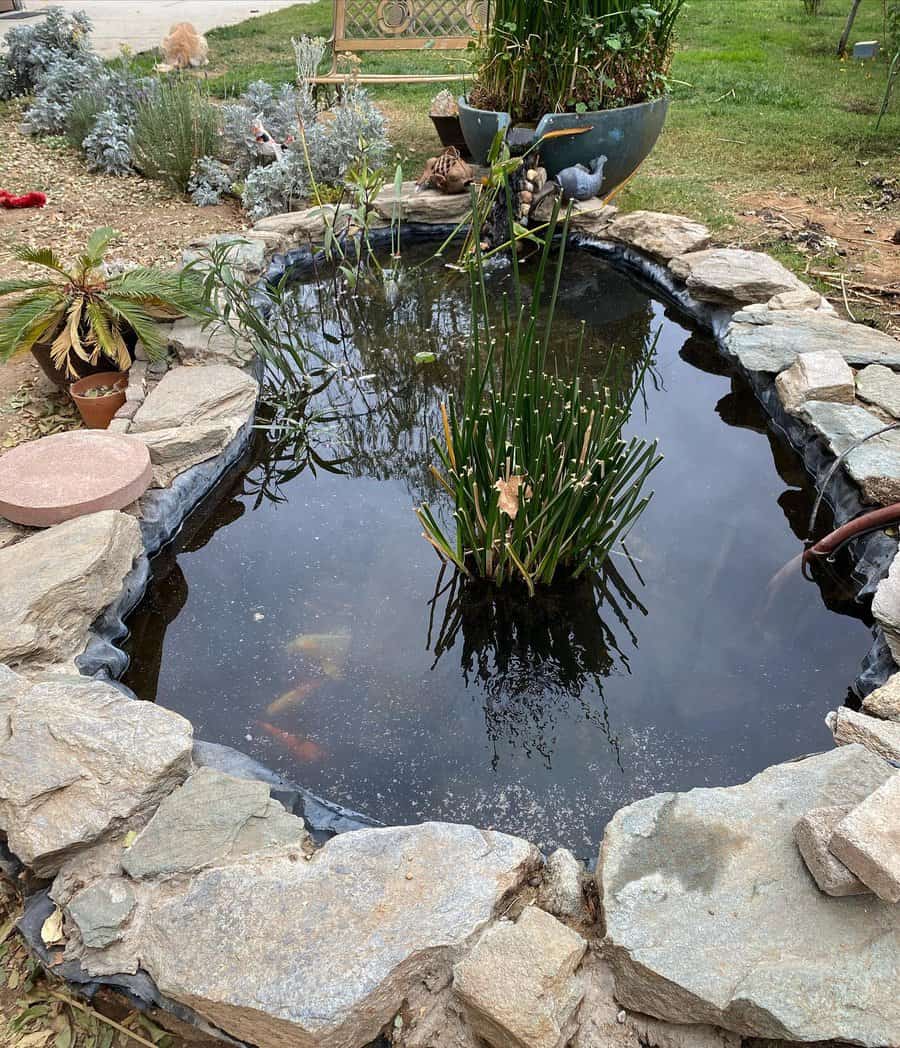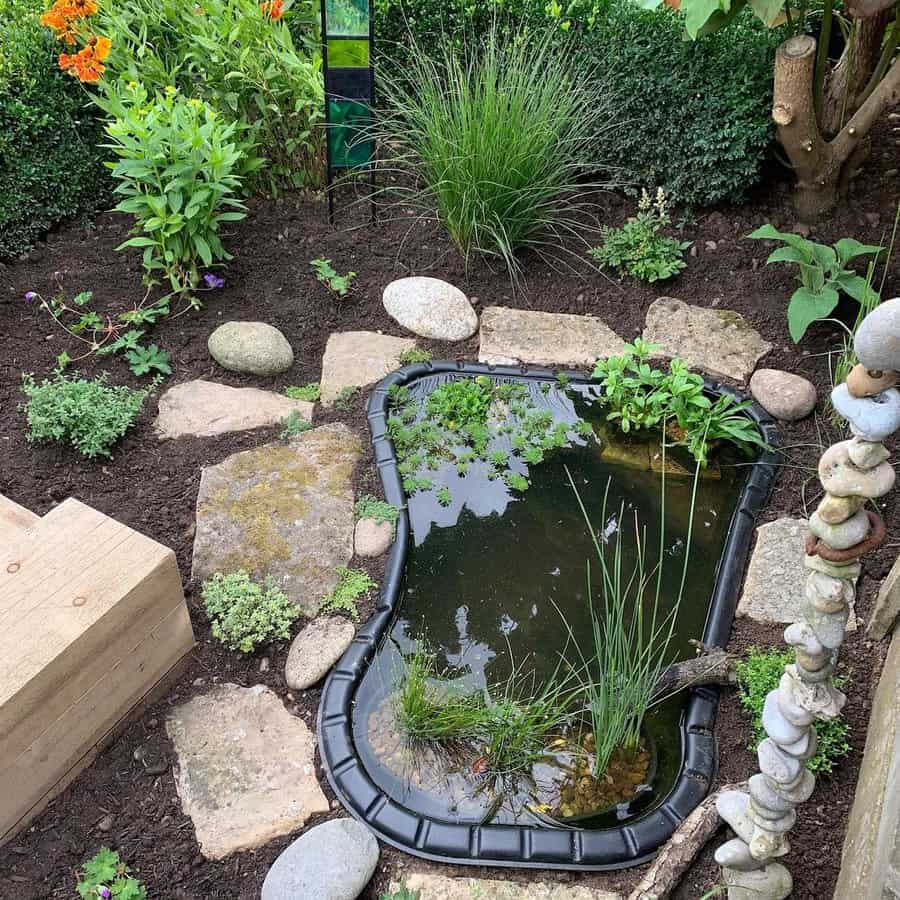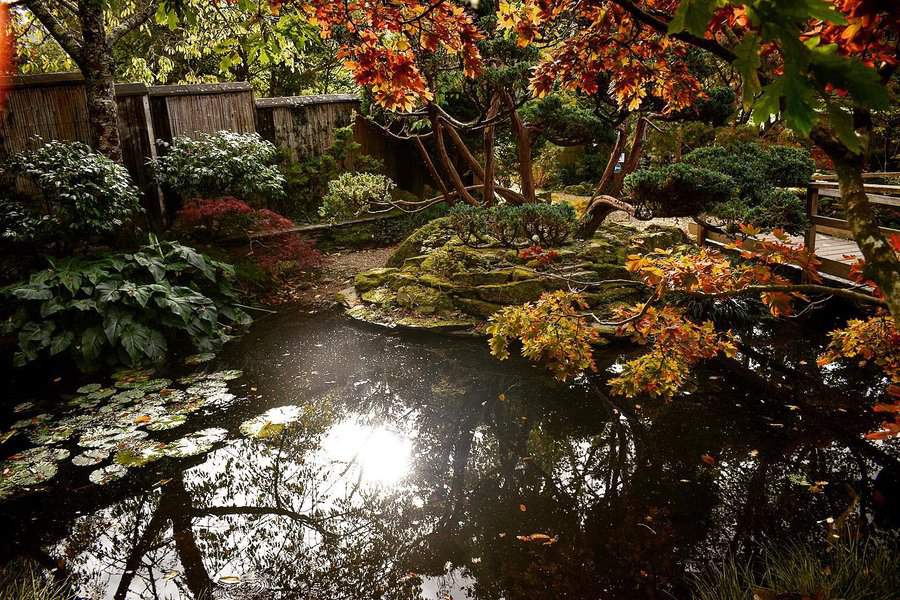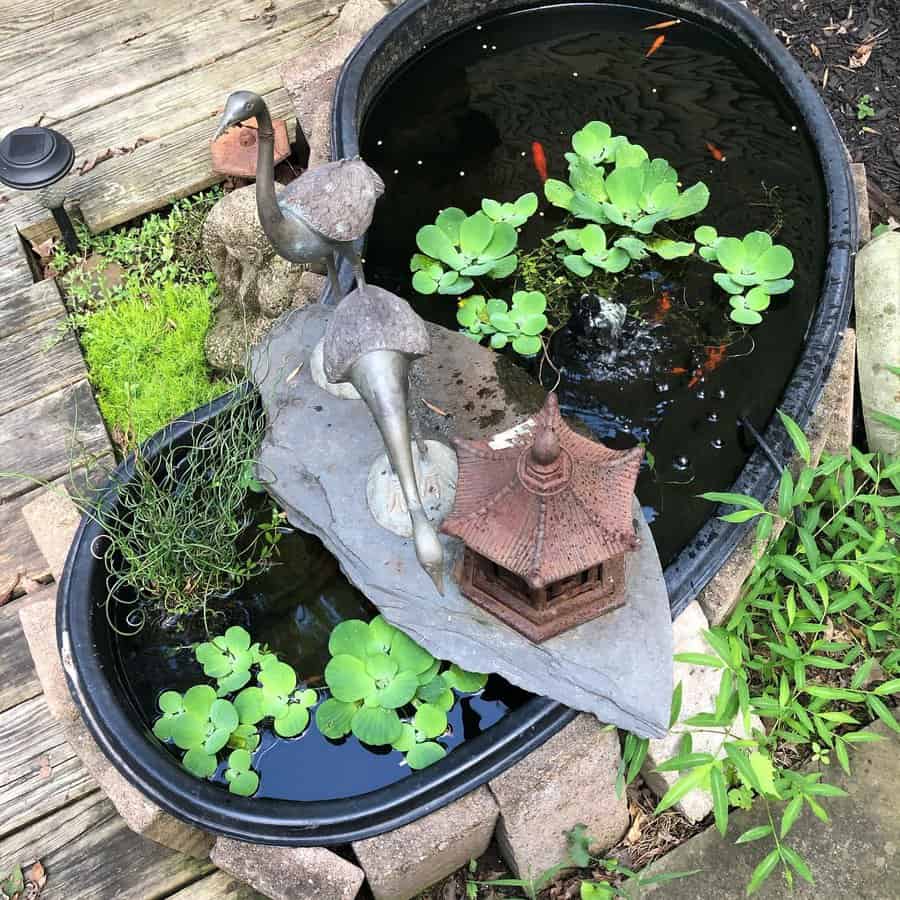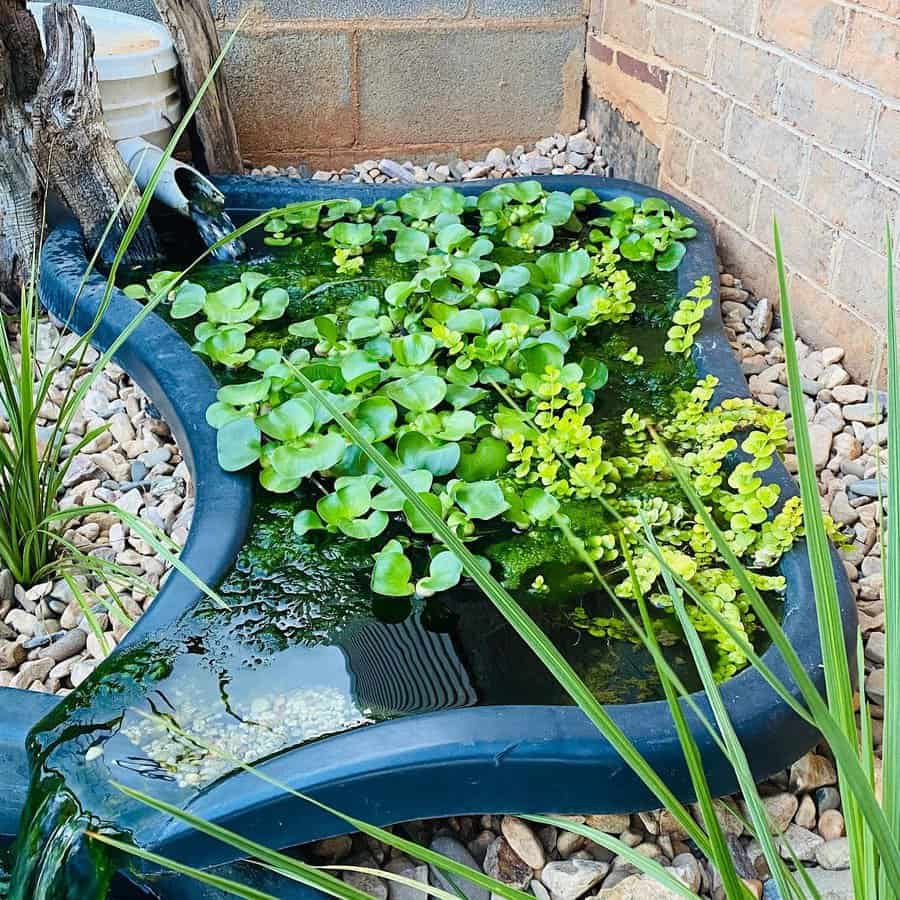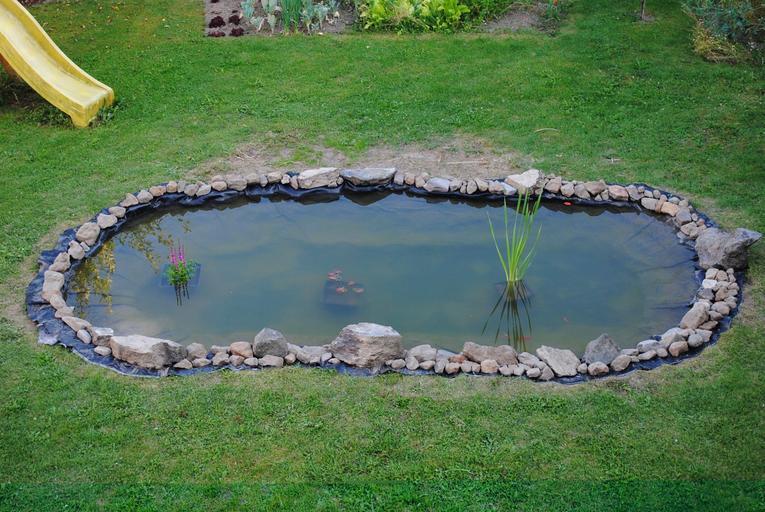 If you have the tools, digging a shallow pond is a quick and easy weekend project. Use a prefabricated liner for your DIY pond and line the edge with rough-cut stone for a natural look.
On the other hand, a container pond is an excellent alternative for anyone who can't or doesn't want to dig in their backyard. With the right filtration, raised pools can sustain aquatic plants and small fish just like any in-ground pond.
2. Japanese Style Garden
It's hard for many to picture a Japanese- or zen-style garden without a large pond in the center. Koi fish are an integral part of many Japanese-style ponds, along with tranquil walkways that encourage private meditation.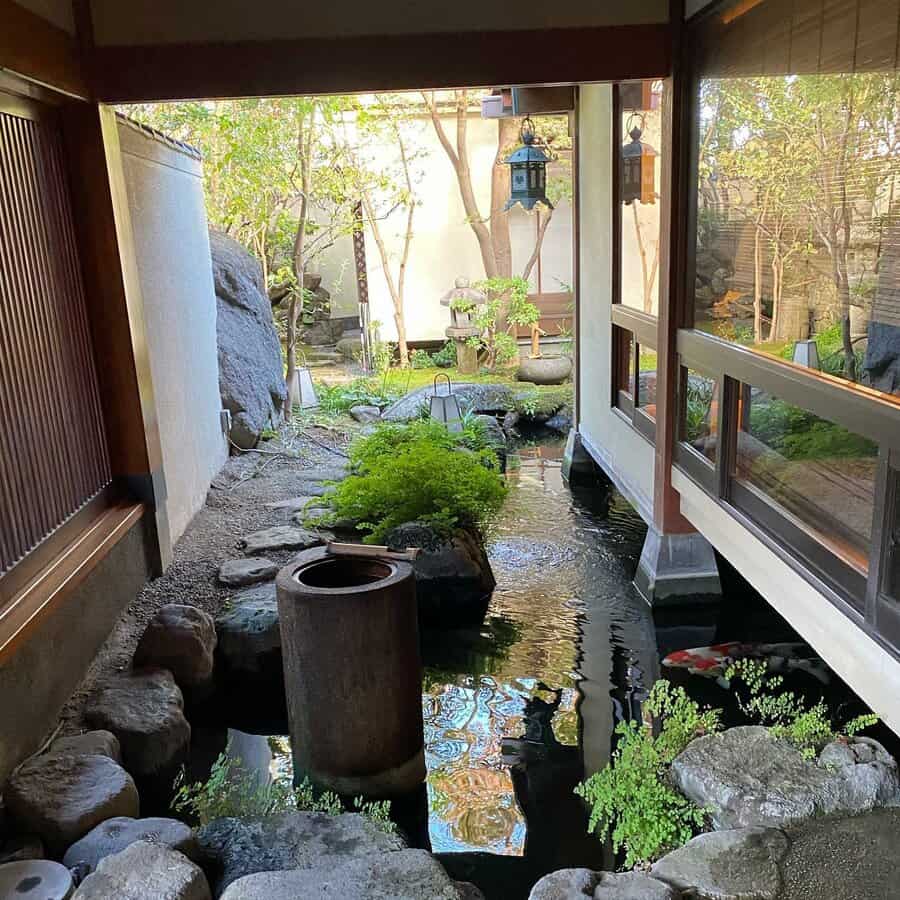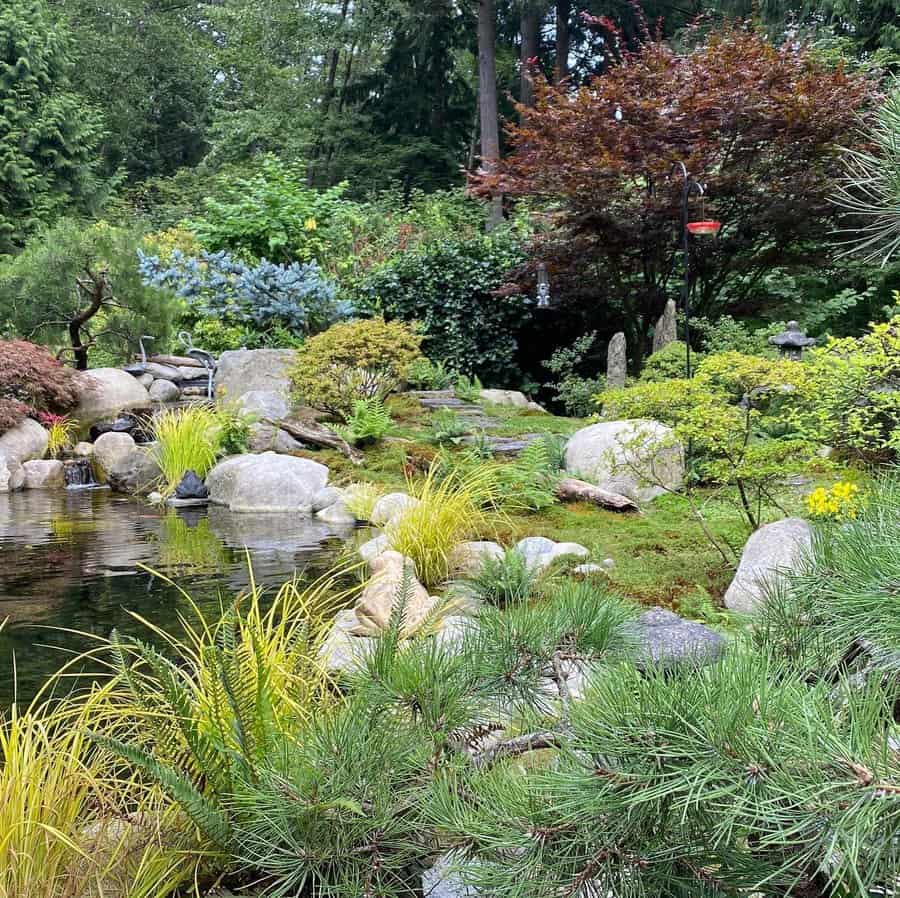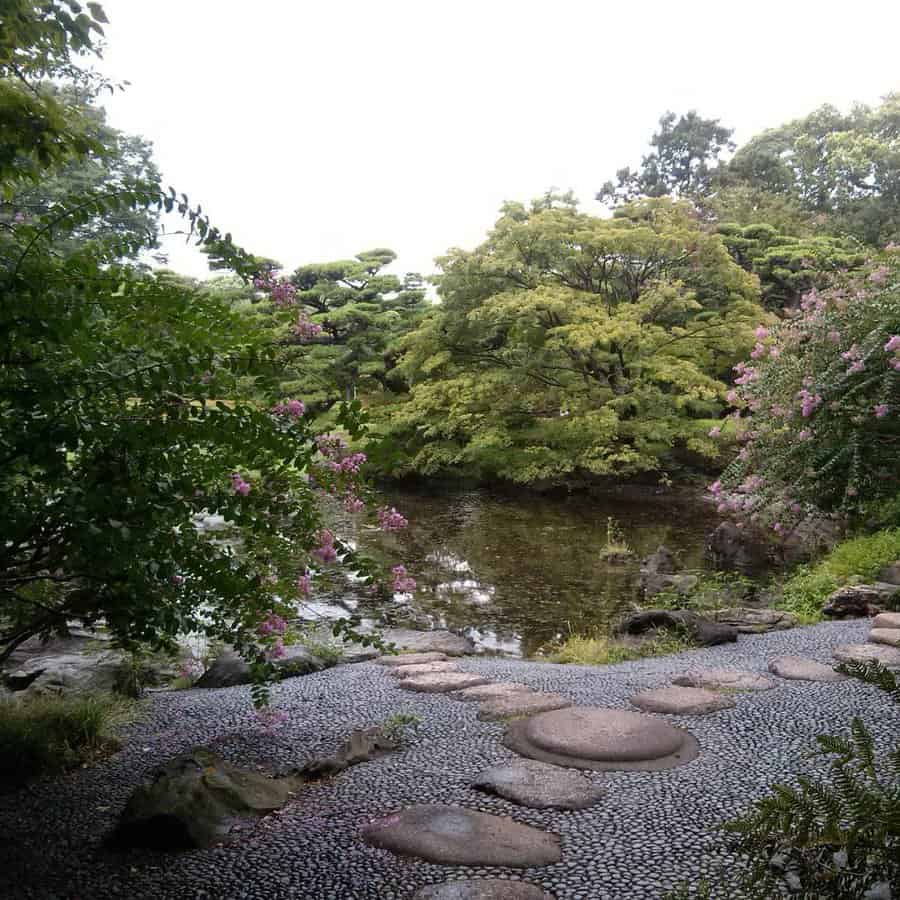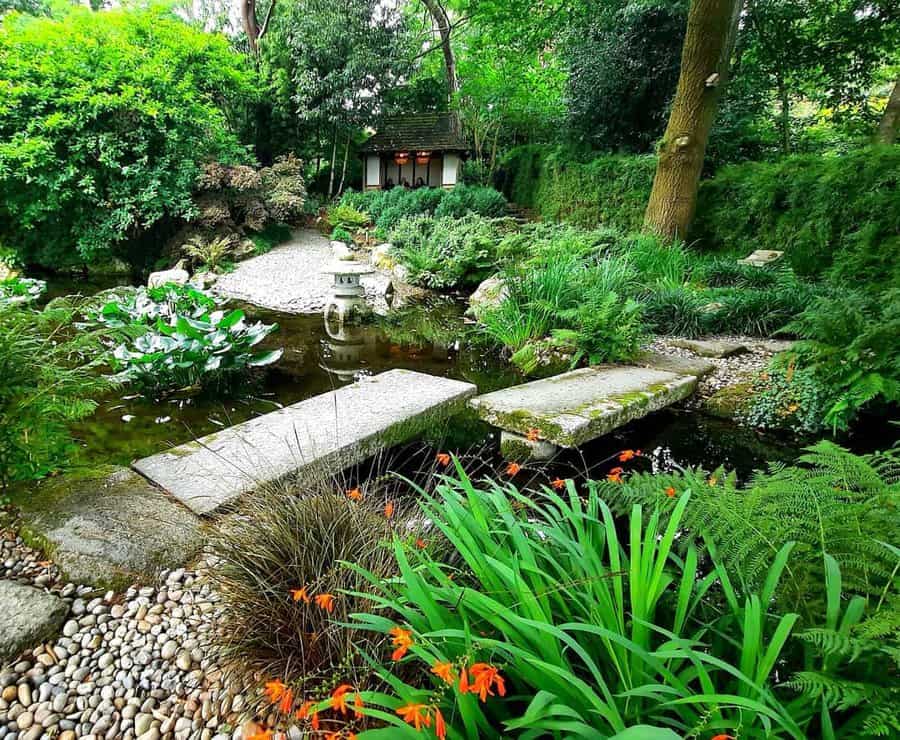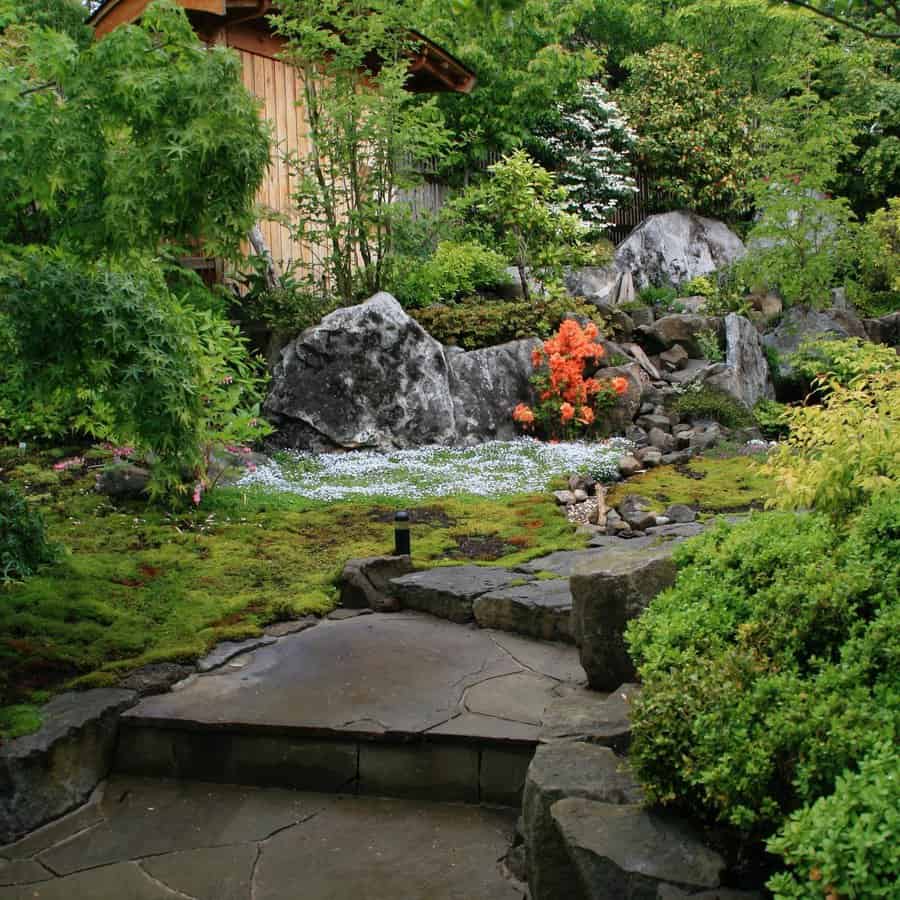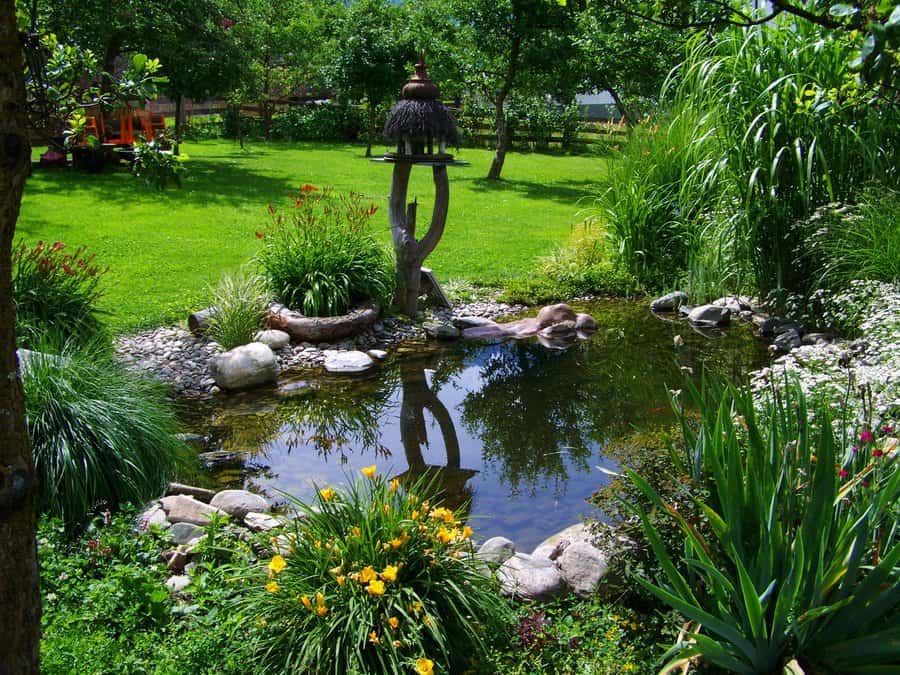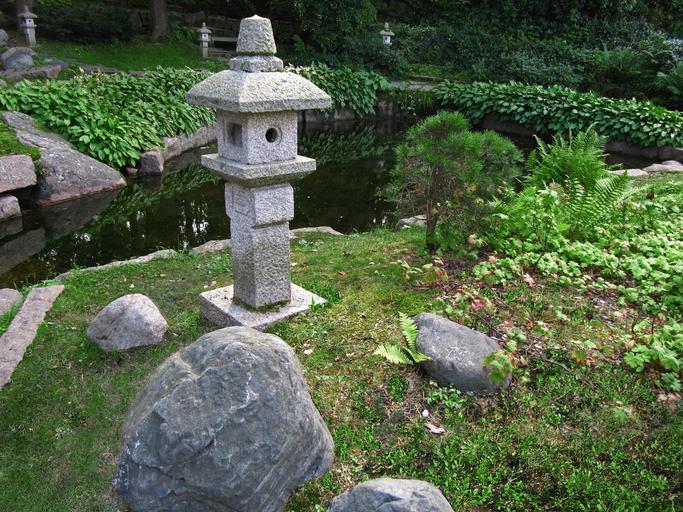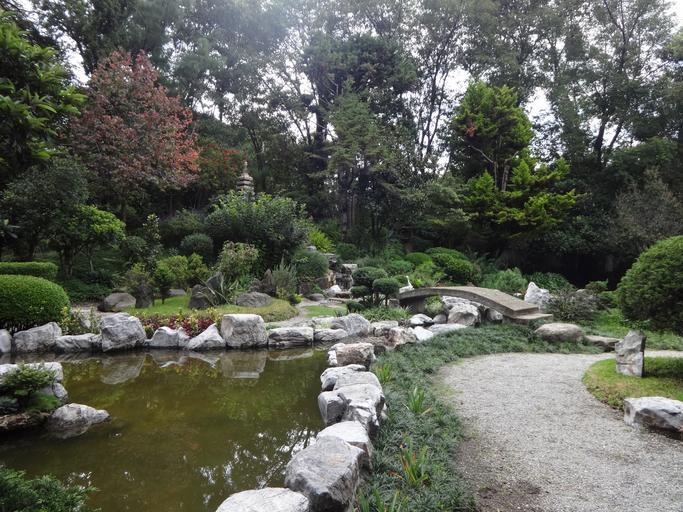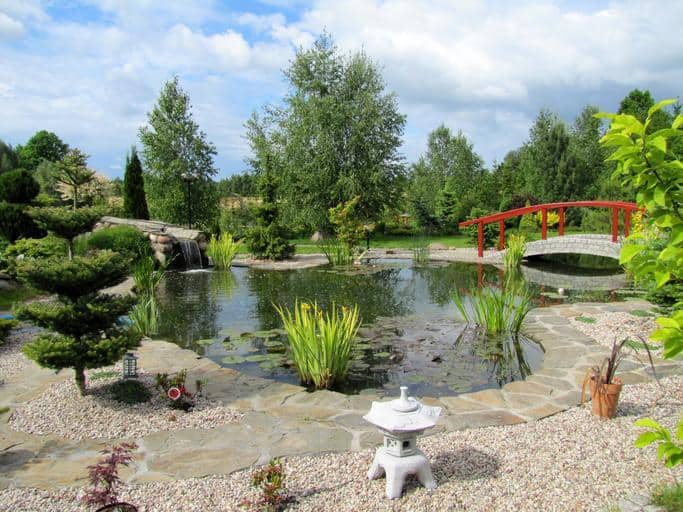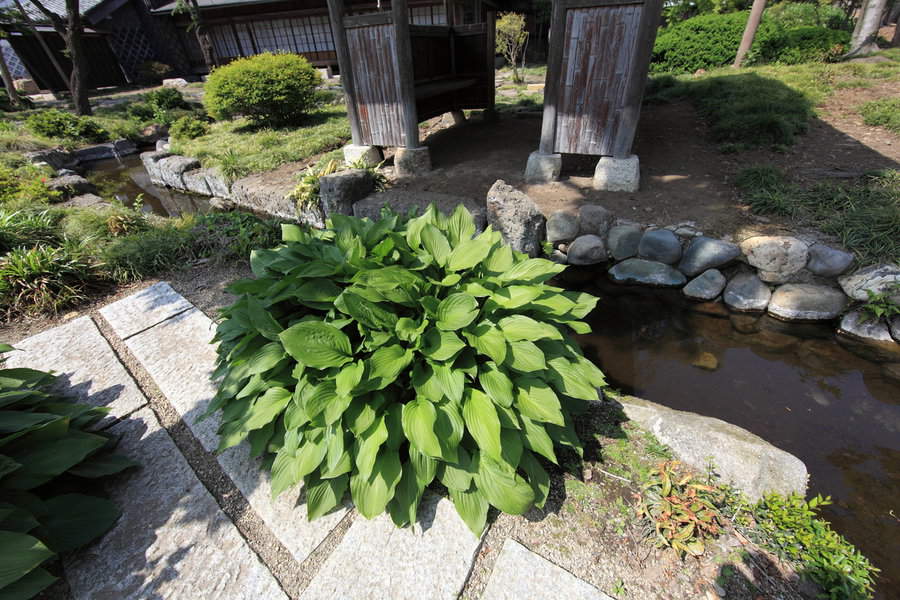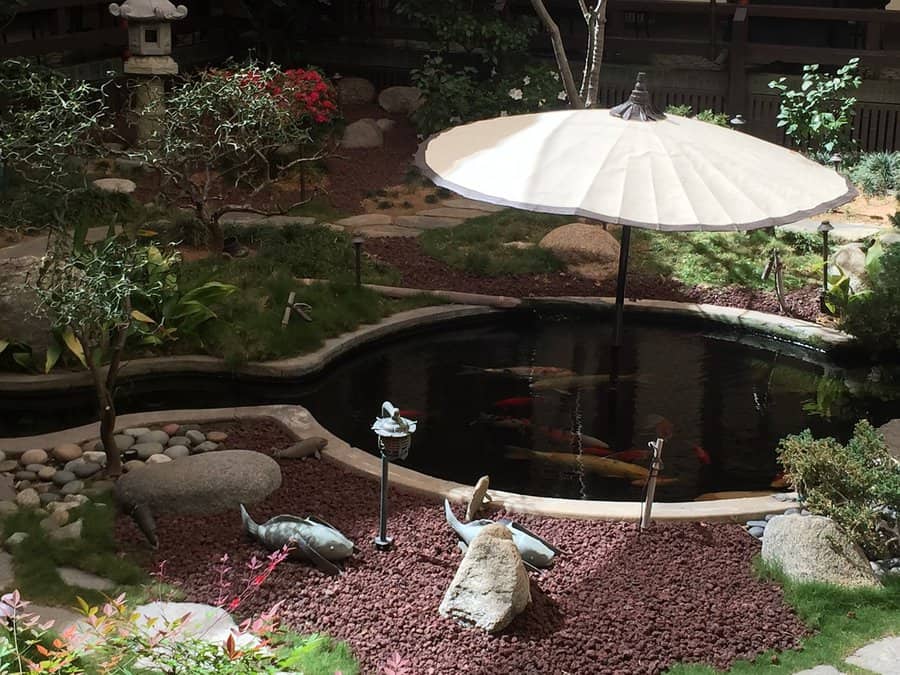 While modern-style ponds do exist in Japanese-inspired gardens, they aren't the standard. Instead, asymmetrical ponds are included in these gardens to represent natural resources like rivers and oceans.
You can emphasize the organic aesthetic of your backyard water feature with floating plants and mismatched stones. Include stepping stones, sculptures, and bridges in your garden pond design to contrast with the natural elements.
3. Landscape
Installing a pond can help elevate your backyard to a whole new level. But a water garden of any kind doesn't negate the need for a well-curated landscape.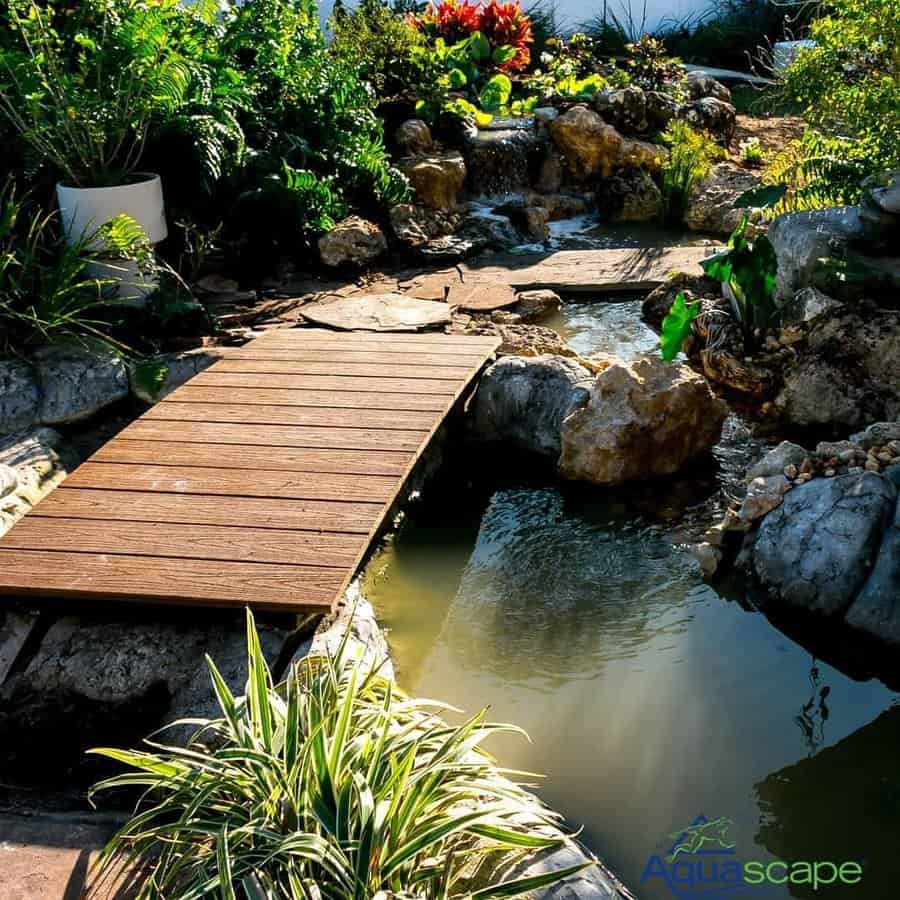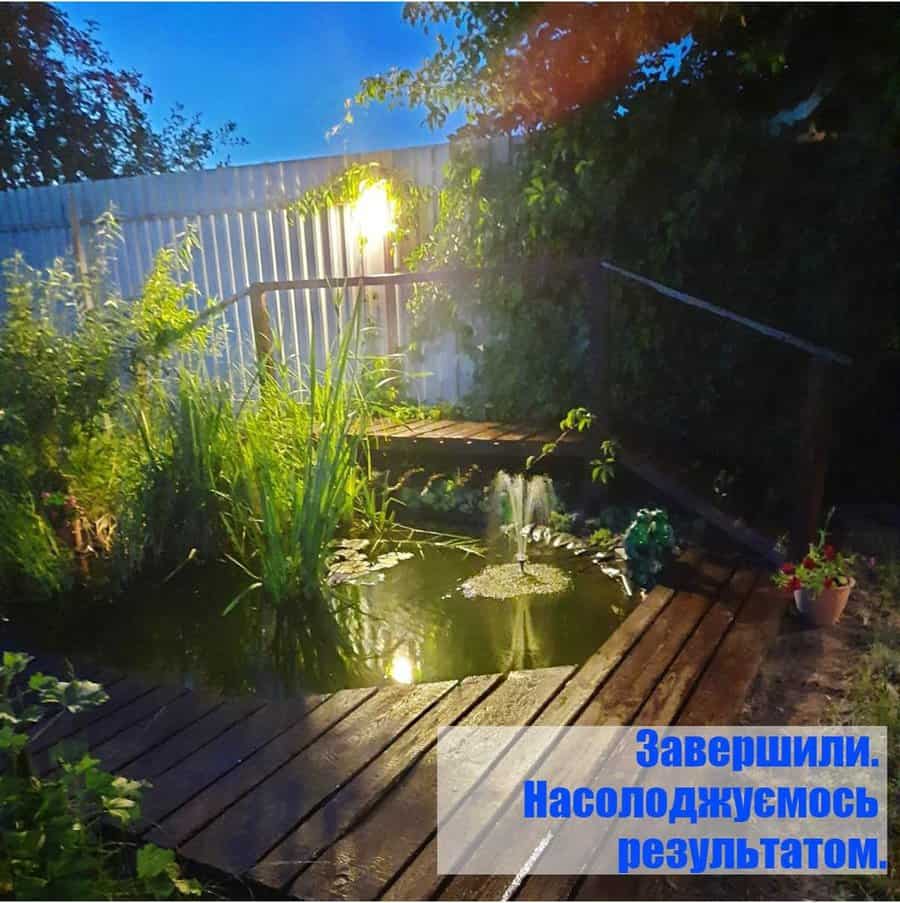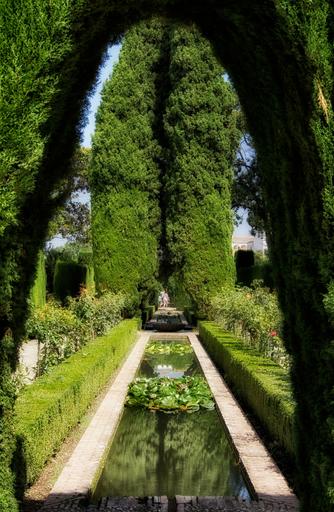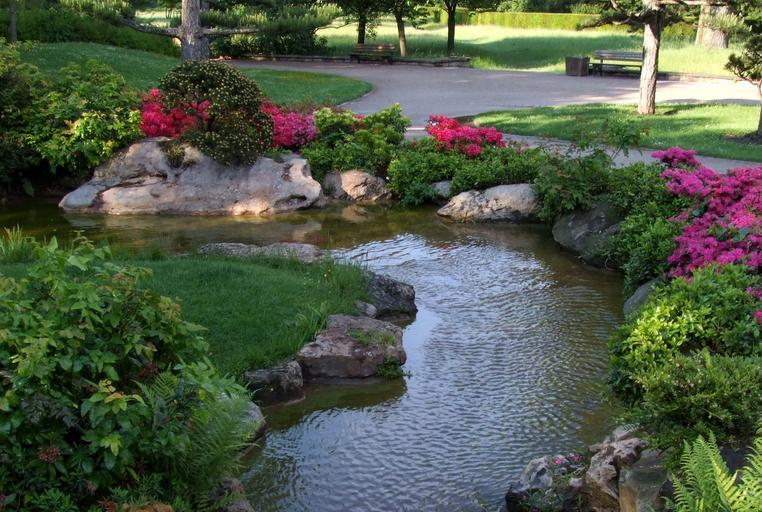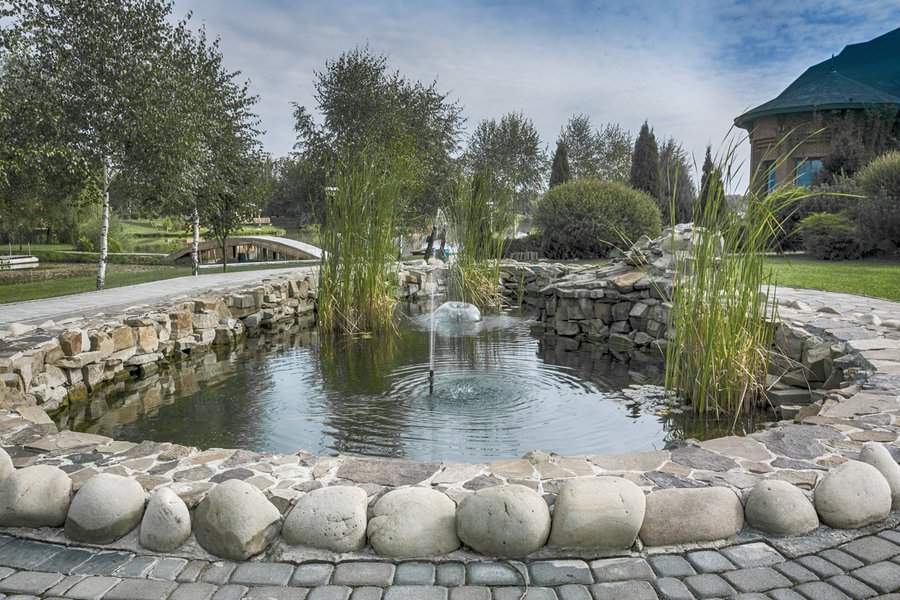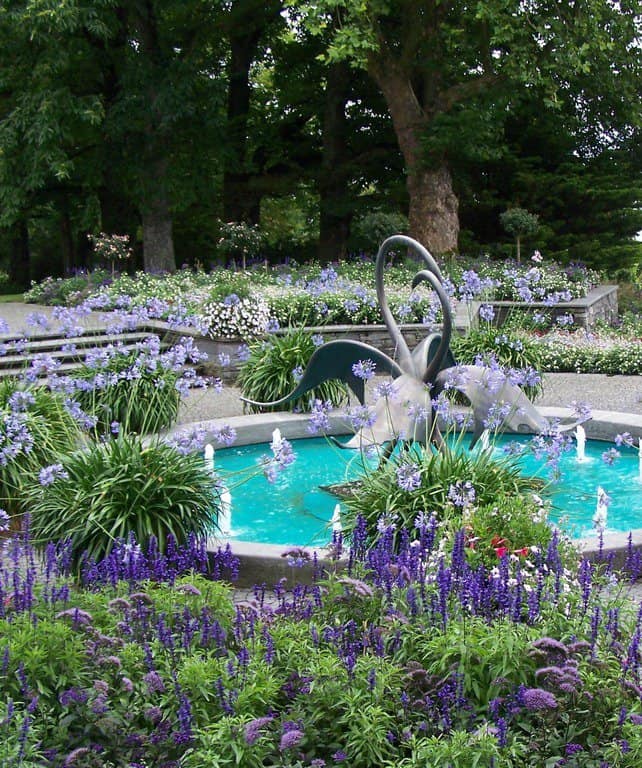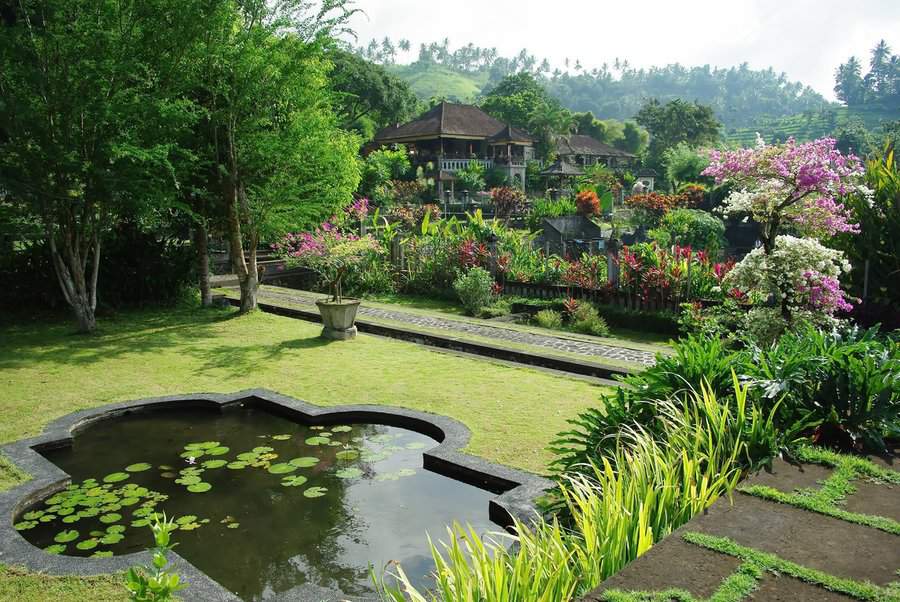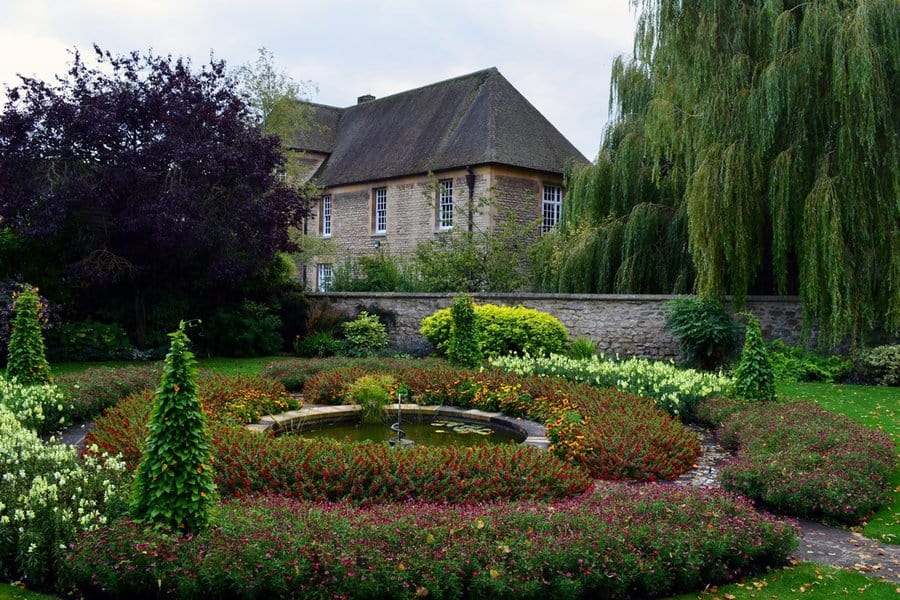 Whether you prefer an ultra-formal or au naturel aesthetic, a backyard pond makes a great centerpiece for any landscape design. Use ornamental plants and decorating hardscaping to frame your garden pond.
Arrange taller plants around the back and sides of your pond — be careful not to smother your water feature with too many plants in the front. Don't forget to include some plant life inside your pond, as well!
4. Large
Countless homeowners spend time and money to install a small pond in their backyard. Yet others are lucky enough to have a large or natural pond right on their property. While gorgeous, designing around them often requires special care.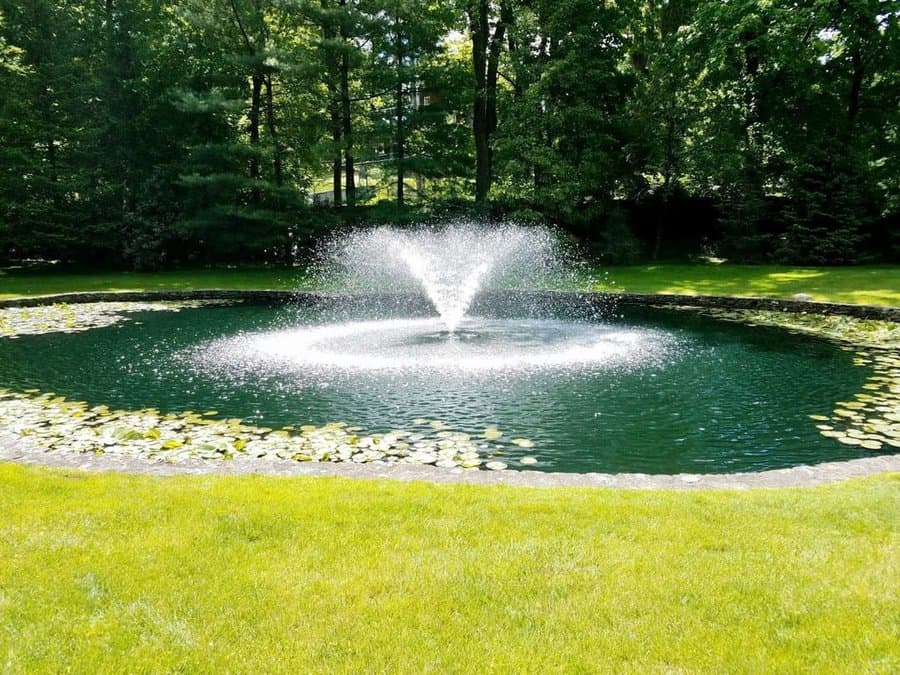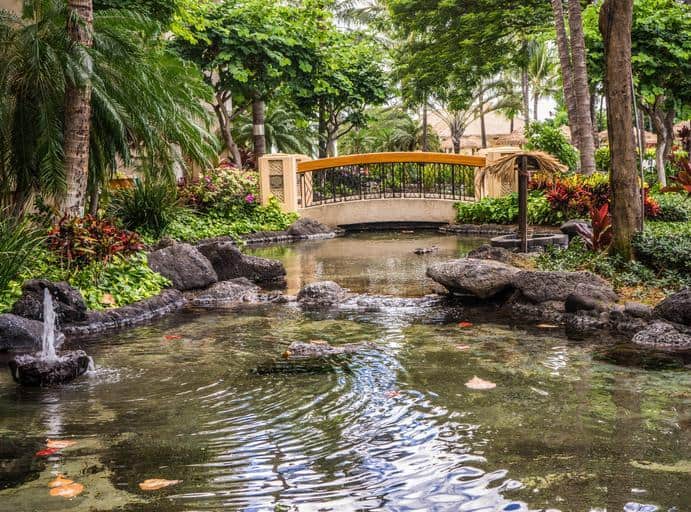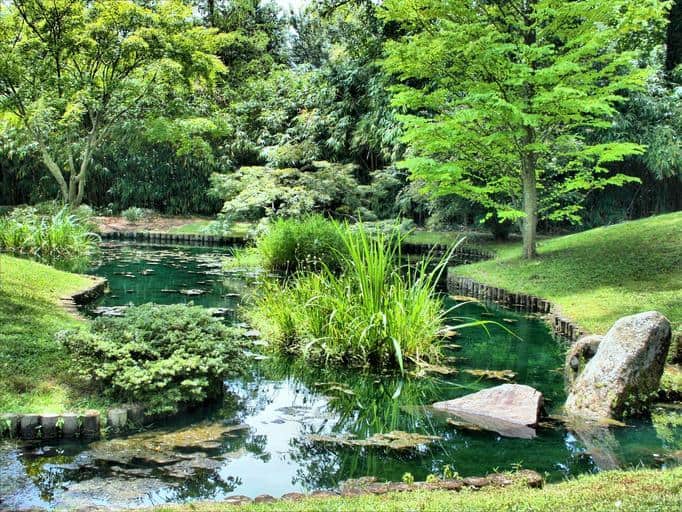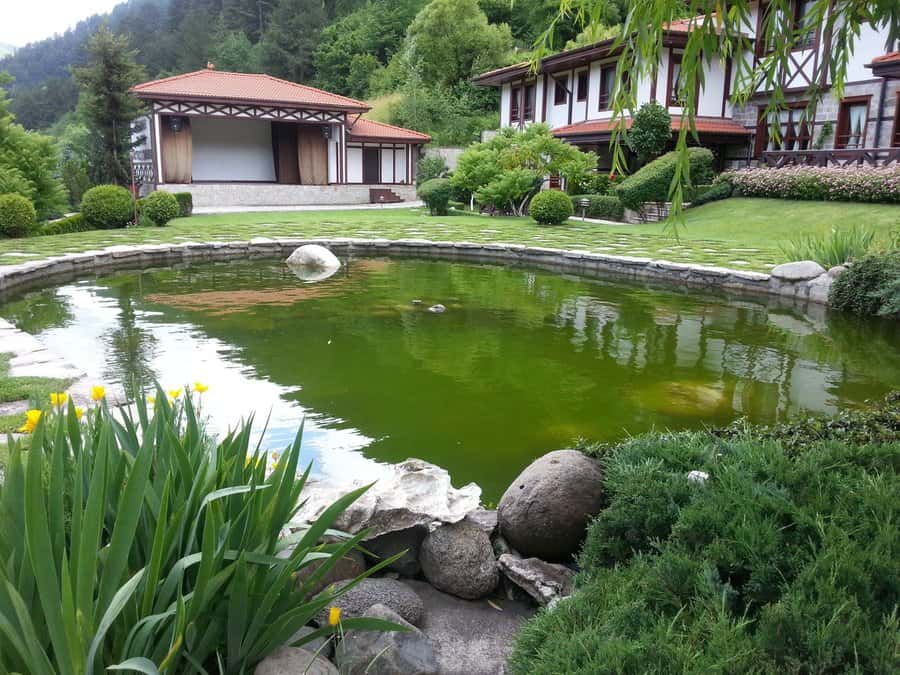 Design elements like a fountain or waterfall can help break up a large pond. Aquatic plant species like cattail and water lily are also great options for adding texture and color.
If your backyard pond is natural, there may be limits to what you can and cannot do. Check with your local natural resource authority before altering the shoreline or adding structures to the pond. Often, it's best to let the pond's innate beauty shine than mess with Mother Nature!
5. Luxury
On the one hand, backyard pond ideas do not have to be as high-maintenance or expensive as many homeowners believe. On the other, some of the most beautiful backyard ponds in existence are designed with luxury in mind.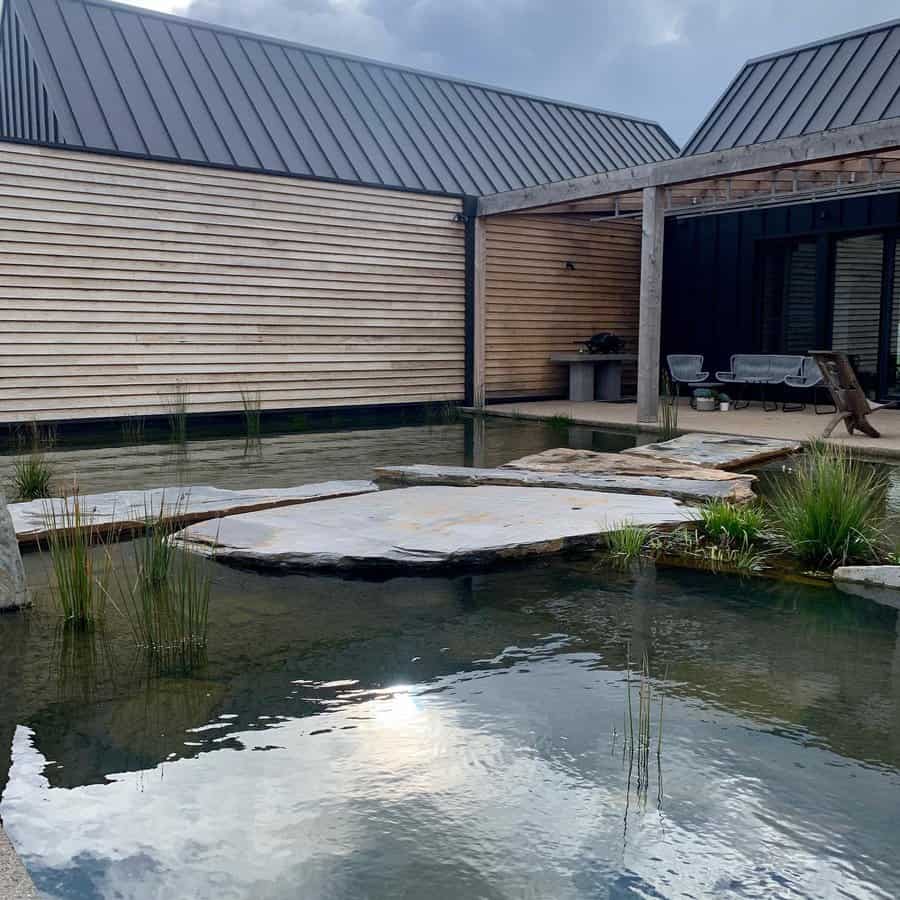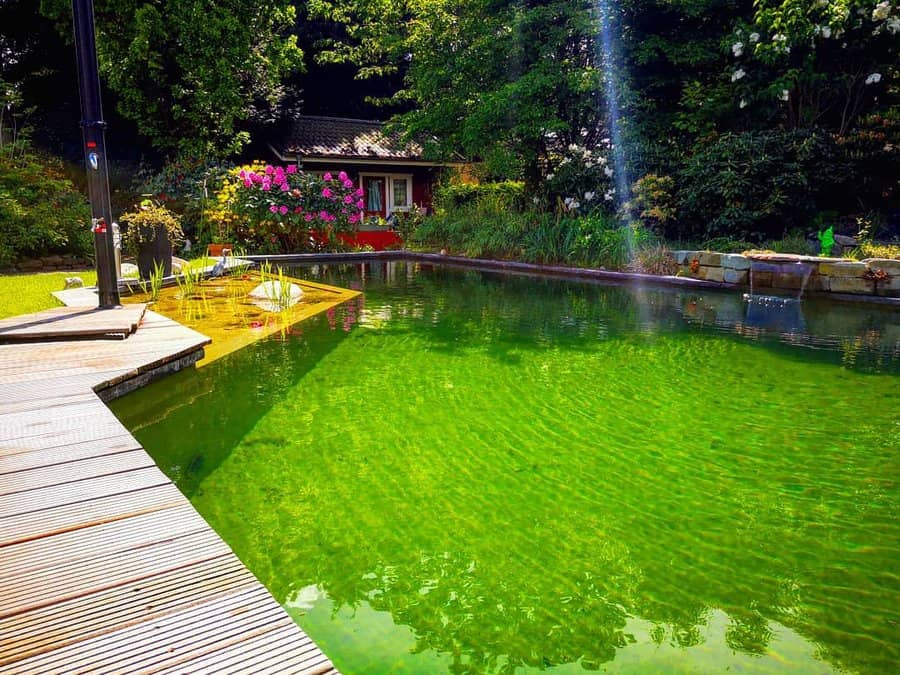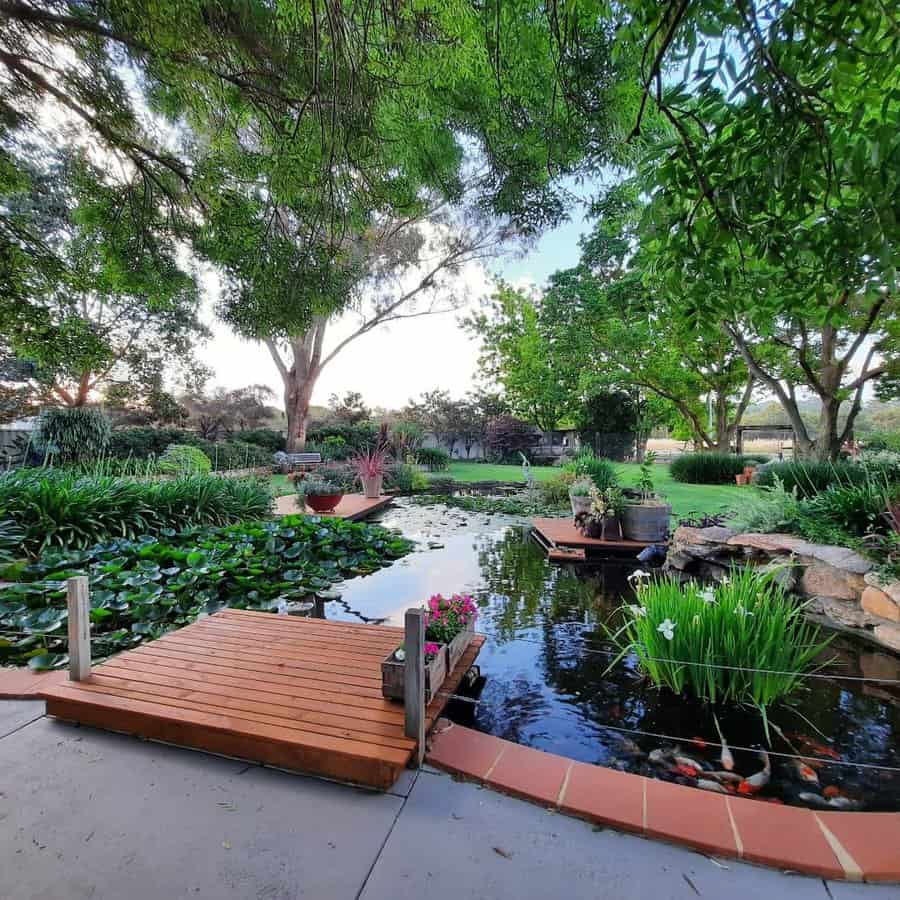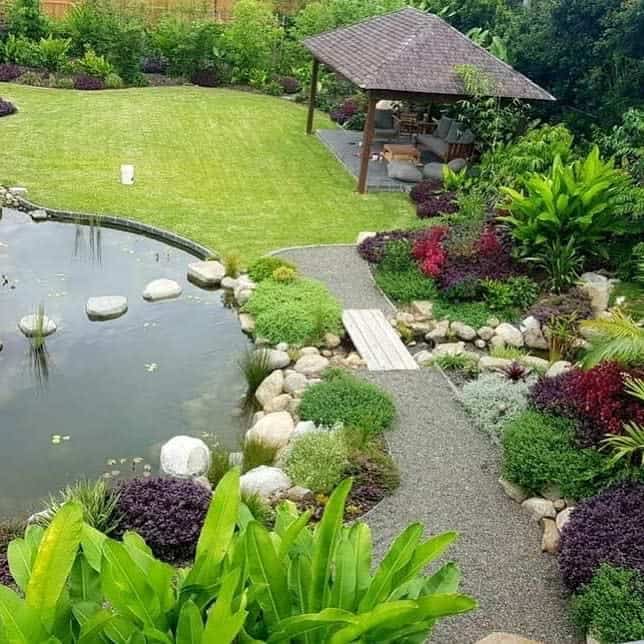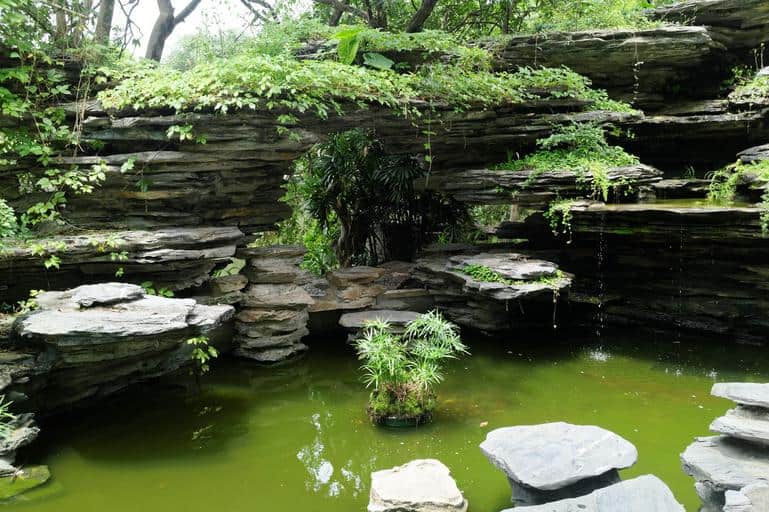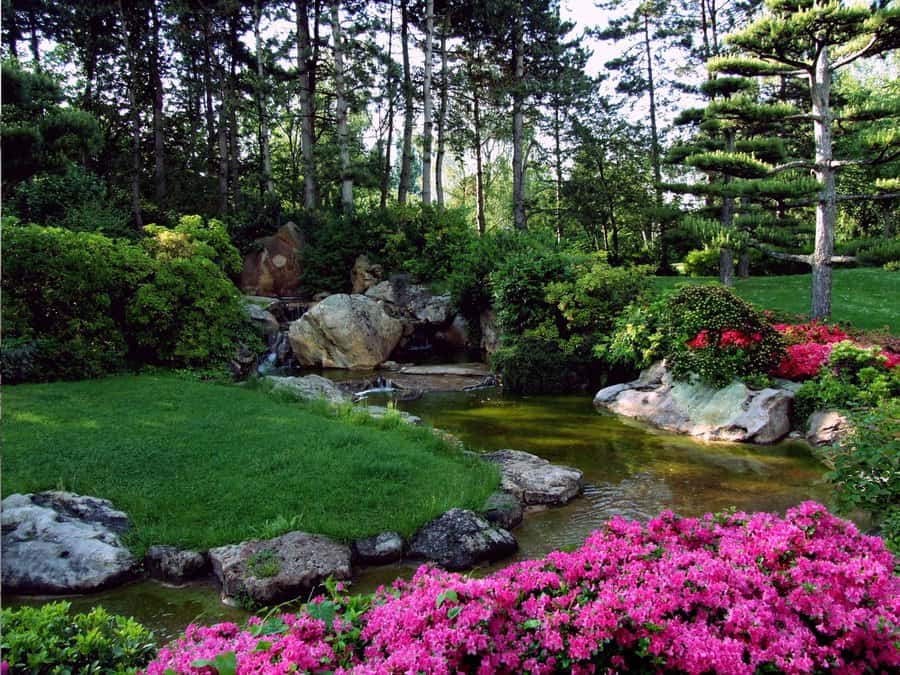 While the easiest way to create a luxury pond is with a big budget, there are a few tricks to making your garden feel as high-end as possible. Start by choosing your pond's size, location, and style carefully — you want every detail to look expertly curated.
Bring an extra touch of elegance to your water garden with a fountain, waterfall, or collection of pond fish. Finish off your design with a comfortable seating area overlooking the water.
6. Modern
It's not hard to come up with backyard pond ideas that draw inspiration from nature. However, these ponds don't suit every style of architecture. If you prefer sleek, modern design in your home, then you'll want to go with something more angular.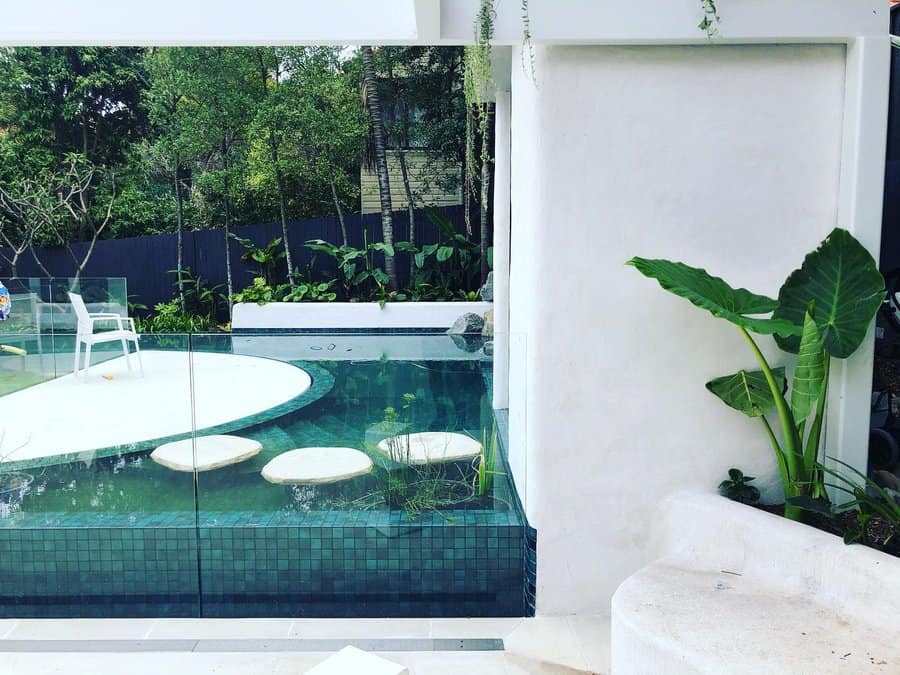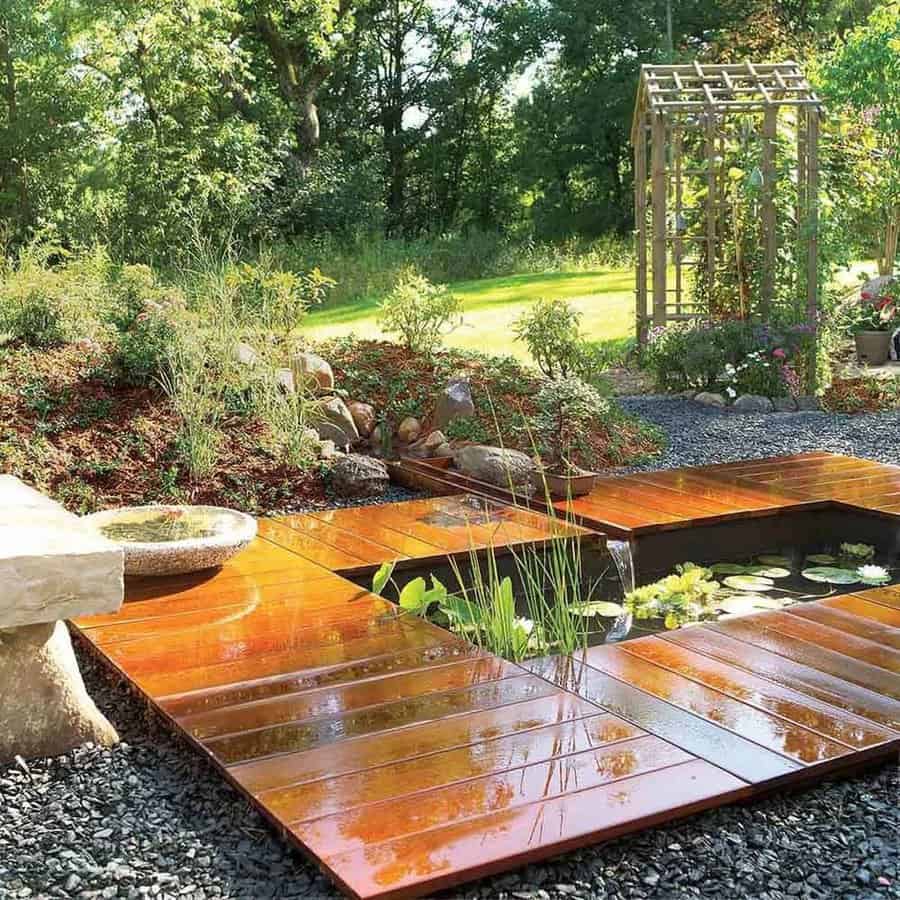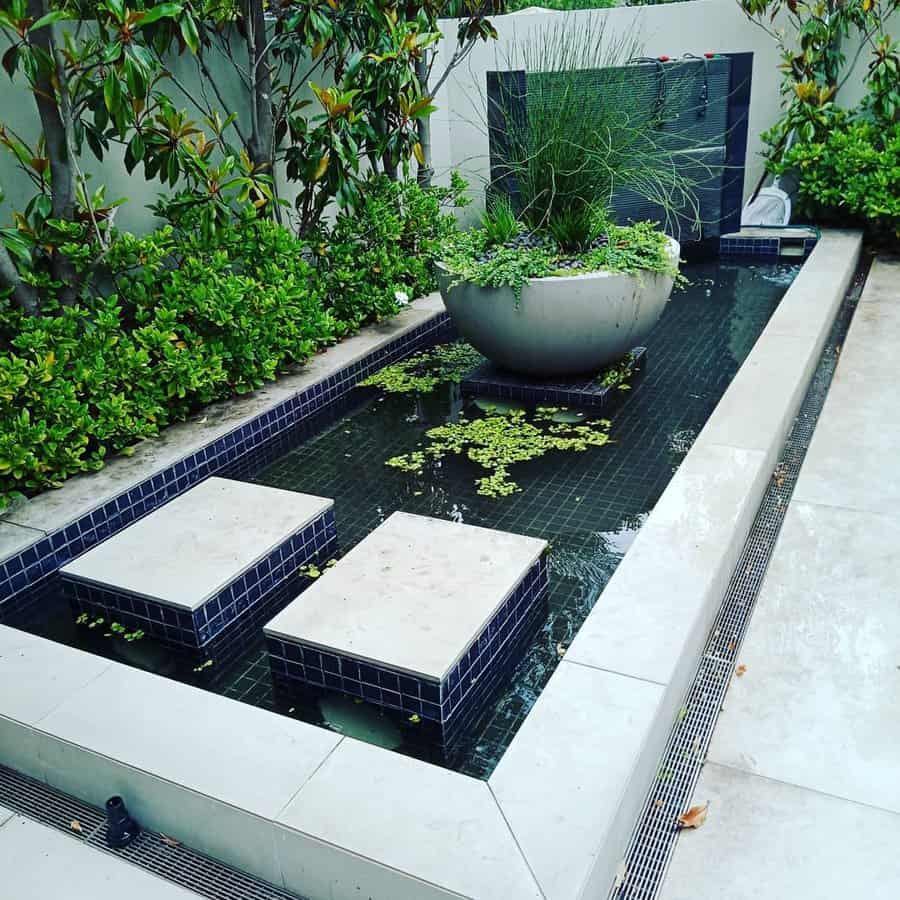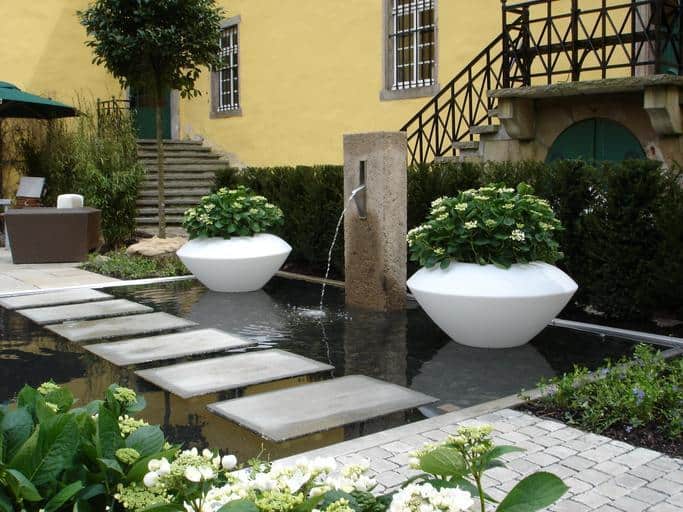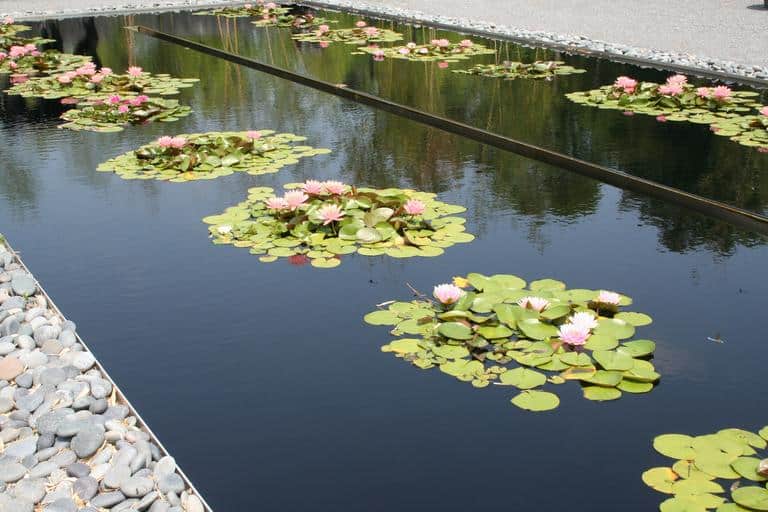 Whether installing an in-ground or raised pond, opt for one with a clean, geometric shape. Rectangular ponds are easy to fit into most backyards. Oval and round designs are a bit harder to DIY — most homeowners hire a professional or use a preformed pond insert.
Once your new pond is in the ground, the last thing you want is to muddy your design up with unnecessary decor. Water plants will soften your aquatic garden without adding clutter.
7. Natural
There are two types of natural ponds: Those that actually are natural and those that just look it. For the latter, you'll need to find a delicate balance between maintenance and letting nature take its course.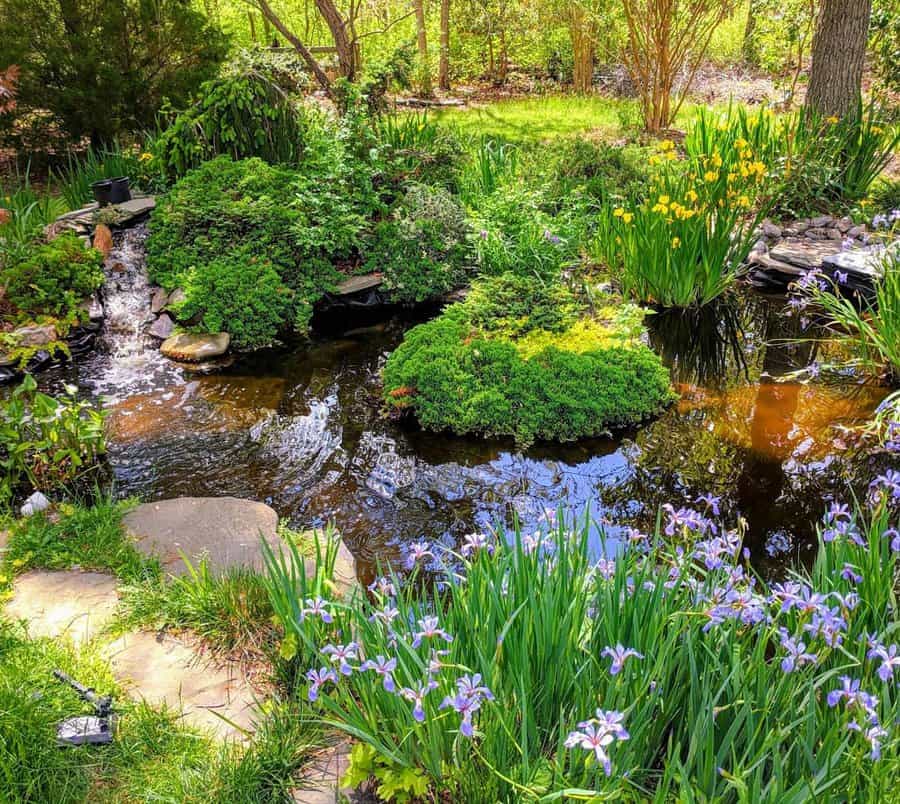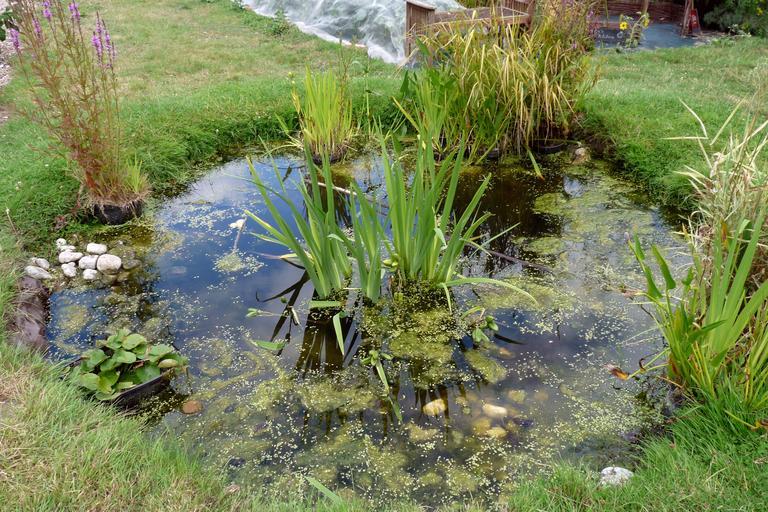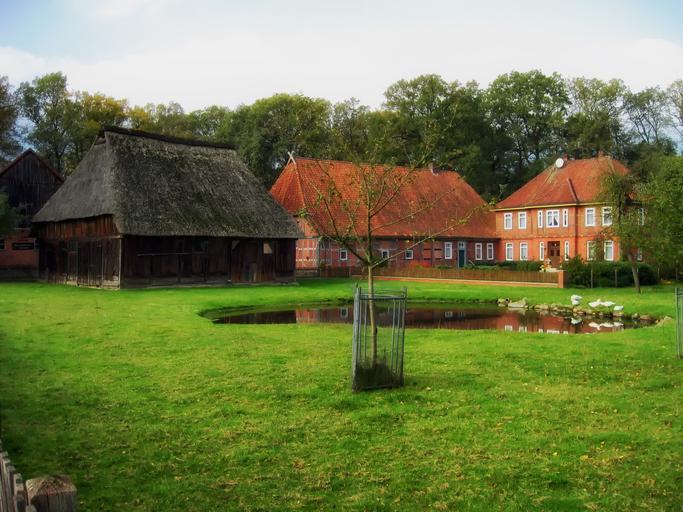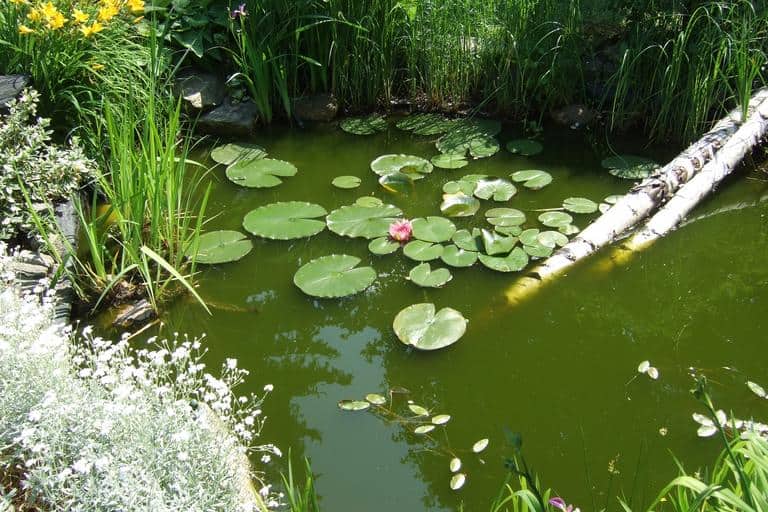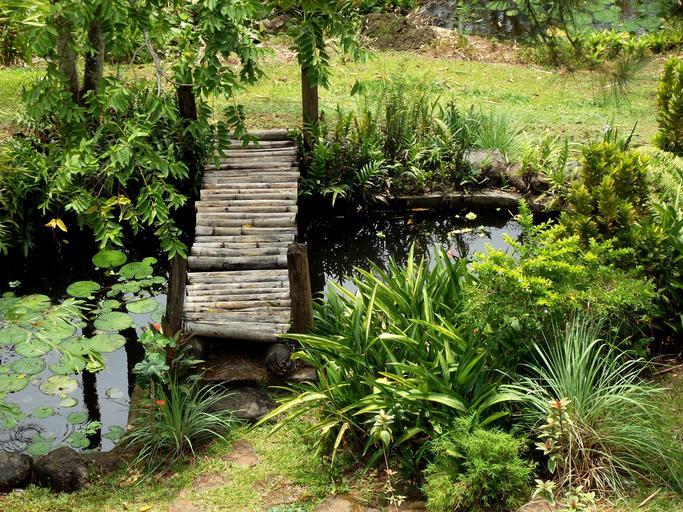 While it's possible to manage algae and other water quality issues naturally, don't hesitate to install a pond kit if necessary. You can easily mimic the appearance of a naturally occurring pond by lining the edge with rocks and native plant life.
Natural ponds are a safe haven for aquatic plants and animals. Frogs, birds, turtles, and other creatures will flock to the water as long as it is left undisturbed — provide shelter and food sources for a bona fide wildlife pond.
8. Oasis
Every person's definition of a backyard oasis is slightly different. What matters most is that the space instantly makes you feel calm and refreshed (especially after a long, stressful day).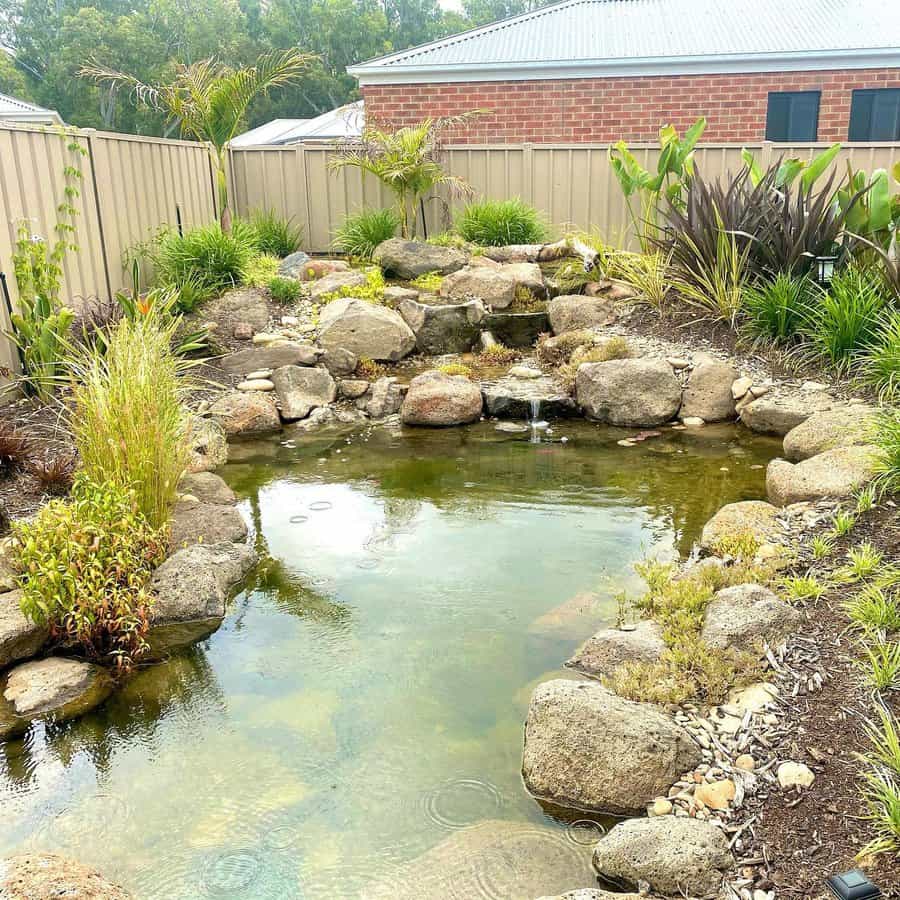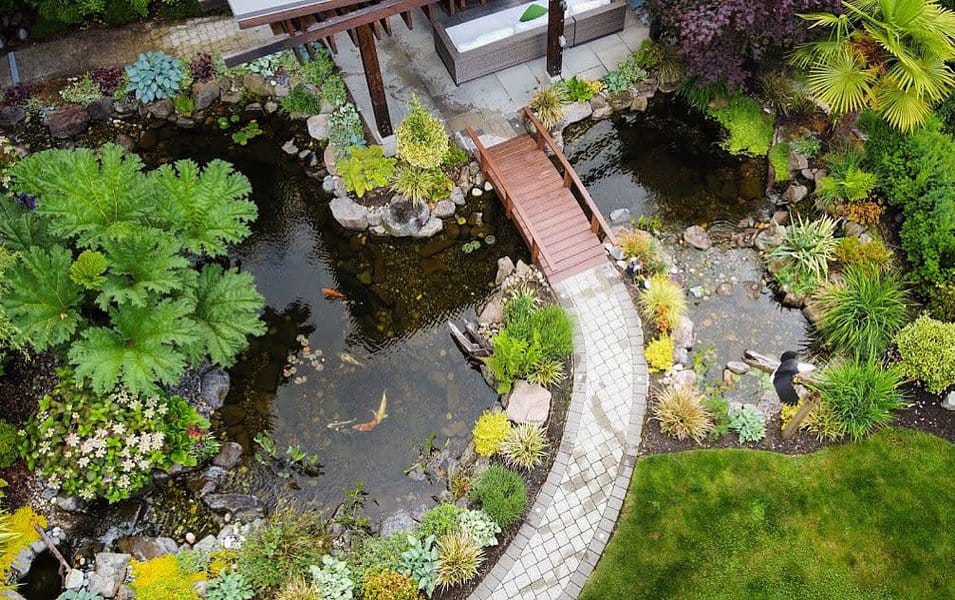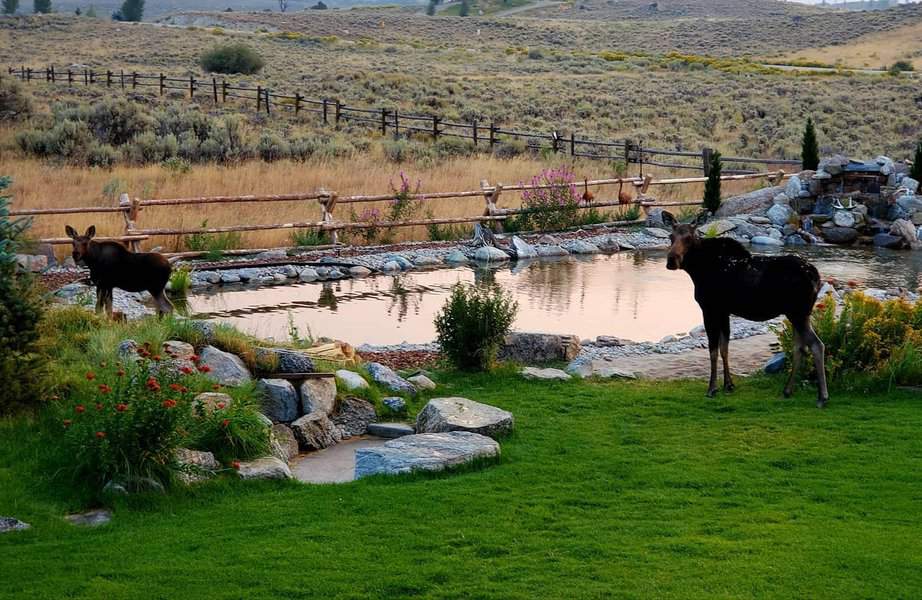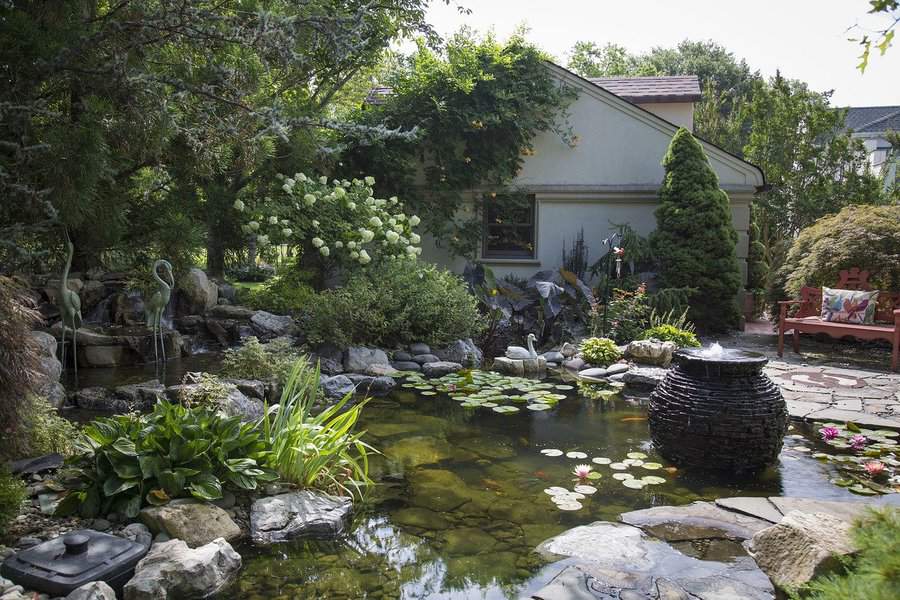 Prioritize design elements that appeal to multiple senses. Install a small waterfall or fountain in your backyard pond for the gentle sound of running water. Line the water's edge with flowering plants that add aroma and color.
Living fish aren't a requirement for an oasis-inspired water feature. But a backyard koi pond is incredibly rewarding if you have the time and patience to keep up with its care. Many homeowners even find high-maintenance koi pond ideas to be a great form of meditation.
9. Raised
Some homeowners opt for a raised pond design because they like the look. Others choose this style over an in-ground pond because it is more practical. Either way, you shouldn't dismiss the beauty of an elevated backyard pond until you've seen the potential!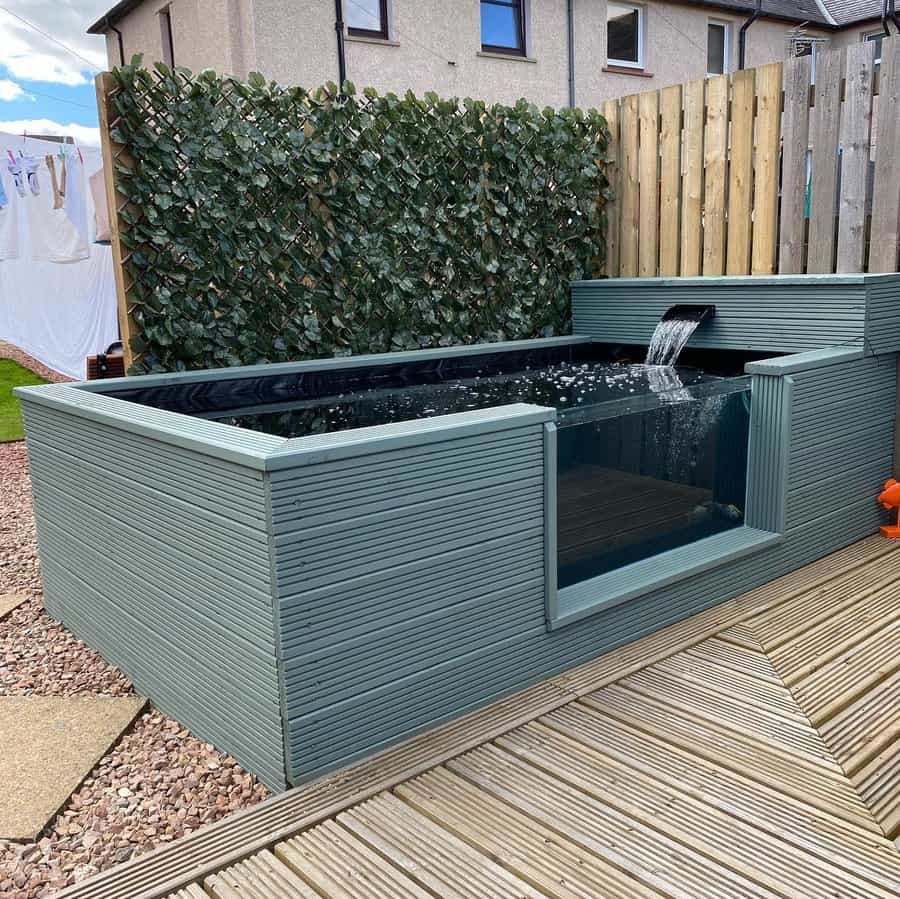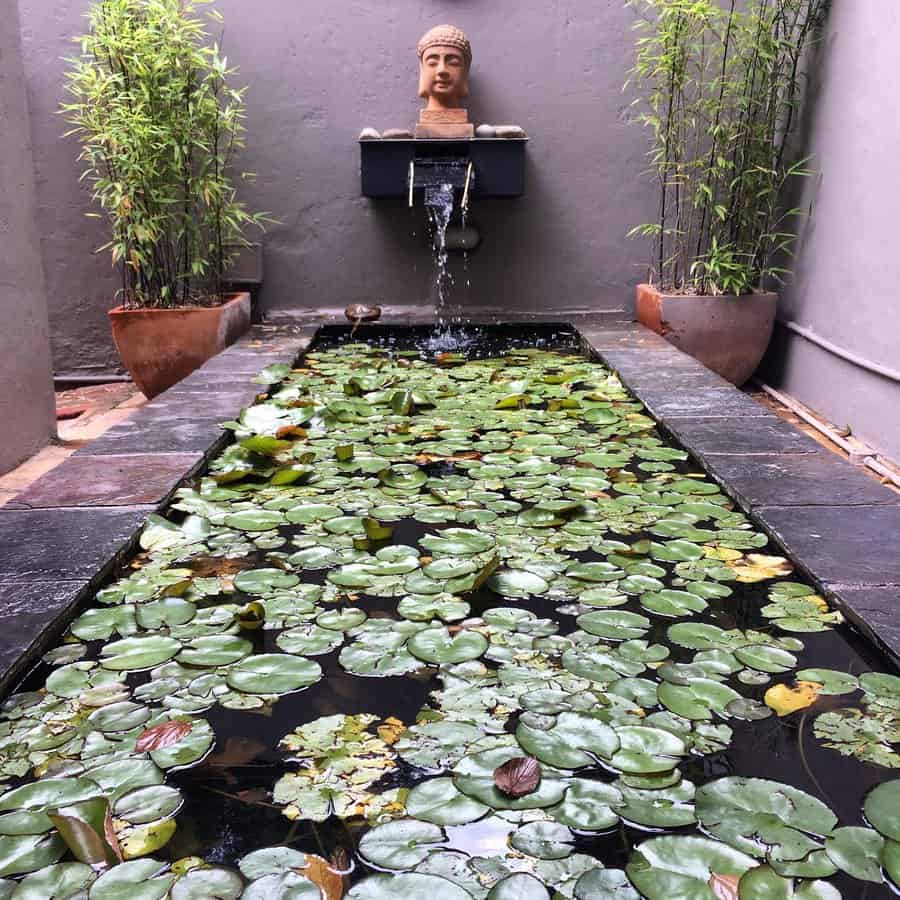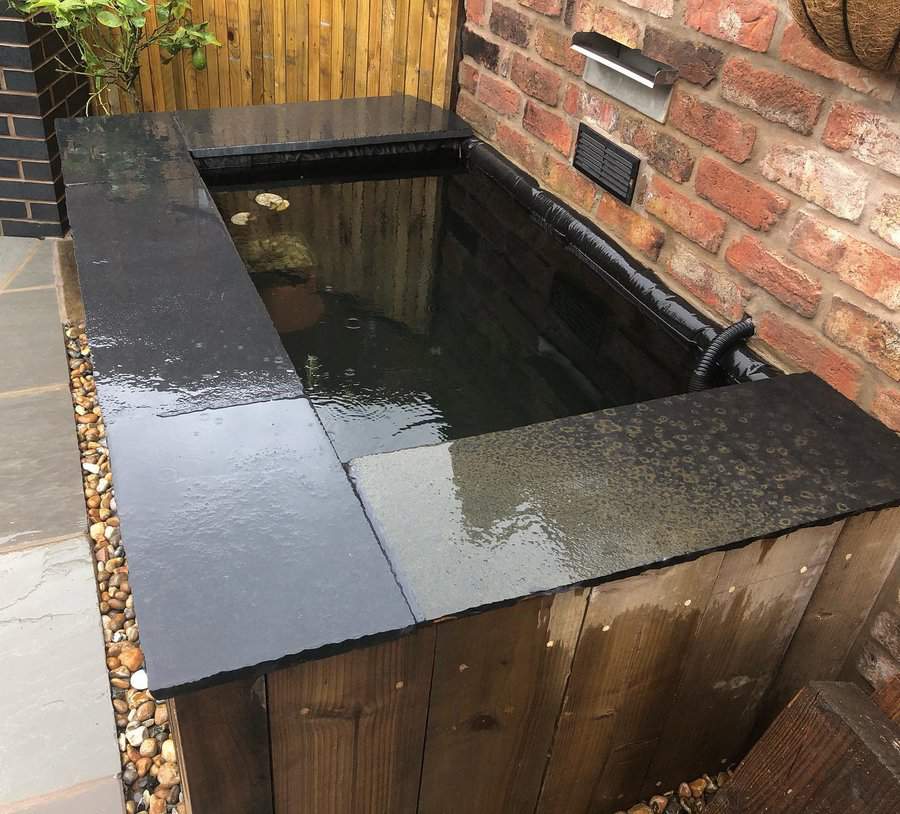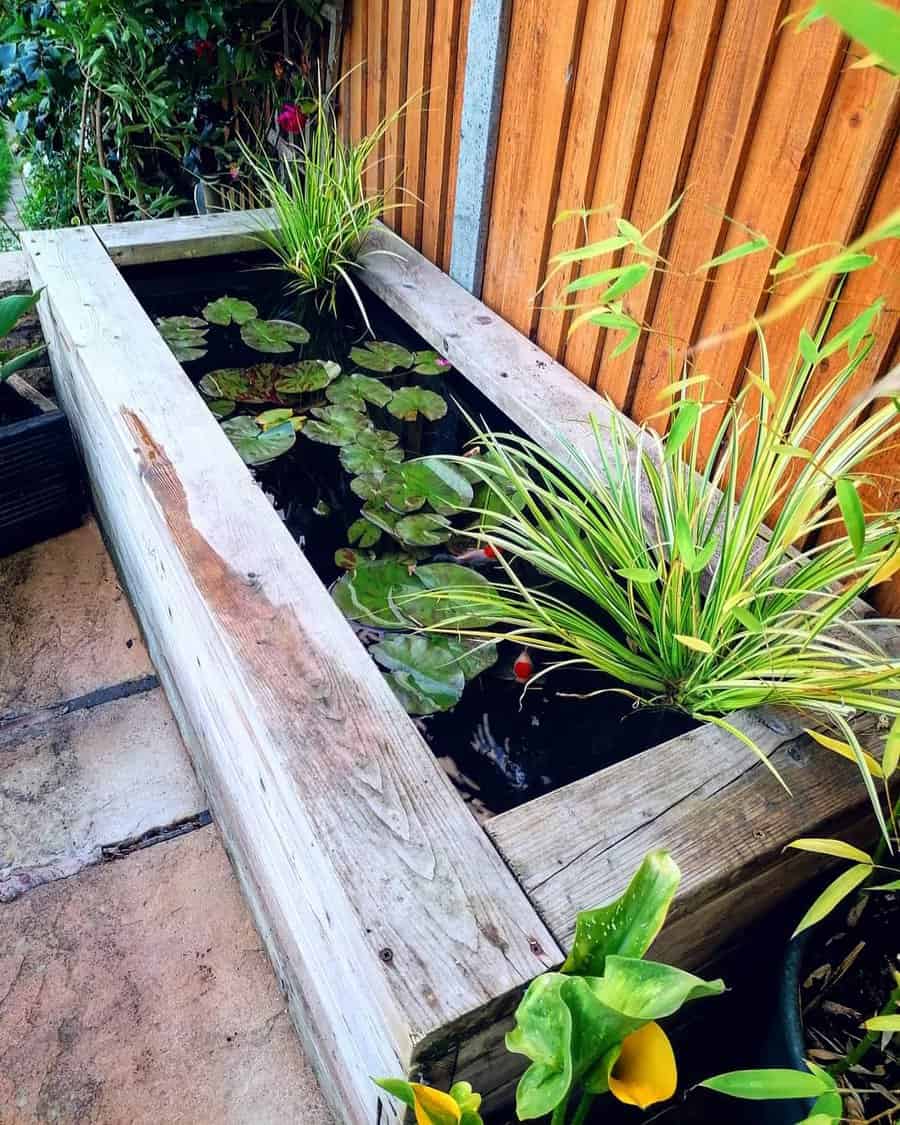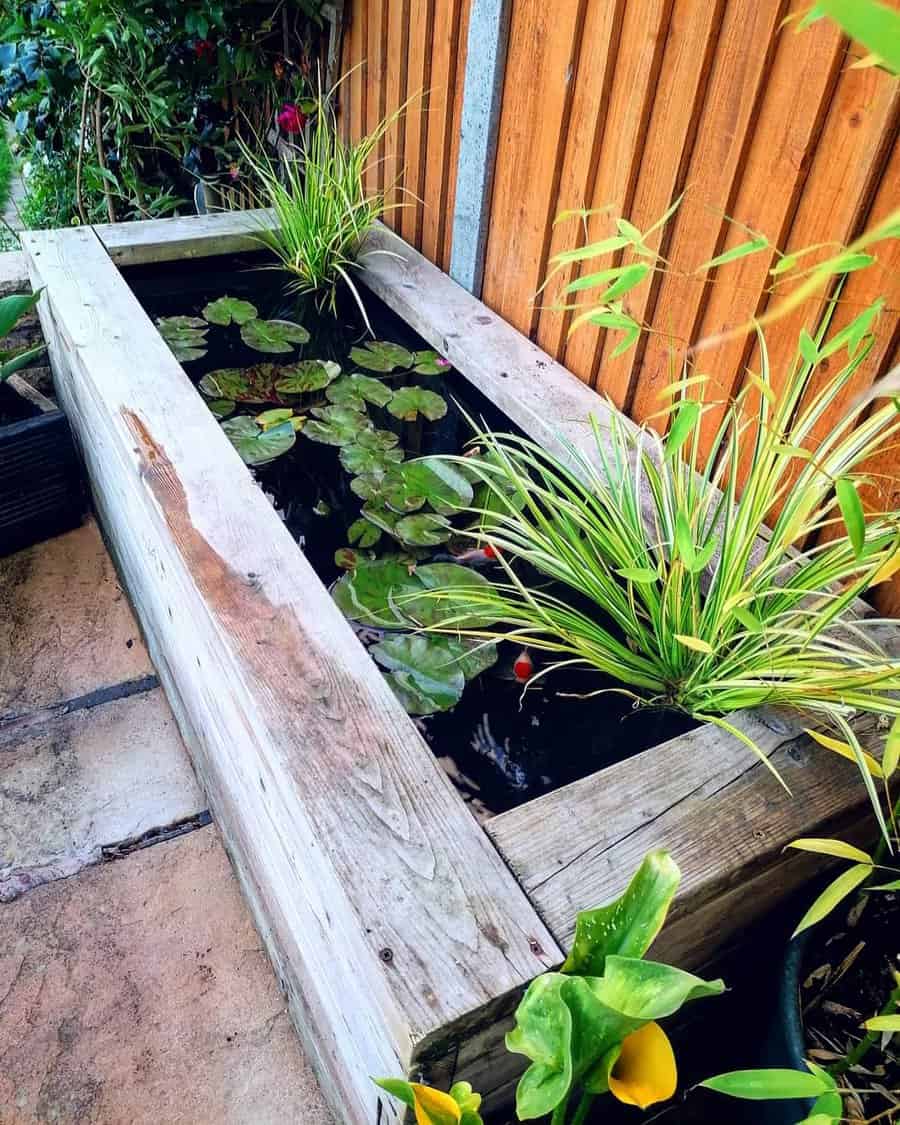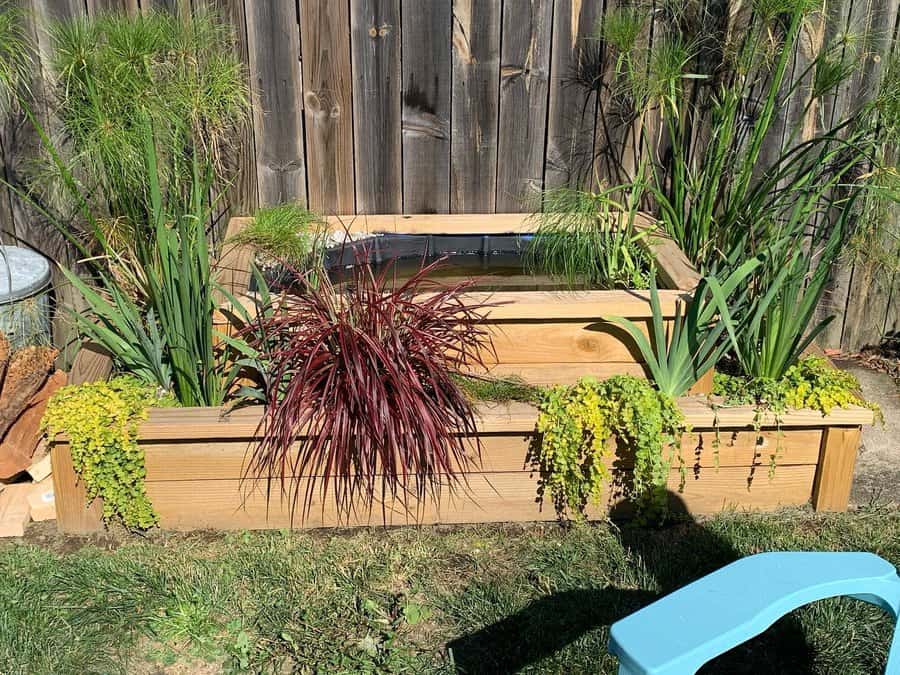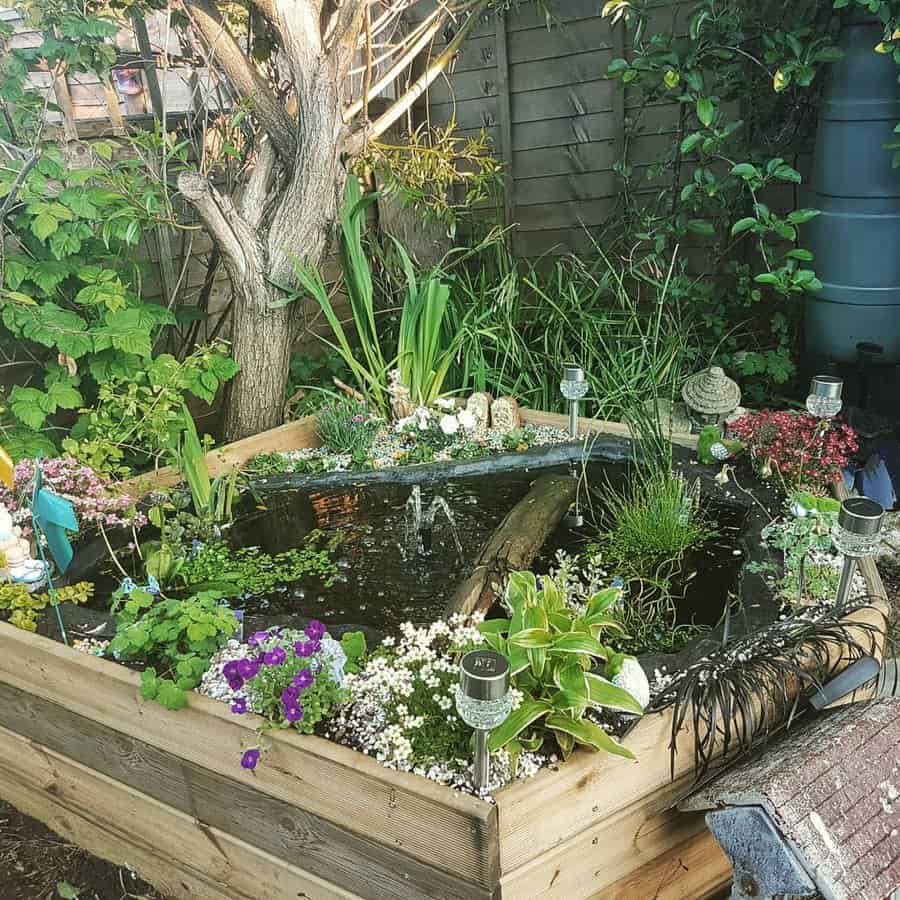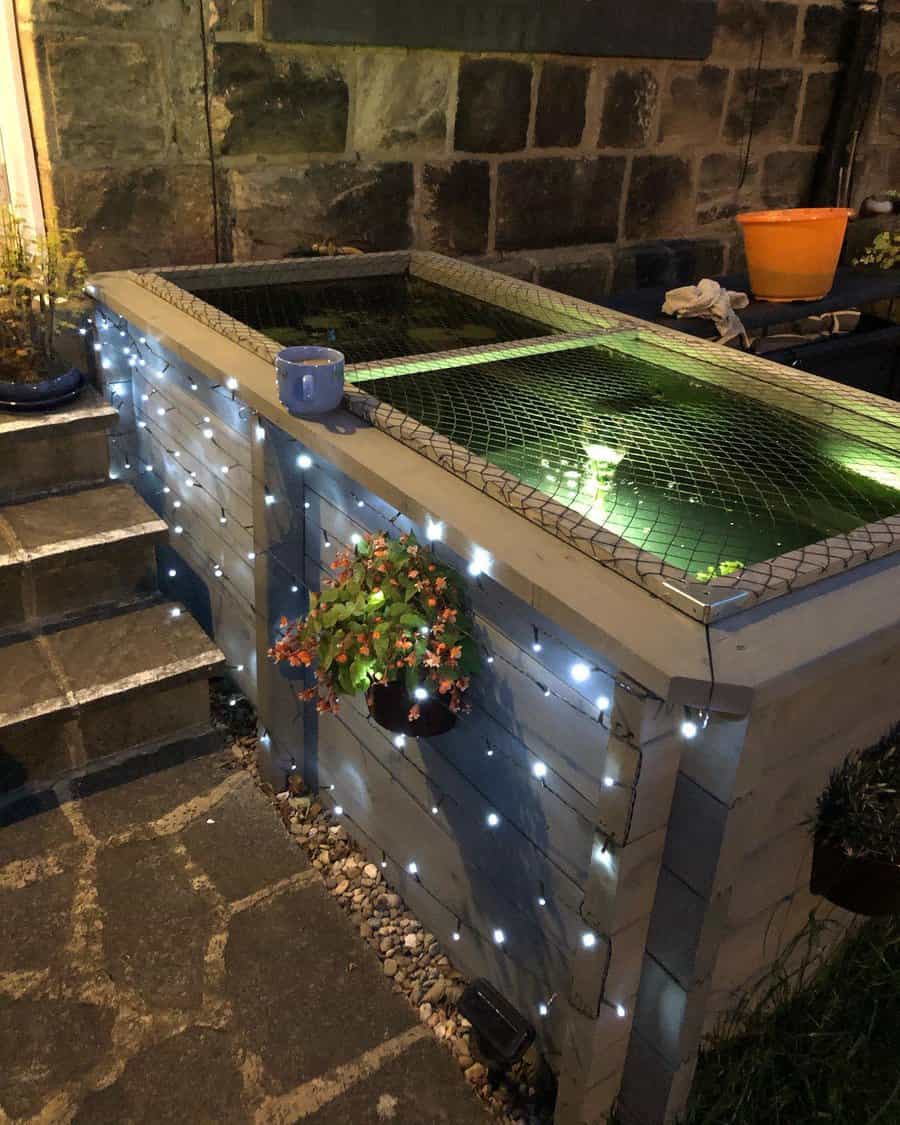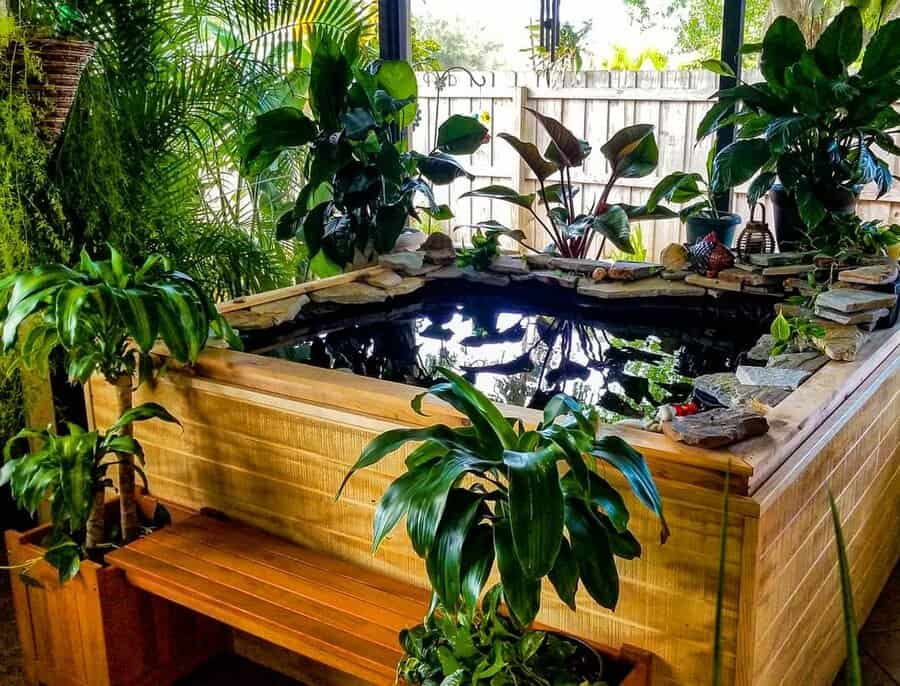 Raised ponds require zero digging — you can even install one on a patio slab or deck. The raised design also makes it much easier to access elements like the pond heater or filter for routine maintenance.
Almost anything you can do with an in-ground pond you can also do with a raised one. The only real limitation is size. You can even use a raised container in koi pond design.
10. Small
Are you afraid of installing a backyard pond because of the amount of space required? You're definitely not alone! But opting for a smaller pond doesn't need to mean sacrificing style or practicality.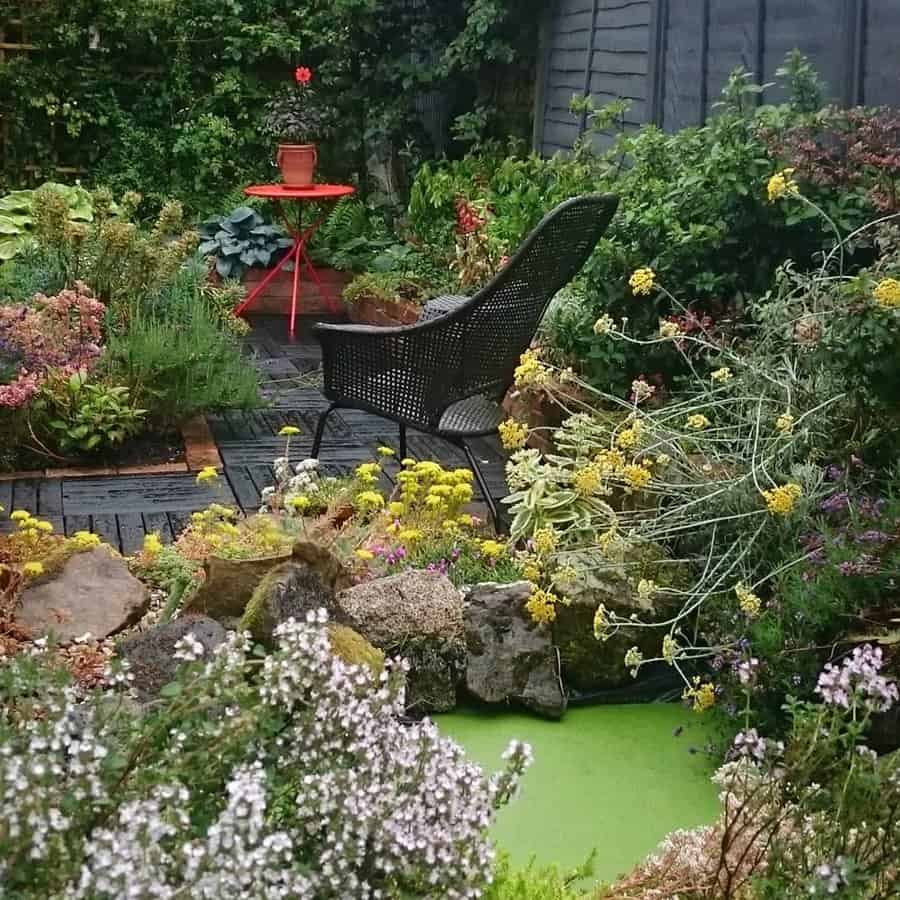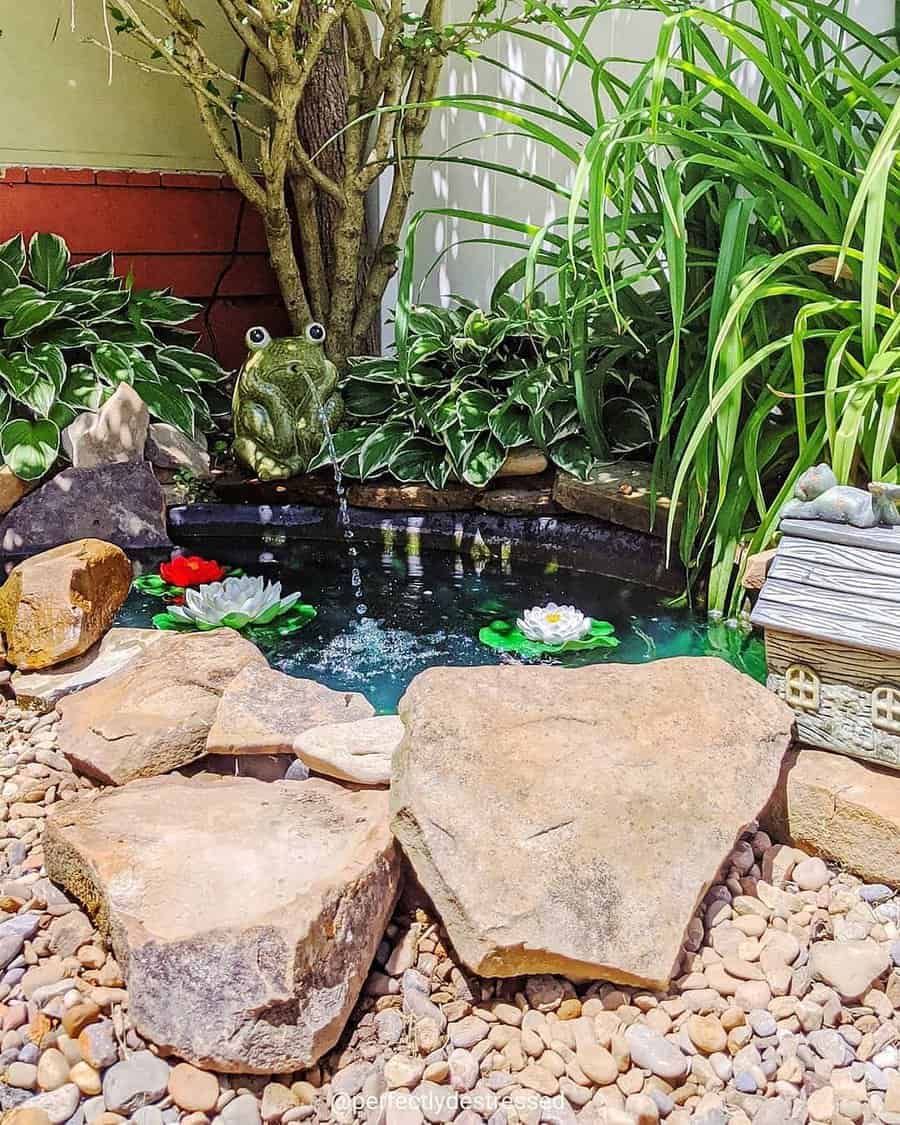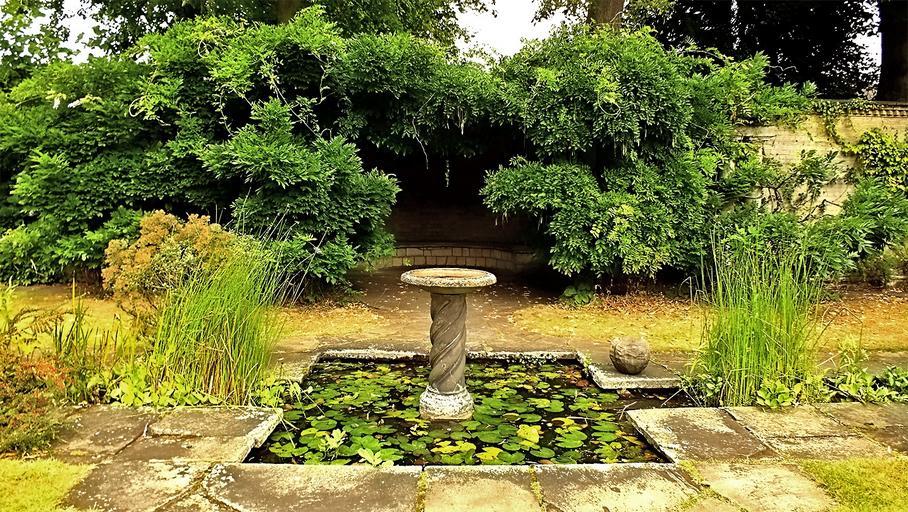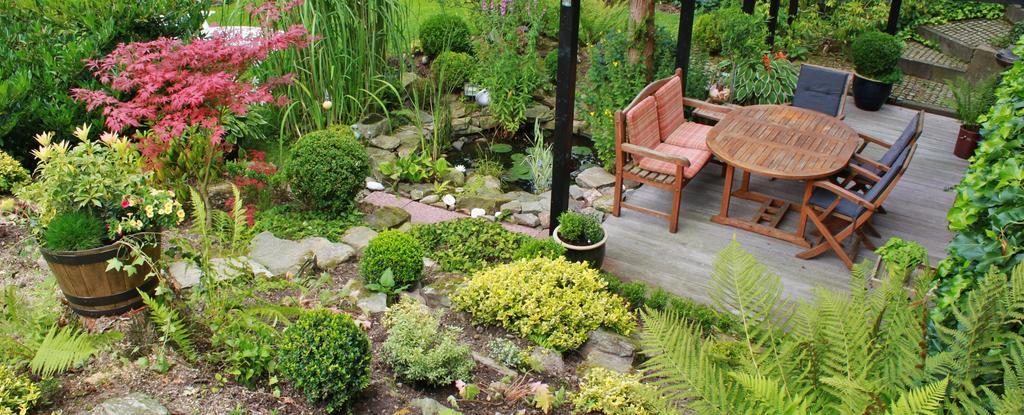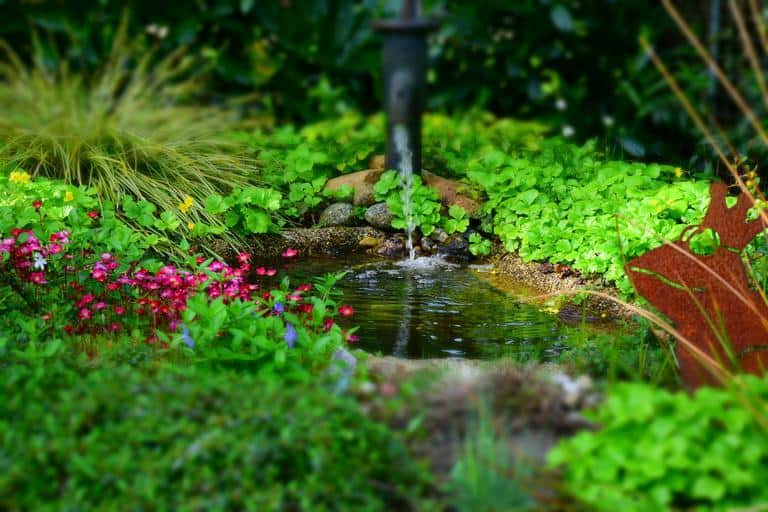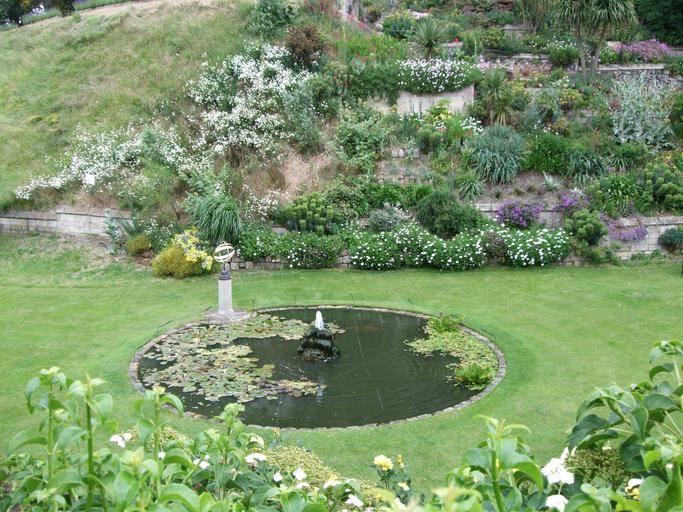 You can easily tuck a small pond into a corner of your backyard or garden. Many aquatic plants thrive in tight spaces. You may even be able to keep minnows or small goldfish in your pond.
While a little pond can be installed almost anywhere, there are some potential drawbacks to consider. Small ponds are more likely to overheat. It's also harder to keep shallow ponds clean — proper care and filtration are a must.
11. Swimming Pond
Yes, backyard ponds are beautiful. But did you know that they can also serve as a functional swimming pool? Natural pools are a new trend that blends together the best of both worlds.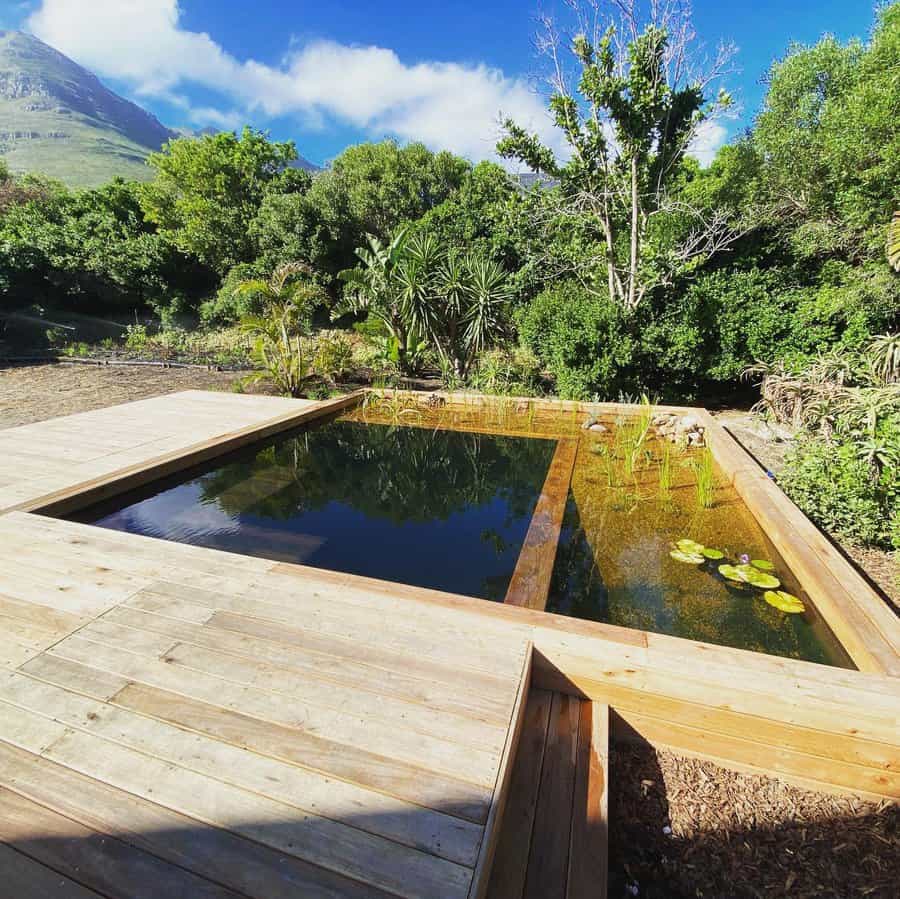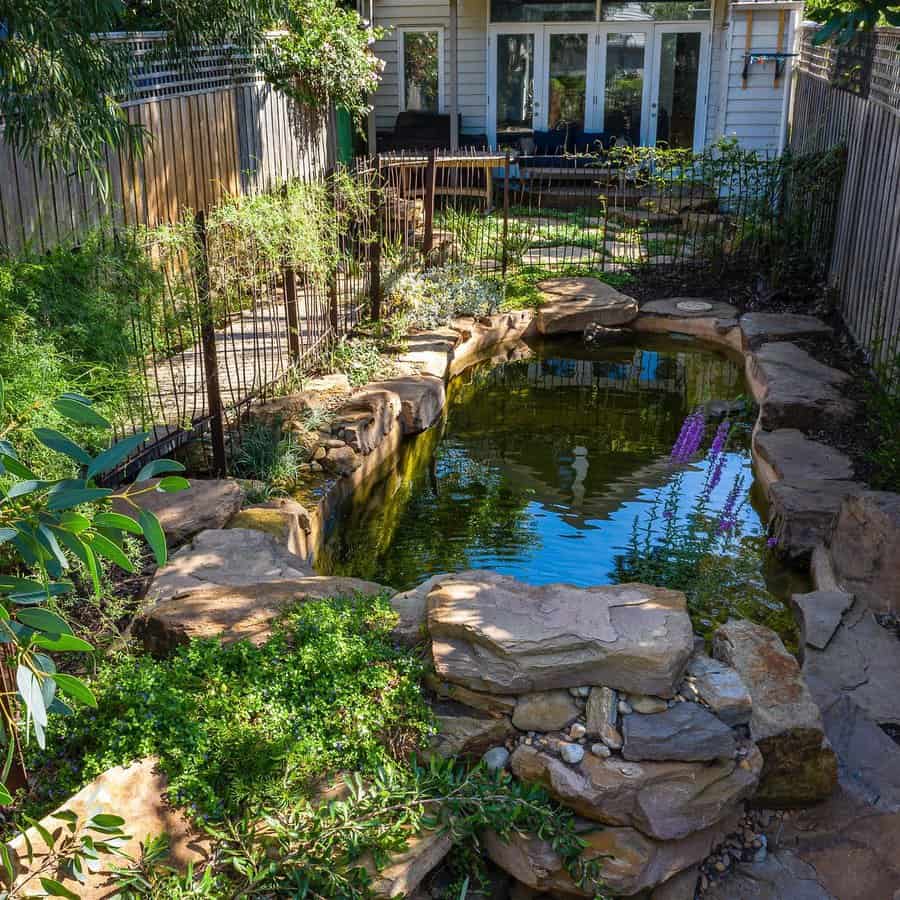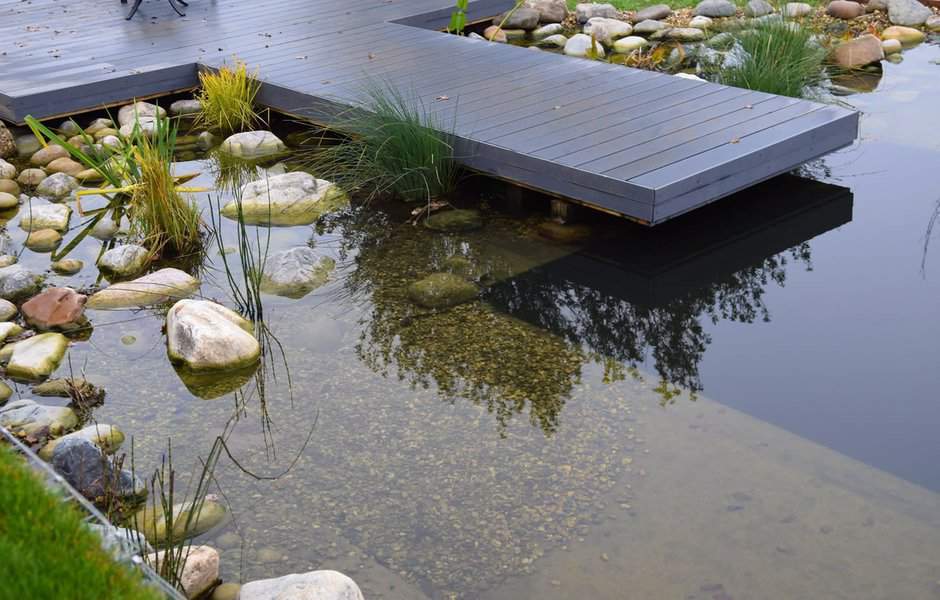 Traditional swimming pools use chemicals like chlorine and physical filters to keep things clean. In a natural pool, these elements are replaced by filtering plant species that keep the water clean, clear, and safe.
Natural swimming ponds are also considered by many to be more eco-friendly than regular pools. And once installation is complete, they require much less yearly maintenance than their chemical-based counterparts.
12. Waterfall
Adding a waterfall to your backyard takes a bit more work than installing the pond itself but is 100% worth it. A pond waterfall keeps the water moving. It's also a great way to disguise the filtration system in your pond regardless of size and style.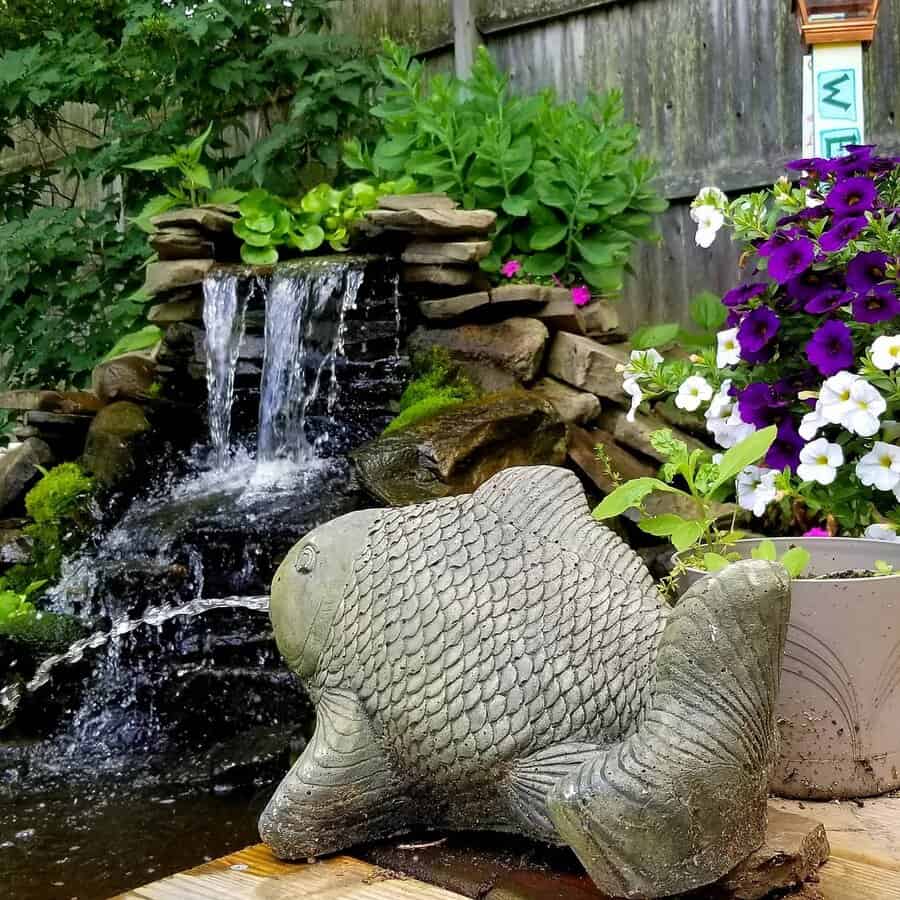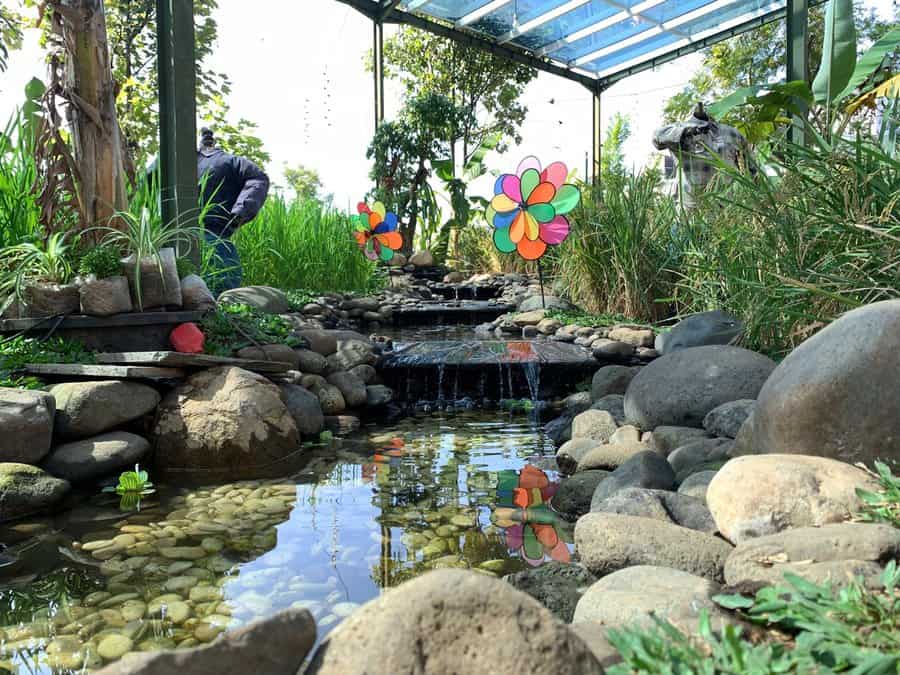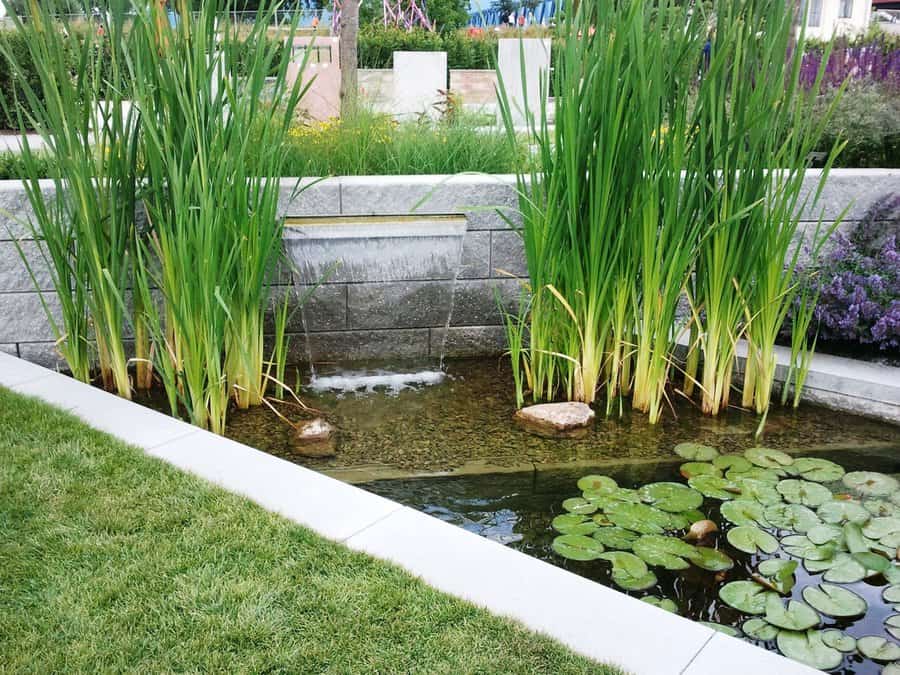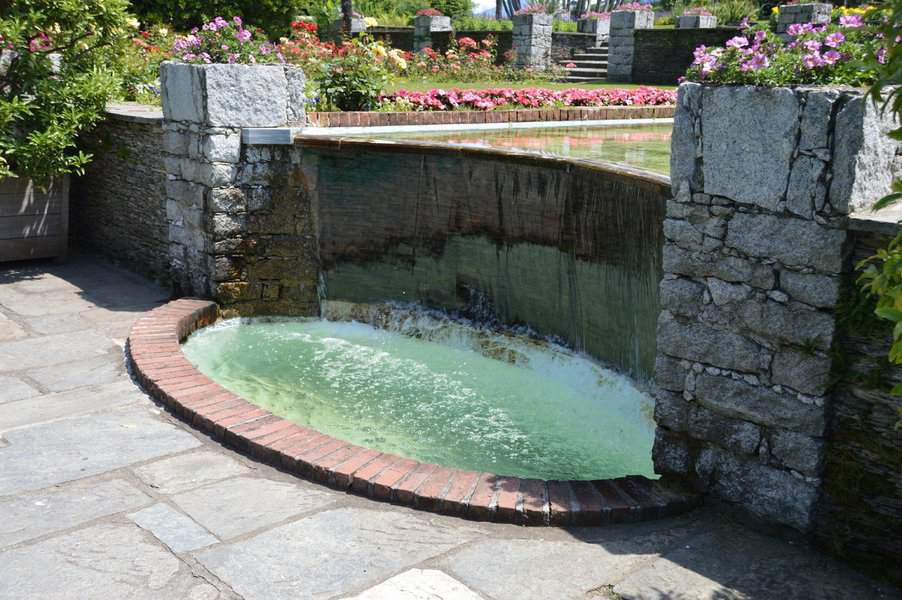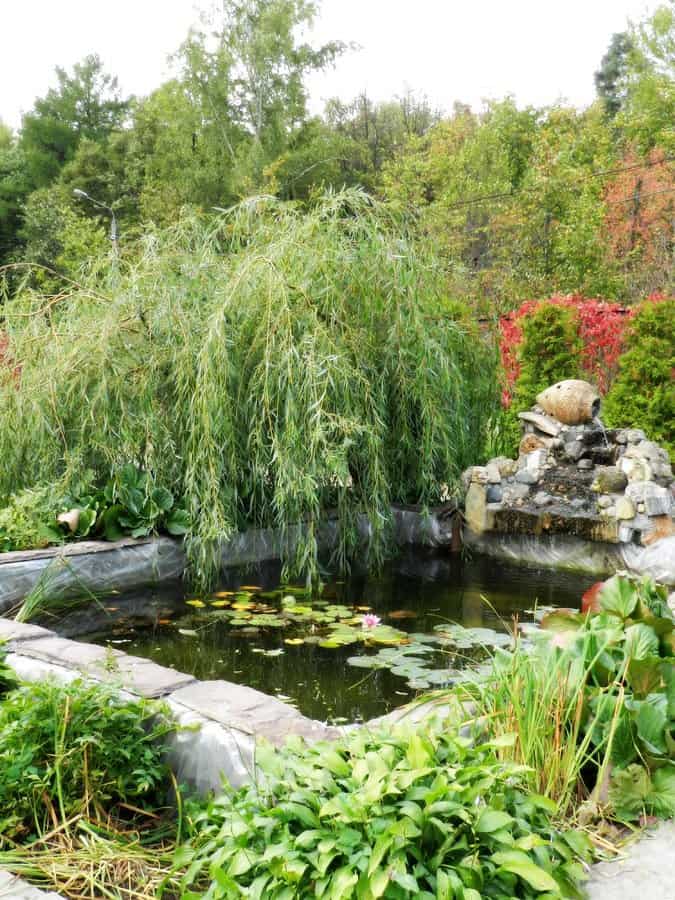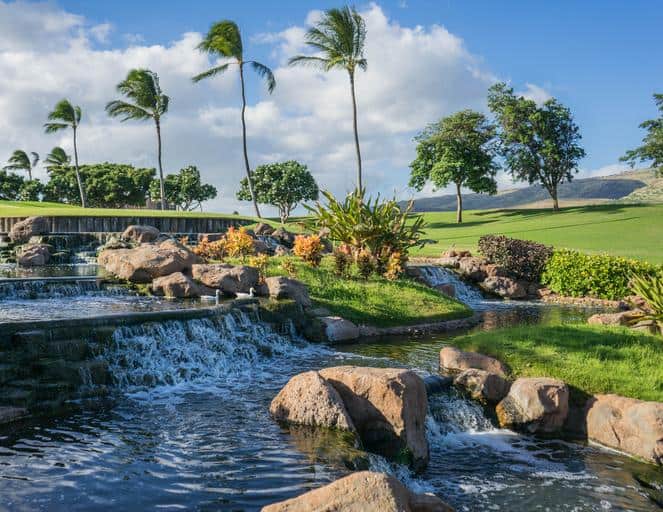 Natural-looking rock waterfalls are incredibly popular and easy to DIY. Other options include recycling old piping for a rustic aesthetic or investing in a sleek outdoor waterfall wall for your raised or in-ground pond.
Of course, you don't need a pond to have a waterfall. If you're looking for a relatively simple way to update your existing water feature, though, there's really no better choice.
Backyard Pond FAQs
How deep should a backyard pond be?
While backyard ponds can be almost any size, a depth of at least 2 feet is recommended. Ponds that are too shallow are more likely to overheat and encourage algae growth.
If you live somewhere with cold winters or plan to keep fish in your new pond, then a minimum depth of 3 feet is required.
Which fish are best for a backyard pond?
Koi are the most popular choice for filling any ornamental fish pond. But they are not the only option.
Many goldfish species do well in outdoor ponds (goldfish are actually distant relatives of koi). Many homeowners will also fill their small backyard pond with minnows, snails, turtles, and frogs.
Remember that live fish require special care and aren't suited to all climates. Do as much research as possible before adding fish to your own backyard.
How do you keep pond water clear?
The biggest contributor to murky water is algae. While chemical cleaners do exist, you can use less-invasive solutions like a pond filter or bacterial additives instead.
Aquatic plants also naturally fight algae growth by blocking some of the sun's rays and keeping the water temperature cool.