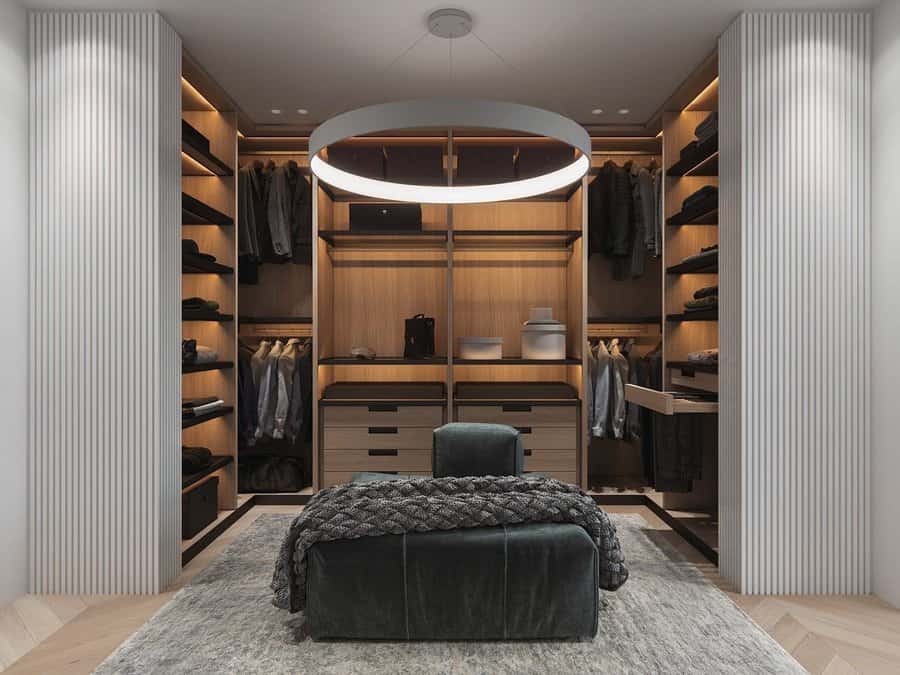 Closets are nice for adding additional hidden storage to your bedroom. But to make the most of this additional space, it needs to be organízed. This means doing more than having a shelf or two or a hanging rod. Everyone's needs are different, so consider your clothing and accessories collection along with your organizational style when upgrading your closet. Check out these bedroom closet ideas and turn your closet into a useful storage space in your home.
1. Built in
A popular method for elevating and upgrading a closet is to remove the shelves and install built-in units. You can buy prefab units or have a custom solution built by a company like California Closets.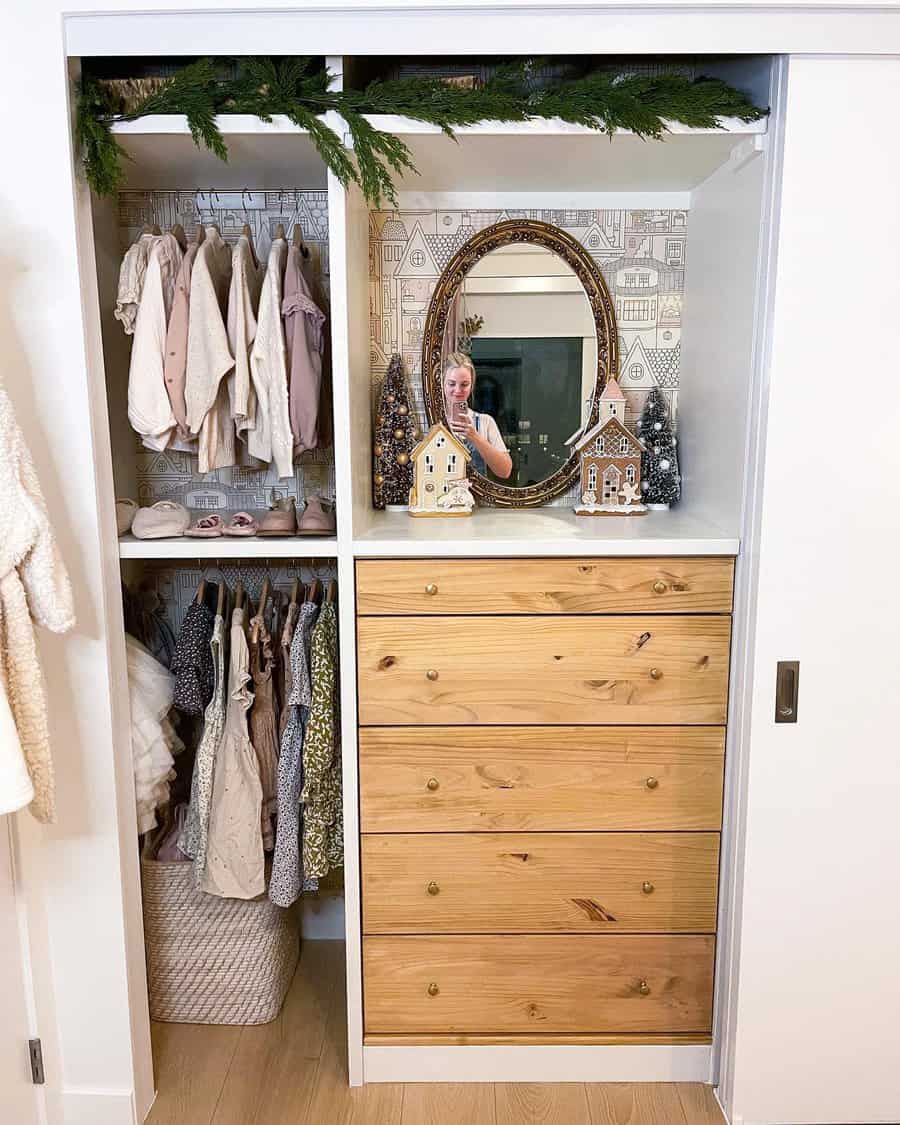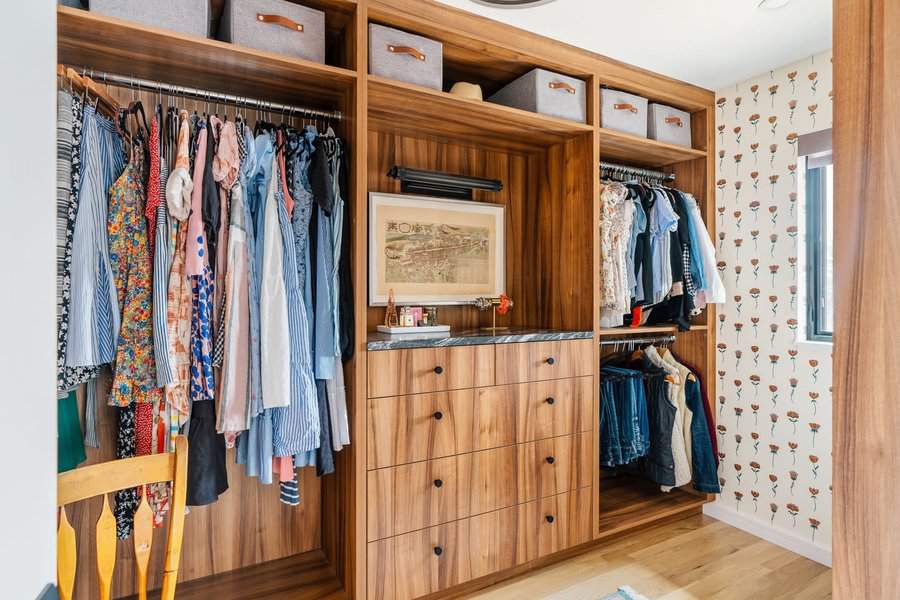 With either method, you will need to measure your closet space and then look at closet design ideas to find the closet system that works for both the space and your storage needs. Systems range in price and complexity, so you can find the perfect system that fits your budget while maximizing your available space.
2. Drawer
There was a time when the only place you would find drawers is in the kitchen and bathroom cabinets. This has changed as designers have embraced modern storage designs that have made drawers more functional as storage solutions.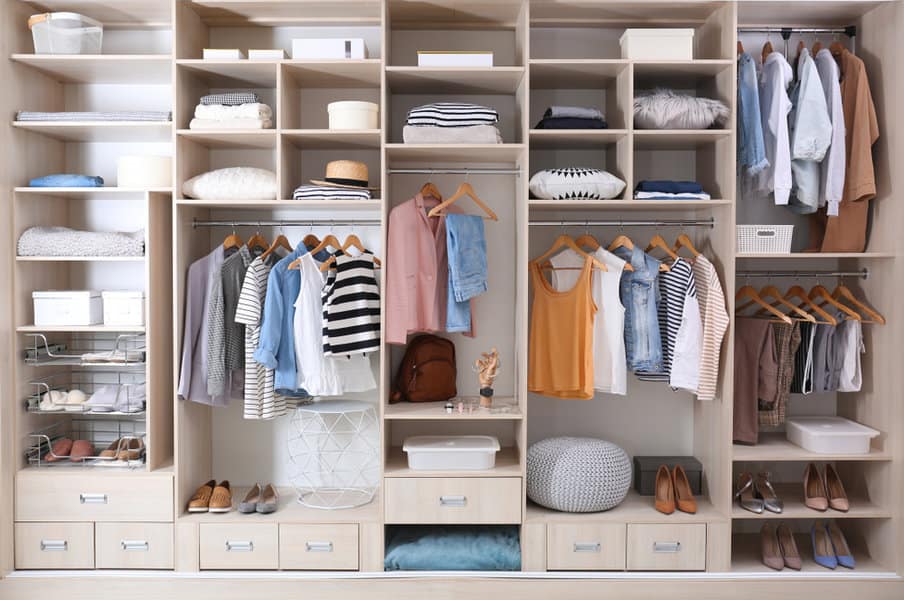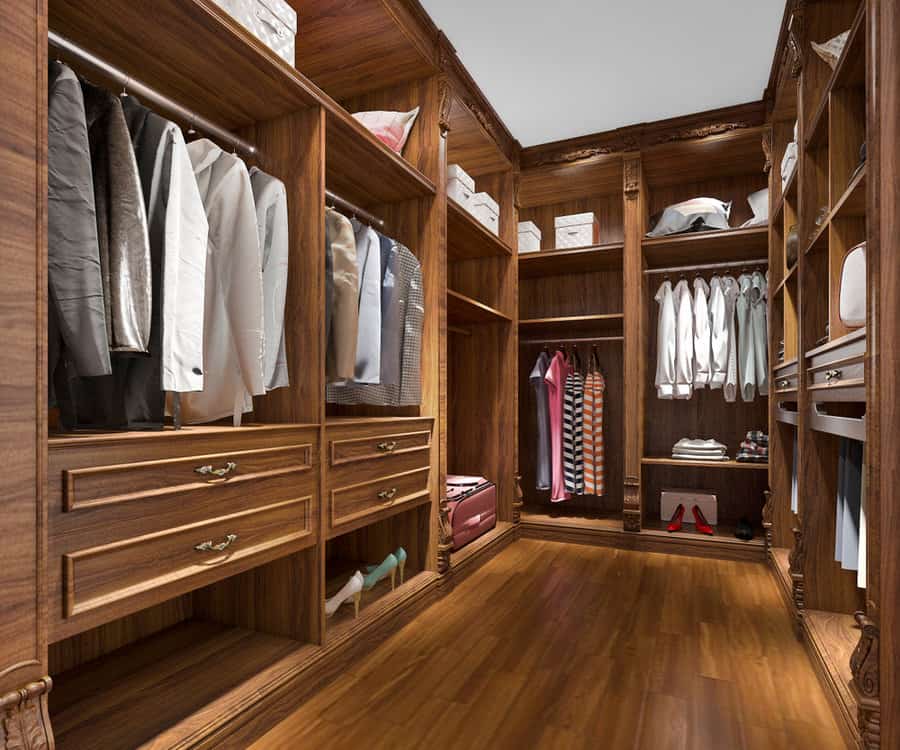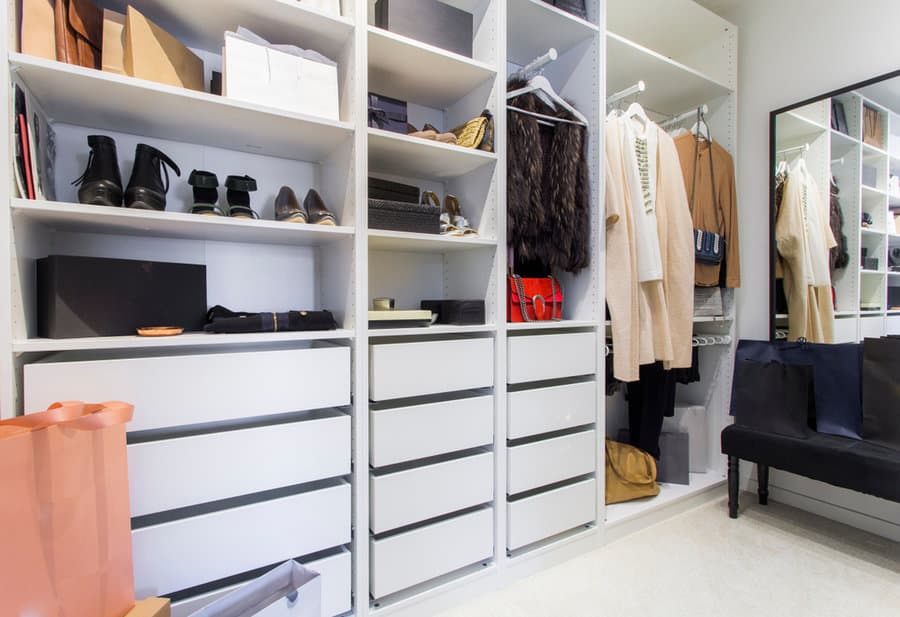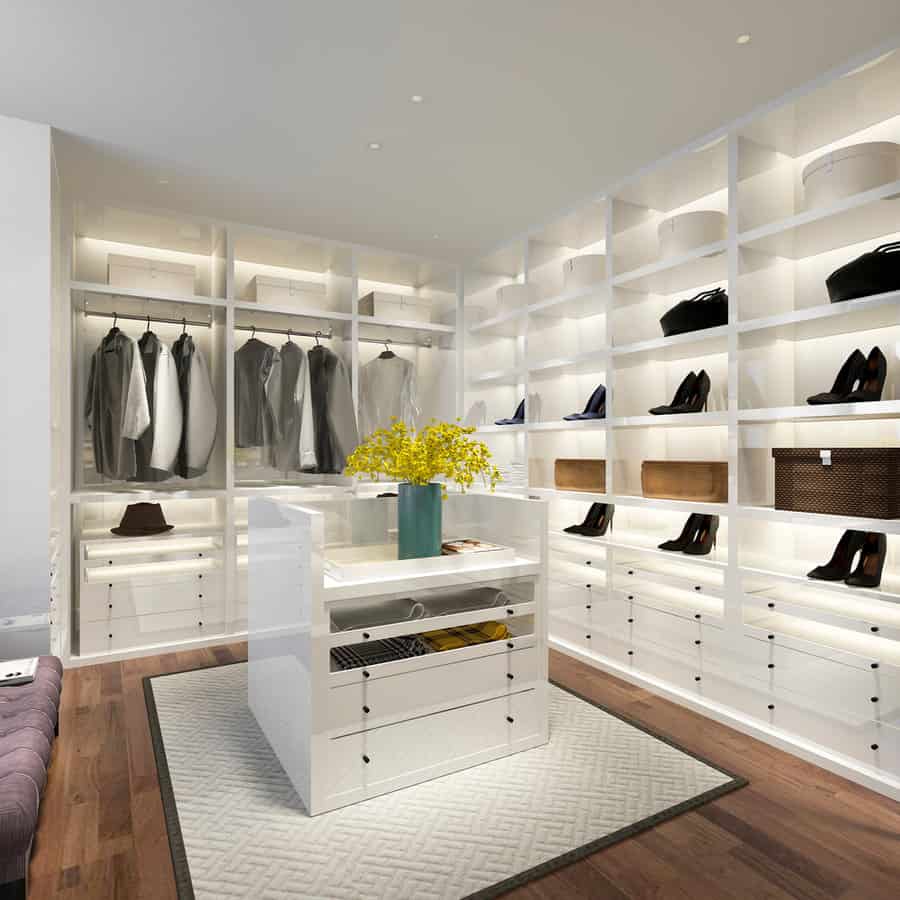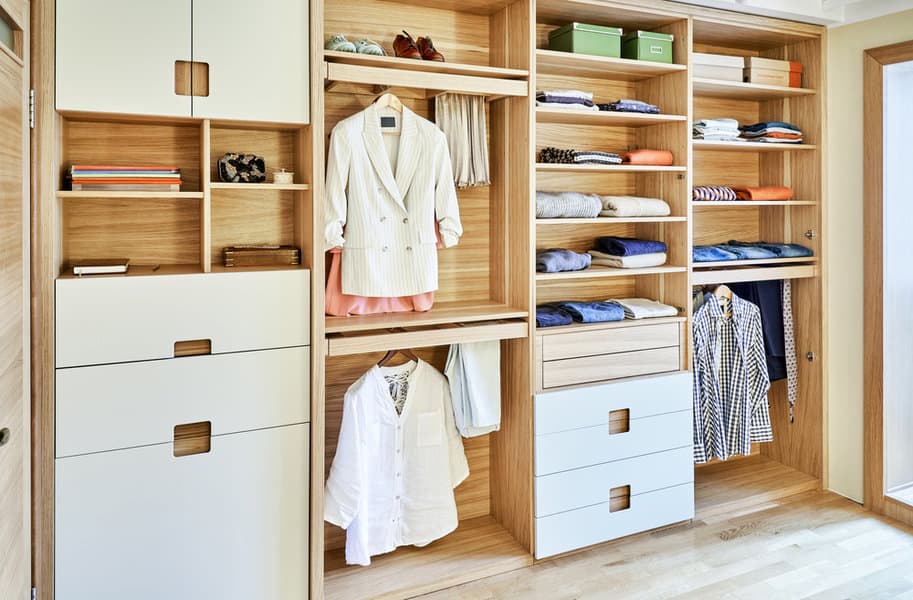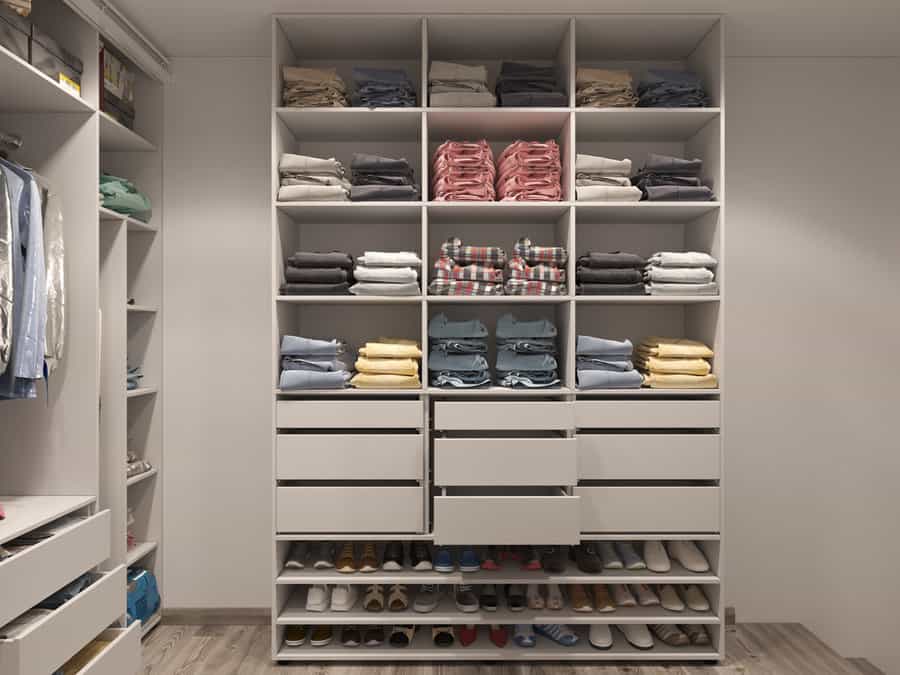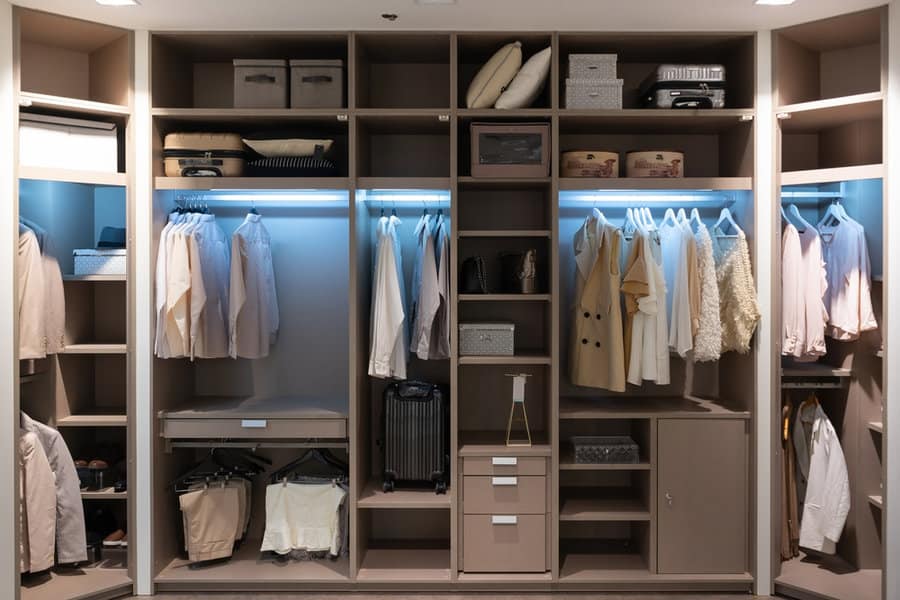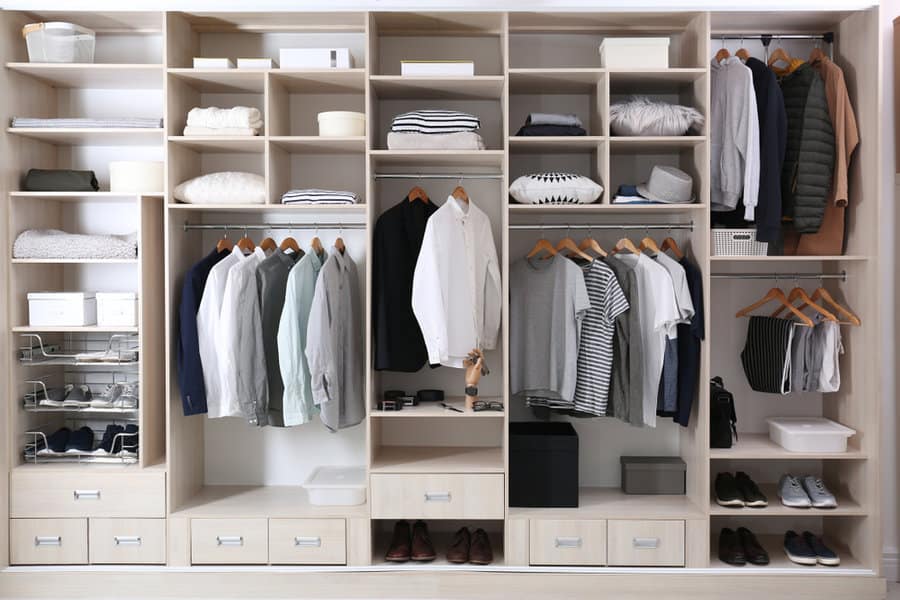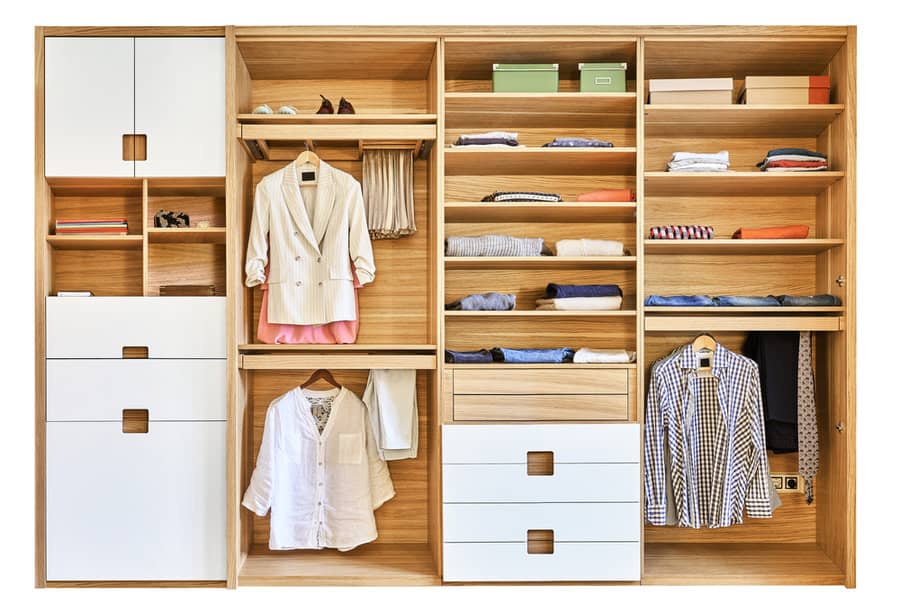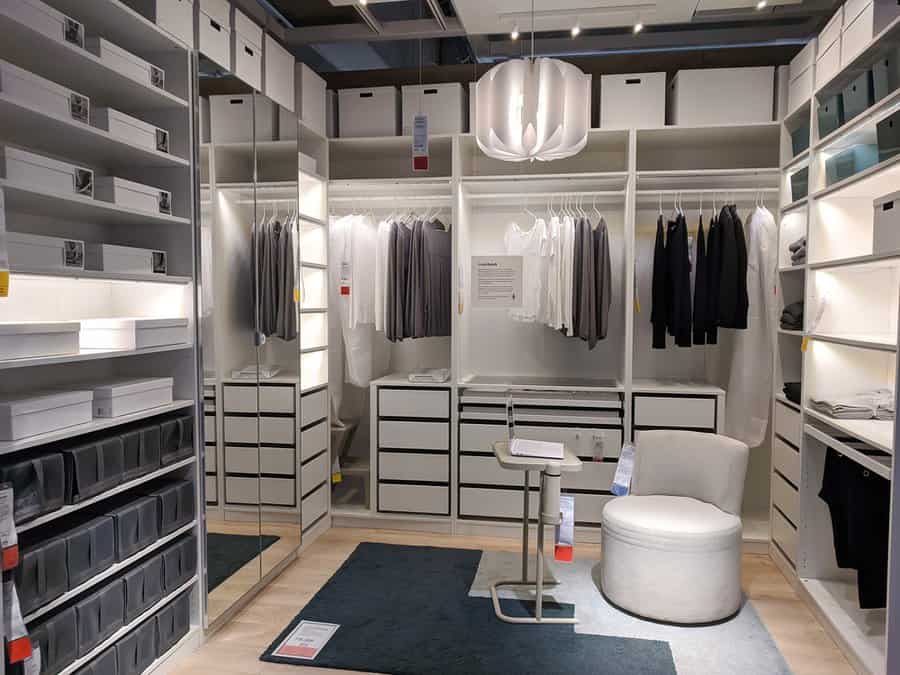 Instead of having a floor standing shoe rack, you could have several shallow drawers that each hold several pairs of shoes. These drawers take up less room while holding more, maximizing your storage space. You could also add shallower drawers that hold small accessory items like jewelry, sunglasses, and watches.
3. Kids
Walk into any kids' room and you will immediately know that a single hanging closet rod isn't enough. This single rod creates a lot of wasted vertical space and is at a height that most kids can't reach. So the hangers go unused.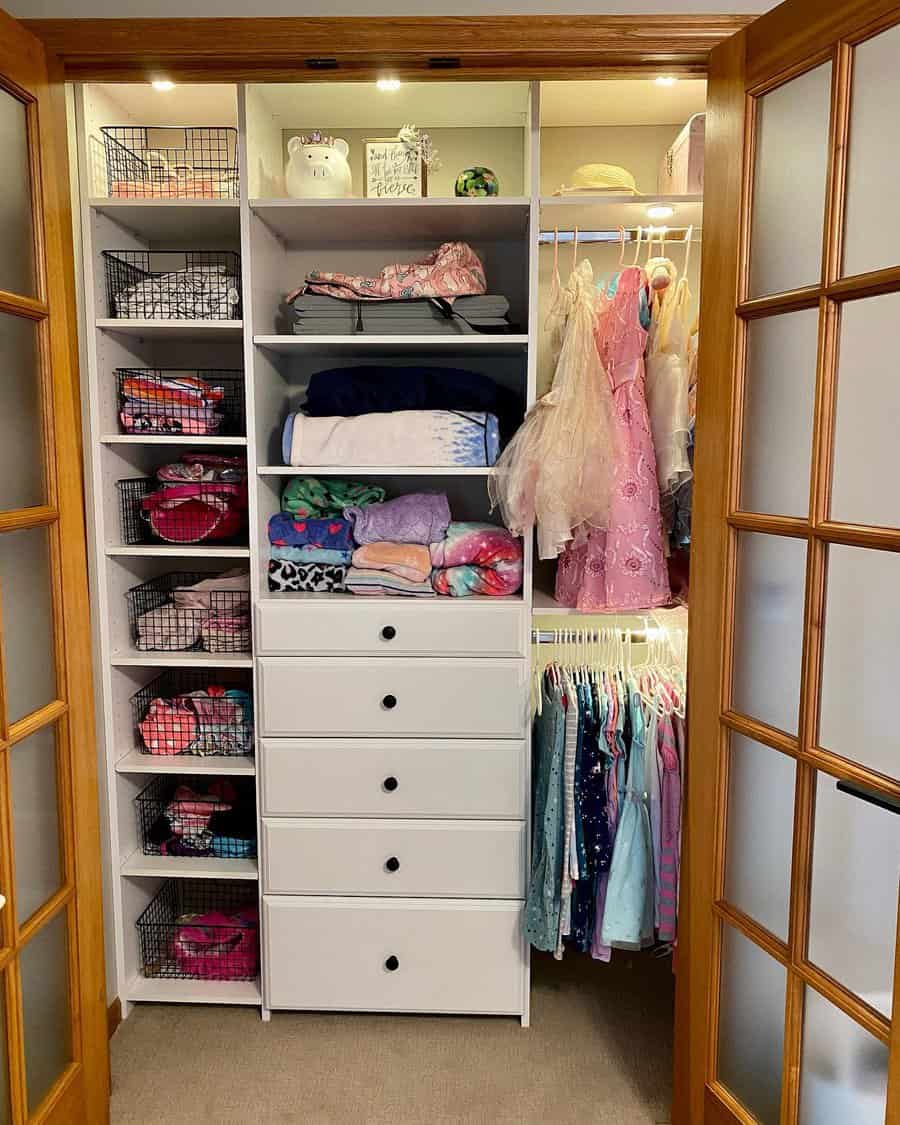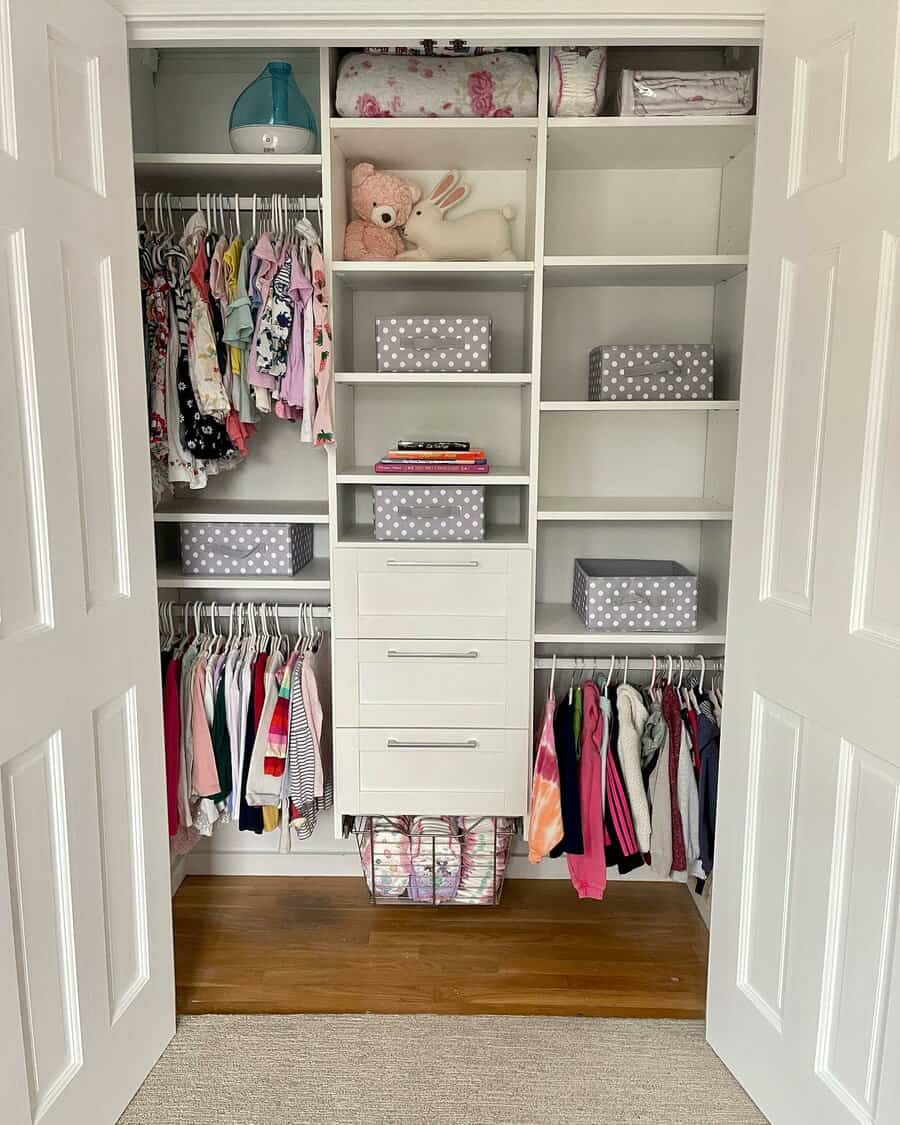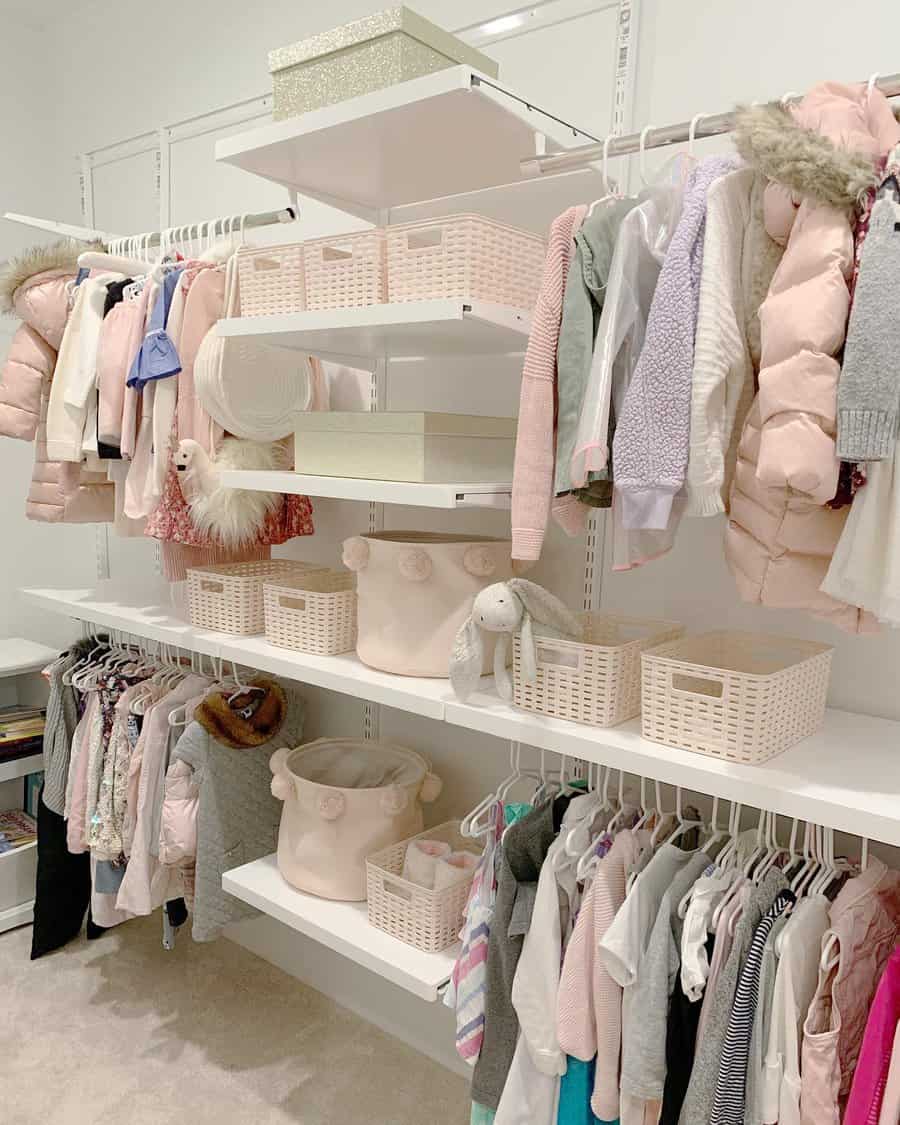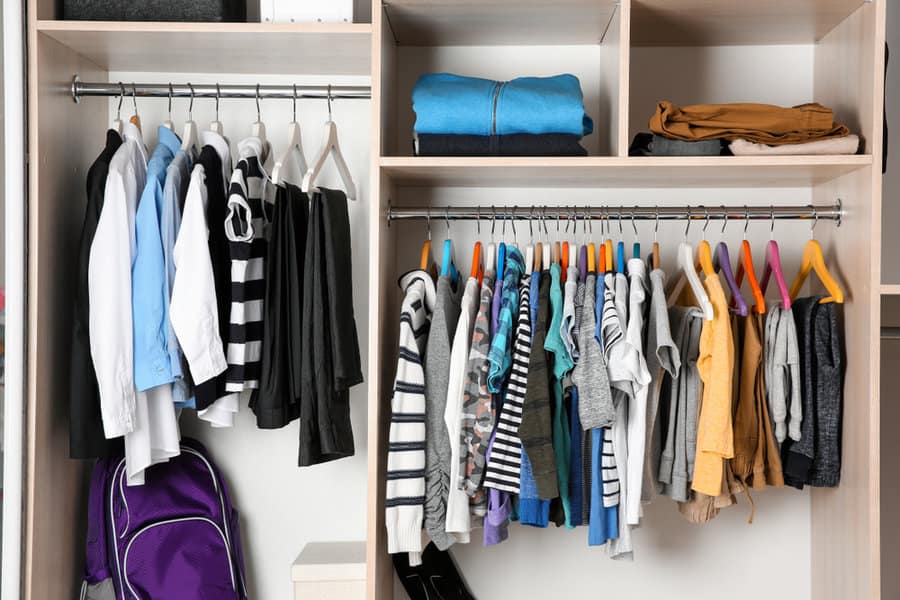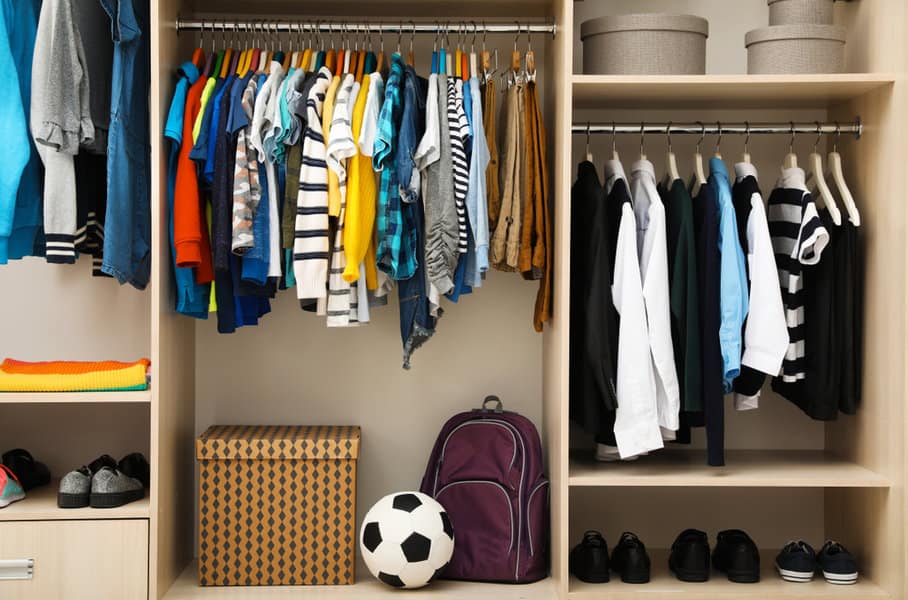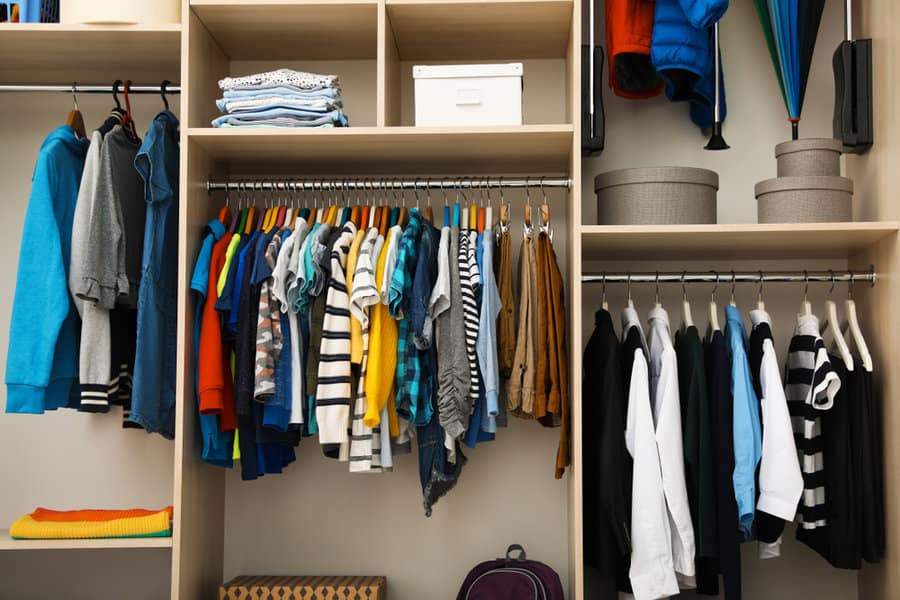 Instead, what you need is a storage solution that kids can use on their own. This teaches them organization and independence early on. Look for a kid friendly closet organizer that puts cabinets, shelves, and drawers at a height your child can easily reach. They are often fun colors that will appeal to children, making the closet kid-friendly visually and functionally.
4. Master Bedroom
Your master bedroom closet should mirror the look of your bedroom. Modern homes typically have a walk-in closet attached to the master bedroom. If this is the case it is your home, the two spaces should match in design and style.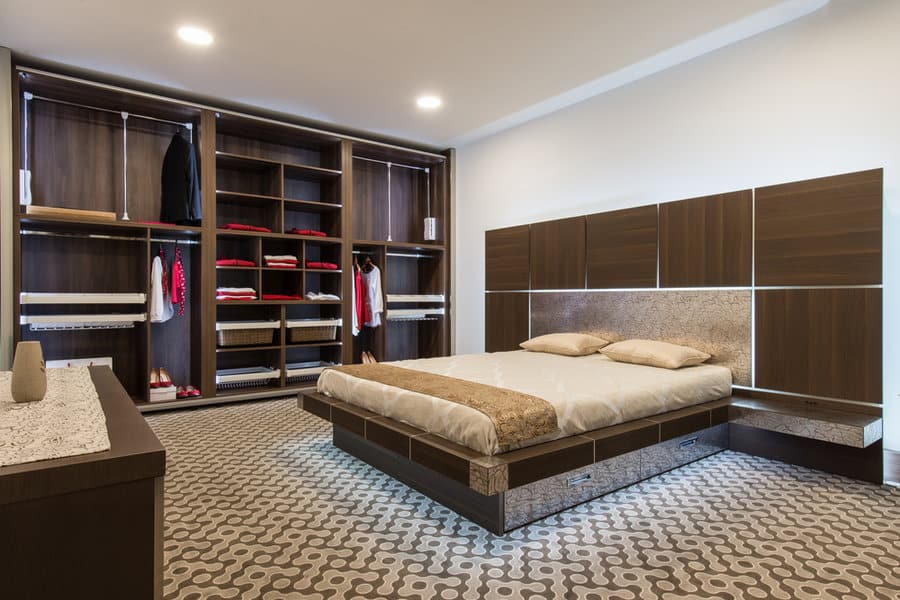 If you have a formal master bedroom with elegant accents and dark wood, then use these materials in the closet. If you have a more creative master bedroom with funky colors and patterns, then continue this in the closet with a funky chandelier or patterned area rug.
See more master bedroom closet ideas here.
5. Minimalist
If you want to create a minimalist closet, focus on cratering simple clean lines and plenty of light. Instead of heavy built-ins made of dark wood, add long straight floating shelves at several levels. Then mount LED strip lights underneath the shelves to create a subtle glowing effect.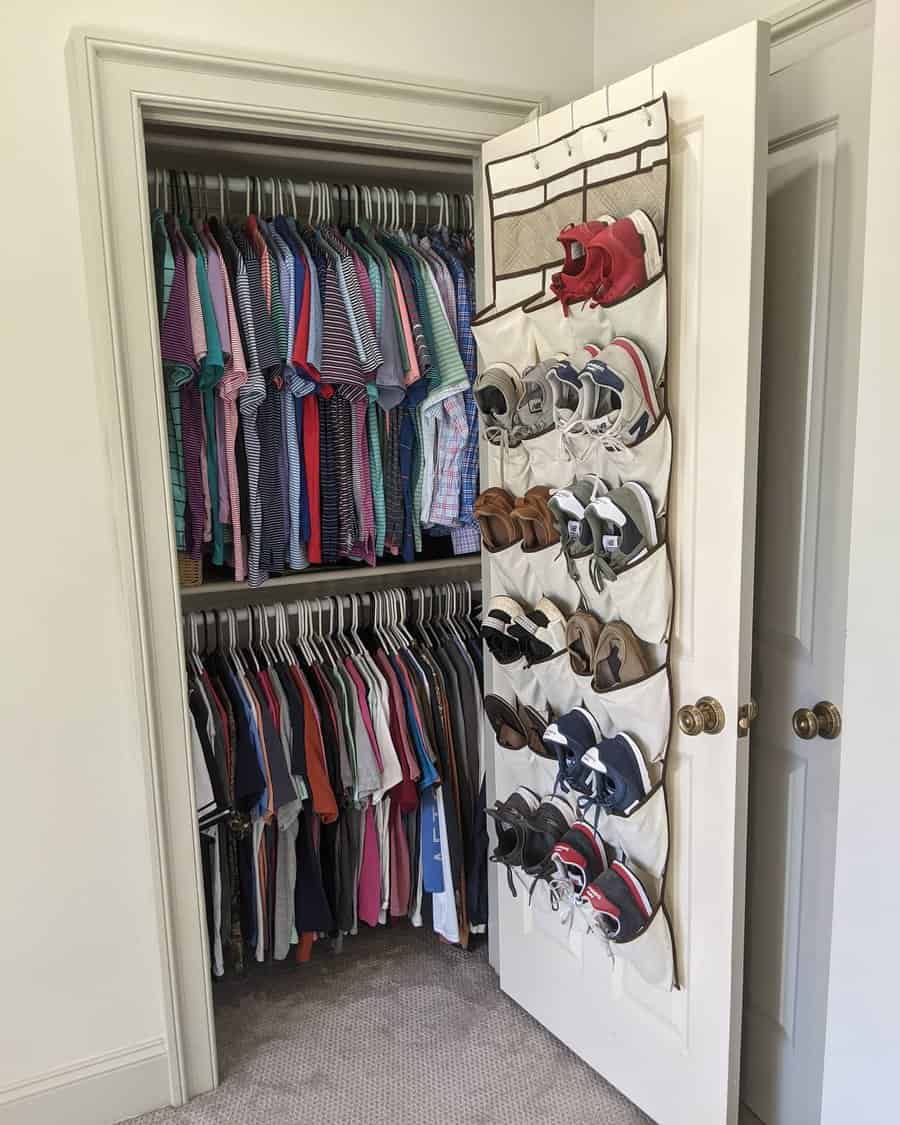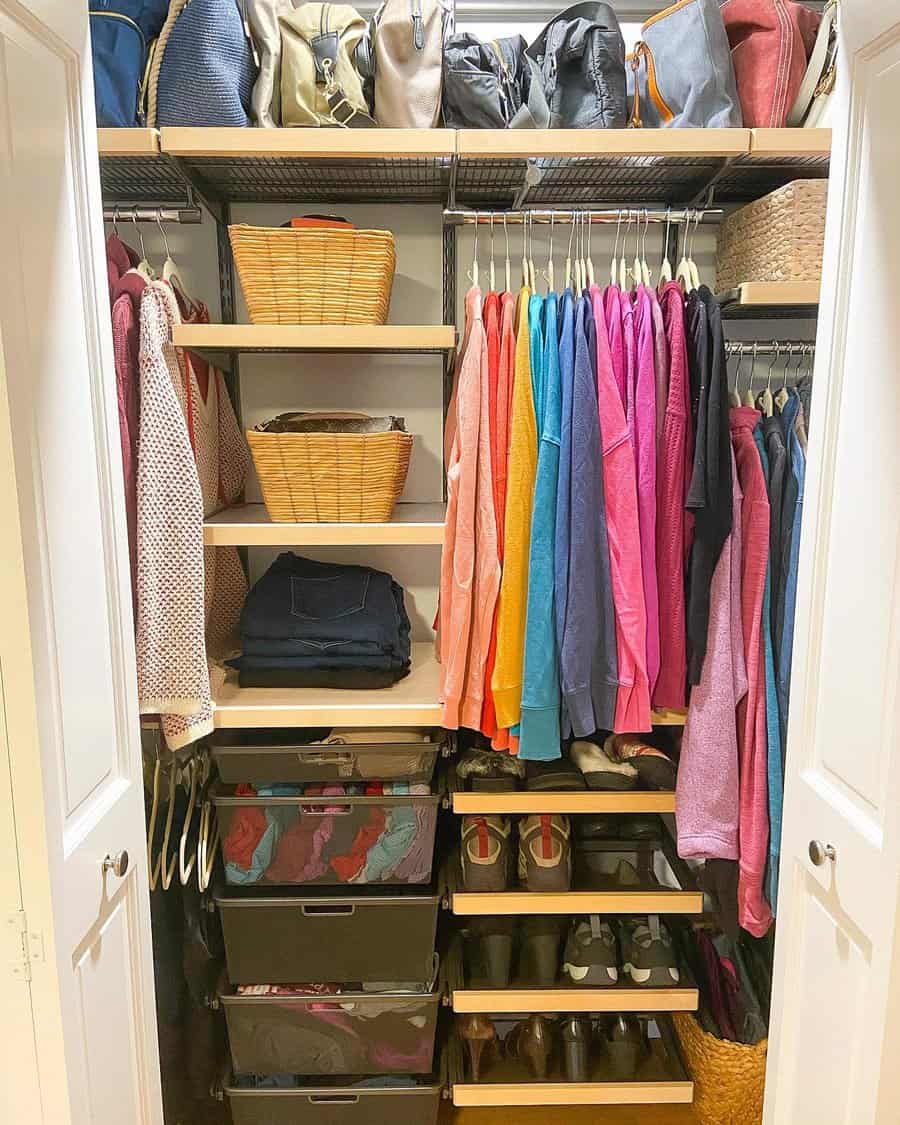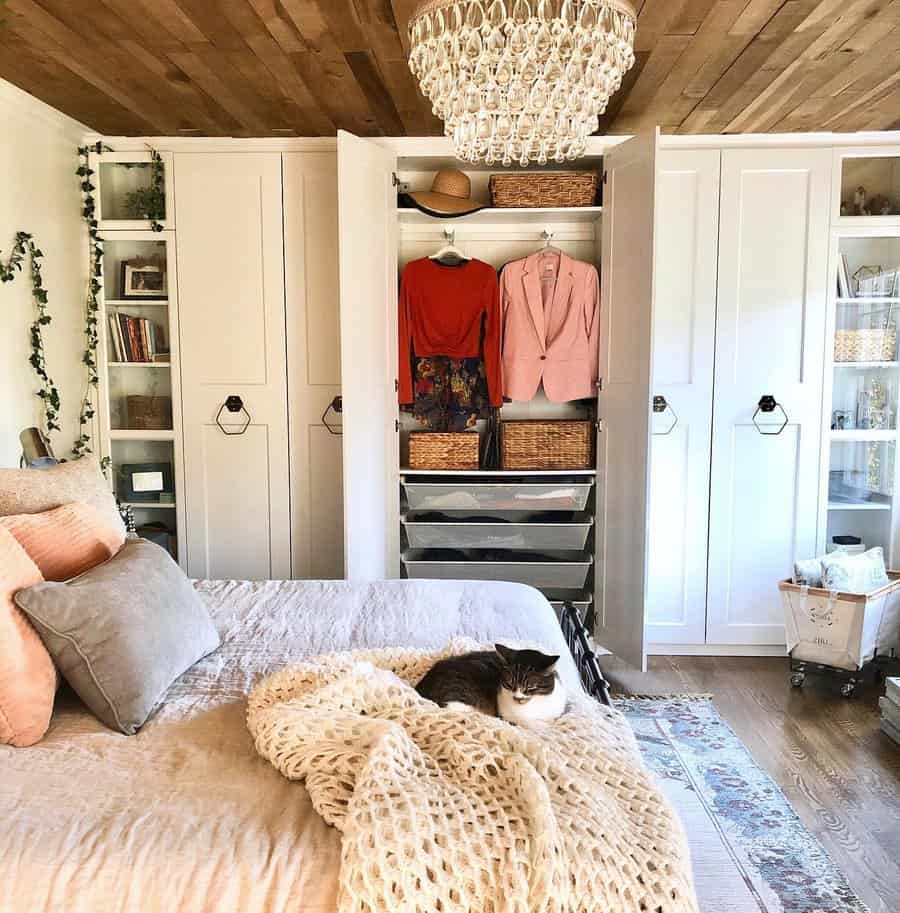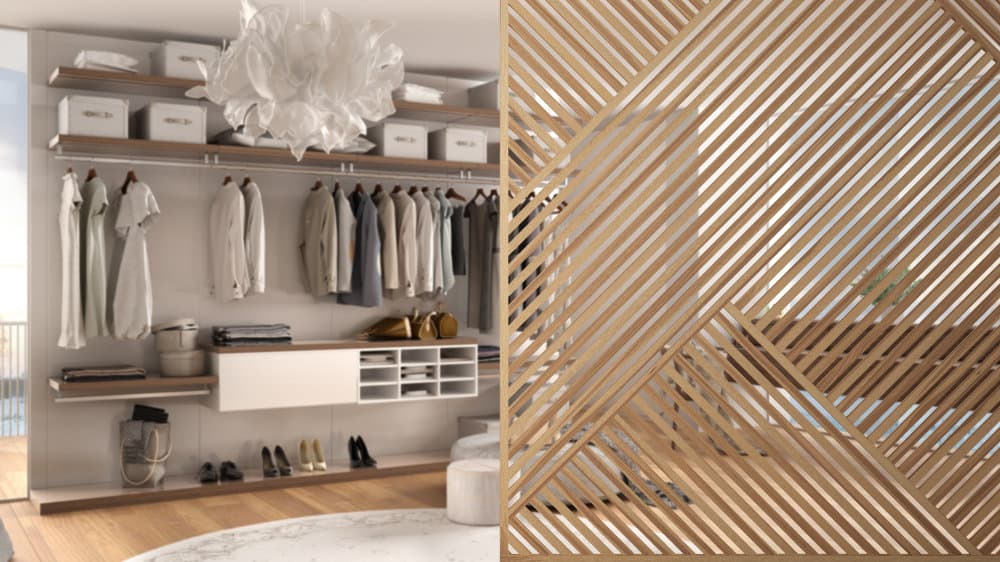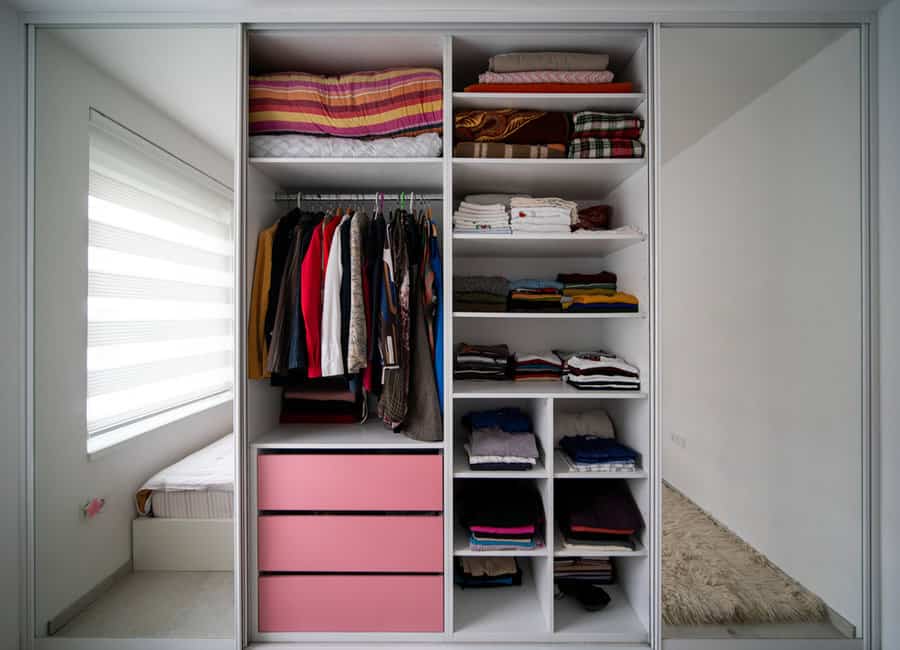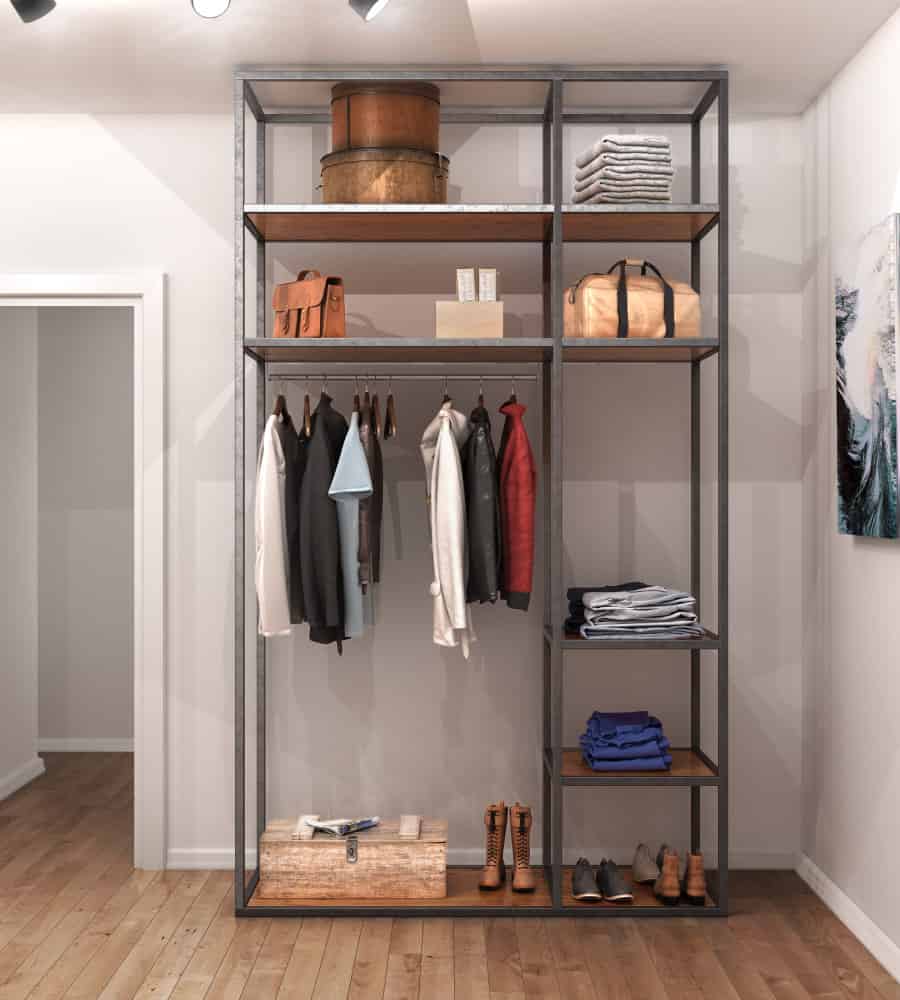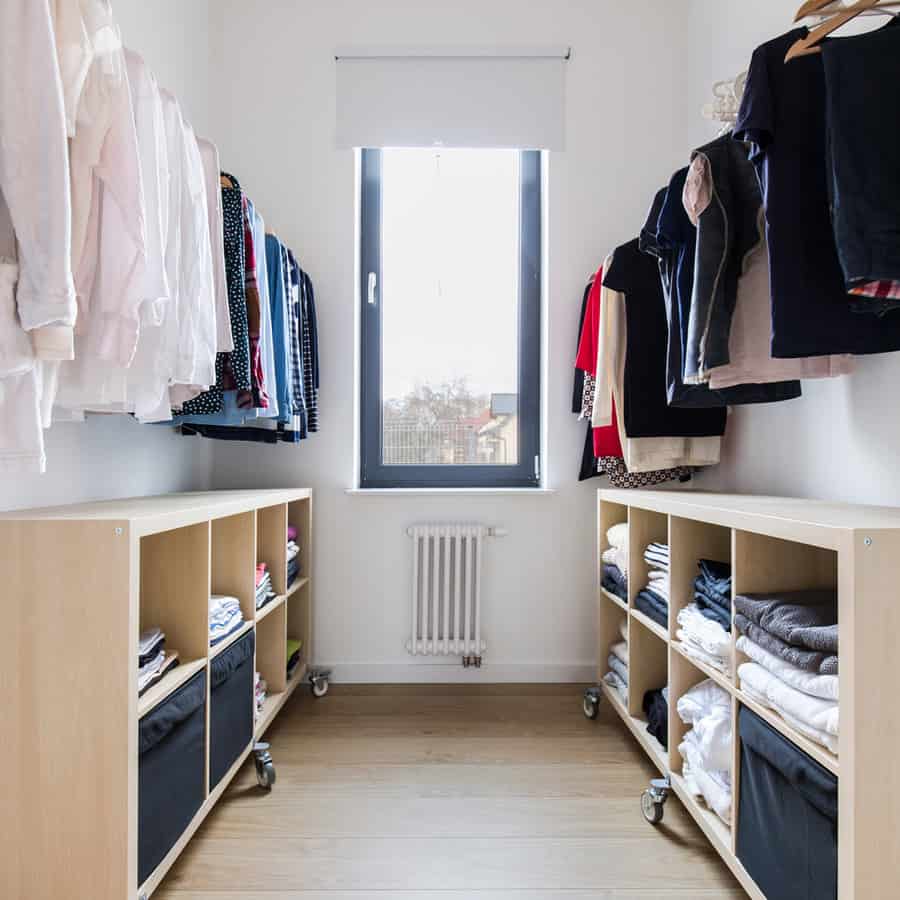 At variable intervals throughout the shelves add clear acrylic shelf dividers. These create organization without breaking up the visual lines. This approach is best for someone who has a smaller wardrobe and fewer accessories. The closet should not look overstuffed once you have placed everything in it.
6. Modern
Give your closet a modern touch by embracing innovation and technology. Adding cool features can take an organized closet and turn it into an elevated experience. Instead of having high shelves that are hard to reach, mount these shelves on hydraulic arms so that you can bring the shelves down to a reachable level.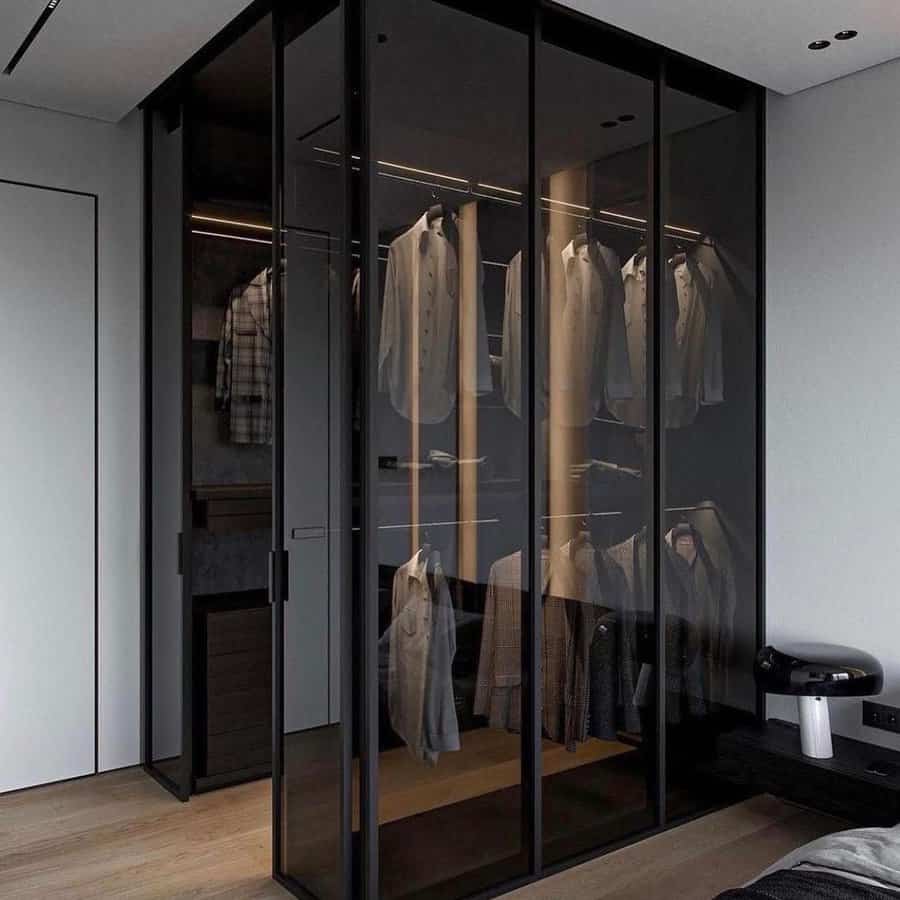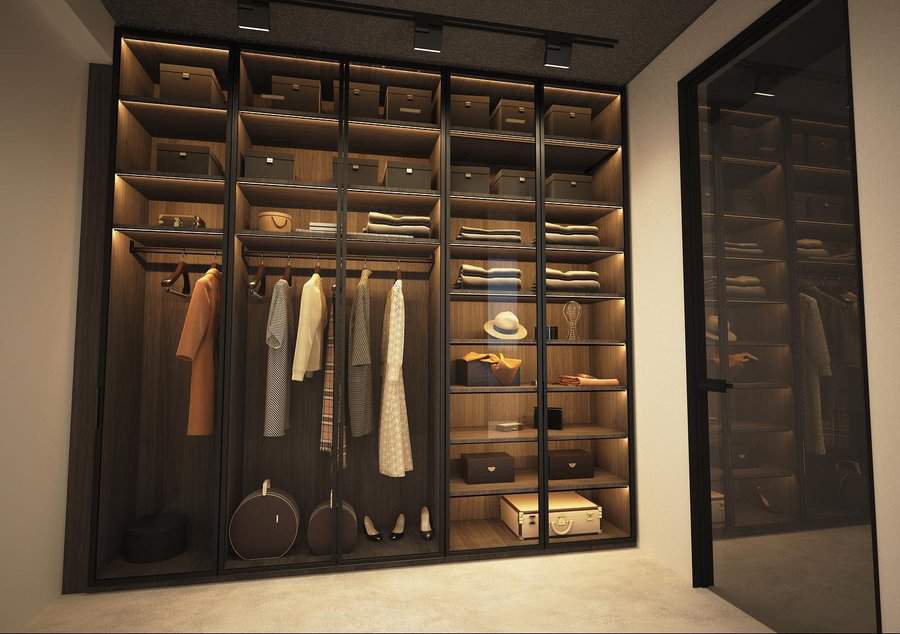 Instead of having a dead corner that you can't use, add lumbered shelves that can pull out. Add smart home features like voice controlled lights or music. You could even add a humidity controller to remove extra moisture in the air and keep your clothes fresher.
7. Organizer
It does not matter if your closet is large or small, closet organization is a must for making the most of this small space. This starts at the door. You may find that there is wasted space on the backside of your swing out closet doors.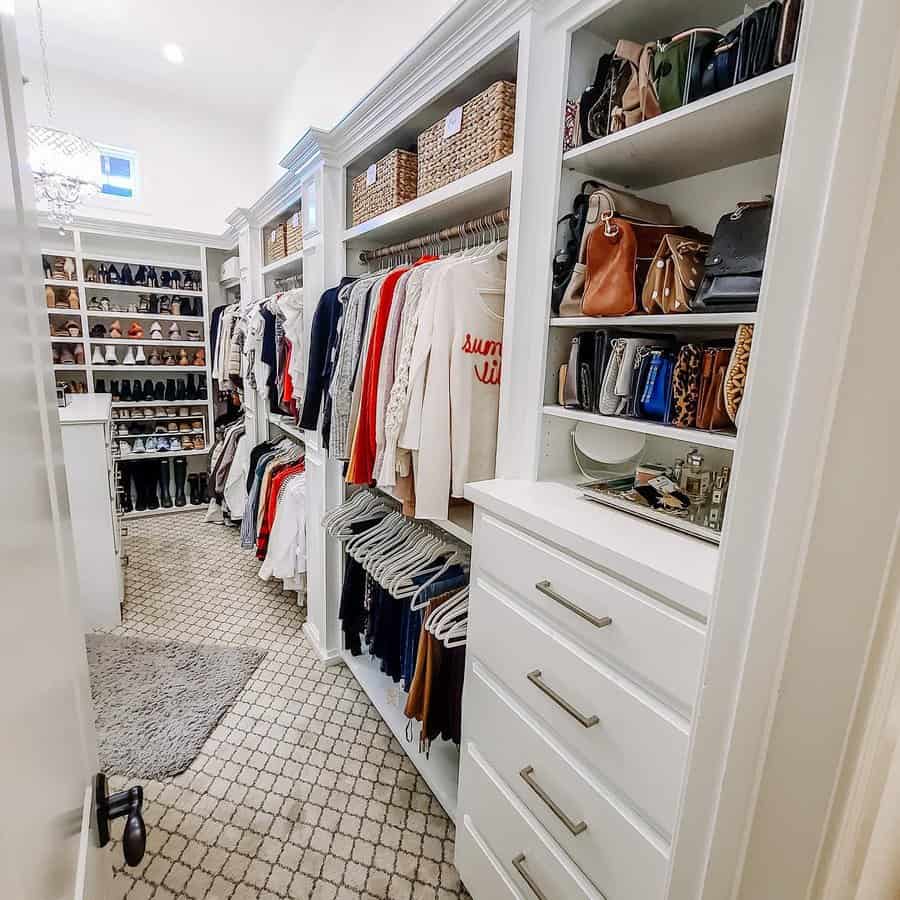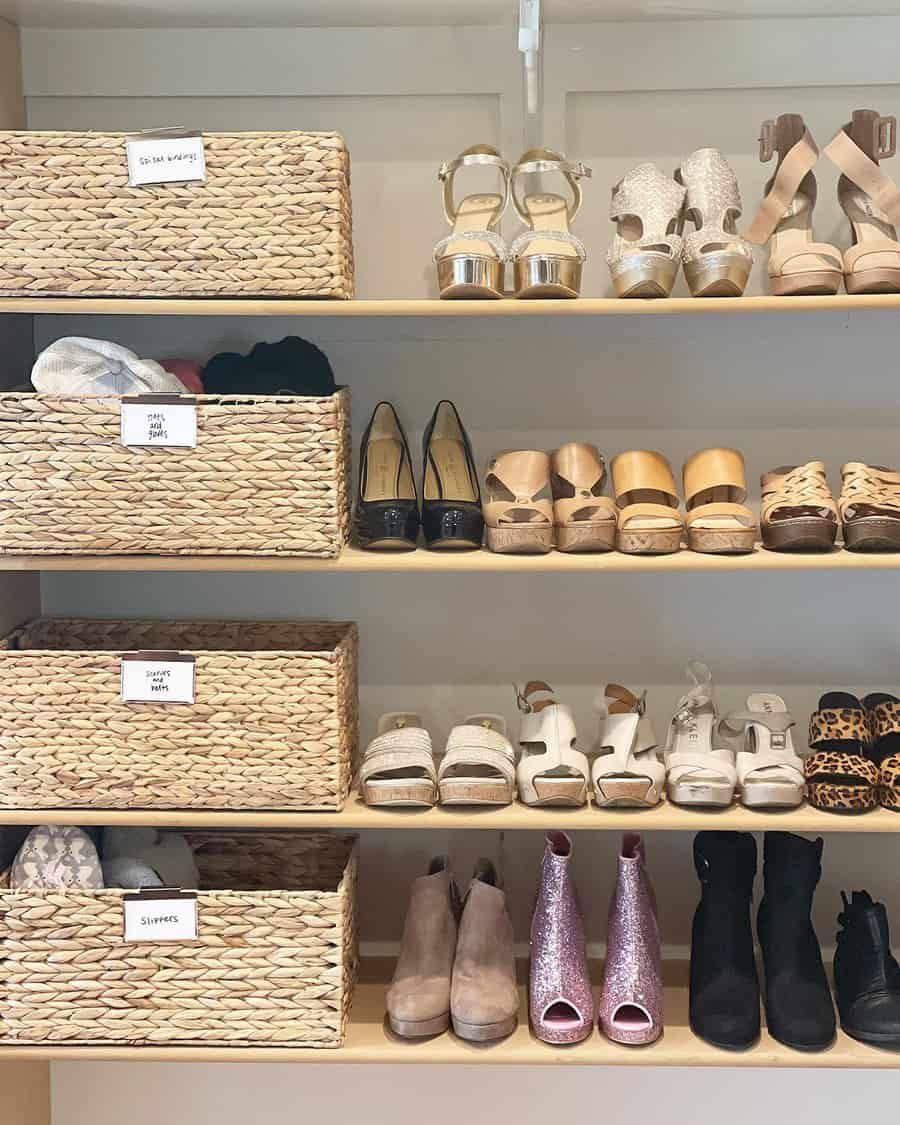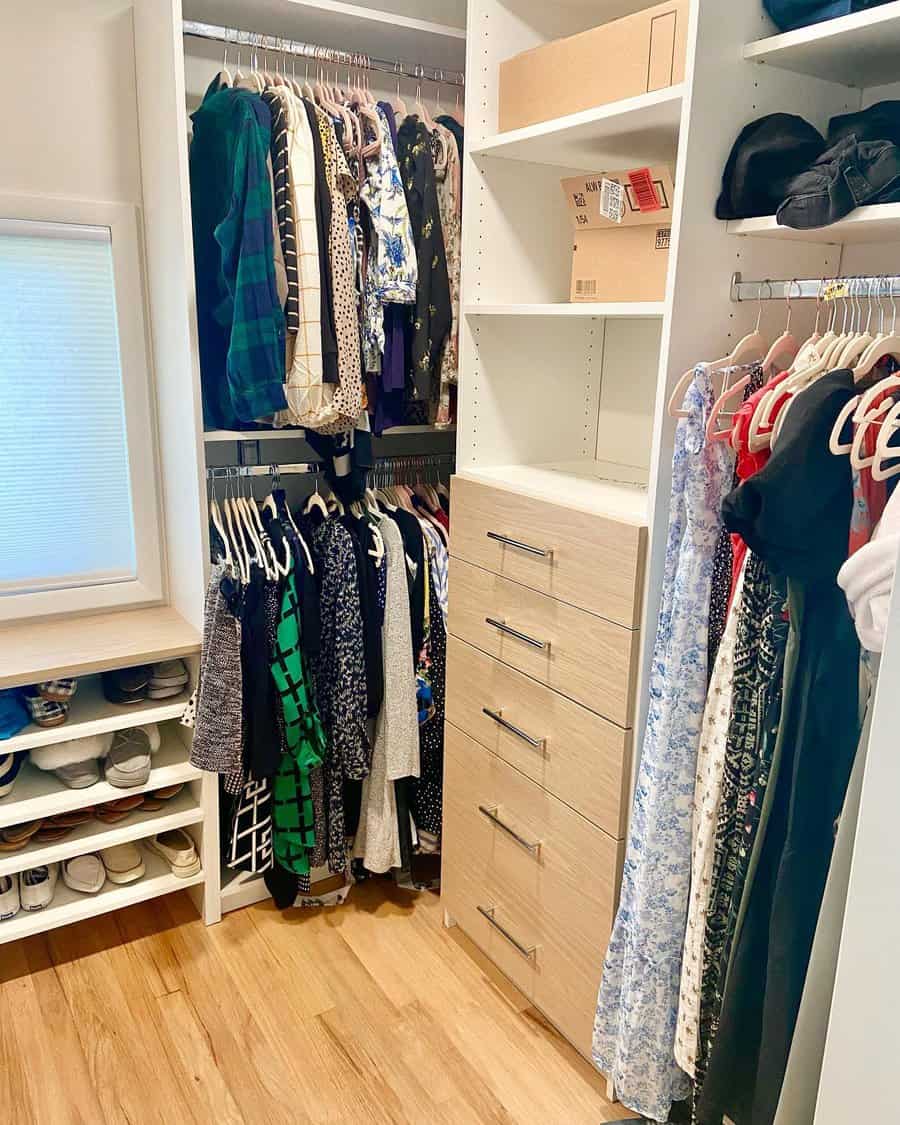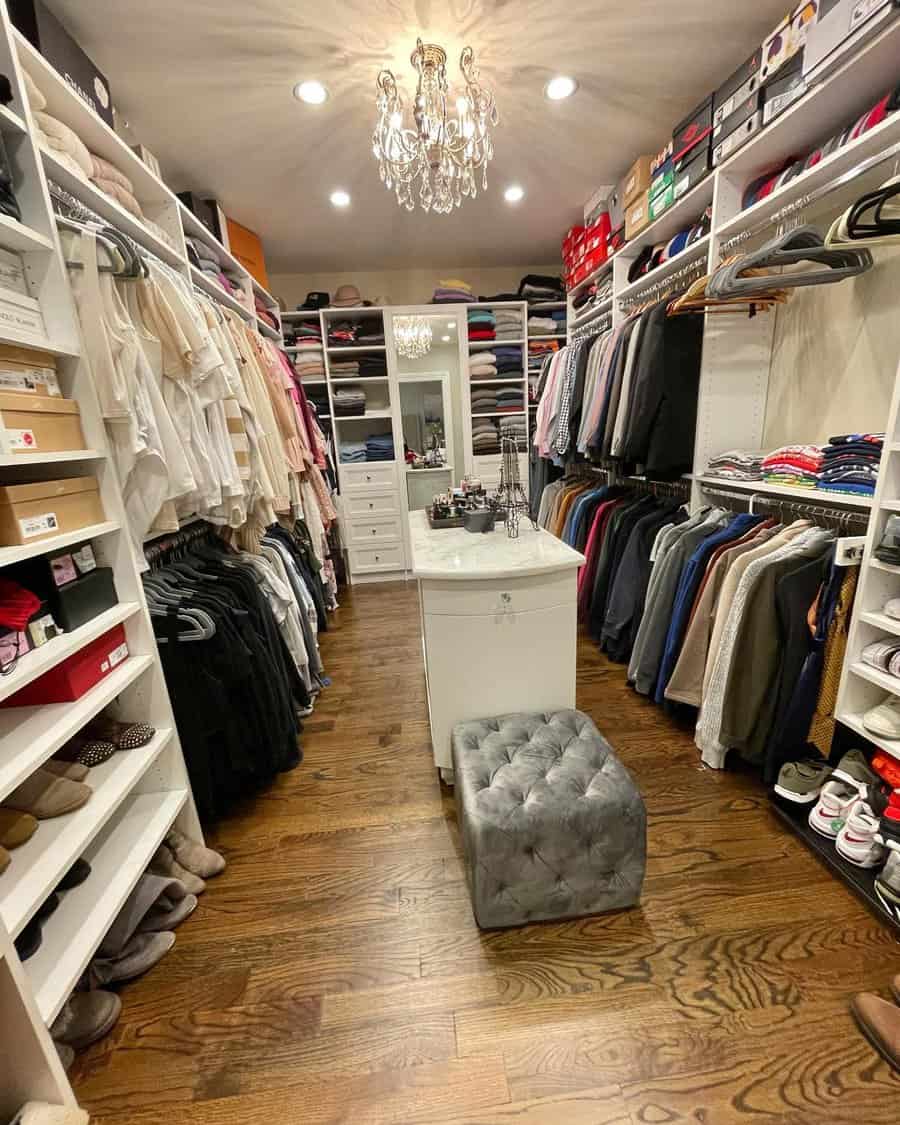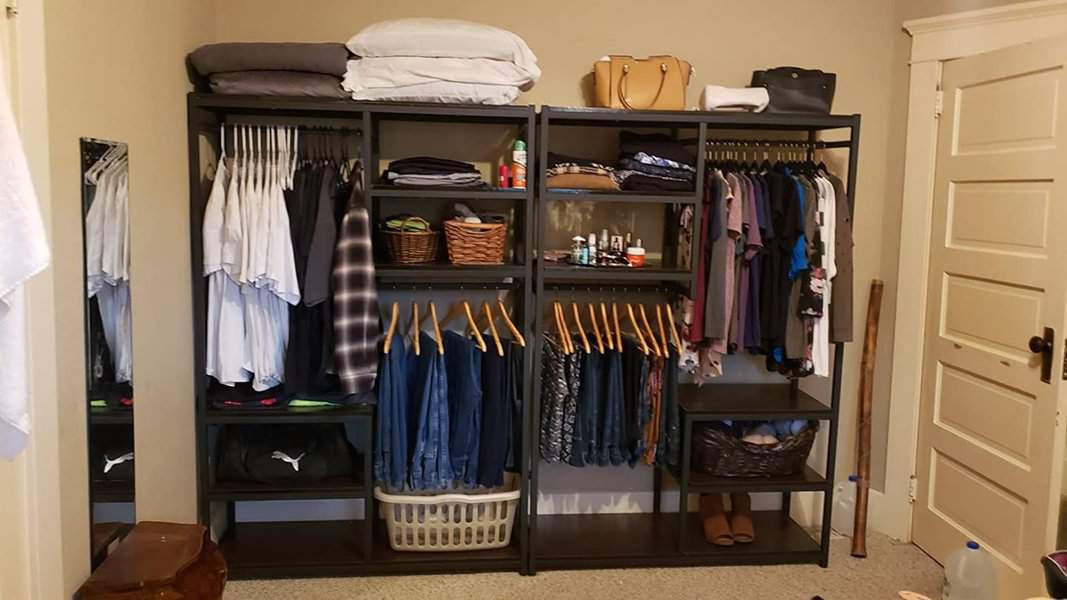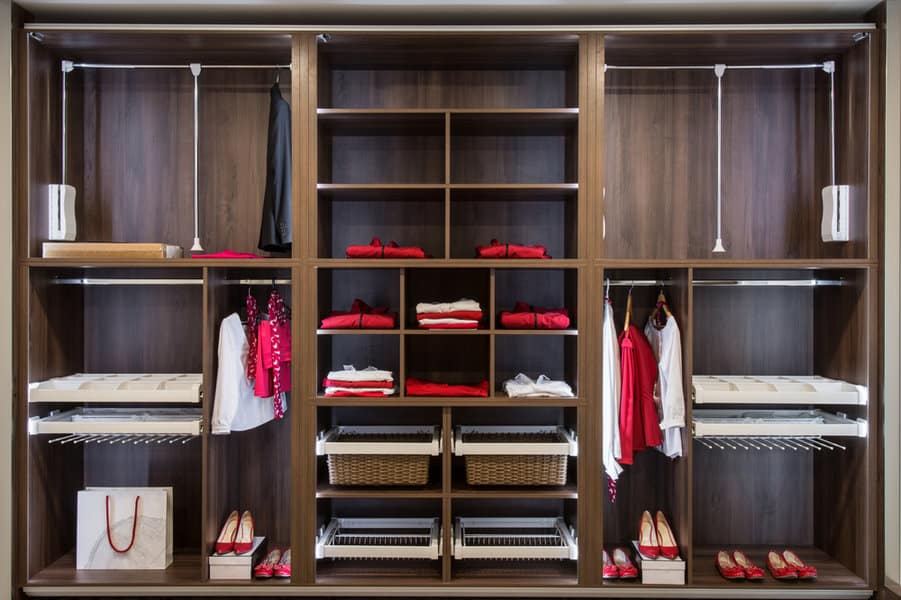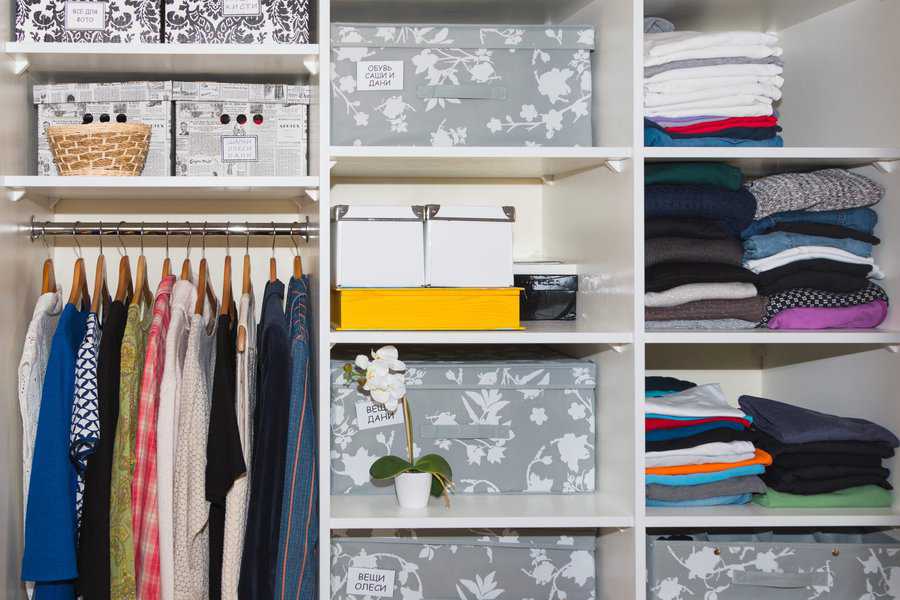 You can make the most of your small bedroom closet by hanging an over-the-door organizer on the backside of it. These are perfect for holding shoes, jewelry, or accessories. Conversely, you may find that the door is hindering your ability to use the closet to its full potential. Replacing bi-fold doors with sliding ones can open up a reach-in closet, making it easier to access the open side of the closet.
8. Shelves
Adding a closet shelf gives you significantly more storage to the small space. Open shelving is nice because you can easily see everything on each of the shelves while also helping the closet to feel open and more spacious.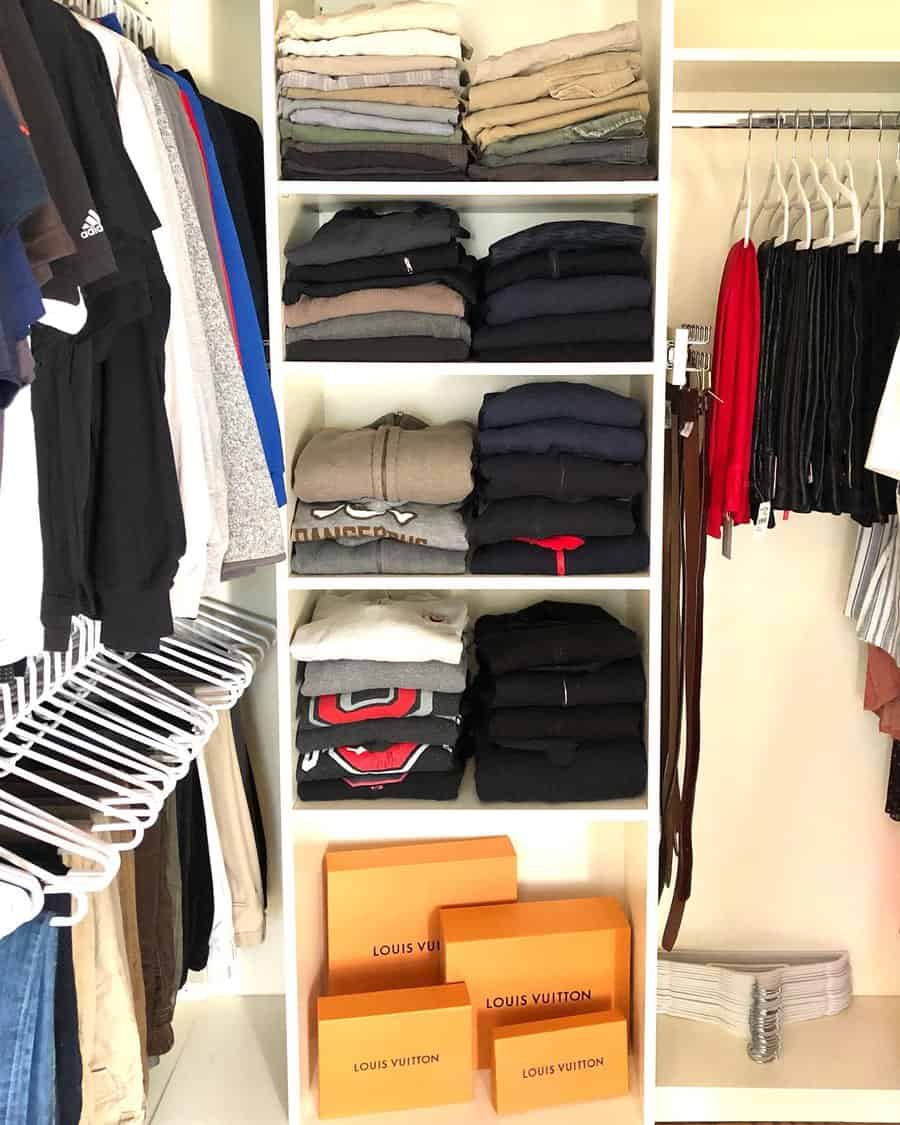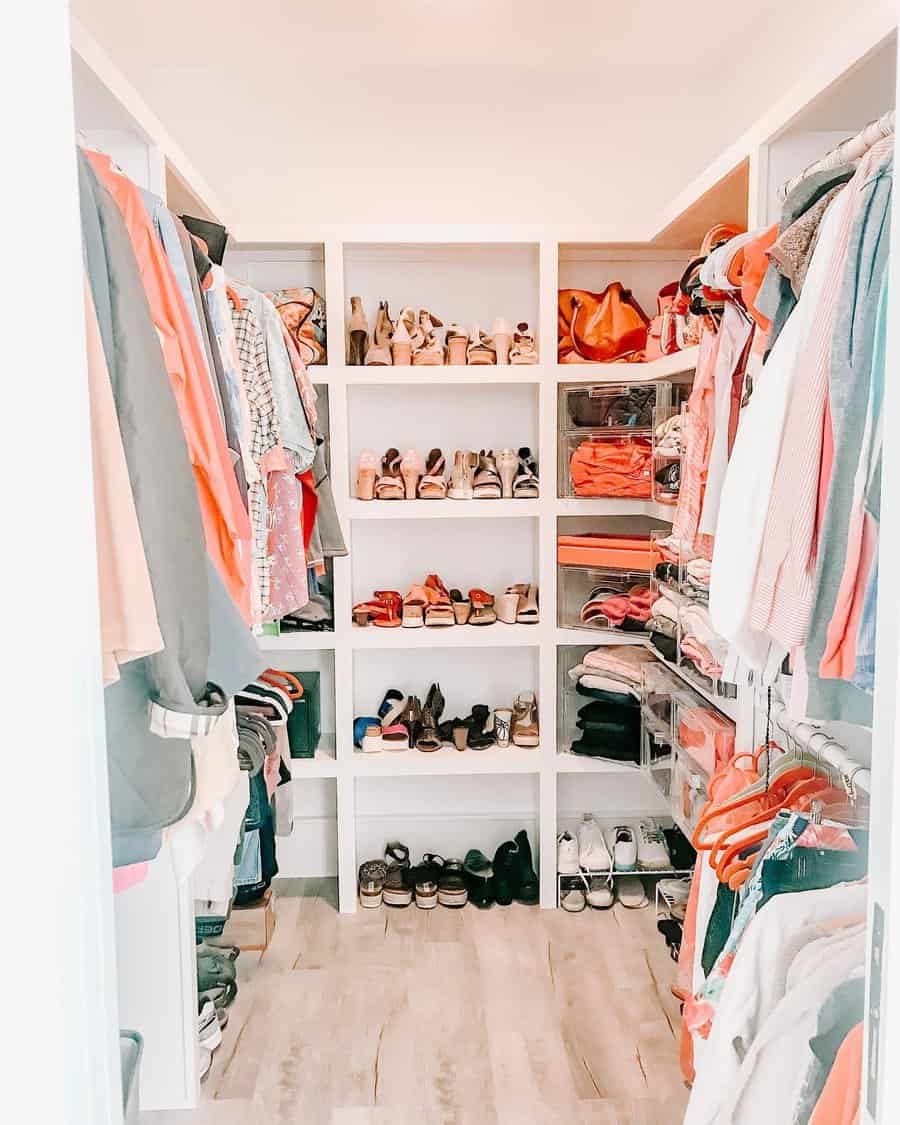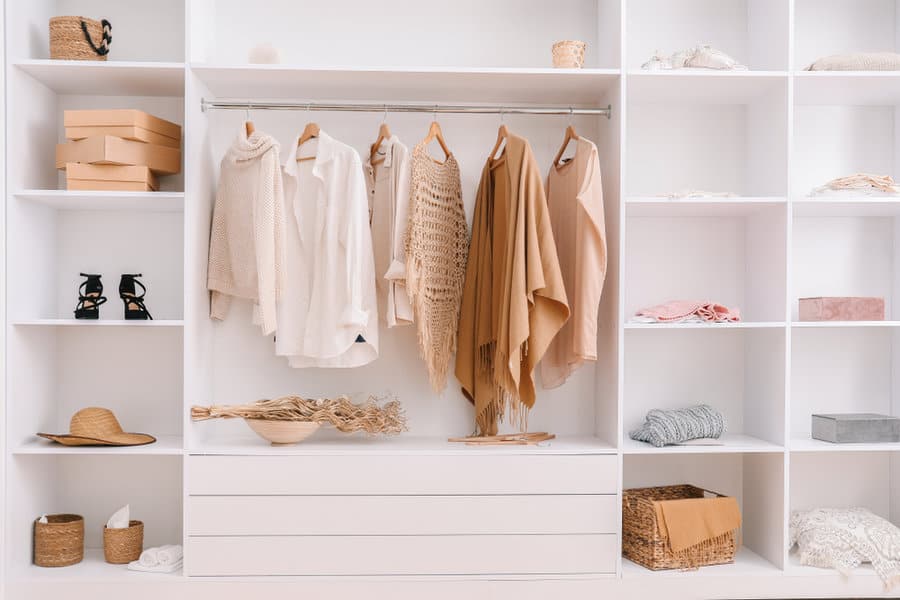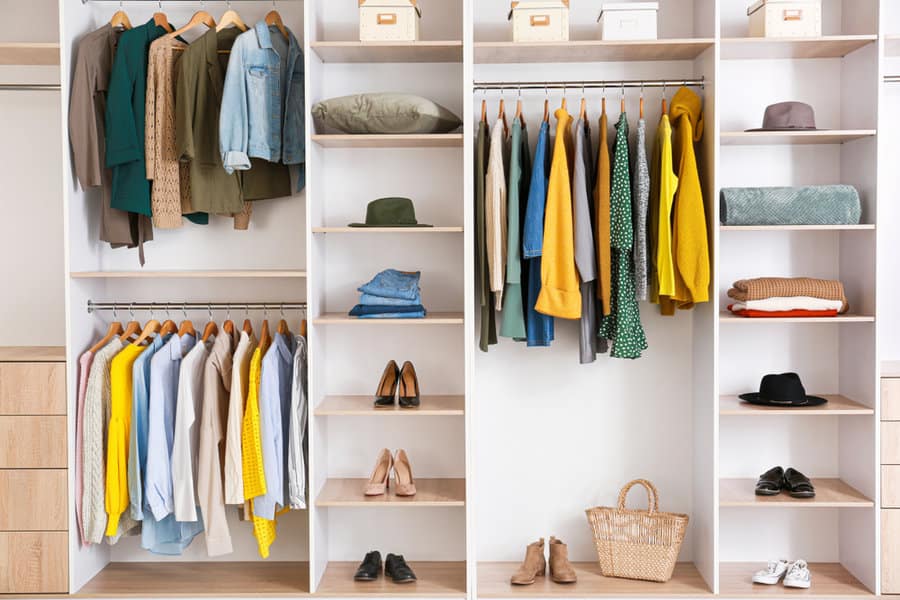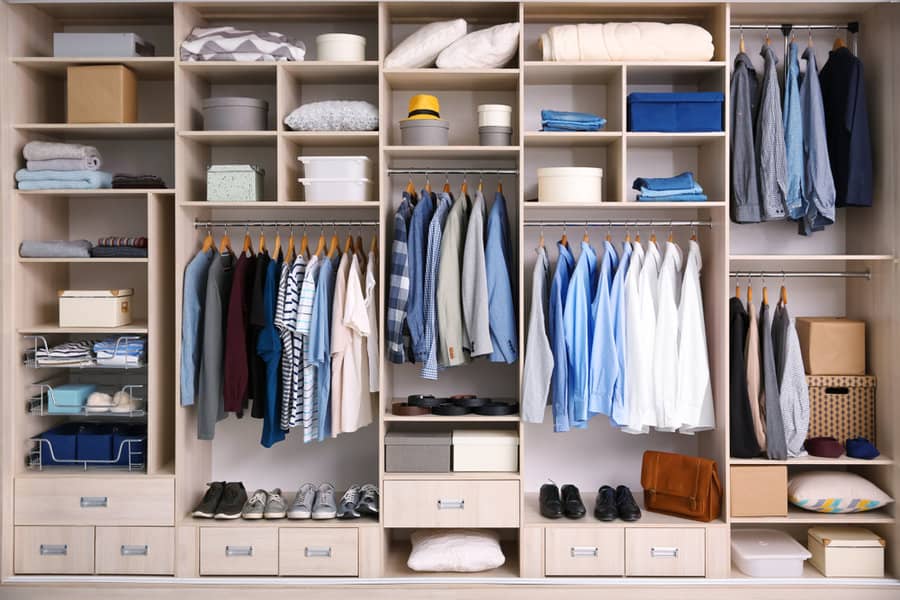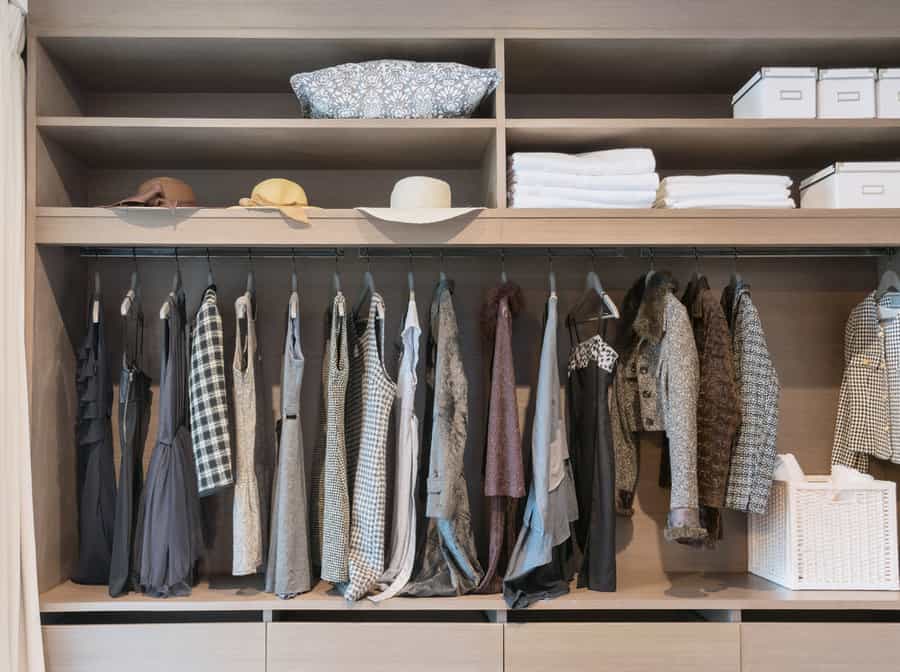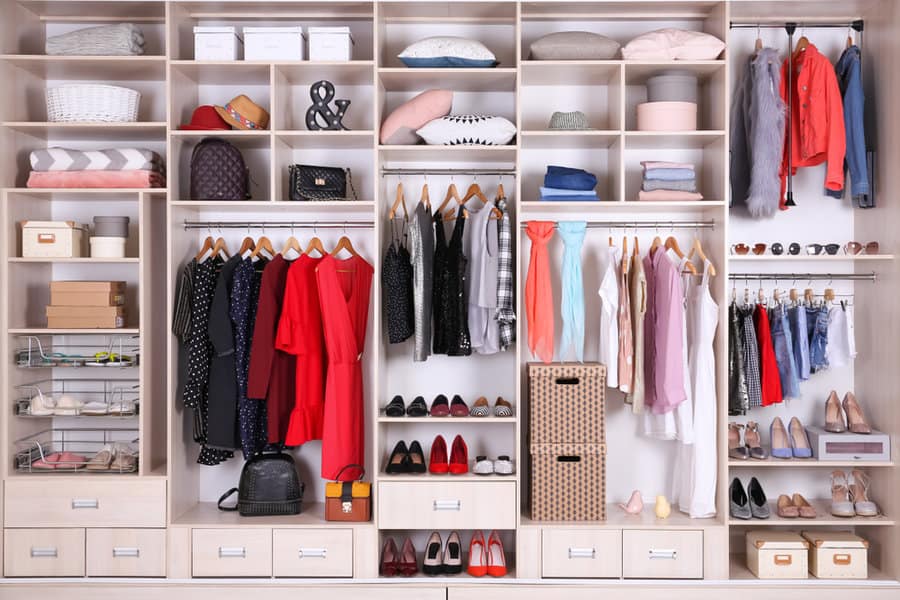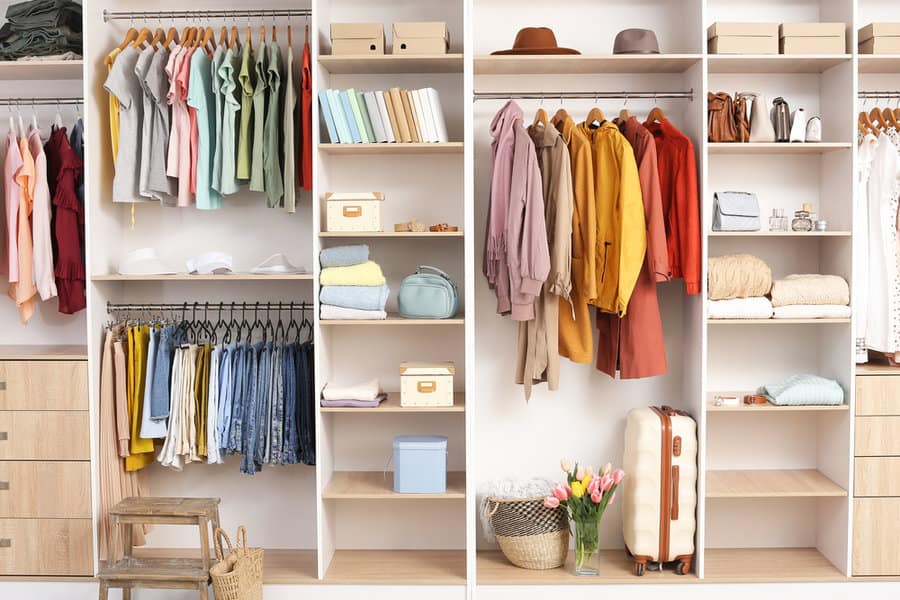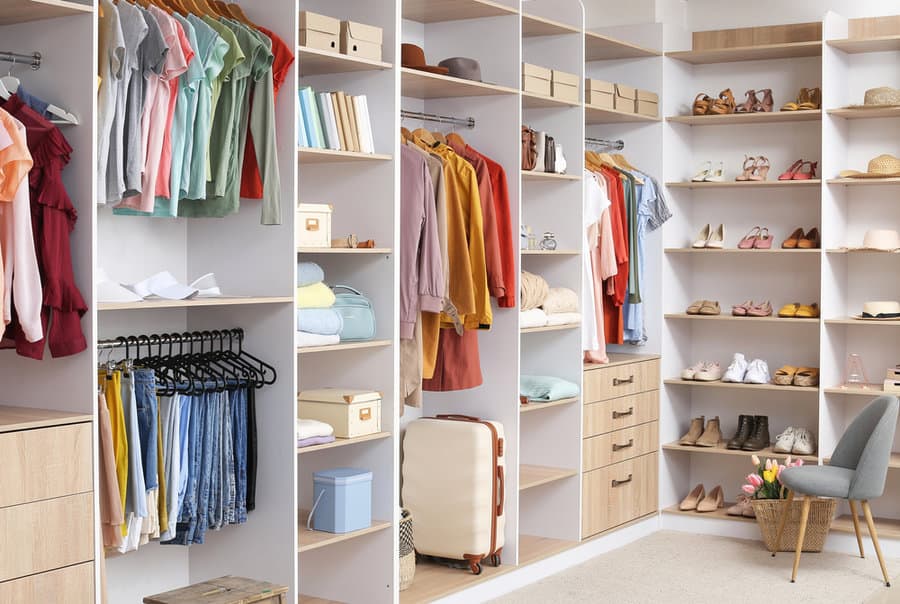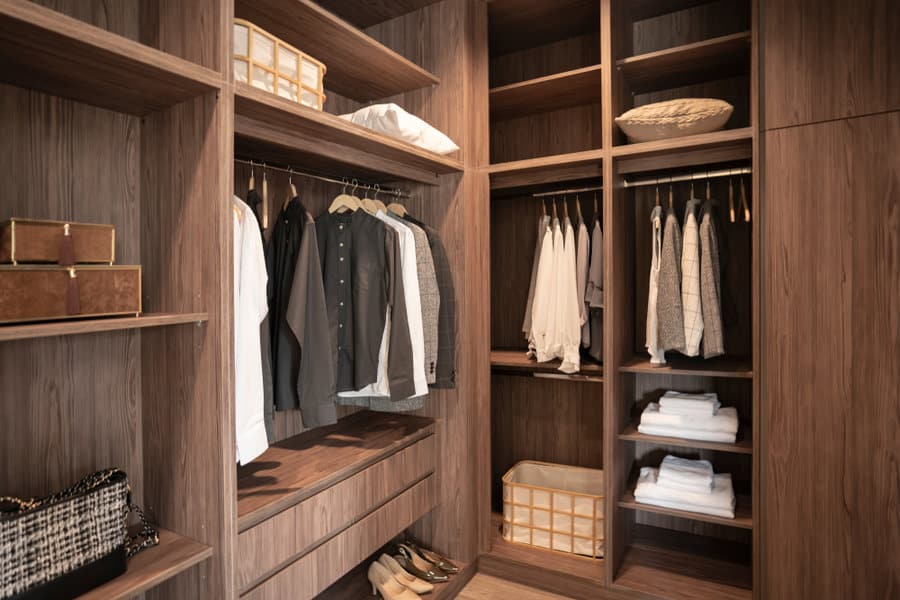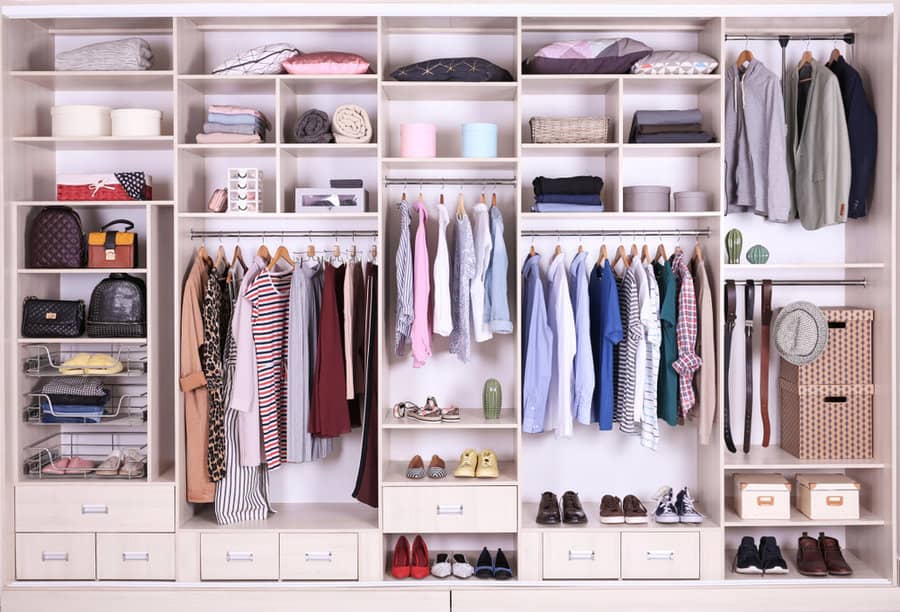 The problem with open shelving is that it can easily look messy or cluttered. Adding shelf dividers is the solution to this problem. These are vertical panels that you mount on the shelf to break up a single long shelf. The dividers will break up the space, helping it to look more organized. They also help hold stacks of clothing or accessories in place, making it easier to see everything on each shelf.
9. Storage
If you have a small closet, you need to make the most of this extra space so that you can maximize the available space for storage. Typically, you face this problem in closets other than the bedroom closet. For example, a linen closet in a hallway or laundry room.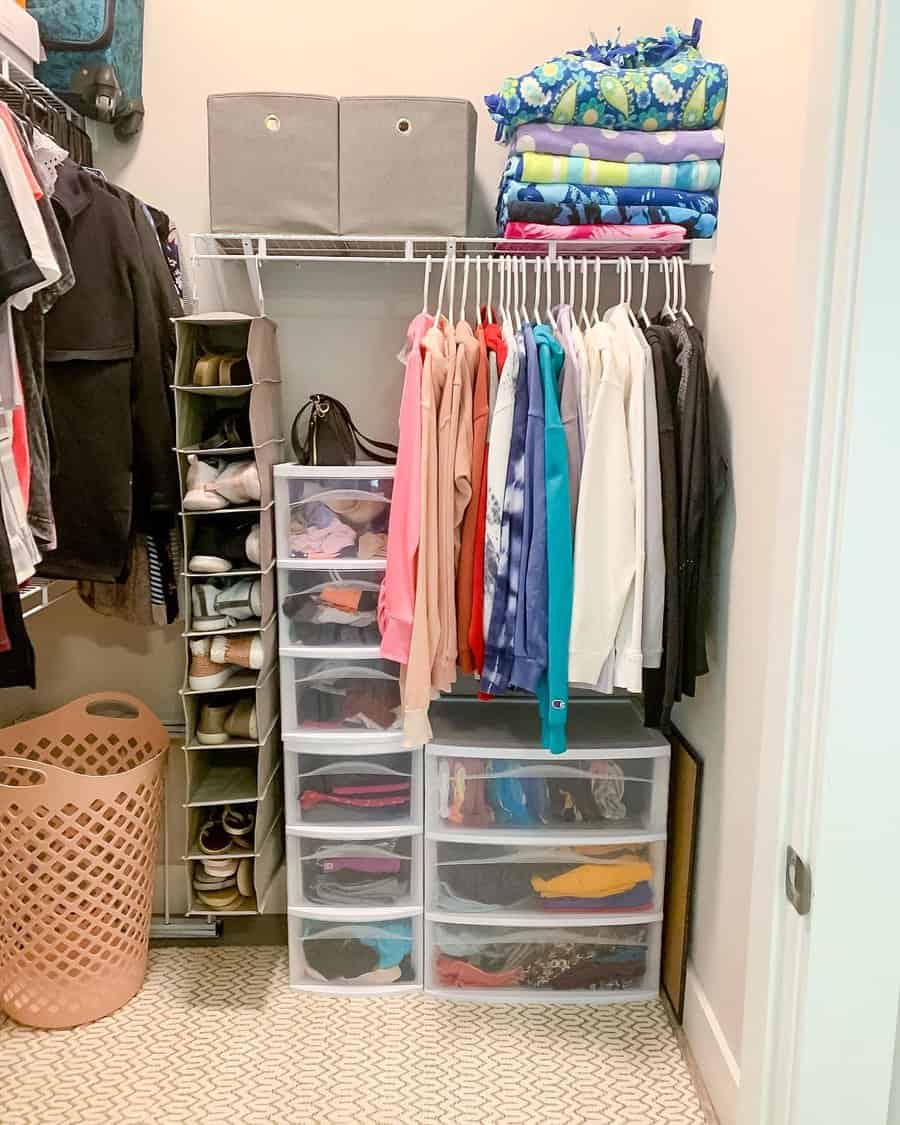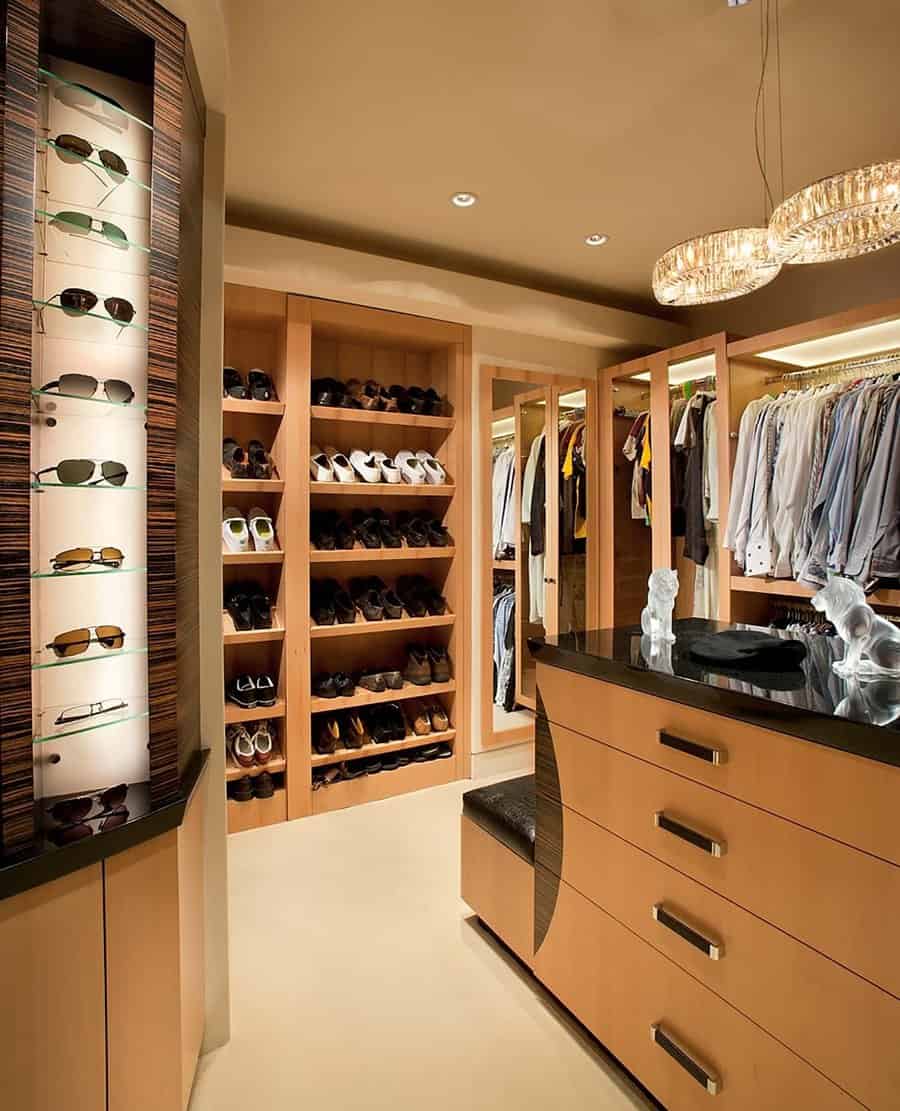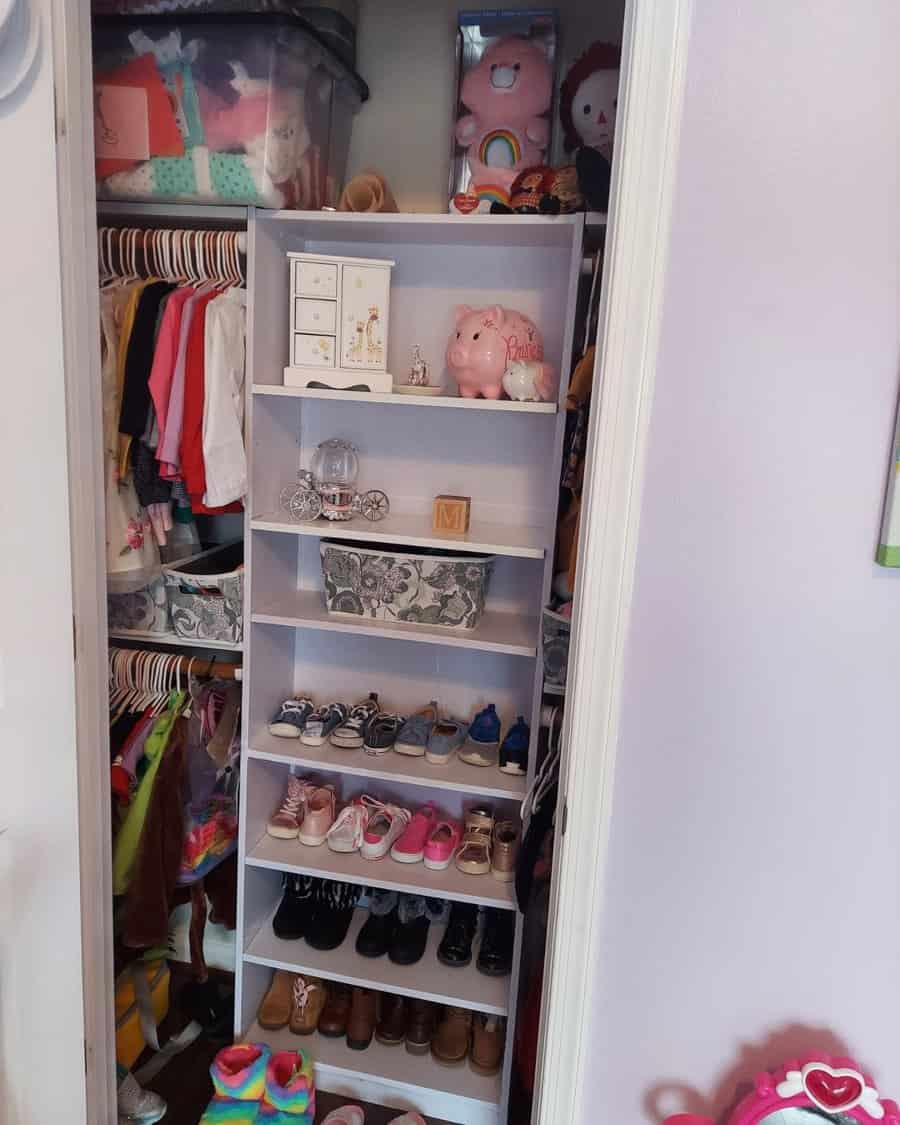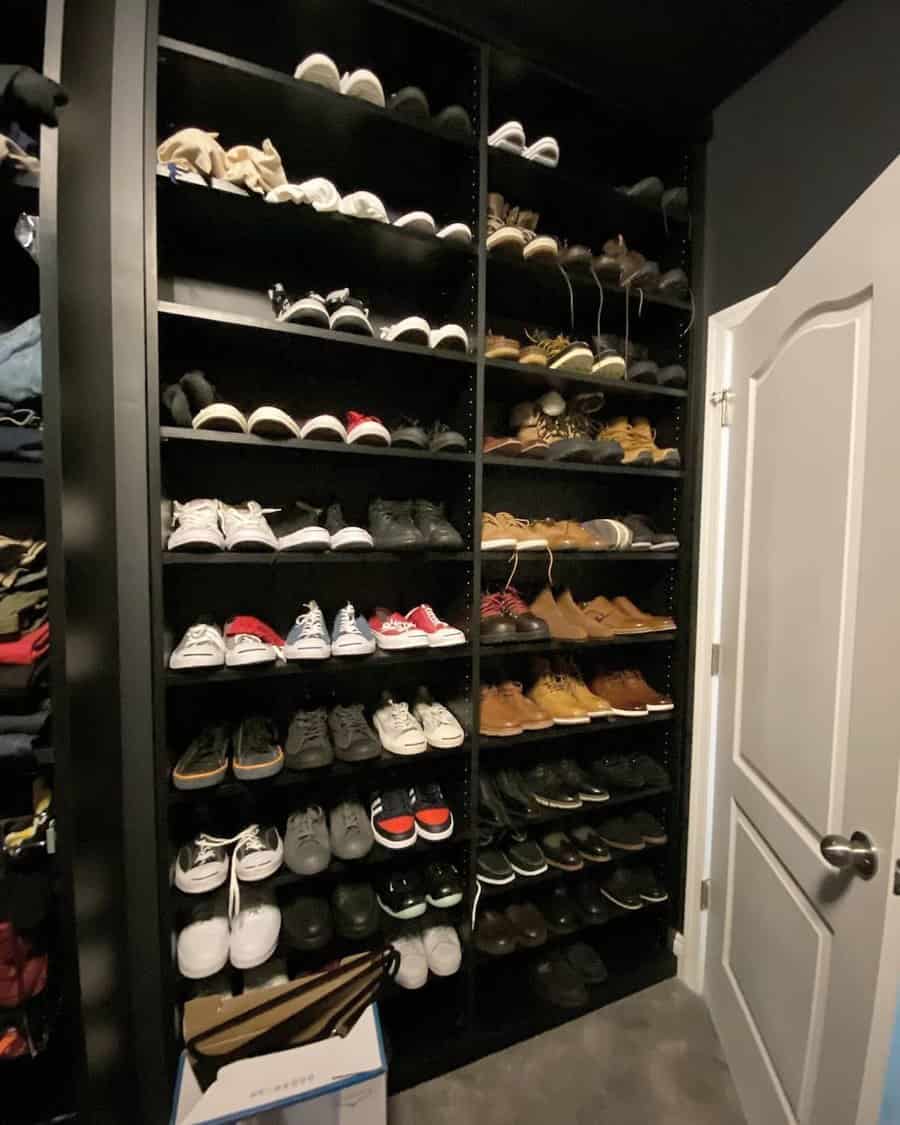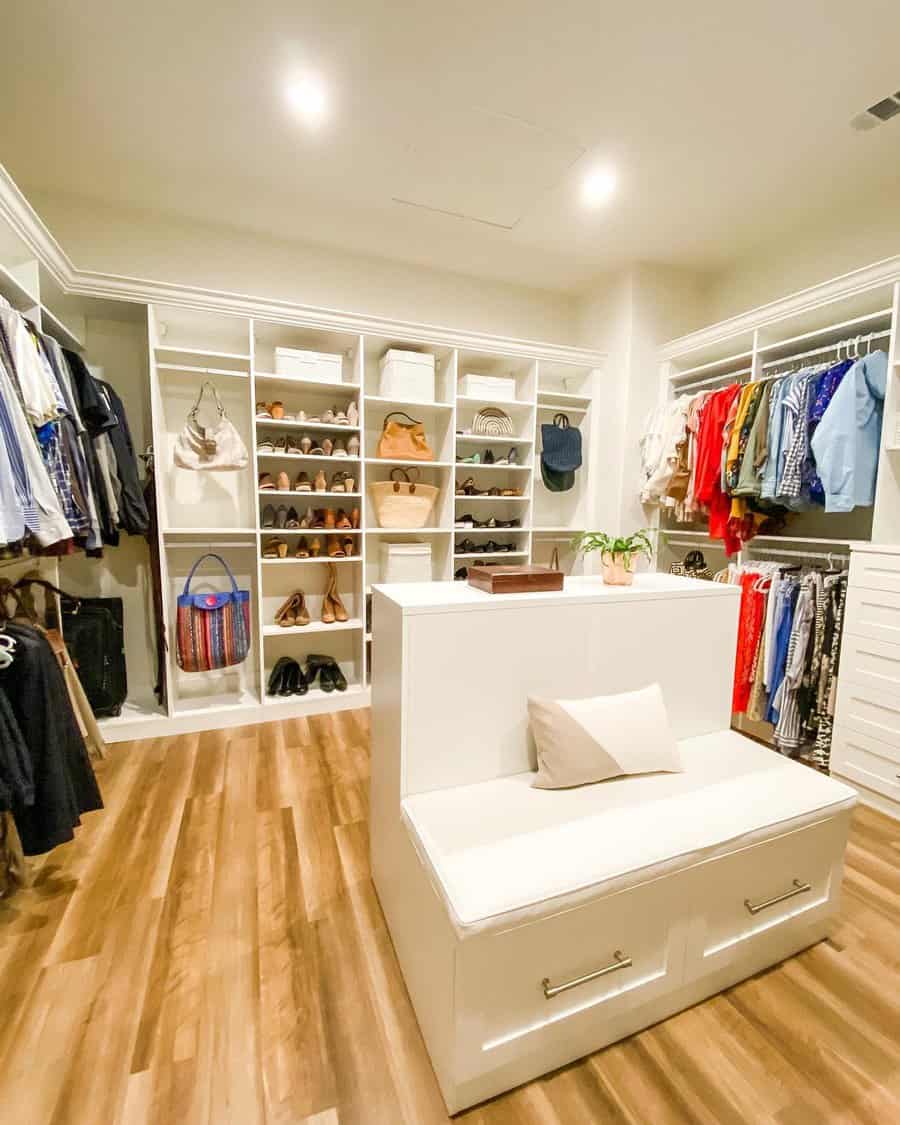 Instead of accepting the basic and standardized shelving that probably came in this closet, take it out and create a custom closet. You could mount large wooden shelves that are perfect for holding large bins or comforter bags and bedding linens. Perhaps you need several shallow drawers for holding small items. Maybe you need a combination of shelves, bins, and drawers.
10. Walk In
If you have a walk in closet, then you are lucky to have an increased amount of space. However, it is what you do with it that can make or break the functionality of your closet. Consider taking out the builder-grade wire racks and replacing them with a closet organizational unit.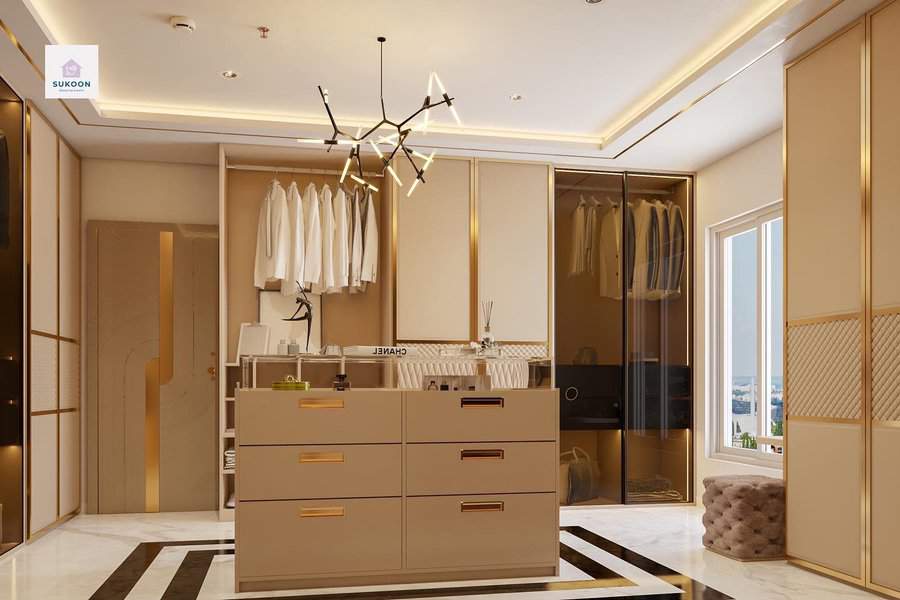 A closet makeover is a perfect opportunity to add more hanging space or an extra shoe shelf. Doing this lets you add the storage solutions that you need to make your life easier and maximize the available space in your closet.
11. Wardrobe
If you live in an older home, your bedroom may not have a master closet. This means you need to add a wardrobe to your bedroom so that you have a space for hanging clothes. You will need to have the floor and wall space for this extra piece of furniture. However, it is well worth it because it gives you extra storage for your clothes.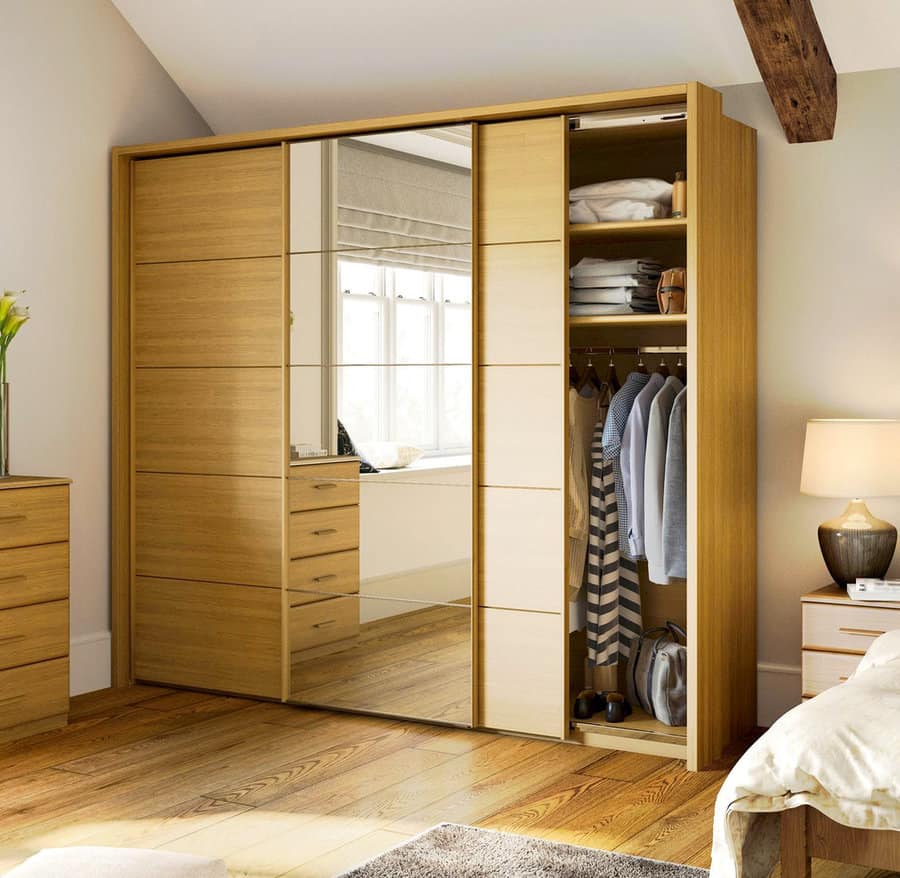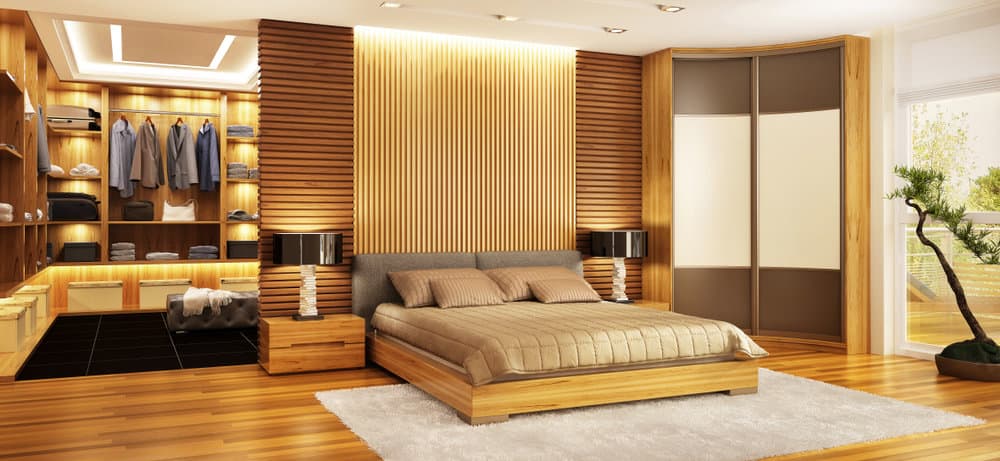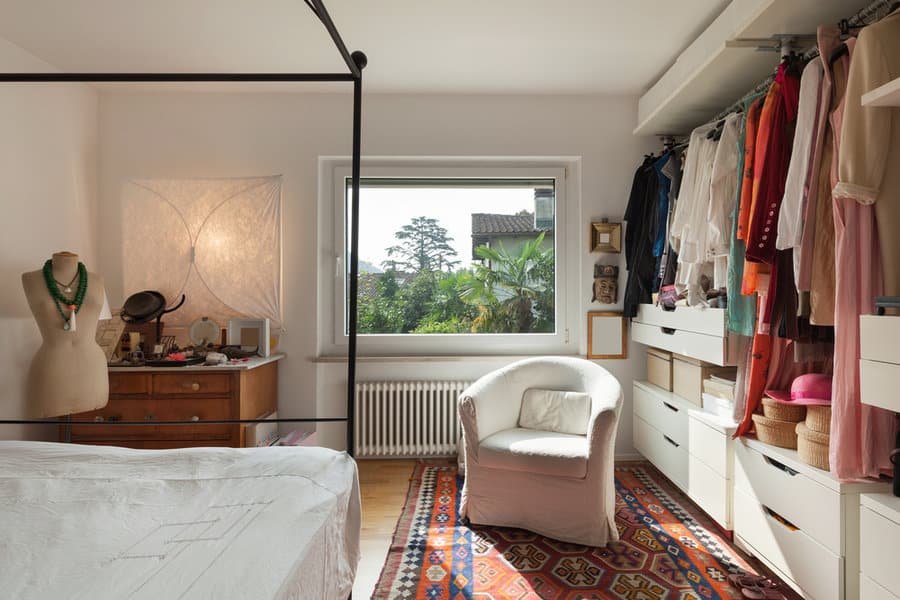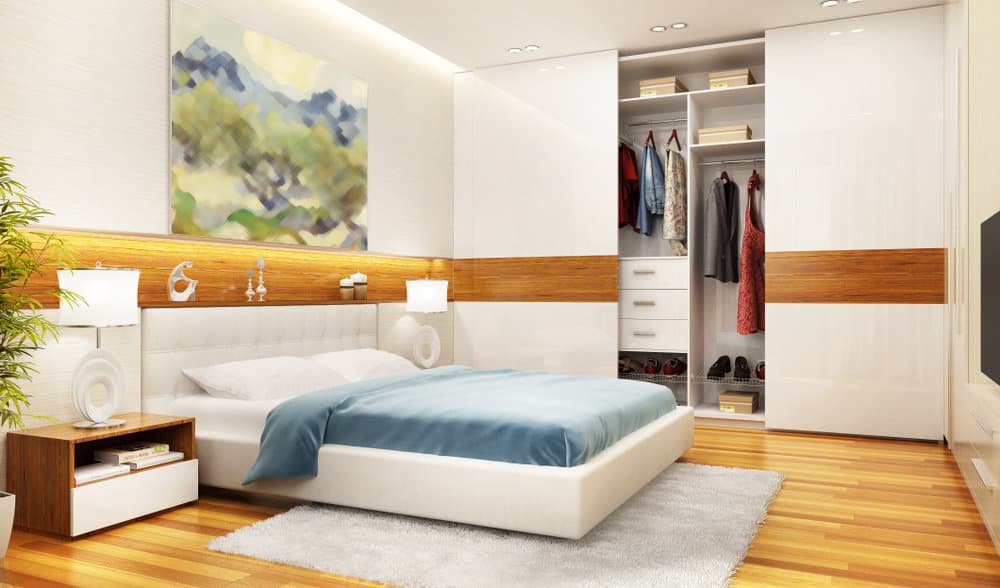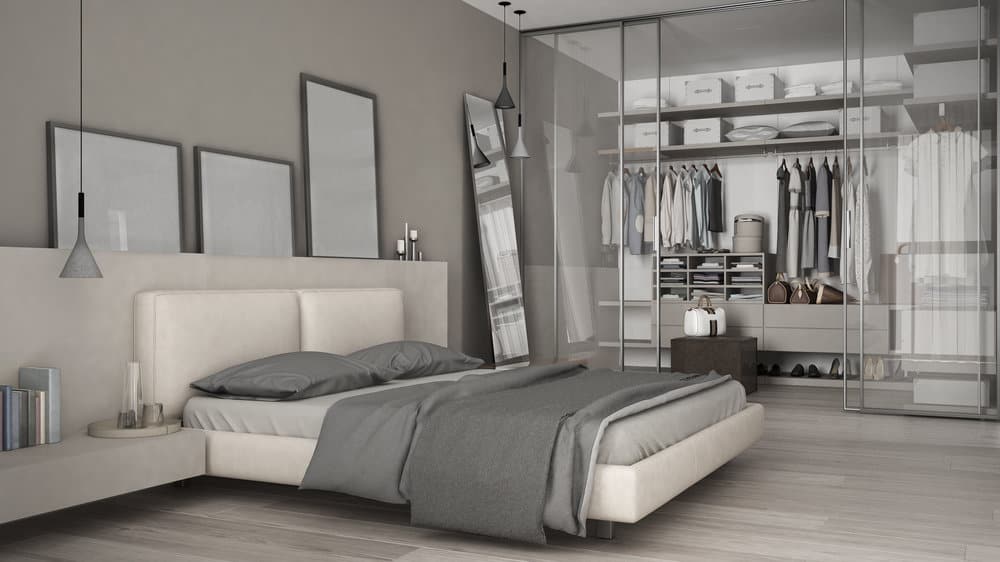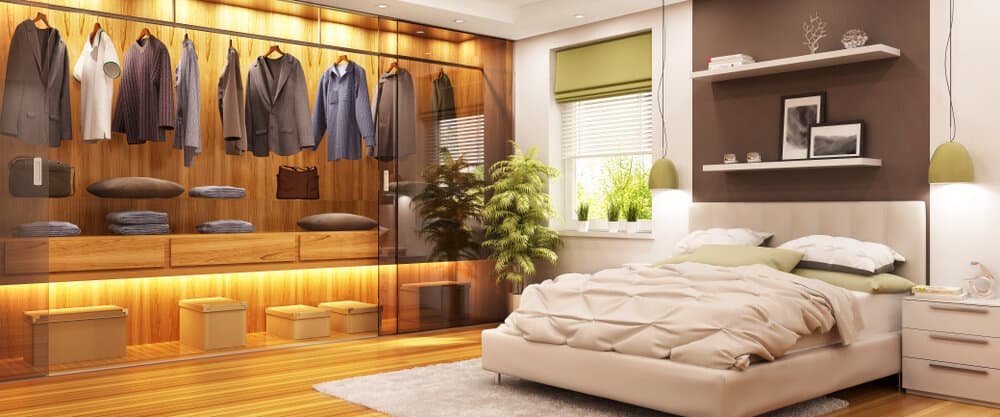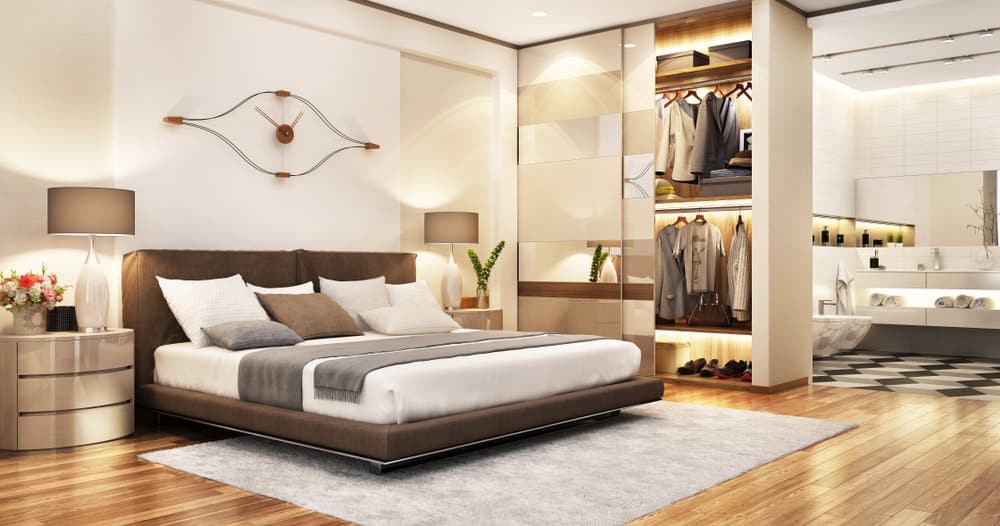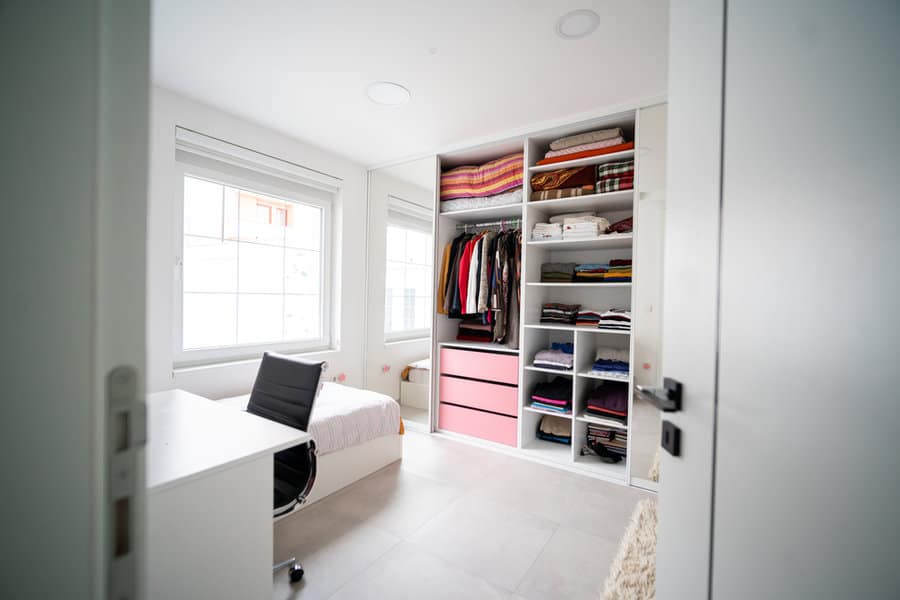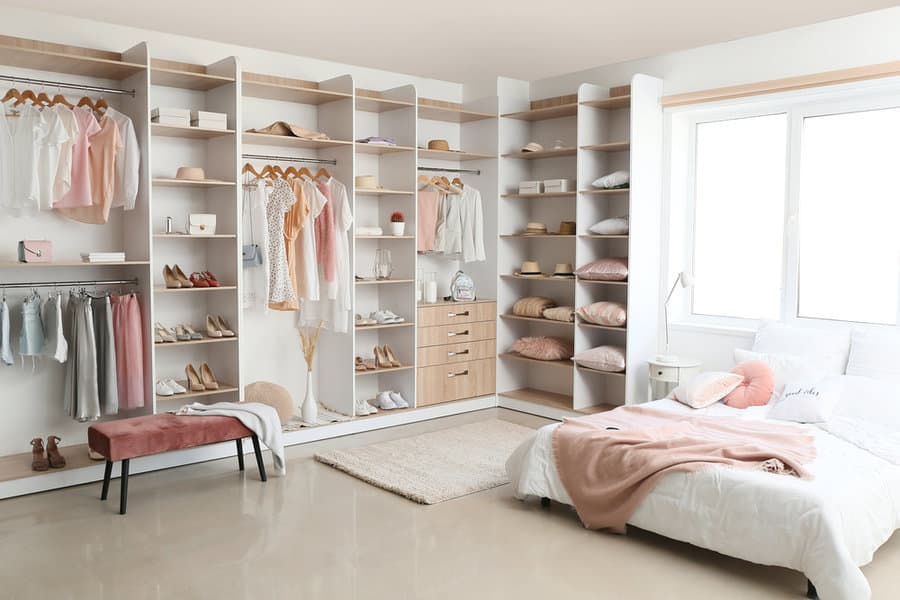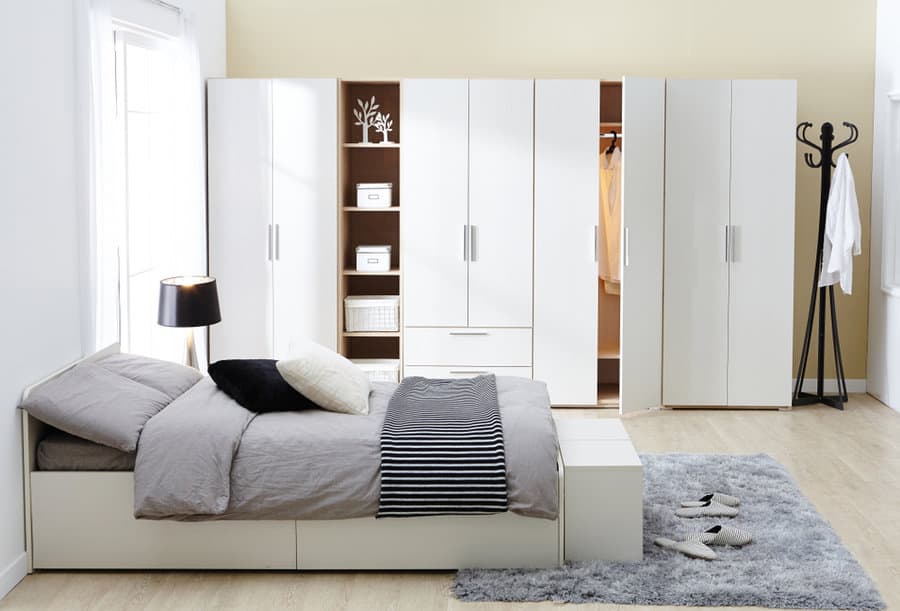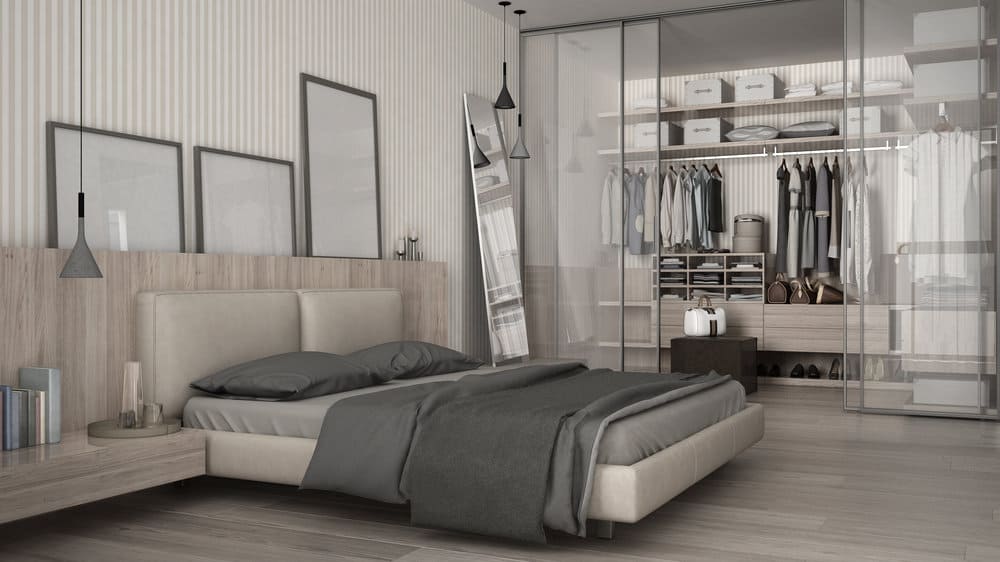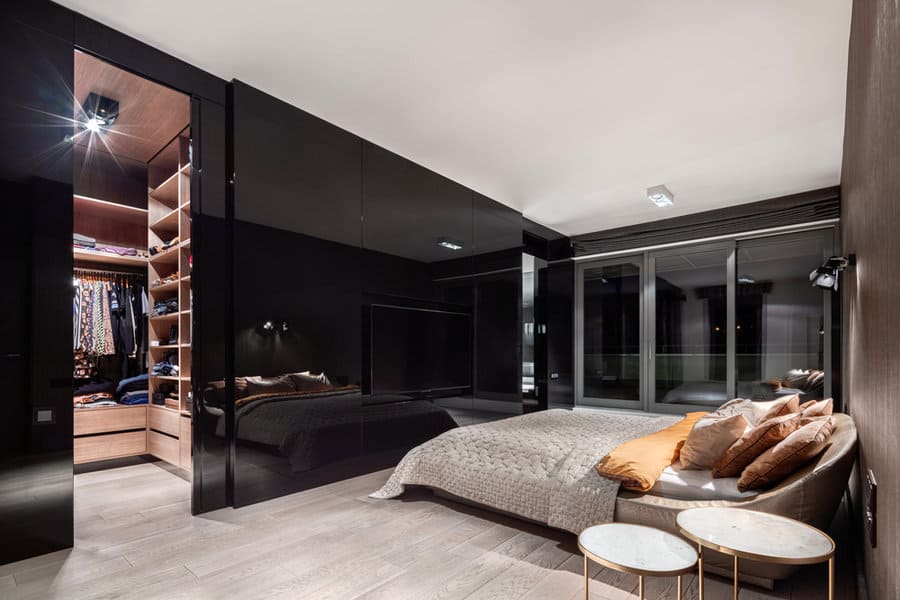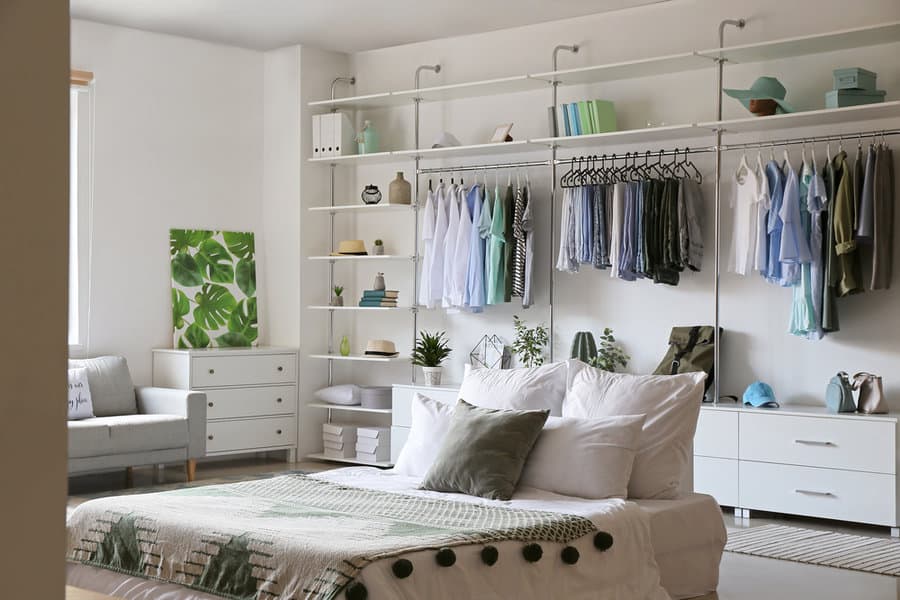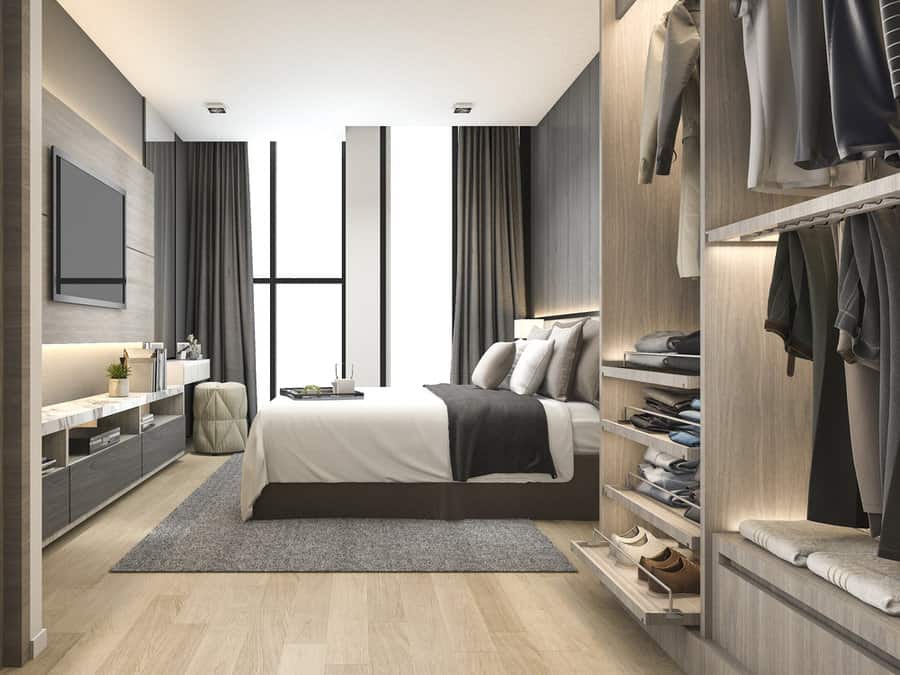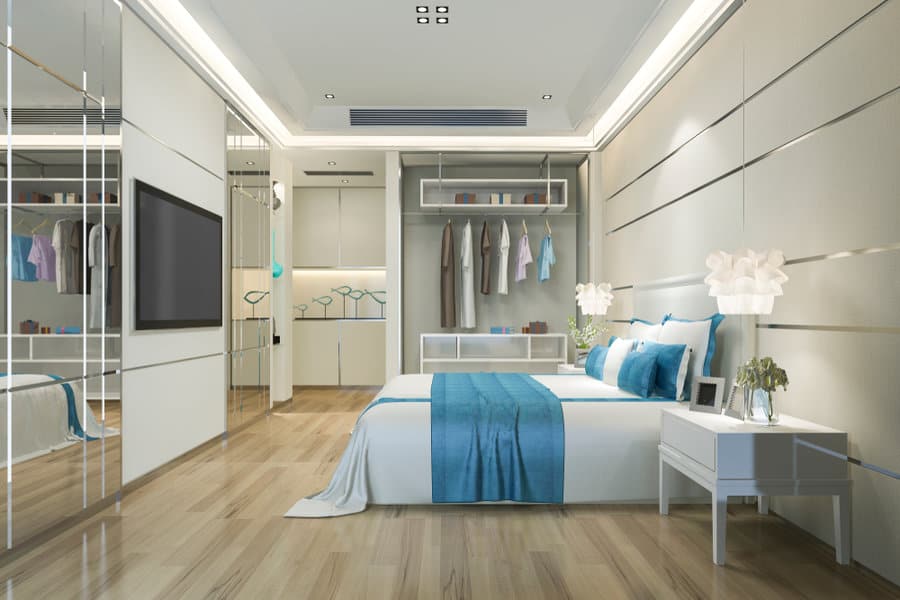 Your wardrobe is also a chance to add an extra touch to the home decor in your bedroom. You could choose a vintage wardrobe that gives your bedroom a traditional touch. In contrast, a sleek and simple wardrobe will give your bedroom a modern touch.
FAQs
What is the difference between a wardrobe and a closet?
A closet is a small separate room built into the main floor plan of the home. A wardrobe is a piece of furniture that stands alone inside the bedroom. Typically, a wardrobe is meant for hanging clothes with a hanging bar. Some wardrobes may have a shelf or two or a drawer. Closets can be organized to have as many hanging bars, shelves, or drawers as you need or will fit.
What is a good size bedroom closet?
The standard closet is at least 24 inches deep. This would be a reach-in closet. If you want a walk-in closet, it needs to be at least 36 inches deep. For the width measurement, the closet should be at least half the length of the room but is usually wider than this. A common standard size for a walk-in closet for a 12 x 12 bedroom is a 6 x 48 inch closet.
Can you build a closet in a bedroom?
Yes, you can build a closet in an existing bedroom. To do this, you will need to choose where in the room you will build the closet. Then decide how large you want the closet to be. Start with a wood frame and then wire for electrical if you want to have a light in the closet. Finish the closet walls with drywall and then paint it. Add a door to the opening and a light fixture.