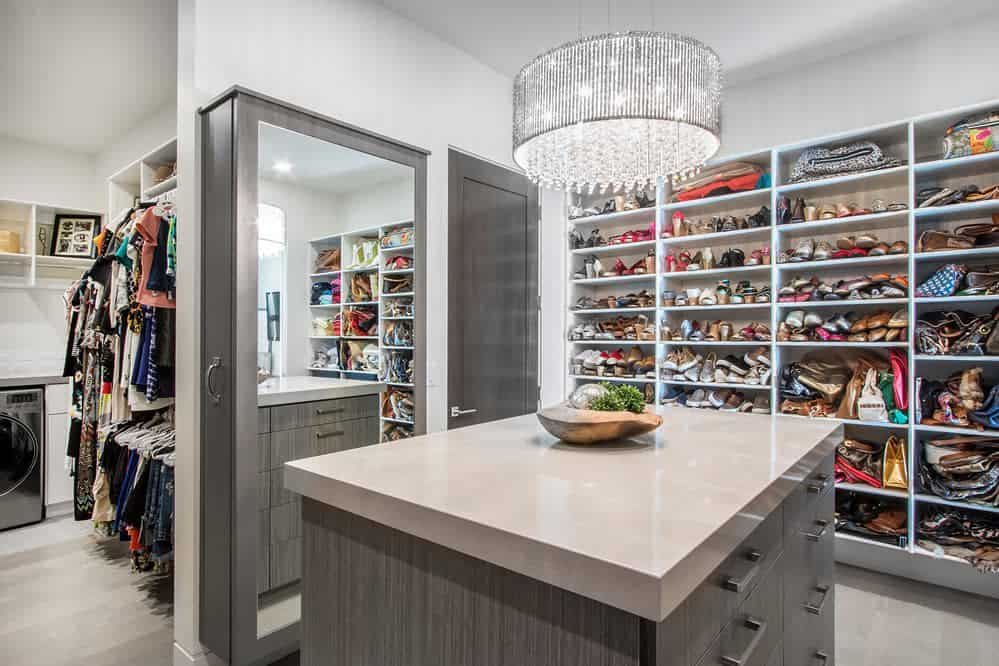 The Top 38 Master Bedroom Closet Ideas
When designing a home interior, most people naturally focus on the areas that receive the most traffic (and fall under the most eyeballs!). But neglecting the nooks and crannies of your home design — in this case, the master closet — would be doing your residence a disservice.
It's true that few, if any, guests will ever see your closet. That doesn't mean you shouldn't put as much care and attention into creating the perfect look and layout. After all, there's no better way to start your day than by picking an outfit out of your perfectly organized bedroom closet.
Keep reading for our favorite master bedroom closet ideas that will help you organize and redecorate your most prized possessions.
1. Built In
What if your dream closet was not a closet at all? It might be hard to imagine an effective organization system in the same room as your bed and nightstand. But these stylish built-in wardrobes prove it's 100% possible.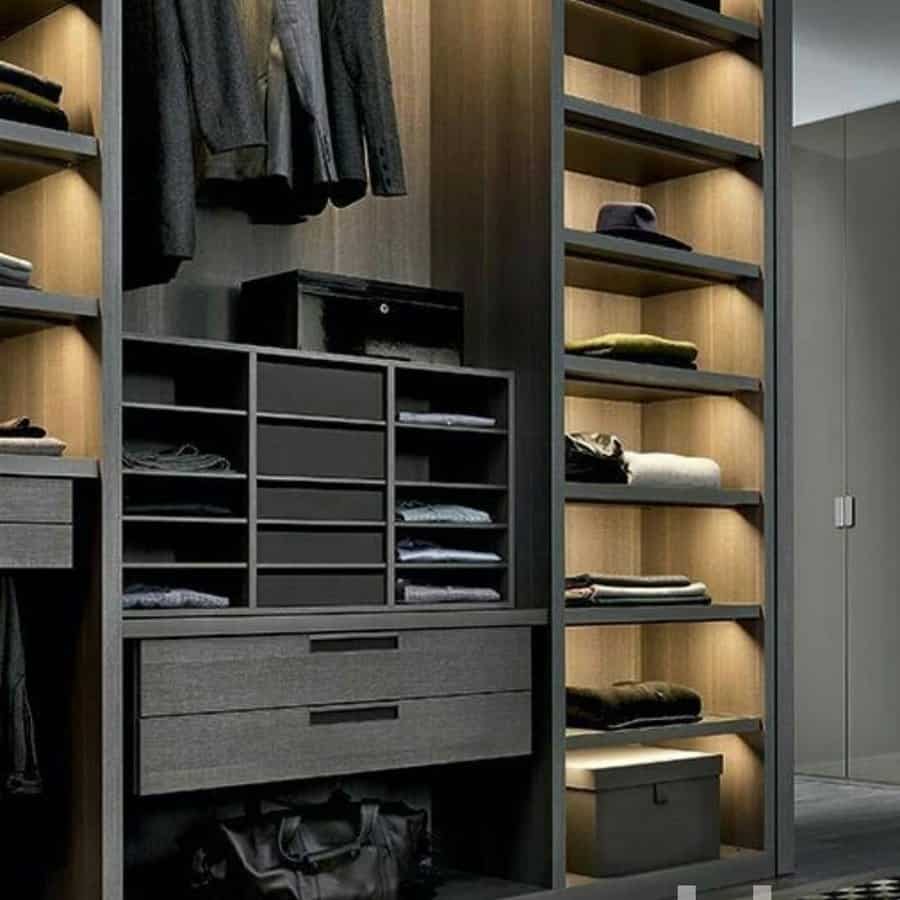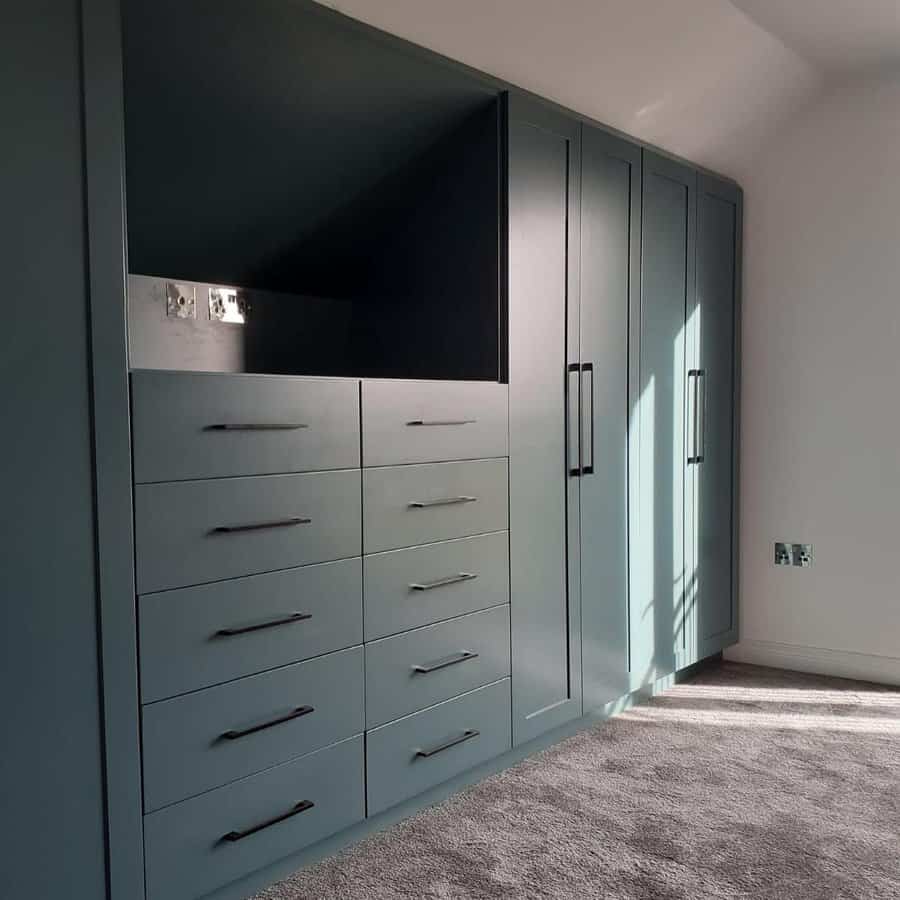 Built-in wardrobes offer a sleek, space-efficient alternative to independent closets. This type of master bedroom closet is ideal for any home that lacks adequate closet space in a separate room.
A custom built-in wardrobe can be expertly designed to maximize storage space without sacrificing more than a few square feet of bedroom floor. Match your new clothing storage to your existing bedroom decor or turn your built-in wardrobe into an accent piece.
2. Island
Islands aren't just for kitchens! These structures are also rapidly growing in popularity in master closet design, especially in luxury homes.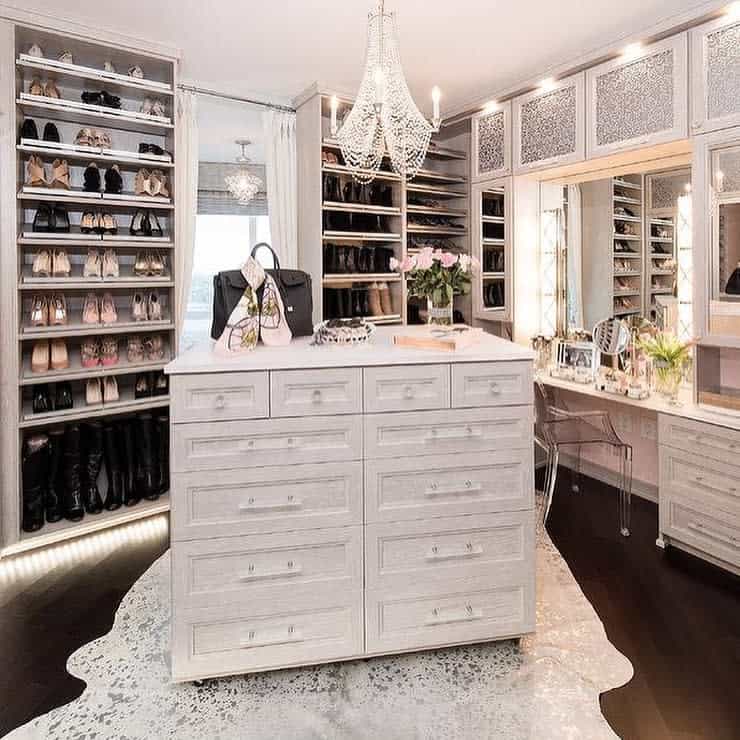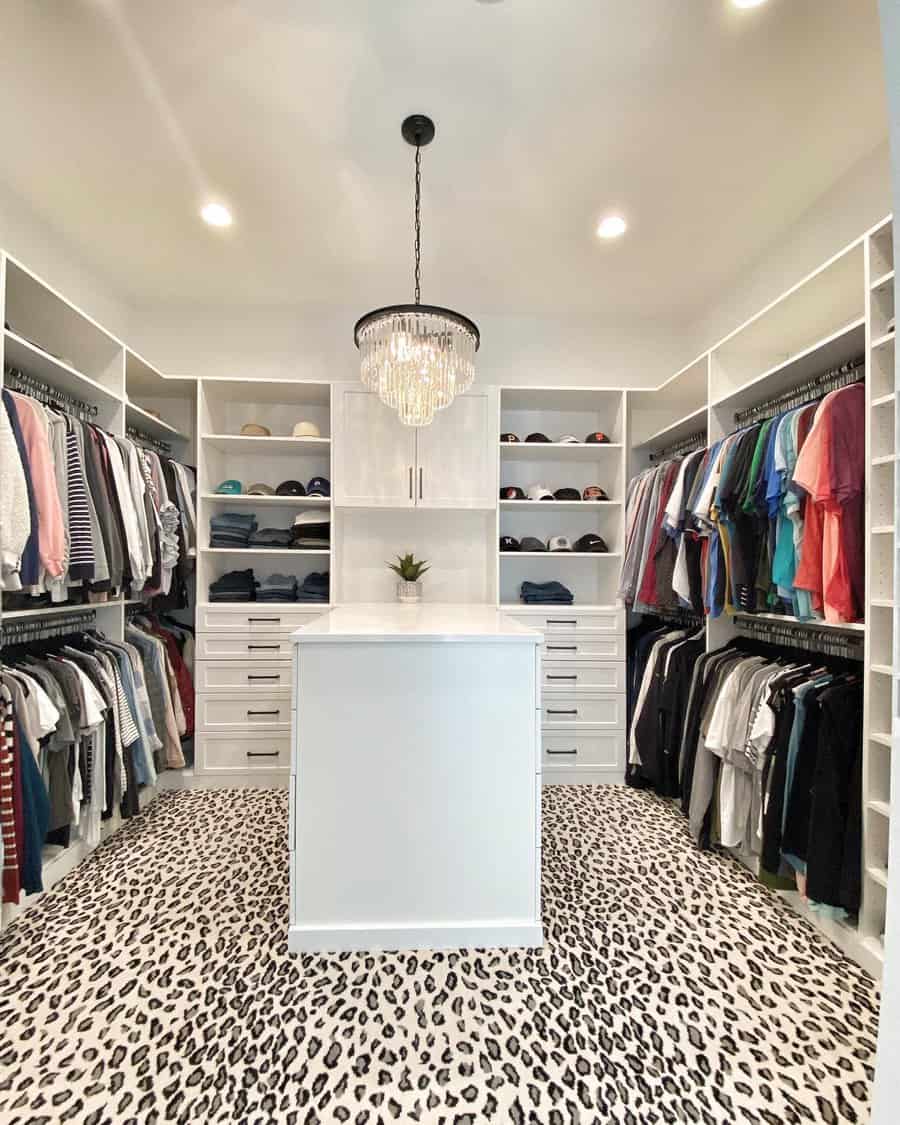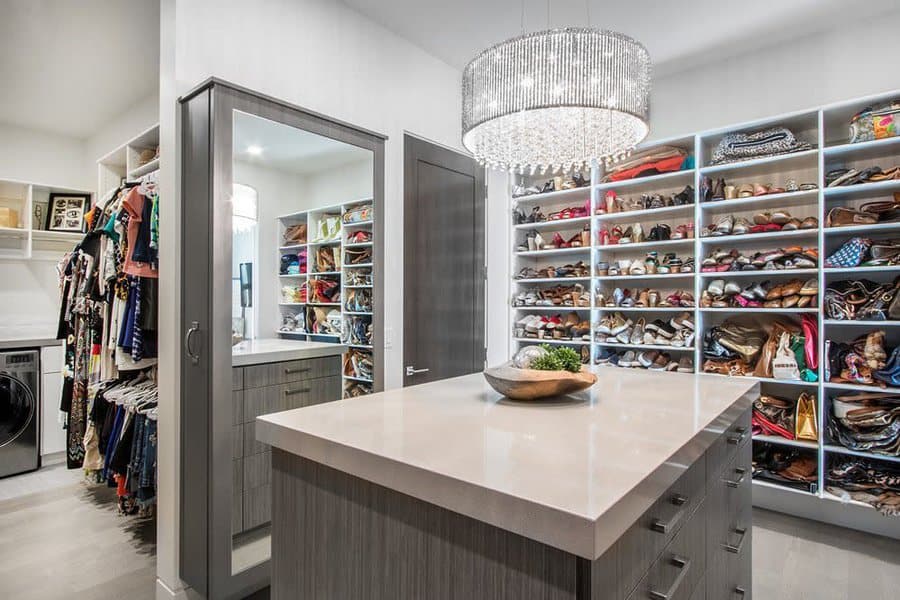 If you're accustomed to a traditional walk-in closet, then you might be unsure how to even use an island for storage. But there's really no better storage solution when it comes to organizing jewelry, ties, and other small accessories.
Including an island in your closet also offers a work surface for folding laundry or planning out future outfits. You can even add a mirror and seating area for a private vanity space that will let you get ready in peace.
3. Modern
It's important for your newly remodeled closet design to be functional and practical. But there's also nothing wrong with wanting your closet to be as hip and stylish as the rest of your bedroom.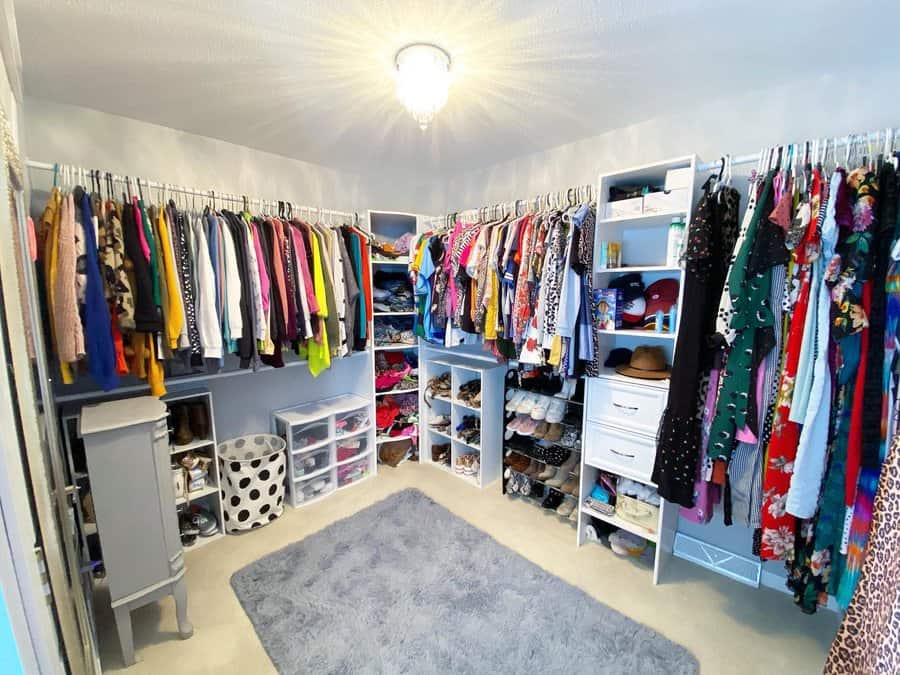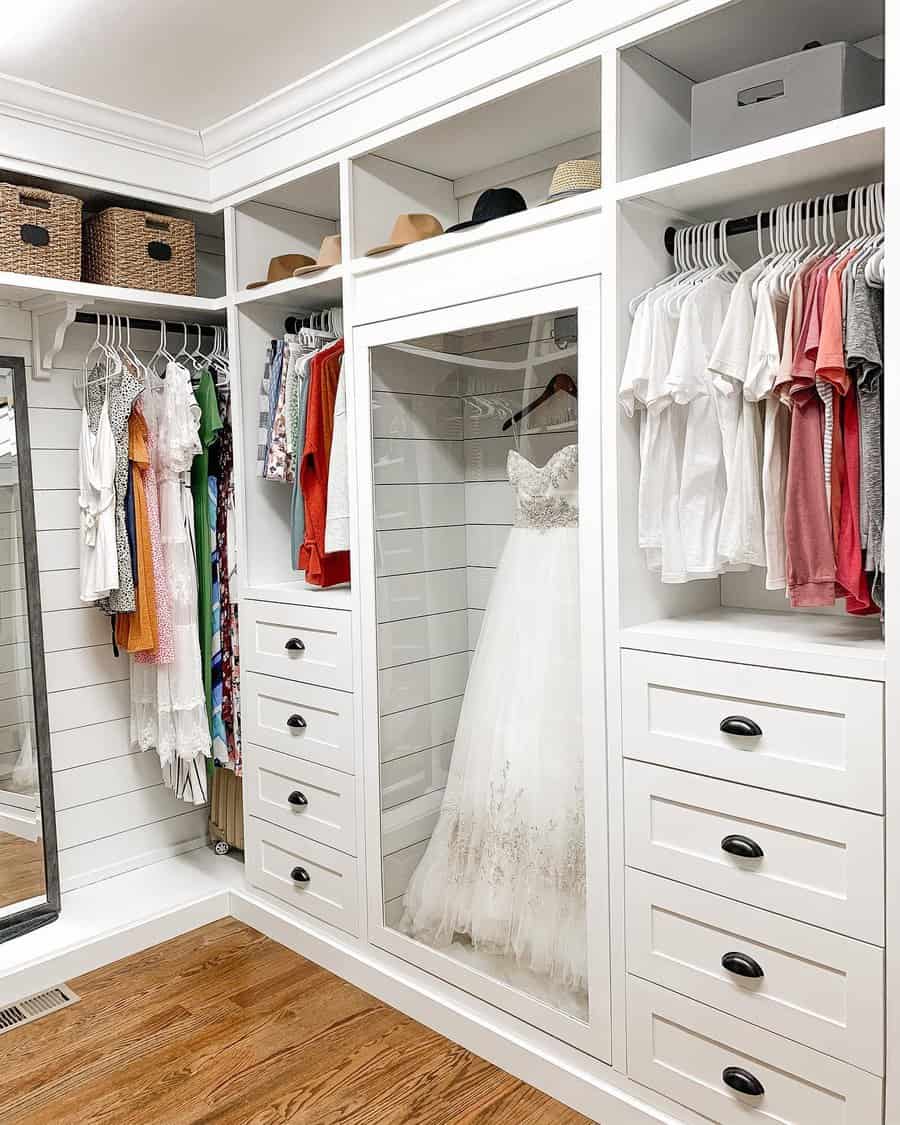 Ample storage space is the best investment you can make when creating a modern closet space. Incorporate a wide variety of storage solutions — i.e., drawers, hangers, cabinets, shelving, etc.
Lighting can make or break a bedroom closet design. Illuminate the space as a whole with a stylish ceiling fixture. Built-in LEDs add visibility to drawers, cabinets, and shelves while also offering a sleek modern aesthetic.
4. Open
An open walk-in closet lets you see your entire wardrobe without opening and closing a dozen doors and drawers. Paired with the right floor plan, it can also make your master bedroom feel larger overall.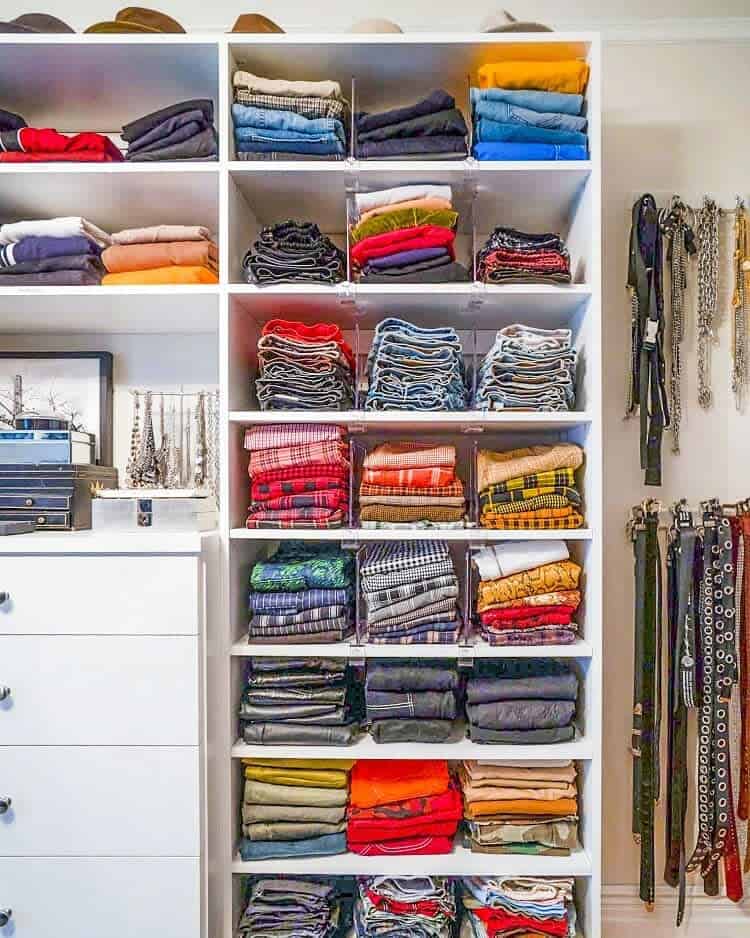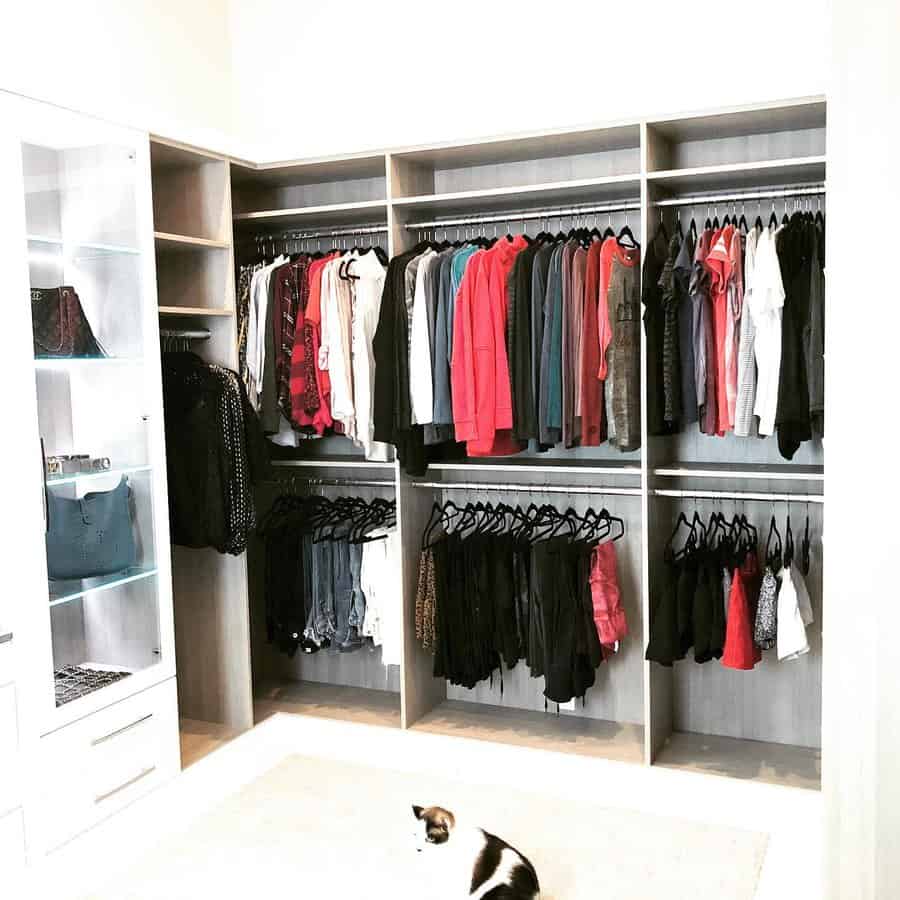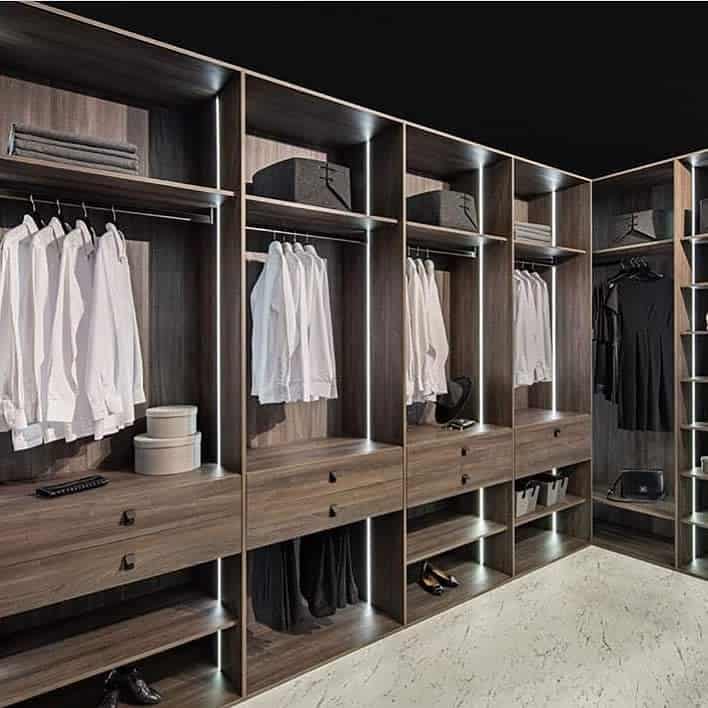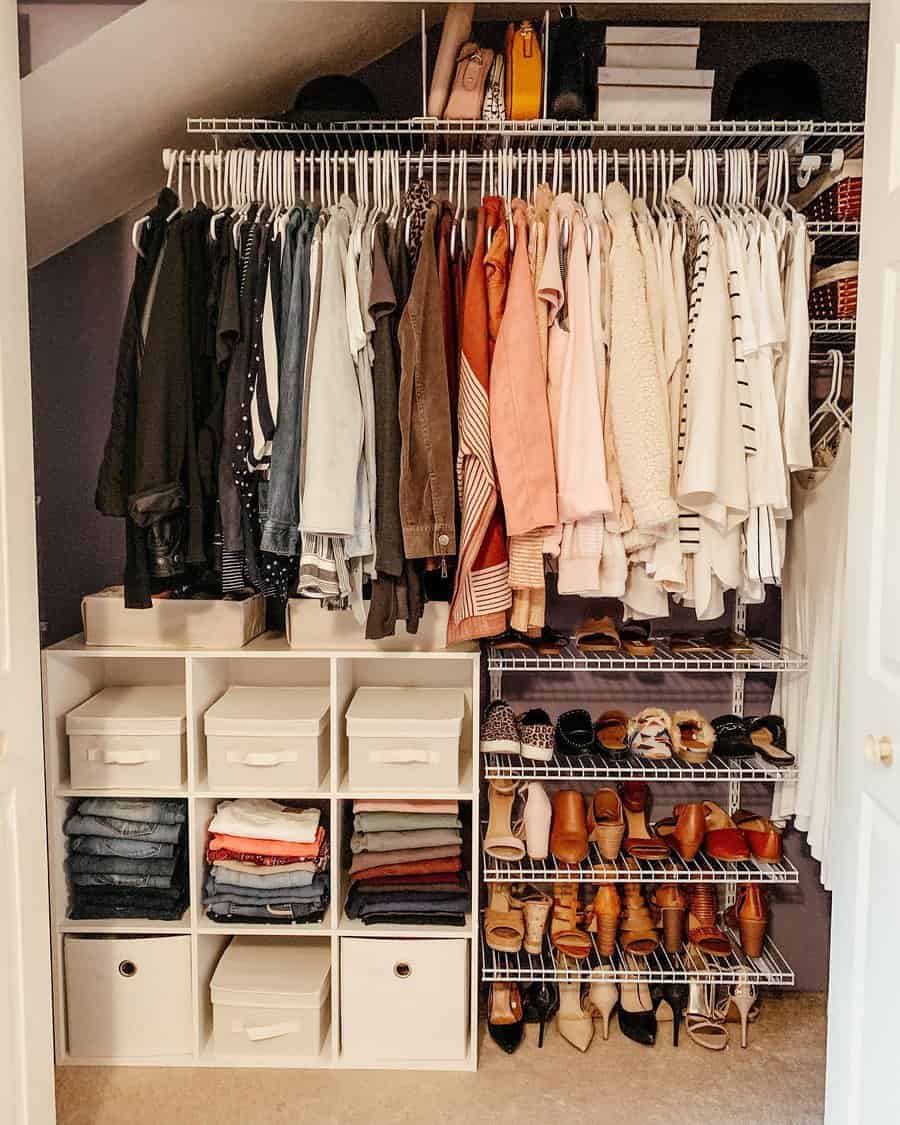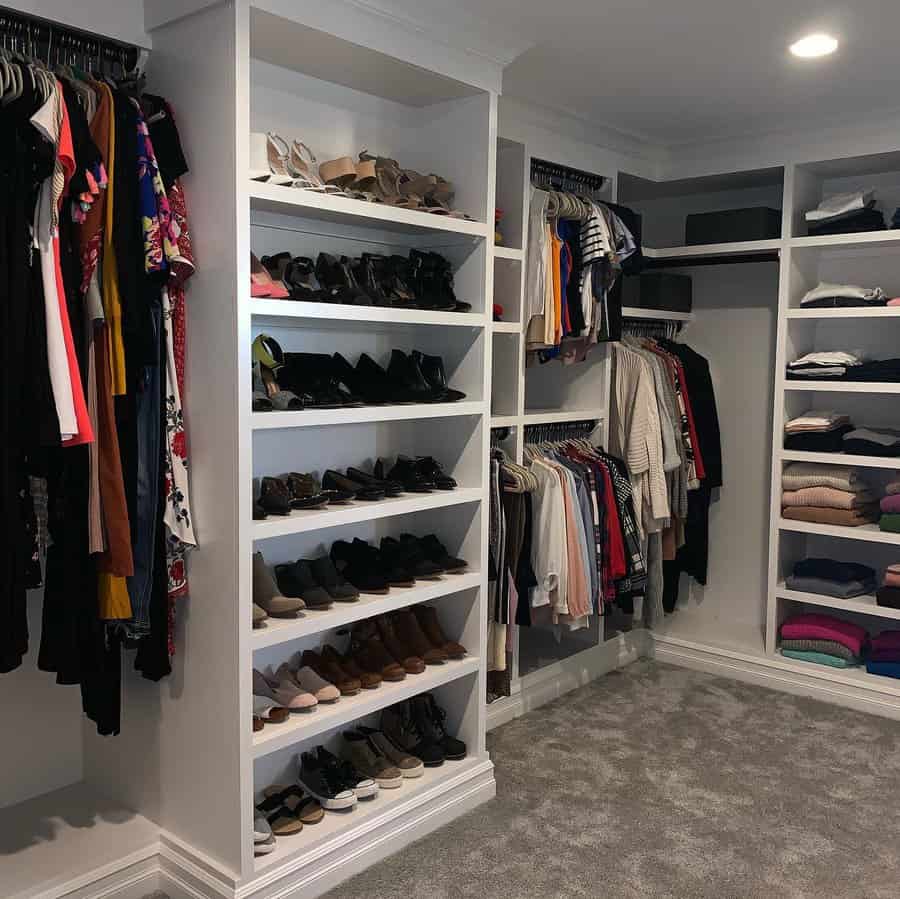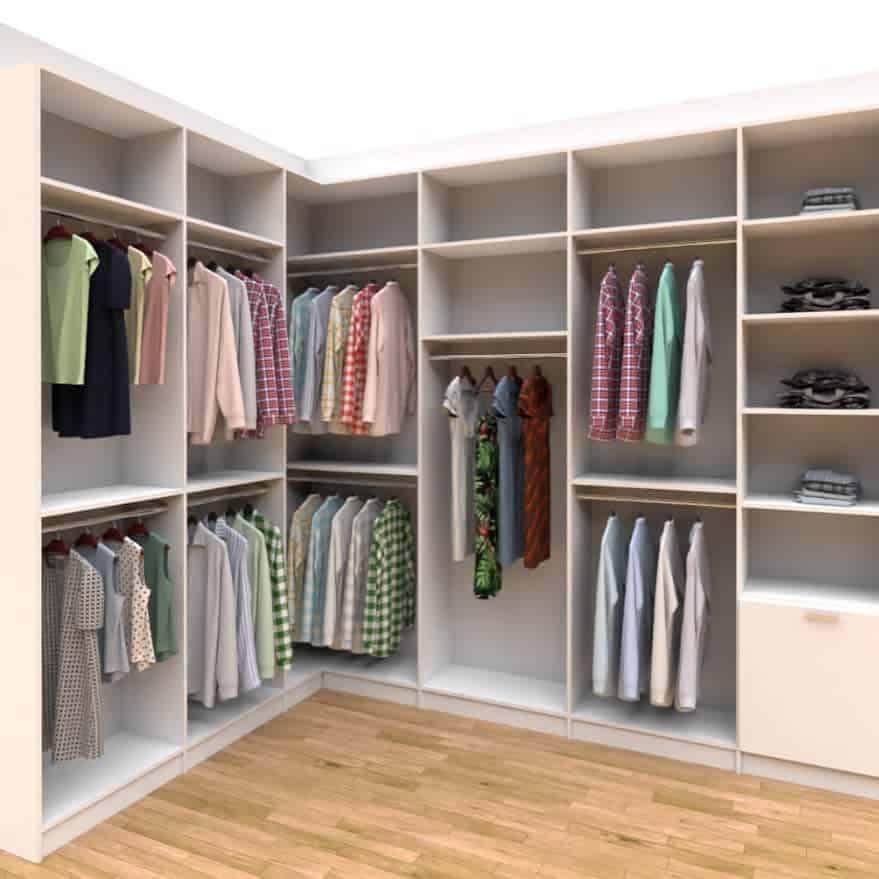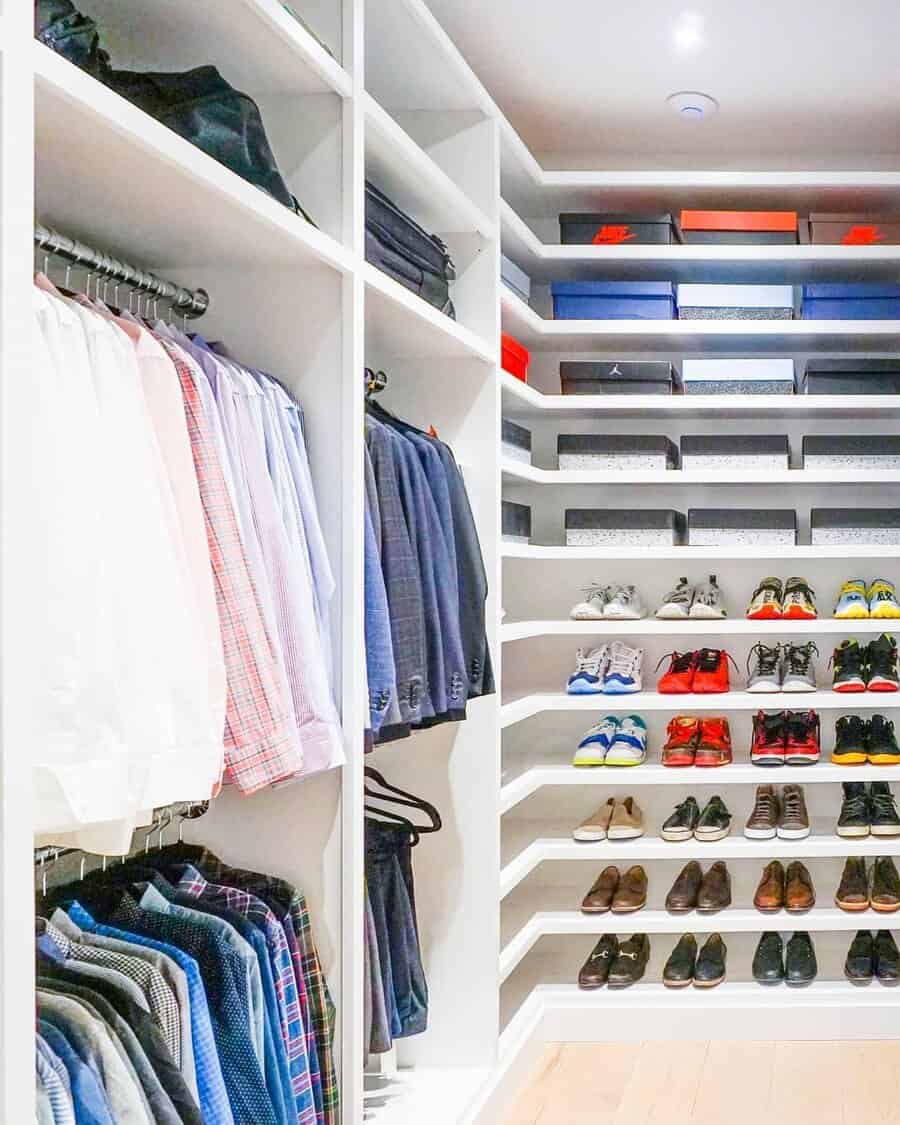 If you spend a lot of time getting ready in your closet area, then an open layout can be more practical and more comfortable. Be sure to set aside space for a cozy vanity and invest in plenty of soft lighting.
Of course, an open-concept master closet is not ideal for everyone. If you're prone to overflowing laundry or haphazardly folded clothing (no shame in that), then it's probably best to invest in a closet door!
5. Organize
More and more homeowners are jumping on the trend of ultra-organized closet space. From custom layouts to modular designs, there are now more organization options available than ever before.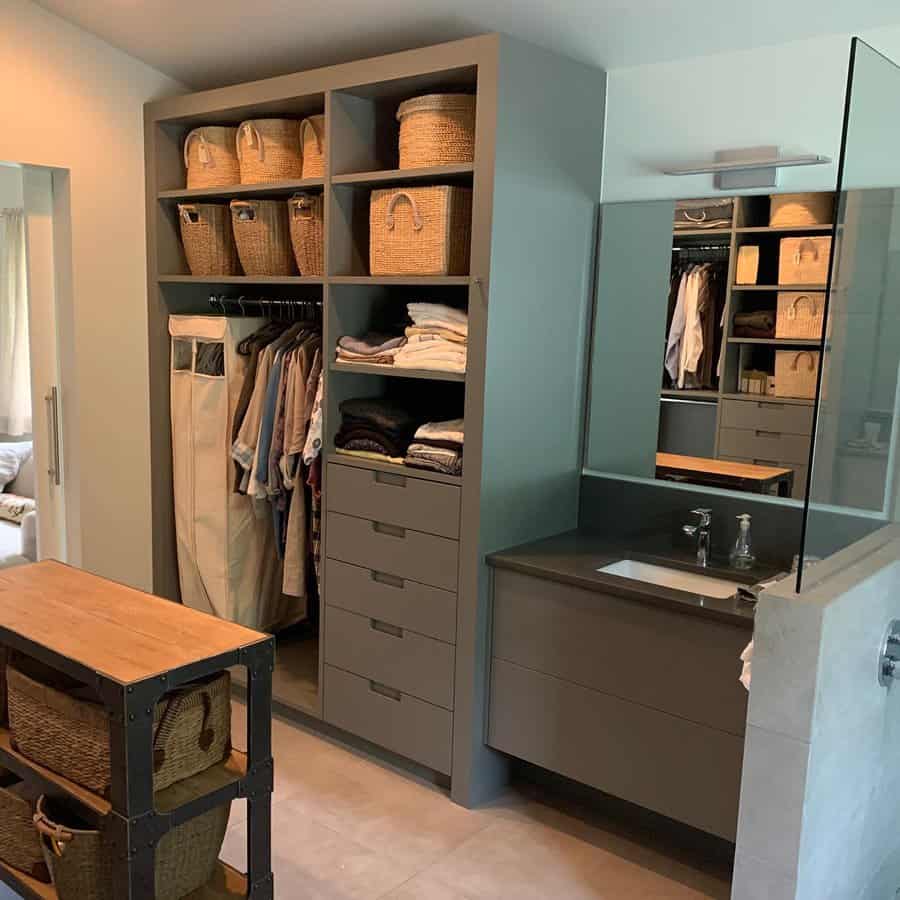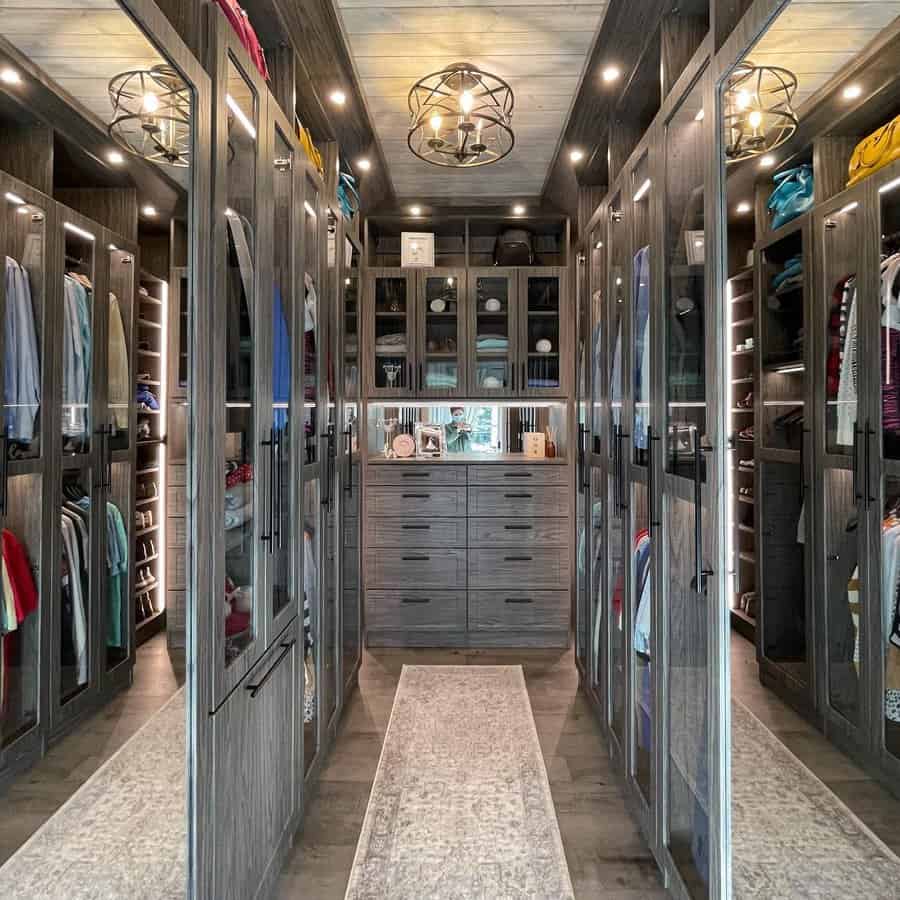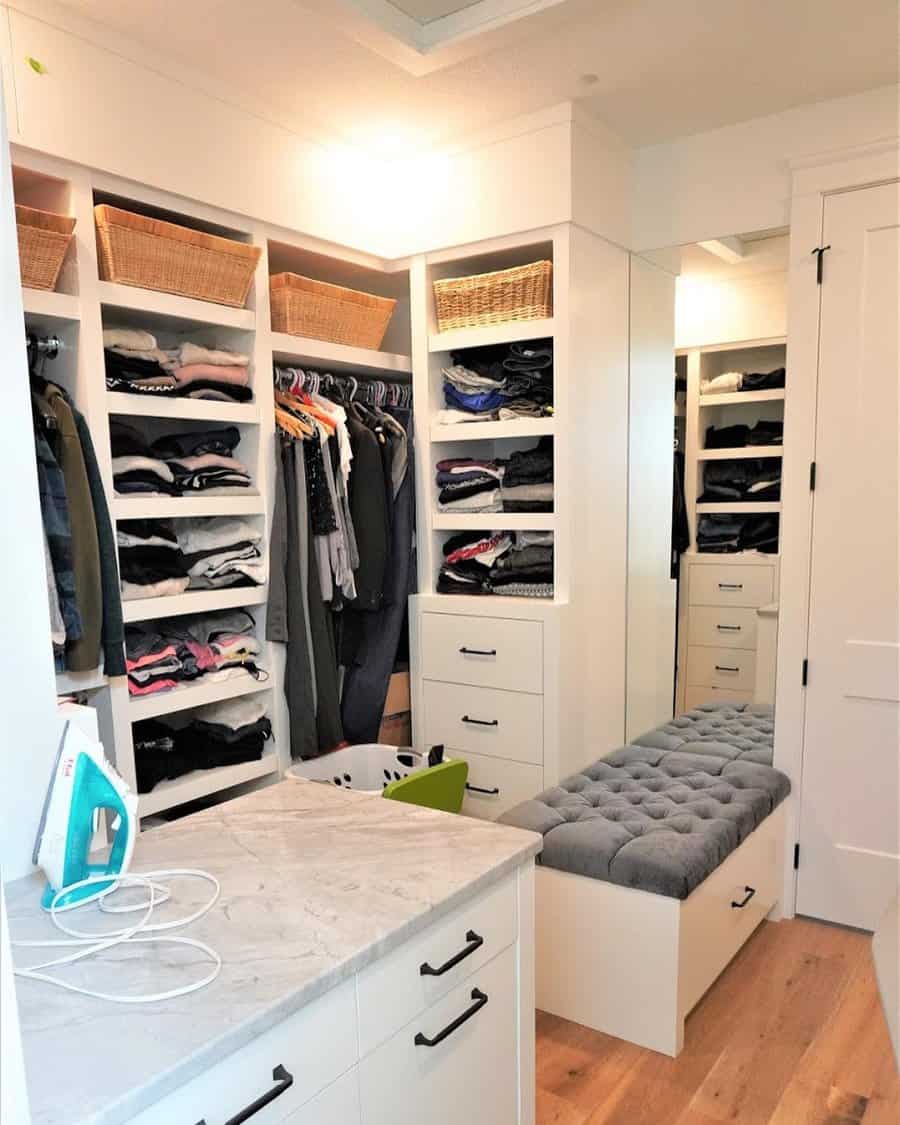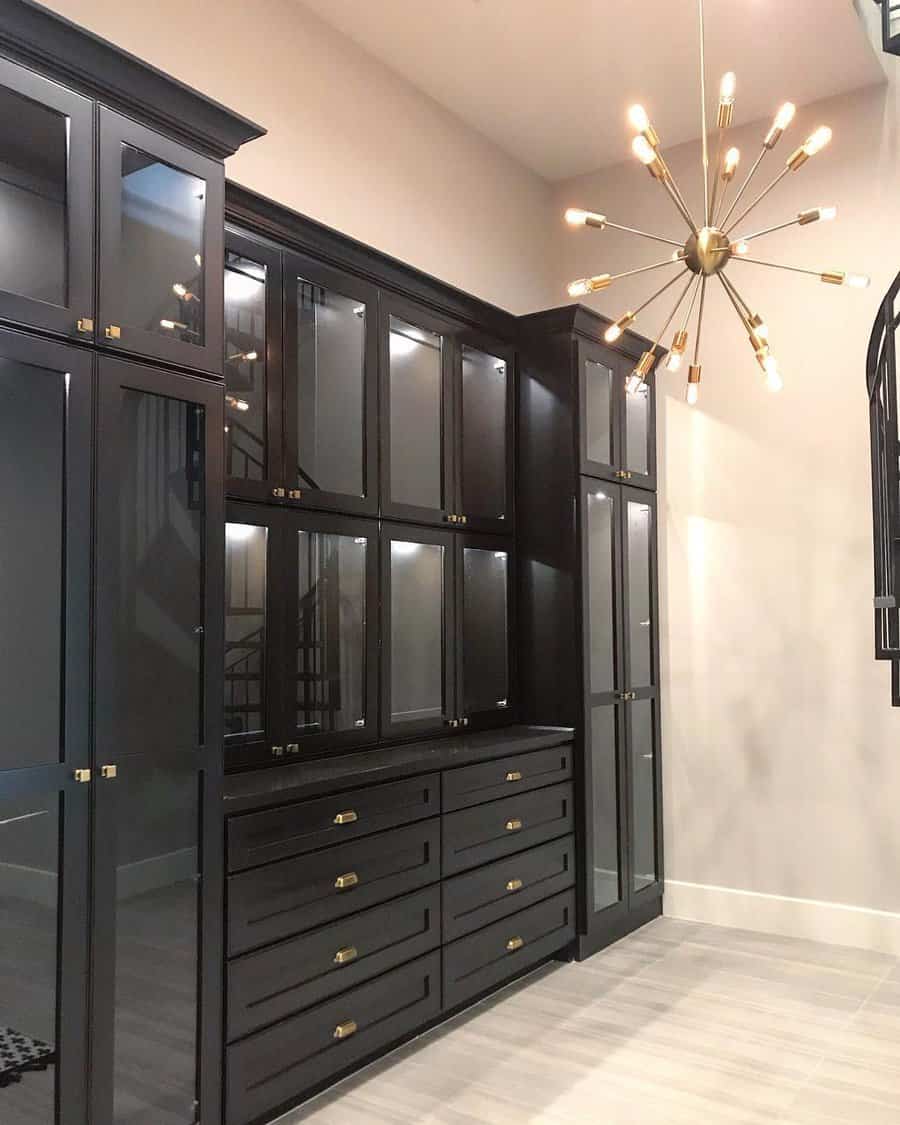 The most important step when completing a closet makeover is to take inventory of your own needs. Do you need a floor-to-ceiling shoe rack? Or would you be better off investing in tons of hanging space?
Remember: A closet rod is just one way to store clothes. Glass doors offer protection from dust and moisture while still making it easy to find the clothes you want to wear. Drawers will help keep delicate accessories organized (no more tangled necklaces!).
6. Shelving
One of the biggest problems in standard closet design is the sheer lack of shelving. Even if your master closet does include a shelf or two, they're probably awkwardly sized or out of reach.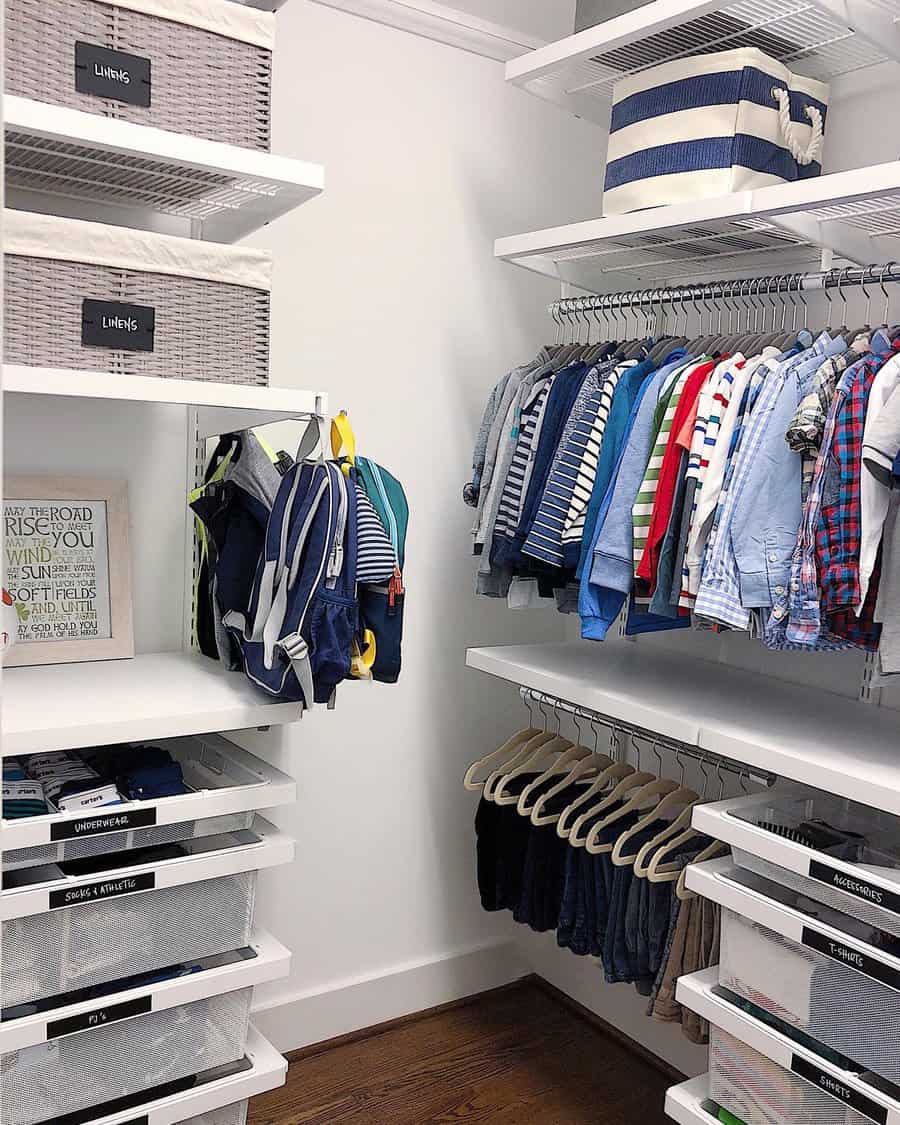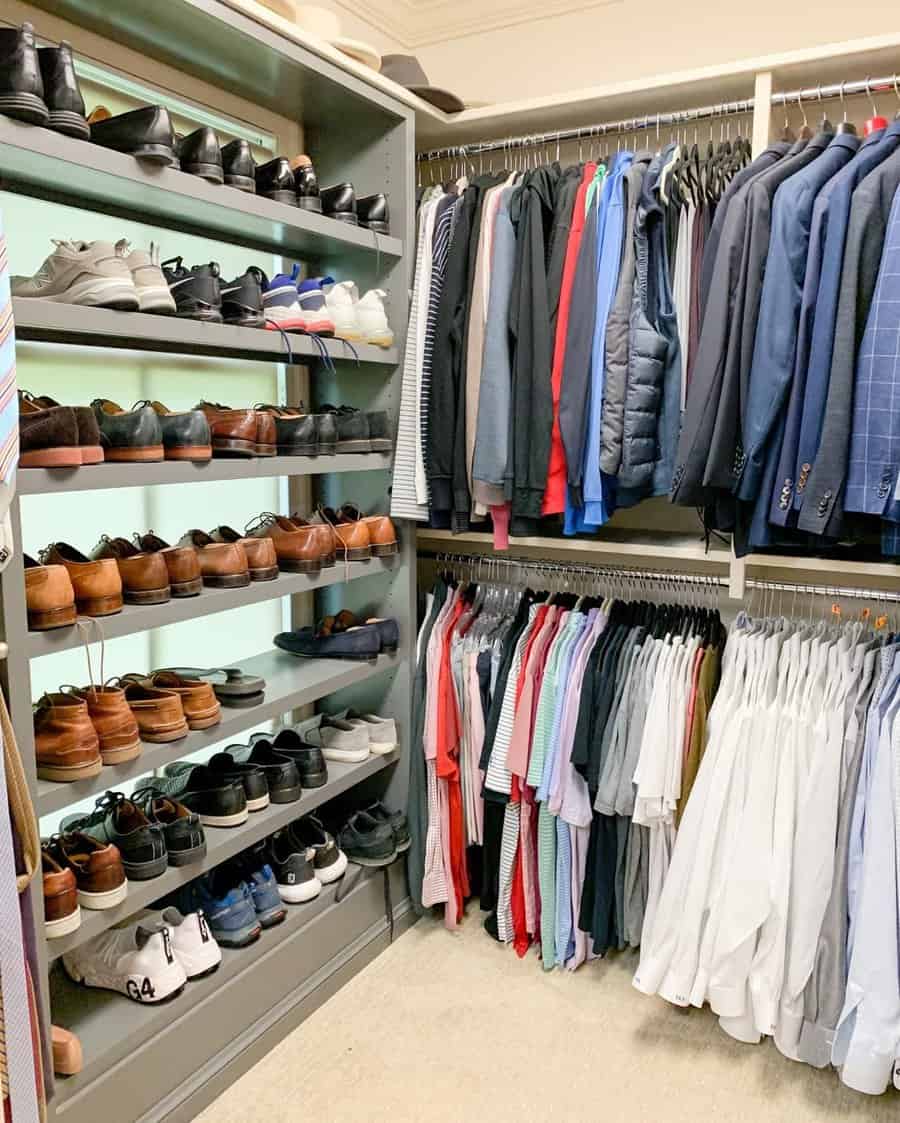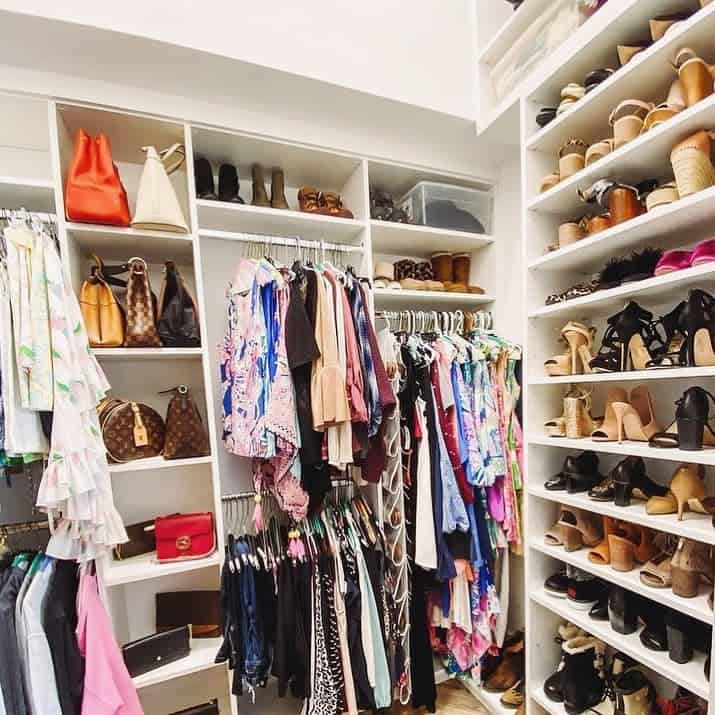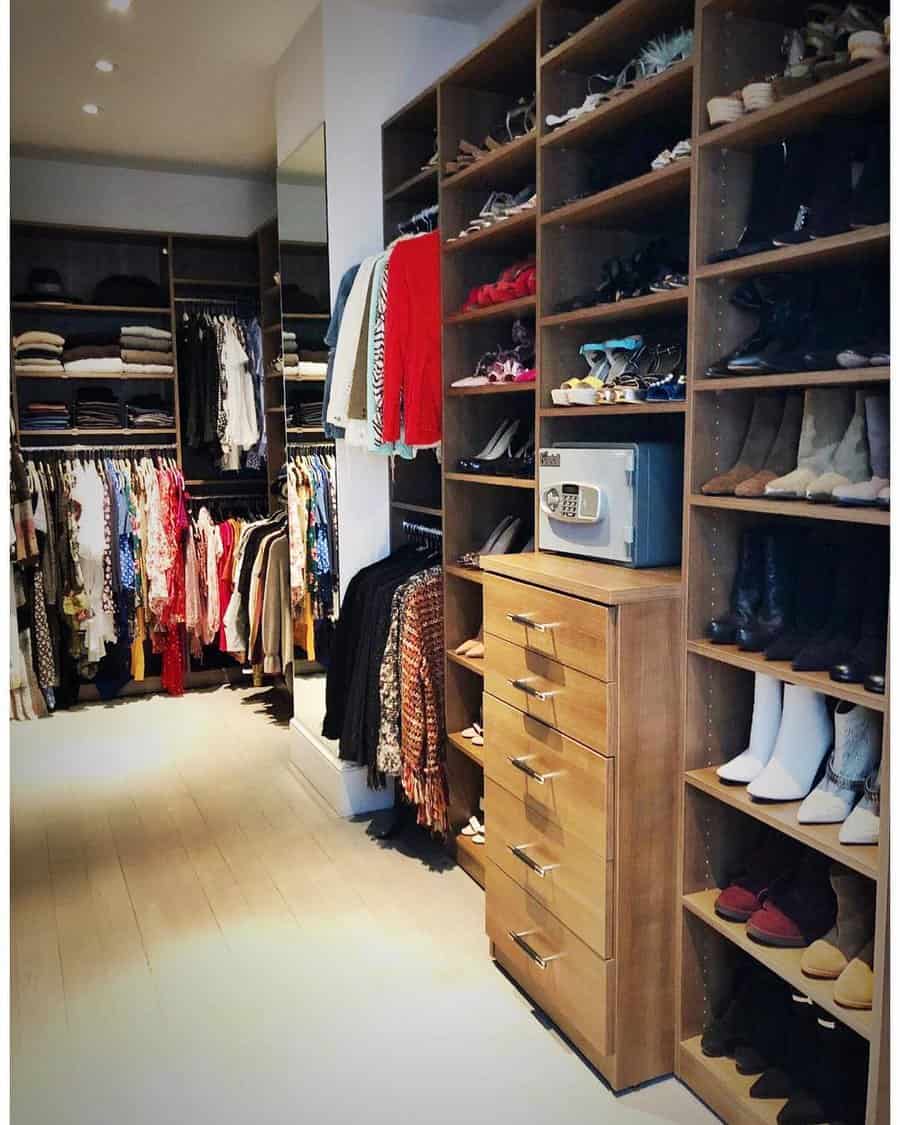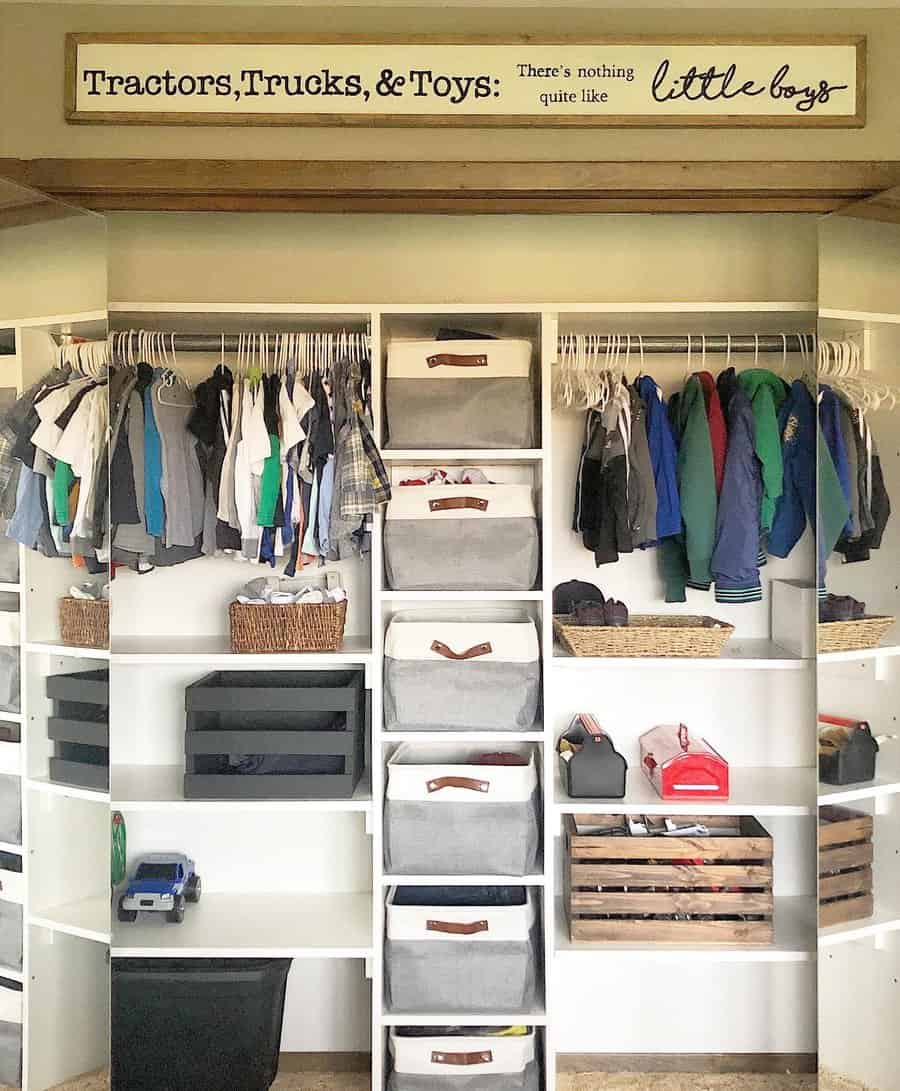 Shelving is the ideal solution for storing shoes, handbags, and hats. High-quality shelving lets you see everything in your walk-in closet without digging through dark corners or setting up a stepladder.
Shelves are ready-made for large standalone items. For smaller clothing and accessories, invest in totes or boxes to keep everything organized. Clear labels will help you stay organized even when belongings are out of sight!
7. Small
There's no shortage of impressive storage and design ideas featuring vast walk-in closets. Yet the average homeowner is often trying to make the most of far less space.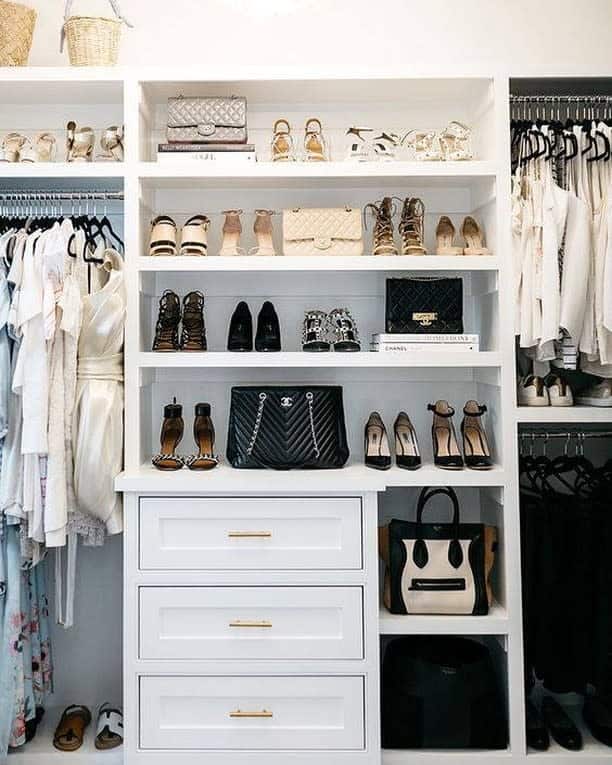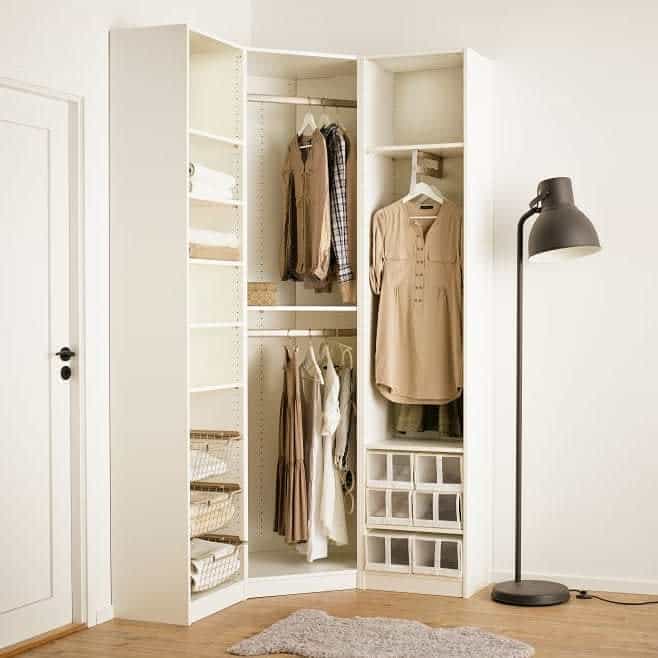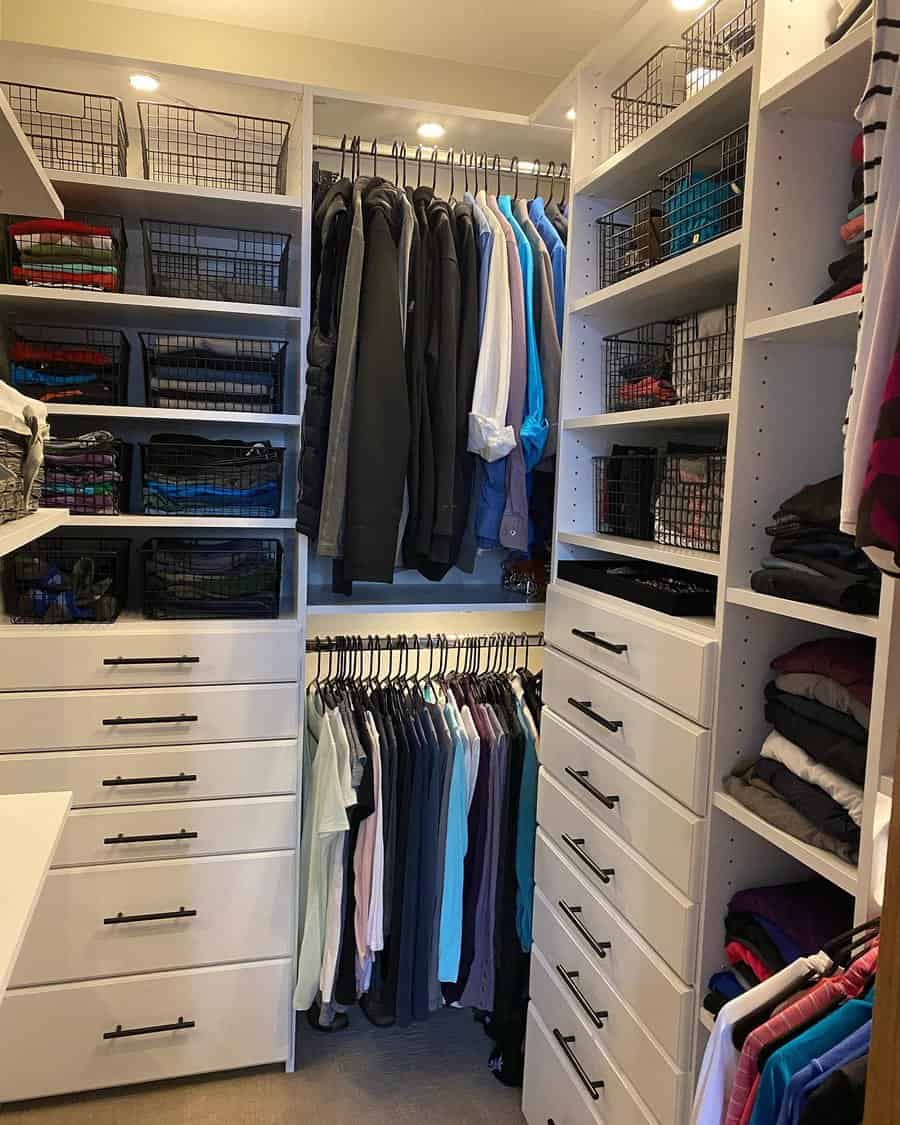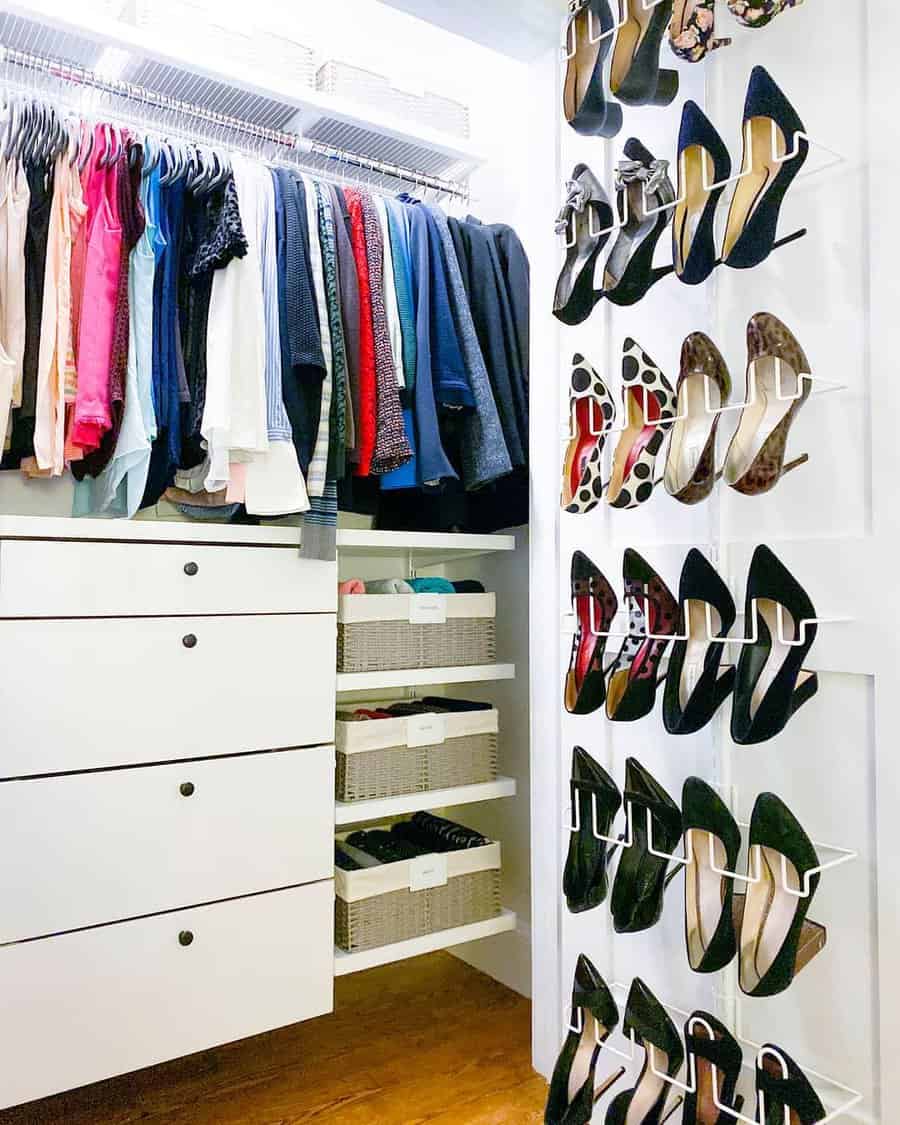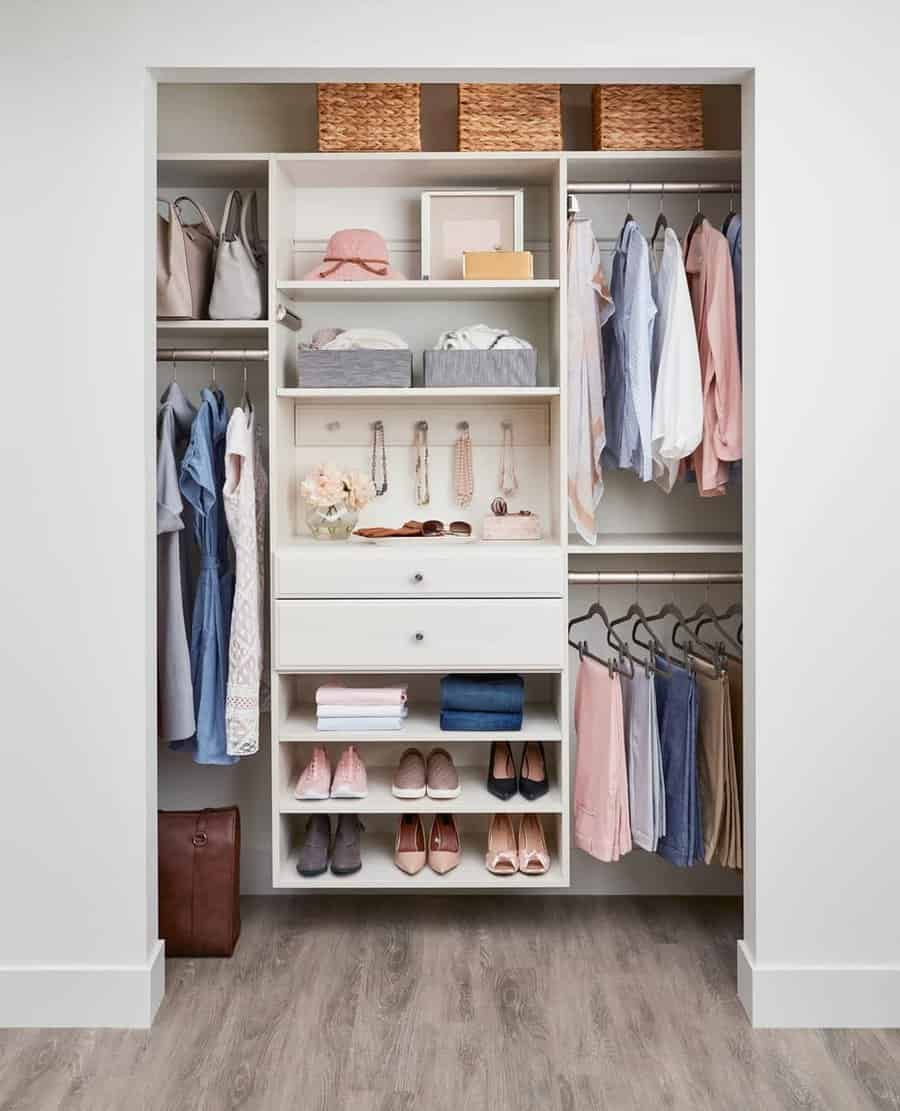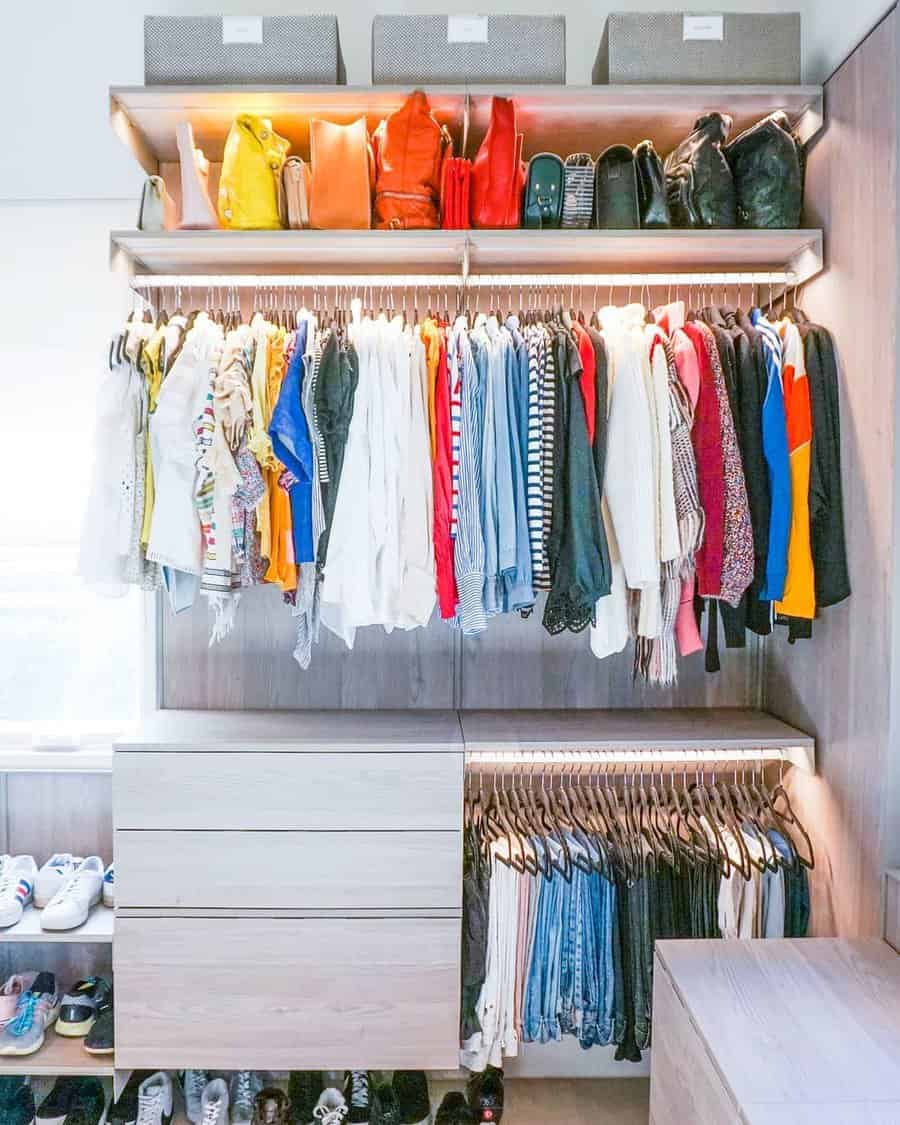 No matter how much room you have at your disposal, designing a well-organized master bedroom closet is always within reach. Modular systems can make it easy to customize a small closet space to accommodate all of your clothes and accessories.
Don't let any vertical space go to waste! While you don't want to store everyday essentials at the top of your master closet, this is the perfect place to stow special occasion items.
8. Unique
For many, the master bedroom closet is a storage space and nothing more. But for some, it's a blank canvas just begging to be decorated with the most unique closet design ideas.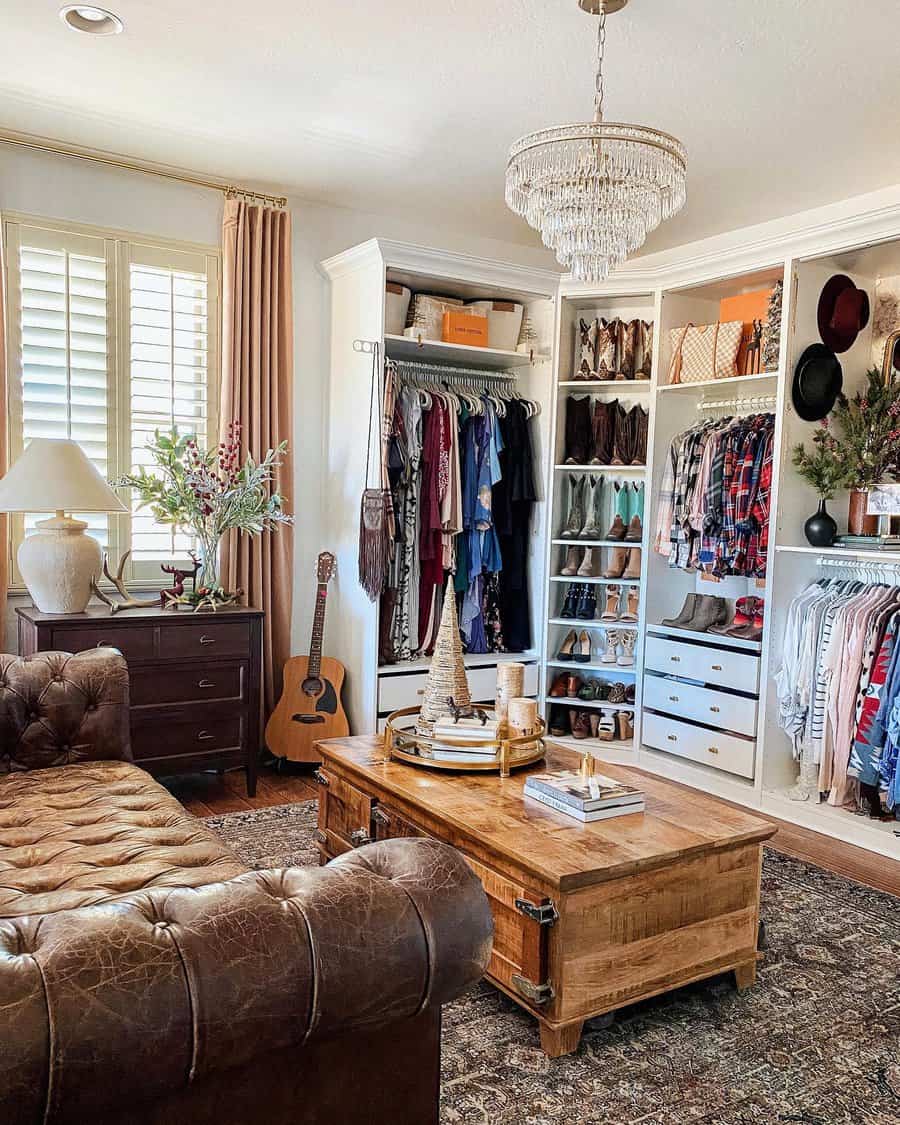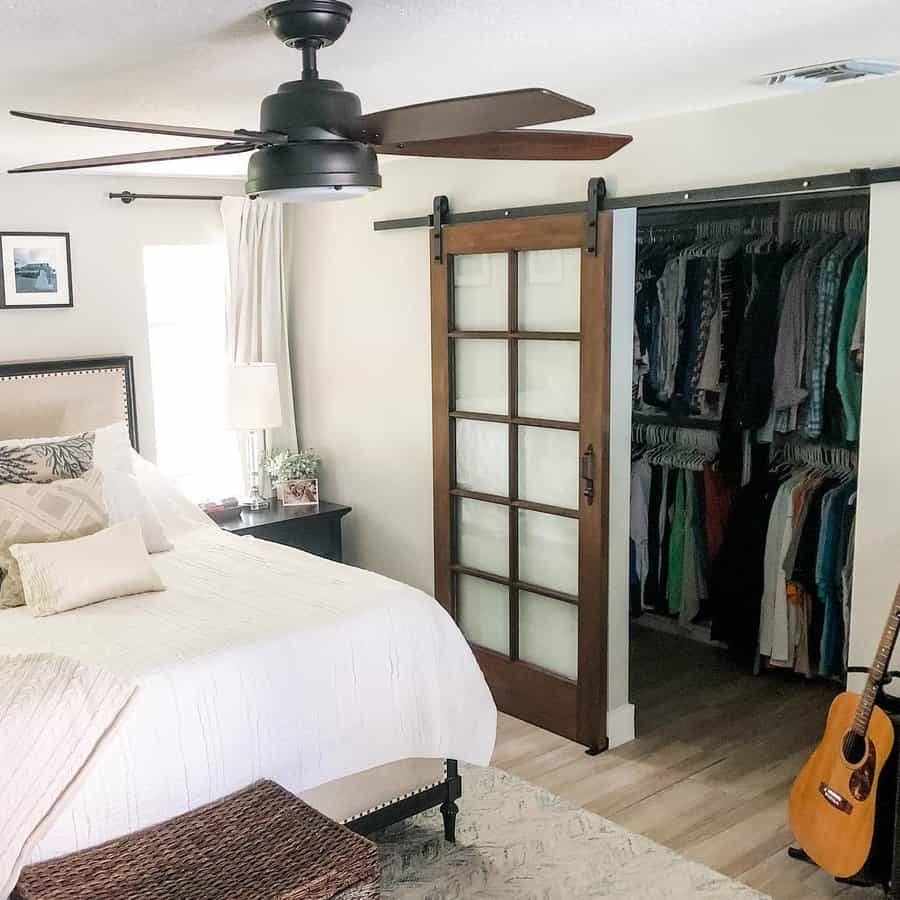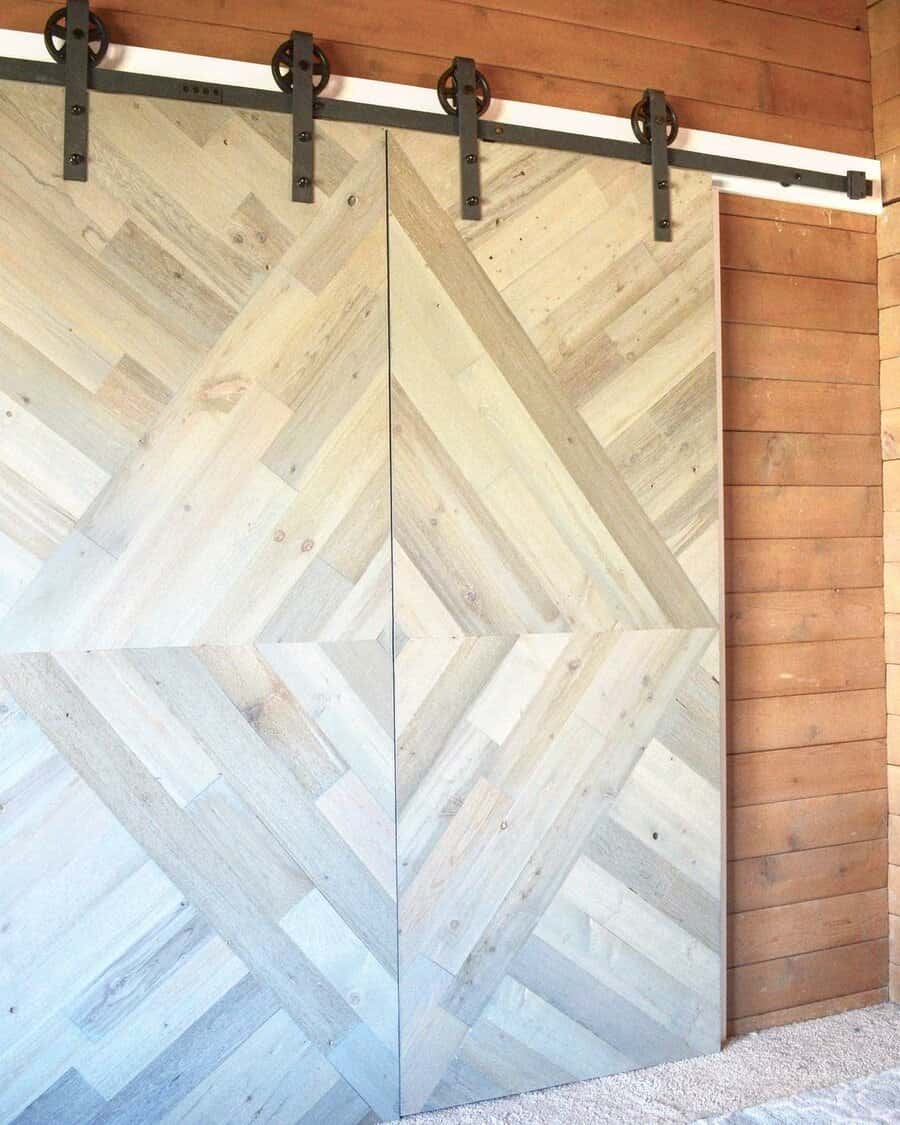 A stylish closet door can add character to both the closet itself and the adjacent bedroom. Sliding doors are great options that require very little clearance to fully open and close (ideal for bedrooms of any size).
Feel free to get creative when selecting lighting for your new closet design. A dramatic chandelier or modern accent lighting won't take up any usable space. But it will make your closet look and feel much more stylish!
9. Window
No light fixture can replicate the natural glow of a sunlit window. So owning a master bedroom closet with a built-in window is something you definitely shouldn't take for granted.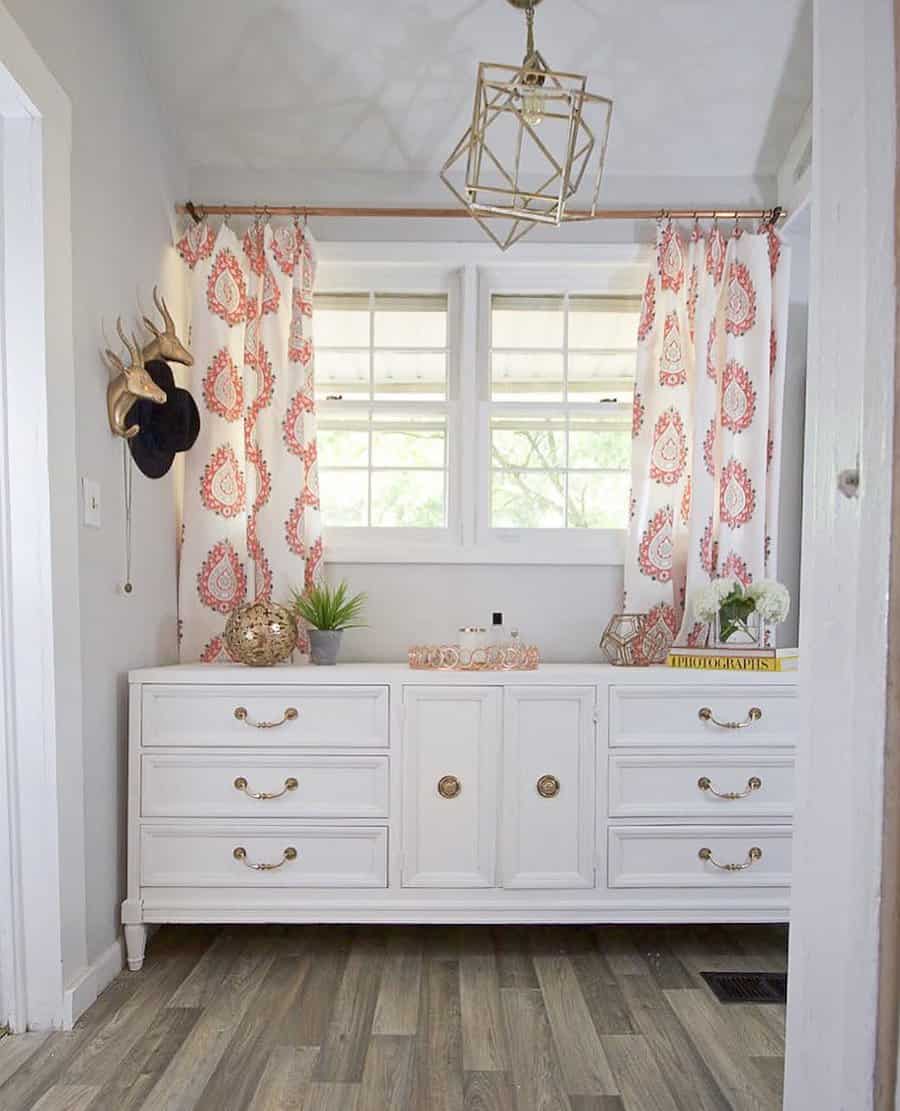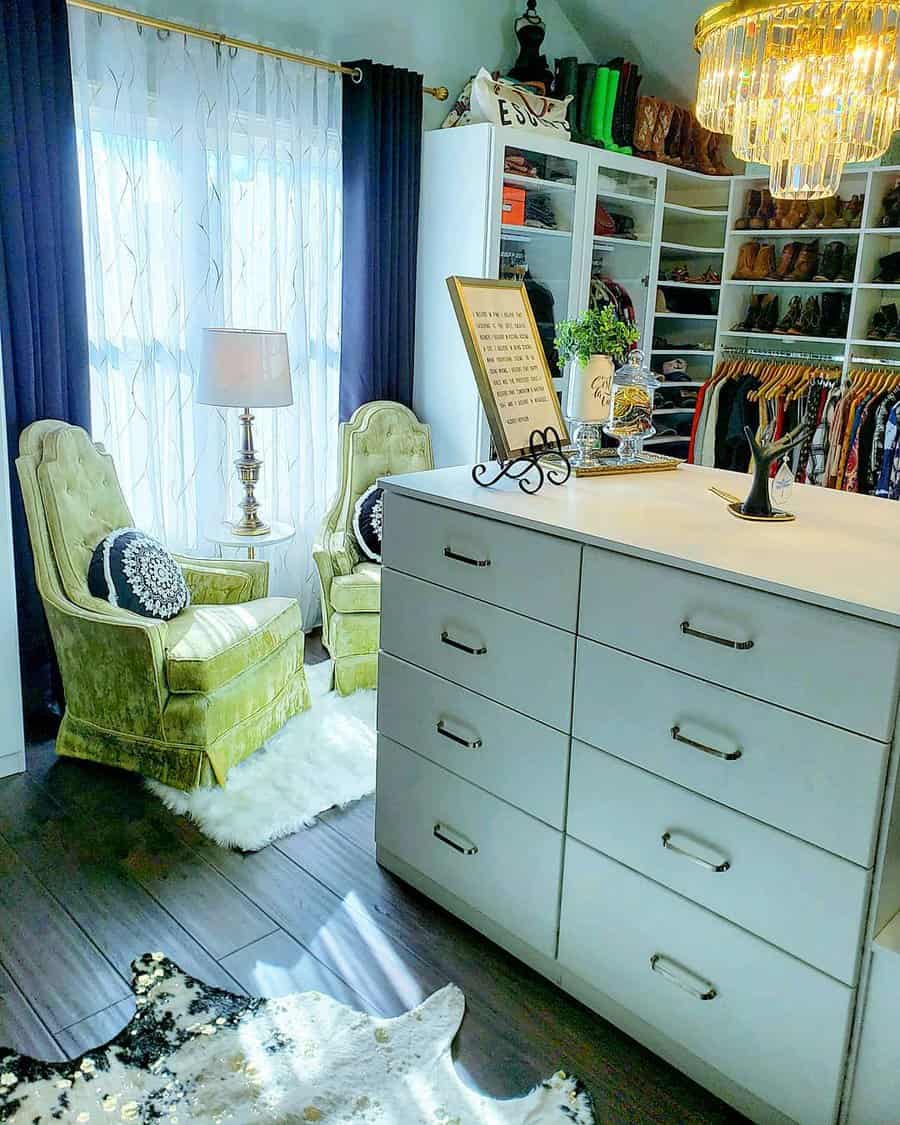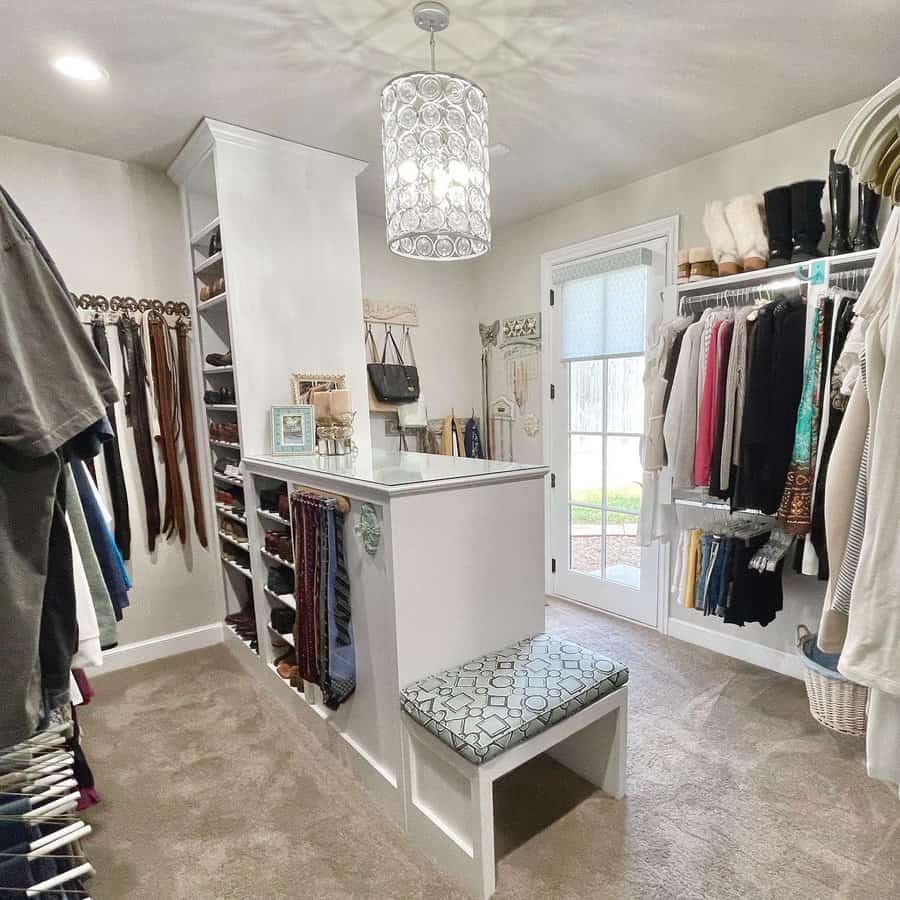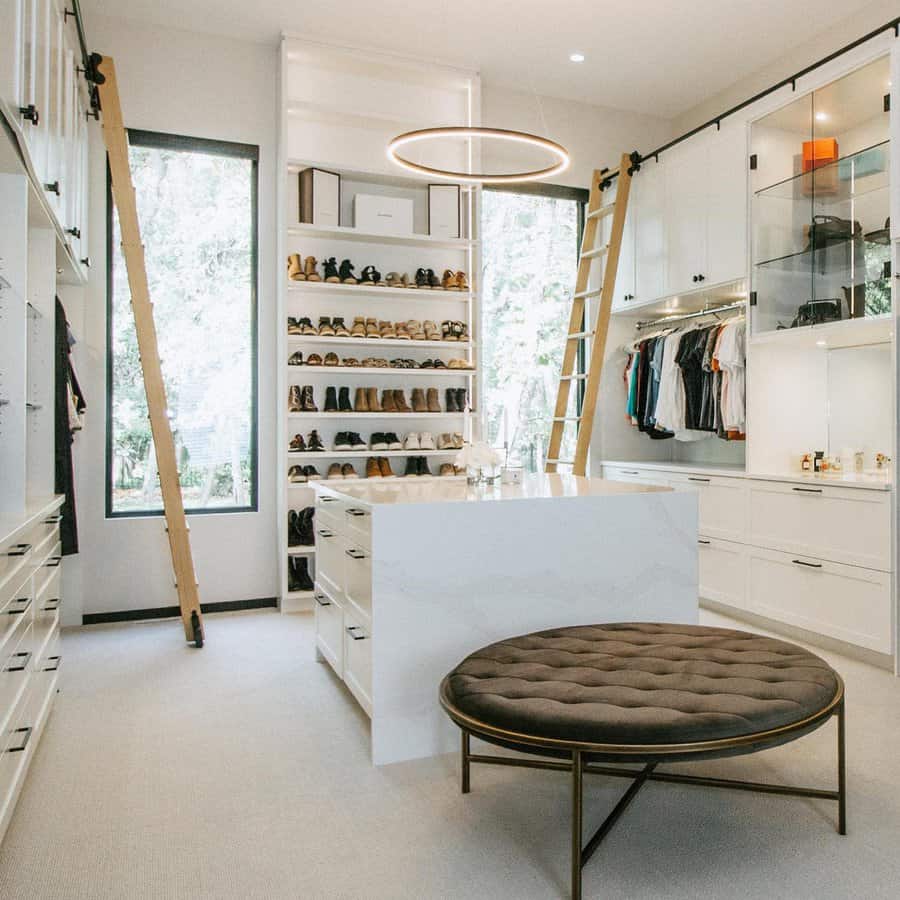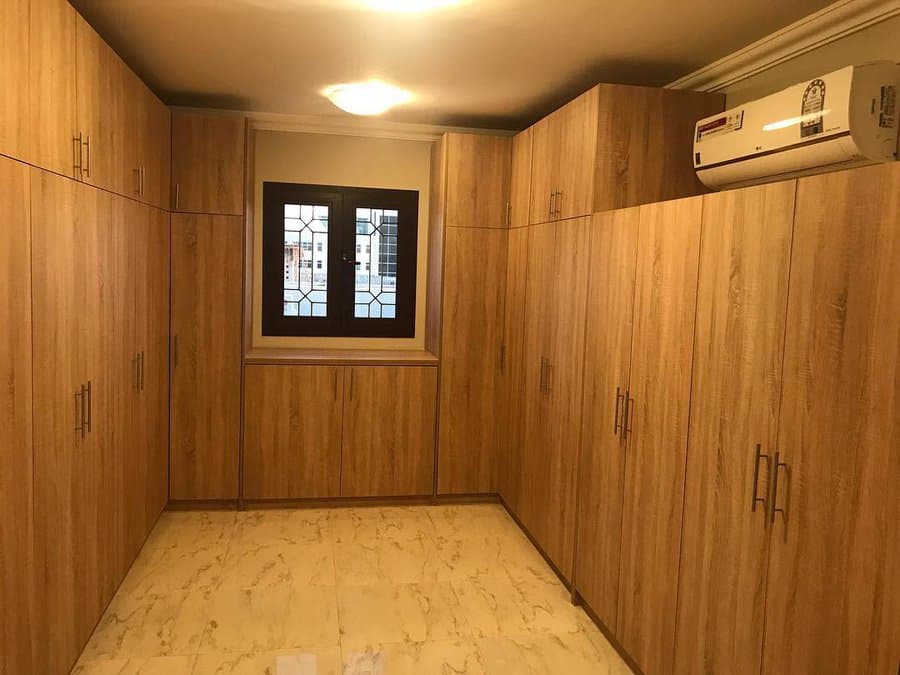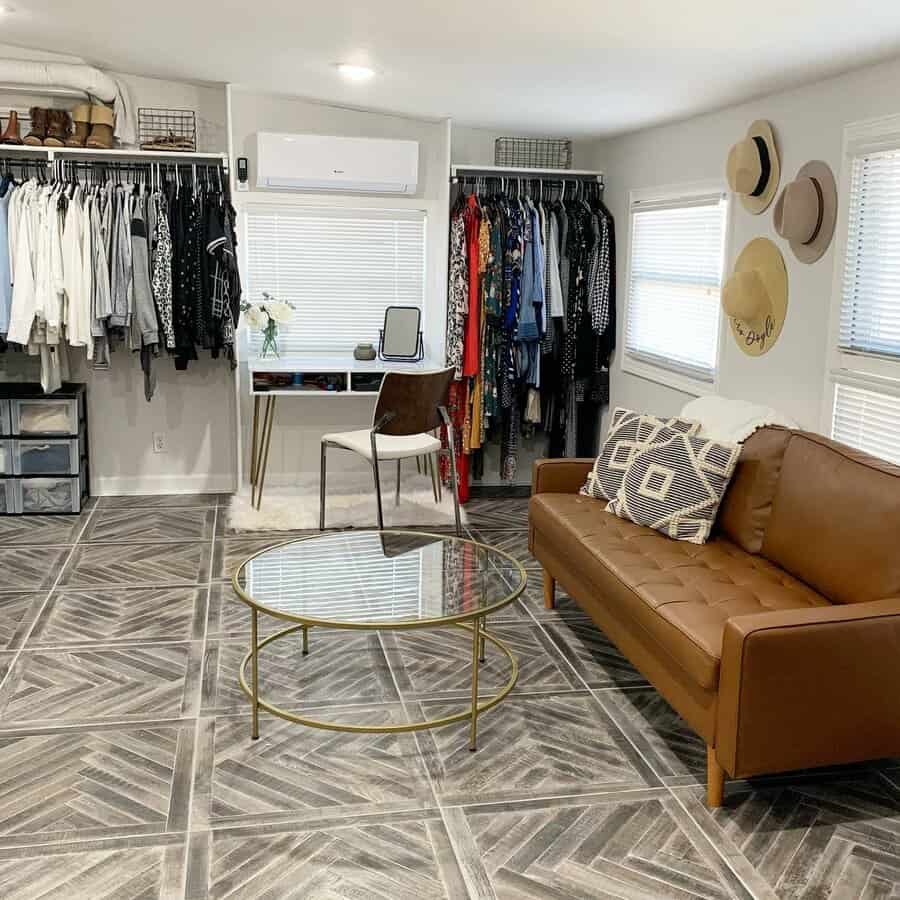 The space in front of your closet window is the perfect spot to place a vanity or bench seat. Keep the wall directly surrounding the window free of bulky storage to ensure your closet feels as bright and airy as possible.
Avoid weighing down your closet windows with heavy curtains. Instead, install sleek blinds or shutters for privacy. Or frame the window with light, semi-opaque drapery.
Master Bedroom Closet FAQs
How many square feet are in a walk-in closet?
Walk-in closets vary in size and shape. But the most desirable size for a walk-in closet in a master bedroom is at least 100 square feet.
This sizing assumes that there are two full-time residents using the closet. If more or fewer people will be storing clothing in the closet, then the square footage should be adjusted to match.
With that said, a walk-in closet can be constructed within as little as 25 square feet. And there's nothing stopping you from adding the amenities of a walk-in closet (standalone lighting, diverse storage options, etc.) to a standard-sized closet!
Is removing closet doors a good idea?
That depends on the space.
If you have a small master bedroom and an expertly organized wardrobe, removing the existing closet door can make the room feel larger.
On the other hand, your closet door can help hide mess and clutter out of sight so you can lay back and relax after a long day. Rather than removing the door completely, consider replacing it with a different style or a set of curtains.