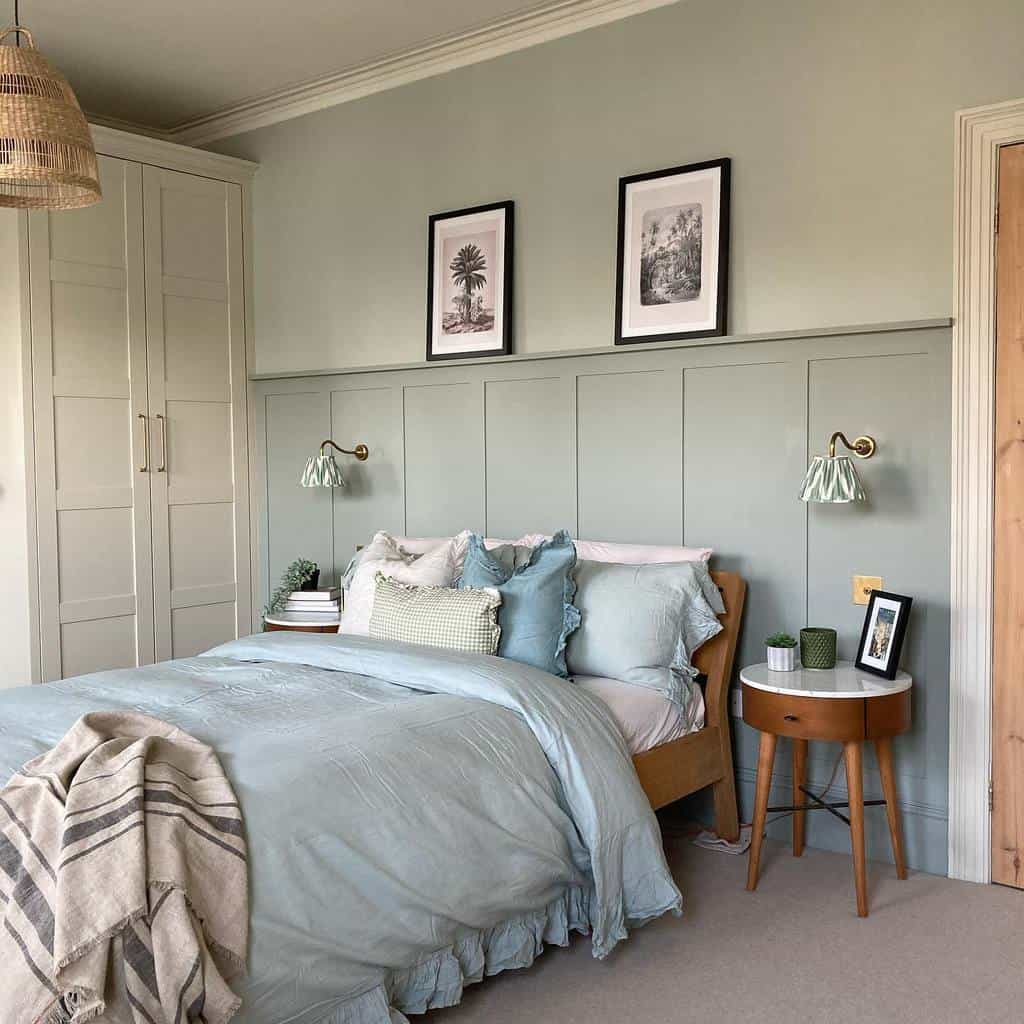 59 Bedroom Paint Color Ideas
by — Kari Apted

Published on March 20, 2022

Updated on October 24, 2023
While all of us need our bedroom to be a restful sanctuary, what we find appealing is as different as our DNA. A dramatic black-walled bedroom may feel perfect for some, while others find black completely depressing.
No matter your personal color preference, Benjamin Moore, Sherwin Williams, and other paint companies have the perfect bedroom paint color for you. Check out our favorite bedroom paint ideas to try out in your own home.
1. Elegance in Black
Consider the timeless appeal of sophisticated black for a modern bedroom. To create depth and texture, complement it with gold or rustic decor elements. The blend of black and gold offers an enduring, stylish elegance. Enhance the ambiance with plants or natural accents to harmonize the color scheme and infuse warmth into the space.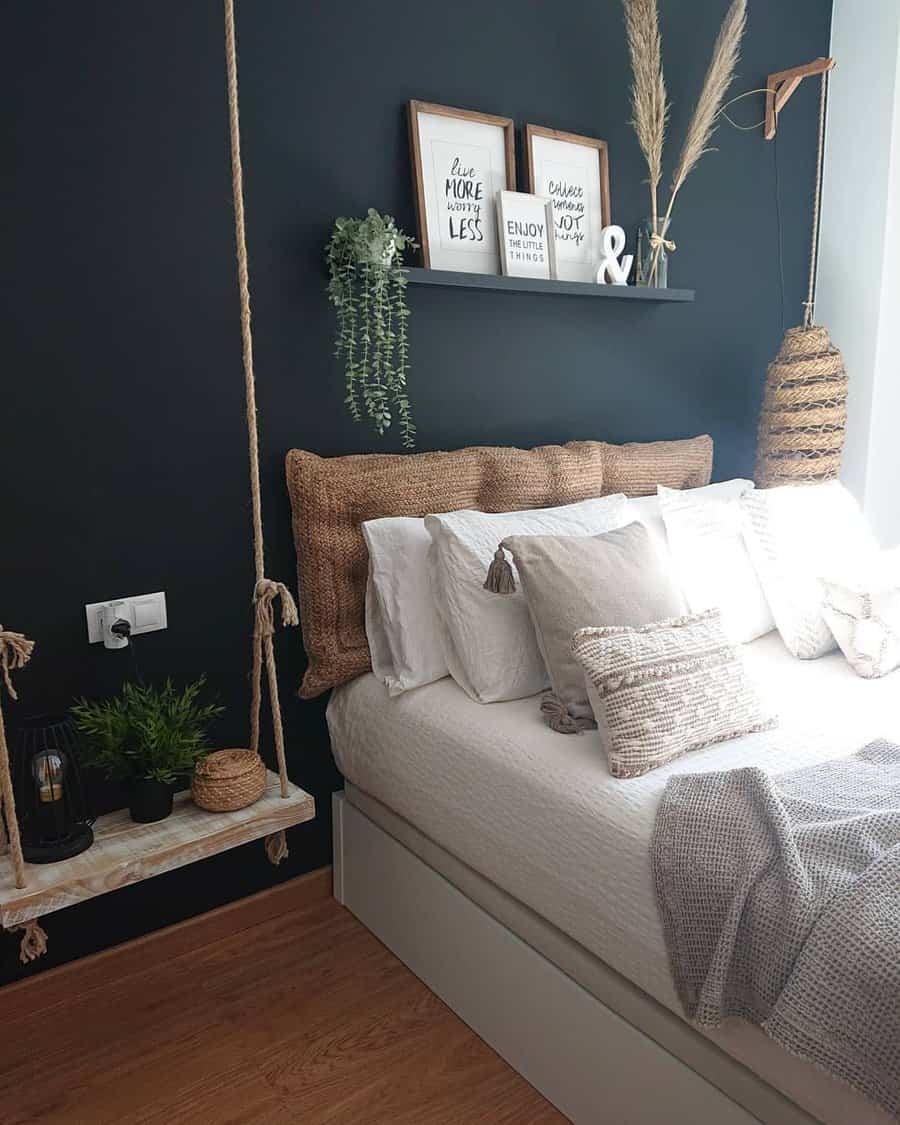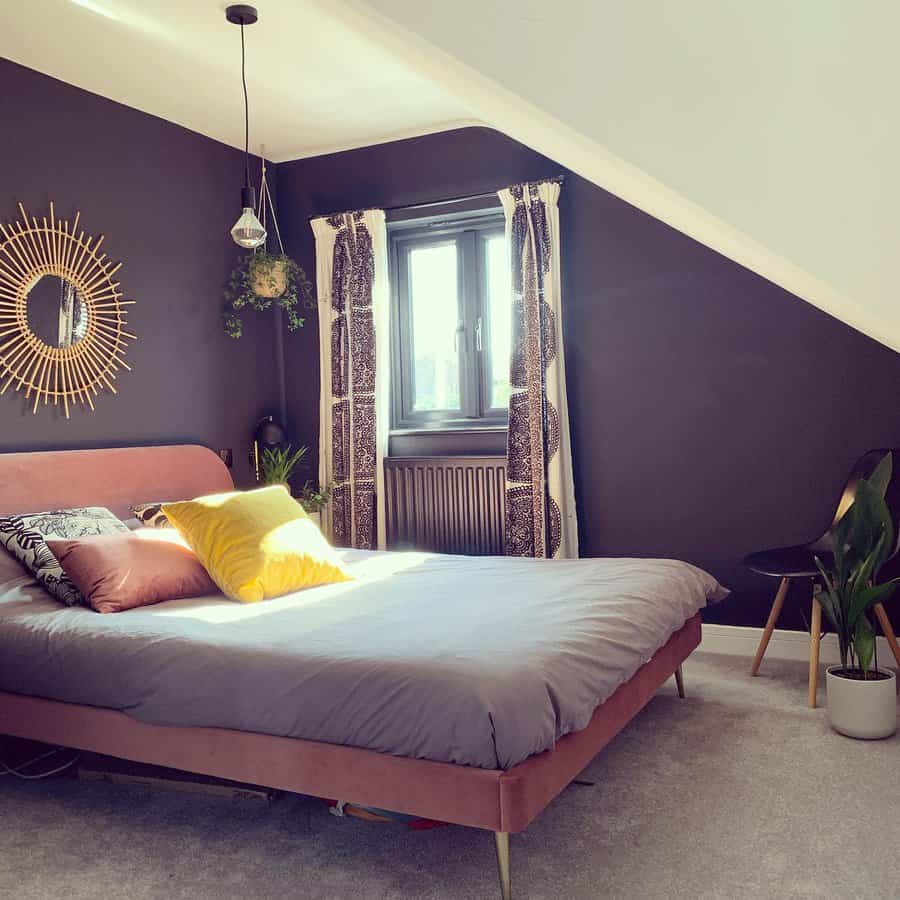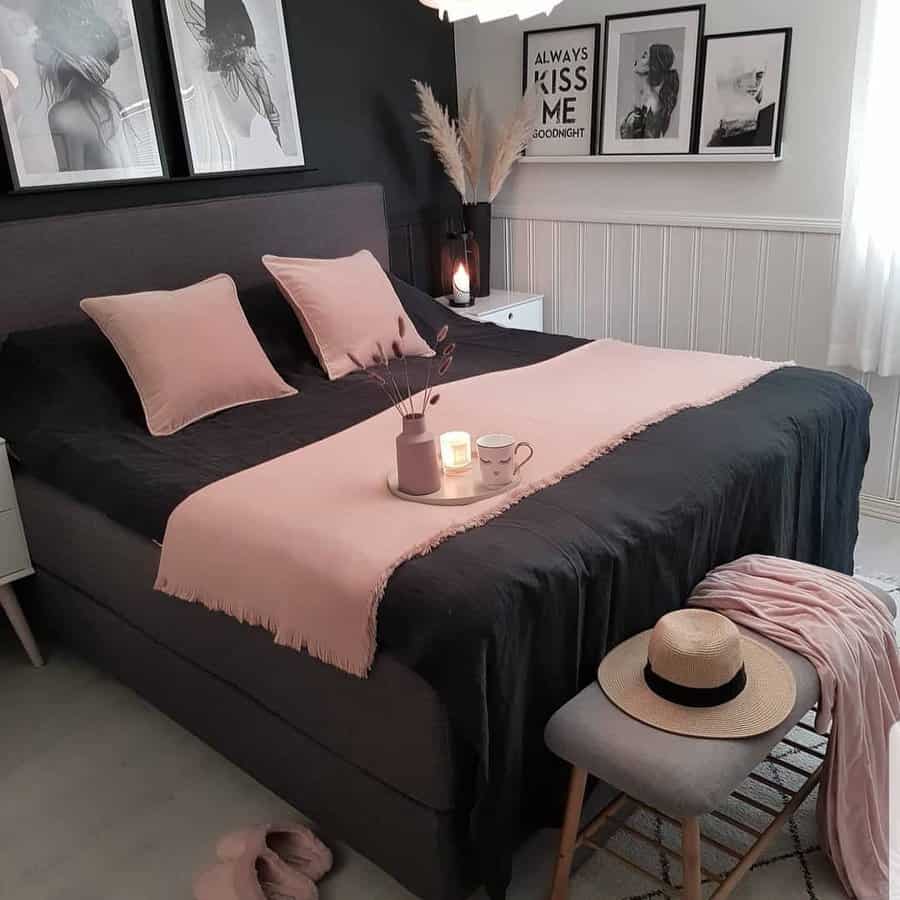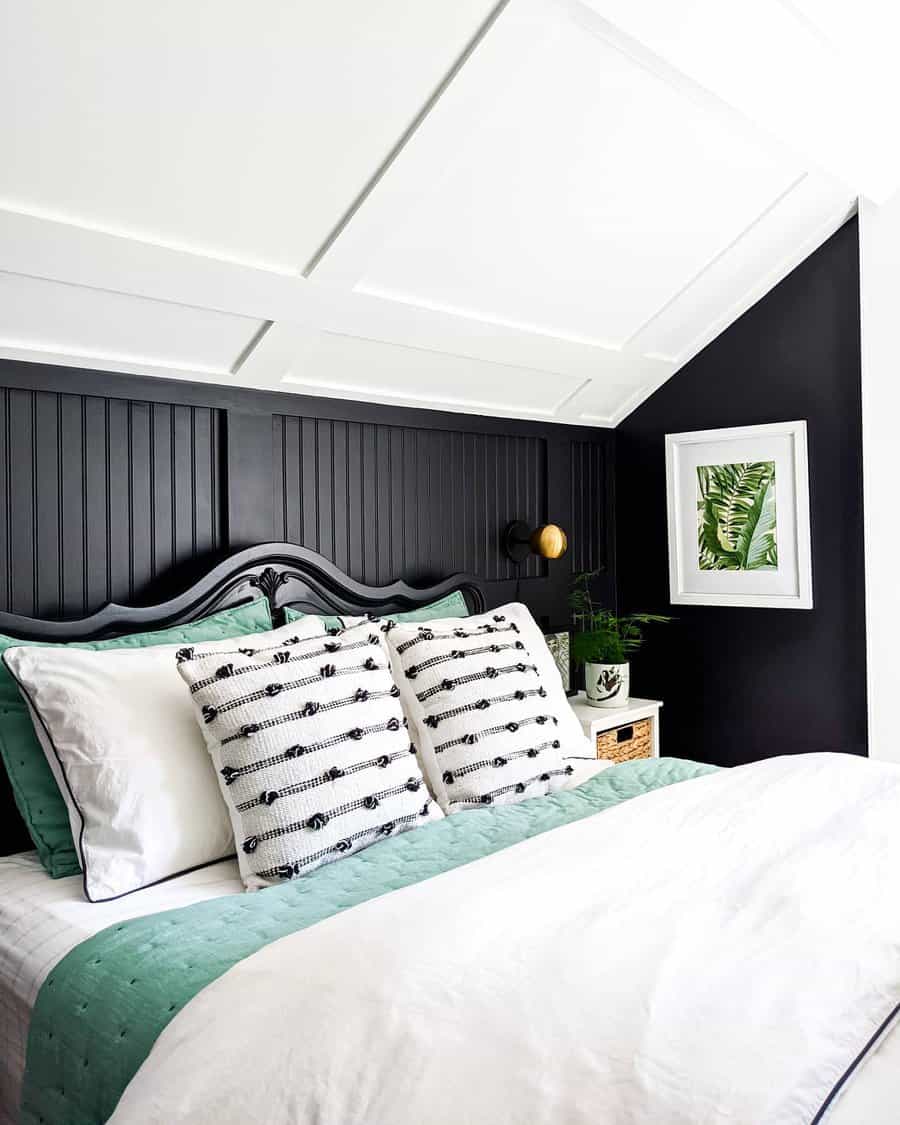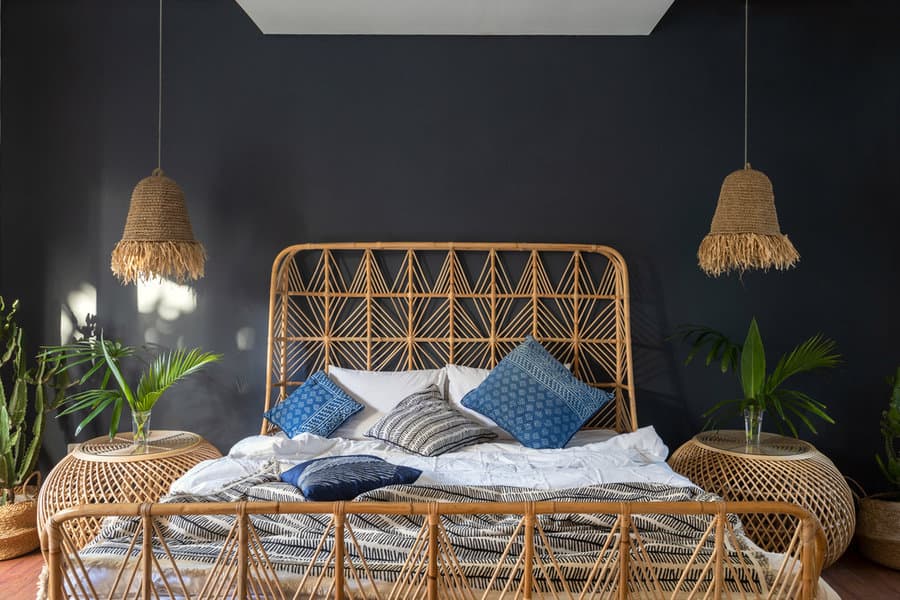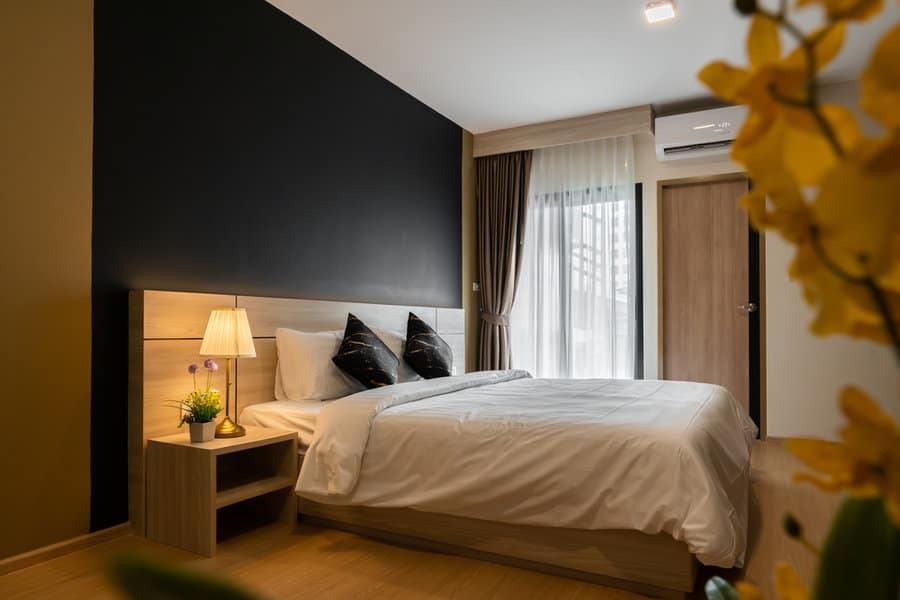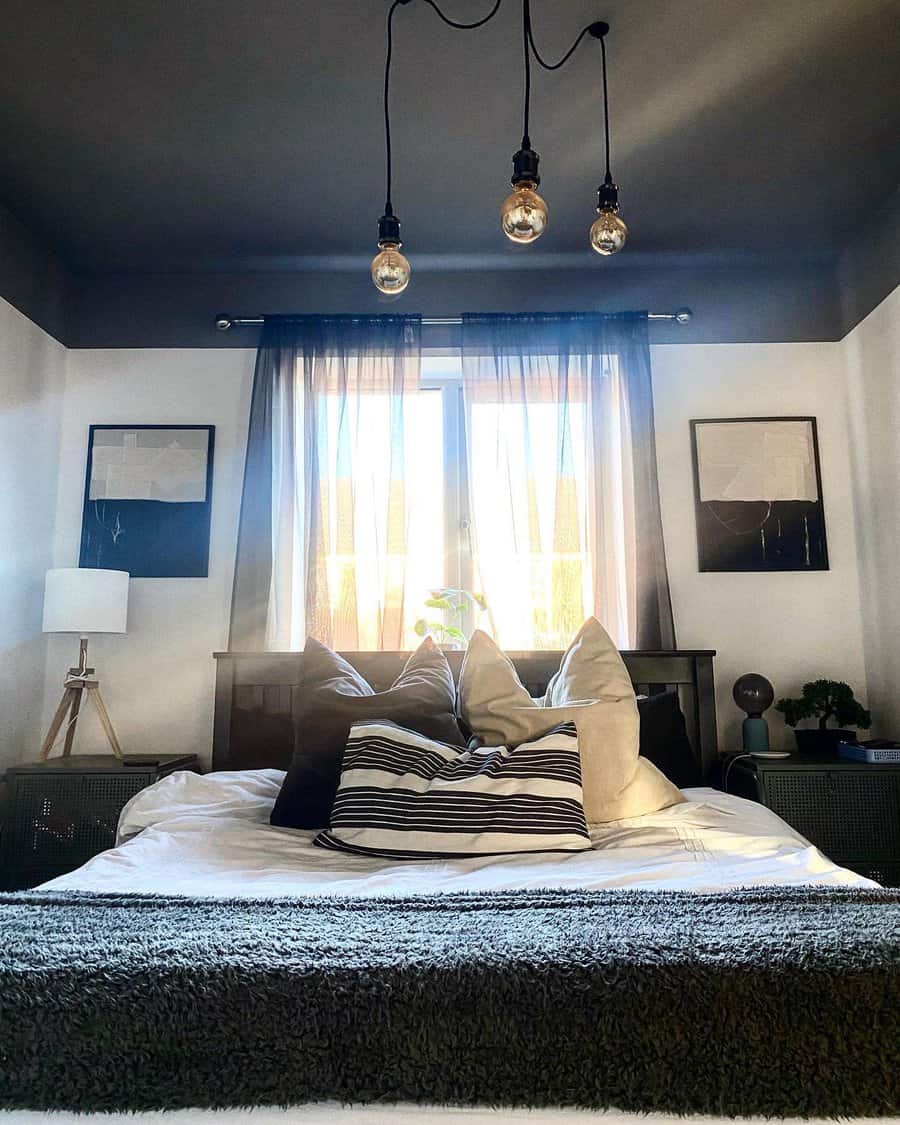 See more black bedroom ideas here.
2. Coastal Charm: Santorini Blue
Selecting the perfect bedroom paint color can be a delightful process. Santorini blue, a serene sky-blue shade, is an excellent choice for a tranquil ambiance. To evoke a coastal vibe, pair Santorini blue with crisp whites, beachy teals, or touches of gold for added texture and interest. Integrate natural elements like seagrass rugs and jute baskets, and you'll instantly feel transported to a coastal retreat every time you enter your bedroom.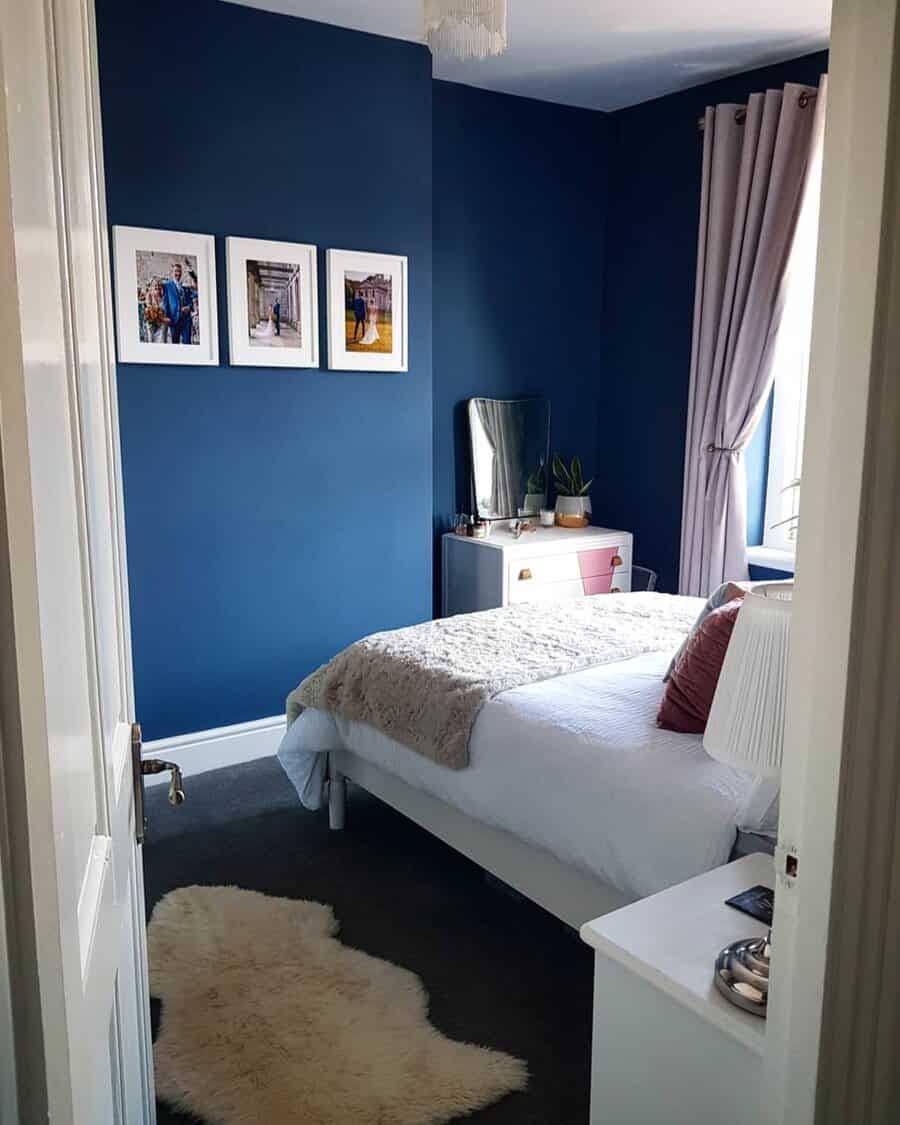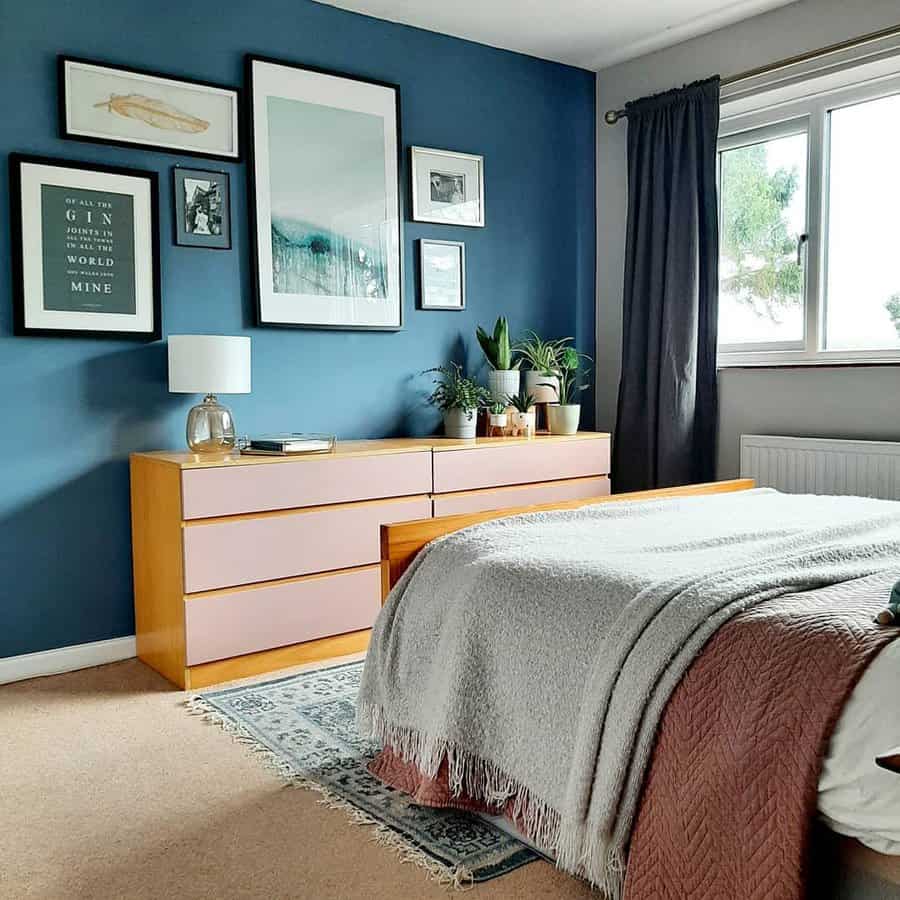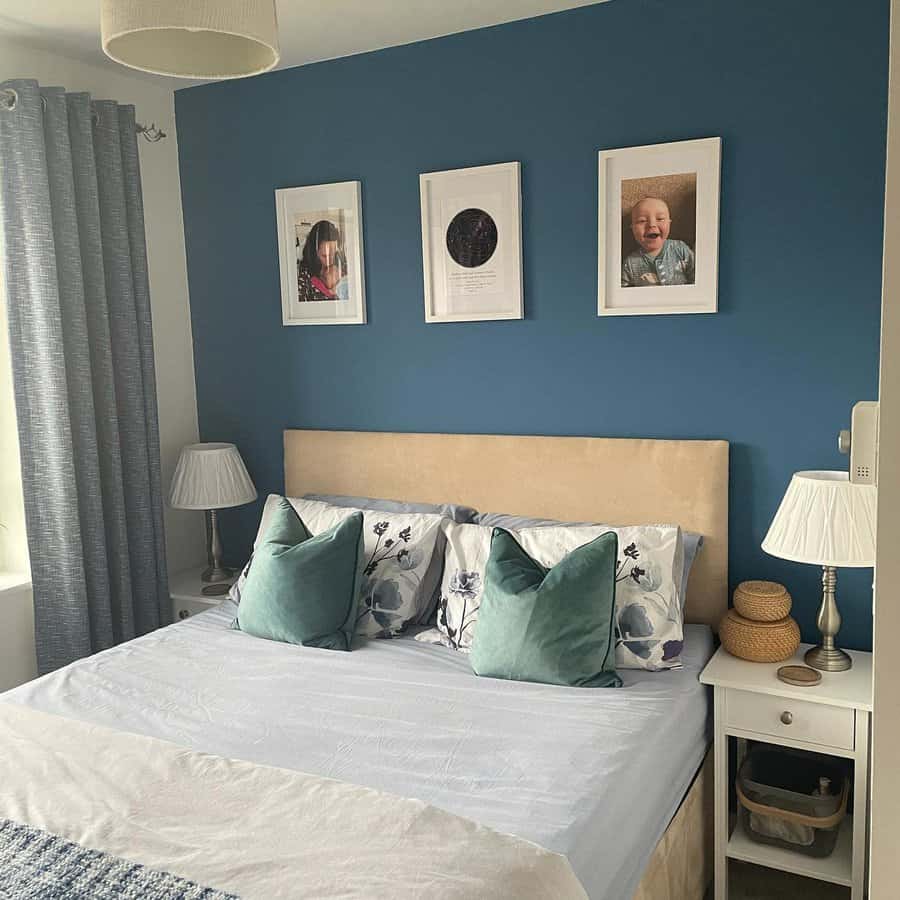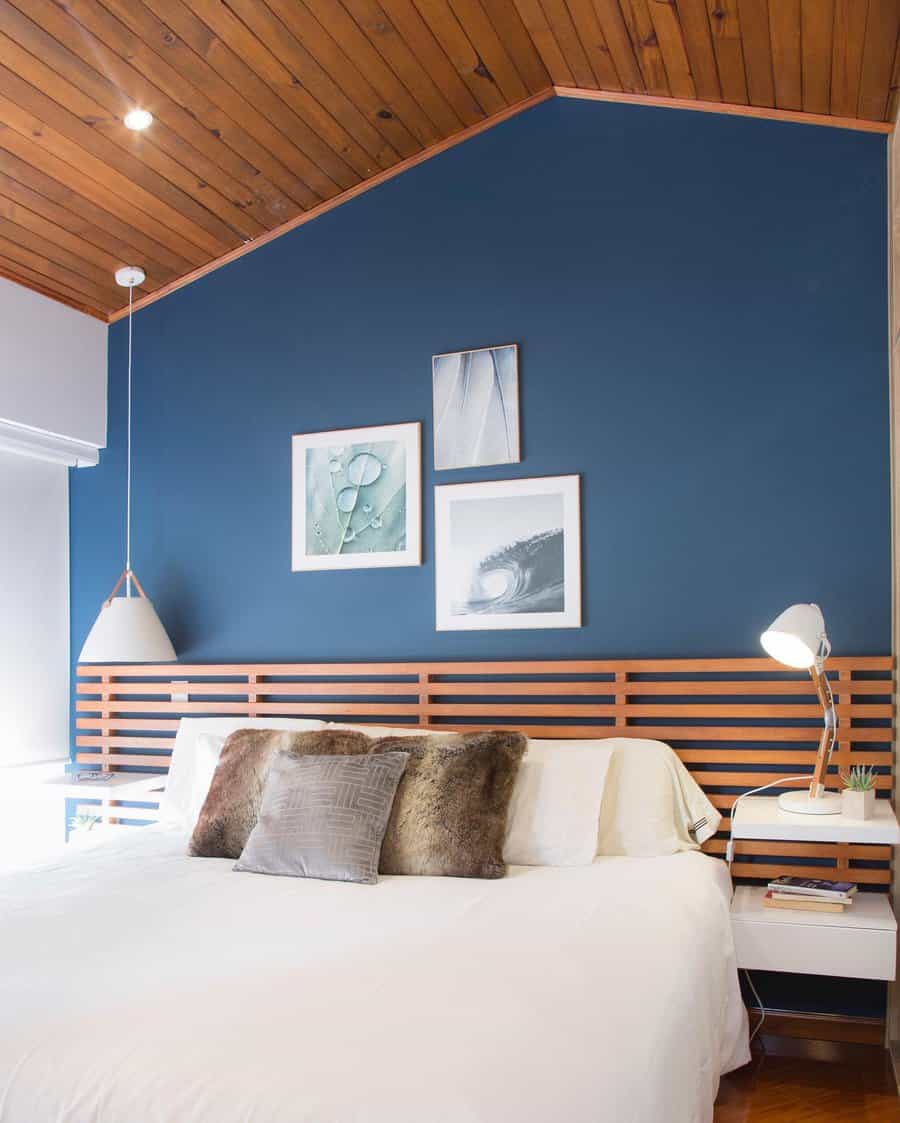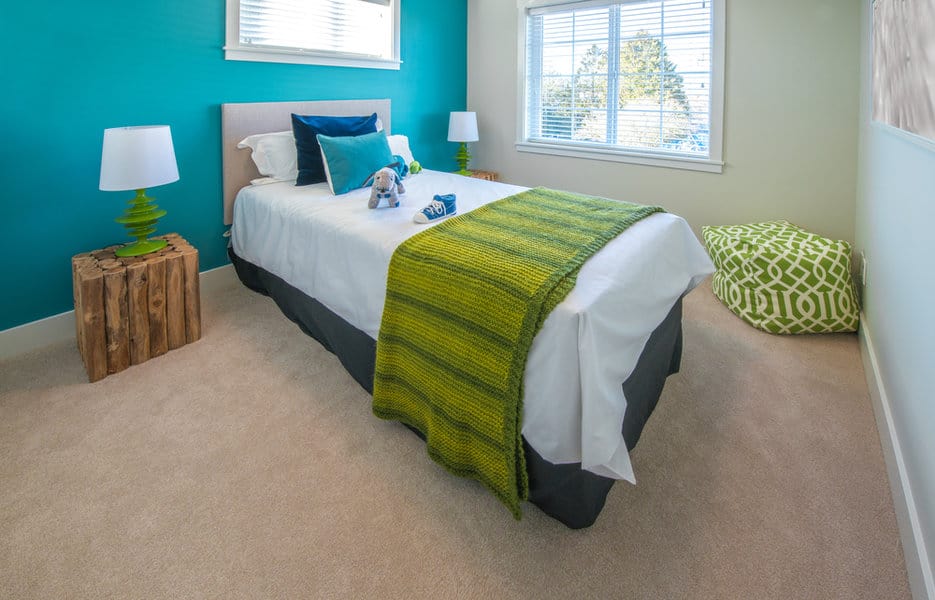 3. Radiant Sunshine: Yellow Delight
For a bold and energizing choice in bedroom color, consider sunny yellow. This vibrant shade not only boosts your energy but also infuses your room with a cheerful ambiance. If a full coat of yellow feels too intense, explore ombre paint techniques or use it as an accent wall. You can also revitalize furniture with a gradient of light to dark yellow tones. Whichever way you incorporate it, sunny yellow is sure to elevate your energy levels and brighten your morning outlook.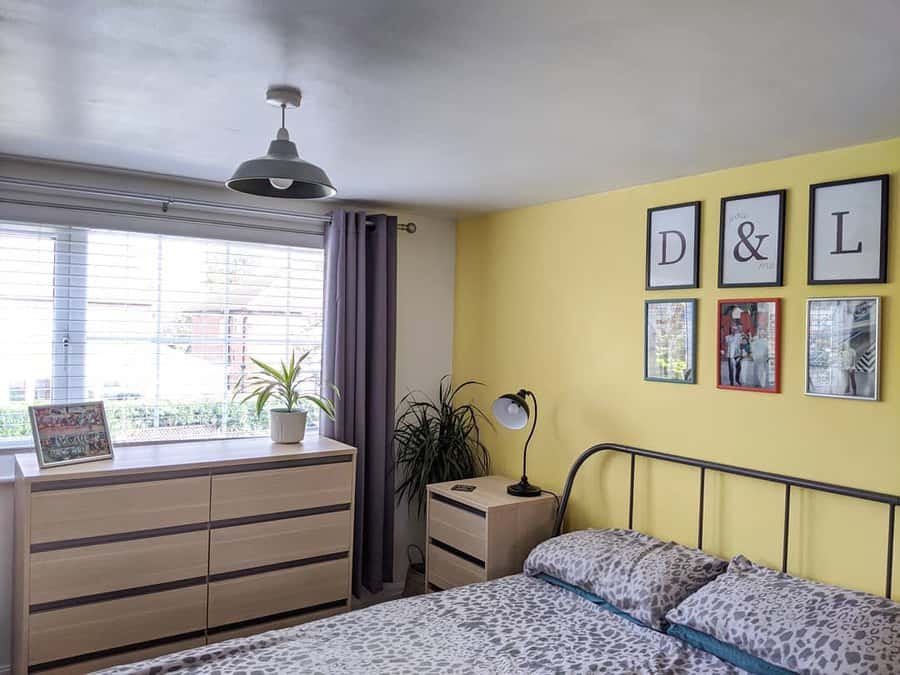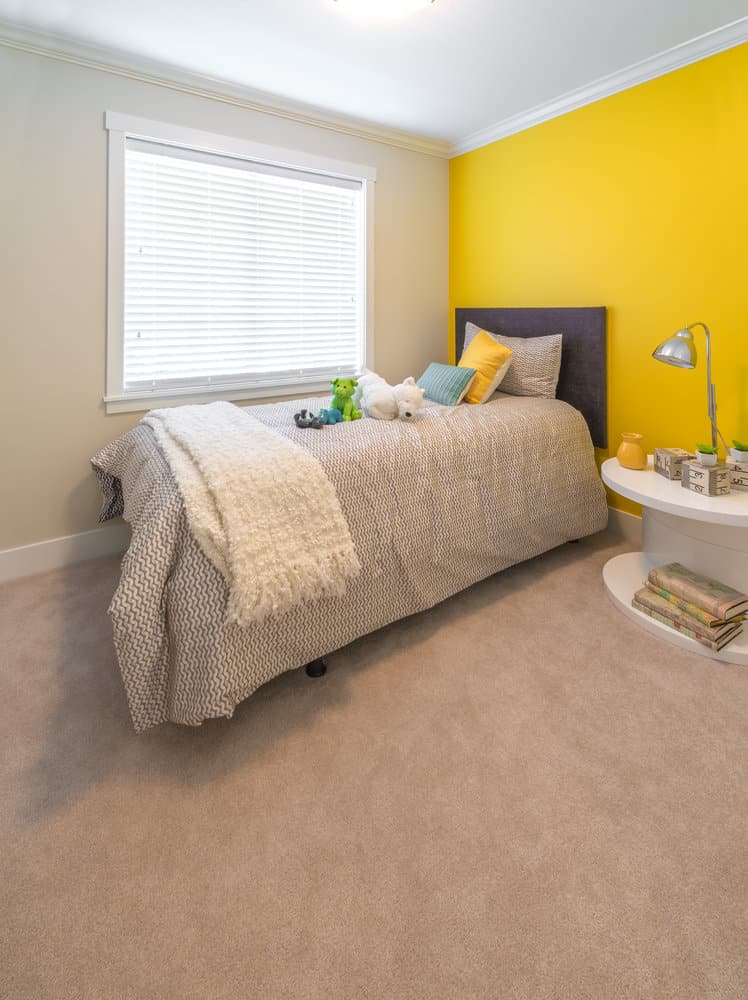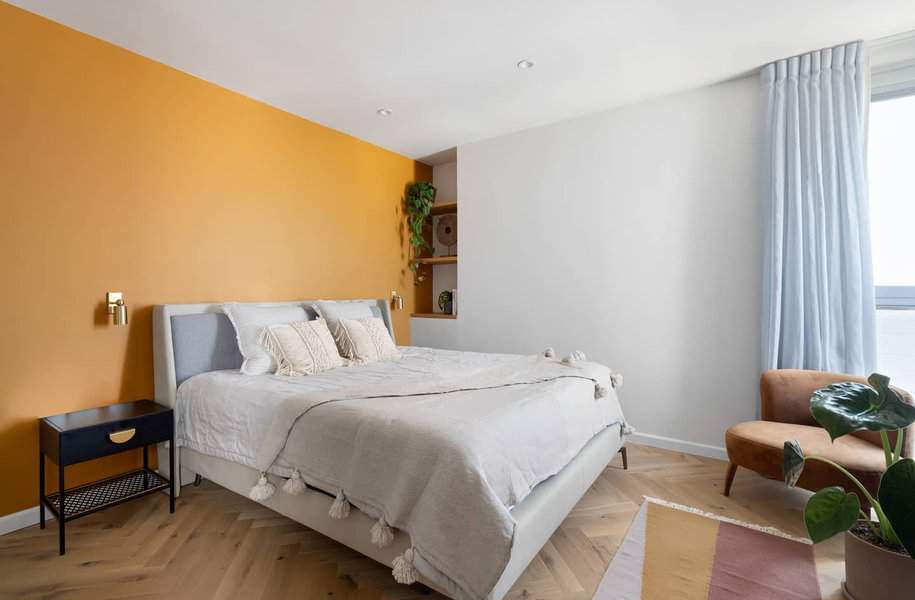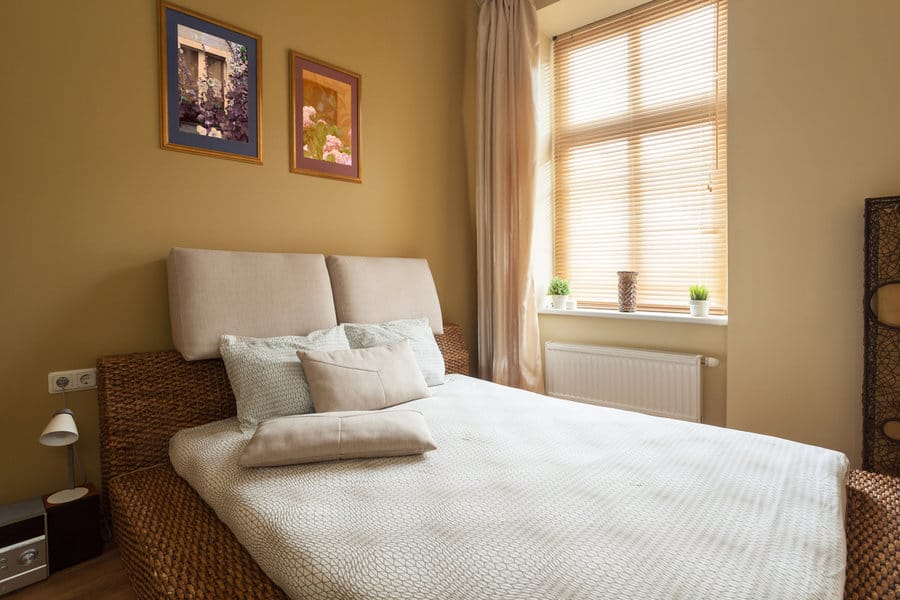 4. Periwinkle Lilac Dream
Get creative with periwinkle, lilac, and pastel purple for a subtly radiant bedroom. Incorporate periwinkle for tranquility, and use lilac and pastel purple for a touch of playfulness without overwhelming the space. Blend these colors creatively to achieve a unique, eye-catching look that captivates your room. Explore various ways to combine them and make your bedroom truly stand out.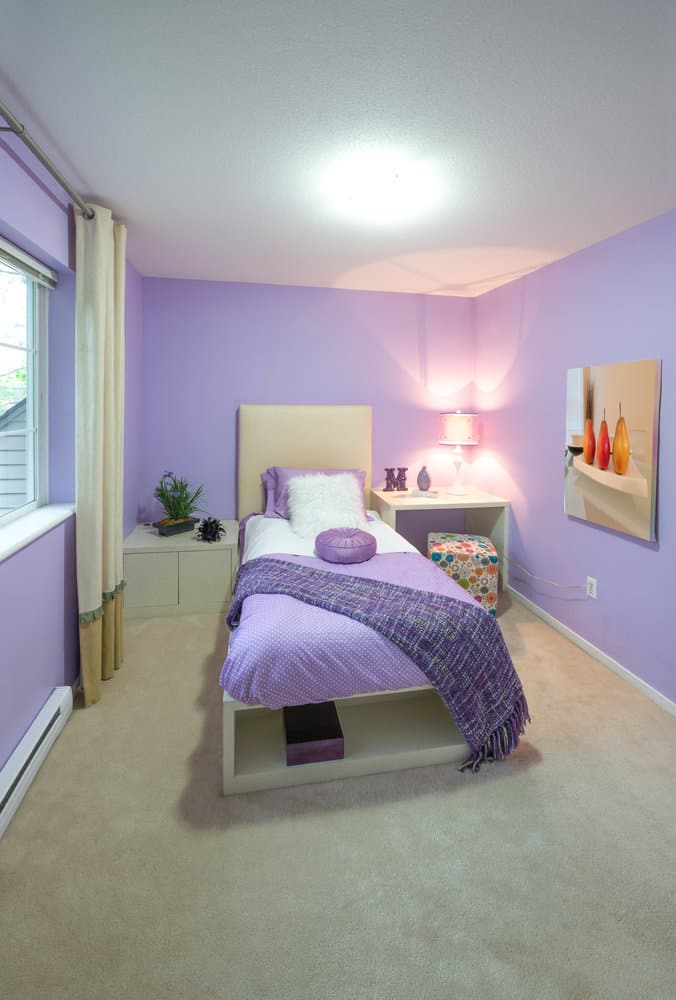 5. Vintage Appeal: Old Rose
For a touch of vintage charm in your bedroom, consider old rose and deep pink hues. These warm colors bring a cozy ambiance and create an ethereal glow when the light dances upon them. Enhance the look by accenting furniture and decor with shades of ivory or medium gray, making the old rose and deep pink colors pop. Experiment with matte and glossy finishes to add visual depth and bring this enchanting look to life in your room.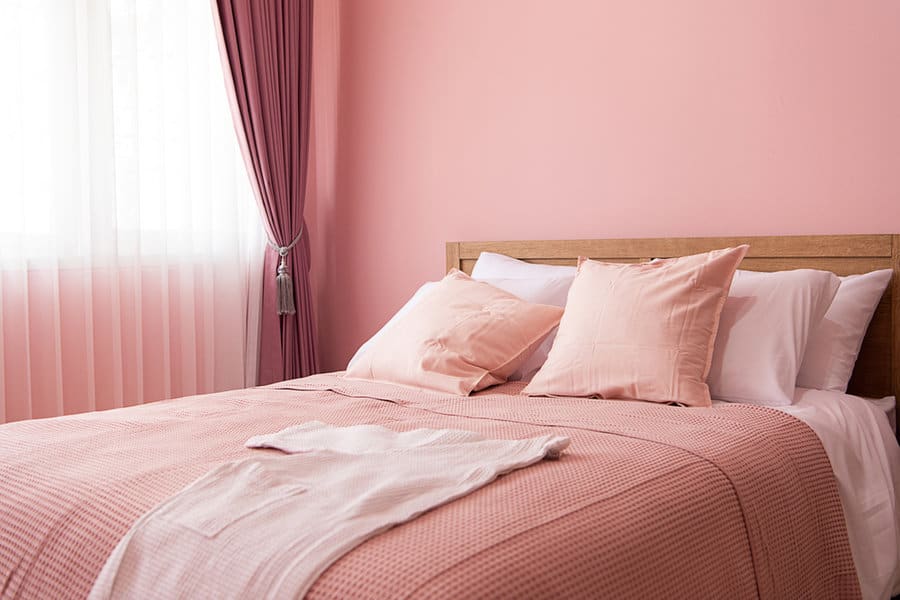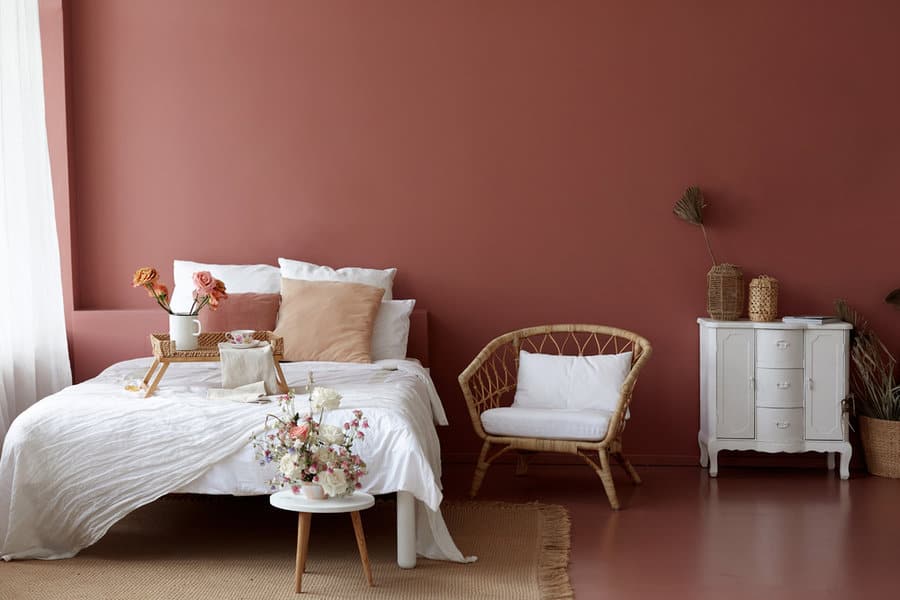 6. Natural Retreat: Forest Greens
For a bedroom that exudes natural serenity, consider forest greens. Opt for a deep forest green to infuse a calming, earthy ambiance into your space. Alternatively, combine sage greens with tan or wood accents to introduce light and warmth.
If you crave boldness, use forest green as an accent wall for a striking statement while retaining the soothing undertone. Experiment with various tones to discover the ideal paint color that aligns with your personal style and creates a natural retreat in your bedroom.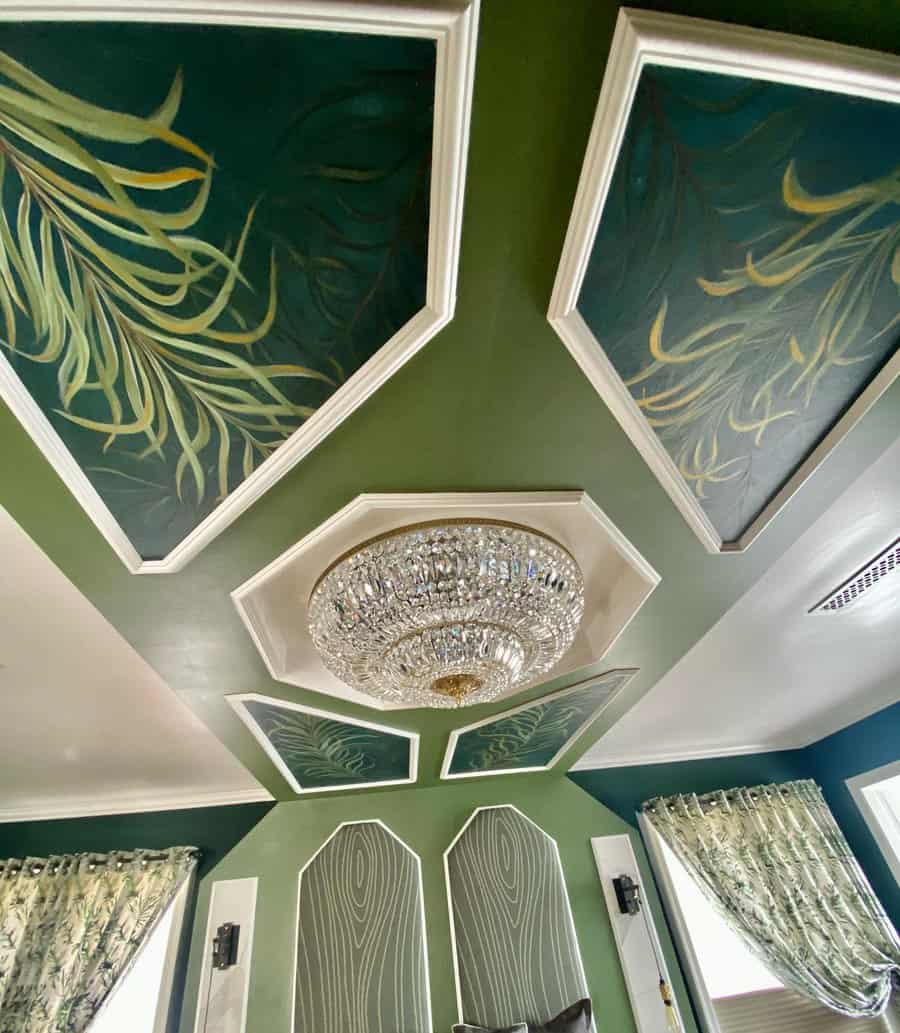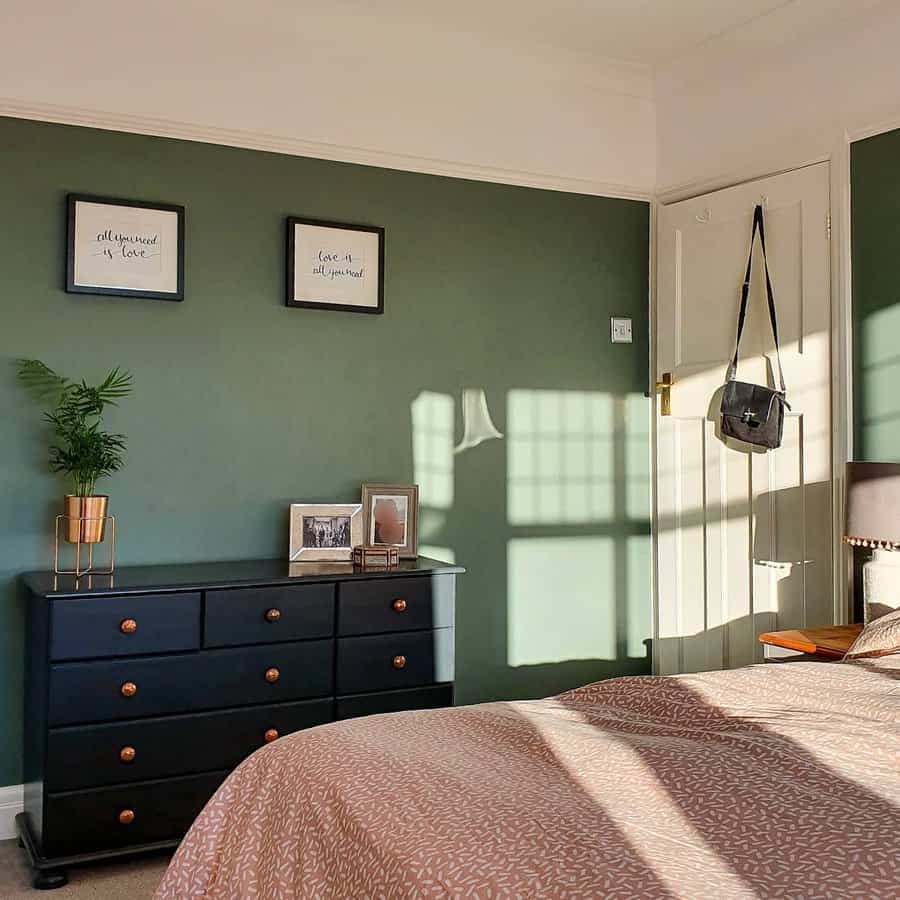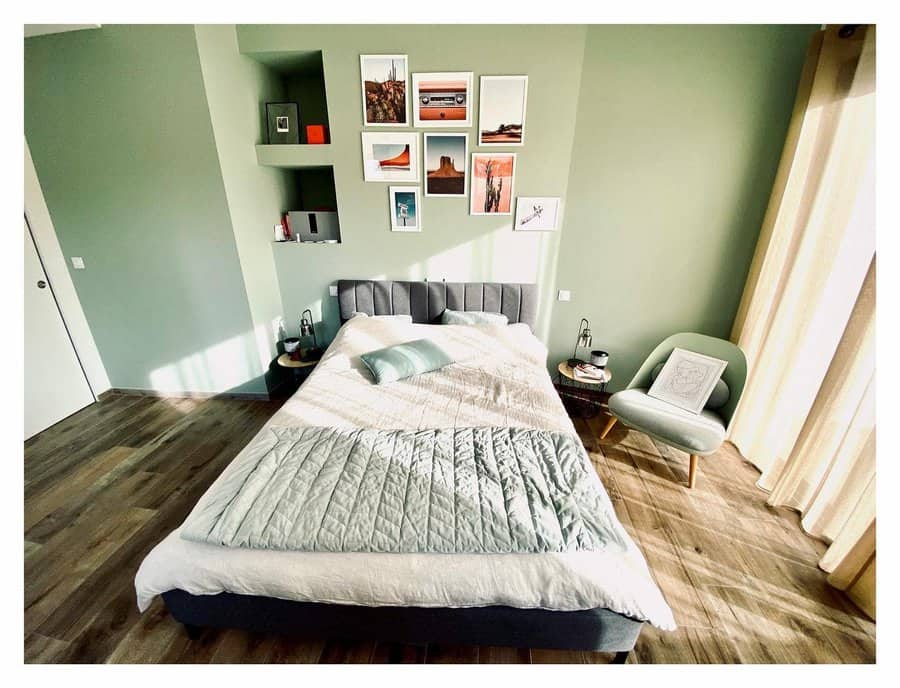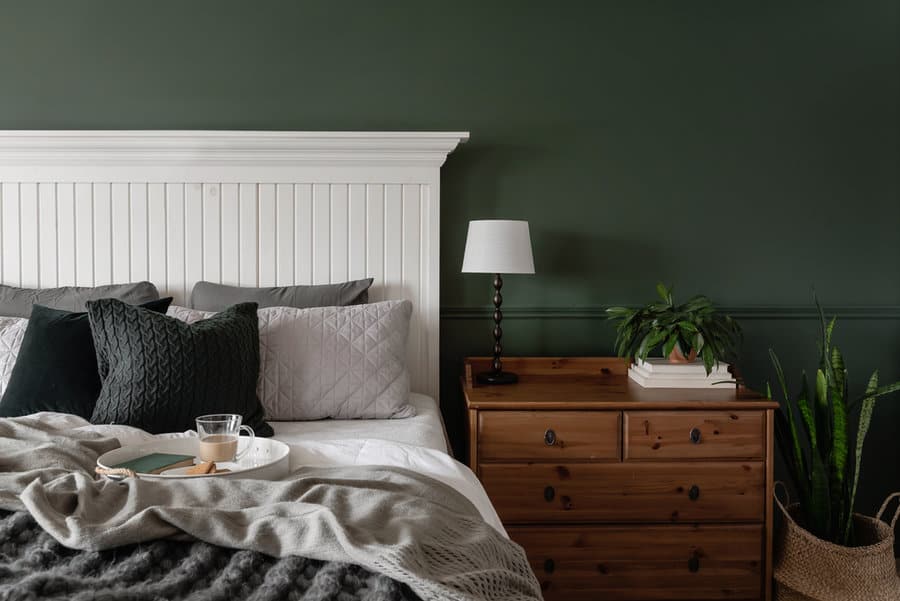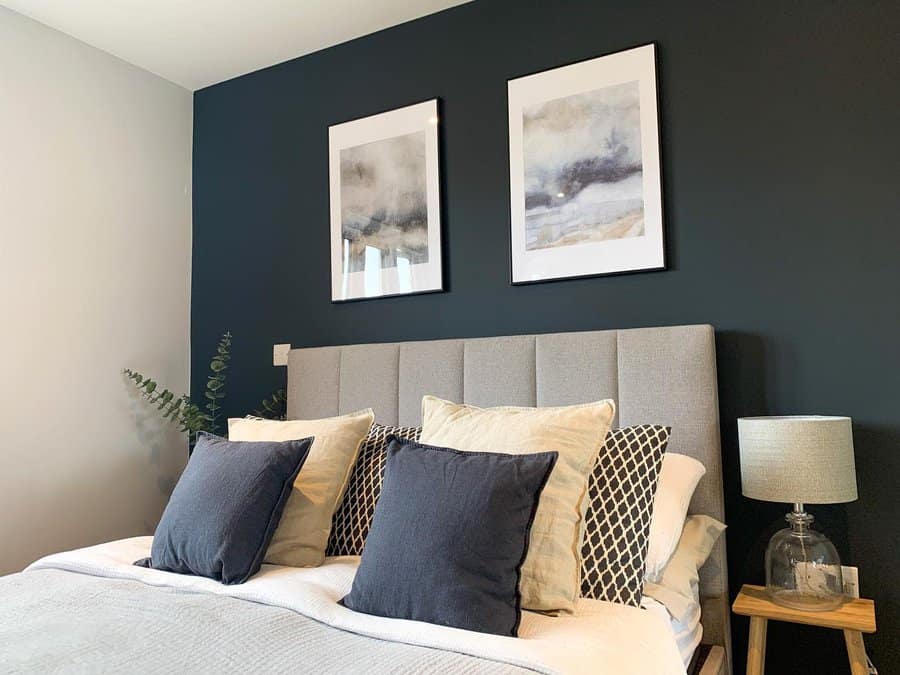 7. Timeless Elegance: Neutral Grey
In the realm of bedroom paint colors, neutrals reign supreme for their timeless appeal. These hues provide a versatile canvas that can be personalized with accents and decor. Opt for soothing dark or light greys as a subtle backdrop, complementing them with minimalistic furnishings for a sense of luxury and tranquility. Exploring neutral shades ensures that your bedroom maintains a lasting, beautiful aesthetic, perfect for relaxation and adaptability.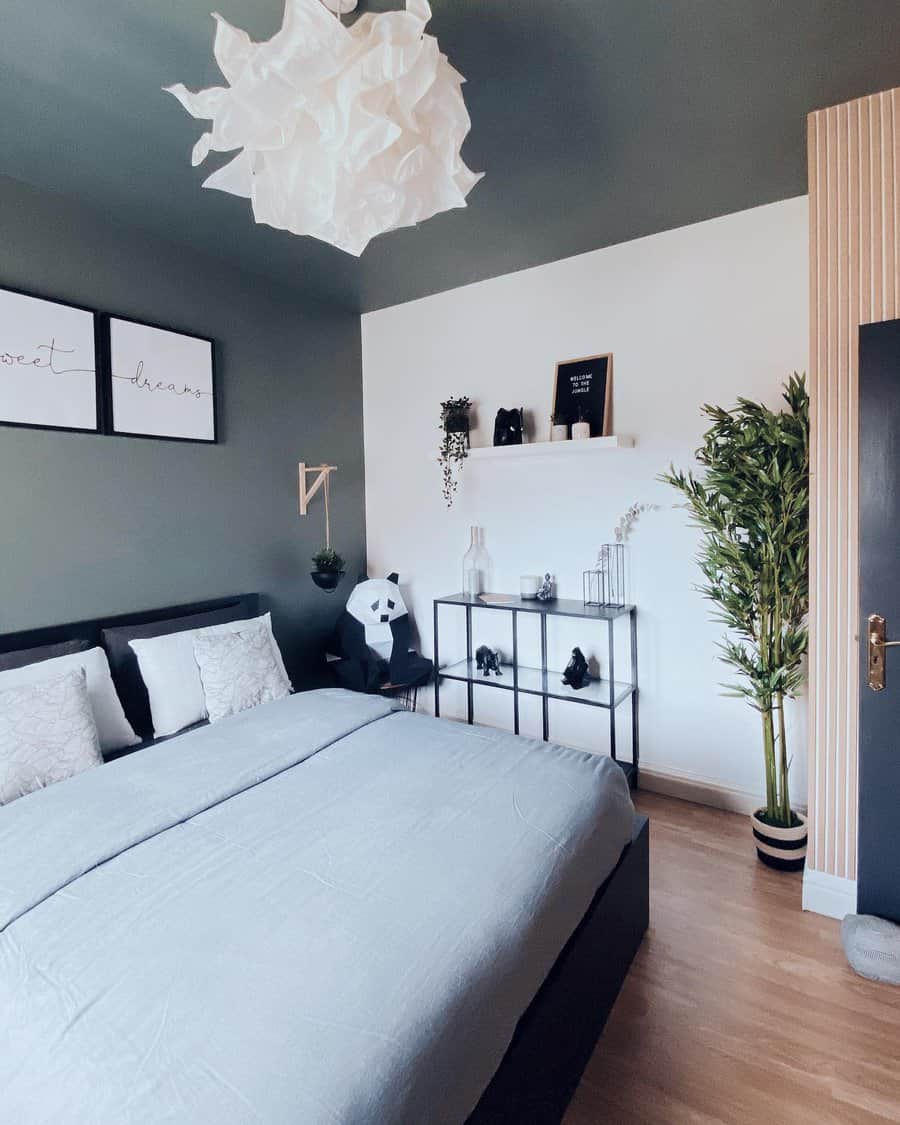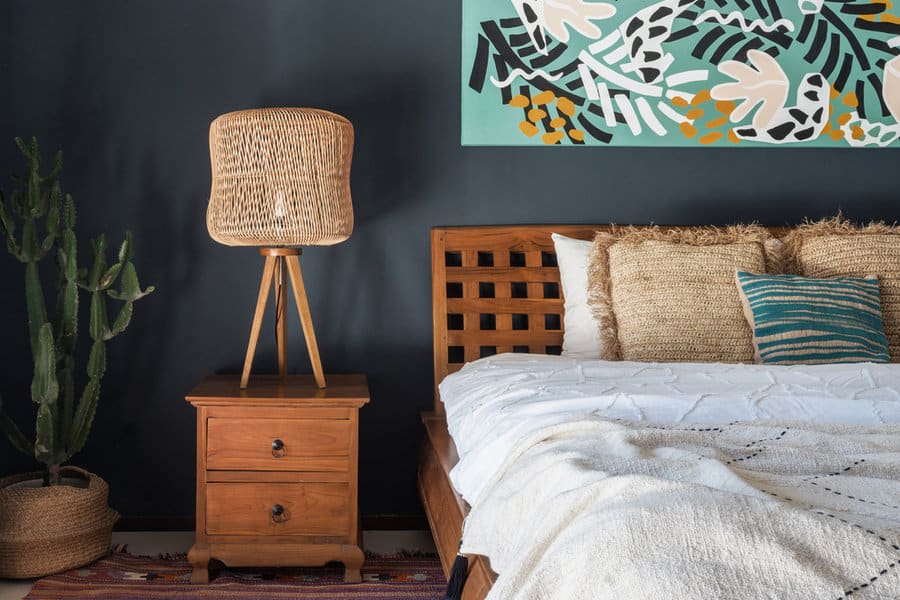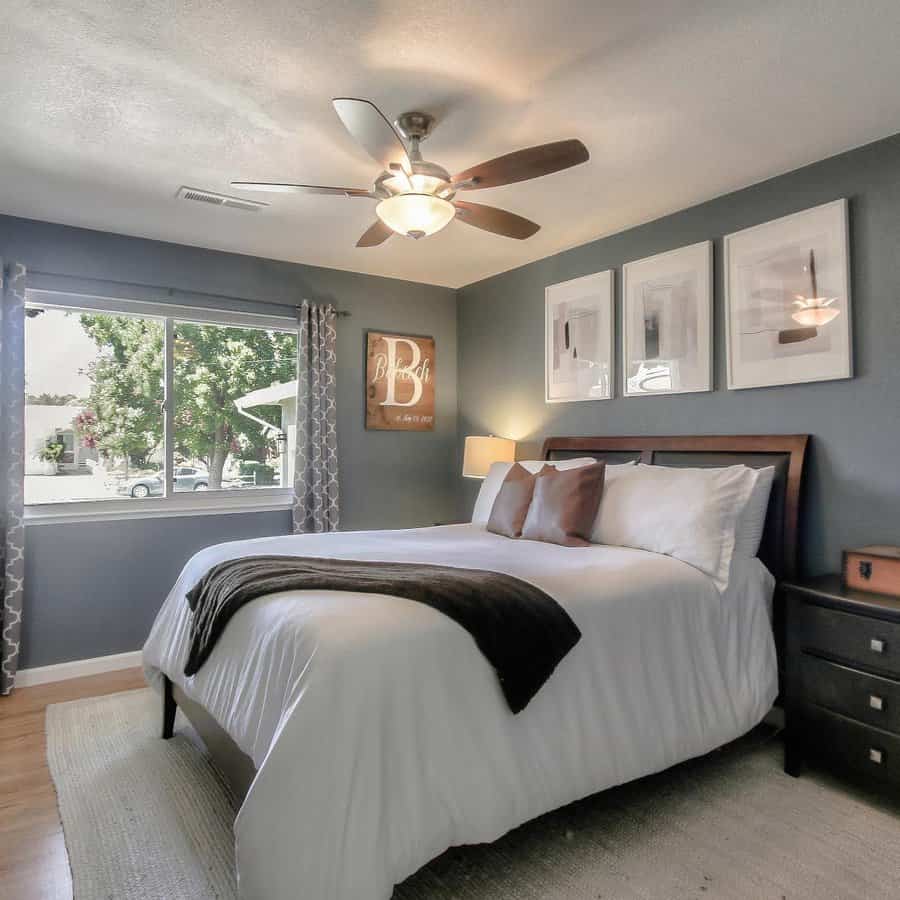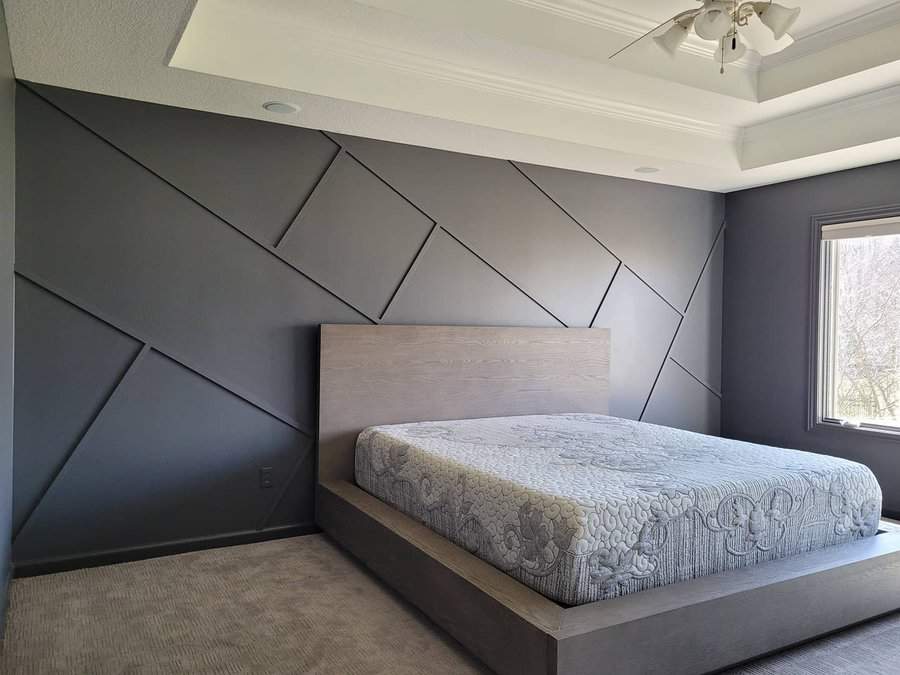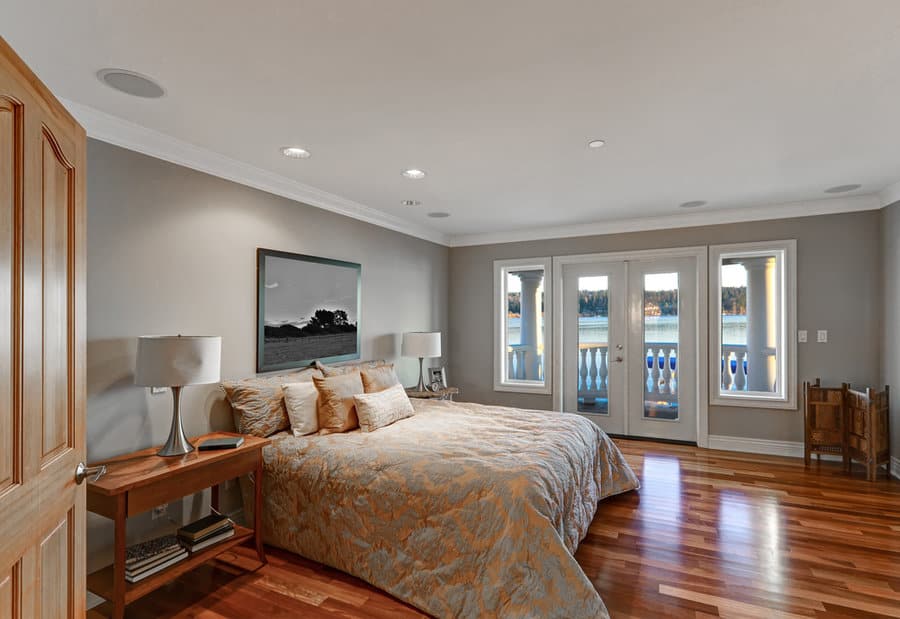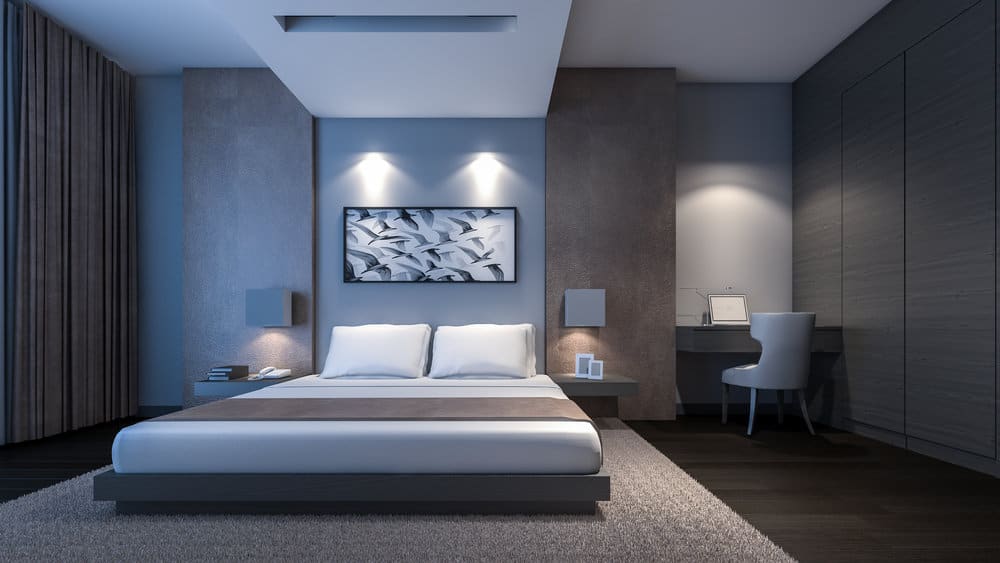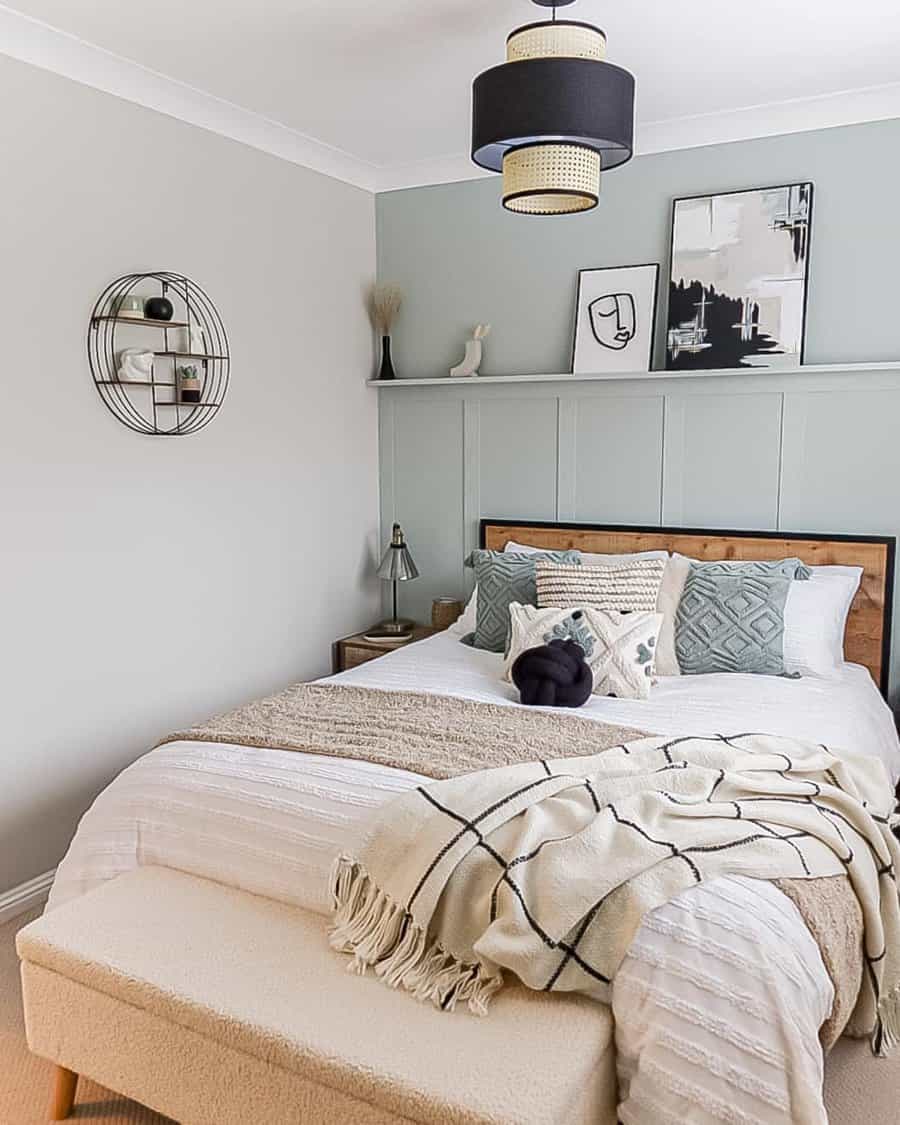 8. Creative DIY Wall Mural Ideas
Elevate your bedroom's aesthetics with a DIY wall mural, an exciting and unique project that adds a personal touch to your space. For those who prefer a simpler approach, decorative wallpaper is an equally excellent choice for wall transformation.
Wallpaper offers intricate designs without the need for painting or sketching skills. Draw inspiration from various sources, such as online platforms or design magazines, to discover the ideal paint color ideas that resonate with your bedroom's style and personality.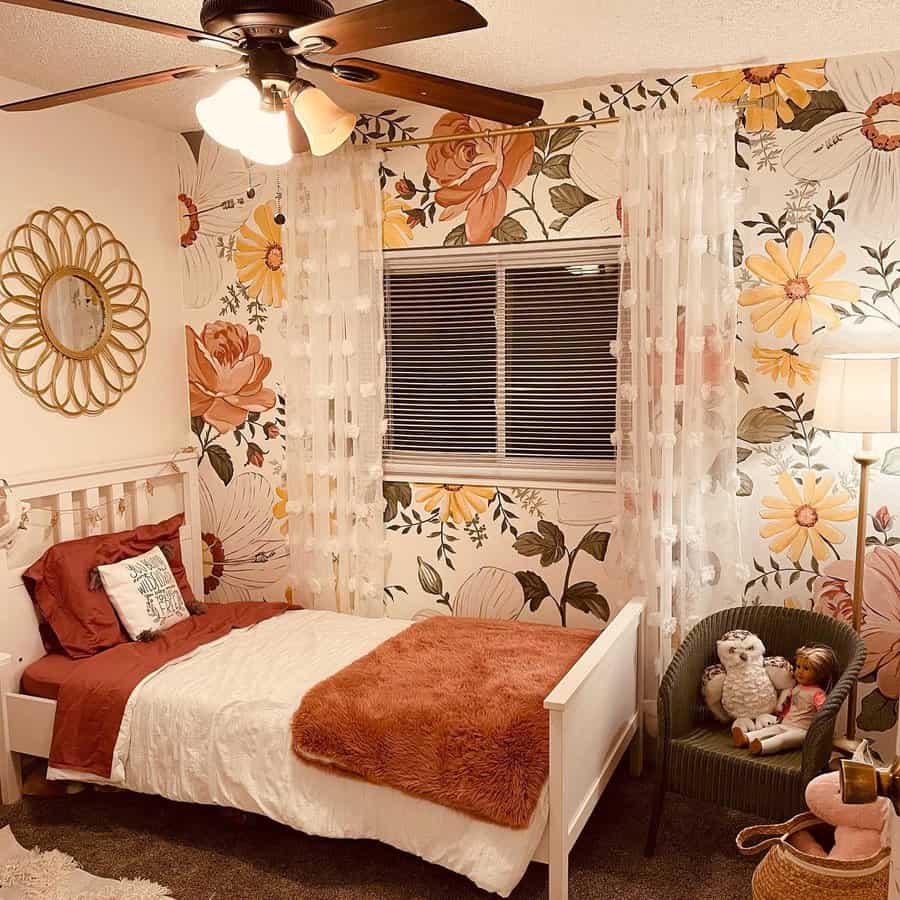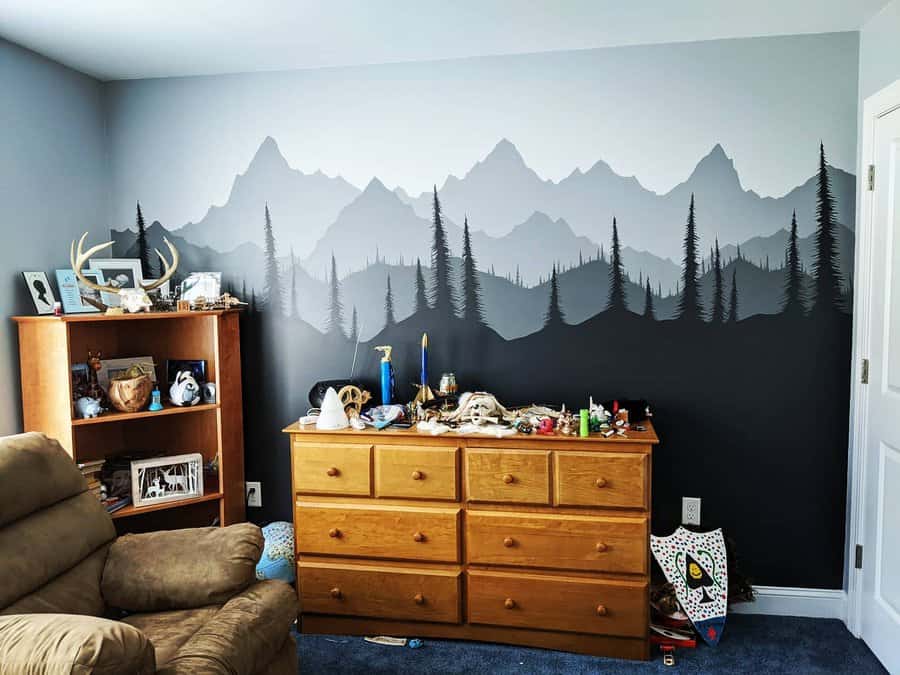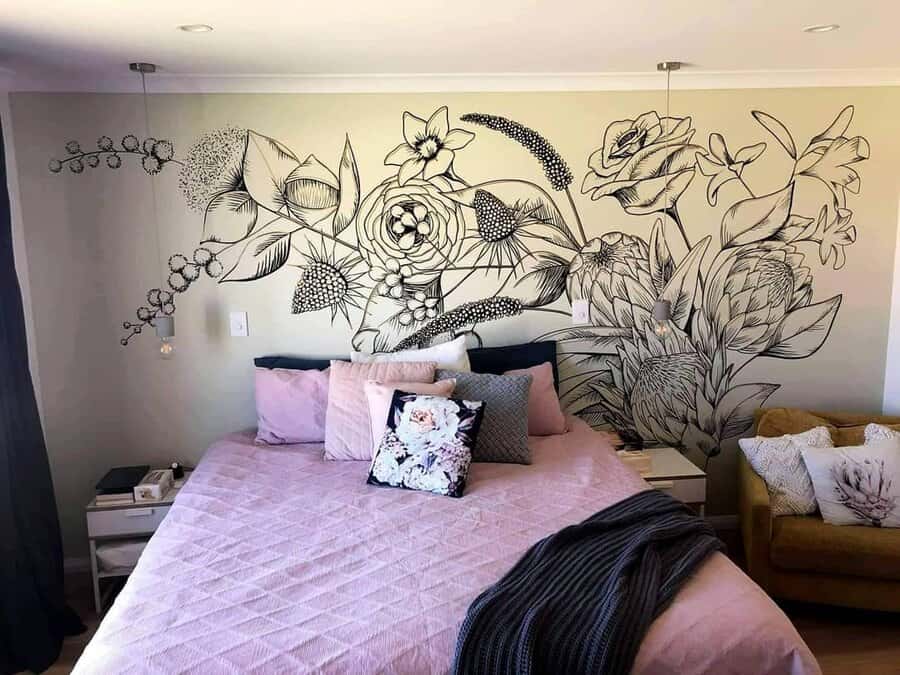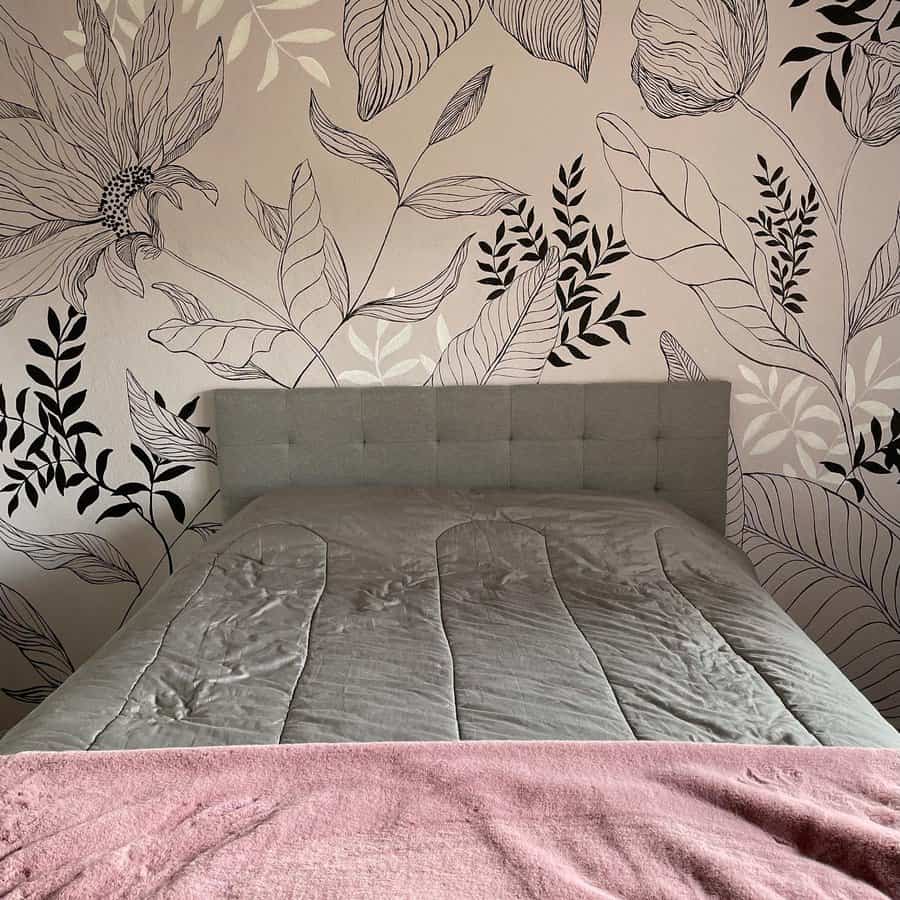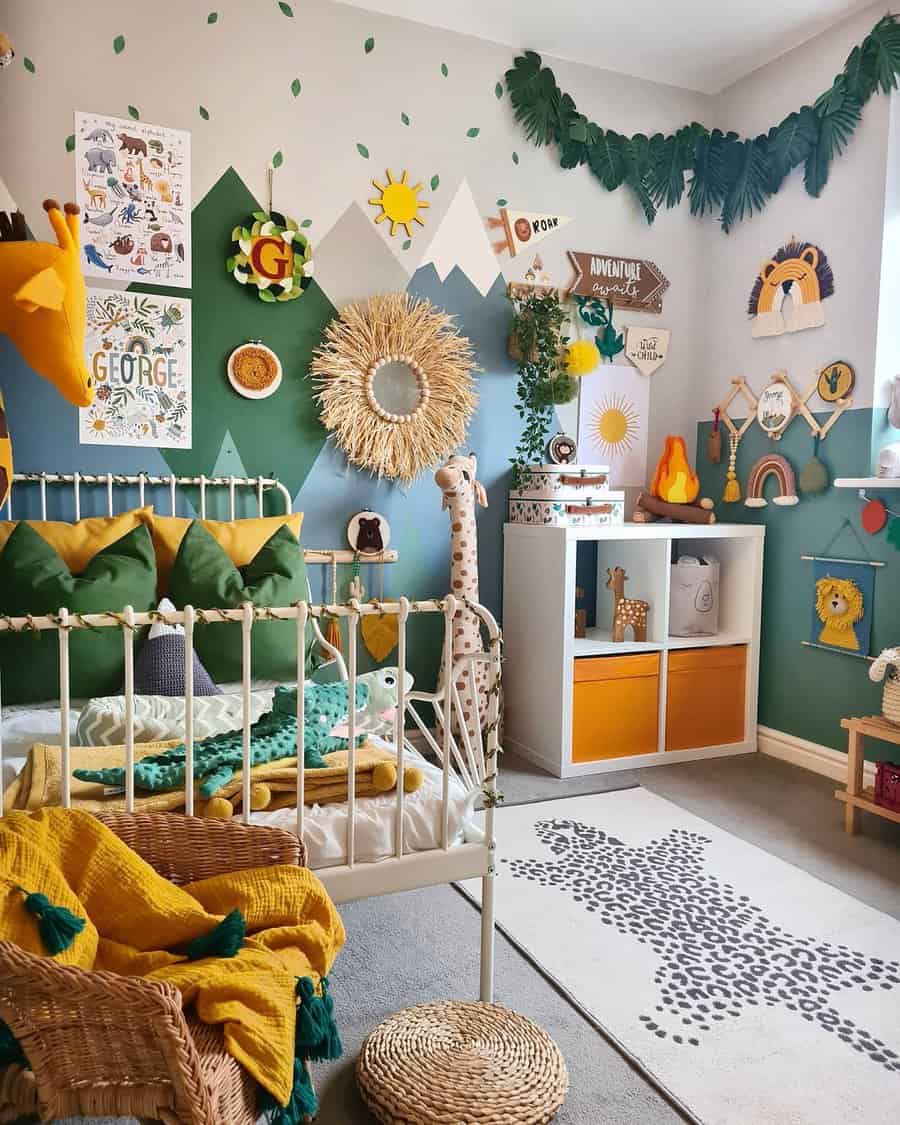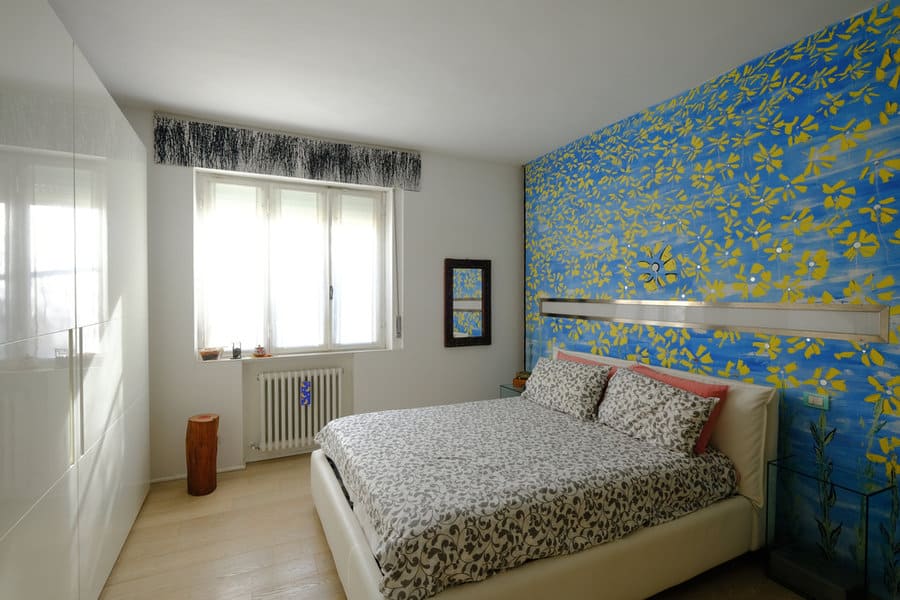 9. Gradient Beauty: Ombre Magic
When choosing a bedroom paint color, consider bold and creative options like an ombre effect. To achieve this striking look, select two or three subtle shades you adore and blend them on your wall. Go for a vivid ombre, such as dark purple to lavender or orange to yellow, for a statement piece.
Accent ombre walls with white crown molding to create a special touch while maintaining a versatile backdrop for any bedroom design theme. Embrace the beauty of ombre magic to transform your bedroom's ambiance.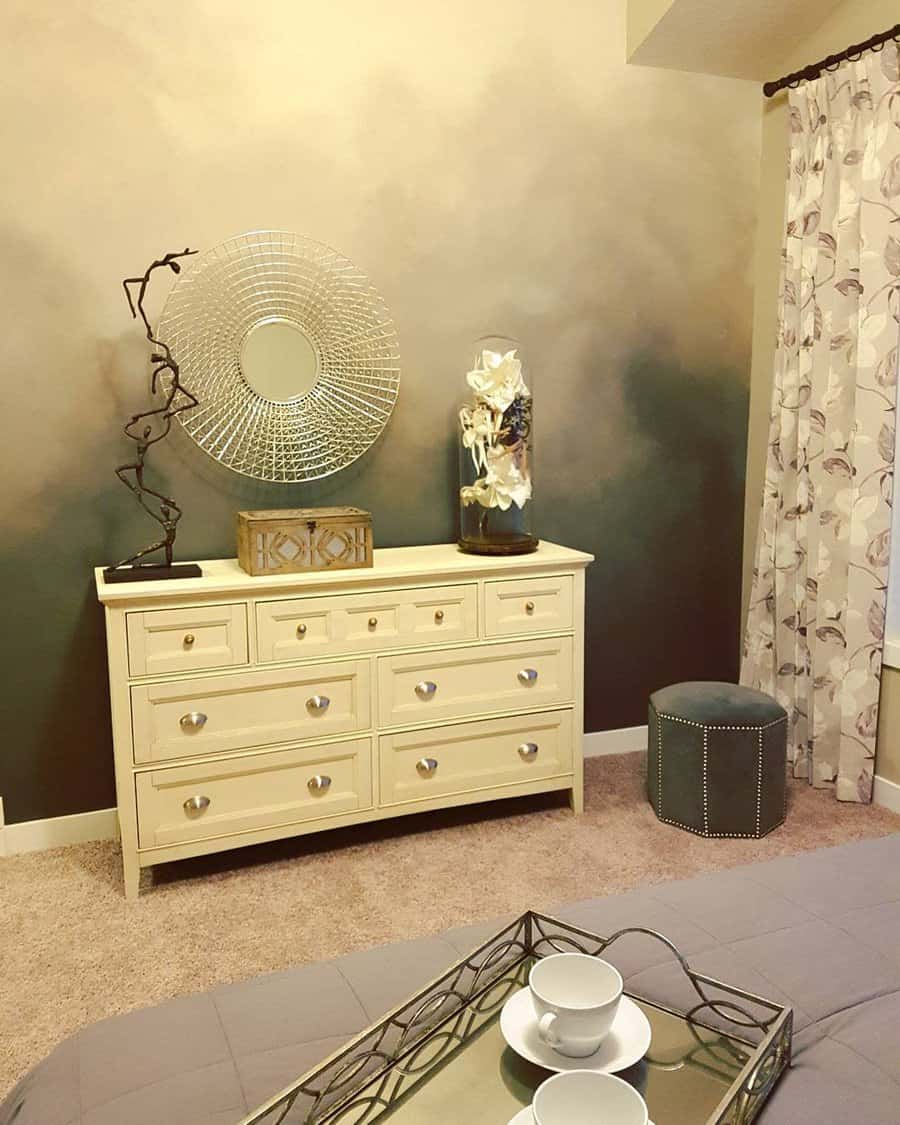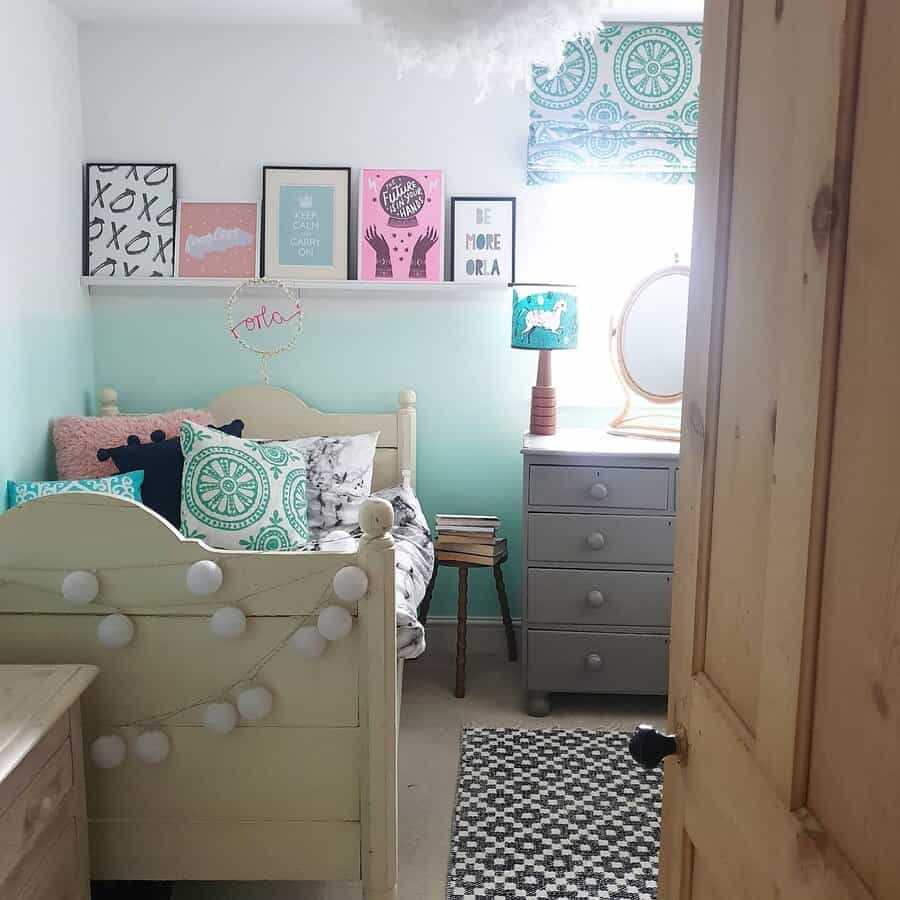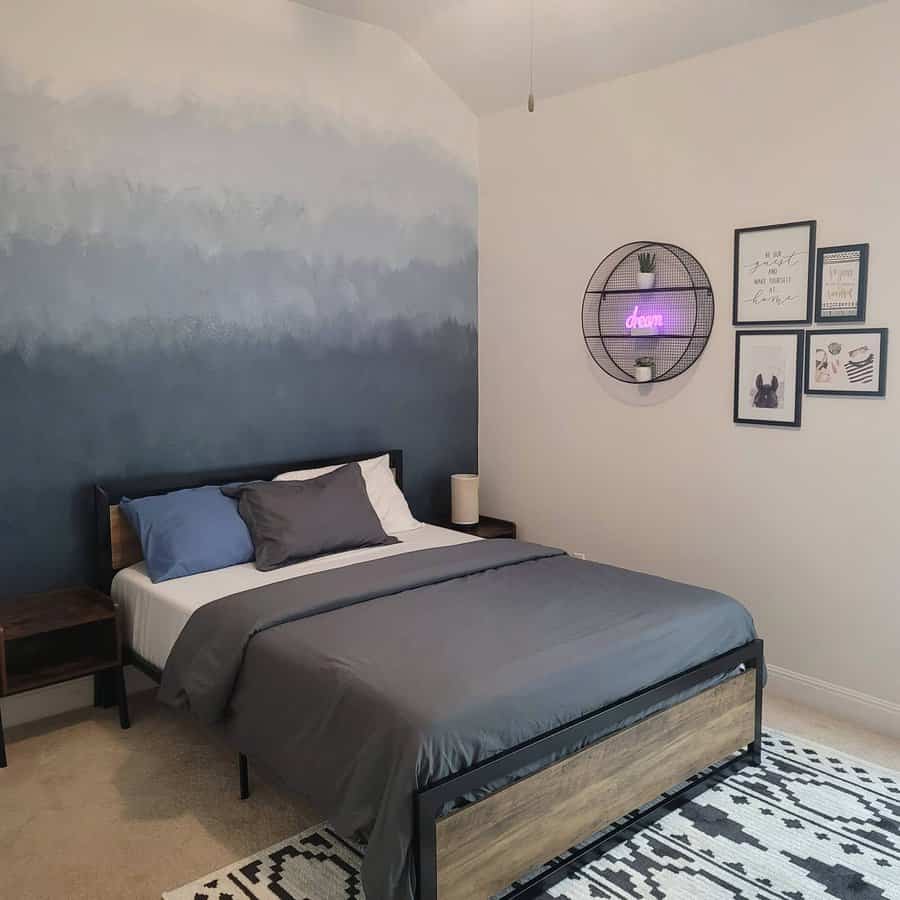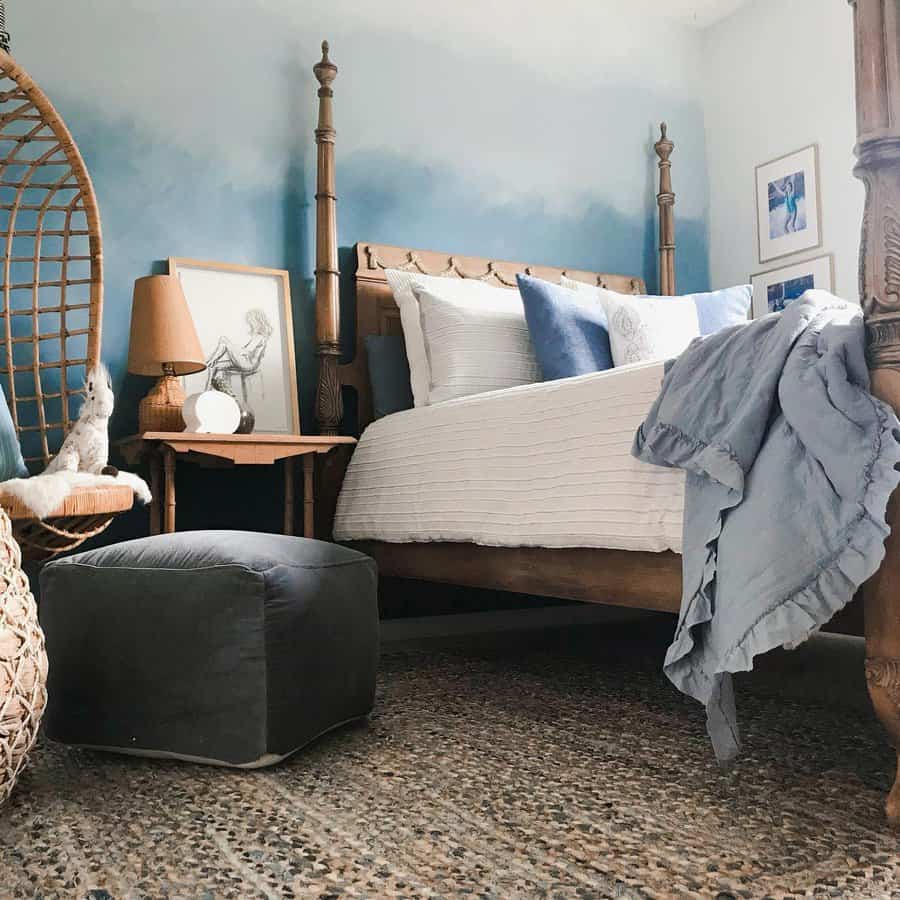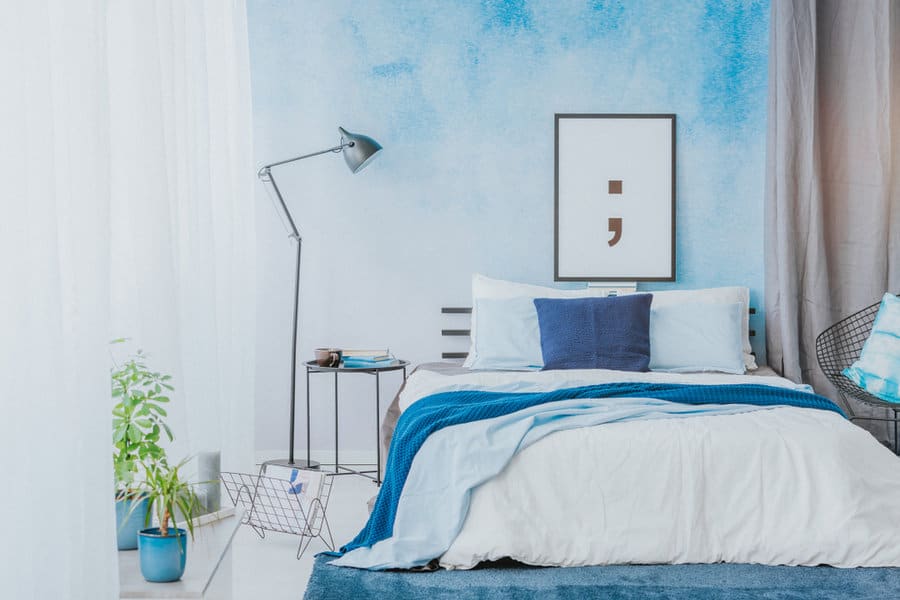 10. Soft and Sweet: Cotton Candy Pink
For a subtle yet charming bedroom design, consider cotton candy pink or pastel pink. These hues introduce a hint of color that complements light wood and white trim, achieving a perfect balance between vibrancy and airiness.
Make cotton candy pink or pastel pink your foundation and build the room's decor around these colors to create a timeless, elegant look in your space. Embrace the soft and sweet charm that these shades bring to your bedroom.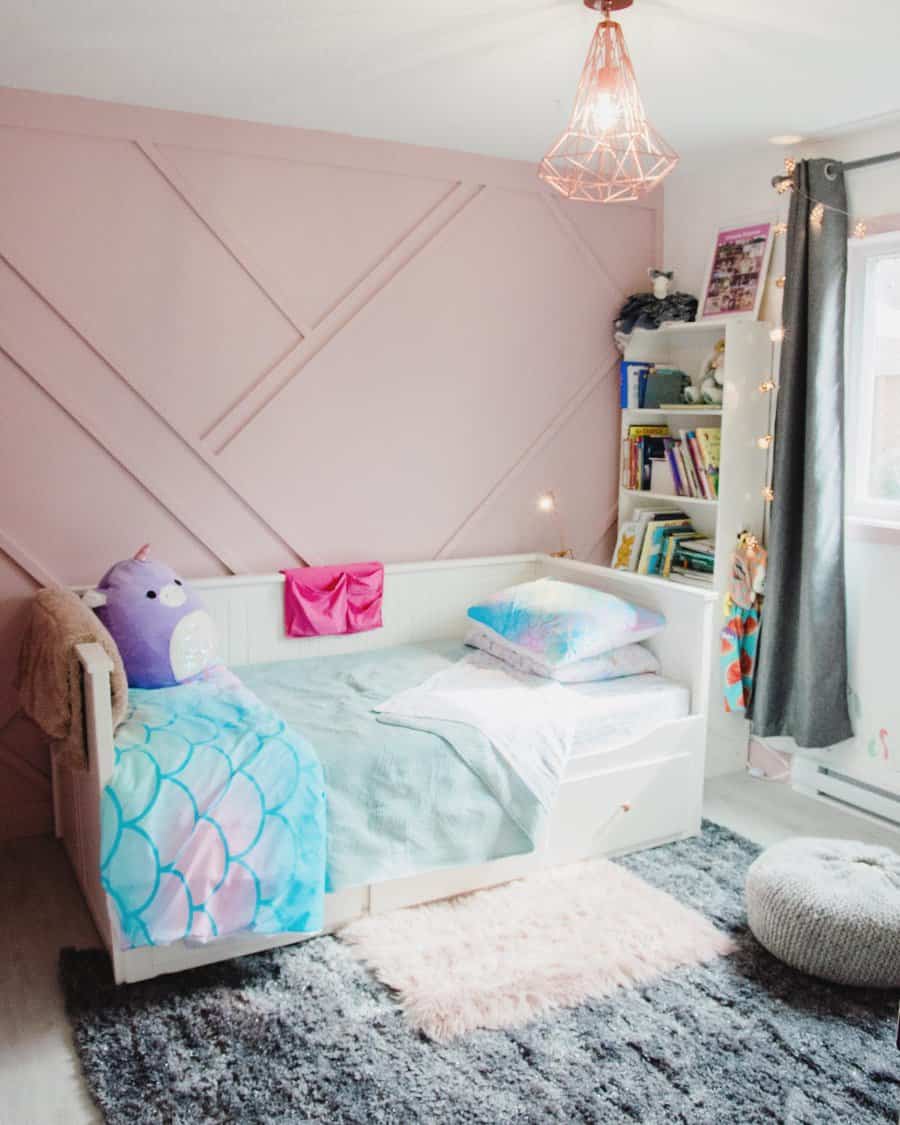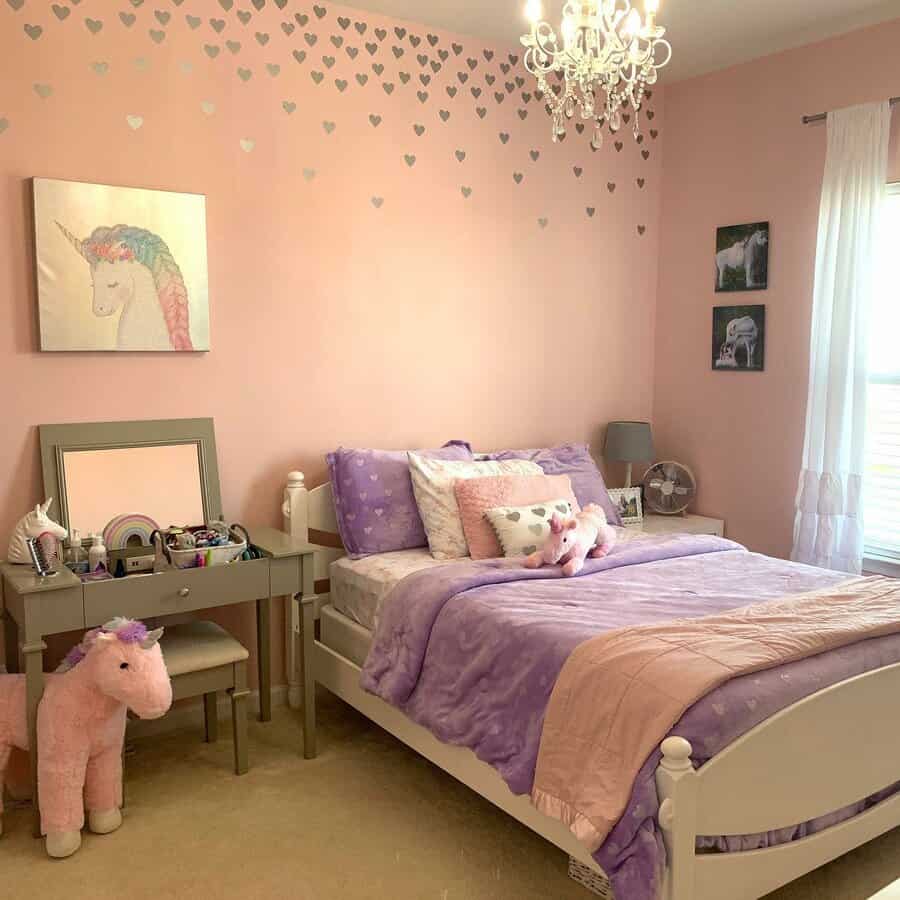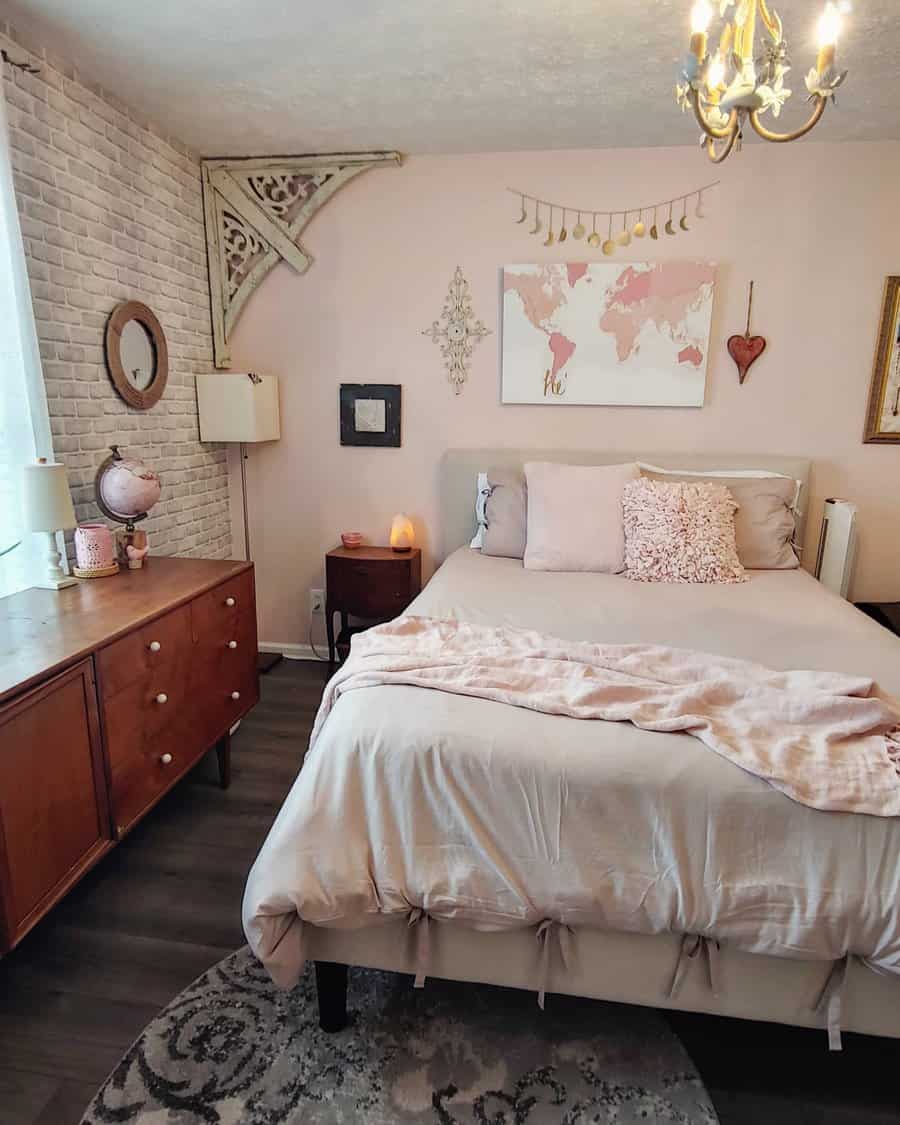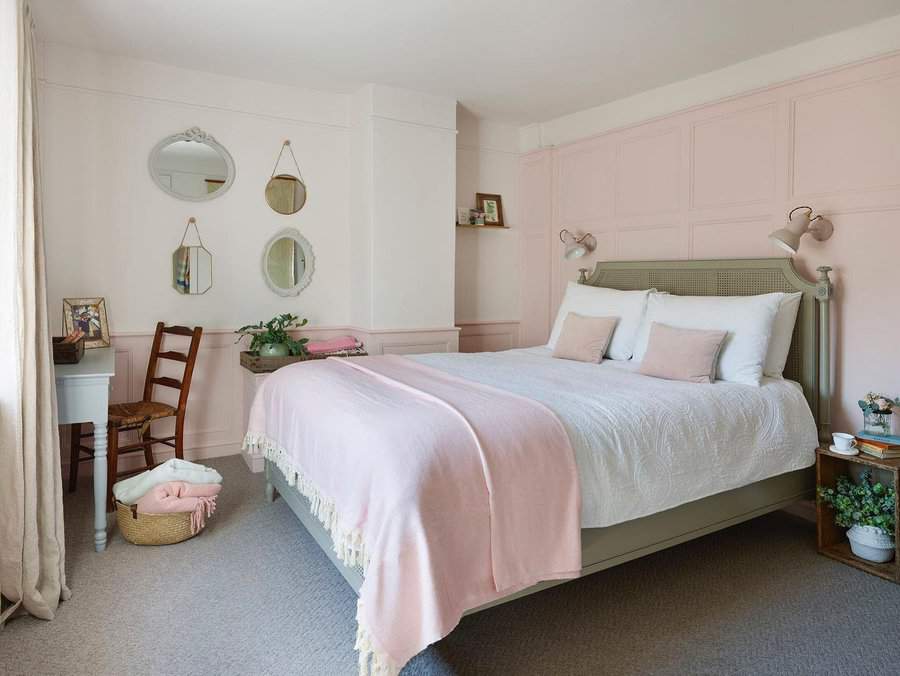 11. Serenity in Baby Blue
Infuse your bedroom with subtle sophistication using baby blue or pastel blue paint. This color choice is particularly ideal for creating a calming and modern atmosphere, making it perfect for nurseries. To achieve an effortless yet sophisticated look, combine baby blue with neutral tones like whites, tans, and greys. Don't hesitate to experiment with various shades to discover the perfect combination that suits your bedroom. Find serenity in the soothing hues of baby blue.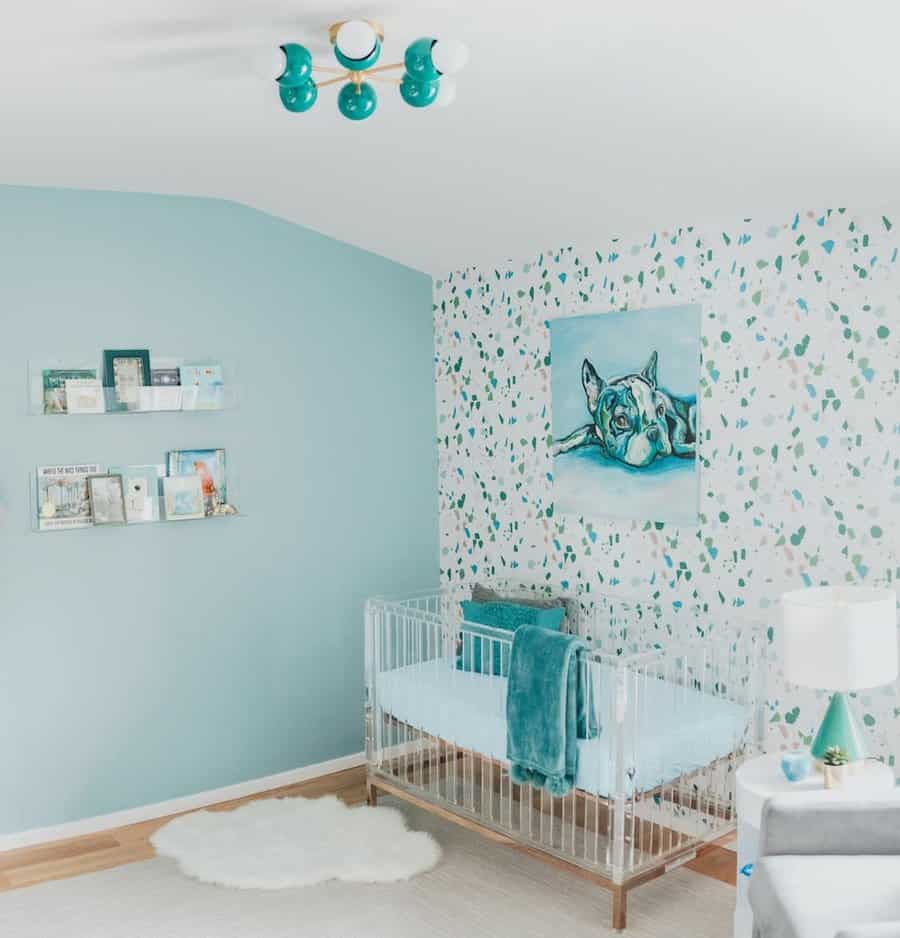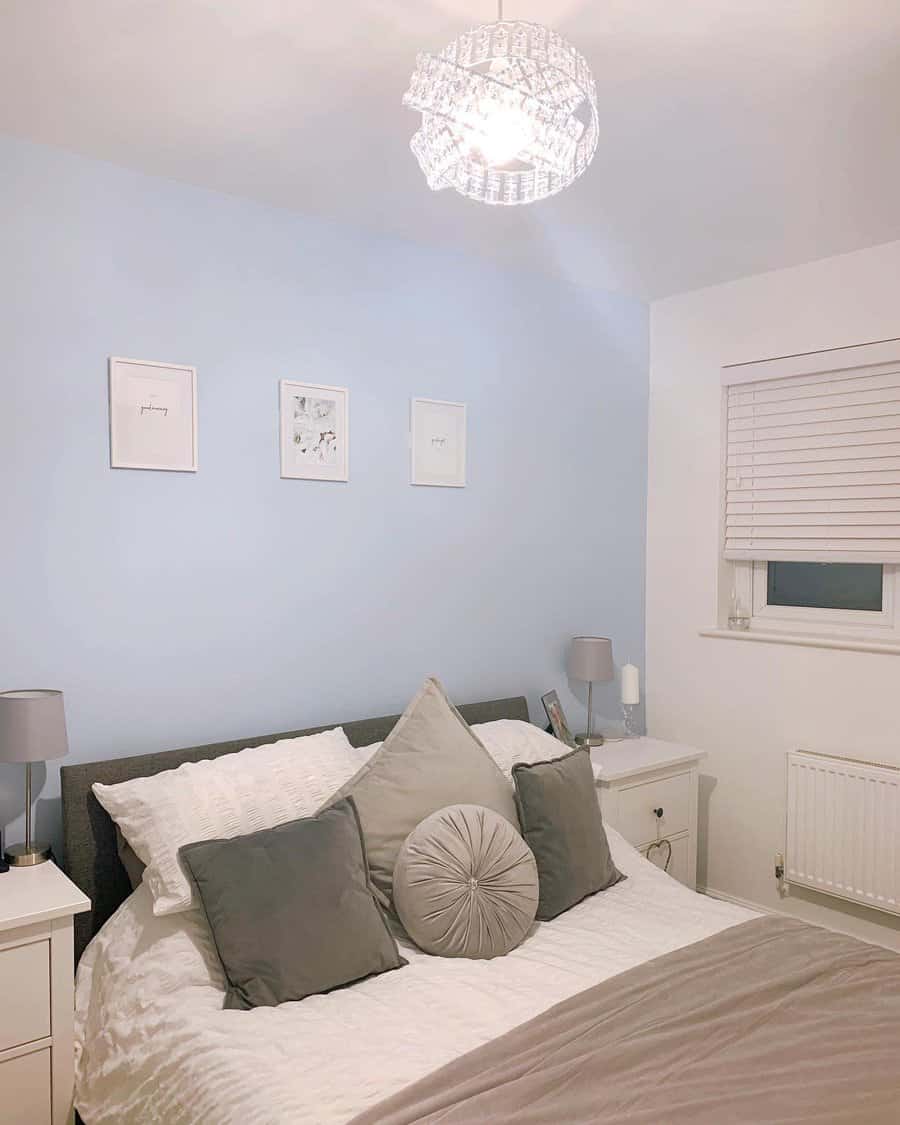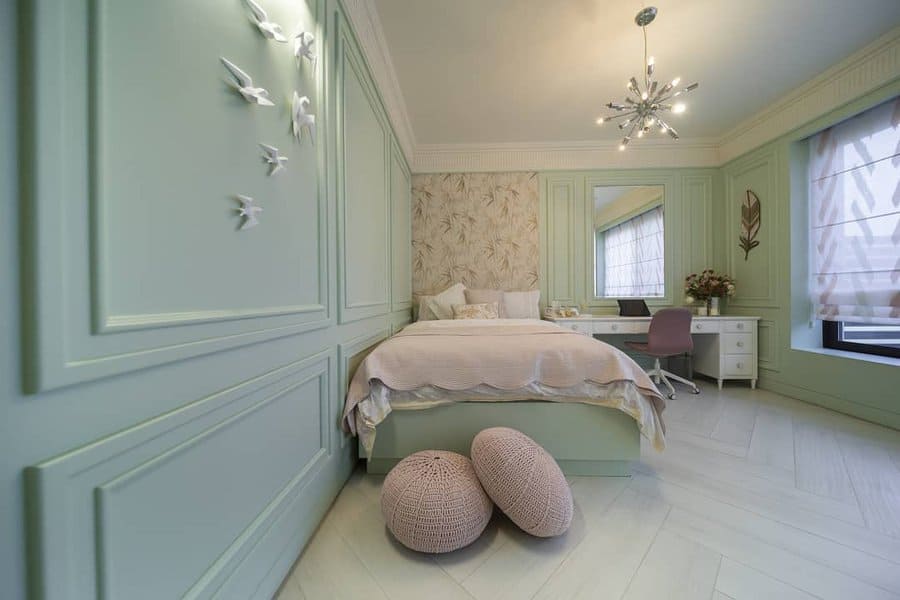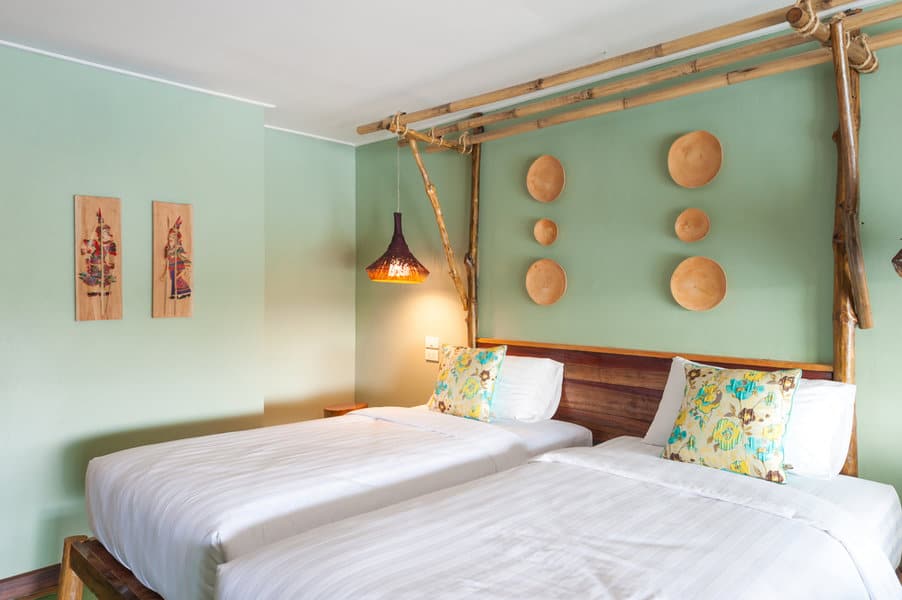 12. Playful Shapes for Fun
Unleash your creativity with playful shapes in bedroom paint color ideas. Accentuate quirky shapes and patterns with artfully painted designs. Bright colors and artistic details can instantly liven up your room. Consider ombre walls, geometric accent walls, or handcrafted murals to bring an imaginative and playful touch to your bedroom. Let your creativity know no bounds when it comes to sprucing up your space.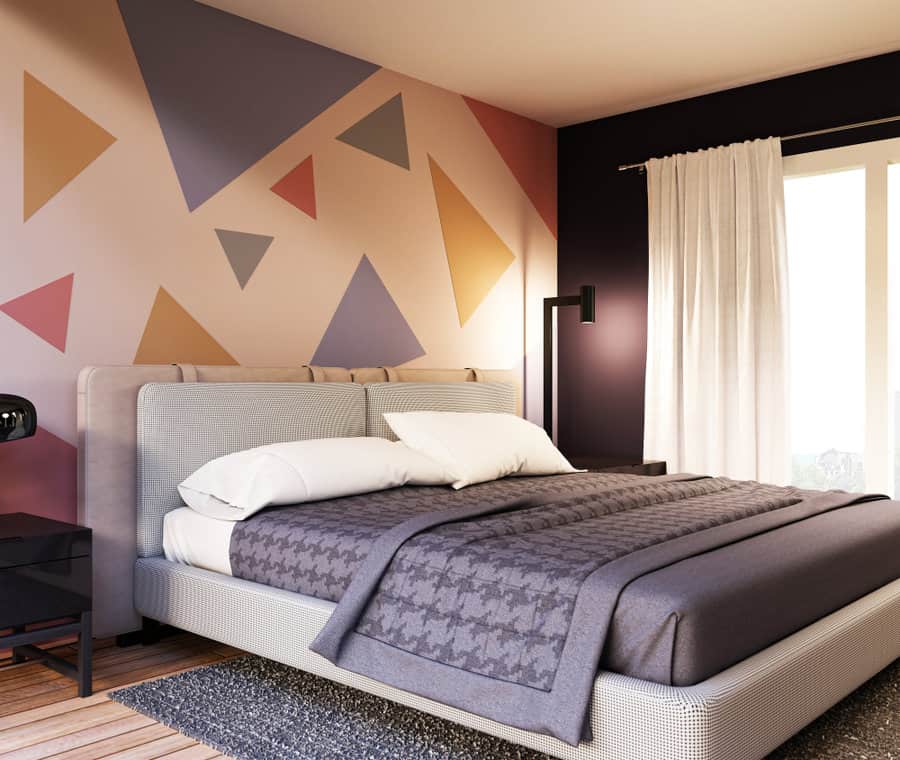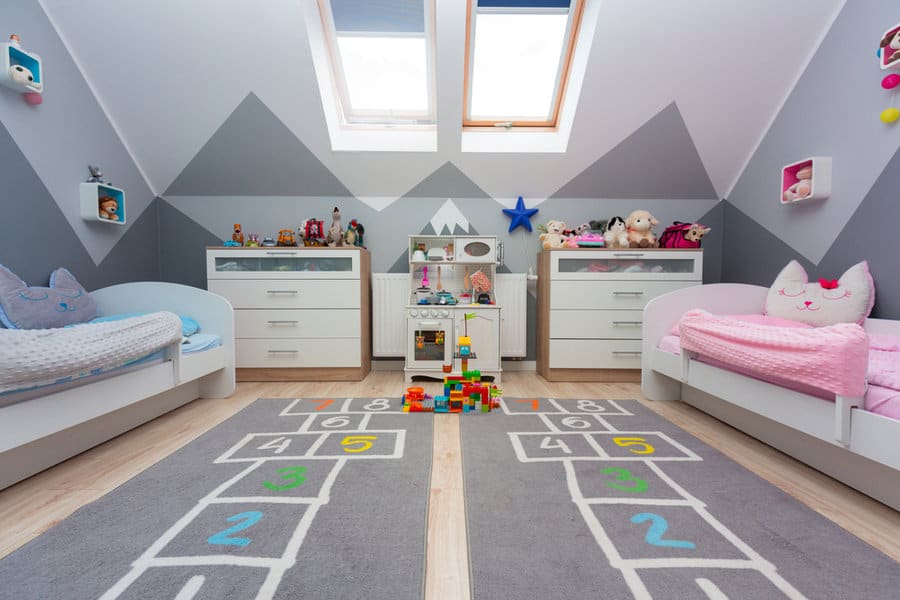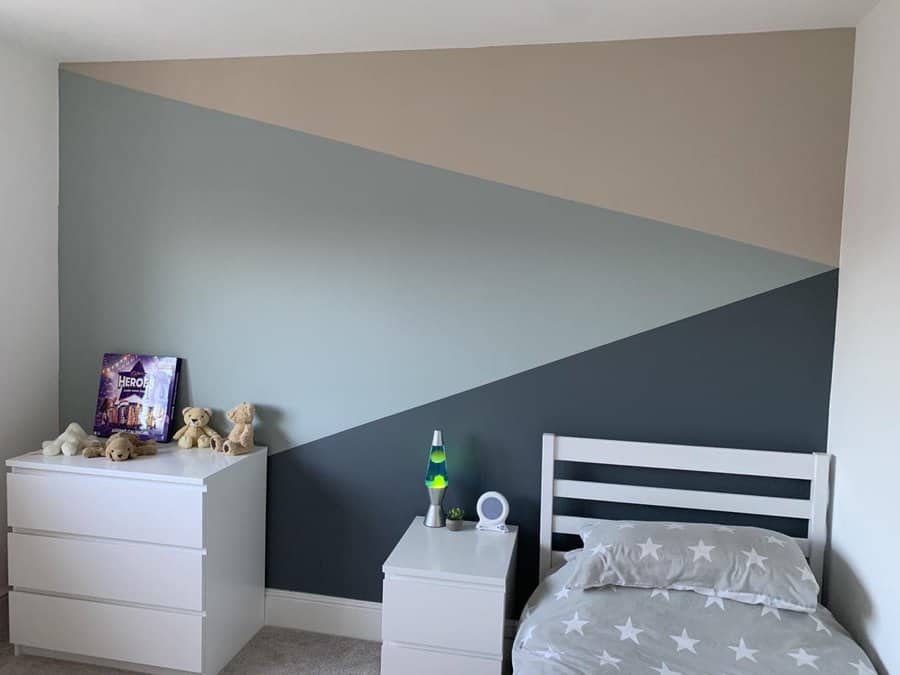 13. Bold Design: Color Block Schemes
When selecting a color for your bedroom, the possibilities are vast. Consider color blocking by using contrasting colors on adjacent walls for an eye-catching look. Alternatively, explore dual-toned color schemes, playing with different shades of a single color for a unique ambiance.
The color choice should align with the vibe you want for your bedroom – bold colors for a courageous atmosphere, and soft pastels for relaxation. Exploiting these paint color possibilities will open up numerous ideas for making your bedroom truly special.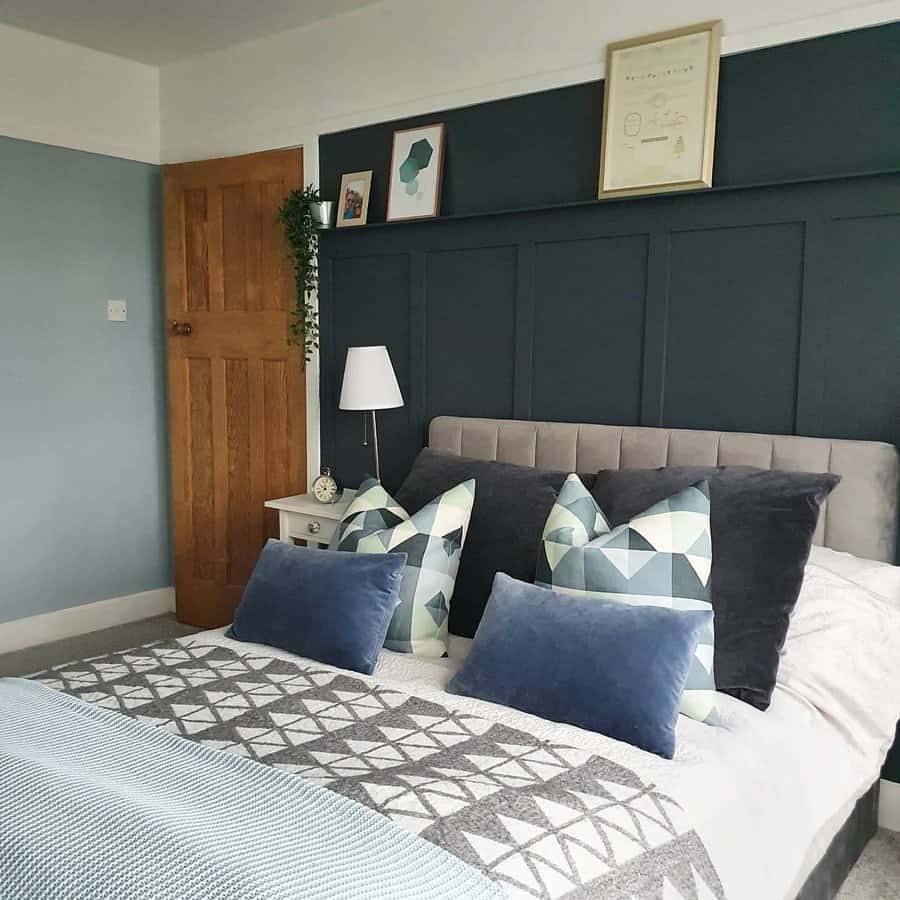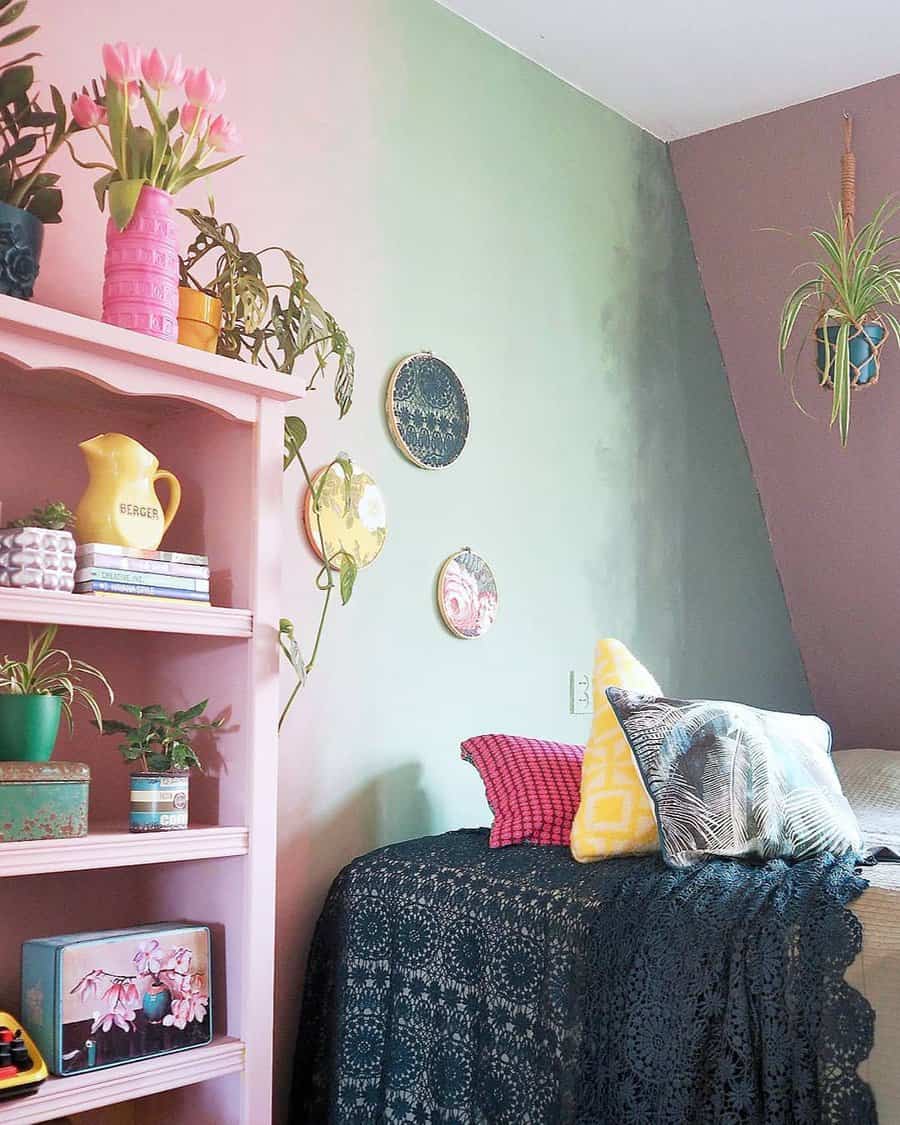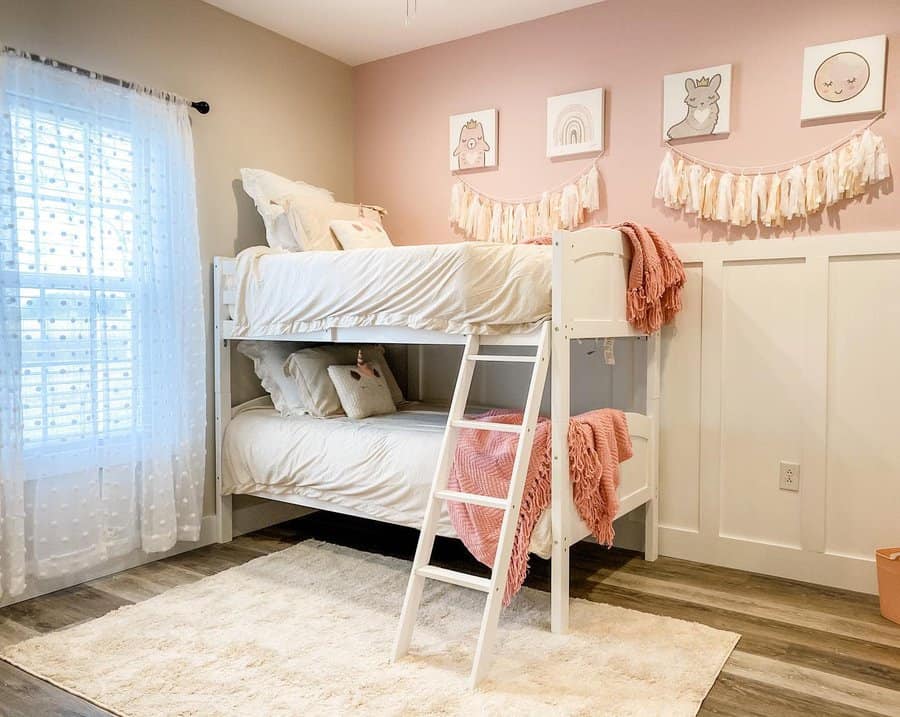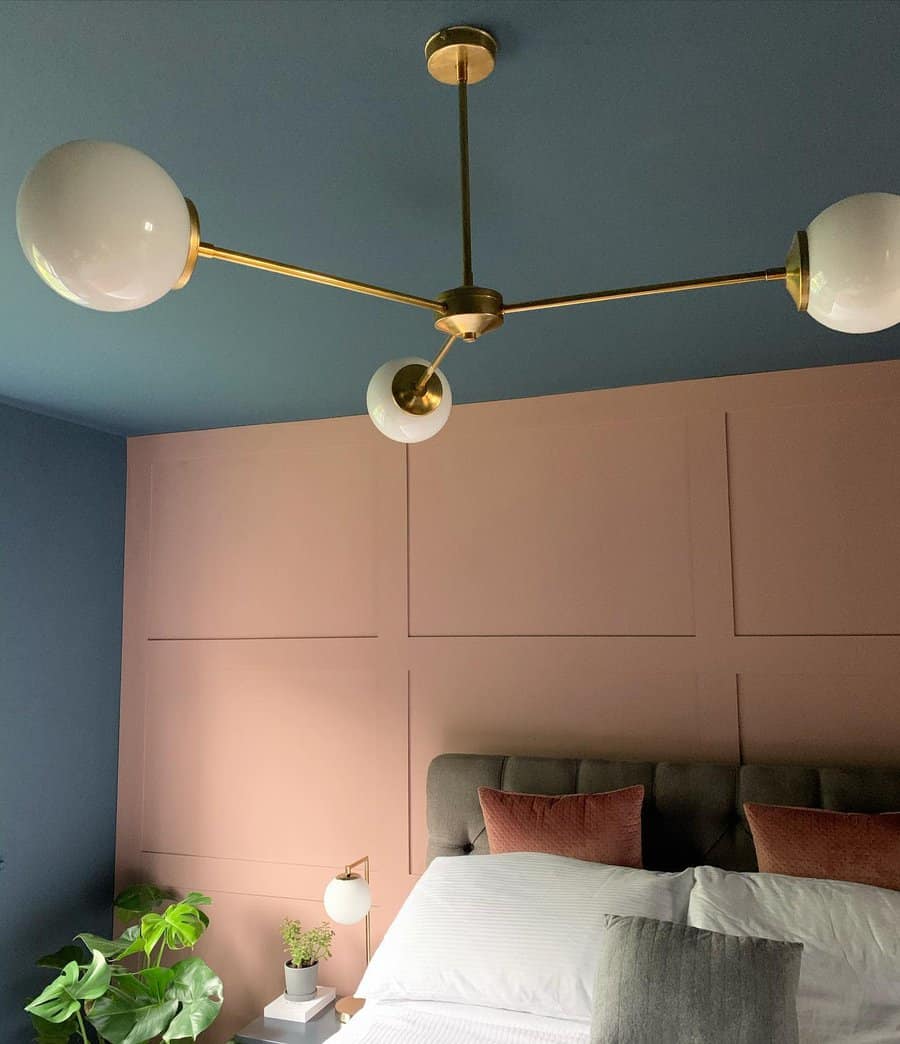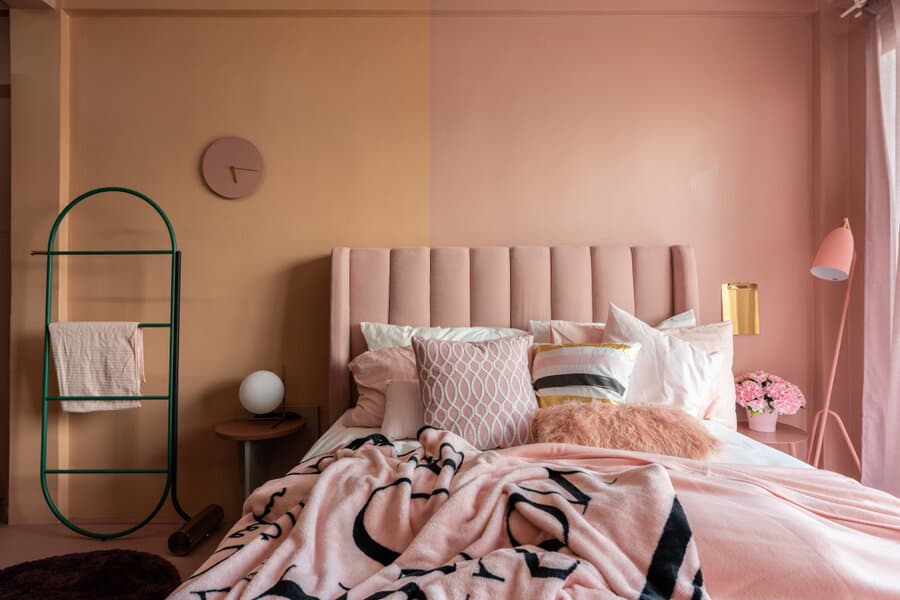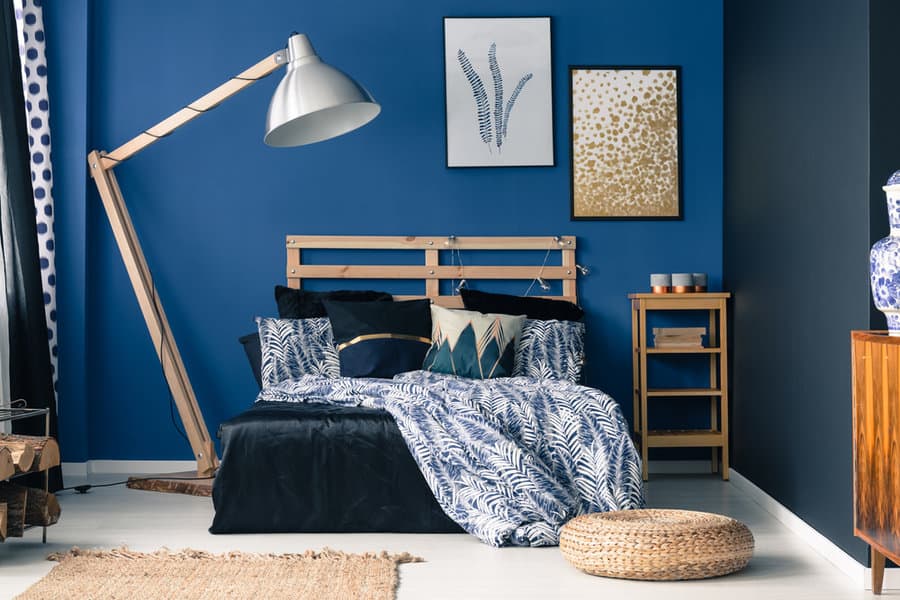 Bedroom Paint FAQs
What are the best bedroom paint colors for sleeping?
Rest-inducing bedroom color schemes should include one or more of the following hues: blue, green, pink, or grey. While virtually any shade of blue bedroom paint will bring a calm vibe to the room, lighter color hues are better if you prefer warm colors, such as yellow or orange. Muting their boldness will ensure a master bedroom that's easy to sleep in.
Is white a good master bedroom paint color?
White is a cool, clean, and serene color choice for the bedroom. It maximizes natural light and is a great wall color in a small bedroom—especially when paired with farmhouse, cottage, or shabby chic style. Benjamin Moore's Chantilly Lace and Sherwin Williams' Alabaster are two of the best paint colors for a white bedroom.