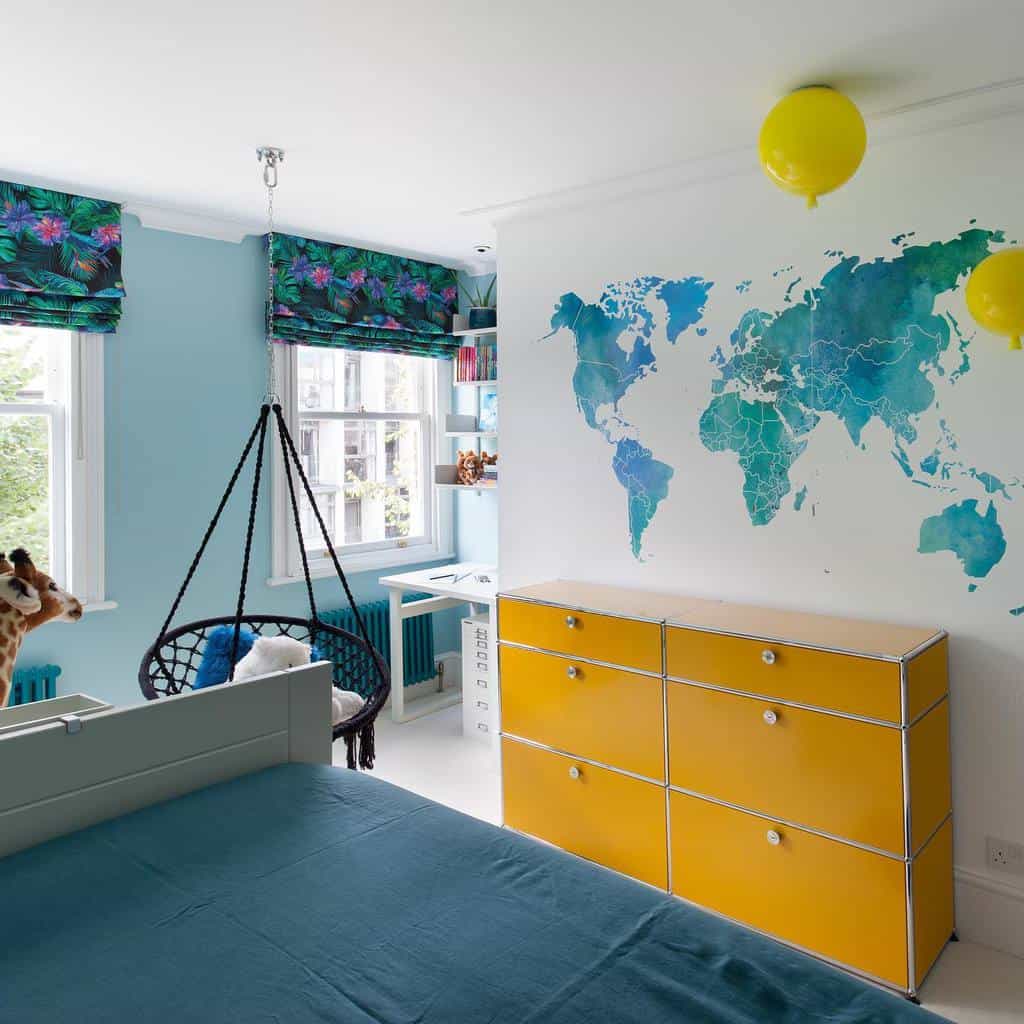 43 Beautiful Blue Bedroom Ideas
From pale chambray to dark navy blue, the color blue is an ideal shade for bedrooms. The world's most popular color is beloved for its ability to soothe and calm us—a perfect attribute for bedroom decor.
Whichever shade of blue is your favorite, you can't go wrong in basing your bedroom color scheme around this heavenly color. Peruse our 40 favorite blue bedroom ideas and enjoy all the ways blue can elevate your bedroom to a tranquil retreat.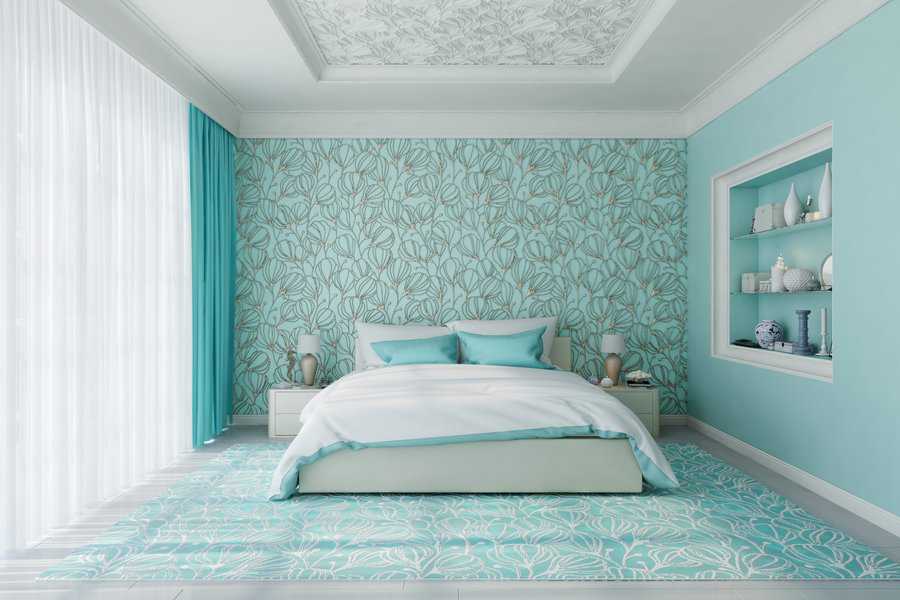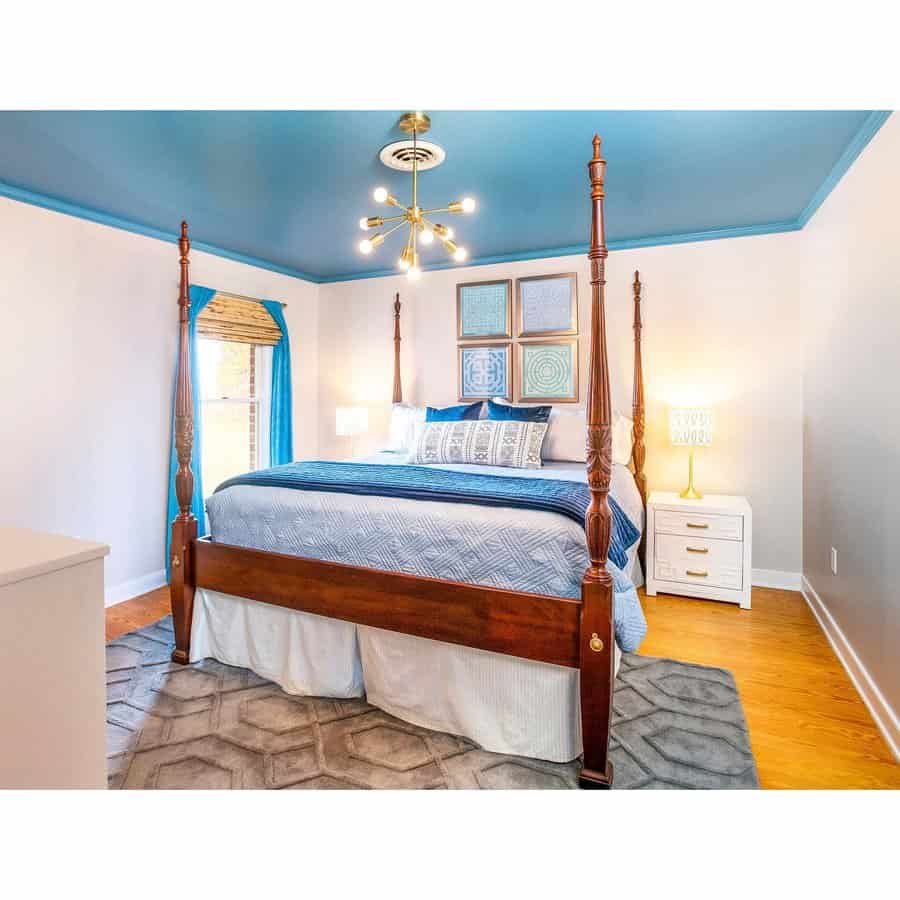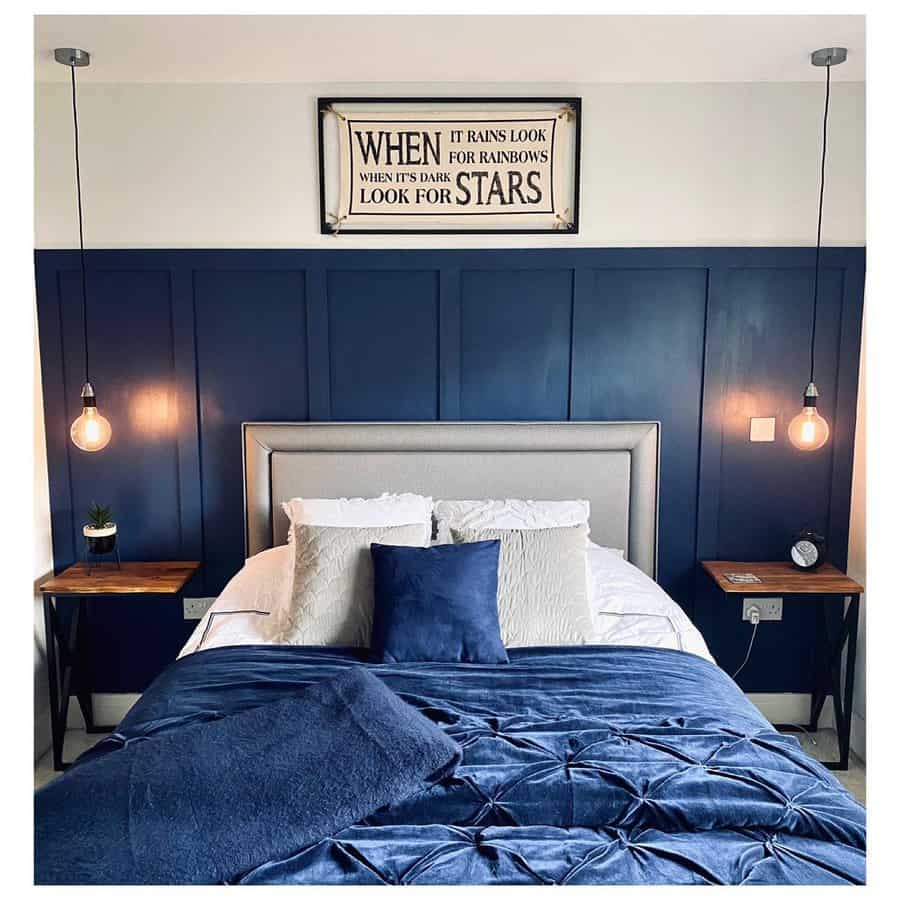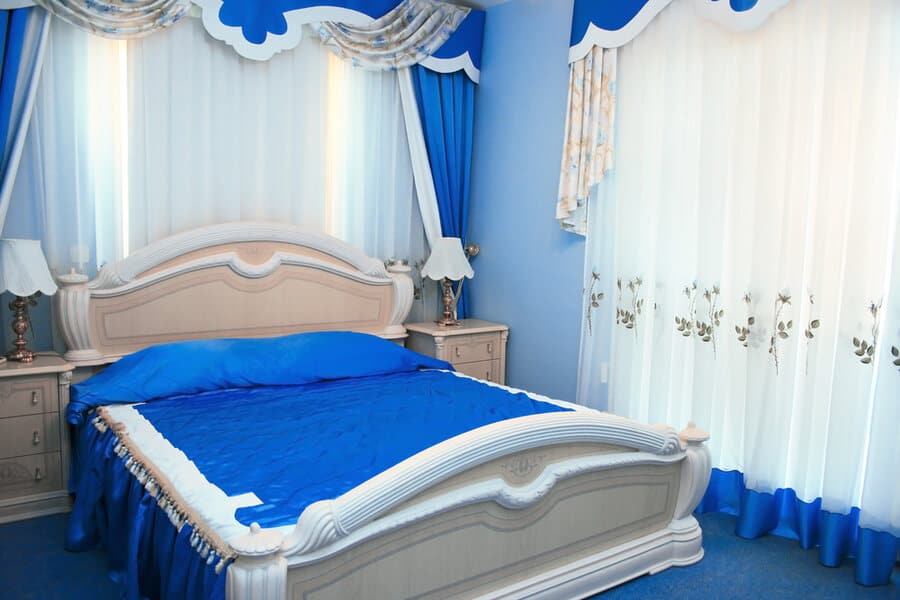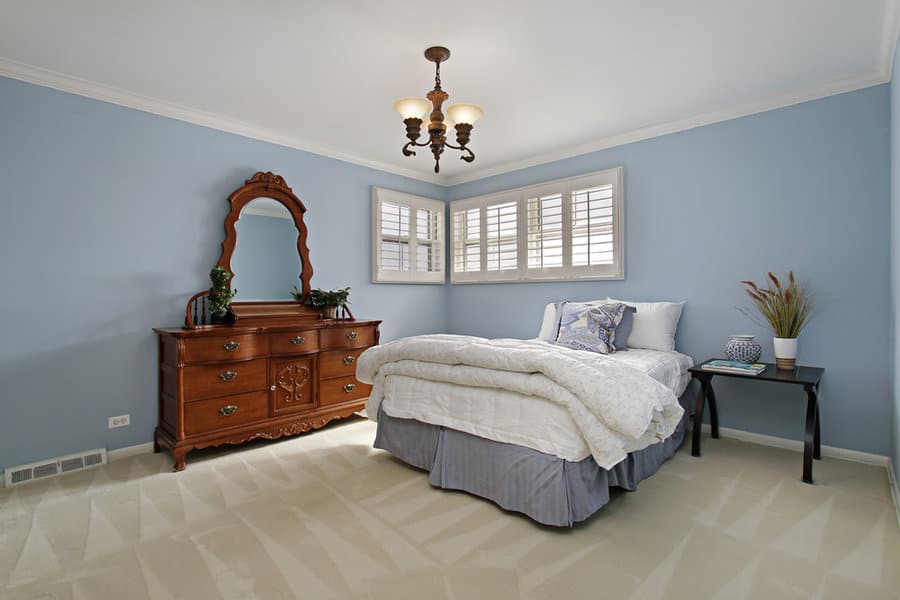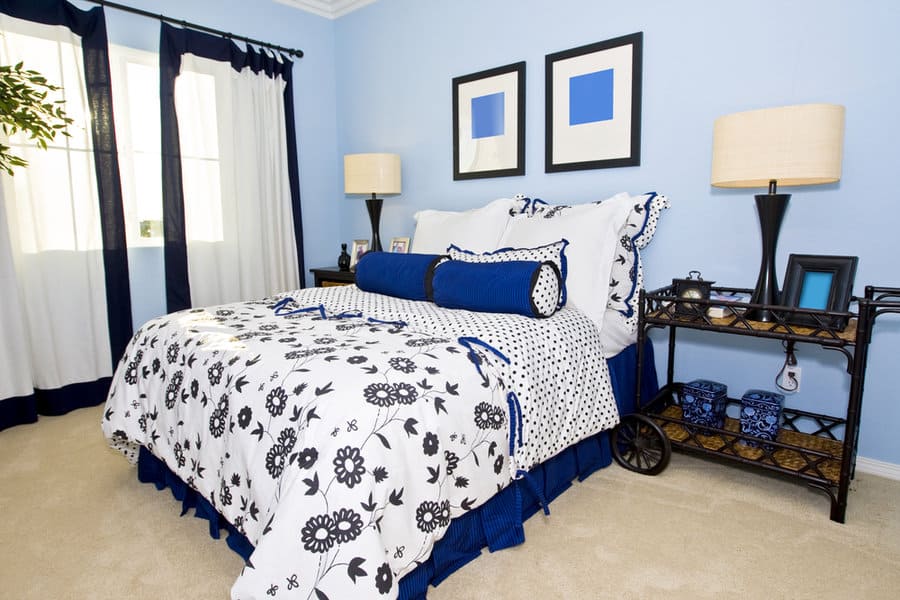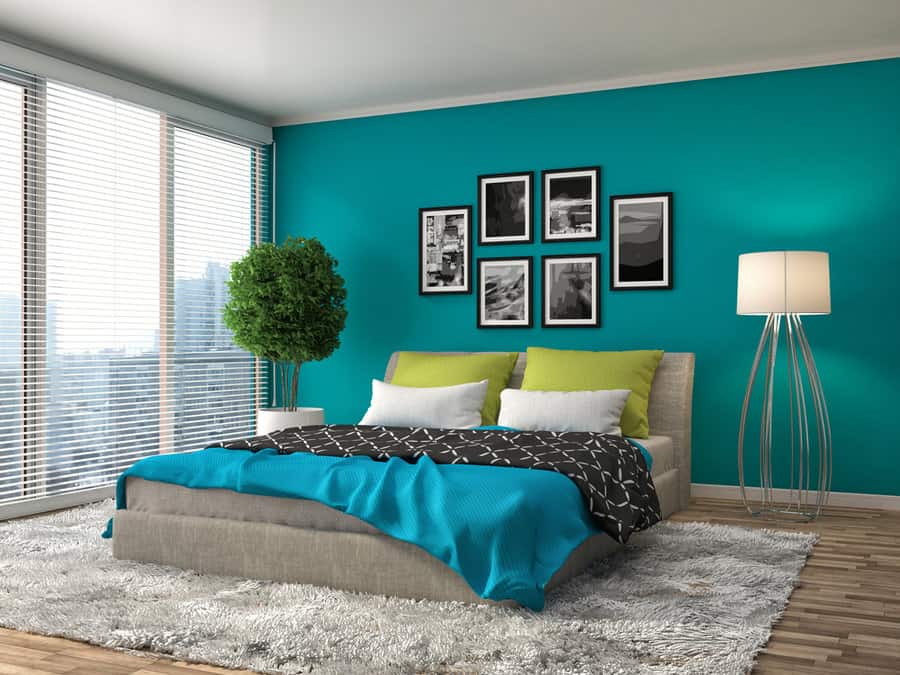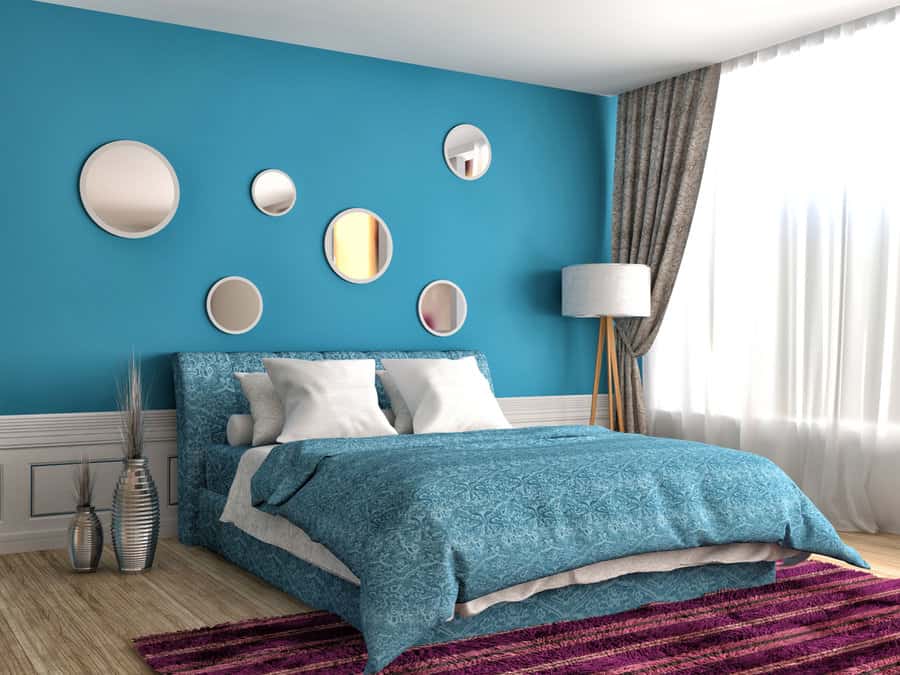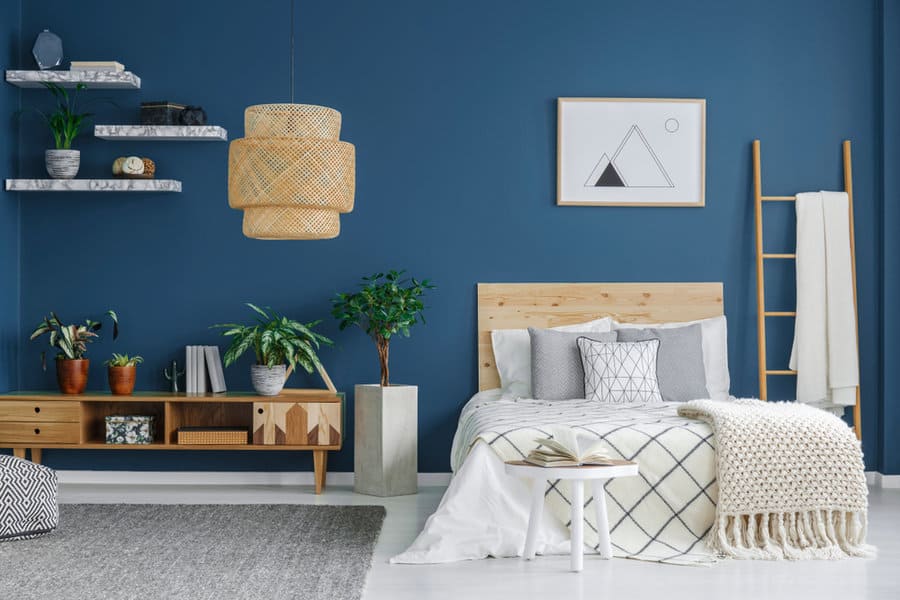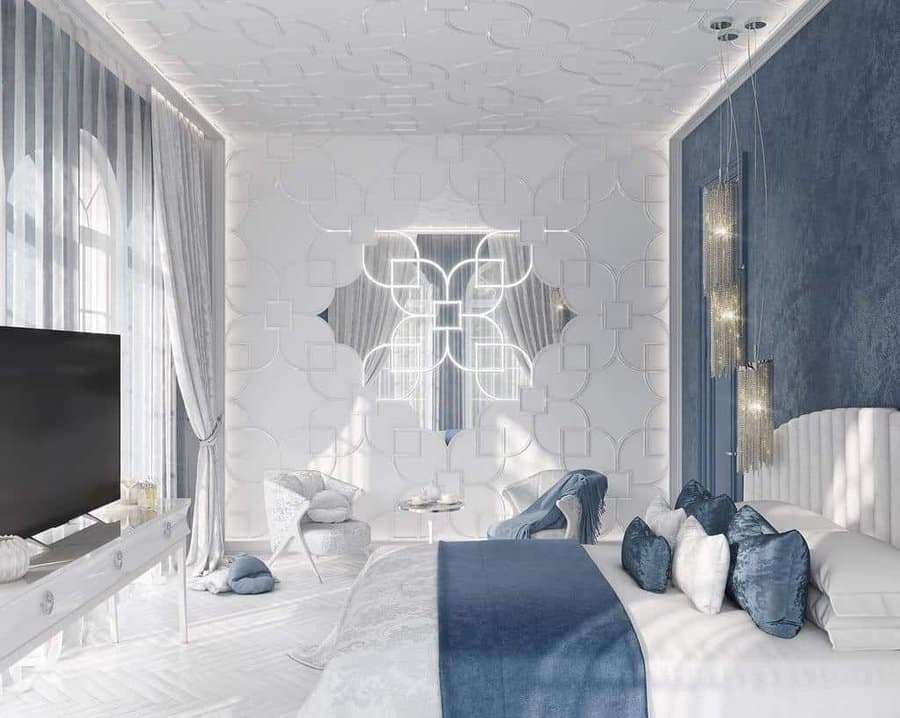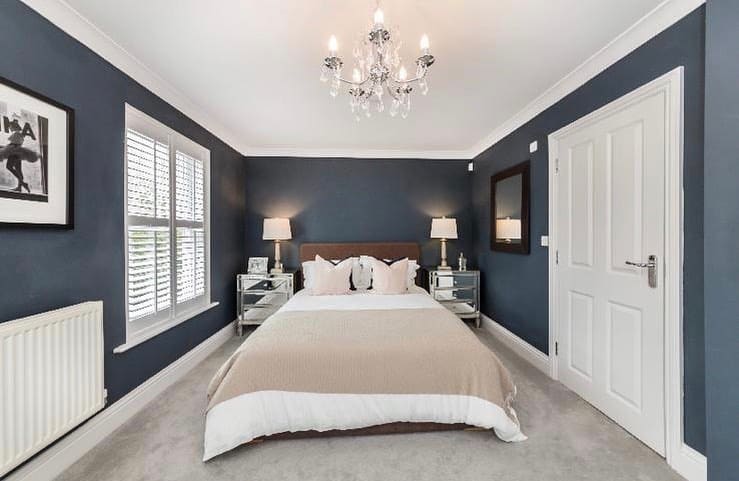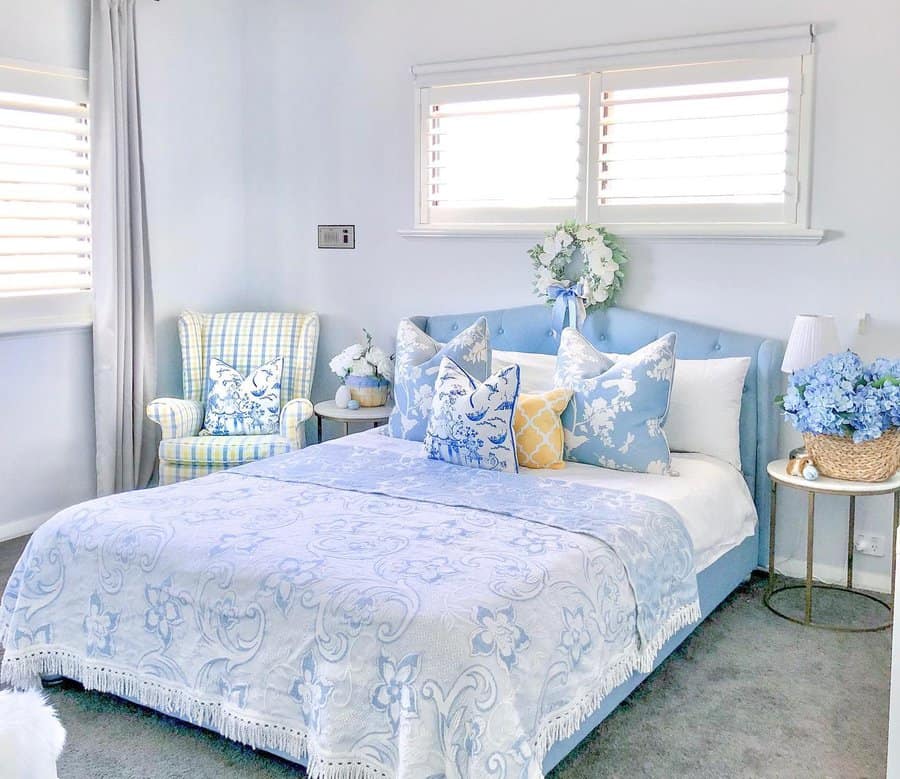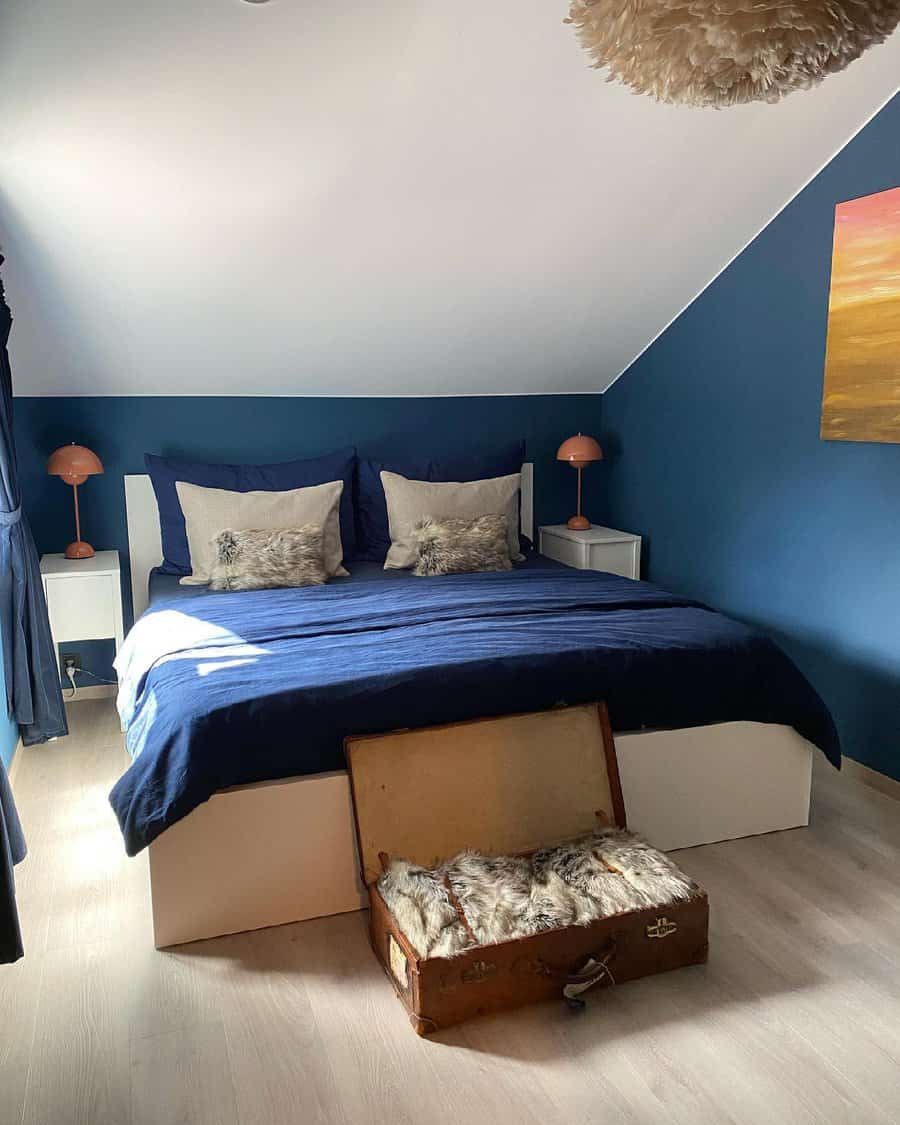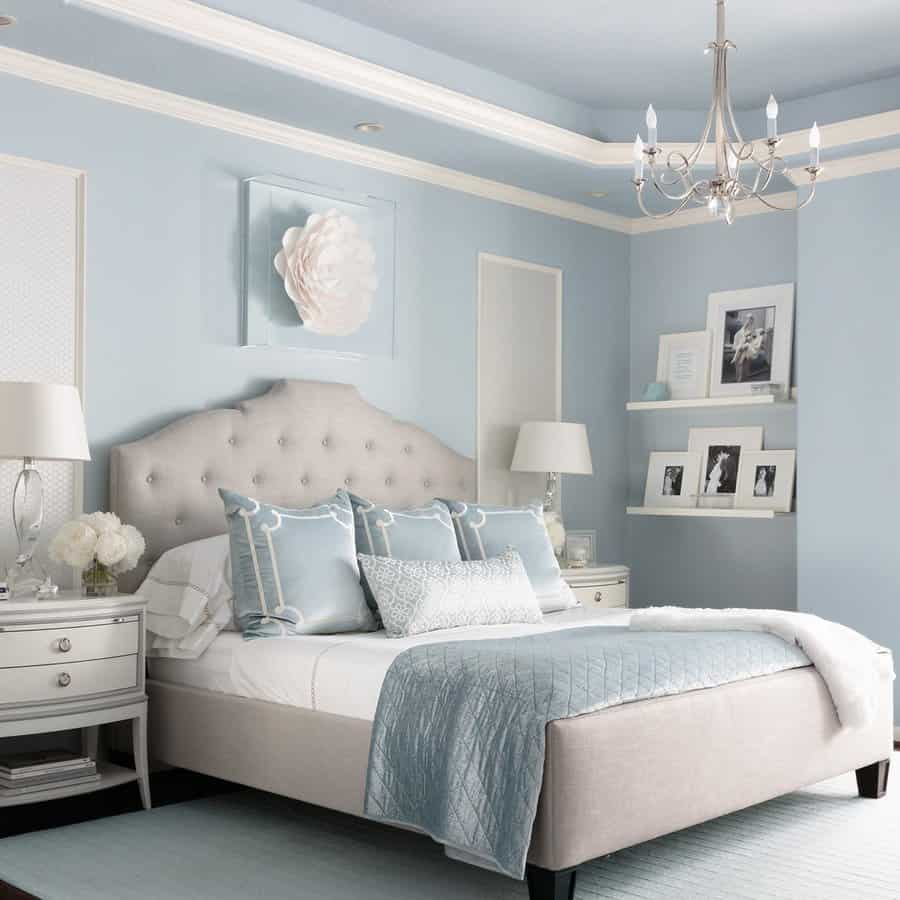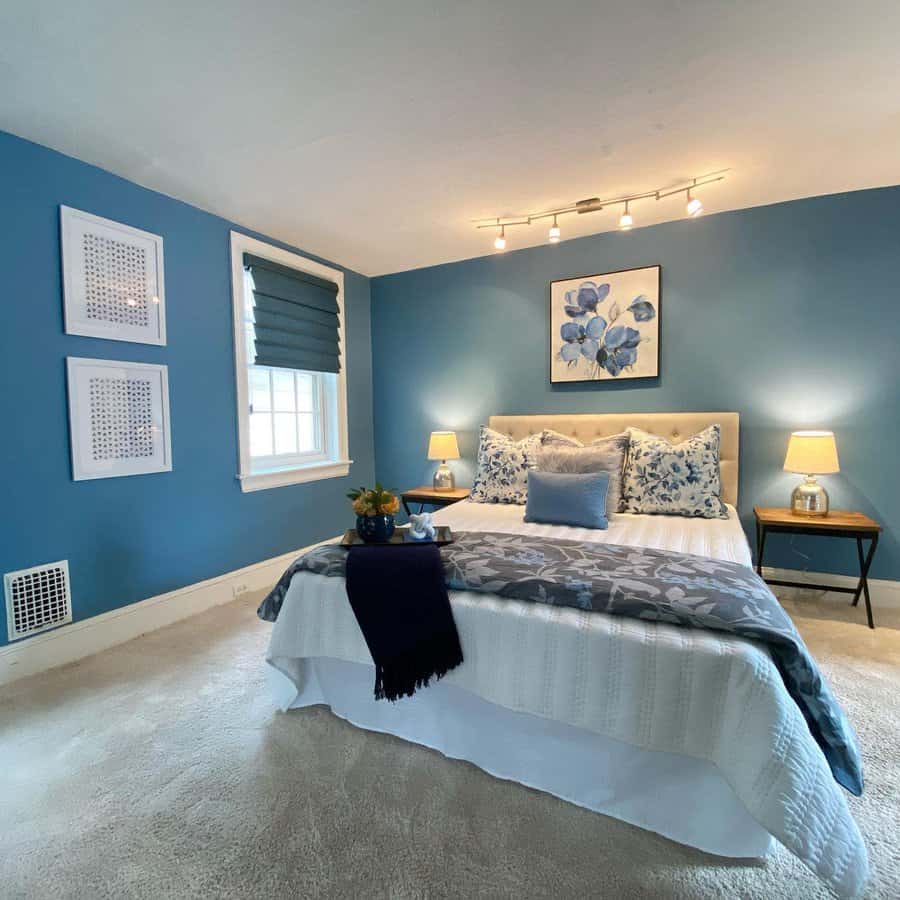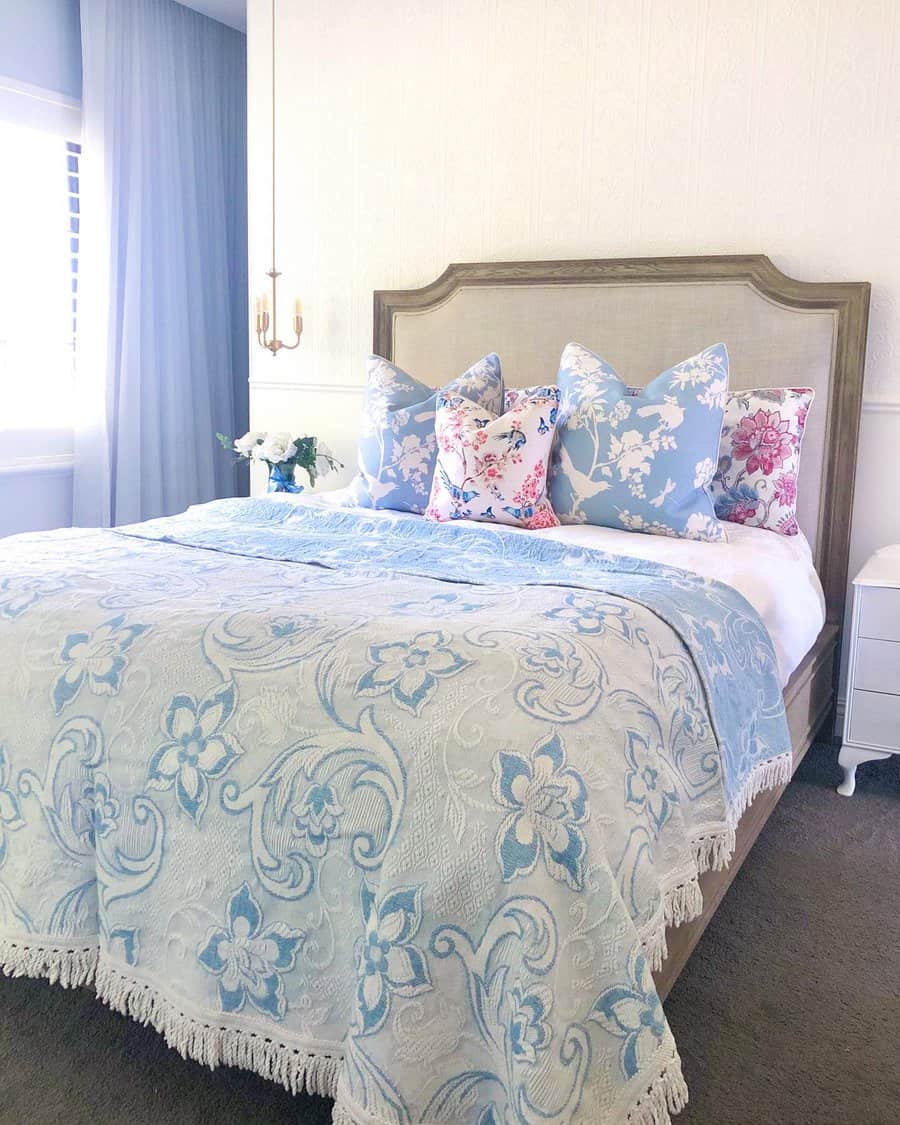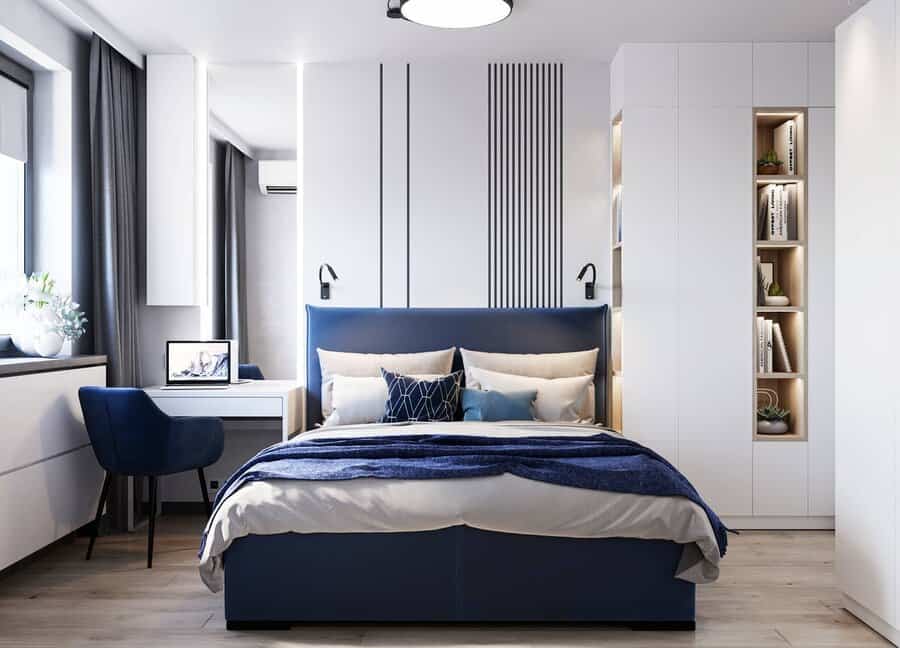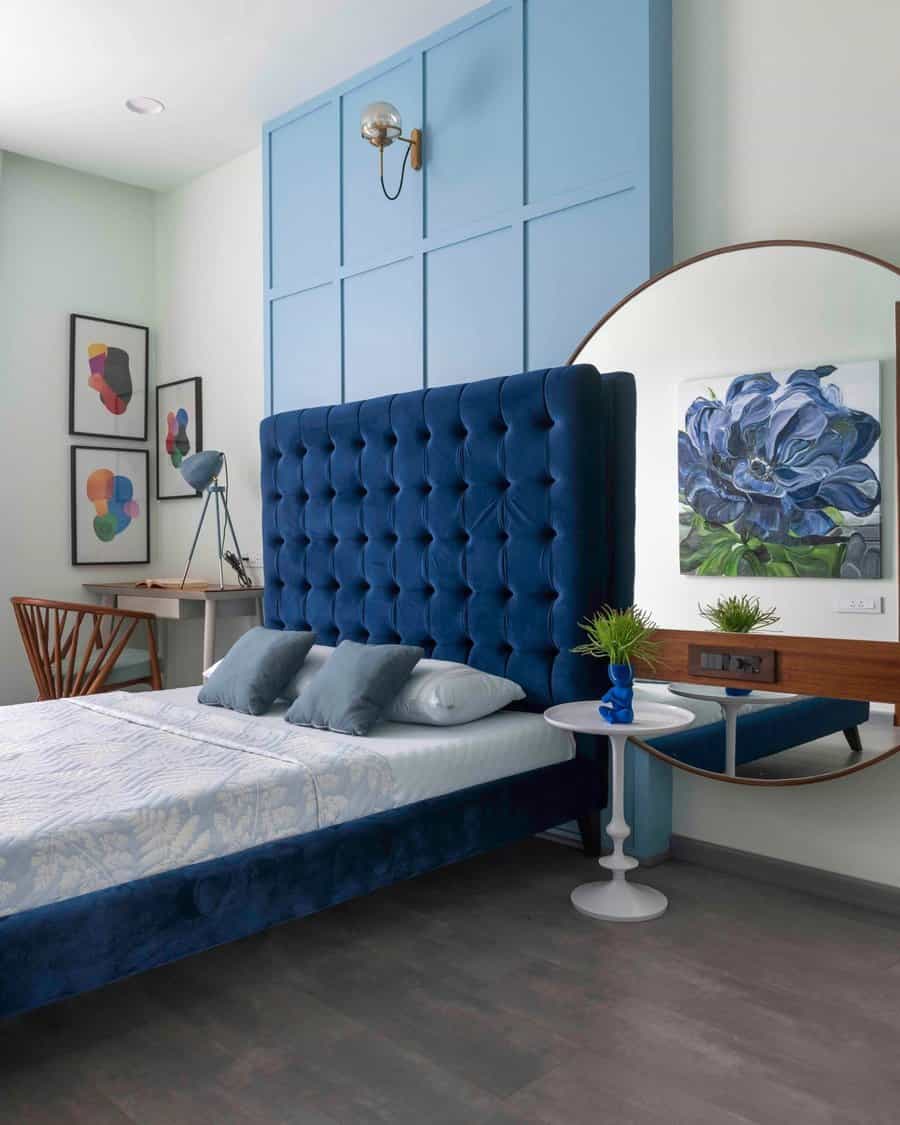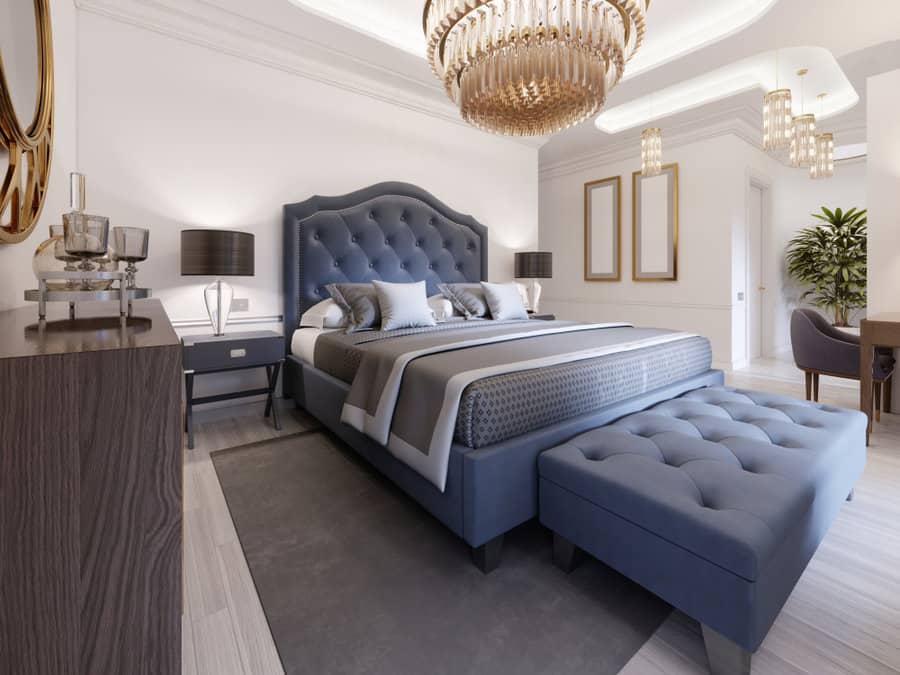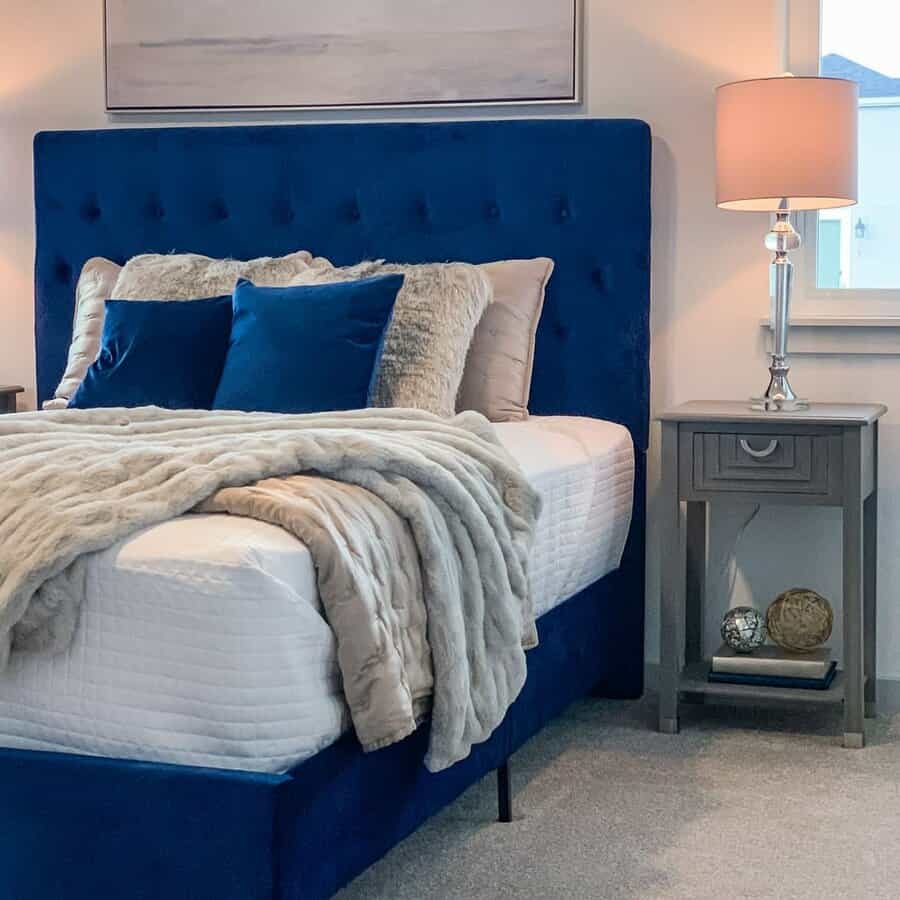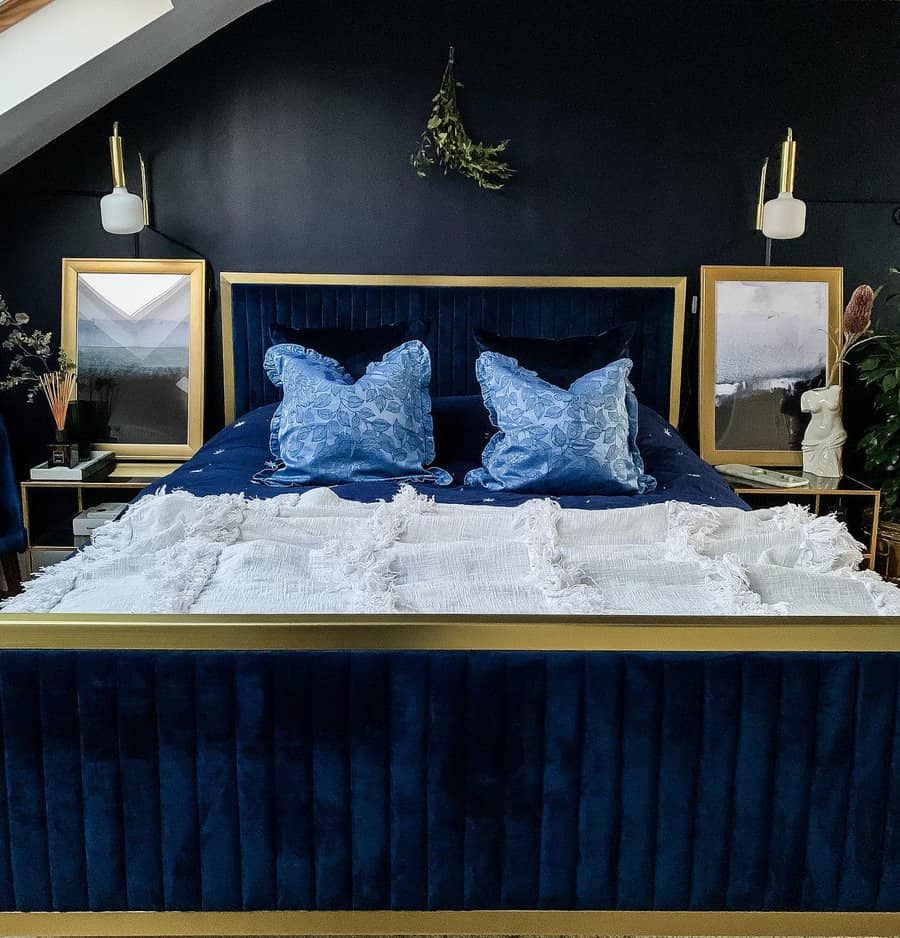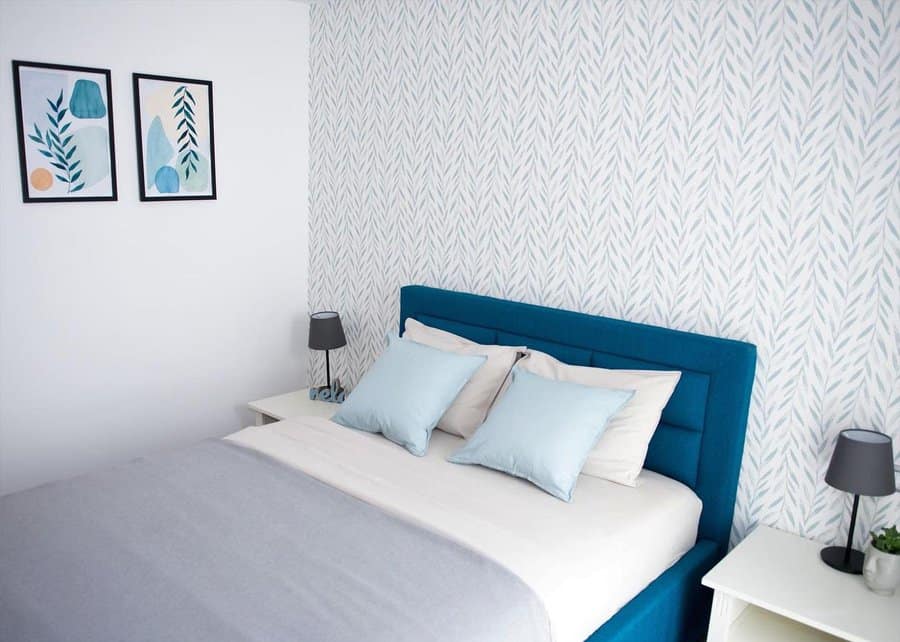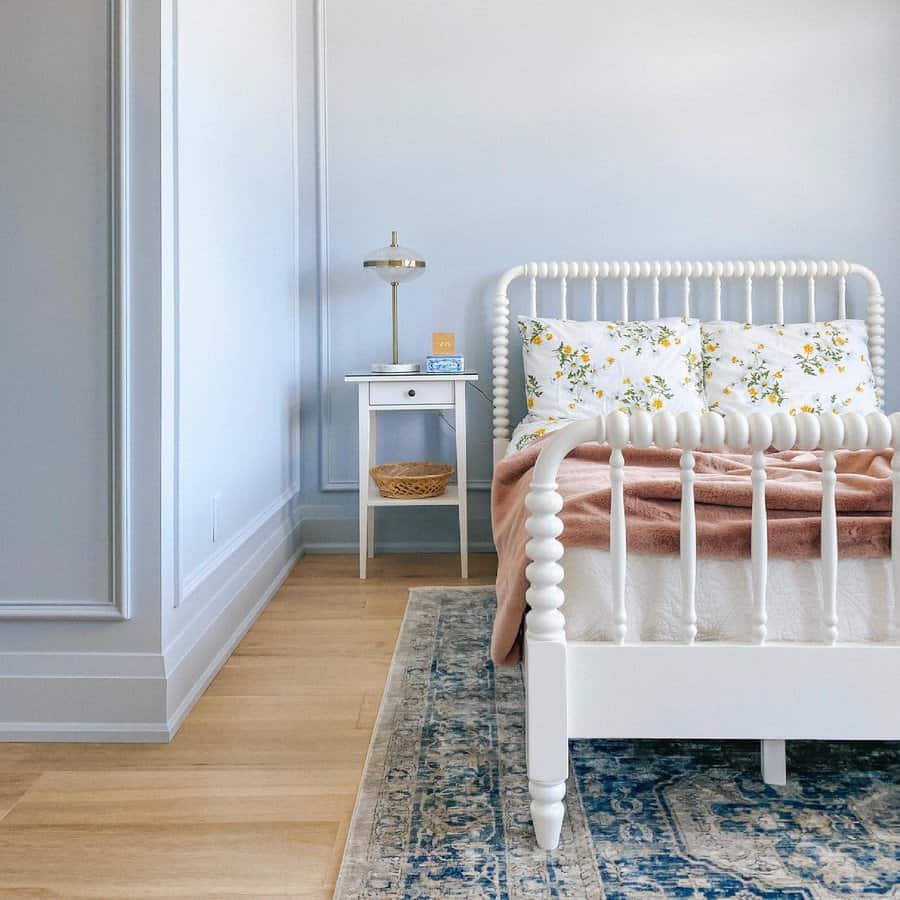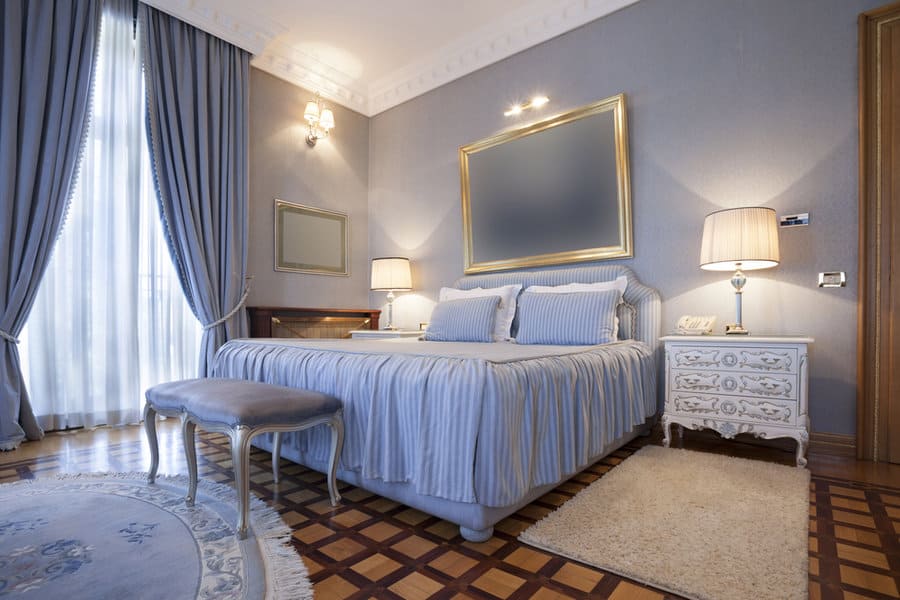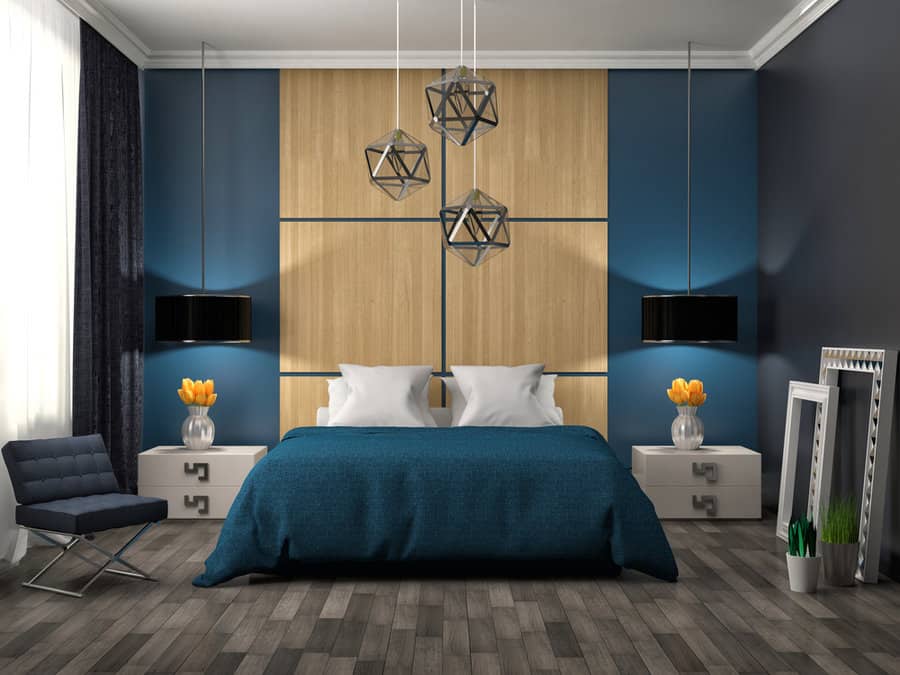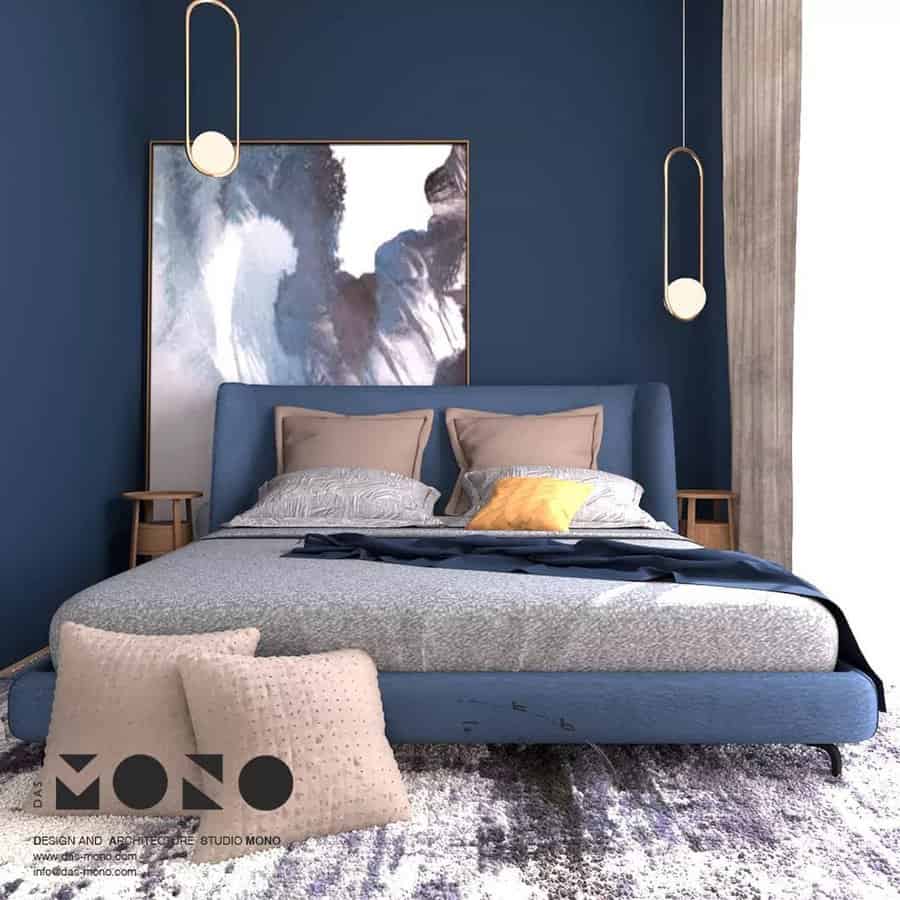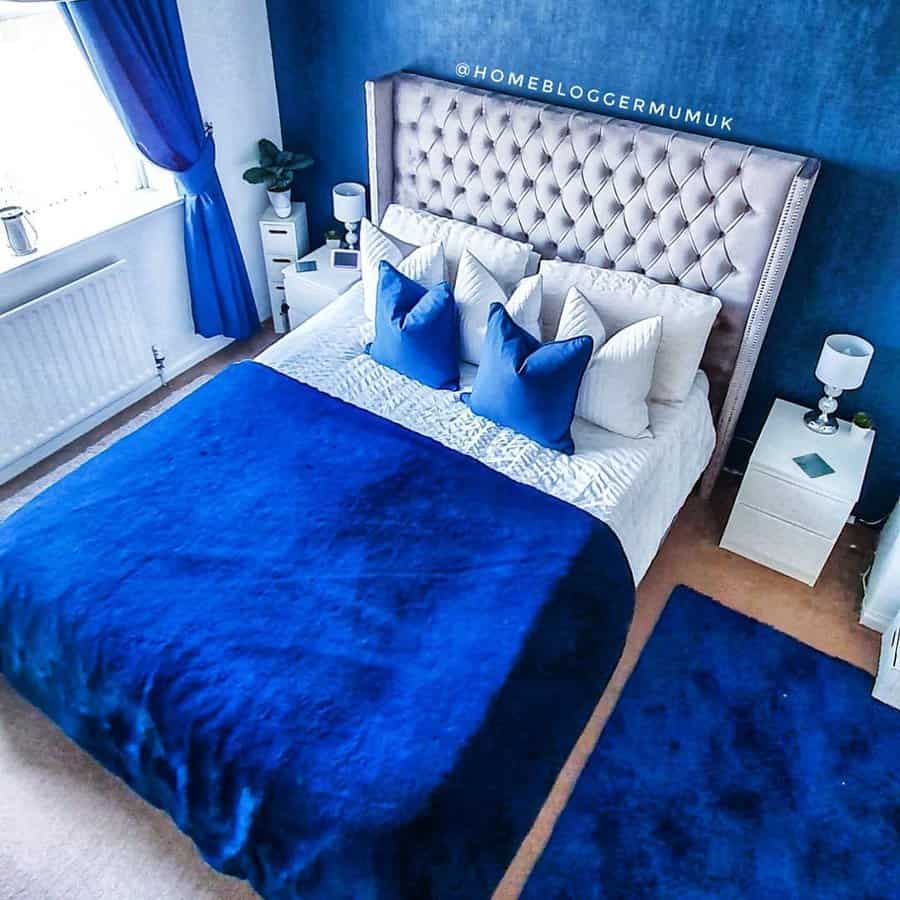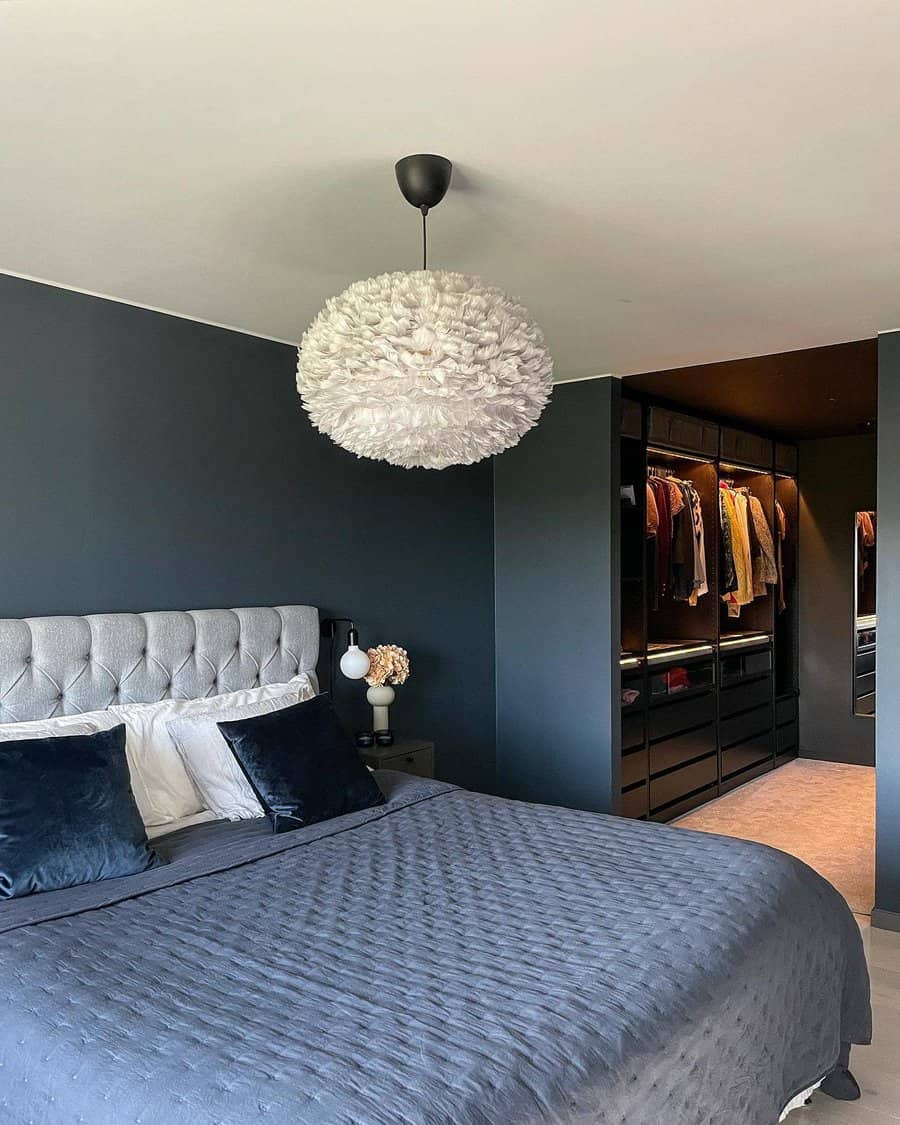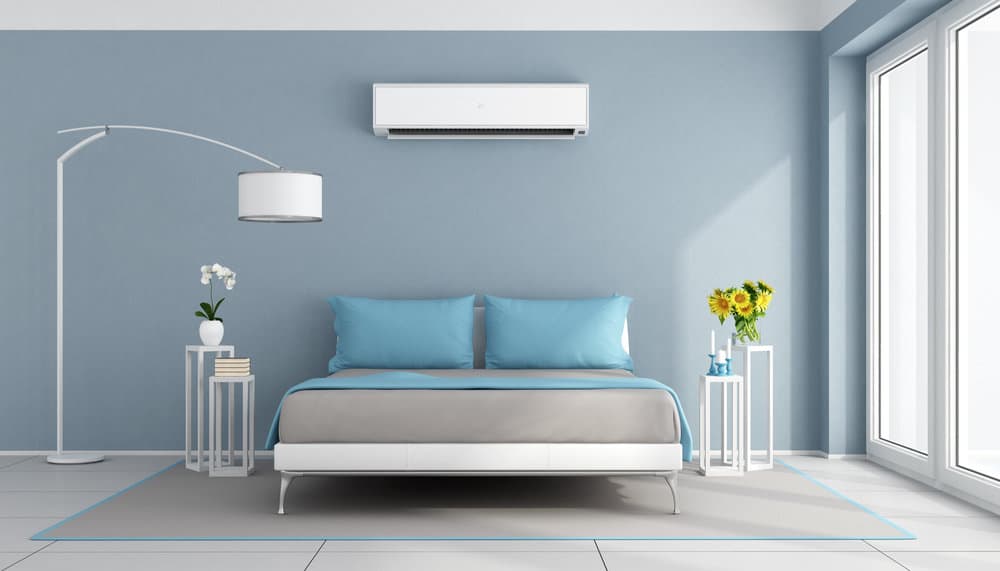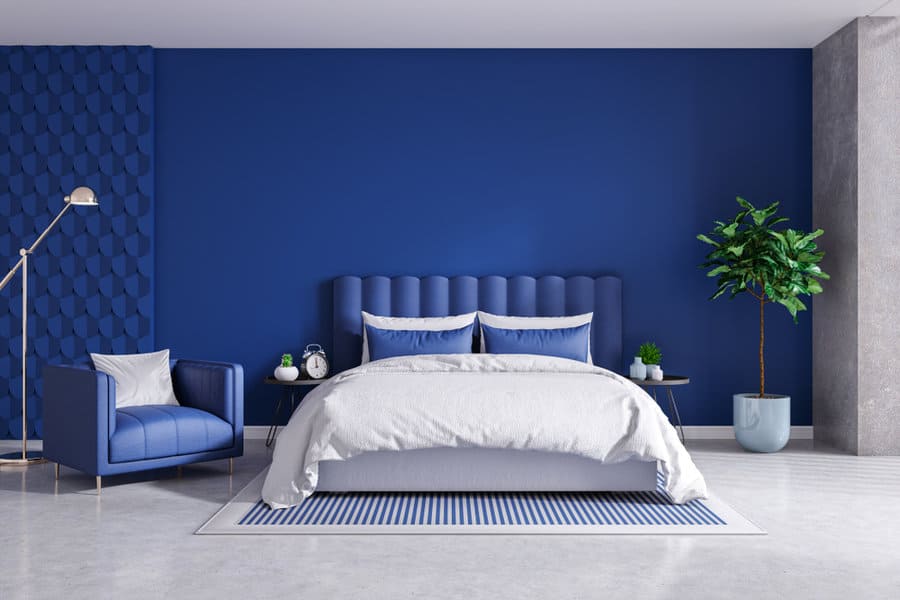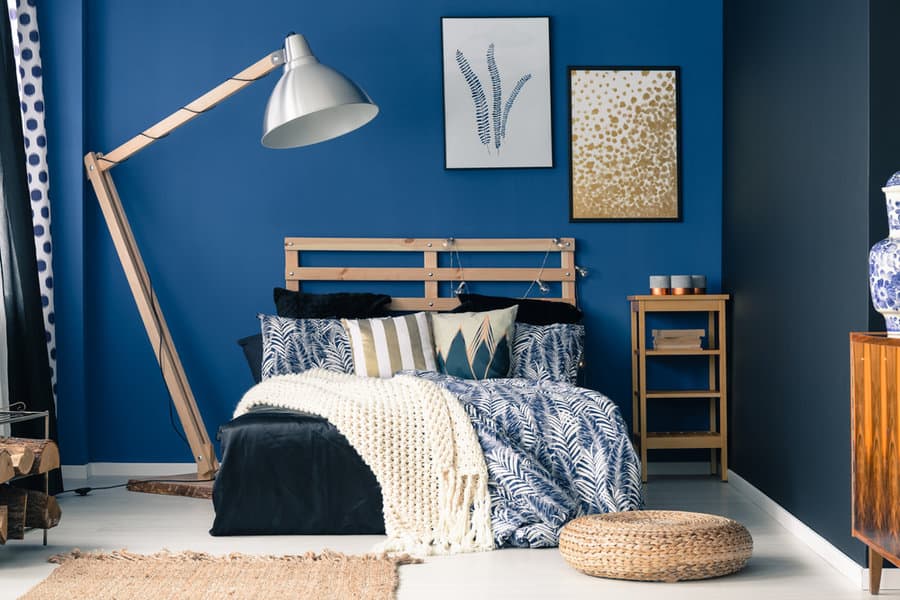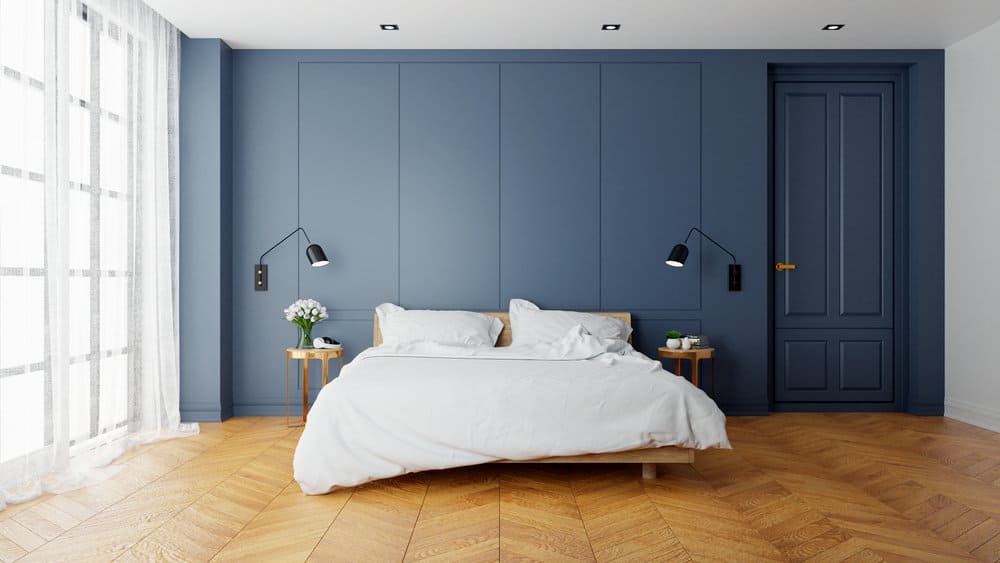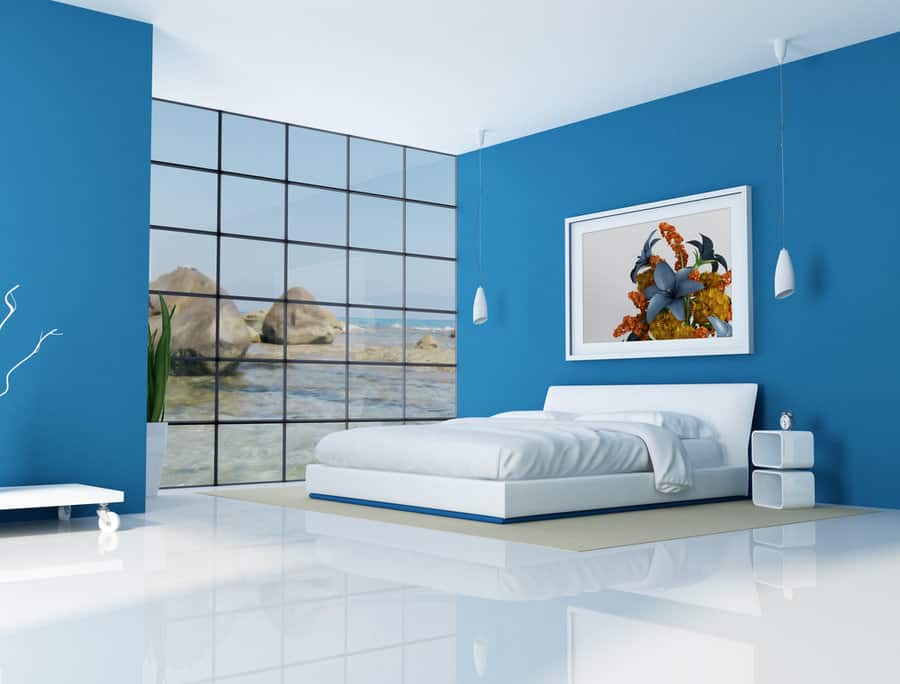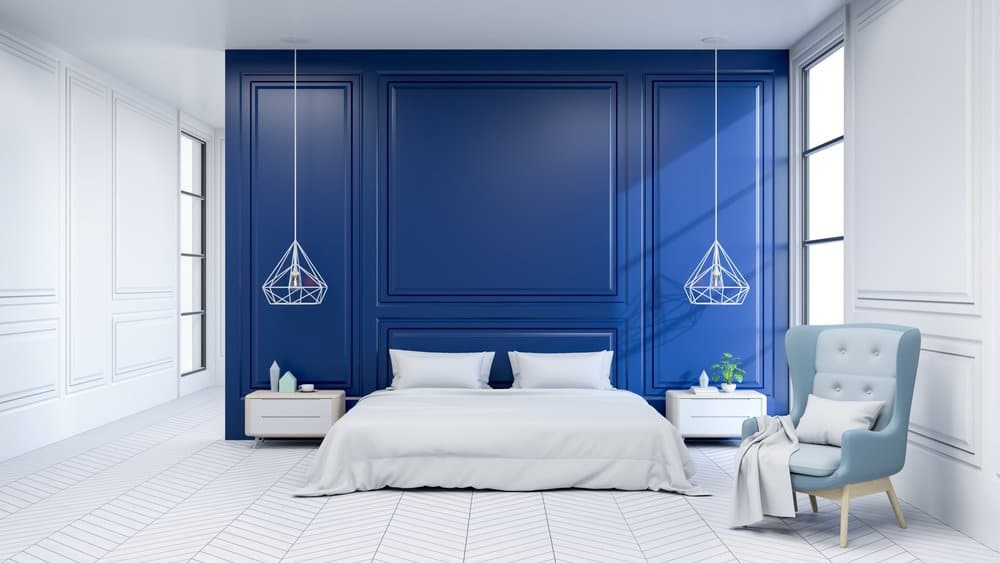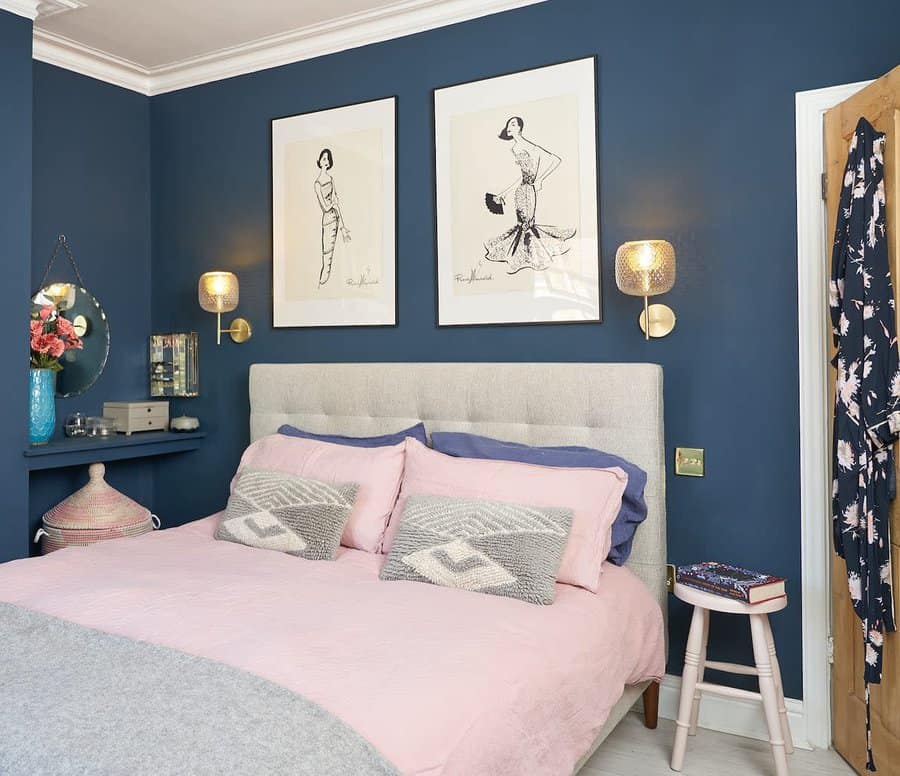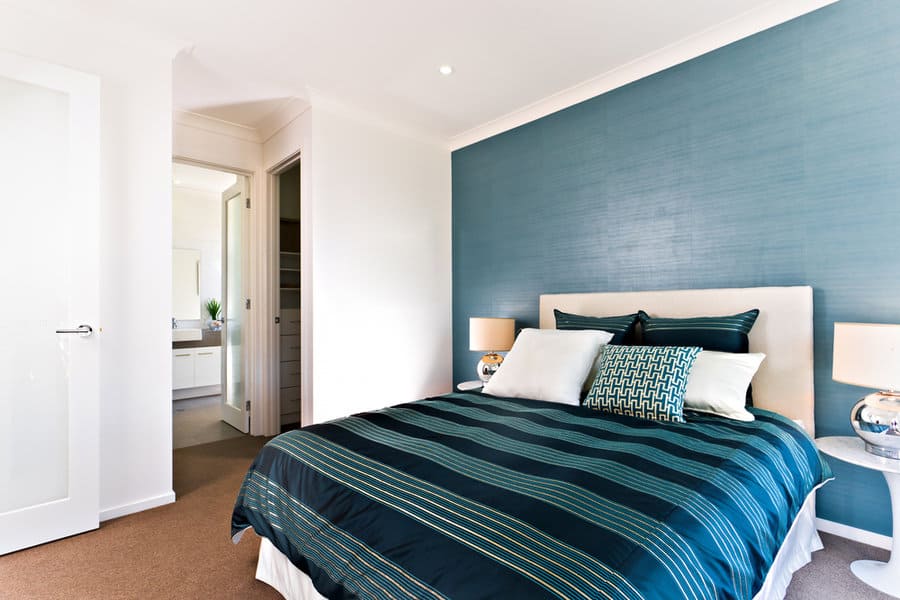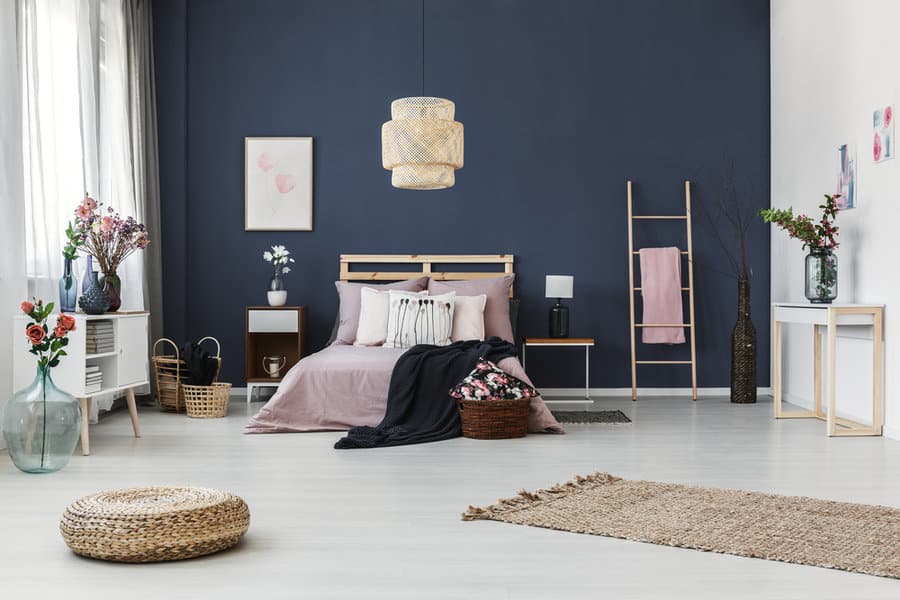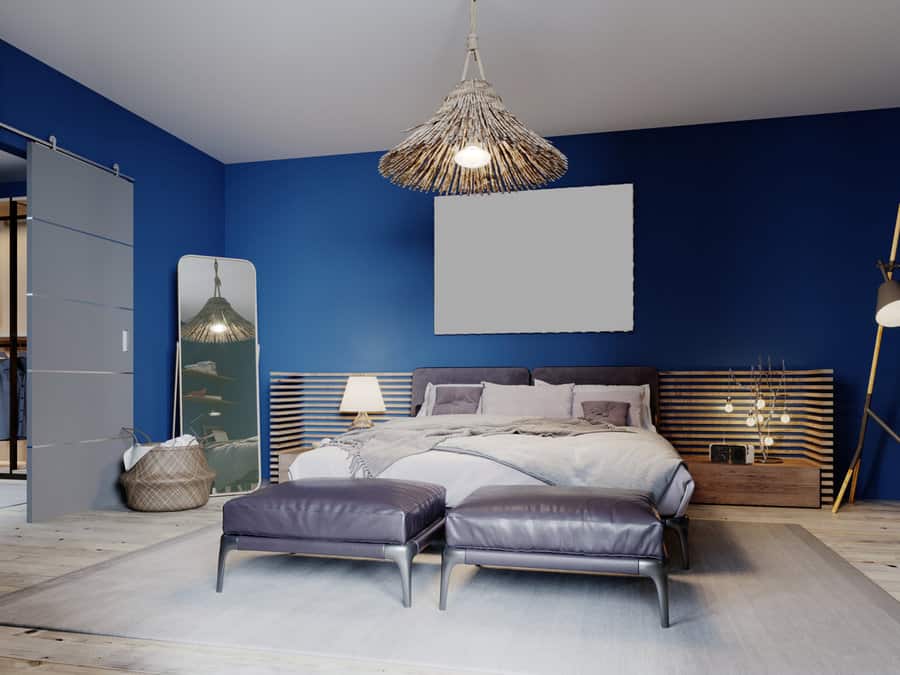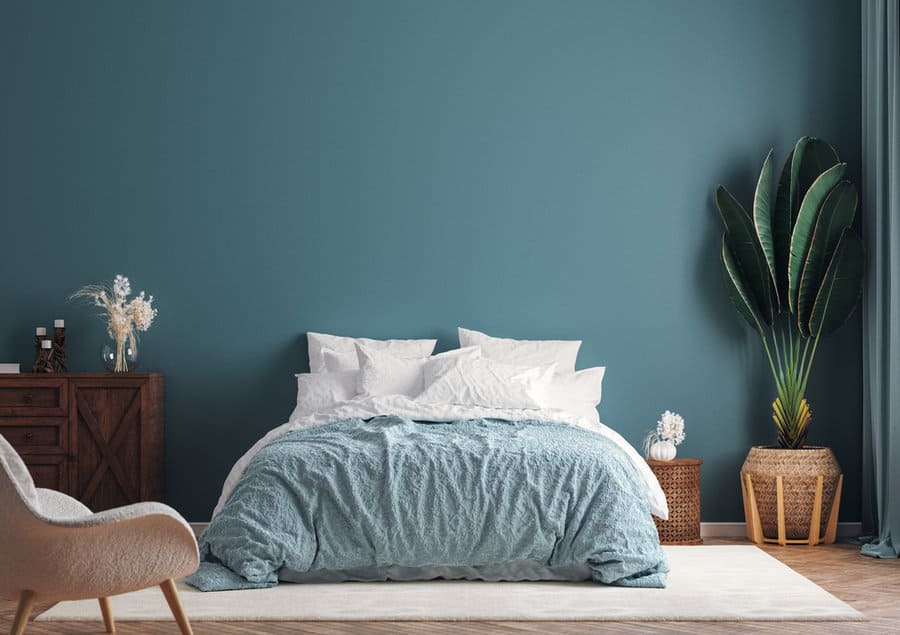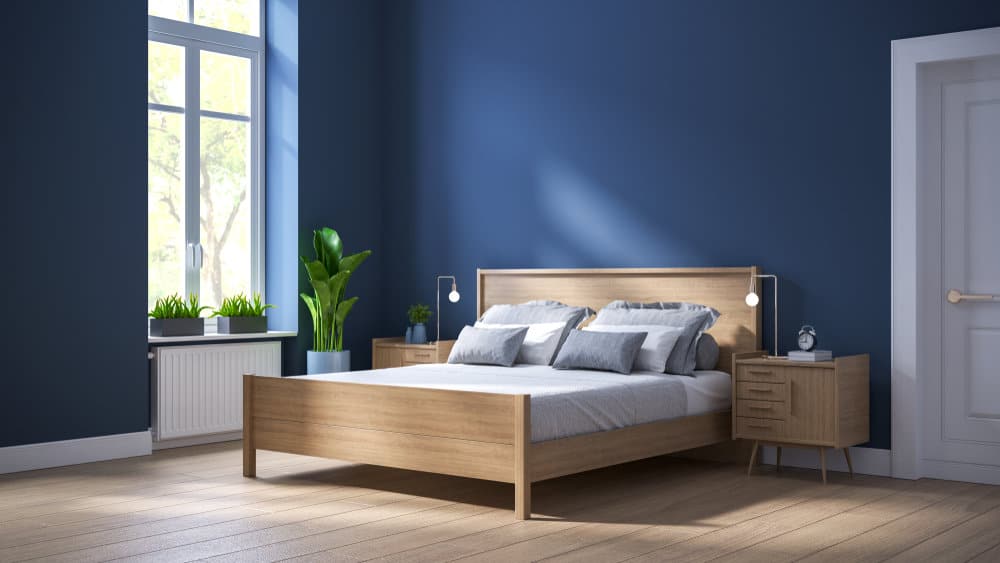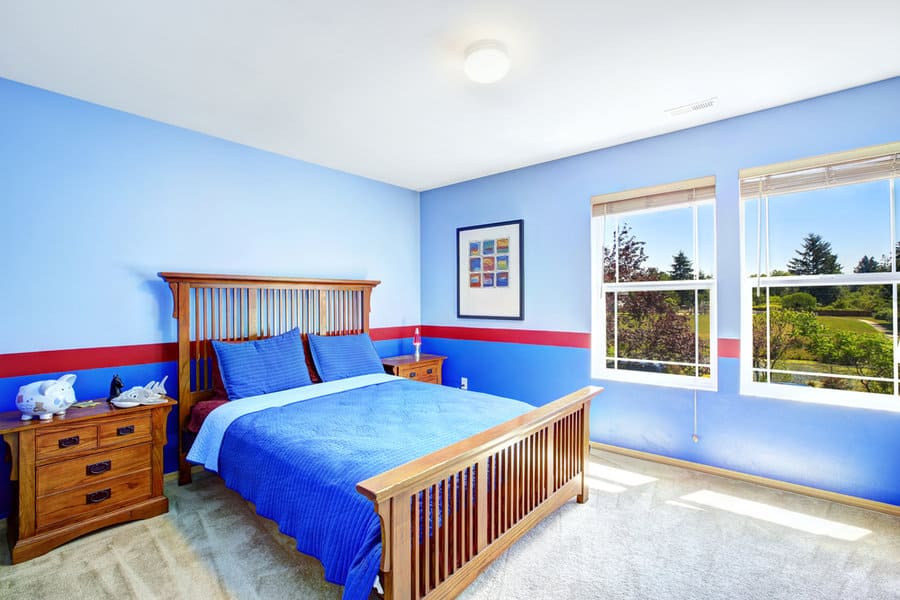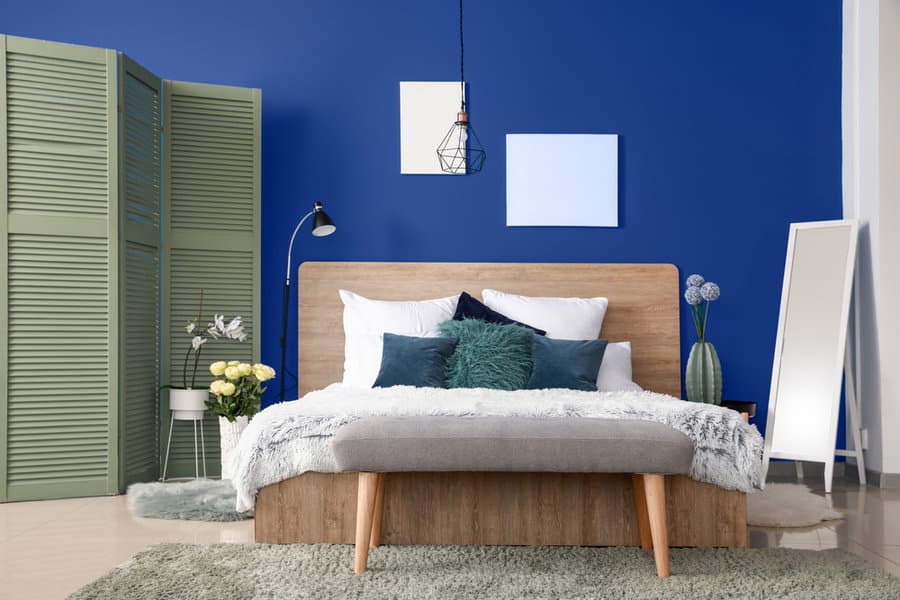 Blue Bedroom FAQs
What colors go with blue in a bedroom?
Blue is almost like a neutral color in its ability to coordinate with other colors. Some classic blue color combinations include pairing it with white, grey, silver, or gold. Blue and green are a particularly soothing bedroom idea that evokes the calmness of nature.
How can I add warmth to a blue master bedroom?
It's true: blue can feel a bit cold unless it's balanced with some warmth. Choose warm wood finishes on your bedroom furniture and include small touches of orange, yellow, or red in your textiles. Replacing silver fixtures and accessories with gold or bronze also helps add a cozy glow to the room.