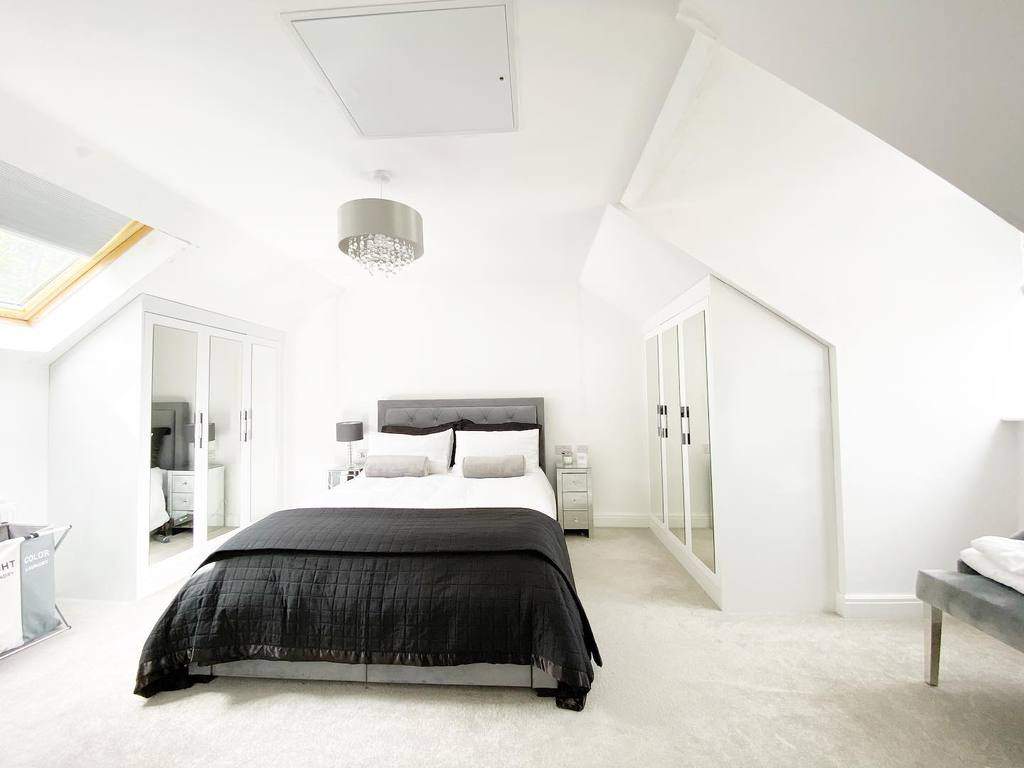 79 Bedroom Color Scheme Ideas and Designs
The best bedroom paint color is the one that makes you feel good when you're relaxing in your treasured space. However, color theory dictates that certain hues do a better job of creating a restful environment.
Since color has the power to affect our moods, it's important to choose a bedroom color scheme that calms your mind. You're bound to find the perfect one in our collection of over 70 top bedroom color scheme ideas.
1. Accent Wall Paint
An accent wall is a wall that has a different color or finish than the rest of the bedroom. This can be achieved by using lighter or darker shade of paint on that wall, or by covering it in wallpaper or textured paneling. Some prefer to create a half-accent wall by painting wainscoting or beadboard a contrasting paint color.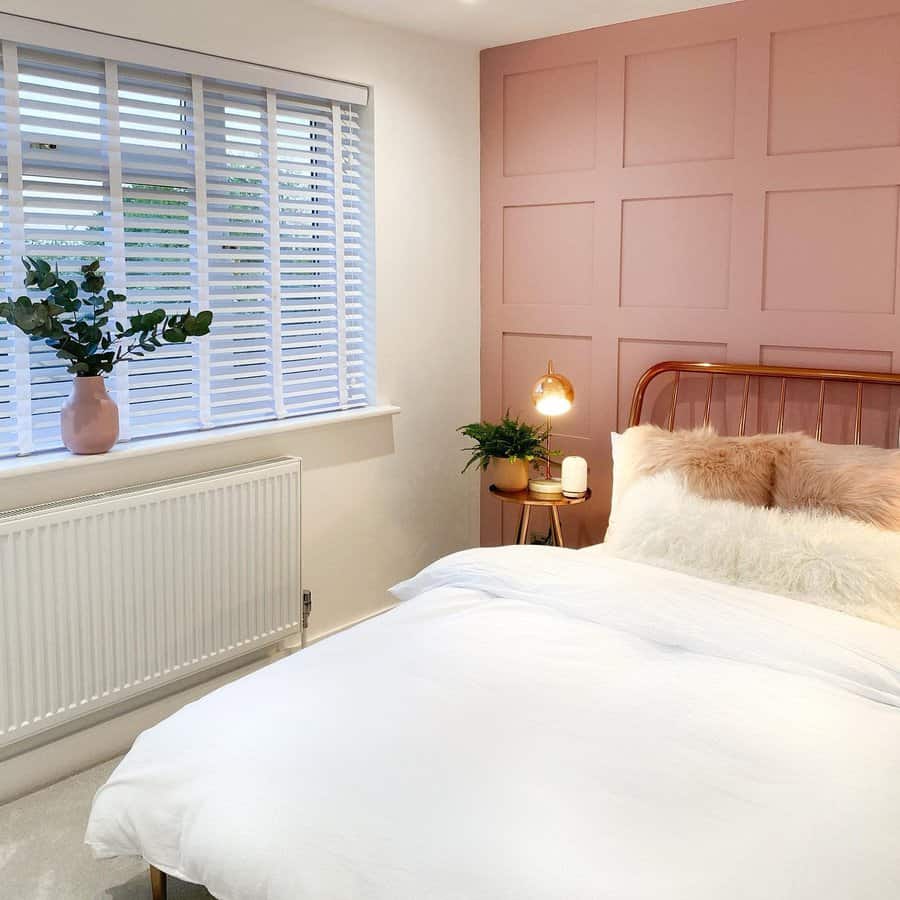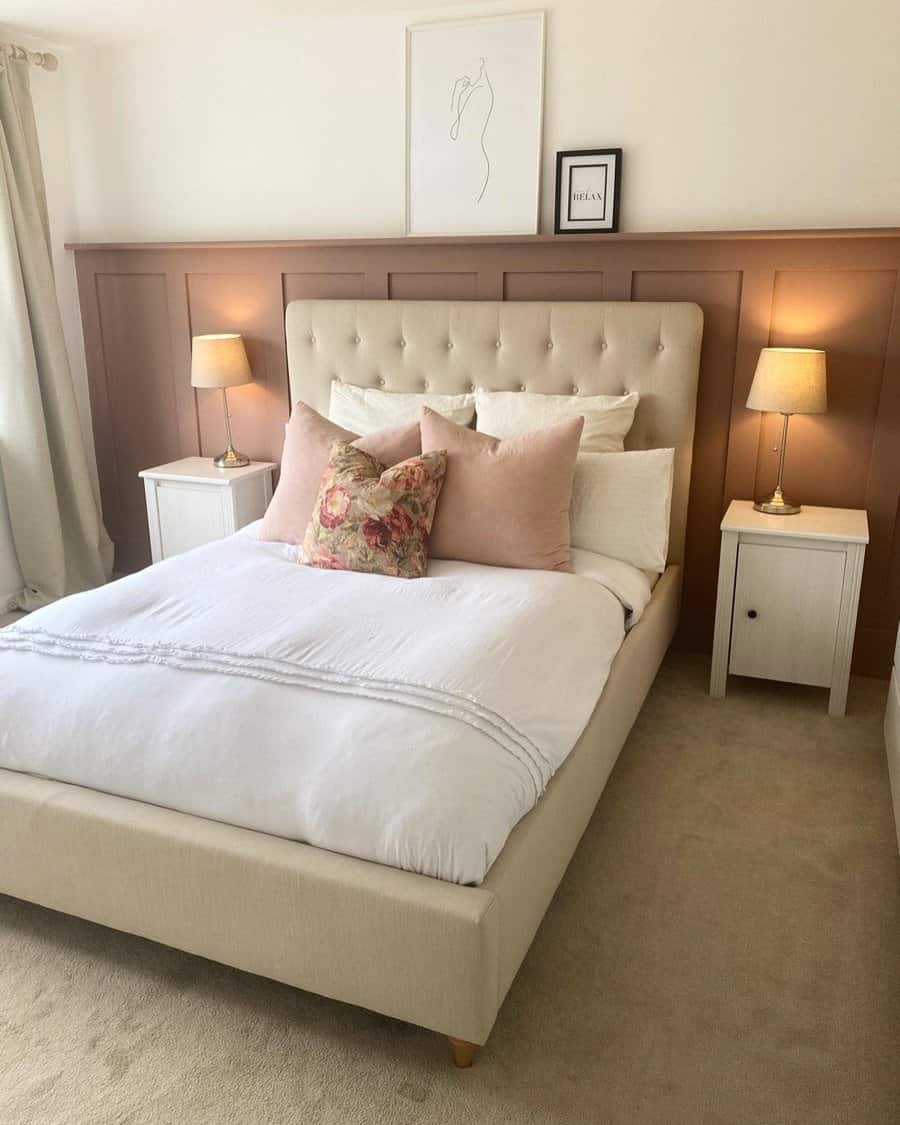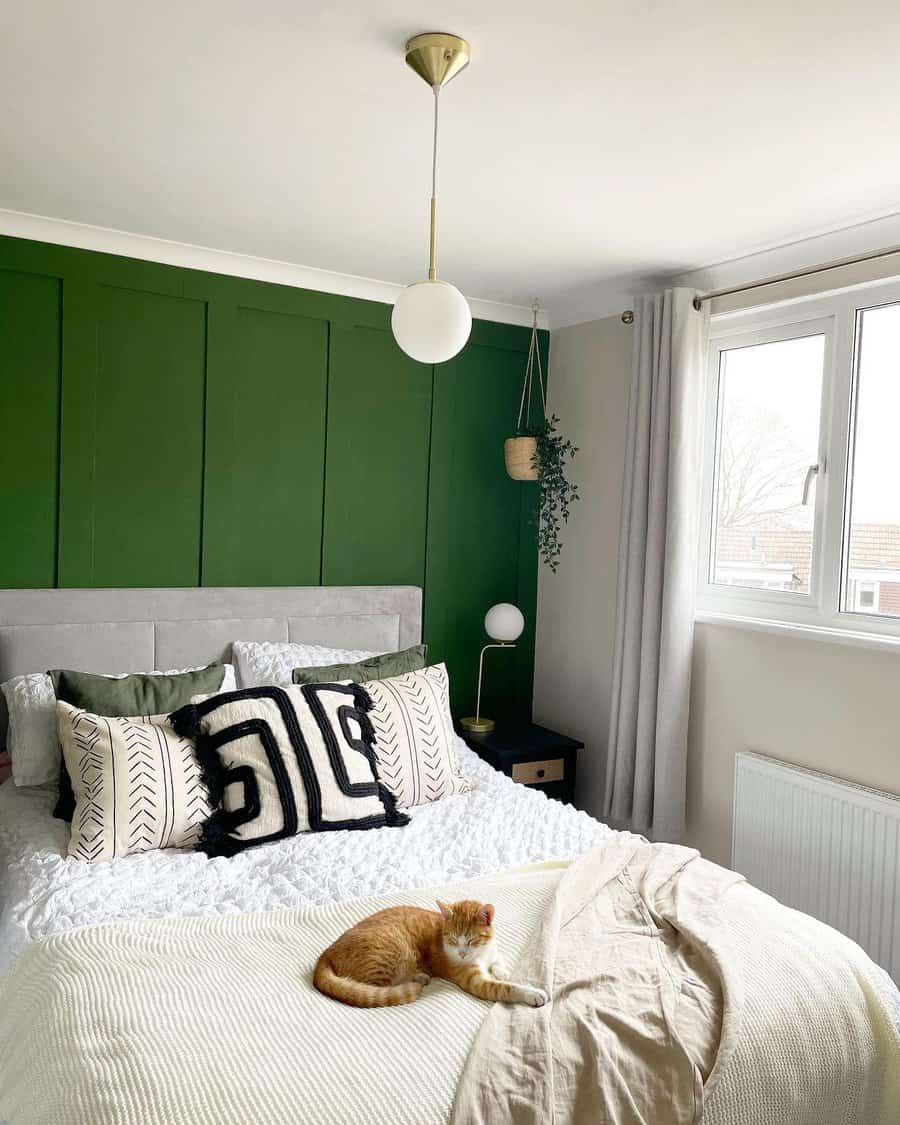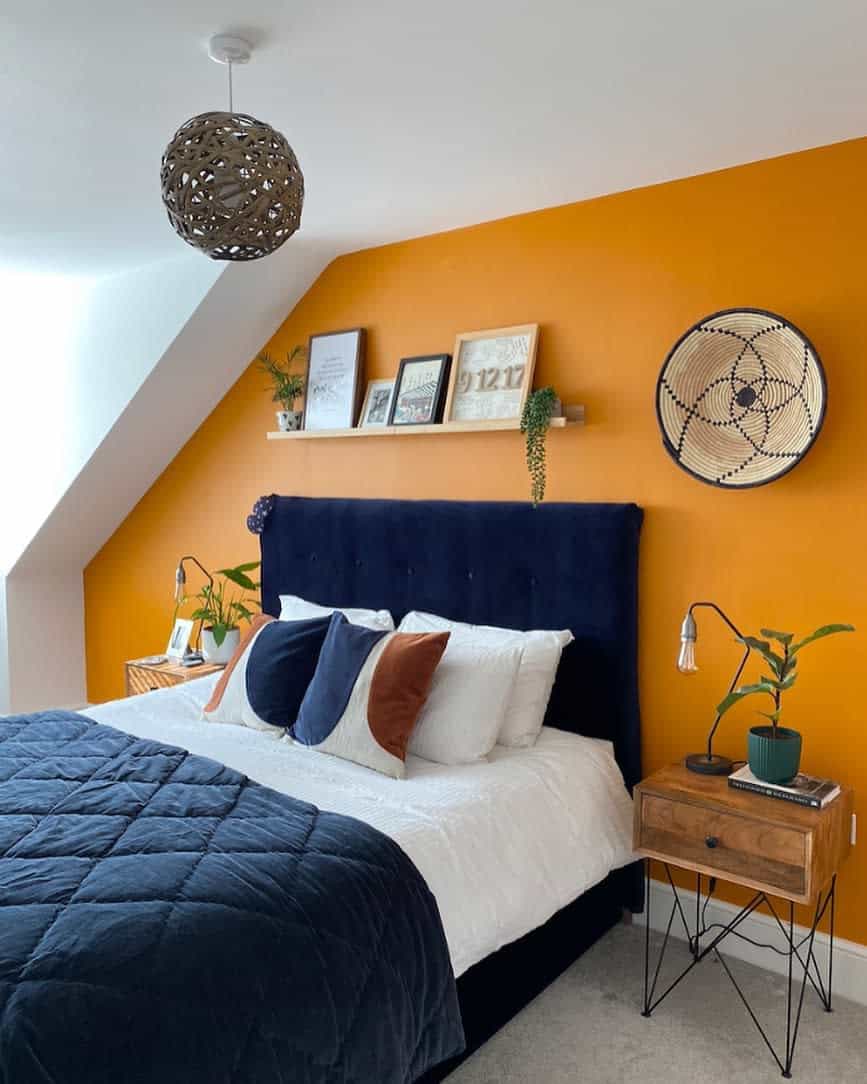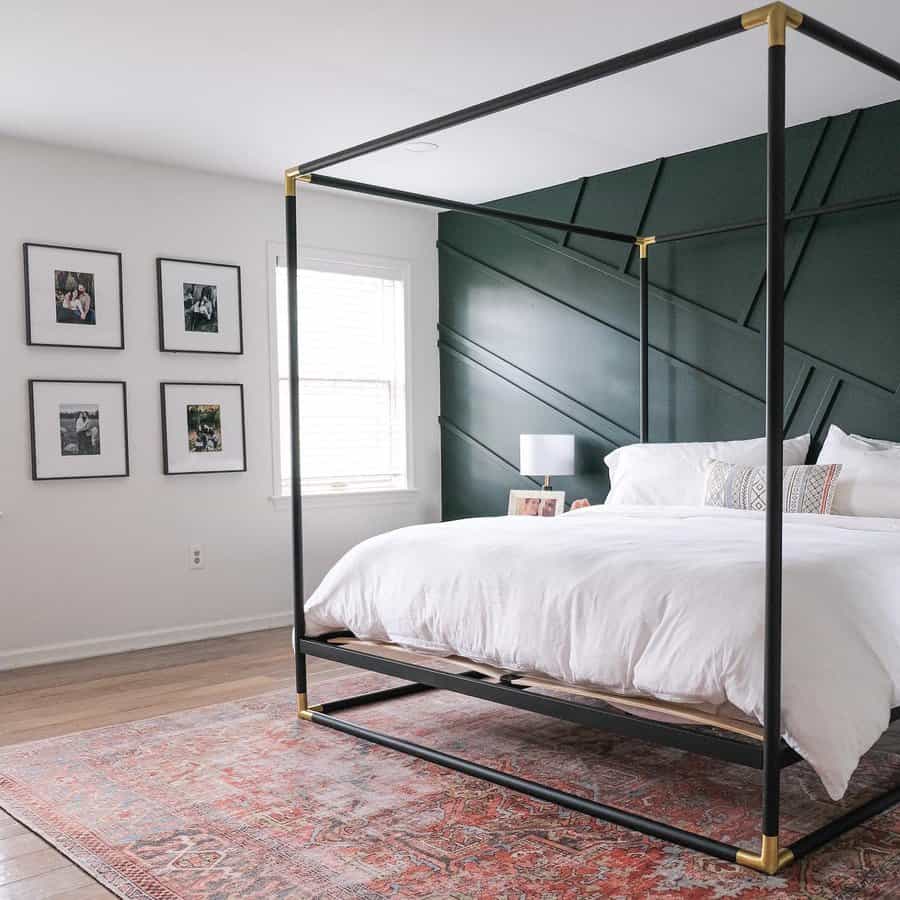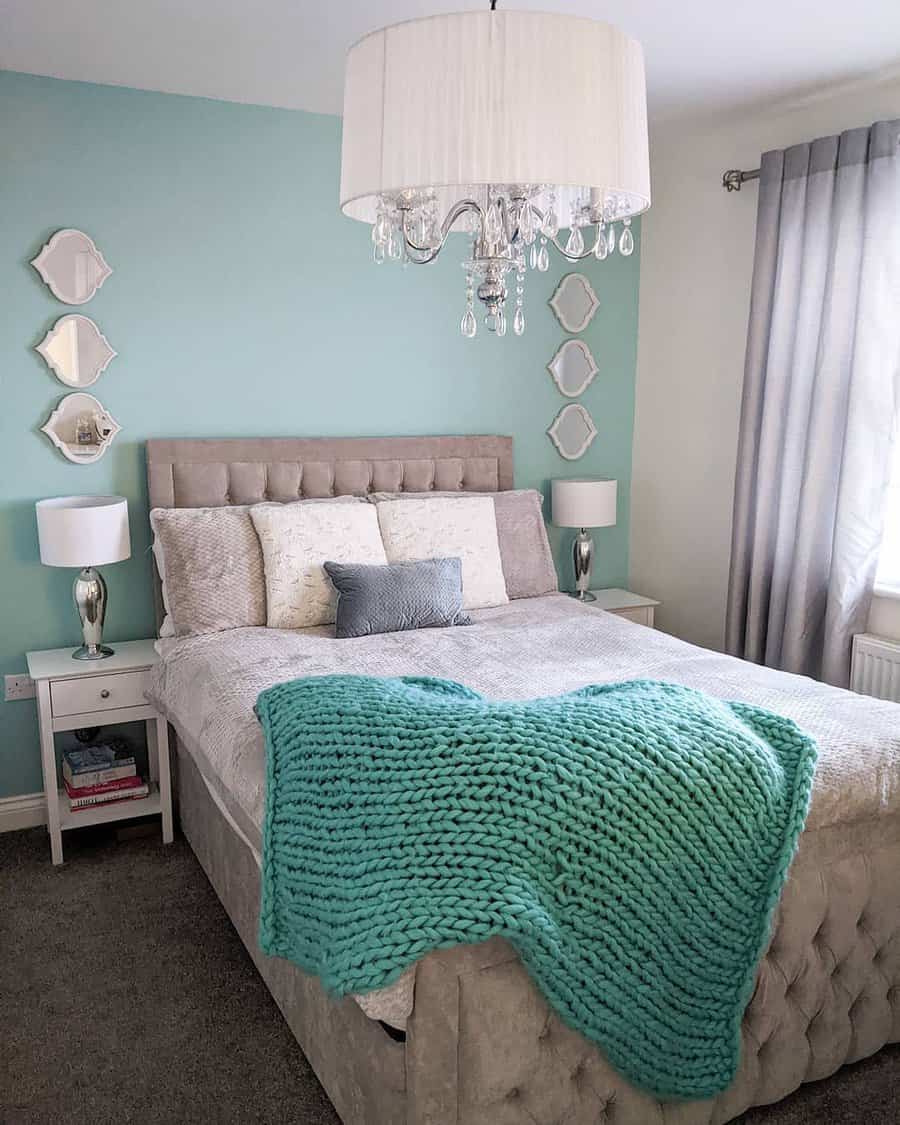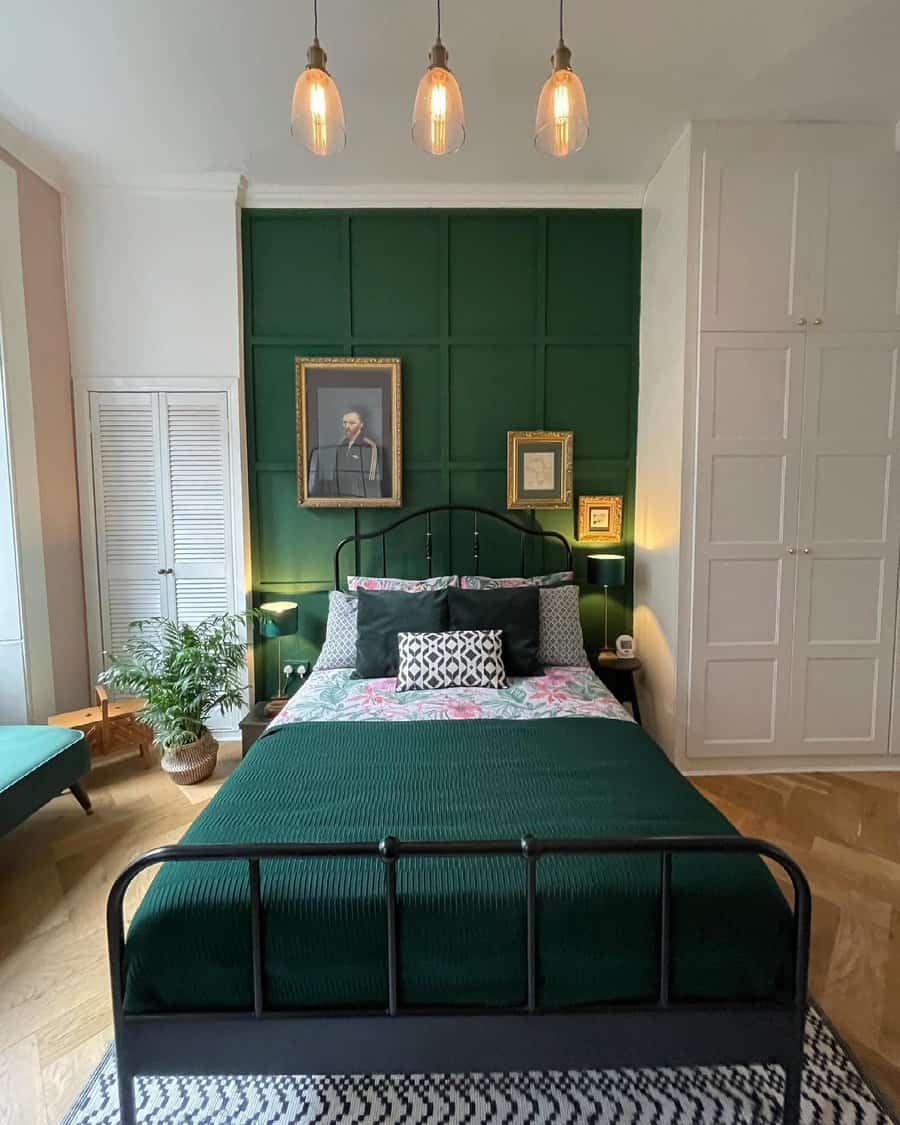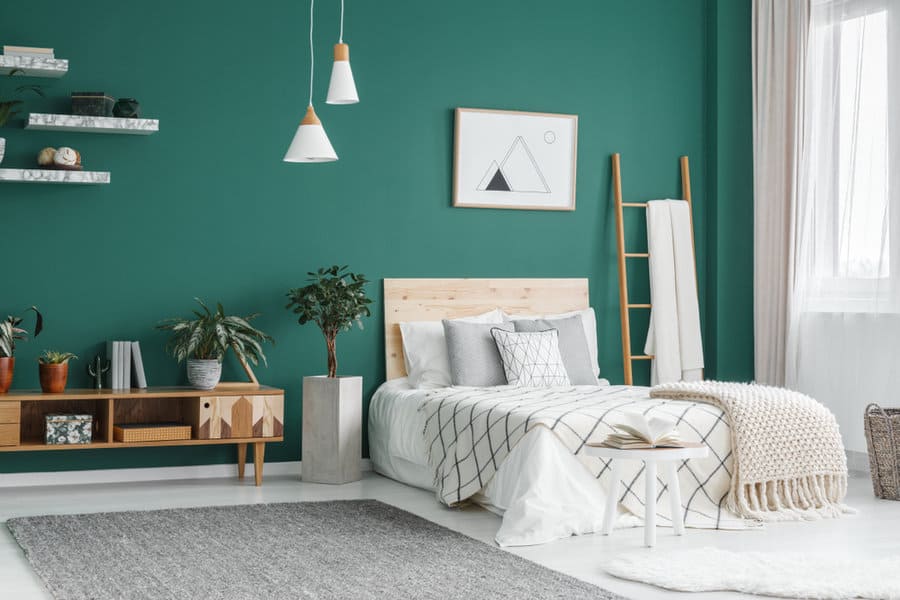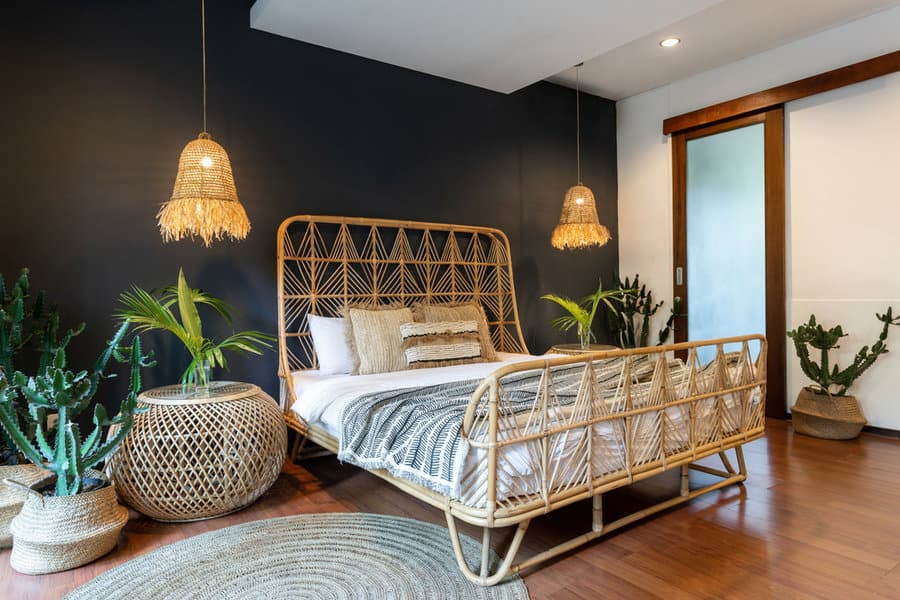 Many people choose the accent color from the bed linen colour scheme and position the headboard on the accent wall. Others prefer to be able to see their accent bedroom wall across the room as they lie in bed. Wherever its position, an accent wall is a fantastic way to add a burst of bold color to a room otherwise dominated by neutrals.
Read also: Best Bedroom Colors for Couples
2. Black and White
Classic black and white is a timeless interior design color scheme that works as well in the bedroom as anywhere else. While black can be too heavy to serve as a predominant bedroom color, it's wonderful when it plays a strong role in a creative color palette.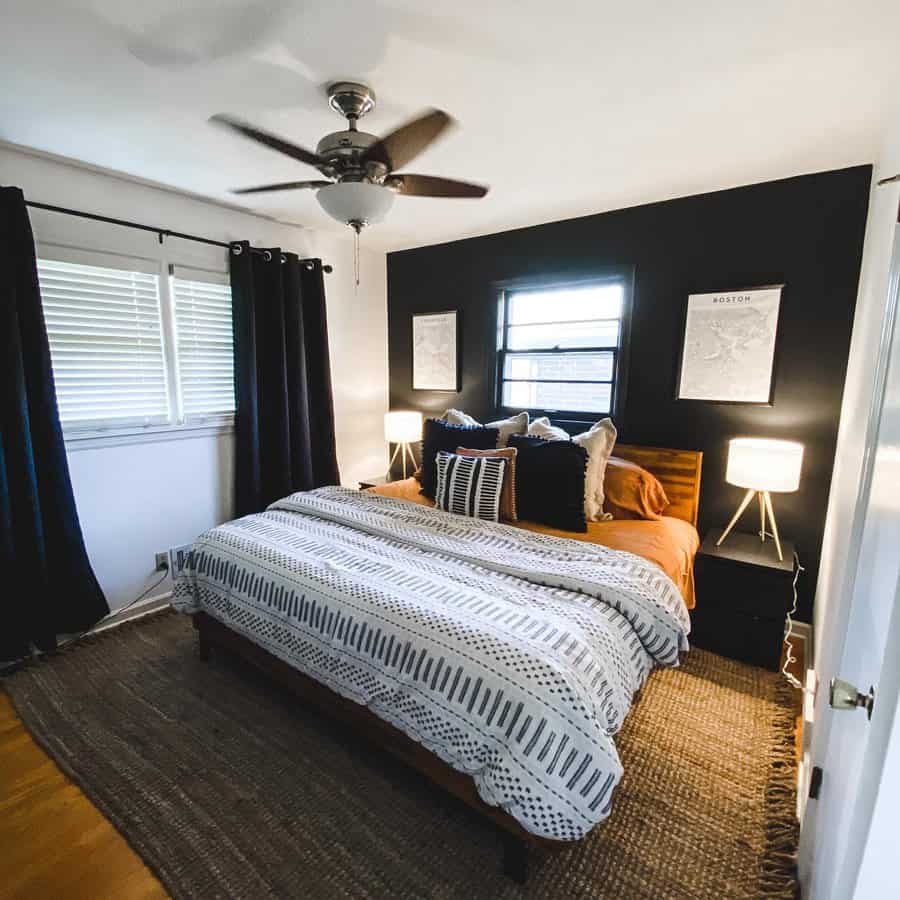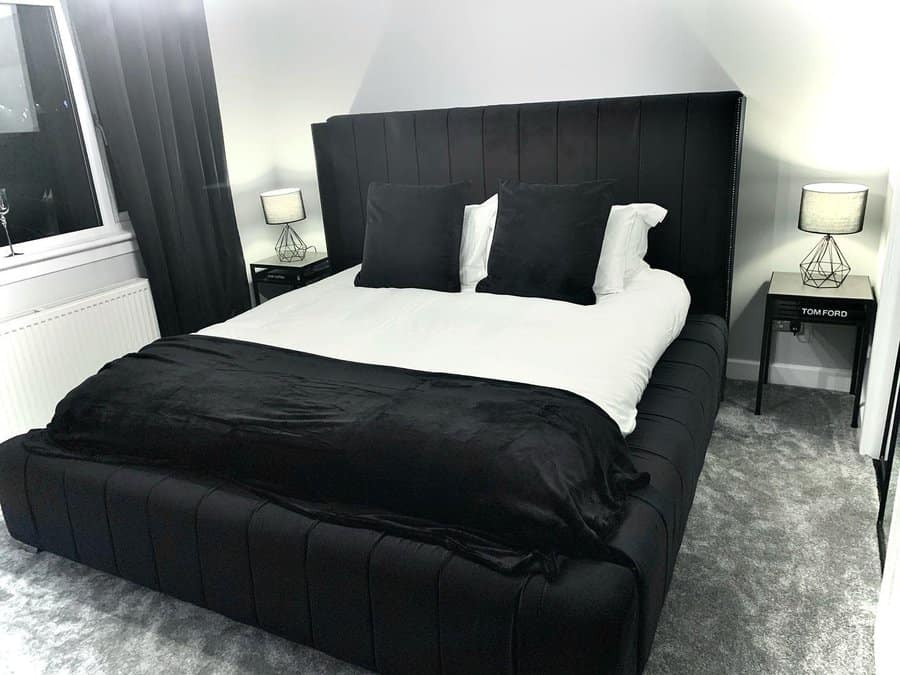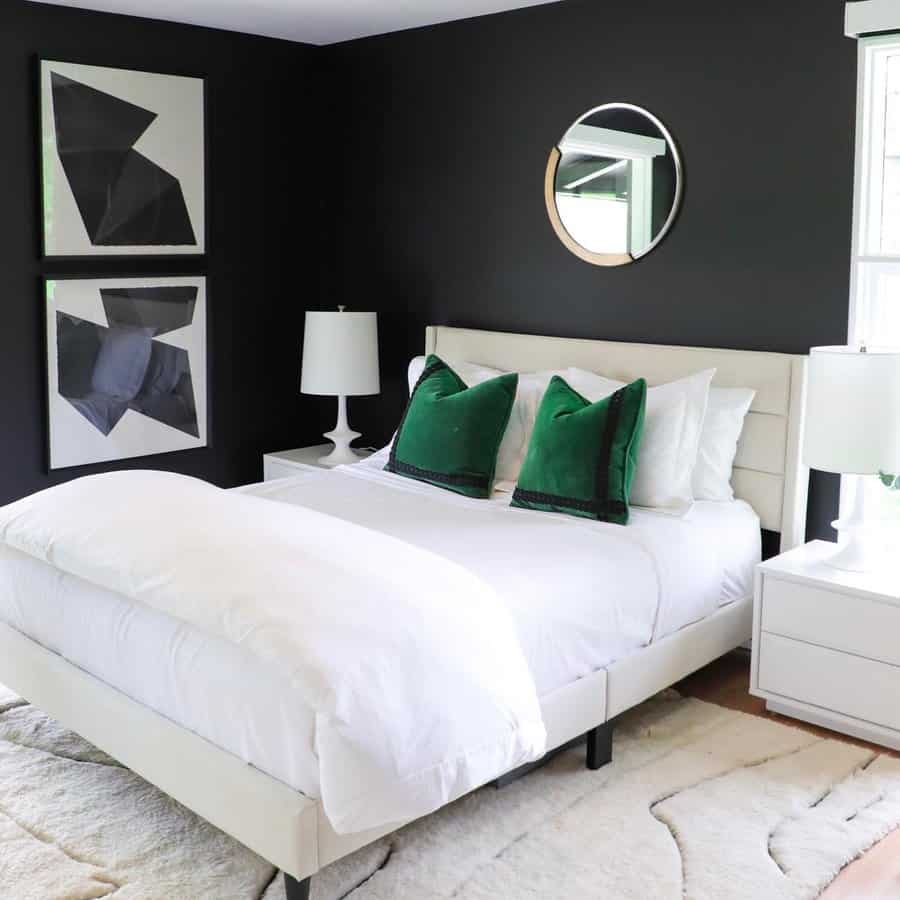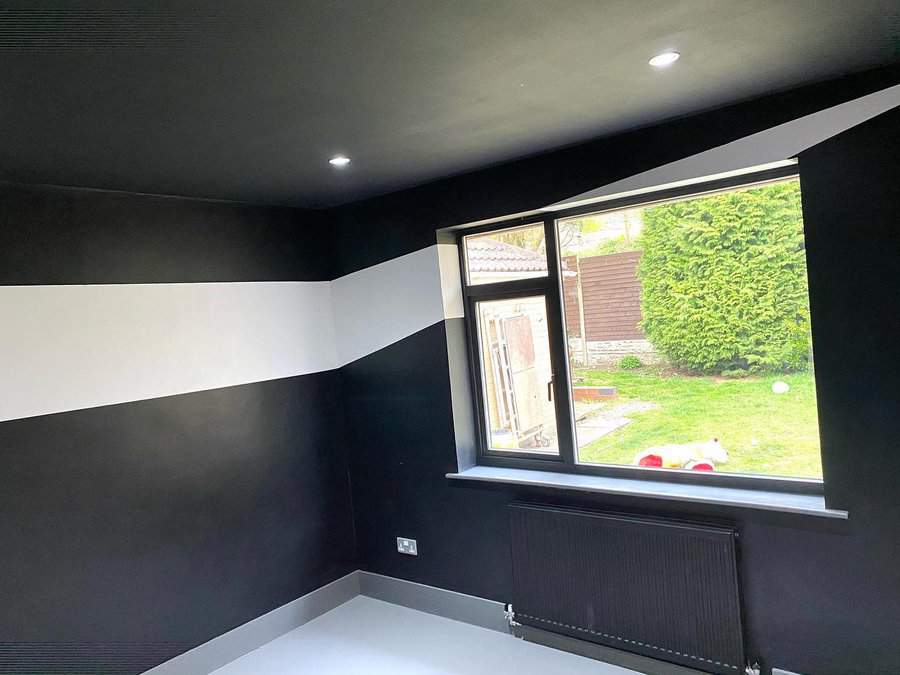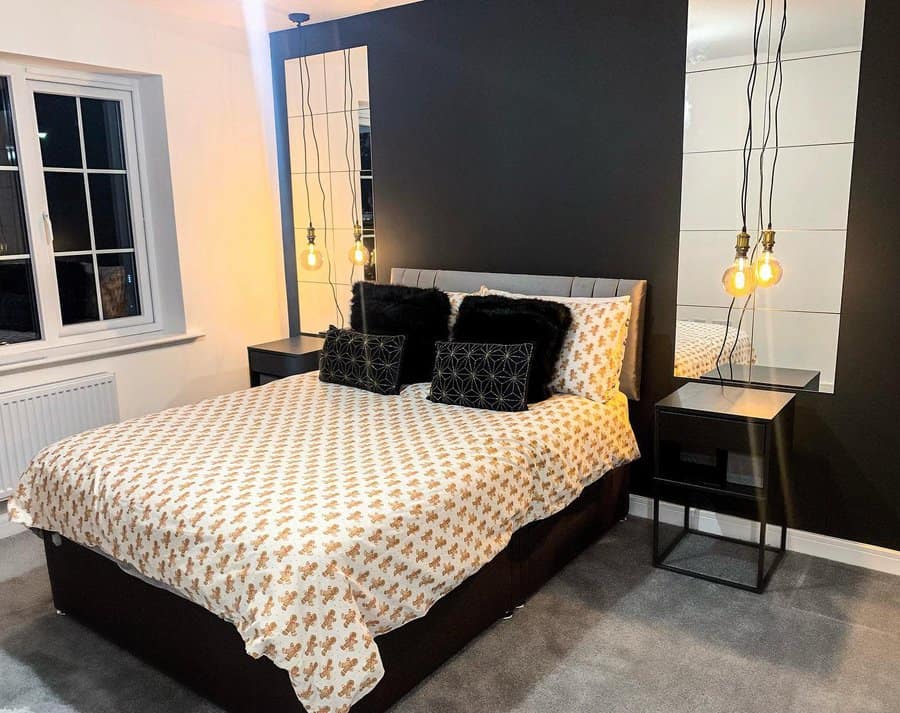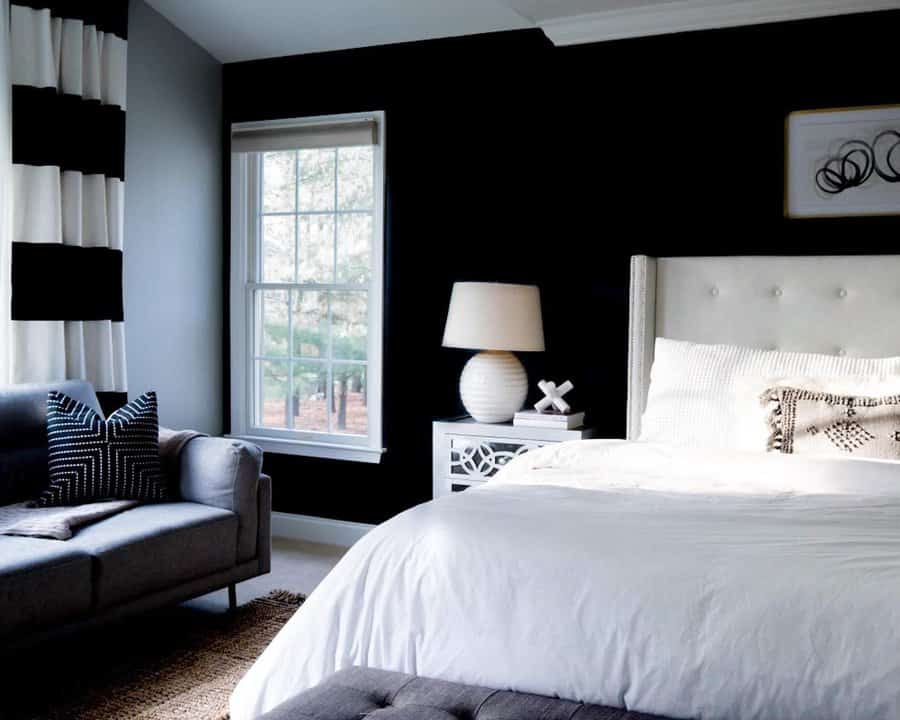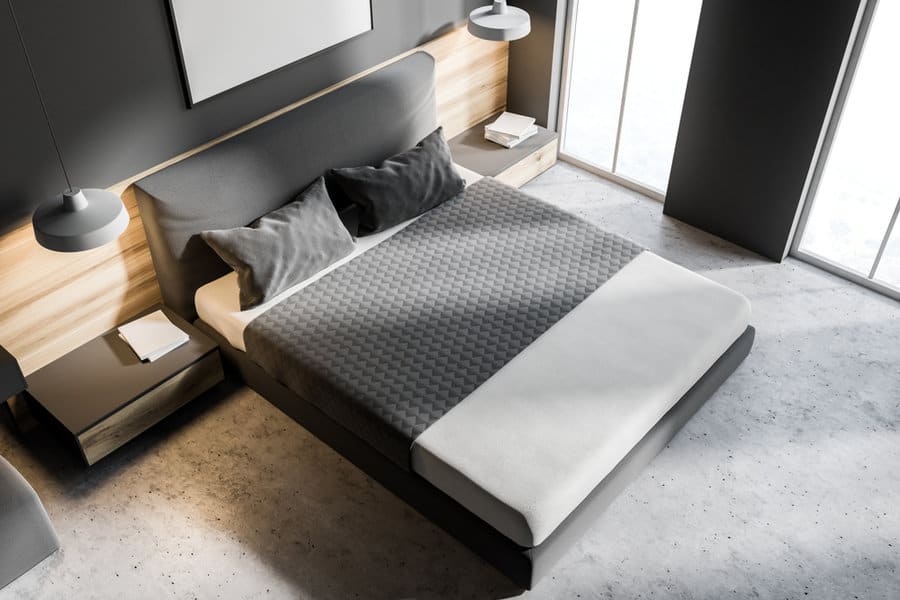 If you have a combination of black and white furniture and accessories, paint an accent wall black. Then position your white pieces against that wall.
One of the things that makes black and white the best color combination is that it fits into any bedroom design. Houndstooth checks look great with traditional decor, while black and white toile is a great country or shabby chic bedroom idea.
3. Blue
It doesn't matter where you go in the world: blue consistently ranks at the top when people are asked to name their favorite color. It reminds us of the sky and sea, places that most find peaceful. Blue has been proven to lower stress, making it an ideal wall color in the master bedroom.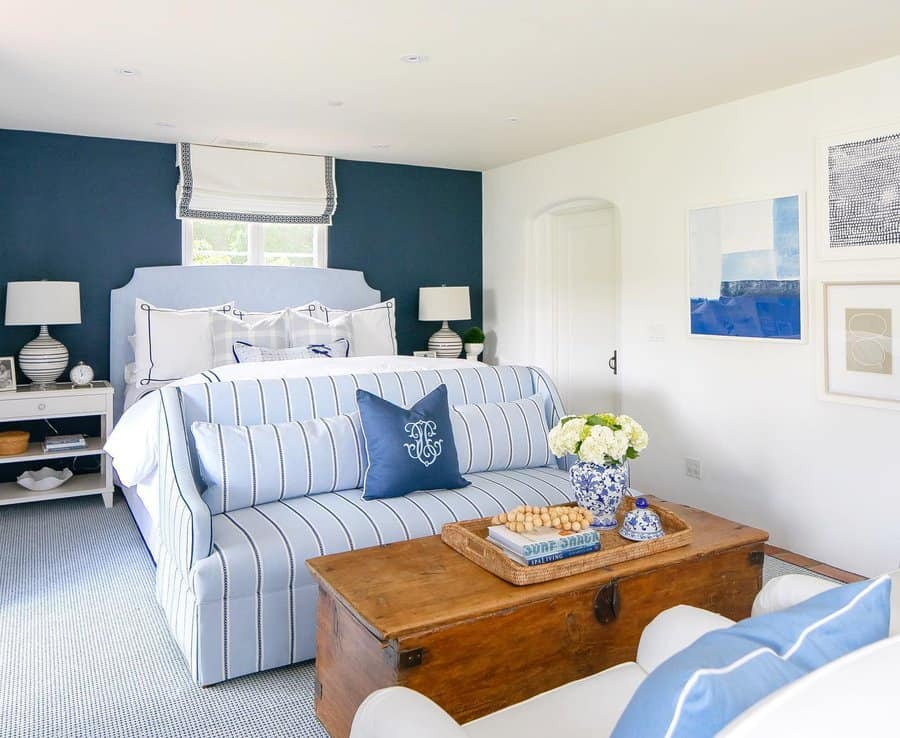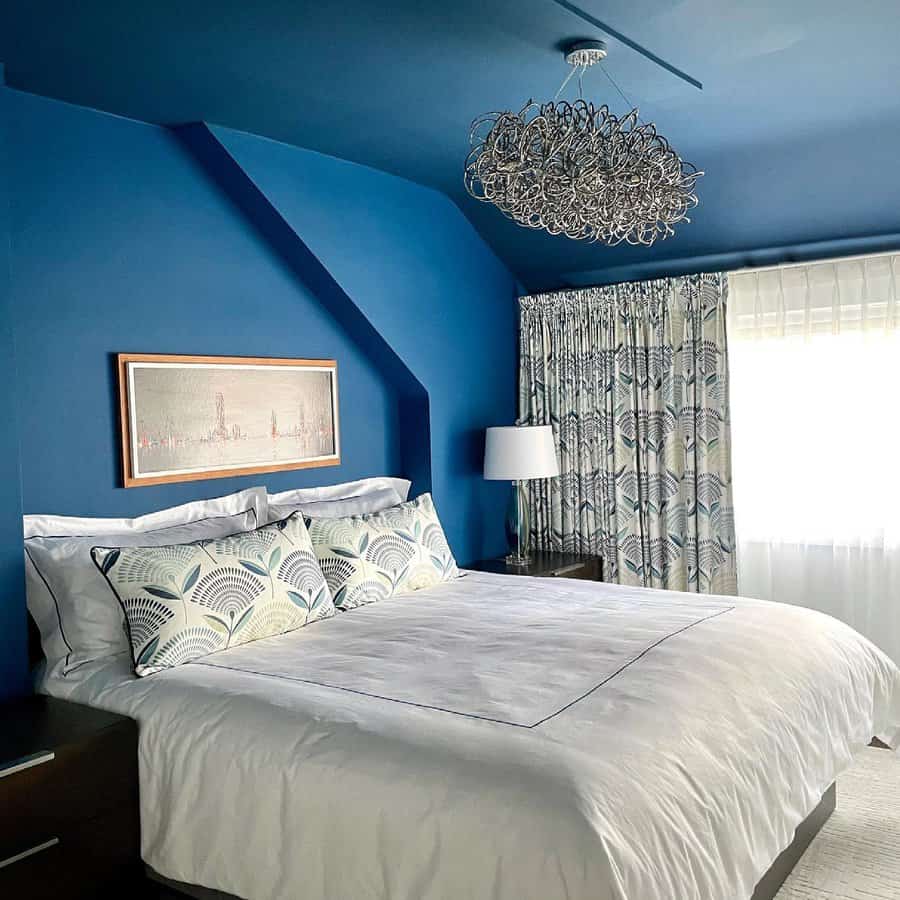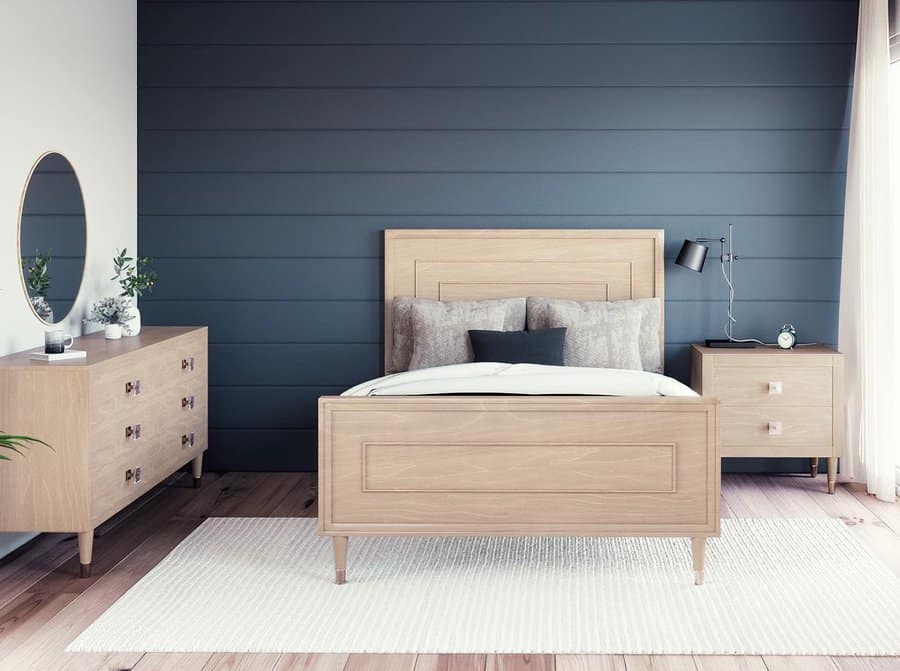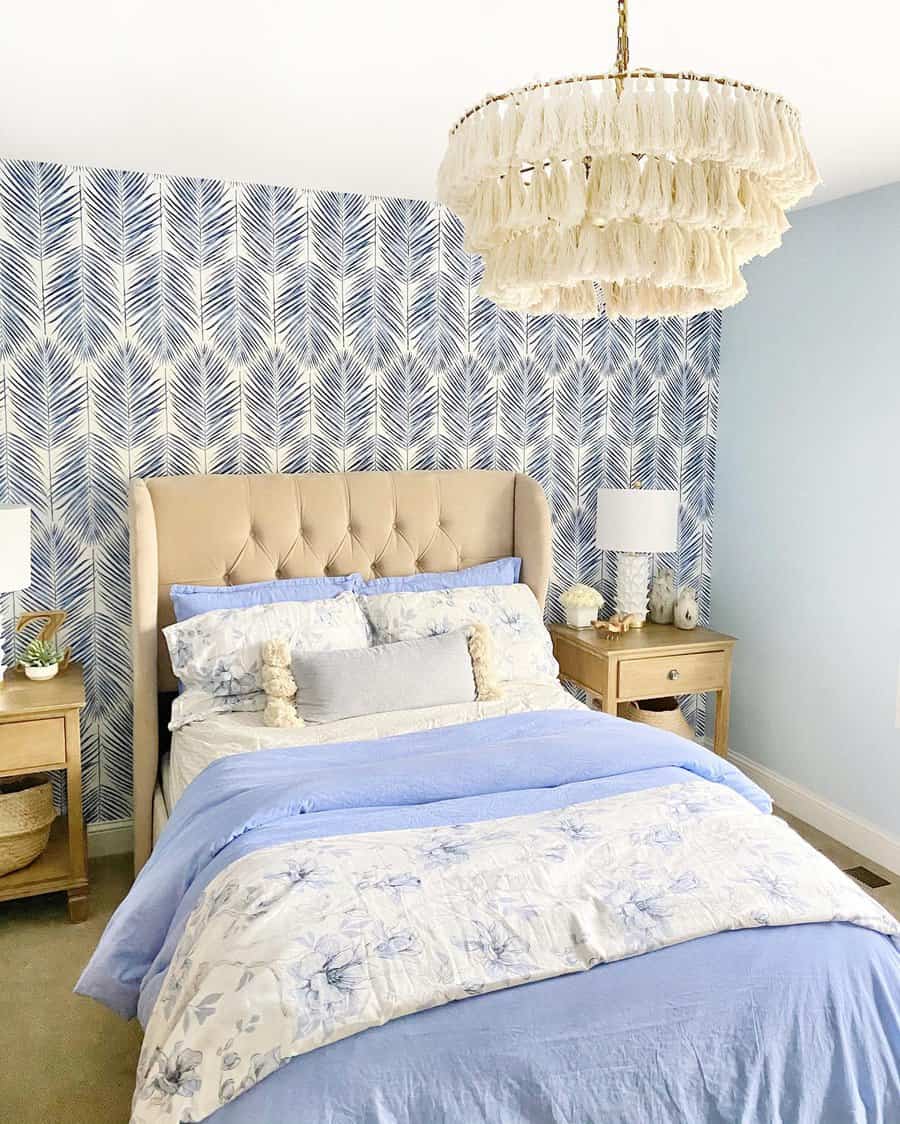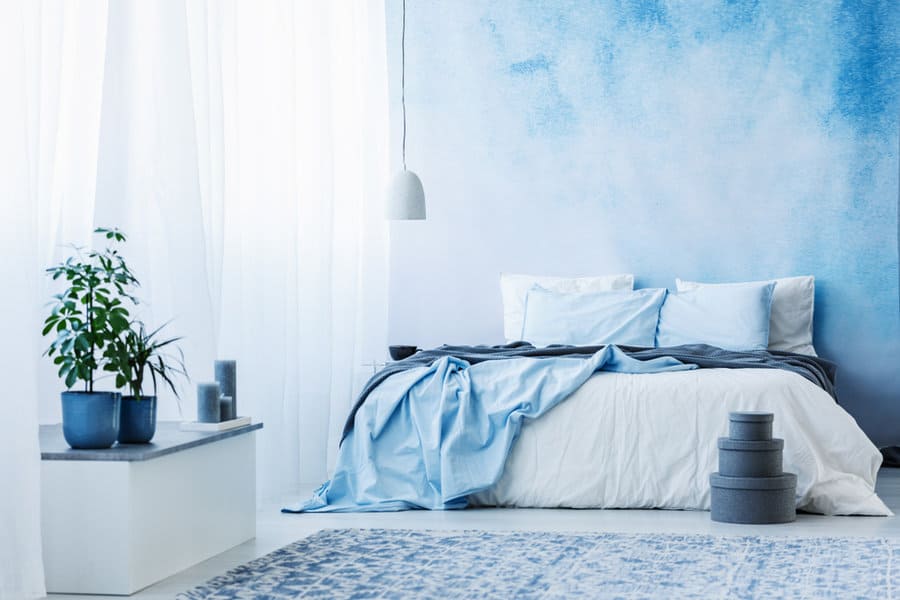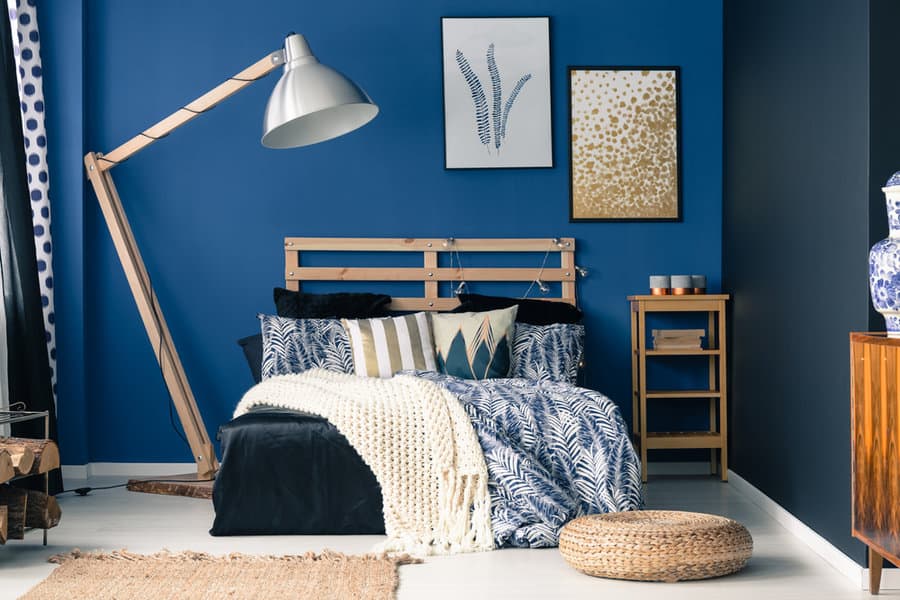 Though counted as one primary color, blue is virtually its own rainbow. From extremely light grey with just a hint of blue to the deepest navy, the blue paint color spectrum also includes brilliant hues, like turquoise and cobalt.
Feel free to mix and match shades of blue in your bedroom color scheme. Layering blue with a touch of neutrals—such as grey or white—creates a cool, calming sanctuary you'll look forward to returning to each night.
4. Bold
Bold color isn't necessarily calming, but bright color hues are too amazing to exclude them from bedroom use. If you love fuchsia or lime green, include it in your bedroom color ideas. But you may wish to use it as an accent instead of painting every wall that shade.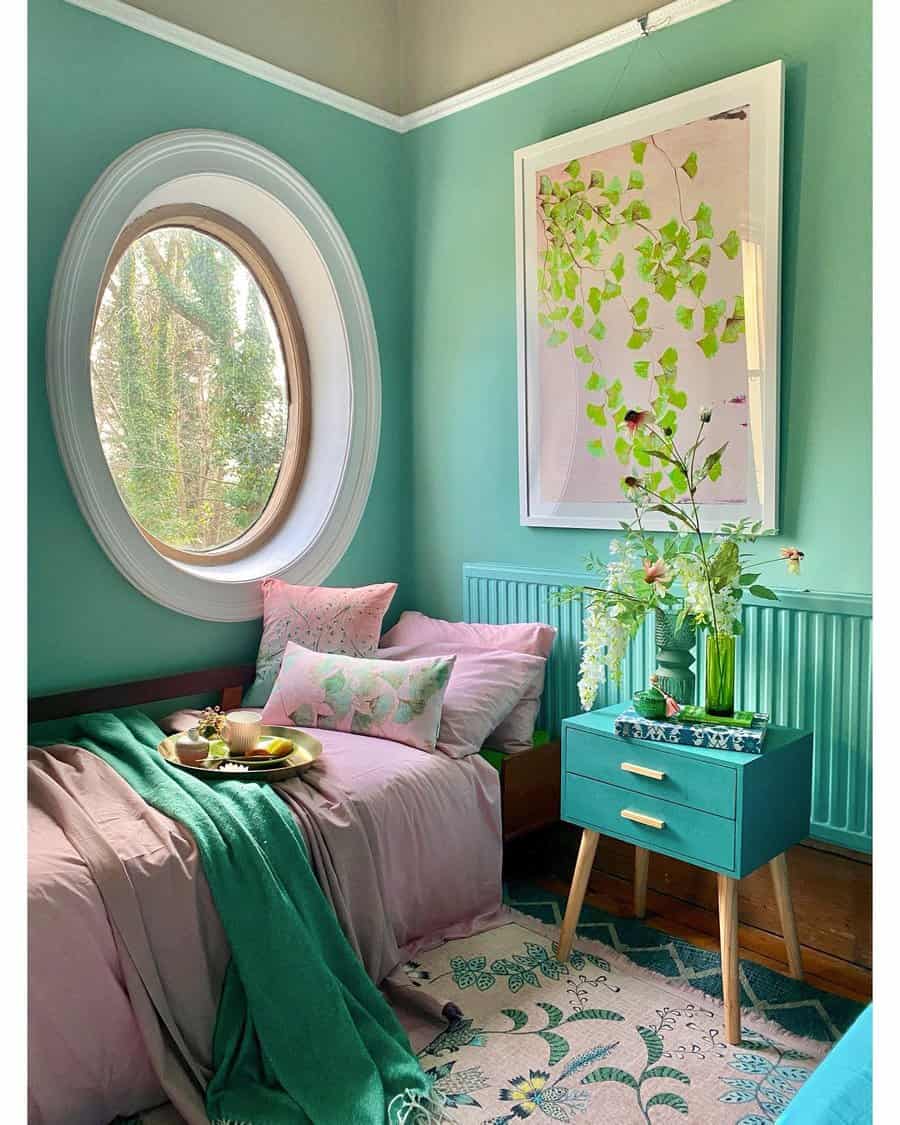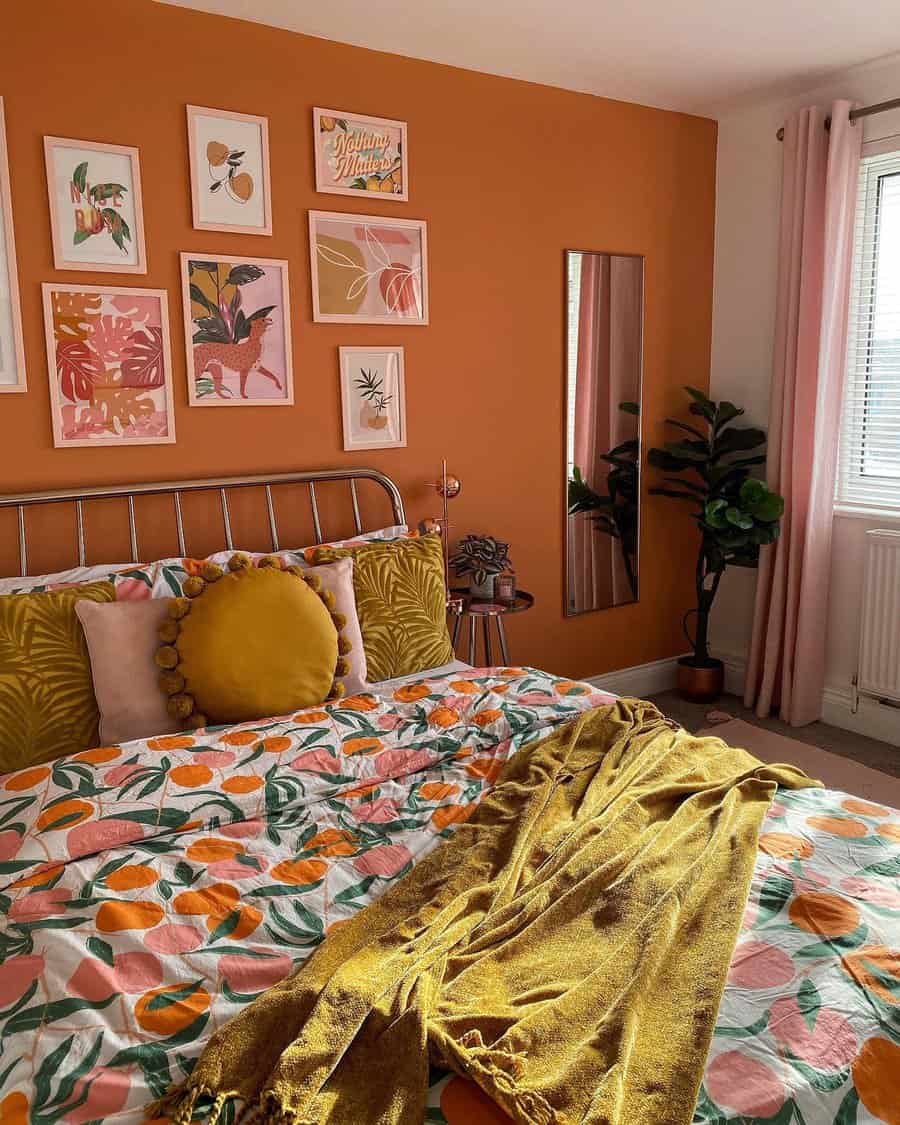 Bohemian and country decor often includes a range of colors, and that's as true in the bedroom as in the living room. Balance a bright bedroom color scheme with a generous dose of white, grey, or beige. These neutrals help you enjoy your favorite colours without being overwhelmed by them.
5. Brown
Brown might not be the first color that comes to mind when you consider bedroom paint color ideas, but it's one of the best paint colors for creating an organic, comfortable space. Any hue of brown paint will feel warmer than the ultra-popular grey walls appearing everywhere today.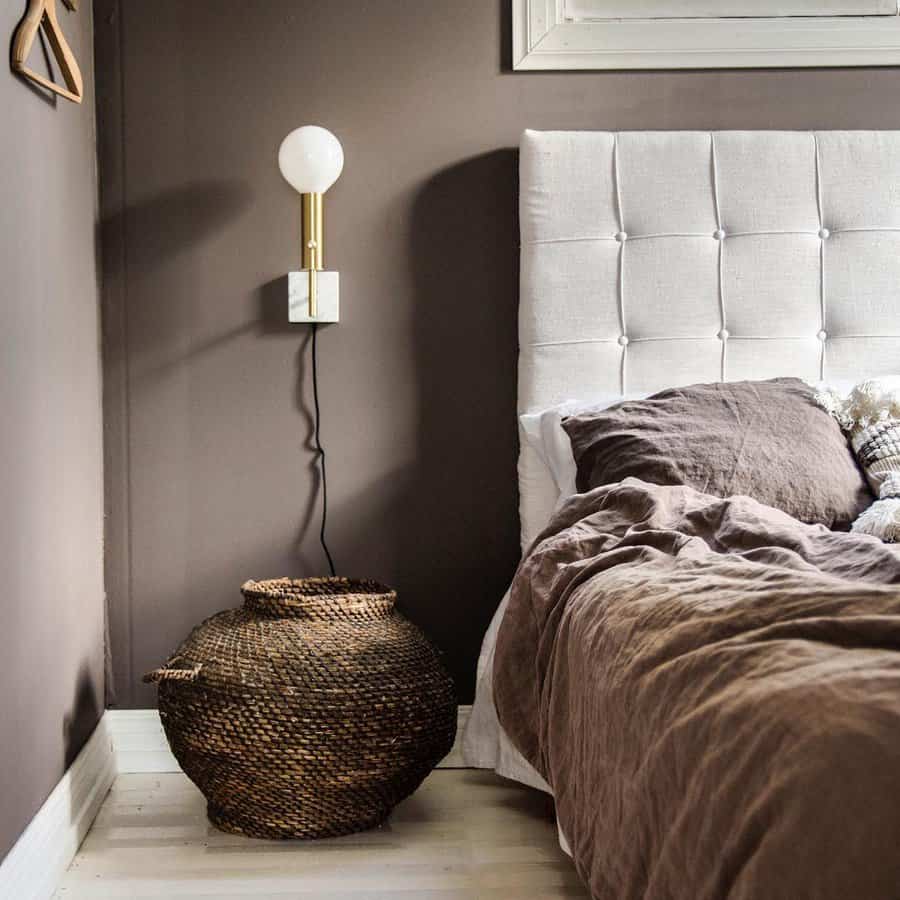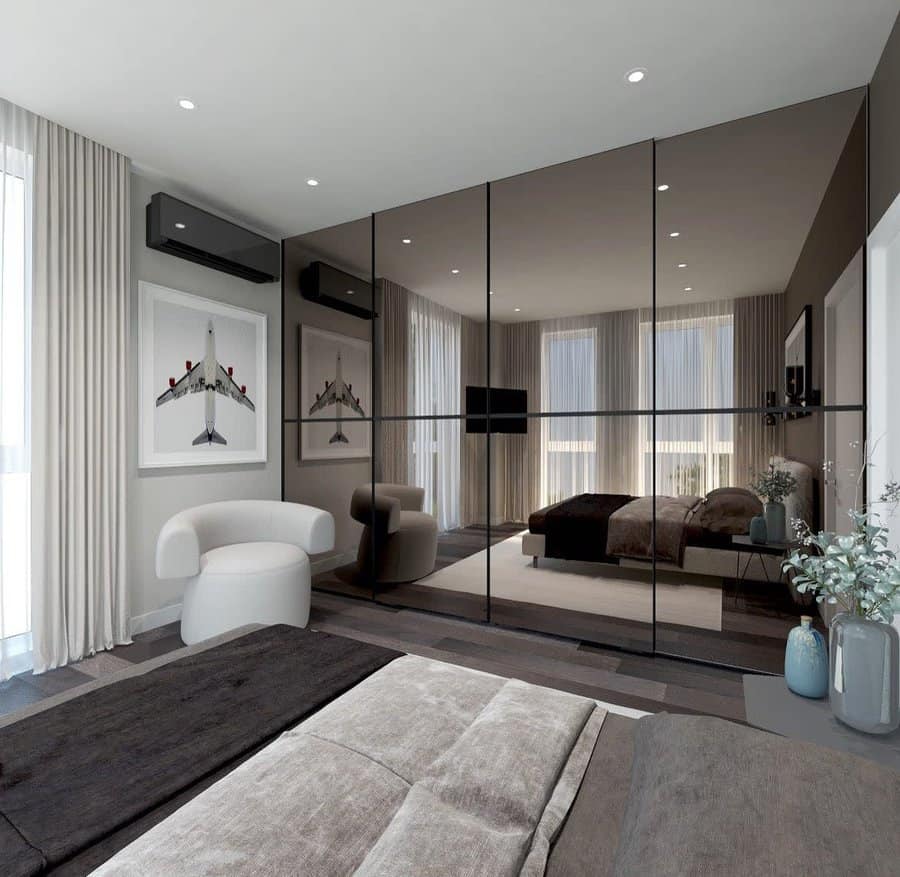 Brown goes with literally any other color—even grey—making it an easy bedroom paint idea to work with. Brown wall color options range from pale sand to dark chocolate, enabling you to create an excellent bedroom color scheme foundation. Mediterranean, Scandinavian, and rustic are just a few of the interior designer styles that rely on brown furniture, textiles, and accessories.
6. Dark
Design experts used to turn clients away from dark bedroom wall color ideas, but now recognize that darker color paint can really elevate the dramatic impact of a bedroom. Best used in oversized rooms or those that don't receive a lot of natural light, dark bedroom color ideas amp up the bedroom's coziness level.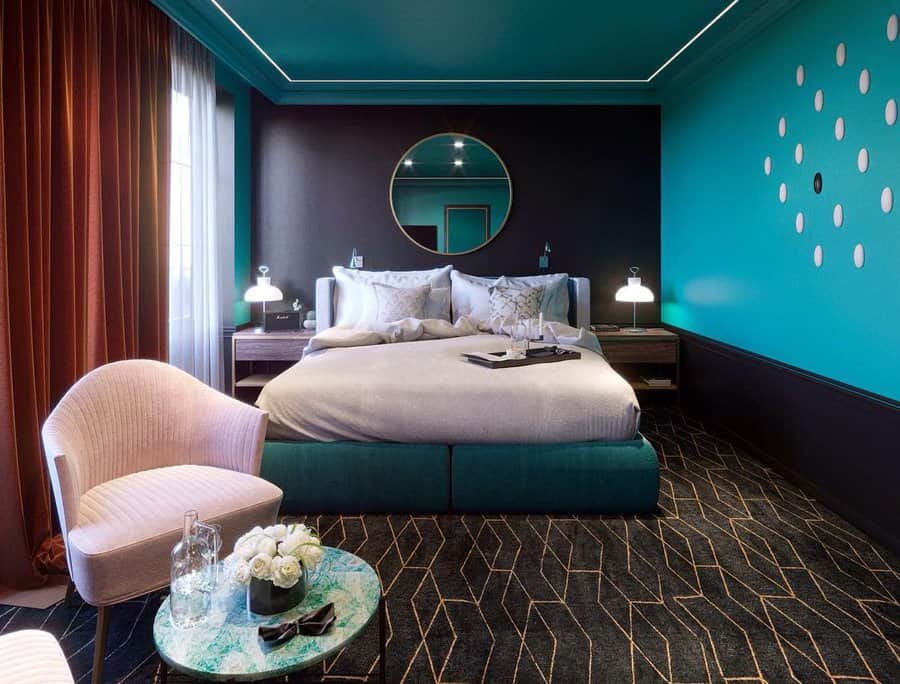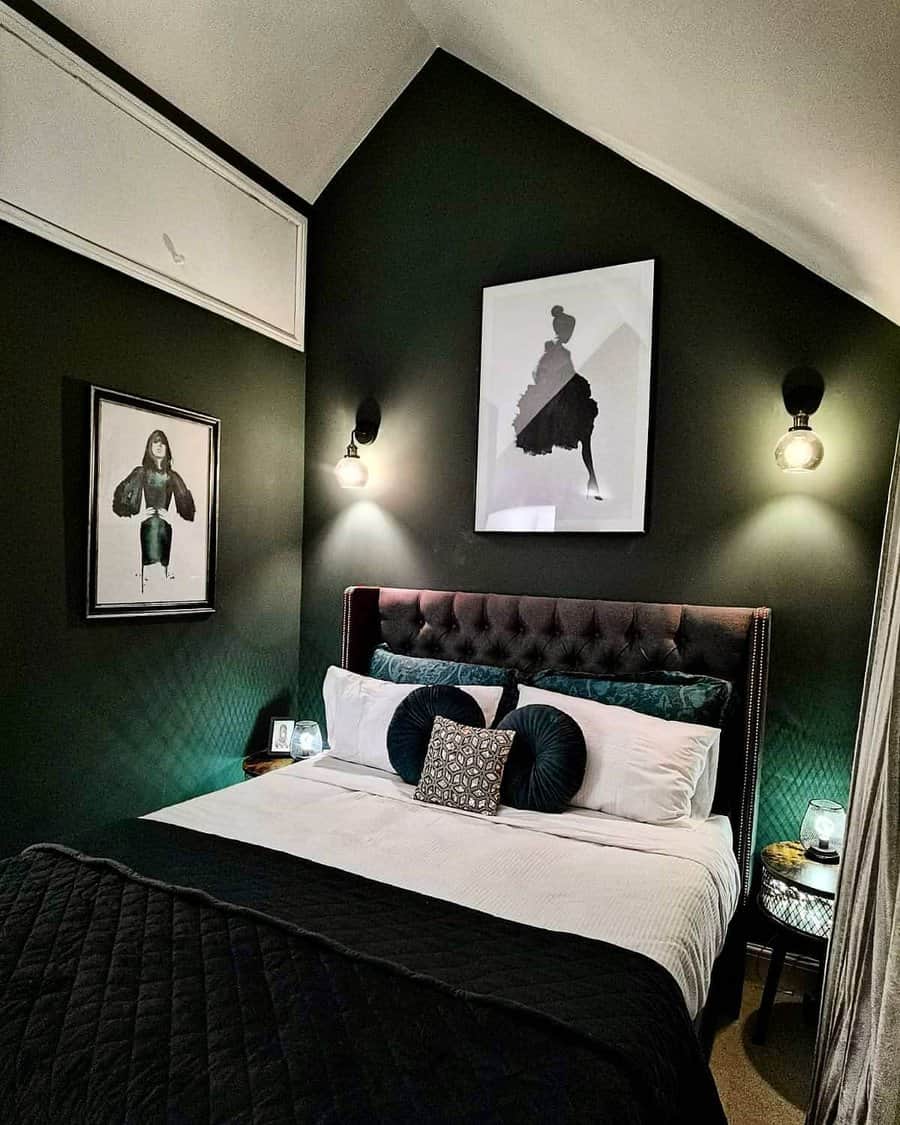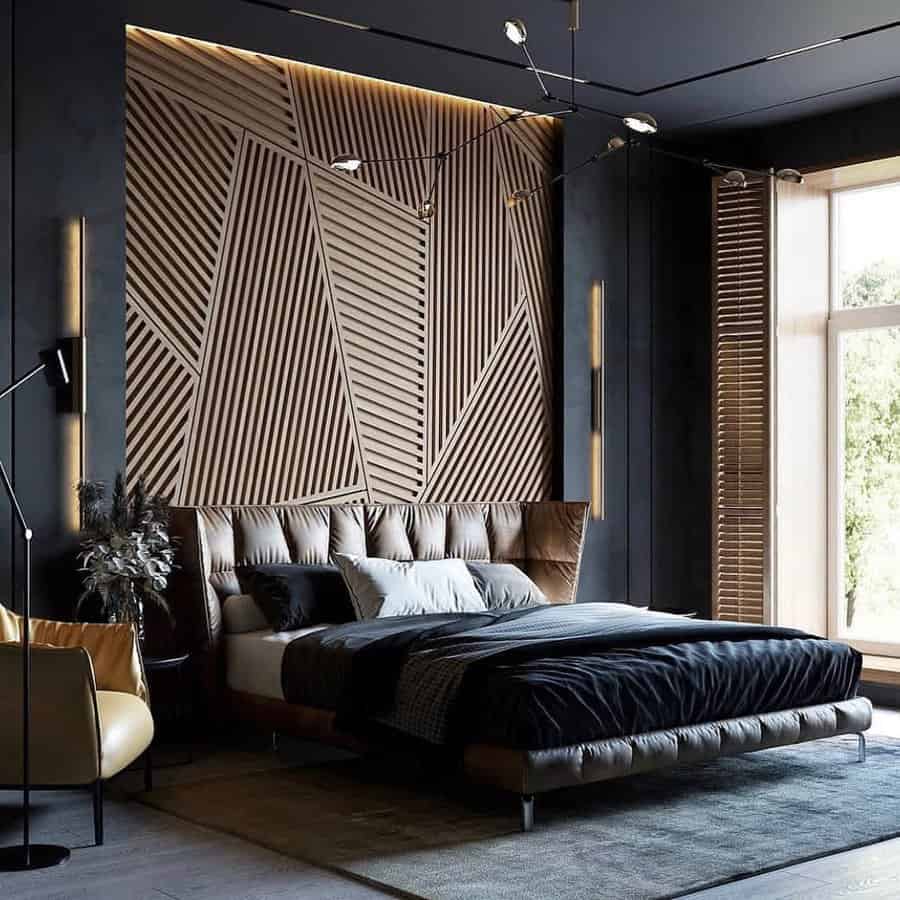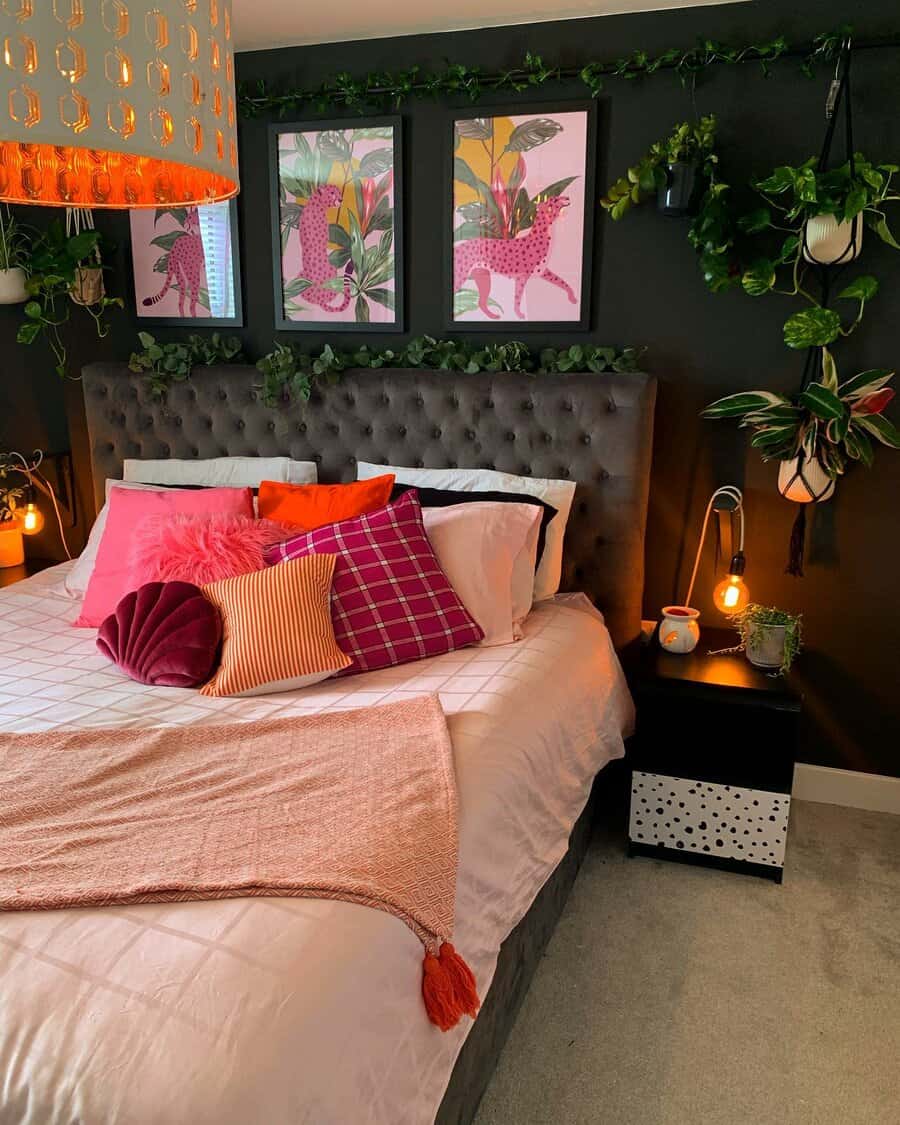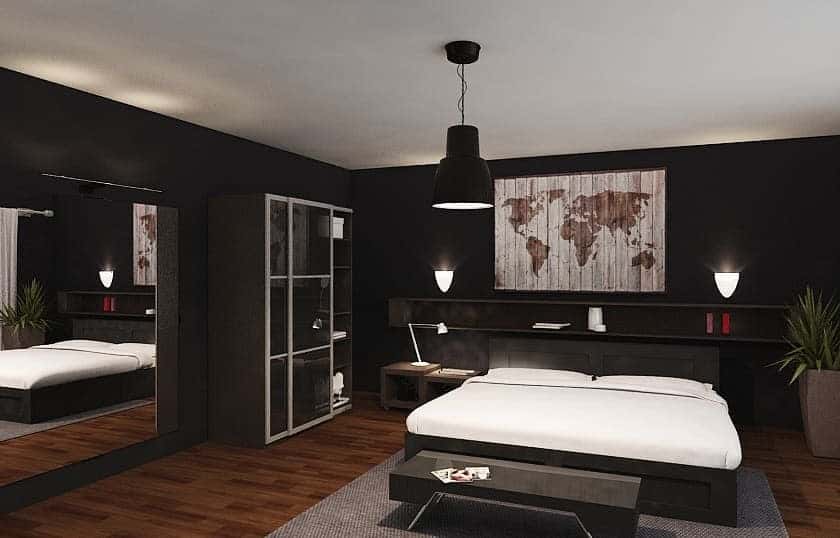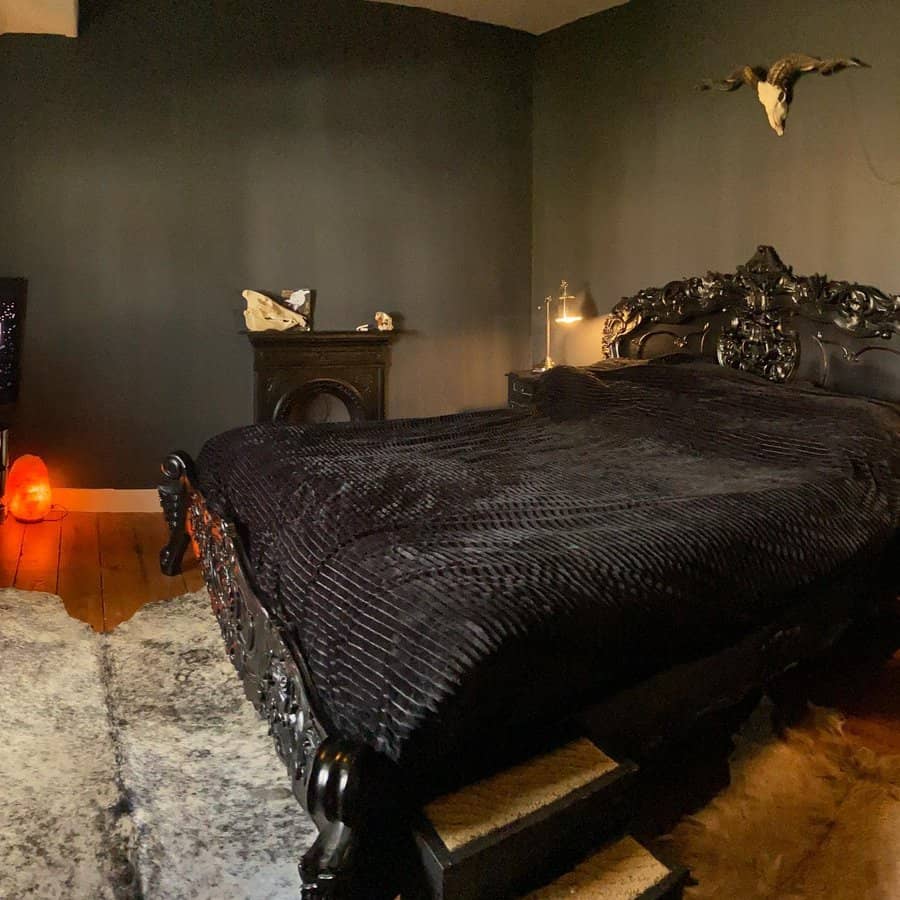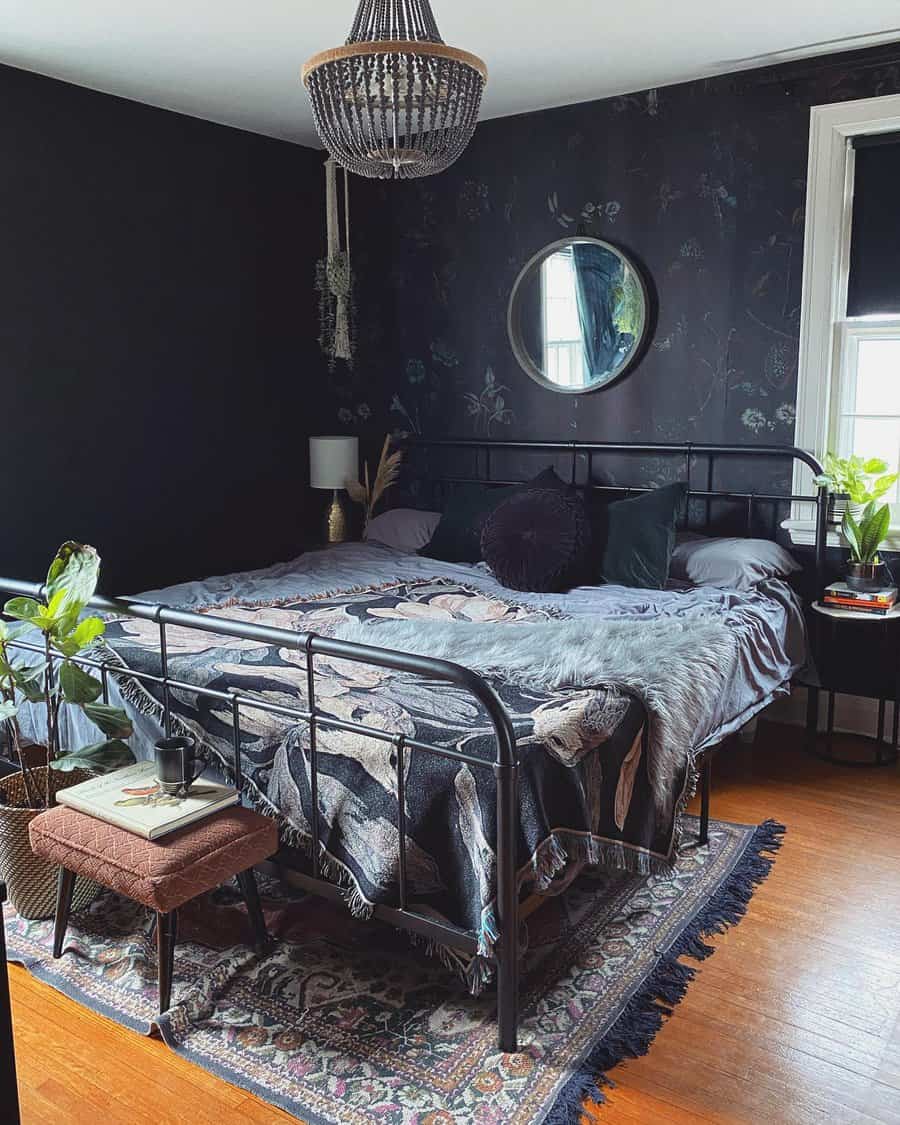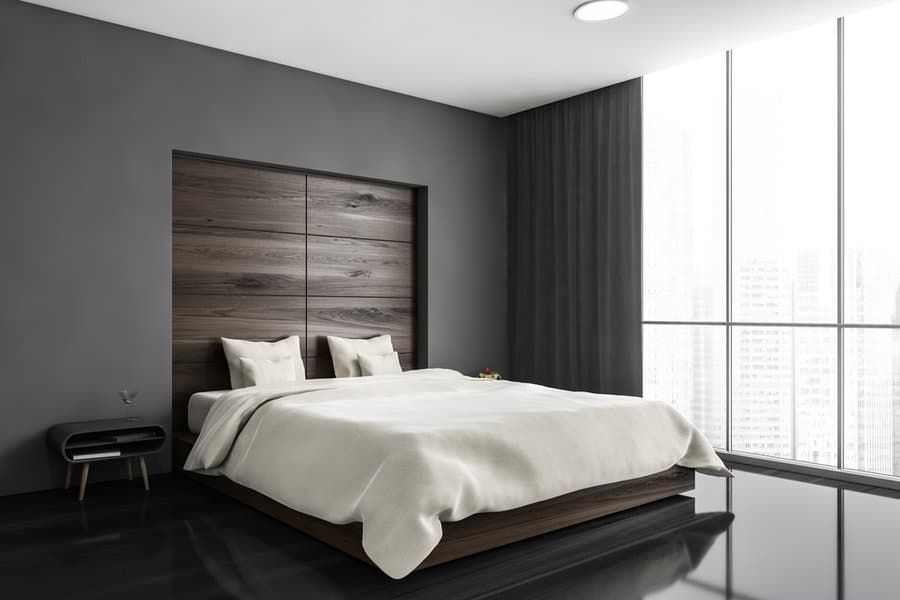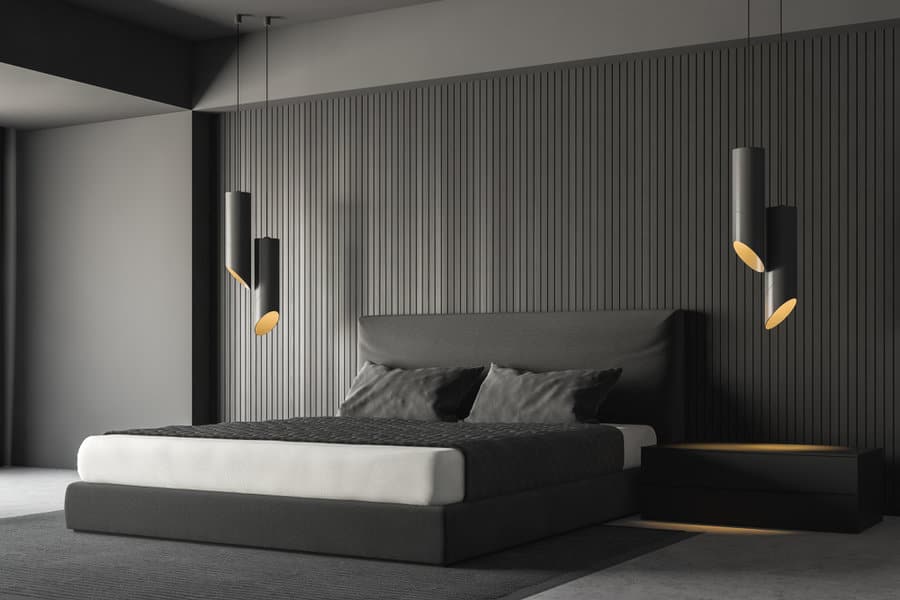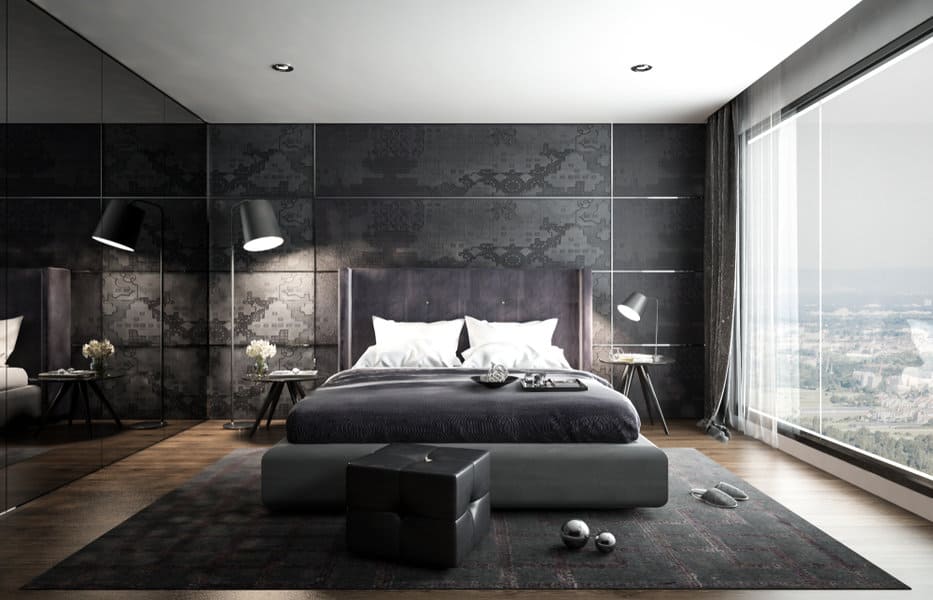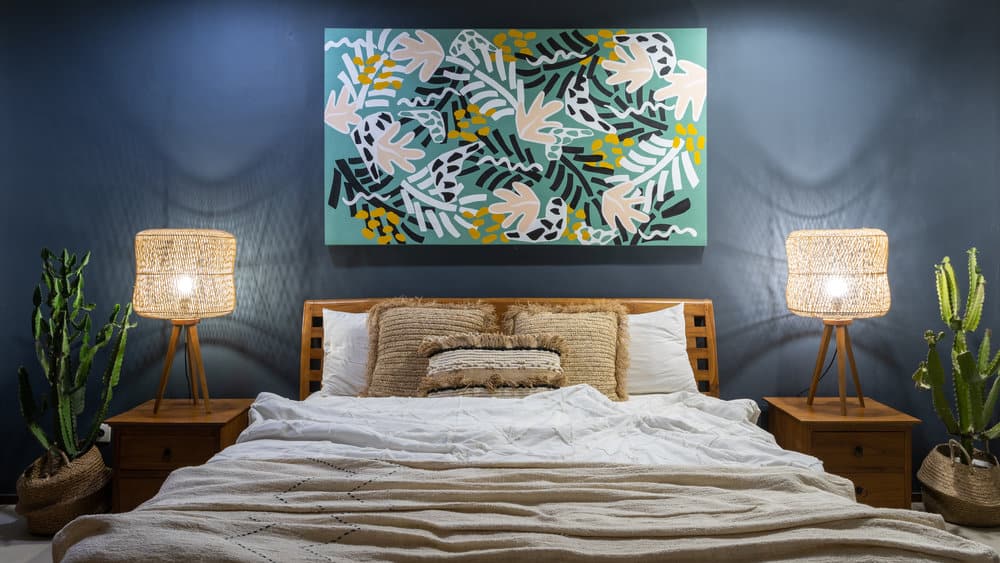 Don't be in a rush however, to paint every bedroom in your house deep burgundy or emerald green. Those paint colors may still feel overwhelming to anyone staying in your guest bedroom. Be sure to use shiny metals and pale colors in your furniture and accessories, to provide beautiful contrast.
7. Kids
Even children can have strong color preferences. When possible, take their opinions into consideration when choosing their primary bedroom color. They may not be able to tell you why a certain shade is their favorite, but like you, their feelings can be influenced by the color scheme around them.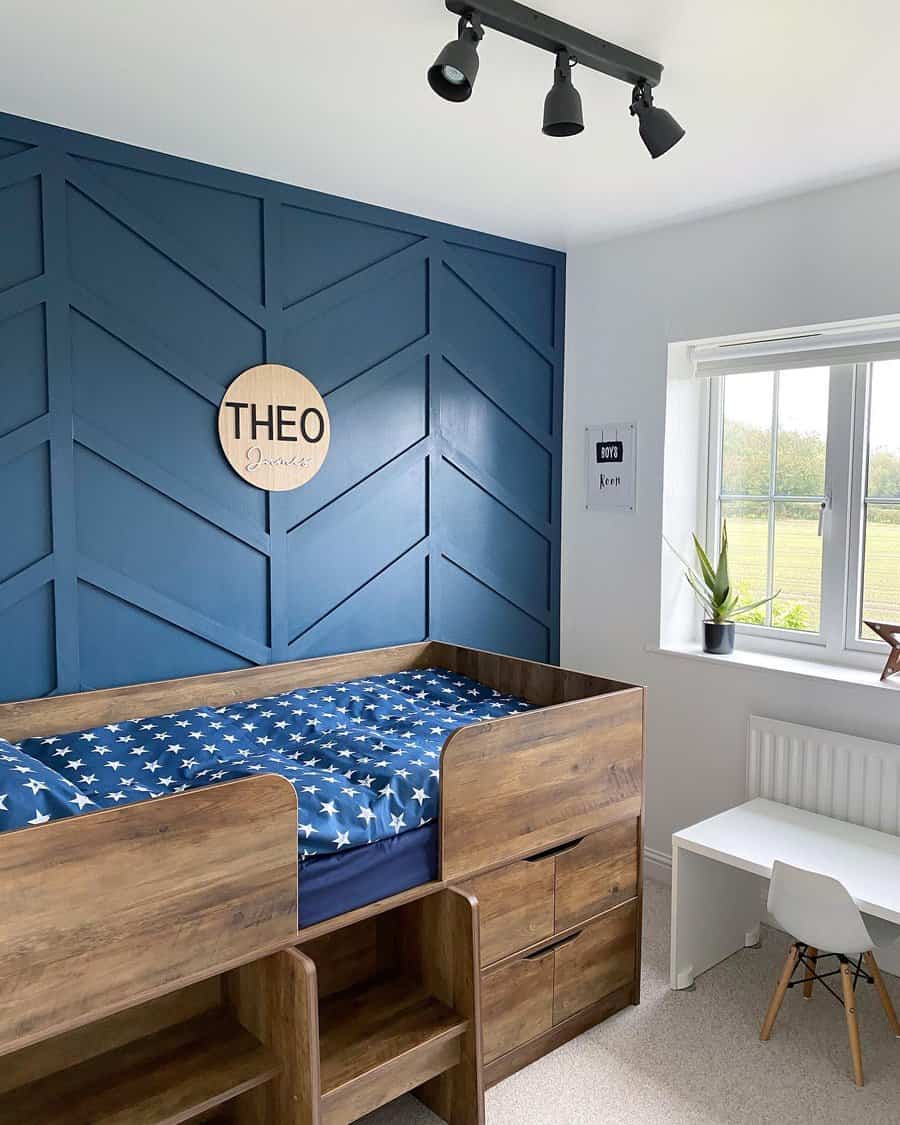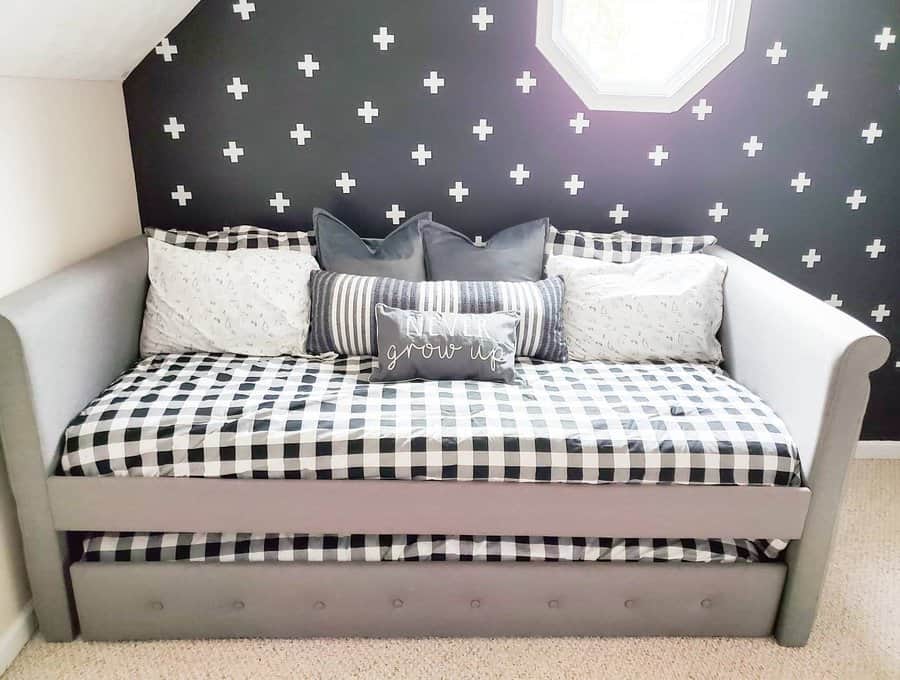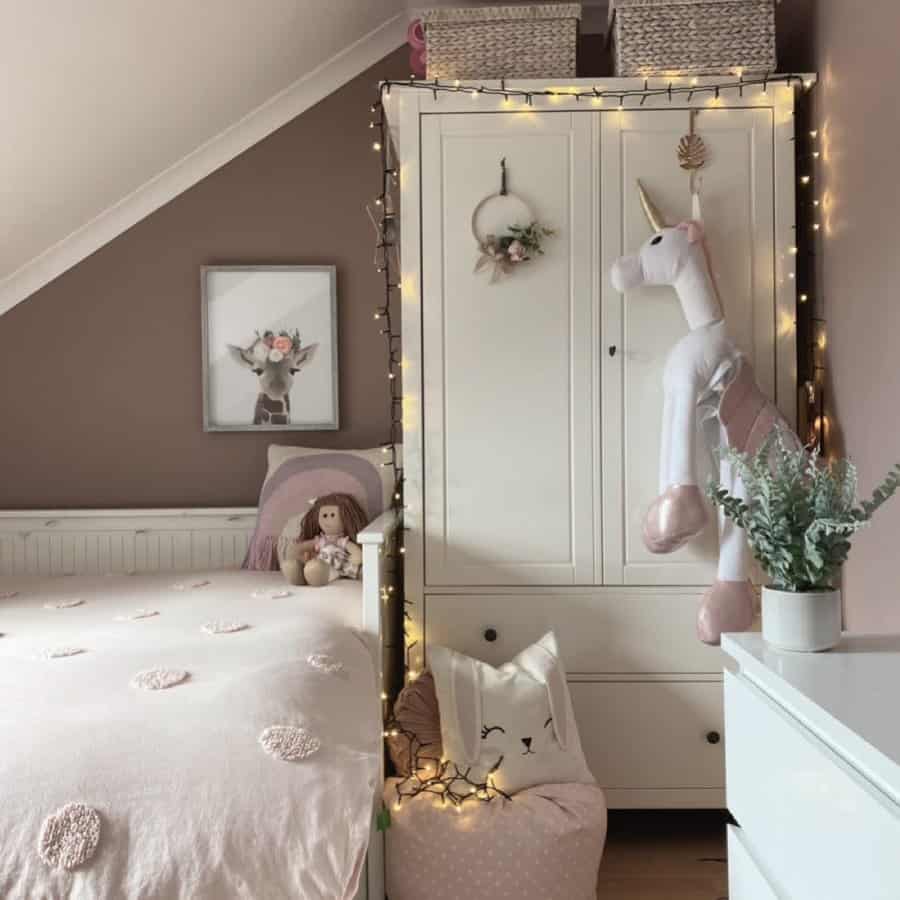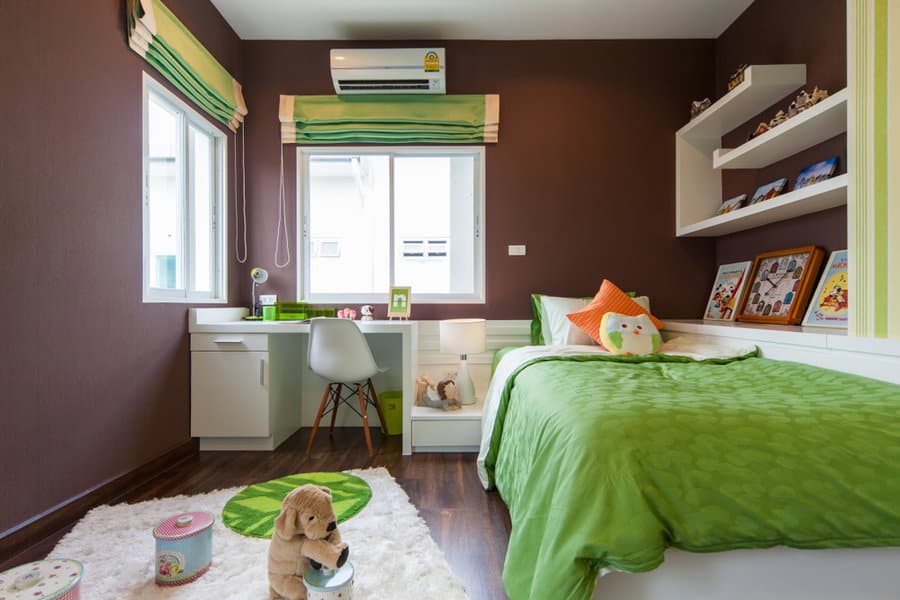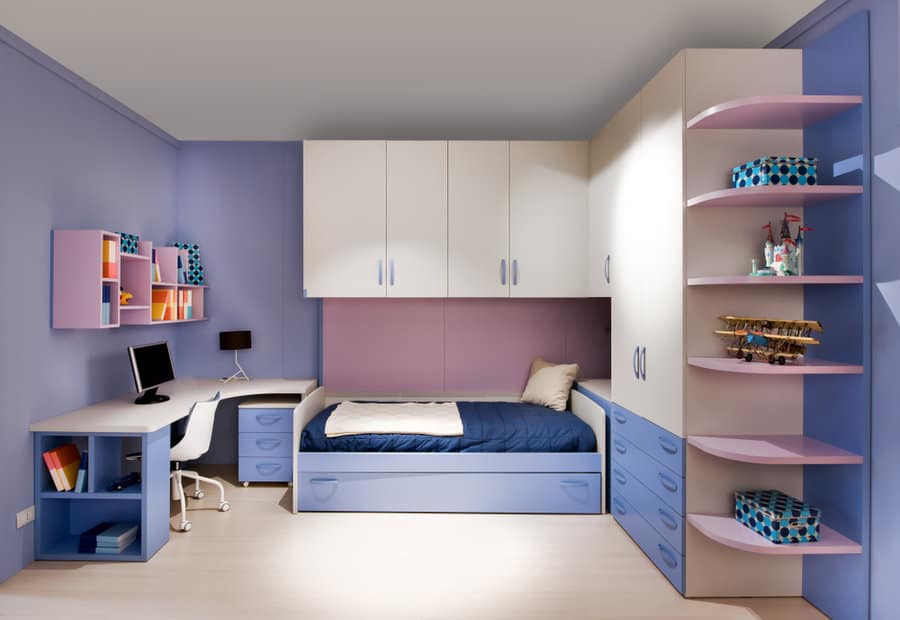 To the extent that you're able, honor their bedroom design ideas—even if it means pairing rainbows with dump trucks. After all, they're only little for such a little while.
See also: Kids' Bedroom Decor Ideas
8. Light
Many people find that light, airy colors elevate their mood. These popular bedroom color schemes often include soft textures, natural materials, and a generous amount of natural light to enhance the room's fresh ambience.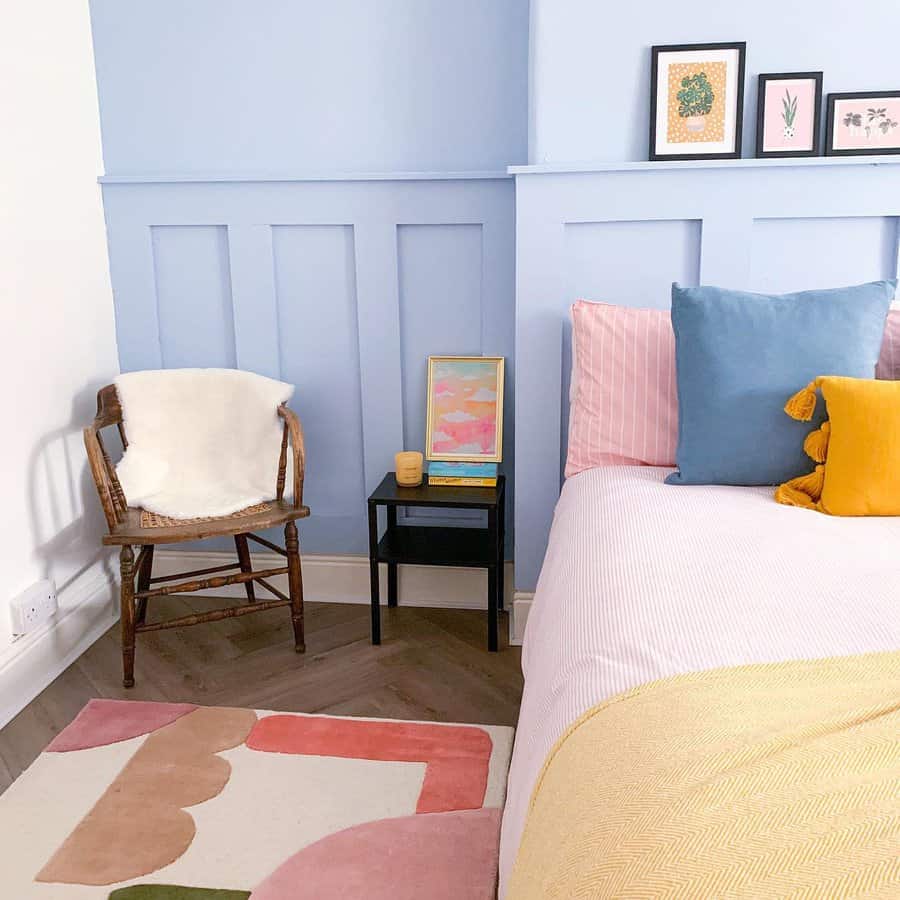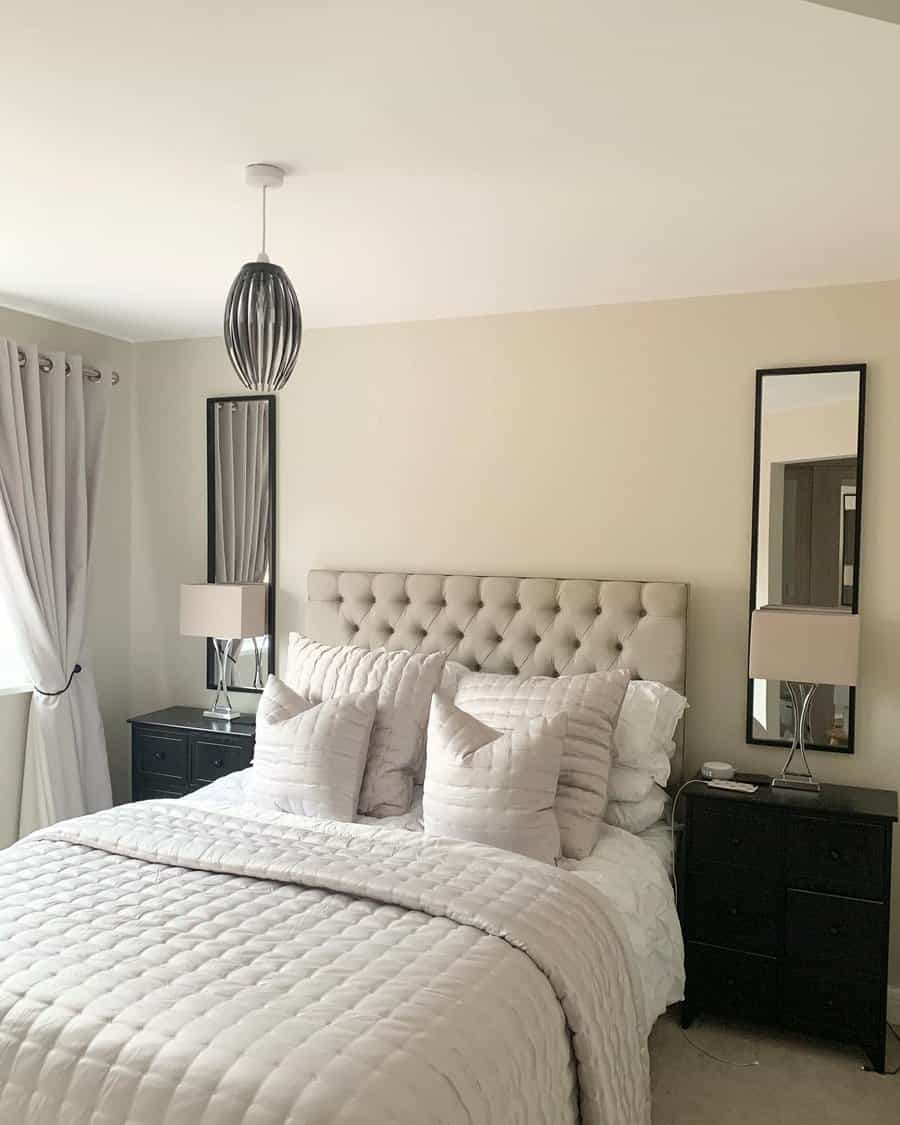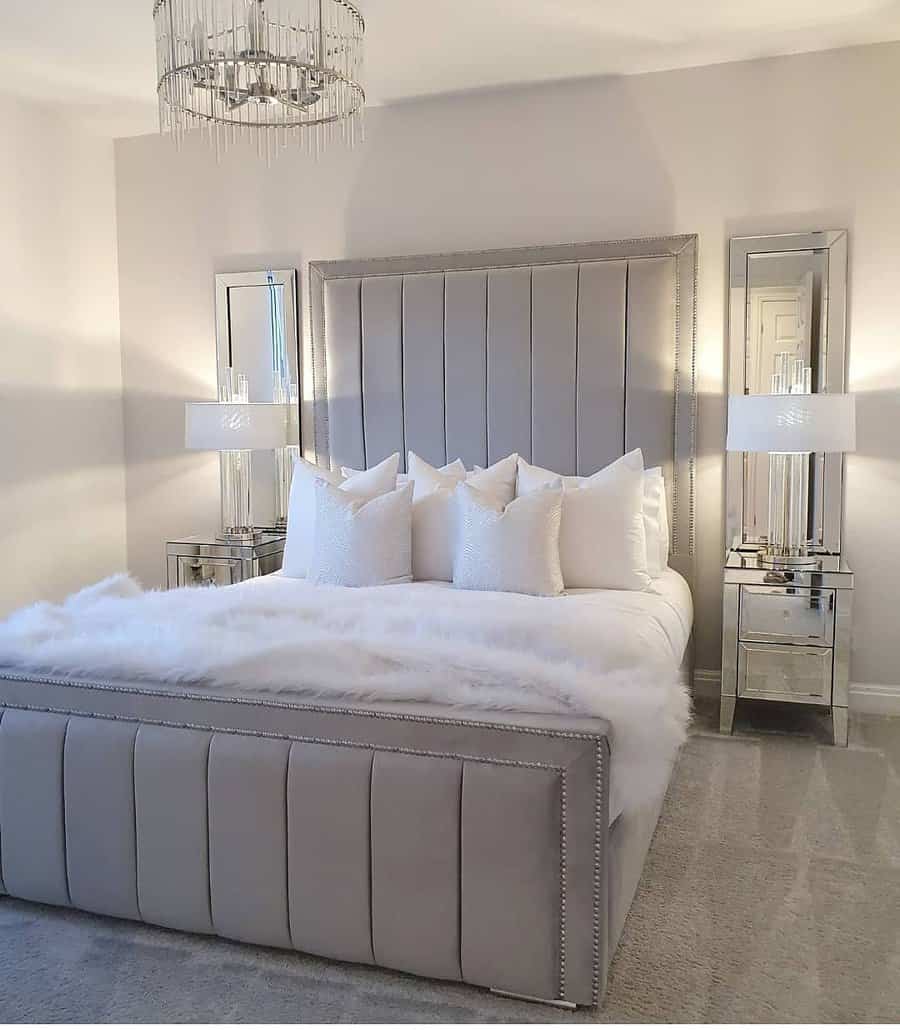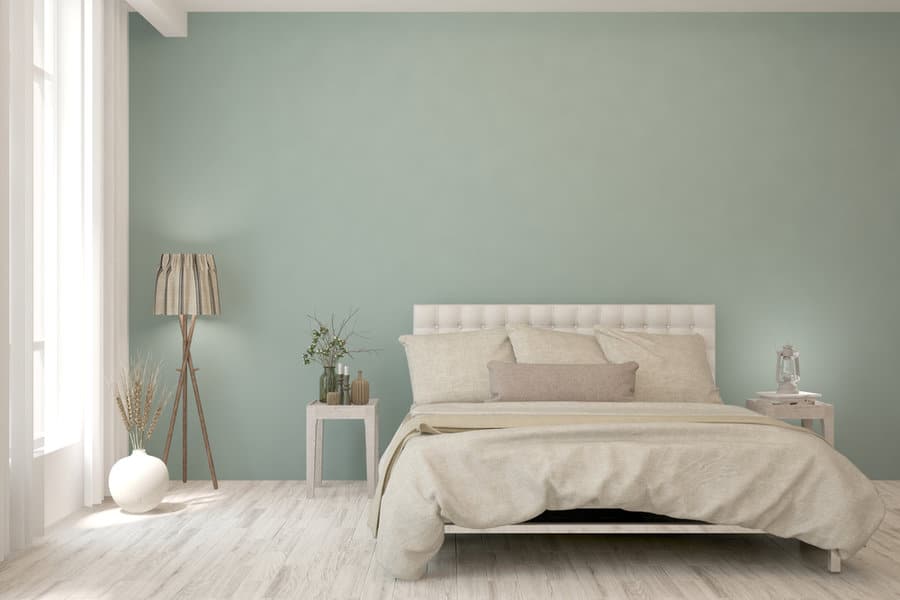 When taken at the lightest end of their shade spectrum, even bright colors become peaceful and soothing. Pale, creamy yellow, frosty sky blue, and blush peach are just a few options for creating a light, meditative bedroom space.
9. Monochrome
A monochromatic bedroom uses just one color, but in all its varying tints and shades. Grey is a common base color for a monochrome bedroom, but any color can form the foundation for this design style.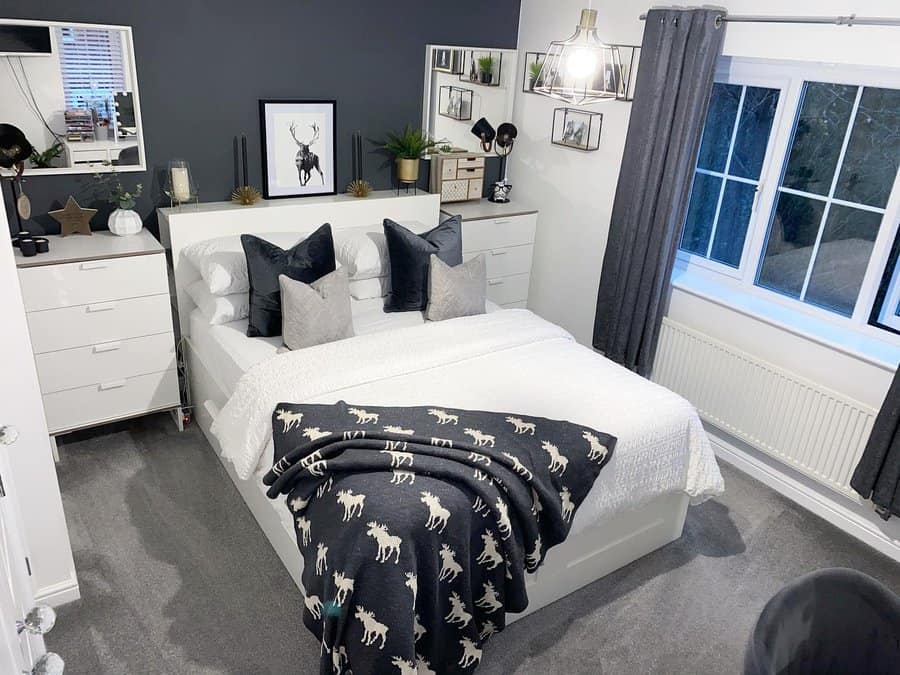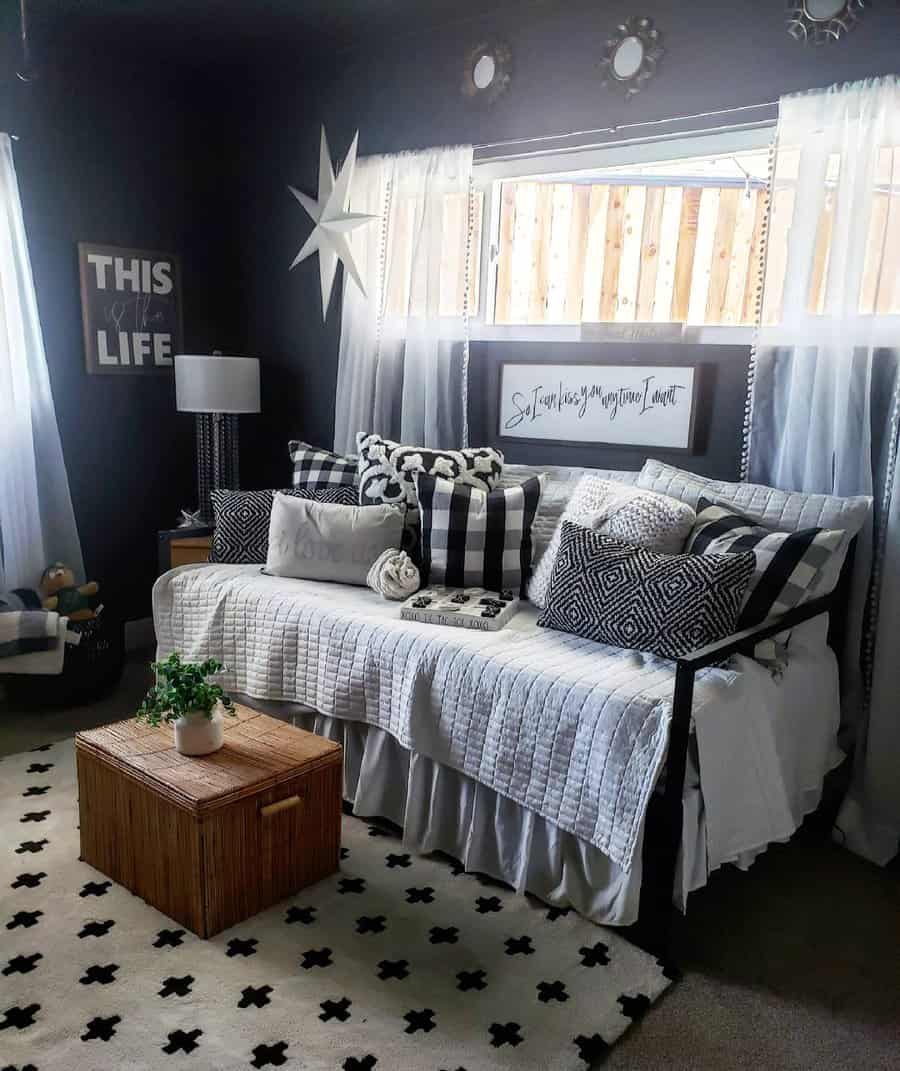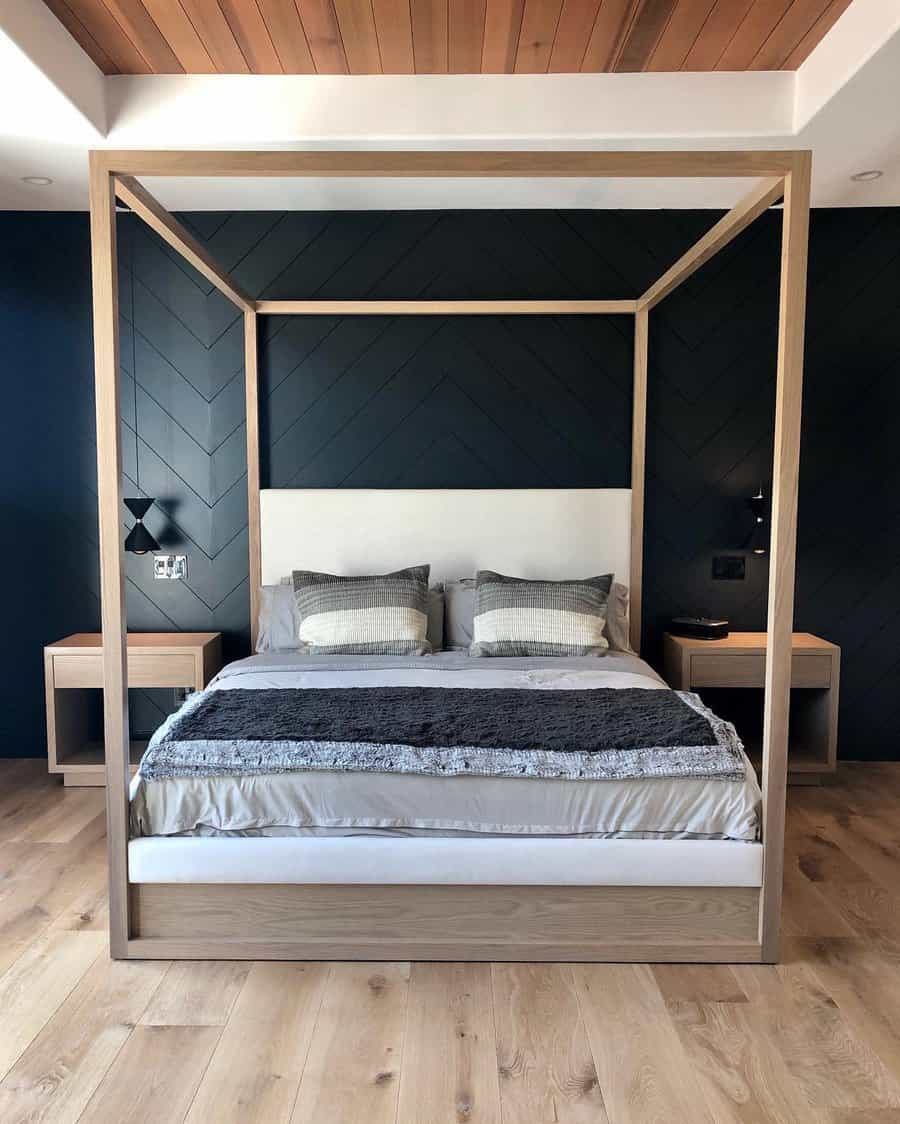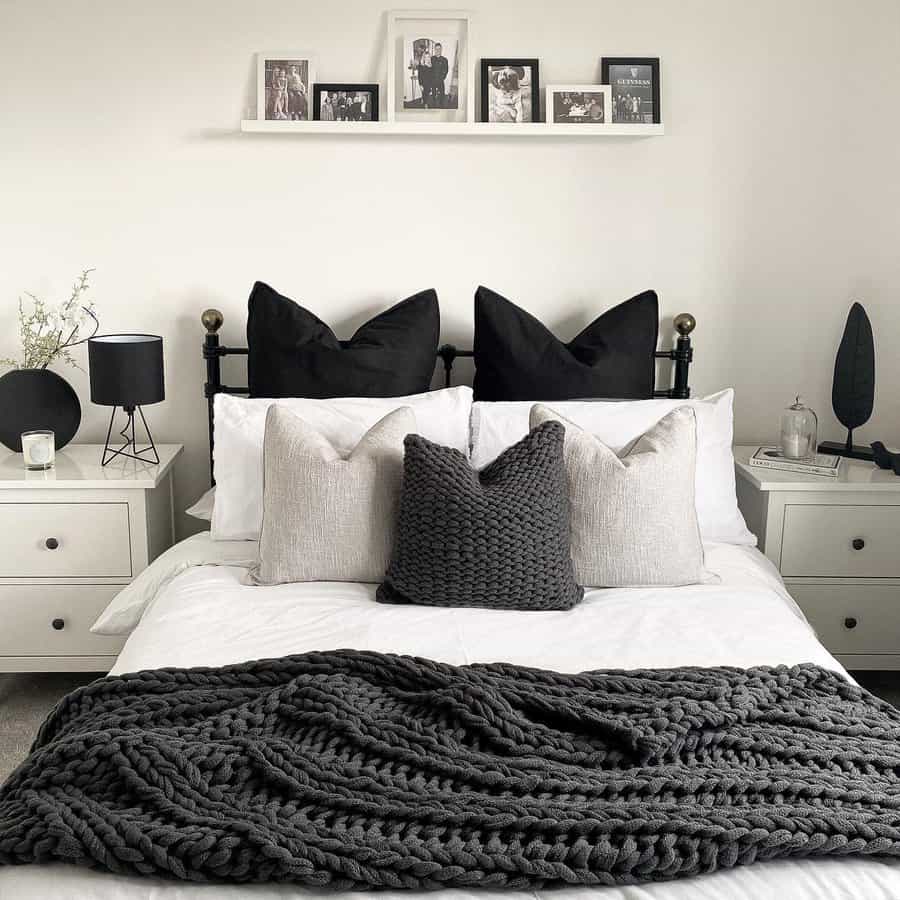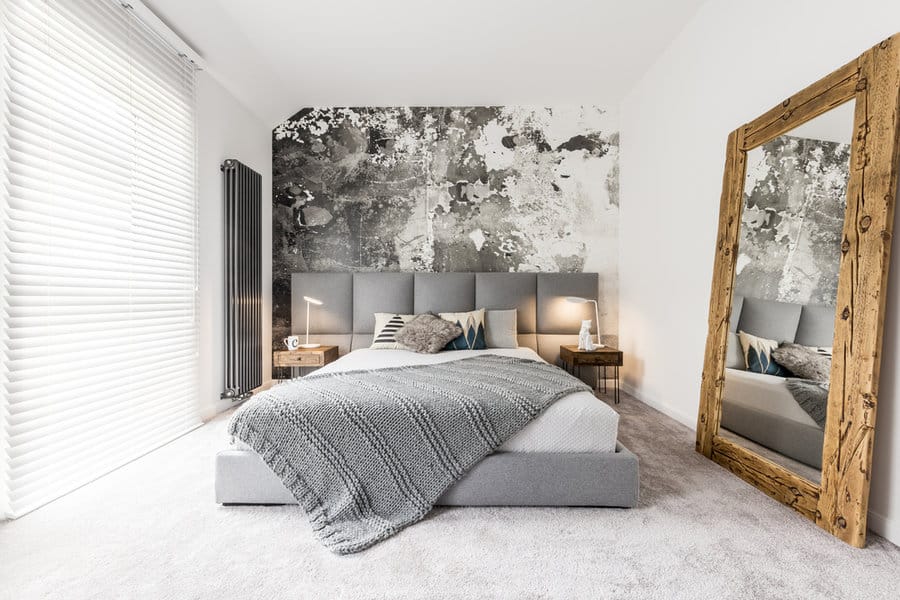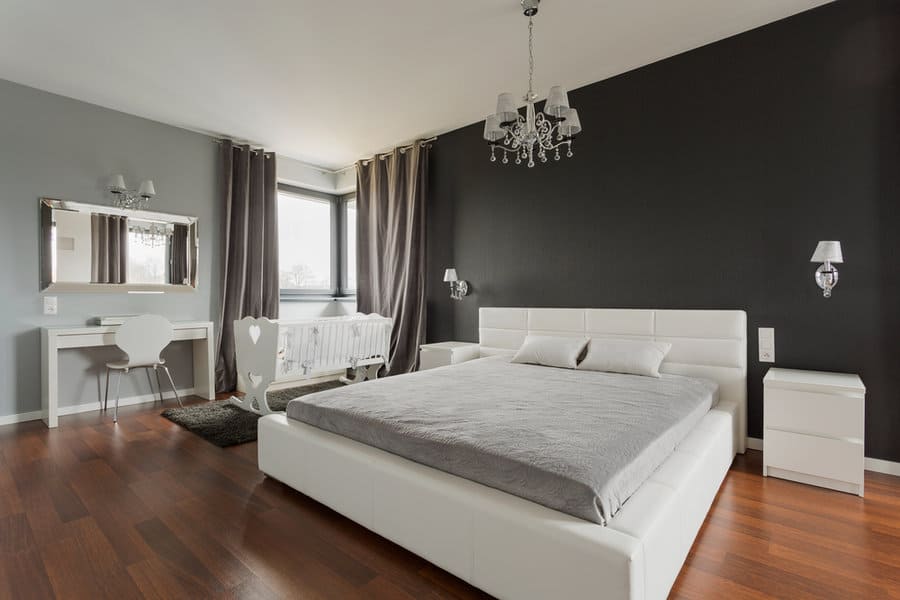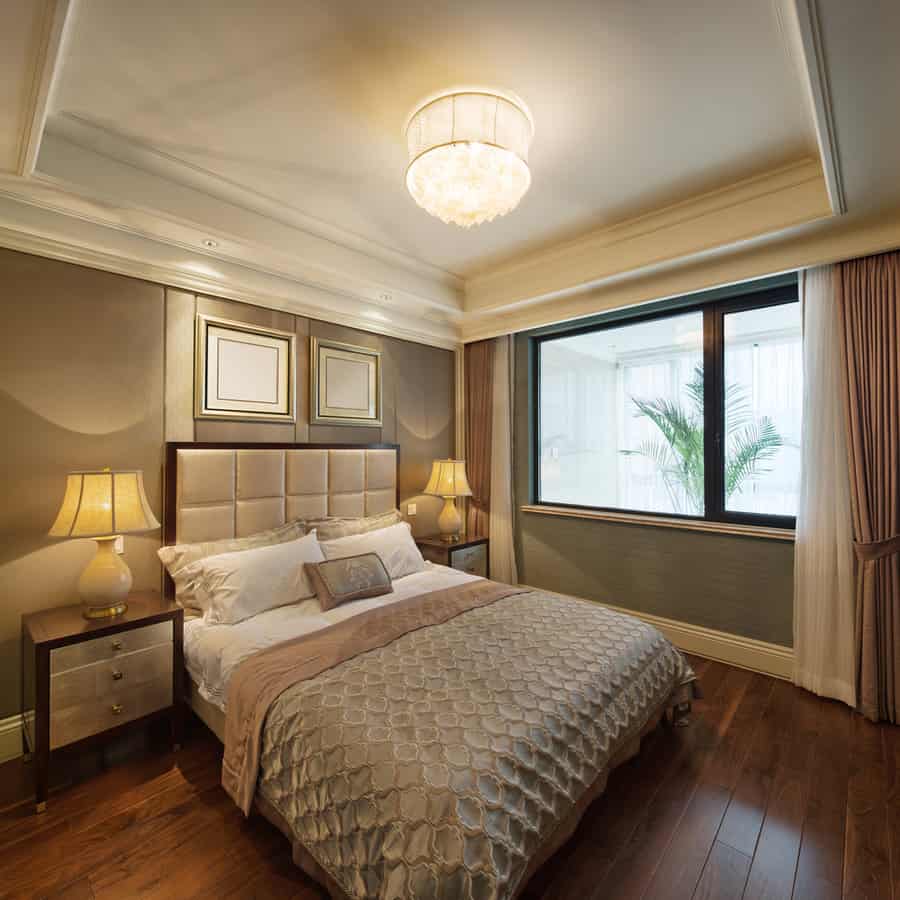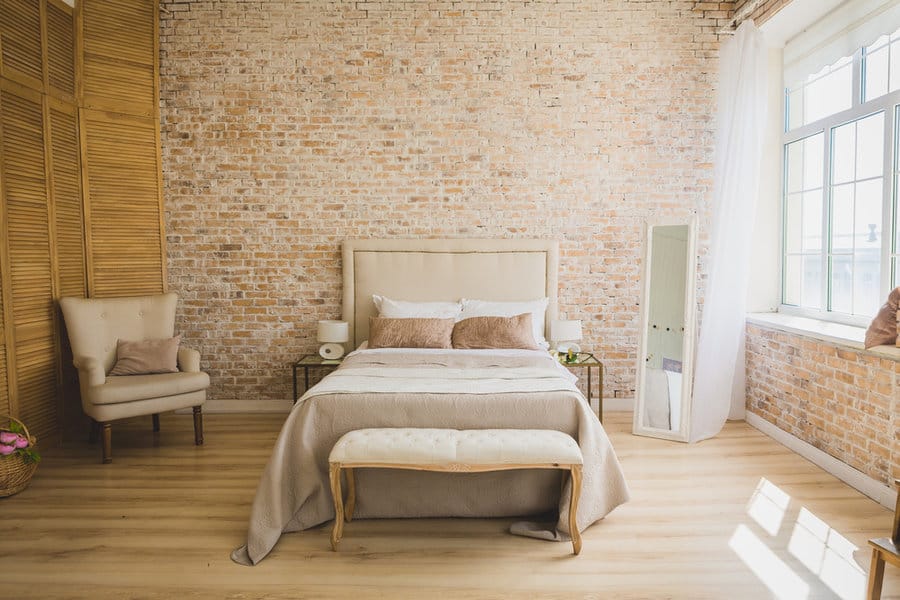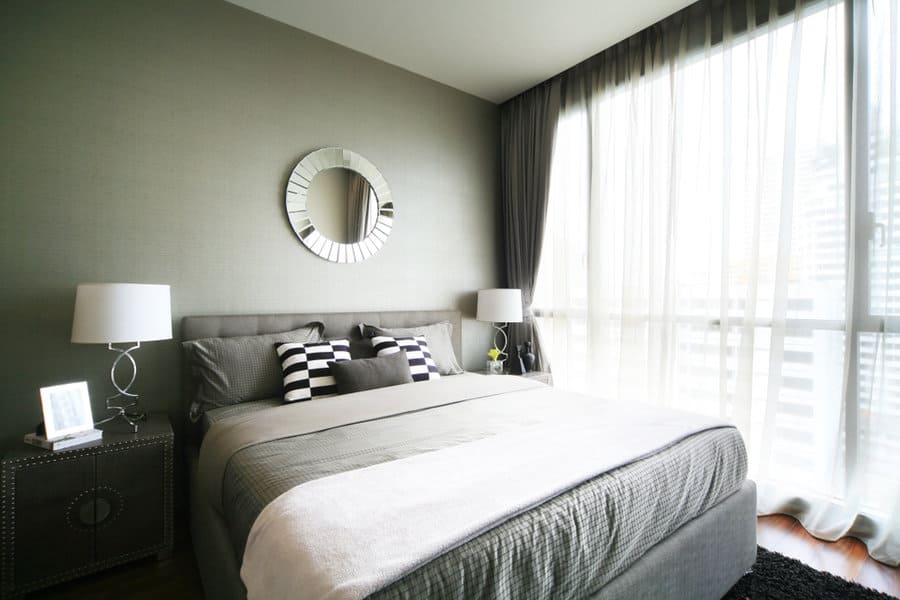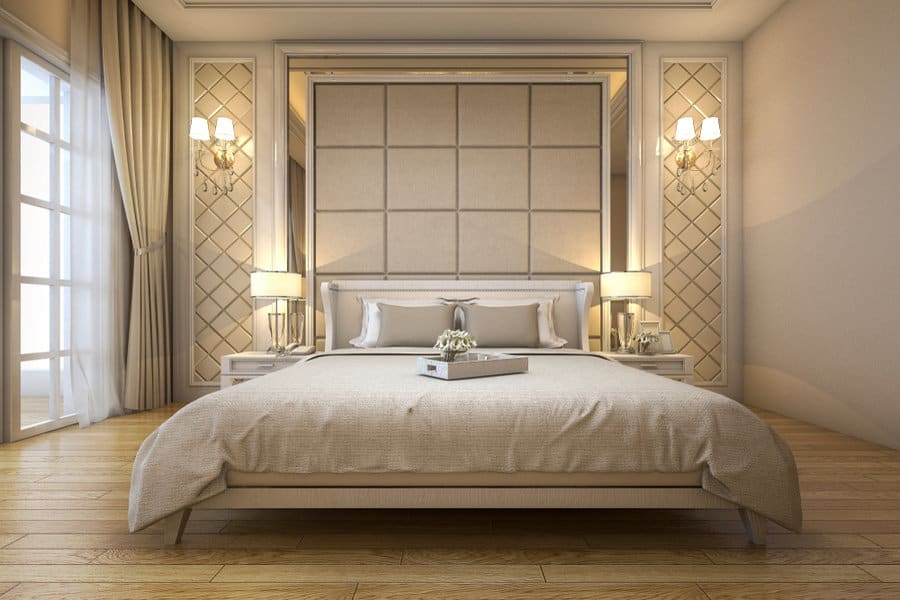 To keep a monochromatic color scheme from being boring, incorporate many hues of your chosen color, in a variety of textures and finishes. Even though "monochrome" literally means "one color," for design purposes you can still incorporate a neutral color to back it up. For example, a bedroom that features various shades of green can include brown wood furniture without taking anything away from its verdant color scheme.
10. Neutral
Neutral colors include beige, grey, cream, taupe, brown, white, and black. The beauty of neutral colors is that they coordinate with any other colors you prefer. You'll note that most furniture comes in these colors, for this reason.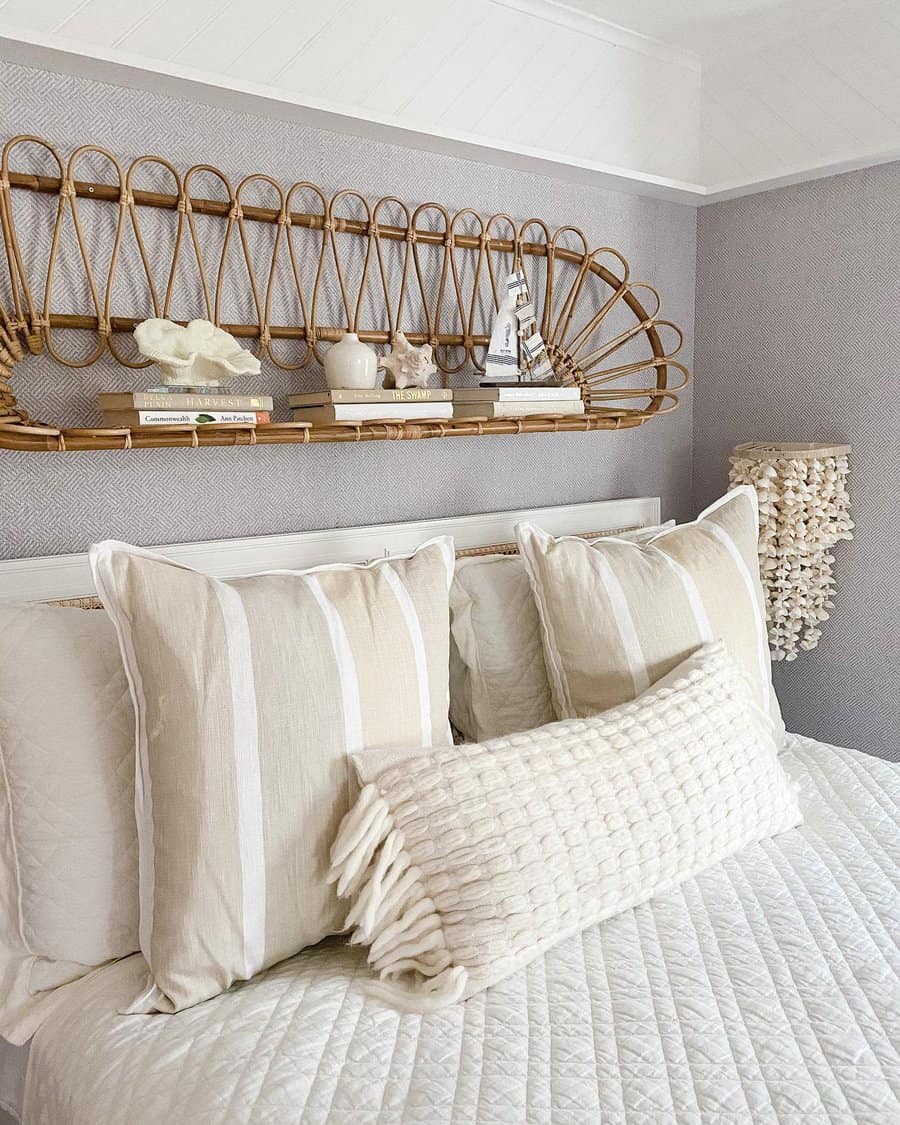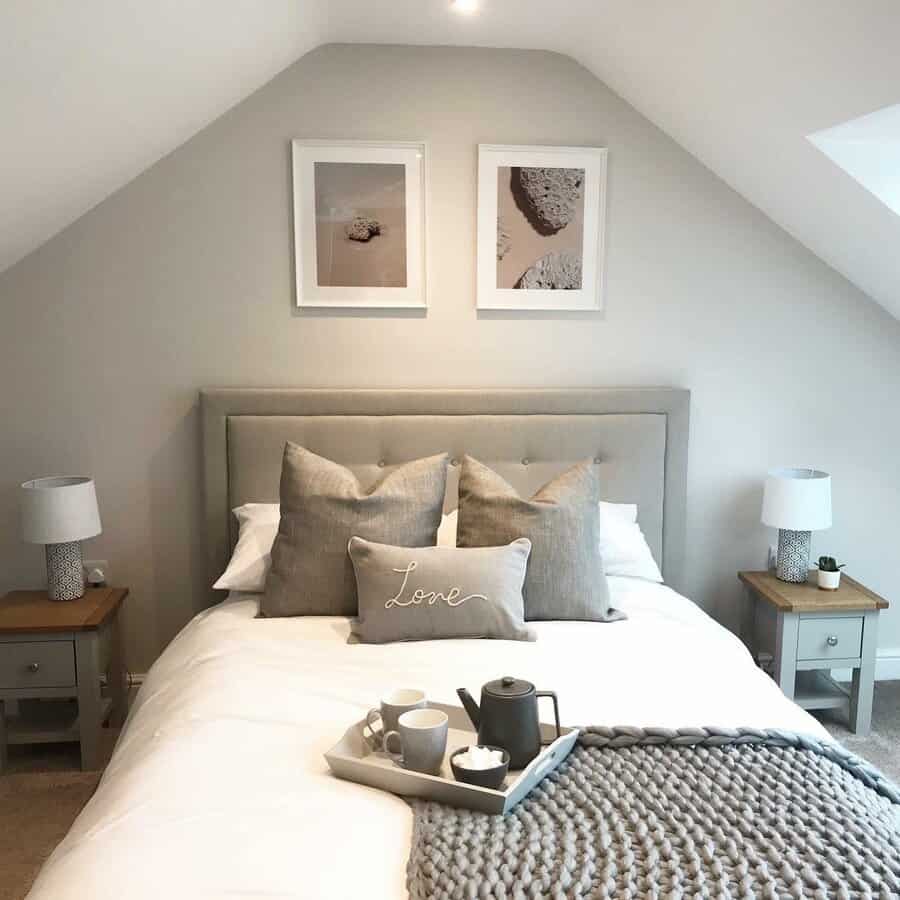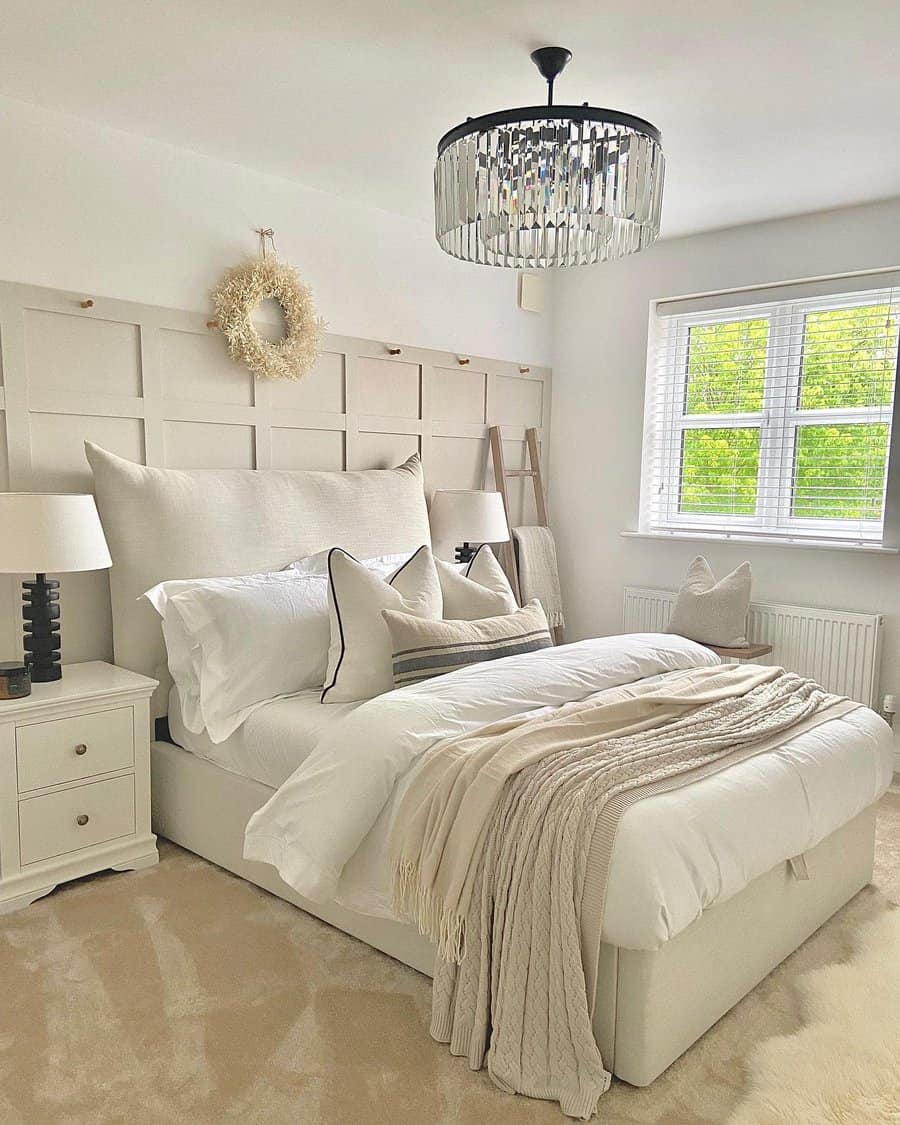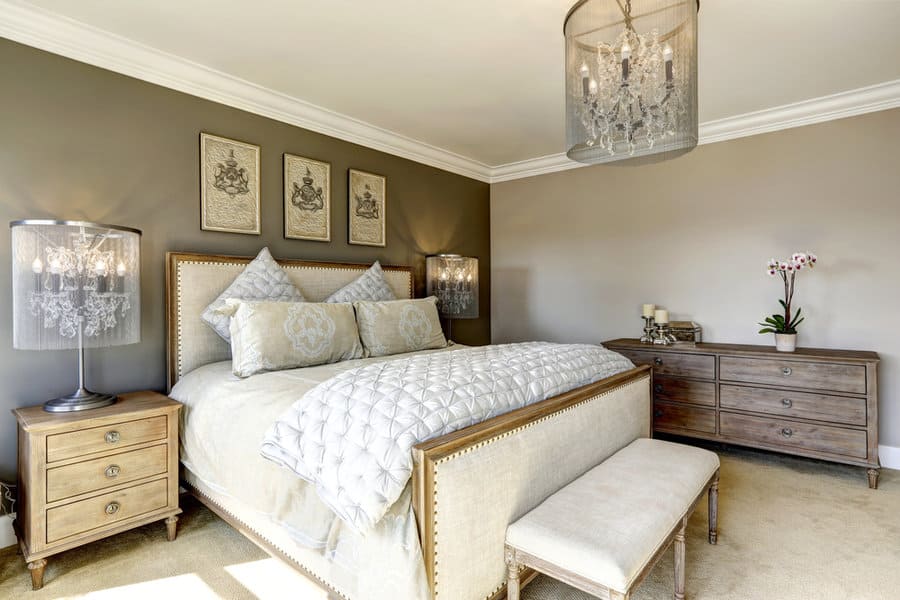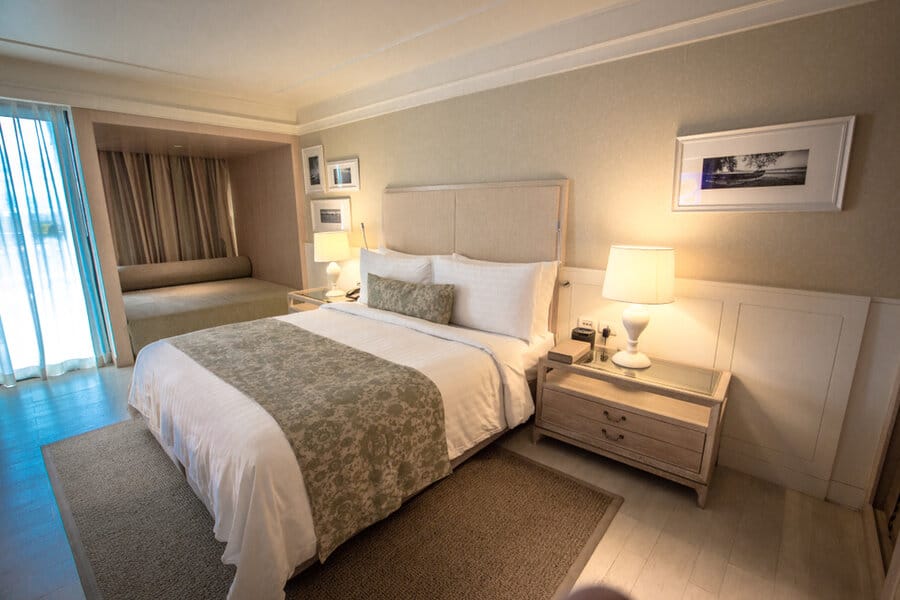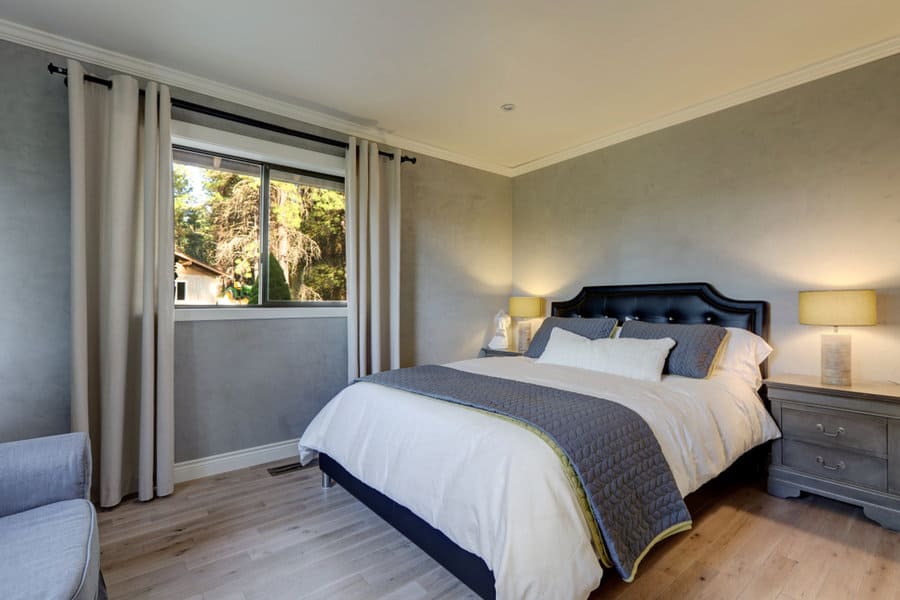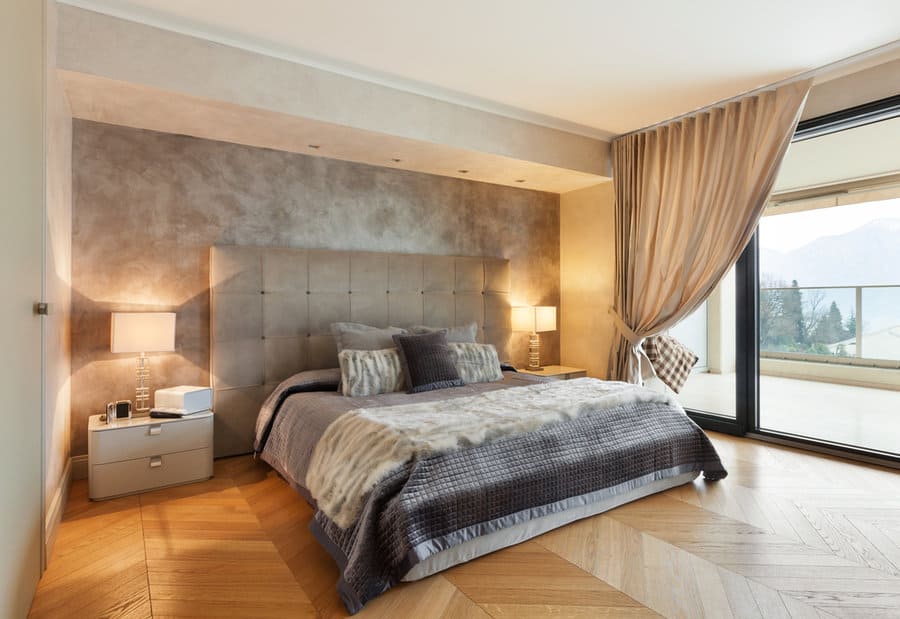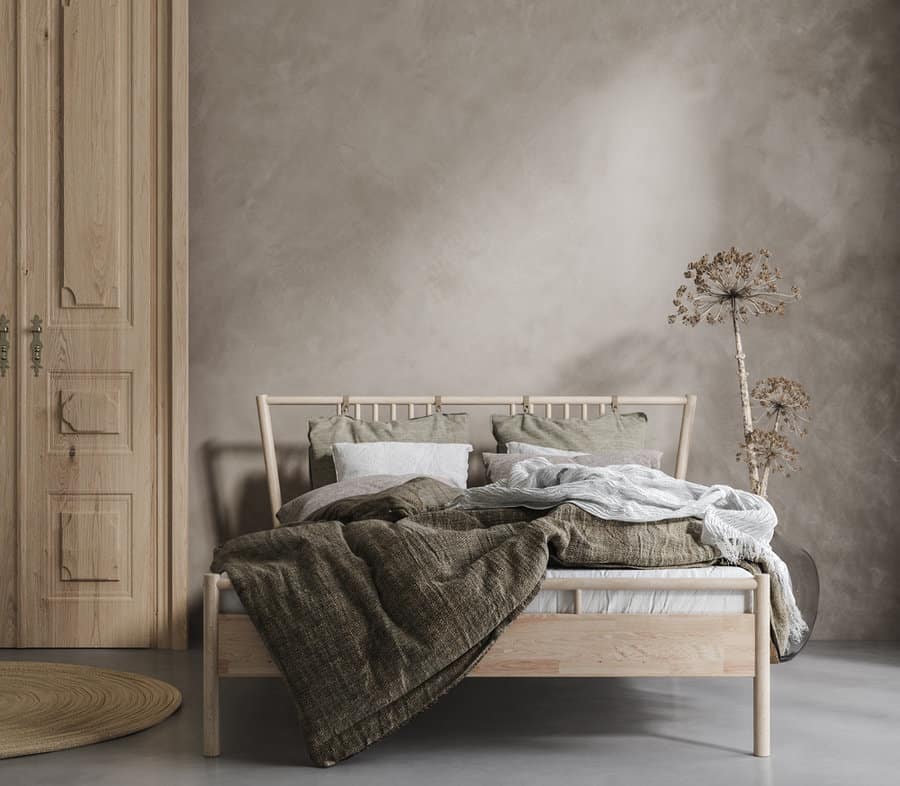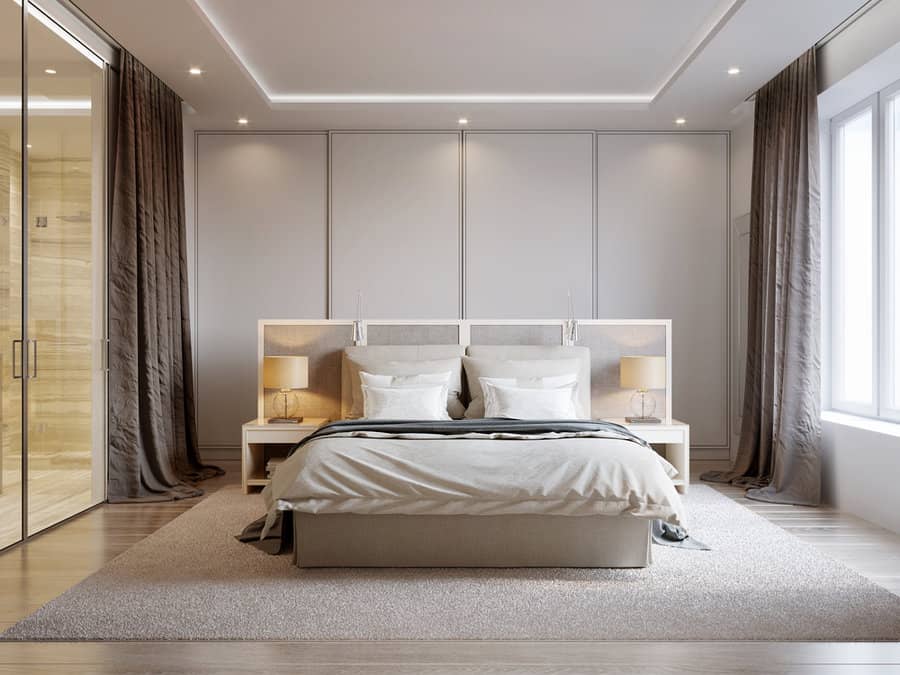 Even though bright and pastel colors look great with neutrals, some color combinations are more inviting than others. Muted colors—bright hues that are diluted with a neutral color base—coordinate well with neutrals to create a peaceful, calming bedroom. Mauve, blue-grey, and sage are a few of these beautifully muted color options.
11. Pink
Pink is on the warm side of the color wheel, a mixture of red and white. Though warm colors are usually associated with excitement and stimulation, pink is a tranquil exception when used in its light-to-medium value range.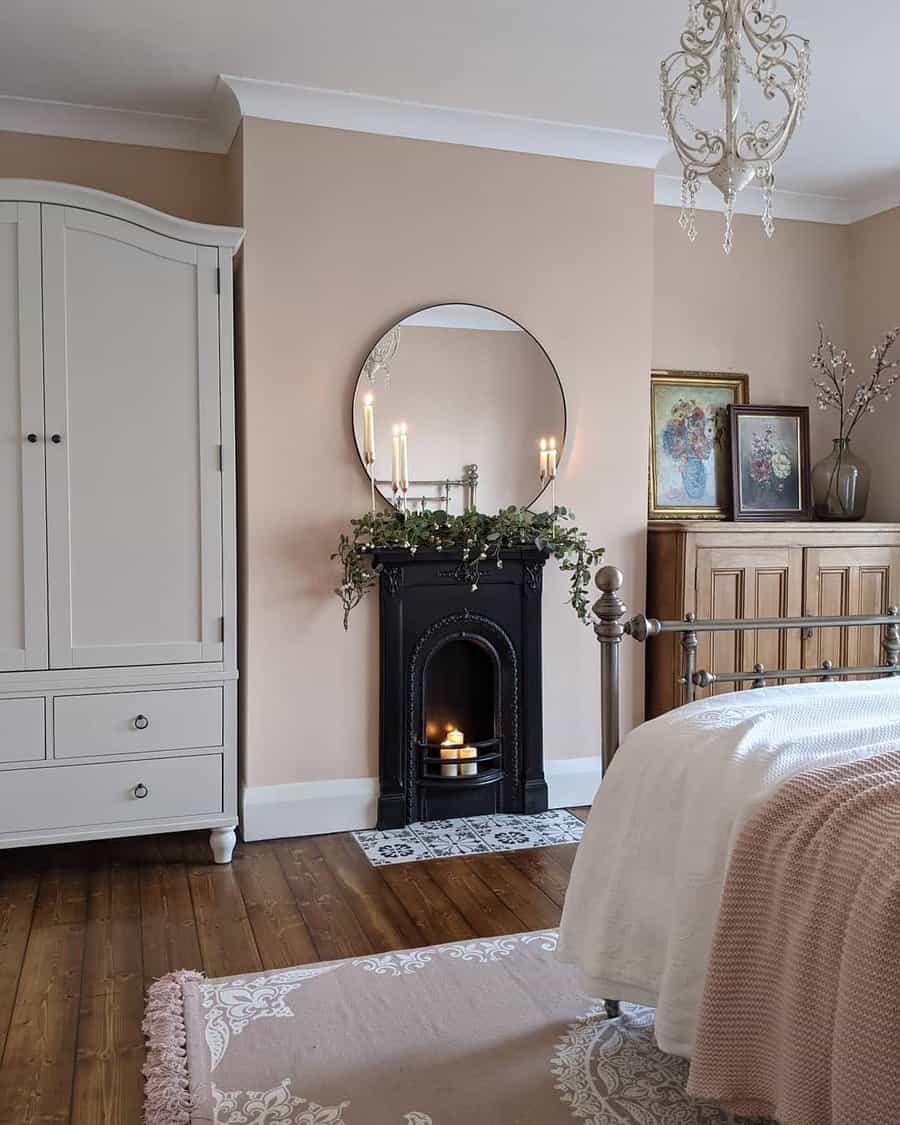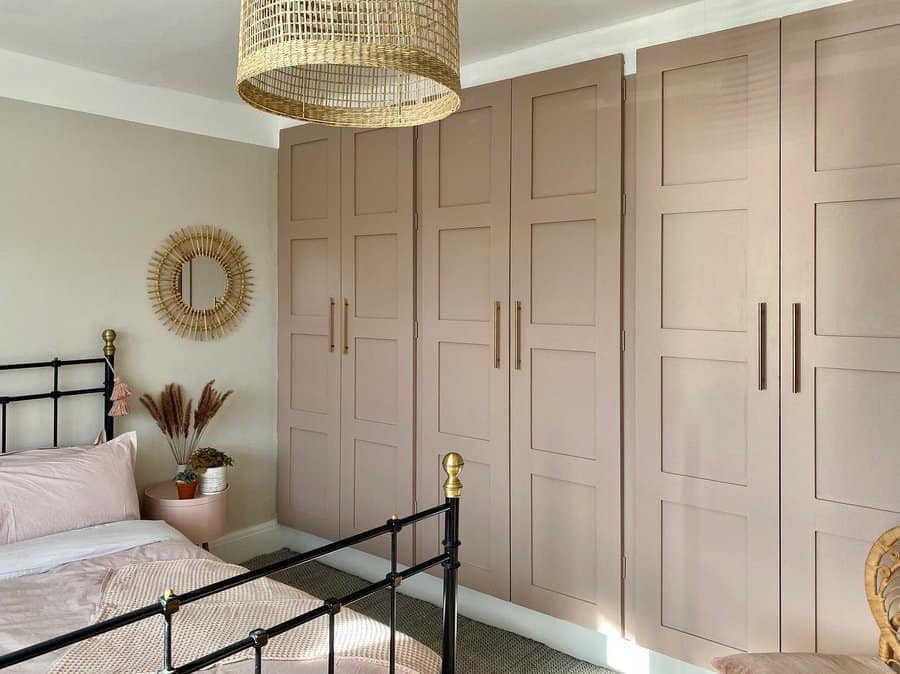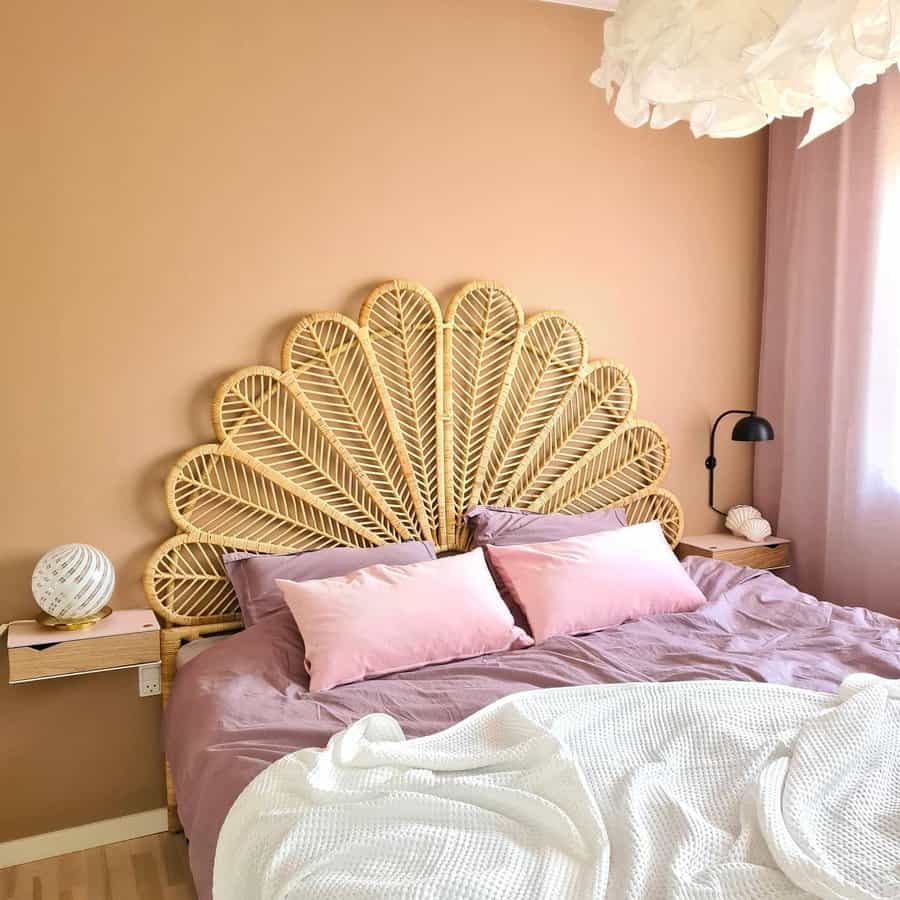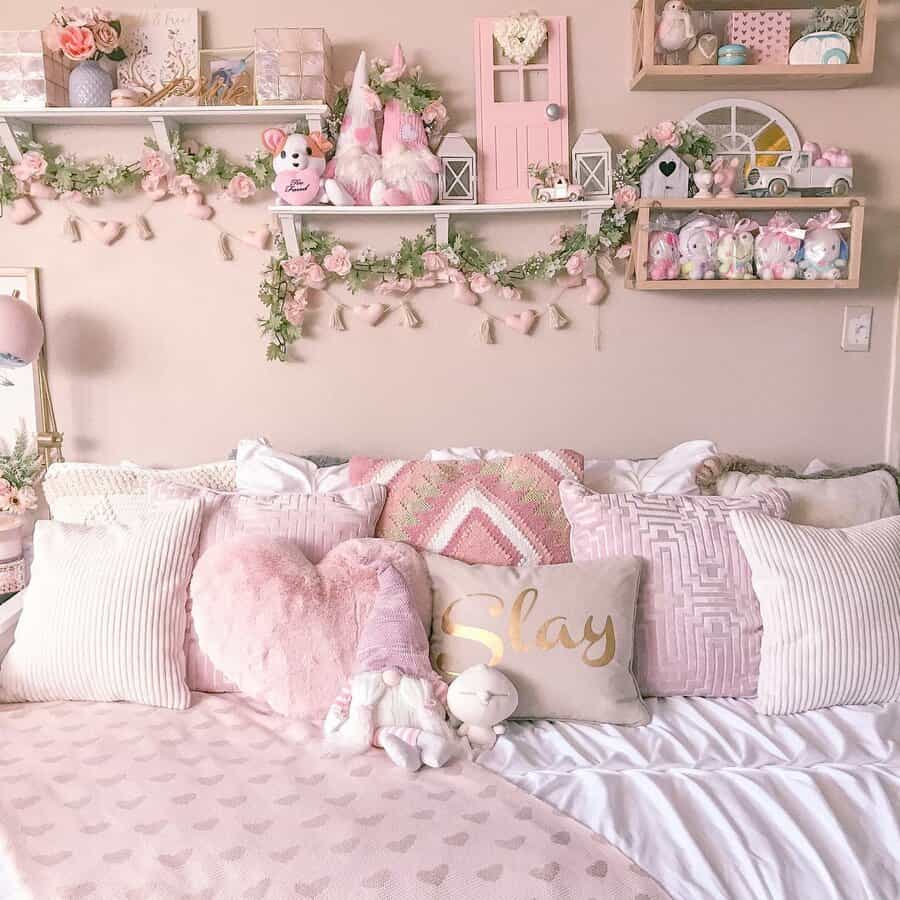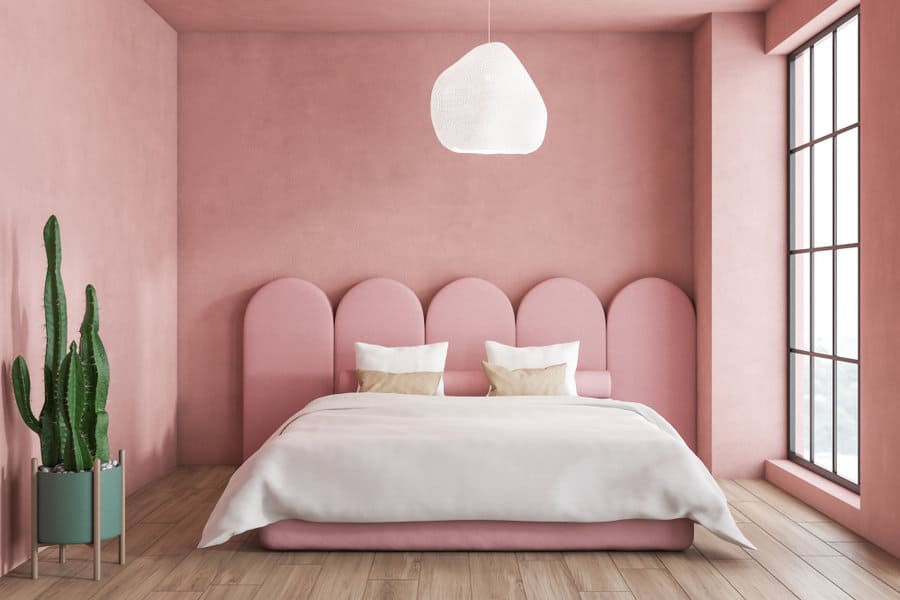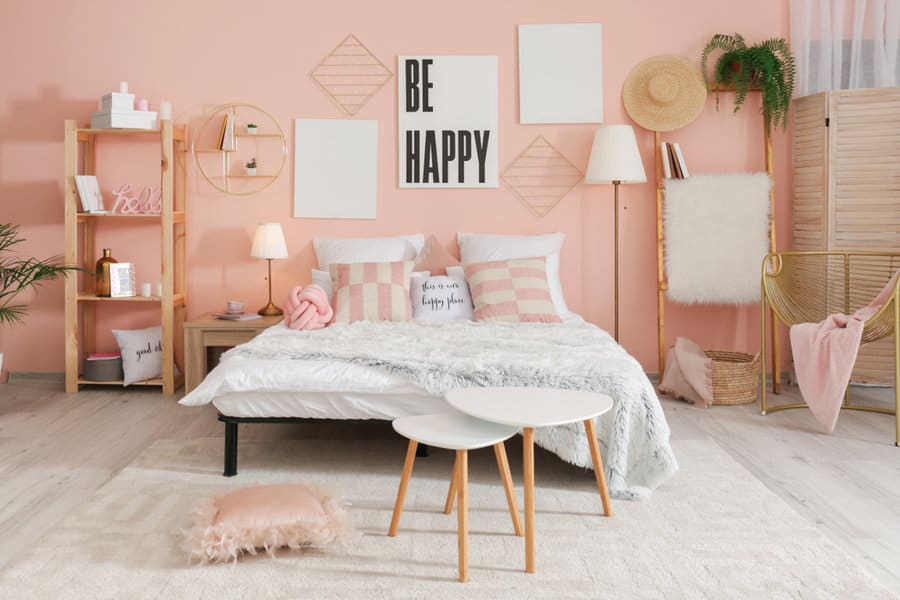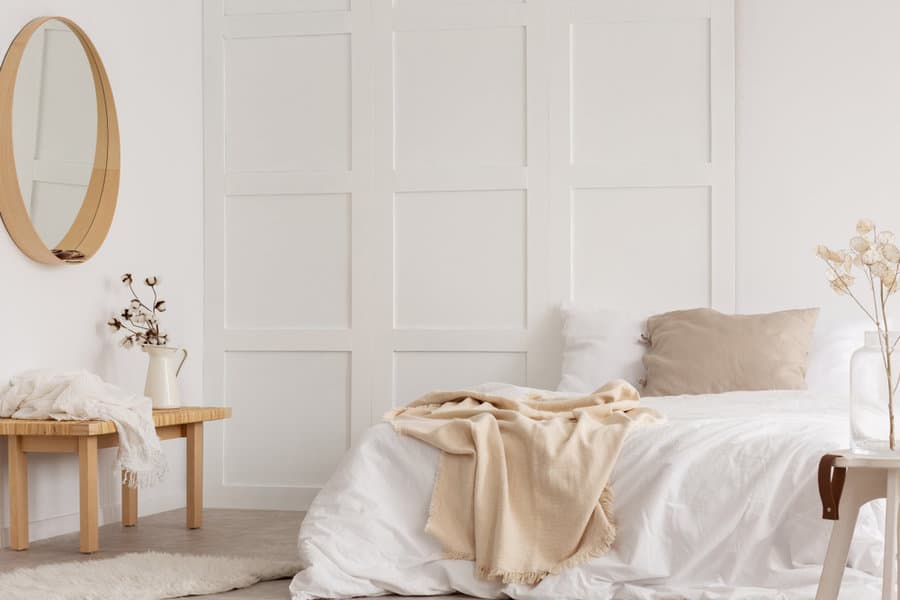 Blush pink is enjoying a long run on the trendy colors list, largely because of its peaceful, feminine vibe and how well it pairs with neutrals and metals. Hotter, brighter shades of pink can also work in the bedroom, but be sure to balance the brightness with a neutral or two.
12. White
Symbolic of cleanliness and purity, white can evoke mental clarity or feel terribly clinical depending on how it's used. White is appearing more often in bedrooms again now that farmhouse style has become commonplace.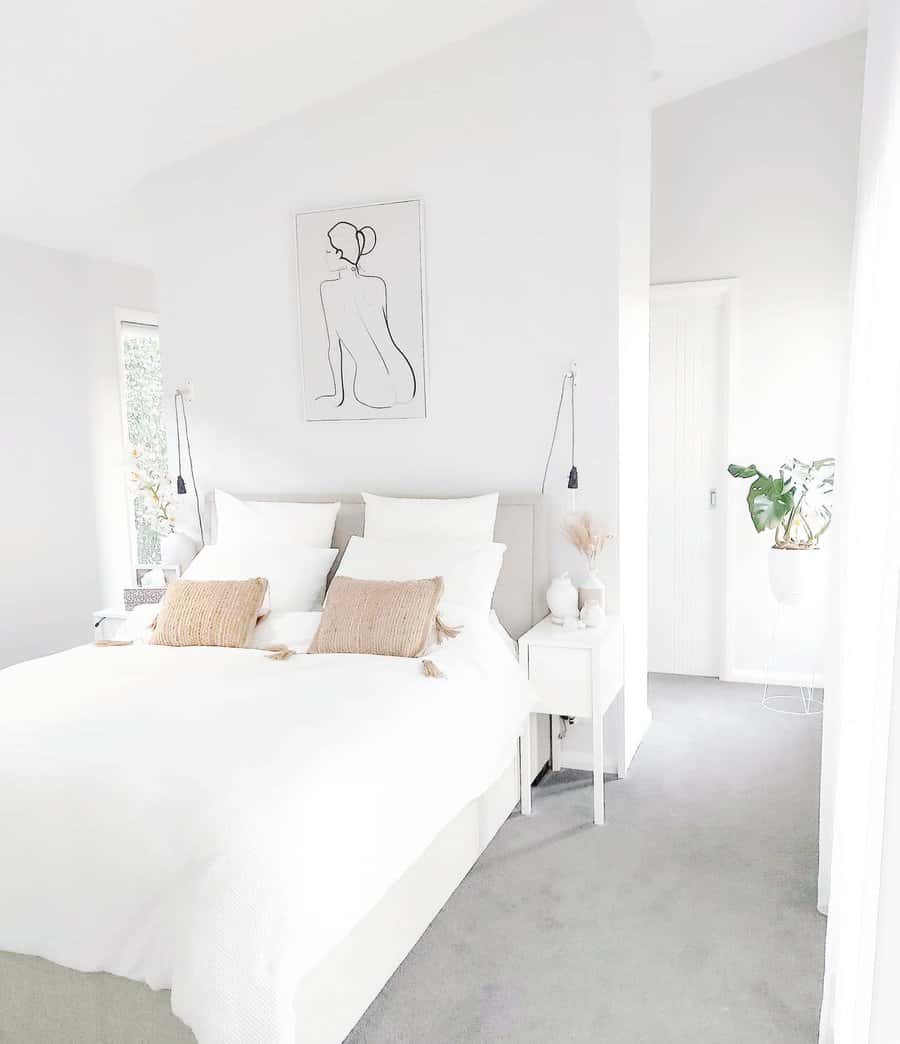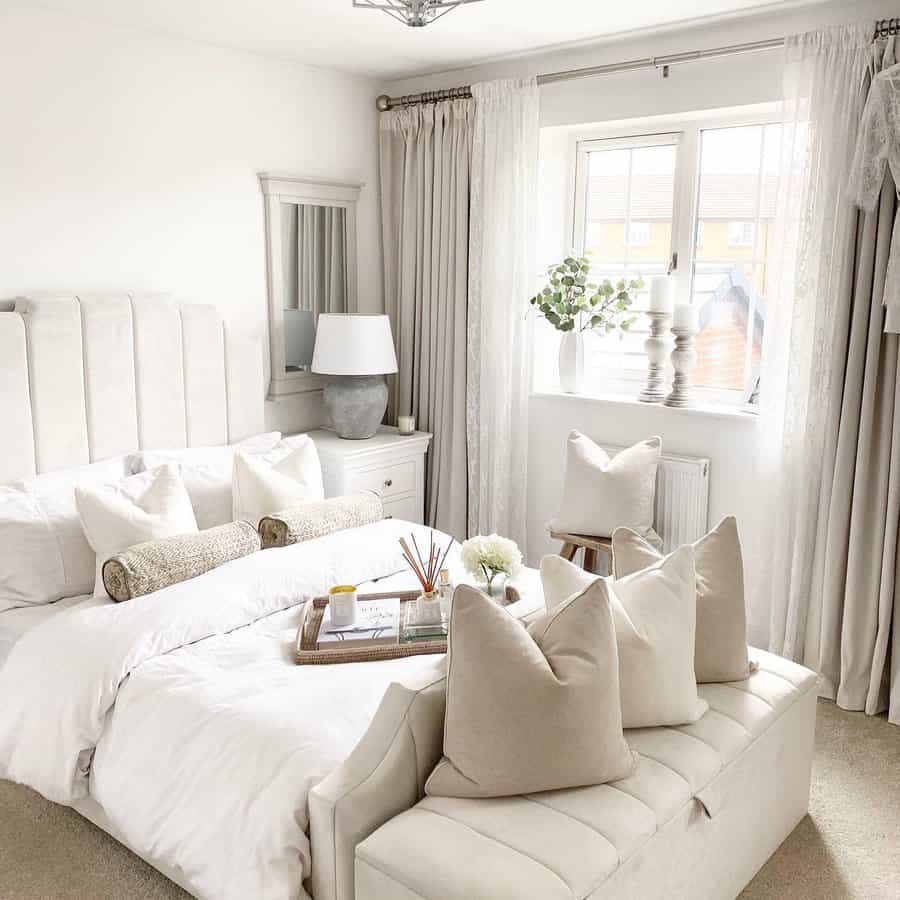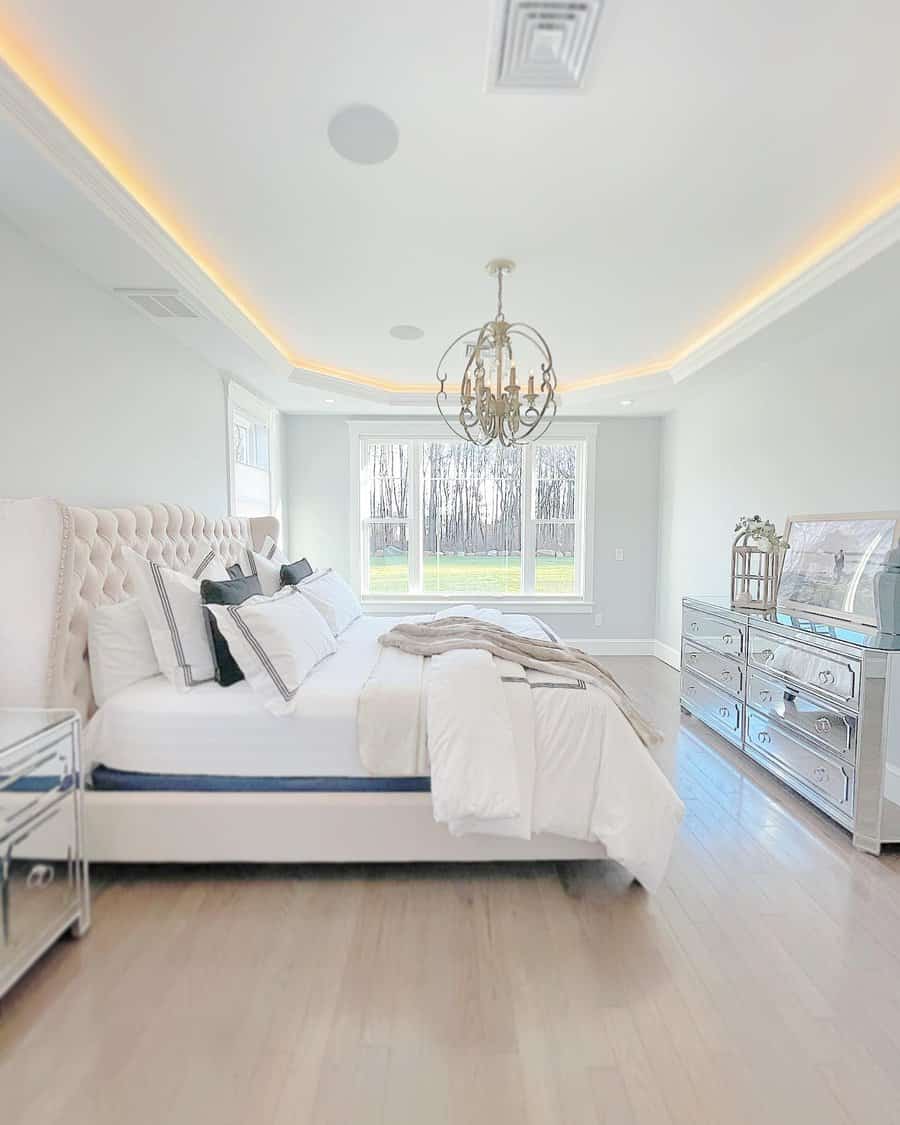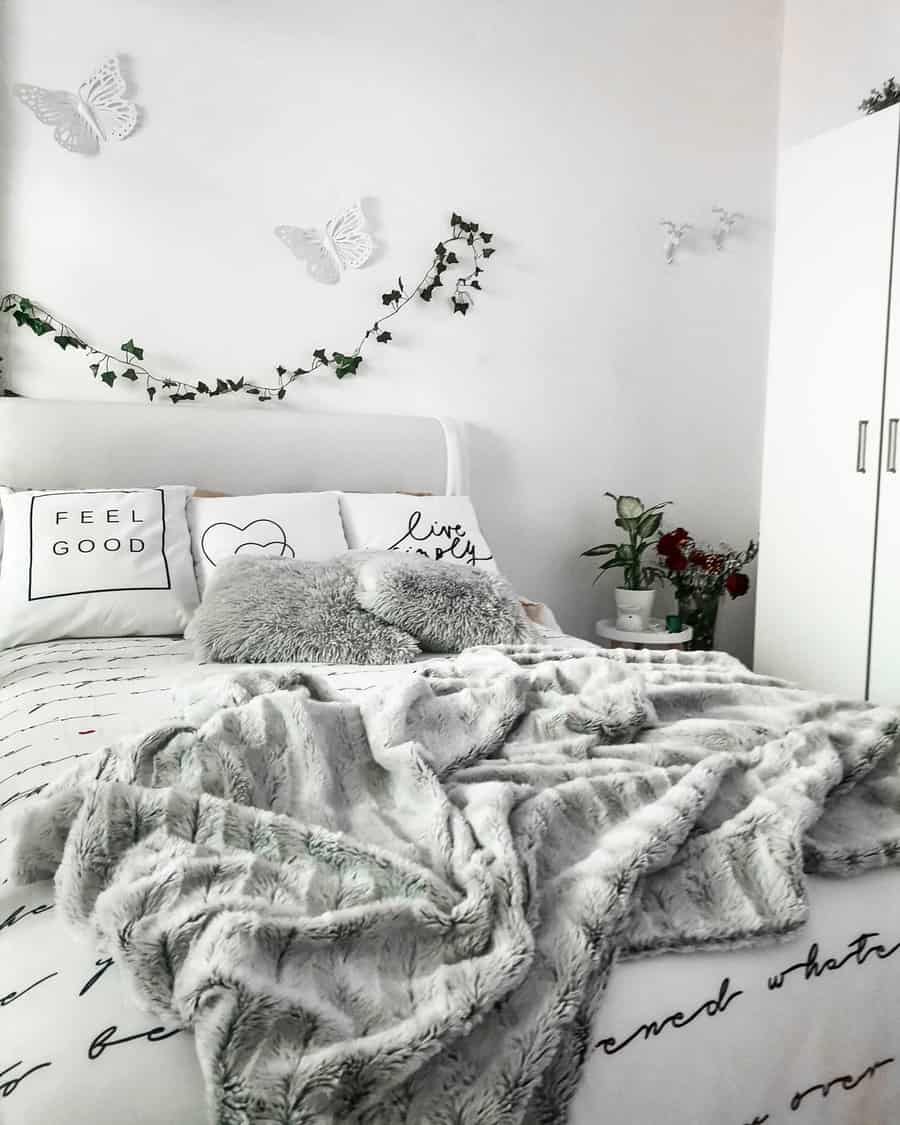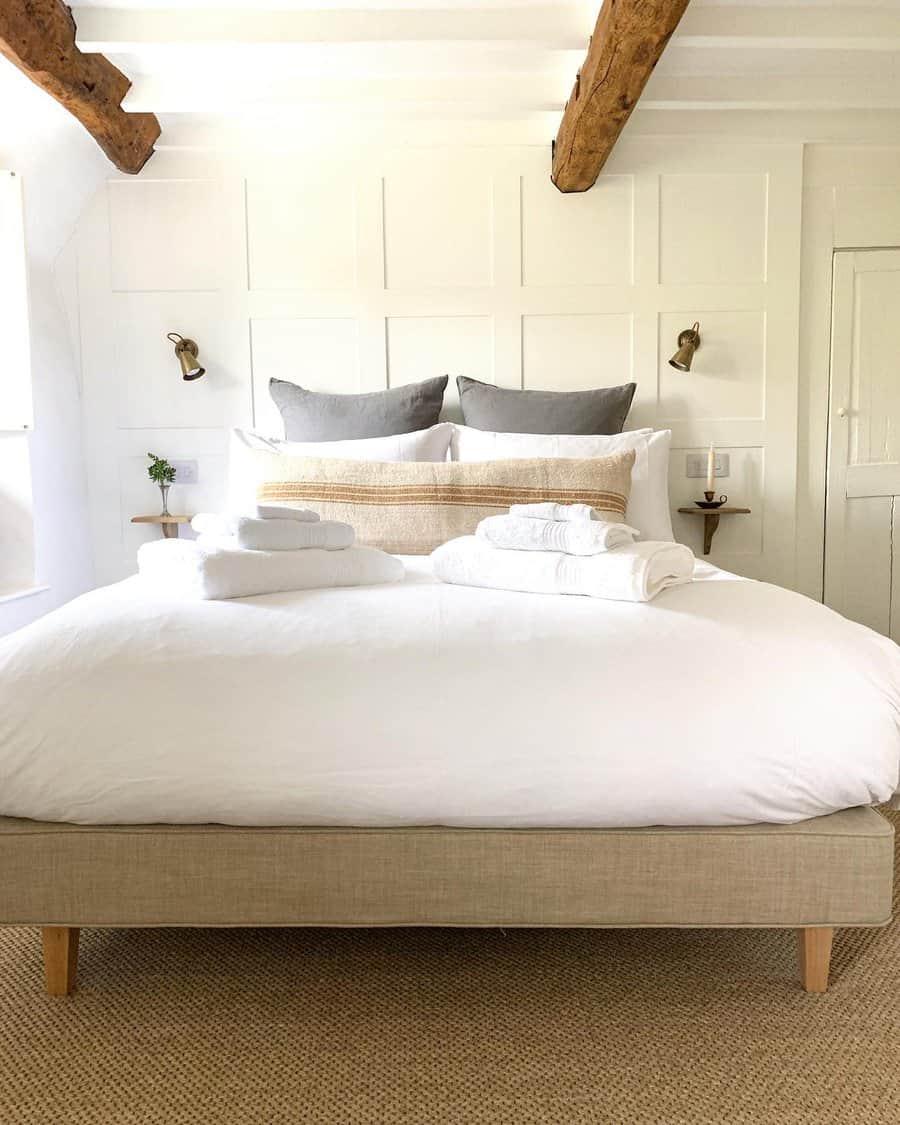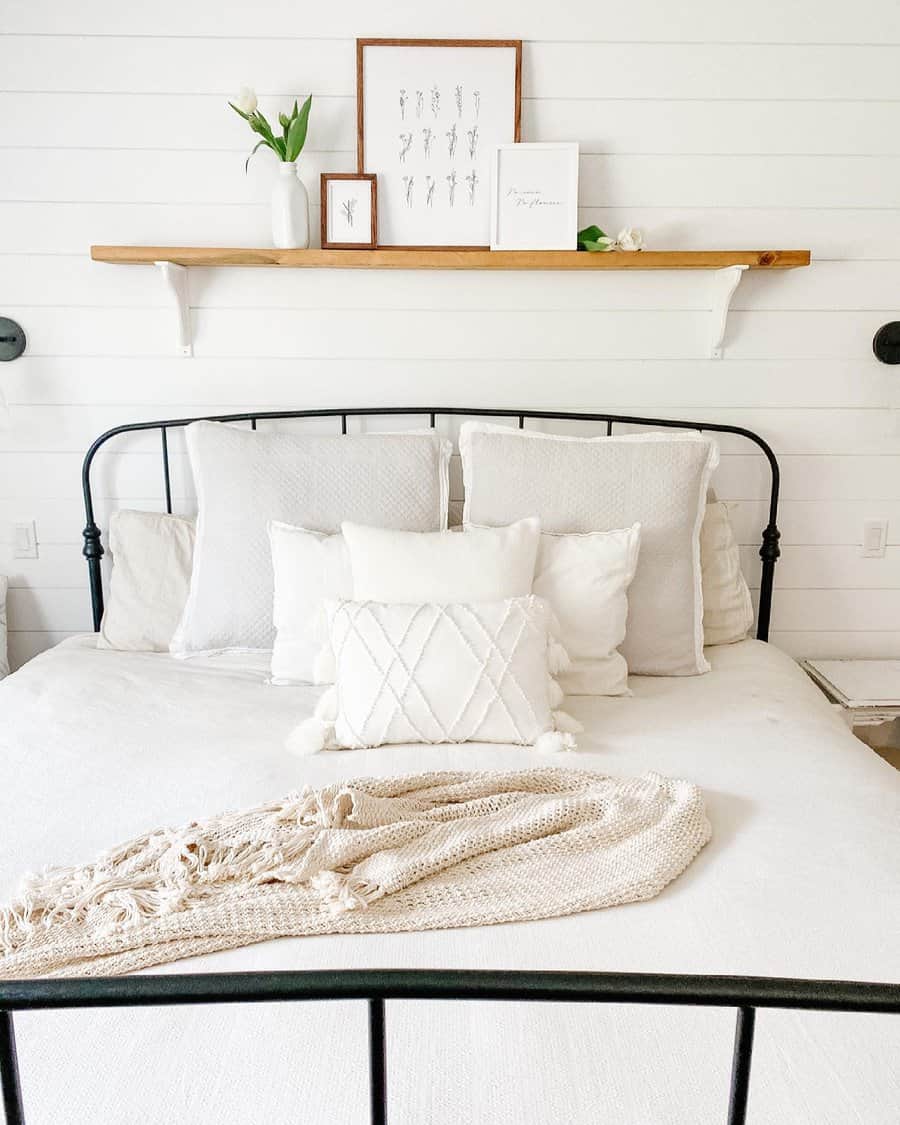 The secret to creating an inspiring white bedroom is to add plenty of natural elements and soft textures that diminish any harshness. Or choose one of the many almost-white paint colors for your bedroom walls. Plenty of warm white options are available with undertones of yellow, pink, or peach. These provide the elegance of a white bedroom but feel much more welcoming than plain bright white.
Bedroom Color FAQs
Can I paint my bedroom a dark color?
It's a generally-held belief that dark colors make rooms look smaller. While this can be true, a dark color on your bedroom walls can actually make the room feel larger by disguising the lines that delineate corners and boundaries. If you prefer dramatic bedroom decor, a dark shade of blue, green, red, or grey might be one of the best bedroom paint colors for you.
What are the properties associated with other common colors?
The ways that blue, brown, pink, black, and white influence your psyche have been discussed above. Here are a few other common hues on the color wheel and the feelings they can inspire:
Red:

Is a passionate, exciting, stimulating color.

Orange:

An intense color that is invigorating and warm.

Yellow:

Is sunny and cheerful, reminiscent of summertime.

Green:

A quiet, soothing color that gives off harmonious vibes.

Purple: Has long symbolized royalty, elegance, strength and wisdom.