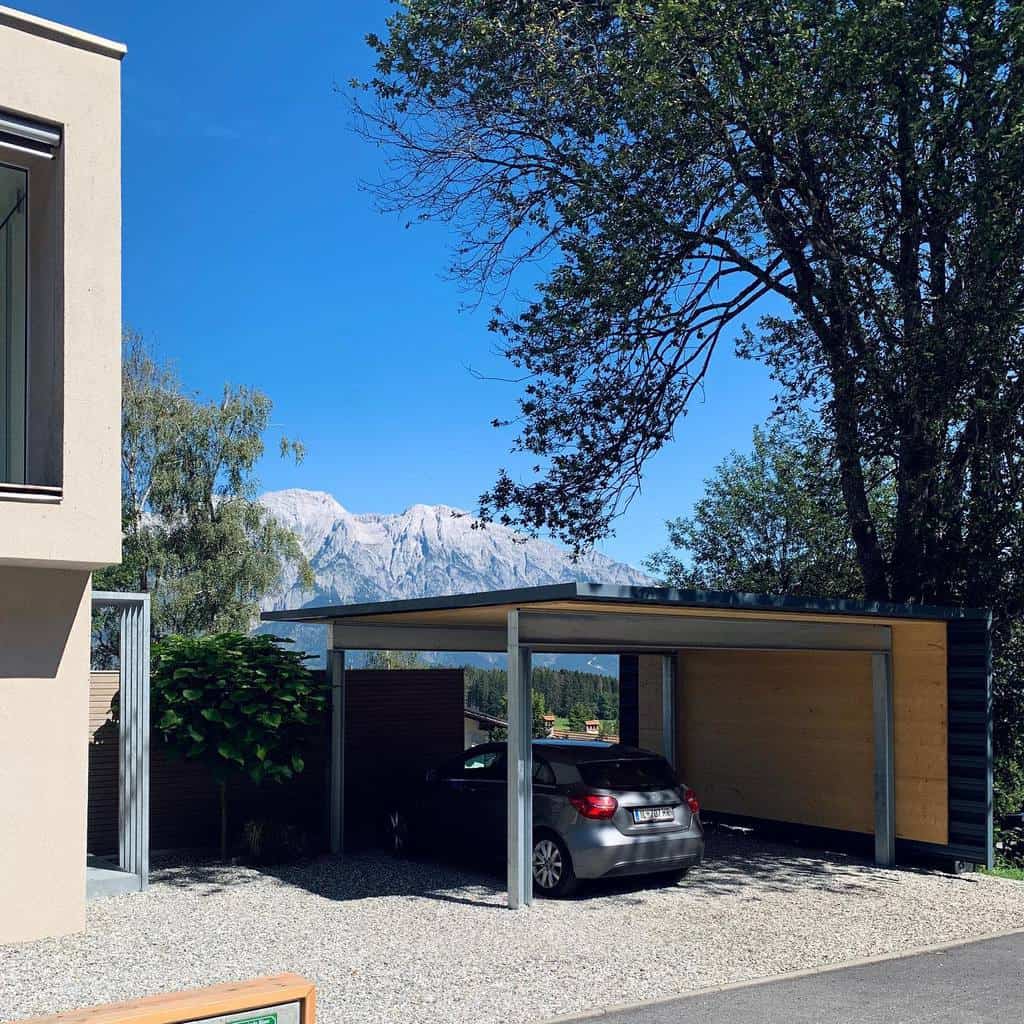 Wouldn't it be nice if you never had to worry when heading out to your vehicle? Snow, rain, ice, UV rays, and plant debris are no match for a carport. These simple structures create a protective overhead barrier over your vehicle to keep your vehicle clean and undamaged. Doesn't this sound amazing? All you need is a carport plan to get started. These carport ideas will help you figure out what to do with the extra space on your property.
1. Sleek Flat Roof Carport
For those who favor modern minimalism, the flat roof carport is an ideal choice. Its sleek design not only adds style but also offers versatility for various uses. You can transform it into an outdoor living area or a cozy nook with the right furniture and decor, making it perfect for quick chores or social gatherings. Additionally, its spacious layout makes parking multiple cars a breeze. When exploring carport ideas, don't overlook the practical elegance of a flat roof carport – it's a stylish and functional addition to any home.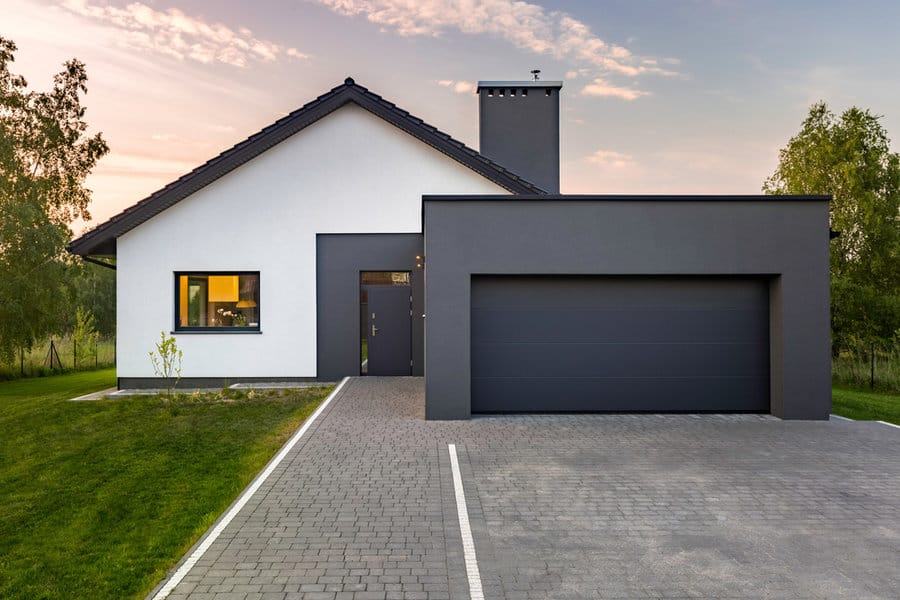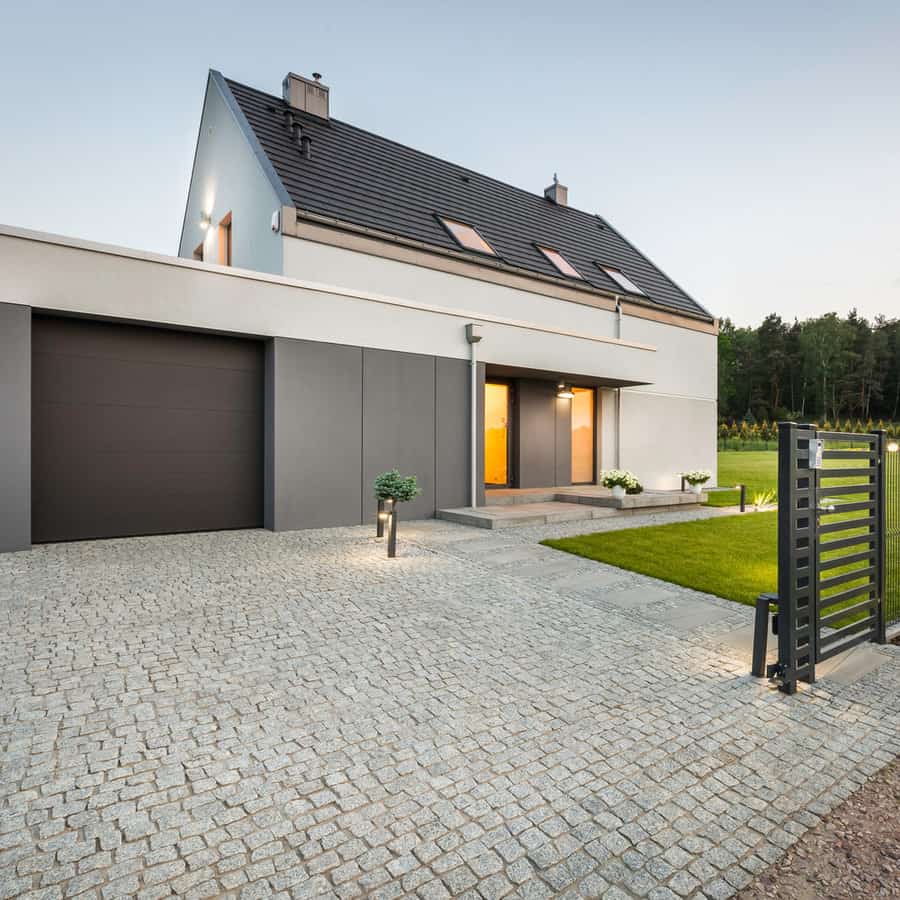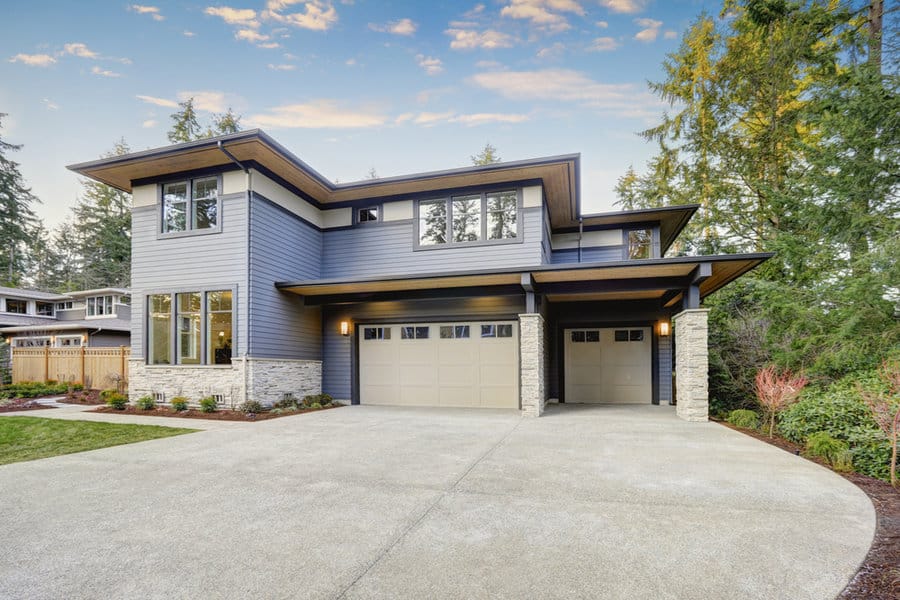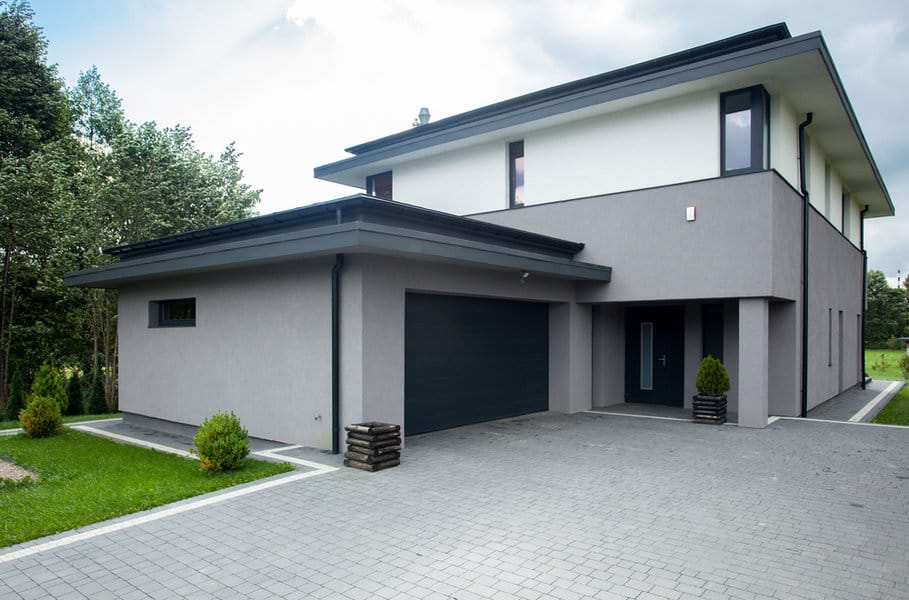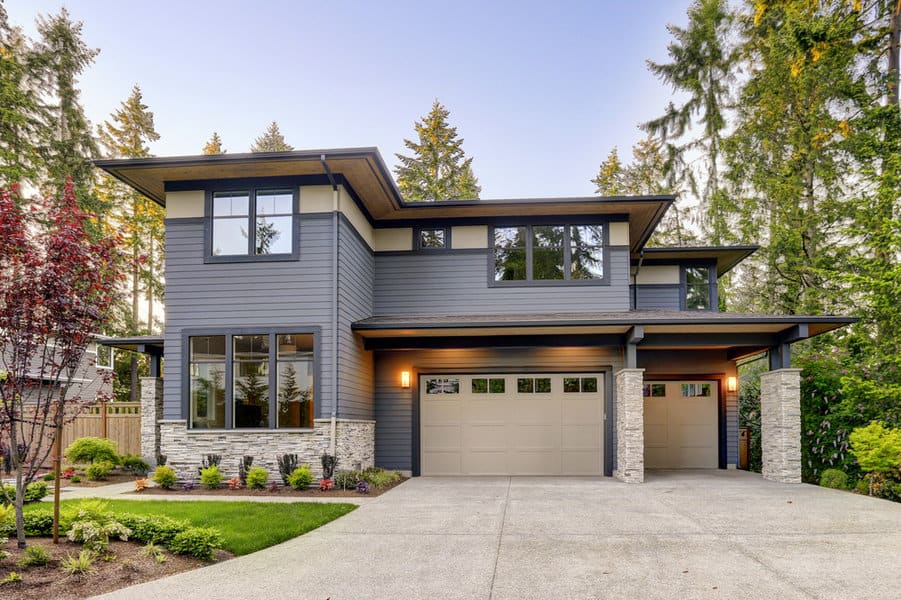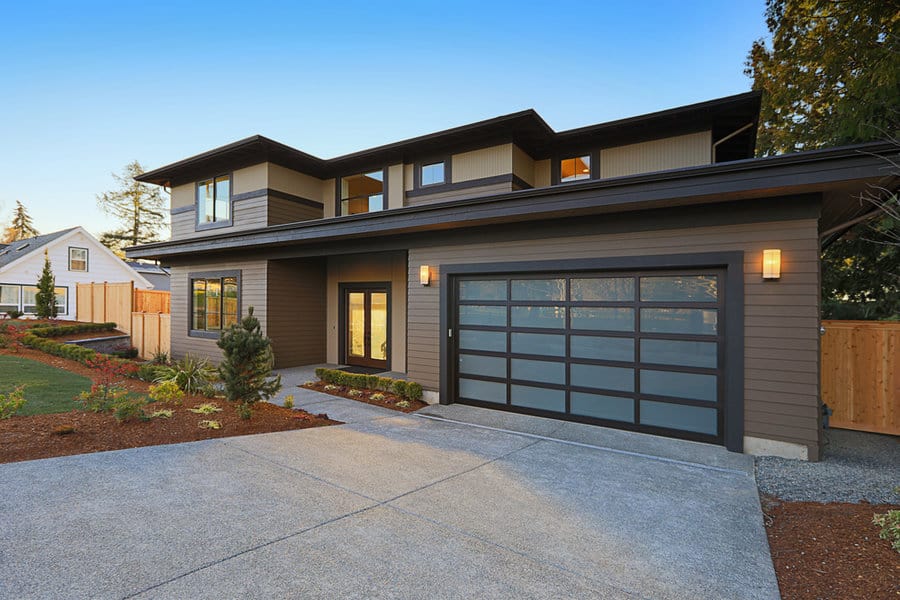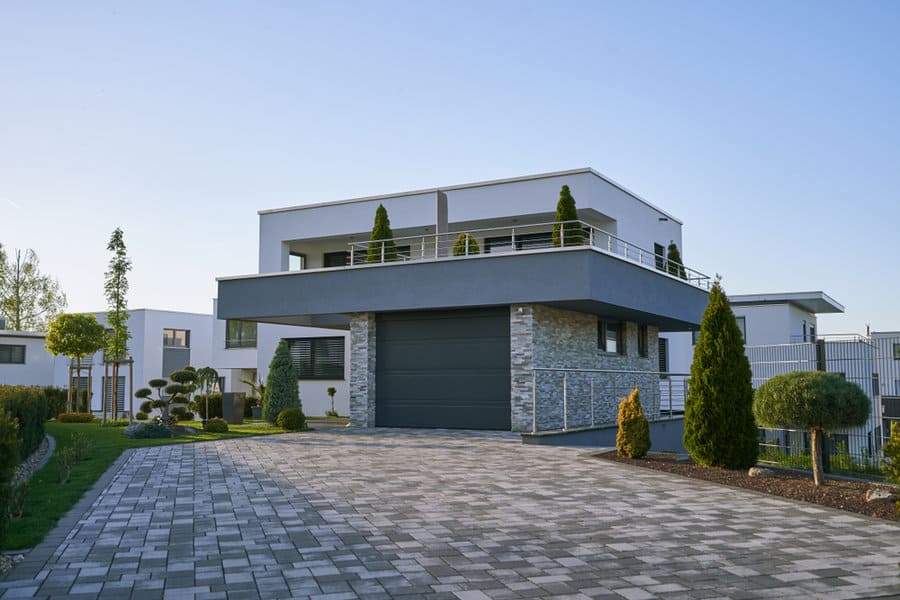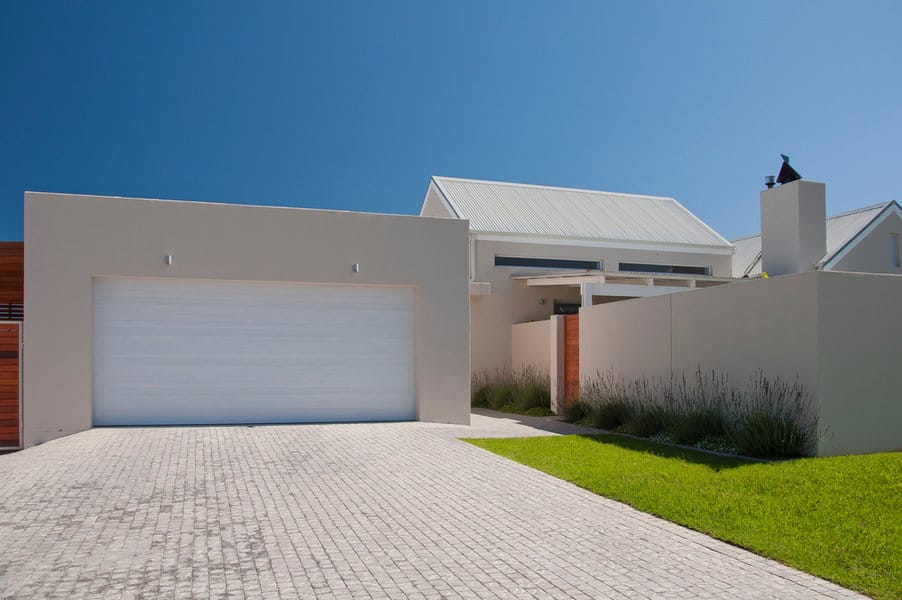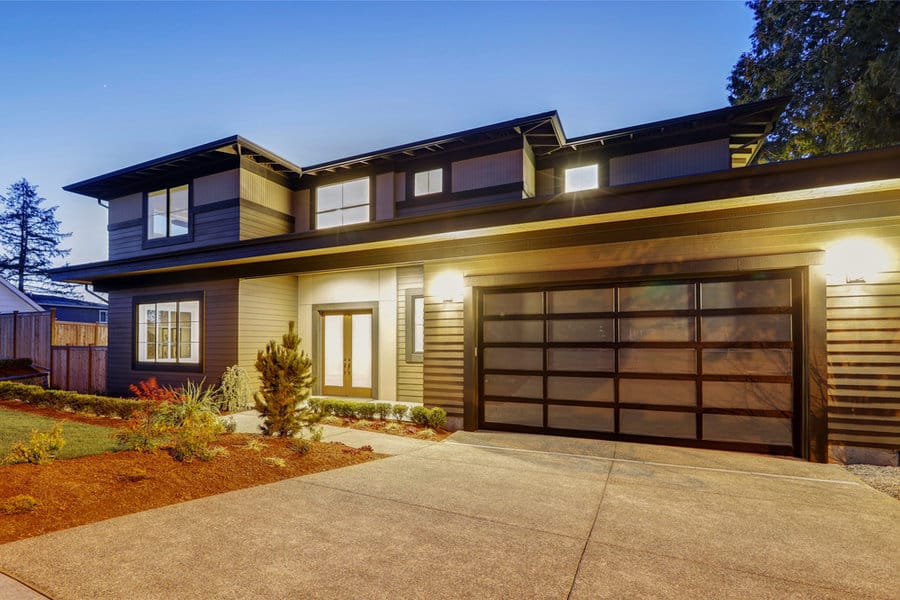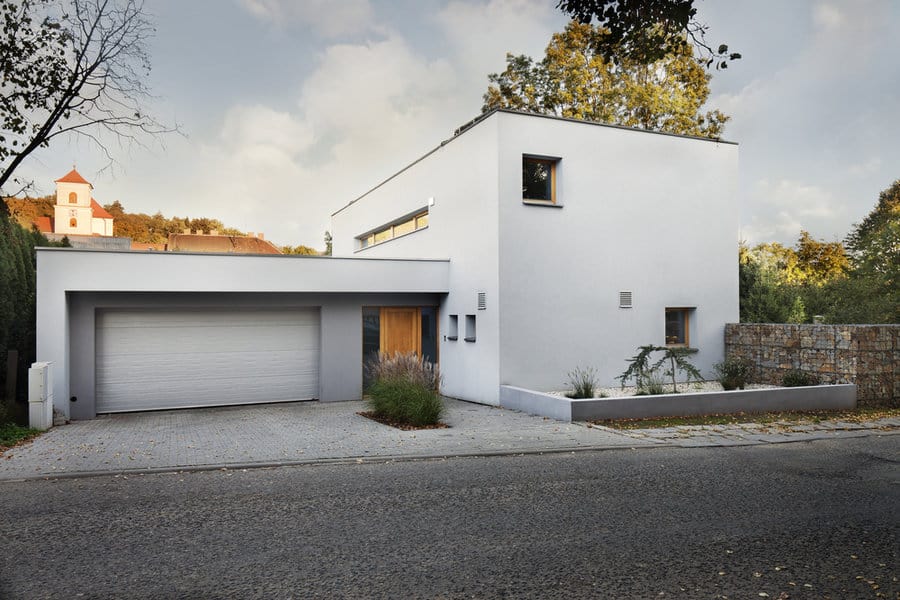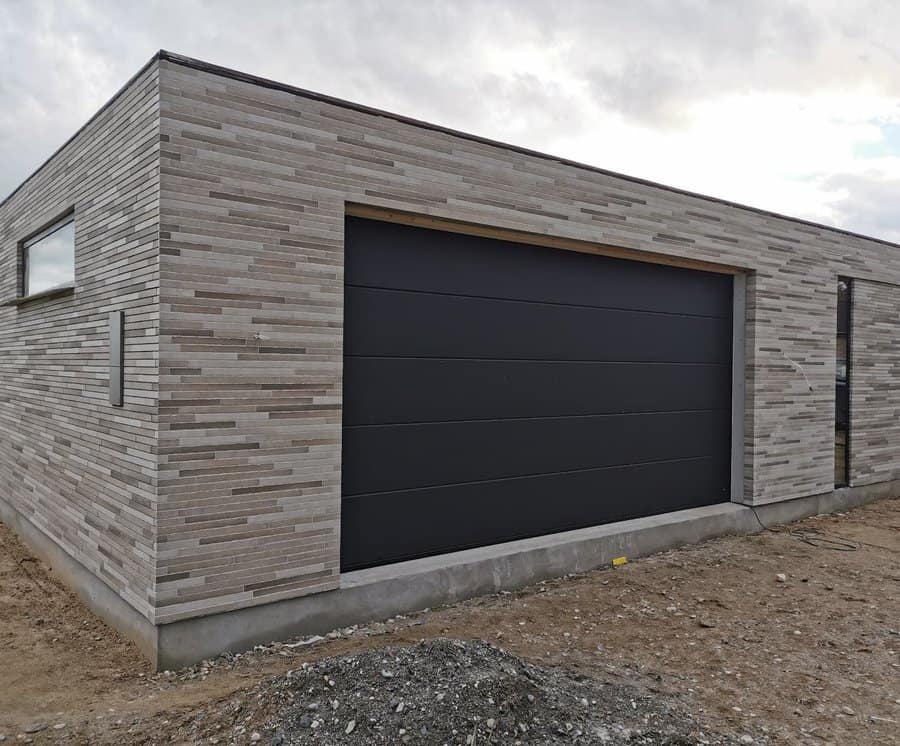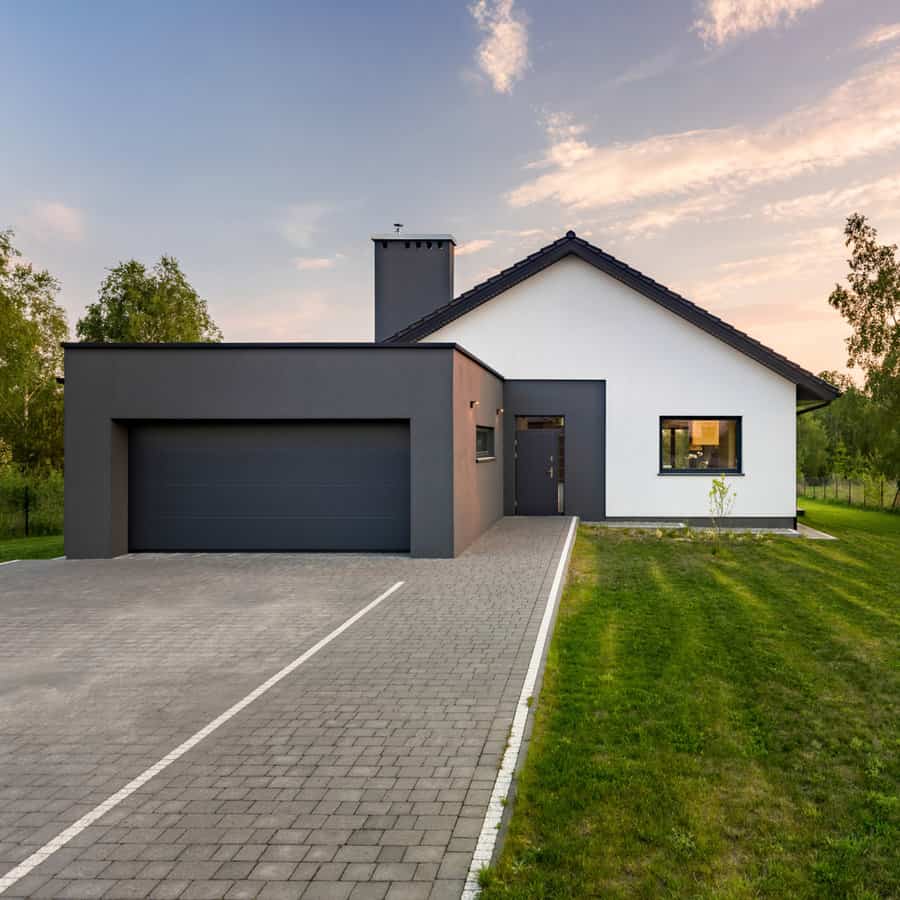 2. Roofed Enclosed Carport Design
When exploring carport ideas, don't overlook the practicality and style of an enclosed carport with a roof. This design offers both convenience and protection, ensuring your vehicles are safe from the elements. Moreover, it's a canvas for adding sophistication and enhancing your home's curb appeal.
Consider transforming it into an outdoor entertainment space for guests or a cozy outdoor living area with the right furnishings. The versatility of an enclosed carport allows for endless customization, so you can tailor it to your specific requirements. Discover the potential of an enclosed carport, blending functionality and aesthetics seamlessly.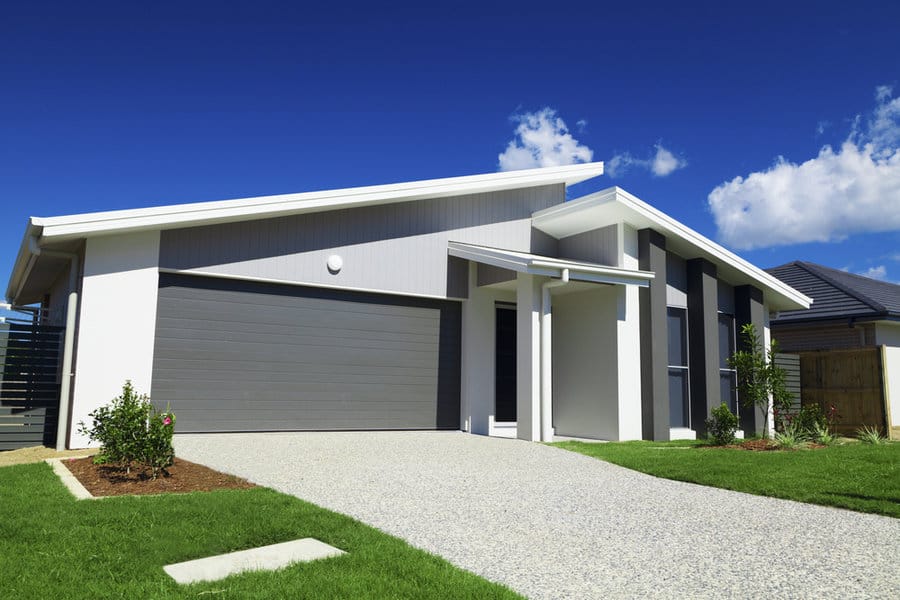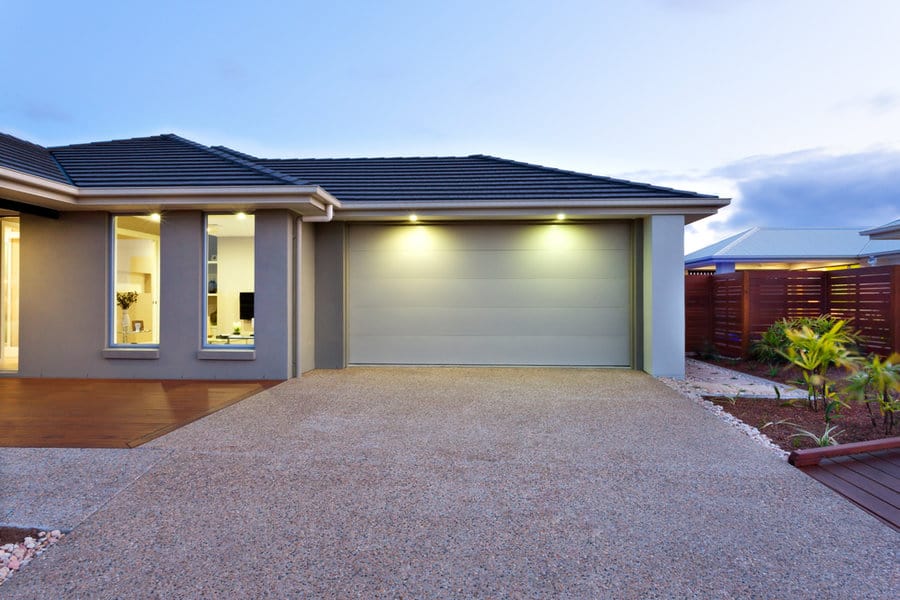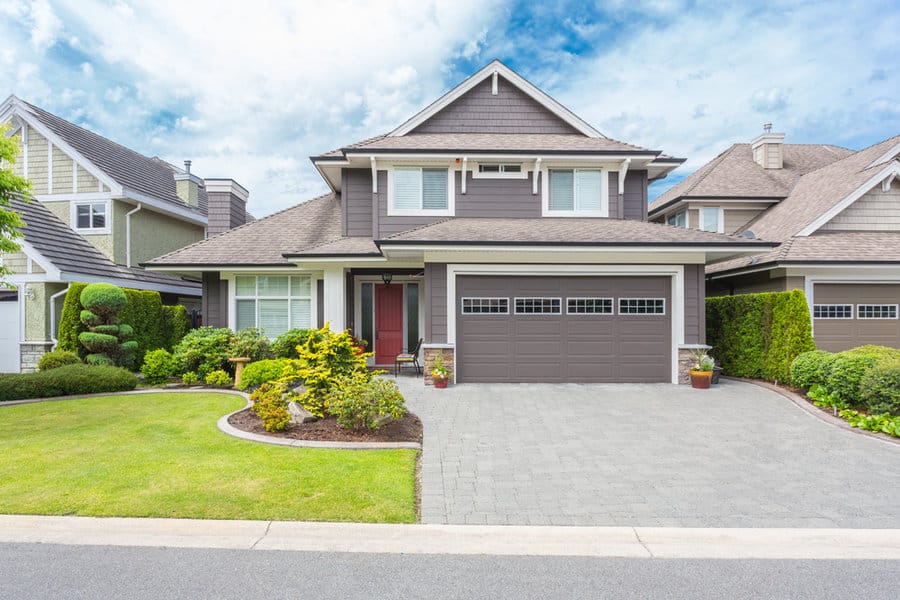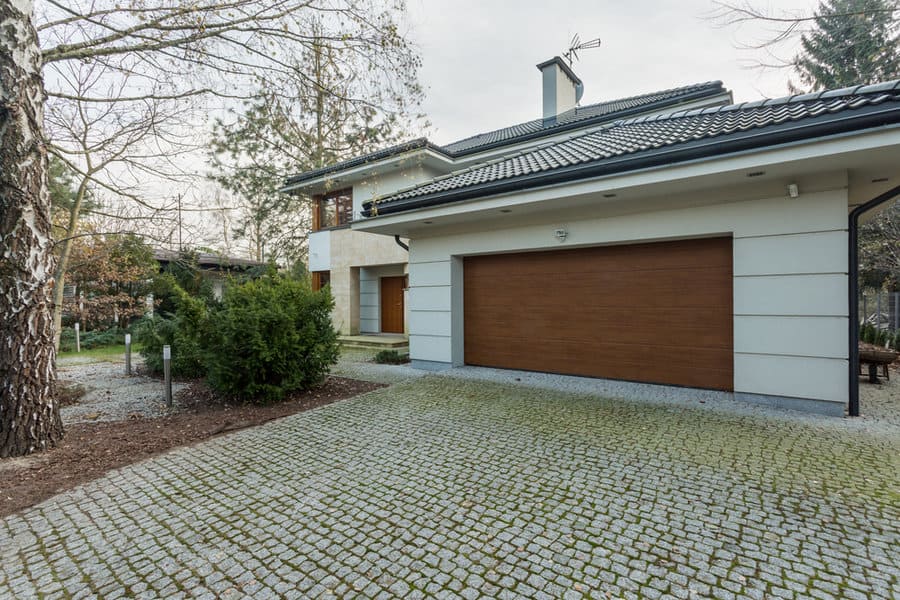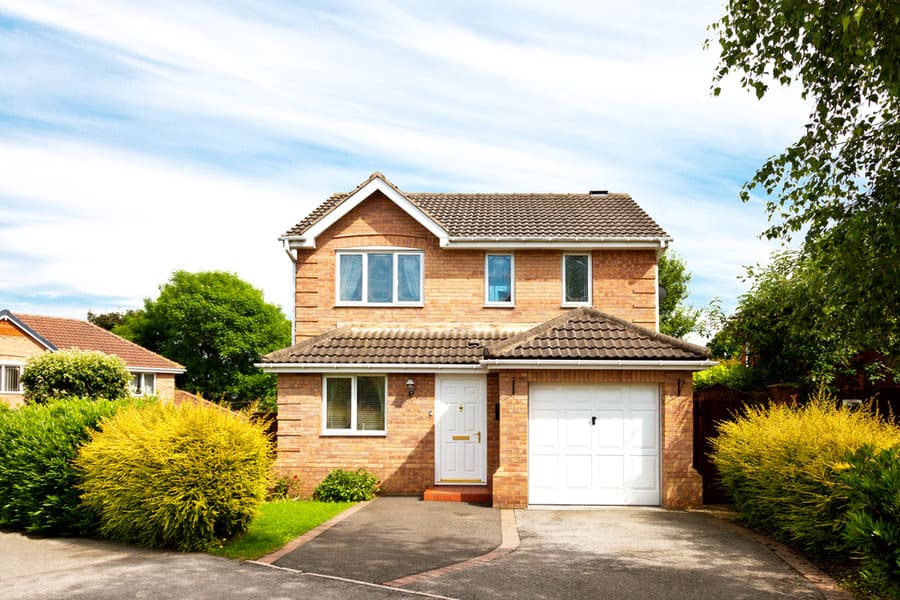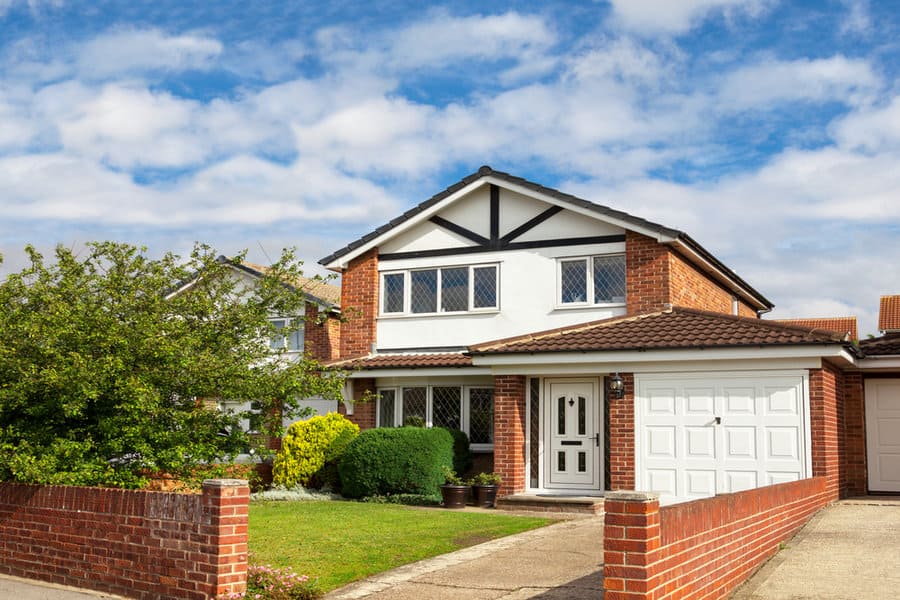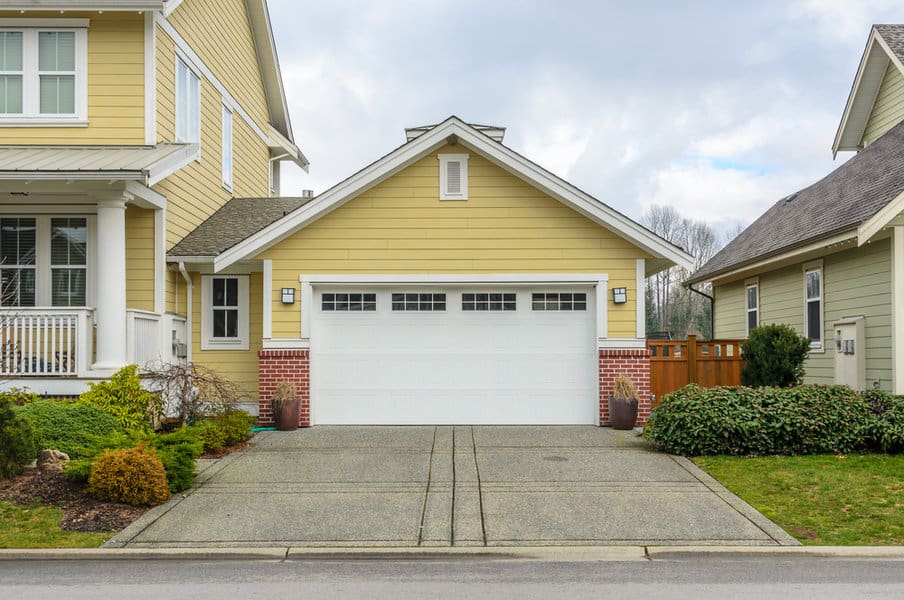 3. Spacious Double Carport
When it comes to carport ideas, a double carport offers a practical and cost-effective solution, especially for those with multiple vehicles or storage needs. Building one yourself can be a rewarding option, granting you design flexibility and the ability to customize its size to fit your exact requirements.
Consider making it a standout feature in your driveway by exploring unique materials like wood or metal. Embrace creativity to infuse your personal flair into the design. A well-designed double carport not only serves its purpose but can also enhance the overall aesthetic of your property, making it a valuable addition to your home.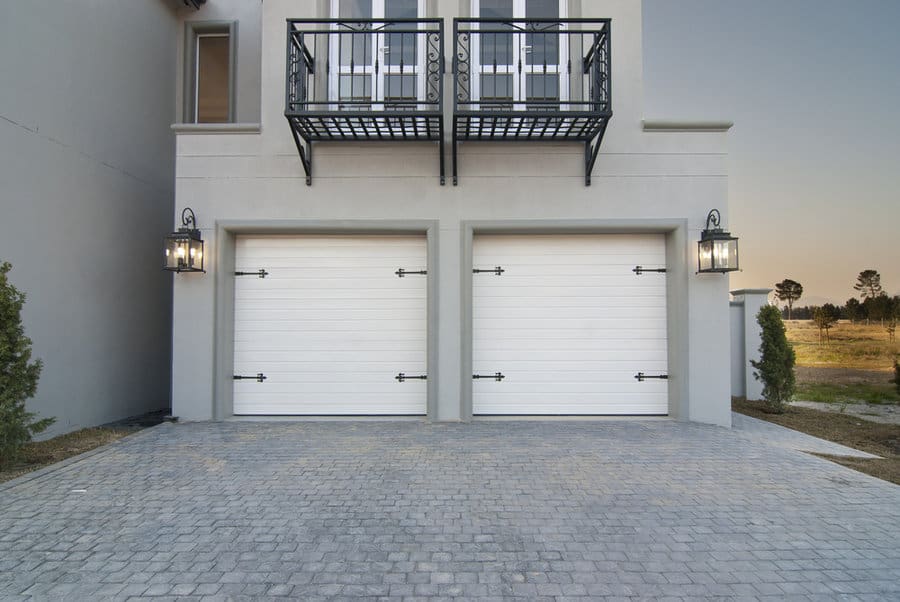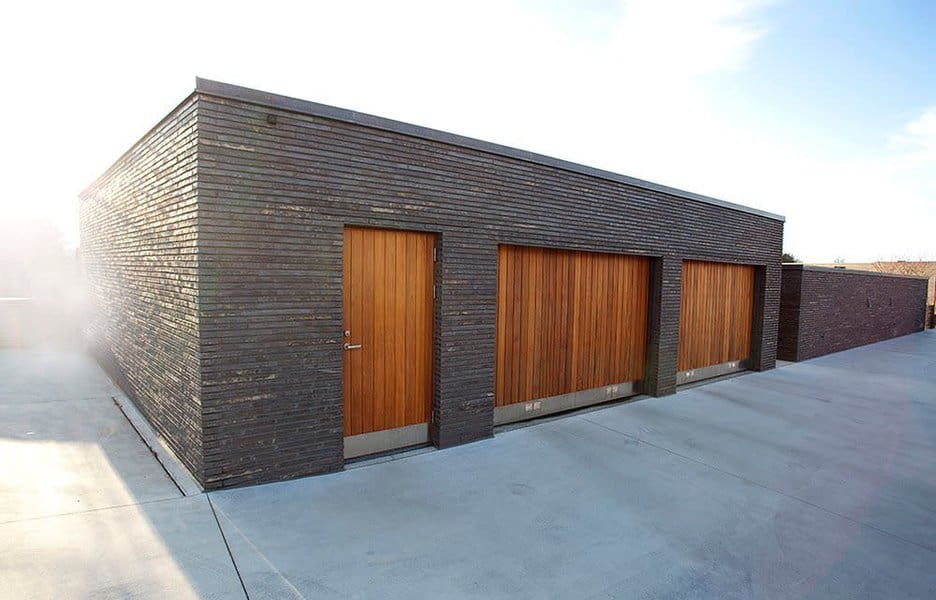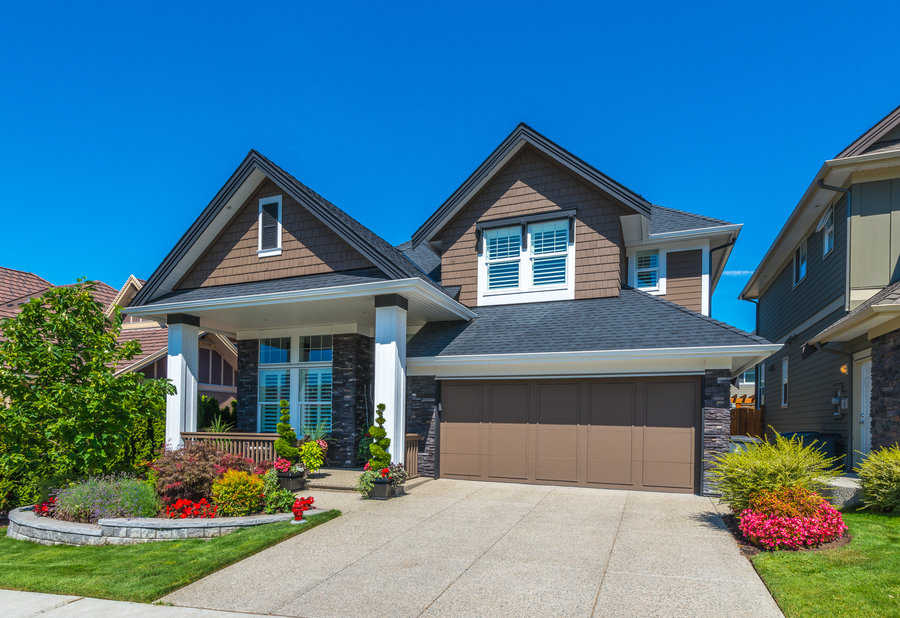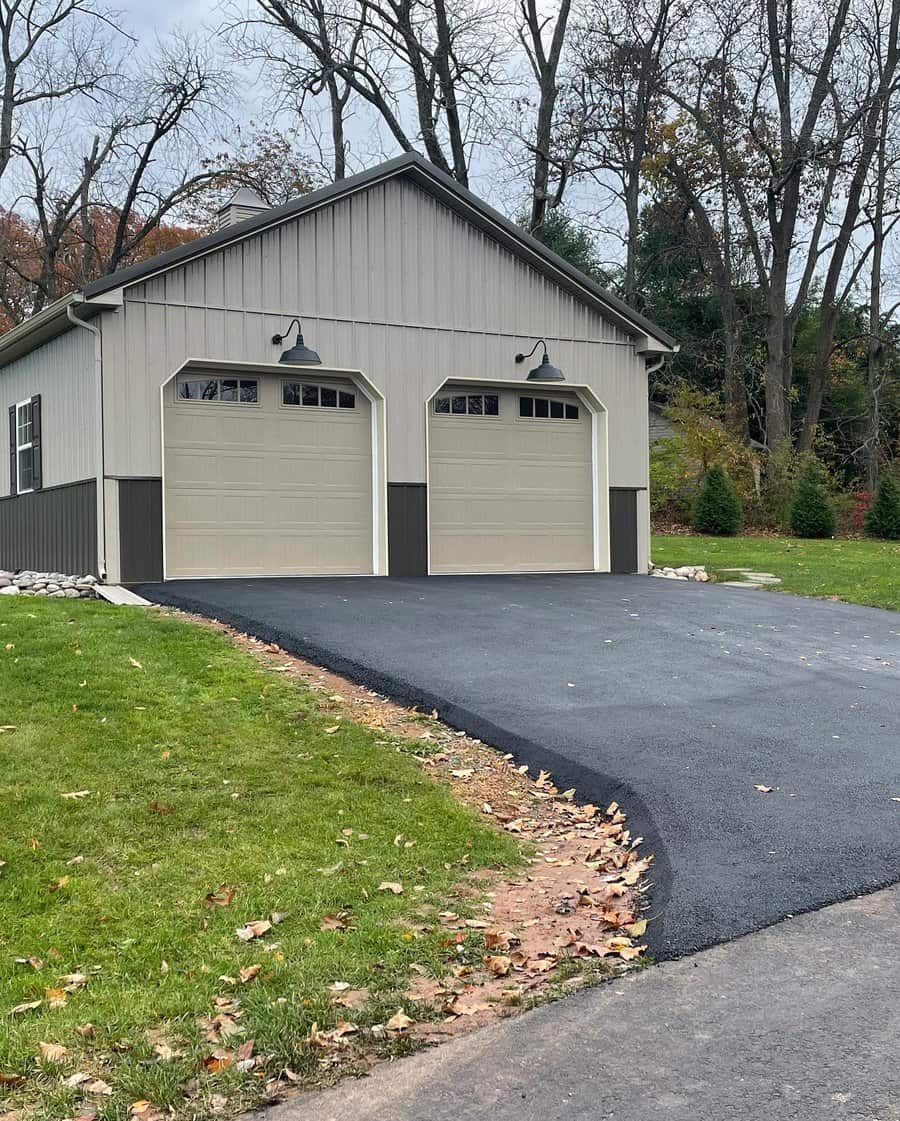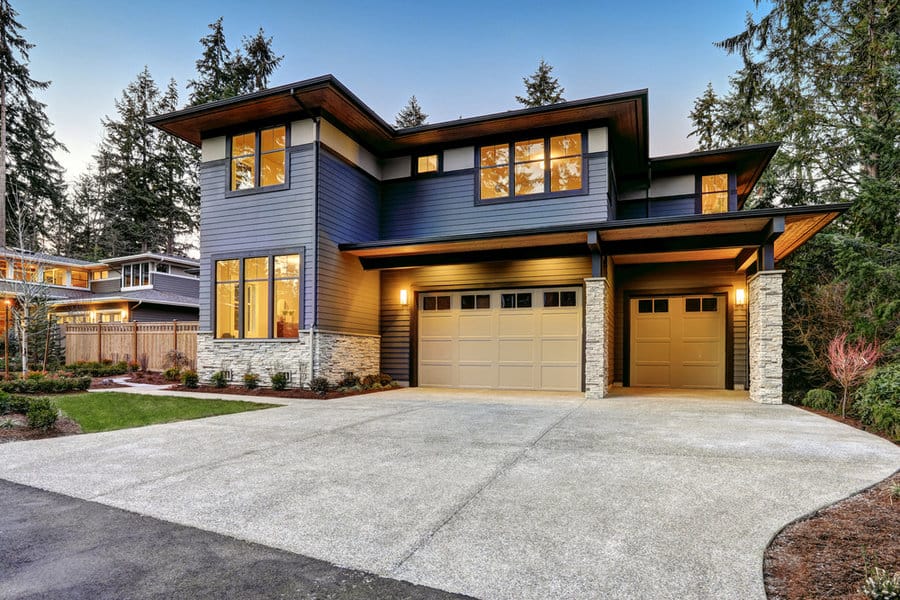 4. Stylish Recessed Carport Concept
For a blend of style and functionality in your carport, explore the recessed carport concept. This contemporary twist on traditional carports offers enclosed protection for your vehicle and belongings, elevating your property's aesthetics.
This low-maintenance and budget-friendly solution allows for seamless customization, aligning the carport with your home's exterior design. Opting for a recessed carport not only ensures practicality but also adds a unique touch to your property. Consider this option when seeking carport ideas that combine both form and function effortlessly.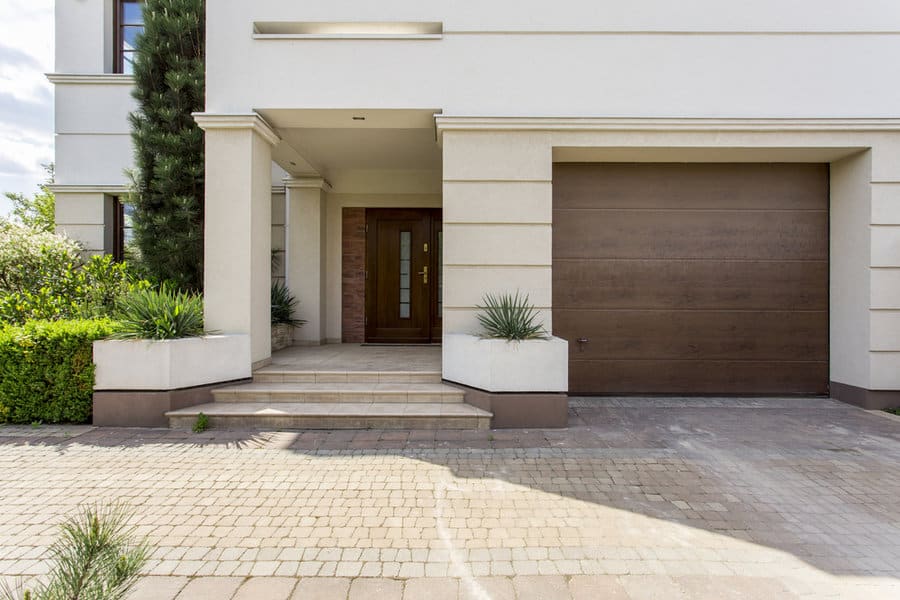 5. Transparent Glass Roof Carport
When seeking innovative carport ideas, consider the allure of a clear glass carport. This modern choice not only exudes sophistication but also offers year-round protection from the elements. You'll bask in natural sunlight while safeguarding your vehicles and stored items.
For privacy-conscious individuals, explore tinted or frosted glass options to strike a balance between security and natural light. With careful material selection, a clear glass carport can infuse your home with contemporary style, merging form and function seamlessly. Explore this option to elevate your carport's aesthetics and utility.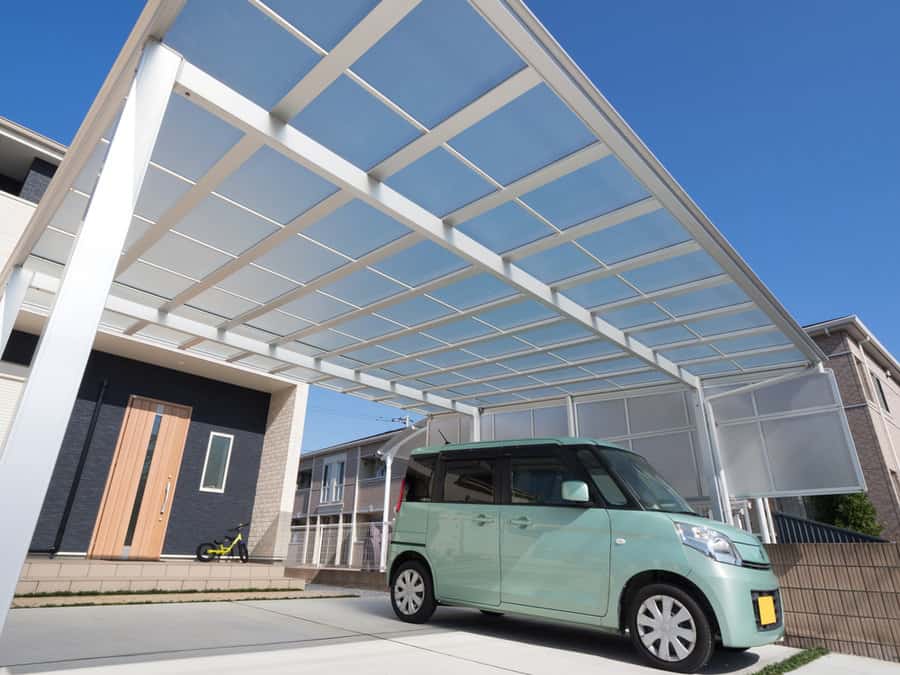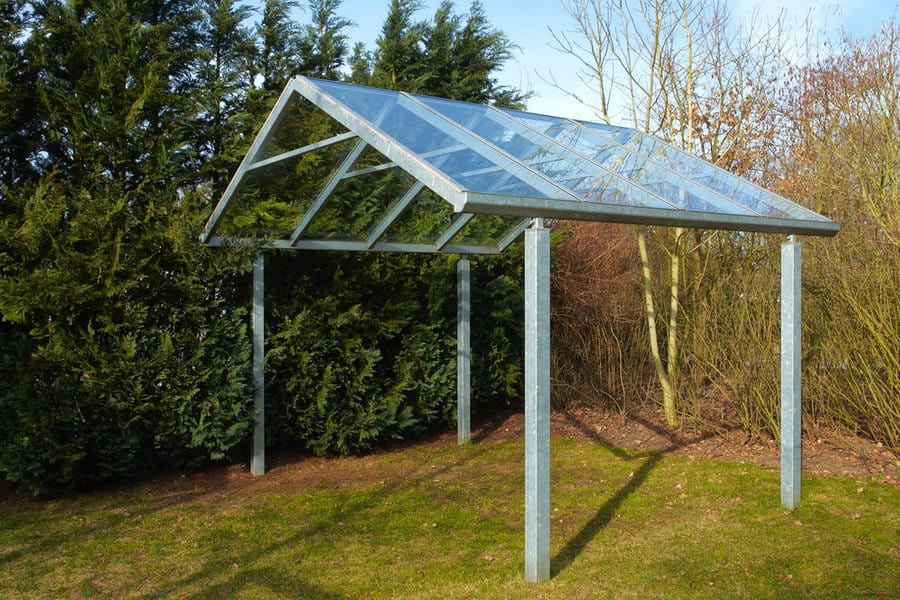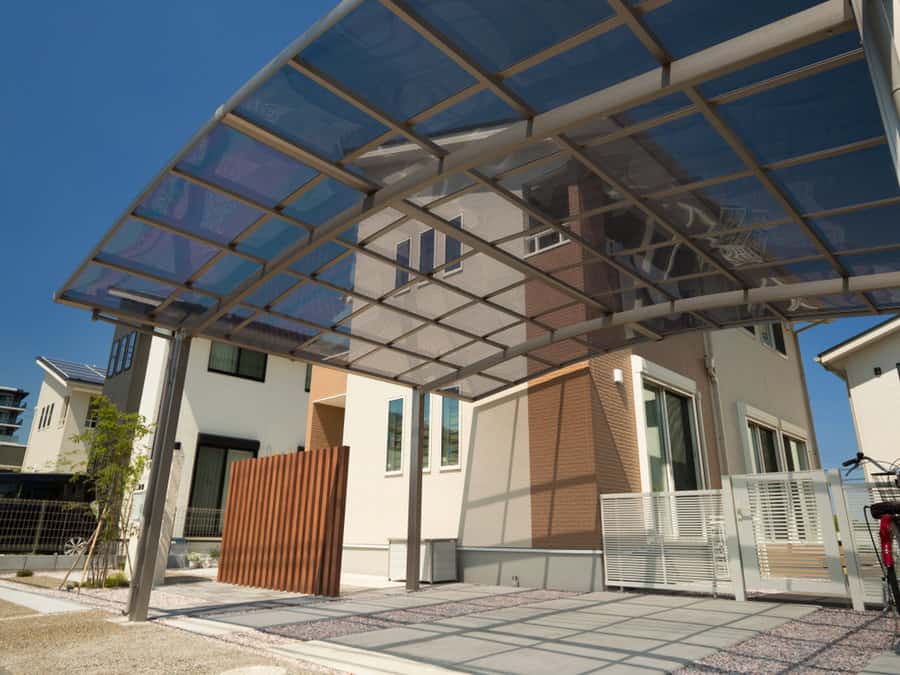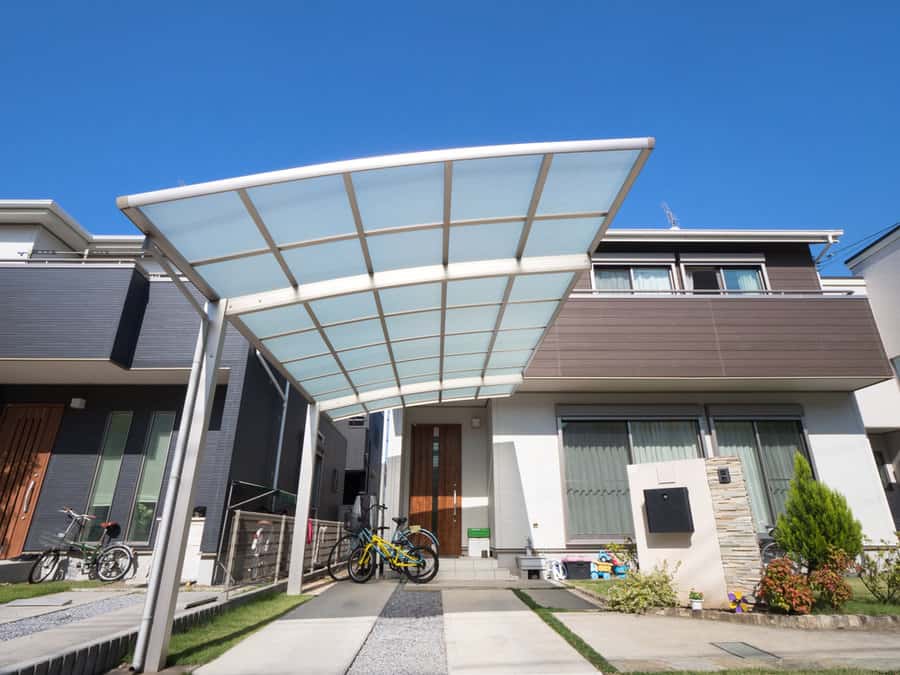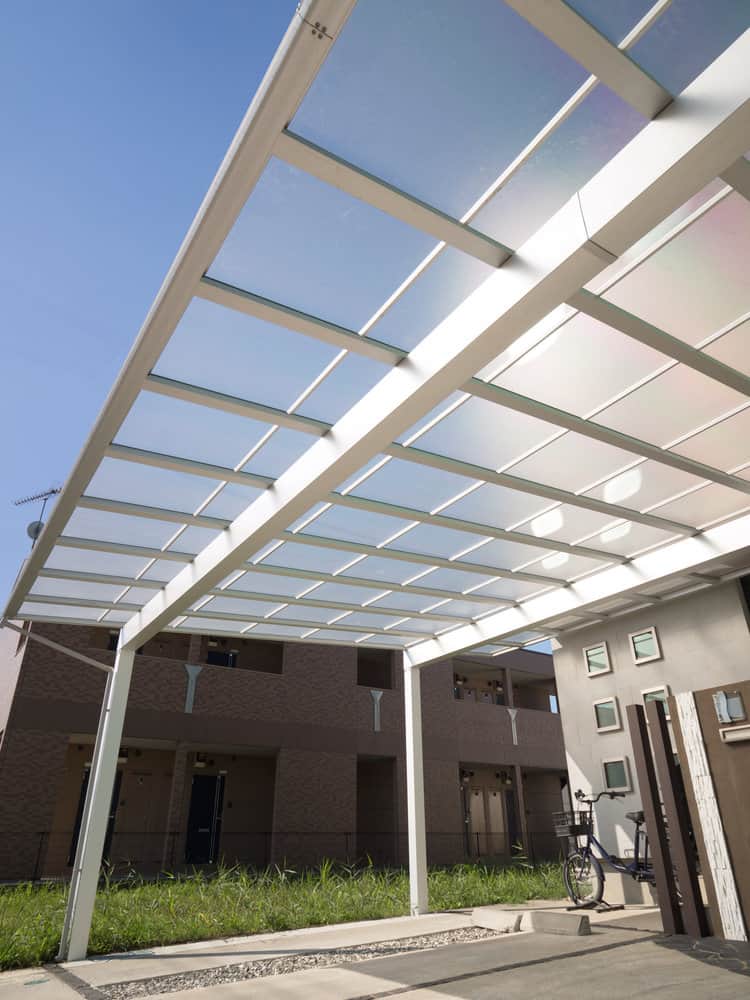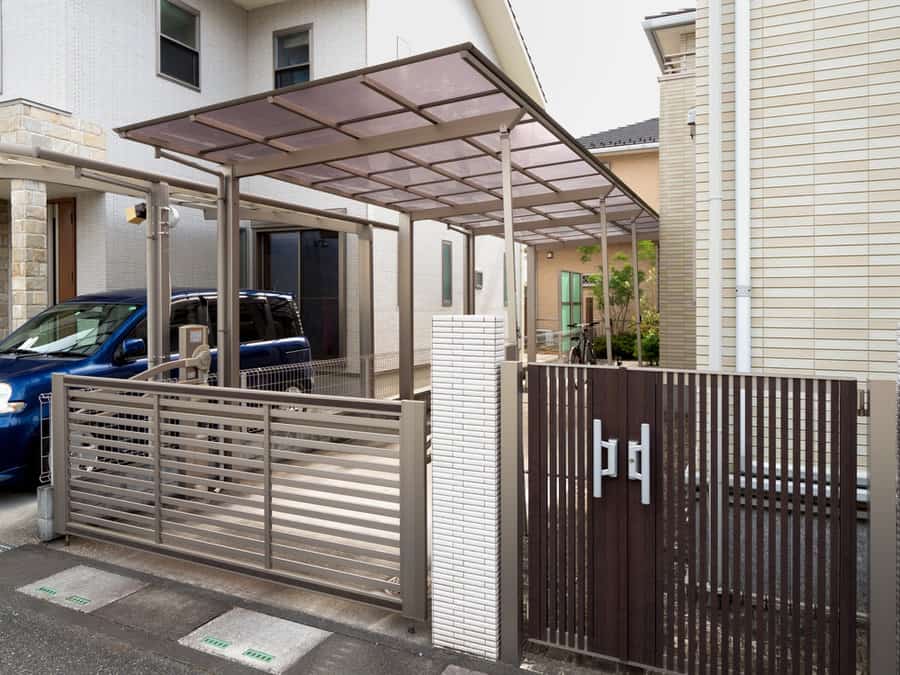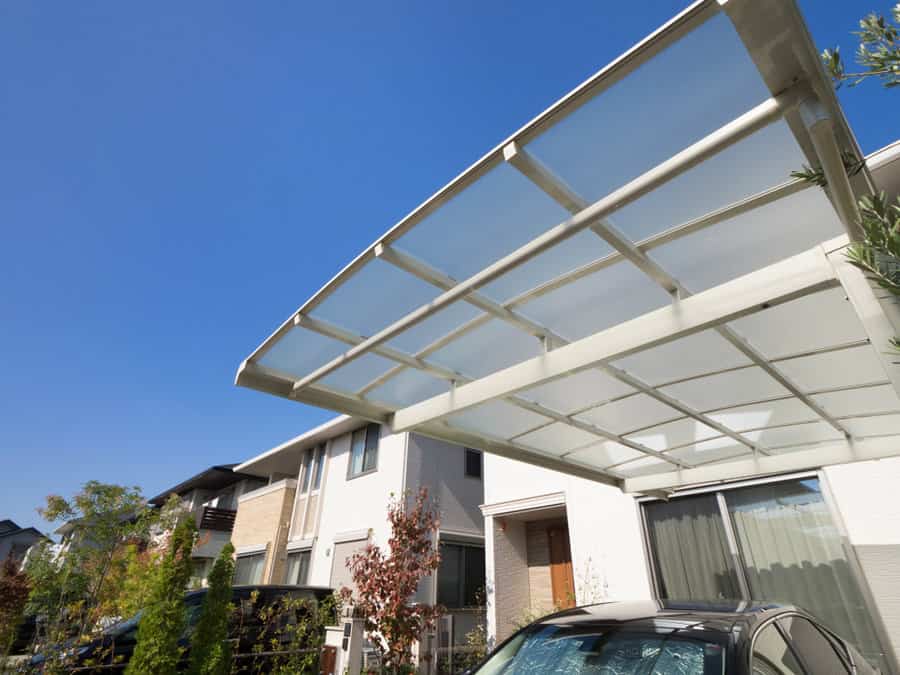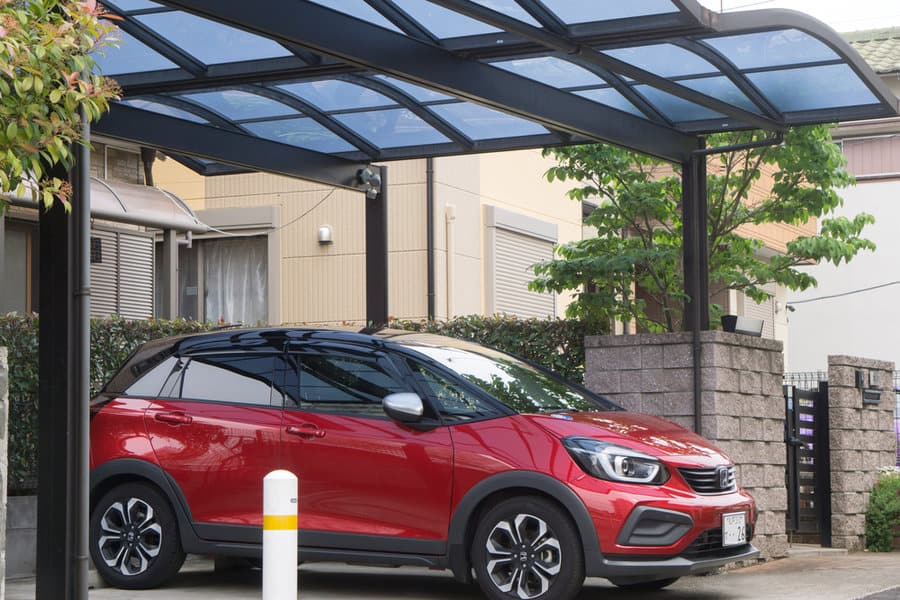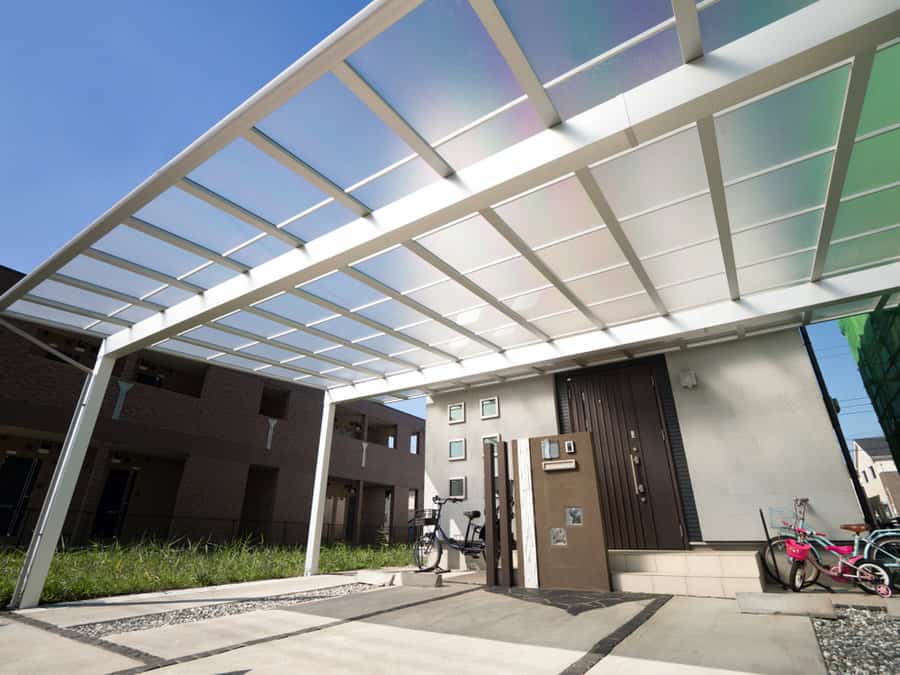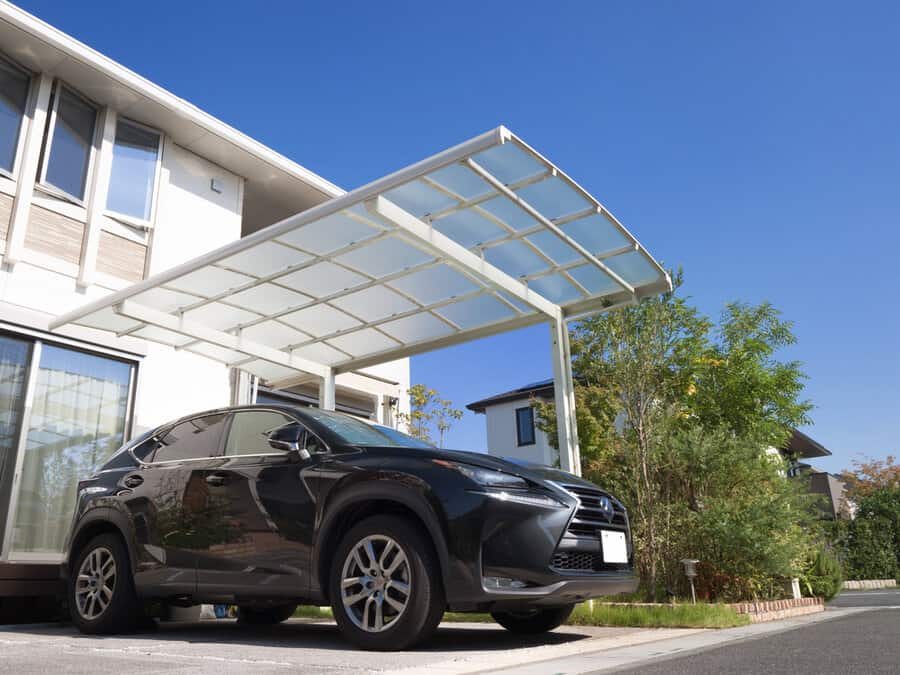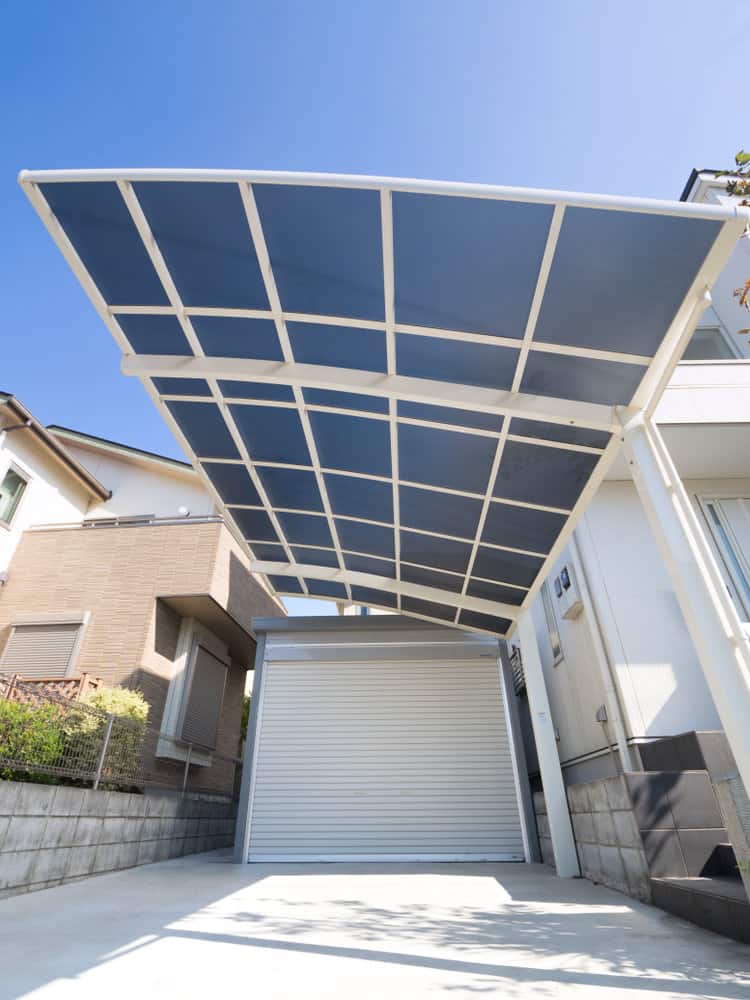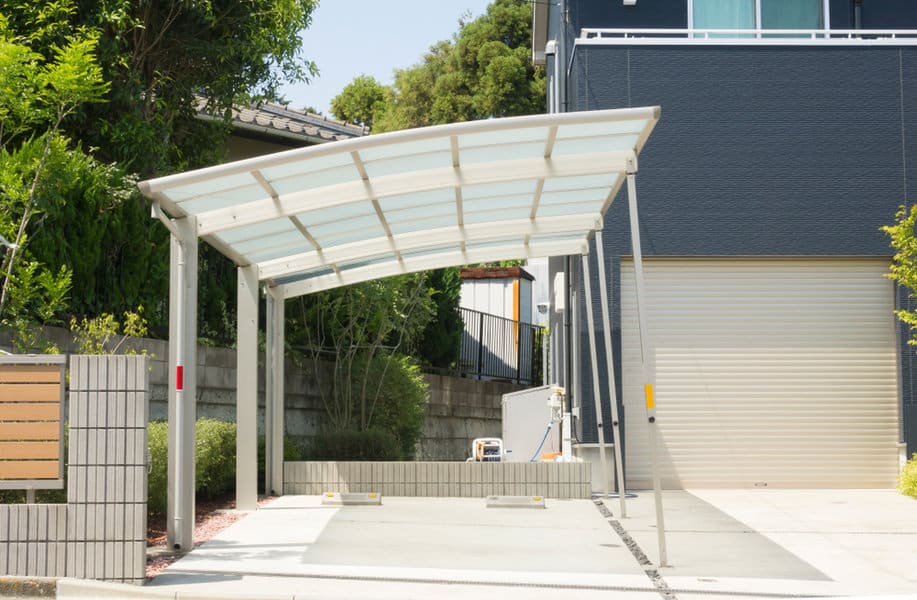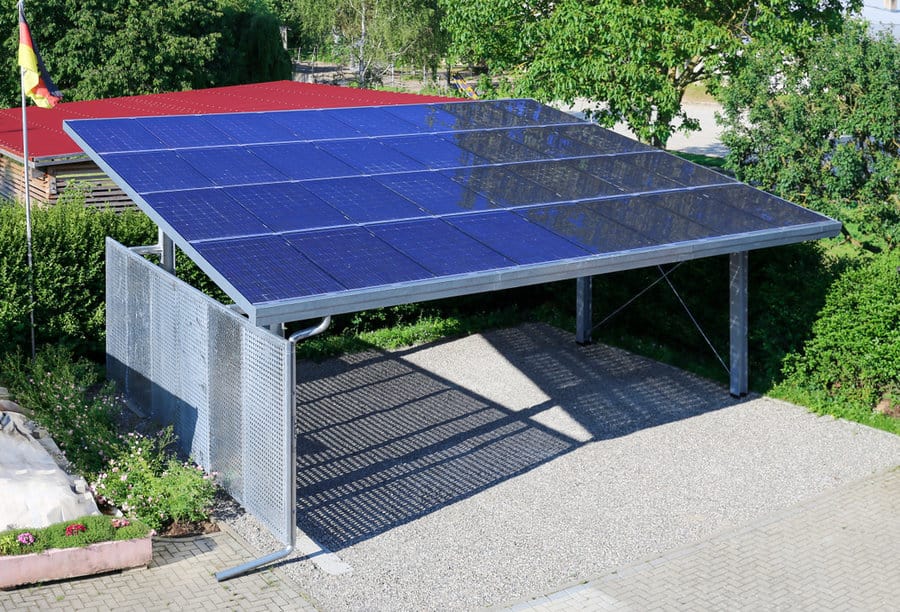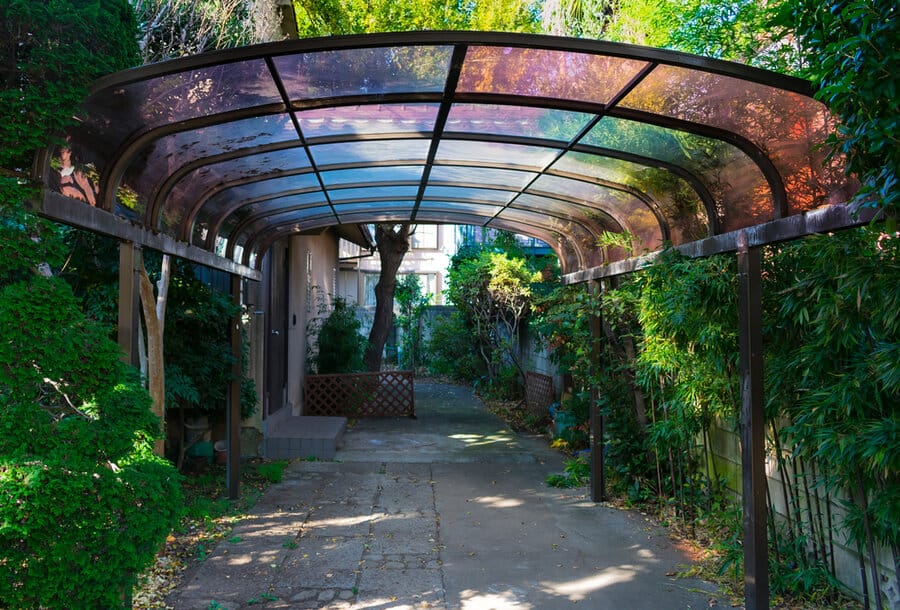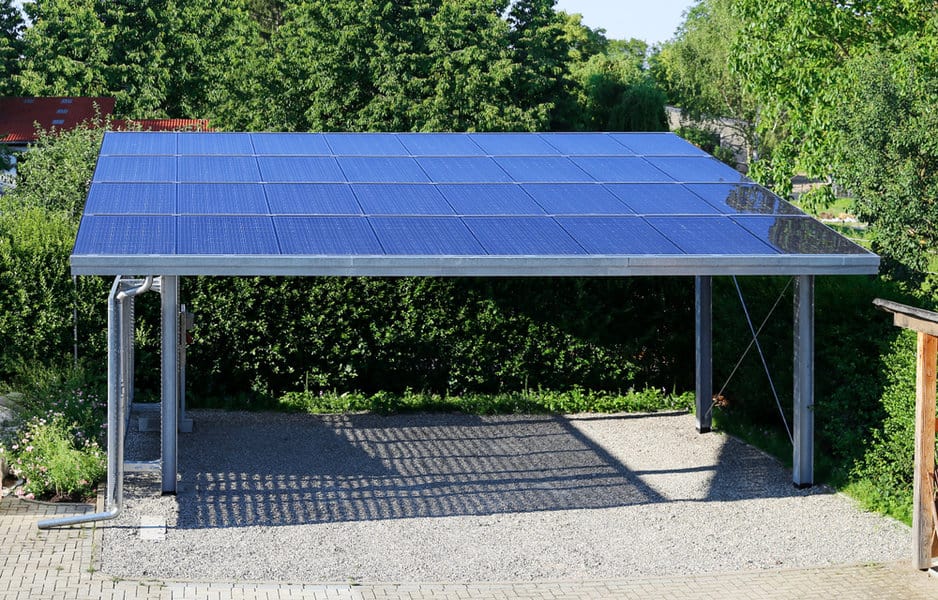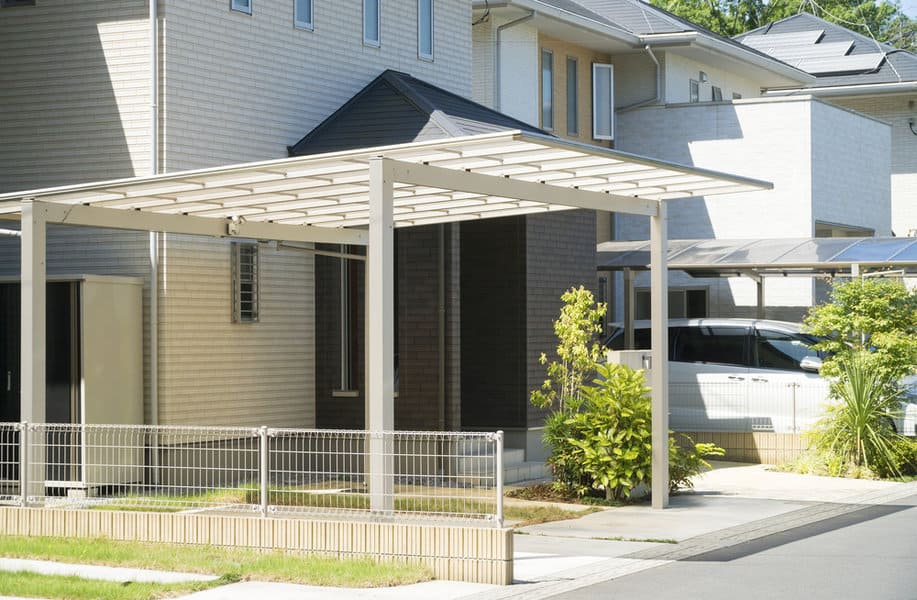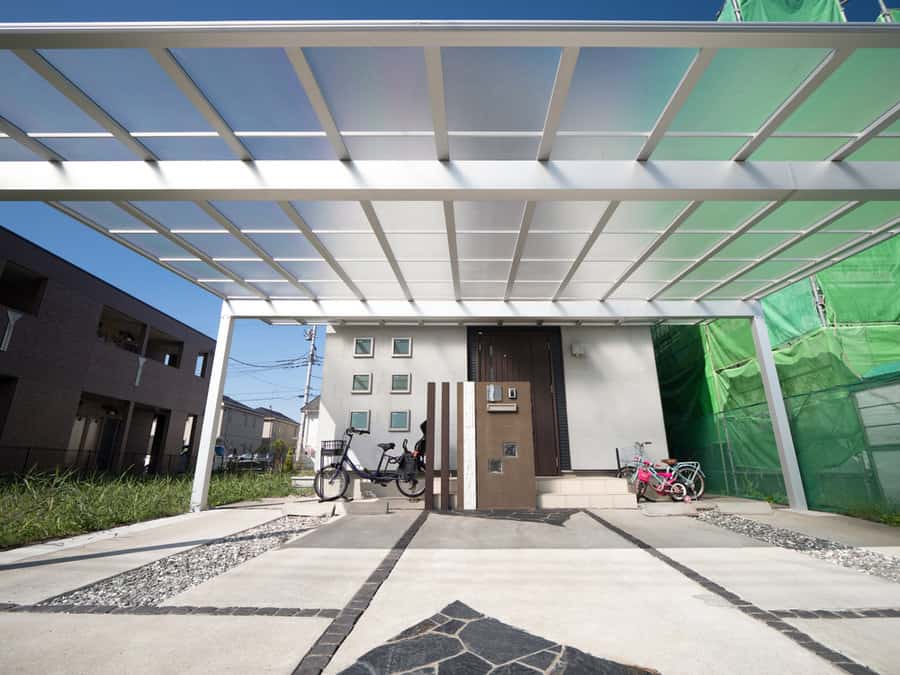 6. Rustic Barn-Style Carport
For distinctive carport ideas that infuse rustic charm, explore the barn-style carport option. Featuring exposed beams and a barn gate, it adds a unique touch to your property, transforming your car space into an inviting, old-timey barn.
This creative choice not only elevates aesthetics but also offers affordability for casual DIY enthusiasts. Wood frames are easily assembled, providing an exciting look at a fraction of the cost of pre-made options. Let your creativity soar with carport ideas that bring timeless appeal to your home, making it stand out in style.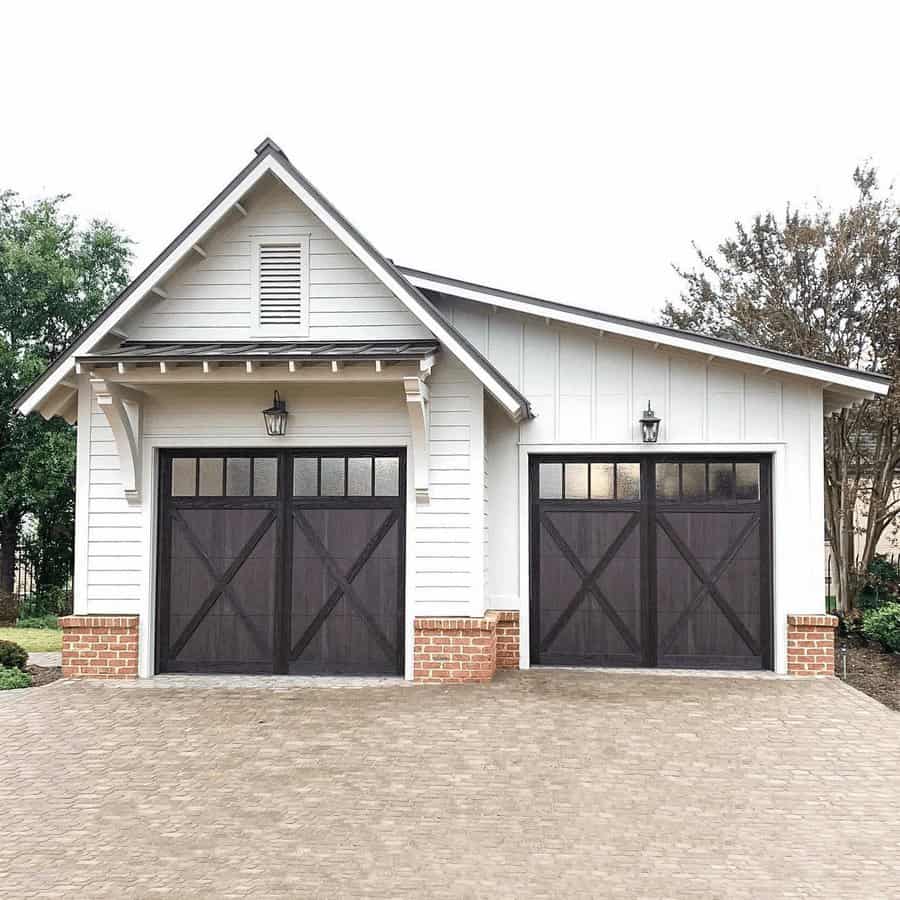 7. Privacy-Fenced Carport Retreat
When contemplating carport ideas that offer both convenience and seclusion, consider merging the two. Installing a carport enclosed by a privacy fence provides the best of both worlds – close vehicle access and a tranquil private area.
Customize the materials and colors to craft a modern, sleek, and stylish carport that enhances your home's curb appeal. Whether you're in a bustling city or a spacious rural setting, there are tailored carport ideas suitable for every scenario. Explore the option of a privacy-fenced carport retreat to elevate your property's functionality and aesthetics.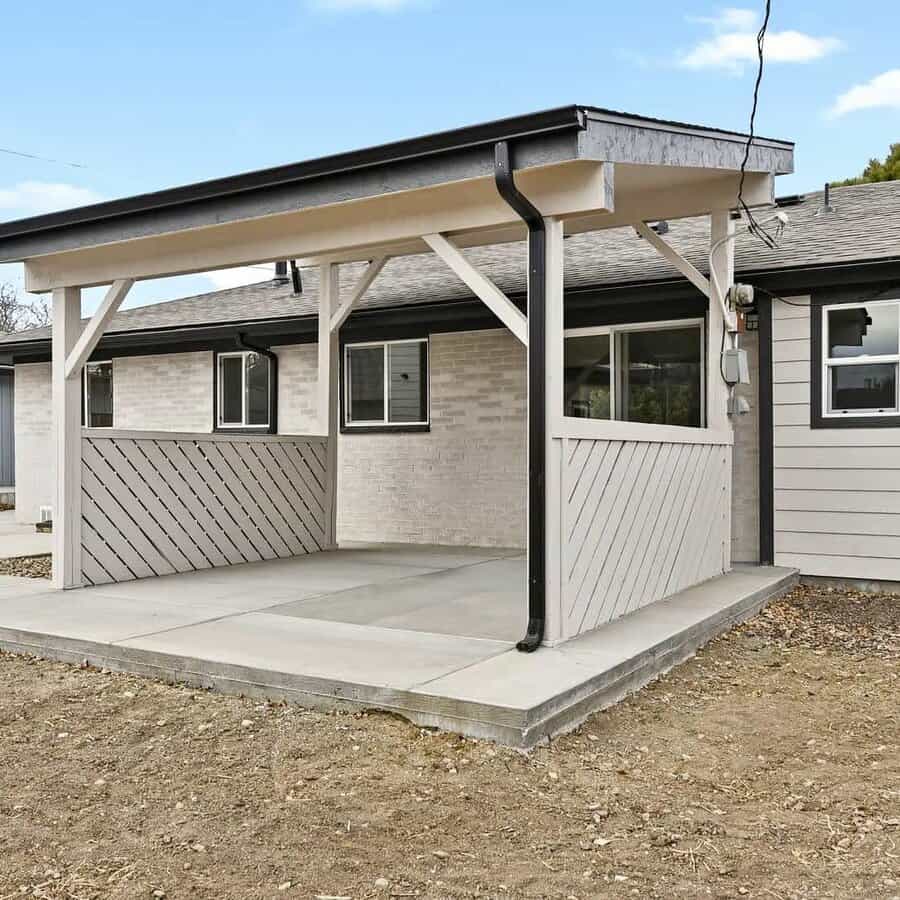 8. Multi-Functional Carport Shed
When exploring carport ideas, consider the versatility of a standalone carport shed. This detached garage not only safeguards your vehicle but also enhances the aesthetics of your property. It offers full coverage while allowing room for customization, reflecting your personal style with features like decorative columns or vibrant accents.
Opting for durable materials like metal ensures longevity and minimal maintenance. A carport shed doesn't just protect your vehicle; it elevates your home's overall appearance and increases its value. This multi-functional solution combines practicality with aesthetic appeal, making it a valuable addition to any property.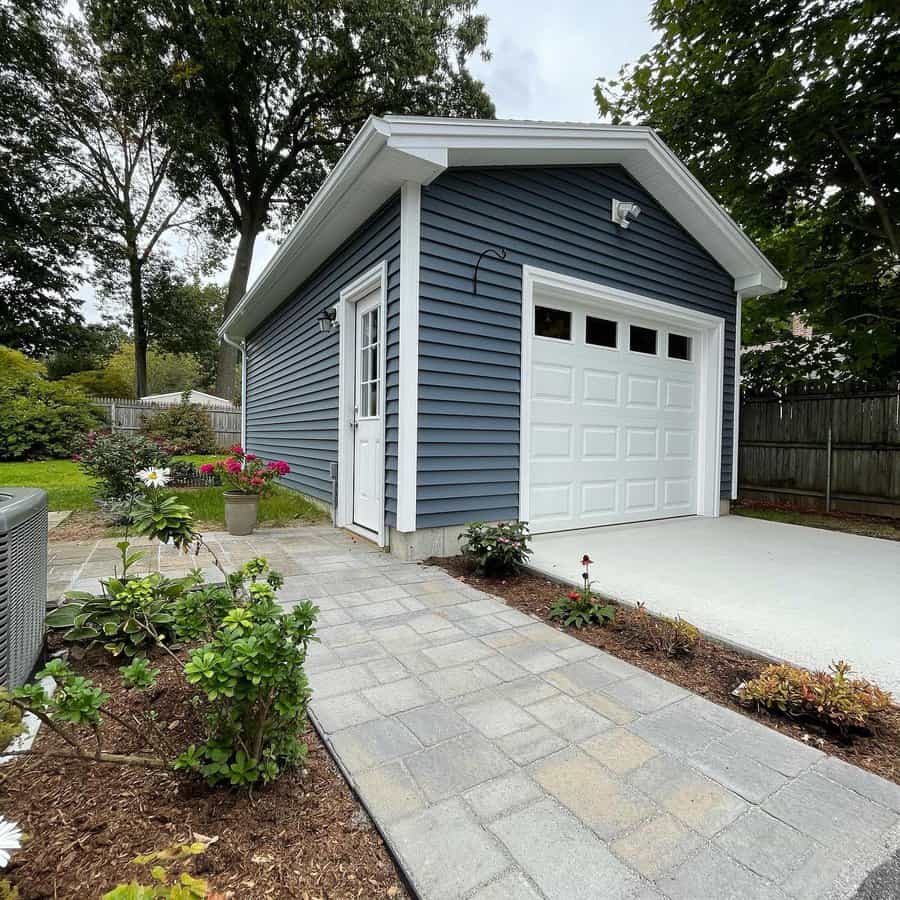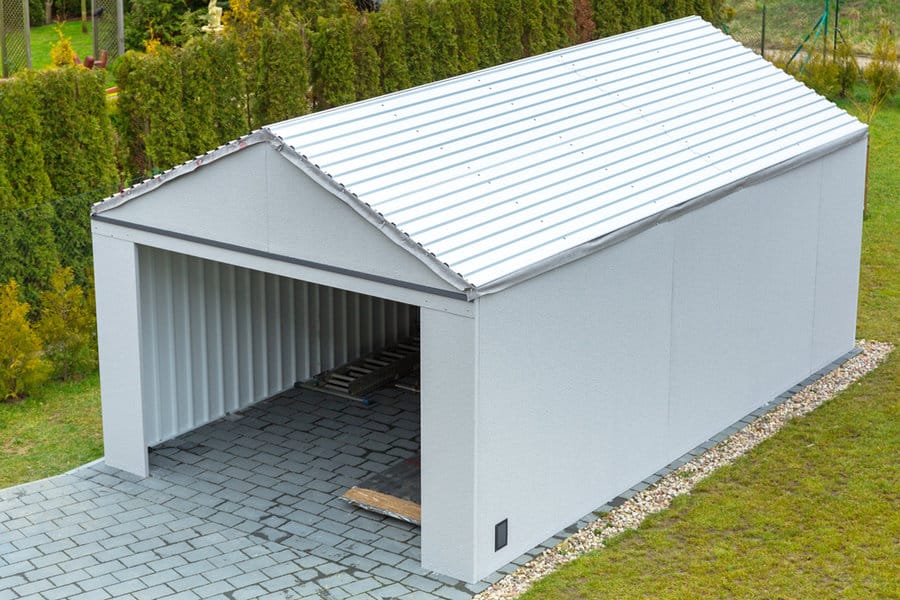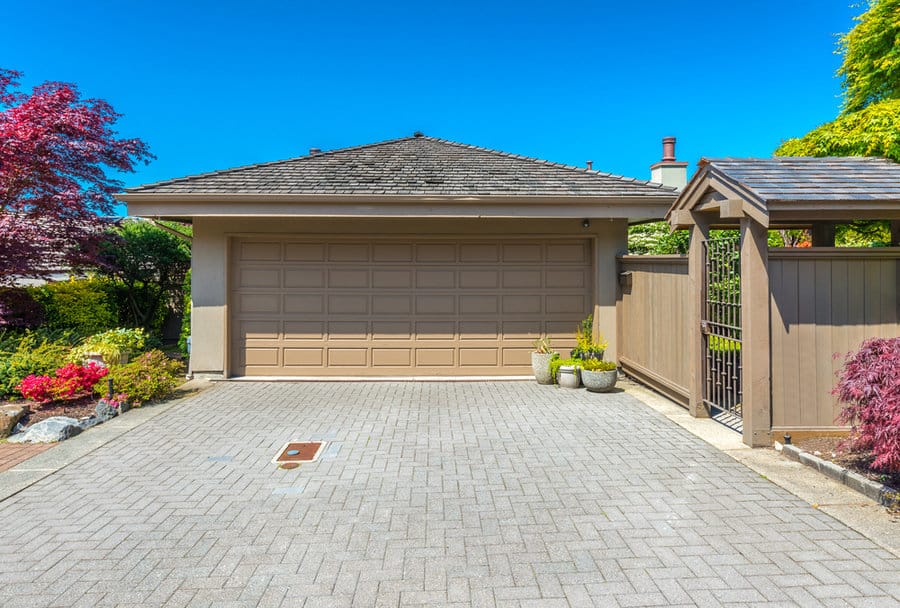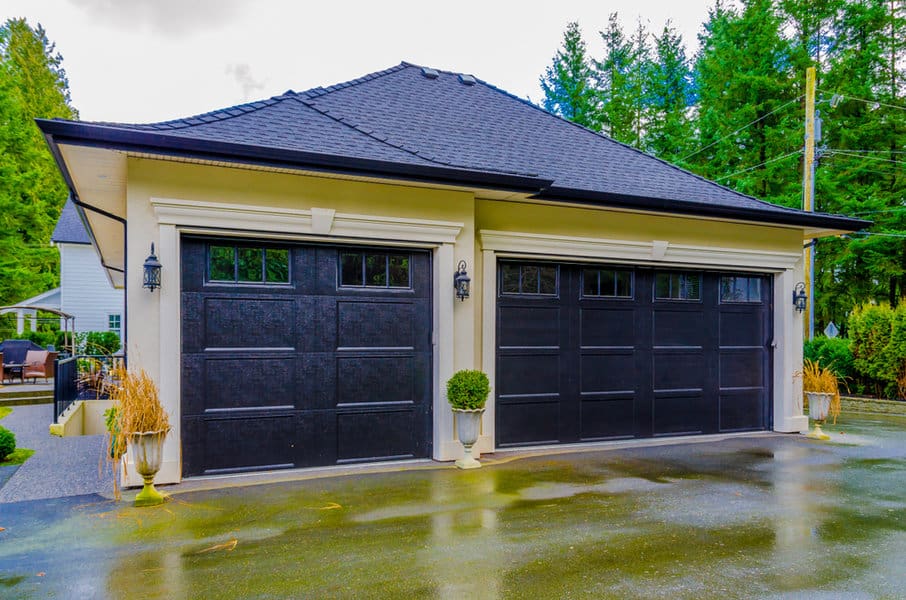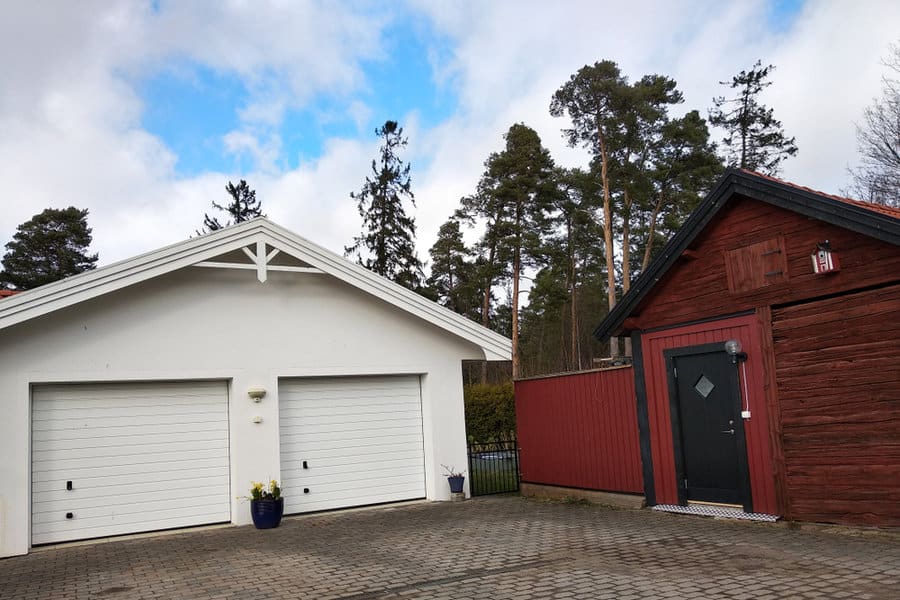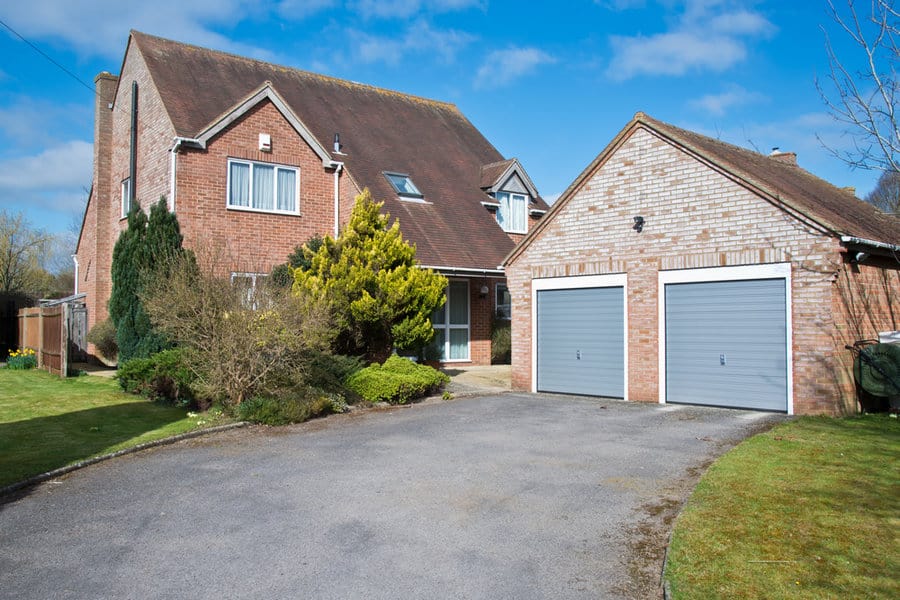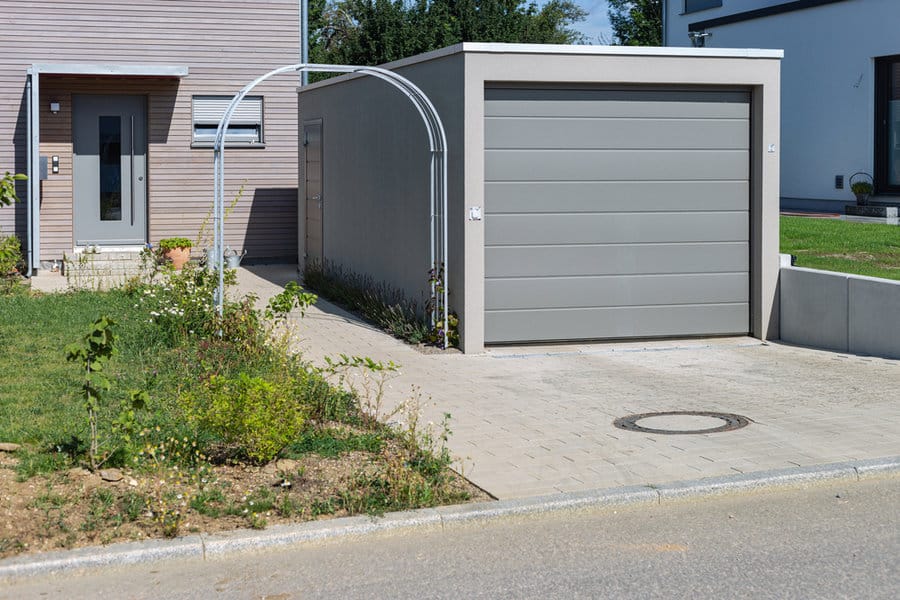 9. Airy Open Garage Space
Enhance both the functionality and aesthetics of your home by adding an open garage space, commonly known as a carport. This versatile structure not only shields your vehicles from the elements but also serves as a covered outdoor entertainment area or patio.
Consider attaching the carport directly to your main house to create a seamless transition between indoor and outdoor living spaces. This integration provides added weather protection when entering your home's primary door or doorway, making your outdoor area feel like a natural extension of your interior.
With its numerous advantages and versatile uses, a carport can infuse your home with charm and convenience, elevating both your parking and entertainment options. Explore this option to enhance your property's appeal and utility effortlessly.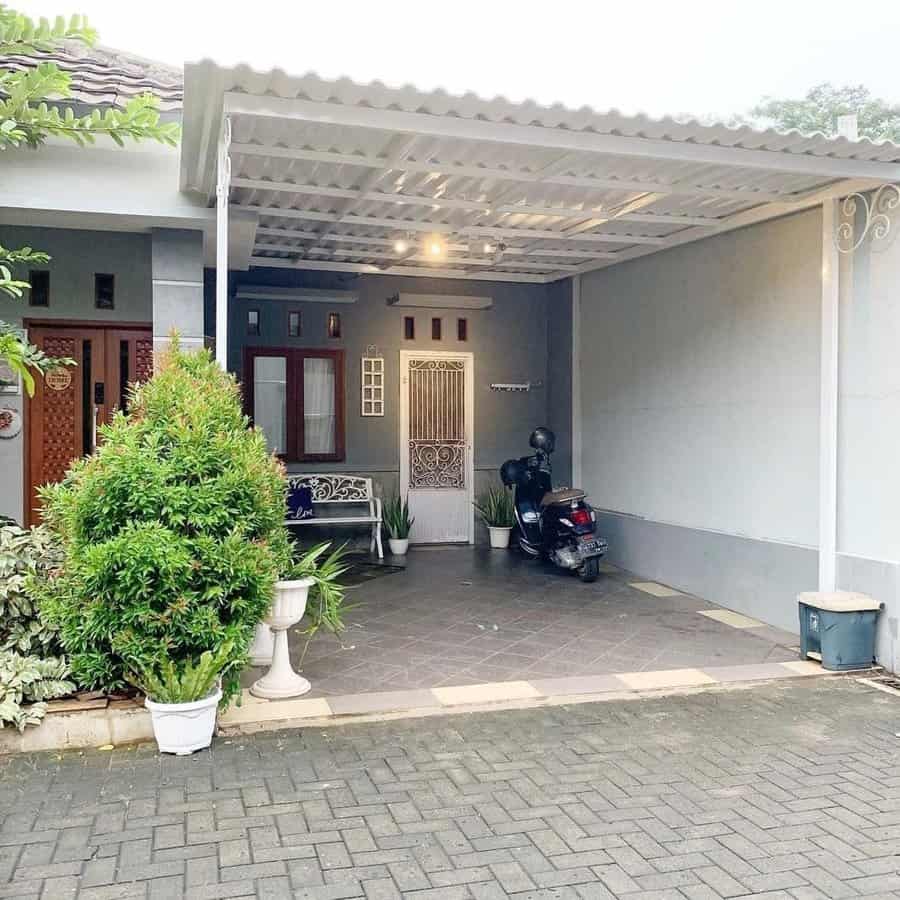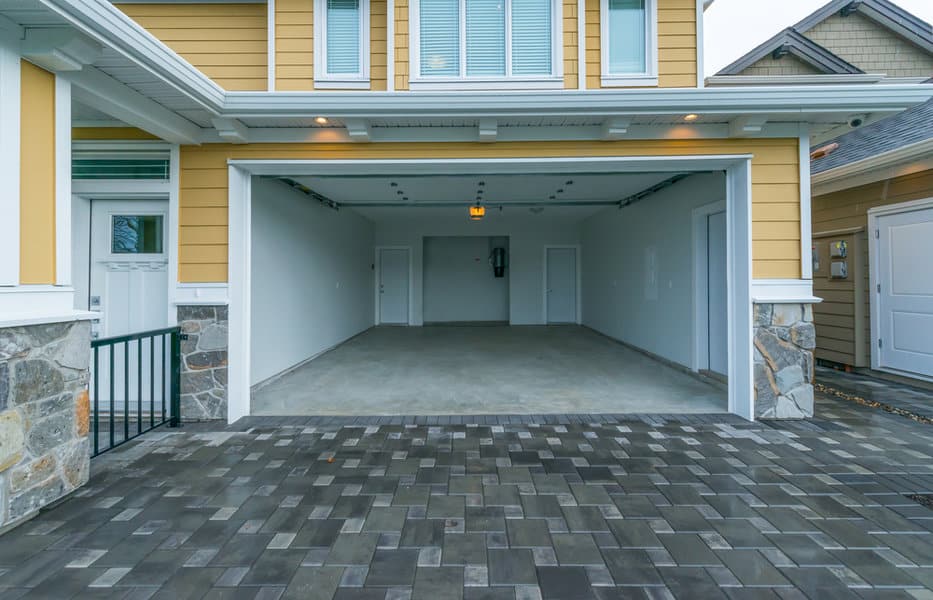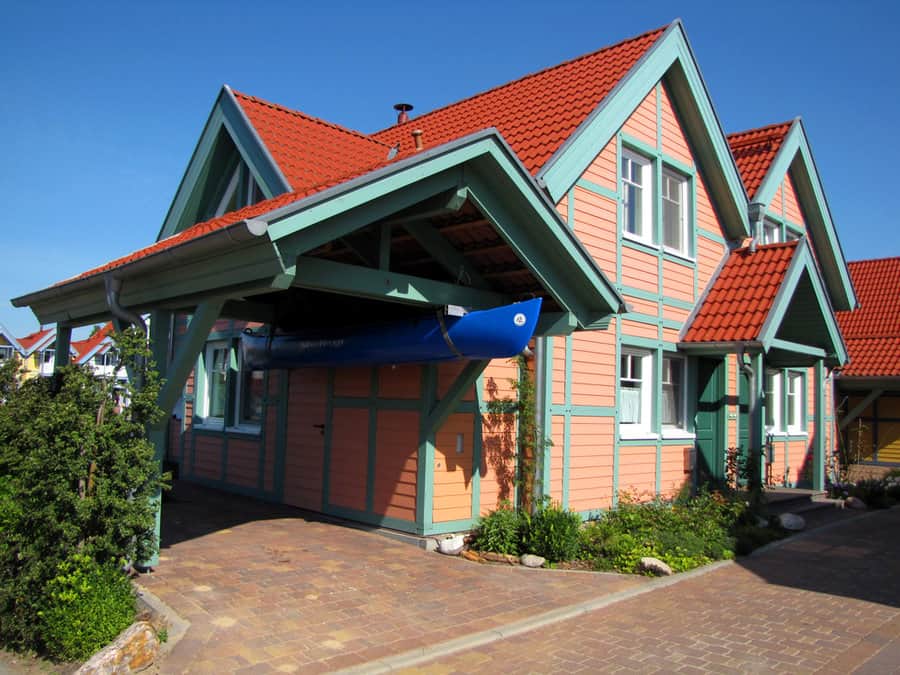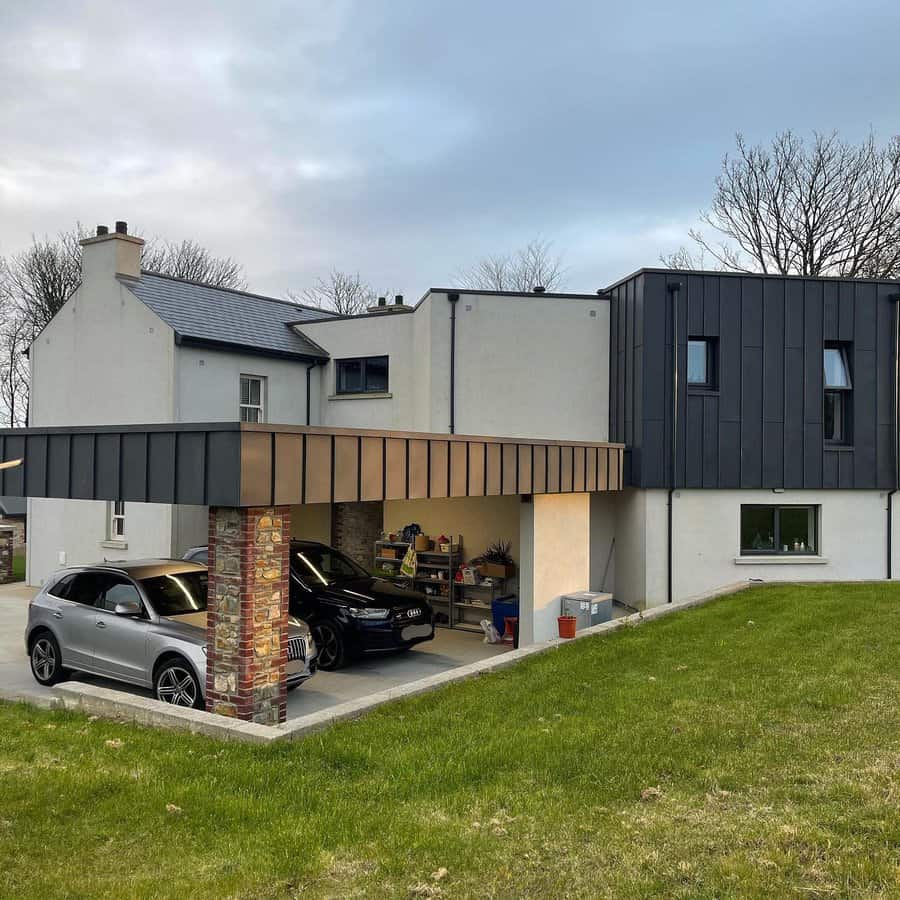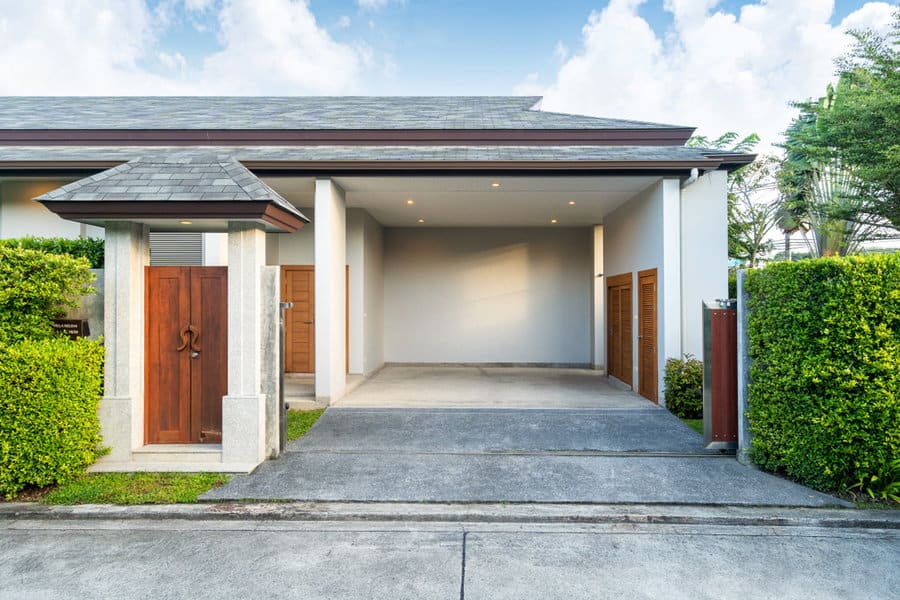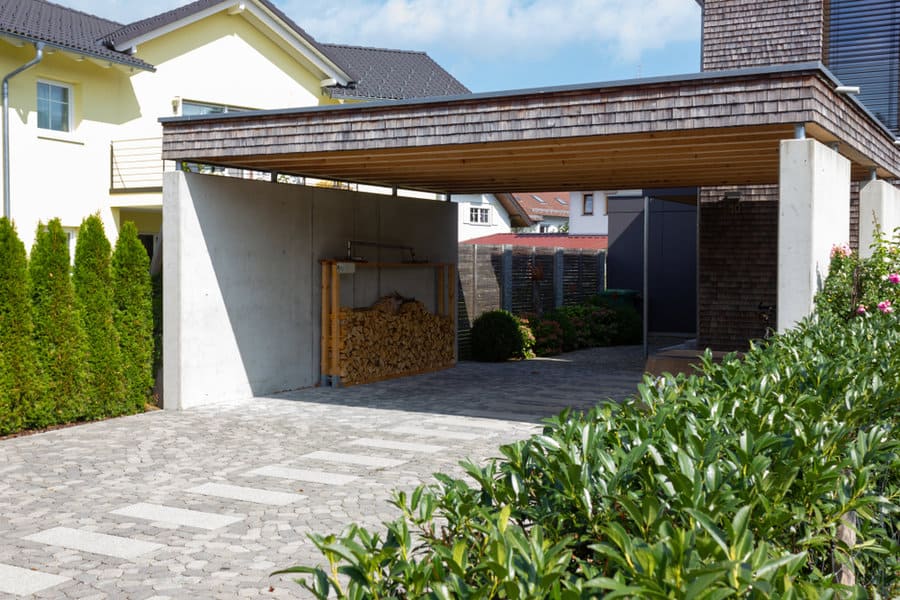 10. Creative Lighting Carport Ideas
When enhancing your carport design, consider incorporating creative lighting solutions. LED lighting with dimmable features offers a versatile way to create the ideal ambiance for entertaining or late-night gatherings with loved ones.
LED lights are not only long-lasting but also energy-efficient, making them a cost-effective investment that adds style to your property. Illuminate your carport with creativity, transforming it into a welcoming and functional space that elevates the aesthetics and functionality of your home.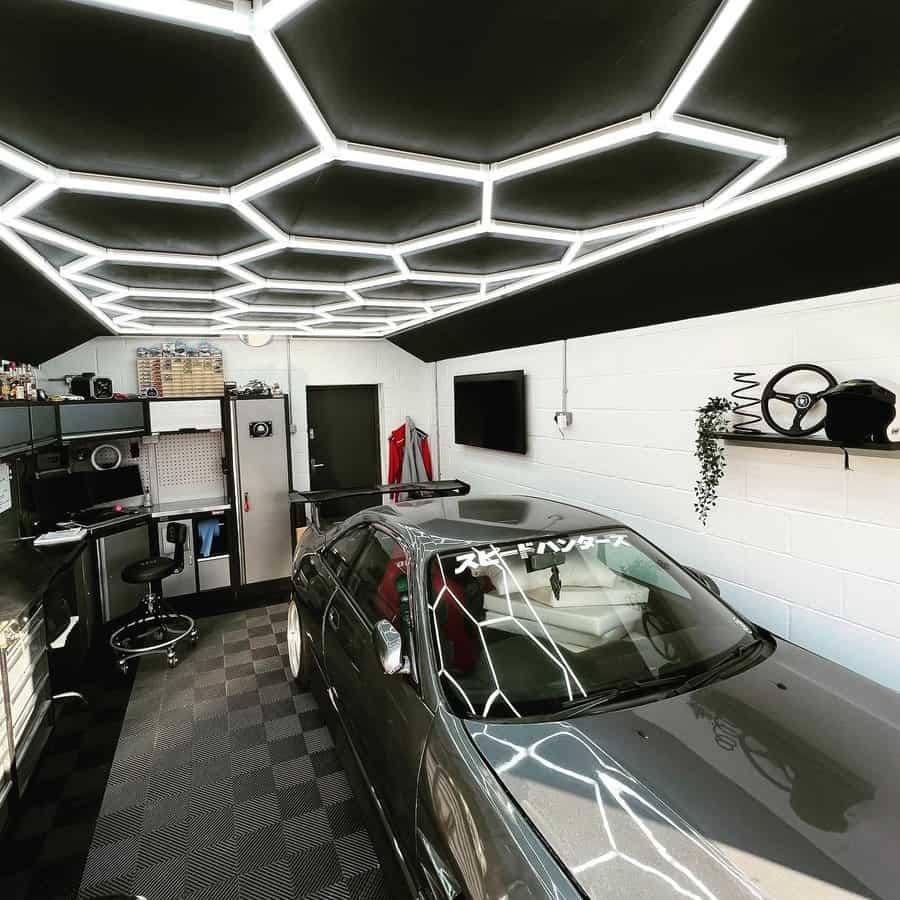 11. Smart Storage Carport Solutions
For innovative carport ideas that blend convenience and organization seamlessly, think about integrating shelving and racks into your carport design. This smart storage solution maximizes space efficiency while rejuvenating your outdoor area and maintaining clutter-free surroundings.
Opt for custom-made racks and shelves constructed from insect-proof yet breathable materials. This ensures the preservation of your belongings while providing an orderly storage space for tools, vintage items, or household essentials, free from moisture-related damage. Elevate your carport's functionality with these intelligent storage solutions, optimizing both utility and aesthetics.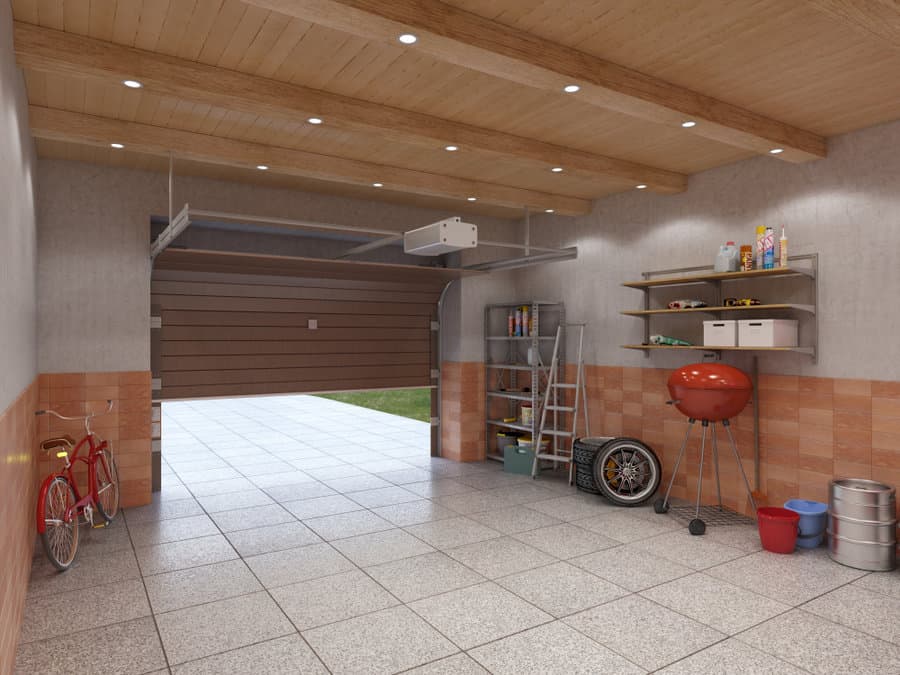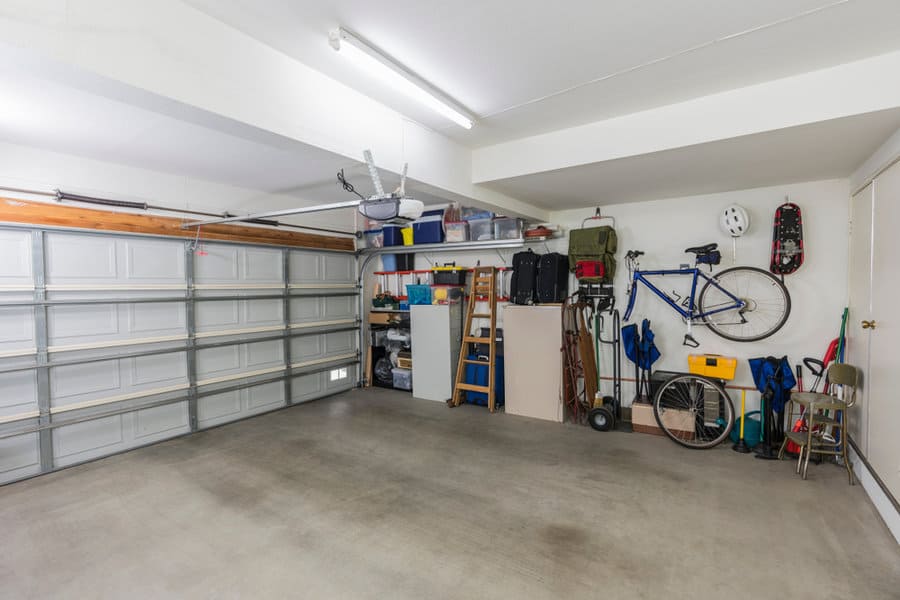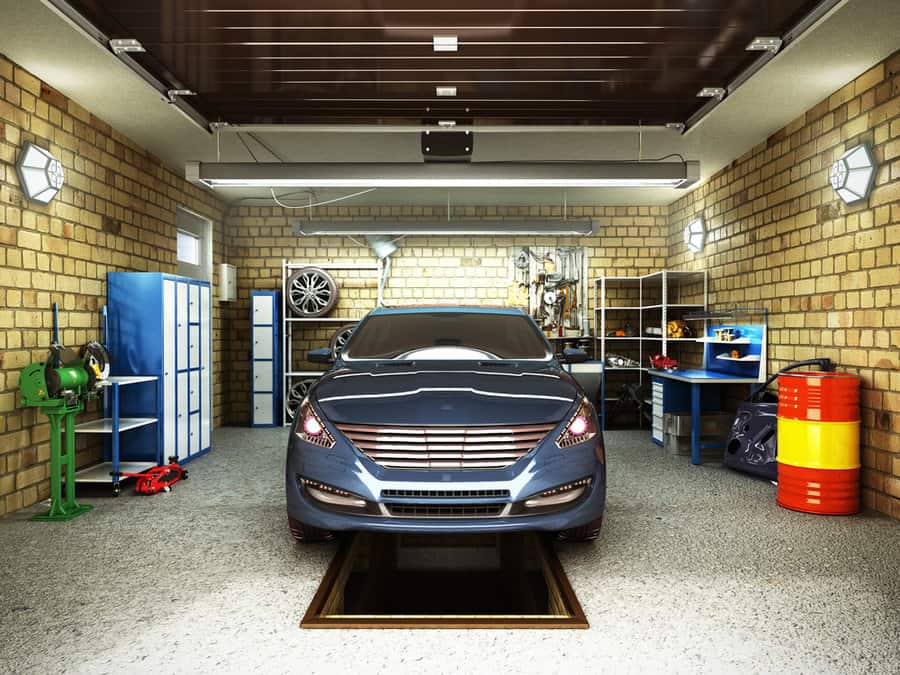 12. Modern Metal Roll-Up Carport
Enhance your carport with a classic and practical addition – a metal roll-up door. This feature not only provides extra protection and privacy but also serves as a barrier against unwanted intruders, including animals seeking shelter.
Furthermore, the convenience of this setup allows you to store larger items like outdoor furniture and toys, protecting them from the elements when not in use. With this versatile storage solution and the added layer of protection for your vehicle, you can rest assured that your car will weather any storm, ensuring its long-term care and functionality.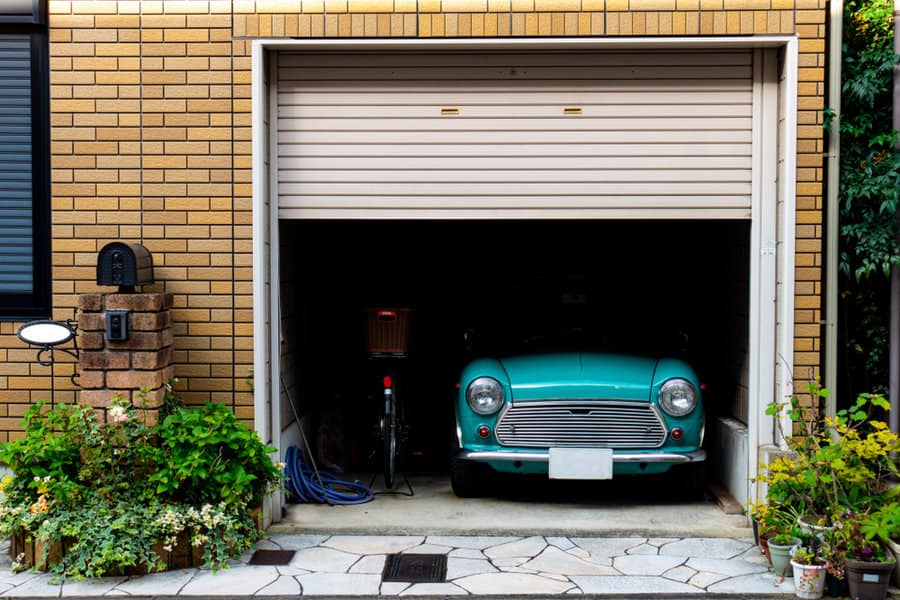 13. Steel Frame Carport Structure
For a touch of creativity in your carport design, explore the possibilities of using a steel frame. Carports, while practical, can also be aesthetically pleasing and functional in various weather conditions. Opting for a metal frame, readily available at local hardware stores, allows for customization to suit your specific size requirements.
Metal frames offer advantages such as lightweight assembly and greater weight-bearing capacity, making them ideal for heavier vehicles like SUVs or RVs. With the right frame and your personal creative touch, you can craft the perfect carport that not only shelters your vehicle but also enhances your property's appeal and utility. Explore the potential of a steel frame carport for a durable and stylish solution.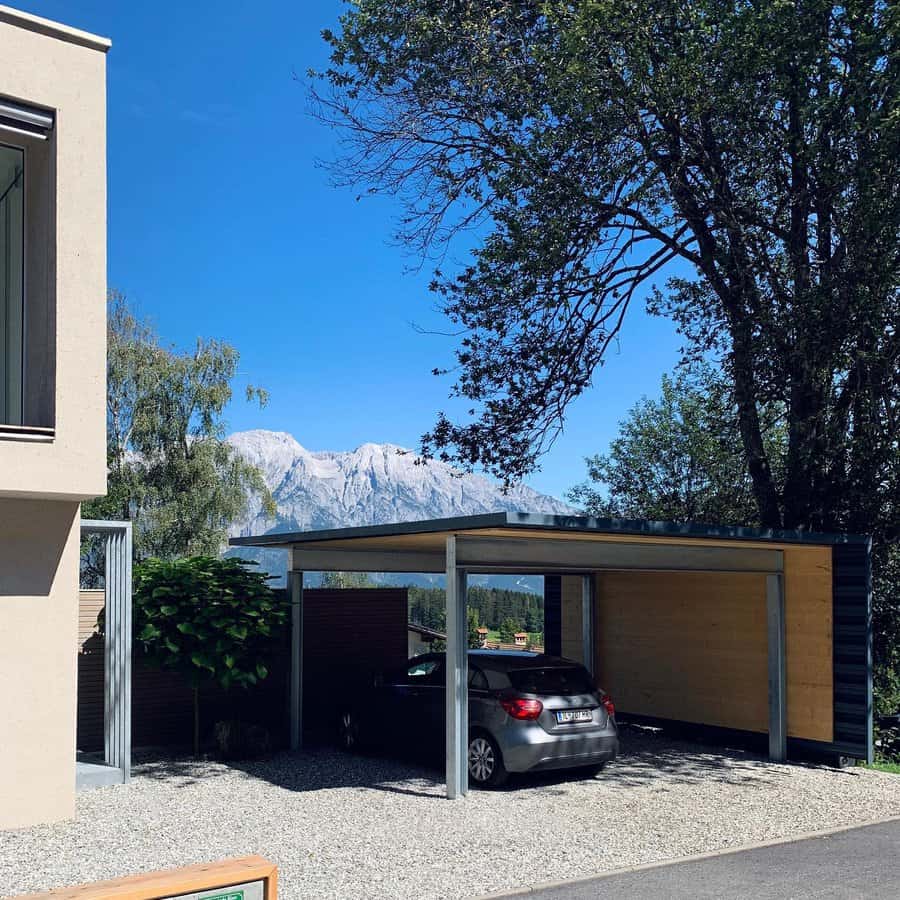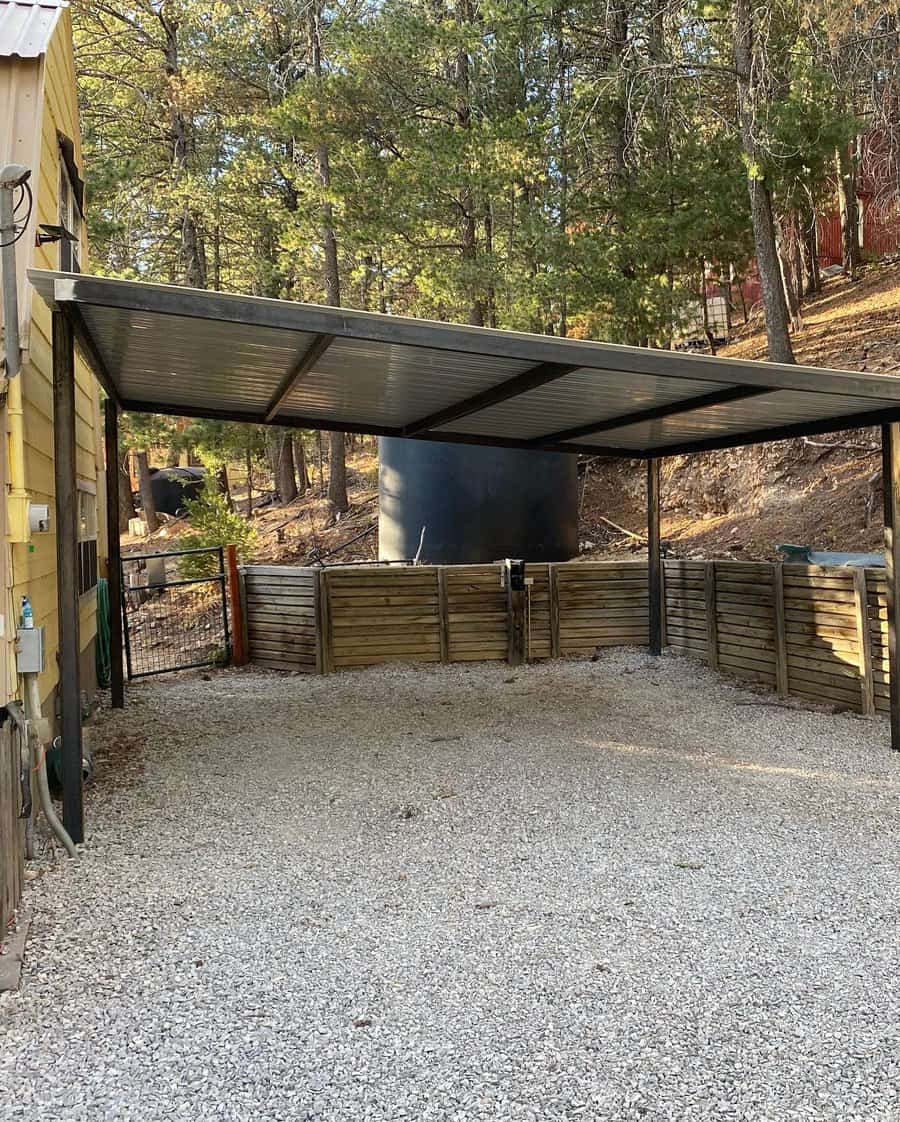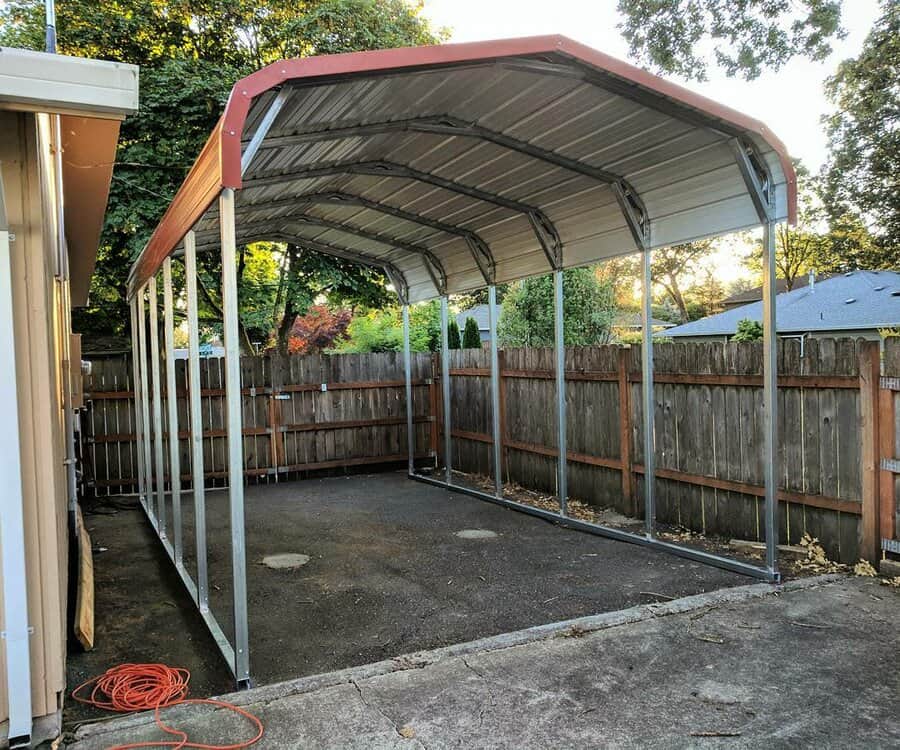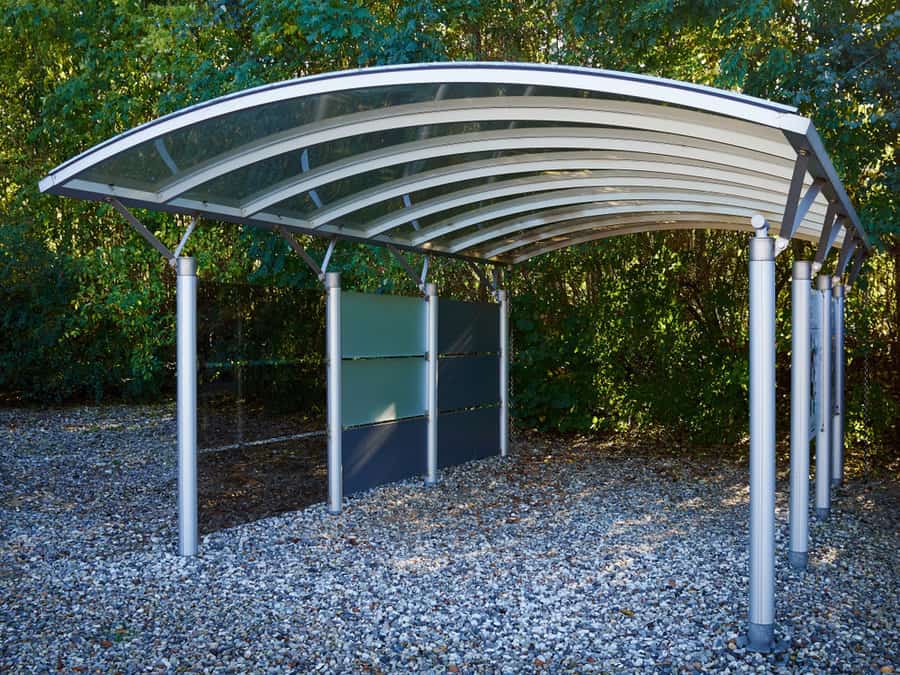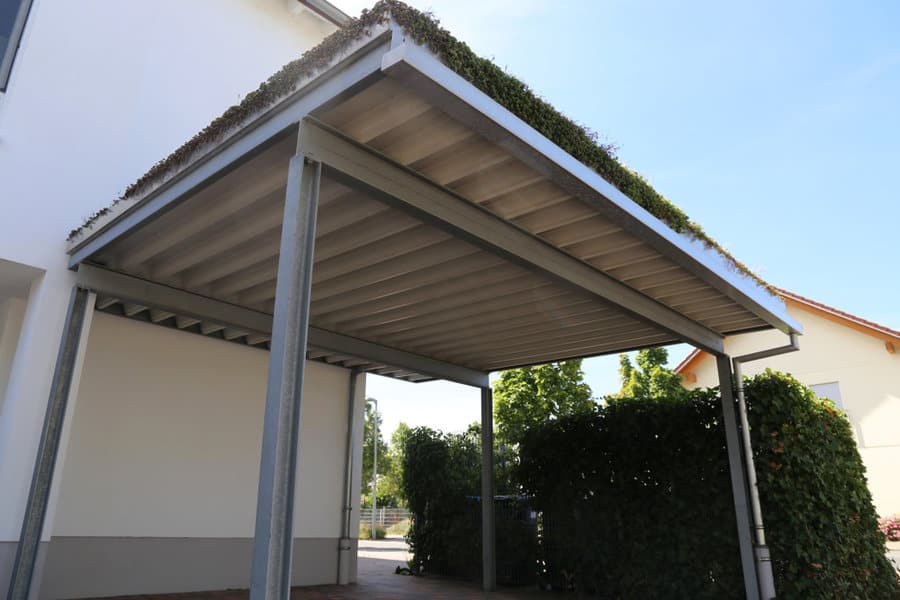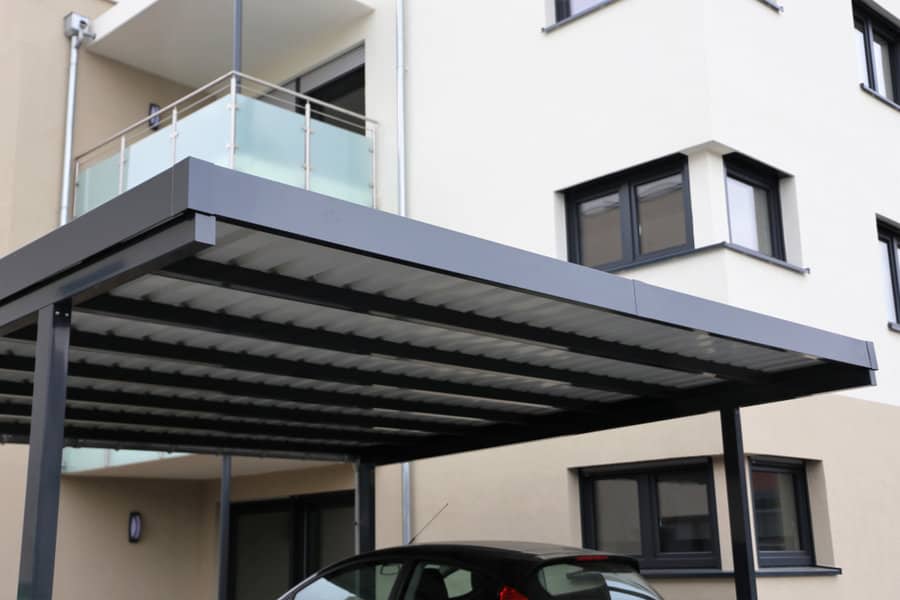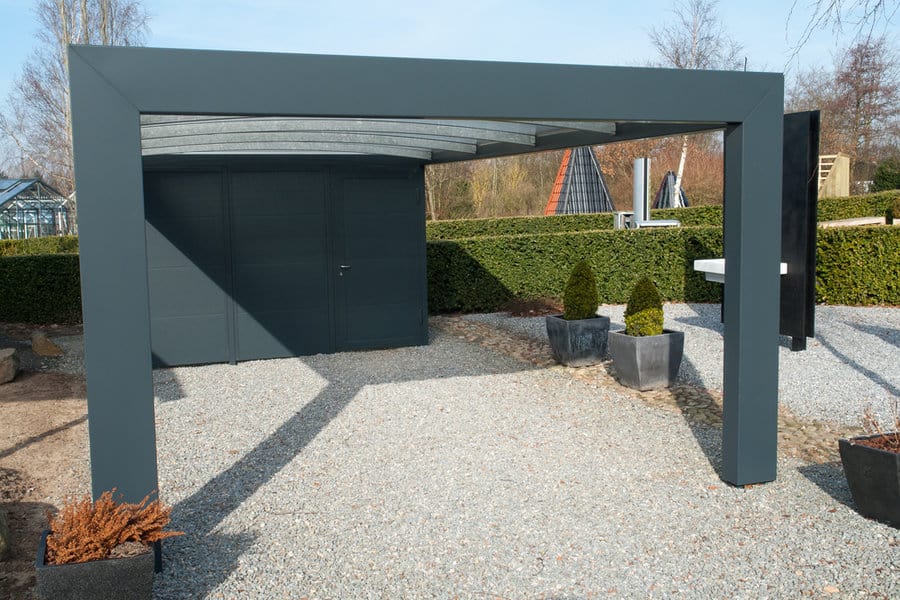 14. Versatile Enclosed & Open Carport
Revamp your carport design for a more intriguing and functional solution. When space is limited, and you need added storage or weather protection, explore the concept of an open and enclosed carport hybrid. Combining these two options optimizes your available space, saving you time and money.
This creative approach caters to individuals who require both open-air car access and extra protection. Seek classic design ideas with a modern twist to ensure your carport is not only practical but also stylish. With this versatile enclosed and open carport, you can have the best of both worlds, offering convenience and adaptability to your home.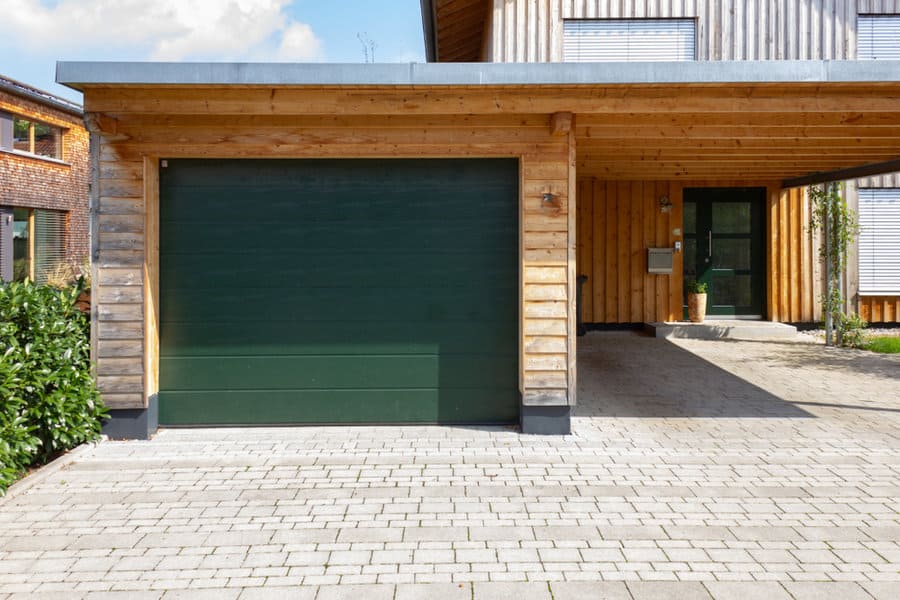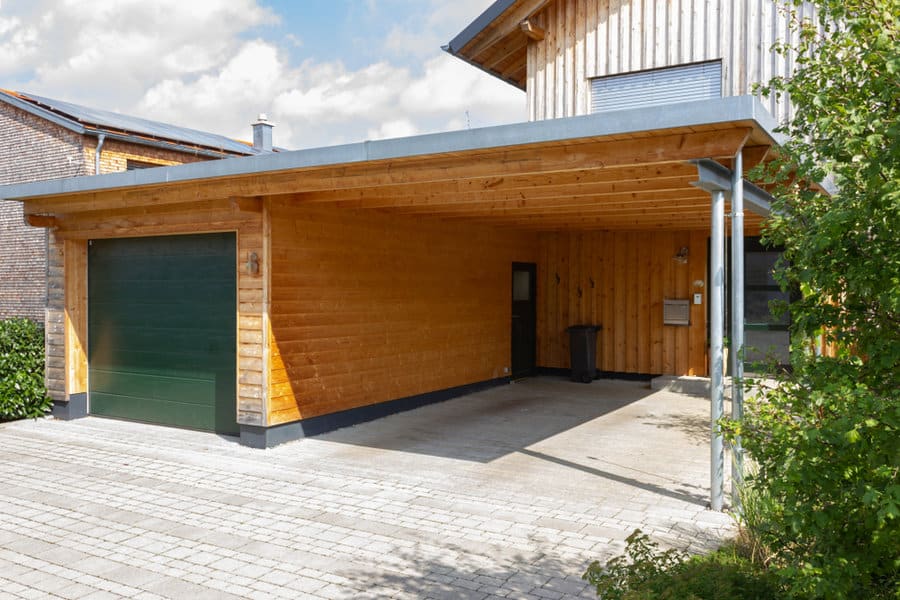 15. Natural Wooden Frame Carport
For an affordable and stylish way to shield your vehicle from the elements, a wooden carport is an excellent choice. It offers effective protection against sun and rain while allowing for seamless customization to match your home's style and color scheme.
To begin, construct a simple frame using treated wood and top it with a durable roof made of metal or waterproof polycarbonate panels, ensuring a long-lasting structure. Elevate the aesthetics with embellishments like planters and vibrant paint, creating a beautiful outdoor space that serves both as a relaxation spot and a reliable car shelter. With some creative planning, your wooden frame carport can be a functional and charming addition to your property.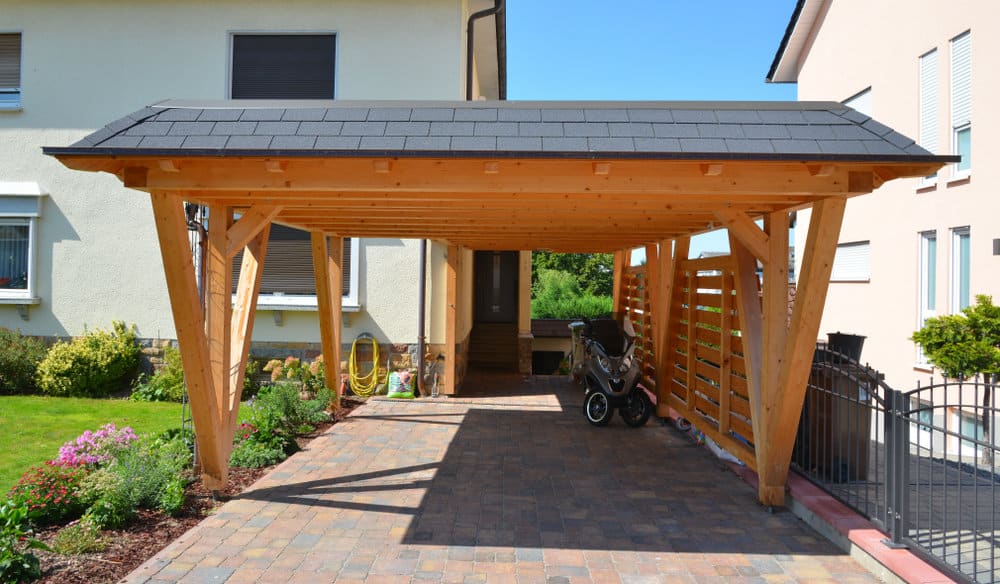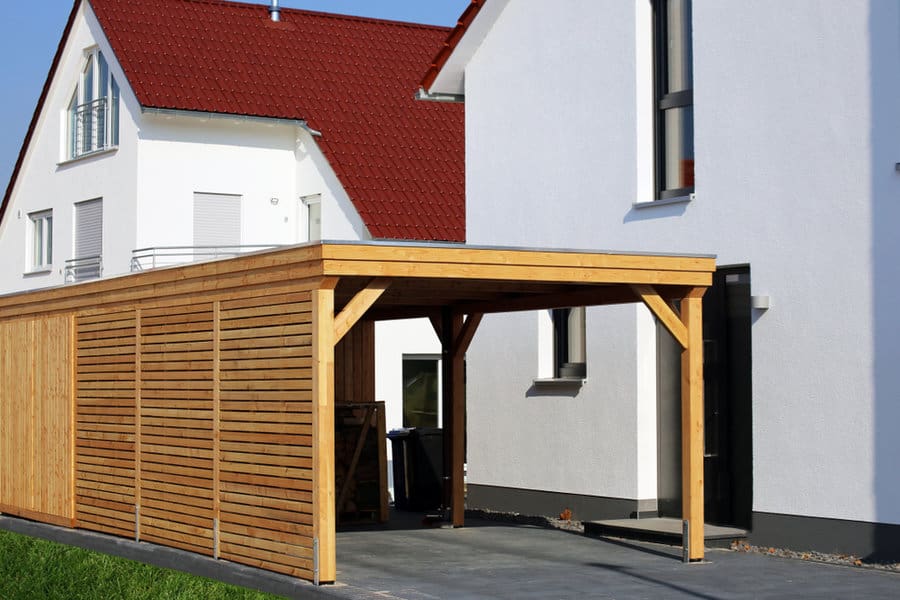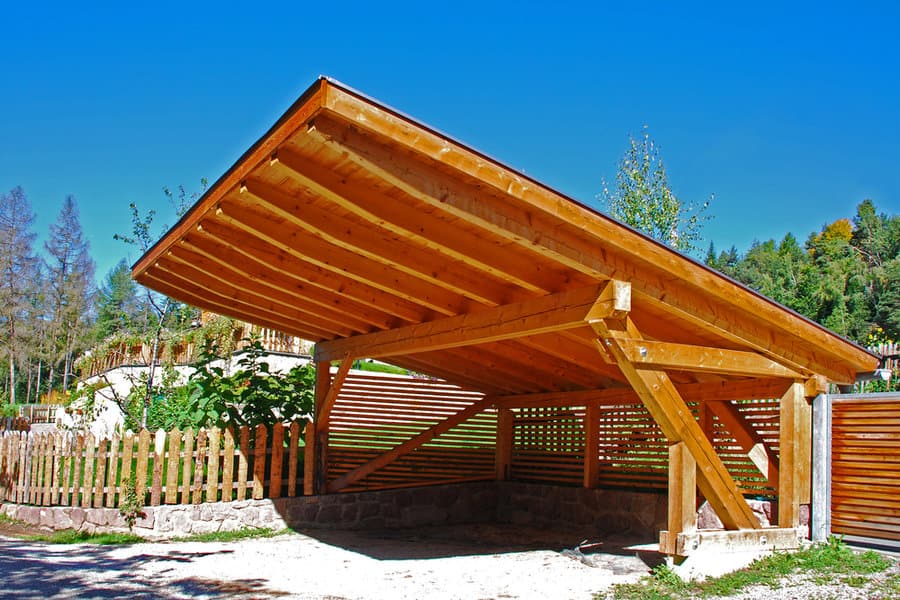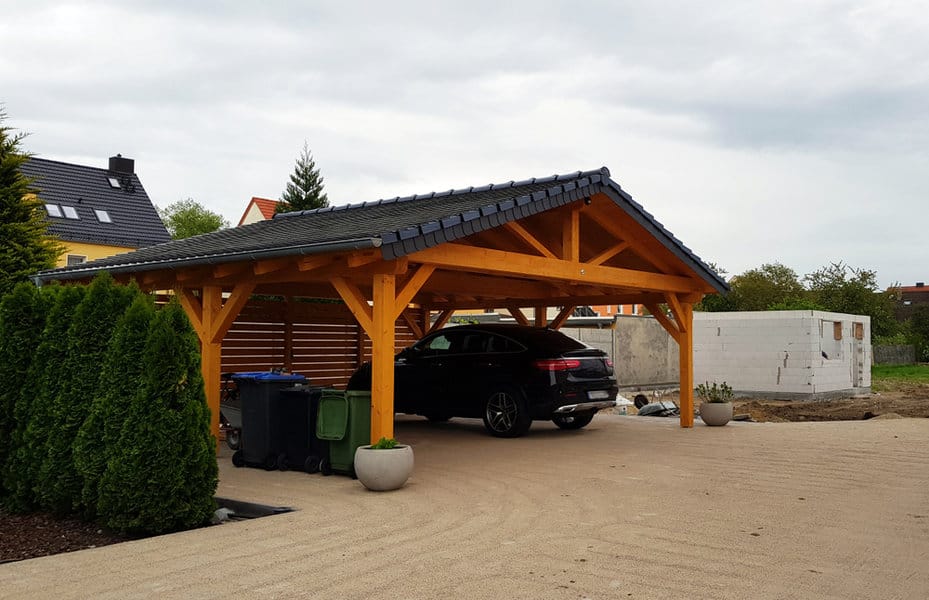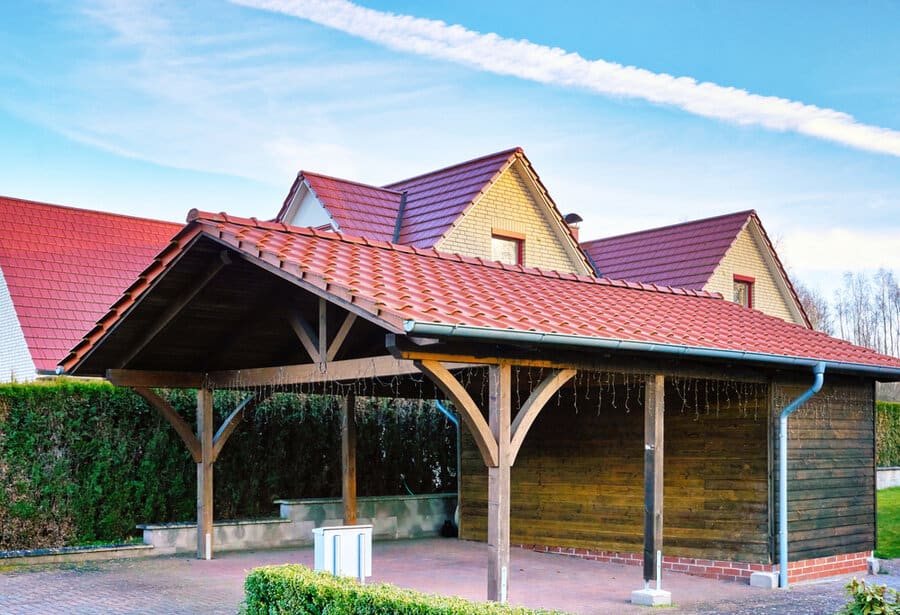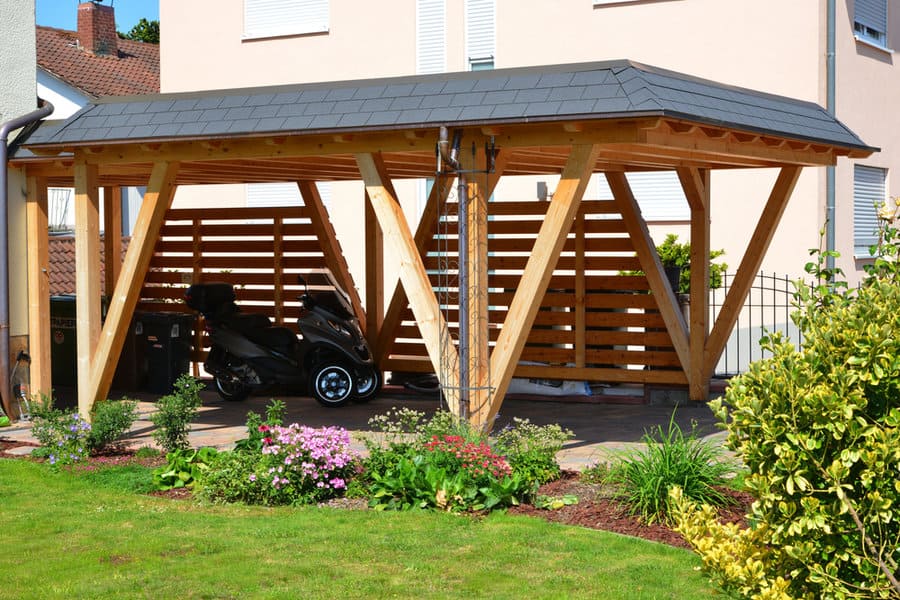 FAQs
What size is a two-car carport?
The standard size for a two-car carport is 20 x 20 or 22 x 22 feet. The average height is 7 – 8 feet tall. However, these dimensions are meant for two small to medium-sized cars. If you own trucks or SUVs, you'll need a larger carport to accommodate the bigger size of these vehicles.
Does a carport add value to my home?
Yes, adding a permanent carport to your property can increase the value of your home. However, it needs to be a structure that's considered permanent and not a pop-up style of tent that can easily be removed from the property.
Will a carport stop frost?
Yes, having a carport protects your vehicle from frost. The roof over the carport creates a warm air bubble underneath it. This slows down the temperature dropping and also slows down any freezing. The roof also catches any falling moisture, making the frost on the carport roof and not on the vehicle.