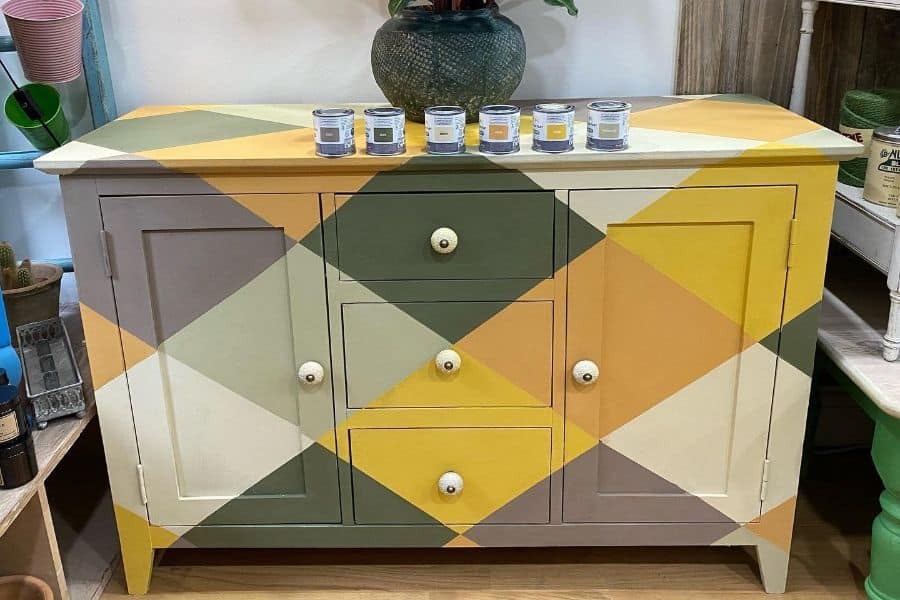 The Top 98 Chalk Paint Furniture Ideas
Loved by beginners and professionals alike, chalk paint is one of the most popular formulas for giving old furniture new life. Yet many people still underestimate its versatility.
Despite what you may believe, chalk paint isn't just for farmhouse decor. Chalk paint can be modern, rustic, contemporary, glam, and much more. And it does it all with very little prep work.
Ready to try your hand at chalk-painting your furniture? Keep reading for our favorite chalk paint furniture ideas and tips for how to recreate these projects on your own.
1. Bright Colors
Chalk paint is more renowned for its soft, matte appearance than for rendering bright color palettes. But the right technique can make your chalk-painted furniture incredibly vibrant.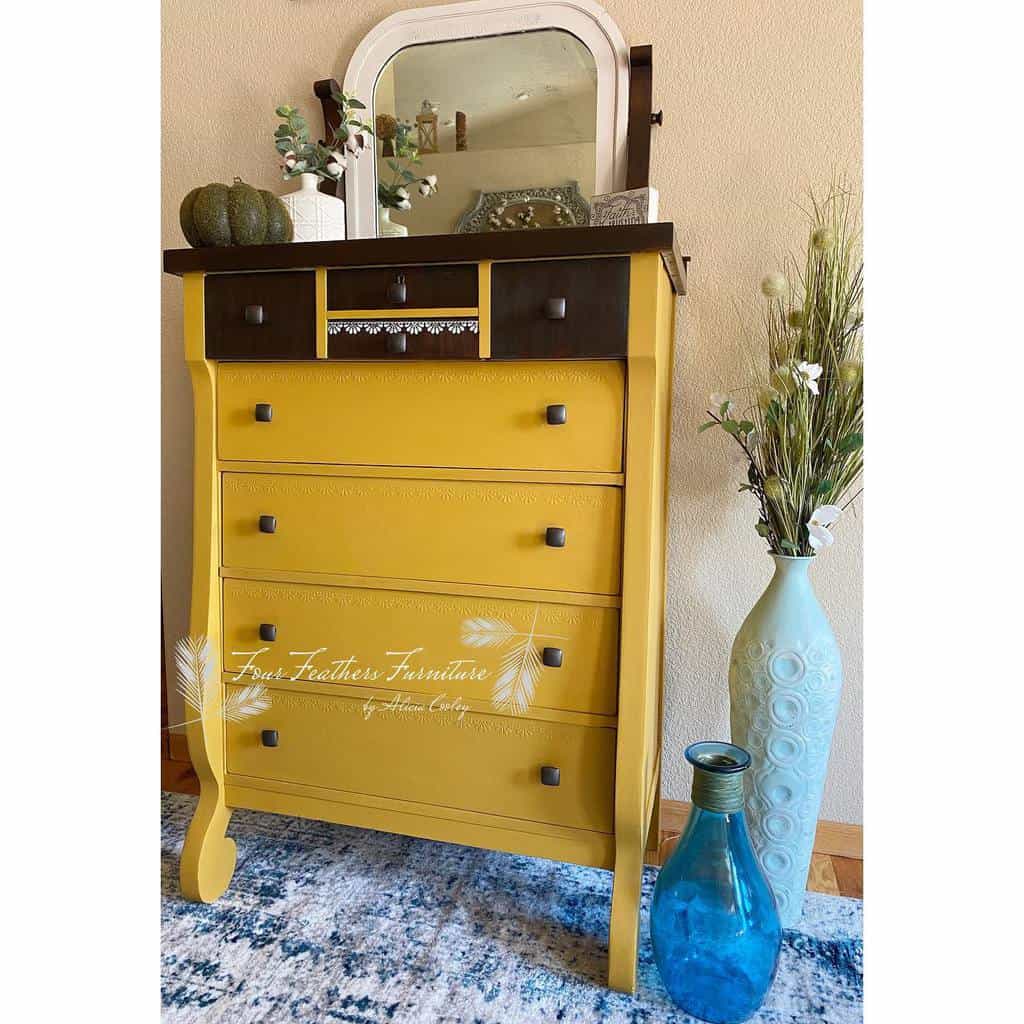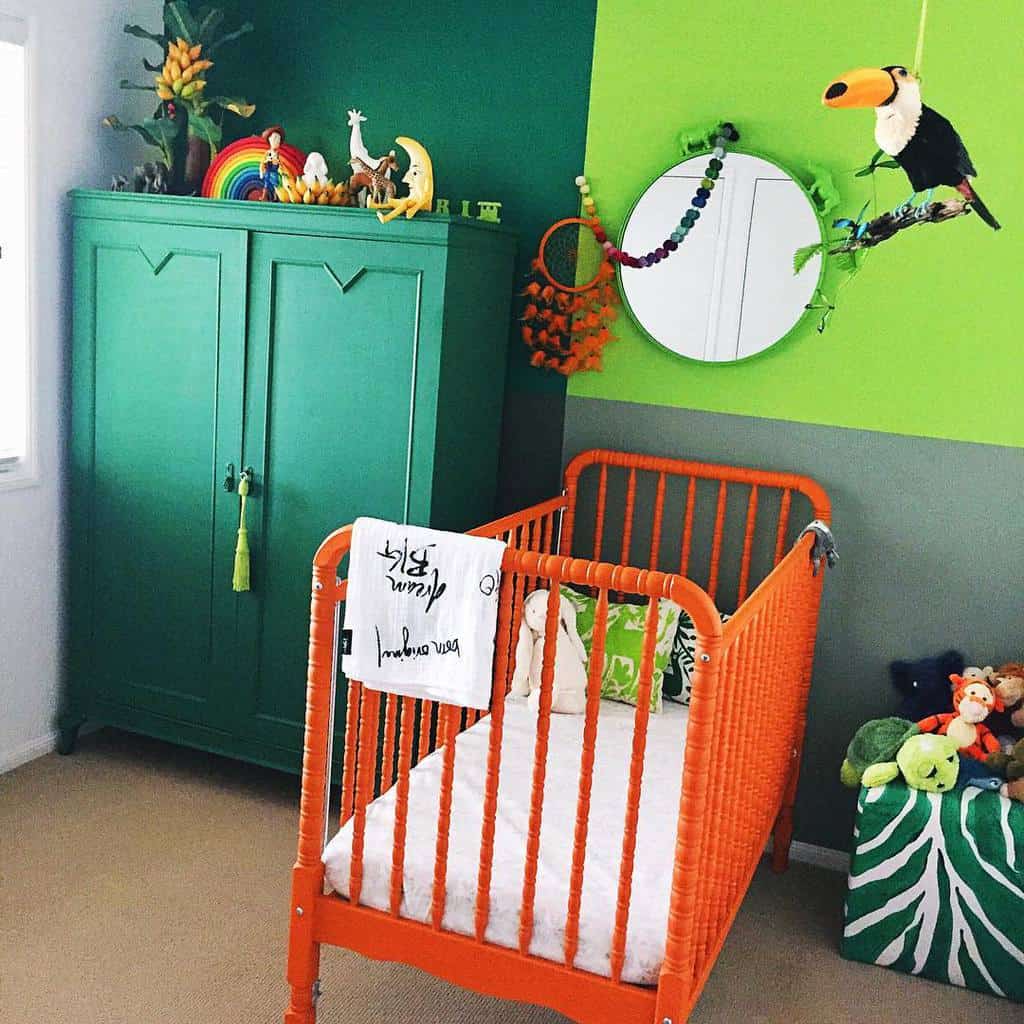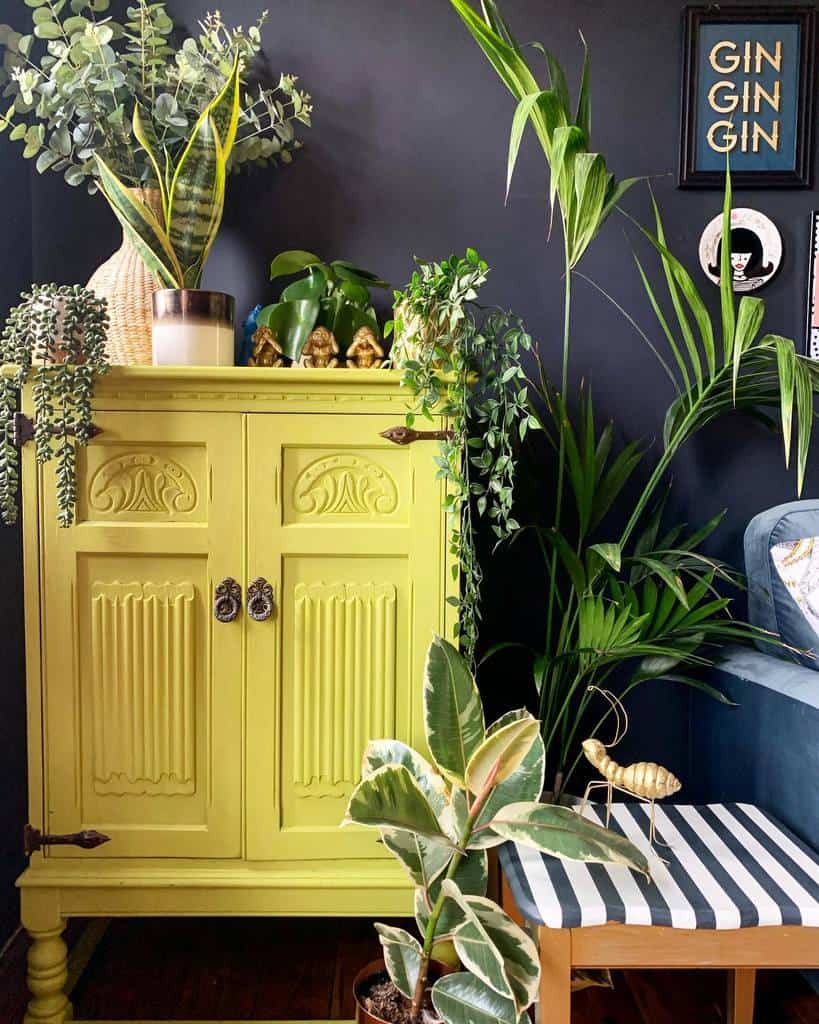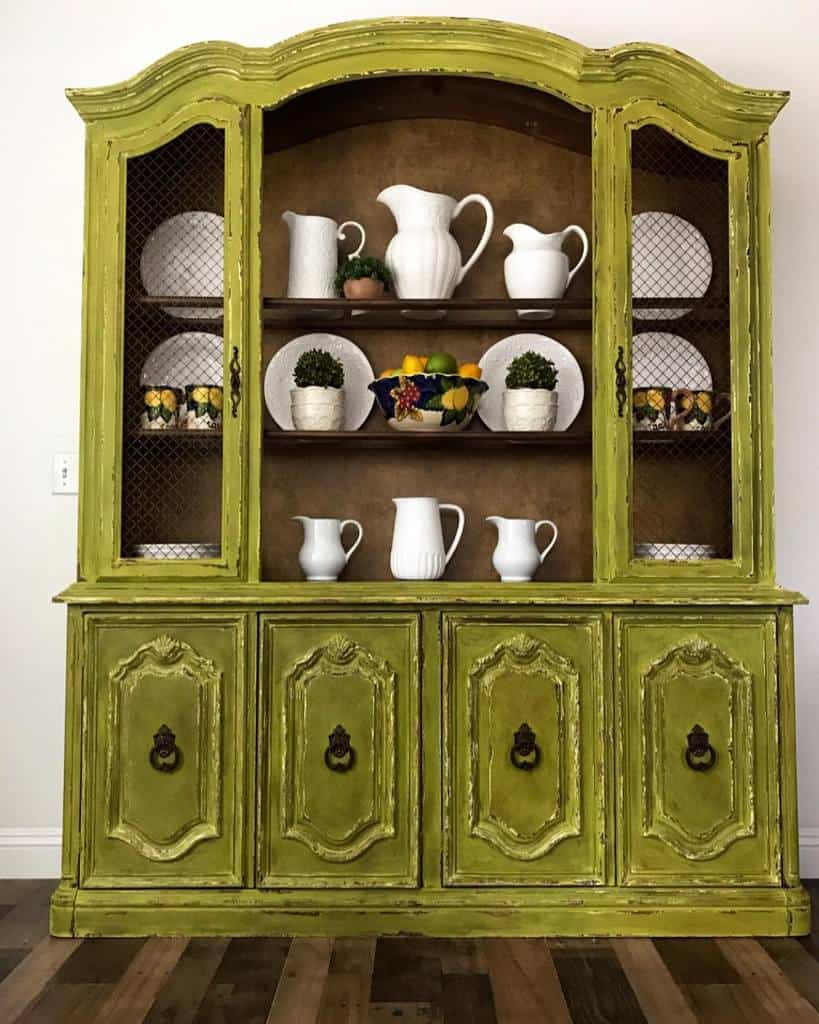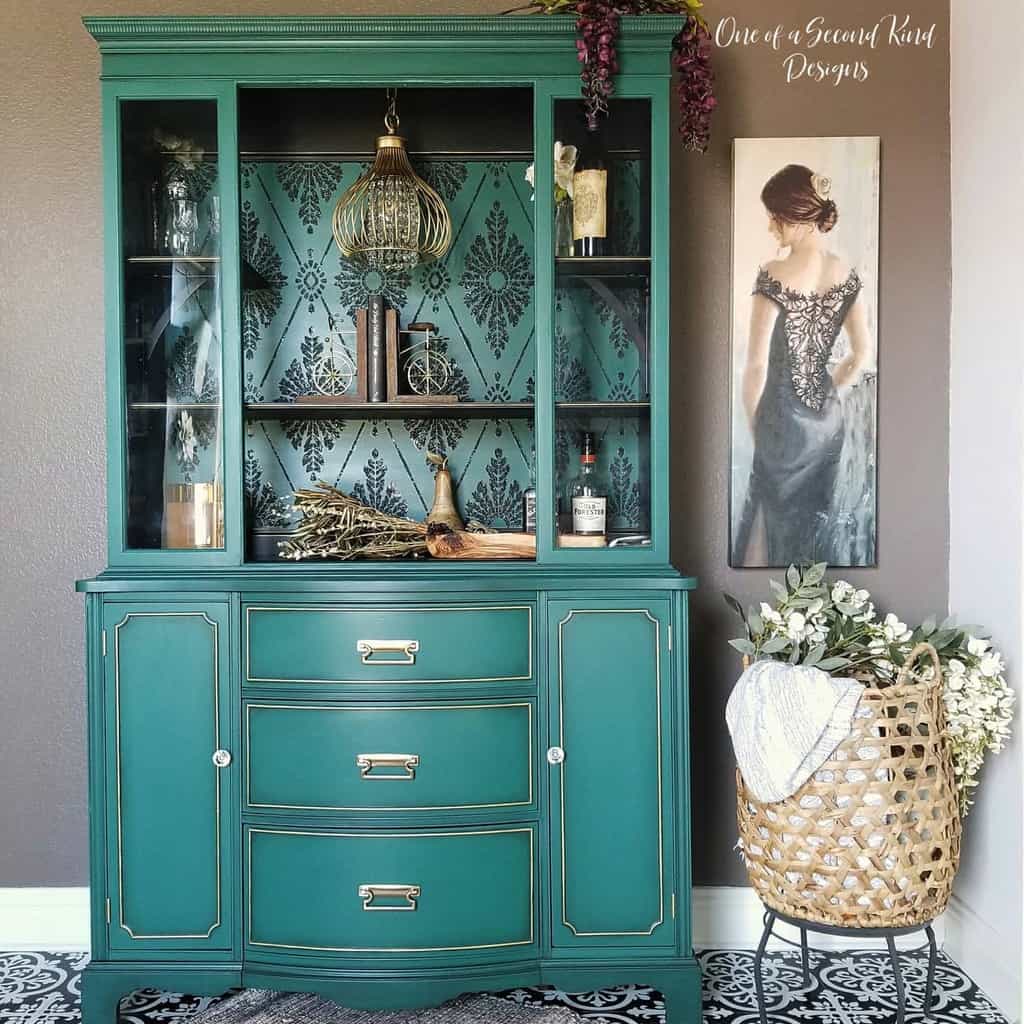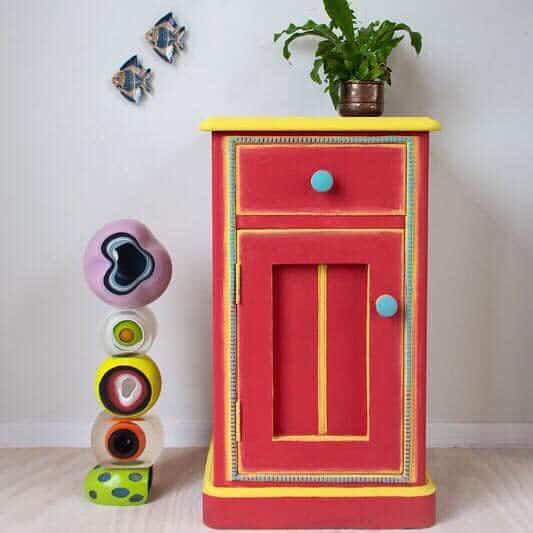 Make sure you start with the right color formula. There's no point in trying to build up a muted pastel to your desired brightness. Many DIY furniture painters will mix several shades to get the exact color they want.
Don't dinge up your color palette with tinted wax. Go with a clear topcoat with plenty of shine to make your brightly colored furniture really pop.
2. Dark Colors
After years of light, airy neutrals dominating home decor trends, dark colors have finally made a resurgence. And there's no better way to update your current dresser or nightstand than with a few coats of colorful chalk paint.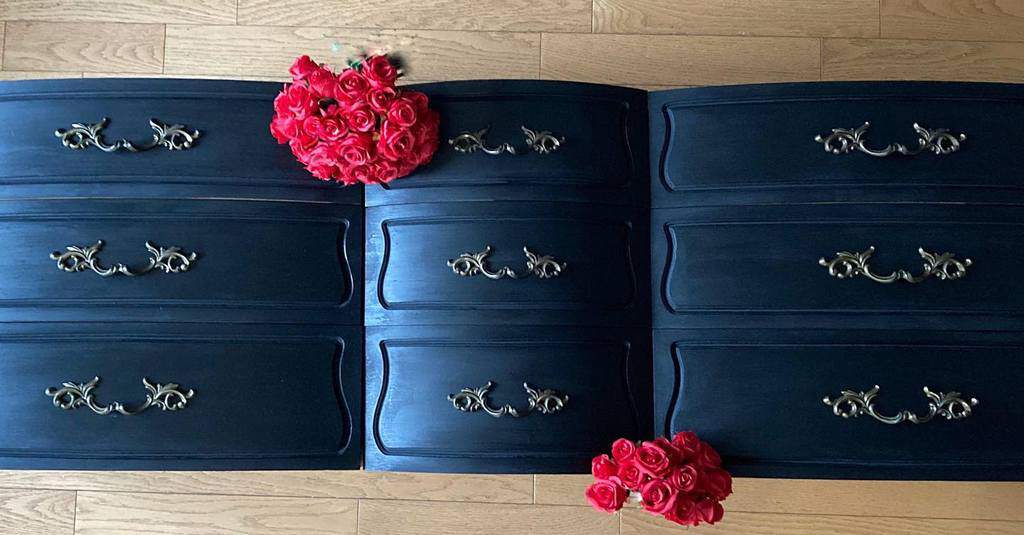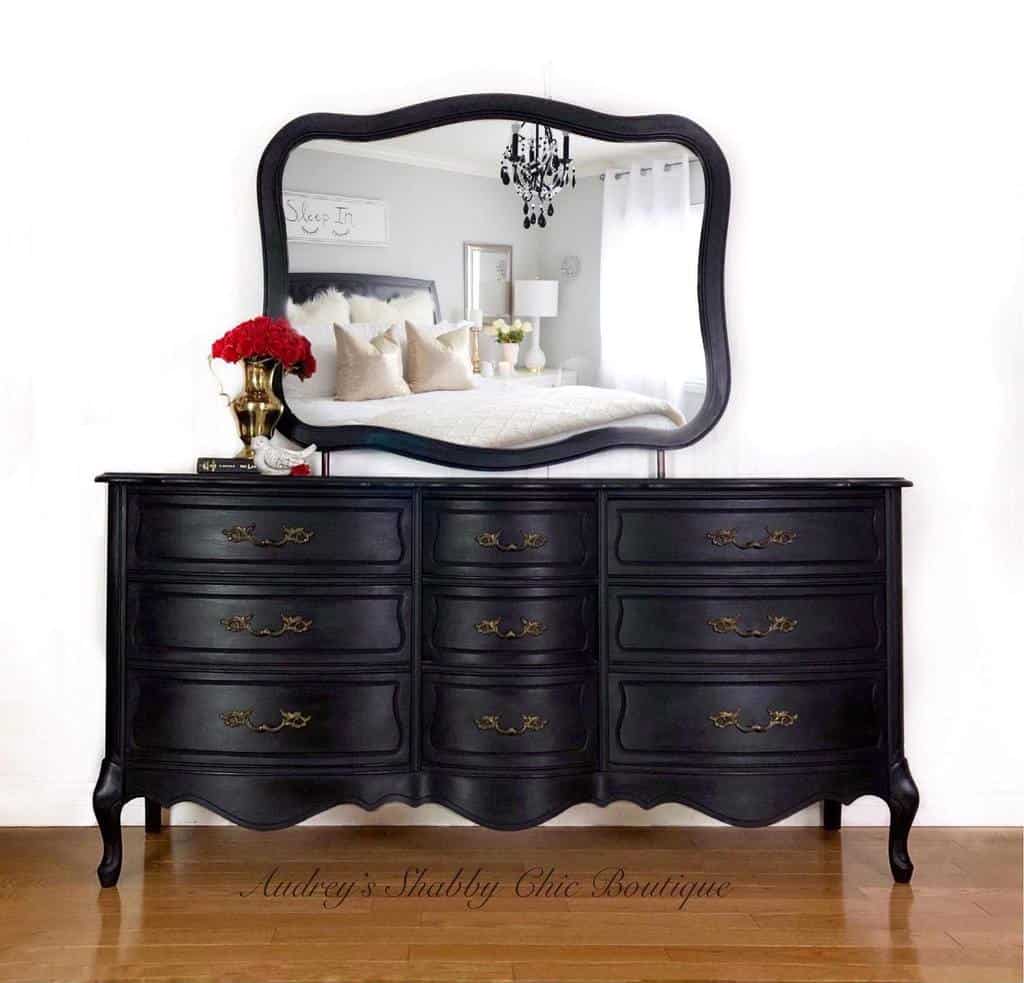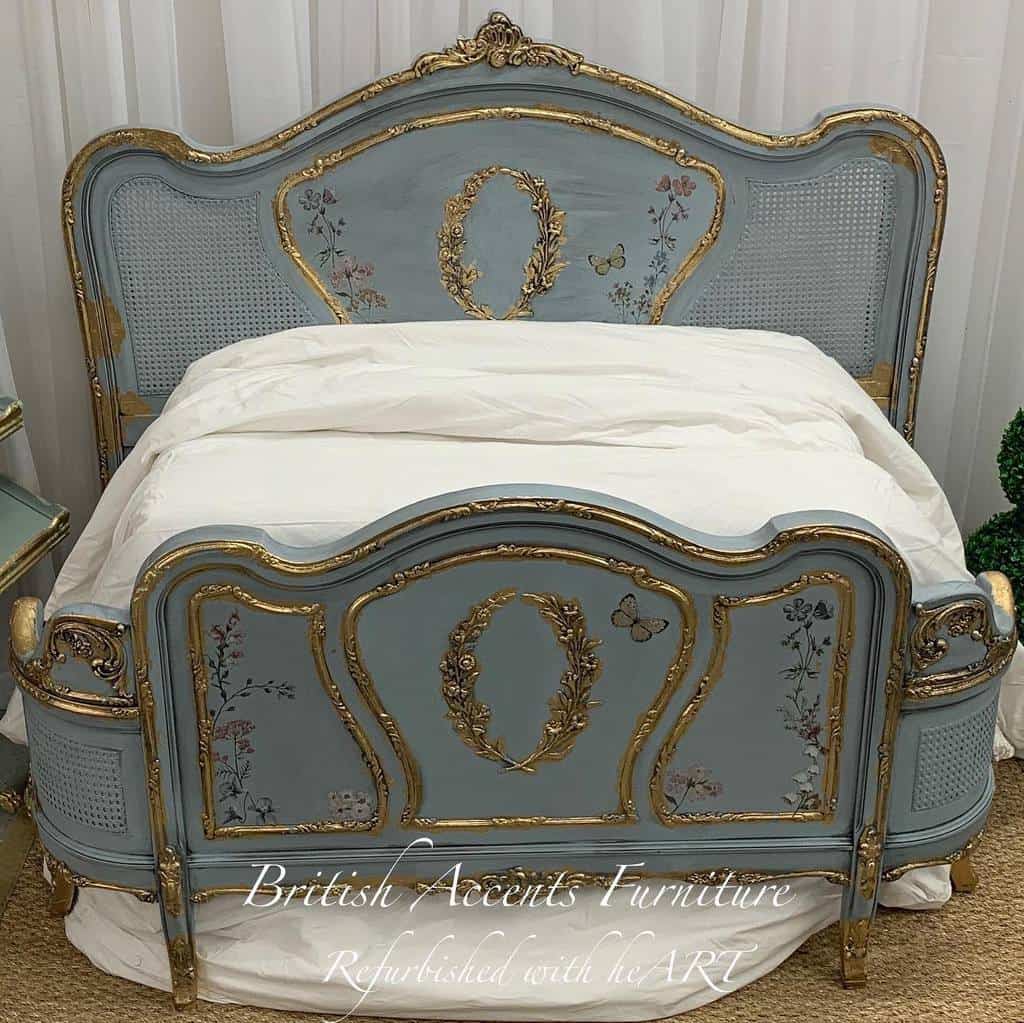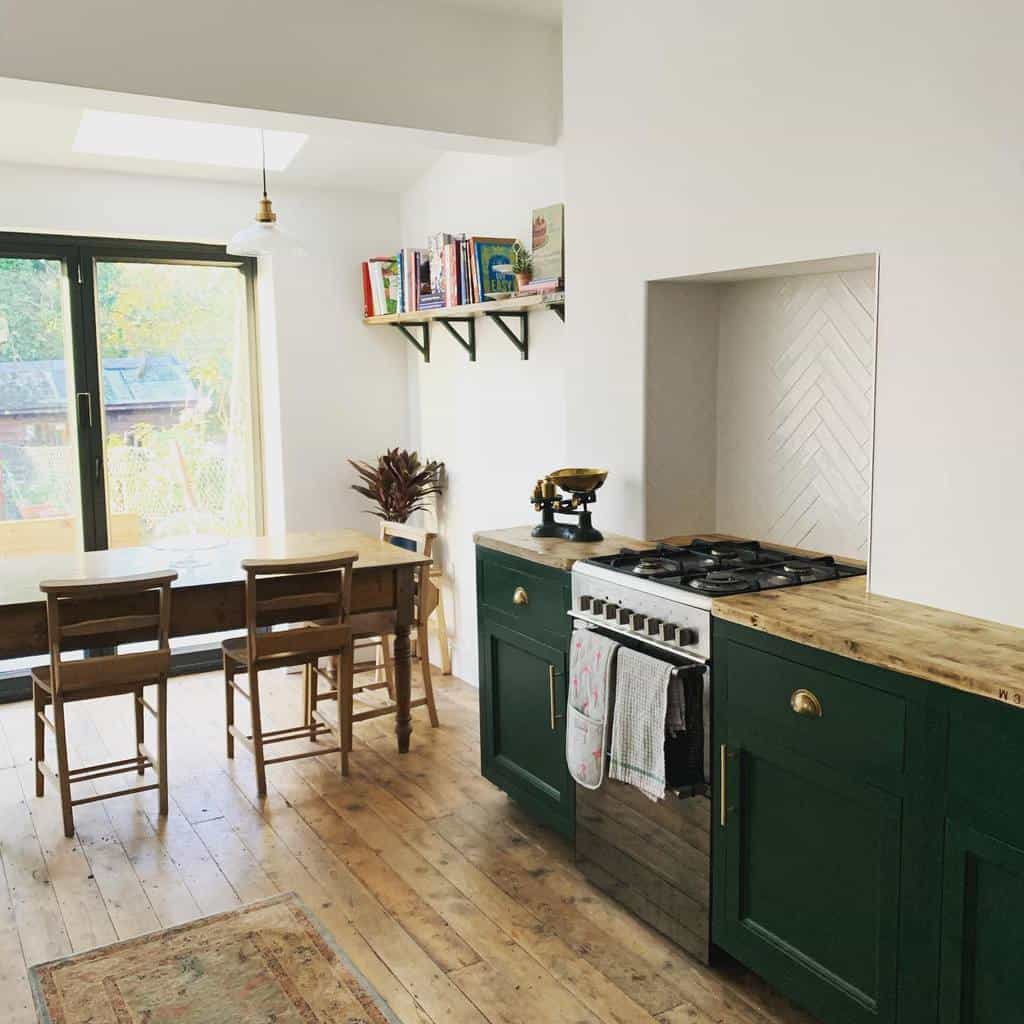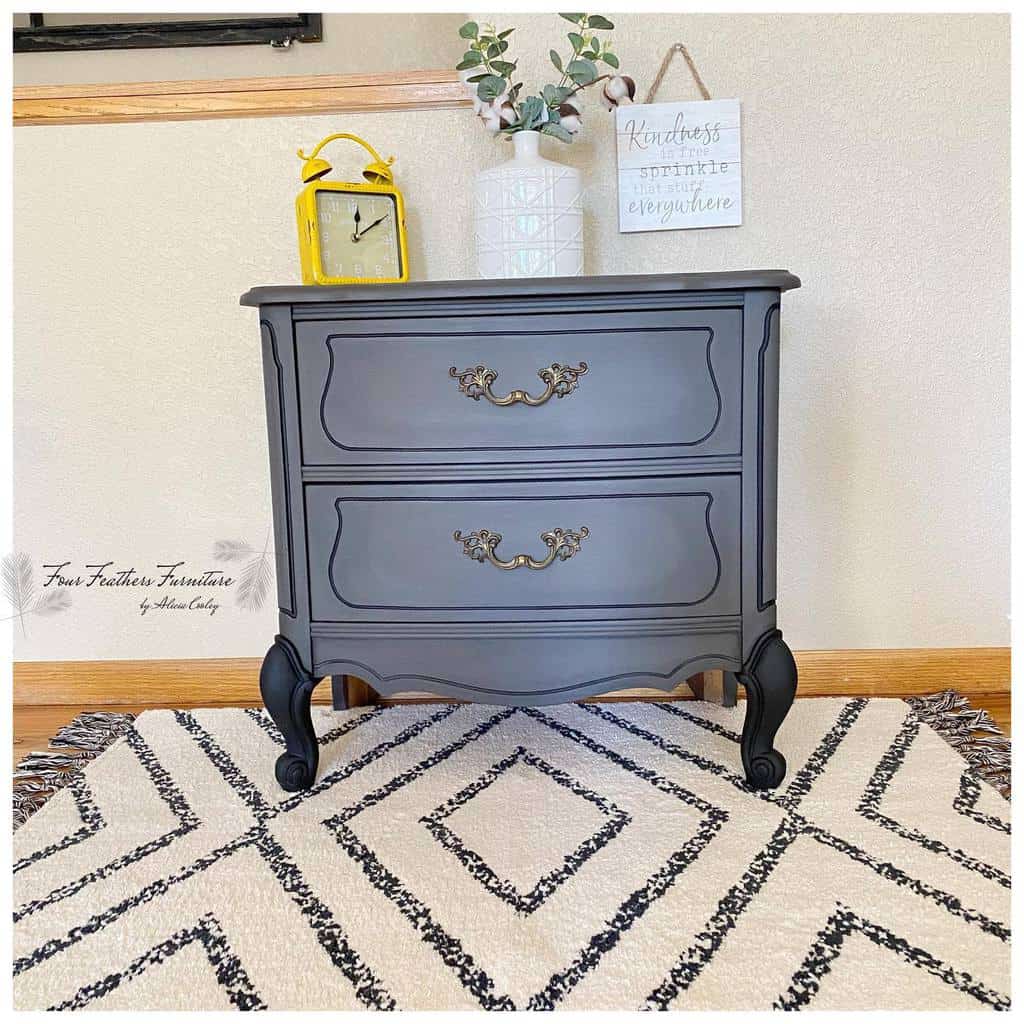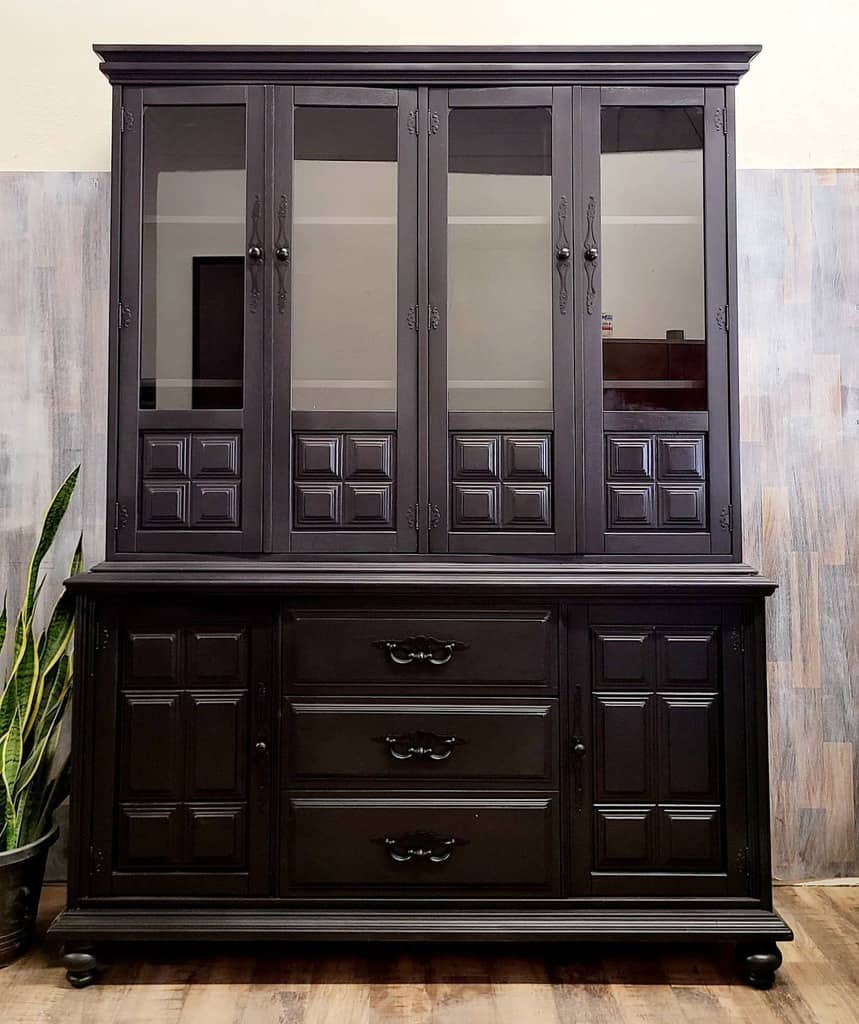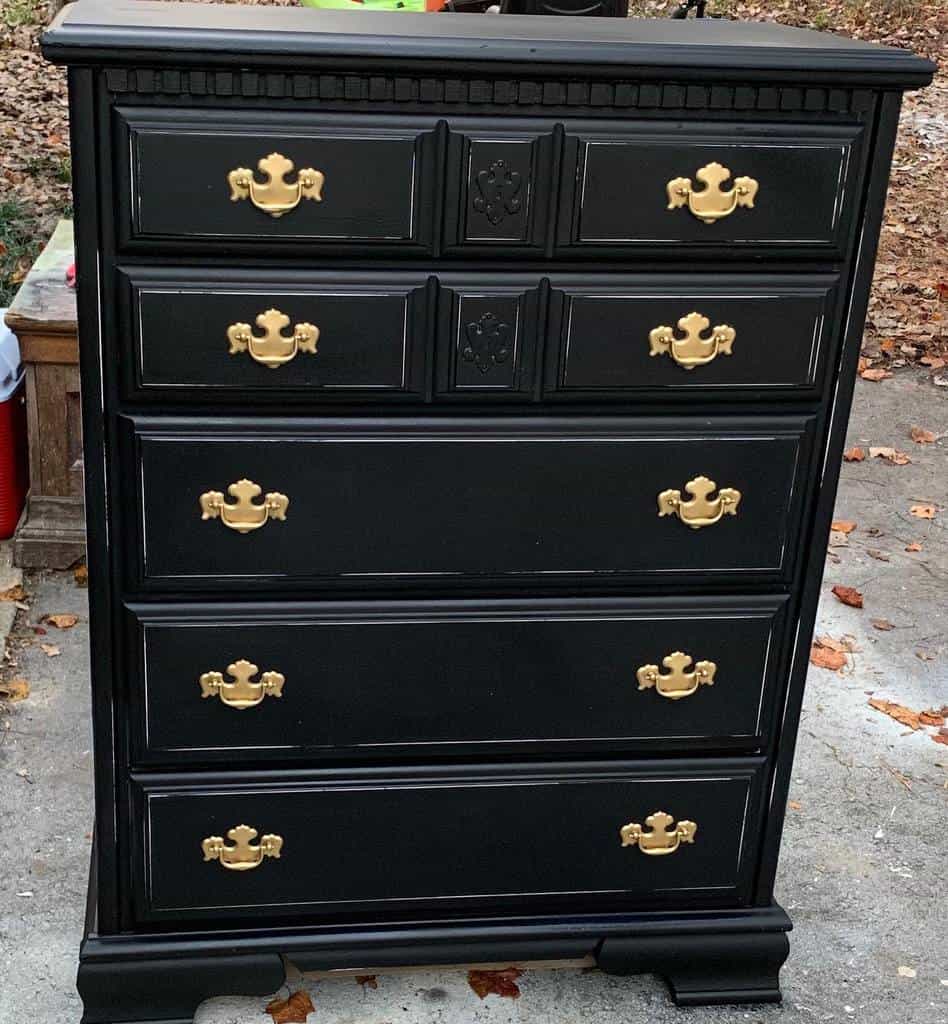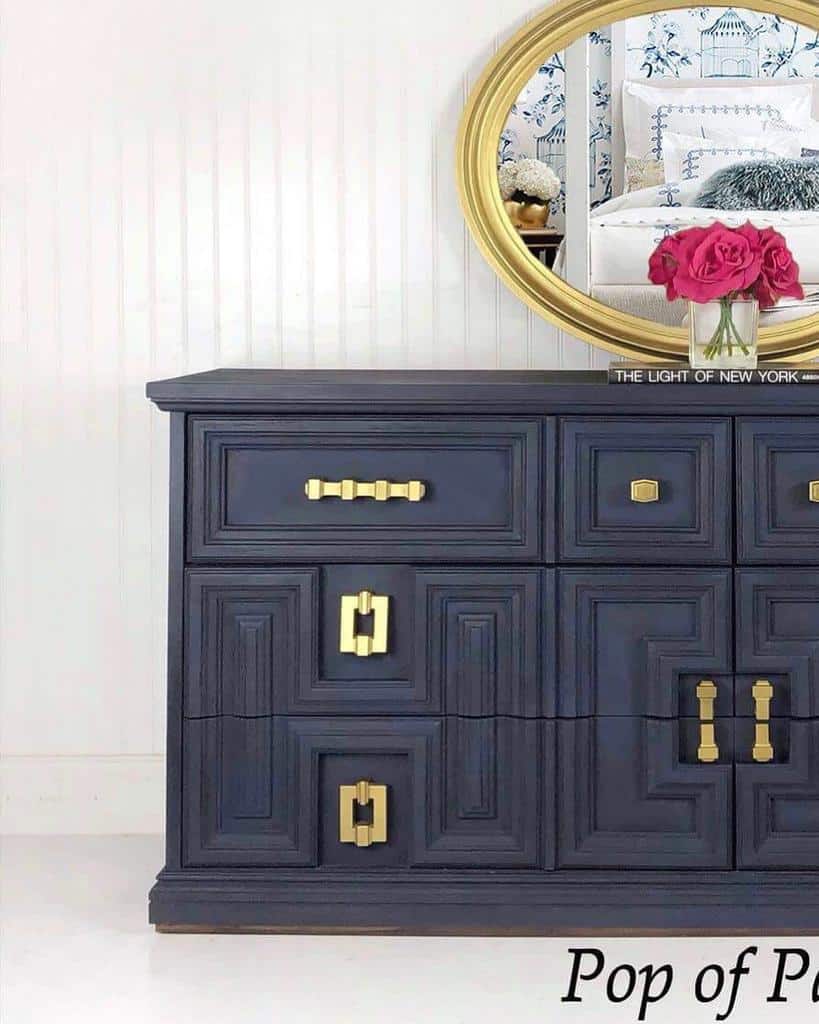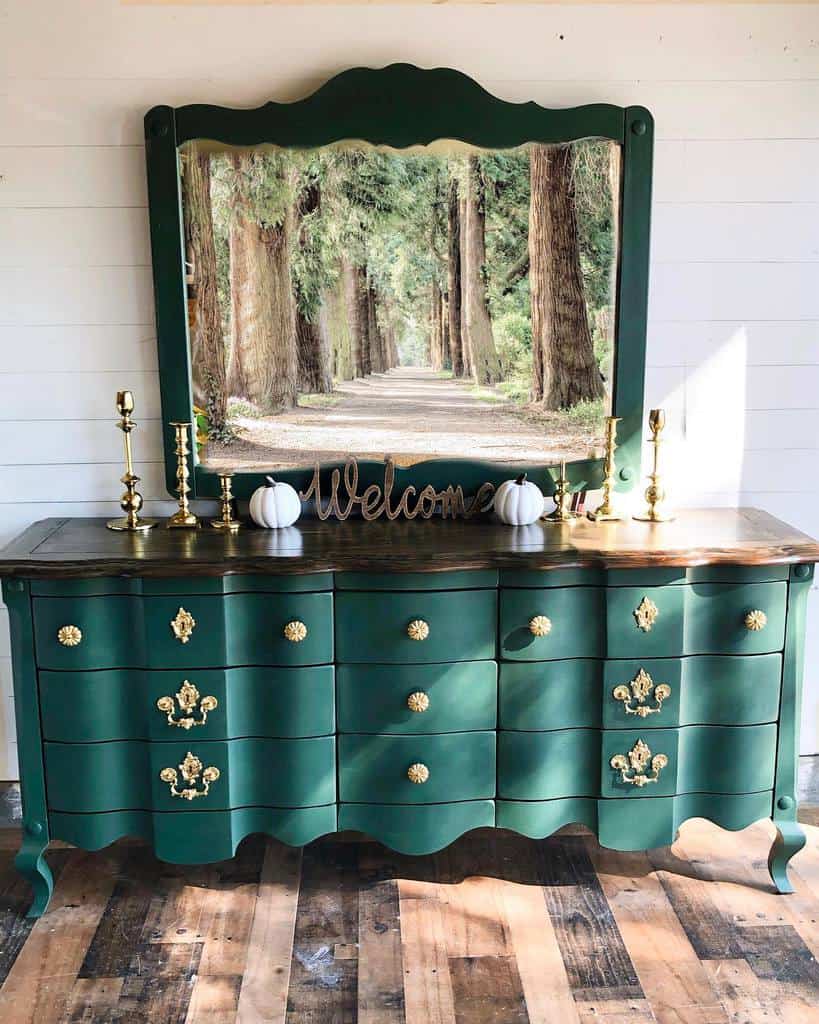 Black furniture goes with everything. Different finishes can have a huge influence on black paint's final look, so play around with different waxes and sealants.
Remember that dark colors don't need to be dull. Jewel tones are a gorgeous option for any piece of furniture you want to be the star of your room design (pair with gold hardware for maximum impact!).
3. Dark Shadow
Many DIYers start chalk-painting furniture because they fall in love with the look of shadows and highlights.
This technique uses several shades layered on top of each other to give the illusion that part of the furniture piece is in shadow.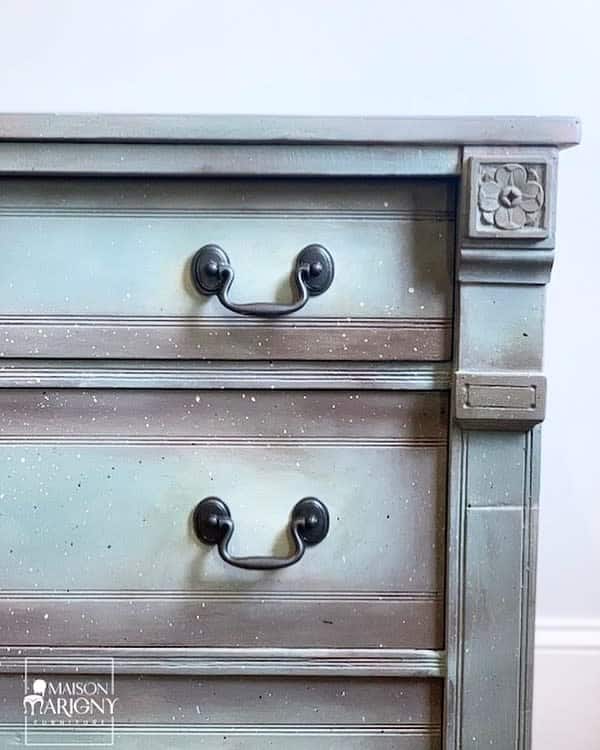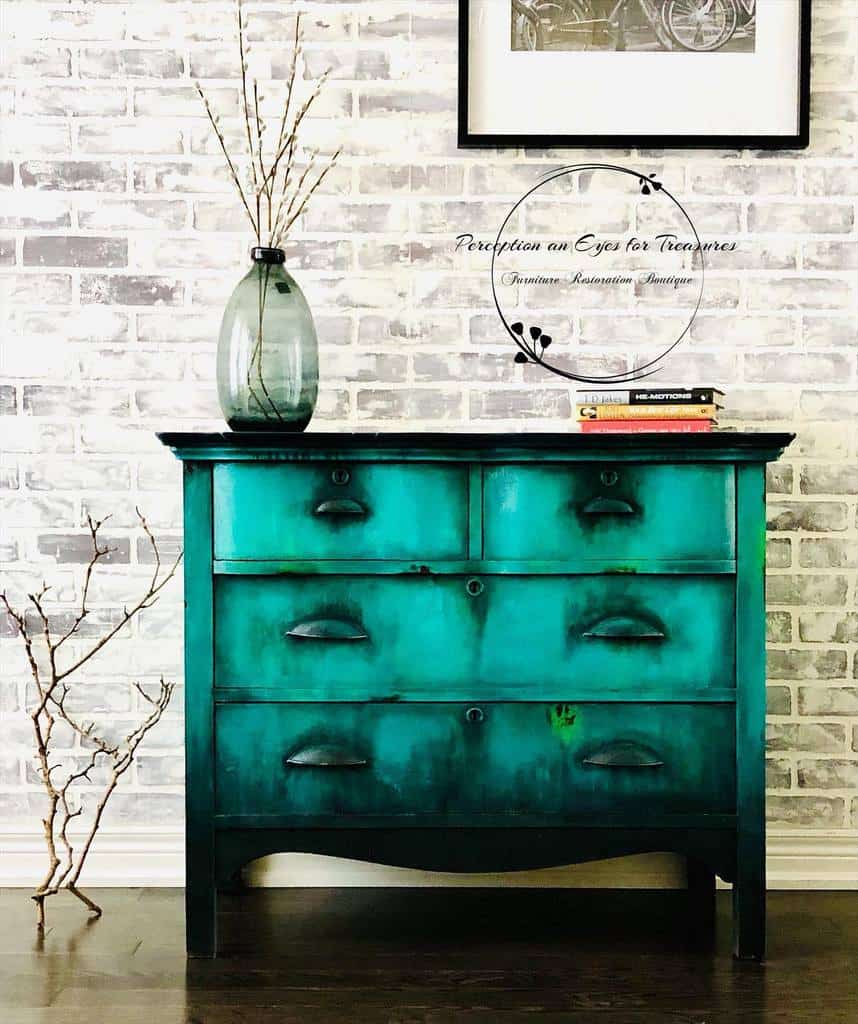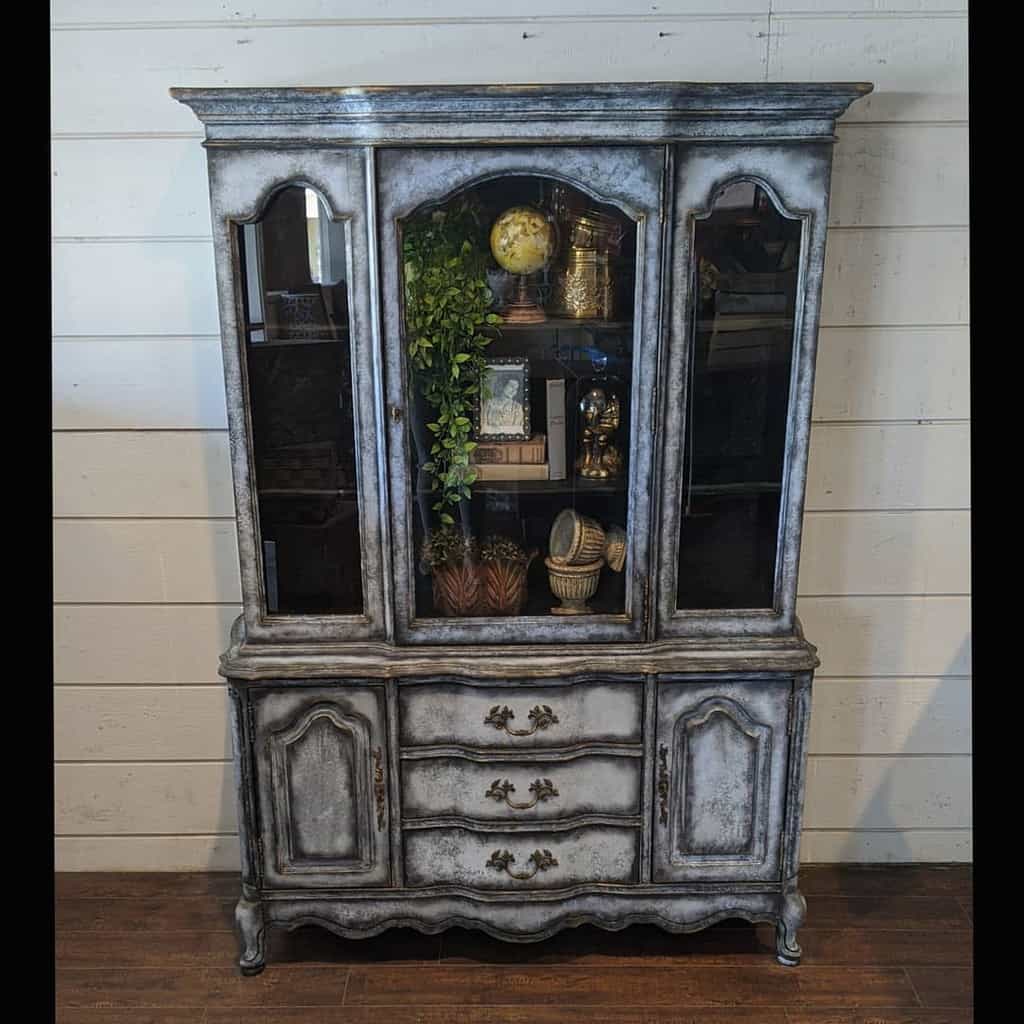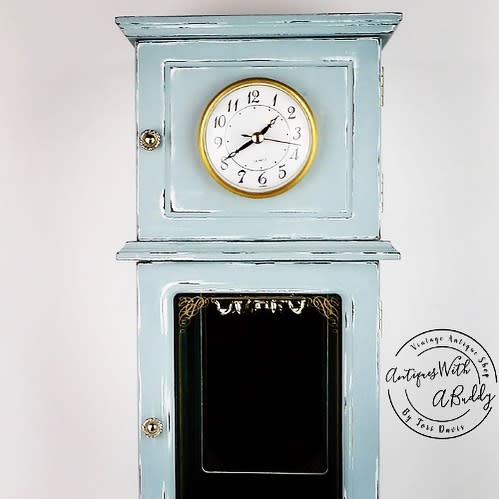 You can use varied shades for a dramatic gradient. This technique can also be incredibly subtle, to the point that an average onlooker wouldn't even notice that the shadows aren't real.
While the shadow and highlight technique is a great way to give a piece depth, it's not the only way it can be used.
There are tons of creative examples of painters layering different colors to replicate the look of watercolor, engraving, and more.
4. Distressed
While chalk paint is extremely versatile, there's a reason it rose to popularity during the shabby chic era. It's one of the best paints to use for a distressed aesthetic.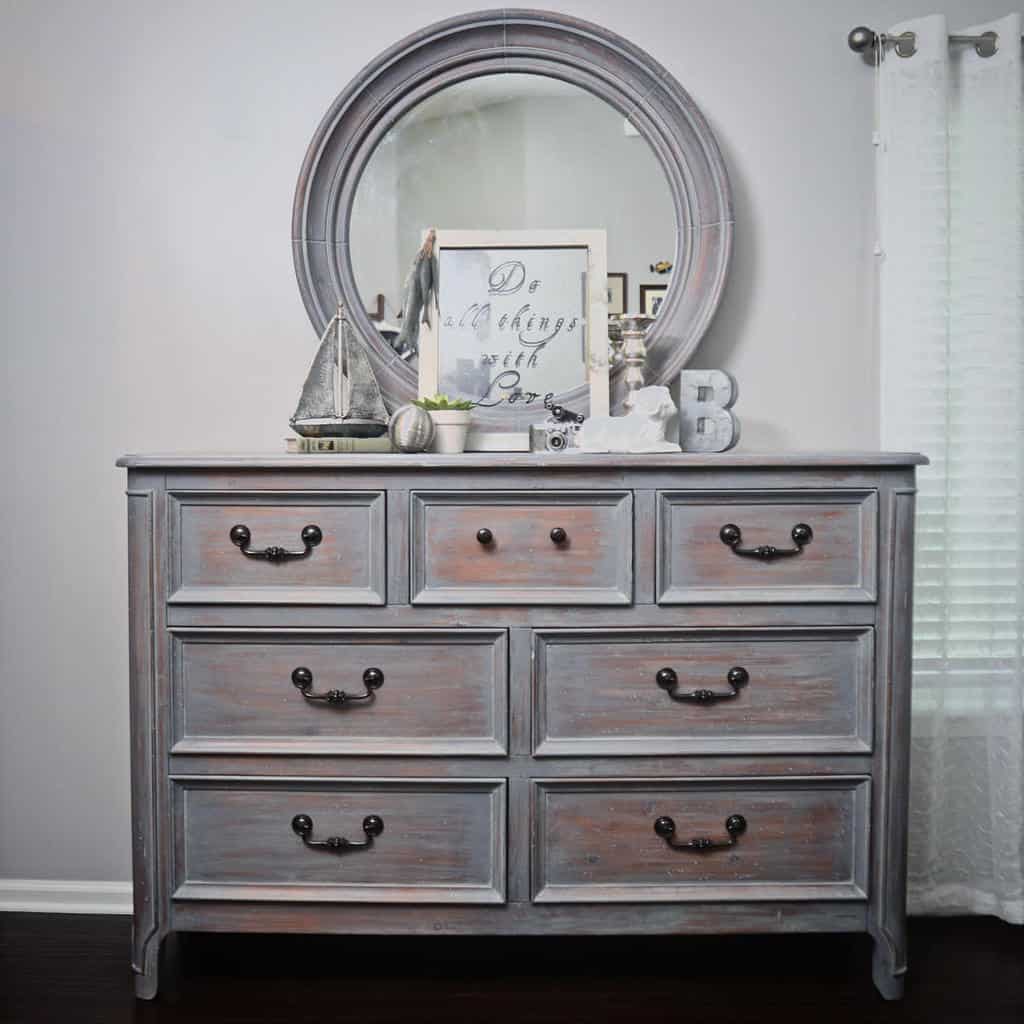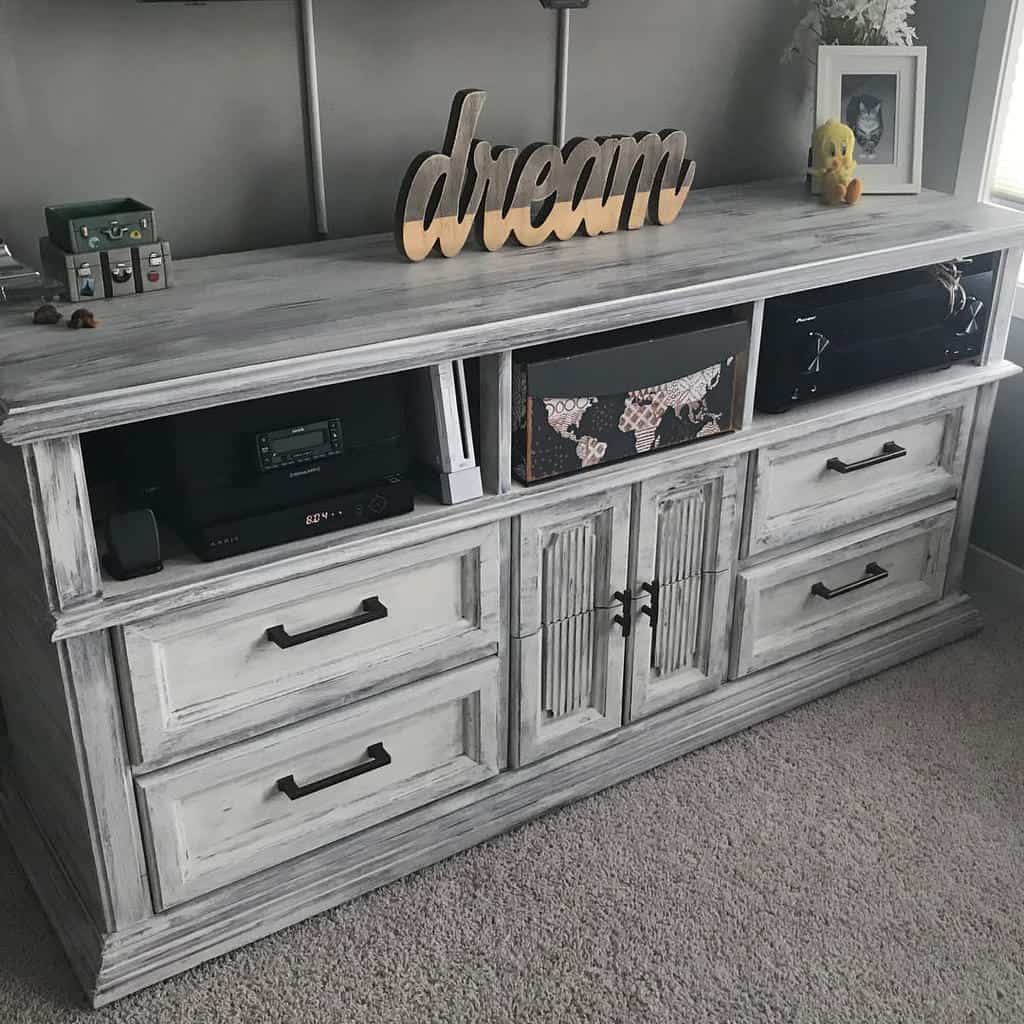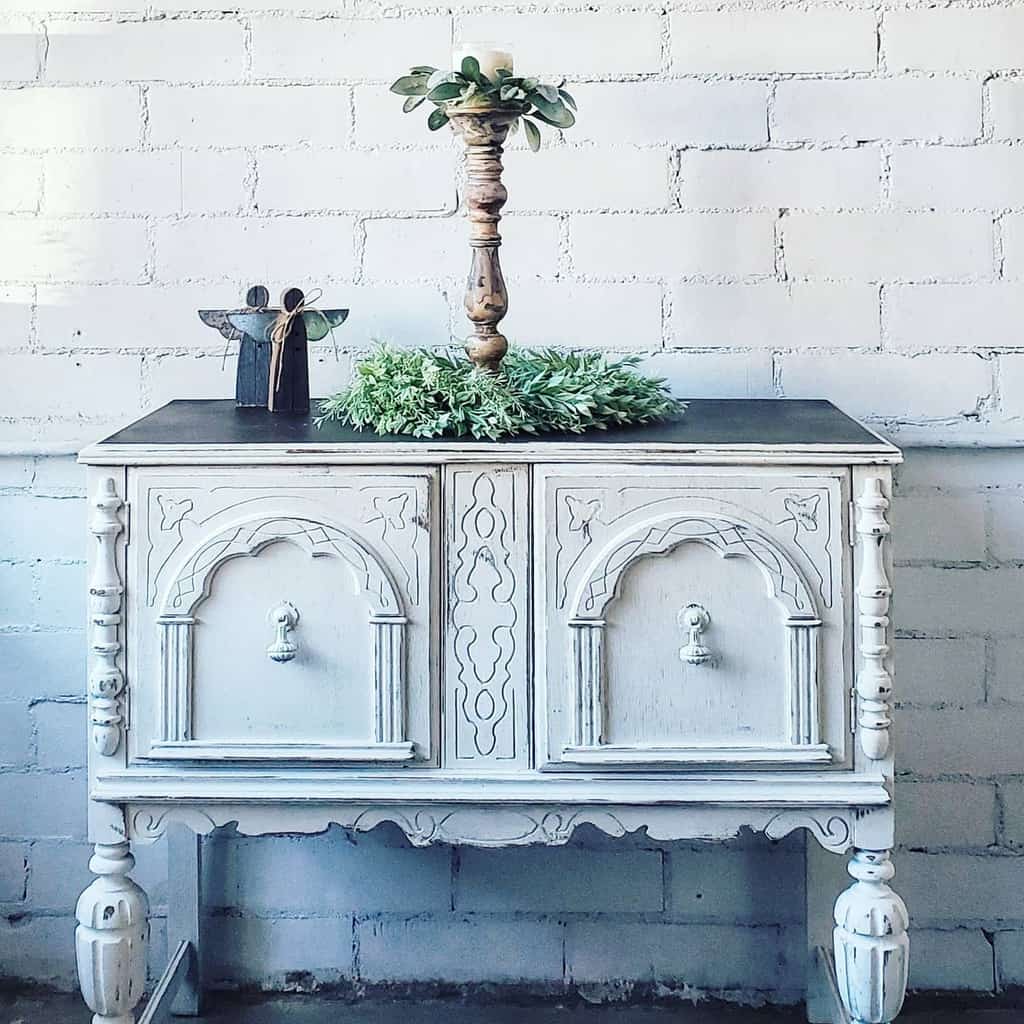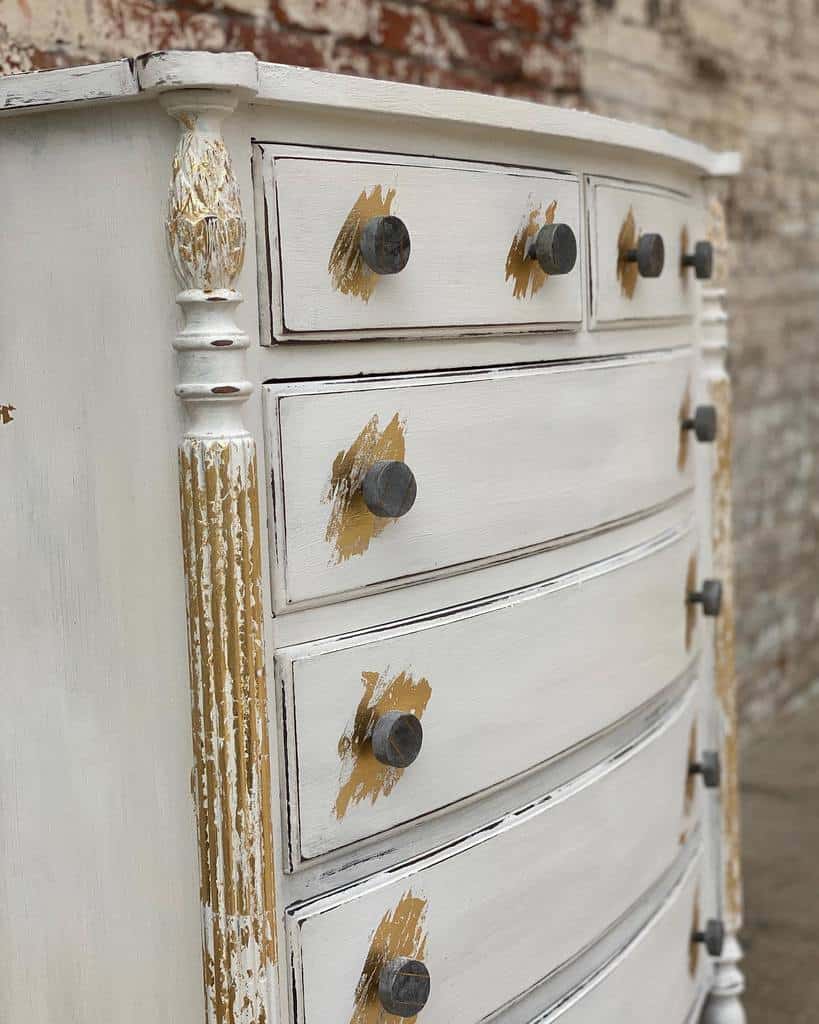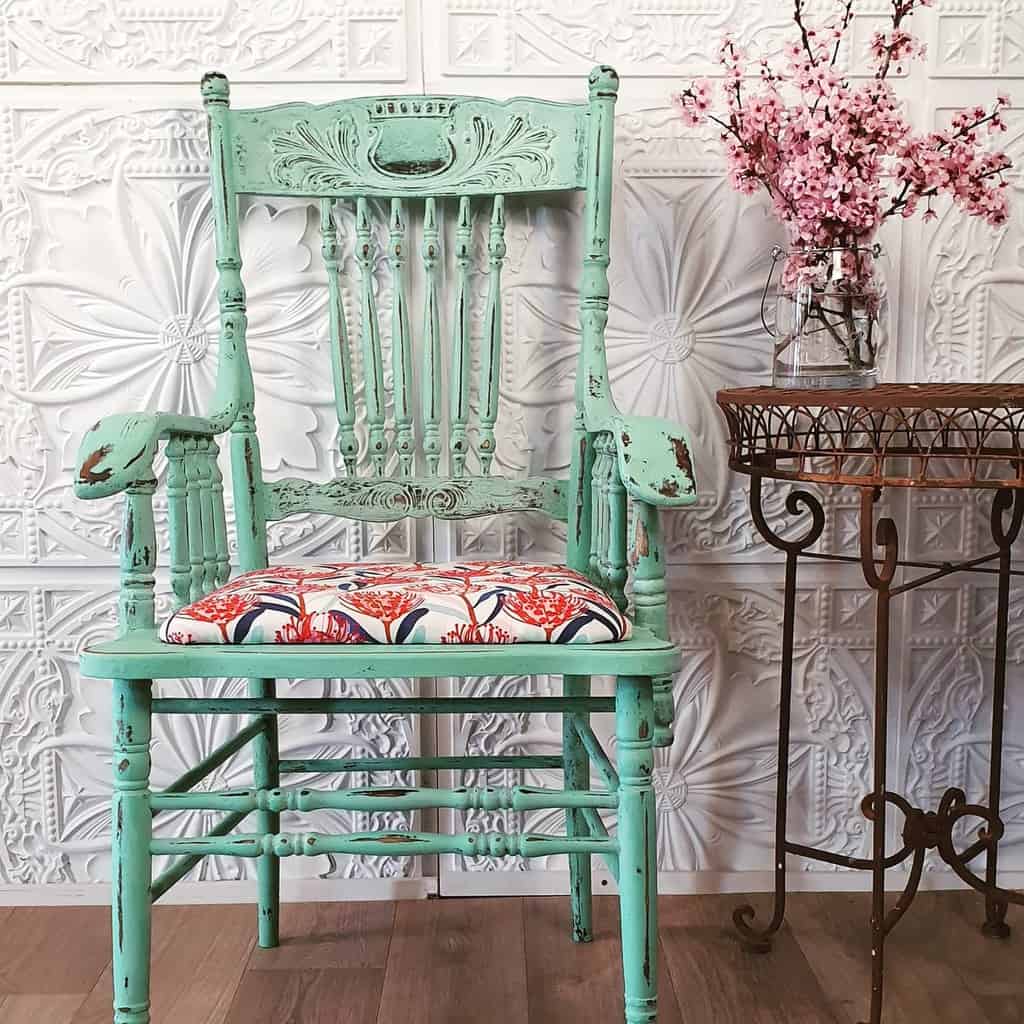 The easiest way to give chalk paint a distressed look is with sandpaper. Once your paint is dry, sand down the highest points of your furniture piece to reveal the natural wood.
If you're not sure where to start, think about where your piece would be bumped, scraped, and worn down with years of use.
Or you can give your finished dresser or coffee table an aged appearance with a layer of dark wax. This will also protect the paint underneath.
5. Farmhouse
You can apply almost any finish over chalk paint. Still, chalk-style paint is one of the best options for achieving a matte finish. And that's exactly what you need for a farmhouse-inspired makeover.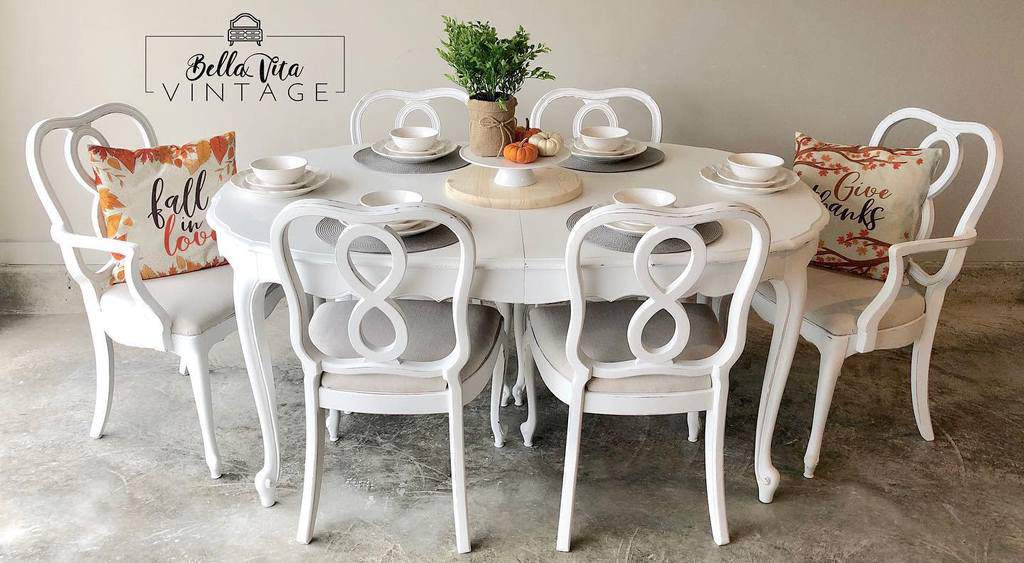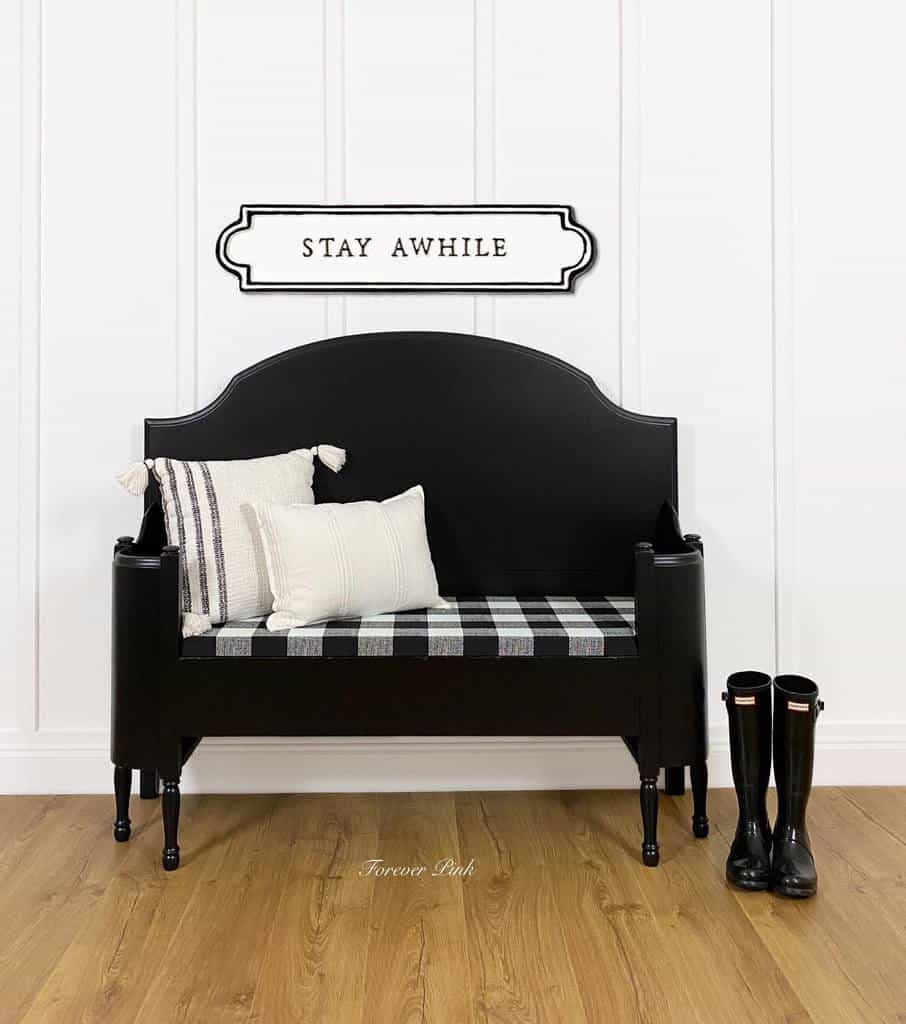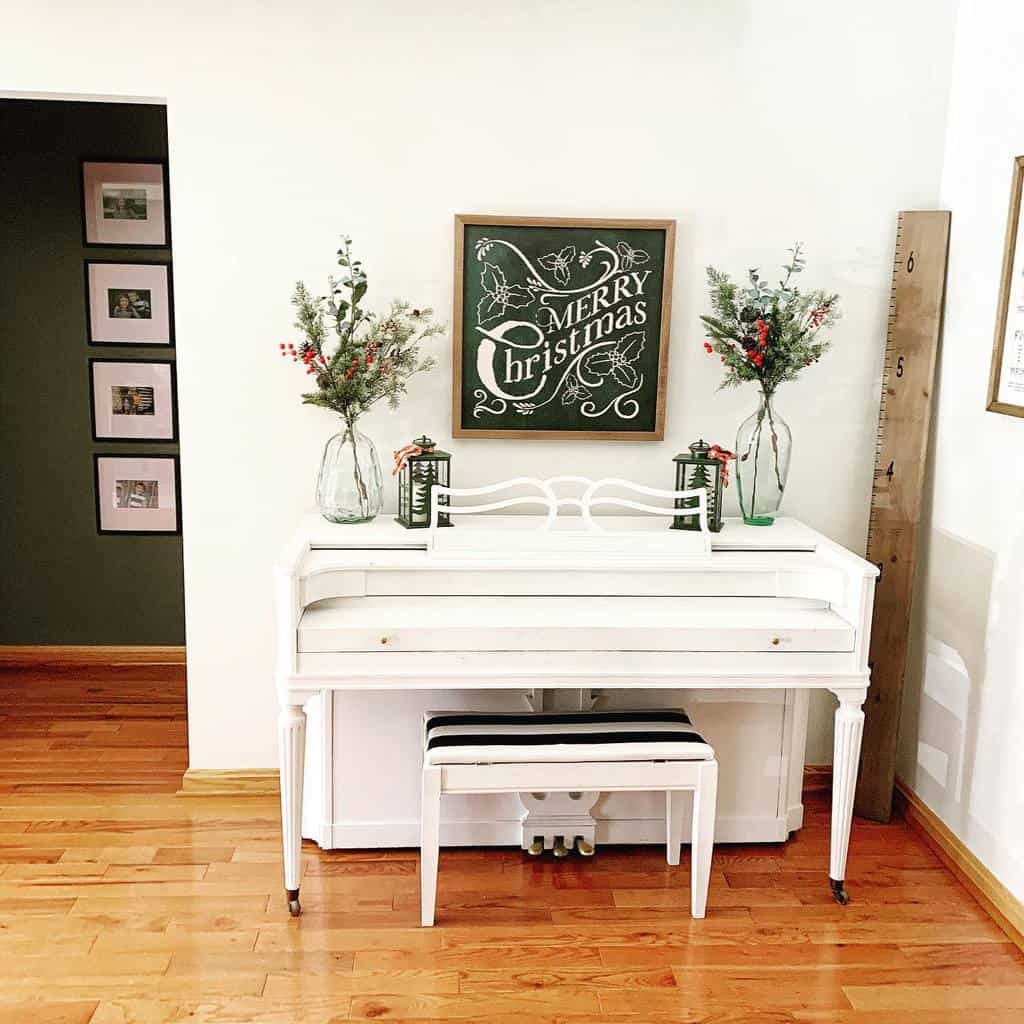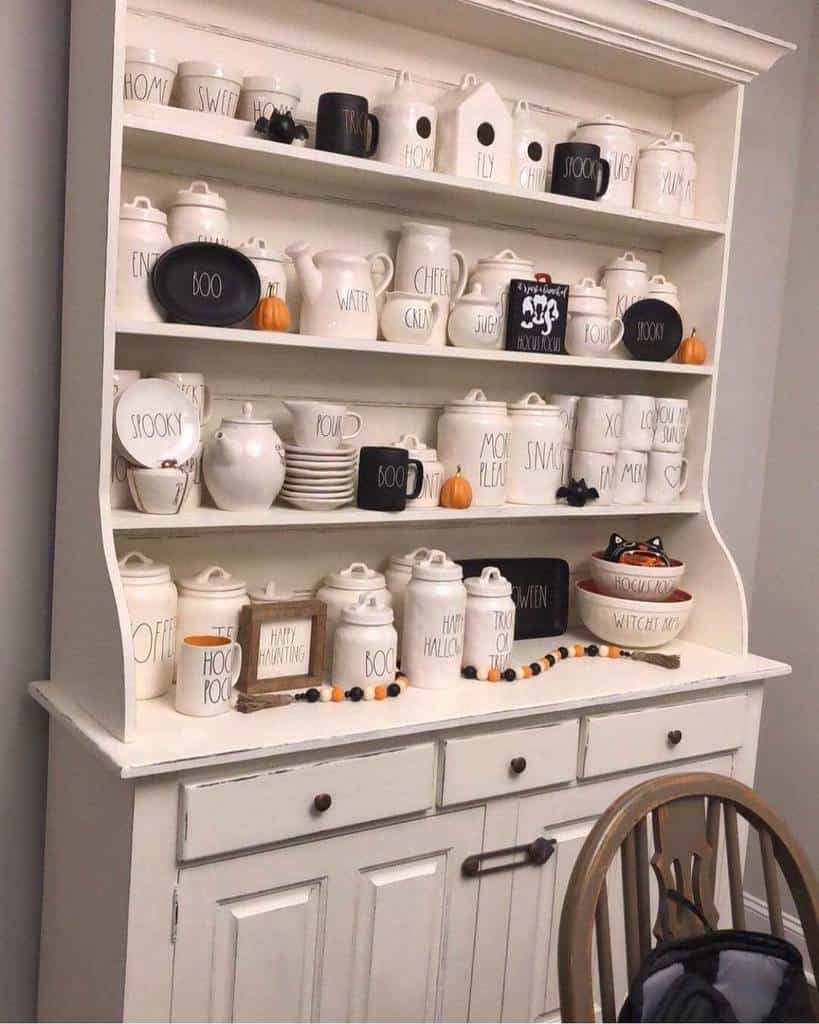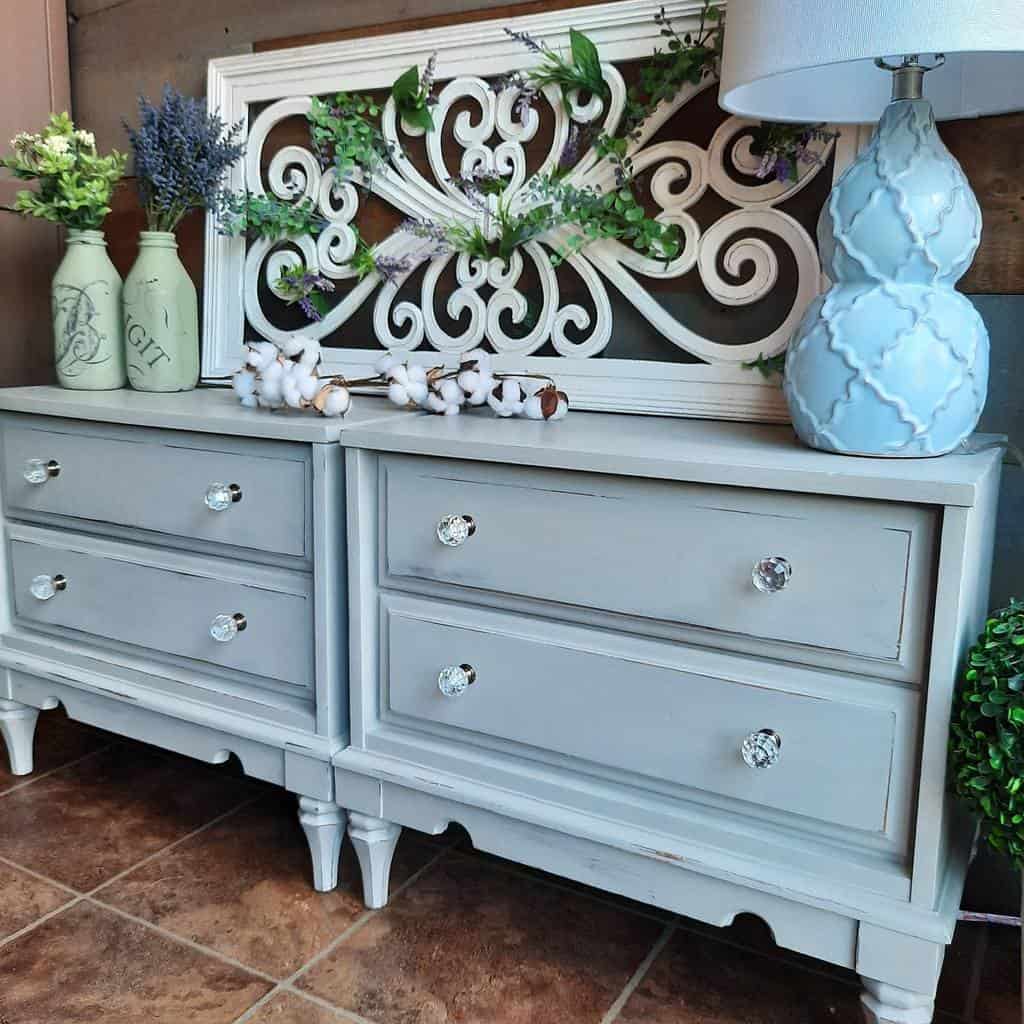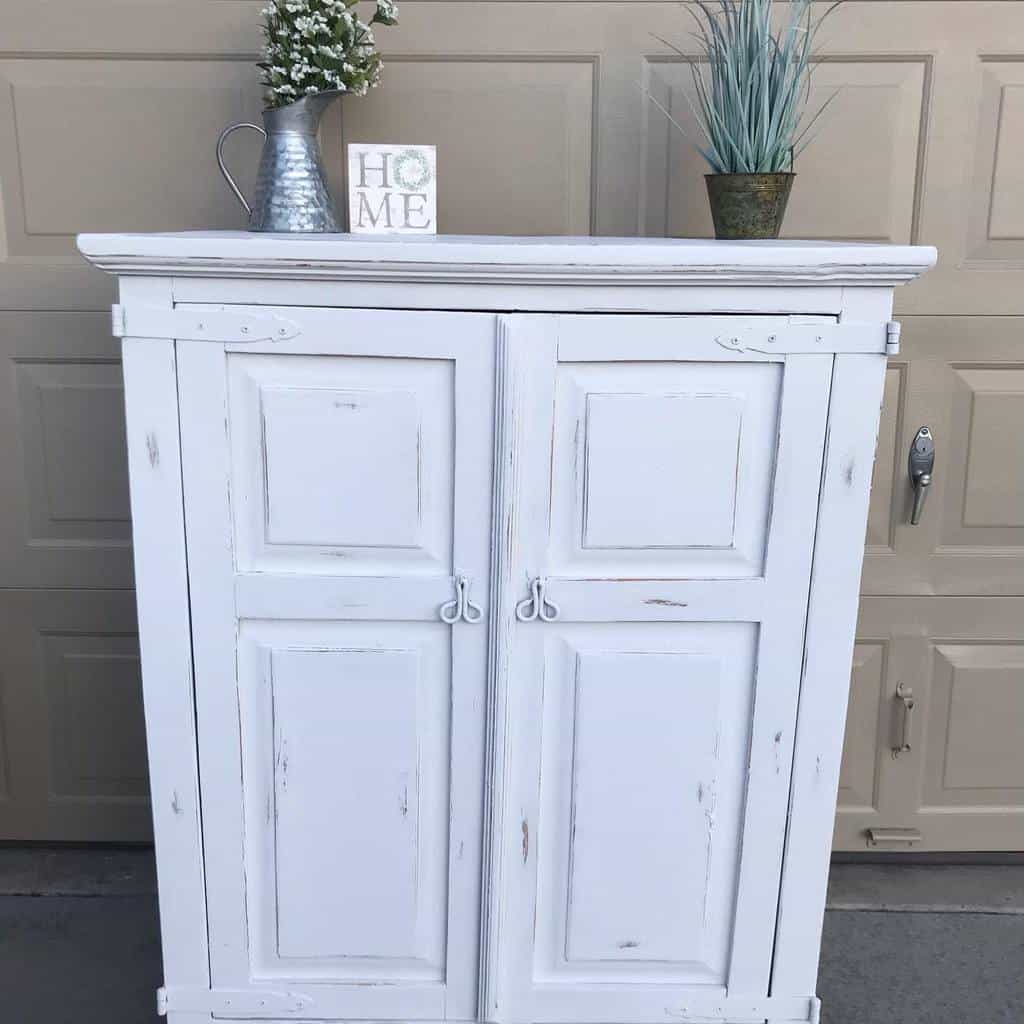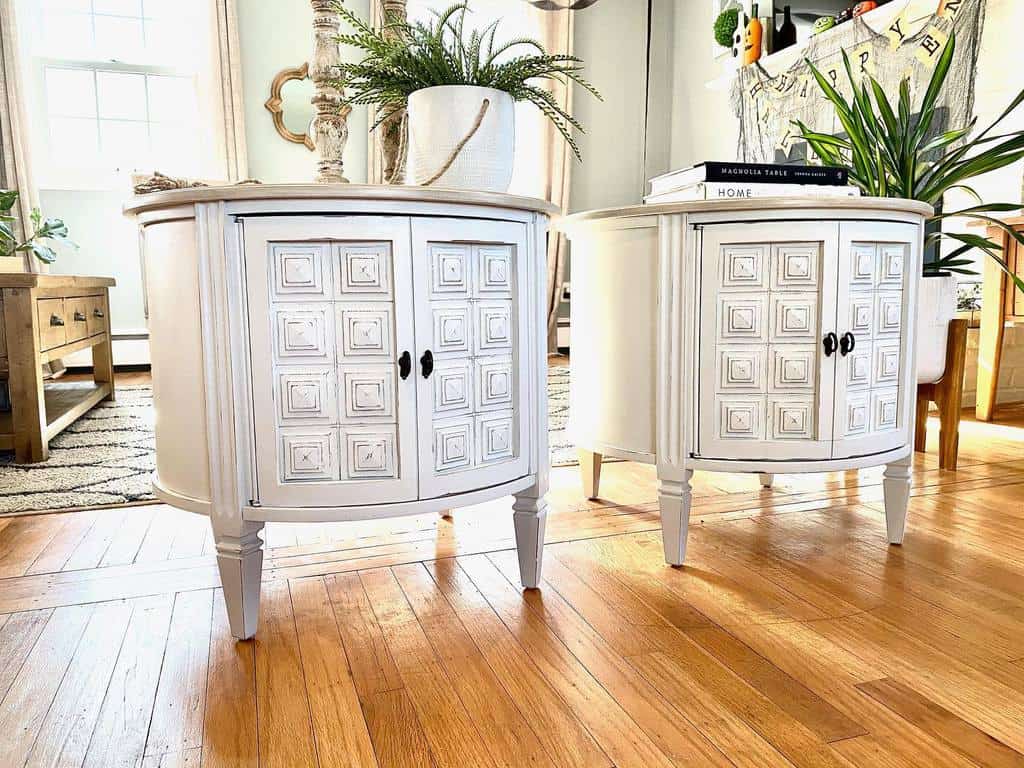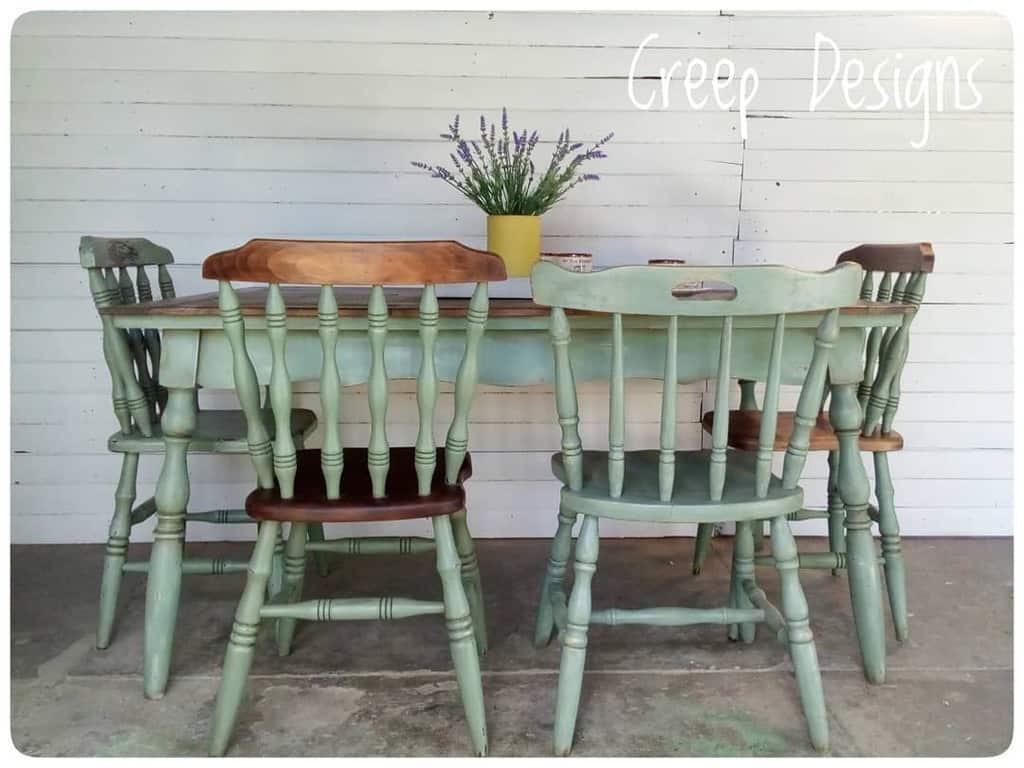 To really bring out the farmhouse aesthetic in your painted furniture, allow some of the piece's natural wood to shine through. You can do this by staining the top of your dining table or dresser and painting the rest.
Opt for light shades of blue, green, grey, and, of course, white or cream. You can maintain the matte finish of your chalk paint furniture by protecting the surface with wax. Use dark wax for a distressed look.
6. Hand Painted
Chalk paint is remarkably easy to work with regardless of experience level.
If you want to test your skill with a paint brush, then designing a piece of furniture with your own pattern or miniature mural is a great place to start.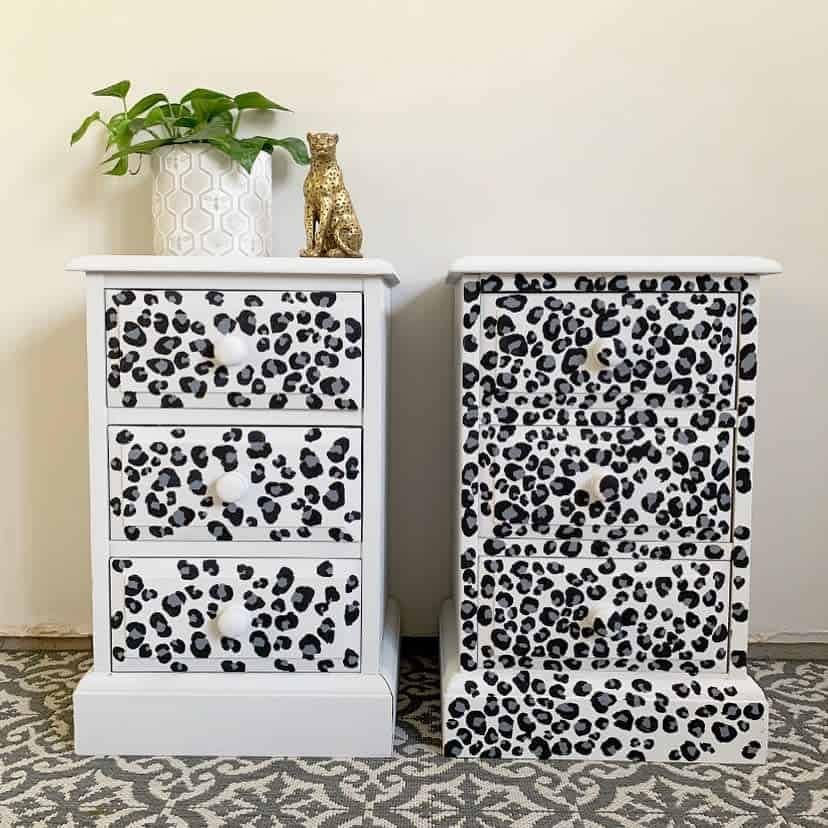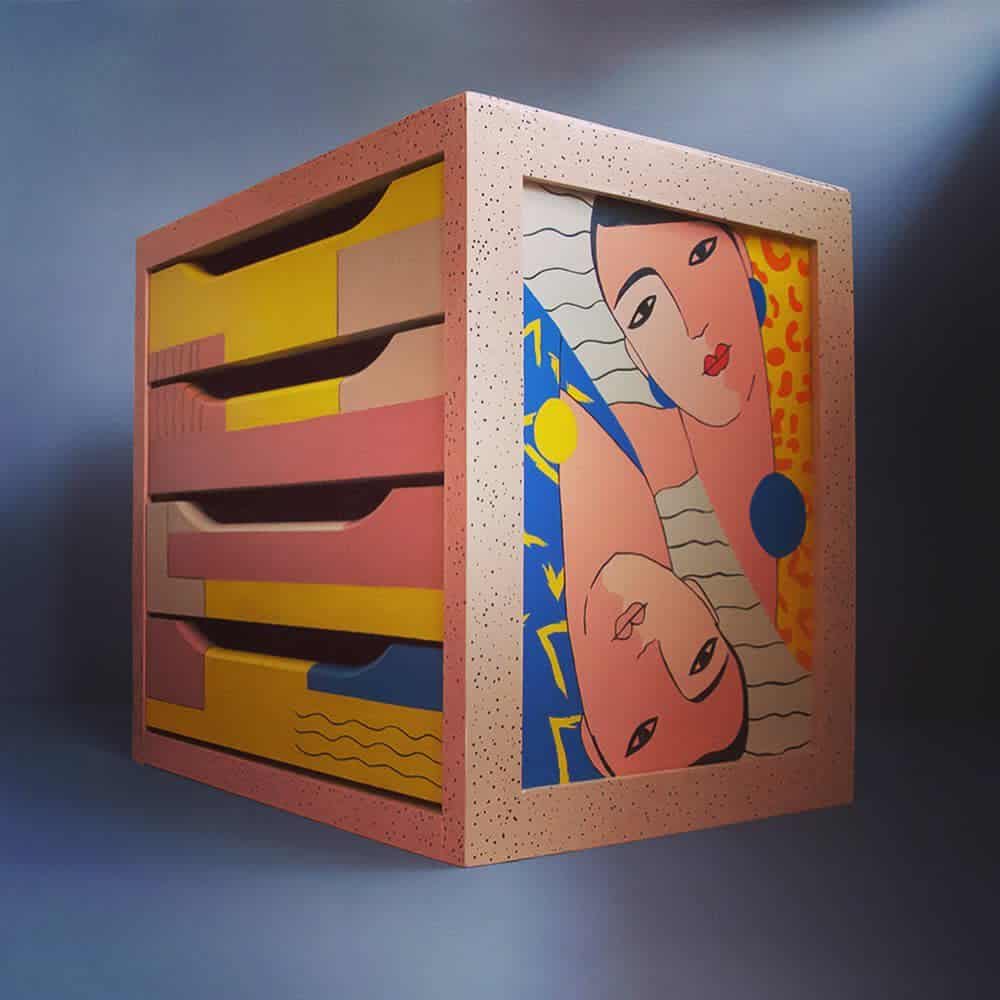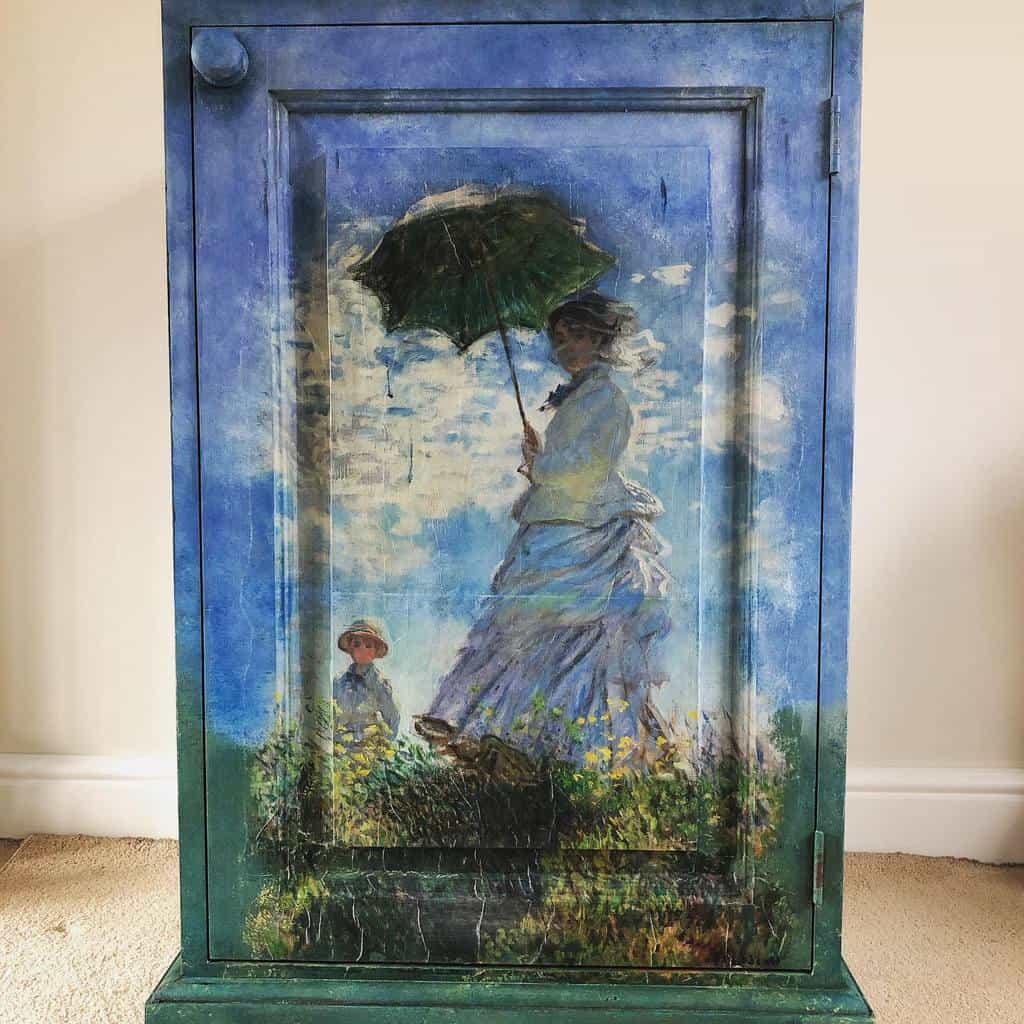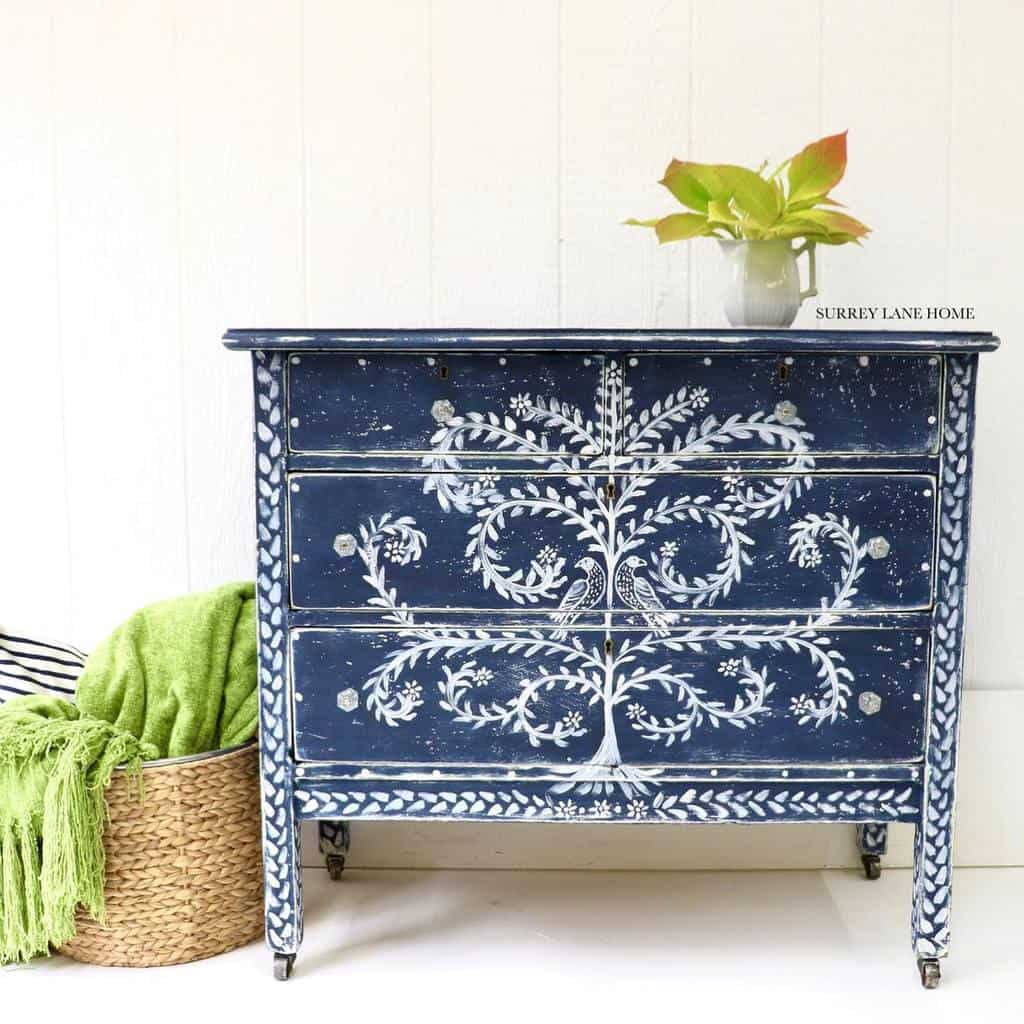 Set yourself up for success with a clean surface and solid base coat. Chalk paint layers and blends with minimal effort, so don't be afraid to add tons of detail to your imagery.
Unfortunately, not everyone has the skill needed to turn their old dresser into a piece of literal art.
Don't be afraid to lay down guidelines with a stencil before going in freehand. (And don't skimp on preserving your masterpiece with wax or a topcoat!)
7. Light Colors
If you're looking for paint ideas that will fit your feminine decor style, then chalk paint is an excellent go-to.
With minimal prep required and a full coverage formula, you can jump straight to covering up your furniture's old paint with something new.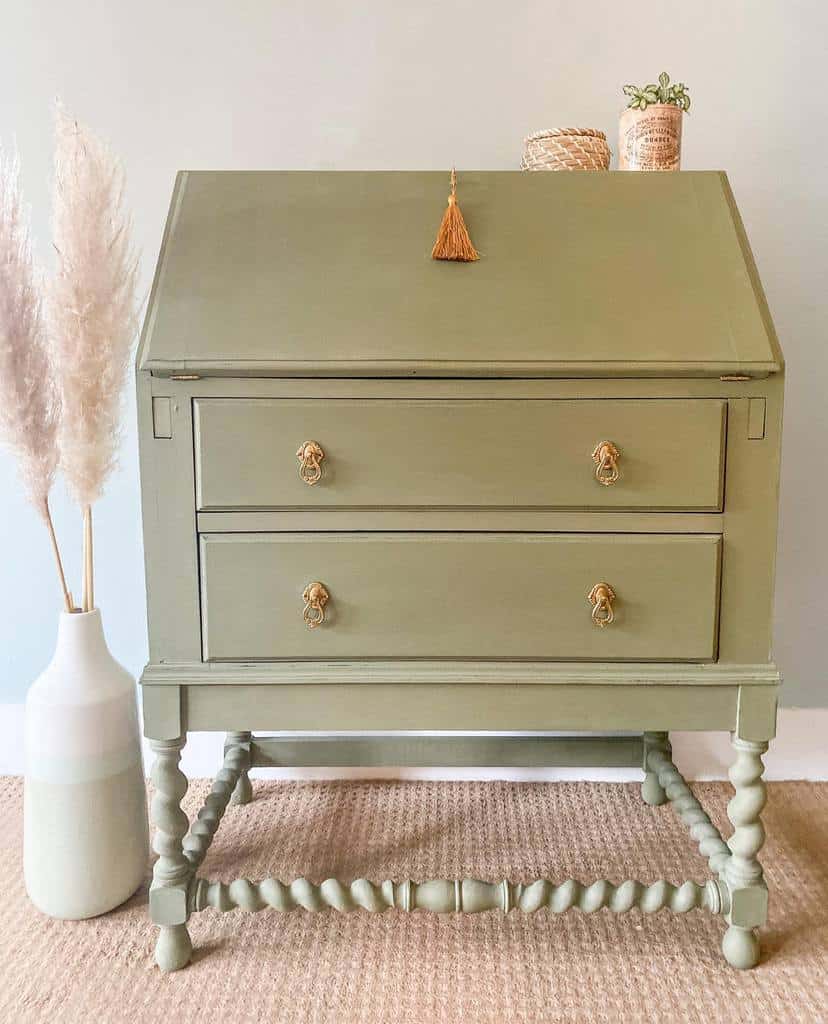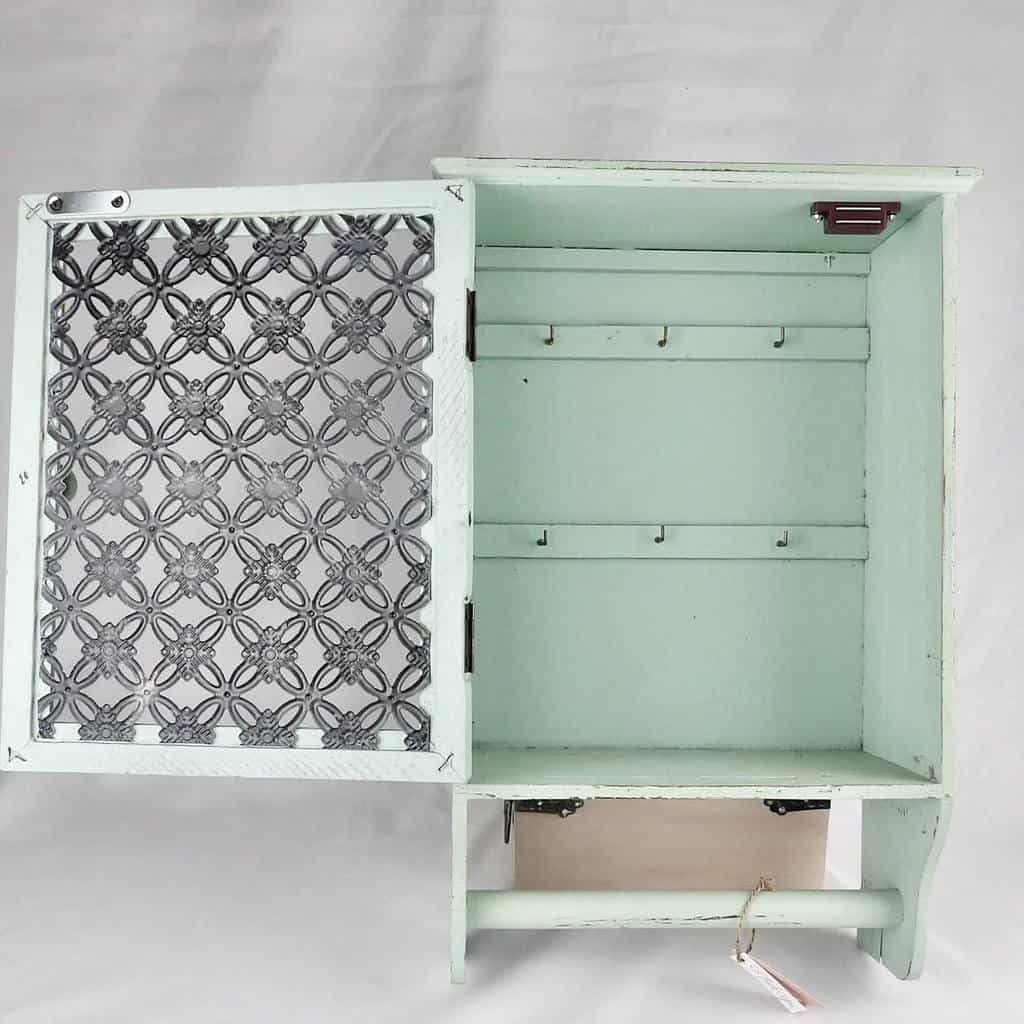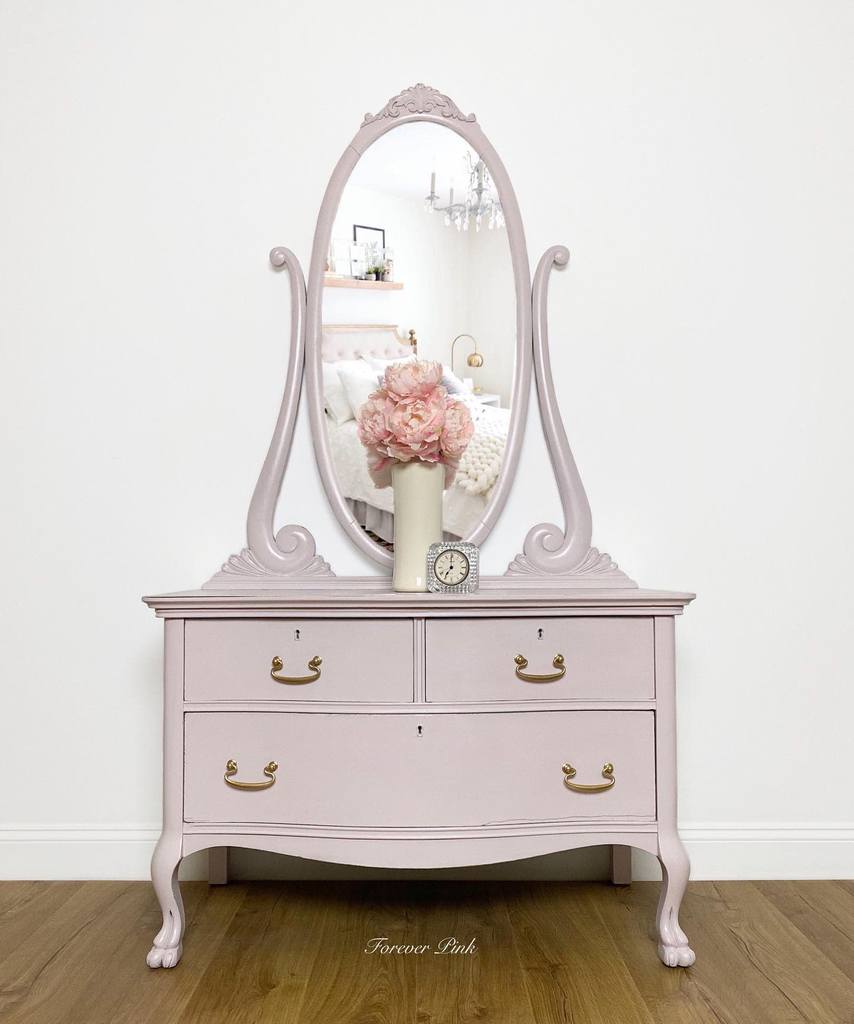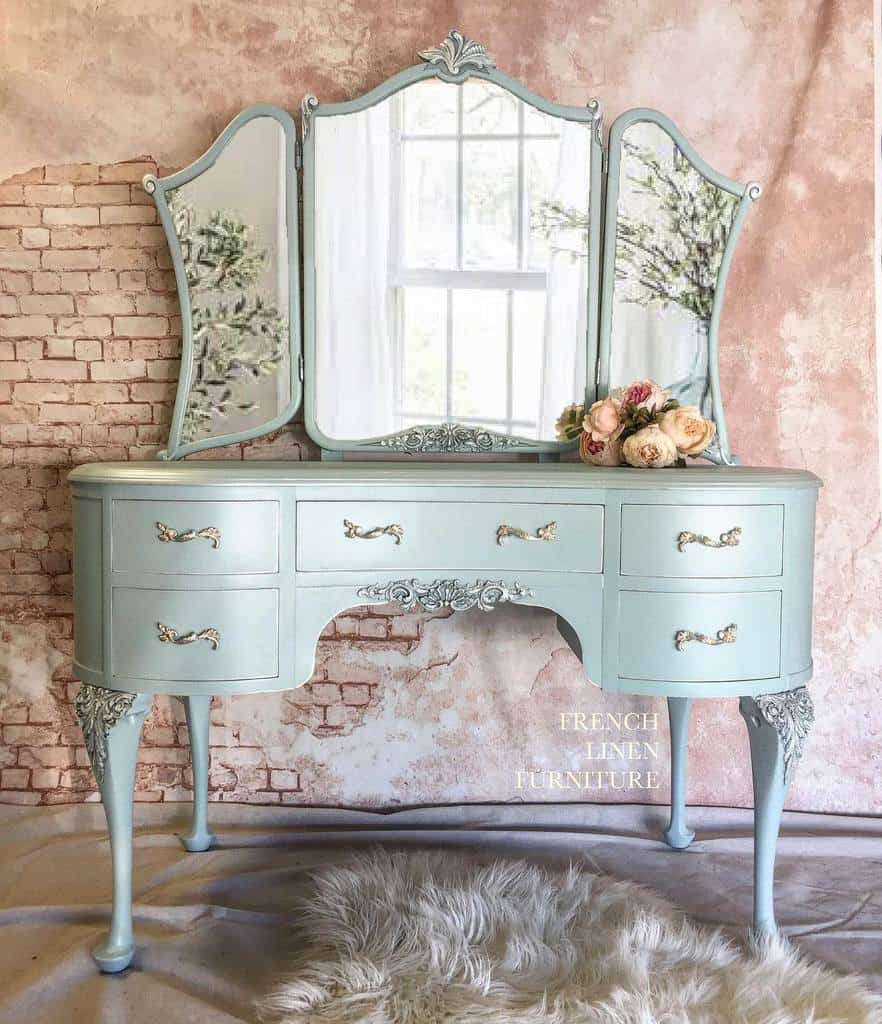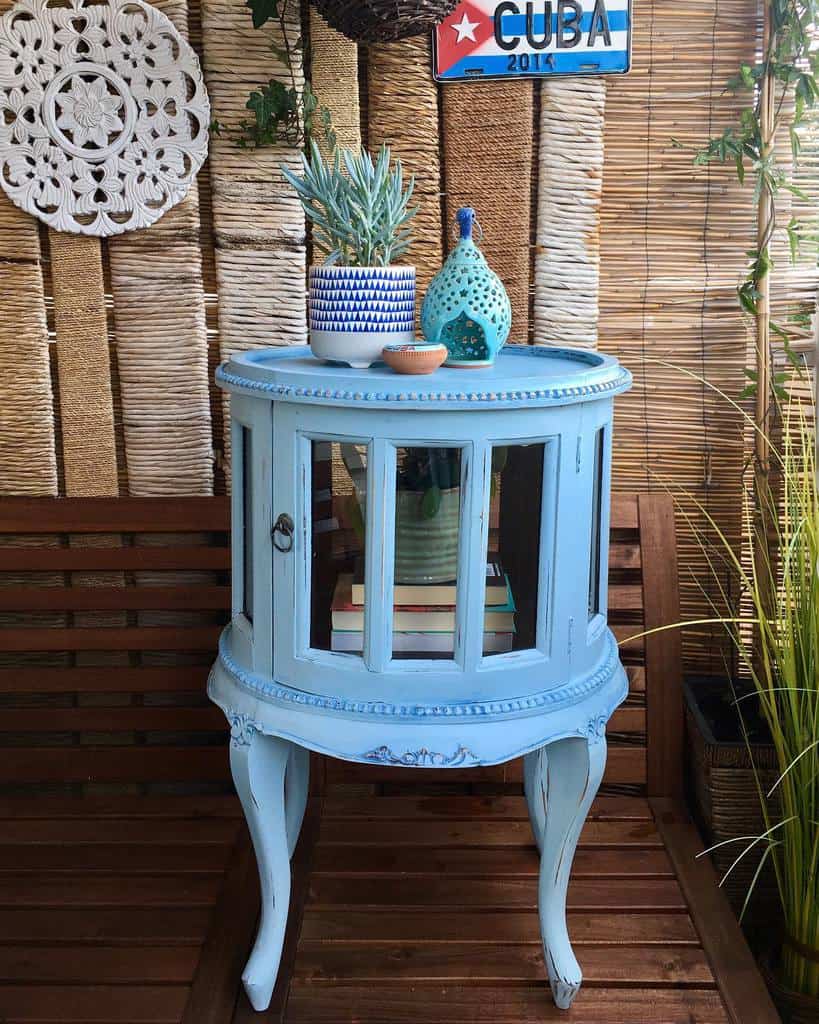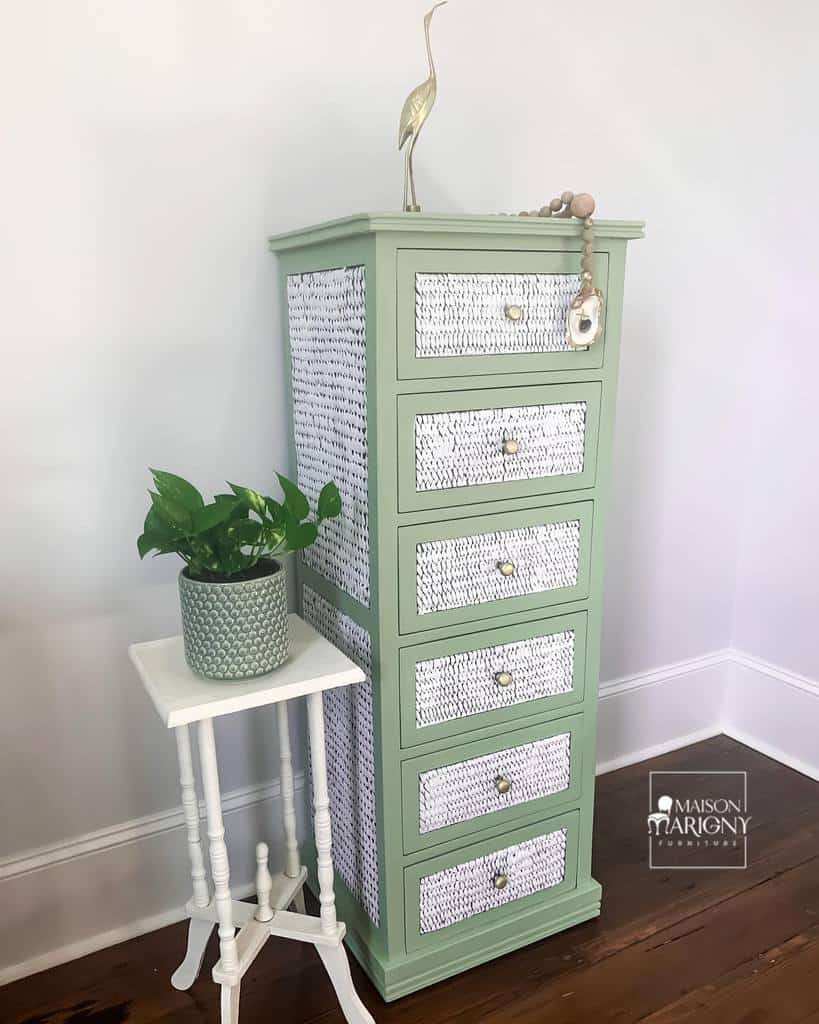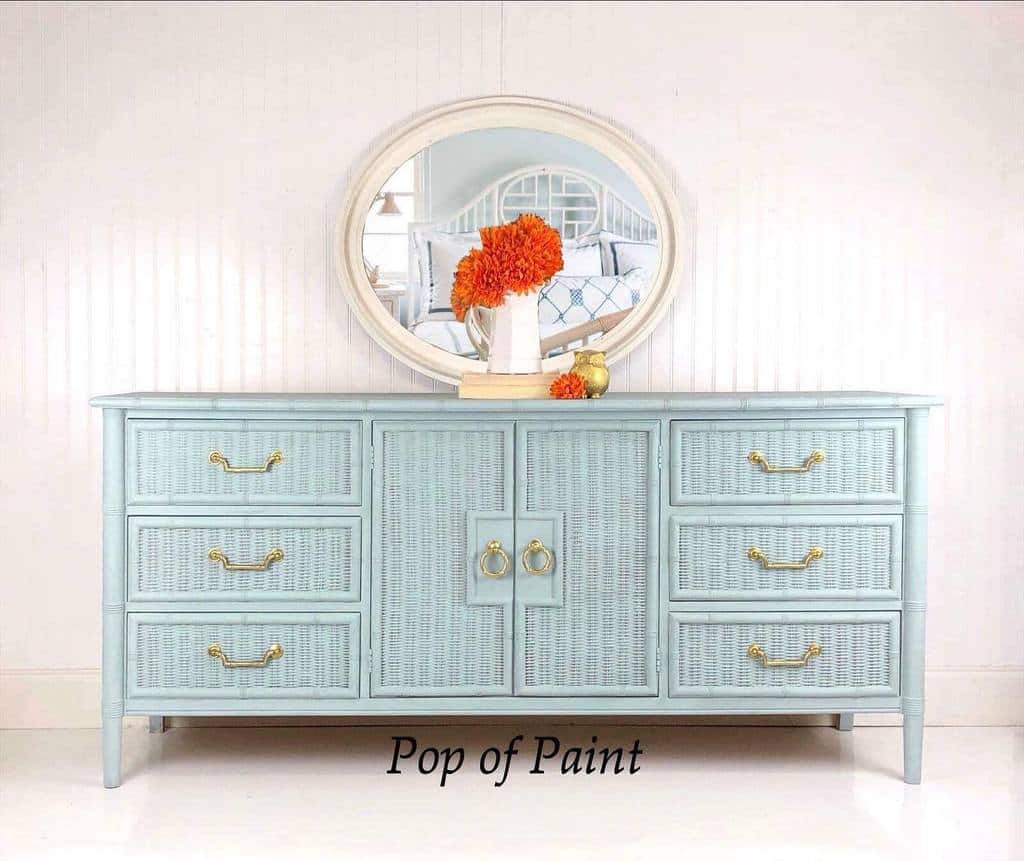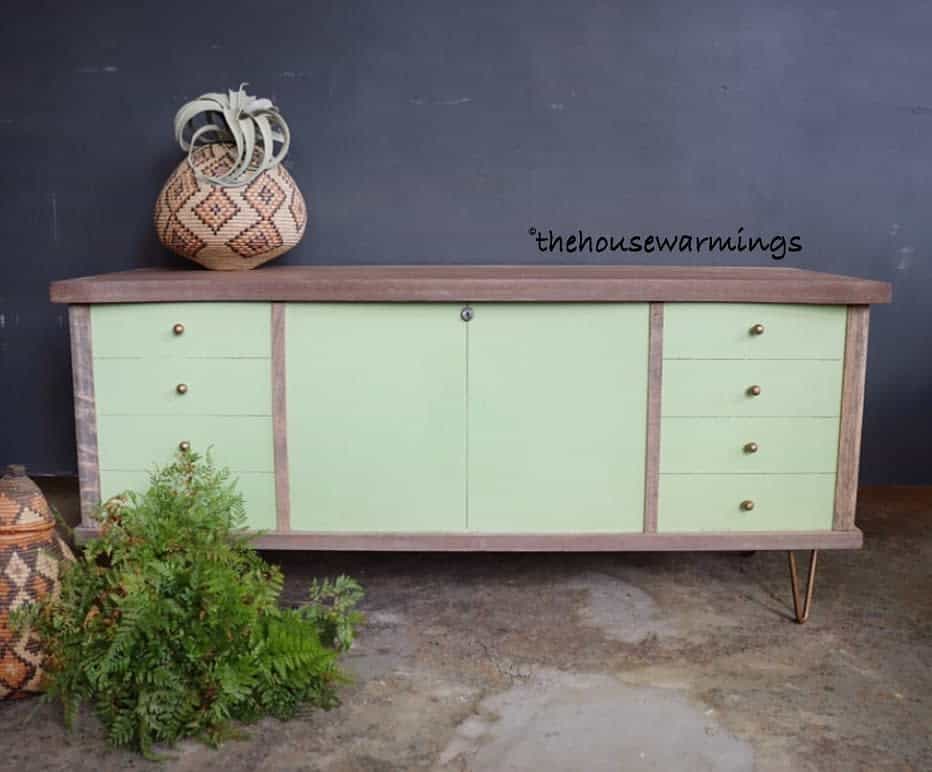 Chalk paint is a great option when working with light shades because of how well it covers.
Depending on your furniture's original finish, it may take as little as one coat. Other formulas, like milk paint, can take several coats when applying a light color.
You can pick up a light shade like Duck Egg or French Linen from a chalk paint brand like Annie Sloan. Or mix your own color using your favorite formula.
8. Metallic Highlights and Accents
With the growing popularity of maximalist decor, metallic furniture is a big trend to watch! Metallic chalk paint isn't really a thing. But you can easily layer metallic mineral paints over an existing coat of chalky paint.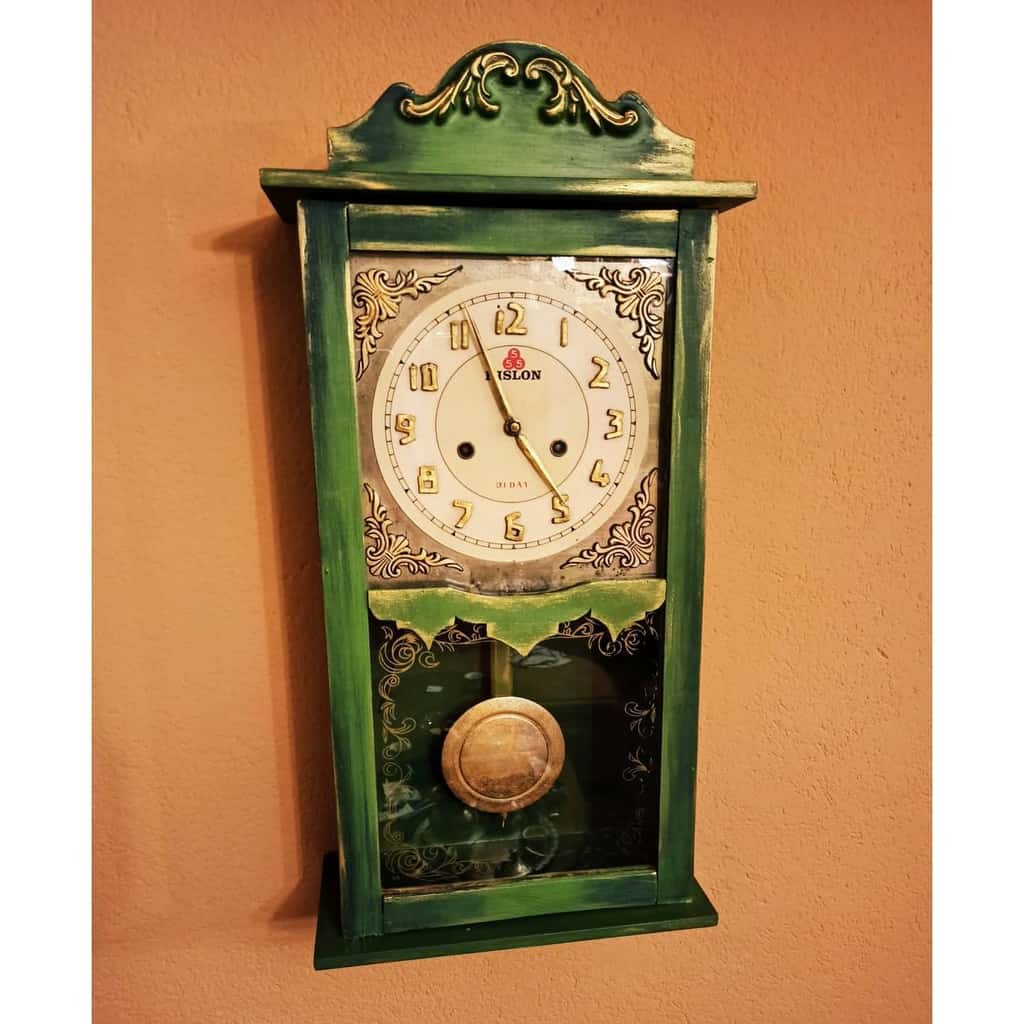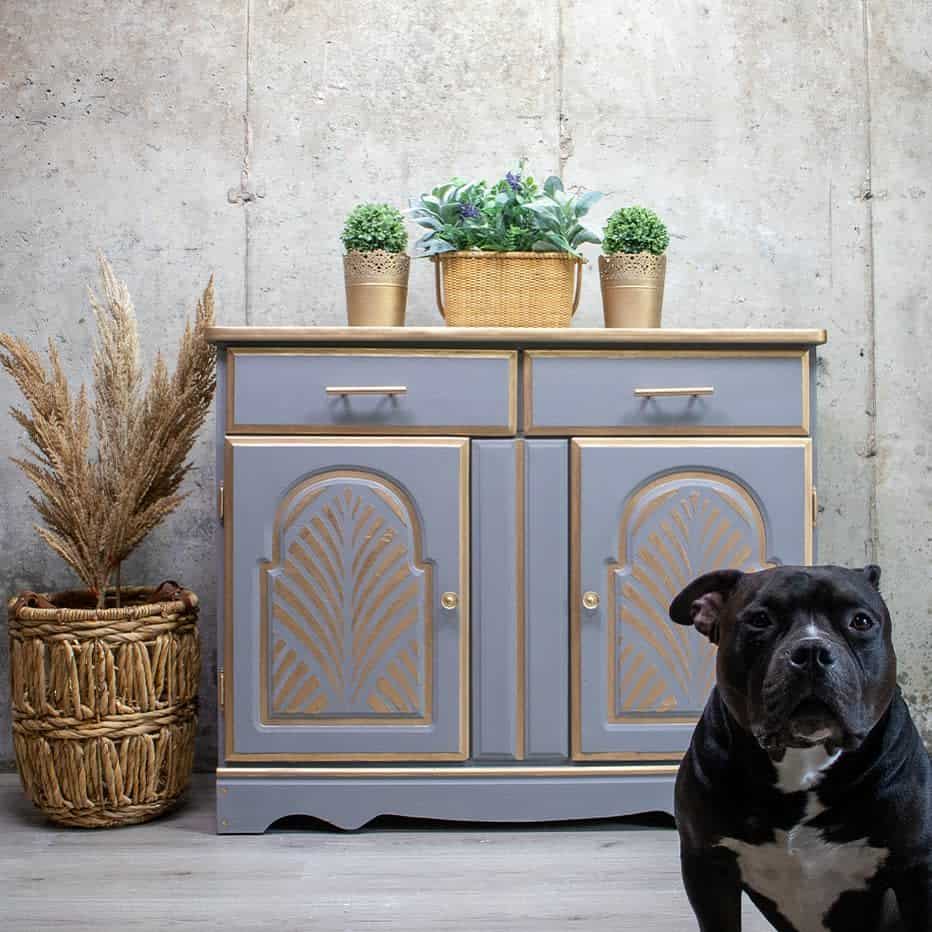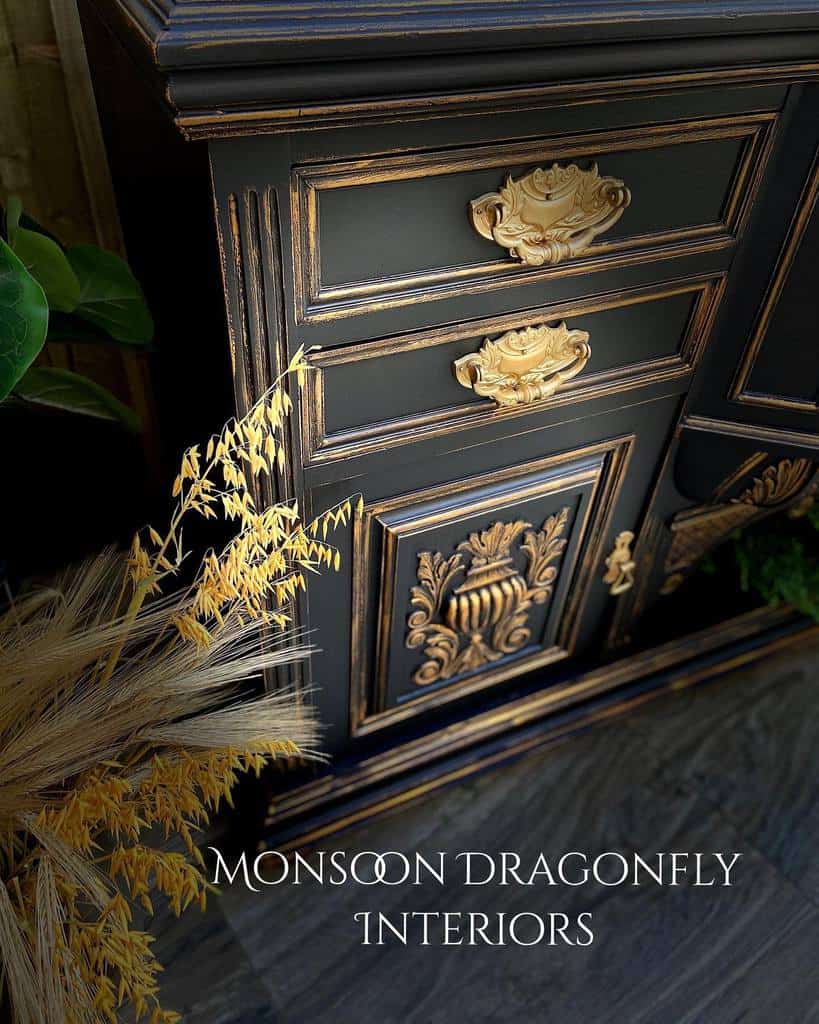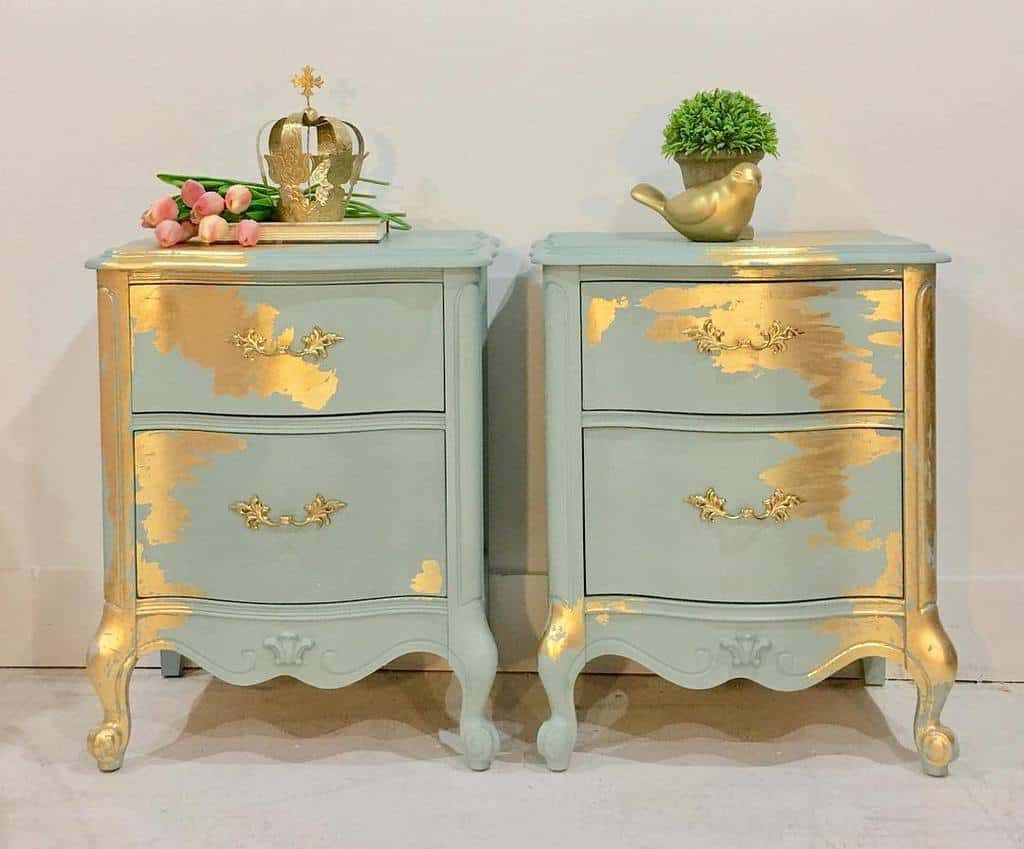 Despite the fact that chalk paint is synonymous with rustic, vintage-inspired design, it plays surprisingly well with metallic formulas. You can even combine the best of both worlds with gold or silver distress marks.
Another fun version of this trend is pearlescent glaze. Apply this glaze over your chalk-painted furniture to give the entire piece a shimmery finish or highlight accents like engraved dresser drawers.
9. Modern
"Modern" certainly isn't the first word most people think of when it comes to chalk paint. Yet it's just as easy to complete a modern-style furniture makeover with chalk paint as any other formula.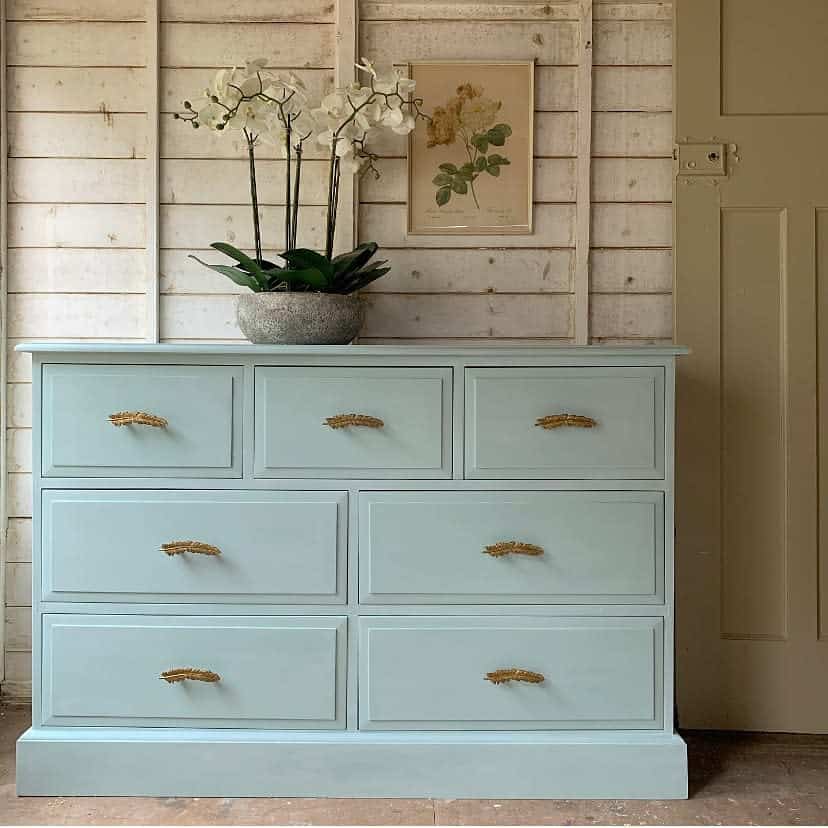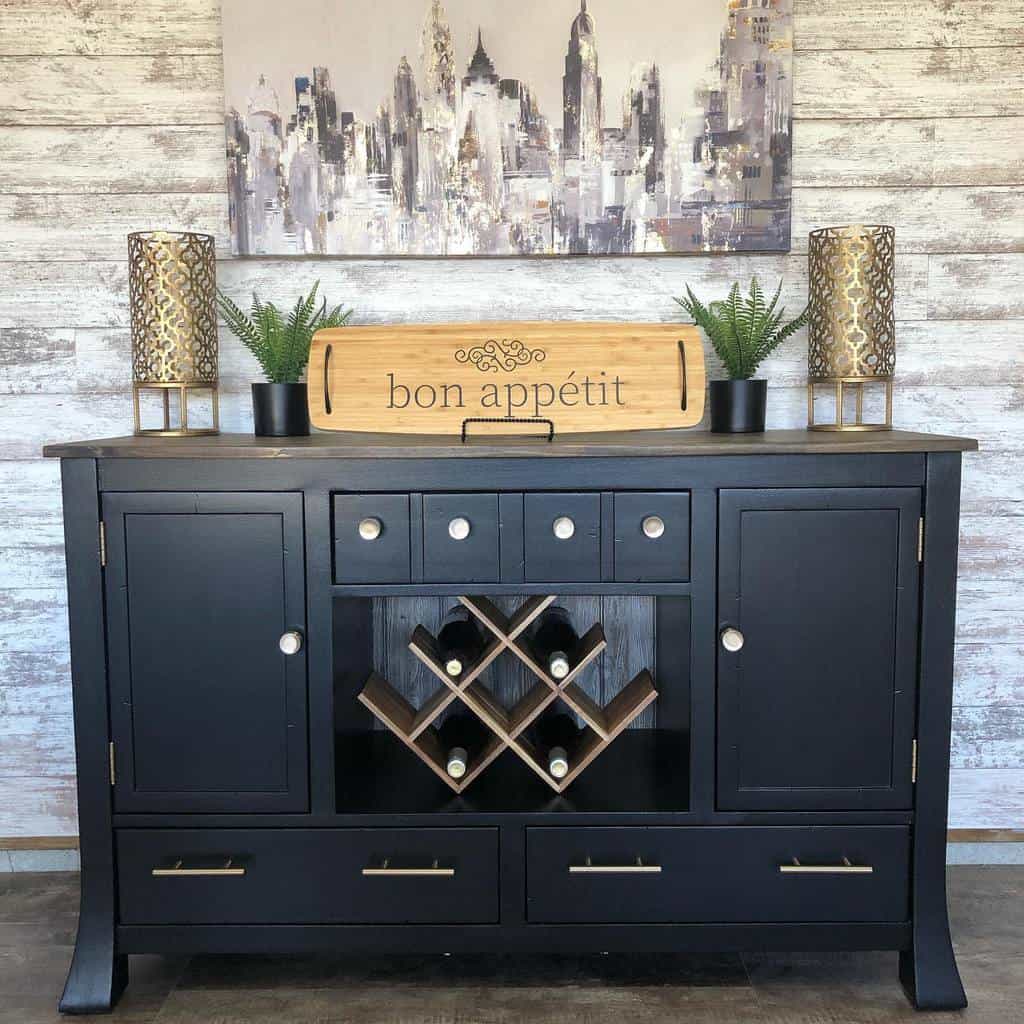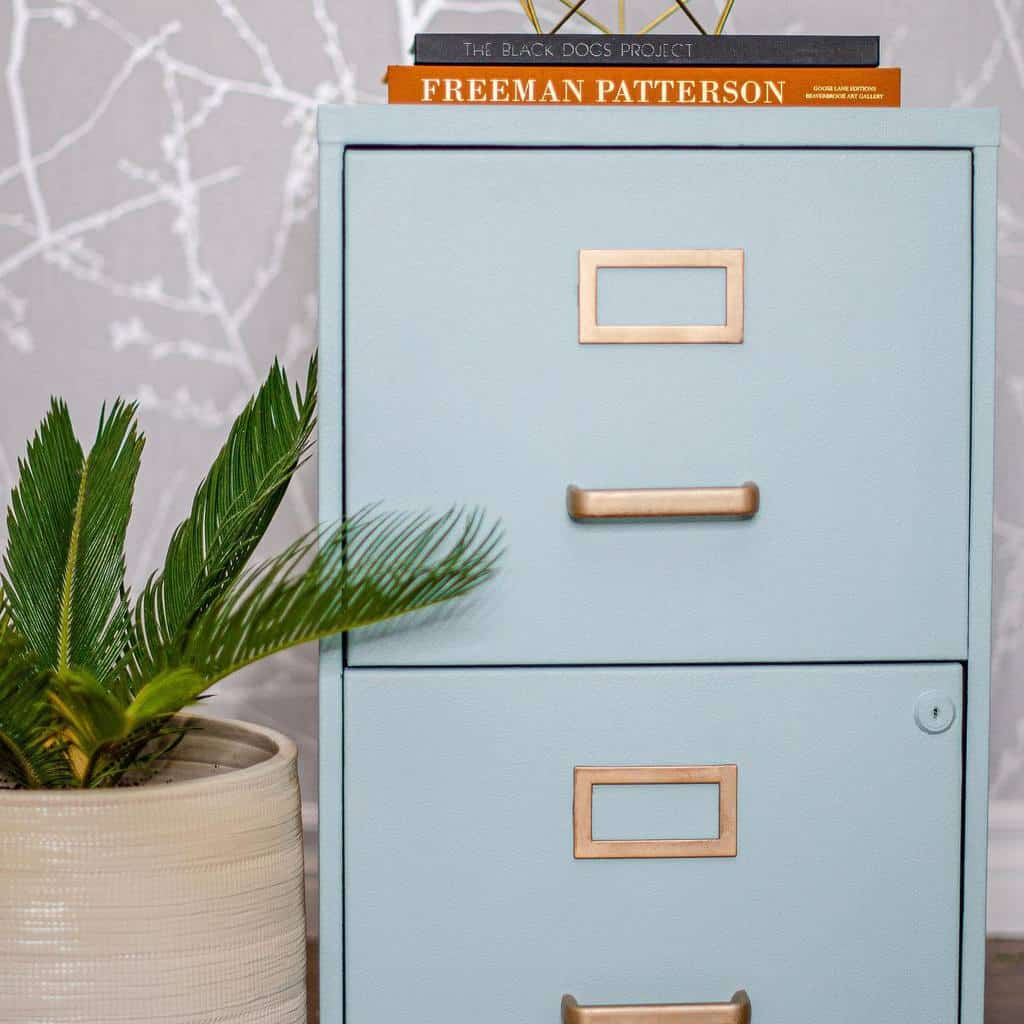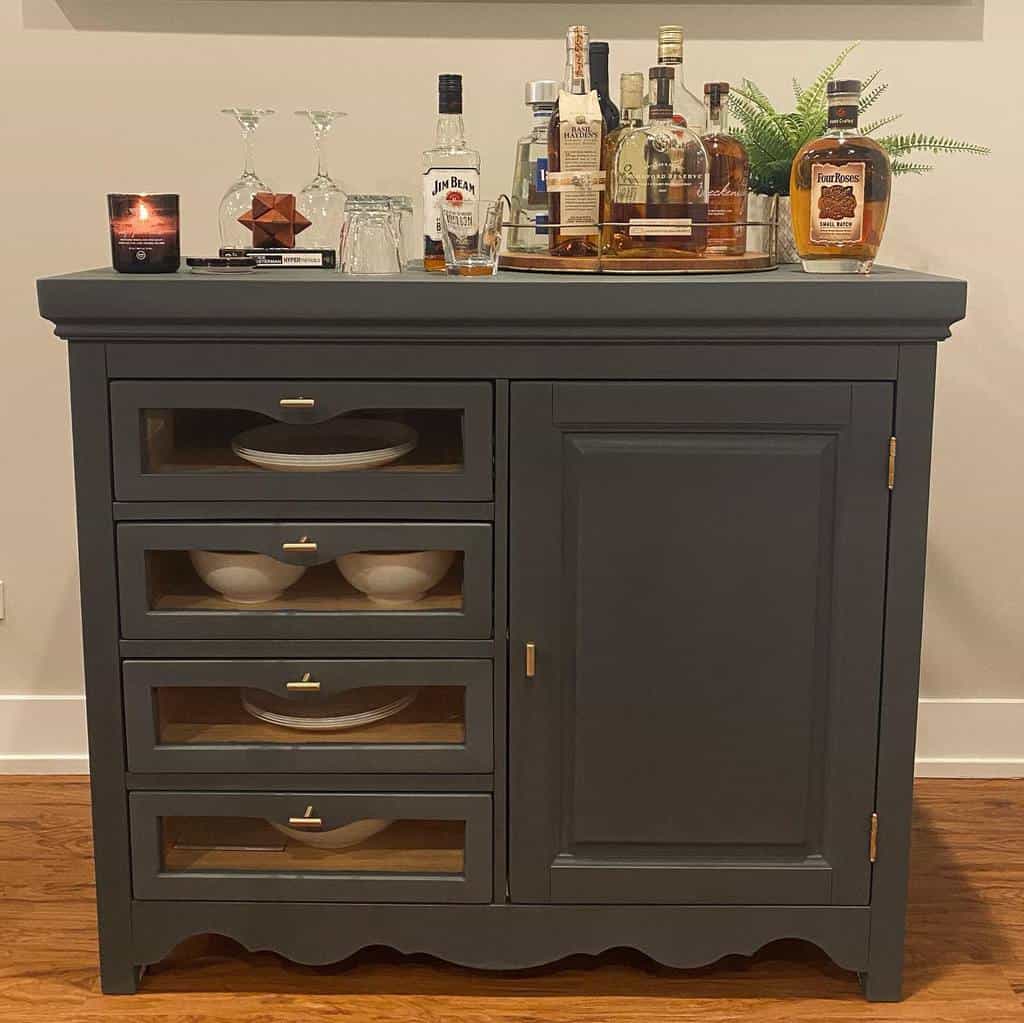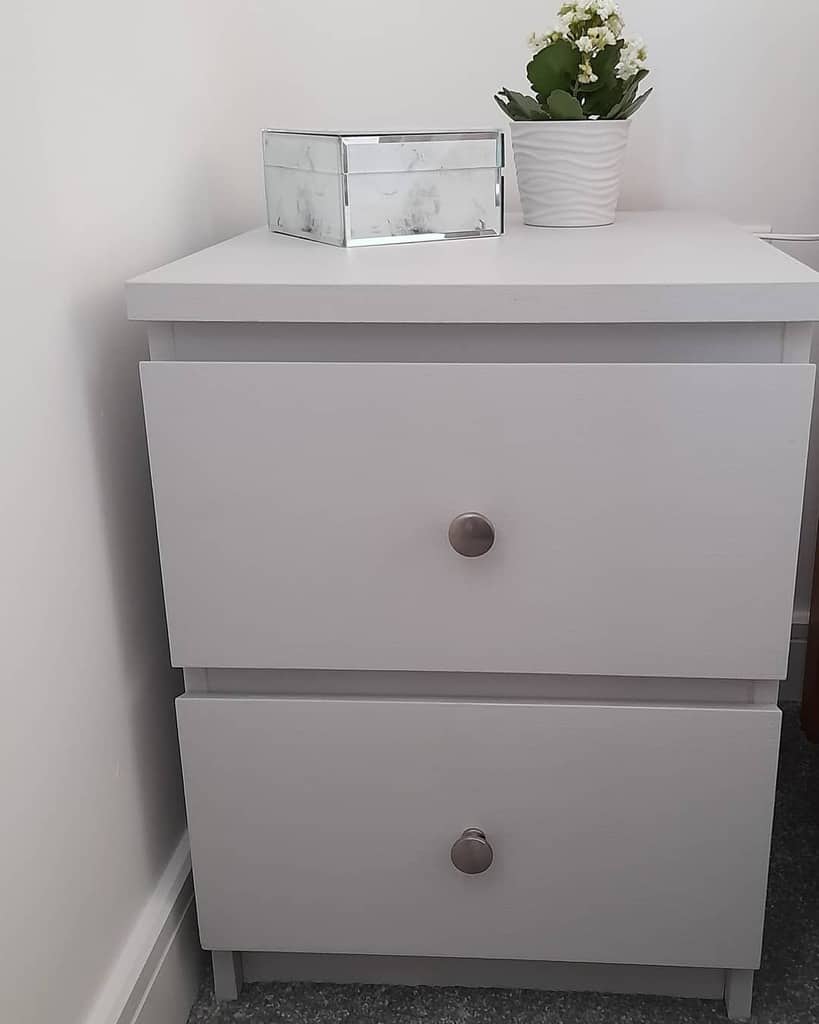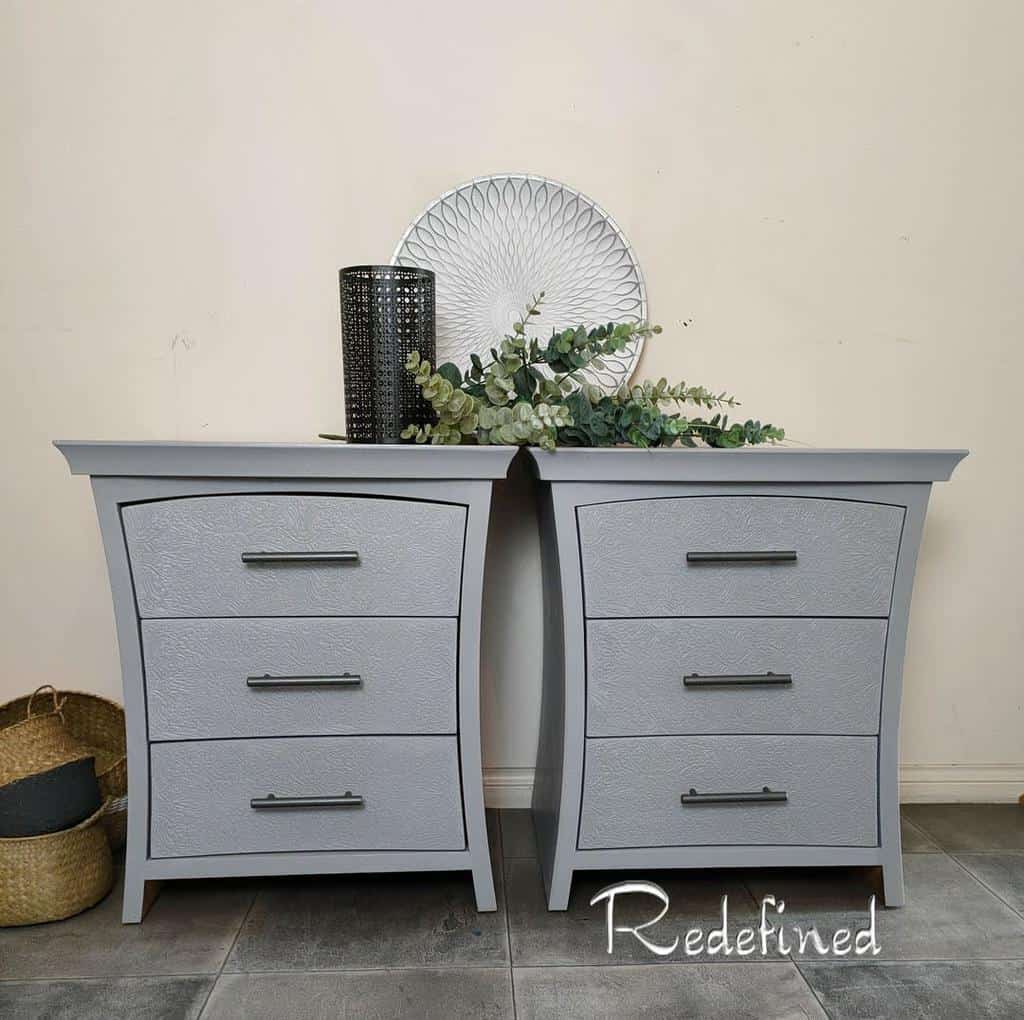 No matter the paint color you choose, application is extremely important. Visible brush strokes or uneven coats will ruin your modern finish.
Err on the side of caution by applying more than one coat and gently sanding after each one dries.
While you want your finished piece to look sleek, shine is another matter entirely. Finish things off with a matte or satin clear wax and minimalist cabinet or dresser drawer pulls.
10. Neutral Colors
Not everyone wants their furniture to stand out from the rest of their home decor. With that said, white chalk paint isn't the only color you have to select from.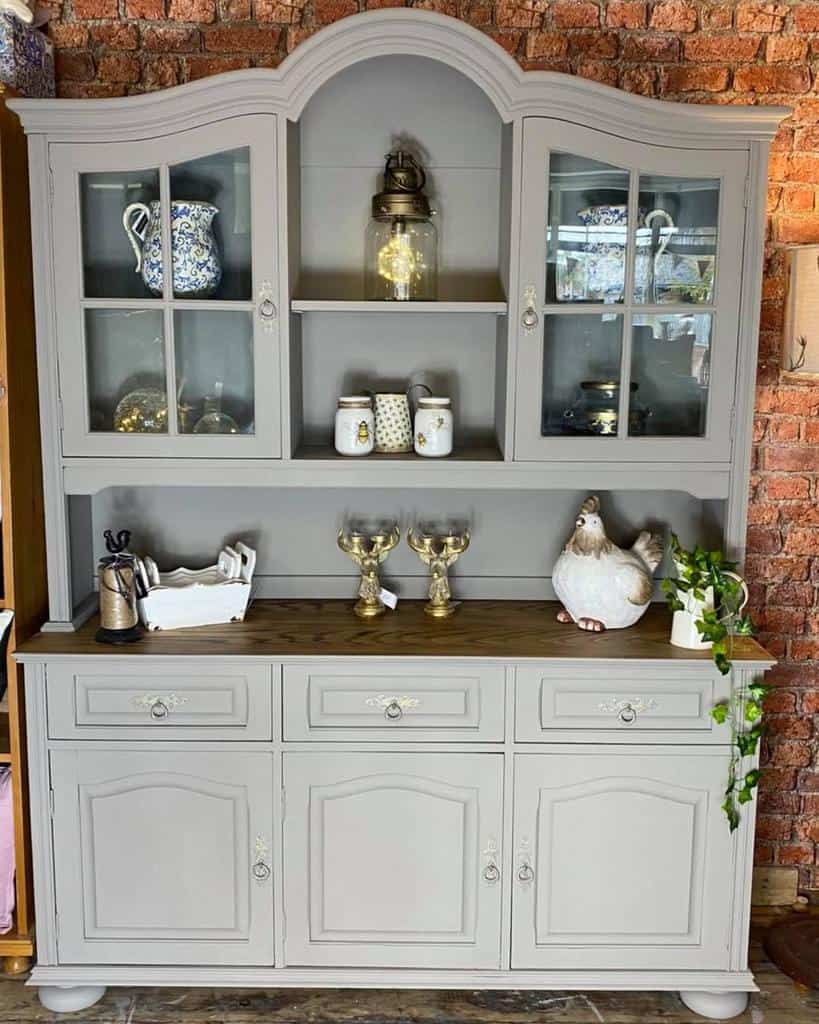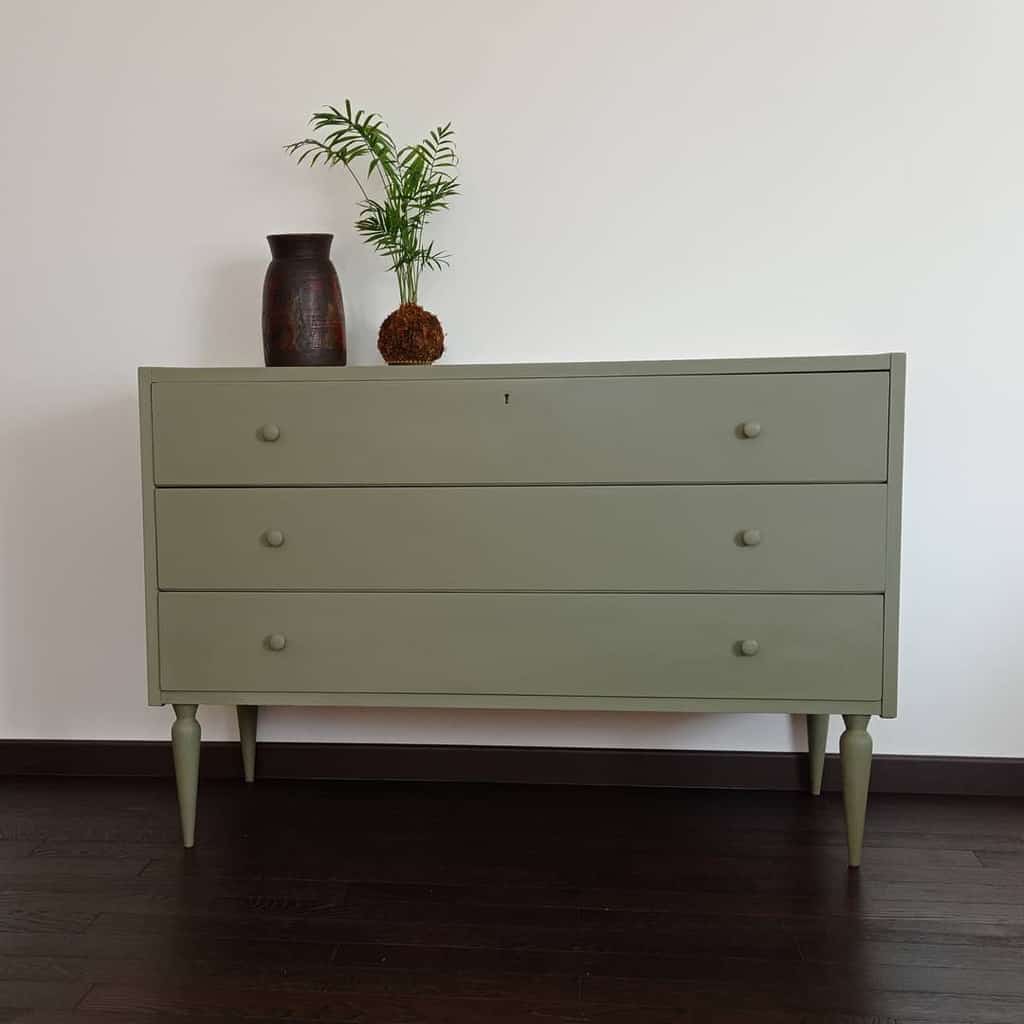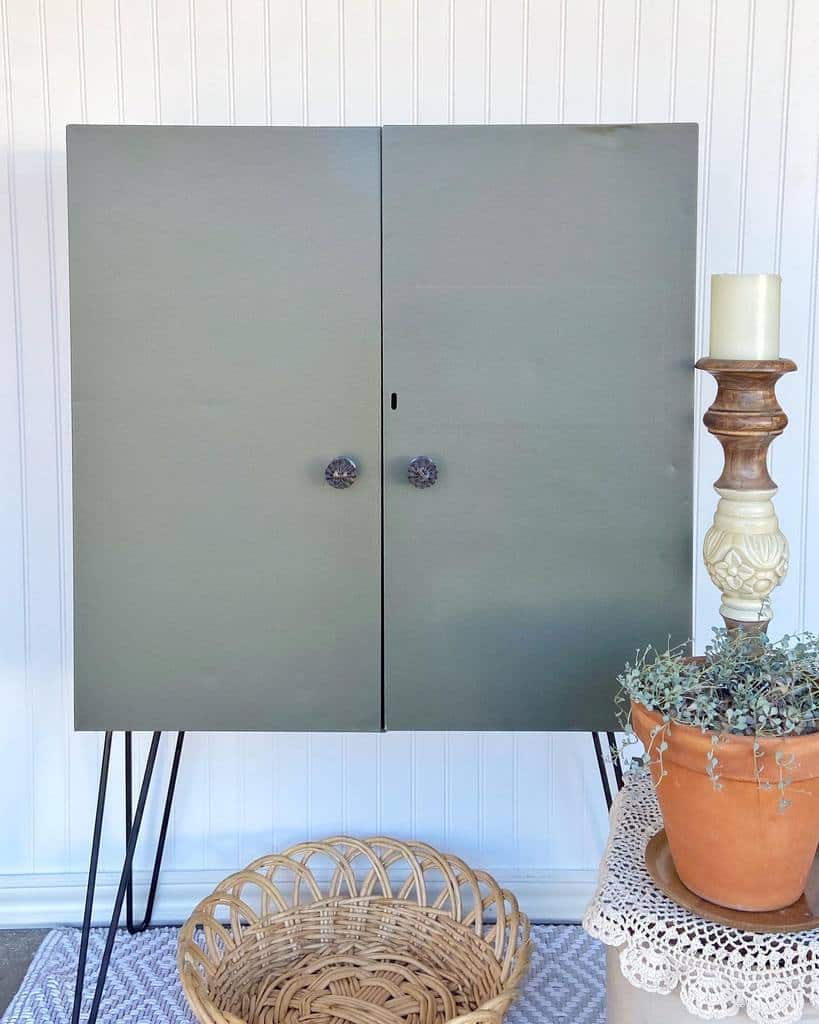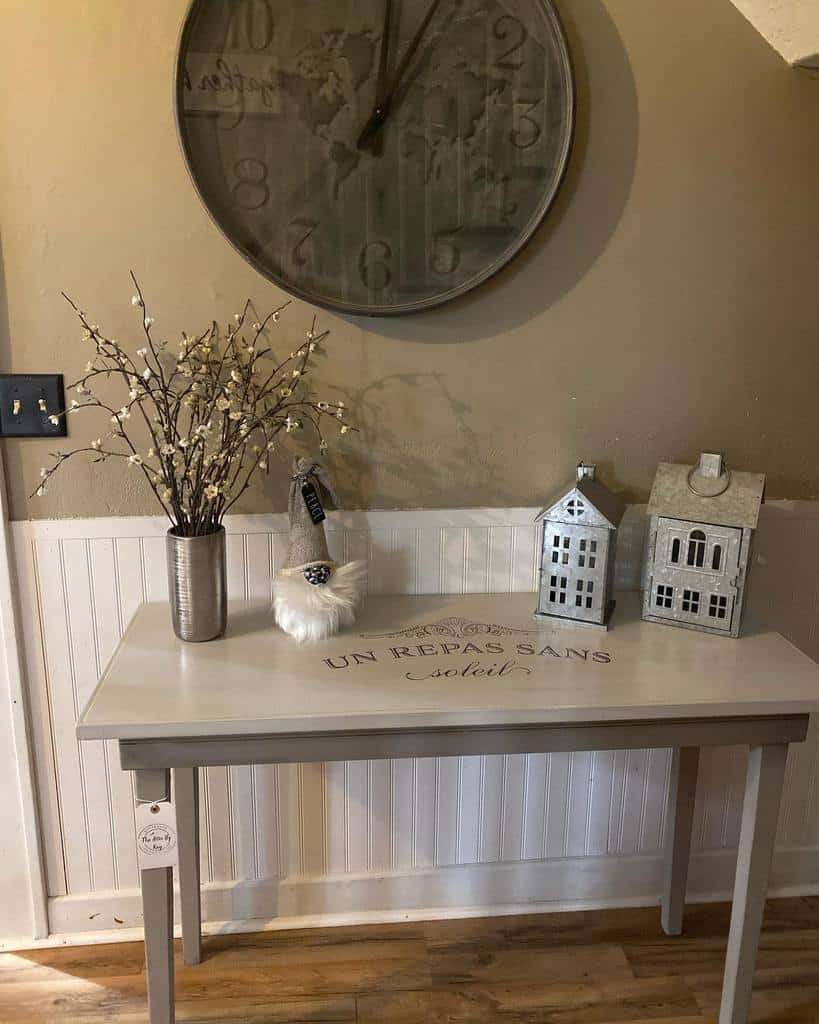 Creams, greys, and tans are all stylish alternatives to stark white furniture.
Finding the perfect shade is incredibly important when working with subtle neutrals. Pay attention to the warmth or coolness of your existing decor when selecting a color.
If your chosen color is a bit too vibrant, play around with saturation. You'll be surprised how different a shade can look with a little bit of white mixed in.
11. Ombre
Chalk-finish paint is very forgiving when it comes to layering, blending, and sanding. One way the DIY community has showcased this user-friendliness is by creating one-of-a-kind ombre designs.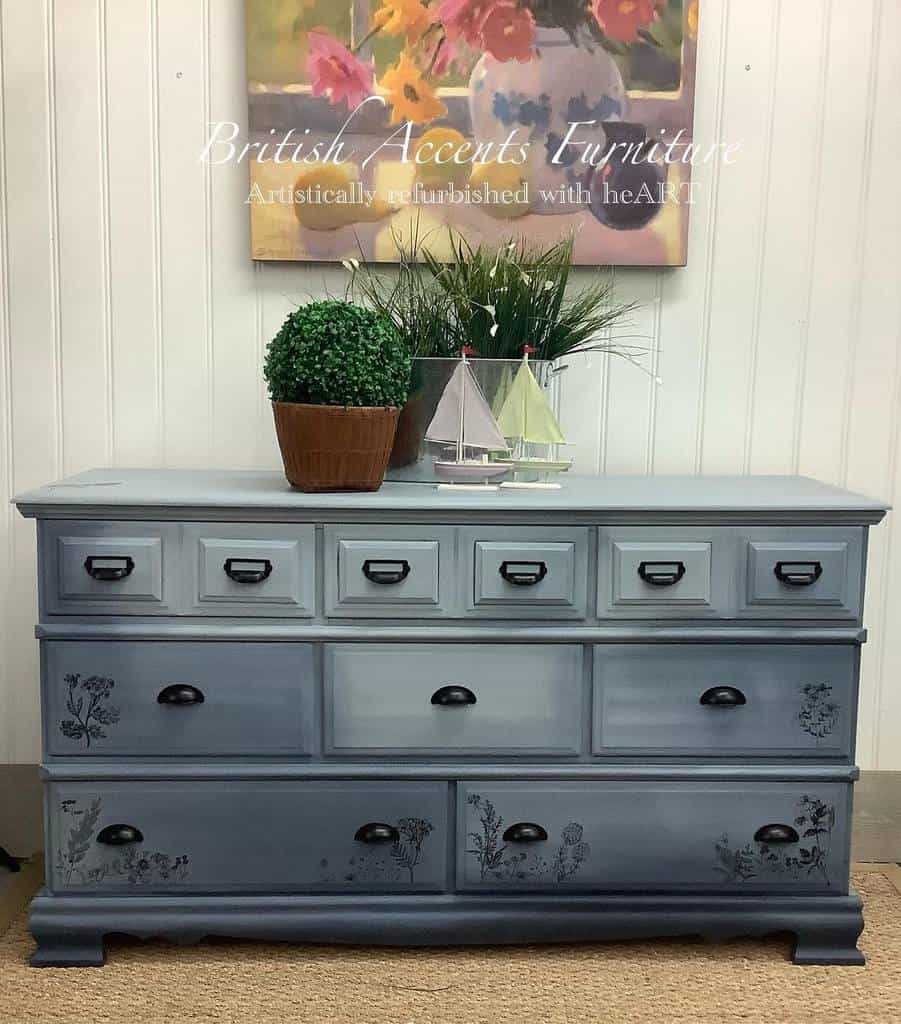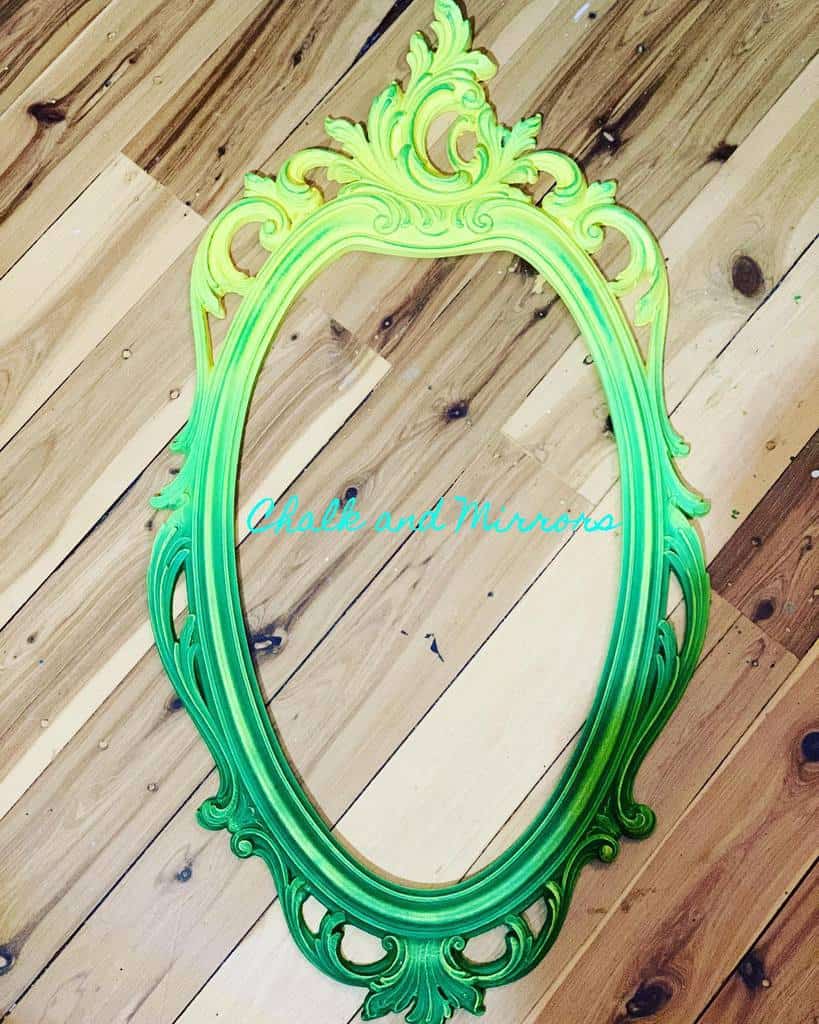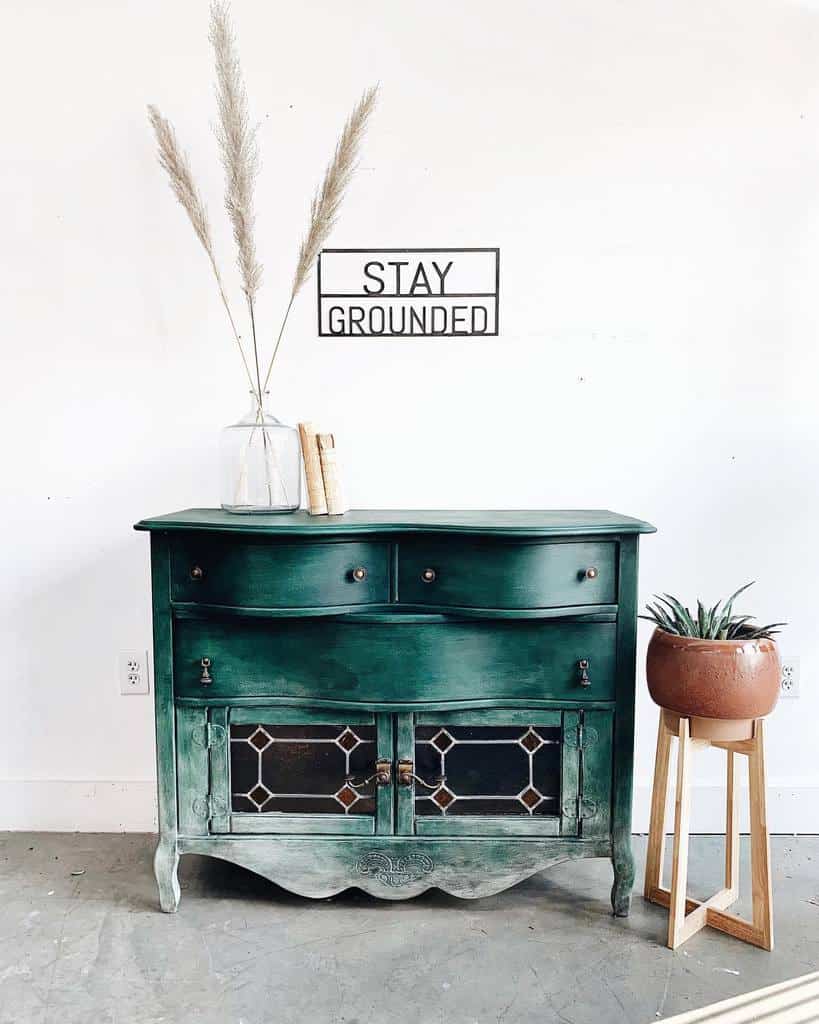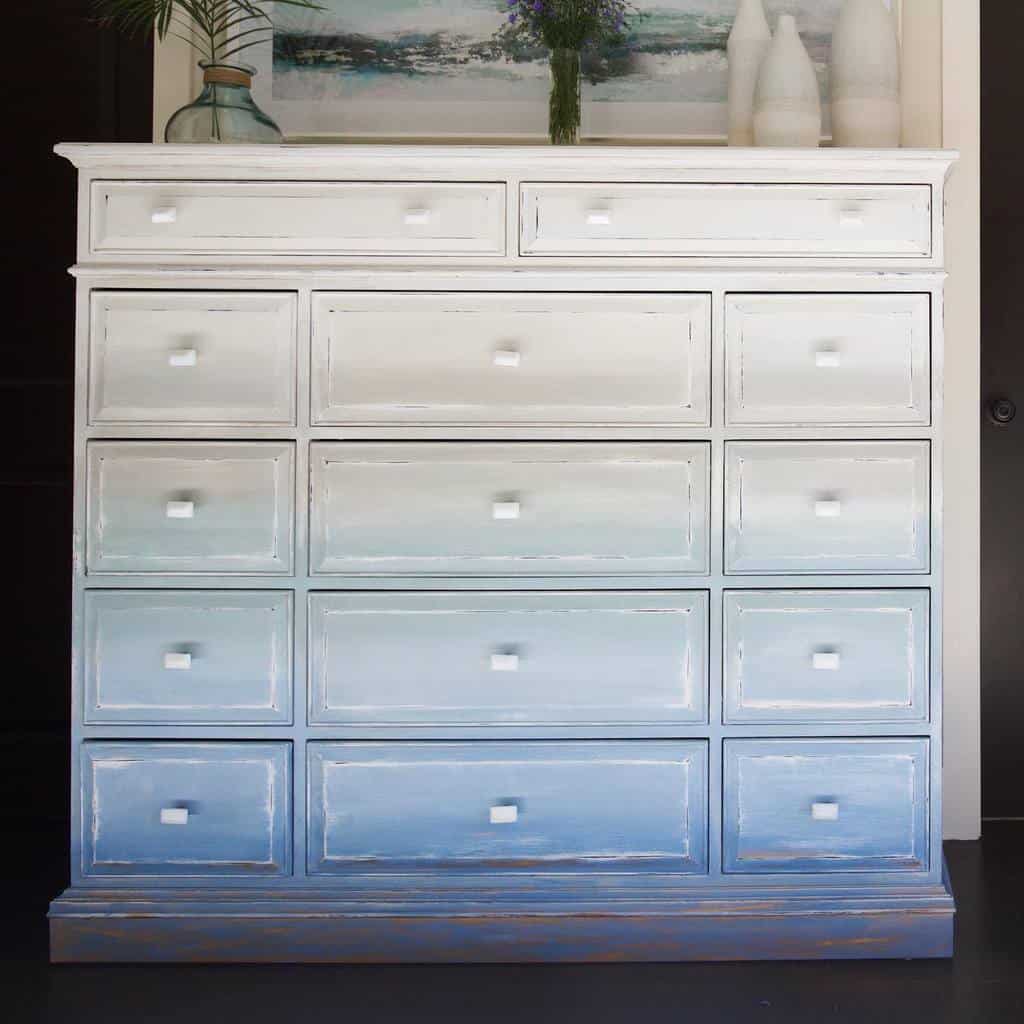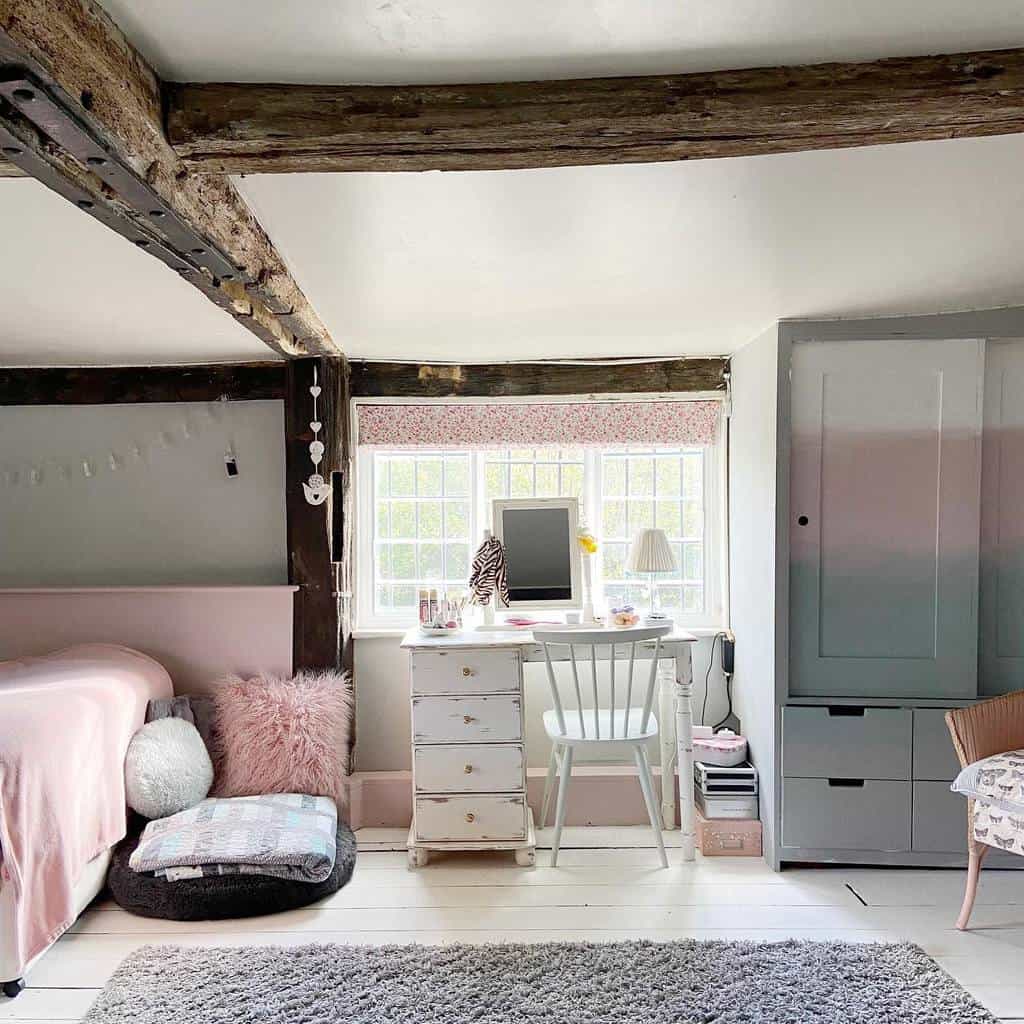 These pieces of painted furniture might look complex at first glance but the process is actually quite simple. The most difficult parts are choosing a color palette and having the patience to apply layer after layer of paint!
Beginners and those who want a more subtle finished product should start with a monochromatic ombre. If you're confident in your blending abilities, try out a more advanced color scheme that incorporates several contrasting shades.
12. Painted Fabric
Of course, chalk paint is many DIYers' formula of choice for wood furniture like a dresser or coffee table. But did you know you can also use chalk paint on upholstery fabric?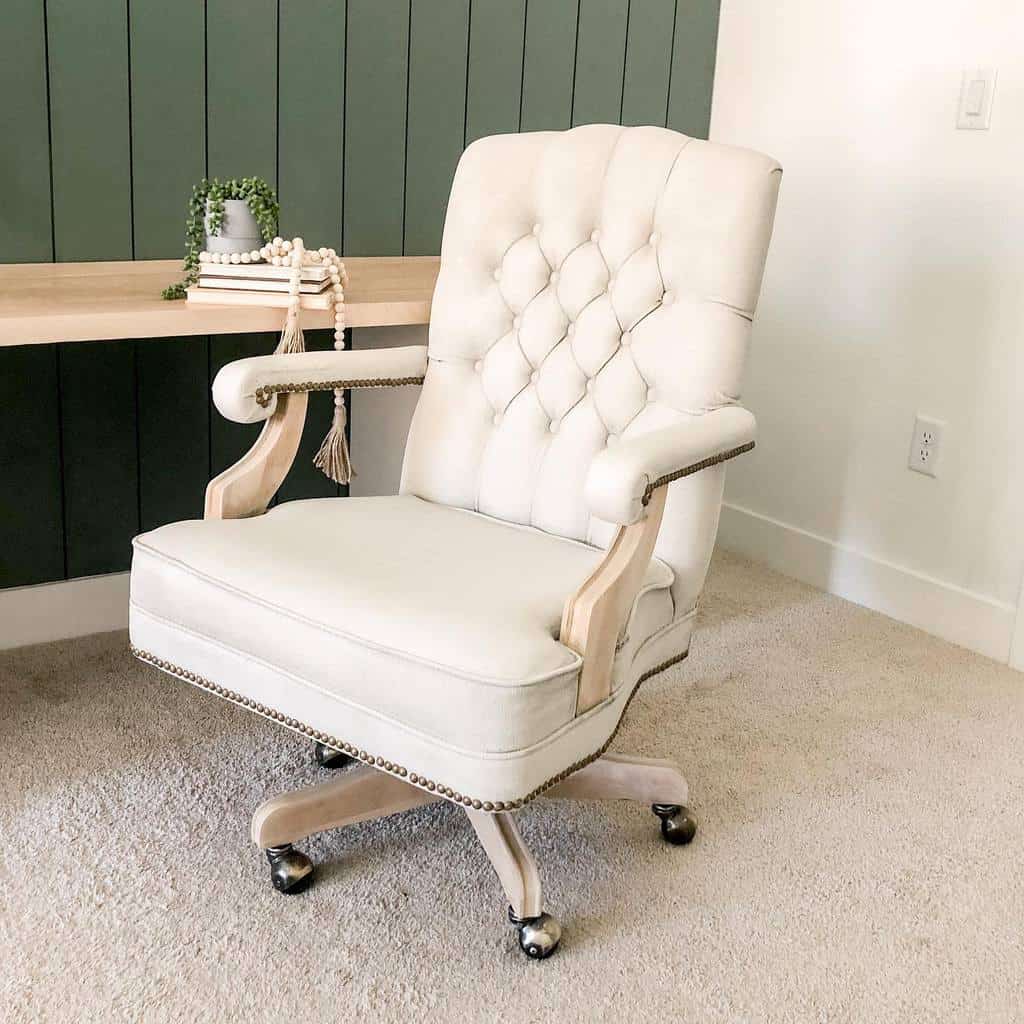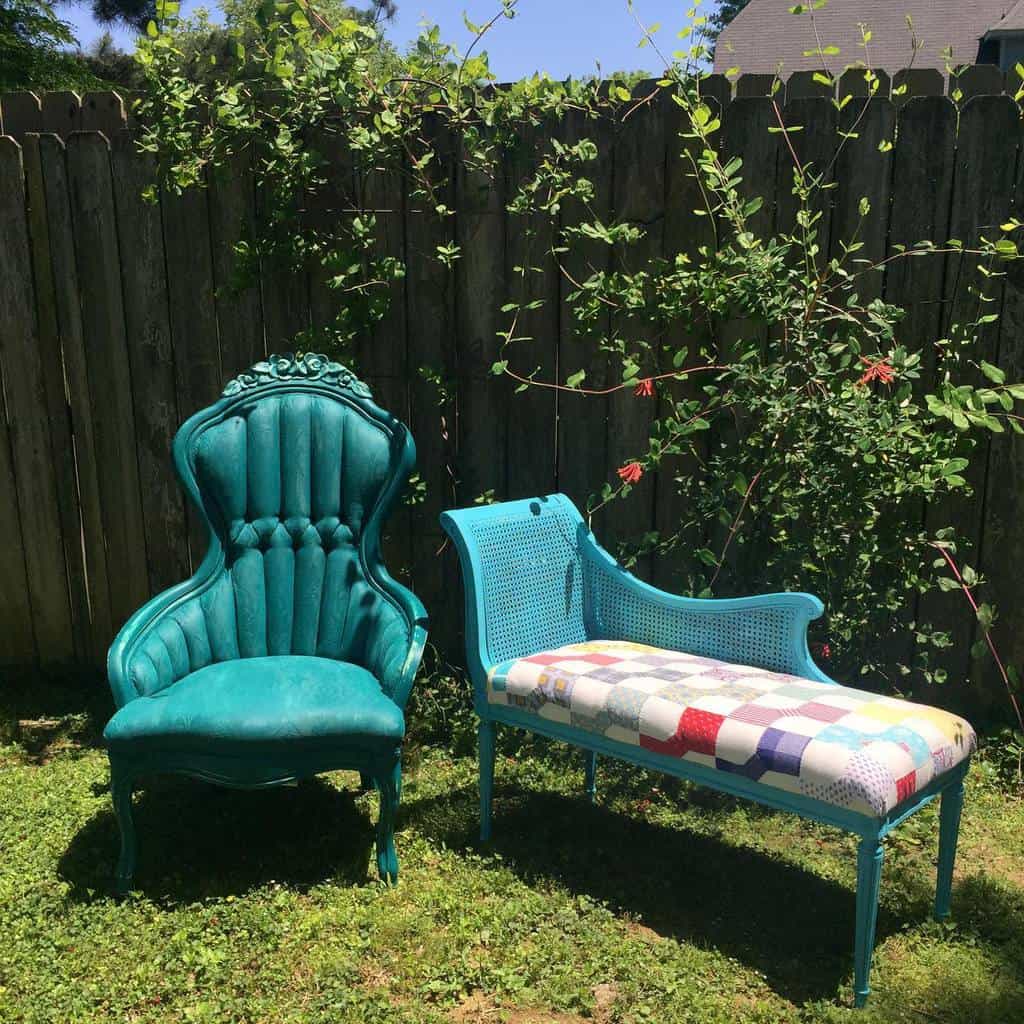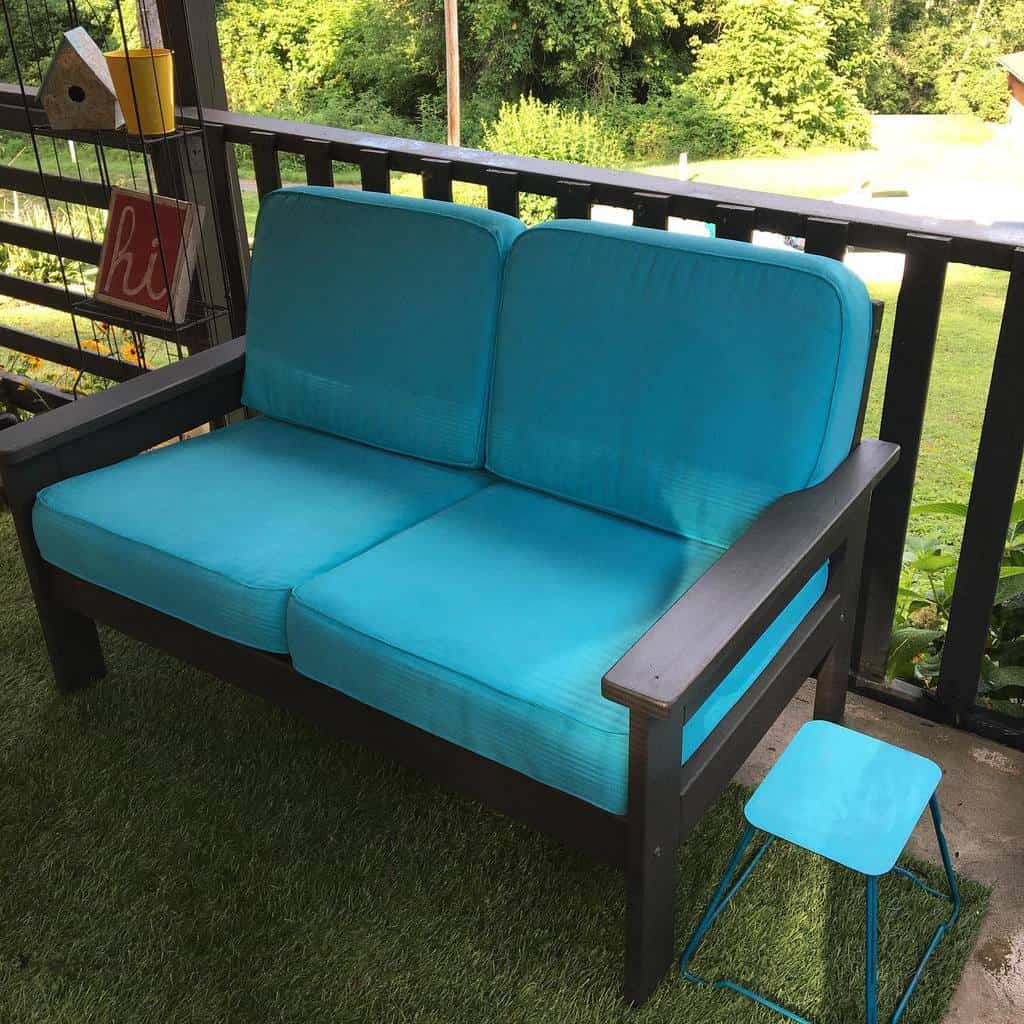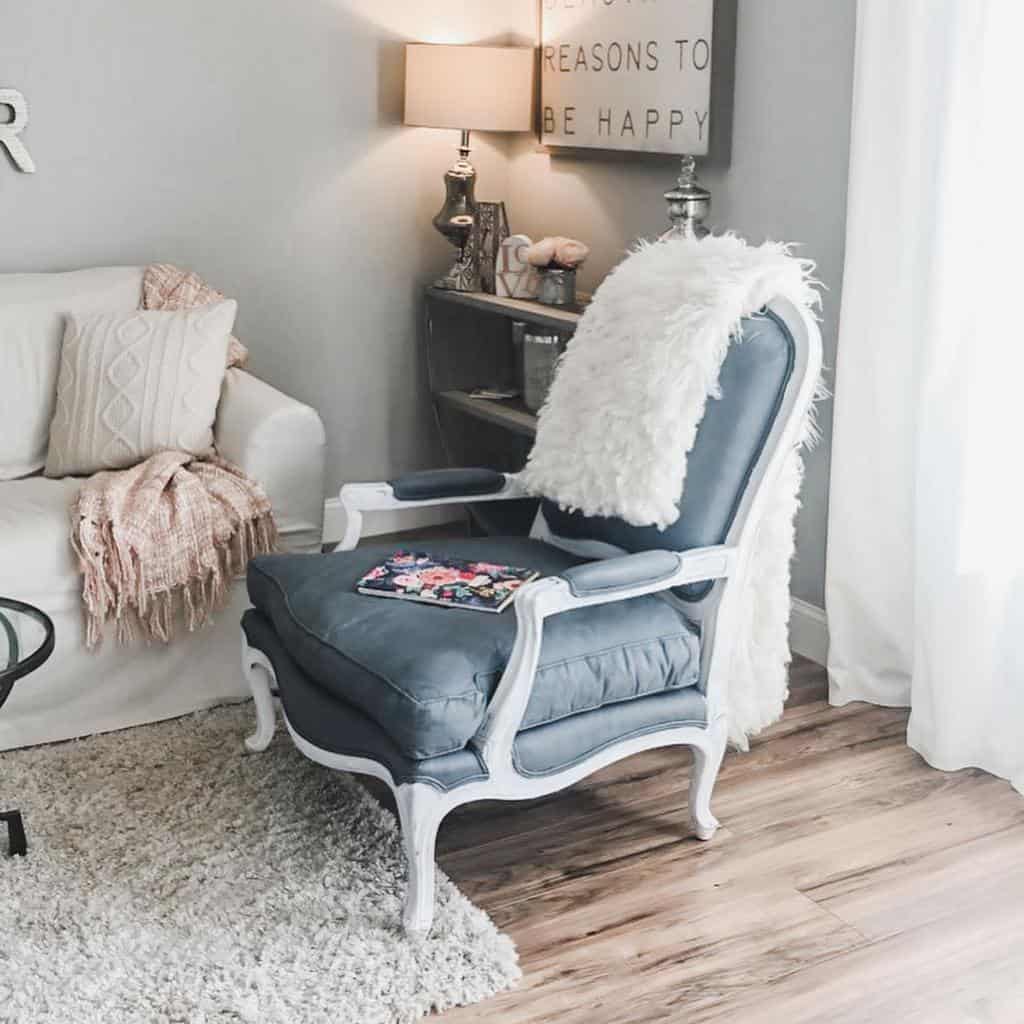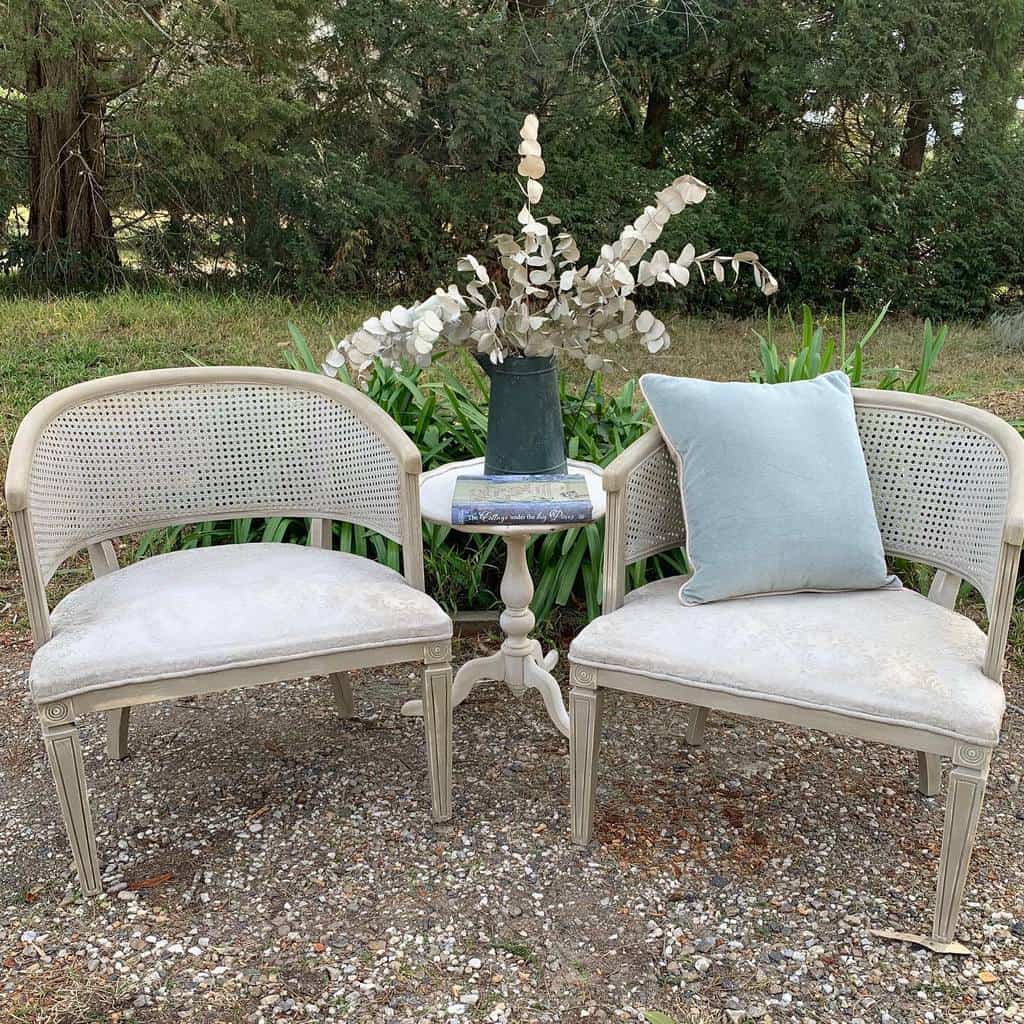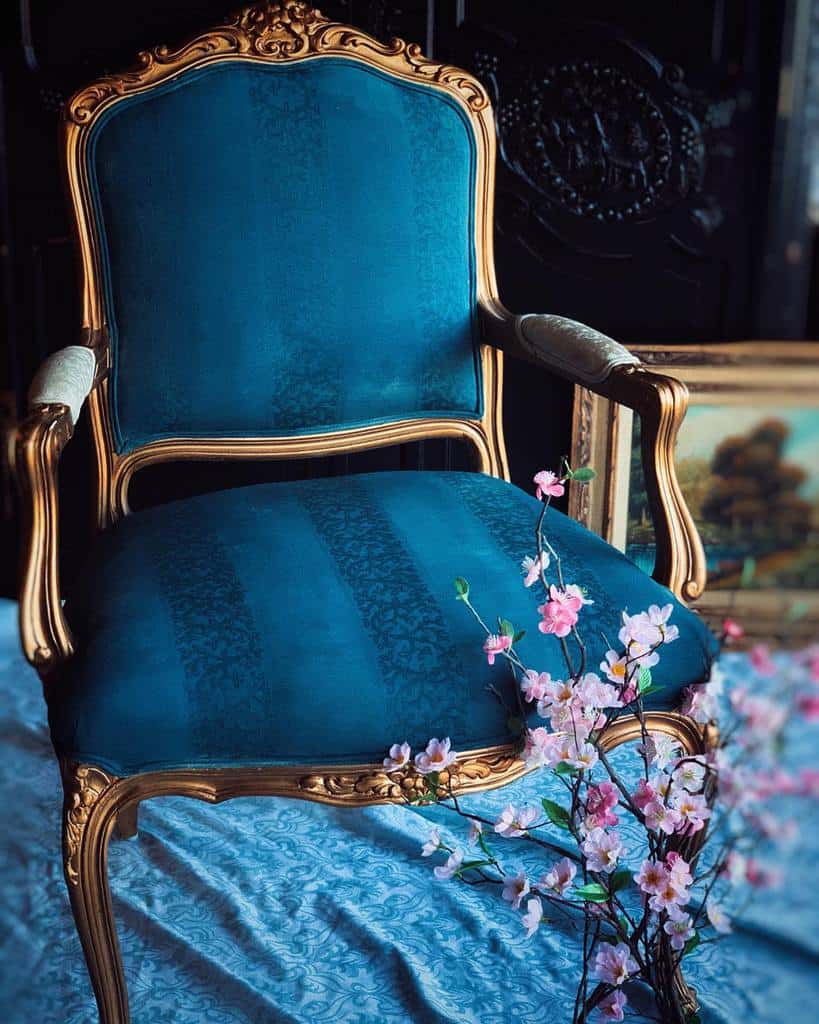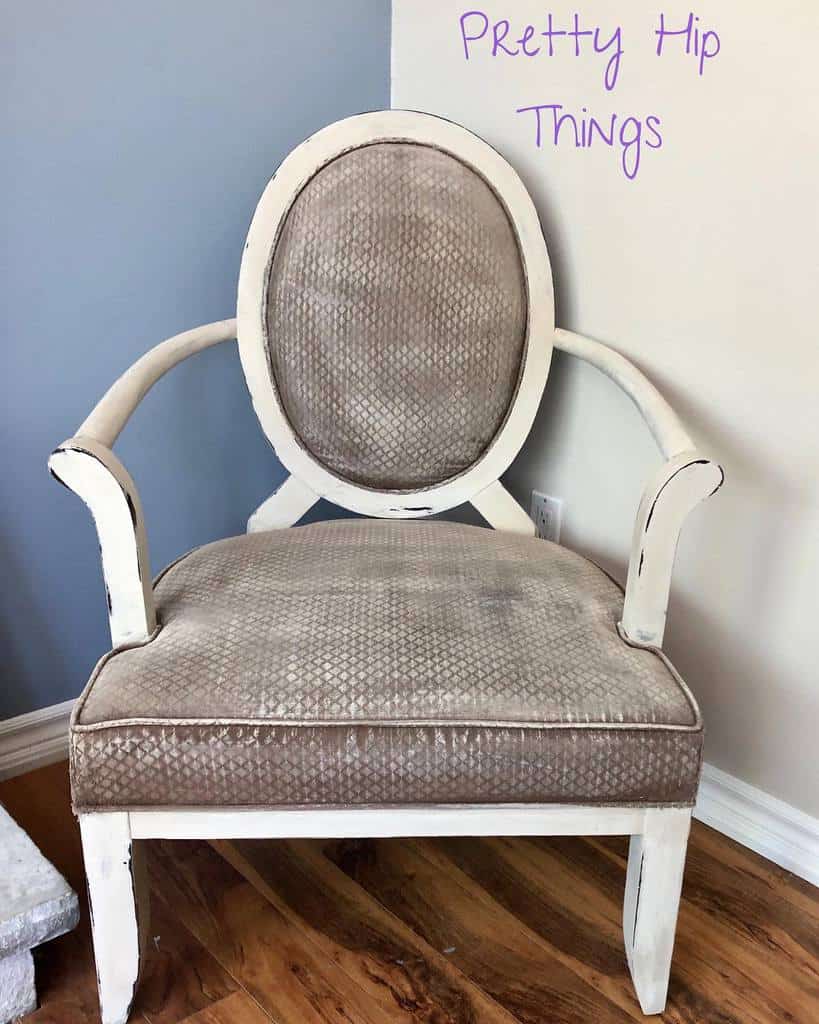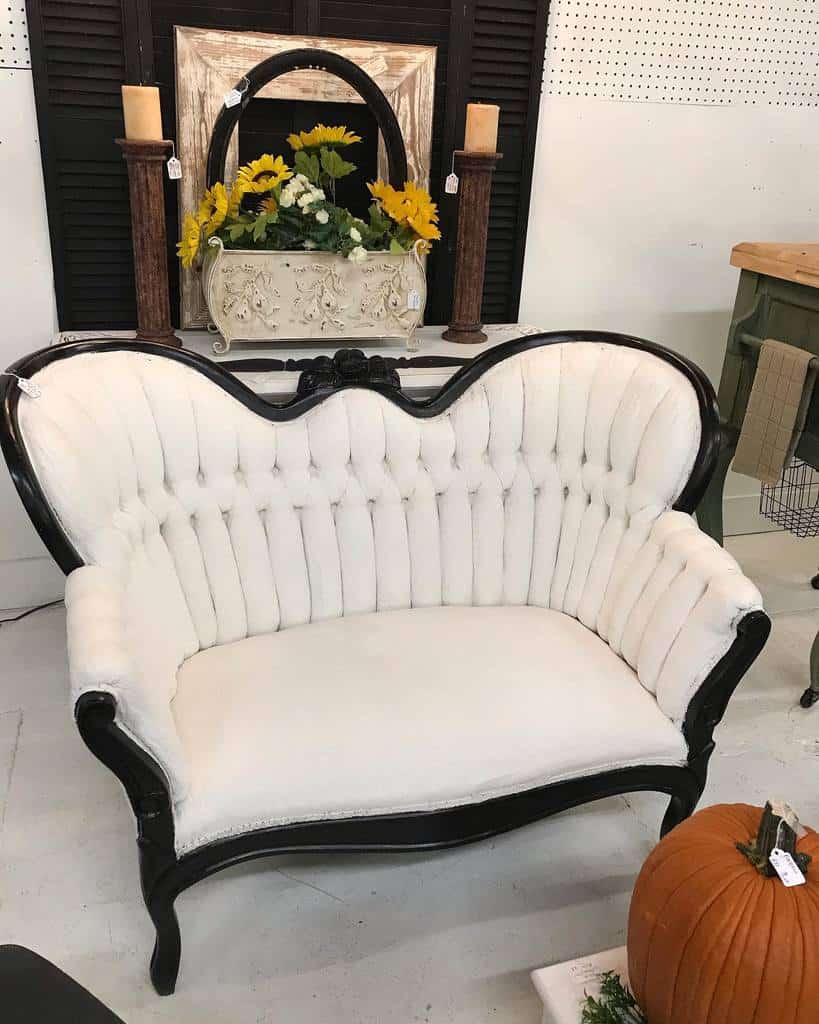 While you can use chalk paint to literally coat old upholstery fabric, it's better suited as a makeshift dye. Apply lots of water to each section of fabric before applying the paint for the best saturation.
This technique is a great way to revive an old accent chair or sofa. However, you should always paint a test patch before moving forward with the whole project to prevent disasters.
The ingredients in chalk paint might not always mix well with certain fabrics or previously used dying agents!
13. Pattern
Chalk paint is wonderful for creating patterns because of how thick and pigmented the formula is. There's no need to worry about working from light-to-dark colors or bleeding your layers together.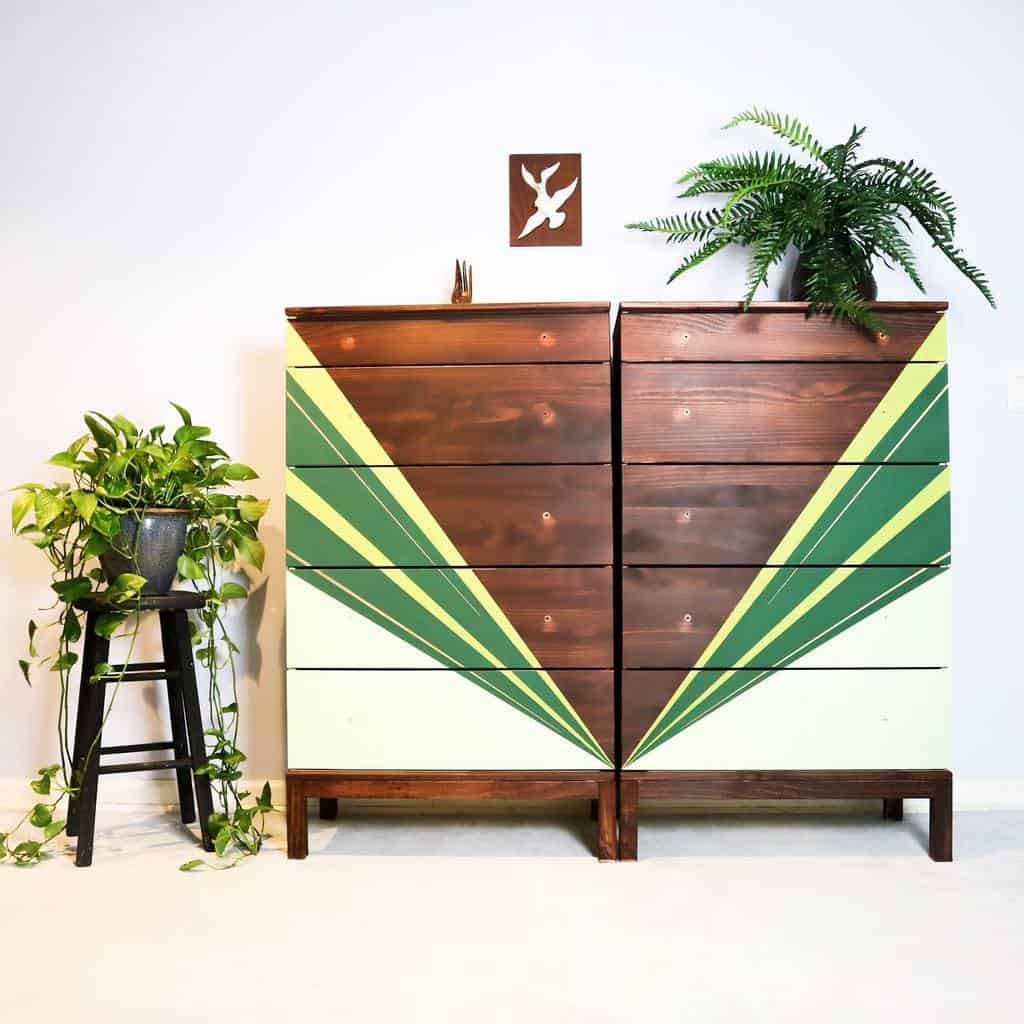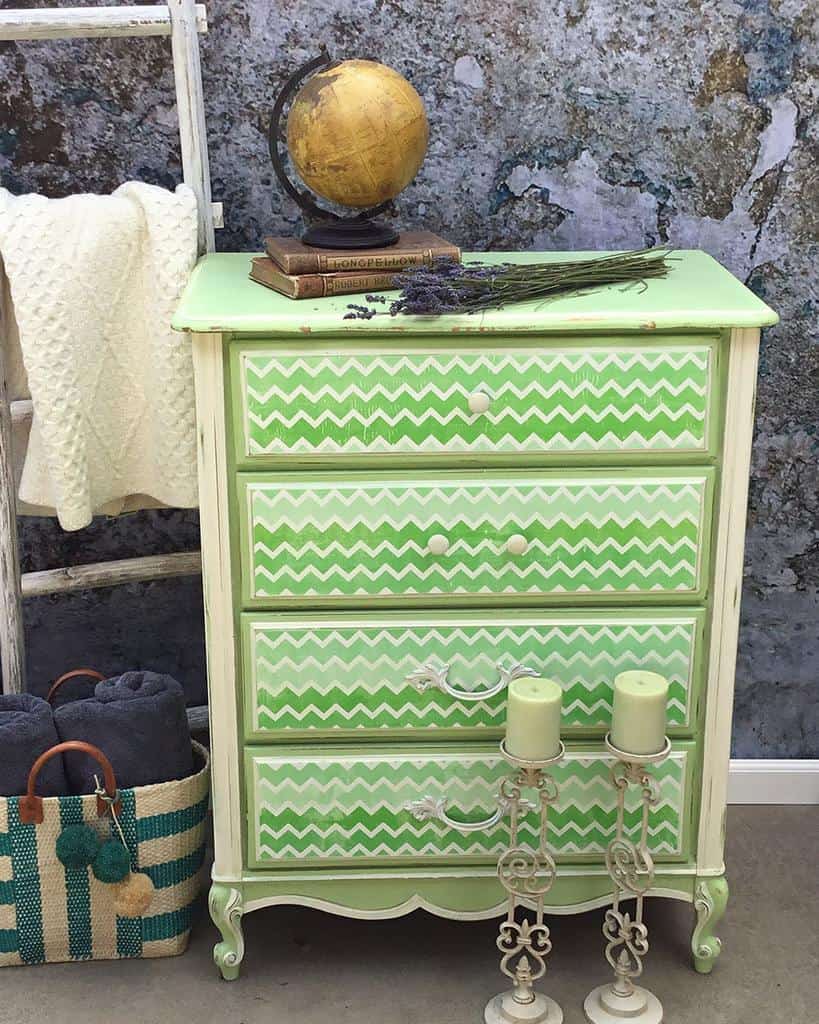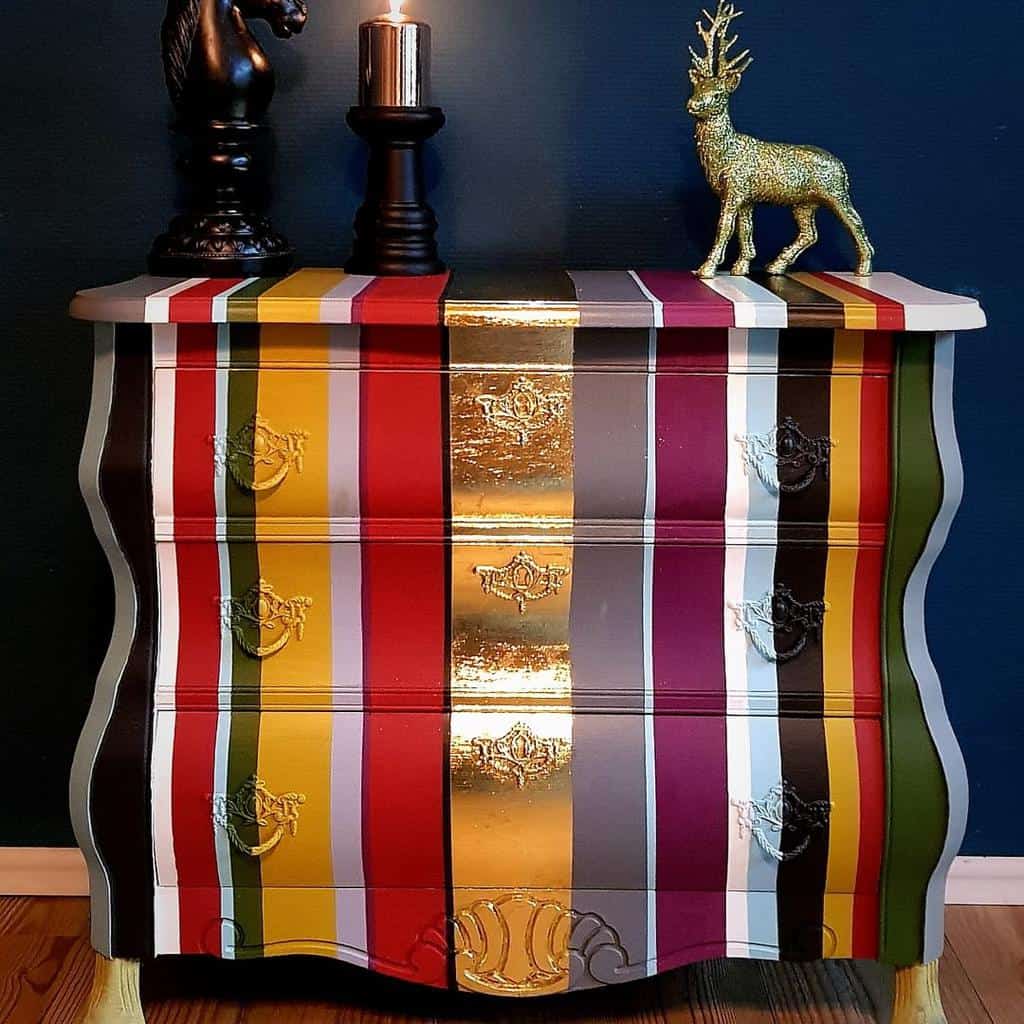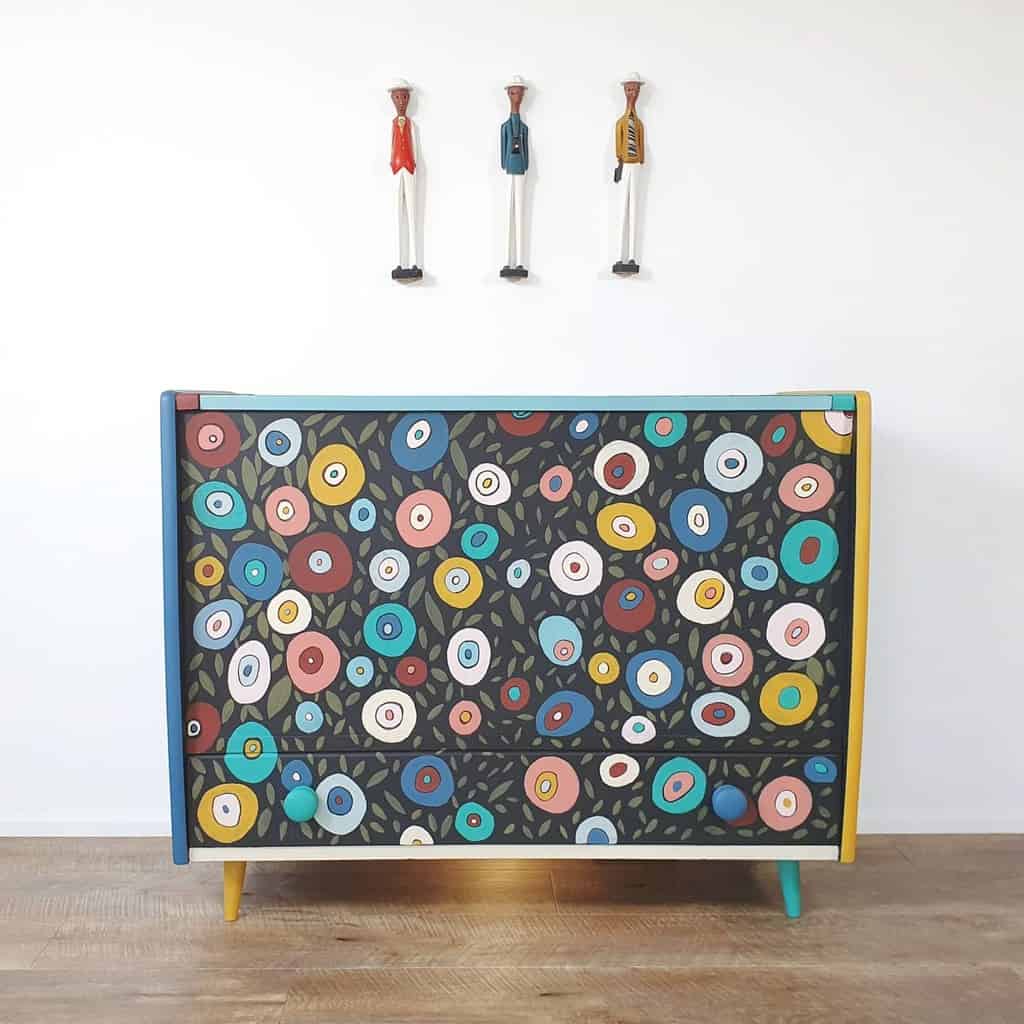 Color-blocking is a fun, vibrant painting technique that is easy to replicate no matter your skill level. You can keep things simple with just two or three different colors or go bold with an entire rainbow.
Geometric patterns can be a pain to paint by hand. Use blue painter's tape to plan out your project and get the cleanest lines possible.
14. Stencil
If you dream of updating your old furniture with elaborate designs but don't trust your artistic talent to do the job, stenciling is the solution!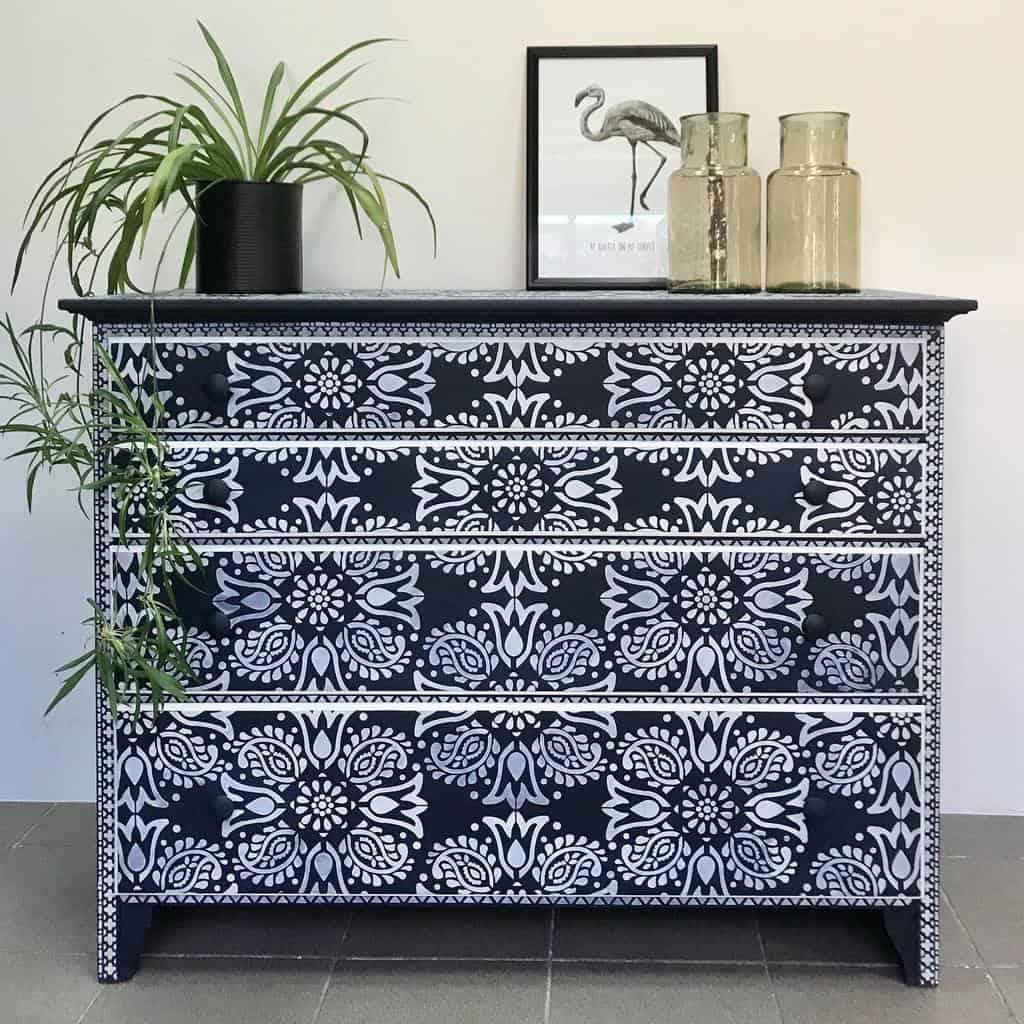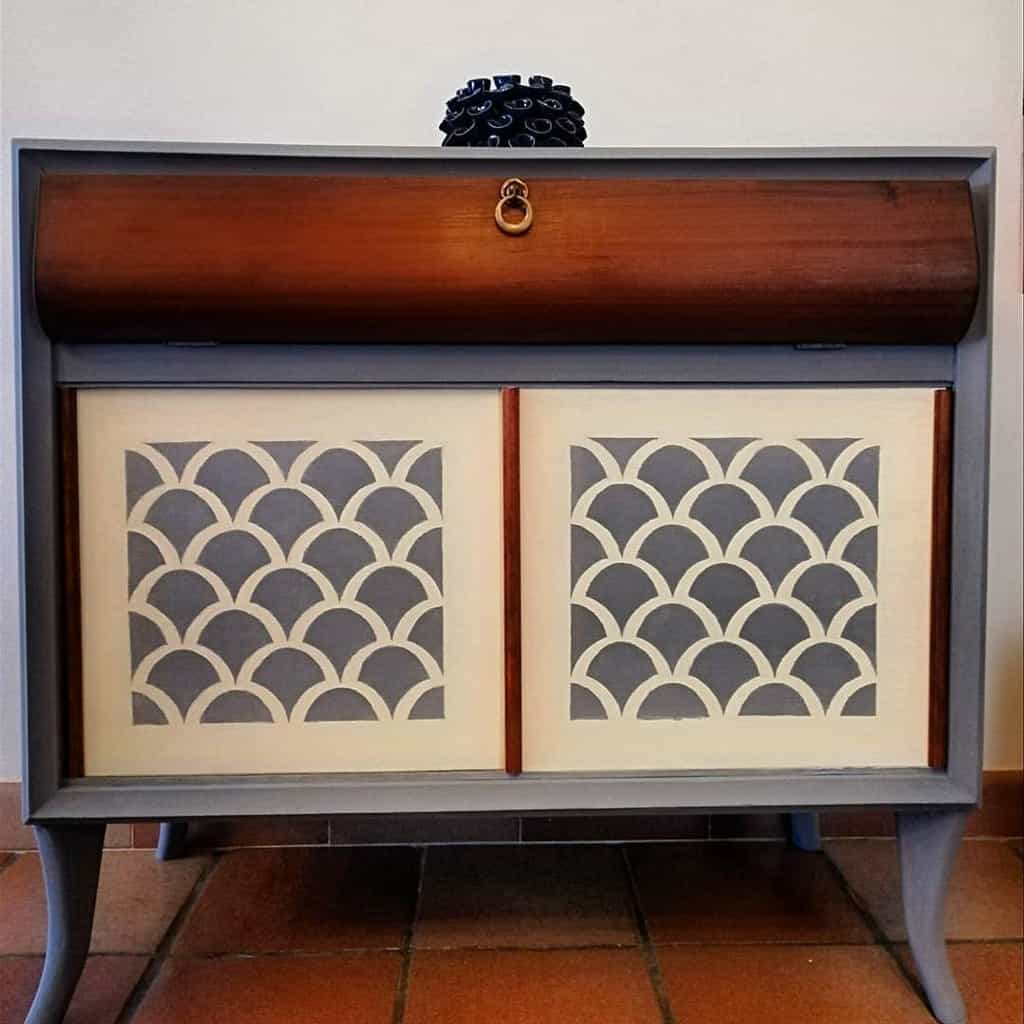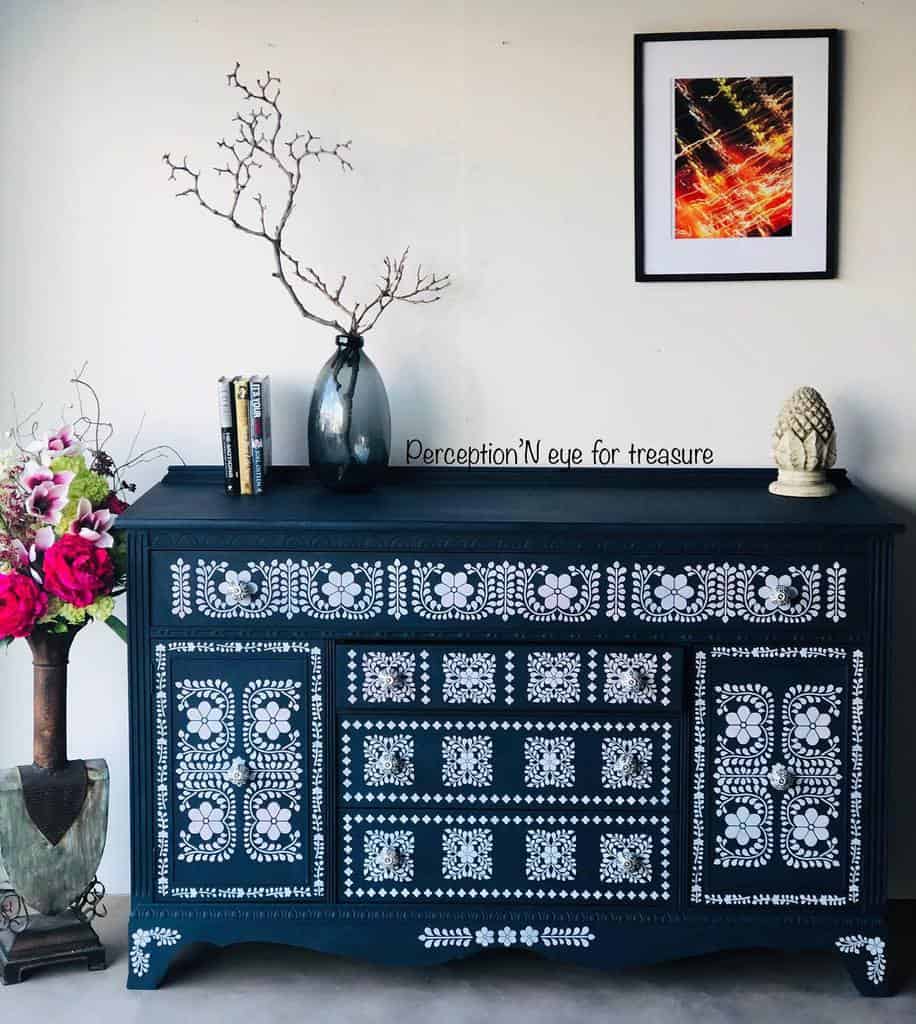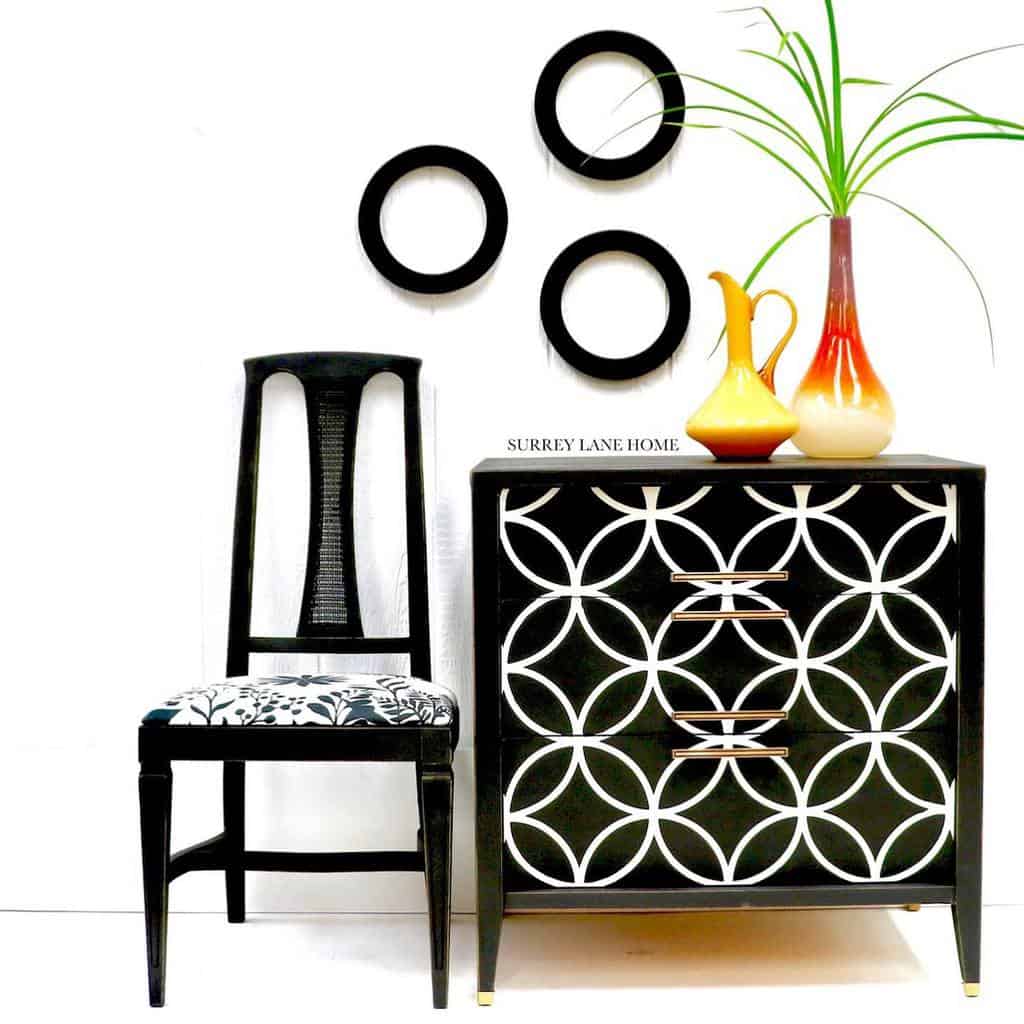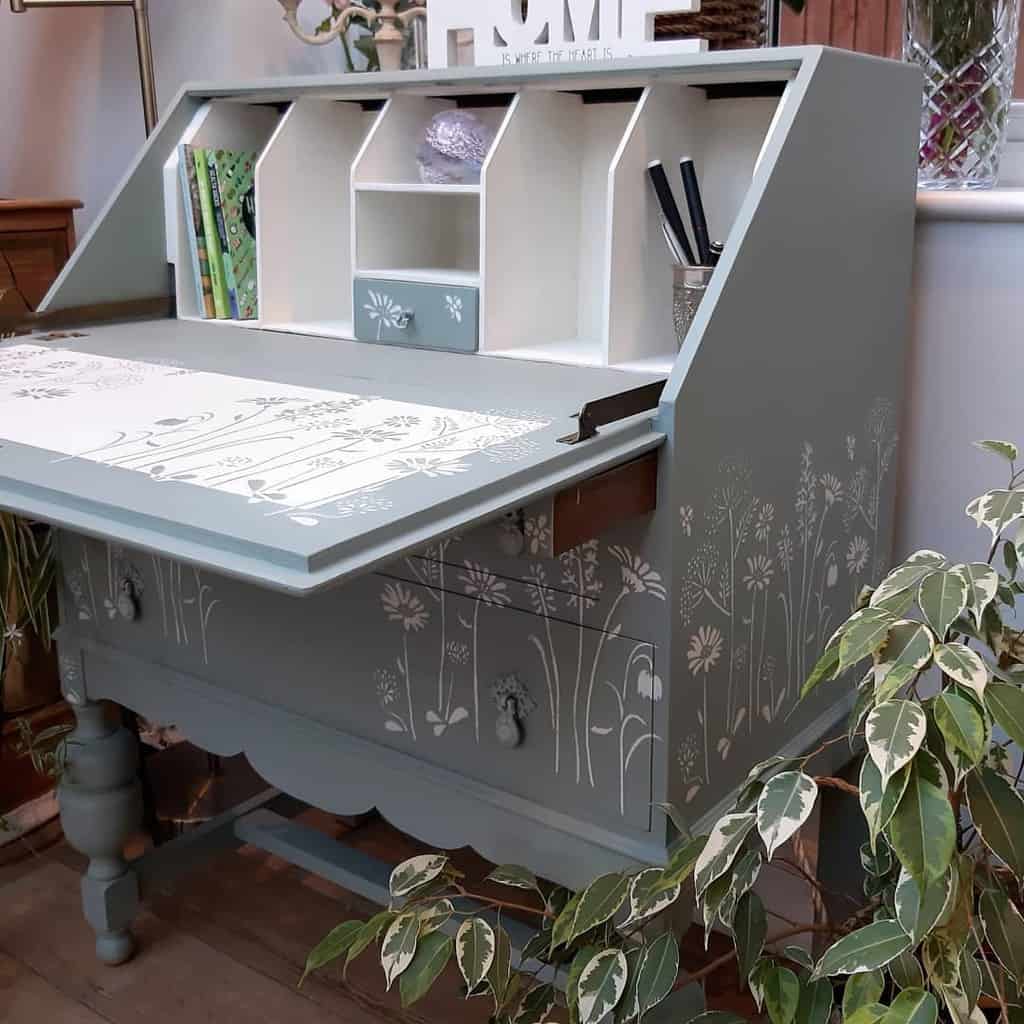 Again, chalk paint is one of the best formulas to use with furniture stencils because it is so full-coverage. It also dries faster than latex paint so you can finish your project in record time. Invest in a specialty stencil brush for the easiest and quickest application.
You can find tons of fun, quirky, and elegant stencils through major retailers or independent sellers on platforms like Etsy. It's also possible to make your own stencil by hand or with a crafting machine like Cricut.
15. Two Tone or Multi Tone
You can achieve great color payoff with chalk paint, even compared to other highly pigmented formulas of furniture paint. It's the perfect option for any project where you want to play around with contrasting colors.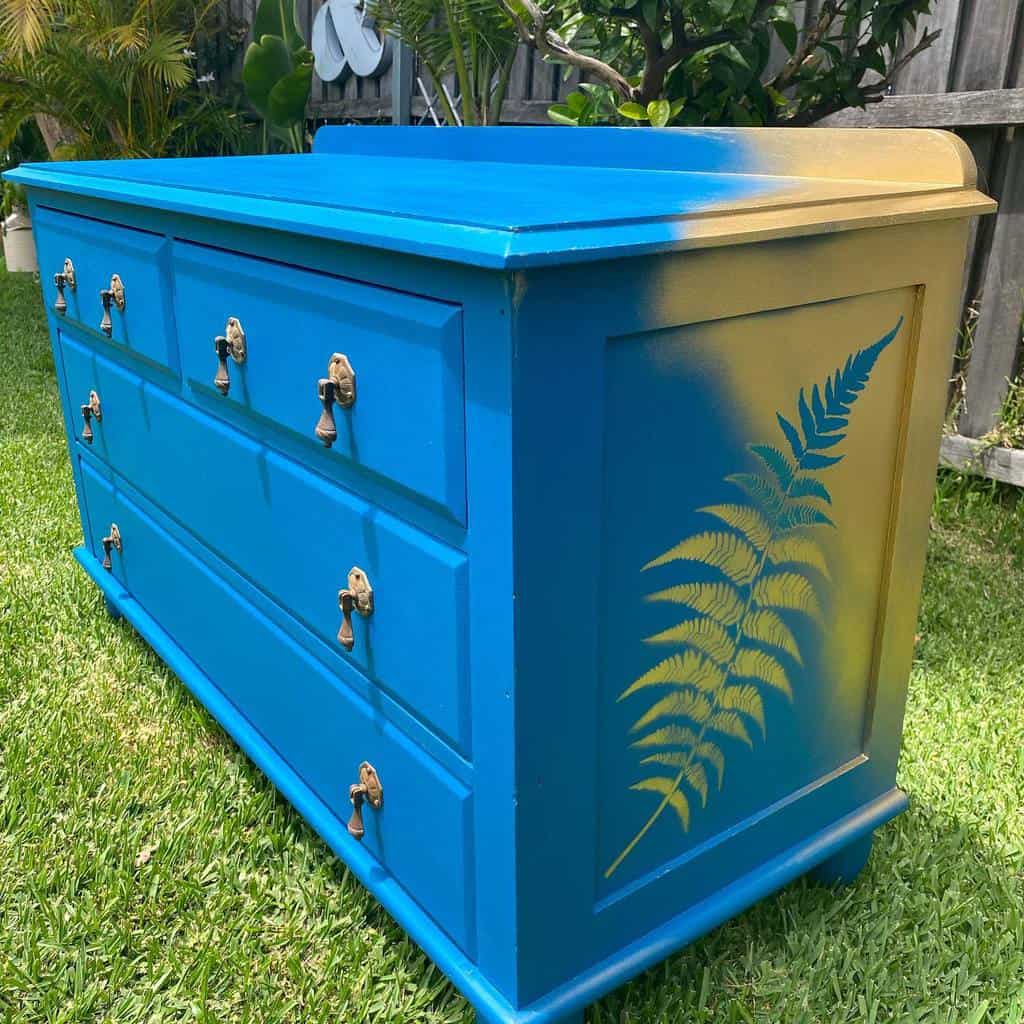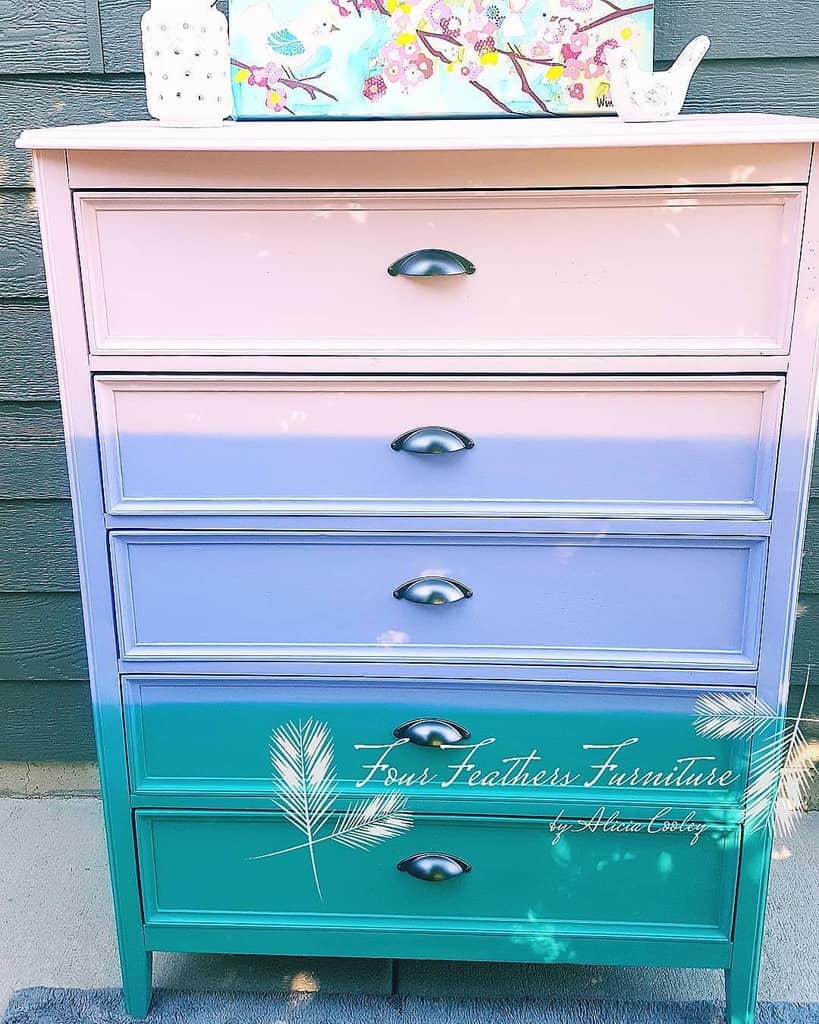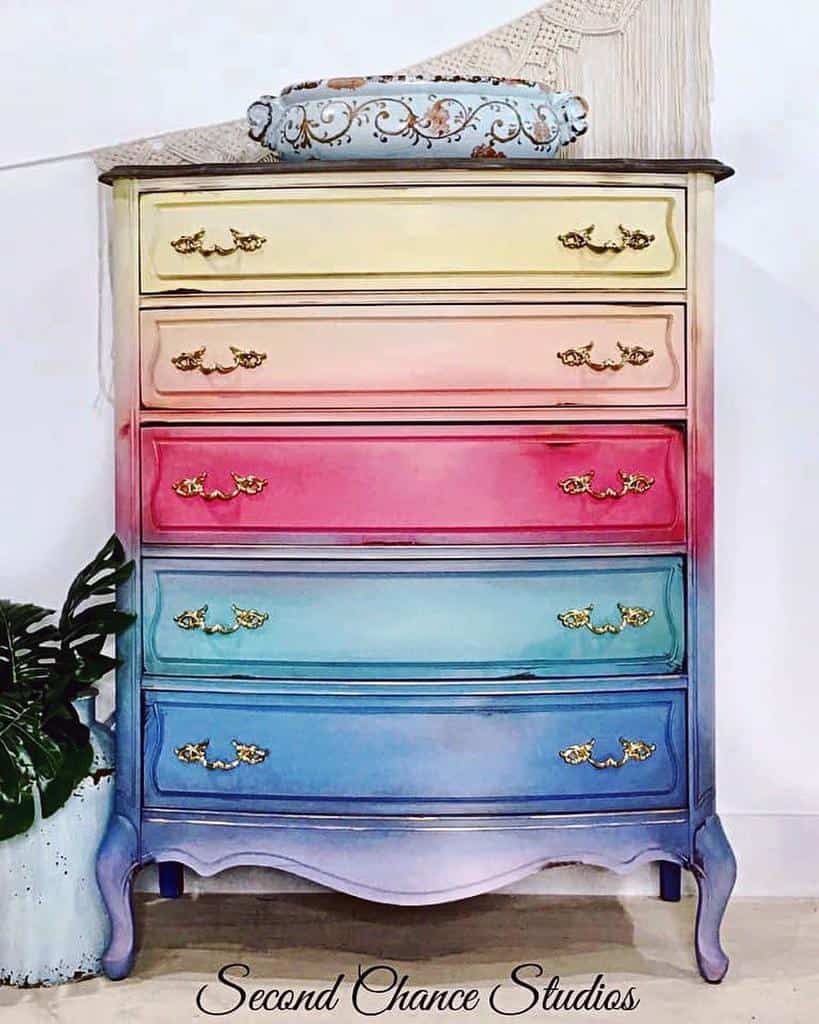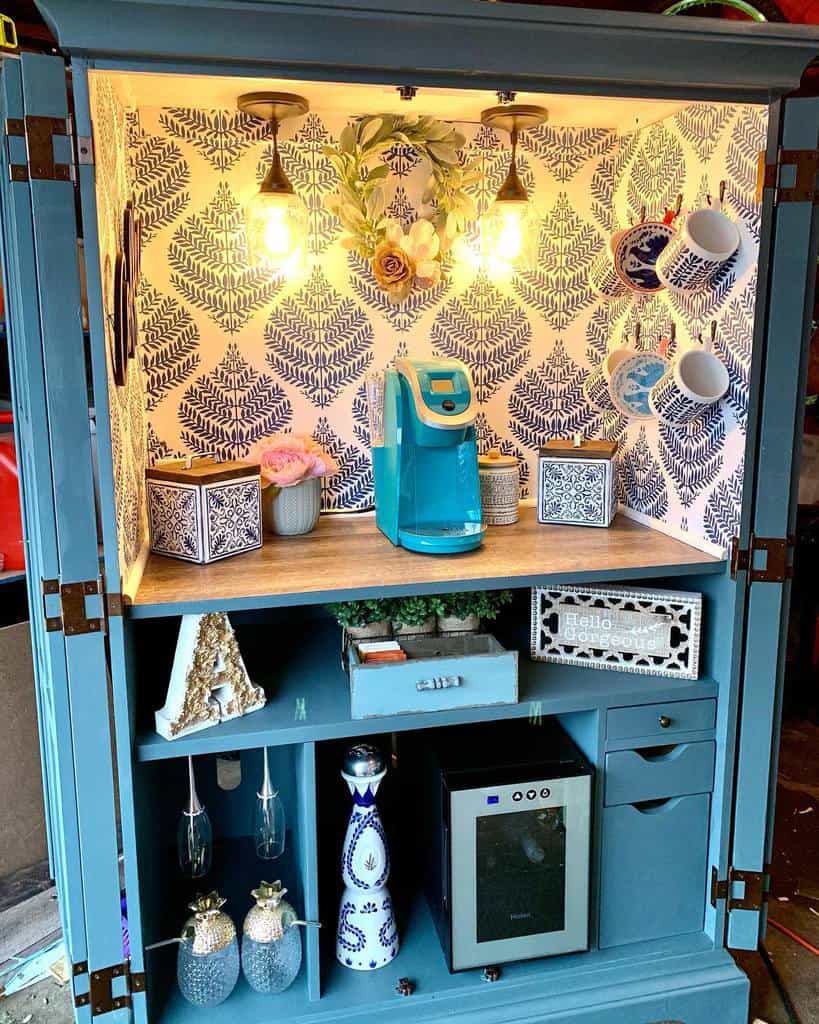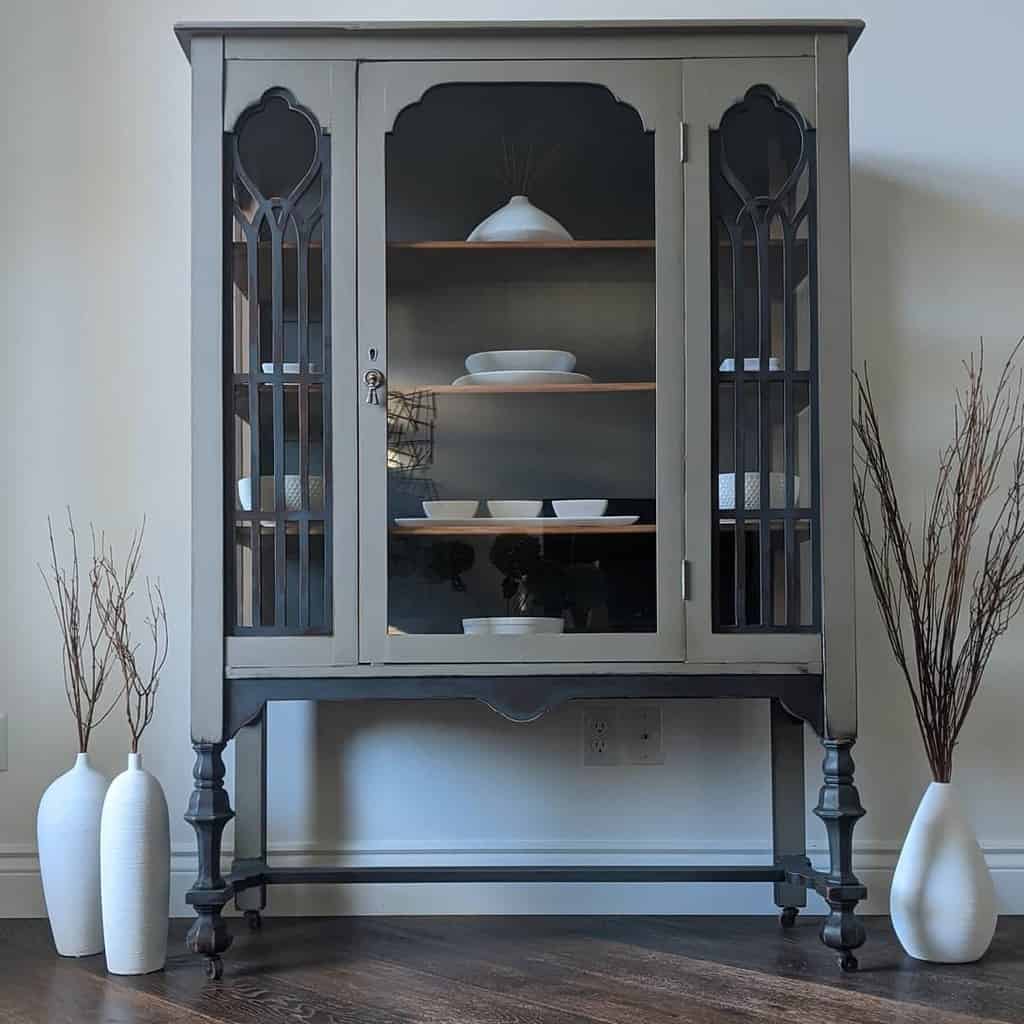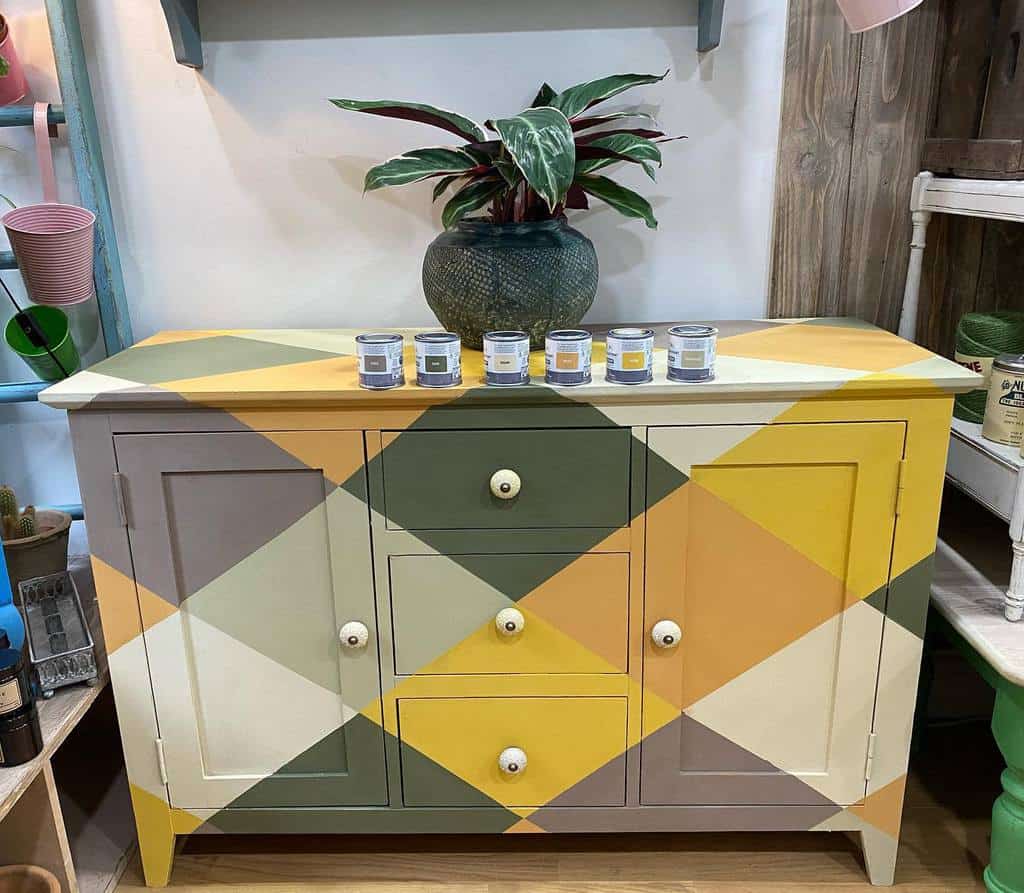 Multi-colored designs can be extremely subtle or in your face. For example, you can create a multi-toned chalk paint dresser by painting the drawer interiors different colors. Or by choosing an entirely different shade for each drawer front.
If your painted furniture piece has an open design, such as a bookshelf or oddity cabinet, use a contrasting color for the interior walls. This will give the piece dimension and make the items inside really stand out.
16. Unique
Furniture paint doesn't come in just one formula — spray paint, latex paint, milk paint, and even acrylic paint are all quite versatile. But there are very, very few projects that chalk paint can't handle.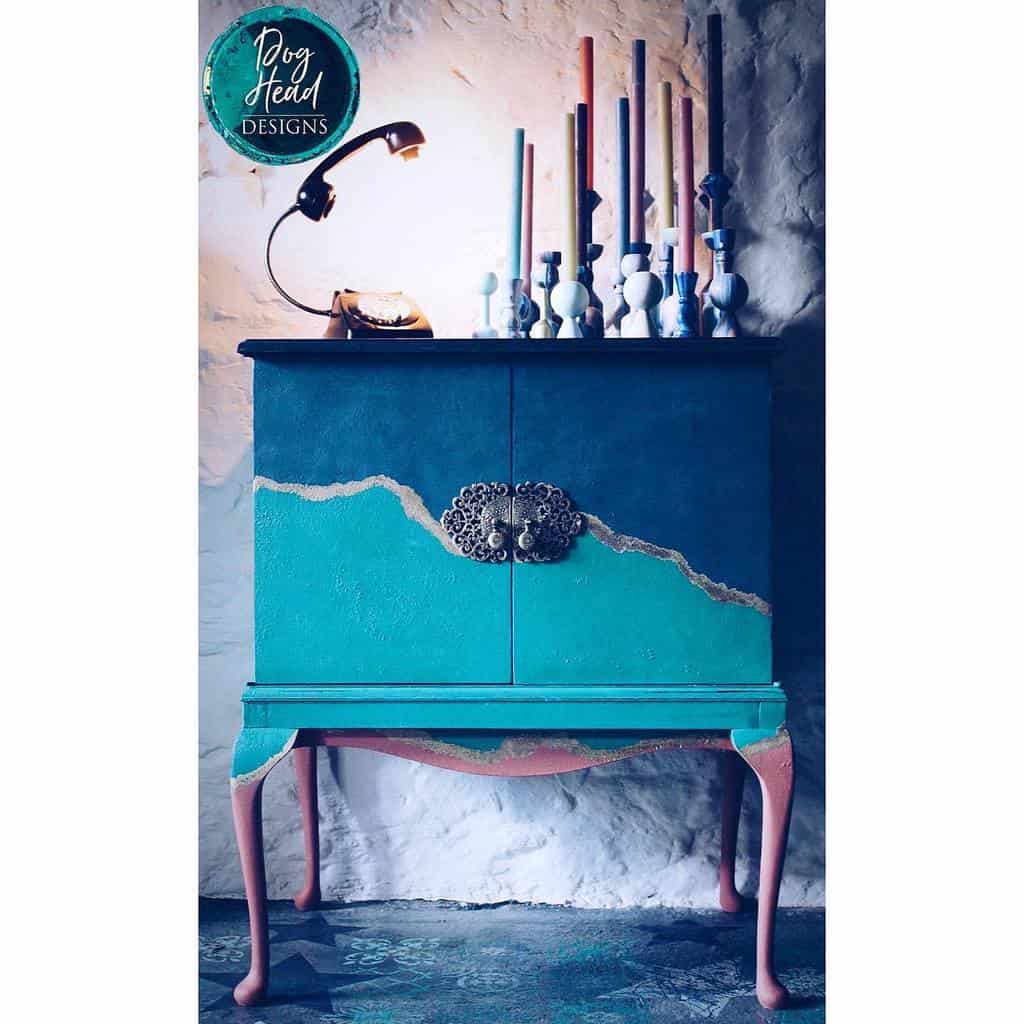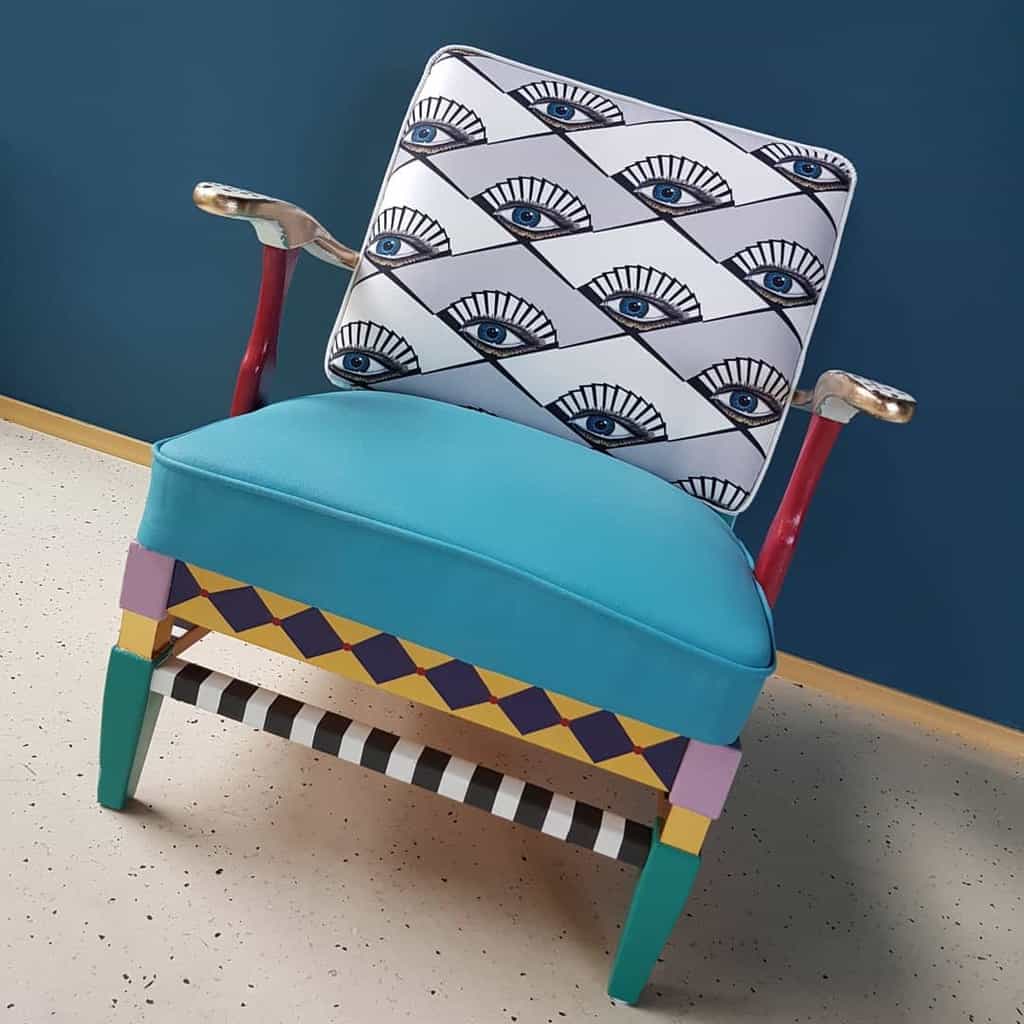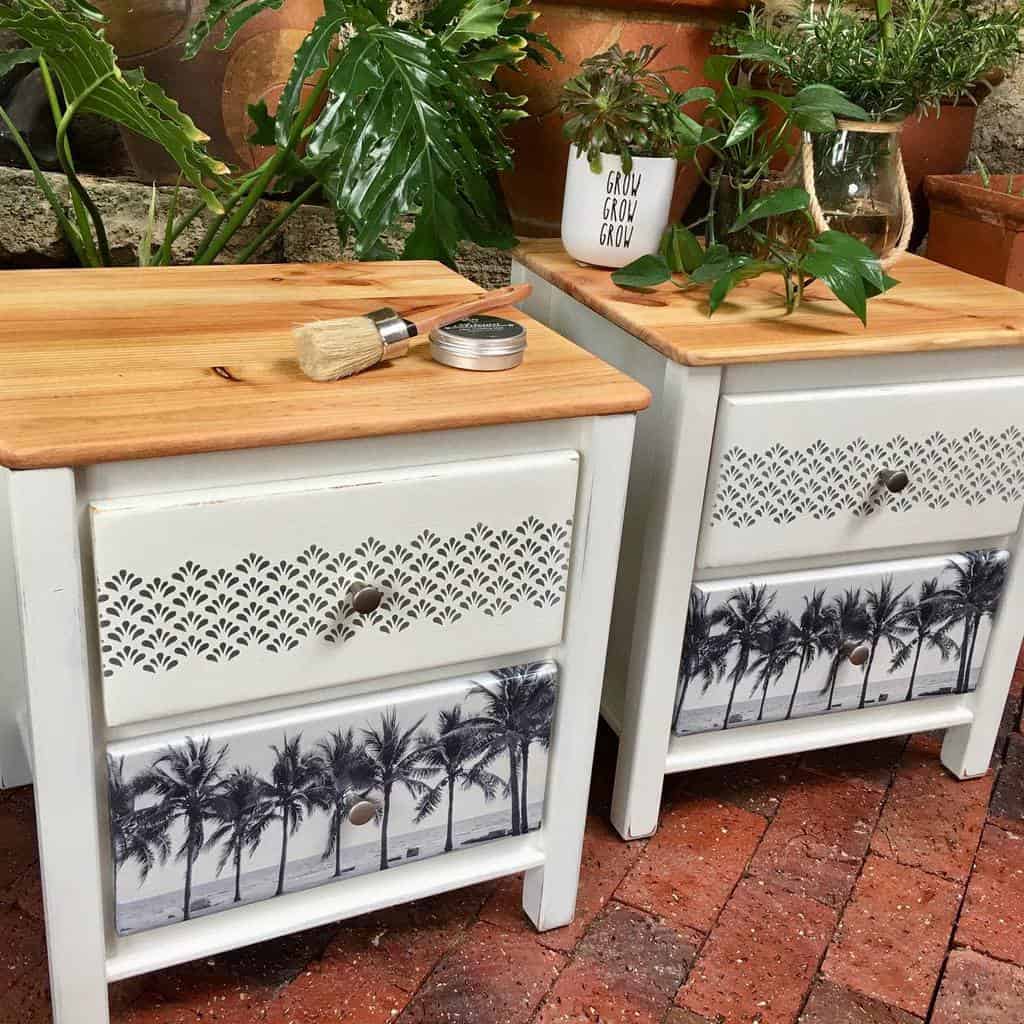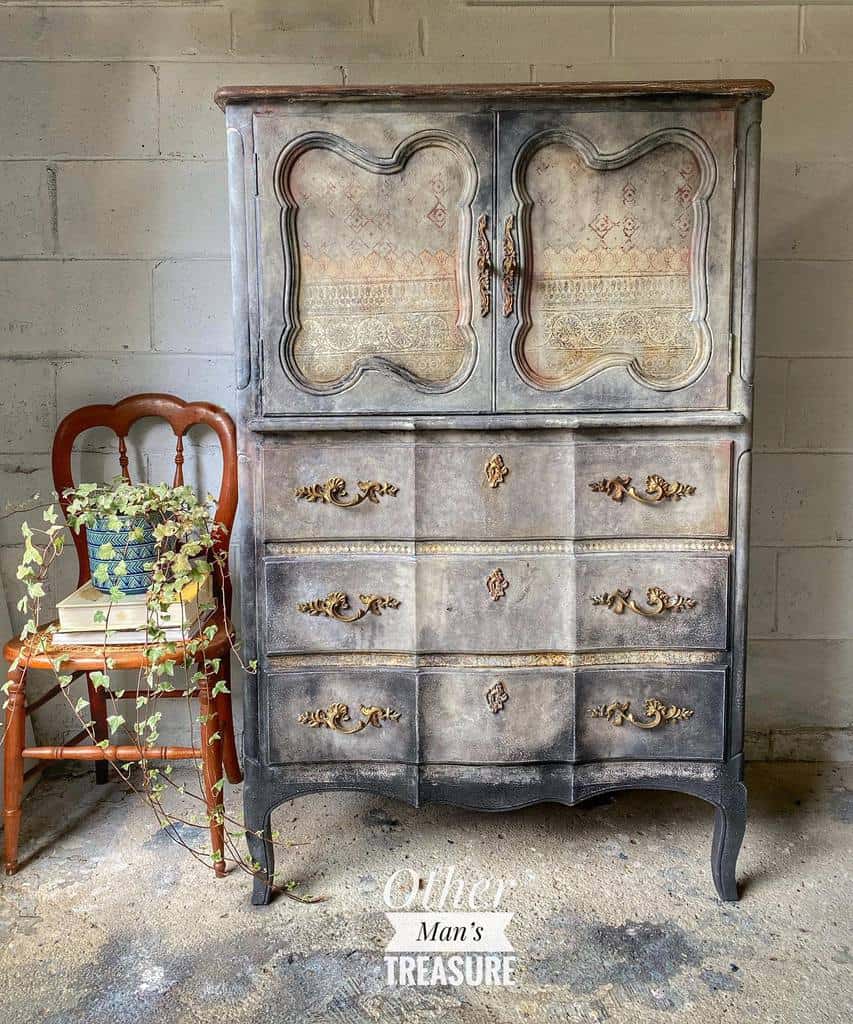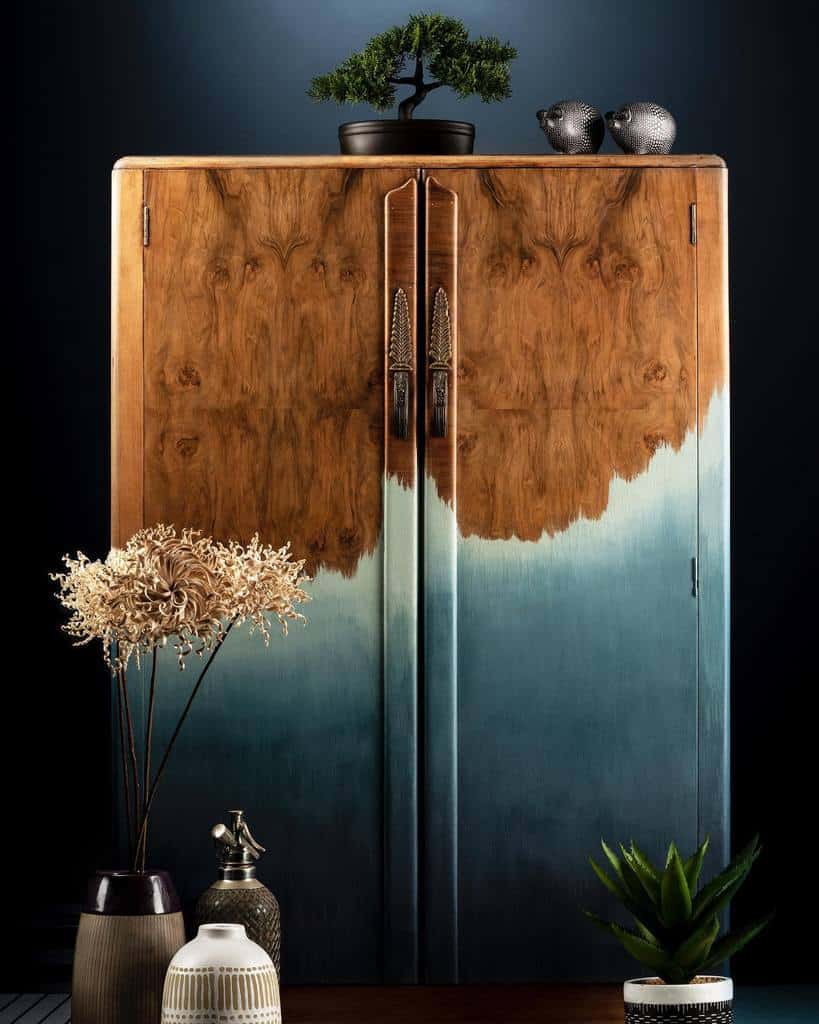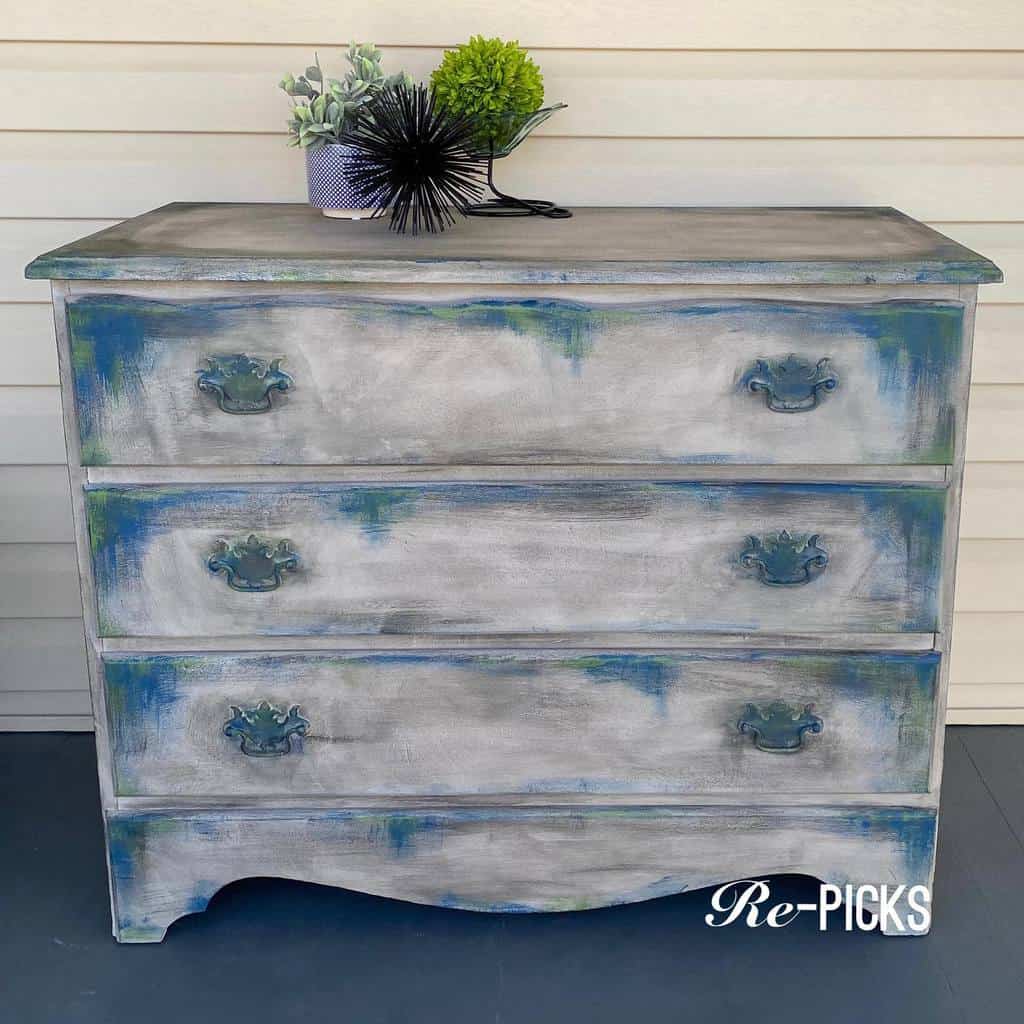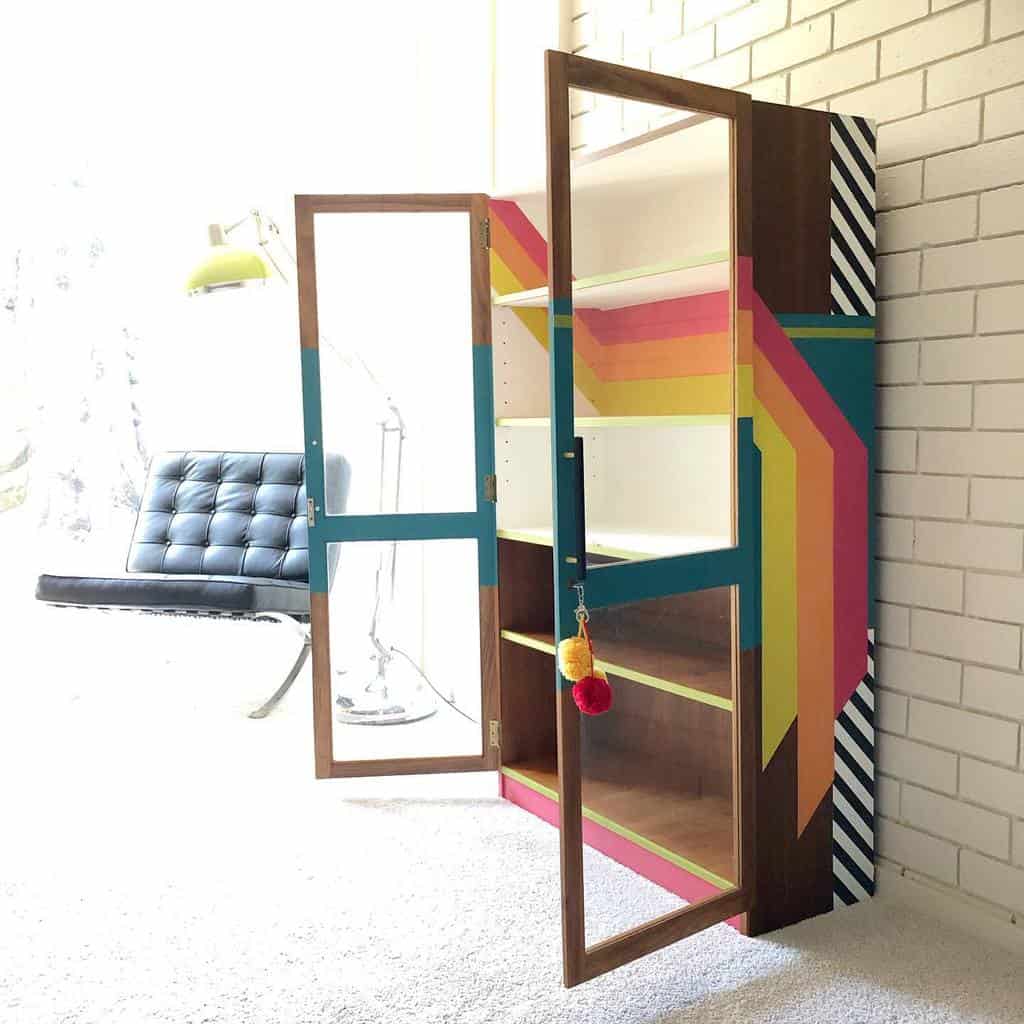 One of our favorite chalk-painted furniture trends bridges the gap between bold colors and natural wood grain.
For this look, apply your chosen color of paint over just part of your furniture piece. Feather the paint's edge so it fades into the wood underneath for a one-of-a-kind dresser or tabletop.
The online DIY community is an incredible resource if you're looking for creative inspiration. Check out platforms like Instagram, YouTube, and Pinterest for how-to tips and ideas!
17. Vintage
Recycling old furniture is a great way to cut down on waste and save a few bucks. Meanwhile, chalk-painting is a quick and easy way to cover up blemishes and outdated finishes.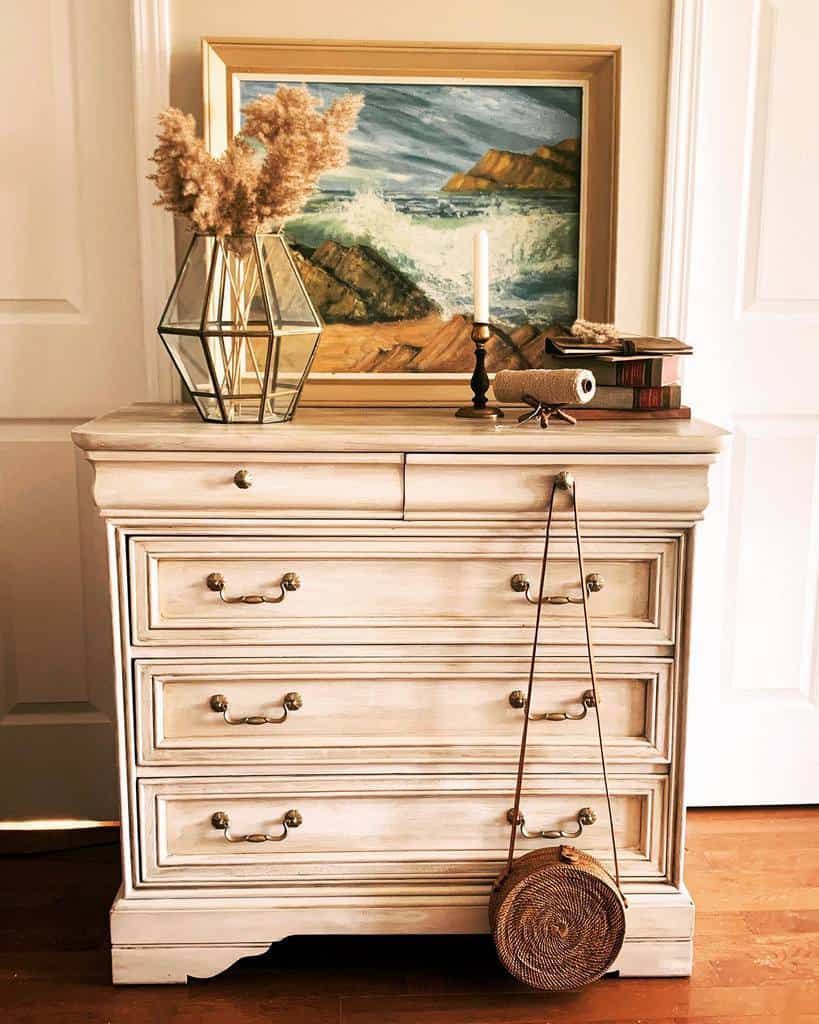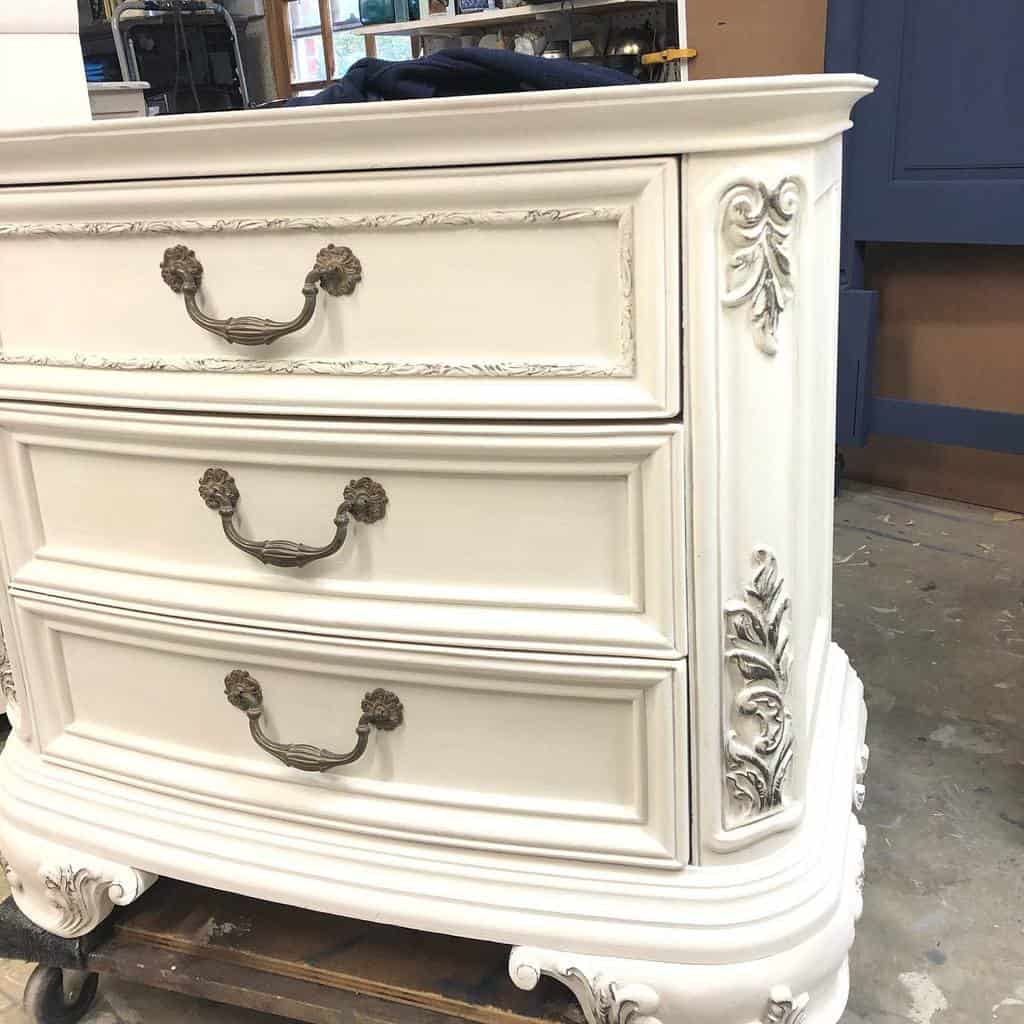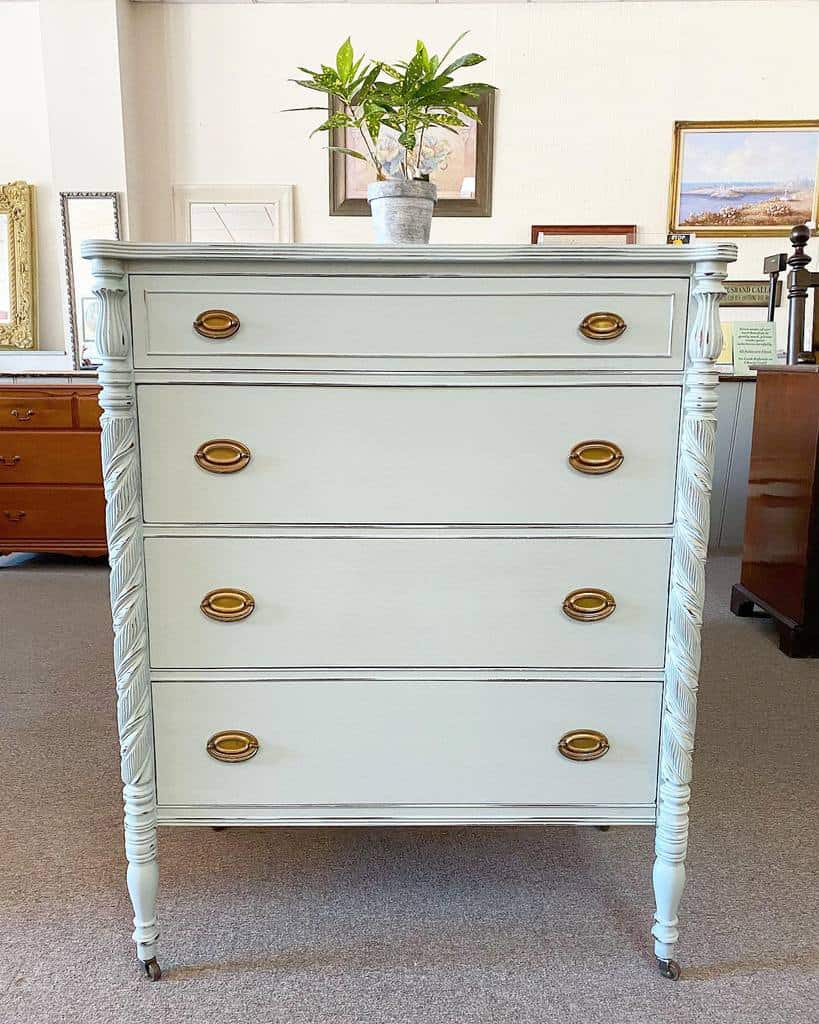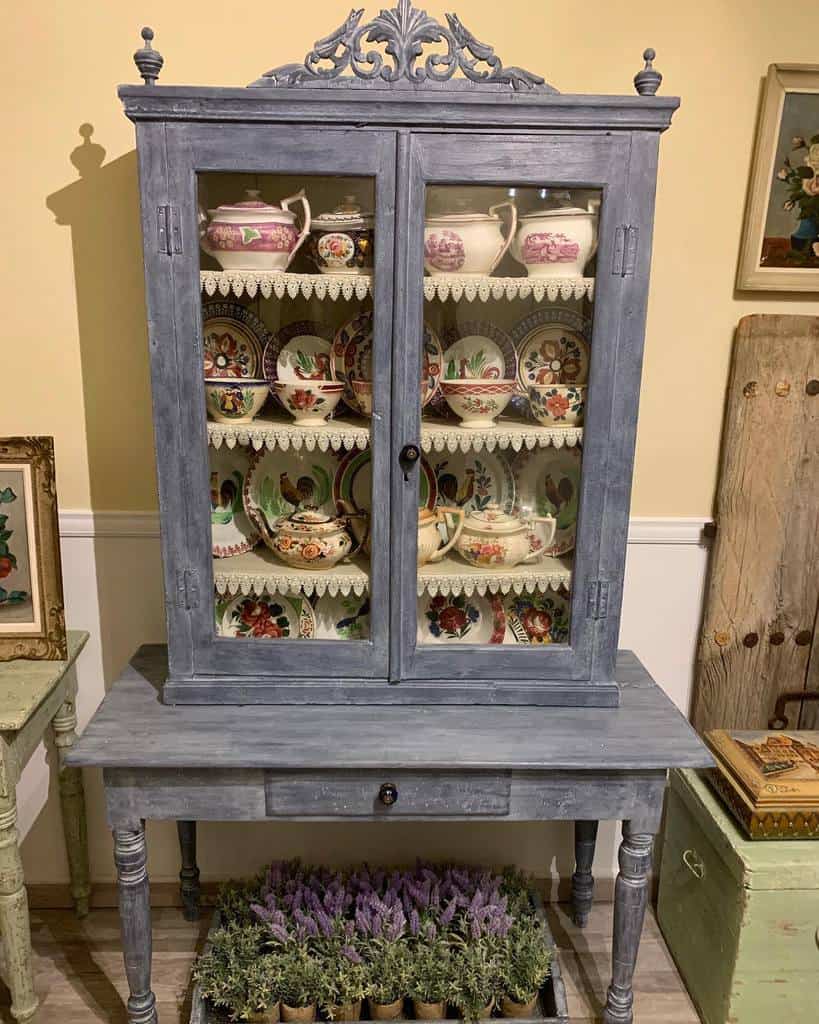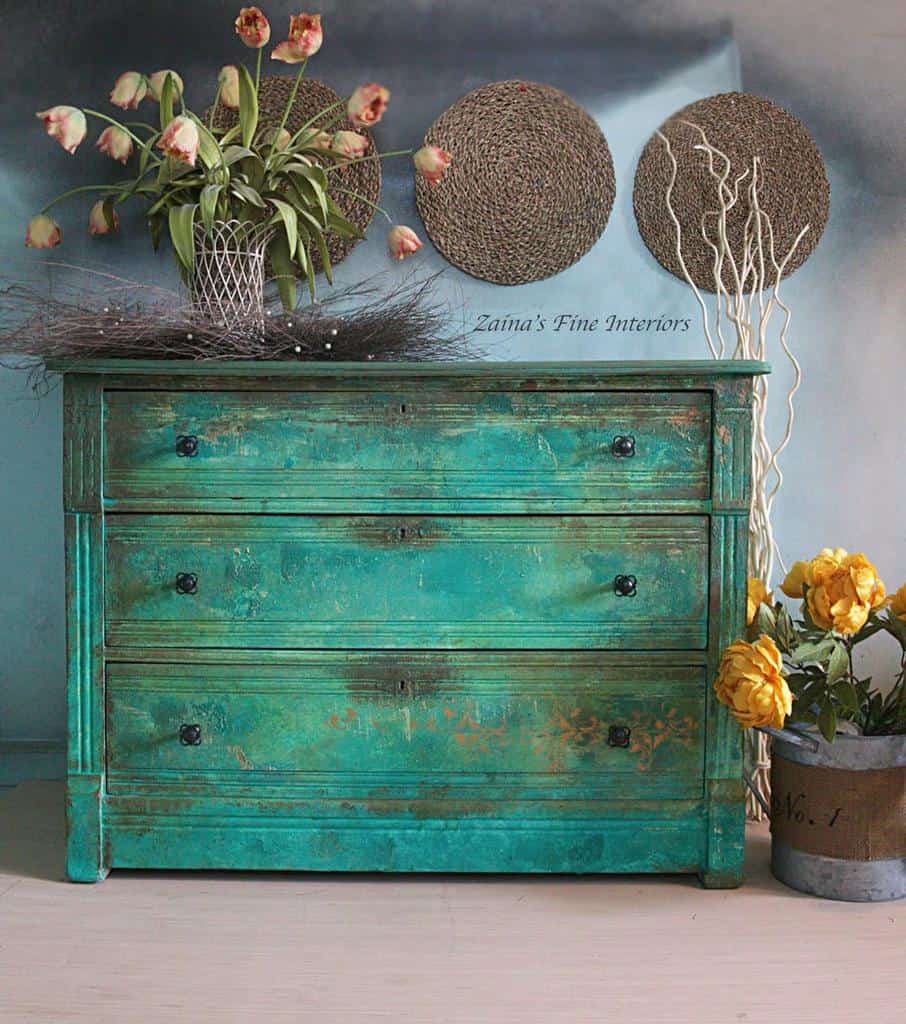 Antique furniture and chalk paint have a complicated relationship. Many collectors view chalk-painting furniture as "ruining" it. When used responsibly, though, this paint can restore vintage pieces that would otherwise end up in the trash.
Also, remember that chalk paint requires very little surface prep. It's possible to update a piece of furniture without ruining the original finish underneath. So if you ever change your mind, you can remove the paint and restore the piece to its former glory.
Chalk Paint Furniture FAQs
Can you use chalk paint on kitchen cabinets?
Yes, you can. Thoroughly prepping the surface will ensure the paint stands up to the wear-and-tear cabinet doors experience each day. This includes cleaning the cabinets and removing stains in the existing finish. Read our article on the top 50 Painted Kitchen Cabinet Ideas.
Do you need to seal chalk paint with wax?
While you don't need to seal your chalk-painted furniture, it will help create a uniform finish and extend the lifespan of your paint. Plus, many painting techniques rely on dark wax for coloration.
You can also use polyurethane to seal your chalk paint projects. Polyurethane offers a more durable protective layer than wax. It's ideal for pieces like a dining table, writing desk, or dresser.
Are chalk paint and chalkboard paint the same thing?
Don't be fooled! Chalk paint and chalkboard paint are two entirely different products.
Chalk paint gets its name from the matte finish. It should not be written on with chalk.
Chalkboard paint is specifically formulated to create a writable surface and normally comes in black or dark gray. You can use this paint on furniture, walls, and other items you'd like to double as chalkboards.