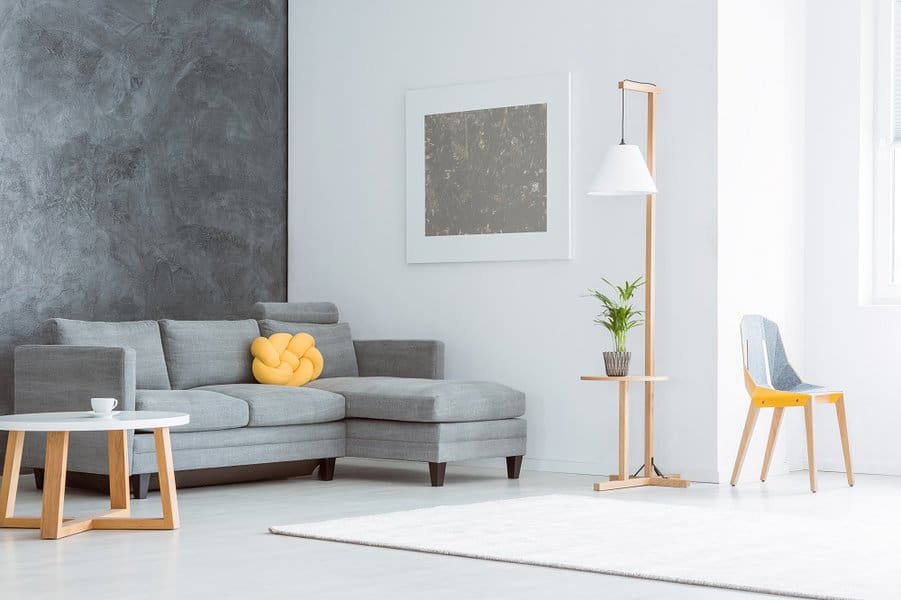 What Color Accent Wall Goes With Gray?
You love your neutral gray room, but it is starting to look a bit boring. It's time to refresh your home with a new accent color.
Before you begin painting accent walls all over your home, take a step back and look at the gray wall colors you already have. First, you need to determine what type of gray you have. The easiest way to do this is by holding clothing items of different colors against the gray. You'll find that some colors look better than others. This is because the color of the clothing is naturally picking up on the undertones in the gray. If the two colors look good next to each other, they match. If they just don't look right, then they clash. 
Follow this guide to figure out the best colors for your accent wall to match the gray paint colors in your home.
Jewel Tones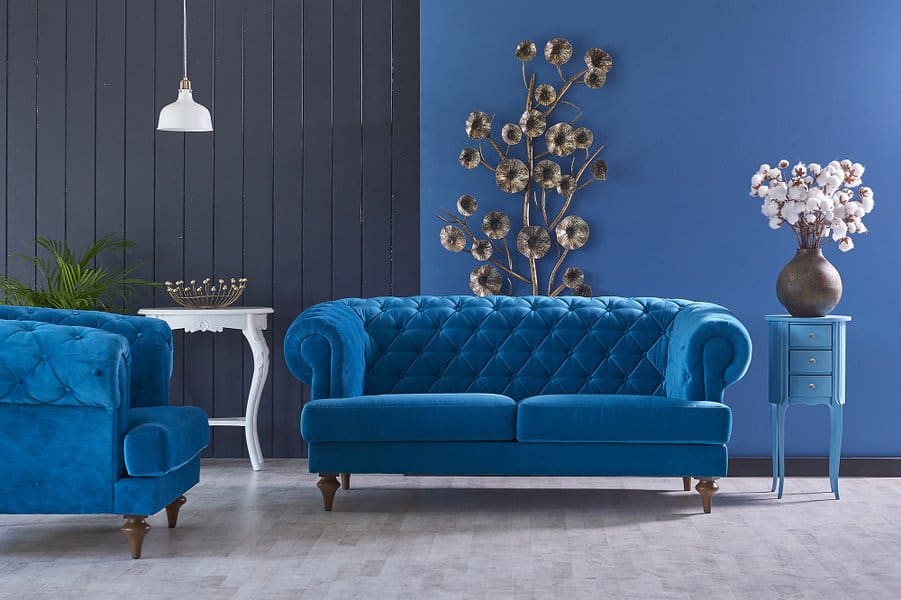 Jewel tones are the colors of jewels, hence their names. These colors would be ruby red, sapphire blue, emerald green, amethyst purple, and citrine yellow. They are highly saturated with a luster, and luxury feel that elevates the look of your room. The trick to making this type of color scheme work is to let the jewel tones shine. You don't want to overuse them in the room, so pair your chosen jewel tones with a dark gray. Charcoal gray is perfect for this because it is strong enough to support the jewel tones while also being soft enough to keep the space feeling comfortable. Instead of using gray furniture, keep the gray on the walls. Then use the jewel tones for the furniture and other textiles in the room. Velvet is the perfect fabric that comes in all jewel tones, continuing the feeling of opulence in your jewel-toned room. Then finish the look with gold metal accents that bring warmth to the space.
Read also: 52 Accent Wall Ideas for the Living Room
Warm Colors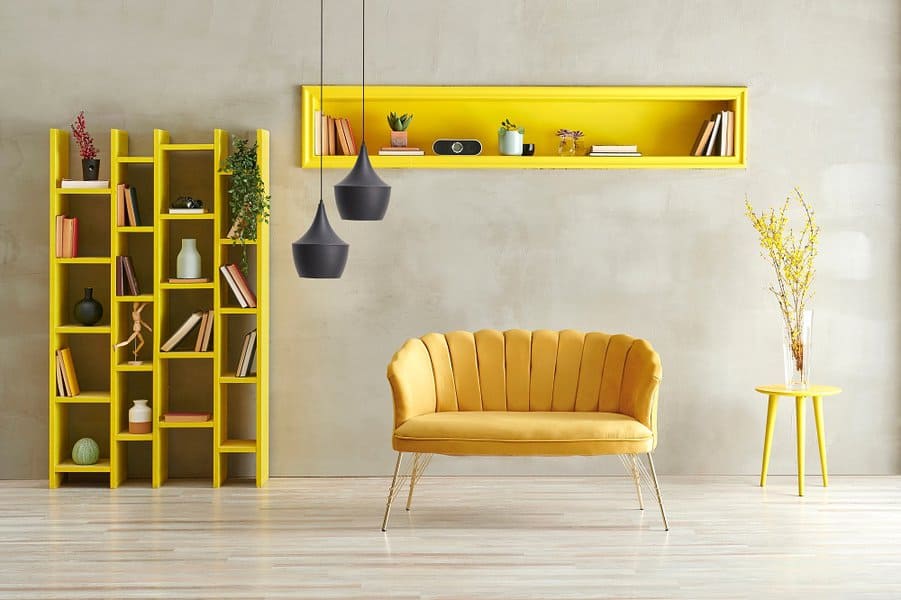 You wouldn't think that gray would coordinate well with warm colors, but it can be a beautiful color palette. A warm gray will have undertones in colors that are warm. This shade of gray paint color will look grayer in some light and more like a neutral color in other light. Putting this gray next to warm colors will bring out the undertones. Examples of warm gray include Chelsea gray, repose gray, Sherwin Williams agreeable gray, and Benjamin Moore gray owl. Use these colors with night beige neutrals, browns, rust, tan, red, orange, and yellow. Balancing your warm color scheme with gray gives your room a contemporary feel. It also prevents your room from looking dingy, old, and outdated. A room that equally balances the warm color with the gray tends to look the best. Paint an accent wall your warm color and leave the other walls gray. Then use the two colors throughout the room. Perhaps you have a gray sofa that you can arrange pillows in your warm neutral on.
Pastels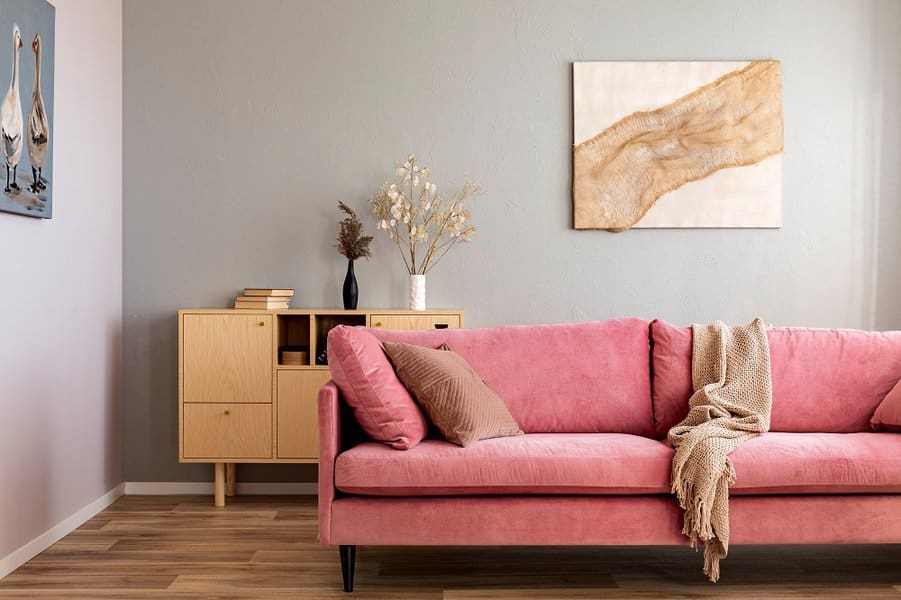 Using pastels in your home goes beyond neutral hues like having a beige wall. Lighter shades reflect more natural light while also bringing color into your home. You can choose any color in a pastel shade to bring subtle color and dimension into your rooms. However, to showcase those light colors, you need to add contrast. Instead of using light gray, which is just another light color, add a darker gray shade. This will add contrast and create definition. The darker gray shade creates depth and balance from the lighter pastel shade. To do this effectively, use the dark gray shade strategically in the room. Keeping it low in the room, such as on the floor or for the furniture, will keep the visual heaviness low, creating the illusion of the upper part of the room being lighter and bigger. Another method is to place the dark gray behind the pastel colors. This causes the gray to visually sink back, making the room feel bigger.
Cool Tones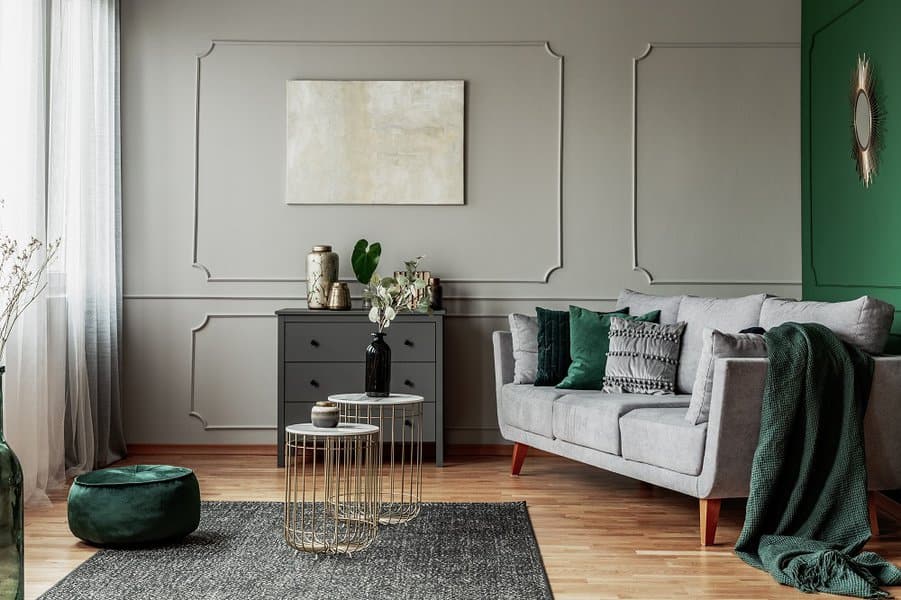 Cool gray hues are some of the most popular. This is because most people associate gray with a cool color that pairs well with other cool colors, such as blue. However, there are different levels and shades of cool gray. Choose one that complements the shade and saturation of the cool colors in your room. Your gray accent wall shouldn't blend into the other color so that they are almost the same. Instead, it needs to be different enough to clearly see the definition between the two colors. For example, don't choose a sea fog gray with a pastel blue. They are too close to each other. However, sea fog gray would look beautiful with a deep navy or seafoam green. This color combination would make the perfect color scheme for a contemporary coastal room.
White and Black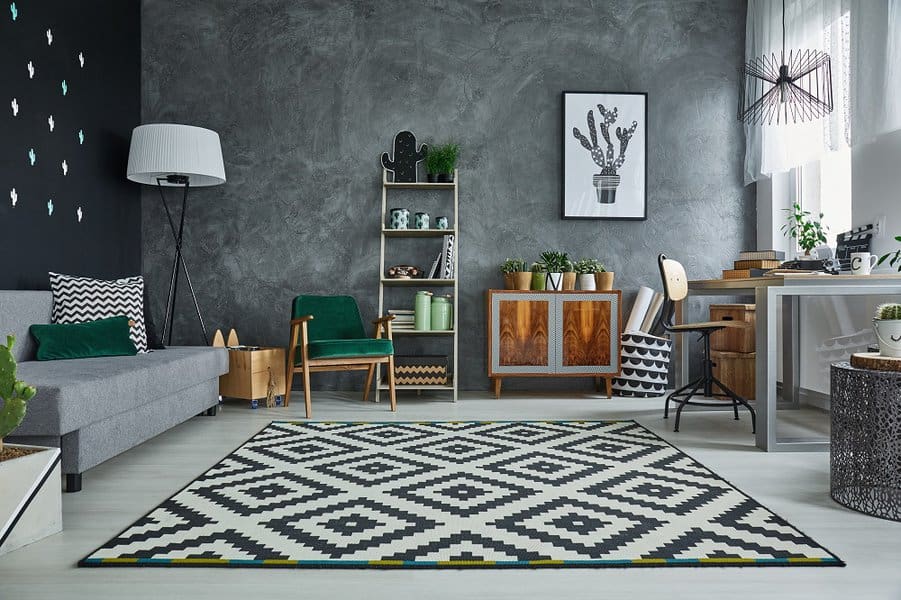 Gray works as a beautiful accent to white and black because the color gray is a combination of white and black mixed together. This is basic color wheel theory. When you use gray as an accent wall color, it softens the look of both the white and the black. Gray walls are gentler on the eyes than white walls. Black can look too dark when there is too much of it in your home decor. Using gray with it brightens black. Your room goes from looking gothic to looking sophisticated and modern. Paint one wall your chosen gray color and then use it as a minor accent throughout the room.
Do Not Use Gray
Now that we have covered all of the colors that will look beautiful with gray let's discuss the one color that you shouldn't use. Gray walls in an all-gray room will create a bland and boring interior design. It doesn't matter if it is dark or light gray. All gray looks bland and tends to fall flat. Sometimes, you can use a combination of light and dark gray to create depth in an all-gray room. However, this is difficult to get right and still looks dull and depressing.