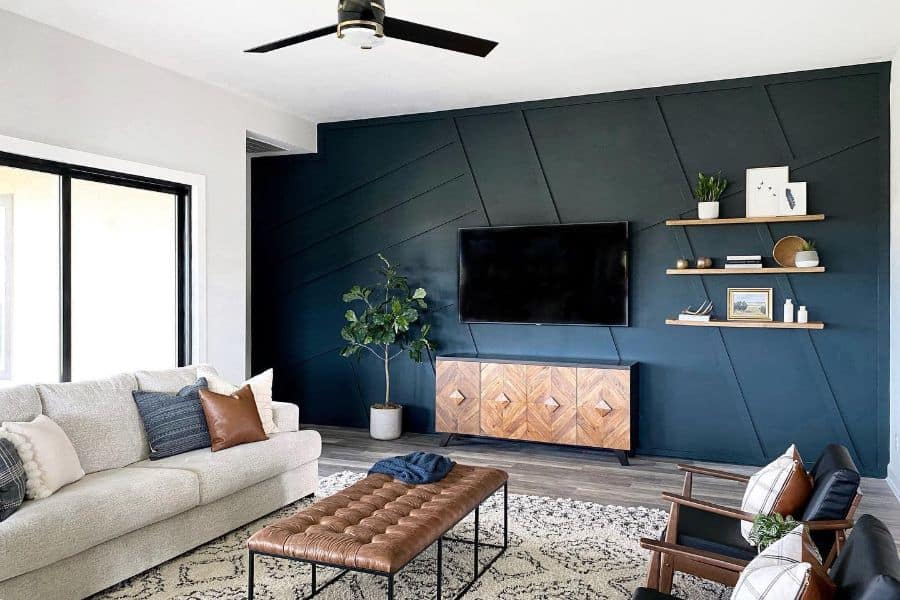 52 Accent Wall Ideas for the Living Room
by — Kendrick Hulse

Published on August 10, 2021

Updated on October 17, 2023
Tired of looking at the same four walls day in and day out? Well, adding a feature wall to your living room will at least give you something new and interesting to look at!
Some homeowners view accent walls as tacky or outdated. If you share that opinion, there's a good chance you just haven't come across a well-executed accent wall yet. Check out the accent wall ideas below to learn how to bring some much-needed variety into your own living space.
1. Evoke Rustic Allure with Stamped Concrete Bricks
When aiming to infuse rustic allure into your living room, stamped concrete bricks can be an excellent choice for your accent wall. This versatile material allows you to introduce texture and color with a unique design, making your wall truly distinctive.
For an old-world or industrial chic ambiance, consider using reclaimed bricks or leaving them in their natural, unfinished state. To complete the look, pair your stamped concrete or brick accent wall with complementary decor elements for an impressive living space transformation.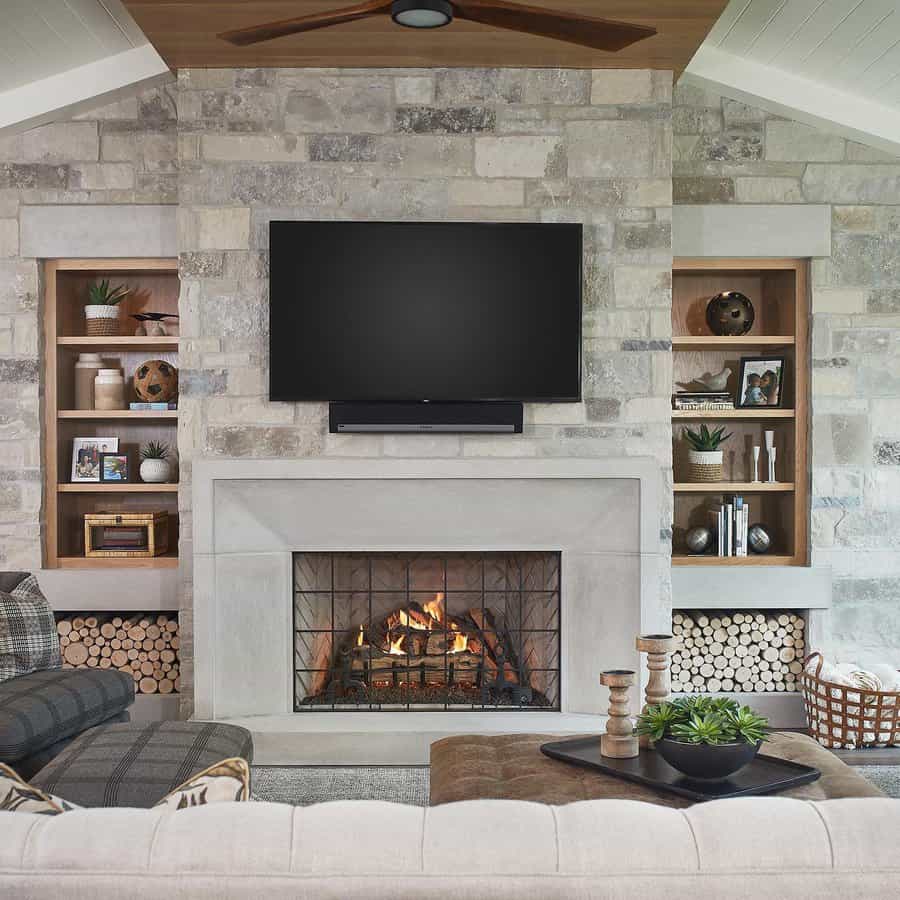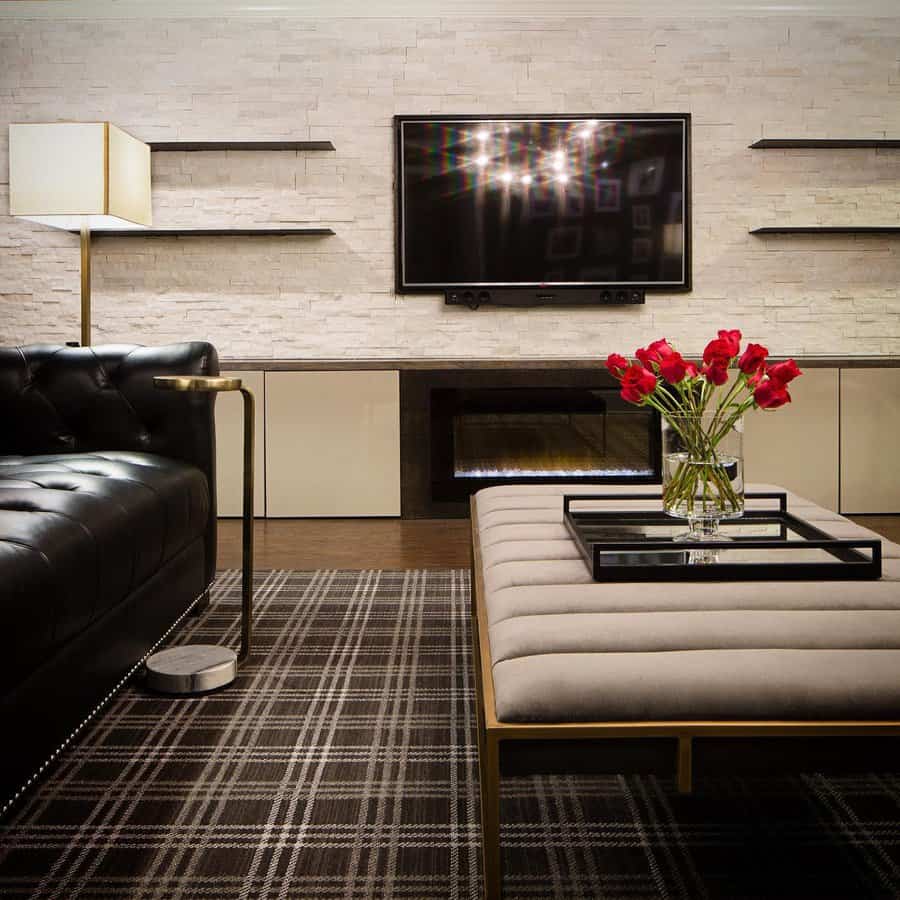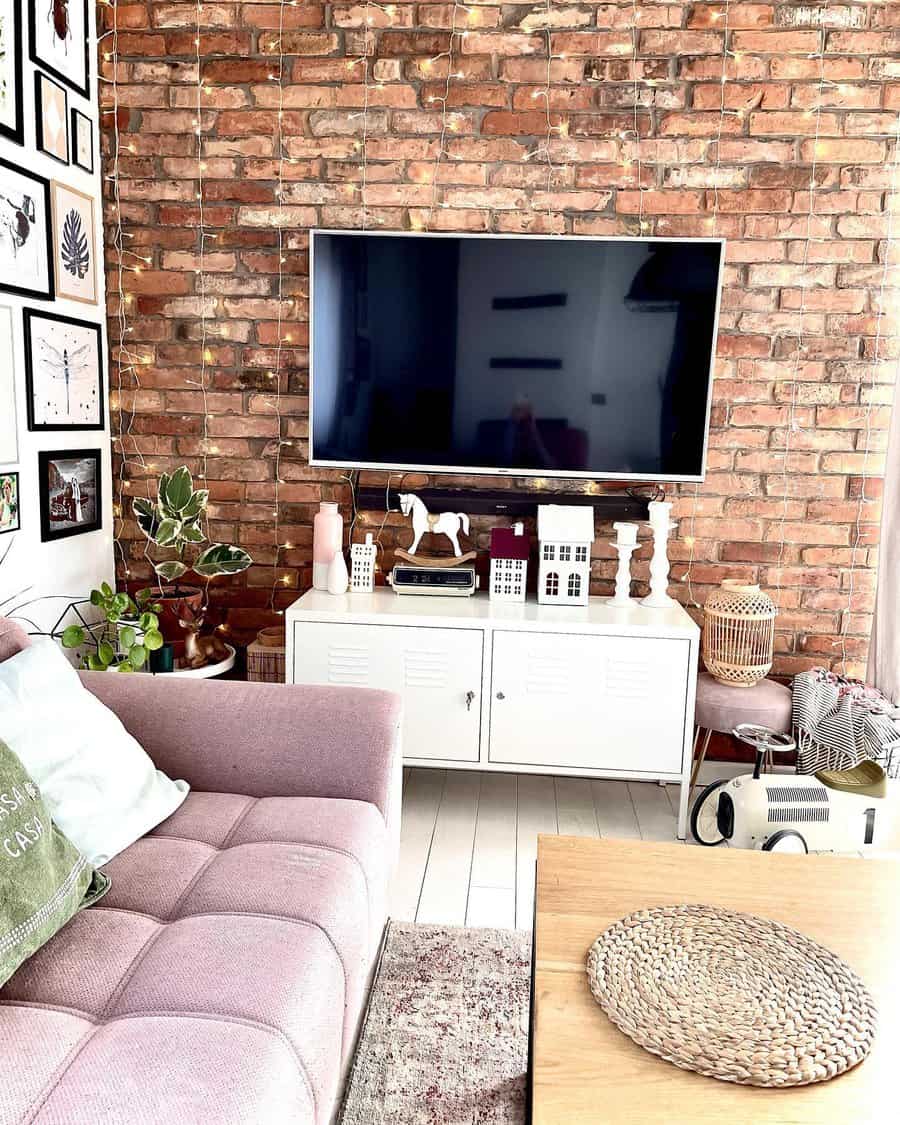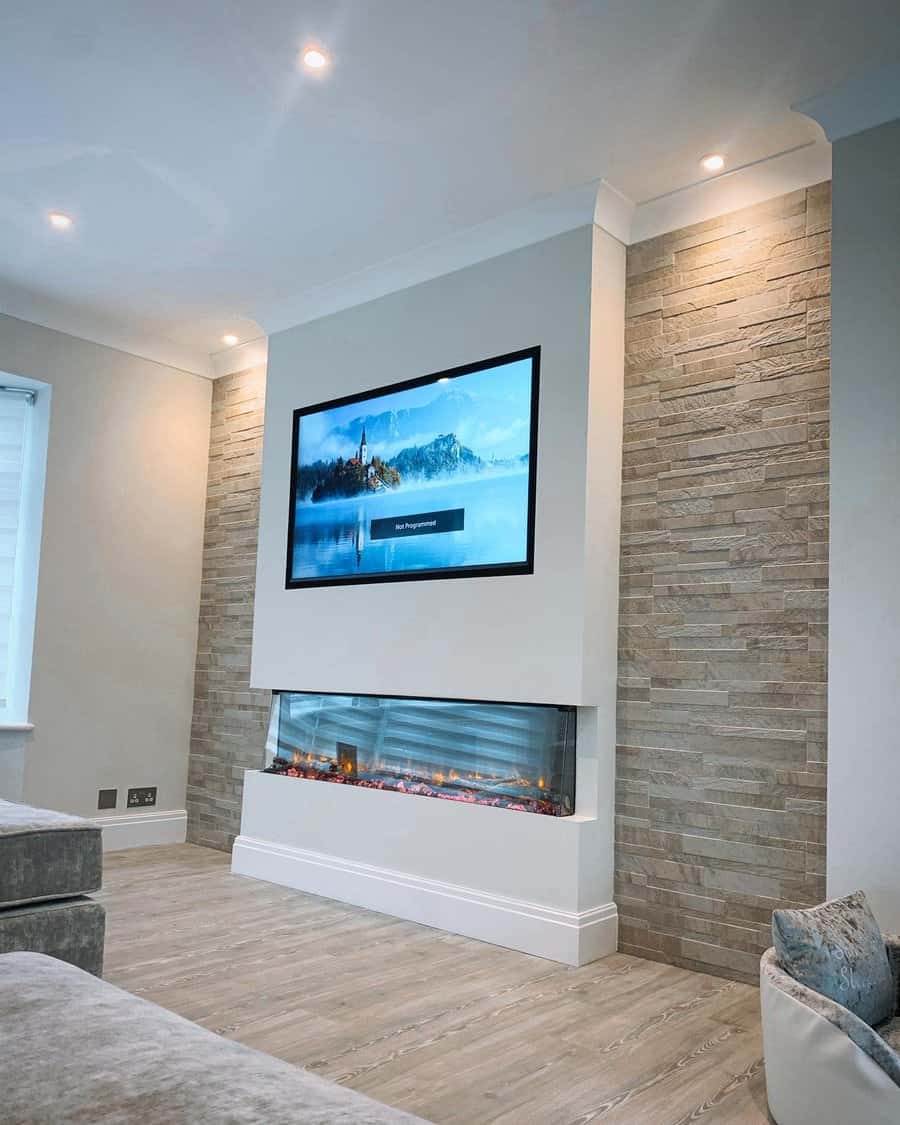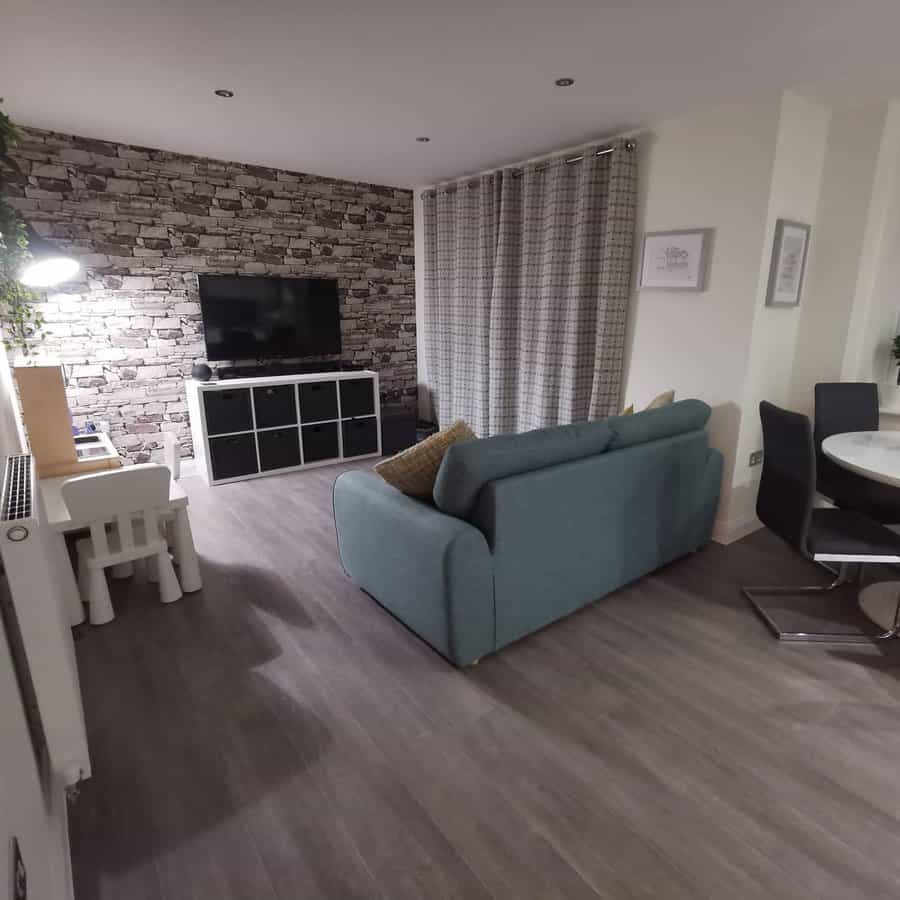 2. Attain Elegance through Deep, Rich Shades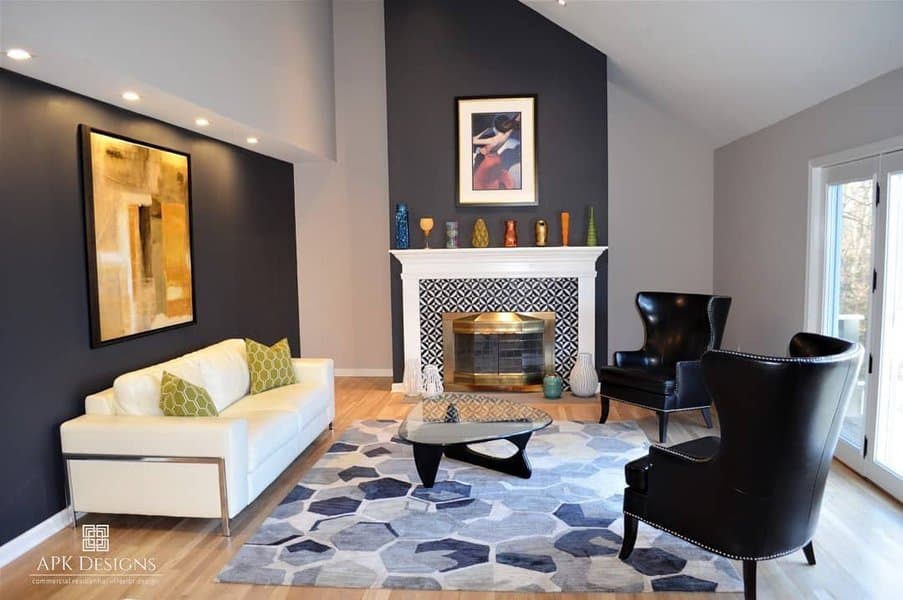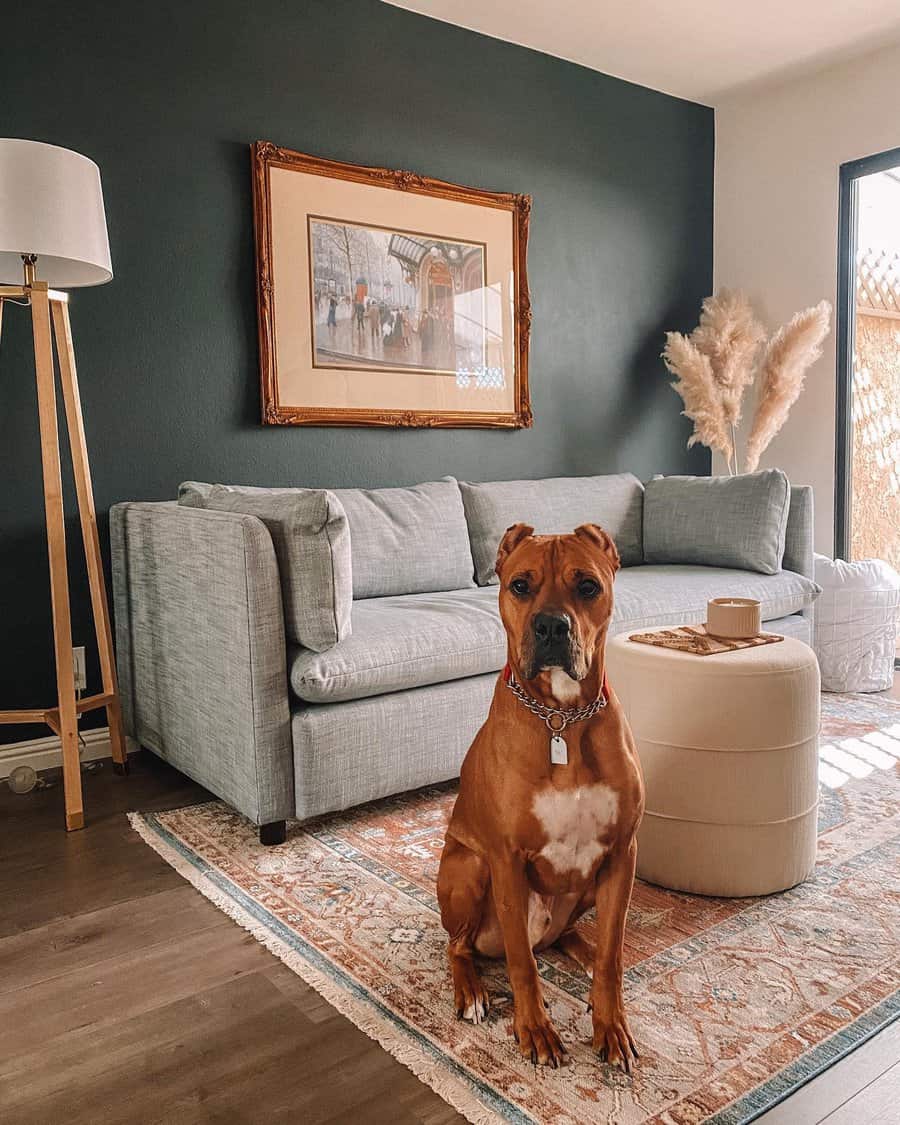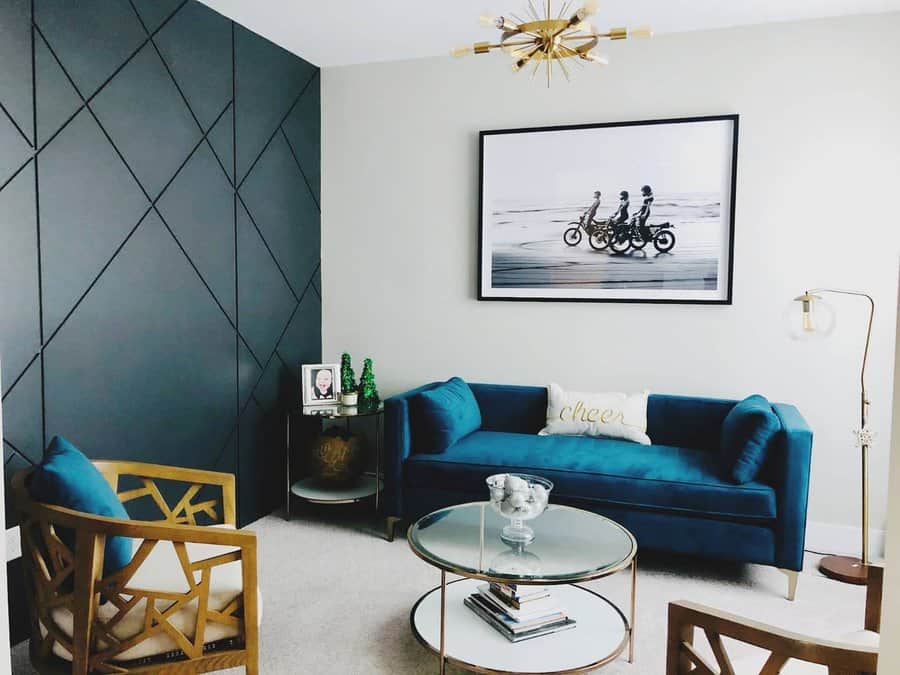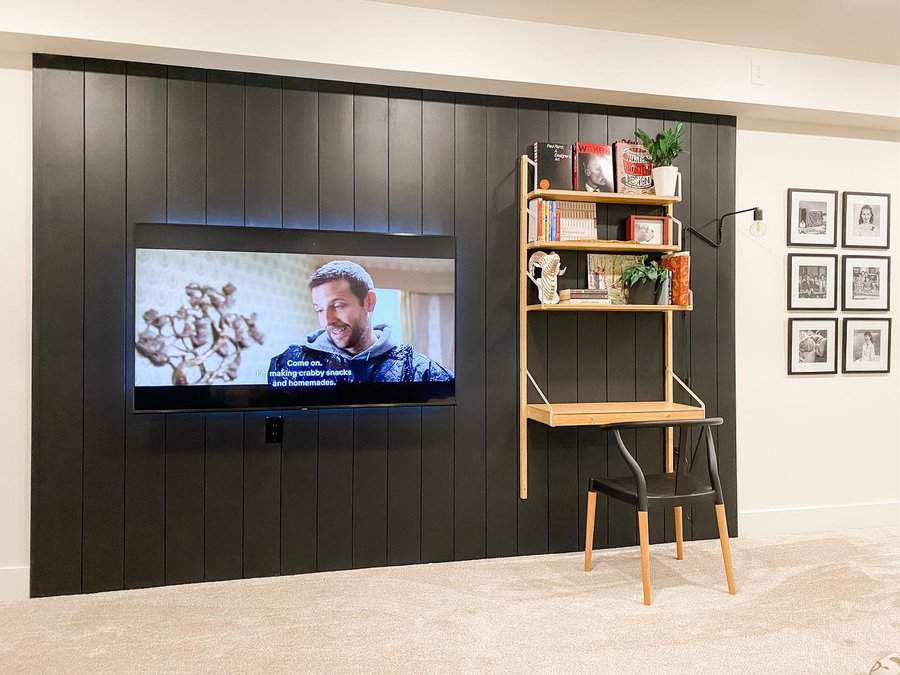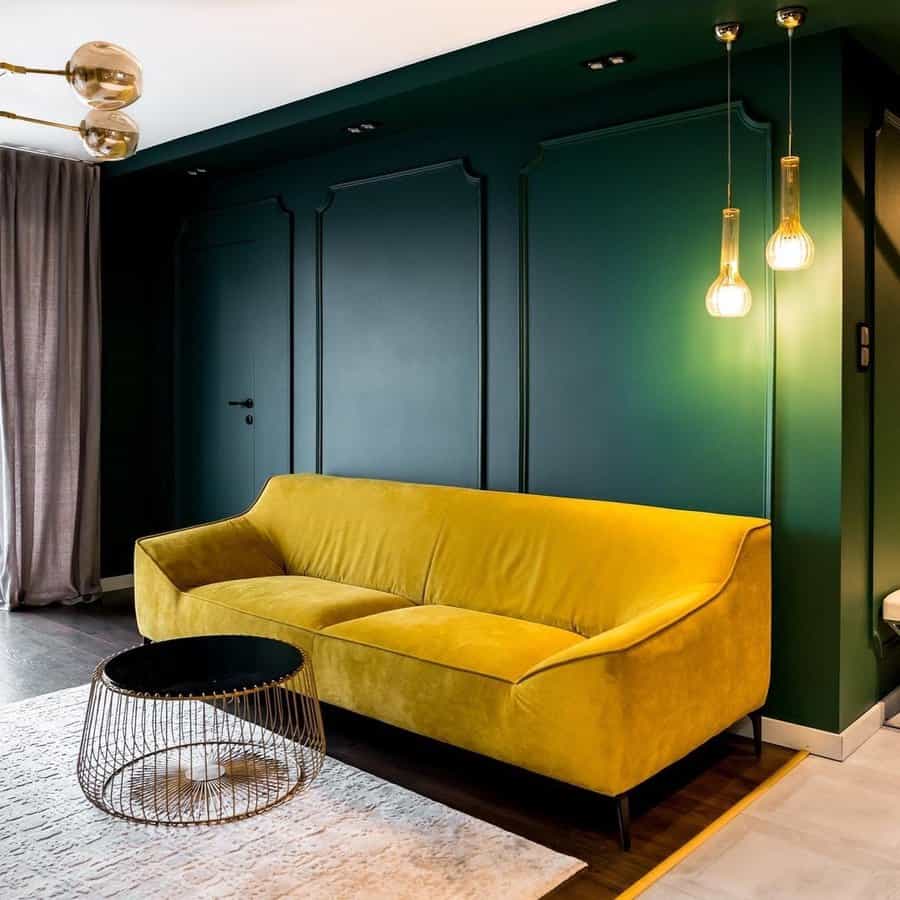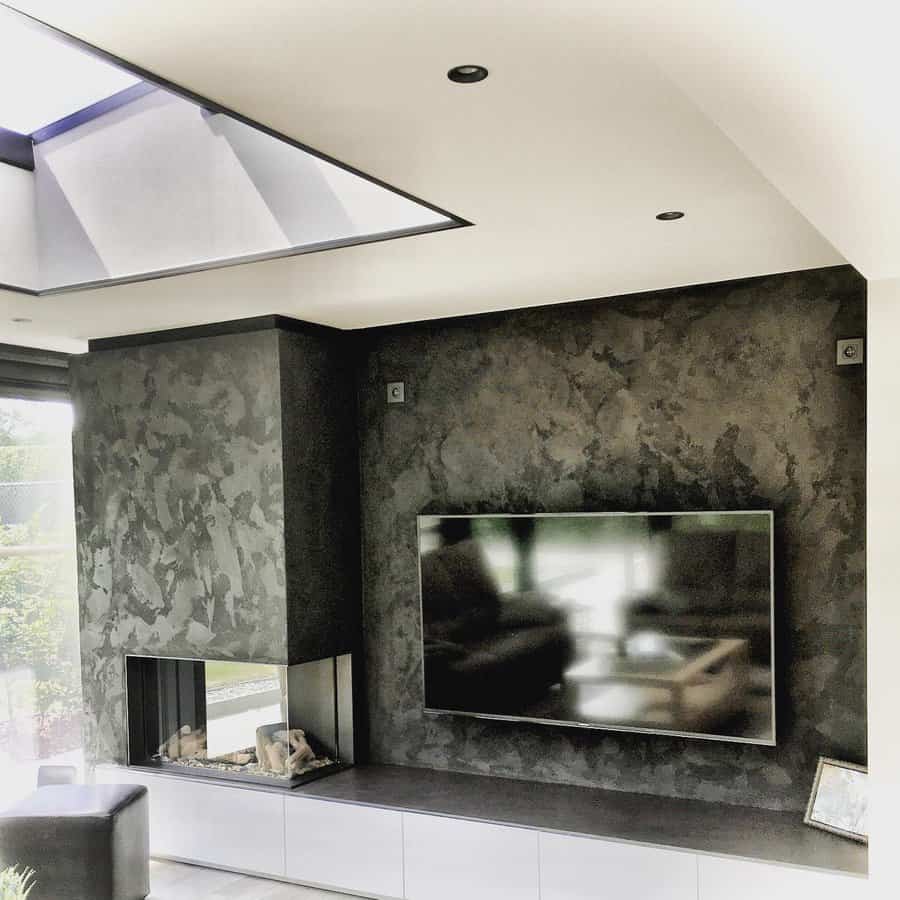 3. Center Your Home with a Fireplace Hub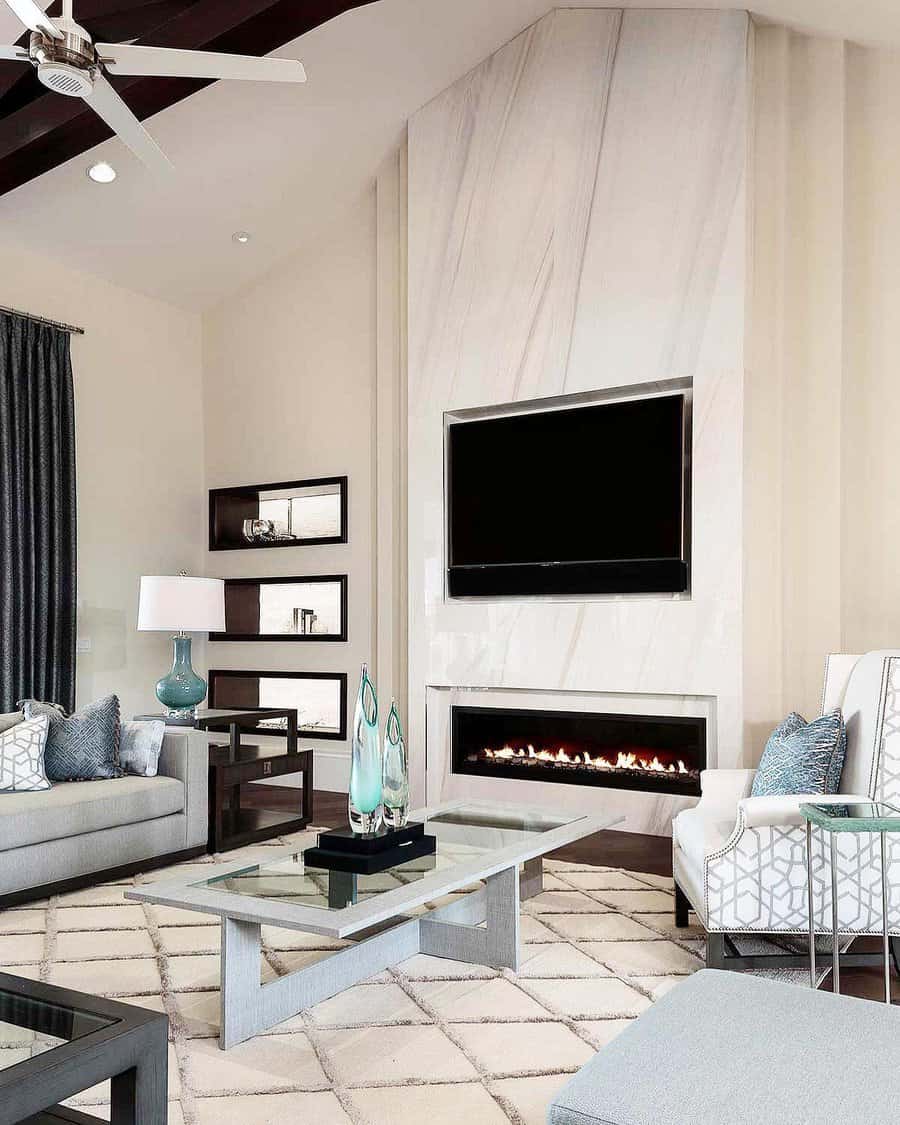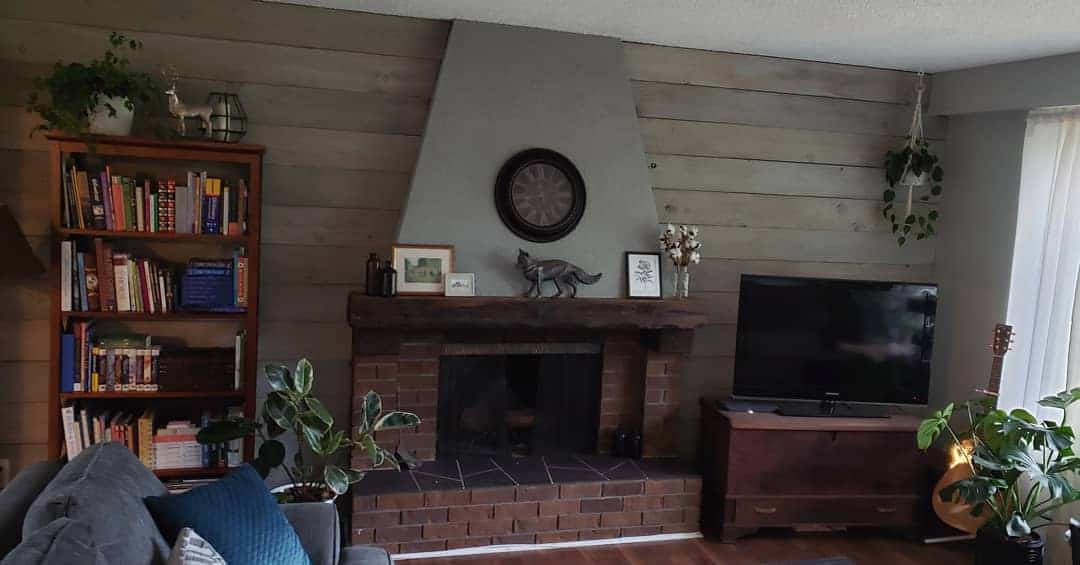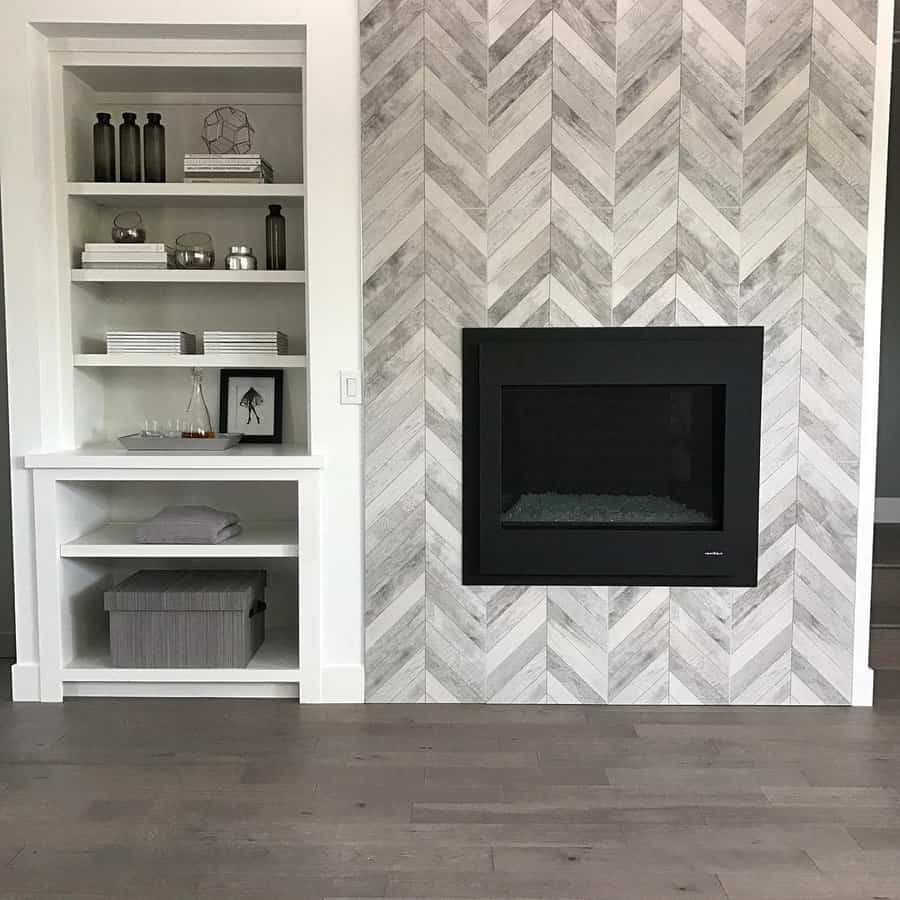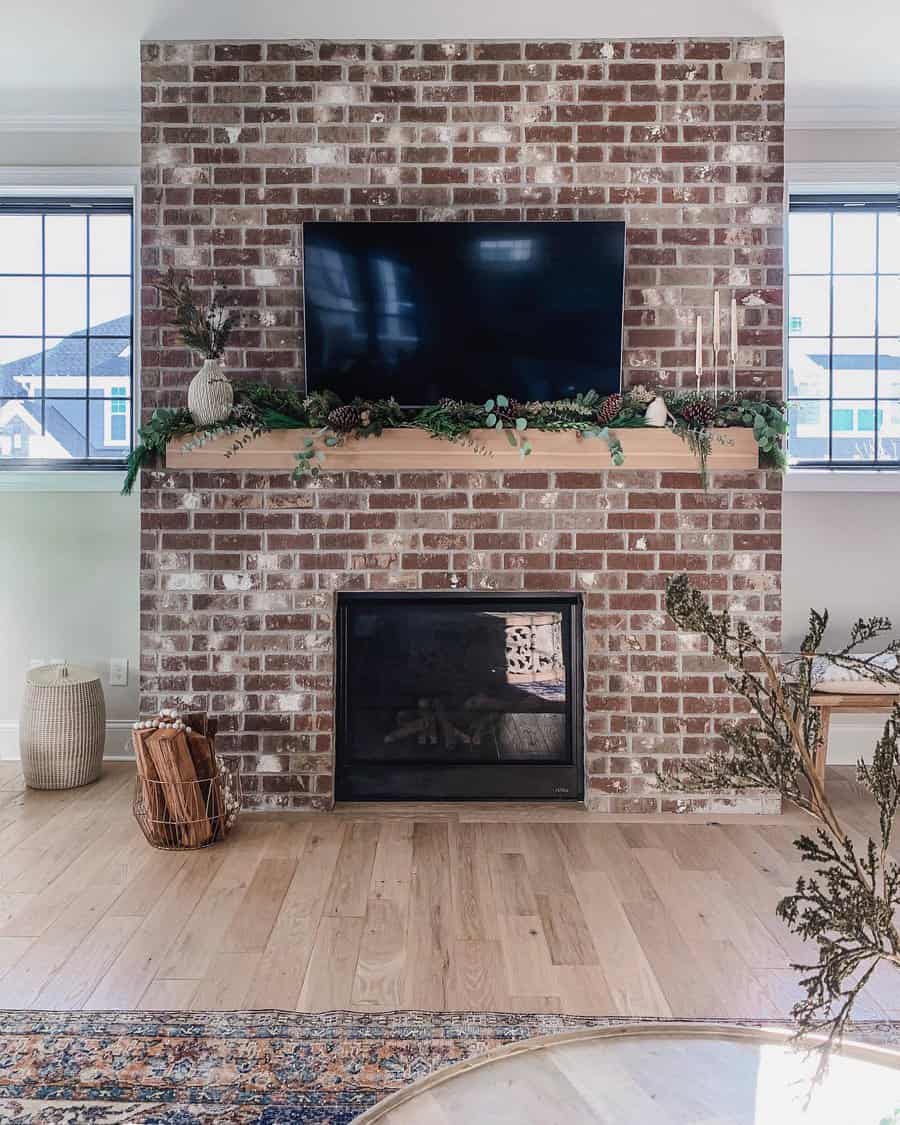 4. Inject Farmhouse Charm with Shiplap Walls
To infuse your living room with cozy farmhouse charm, consider incorporating shiplap walls as an accent. Shiplap creates a statement piece that suits various spaces, from modern kitchens to snug living rooms.
When embarking on a shiplap project, start by meticulously measuring the wall and selecting the right shiplap board size. Ensure a seamless look by using the tongue-and-groove jointing method to connect the boards. Follow these steps, and you'll effortlessly bring your shiplap accent wall project to life, transforming your living space.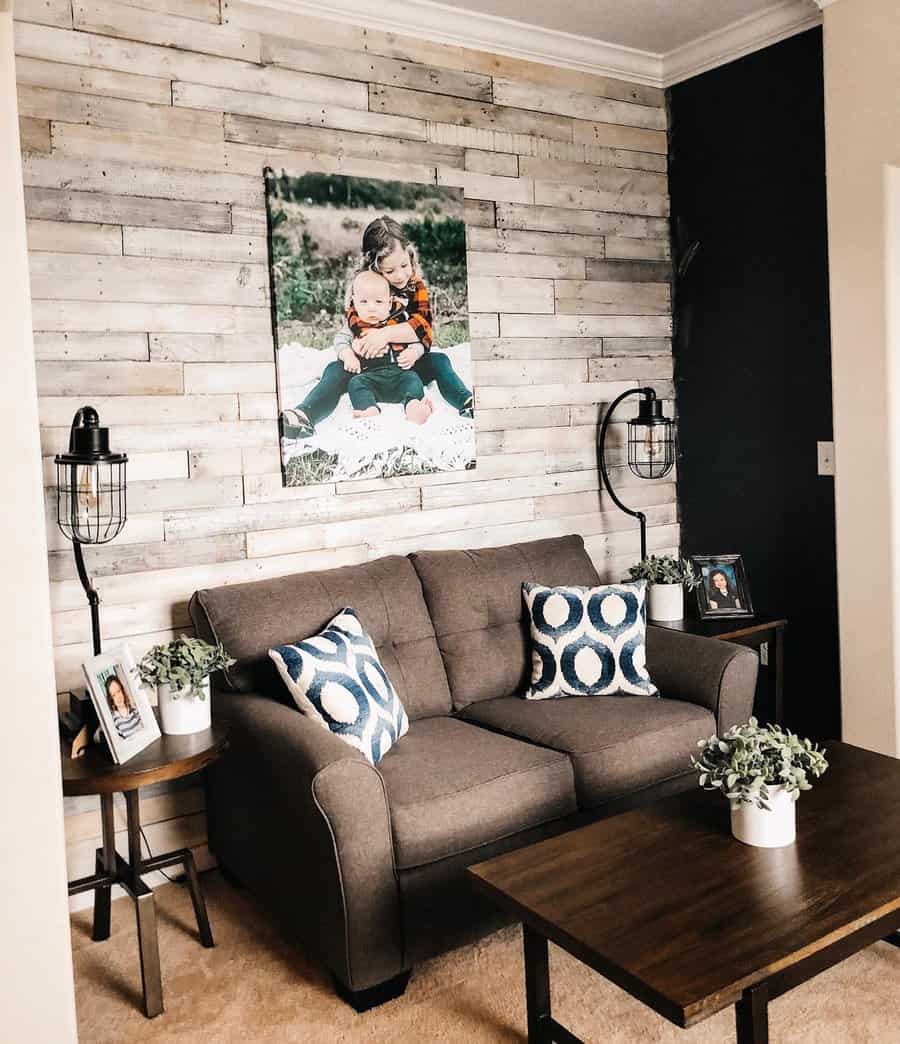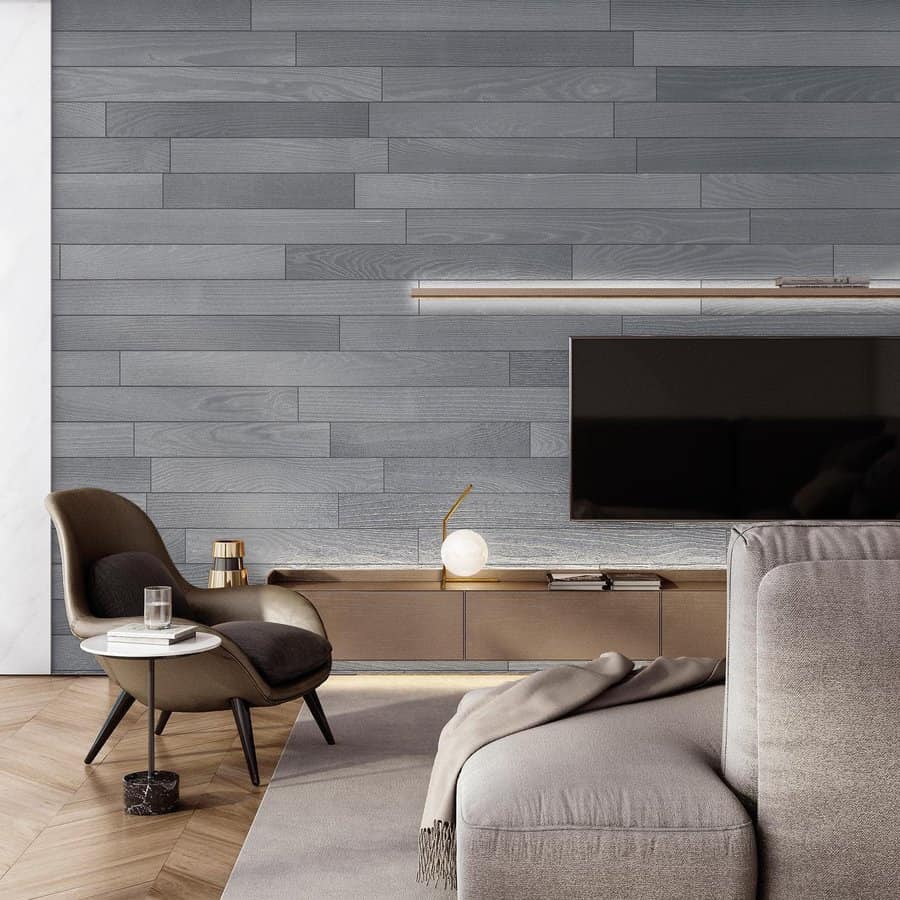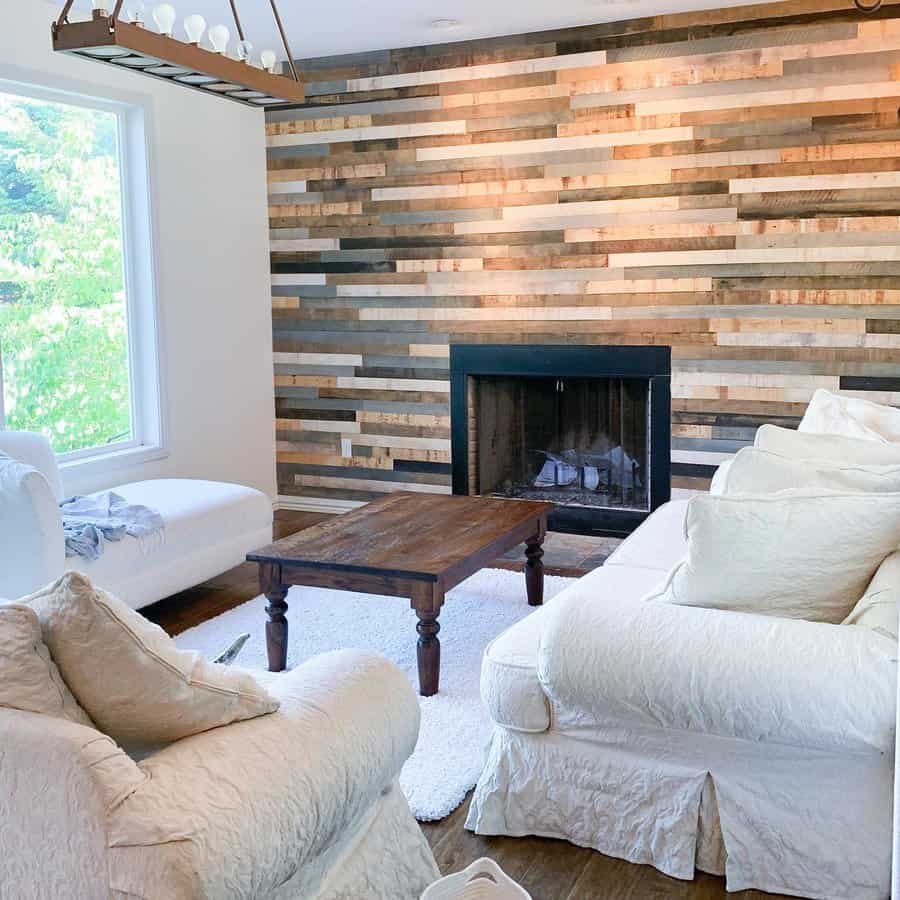 5. Modern Flair: Finger Panels for Contemporary Touch
For a touch of modern flair in your living room, consider incorporating finger wood panels as an accent wall. These panels, whether in a smooth or 3D design, can instantly create an engaging focal point. To make the most of this feature, opt for a color or pattern that provides a striking contrast to the remaining walls, adding an element of surprise to the room's design. By implementing this inventive accent wall, you'll transform your living space into a truly extraordinary and contemporary masterpiece.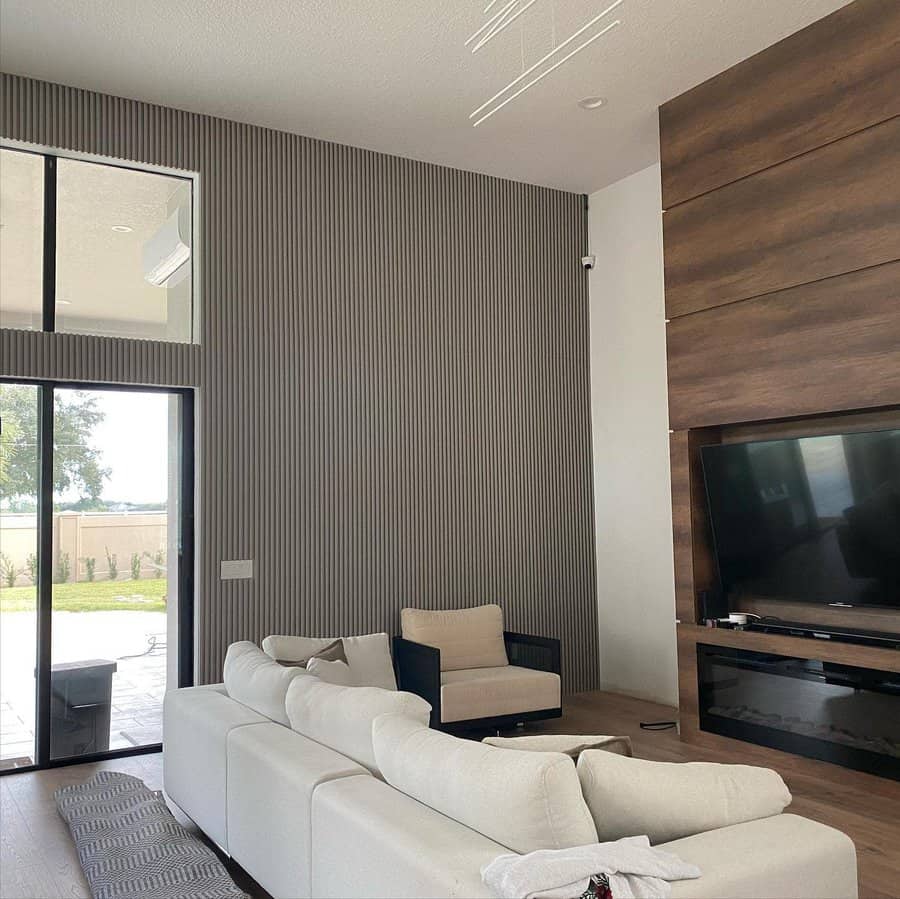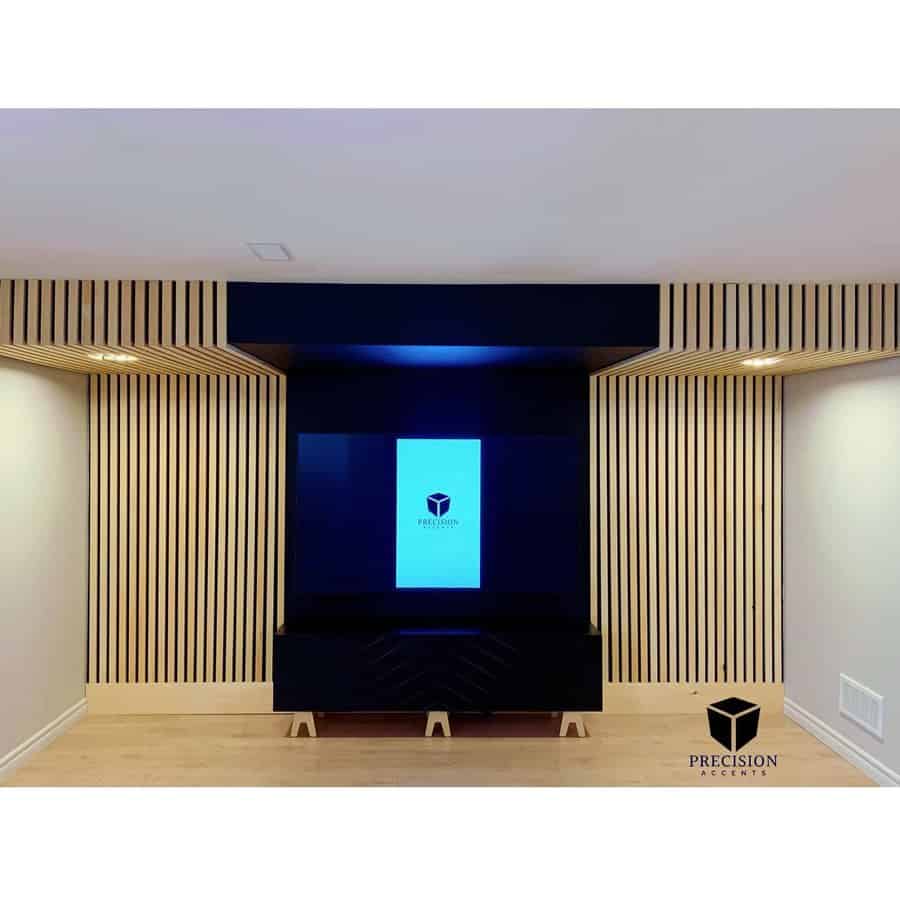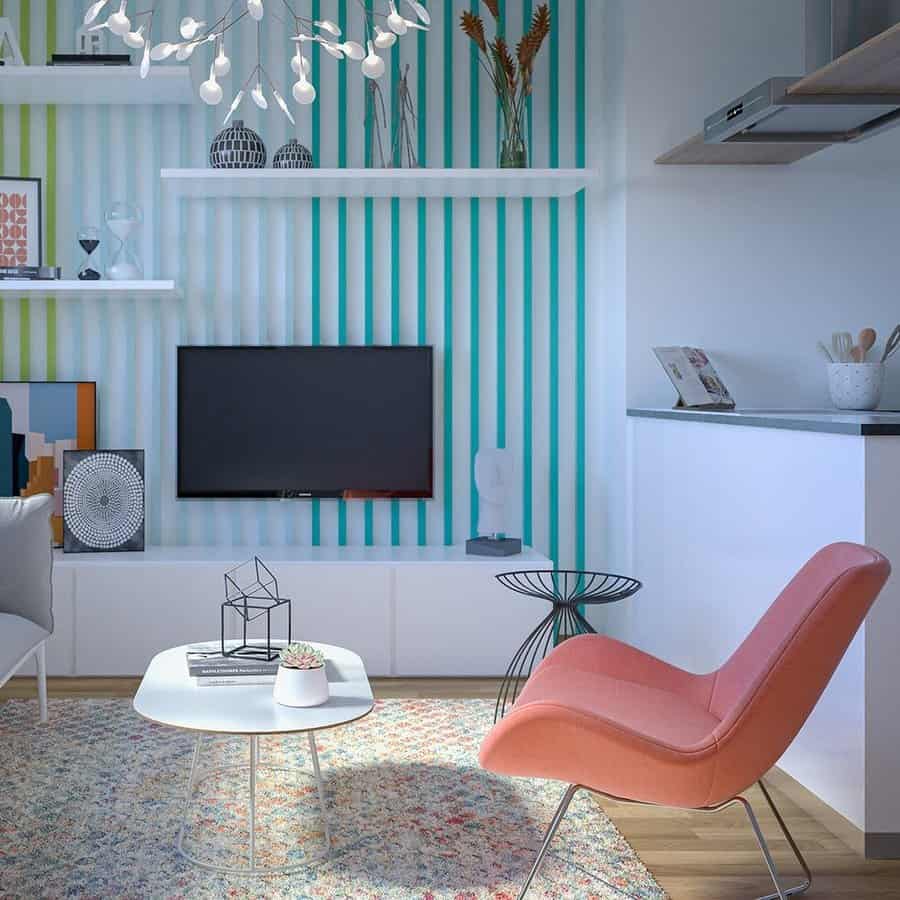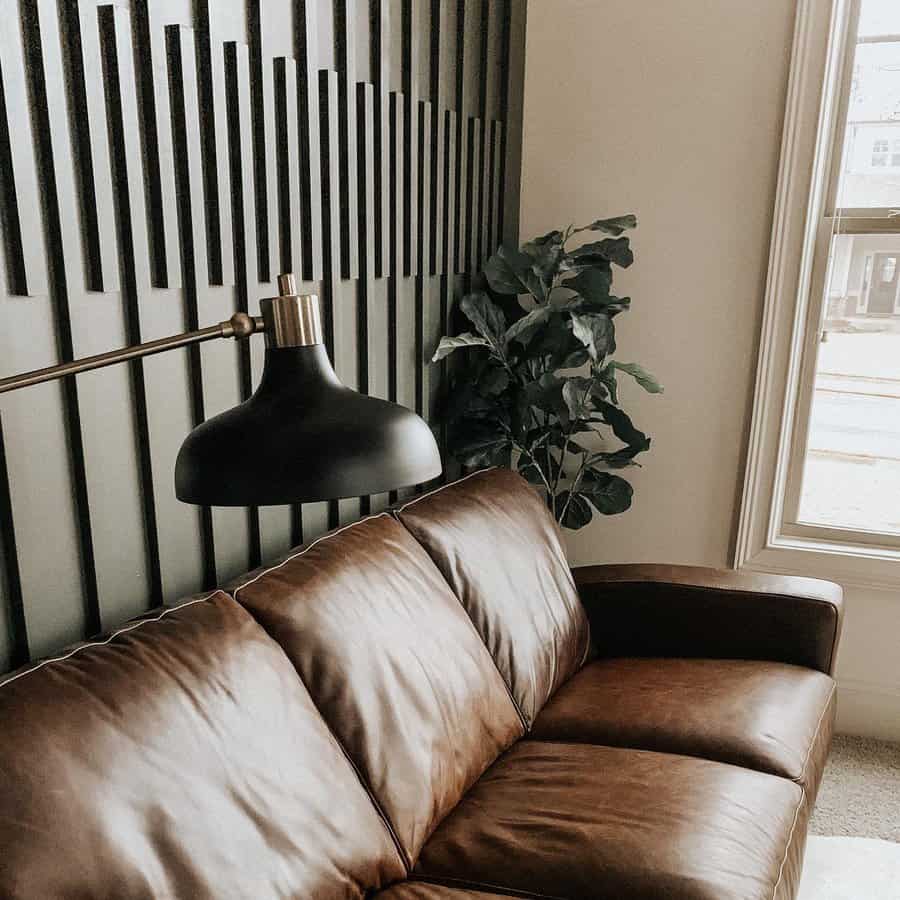 6. Add Visual Intrigue with 3D Geometric Wall Panels
Incorporating 3D geometric wood panels in your living room is an excellent way to introduce visual intrigue and make a stylish statement with an accent wall. The intricately carved lines not only draw attention but also offer the flexibility to be painted in any color that complements your room's aesthetic.
For a more creative and spontaneous effect, consider placing the panels in unexpected spots or alternating their direction to create a unique piece of wall art. Keep in mind that the placement and pattern are as crucial as the color choice when it comes to accent walls, ensuring a harmonious and captivating design for your living space.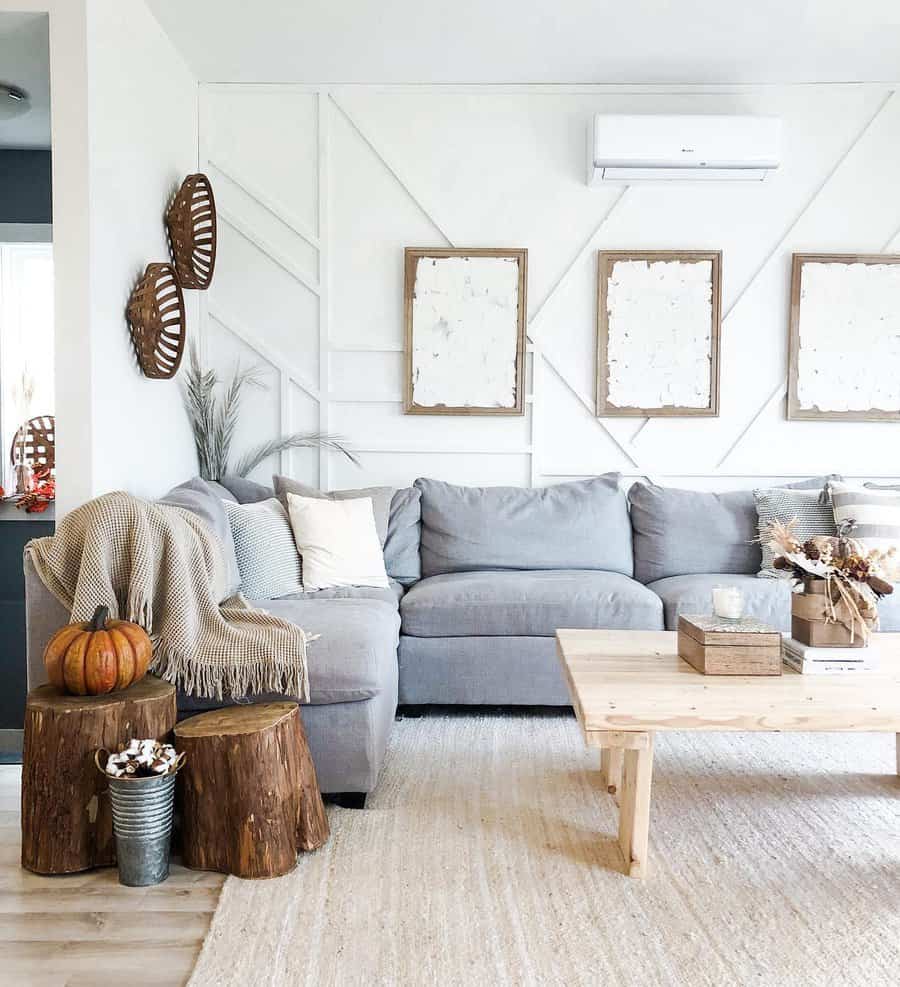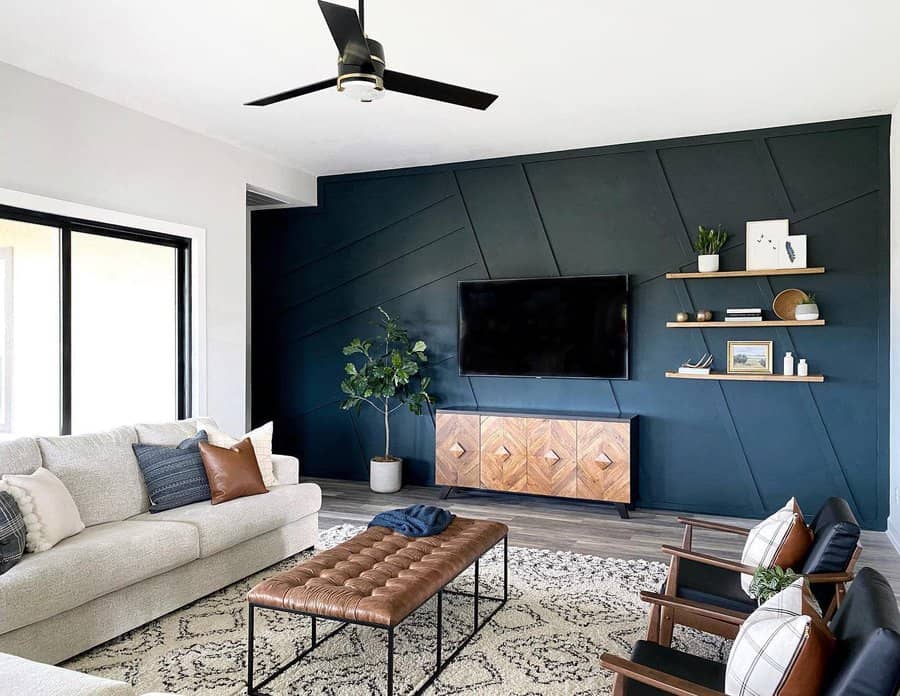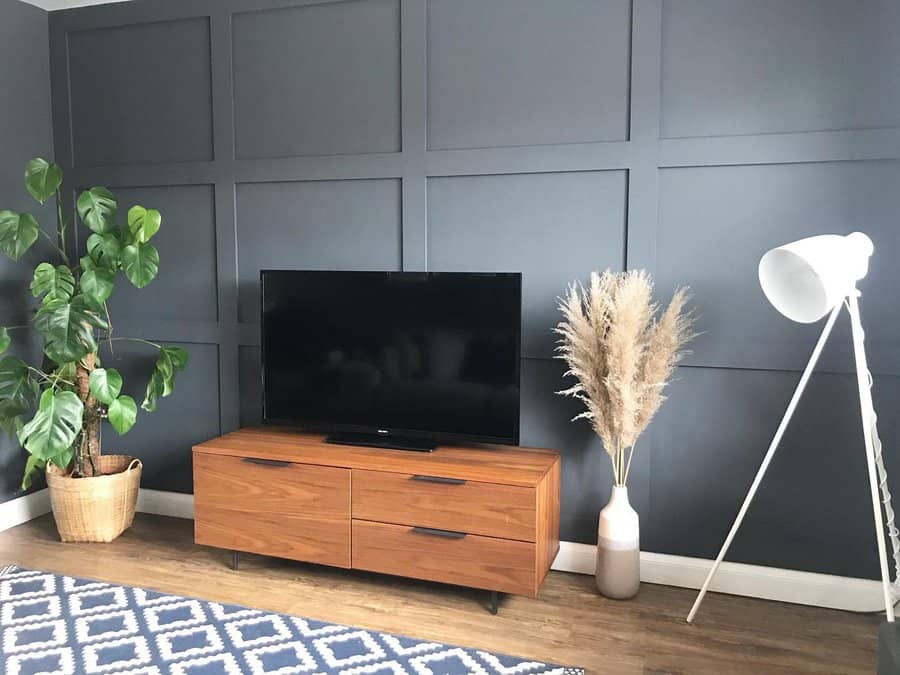 7. Express Artistic Vision through Painted Wall Murals
Adding an accent wall to your living room allows you to infuse it with a unique and artistic touch. Consider mural art for a striking effect that introduces vibrant life and color to the space. Mural options are limitless, ranging from abstract and realistic to creative expressions, offering endless room for your imagination to shine. If you prefer a subtler approach, explore simple shapes, patterns, distressed artwork, or vintage wallpaper to achieve a noteworthy impact while maintaining a balanced design. Whether you opt for bold mural art or subtle textures with shapes and lines, there's no wrong choice when creating your personalized accent wall.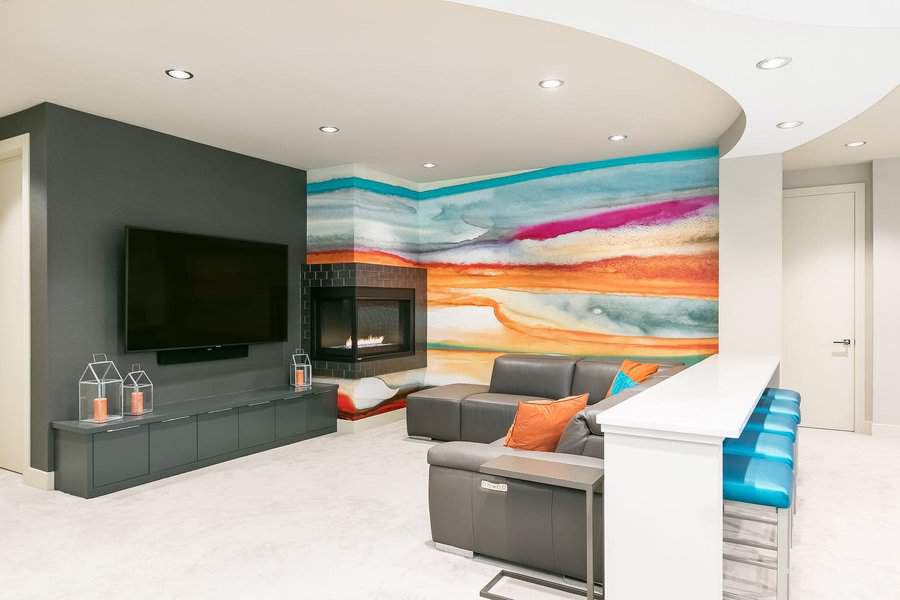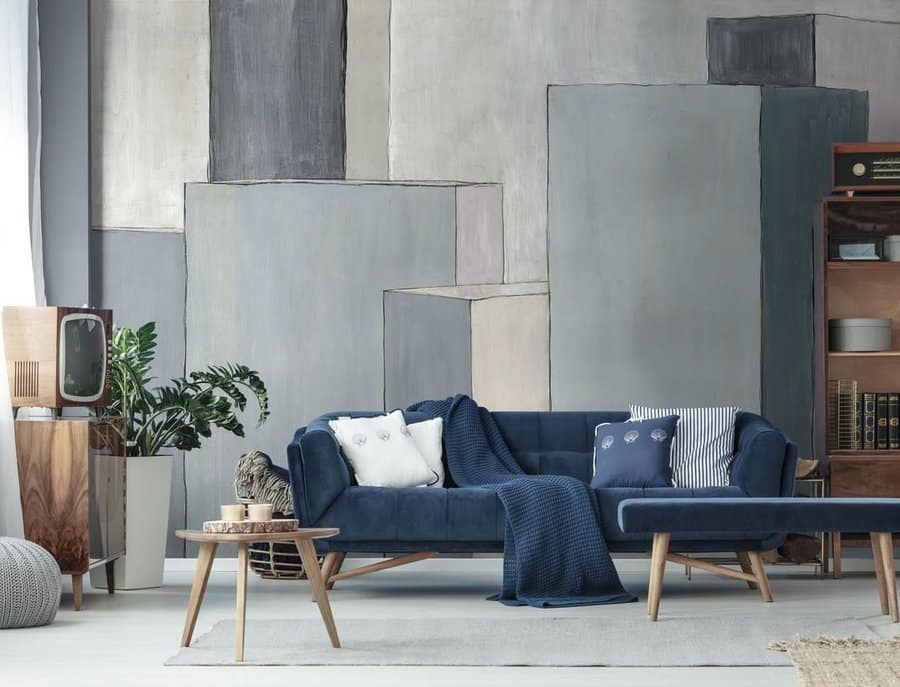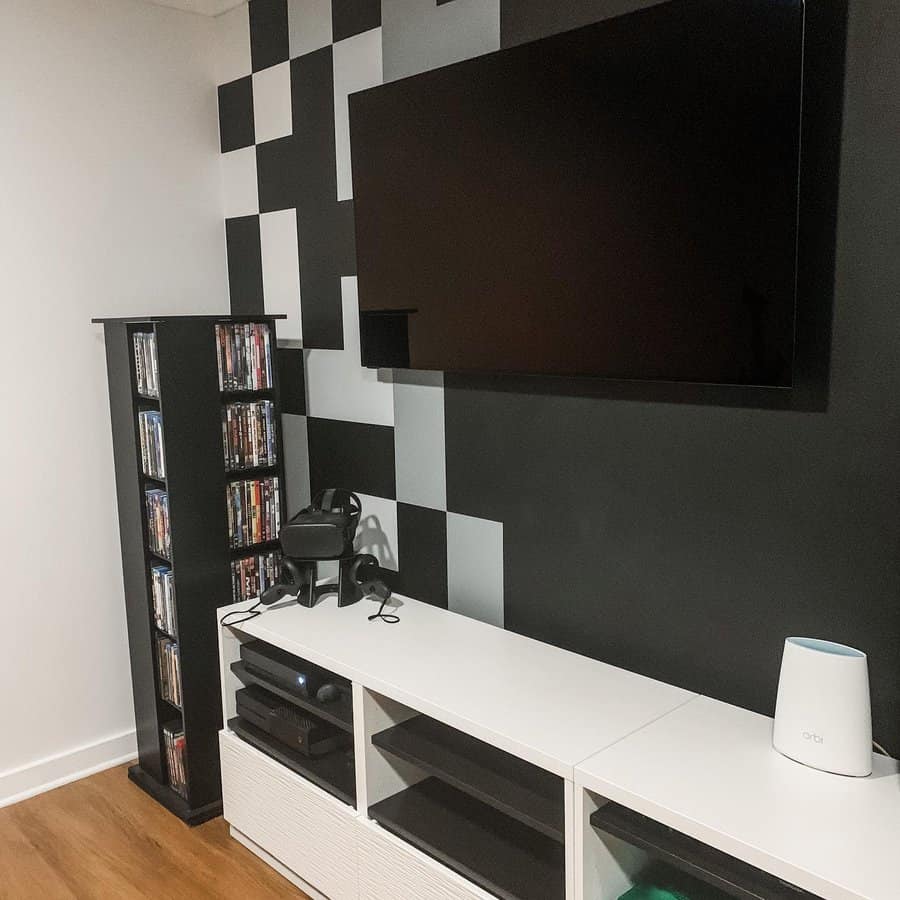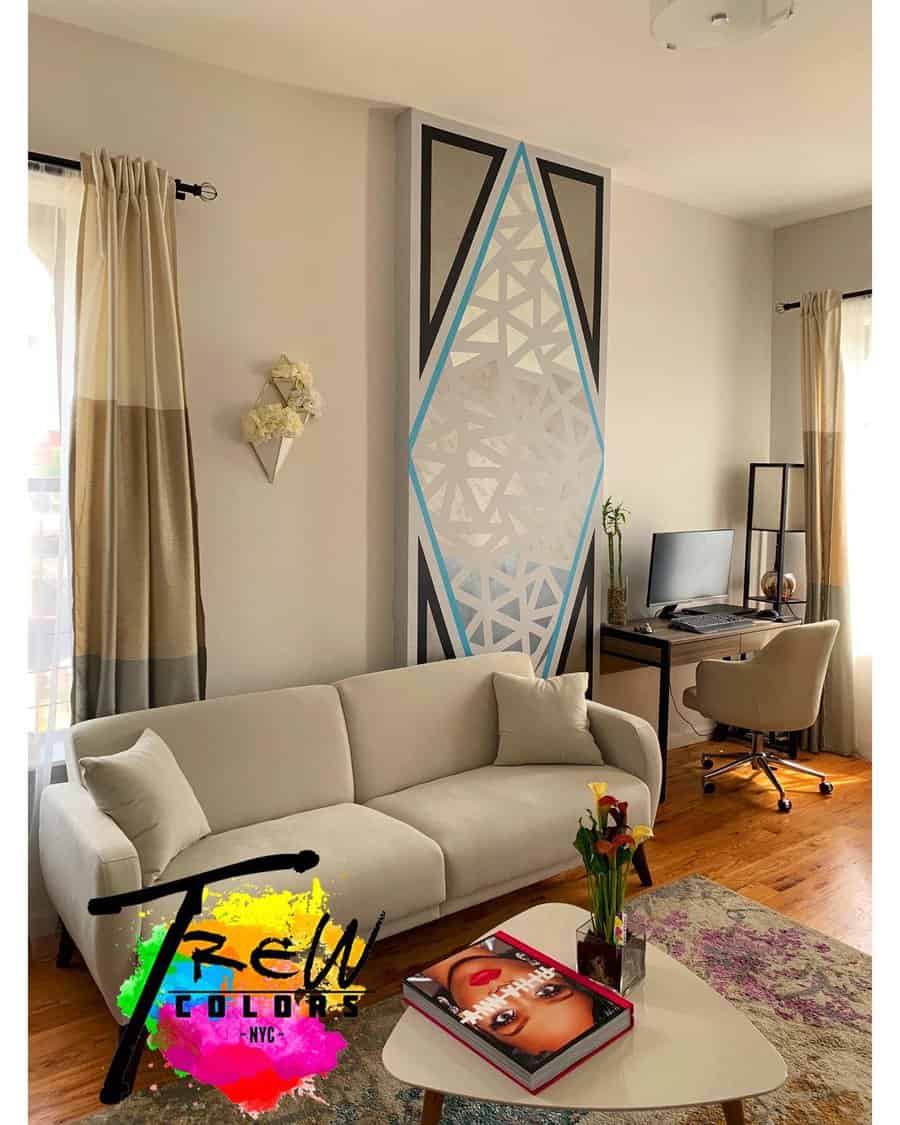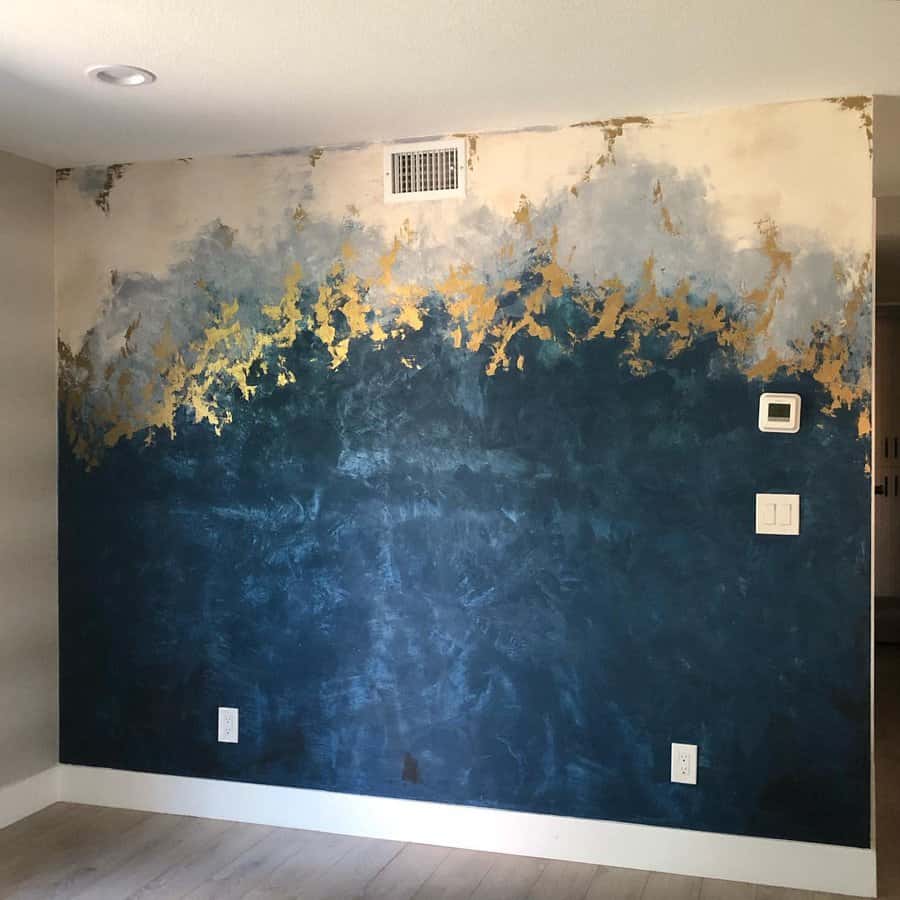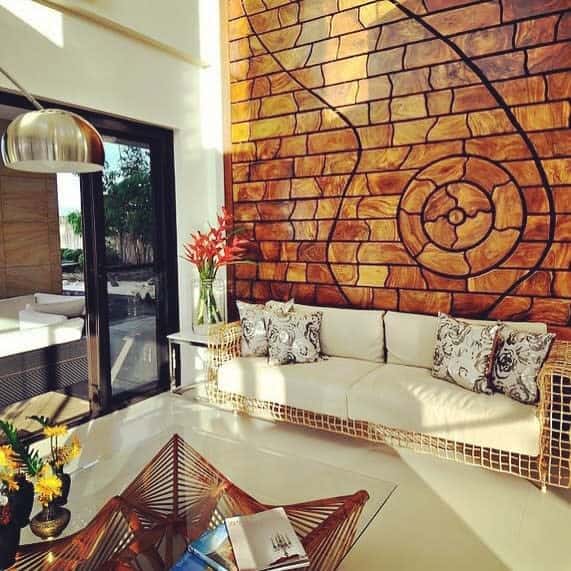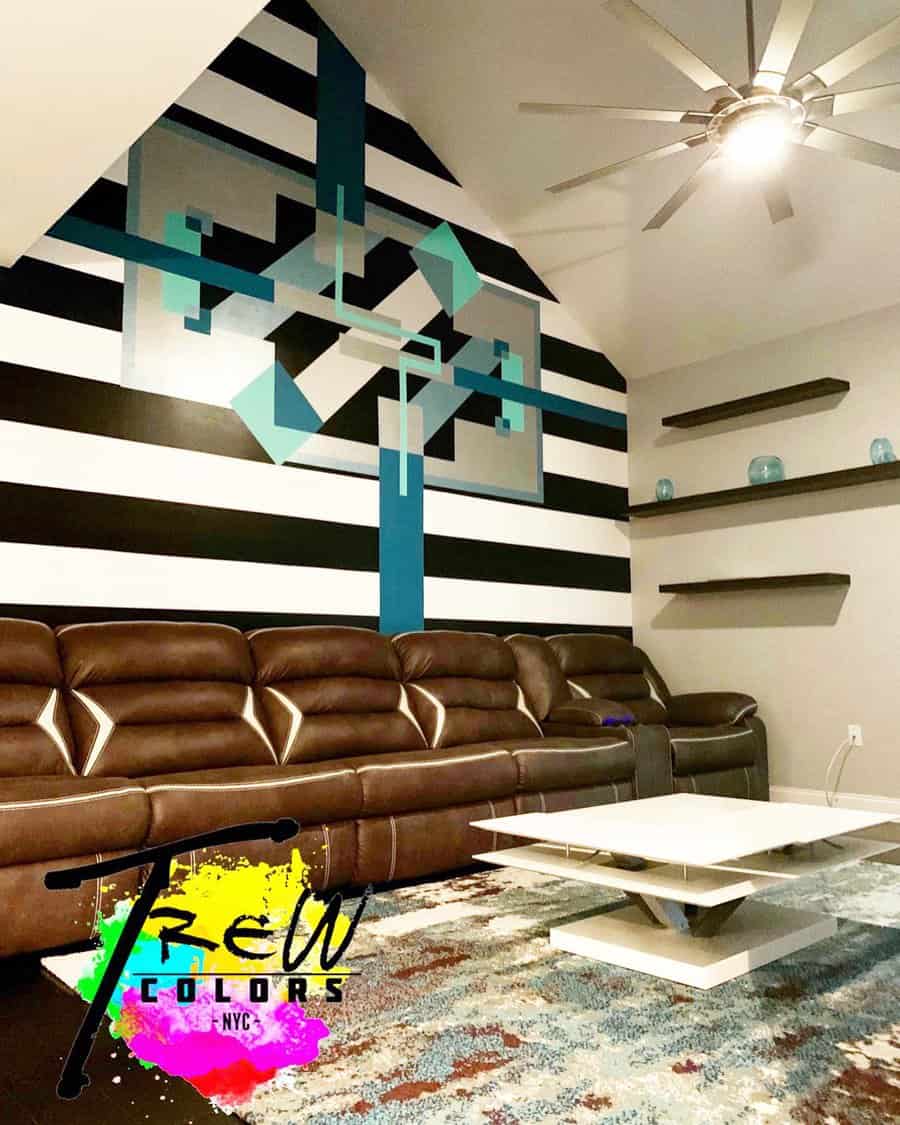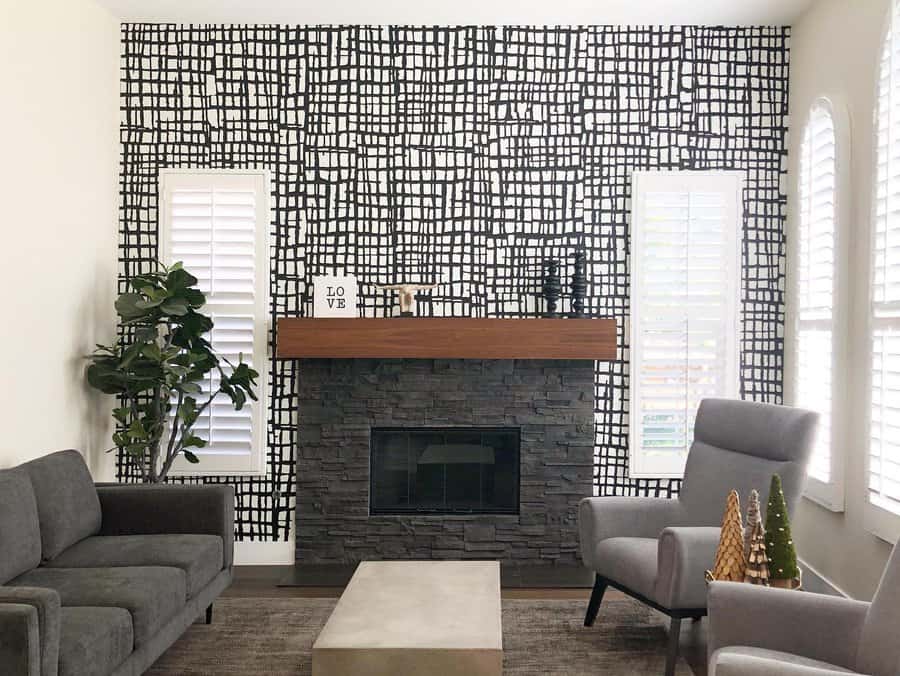 8. Construct a Dazzling TV Wall Showcase
When aiming to infuse your living room with charisma and style, why not embark on creating a remarkable TV wall showcase? The possibilities are diverse: Opt for a TV wall with shelves and decorative tiles to elegantly display your favorite books and collectibles.
Alternatively, if you favor a more conventional flat-screen arrangement, focus on infusing charm through carefully chosen artwork or wallpaper. Whichever path you choose, an accent wall serves as a dynamic statement piece that injects character and allure into your living space.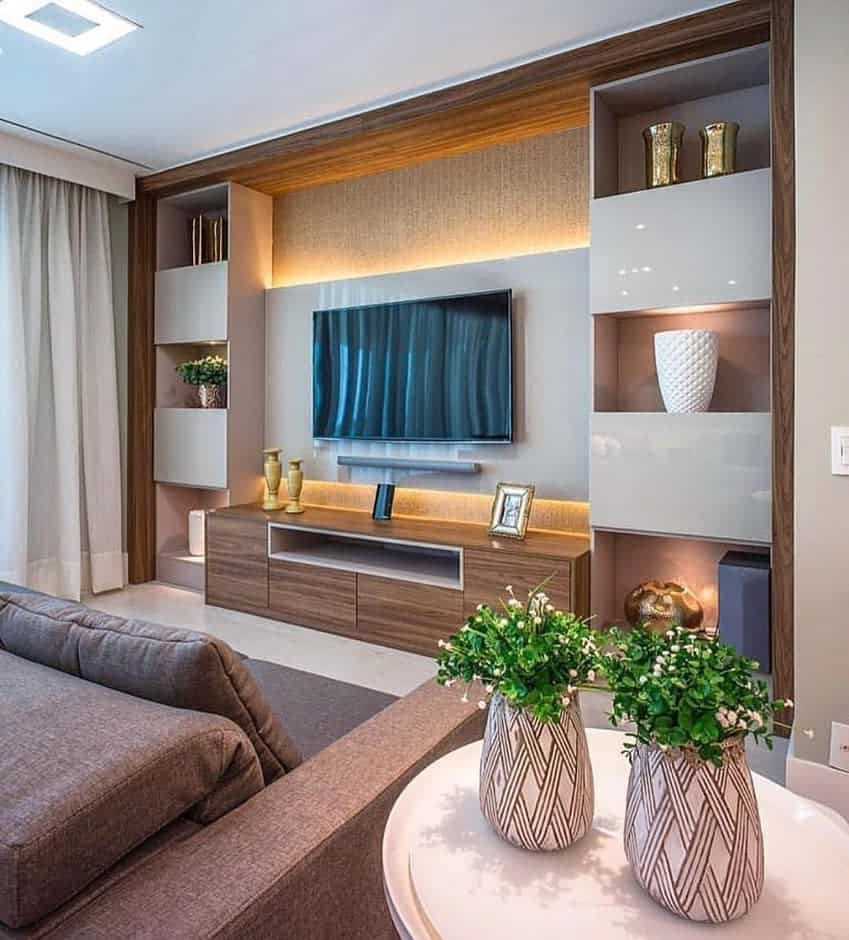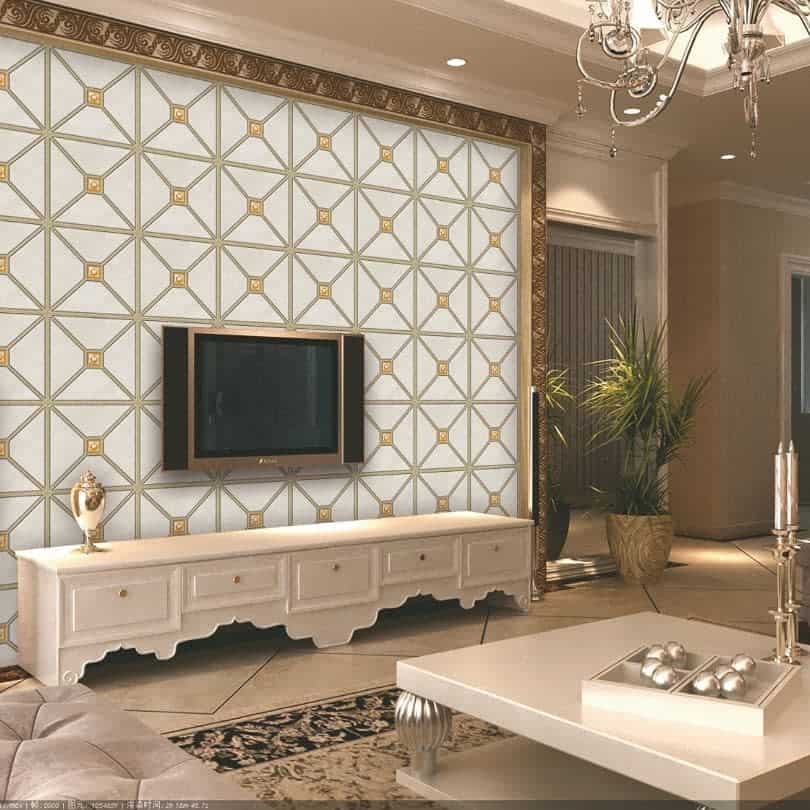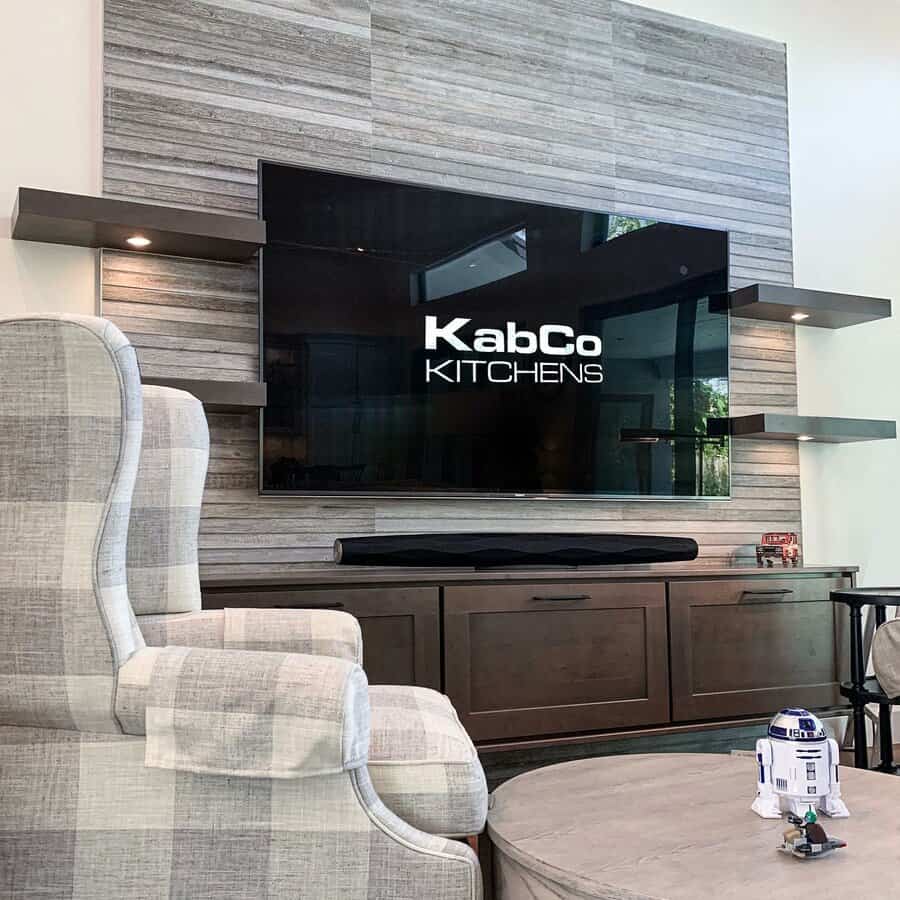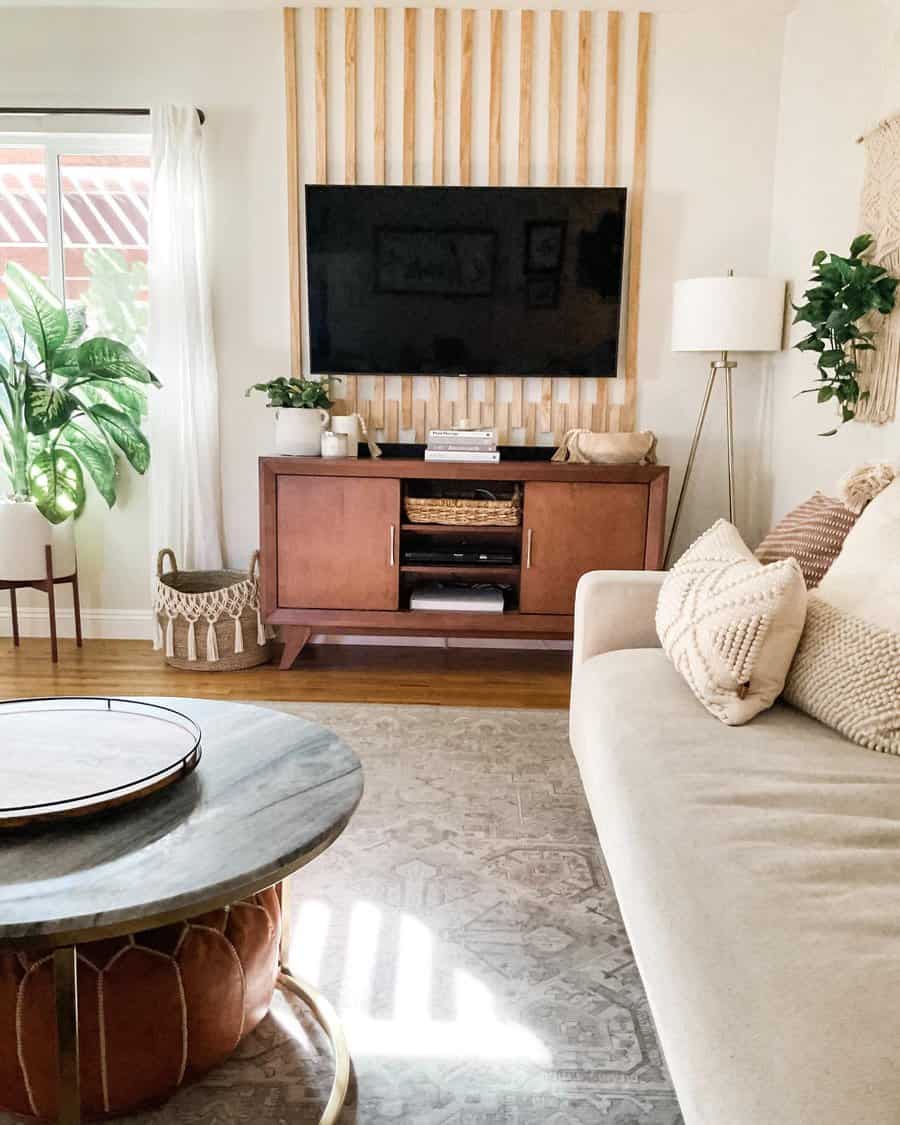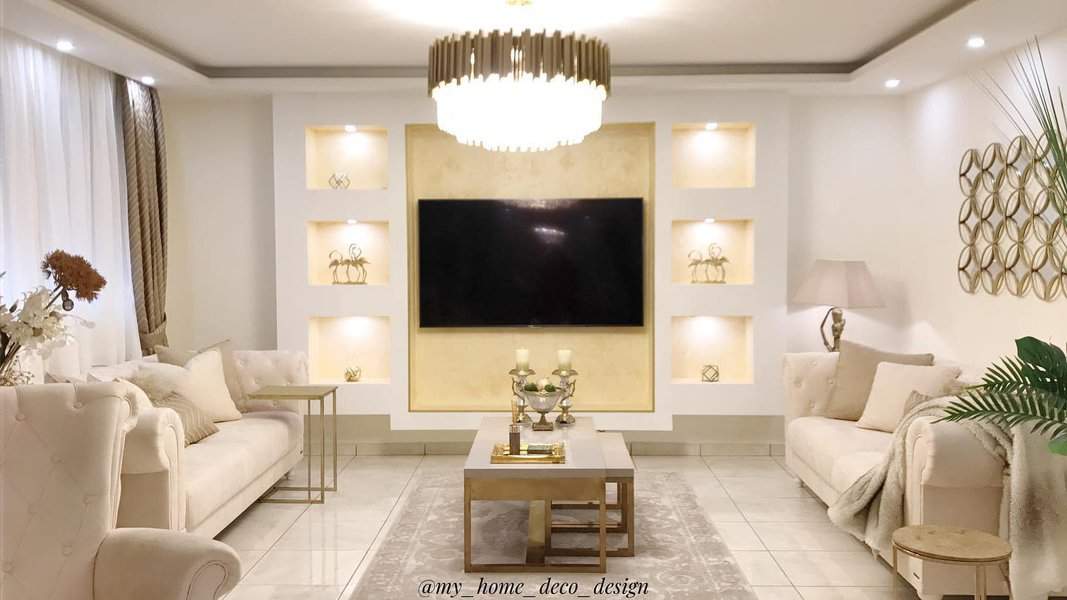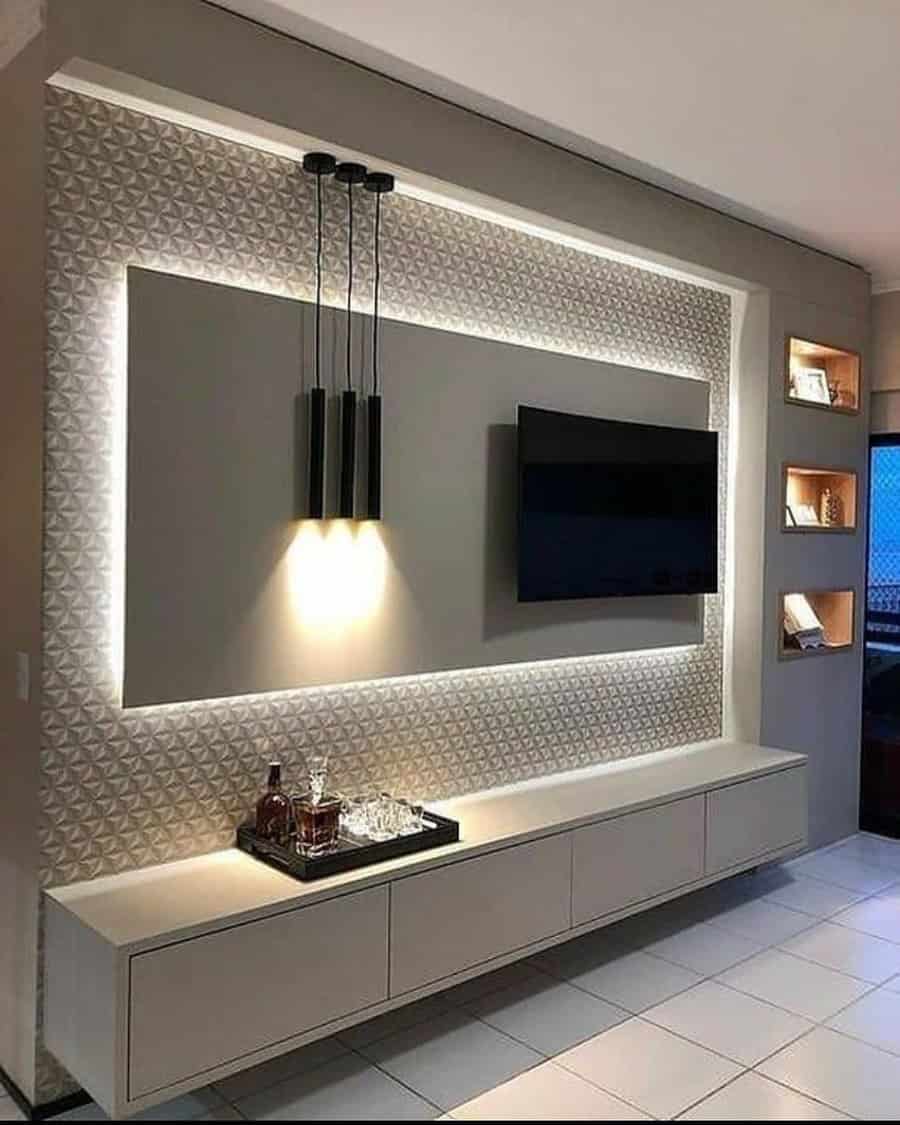 9. Enhance Texture: Installing Unique Wall Surfaces
Introducing an accent wall is an ideal strategy to establish a striking focal point in your living room. For a truly distinctive touch, consider textured wood walls. The beauty of this approach is that you don't need to be overly precise; freeform textures can create a rustic and textured aesthetic that allows your creativity to shine while still achieving a polished result.
What's even more exciting is that textured wood walls offer incredible flexibility, so don't hesitate to experiment with unconventional décor ideas to see the magic unfold in your space!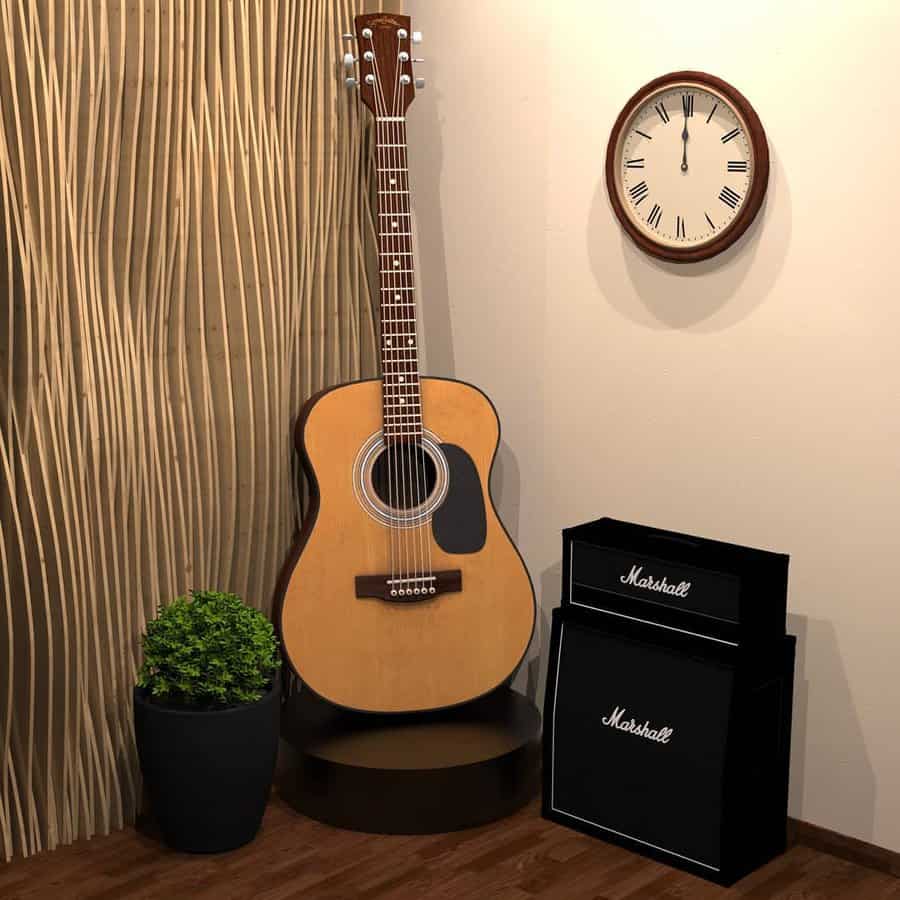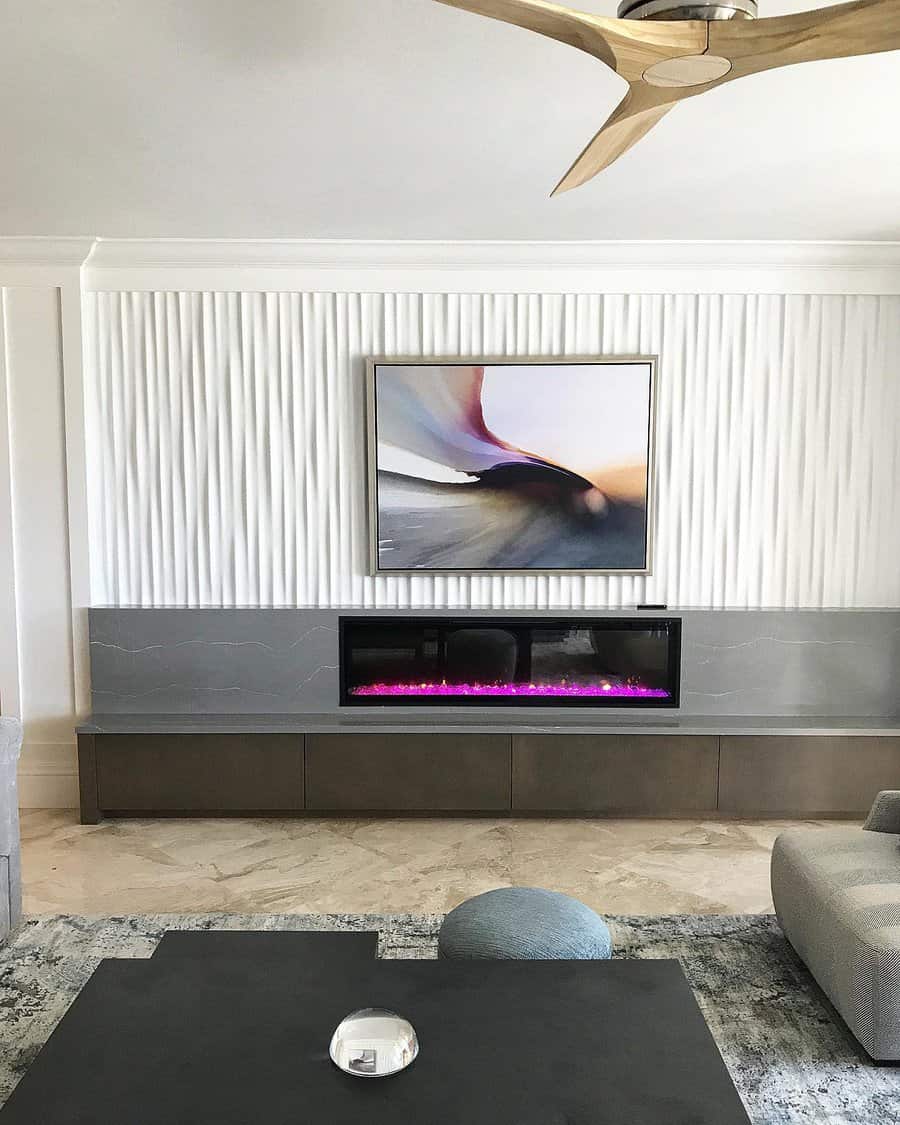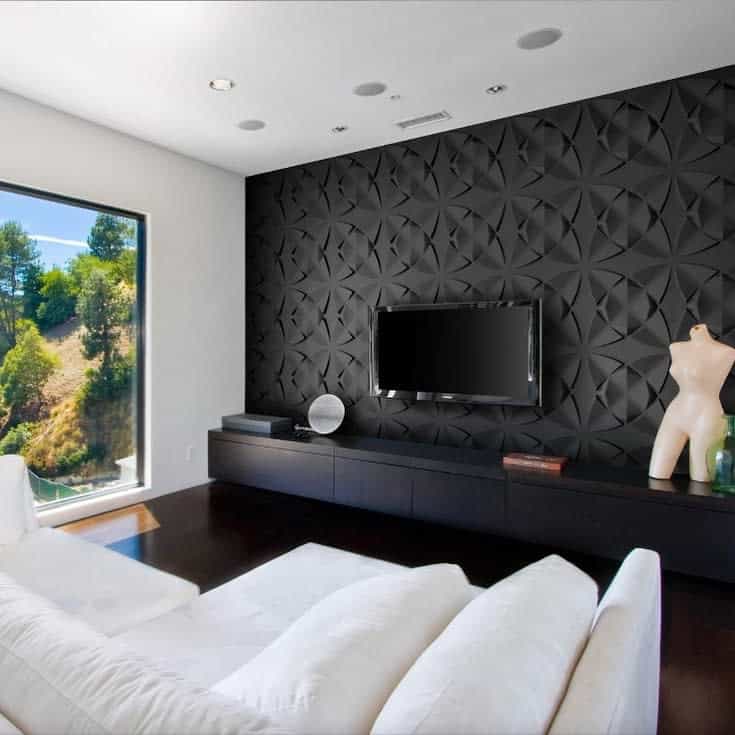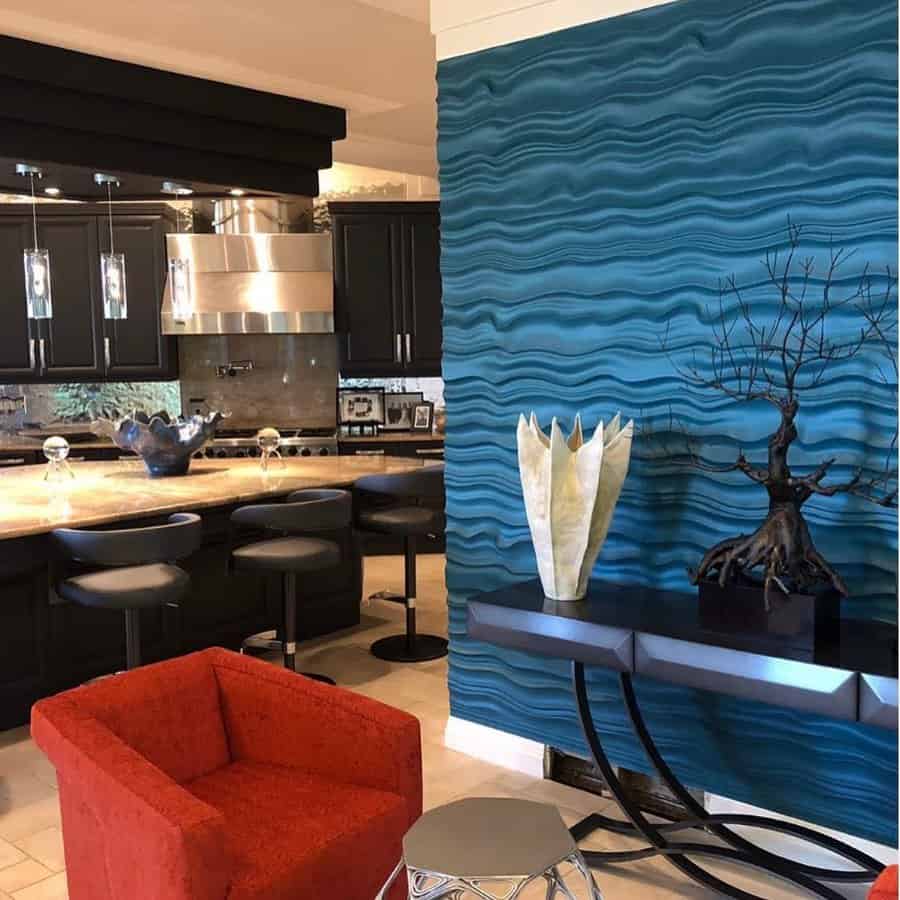 10. Sustainable Decor: Upcycling Materials
An eco-conscious accent wall doesn't have to be limited to traditional paint designs; it can also involve repurposing materials like old window shutters or reclaimed barn wood frames. For a budget-friendly, creative touch, consider upcycling old wood panels and planks to achieve the desired effect.
Ensure a smooth finish by sanding them down and opt for lower VOC (volatile organic compounds) products such as chalkboard paint or non-toxic coatings to maintain a healthy environment. With a touch of imagination and some DIY skills, you can effortlessly create an eye-catching, sustainable accent wall that adds character to your living room.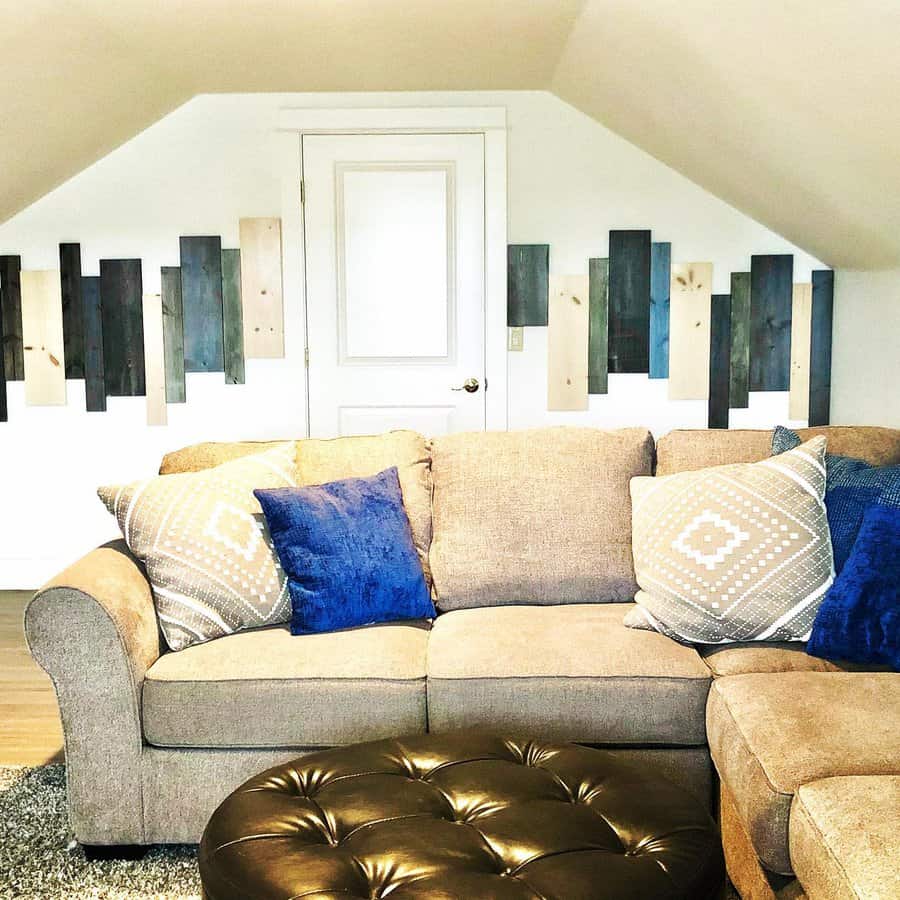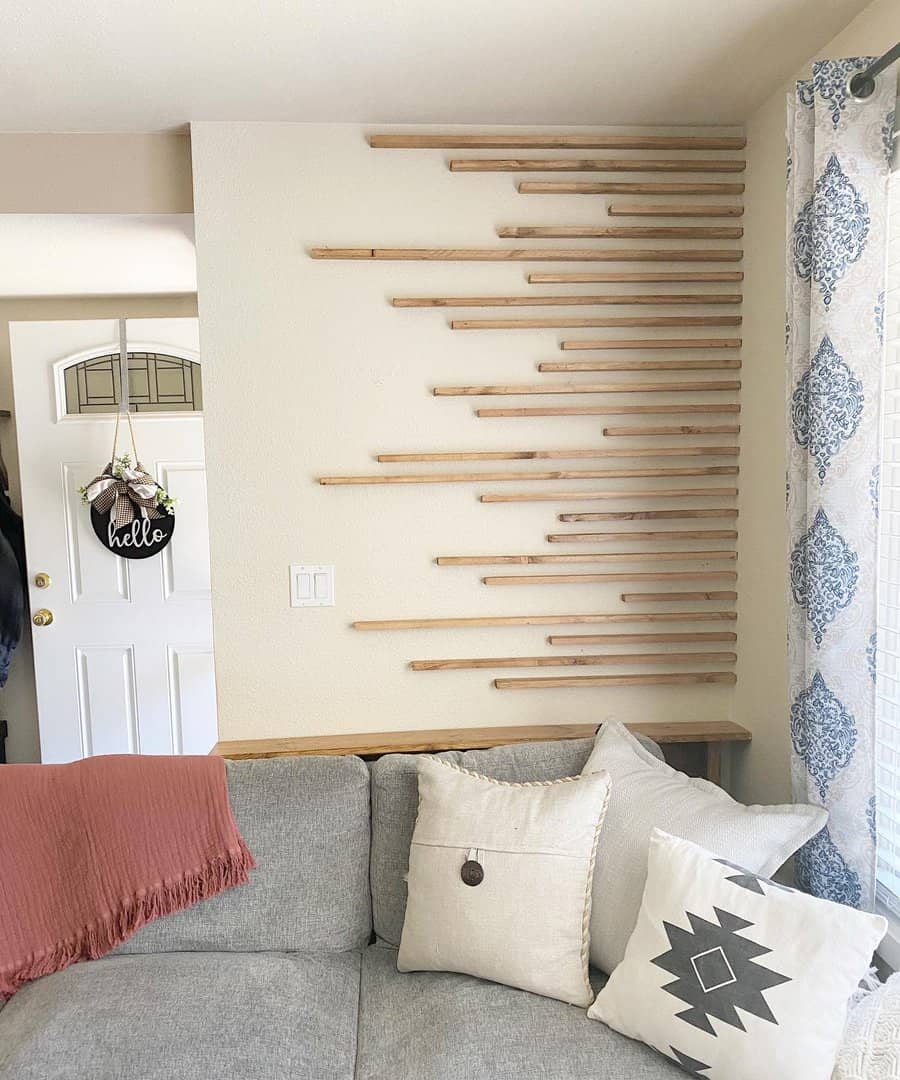 11. Elevate Your Space with Chic Wallpaper Choices
Creating a captivating accent wall in your living room is a simple yet transformative design choice. Opt for decorative wallpaper that not only appeals to your personal style but also resonates with the desired ambiance of the room.
Consider a bold mosaic-style wallpaper to add depth to a smaller space or choose a subtle patterned paper to bring a sense of openness to a larger living area. Whichever wallpaper you select, it's bound to become the central focal point, so ensure it complements other design elements in your living room for a harmonious and stylish appearance.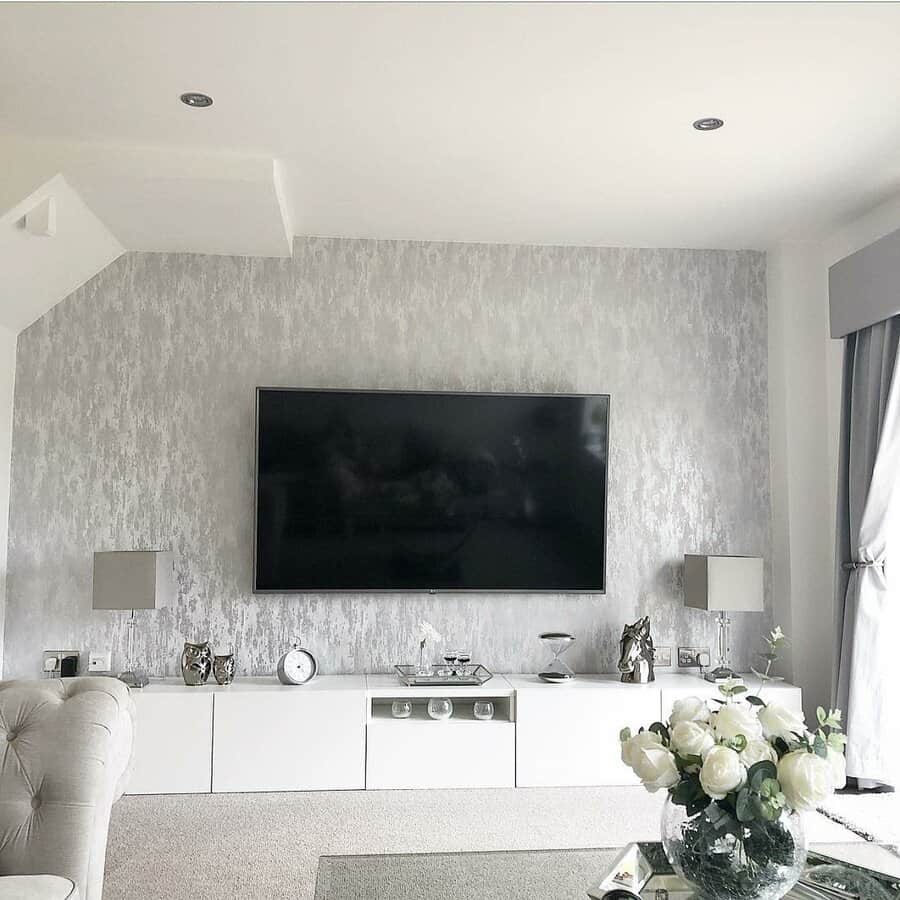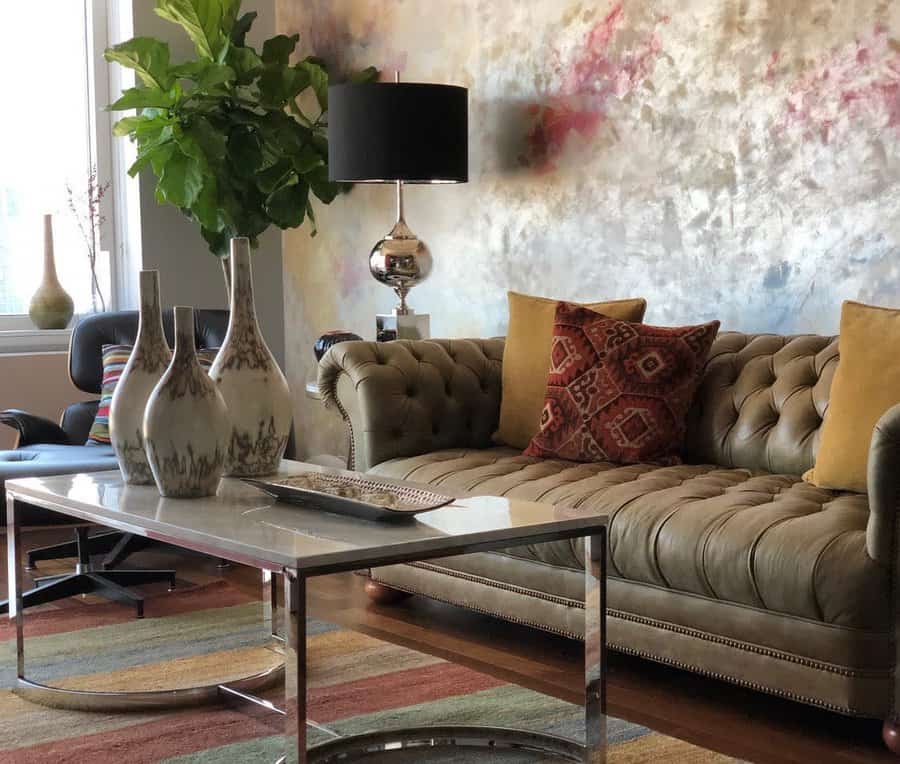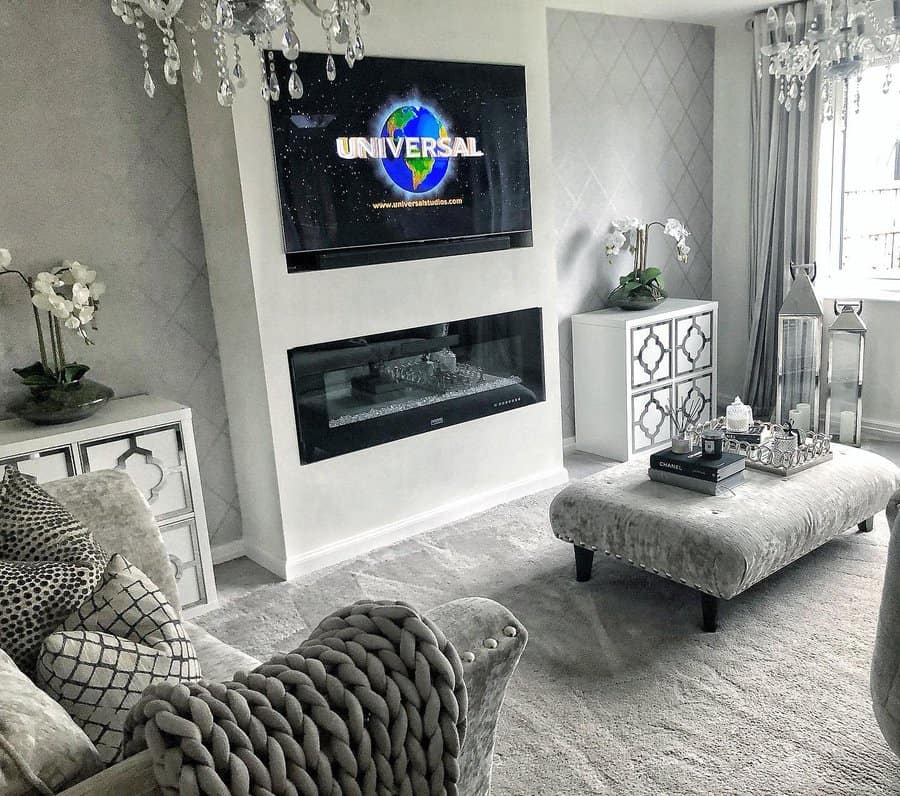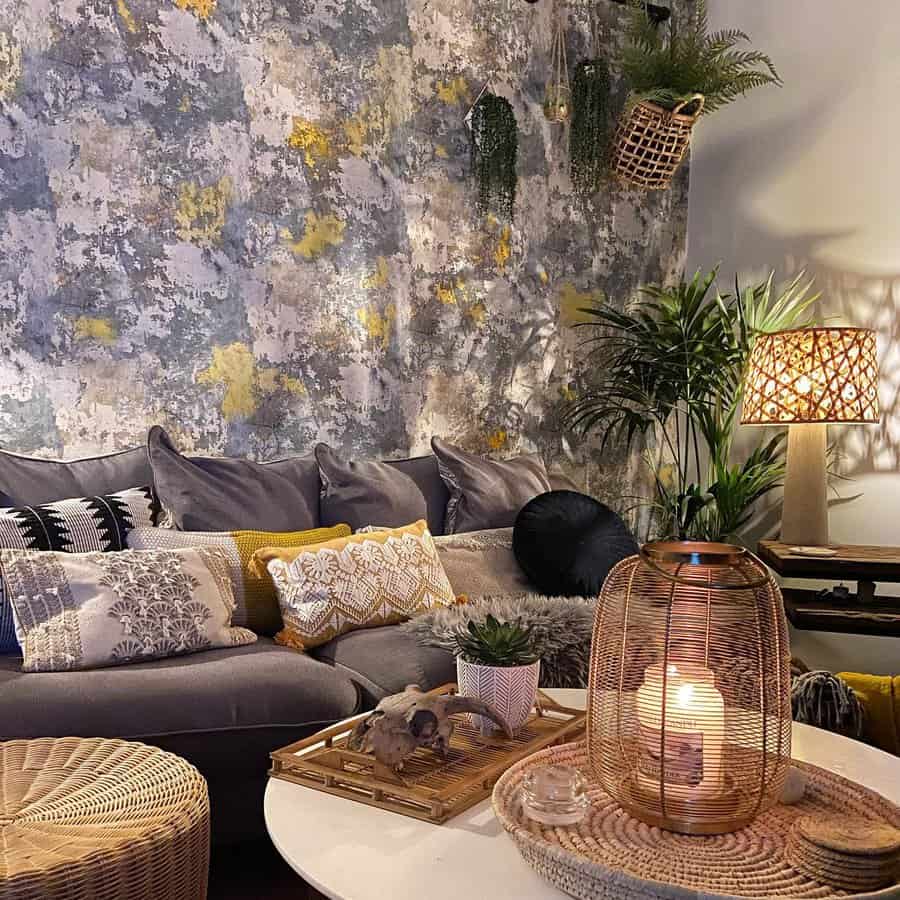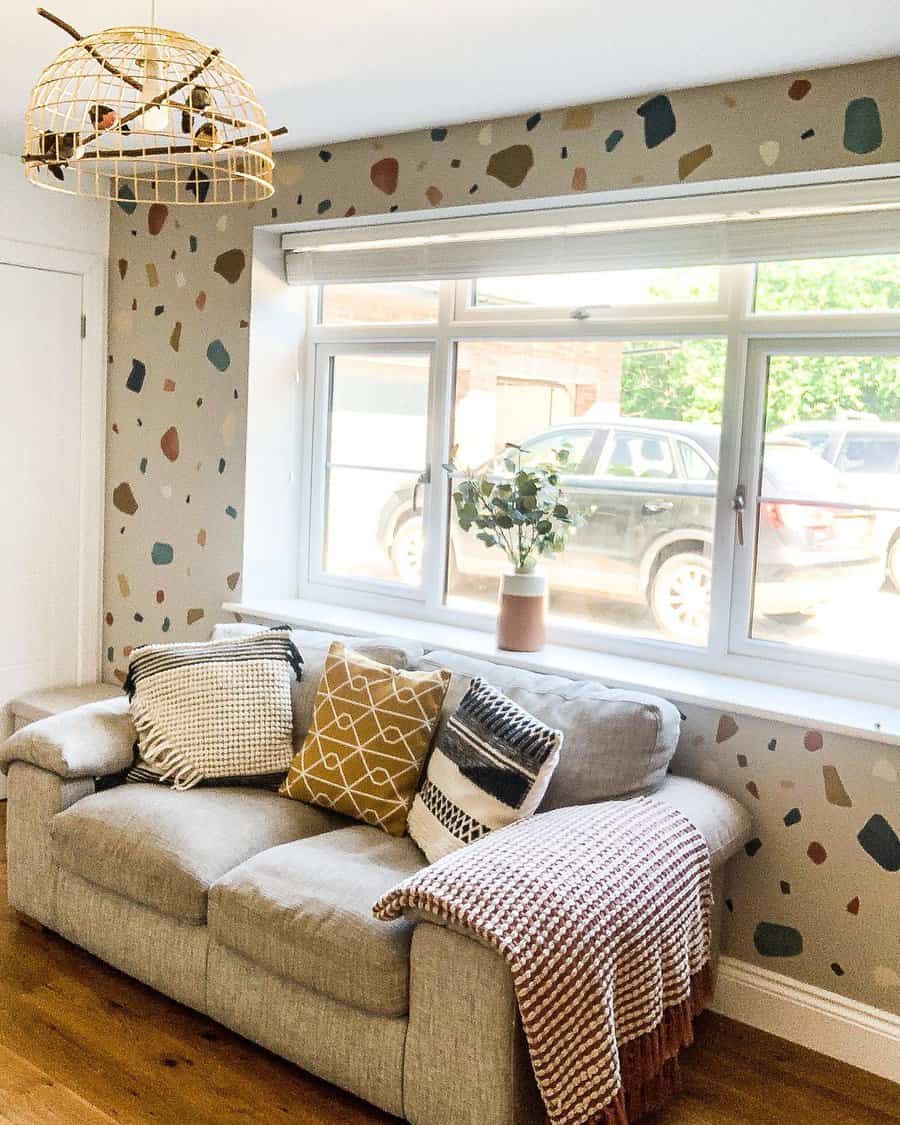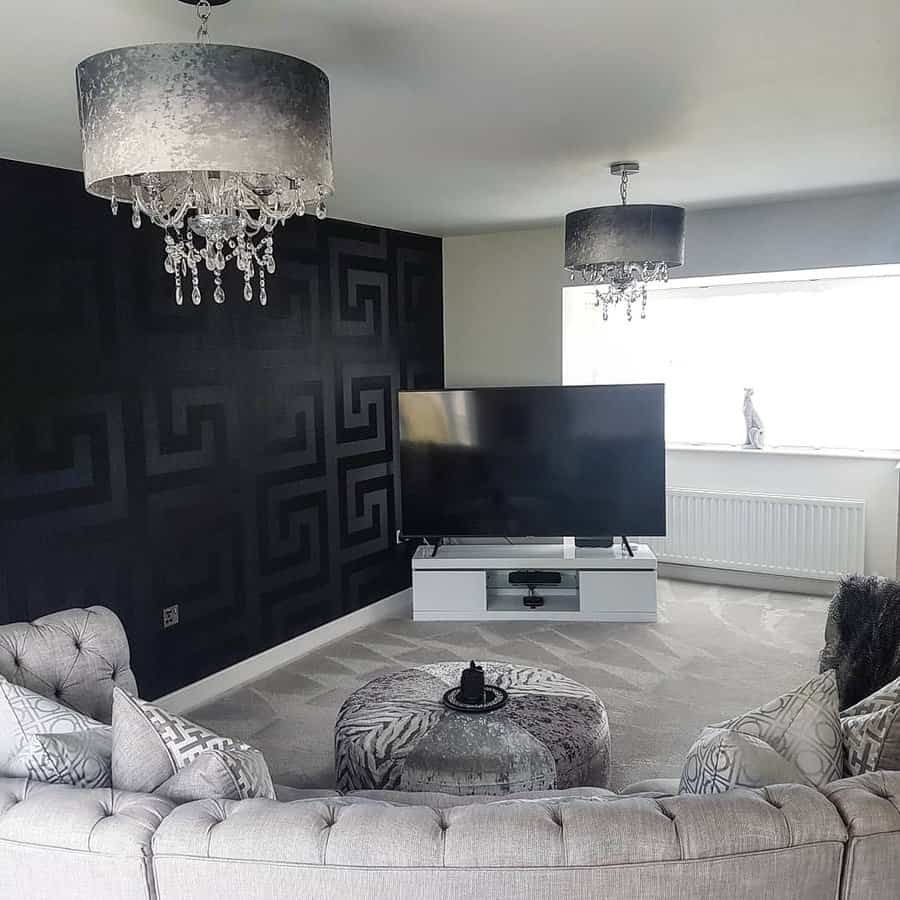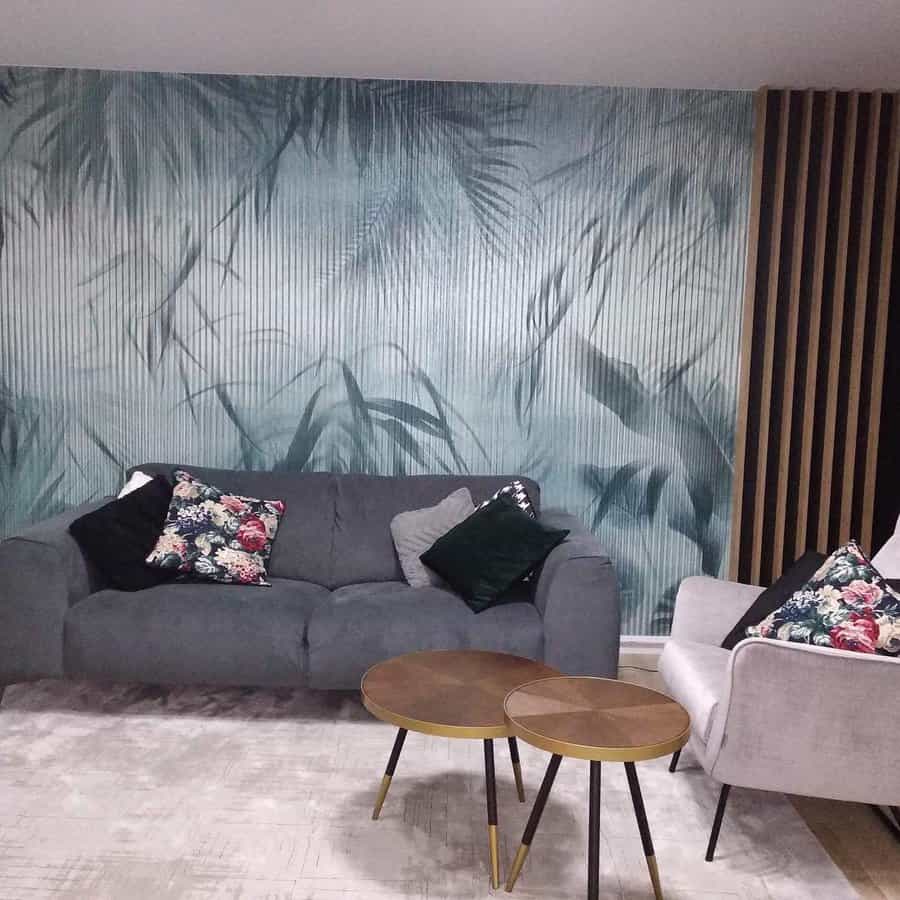 Living Room Accent Wall FAQs
Are accent walls going out of style?
It's true that accent walls have been a big trend for several years now. But while some types of accent walls have started to fall out of favor, the trend is still going strong.
You can prevent your new accent wall from looking instantly outdated by steering clear of flat, solid colors that contrast harshly with the rest of the space. The most contemporary accent wall ideas feature multi-colored patterns, unique textures, and incorporate furniture and decor into the design as a whole.
How do you decide which wall to accent?
The main purpose of an accent wall is to draw the eye. So it's important to select a wall that's already the focal point of the room.
Pay attention to where your eyes naturally go when entering the room. Often, the best accent wall location will be where your line of sight falls.
If the room features an architectural element like a fireplace or built-in furniture, picking a different wall to paint an accent color or cover in wallpaper will cause the two to fight for attention. Instead, the wall containing these standout elements should be the accent wall.