A shed can be an extension to your home. It can be used for much-needed storage, but it's such a versatile space that the whole family can benefit from it!
A shed can be a man cave or a workshop. It can also be a home office or an art studio. For gardening lovers, you can use it for a potting shed, or a garden storage space. It can be an animal shelter or a dog kennel.
It can be a game room for teenagers or a place to store their bikes and sports gear. It can be transformed into a pool house, or you can use it to store patio furniture. But, most of all, a shed can be a perfect little spot for the children to play! A fort or a dollhouse, sheds can be transformed into places they create memories they will cherish forever.
1. Backyard
Outdoor space is precious. Outdoor living is healthy, and a shed can be a perfect garden retreat for you and your family to enjoy. You can store outdoor recreational equipment and patio furniture in it. But a shed can be more than that.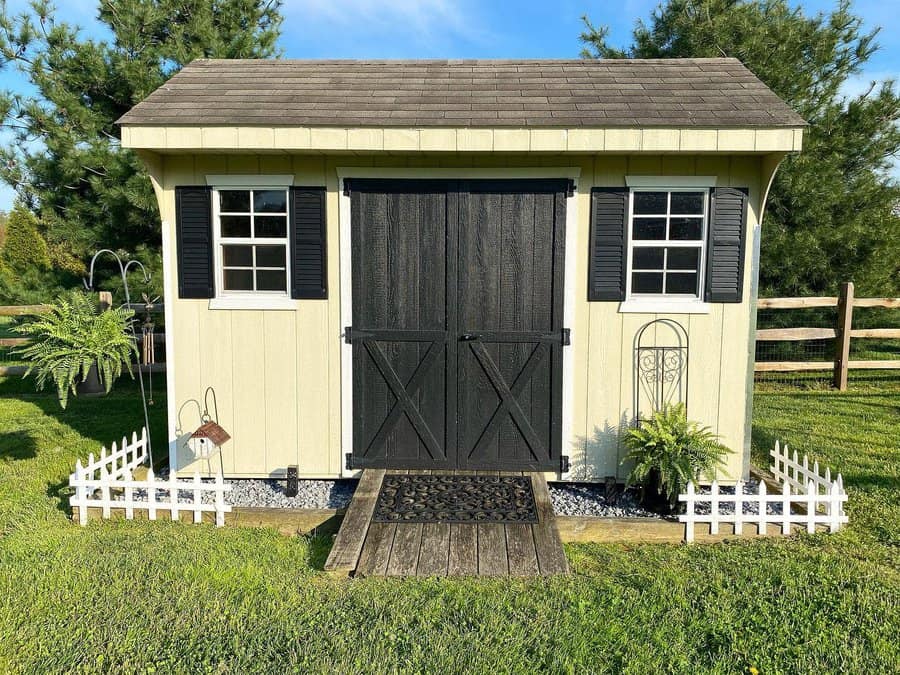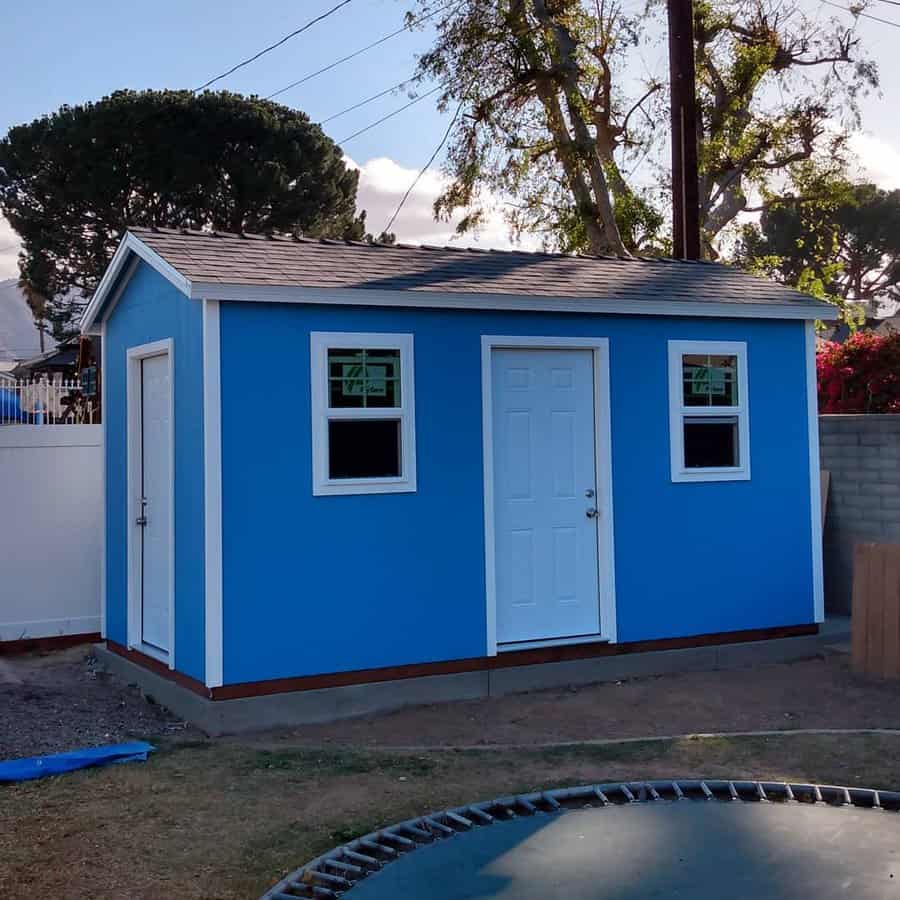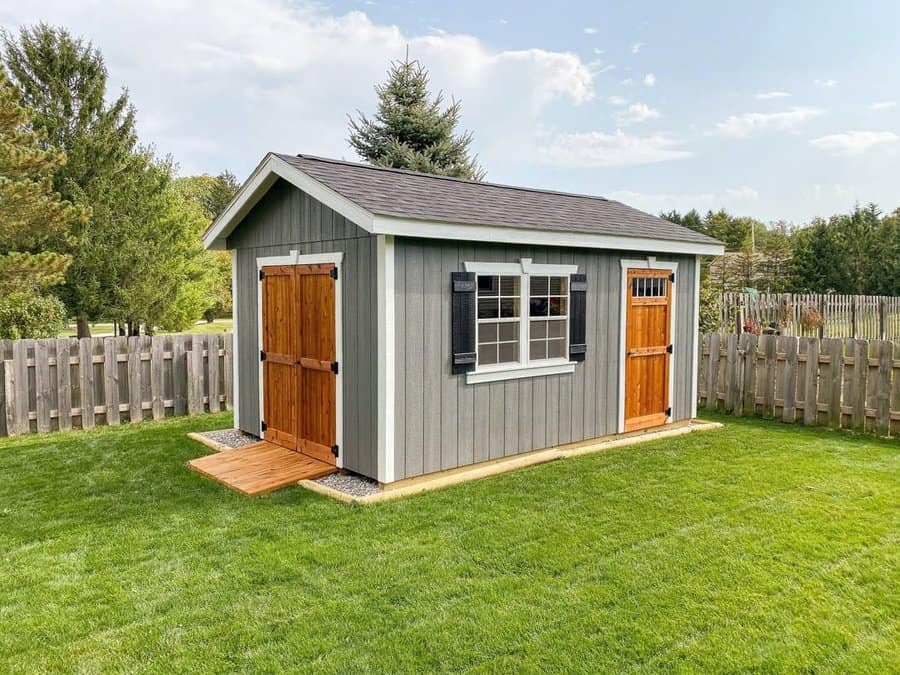 When nicely painted and well preserved, a shed adds value to your property, apart from beauty and functionality. Transforming your old shed into a beautiful addition to your home is a weekend project you won't regret!
2. Barn
Pole barns can be used as 1 or sometimes 2-car garage. Whether you need additional storage space, a home gym or a studio, a garage pole barn can be adapted to your space and specific needs. They are both functional and aesthetically pleasing.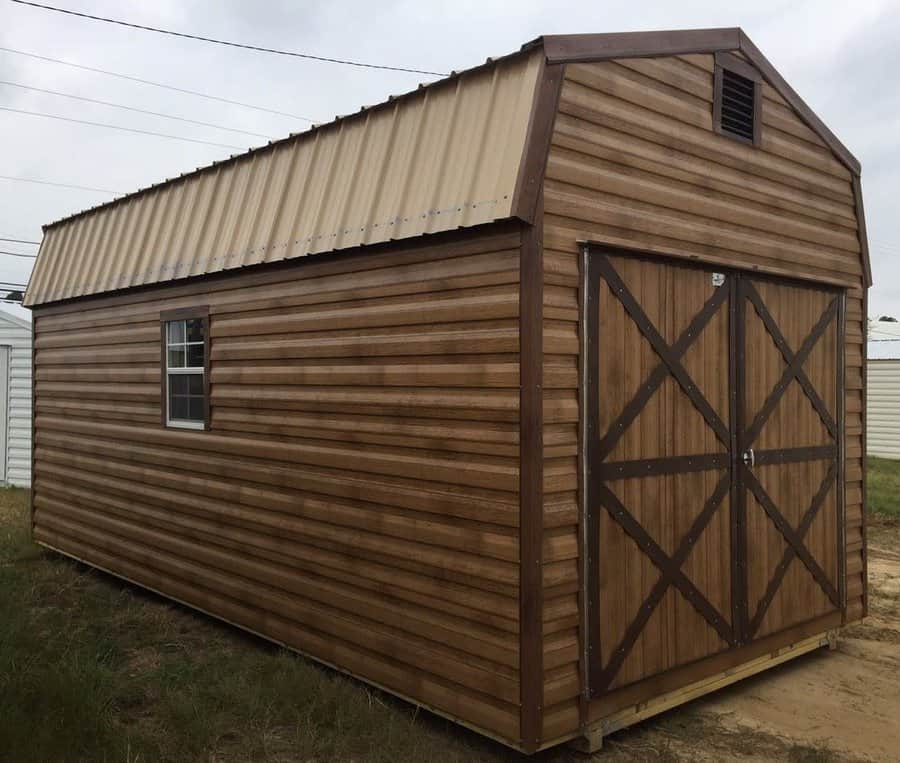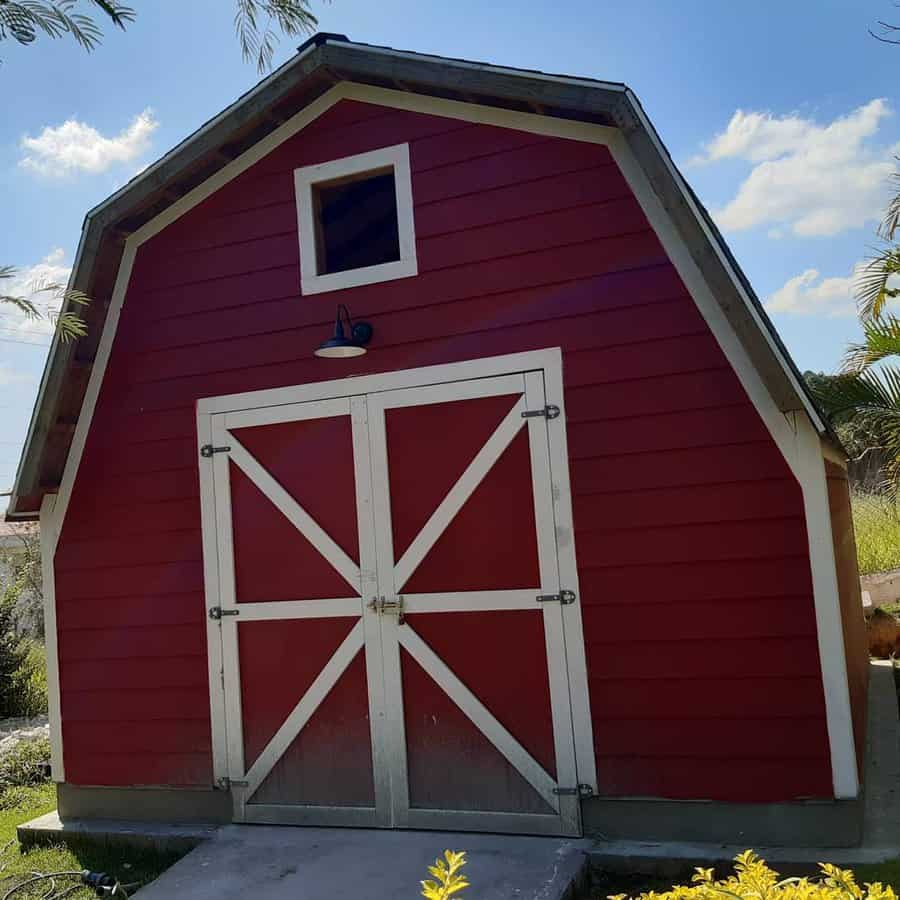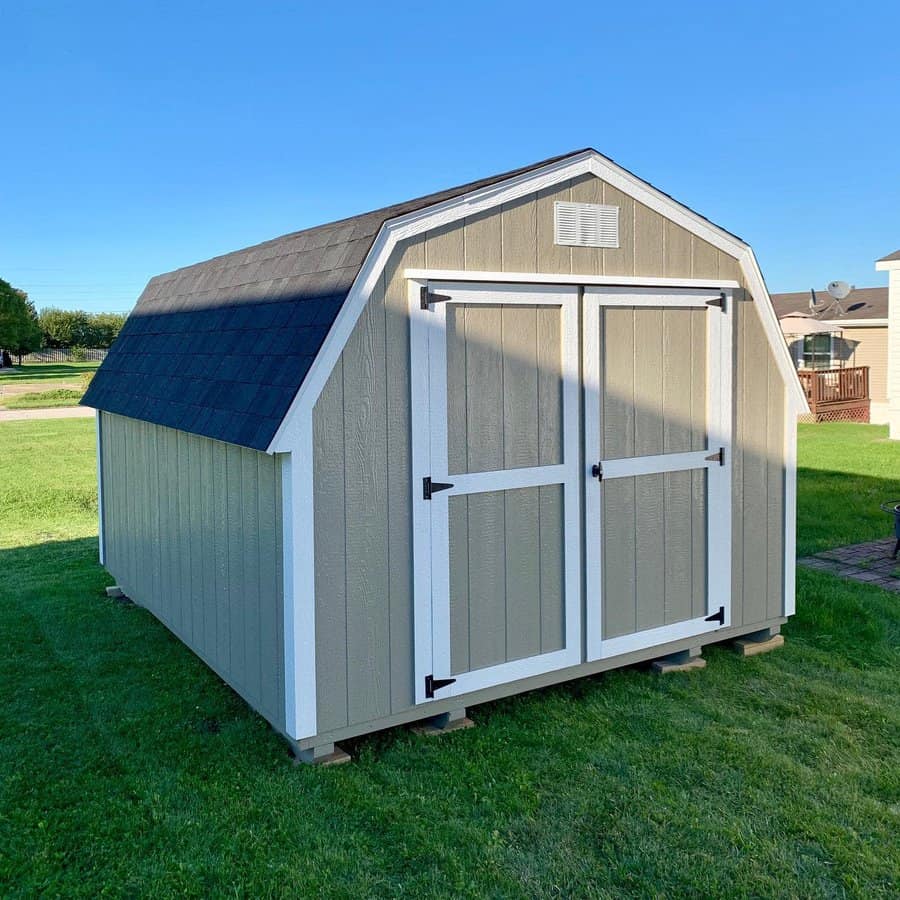 3. Custom
Need extra room for your home gym? Use the shed! Or you'd rather have a home office detached from your house? That's what sheds are for!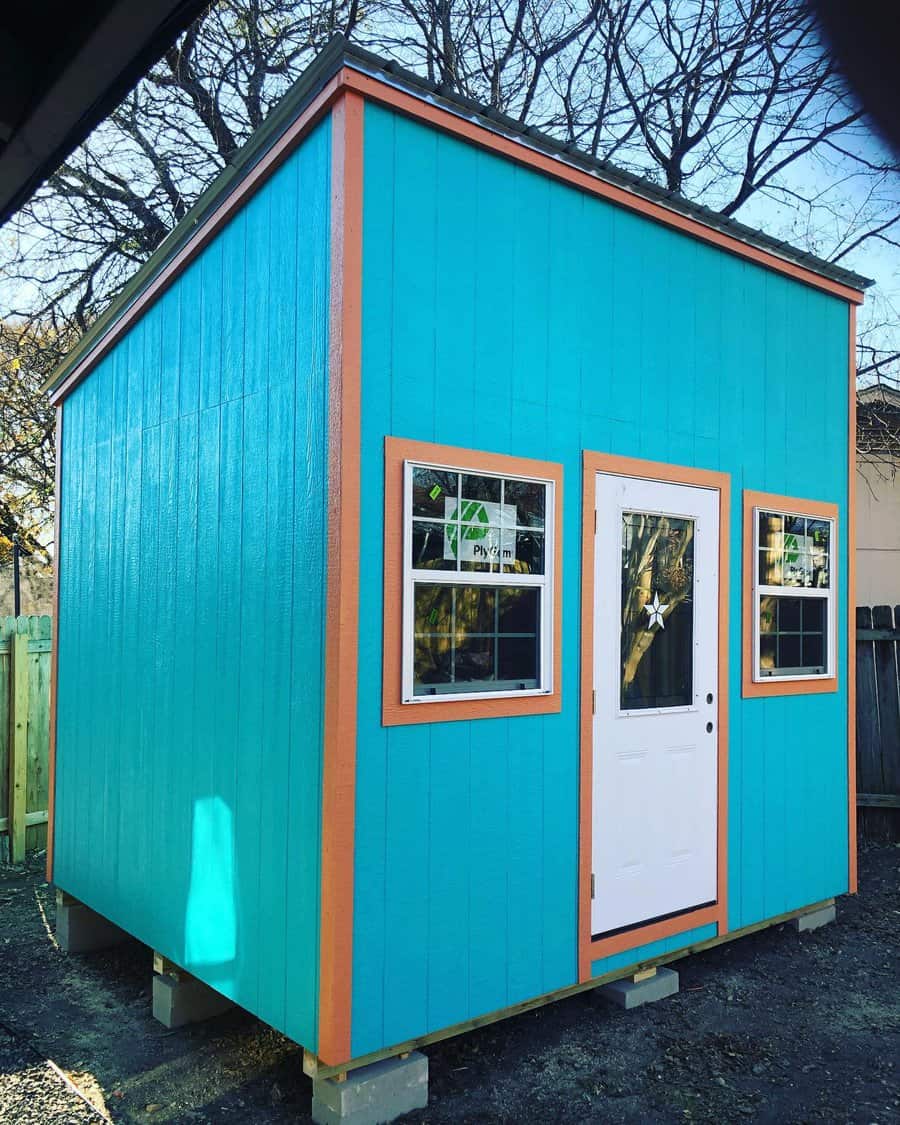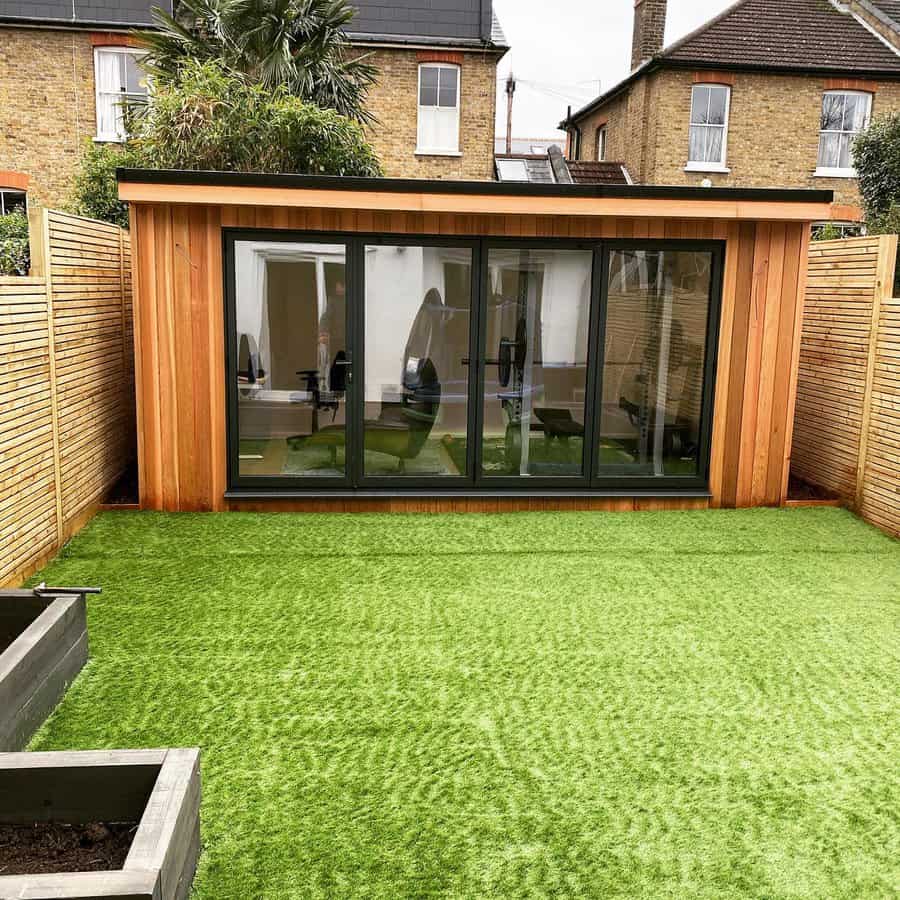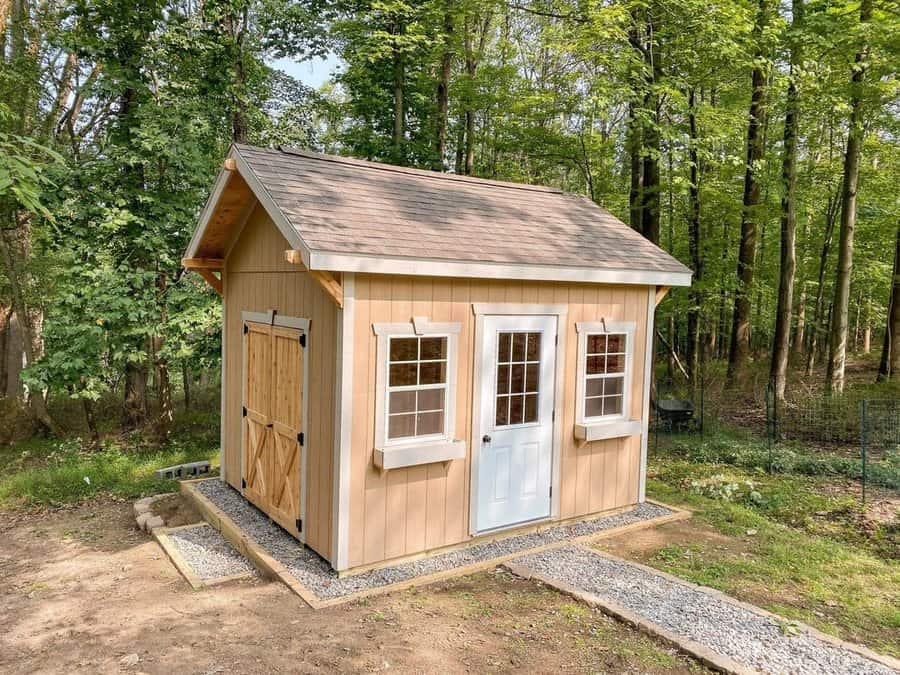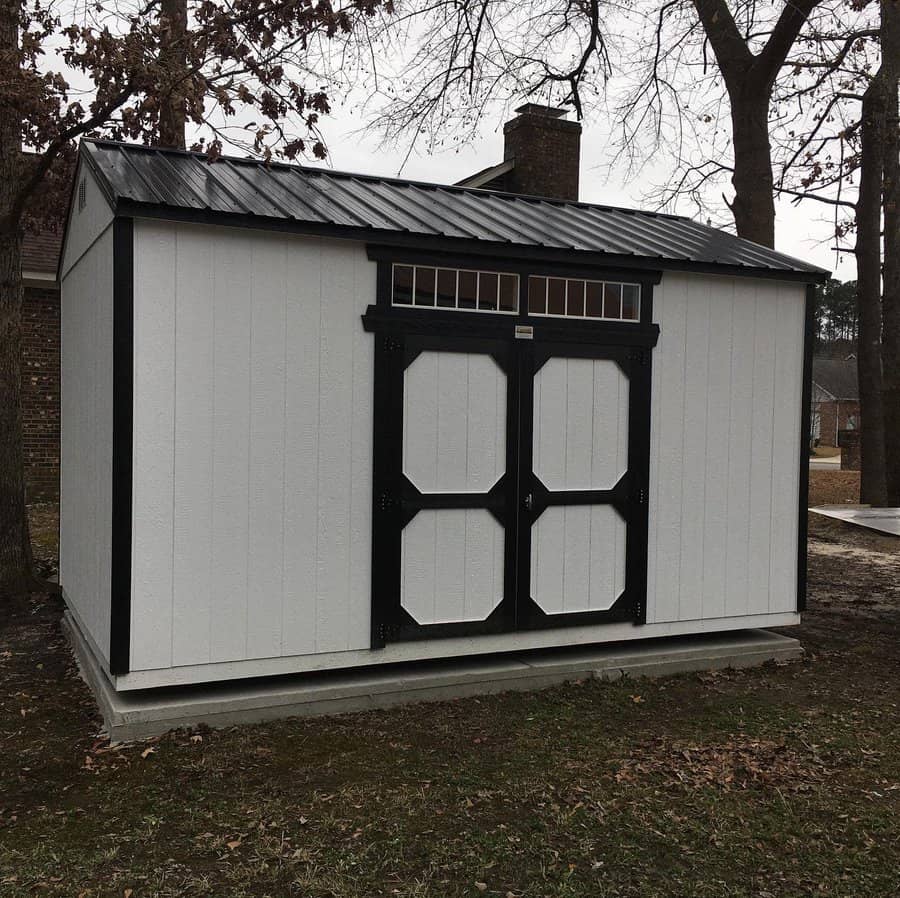 A smaller shed can be an awesome playhouse. From tool sheds to awesome zen meditation retreats, have a look at the design ideas we have selected for you!
4. DIY
If you are the DIY type, there are free shed plans available on the internet. Some even come with material lists and DIY instructions.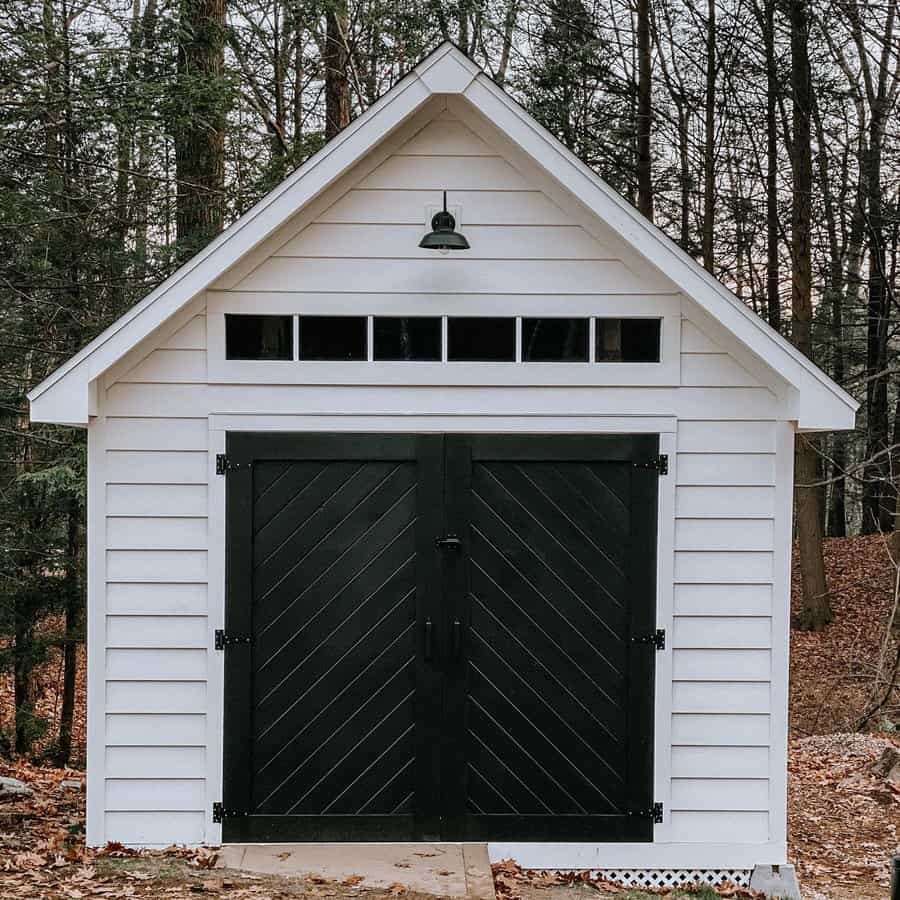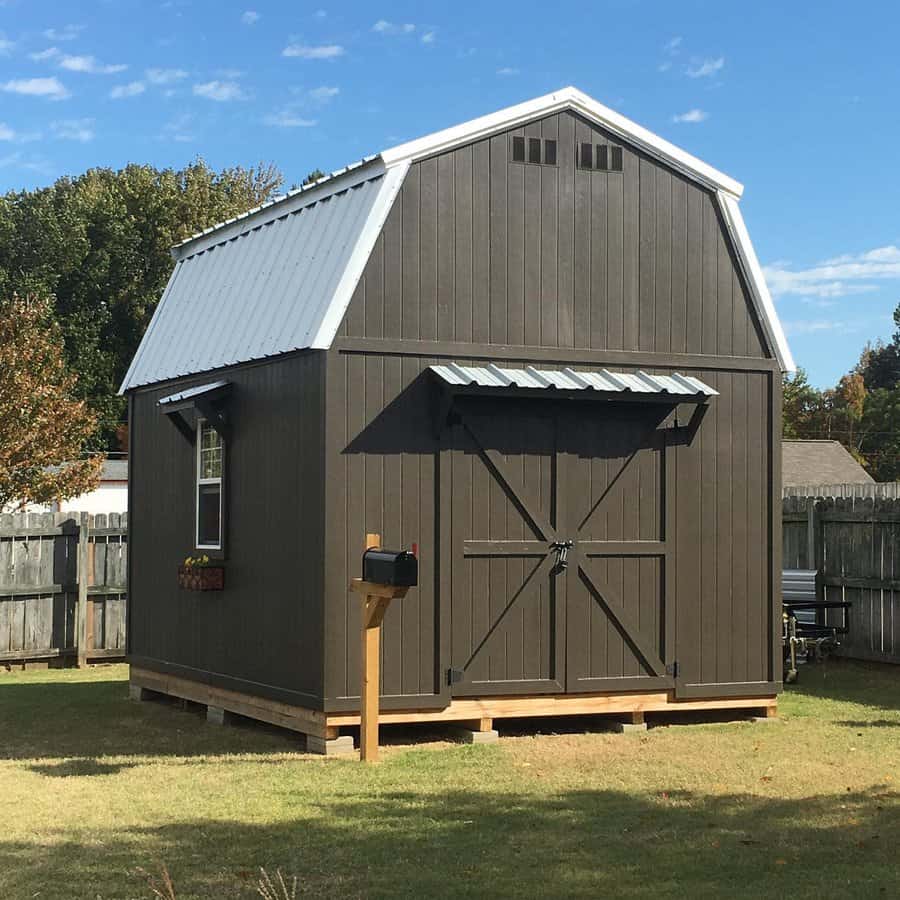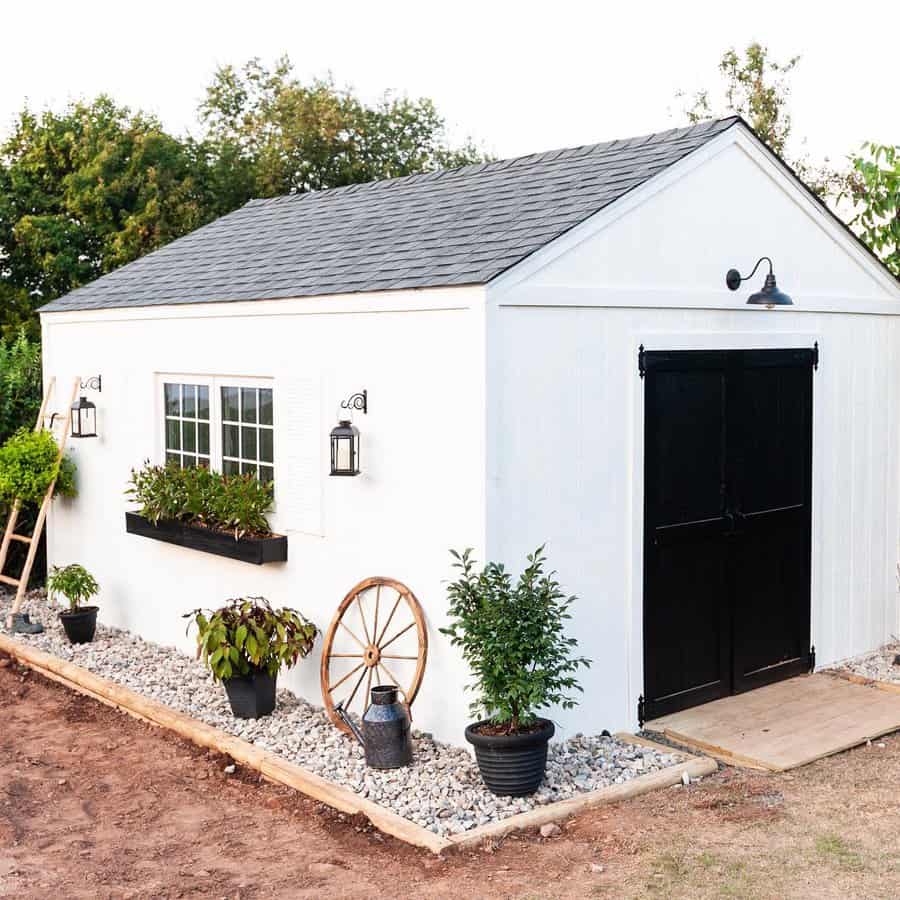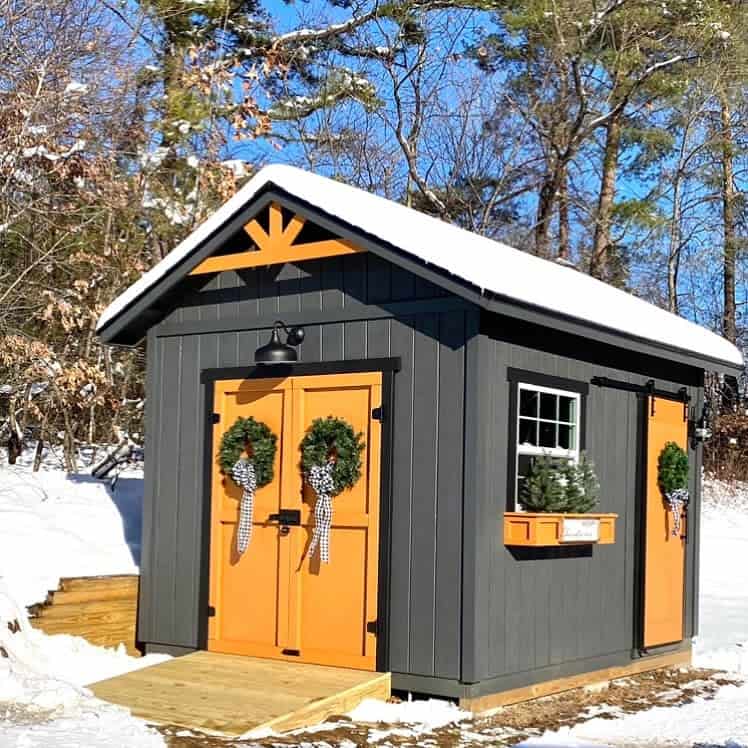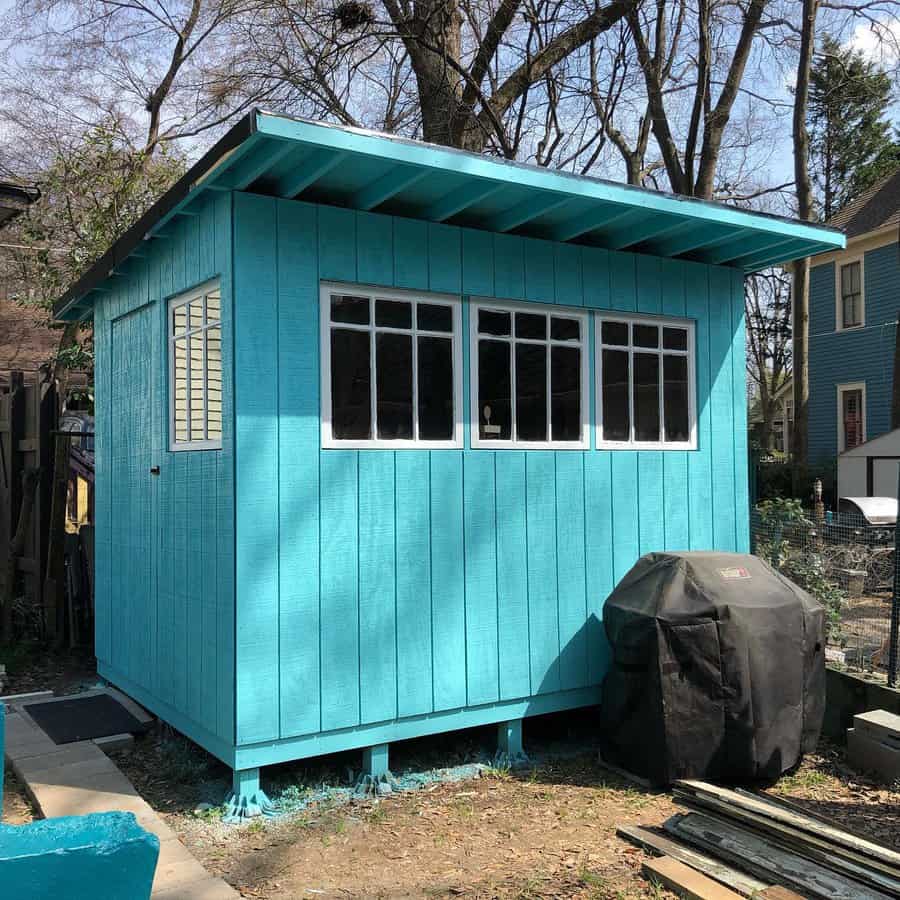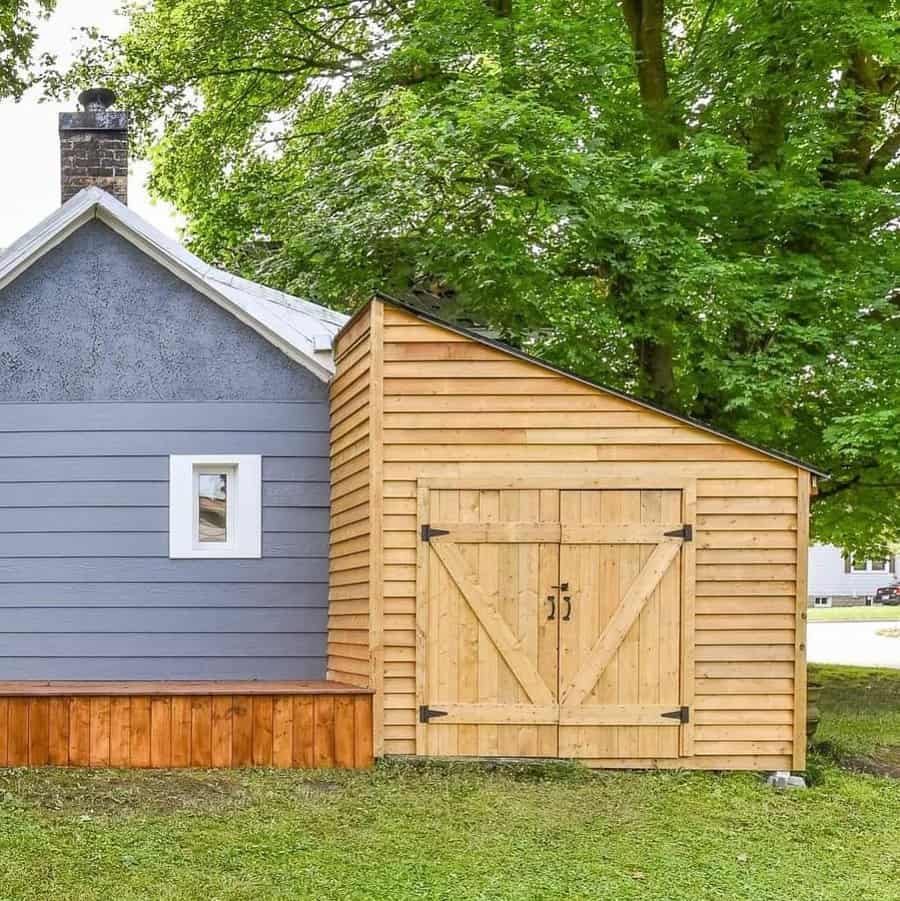 Whether you want a man cave, an art studio, or a workshop, your dream shed can be an affordable DIY you and your family will love, and a great addition to your house, too!
5. Design
Upgrade your backyard with a floating deck that leads to a double door shed, surrounded by potted plants and a nice garden. This is the king of outside retreat you will love to spend your weekends in. Or transform your small shed into a she-shed, where you can have an arts and crafts space.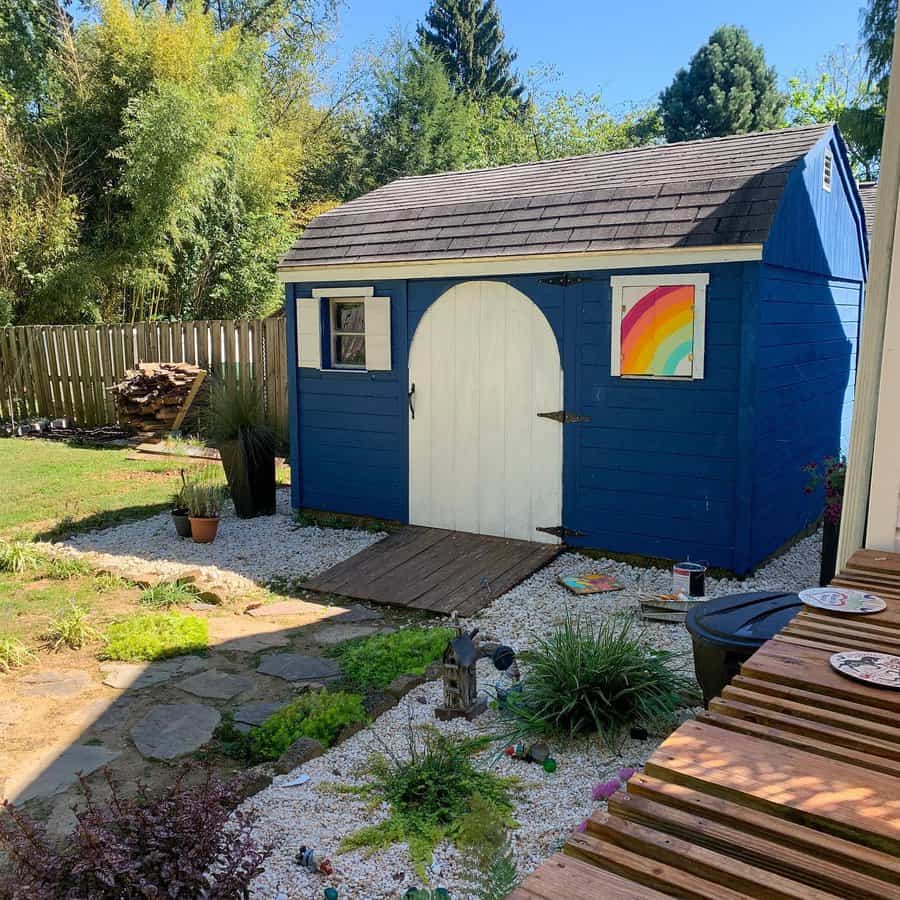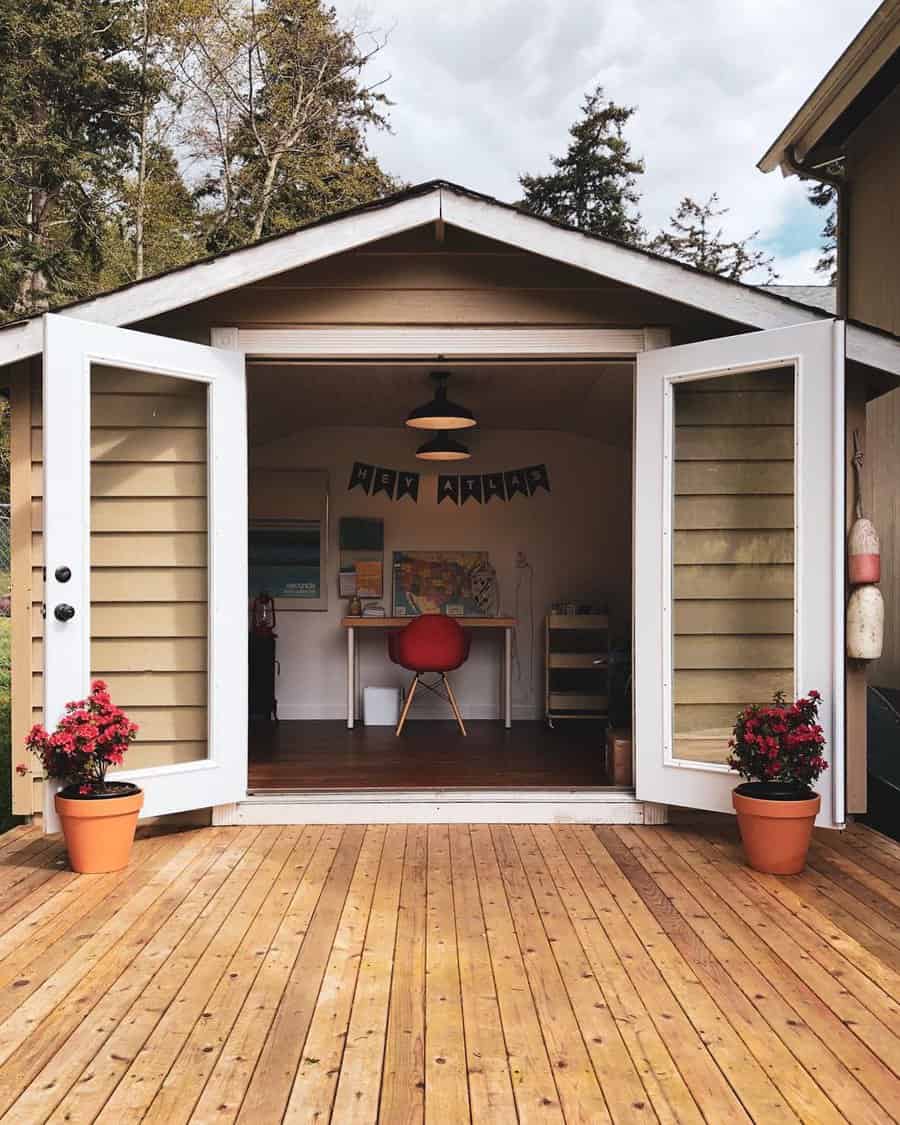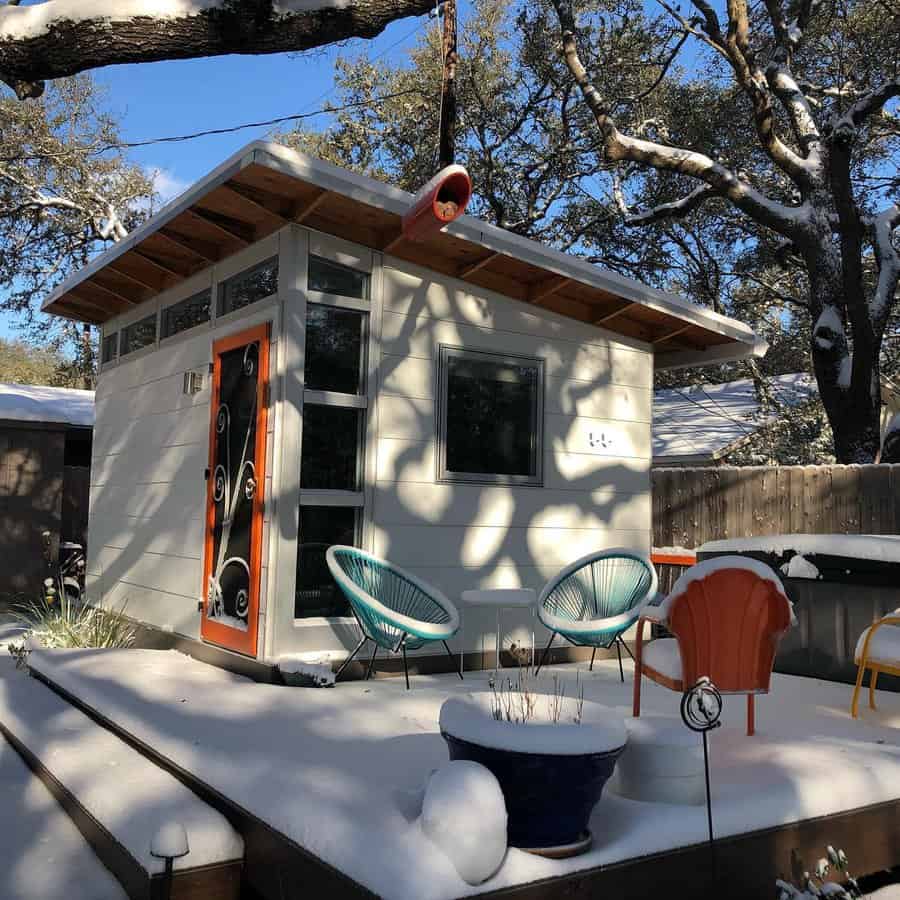 Any shed design can be improved by a fresh coat of paint and nice décor, like door wreaths and colorful potted flowers at the entrance.
6. Garden
A rustic garden shed can be a unique, picturesque retreat of your own. For those who love gardening, potting sheds are a little piece of heaven.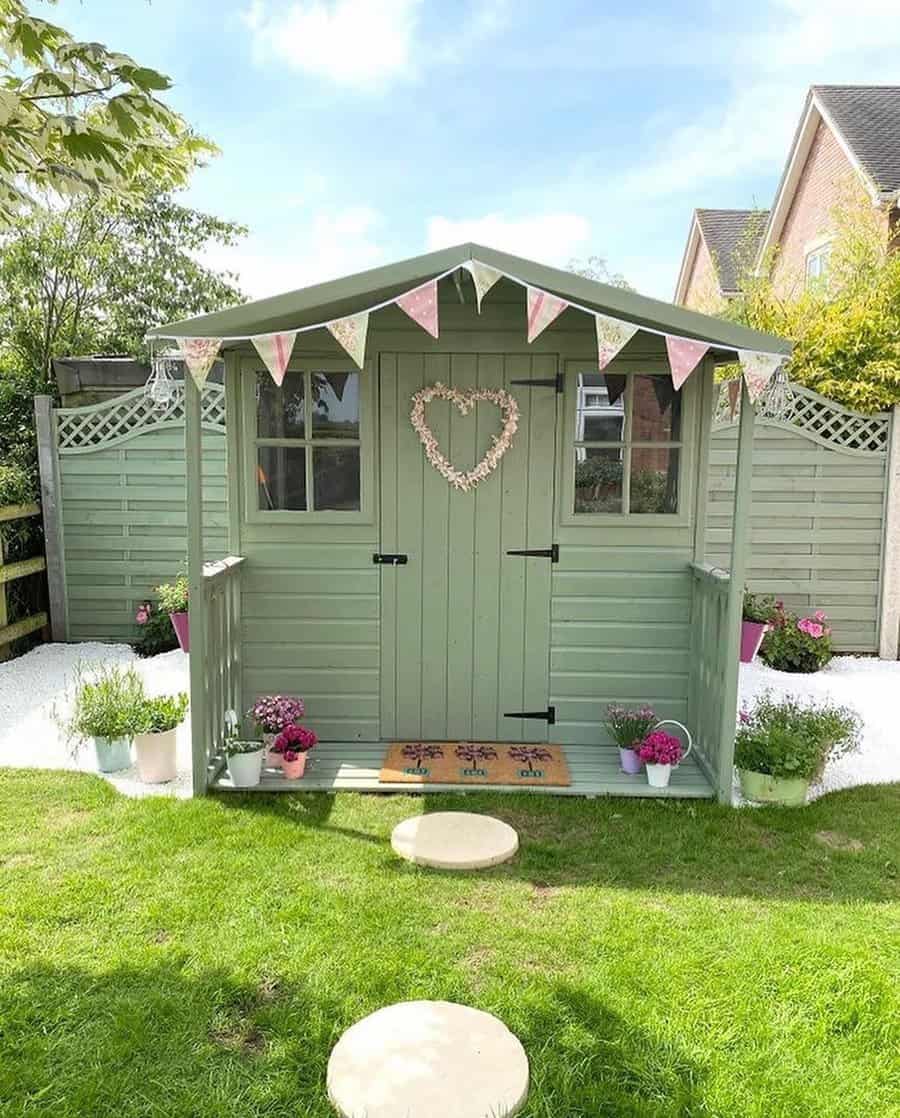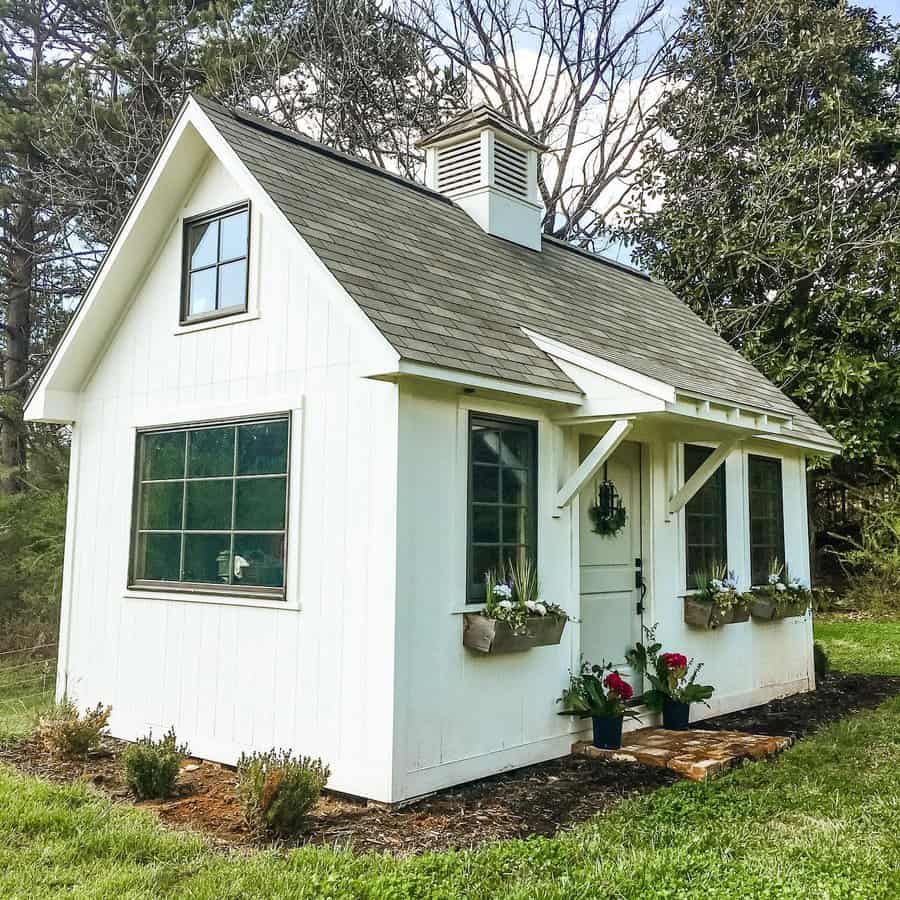 Much more than a place to store gardening tools and lawnmowers, a garden shed can be a place for you to decompress from the hectic life in the world outside.
7. Metal
Metal sheds are very popular. They are easy to assemble and require little maintenance. Small metal sheds are light enough to be moved, and they last long. However, metal sheds are prone to rust and corrosion, and they are tough to modify.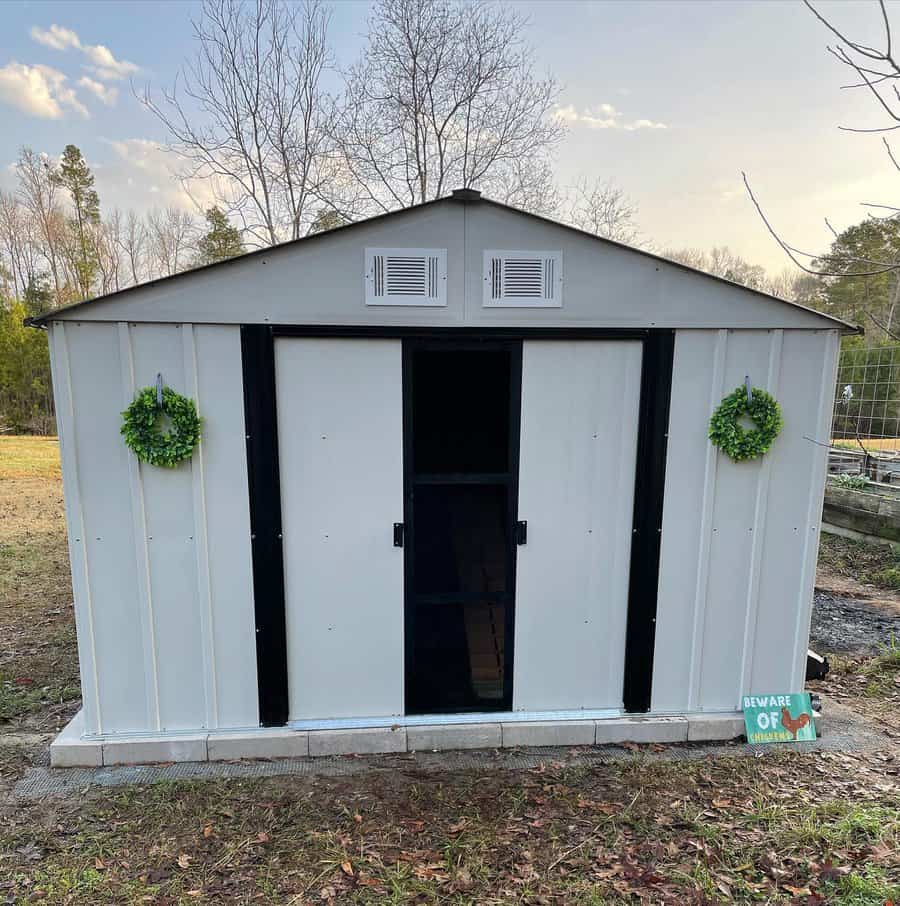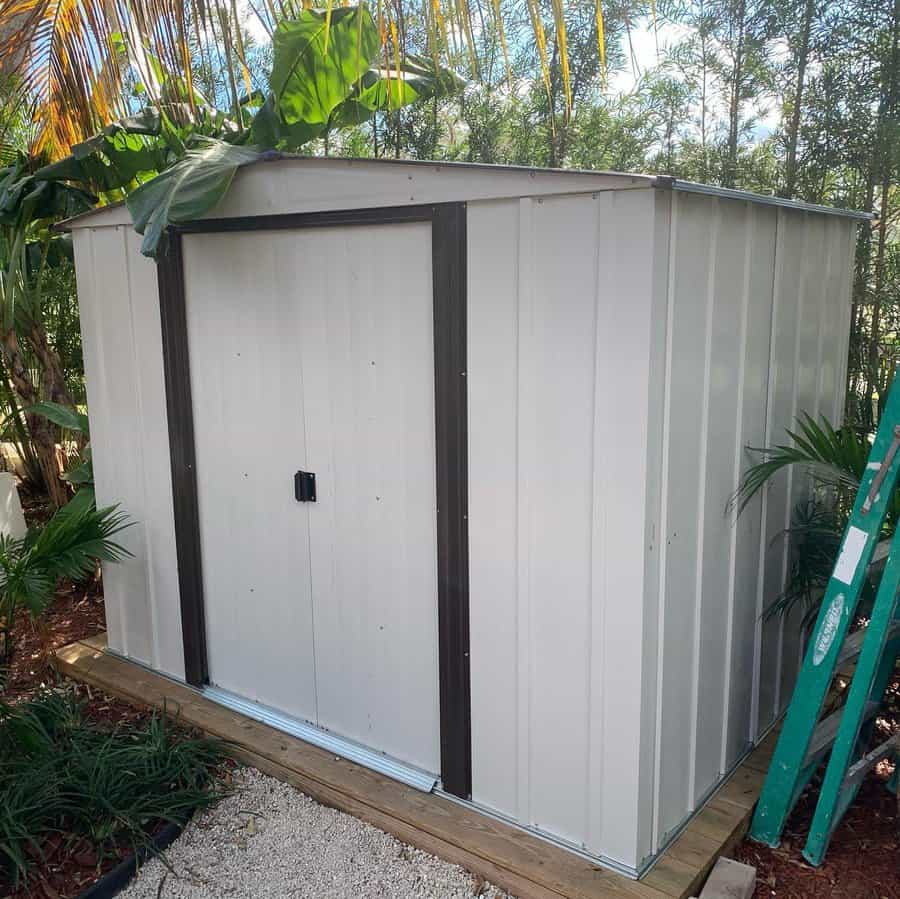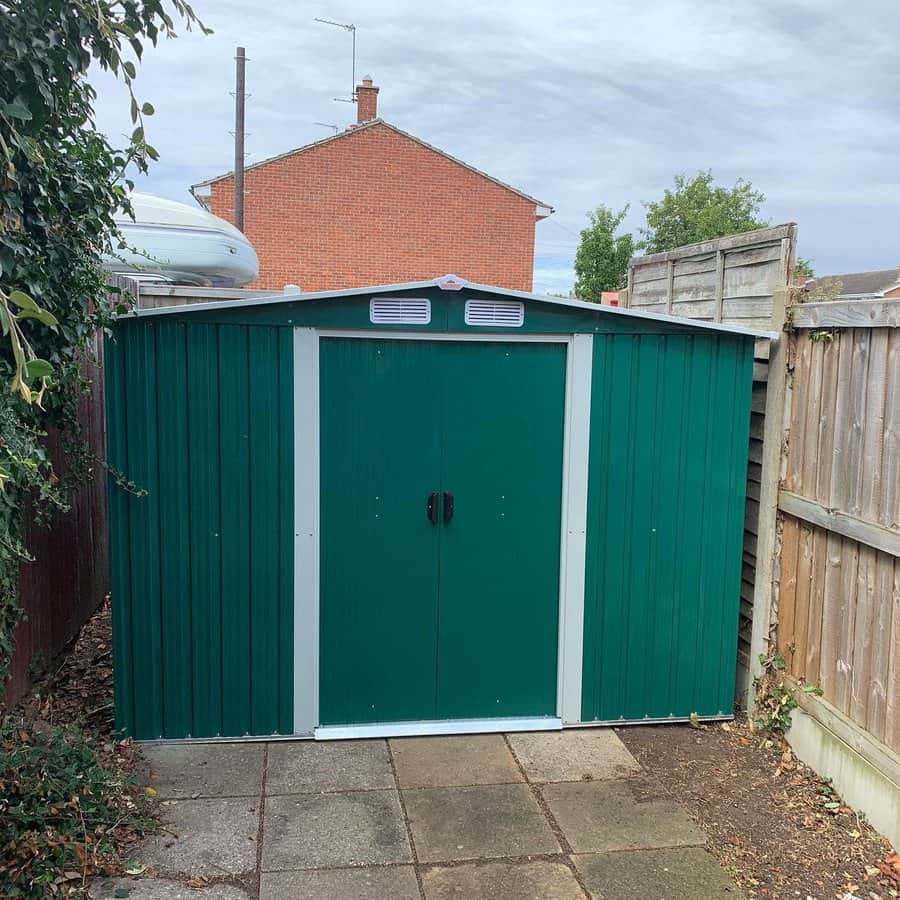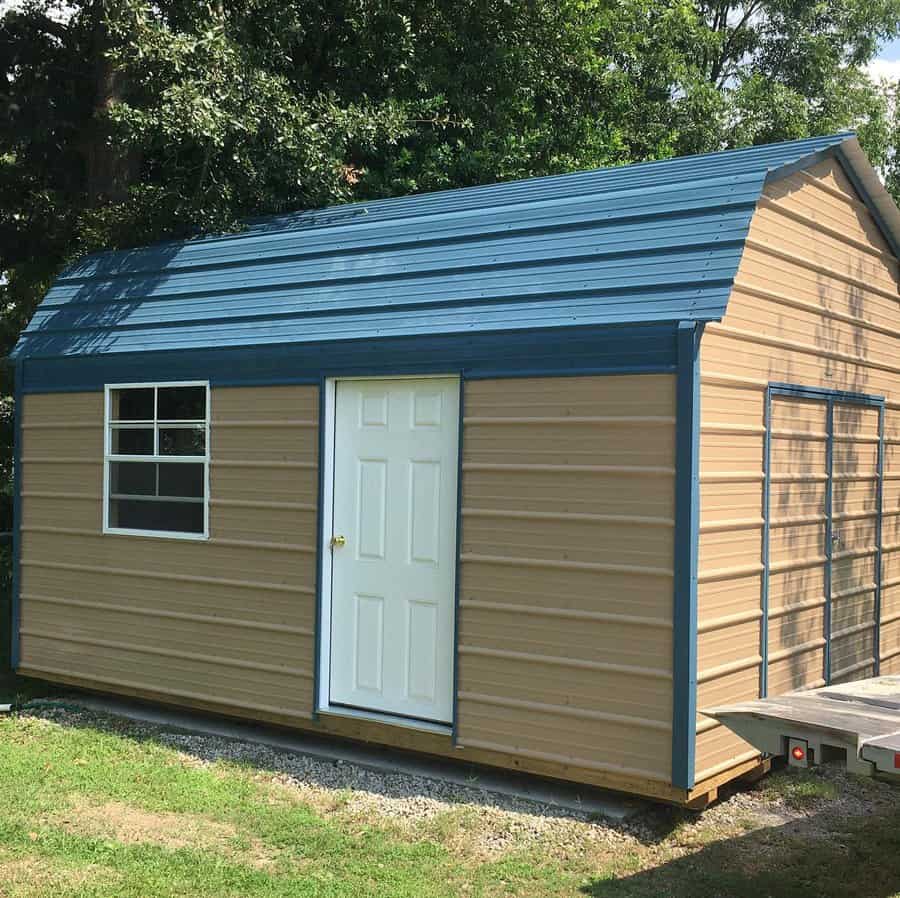 Nowadays, metal sheds come in a variety of colors, but you can apply a protective layer of paint to prevent rust. Choose one that has anti-corrosion elements and apply a rust-inhibiting primer or finish to reinforce protection. Make sure you do this every few years.
8. Modern
A modern shed looks nothing like a traditional shed. Some have sliding glass doors and flat roofs, with straight lines and a futuristic vibe.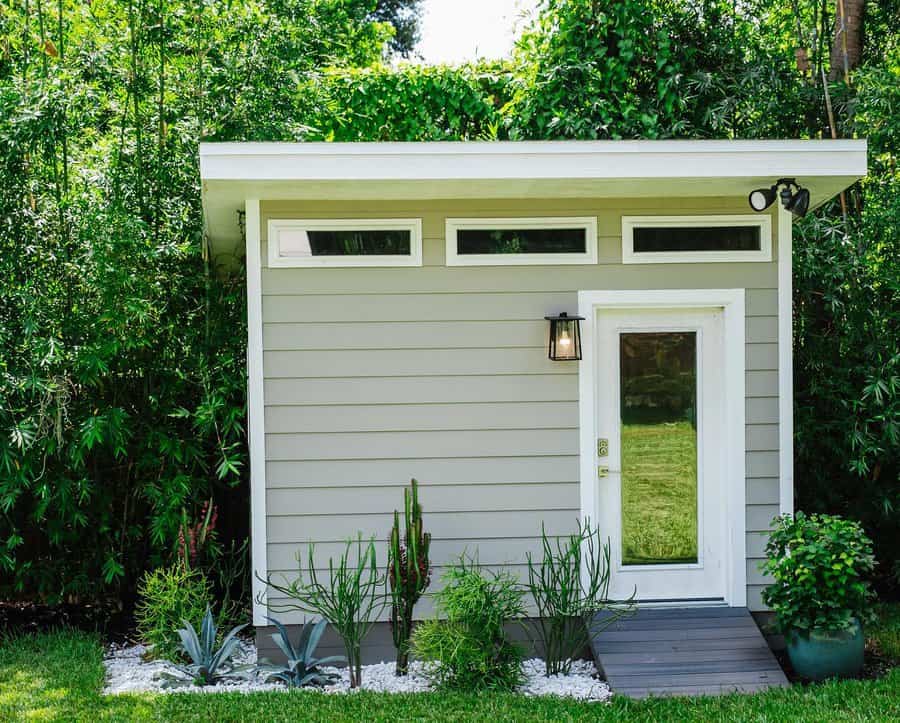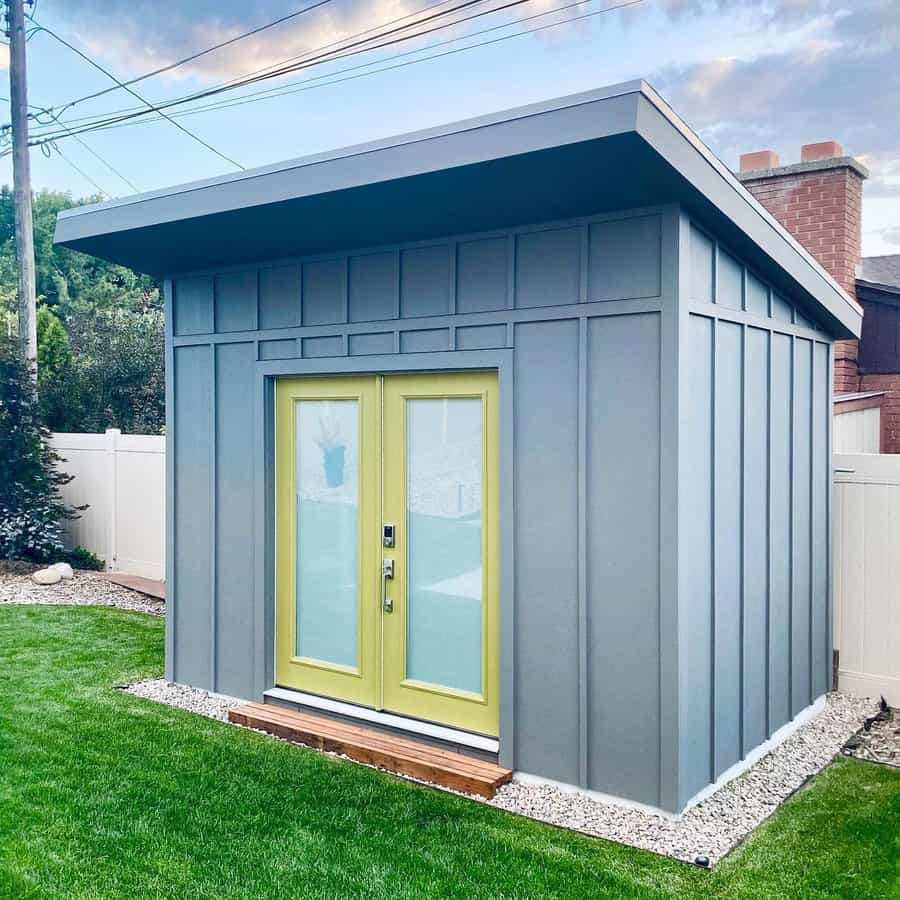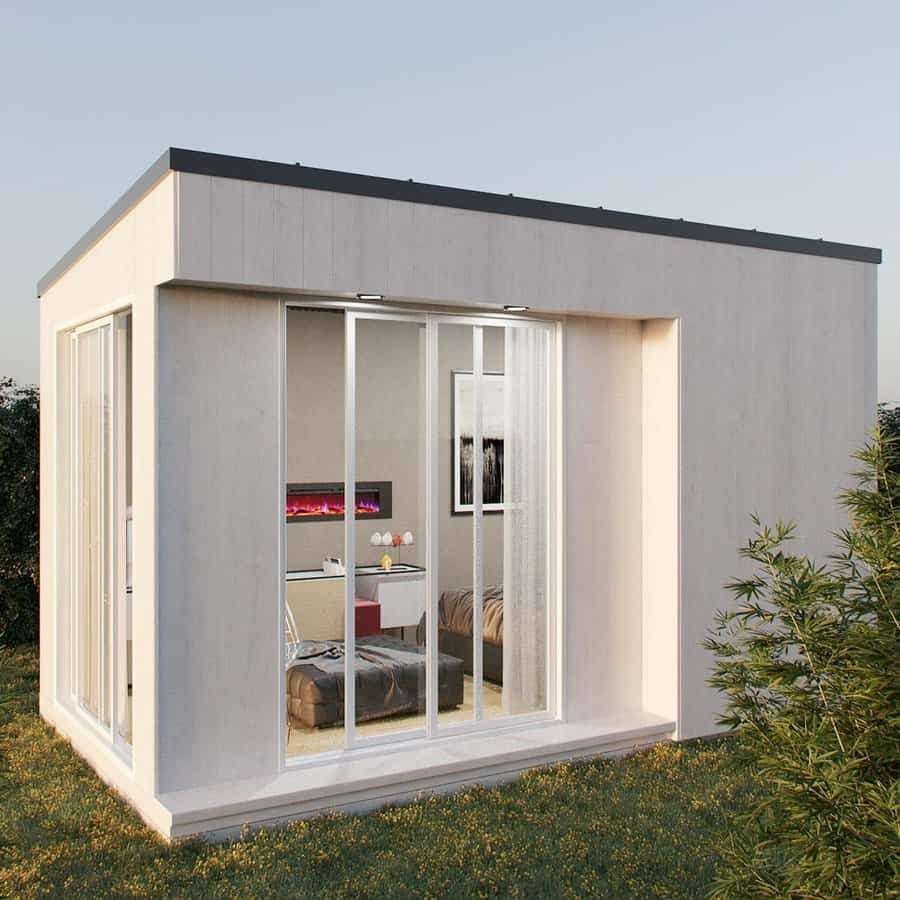 They are ideal studio sheds, home offices or meditation retreats. Men can also reclaim their own space and build a he-shed, for a man cave or a workshop.
9. Painted
A fresh coat of paint makes any structure feel brand new. Check out these examples we have selected for you. You can paint a mural, and express your art. Or choose bold and fun colors, that reflect your young spirit.
You can choose a romantic style, with soft colors and flowers. You can also try gradient painting or color blocking.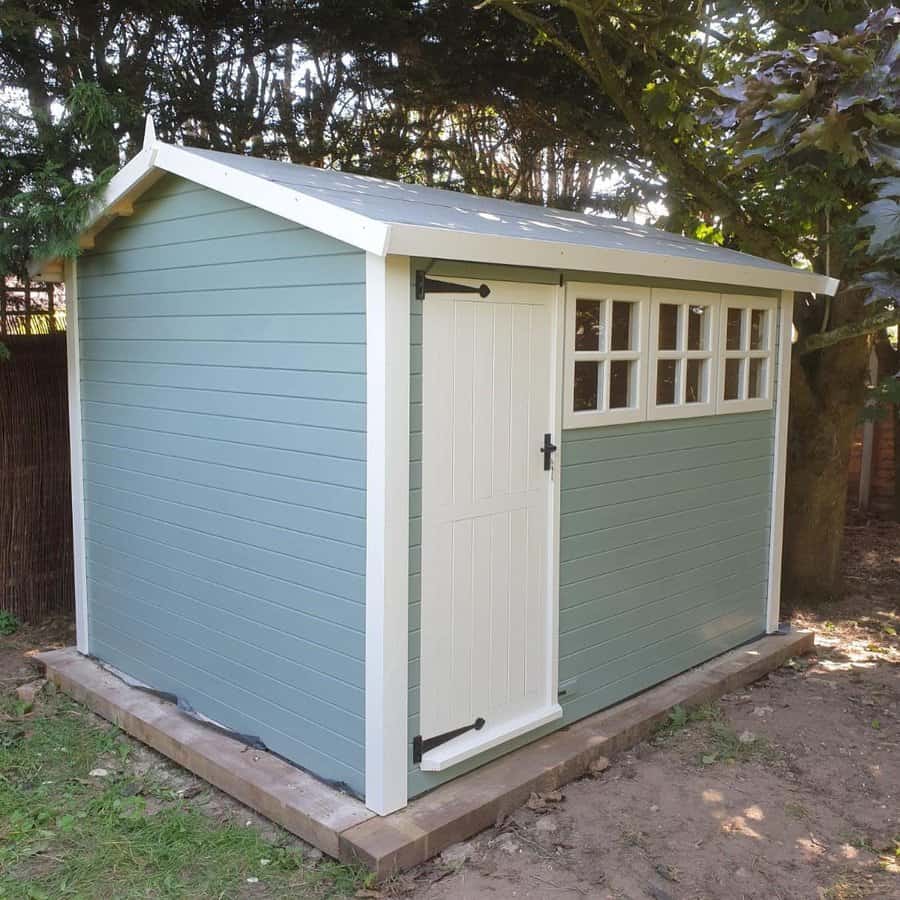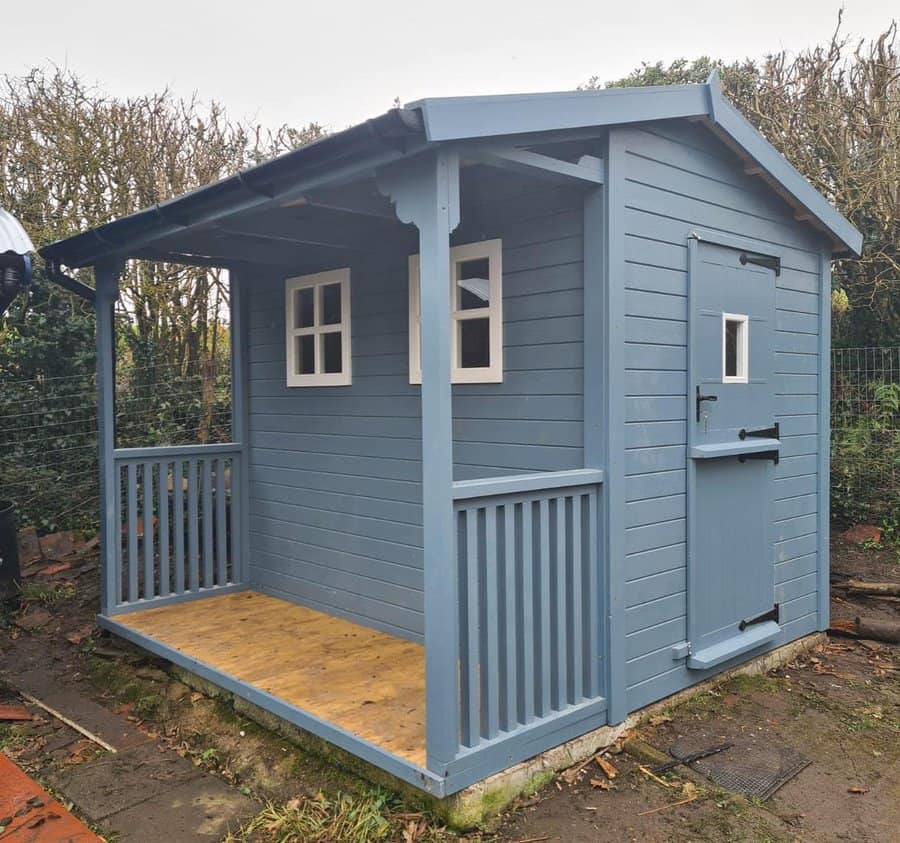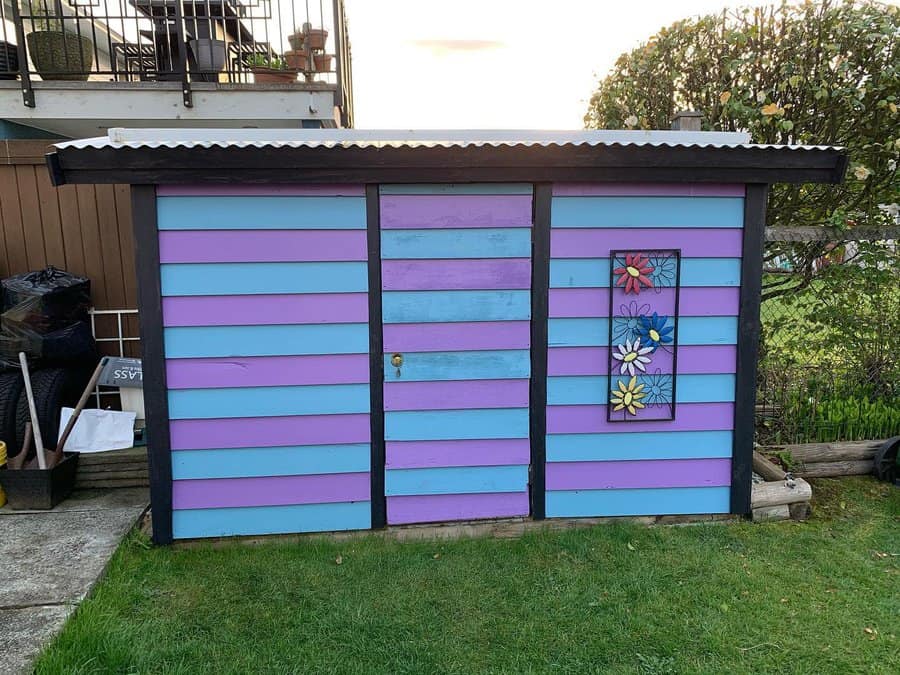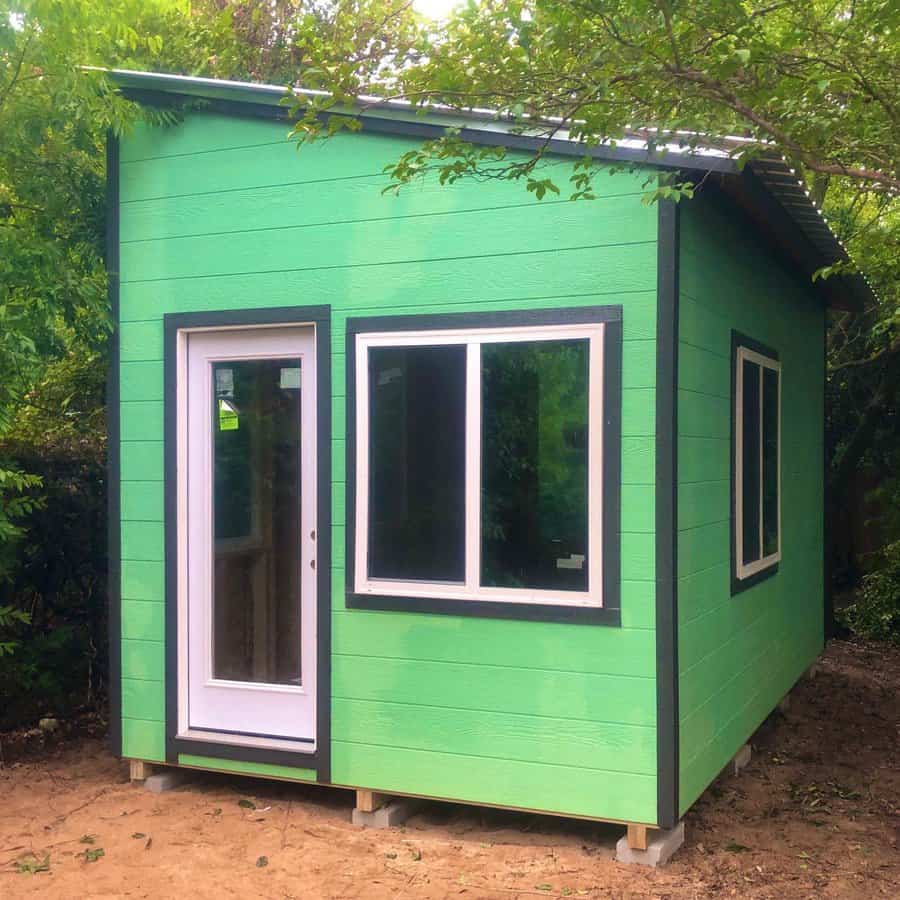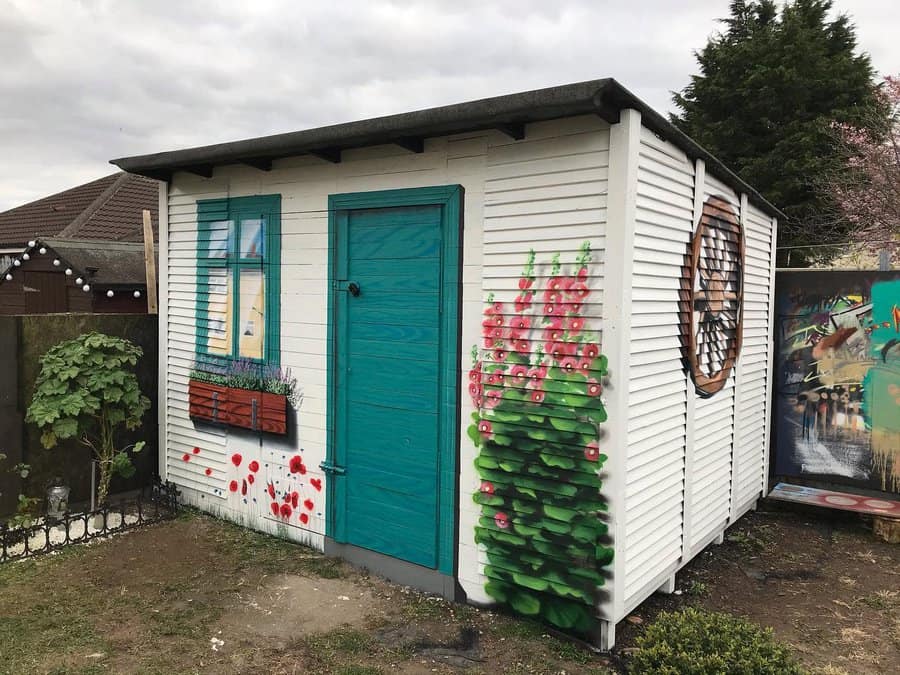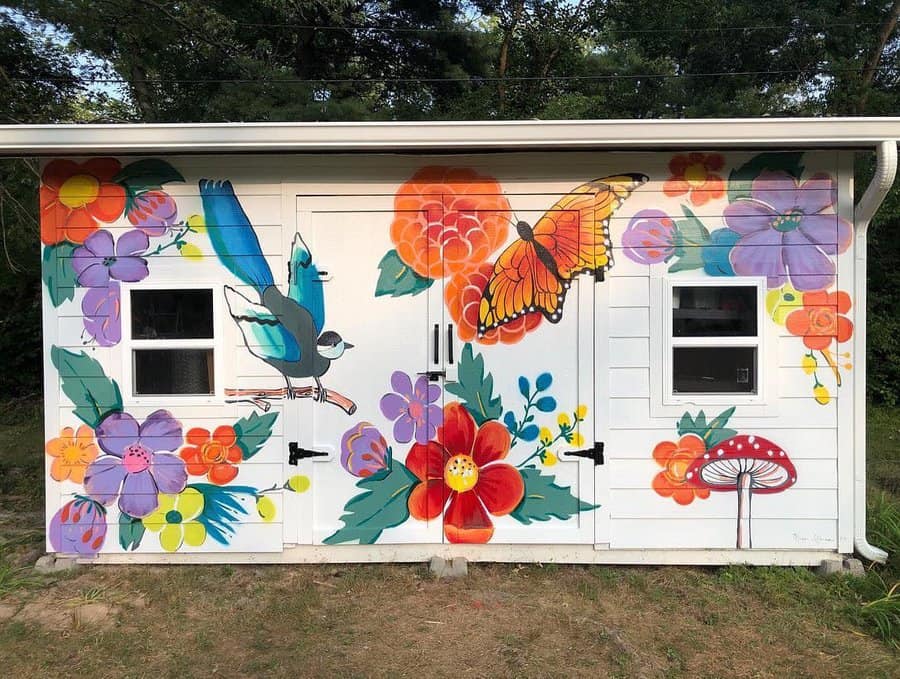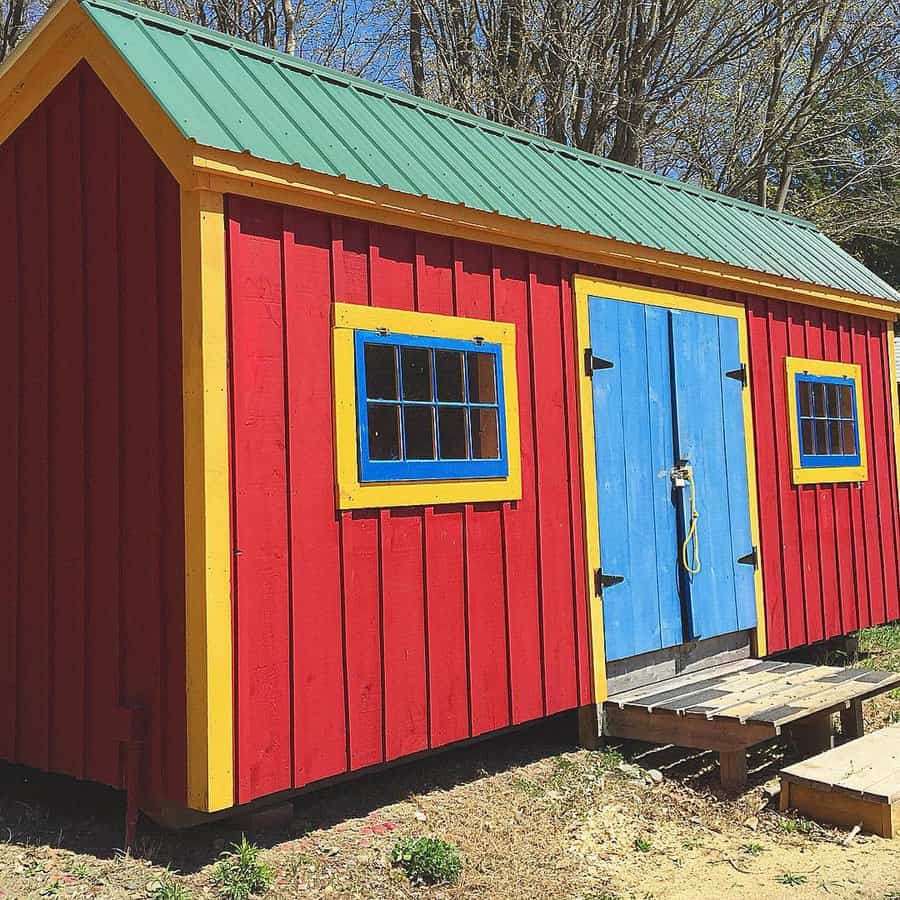 The best paint for a shed is exterior high-gloss paint, which protects the wood from damage. Most shed paints tend to be waterproof, specially designed to protect the wooden structures against the elements in a garden.
10. Storage
It takes a bit of planning and organizing to turn your storage shed into an efficient and functional space. Use it to store whatever is cluttering your garage, from tools to sports gear, outside recreational equipment and gardening tools.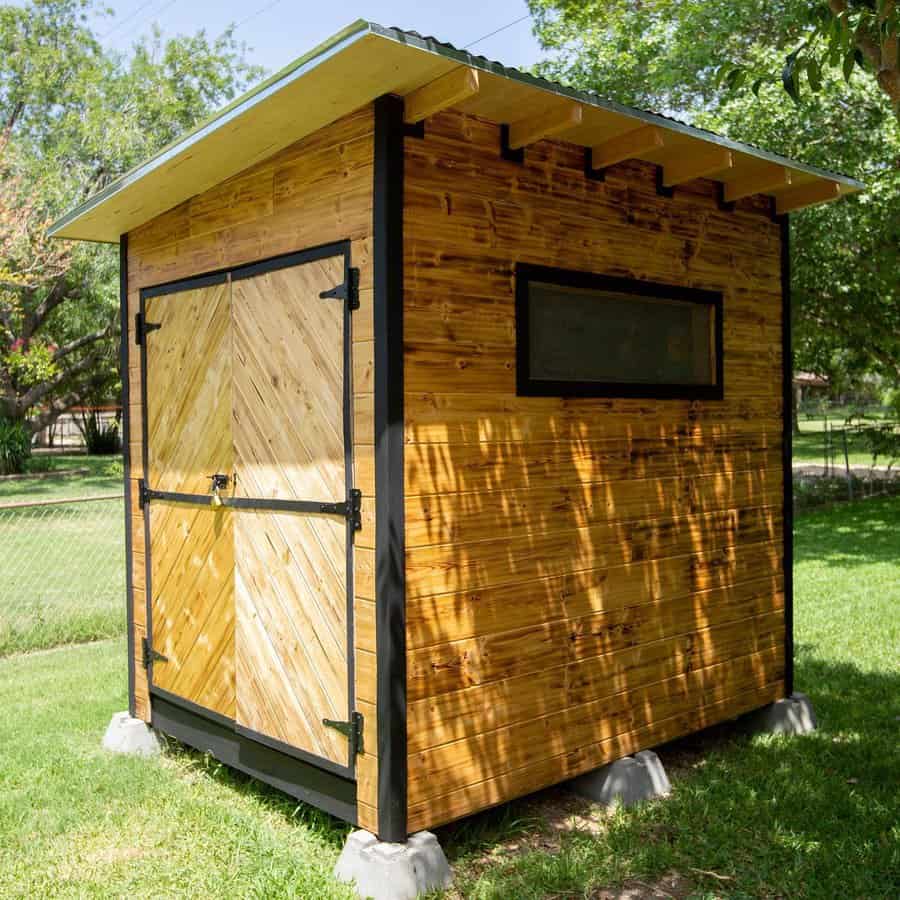 Save precious floor space by adding shelves and hooks and go vertical! Add some bicycle racks so they don't take up room in your garage. Think of your storage needs, and design the space accordingly, so that you don't have tools and boxes lying around with no organization method.
11. Wooden
Wooden sheds are just adorable. They are such versatile structures, in which you can add windows, paint different colors, upgrade, modify as much as you wish. With a little maintenance, they are made to last forever.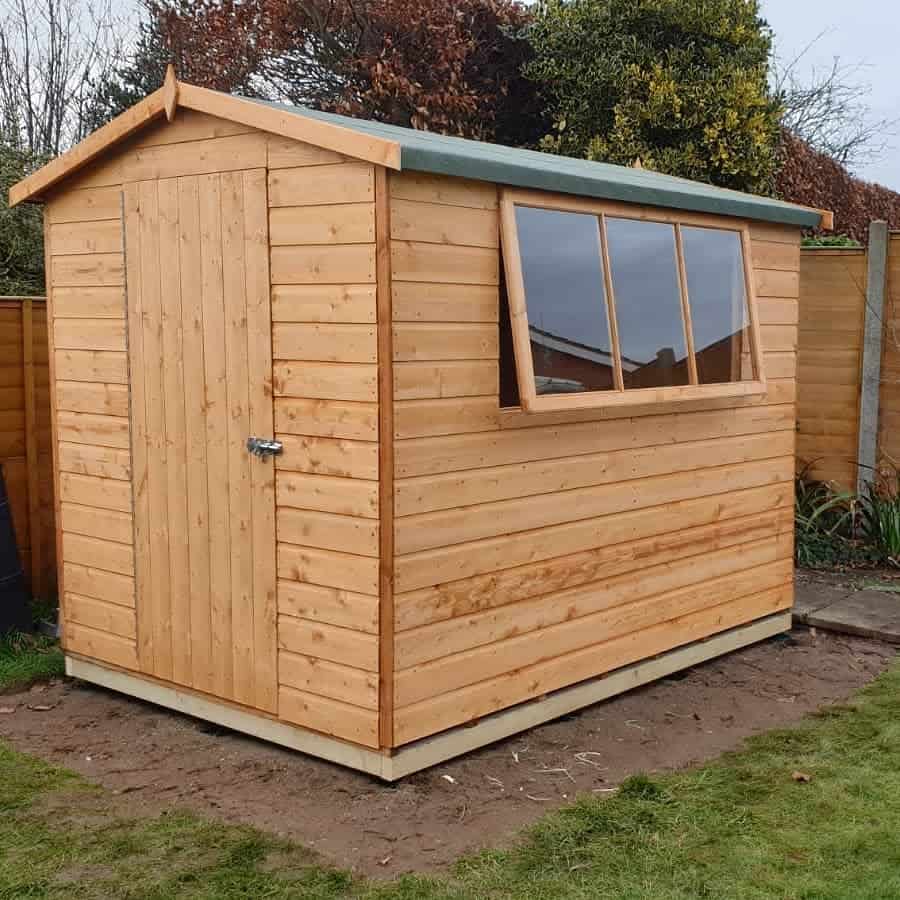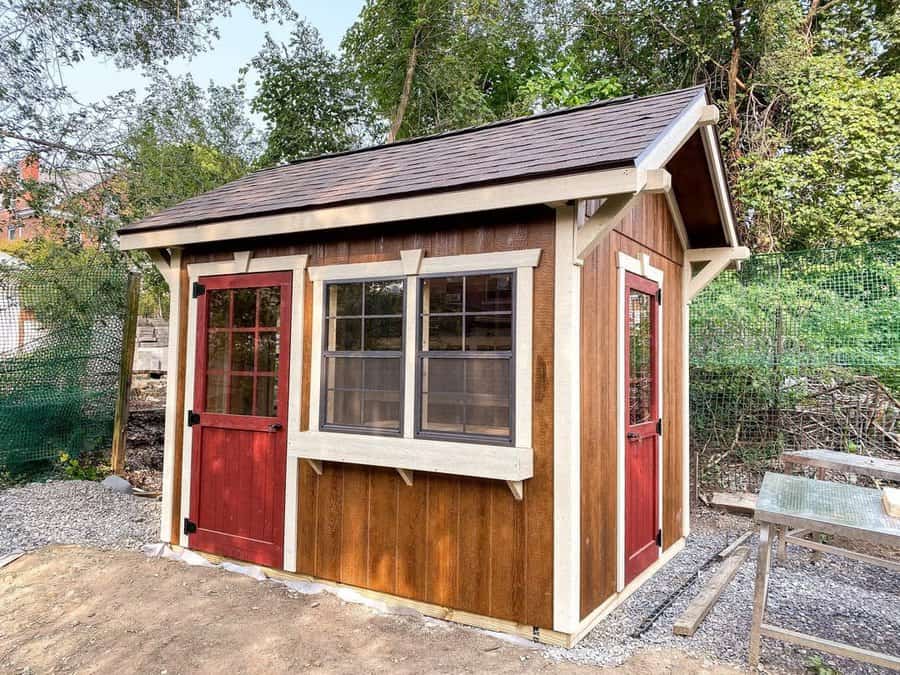 FREQUENTLY ASKED QUESTIONS
What is the best way to protect a wooden shed?
Any exterior wood should be treated with a wood preservative followed by an exterior wood oil. Most wood preservatives contain wax or silicon to offer weather protection, so it's recommendable that you choose a wax and silicon-free preserver if you want to paint over it. Apply painting only after it's fully dry.
How can I waterproof a wooden shelf?
Apply a wood cleaner to remove any mold or mildew, then treat the wood with two coats of an exterior wood preserver, followed by two coats of exterior wood oil suitable for sheds, or a decking oil. This will provide a weather-protective finish that can be maintained by applying a maintenance coat of wood oil every year. 
What kind of maintenance do metal sheds require?
Contrary to wooden sheds, metal sheds do not require sanding or pest control. The only maintenance issues are rust and corrosion, and there are some preventive measures you can take, such as applying a protective layer of paint with anti-corrosion elements followed by a rust-inhibiting finish. Repeat the process every few years.
However, when purchasing a metal shed, make sure it is rust-resistant and comes with a warranty against rust. Metal will not distort or warp under different weather conditions, and it is possible to reinforce it against strong winds.