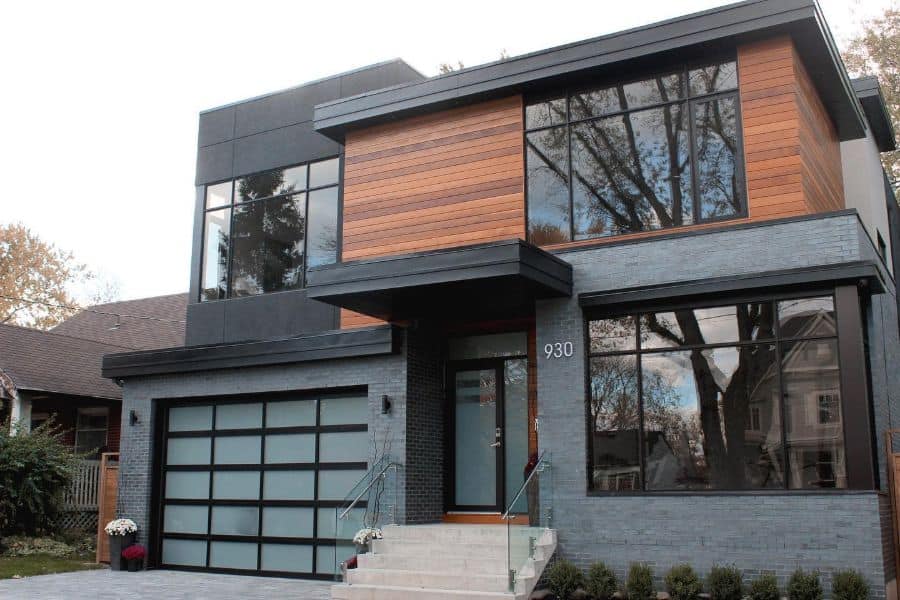 The Top 56 House Siding Ideas
There's a good chance you spend more time looking at (and worrying about) your home's interior walls than you do the exterior. But taking a good hard look at your home's siding can reveal a lot about how its curb appeal could be improved.
From wood siding to stucco, there is no single answer for what makes a home exterior beautiful. Only you — or, perhaps, a professional contractor — can decide which material and finish will best suit your property.
Looking to make your home stand out from the neighbors'? Or interested in boosting curb appeal before listing on the real estate market? Keep reading for the best house siding ideas we could find!
1. Board and Batten
Board and batten siding is just one of many trends seeing a resurgence thanks to the popularity of farmhouse-inspired design. While this wooden siding option first emerged almost 200 years ago, it's managed to become one of the most popular styles today!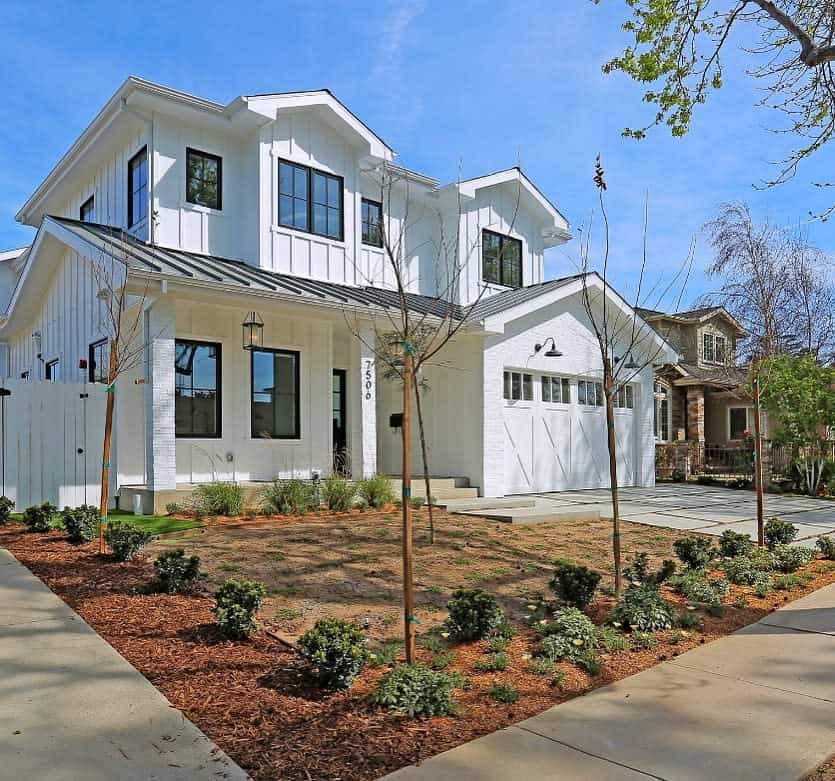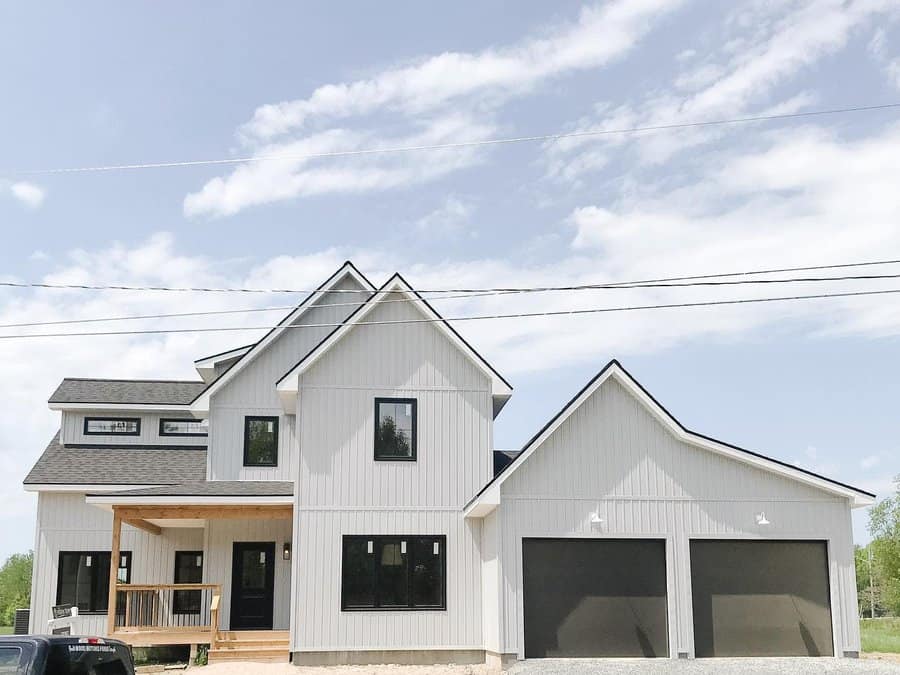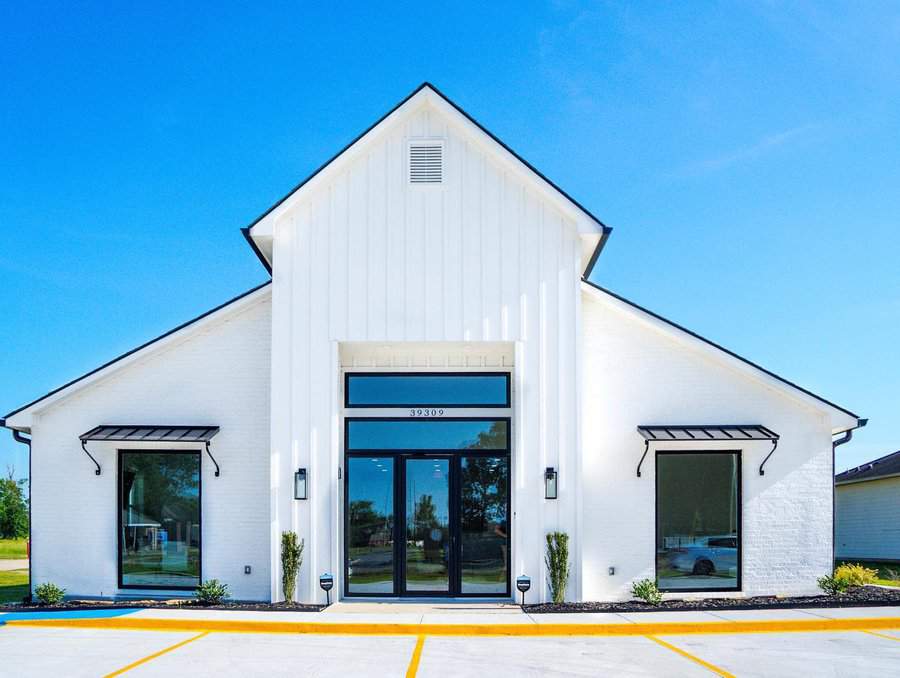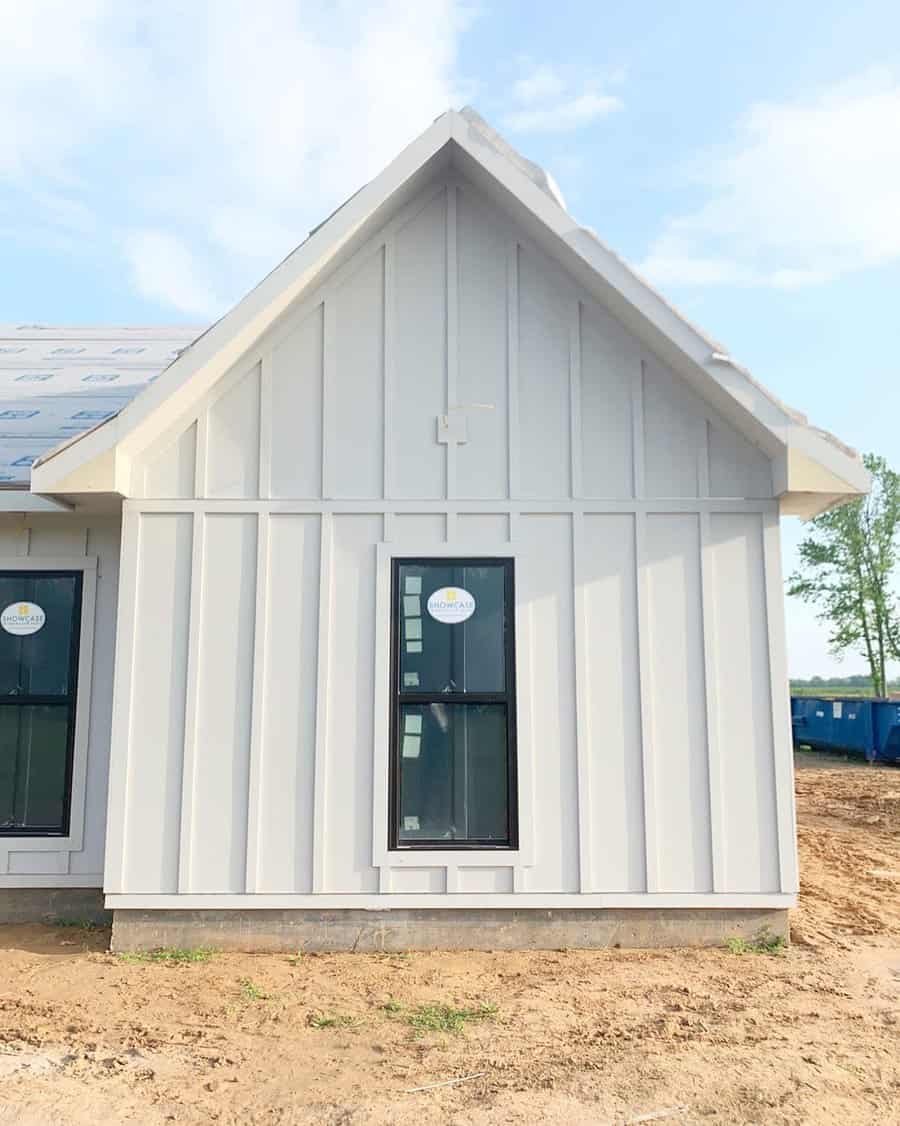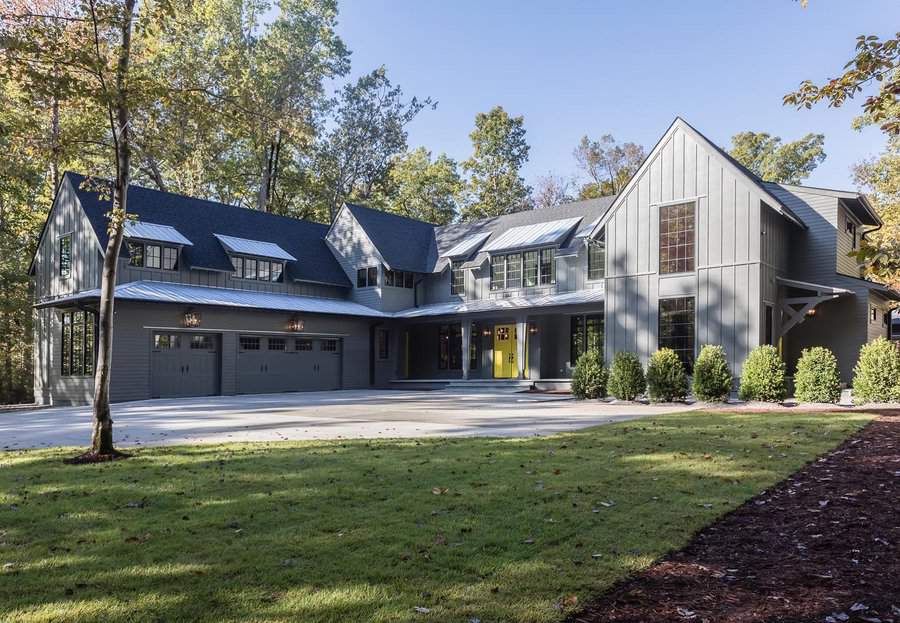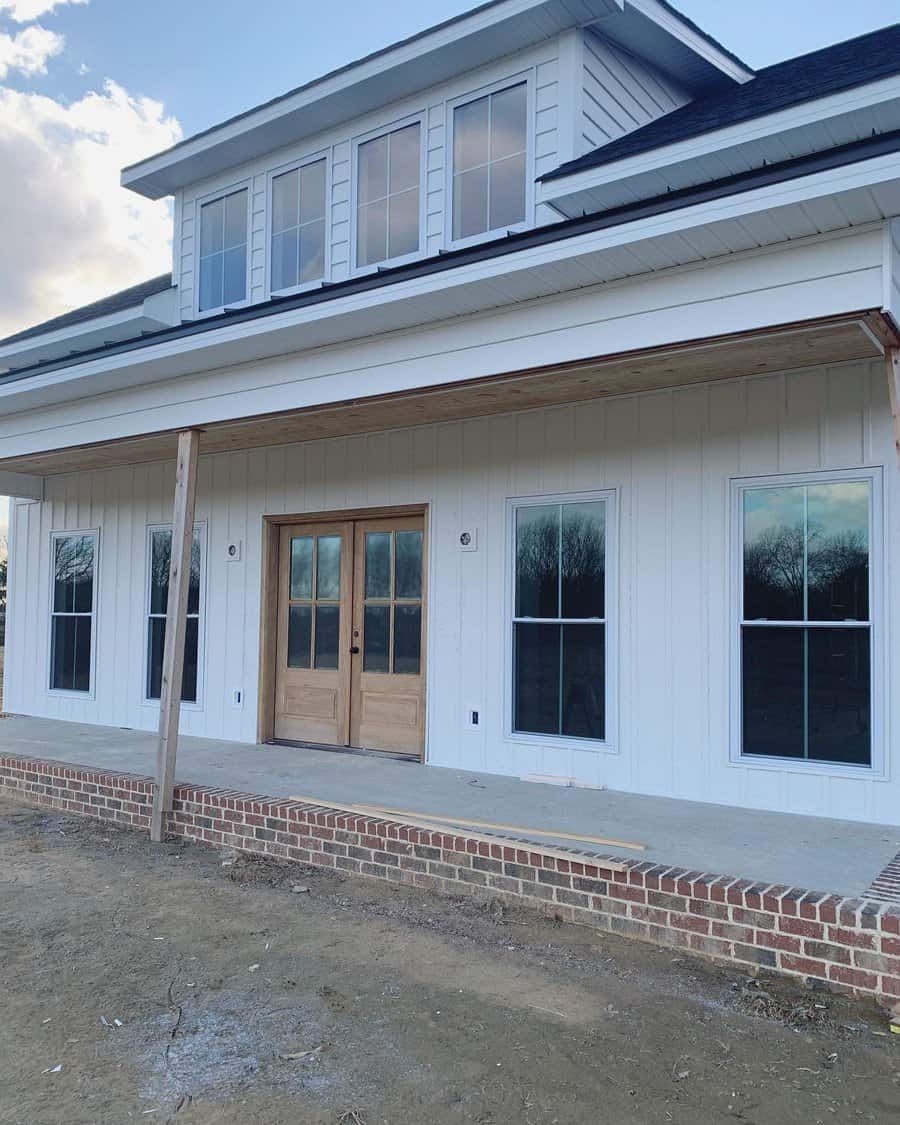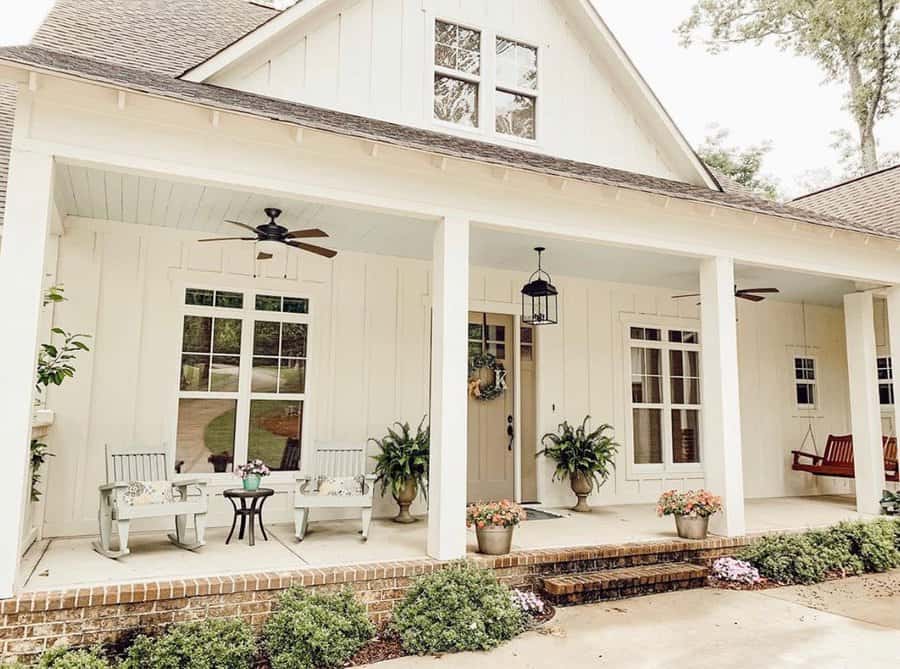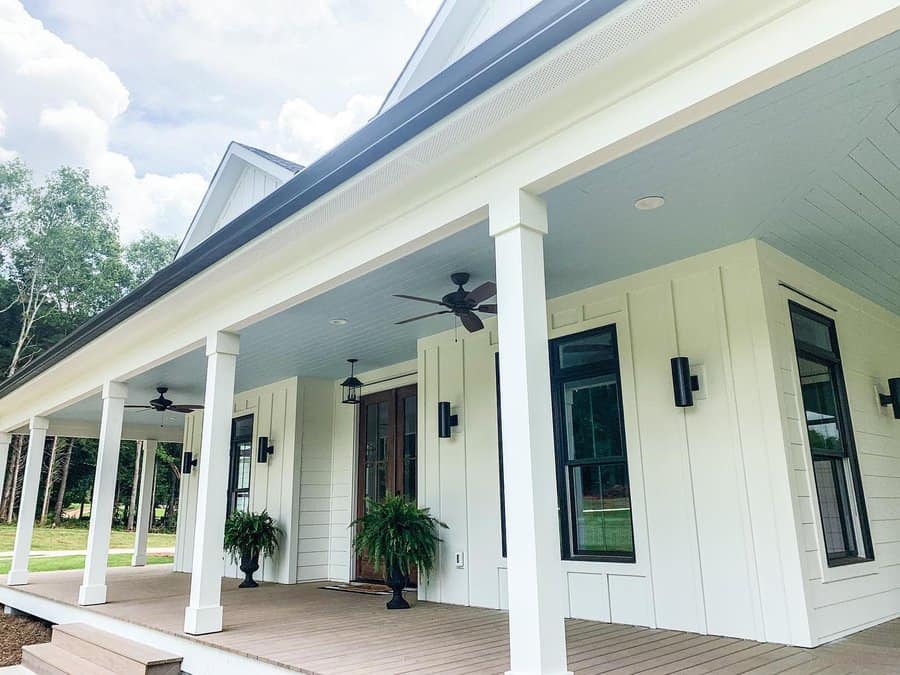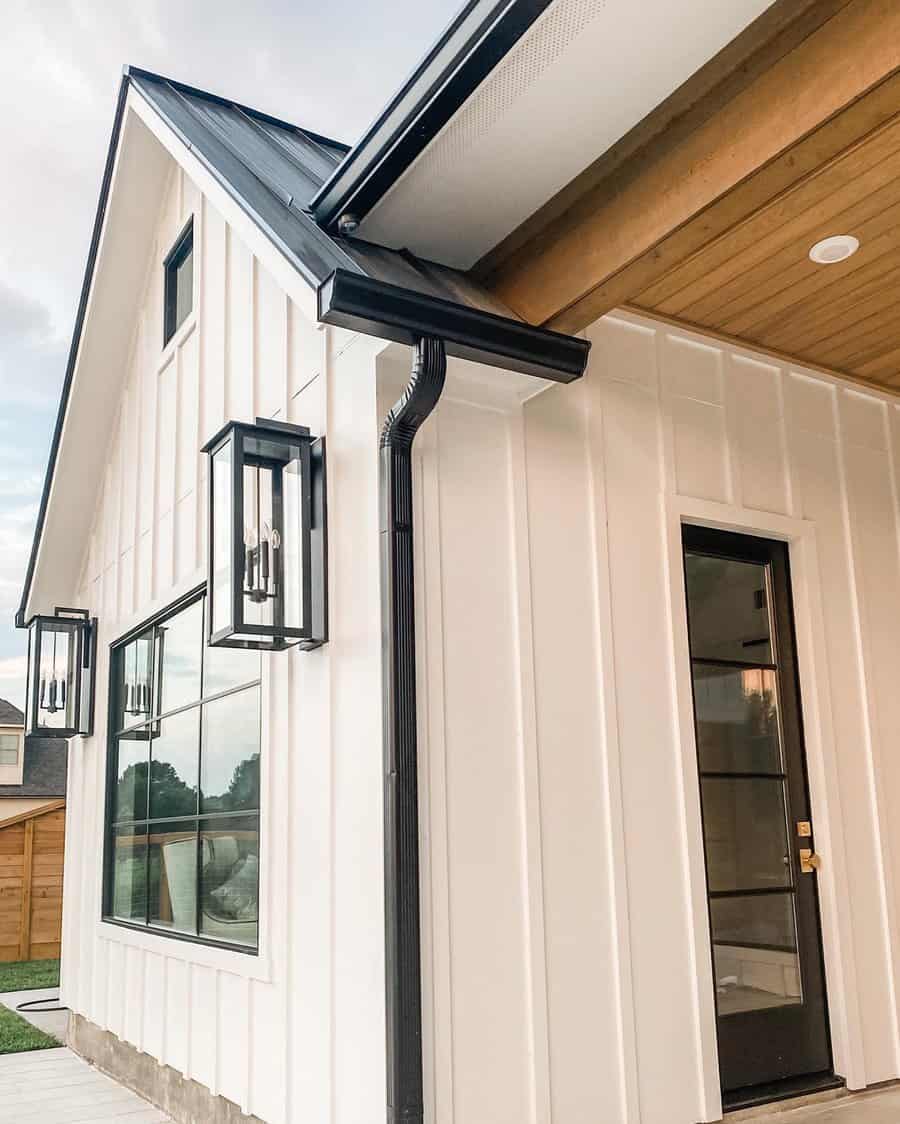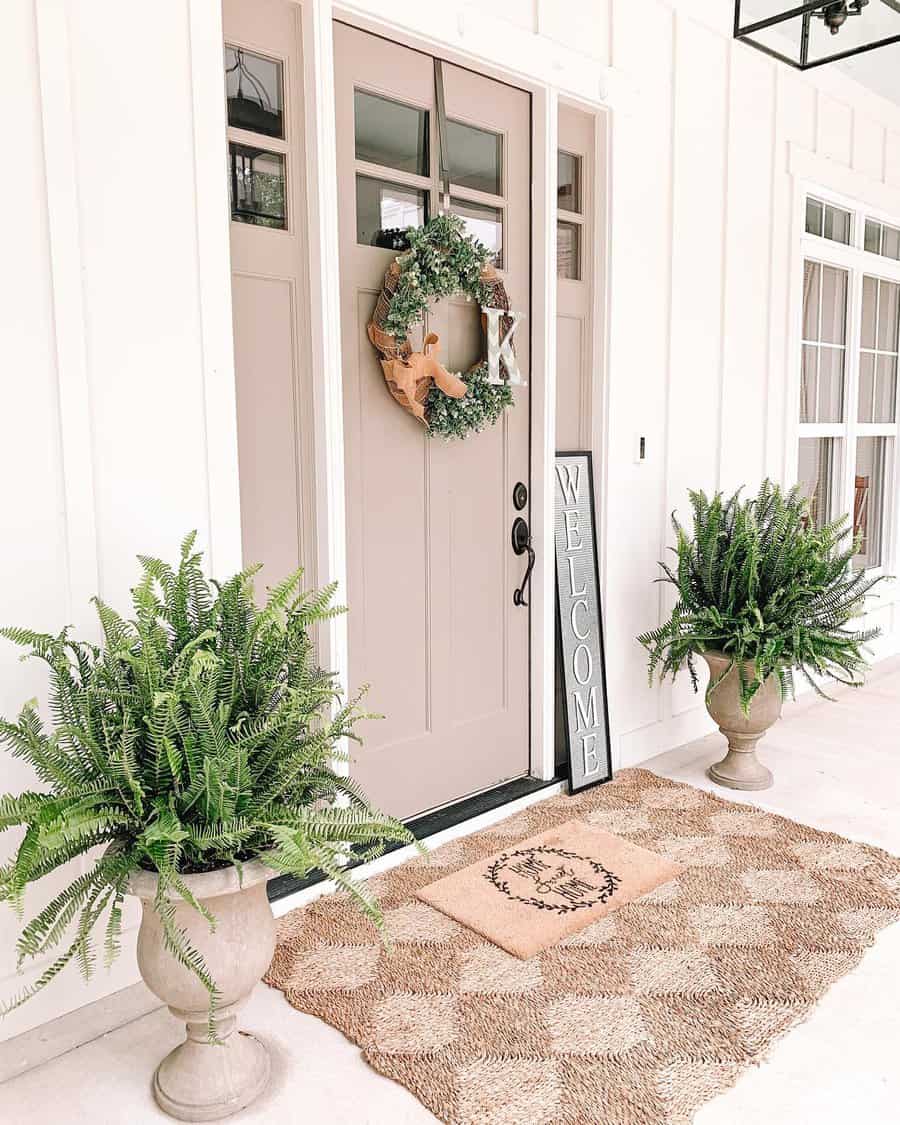 Board and batten siding features alternating wide panels connected by thin planks. The exact size and shape of these wooden pieces can be adjusted to create a specific aesthetic. As a general rule, wider pieces give off a more modern air.
You don't have to commit to board and batten siding for your home's entire exterior. This pattern can be used as an accent in combination with more traditional horizontal siding.
2. Brick
Depending on where you live, brick siding could be the norm or an extremely rare sight. There are some drawbacks to using solid brick for home construction. But the aesthetic is certainly not one of them.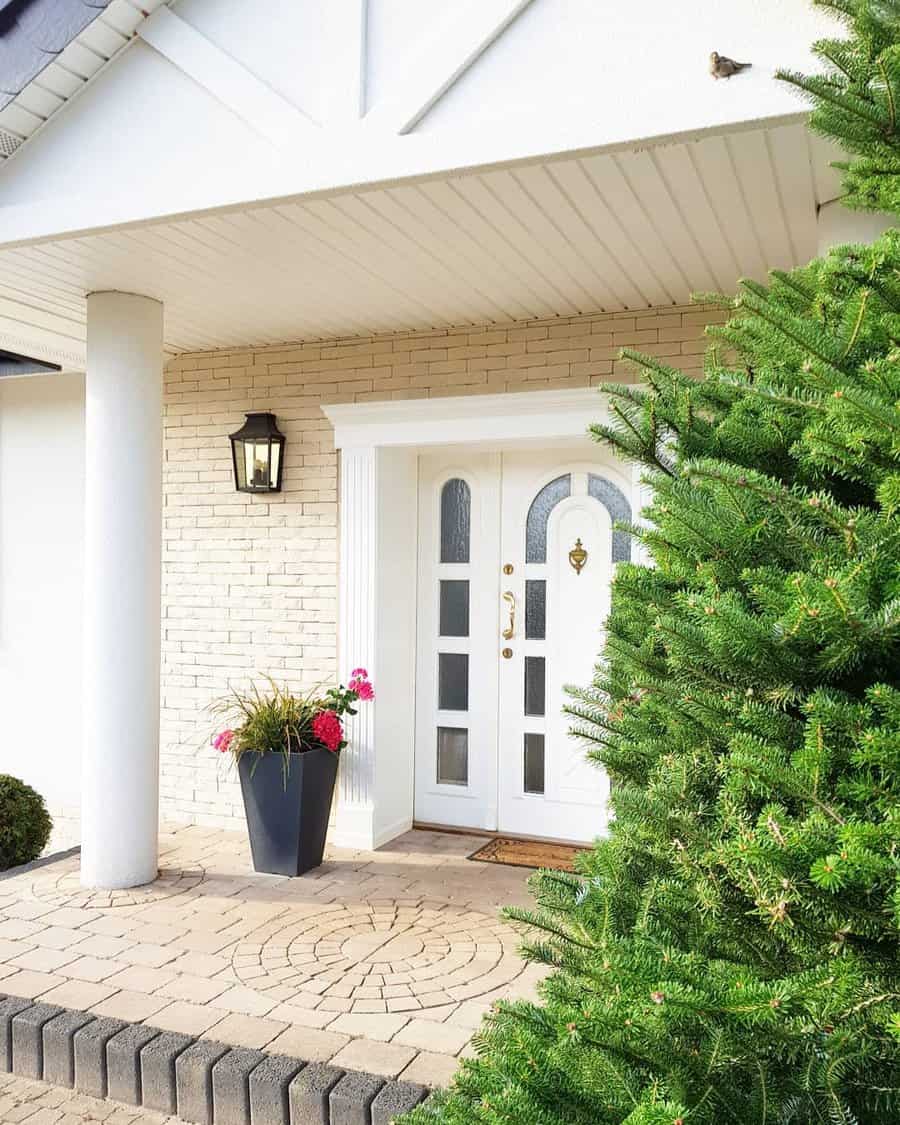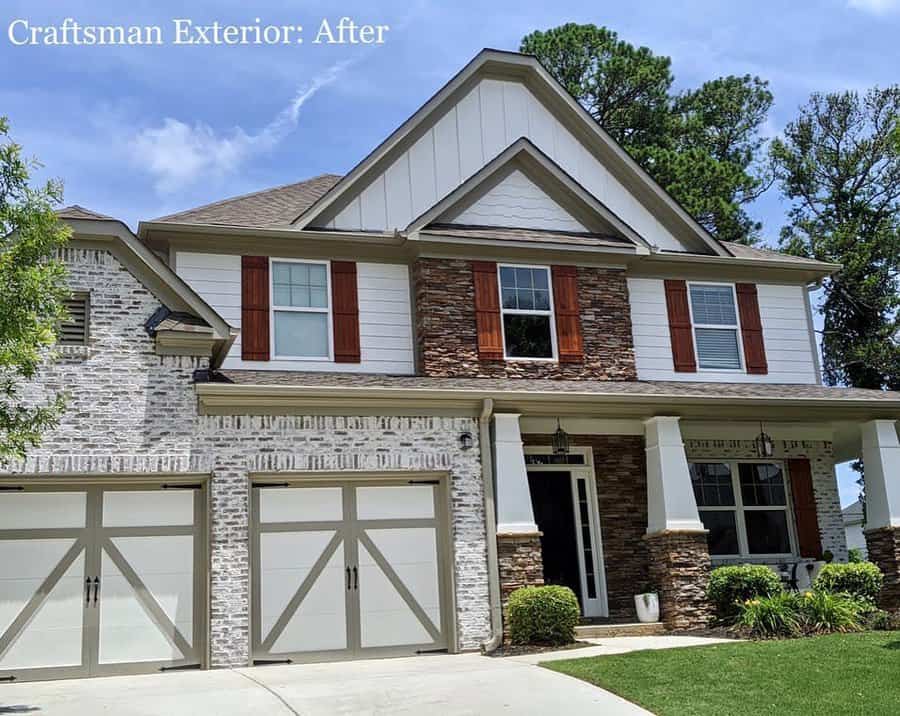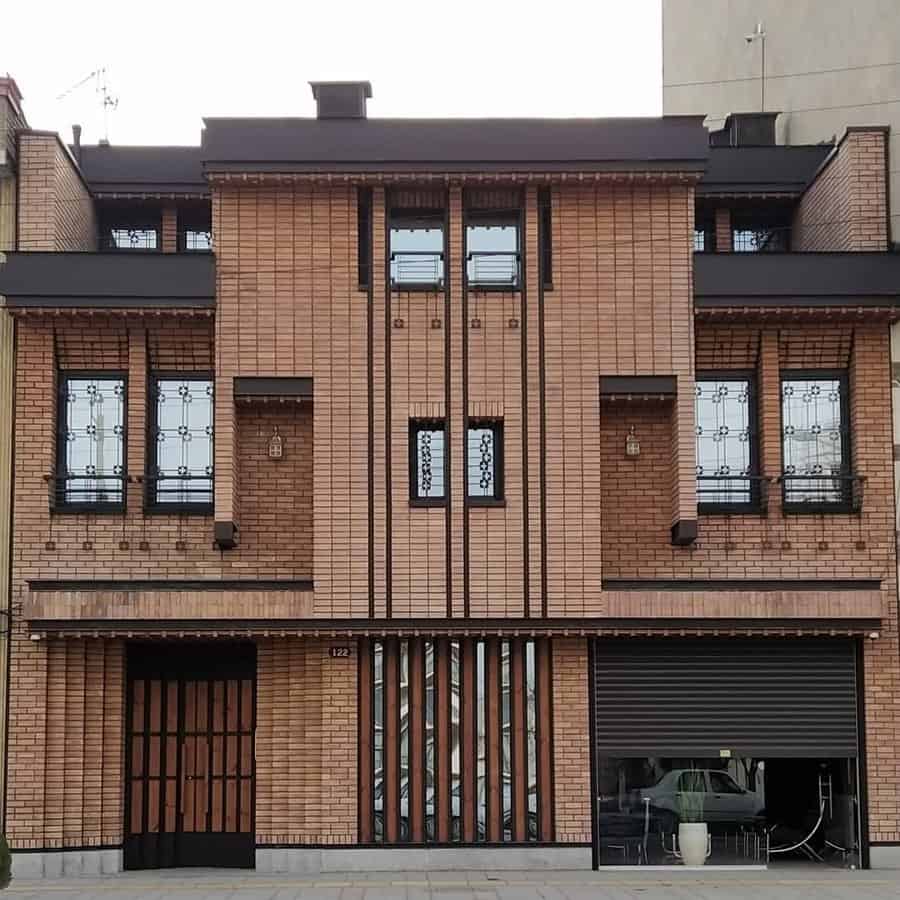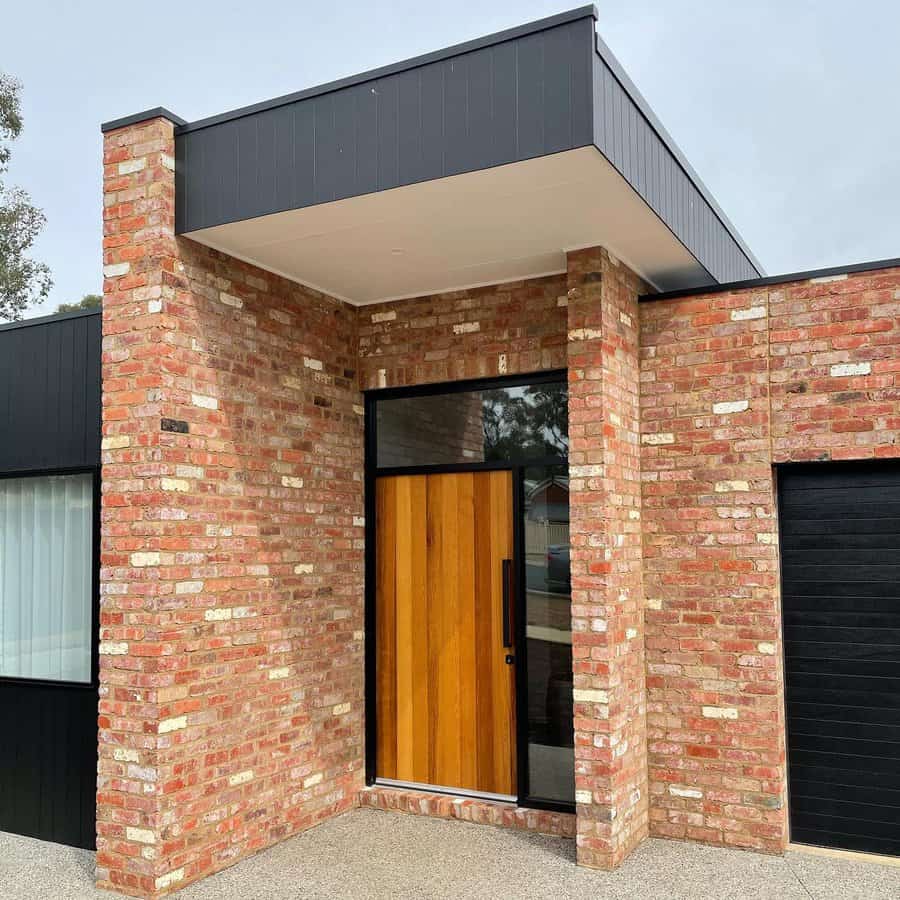 Brick works great as whole-home siding. It also pairs beautifully with other materials — consider using brick to make your home's more unique architectural features stand out.
Good news: It's possible to give almost any home a brick facade. A thin brick veneer can be applied in place of vinyl or wood siding to recreate this classic finish without the expense or labor.
3. Metal
Metal siding is more expensive than alternatives like vinyl. But it's a worthwhile investment for any homeowner looking for a siding material that will last for decades (or longer).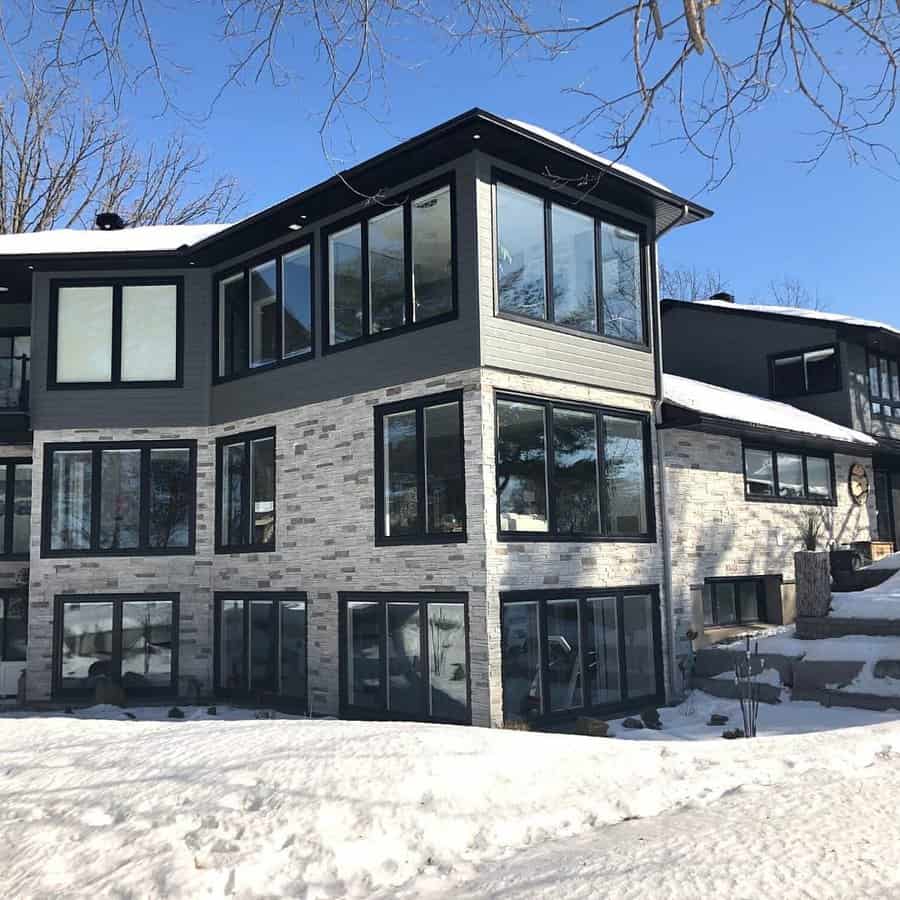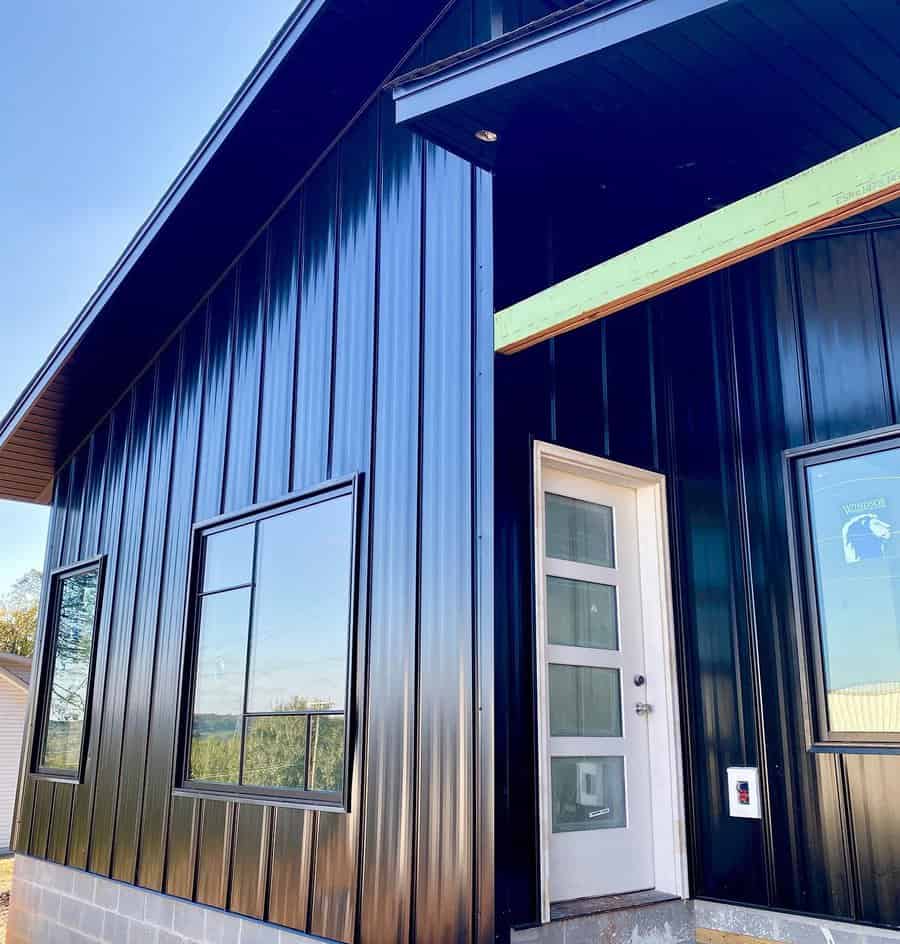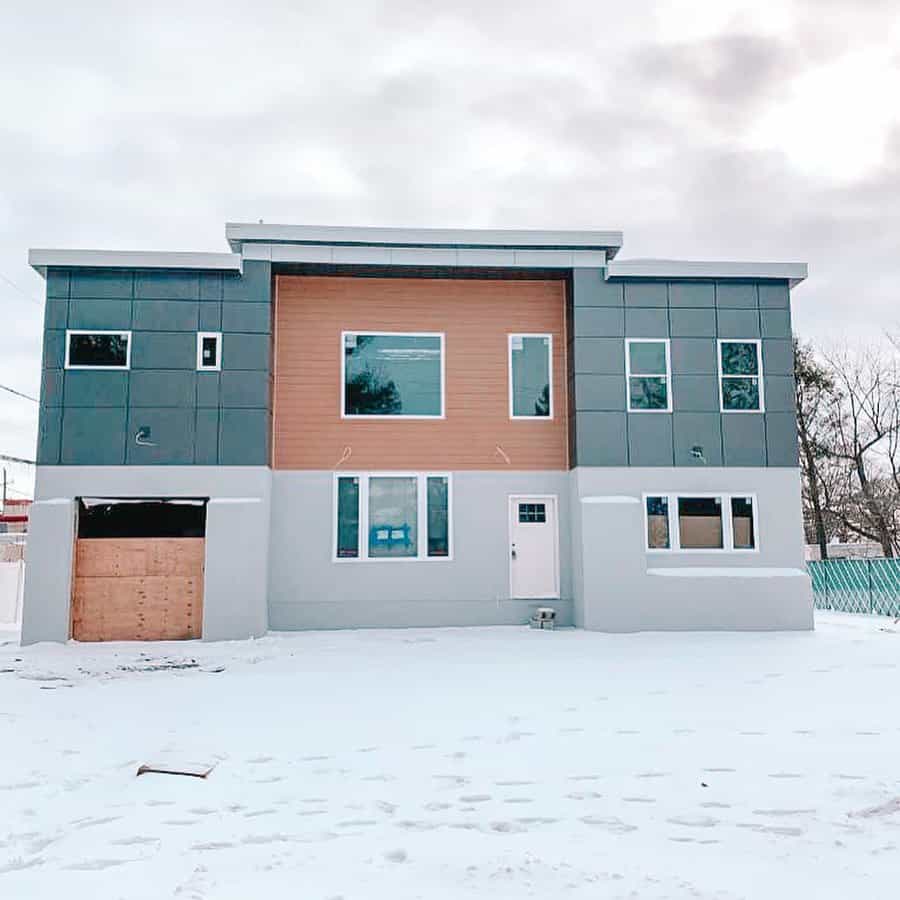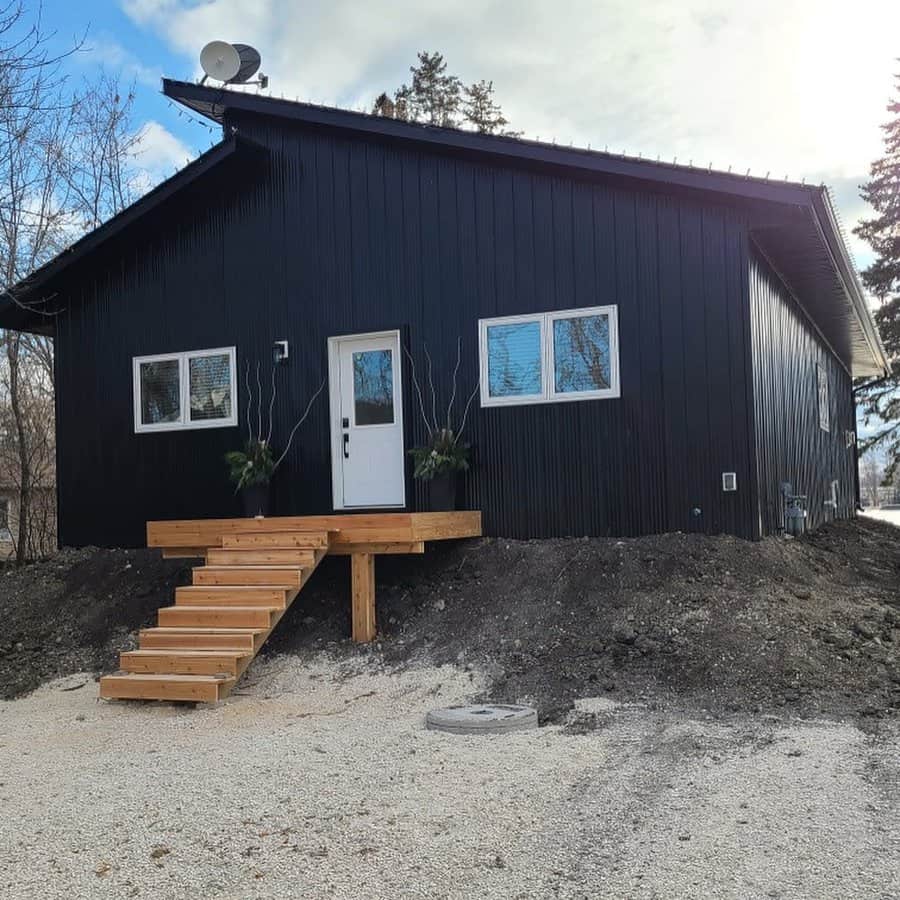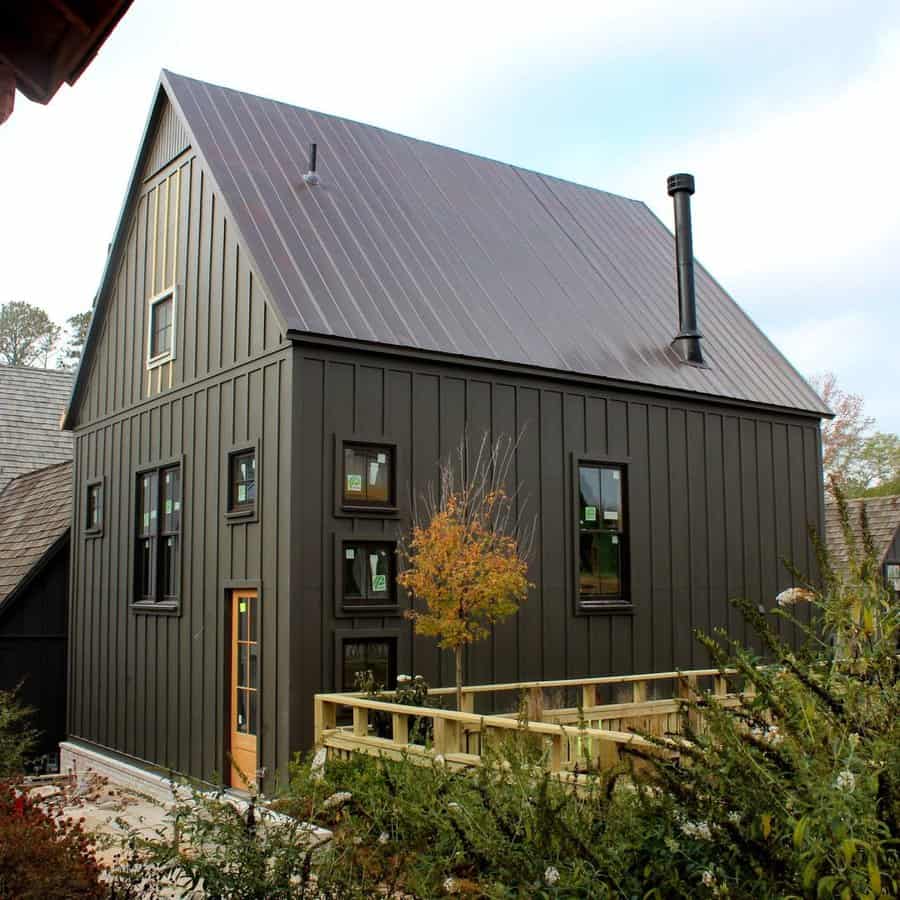 Many different metals can be used to create house siding. Steel siding is one of the most popular materials of today. Meanwhile, aluminum siding is commonly seen in homes from the mid 20th century.
Regardless of the type of metal you choose, you'll have no problem finding a color, style, and finish you enjoy. After all, metal's most valuable traits are its versatility and durability!
4. Mixed Styles or Materials
It's rare to see a contemporary home with just one siding material. Combining different materials has become a popular way to emphasize architecture and boost curb appeal.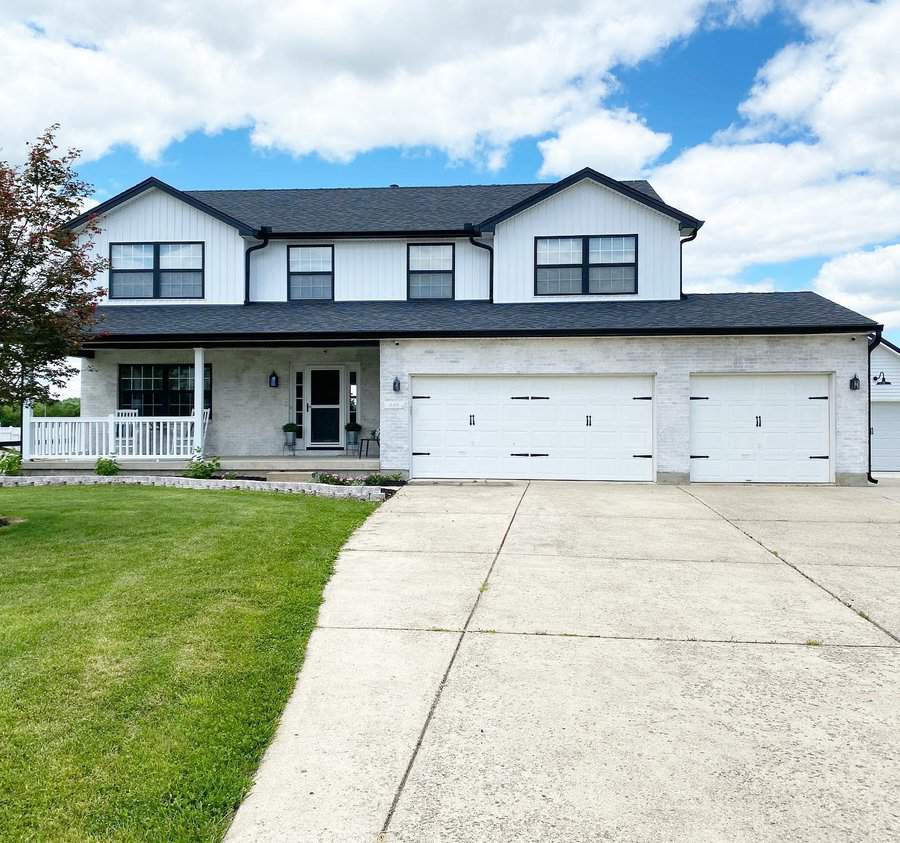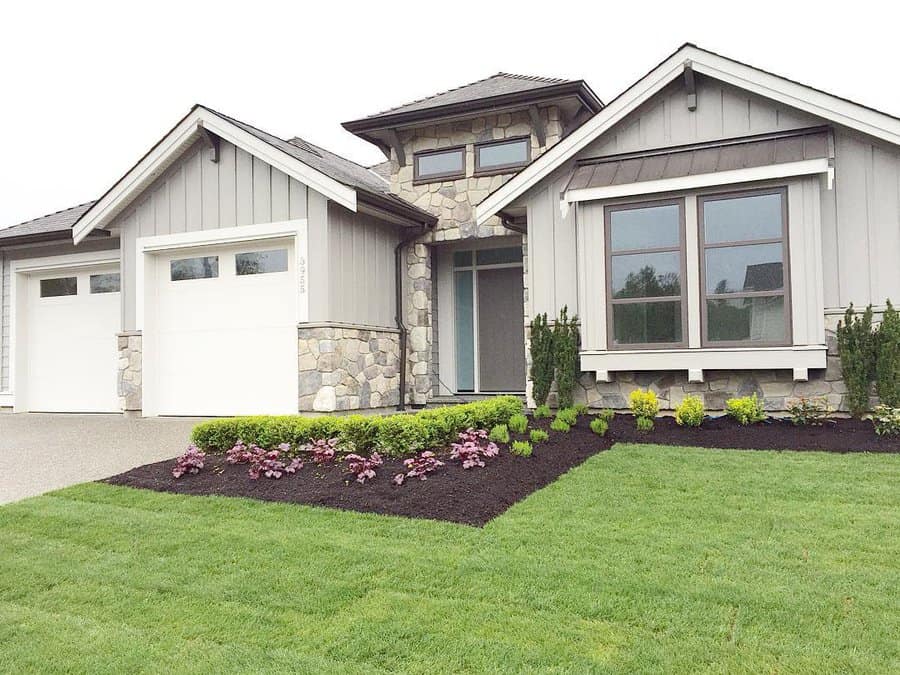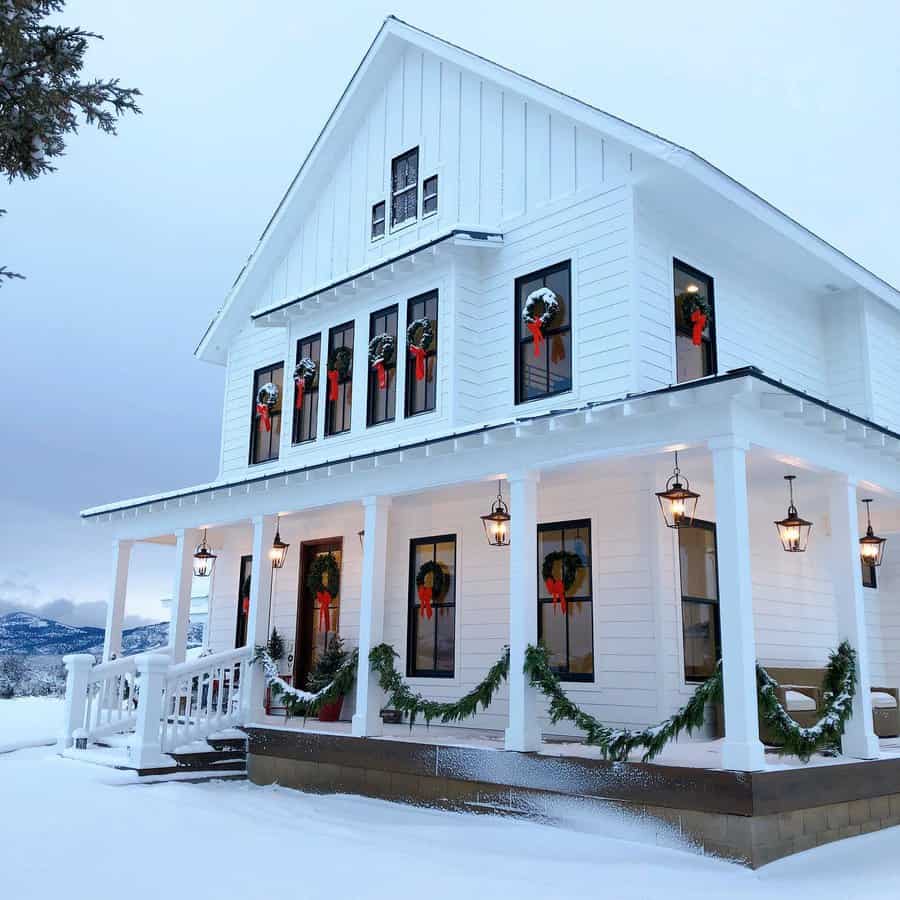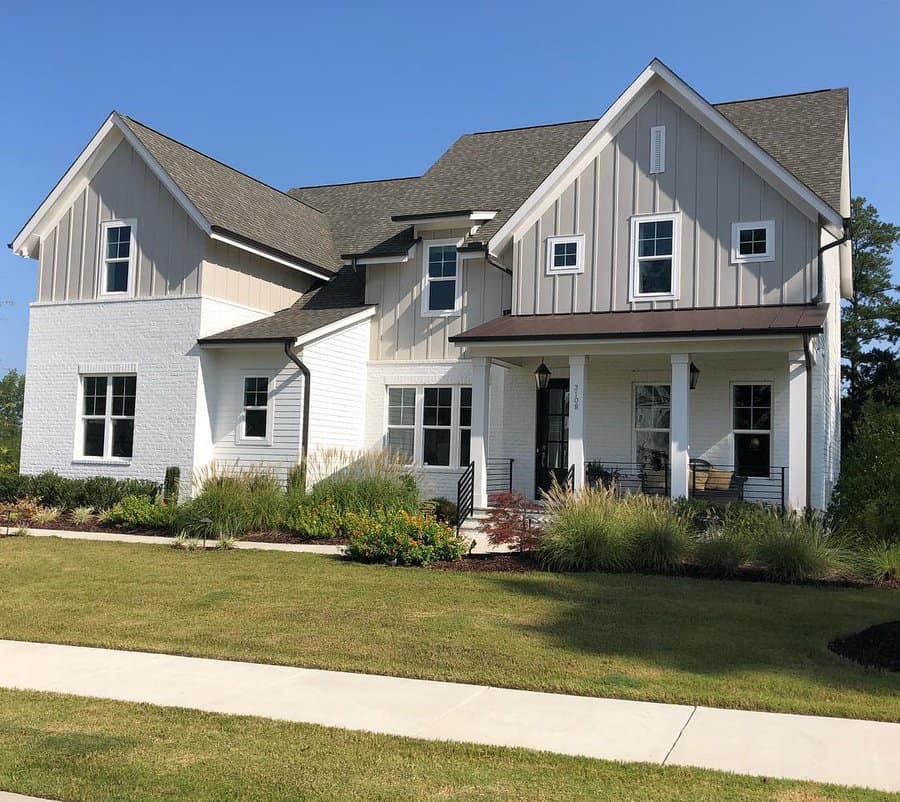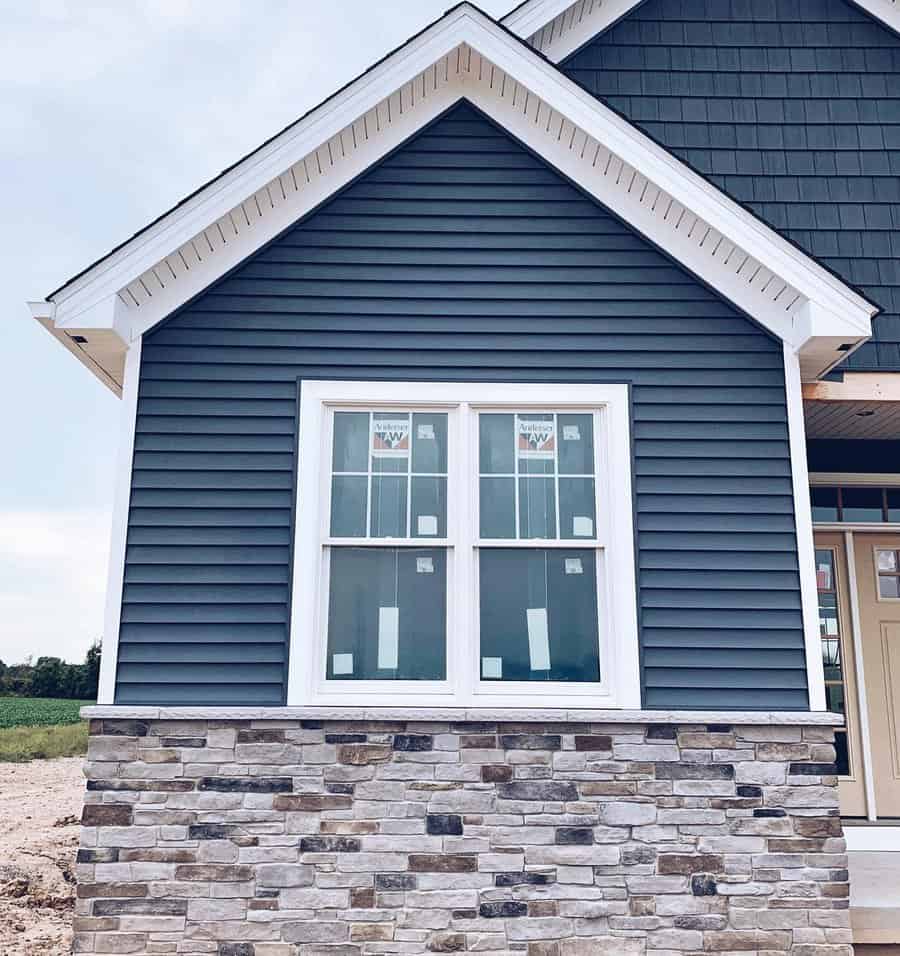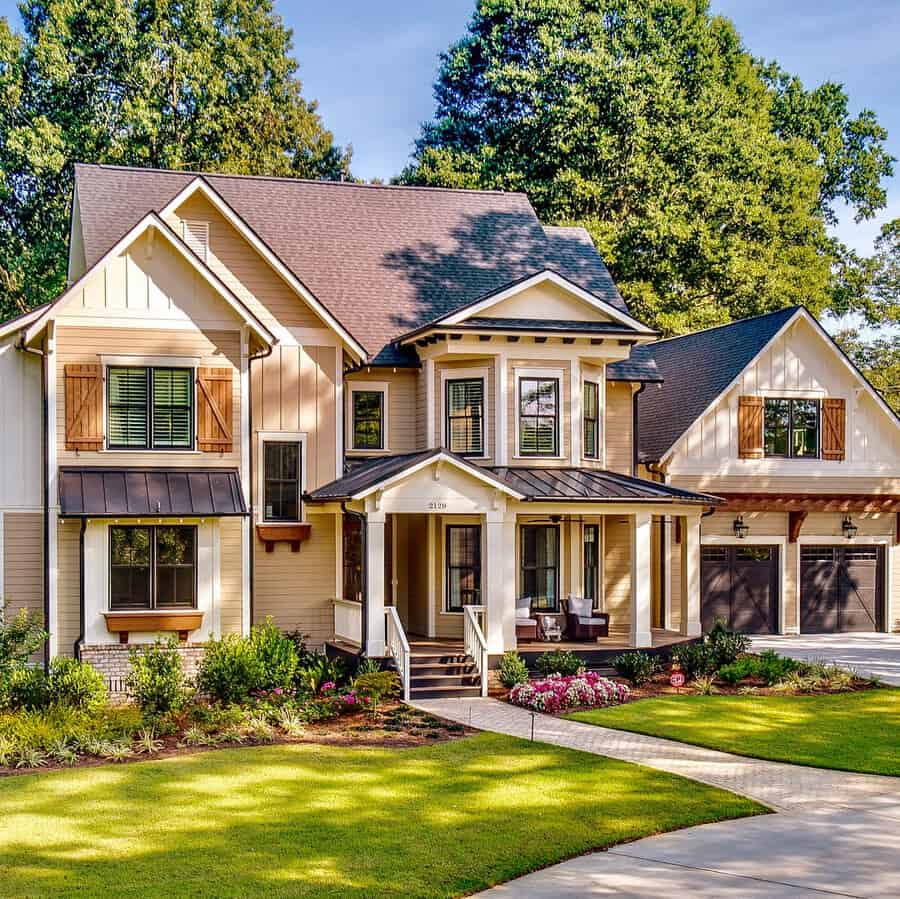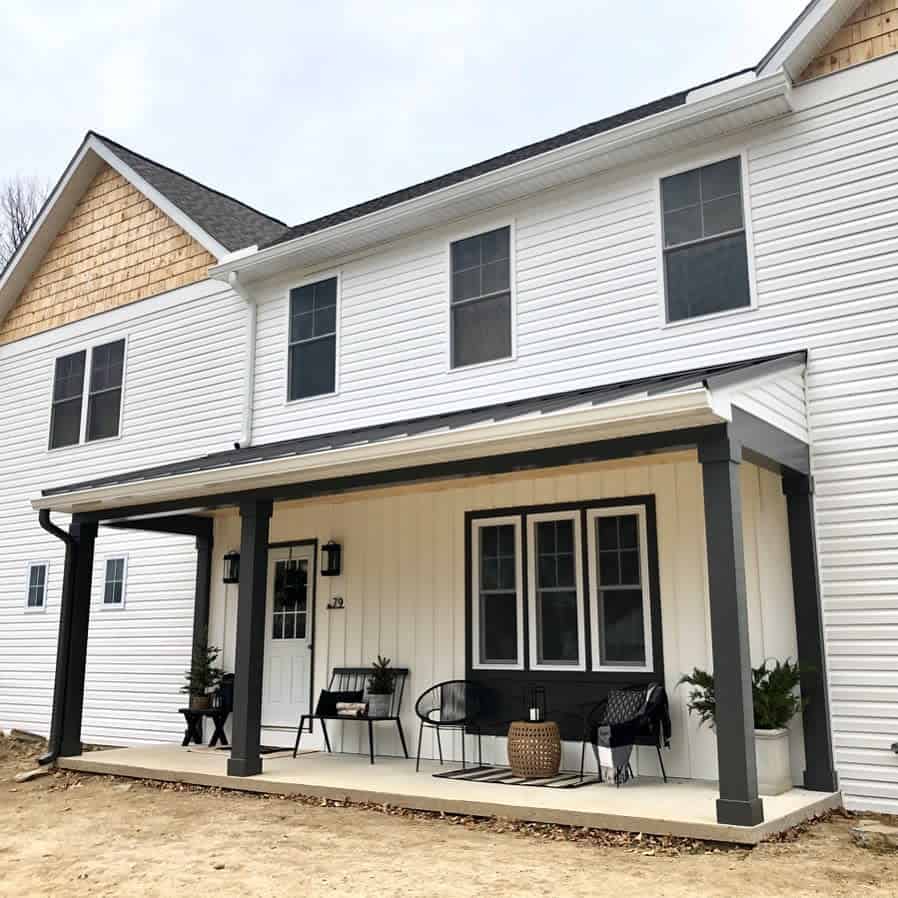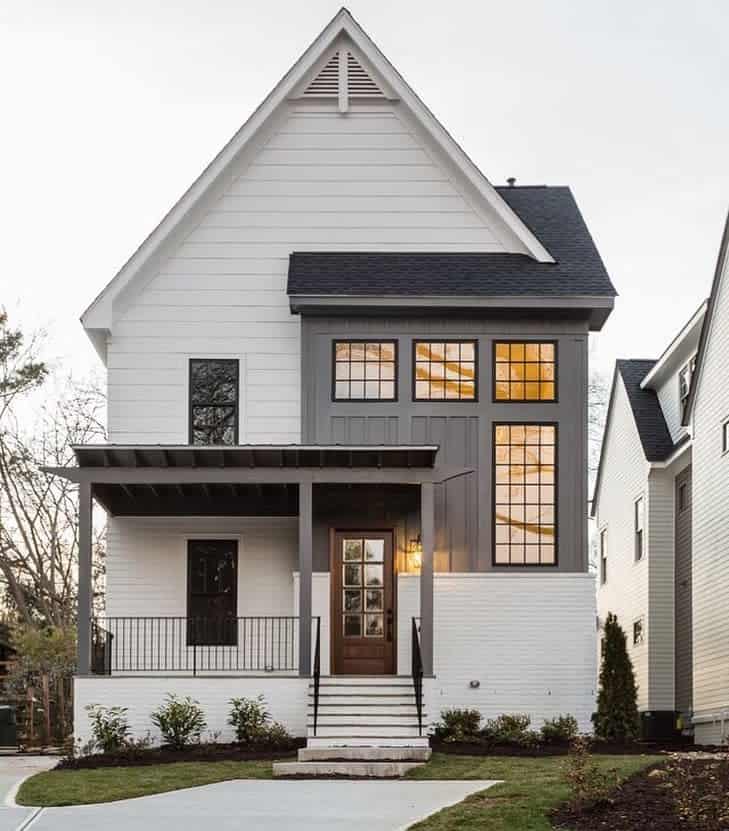 Stone veneer is a great complement to horizontal lap siding. Board and batten panels can give a home a more rustic appearance — pair real wood siding with brick or vinyl for greater longevity.
Mixing and matching siding materials can also be a wonderful way to stay within a tight budget. This strategy allows you to include more expensive materials without committing to covering your entire home.
5. Modern
Most people know a modern home when they see one. But what makes modern-style exterior siding different from any other trend?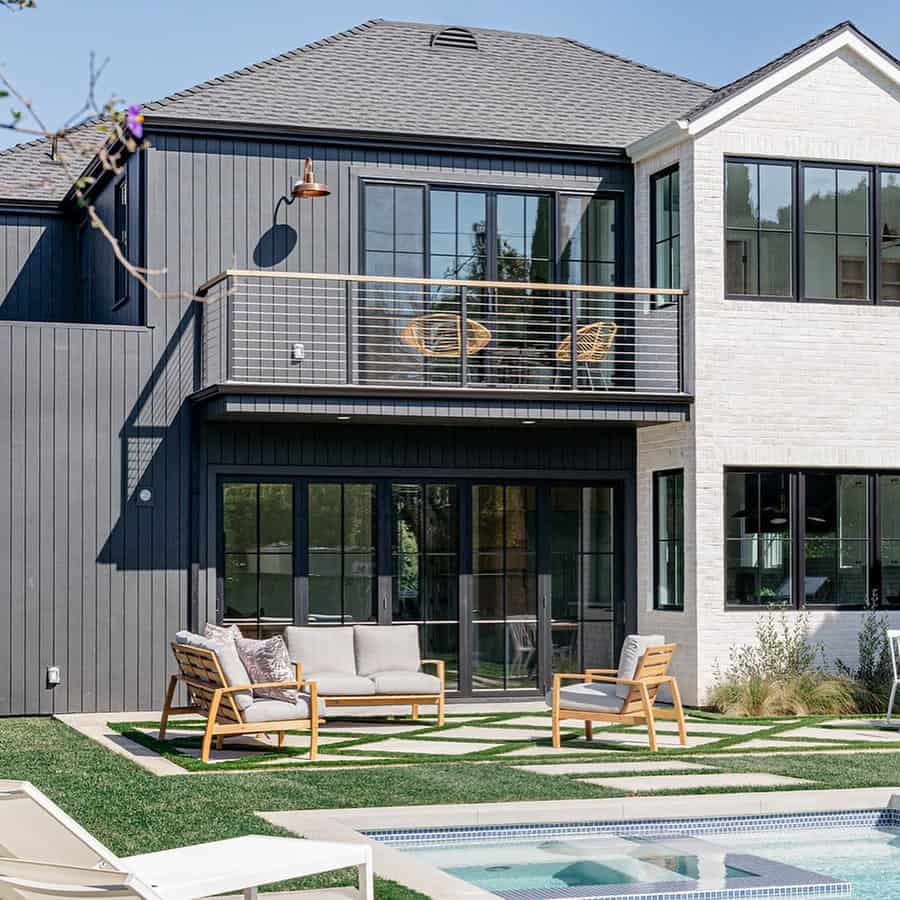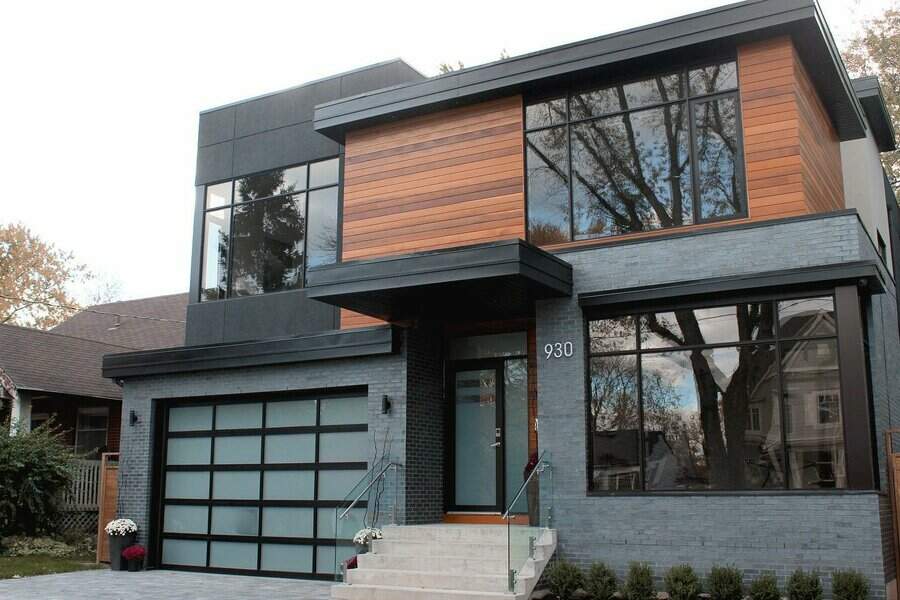 The reason this question is so hard to answer is that modern homes utilize all types of siding. The one style you won't often see on a modern home is conventional vinyl siding.
Instead, modern architecture is defined by mixing contrasting materials and finishes to emphasize the home's overall shapes and angles. Many modern homes combine natural and synthetic siding to maximize this contrast.
6. Rustic
One of the best ways to give your home's facade a rustic aesthetic is to throw perfection to the wind. This does not mean sacrificing efficiency or longevity! Instead, look for ways to create natural variation using top-quality materials.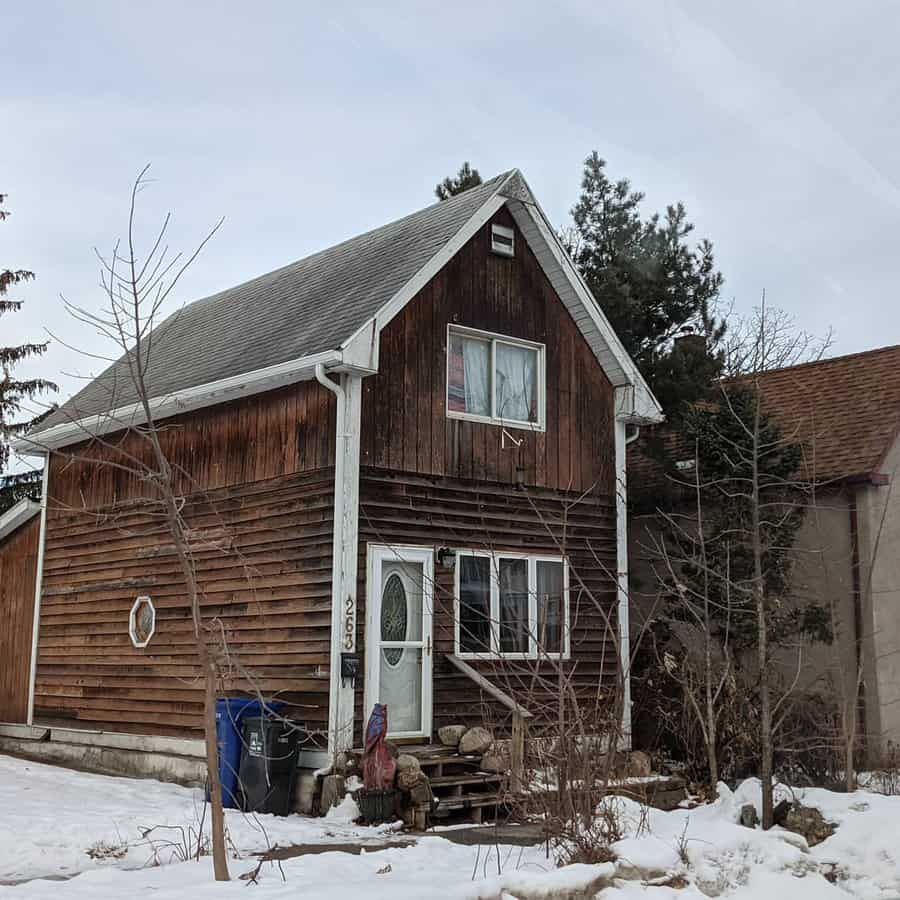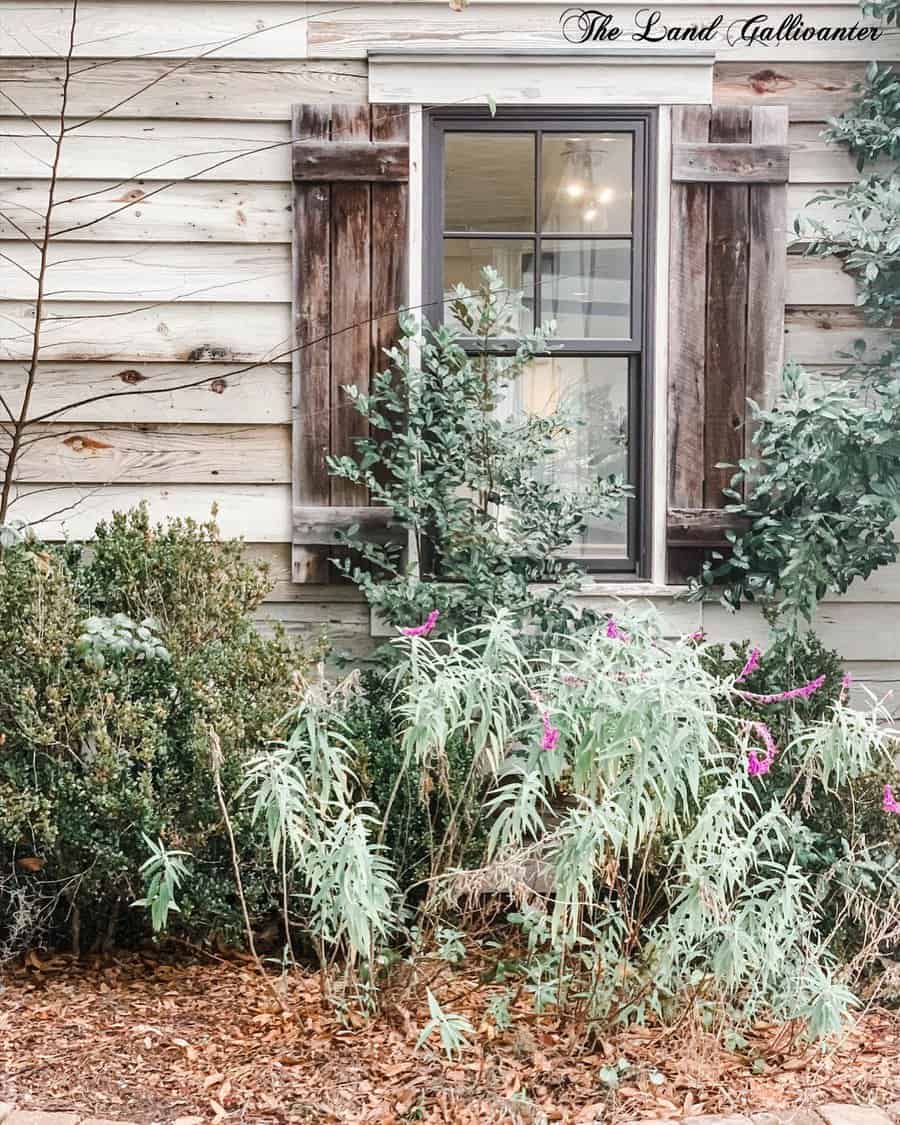 Cedar shake siding is a wonderful option for recreating the look of a timber wood lodge or cabin. As long as you understand the required upkeep, natural wood siding is a great investment.
Engineered wood siding is a more affordable alternative to real wood. Despite the lower price point, the final look is pretty much identical (only an expert will know the difference at a glance). Plus, high-quality engineered wood siding is often more durable and lower-maintenance than the real thing.
7. Shingles
Shingle siding is a popular choice for homes styled after Victorian, Tudor, and other historic architectural trends. It's also a wonderful way to give a modern home a unique touch.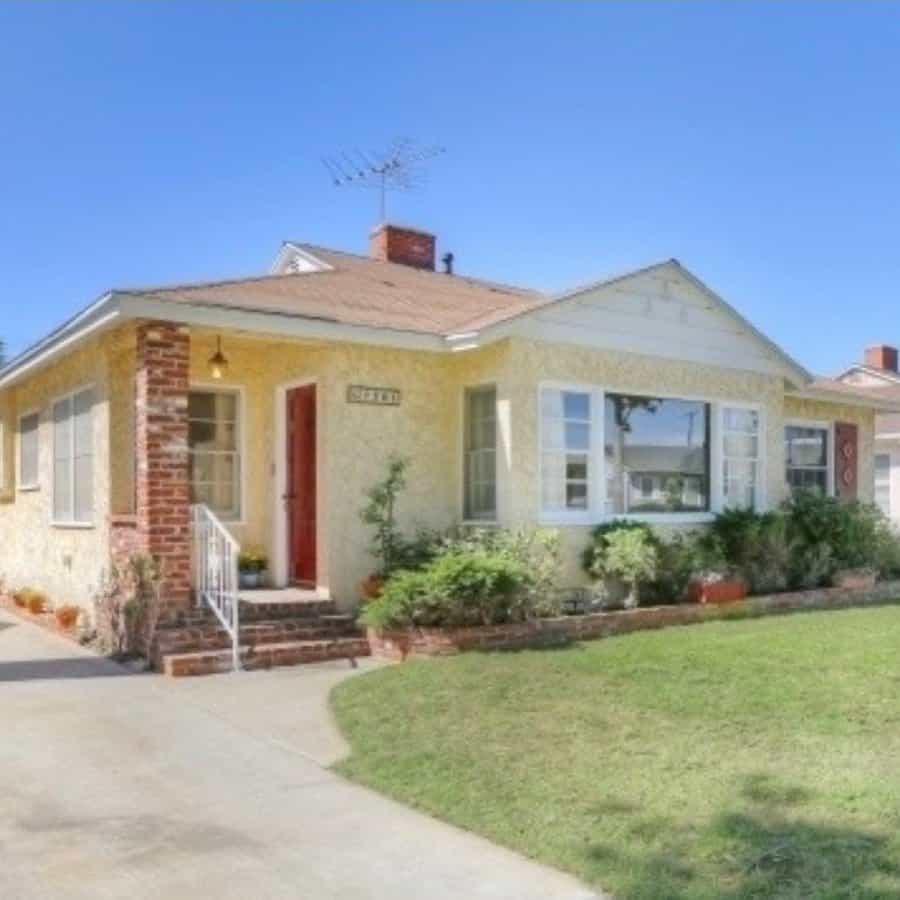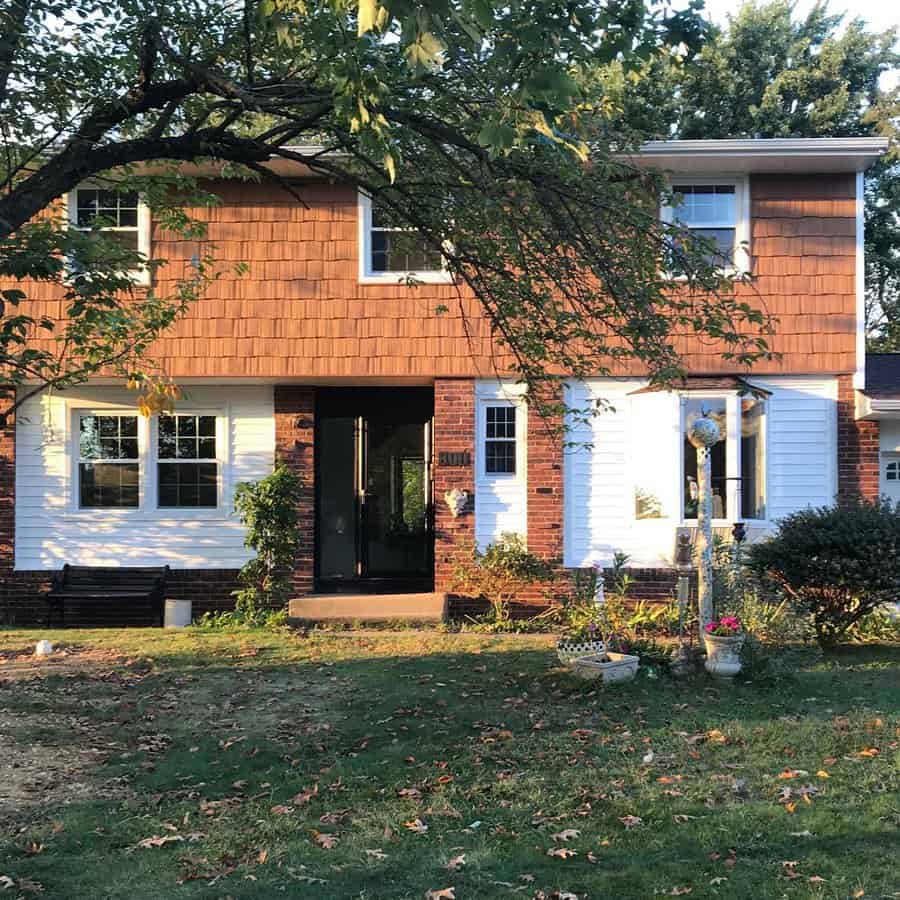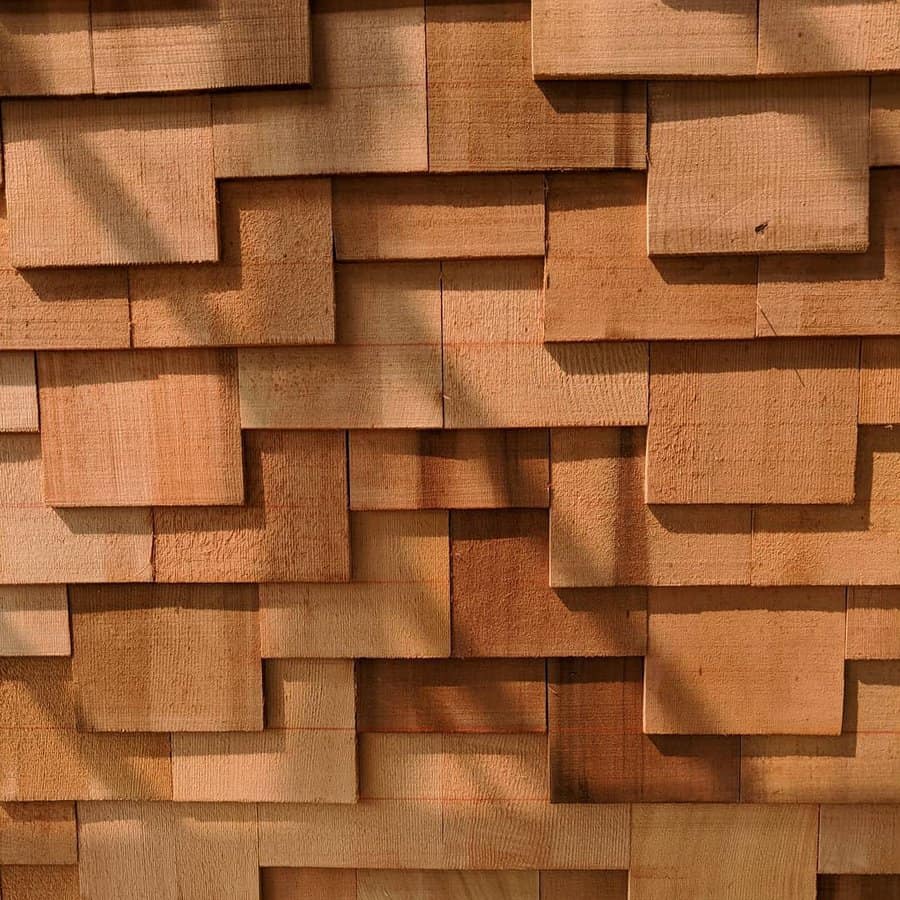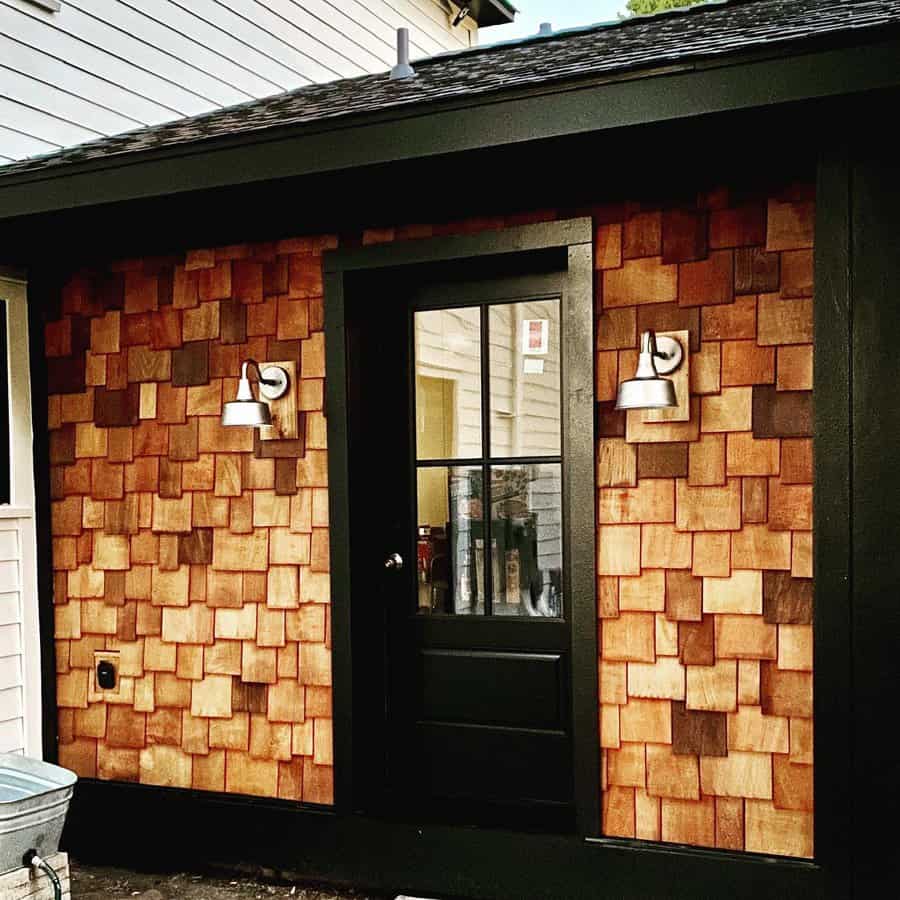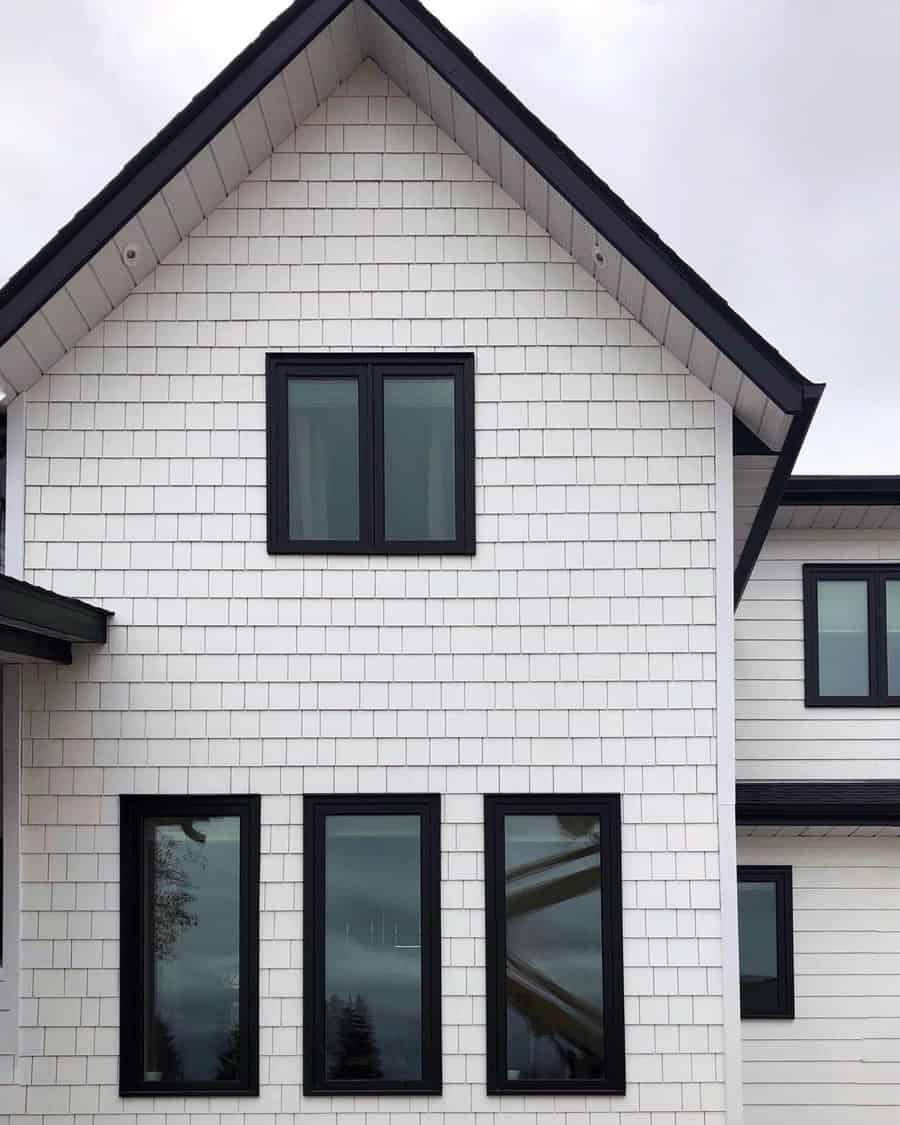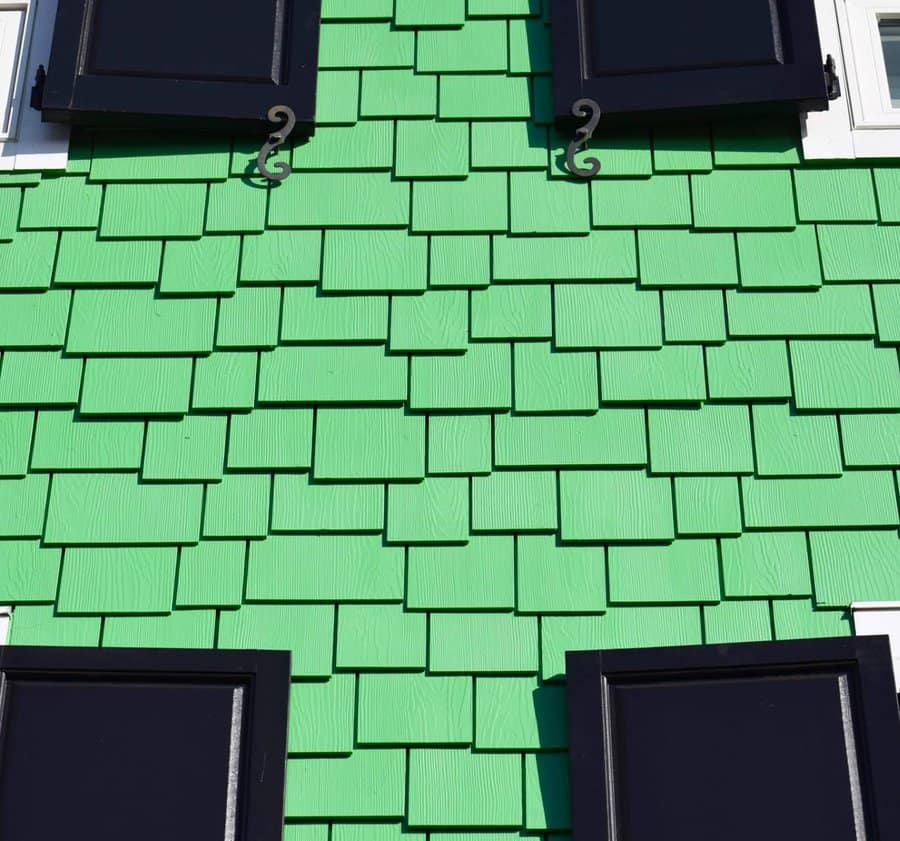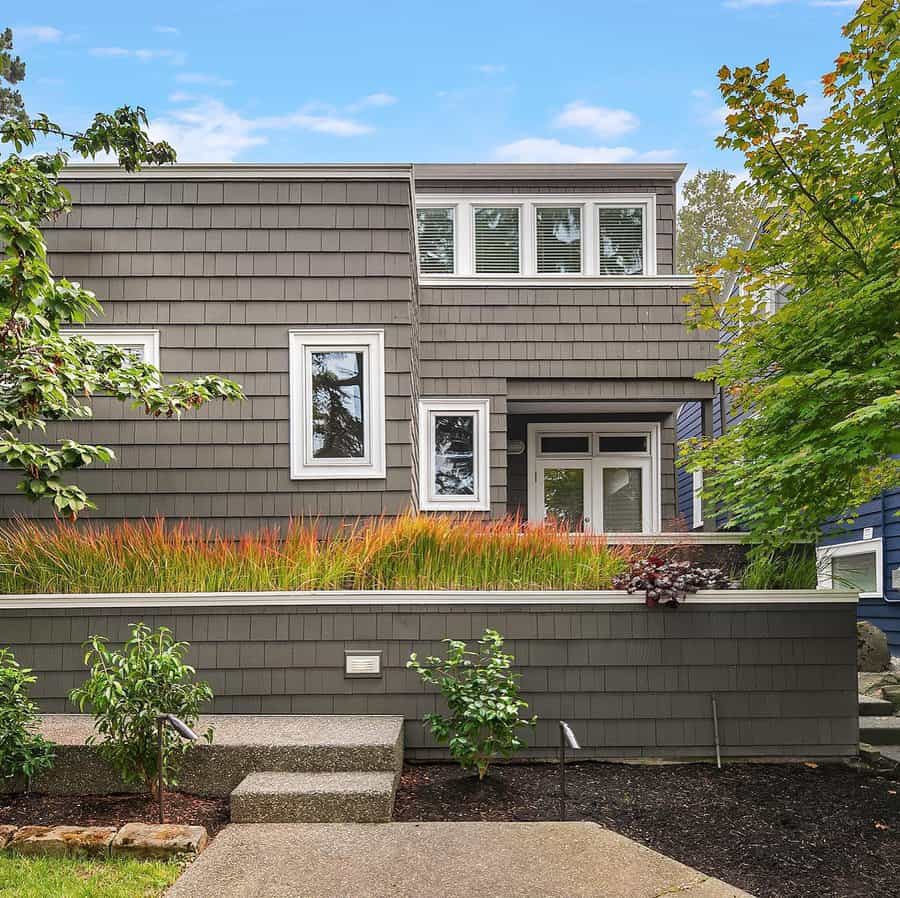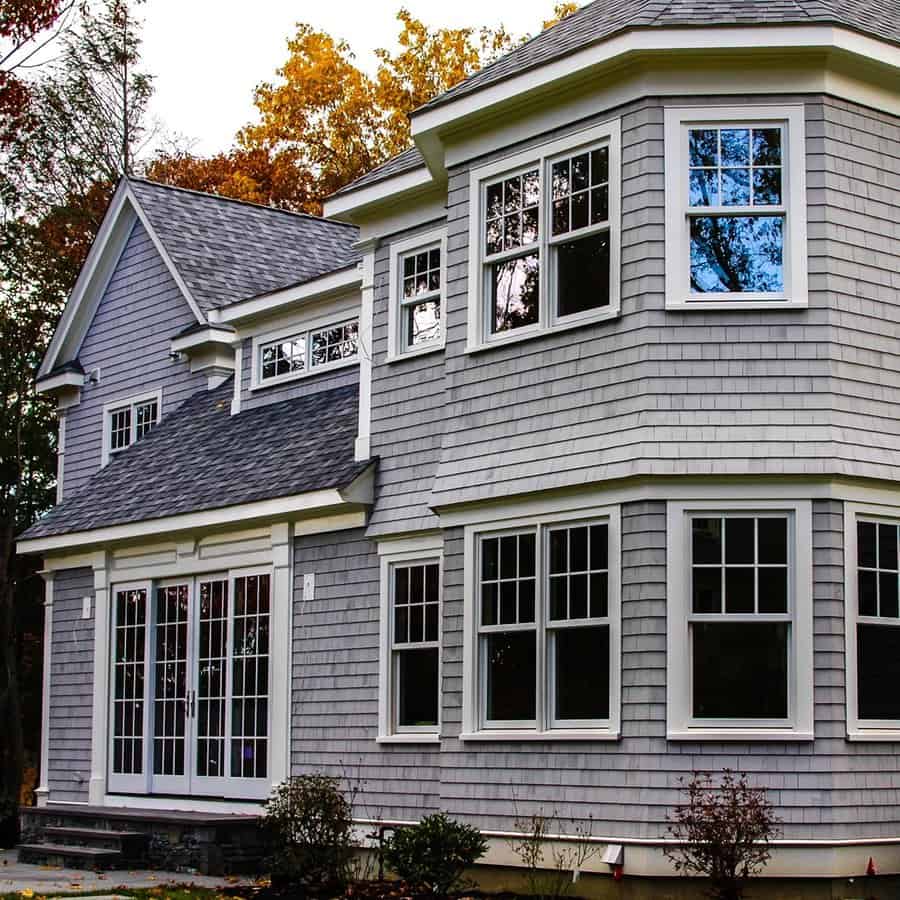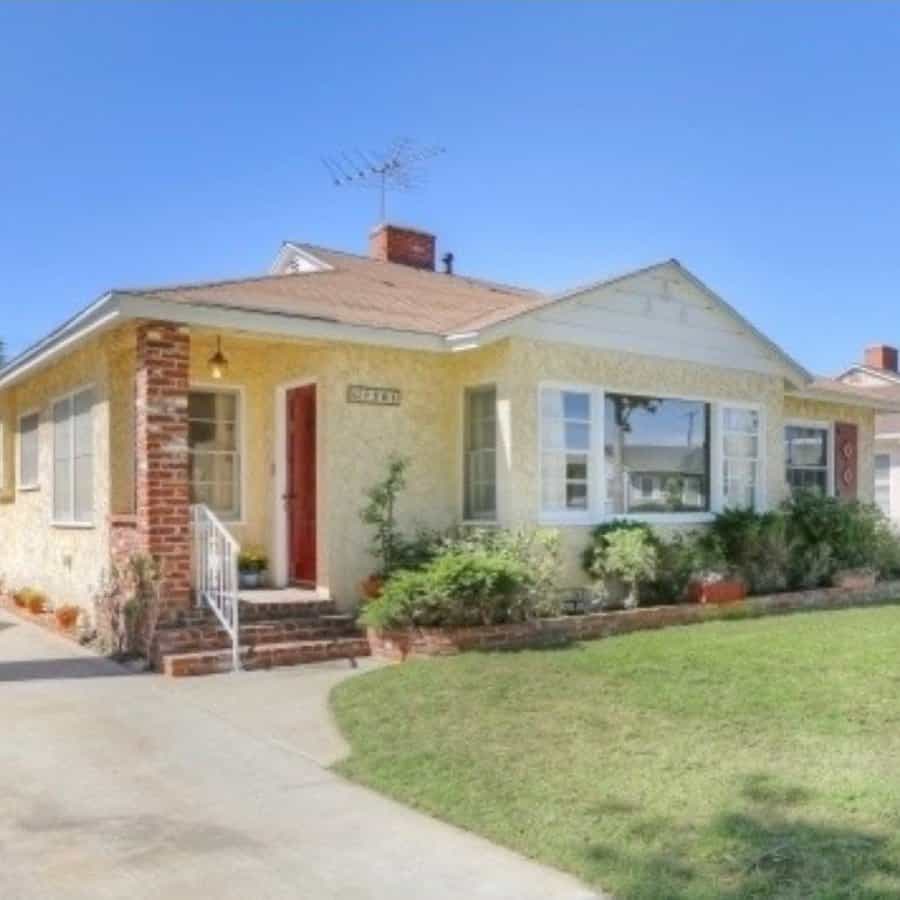 Shingle siding can be made with a wide range of materials. Cedar shake shingles are the most ubiquitous. But vinyl, engineered wood, and fiber cement shingles are also viable options.
And it should come as no surprise that you can recreate the look of individual shingles with convenient panels! This is the perfect solution for any homeowner who has fallen in love with a traditional shingle finish but doesn't want to deal with installation and upkeep.
8. Shou Sugi Ban
Shou sugi ban siding is created using a Japanese technique that preserves wood panels using fire. The charring process darkens the wood and can even make the existing grain more pronounced.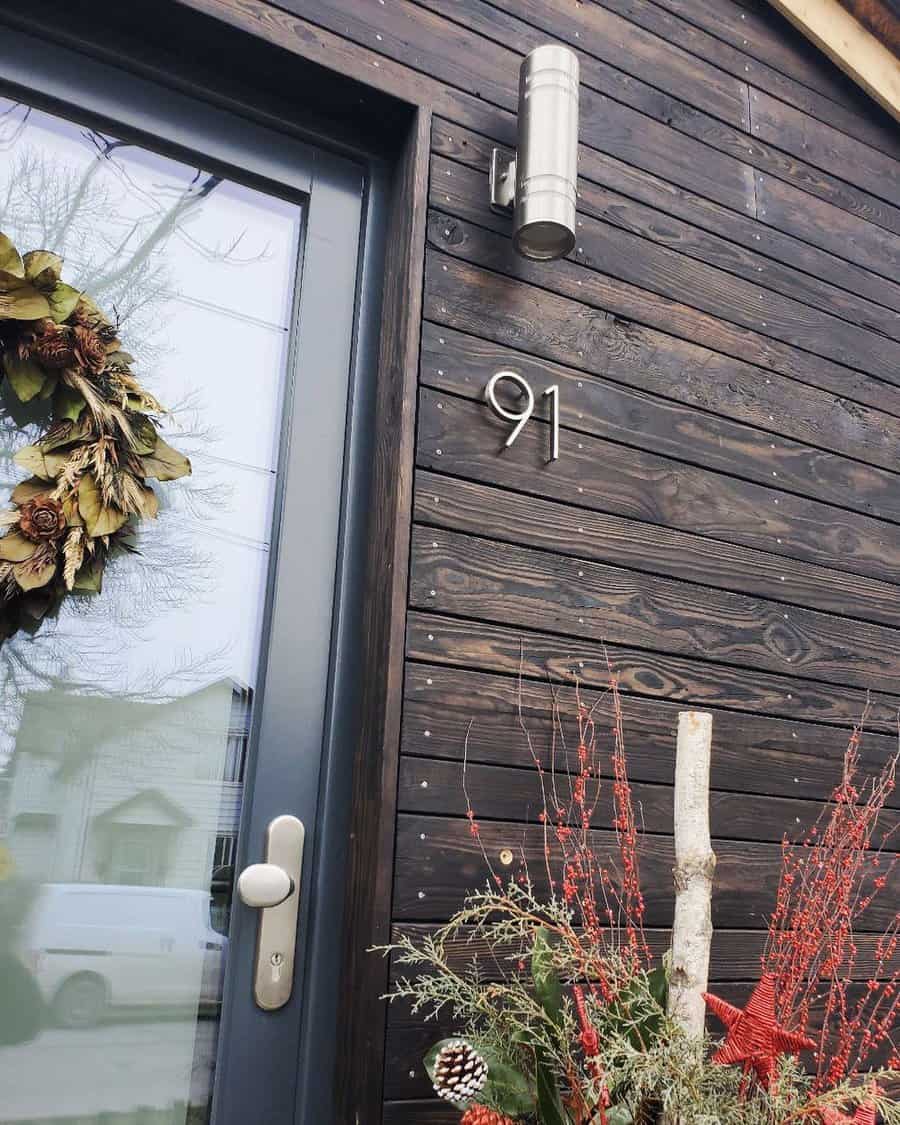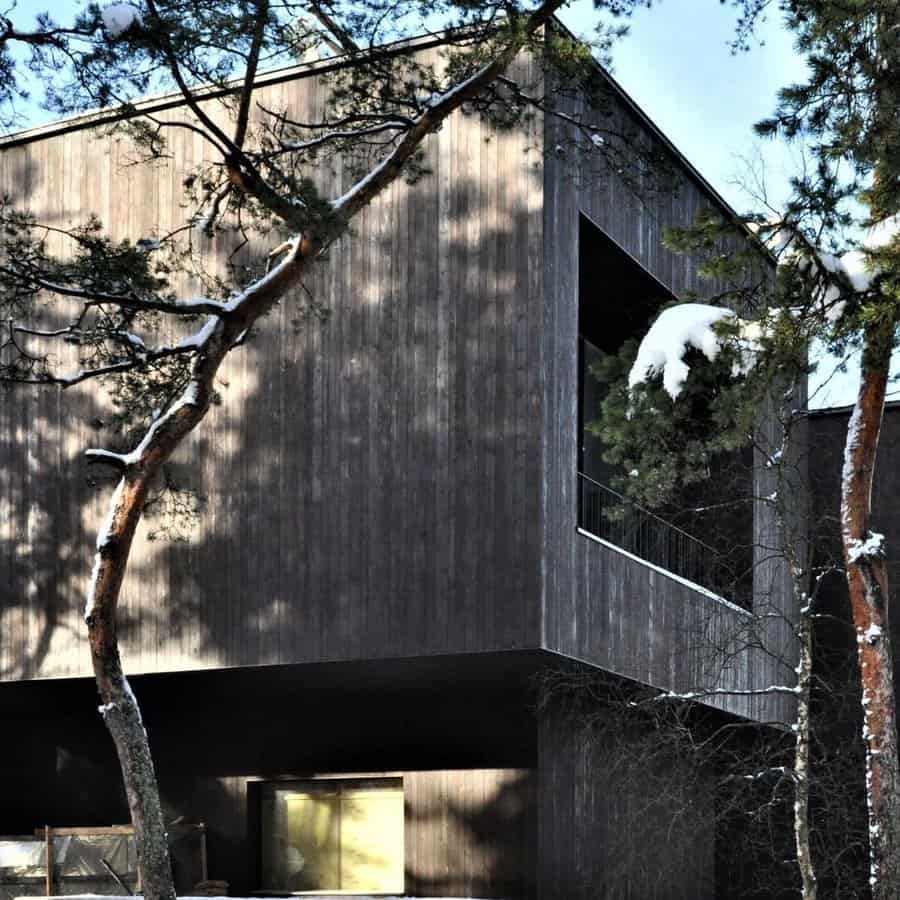 Shou sugi ban siding is a unique alternative to other natural wood materials. It works particularly well with modern architecture. This material can be used to cover your entire home's exterior or as an accent finish.
Along with boasting a bold aesthetic, Shou sugi ban is also more durable than non-charred wood. This material will stand up well to UV damage, pests, water, and rot.
9. Stone
Stone siding creates a timeless atmosphere that can make the newest construction feel like a historic estate. And there's no shortage of colors, shapes, and textures to choose from.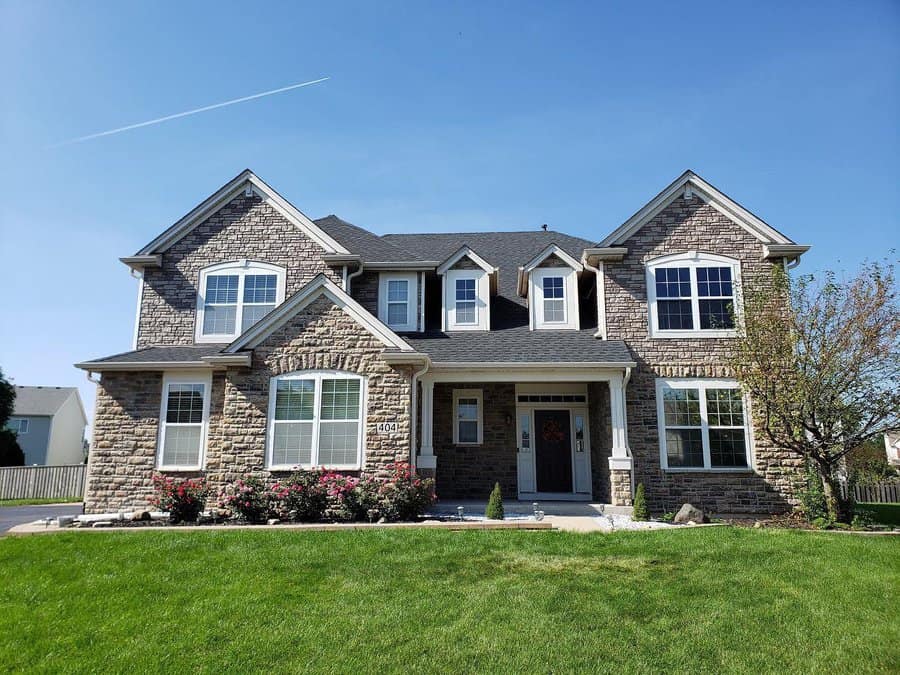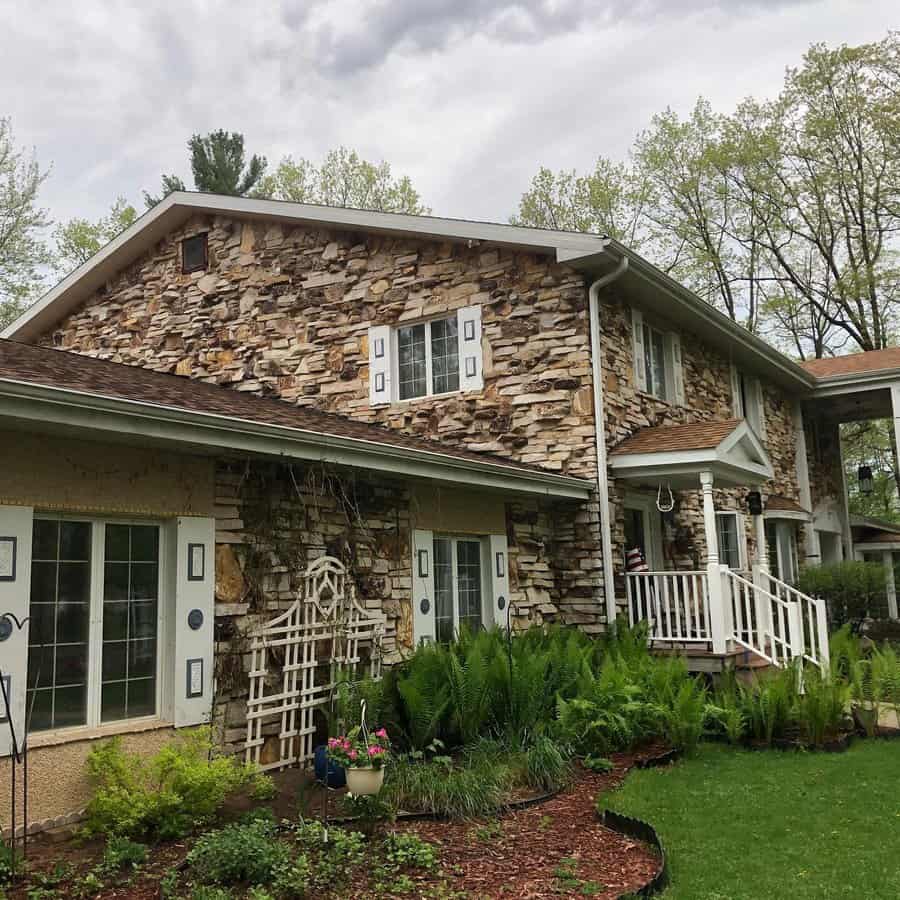 Stacked stone panels can be used to give any style of home a fresh look. While harder to work with, stucco is another popular material that offers the same aesthetic as natural stone.
Pair stone veneer with stucco for a Mediterranean aesthetic. Stone veneer can also be used to trim vinyl or fiber cement lap siding.
10. Unique
Home exterior trends can vary greatly based on geographic location. But some styles are sure to make your home stand out from the rest of the neighborhood no matter where you live.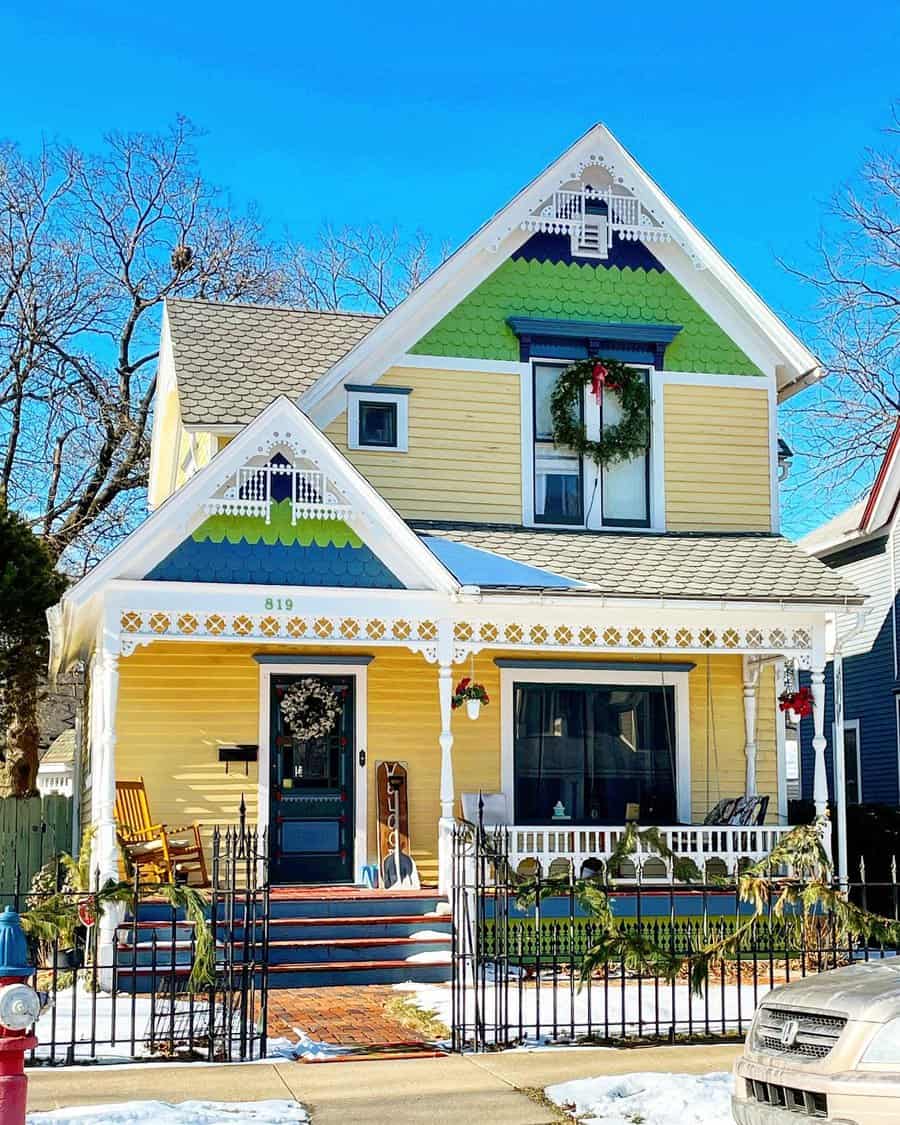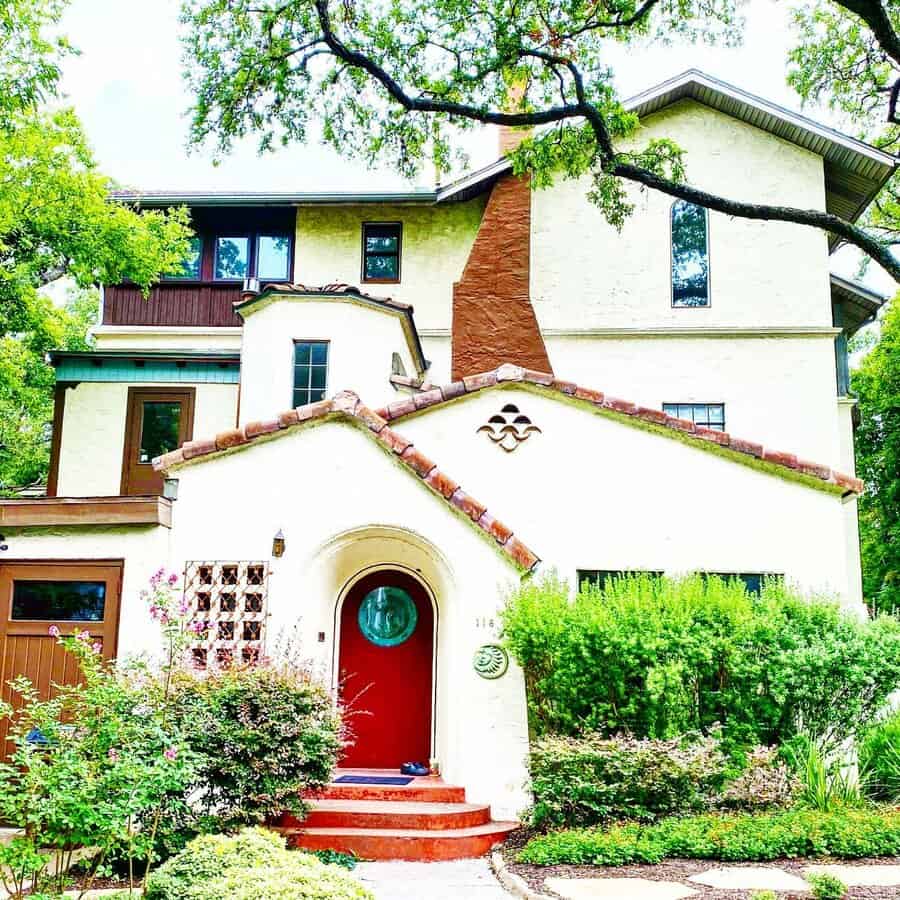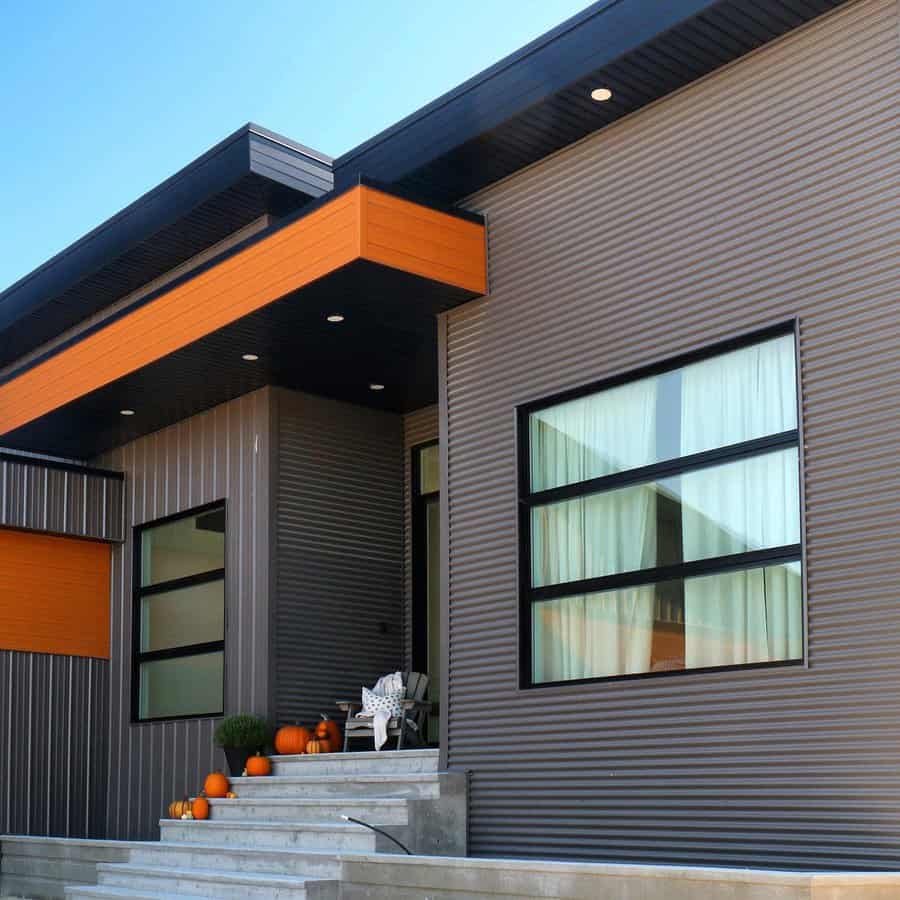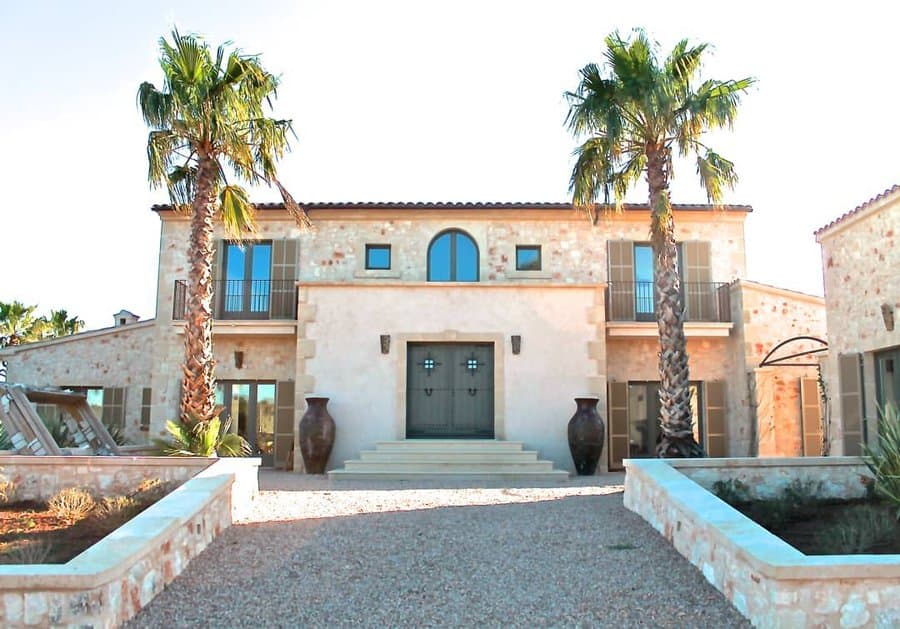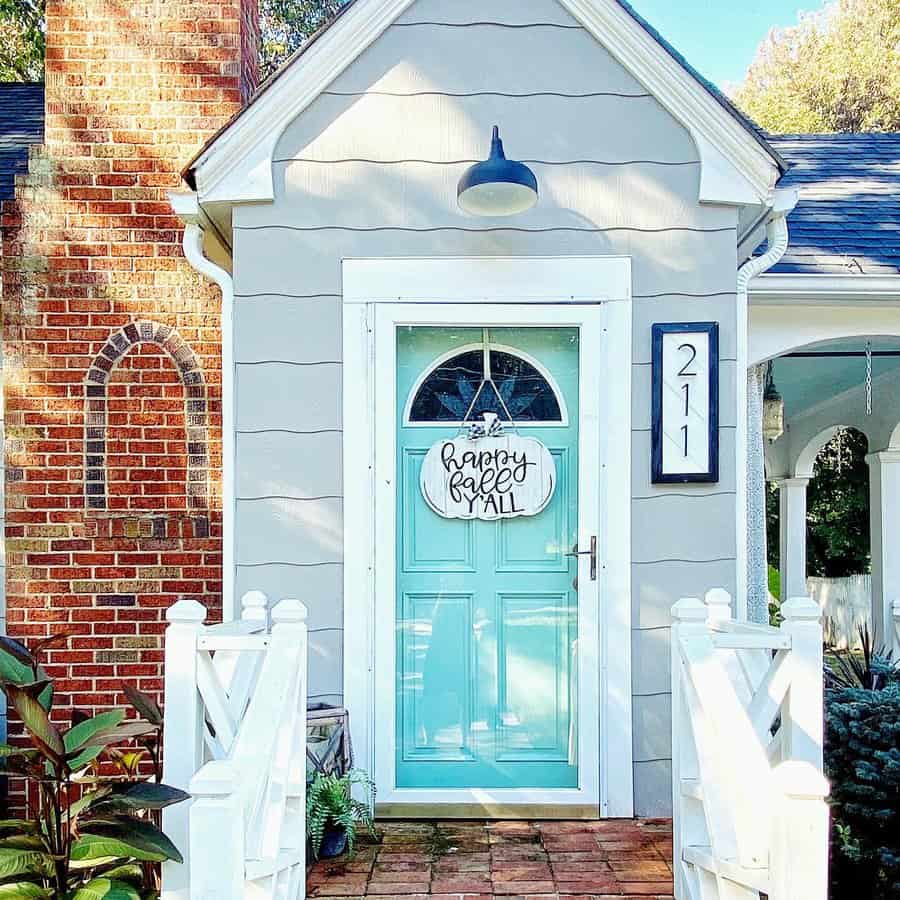 If you look at vintage architecture for house siding ideas, you're sure to notice a host of unique color combinations and patterns. These seemingly small details can transform your home's exterior without any physical changes.
Unique siding is not reserved for home trends of old. Many contemporary abodes feature interesting materials like smooth concrete, glass sheets, and textured panels.
11. Wood
There are countless innovative siding materials on the market today. But sometimes the tried-and-true option is also the best.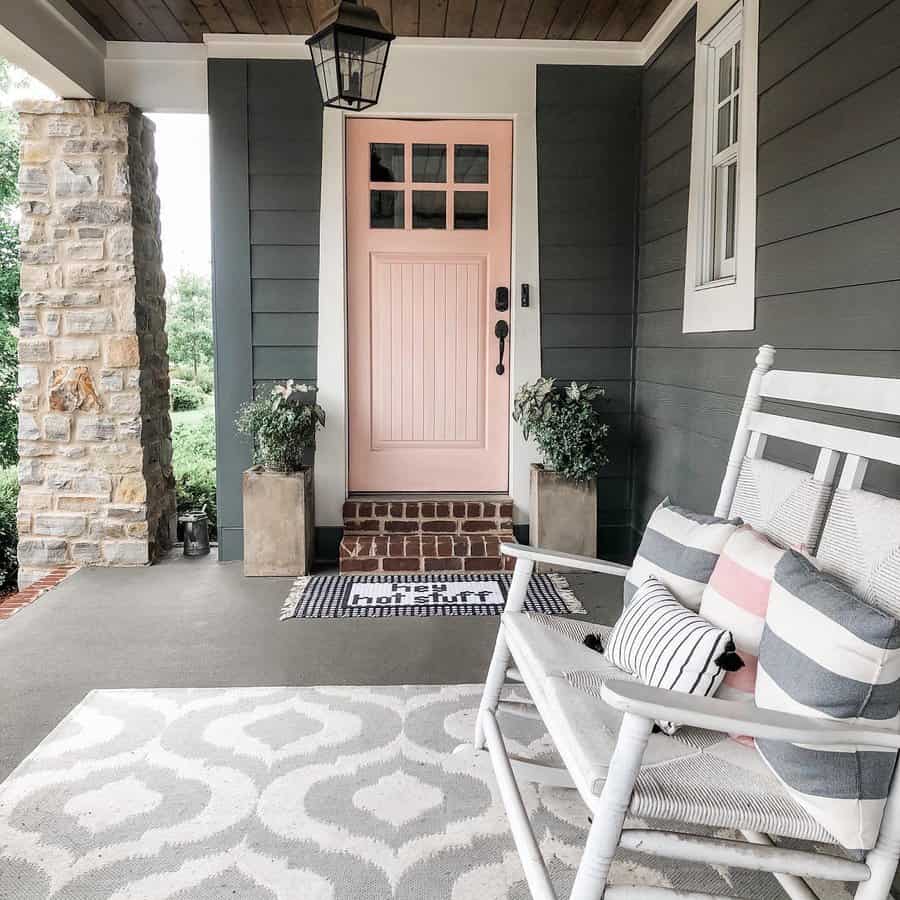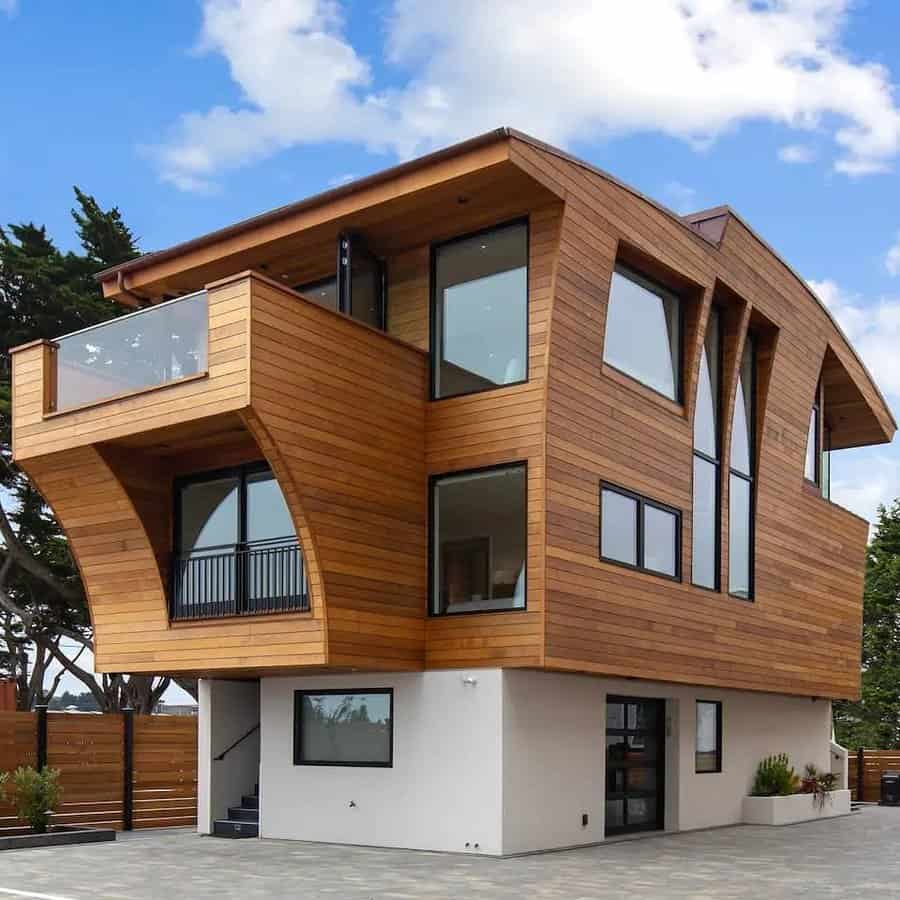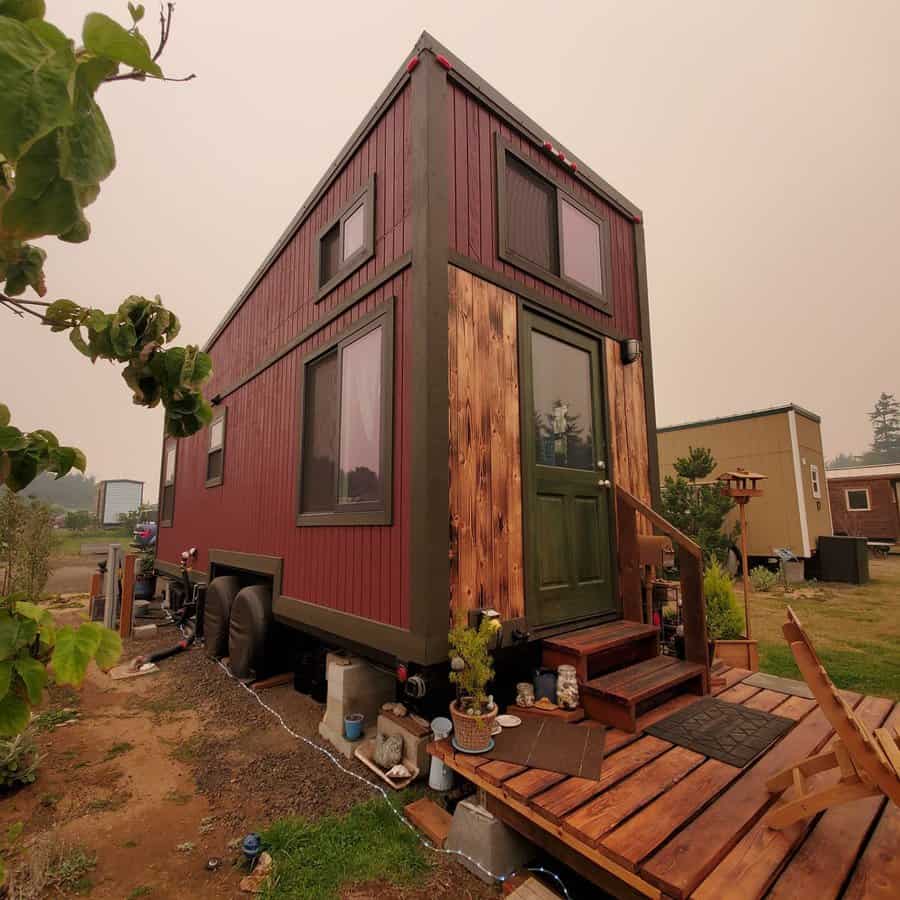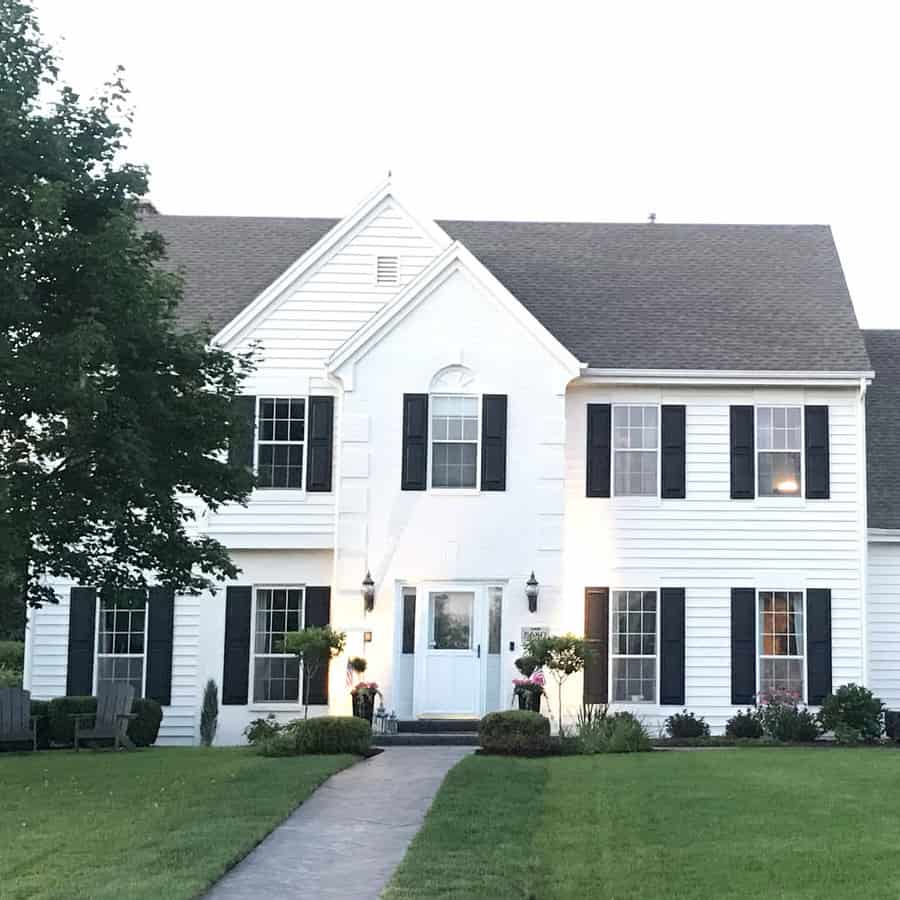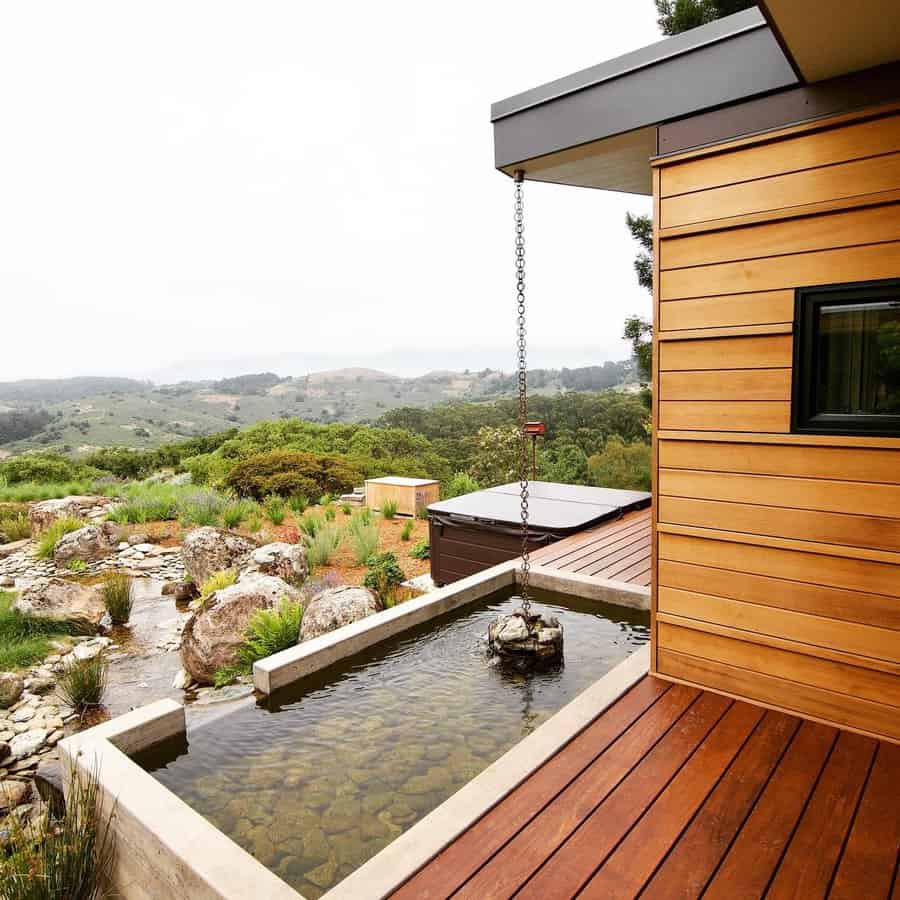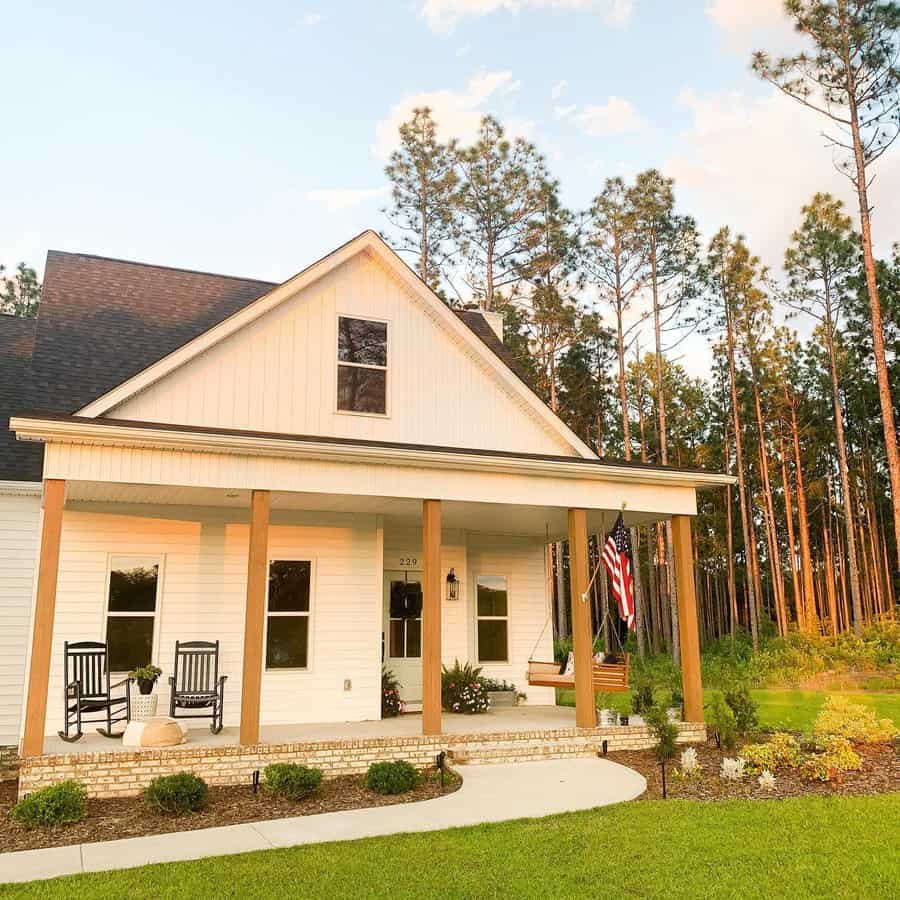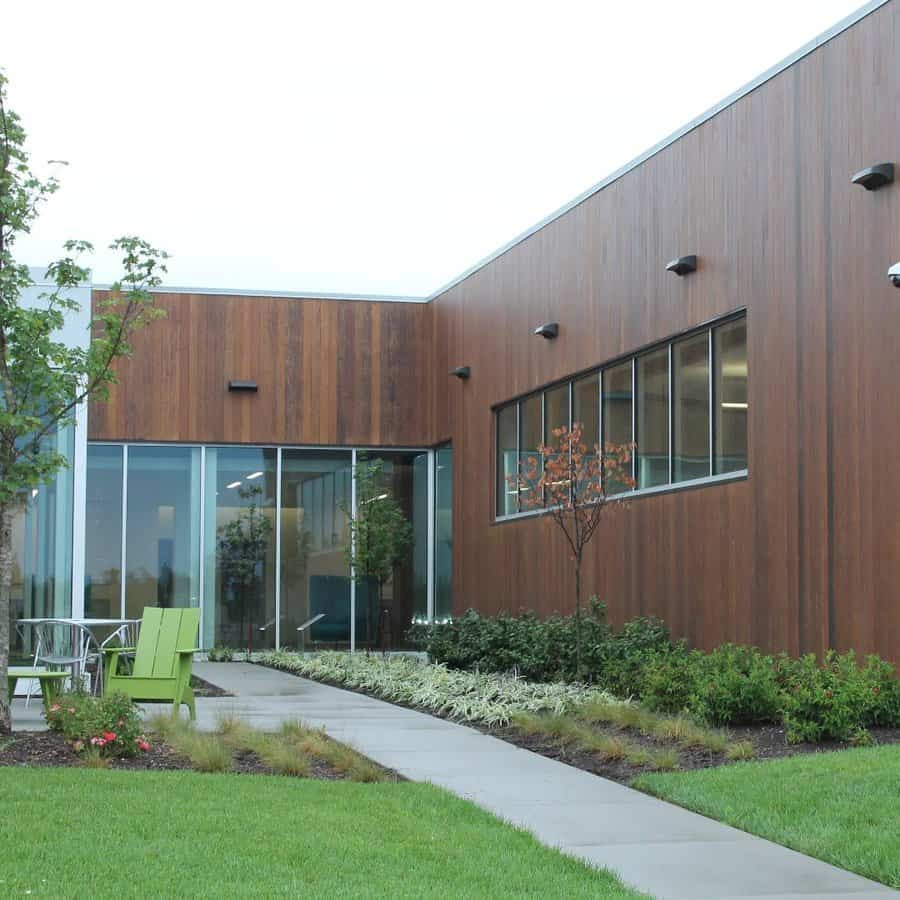 Much of the appeal of wood siding comes from its unique appearance. Few, if any, synthetic materials can mimic the look of cedar shingles and other types of wood siding.
On the other hand, wood siding is one of the easiest materials to update with paint or stain. Other materials often need to be completely replaced if you want to give your home's exterior a fresh look.
House Siding FAQ
What is the most popular house siding color?
You can't go wrong with a neutral shade for your home's exterior. While warm-toned neutrals were popular just a few decades ago, cool-toned neutrals are now the trendy choice. 
Blue siding is very popular right now. Blue house siding ideas can range from dark navy to robin's egg. You can also opt for a grey-leaning blue shade for a more neutral take on this trend.
White and black are two more great siding colors that will give any home a contemporary look.
Is insulated siding worth it?
If you're already in the market for new home siding, it might be a good idea to invest in insulated vinyl siding. This vinyl siding offers an extra level of protection between your home's interior and the outside elements. It can reduce energy costs from heating and cooling and help prevent impact damage.
What is fiber cement siding?
Fiber cement is a popular alternative to vinyl lap siding made of cement and cellulose fibers. Fiber cement siding is very similar to vinyl in terms of installation and appearance. However, it is more durable and requires less maintenance than most other types of siding.