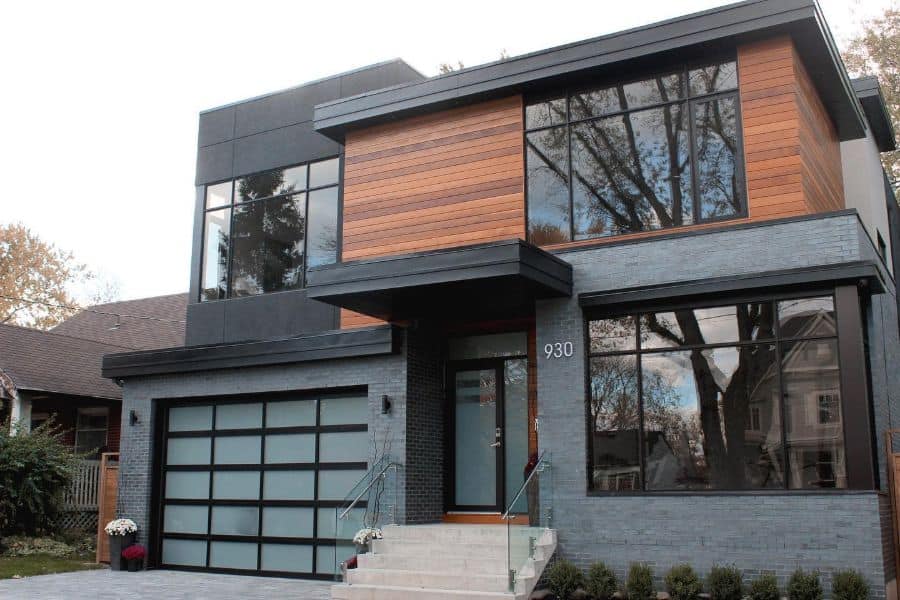 The Top 56 House Siding Ideas
by — Kendrick Hulse

Published on September 27, 2021

Updated on October 17, 2023
There's a good chance you spend more time looking at (and worrying about) your home's interior walls than you do the exterior. But taking a good hard look at your home's siding can reveal a lot about how its curb appeal could be improved.
From wood siding to stucco, there is no single answer for what makes a home exterior beautiful. Only you — or, perhaps, a professional contractor — can decide which material and finish will best suit your property.
Looking to make your home stand out from the neighbors'? Or interested in boosting curb appeal before listing on the real estate market? Keep reading for the best house siding ideas we could find!
1. Discover Board & Batten Siding Styles
Board and batten siding offers a rustic look that fits various architectural designs. Crafted with vertical boards and battens covering the seams, this siding style can enhance both traditional and modern homes. For an authentic, organic touch, choose wood as the material, which can be painted or left untreated. For those desiring less upkeep, vinyl or fiber cement offers durability with minimal maintenance. When integrating board and batten, consider complementing it with matching window trims or contrasting shutters for a cohesive design.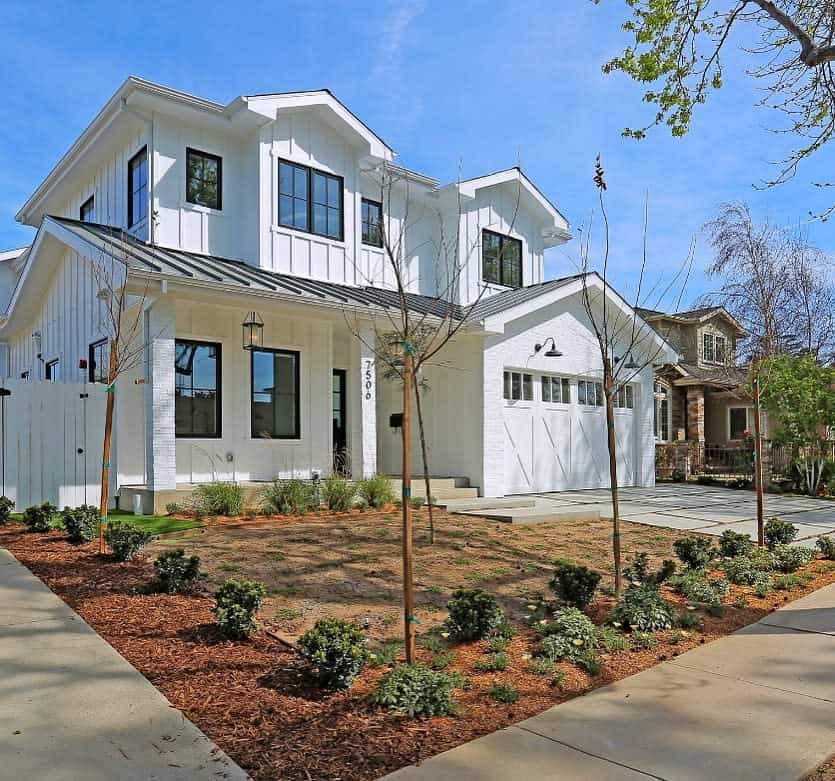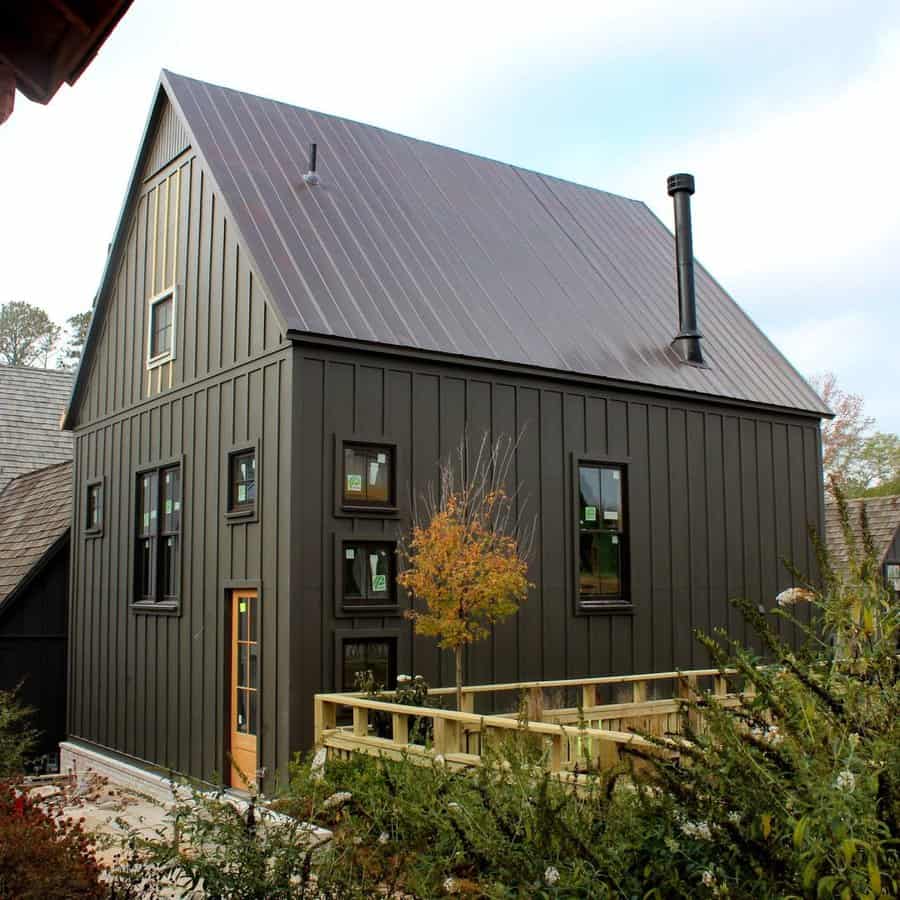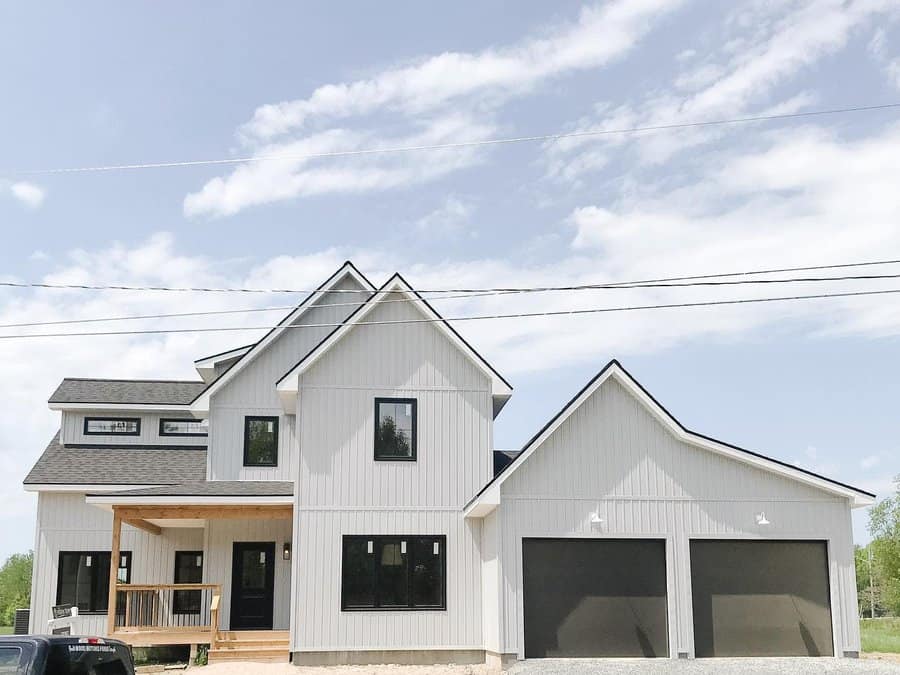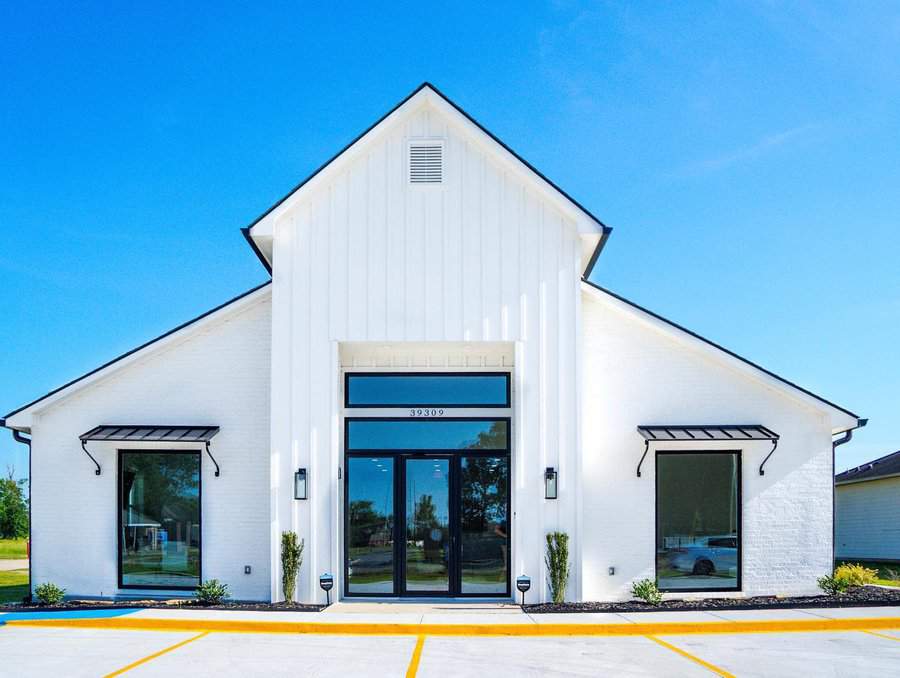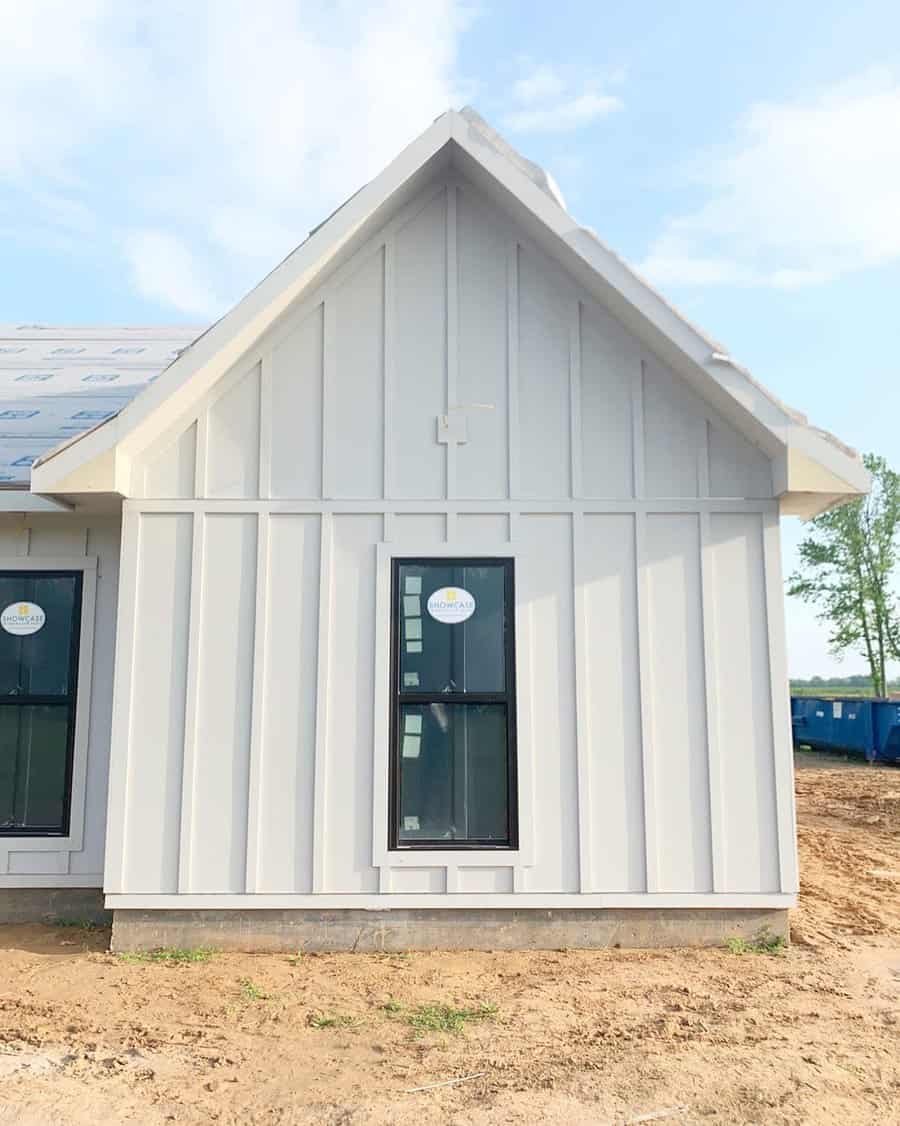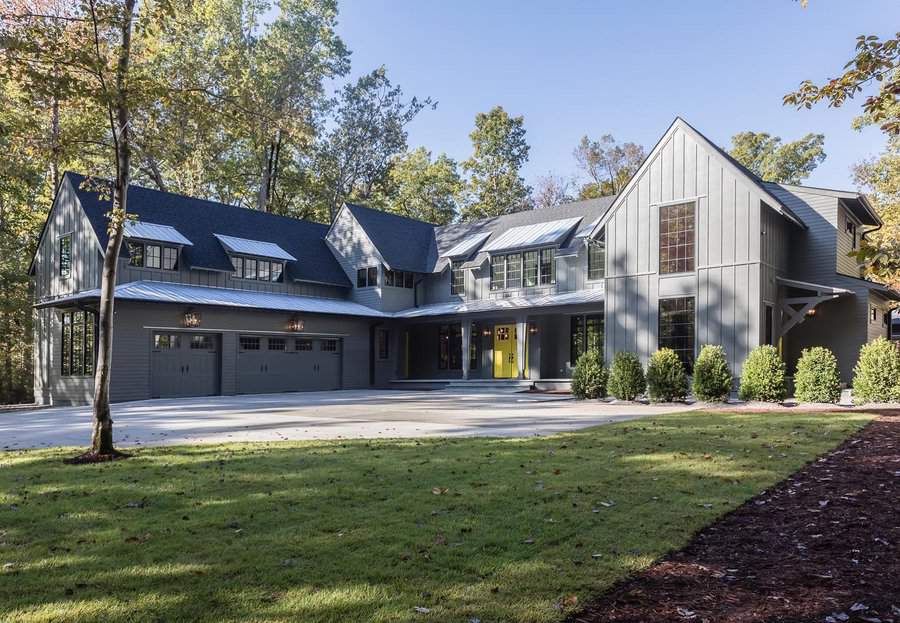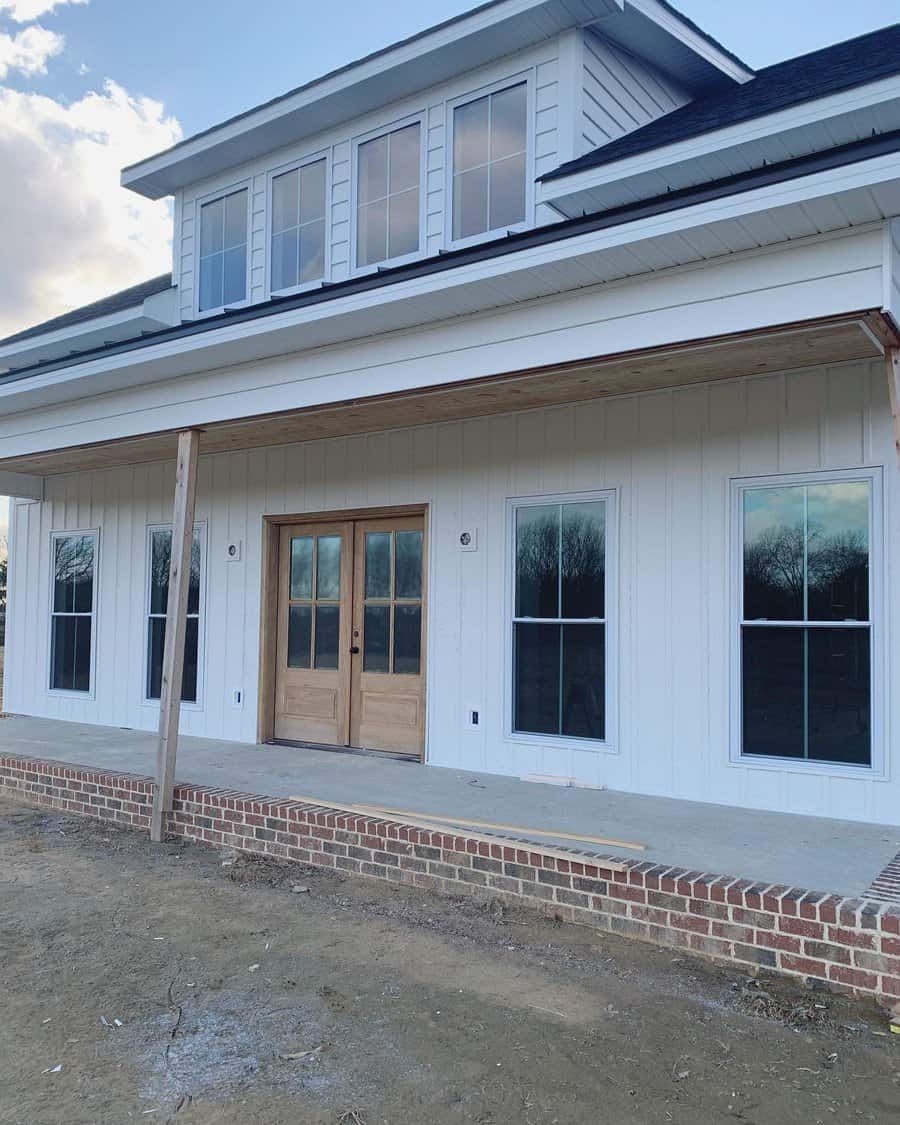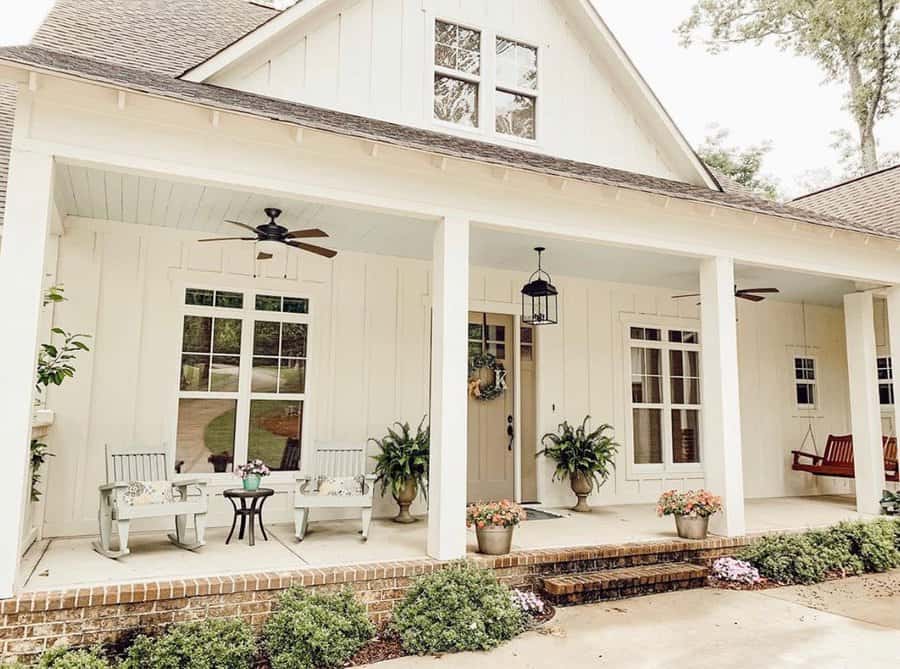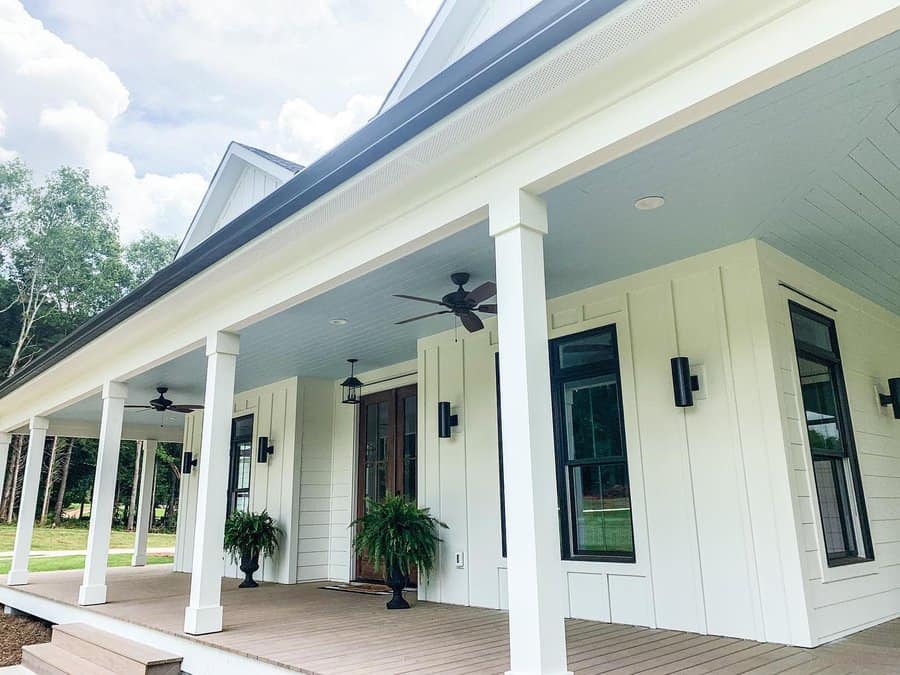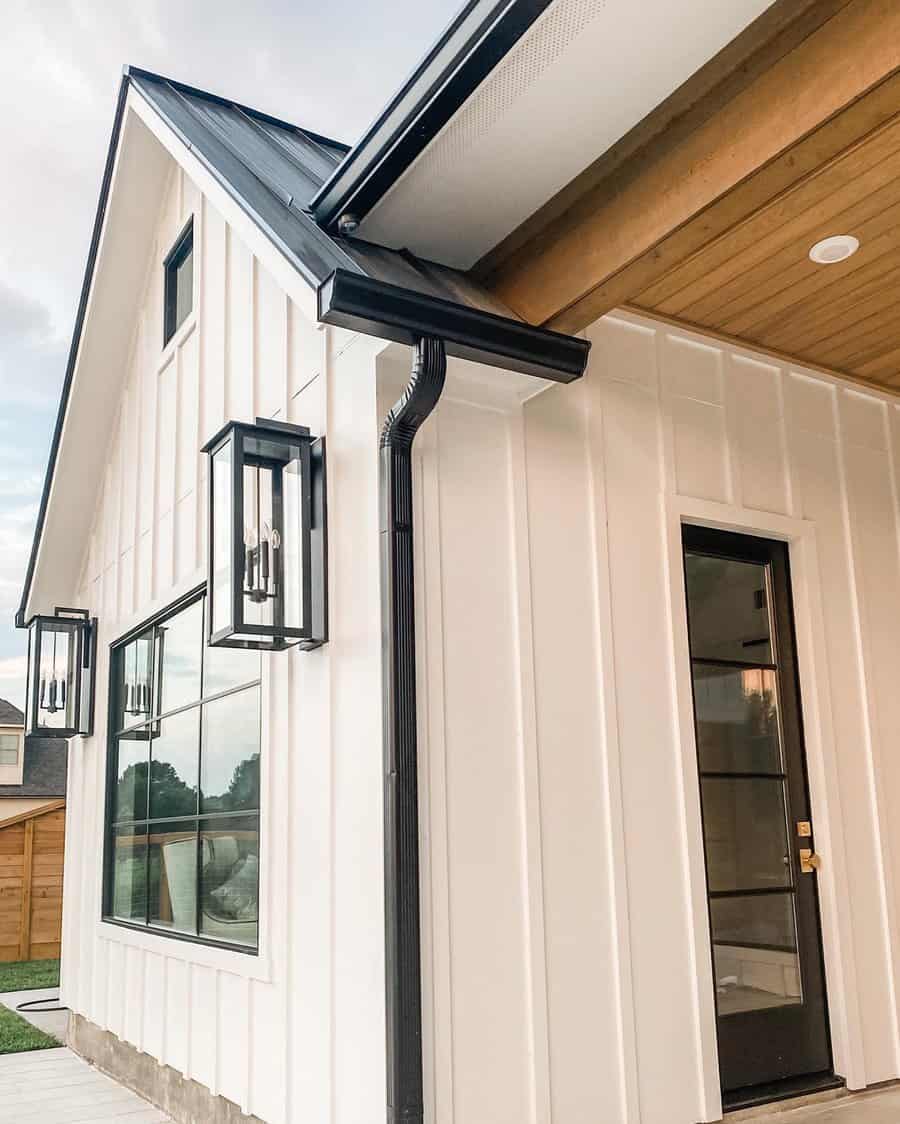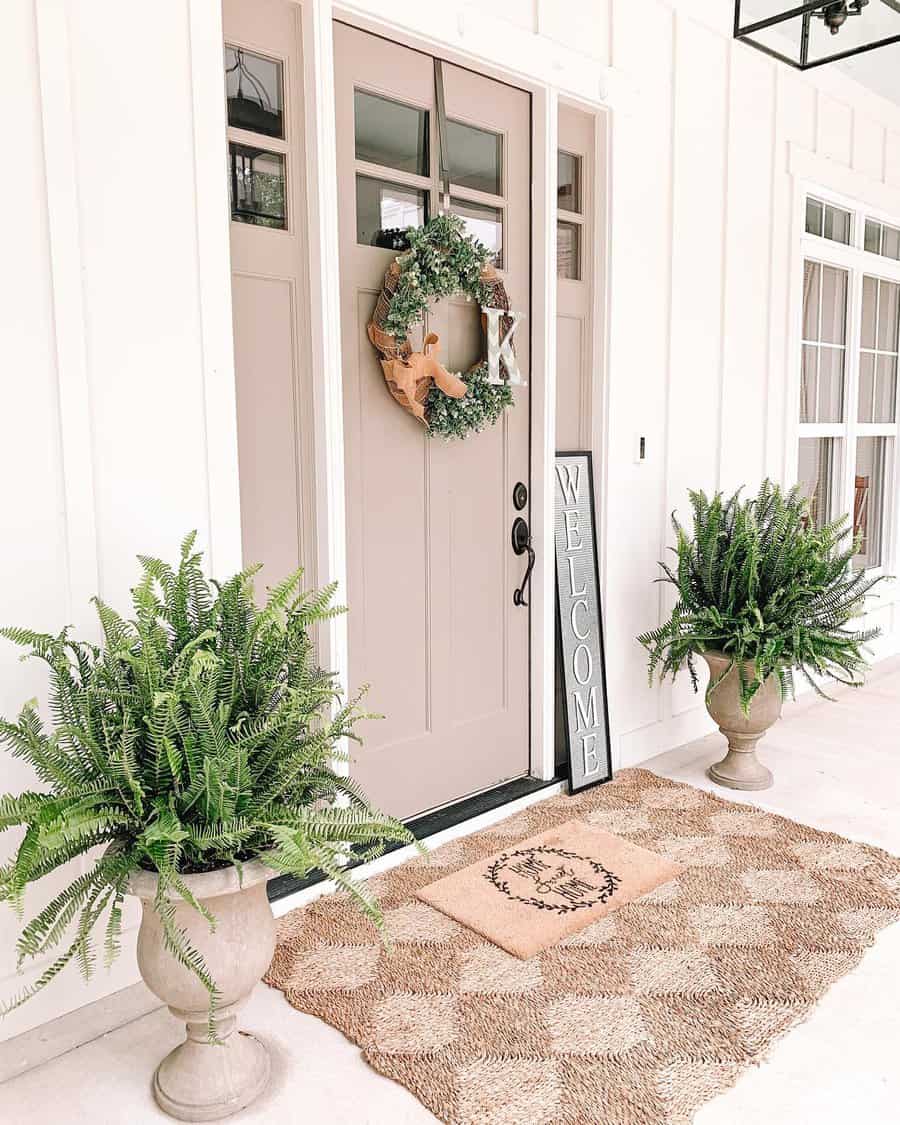 2. Embrace the Elegance of Brick Veneer
Brick veneer siding seamlessly marries durability and elegance, offering a timeless facade with the bonus of energy efficiency. More affordable and lightweight than traditional brick, it bolsters curb appeal through diverse color and pattern choices. Opt for classic red or modern gray and white hues, and consider pairing with complementary landscaping or stone accents to amplify its beauty. Moreover, its insulating properties can optimize temperature regulation, potentially reducing energy costs.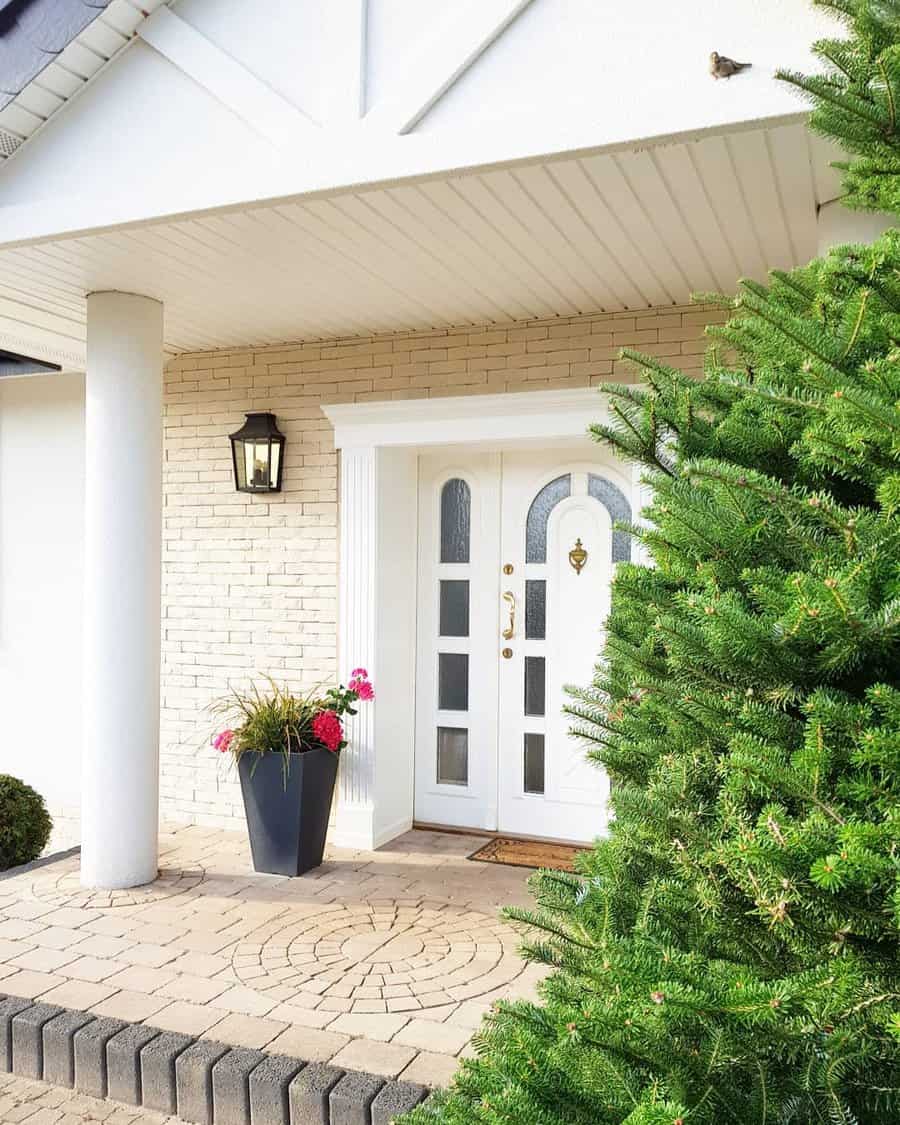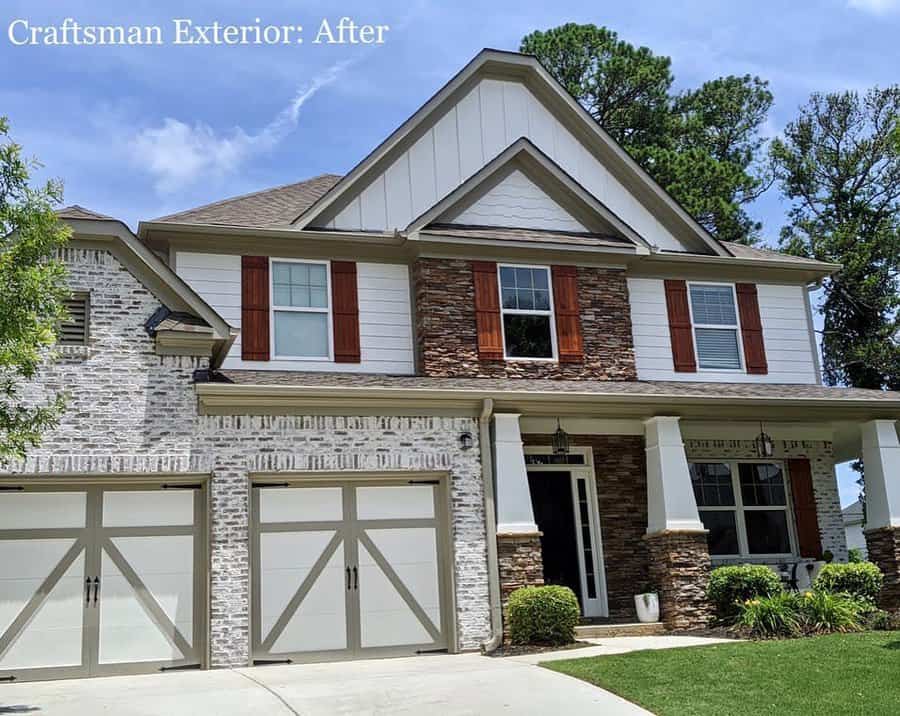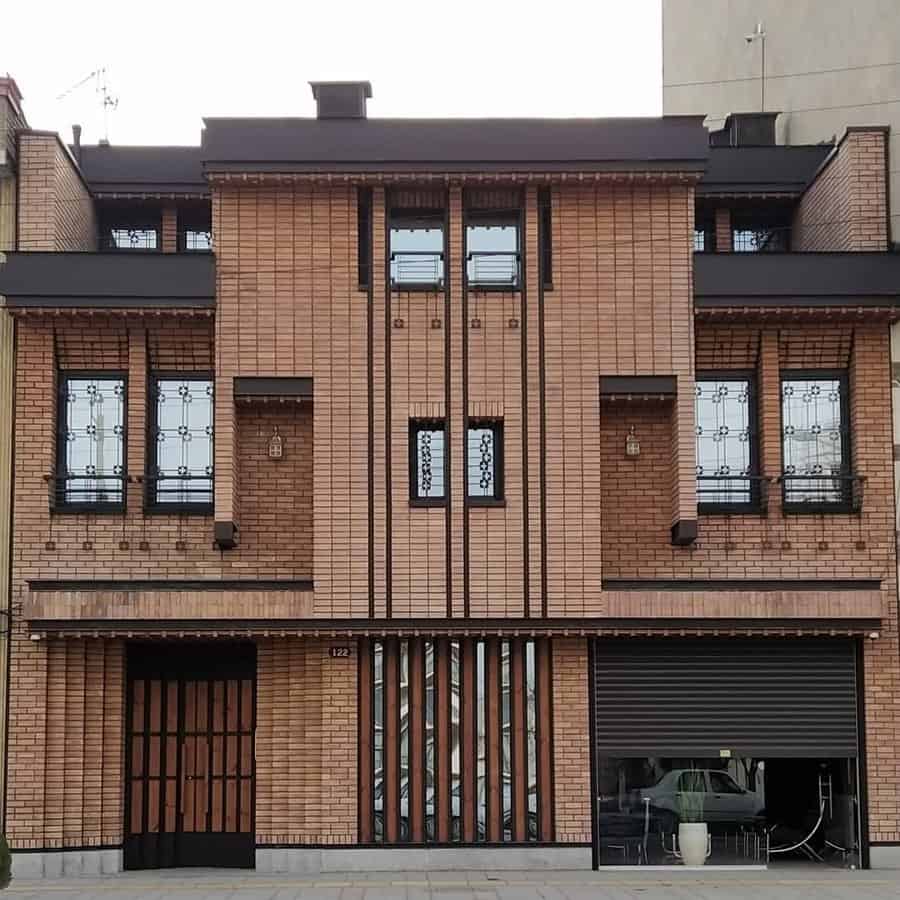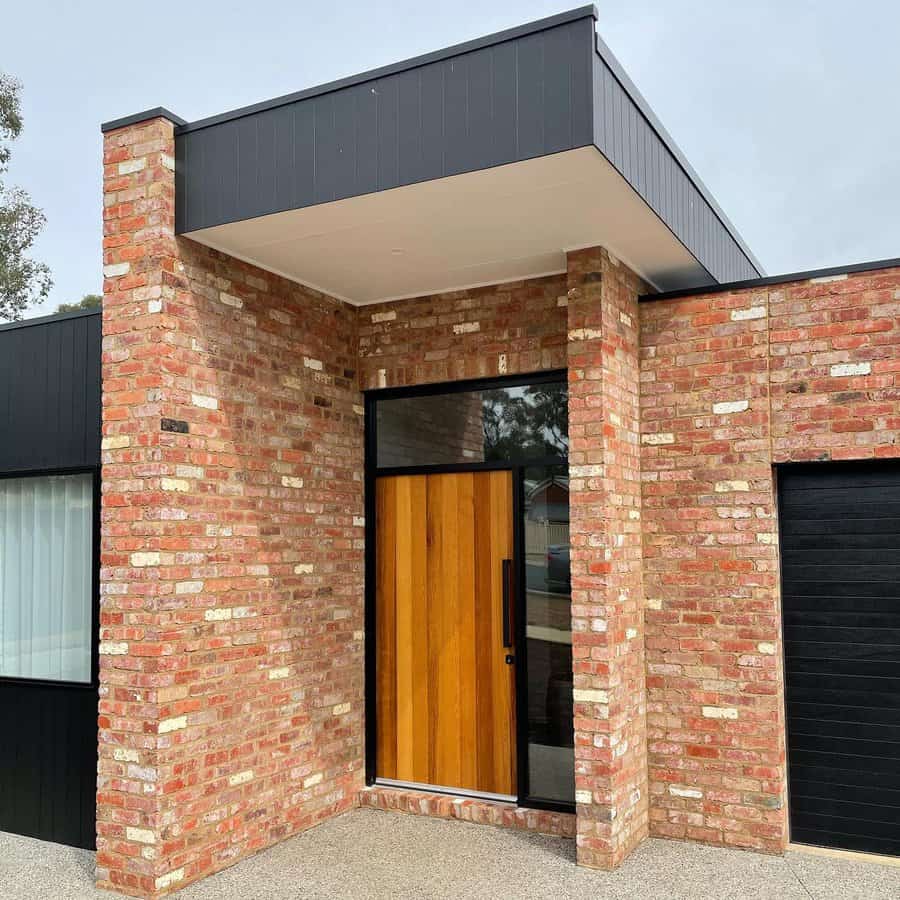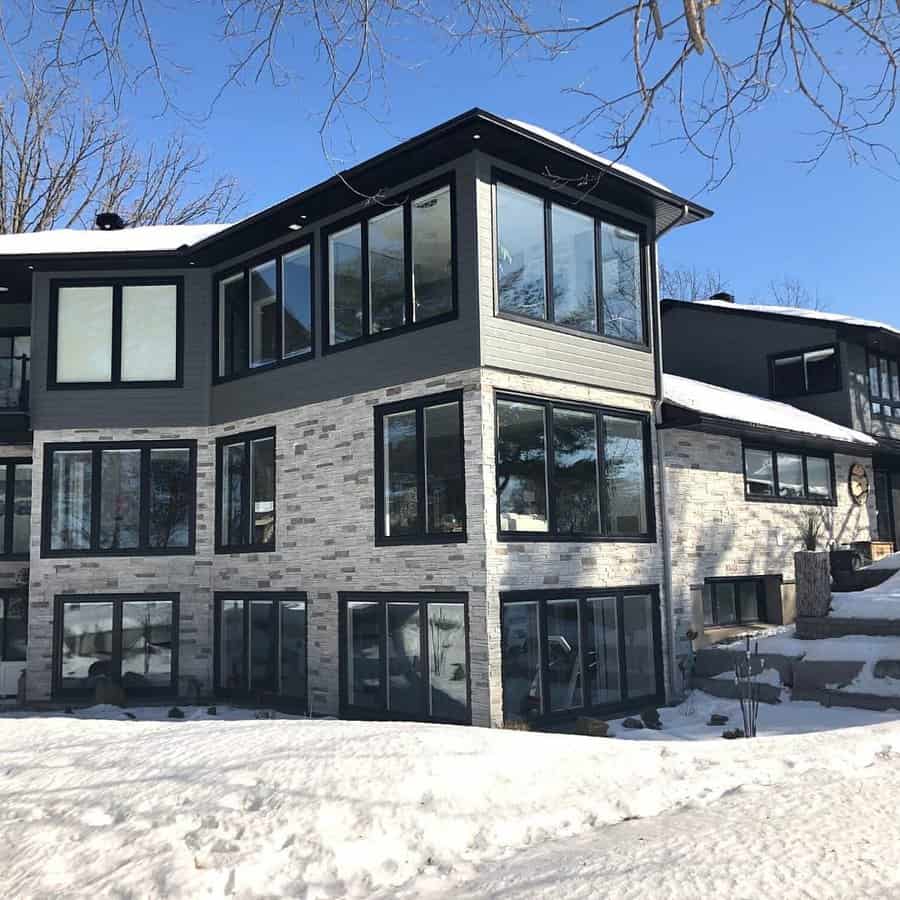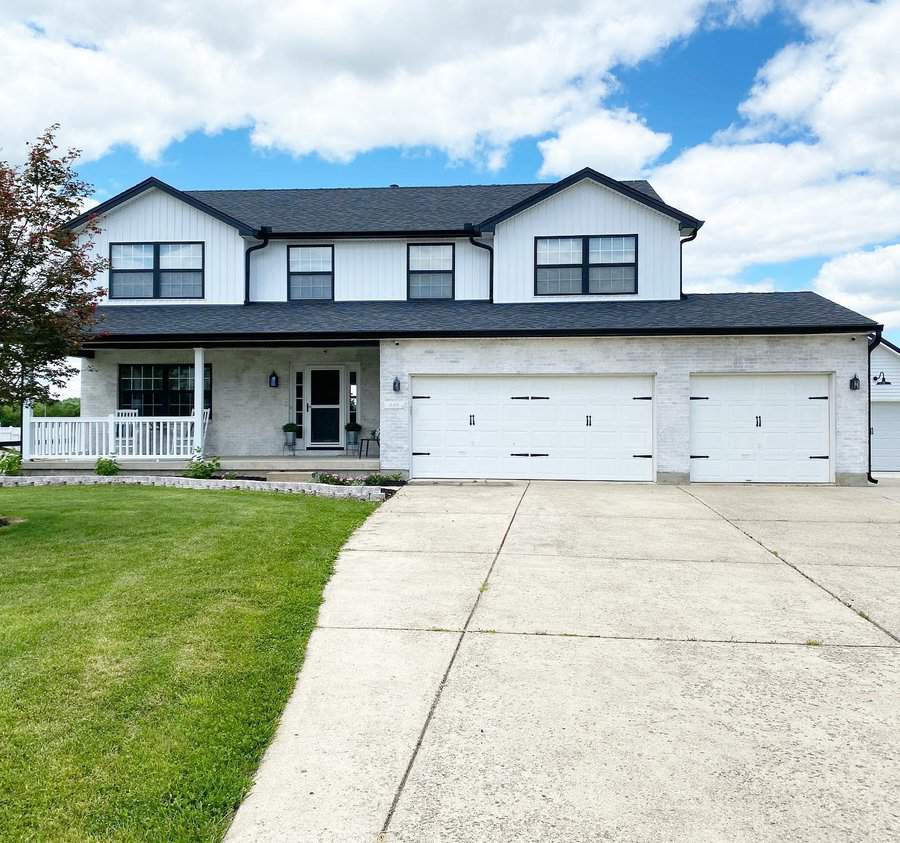 3. Innovative Designs with Metal Siding
Metal siding stands out as a durable, cost-effective choice, offering sleek aesthetics with robust protection. Its modern appeal is heightened by diverse color and finish options, ensuring adaptability to varied personal tastes. Paired with its low maintenance, resistance to weather, insects, and rot, it's an eco-conscious selection due to its recyclable nature. To enhance its contemporary vibe, consider juxtaposing it with natural elements like wood or stone accents.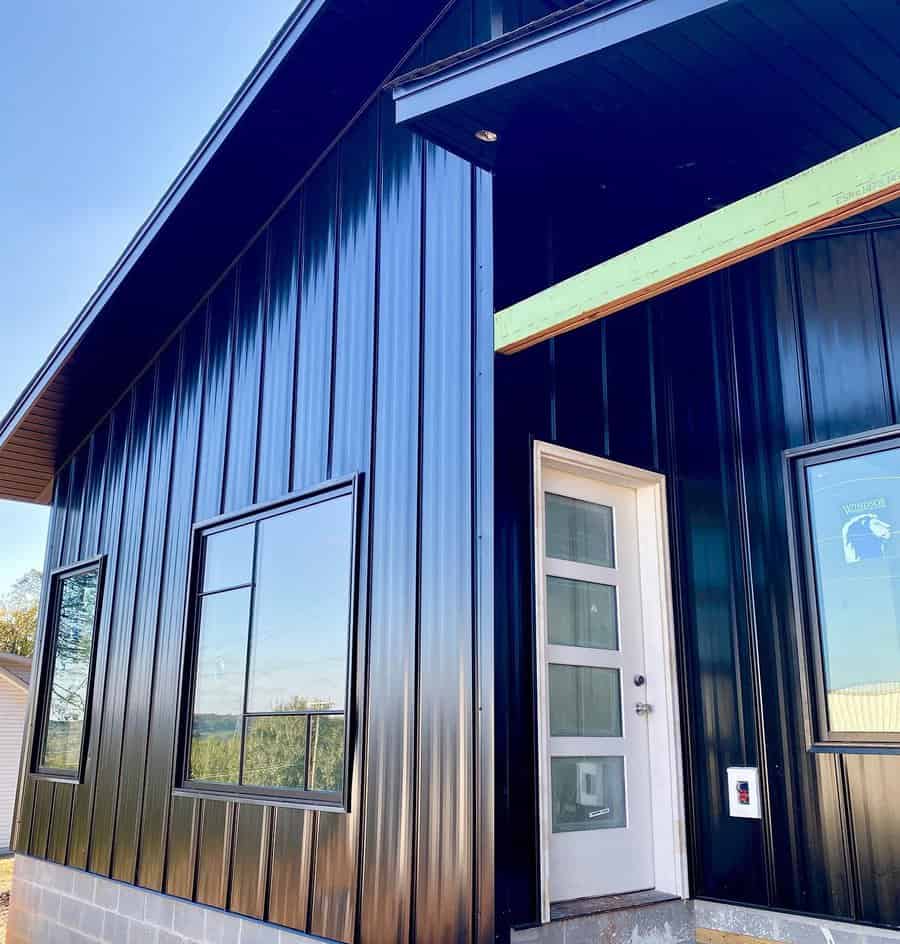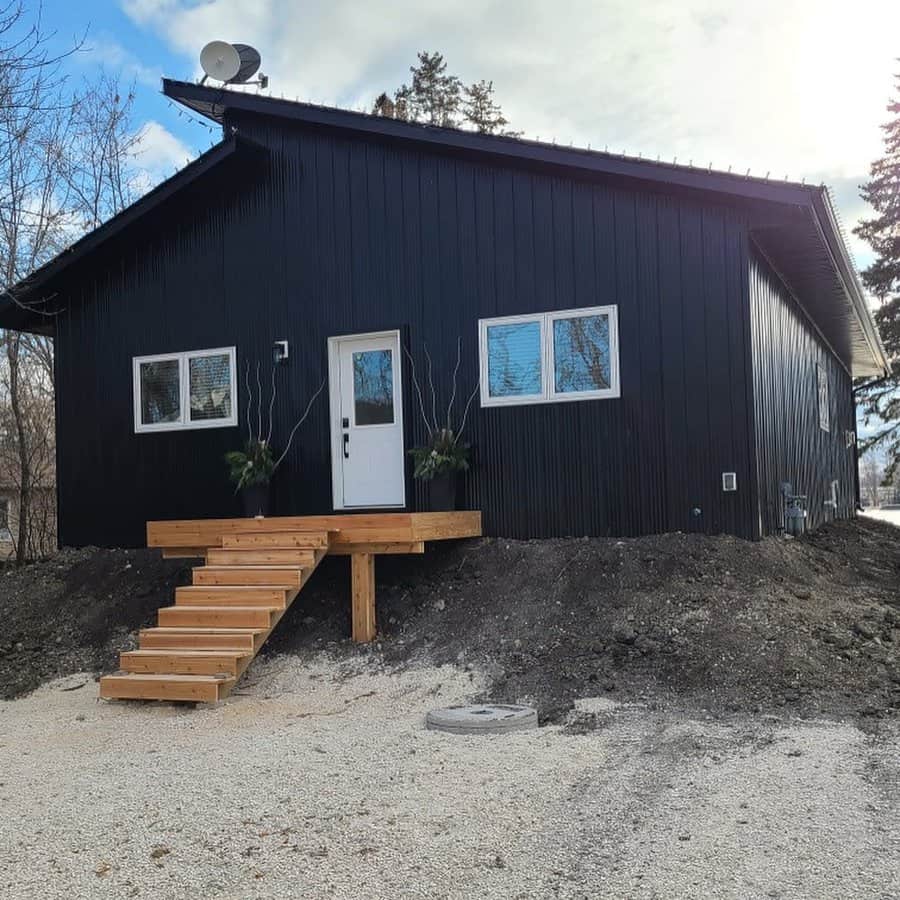 4. Dive into Dynamic Color Block Siding
Color block siding allows homeowners to craft striking, personalized facades by pairing complementary or contrasting hues. This technique can emphasize specific architectural features, such as highlighting a porch or accent walls. Consider a top-to-bottom gradient approach with light shades above and darker ones below for depth and contrast. Consult a color wheel when choosing palettes, ensuring that the selections either harmonize or make bold, intentional statements.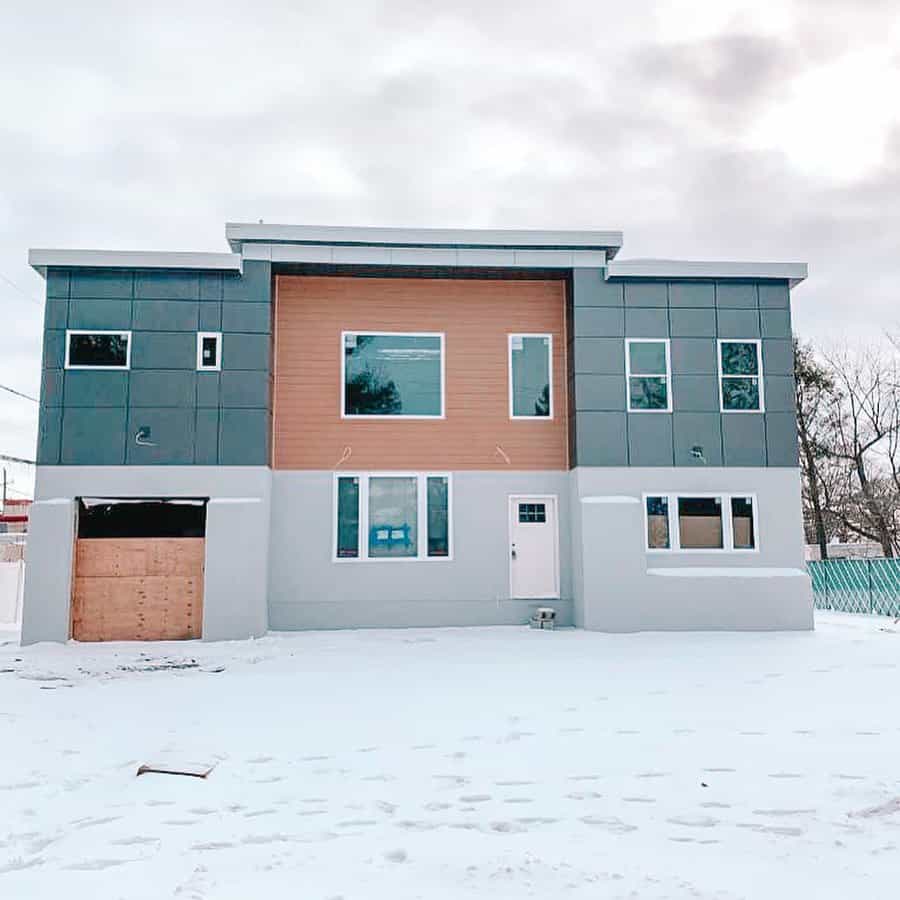 5. Embody Nature with Stone Siding
Stone siding offers unparalleled elegance and robustness, transforming exteriors with its distinctive charm. While ideal for entire facades, it can also accentuate architectural features like columns. With a plethora of colors and textures, it's easy to find a stone that resonates with your aesthetic and harmonizes with your home's environment. Despite the initial cost, the lasting beauty and added property value make stone siding a worthwhile investment. For a cohesive look, pair with complementary landscaping or outdoor fixtures.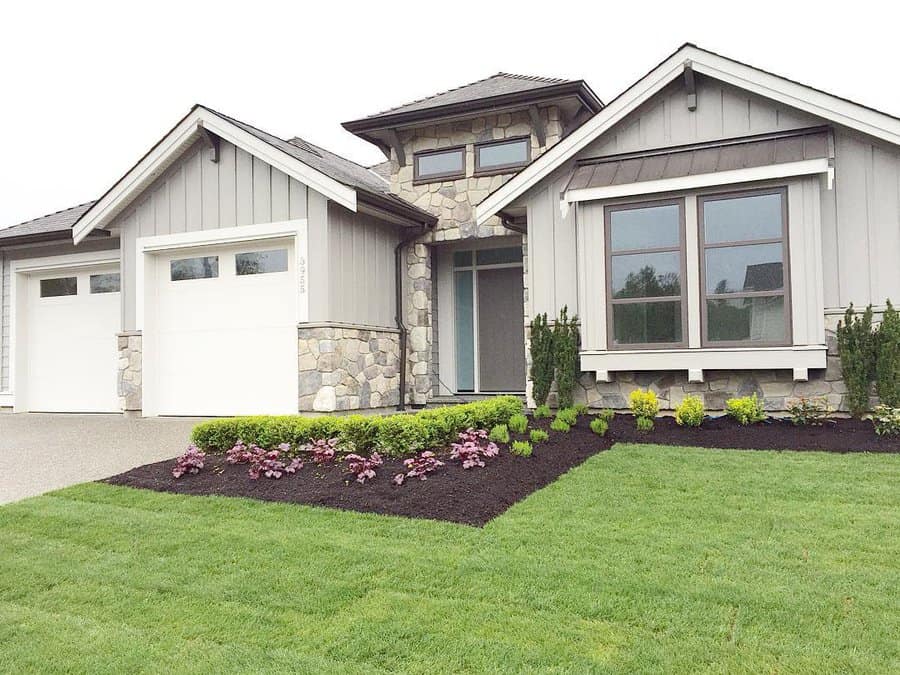 6. Timeless Appeal of Clapboard Siding
Clapboard siding, characterized by horizontally overlapping wooden boards, offers enduring allure. Its rustic beauty harmonizes with various home designs, from quaint cottages to modern residences. For a vintage touch, gravitate towards lighter stains or paints, reminiscent of New England charm. Alternatively, darker shades imbue a contemporary flair. To accentuate its appeal, consider adding decorative trim or shutters that play off the siding's texture.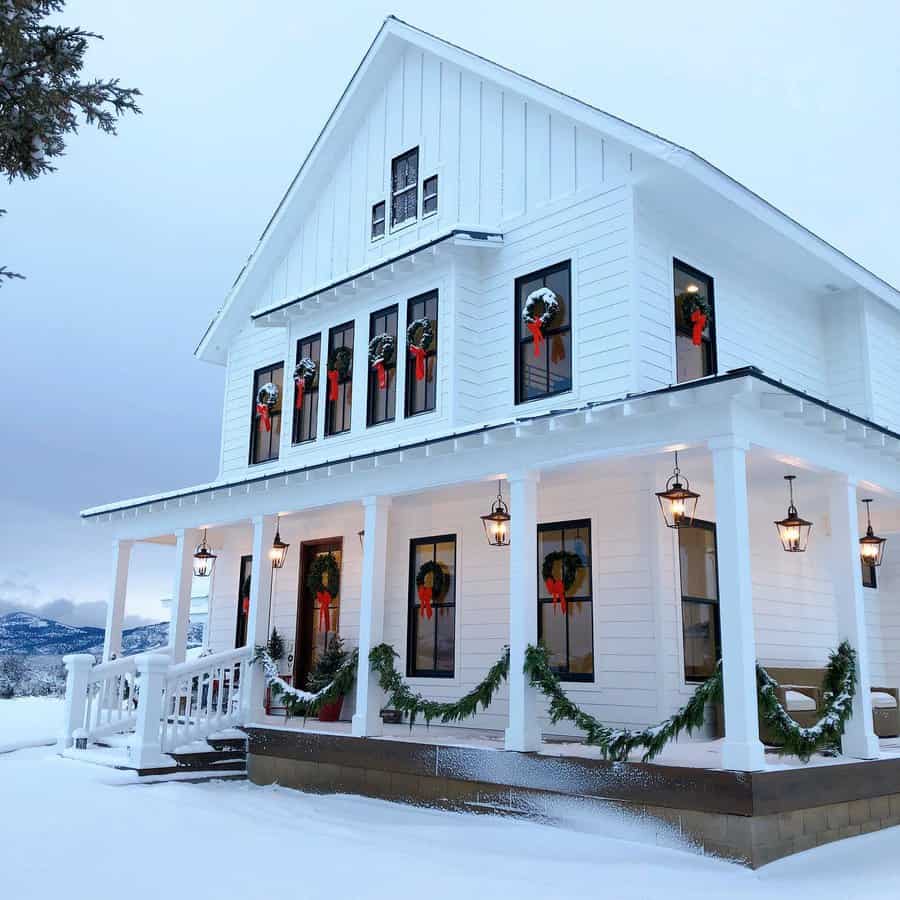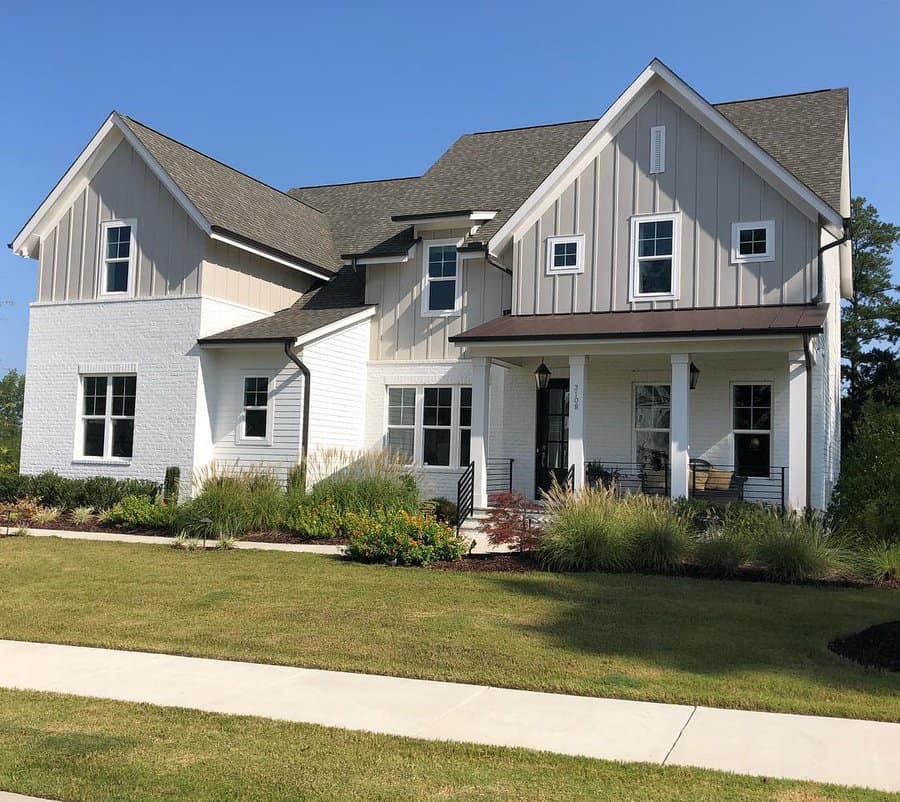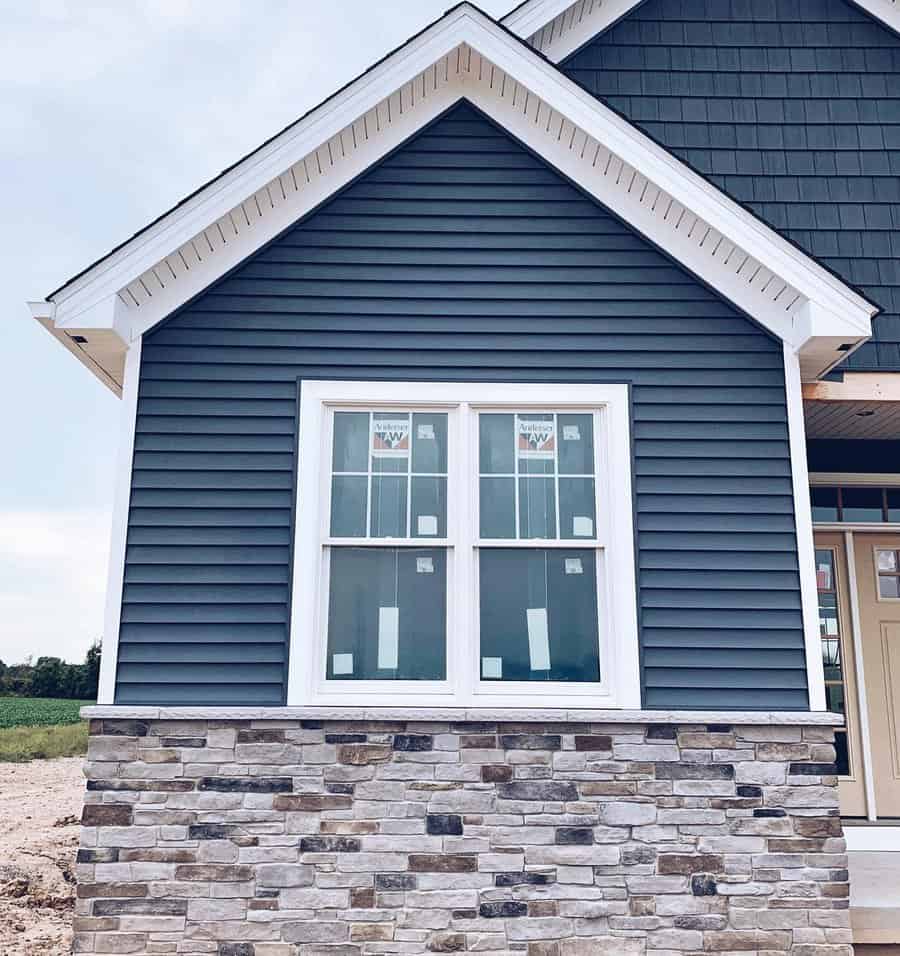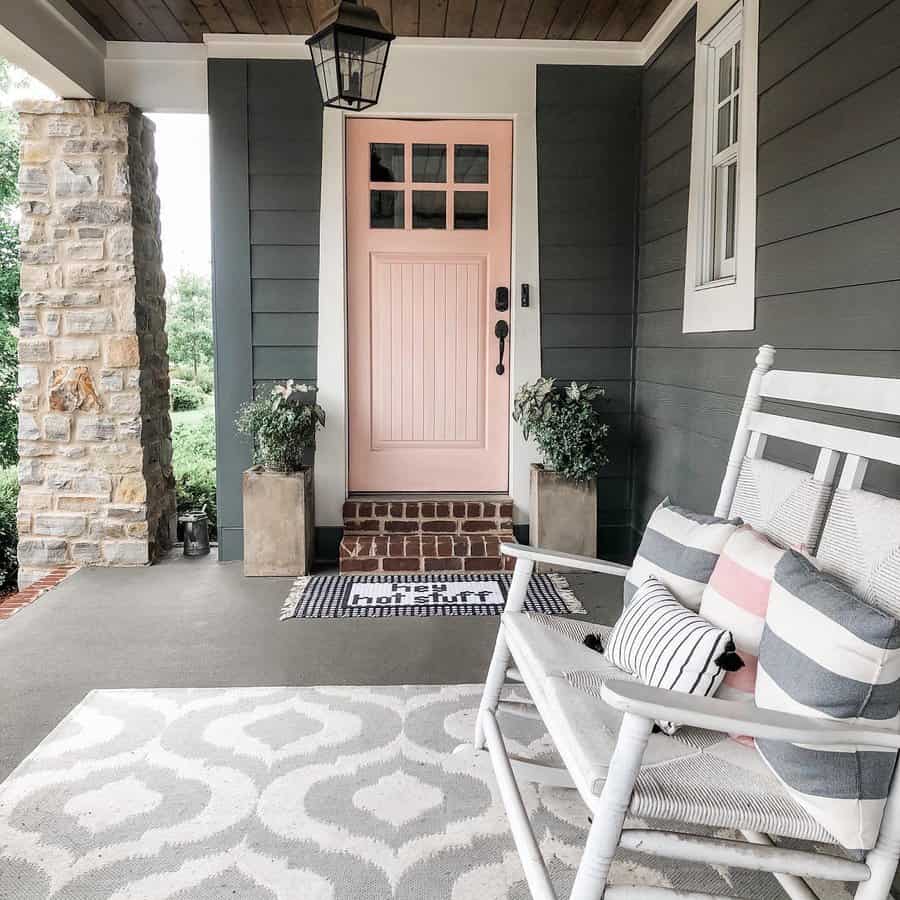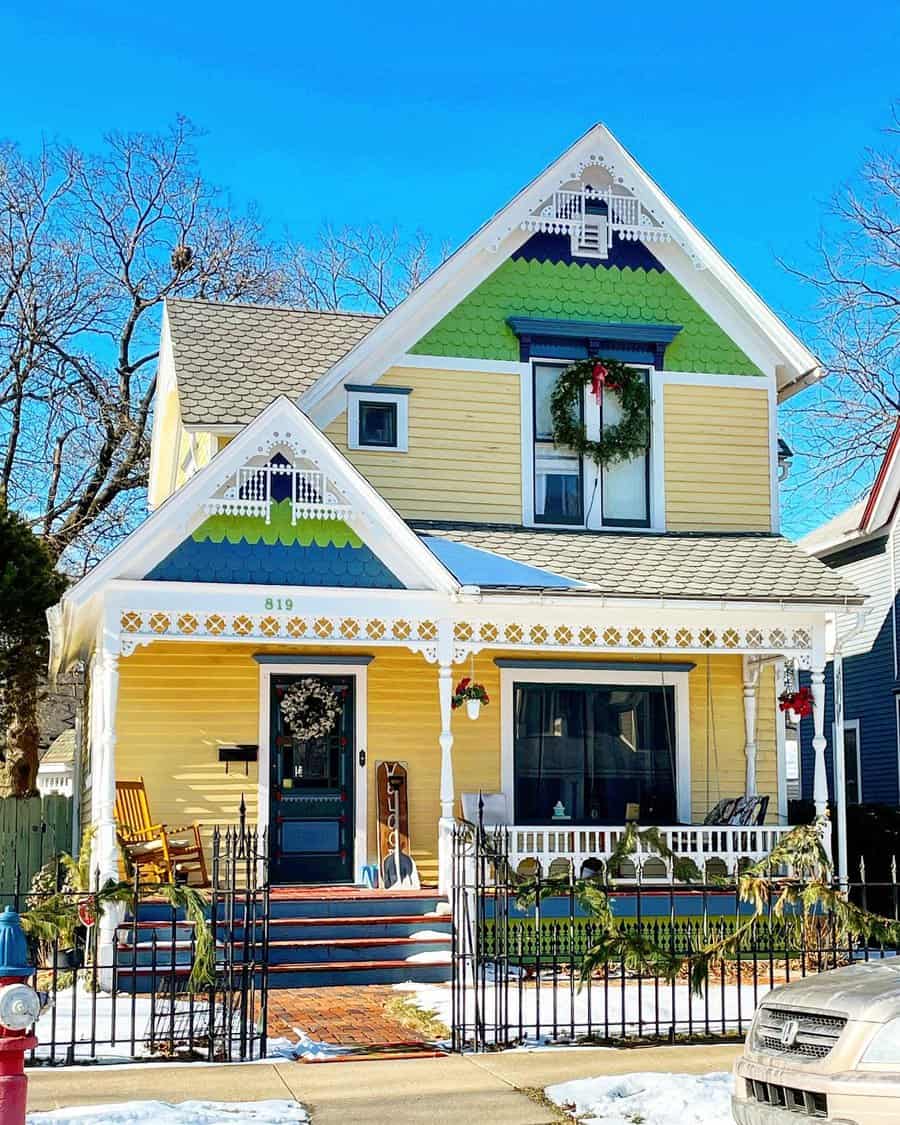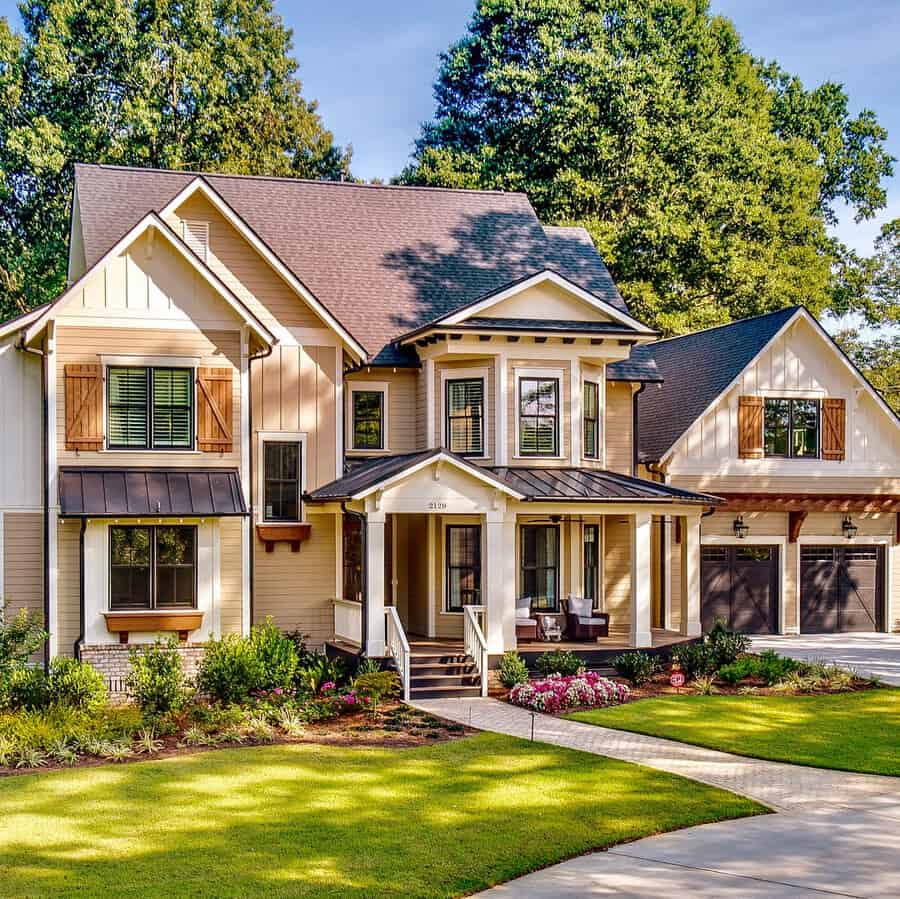 7. Vinyl Siding: Versatility and Value
Vinyl siding champions affordability and durability, presenting a plethora of colors and styles to suit diverse preferences. Whether you're drawn to the ageless charm of horizontal panels or the modern edge of vertical ones, vinyl can cater to both. Beyond aesthetics, its energy efficiency aids in reducing temperature-related costs. Moisture, insect, and rot resistance further solidify vinyl as a judicious investment. To elevate its look, consider pairing with contrasting trim or decorative accents.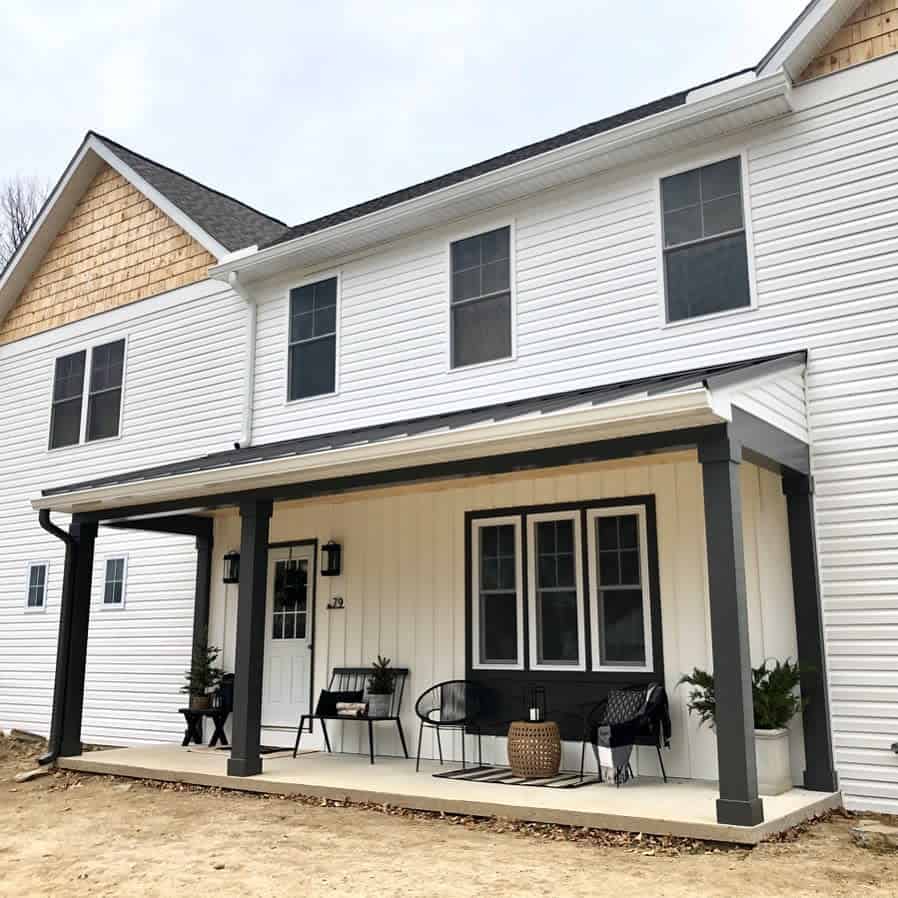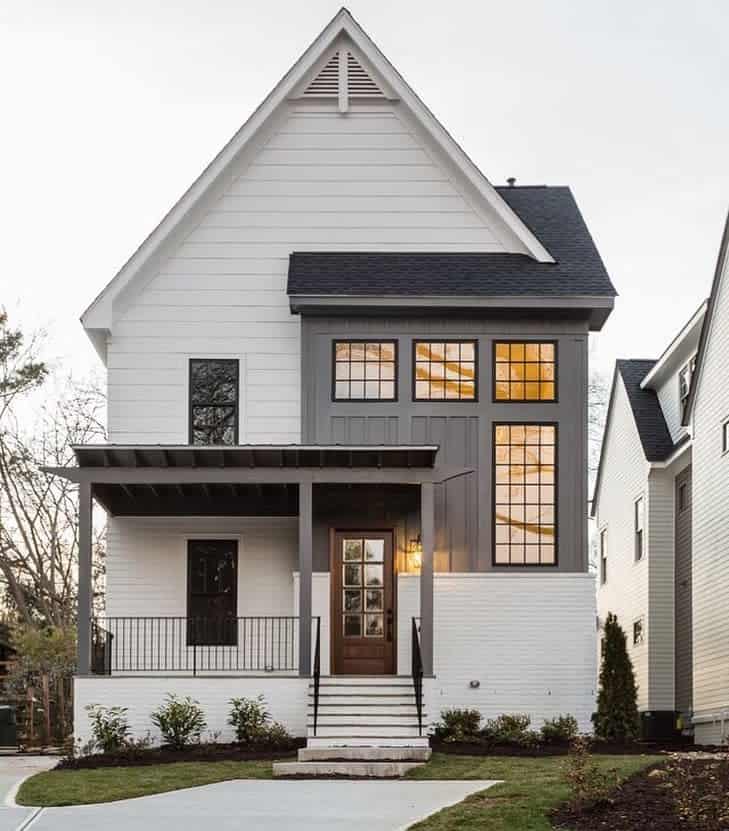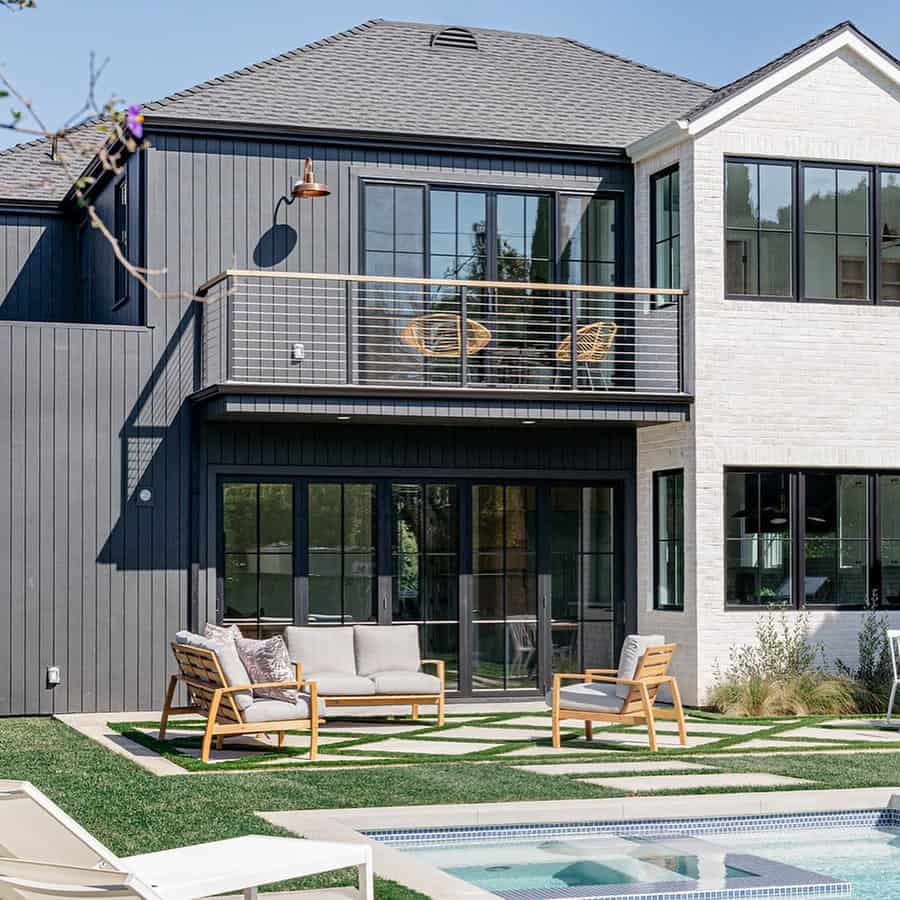 8. Experience Modern Wood Siding Elegance
Modern wood siding offers a sleek, versatile, and stylish exterior upgrade. Its clean lines and simplicity effortlessly integrate with various architectural styles. Opt for tinted wood siding to infuse uniqueness into your home's facade, while the natural grain and subtle color variations radiate warmth and hospitality. Embrace its durability and eco-friendliness, ensuring long-lasting charm with regular maintenance. Customize the look with paint or stain to align with your preferred color palette, and consider accentuating its appeal with contemporary outdoor lighting or landscaping.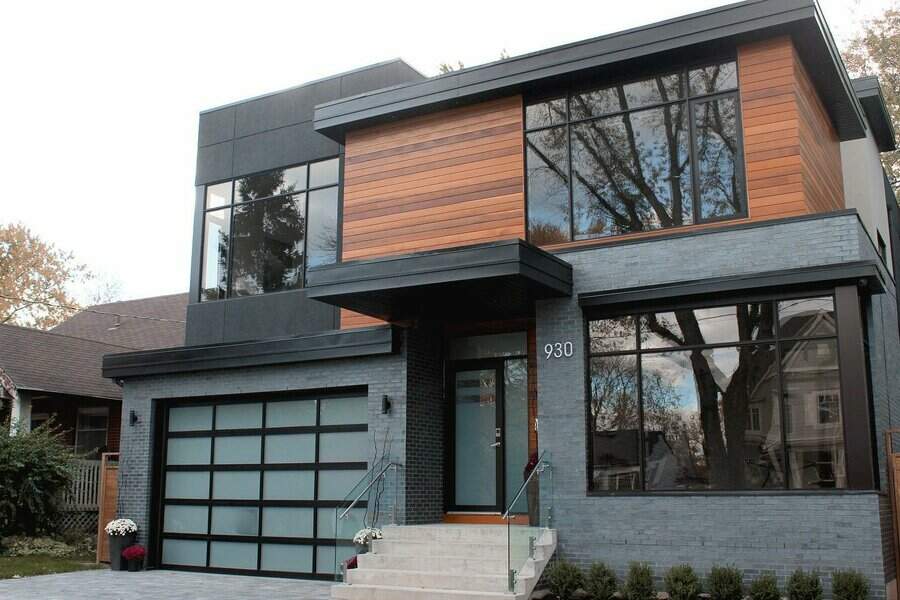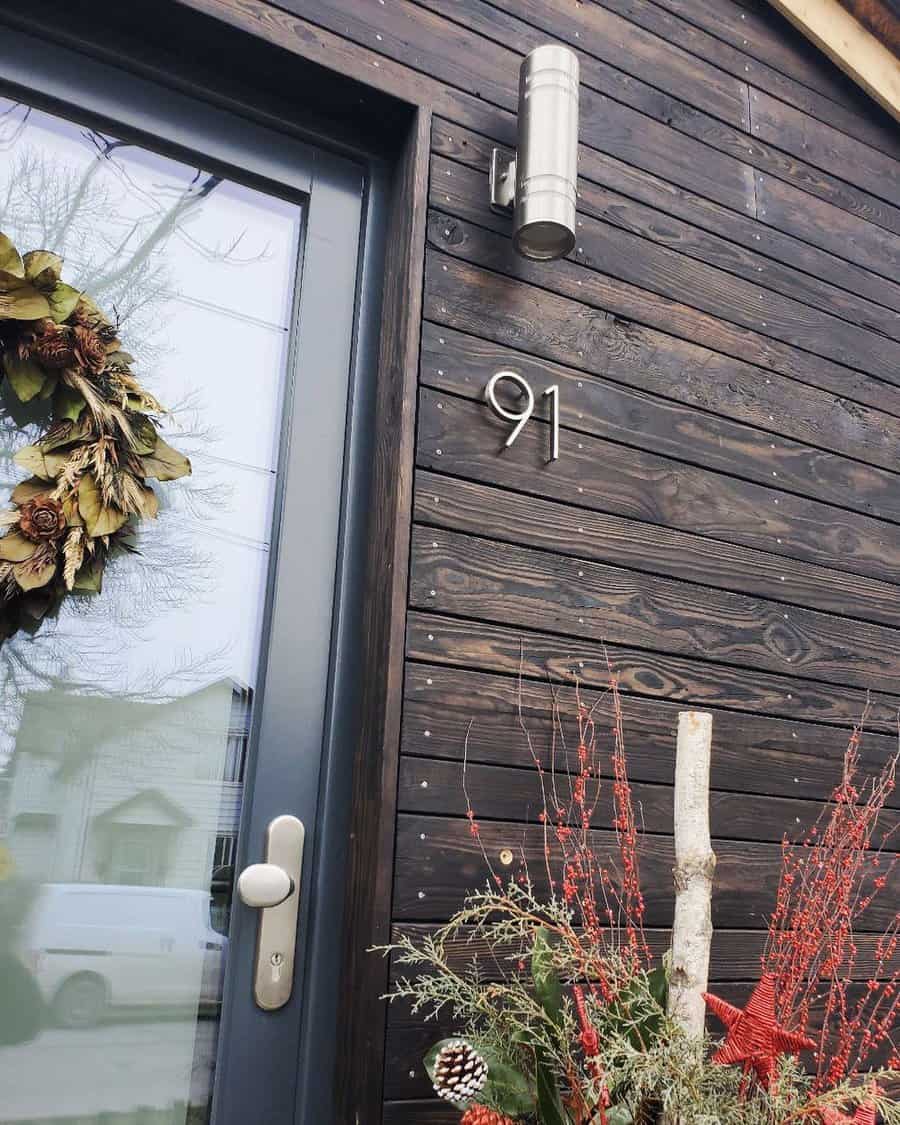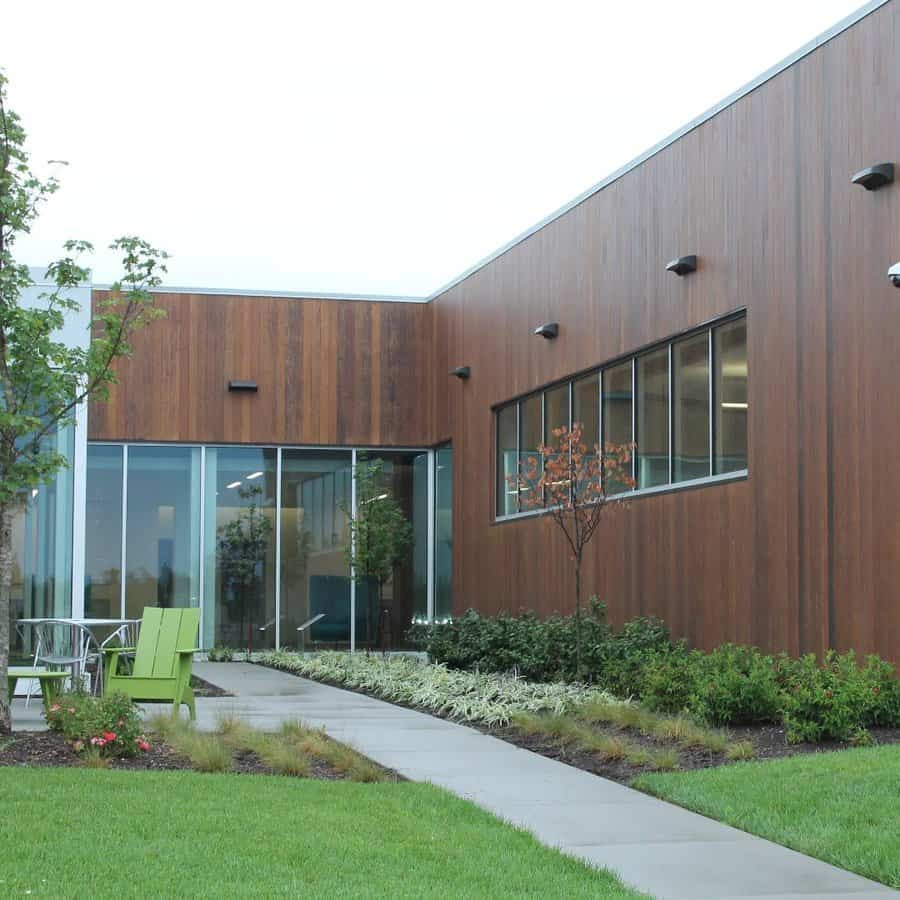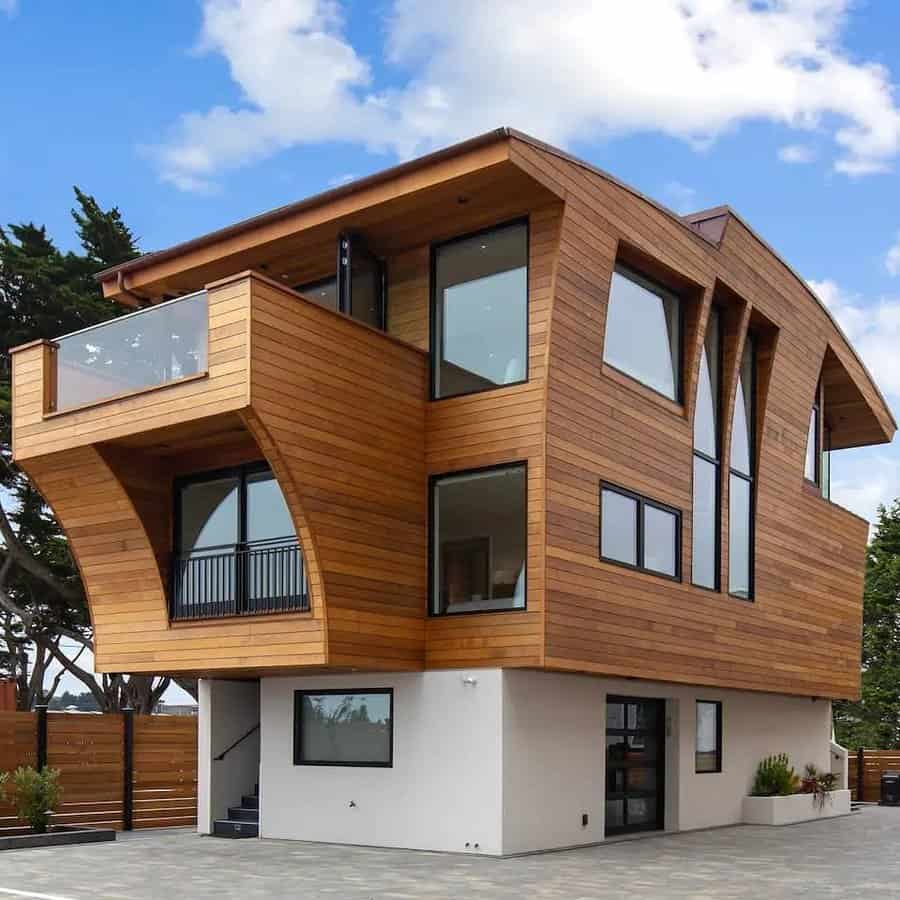 9. Revel in Rustic Wood Charm
Elevate your home's exterior with the warmth and character of rustic wood siding. This timeless choice creates a cozy, inviting atmosphere, setting your home apart. Opt for reclaimed wood to infuse sustainability, history, and texture into the siding. Its weathered appearance adds depth and personalization. Pair rustic wood with diverse architectural styles, from traditional to modern, and customize the look with paint or stain to match your preferred color scheme. With proper maintenance, wood siding promises durability and resilience to changing weather conditions. Consider enhancing the rustic vibe with outdoor features like a wooden deck or stone pathways.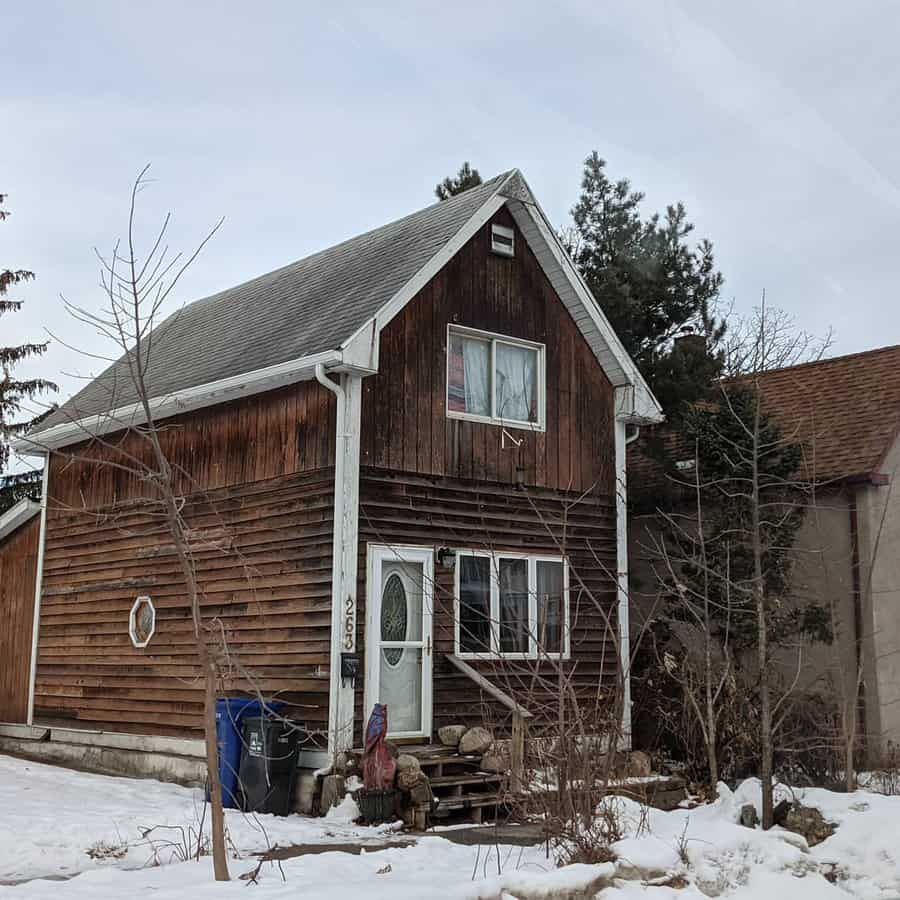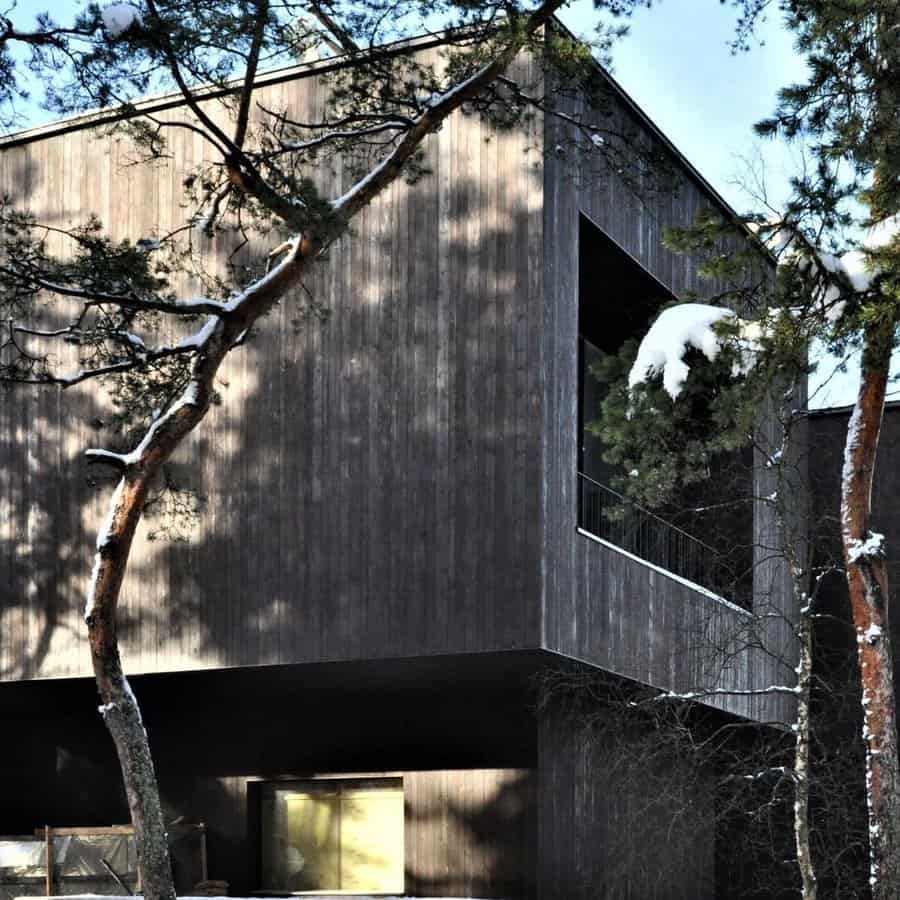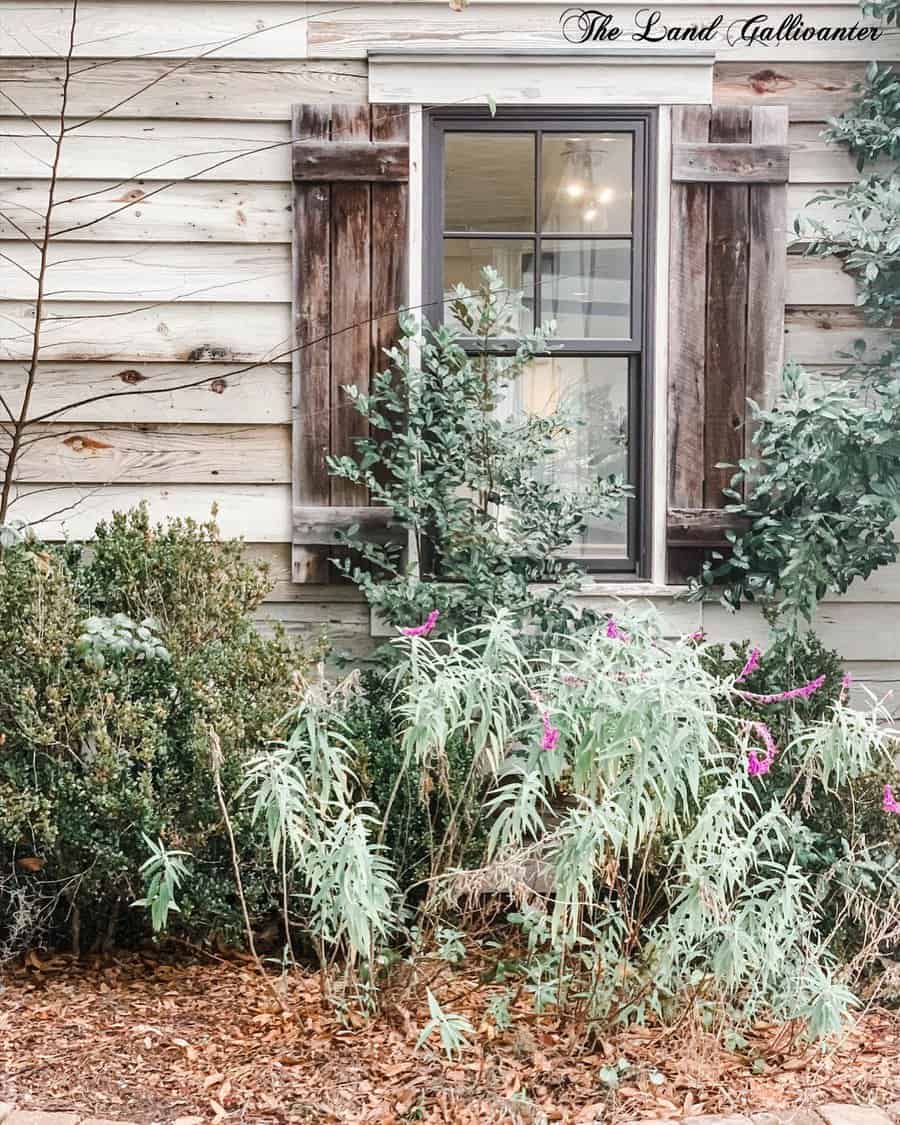 10. Shingle Siding for Classic Homes
Shingle siding, with its enduring charm, consists of overlapping wooden pieces that have stood the test of time. Its durability and natural beauty make it a choice that complements various architectural styles. Customize your home's appearance with a range of sizes and shapes, ensuring a perfect match for your property. Whether you prefer traditional wood tones or wish to make a bold statement with vibrant colors, shingle siding offers versatility. Its low maintenance requirements, involving periodic cleaning and paint or stain touch-ups, guarantee long-lasting elegance. Whether you live in a classic colonial-style home or a modern farmhouse, shingle siding bestows character and protection from the elements. To enhance its classic appeal, consider incorporating features like window boxes or outdoor lighting fixtures.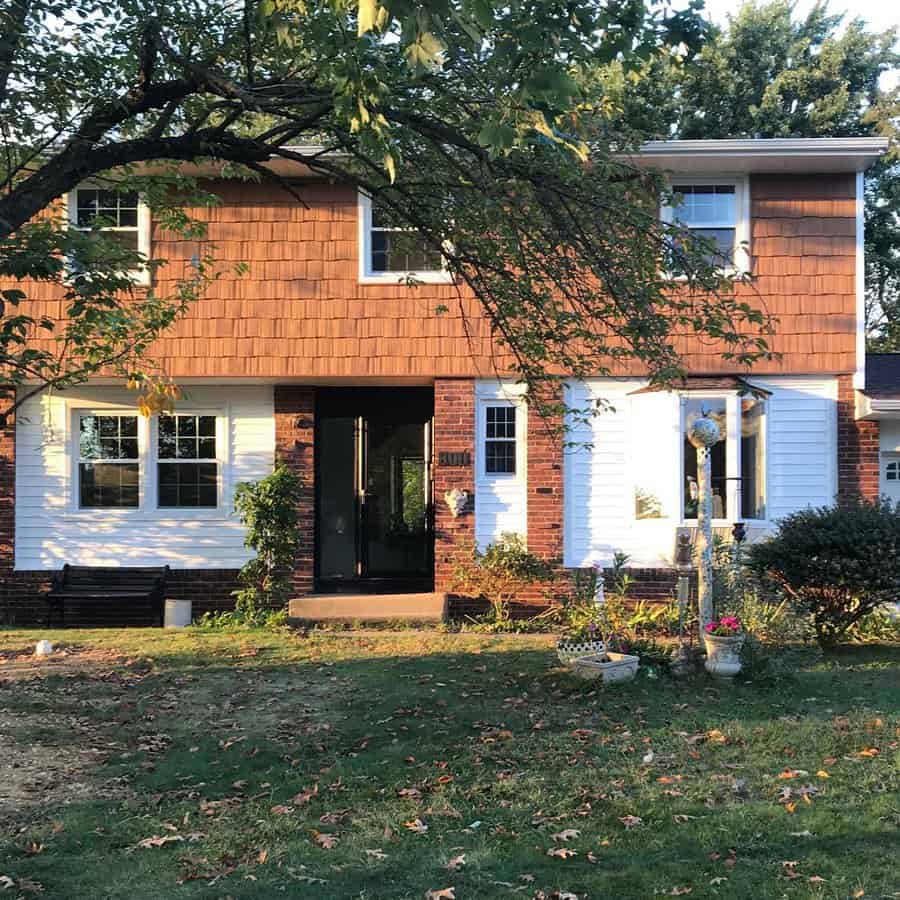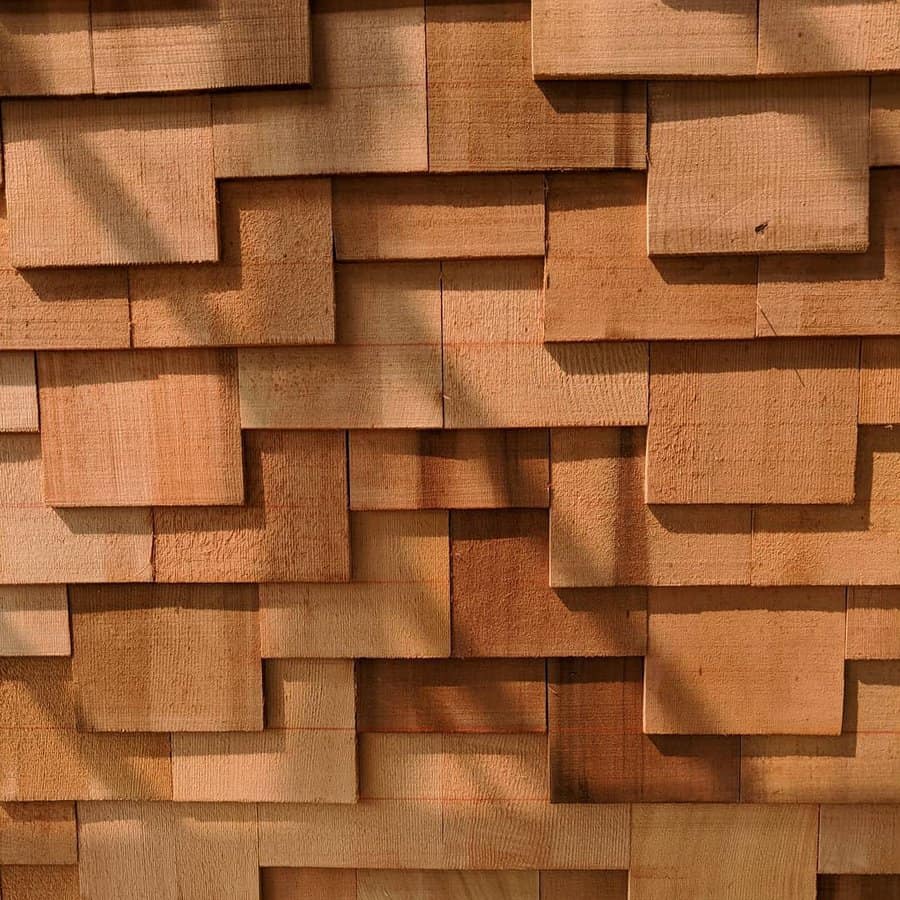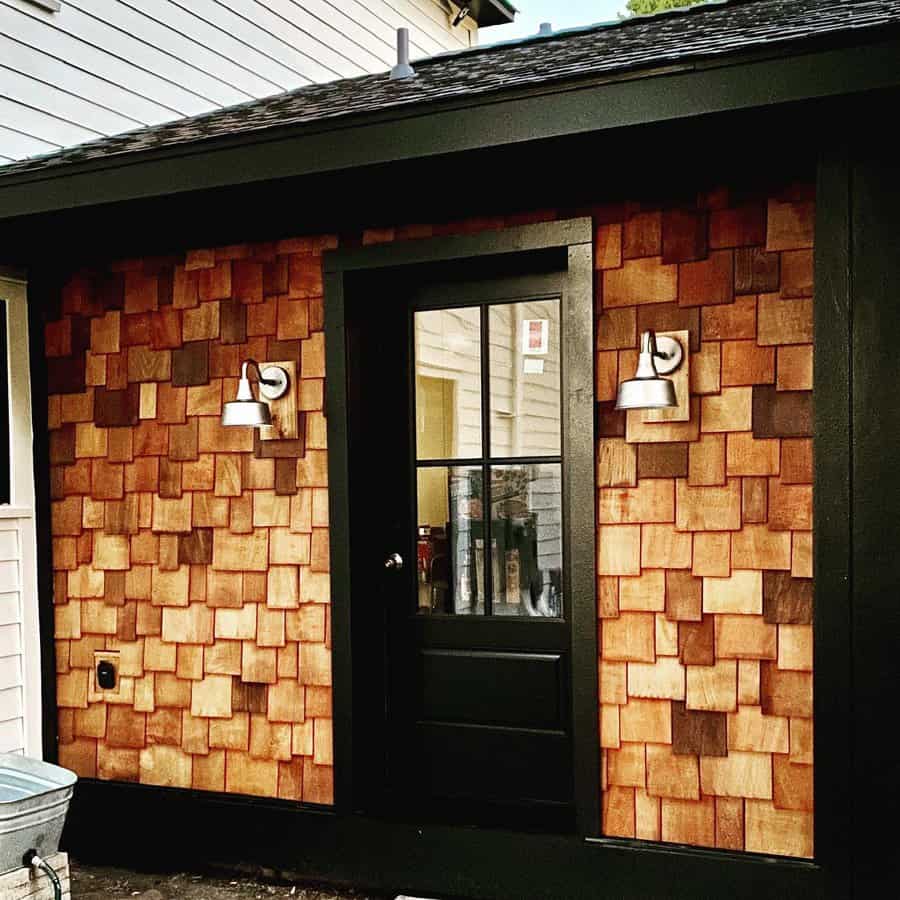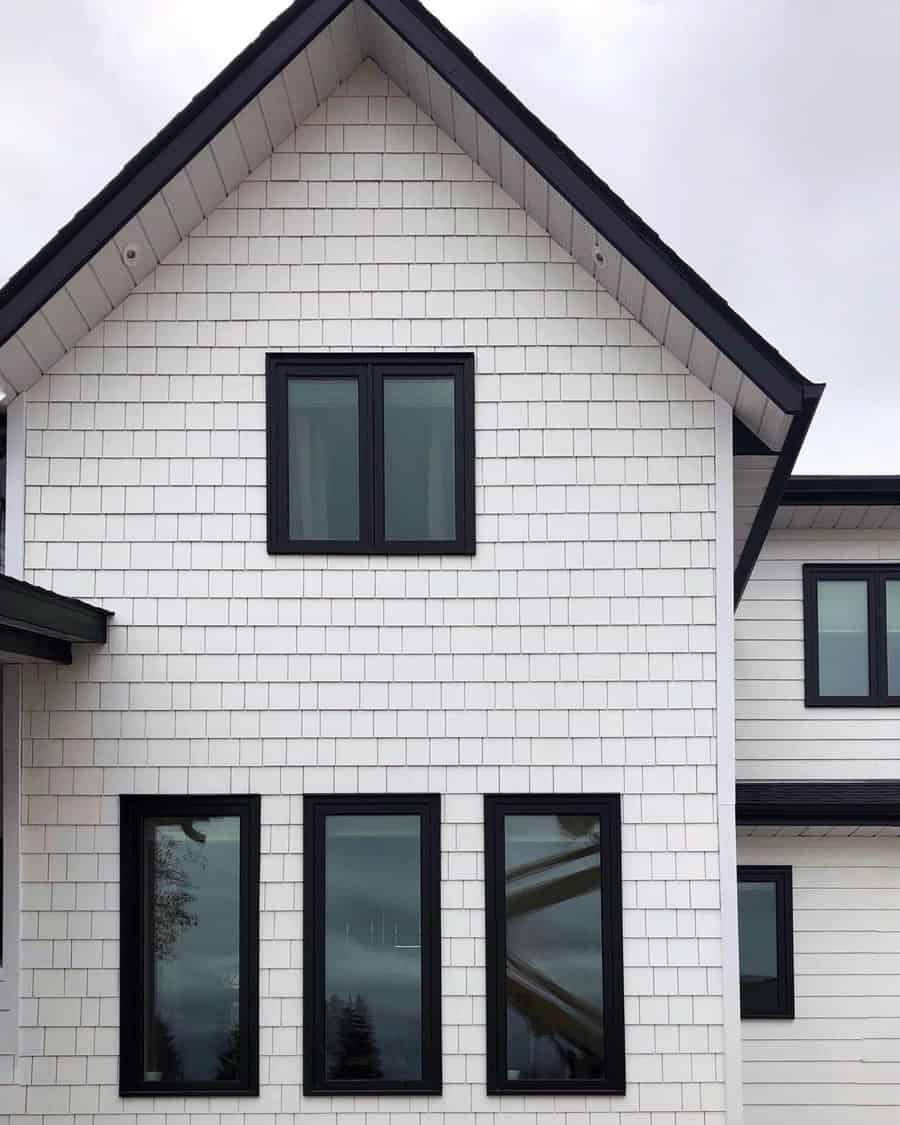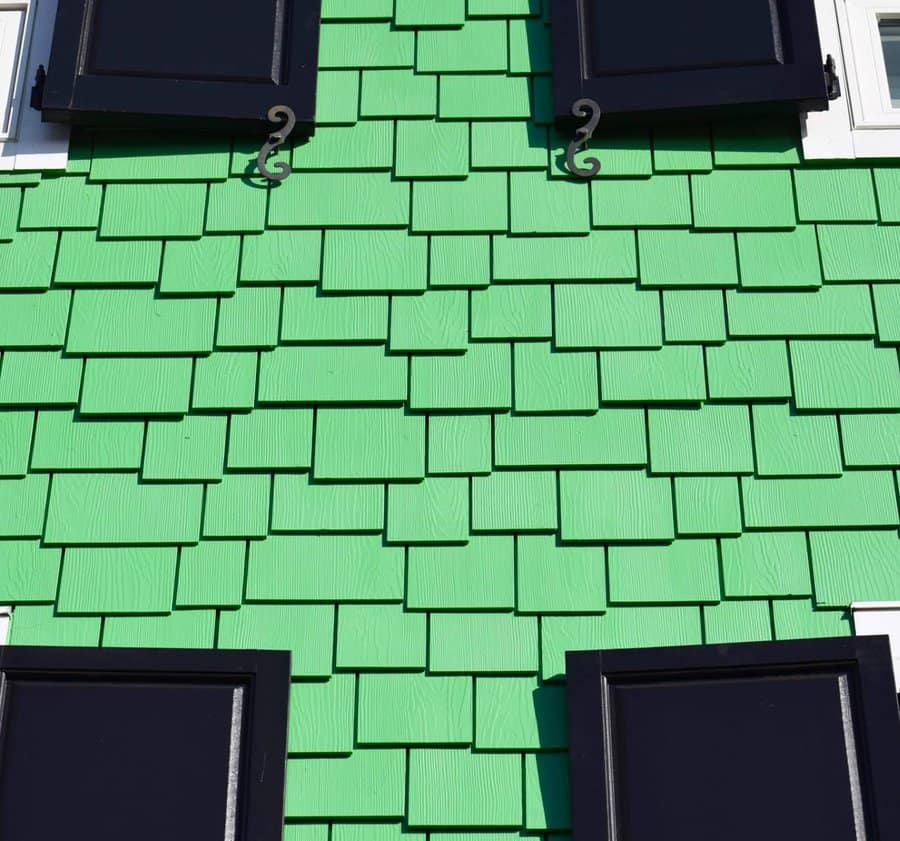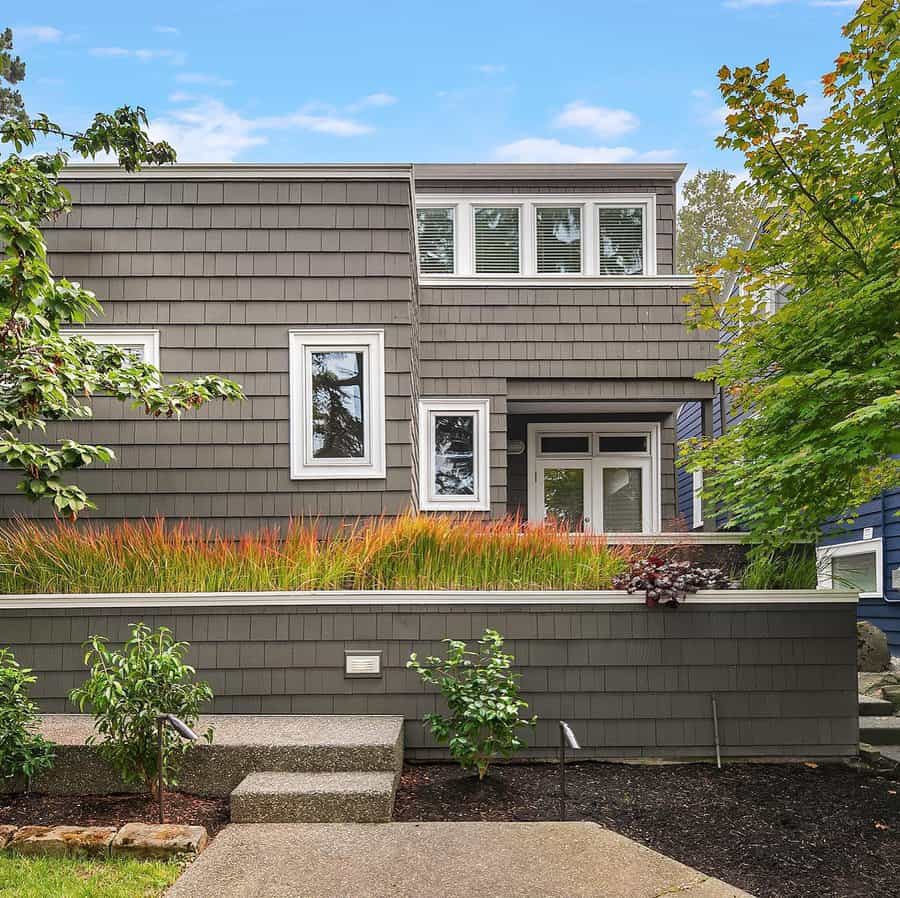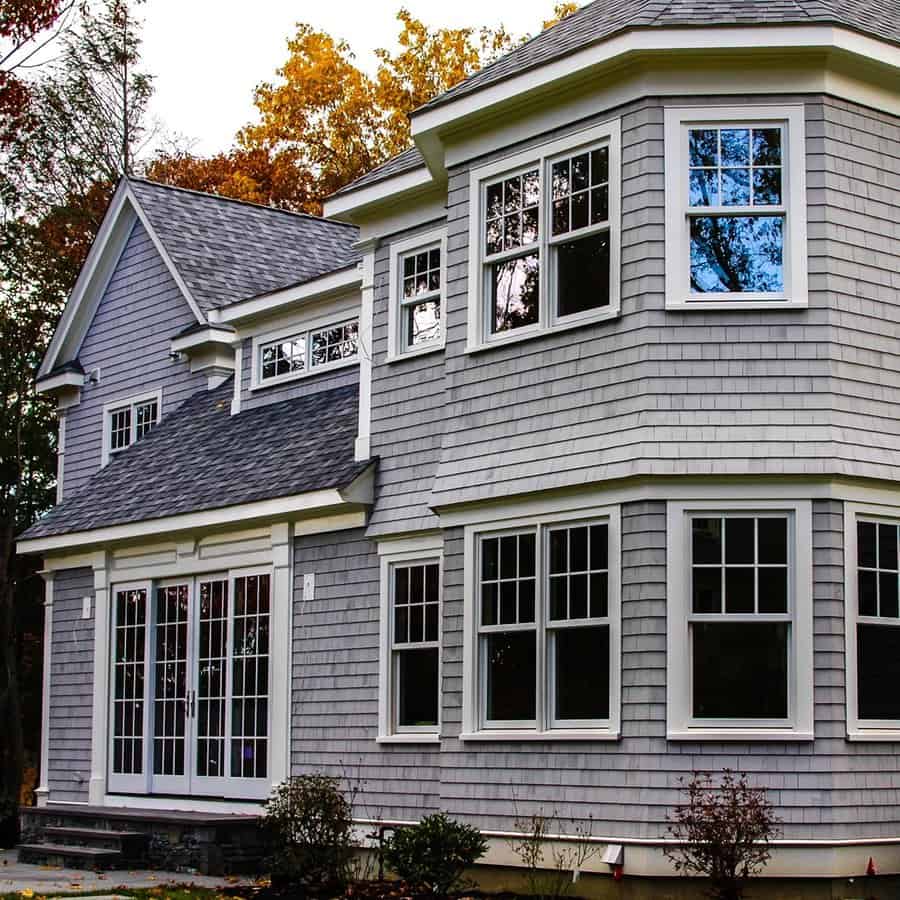 11. Limestone Siding: A Regal Touch
Elevate your home's exterior with the regal beauty and durability of limestone siding. Its natural texture and color variations impart a timeless, elegant aesthetic, harmonizing with any architectural style. Enjoy the practicality of low maintenance and weather resistance, ensuring long-lasting elegance. Whether your preference leans toward classic or modern, limestone siding adds a unique and stylish dimension to your exterior design. Experiment with patterns and finishes to create a personalized look that aligns with your home's aesthetic. Consider accentuating its regal charm with lush landscaping or outdoor lighting that highlights its texture.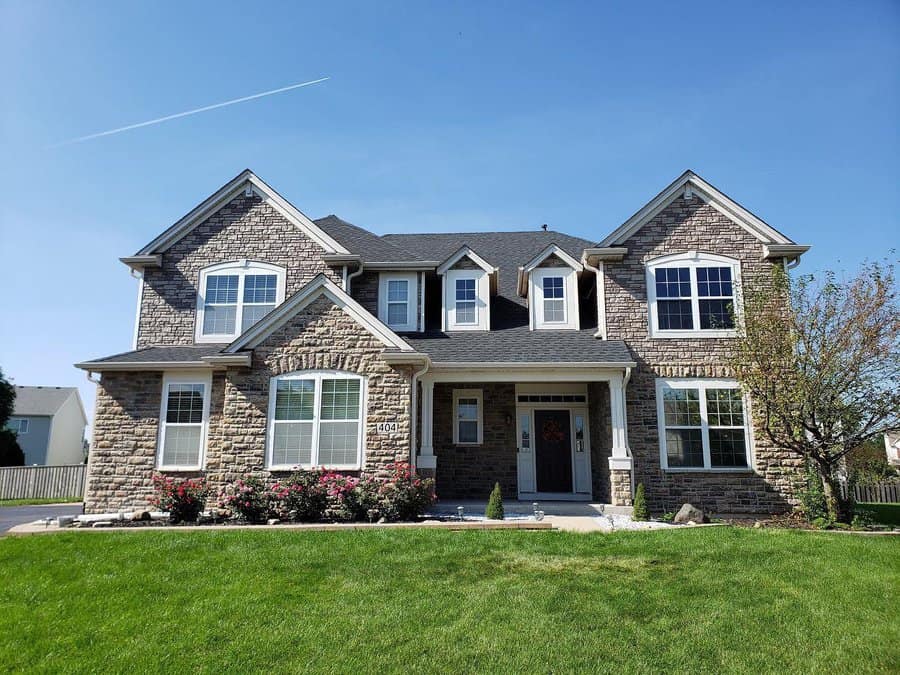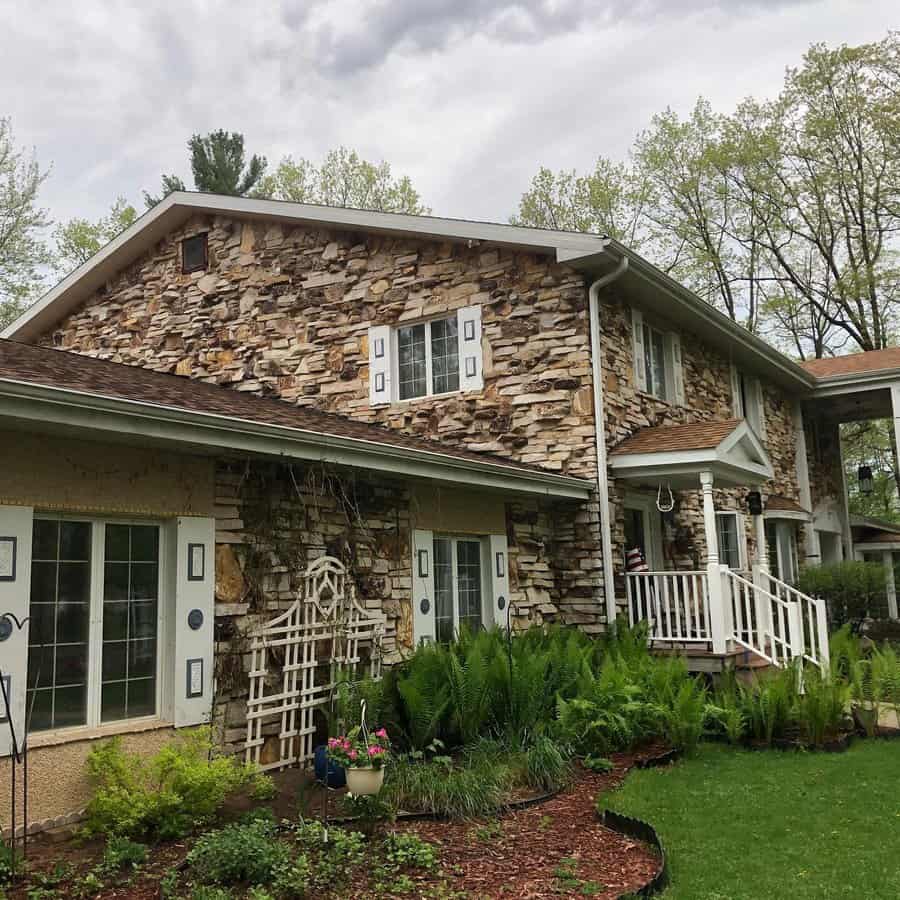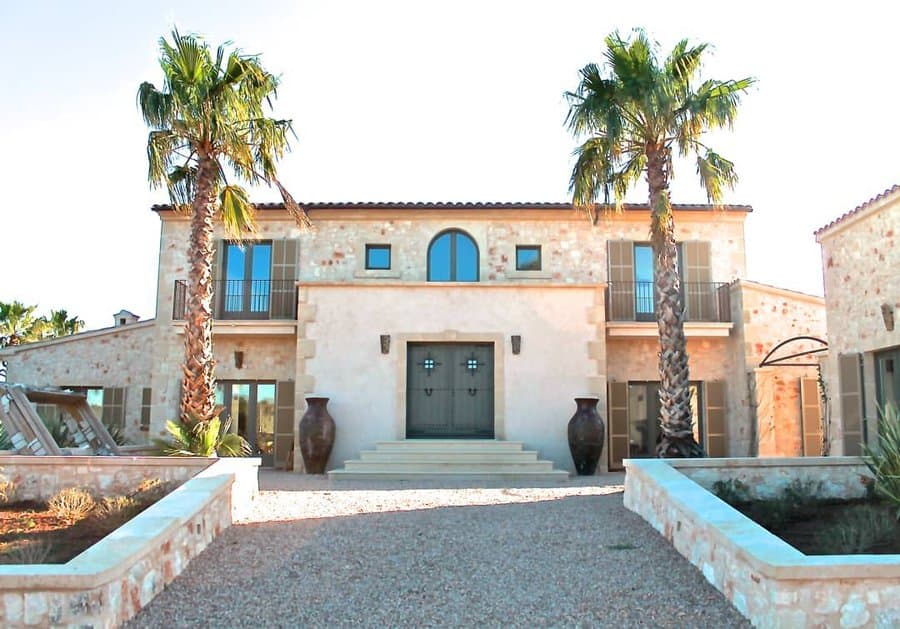 12. Edgy Look with Corrugated Metal
Corrugated metal siding offers a modern industrial aesthetic while being durable and low maintenance. Thin metal sheets formed into ridges and valleys create a unique visual impact. This siding is built to withstand severe weather, from heavy rain to snow and wind, ensuring long-term resilience. Its low maintenance nature eliminates the need for painting or staining, making it an excellent choice for busy homeowners seeking an edgy exterior look. To further enhance the industrial vibe, consider incorporating outdoor elements like metal accents or concrete landscaping.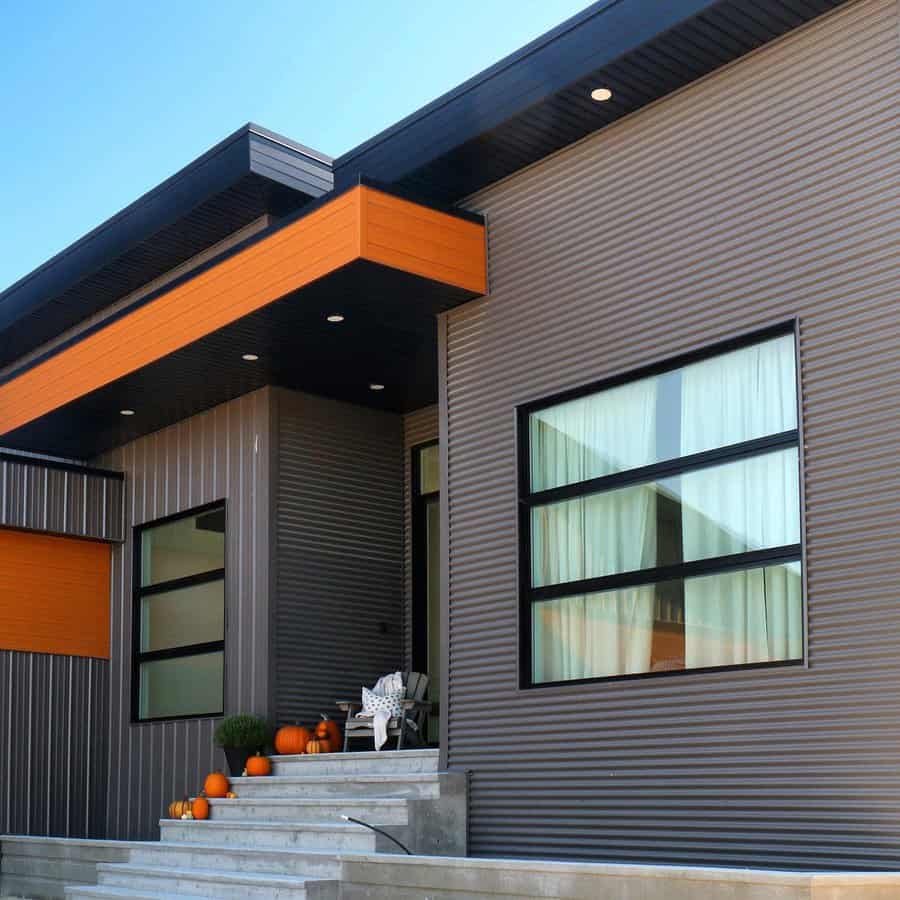 13. Traditional Beauty of Stucco Siding
Stucco siding offers durability, style, and low maintenance, making it a top choice for a unique and timeless look. Its versatility allows for a range of finishes, from sleek and polished to rustic and textured, catering to various architectural styles. Stucco is highly resistant to fire, moisture, and insects, making it ideal for homes in harsh climates.
Apart from its durability, stucco is energy-efficient, helping regulate interior temperatures year-round. Its wide range of paint options lets you personalize your home's appearance to match your style, whether it's classic and elegant or contemporary and modern. Embrace the beauty and longevity of stucco siding and consider complementing it with architectural elements like arched doorways or decorative columns for a cohesive look.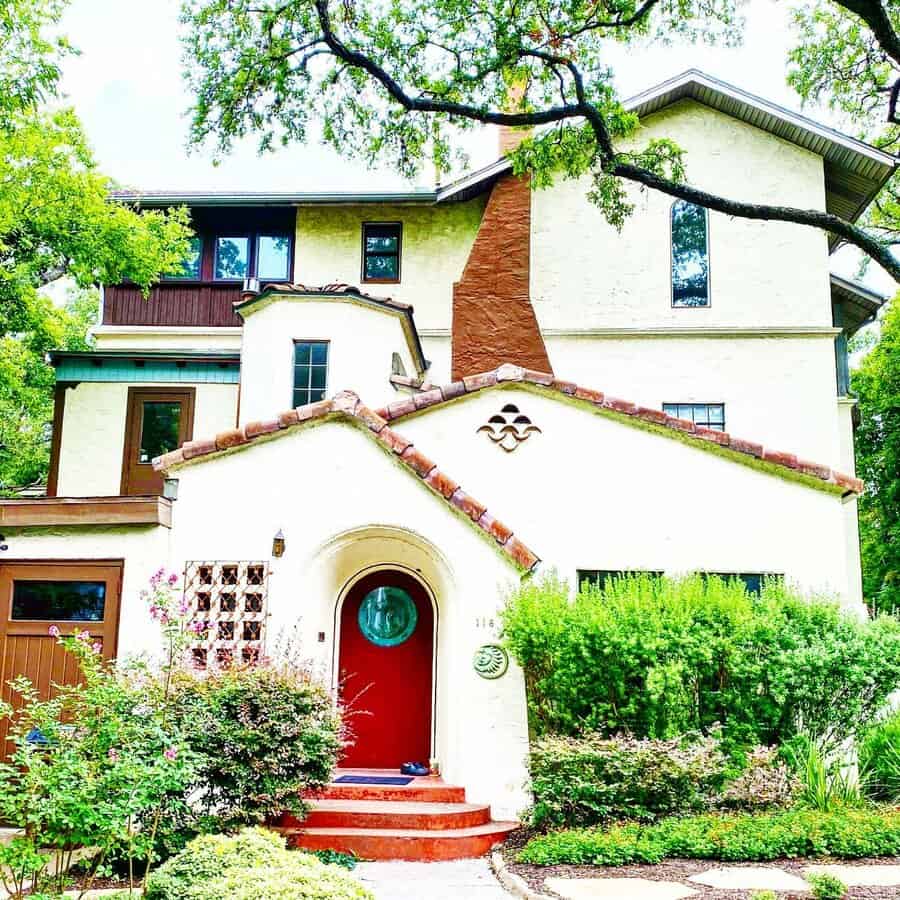 14. Unique Wavy Clapboard Designs
Wavy clapboard siding introduces character and distinctiveness to your home's exterior. Its irregular undulations and curves create a dynamic, organic appearance that adds texture and visual intrigue. Available in wood, vinyl, or fiber cement, you can select the material that aligns with your budget and style preferences. Whether you choose a subtle or dramatic wavy pattern, this siding elevates your home's aesthetics and sets it apart. Enhance your curb appeal further by coordinating with landscaping elements like meandering pathways or a lush garden.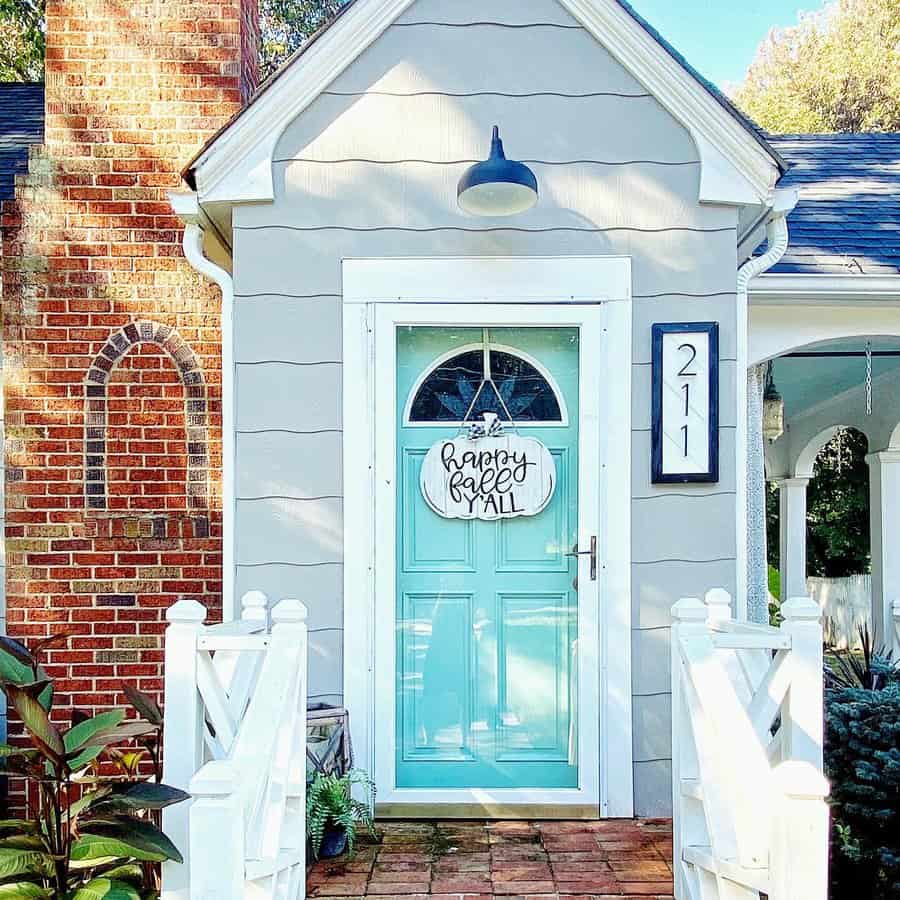 15. Explore Authentic Shiplap Siding
Shiplap siding exudes rustic charm, with overlapping boards that create depth and character. Available in wood, vinyl, or fiber cement, you can tailor its look to your style and budget. Versatile and suitable for both traditional and modern homes, shiplap siding offers a wide range of paint or stain options for customization. Its durability and low maintenance make it a smart and enduring investment, ensuring a hassle-free, long-lasting exterior. To enhance its rustic appeal, consider pairing with outdoor features like a cozy porch swing or vintage-inspired outdoor lighting.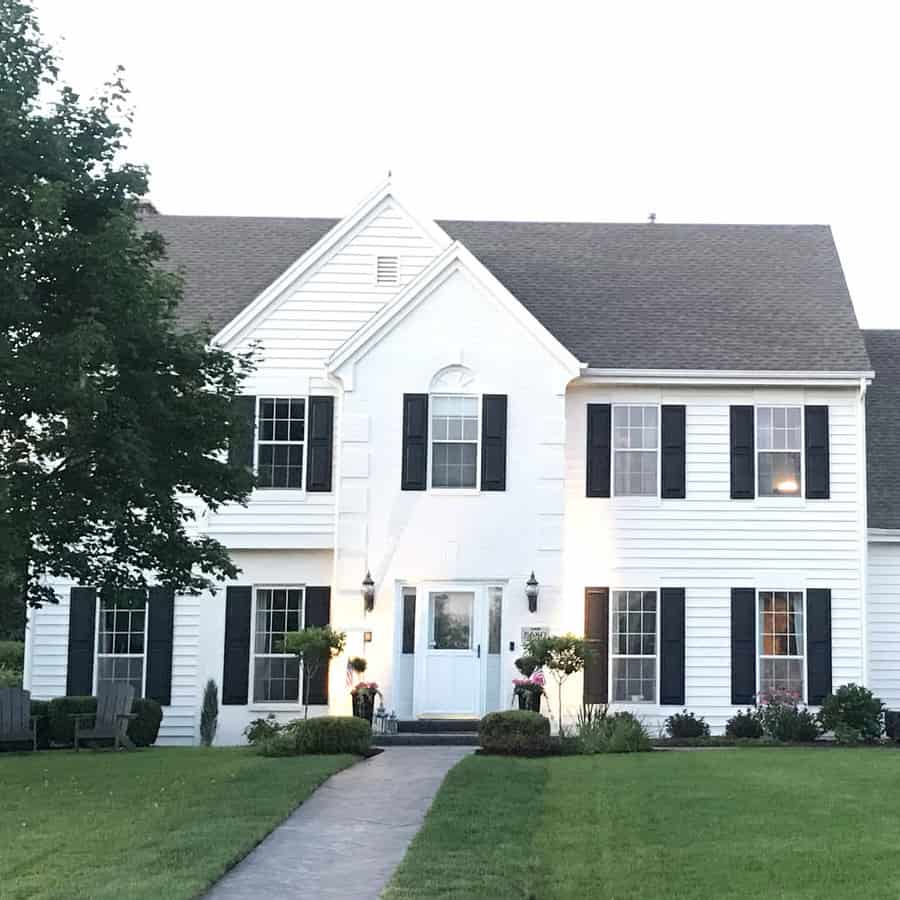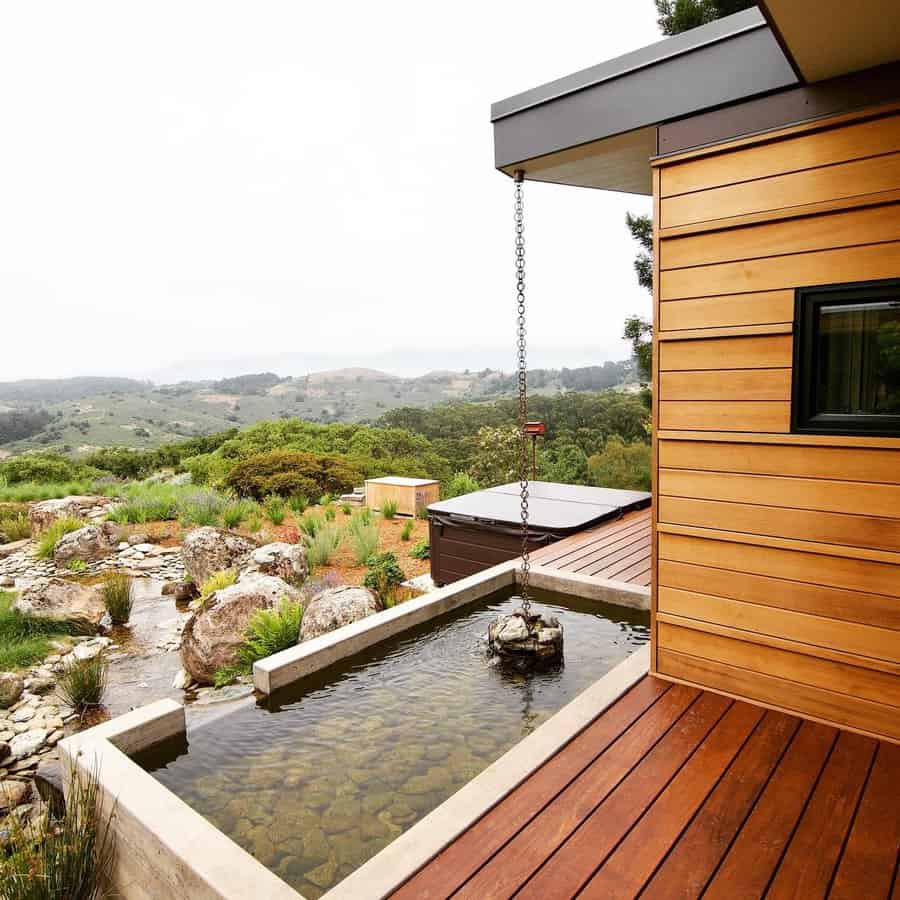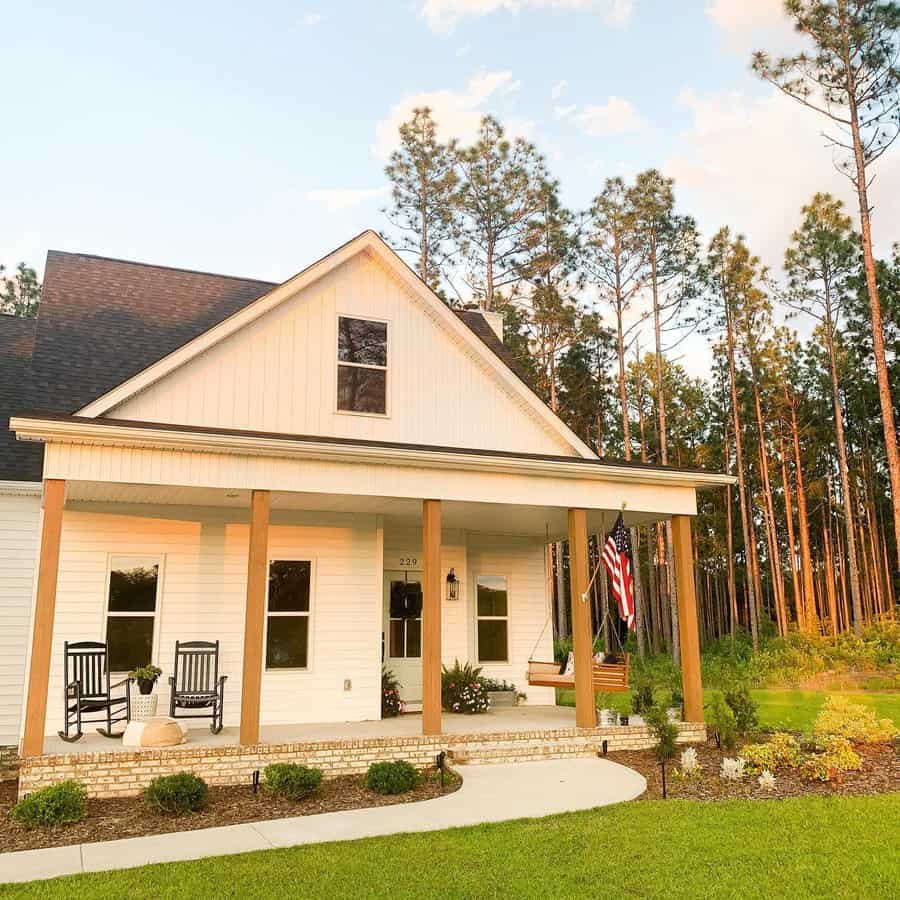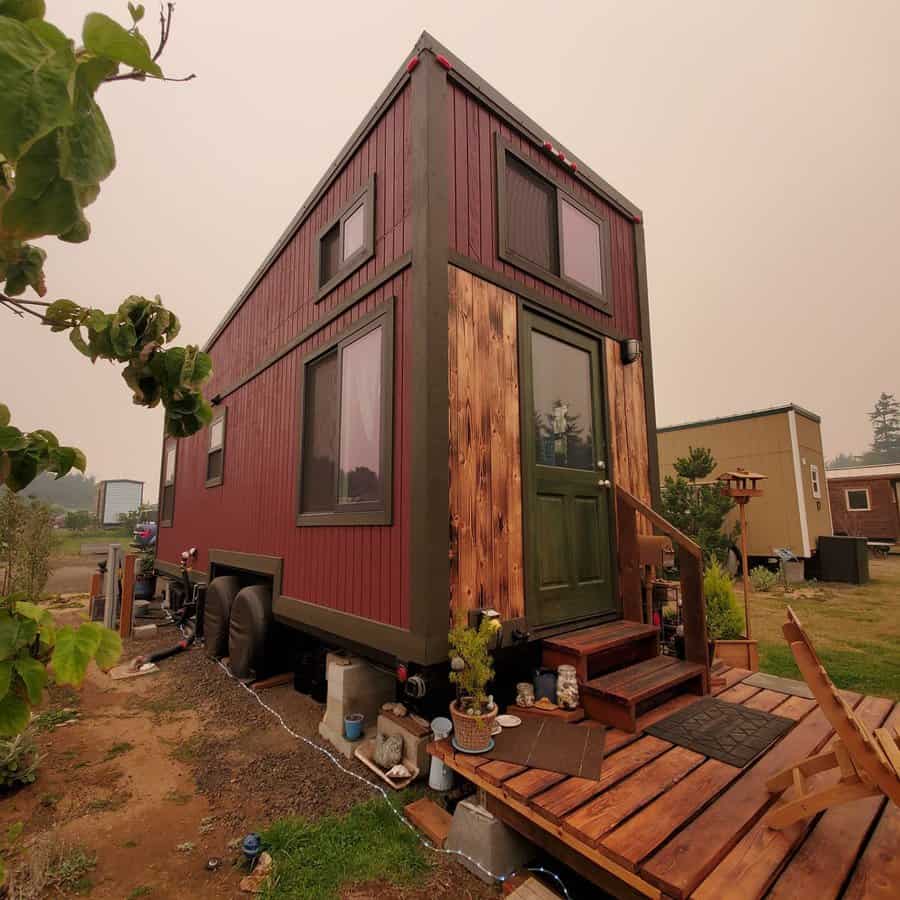 House Siding FAQ
What is the most popular house siding color?
You can't go wrong with a neutral shade for your home's exterior. While warm-toned neutrals were popular just a few decades ago, cool-toned neutrals are now the trendy choice. 
Blue siding is very popular right now. Blue house siding ideas can range from dark navy to robin's egg. You can also opt for a grey-leaning blue shade for a more neutral take on this trend.
White and black are two more great siding colors that will give any home a contemporary look.
Is insulated siding worth it?
If you're already in the market for new home siding, it might be a good idea to invest in insulated vinyl siding. This vinyl siding offers an extra level of protection between your home's interior and the outside elements. It can reduce energy costs from heating and cooling and help prevent impact damage.
What is fiber cement siding?
Fiber cement is a popular alternative to vinyl lap siding made of cement and cellulose fibers. Fiber cement siding is very similar to vinyl in terms of installation and appearance. However, it is more durable and requires less maintenance than most other types of siding.