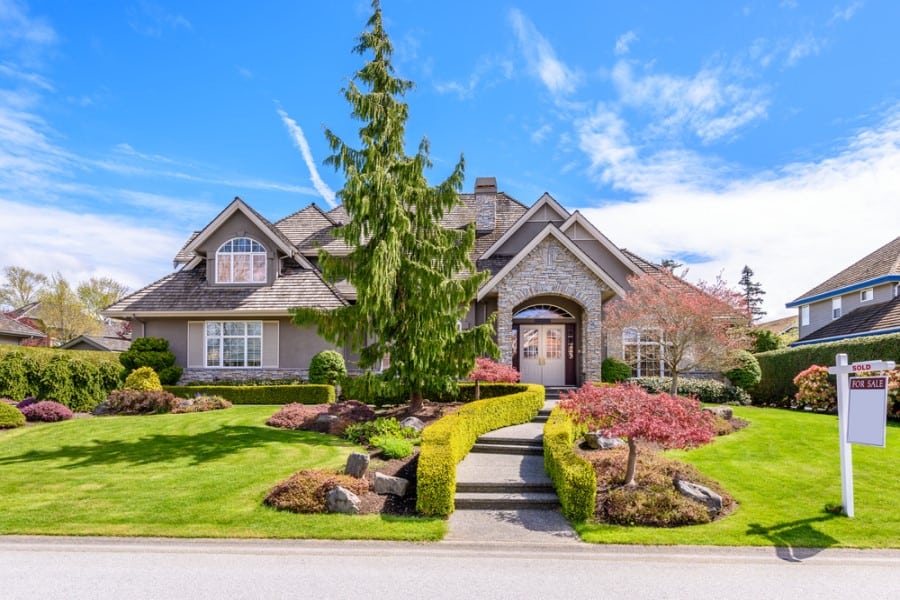 The Top 79 Landscaping Ideas For The Front Of The House
We all know the importance of a good first impression. But have you ever thought about what kind of impression your house gives to guests and passersby?
Some aspects of your home's exterior can't be easily changed. Fortunately, high-quality landscaping can do wonders for your home's curb appeal!
From installing a simple flower bed to overhauling your entire front yard, fresh landscaping can help you see your home in a brand new light. (And, if you're thinking about selling, could add value to the property!)
Keep reading to be inspired by our favorite landscaping ideas for the front of the house!
1. Asian Style
Asian-inspired landscaping offers a sleek, modern aesthetic. While this look is best paired with angular architectural styles, the right design can work with almost any home exterior.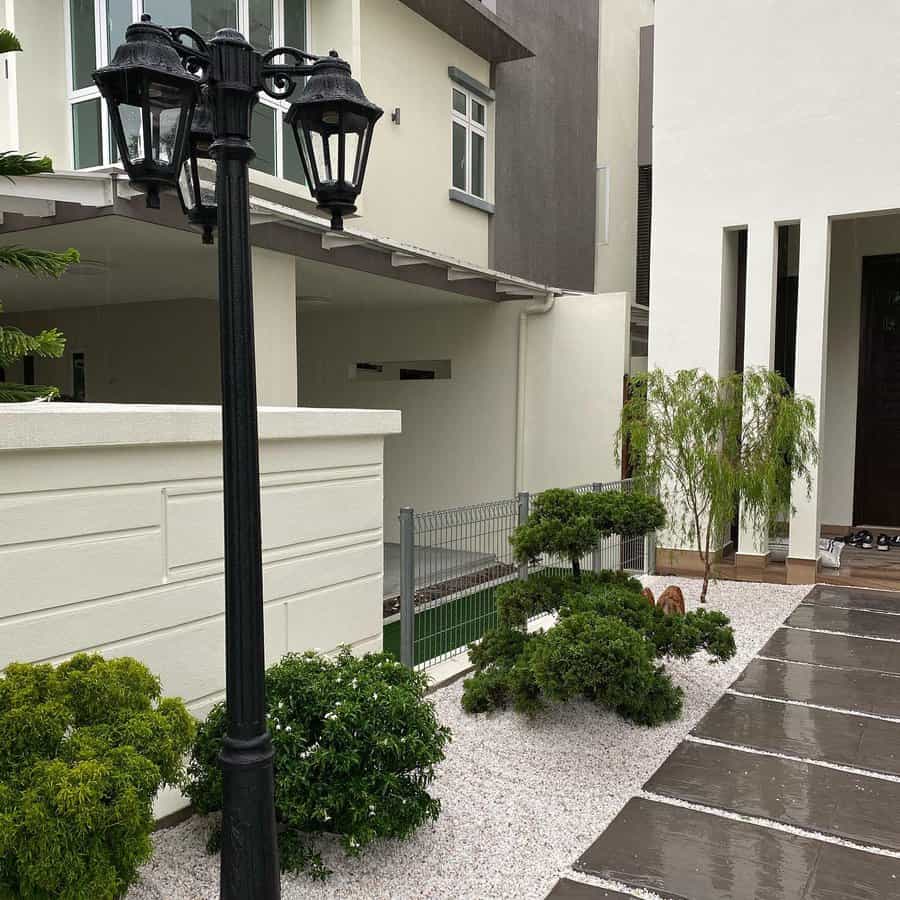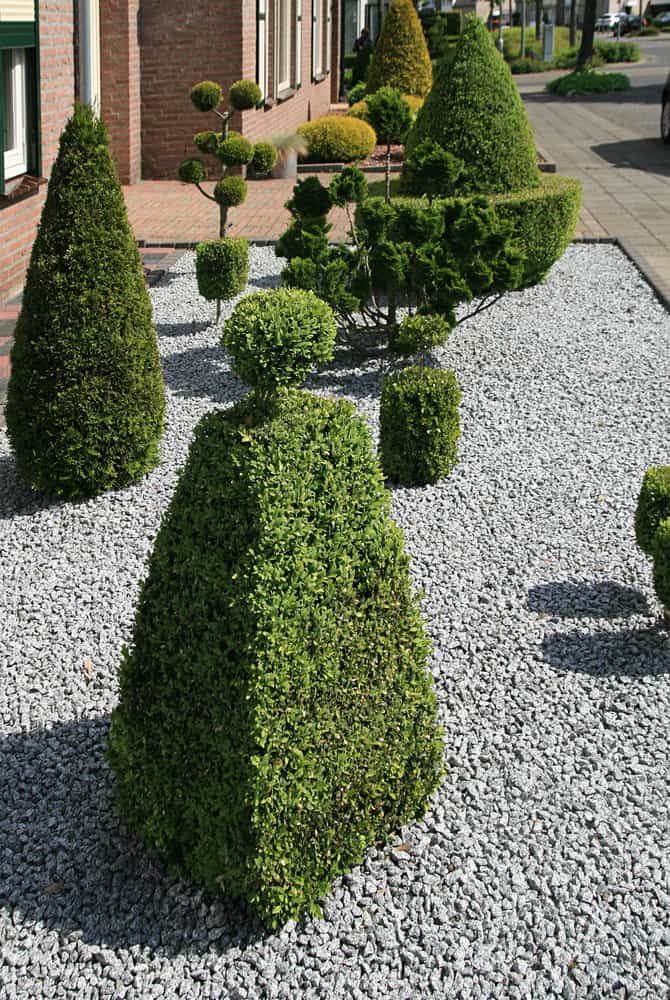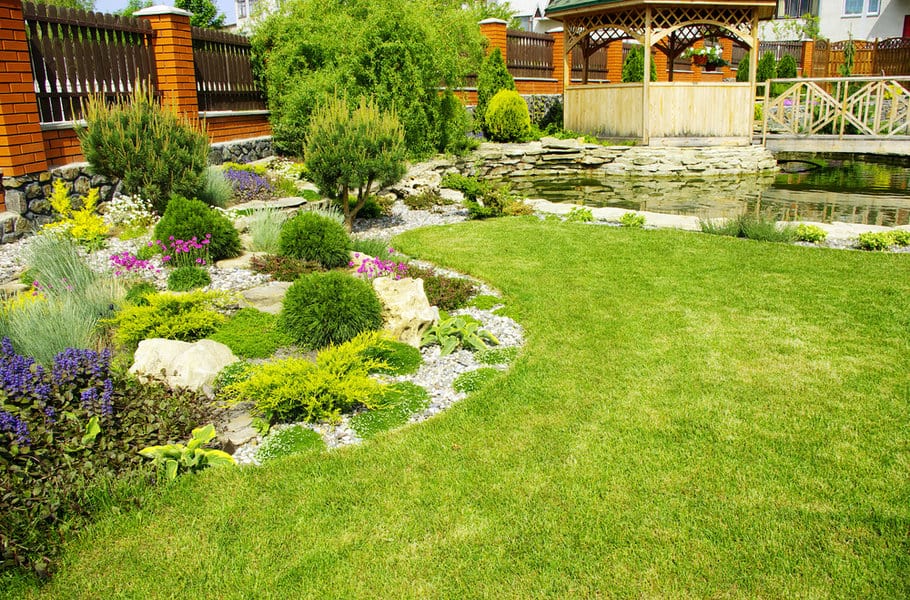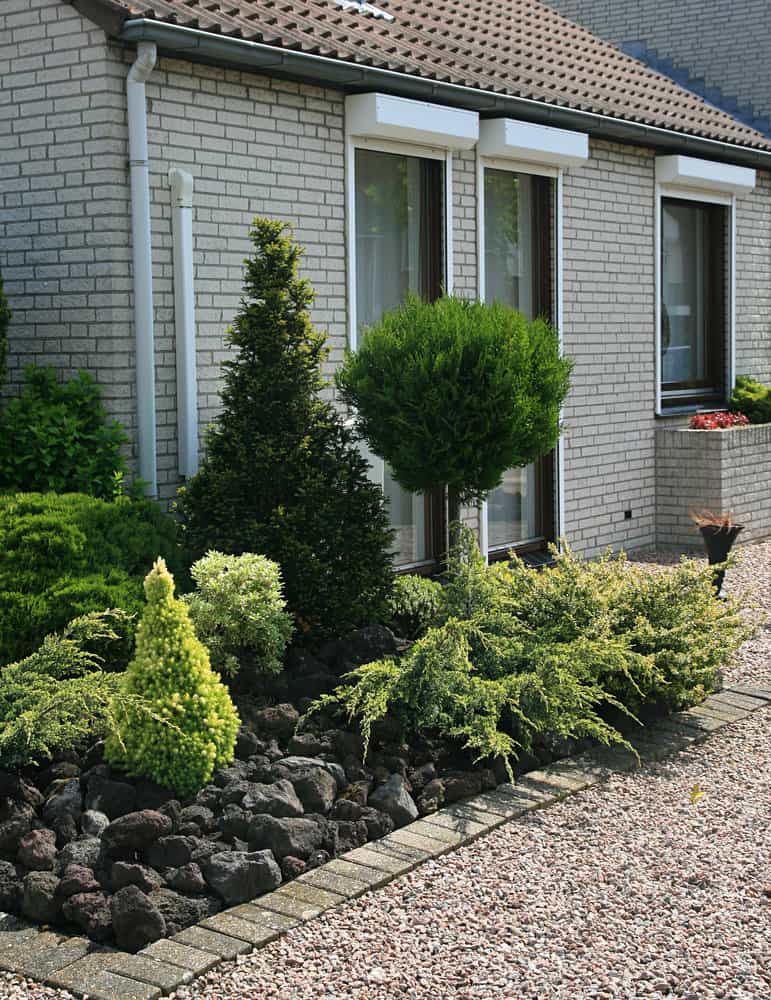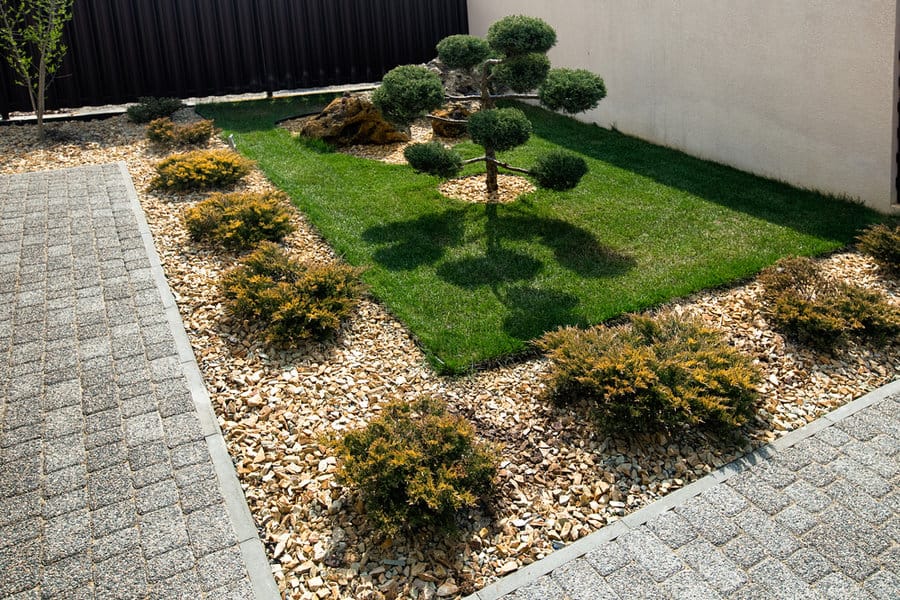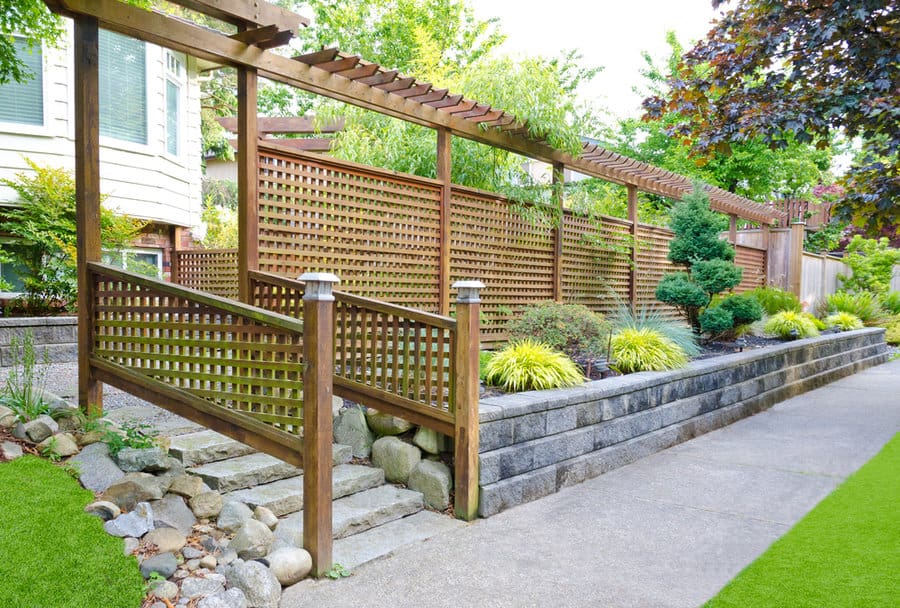 Many Asian-inspired landscape designs are ideal for climates where a traditional grass yard just isn't sustainable. Replacing your front yard with a rock garden can reduce irrigation needs without sacrificing curb appeal.
When selecting plants for your front landscape, opt for species that are structured and low-maintenance. Evergreens thrive in this type of landscaping and can be pruned into a wide variety of shapes!
2. Design
Landscaping is one of the best ways to add dimension and movement to your front yard. From digging garden beds to installing a walkway, a few simple changes could make your home's facade unrecognizable!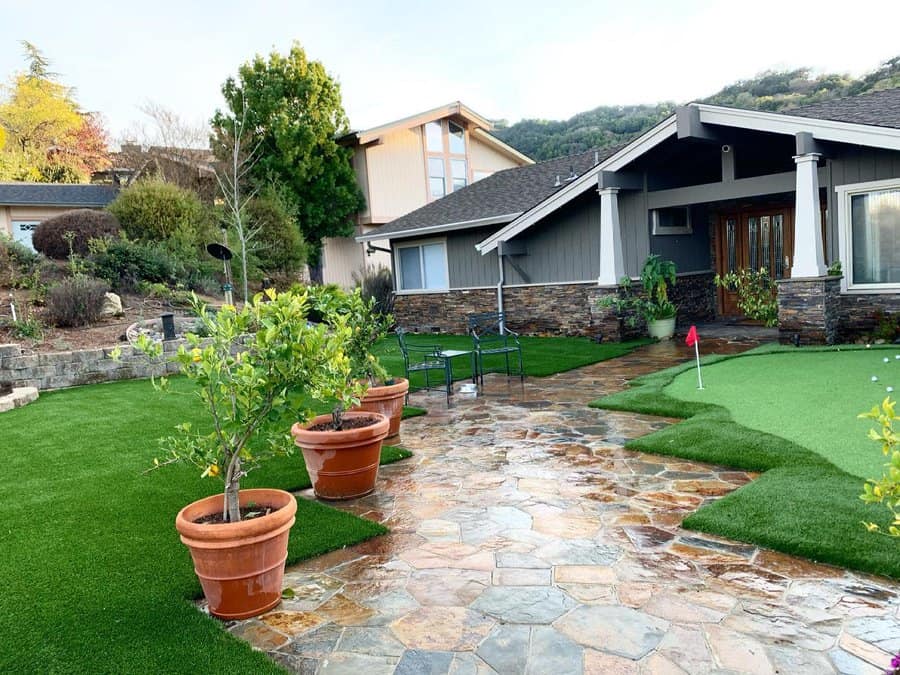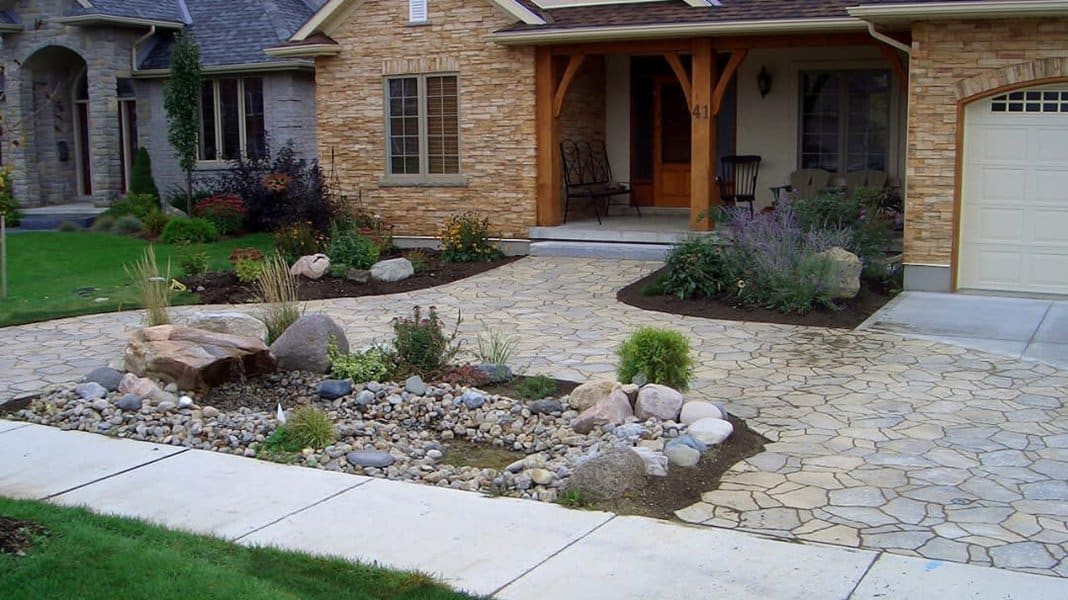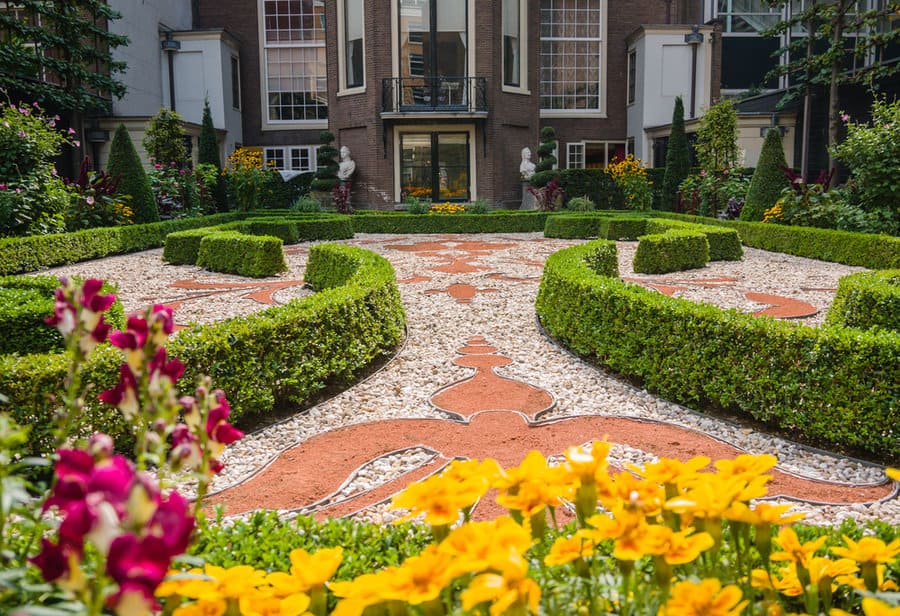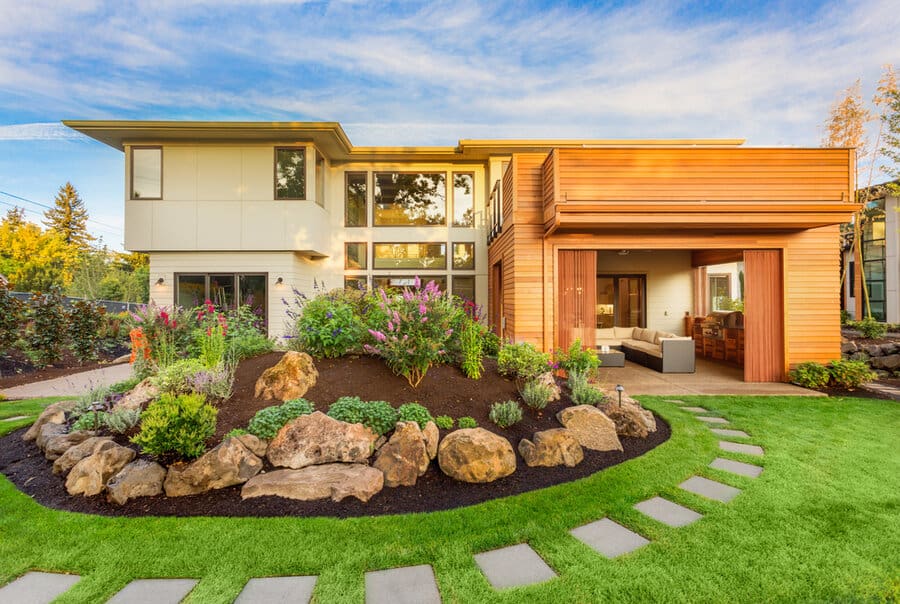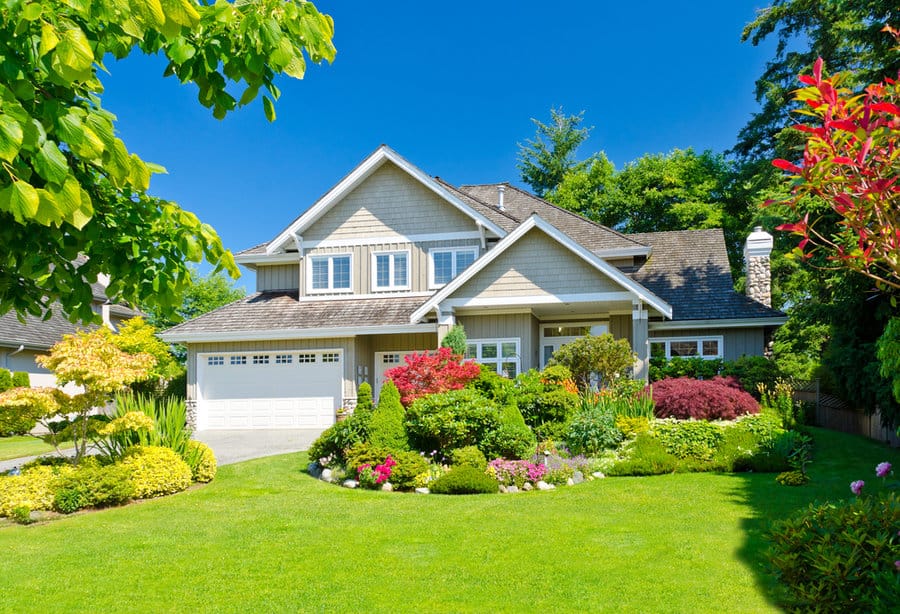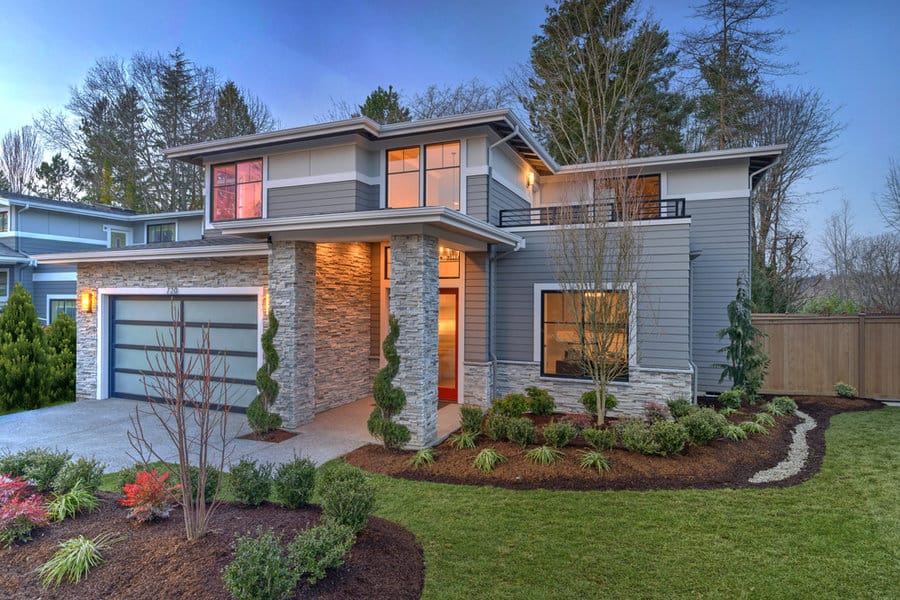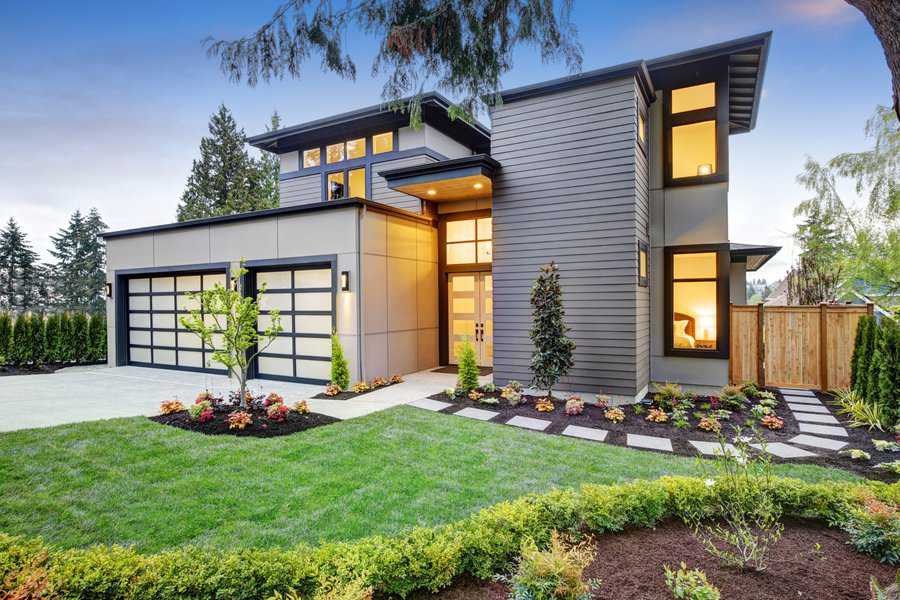 Before making any such changes, take a step back and look at your home's exterior from a distance. It's important to maintain balance in your landscape design overall.
Be sure to consider long-term maintenance when selecting landscaping ideas for the front of your house. A foundation bed or gravel walkway that is not well-maintained could end up detracting from your home's curb appeal in a year or two.
3. Driveway or Walkway
A well-planned walkway or driveway is both functional and fashionable. And you should do everything in your power not to sacrifice one aspect for the other.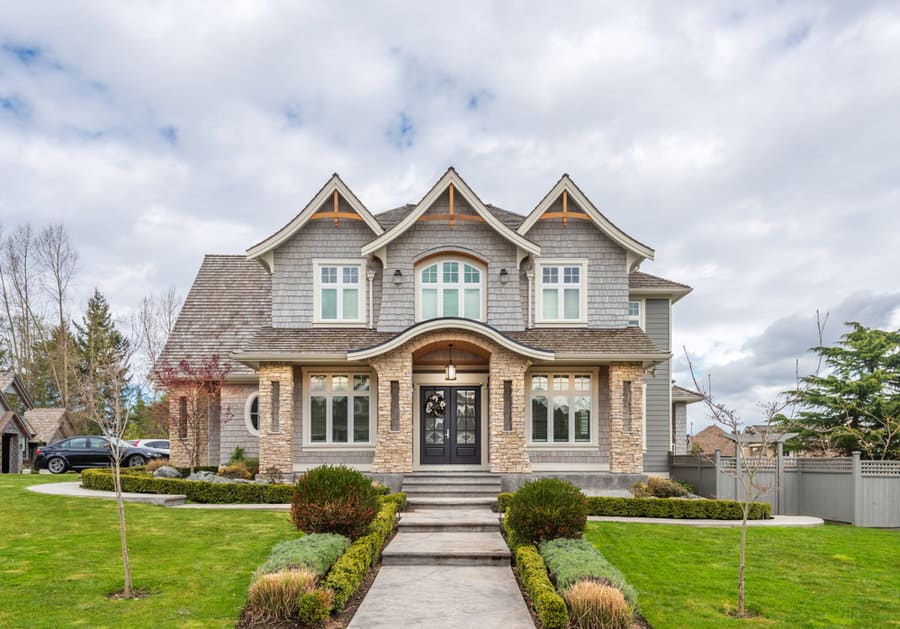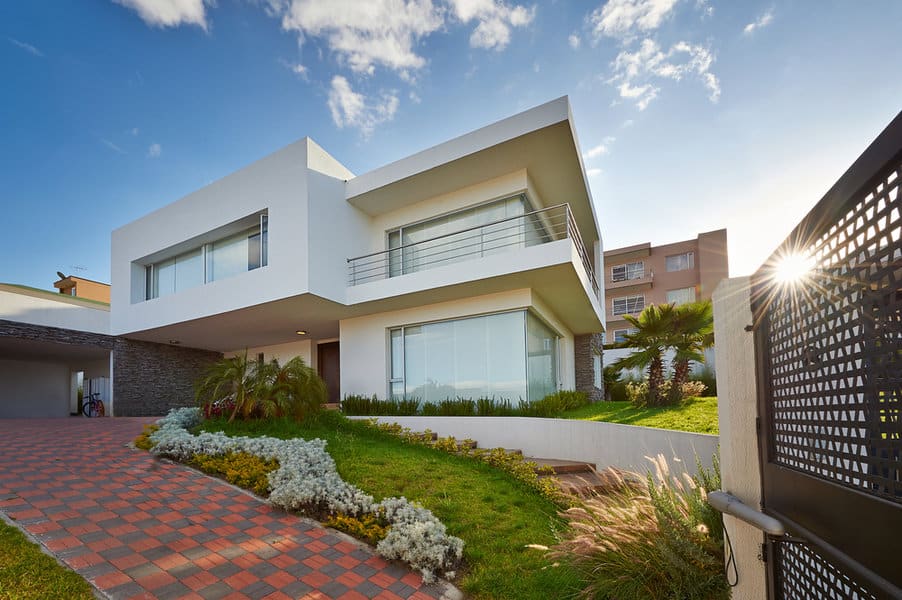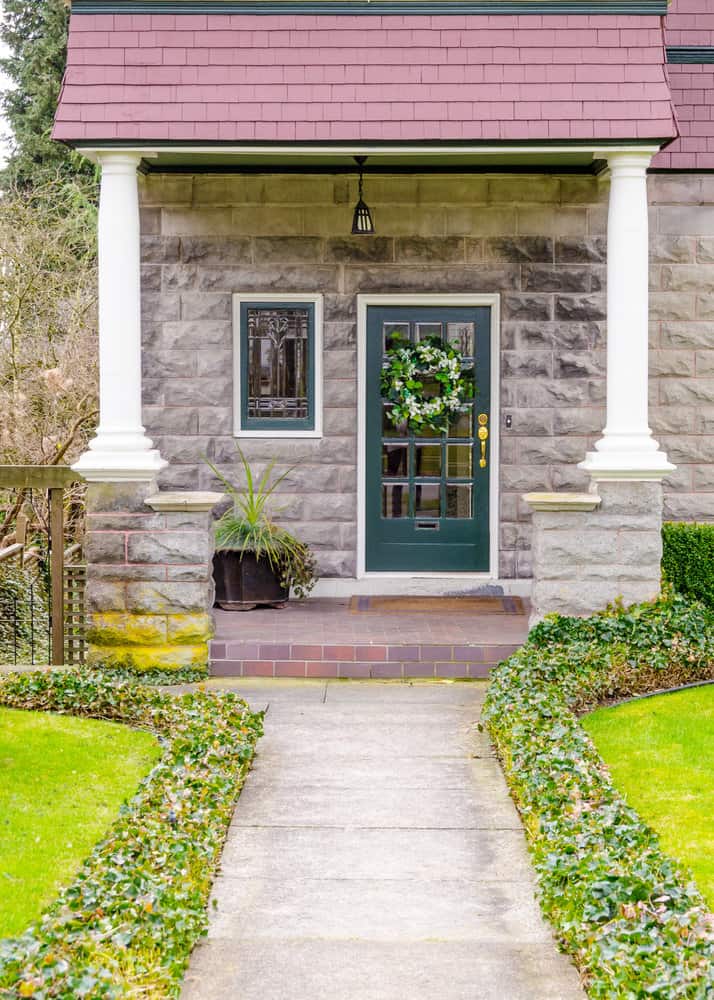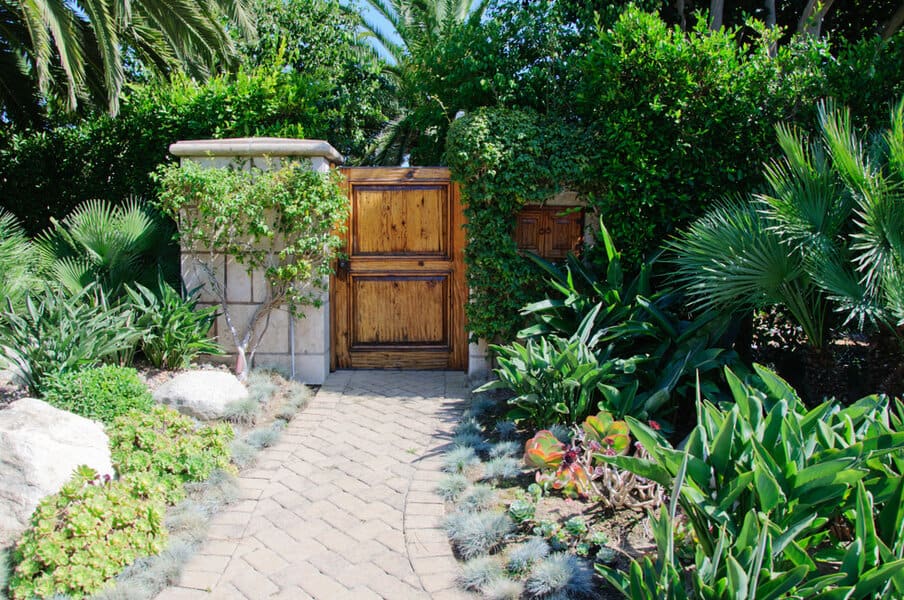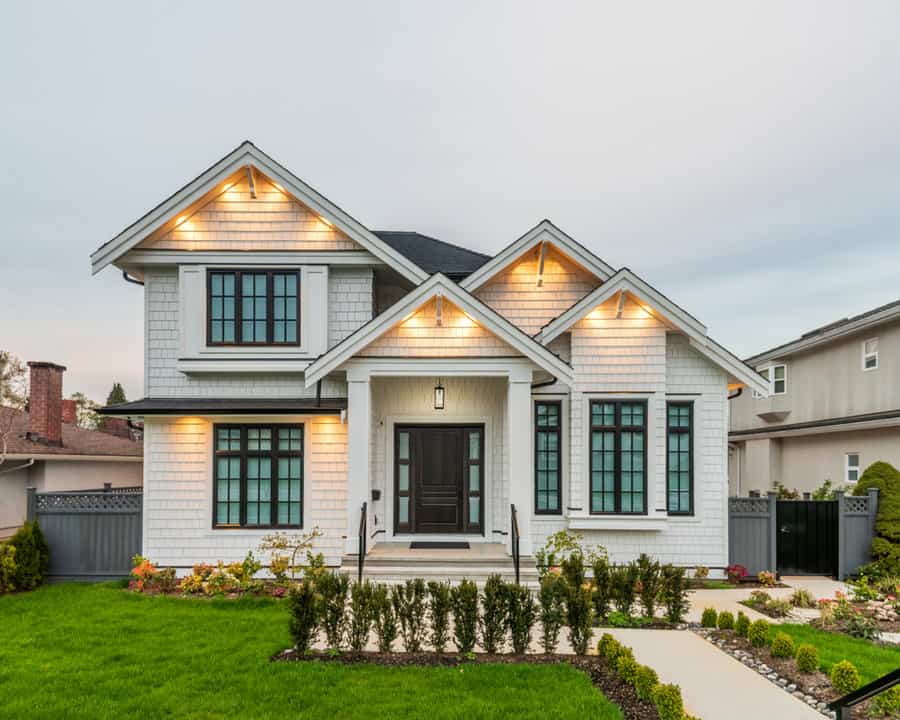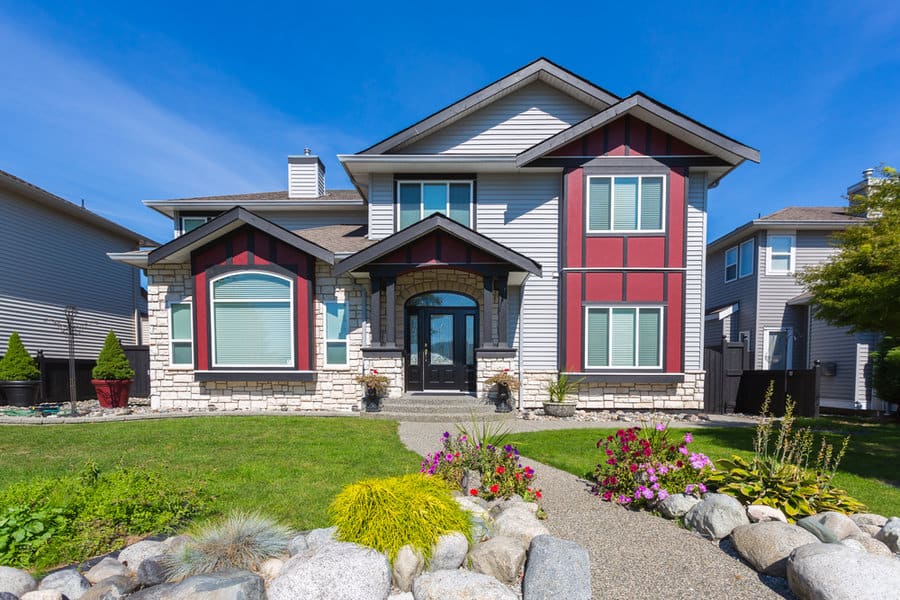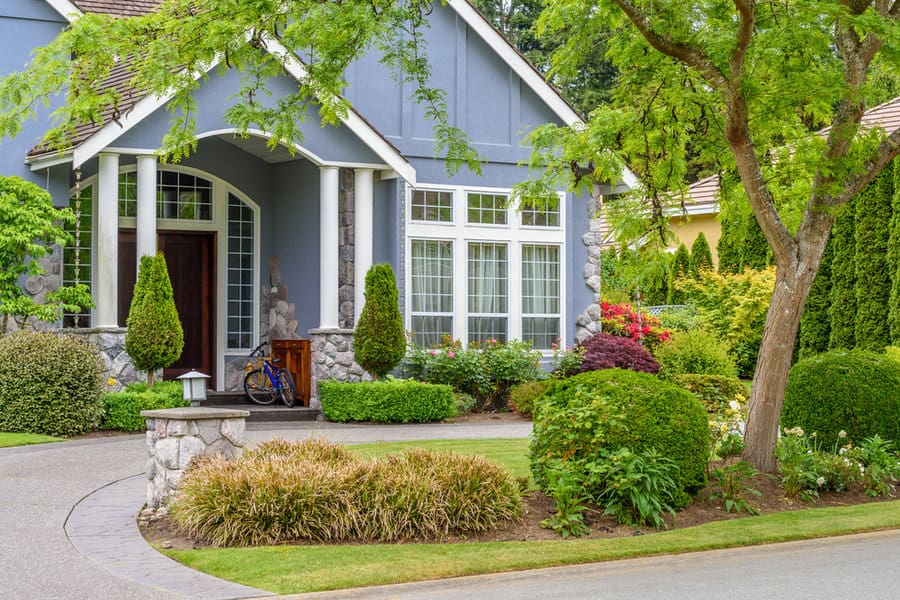 Remember to look beyond the driveway or walkway itself. Some simple plantings along the perimeter can add much-needed shape and color to the path. Exterior lighting can boost safety while improving the property's nighttime curb appeal.
These changes can even bring new life to an existing walkway or driveway. Repaving is expensive — if the surface is still in good condition, consider changing the surrounding landscape instead.
4. Drought Tolerant
There are several reasons to install a drought-resistant landscape. Not only are drought-tolerant plantings better for the environment. Opting for this type of front landscape can also lower your monthly water bills.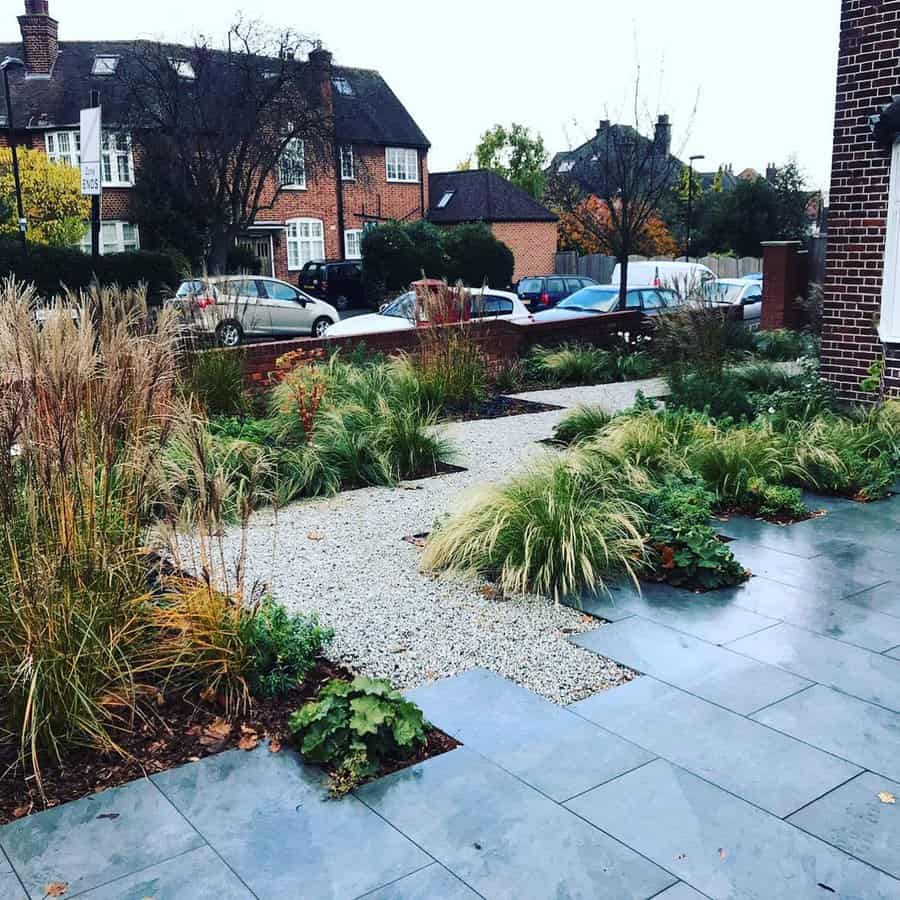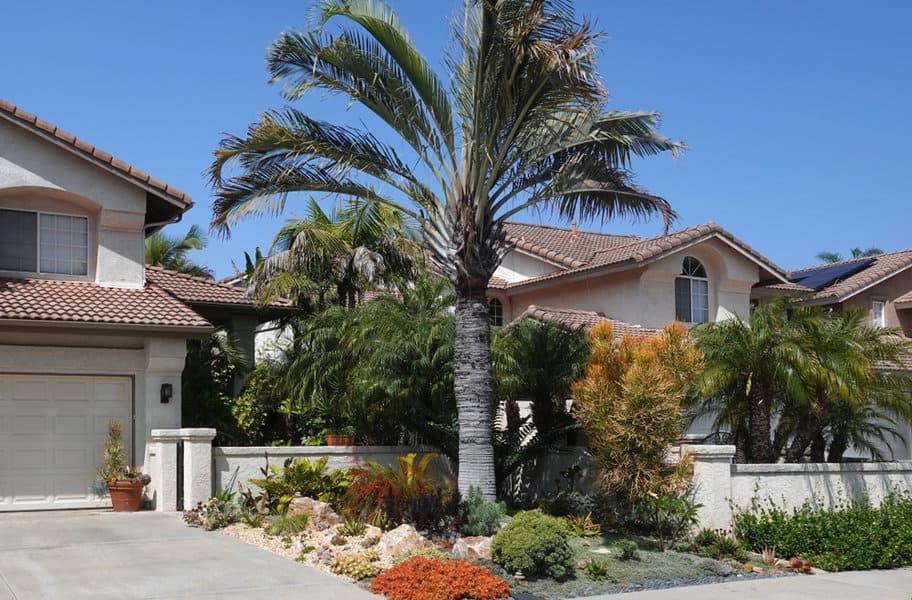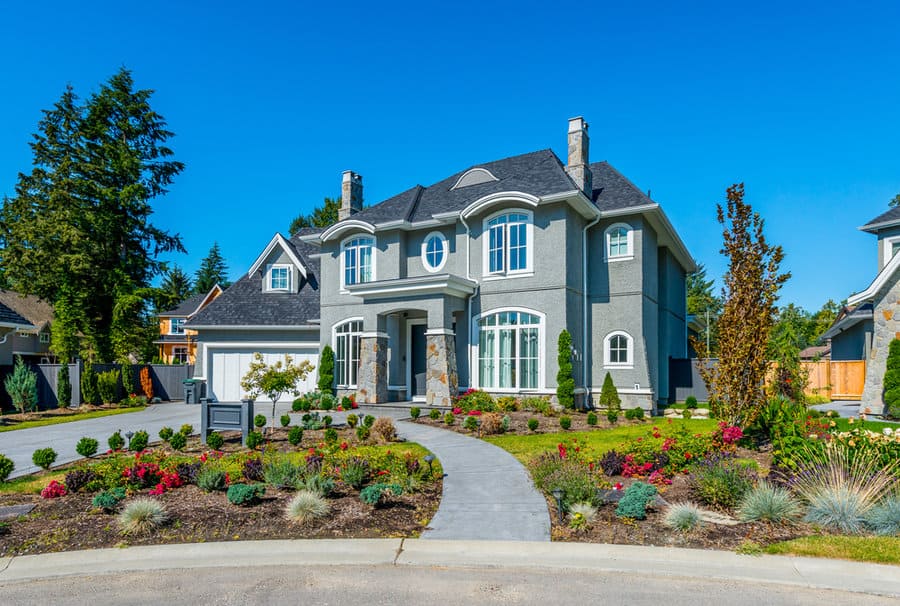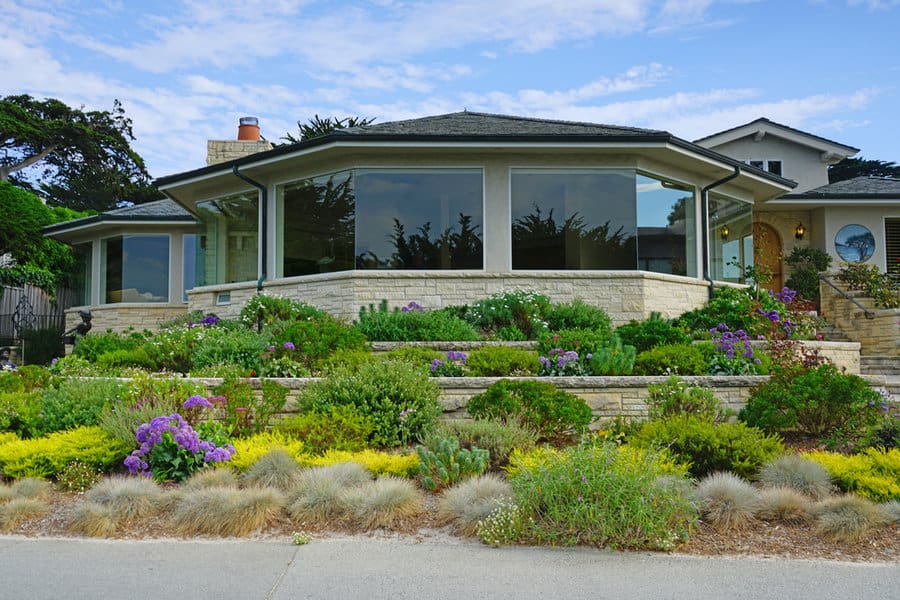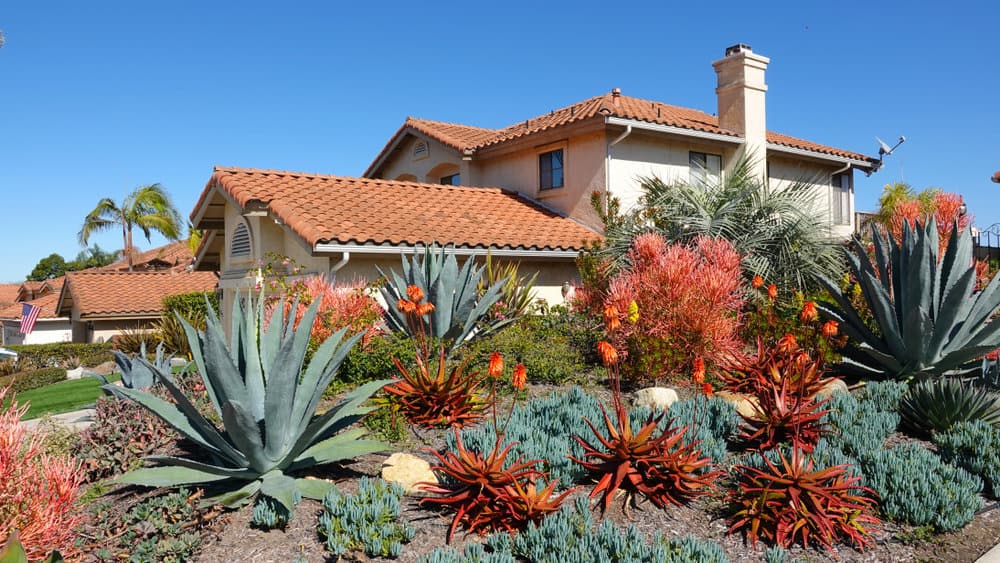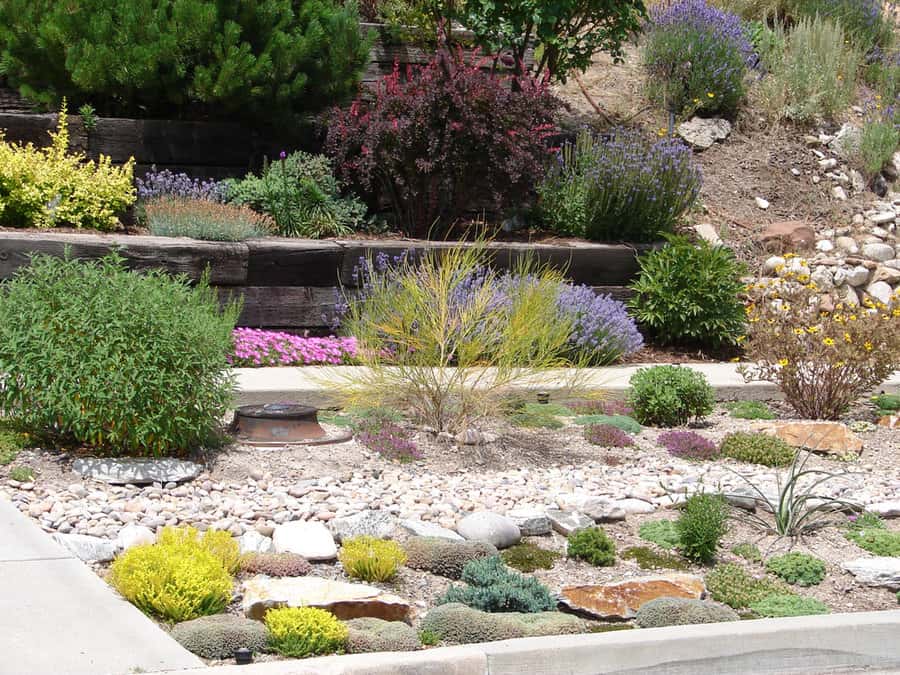 Those living in arid climates are likely already familiar with this type of landscaping — also known as xeriscaping. But drought-resistant plants are great options no matter where you live!
One of the best things you can do to drought-proof your yard is to swap out regular turf grass for a different ground cover. Gravel, sand, and broken shells are a few hardscaping alternatives to consider as well.
5. Flower
Everyone can appreciate the natural beauty of a flower. Yet not everyone knows how to incorporate blooming plants in a landscape of their own.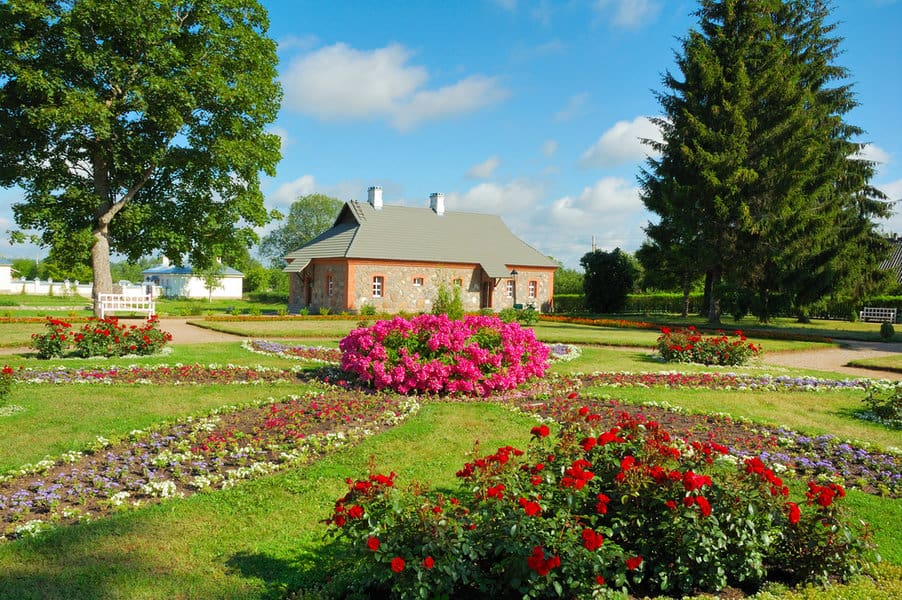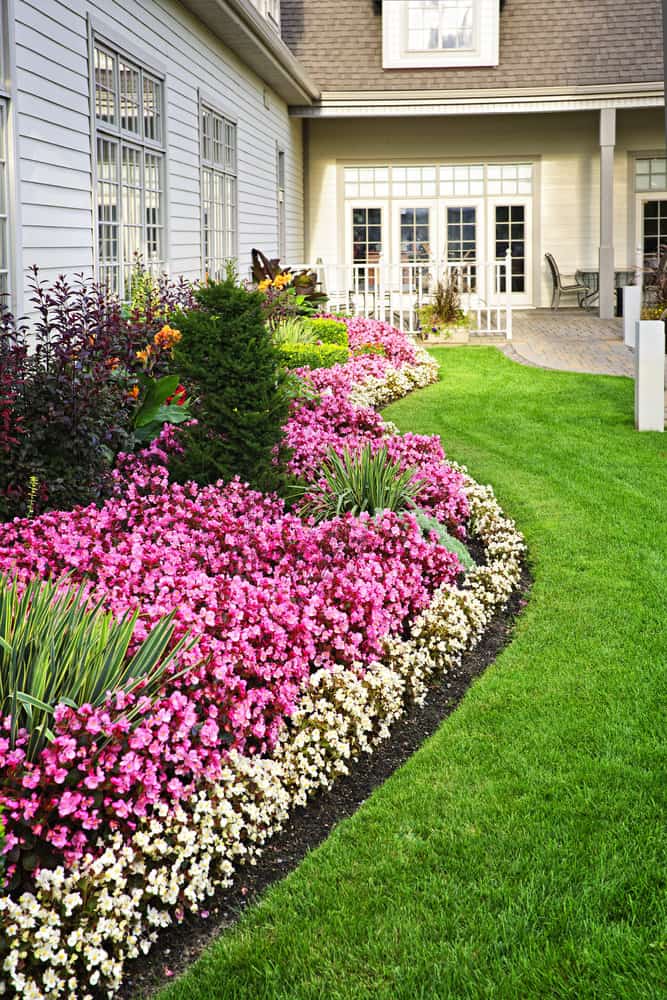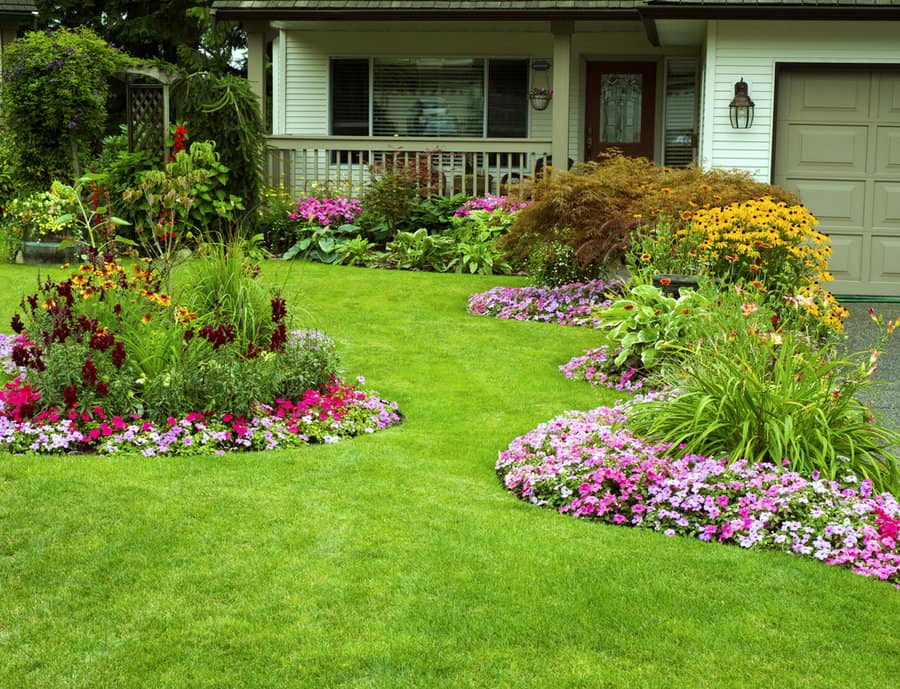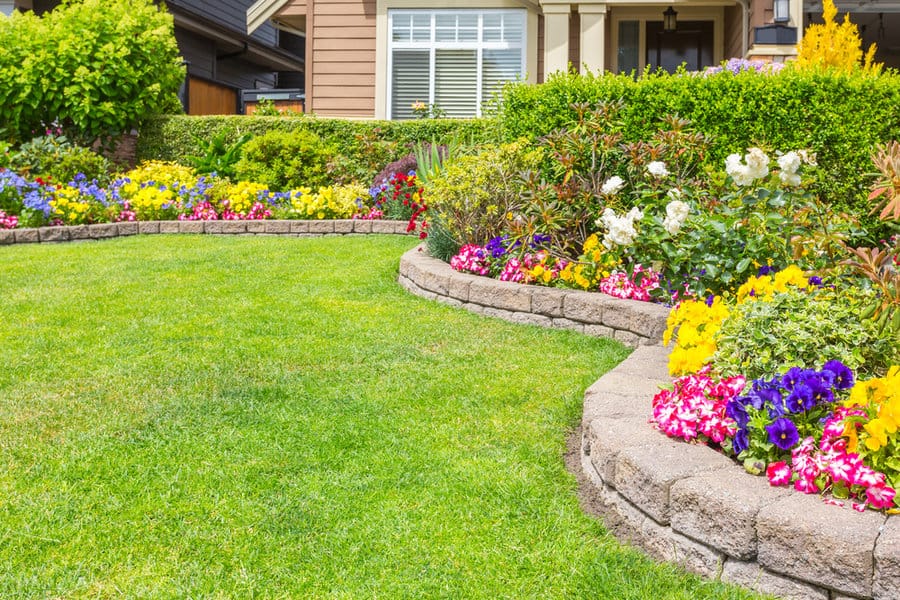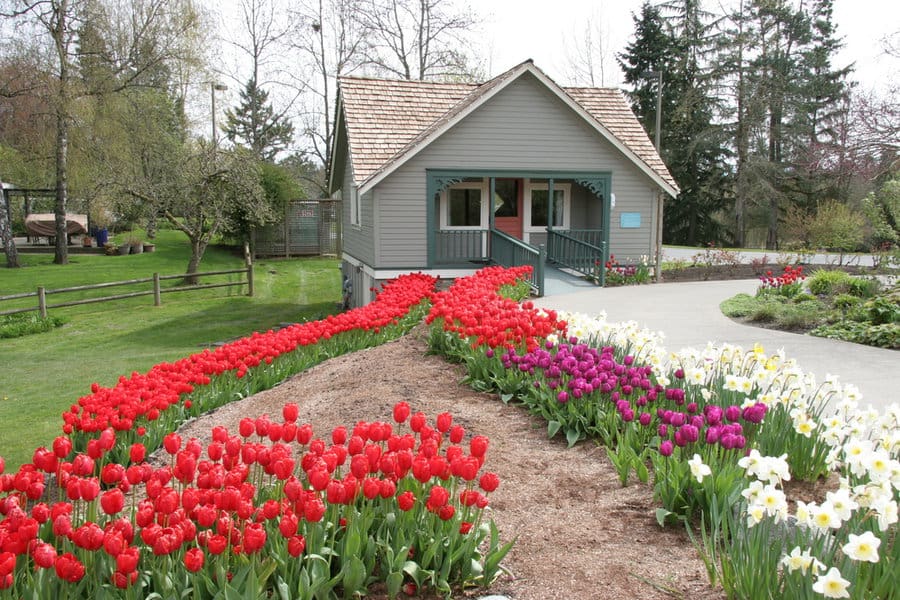 Understanding your climate is a crucial first step. If you're not sure where to start, consult your neighbors (or observe their gardens from a distance) to determine which species thrive in the area.
Don't plant a flower bed independent of your home's exterior. Think about how the colors and shapes of different blooms will complement the architecture and palette of your home's facade.
6. Grass-Free
There's no rule stating that a front lawn has to include grass! And, in many regions, opting for a grass-free landscape can be both fashionable and practical.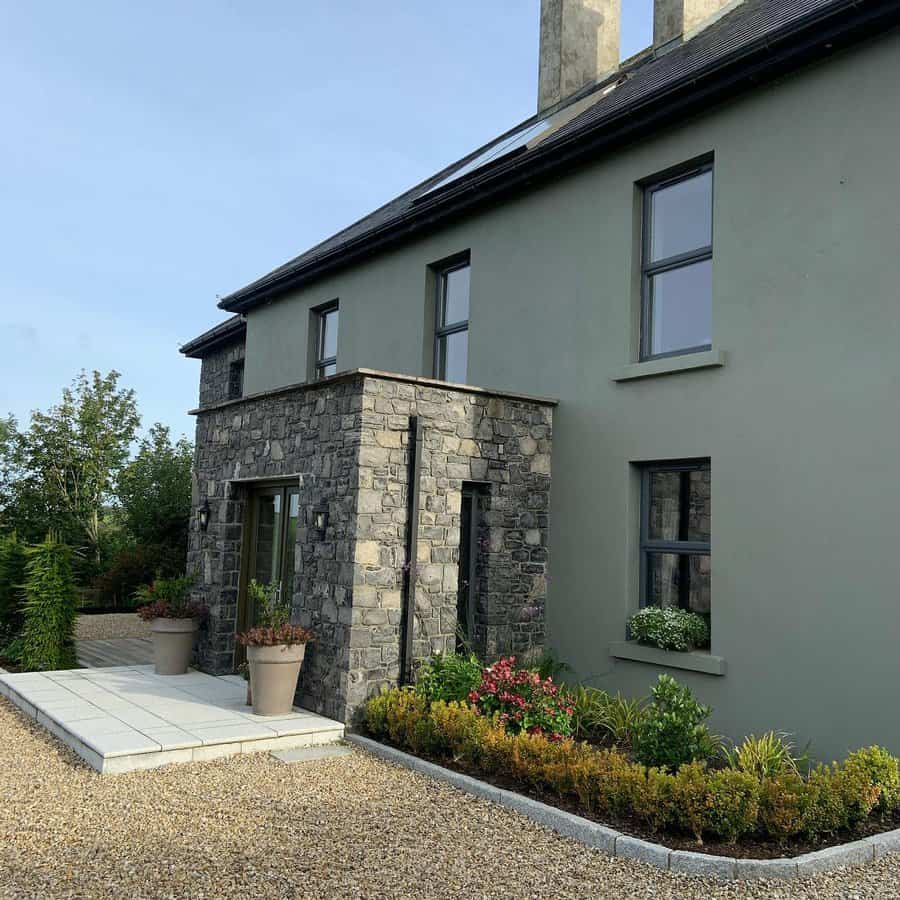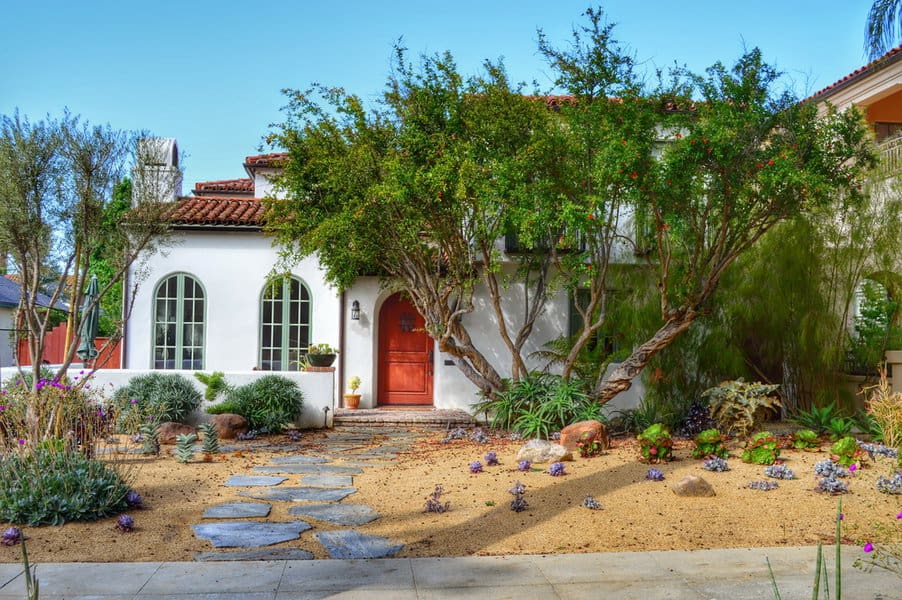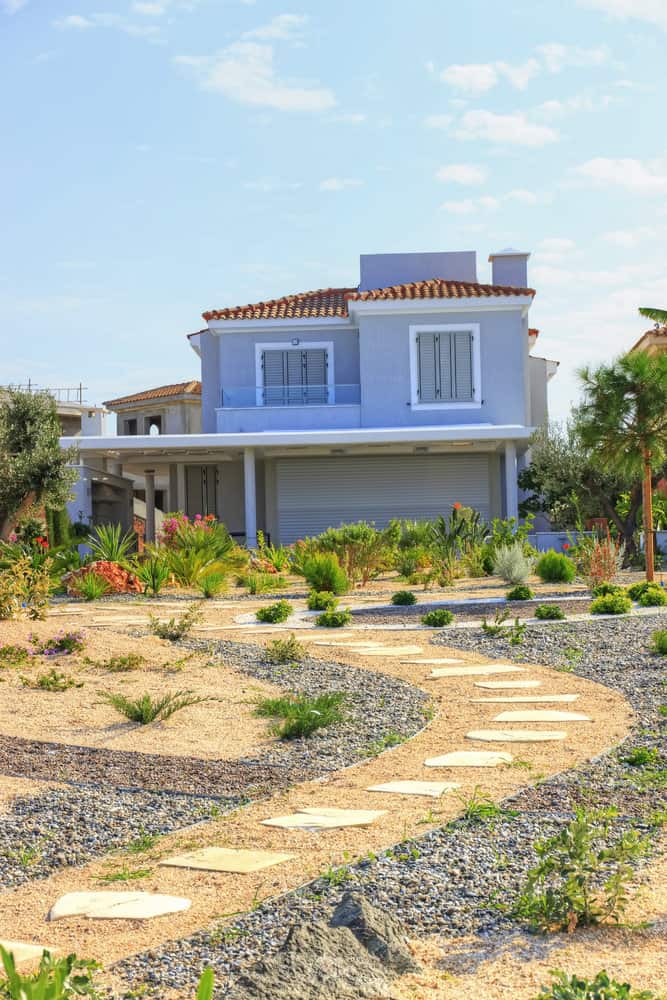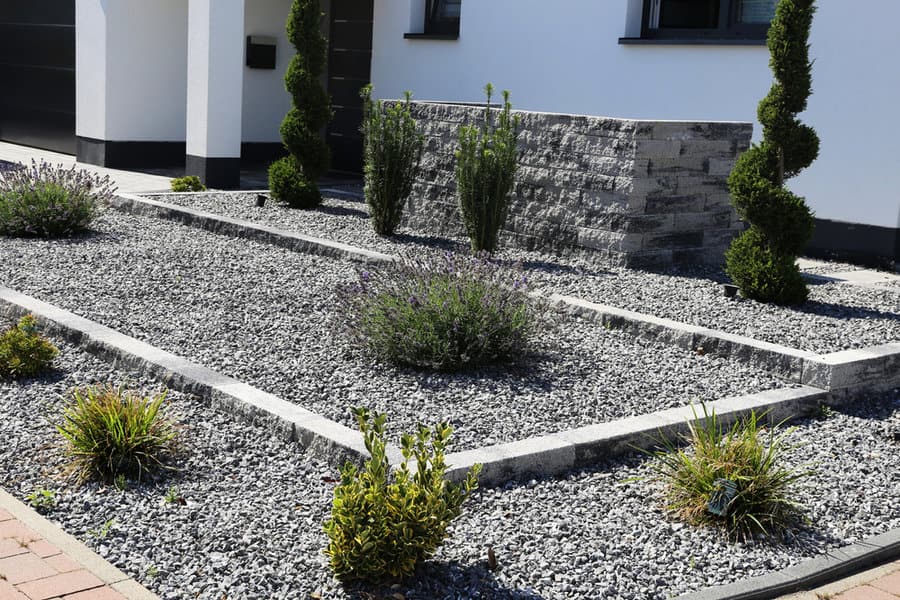 Look for ways to include greenery — shrubs and ornamental trees are both wonderful solutions. Be sure to apply gravel, mulch, or another material to the soil to prevent erosion.
If giving up a lush green lawn is something you just can't fathom, there are alternatives to traditional grass. Artificial turf is a popular choice in some areas. Clover and other low-maintenance ground covers work great as well.
7. Hardscape
Hardscaping is anything within a landscape that is not alive — furniture, retaining walls, walkways, etc. Effective hardscaping is often the difference between a bland front lawn and one that turns heads.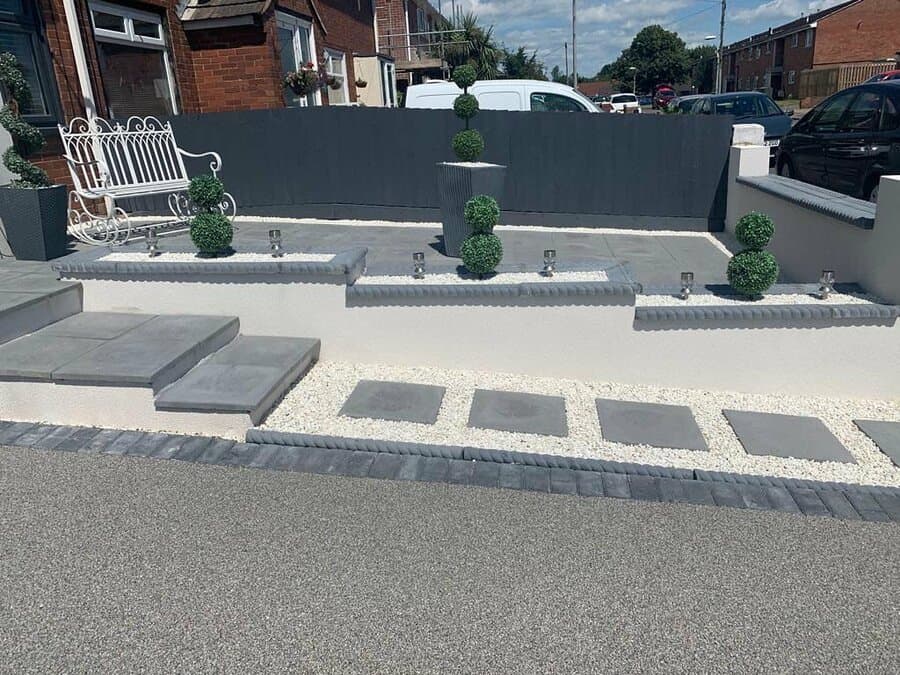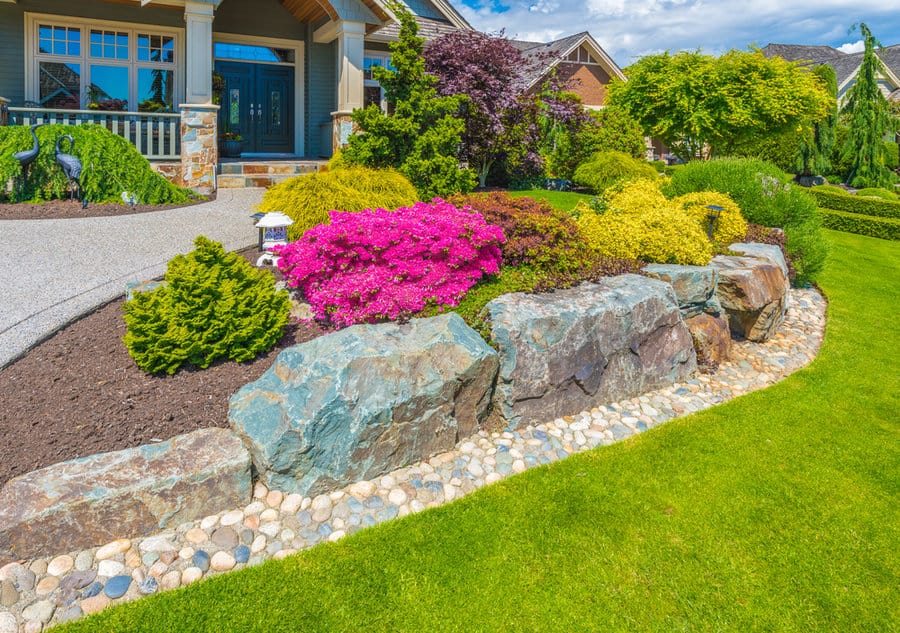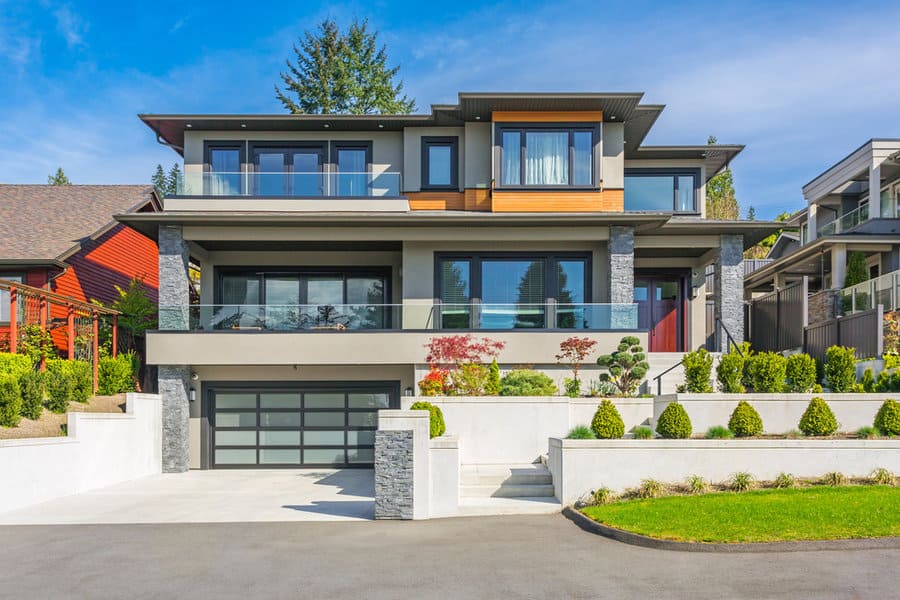 One of the best uses of hardscaping is to add levels to an existing landscape. Different paths and platforms can make an otherwise boring front lawn unique and intriguing.
Most hardscaping starts out by solving a problem. Stone steps may be installed in a sloping yard while a fence may be built to keep out trespassers. With a keen eye, these elements can simultaneously improve your home's curb appeal.
8. Low Cost
Landscape design is a worthwhile investment for any front yard. However, you shouldn't need to break your budget to enjoy a functional and beautiful outdoor space.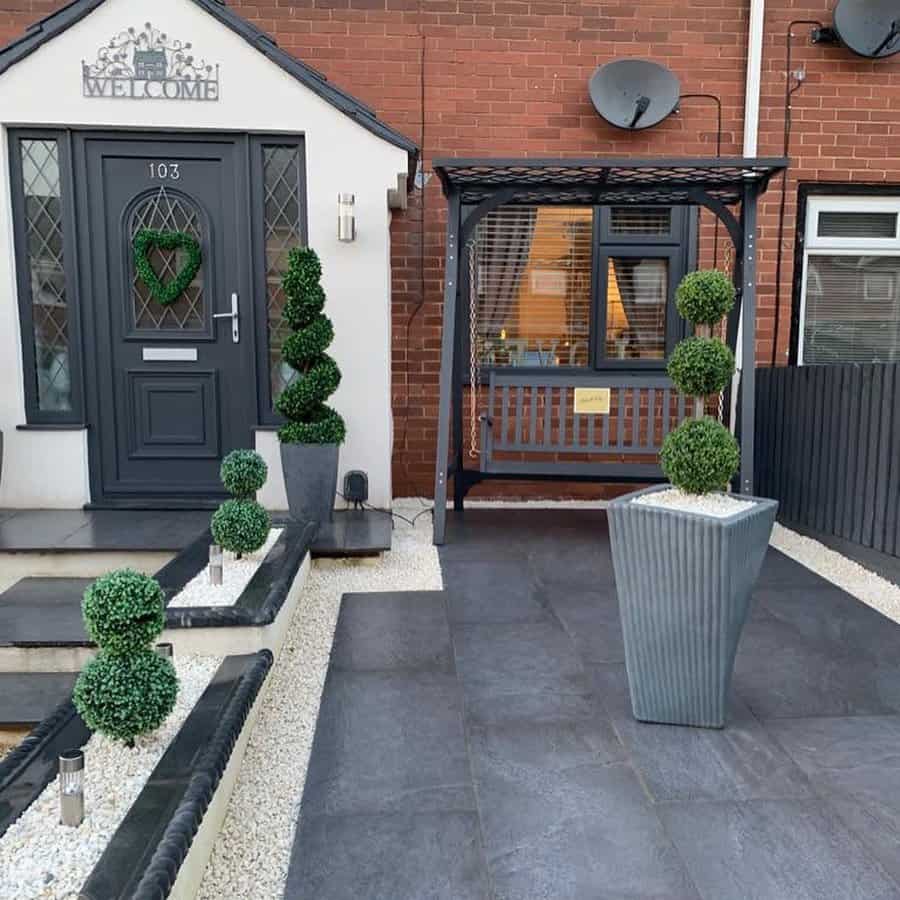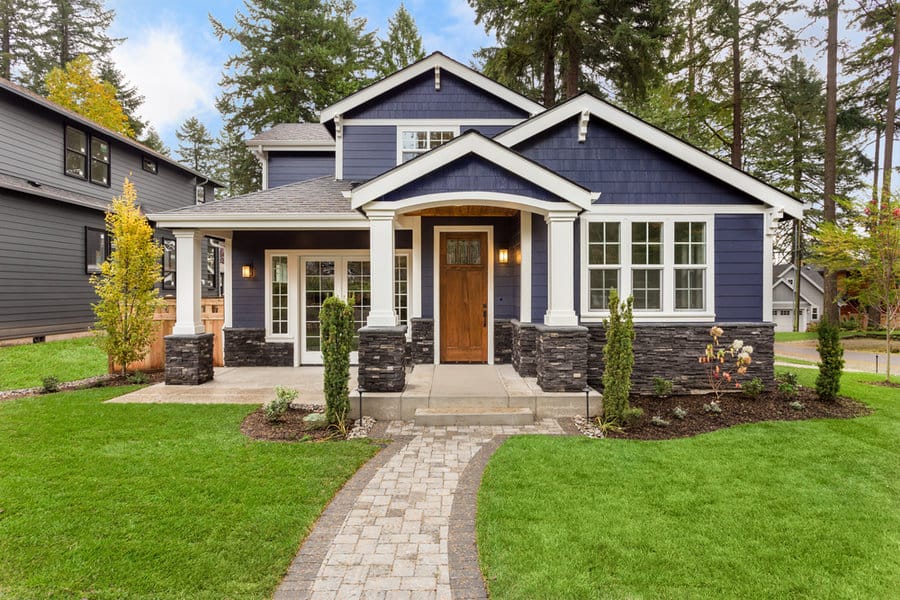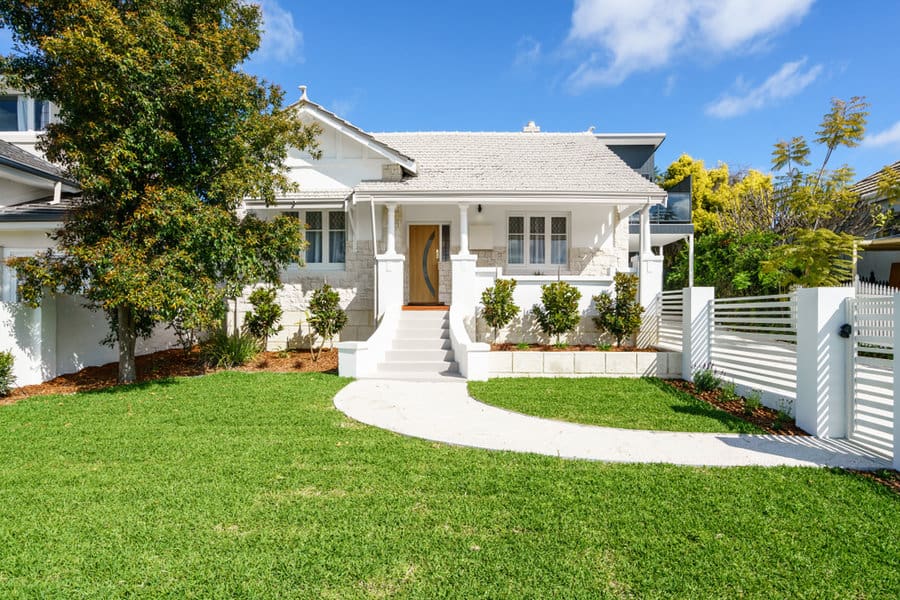 One of the best ways to cut landscaping costs is by working with what you already have. Look for inspiration in garden and yard designs that are similar to your property's size, layout, and existing elements.
Take a minimalist approach with your landscaping ideas as well. Invest in perennial plants that require little maintenance yet will live for many years. Embrace the look of open space.
9. Low Maintenance
The secret to a low-maintenance yard is selecting plants that are naturally adapted to your local climate.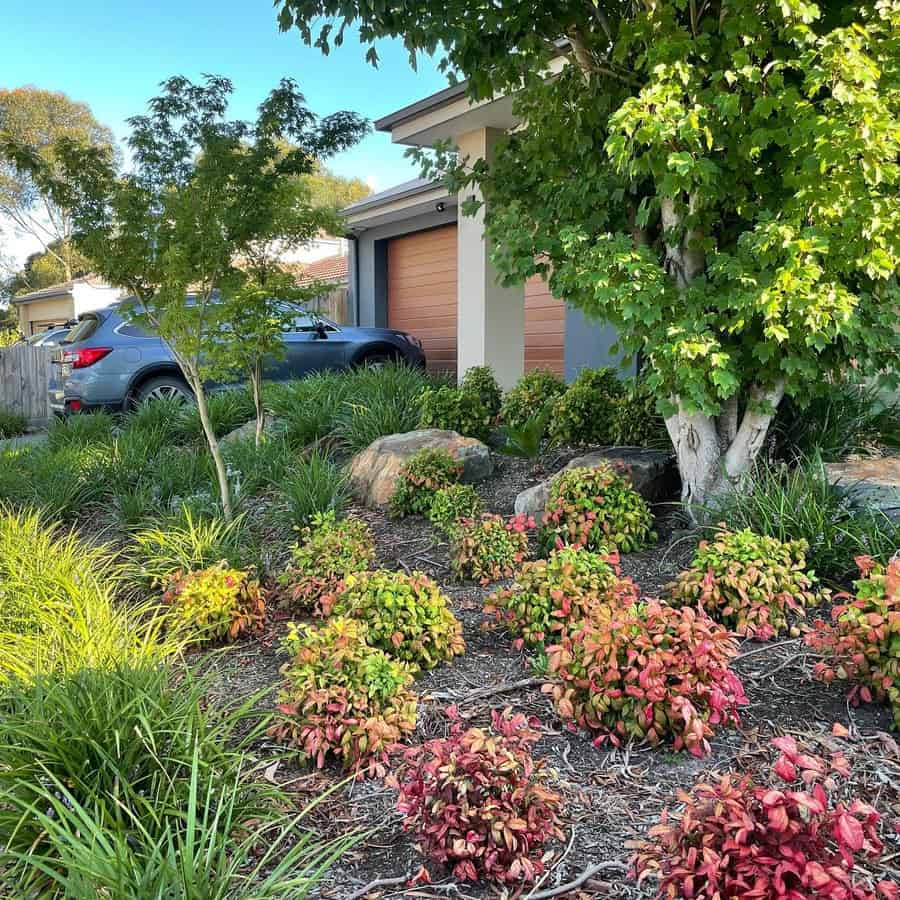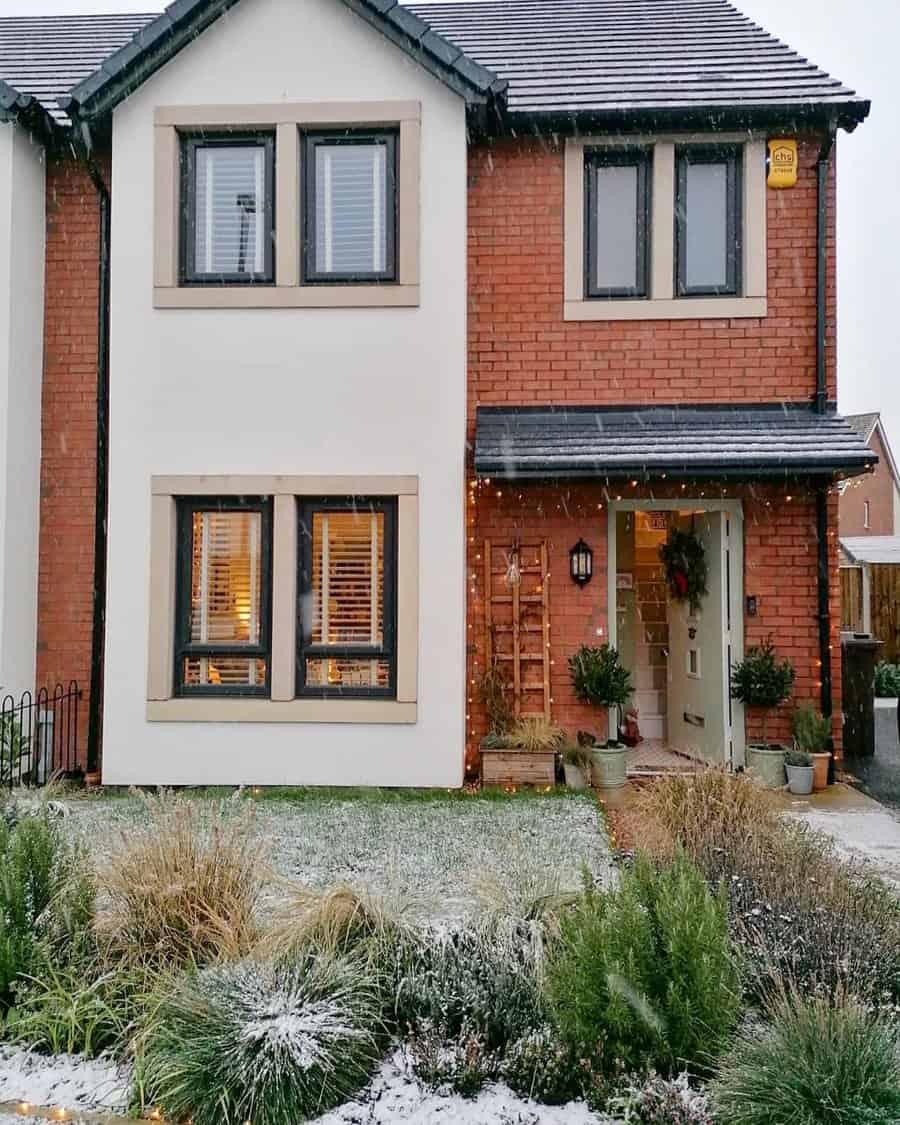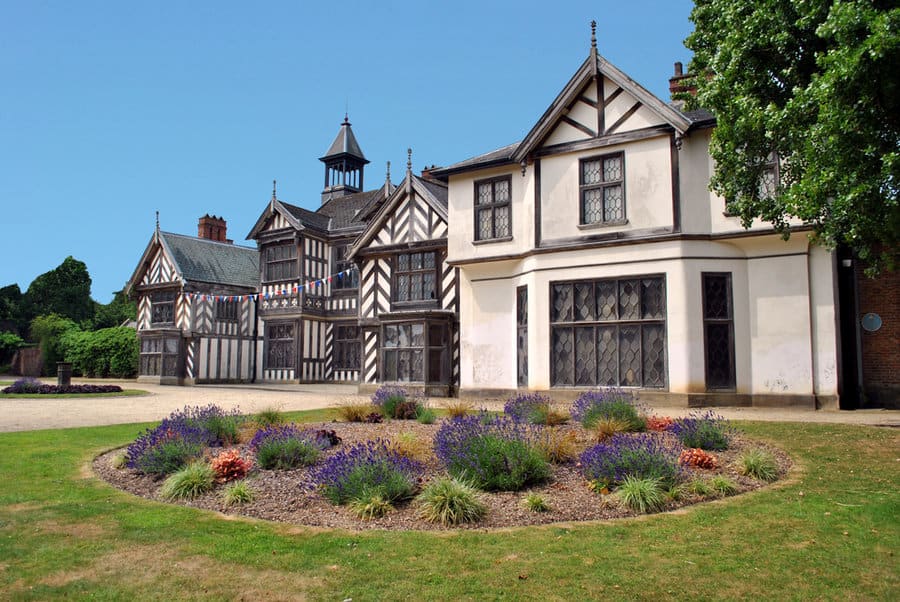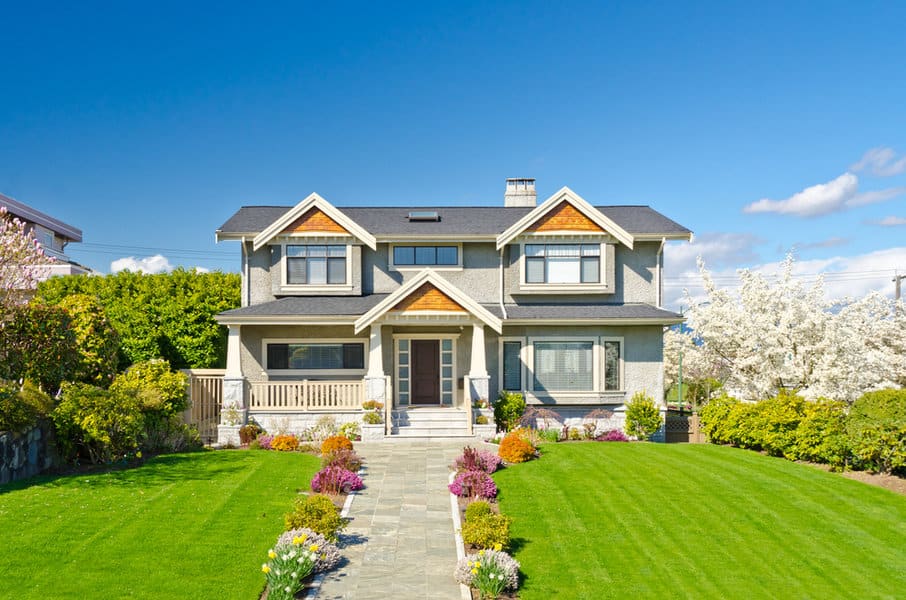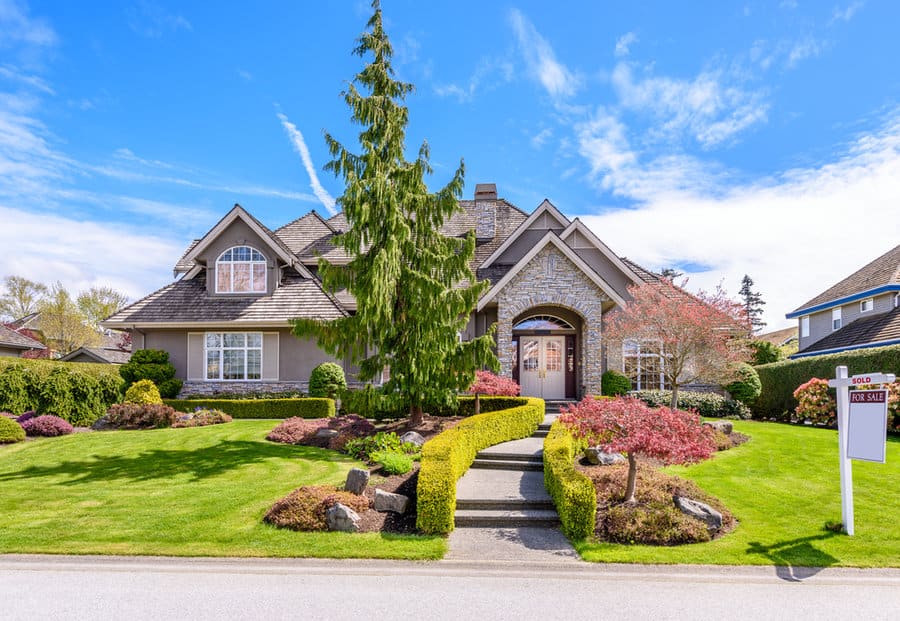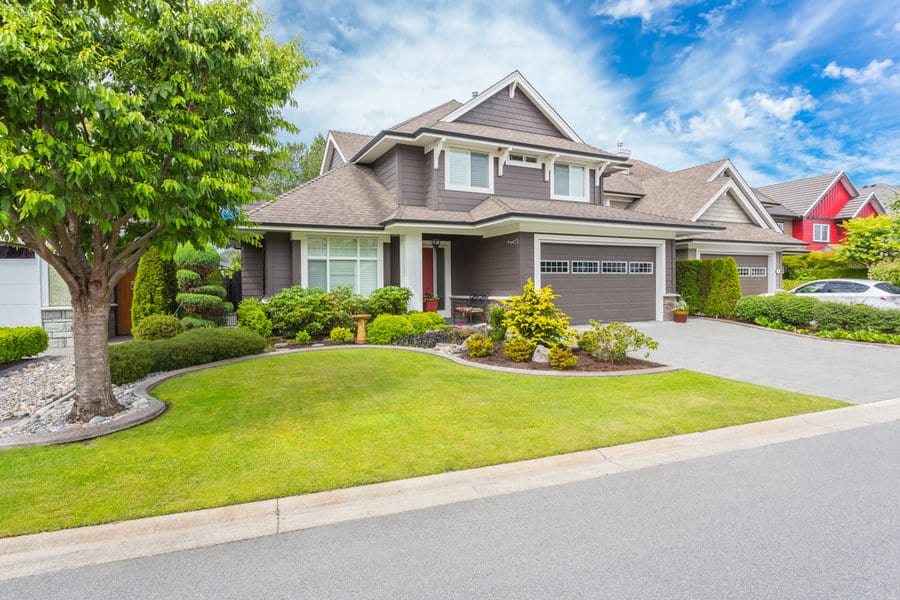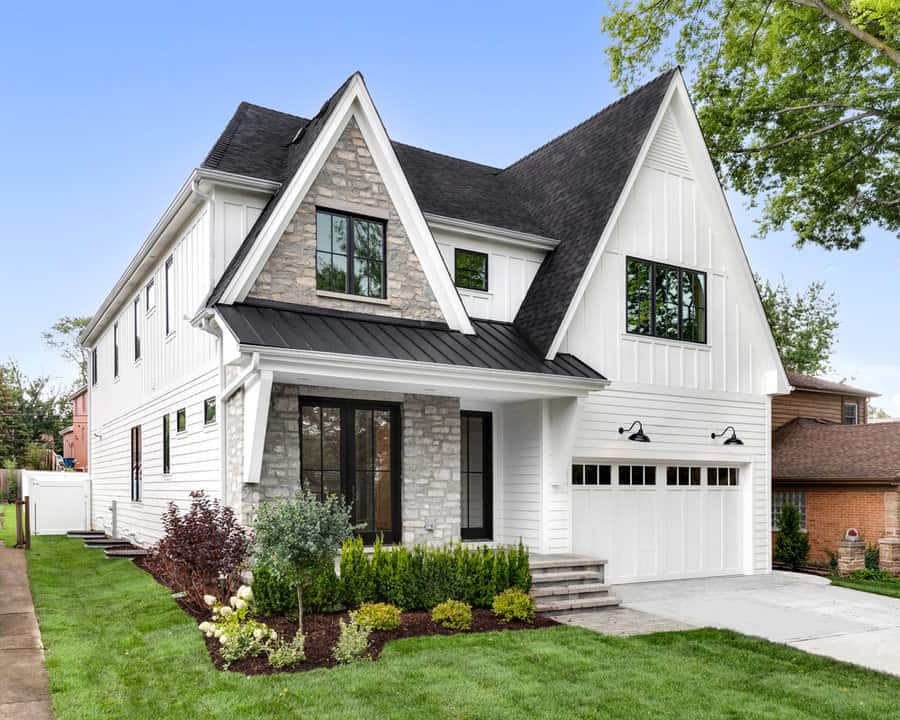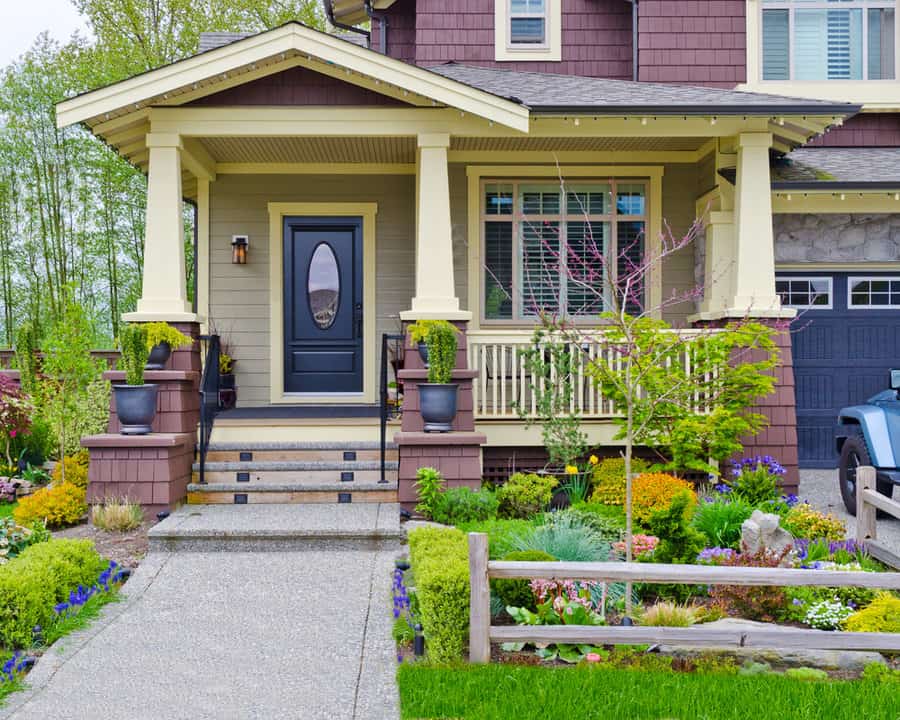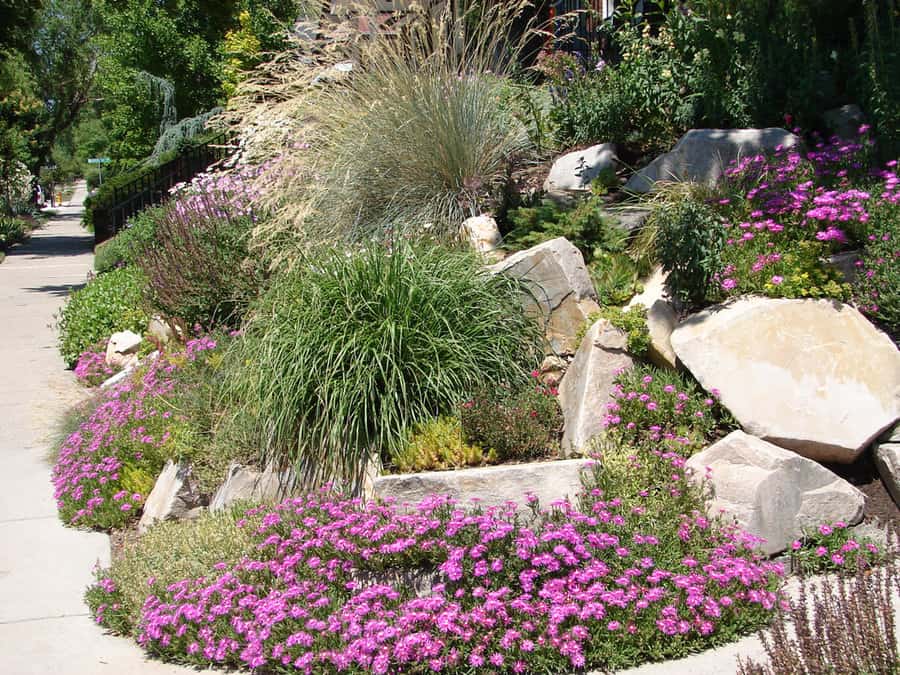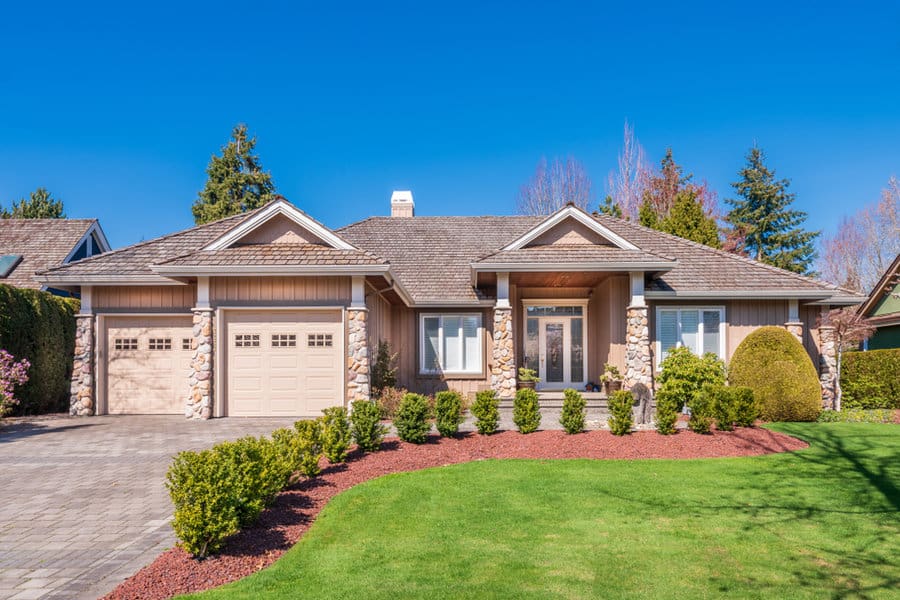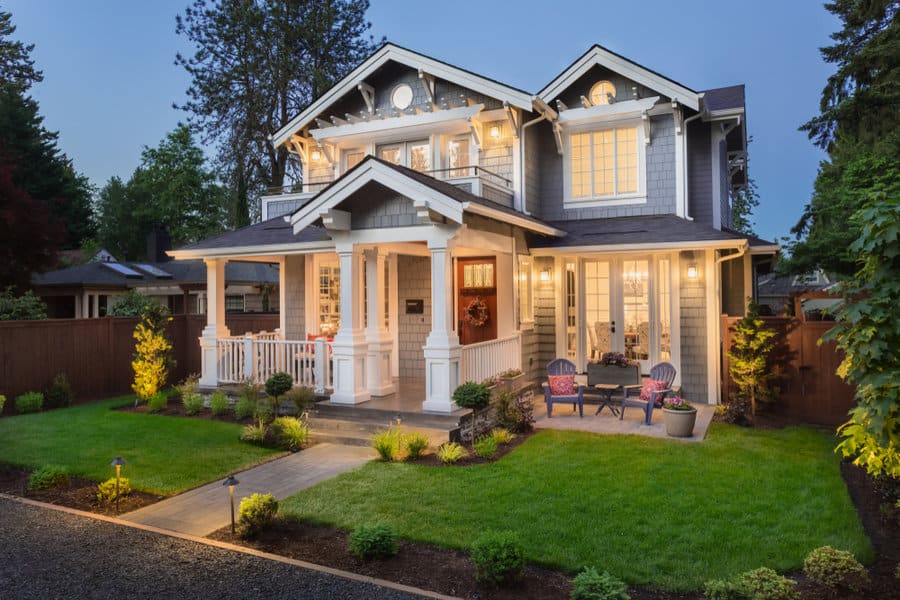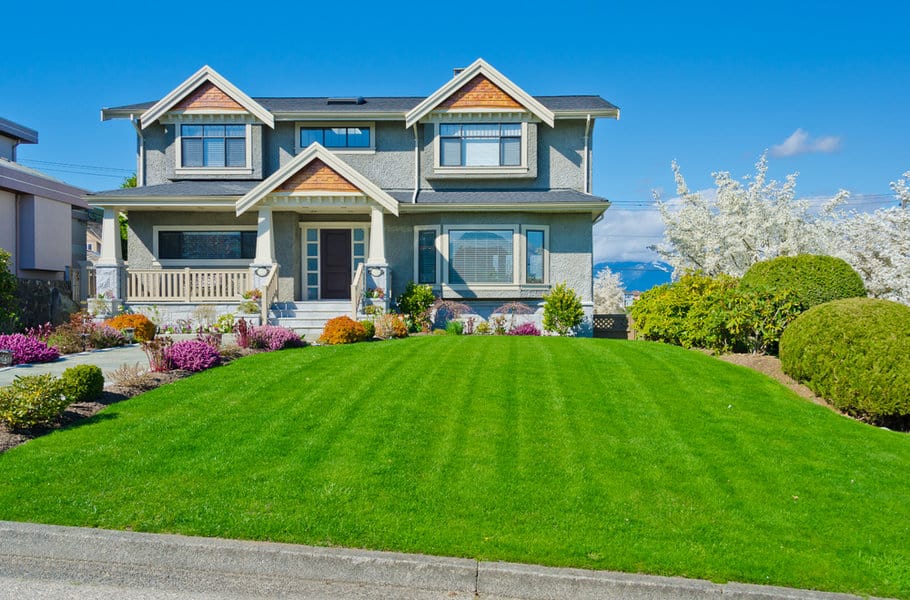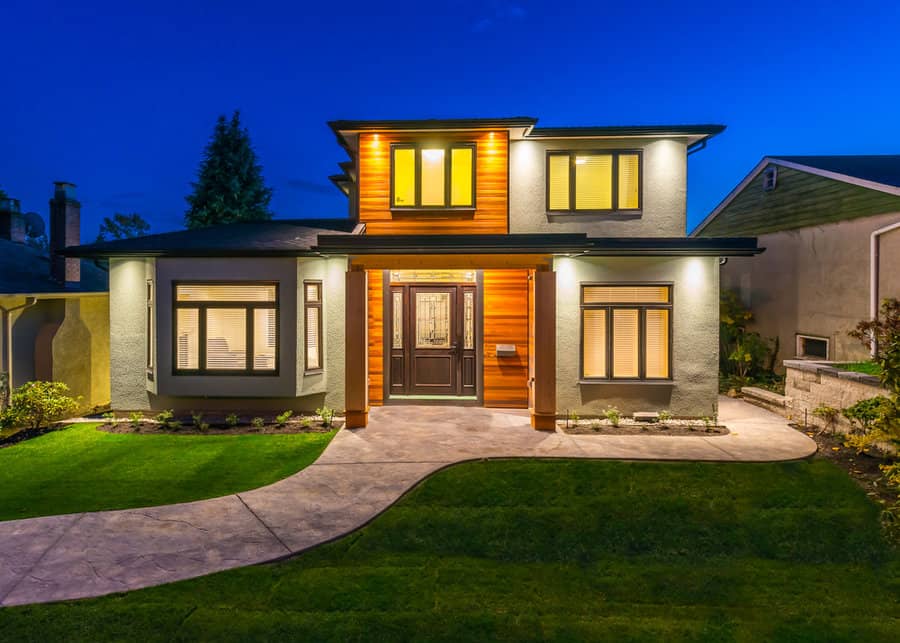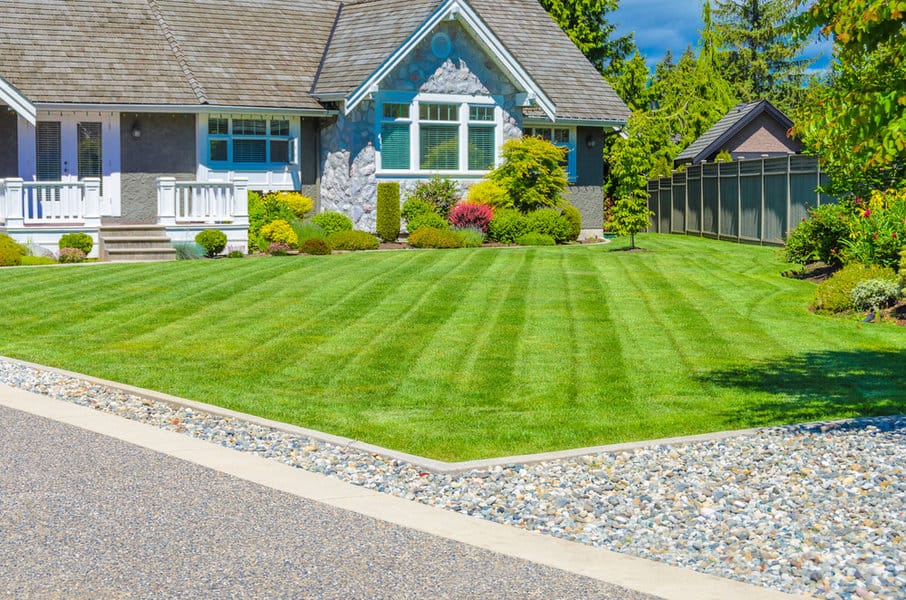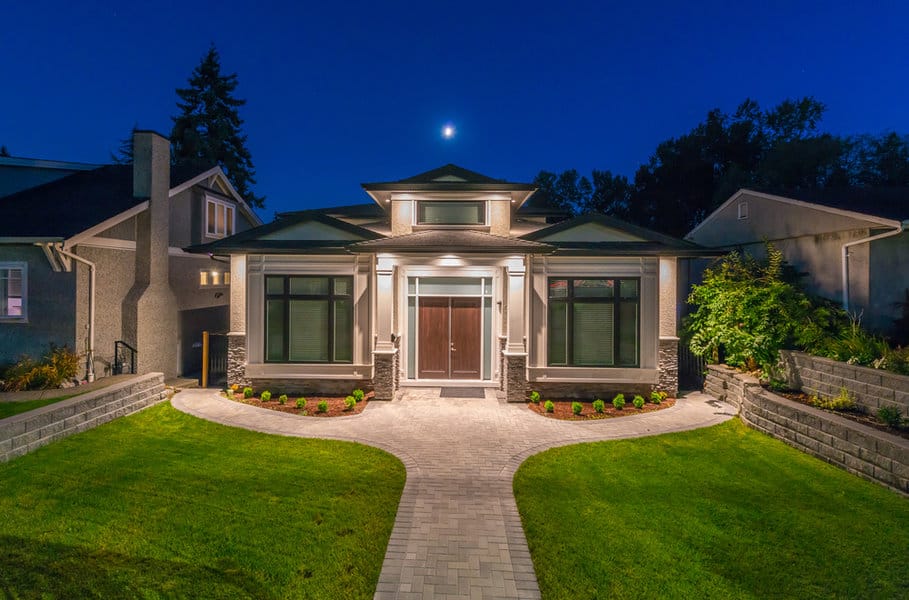 Often, but not always, the best plants for a low-maintenance garden are native species. These plants already have all of the necessary tools to survive in your yard — all you have to do is put them in the ground.
Even a grass lawn can be relatively low-maintenance if you think strategically. Again, choose a grass species adapted to your region. Low-growing grasses are ideal. You can mix in hardy clover to cut down on mowing and irrigation needs even further!
10. Modern
A modern front landscape should be simple but never boring! (While minimalism plays a big role in modern design, you can do a lot with just a small number of details.)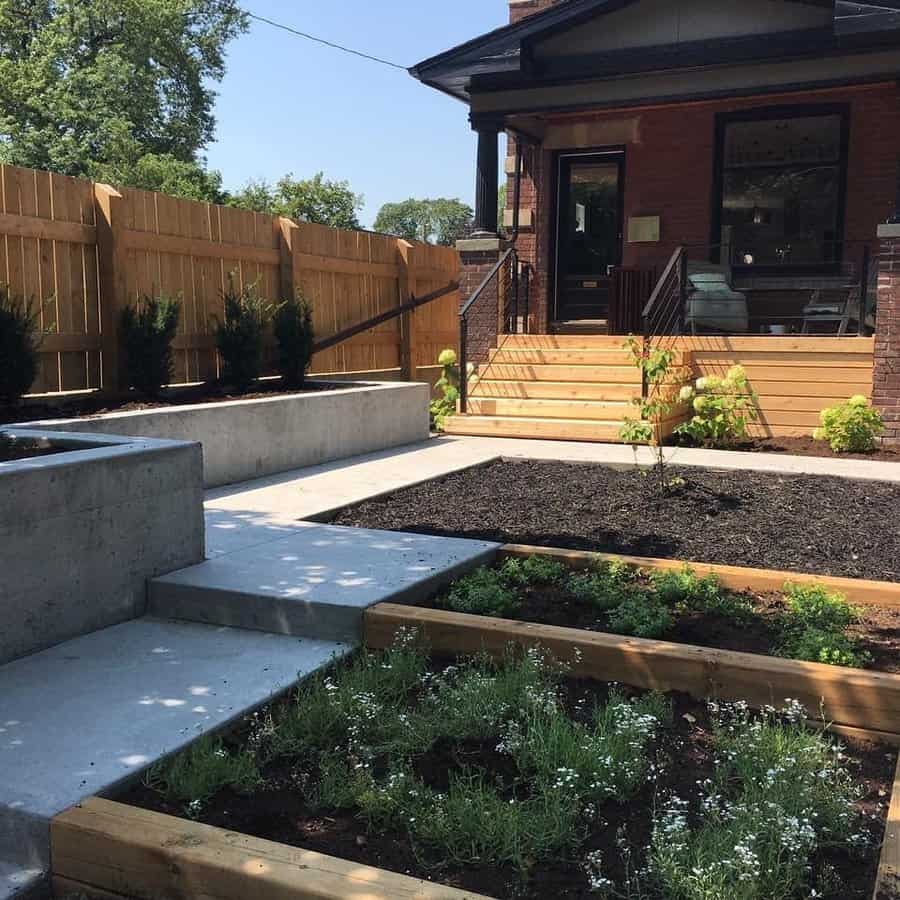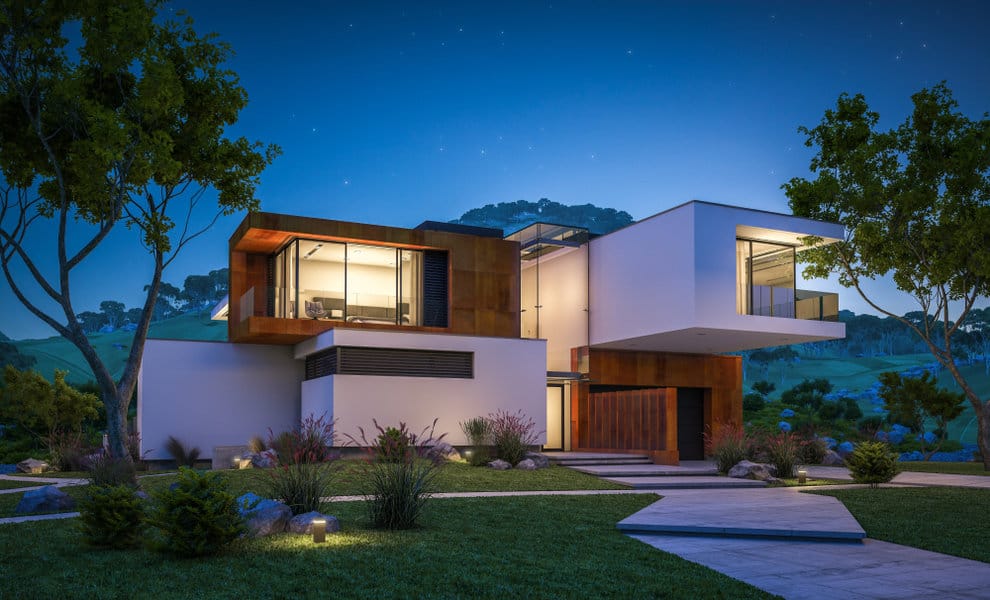 Look for ways to incorporate geometric shapes throughout your yard. Angular walkway pavers or a globular planter are two great examples.
Opt for landscape plants with interesting shapes and textures. Many palm tree species look right at home in a modern front yard. Evergreens are also wonderful options in less-temperate climates.
11. Slope
A hilly front yard may not be ideal for playing ball or setting up an outdoor seating area. But it's an incredible asset when designing a head-turning landscape or garden.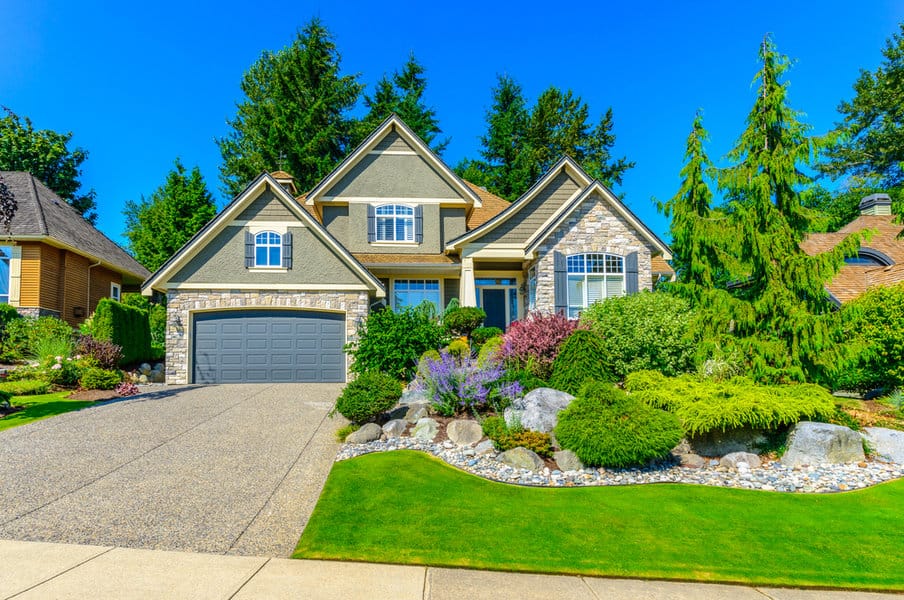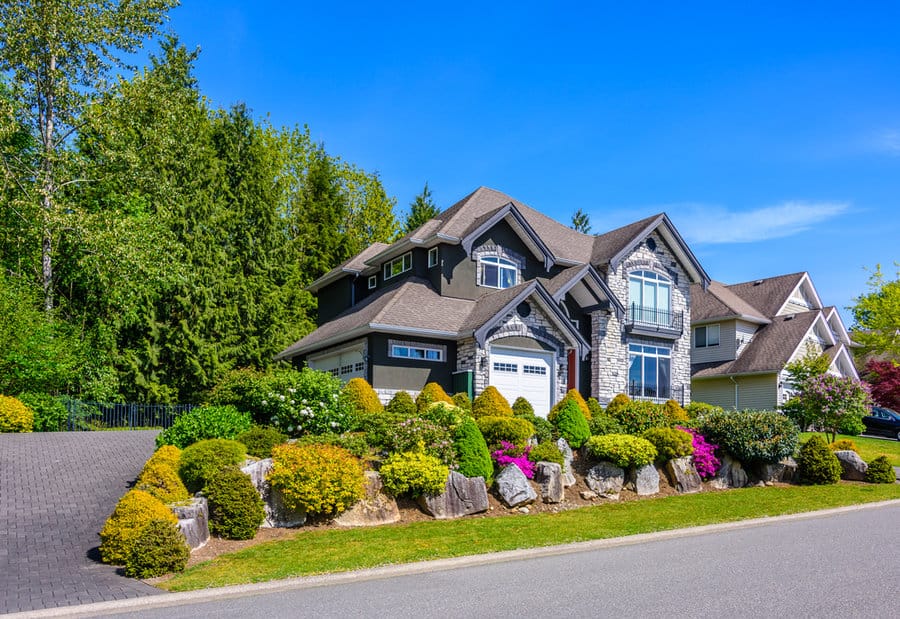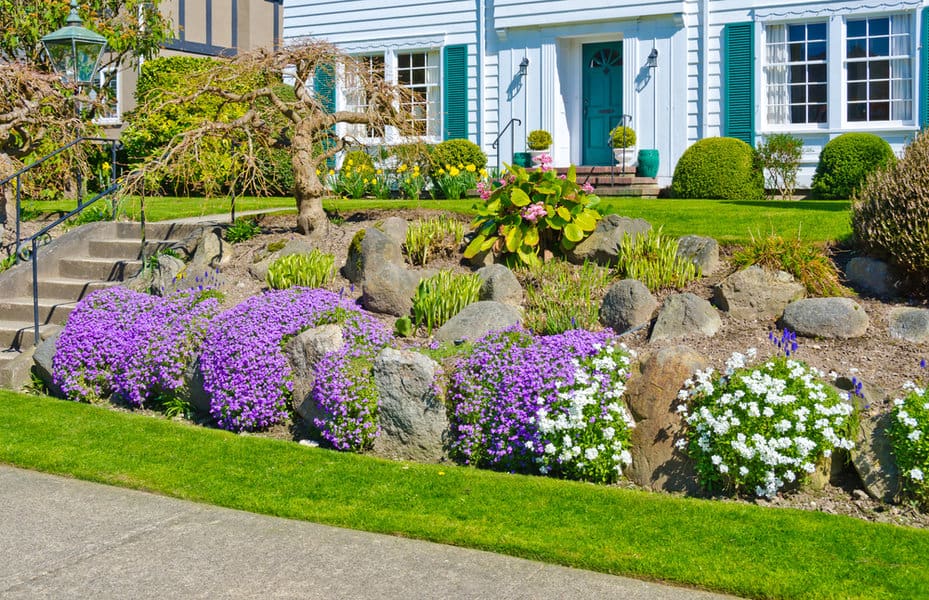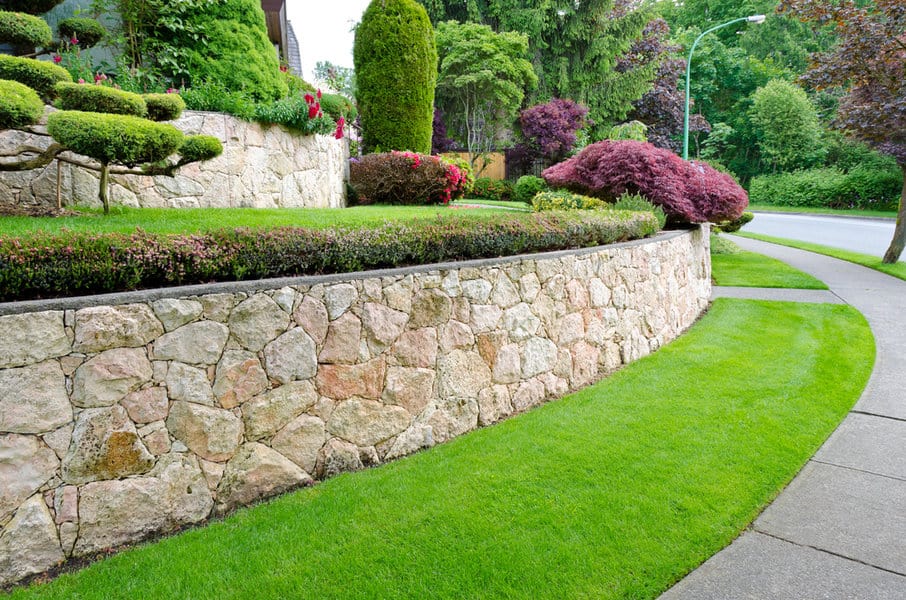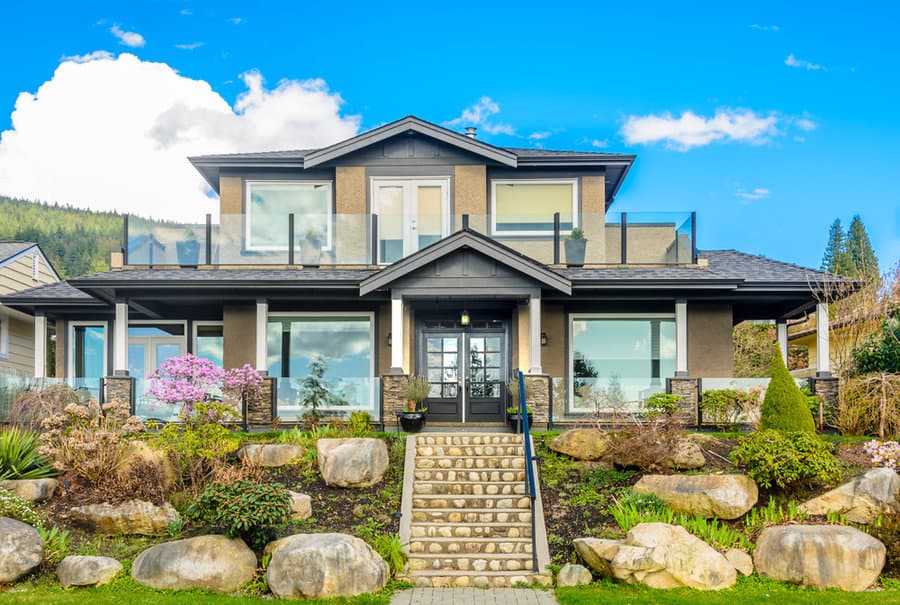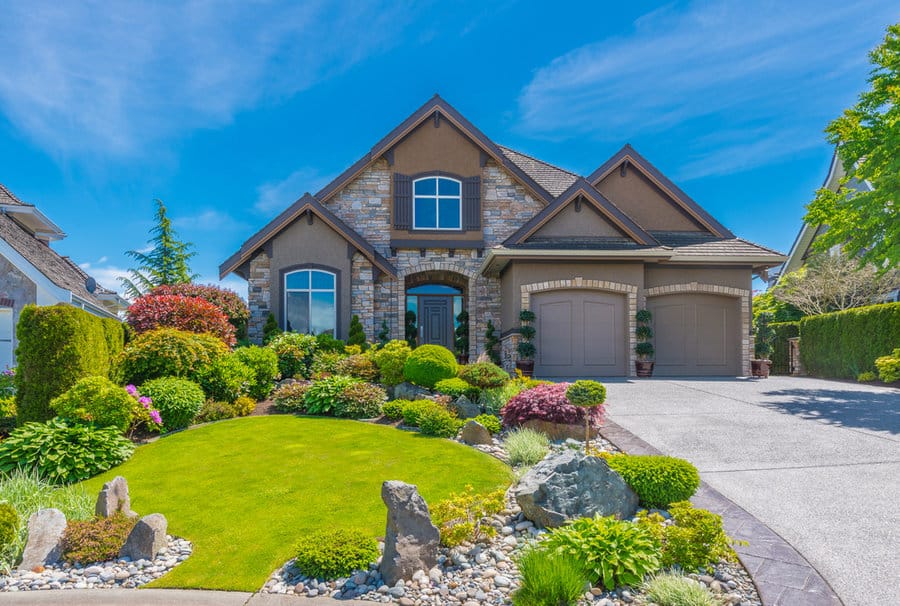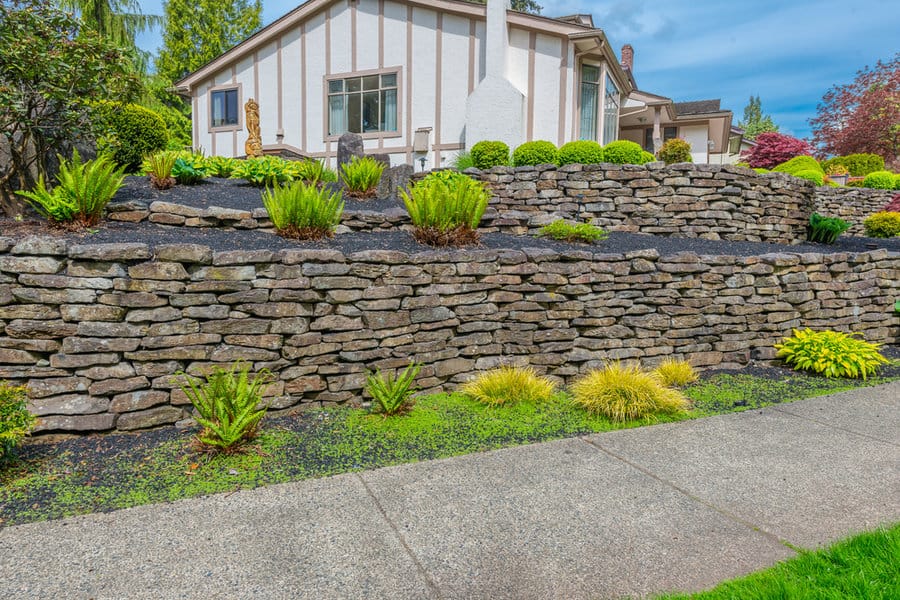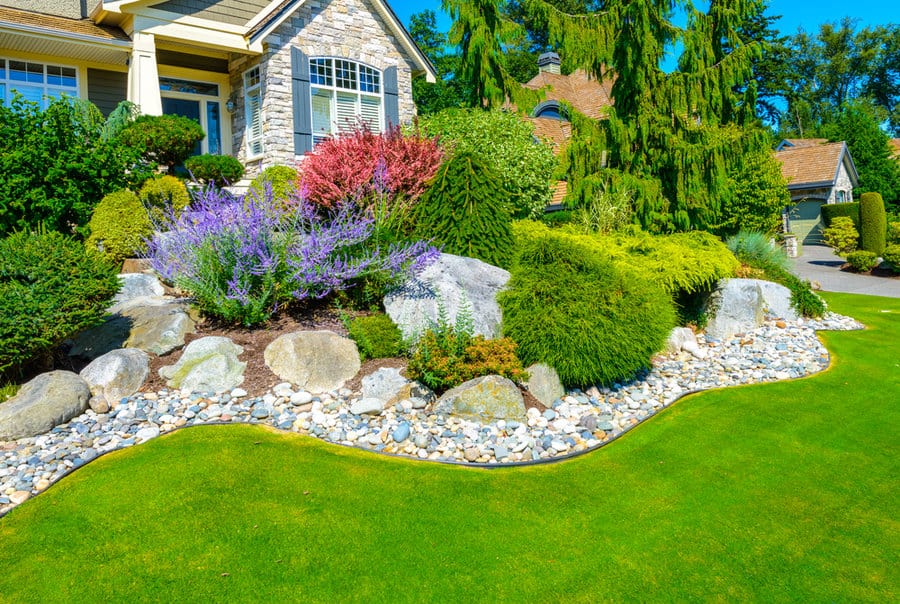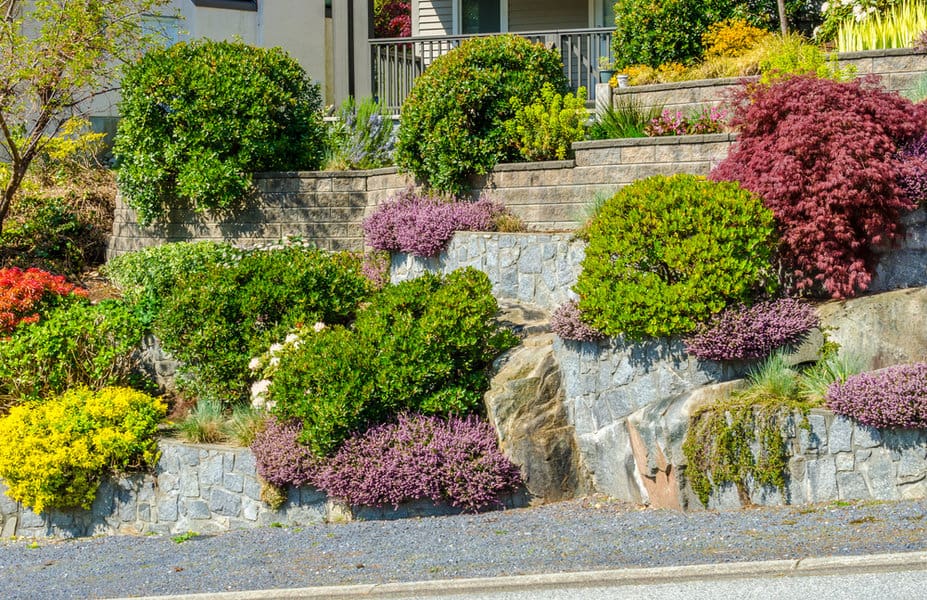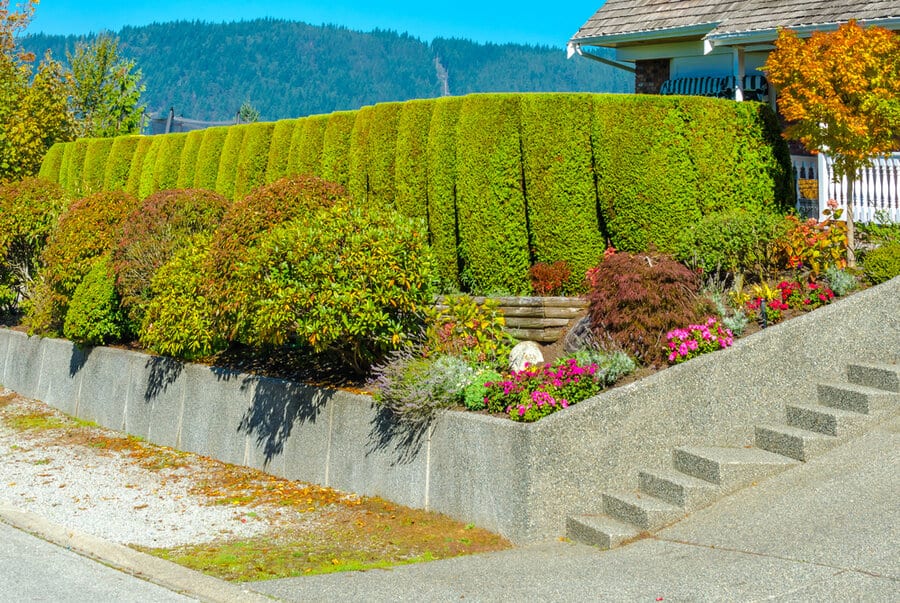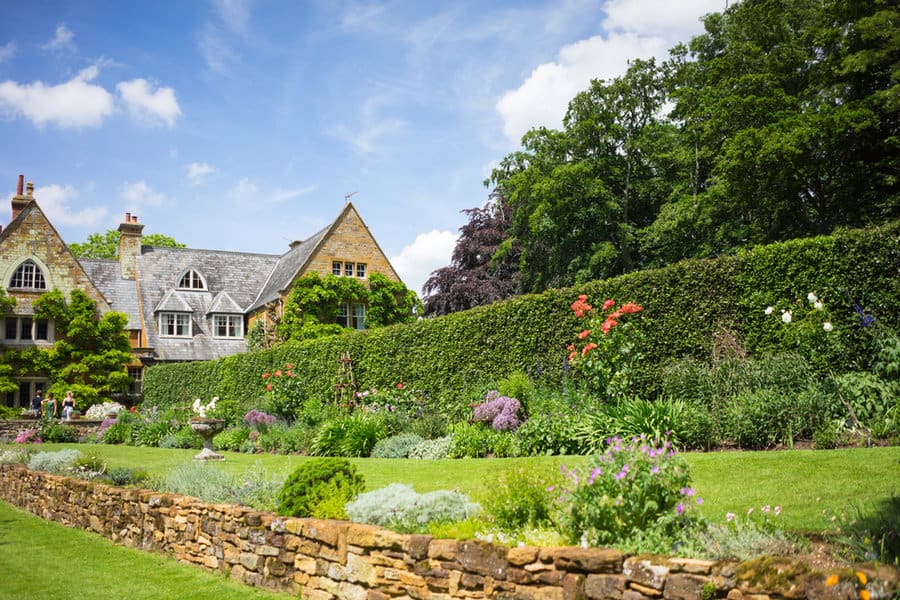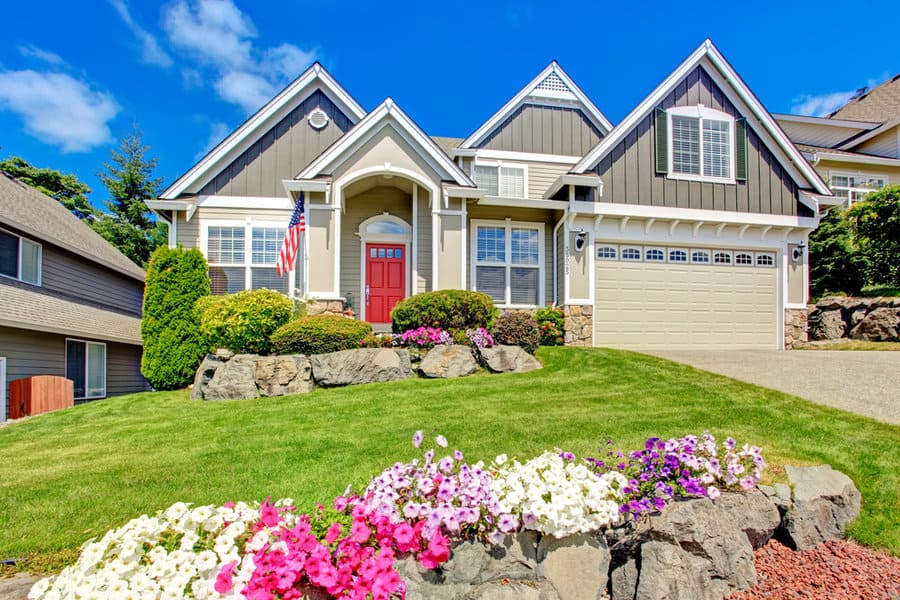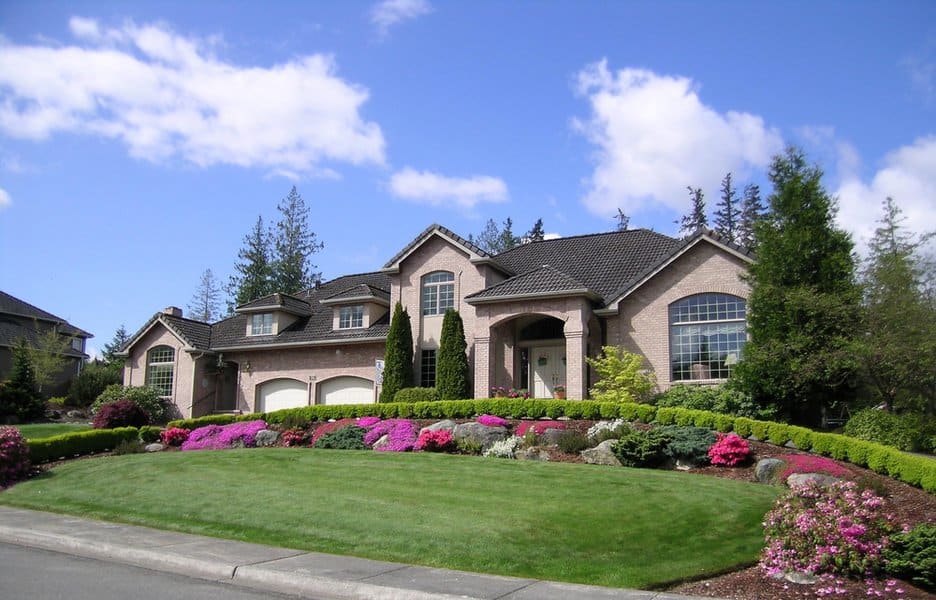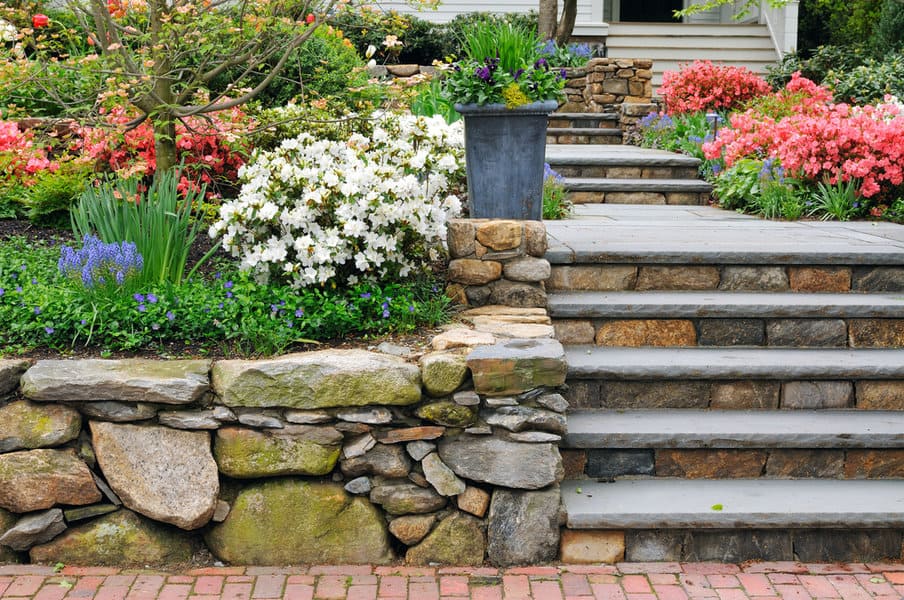 With a sloped yard, there's no need to worry about the end result looking flat or one-dimensional! This is true whether you opt to design around the natural curvature or build tiered flower beds into the hill.
While a sloped front yard offers tons of design opportunities, there are some practical considerations you'll want to make. Invest in retaining walls to prevent unwanted erosion. A layer of mulch will prevent valuable topsoil from washing down the hill as well.
12. Topiary
Low-maintenance hedge plants have taken over the world of residential landscaping. But there's no replacing the beauty of a well-manicured topiary garden!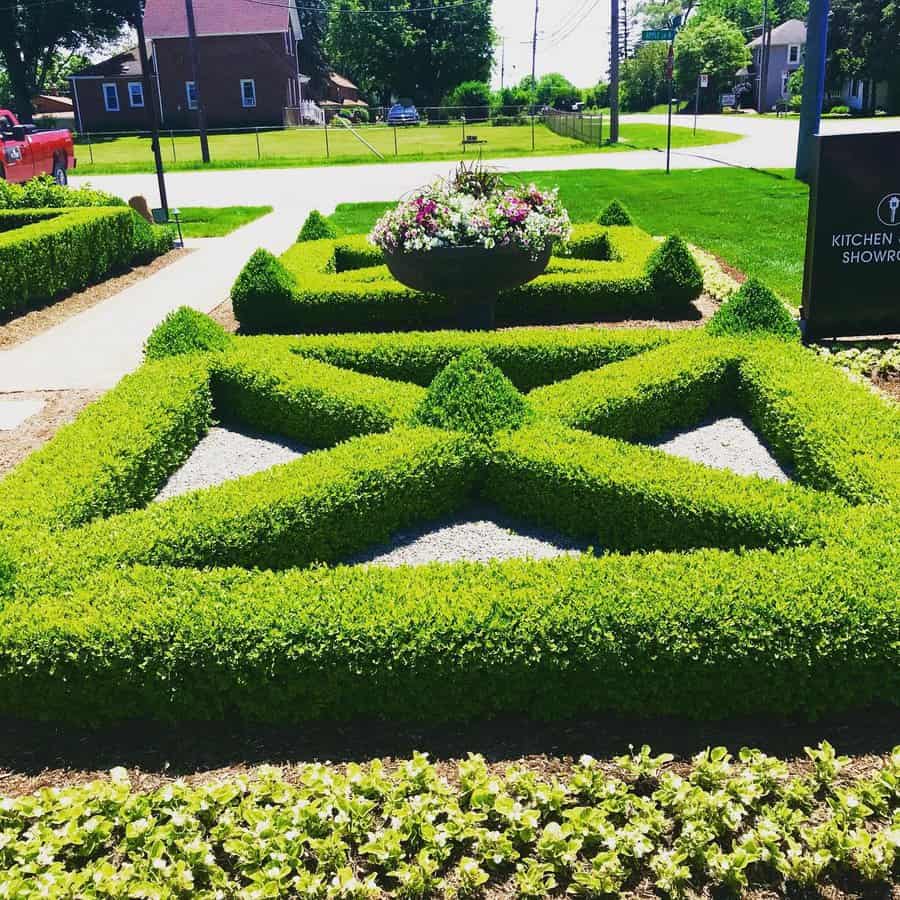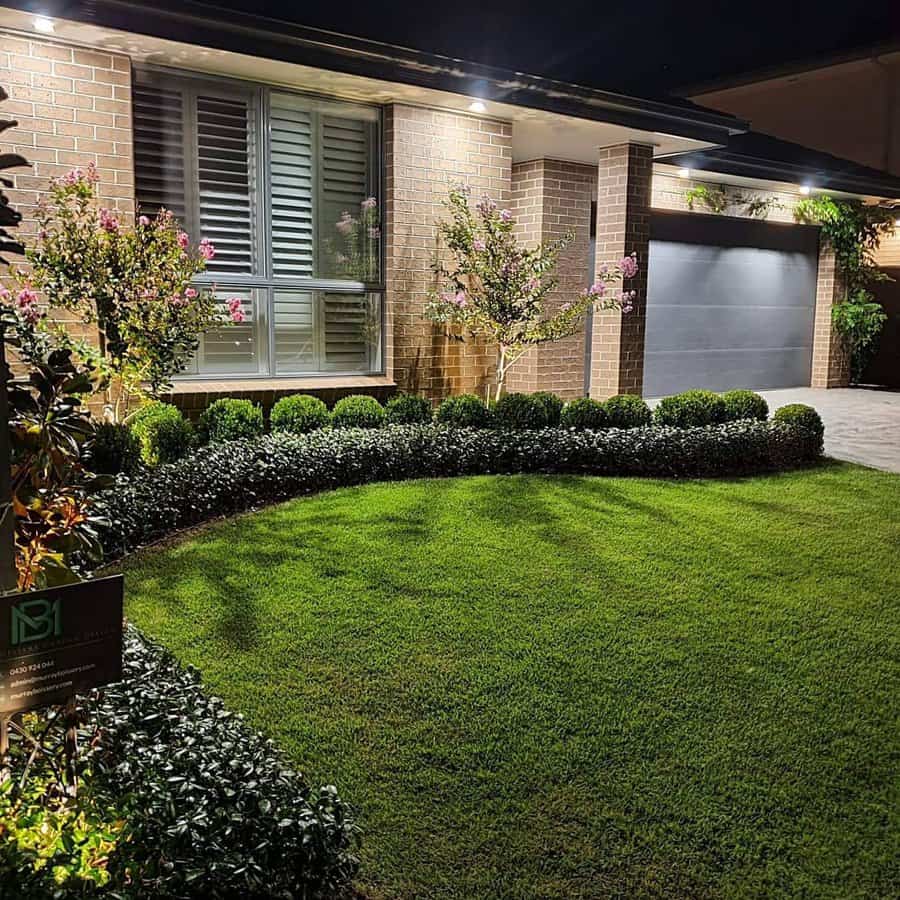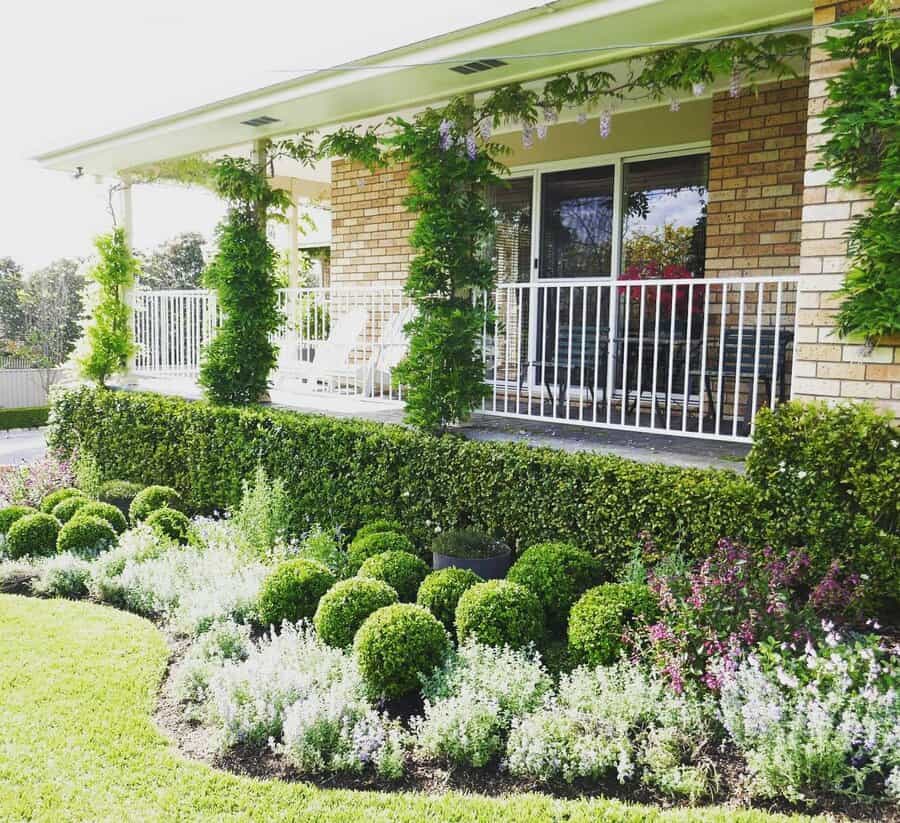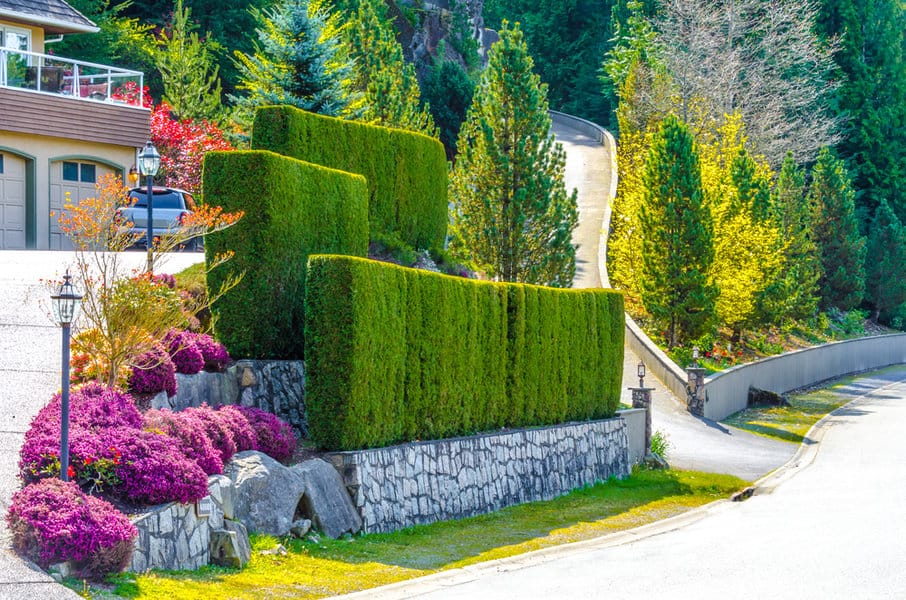 The art of topiary often brings to mind ornate animal-shaped shrubbery. In reality, topiary involves a wide range of plant species and shaping techniques (if your property has ornamental evergreens, you may already be dabbling in this practice without realizing it!).
While topiary definitely isn't for the busiest of homeowners, most people can care for a single planter or landscape tree without issue. If your budget allows, professional hedge-trimming services are always an option!
Landscaping for Front of House FAQs
Does curb appeal add value to a home?
Yes! In fact, many real estate professionals recommend investing in updated landscaping before placing a home on the market.
With that said, added value should only be part of your decision-making process. Unless you plan on selling your home extremely soon, what matters most is your own personal enjoyment of the space.
Should front and backyard landscaping match?
Whether or not the landscaping at the front of your house should match that of the backyard has a lot to do with the size and shape of your property!
If your backyard isn't visible from the street — because of the placement of your home, a privacy fence, etc. — then there's little reason to match its appearance to the front yard.
Yet your home's yard should never feel disjointed. Finding a balance between giving each area its own style while still coordinating is a challenge but well worth the effort.