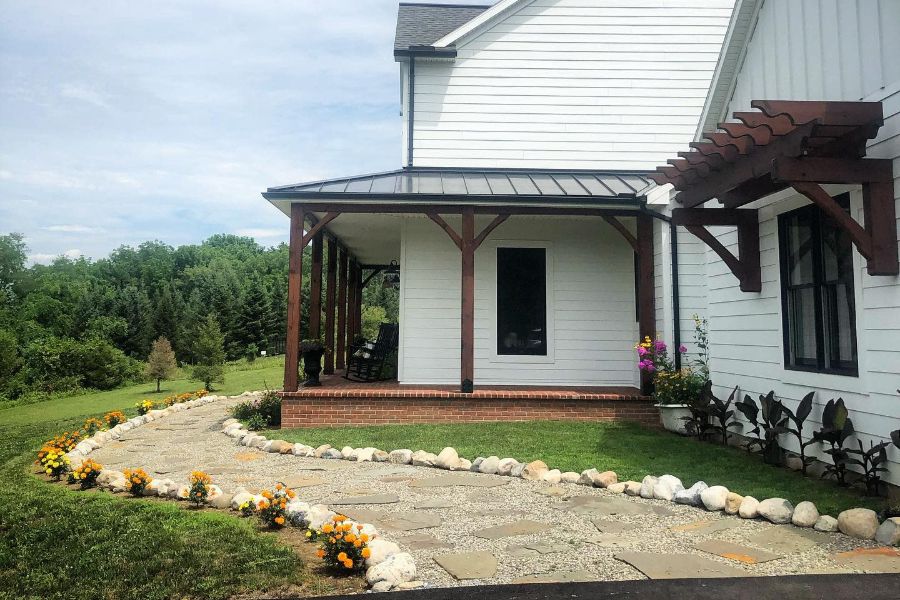 27 Simple Landscaping Ideas
by — Andra DelMonico

Published on February 1, 2021

Updated on September 25, 2023
"All gardening is landscape painting." – William Kent
Landscaping transforms your property into a stunning creation that welcomes people in. It's the difference between a dull property you don't notice and one that's abundant with curb appeal.
Adding some landscaping to your property can increase its value by up to 13%, so it makes for a great home improvement project.
So what does your landscaping look like? Perhaps the front of your home could use some flower beds. Or your backyard could benefit from some raised garden beds.
Try these simple landscaping ideas on your property and give it a long-overdue facelift. Start on one side of your home and work your way around until you've created a cohesive landscaping look around your entire home.
1. Ramp-Accessible Backyard Garden
A ramp-accessible backyard garden ensures inclusivity while adding aesthetic appeal. Consider designing a garden that gracefully integrates the ramp with vibrant plants and flowers, ensuring a seamless blend. Prioritize easy-to-maintain plants like lavender or rosemary nearby, and perhaps use decorative stones or pavers to outline the ramp's pathway.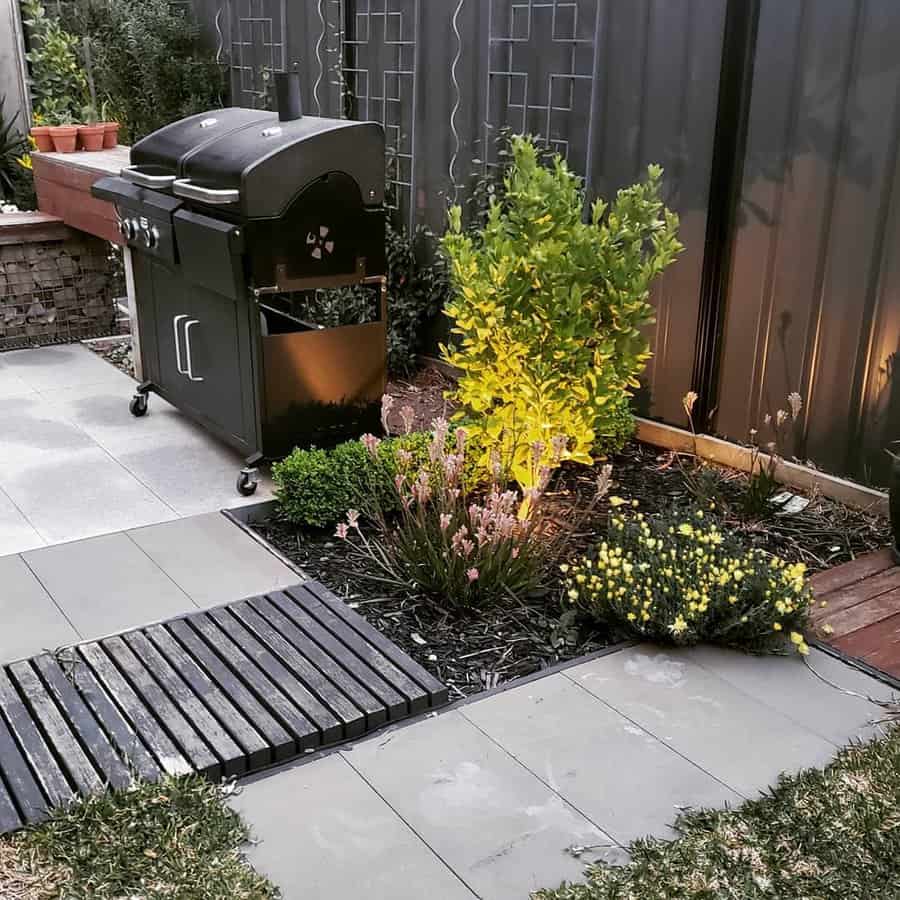 2. Elevated Garden with Curved Walkway
An elevated garden paired with a curved walkway offers a charming allure to any space. Use pavers or natural stones to create a meandering path, guiding visitors through a series of raised plant beds or unique garden features. Integrating varied plant heights and colors can provide depth, making the garden a captivating journey for everyone who enters.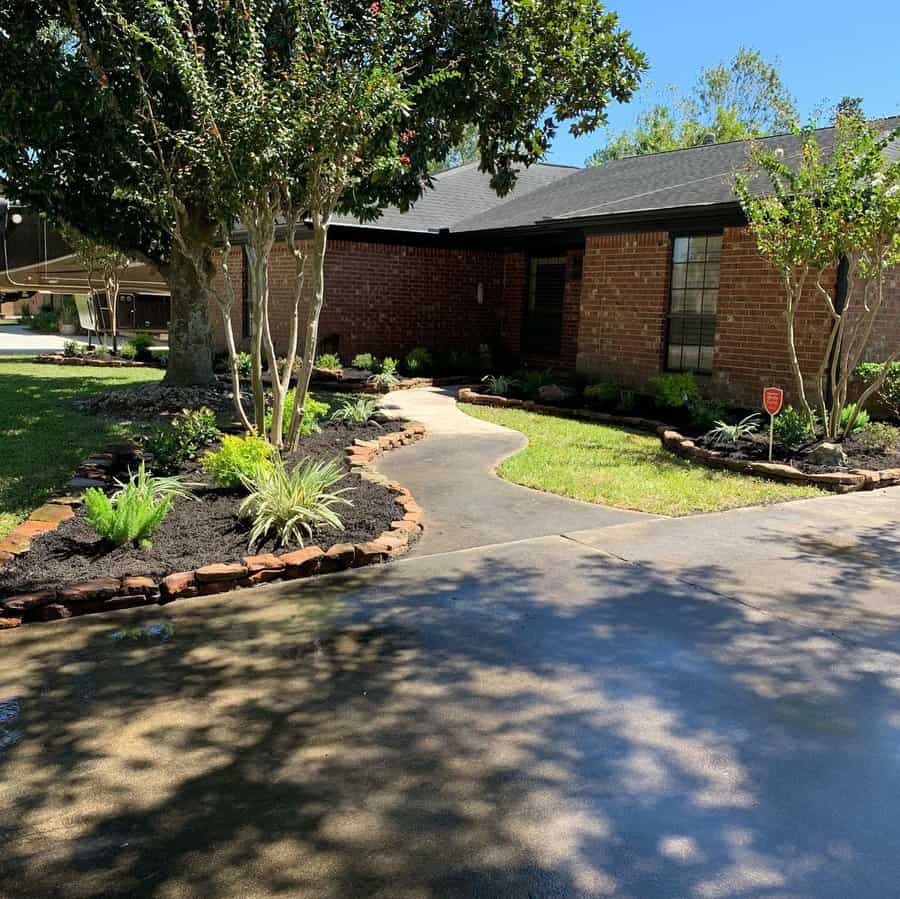 3. Curb Garden Along White Sand Path
A white sand path flanked by curb gardens creates an ethereal ambiance. To achieve this serene look, layer fine white sand between pavers, ensuring it contrasts against the lush greenery. Surround the path with low-maintenance flowering plants like marigolds or lavender for bursts of color. This design ensures every step taken is an enchanting experience, leading to more picturesque garden corners.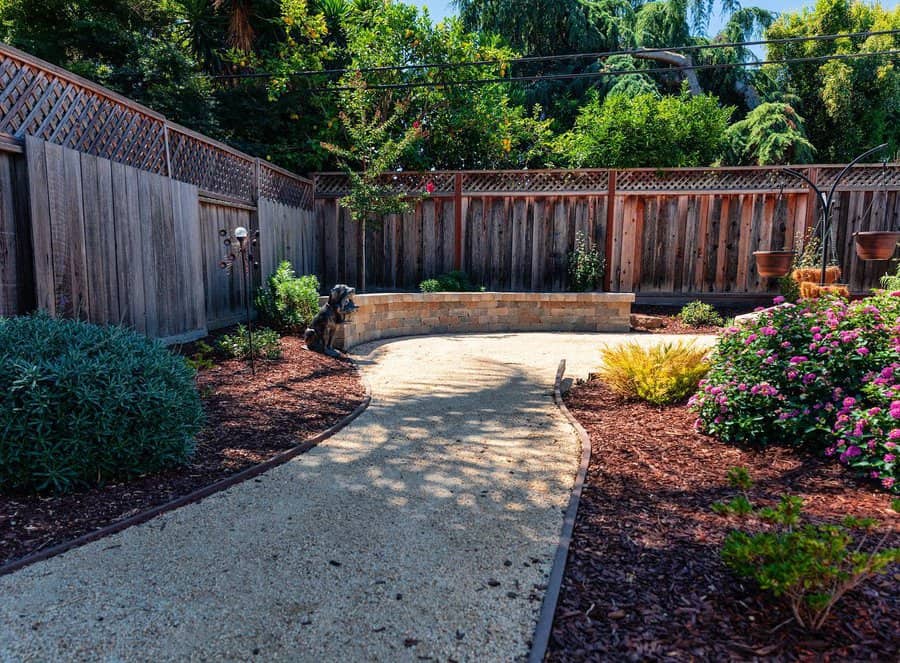 4. Spotlight on Sansevieria Gardens
A wooden pathway surrounded by sansevieria plants offers an otherworldly garden ambiance. Complement the wood with contrasting white pebbles, letting the green of sansevieria plants pop. Ensure the path is treated for weather resistance and placed with occasional seating to immerse in the verdant setting. This combination creates a harmonious balance, turning your garden into a memorable sanctuary.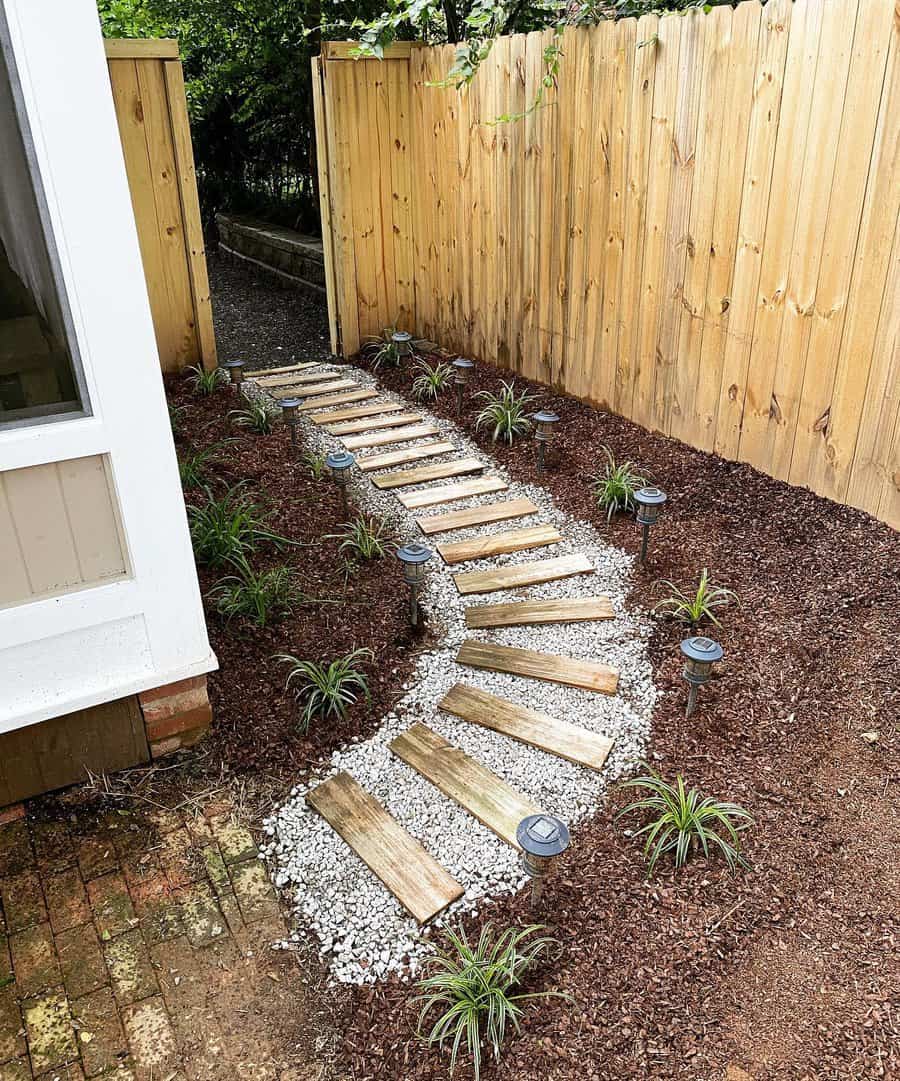 5. Broad Walkways Using Stones
Stone walkways introduce a timeless elegance to landscaping. For a serene ambiance, consider flanking broad stone paths with grass and punctuating with yellow blooms. Choose locations like backyards or gardens, ensuring the path complements the natural surroundings. Incorporating undulating pathways with adjacent vibrant flower beds enriches the landscape, creating enduring visual appeal.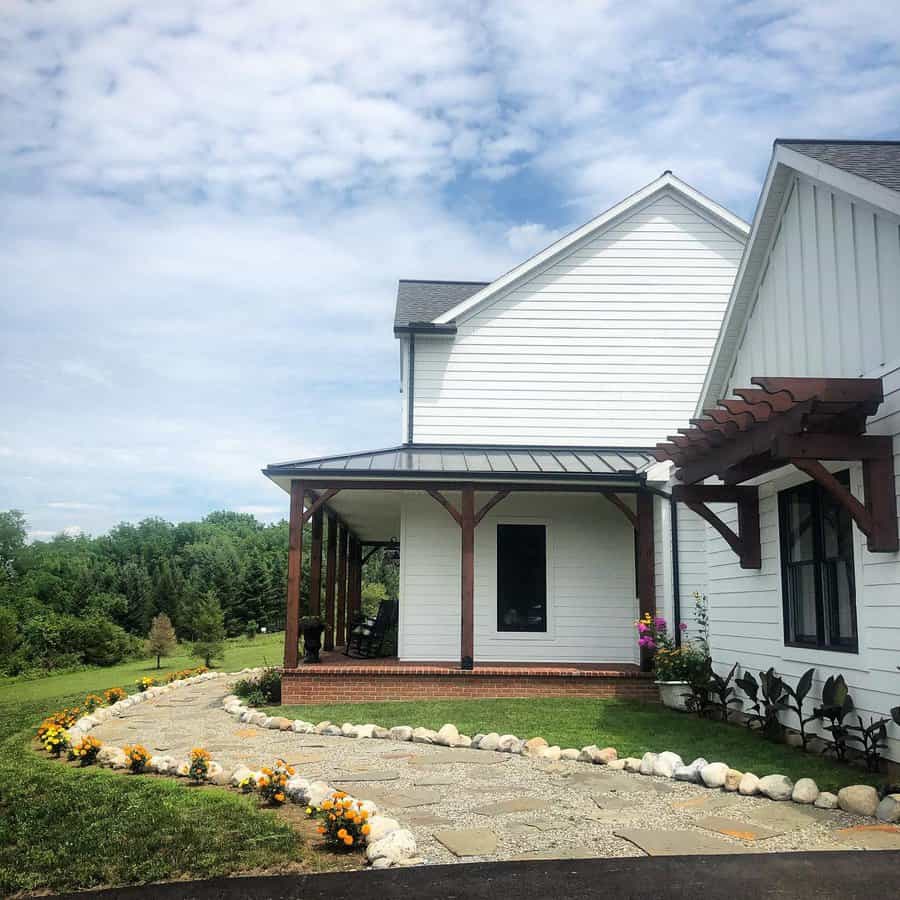 6. Blossoming Bed Landscape Ideas
Picture a porch adorned with vibrant flowers encircling a coffee table, awaiting your return from a bustling day. This inviting setting offers an ideal respite for evening refreshments, be it espresso or wine. Even in compact backyards, thoughtful landscaping can transform spaces into nature-infused retreats, becoming the envy of the neighborhood.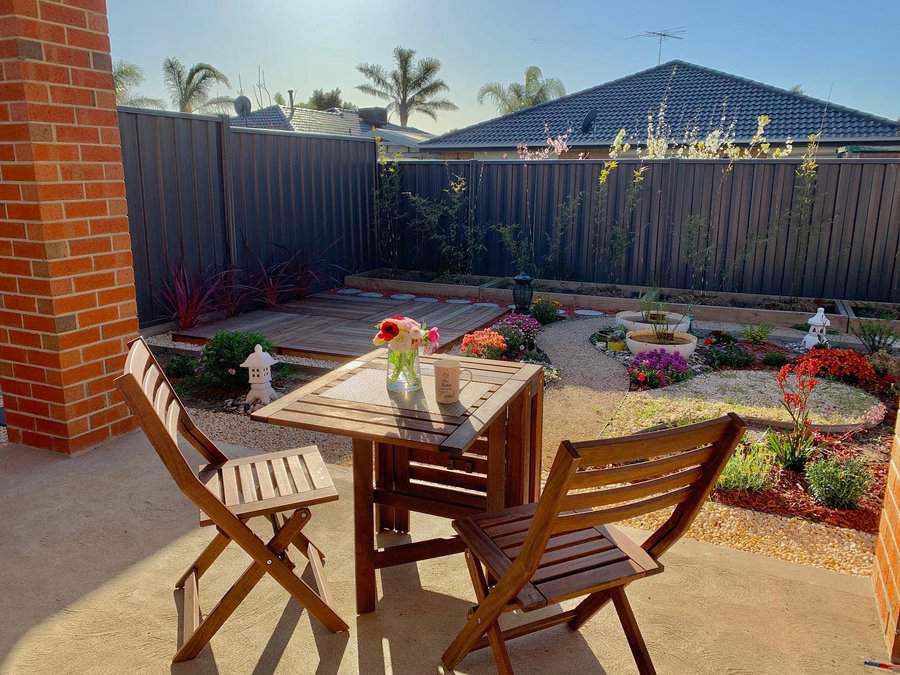 7. Pristine White Pebble Patios
Incorporating a white pebble patio into your backyard landscaping revitalizes the outdoor ambiance. The textured white pebbles offer a visually engaging and inviting space for gatherings with loved ones. Create a striking contrast by pairing it with a lush, green grassy landscape adorned with vibrant flowers. This harmonious blend of elements will quickly transform your backyard into a sought-after retreat.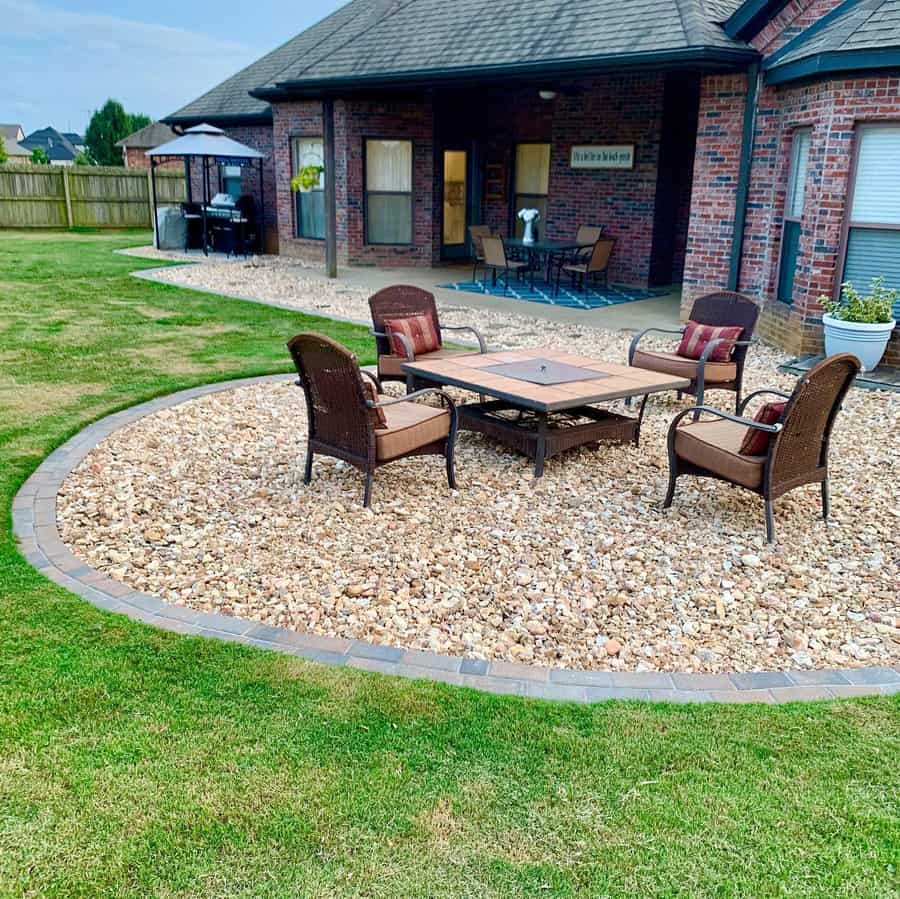 8. Blending Flowers and Aquatic Plants
Cultivate flowerbeds to attract pollinators and incorporate potted aquatic plants for a touch of elegance, turning your yard into a magical haven. Prune hedges and design flower pathways to craft an envy-worthy outdoor oasis for friends and family to admire. With living plants and flowers as your palette, you can transform any plot into a remarkable sight, whether it's a lush garden or an elegant flower bed.
9. Celebrating Hydrangeas in Gardens
Elevate your front yard into a hydrangea haven, complemented by an elegant stone access path. These lush hydrangeas, paired with intricately designed stones, will command attention, enhancing your landscape's appeal. To craft a backyard sanctuary brimming with serenity and aesthetics, hydrangeas alongside stone pathways prove unbeatable. Your outdoor space will exceed all expectations with this harmonious combination.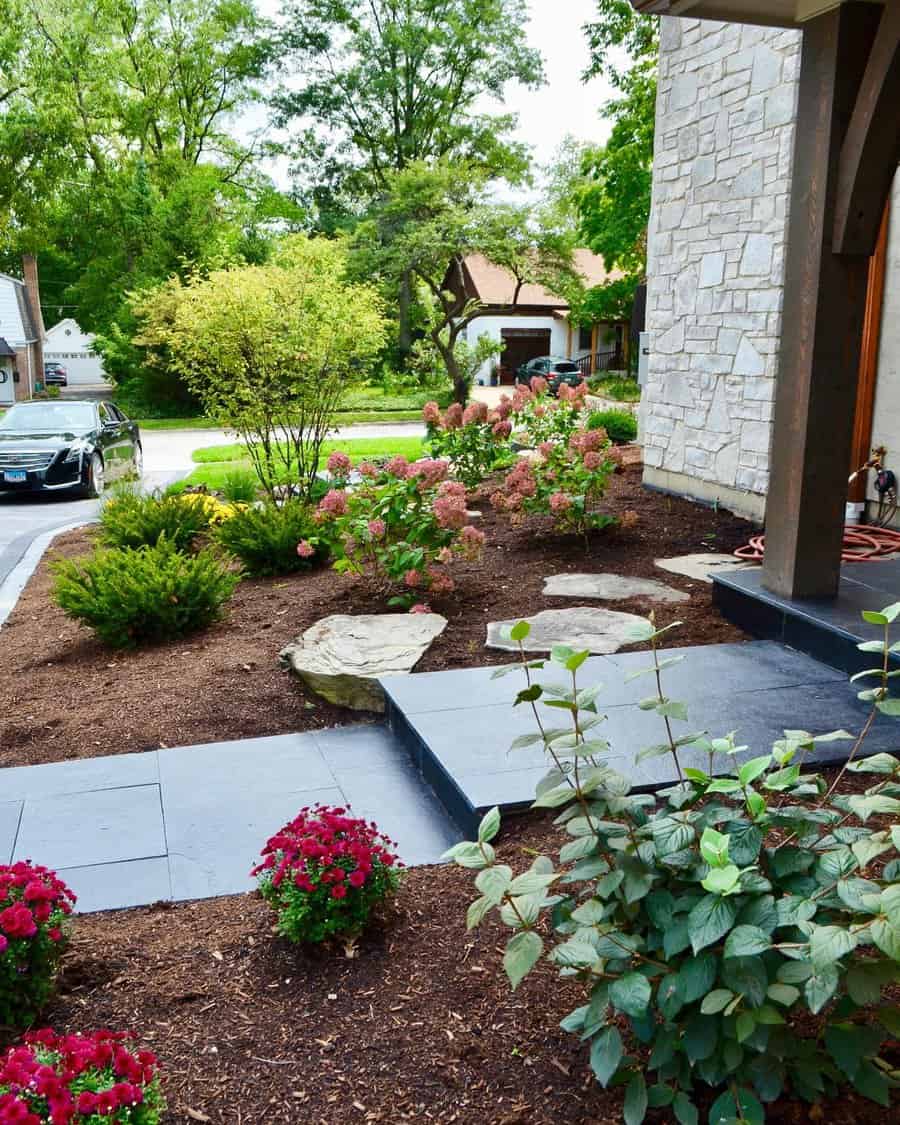 10. Embrace the Simple Grassy Expanse
Revamping your front yard with a lush grass landscape is a captivating exterior transformation. Infuse creativity into your landscaping by seeding different shades of green for added depth and texture. Elevate the landscape with subtle grass mounds, enhancing its contours. Integrate mature trees or young saplings that will eventually form a protective canopy, ensuring year-round beauty in front of your home.
11. Rise with Ascending Concrete Paths
Landscape creativity is easily achieved through ascending concrete pathways, minimalist greenery, and welcoming bollard lights. Ascending paths captivate attention and guide visitors toward your home or a striking focal point. Embrace minimal greenery along these walkways to keep the spotlight on your home's architecture, avoiding unnecessary foliage. Finally, the addition of subtle bollard lights is essential, providing both guidance and a touch of luxury to complete this creative landscape.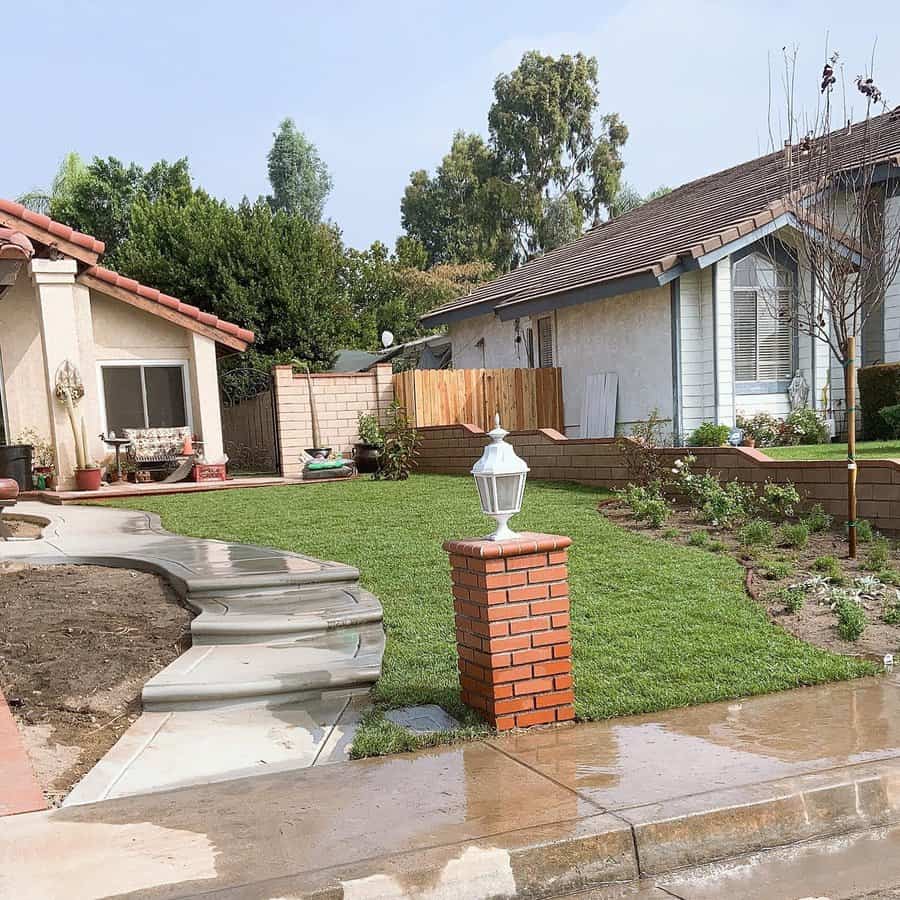 12. Opt for Artificial Grass Beauty
Crafting an ideal backyard retreat can be simple and hassle-free. Artificial grass mimics the lushness of a natural lawn without the upkeep, allowing for beach chairs perfect for sunset relaxation and solar-powered accessories to set any mood. Landscaping trends are transforming suburban backyards, offering homeowners a chance to embrace nature's charm even in urban settings.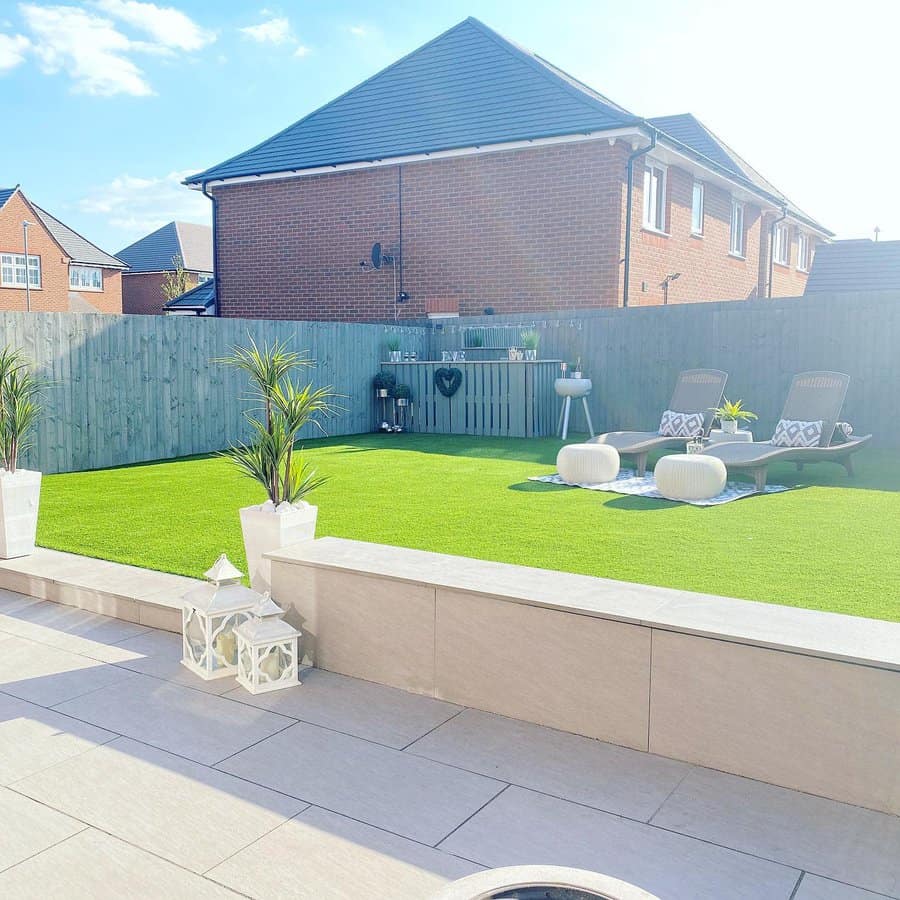 13. Perfecting the Art of Grass Edging
Grass edging transforms your landscape into a harmonious, soul-soothing masterpiece. Surrounding emerald green grass with lush bushes creates a natural beauty that captivates. Each blade of grass contributes to this living artwork, bathed in the gentle rays of dawn and dusk, casting a magical spell. Taking a moment to savor this landscape creation brings a profound sense of peace and serenity.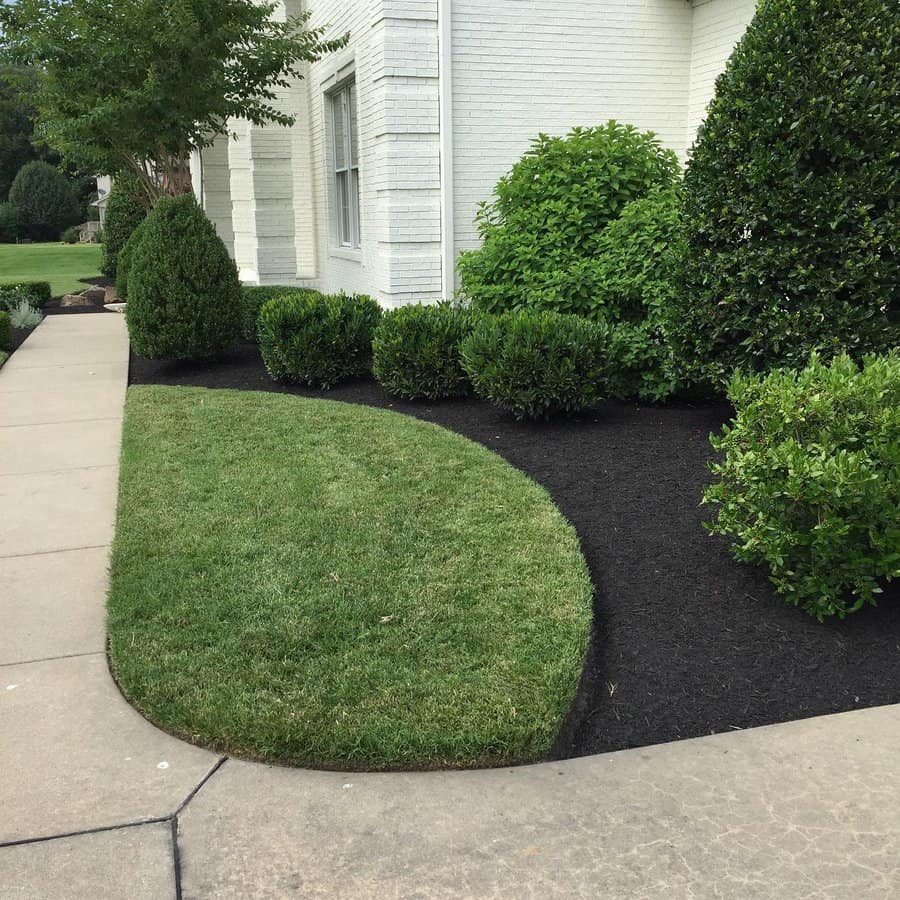 14. Creating a Lush Meditation Oasis
Transform your lawn landscaping with a tranquil meditation oasis. Position a bench surrounded by vibrant plants to create an ideal retreat for peaceful reflection. Define the area by placing potted planters and strategically arranging benches, incorporating small trees and shrubs to create an inviting pathway. To add an extra touch of luxury, explore the possibility of including a distinctive water feature that enhances the opulence of your landscape.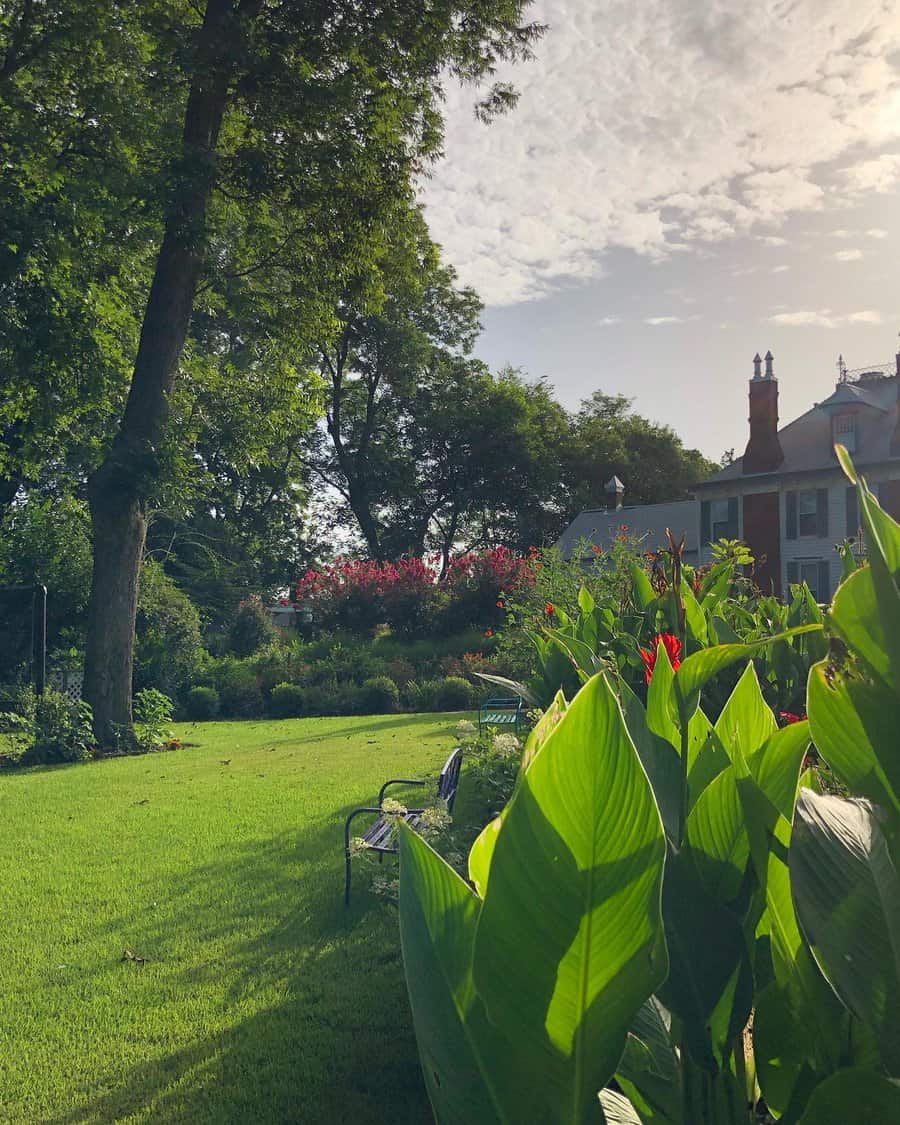 15. Privacy Through Flowering Lawns
Enhance your front yard's appeal and privacy by incorporating sizable flowering bushes such as hydrangeas, butterfly bushes, or lilacs. These aromatic blossoms not only elevate the visual allure but also act as organic screens, providing a serene environment by shielding your home from disturbances and noise. Moreover, mature bushes can potentially boost your property's value by up to 10%. Revel in the visual charm and tranquility they contribute to your outdoor area.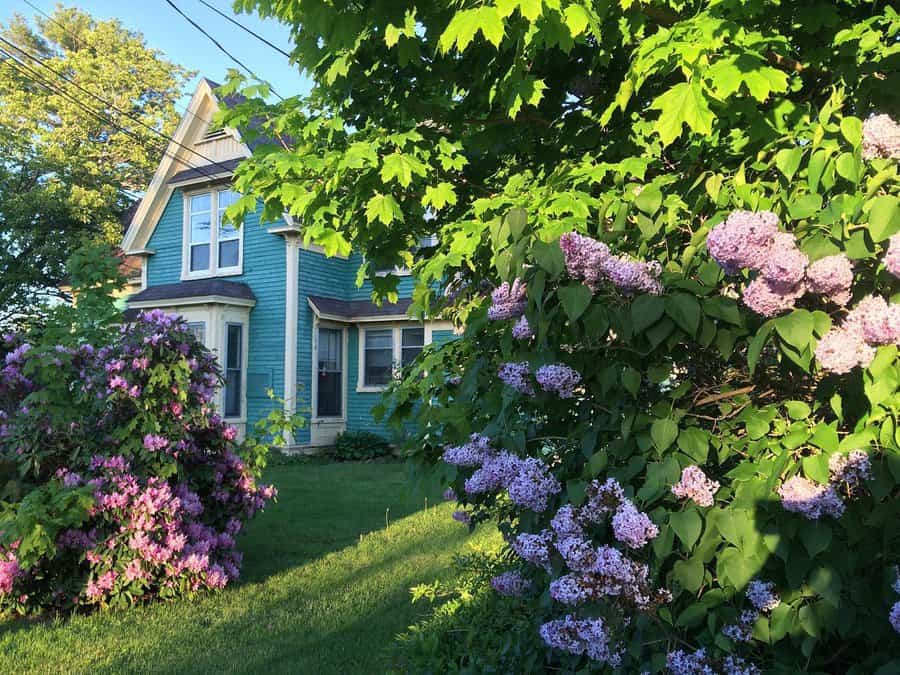 16. Embracing Low Maintenance Greenery
Attract attention to your yard with an appealing, low-maintenance plant bed. This approach allows you to blend creativity with nature while saving valuable time. Encircle the bed with decorative rocks and populate it with drought-resistant plants or grass, aligning with your personal style. This way, you can relish the beauty of the plant bed without the daily upkeep, making it a practical and aesthetically pleasing addition to your landscape.
17. Gravelling Your Way to Beauty
Enhance your backyard with creative landscaping, crafting a serene summer retreat. Consider a gravel stone bed with low-maintenance plants bordering it, resembling a winding river. Add a touch of whimsy with a discreetly placed garden gnome, as if nature itself left its mark. At night, the lantern light reflecting off the stones will create a truly unforgettable ambiance, making your outdoor space a memorable haven.
18. Greenscapes with Curved Edges
Turn your garden into a miniature paradise with gracefully curved grass landscaping. Elevate the charm with a rock border for added natural allure, and infuse creativity by arranging rocks and pebbles in artistic patterns. To enhance the garden's appeal, introduce vibrant flowers for a cheerful splash of color and character. Complete the picture with suitable lighting and a few comfortable chairs or benches, creating a year-round retreat for relaxation and enjoyment.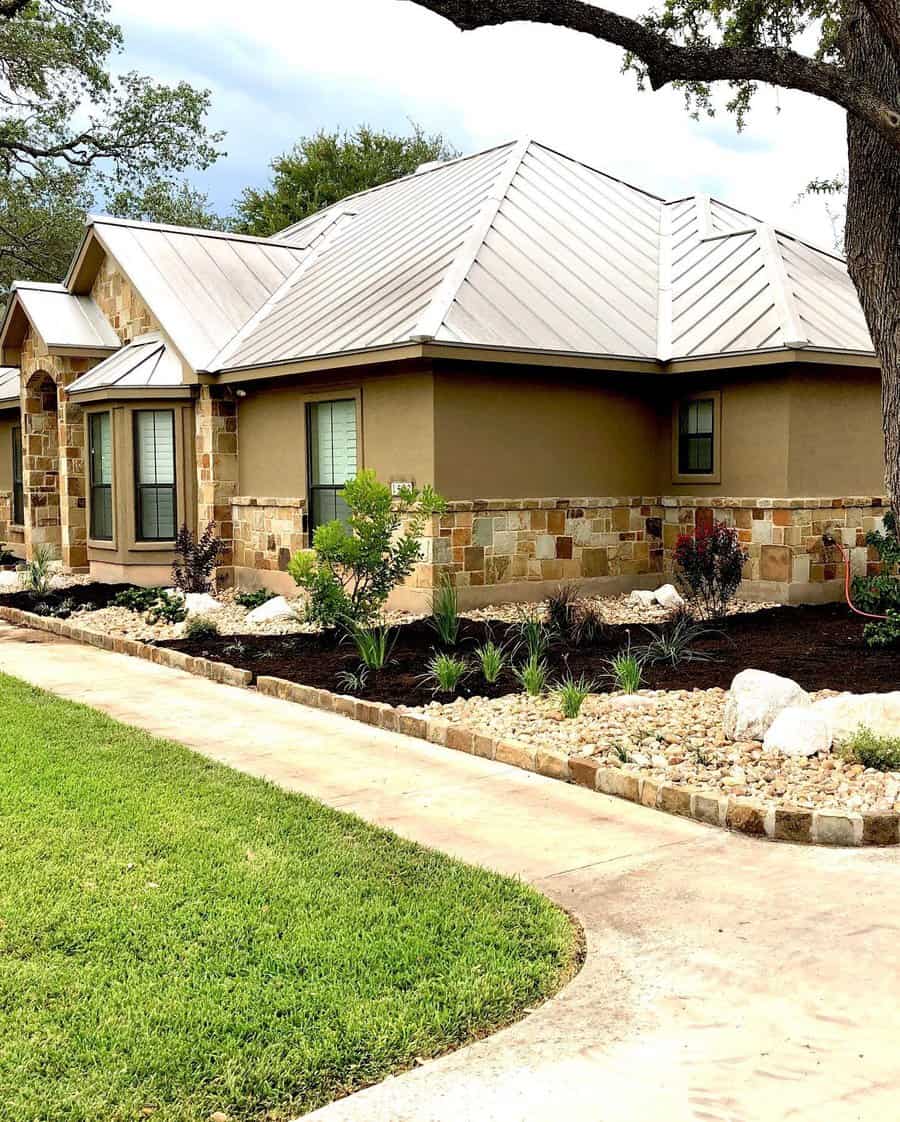 19. Dive into Creative Garden Layering
For a low-maintenance yet inviting landscape, opt for minimal landscaping with a few smart steps. Cover most of your outdoor space with mulch, reserving specific areas for seasonal plant collections. Mulch is a breeze to maintain, offering a polished appearance without the need for extensive upkeep. By introducing plants in these designated areas, you'll infuse your landscape with bursts of color and texture, ensuring a distinctive look throughout the year. Explore creative ways to incorporate various colors and textures for added beauty in your minimal landscape design.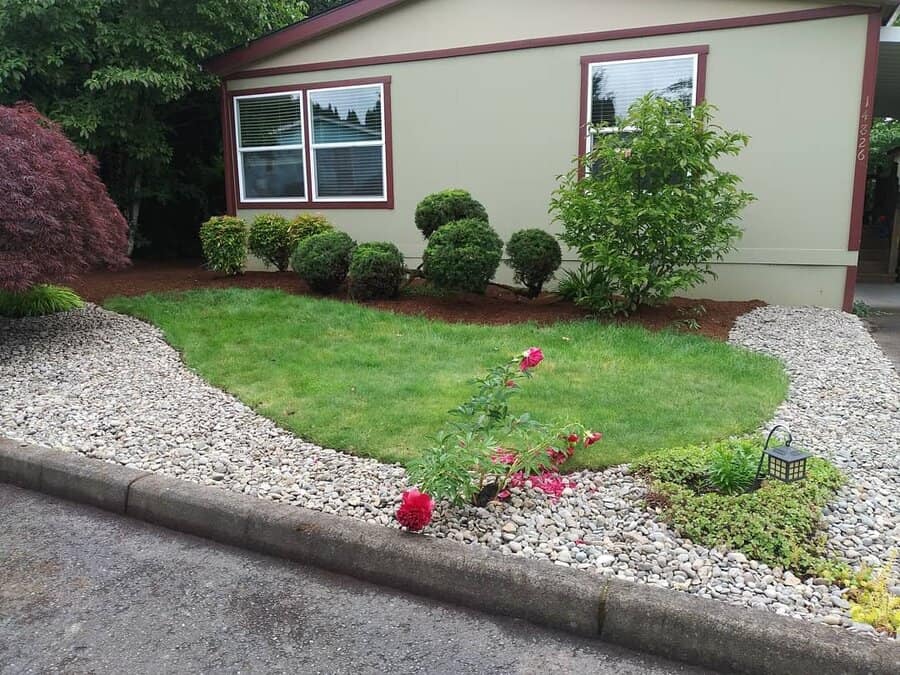 20. Navigating Narrow Mulch Designs
For an effortlessly low-maintenance and inviting landscape, consider this minimalist approach. Transform your outdoor space with ease by predominantly using mulch, reserving specific spots for seasonal plantings. Mulch requires minimal upkeep and imparts a polished appearance without the need for extensive landscaping. Incorporate greenery to introduce vibrant color and texture, infusing your landscape with year-round uniqueness. Embrace minimal landscaping and explore imaginative ways to incorporate various colors and textures for enhanced beauty.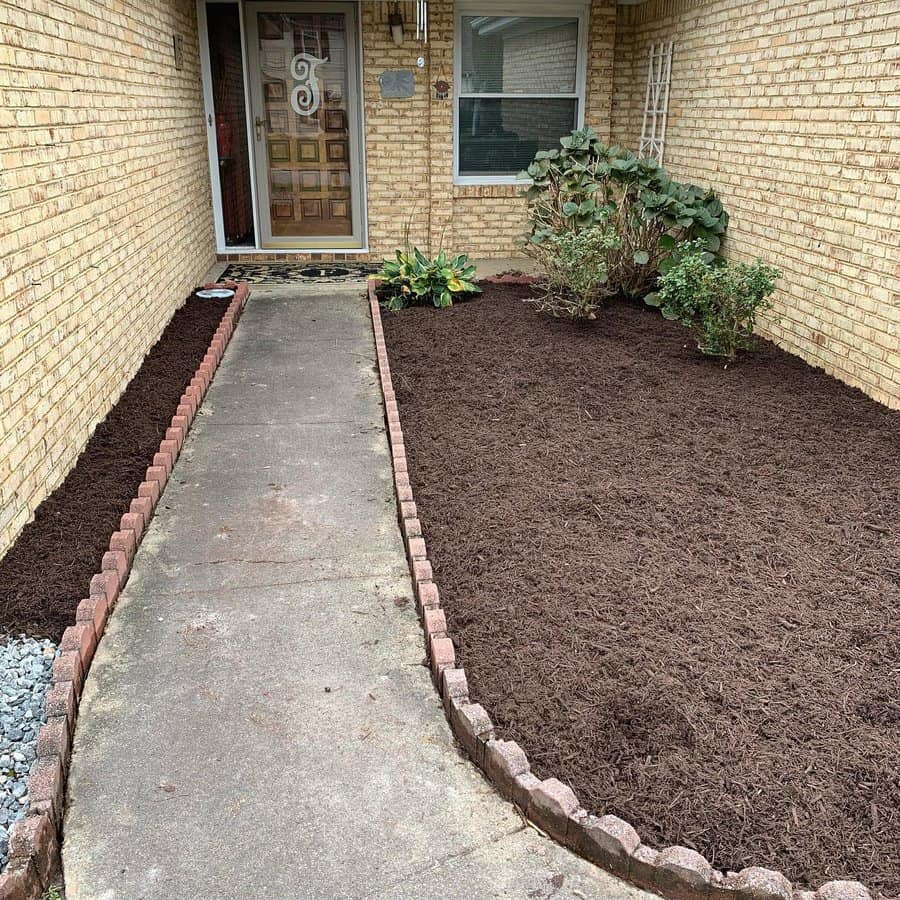 21. Central Beauty with Round Landscape
Transform your landscaping into an artistic masterpiece by incorporating round plant beds adorned with bollard lights, creating a captivating expression of creativity. Attain this effect by thoughtfully choosing low-maintenance plants and strategically positioning bollards to amplify visual appeal. These modern designs, infused with water-efficient principles, not only infuse character but also maintain cost-effective maintenance. If you aspire to leave a lasting and remarkable impression in your yard or garden area, consider integrating round plant beds illuminated by bollard lights as an ideal solution.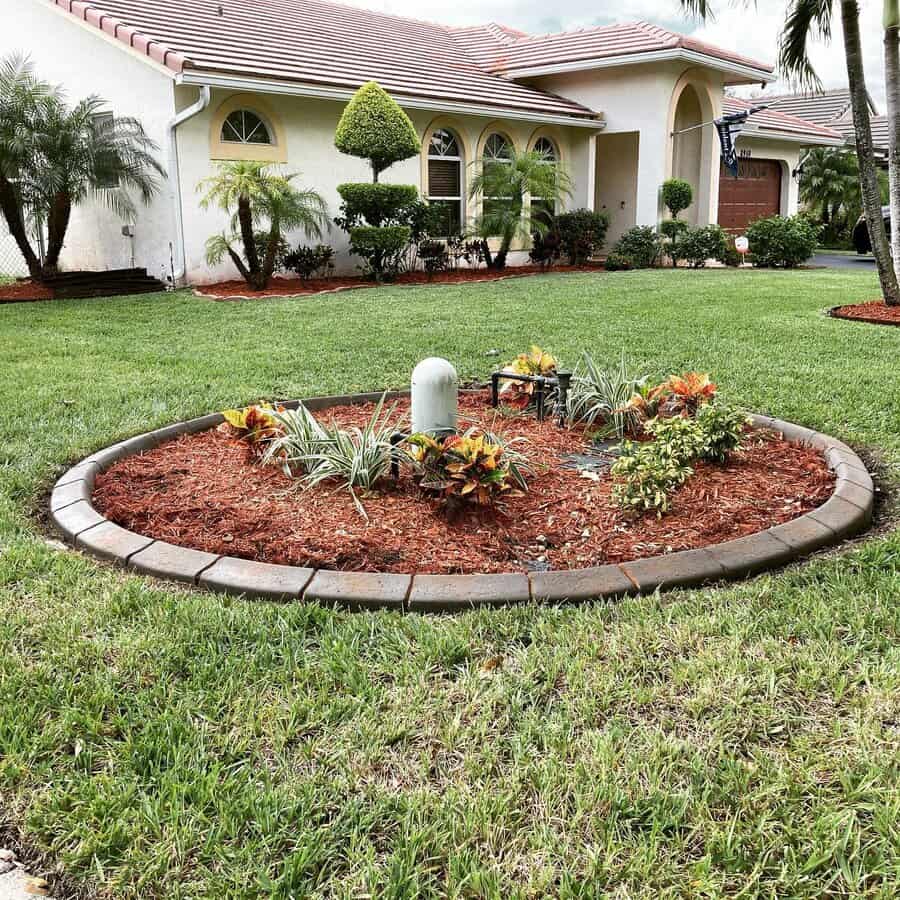 22. Discover the Hidden Path Greenscape
Imagine a concealed stone path meandering from your veranda with bi-fold doors, leading through a lush greenscape, unveiling secret gardens along the way. Landscaping transcends mere functionality; it's an opportunity for creativity and self-expression. Every outdoor space can be tailored with native plants, outdoor furnishings, water features, and discreet lighting, resulting in something truly extraordinary. With a well-thought-out plan, you can add an unexpected layer of joy to your outdoor oasis, creating a haven beyond imagination.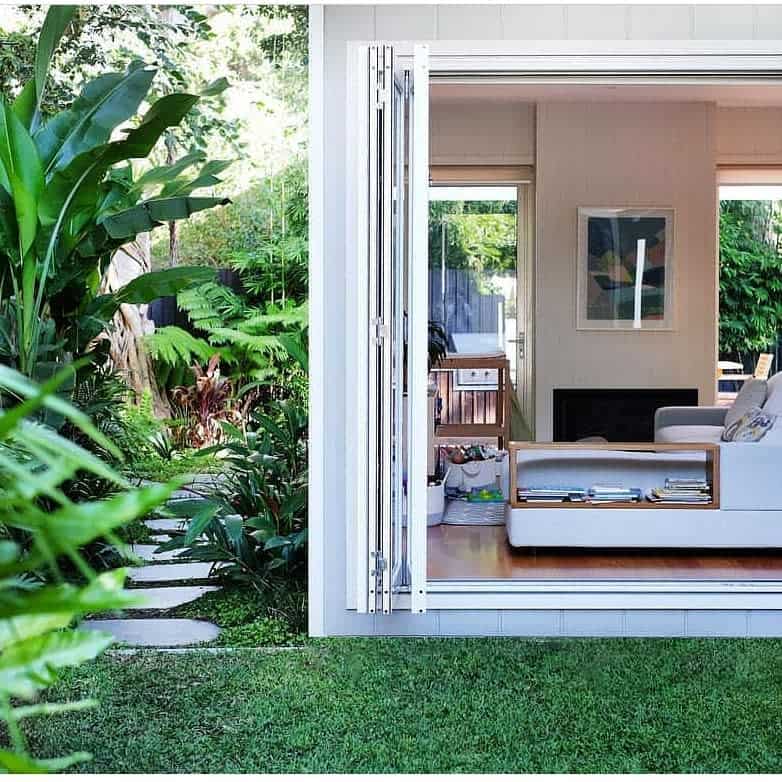 See more garden path ideas here.
23. Mastering the Art of Sloped Landscaping
Maximize the potential of your sloped property by crafting a series of retaining walls. These walls not only add visual interest but also transform the slope into multiple flat, usable areas. Instead of letting the land roll downward, this approach optimizes your space, creating functional and attractive outdoor zones.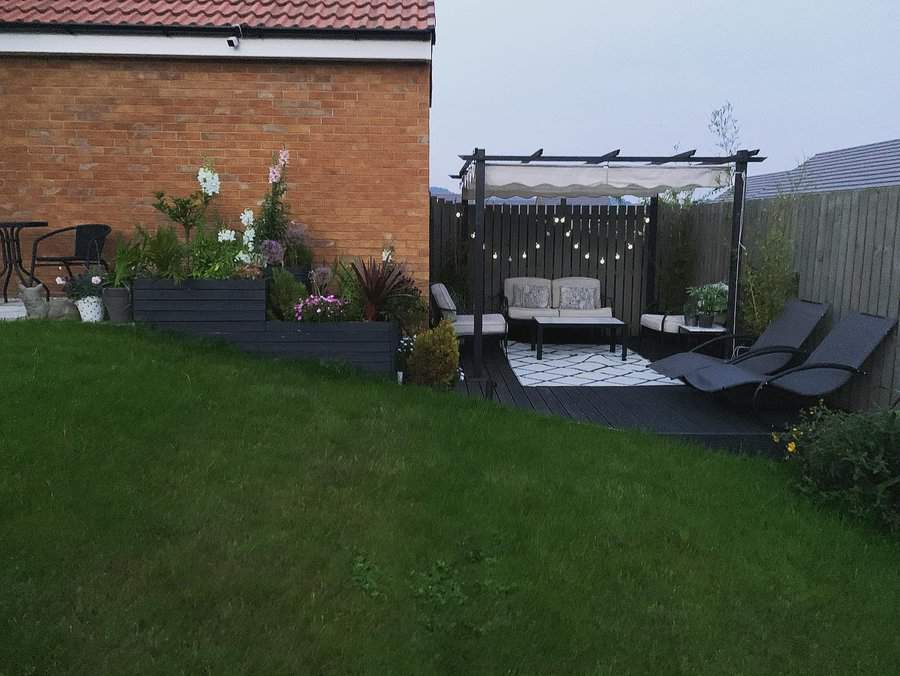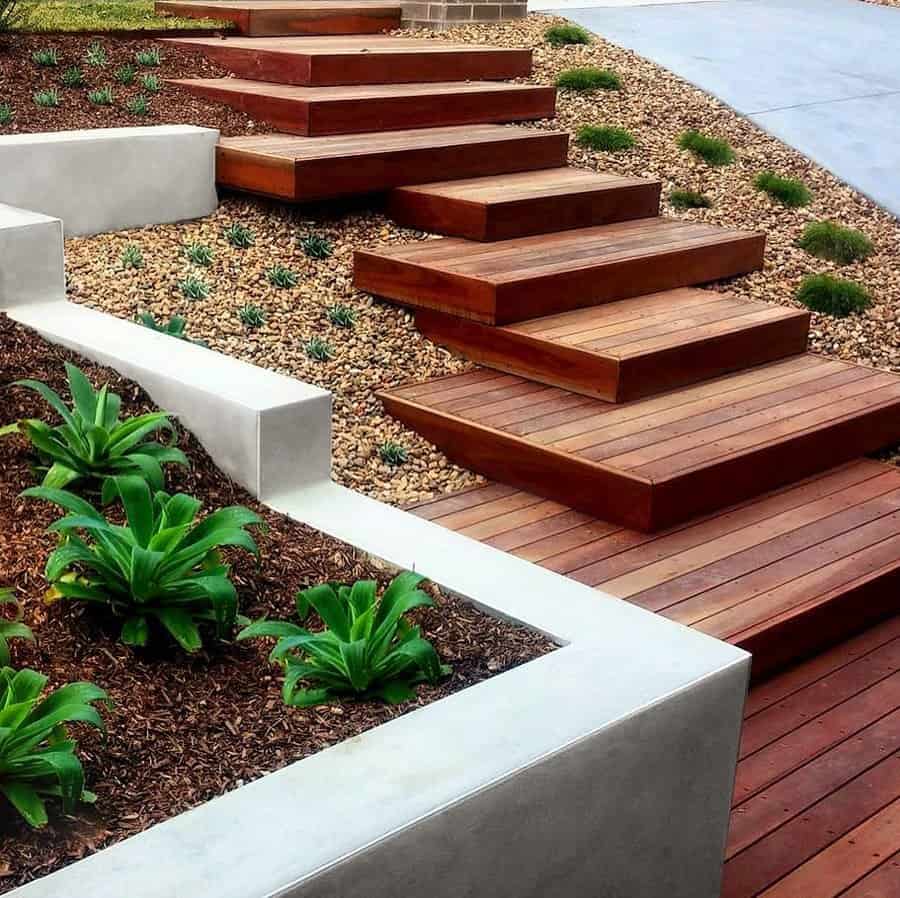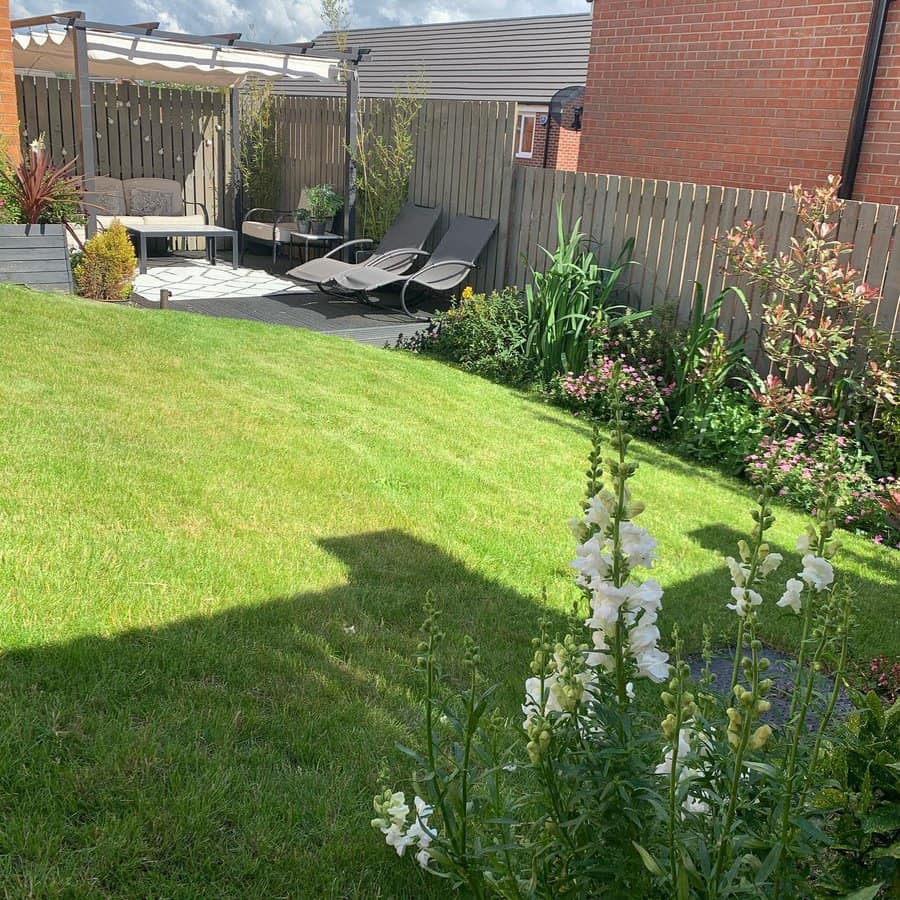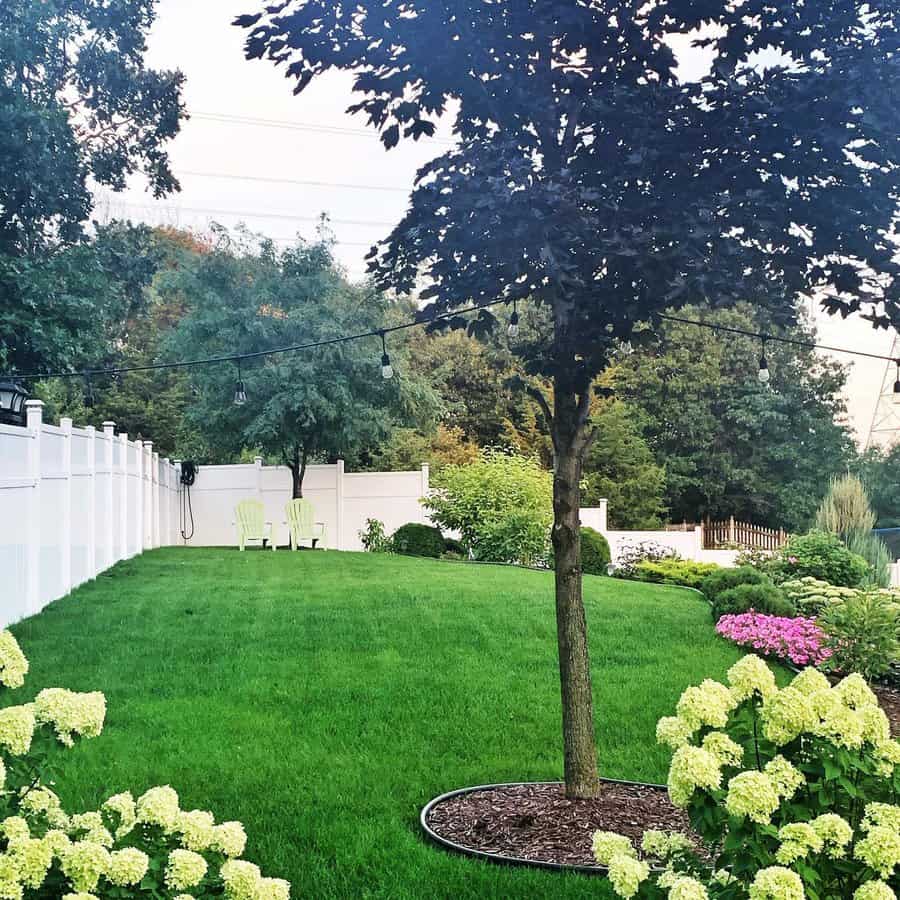 Simple Landscaping FAQs
What is the best way to research landscaping ideas?
You can look at a variety of sources to get ideas for your backyard landscaping. Pinterest has tons of options, and you can easily scroll through them. Websites like this one offer plenty of pictures for inspiration. You can talk with friends and family to learn about their experiences. Local landscaping experts can also give you some helpful ideas. 
How can I landscape my yard for less?
Plan the space before you start spending money. Use ground covers that are alternatives to lawn. Moss and gravel are great options. Evergreens are useful for creating a lush look and a natural wall. Try reusing or upcycling materials to save money on your decor and furniture.
Are landscaping ideas expensive?
There are landscaping ideas that can fit any budget. There are even affordable alternatives to the more expensive landscaping ideas. Start by determining your budget and then working backward to choose landscaping ideas that fit within that number.