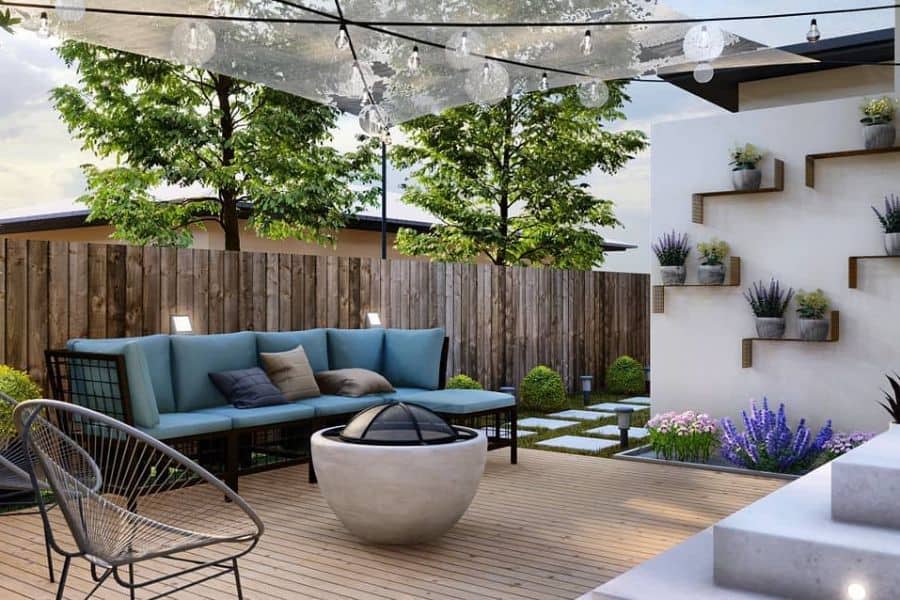 The Top 49 Patio Decor Ideas
A set of wicker chairs or an outdoor dining set is only the first step of designing a stylish patio space.
Creating a cohesive patio design is no different than decorating one of the interior rooms of your home. If you really want your outdoor living area to shine, you need to take a look at the big picture.
Outdoor patio decor is the secret to breathing life and personality into your backyard seating area or balcony. Keep reading for our favorite patio decor ideas and how to customize them to meet your needs!
1. Apartment
Even luxury apartments are often tight on space. Making the most of your apartment patio with furniture and decor can be a great way to expand your practical living space into the great outdoors.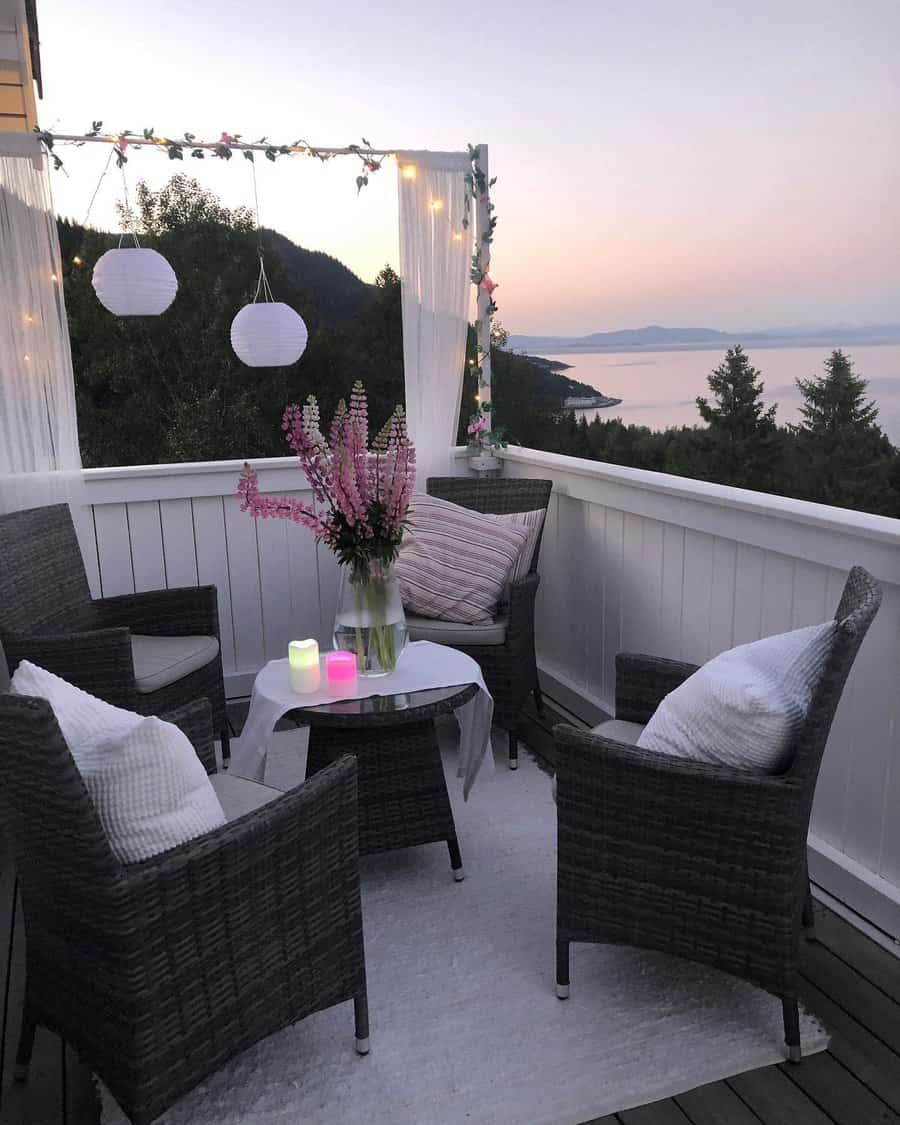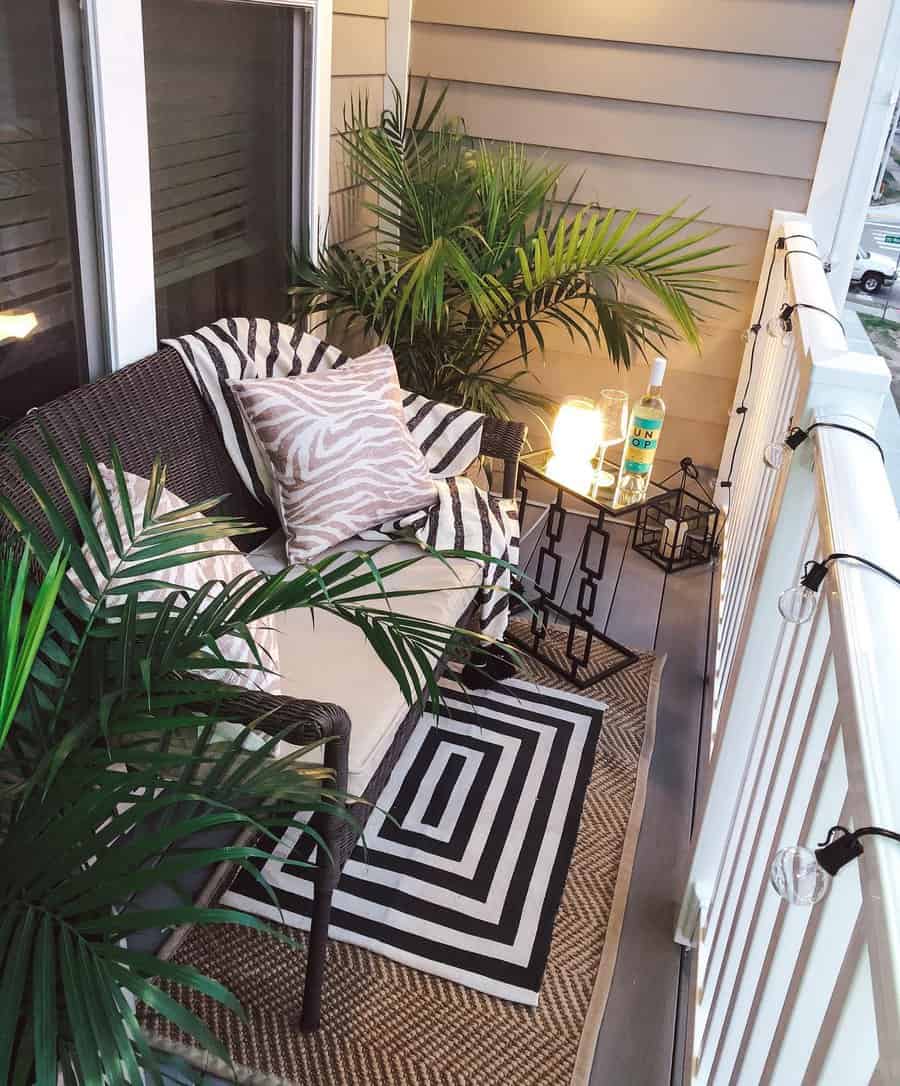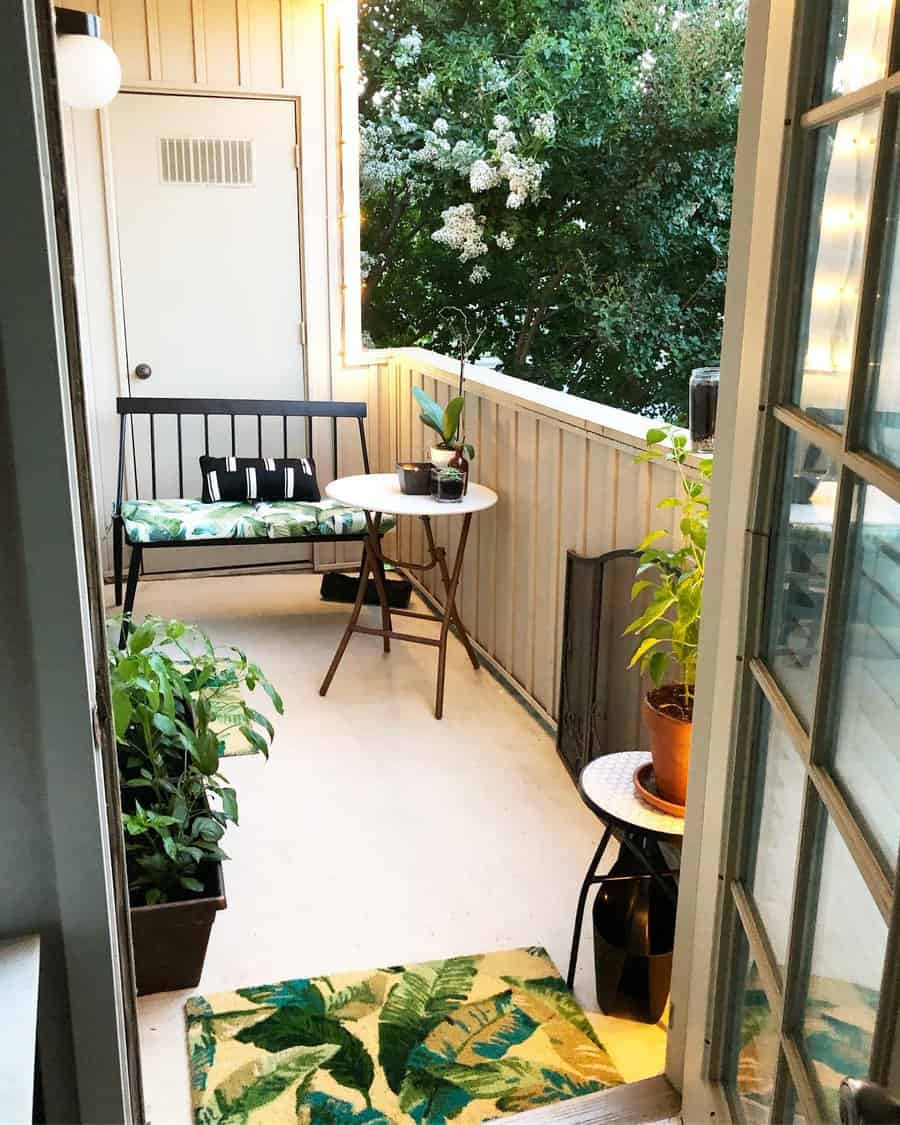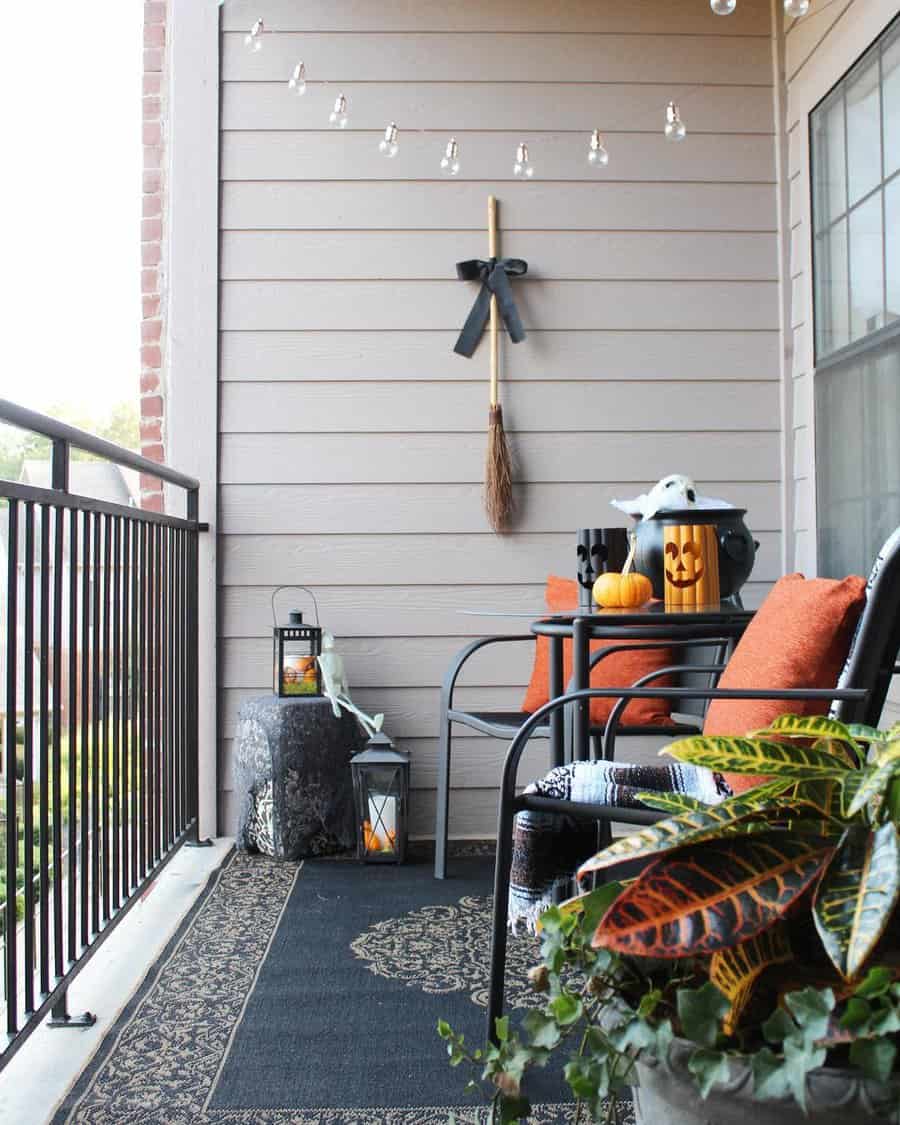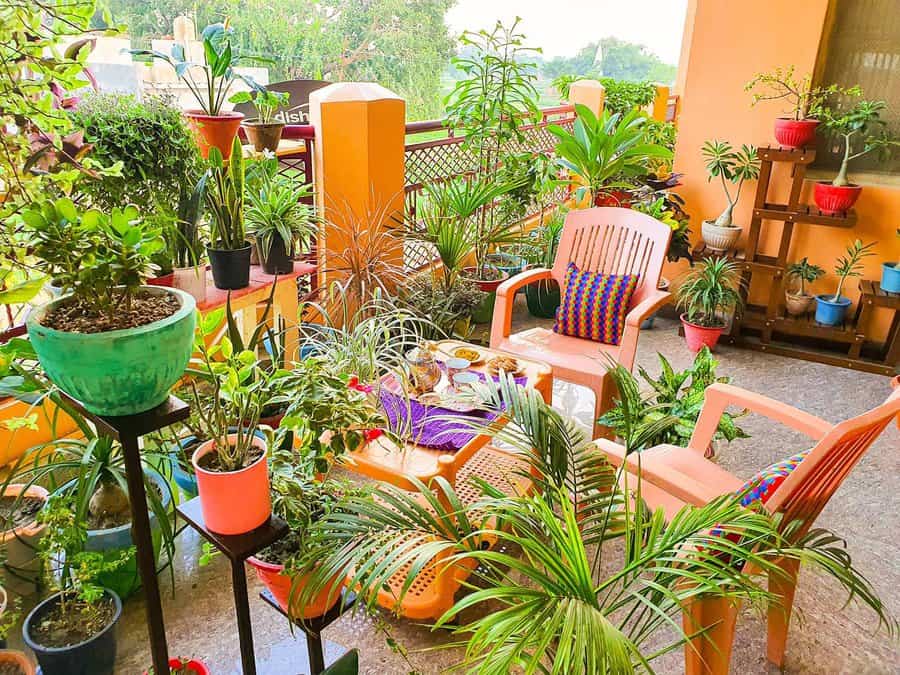 Multi-use furniture is always a plus in any outdoor space. Folding chairs or tables can be used to entertain, dine, or even work from home all on your patio. Patio chair cushions are ideal for updating the decor with the seasons.
While decorating a small patio is fun, don't forget to be practical. Invest in patio furniture that will not fade or break down with exposure to the elements. Weigh down lightweight items if your patio is prone to heavy winds!
2. Backyard
She may be powerful but you can't expect Mother Nature to do all of the work for you! Constructing a small patio in your backyard can easily make the space more functional and aesthetically pleasing.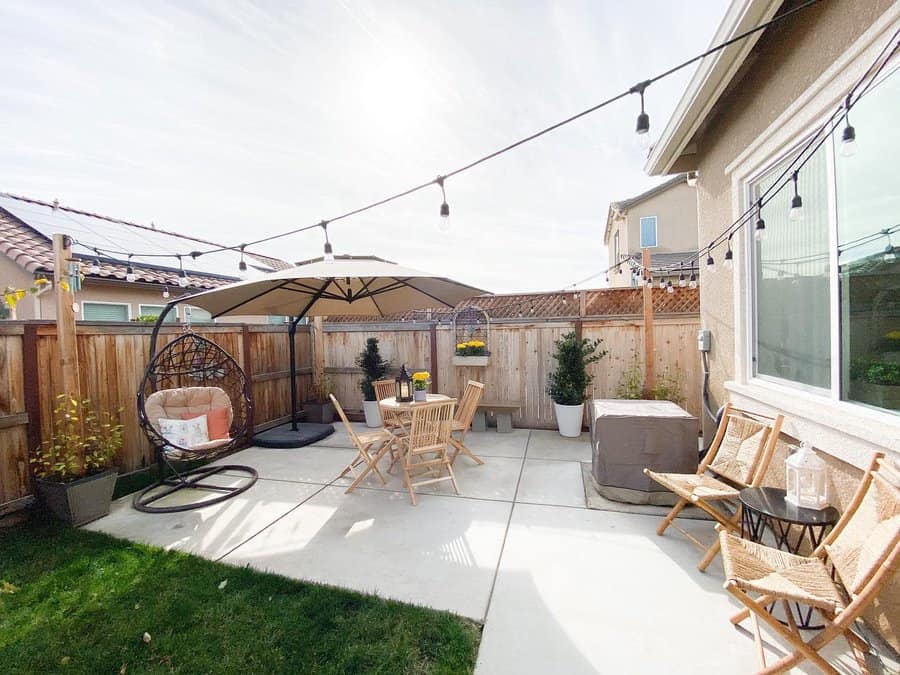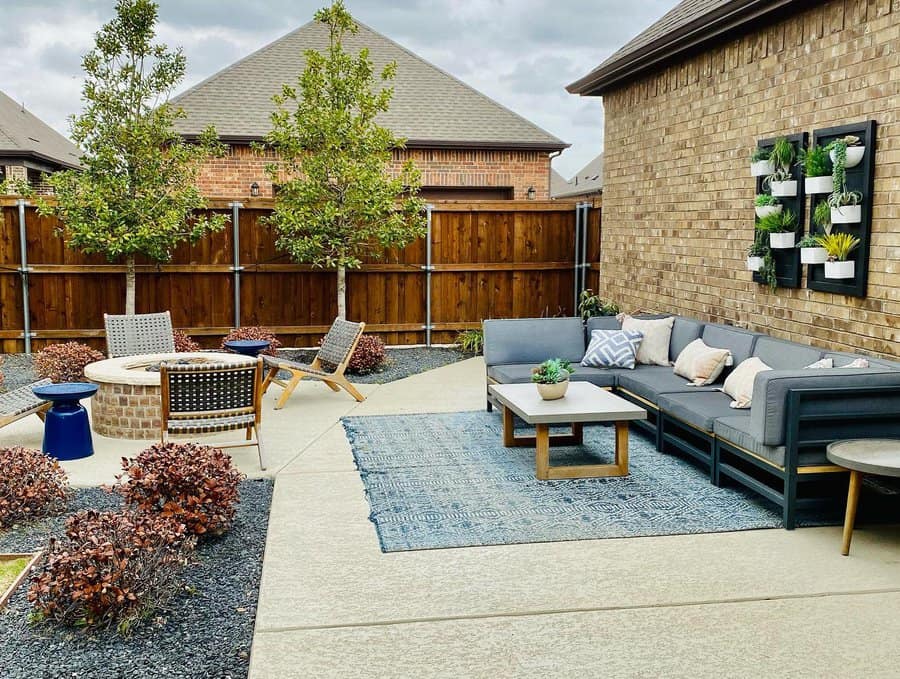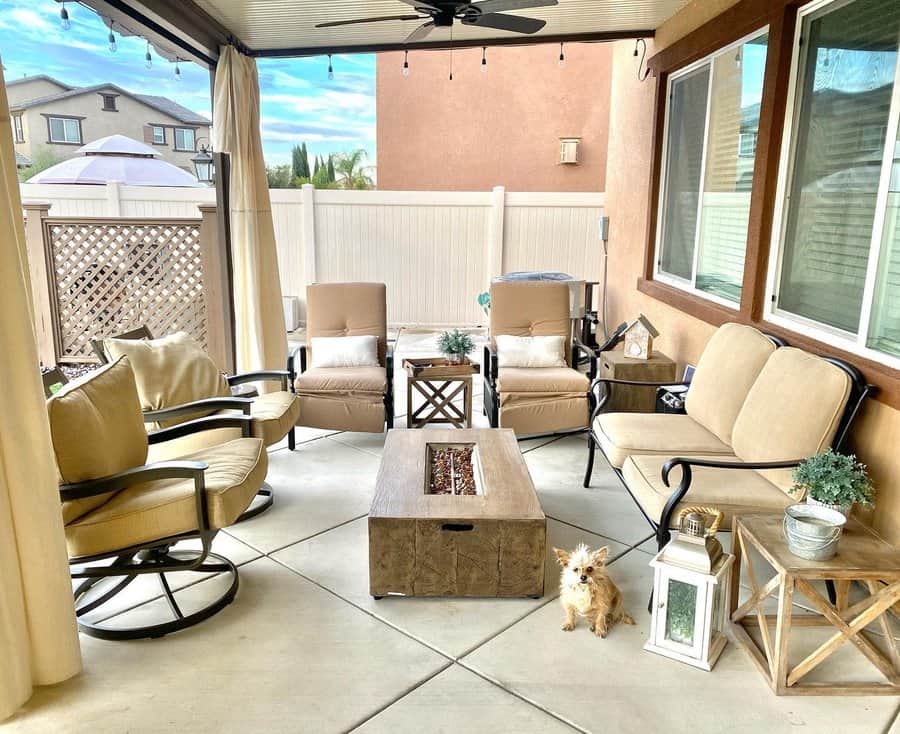 No two patios will look alike. Think about how your household is most likely to use the space and select decorative items to meet those needs.
Try to harmonize your patio decor ideas with the natural elements in your backyard. Opt for finishes that coordinate with the surrounding greenery or existing hardscaping. Include some potted plants throughout the patio itself as well.
3. Boho
Bohemian-inspired decor is one of the most popular trends in porch and patio design. With a relaxed look that can be customized to fit almost any space, it's hard to say no to including some boho charm in your patio decor.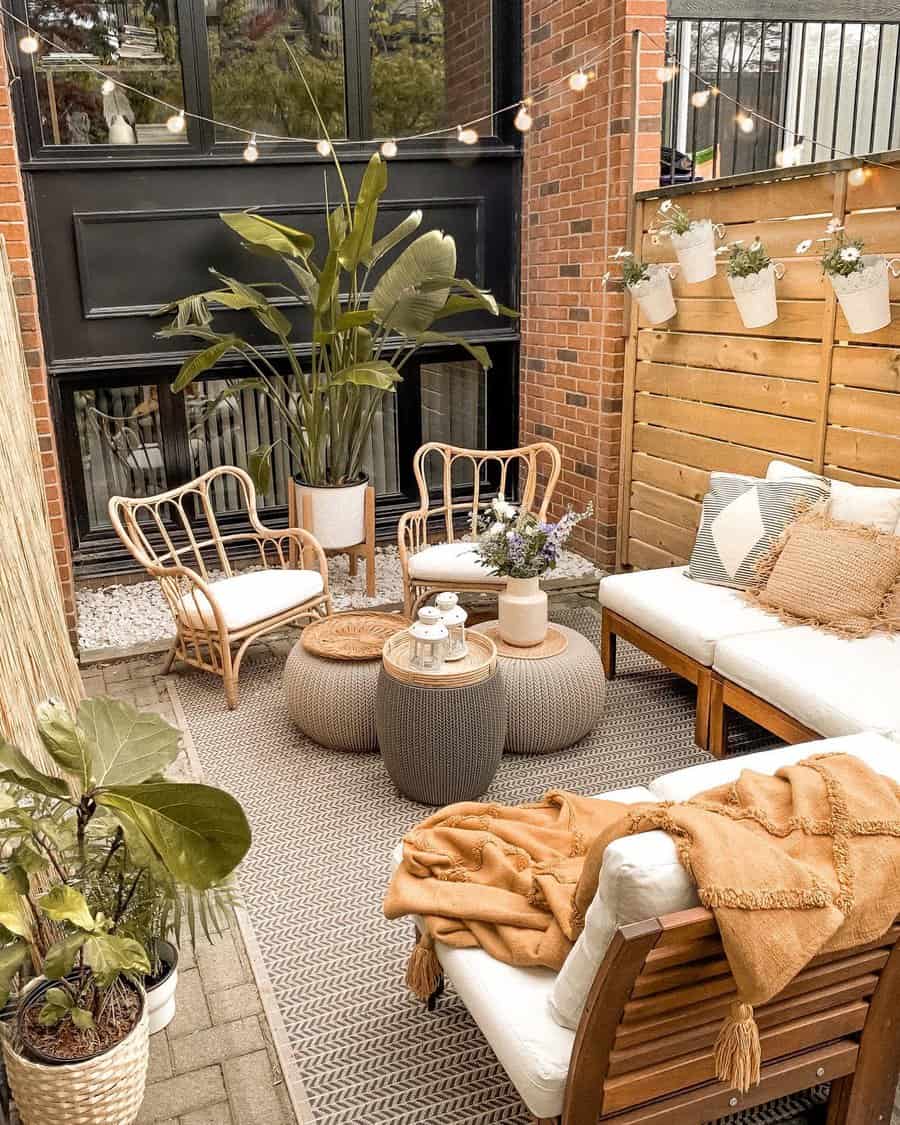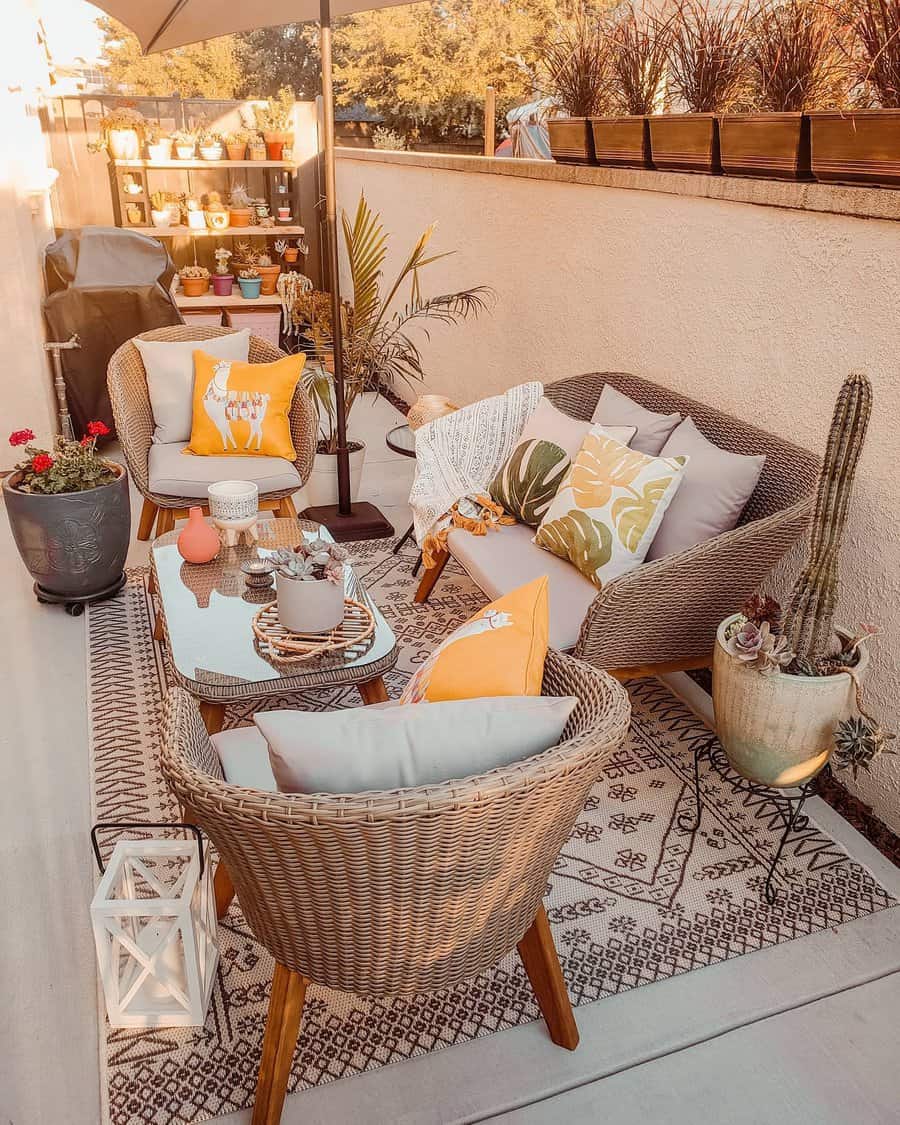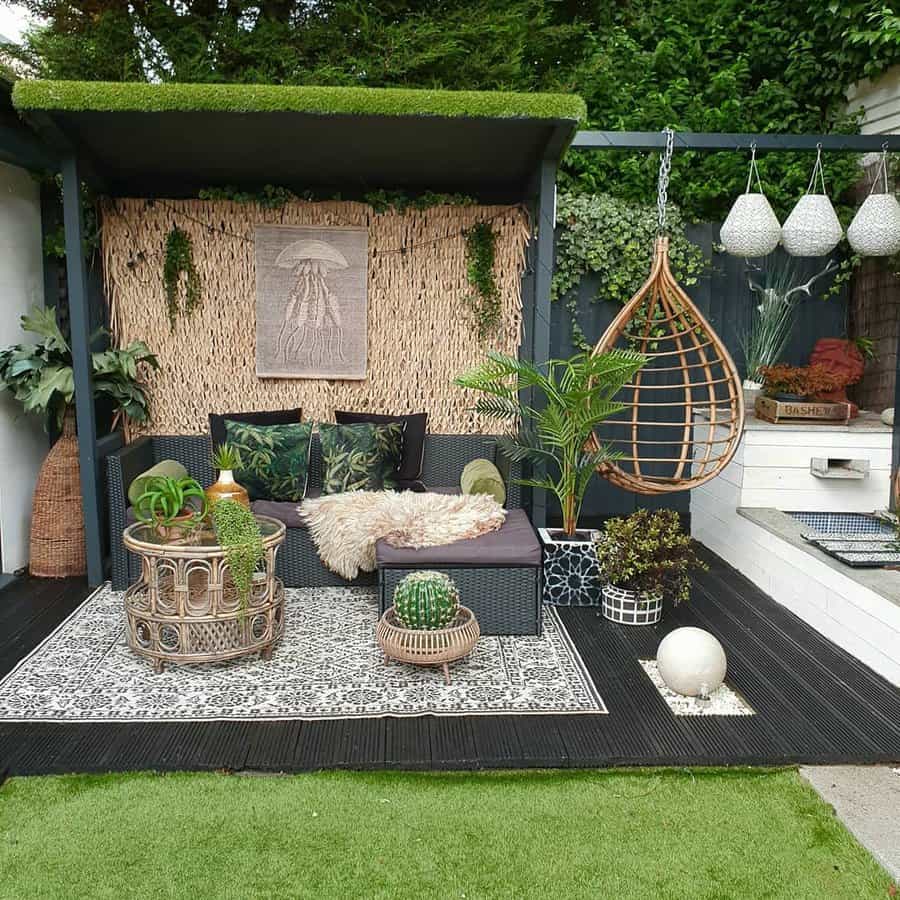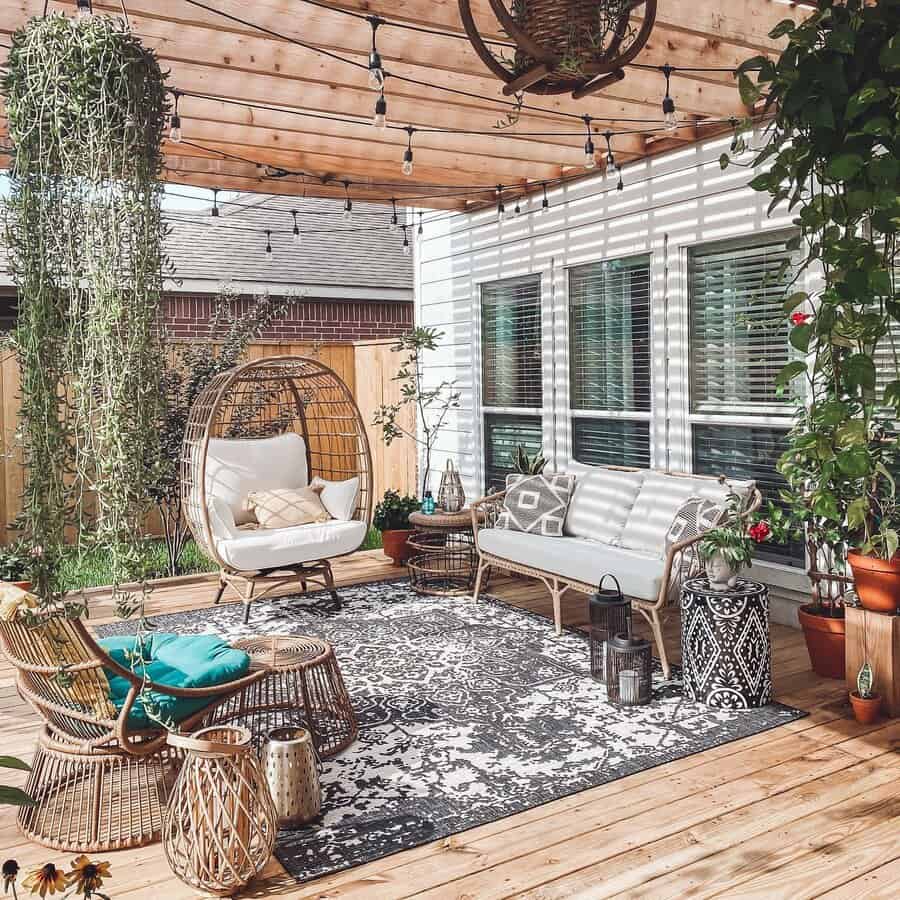 Natural materials are a must-have when styling a Bohemian space. Reach for furniture and accent decor made of wicker, rattan, bamboo, or other organic textiles.
Boho design really shines as a way to mix and match various colors, textures, and aesthetics in one space. Take advantage of local yard sales, consignment shops, and antique dealers when outfitting your patio.
4. Chair
A set of high-quality patio chairs is one of the best investments you can make when designing a functional outdoor living space. From cozy armchairs to elegant dining chairs, you're sure to find countless uses for this versatile furniture.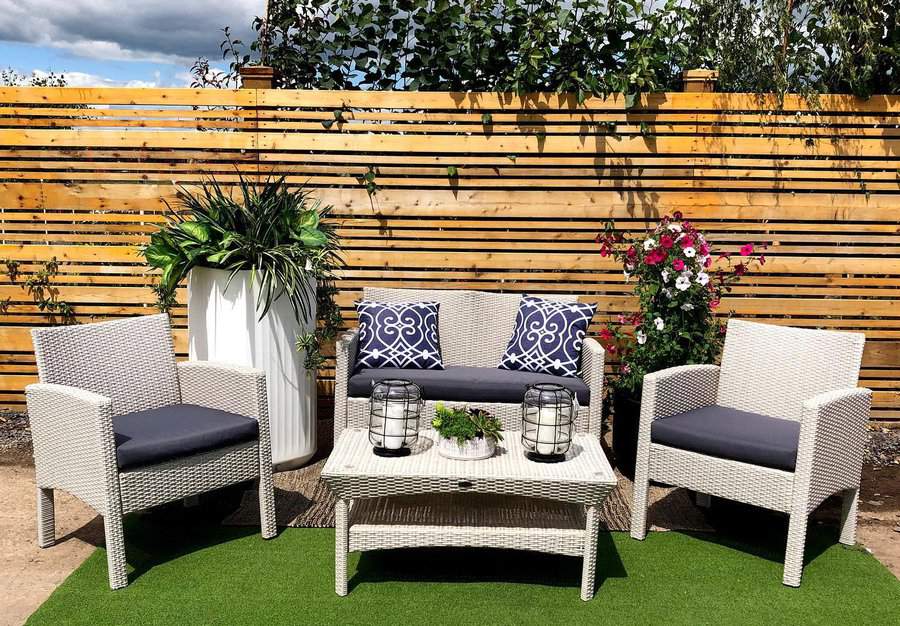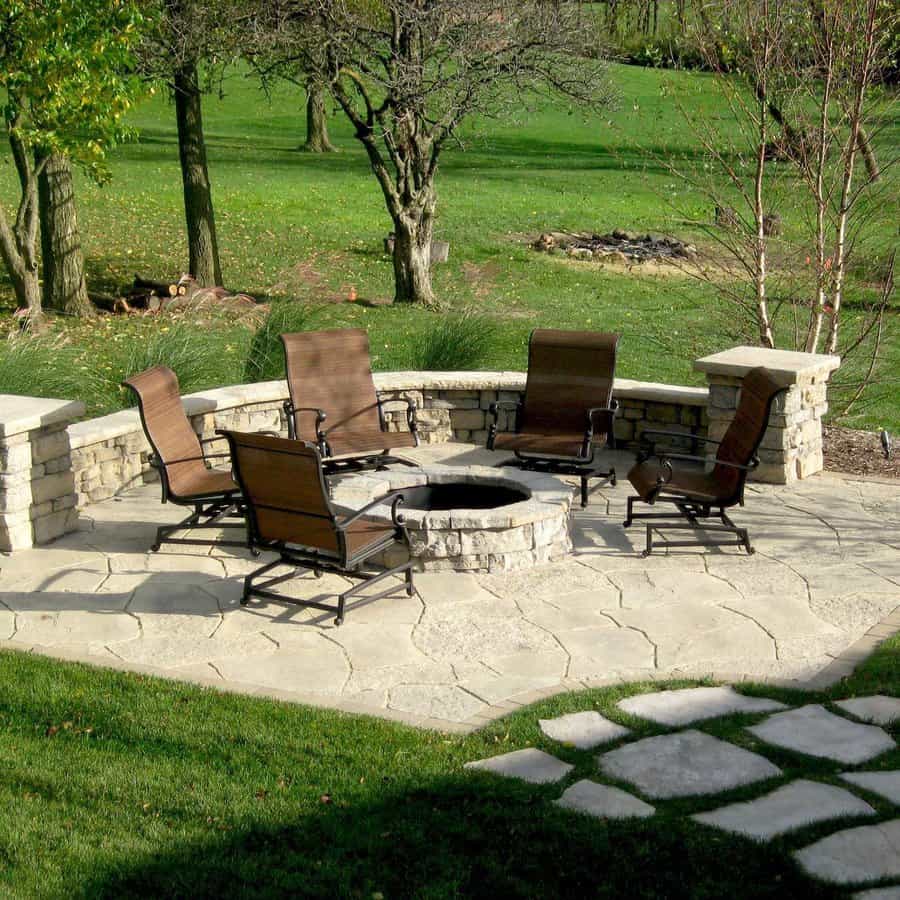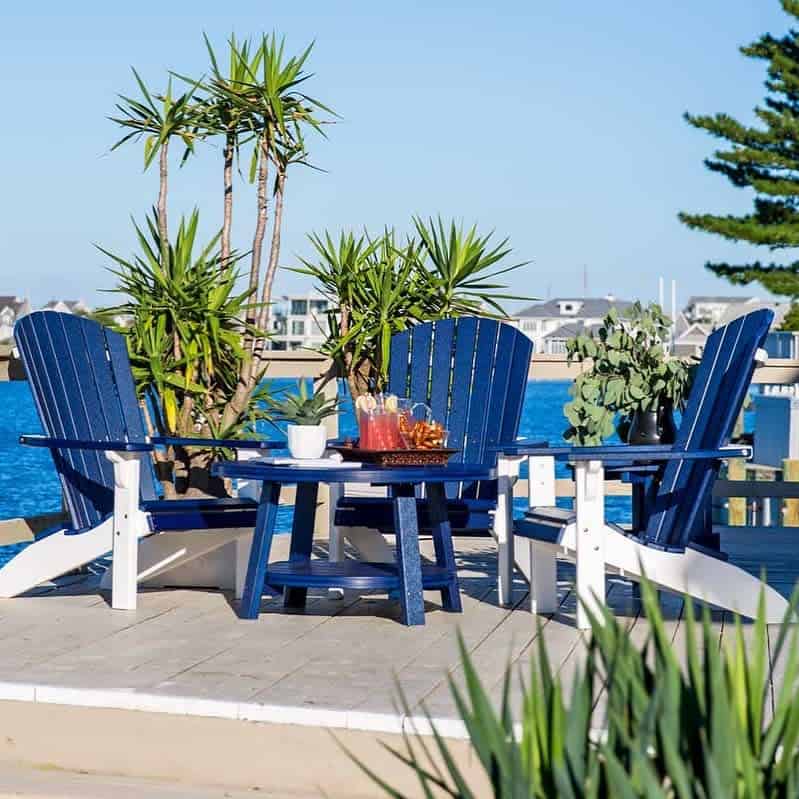 Of course, the most important factor in selecting new patio chairs is durability. Look for chairs that have been specifically treated for outdoor use. (This applies to upholstered cushions, too!)
While patio sets are convenient, there's no rule that everything needs to match. Pair your favorite outdoor chairs with whatever table or accent furniture best suits your needs.
5. DIY
It's shocking how many people feel overwhelmed by the thought of decorating their patio considering how easy it can be! There's really no better place to flex your DIY muscles than a backyard patio.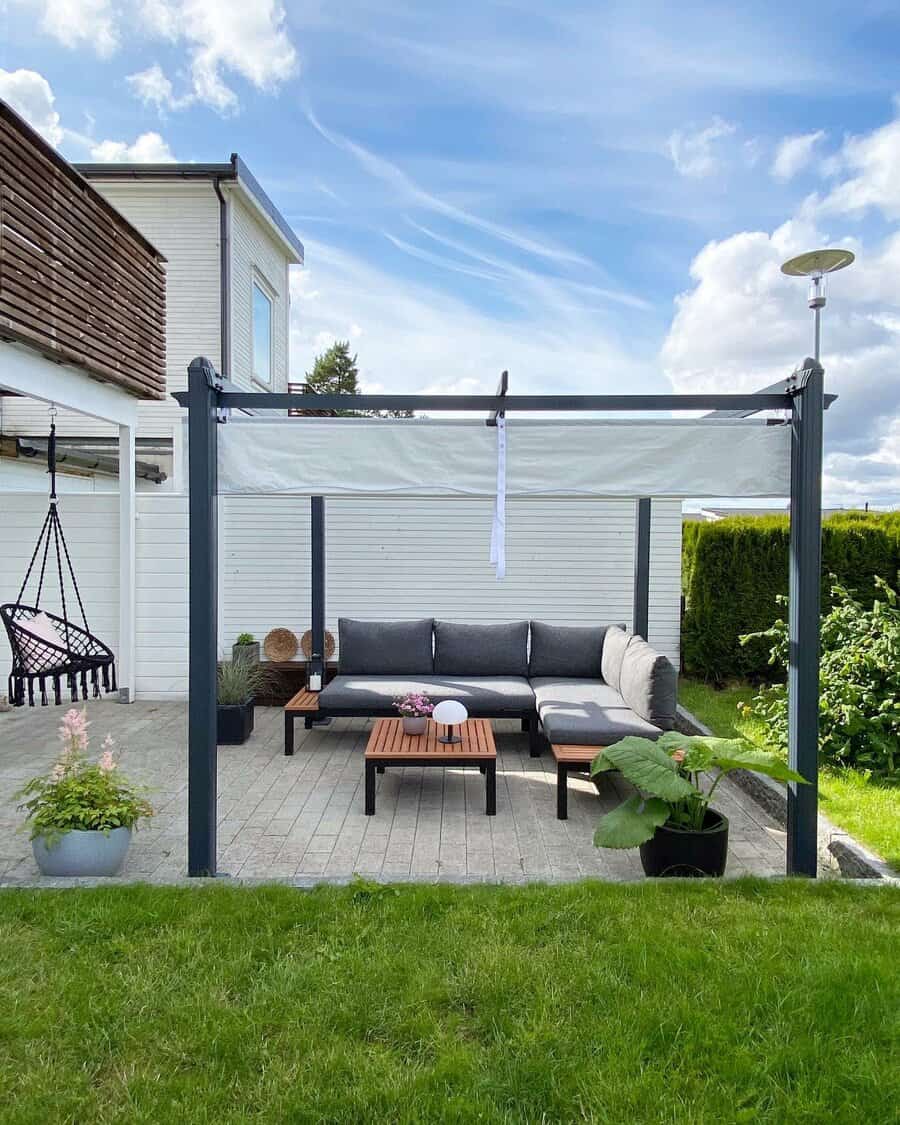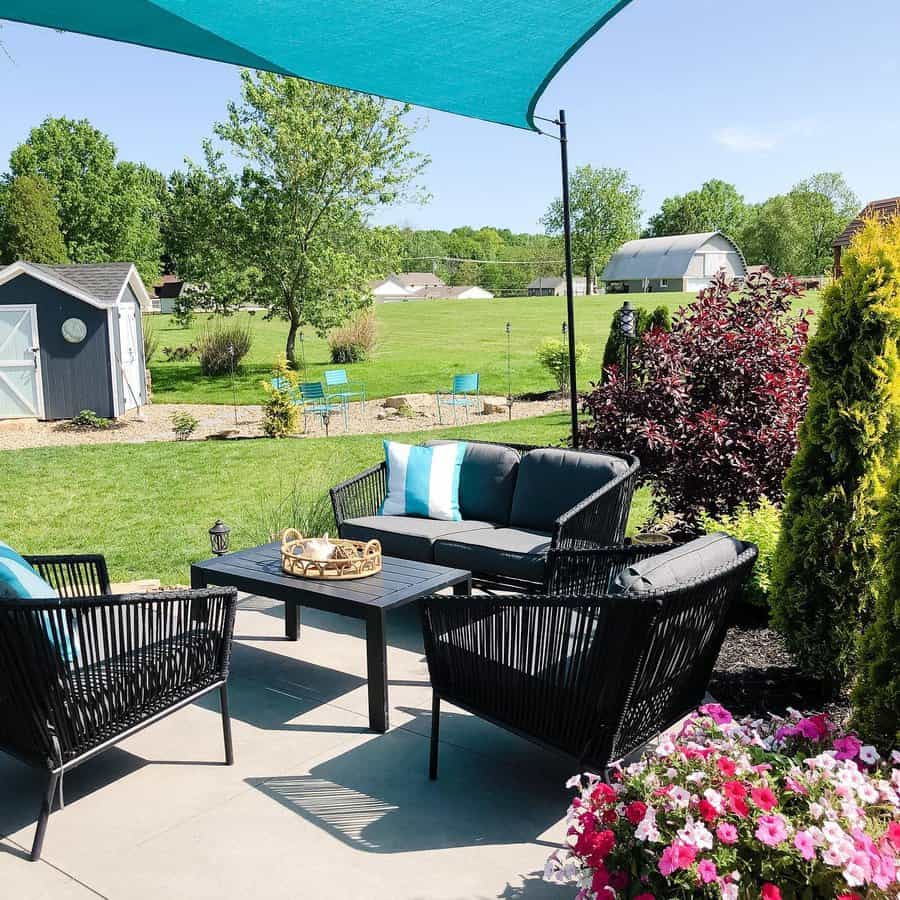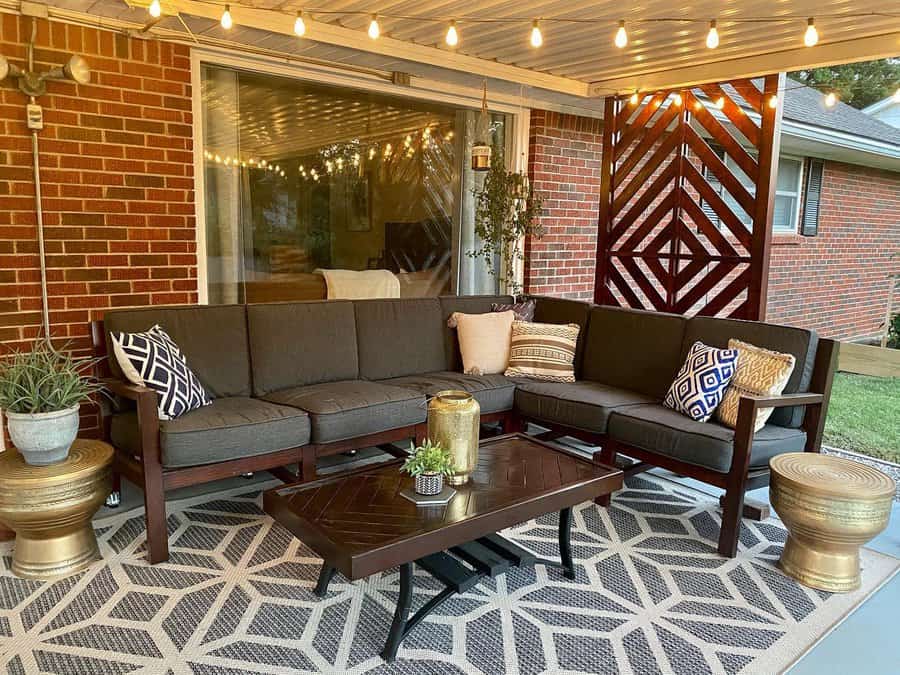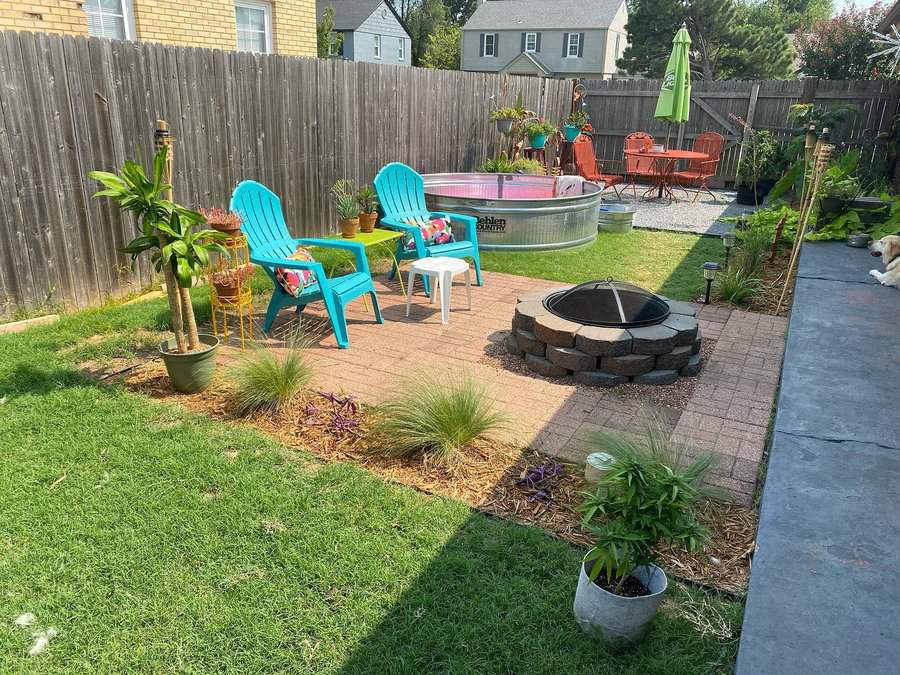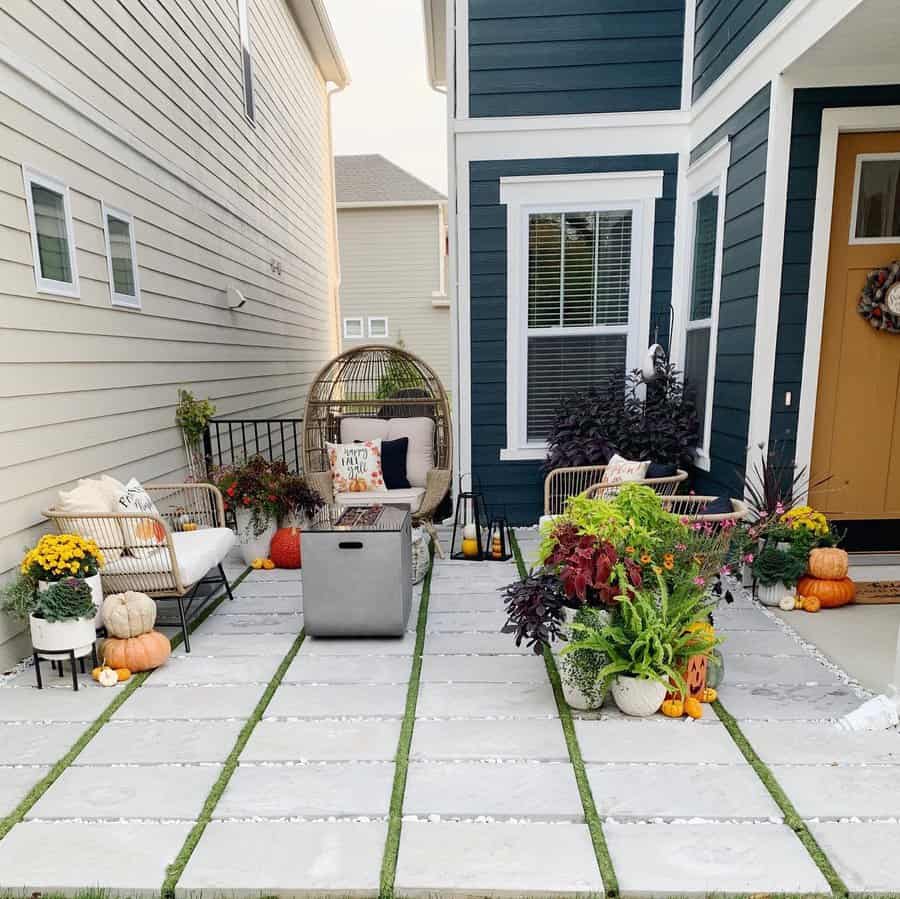 With the addition of a weatherproof topcoat, you can refinish all types of outdoor furniture to suit your decor style. You can even create your own cushions with some outdoor fabric and basic sewing know-how.
Patio lighting is super simple to install. Globe or fairy lights can be hung from a pergola or patio umbrella for a soft atmospheric glow. Solar lanterns are a great alternative for the area around the patio itself.
6. Deck
A backyard deck offers a ton of space for grilling, entertaining, or just relaxing. While the sheer square footage can feel overwhelming at first, it's no different than decorating any other type of patio.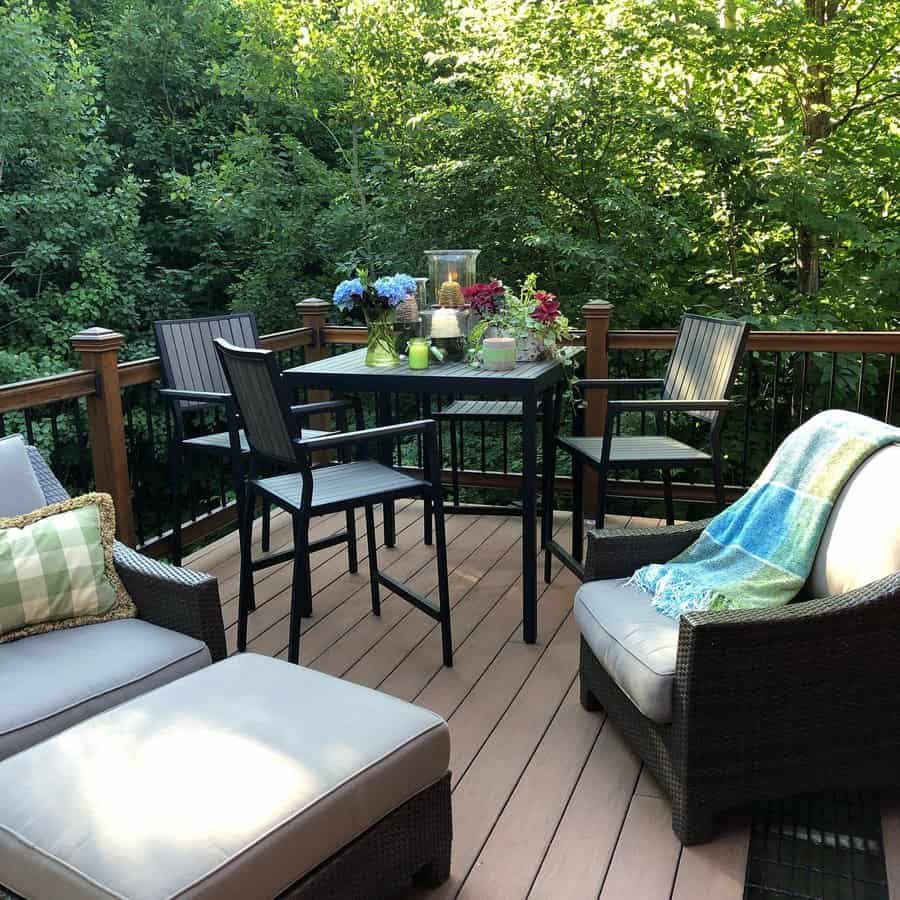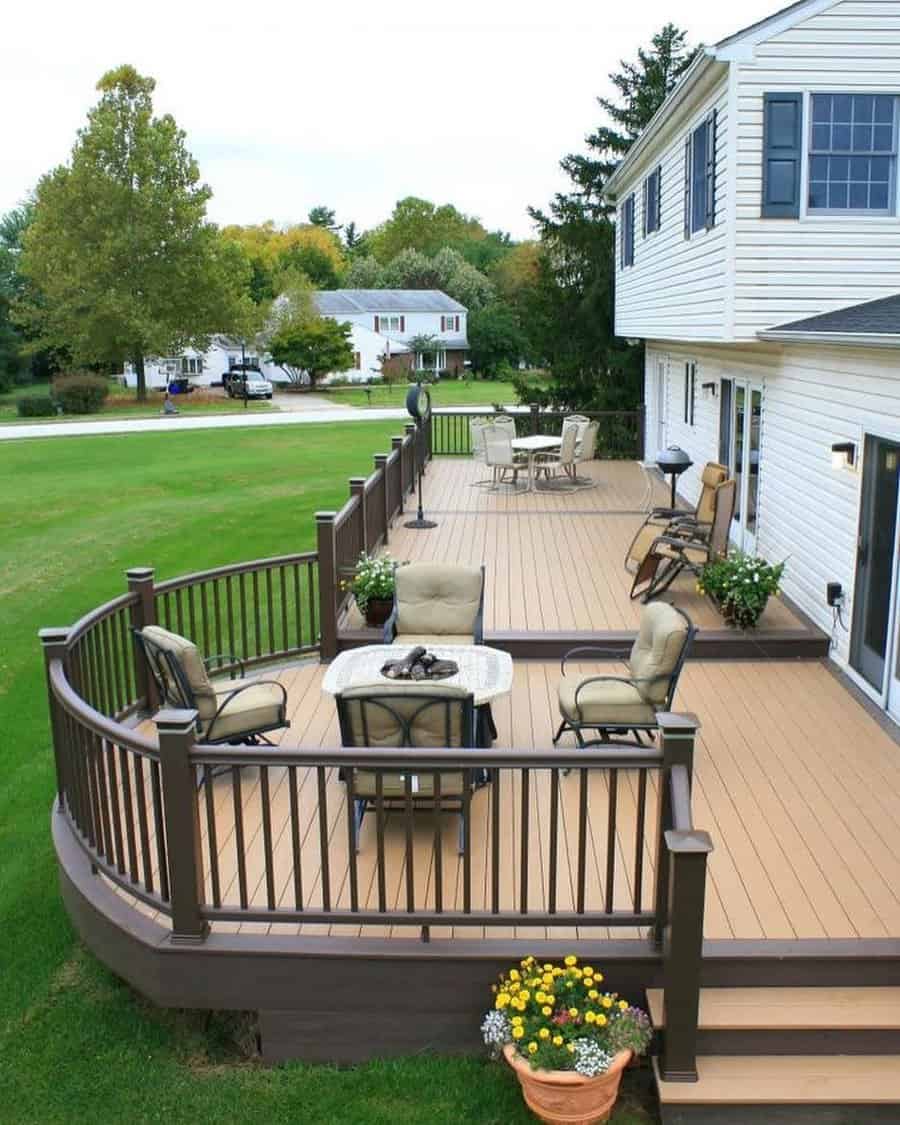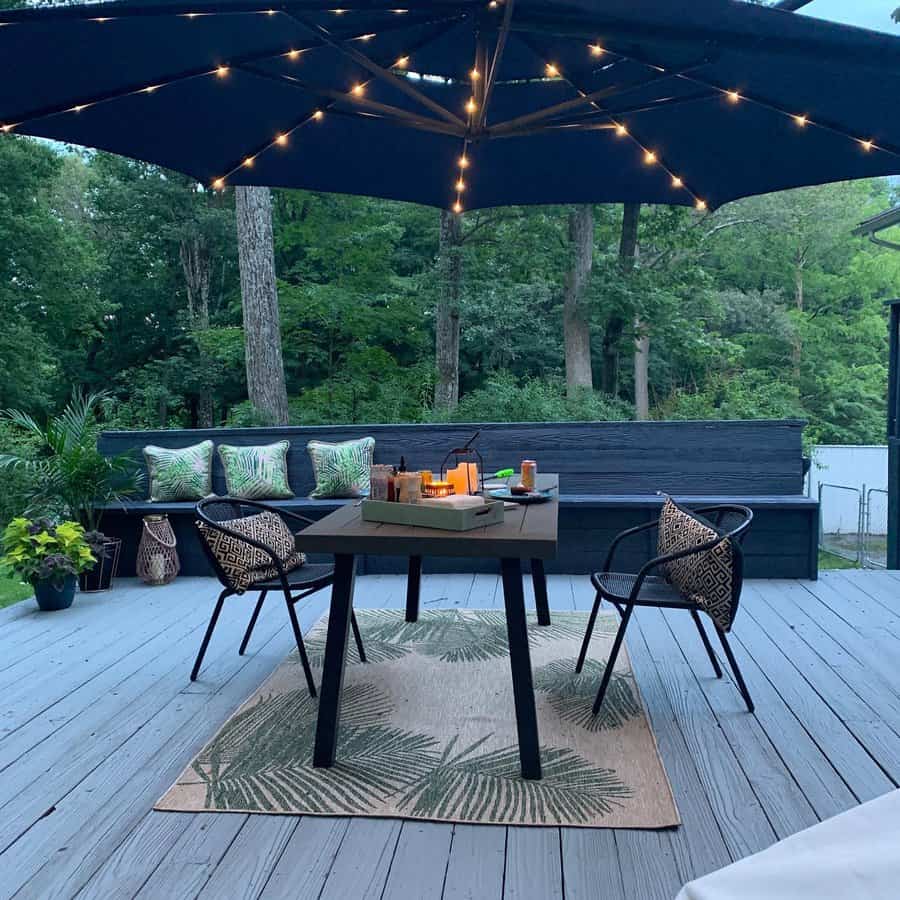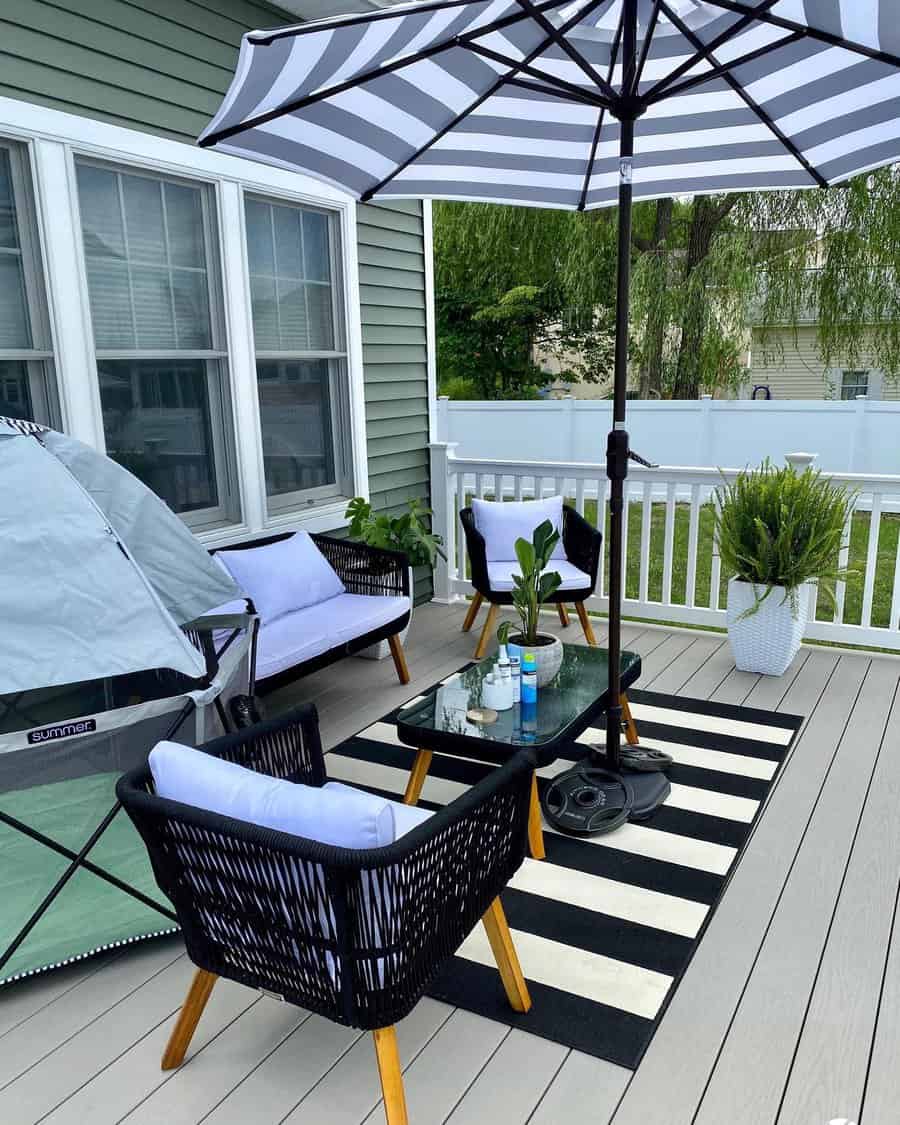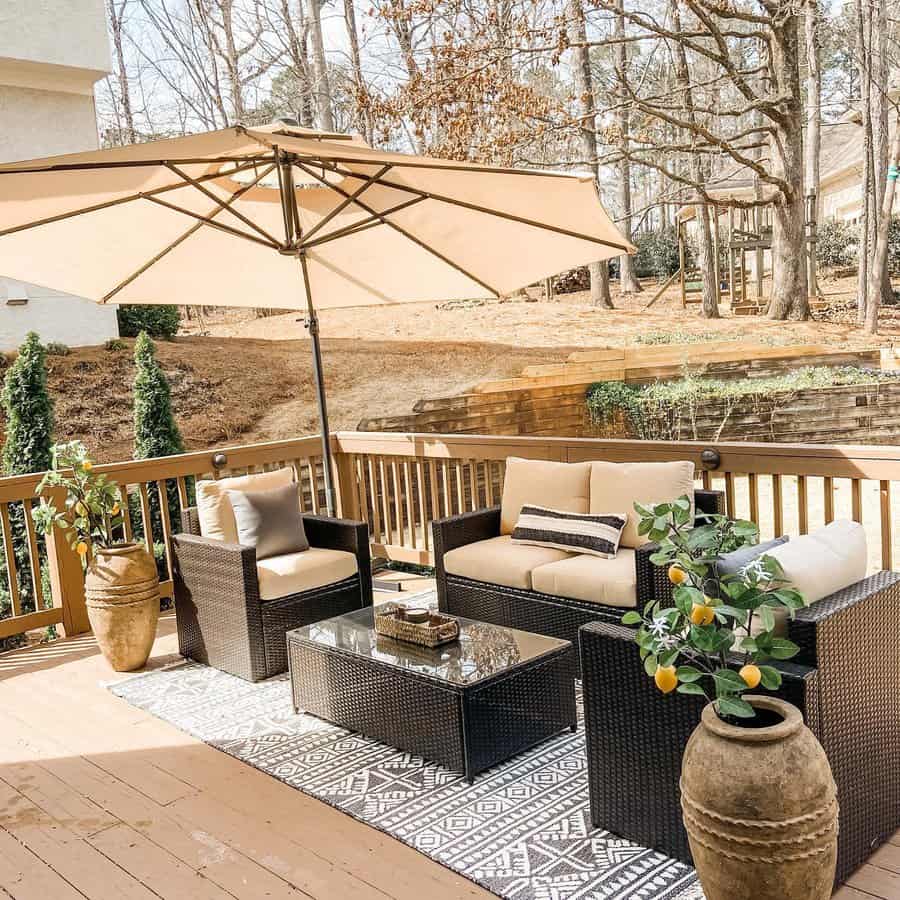 Many of the best decor additions will be the ones you don't expect to see outdoors! Plush cushions and unique patio lighting can make the space feel particularly warm and cozy.
Consider splitting your deck into multiple areas using furniture and outdoor decor. Strategically placed tables, seating areas, and tall decor can divide the space without a need for walls. An outdoor rug can be used to differentiate one part of your deck from another.
7. Farmhouse
Do you want your backyard patio to feel as warm and inviting as possible? You really can't go wrong drawing inspiration from the farmhouse interior decor trend.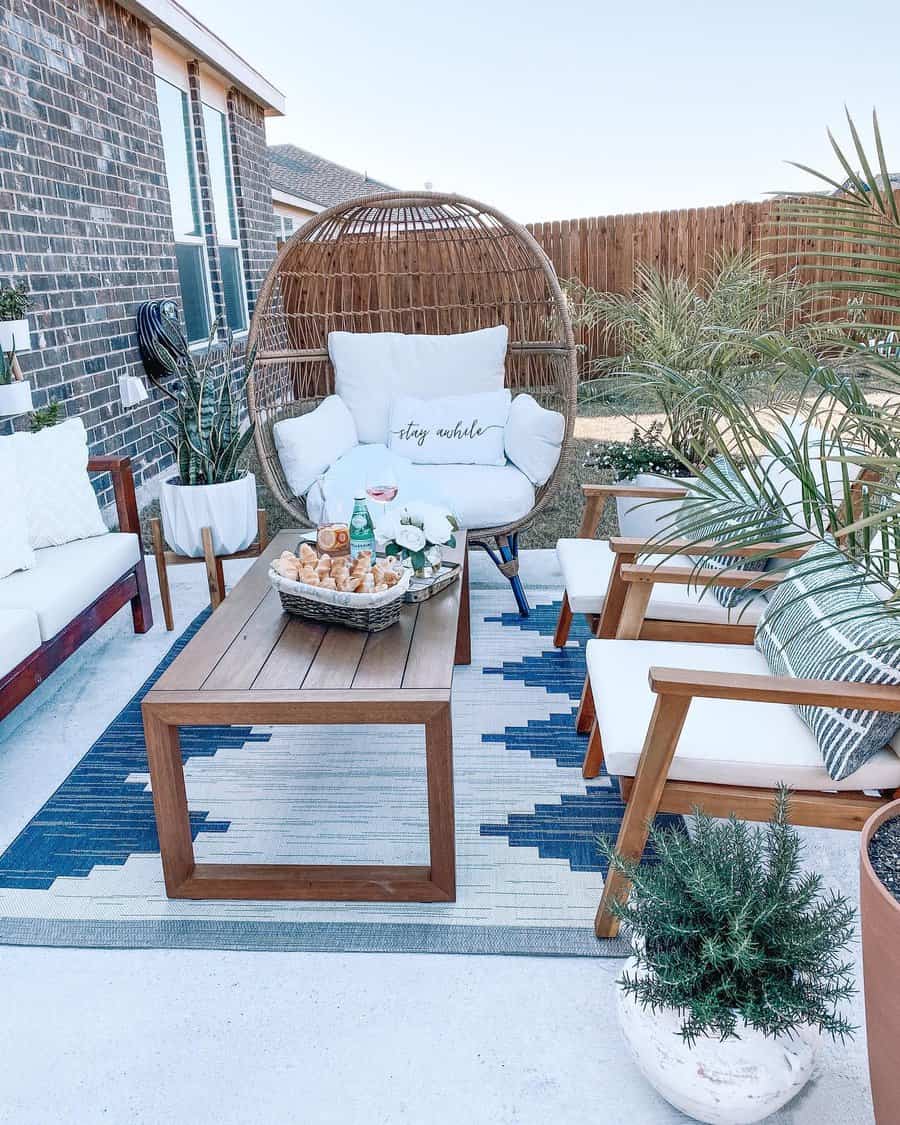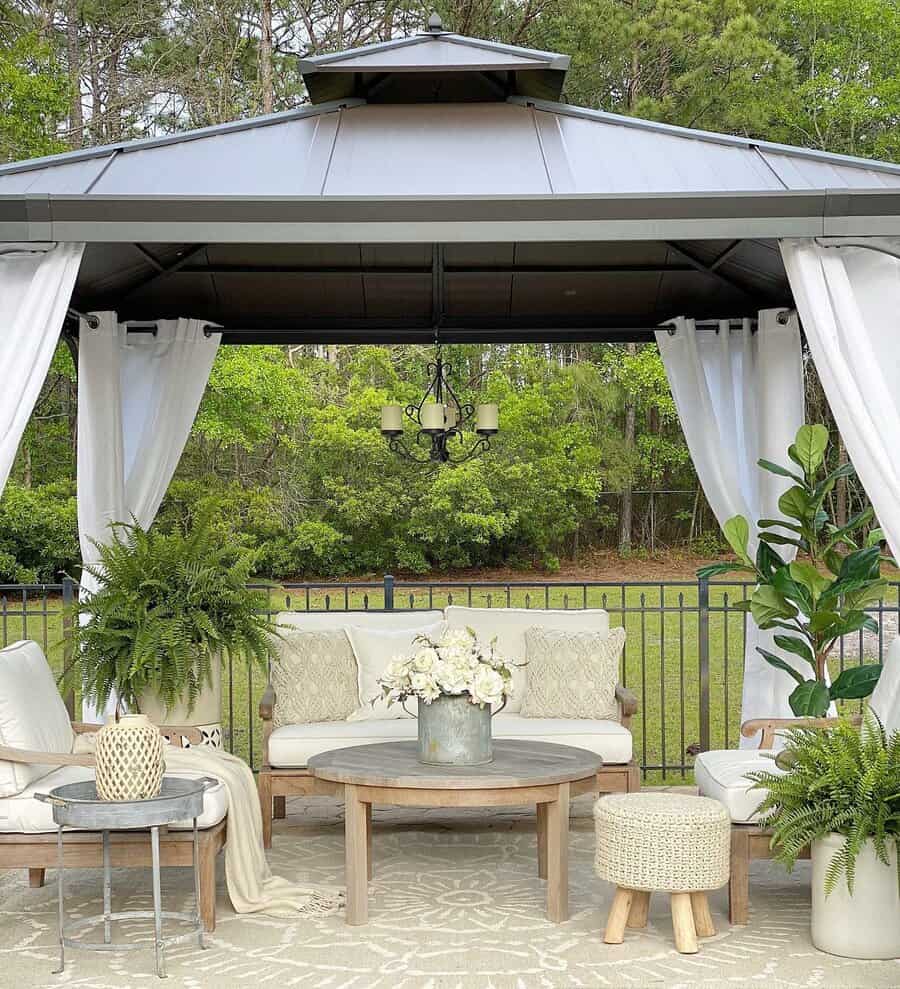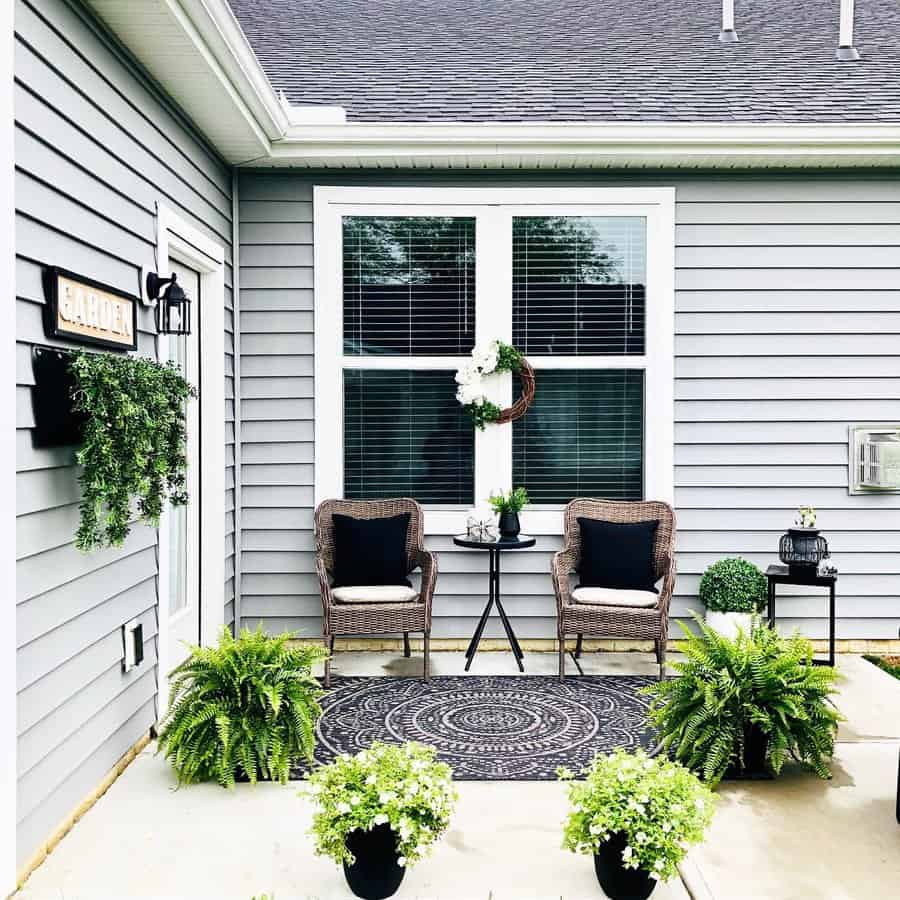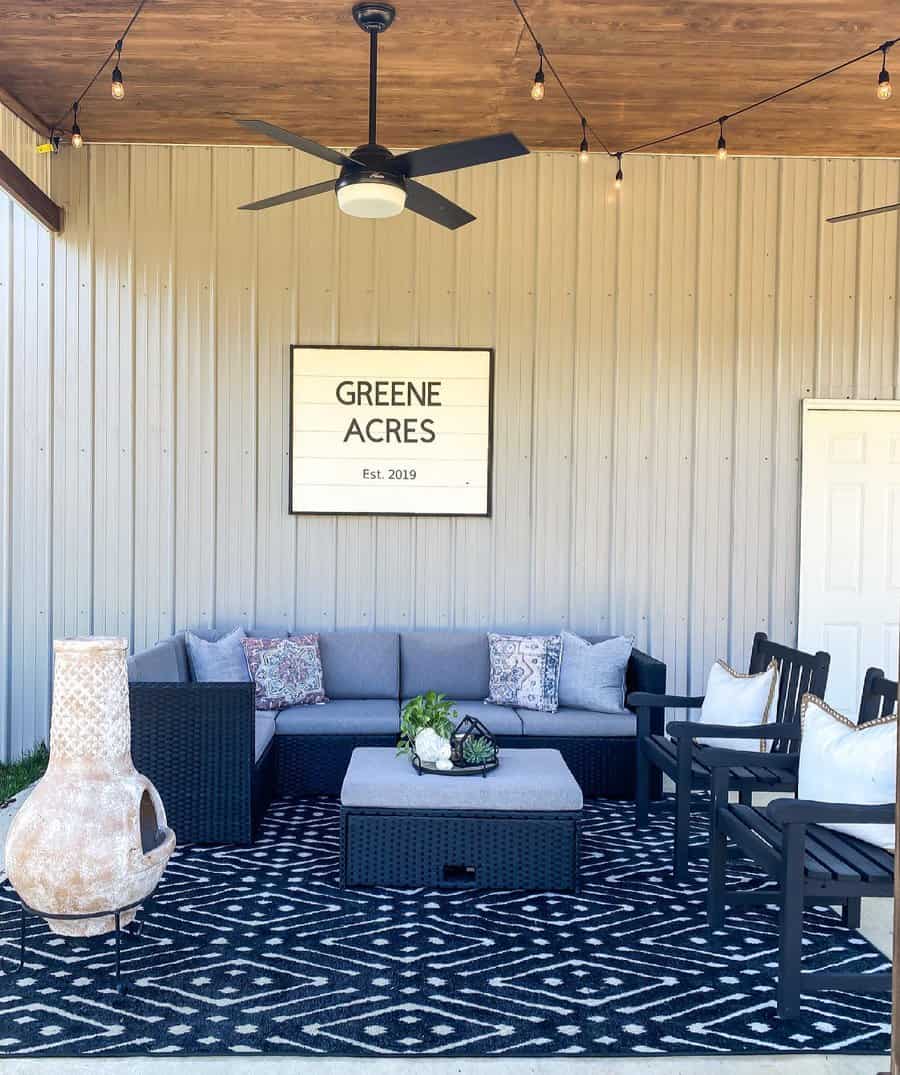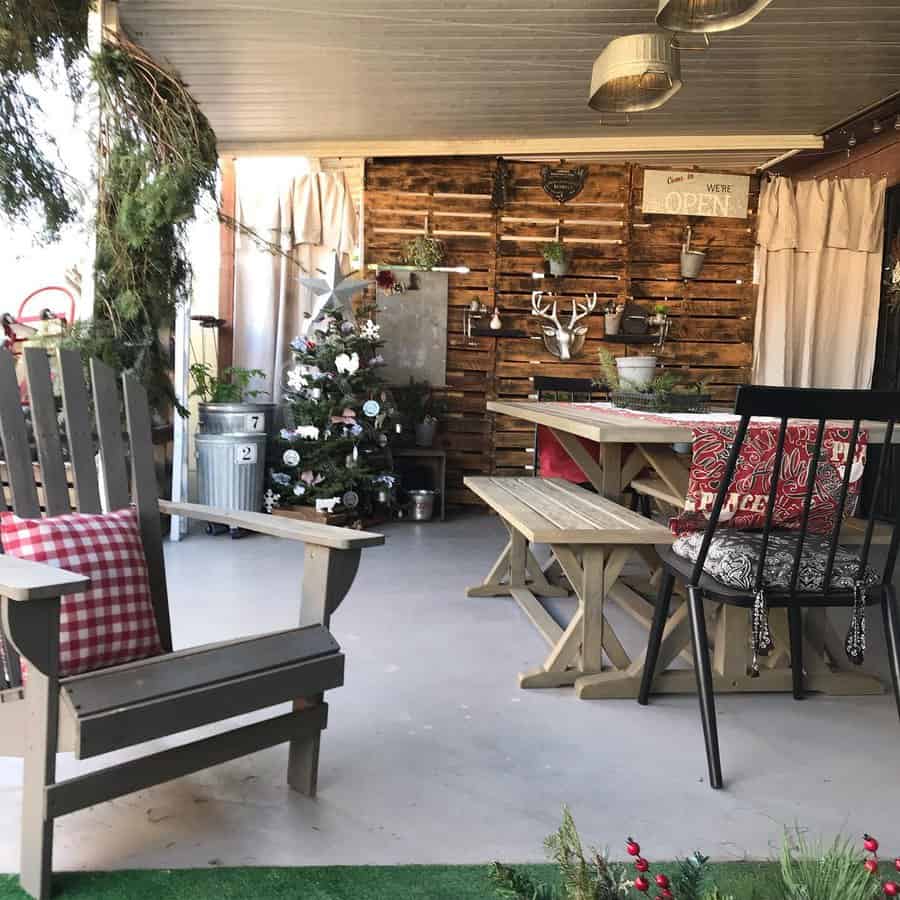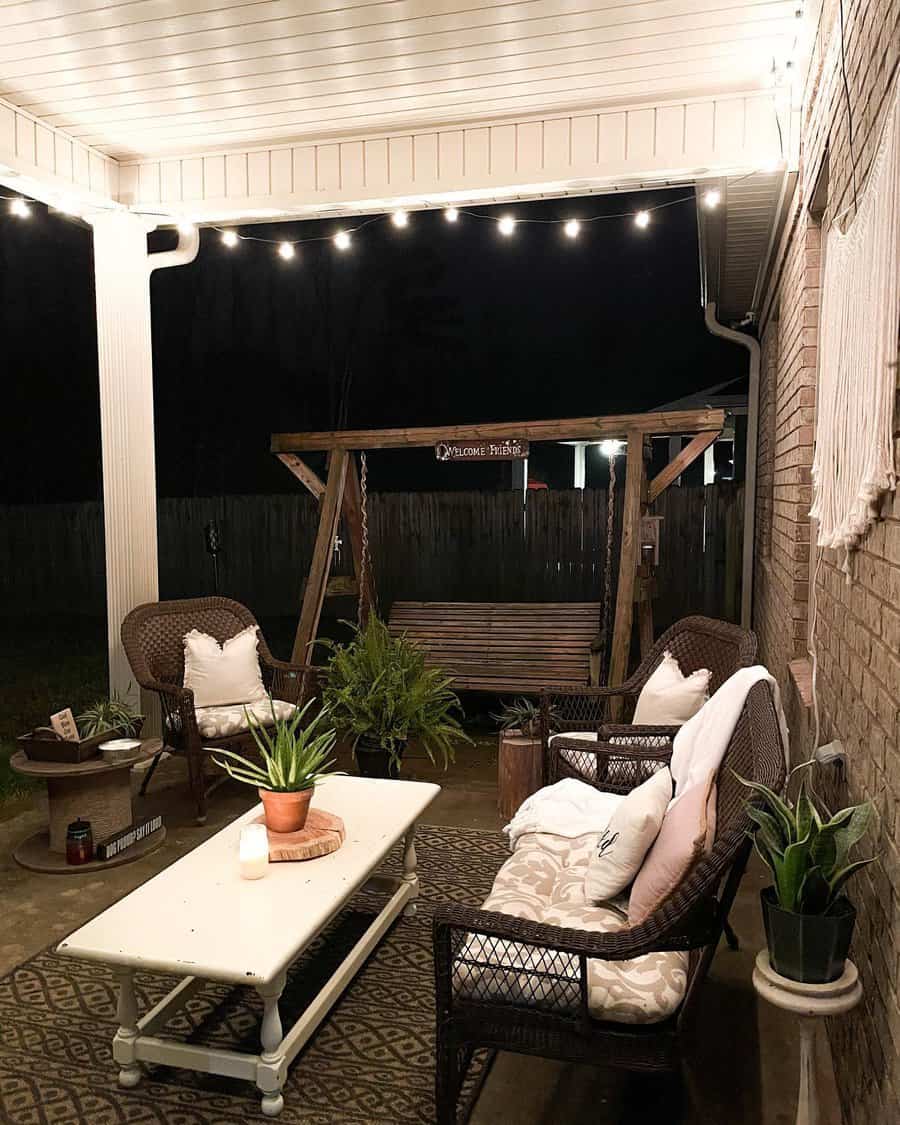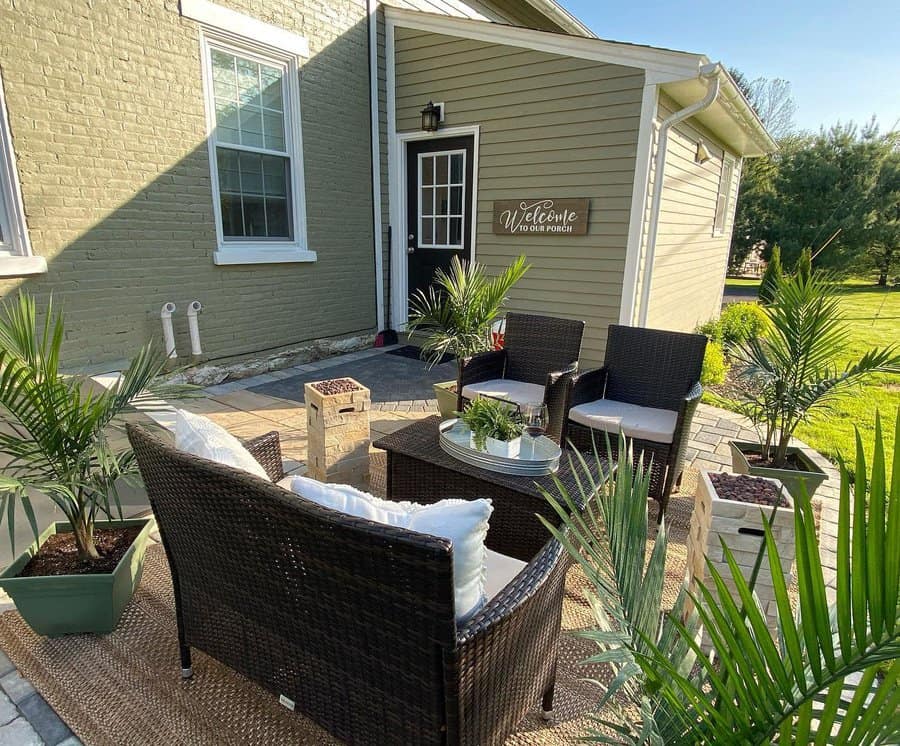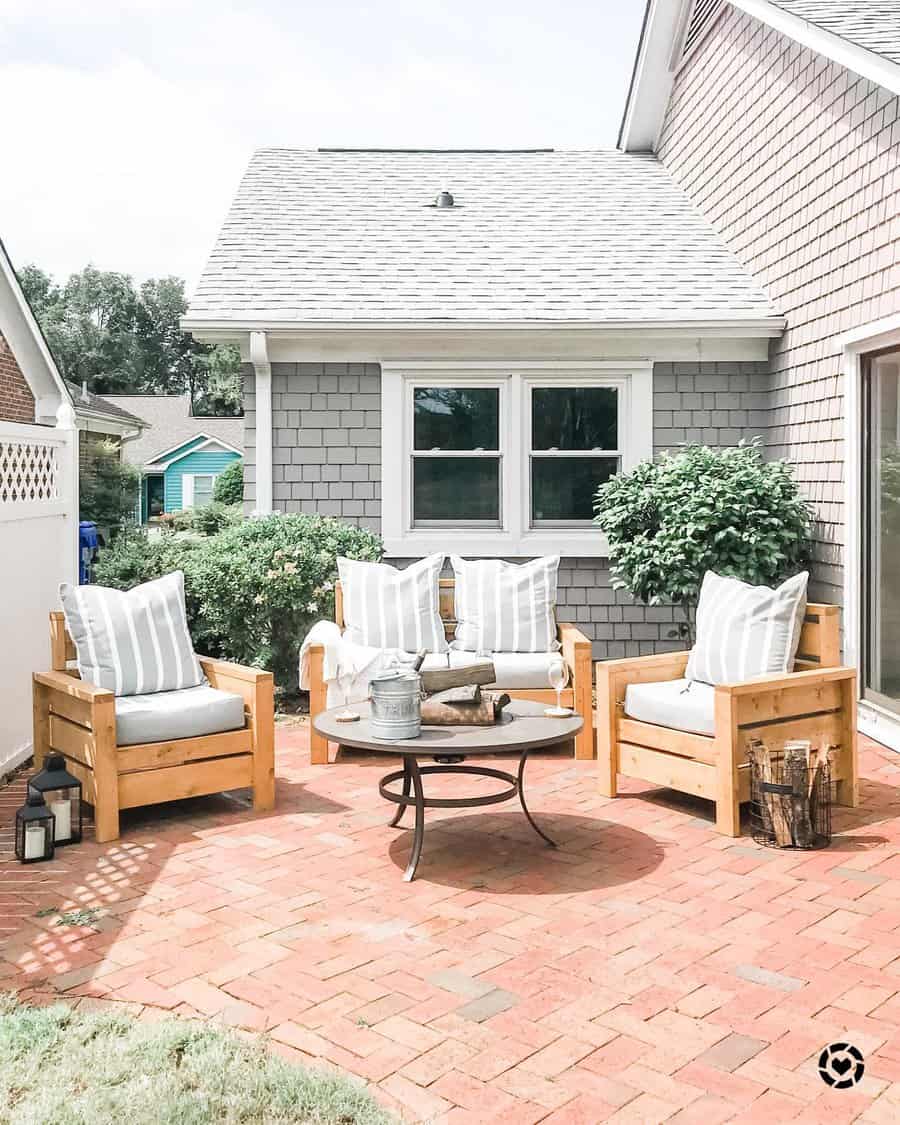 All you need to do is invest in outdoor-safe versions of your favorite farmhouse decor to bring this aesthetic to life. Many items, like furniture made of wicker or reclaimed wood, are already popular in patio design anyway.
Potted greenery is a must-have on any farmhouse-inspired patio. While it might not be your first instinct, tropical plants like palm trees and ferns work particularly well with this outdoor decor style!
8. Garden
You don't need to choose between a functional outdoor living space and attractive greenery! Designing a small patio in the midst of your backyard garden is a great way to enjoy everything nature has to offer.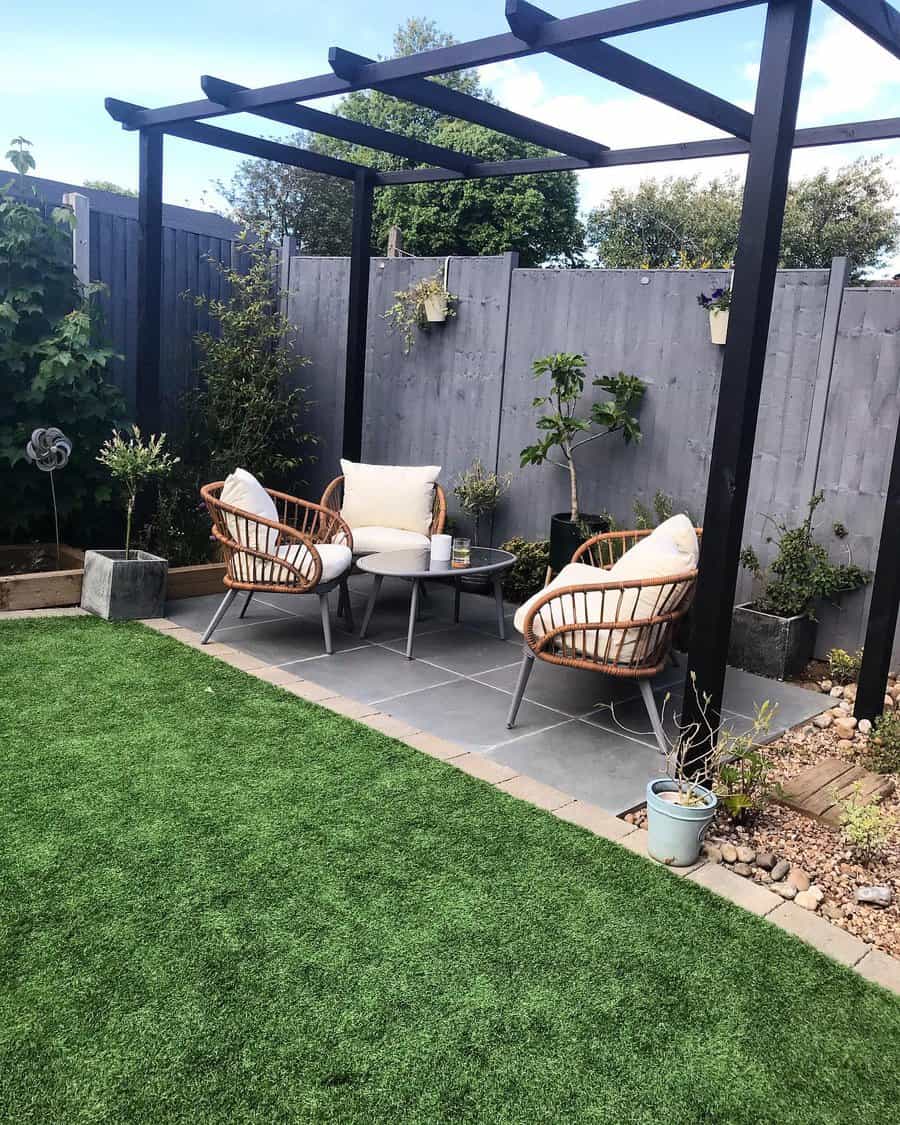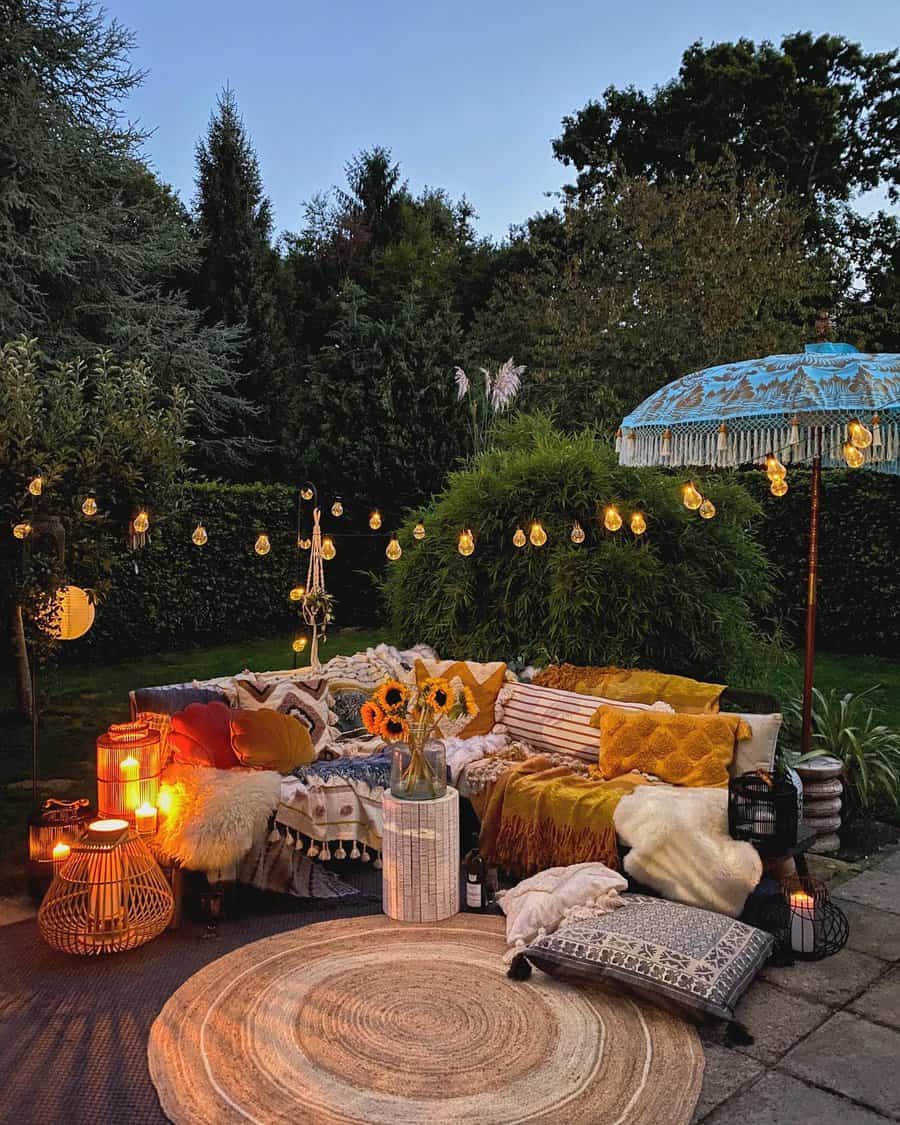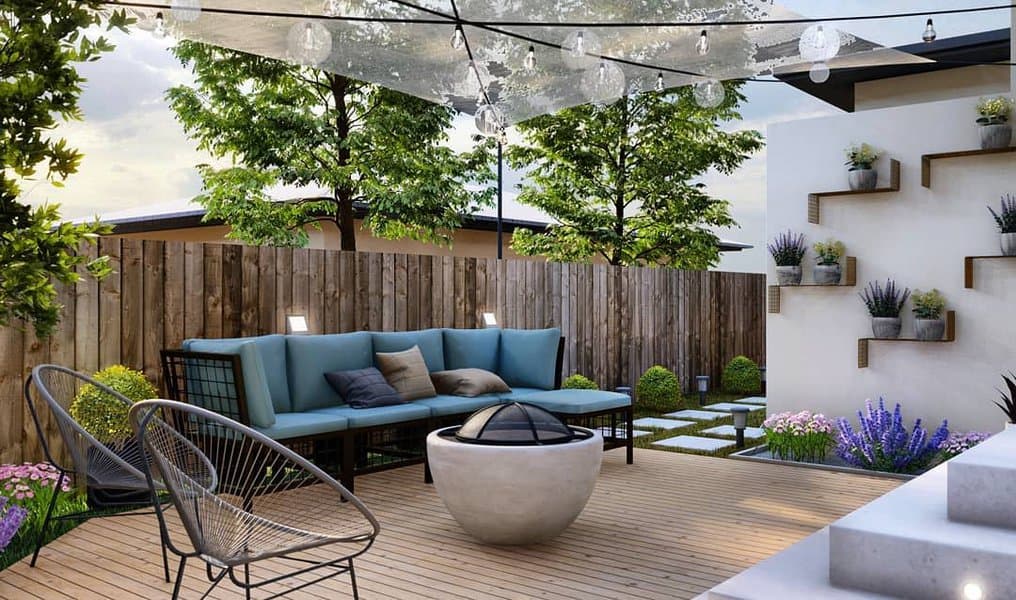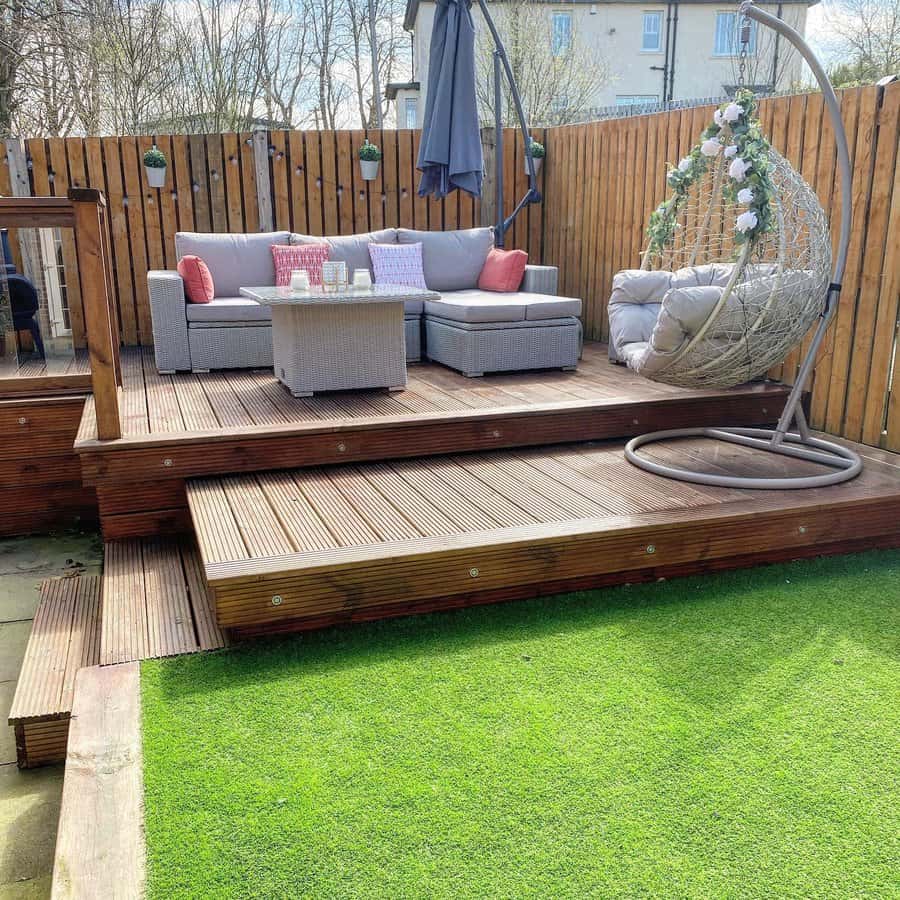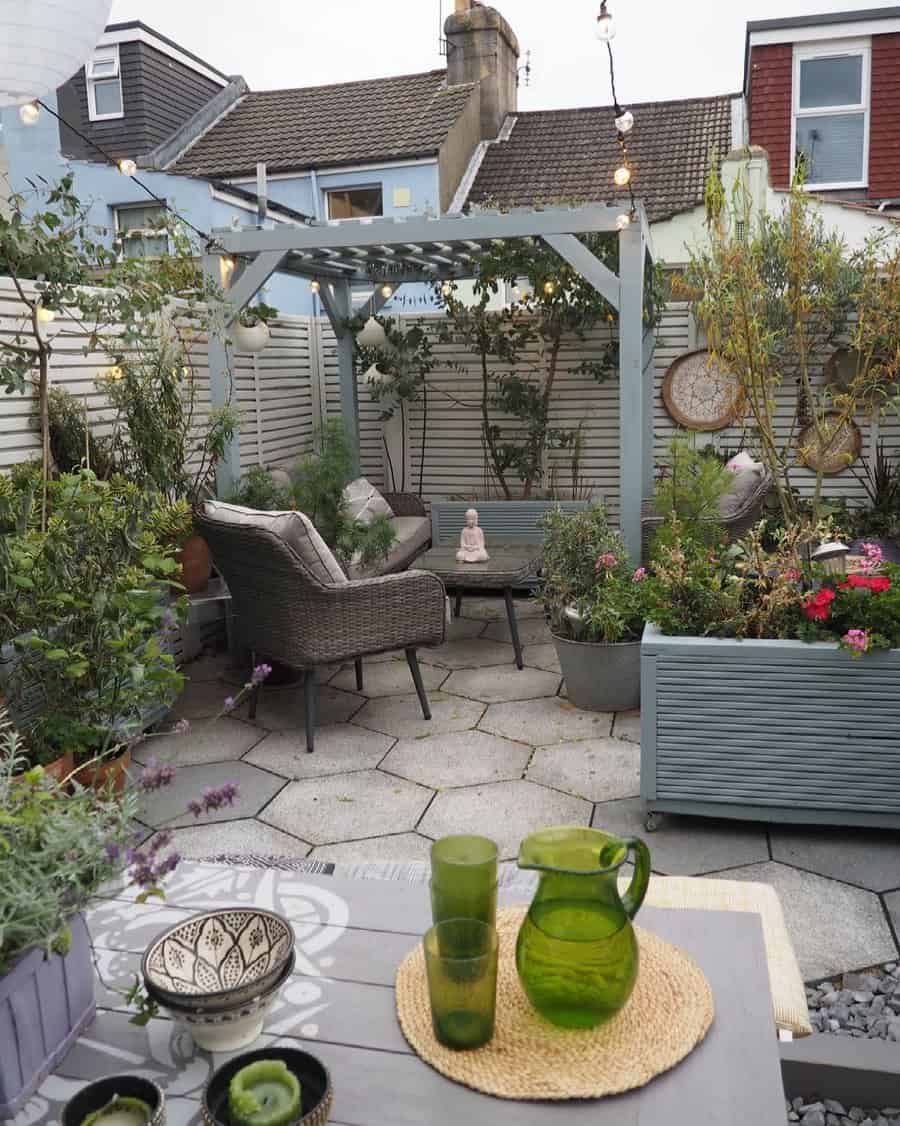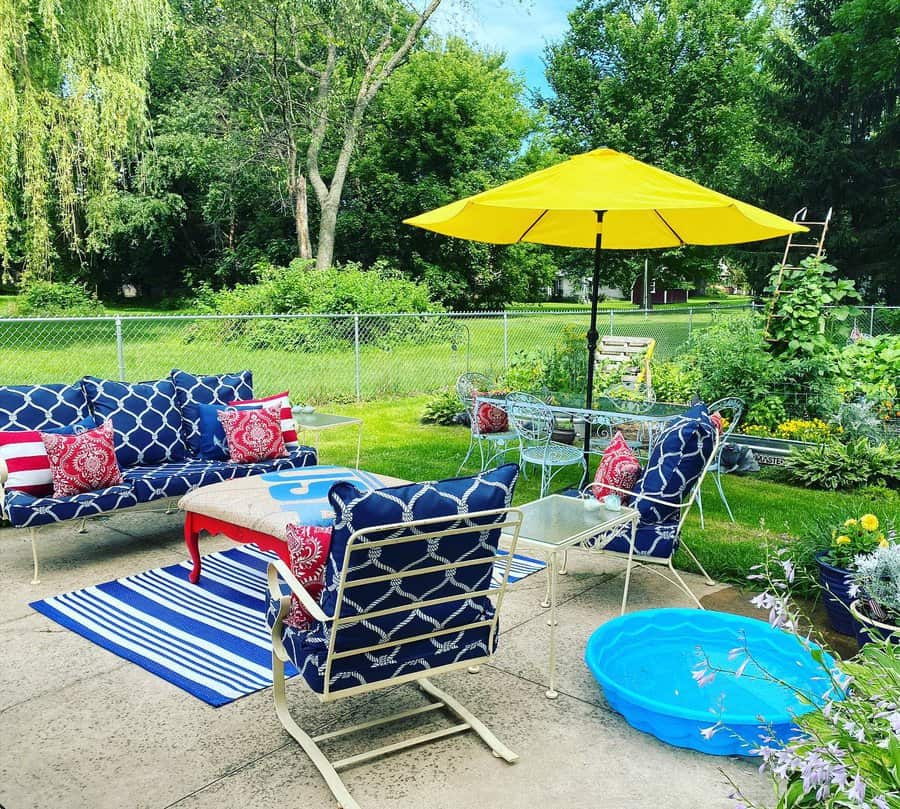 Select outdoor decor that complements your existing garden plants. After all, it's impossible to upstage Mother Nature's beauty. Opt for subdued colors to allow the surrounding foliage and blooms to really shine.
You can blur the line between your garden and patio by utilizing potted plants. Large containers can be used as accent decor throughout the space. Mount hanging planters to your pergola or a nearby fence for multidimensional style.
9. Modern
If your home interior boasts a modern aesthetic, there's a good chance you'll want to extend this look to the outdoors as well. Fortunately, creating a modern-inspired patio is fairly simple.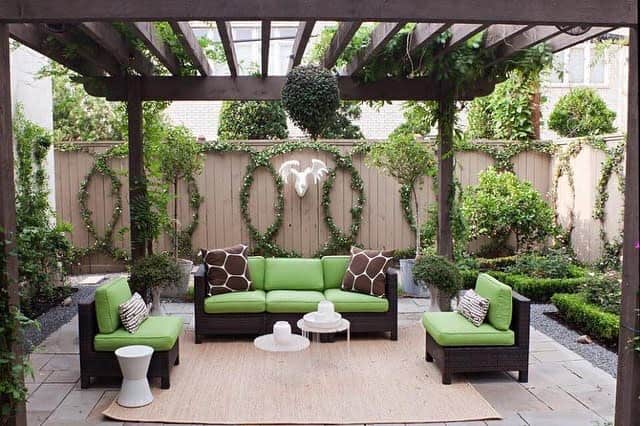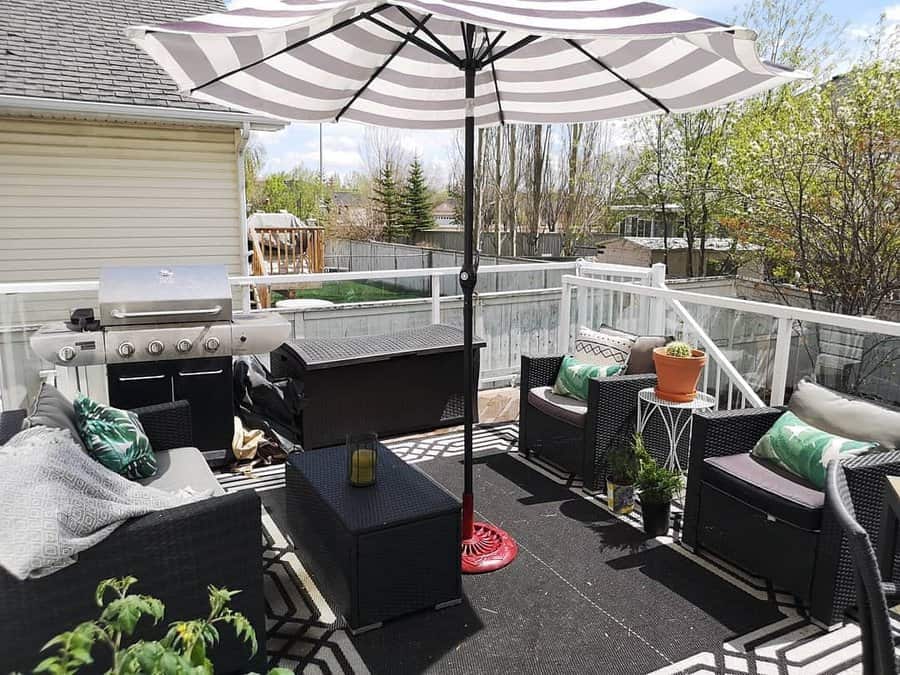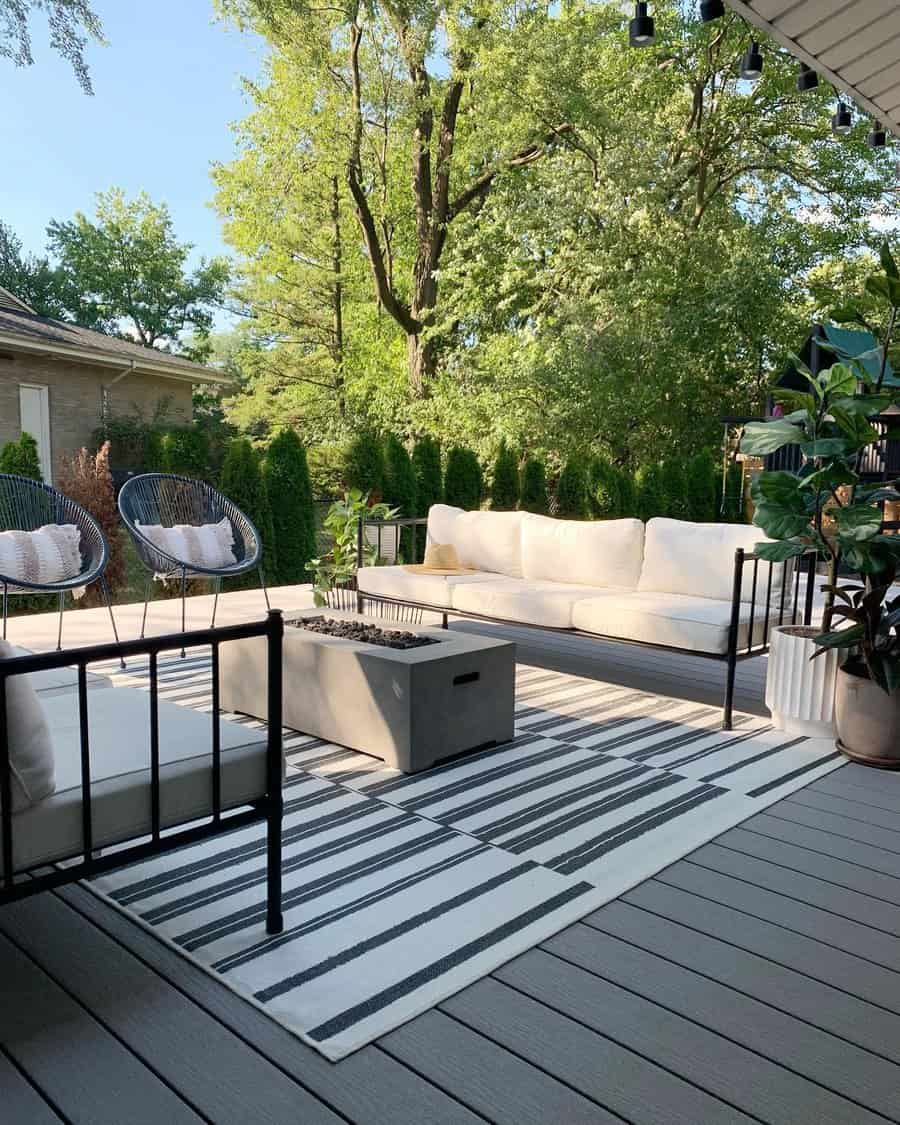 Opt for sleek furniture pieces that can be updated with throw cushions or other seasonal decor. Neutral colors are almost always best.
Stay away from items that don't serve a clear purpose! Modern decor is extremely practical. You can add a ton of personality to a space using light fixtures, furniture, and other must-have elements.
10. Porch
Patios and porches are more alike than many homeowners realize! The only real difference is that porches have roofs and may even feature screened-in walls.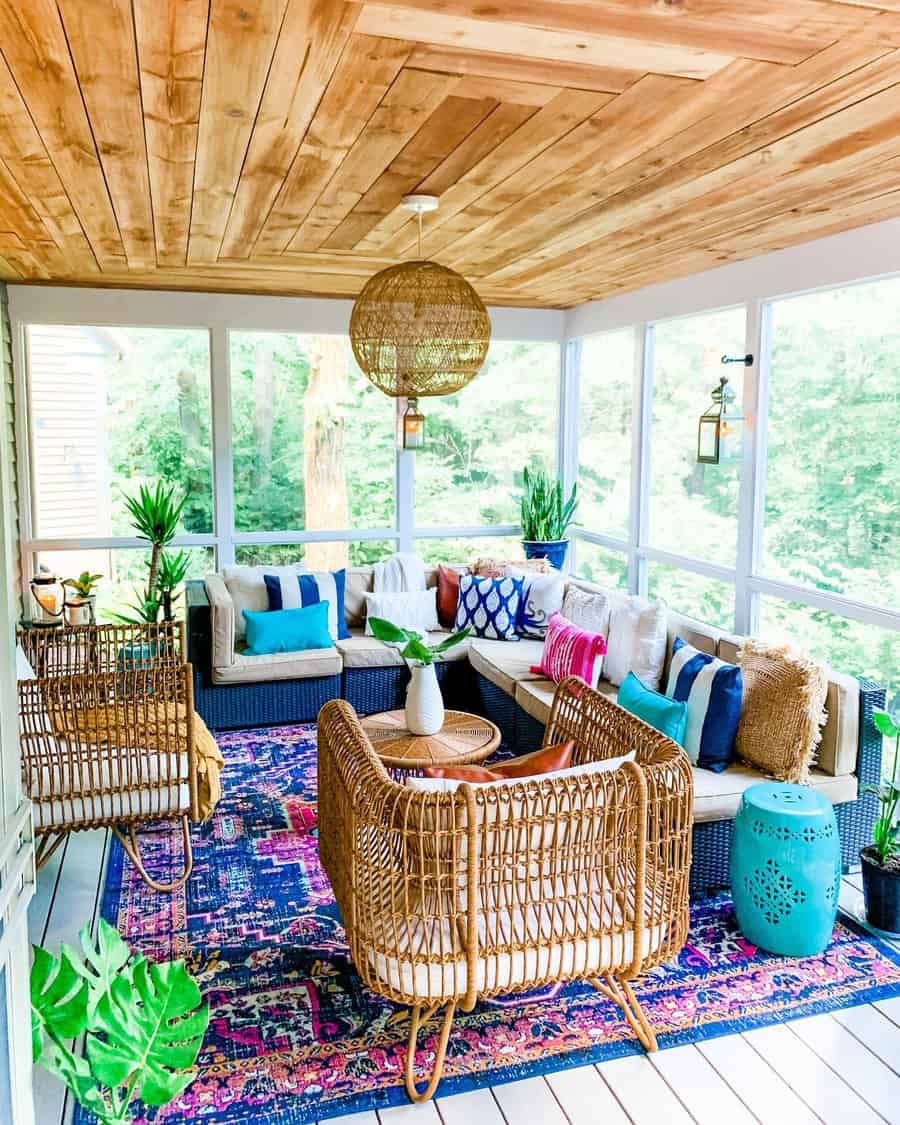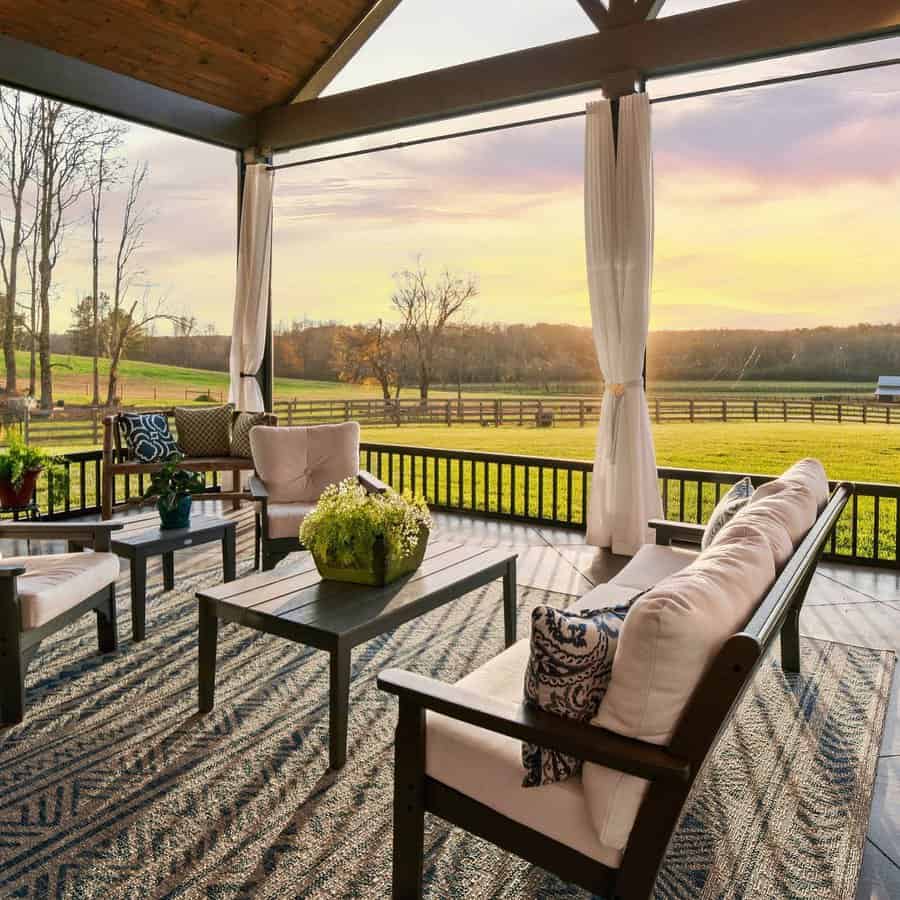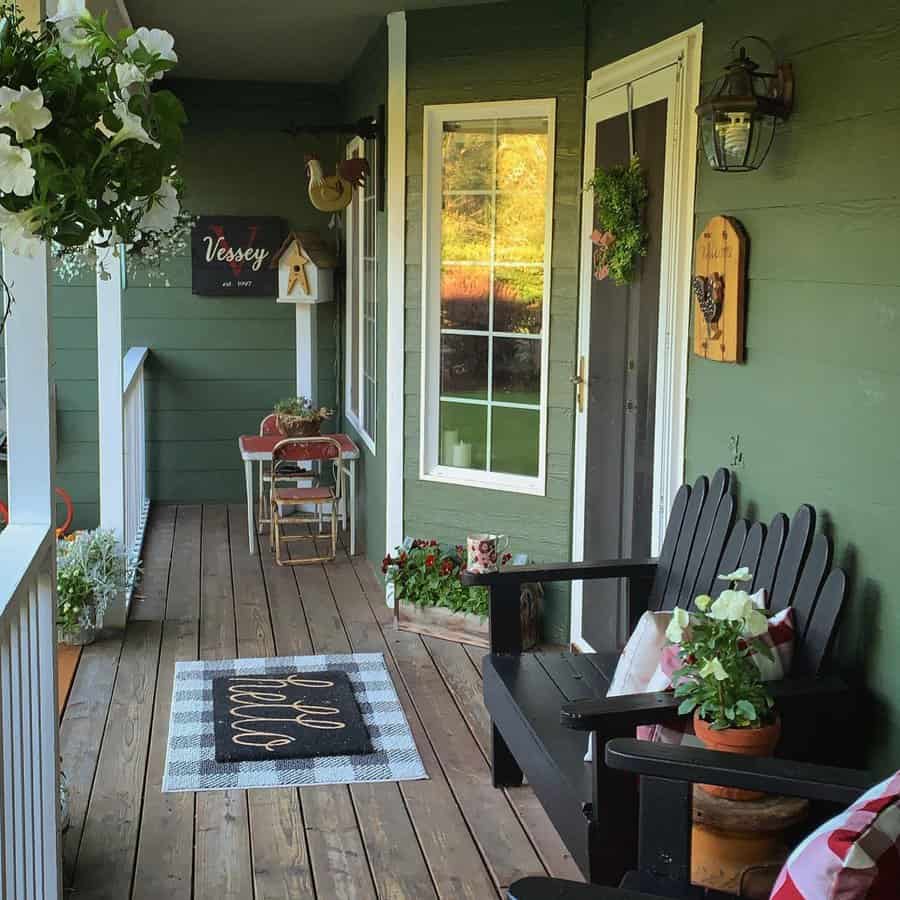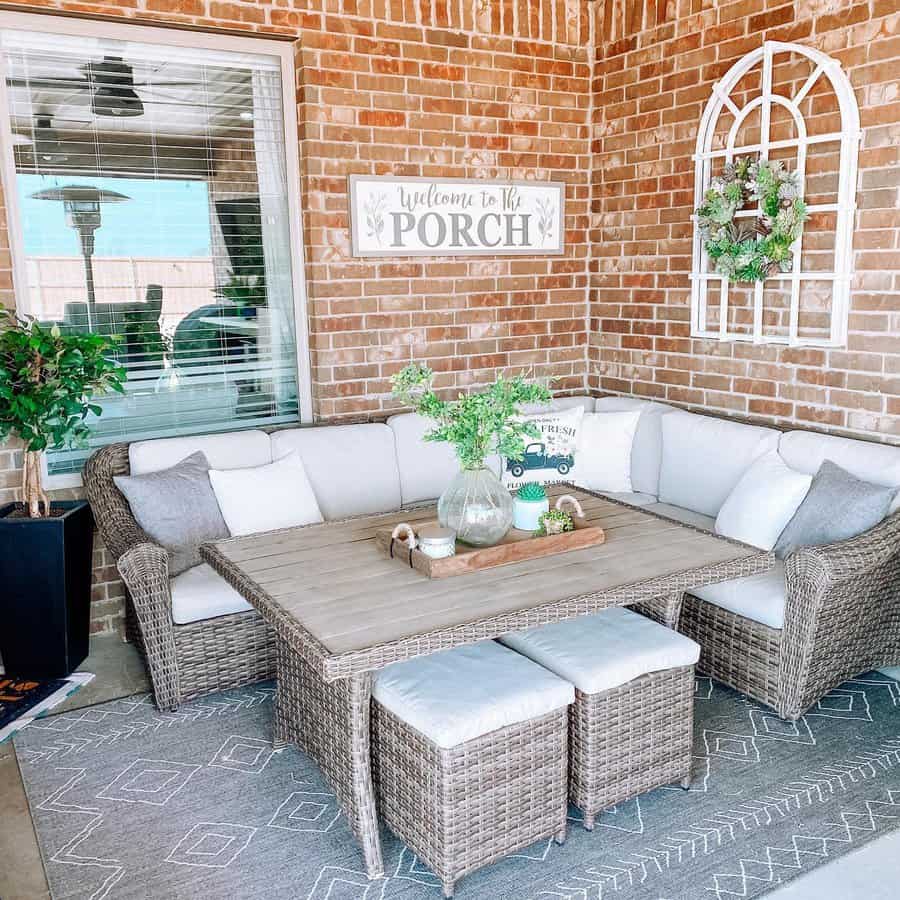 In other words, most patio decor ideas are just as effective on a porch as they are on a regular patio!
The biggest advantage of a porch is that it offers a bit more protection from the elements. A covered porch is an ideal canvas for designing a cozy outdoor room for relaxing or entertaining. (Just be sure to invest in outdoor-safe furniture and decor along the way.)
Patio Decor FAQs
What is the difference between a patio and a balcony?
You've probably seen these terms used interchangeably. That's fine! But patios and balconies are not exactly the same things.
A patio is an outdoor space at ground level. Most patios are no more than a few inches taller than the ground around them.
A balcony is an outdoor space above ground level. Almost all balconies are surrounded by a safety railing.
How do you light a patio?
There are many great ways to light an outdoor living space, and you don't need to choose just one for your patio design!
A fire pit serves as a source of both light and heat. You can construct a built-in fire pit or invest in a portable unit for maximum versatility.
Any plug-in light rated for outdoor use can be safely used on a patio. These often include string lights but you can also find lamps that are safe to use outside.
If you don't have an outlet close at hand, consider arranging solar- or battery-powered lights around your patio area!