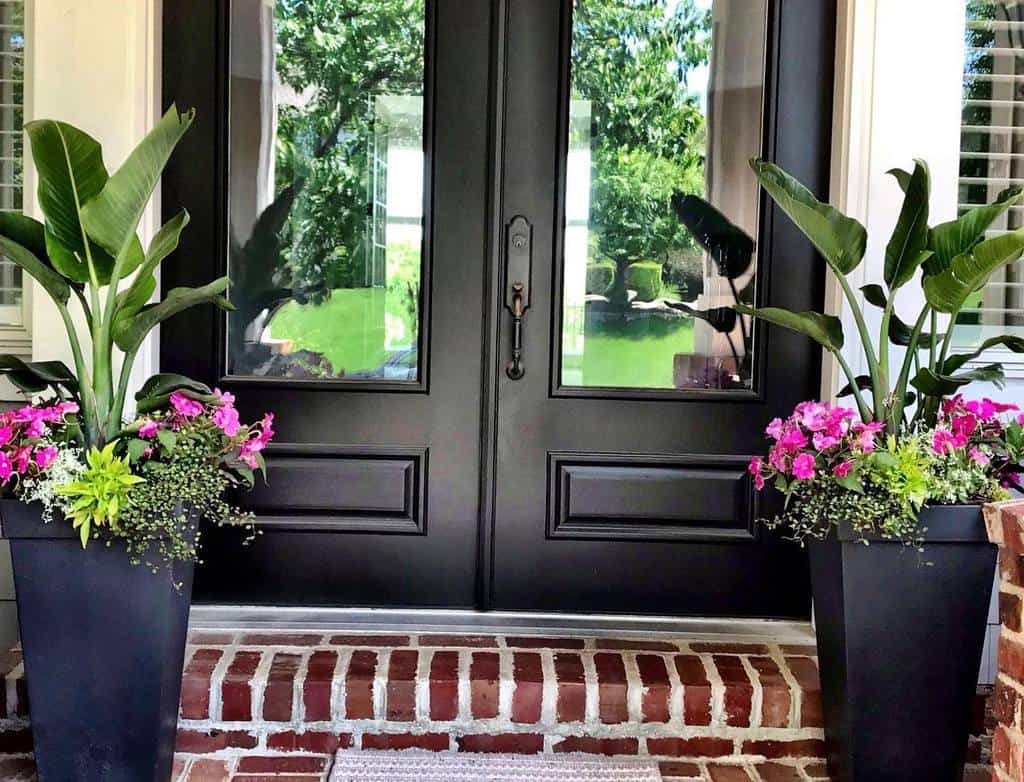 52 Creative Planter Ideas
Is gardening space limited at your home? If so, container gardening is a great way to exercise your green thumb while working with the space you have.
Every home or apartment benefits from living plants. From simple DIY planter box options to unique hanging planters, we have curated 52 of the best planter ideas for experienced and new gardeners alike.
1. Concrete Pot For An Organic Look
Create a plant paradise in your home with stylish concrete planters! These durable concrete pots not only look great but also help your plants thrive. For a more organic and naturalistic look, mix concrete planters with other outdoor containers such as baskets or terracotta pots, alongside different fabrics and colors to match any room.
The combination of concrete and greenery creates an instant wow factor that is sure to bring life to any living space. With the right kind of container and environment, it's easy to turn your home into a secret garden!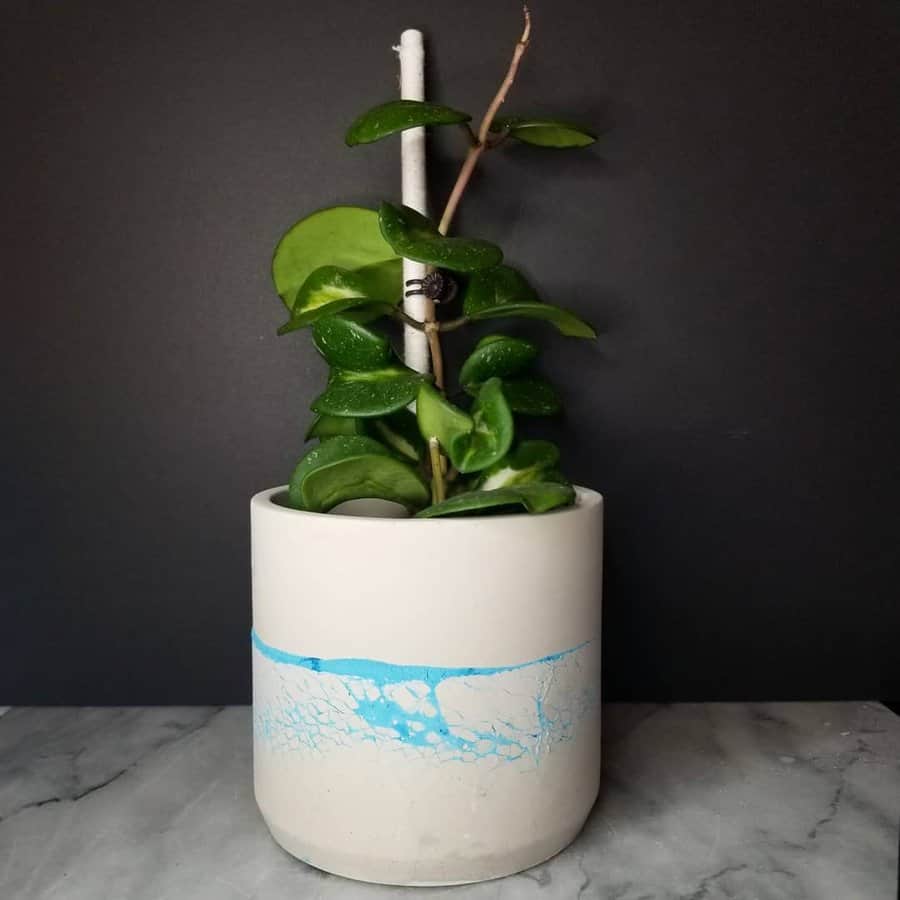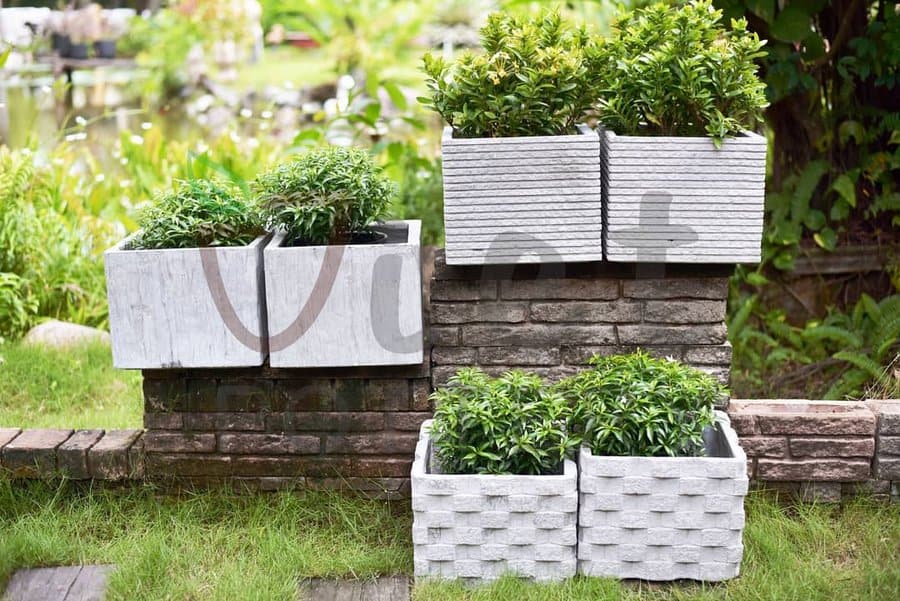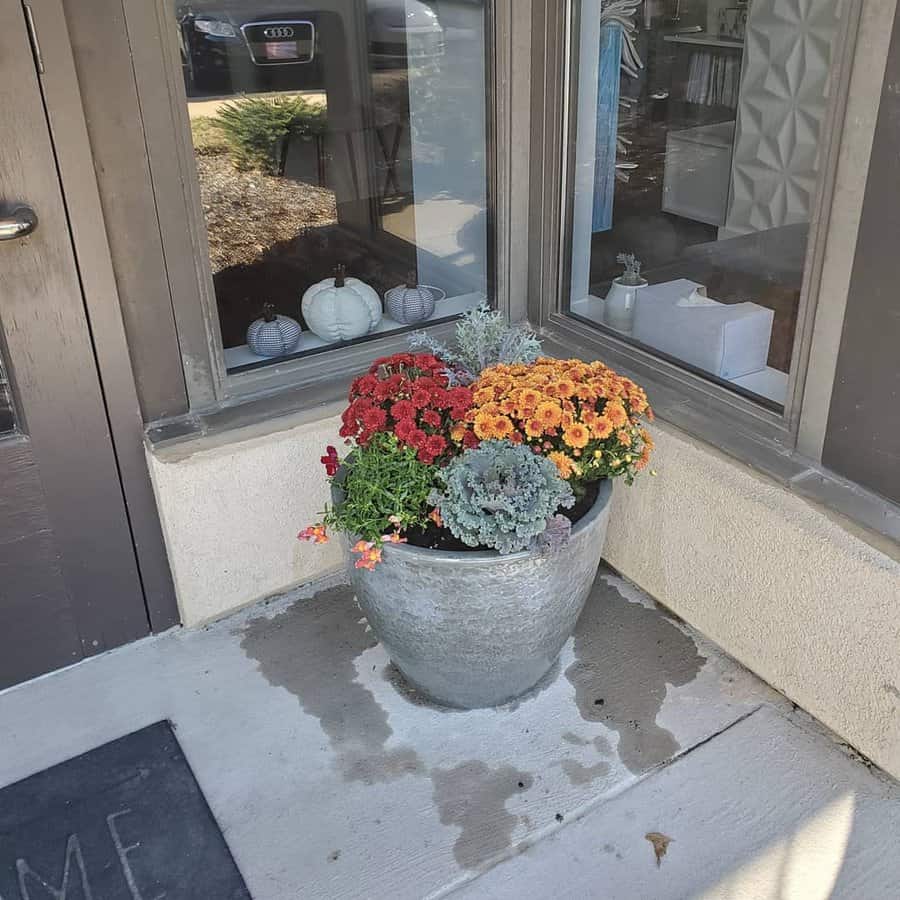 2. Planter Box For Outdoor Gardens
Whether you're a novice planter or master gardener, planters come in lots of sizes and shapes to match any level of experience. Planter boxes are an easy way to introduce plants into nearly any space; they can be elevated so that the planter and its contents become part of the decor, or lowered for easy access when tending to plants.
Try combining wood planters with delicate, flowering vines, or opt for concrete planters if you're looking for something with a more modern flair. Either way, planters are sure to add both beauty and functionality to whatever space you decide to place them in.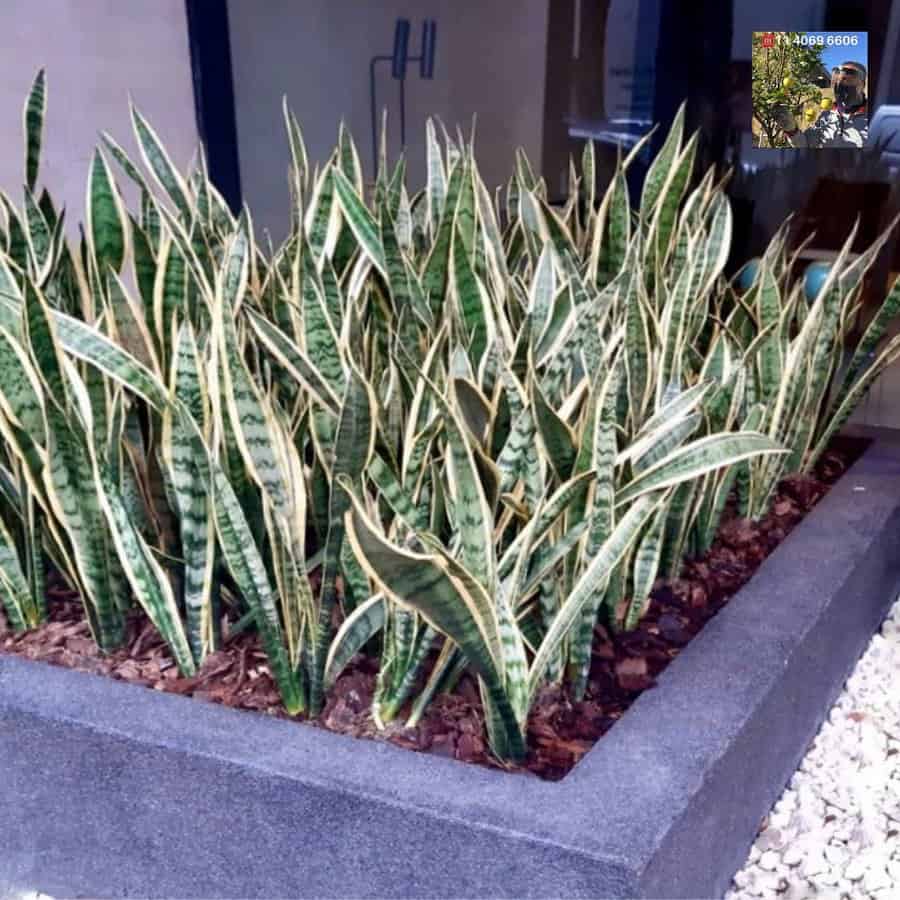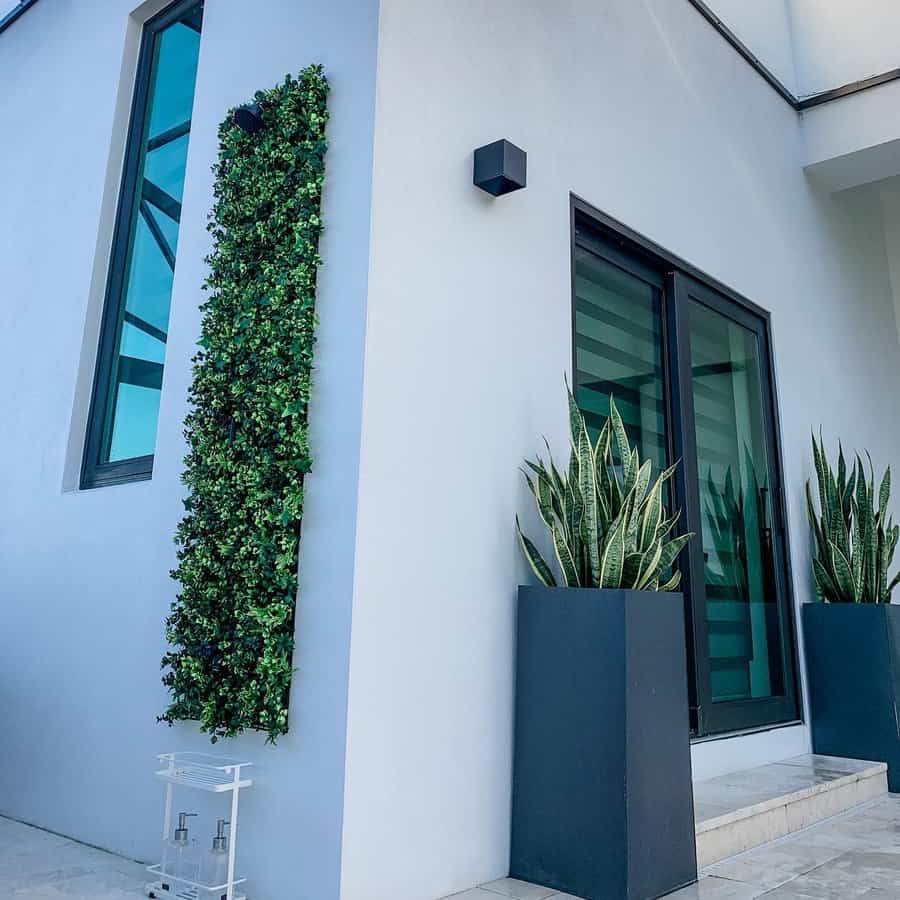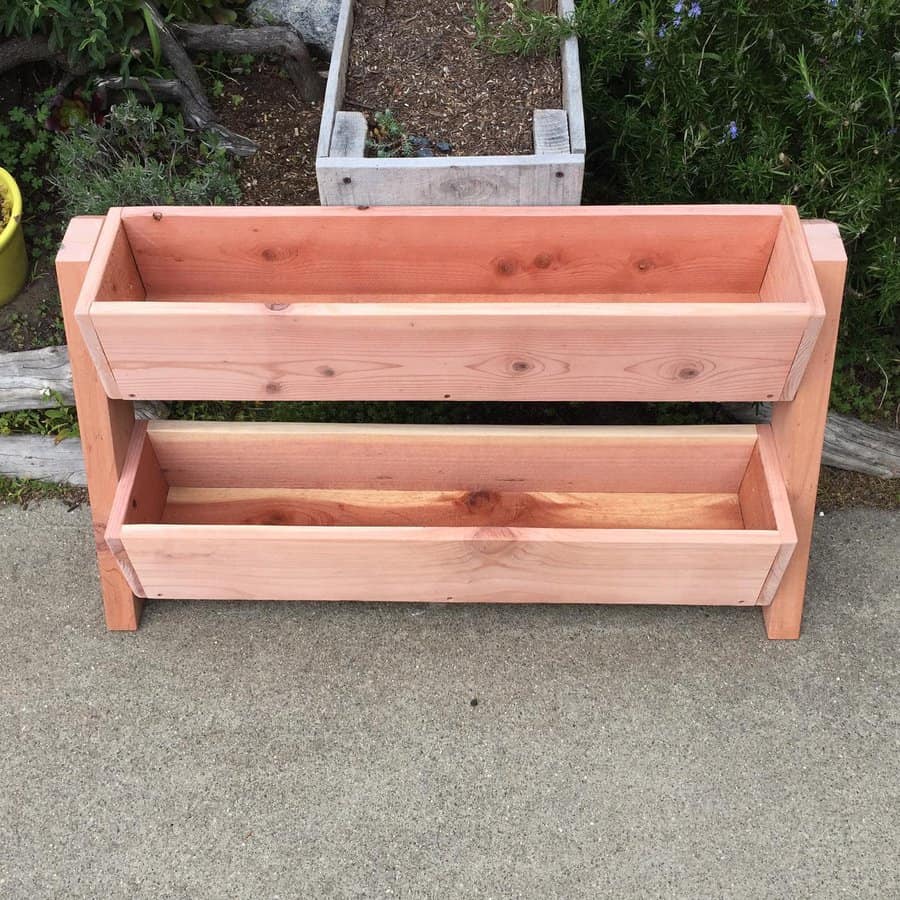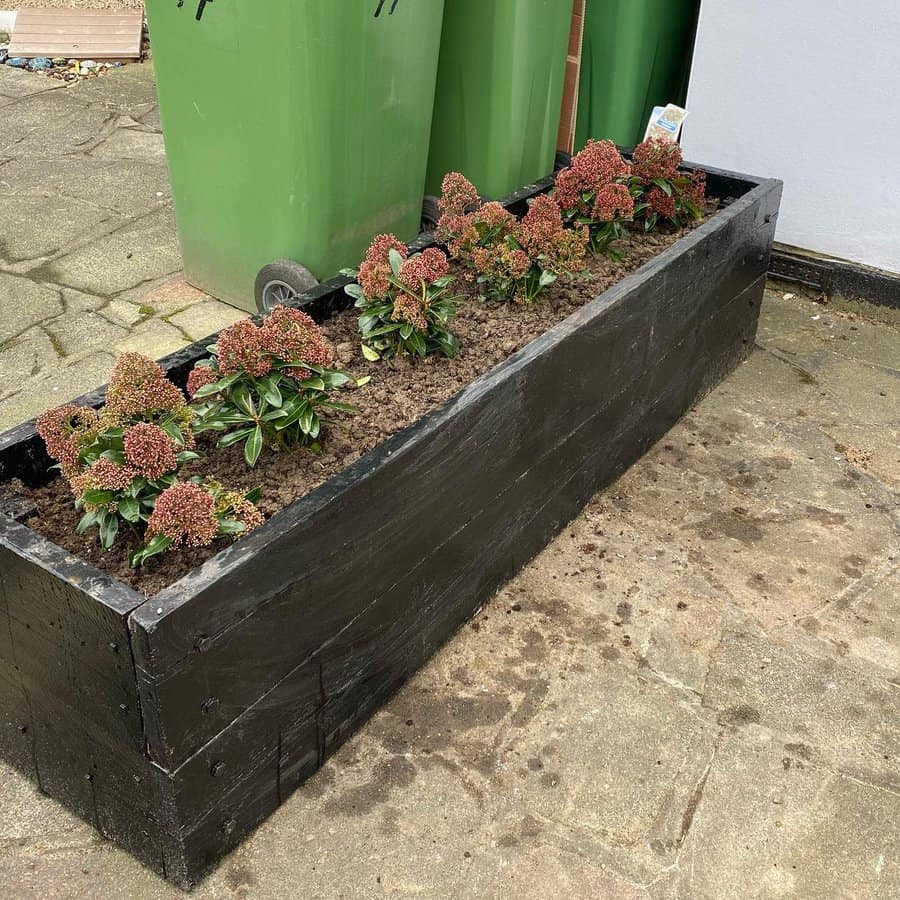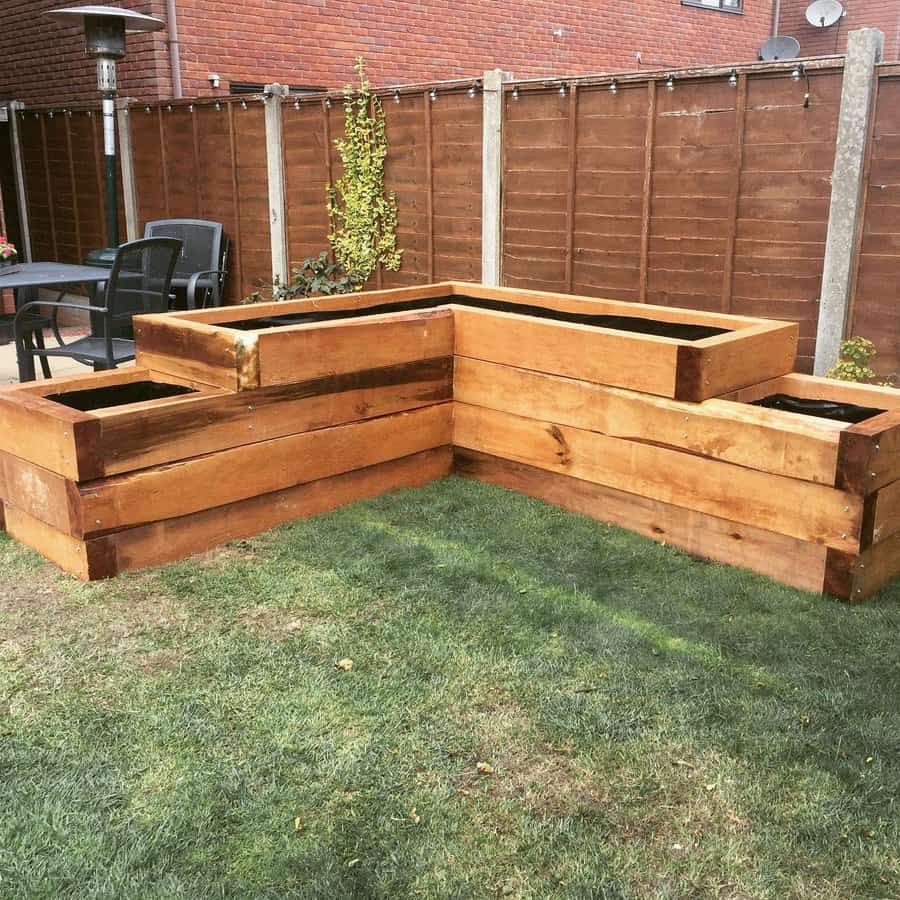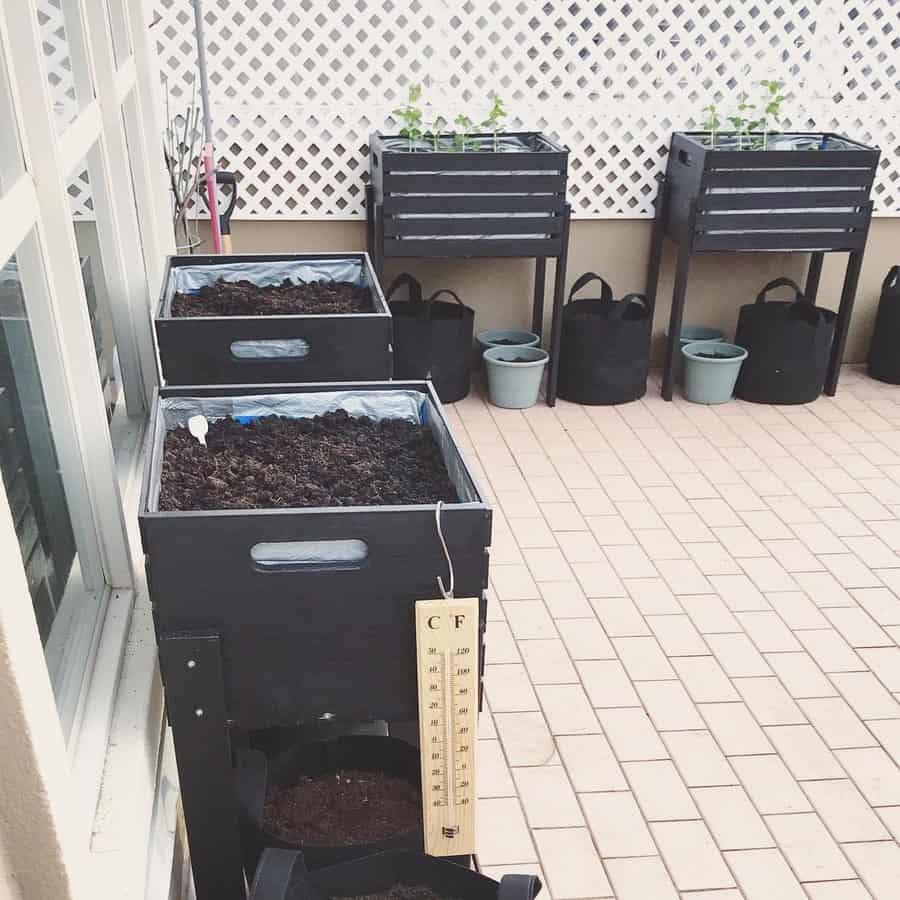 3. Woven Basket For Decorative Purposes
Woven basket planters are the perfect way to add flair to any room. Whether you opt for decorative plants or faux greenery, positioning woven baskets around your space is an excellent privacy booster and can even create a calming haven in an otherwise busy area.
Try combining a few with some woven wall hangings for an Instagram-worthy oasis! With woven basket planters, decorating possibilities are virtually endless – so find one that suits your style and make it your own.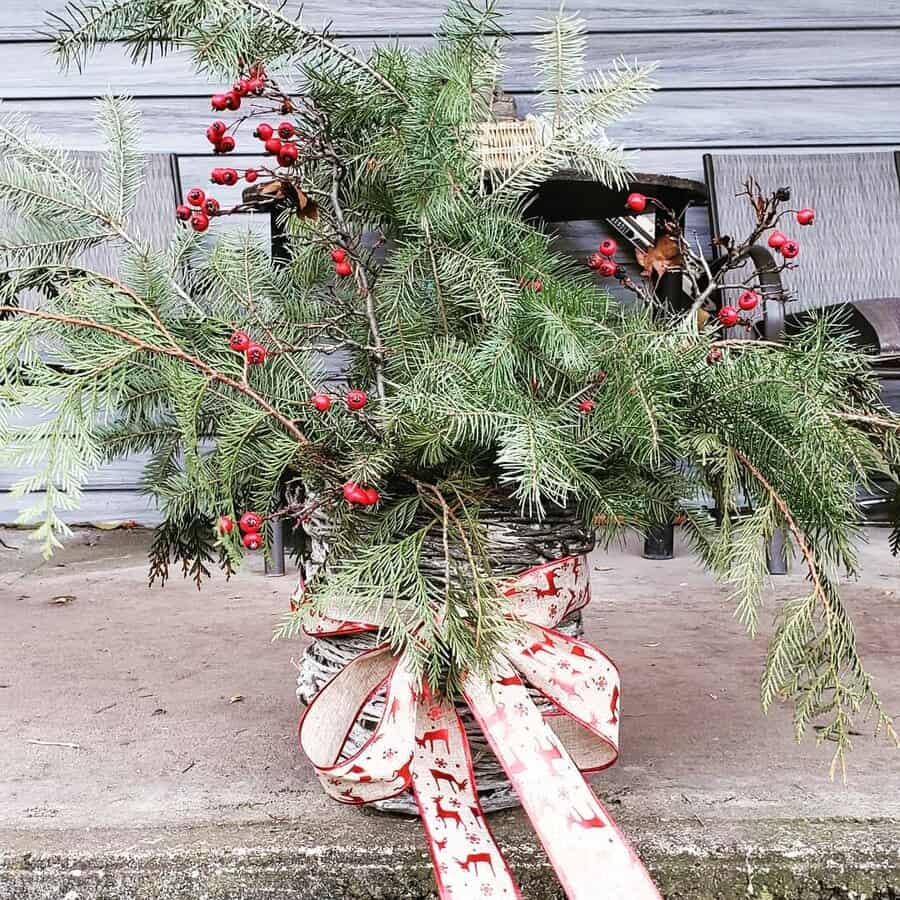 4. White Ceramic Pots For Rustic Interiors
If you're looking to give your home a rustic, yet timeless look, white ceramic planters are the way to go. With white ceramic being one of the most versatile materials out there and white also being a classic choice for home decorating, white ceramic planters can fit in with all kinds of interior and exterior design choices.
Whether you want to add a beautiful touch of white to your garden decor or create an eye-catching centerpiece on your kitchen table, white ceramic pots make it easy to bring a touch of nature into the comfort of your own home.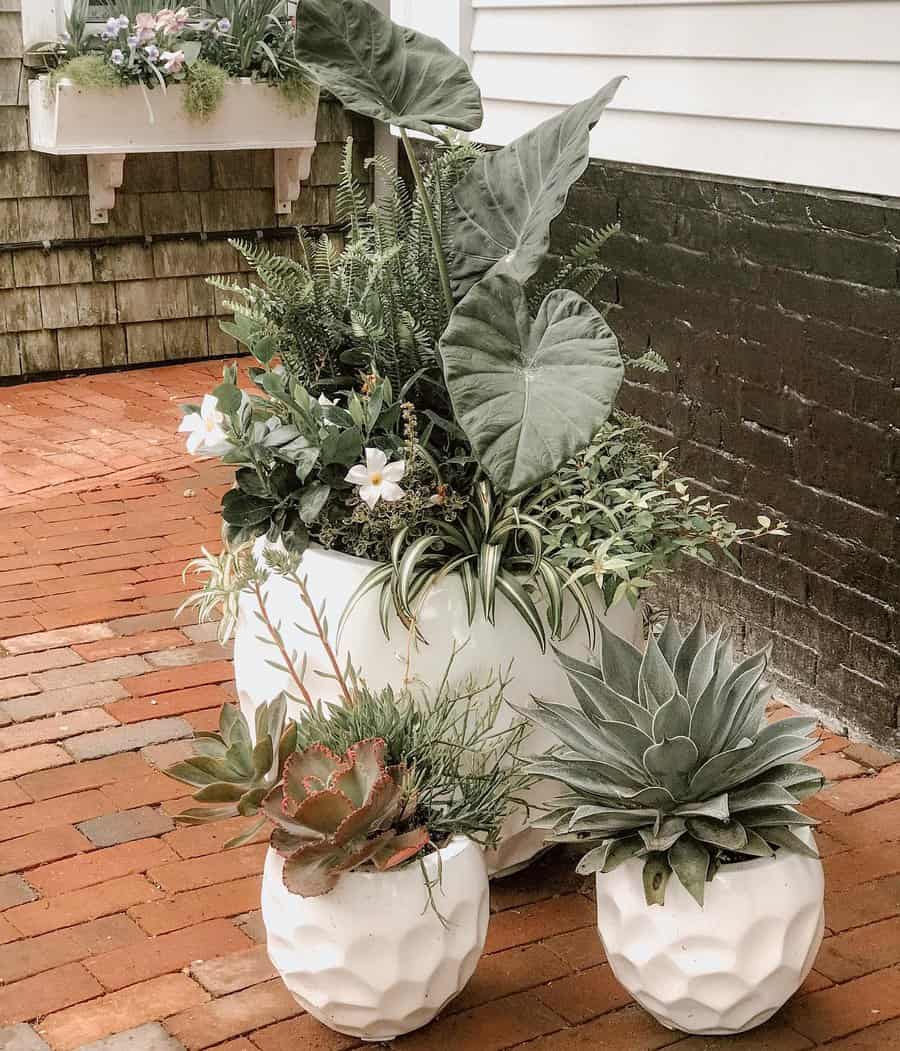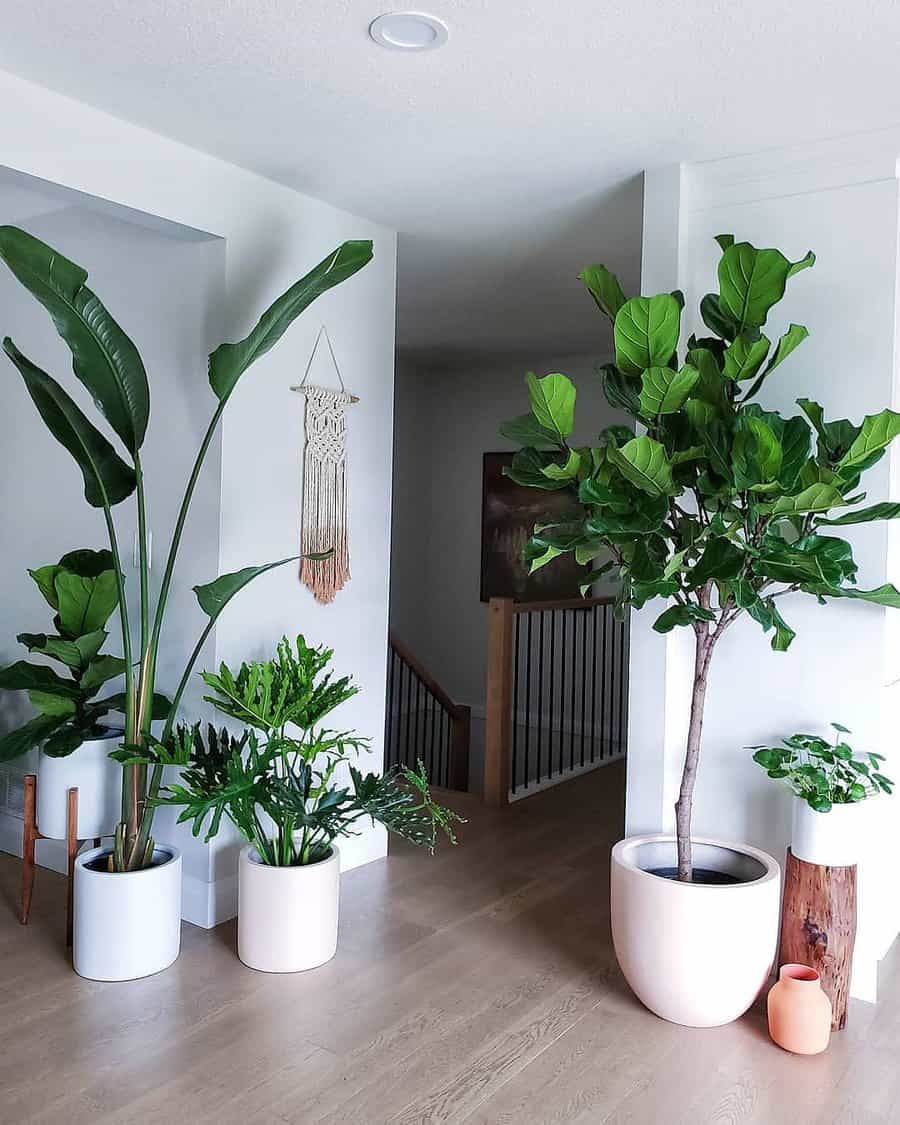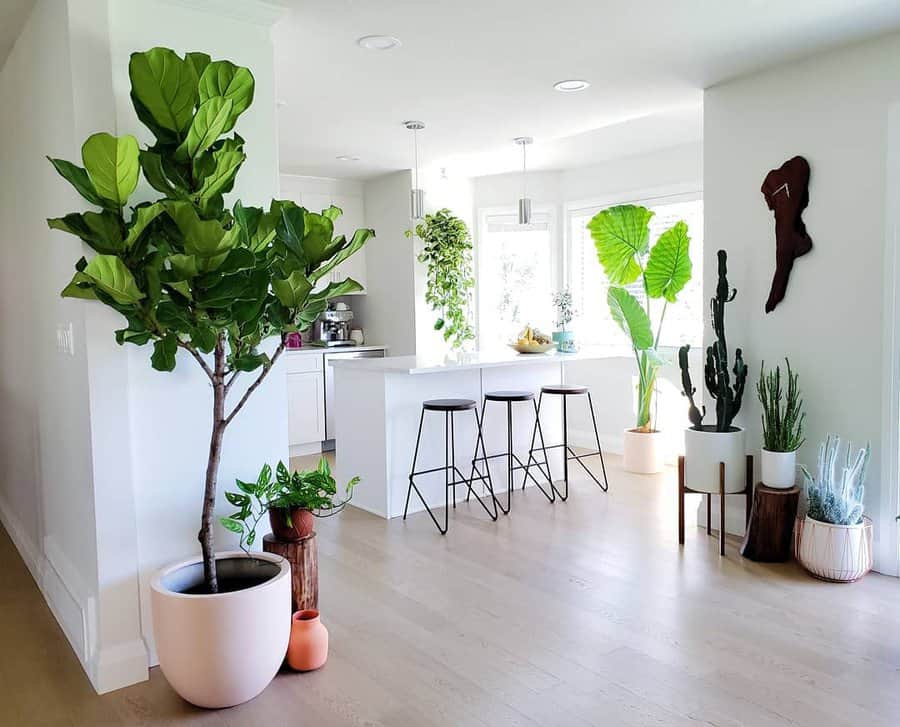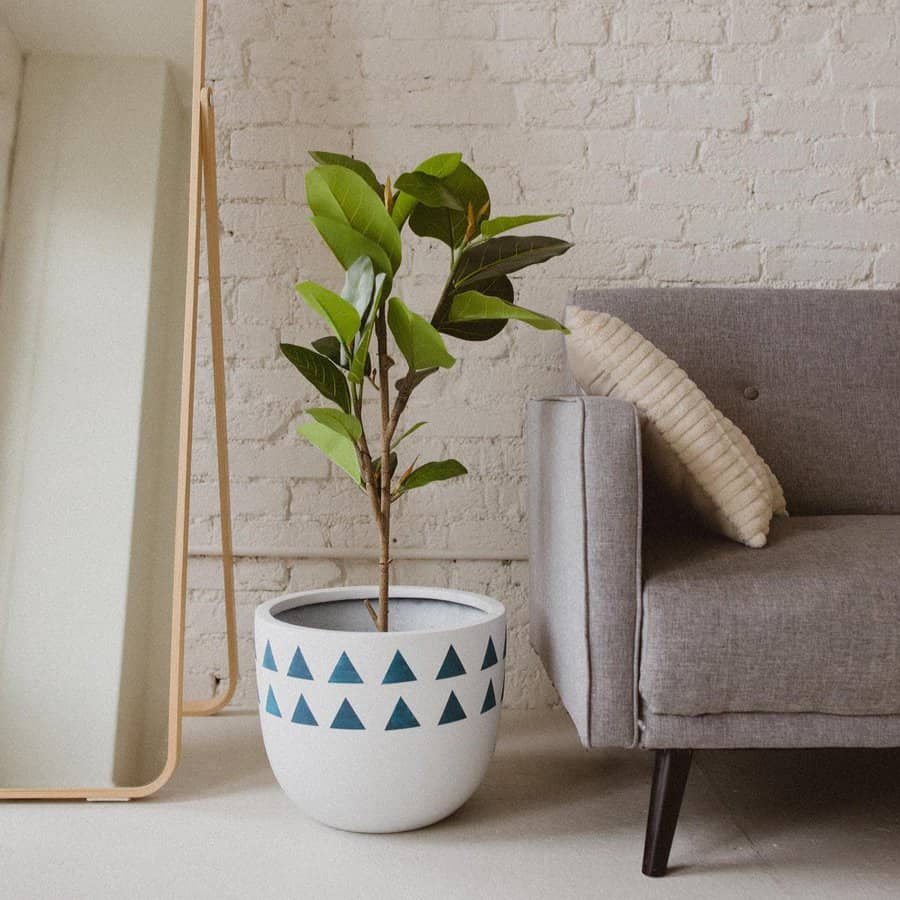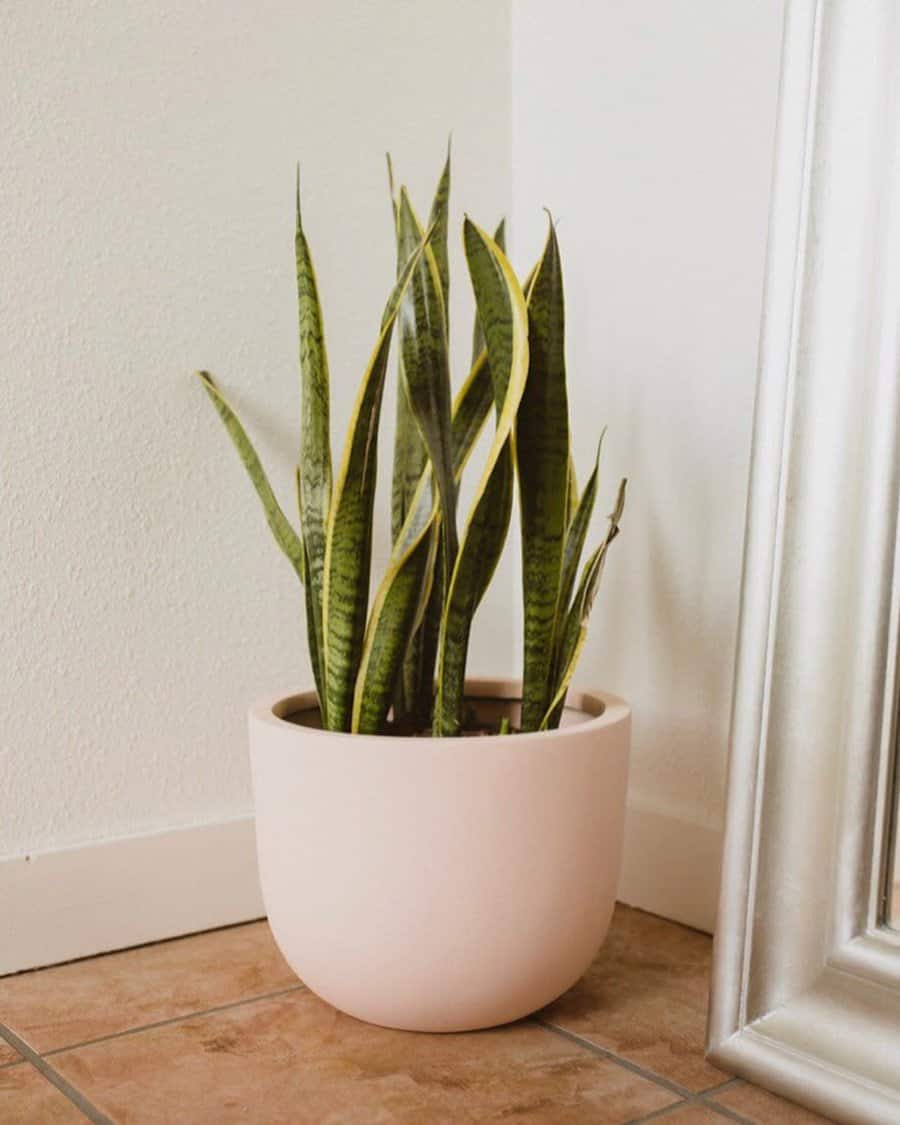 5. Wall-Mounted Planters For Visual Interest
Perfect for small spaces, wall-mounted planters are a great way to brighten up your living space. Not only do wall-mounted planters look striking, but they also help to maximize the utilization of vertical wall space.
When selecting wall-mounted planters, consider the size of the wall area and weigh this against the size of your desired trailing plants to ensure that your wall-mounted planter looks balanced and aesthetically pleasing.
Instantly upgrade any room with wall-mounted planters – they give off a modern and sophisticated charm while adding life and color with cascading plants.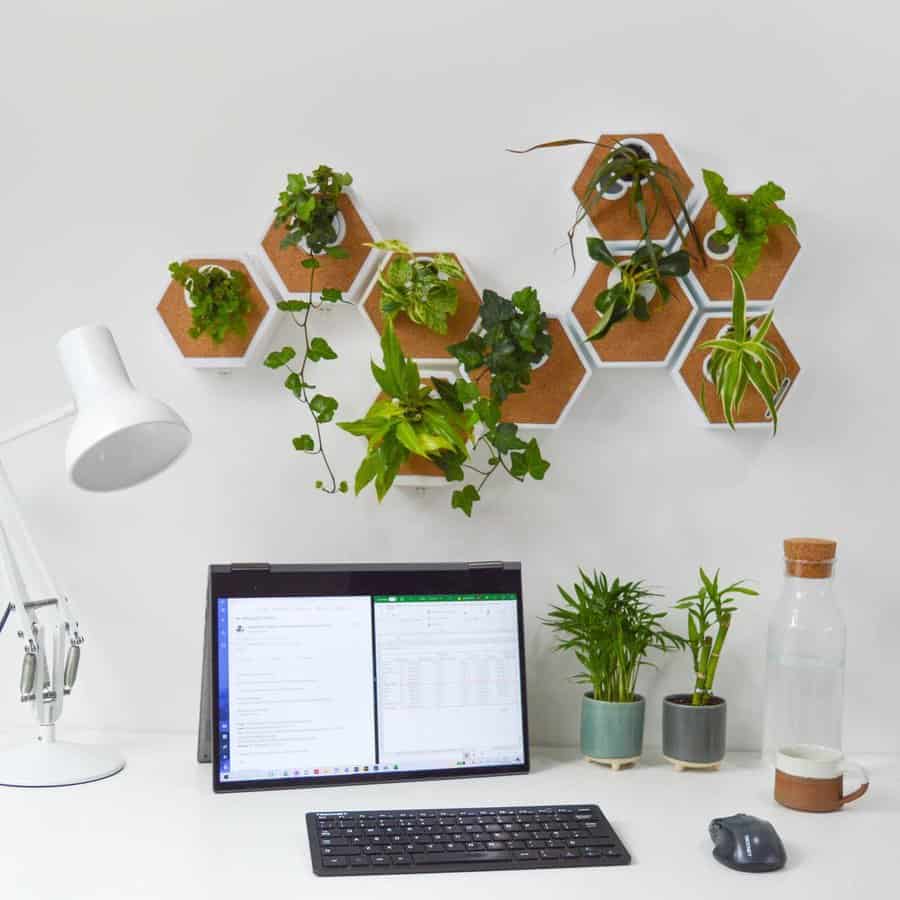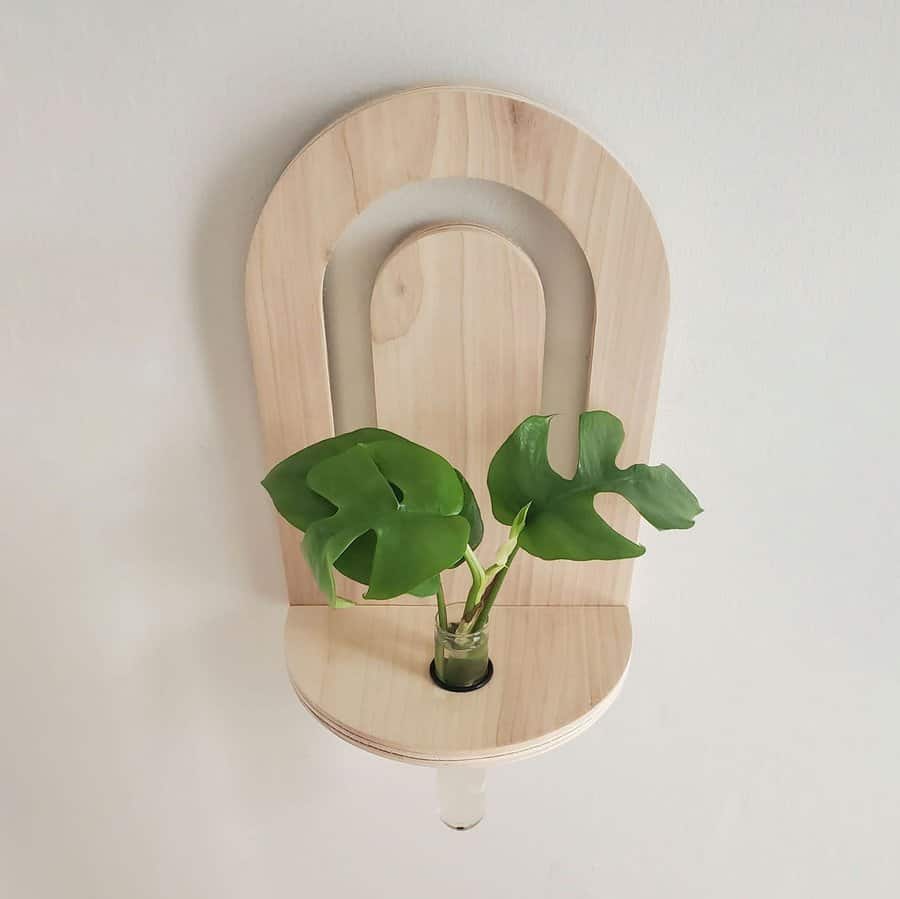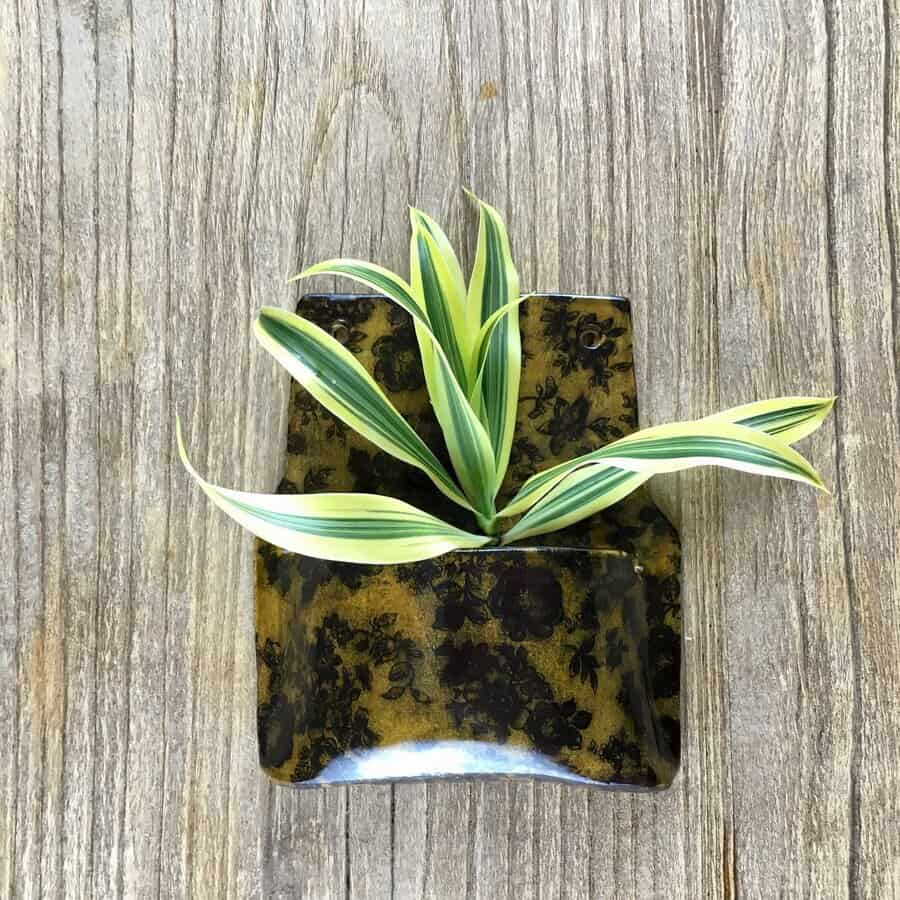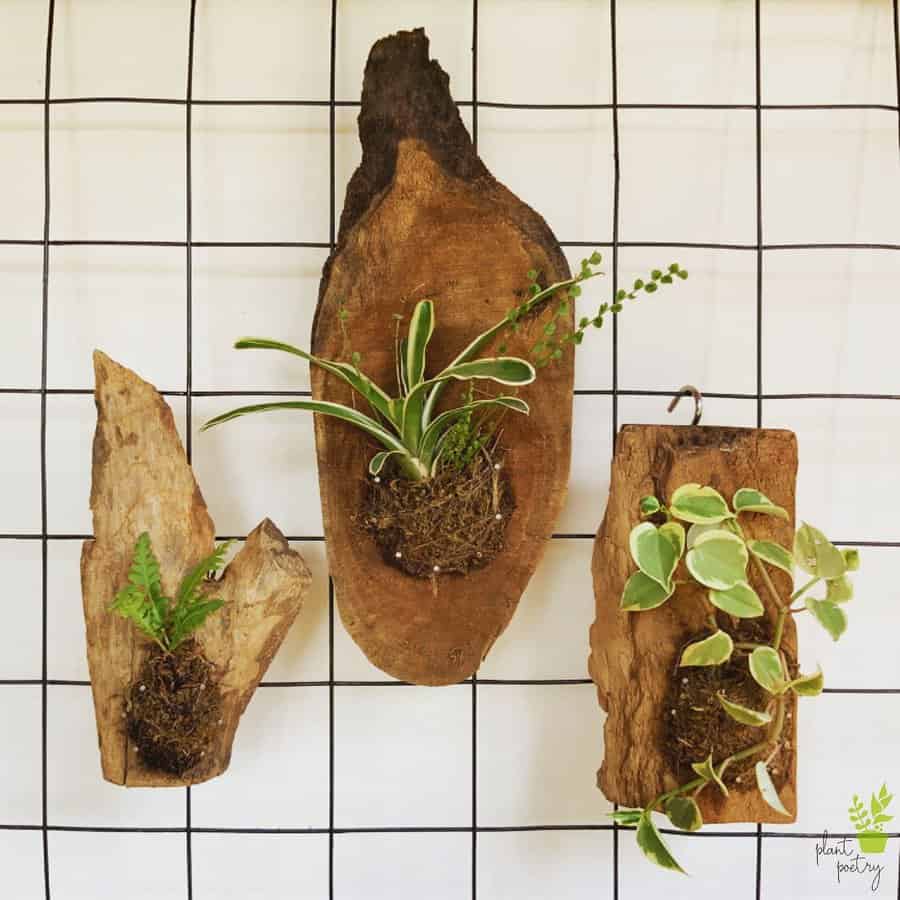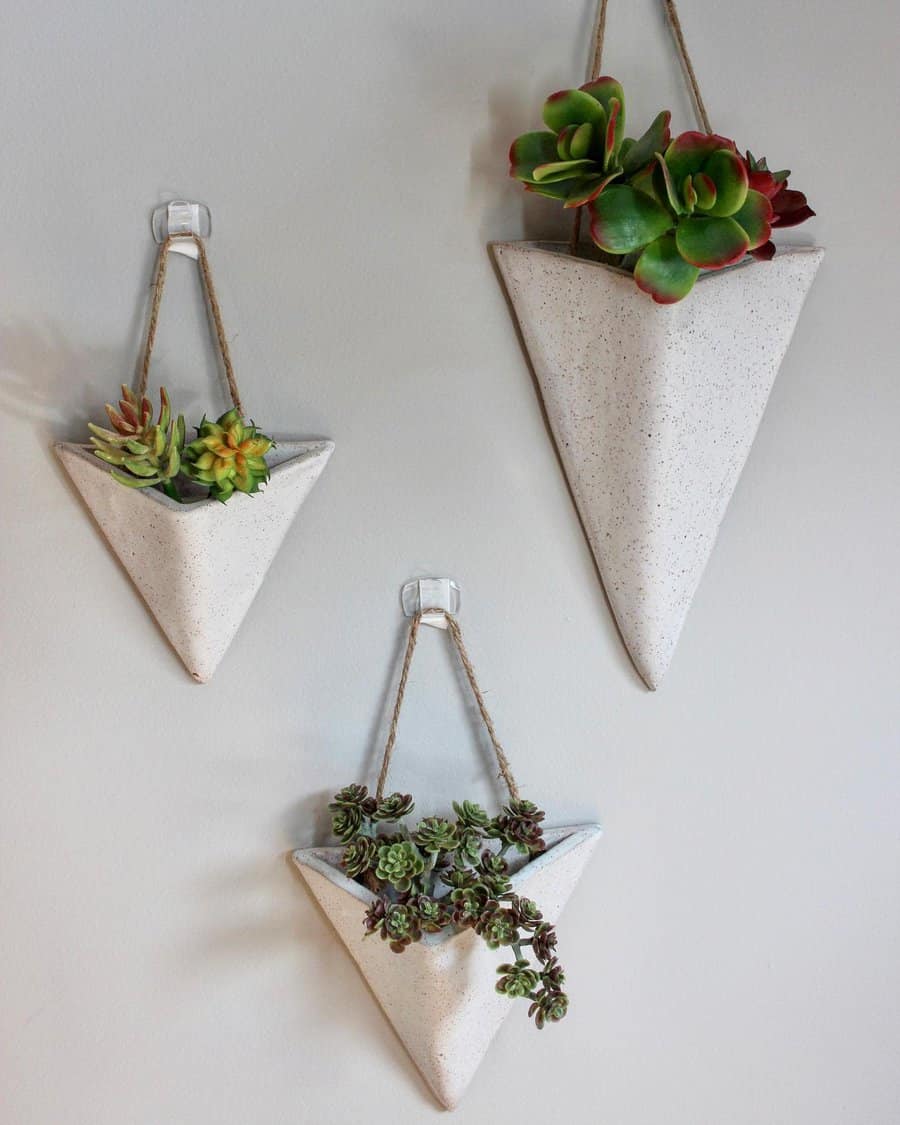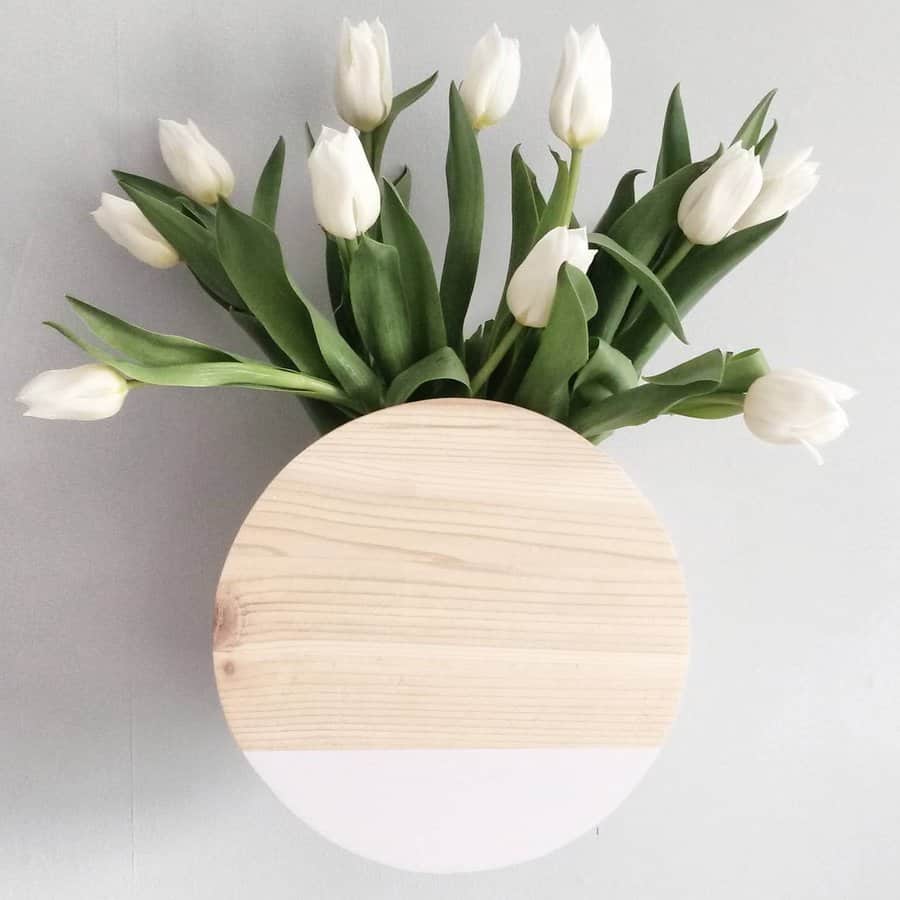 6. Decorative Pot For Maximalist Bohemian Interiors
For those looking to create a truly stunning bohemian interior, printed decorative pots, and planters are a great addition. Whether you're looking for something low maintenance like succulents or something show-stopping like a vibrant fiddle-leaf fig, there is sure to be a printed pot that will make all the difference in your maximalist visual space.
Plus, printed planters come in all shapes, sizes, and colors. With such an array of options and possibilities, why not add these uniquely printed pots to your home and find out what design magic their addition brings?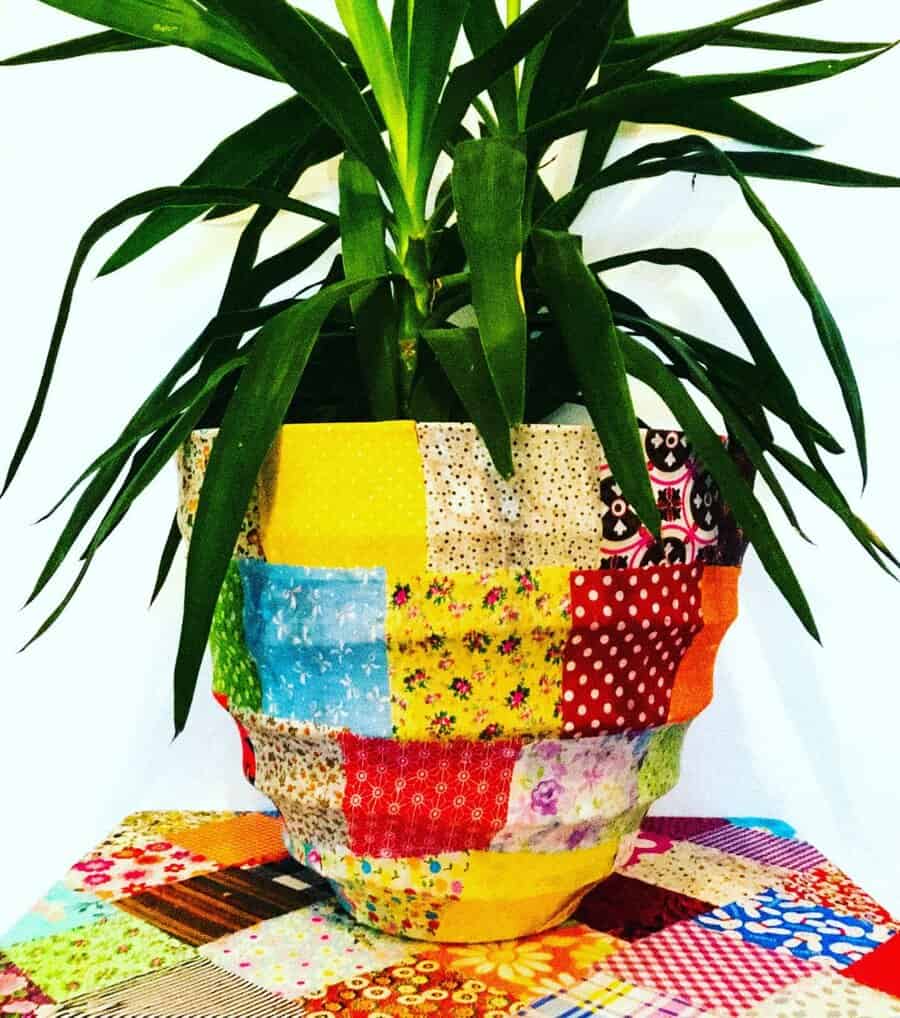 7. Desk Planters For Small Spaces
Planting can be a great way to add both a little color and life to your home. But if you're living in a small space, desk planters are a great way to make the most of what you have. Whether you opt for small pots for desk-side succulents or something more ambitious with wall-mounted planters, there's something that'll suit any size of space – no green thumb required!
Start by selecting one or two desk planters, experiment with different types of succulents, and take your own personal journey toward creating the perfect indoor oasis!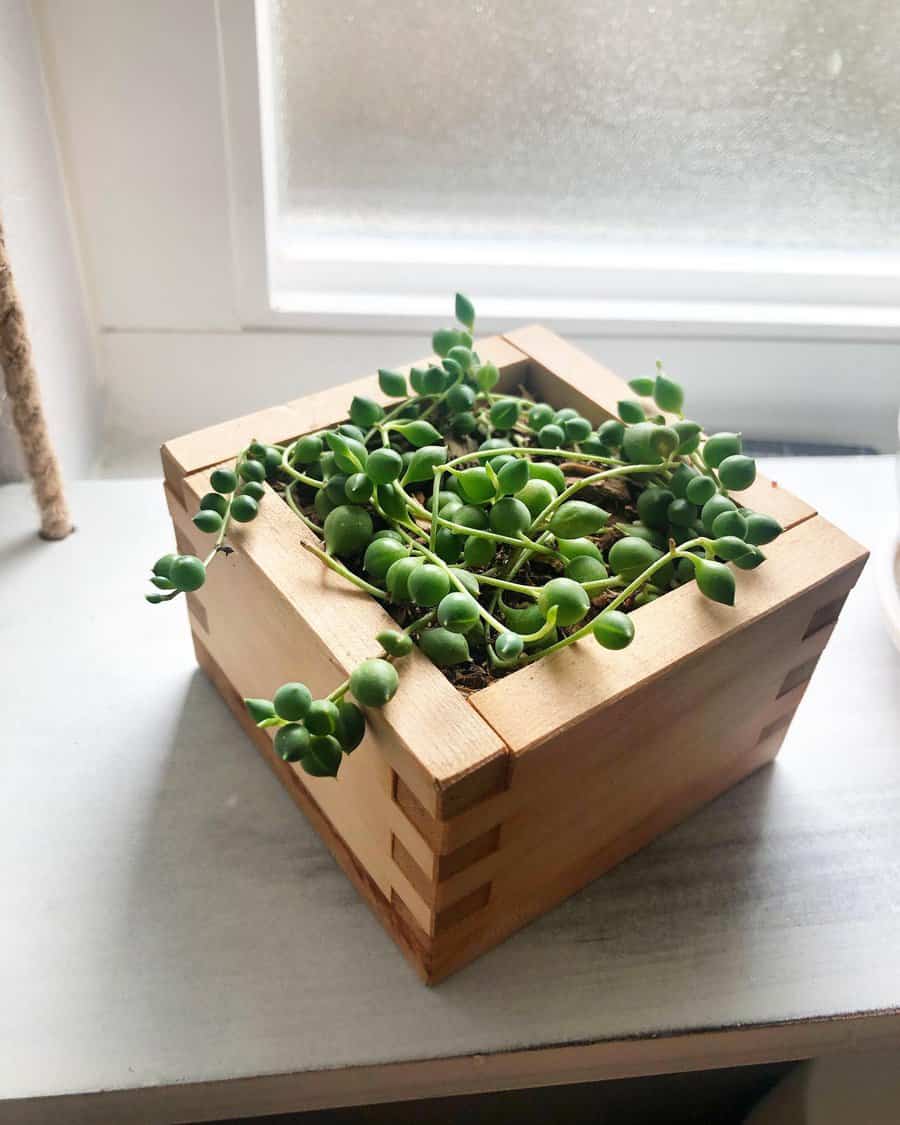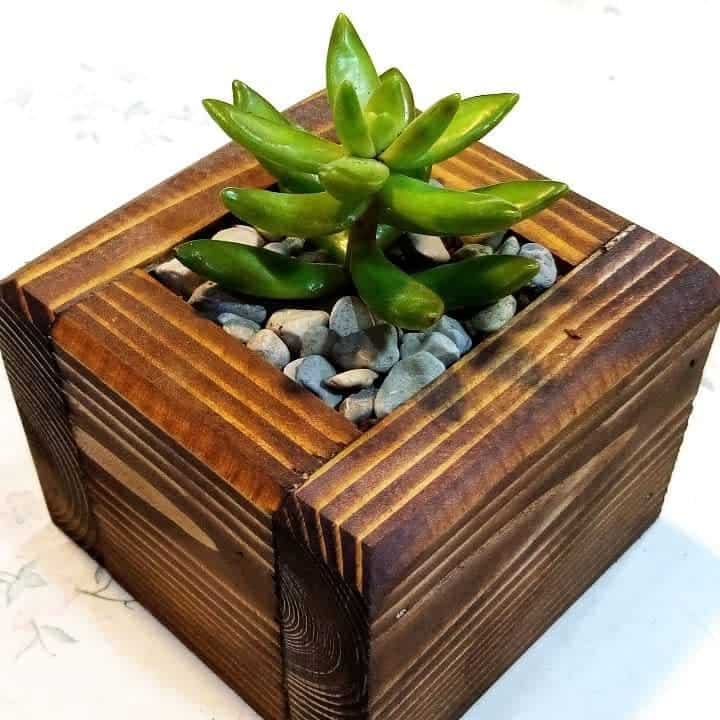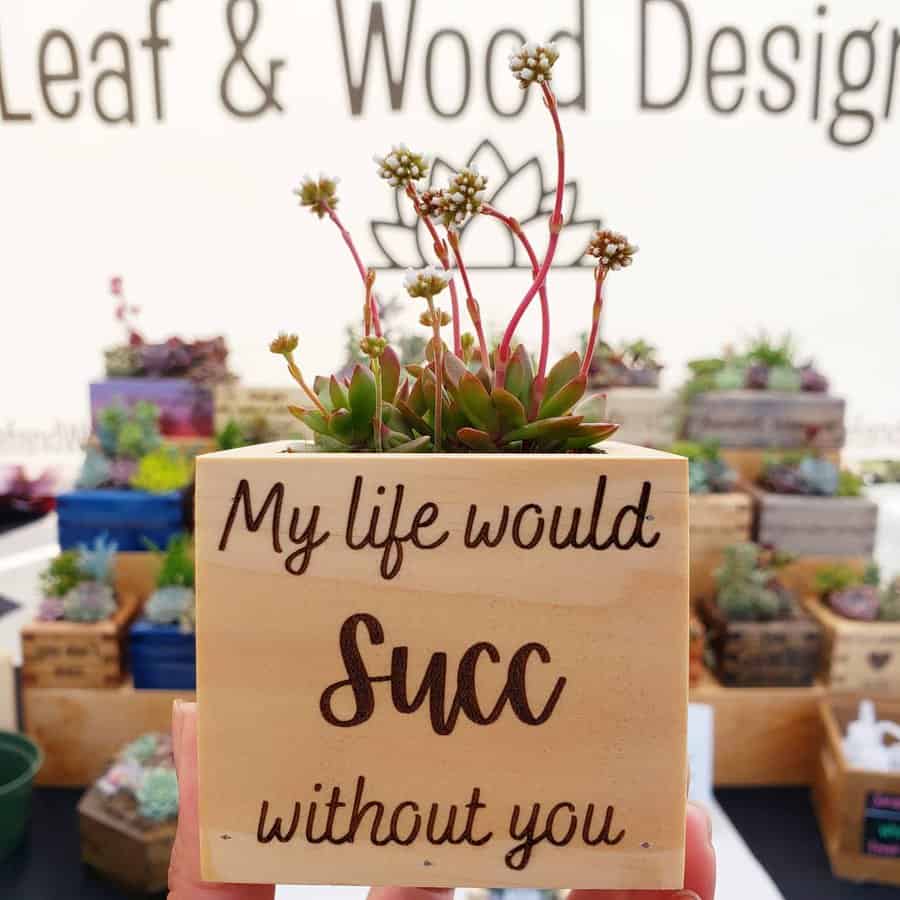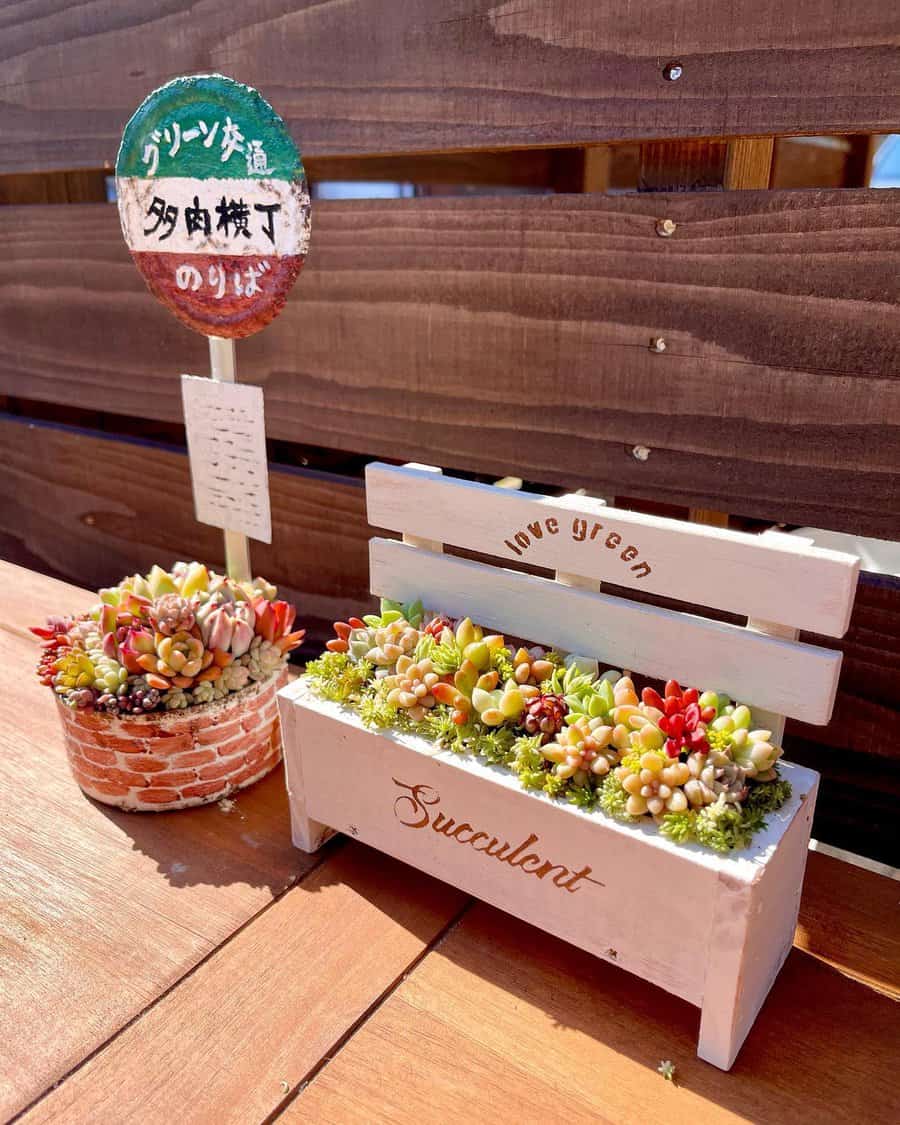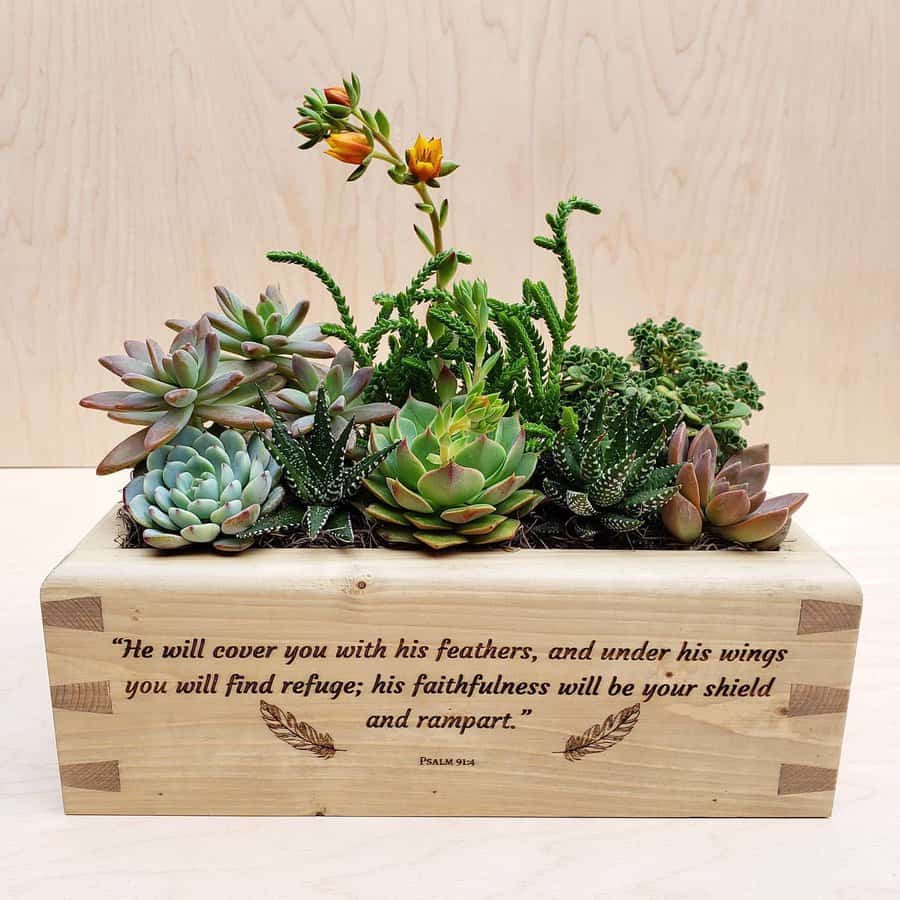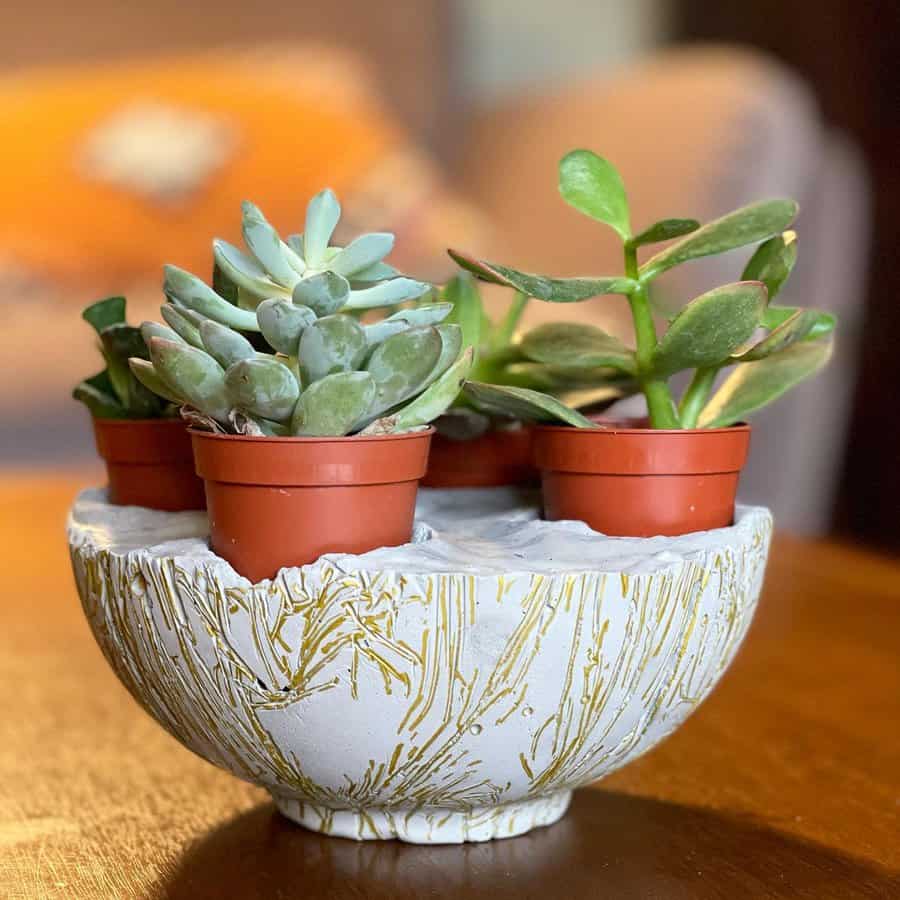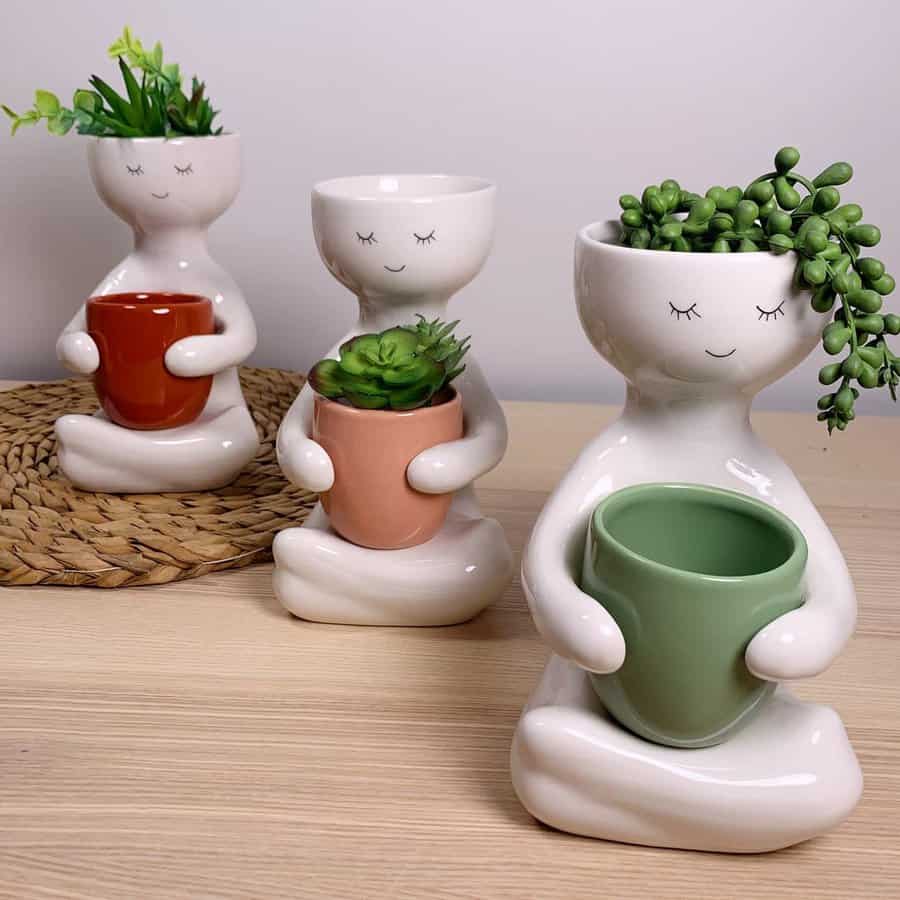 8. Use A Large Pot To Create A Succulent Garden
If you are looking for a large, dramatic planter to show off your beloved succulents and cacti, look no further than the large pot. Not only will this large planter provide plenty of space for an impressive succulent garden, but it also has enough space that you can creatively spruce up your landscaping design with some attractive fillers such as white pebbles or rocks.
Finally, large pots will also help with air circulation to keep your succulent babies healthy and blooming. Get creative with your large pot and appreciate the beauty of making a bold statement in your landscape design!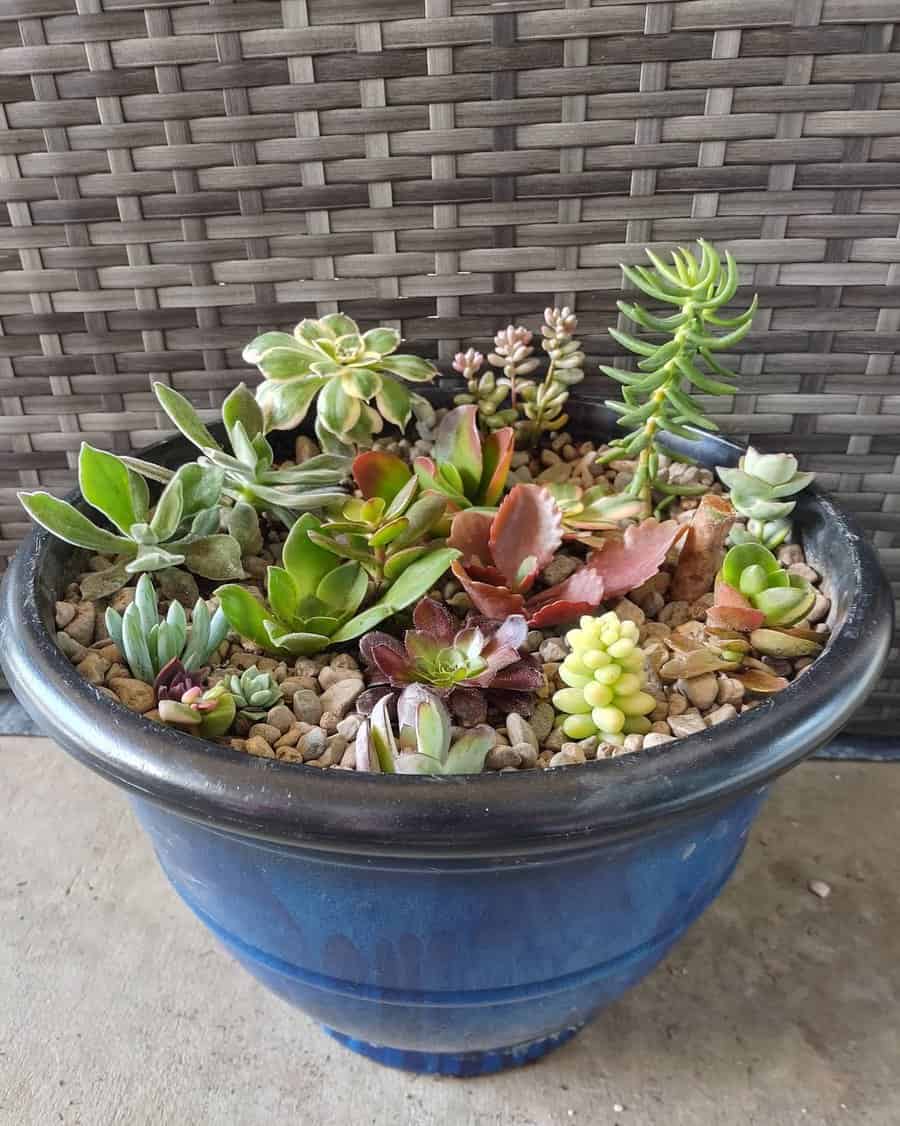 9. Opt For Aged Pots For Added Character
For those looking for a unique and aged pot for their planter, consider distressed pots! Not only do aged and distressed pots hold up in terms of durability and can even be found with weather-resistant finishes, but they also add character to any space.
Due to the aged look of these pots, no two aged pots will ever be the same – making them truly unique to your home. Additionally, aged pots are typically more affordable than other types of planters.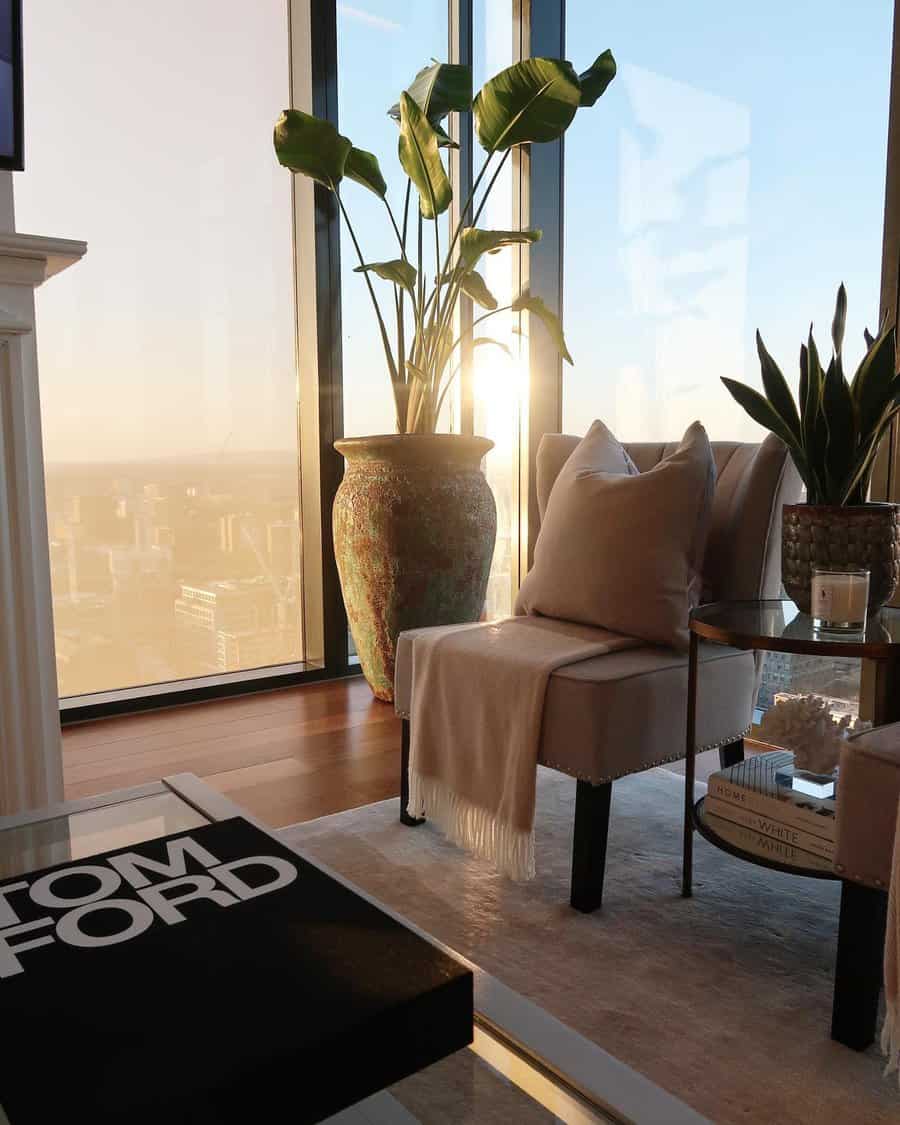 10. Showcase Your Plants With A Trellis
If you're looking to create an eye-catching garden feature while also giving your trailing plants some support, a planter with a trellis is the perfect option. Not only do planters with trellises provide ample space for all your favorite herb gardens like basil, oregano, and rosemary, but they can also be used to create clusters of color in your outdoor space.
The planter's built-in tubes accommodate trailing vines for a climber-like effect, and there are plenty of designs to choose from to fit any gardening style. So don't hesitate – bring life and beauty to your yard with a planter with a trellis today!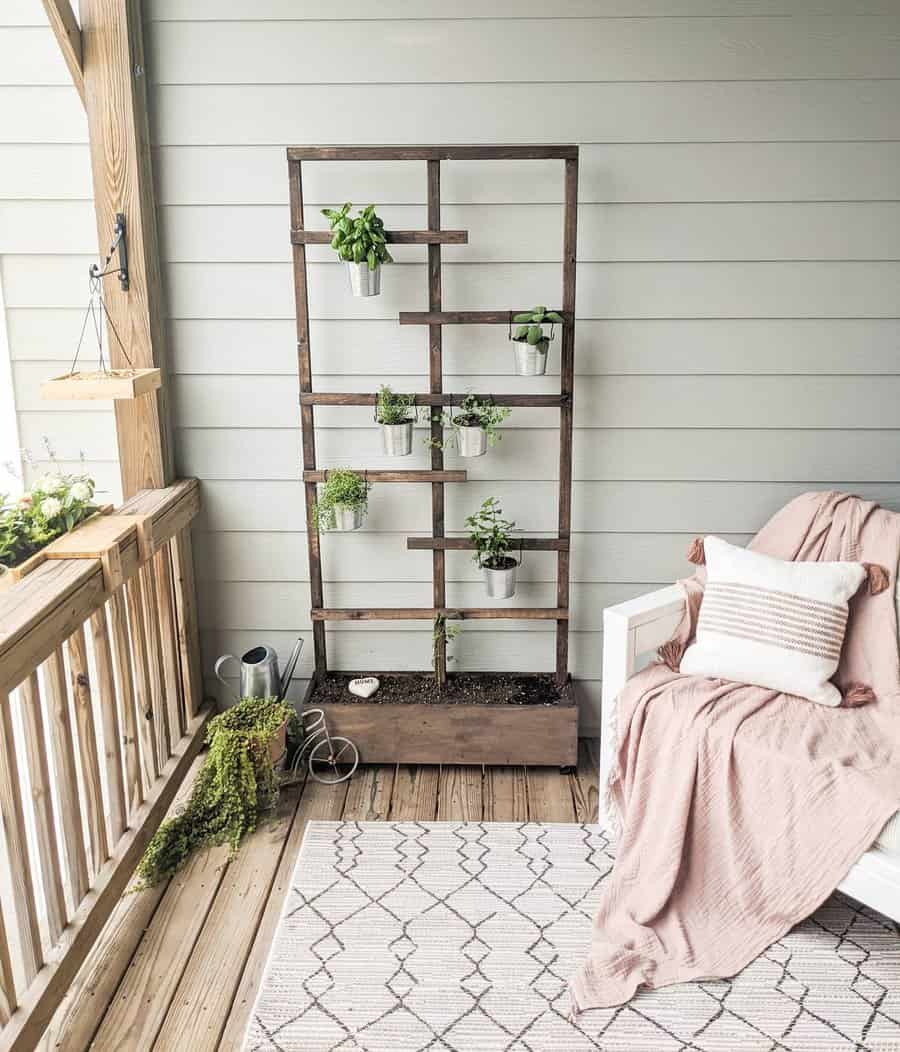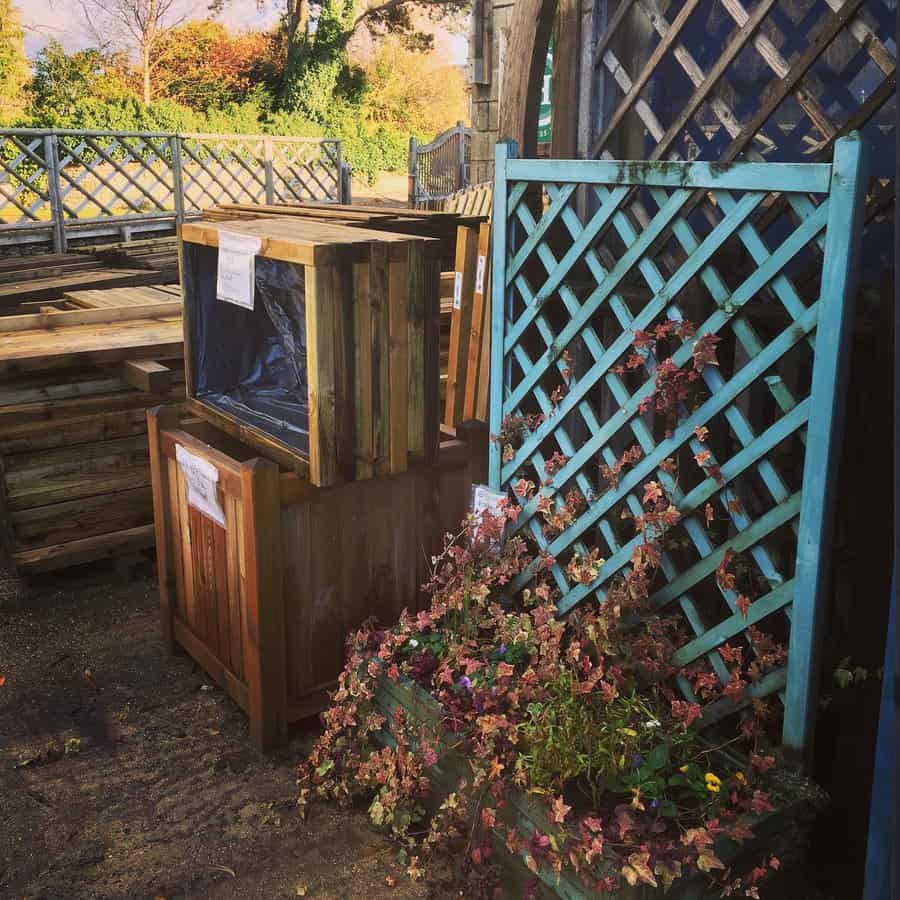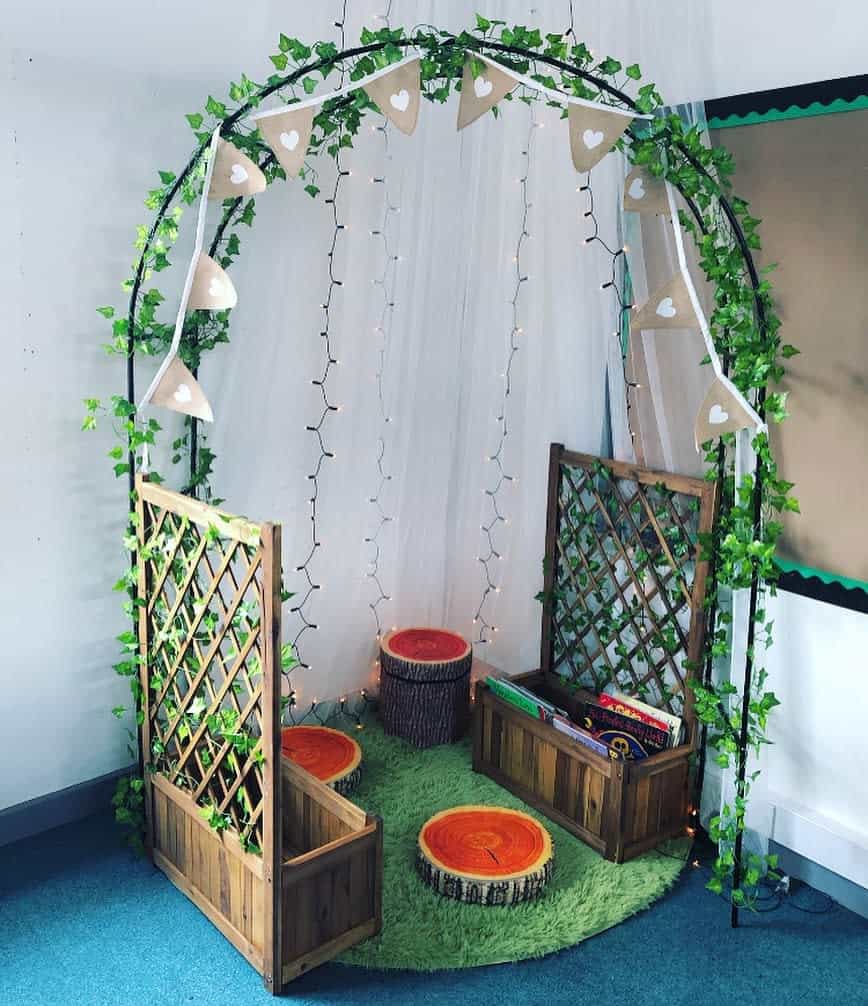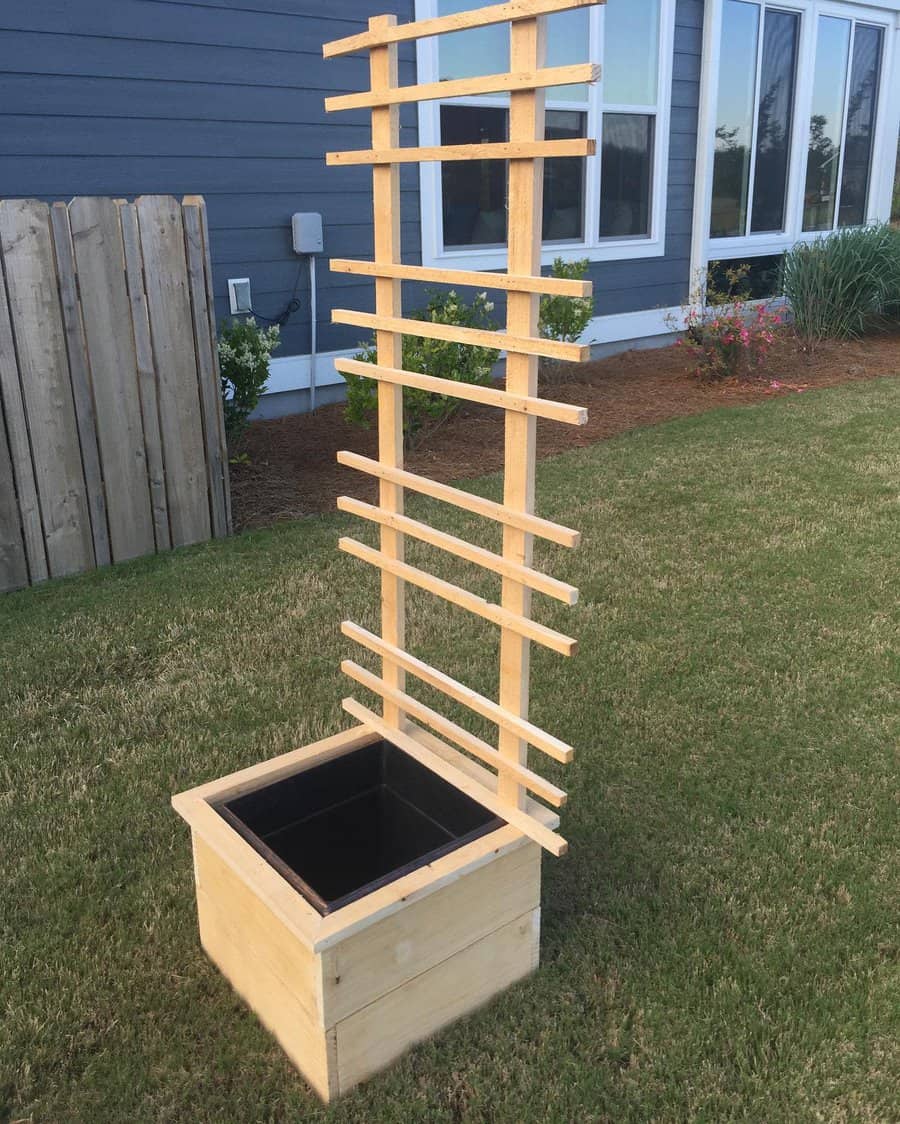 11. Breathe Life Into Your Room With Head-Shaped Pots
Having a head-shaped planter is the perfect way to add some creative flair to your garden or windowsill. Not only can you paint the head however you like, but you can also choose what plants and flowers to place within it!
Coming up with colorful designs and combinations of blooms is a great activity for those looking to go beyond a traditional pot. No matter what head shape you decide on, this creative planter is sure to brighten up any outdoor space!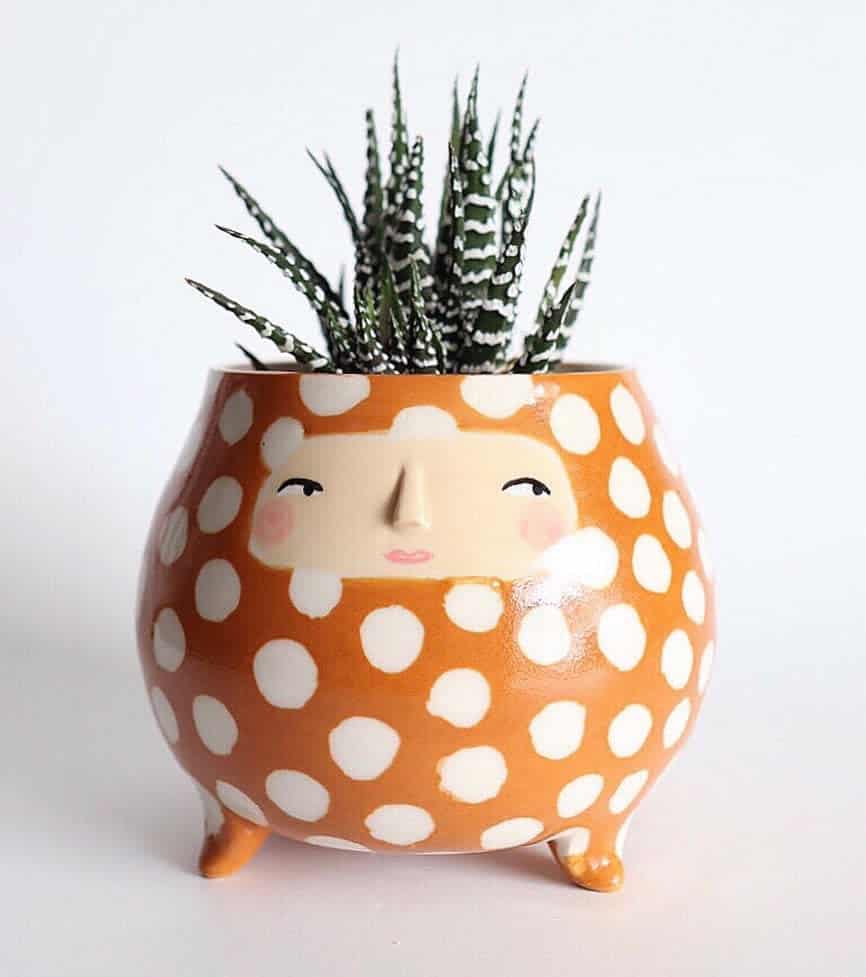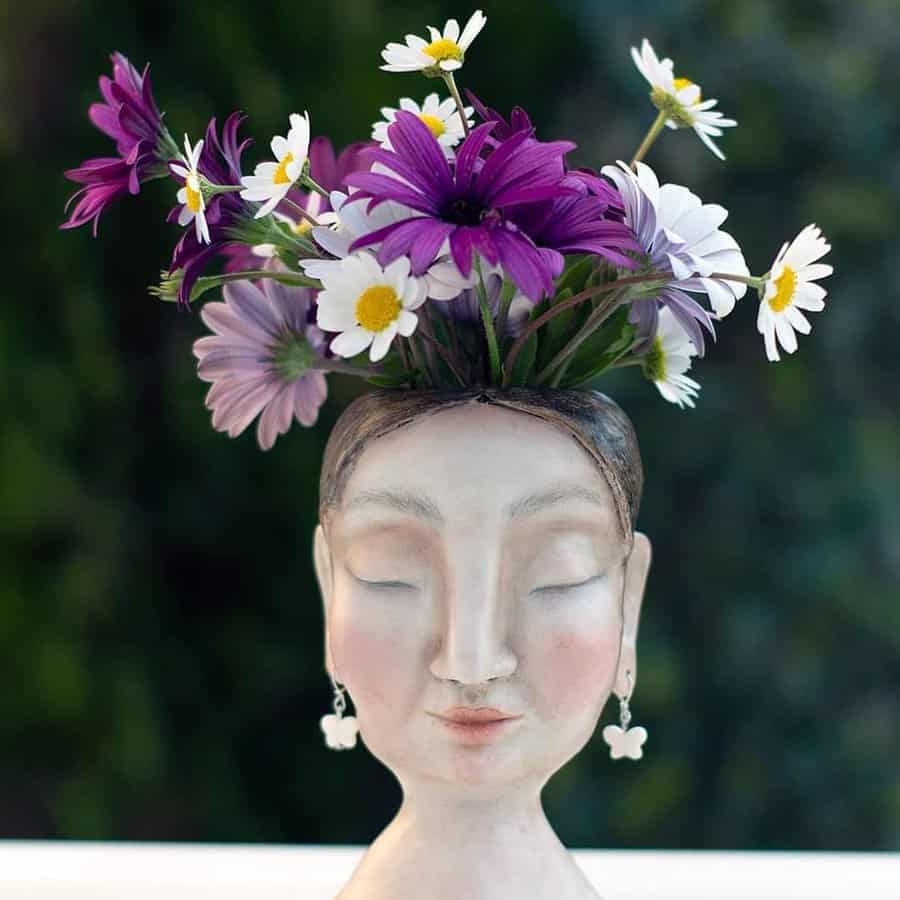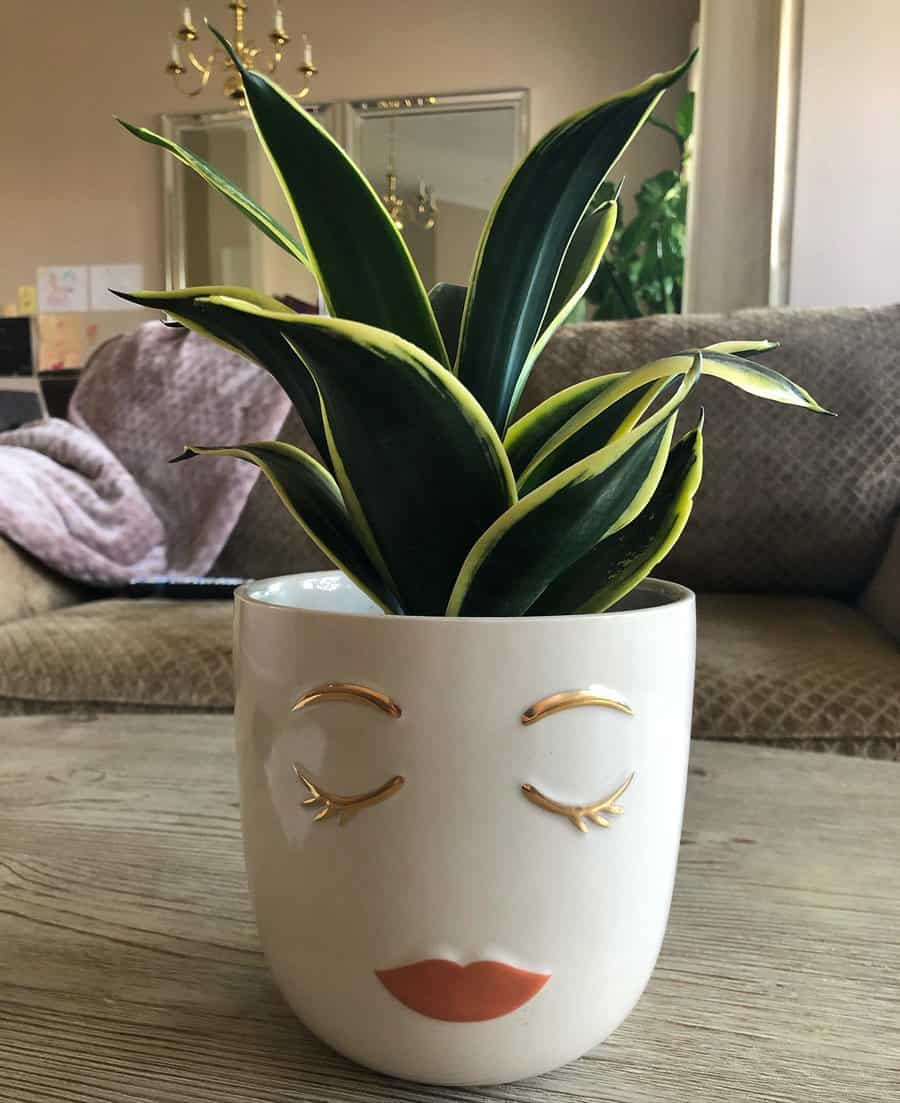 12. Miniature Hanging Planter For Succulents
If you're looking for an easy, creative way to spruce up your home décor, ceramic hanging planters are the perfect solution. They come in a variety of colors and styles, so you can choose one that perfectly suits the existing vibe of your home.
Miniature planters are great if you want to add a unique touch to succulents. They make beautiful centerpieces that will instantly liven up any room. With ceramic hanging planters, your interior design game will surely be on point!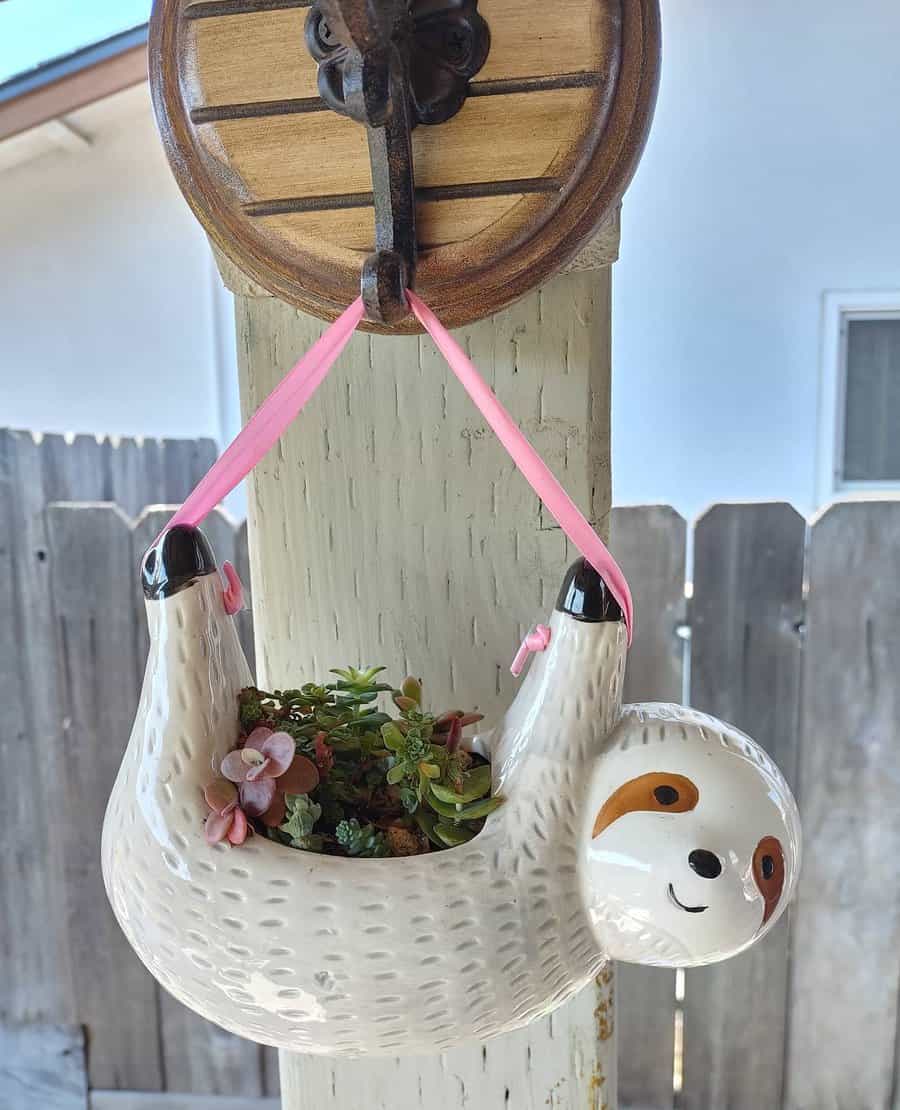 13. Add Interactive Garden Planters
Add a unique flair to your garden with a creative planter. Whether it is an interactive pot or a truck planter box, these fun designs will add character and story to your outdoor space. For example, imagine the smell of freshly cut grass as you admire the beauty of plants growing out of the bed of an old classic pickup truck!
From an interactive pot for laughing at quirky phrases to offbeat and humorous planters, you can find something to fit any type of garden and show off your style. Get creative and find a planter that really stands out from all the others!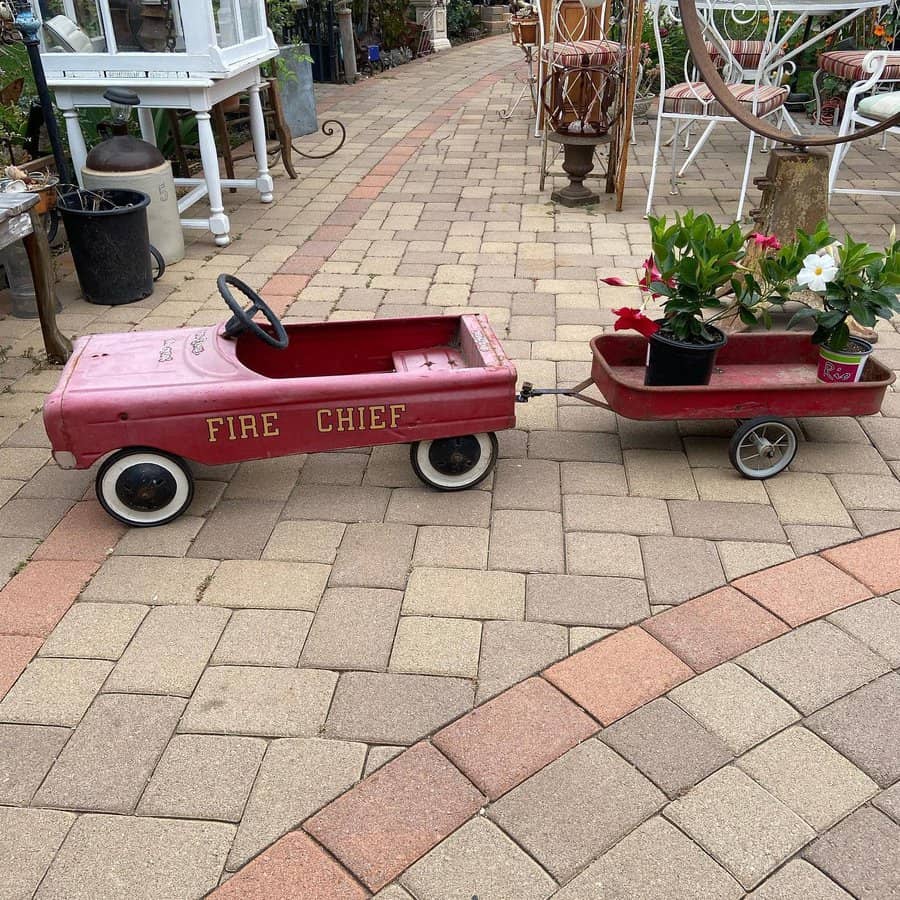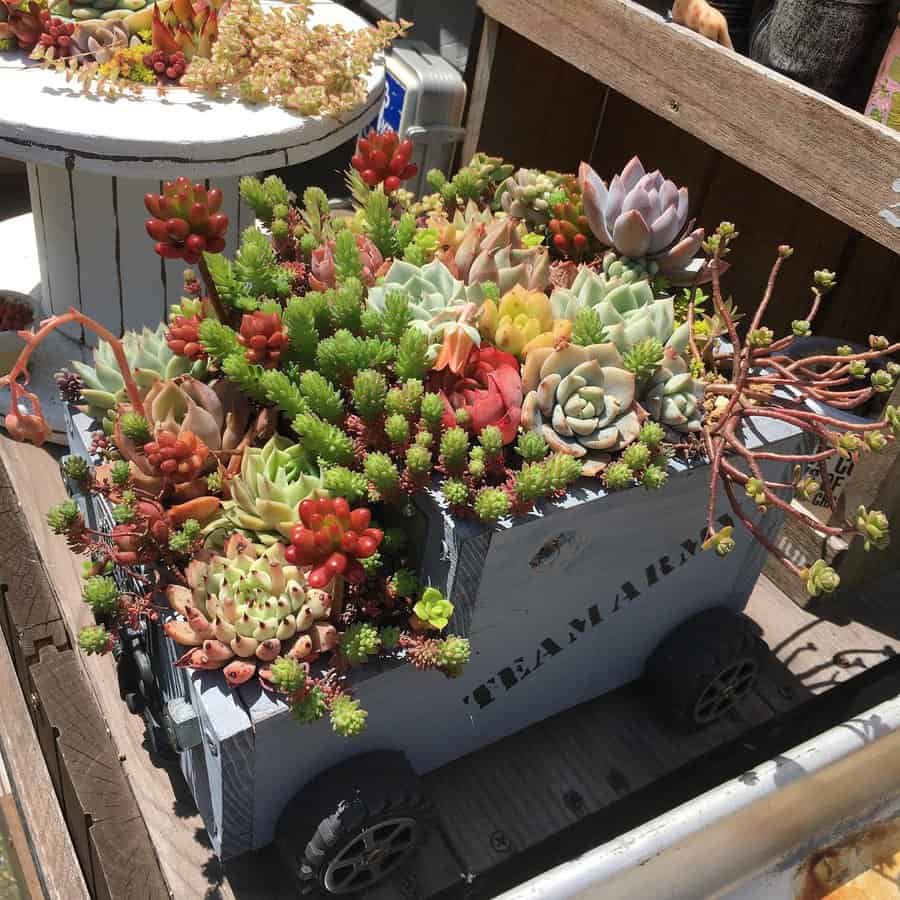 14. Repurpose Old Items
Got an aluminum tin pot and an old strainer lying around? Don't just throw them away – transform them into a repurposed planter! It doesn't take much effort and you don't have to be a DIY expert either. Just grab some soil, plants, or herbs of your choice, and you can start gardening right away. If aluminum isn't your style, why not use an old clothes box instead?
Colorful paint and beads can be used to add character and bring life to the box while keeping things simple yet stylish. With just a few tools and basic supplies, turn your imagination into reality and make your own unique planter that's truly one-of-a-kind!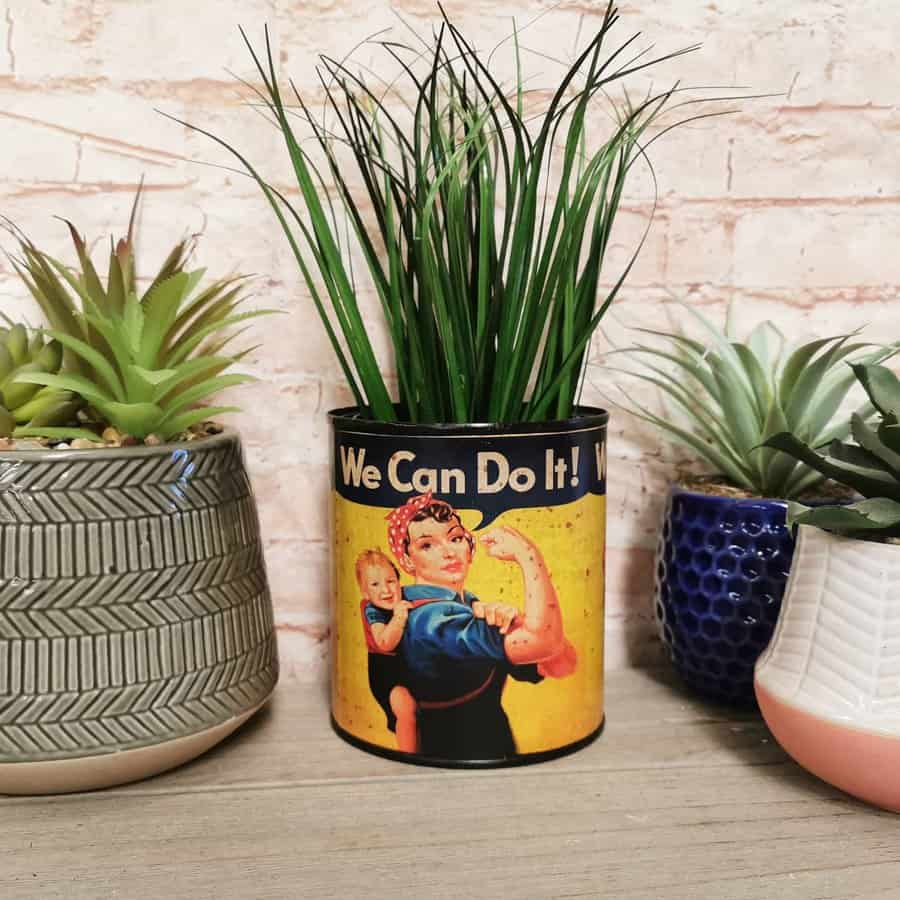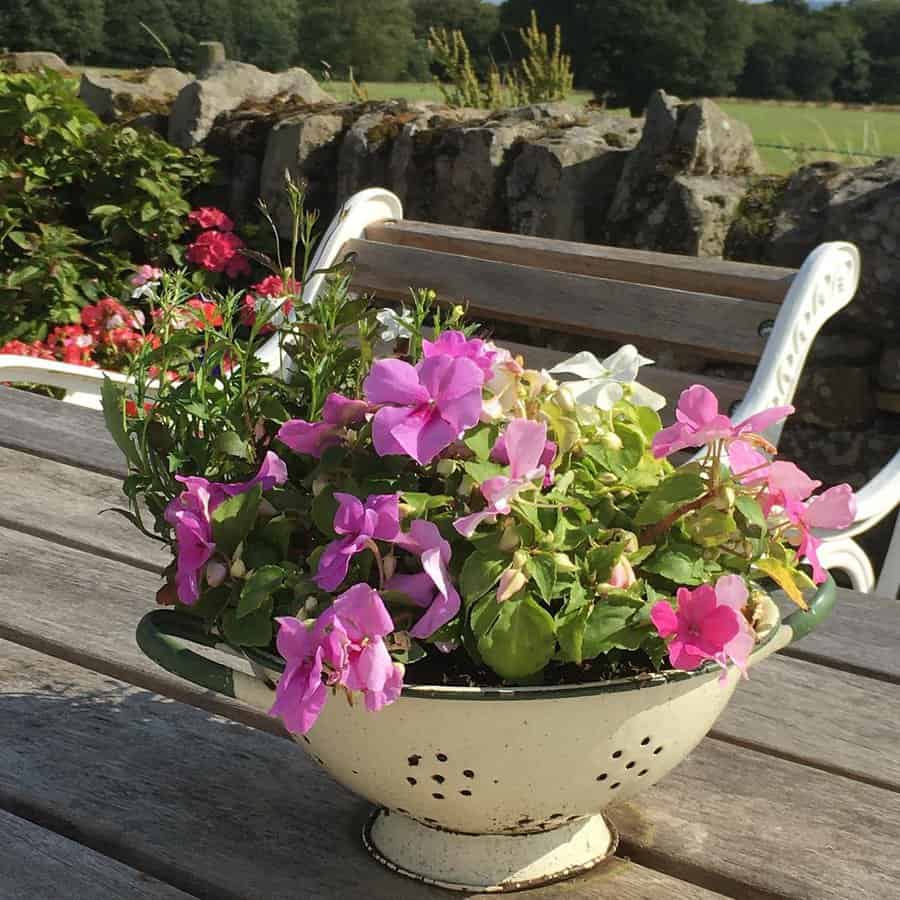 15. Vertical Planters For Limited Spaces
Vertical planters are a great way to bring life to small outdoor spaces! Using tiered vertical planters can help create more vertical areas for vertical planting in your outdoor space. Vertical planters give you creative freedom when it comes to growth and design.
From herbs for the kitchen windowsill to hanging flowers for the balcony, vertical planters let you easily make space for an array of growth. For advice on how to start vertical gardening in style, look no further than vertical planters!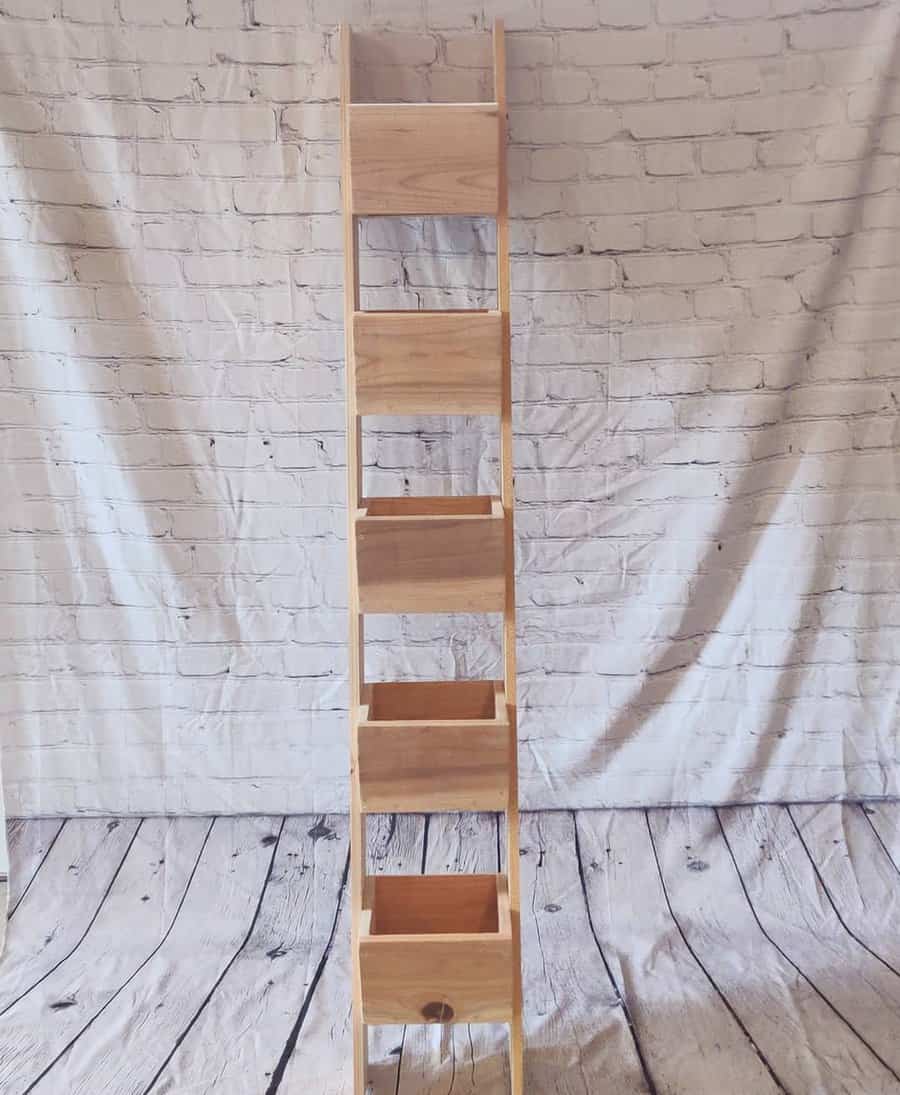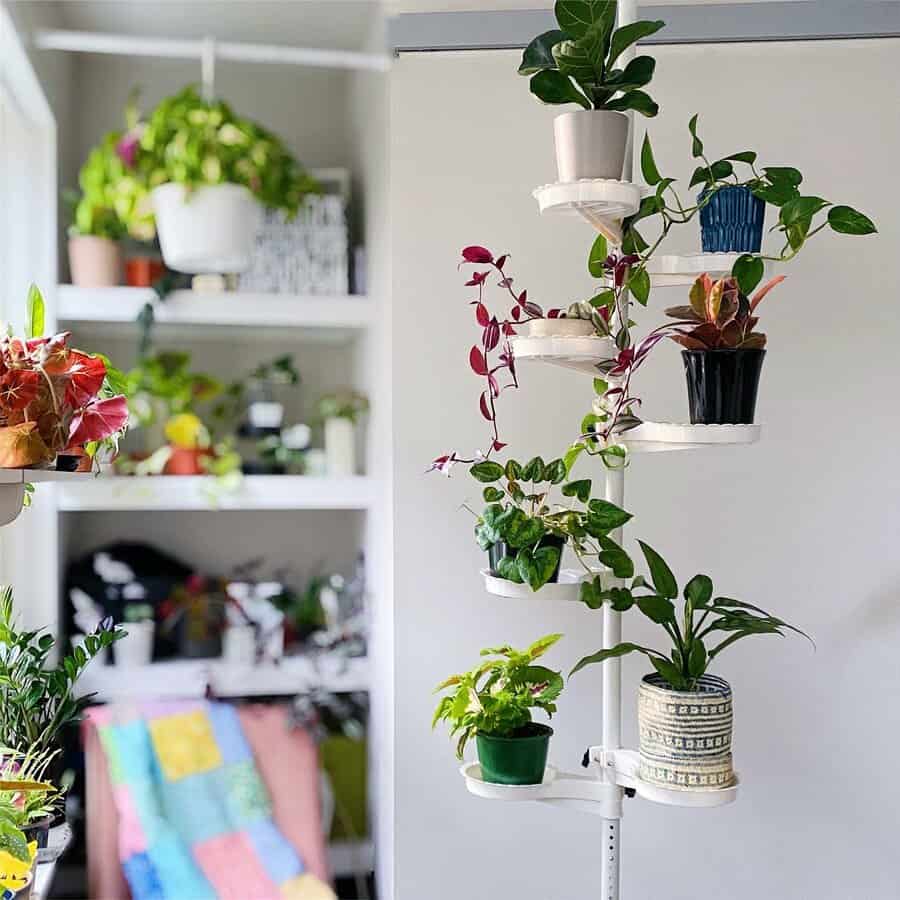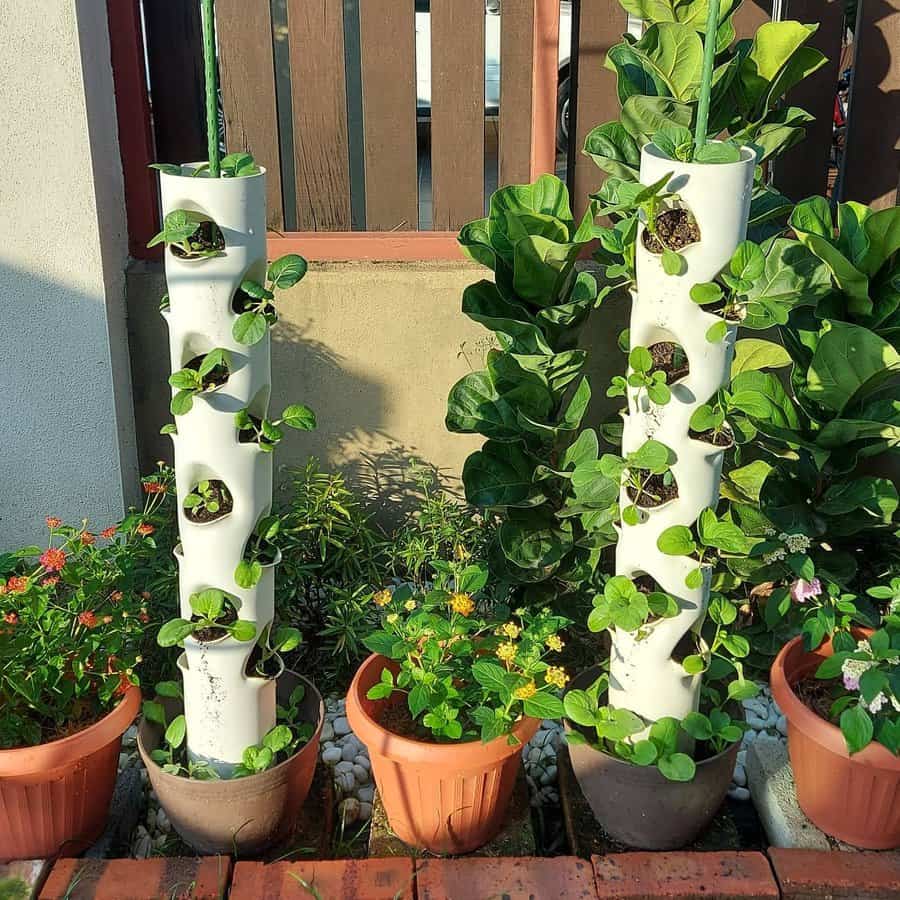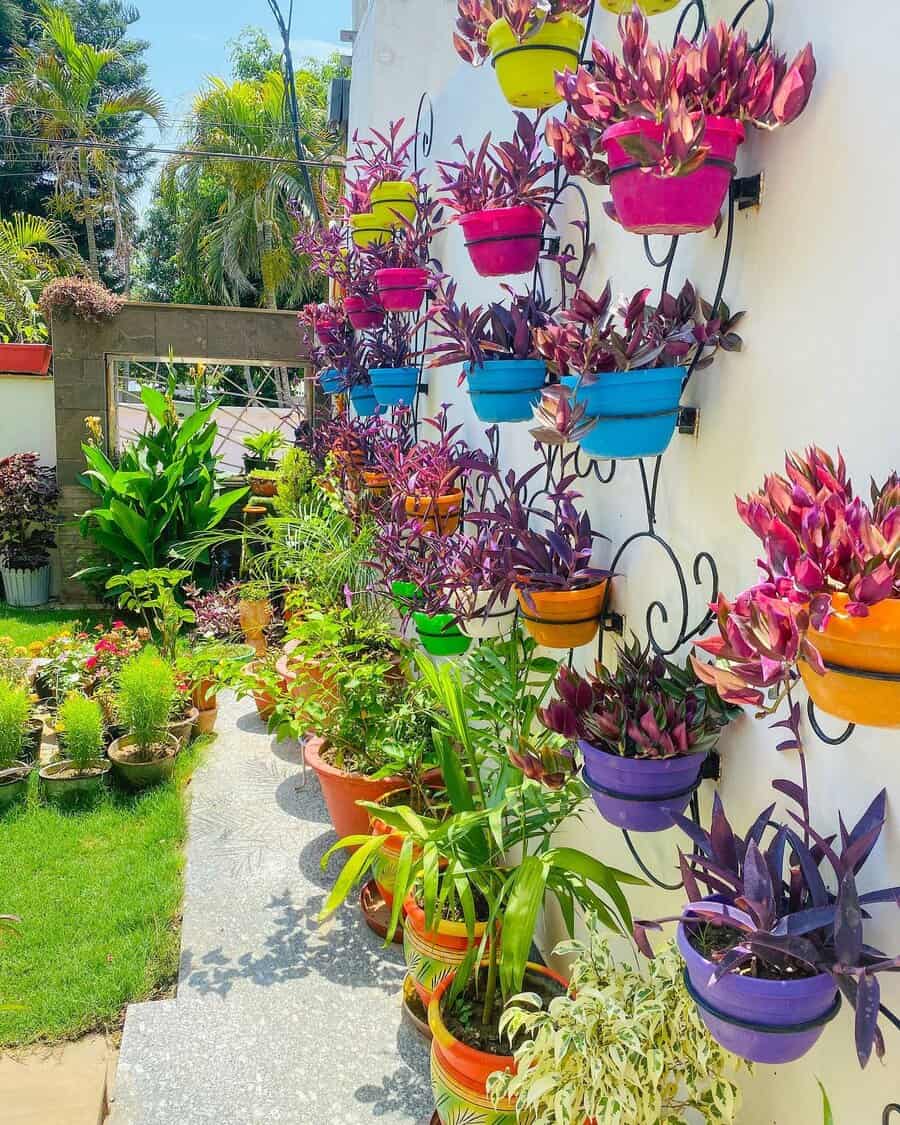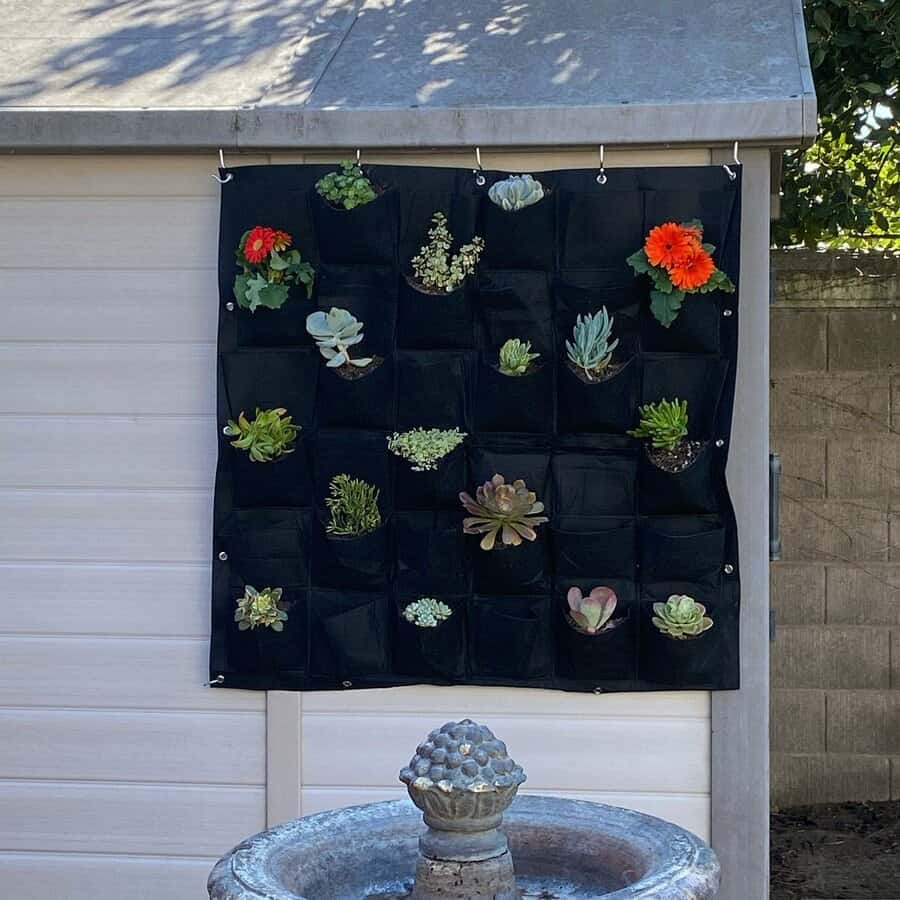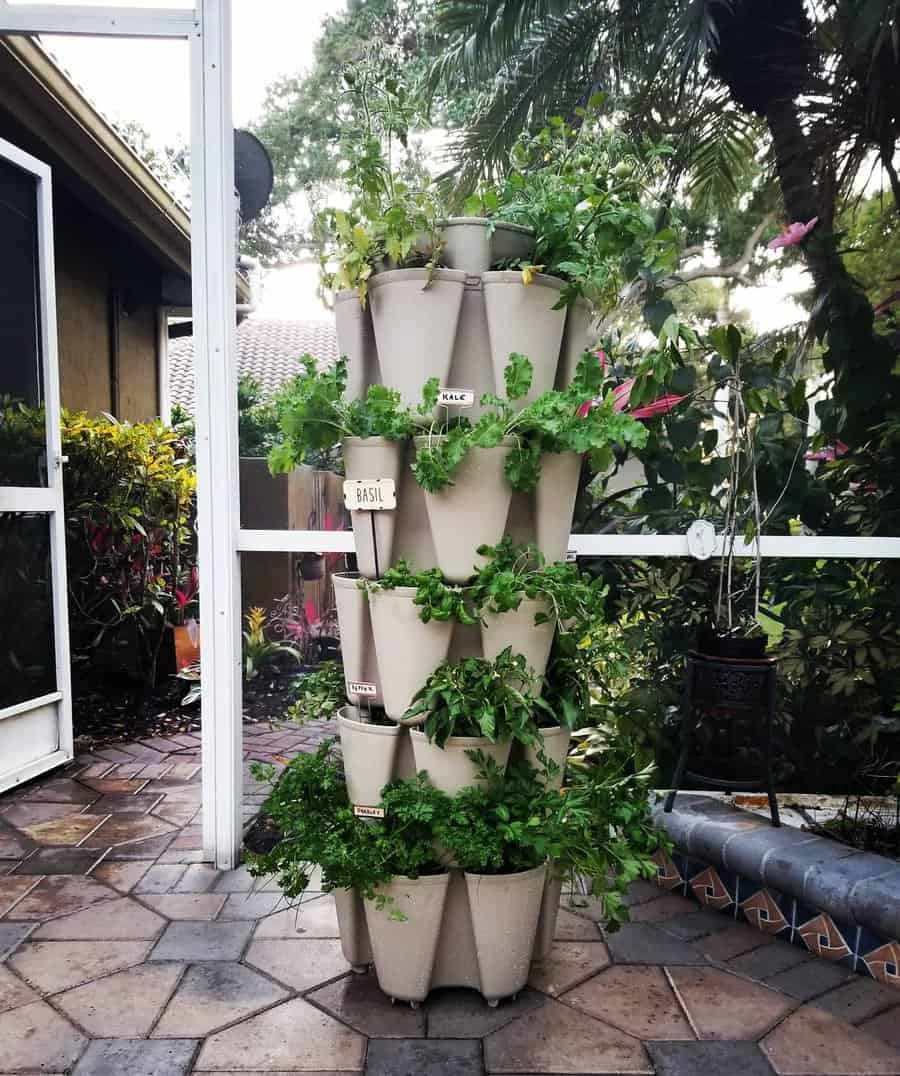 16. Create Cover Pots With Reclaimed Wood Panels
Covering a pot with reclaimed wood panels can make all the difference to your garden. This cover pot helps protect trees from the elements, like sun exposure and heavy winds, while also creating a unique aesthetic look.
Covering them with these classic wooden panels gives an old-world charm that enlivens any outdoor space. Not only do cover pots add a visual appeal to gardens, but it also keeps gardens looking neat in between seasons. Try cover pot for your next outdoor revamp project!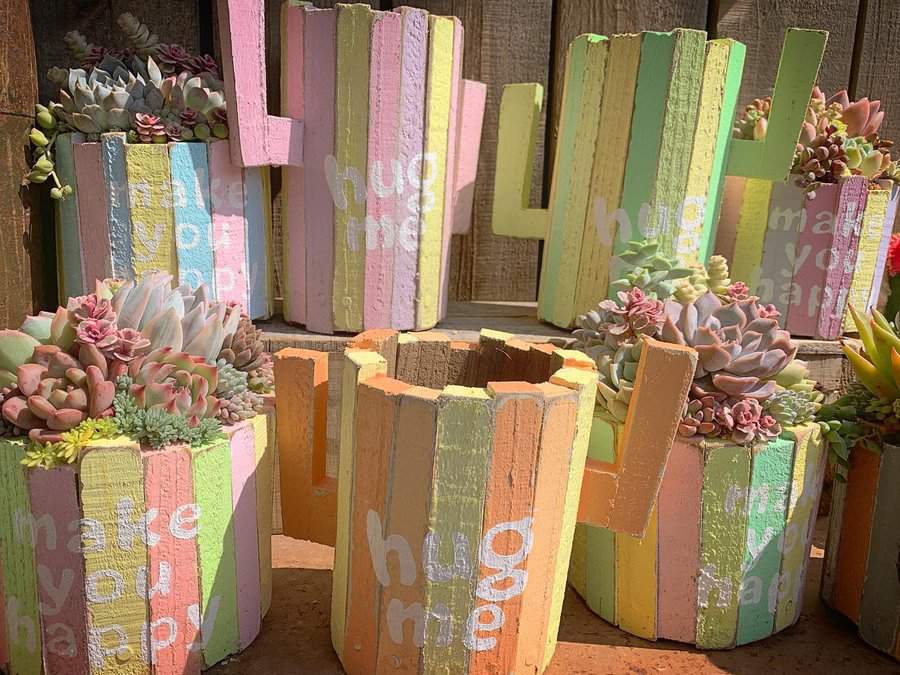 17. DIY Floating Shelves For Potted Trailing Plants
Wall-mounted floating shelves are the hottest trend in home decor. Mounting these shelves with no visible hardware will add to the floating shelf effect and really make a statement in any room. Plus, having floating shelves makes it easier to clean off dust and other dirt without having to get behind the shelving.
These floating shelves also come in varying depths for those looking for more storage space or who just want to set up decorative pieces.
For those with green thumbs, wall-mounted floating shelves are also perfect for potted plants – adding both ambiance and life to your walls!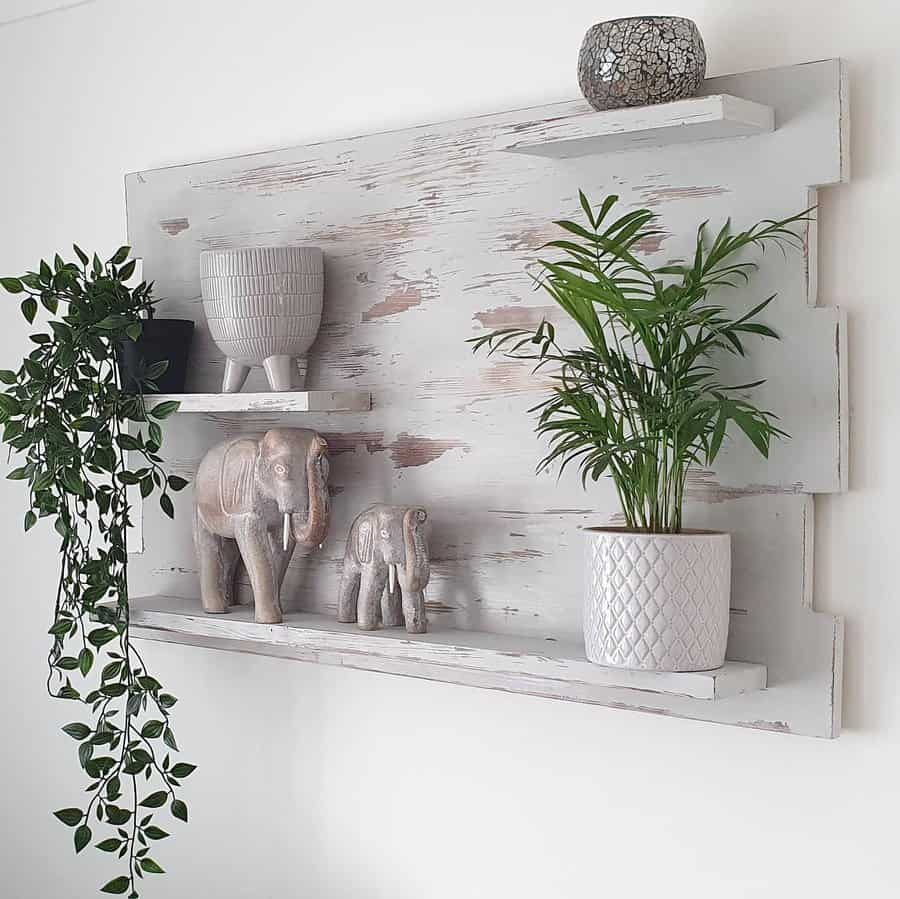 Planter FAQs
Do I need to line my planter box?
Yes—but only if it's made from metal or wood. Metal planter boxes will rust and wood planters will decay over time from constant moisture exposure. If you have concrete, plastic, ceramic, or fiberglass planters, you won't need a liner. Each of these materials are durable on their own.
Do planter boxes need drainage holes?
Yes. Every container garden benefits from drainage holes.
What do you put in the bottom of a planter box?
Potting soil is expensive—and heavy—so most container gardeners put some type of lightweight filler in the bottom of planter boxes. This allows the soil to drain properly and also encourages healthy plant root growth. It also helps keep non-biodegradable plastic out of landfills.
Examples of good container garden fillers include:
Plastic water/soda/milk bottles (with caps on, to prevent water accumulation and possible bacteria or mold growth)

Old plastic pots turned upside down

Styrofoam packing blocks and foam packing peanuts (the non-dissolvable kind)

Aluminum cans

Old swimming pool noodles

Old plastic colanders

Pinecones