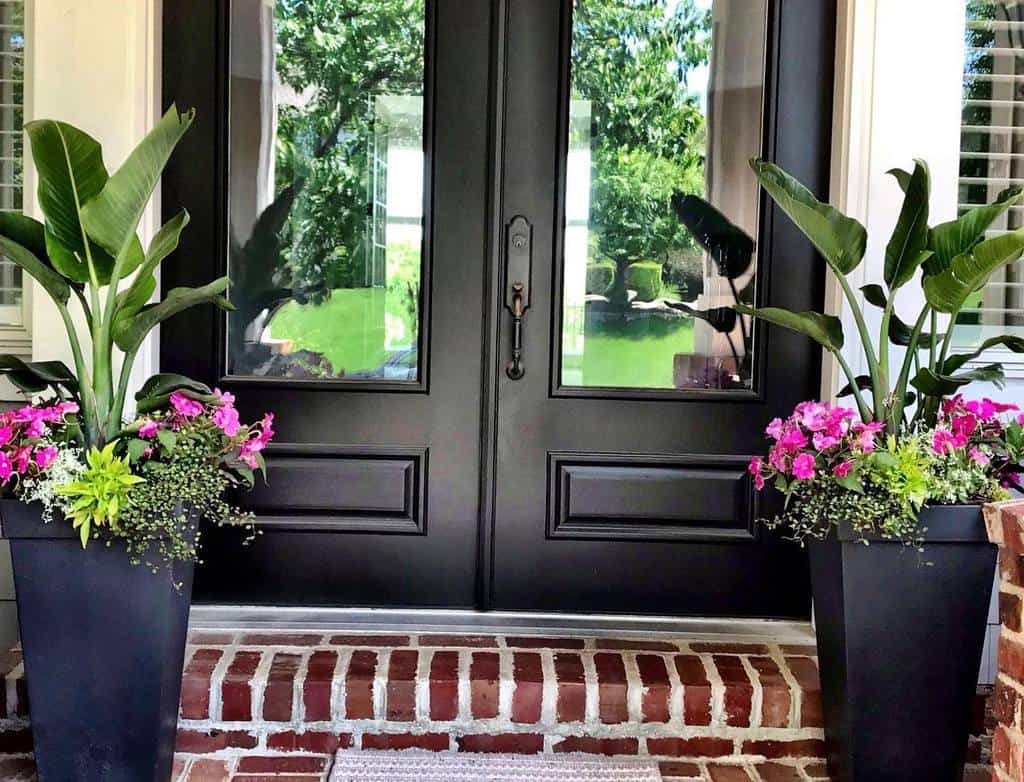 52 Creative Planter Ideas
Is gardening space limited at your home? If so, container gardening is a great way to exercise your green thumb while working with the space you have.
Every home or apartment benefits from living plants. From simple DIY planter box options to unique hanging planters, we have curated 52 of the best planter ideas for experienced and new gardeners alike.
1. Concrete
Concrete planters come in all shapes and sizes, from small flower pots to huge boxes that run the entire length of your porch or patio. Housing your container garden in a concrete planter ensures that it will be a durable addition to your home decor.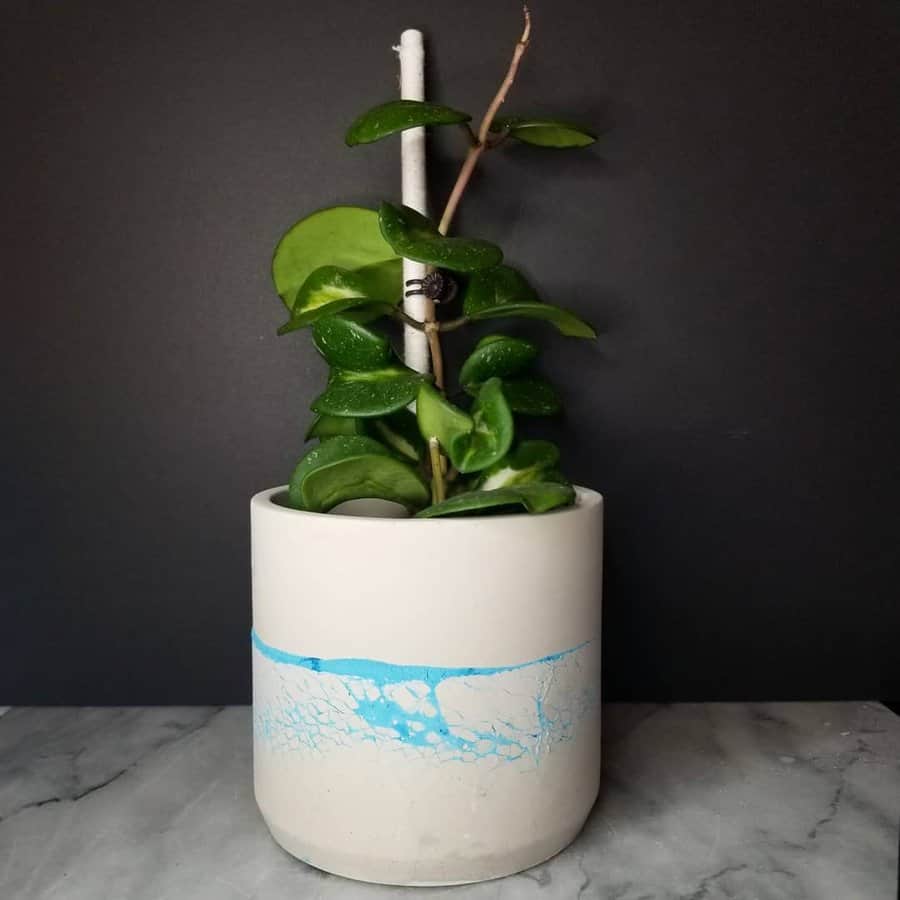 One of the beautiful things about a DIY concrete planter is that you can tint the concrete any color you wish. Of course, its natural grey color is a classic neutral that goes with anything. It's easy to make your own concrete plant container. Watch this video to learn how:
2. Container
Nearly any container that holds dirt can become a planter, but some planter box ideas are better than others. A window box is a traditional planter idea that adds a splash of nature to your windowsills. Choose a new plant or flower display for each season, such as geraniums in the summer and mums in the fall.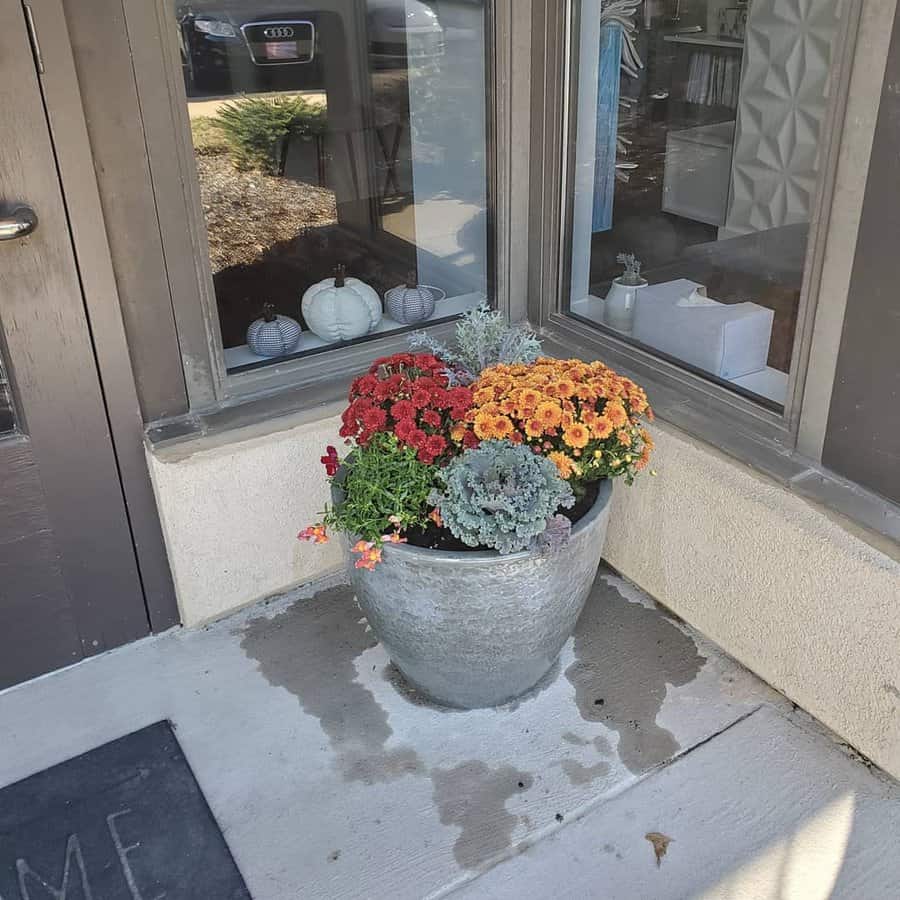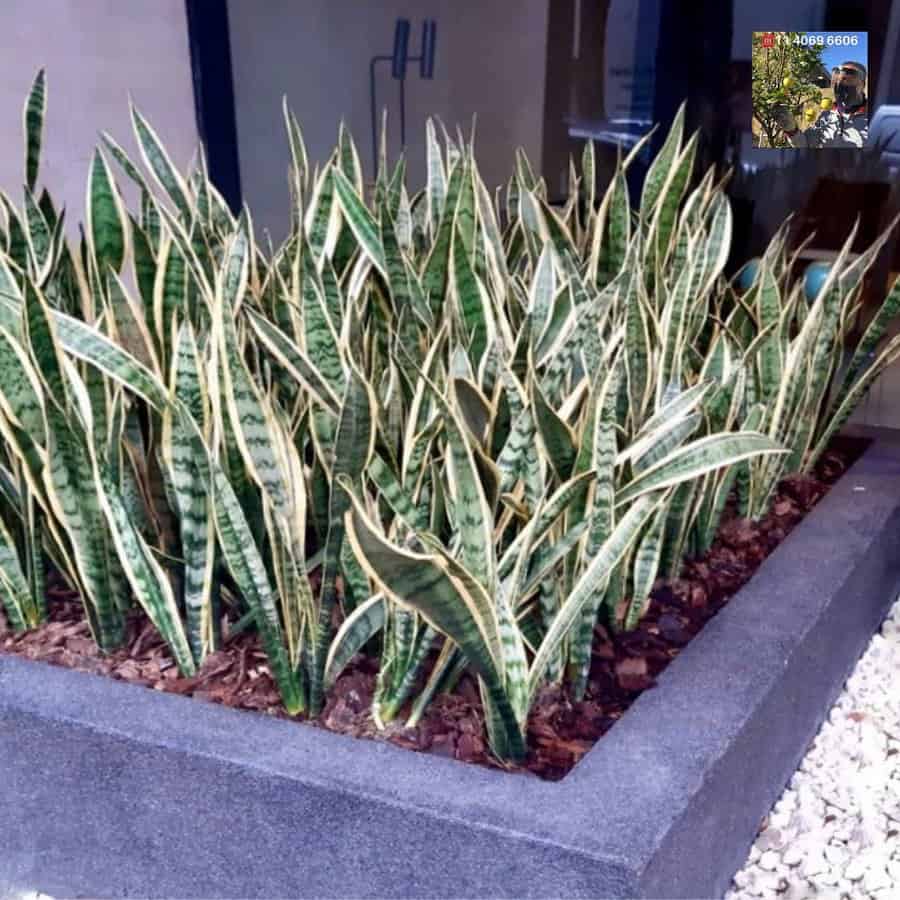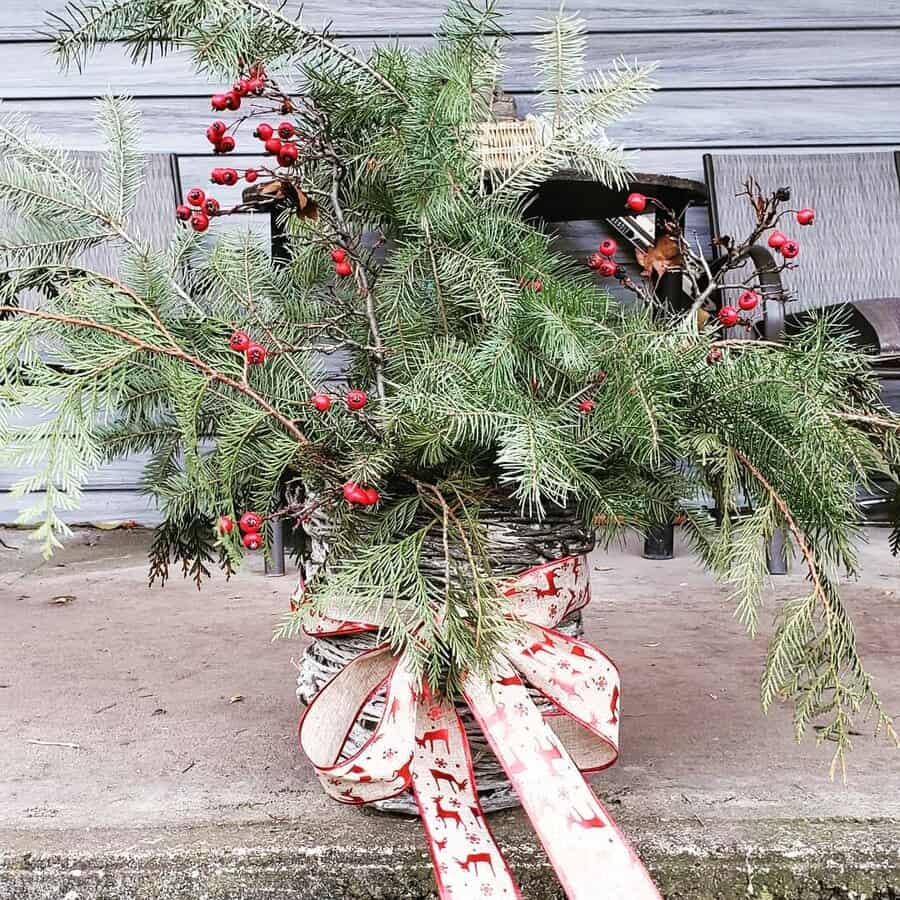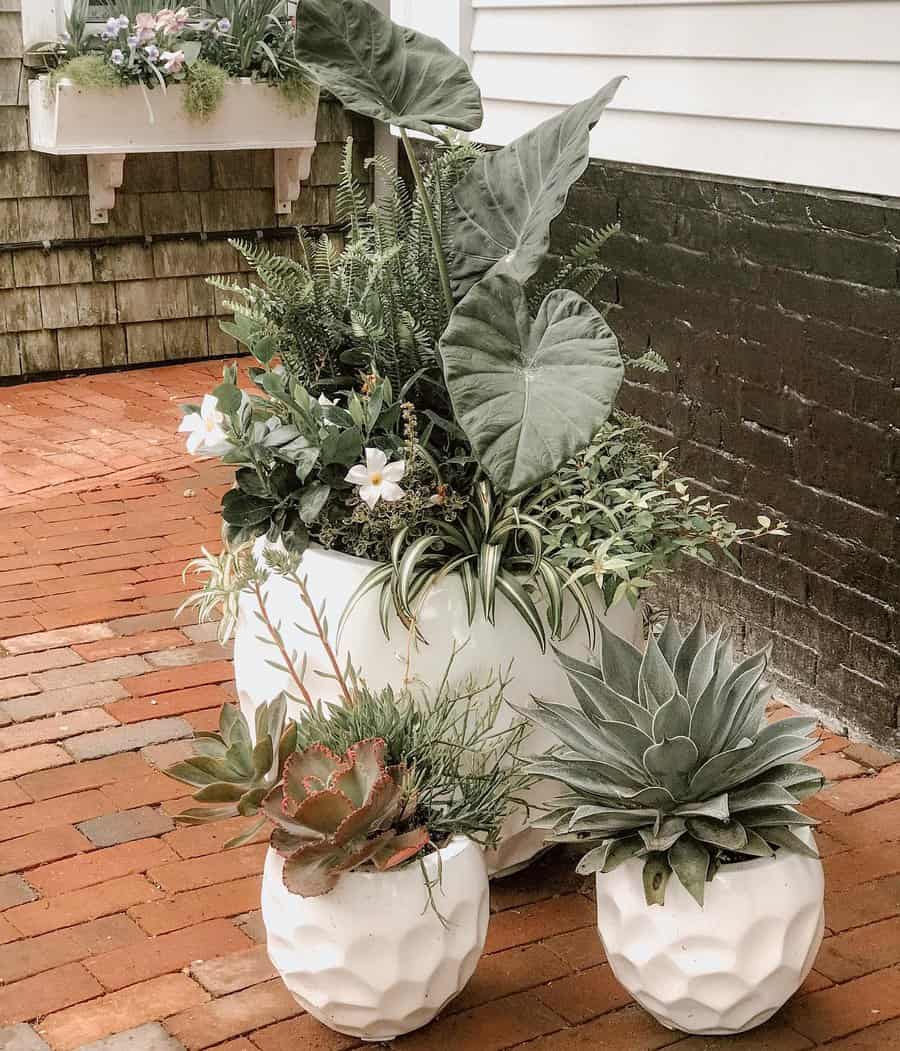 Reusing an old container is possible when you tuck it inside a decorative basket to hide any flaws. Keep in mind that terracotta pots and other porous planter ideas allow water to evaporate quickly. Especially during the summertime, you'll need to water these container gardens more frequently.
3. Creative
One of the unwritten rules of southern living is to create new ways of using ordinary items. Make a flowerpot out of an old mason jar, or fashion a container garden out of a row of colorful paint cans.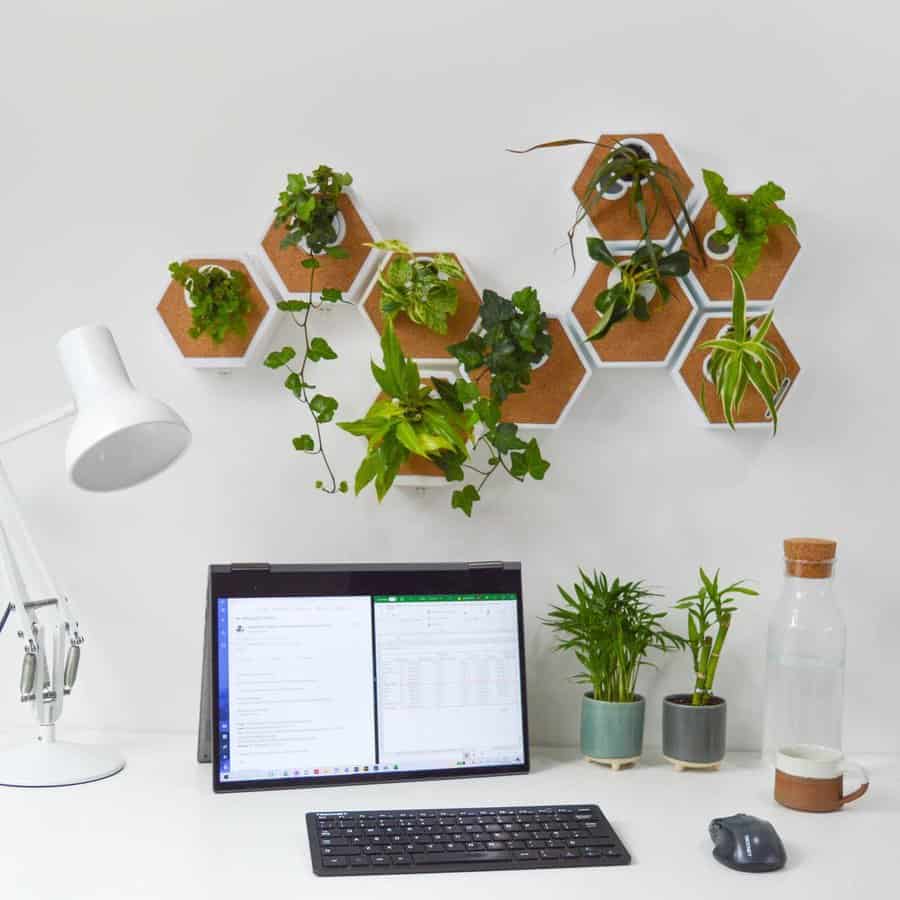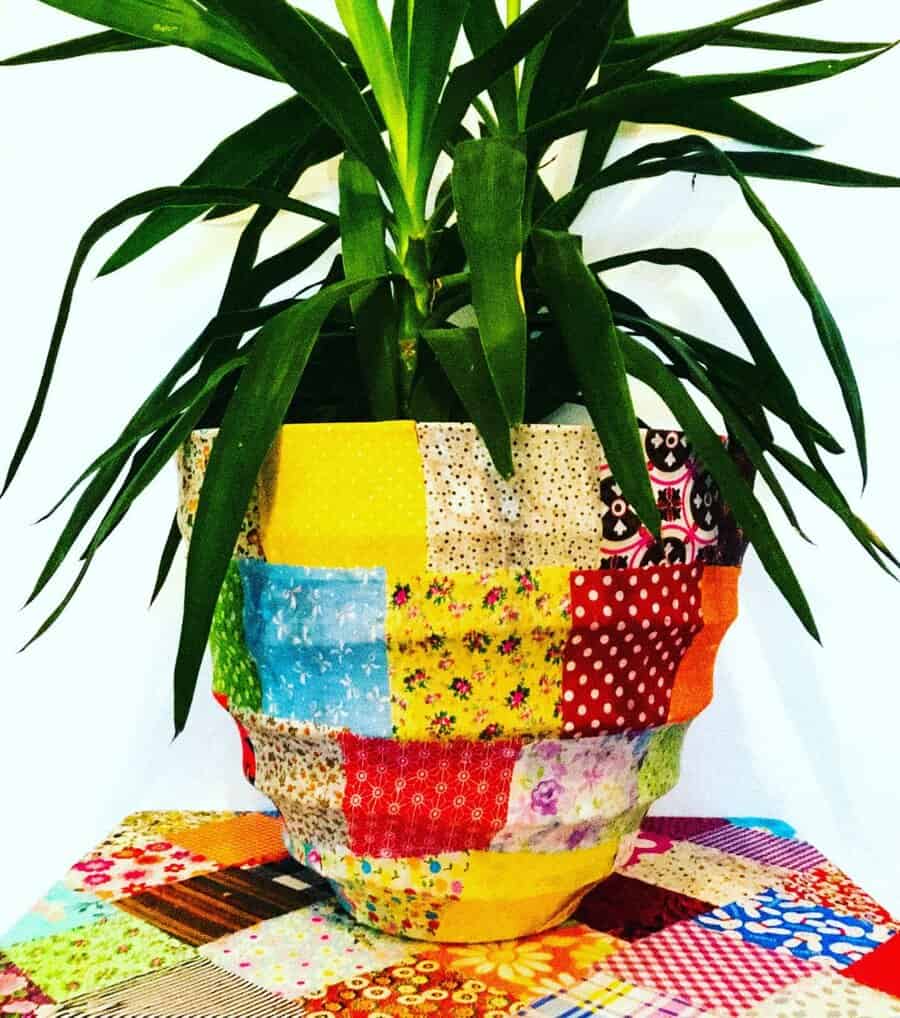 A tire planter is another creative way of recycling materials. Paint the tire in a bright hue, fill it with dirt and a colorful flower collection. Combine plants with different heights and include a sweet potato vine to fall down over the sides.
4. DIY
Front porch plant stands, wall planters, and other plant containers are great DIY project ideas for new or experienced do-it-yourselfers. Whether you make wooden porch planters or small concrete potted plant containers, it's rewarding to create something to house your favorite flowers, herbs, and fall foliage.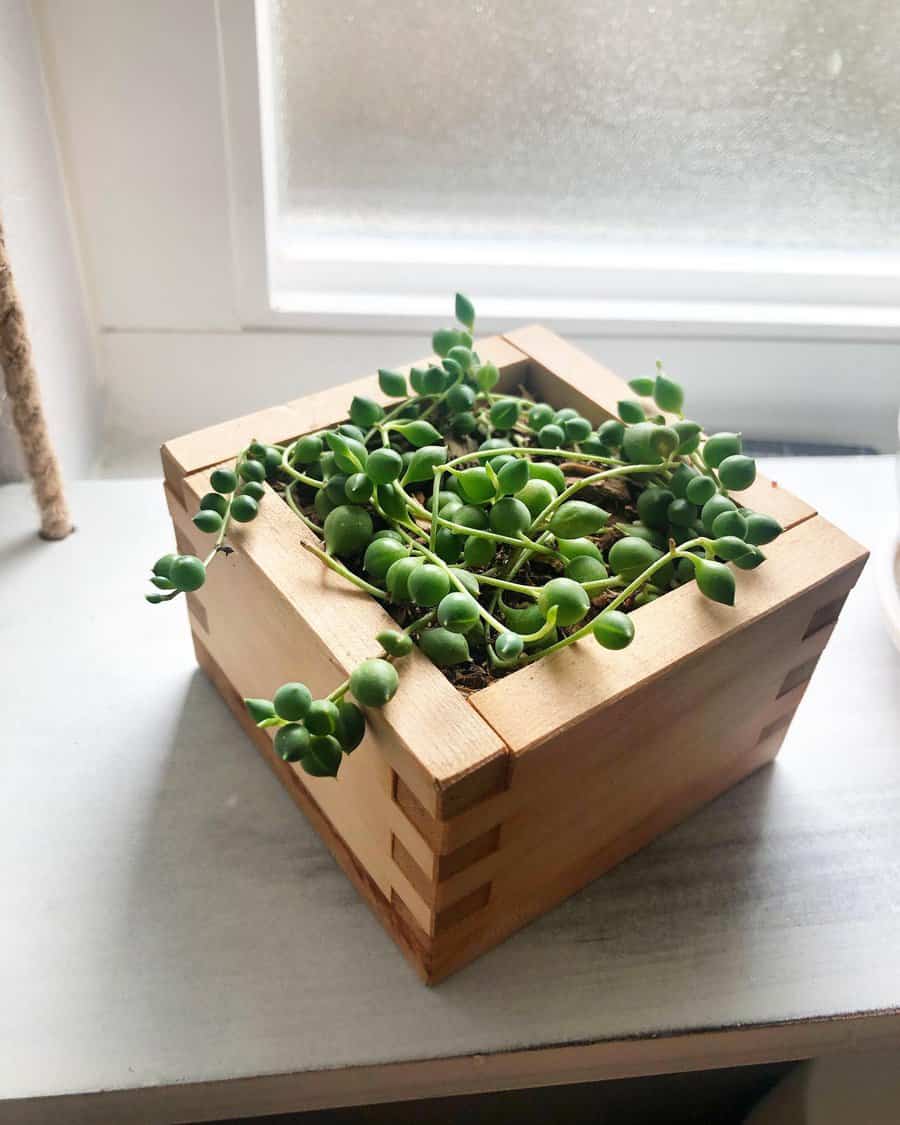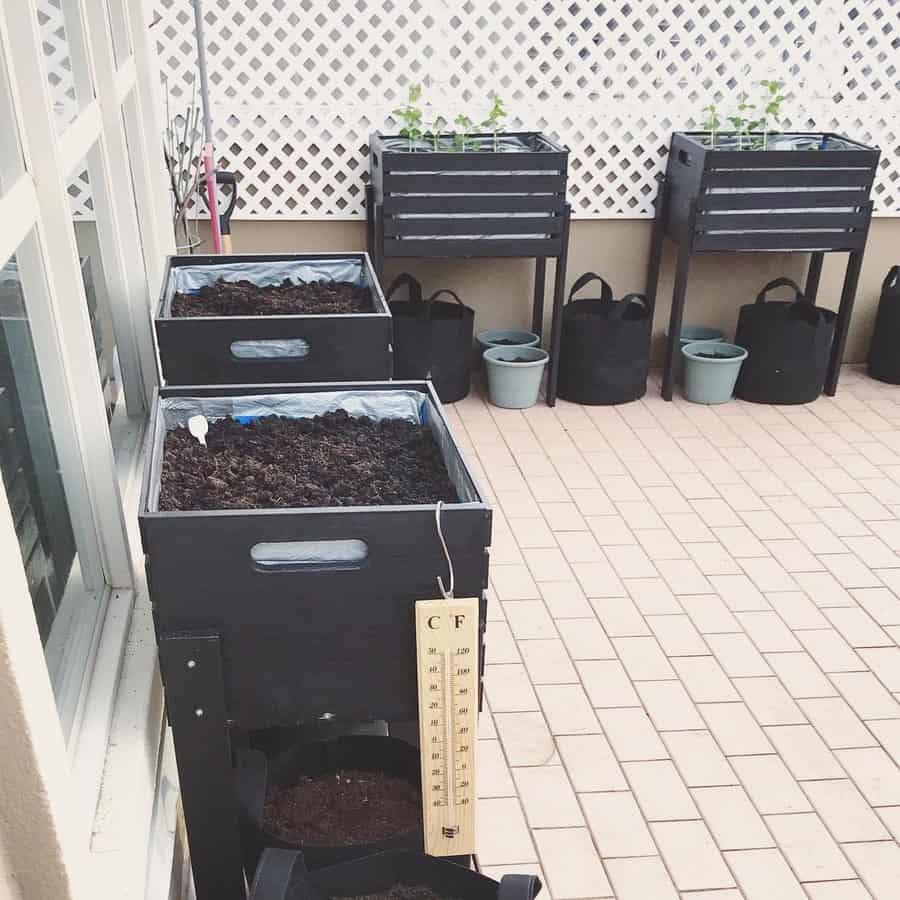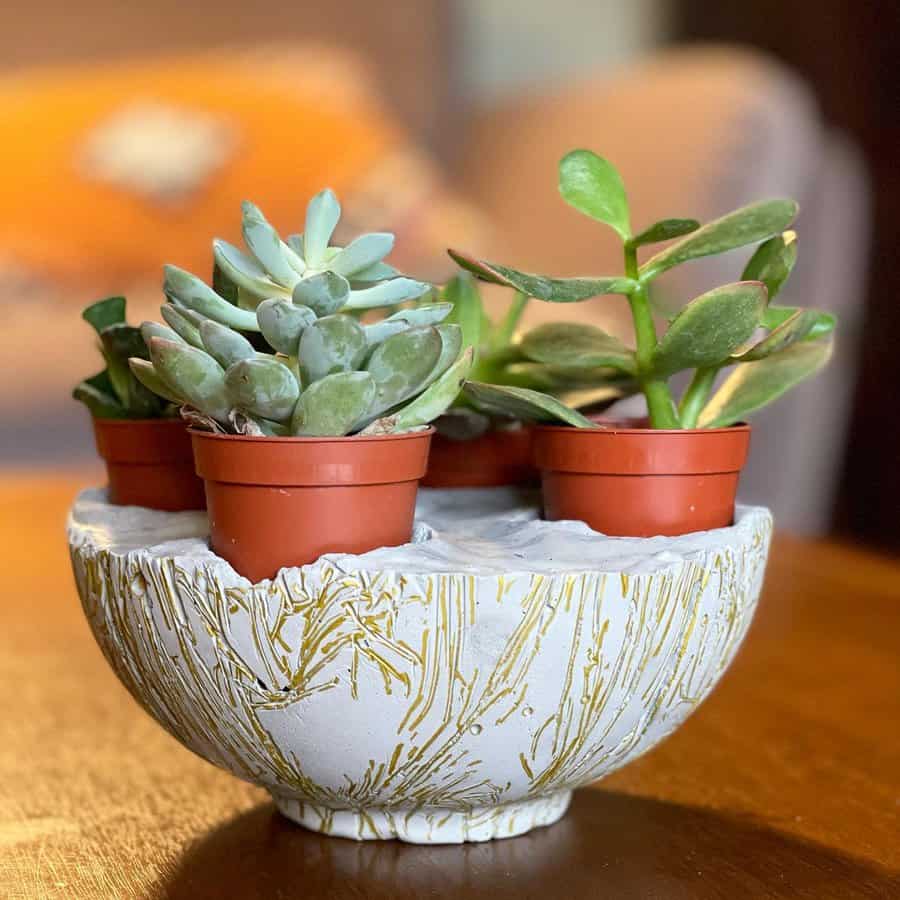 The DIY Huntress is an excellent online resource for DIY planter inspiration. Watch this video as she teaches you how to make easy wooden planters in one weekend and with only three power tools:
5. Indoor
An indoor plant display adds life to any room. Hang a vertical planter on your living room wall and fill it with colorful succulent varieties. Or craft a mason jar planter to hold fresh cut flowers in the spring, clusters of leaves in the fall, and evergreen boughs in winter.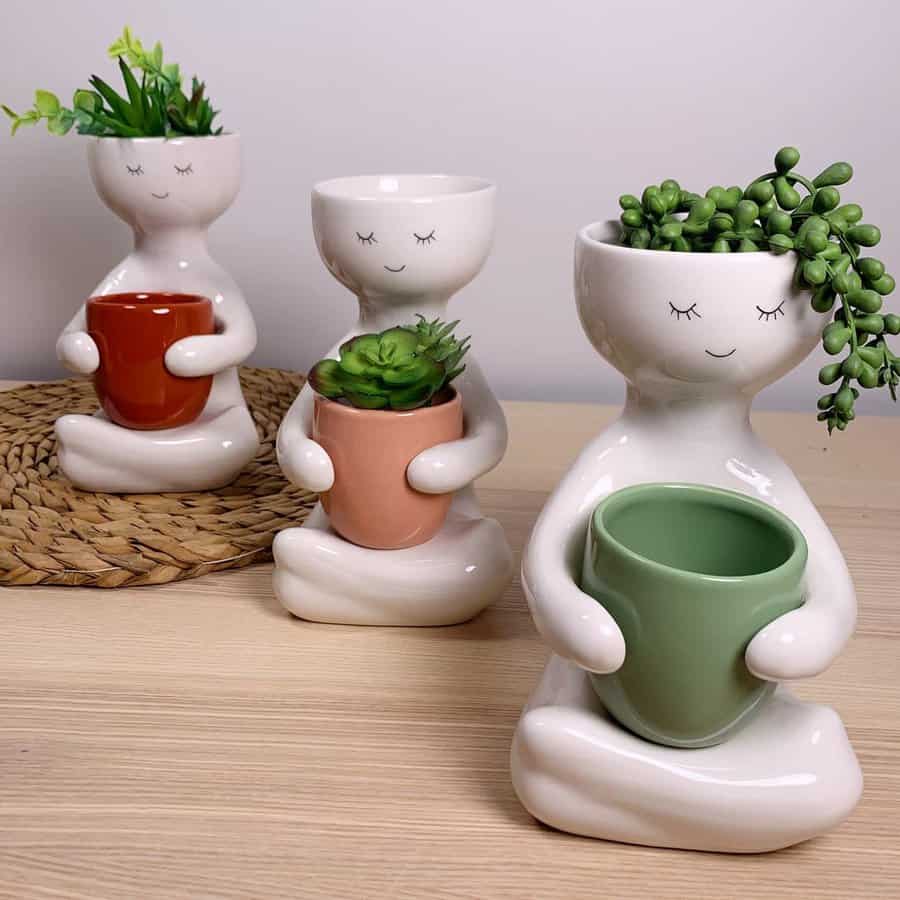 For a fun rainy day craft with your kids, use acrylic paint to refresh a plastic pot collection with colorful designs. Or go to a ceramics shop and paint animal-shaped pots together. Do your research before deciding which type of indoor plant to grow, as some plant varieties do better in an outdoor space.
6. Large
A large ceramic pot makes a strong decorating statement, especially when filled with a tall, broad-leafed plant or tree. Position one on each side of your front door for a dramatic front porch accent.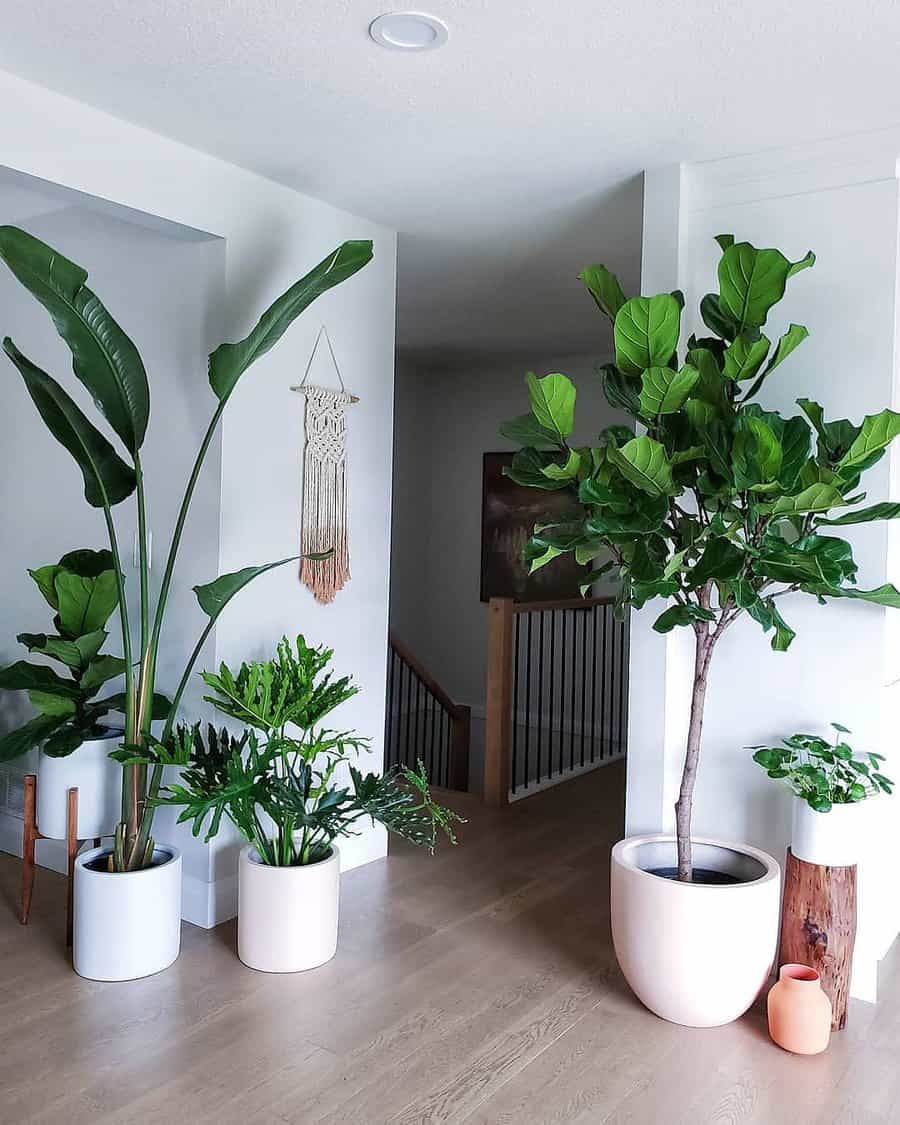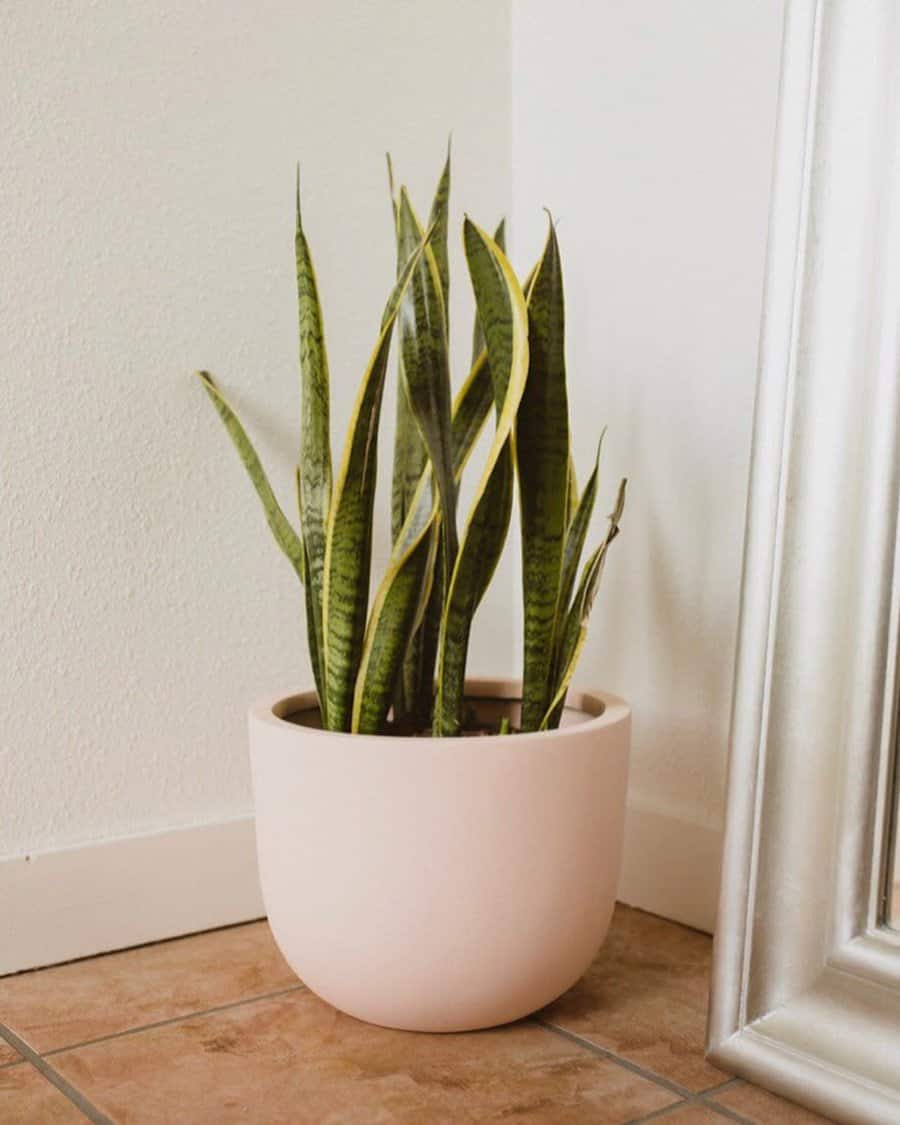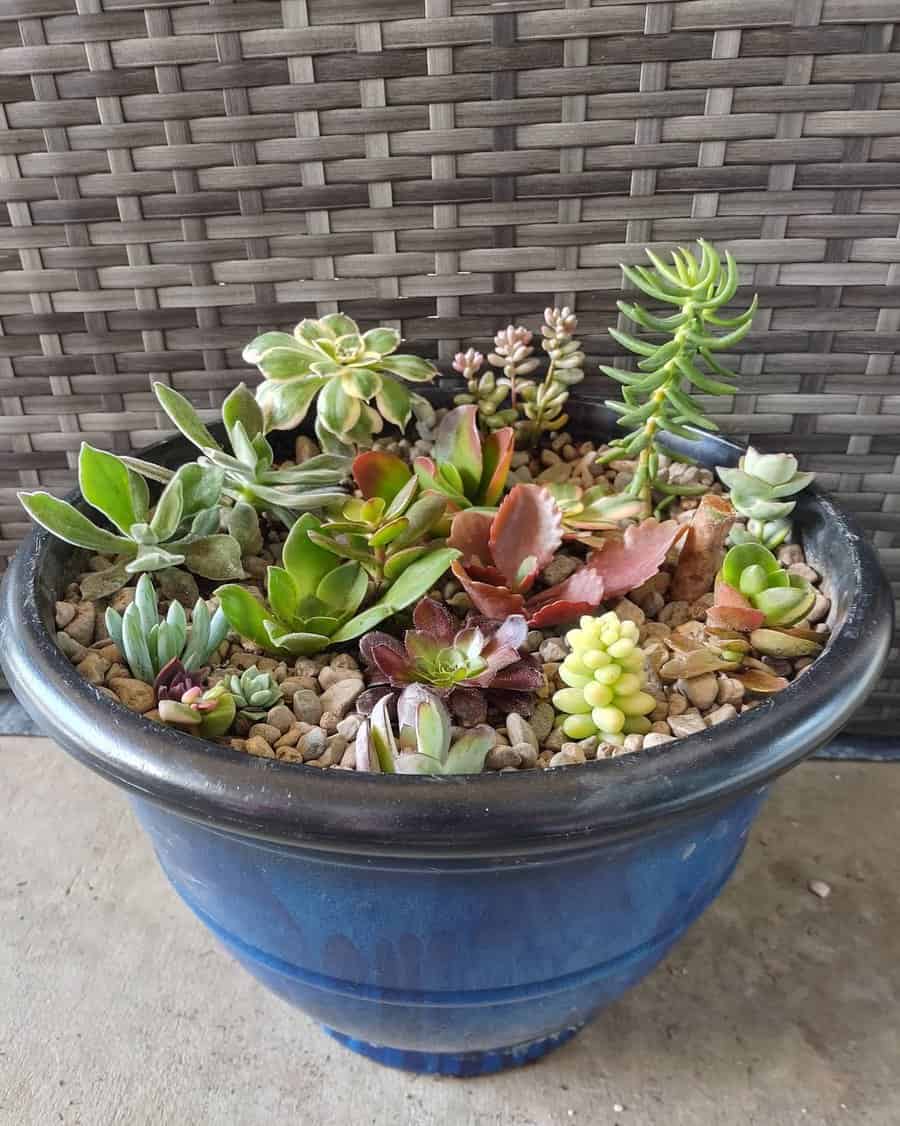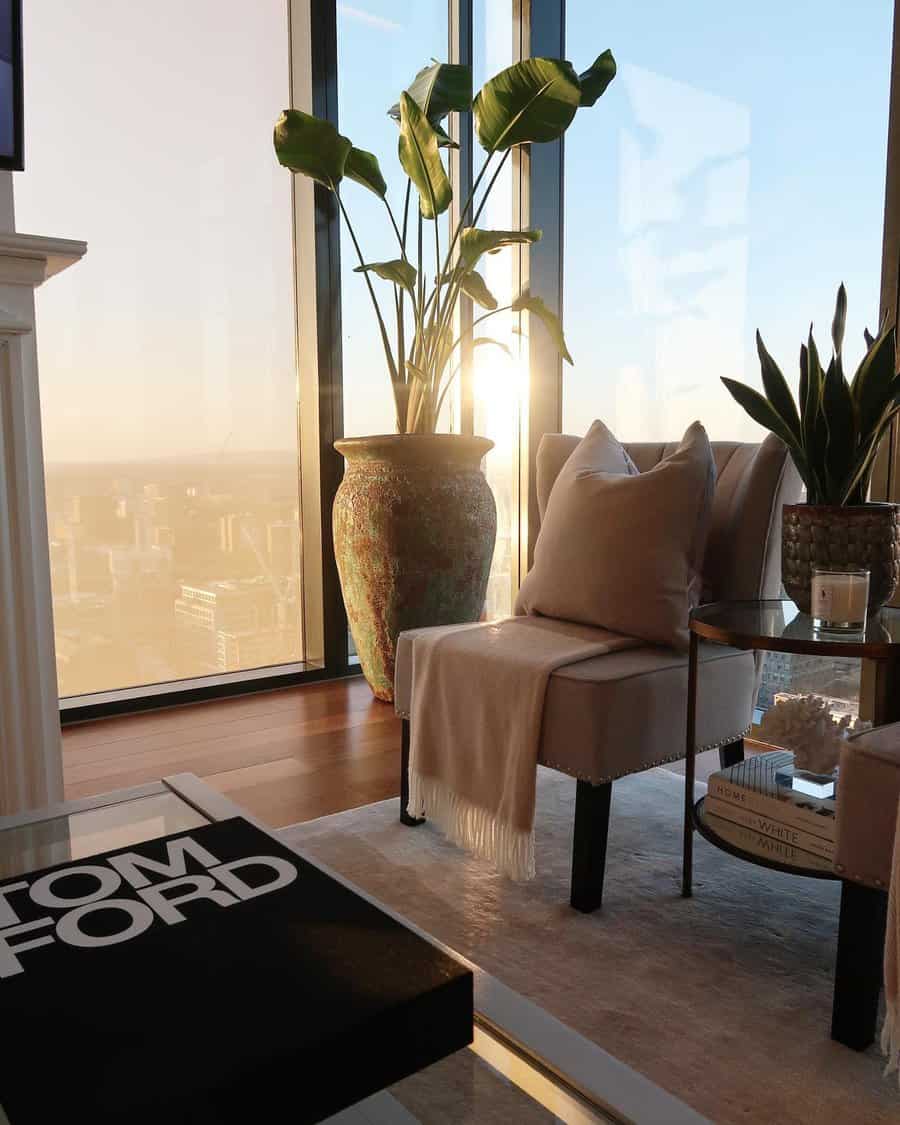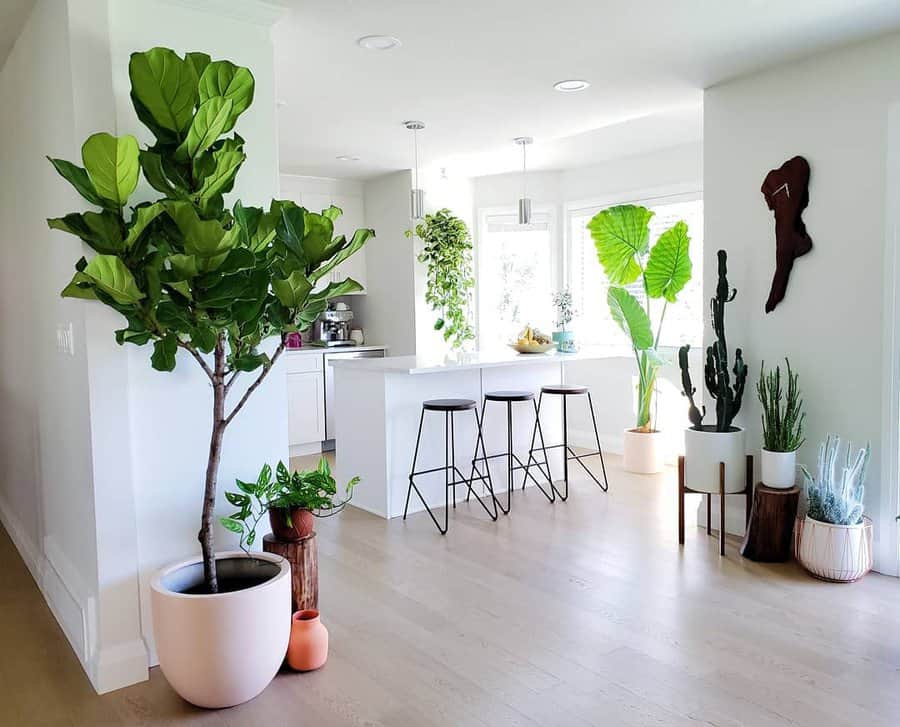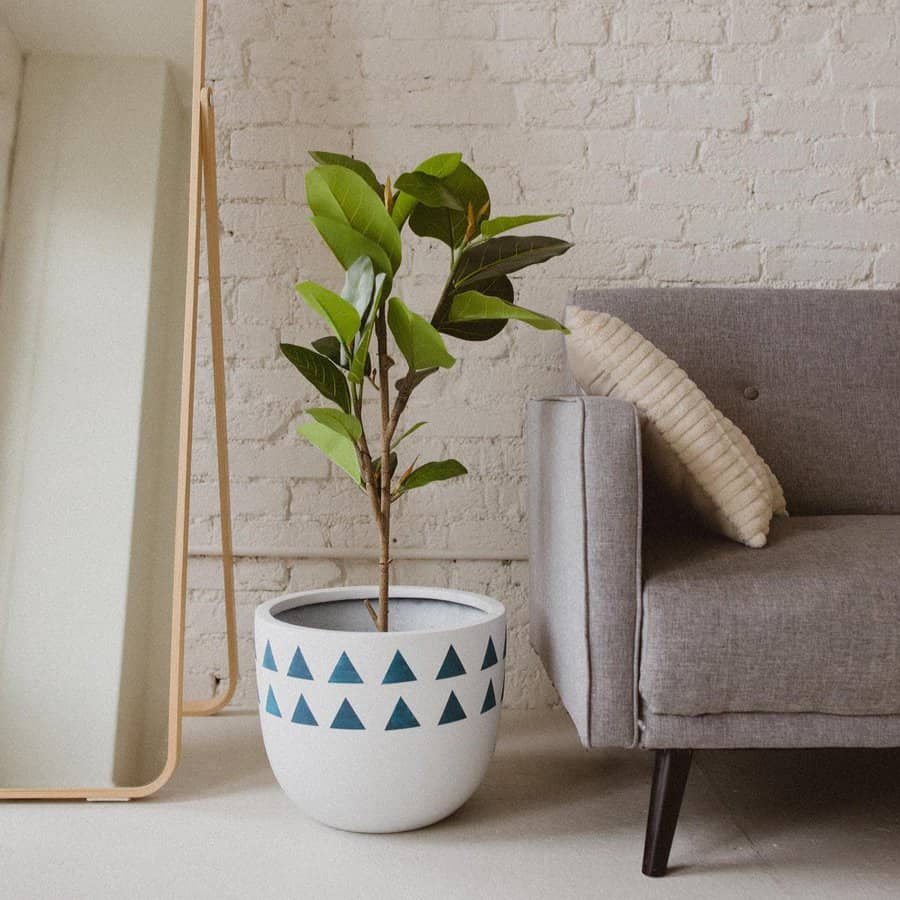 Old metal washtubs and livestock troughs are excellent outdoor planter ideas, especially when paired with farmhouse or cottage decor. Fill them with tons of greenery and colorful blooms that gracefully fall over the side.
7. Outdoor
A simple window box below each of your front windows greatly enhances your home's curb appeal. What's more welcoming than a front porch hanging basket display, spilling over with trailing flowers? A back porch may be the perfect place for a potted plant collection, especially if the porch receives adequate sunlight.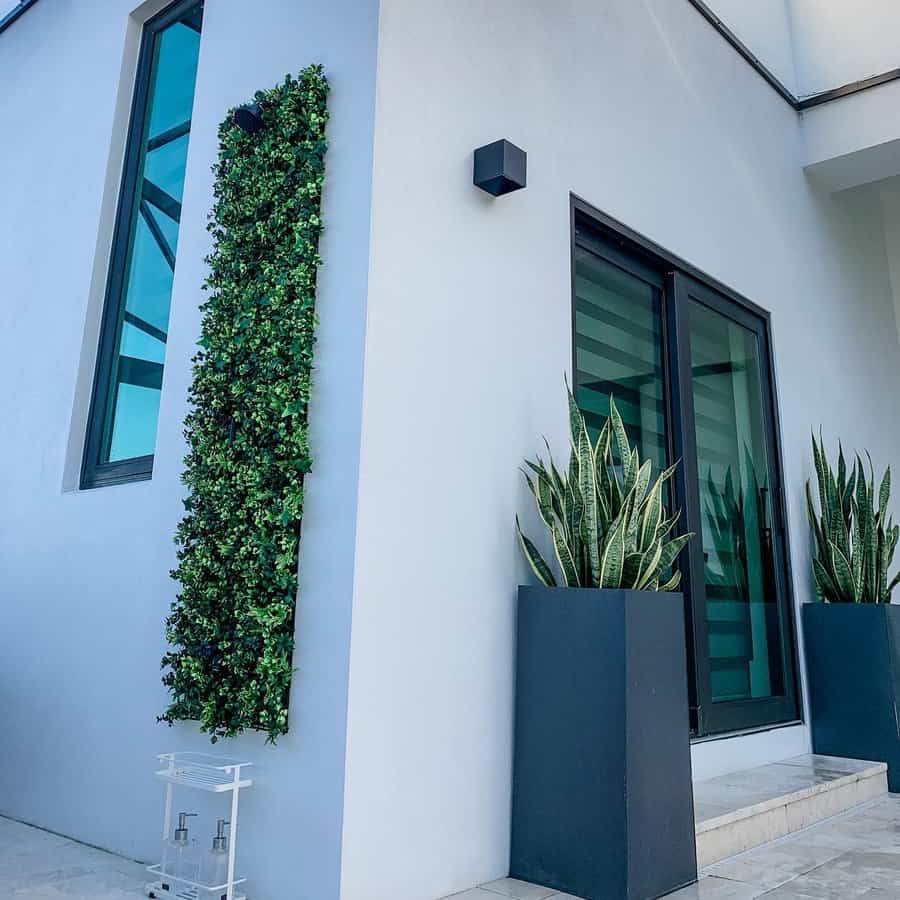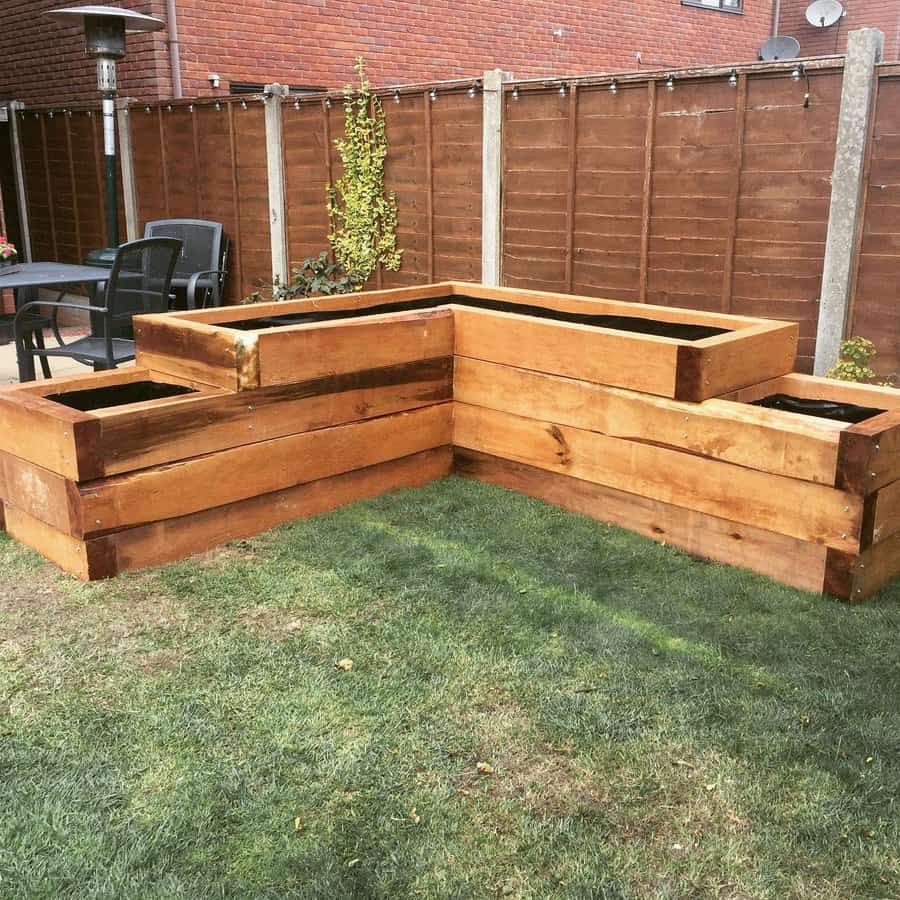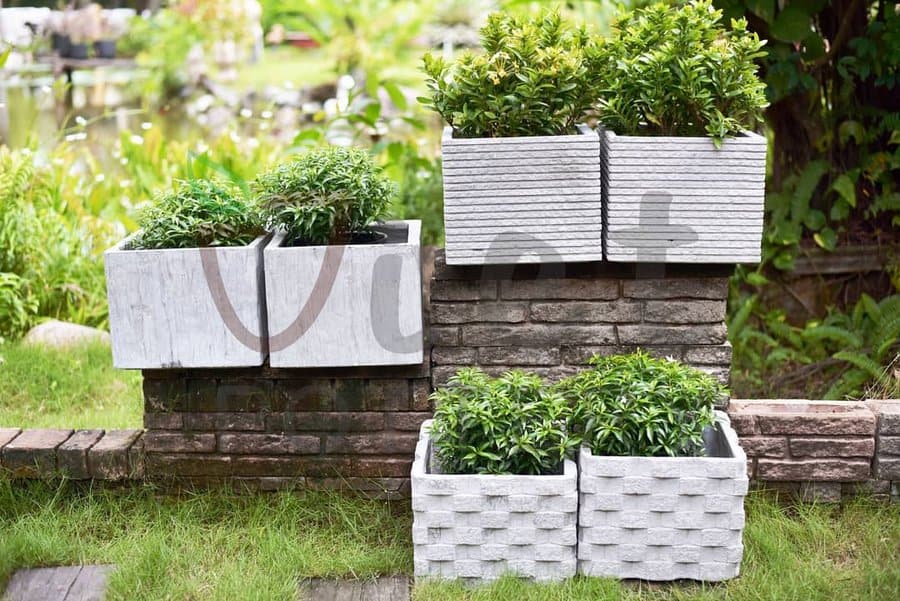 Other fun porch planter ideas include large urns, set on the porch floor or elevated on pedestals. If you go with the pedestal idea, make sure to include English ivy or another trailing plant that will fall over its sides. Attach a hanging planter to a shed wall or arbor to add dimension to your outdoor living space.
8. Trellis
A trellis is a beautiful way to showcase your favorite potted plants. If you want flowering vines that beautifully fall down the trellis' sides, consider Mandevilla, clematis, morning glory, or bougainvillea.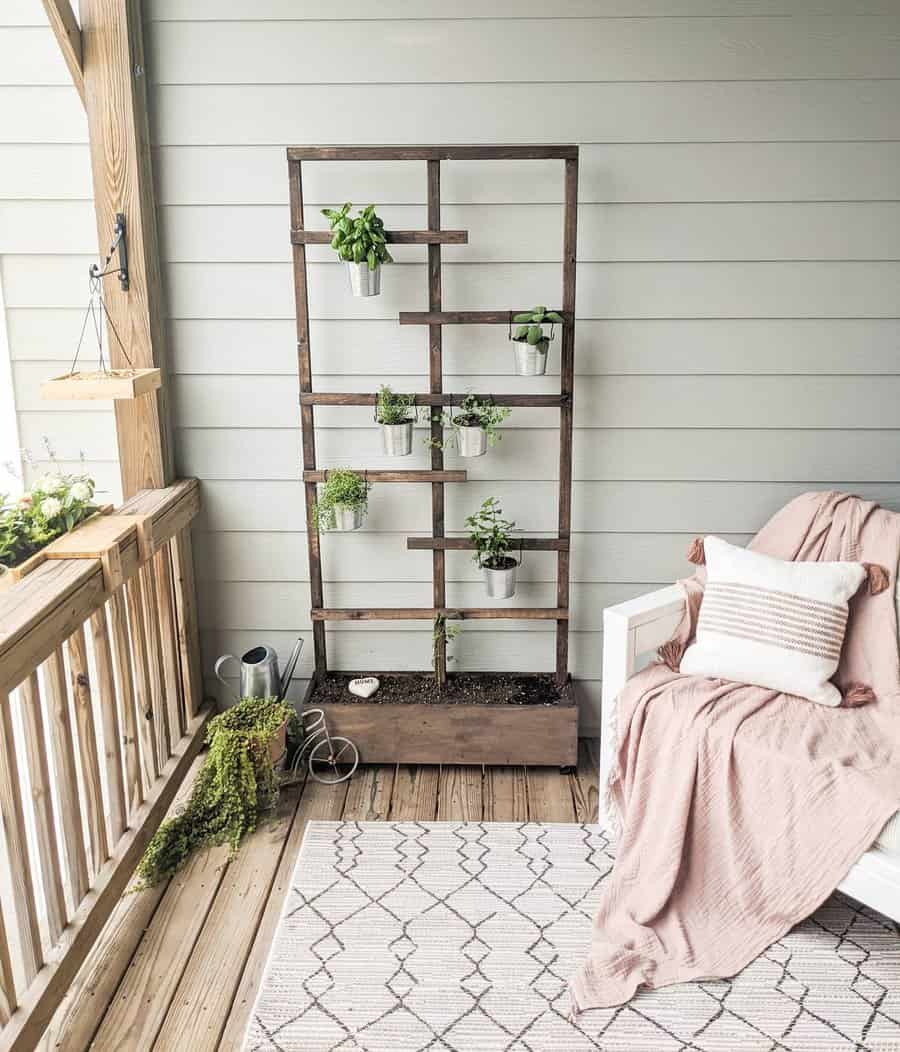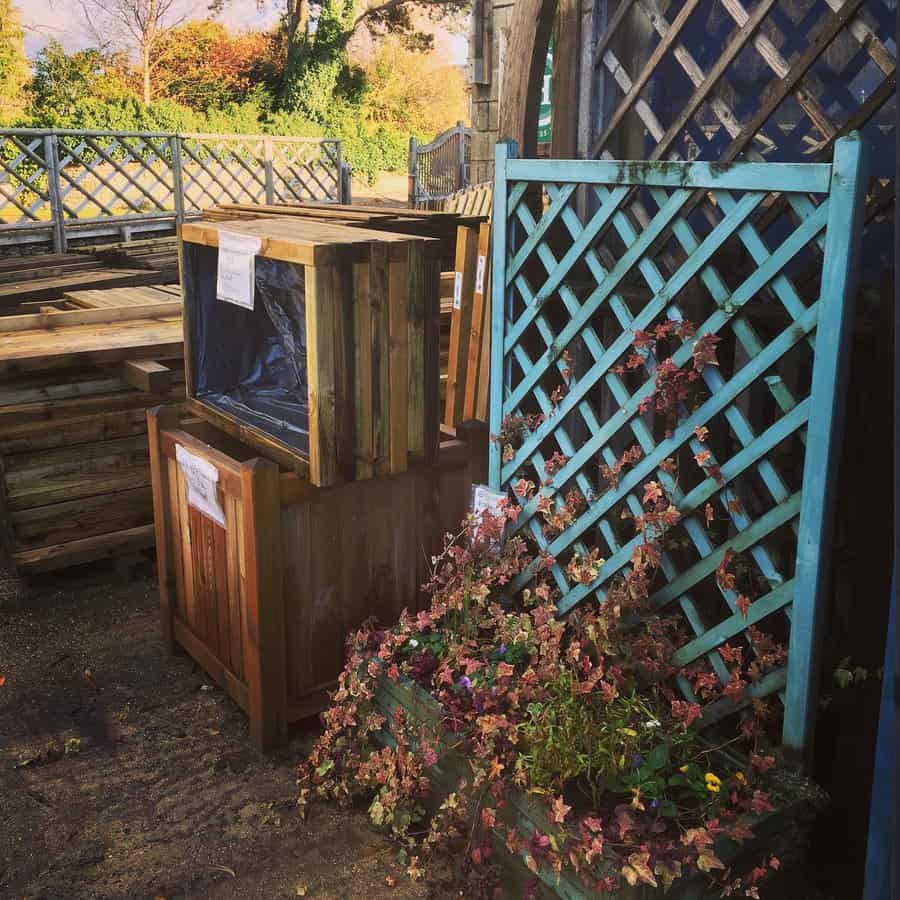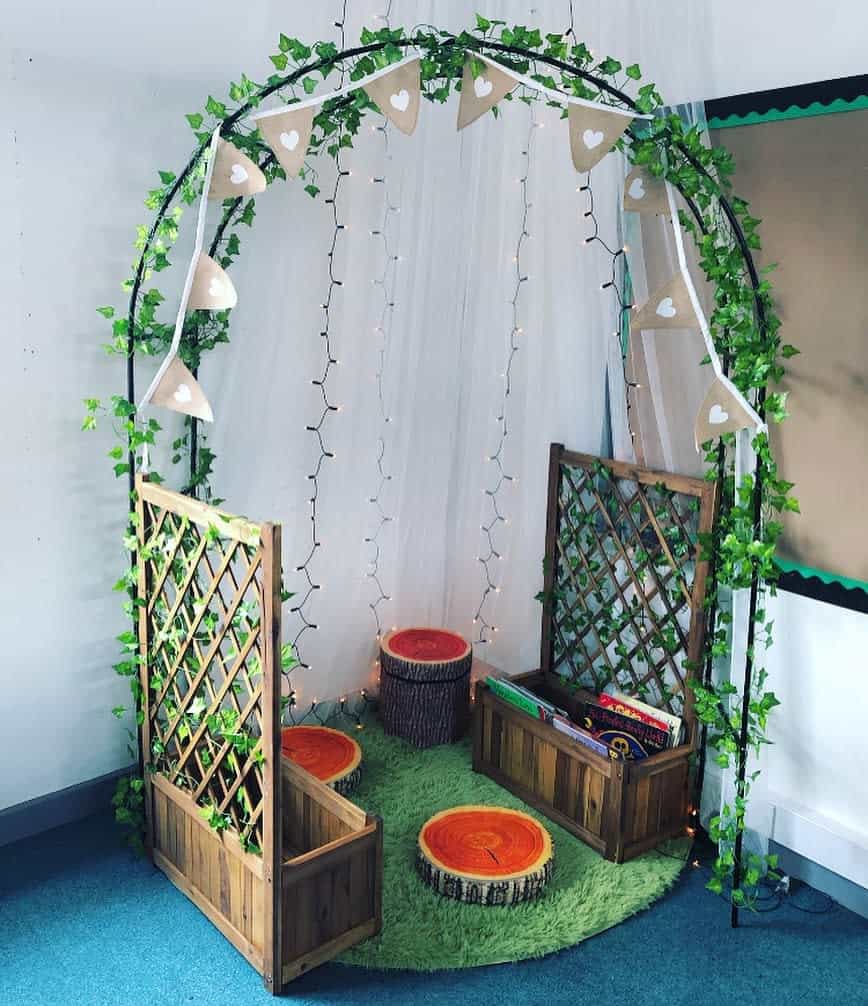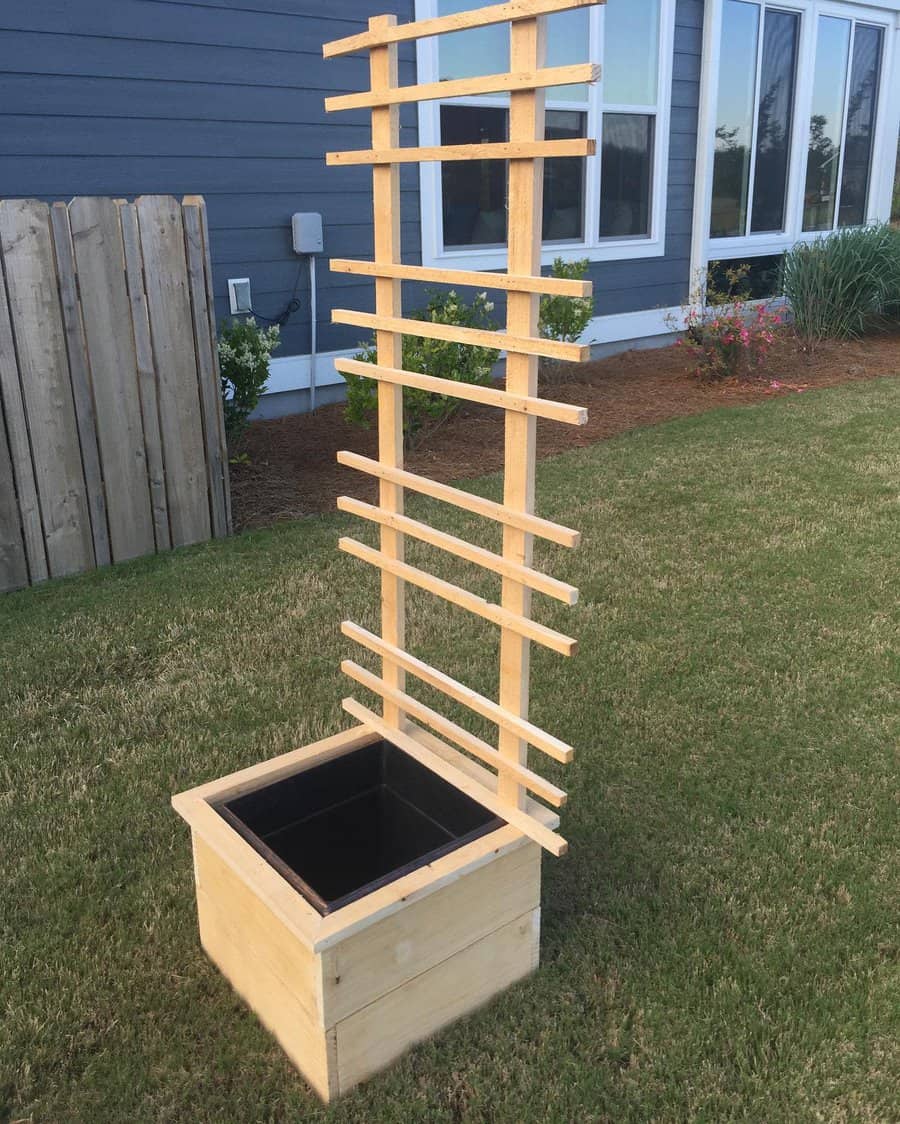 If you prefer an all-green trellis, train fast-growing evergreen vines along the structure. A beautiful grapevine is another good trellis choice. Crimson glory vine's green summer leaves turn brilliant shades of red and purple each fall.
9. Unique
Head-shaped flower pots are an unusual indoor or outdoor planter idea. You can even find them made in the likeness of your favorite singer, actor, or animal.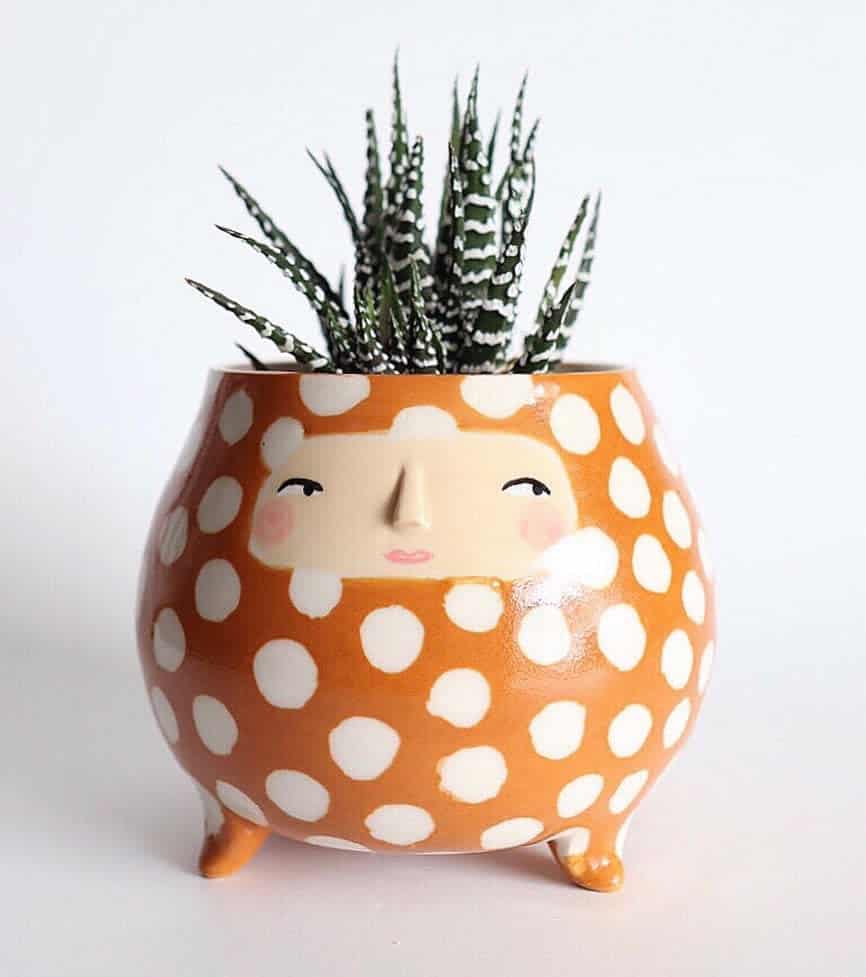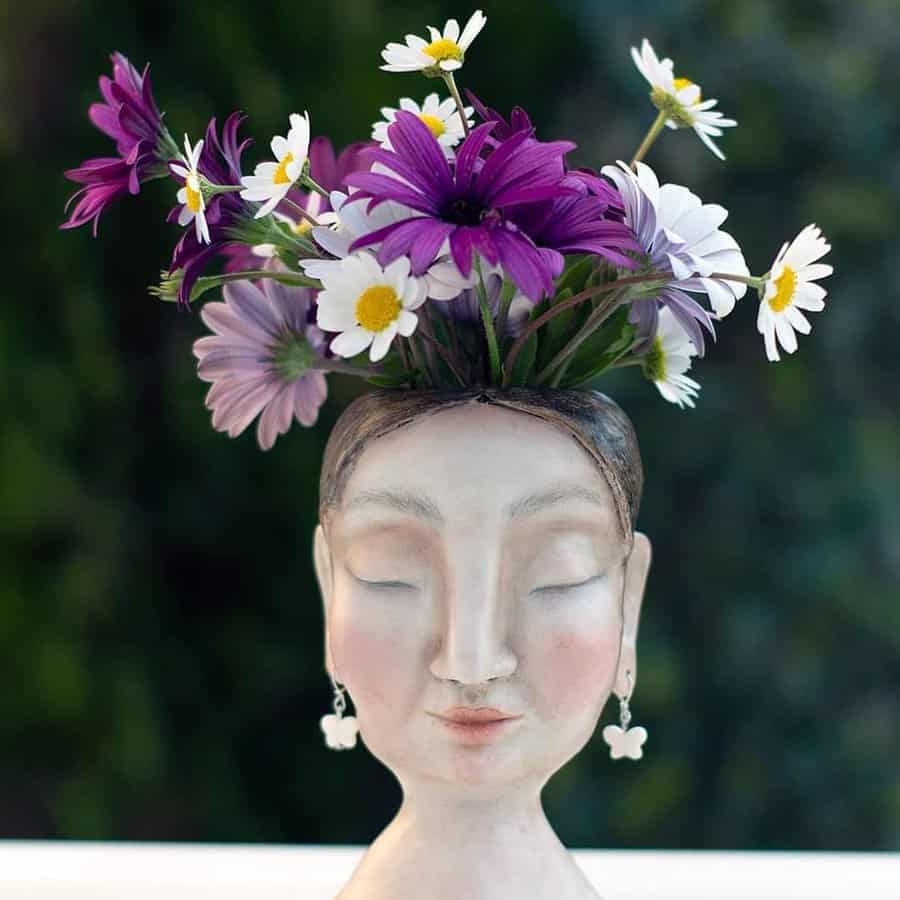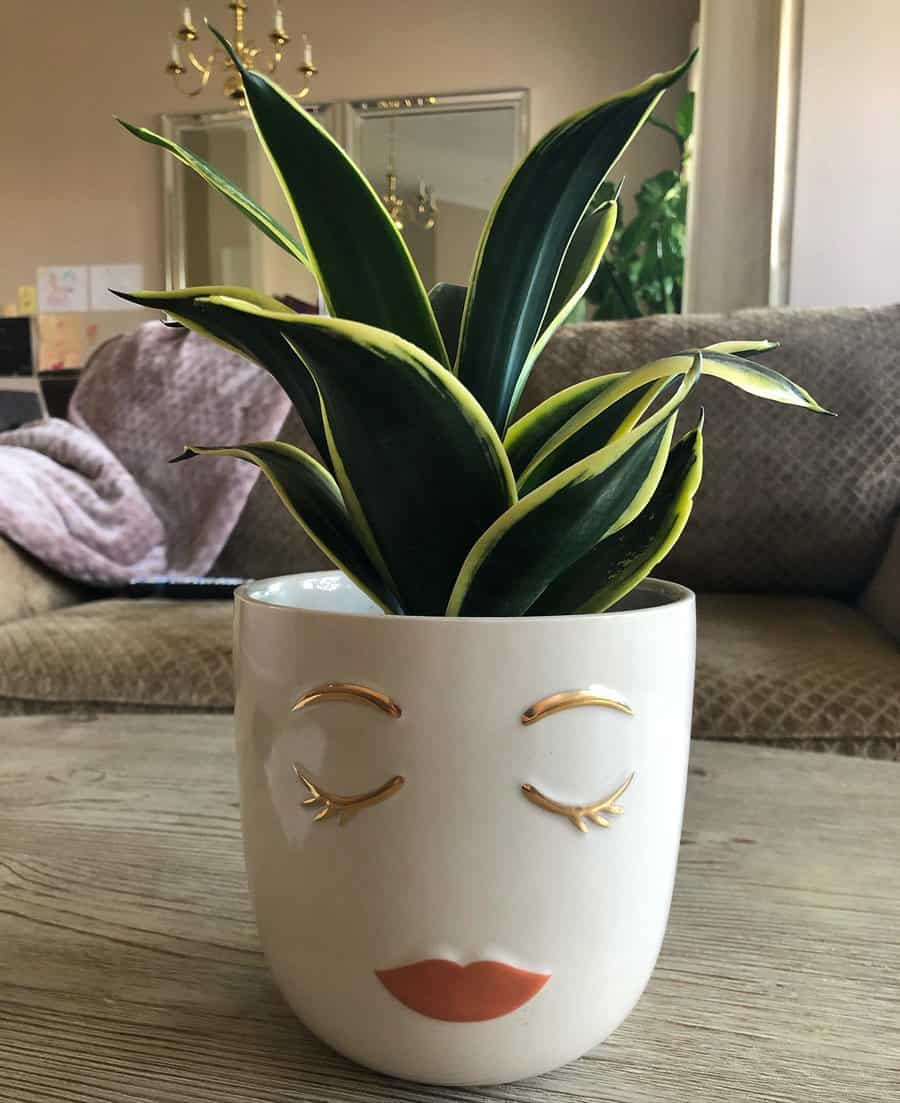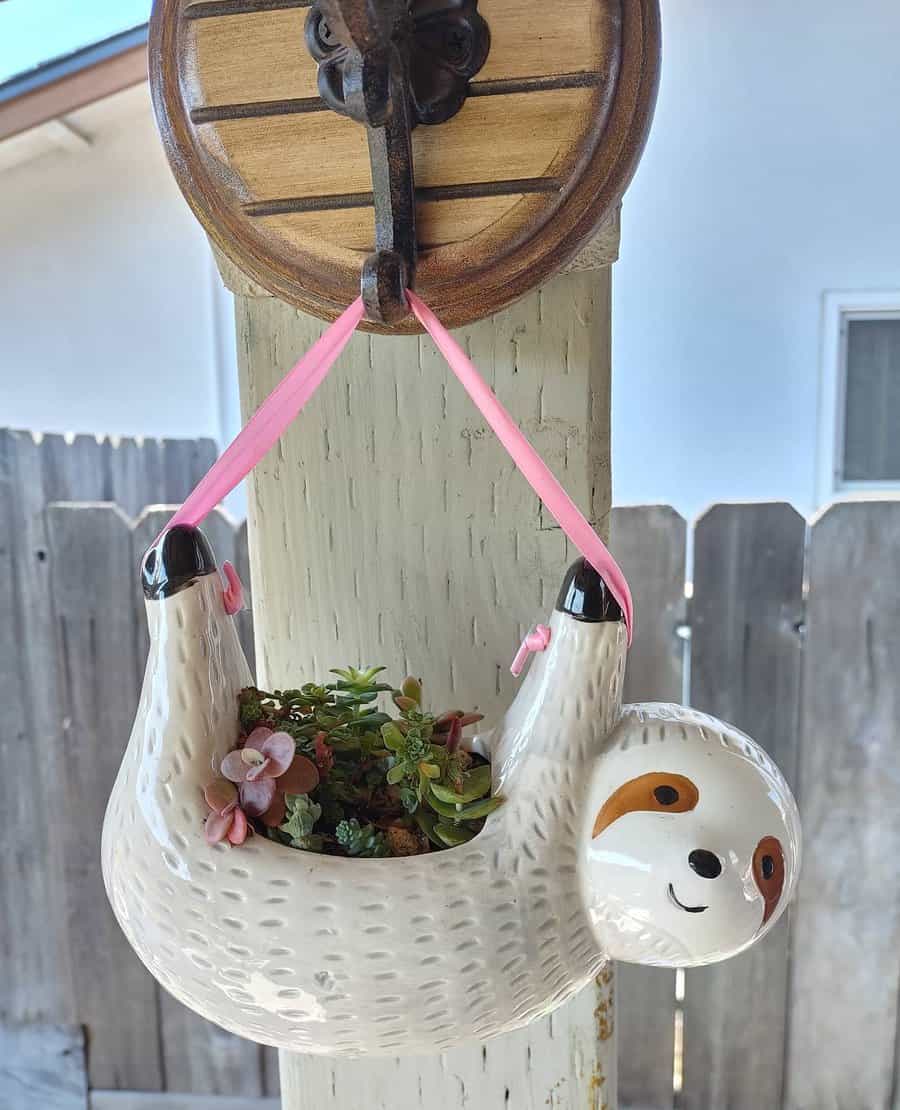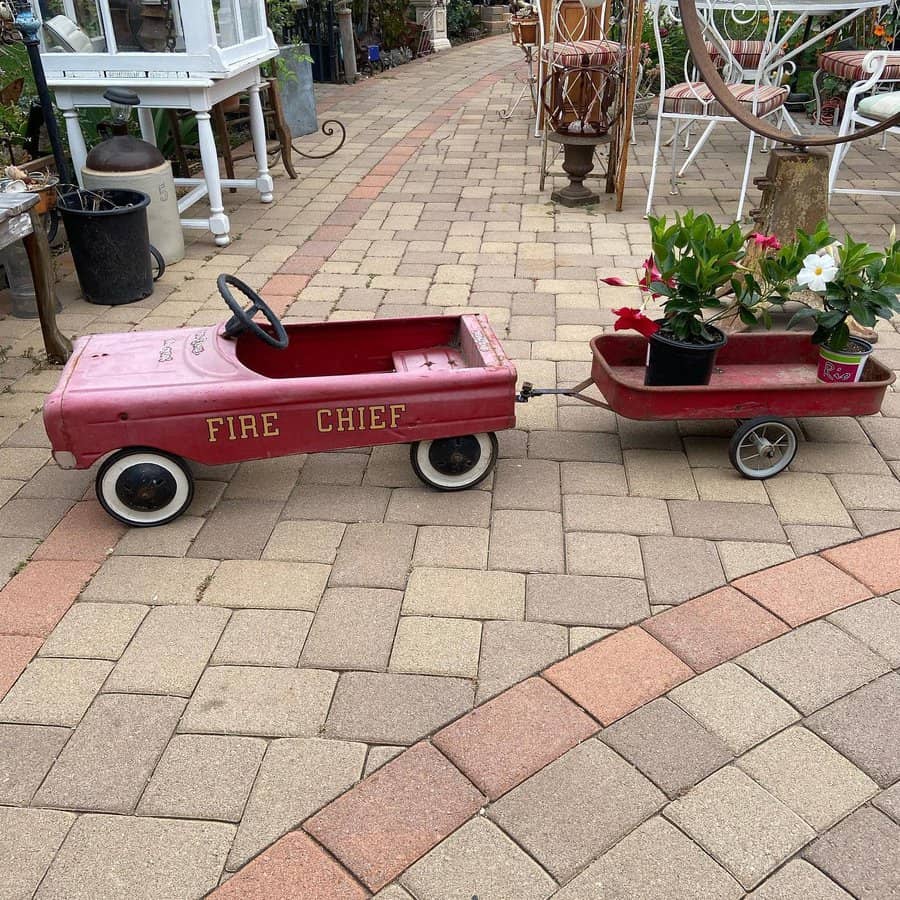 Don't throw away an ancient, weathered wheelbarrow or wagon. Fill it with dirt and petunias and park it beside your cottage front door. You can also transform old suitcases into unusual planter boxes. Add a chair planter for a remarkably whimsical outdoor planter display.
10. Unusual
Instead of the classic wooden planter window box, look for wrought iron frames that hold terracotta or ceramic flower pots. This provides an old Mediterranean vibe that is at once elegant and comfortable. You can also repurpose an old dresser into a standing planter, adding flowers to every other drawer.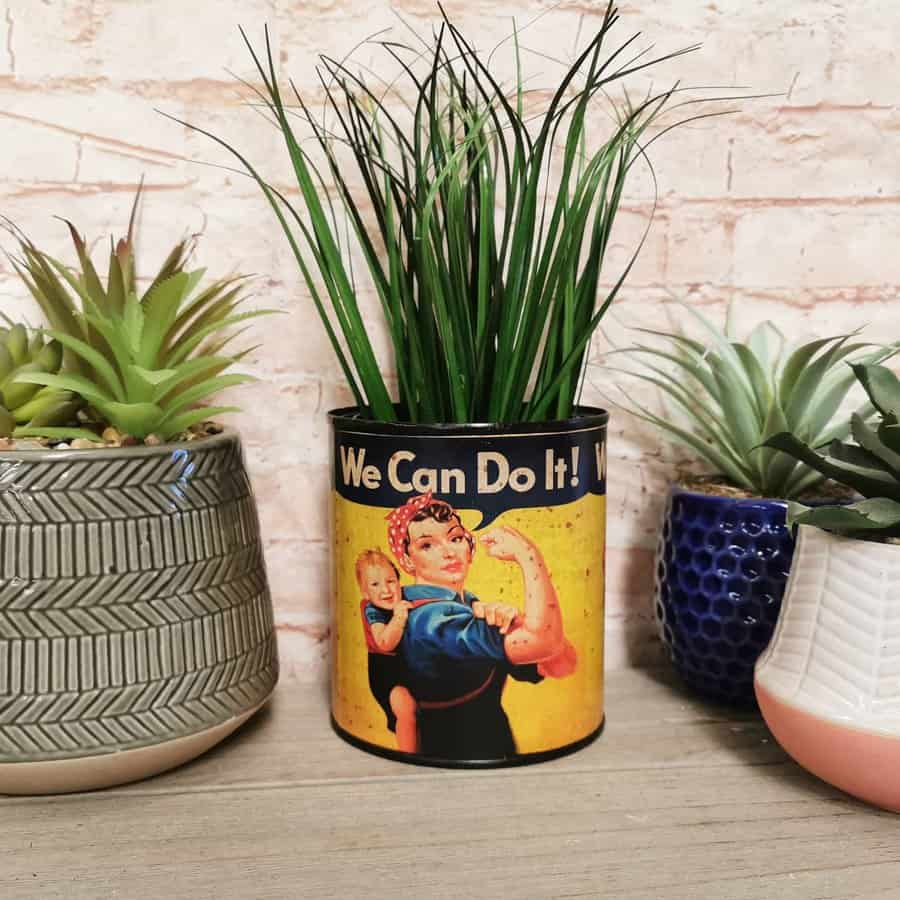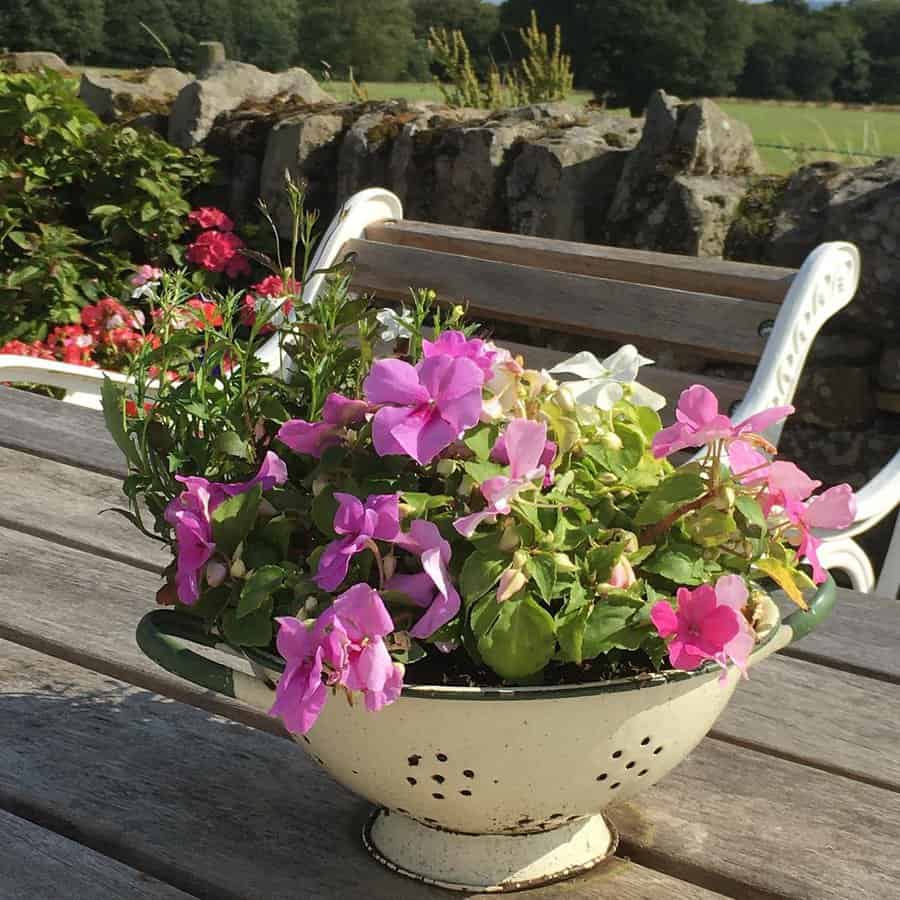 Look at yard sales for old rubber boots to transform into colorful flower pots. Line up several pairs in a row to make a unique planter display. Old cooking pots are great planter ideas, especially along the kitchen window. Just be sure to add a layer of gravel under the soil for good drainage.
11. Vertical
Vertical planters are the best way to combine limited space with container gardening. Indoor and outdoor types are available, ranging in size from a picture frame to structures that occupy an entire fence or outdoor wall. Succulents grow well on vertical planters, and are colorful enough to make creative patterns.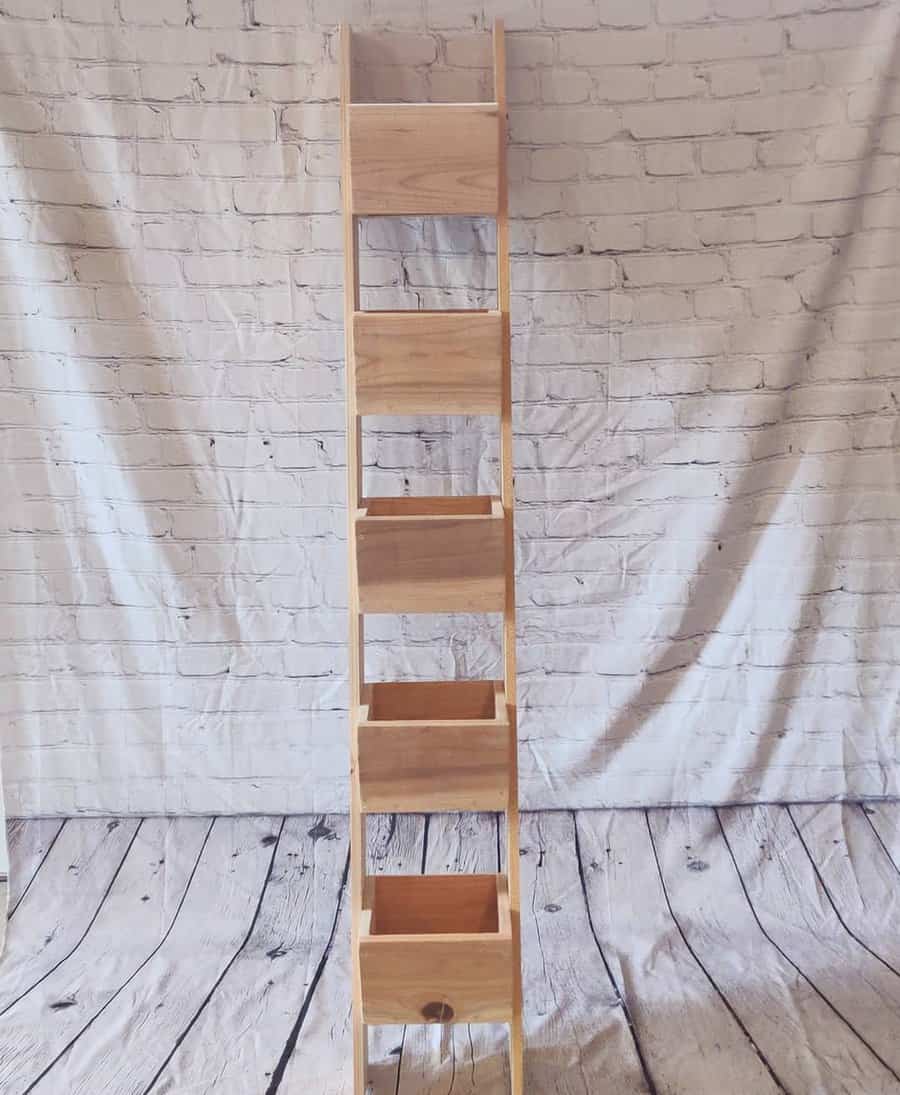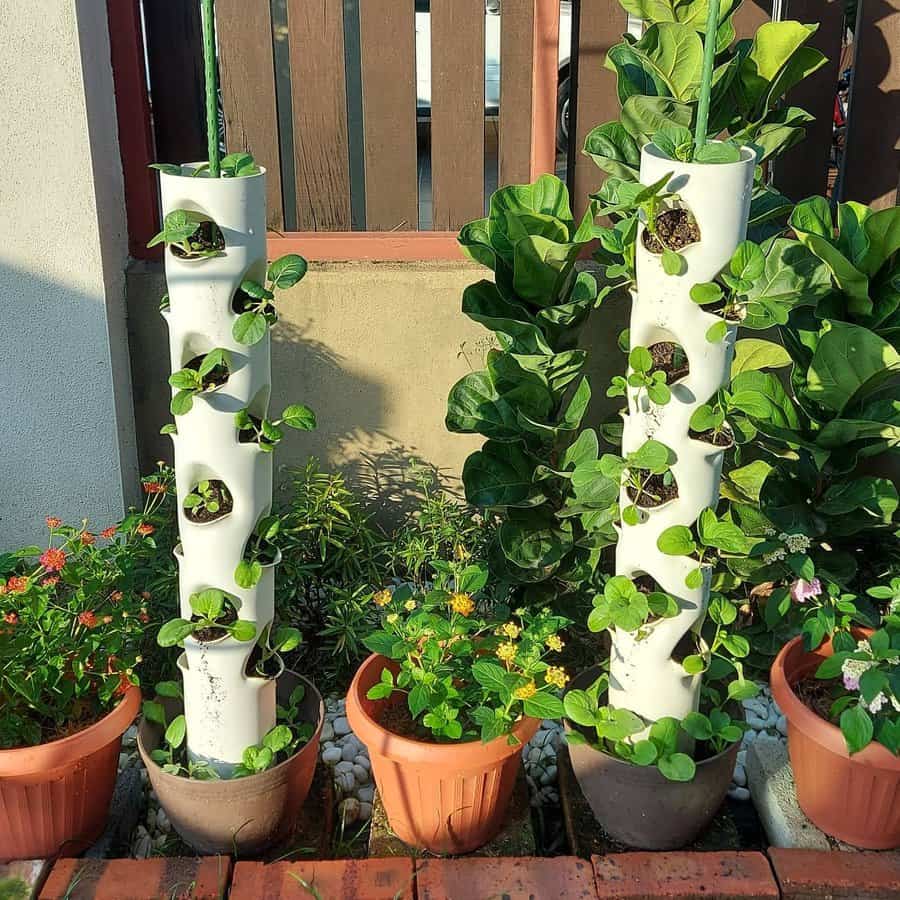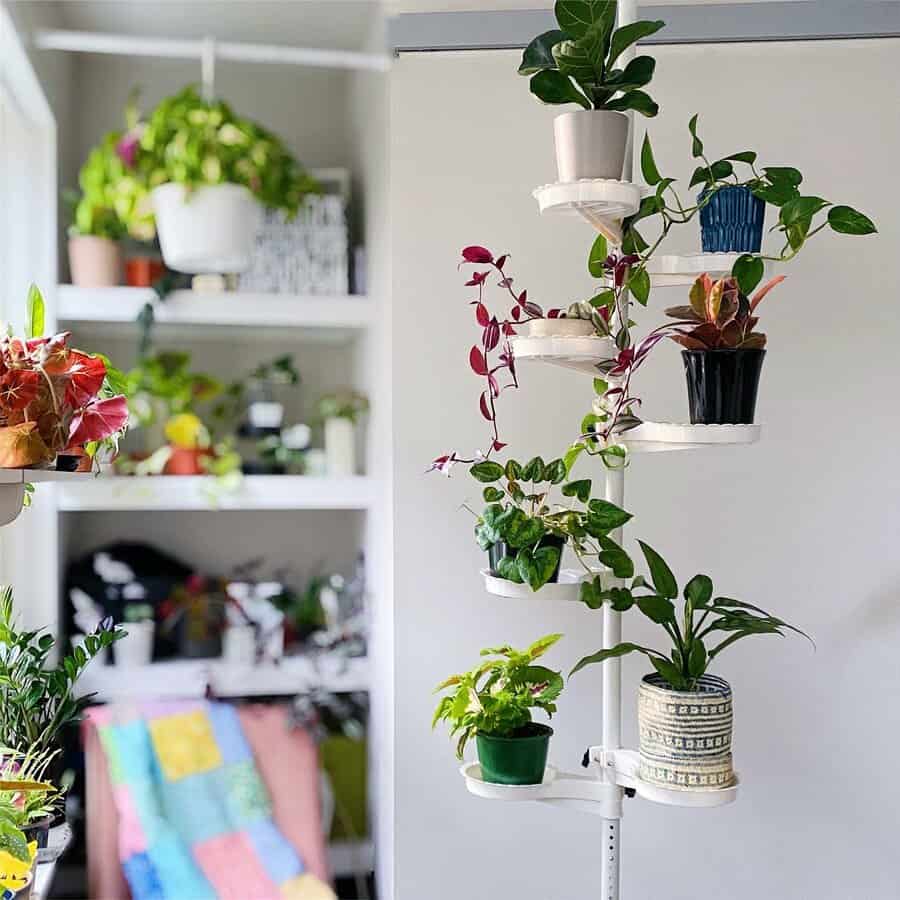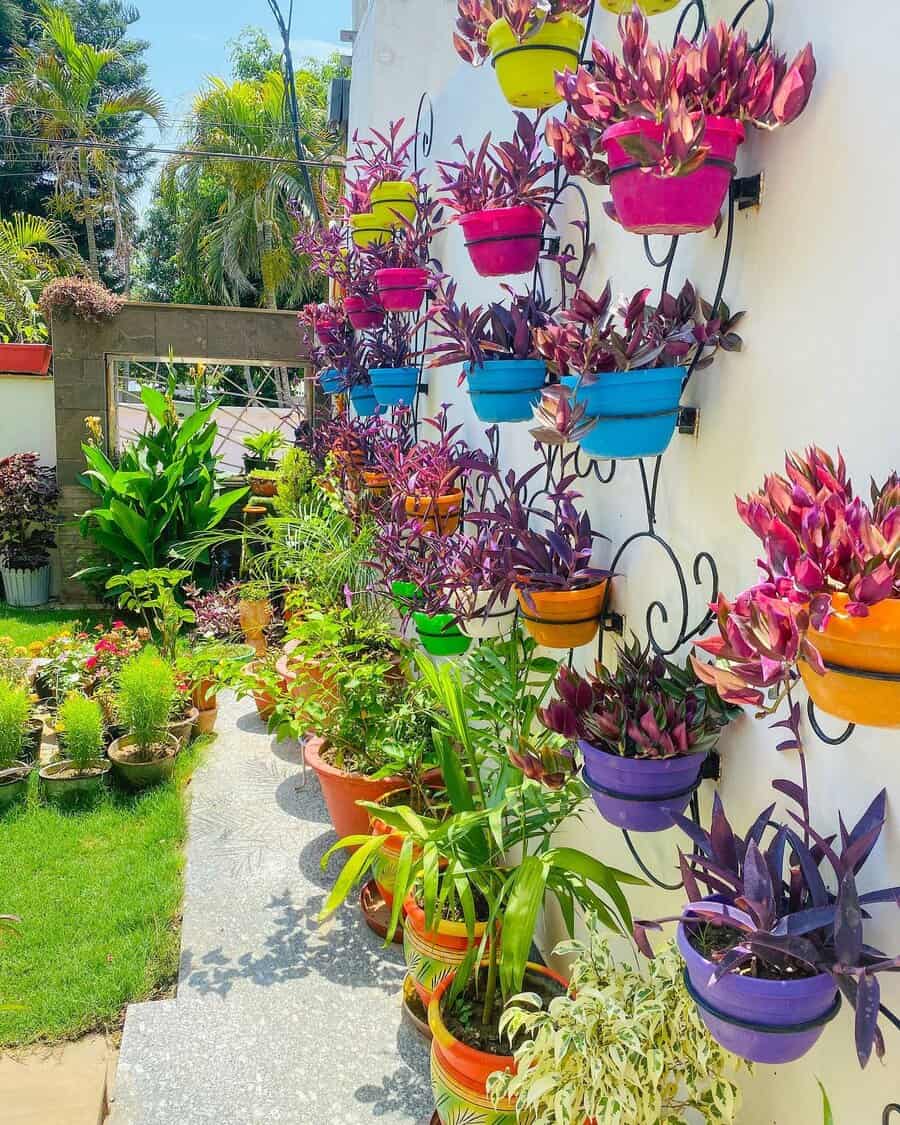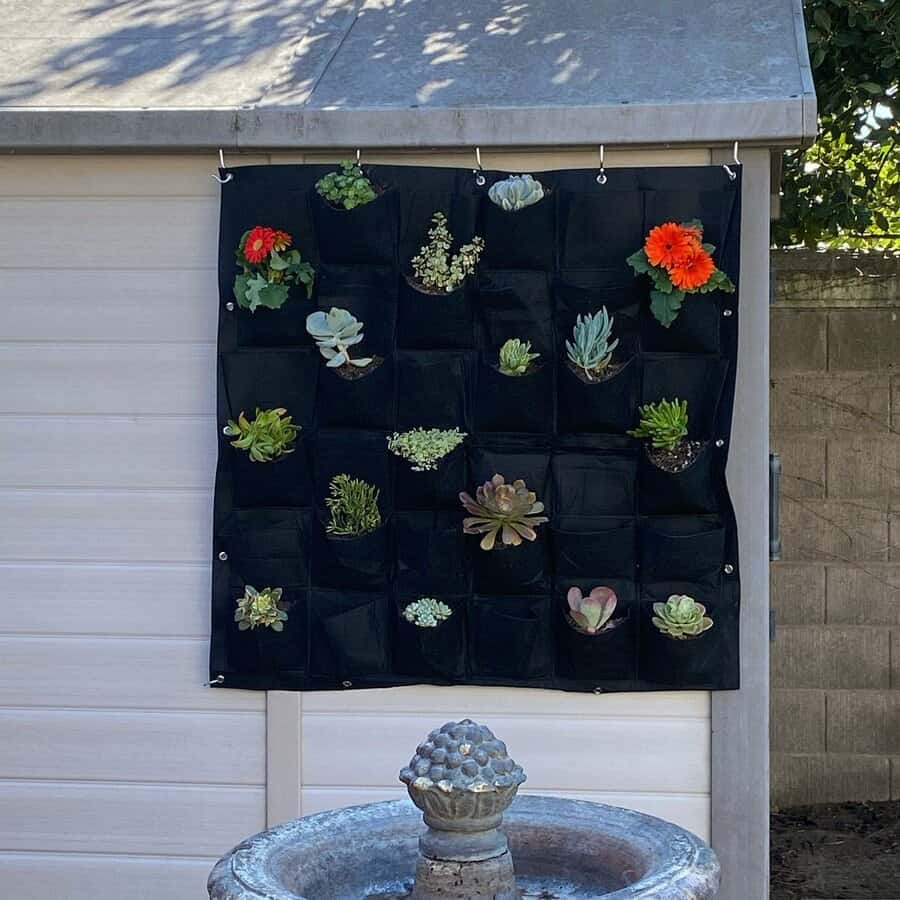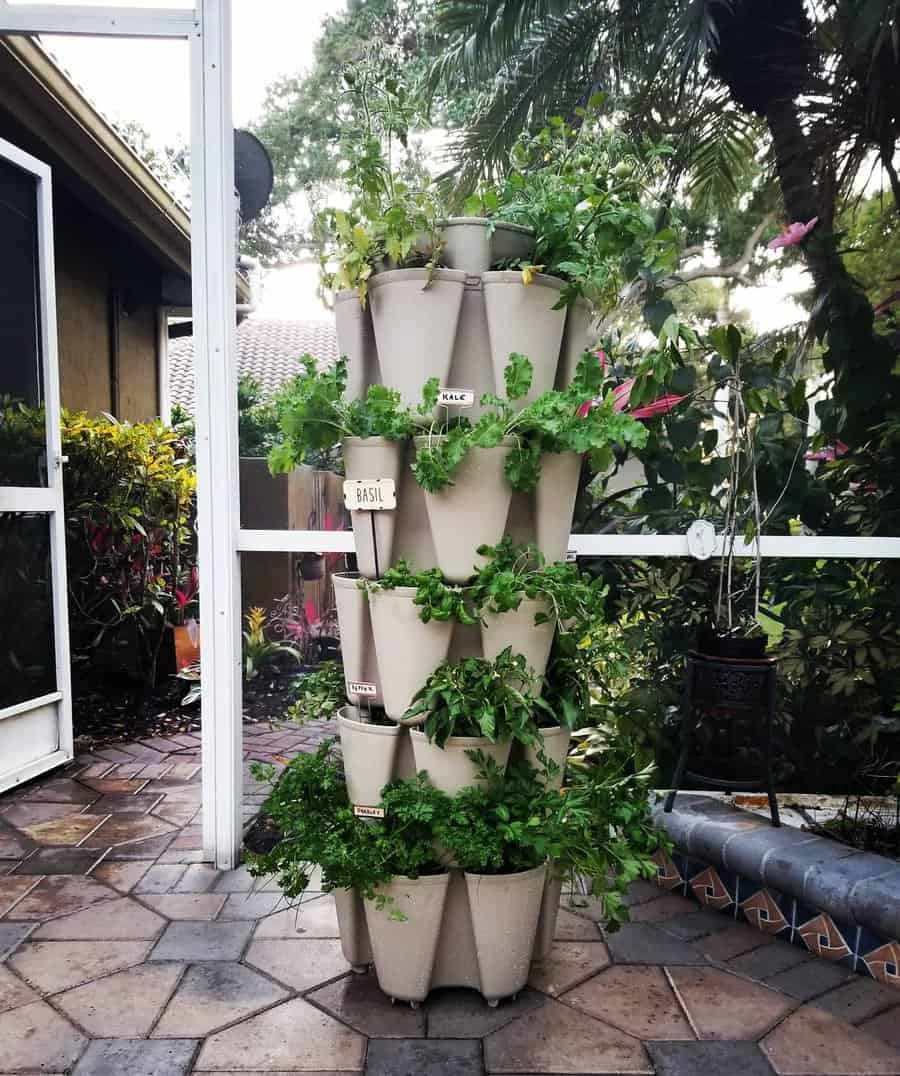 Tall, thin plant stands are another great way to take advantage of vertical space when floor space is limited. Look for tension mounted planters that extend from the floor to the ceiling and add a small potted plant to each shelf.
12. Wall
Wall mounted planters are great indoor or outdoor decorating accents. Hang them between framed photos and other wall art and they become artwork of their own.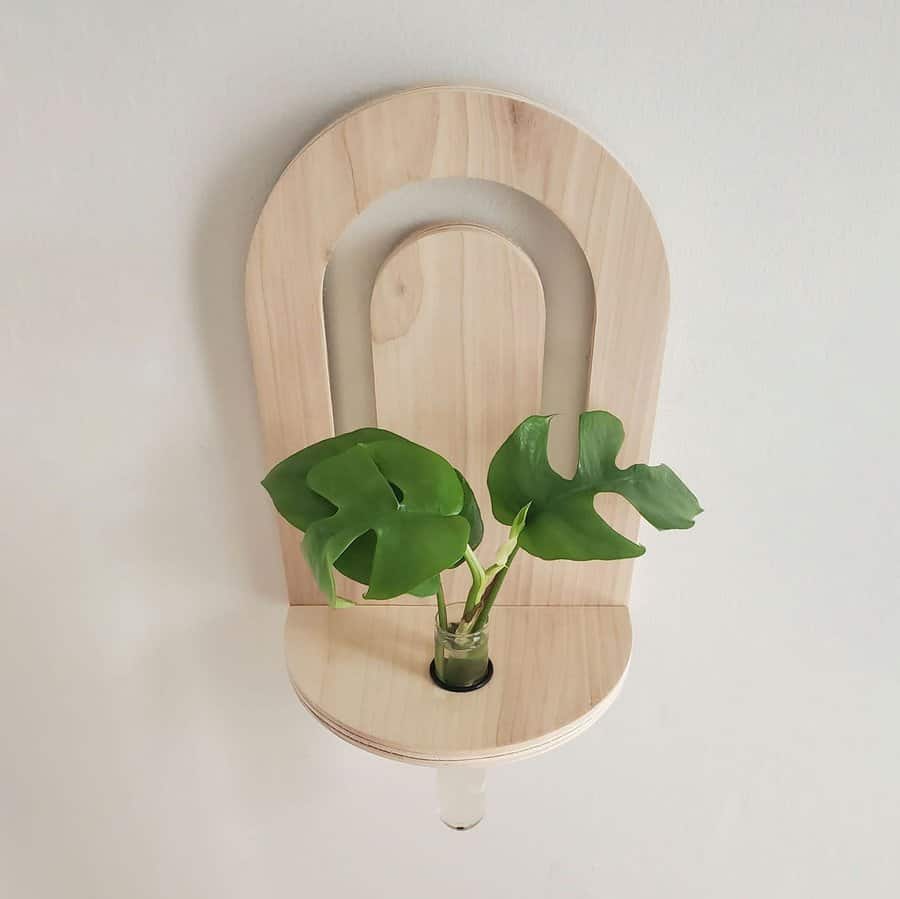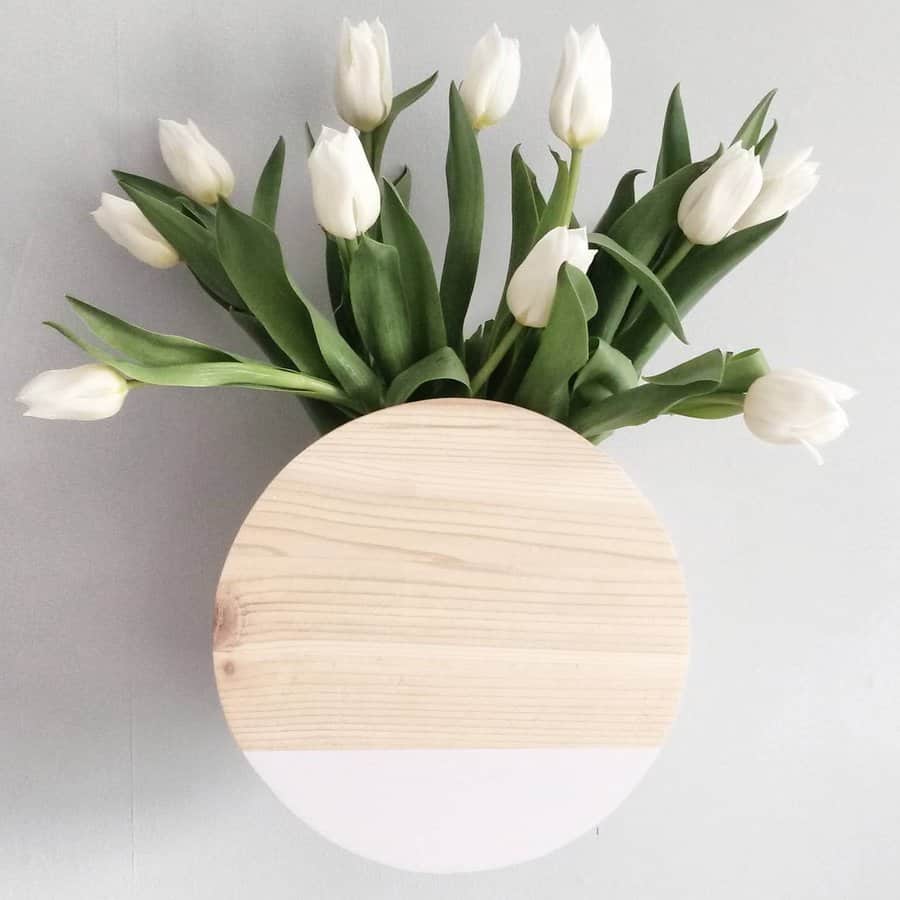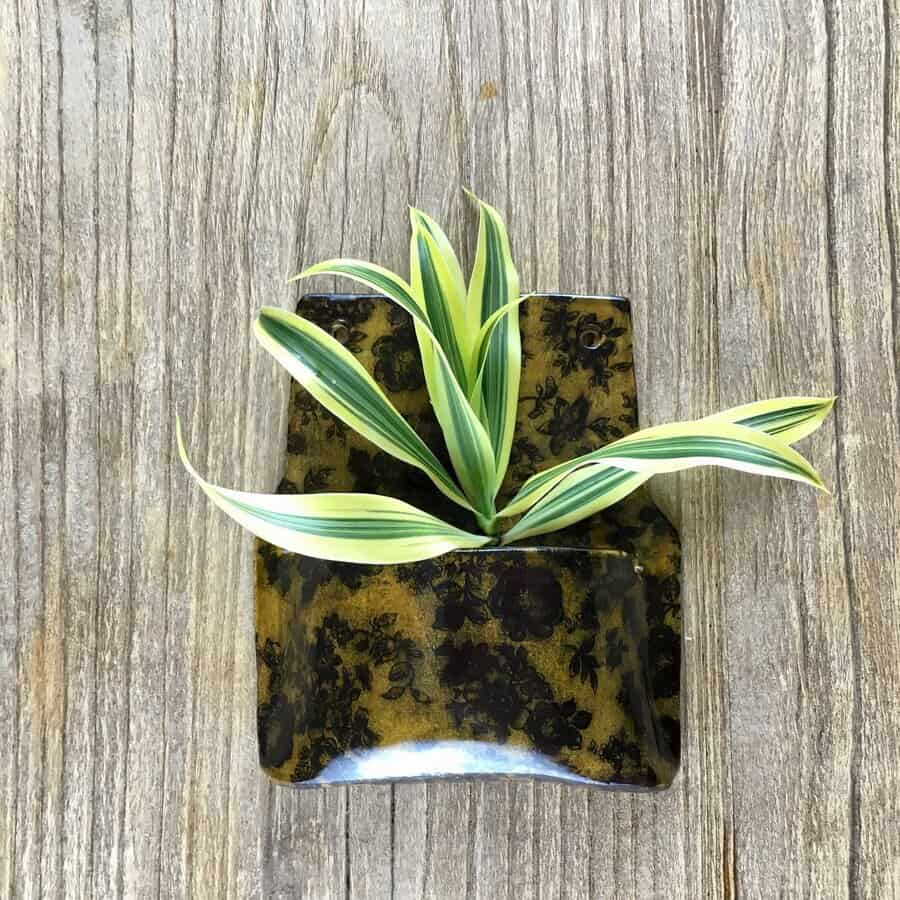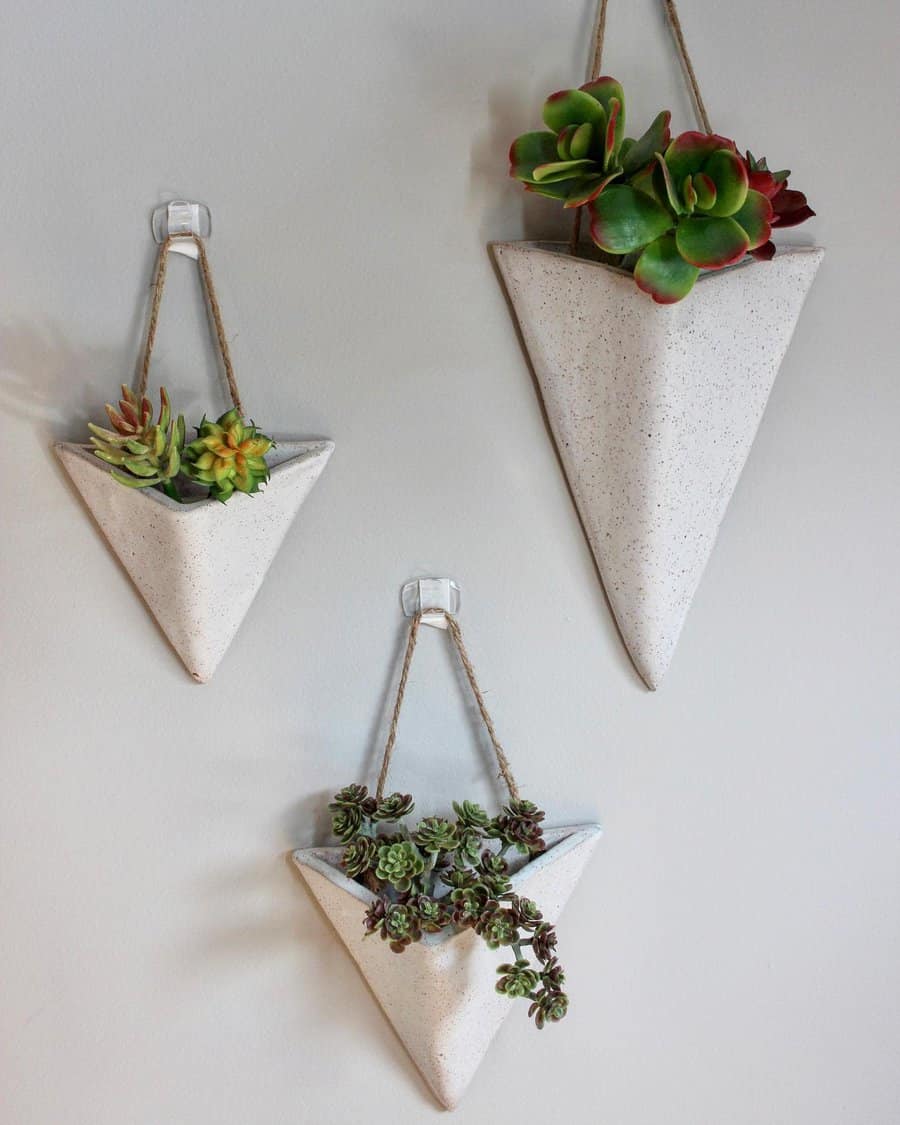 A wall-mounted planter filled with a trailing vine is a lovely, living way to fill an empty living room or bedroom corner. Look for simple geometric shaped wall planters to add a splash of green to a small blank wall.
13. Wood
Wood planter boxes and other wooden structures add warmth to your patio or porch. Raised planter boxes also make it easier to garden if you have back problems or mobility issues. Stain wood to enjoy its natural grain or paint it to coordinate with the rest of your decor.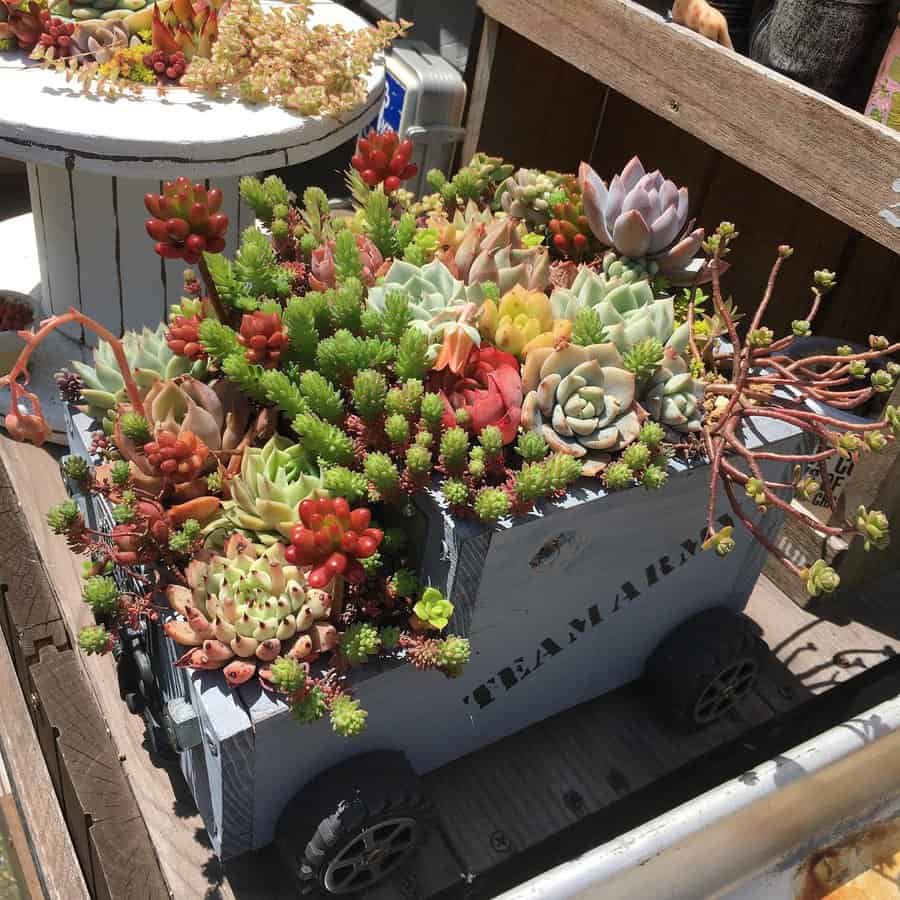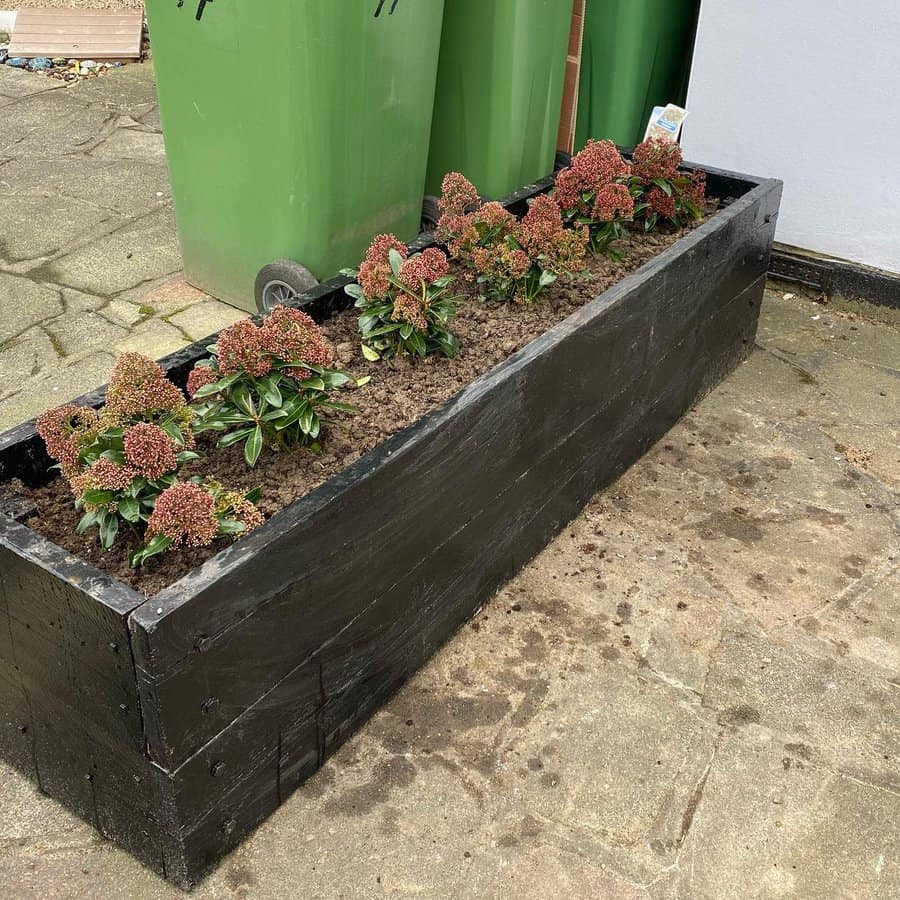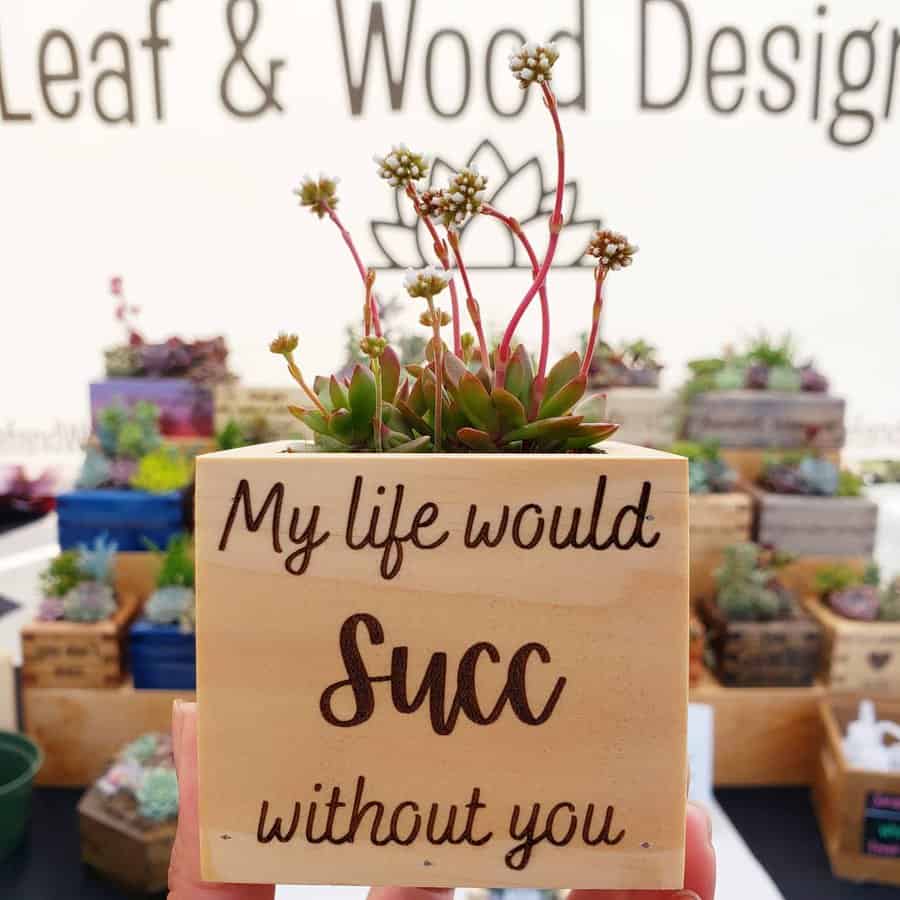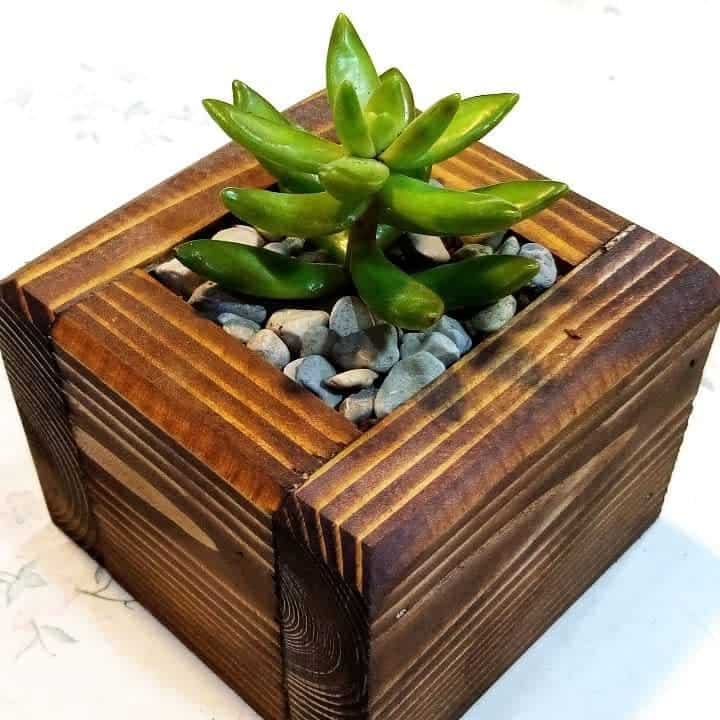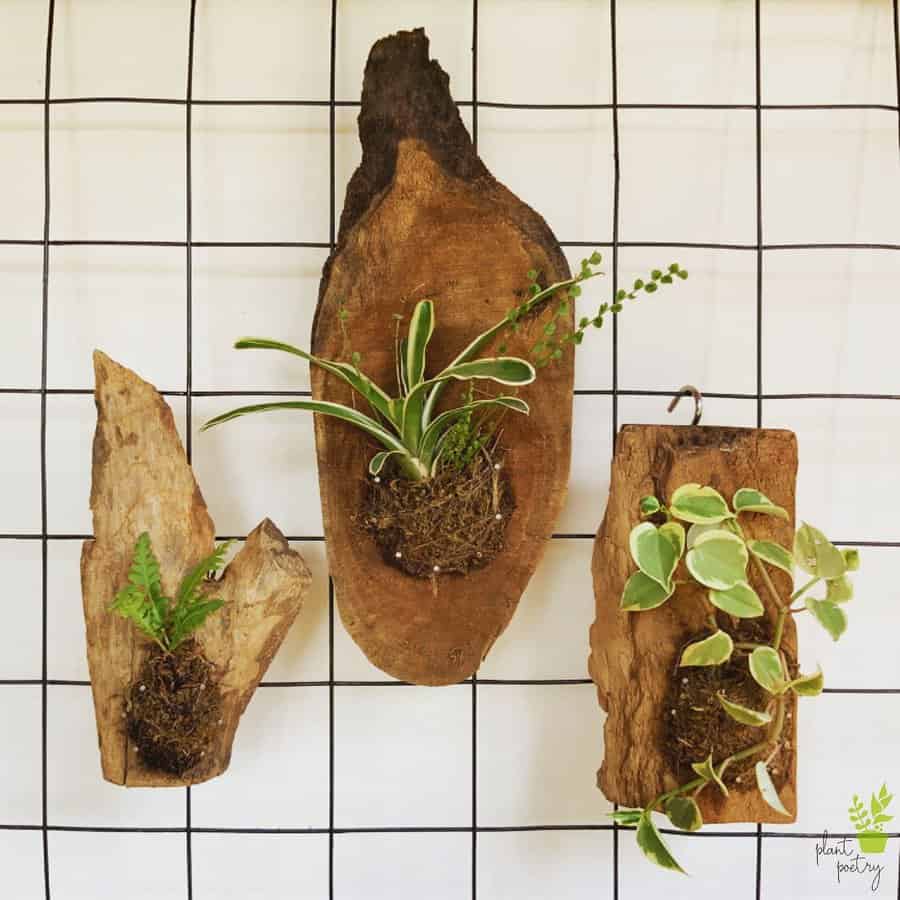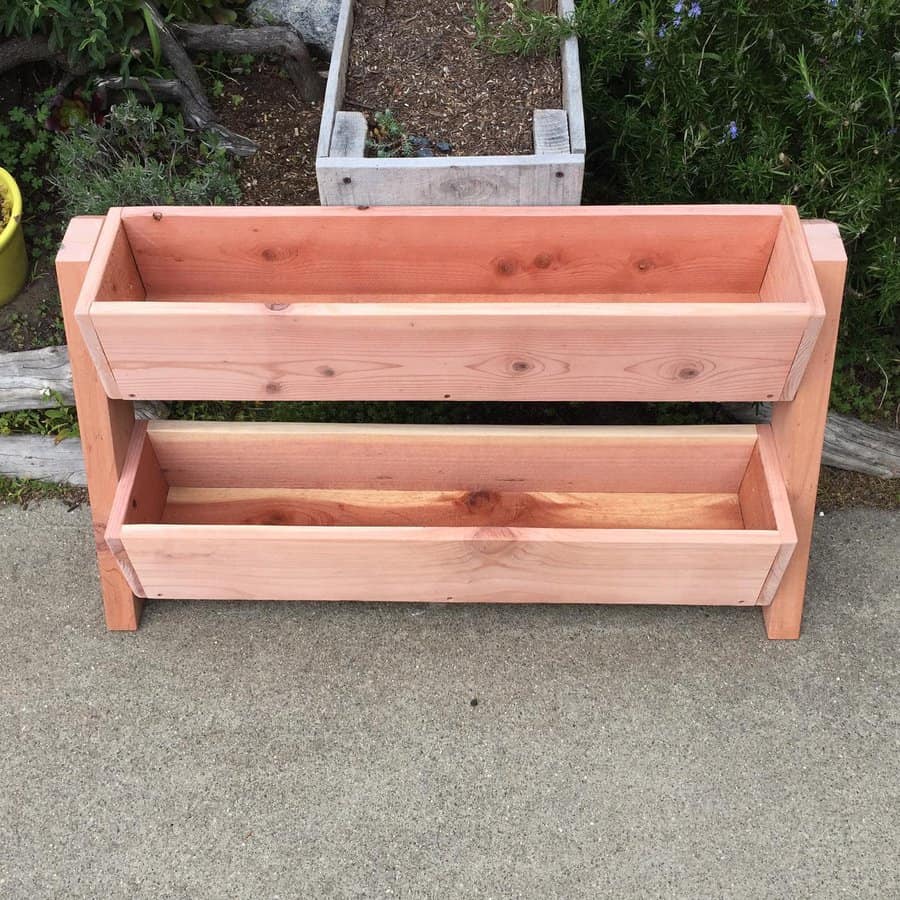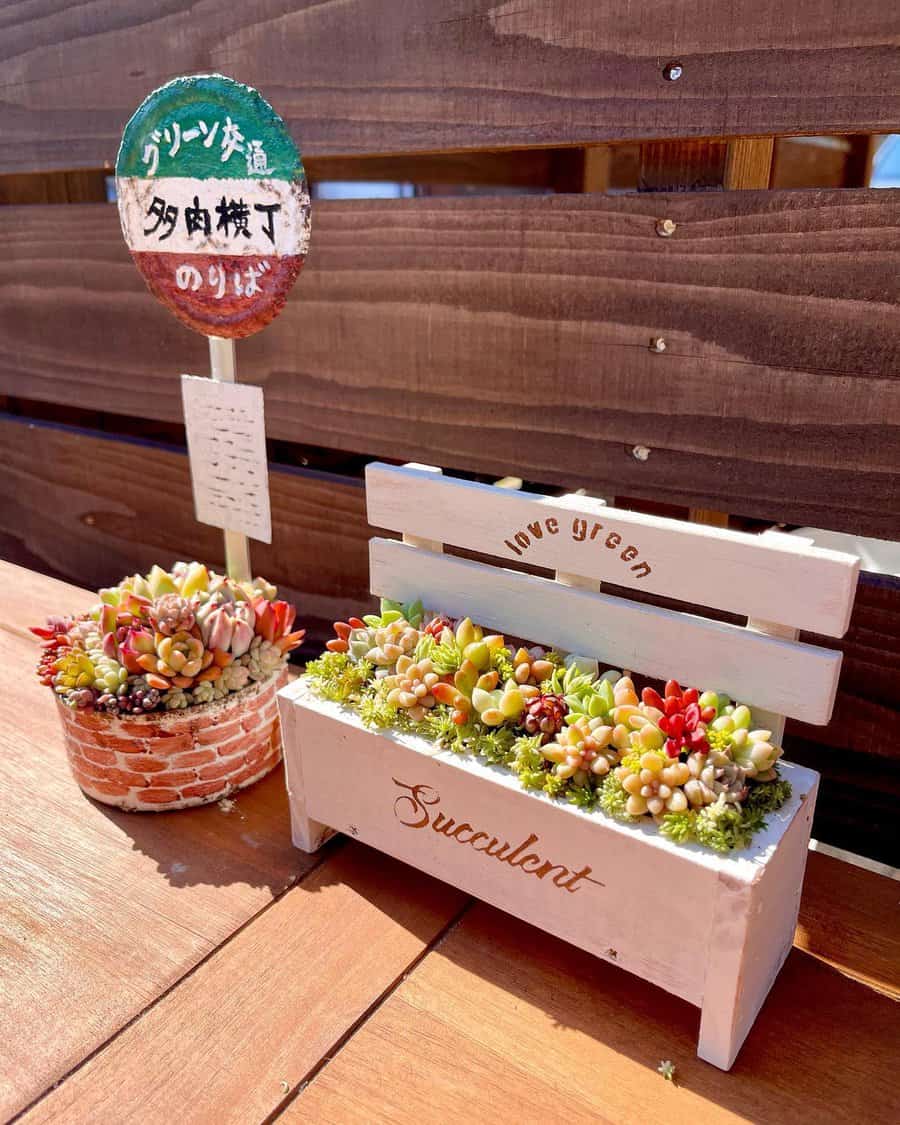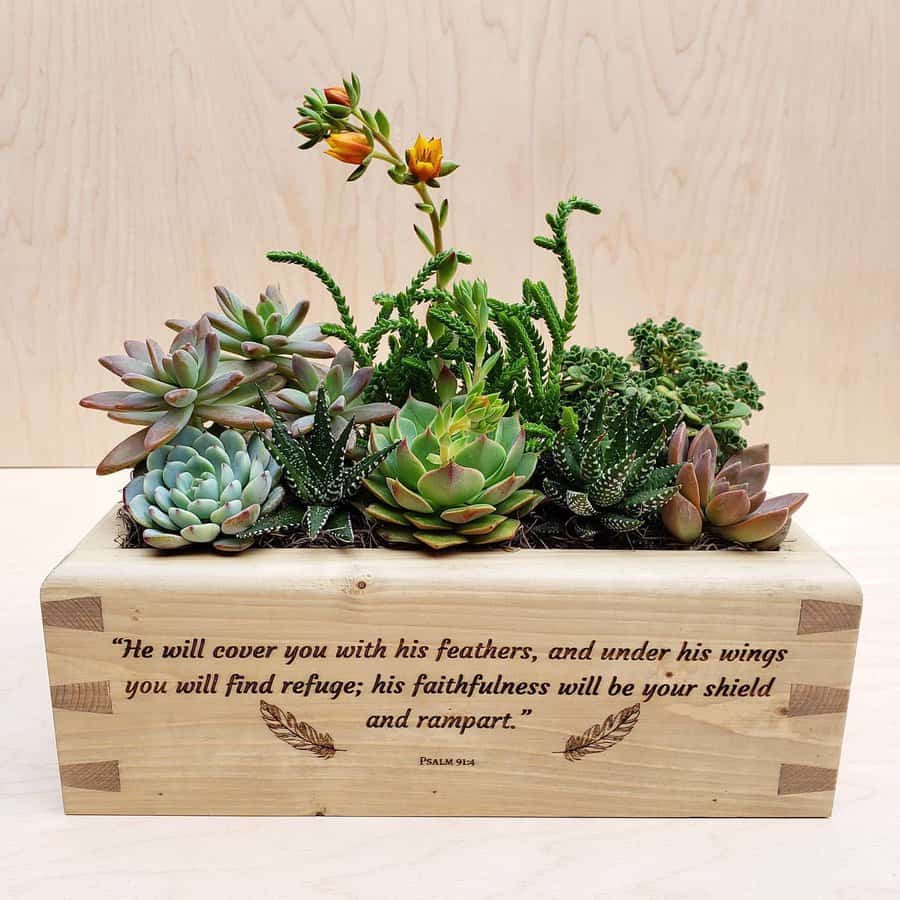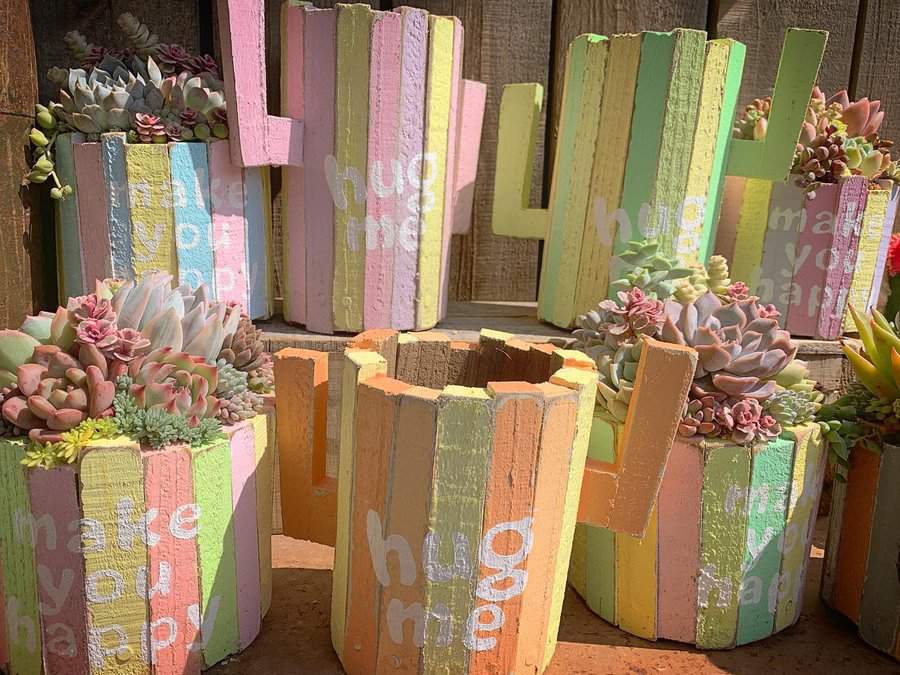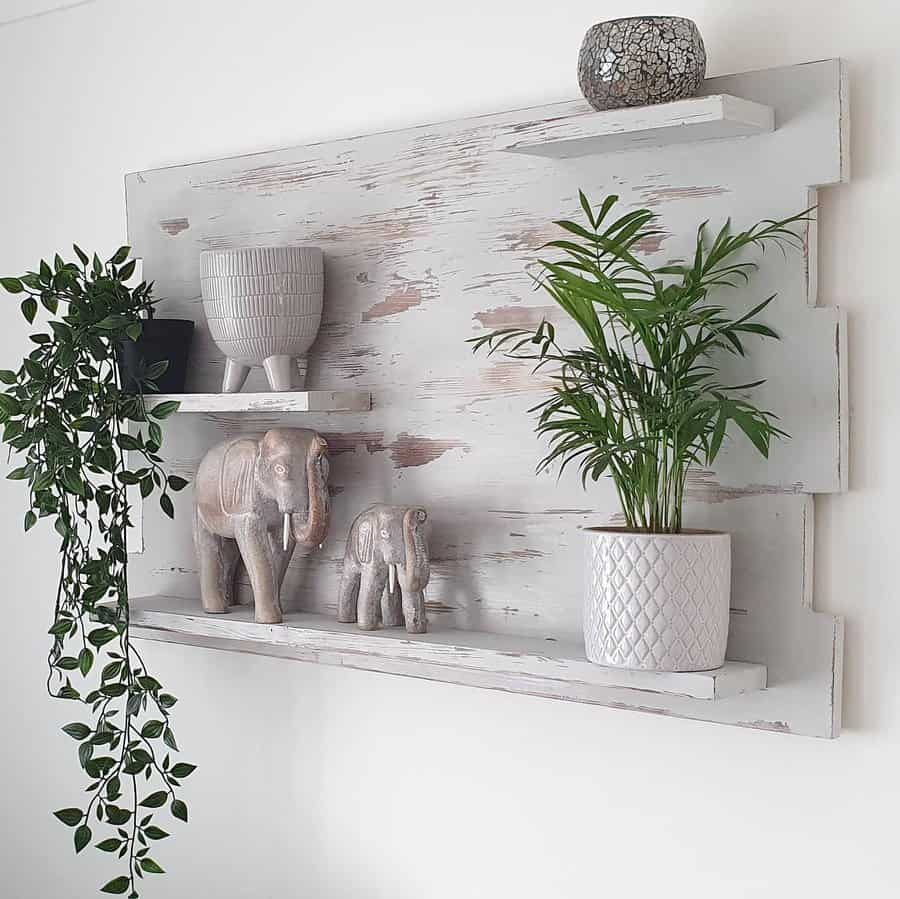 Go rustic by making a wooden planter out of a large log or tree stump, hollowed out in the middle. This type of giant flower pot would look amazing on a log cabin front porch, filled with greenery. Use it as a fall planter by piling it with colorful fall leaves and gourds.
Planter FAQs
Do I need to line my planter box?
Yes—but only if it's made from metal or wood. Metal planter boxes will rust and wood planters will decay over time from constant moisture exposure. If you have concrete, plastic, ceramic, or fiberglass planters, you won't need a liner. Each of these materials are durable on their own.
Do planter boxes need drainage holes?
Yes. Every container garden benefits from drainage holes.
What do you put in the bottom of a planter box?
Potting soil is expensive—and heavy—so most container gardeners put some type of lightweight filler in the bottom of planter boxes. This allows the soil to drain properly and also encourages healthy plant root growth. It also helps keep non-biodegradable plastic out of landfills.
Examples of good container garden fillers include:
Plastic water/soda/milk bottles (with caps on, to prevent water accumulation and possible bacteria or mold growth)

Old plastic pots turned upside down

Styrofoam packing blocks and foam packing peanuts (the non-dissolvable kind)

Aluminum cans

Old swimming pool noodles

Old plastic colanders

Pinecones