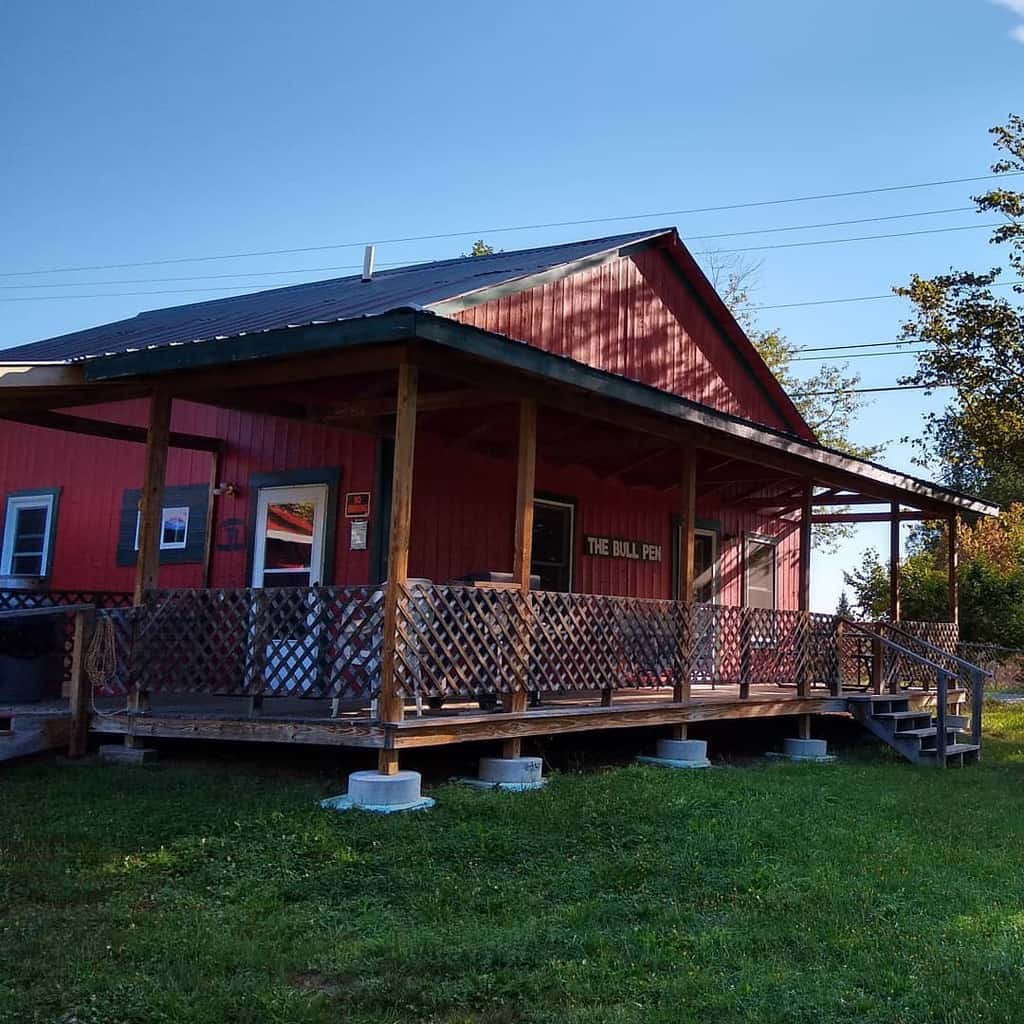 34 Porch Roof Design Ideas for Your Home
A well-designed porch is a great place to relax and get some fresh air. If you have an open porch or patio, adding a roof can increase your comfort by adding shade and protection from the elements.
The type of porch roof you build depends on the style of your home, the look you're after, and your local building codes. Whether you're building a porch from scratch or renovating an existing covered porch, look to our best porch roof ideas for inspiration.
1. Bungalow
A bungalow is a single story type of house that may have a partial second story. They're usually small homes, and a broad, beautiful front porch is a defining bungalow feature.
Bungalows have low-pitched roofs, so a low-pitched porch roof is fitting. These homes often have a gable roof supported by thick, Craftsman style columns made of wood and stone. A bungalow porch is deep and wide, and the porch space is often used as an outdoor living room.
2. Cabin
A rustic cabin porch or deck can support basically any roof style. A gable roof may be a good idea if it coordinates with the cabin's roof line. Exposed rafters or beams add architectural interest and a country cabin vibe.
If you need a simpler type of porch roofing, a flat roof with metal panels can add to the rustic aesthetic. A shed roof addition is suitable for a cabin that has a smaller porch design.
3. Canopy
A canopy roof is a small structure built over a front entrance to provide some protection from the elements. This small-scale roof addition is rarely big enough to be considered an actual porch roof, although it may extend far enough from the door and wall to feel like a tiny porch.
Small porch roofs like these look best when they coordinate with the rest of the home's exterior. Use the same type of roofing material that is used on the home's roof, or get creative with copper or other metal roofing material.
4. Flat
Flat roofs are exactly as they sound: flat and level. Commonly found on historic old house porches, a flat roof is cheaper and easier to build than a sloped roof. Many people like the way a flat porch roof follows the natural landscape's horizontal lines.
Many people assume these are bad porch roof ideas because they aren't sloped to enhance drainage. However, flat roofs can be designed to drain water fairly well.
5. Gable
A gable roof is a triangle shaped roof with sloped sides that connect at a ridge down the center of the enclosure. A gable roof matches many house designs, so it may be your preference if you want a new covered or screened porch to look like it was on the home's original blueprints.
Gable roofs overhang the porch sides and allow rain or snow to run off. Sometimes a gabled roof addition is built on a flat or sloped existing roof, serving as an architectural feature that draws attention to the front door.
6. Hipped
A hipped roof, or hip roof, is more complicated to build than a gable roof. A square hipped porch roof has slopes on all four sides. It is shaped like a pyramid, but with gently sloping sides.
Hip roofs add elegance to a covered patio, porch, or other outdoor space. A hip roof structure is also more stable than a gable roof's, making them one of the better porch roof ideas if you live in a windy or snowy climate.
7. Metal
A metal roof has long been a popular type of porch and patio cover. Many old metal porch roofs were made of tin, which was usually painted green or red. These kind of porch roofs had a shallow roof pitch and the porch ceiling was often covered in painted plywood or beadboard.
A metal porch roof is extremely durable and remains a popular idea in use today, although tin roofs are now made of steel. Additional metal roof porch ideas include using panels or shingles made from aluminum, copper, or zinc.
8. Modern
Modern porch roof ideas usually center around a flat roof, which adds a large horizontal element to the structure. A simple shed roof can also work on a modern home exterior, especially when the low end is supported by plain, sleek posts.
A modern patio roof may only cover part of the decking, with half the living area covered and the rest of the deck open to the sky above. A modern porch or patio roof may be designed to look like one solid piece of metal—a dramatic way to shield the deck from the elements.
9. Shed
A shed roof is attached to the house wall on one side. It has a single sloped roof surface that's held up on the lower end by columns or other support posts.
A shed roof idea is good for a porch that is long and narrow, but it can be used anywhere that a simple porch cover is desired. It's one of the easier types of porch roofs to build, and its appearance is enhanced by adding porch railings between the walls and the columns.
10. Shingles
Shingles are available hundreds of colors, shapes, sizes, and materials. Some designers recommend matching your porch roof shingles to your home's shingles, while others prefer that porch roofs have their own look entirely.
There are three main categories of asphalt shingles: strip shingles, dimensional shingles, and luxury shingles. Strip or 3-tab shingles are the most common and have a flat appearance. Dimensional shingles have two or more layers of asphalt that give the illusion of wood shake or natural slate shingles. Luxury shingles also look like expensive slate, but are more durable and realistic-looking than dimensional shingles.
11. Small
Having a small porch actually gives you more design options than a larger structure. You don't have to worry as much about drainage or matching the angles of your roof framing. A small porch or patio roof can be designed however you like.
If you have a small, dark porch, consider adding a skylight or even using glass sheet roofing material. If there's enough space, create a small sunroom porch and enjoy nature year-round.
Porch Roof FAQs
What is a porch overhang and why is it necessary?
Overhang is the part of a roof that extends over the edge of the porch. Its primary purpose is to shield your outdoor living space from the weather. If the roof overhang is too small, water can run down the walls and cause building materials to rot.
How much overhang should a porch roof have?
A typical porch overhang is 12 inches long. However, the size may be significantly smaller or larger depending on where you live. If you live in a wet climate, an overhang up to 24 inches may be necessary. In a dry climate, you may not need much of an overhang at all.