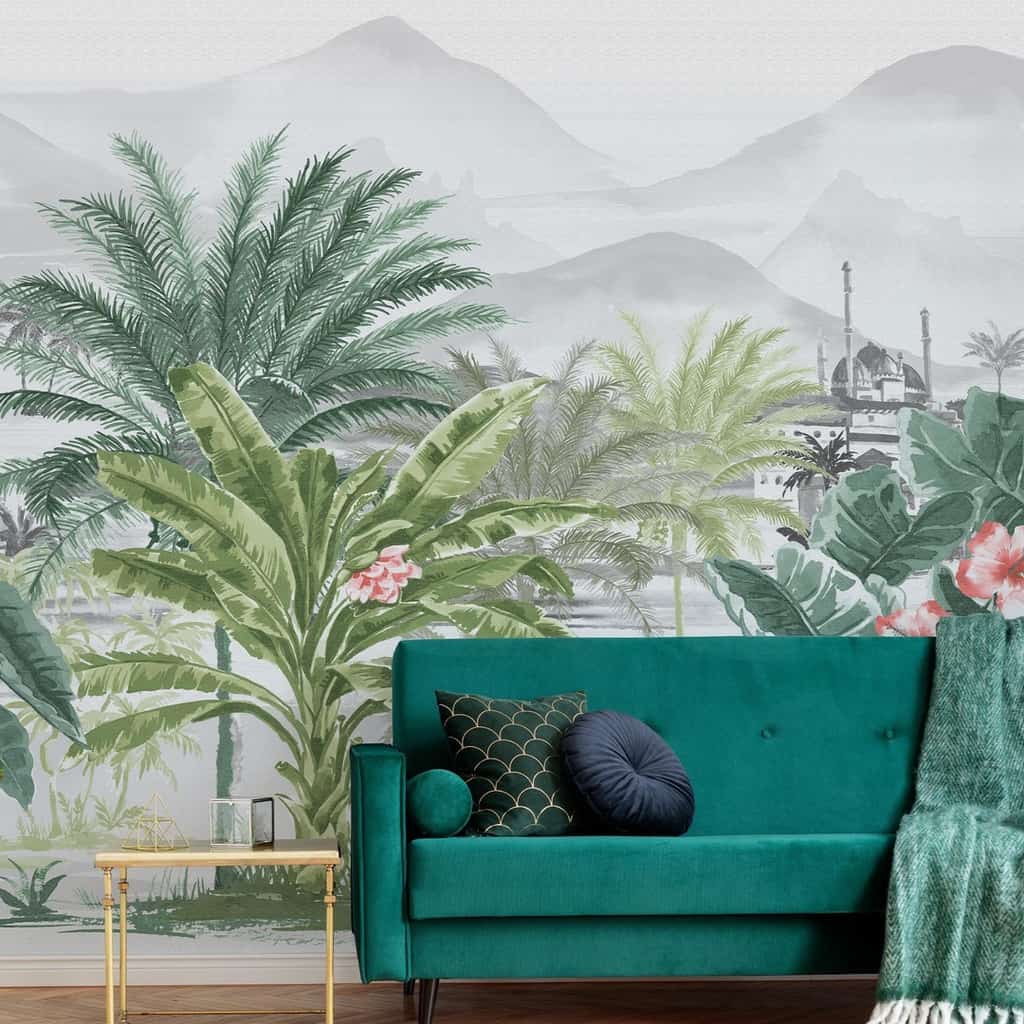 An accent wall becomes the focal point of any room. But simply painting one wall a different color is expected and overdone. Instead, stay ahead of trends and do something different for your accent wall. Add an accent wall mural to one of the walls in your home and have more than just an accent; you'll have art.
These wall mural ideas will help you figure out how to add a statement piece to your home.
1. Abstract
A mural doesn't always have to be a specific picture or scene. Sometimes, it's abstract patterns and designs in bold colors. It could be geometric shapes, lines, circles, or just splashes of colors. This approach is perfect when your home decor is modern or contemporary. Depending on how strong of a statement you want to make will dictate how bright or saturated the colors will be.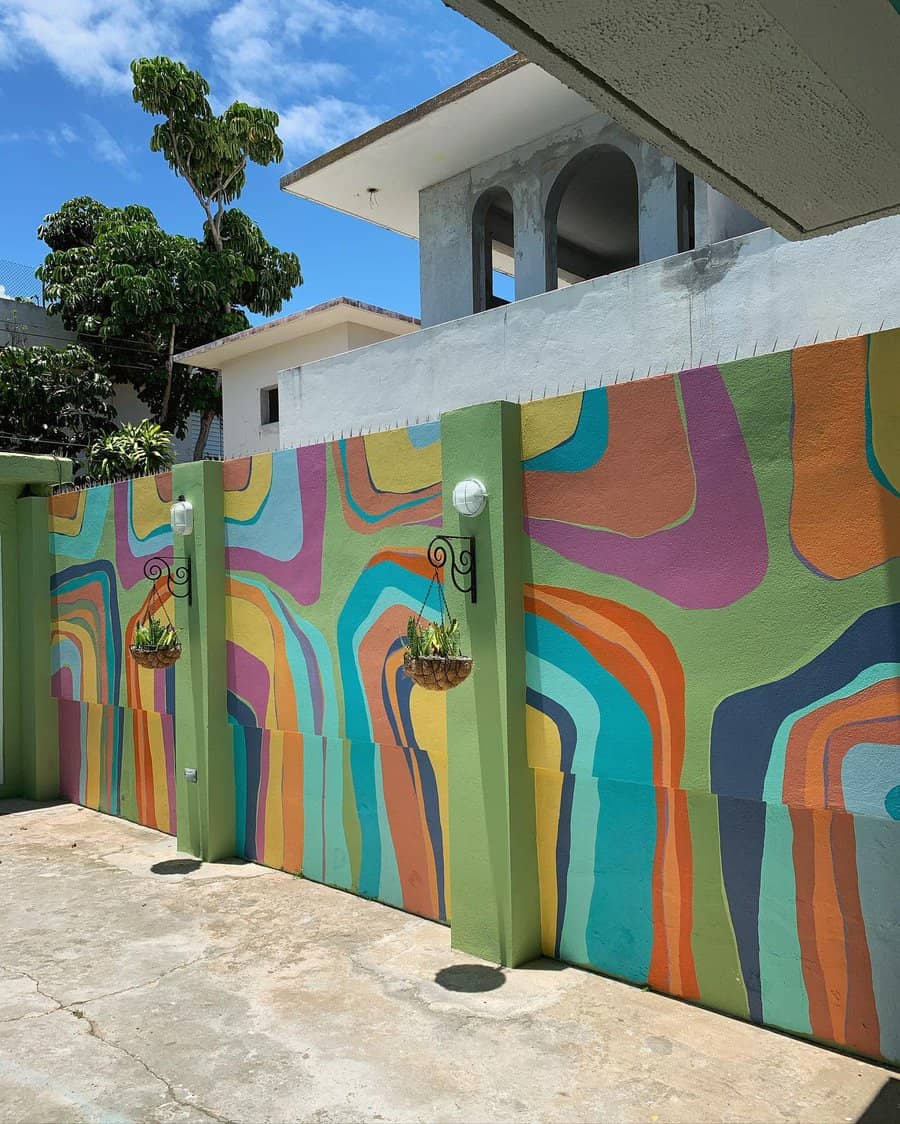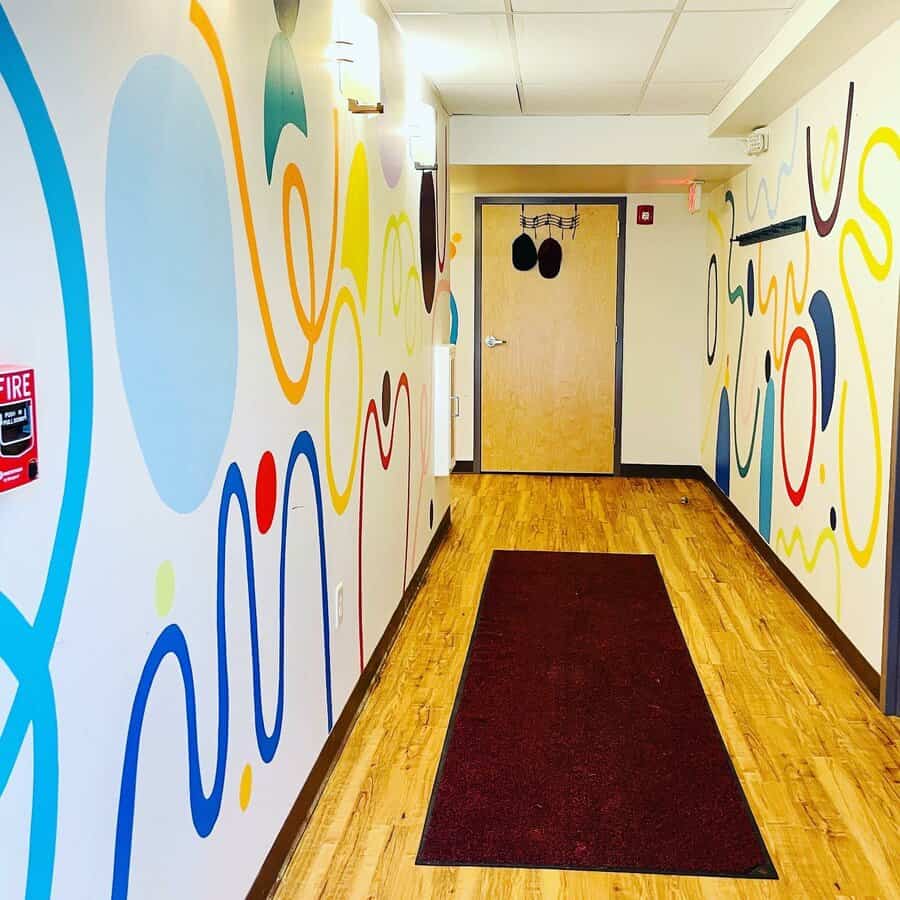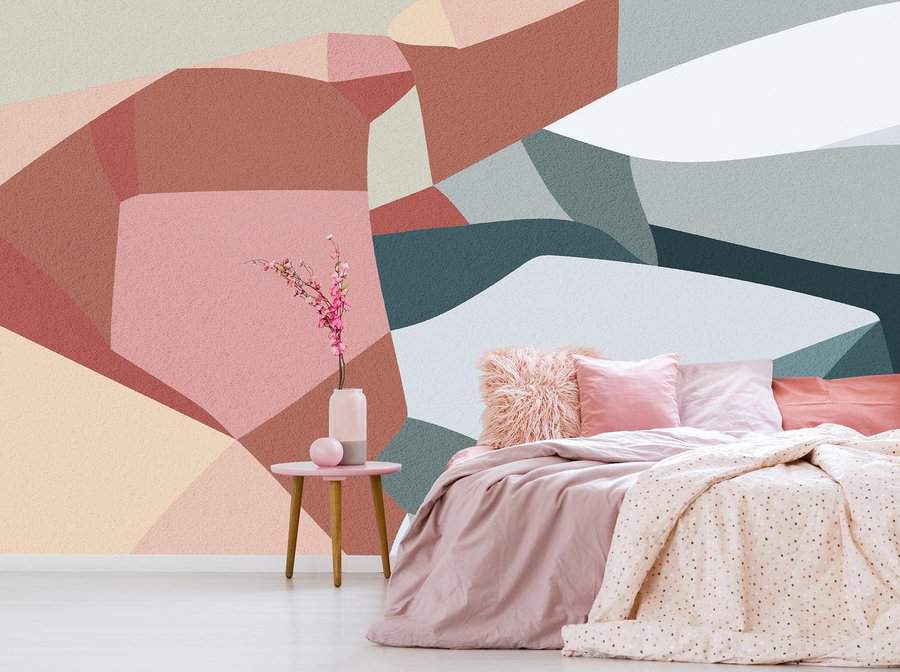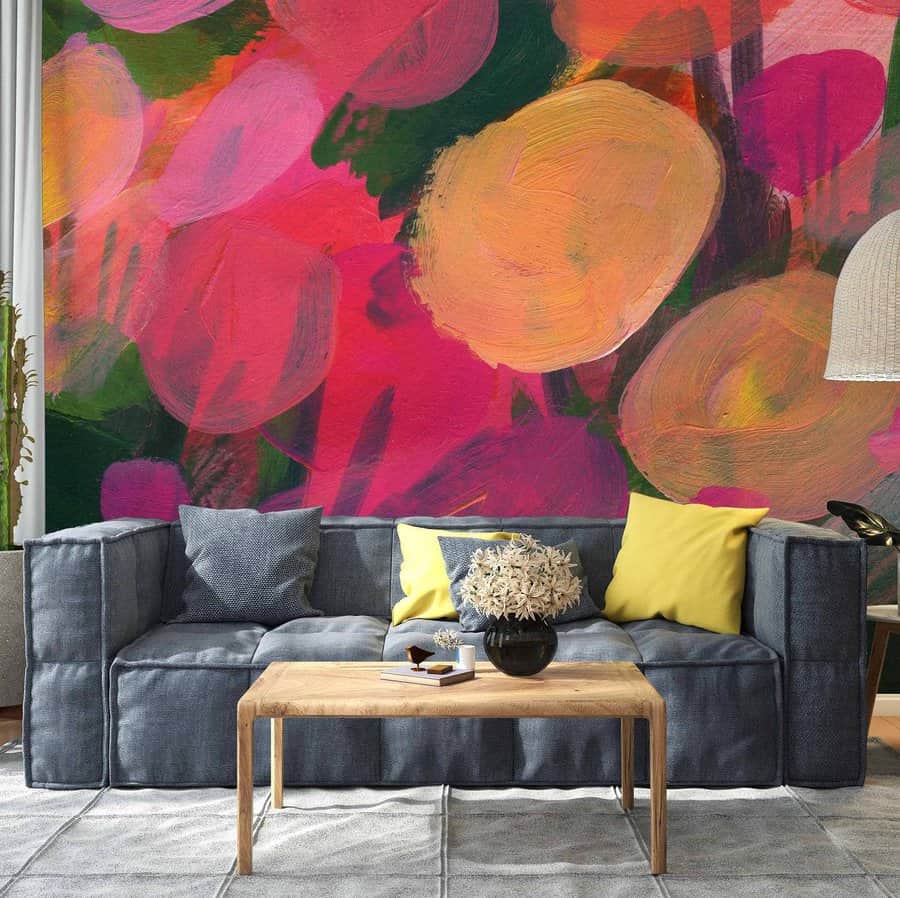 An abstract design with barely-there watercolors will make an elegant and subtle accent. A soft and subtle abstract design is perfect if you plan to hang decor on the wall over the wallpaper.
2. Animal
Adding an animal motif to your walls can bring in a touch of nature without having to keep plants alive. Animals are one of the most popular motifs for wallpaper murals. What's nice about this theme is that it comes in a range of sizes, so you can successfully achieve it in a small space like a bathroom or on a large blank wall in your dining room.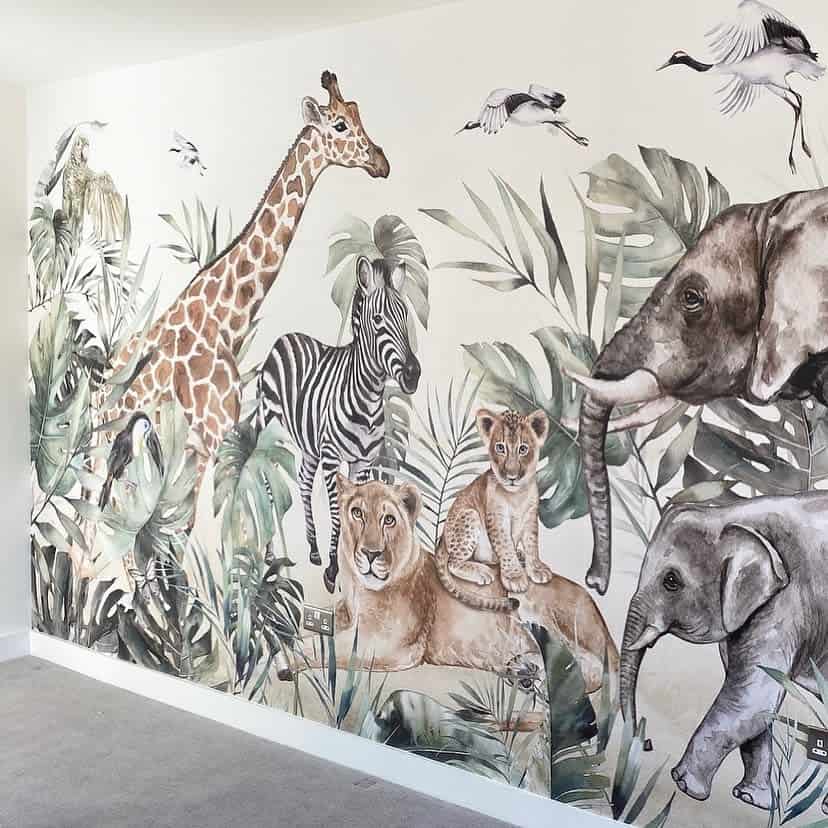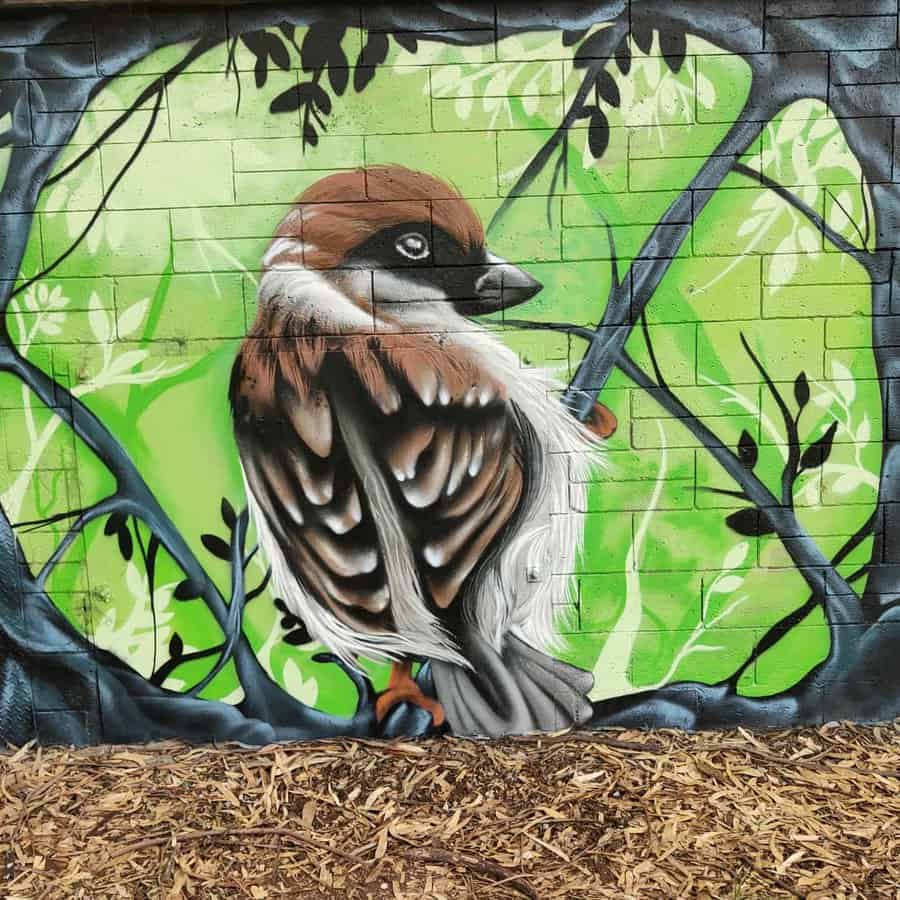 The larger the wall, the more animals you can fit into the mural. These designs aren't repeating animal patterns. Rather, they are a nature scene with animals, landscaping, plants, and the sky.
3. Bedroom
Your bedroom is the perfect place to experiment with your interior design. Make the wall behind your headboard the feature wall where you hang your mural wallpaper. Because your bedroom is a private space in your home, you can safely try out a more unique or creative wall decor idea without fear of judgment from your guests.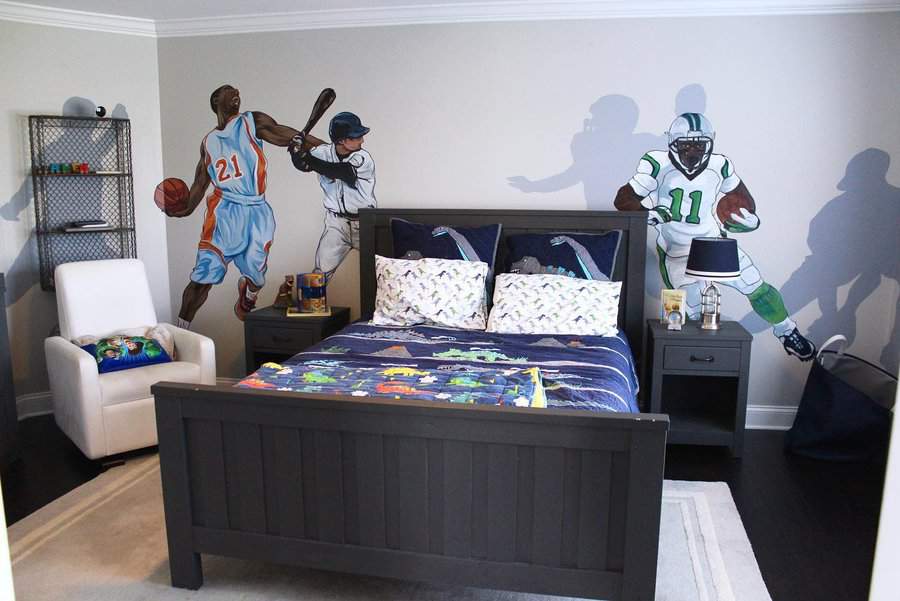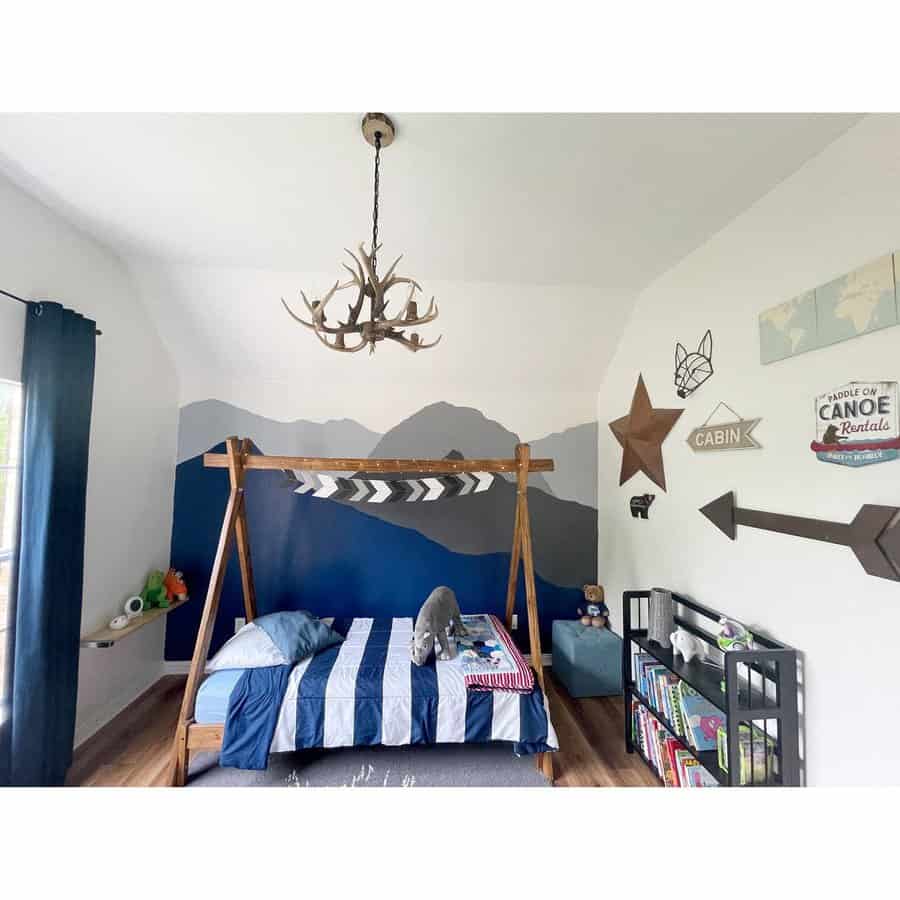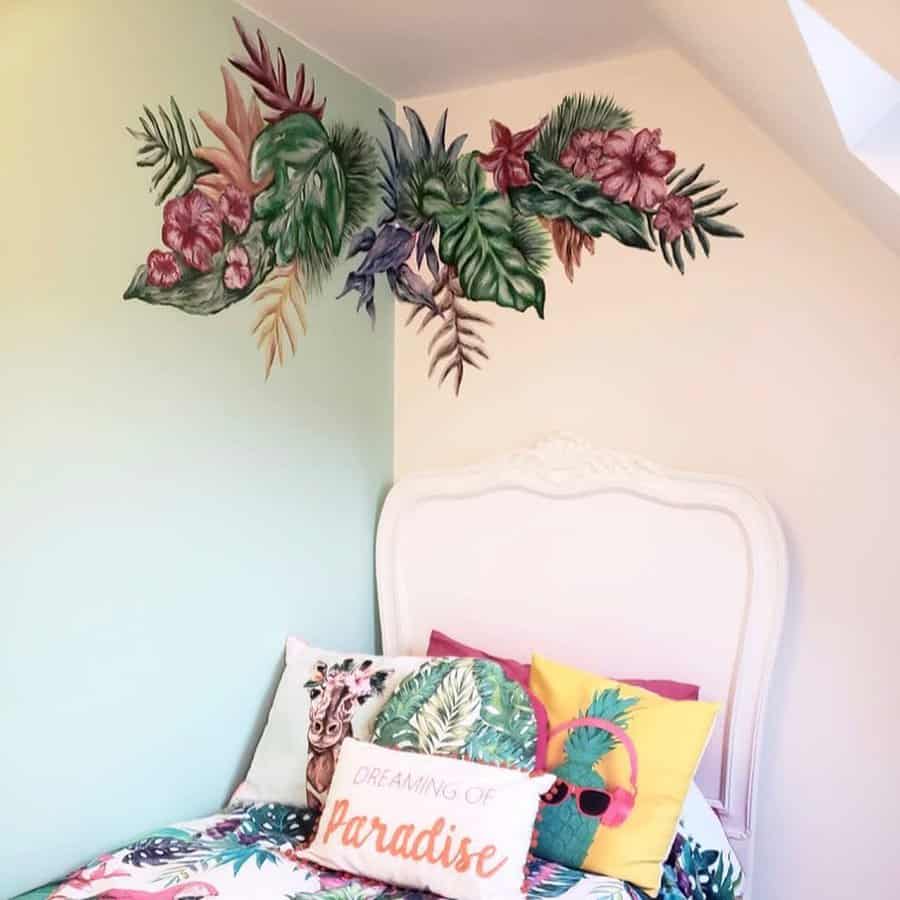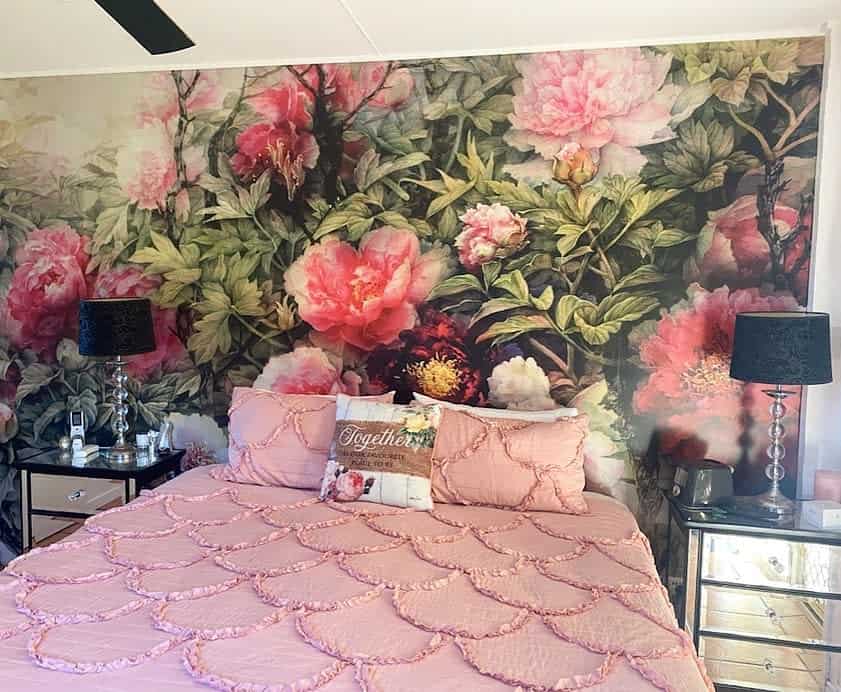 Choose a mural design that speaks to you. It could be a peaceful nature setting, a city skyline view, or a large-scale floral arrangement.
4. Cartoon
Your wall mural doesn't have to be serious. Do something fun like a cartoon mural. It would be perfect as an accent wall in a game room, children's play room, study space, man cave, or kid's room.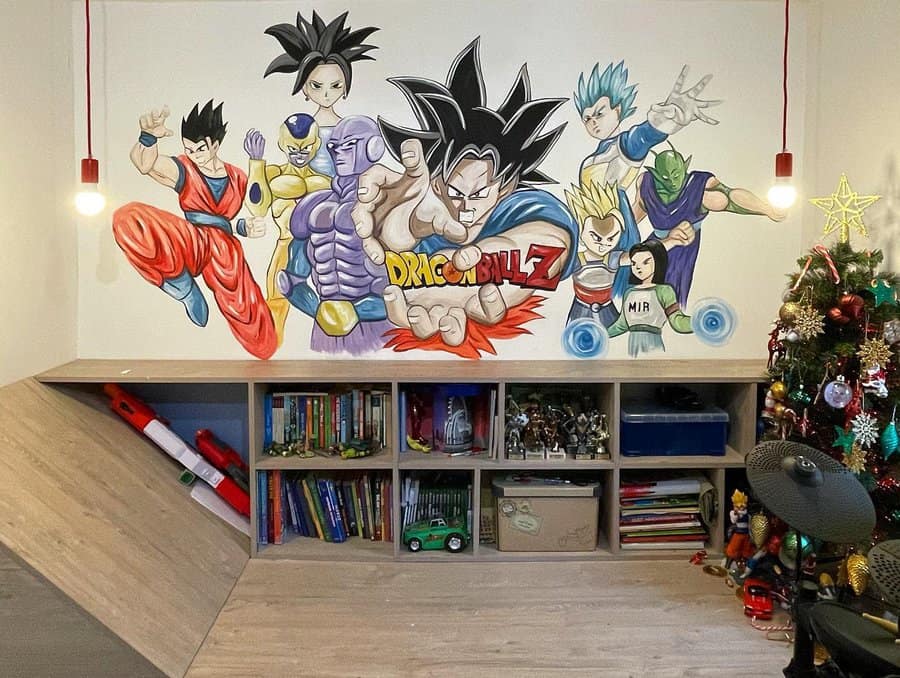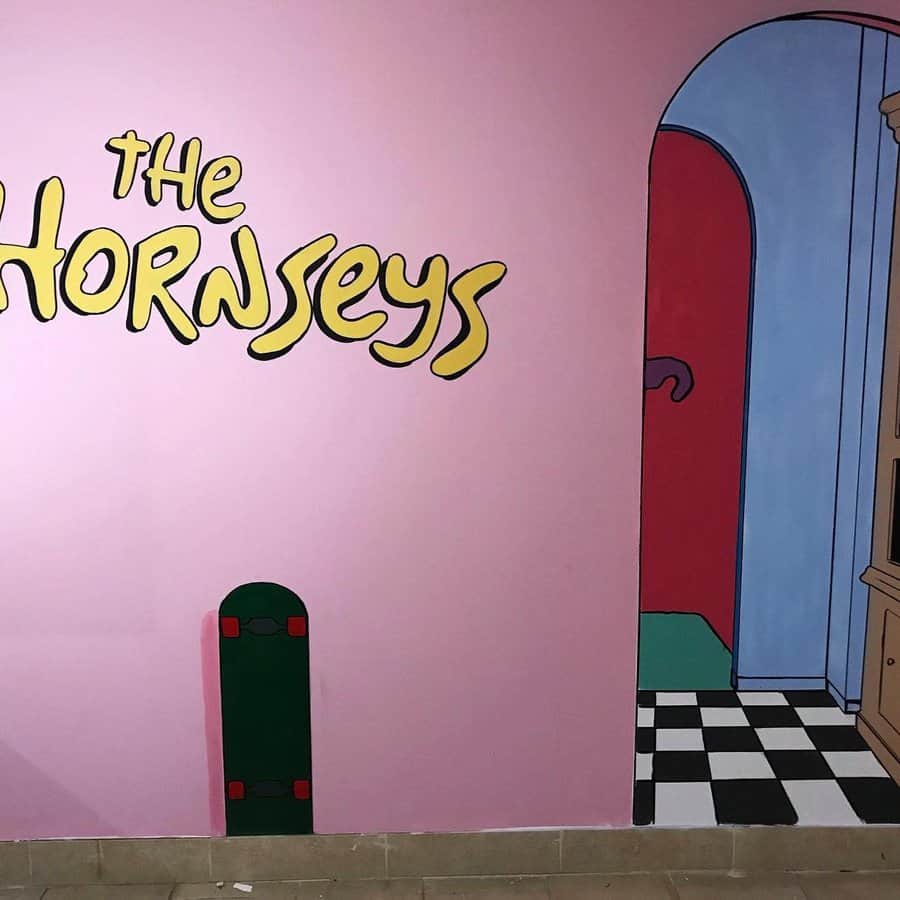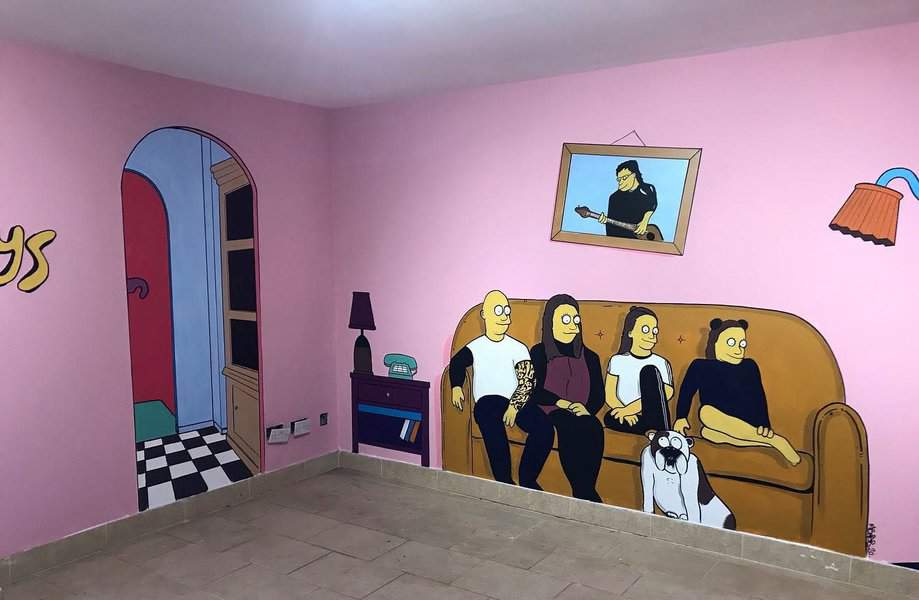 Stick is a cartoon style that appeals to you or the people using the room. Perhaps this is a classic Peanuts or Calvin and Hobbes that harkens back to childhood. Or it could be a richly saturated graphic novel comic book-inspired mural of super hero's. Maybe you like anime and would like to see your favorite characters adorn a wall.
5. Garage
Concrete walls are plain and boring. Add a mural to the walls of your garage and transform it into the ultimate hang-out spot. Perhaps you turn one concrete block wall into a brick wall. Then you could add a graffiti design to another.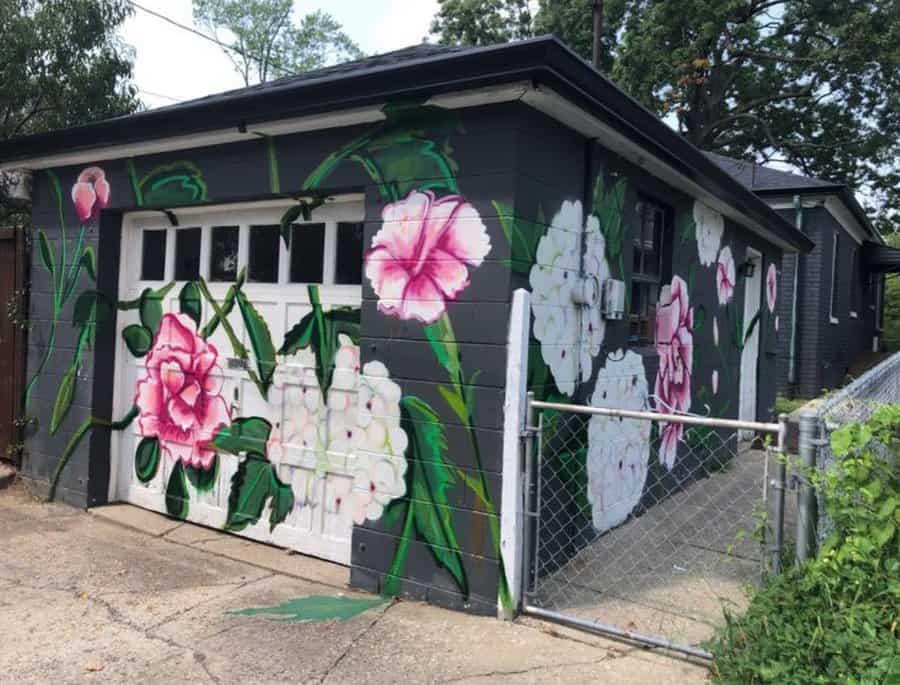 If you have a passion that you enjoy while in the garage, why not choose a mural that features it? Popular themes are motorcycles and automobiles. It could be the logo of your favorite manufacturer or feature your favorite model. Perhaps you have a favorite sports team that you want to display your passion for.
6. Garden
Create the look of a colorful garden by adding a floral wall mural to your walls. Skip the look of traditional wallpaper that features a repeating pattern of florals. Instead, look for wall decals that feature large-scale floral designs.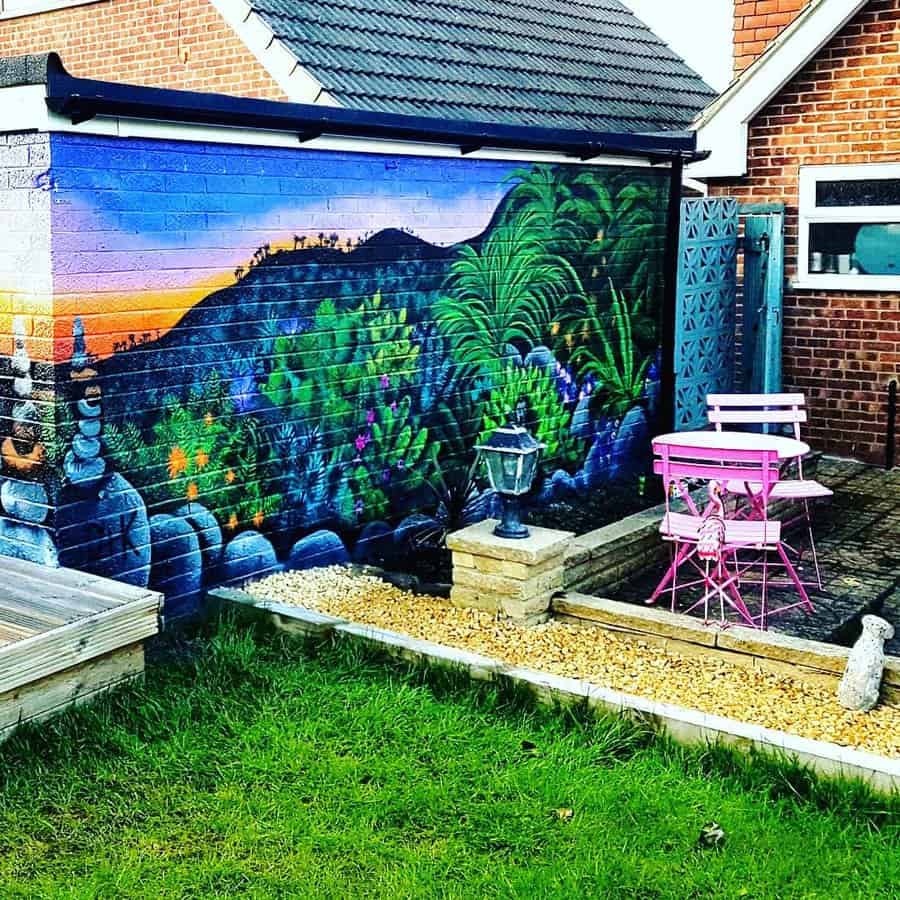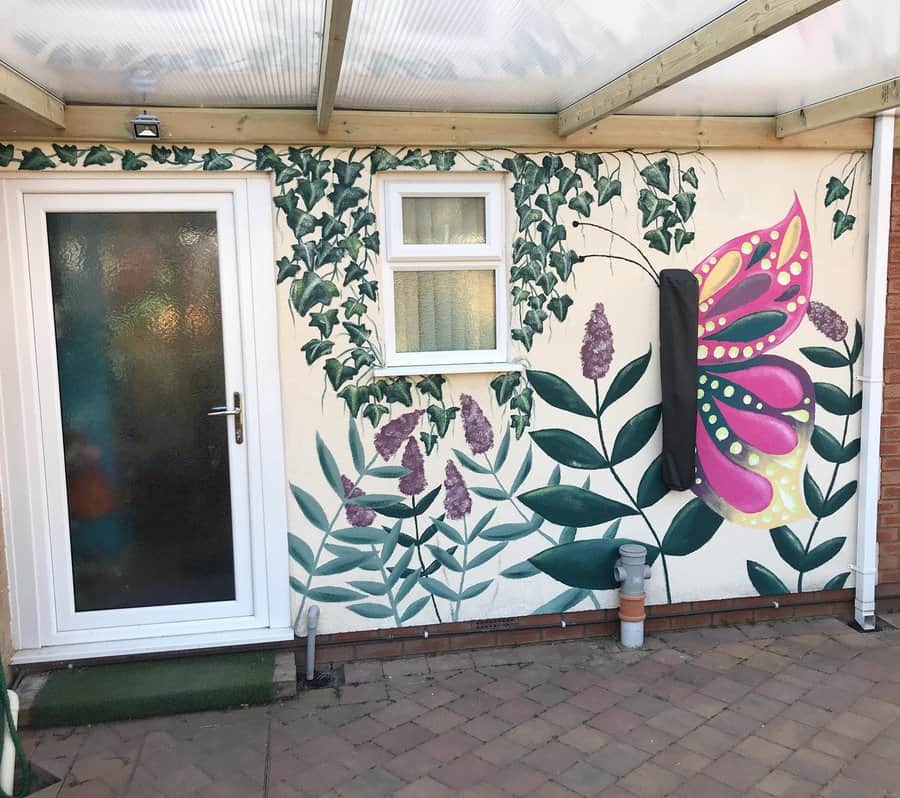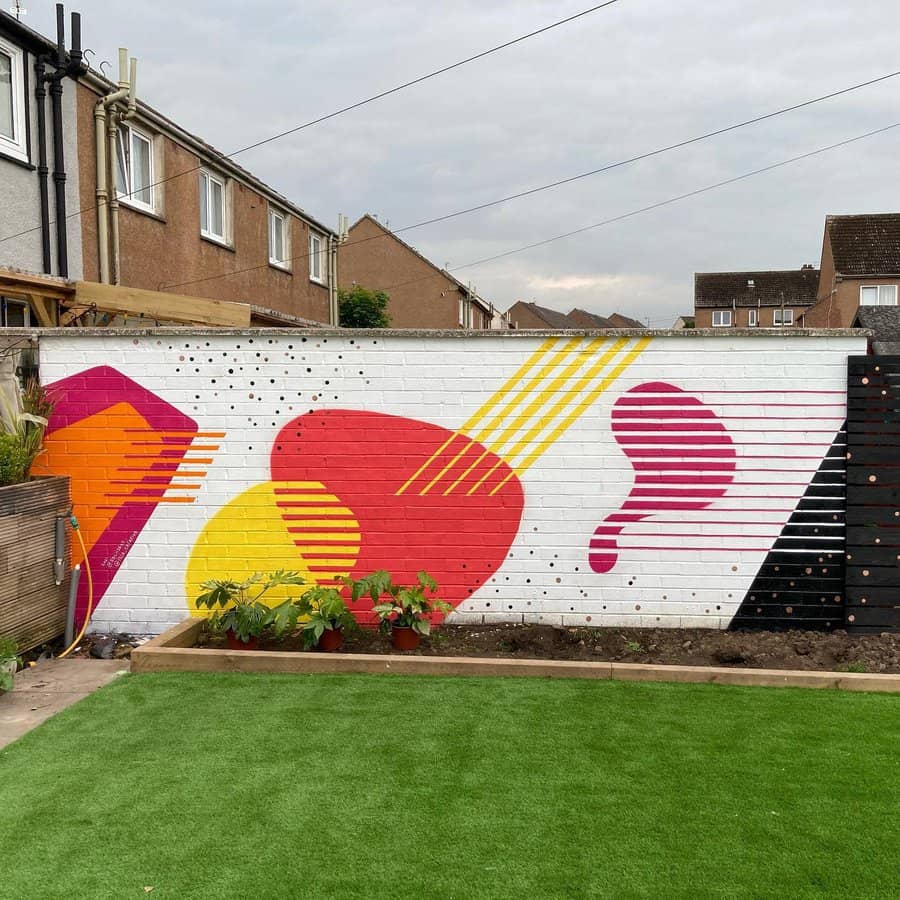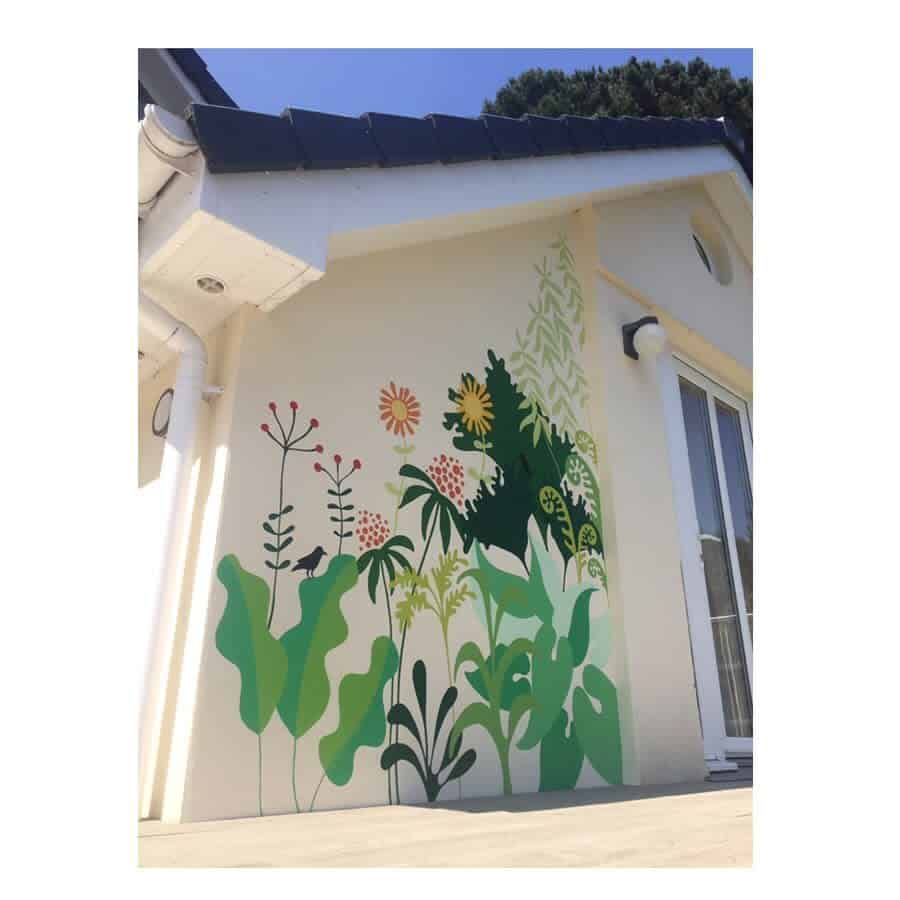 A single flower bloom could take up a quarter of the wall. Typically, these designs feature two or three flowers and a few leaves to create a single arrangement. You won't cover the entire wall. Rather, you would add one or two of these pieces to accent the wall, depending on its size.
7. Hand Paint
Wallpaper murals are quick and easy to hang, but they aren't your only option. Plenty of wall art ideas will show you how to paint your own mural directly on the wall. It's one of the more popular DIY projects because it's easily attainable even if you don't have artistic talent. Stick with an abstract watercolor design that's very forgiving.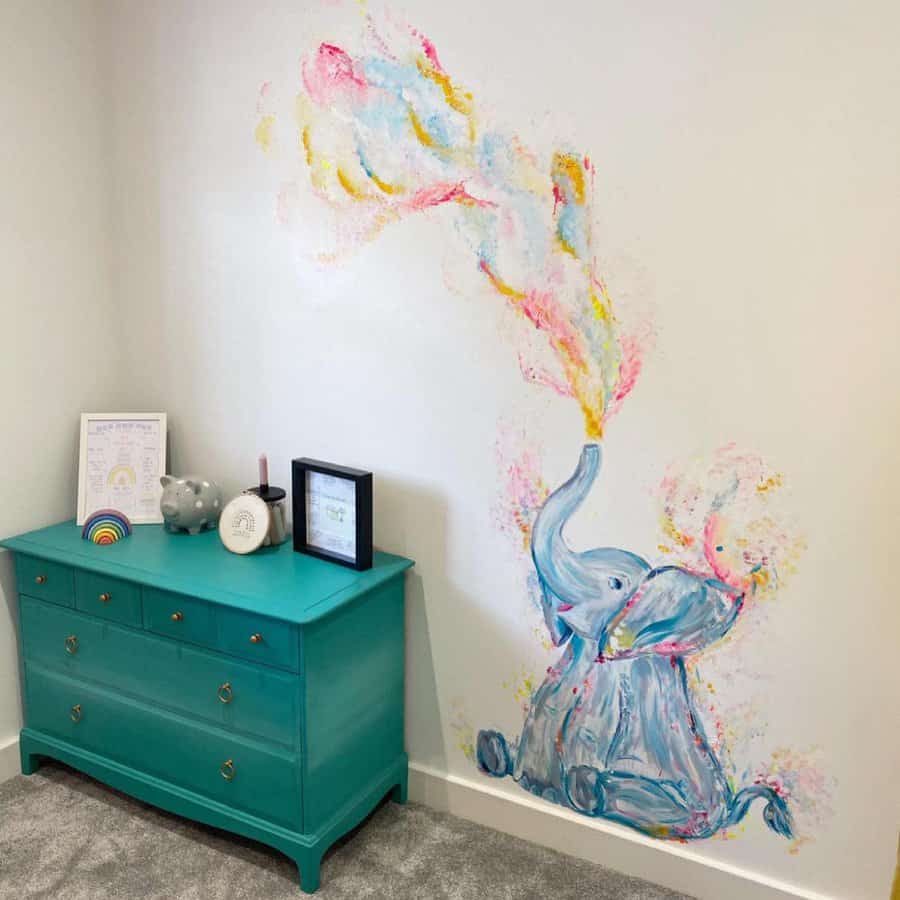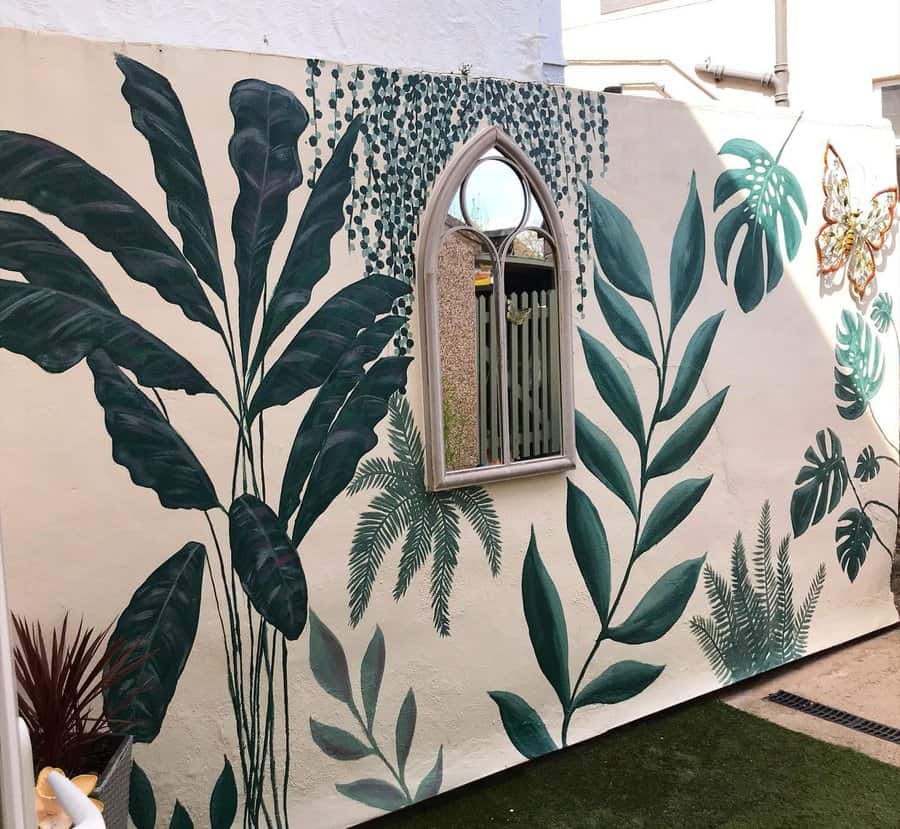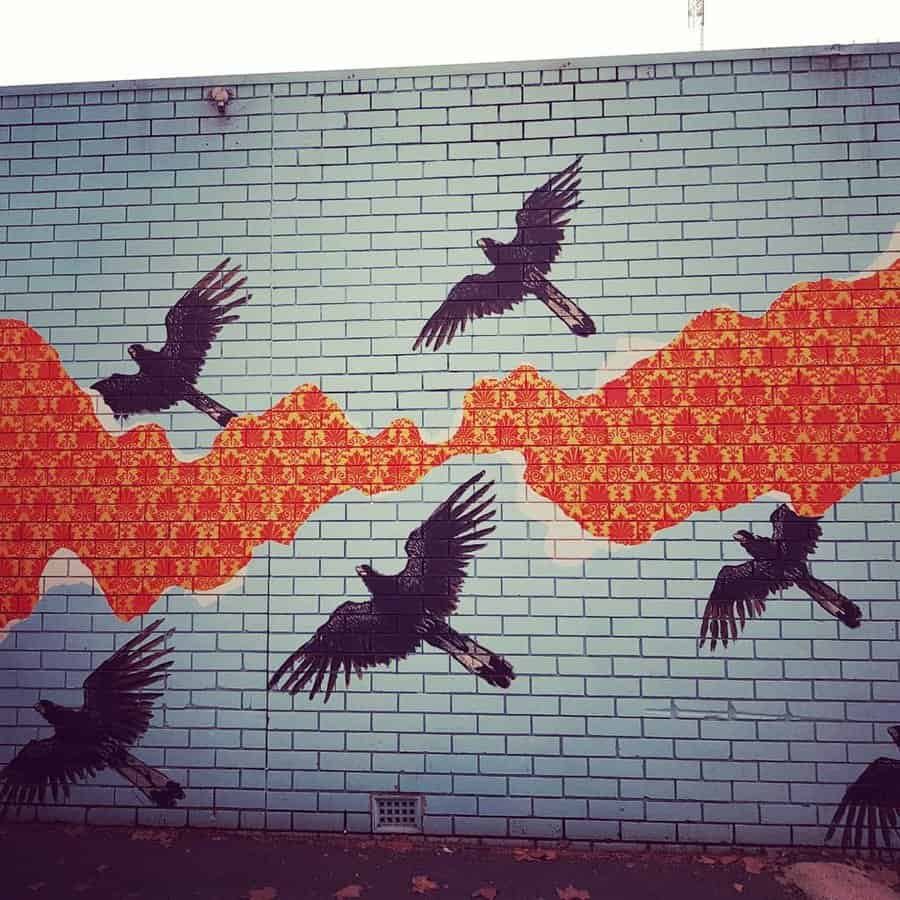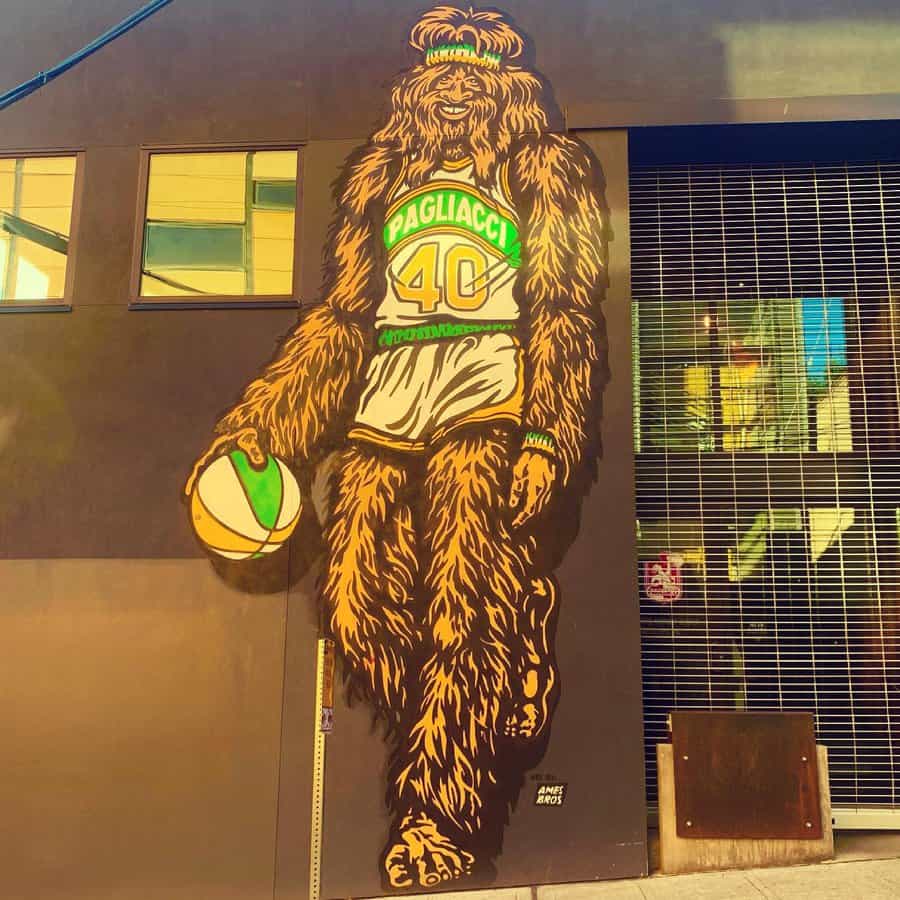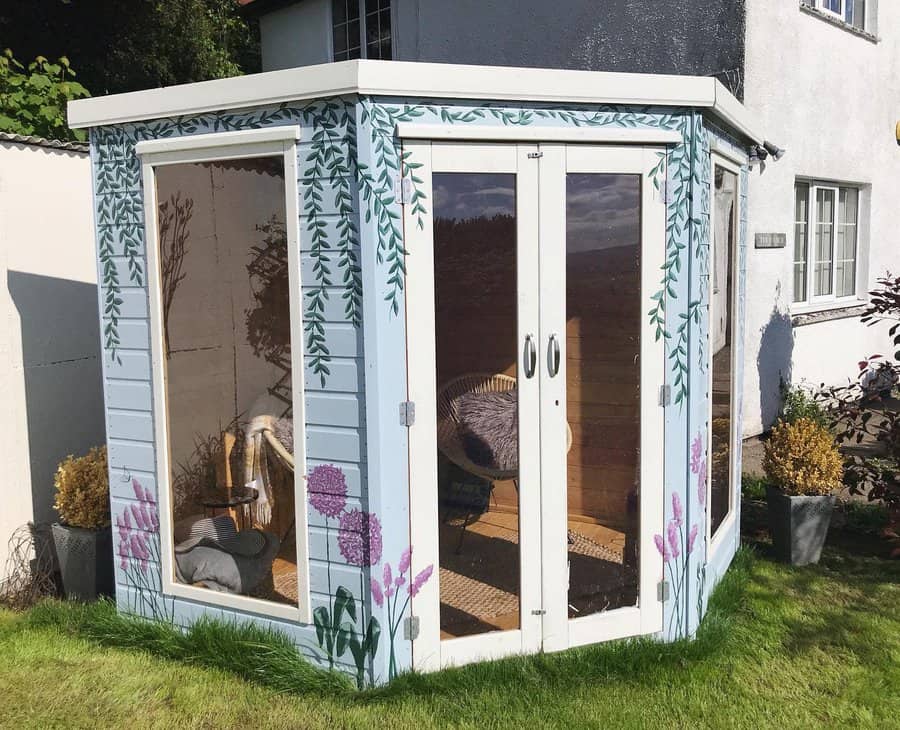 You'll choose a few colors, dilute them with water, and then use a sponge or rag to generously apply and blend them on the wall. Ombre effects are popular, where the colors start pale at the top of the wall and gradually get darker as you reach the floor. This idea can help you room feel larger by keeping the heaviness of the mural down low.
8. Kids
While many people choose to paint the wall of their kid's rooms, this is a bit plain. A kid's room should ignite their imagination and creativity. If your children are old enough, you could have them make their own murals.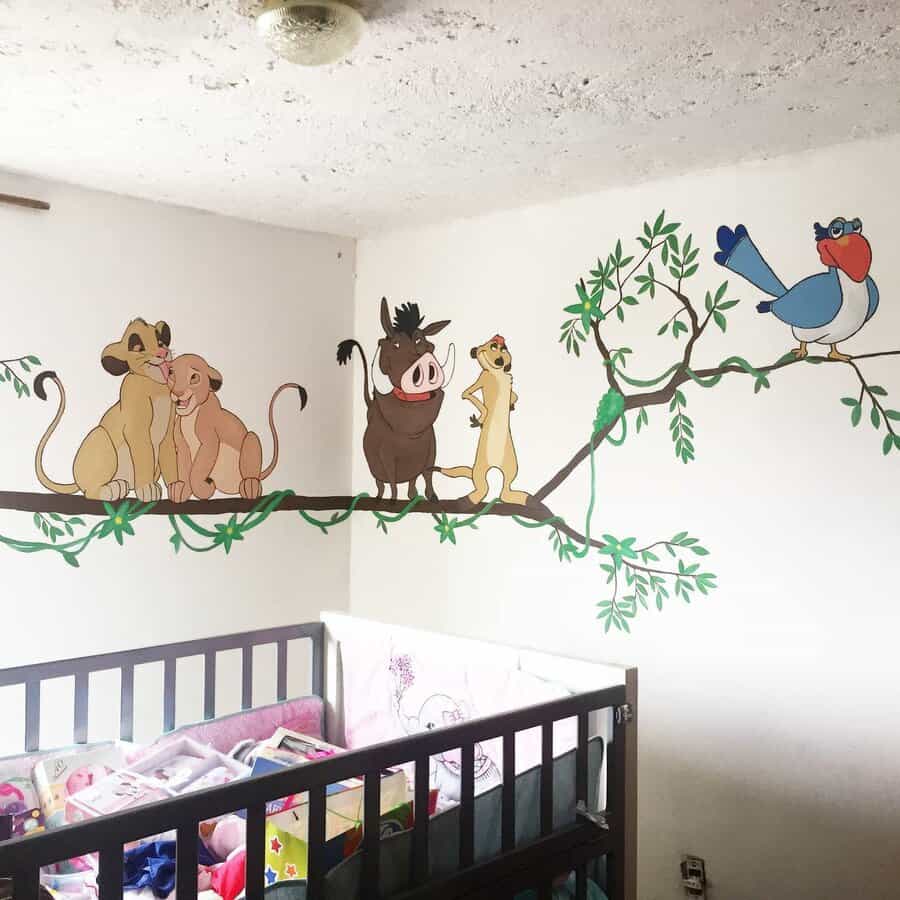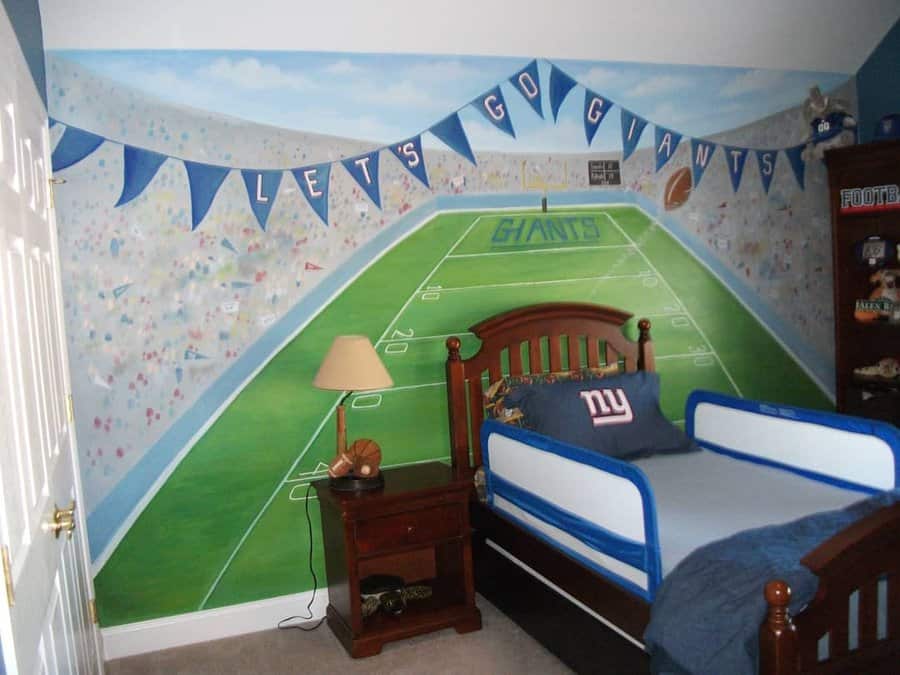 Pick a theme that would appeal to them, and then let them help you paint the mural on the wall. This gives them a sense of pride and ownership over their space in the home. Stick with water-based paints that are safe and easier to clean up.
9. Kitchen
When people think of wall mural designs, one place where they don't consider adding a mural wallpaper design is in the kitchen. However, this is a missed opportunity. While you could add food or a restaurant-themed mural, this isn't your only option.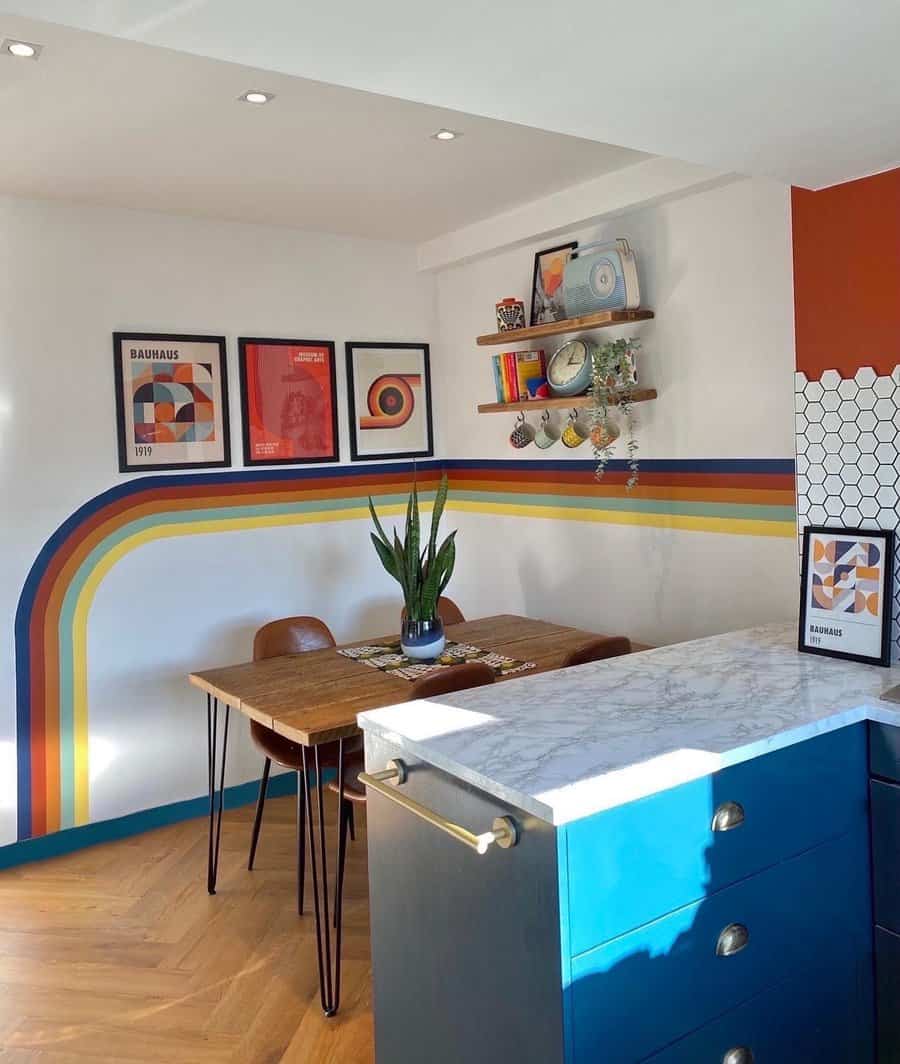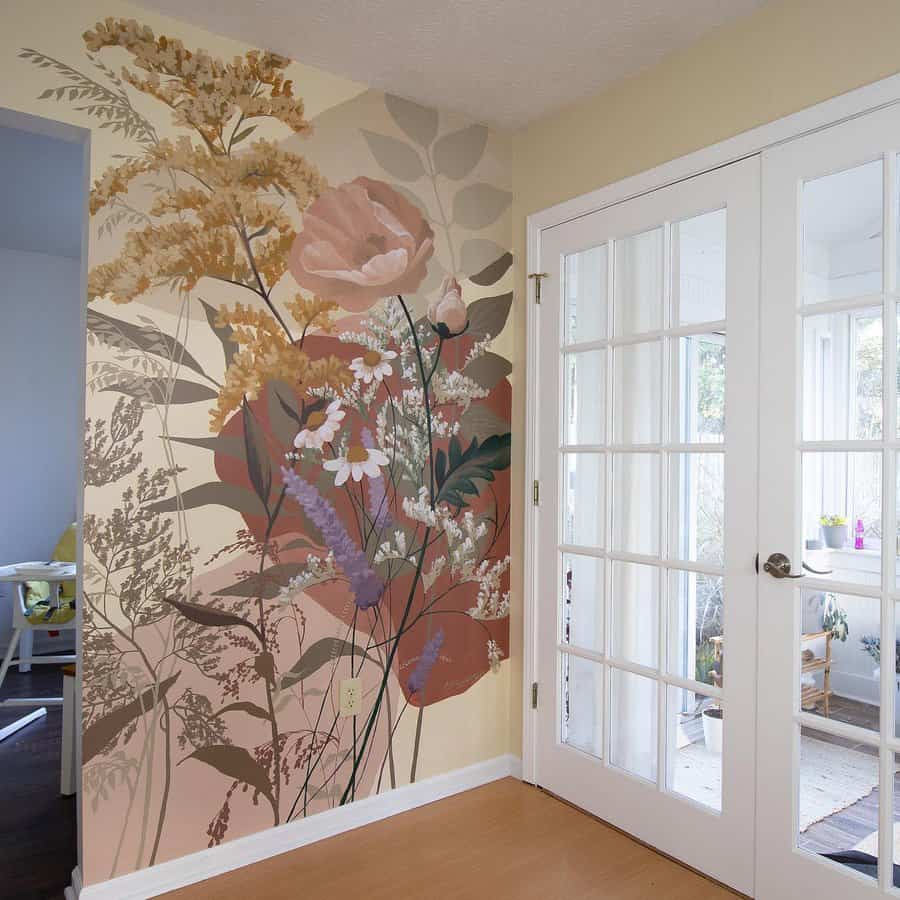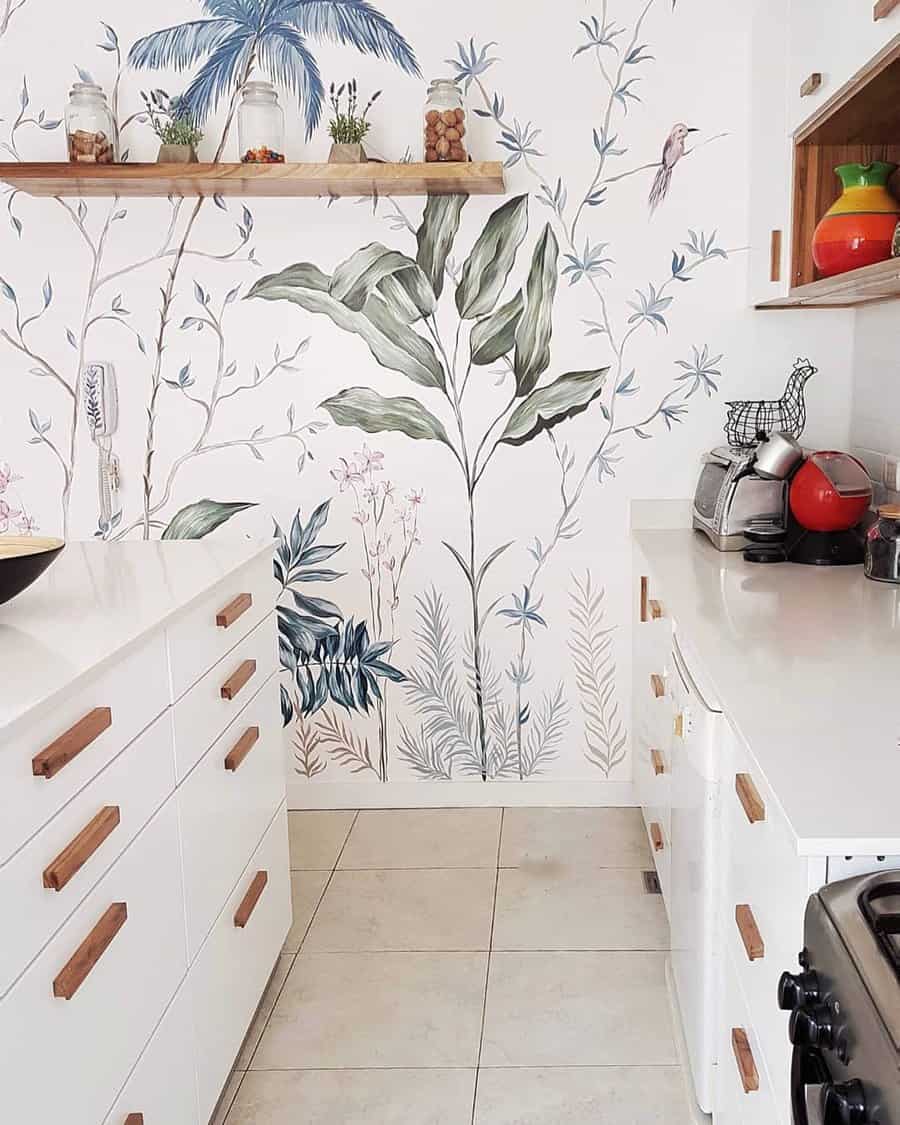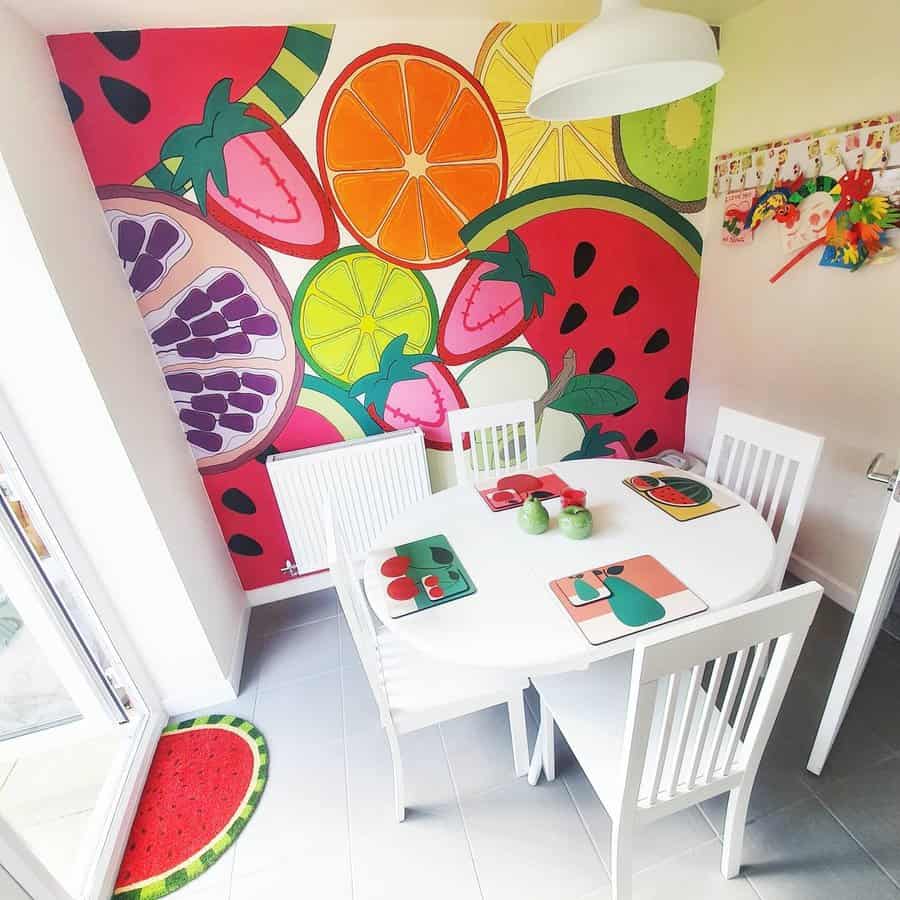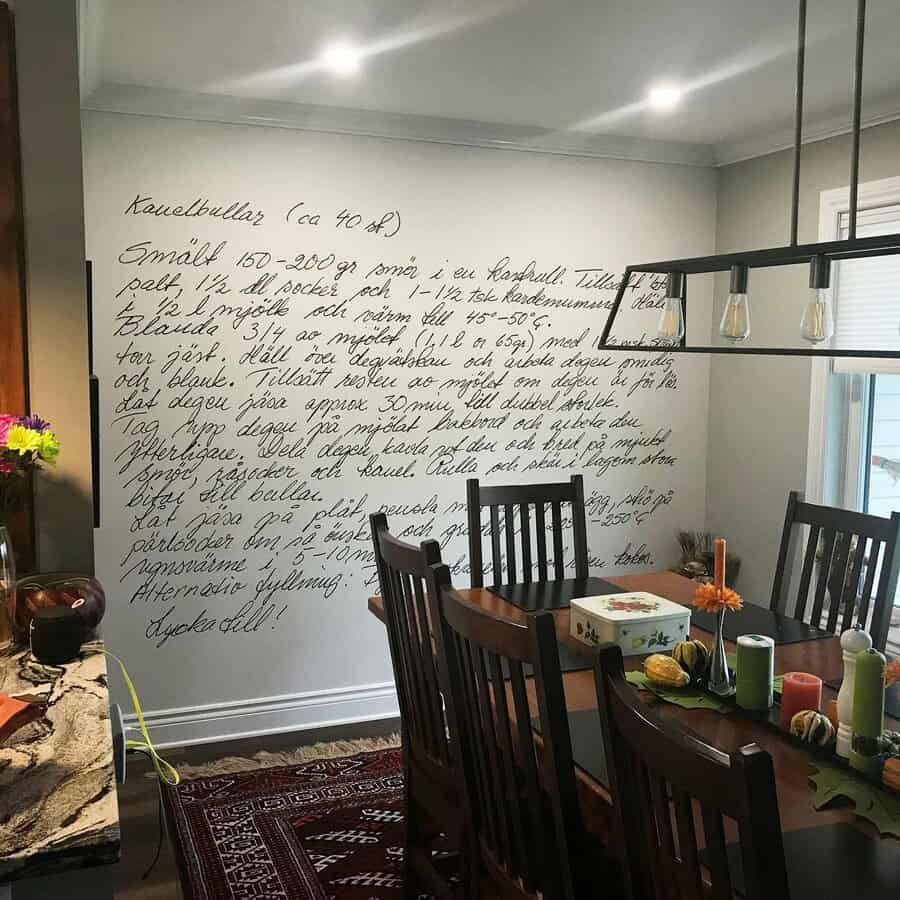 Choose a wall that's sufficiently far enough from the cooking areas of your kitchen. You don't want grease and moisture degrading the look of your mural. Adding a wallpaper mural in the breakfast nook is always a good option.
10. Living Room
Make a personal statement in your living space by adding a mural wallpaper. This is the perfect way of doing something different on your wall space than the standard gallery wall.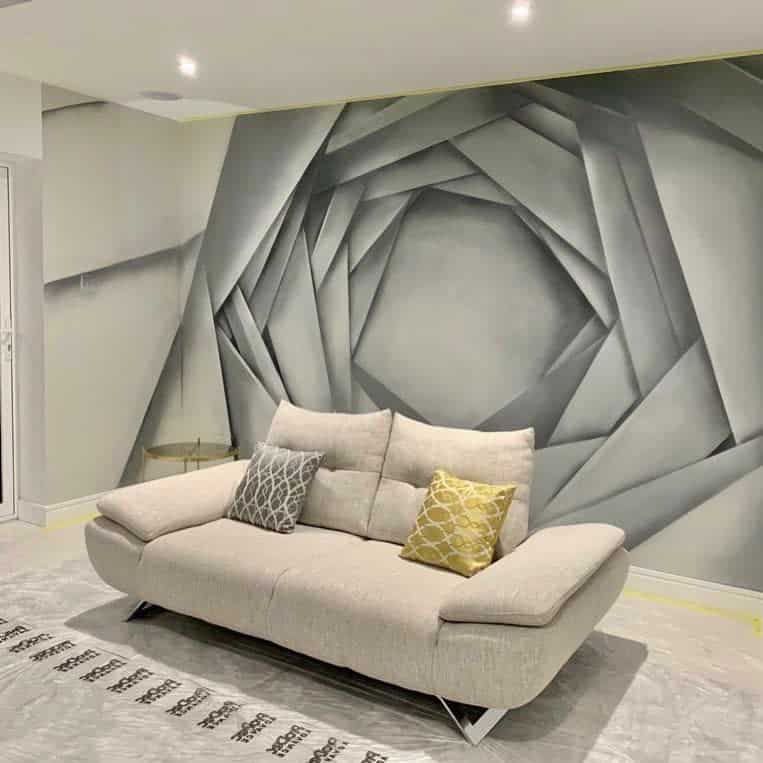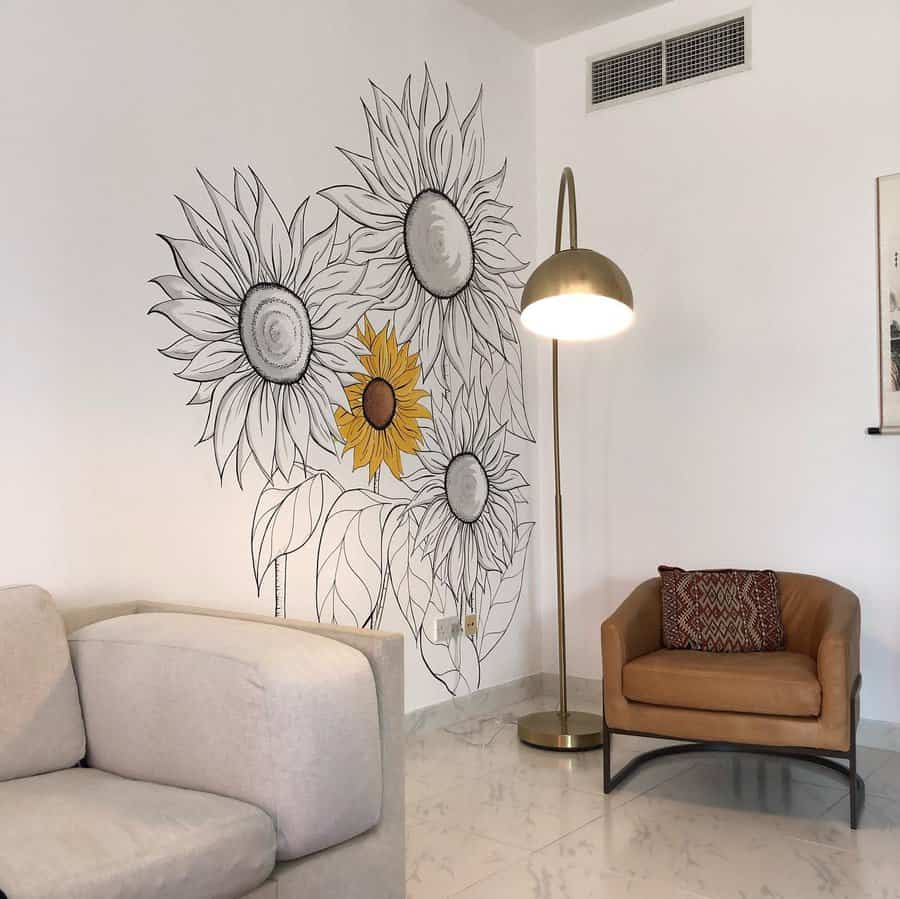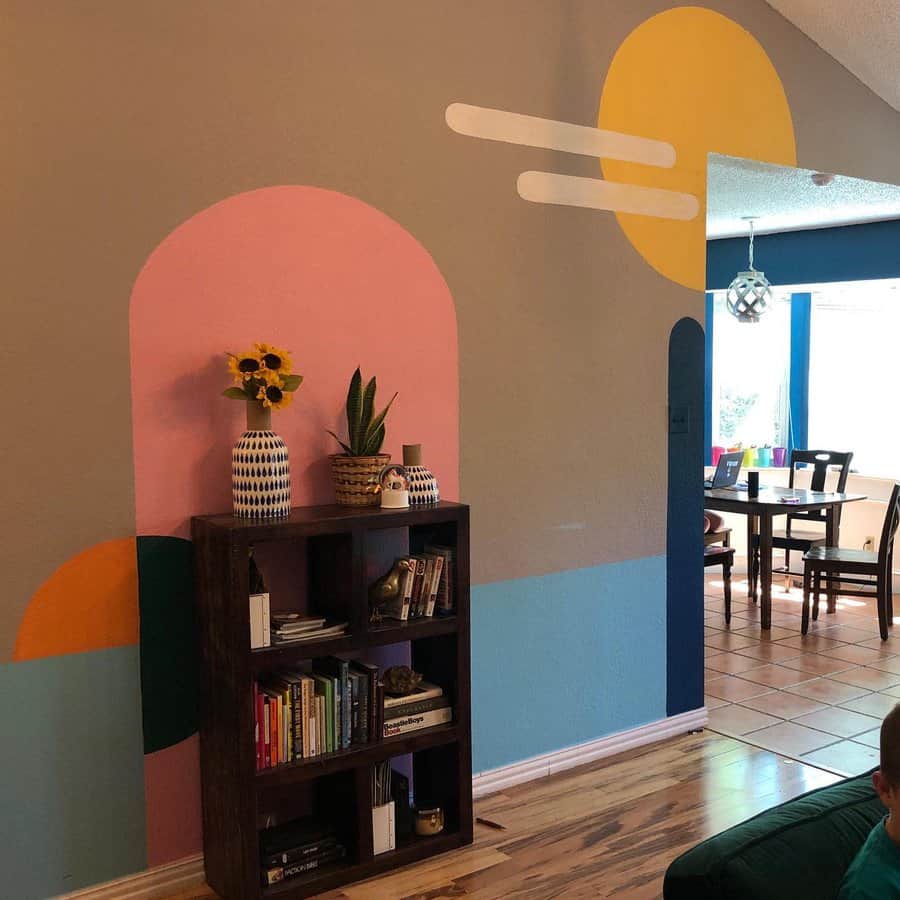 Mural art in your living room can create a decorative design that replaces the need for hanging decor on the walls. This makes it perfect for those who rent and can't make holes in the walls. It's also good for smaller spaces that would feel cramped with too many decorative items in the room.
11. Office
Unlike the corporate office, your home office is a blank canvas that's ready for your creative juices to flow. You can decorate the entire room in any manner that you see fit. You could hang traditional wallpaper on the wall behind you to have a custom backdrop for your video conferences.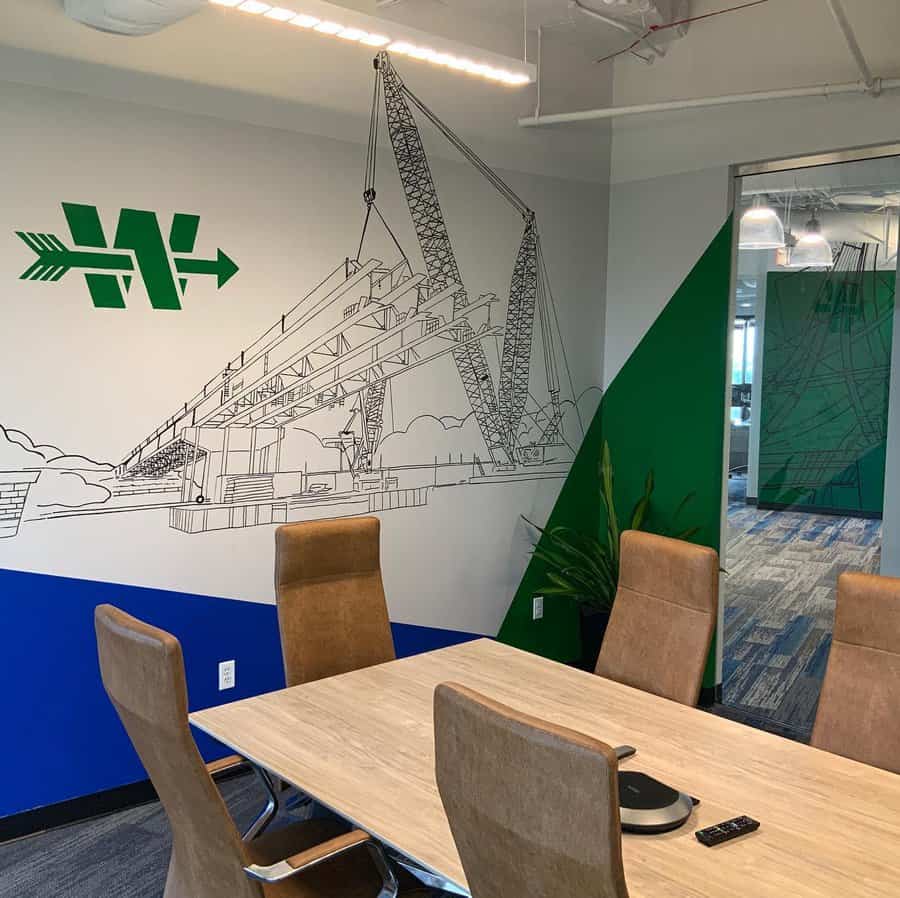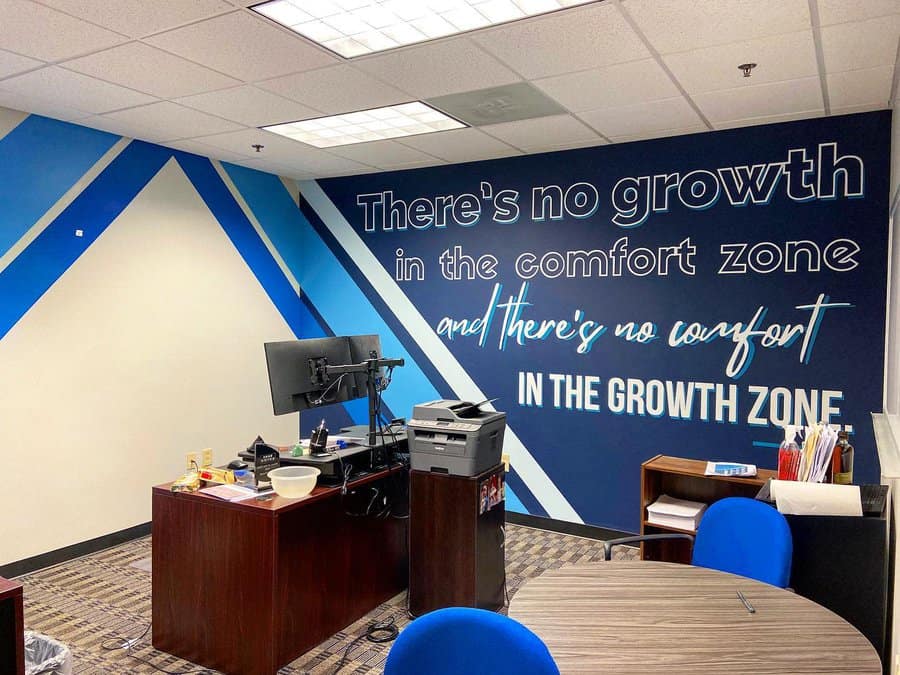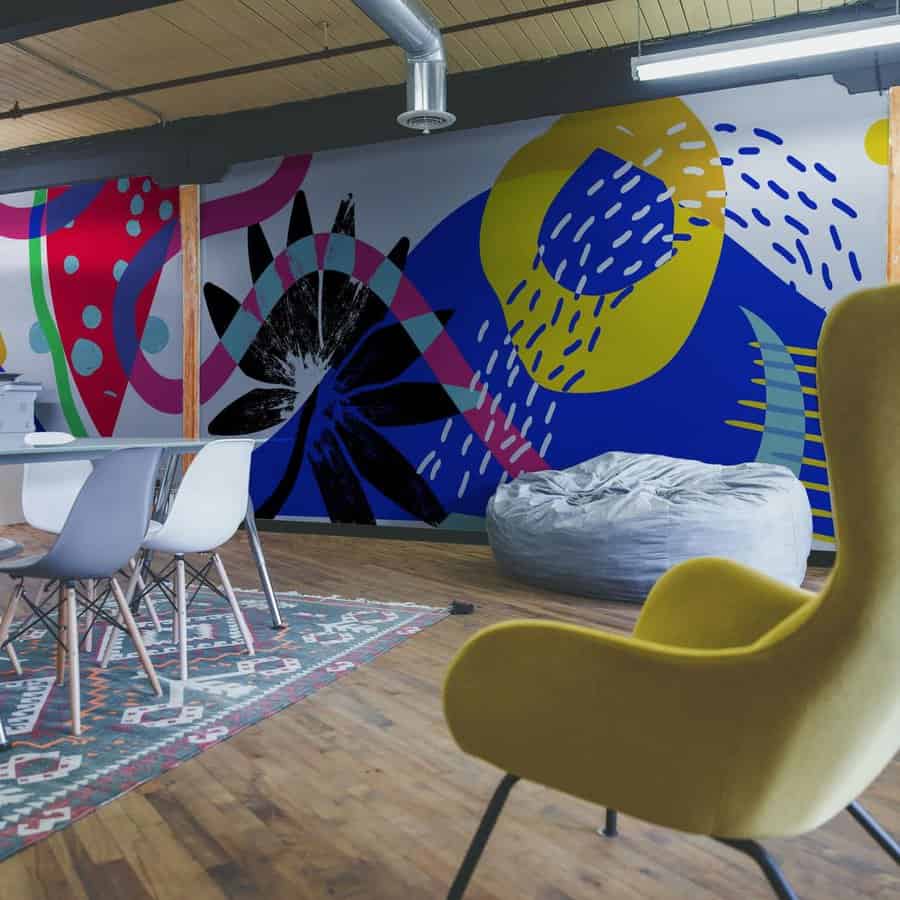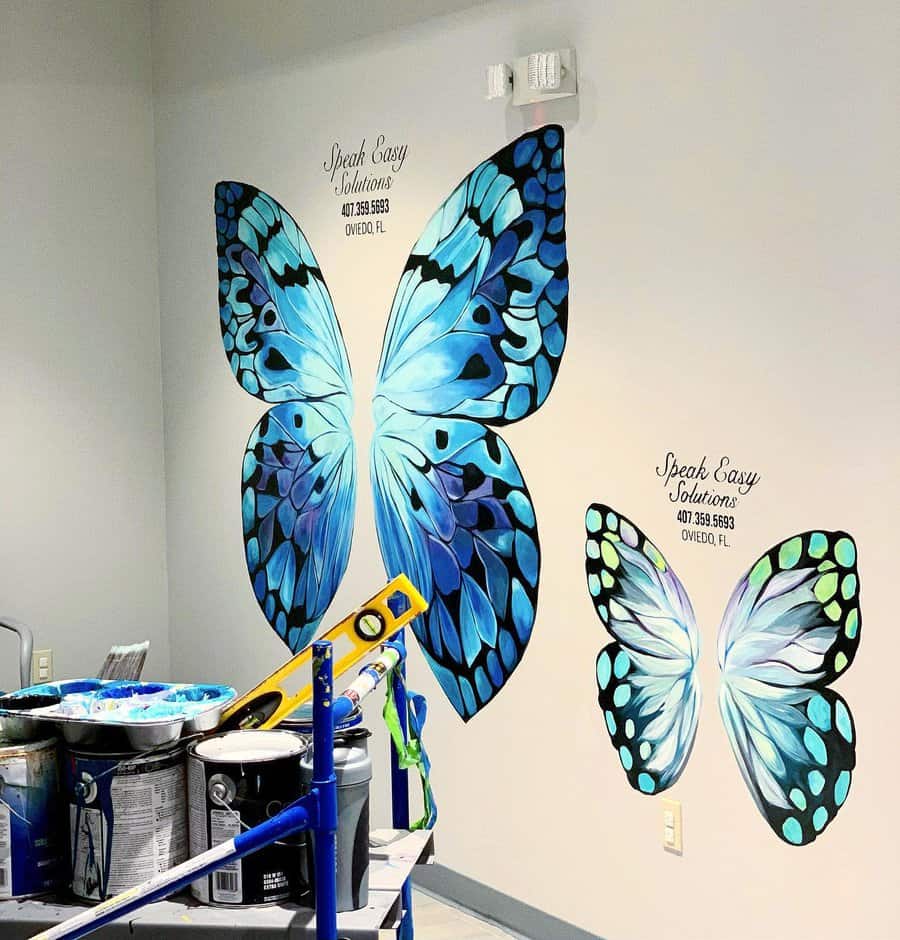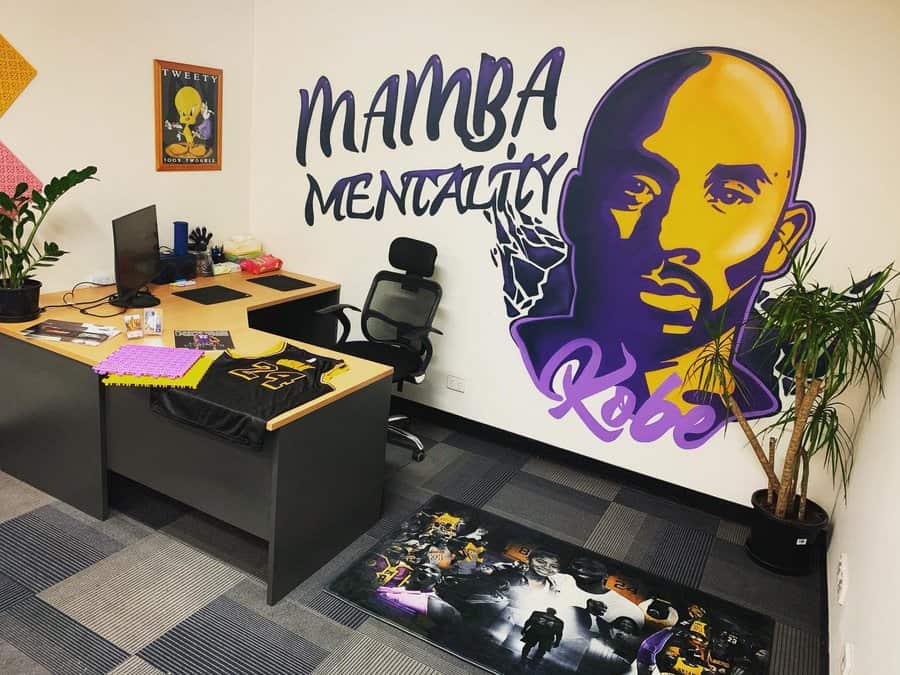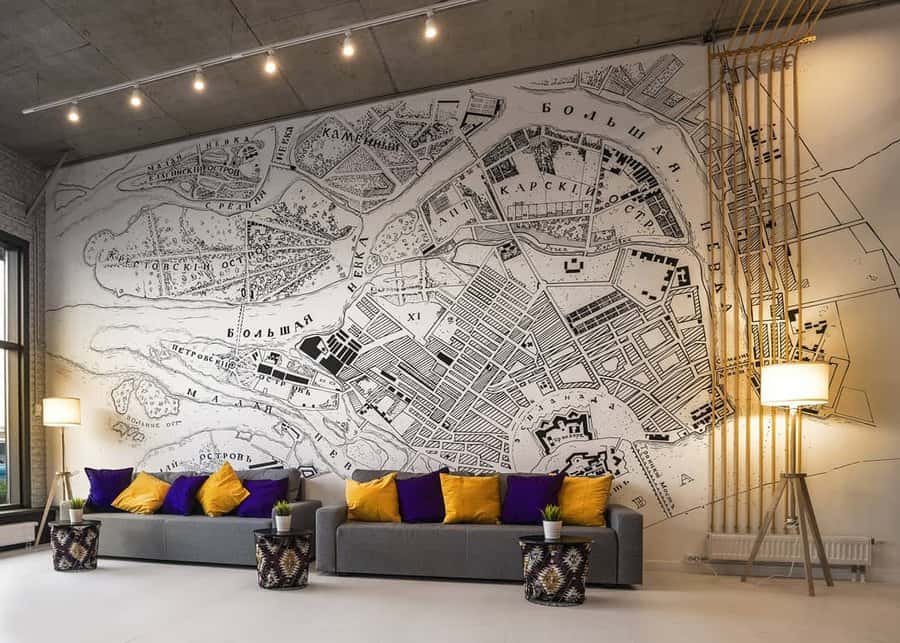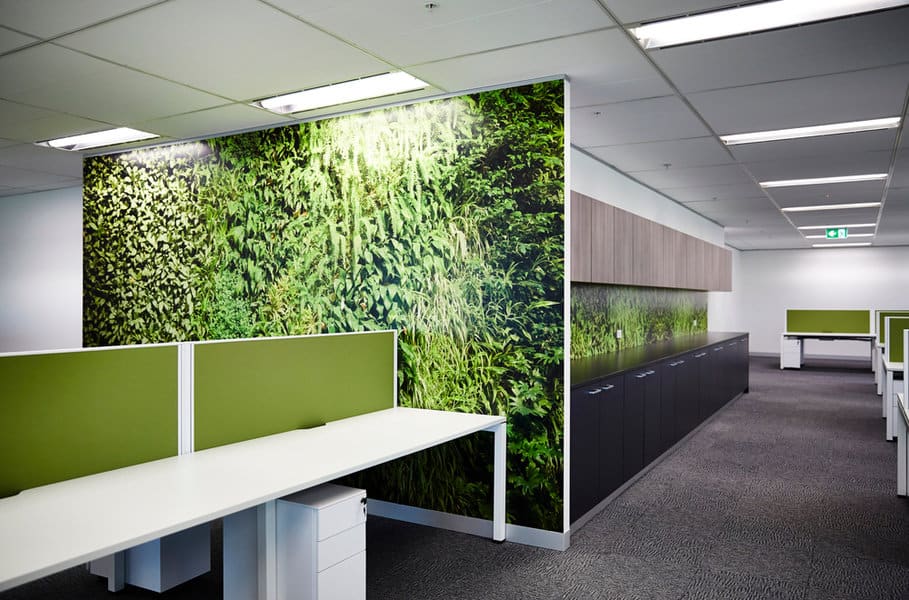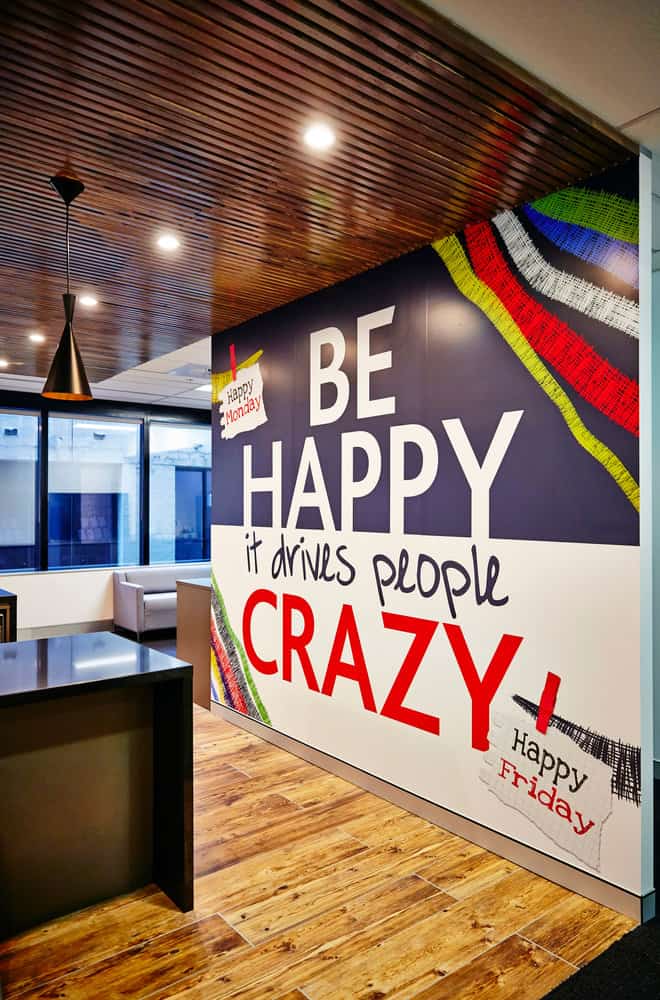 If wallpaper paste sounds like something you don't want to mess with, opt for peel and stick wallpaper. It's faster and easier to hang. Keep in mind that the mural you choose should evoke a professional aesthetic that makes sense for the industry that you are in.
12. School
In a post-Covid world, you may have a space in your home that serves as a school for your children. With homeschooling more popular than ever, you'll want to set the right tone.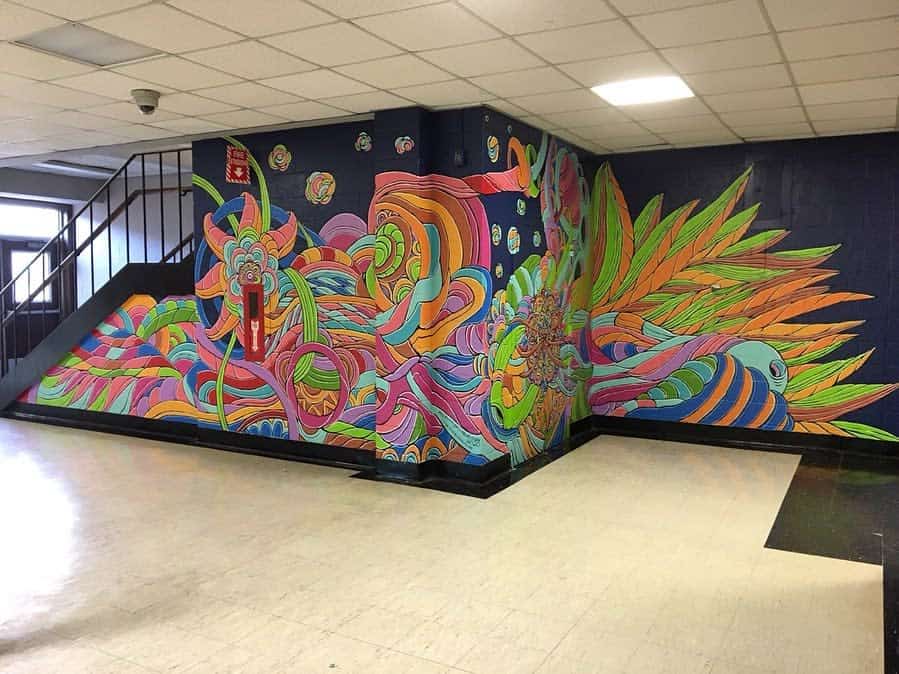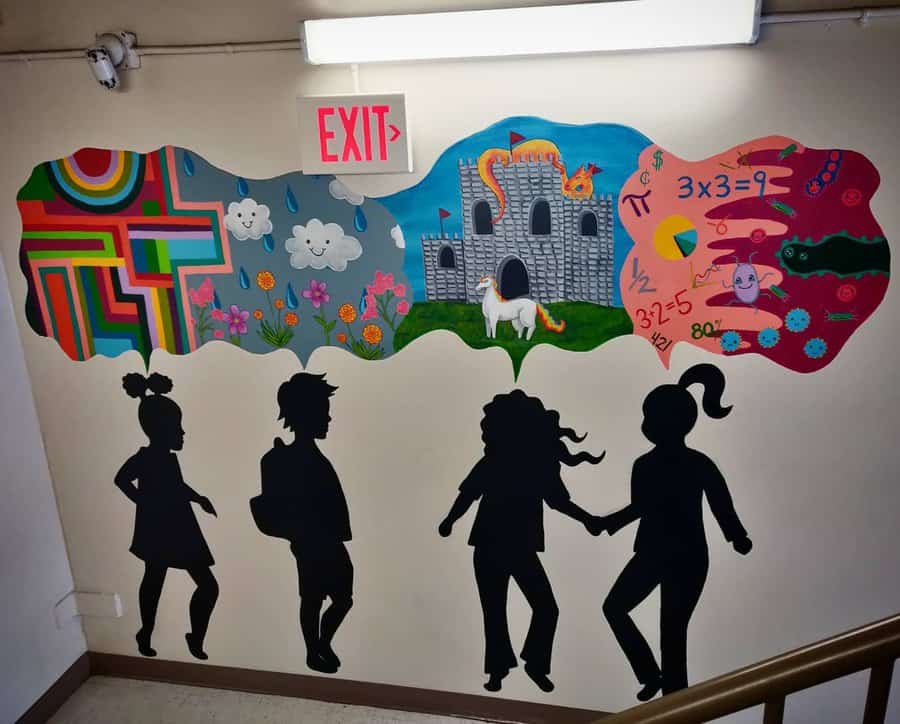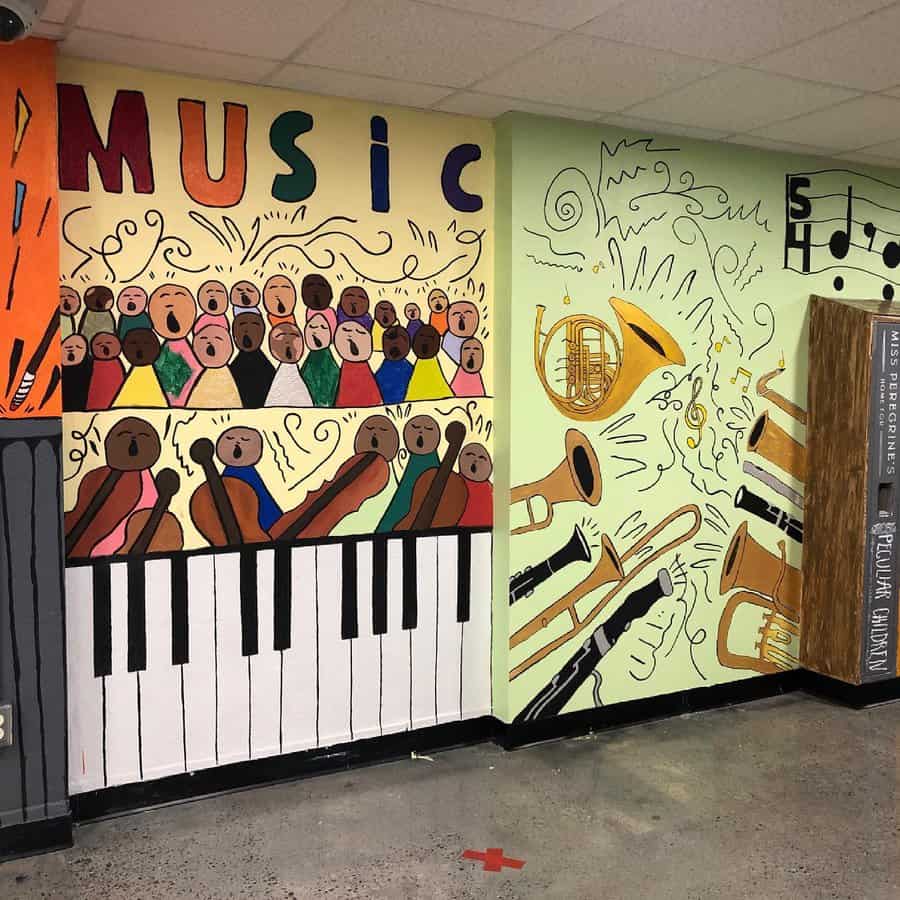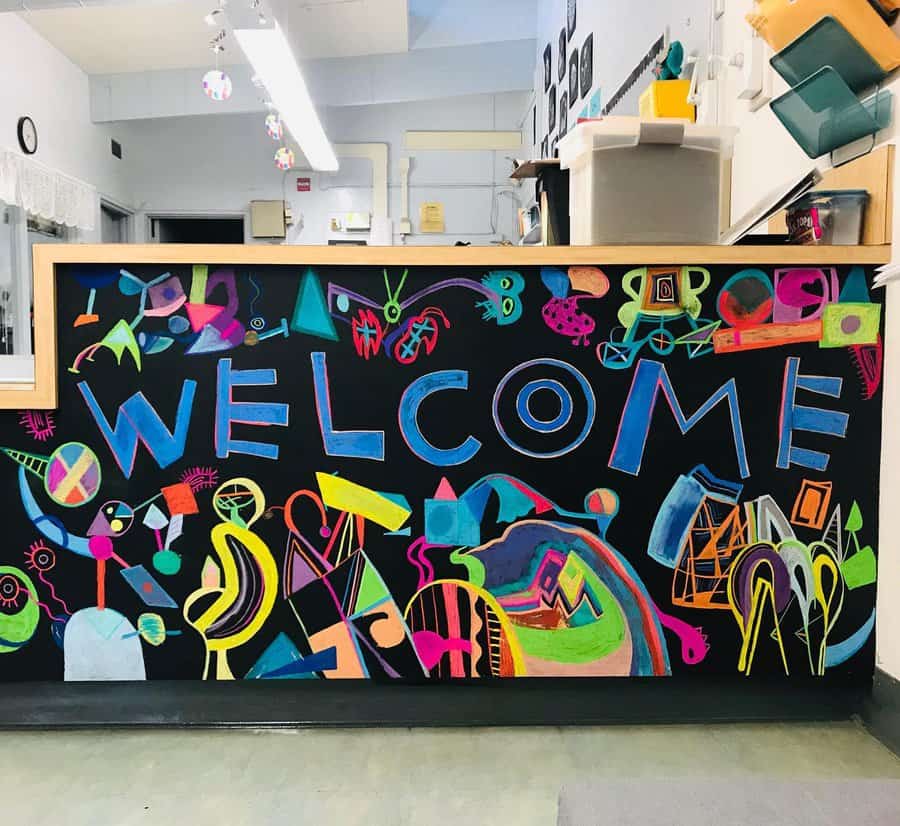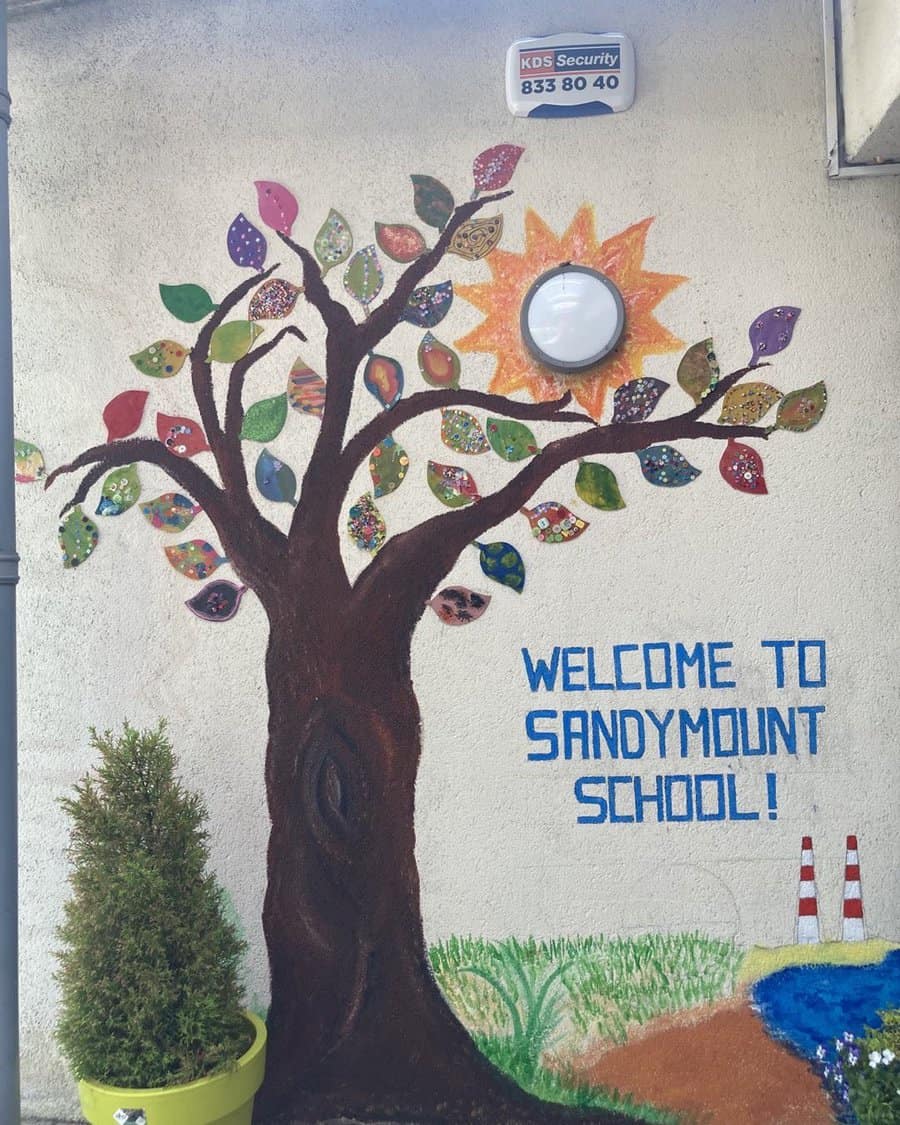 A school-themed mural wallpaper is perfect for creating a school-like atmosphere in your home. It could have a design that features science, letters, or math equations. Try to match the mural design to the age of your children. Children in primary school will identify with a design that is very different from those that are in high school.
13. Tree
Instead of having actual living plants in your home, why not hang wallpaper with a mural design of trees? Perhaps the wallpaper has a single tree design with branches that arch across the entire wall. Or it could be a mural that features several trees to create a romantic forest scene.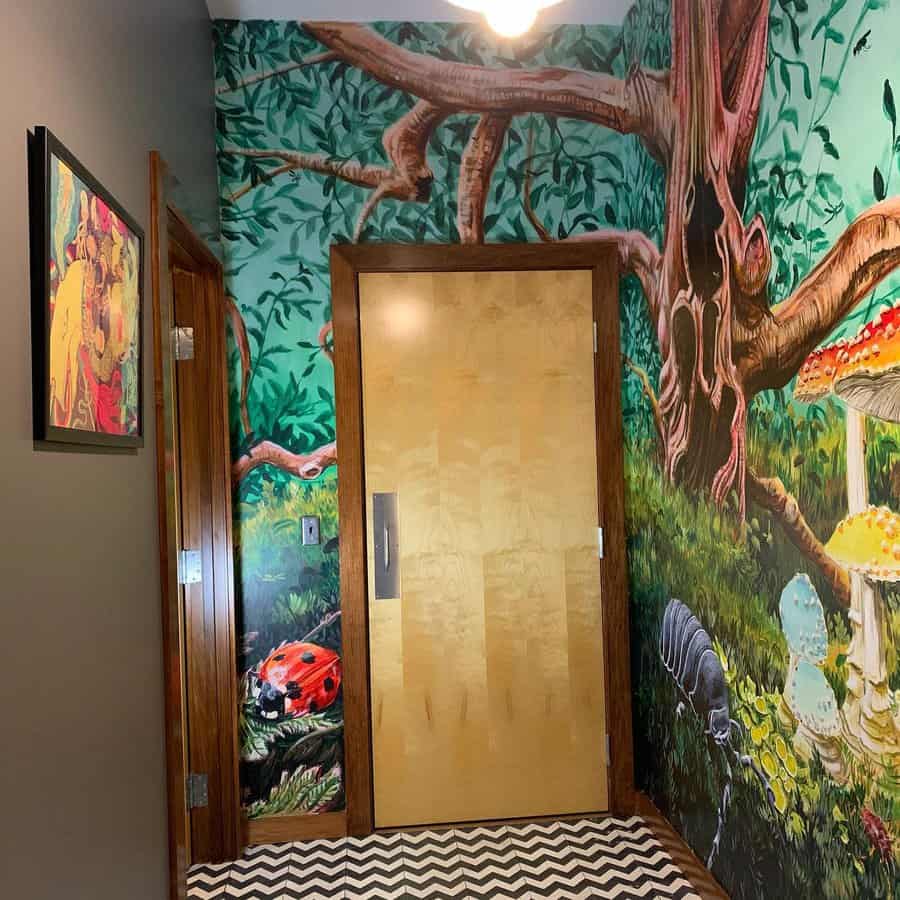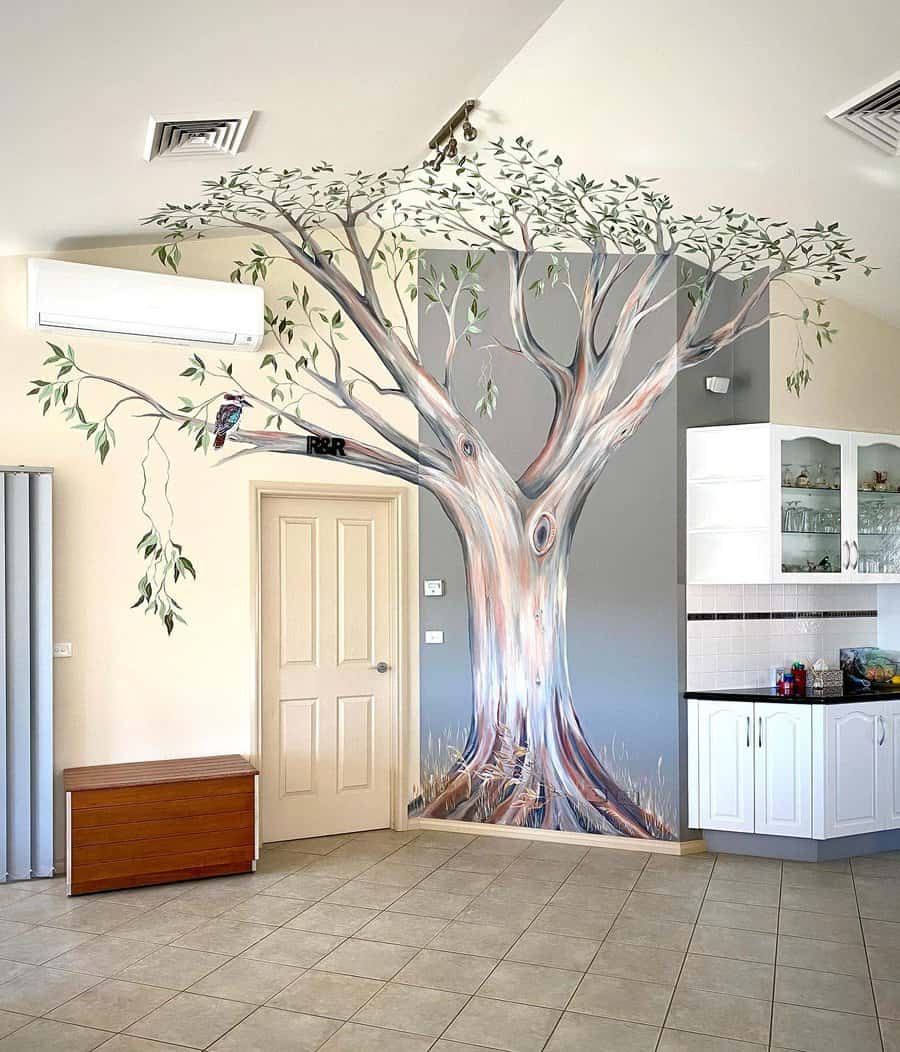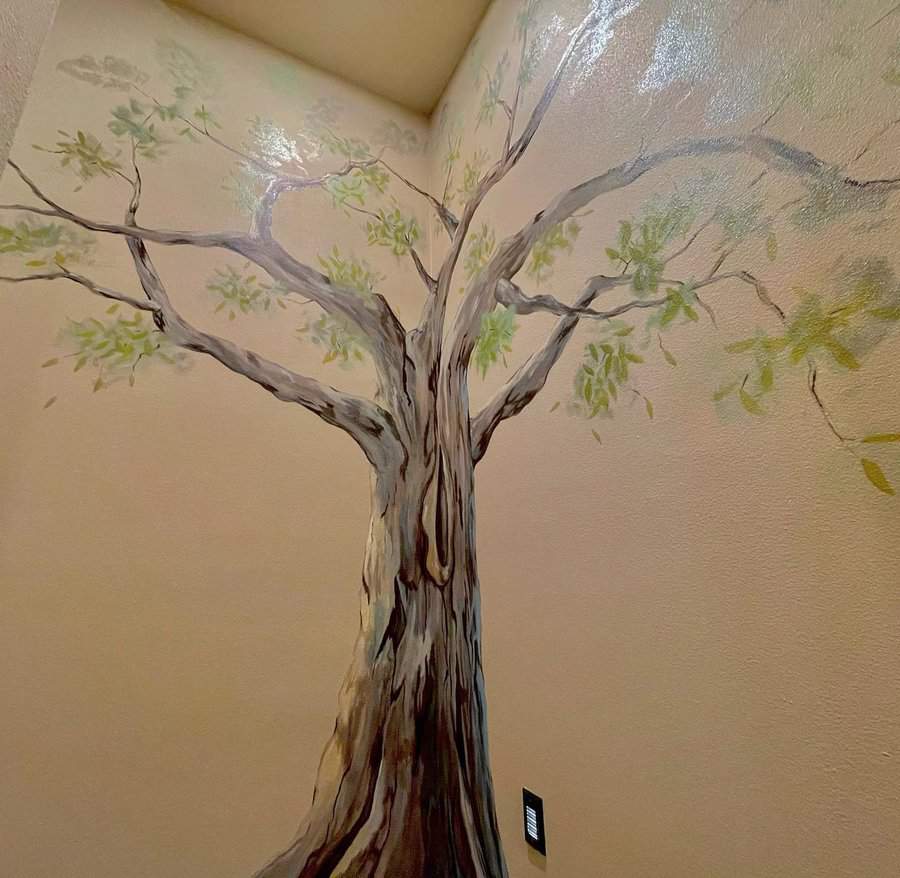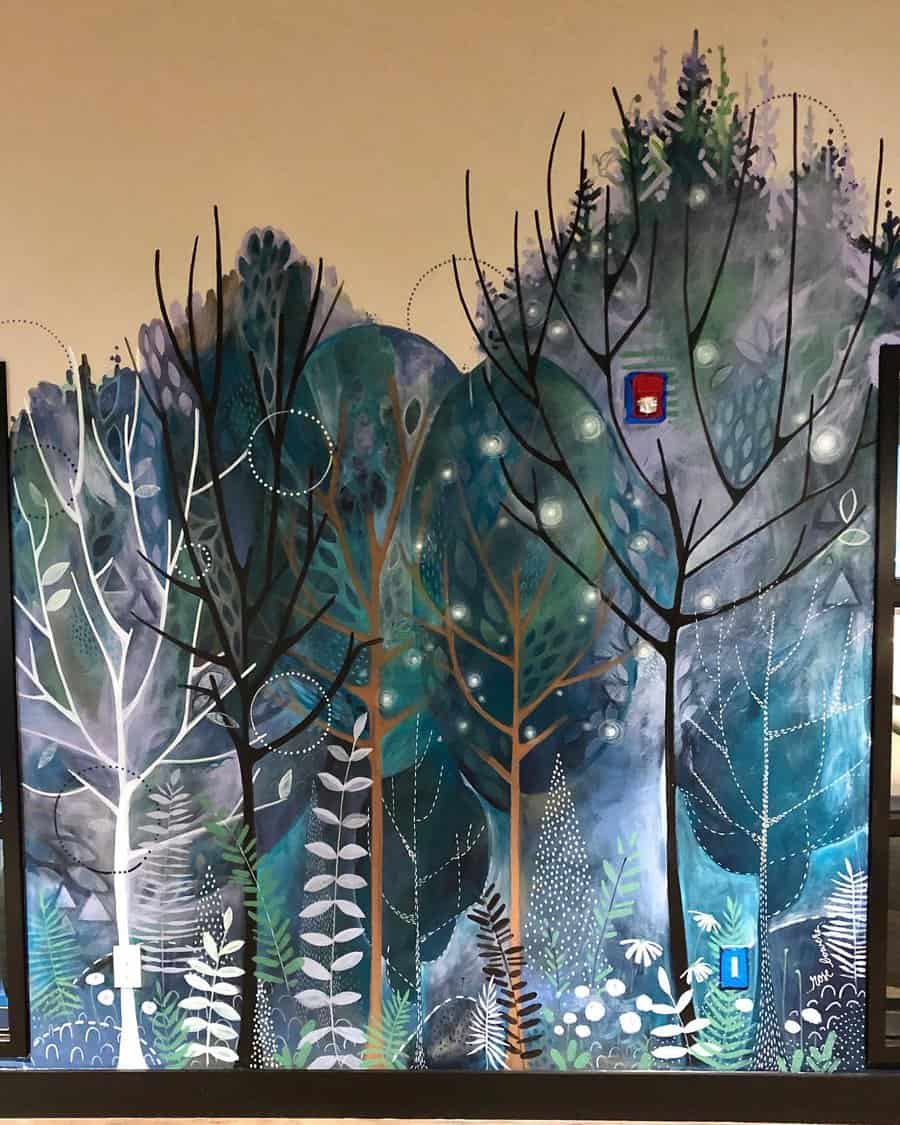 This is perfect for feeling like you're in the wilderness without heading outside. With this style of mural wallpaper, you'll need to measure the size of your wall and order the wallpaper scaled to fit.
14. Words
A popular approach to wall decor is to apply a phrase or series of words that have significance. Typically, words are not full wallpaper; they are wall decals. However, you can find modern wallpaper designs that feature graffiti artwork of words. These designs are bright, bold, and colorful.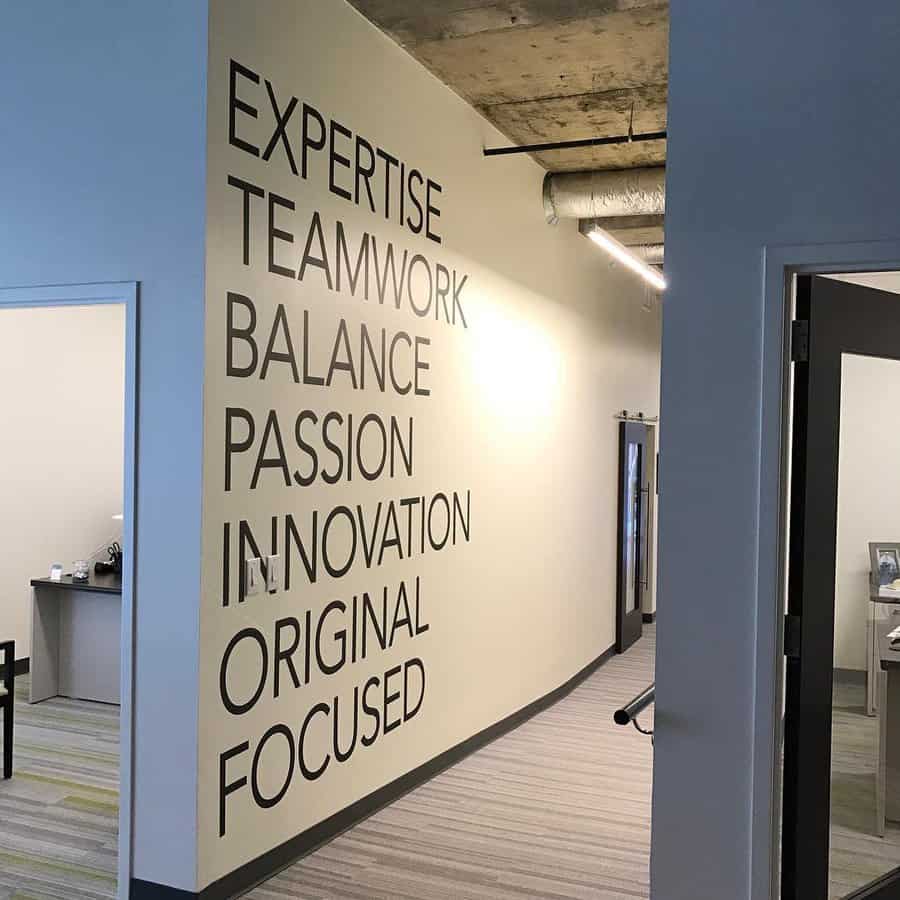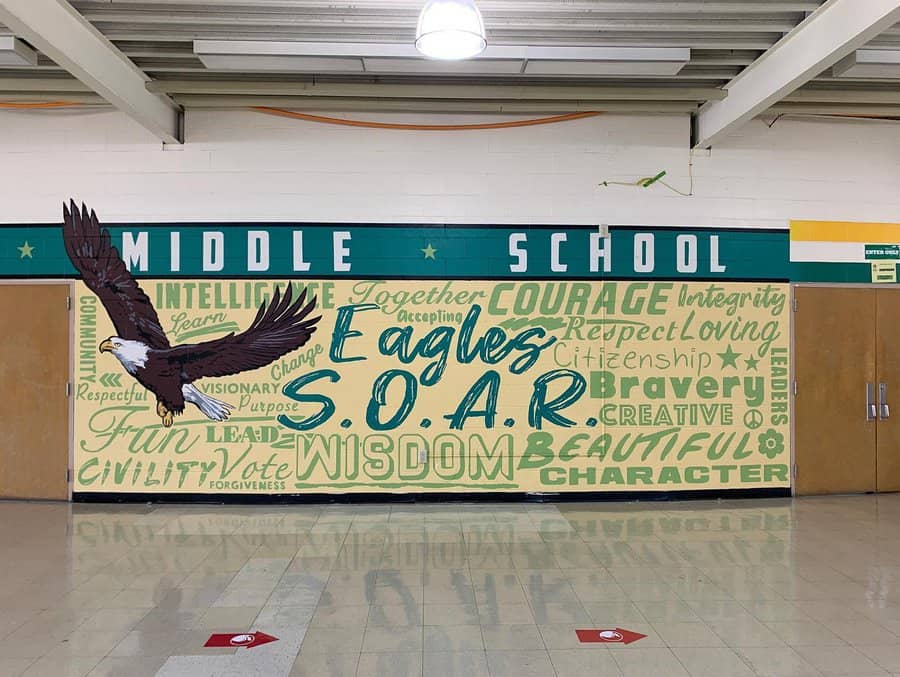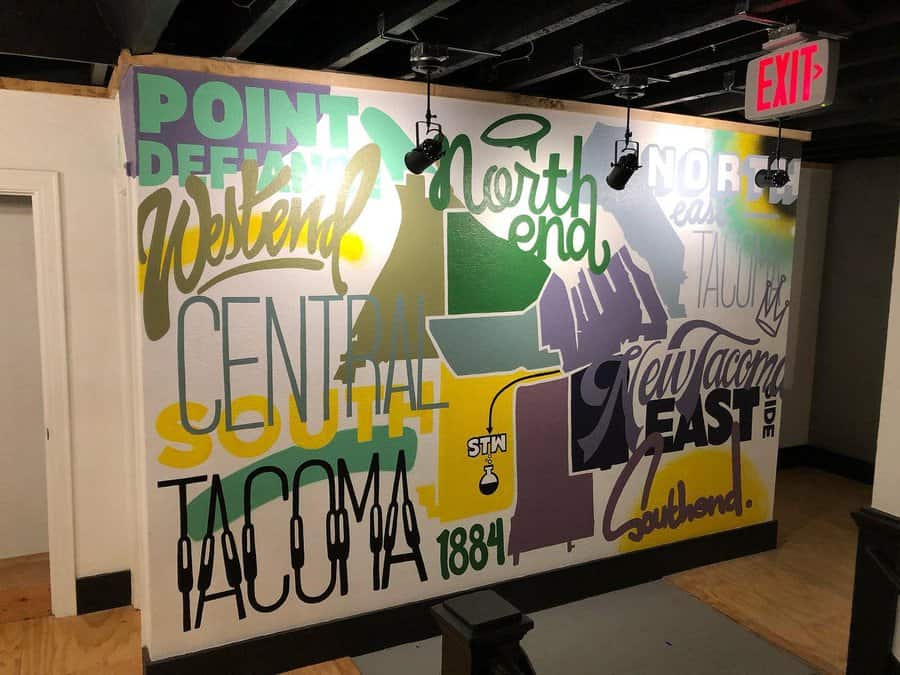 You may also find more classic designs that don't feature words but feature a design that uses words. For example, a wallpaper that has a design of poetry, book, or newspaper pages. Or perhaps it's an artistic design that also happens to have words accenting a picture design.
FAQs
What paint should I use for a wall mural?
Acrylic paint is the best medium for painting a mural on your walls. It adheres to almost all surfaces, so you aren't limited by the type of wall you need to paint. The paint is also quick-drying, making it easier to use multiple paint colors on your wall. The colors are vibrant and saturated, helping your mural to stand out. Acrylic paint is also durable, helping your mural to last.
What materials do you need to make a mural?
Before you get started, gather your materials. You need primer paint, painter's tape, brushes, rags, roller, sponges, stepladder, and wall varnish. This will let you prep the wall and apply the paint.
How do you prepare a wall for a mural?
Once you choose the wall where you want to add a mural, remove any old wall coverings. Clean the wall so that it's smooth and fill in the holes. Remove switch and electrical plates. Paint the wall with a primer to give yourself a clean canvas to paint your mural on.