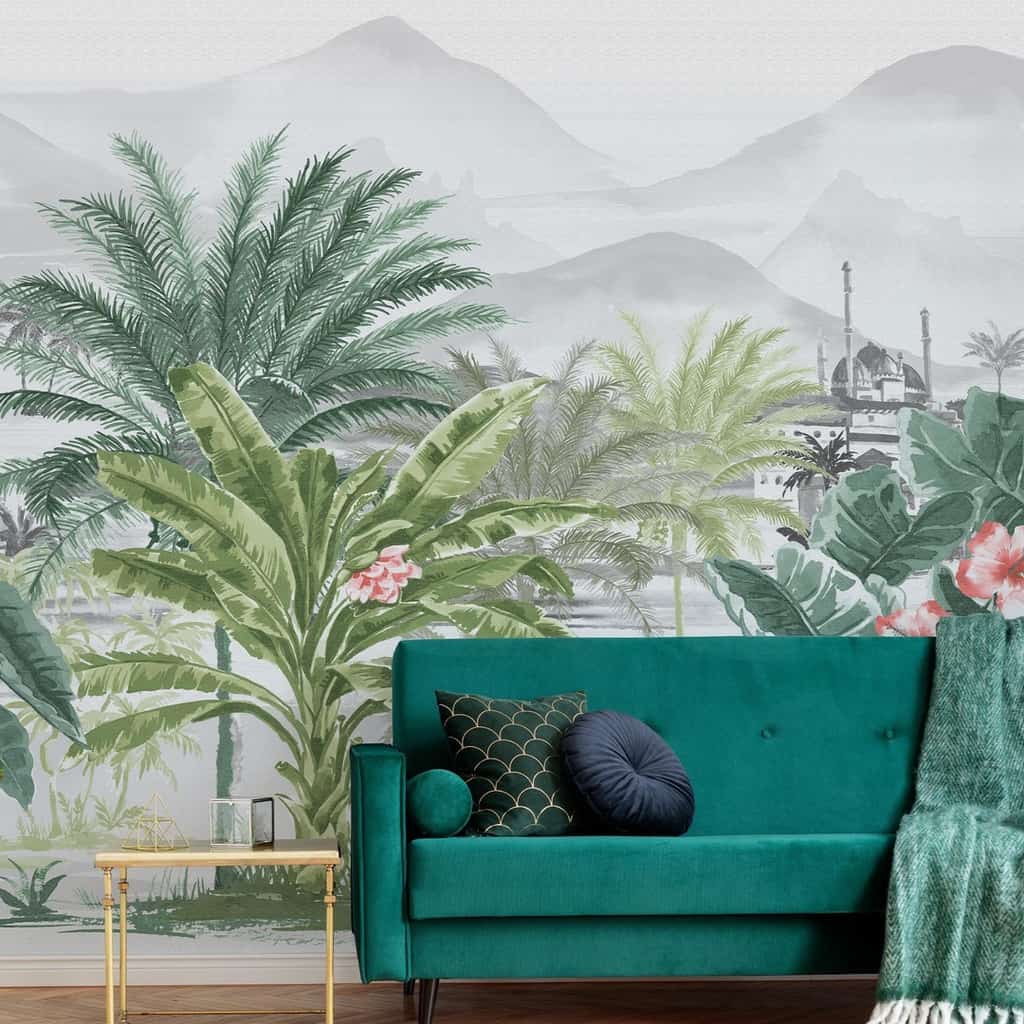 An accent wall becomes the focal point of any room. But simply painting one wall a different color is expected and overdone. Instead, stay ahead of trends and do something different for your accent wall. Add an accent wall mural to one of the walls in your home and have more than just an accent; you'll have art.
These wall mural ideas will help you figure out how to add a statement piece to your home.
1. Eye-Catching Abstract
Wall murals can be a great way to liven up any room and make it more personal to you. Instead of settling for an abstract poster from a store, why not take the more creative route and create your own mural? You could use abstract art as a base, made with lines and circles shaped into figures, animals, and characters. Then take it up a notch by adding in some paint marks.
Choose bright colors for something upbeat, or go for rich hues for something more elegant. Whatever style you choose, with the right ideas and motivation you'll have an eye-catching wall mural in no time!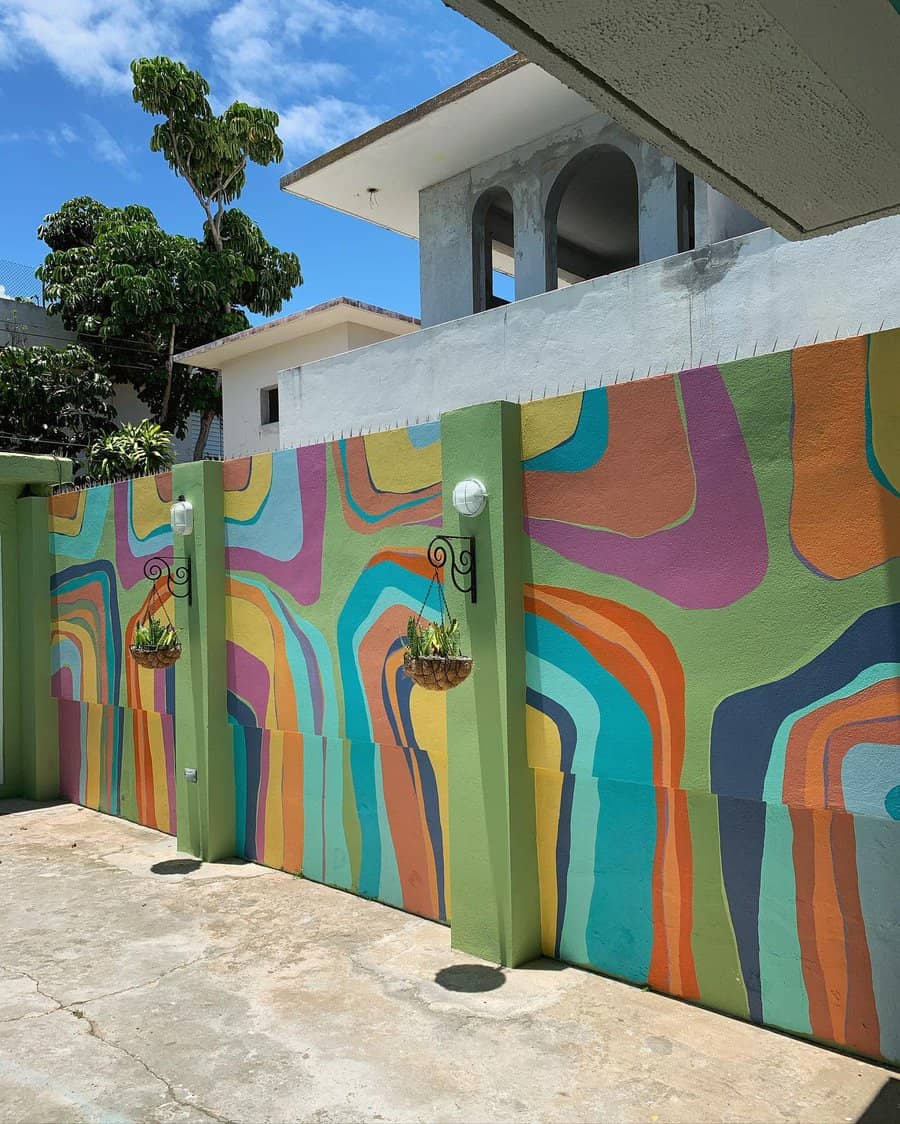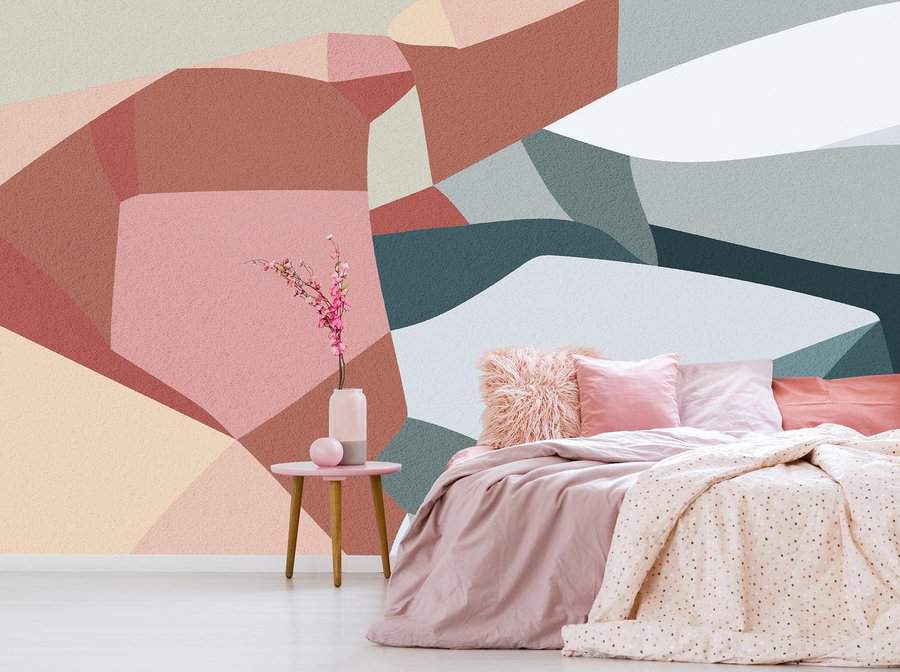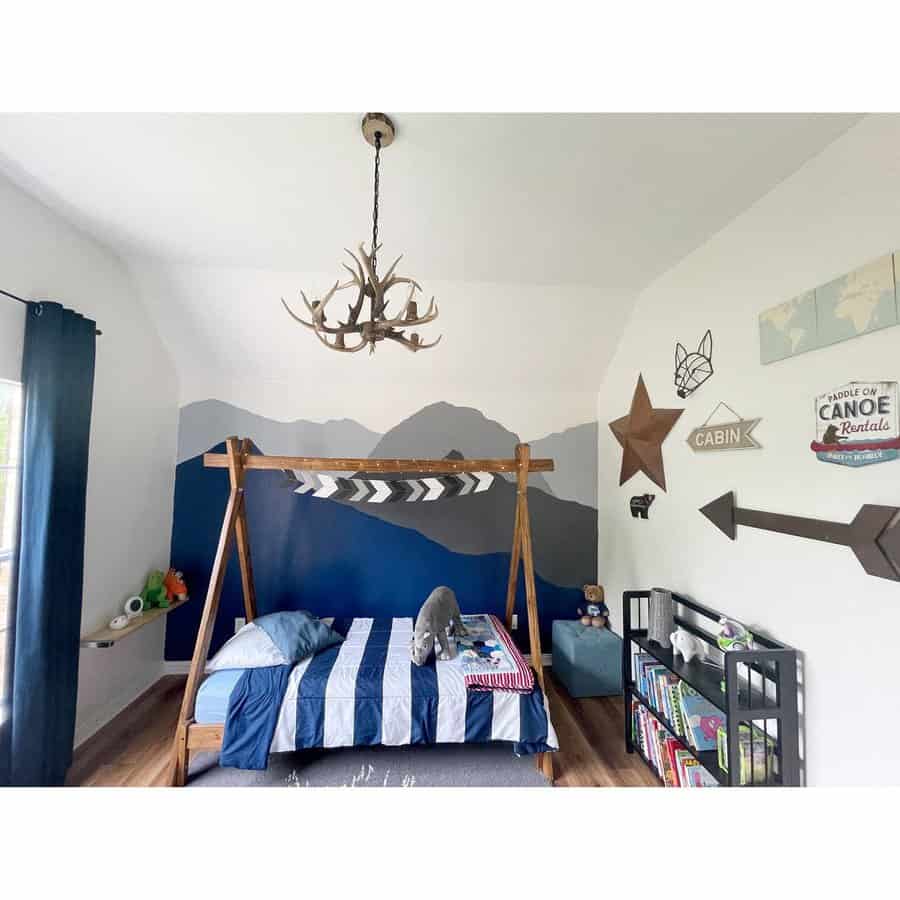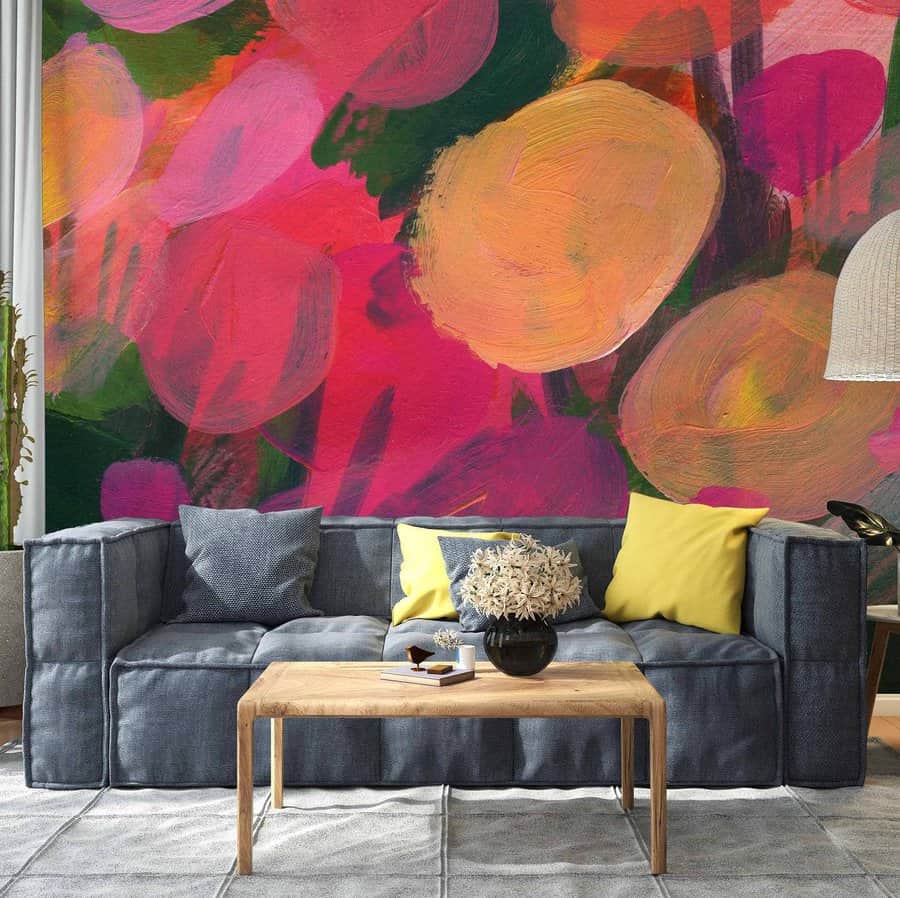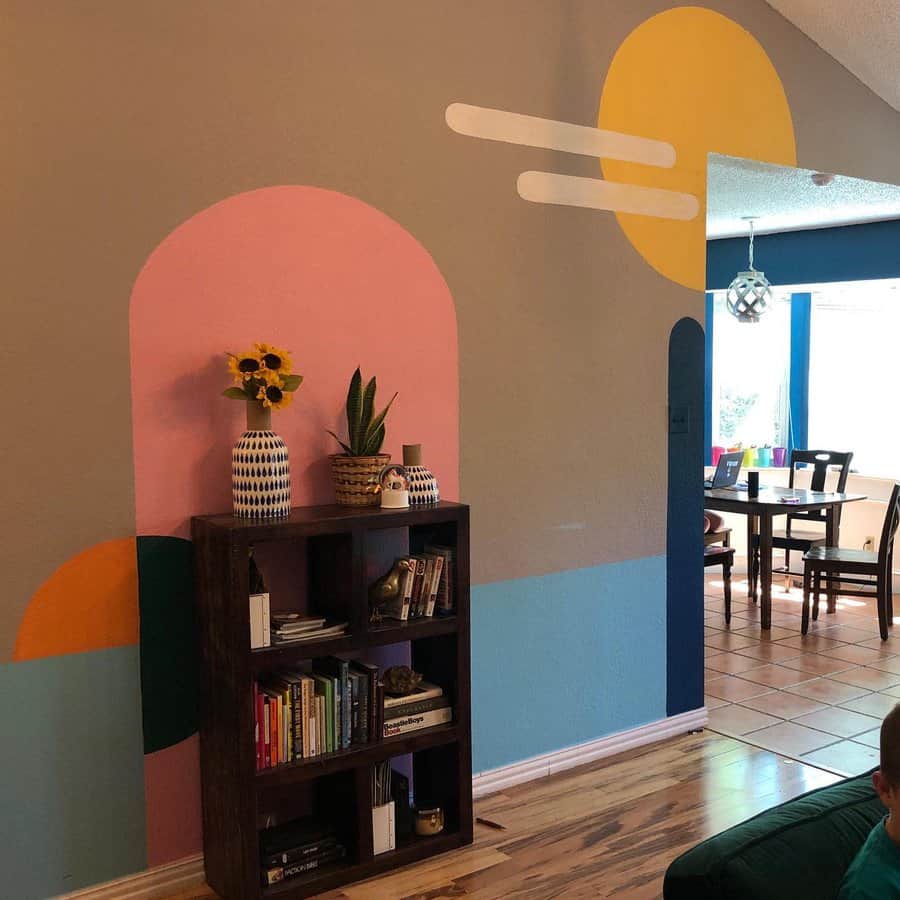 2. Doodle Art
Showcase your creative flair with doodle art murals! To create a unique and eye-catching mural design, forget everything you know about conventional drawings, and just doodle randomly. Just draw something that comes to mind, while sprinkling it with random elements and geometric shapes here and there.
Use lines to connect the doodles, so they come together nicely in the form of a picture or story. Be spontaneous when designing your mural, as opposed to pre-planning each doodle. This will help bring unexpected vibrancy to your wall art that will elevate your room's decor game!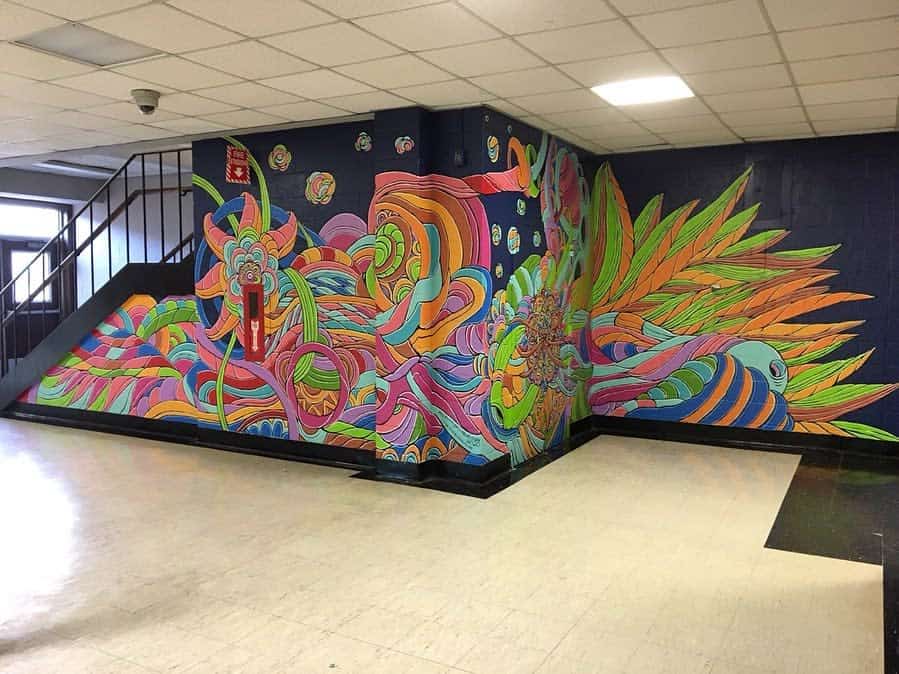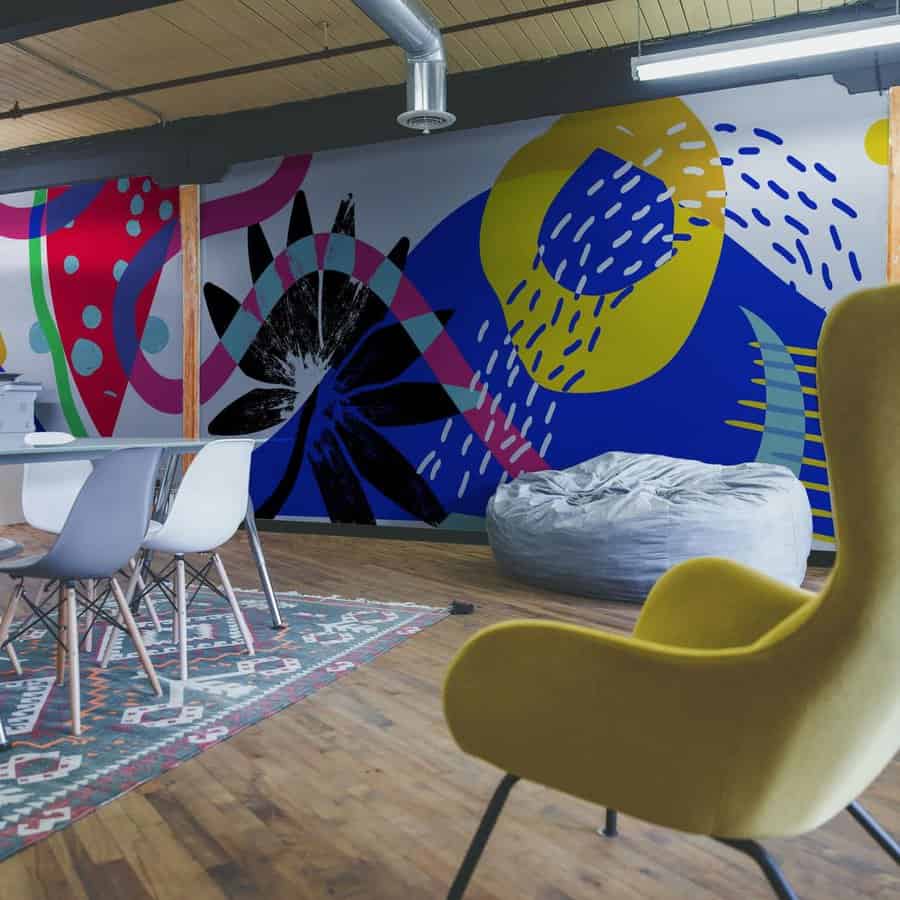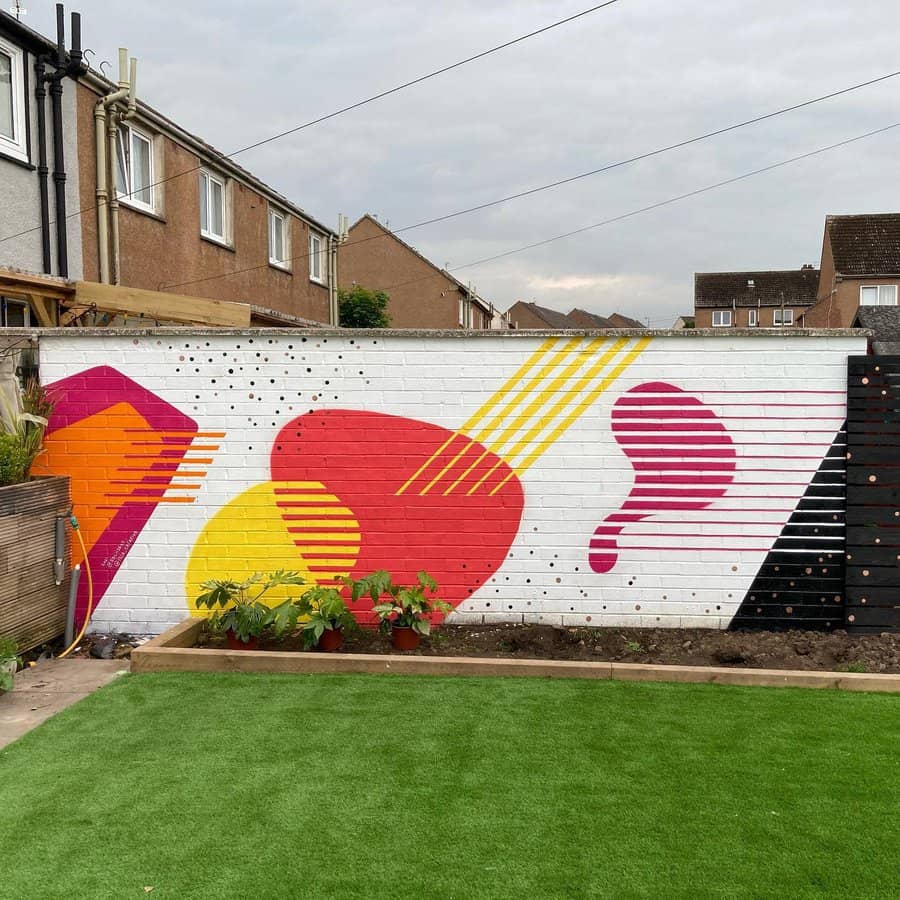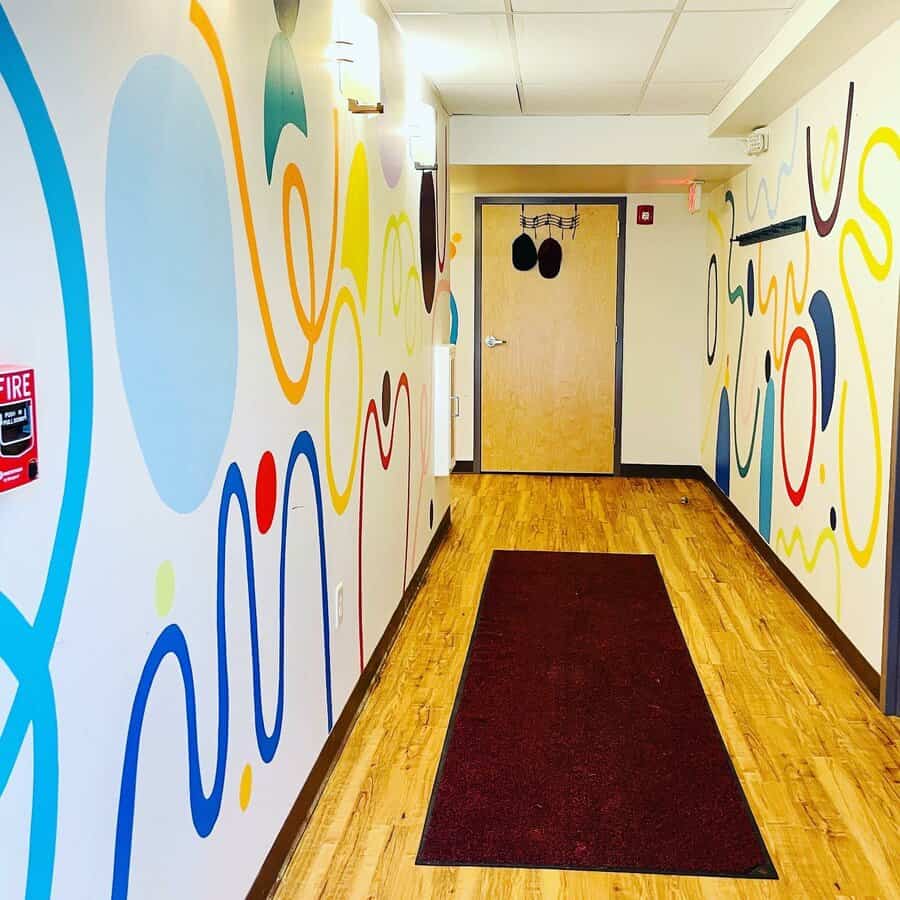 2. Animal Kingdom
If you're searching for a unique touch to add to your home, an animal wall mural is a way to go. For animal lovers, consider bringing some safari animals like zebras and giraffes into your living space. If you'd rather not involve animals, an array of vibrant butterflies can bring life and fun into any room.
Those with little ones may want to design their bedroom with a map + animal mural that will allow them to explore the world right in their own room. Whichever mural idea you plan on pursuing, make sure it reflects your taste while infusing personality into the room.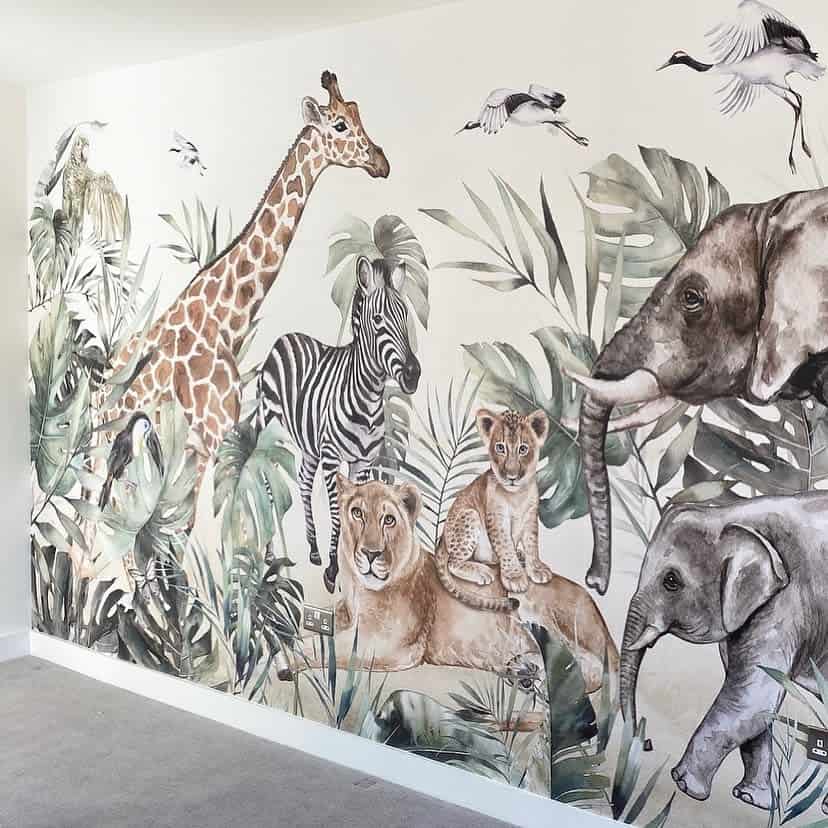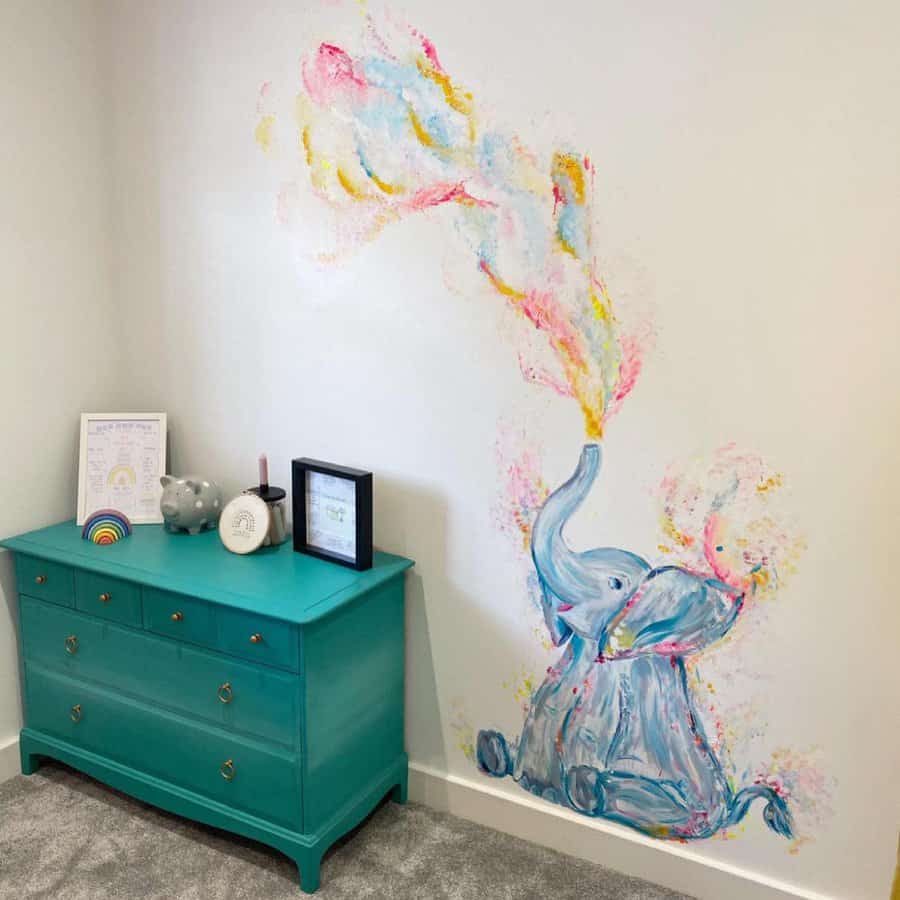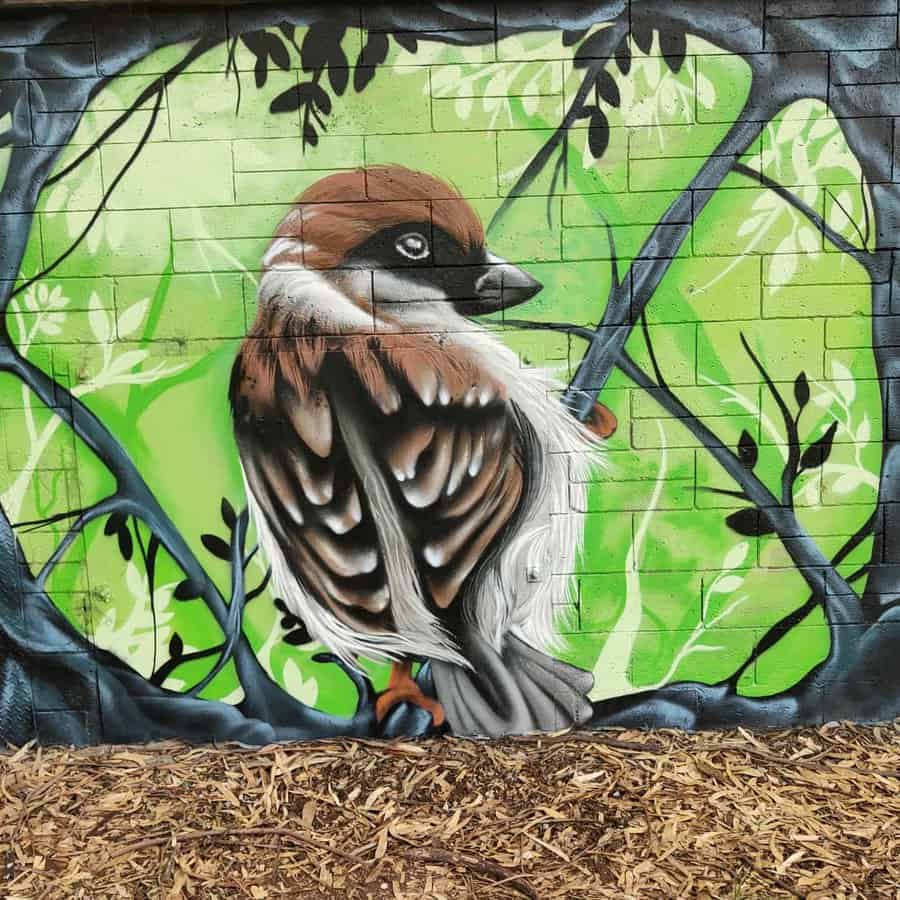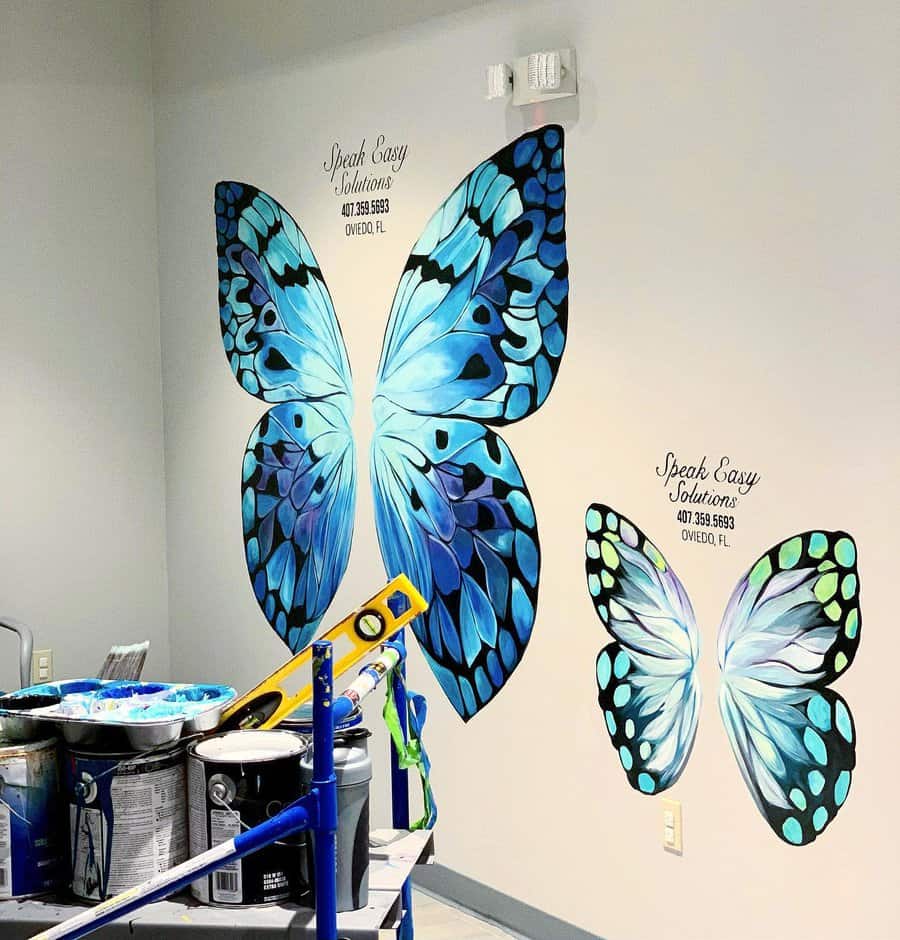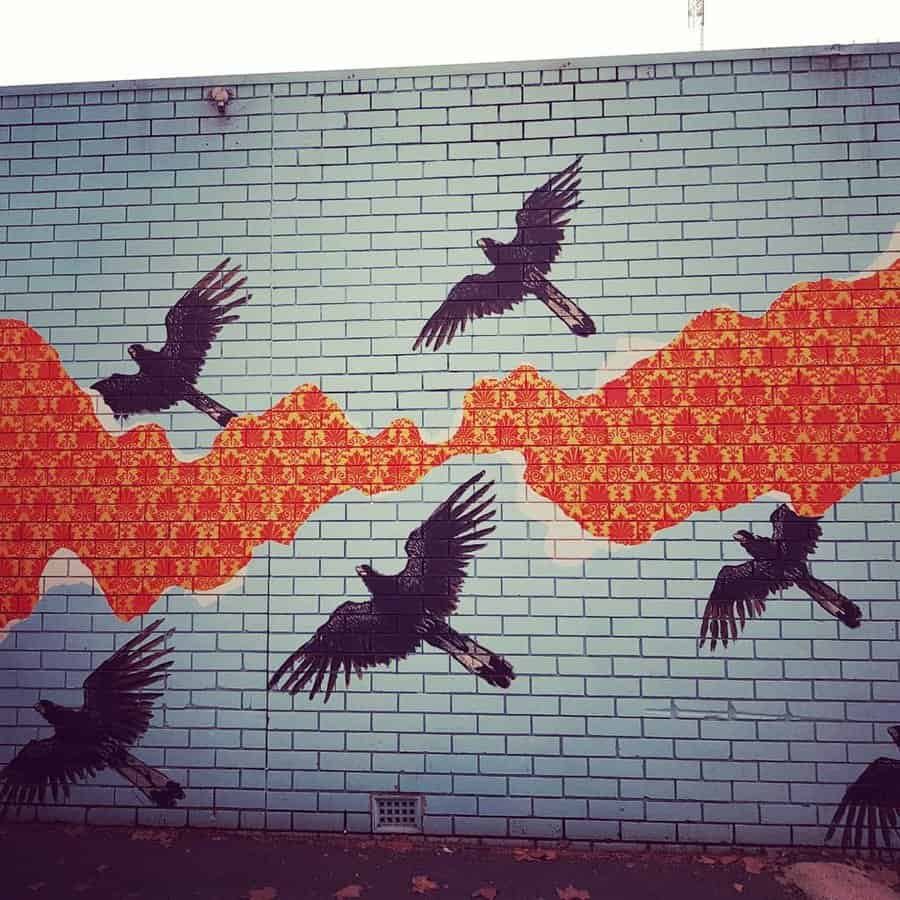 4. Sports-Themed
If you're looking for sports-themed wall mural ideas that will make your sports fan's room look amazing, why not start with a football field? Paint the walls to look like grassy sports turf and hang up some sports equipment or team colors. For the boys' room, you could even go the extra mile and add goalposts.
Basketball fans would love to have a life-size playing court on their wall and baseball fans could have some batting practice right in their bedrooms! Whatever sports activities your kiddo is into, sports-themed wall murals are sure to bring big smiles to their faces.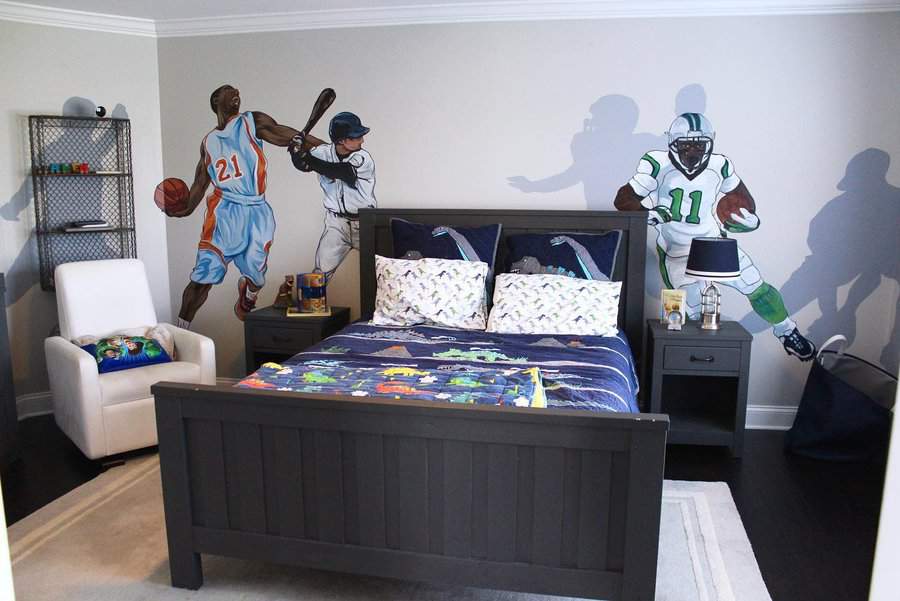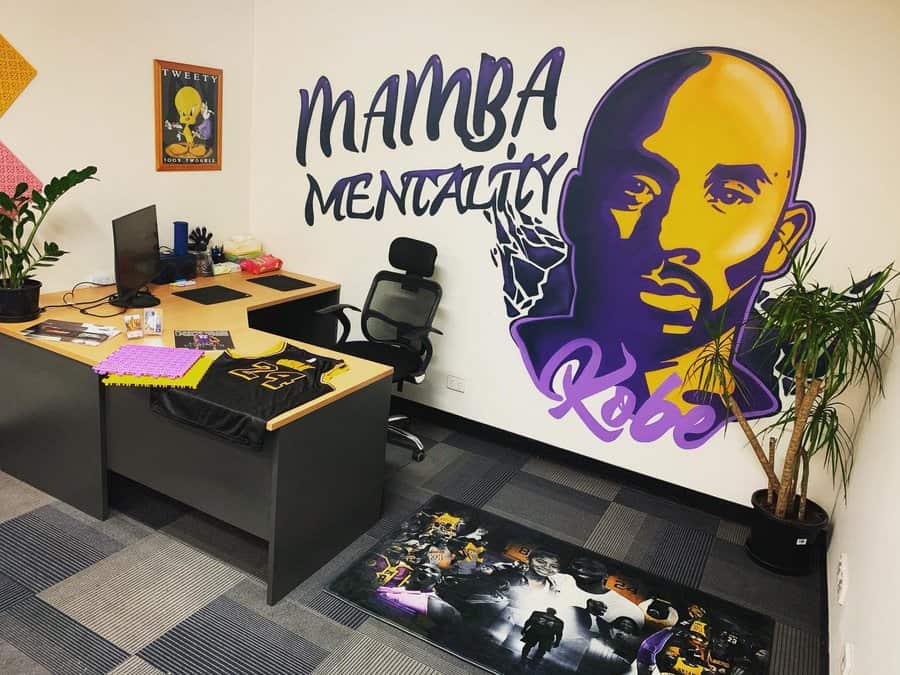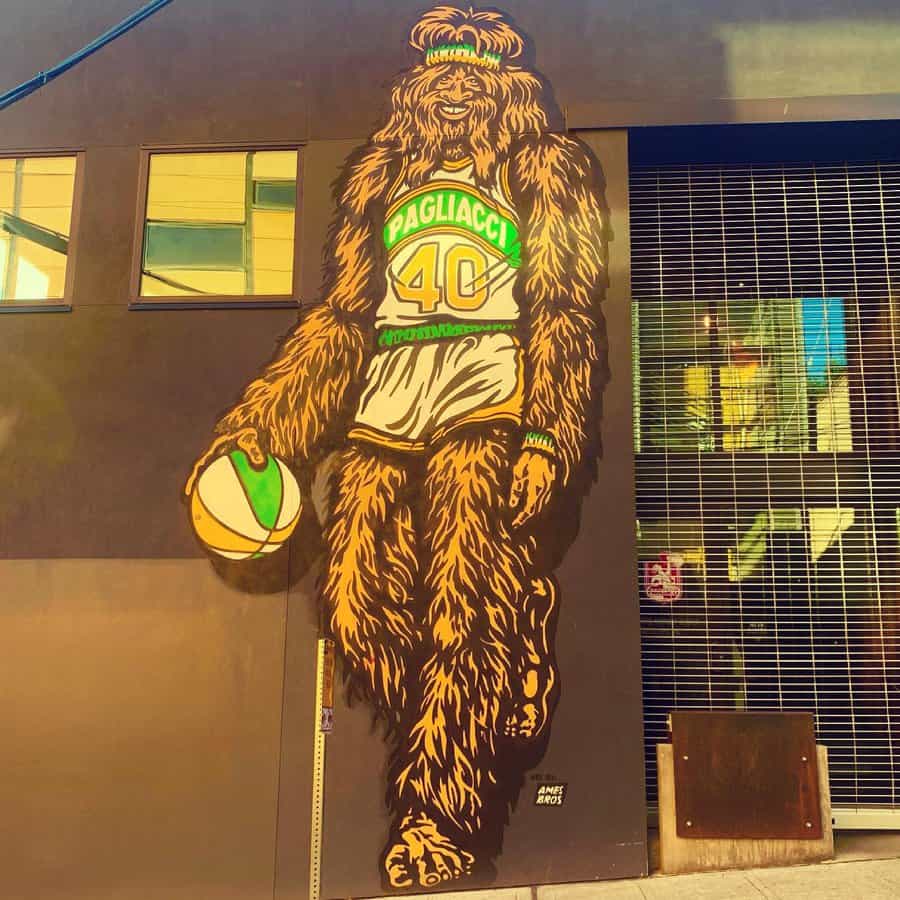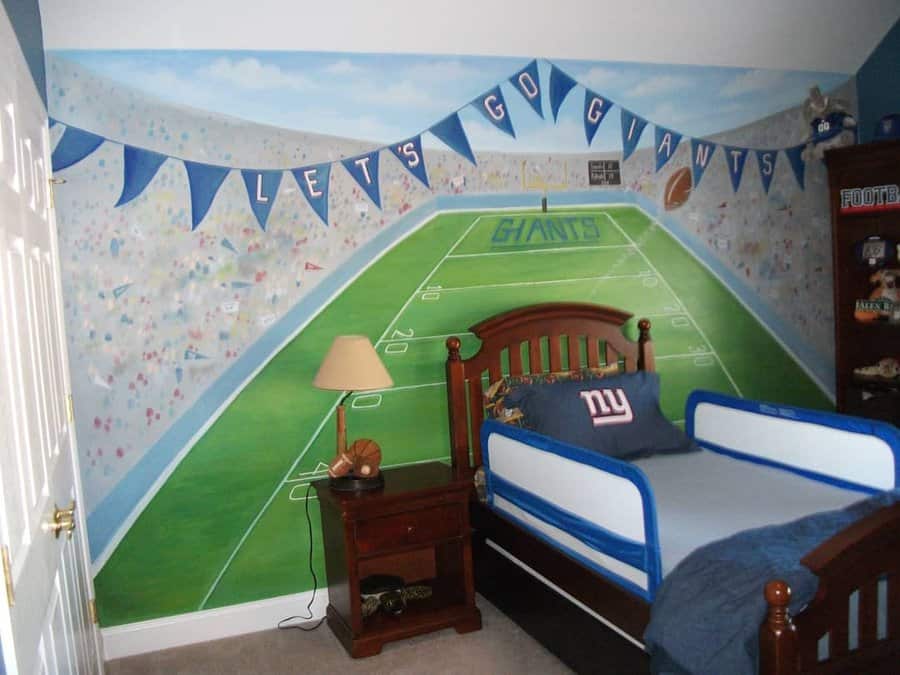 5. Feminine Floral
A floral wall mural is a great way to add a pop of lush color and femininity to any room. If you are looking for ideas to incorporate floral accents into your living quarters, consider one of these floral wall ideas. Create a soft and airy effect by painting clouds or abstract blobs of various feminine colors in the background, and then incorporate large floral illustrations that pop against the softer background.
Alternatively, use floral stencils or removable wallpaper for a more subtle floral look. If you're looking for something specifically for a girls' bedroom, try drawing a colorful bouquet of detailed flowers along the entire wall. With these creative floral wall mural ideas, there are plenty of fun ways to bring nature indoors!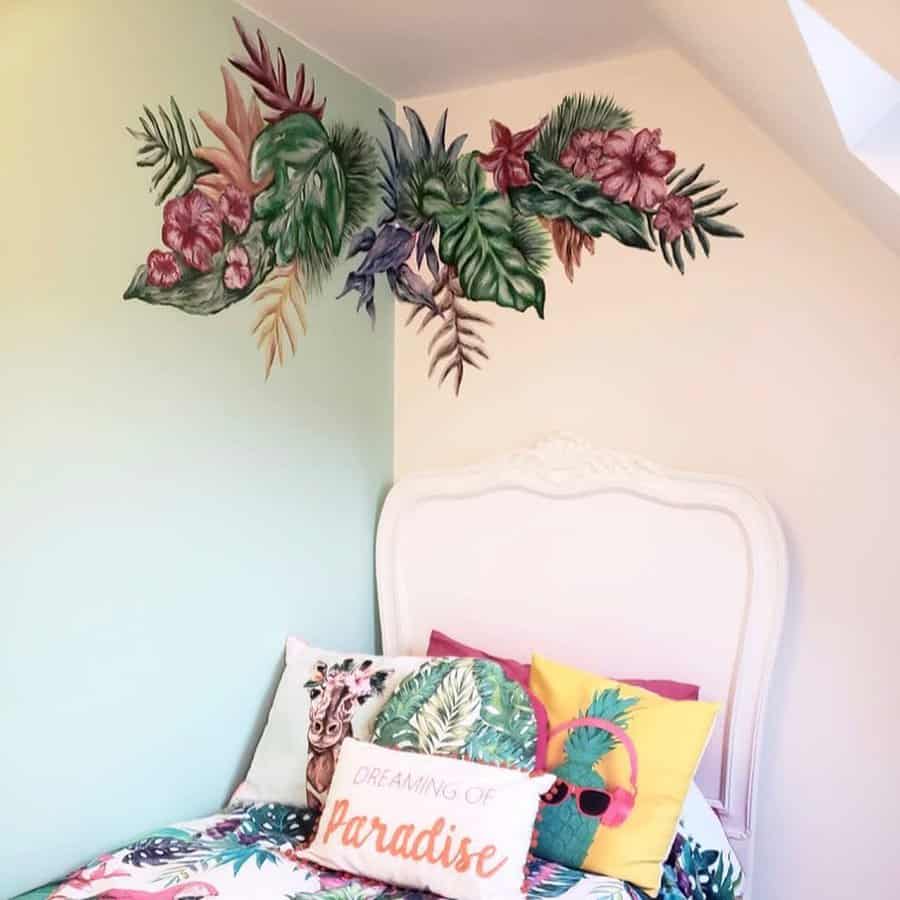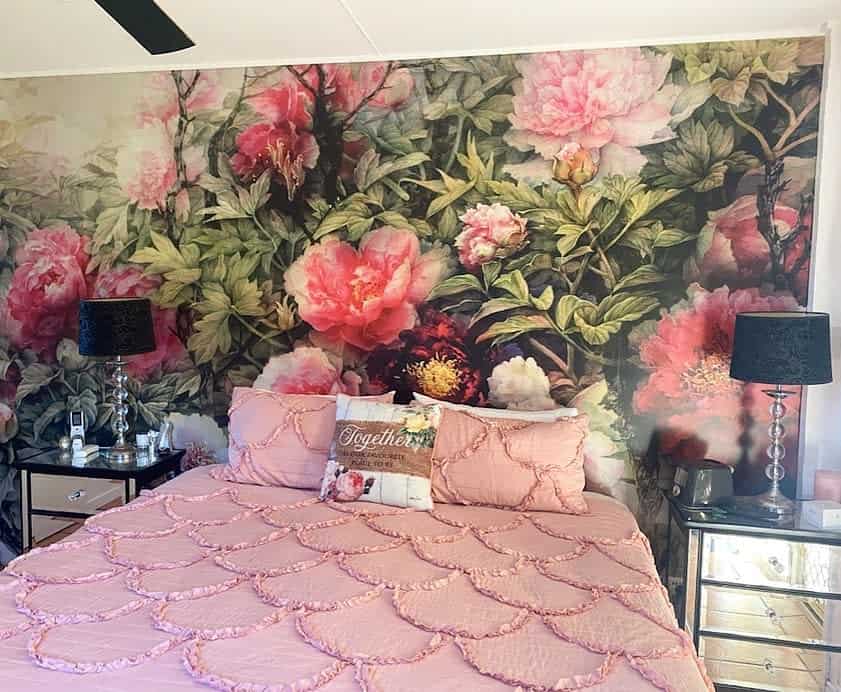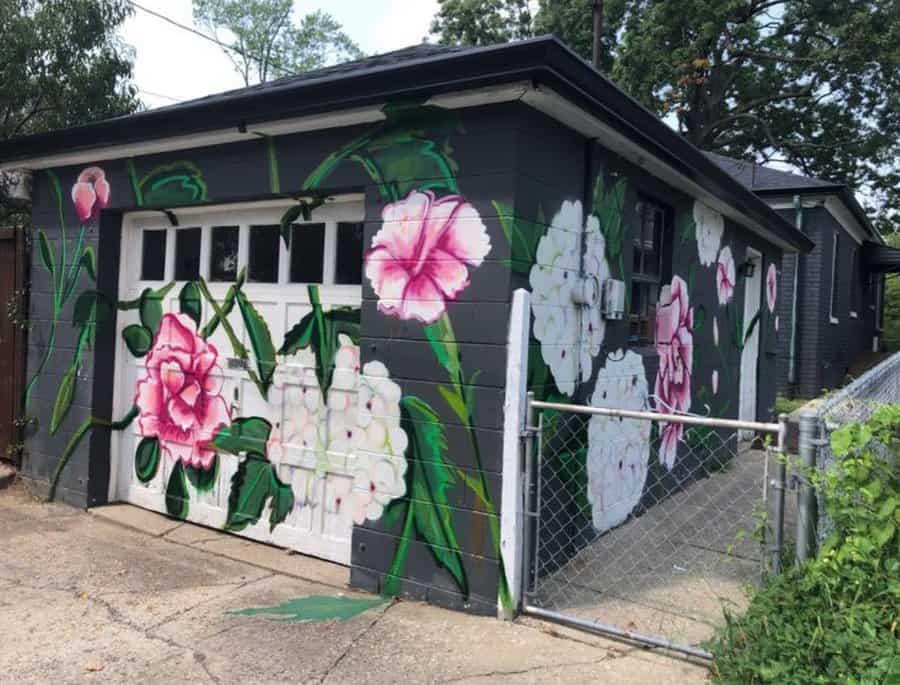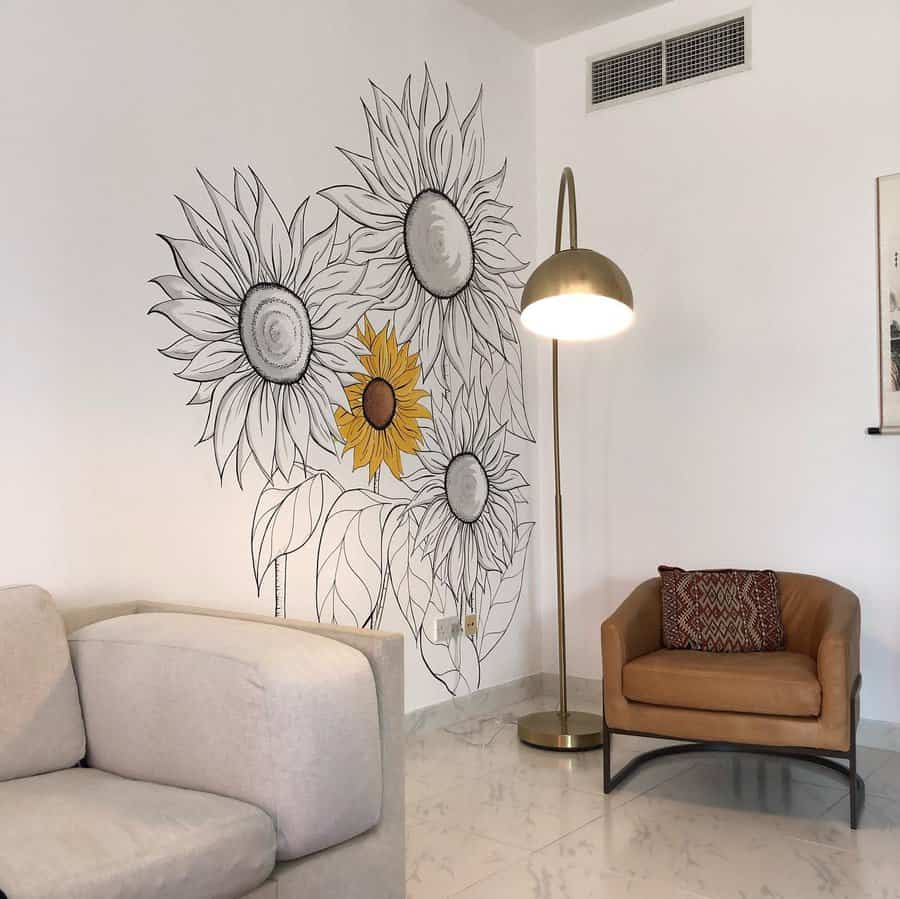 6. Cartoon-Themed
Adding cartoon-themed wall murals in your home can make a huge impact, especially if you have kids or are a kid at heart. Depending on the cartoon of choice, a cartoon wall mural could be whimsical and funny or express wise lessons for life. Consider cartoon characters that bring out the best in them like superheroes, classic cartoons, sci-fi characters, and more to get creative vibes from your wall.
The cartoon art could even be added as wallpaper on multiple walls for more impact or hang framed cartoon prints for personalized art that reminds you of the cheerful vibe cartoons often bring. Start embellishing with cartoon artwork today and get ready to enjoy some pop art décor in your space!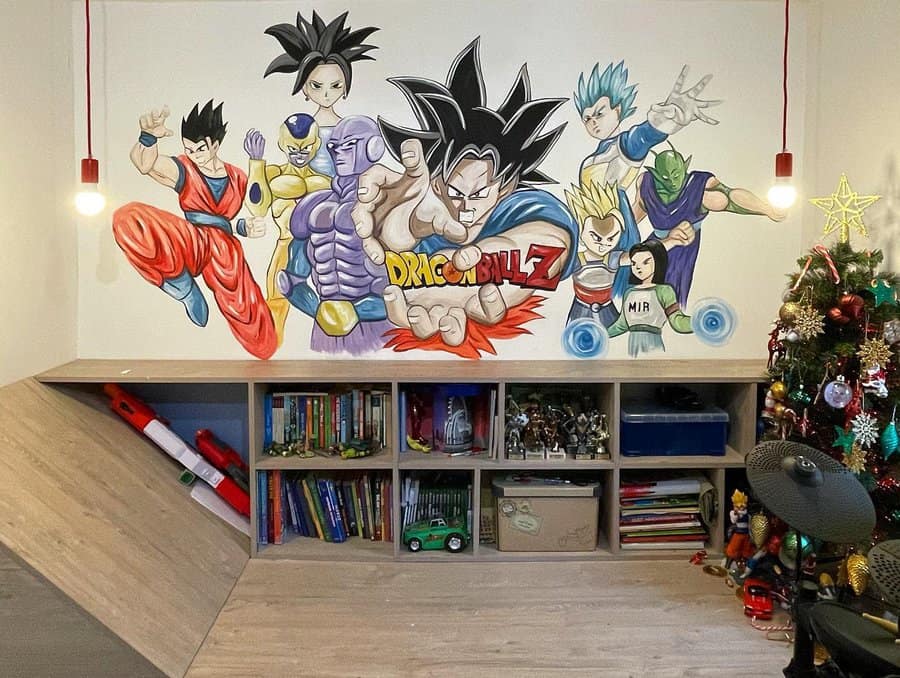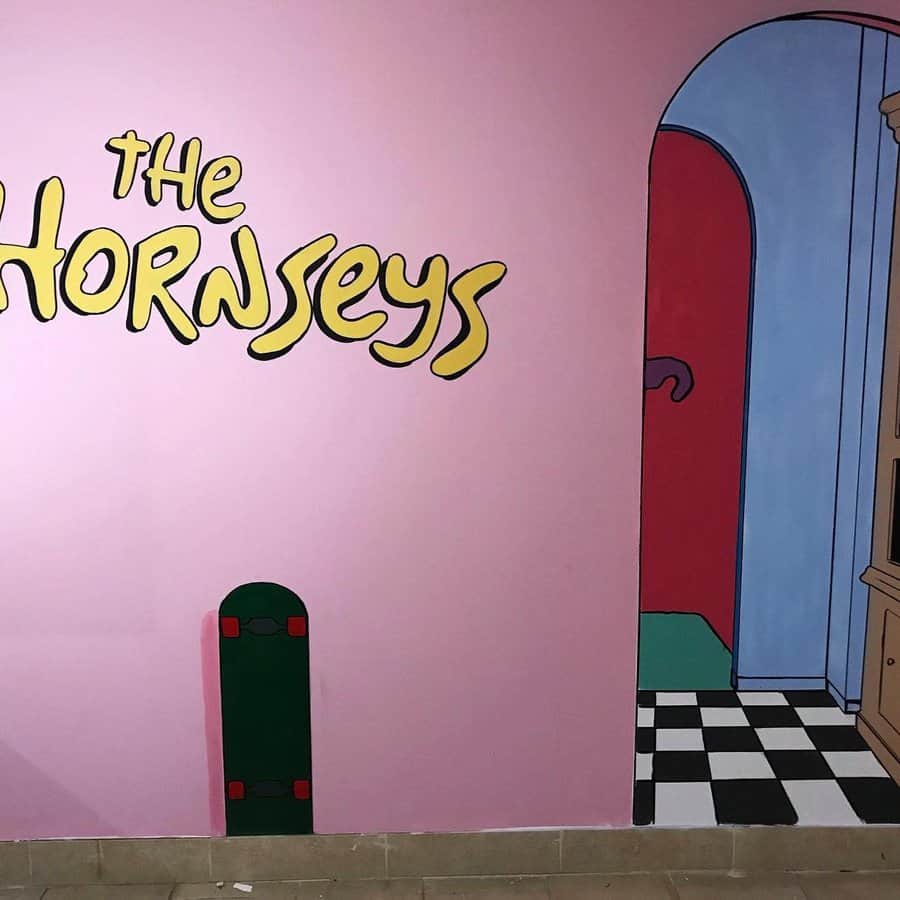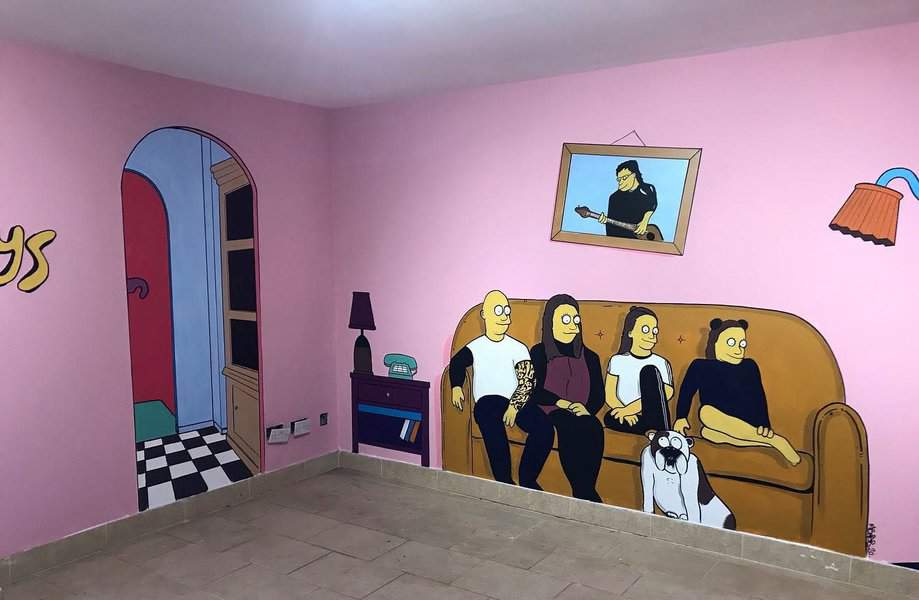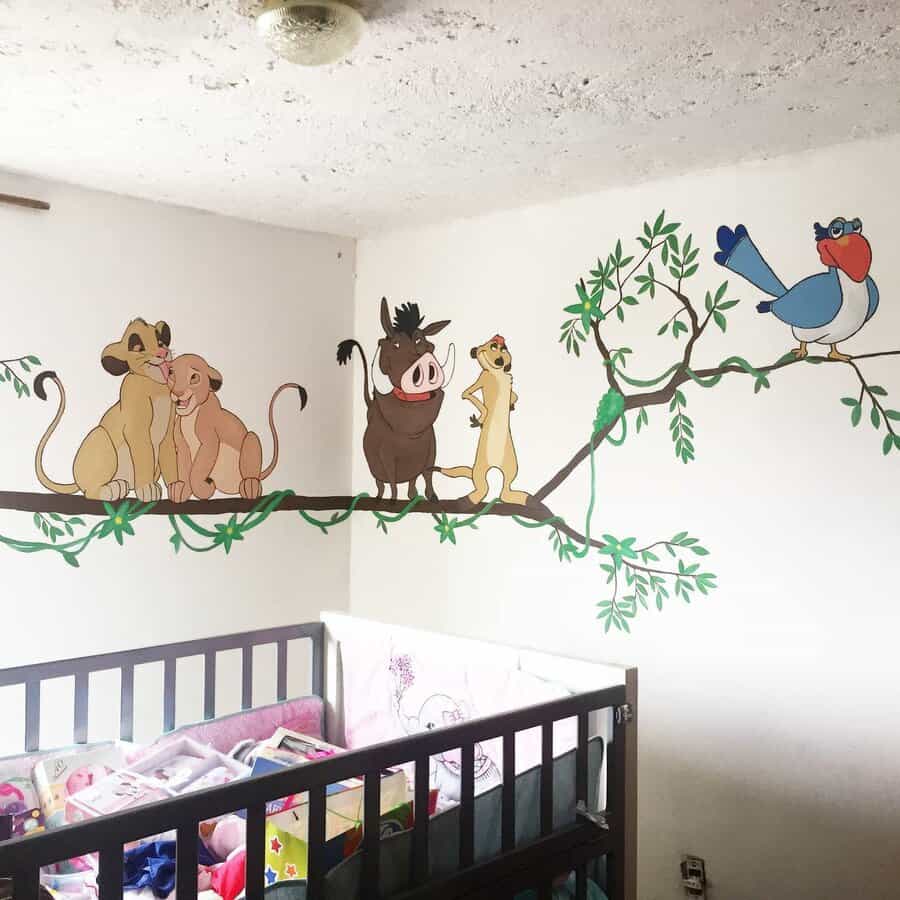 7. Fresh Tropical
Transform any boring wall into a tropical paradise with a beautiful plant wall mural! There are so many amazing options: from tropical plants and birds to colorful butterflies fluttering through bright blue skies. Whether you are dreaming of tropical beaches or lush tropical jungles, you can find a tropical mural that perfectly captures what you have in mind.
Get creative and use stencils to design ferns or palm trees for an extra personalized touch. Whatever your vision is, get ready to take a virtual vacation right at home with an unforgettable tropical wall mural!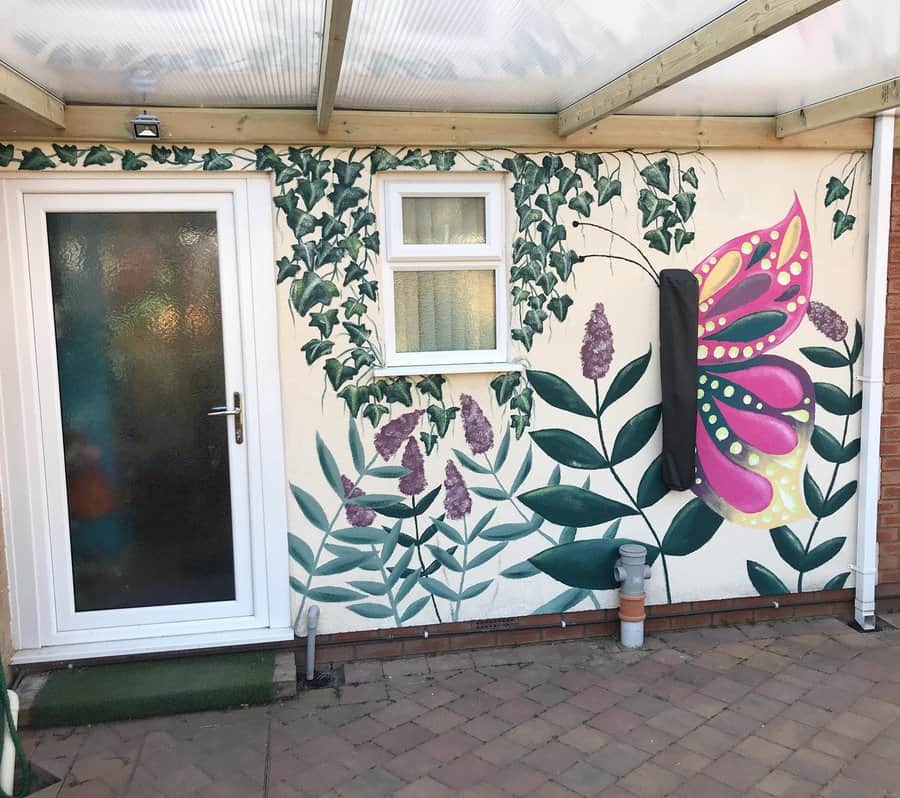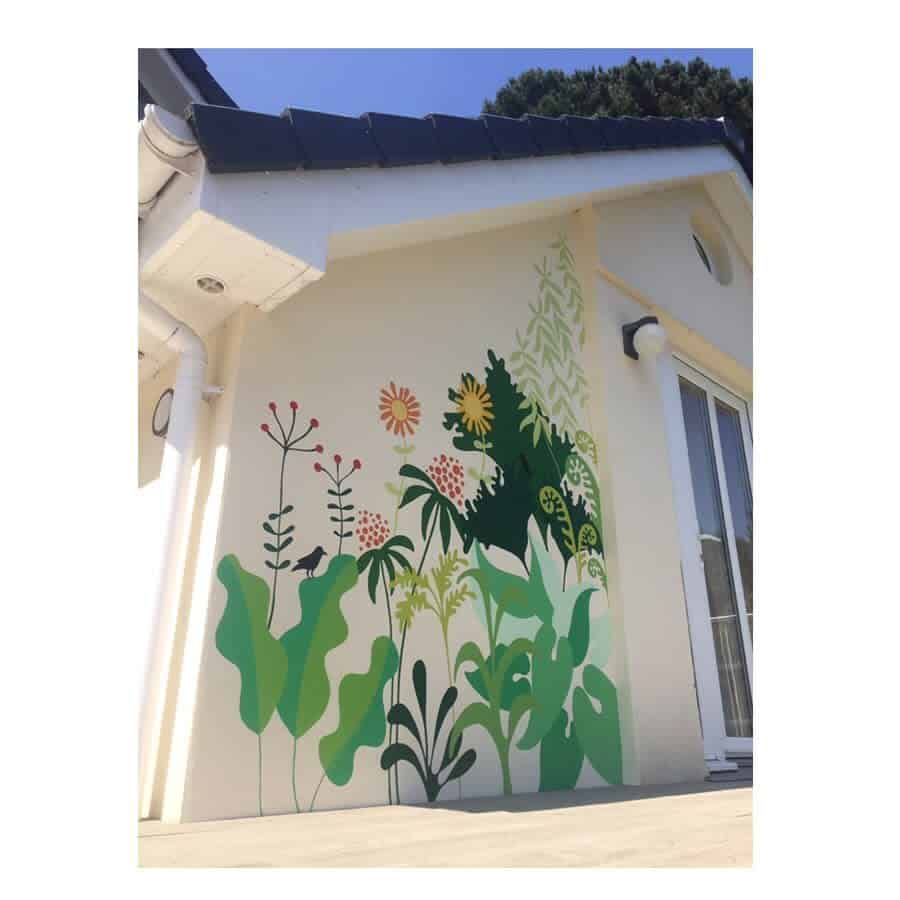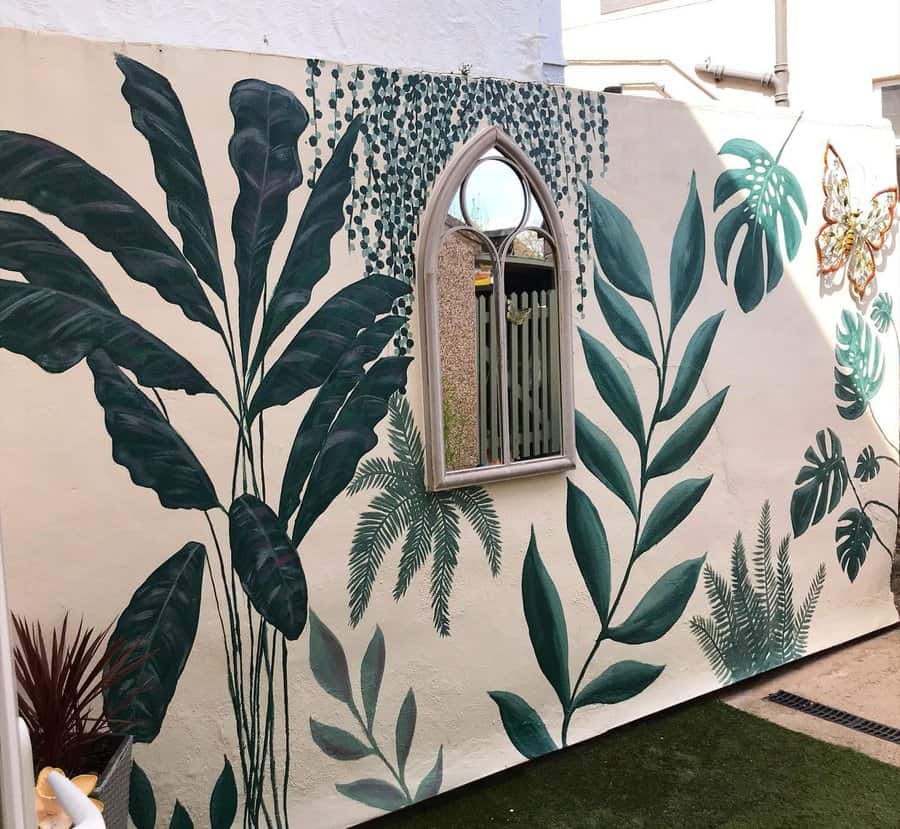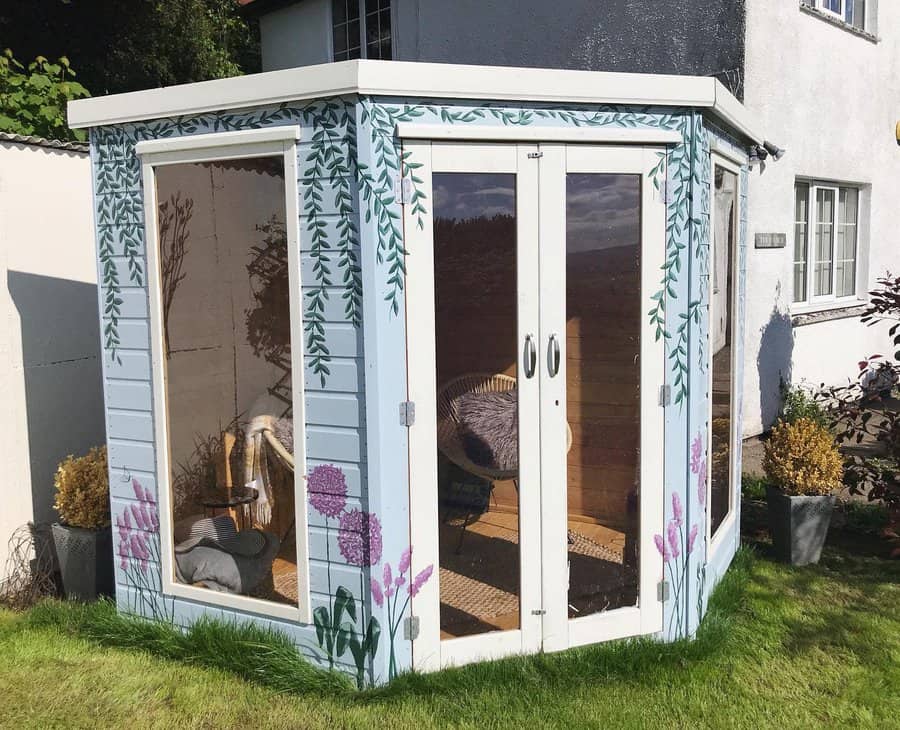 8. Retro-Style Art
Looking to find retro wall mural ideas? Bring retro-style art into your interior with an eclectic wall mural. Paint it yourself with bright colors and stark contrasts, or try print on print for the full retro experience in your home. Consider featuring retro-inspired characters or classic vintage objects for added character.
With all of these retro wall mural ideas, your abode will transform into a retro wonderland as you've never seen before. Have fun getting creative!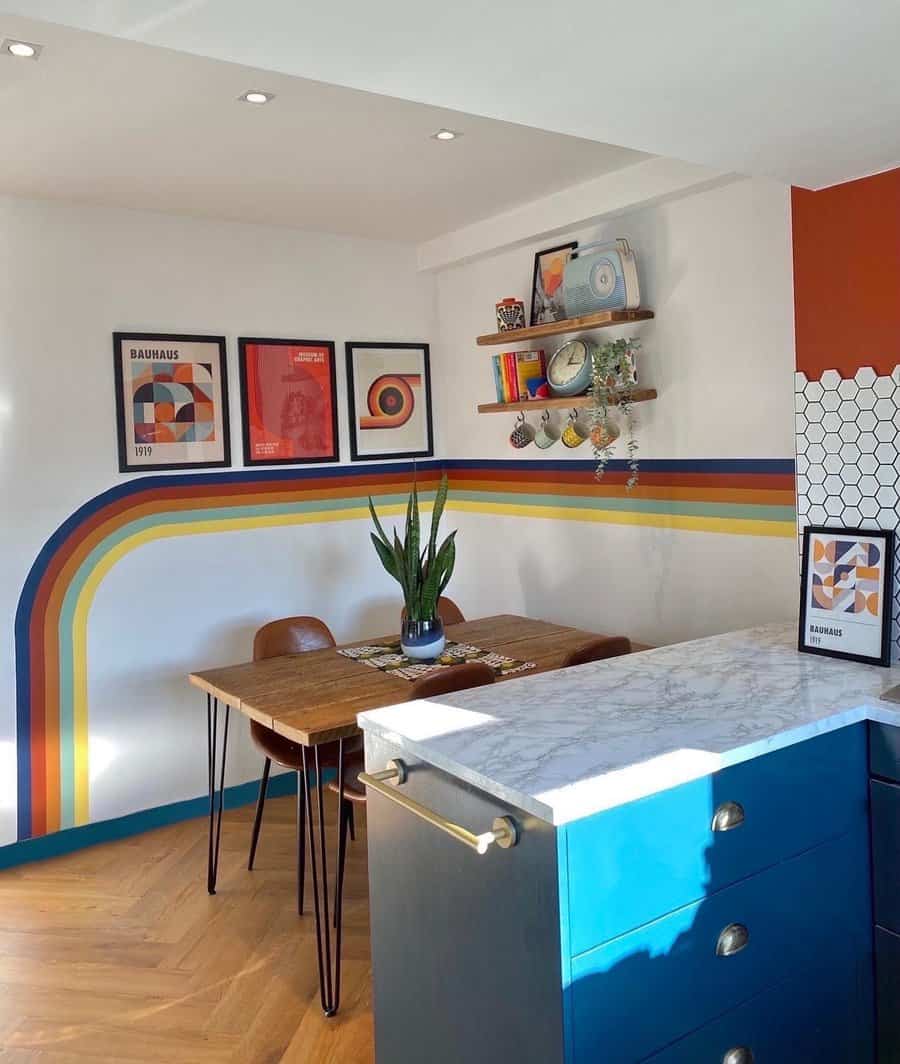 9. Muted Florals
If you are thinking of designing a floral wall mural for your interior, muted florals can be a perfect choice. They won't overpower the rest of the decor, but provide just enough visual interest to create a unique vibe to your space. Muted florals also look great in a more rustic and nostalgic interior.
Additionally, muted walls such as greys and whites provide a great backdrop for muted floral murals to ensure that they don't become too overpowering or distracting.
So if you're looking for an interesting way to introduce some life into your interior while still keeping it muted and understated, these floral wall murals are definitely worth considering!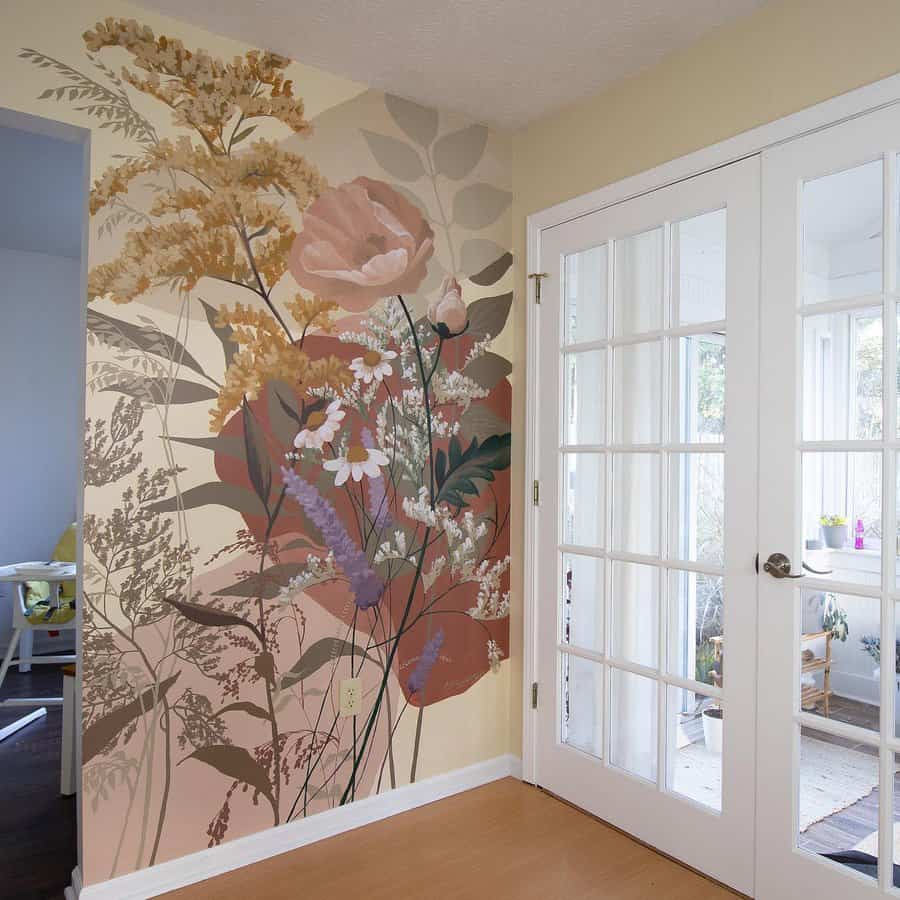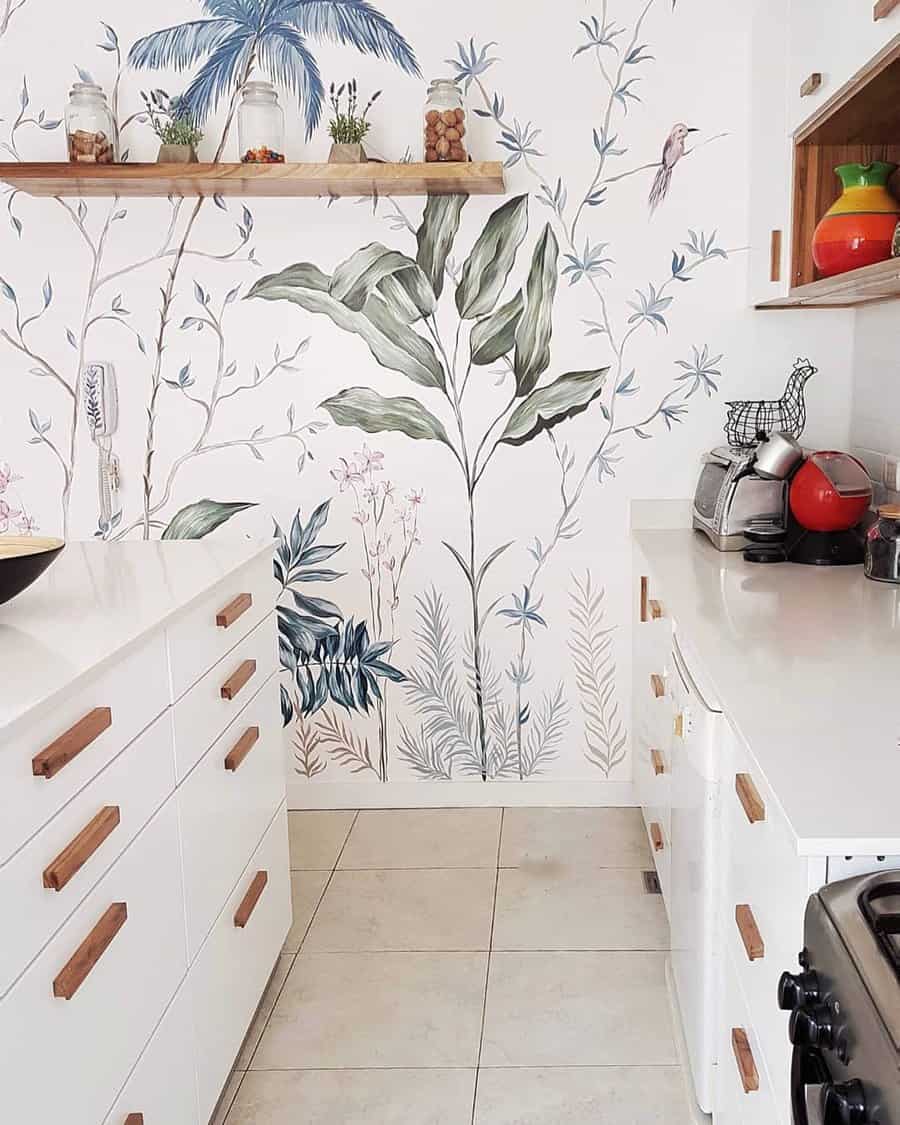 10. Vibrant Fruits
Creating vibrant, juicy wall murals using fruity elements is one way to make your home interiors more vibrant and colorful. Incorporate a mix of different fruits from vibrant oranges and lemons to exotic dragonfruits and guavas to add an extra dash of color.
You can even work with fruity stripes and vibrant floral details for a unique twist on traditional motifs. Finish off the look with lush greens sprinkled throughout the design.
From adding vibrant life to any kitchen to welcoming guests into entryways, fruity wall mural ideas are sure to freshen up your interiors no matter where they're displayed.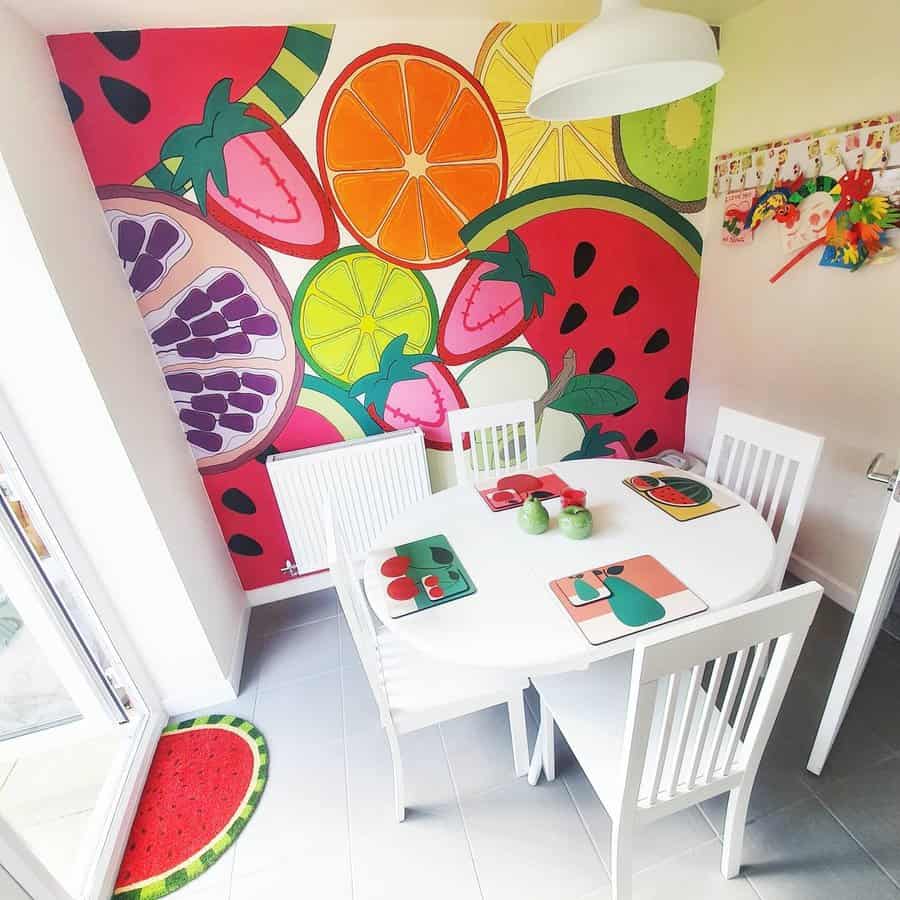 11. Word Play
Invite creative wordplay into your decor with a word wall mural! Depending on the look you're going for, explore word shapes, quotes, or perhaps even a handwritten journal-style approach.
Subtle or bold? Get creative and have fun exploring the options – think of words in different fonts and sizes, juxtaposed against vibrant colors, or black and white photographs to bring your wall murals to life.
Play around with different typefaces and colors that tell your unique story. Let words inspire you and create your own word-centric oasis at home.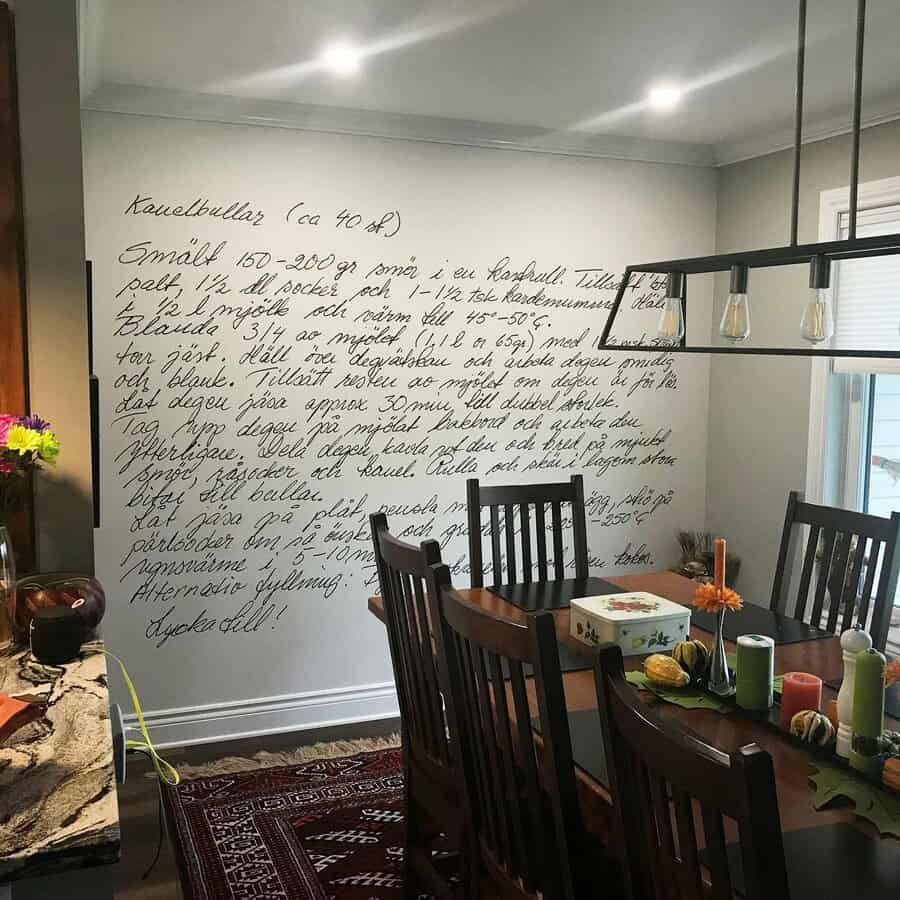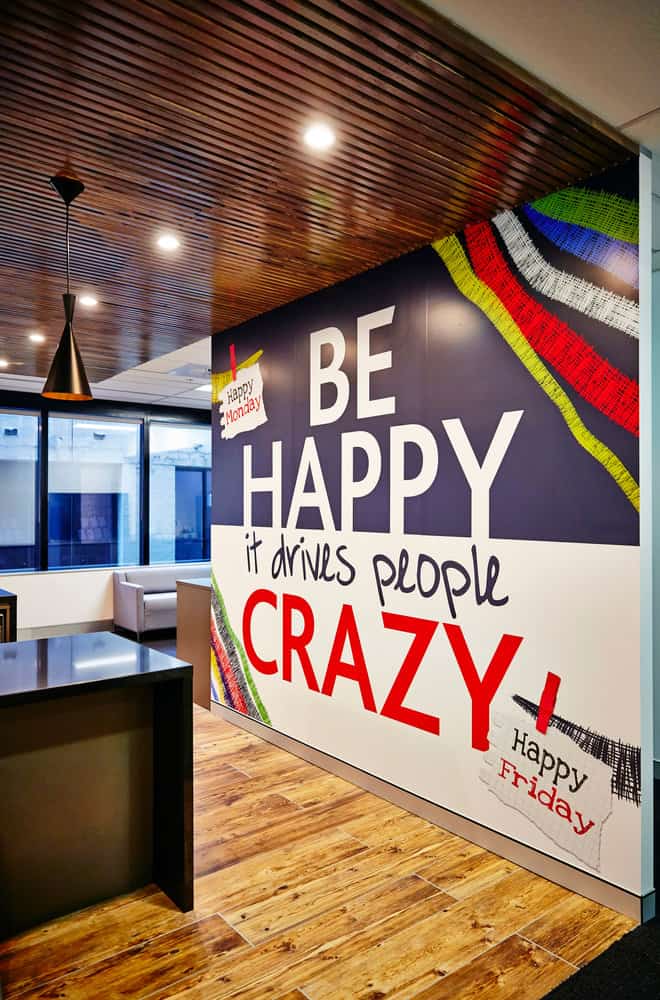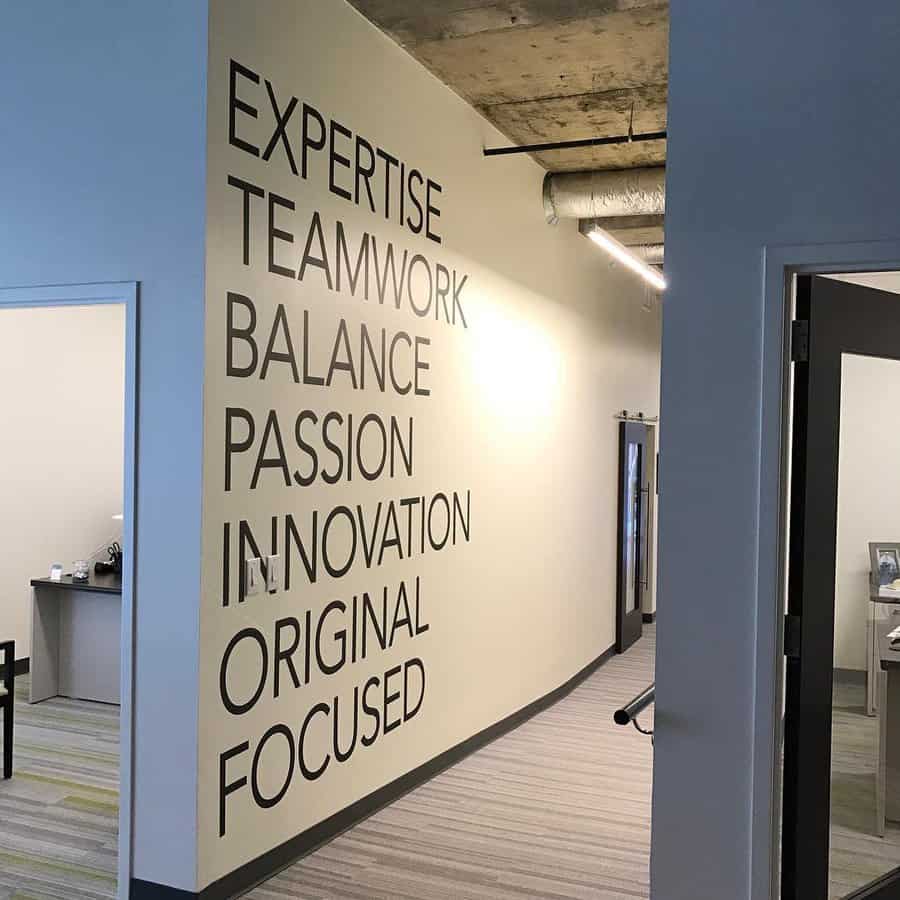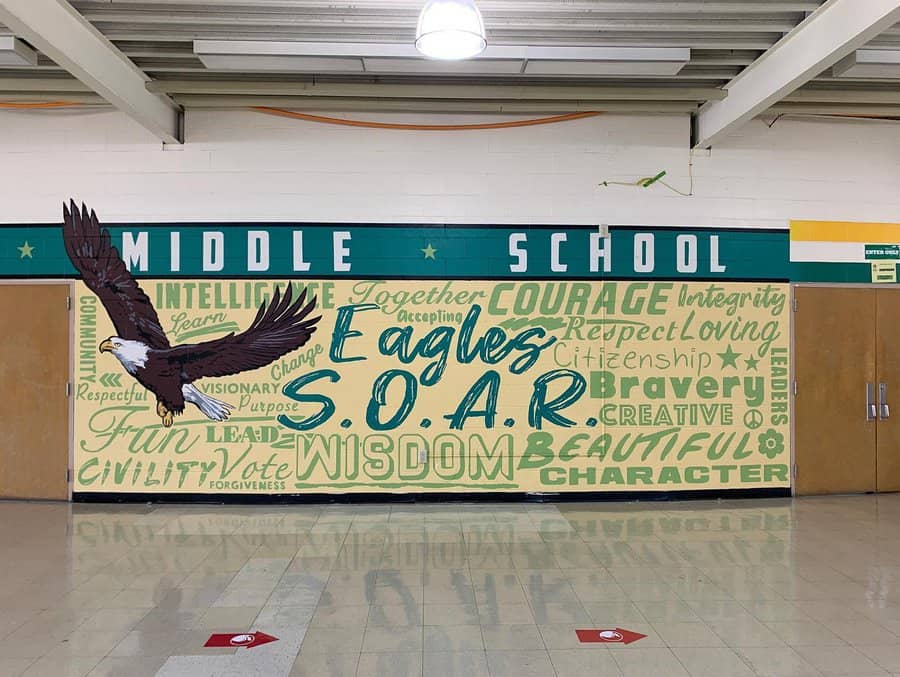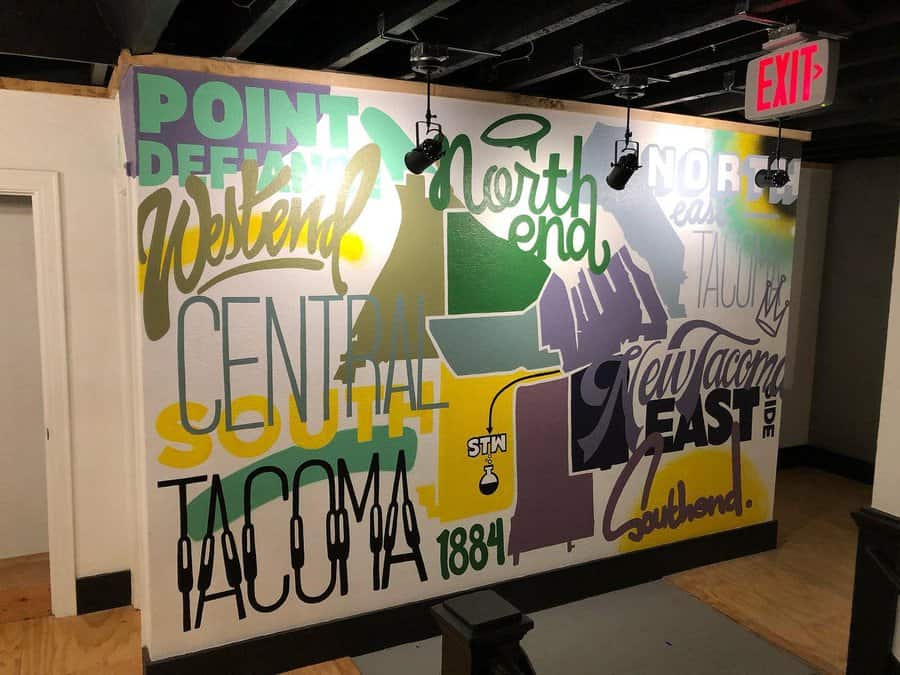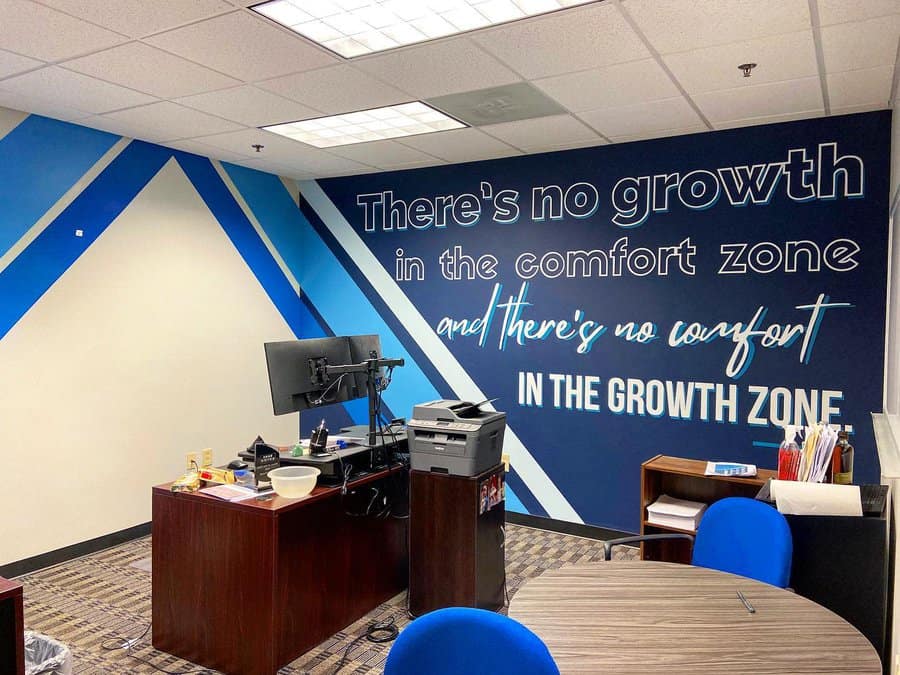 12. Nature Landscape
Bring nature into your home with nature wall murals. Whether you want to create a natural landscape, feature full-size plants, depict majestic mountains, or create a sunset scene – nature wall murals are the perfect way to bring your ideas to fruition.
You can customize it any way you'd like, from the colors of nature-inspired hues to having it span an entire wall. Additionally, nature wall murals don't take up any interior space and can be changed easily – making them both a practical and creative choice for home decor.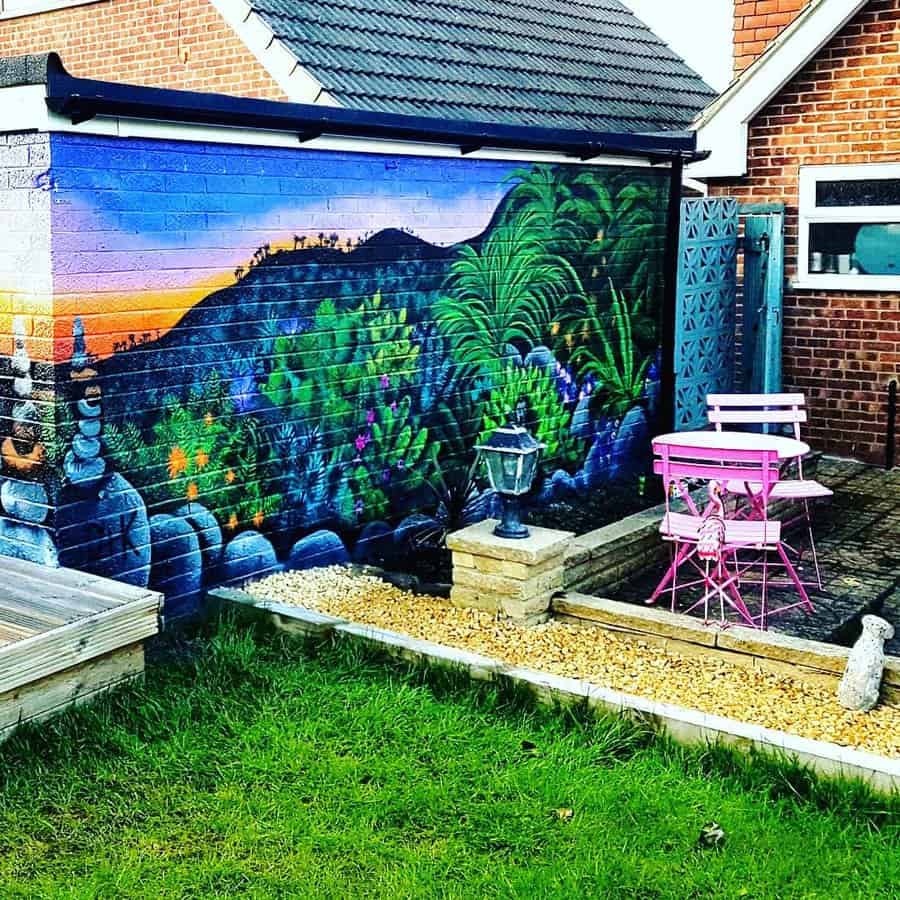 13. 3D Art
3D wall murals are a fun and creative way to add life and character to any space. Whether you're looking for an eye-catching pop of color or an illusion of 3D art, 3D wall mural ideas can provide the perfect combination of visual interest and a dimensional statement piece.
From abstract shapes to images and patterns, 3D murals offer limitless possibilities when it comes to creating unique works of art in your home or office space.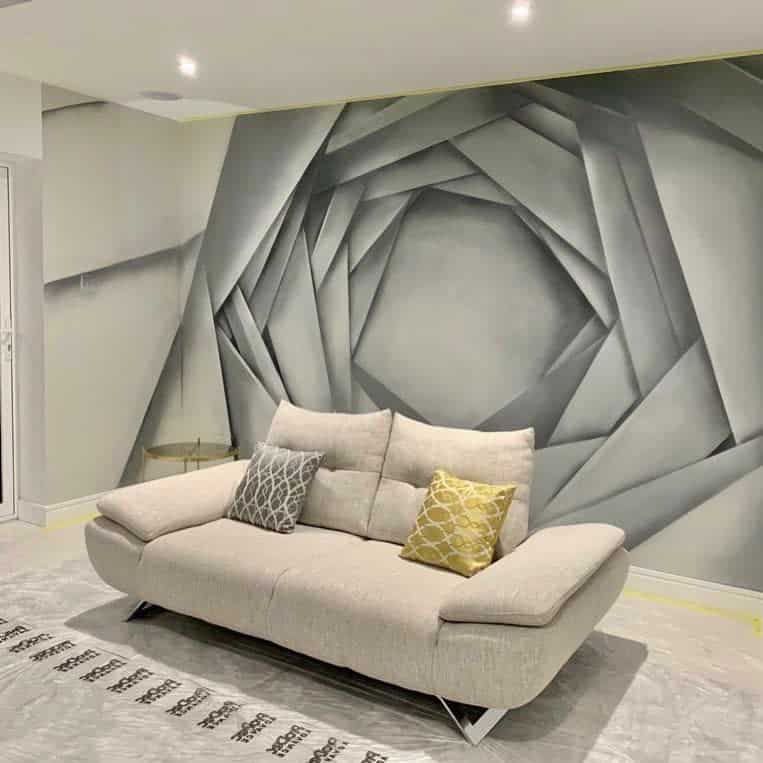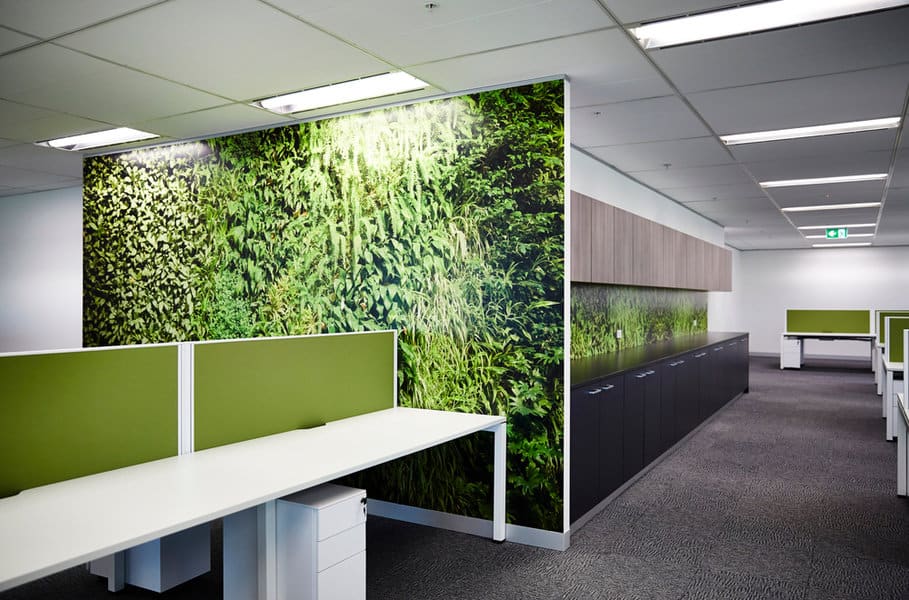 14. Monochrome Sketch
When it comes to sketch wall mural ideas, monochrome sketches offer a modern yet striking look that's perfect for office spaces. For example, consider adding detailed maps or blueprints of a favorite city as an eye-catching decoration for waiting areas or conference rooms.
High-contrast monochrome images create an elegant atmosphere and draw visitors' eyes to the wall from all around the room. With these timeless visuals, you can make any space stylish and classic.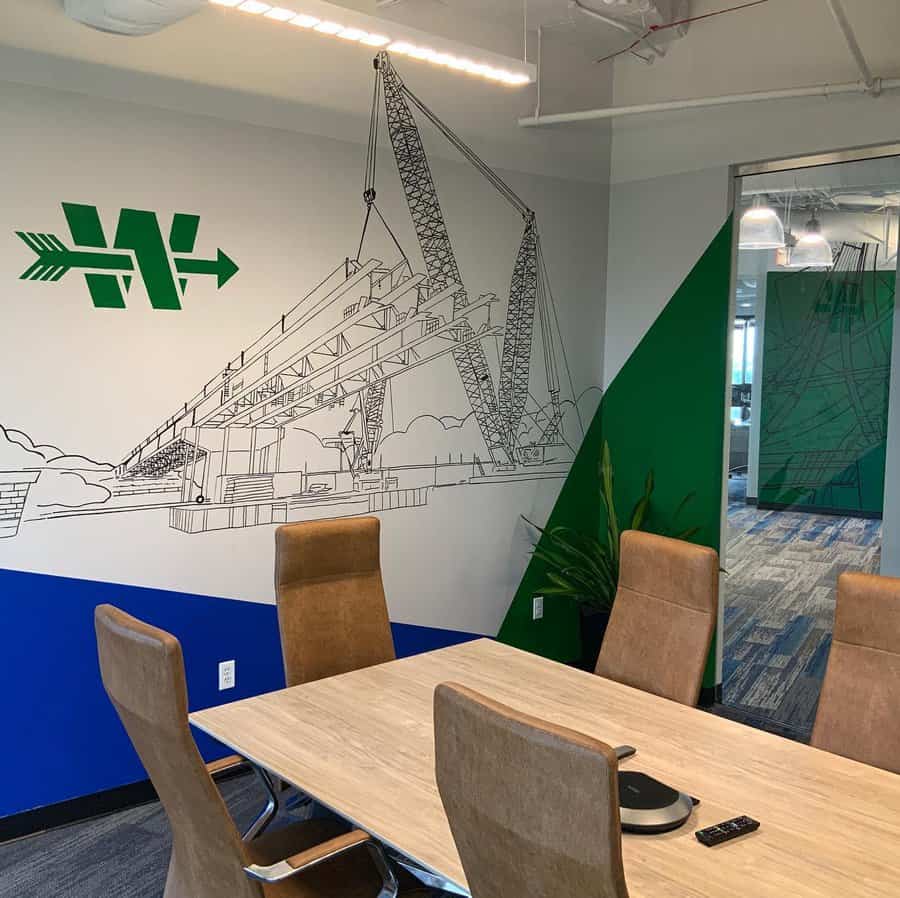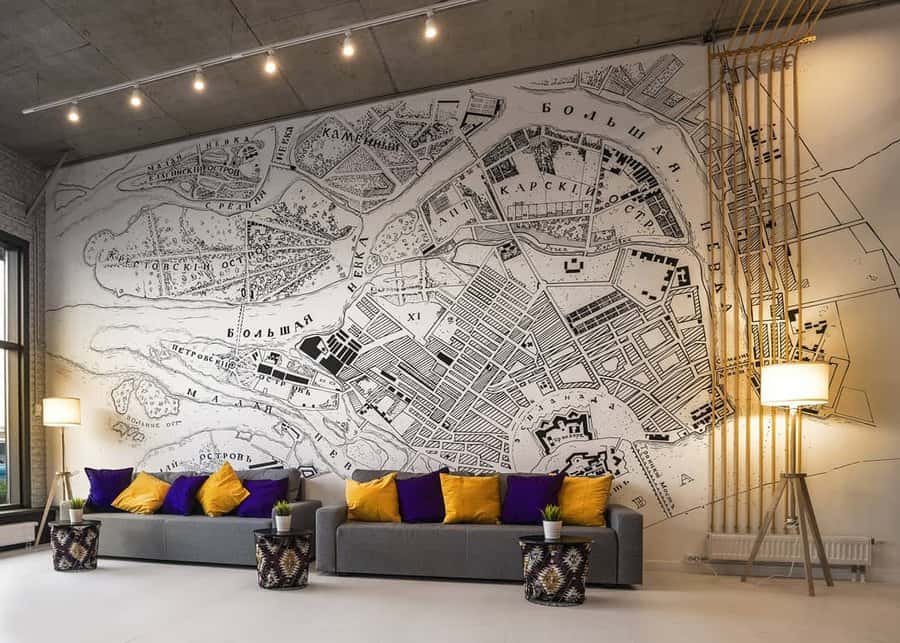 15. Educational
Brighten a learning environment with educational wall murals! Educational art is a great opportunity to engage students visually, and educational wall murals are sure to capture attention in the classroom or at home.
Consider adding math equations or symbols representing science and music for educational content that can stay up all year round. Wall murals come in all sizes, so you're sure to find one that will fit the space perfectly. With educational wall mural ideas, the educational possibilities are endless!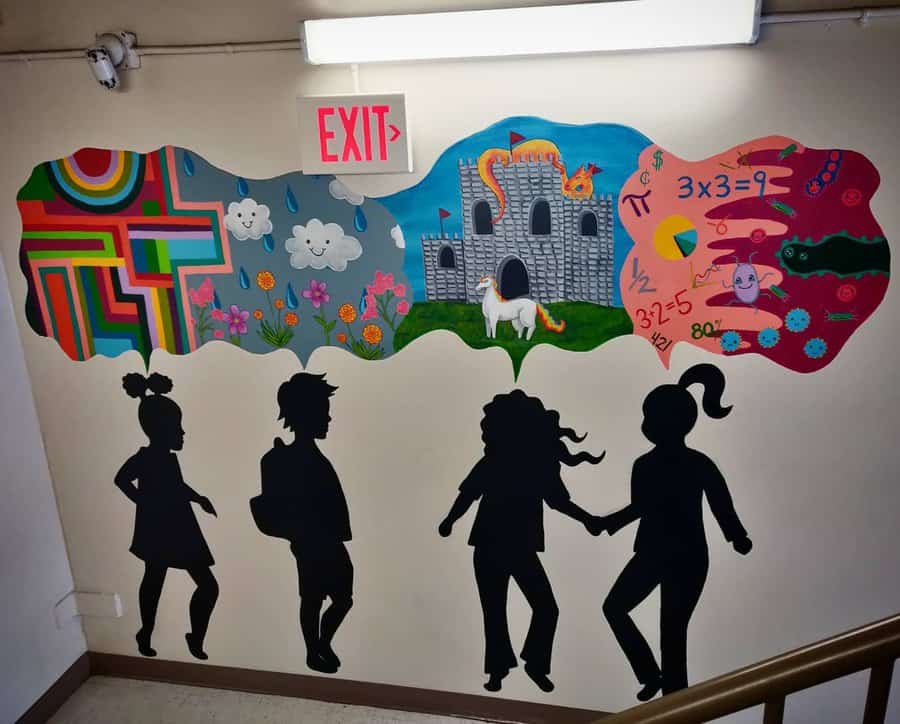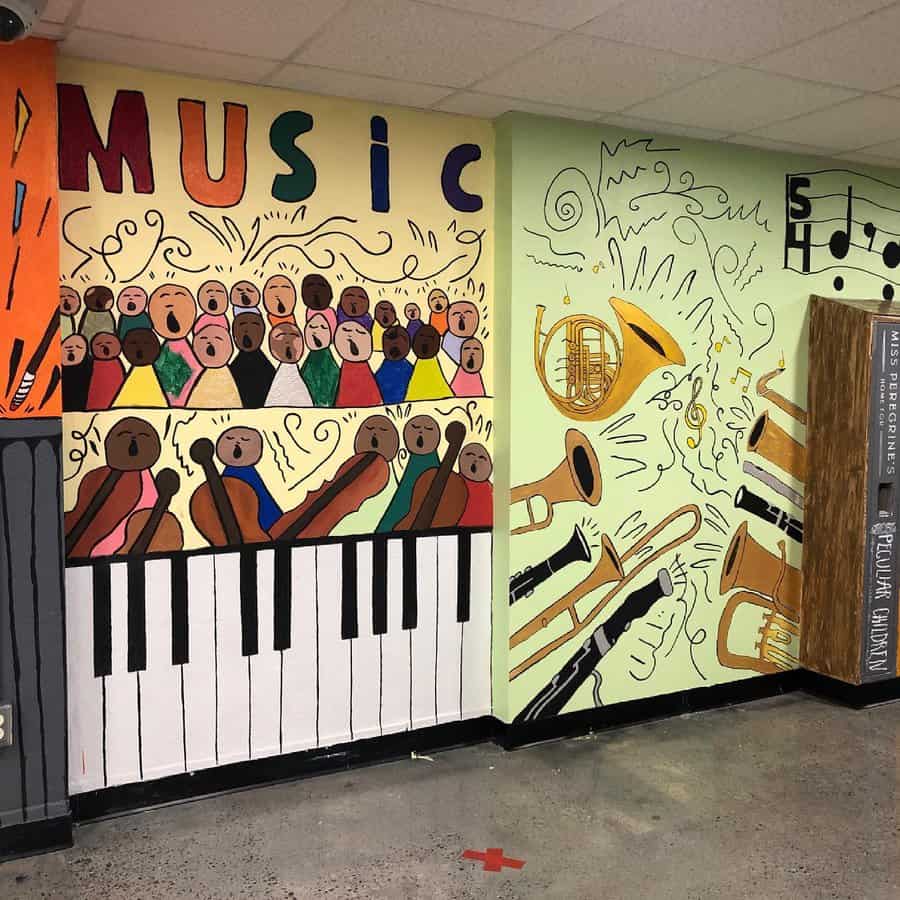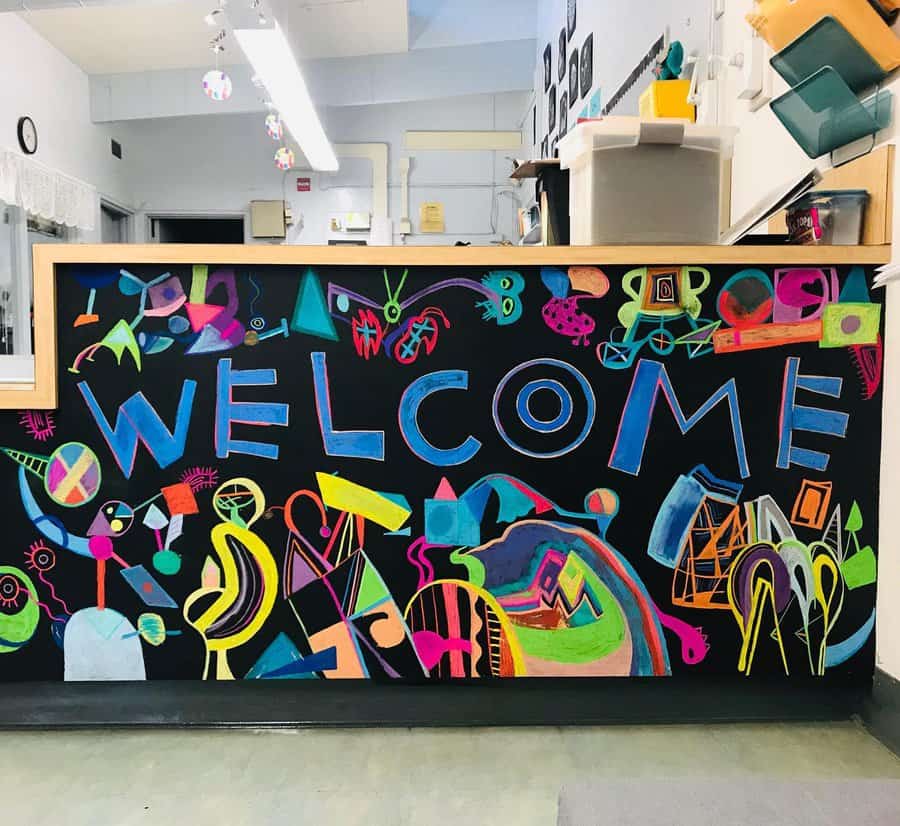 16. Mother Tree
If you're looking to create an eye-catching feature that's sure to become the focal point of the room, a tree mural is a great way to go. Choose from a range of realistic, abstract, or even over-the-top artistic designs to capture your attention, no matter what you're looking for in a nature-inspired feature wall.
Whether it's for one of your living areas or your bedroom, tree wall mural ideas are sure to bring nature to your home.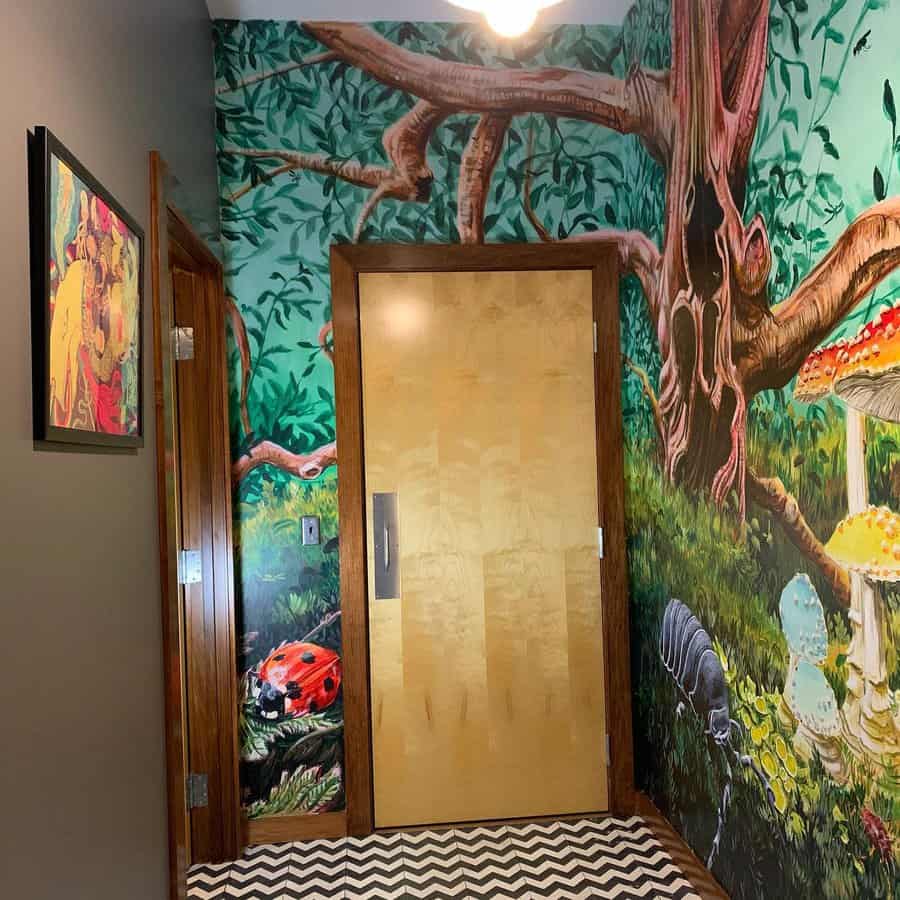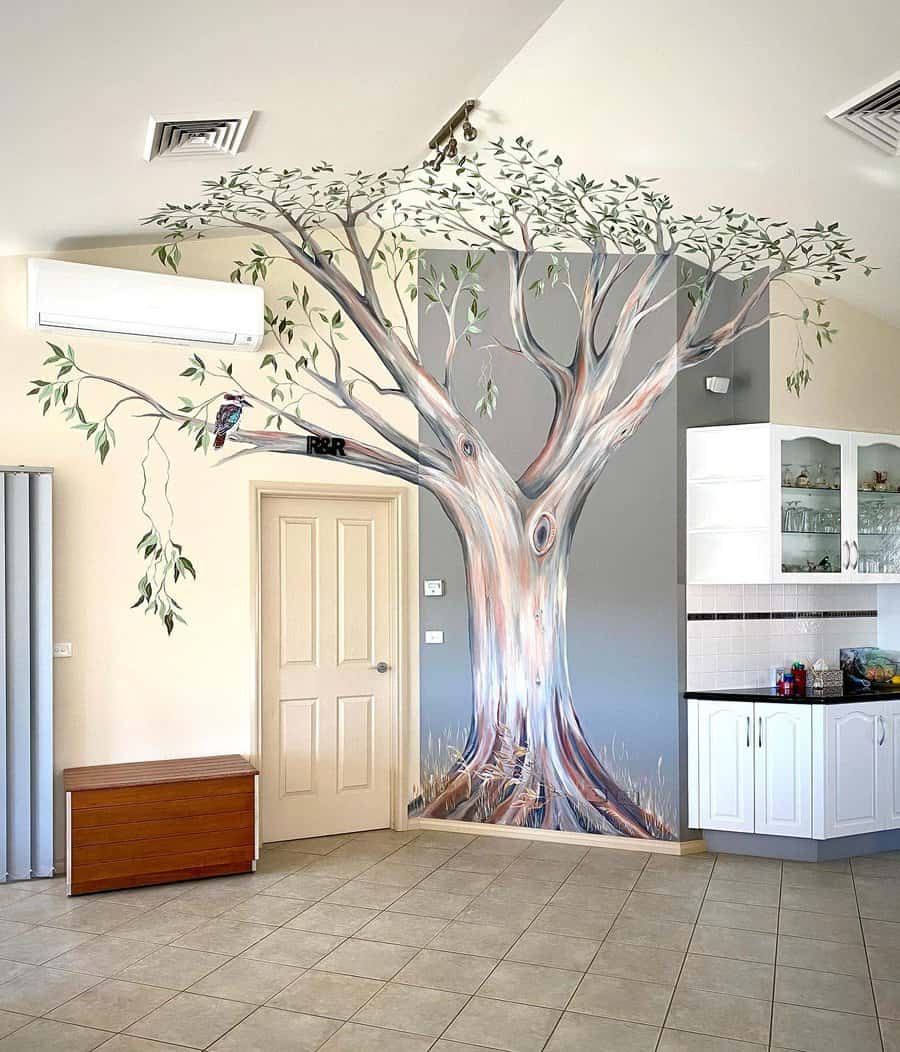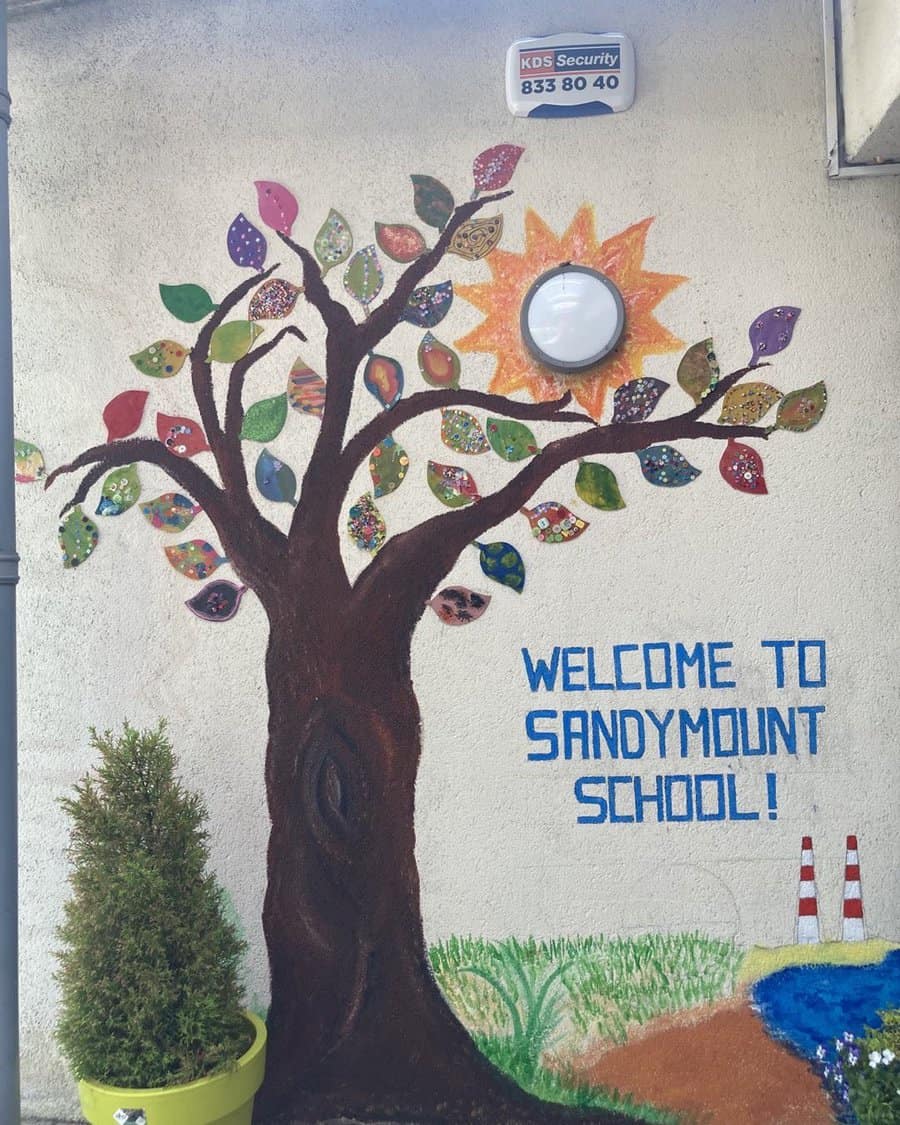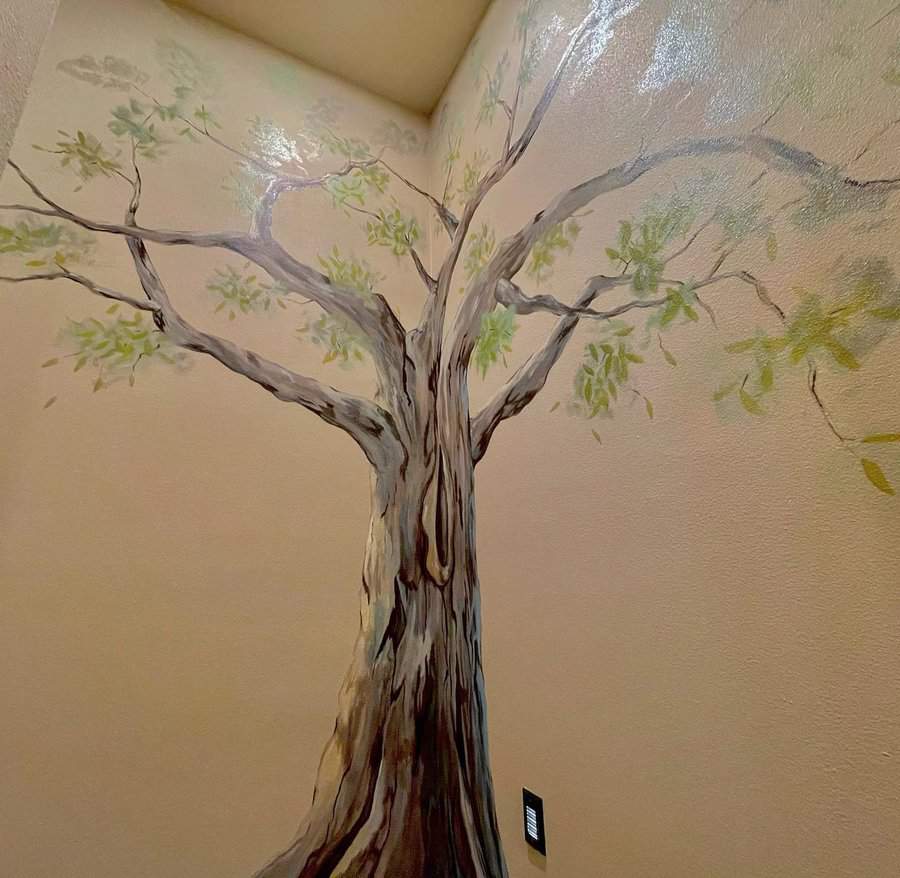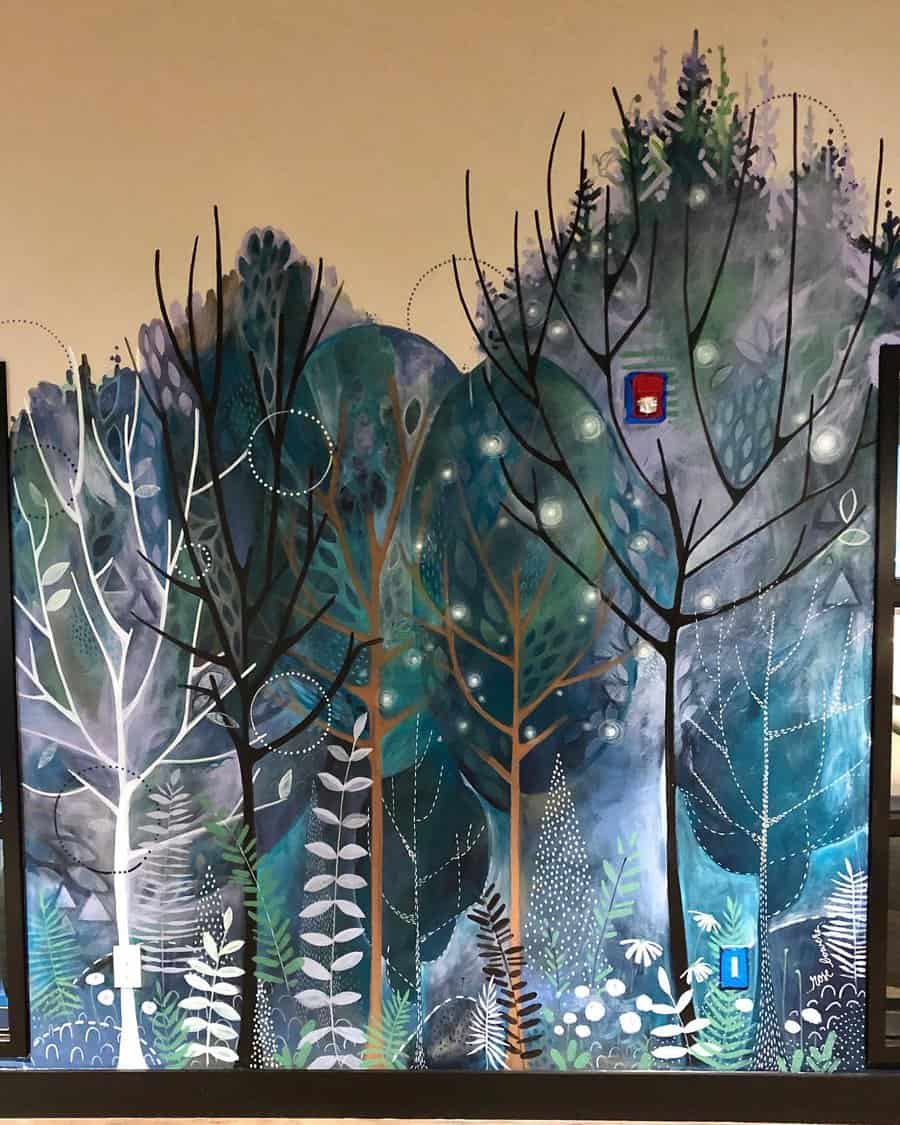 FAQs
What paint should I use for a wall mural?
Acrylic paint is the best medium for painting a mural on your walls. It adheres to almost all surfaces, so you aren't limited by the type of wall you need to paint. The paint is also quick-drying, making it easier to use multiple paint colors on your wall. The colors are vibrant and saturated, helping your mural to stand out. Acrylic paint is also durable, helping your mural to last.
What materials do you need to make a mural?
Before you get started, gather your materials. You need primer paint, painter's tape, brushes, rags, roller, sponges, stepladder, and wall varnish. This will let you prep the wall and apply the paint.
How do you prepare a wall for a mural?
Once you choose the wall where you want to add a mural, remove any old wall coverings. Clean the wall so that it's smooth and fill in the holes. Remove switch and electrical plates. Paint the wall with a primer to give yourself a clean canvas to paint your mural on.