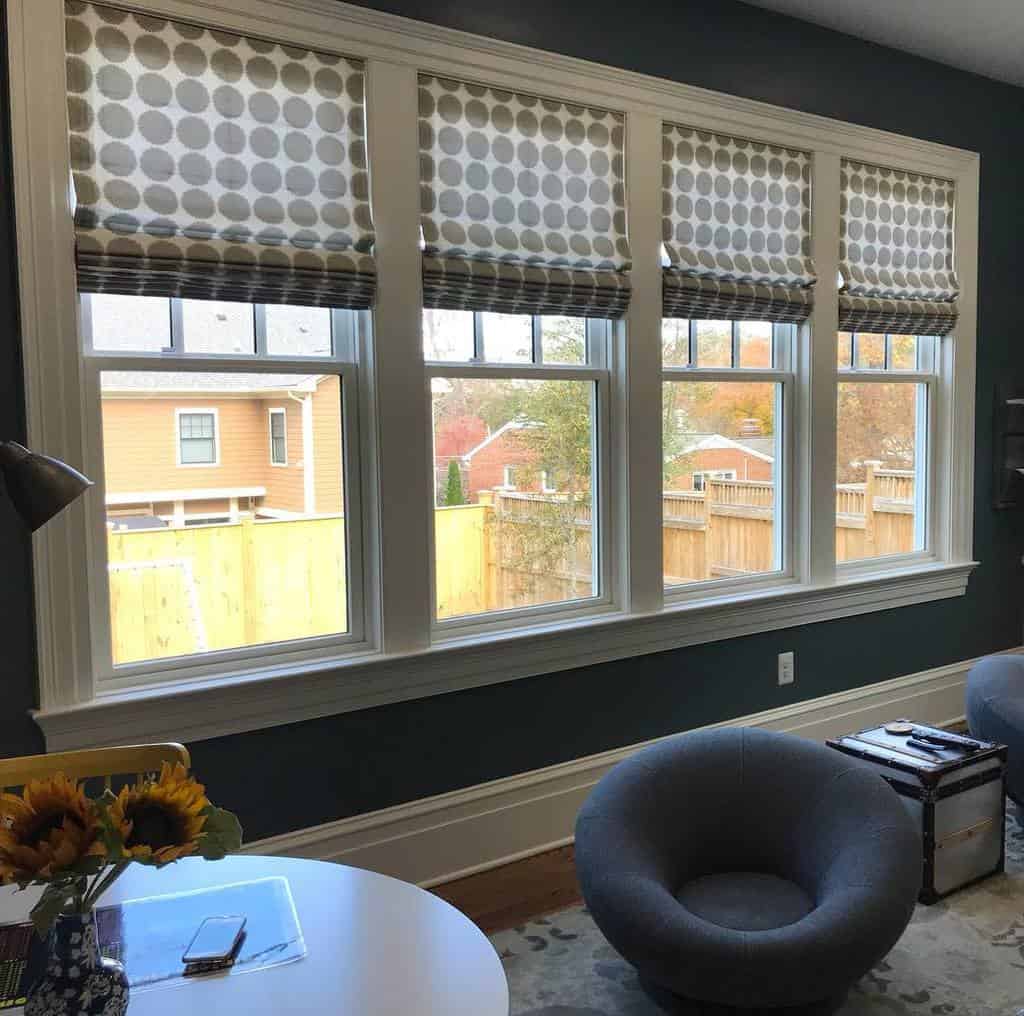 56 Window Treatment Ideas
While you could leave your windows bare, this can leave your rooms feeling unfinished. Window coverings are like the jewelry of a well put together outfit. You could look nice without jewelry, but adding it gives you a finished and a polished look. If the windows in your home lack treatments, then it's time to step up your interior design style by adding the finishing touch. Dress up the windows in your home with these window treatment ideas.
1. Blinds
Adding blinds to your windows is a simple and affordable method for adding light filtering and privacy. You could invest in real wood blinds, but they can be quite expensive. You'll likely need to custom order them.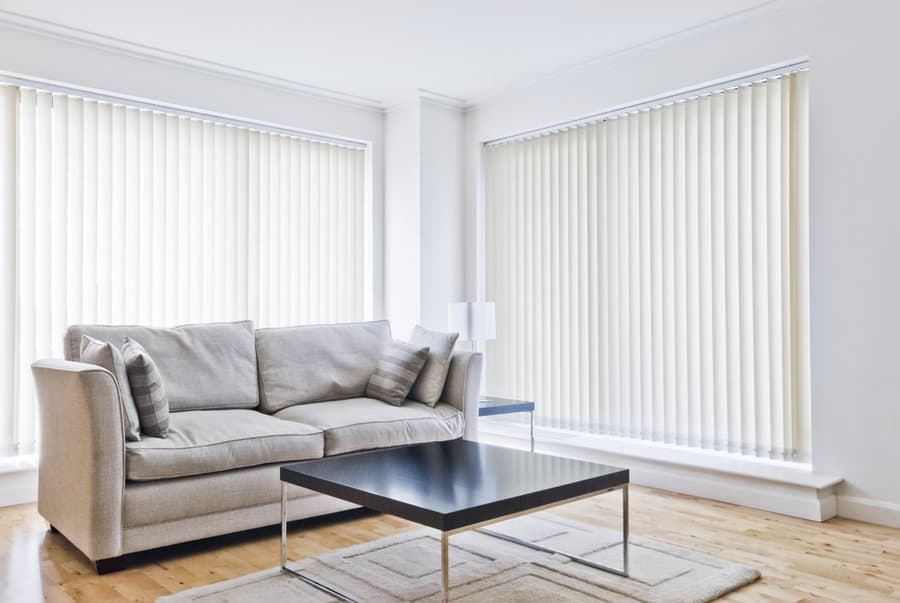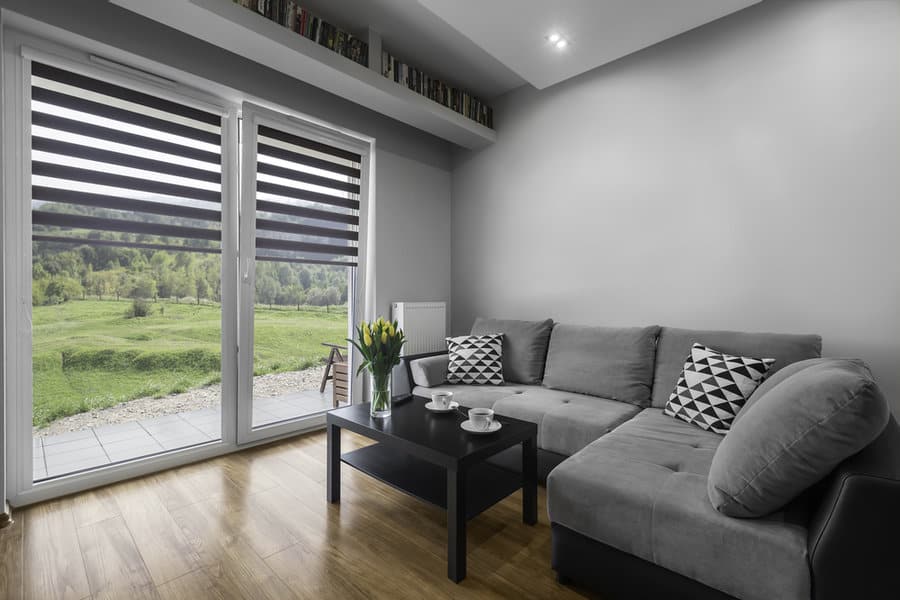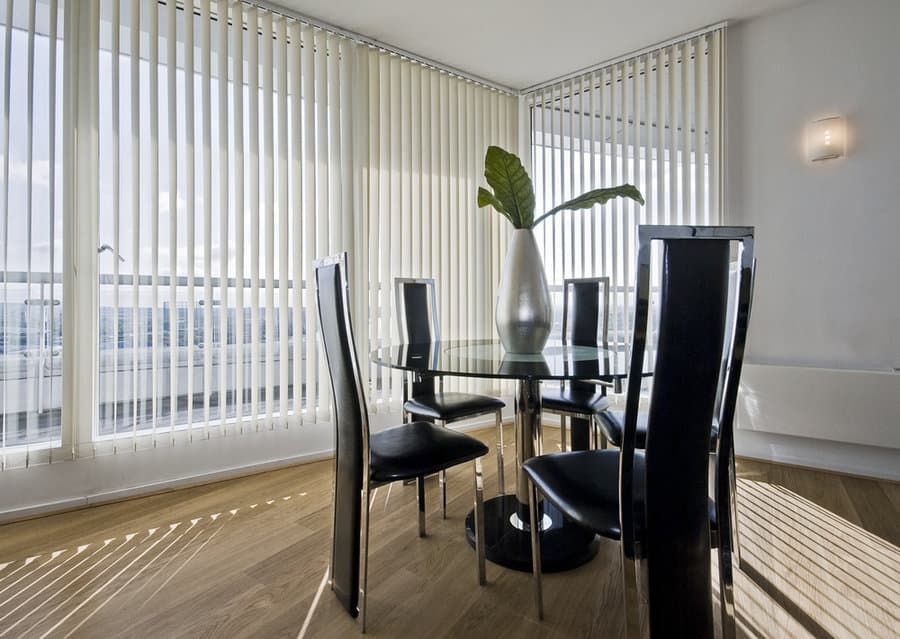 A more affordable and popular alternative is to order faux wood blinds instead. They look and feel like wood but are more durable and affordable. Other blinds options are vertical blinds or roller blinds. These give your window a different effect and work better on certain sized windows. For example, vertical blinds are better for oversized windows.
2. Curtain
Blackout curtains are a must for your bedroom. These curtains have a special lining on the backside that helps to prevent the natural light from coming into the room. You can buy them in a variety of sizes and designs.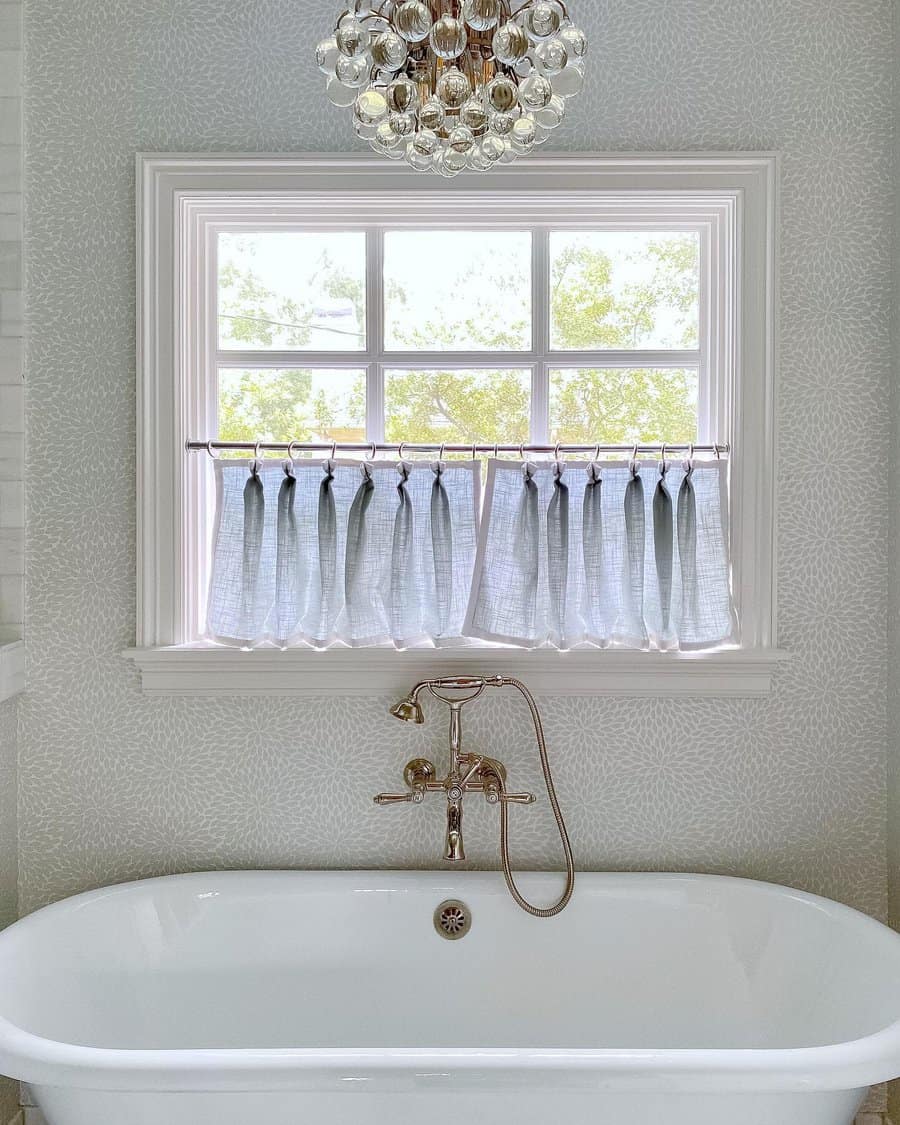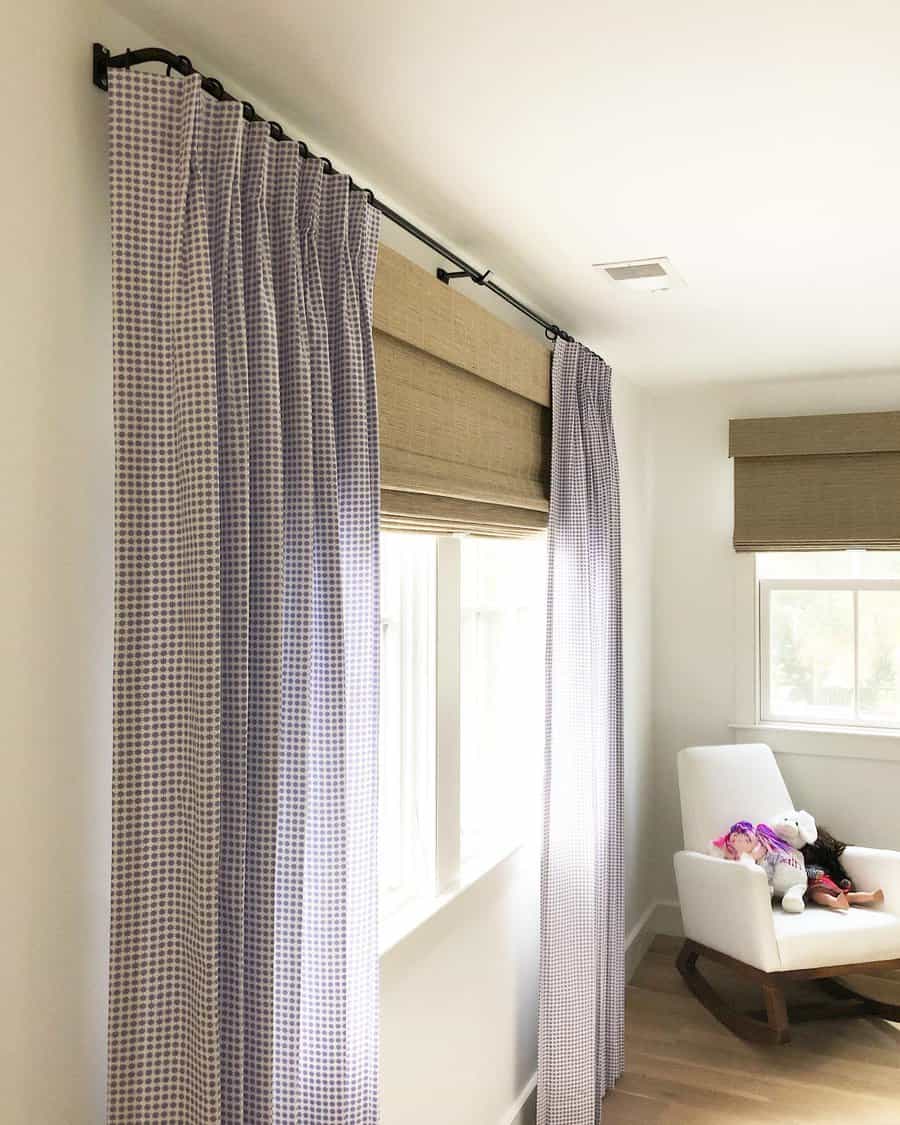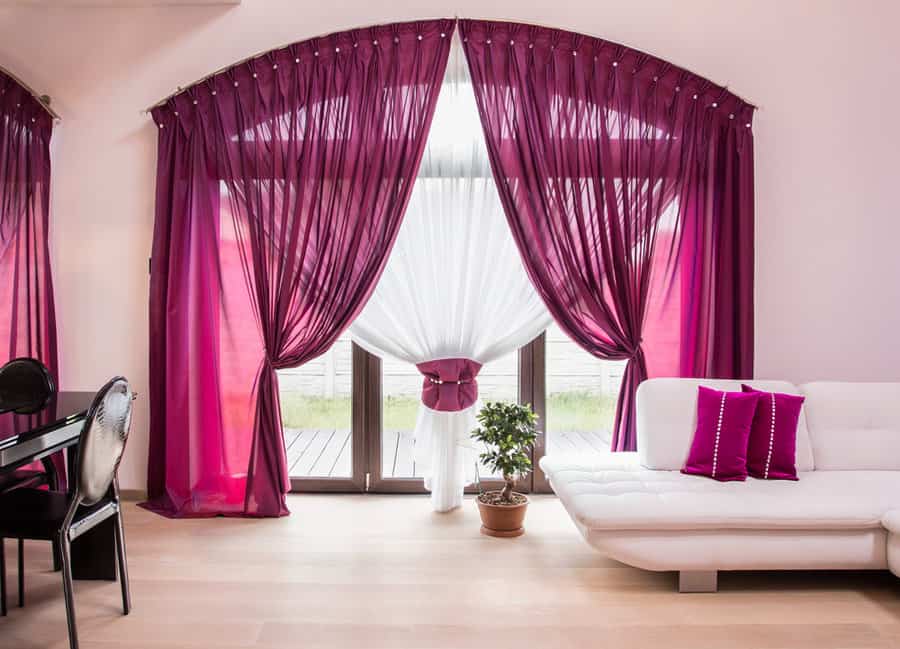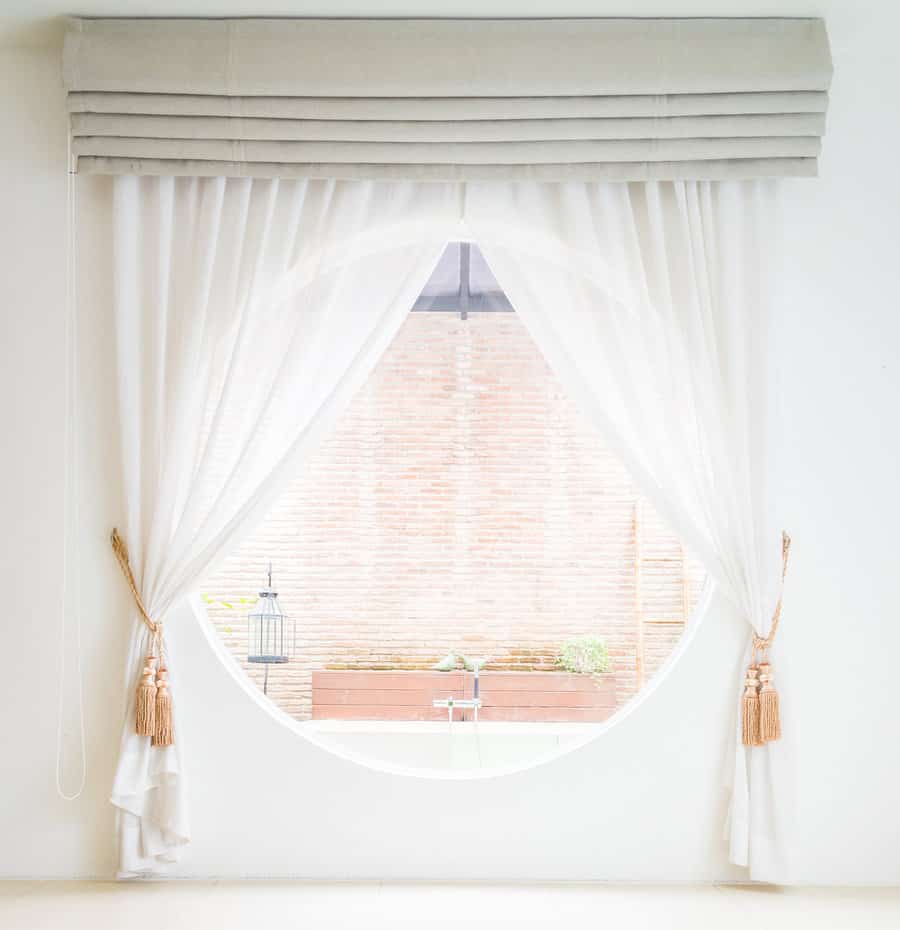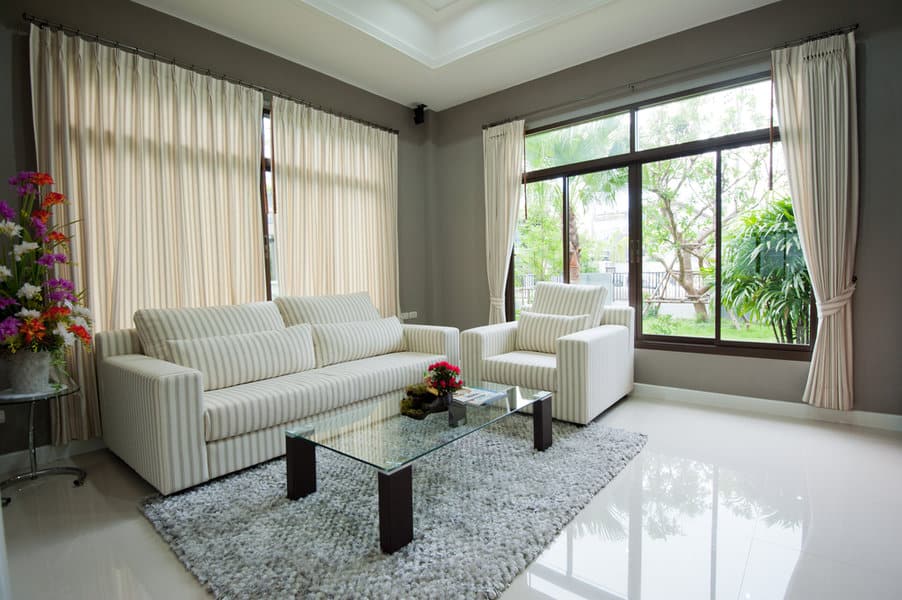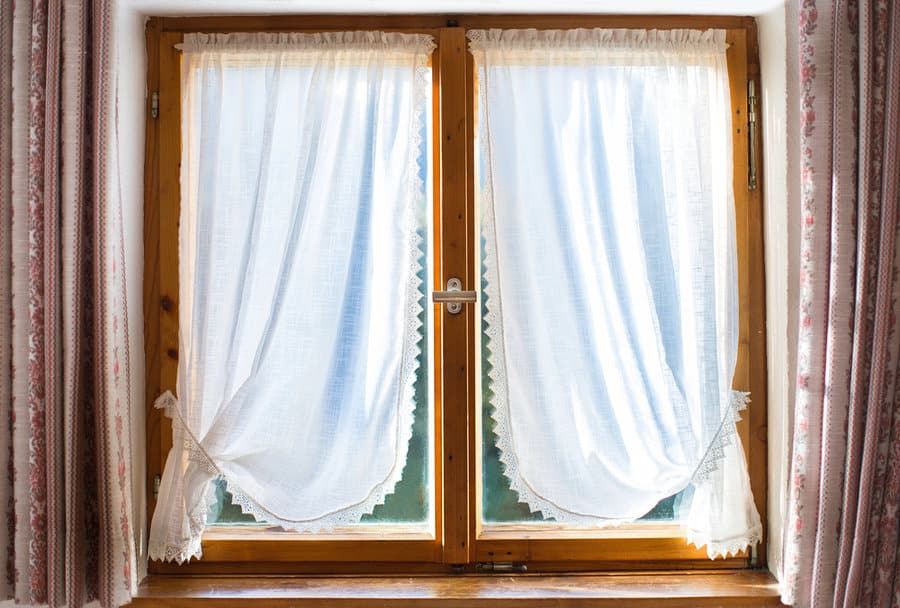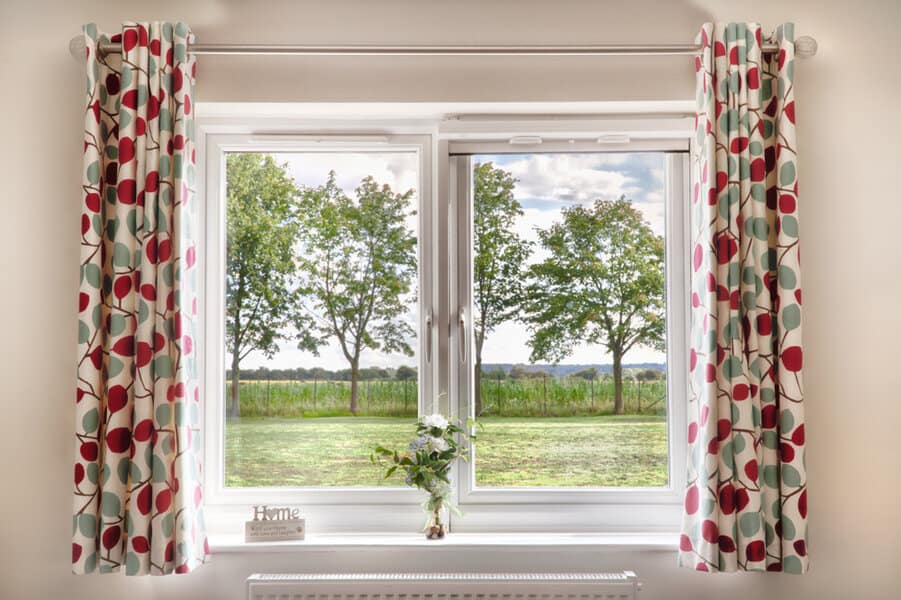 Curtains are also good for the large window in your living room. You may not need the light-blocking variety. However, these curtains can be useful when you have a window that receives a lot of hot afternoon sun. The light-blocking quality can help to keep the room cooler. You can also choose a thicker fabric that can help prevent heat loss in winter. While plain curtains are popular, don't be afraid to make a statement with patterned curtains.
3. Drapes
Similar to curtains, drapery panels dress up a window to give it a more polished and finished look. They are typically fabric panels that frame a window. Unlike curtains that you can pull close to cover the entire window, drapery panels frame the window. They aren't meant for closing over the window. While they may be less functional, they are better equipped for dressing your window.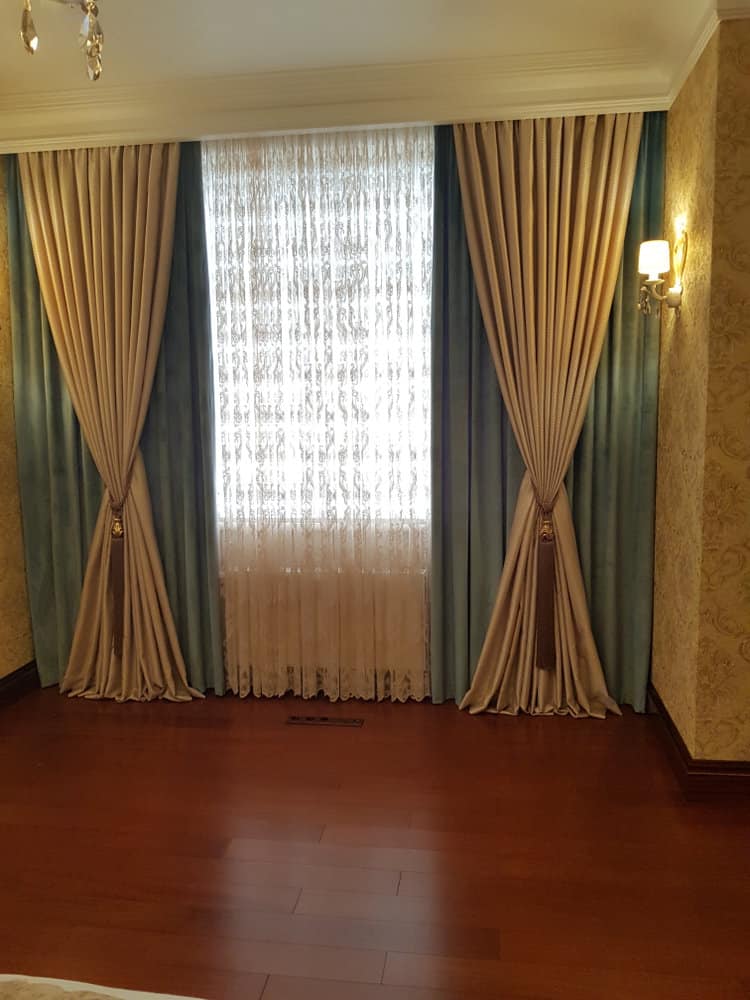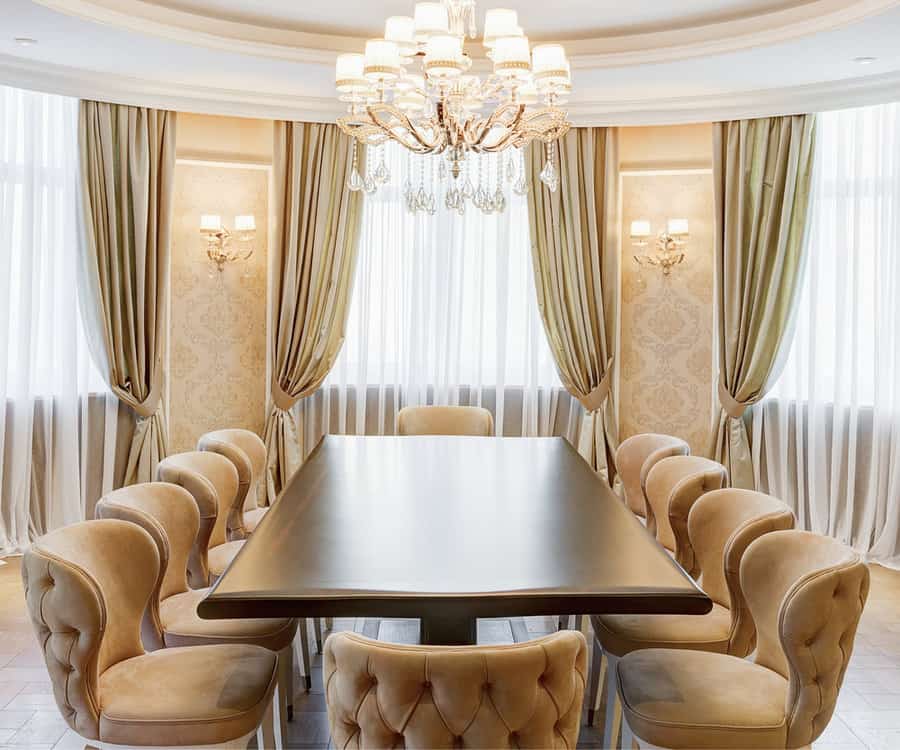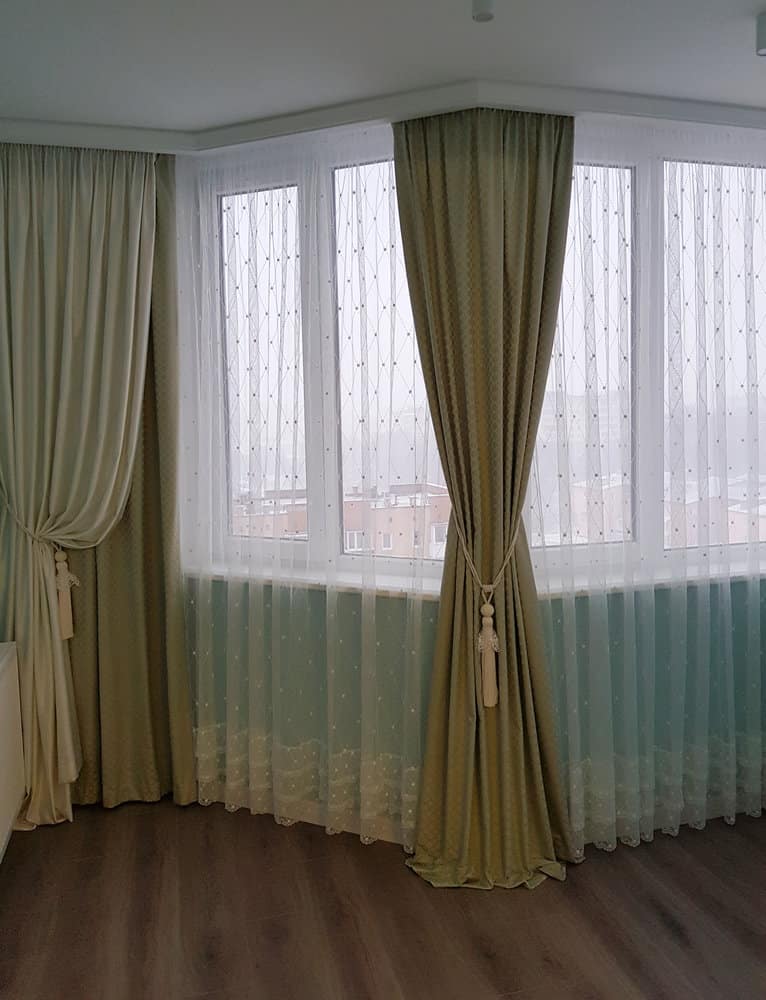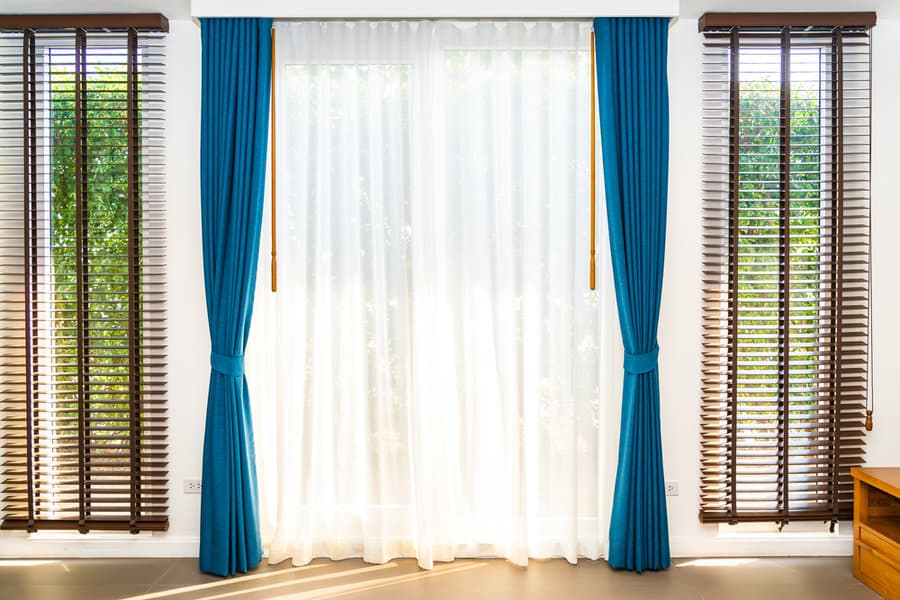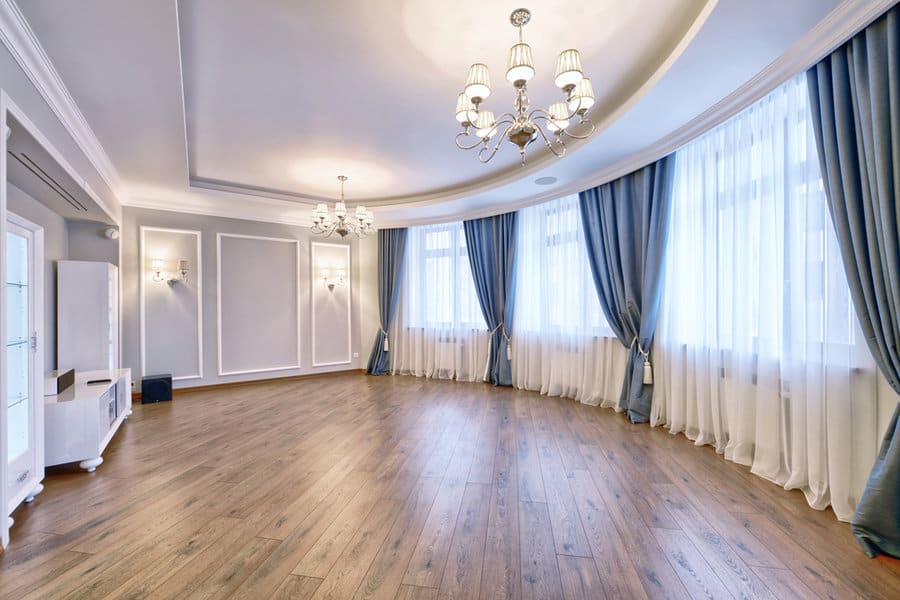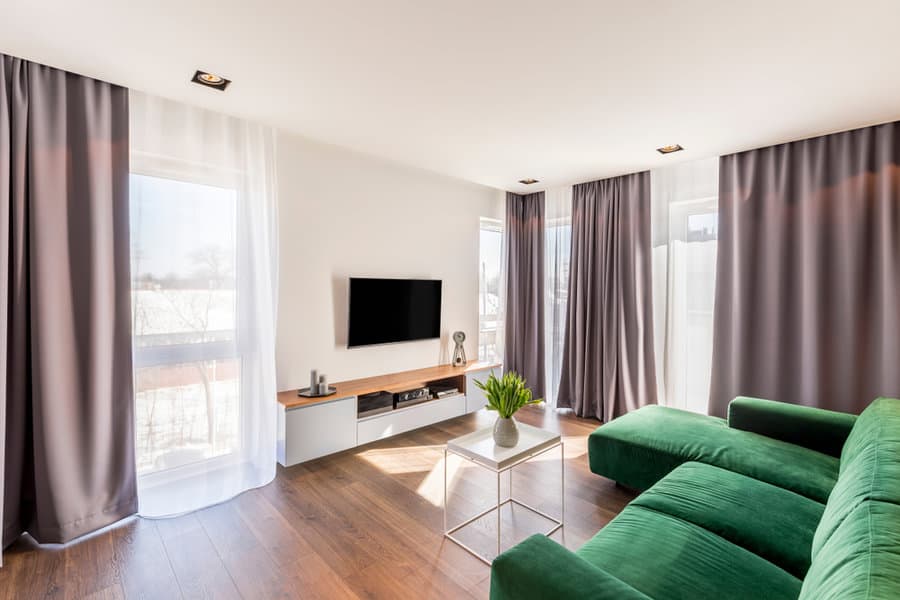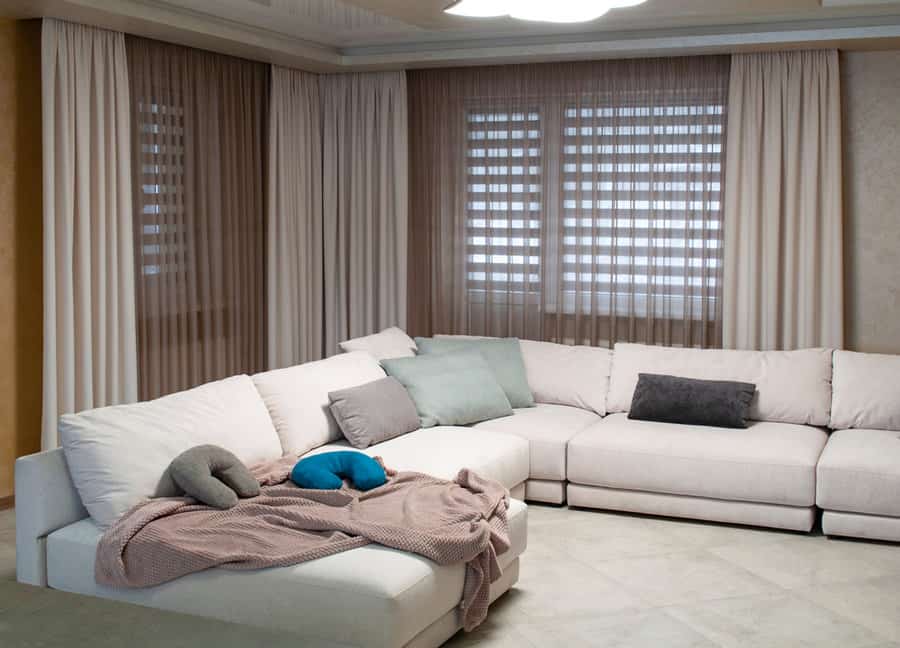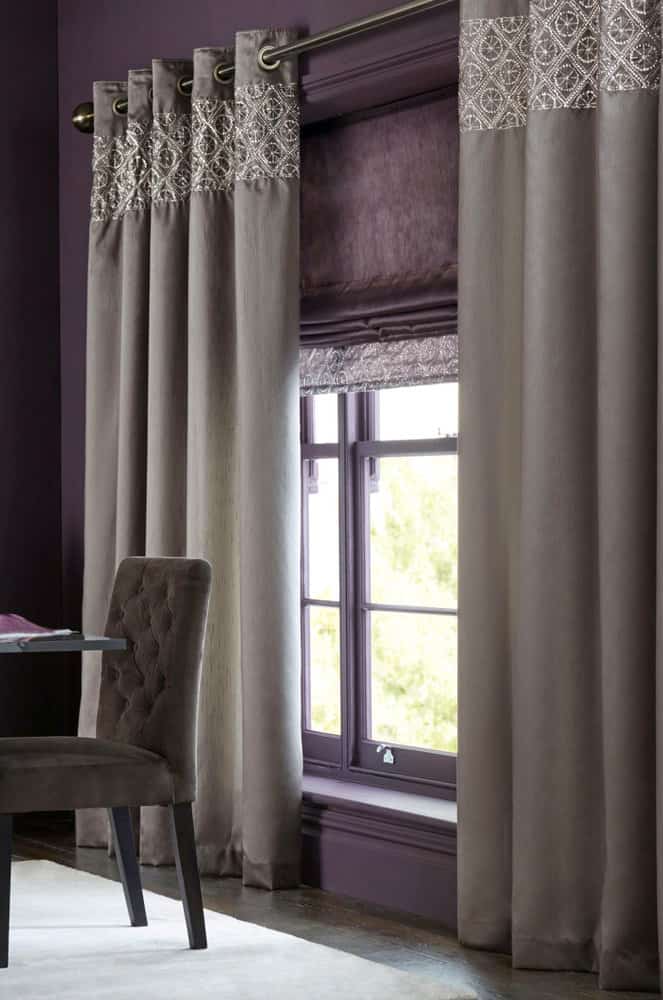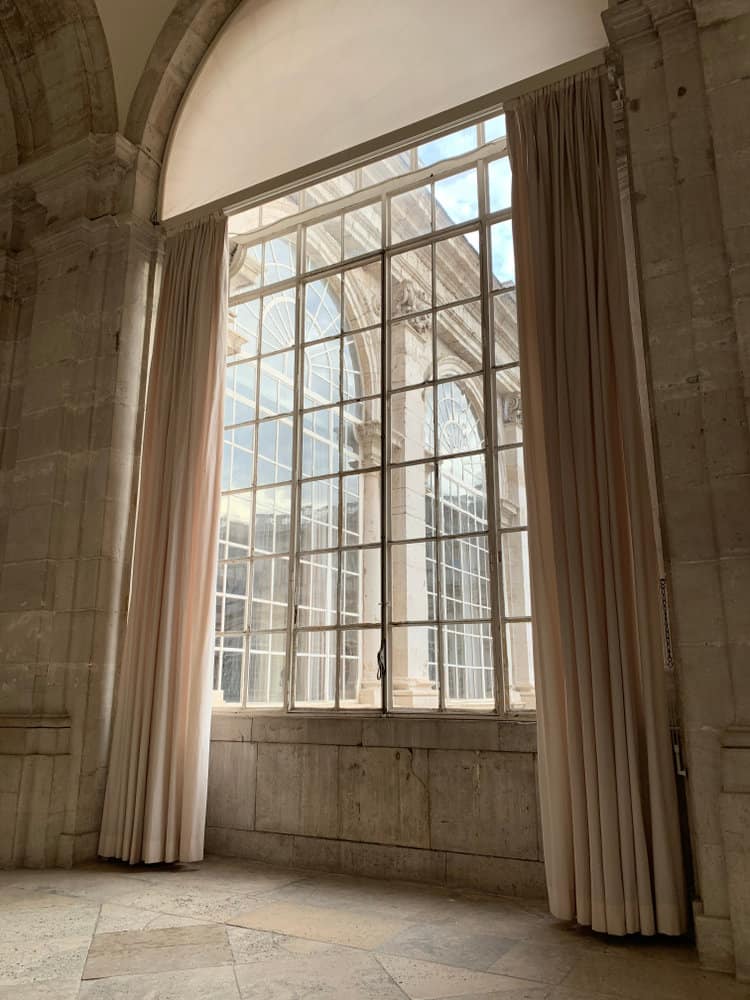 For looks and functionality, consider a multi-bar curtain rod. Then you can hang decorative drapes on the front bar and a functional curtain on the behind bar. This creates a multi-layered effect.
4. Luxury
If you've taken a luxurious approach to your interior decor, your window dressings should match. Add luxurious custom window treatments to your windows and glass doors. This works well for French doors where they can look plain without the drapery panels.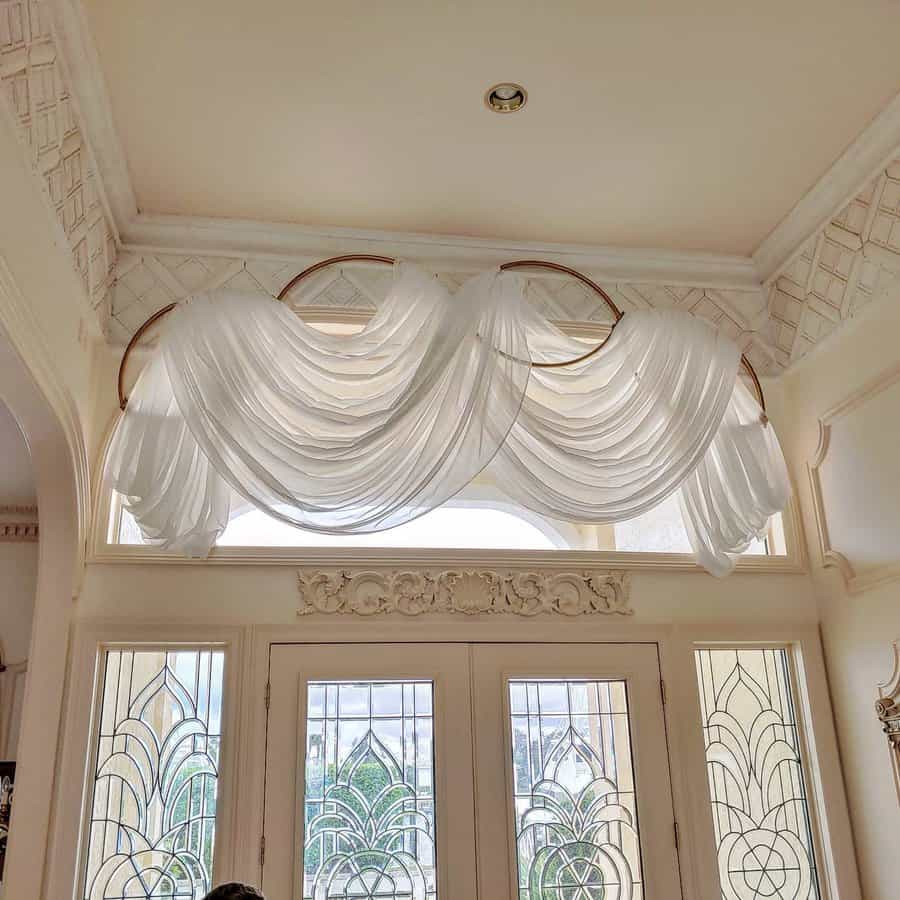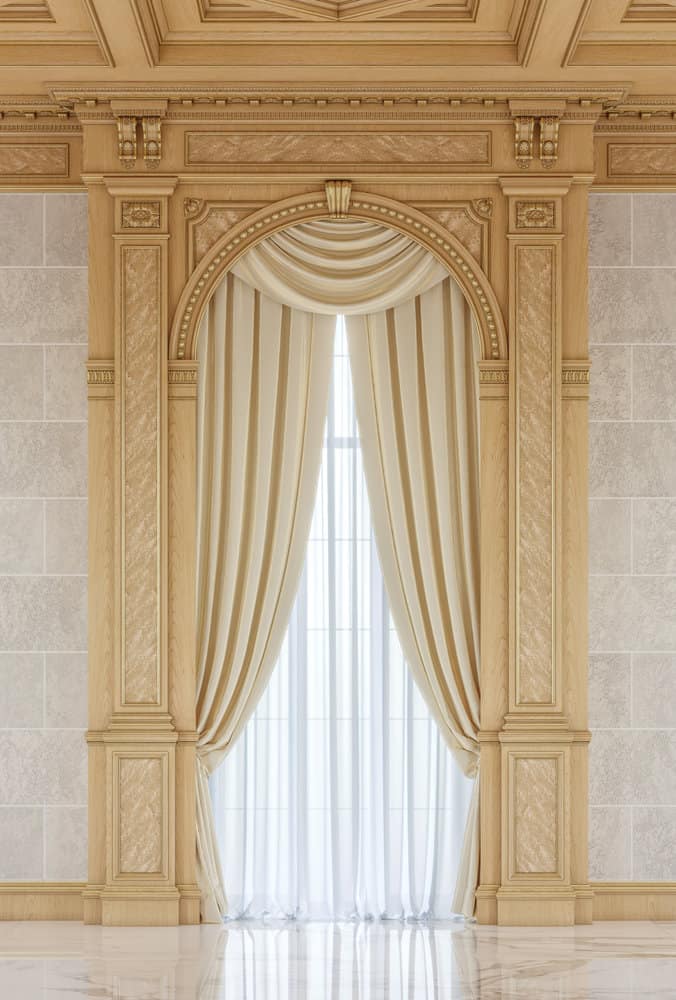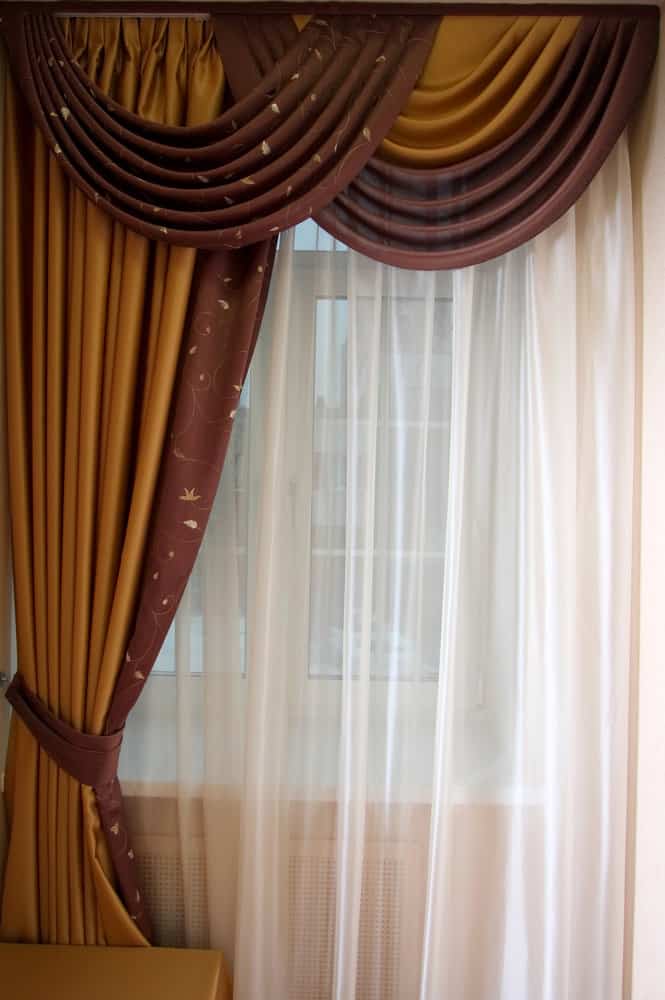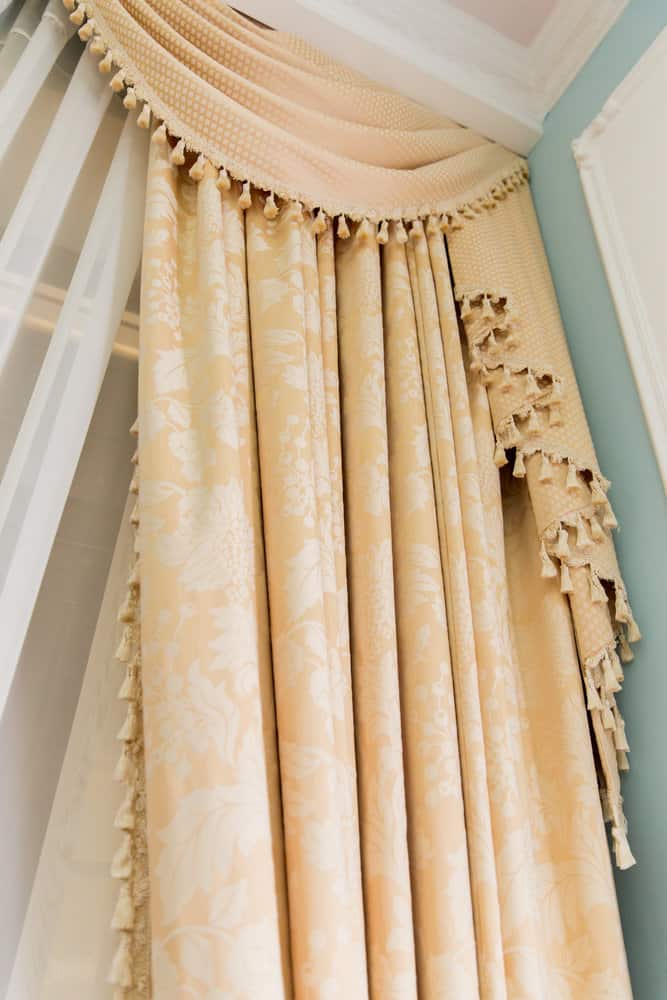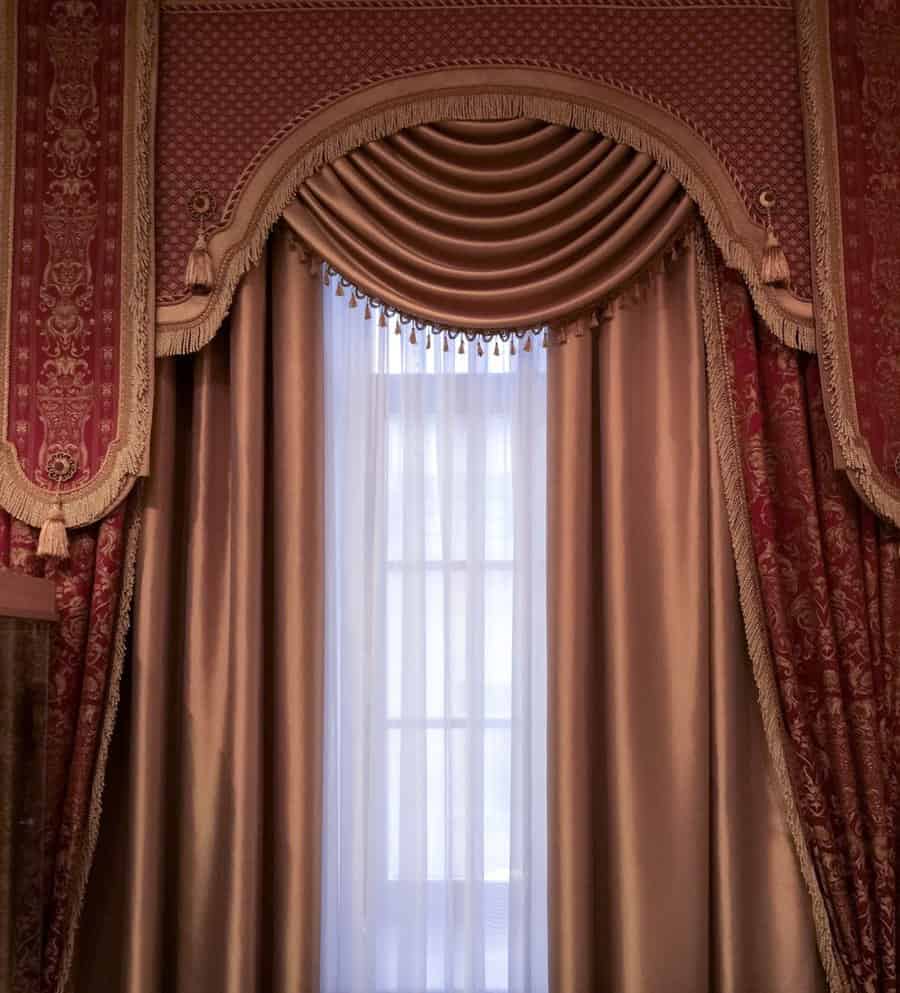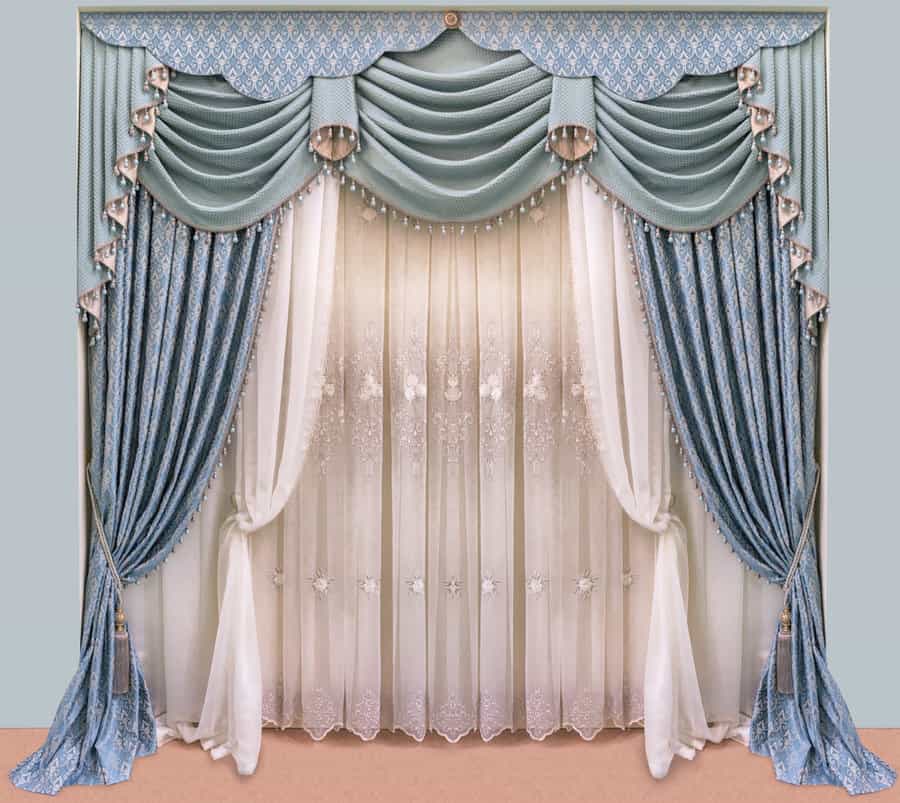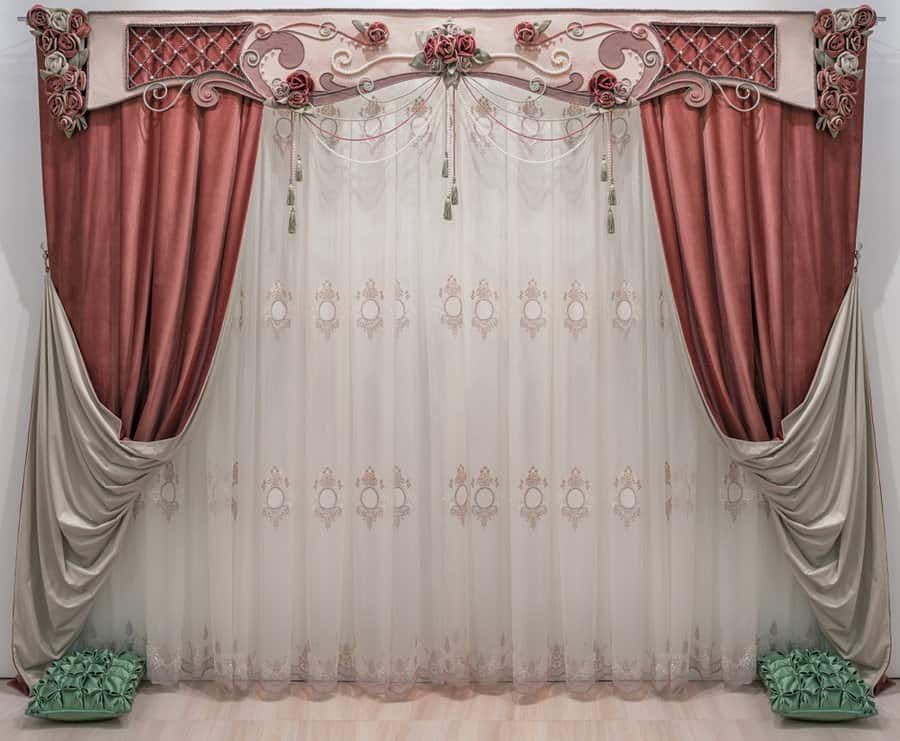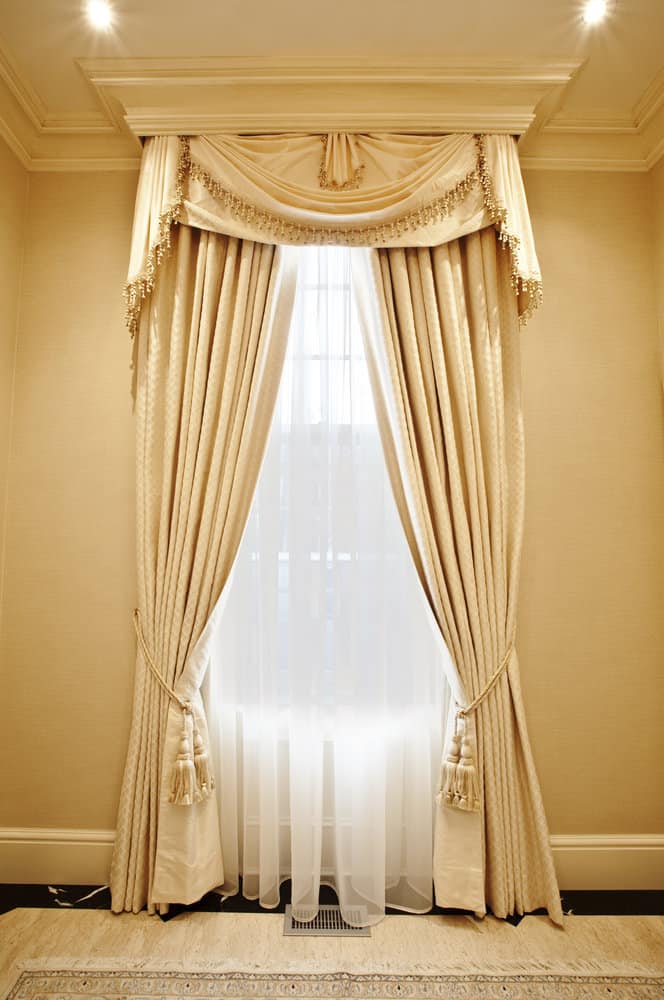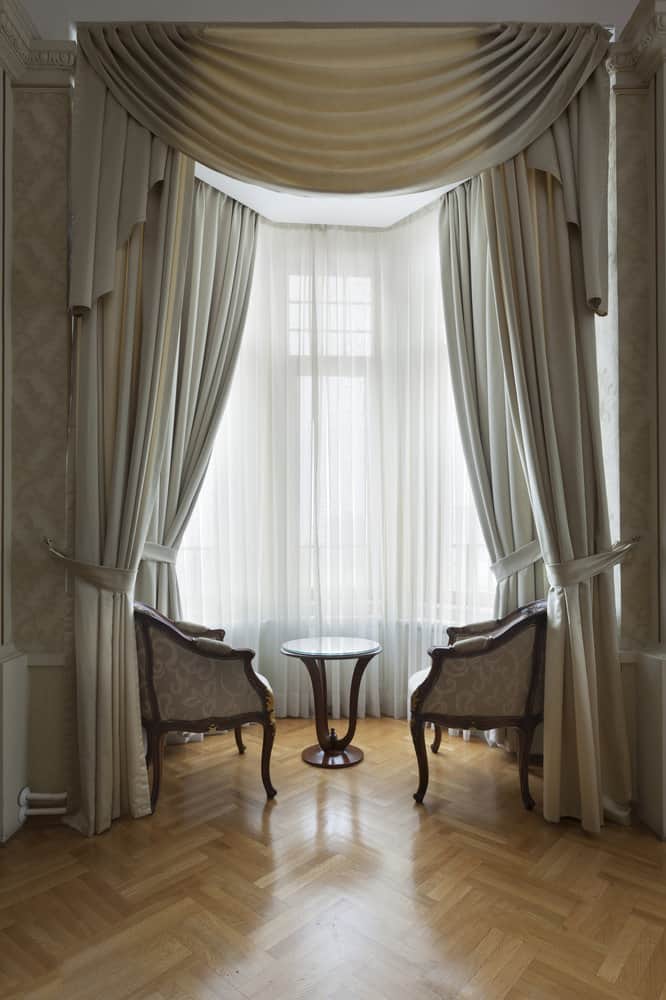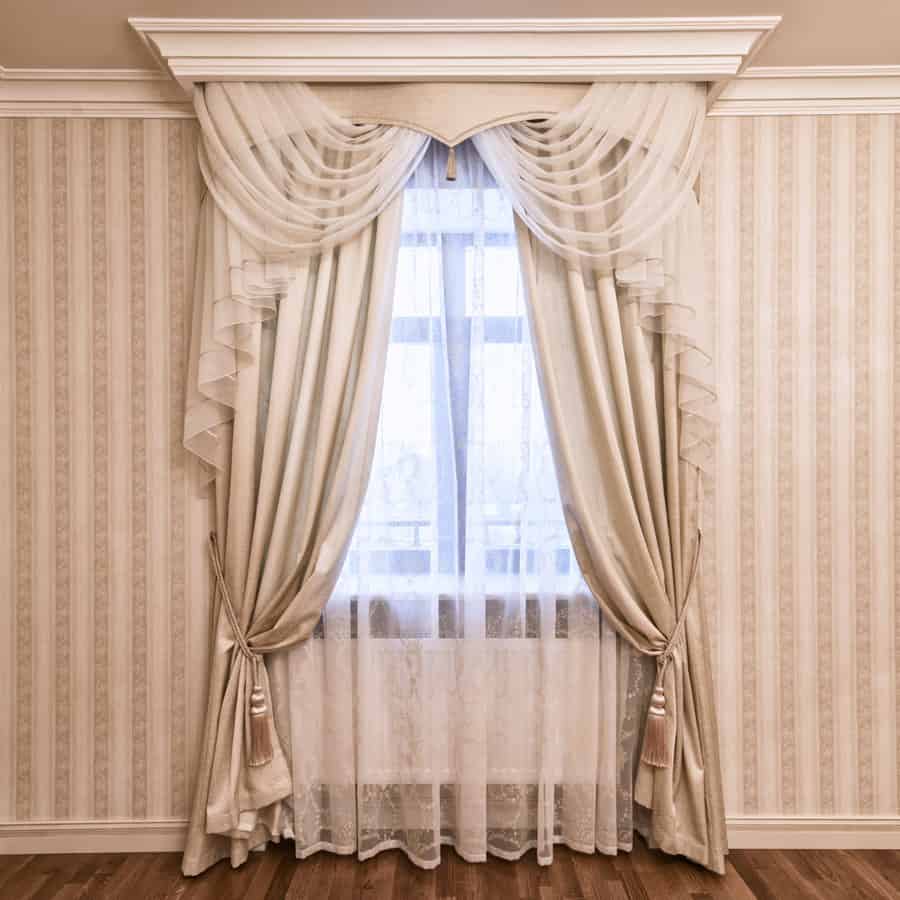 Another look of luxury is to embrace modern window treatment trends that utilize technology. Motorized shades make it simple and easy to manage the amount of natural light you allow in. Some even have an app that lets you schedule their opening and closing.
5. Roman Shade
Roman shades or Roman blinds are a popular window covering option because they create a soft window covering. They are made from fabric that gently folds as you draw them up to open them. They are more elegant than cellular shades with a honeycomb structure. You commonly see cellular shades encased in two sheets of glass that are in a patio door.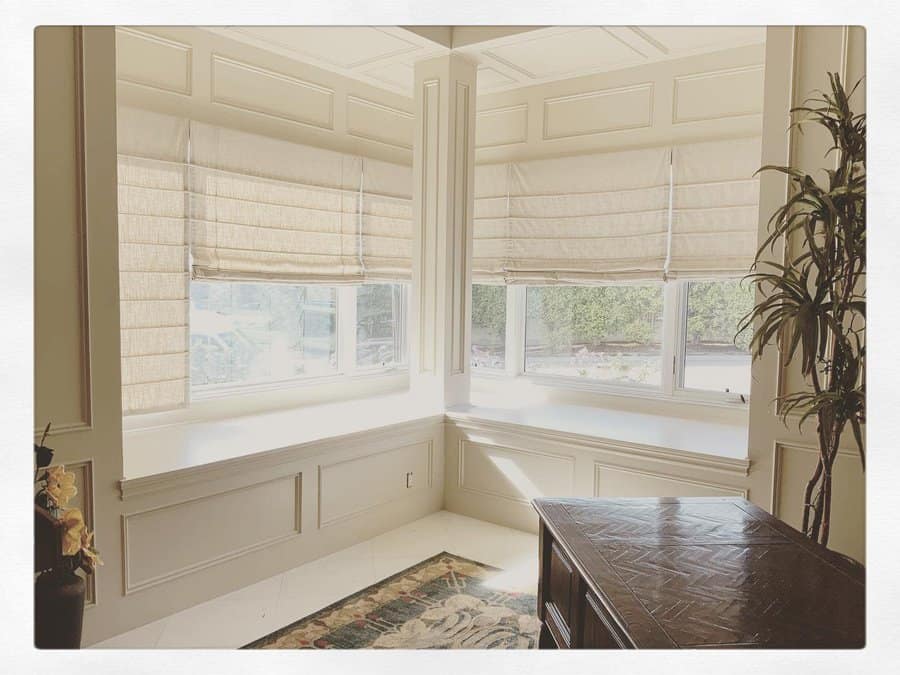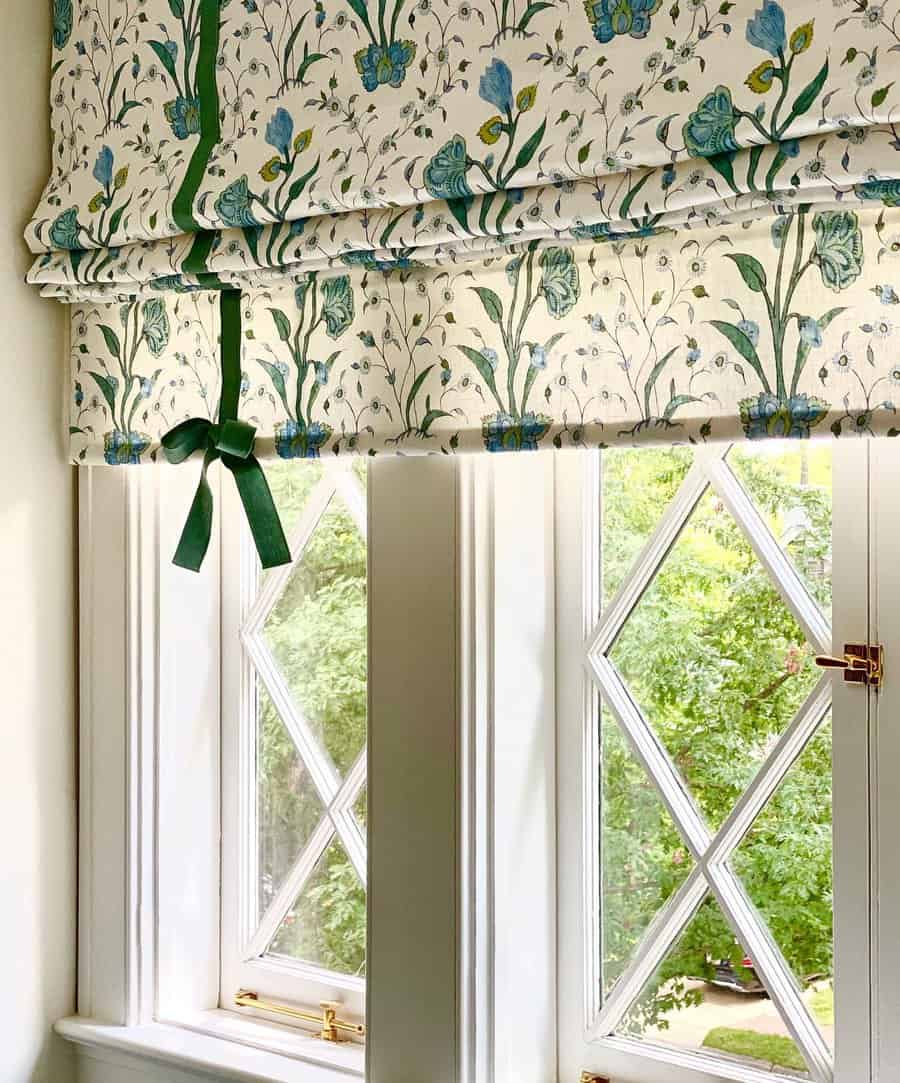 Roman shades can look elegant in a dining room. Choose a fabric that complements the rest of the textiles in the room. You could even choose bamboo shades that are made from sustainable and environmentally friendly materials.
6. Shades
If you're looking for a decorative bedroom window treatment, consider a pleated shade. These simple shades are made from a wide variety of decorative fabrics and fit inside of the window frame. Typically, this style of window covering isn't the best at blocking light.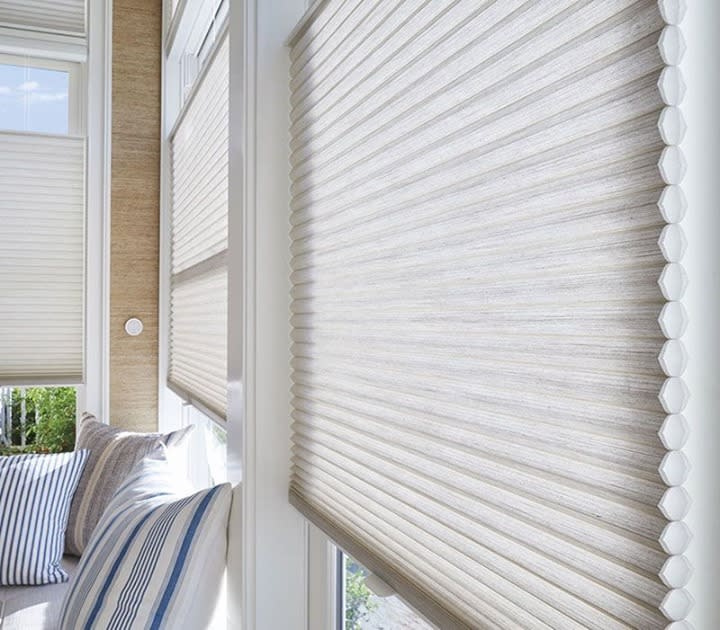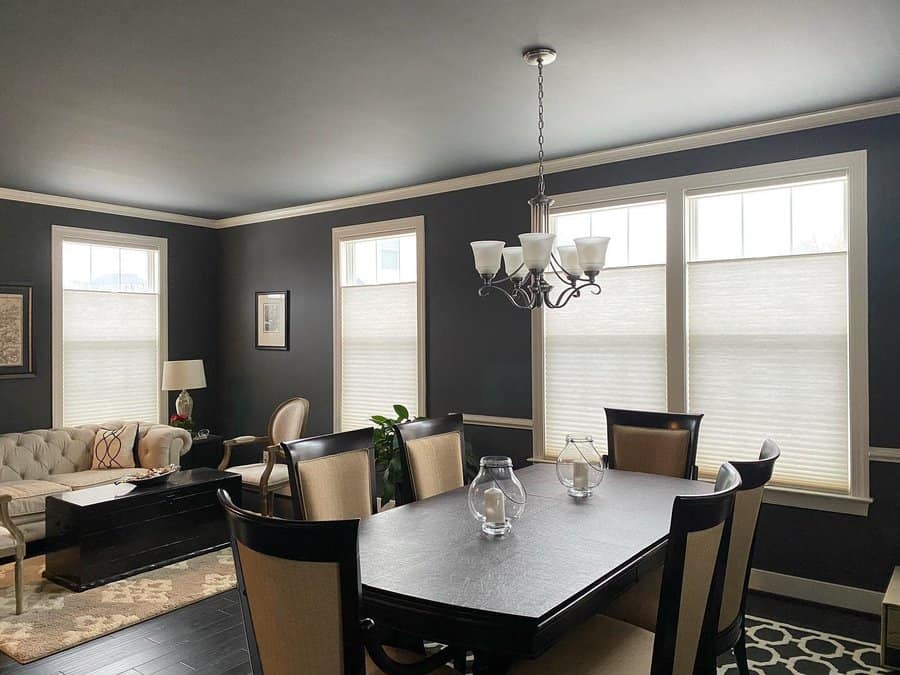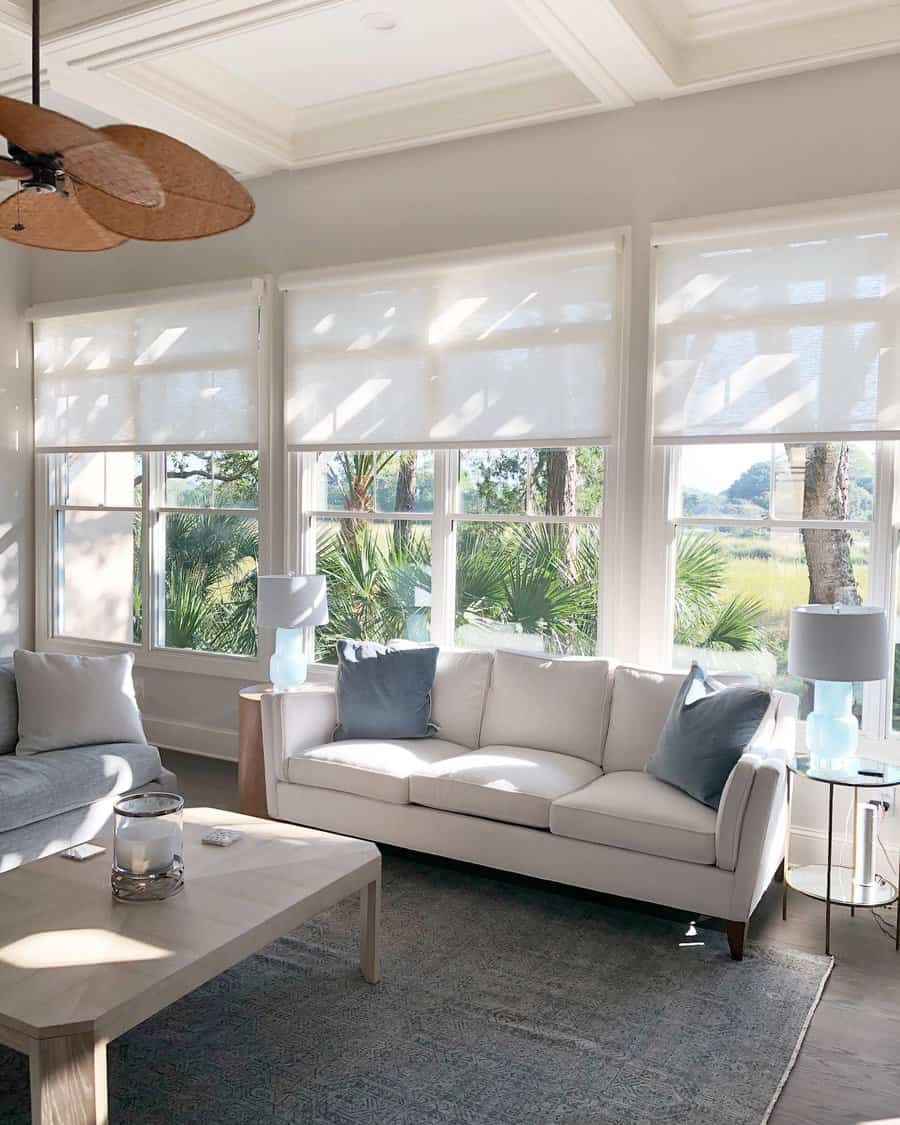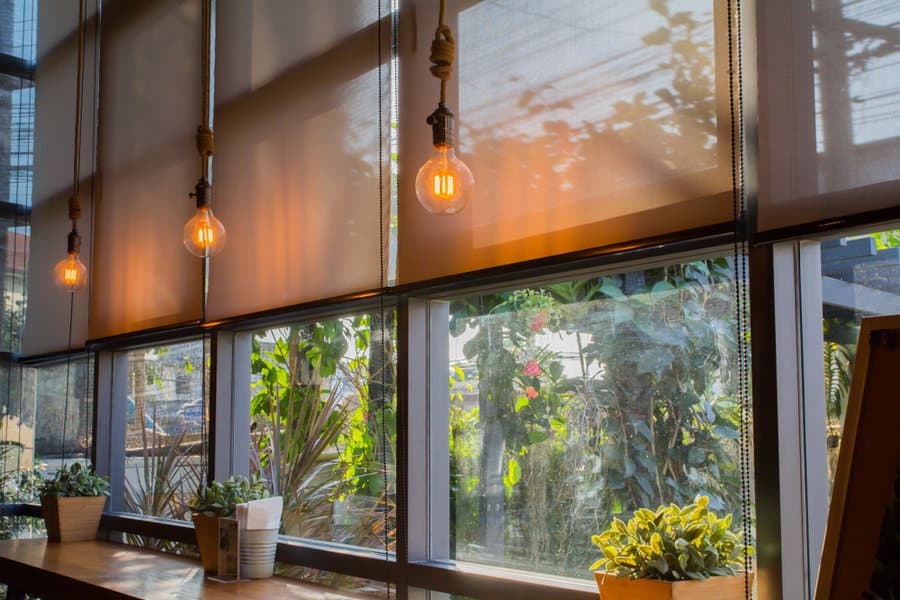 Shades are typically not made from thick material, so they will allow light to filter through. Even shades with a light-blocking backing don't fully cover the window. This allows light to come through in the gaps on either side of the shade.
7. Sheer Curtains
If you're concerned about the amount of natural light coming into a room and want to create privacy, then sheer shades are ideal. These lightweight curtains are made from thin fabrics and have a delicate weave.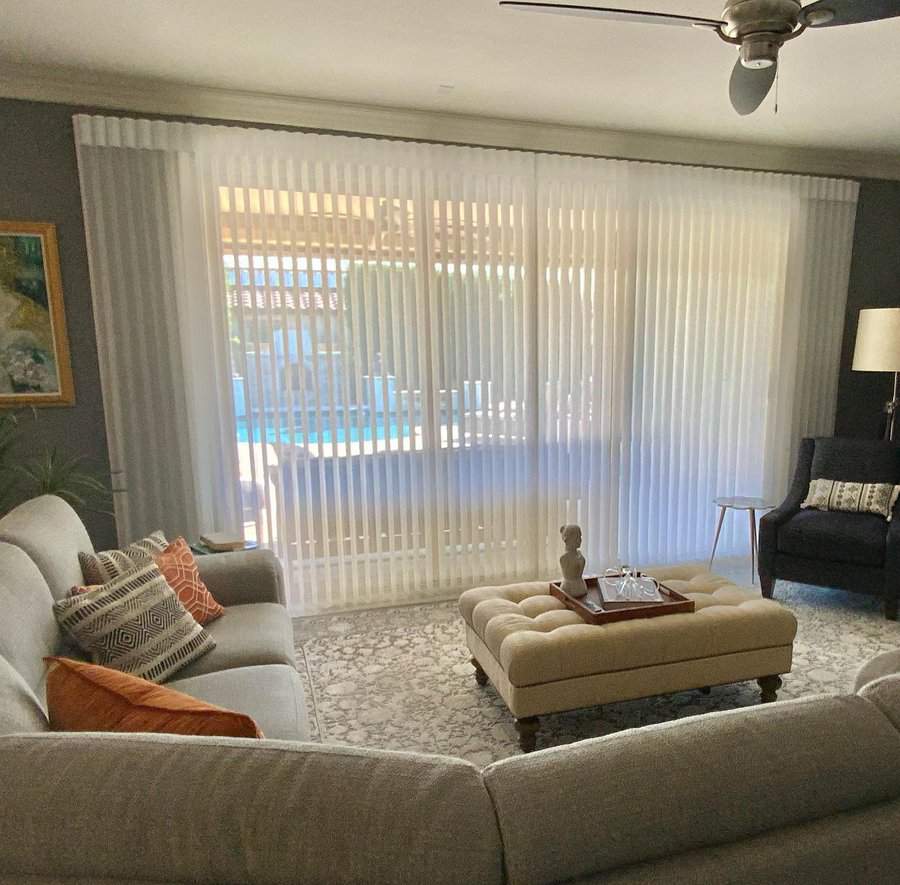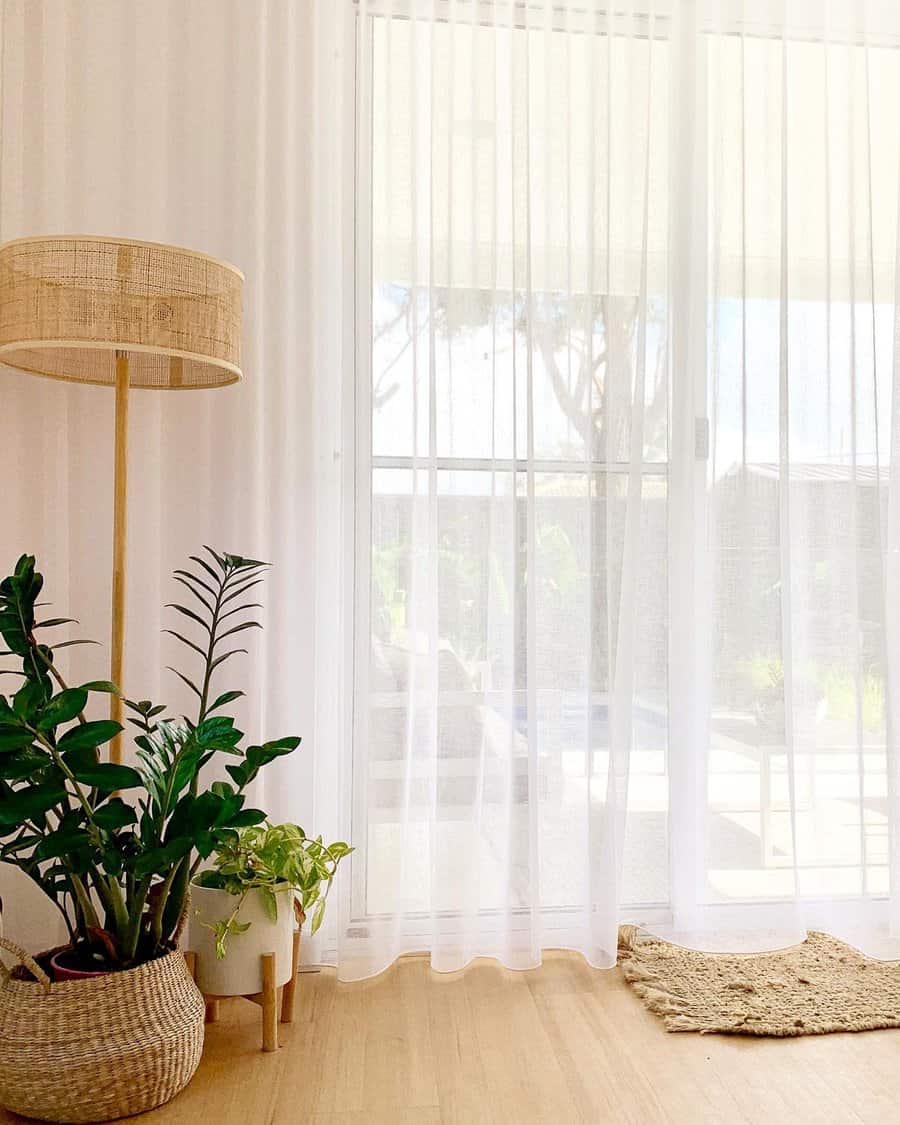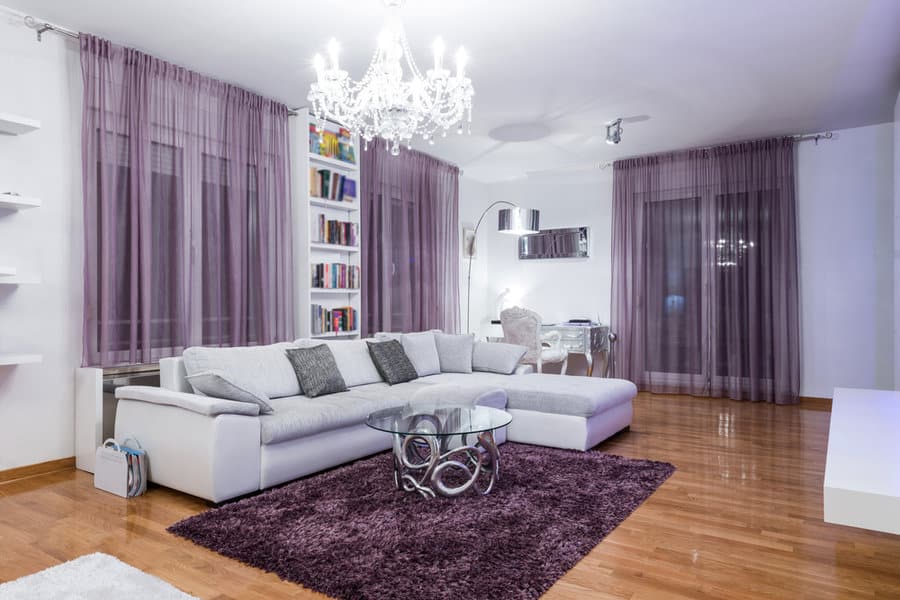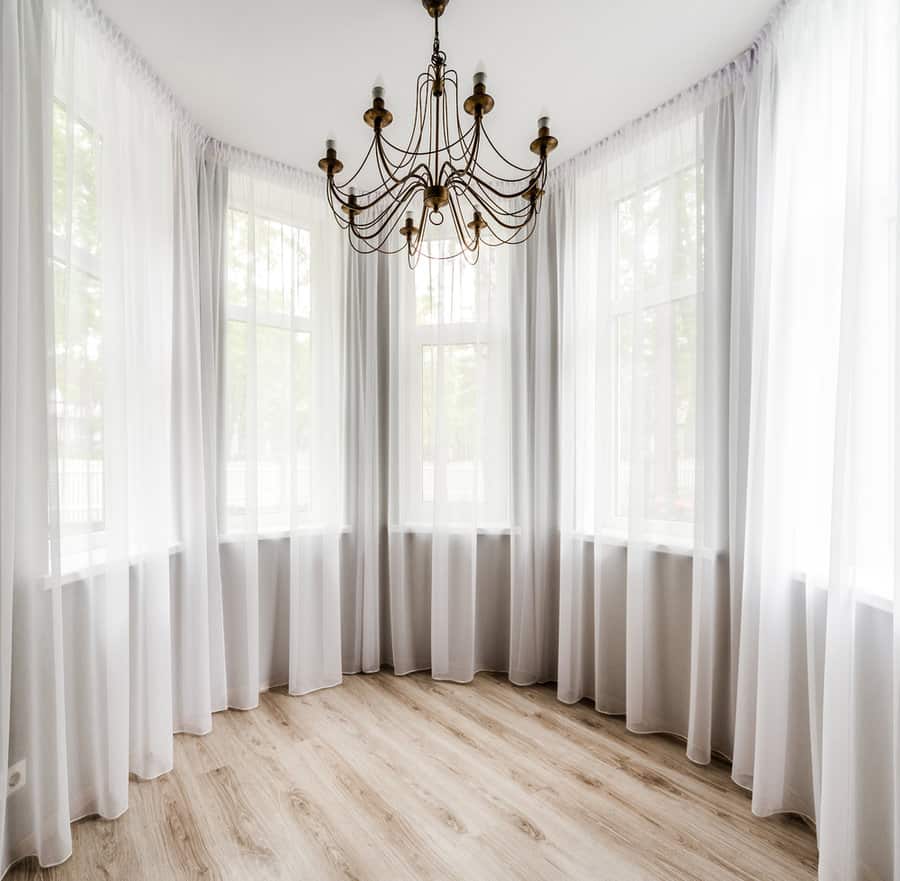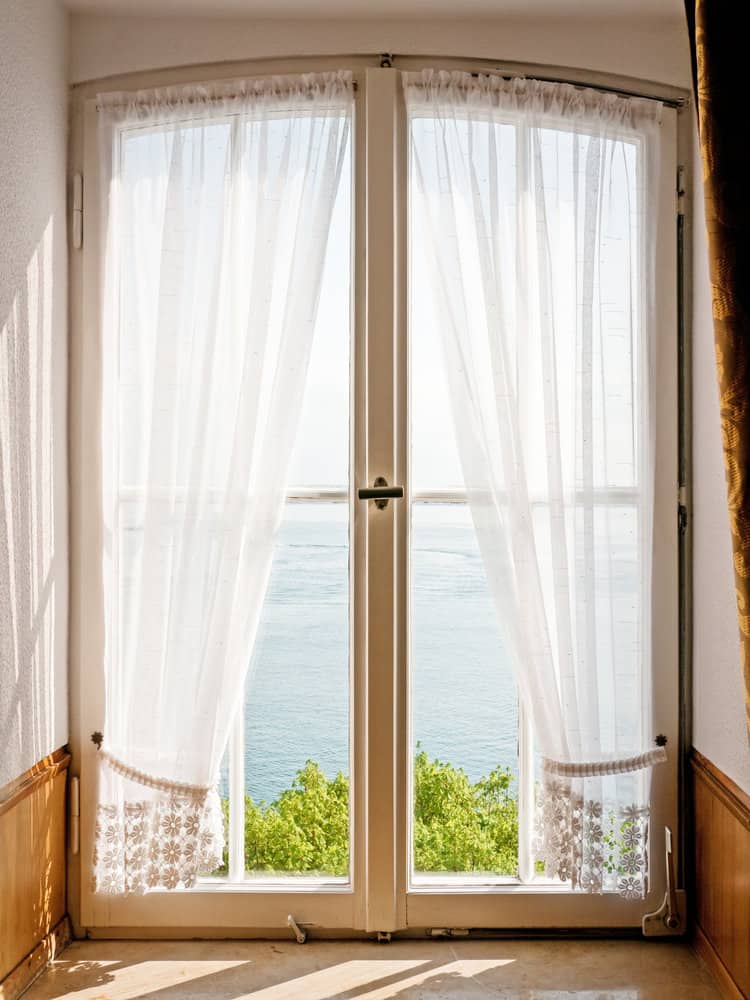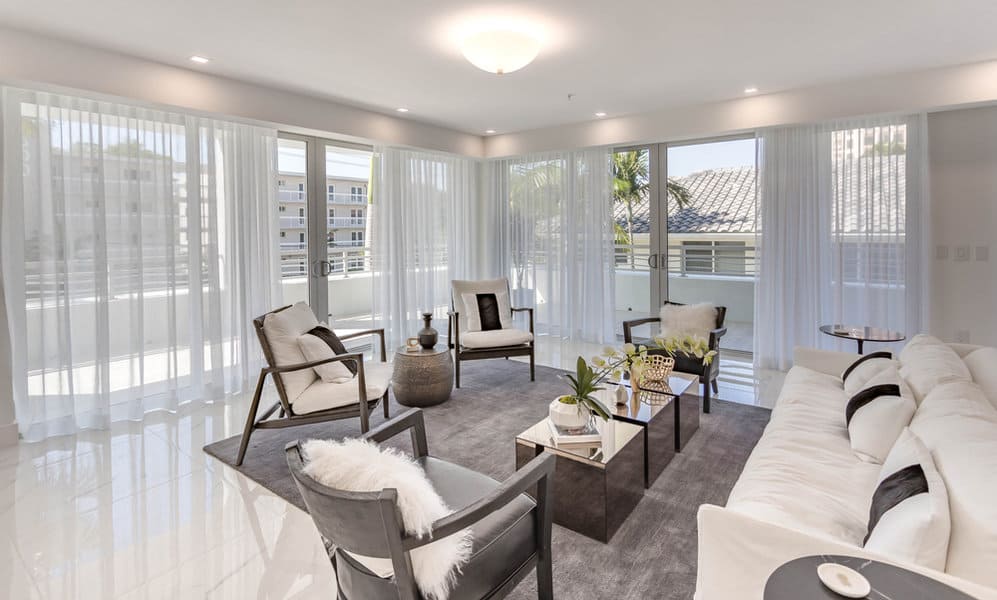 A sheer curtain is good in a bathroom where you don't want to use heavy materials that dry slowly. You can also layer sheer curtains with heavier fabric curtains. This gives you more flexibility in how you cover your window.
8. Tall
The tall windows in your home present a unique challenge. These oversized windows can be too tall to be able to use the typical window covering options. Unlike a bay window, you won't be able to reach the top of the window. Additionally, trying to gather a window covering at the top of the window would become overwhelming.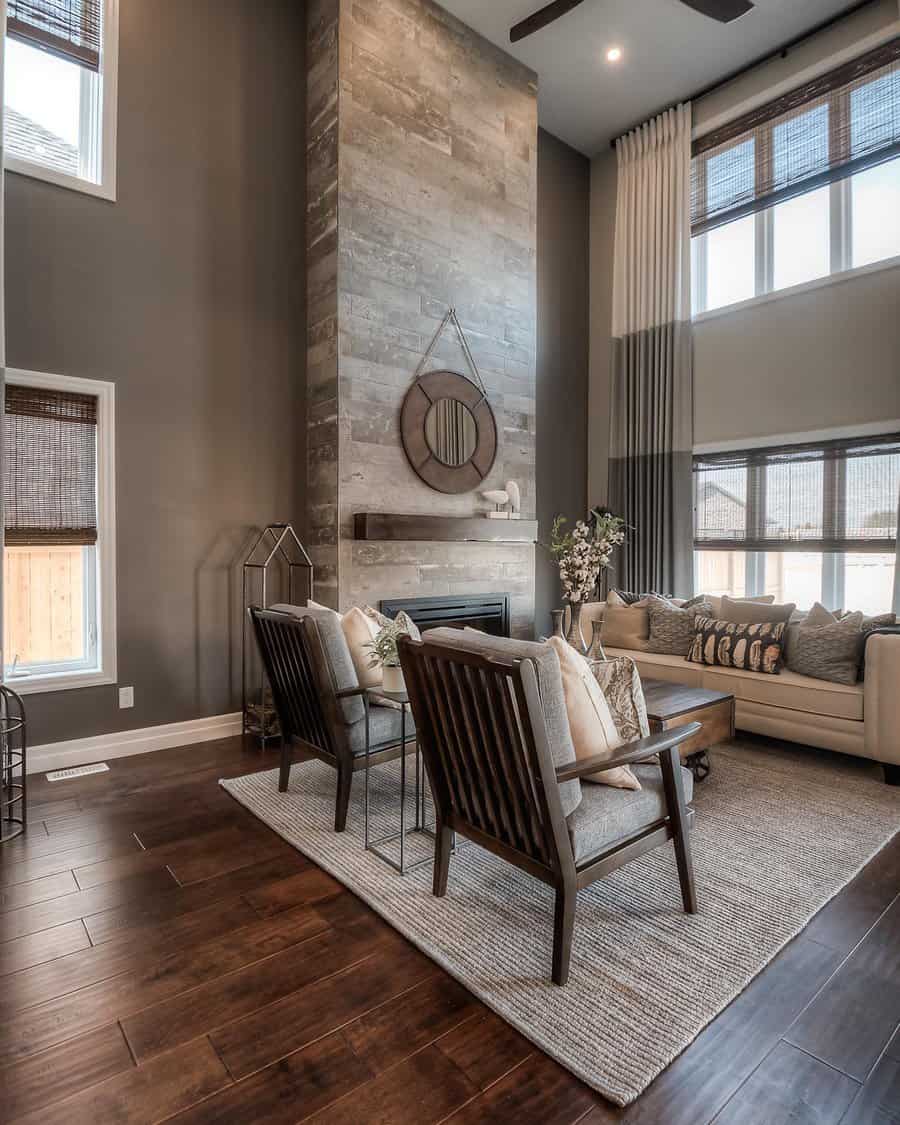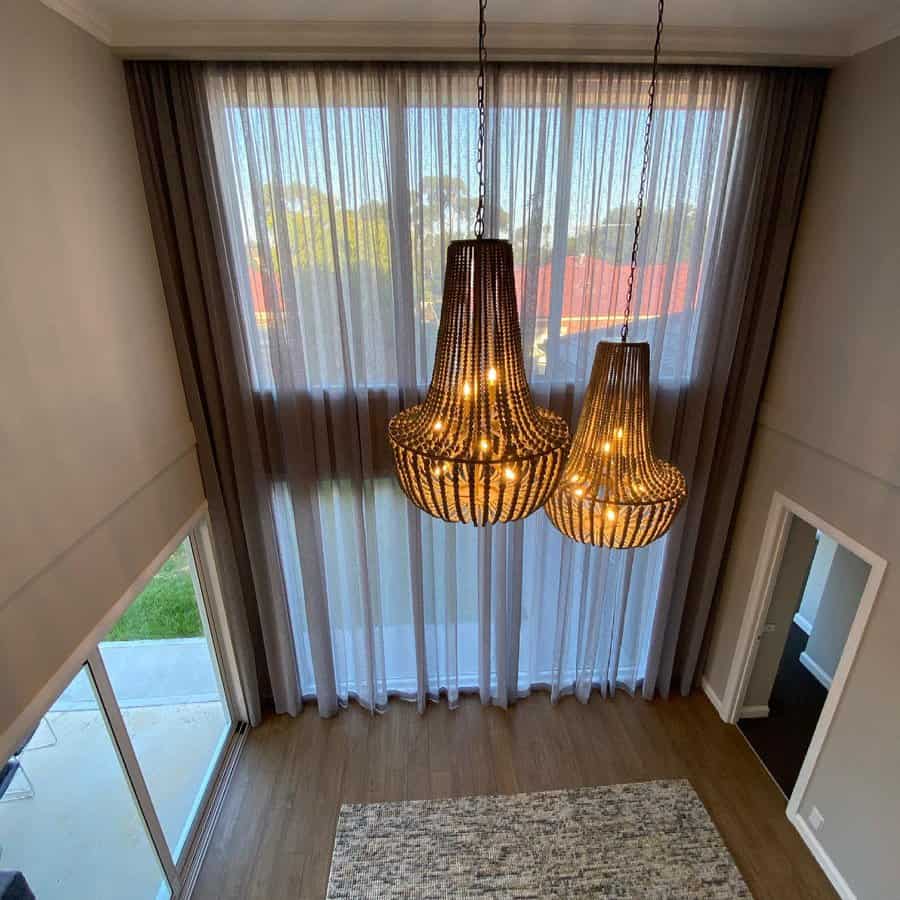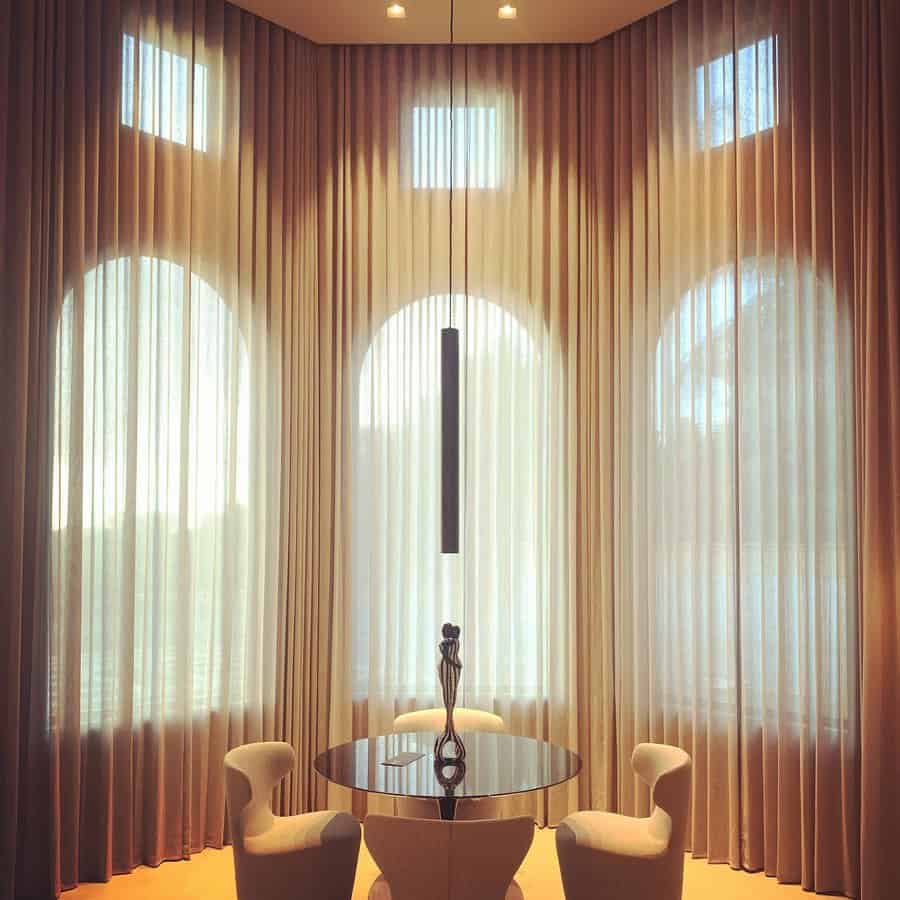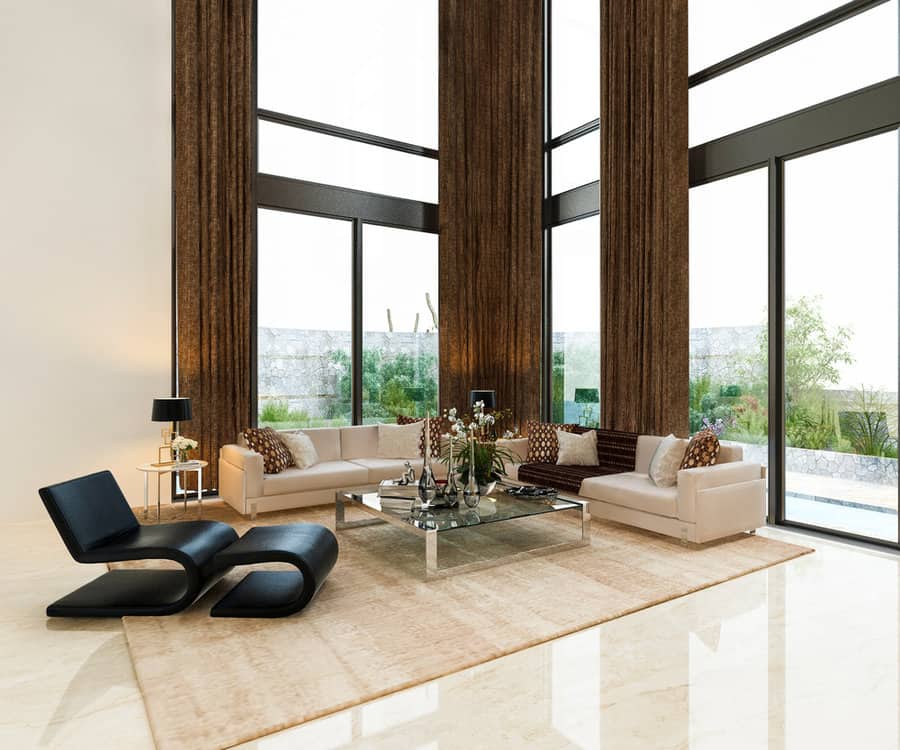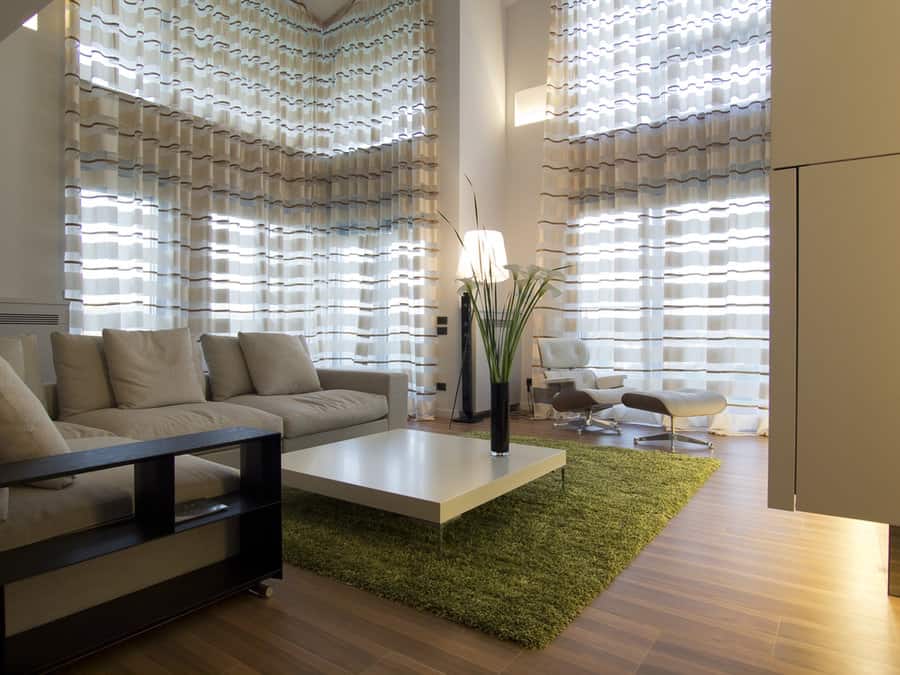 Alternative options are window film or solar shades. These window coverings are highly effective at blocking UV rays to help keep your rooms cooler. They are also effective at filtering the amount of light coming into the room without completely eliminating it.
9. Valance or Pelmet
The perfect window treatment for your kitchen window is a valance. You don't want long curtains or shades that could drag in your food or get wet and foster mildew growth. The problem with a valence is that it only covers a part of the window.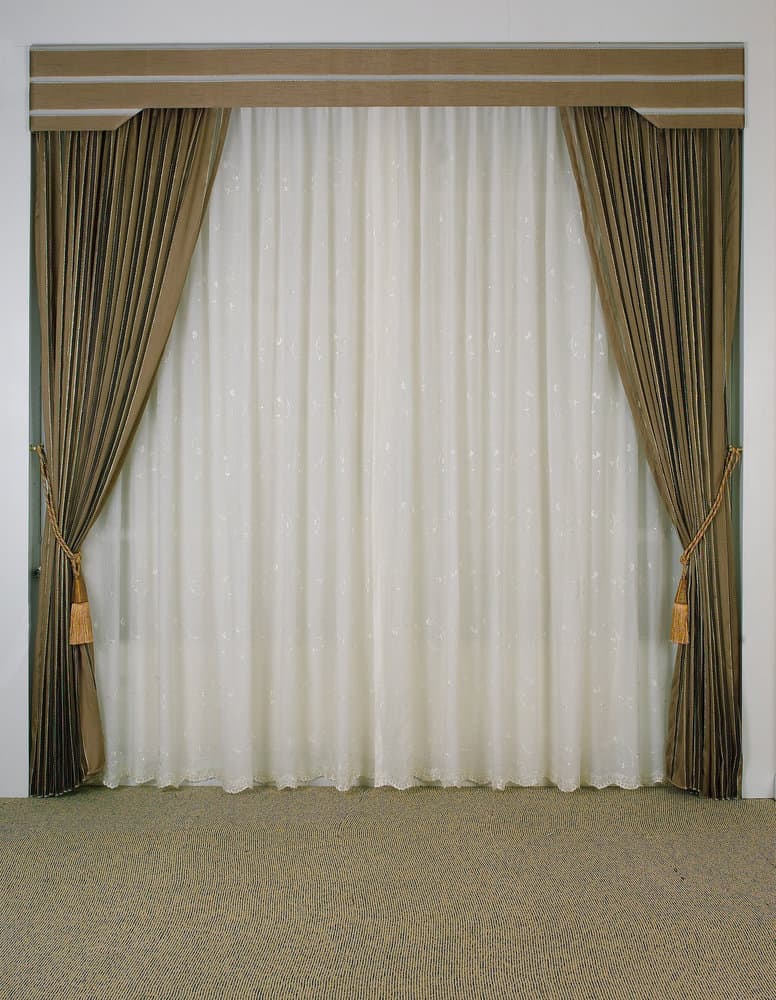 Typically, a valance covers the top portion of the window, leaving the bottom portion of the window open. Another option is to use a roller shade. This compact window covering will roll up and out of the way or unroll to cover the space of the window.
See more unique window valance ideas here.
10. Window Shutter
Louvered shutters give your home a cottage look. Depending on how you finish the shutter, this can give your home a farmhouse, country cottage, or coastal feel. These shutters could be mounted to the window frame on the inside or outside the house.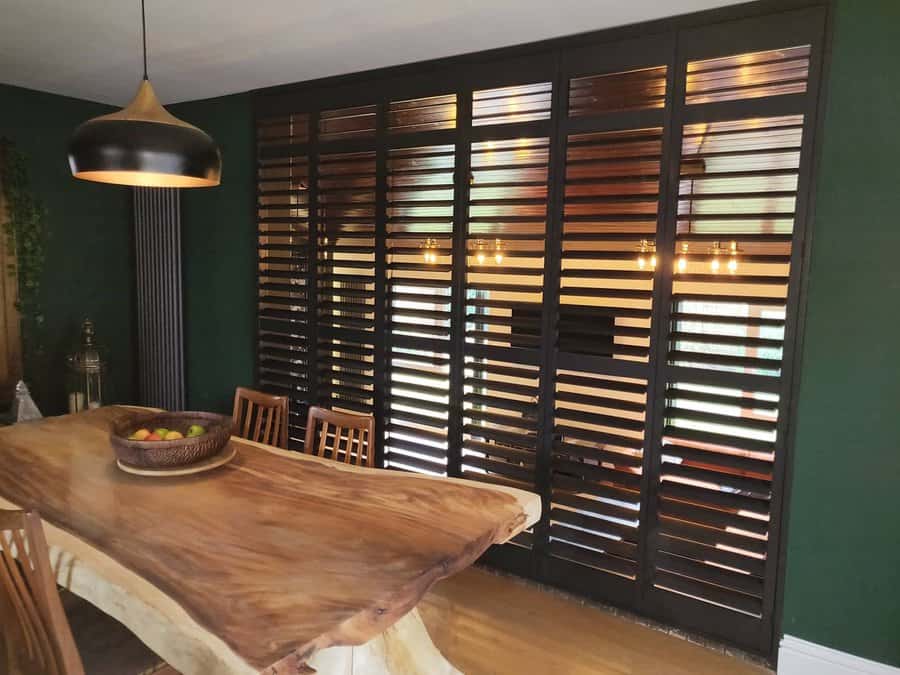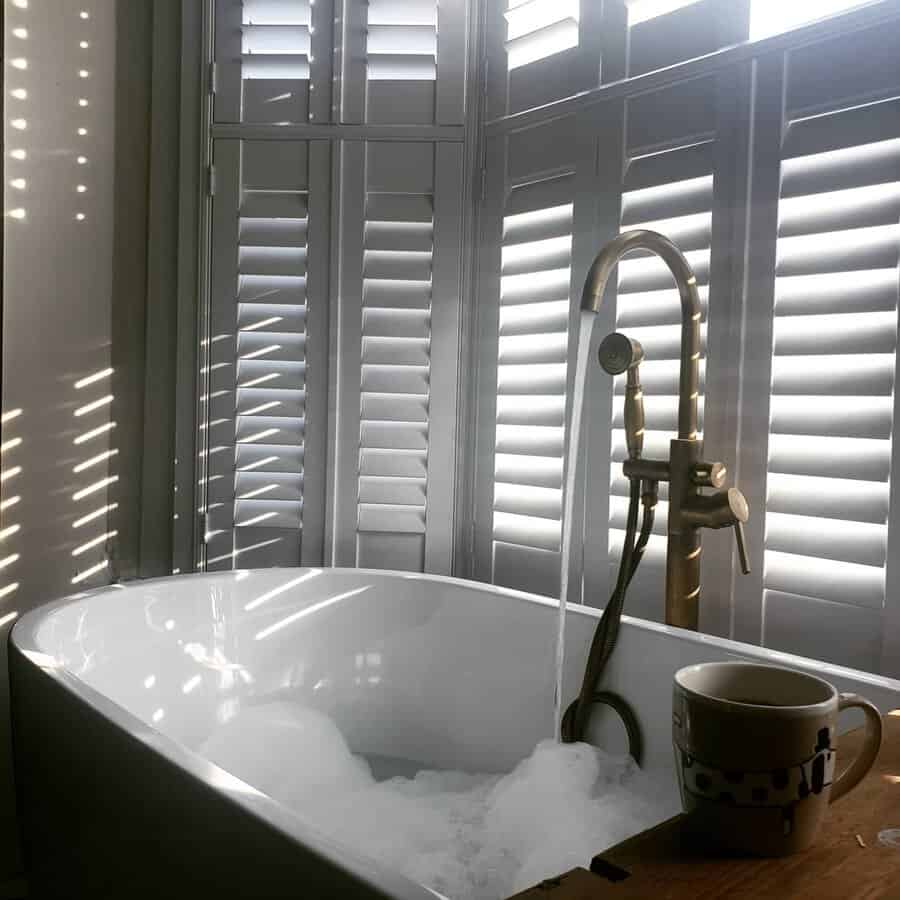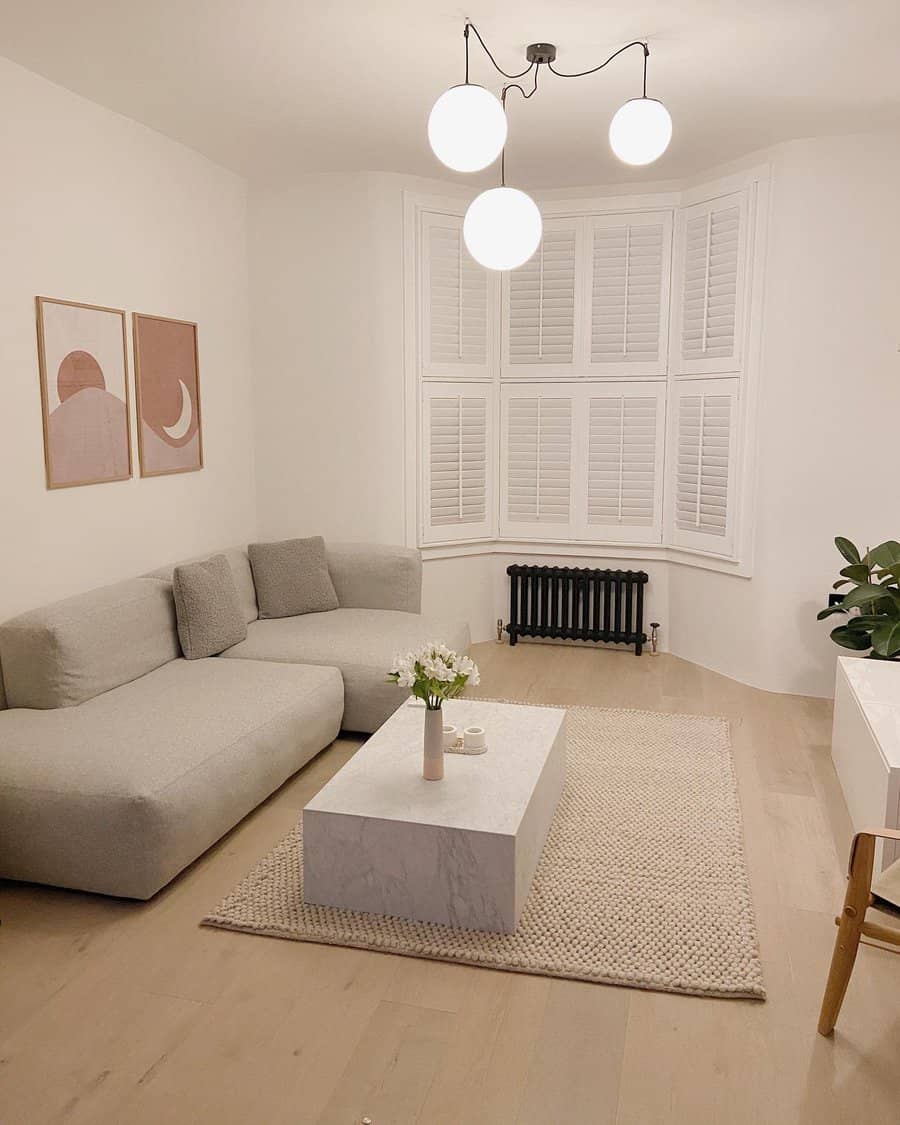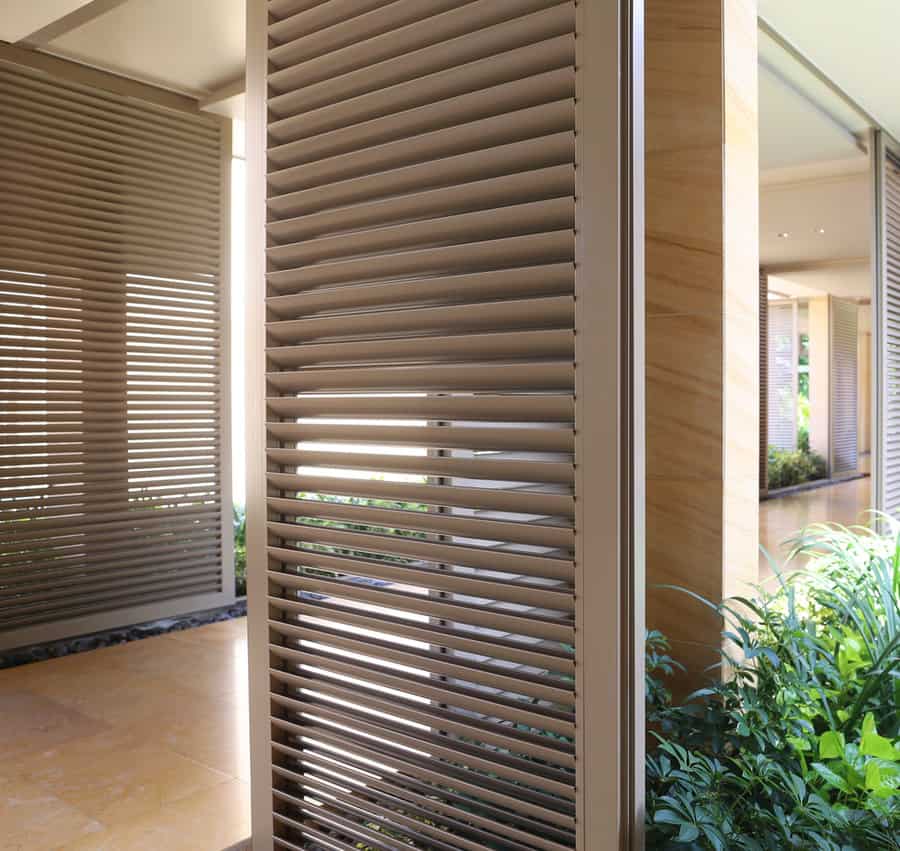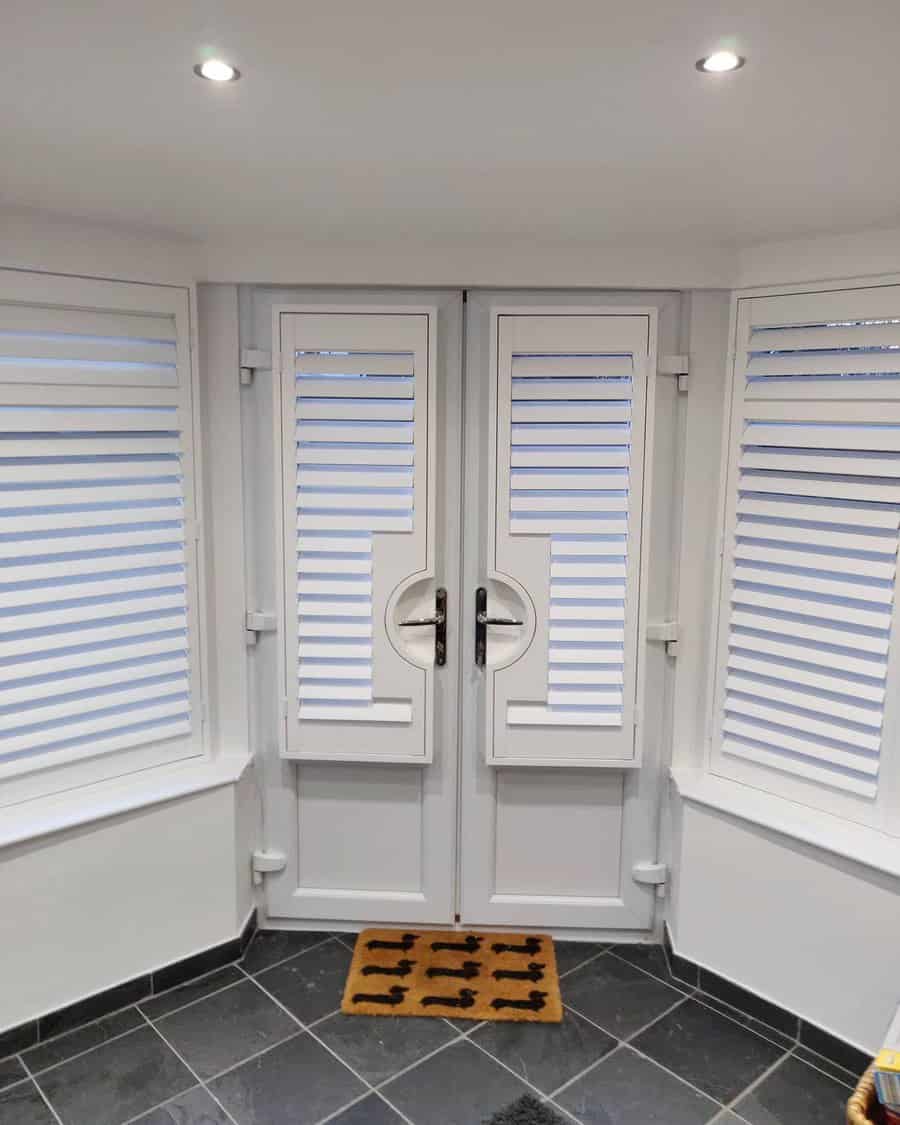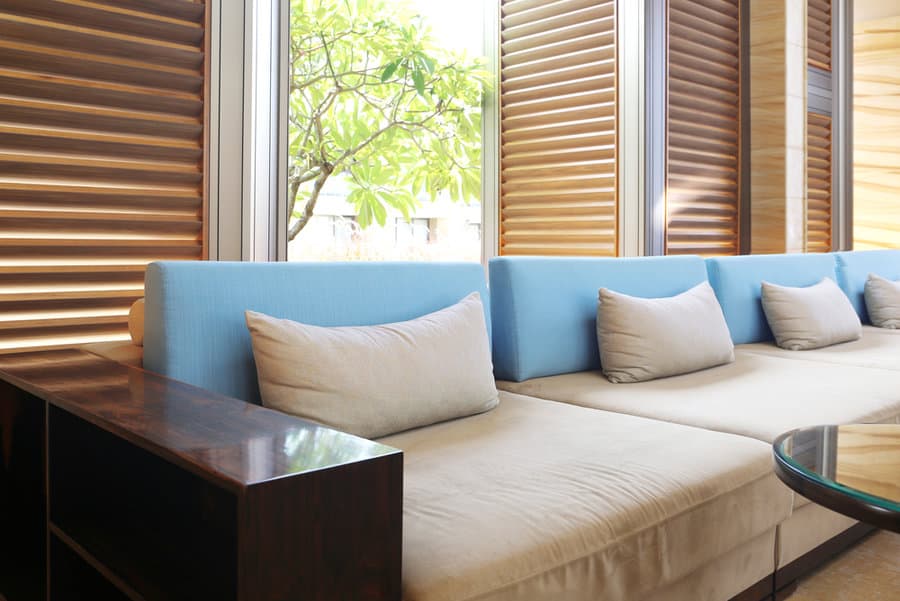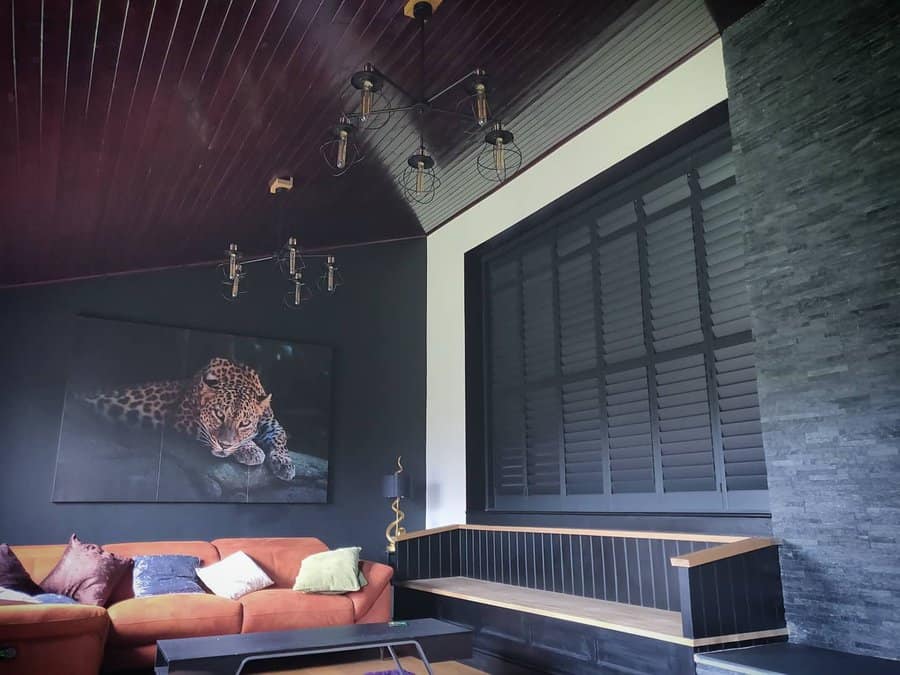 Window shutters mounted on the inside of your window require a lot of space. This makes them less ideal for small spaces. They also aren't great for large windows. The larger the window, the larger the shutter needs to be. This means the shutter will swing out further into the room, making them awkward to open and close.
11. Woven Shade
Add a touch of texture with woven shades. They could be made from fabric or be woven wood shades. They typically roll up to open and then unroll to extend down and cover the window. This type of window shade looks best in a rustic, farmhouse, tropical, or coastal interior design style.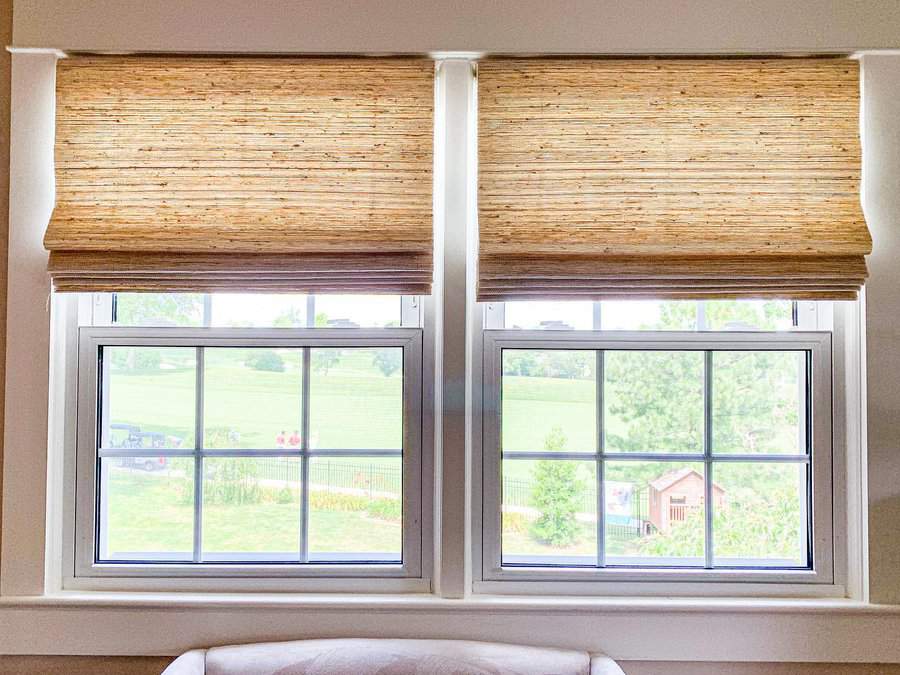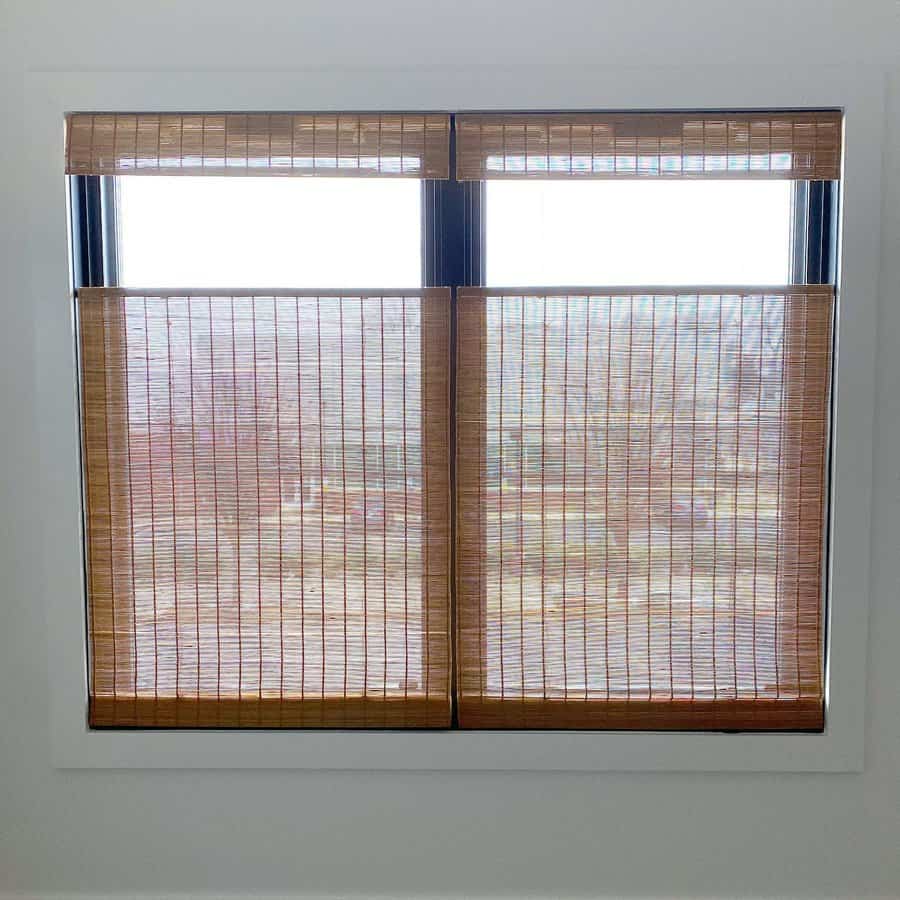 You'll typically find them in neutral colors, such as shades of brown, tan, beige, grey, and white. What's nice about these woven shades is that they filter light for a gentle illumination throughout the room.
FAQs
How do you dress a window without curtains?
Give your window some style by adding glass window shelves that you can display decor on. Add a vinyl decal that looks like stained glass or is frosted for privacy without sacrificing natural light. Add a stenciled design to the window to give it a decorative appeal without having to mount anything on your interior wall.
How do I make my windows private without curtains?
A vinyl screen on the window will completely cover the glass. You could add outdoor shutters to the exterior of your home. Try placing lush leafy plants in front of the window to block people's view. Add a macrame hanging to the window that allows light to filter through but makes it harder for someone to peer in.
Is it ok not to have curtains?
Yes, not having curtains makes more sense in certain situations. However, curtains are like the finishing touch to your interior design, so don't skip them simply because you don't want to bother or spend the money.