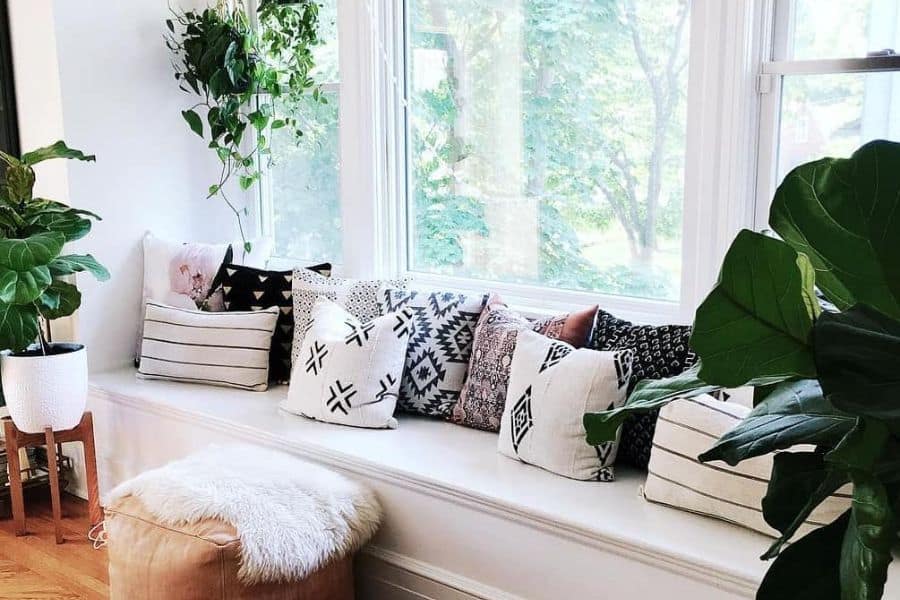 76 Easy Ways to Decorate a Bay Window
If you own an older house, especially one built in the Victorian era, there's a good chance you have at least one bay window in your home. There's also a good chance that you have no idea how to decorate it.
Bay windows might not be as popular as they once were. But that doesn't make them any less stylish. You just need to know how to get the most out of this design element's unique function and aesthetic.
These bay window ideas will help you decide on the perfect furniture, decor, and window treatments to pair with your home's classic architecture.
1. Get A Couch Or Two
Sprucing up your bay window can be a surprisingly easy and creative endeavor. One of the most exciting ideas to consider is to get a couch specifically for the built-in alcove.
With attention to dimensions, not only will the contribution of seating be incredibly welcoming, but this will make an excellent jumping-off point for additional design elements that incorporate shades of color or interesting textures.
From textured slipcovers to throw blankets, you'll have an impressive way to enliven boring corners of your home with holiday decorations or subtle additions throughout the year. It's a worthwhile investment that completely changes your bay window!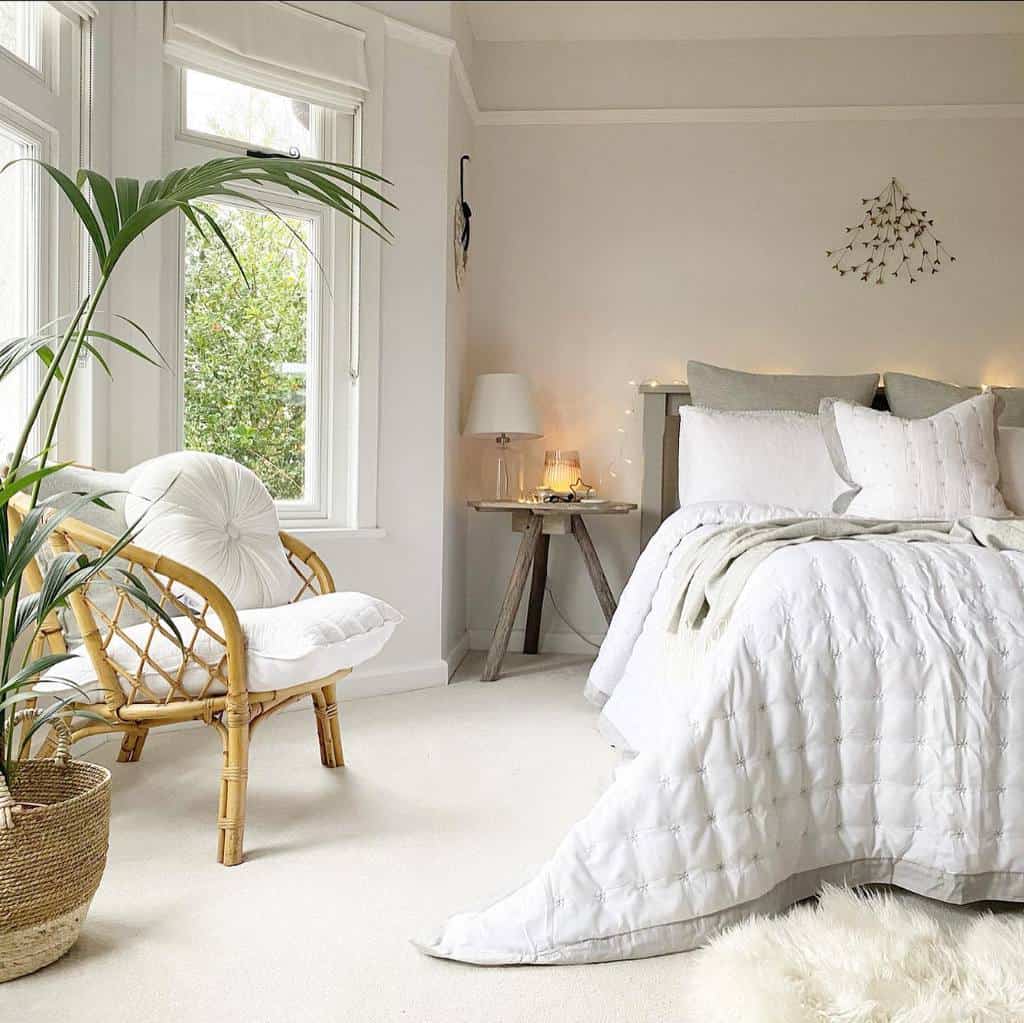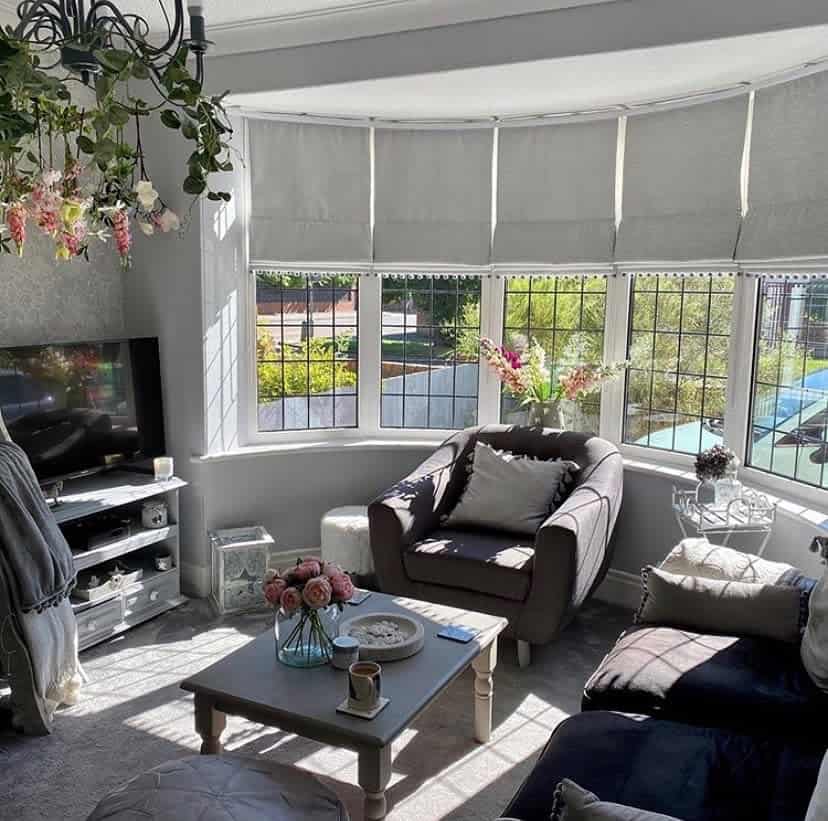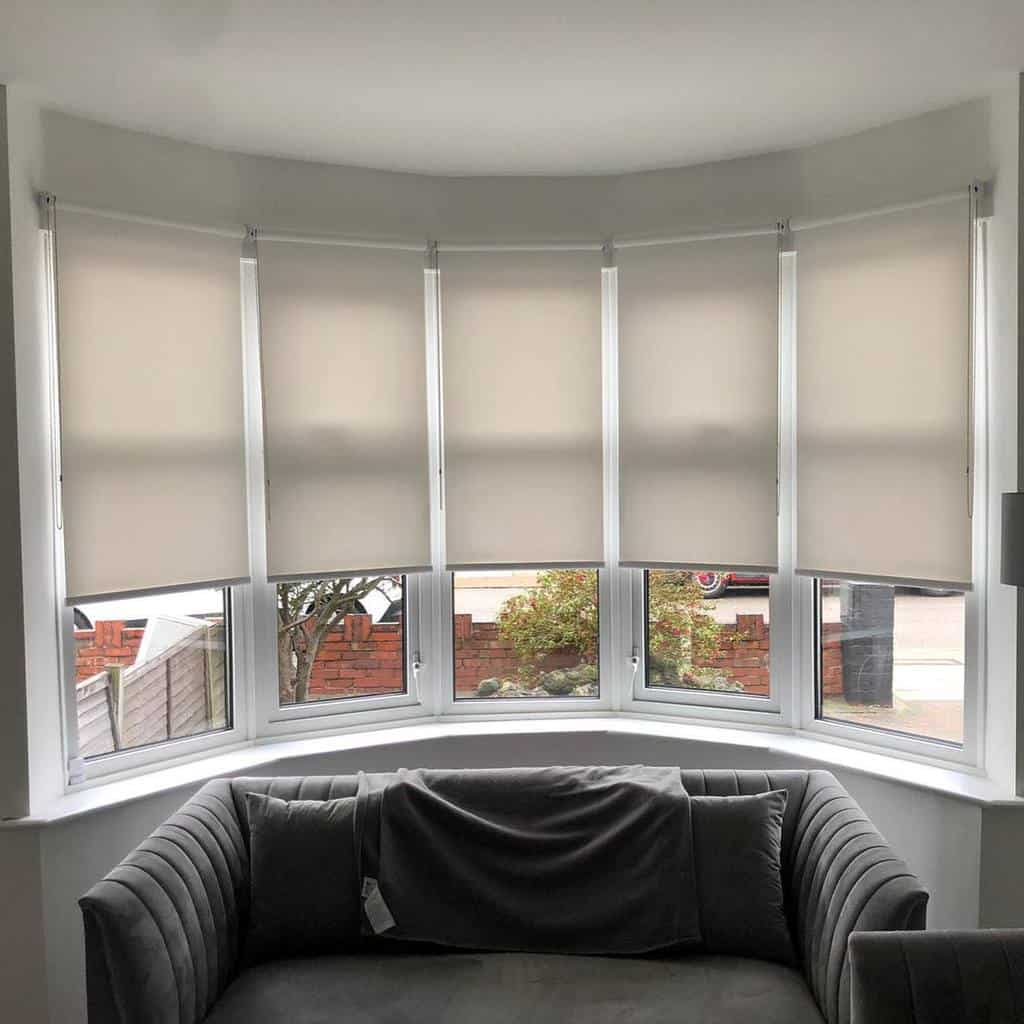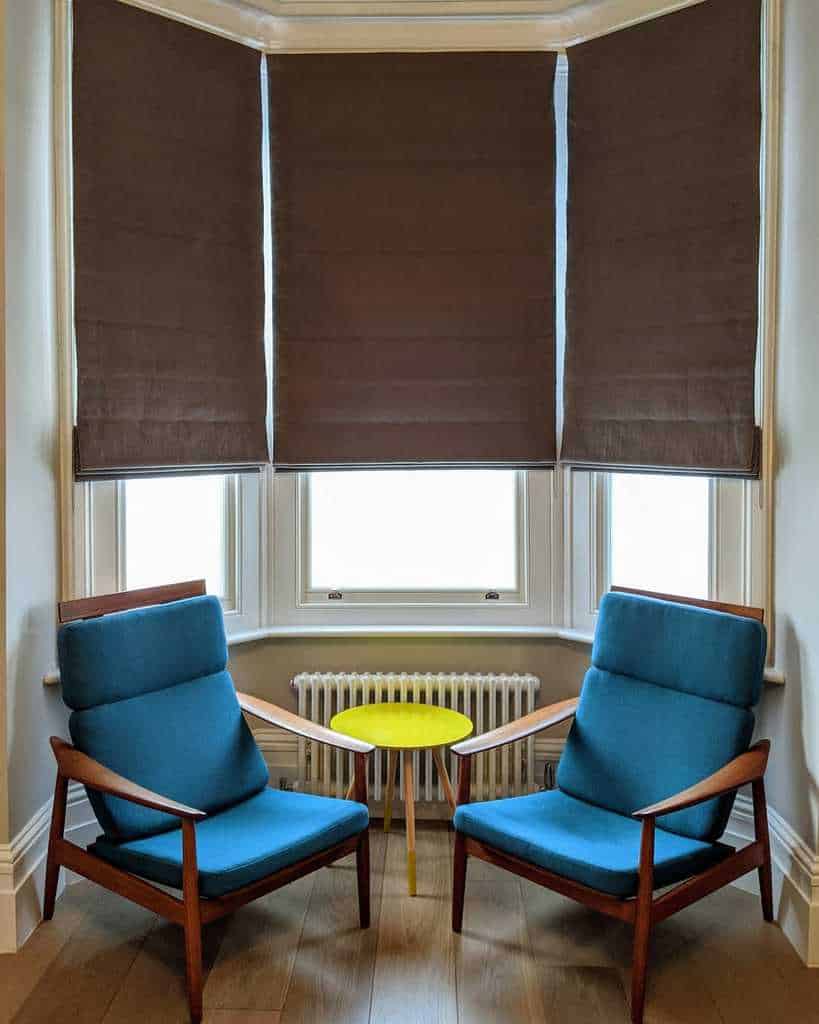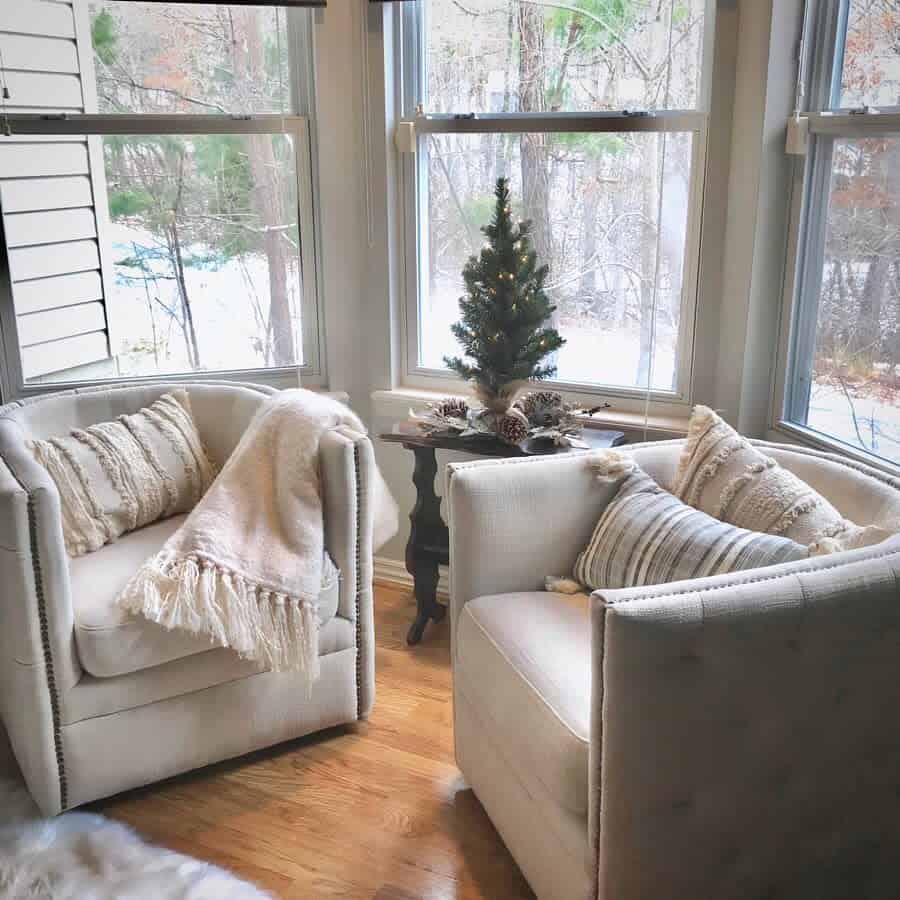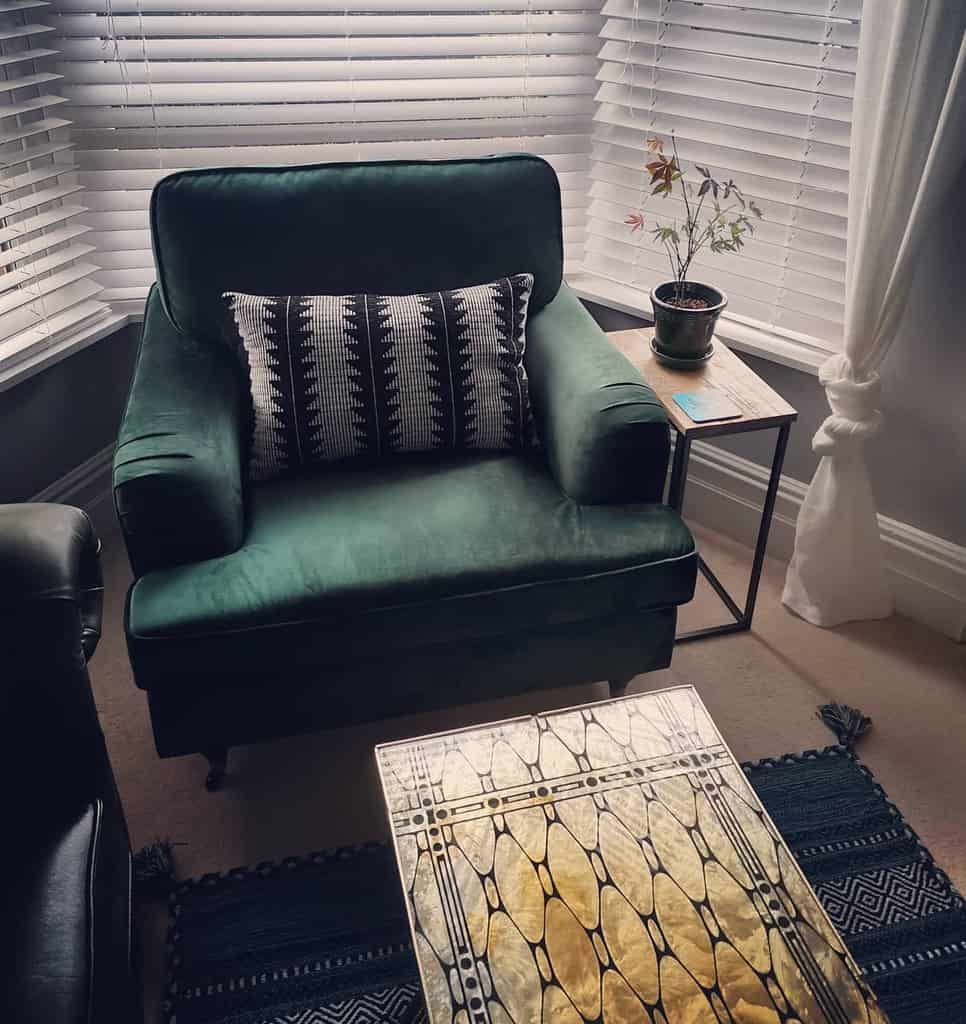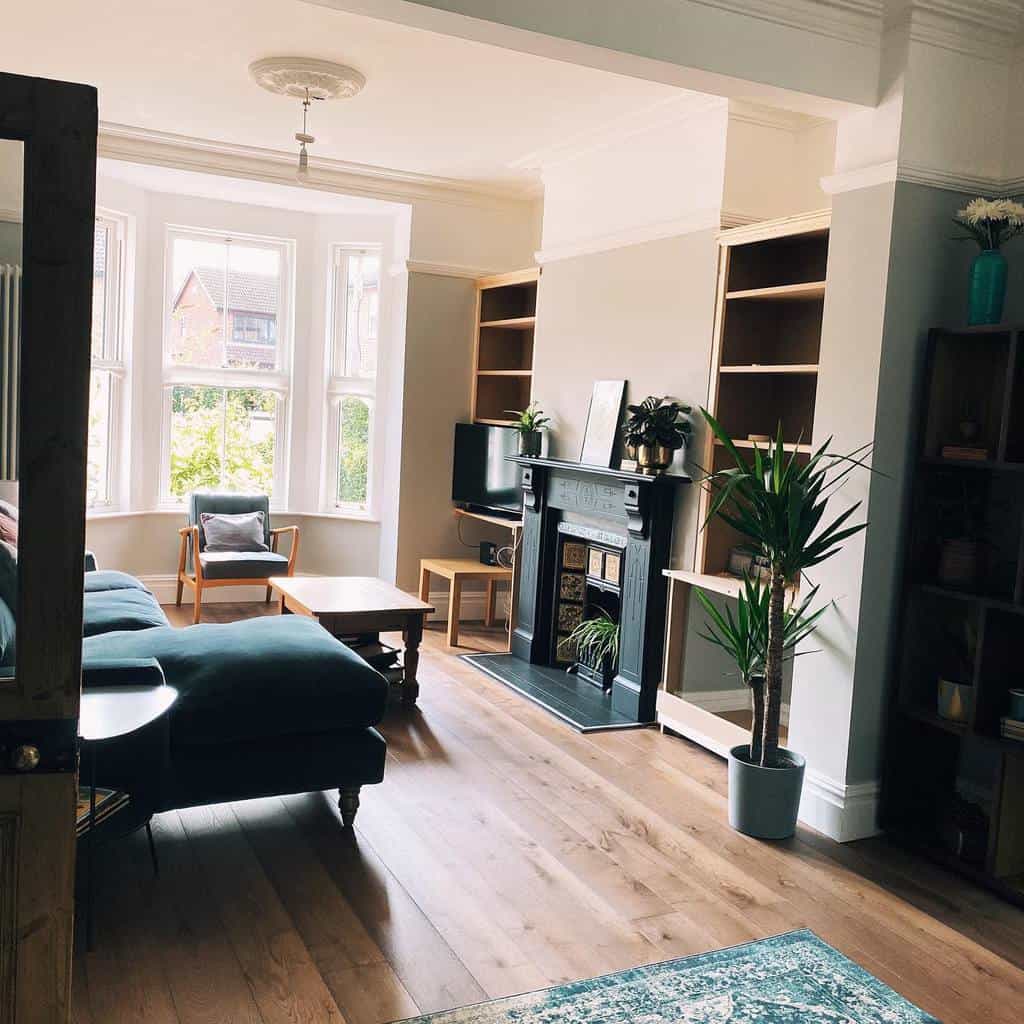 2. Install A Vanity Shelf By The Window
Bay windows can be a statement piece in almost any home, but knowing how to utilize them can be a challenge. If you're looking to make your bay window the centerpiece of your decor, try turning it into a vanity area!
It's surprisingly easy to incorporate and can give any room an instant upgrade. Start with selecting furniture that fits the space perfectly — not only should it fit comfortably within the bay width and depth but it should also match the style of your house.
Then, choose elegant lights, mirrors, and other vanity accessories like organizers or toiletry shakers that provide both function and style. You'll be amazed at how even this small change can turn one of your home's most dull spots into its most stylish one.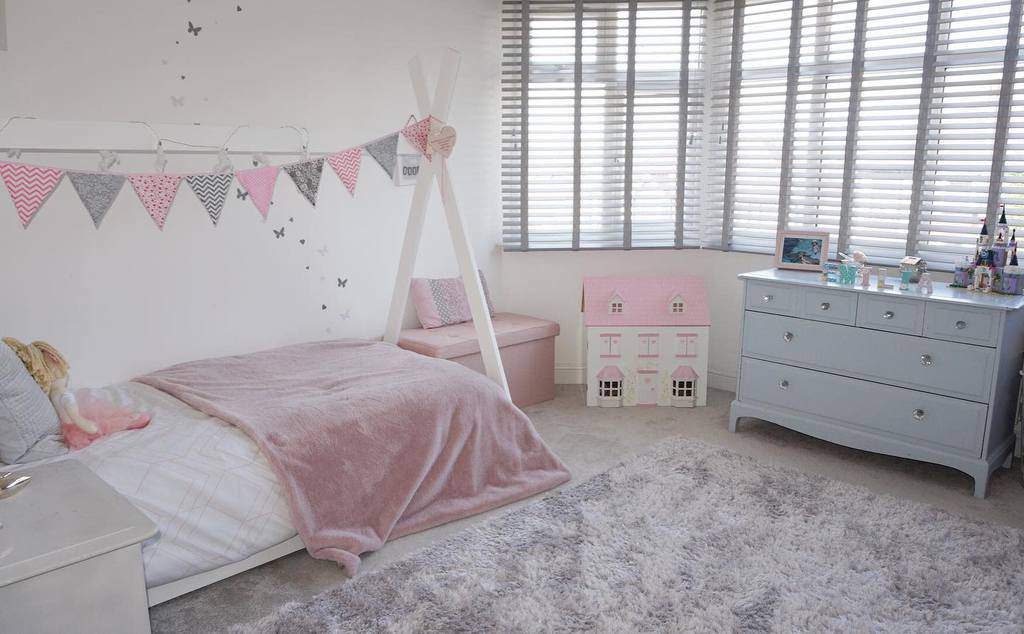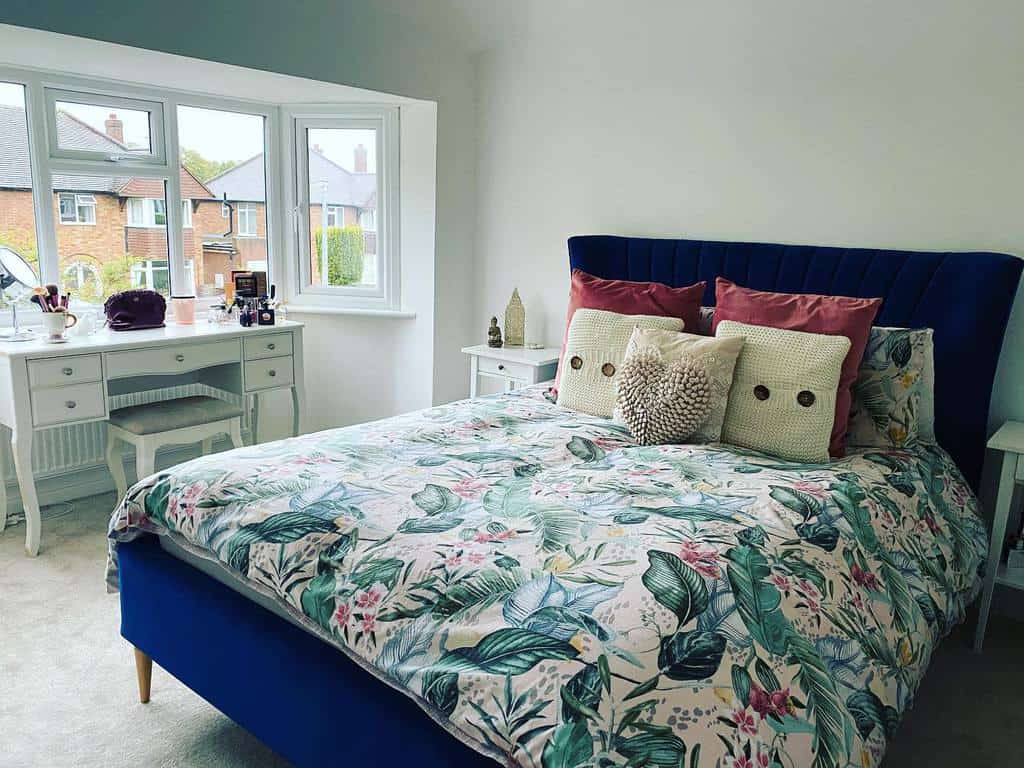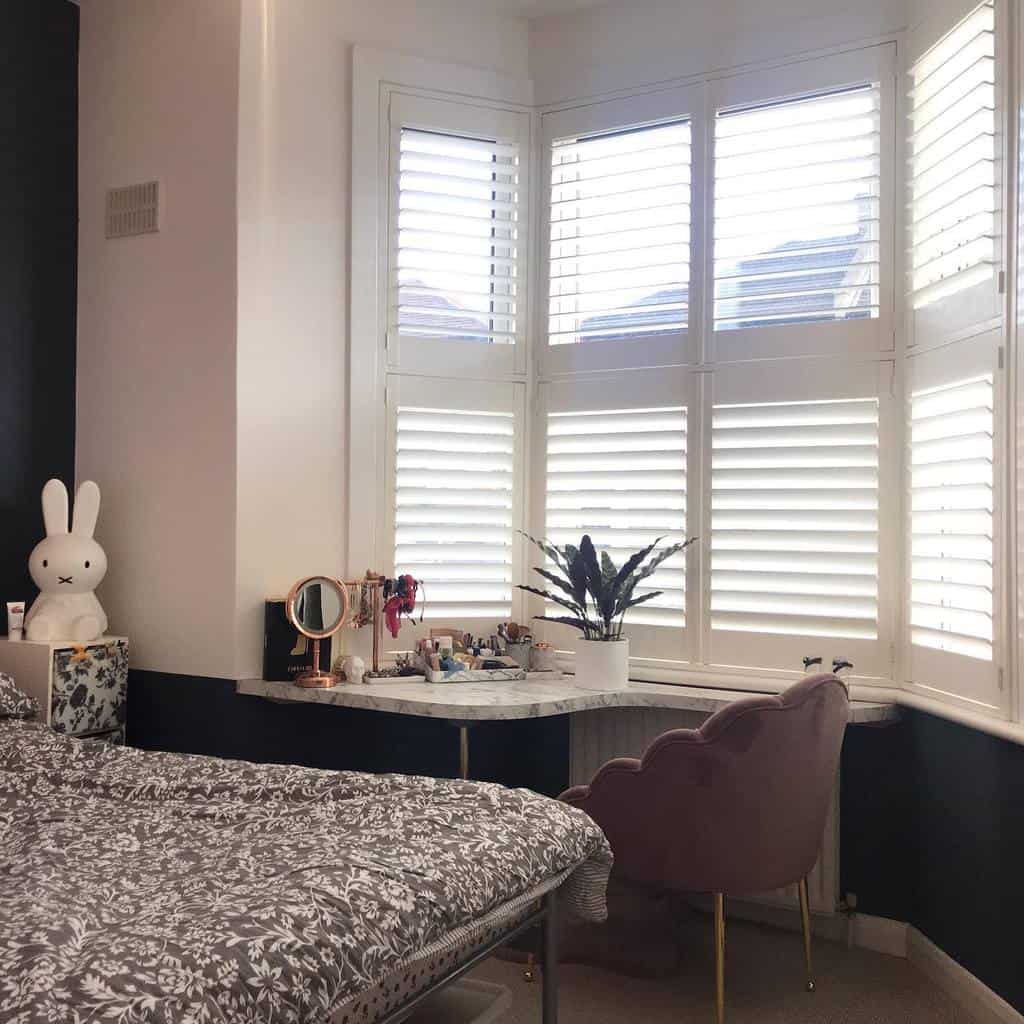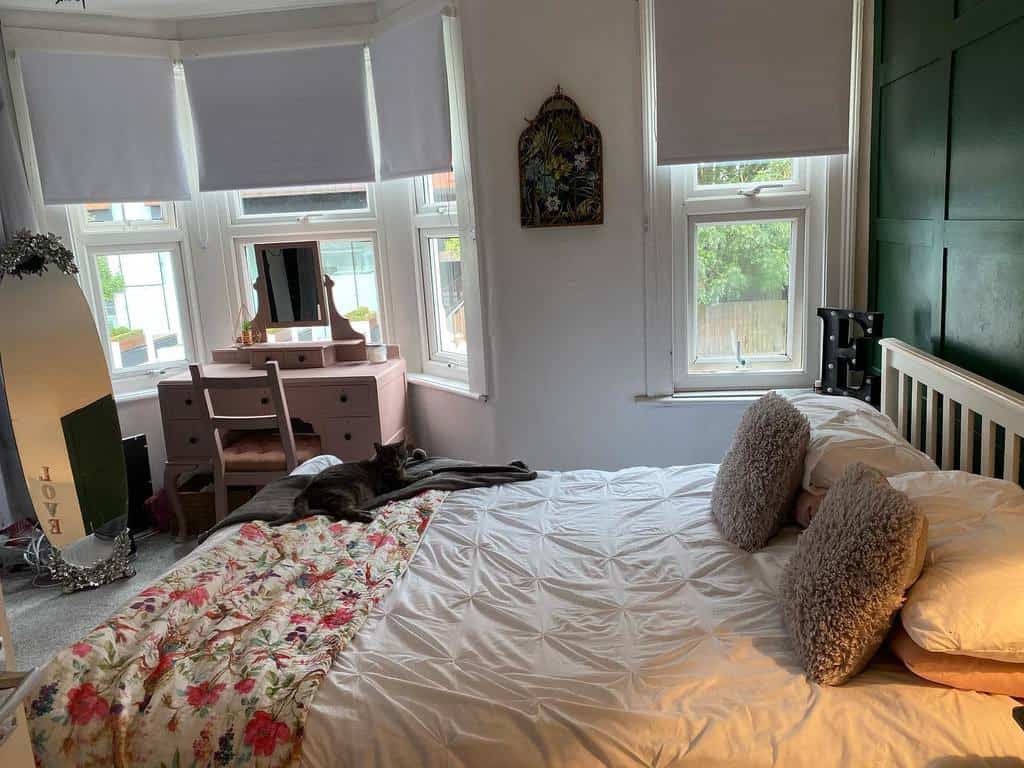 3. Decorate The Bay Window Bench With Throw Pillows
One great way to give your bay window a cozy makeover is to invest in a bay window bench, where you can sit and watch the world outside. Don't forget to decorate it with a variety of vibrant throw pillows and colorful blankets for maximum comfort.
When guests come over, they'll appreciate the effort you put into making the space something special. For those living in urban areas where long views are scarce, it's an opportunity to get inspired by all the activity on the streets below – so don't pass up the chance to utilize this good thing!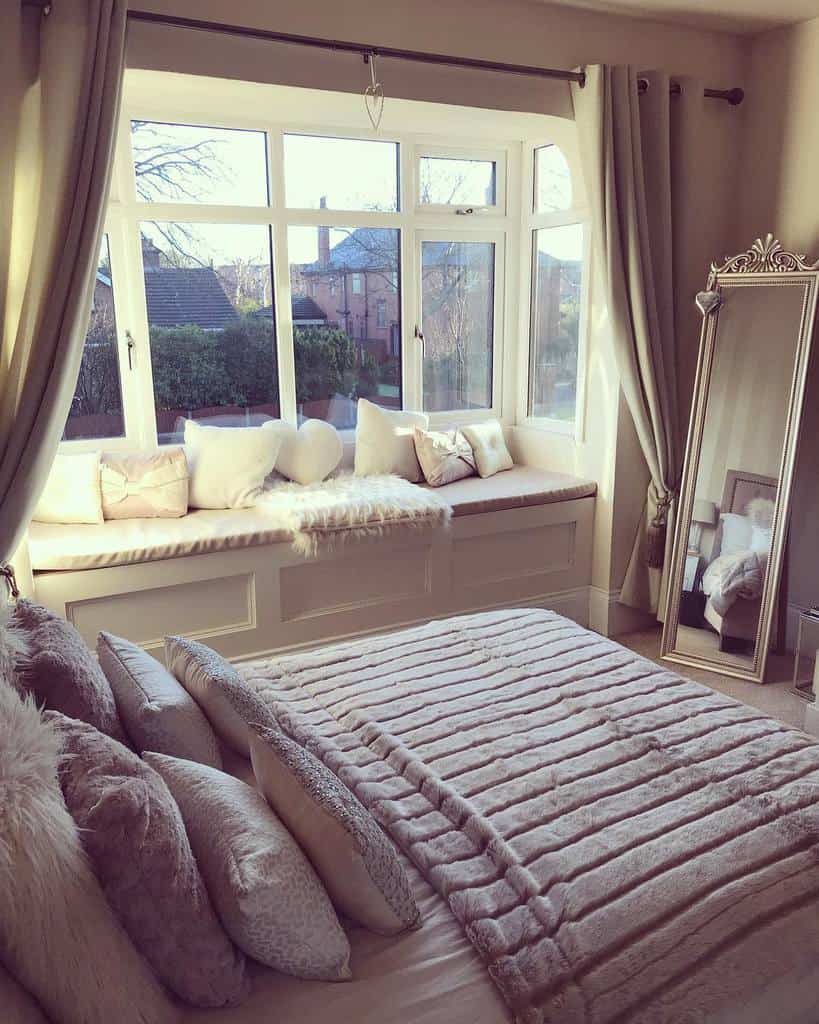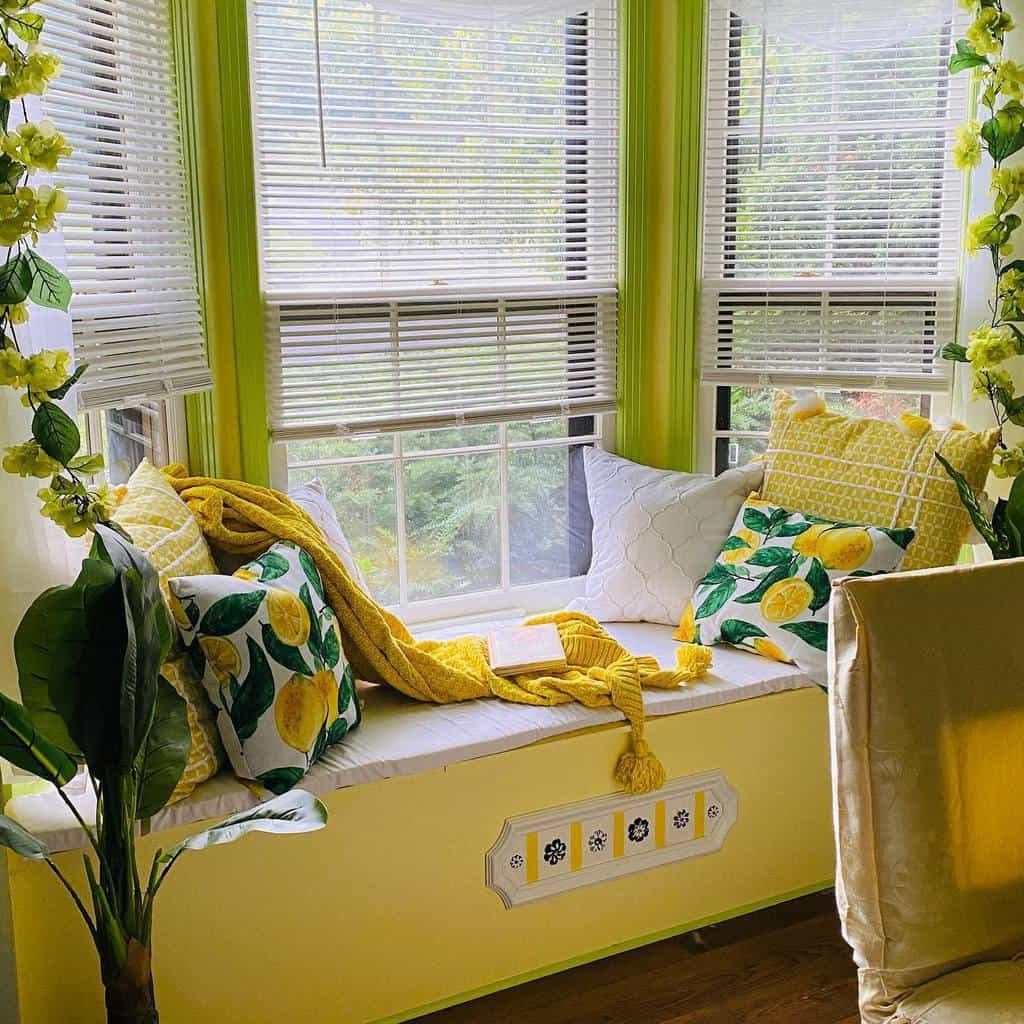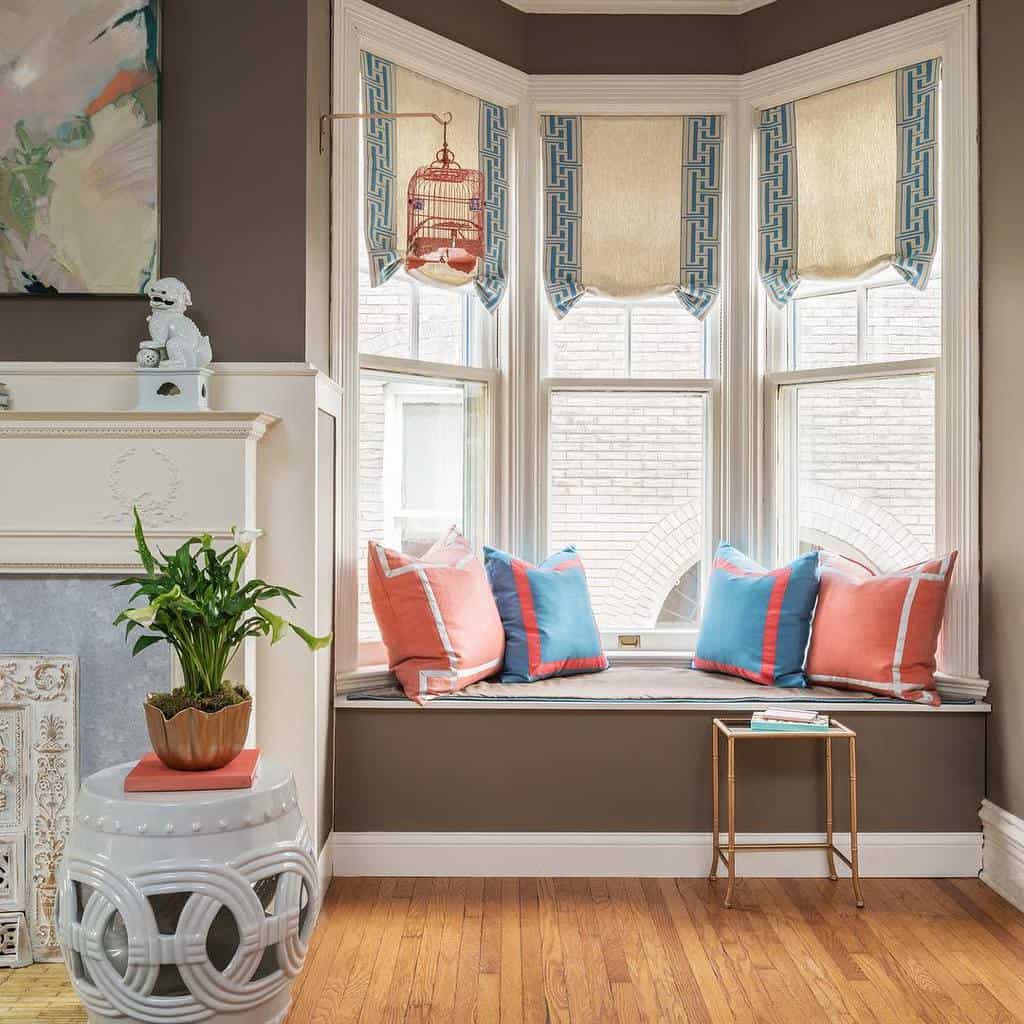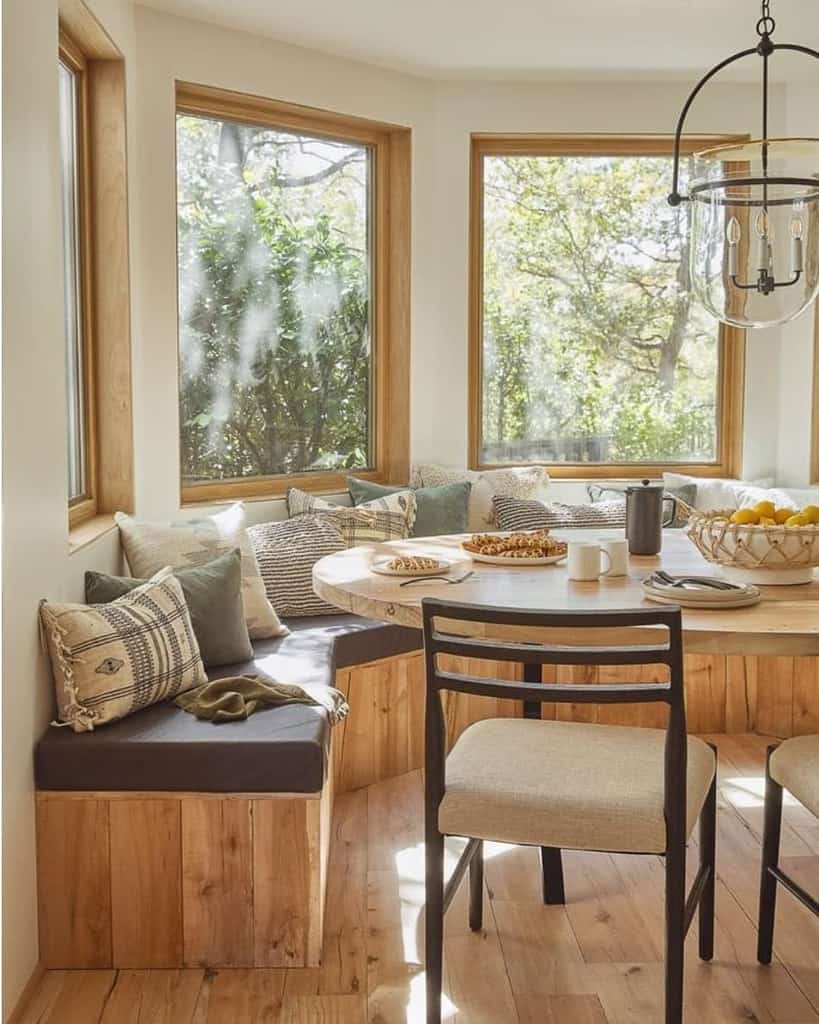 4. Build A Bay Window Bench
If you have a bay window in your living room, you're already blessed with some of the best natural light that any room can receive. Here's an idea: why not maximize this area by creating a cozy built-in bench and seating area? This will provide your family members or guests with a comfortable spot right near the window to relax and enjoy the view, while also saving space.
Better yet, add some pillows around it in fun colors and textures to really brighten up the atmosphere of the room. Not only are bay windows beautiful and inviting to begin with but they can be easily transformed into multifunctional spaces so everyone can make the most out of them!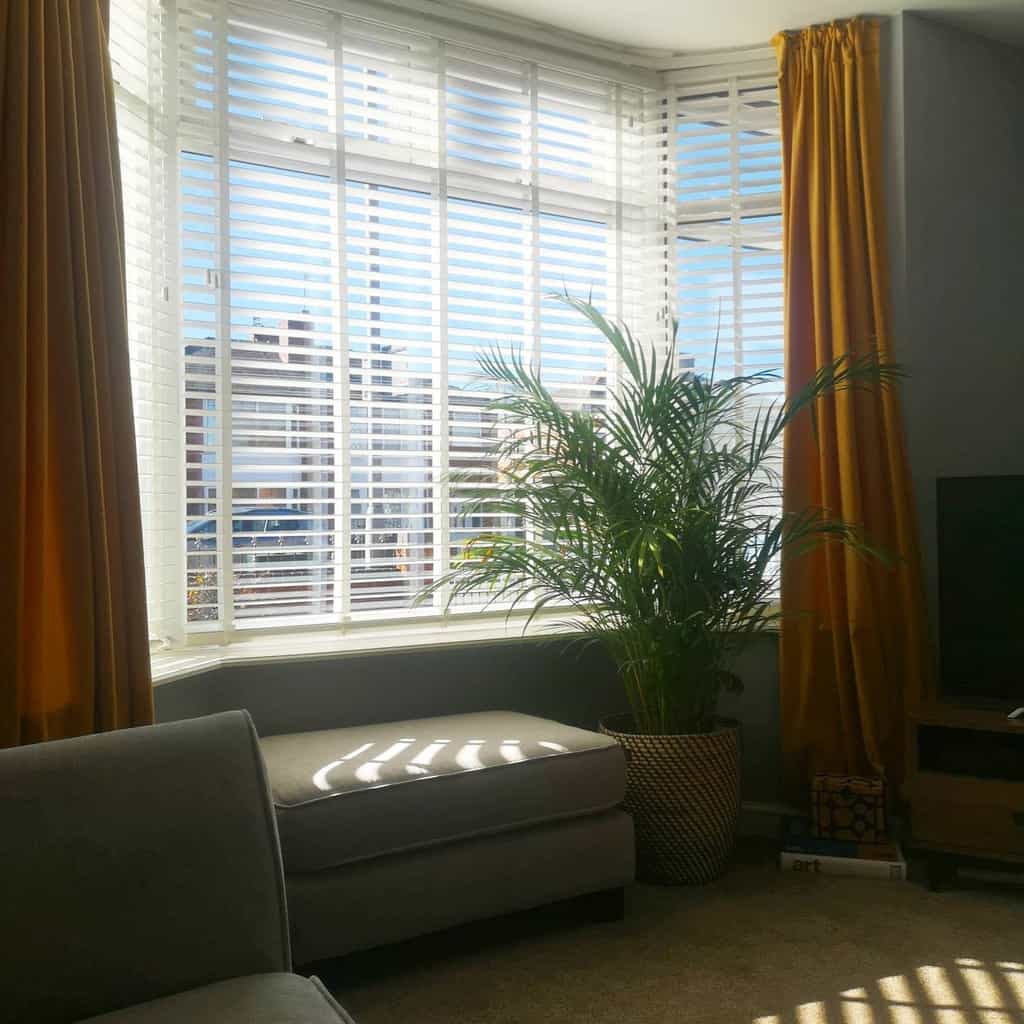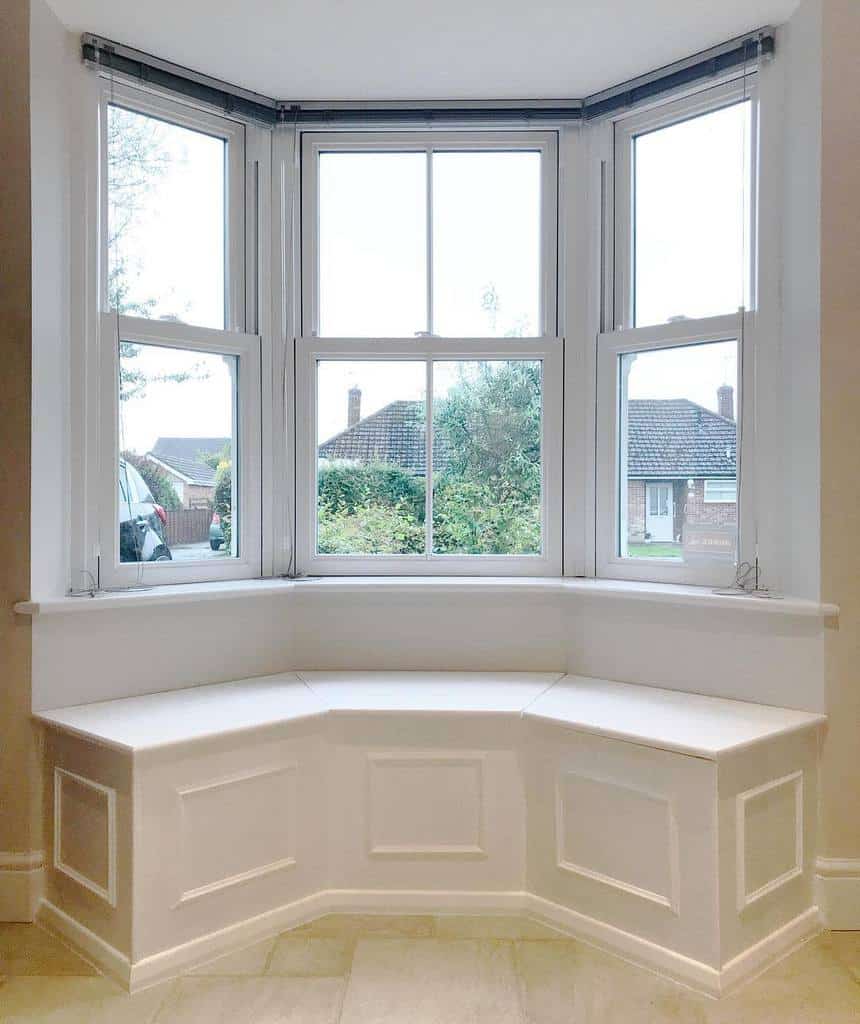 5. Add Window Blinds
Give your living space a fresh, modern touch with bay window ideas that will be sure to impress. From statement shades and coverings to bold, vibrant accessories, there's something for everyone. A bay window with blinds is a classic choice.
But if you're looking for something a little more daring (while still being practical), try Roman shades for an elegant twist – installing them yourself can be as easy as measuring your windows and assembling the shades with no additional tools or hardware.
If you want to be creative, choose multiple fabric patterns of Roman shades to add extra dimension and depth when the sun is shining through!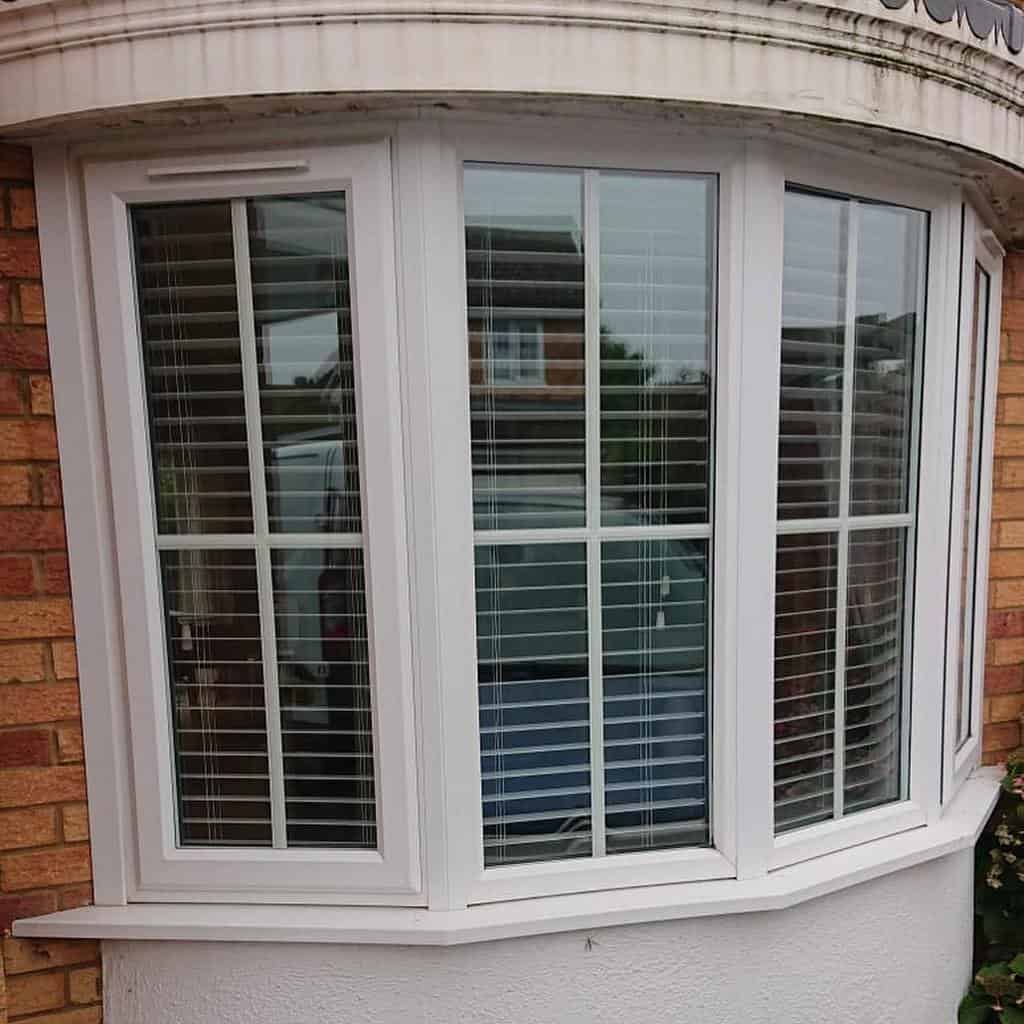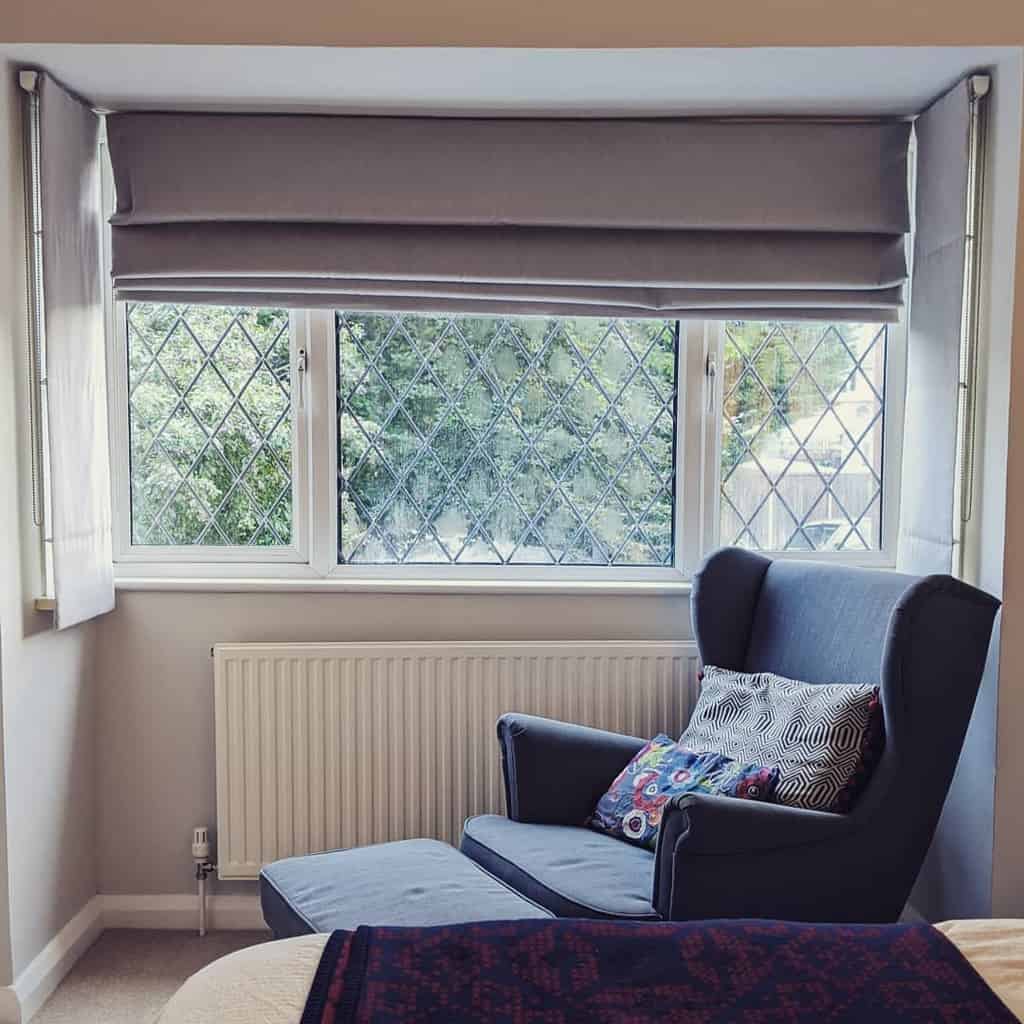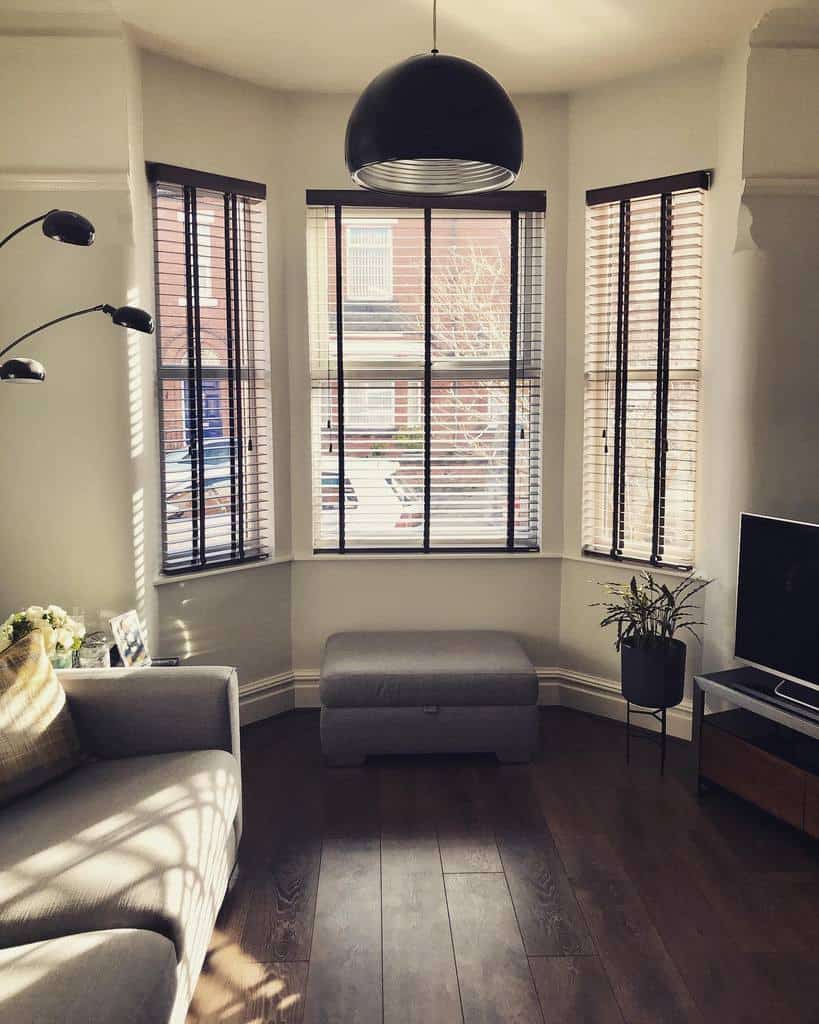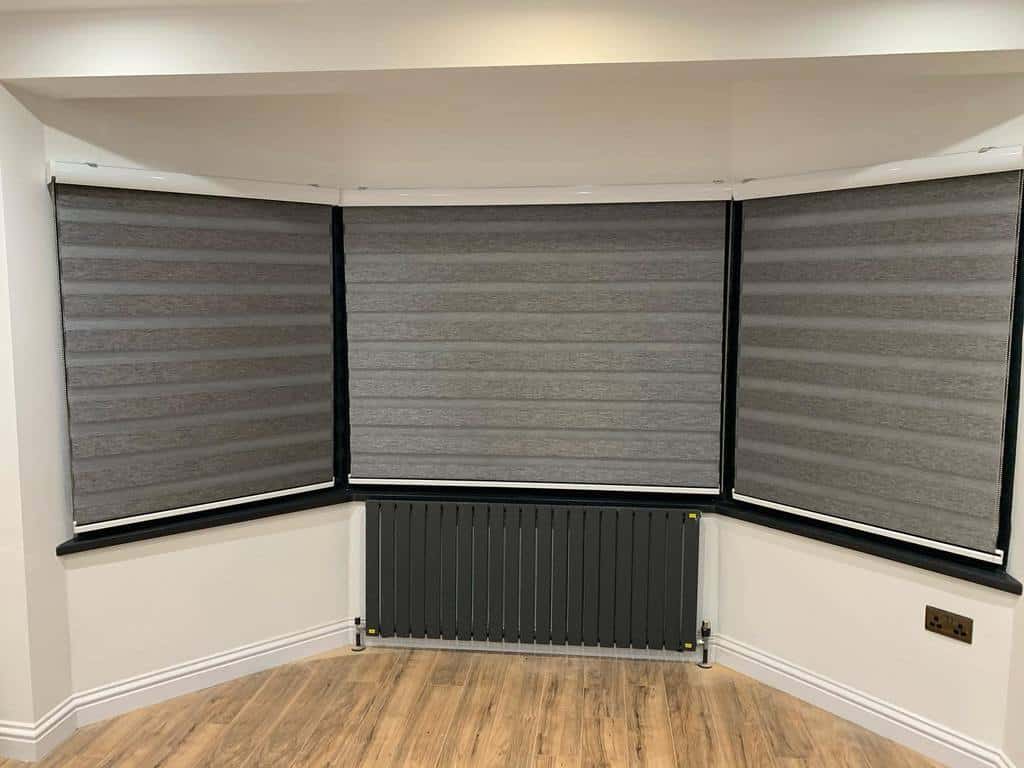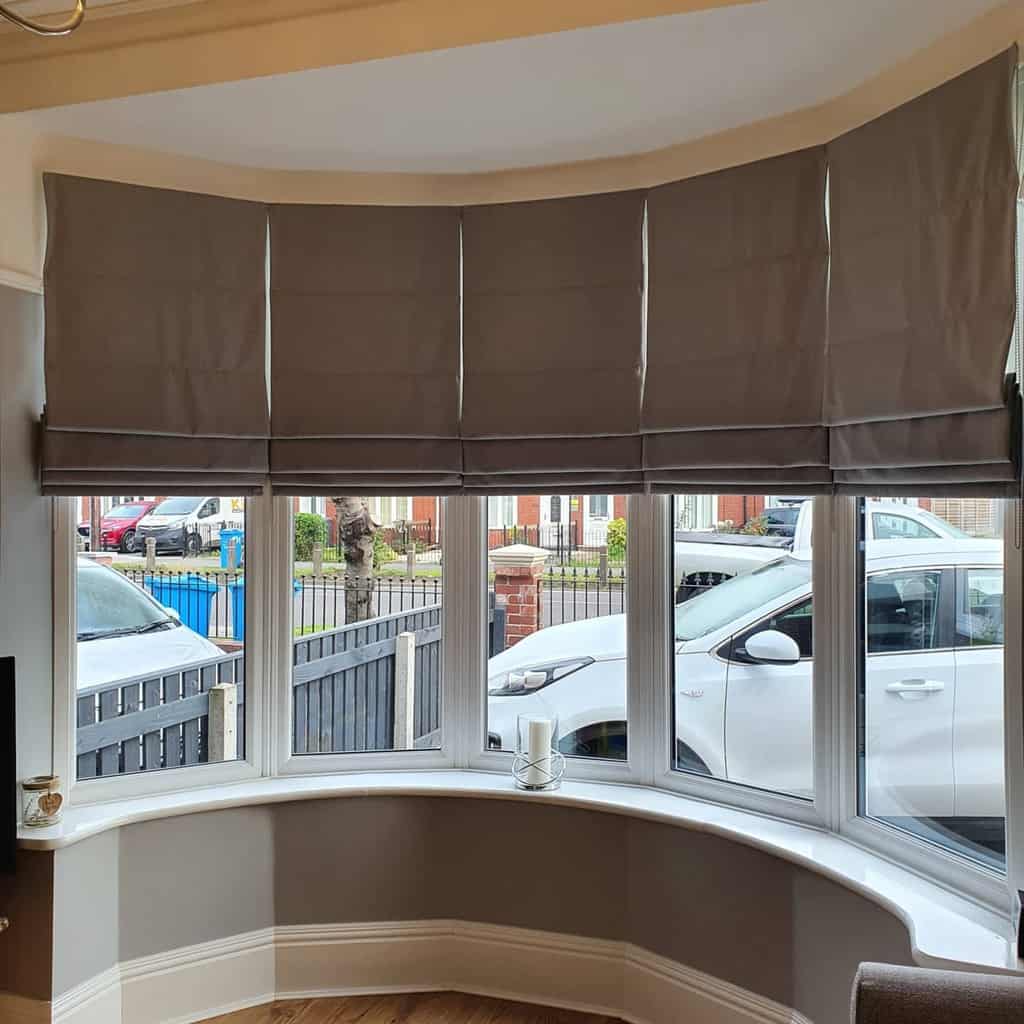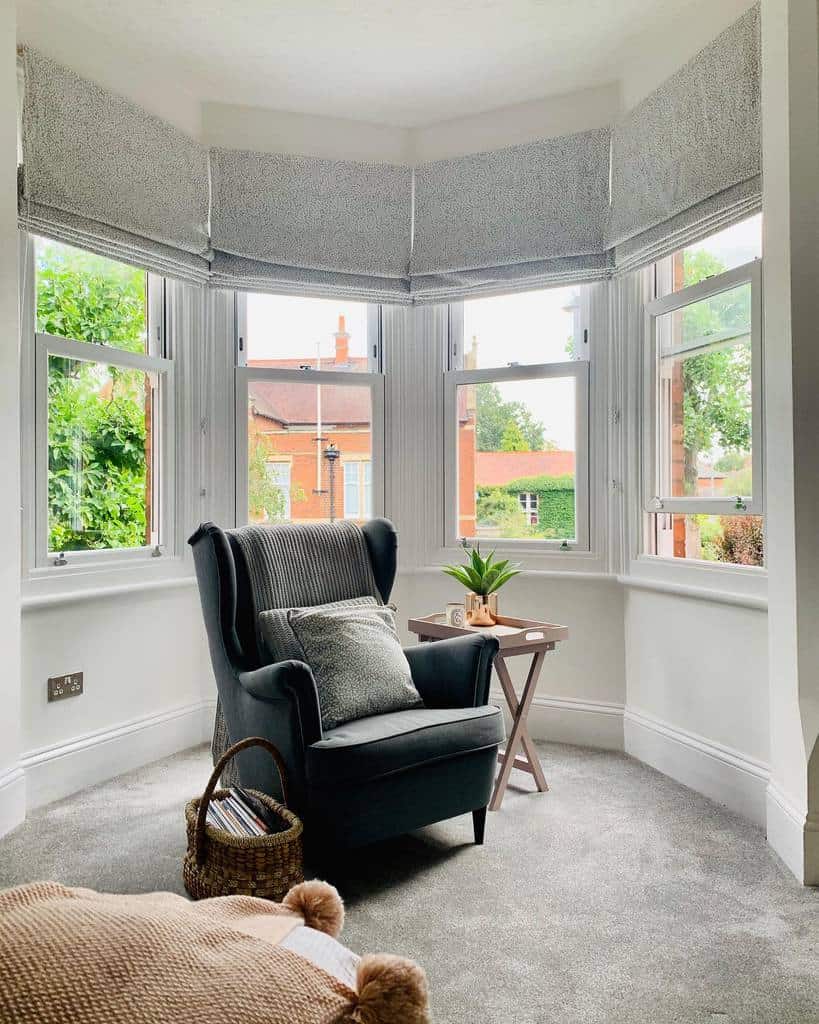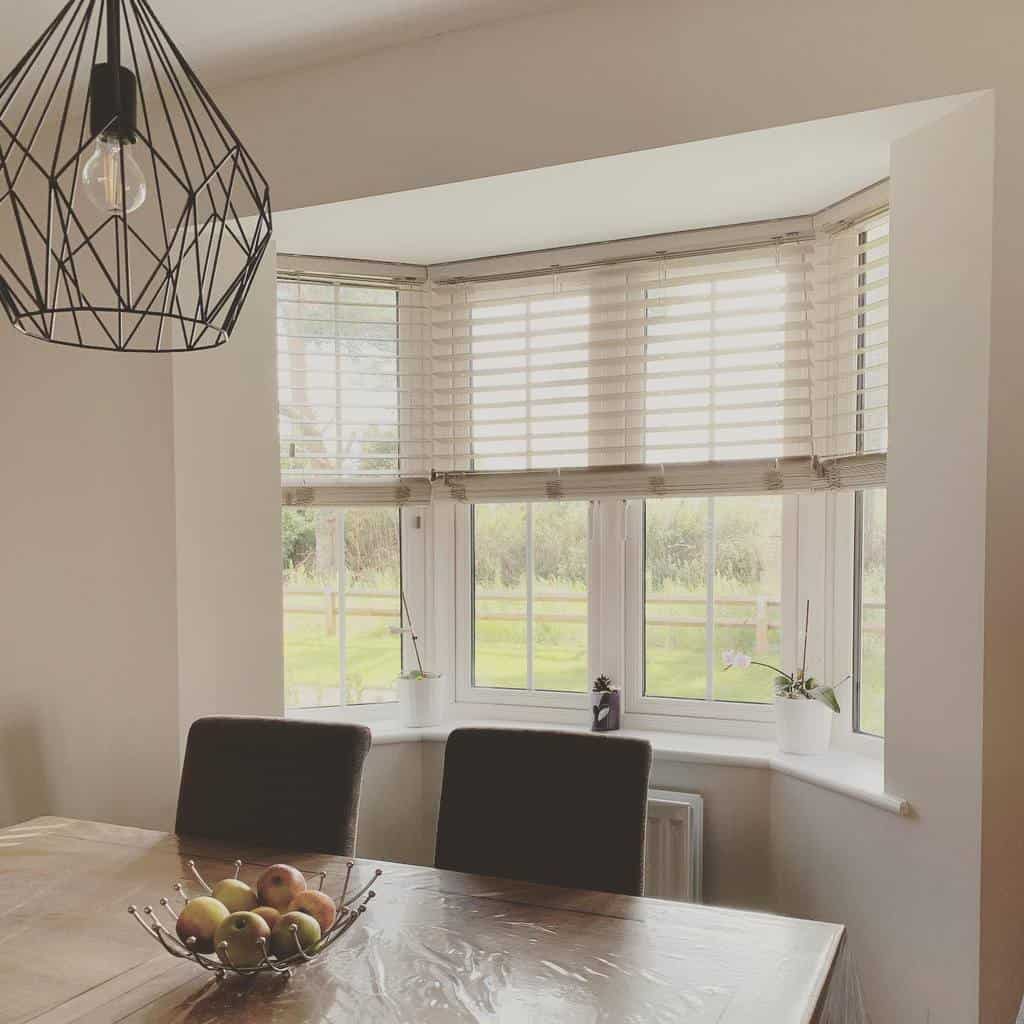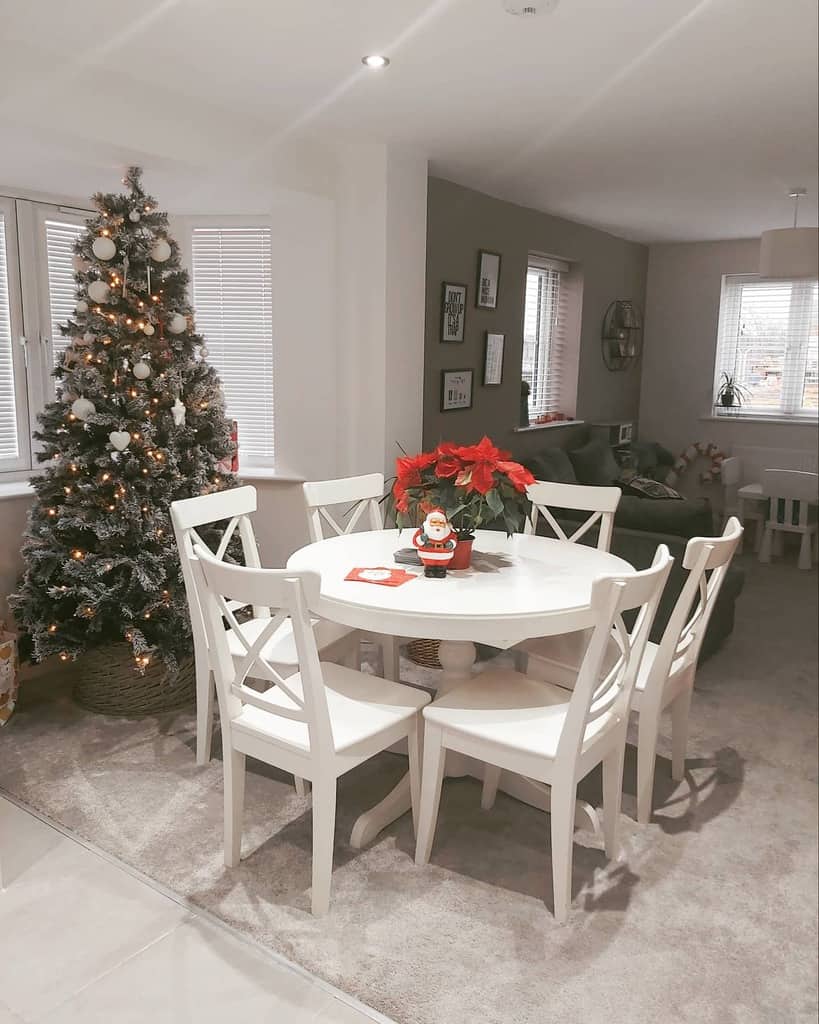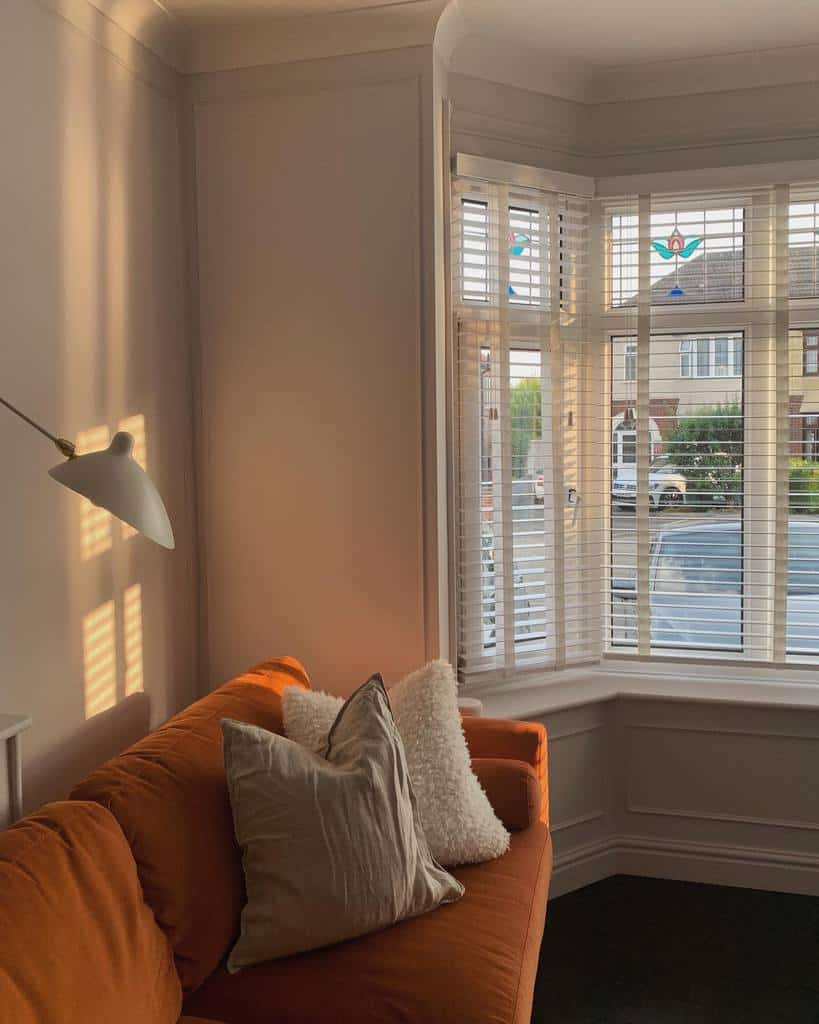 6. Style It With Decor
Bay windows can be used to create a beautiful and unique focal point for your home decor. Consider using the bay window area to showcase artwork, bookshelves, plants, or curtains for an added look of sophistication and elegance to your residence.
If you're feeling adventurous, consider turning the bay window into a cozy nook with furniture, floor pillows, and other decorative items that complete the inviting atmosphere. Whether you opt for a roomy seating area or vibrant wall decor ideas, make the most out of your bay window by exploring creative possibilities for transforming this versatile architectural feature into a captivating interior design statement.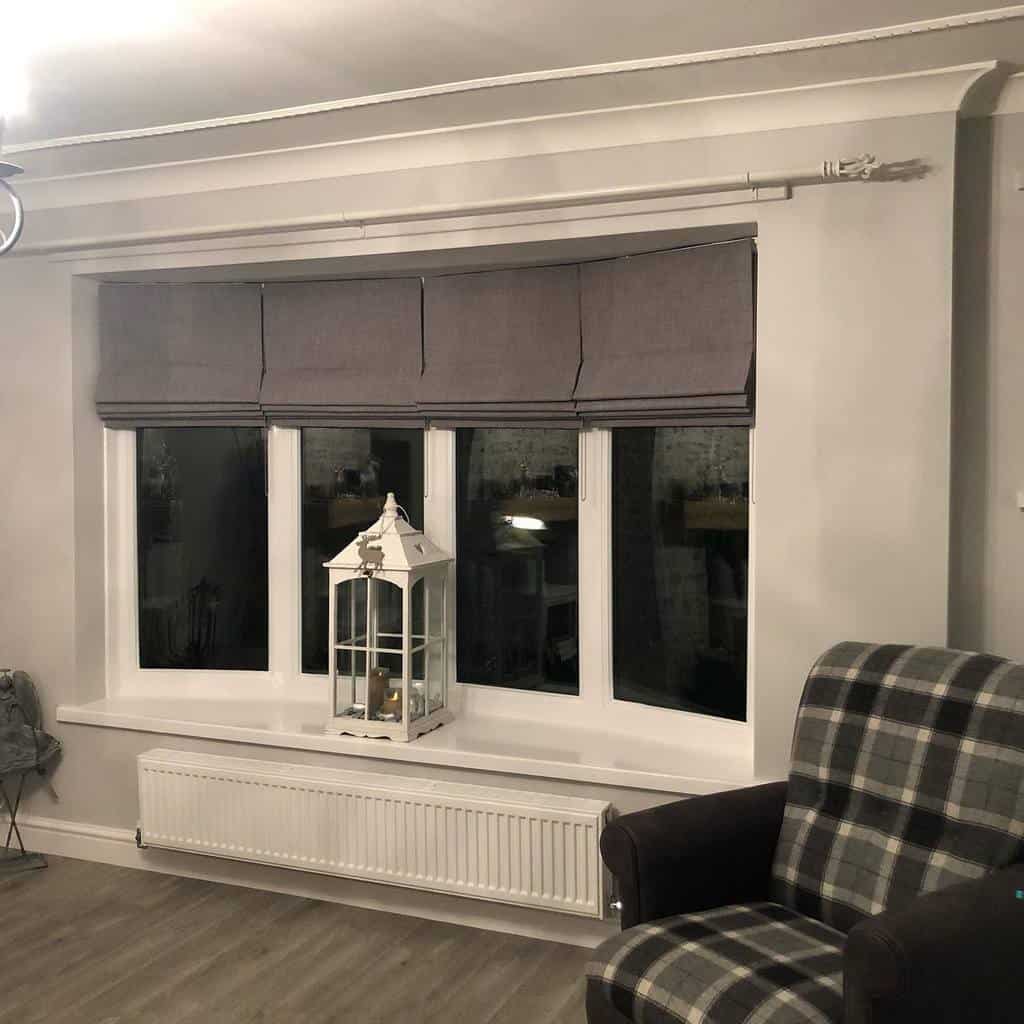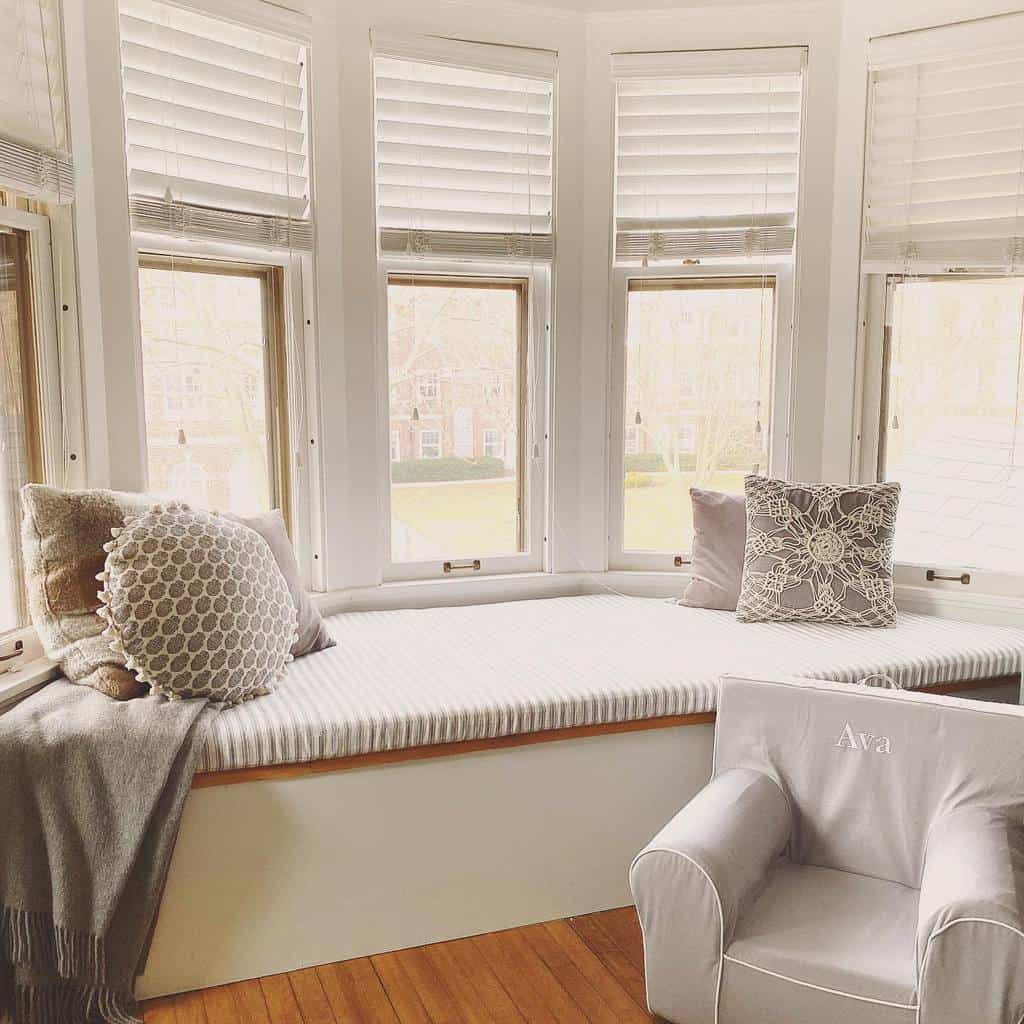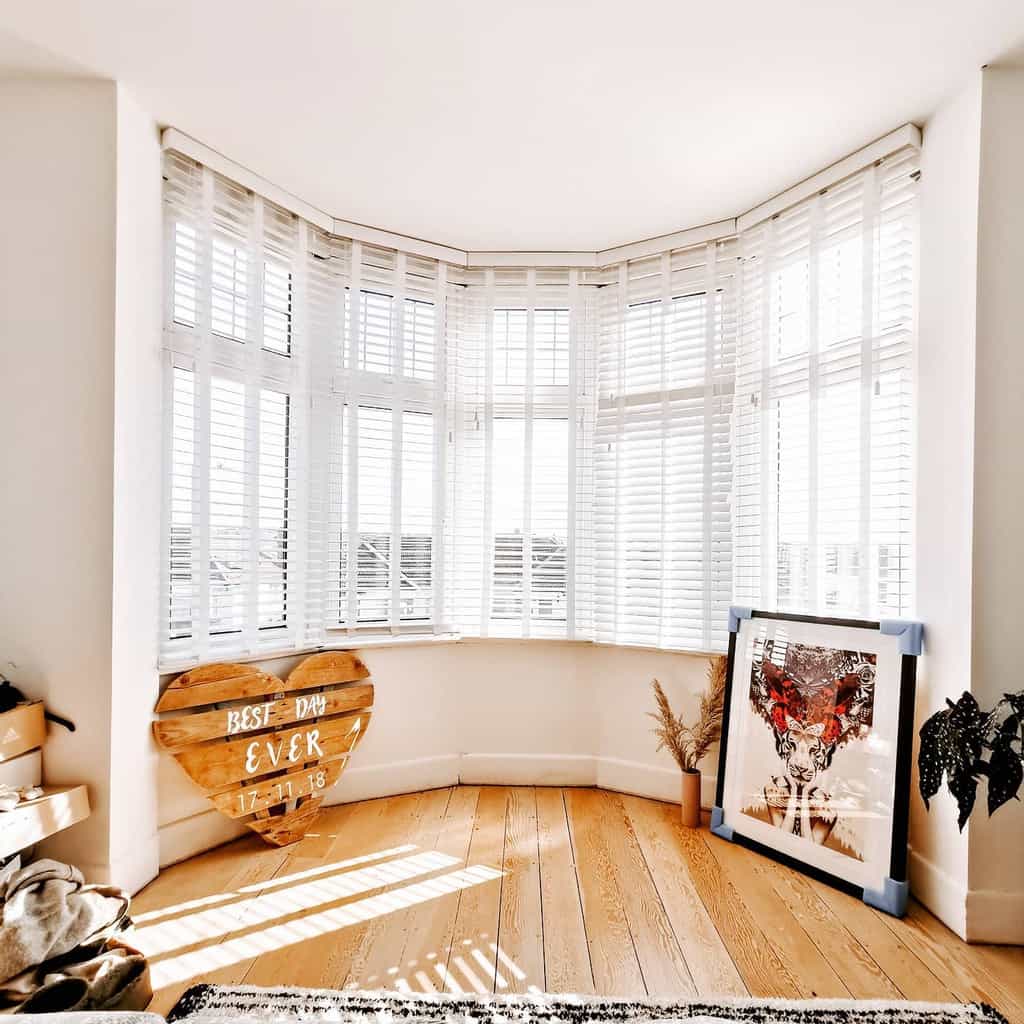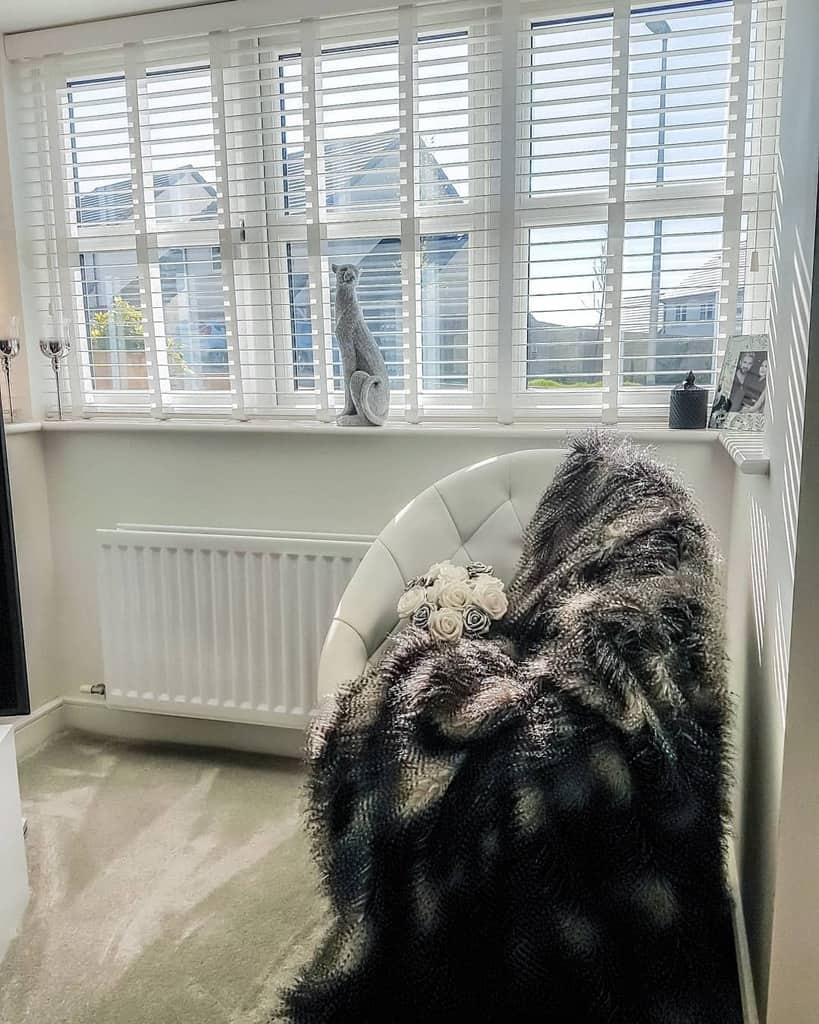 7. Style With Curtains
Bay windows are a unique building feature that can add beauty, light, and architectural interest to any room. If you're lucky enough to have one in your home, you should take advantage of it with some creative fabric design ideas. One great option is to style the window with curtains or other fabric treatments – drapes, valances, roman shades – for a traditional look.
The bay structure also provides depth and texture perfect for a bold rustic pattern. Hang up bold black and white prints or opt for an airy feel with some lace sheers; whatever aesthetic you choose to go with will be enhanced by the window's presence. With careful consideration, your bay window can easily become the centerpiece of any living space!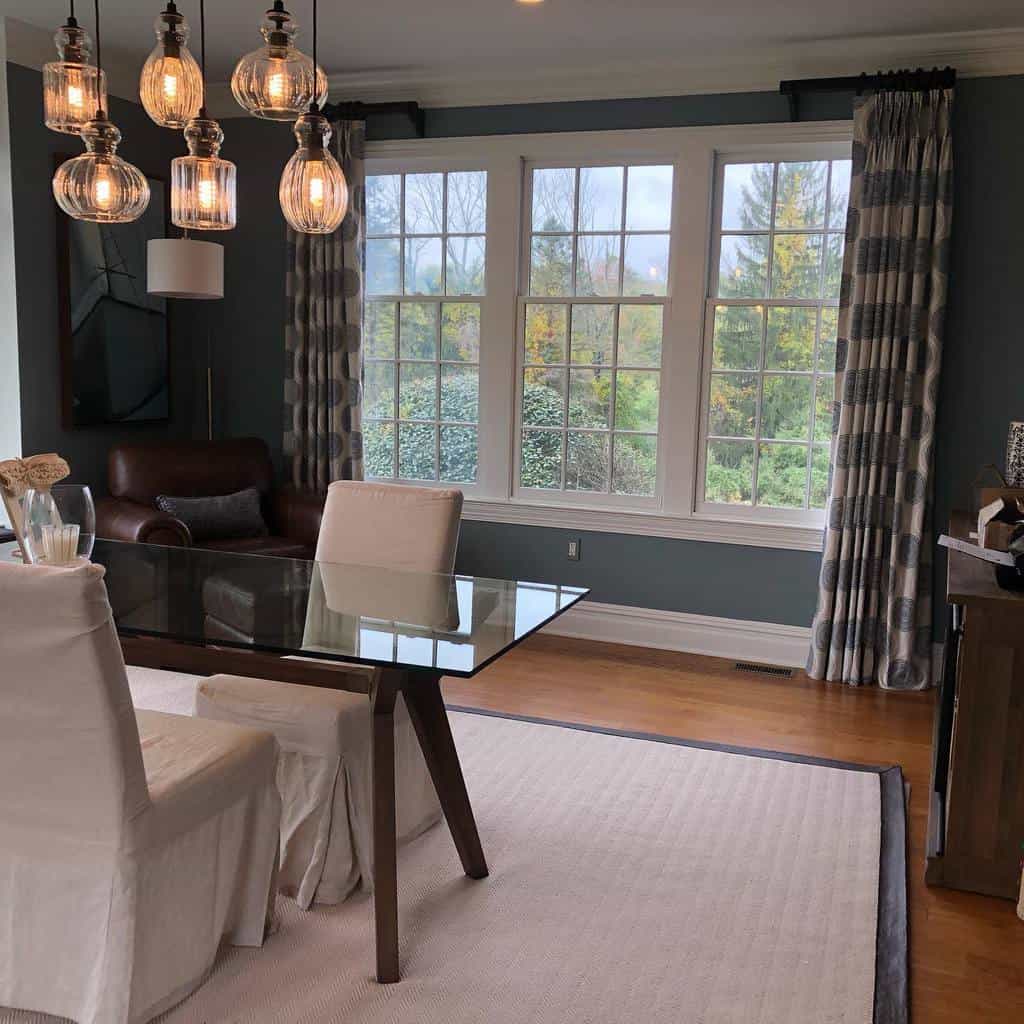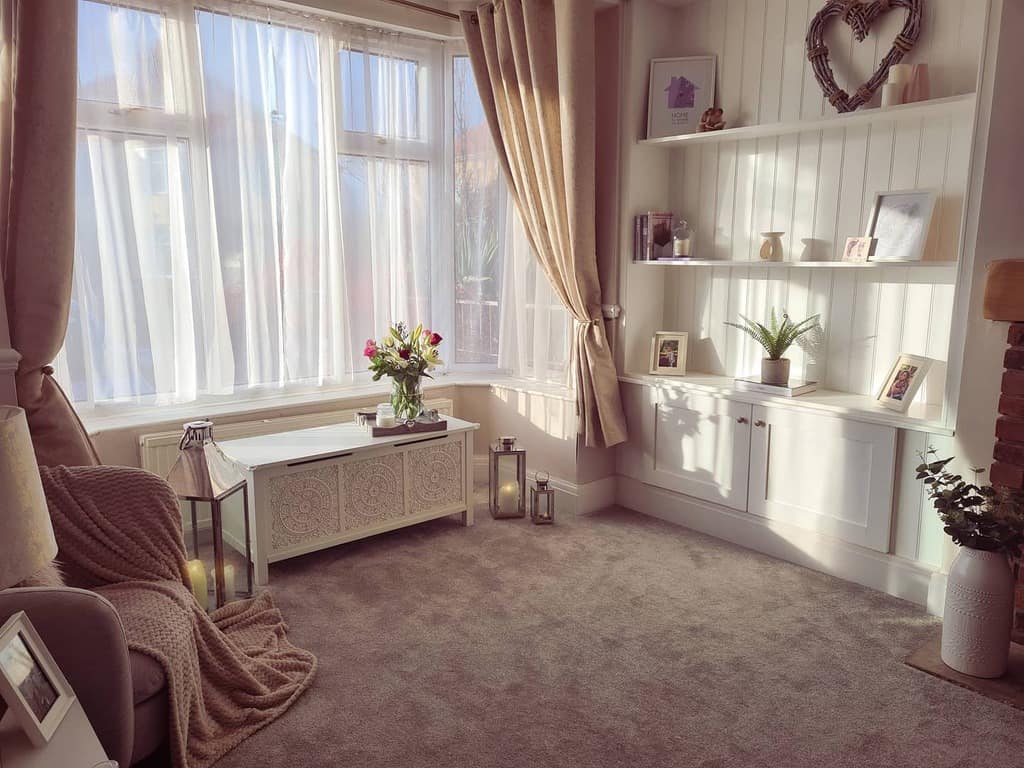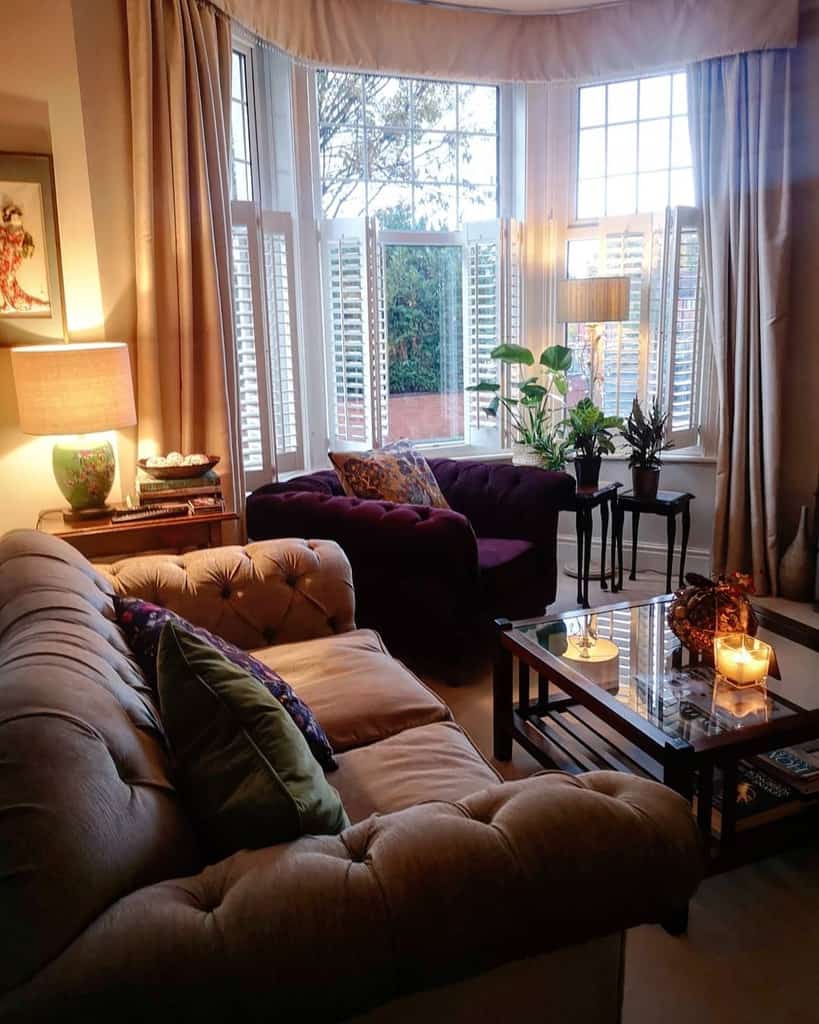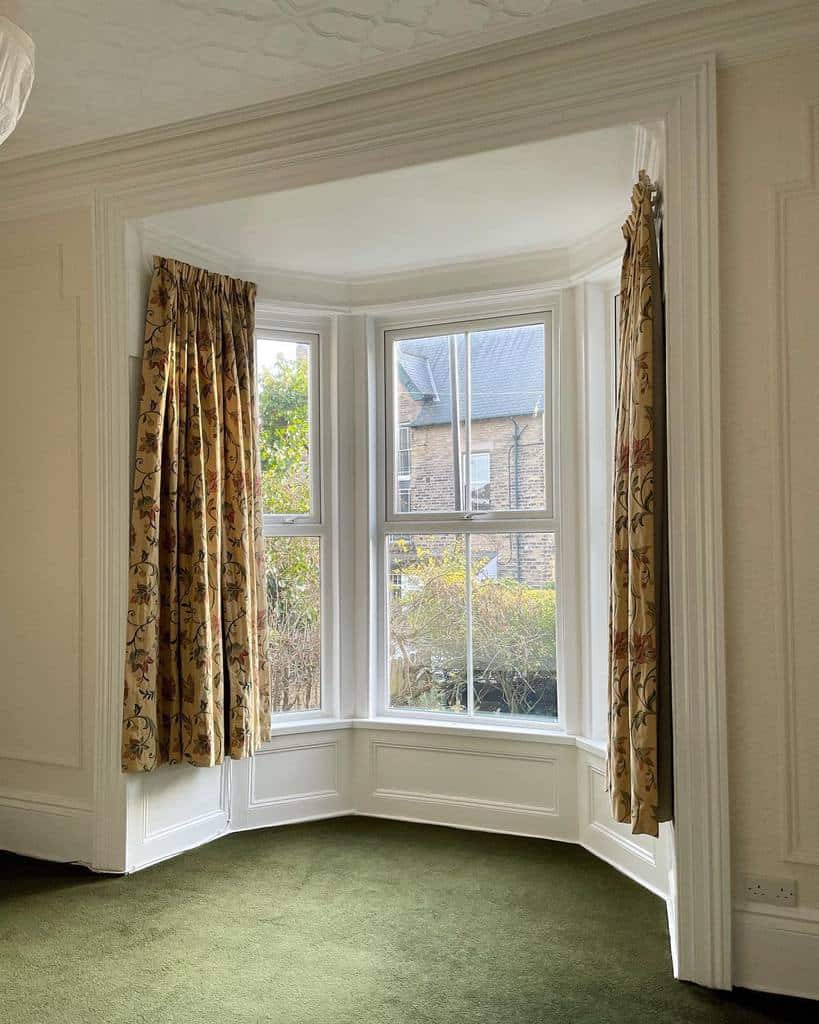 8. Frame The Exterior With Contrasting Color To Stand Out
To really let the window make an impact on the overall look and feel of your home, consider patterning its exterior frame with a color that is distinct yet complementary to the building walls.
Doing so can create an instant focal point in your home, while still providing continuity and cohesion between all elements. If you are looking for ways to further emphasize the presence of a bay window in your home, contrast the color of its frame with that of the area surrounding it – this will draw attention and be sure to make a statement.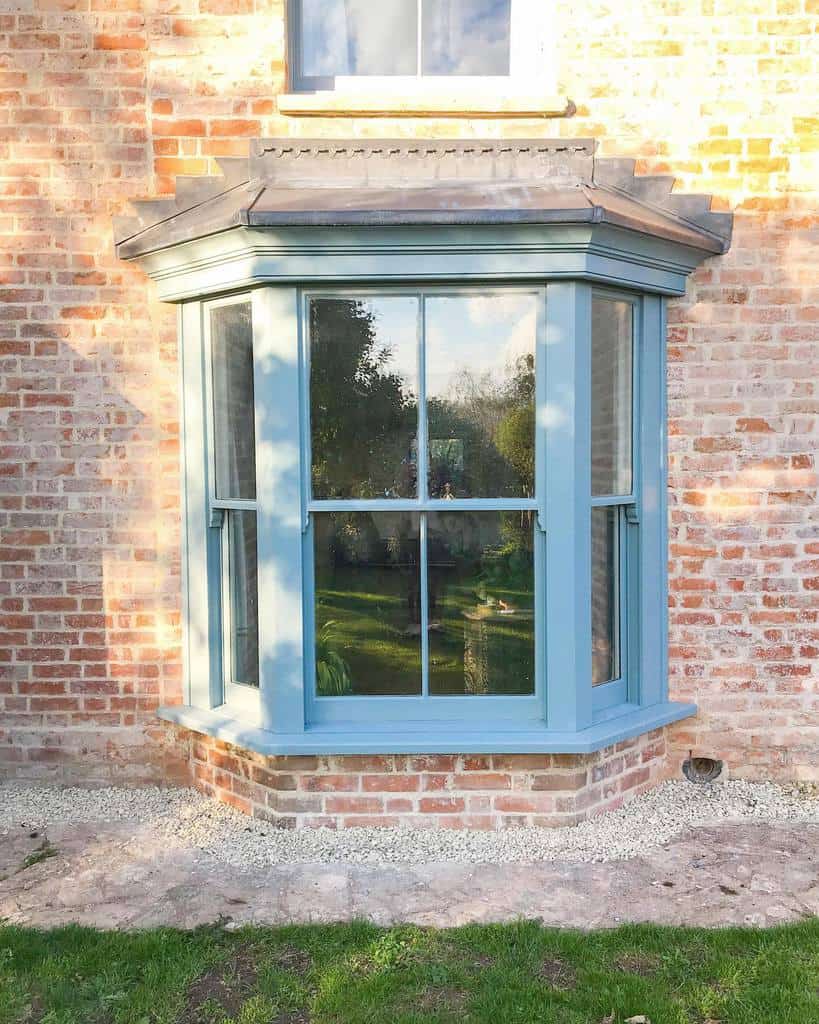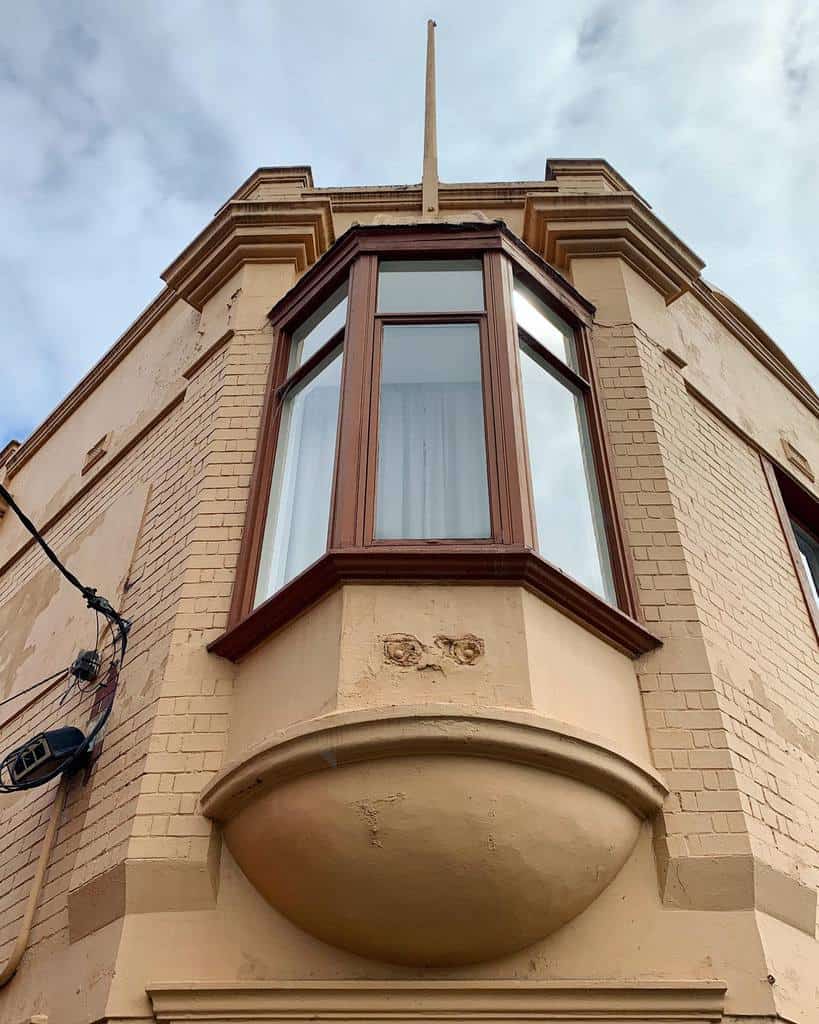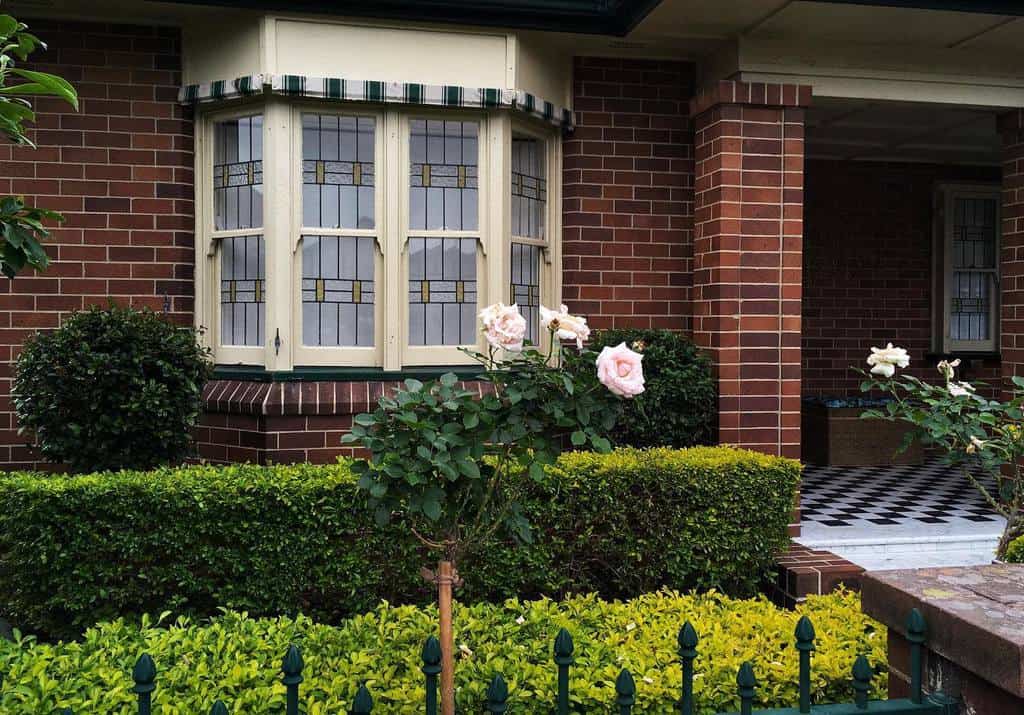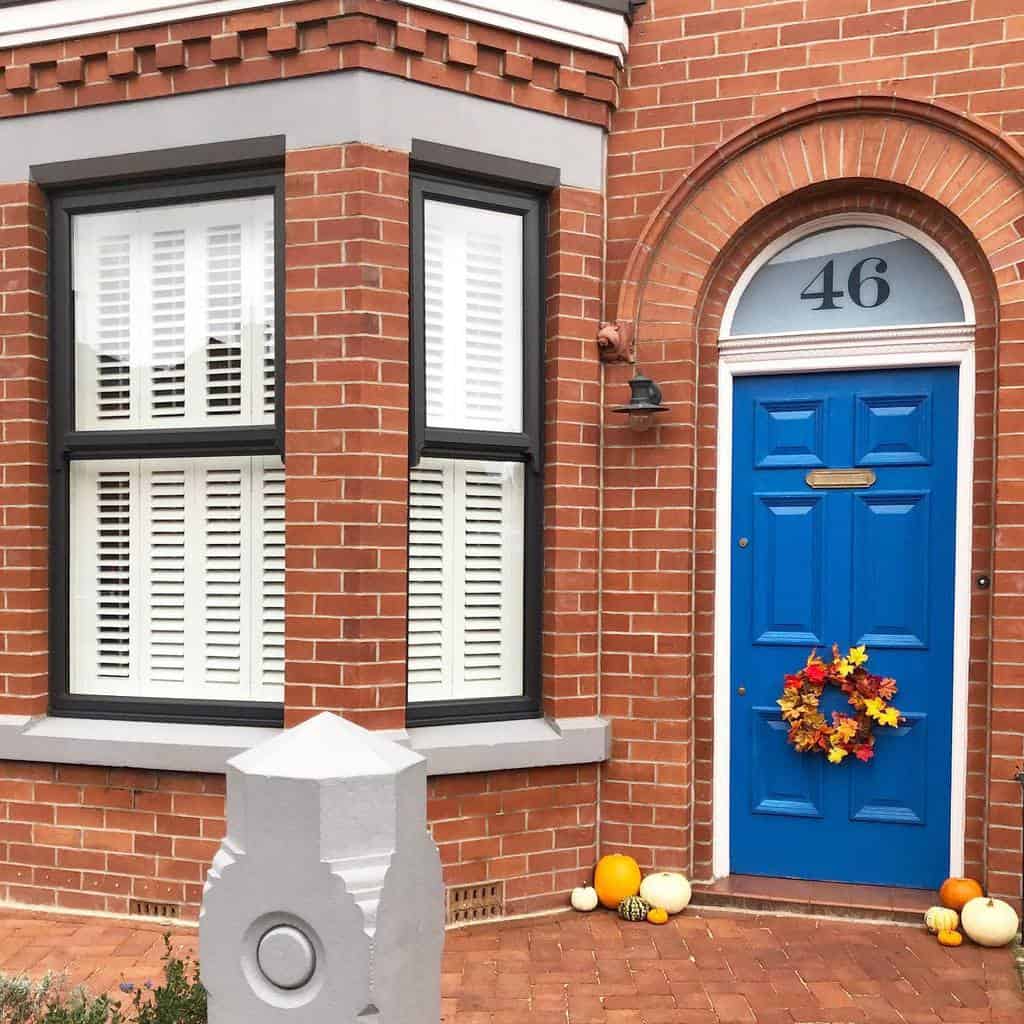 9. Install Radiators
If you'd like to turn your bay window into a cozy reading nook, install a radiator beneath it so that you can keep warm during chilly winter days while you curl up with a book. On the other hand, if you're looking for something more practical and modern, adding storage shelves to the inside of your bay window will give you plenty of room to store trinkets and other items that you'd like to keep tidy.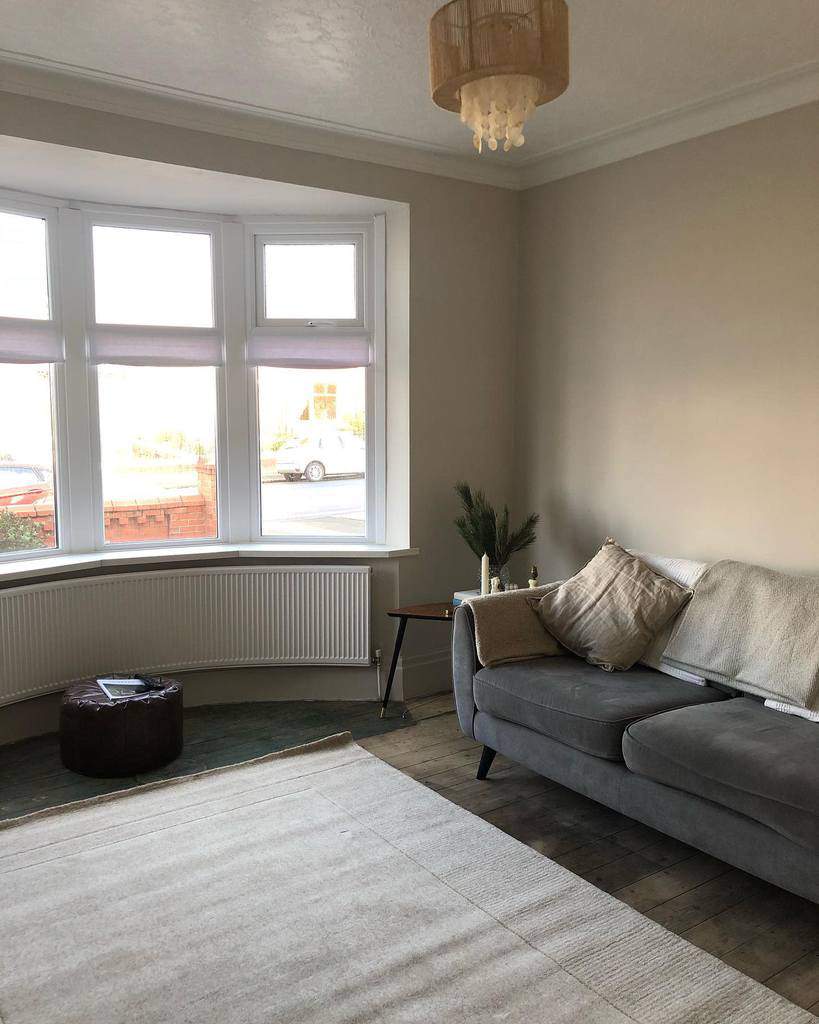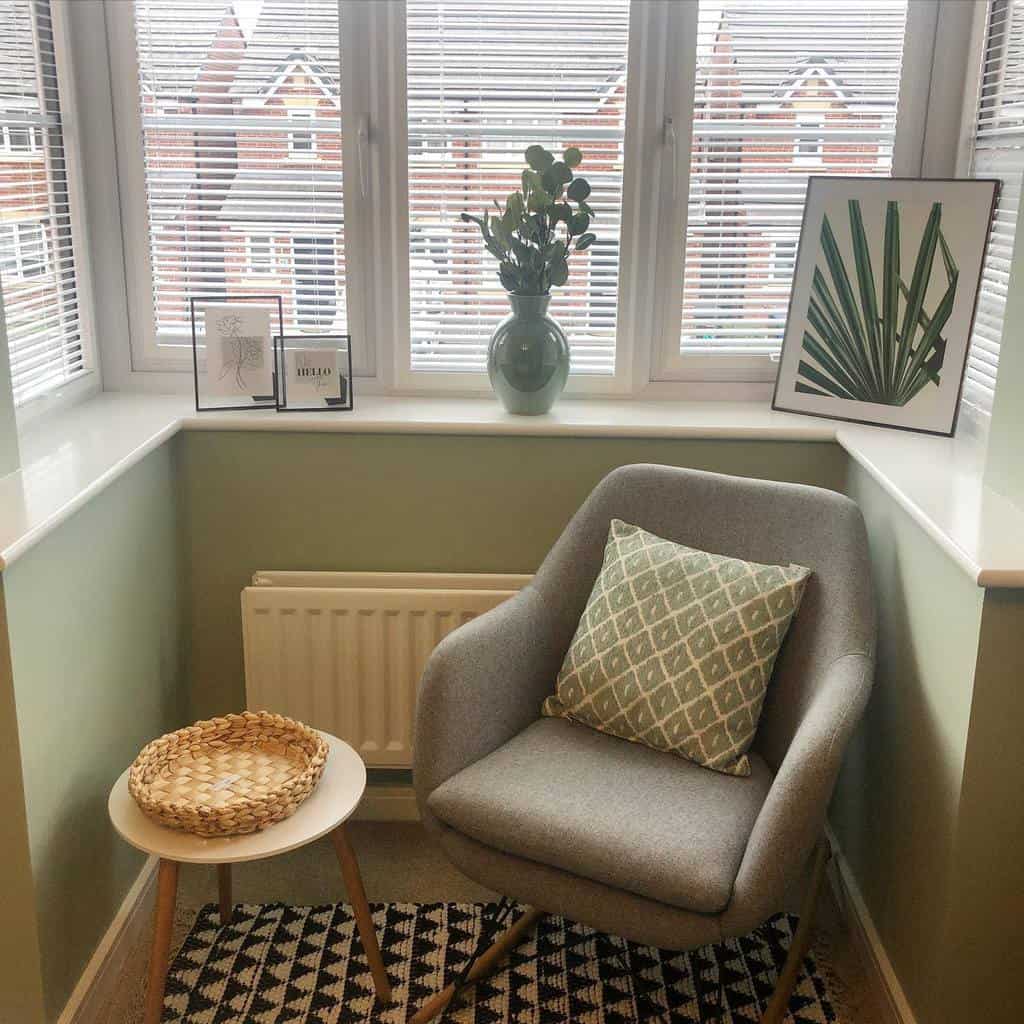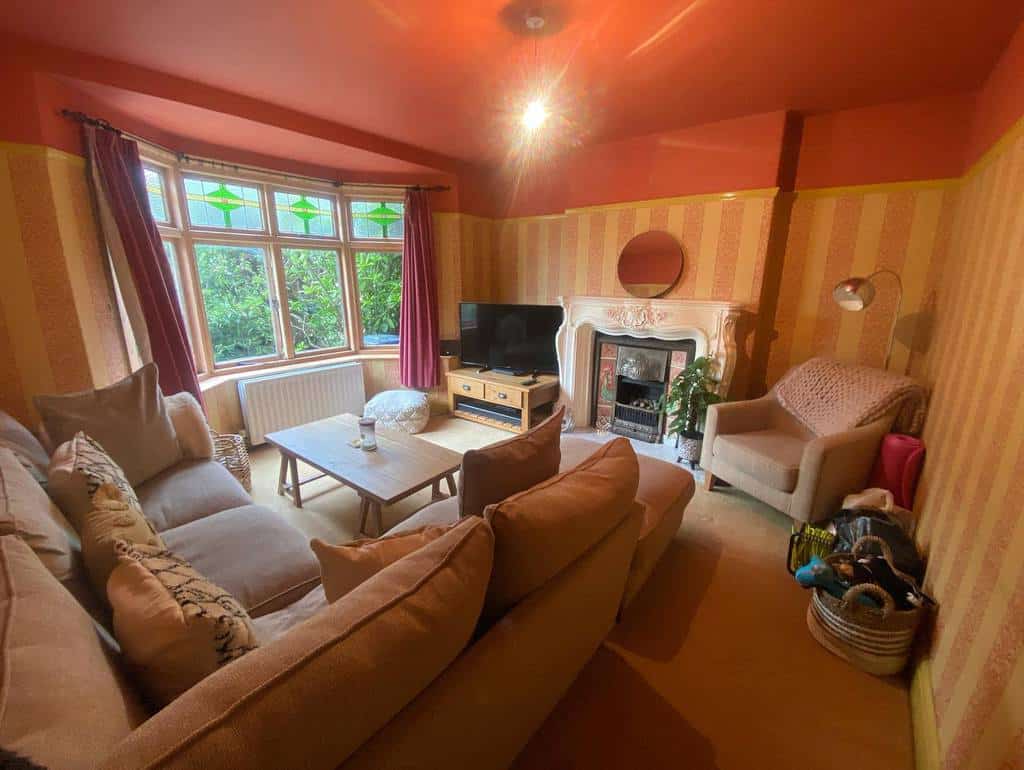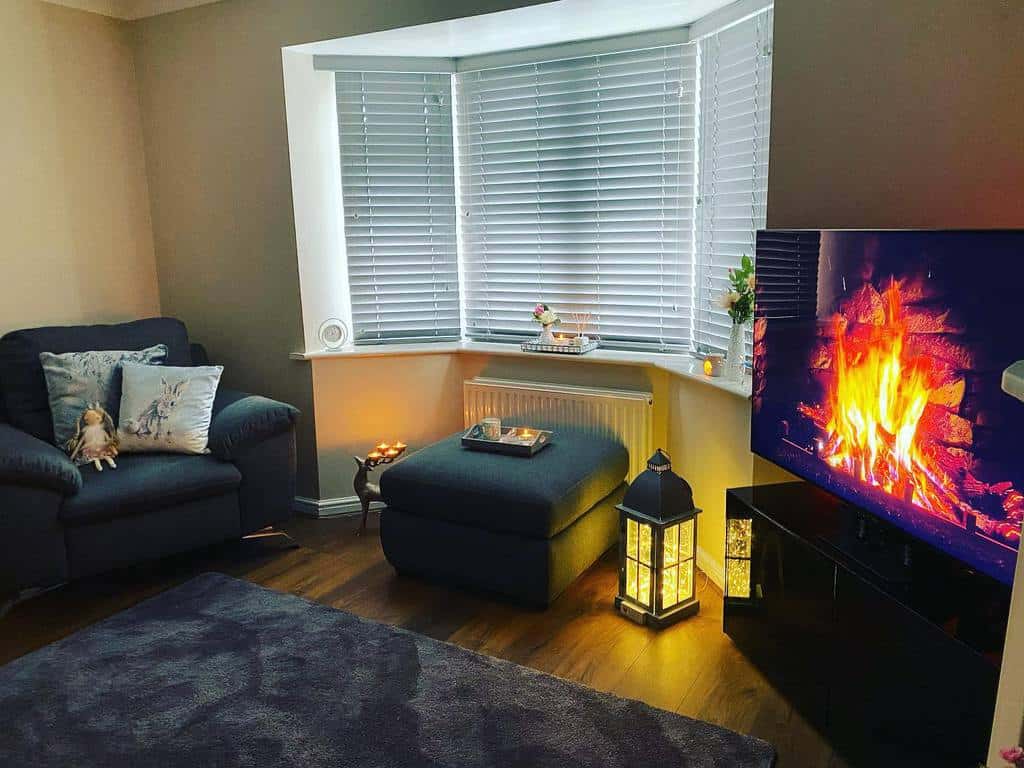 10. Incorporate Plants
Bay windows can add a special touch to any living space, and for those who love nature and all its beauty, there is no better way to incorporate plants than with a bay window. When it comes to finding the best spot for green life in your home, it might just amount to creating an area around the bay window.
Not only will you bask in natural sunlight and breathtaking views but by surrounding your window with beautiful foliage, your room can lighten up significantly!
From herbs, ferns or larger foliage, orchid pots, and trailing vines of ivy – whatever you choose, it'll make all the difference in tying together that perfect spot of relaxation.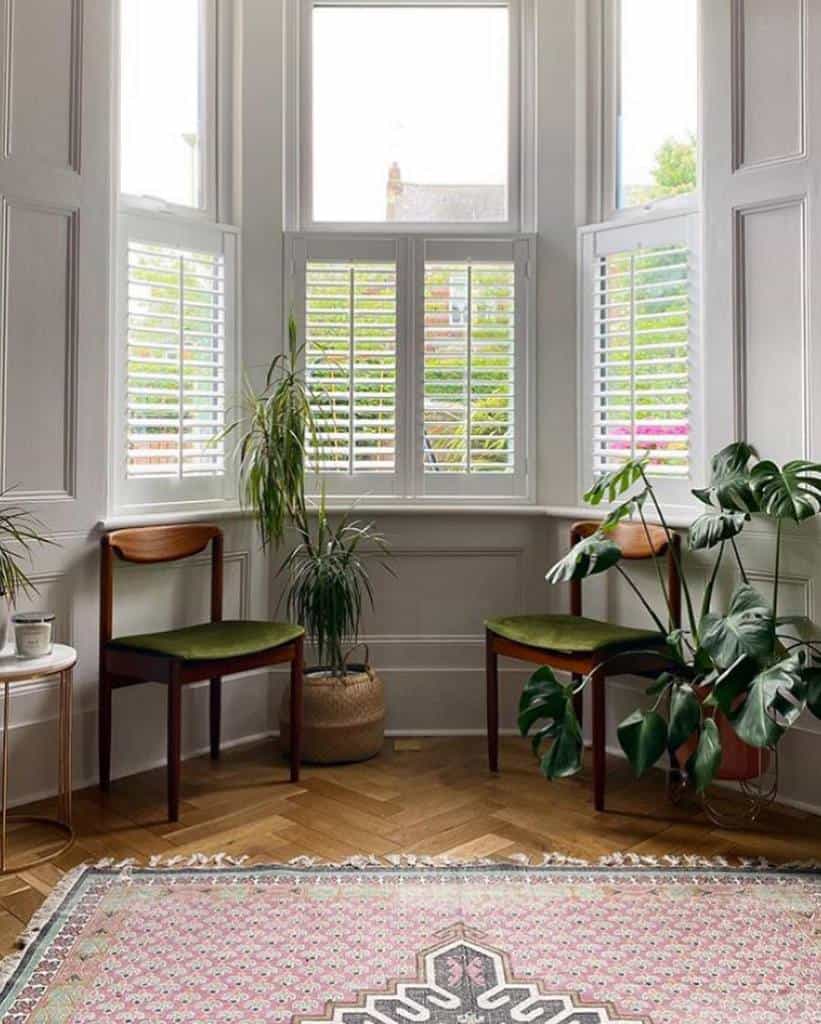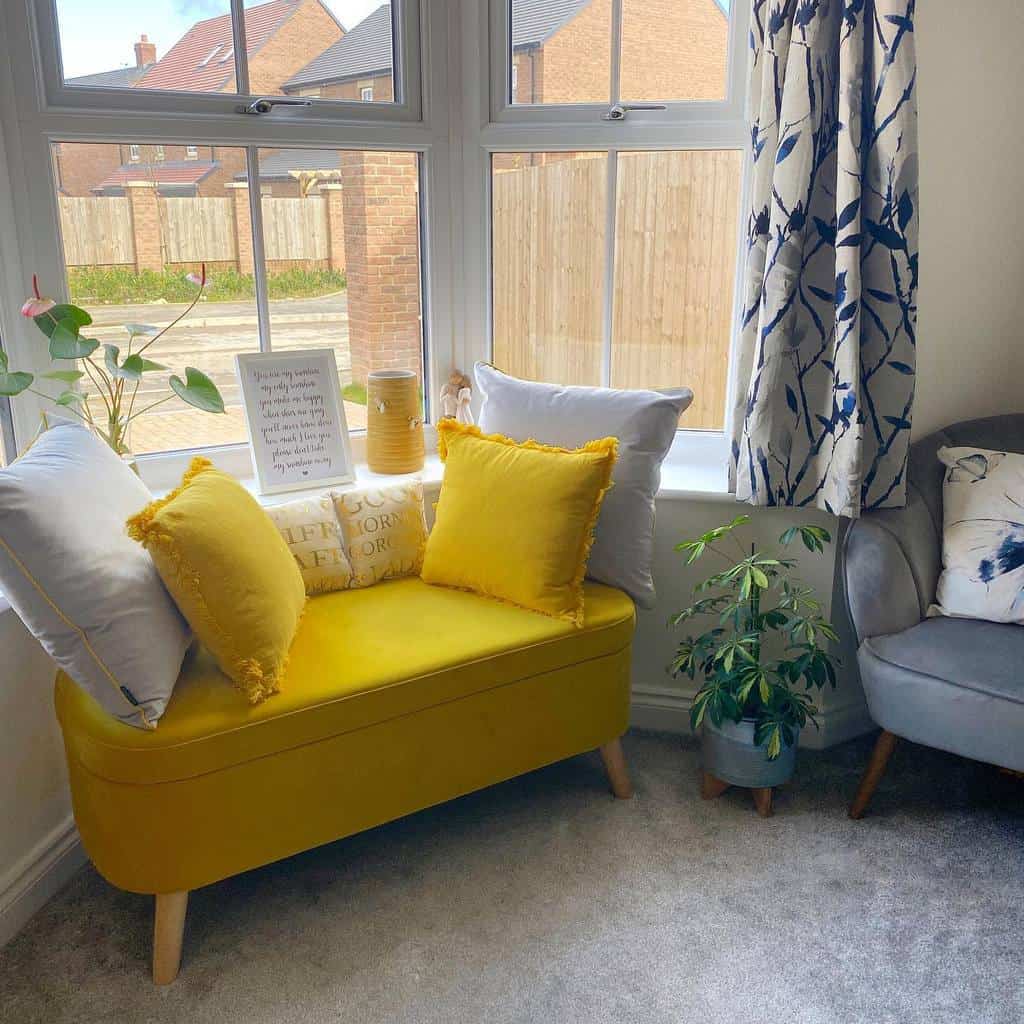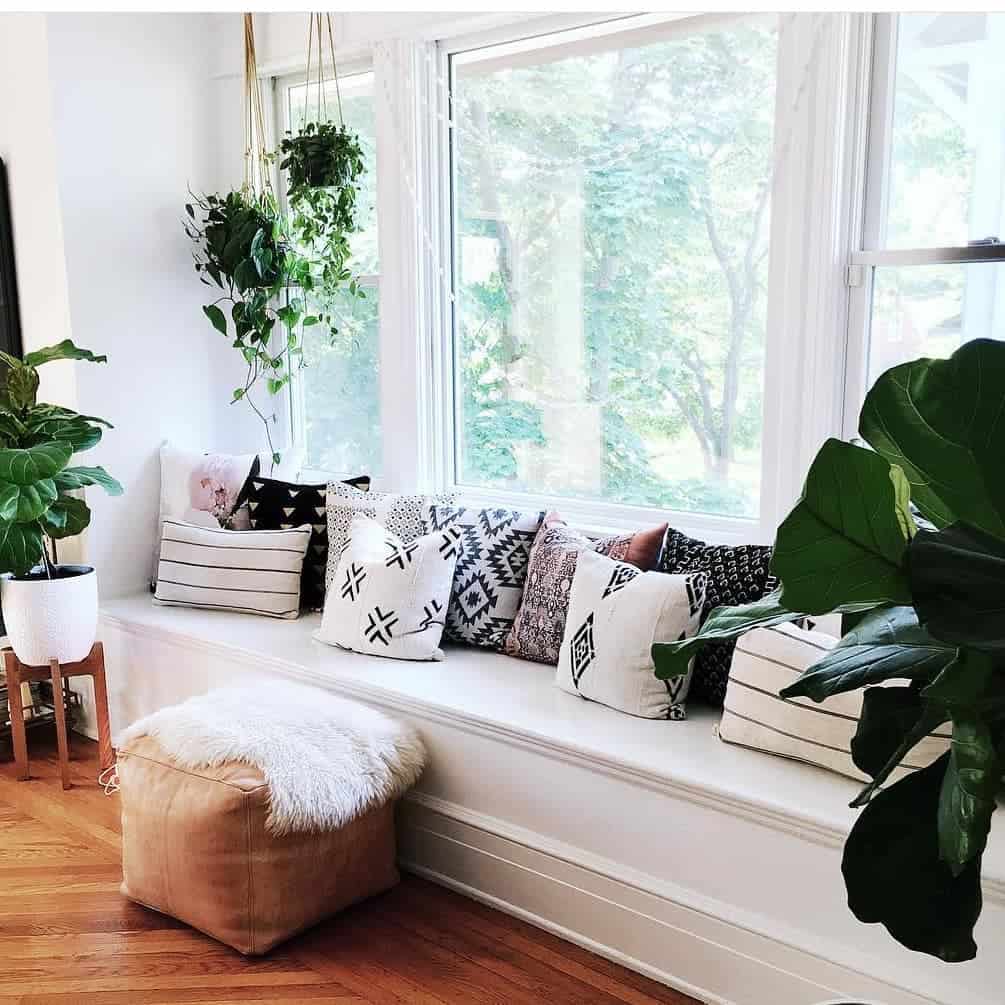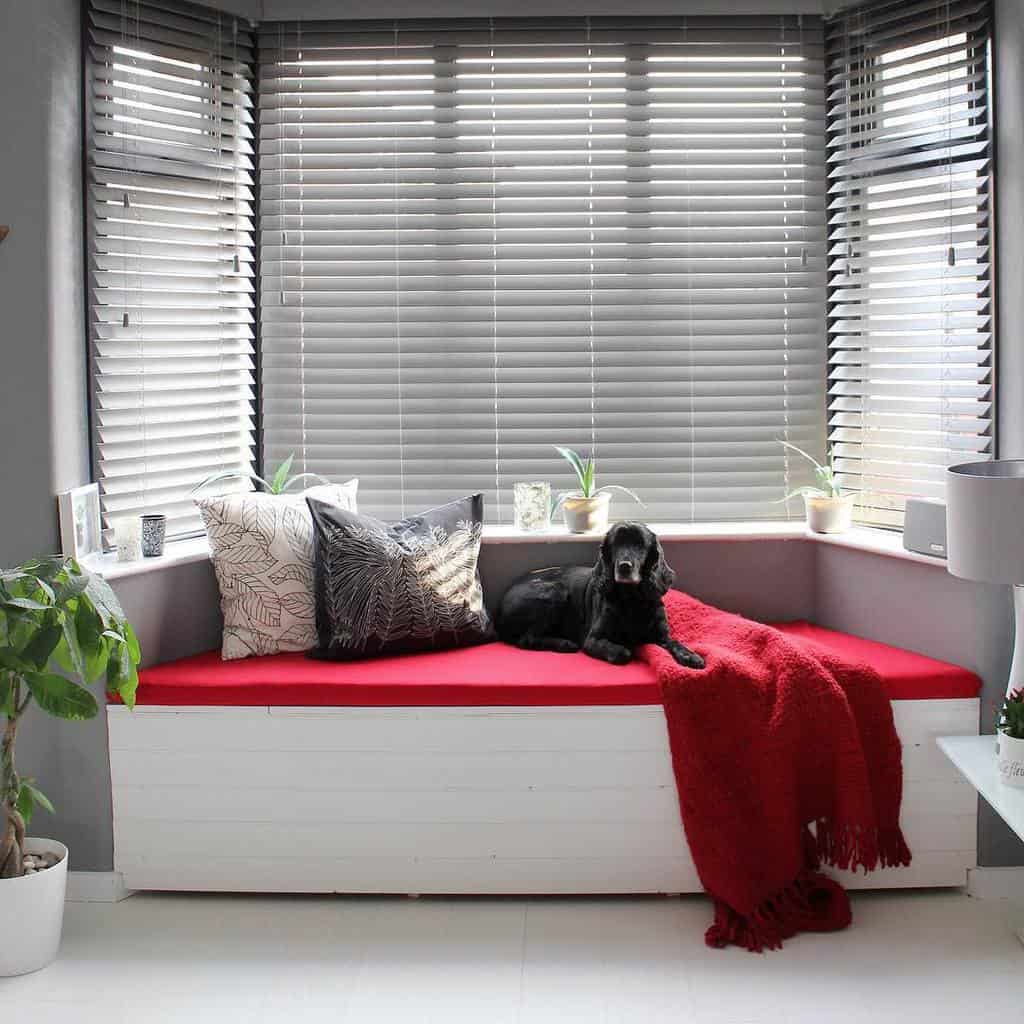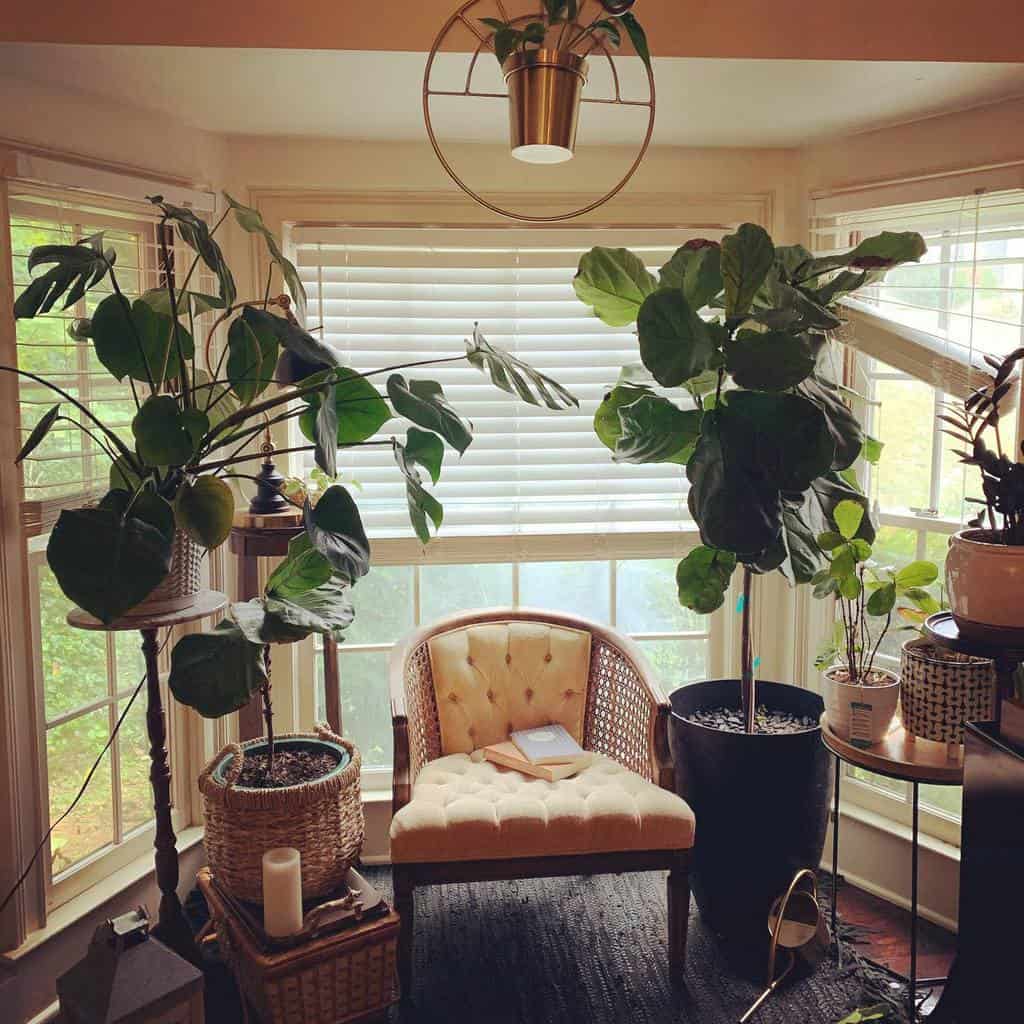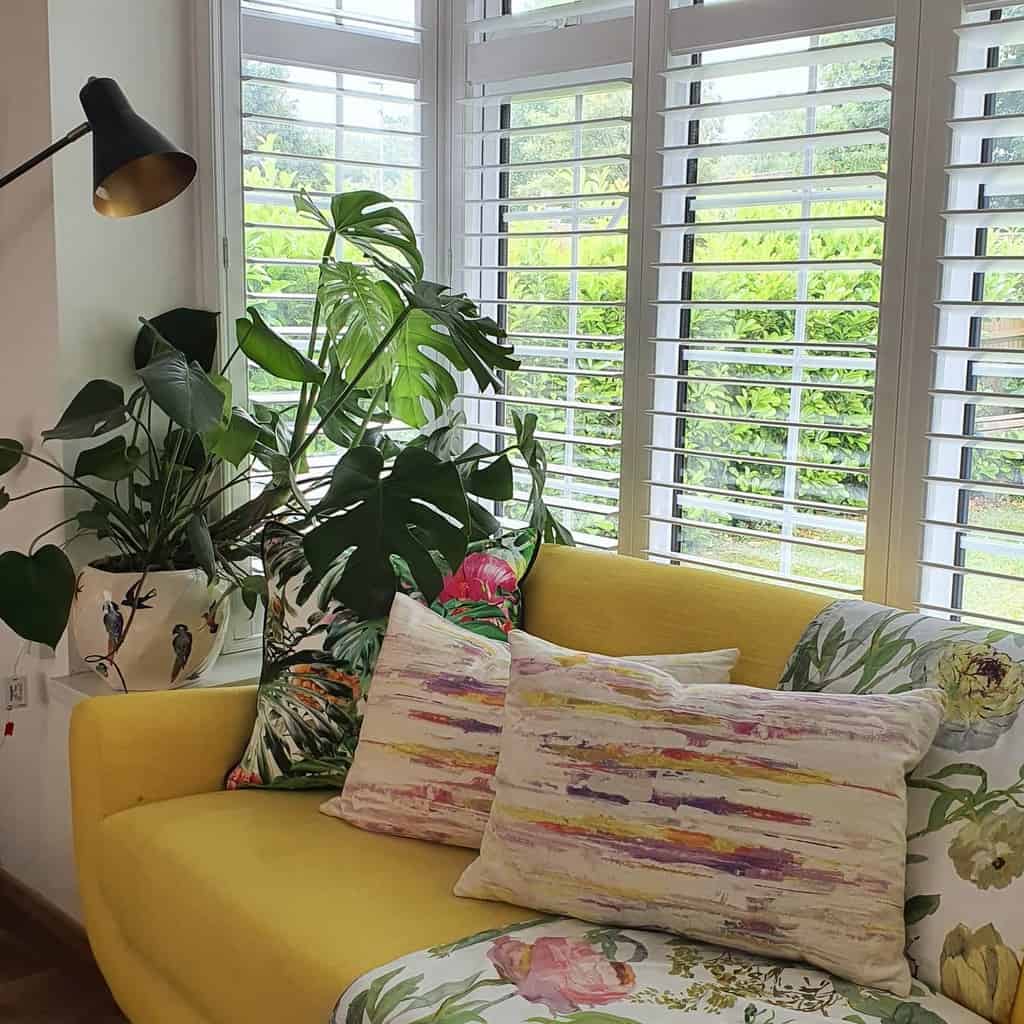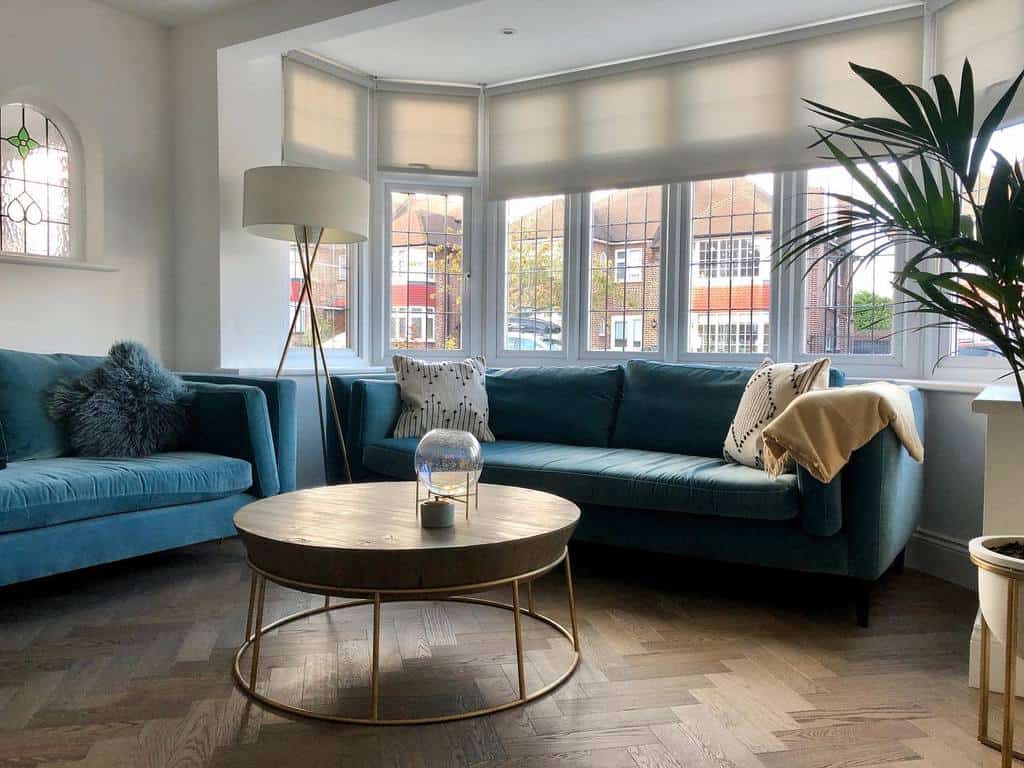 11. Get A Standalone Bench
Adding a bay window to your home can provide endless possibilities for making your property truly unique. To make the most of the extra space and natural light, while also enhancing the aesthetic, why not get a standalone bench to fit inside it?
Not only will this emphasize the openness of your space, but you'll be able to enjoy a cozy nook in which you can relax with a great view. If you're feeling creative, you could even pick a bench that comes equipped with shelves underneath — perfect for showcasing books or plants.
By sprucing up your bay window ideas, your vision of creating an inviting atmosphere could easily become reality!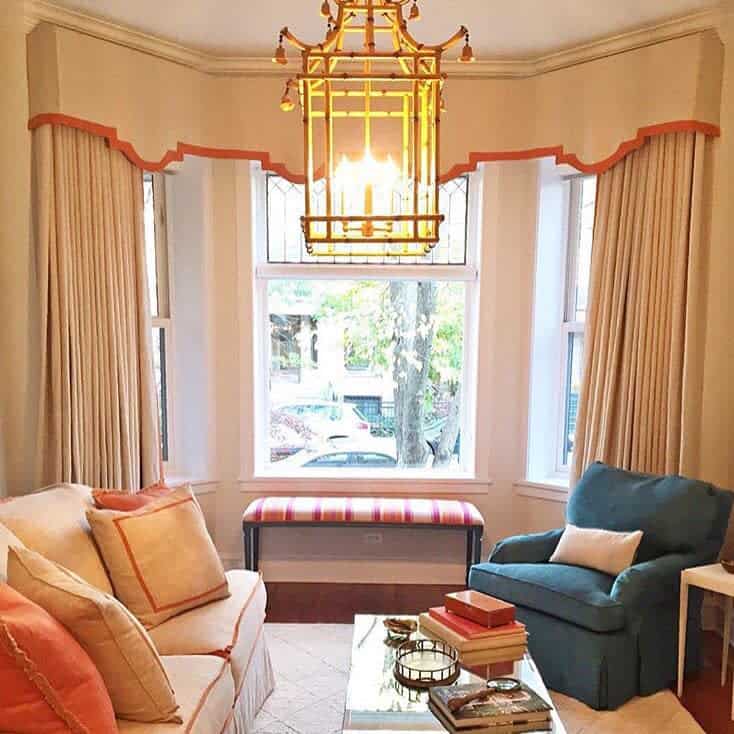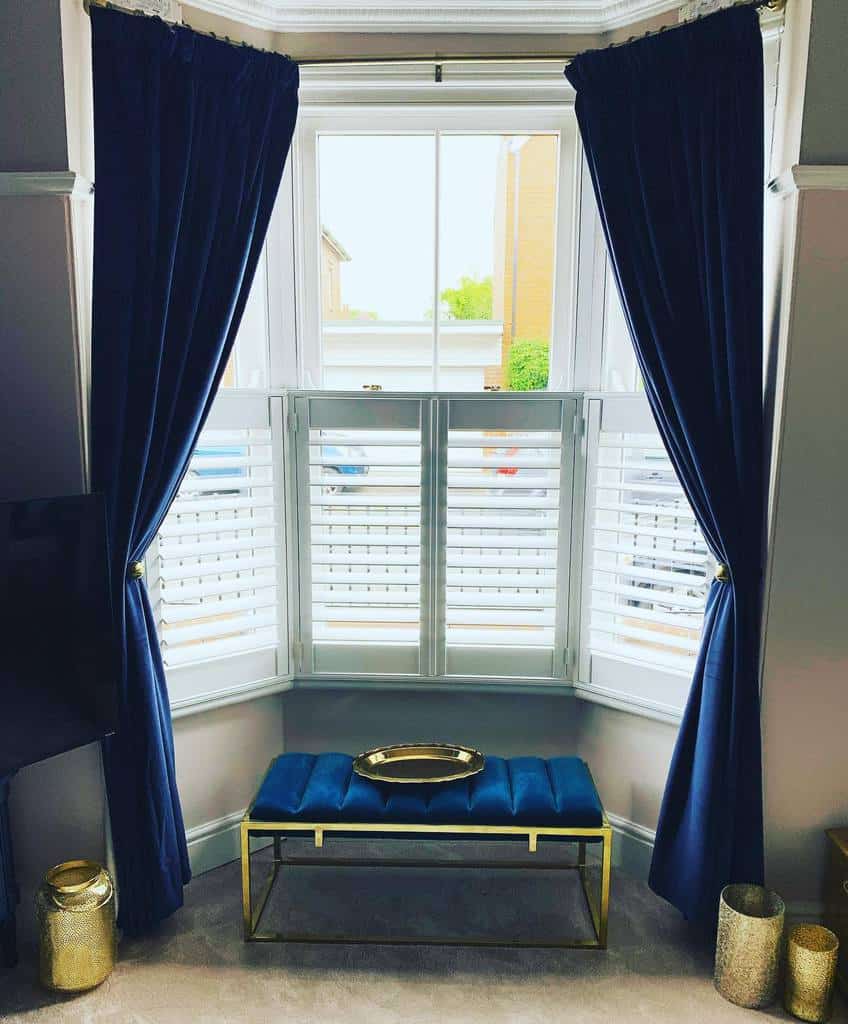 12. Install Bay Window Cabinet Storage
One fantastic way to take advantage of this area is to install bay window cabinet storage – think along the lines of shelves or bookcases that are custom-fitted along the walls. You can use this space for storing books, magazines, or even decorative items like artwork.
And for even more unique storage options, consider adding under-the-bench storage units that you can hide away when not in use. With some simple planning and installation, your new bay window will become the perfect spot for both practical storage and stylish design.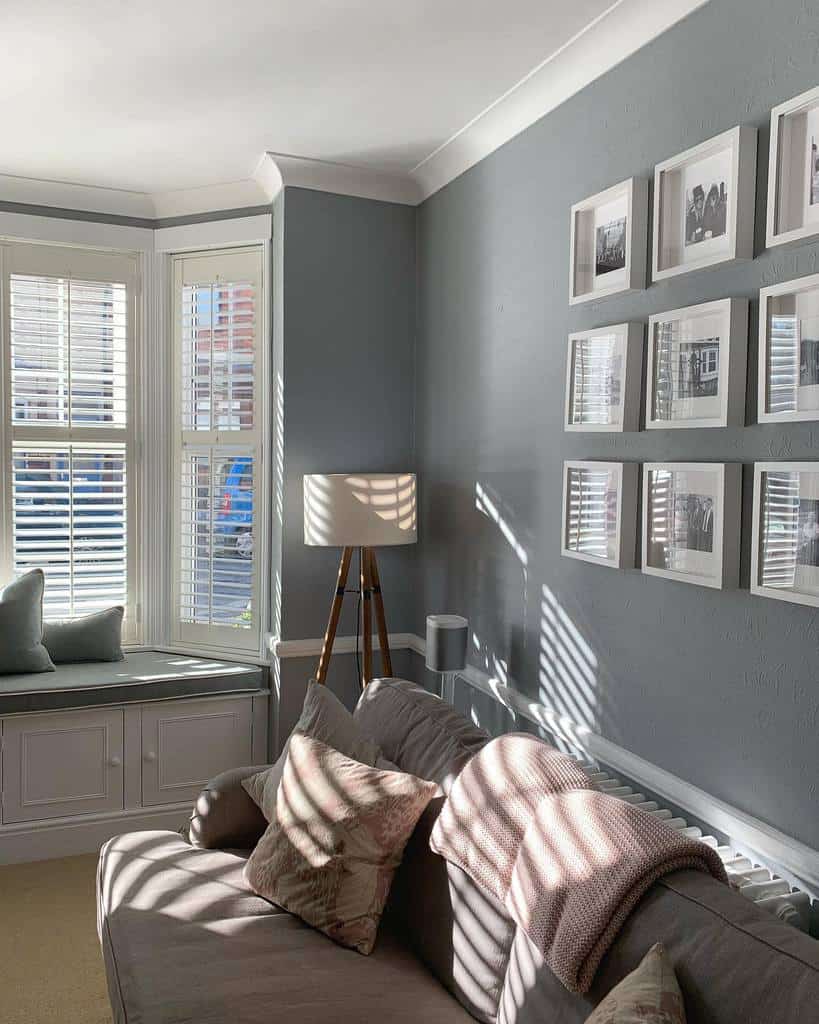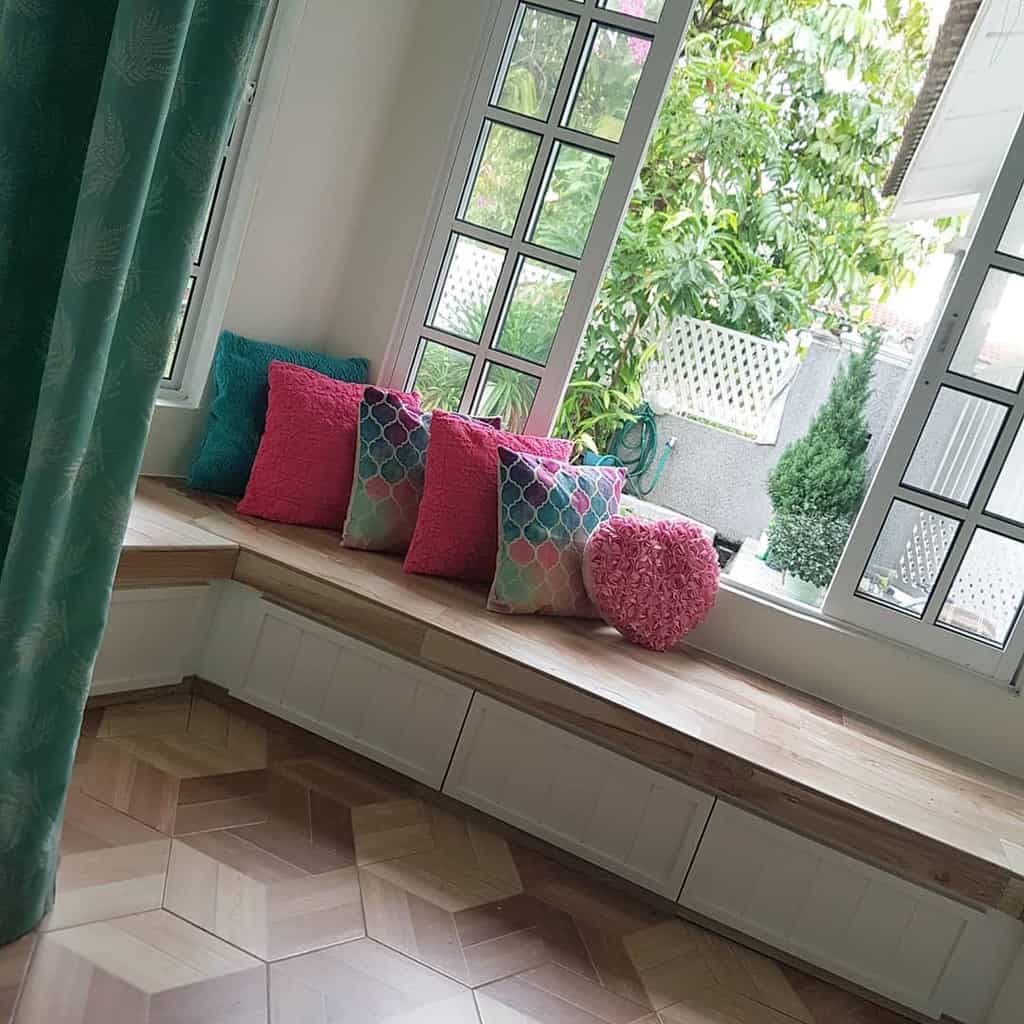 13. Frameless Bay Window
If you need some creative bay window ideas, think of frameless bay windows! They offer a modern aesthetic and create the illusion of more space in any room. A great idea is to hang furniture, like floating shelves with plants or other decorations, from them.
This will provide both visual interest and practical storage solutions. If you are looking for some way to add brightness to your room, glass panels on your bay window will allow natural light to enter, making it perfect for reading nooks or enjoying conversations with friends. Whatever you decide to do with your bay window, this timeless feature can help to bring your vision of a modern home into reality!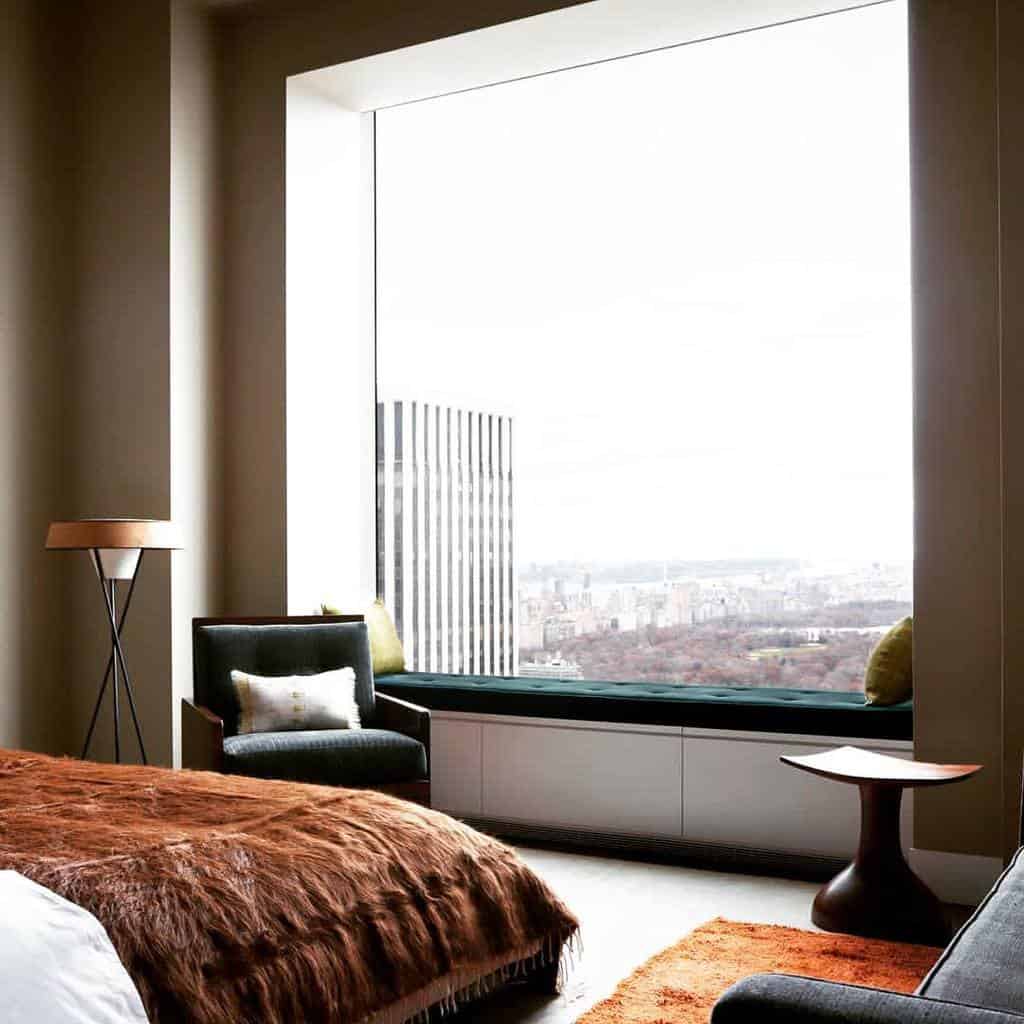 15. Add A Cornice Curtain
If you're looking for ways to spruce up and add fresh character to your bay window, one of the best ideas is to add a cornice curtain. This will not only bring in extra texture and dimension but also allow you to control light levels within the space depending on what effect you are hoping to achieve. Who says practical can't be beautiful too?
Not only that, aesthetics can be increased through the selection of coordinating fabrics and patterned curtains with various lengths – getting creative can make all the difference when it comes to adding visual interest and aesthetic charm. With this clever addition, your room will instantly become more inviting!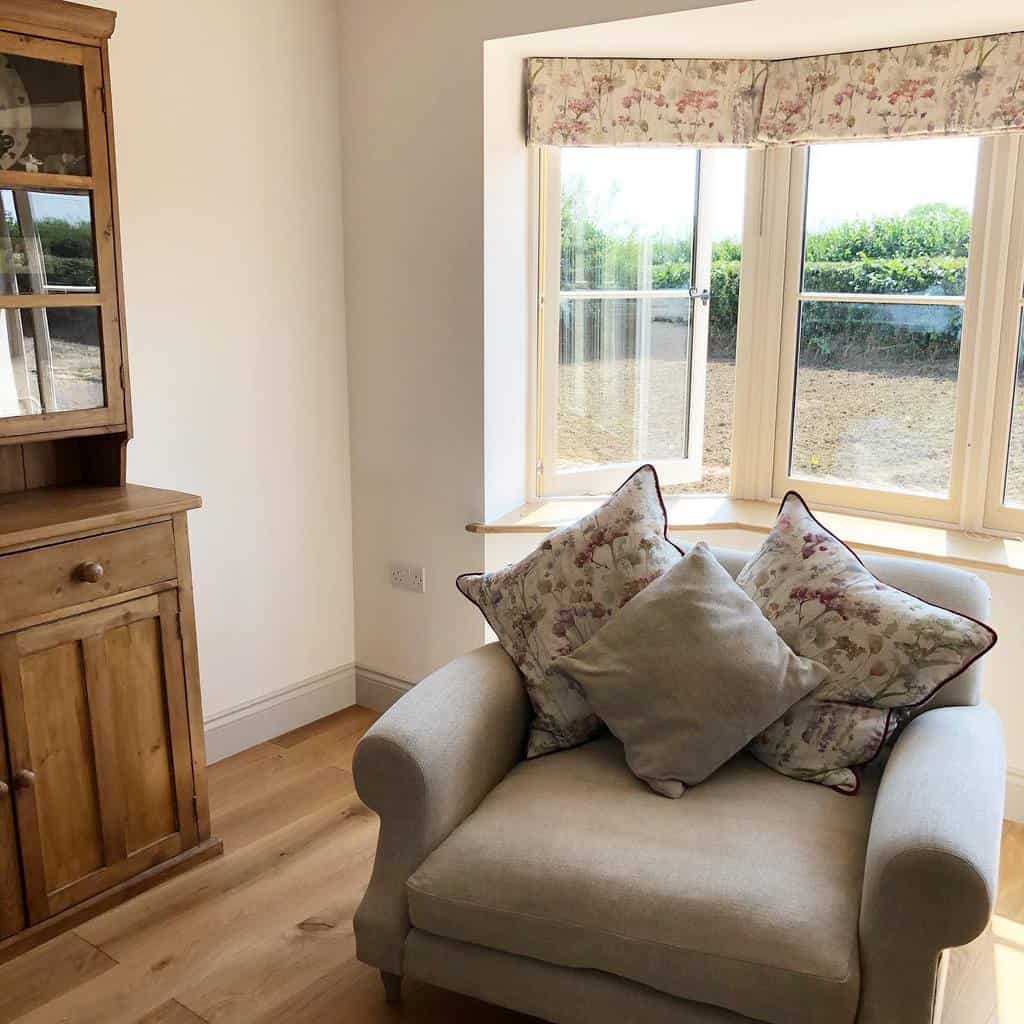 16. Turn Into A Book Shelf
If you have a space with a large bay window, you're might be wondering how best to use it for your home. One great way is to turn it into a bookshelf. You can use the window frame as an extra shelf and make perfect use of the space.
Alternatively, if you want something even cozier, why not turn the window into a reading nook? You can add cushions and blankets to make it comfy, then let your imagination run wild when adding decorations. Get creative and enjoy making this special spot in your home!
17. Get Indoor Shutters
There's nothing quite like a bay window for letting in natural sunlight and bringing the outdoors inside. To get the most out of your bay window, why not consider some creative ideas? Hang beautiful curtains from top to bottom to create a cozy nook—perfect for curling up with a book.
Or, if you're looking for something more practical, get some indoor shutters; they are an elegant way to let in light but still maintain privacy. However you choose to style your bay window, make sure you enjoy it!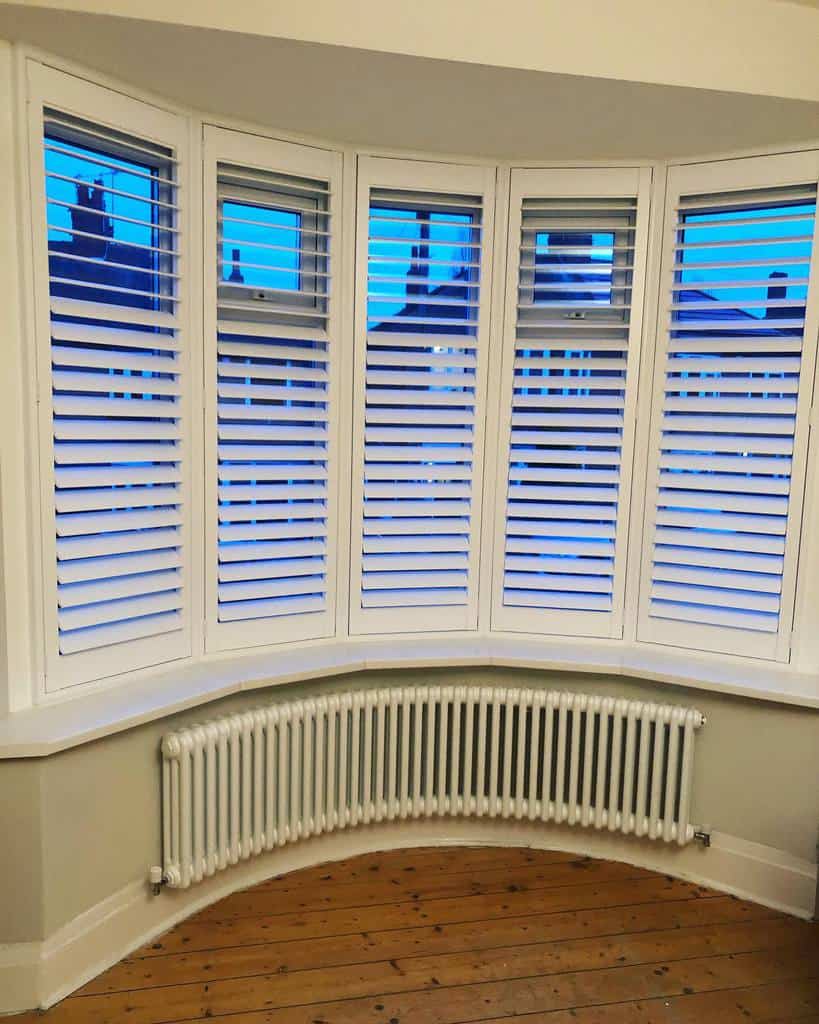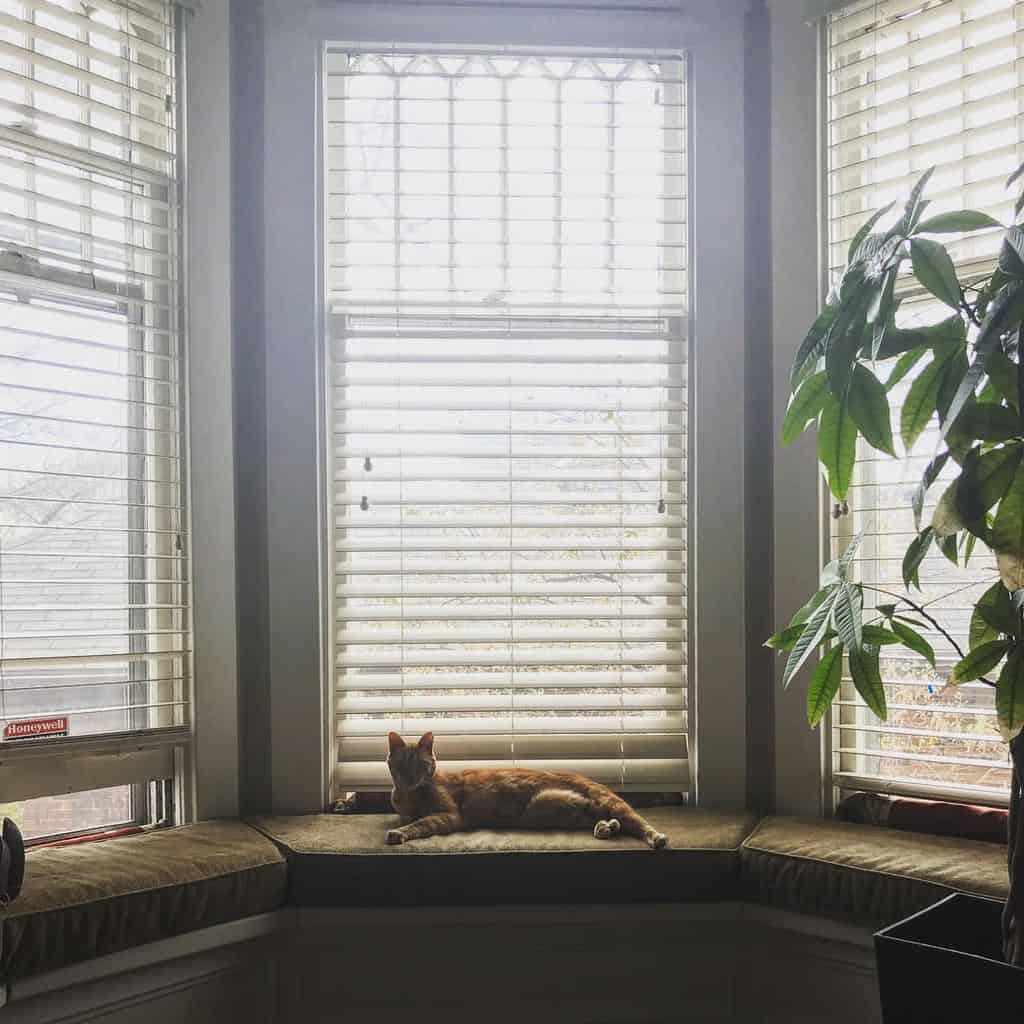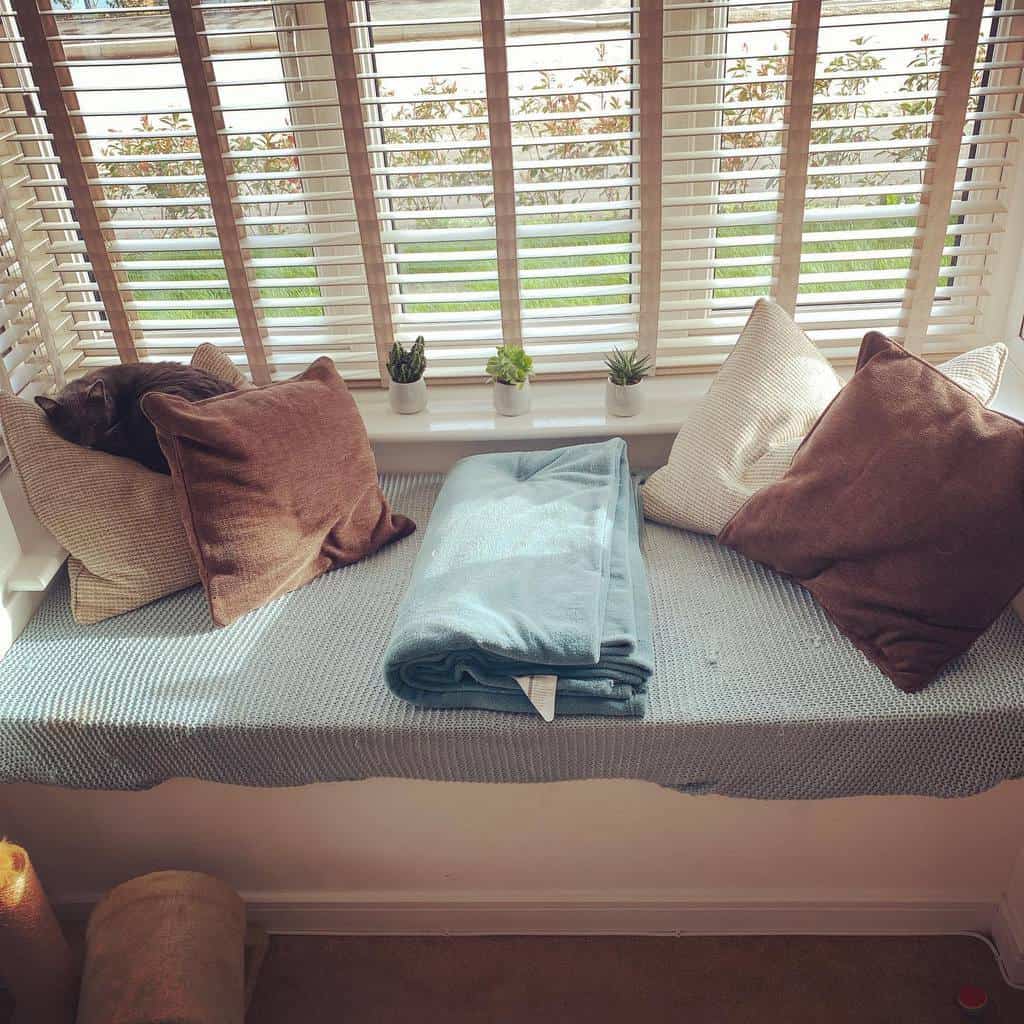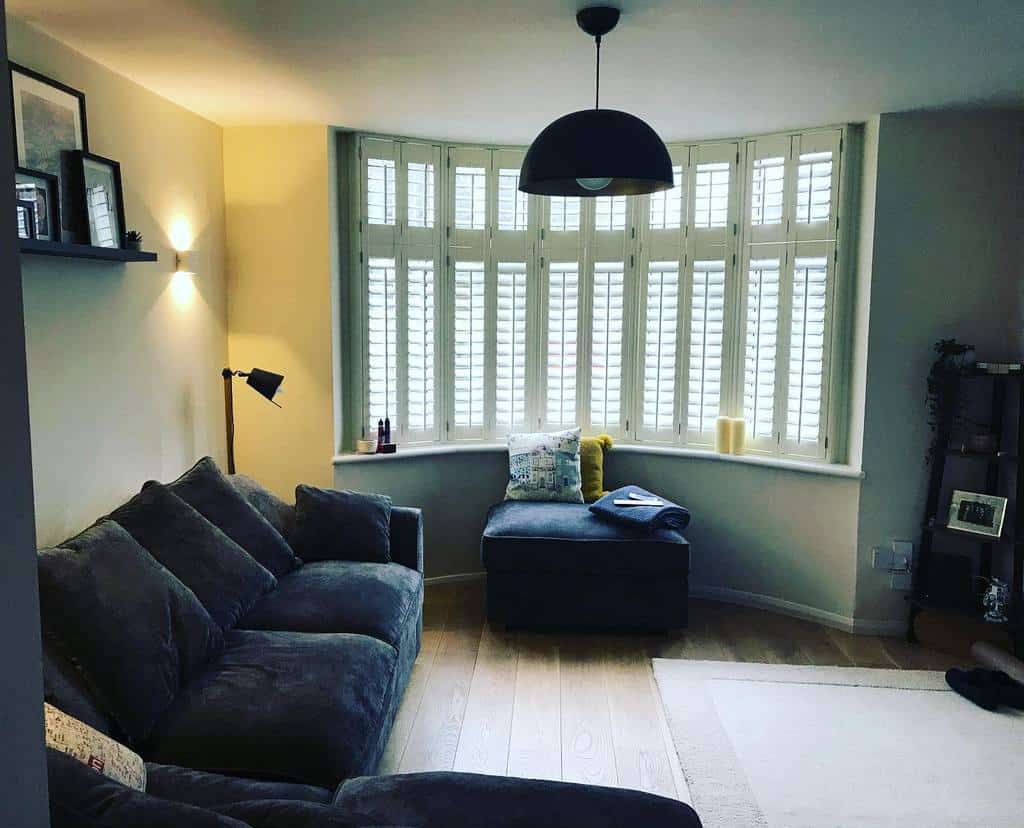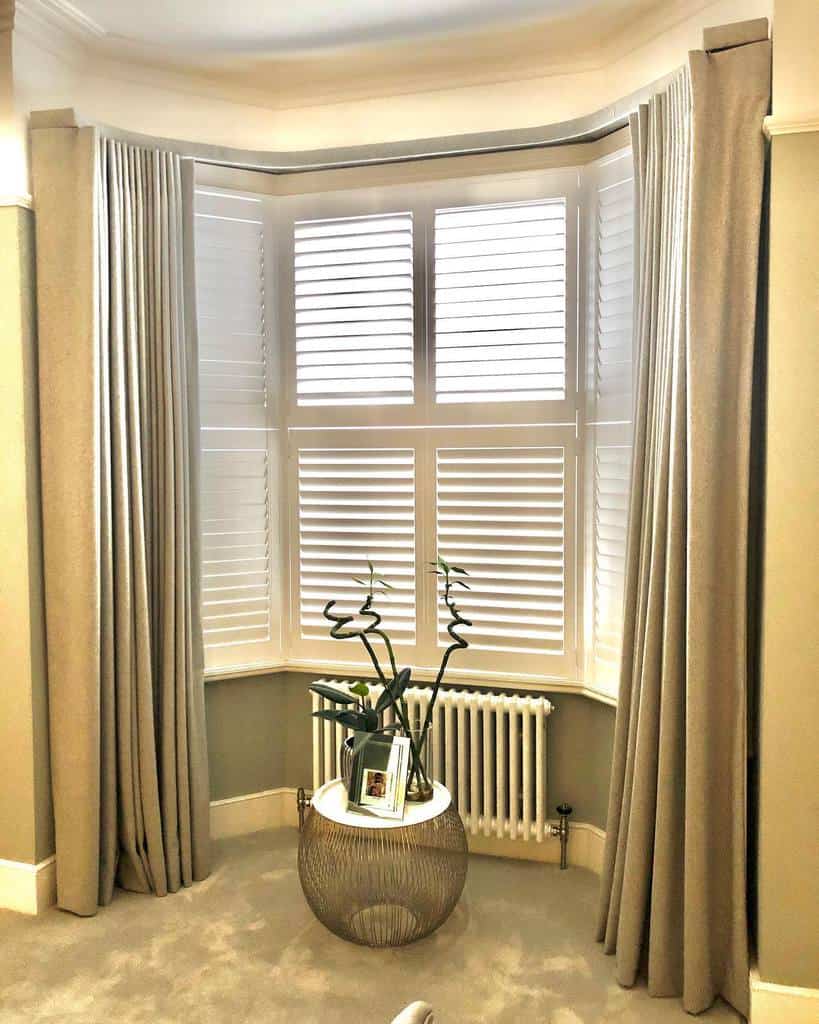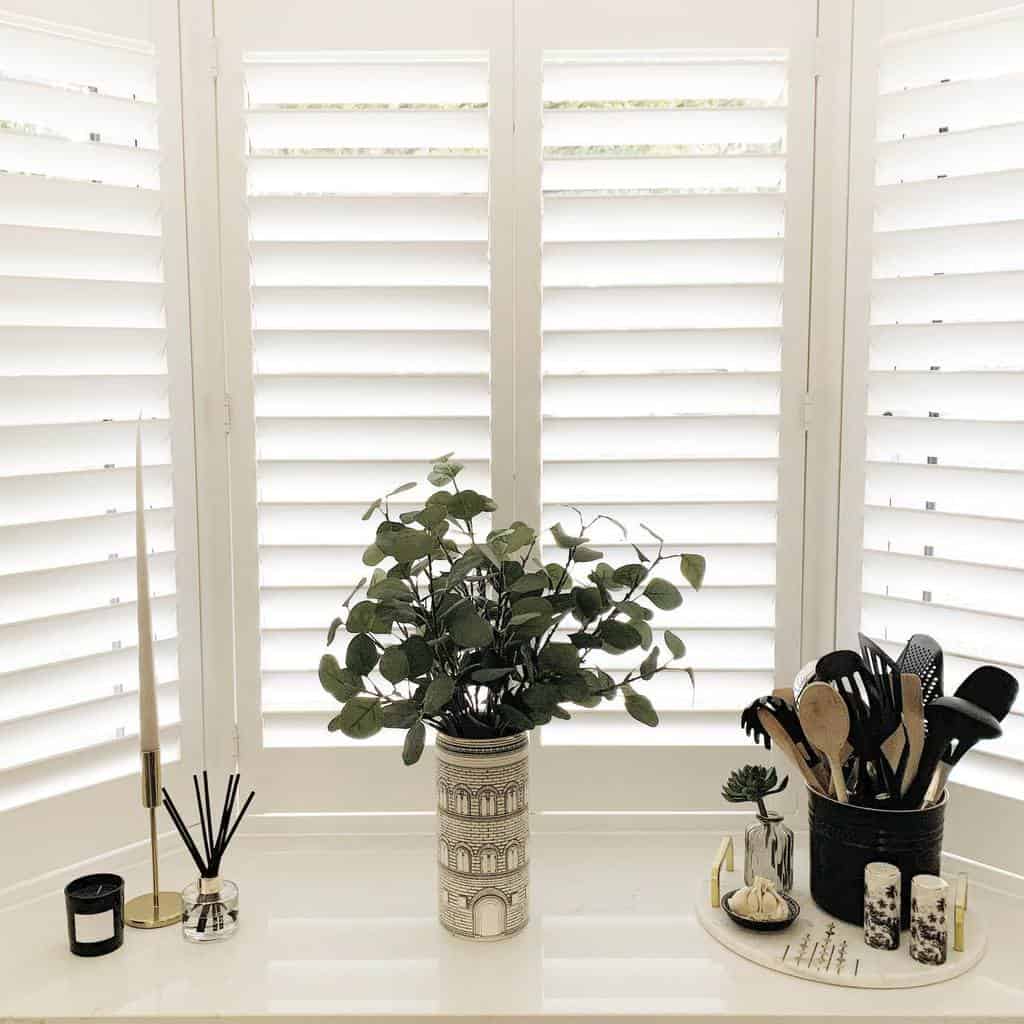 18. White & Bright
White bay windows create a unique atmosphere in any room. If you have one, make the most of it with your window treatment – think curtains that match the walls, fluid organza drapes, or even shutters for a classic look.
A bay window also gives you a great opportunity to add some style to your home decor. Installing floating shelves or built-in seating around your white bay window can instantly spruce up the space and create an eye-catching display.
From reading nooks to decorative vignettes, bay windows bring inner charm and character to whatever room they grace.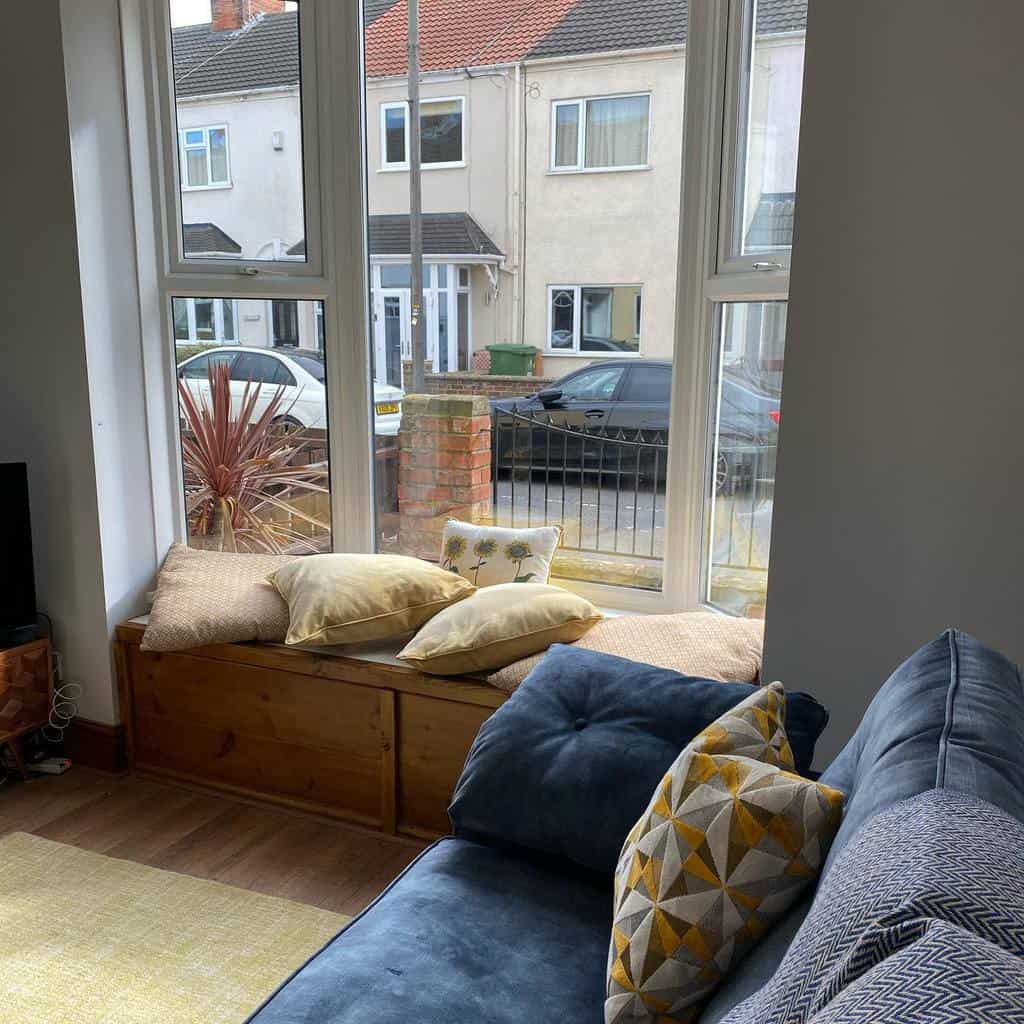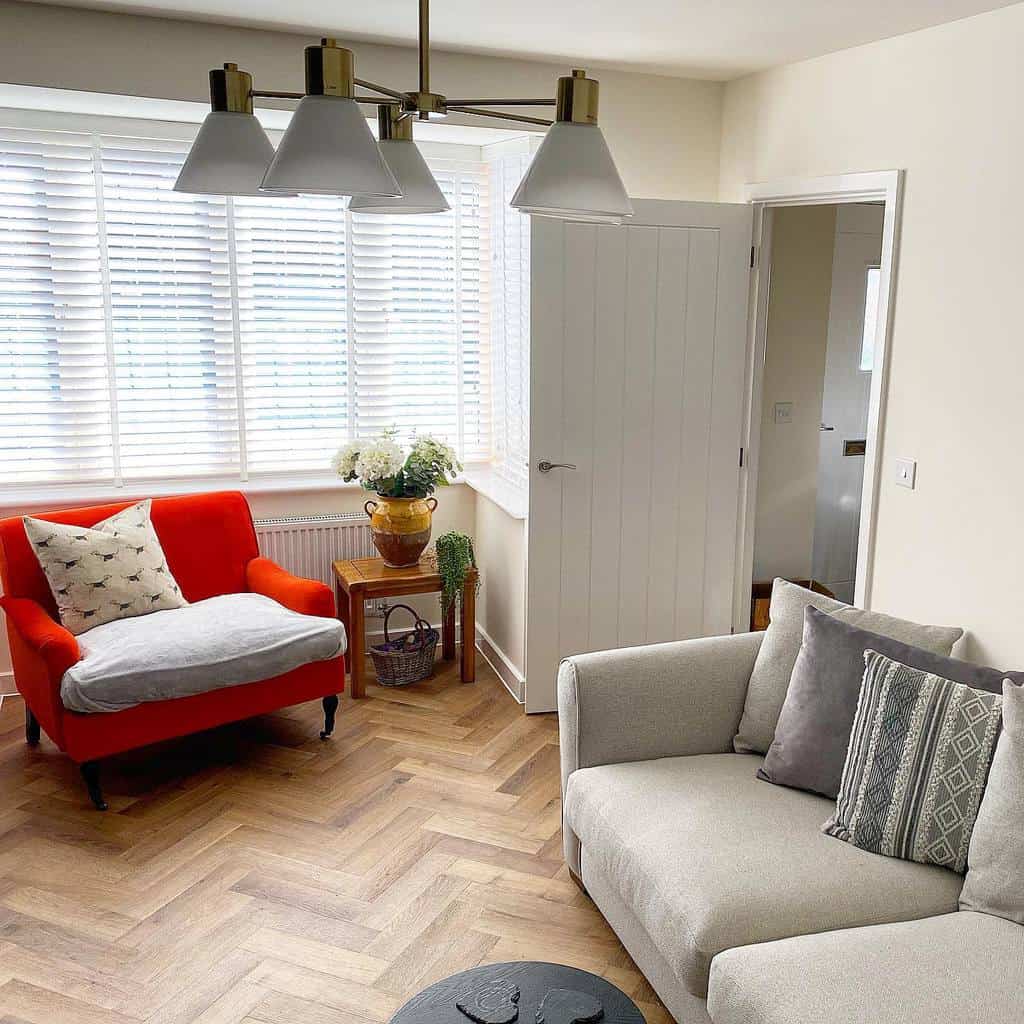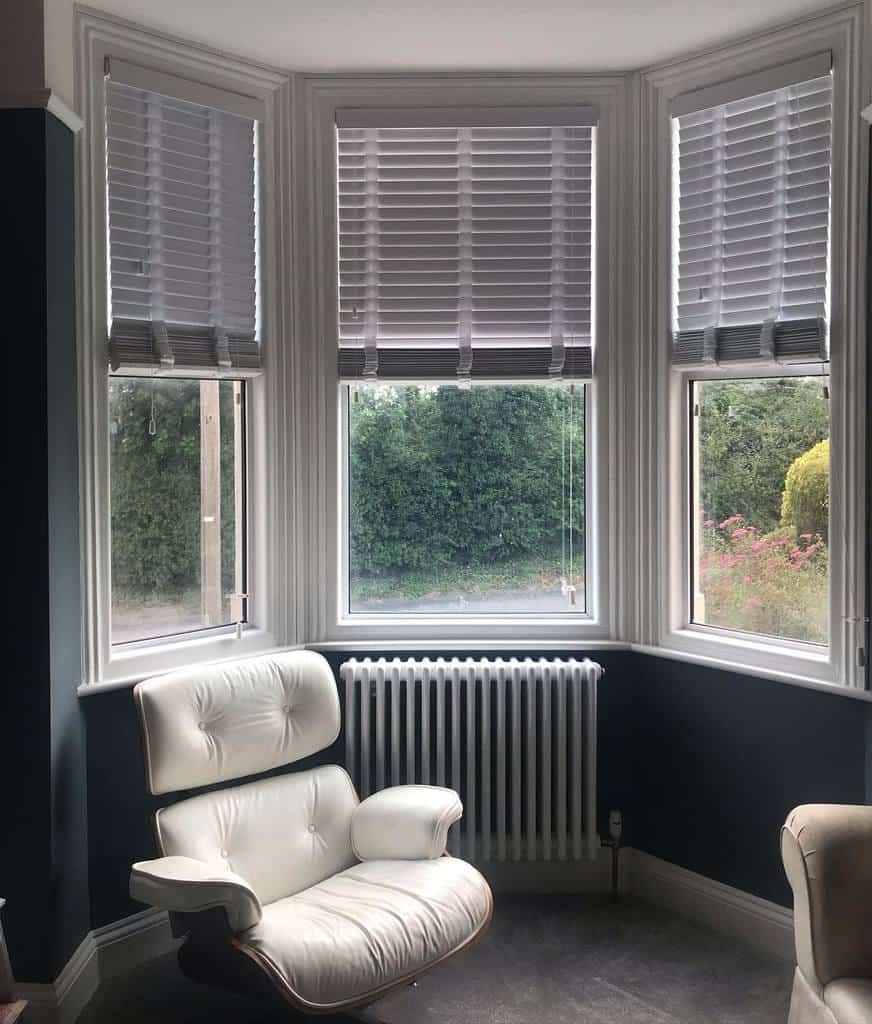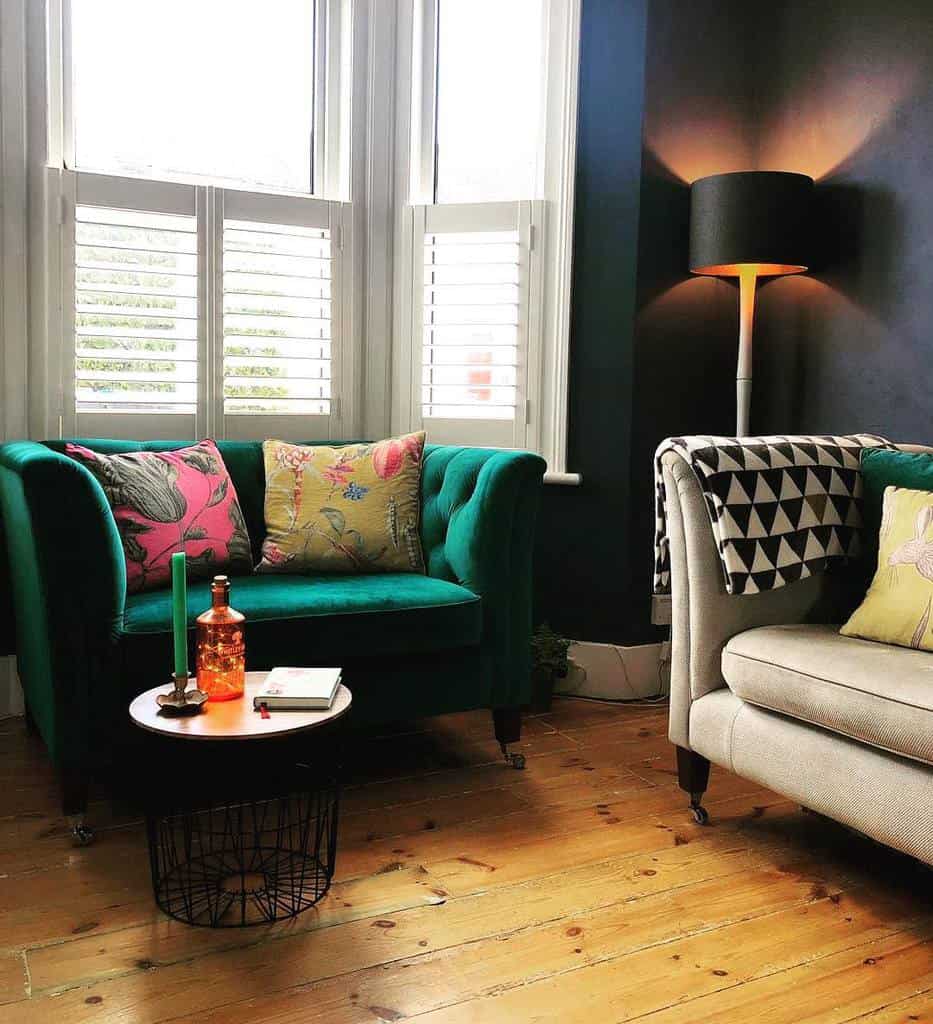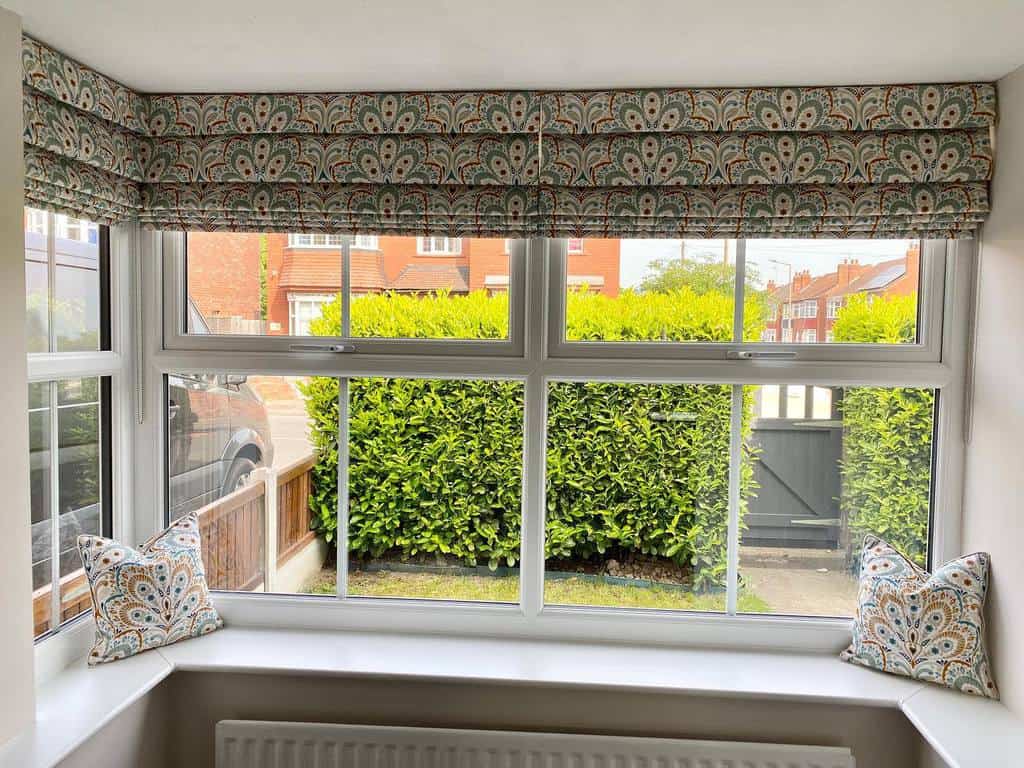 19. Recessed Bay Window
If you're looking for a creative way to maximize space in your home, consider installing a recessed bay window. This chic, modern solution adds dimension and style to any room it's used in. With strategically placed seating and pillows, the window can become an essential part of your living space; as well as offering daylight from every angle!
Decorating the area around the bay window also offers a great opportunity for self-expression–you could hang curtains or less-permanent additions like plants or artwork. Regardless of how you choose to see it, adding a bay window to your living area is sure to be one of the best ideas you've had yet!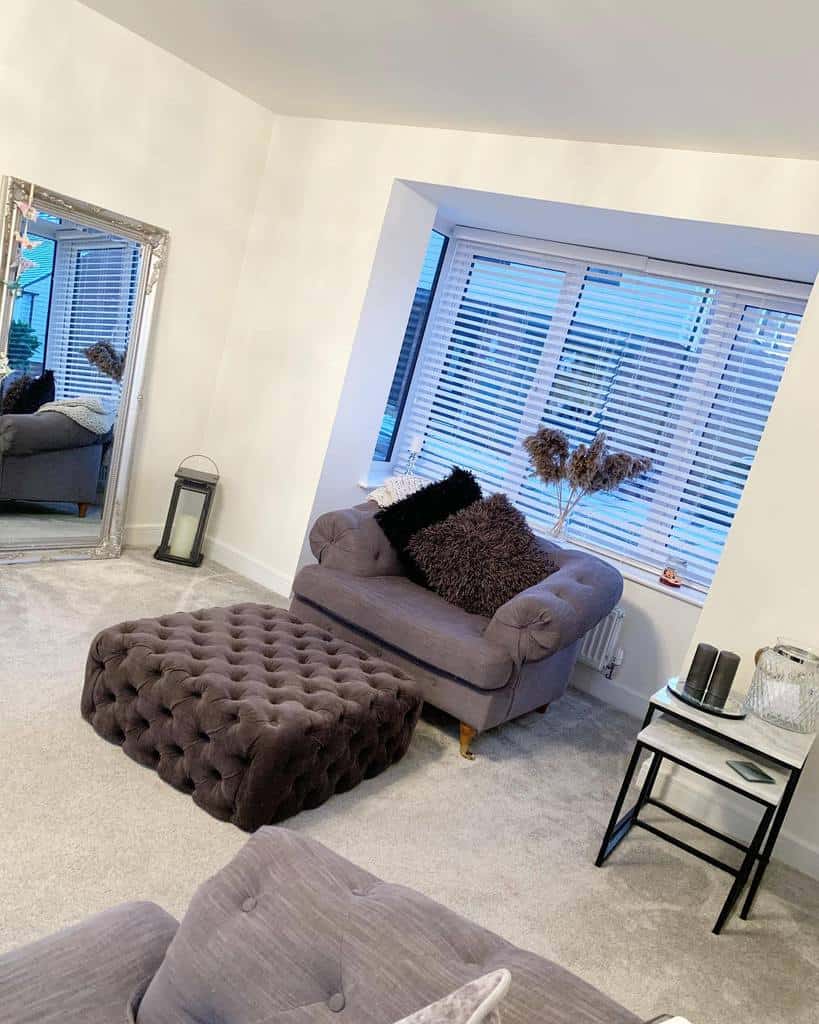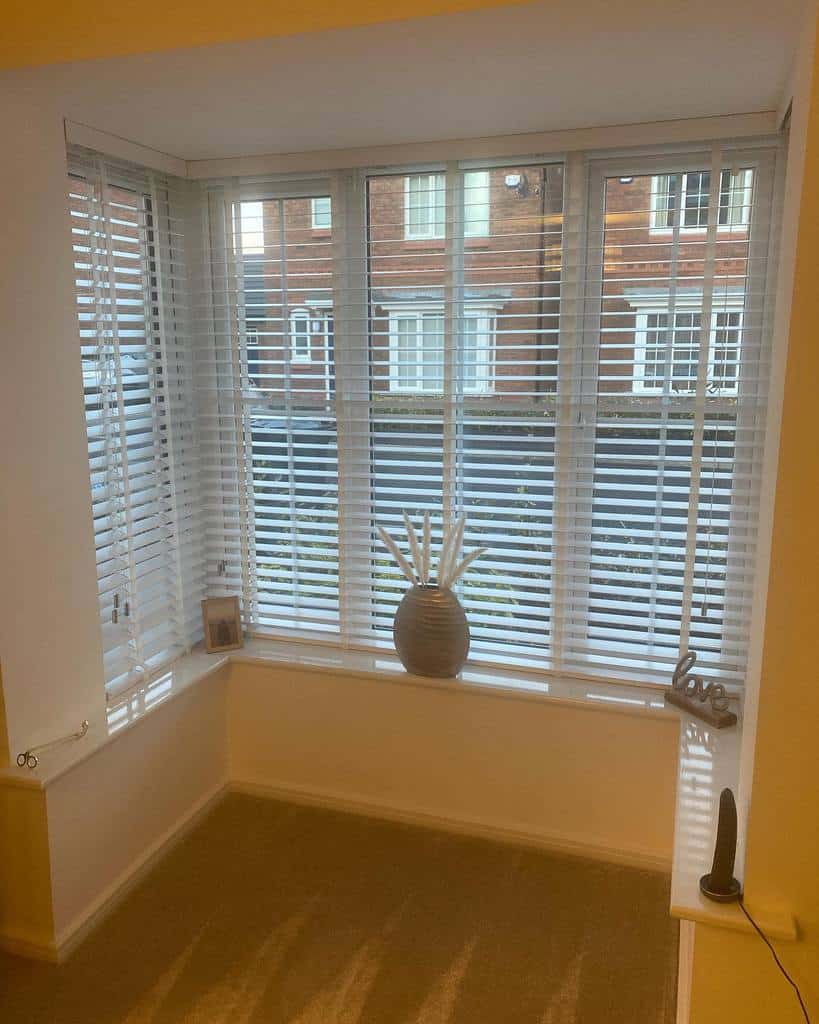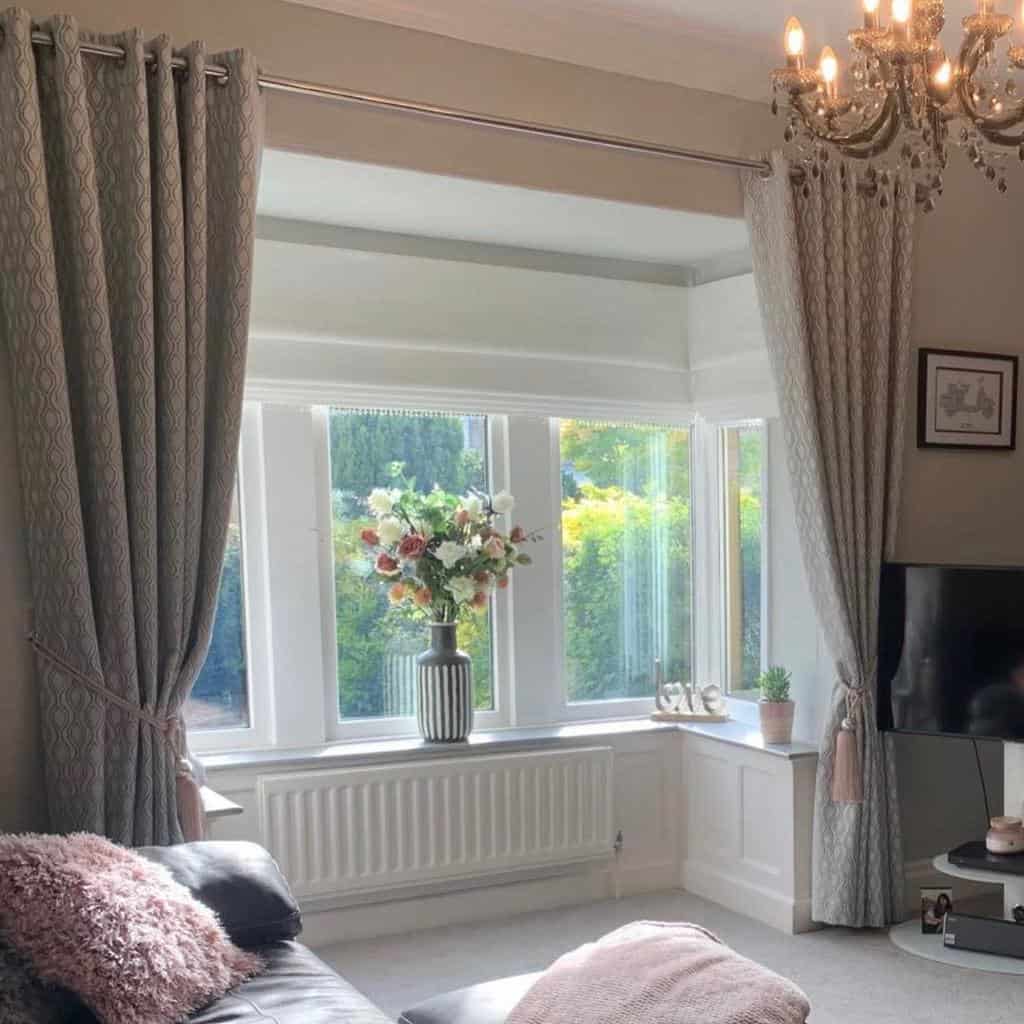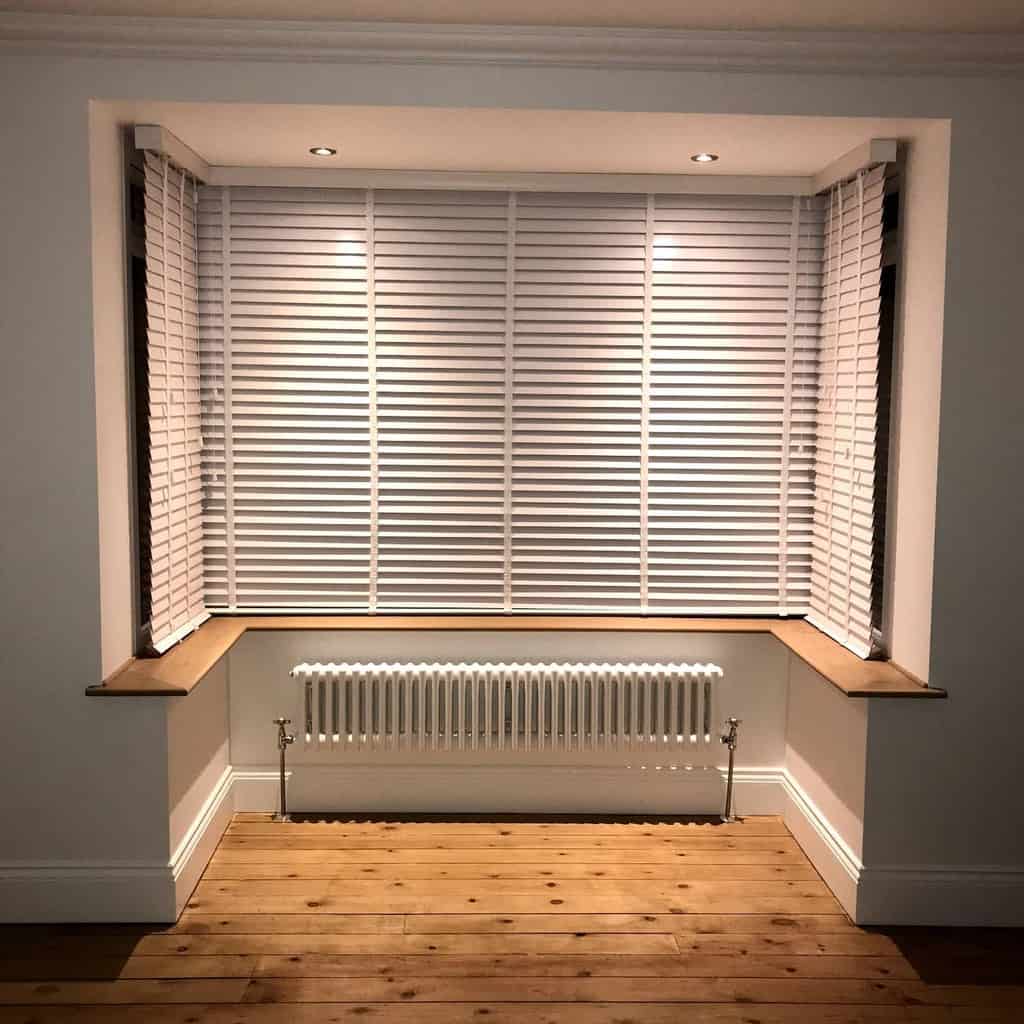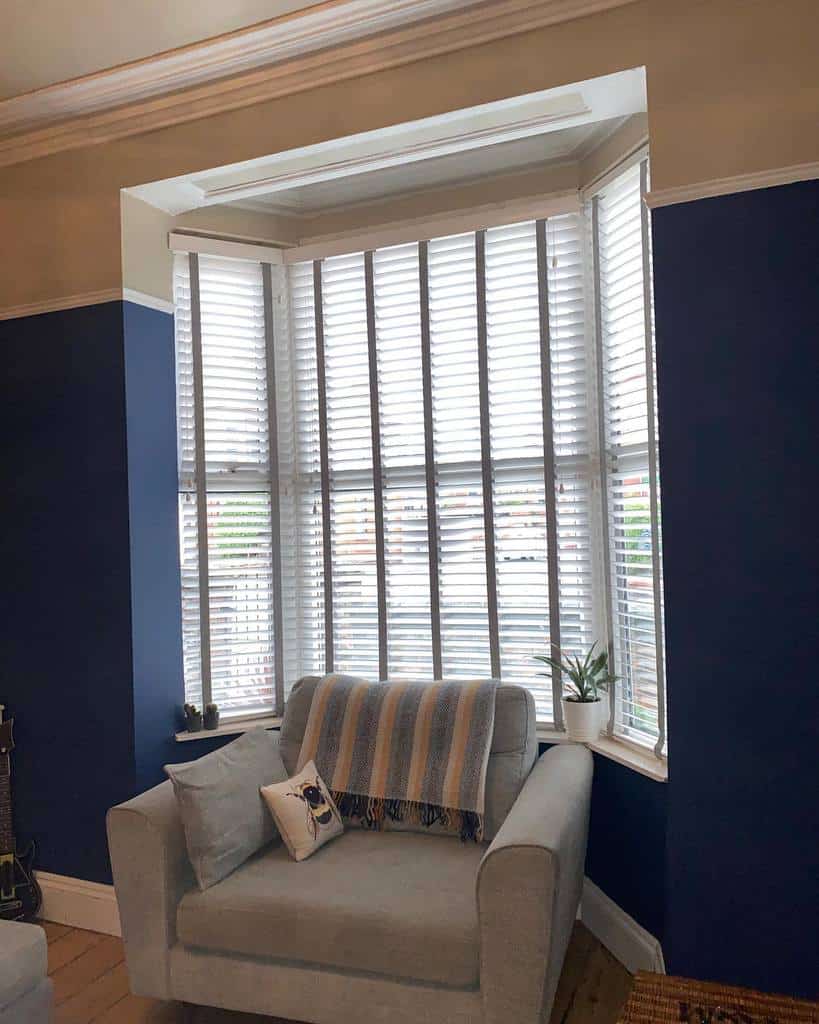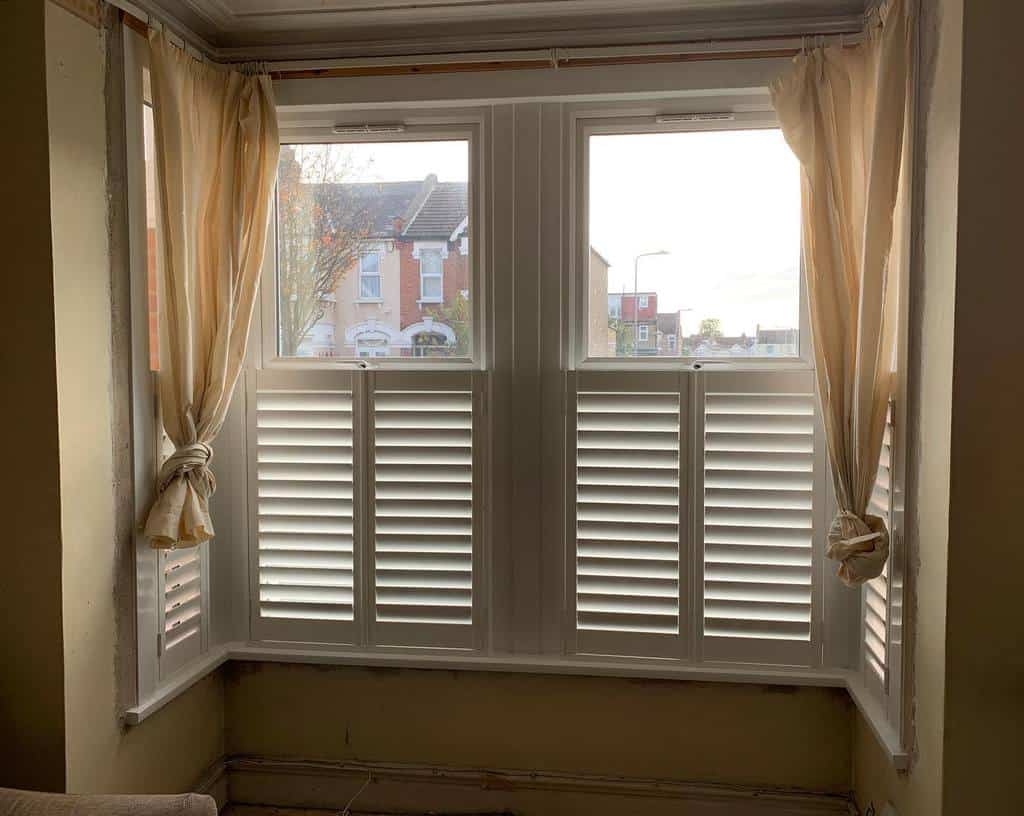 20. Victorian-Style Exterior
If you're looking to add a fresh burst of creativity to your house exterior, then consider adding a bay window with a Victorian-style exterior. This will dramatically transform the look of your home while also bringing an extra bit of light and warmth into the space.
Be sure to choose a complimentary paint color and pick out detailed curtains that let in natural sunlight while still maintaining privacy. Finally, think about adding some greenery – whether this is indoor plants or outdoor potted plants – to bring nature into the area even further.
With these tips, you'll be able to quite easily turn your bay window into an eye-catching part of the overall look of your house.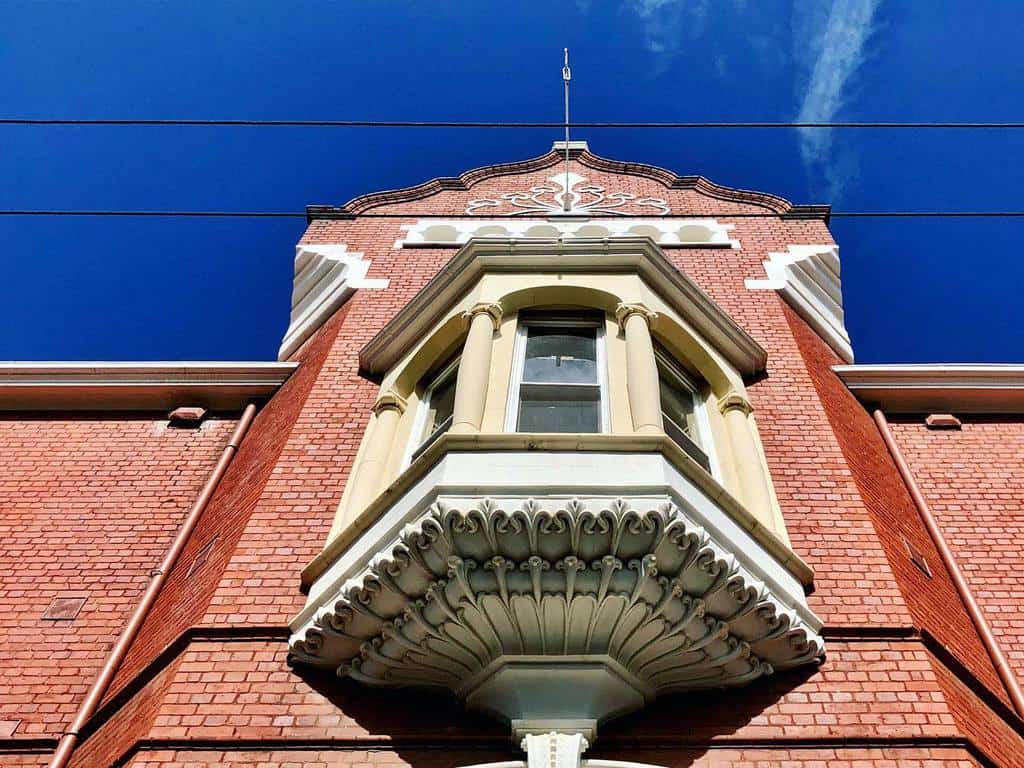 Bay Window FAQs
Are bay windows outdated?
Many people associate bay windows with old, vintage homes. While it's true that these windows are quite common in historical Victorian houses, that doesn't mean the style itself is outdated.
Decorate your bay window with contemporary finishes — wall paint, furniture, curtains, etc. — to bring it into the modern era.
Of course, there's also nothing wrong with leaning into your bay window's vintage appeal!
What is a bow window?
Bay windows include three or more panes that angle out past the exterior wall. This design results in a boxy or trapezoidal shape.
On the other hand, bow windows feature several panes (often five or six) that gradually extend out in an arch.
A bow window is essentially a curved bay window. Today, most people group both styles under the bay window moniker.