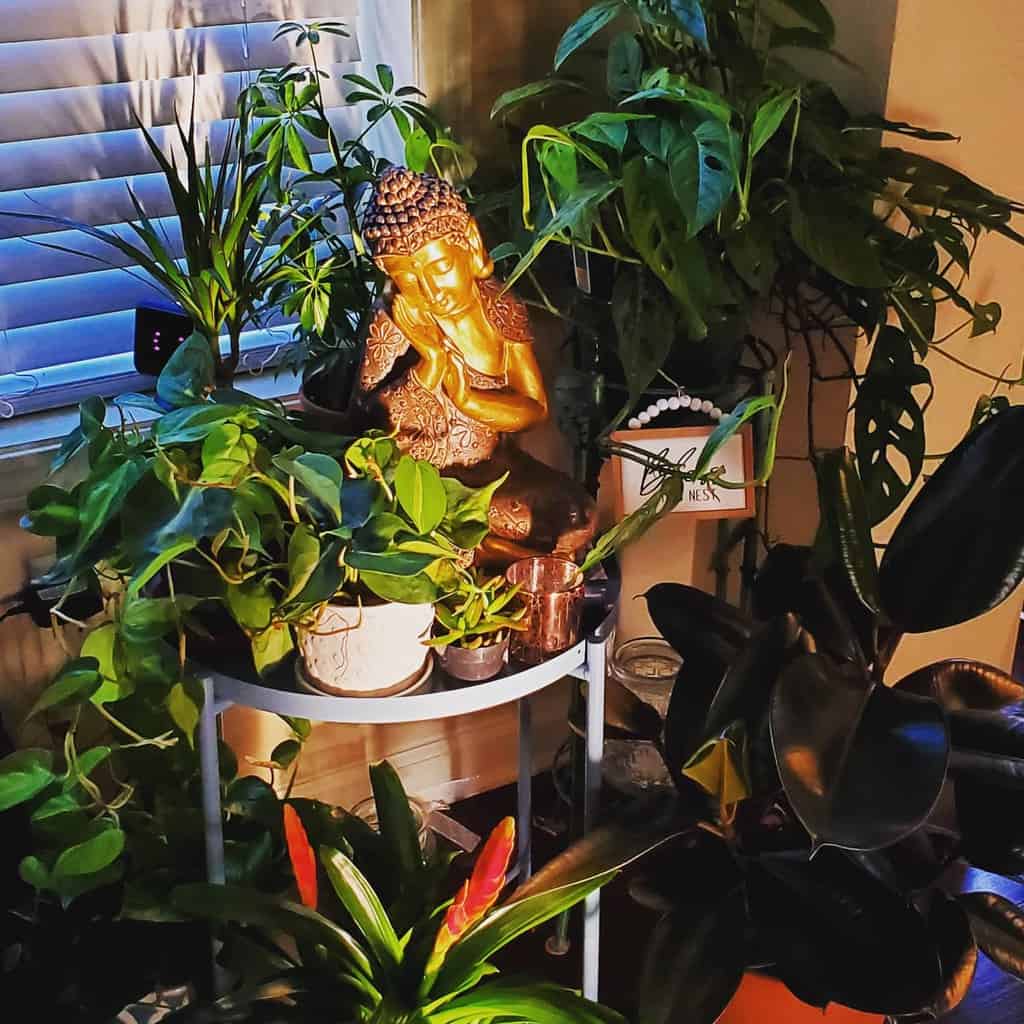 21 Zen Garden Ideas
by — Kari Apted

Published on April 14, 2022

Updated on October 9, 2023
A Zen garden is meant to be a serene place where visitors experience a state of harmony and tranquility. Originally created as an area for Buddhist monk meditation, today's Japanese Zen garden designs still provide a place for people to ponder the deeper things of life. In fact, the word "Zen" is derived from a Sanskrit root that means "meditation."
Unlike a plant-centric garden, a Zen garden's minimalist foundation is stone: boulders, pebbles, gravel, and sand. It may or may not include water features. Explore our top 43 Zen garden ideas to learn more about creating your own version of these serene retreats.
1. Designing a Tranquil Rock Garden
A rock garden, often called a zen garden, is a serene landscaping option that minimizes greenery and emphasizes rocks, pebbles, and artistic accents to evoke feelings of calm and oneness with nature. To craft a stunning rock garden, exercise patience, envision your design, and apply your skills. This involves arranging rocks to create an outdoor landscape that's impactful yet low-maintenance. Achieve balance and warmth in your outdoor space, providing a peaceful backdrop for enjoying nature.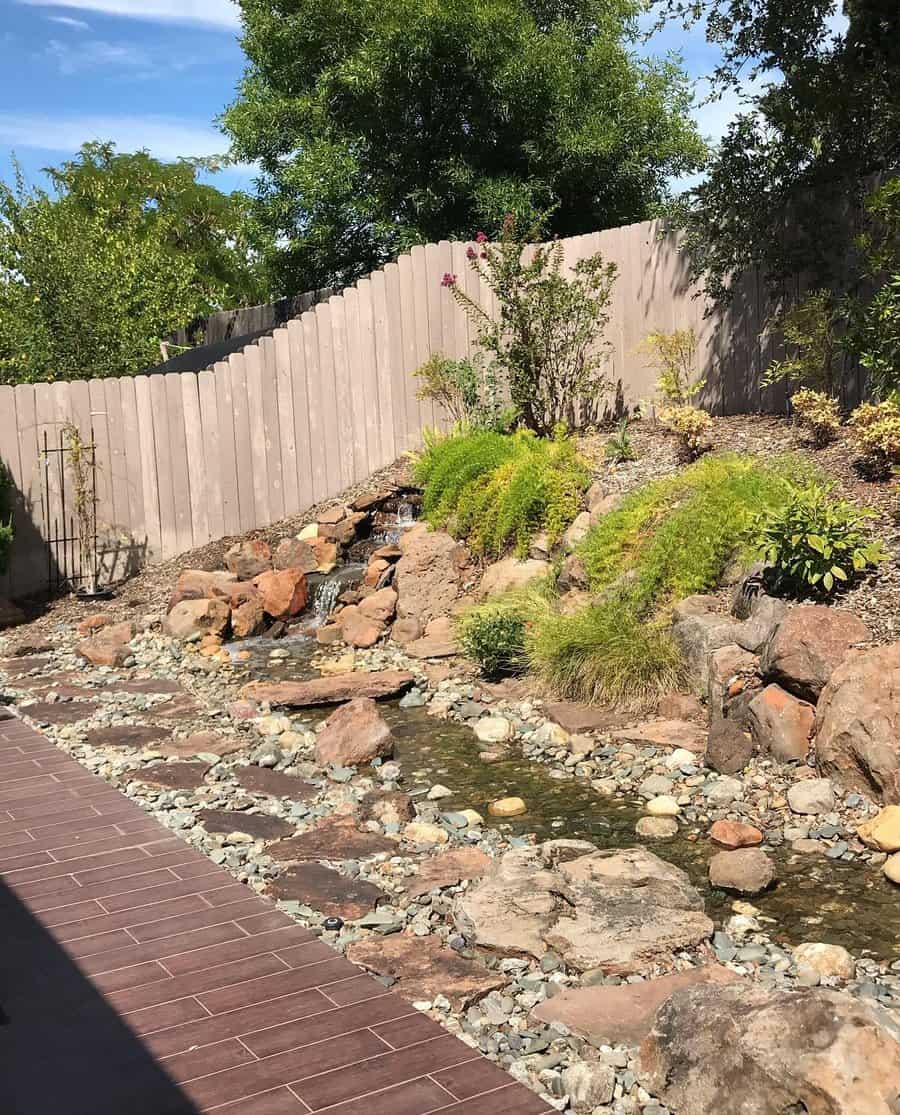 2. Create Your Own Koi Pond
Introducing a koi pond into your zen garden can bring the soothing essence of nature to your backyard oasis. Surrounding the pond with lush green landscaping enhances its charm. To elevate the appeal, strategically place white pebbles around the area. Additionally, incorporating vibrant and exotic plants into the koi pond area enhances the overall zen experience, creating a tranquil paradise for relaxation.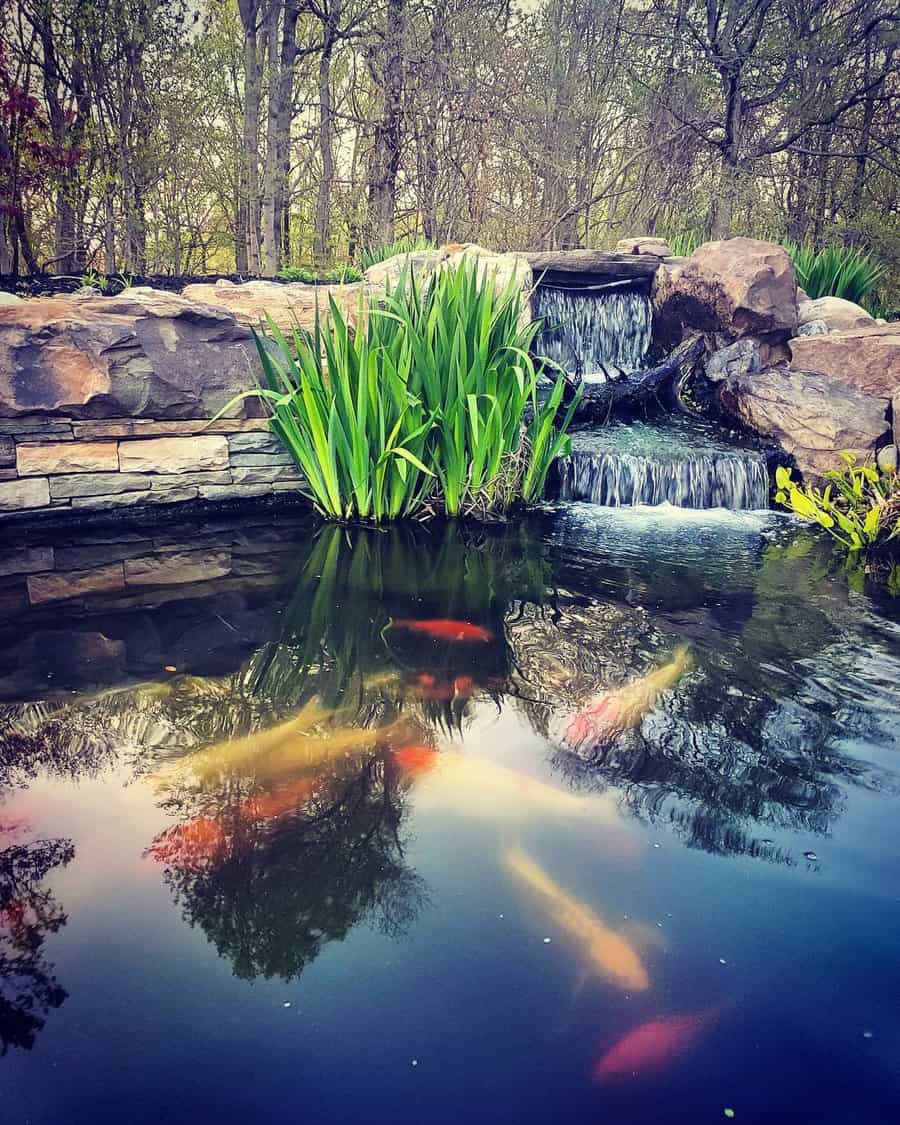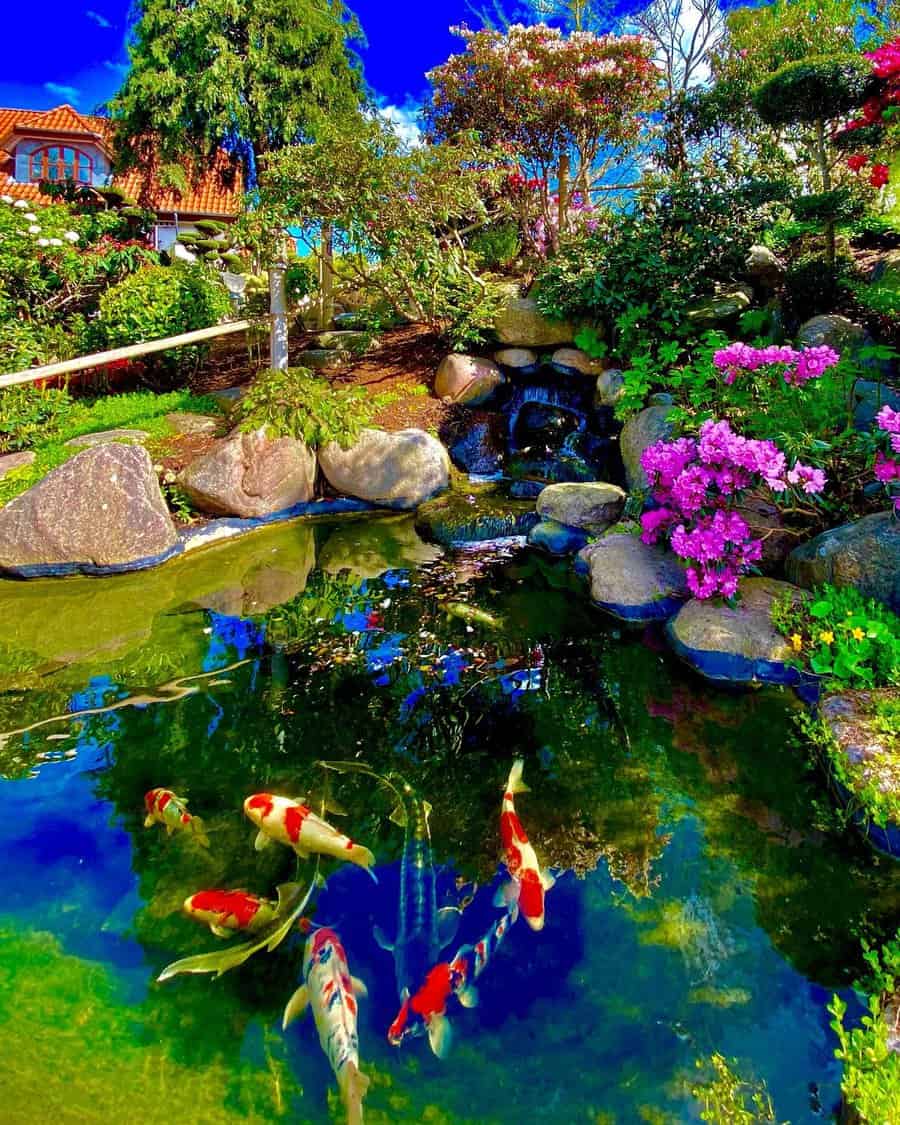 3. Enhancing Serenity with Garden Statues
Incorporating a garden statue into your zen space can elevate its serenity and provide a unique focal point for conversation. Whether you choose a spiritual figure like Buddha or an animal motif, these statues invite creativity.
To create an ideal atmosphere for relaxation, experiment with textures, stones, wood, and greenery. By adding a spiritual garden statue to your outdoor area, you'll craft a tranquil retreat for peaceful reflection and personal expression.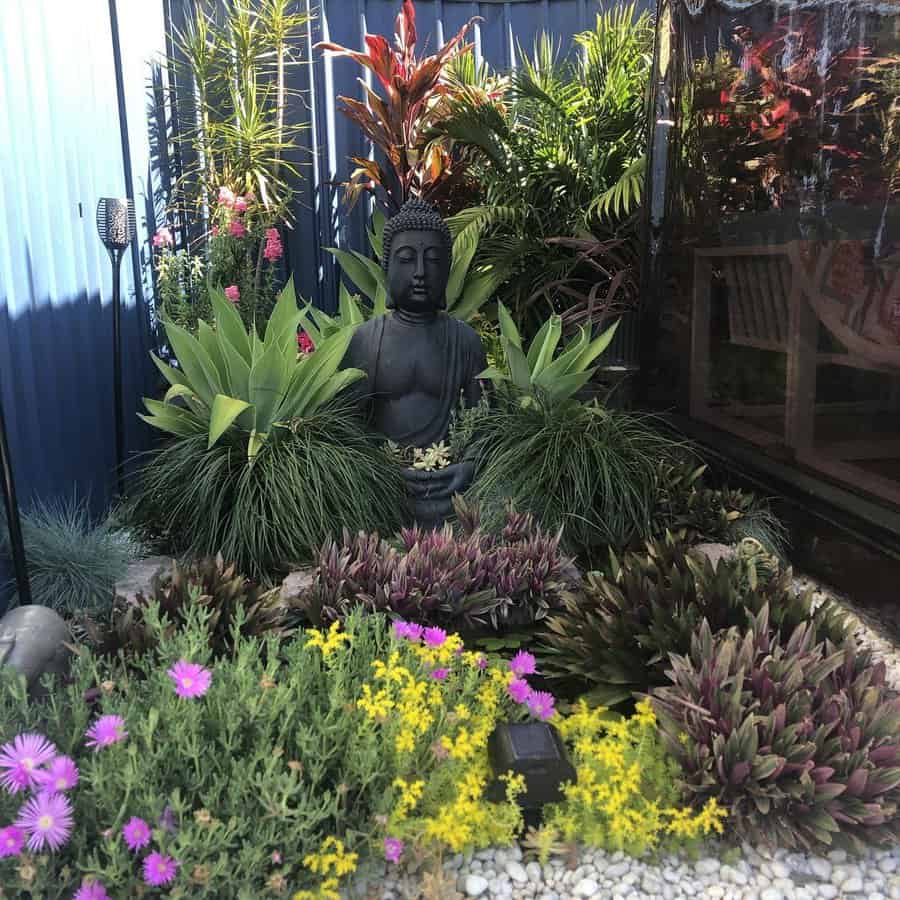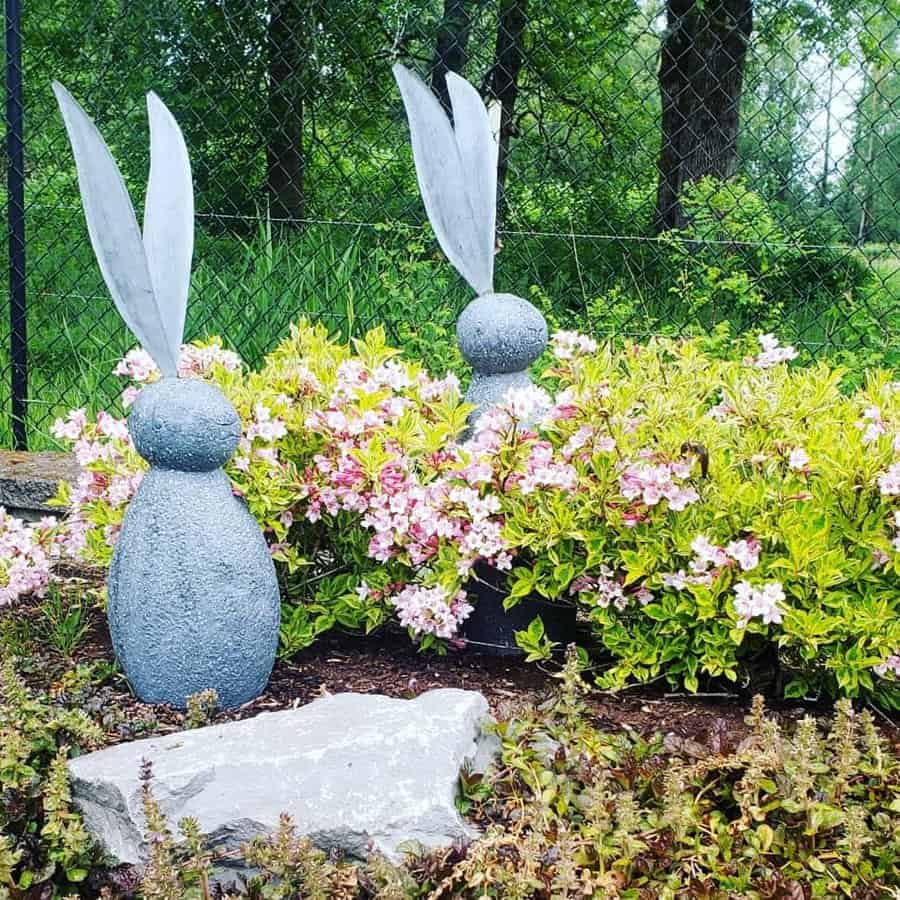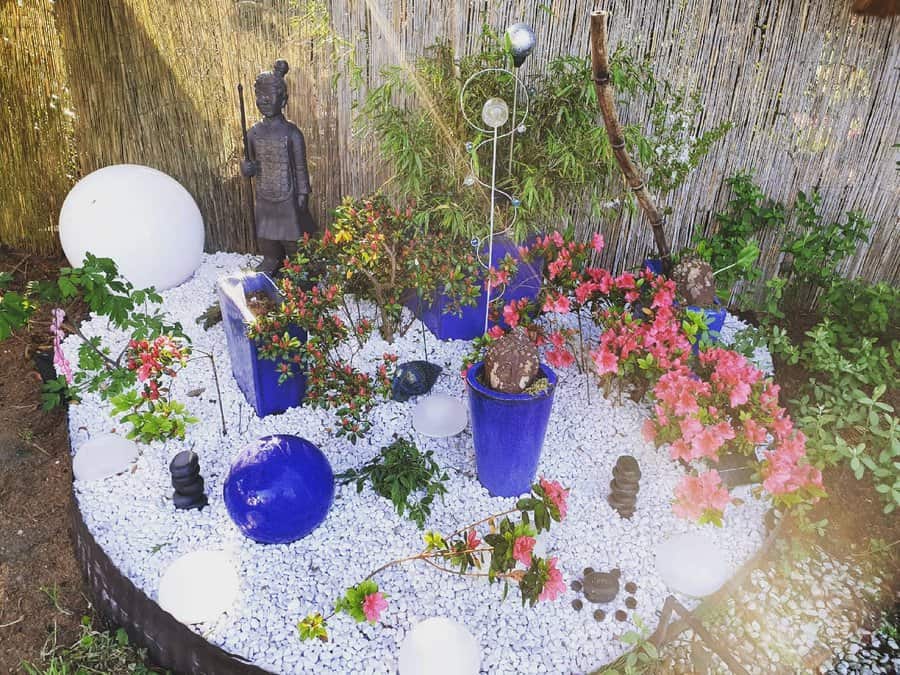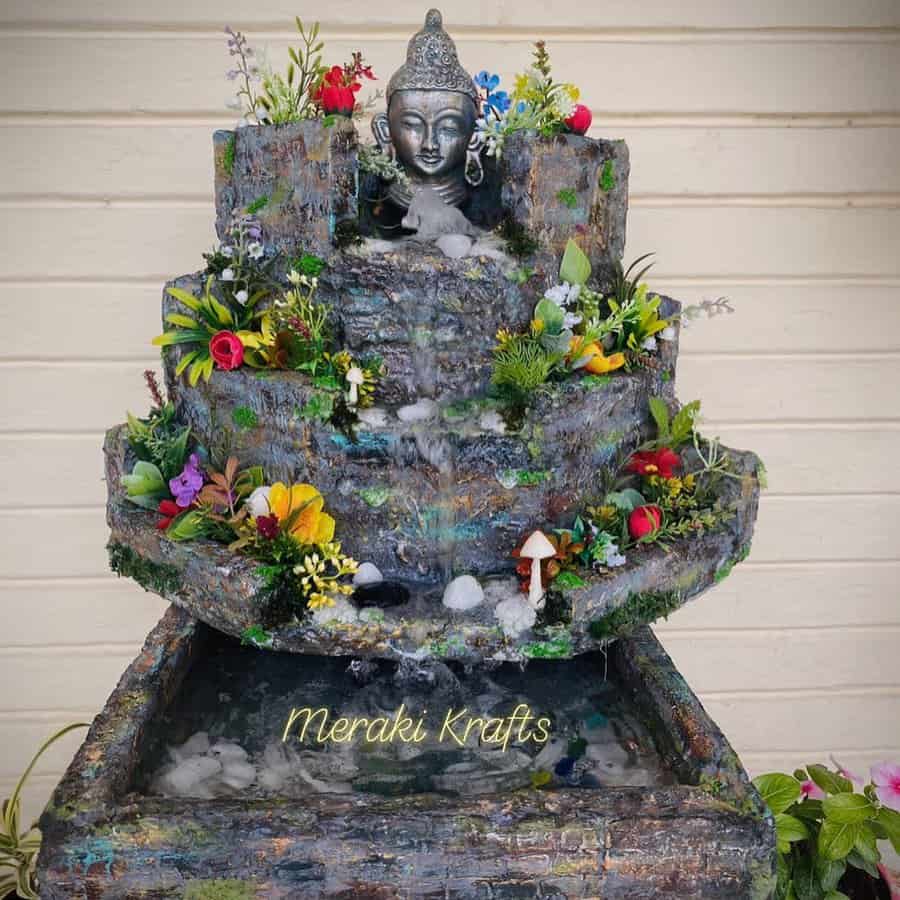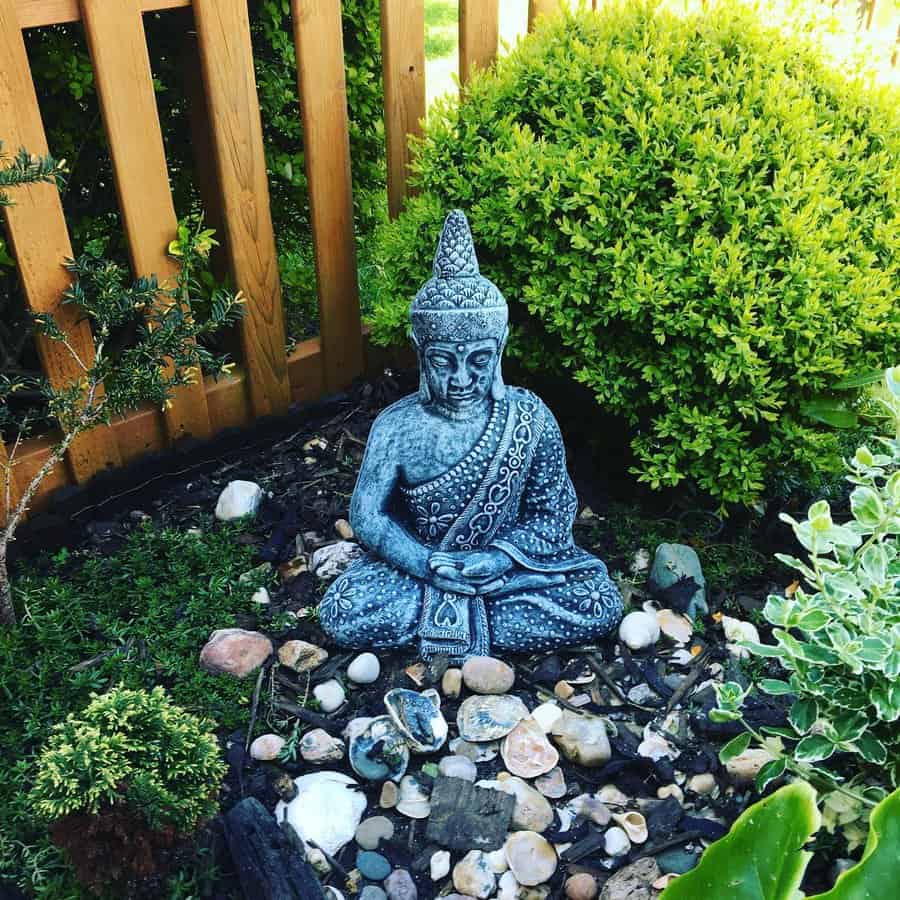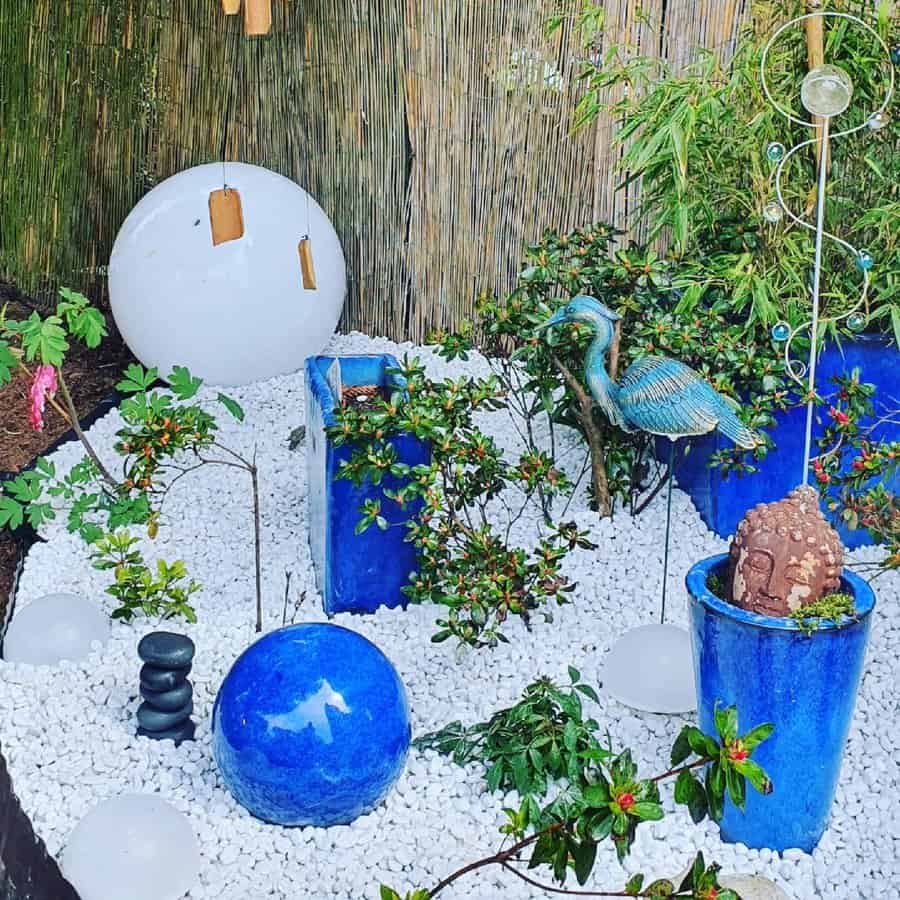 4. Building a Sleek Wall Fountain
In a zen garden, a sleek wall fountain, when paired with corner landscaping featuring pebbles, succulents, and mini bonsai, becomes the central feature. To achieve this serene ambiance, every element in this minimalist oasis should harmonize. The interplay of plants and water in this tranquil corner serves as an invitation to slow down, reset, and relax, offering a peaceful retreat for mindfulness and calm.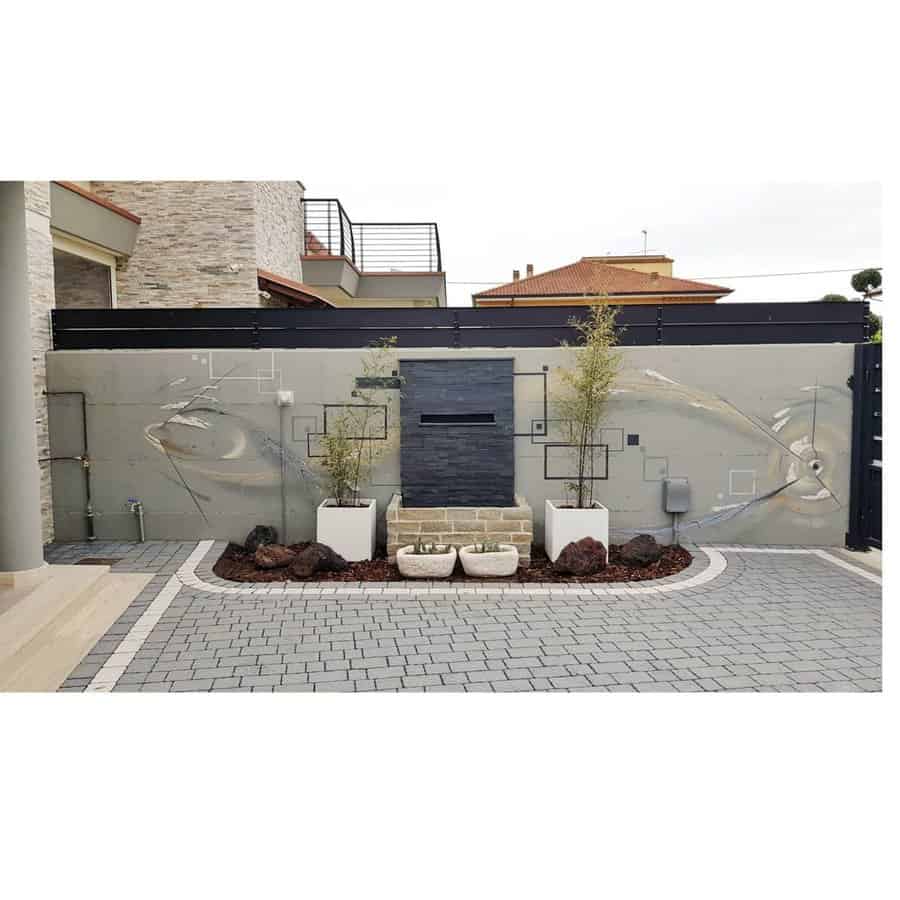 5. Zen Aesthetic: Cloud-Trimmed Bushes
Cloud-trimmed bushes in a zen garden contribute to a peaceful, well-organized landscape. Through diligent maintenance and precise pruning, these bushes offer a visually pleasing and calming atmosphere, allowing you to escape the daily hustle and find inner peace. Whether you're seeking a moment of tranquility or looking to enhance your own zen garden, cloud-trimmed bushes can be a valuable addition for a serene and harmonious outdoor space.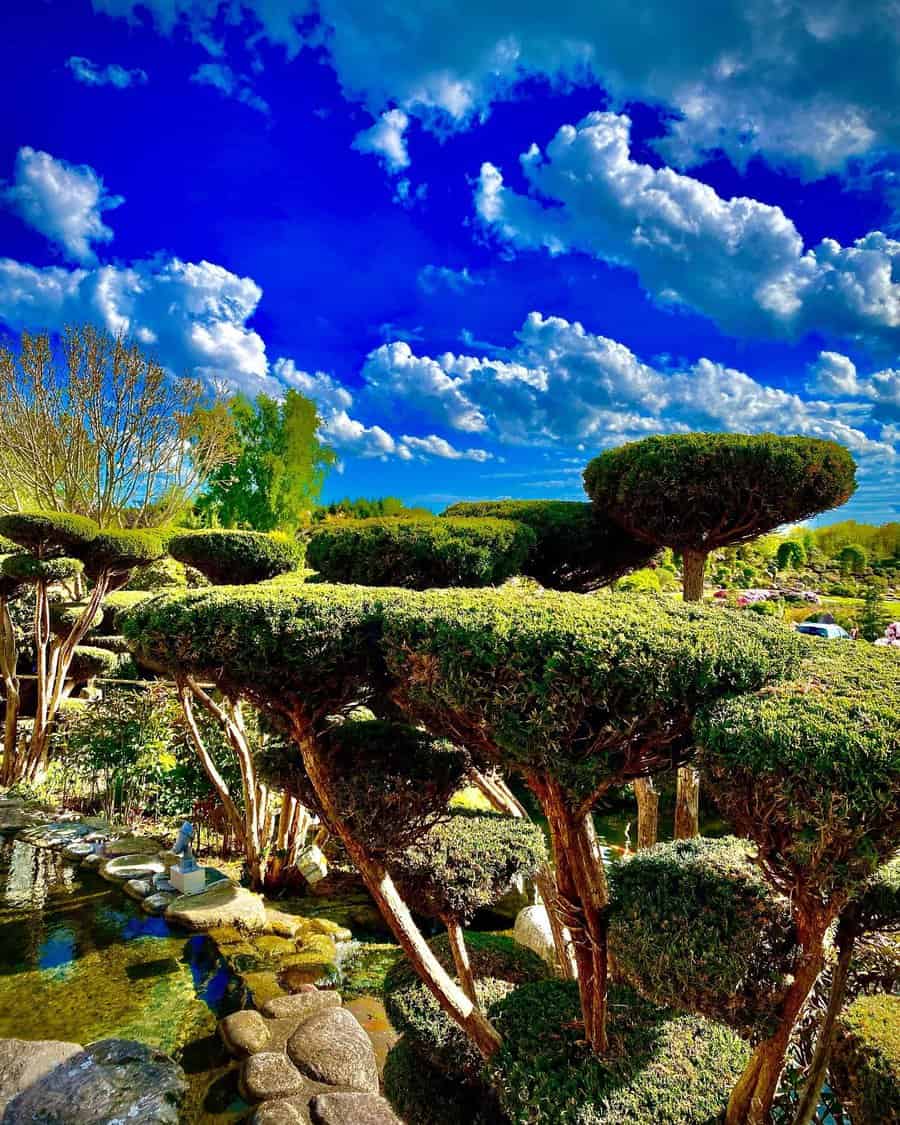 6. Infuse Zen with Colorful Flowers
Zen gardens are a serene oasis, and you can elevate their beauty by incorporating vibrant flowers. Adding flowers is akin to adding artwork to your garden, infusing it with vibrant colors amidst the greenery. Whether you choose wildflowers, roses, or other blooms, consider creative arrangements to imbue your garden with character. Thoughtfully selected flowers can transform your zen garden into a peaceful and visually captivating retreat.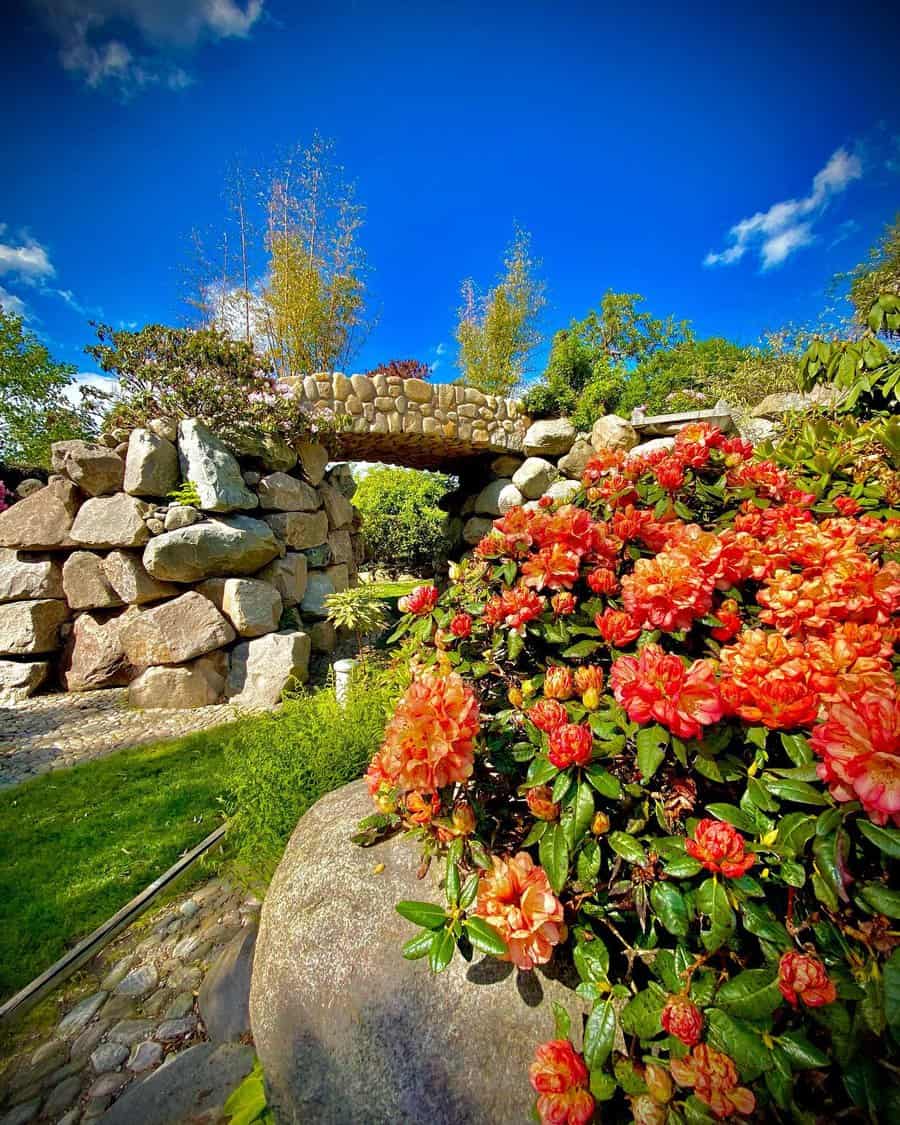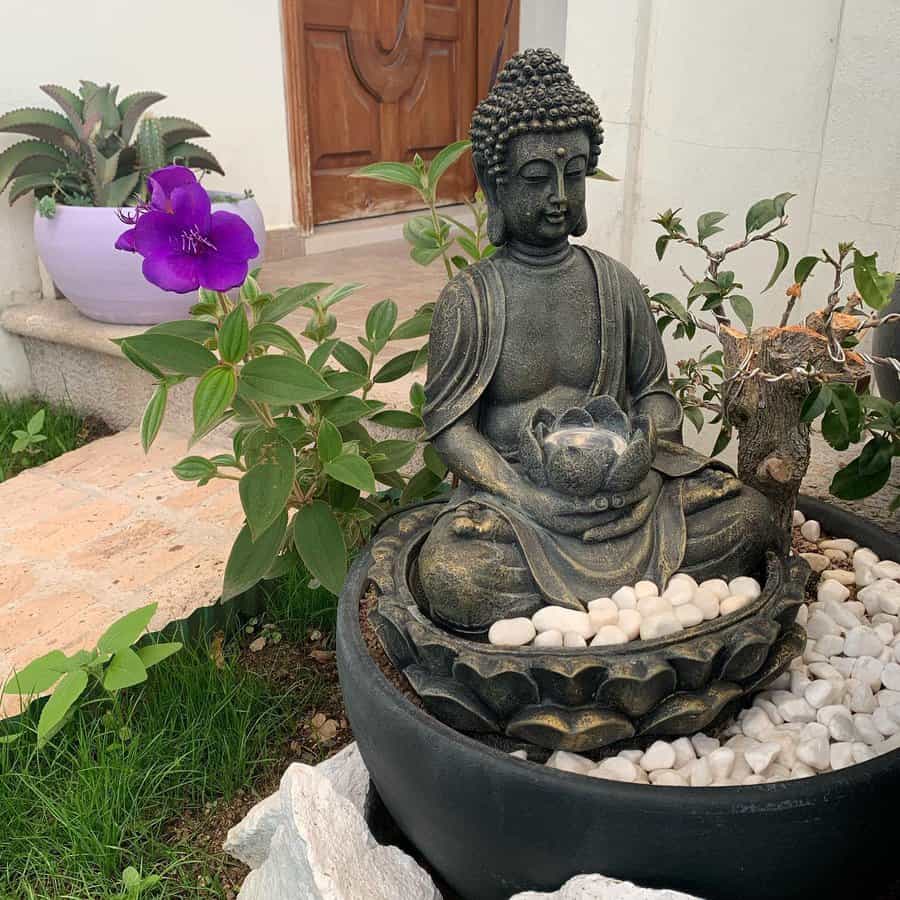 7. Cultivating Microgreens Sanctuary
Repurpose an old table into a microgreen and propagation station, adding a small Buddha figurine for serenity. This setup allows you to grow fresh greens, flowers, or herbs indoors, enveloped in a meditative ambiance inspired by the Buddha's presence. To enhance this space, consider incorporating soft lighting, calming colors, and peaceful decor to embrace the Zen spirit in your microgreen haven fully.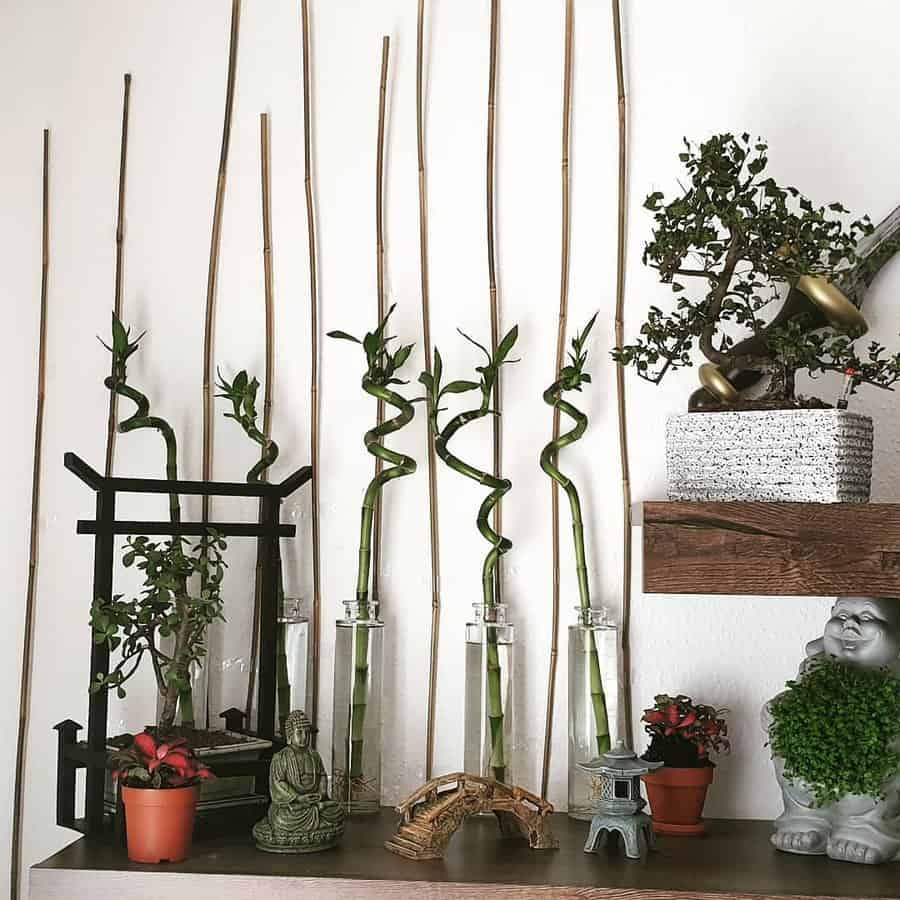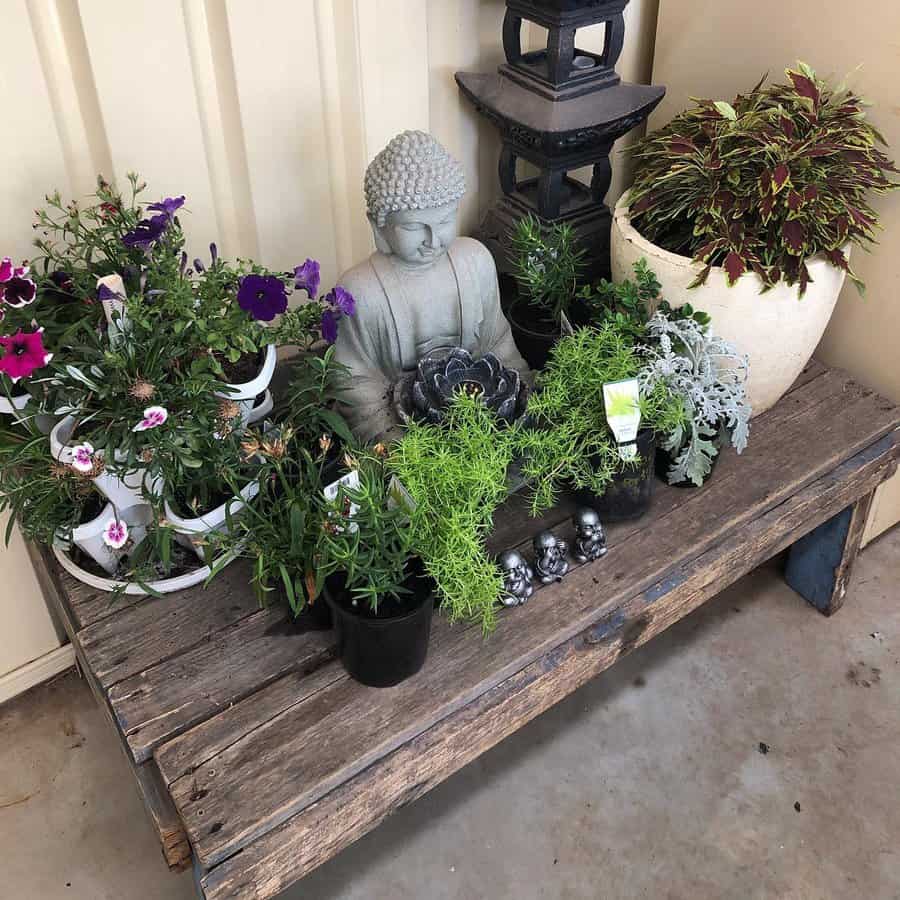 8. Graceful Evergreens in Your Garden
Immerse yourself in tranquility with the incorporation of evergreen shrubs, fragrant sage, and elegant pine trees encircling a serene central pond in your outdoor zen garden. To enhance this soothing oasis, consider introducing a subtle Japanese stone lamp for gentle illumination and lush moss underfoot for a tactile and calming experience.
Whether you seek a place for relaxation or deep contemplation, this zen garden design sets the perfect mood for a leisurely Sunday afternoon stroll. Completing the space with stone benches or cozy seating nooks will allow you to fully embrace the peaceful ambiance.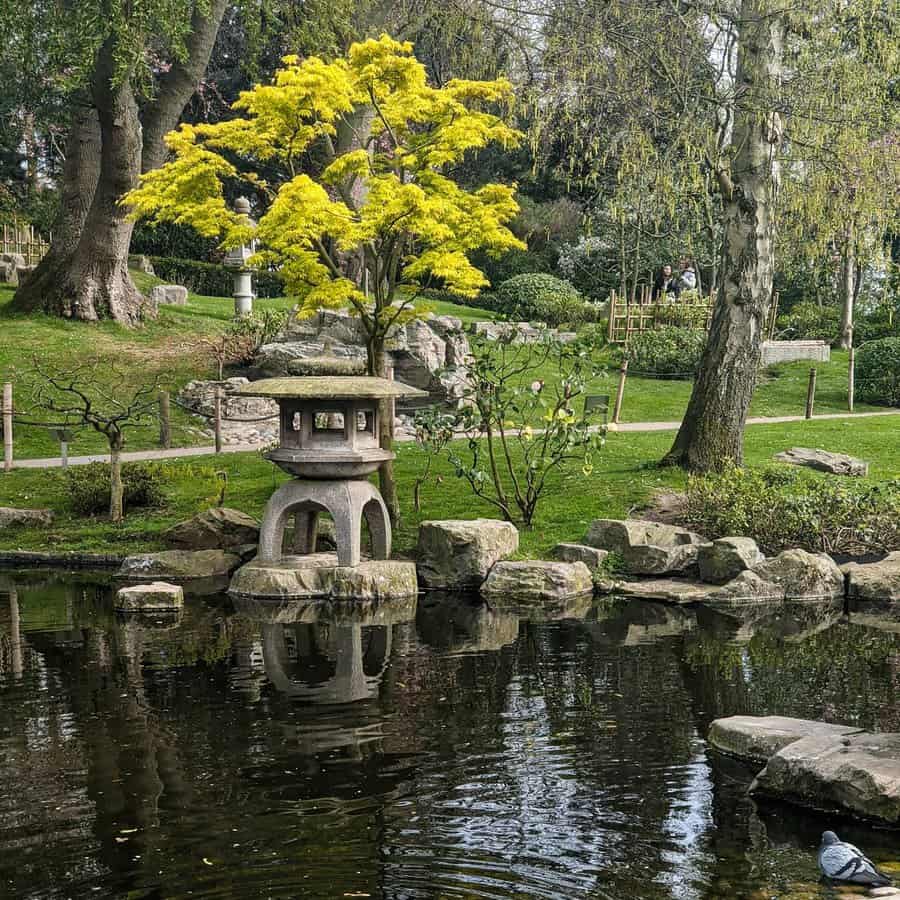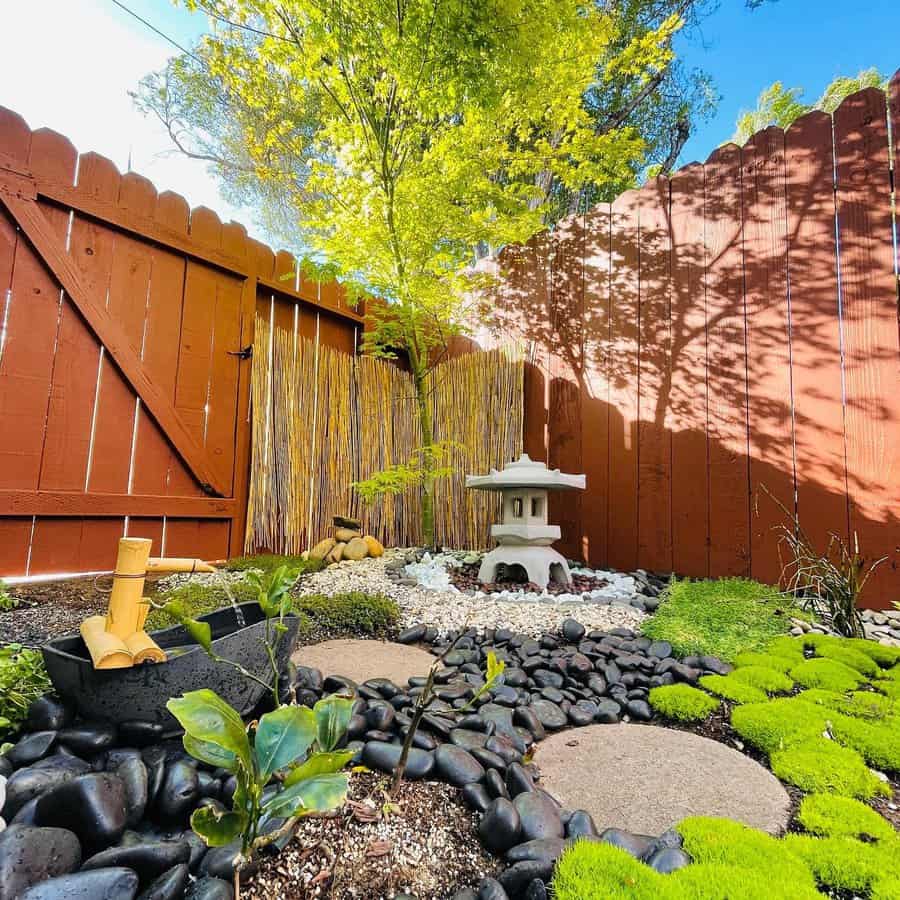 9. A Crystal Corner of Tranquility
Designing a zen garden featuring a crystal altar can provide a serene escape for finding inner peace and clarity. The crystals in this space offer a heightened energy that enhances your creativity and emotions.
The crystal altar serves as a central element, imparting guidance and wisdom, and helping you find balance in life. To create this sacred retreat, consider these tips for selecting and arranging crystals, and learn how to harmonize this design with other elements in your garden.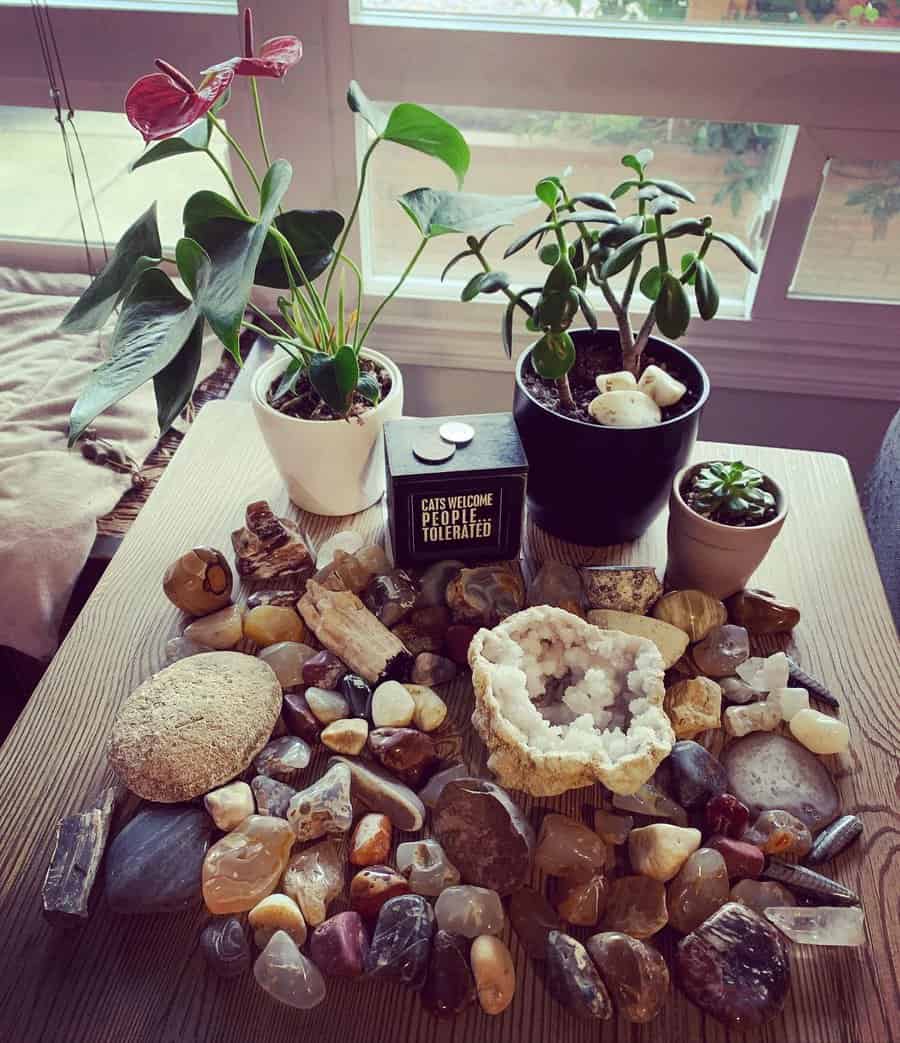 10. Cultivating Serene Moss
Moss can add a serene touch to your zen garden. Its lush green appearance can turn even a small area into a tranquil oasis. Whether you have a spacious outdoor garden or just want a potted moss terrarium, the result will be stunning.
Freshly grown moss in deep emerald tones can enhance your space and create a calming atmosphere. Embrace the natural beauty of cultivated moss to elevate your zen garden.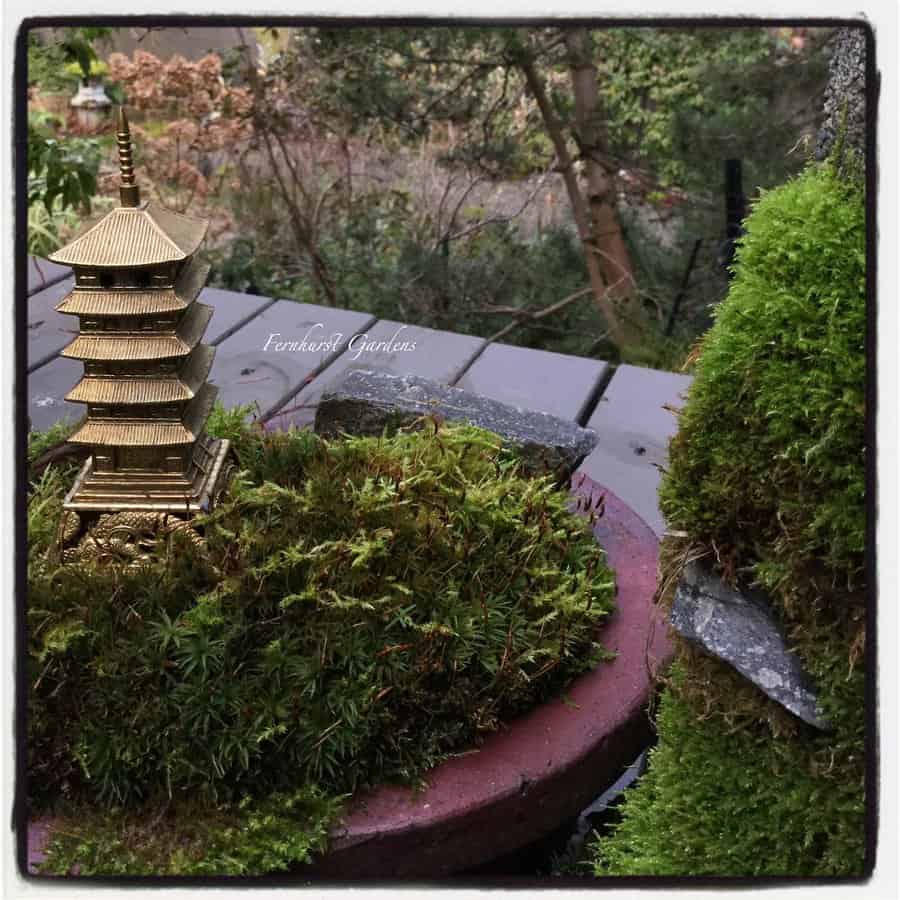 11. Crafting Your Micro Zen Sanctuary
Crafting your own micro zen garden terrarium is a wonderful way to infuse mindfulness and serenity into any space. This miniature haven captures the essence of a zen garden and is both easy to assemble and maintain. With just moss and a handful of pebbles, you can transform any room into a place of zen tranquility. Allow your zen garden to guide you towards clarity of thought and inner peace as it helps you shed anxieties and restore balance within.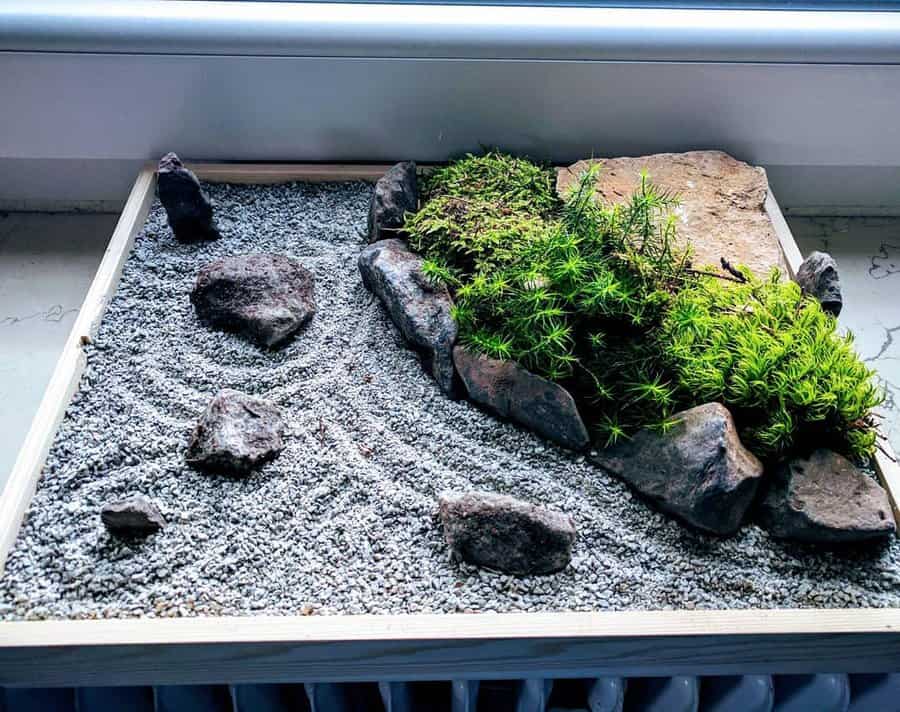 12. Constructing a Secluded Zen Pavilion
Turn your outdoor space into a serene retreat by adding a versatile covered patio and pavilion. This zen garden offers a peaceful haven for meditation and relaxation, providing an escape from life's chaos. The covered pavilion acts as a shield against distractions, helping you attain a deeper sense of calm and focus. Craft your personal sanctuary within a soothing zen garden!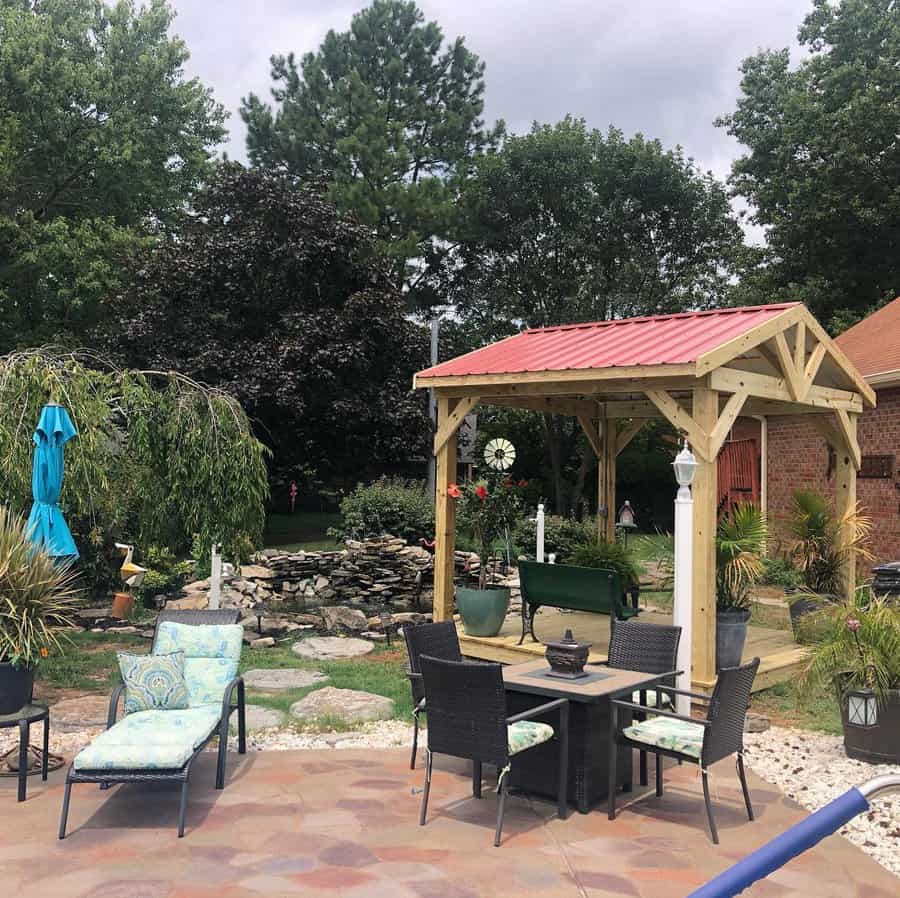 Zen Garden FAQs
What do bridges represent in Zen garden design?
Bridges, or hashi, appear frequently in Japanese landscape design as well as in Zen garden design. They represent a transitional journey from one plane of existence to another. However, to many Japanese garden designers, a bridge is simply an element that allows visitors to pause and reflect on the beauty surrounding them.
What are the best plants to add to a Zen garden?
While Zen garden ideas primarily focus on rocks, sand, and gravel, many people find a garden more pleasing when it includes a variety of plant species. Classic Japanese garden design often incorporates one or more of the following:
Bonsai

Dwarf conifers

Topiaries

Bamboo

Japanese maple trees

Azaleas

Ferns

Creeping ground covers

Sedges

Moss