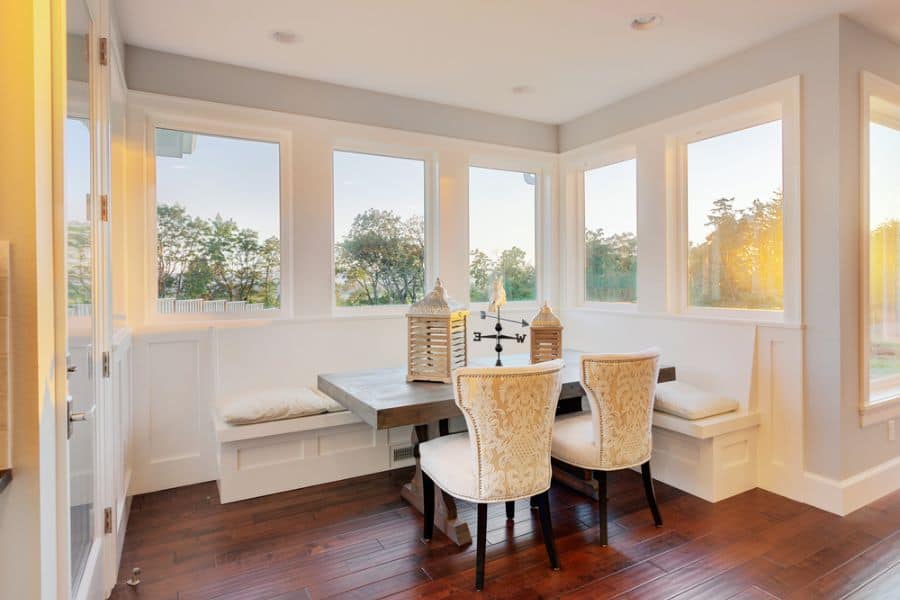 41 Window Seat Ideas for Every Room
by — Kendrick Hulse

Published on September 11, 2021

Updated on October 5, 2023
Many homeowners dream of a cozy window seat for the aesthetic alone. While window seats are synonymous with vintage-style homes, they are also becoming more and more popular in modern, contemporary, and other trend-forward design trends.
Between secret storage and extra seating, it's hard to deny the practicality of a window seat. (And if you have a small dog or cat, they're sure to appreciate a sunbathing spot!)
The hardest part is deciding which type of window seat is best for your home. Check out these window seat ideas to discover just how broad the concept of a private reading nook can really be!
1. Backless Couch for Cozy Seating
Imagine the ultimate coziness of sitting on a backless couch by the window, basking in the warmth of sunbeams and feeling the gentle breeze. These versatile backless couches can be a game-changer for your window seat. They are easily movable, allowing you to find the perfect fit, and can be removed when not in use, creating space for other activities. Discover how to integrate backless couches seamlessly into your home decor for a snug and space-saving window seating solution.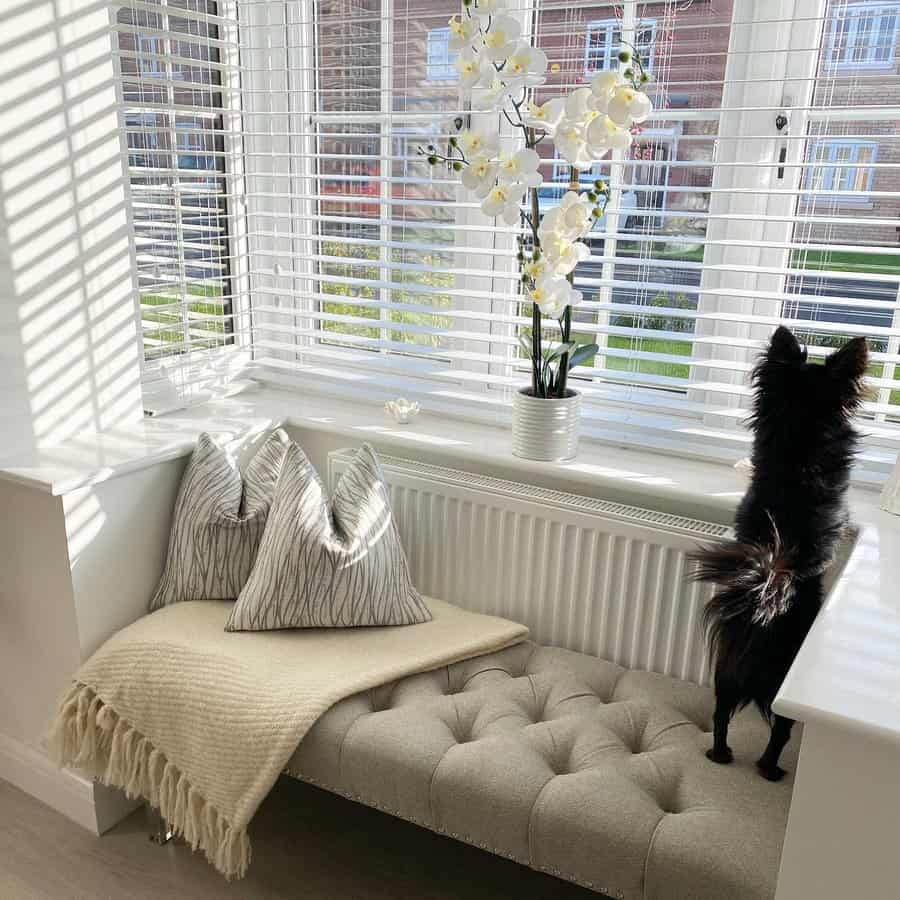 2. Enhance Comfort with Foam Padding
Enhance your window seat's coziness with foam throws. These versatile additions make your window seat more comfortable and inviting. Say goodbye to the hassle of extra cushions and bulky furniture cluttering your space. Learn how to effortlessly transform any seating area into a cozy retreat, allowing you to fully immerse yourself in the view while keeping your space tidy and stylish.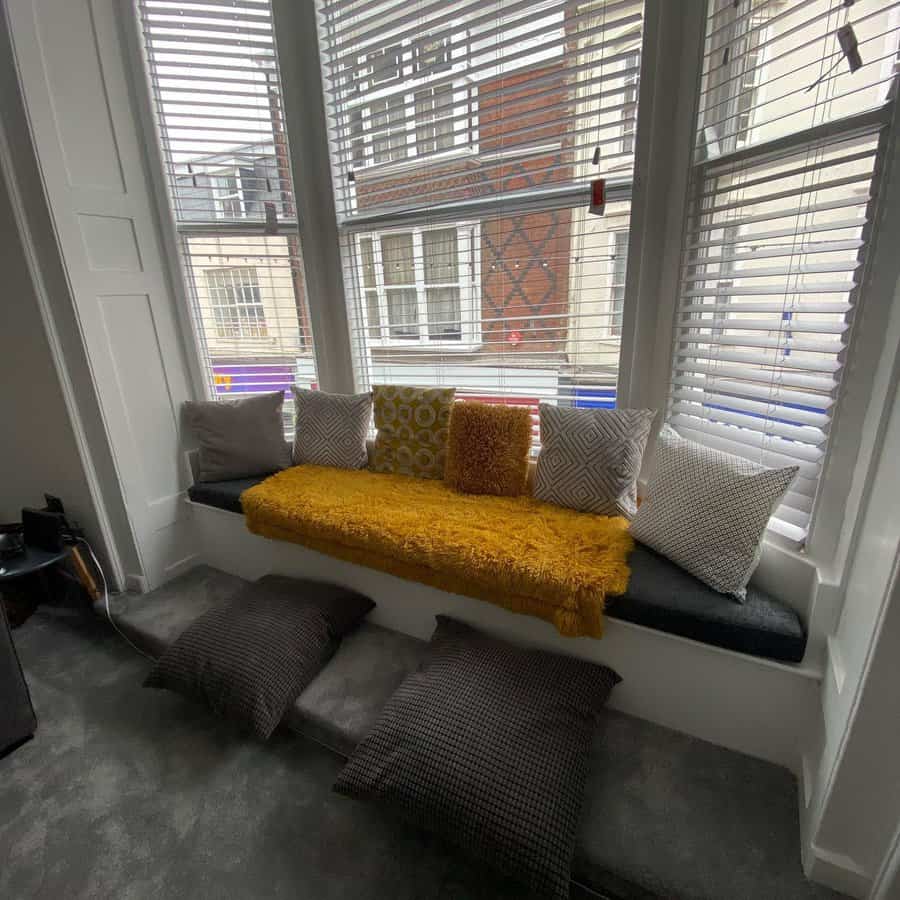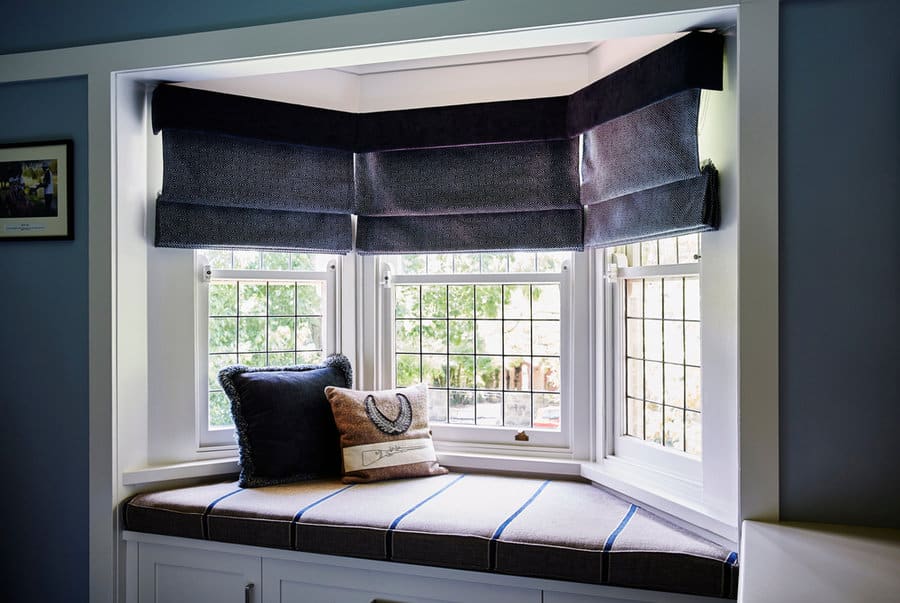 3. Personalize with DIY Mural Art
Personalize your window seat with DIY mural artwork to add a unique accent to your room. Create colorful doodles of houses and flowers for a special touch. Your creativity will shine through, making your window seat a truly unique and inviting space. To achieve this look, simply gather your art supplies and let your imagination run wild. Pair your mural with complementary decor elements like colorful cushions or curtains to complete the design.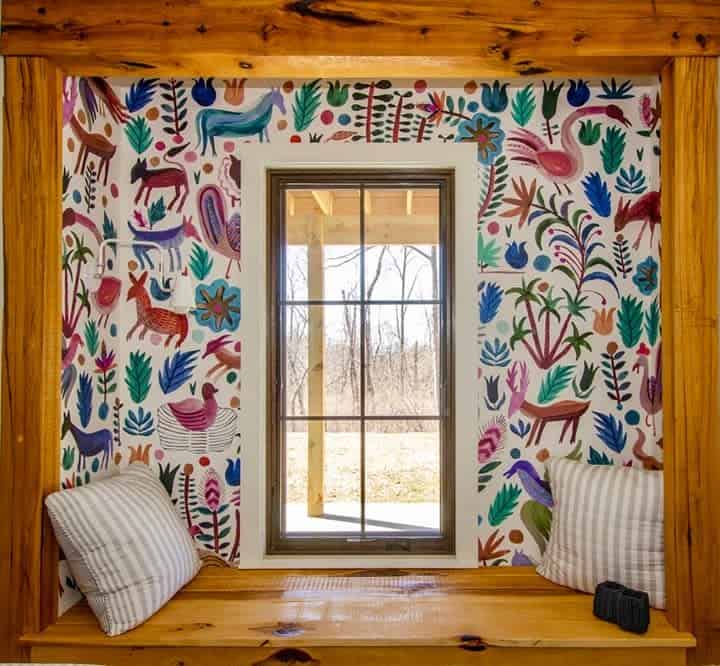 4. Pendant Lamp for Stylish Illumination
Enhance the atmosphere of your window seat by incorporating a pendant lamp. This lighting fixture not only adds charm but also serves as functional lighting for your reading or relaxation area. Whether you prefer a minimalistic or glamorous style, a pendant lamp can bring character to your window seat. To elevate the ambiance, consider adding luxurious accents and details for a cozier and more inviting space that complements the view outside.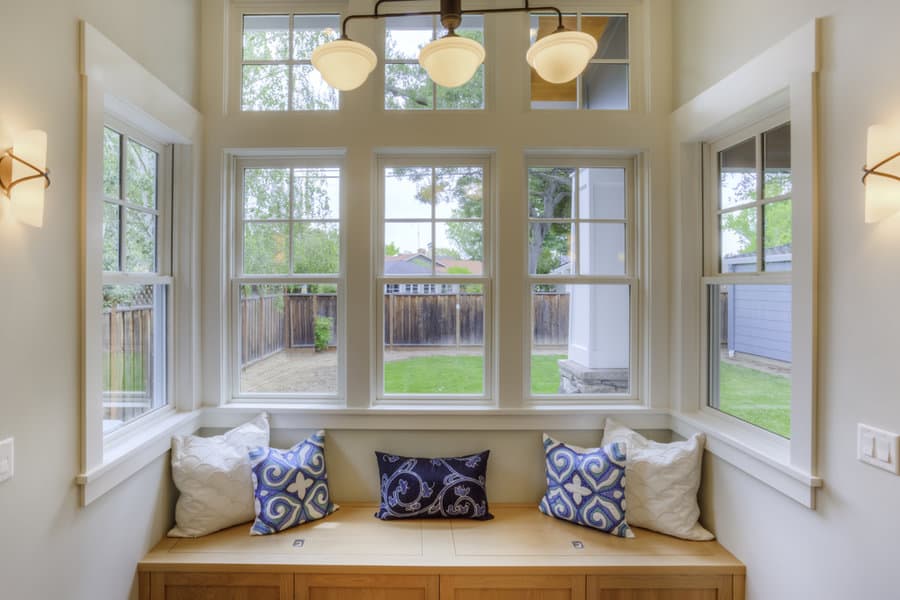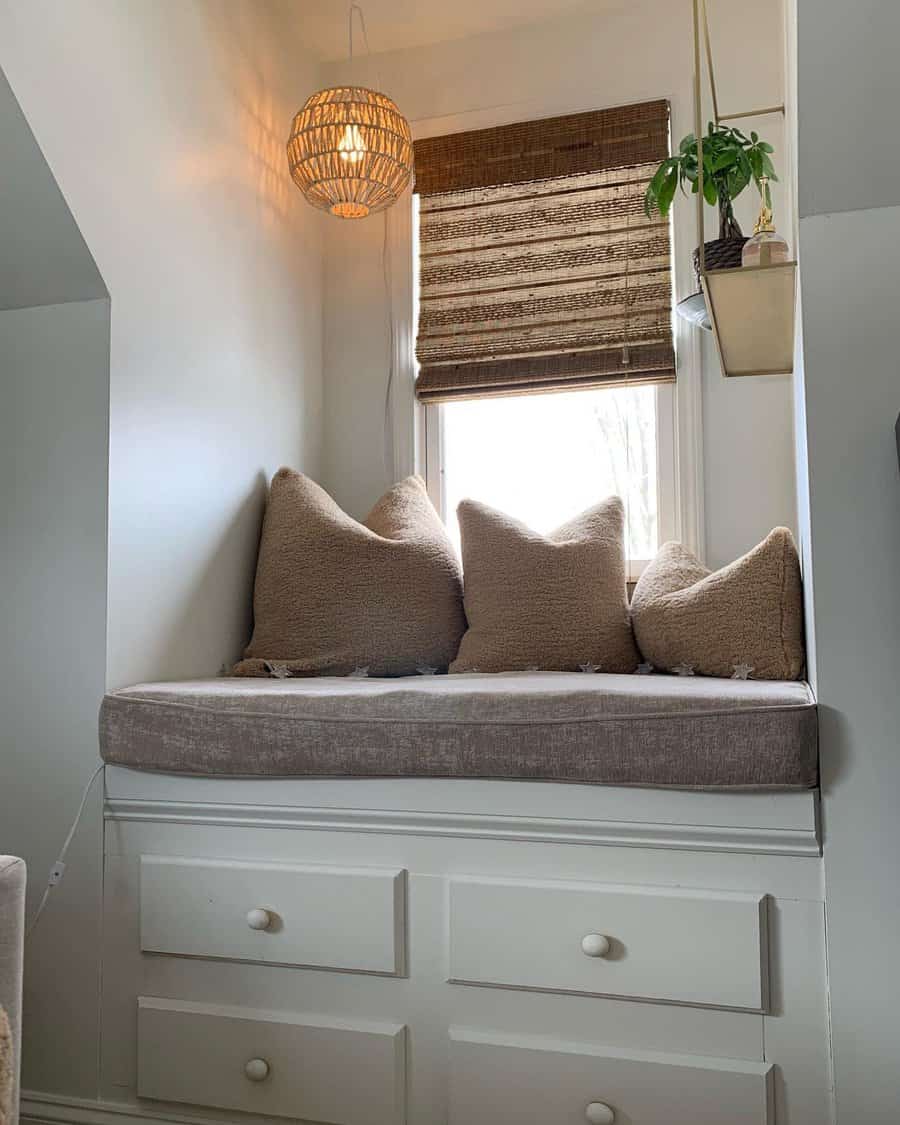 5. Create Elevated Seating Area
Crafting a custom window seat offers a unique design opportunity. You can personalize the seating height to match your preferences. Consider using reclaimed wood or panels to infuse character into your design. Top it off with a comfy cushion for a one-of-a-kind relaxation nook that complements your space.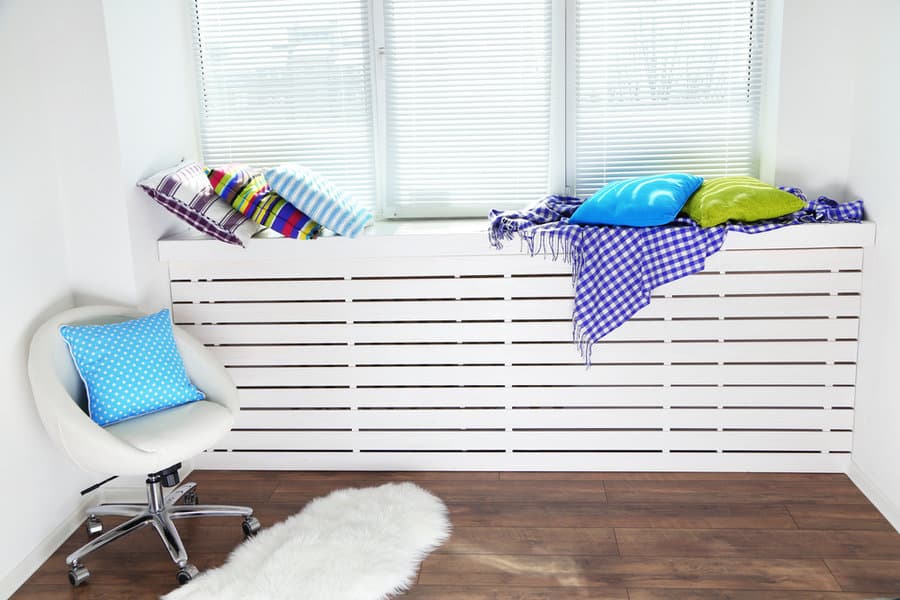 6. Cabinets for Stylish Storage Solutions
Maximize your window seat's potential by incorporating stylish cabinets beneath it. This clever design choice not only enhances the aesthetic appeal but also provides valuable extra storage space. Keep your room tidy by stashing away items out of sight, ensuring a clutter-free ambiance. Whether it's books, blankets, or other essentials, having everything within arm's reach while you relax in your snug corner is a game-changer for cozy living.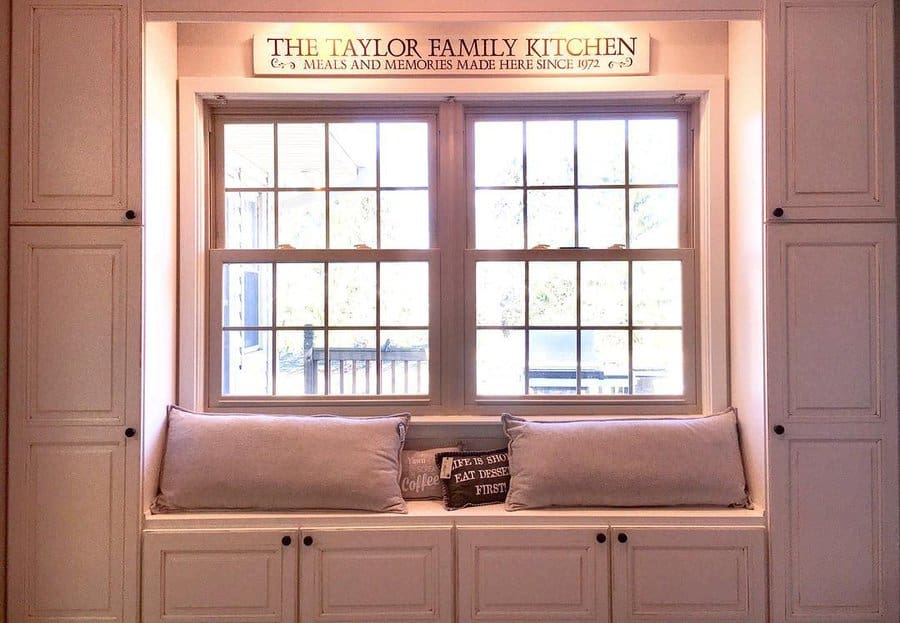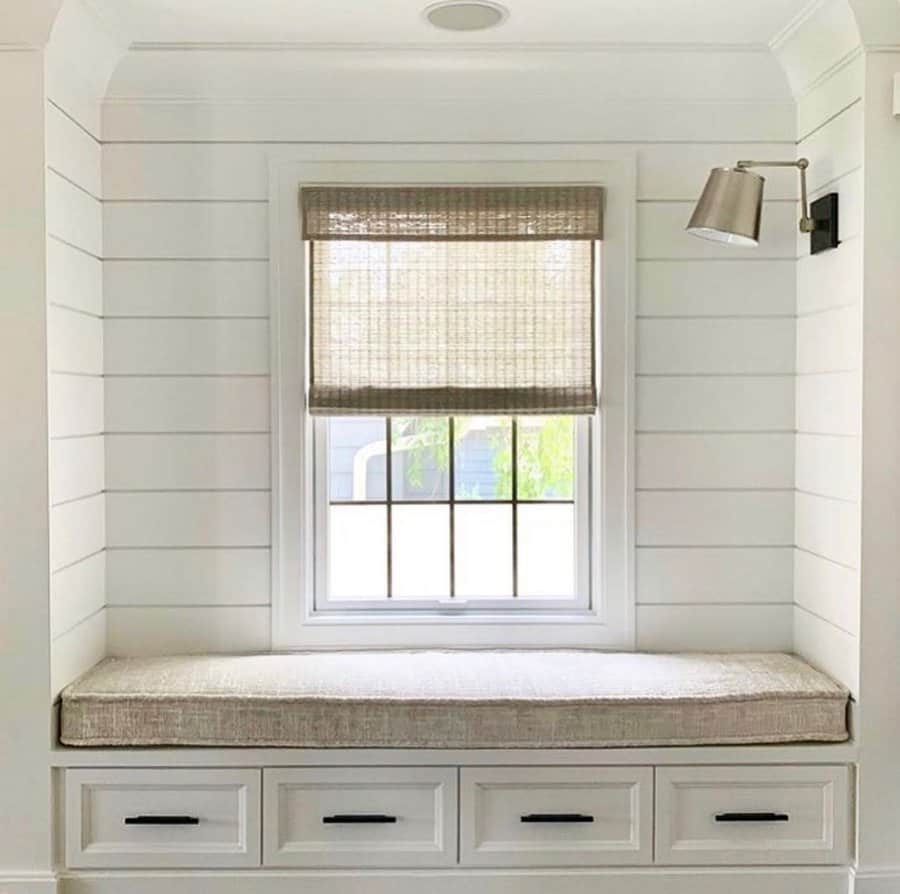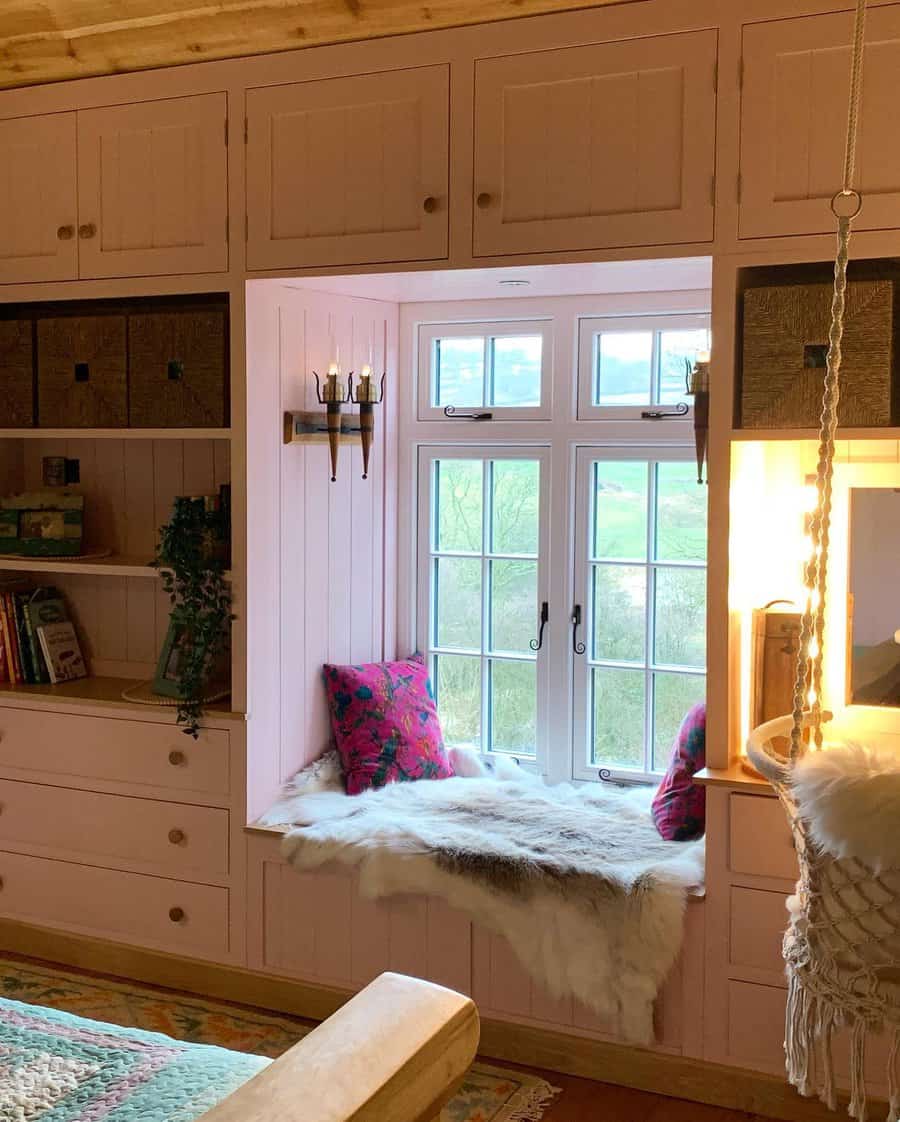 7. Elegant Privacy with Curtains
Adding curtains to your window seat not only provides privacy but also adds a touch of style and coziness to your space. When you pull back the curtain to take in the outside view, it creates a tranquil moment for relaxation and daydreaming.
To achieve this design, choose curtains that match your room's aesthetic and complement them with soft cushions and throws for extra comfort. Whether it's a solo retreat or shared space, a window seat with curtains becomes an inviting oasis filled with natural light and the soothing sway of drapes.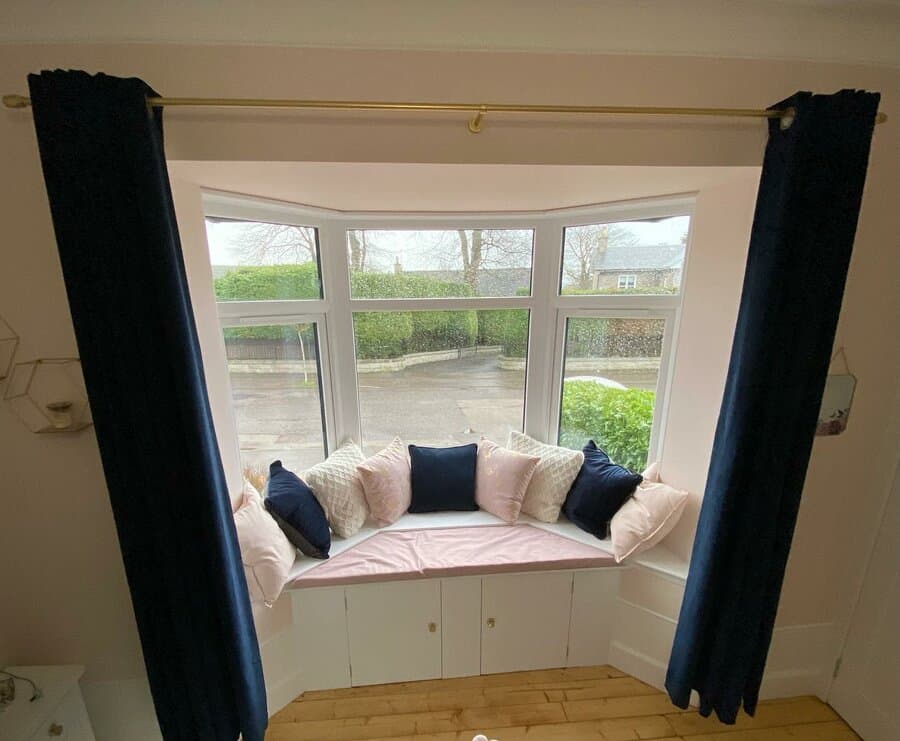 8. Natural Ambiance with Indoor Plants
Transform your window seat into a lush oasis by embracing the charm of indoor plants. Adding greenery not only infuses vitality into your space but also enhances its aesthetic appeal. Experiment with a variety of plants, from low-maintenance succulents to elegant ferns. To add a personal touch, consider crafting macrame plant holders; they not only introduce texture but also reflect your artistic flair. This harmonious blend of nature and craftsmanship will elevate the ambiance of any room.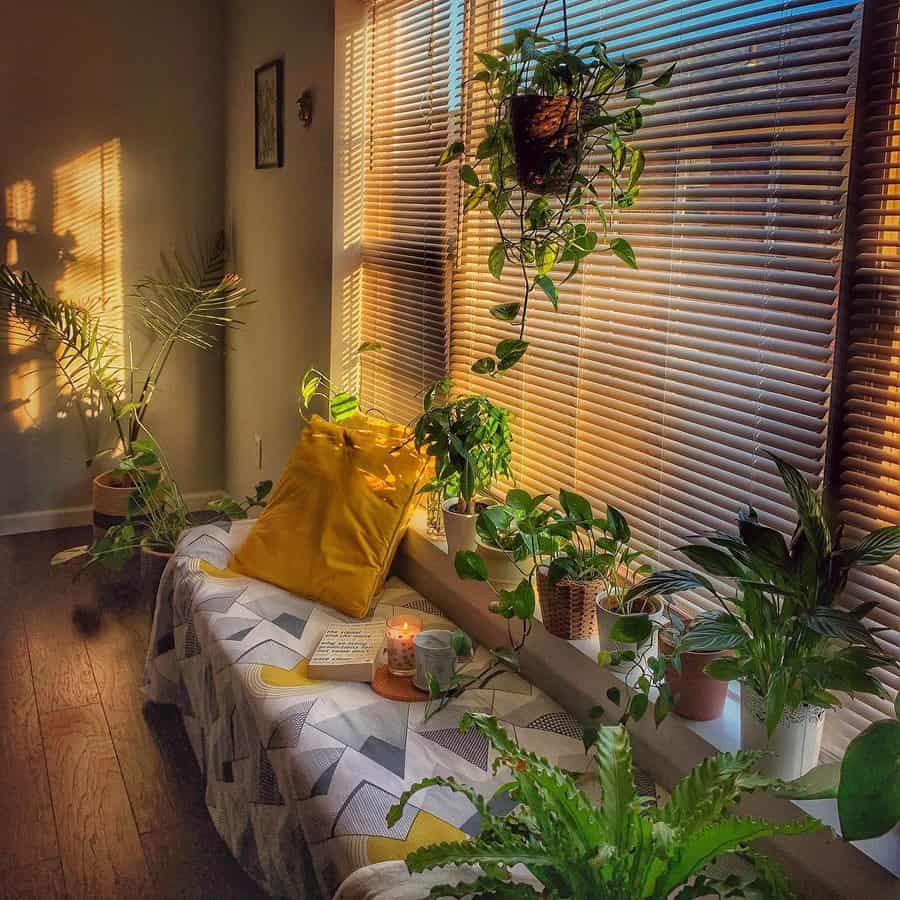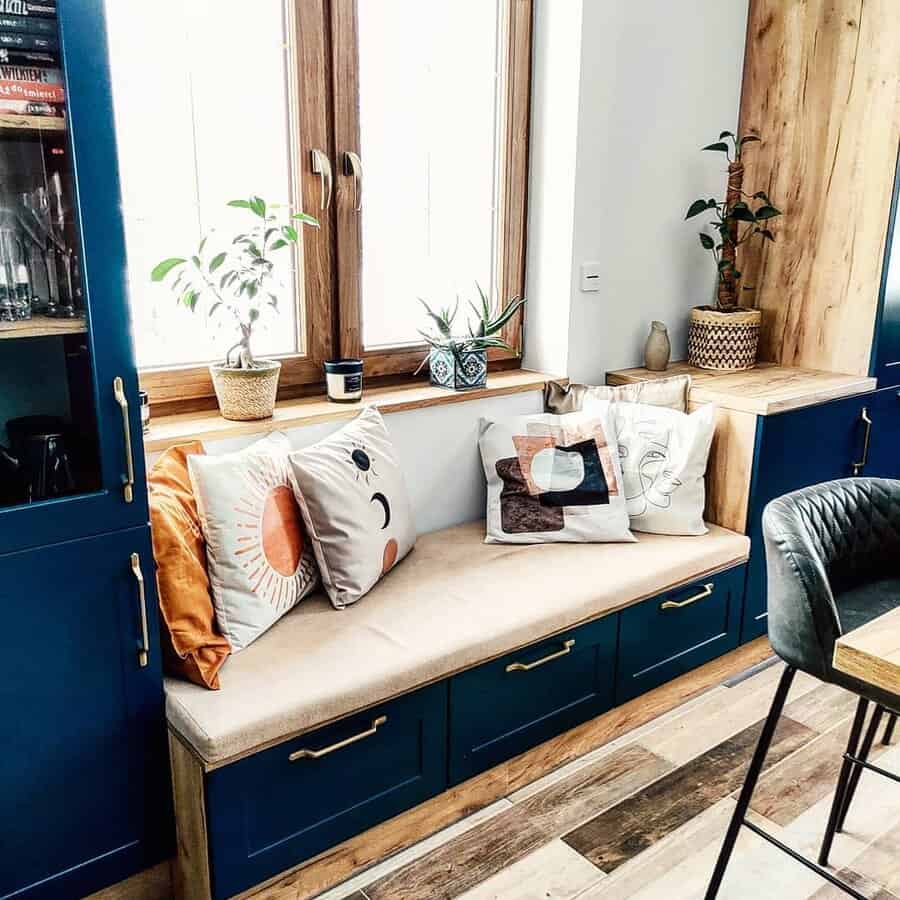 9. Architectural Charm with Wooden Beams
Introduce rustic charm to your window seat with the addition of wooden beams. These beams infuse character into any room and create a unique and inviting atmosphere.
To achieve this cozy look, consider using reclaimed or distressed wood for an authentic touch. Complement the wooden beams with soft cushions and throws to create an inviting nook for relaxation, reading, or study. This blend of natural materials and comfort ensures your window seat becomes a warm and cozy retreat within your home.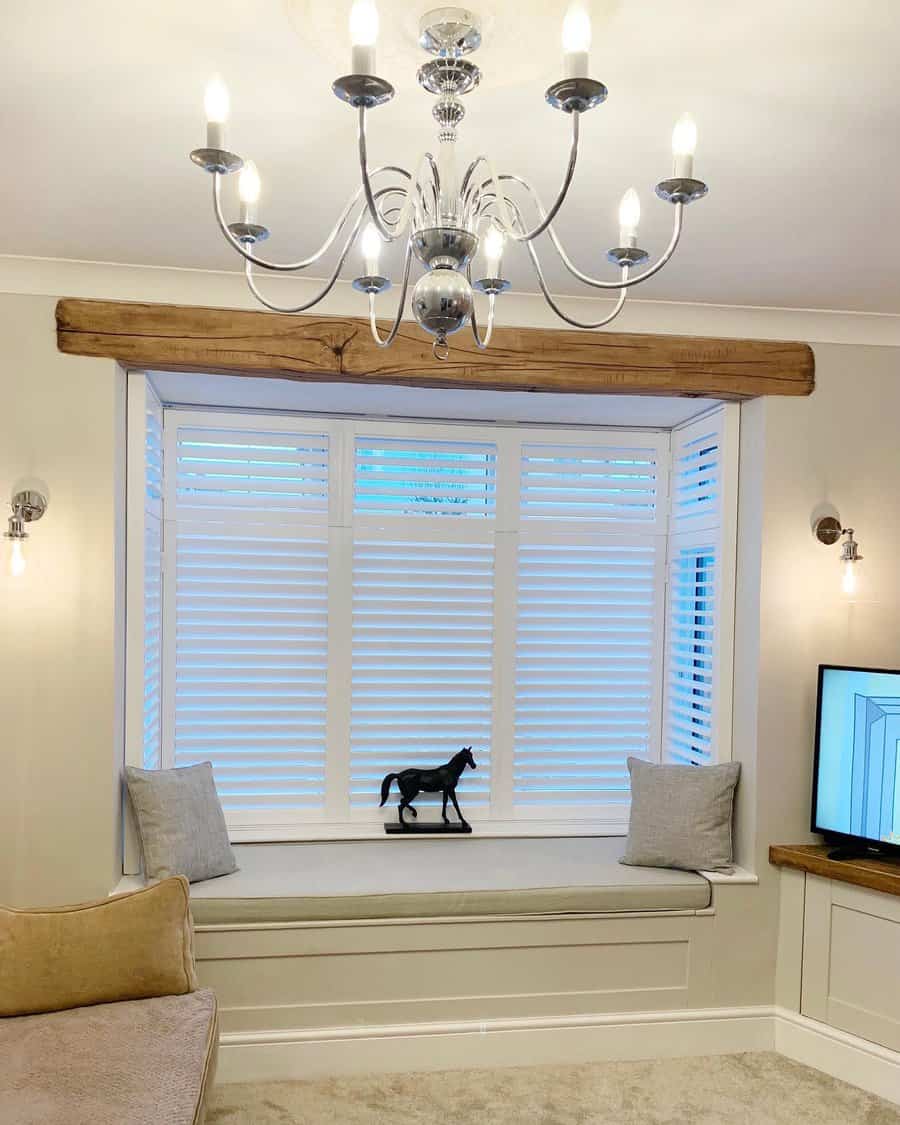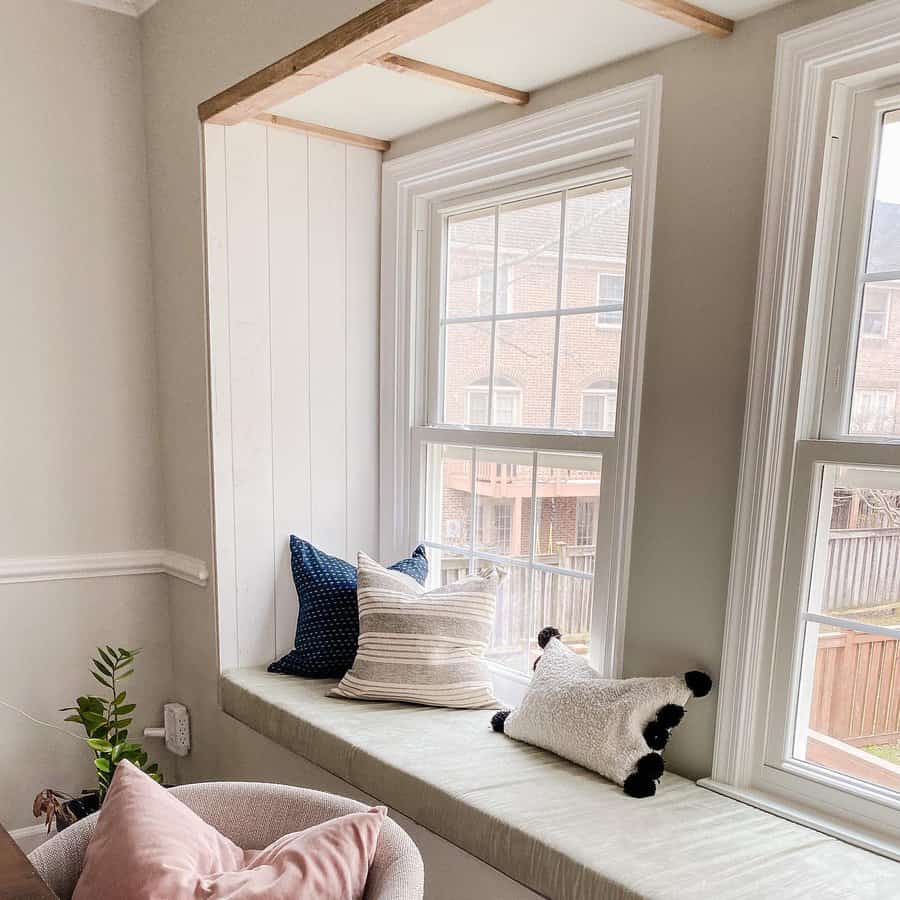 10. Under-Seat Bookshelf for Organization
Create a cozy window nook with added functionality by incorporating under-seat bookshelves. These shelves not only provide convenient storage but also enhance the charm of your space. Display decorative items and keep essentials handy, like note cards and postcards, for easy access during social gatherings. To complete the look, consider coordinating the shelf design with the room's overall decor style.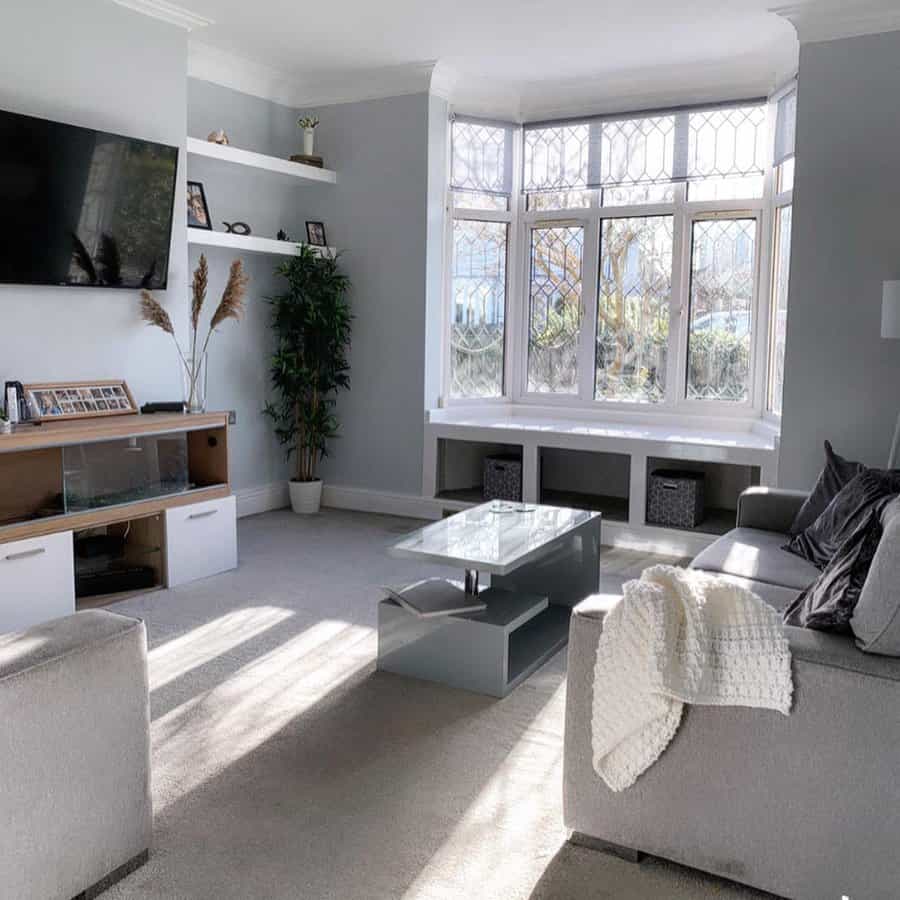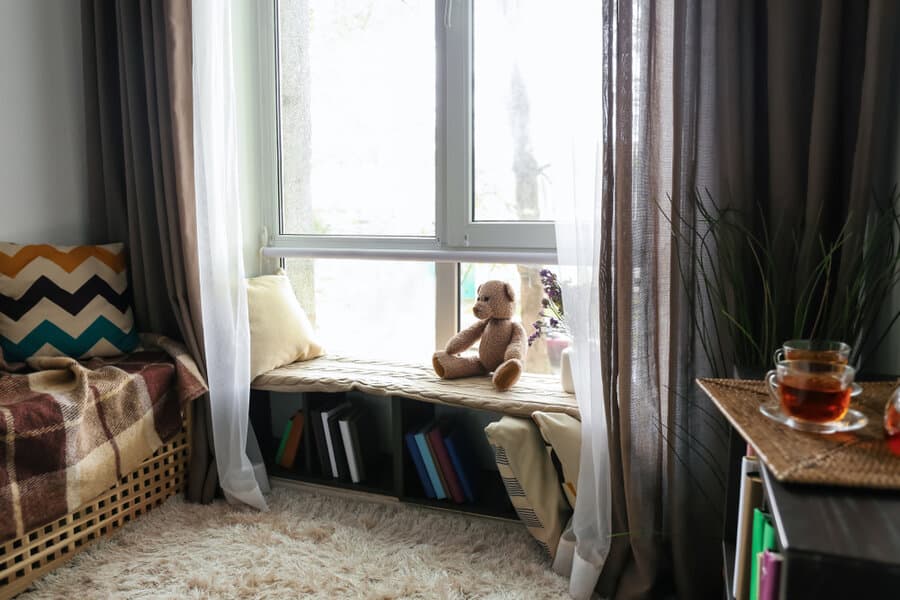 11. Maximize Space with Wall Shelves
Styling shelves around your window seat offers a chance to infuse your room with personality. To achieve this, consider items that harmonize with your room's ambiance. Incorporate elements like decorative branches, wooden sculptures, or framed pictures that resonate with your style. Infuse pops of color and texture to invigorate your space and create a cozy haven.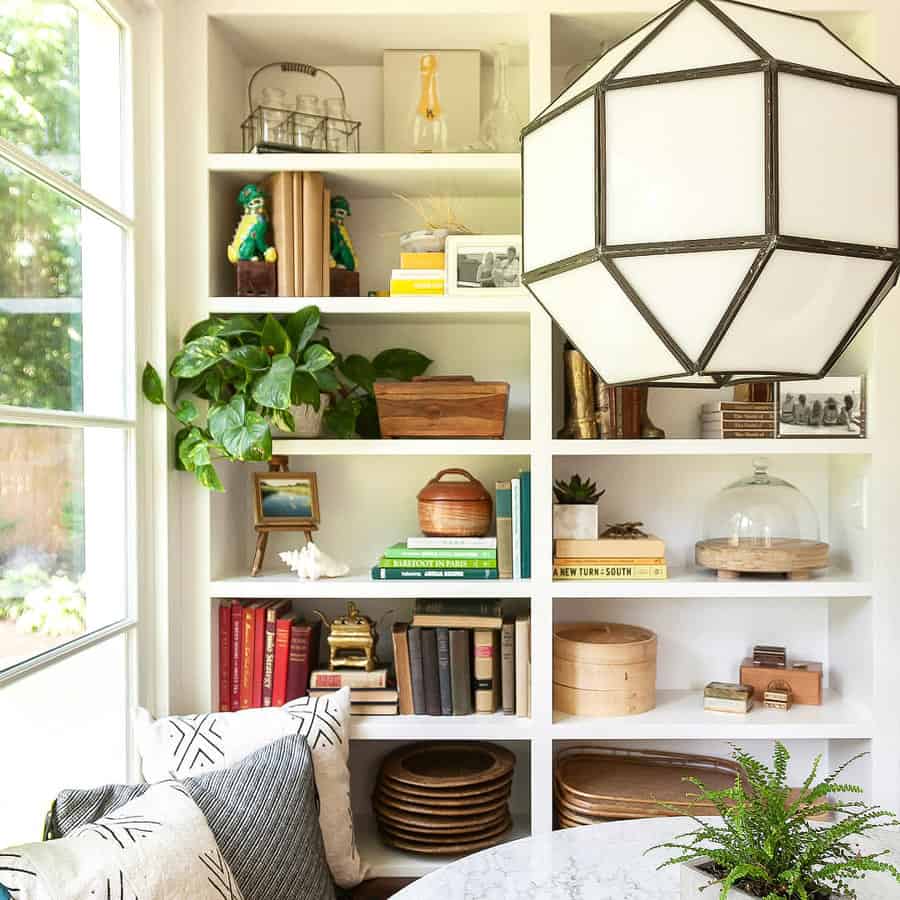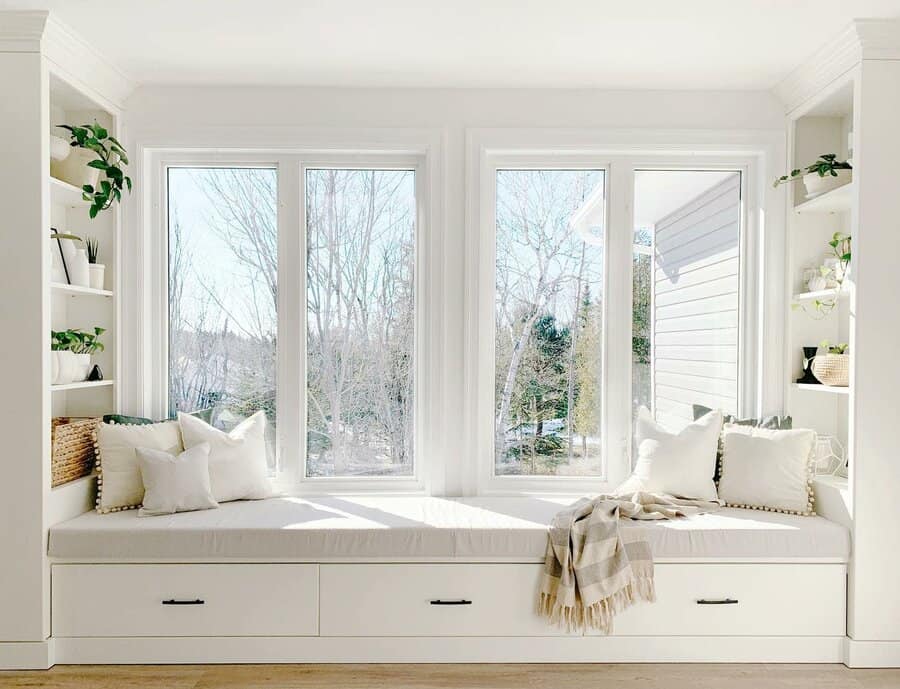 12. Dining Area Transformation
For those seeking a space-efficient dining area, your window seat holds untapped potential. Its built-in table feature allows you to effortlessly transform it into a cozy dinette, especially beneficial in smaller spaces where every inch matters.
Enjoying meals with a view becomes a delightful experience. Whether it's breakfast, lunch, or dinner, this versatile setup turns your window seat into an all-season outdoor oasis. To enhance this dining retreat, complement it with comfortable seating cushions and ambient lighting, creating an inviting atmosphere for memorable meals.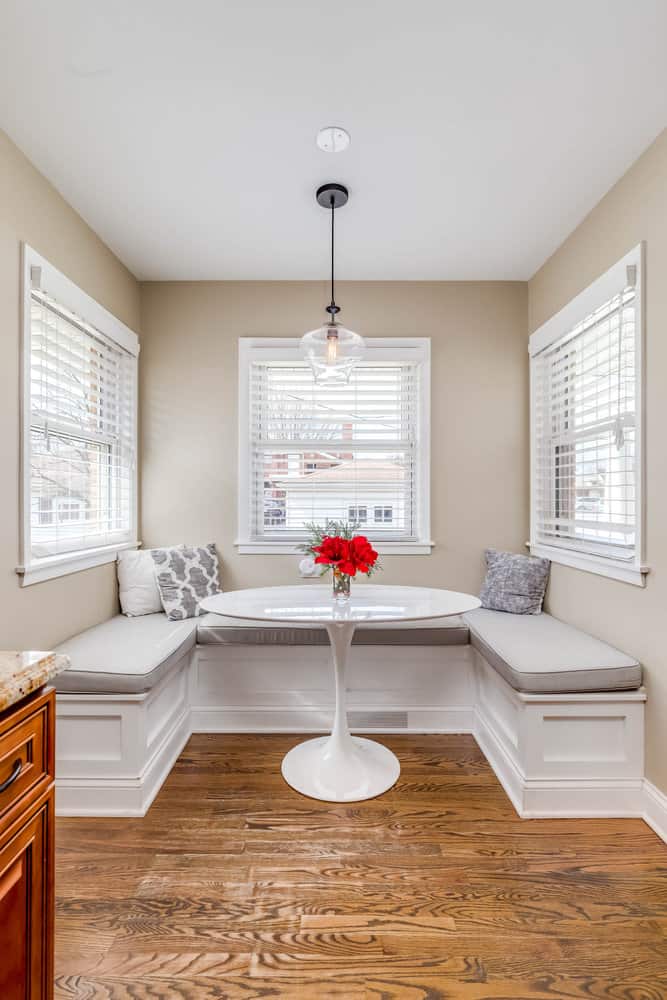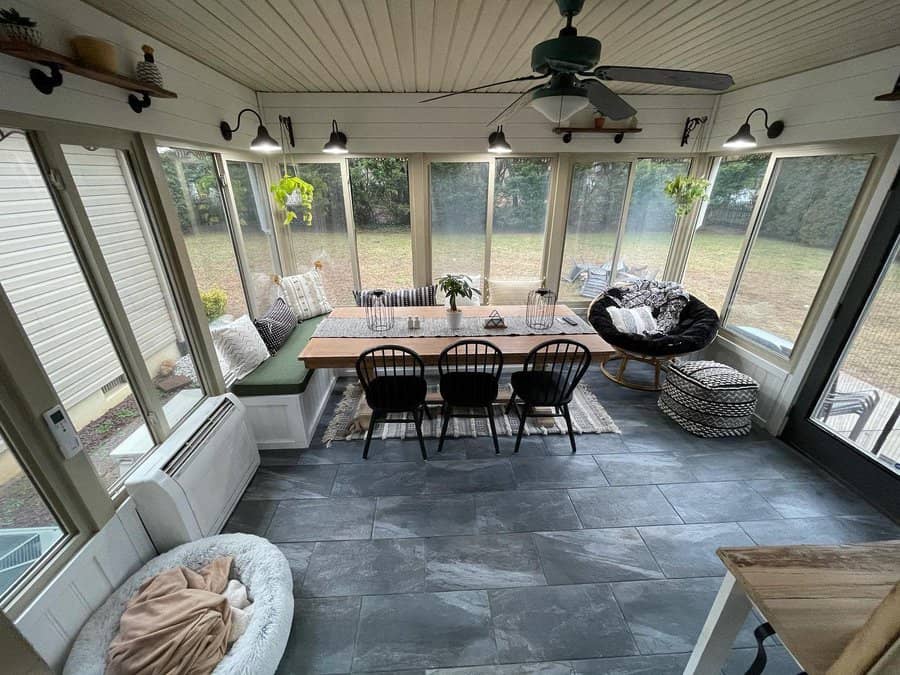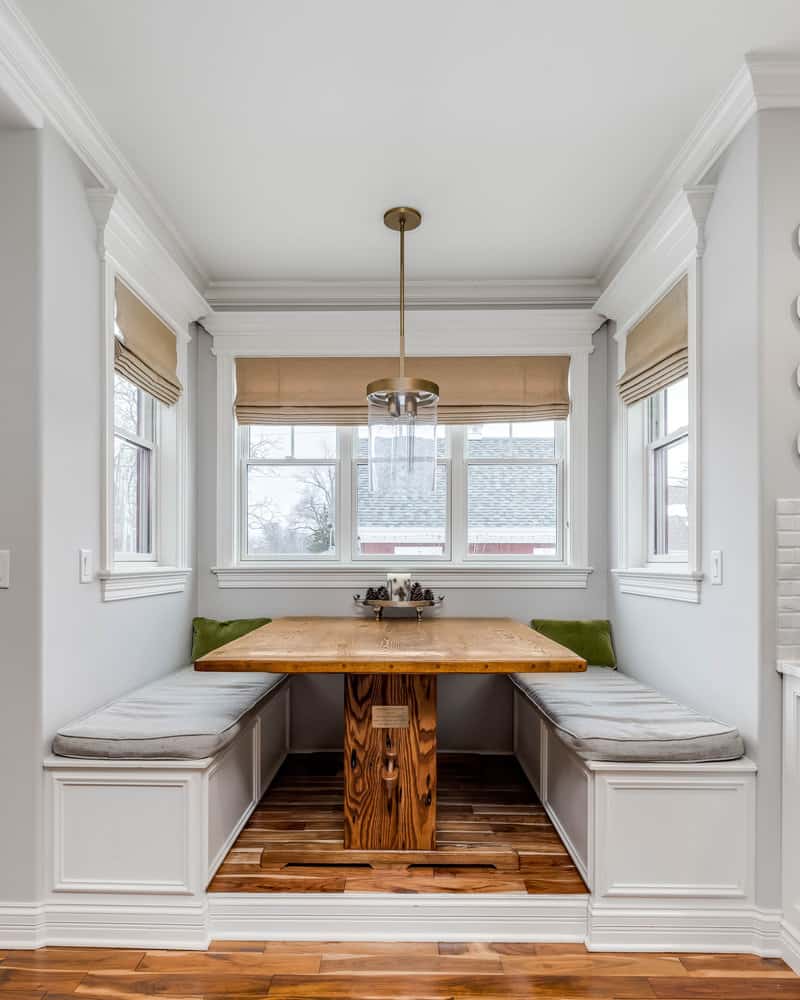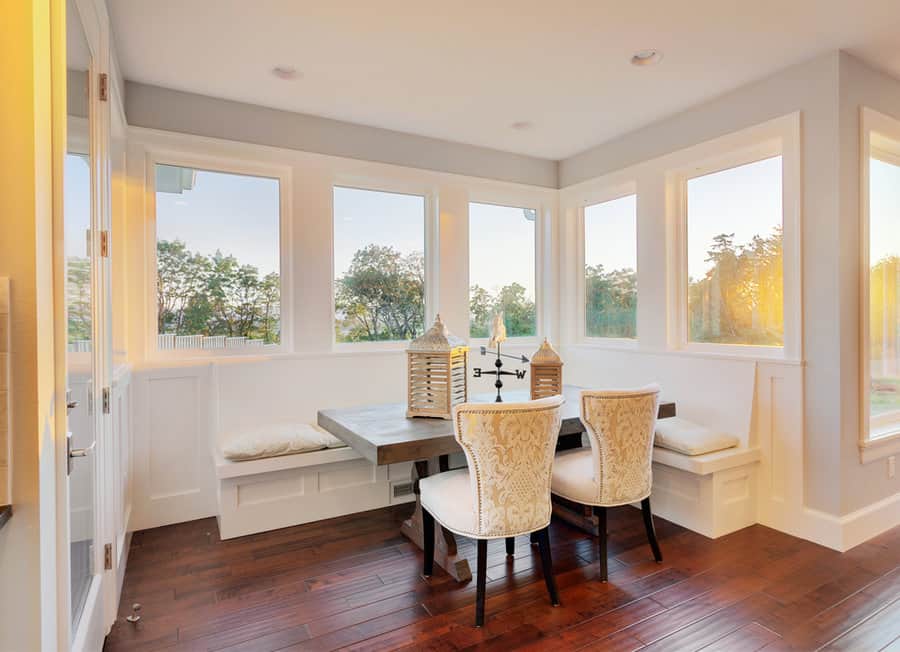 13. Light Control with Window Blinds
Window blinds can elevate the appeal of your window seat by providing not only style but also practicality. They offer privacy, temperature control, and the ability to manage natural light. To achieve this look, opt for blinds that complement your room's decor and color scheme. Wooden blinds add warmth, while sleek, modern blinds create a contemporary vibe.
Additionally, consider layering curtains or drapes for added coziness and style. Embrace the charm of your window seat with these versatile window blind options.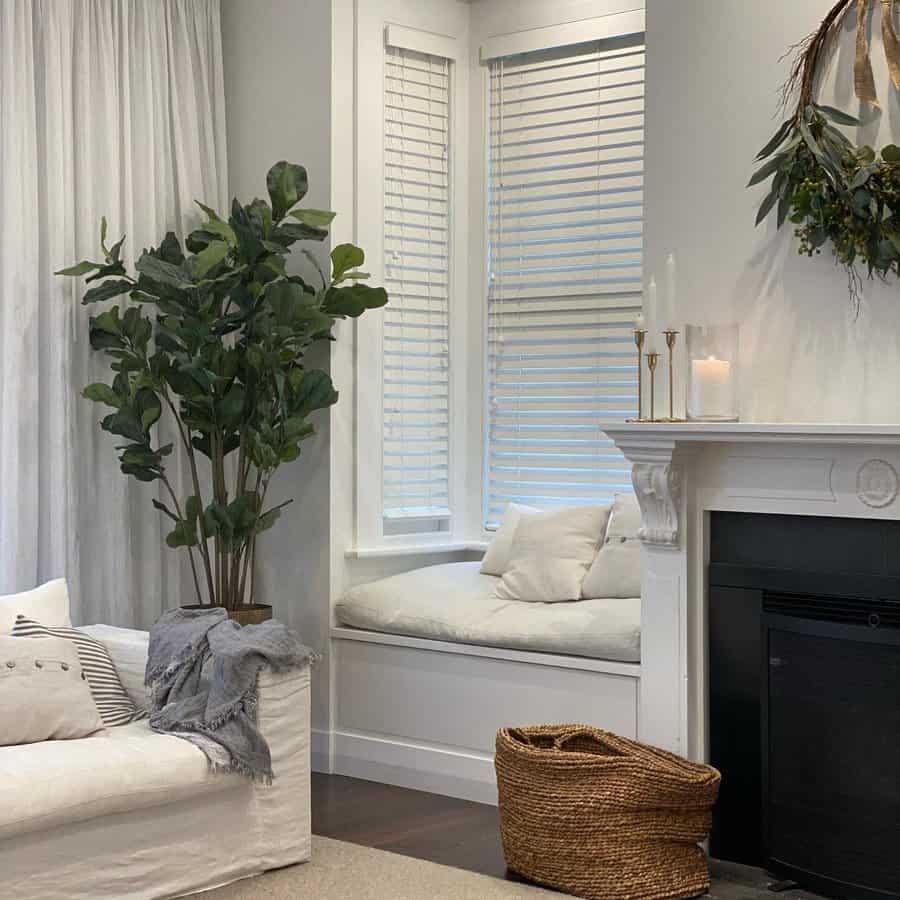 14. Soft Lighting with Linen Roll-Up Blinds
Linen roll-up blinds are a sleek addition to modern window seat designs, offering both style and functionality. These blinds provide a clean and crisp look while gently diffusing natural light, creating an inviting ambiance.
To achieve this modern aesthetic, select linen roll-up blinds that match your room's color scheme and decor. Their low-maintenance nature ensures long-lasting appeal, making them an ideal choice for those seeking contemporary design with convenience. Elevate your space with these blinds, enjoying a modern look that's easy to maintain.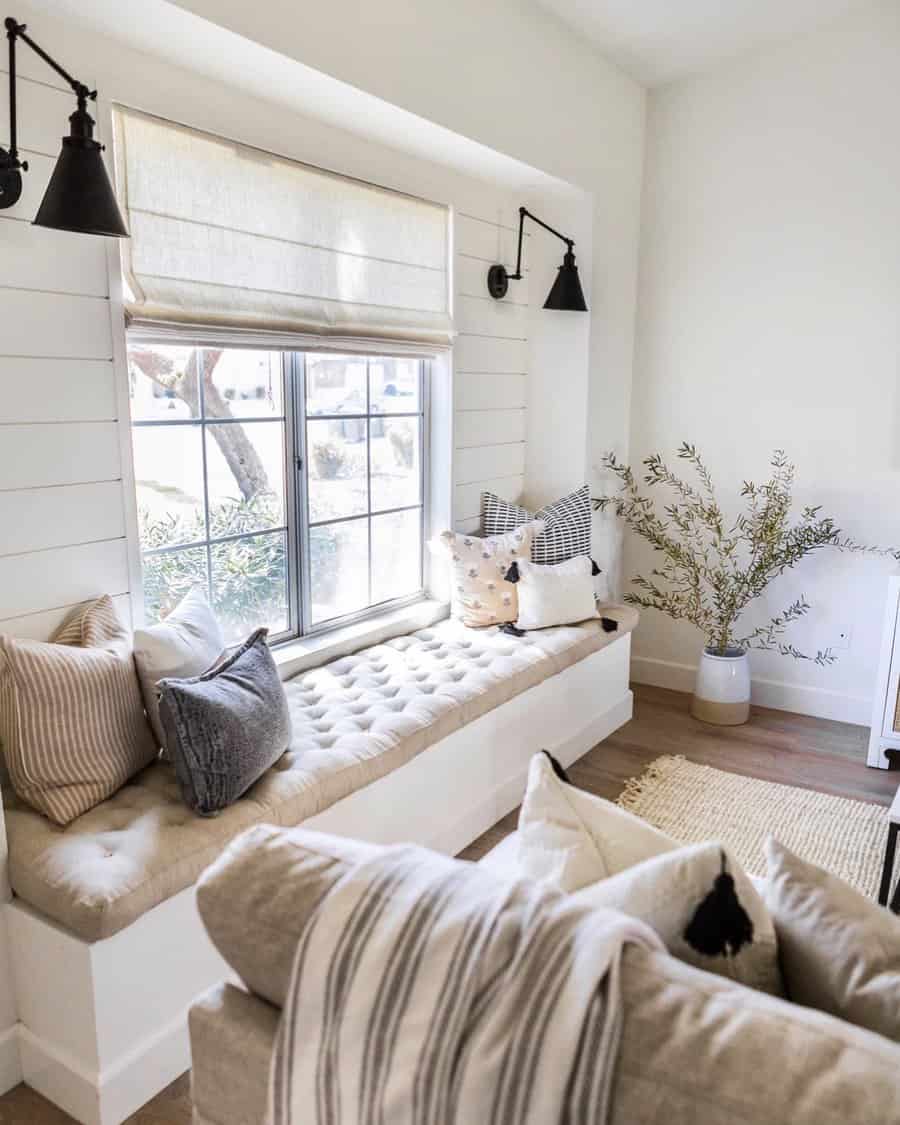 15. Coffee Table Convenience
A spacious window seat paired with a low coffee table creates the perfect setting for relaxation and productivity. Make the most of natural light while keeping functional items or stylish decor like books, vases, and plants nearby. Whether you choose an alcove seating nook or a complete window seat unit, consider both your design preferences and how you intend to use the space. Elevate your home with this cozy escape, adding style and functionality to your surroundings.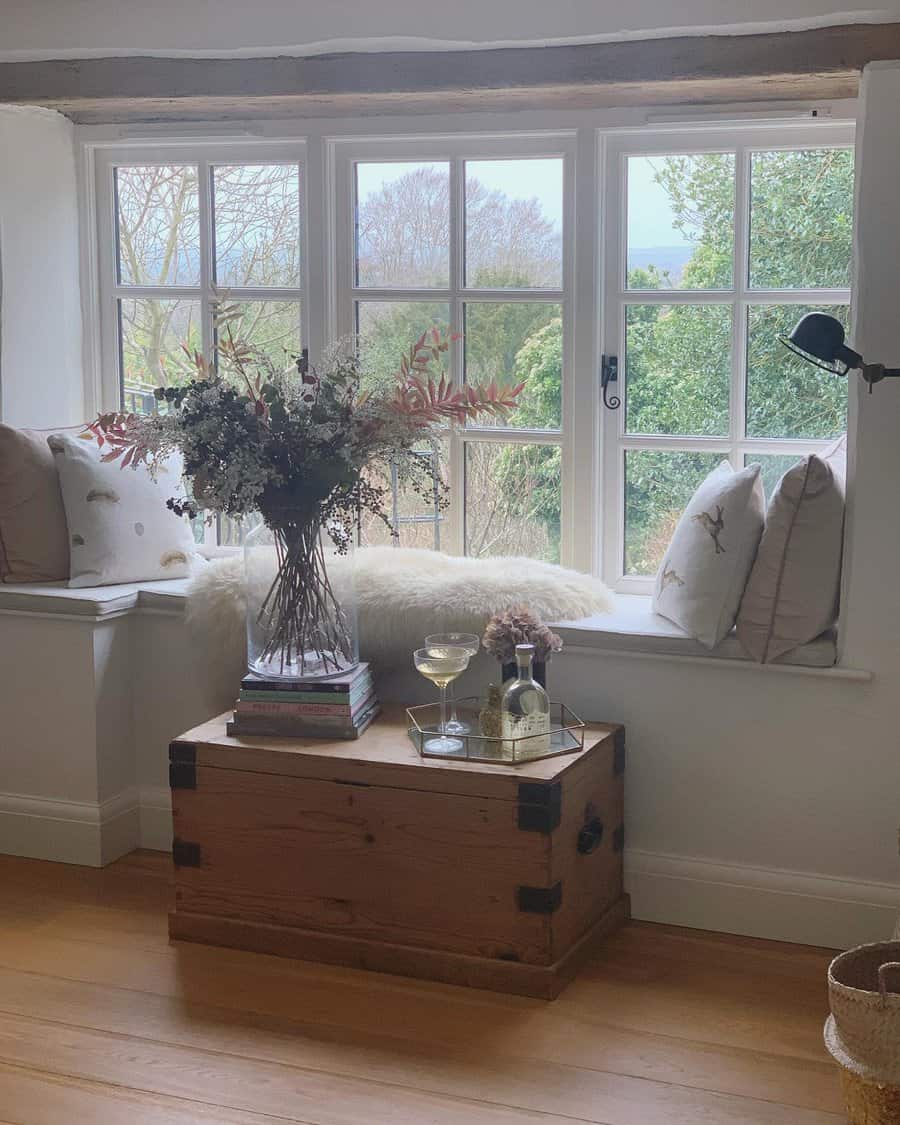 16. Cozy Reading Nook Design
A window seat can be your cozy haven, offering both relaxation and practicality without taking up excessive space. Bask in the natural light streaming through the windows as you nestle among plush pillows.
Consider adding built-in bookshelves to keep your favorite reads within easy reach, ensuring you're never without a great story. Enhance the comfort and luxury of your space with canvas fabric and soft cushions, creating a serene oasis perfect for rest and rejuvenation. Unleash your creativity to make this small retreat uniquely yours.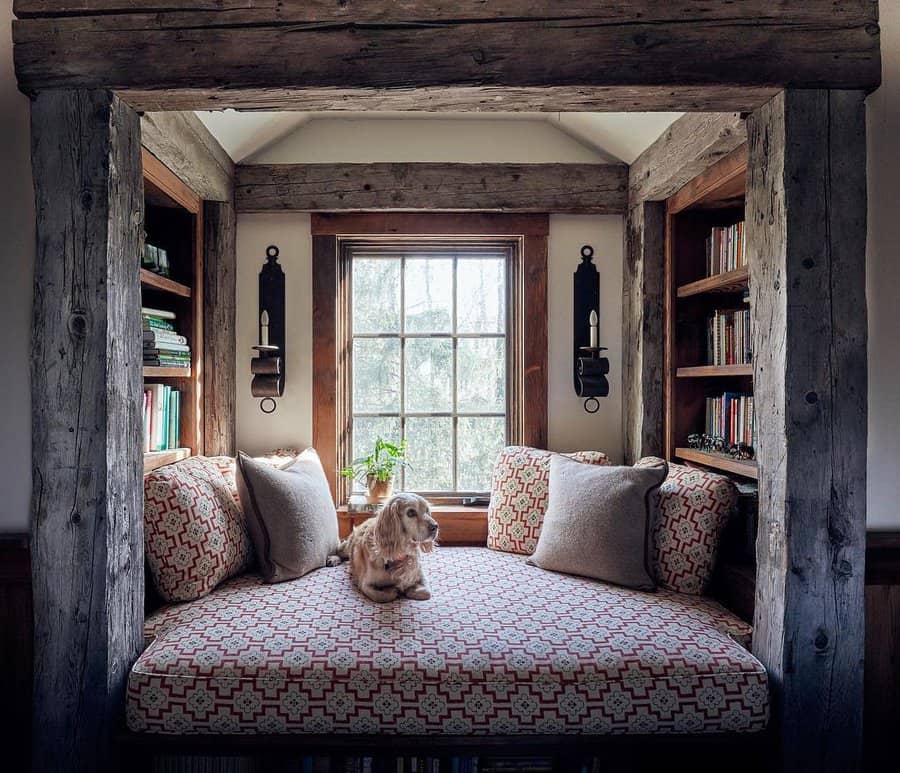 17. Decorate the Windowsill Creatively
Window seats exude a calming charm, making them a delightful addition to any home. To enhance your window seat's allure, consider adding decorative elements to the window sill, creating a warm and inviting atmosphere.
Maximize functionality by incorporating a narrow, recessed shelf below the window sill for additional surface space and convenient storage. Whether for relaxation or as a design focal point, window seats stand the test of time and infuse uniqueness into your home's ambiance. Explore the versatility of this timeless feature in various home settings.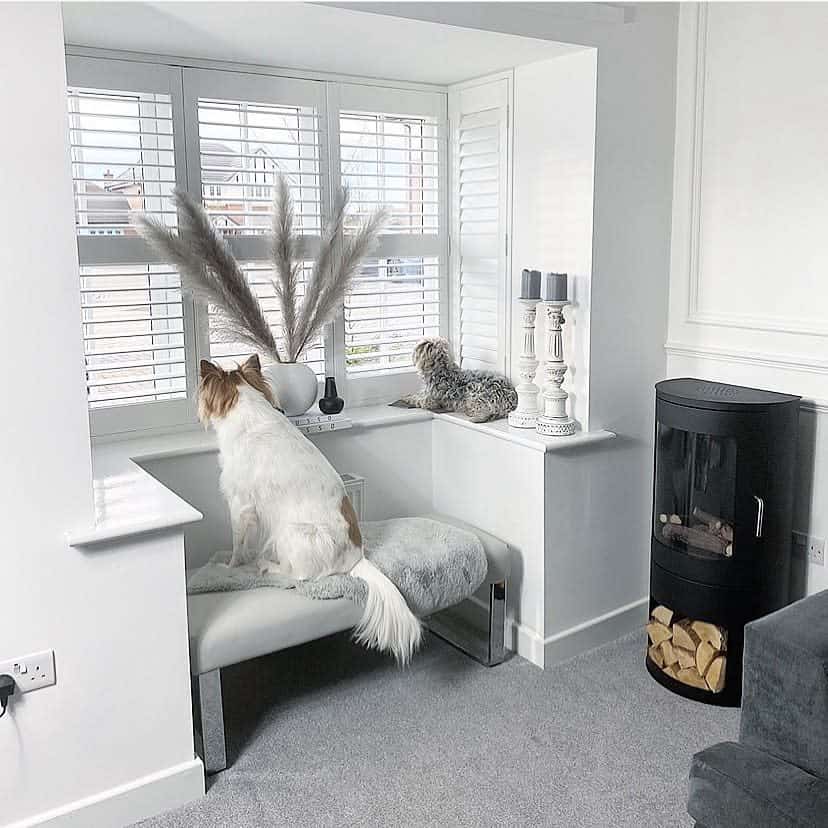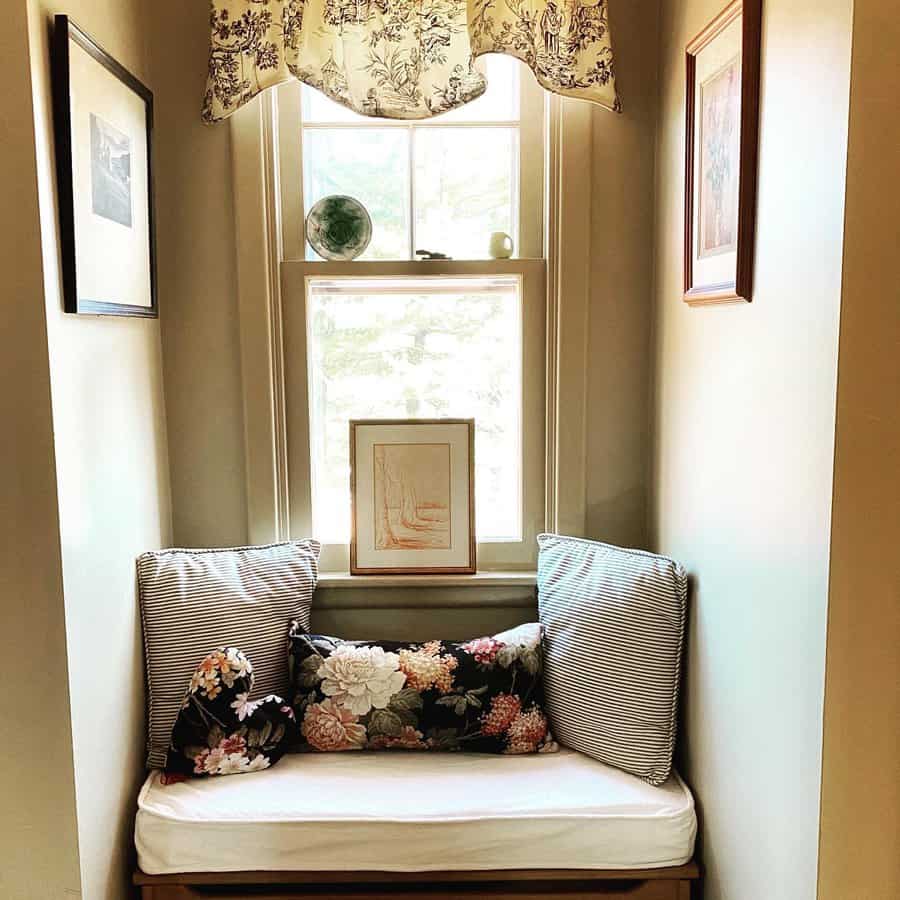 18. Contrast with Black-framed Windows
The striking contrast of black-framed windows can elevate the aesthetic of your window seat and room. To achieve this bold look, consider installing windows with black frames or painting existing ones. Pair them with sleek, modern furniture to enhance the industrial-modern vibe. Whether for reading, admiring the view, or simply adding a touch of drama, black-framed windows can infuse your space with eye-catching modern style. Explore this design element to make a statement in your cozy corner.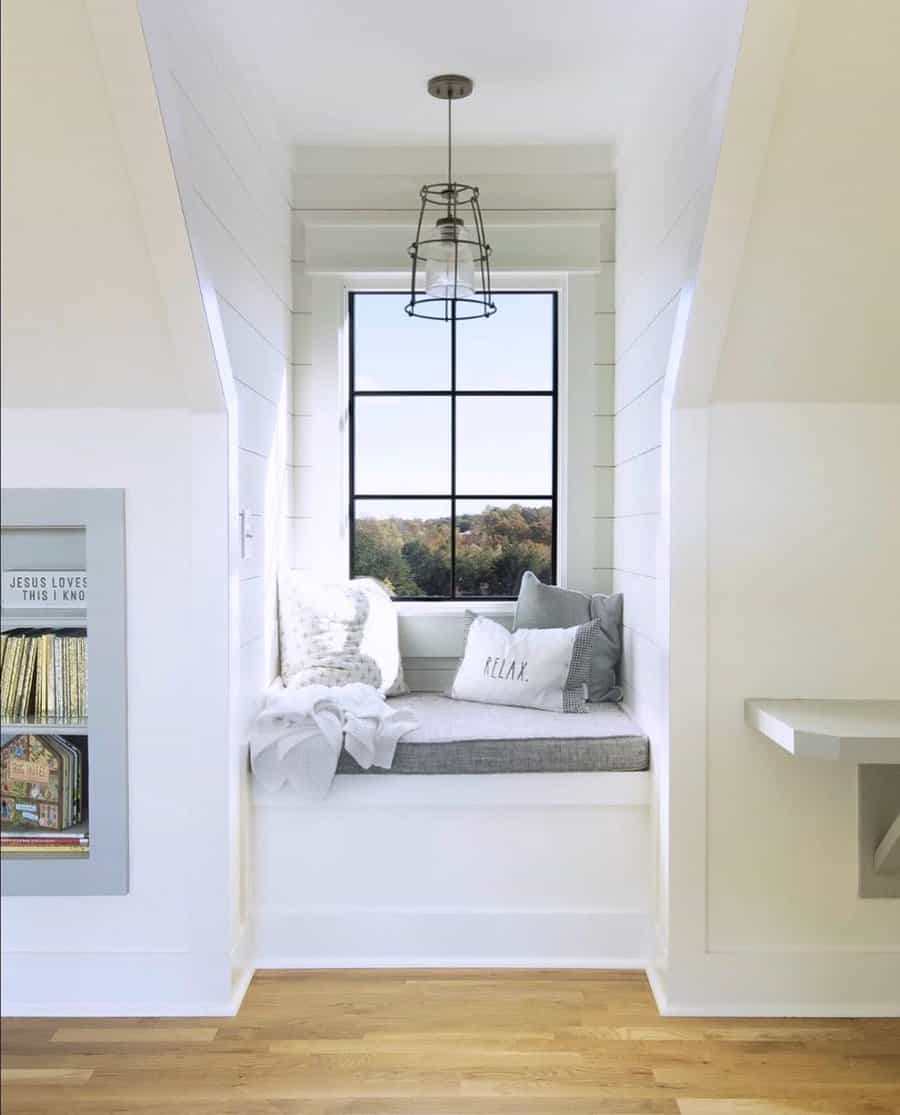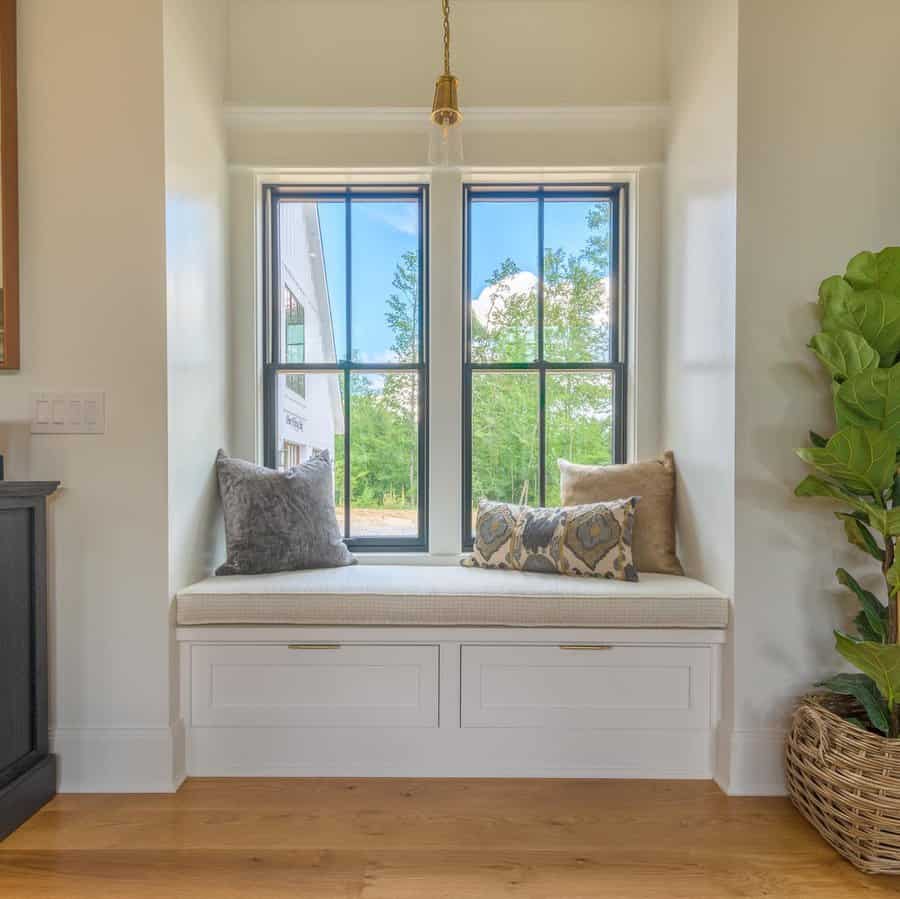 19. Step Up for Added Comfort
Elevated window seats can transform your living space into a cozy haven with a unique twist. To achieve this, consider adding a step or platform beneath your low windows. This simple addition not only elevates your seating but also provides a perfect vantage point to enjoy the outdoors. To enhance this design, complement it with soft cushions and throw pillows in colors that harmonize with your room's decor. The result will be a captivating blend of comfort and style.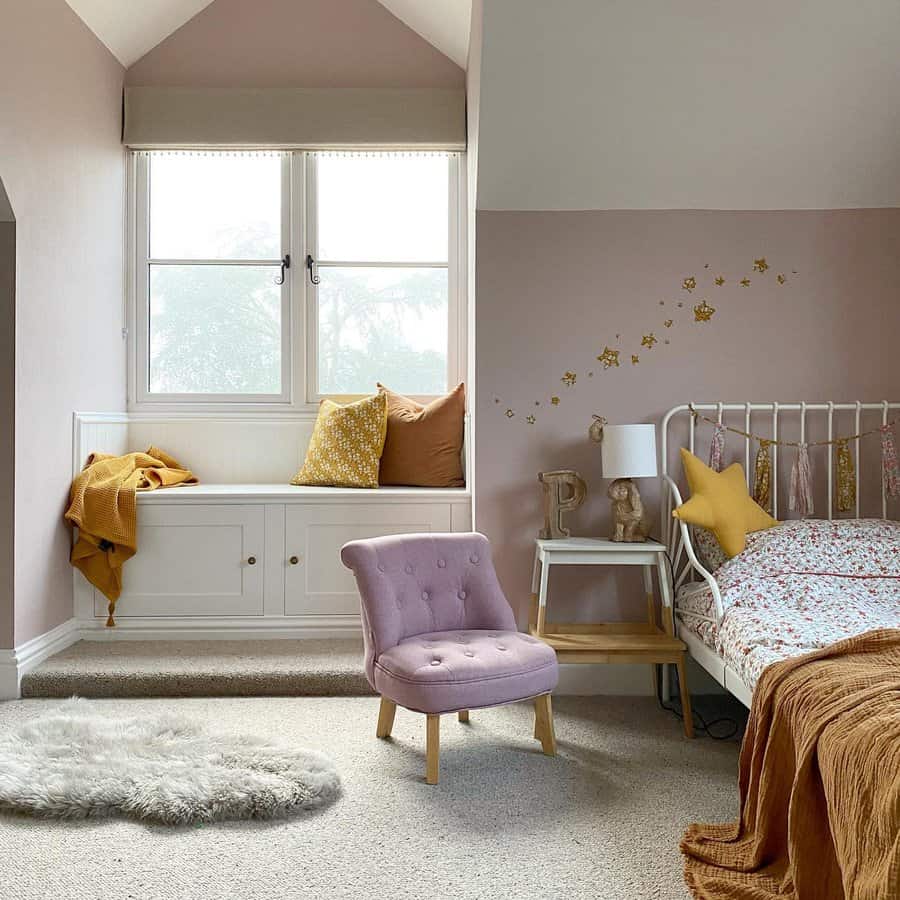 20. Unique Low Windows Design
A window seat by low windows can be your own personal haven, perfect for enjoying the view and unwinding with a book. To create this cozy retreat, start by customizing your seating area. Consider using vibrant printed upholstery that adds a pop of color and energy to the space.
Complement this design with soft cushions and blankets in coordinating colors to create a welcoming atmosphere. Whether it's sunrise, sunset, or a rainy day, your low window seat will become the most fulfilling corner of your home, offering a unique connection to the world outside.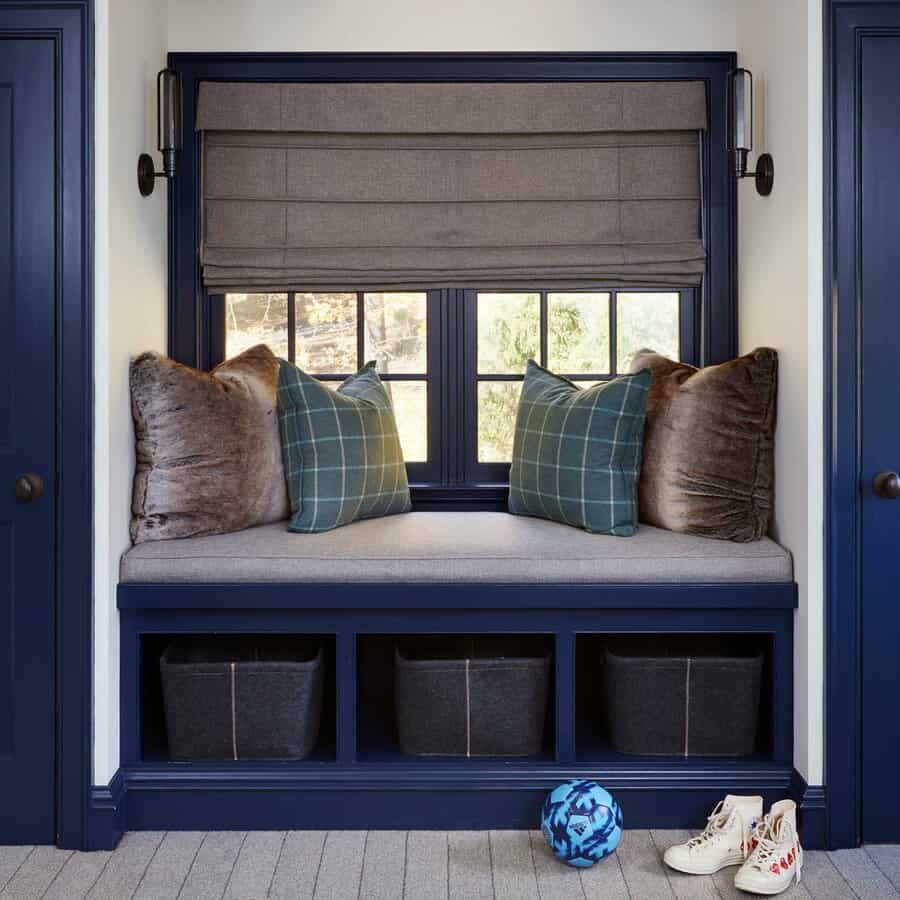 21. Vibrant Style with Printed Upholstery
Enhance your living space with a captivating window seat featuring printed upholstery. It's a clever way to introduce vibrant prints and infuse charm into your room. To complete the look, experiment with a variety of throw pillows in different prints and sizes, striking a harmonious balance between functionality and style. Consider rotating these pillows seasonally to refresh your space while maintaining your signature aesthetic. Incorporating a window seat with printed upholstery adds both sophistication and a touch of playfulness to your decor, elevating the overall ambiance.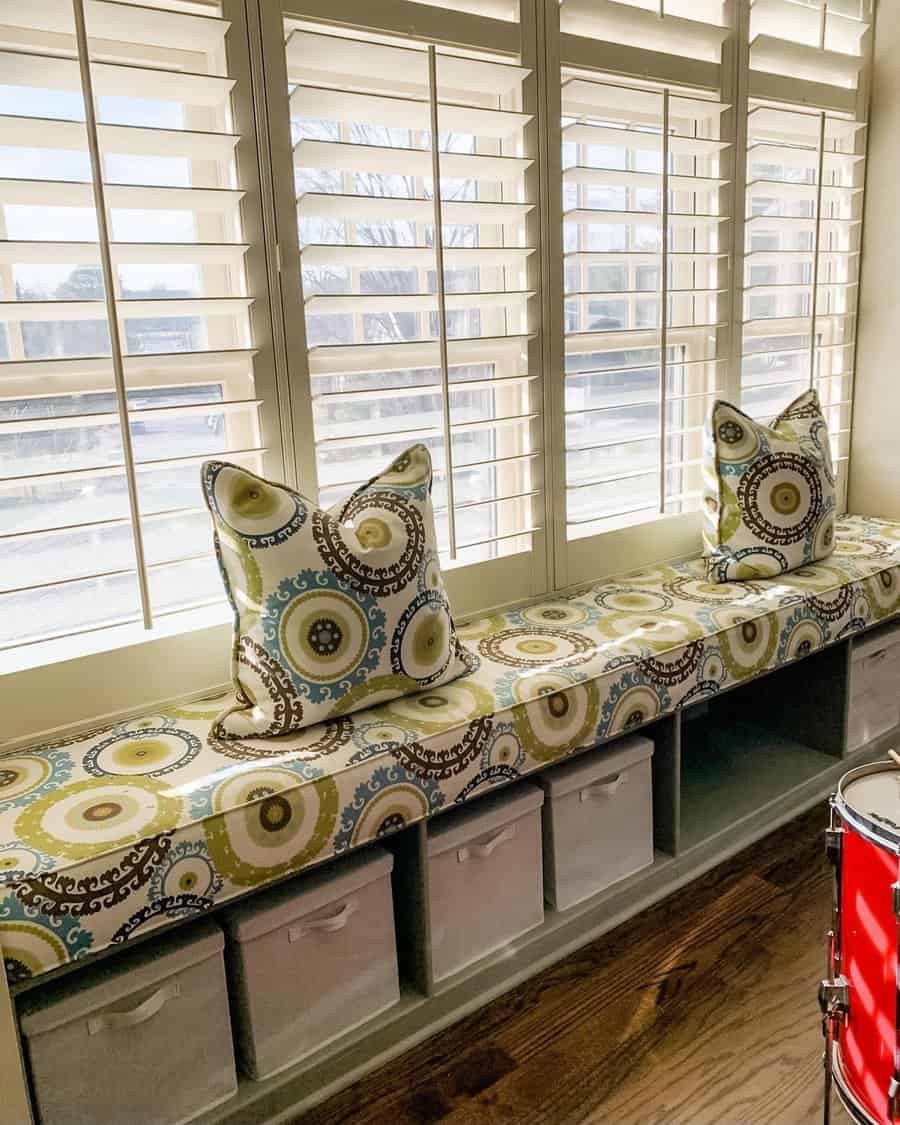 22. Organization with Basket Storage
Incorporate basket organizers into your window seat design for both style and practicality. Built-in shelves with these organizers provide ample storage space while maintaining a visually appealing look. Use baskets to store items like books, throws, or cushions, keeping your space clutter-free. To enhance the aesthetics, select baskets that match the room's color scheme or design theme. With this addition, you'll create a functional and stylish spot ideal for cozy family gatherings.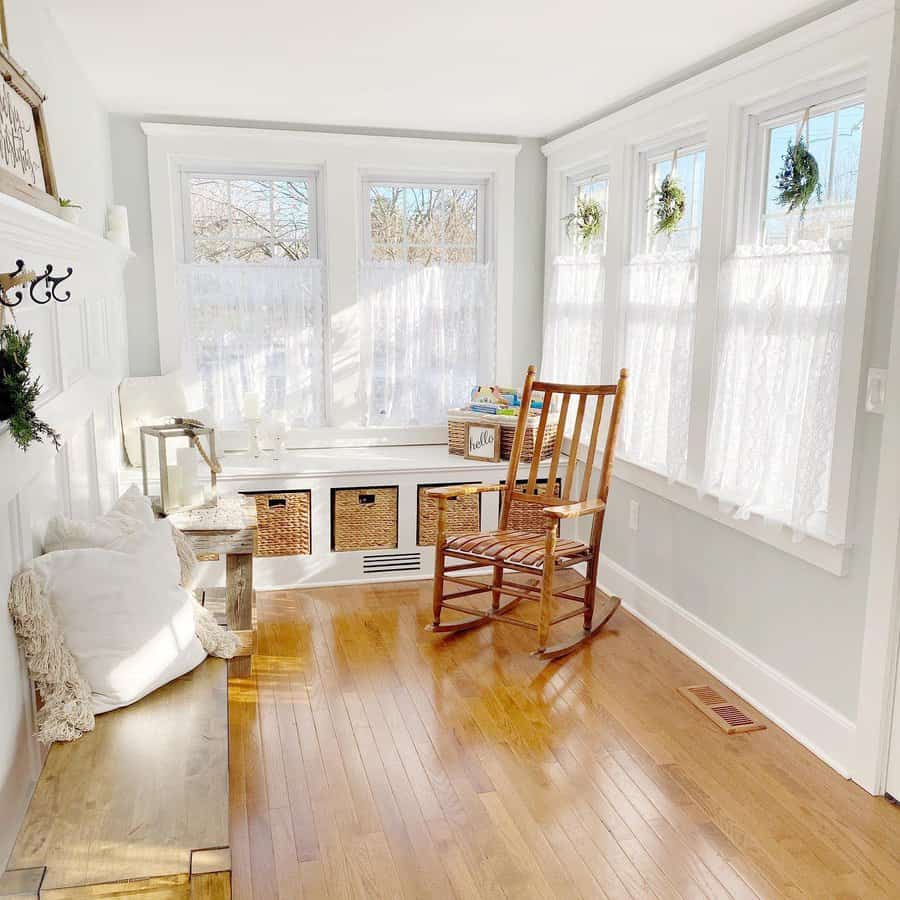 23. Seasonal Flair with Decor Accents
Enhance your window seat by framing it with wooden elements for a timeless and cozy look. Wooden accents add warmth and charm to any space. Consider using reclaimed wood for an eco-friendly touch. To complement this design, incorporate soft cushions and throw pillows in earthy tones. This combination creates a welcoming nook that seamlessly blends with both modern and rustic interiors.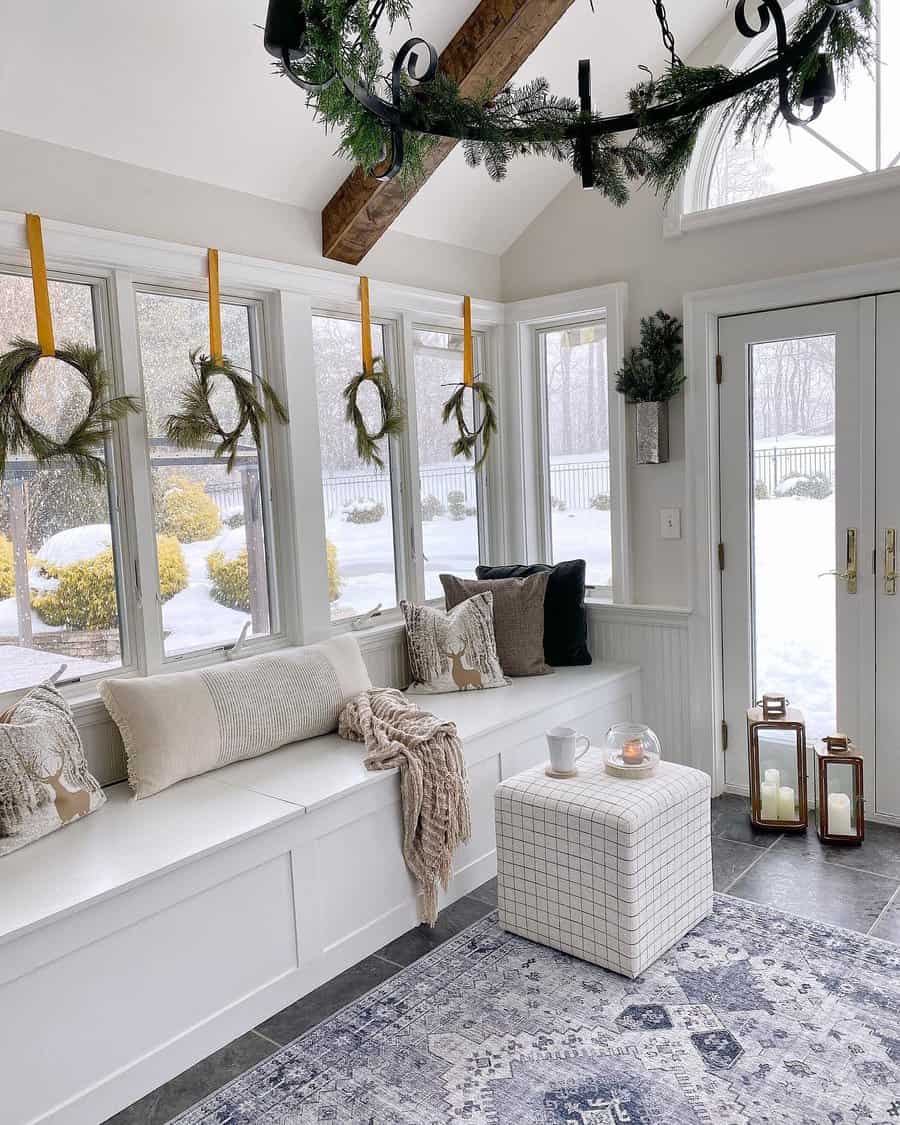 24. Wooden Frame for Window Emphasis
Introduce a rustic touch to your room by incorporating a window seat with wood-framed windows. The natural warmth of wood not only adds comfort but also provides visual appeal. Imagine leisurely mornings immersed in your favorite book, with the rustic window offering picturesque views.
The clean lines and subtle curves of the frame naturally draw attention to the outside scenery. To complement this design, consider adding earthy décor elements and cozy cushions for an inviting and harmonious space.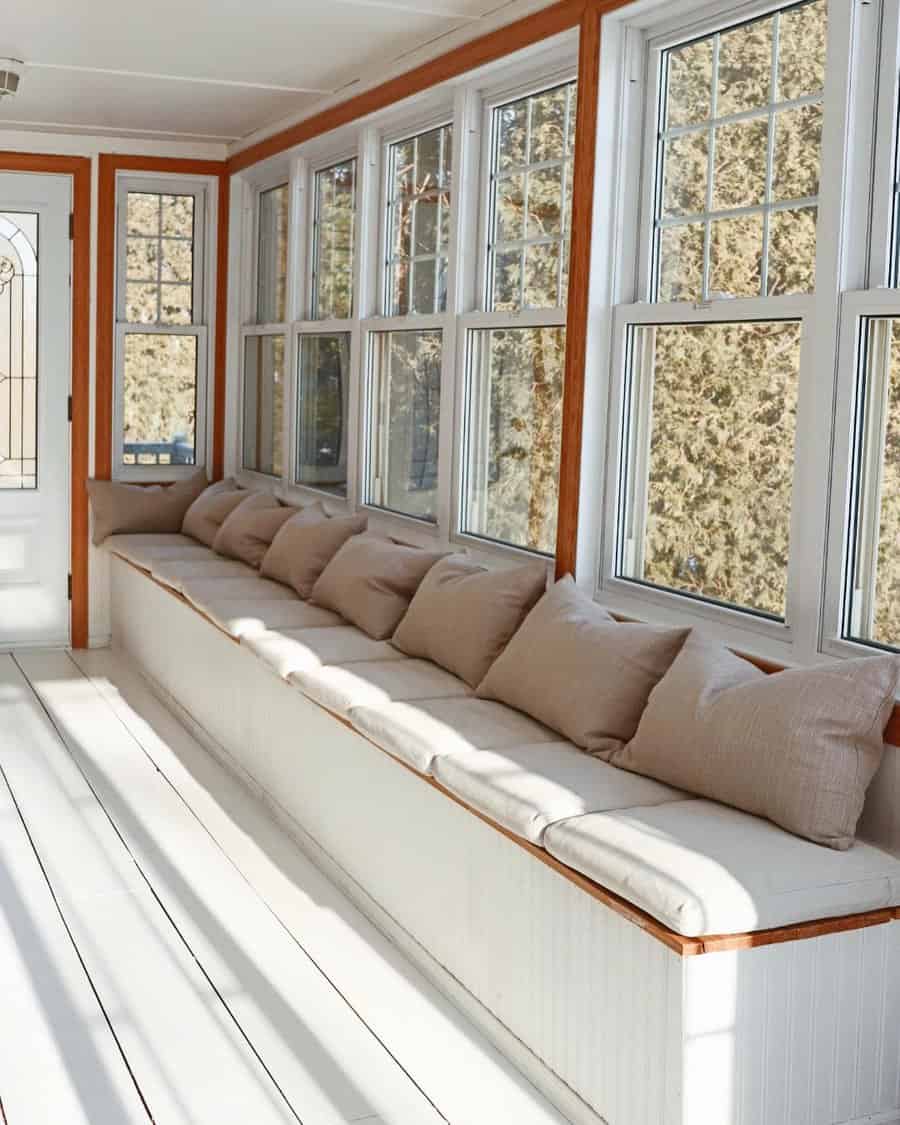 24. Bright and Airy with White Decor
Opting for an all-white window seating arrangement can transform your space into a minimalist haven filled with timeless elegance. The crisp, clean look of white not only stands out but also reflects natural light, brightening up the room. To complement this design, consider adding soft, neutral-toned cushions and throws for a cozy touch. Incorporate indoor plants or colorful accents to create a refreshing contrast. This choice not only leaves a lasting impression on guests but also creates a serene atmosphere for relaxation and daydreaming.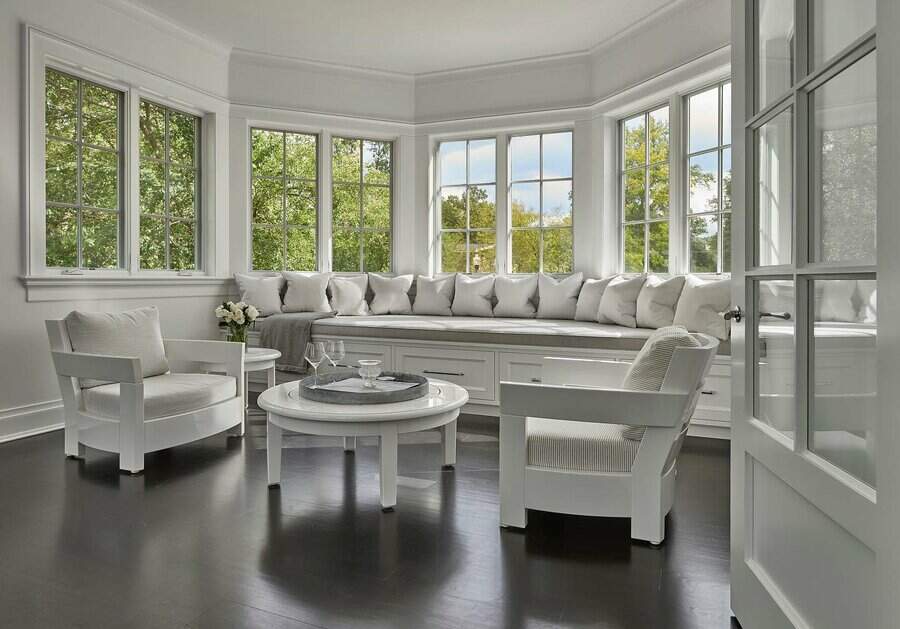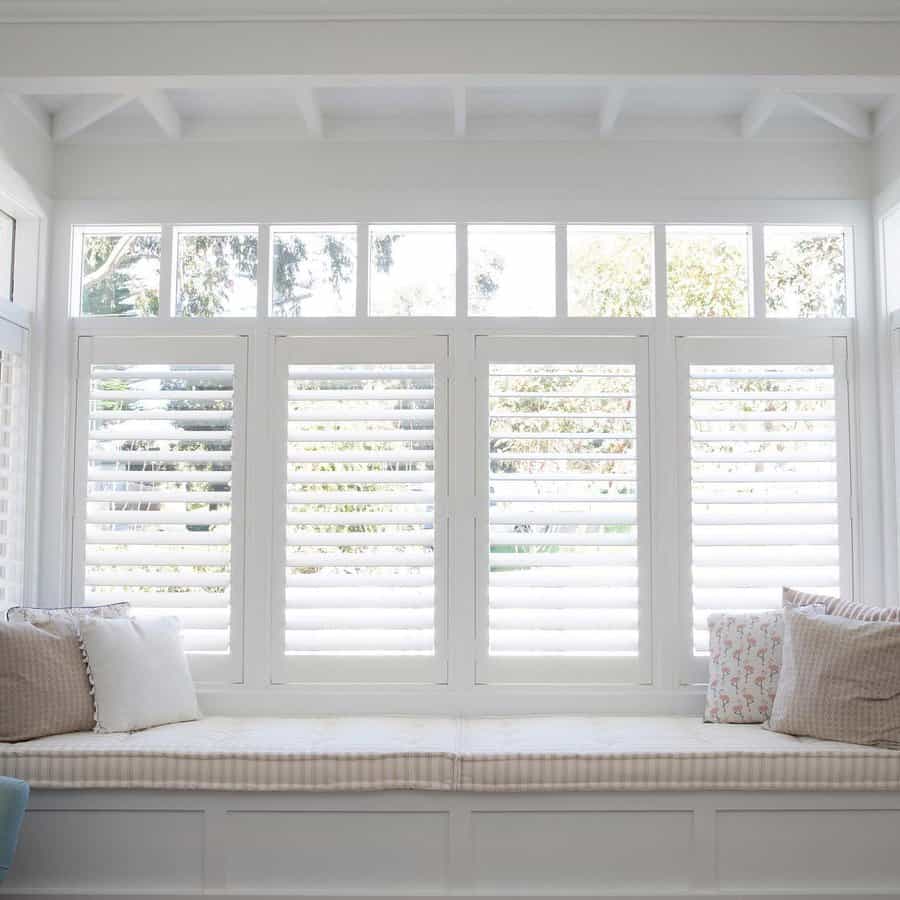 Window Seat FAQs
What type of window treatment looks best with a window seat?
Pairing the wrong window treatment with built-in seating or a bench can overwhelm the space as a whole. You also don't want to be getting tabled up in heavy drapes or cords while trying to relax with a good book.
If privacy or light control is of no concern, then consider leaving the window bare. This will maximize natural sunlight in the room and allow your window seat design to stand out as the star of the show.
For windows that need some type of interior covering, sleek blinds or shutters are great options. Or install a Roman shade for a softer appearance that will stay out of the way when the seat is in use.
How do you keep window seat cushions from fading?
Left in direct sunlight, many traditional upholstery fabrics will quickly lose vibrancy or even physically break down.
The best way to make your window seat fabrics last is to invest in high-quality fabrics designed to resist fading. Most of these fabrics will be advertised for outdoor use, such as on patio furniture.