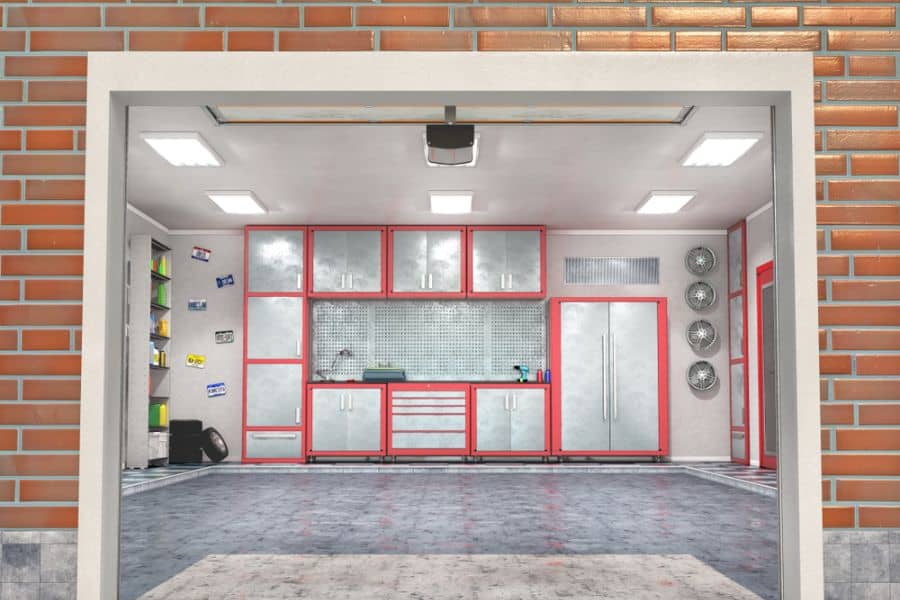 The Top 34 Garage Lighting Ideas
"My study is a converted garage which is largely lined with bookshelves and cardboard boxes filled with manuscripts of my film scripts, plays, and books." – William Nicholson
Do you have lights in and around your garage? If so, they are probably a single spotlight outside, and the light inside is the one that comes on your garage door opener. These are simply not enough lights.
You need an additional light fixture in the garage and an exterior garage light that can create a broader wash of light on your property. These garage lighting ideas will help you find the perfect lighting for in and around your garage.
1. Creative LED Strips
Garage light ideas become a lot more interesting with the introduction of creative LED strip lighting! If you're looking for something truly eye-catching, you can't beat installing honeycomb shapes or geometric shapes to light up your garage.
Not only do these lights create interesting shadows and ambiance in the space, but they also add an element of design that's unique to your home. Let loose your inner designer while spreading beautiful light across your garage.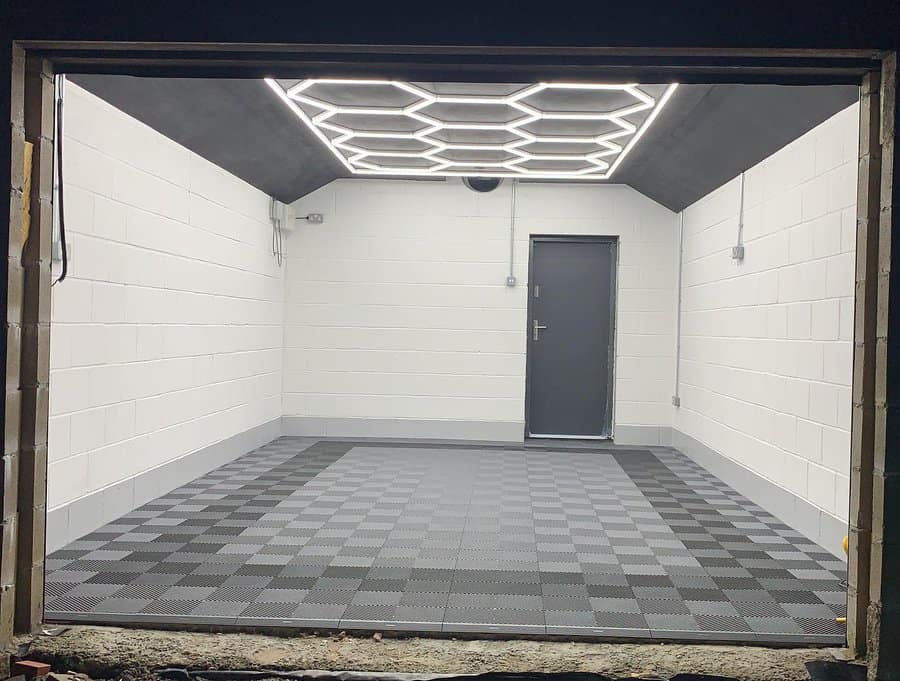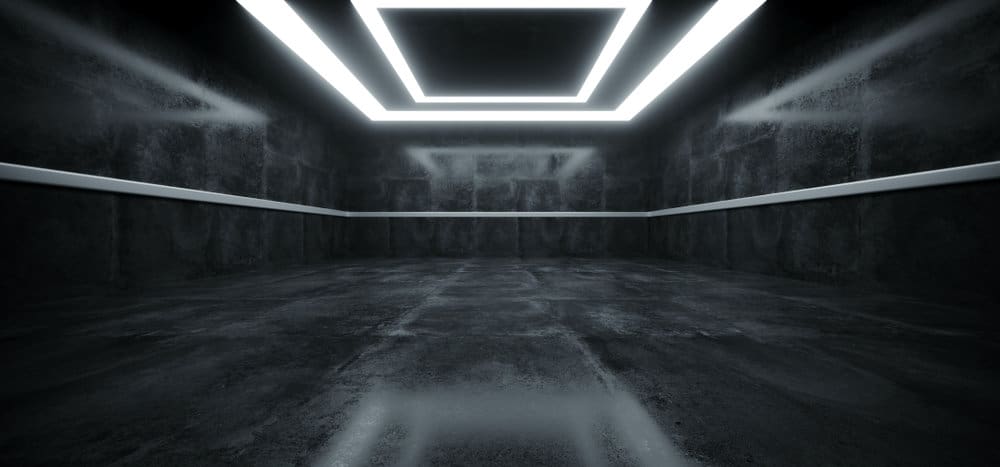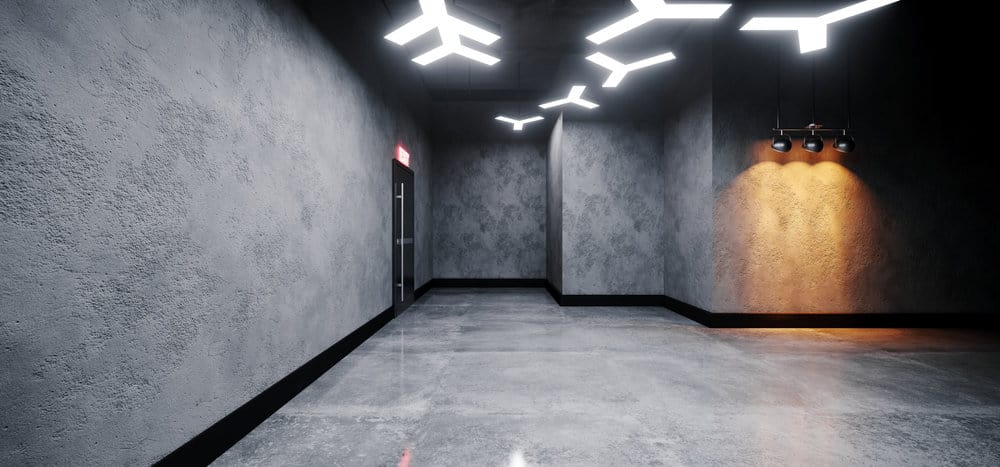 2. Industrial Pendant Light
There are endless possibilities when it comes to garage light ideas. For a rustic, industrial vibe, try installing industrial pendant lamps to brighten up the space while adding pizzazz. These statement-making lamps come in different sizes and shapes, so you'll be sure to find one to fit any space.
Hang them at various heights for an eye-catching effect that is both aesthetically pleasing and practical; you'll have plenty of light for doing an array of tasks when tinkering around in the garage. Get ready to show off your newly designed garage with this easy and captivating lighting solution!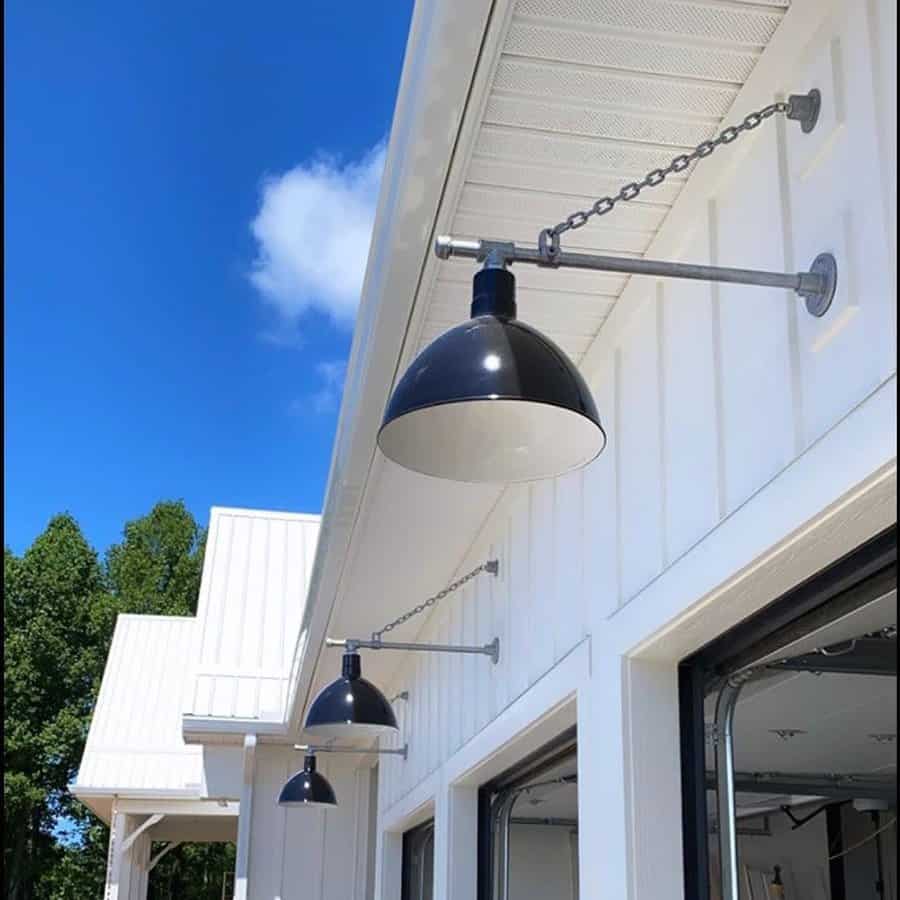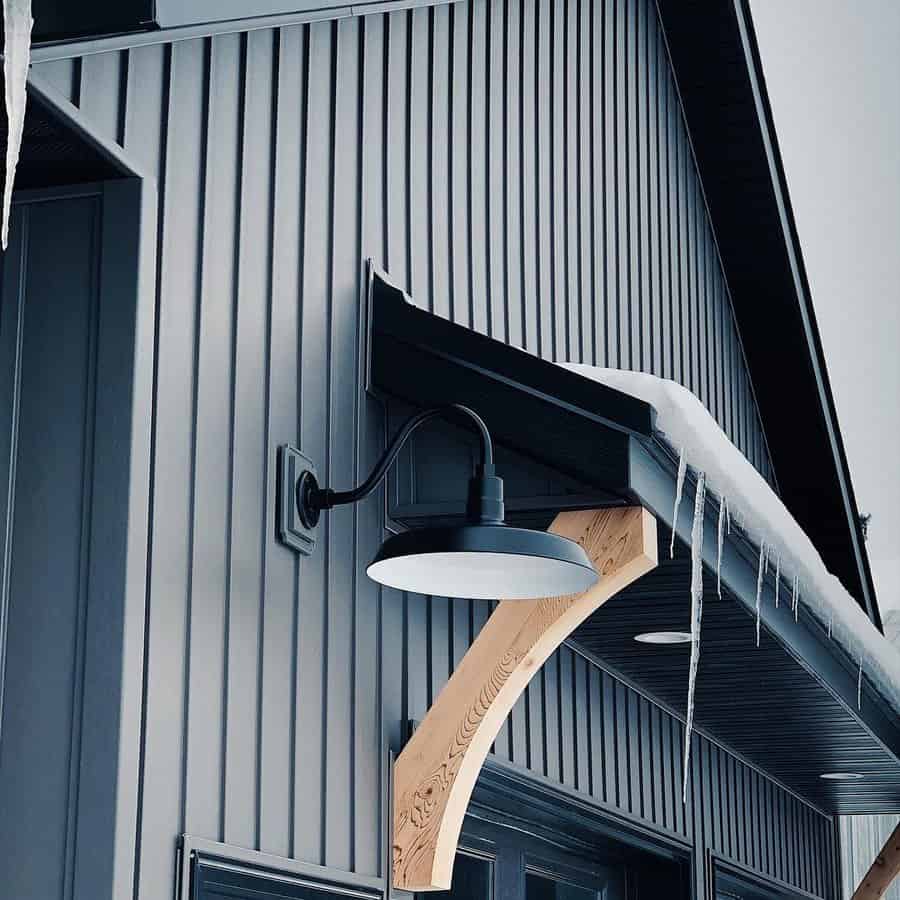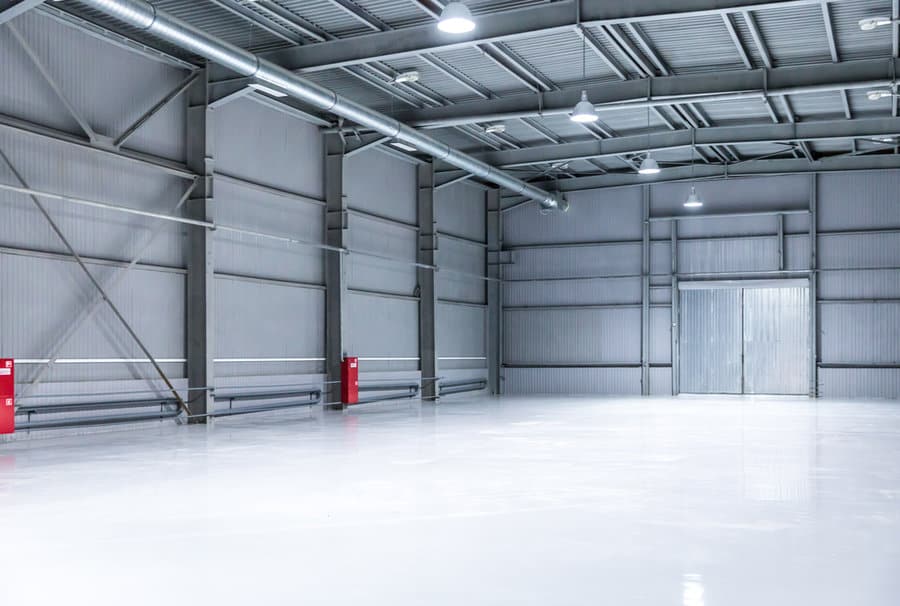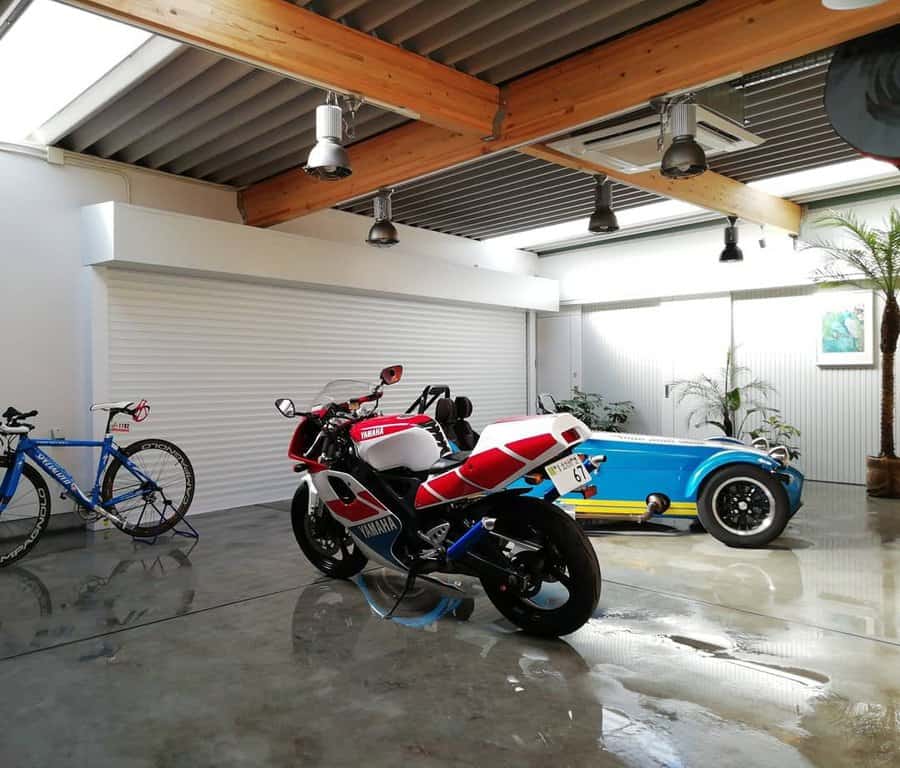 3. Drop Lights
Lighting your garage can be a daunting task, but with the right combination of creativity and practicality, it can become an inspiring area. Drop lights hung from the ceiling are ideal for providing bright illumination to accomplish any task. You can enhance this look by adding some dramatic lighting to create a relaxed atmosphere and give your garage added personality.
Great ideas for that include wall lights or different colored spotlights, each giving off its own unique ambiance to make you feel at home in your workspace. Investing in some creative garage light ideas will definitely pay off!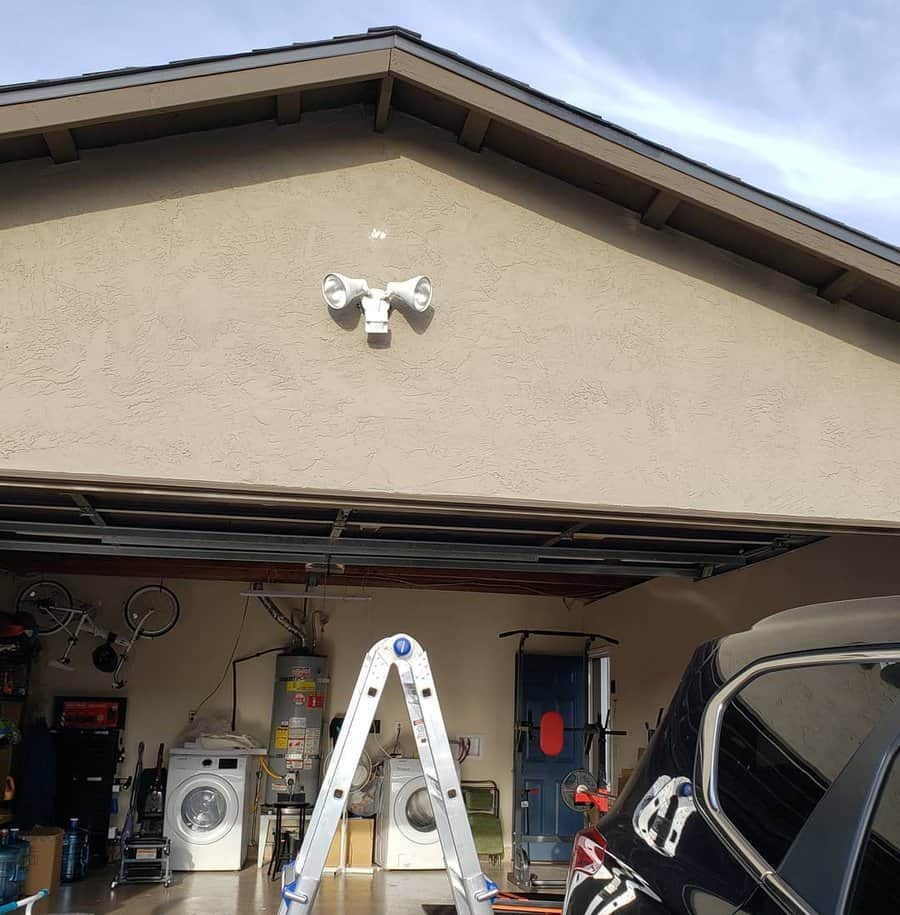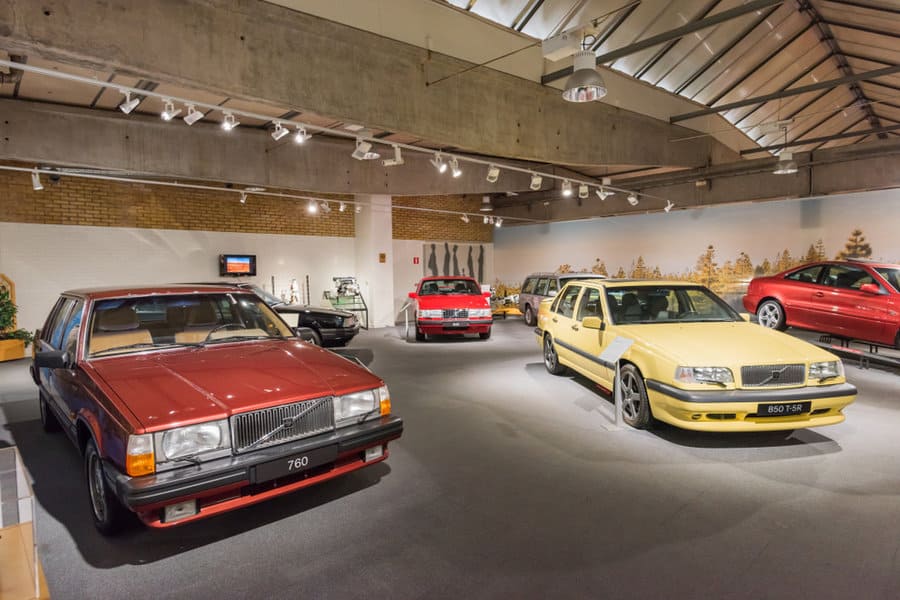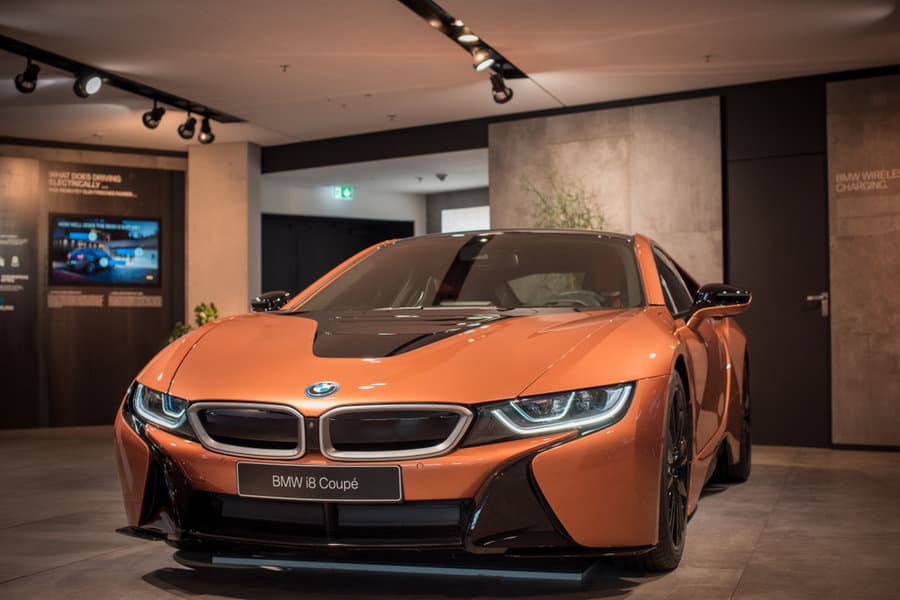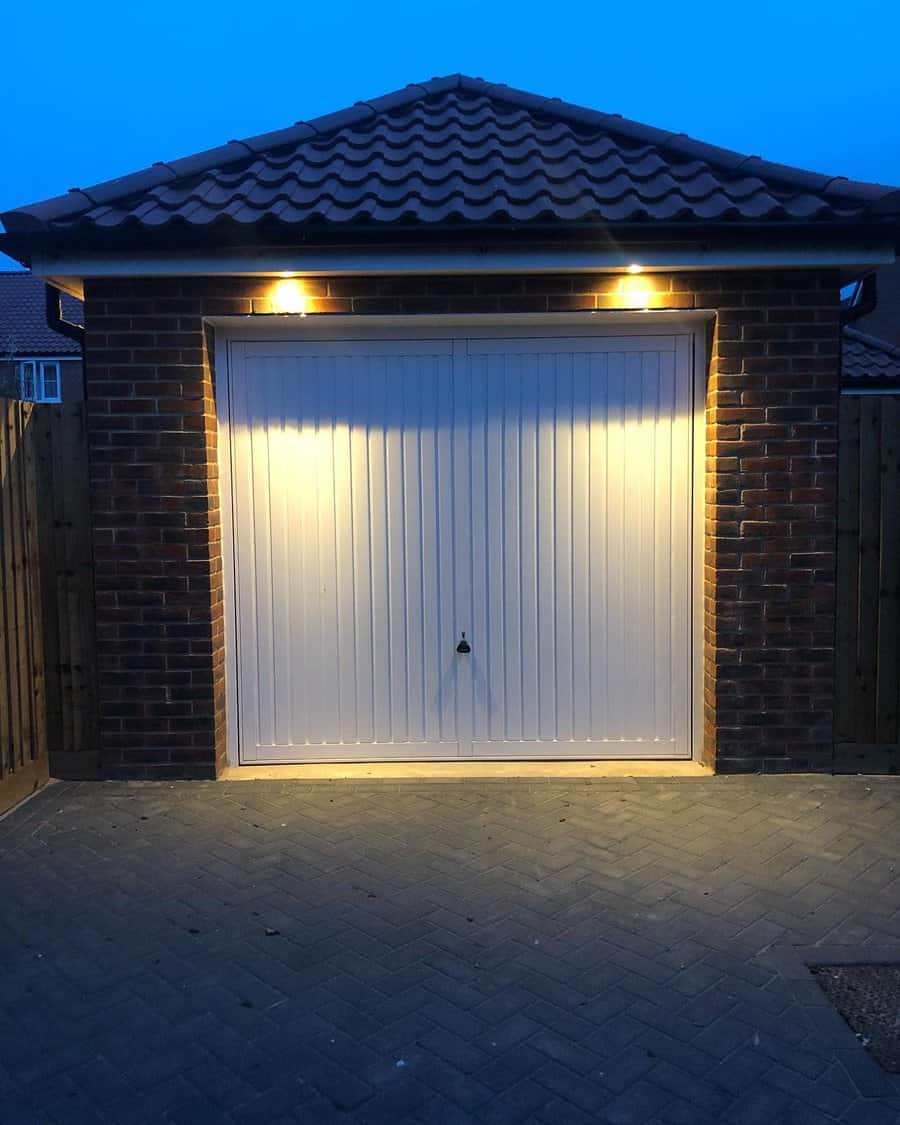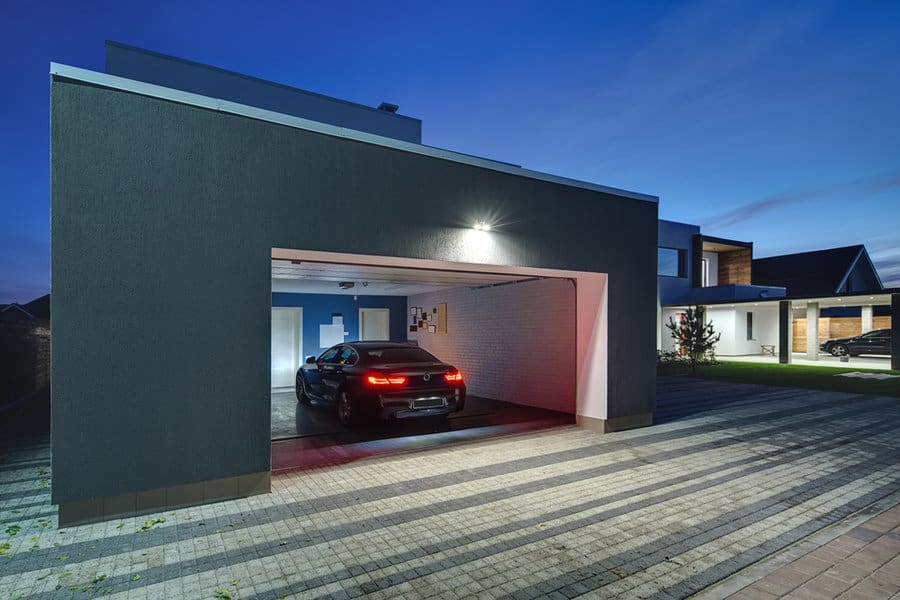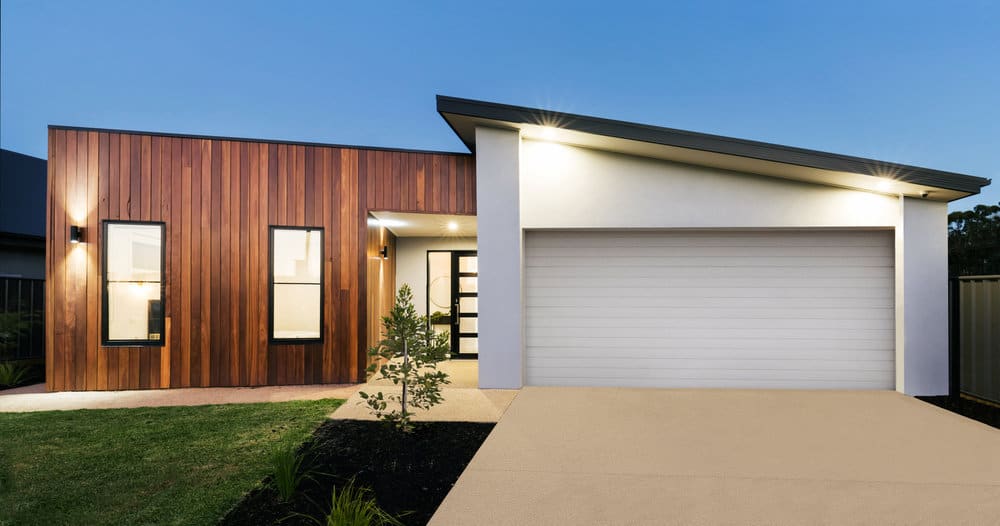 4. Blue Light
For those who want to spruce up their garages, light is a great way of adding personality and creating a unique atmosphere. Rather than settling for the standard fluorescent panels, why not get creative with lights? Consider stringing soft blue LED lights in interesting patterns across the ceiling to give your garage an ambient man cave ambiance.
You could also invest in a few attractively decorative wall sconces, which lend themselves perfectly to additional artwork or memorabilia. Even a simple lighting fixture with low-wattage bulbs can be greatly improved by having it customized in bright colors and shapes. Transform your garage into an inviting space; all you need are creative garage light ideas.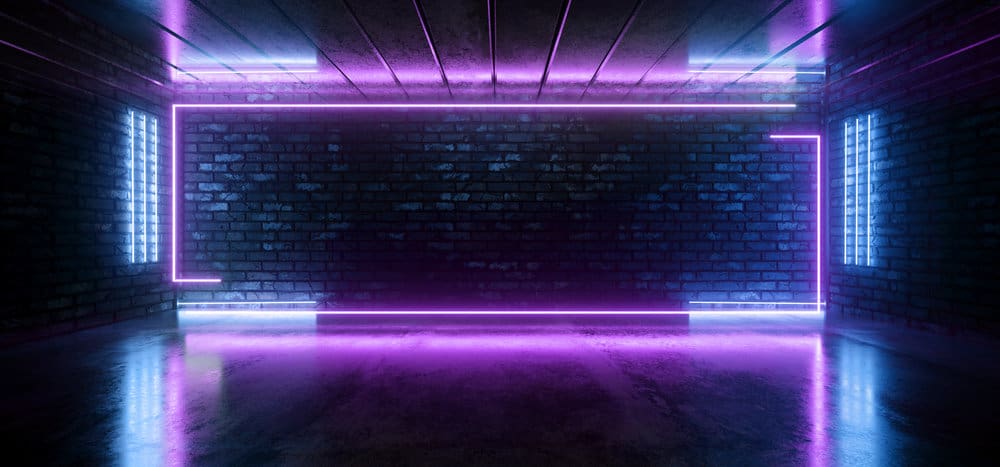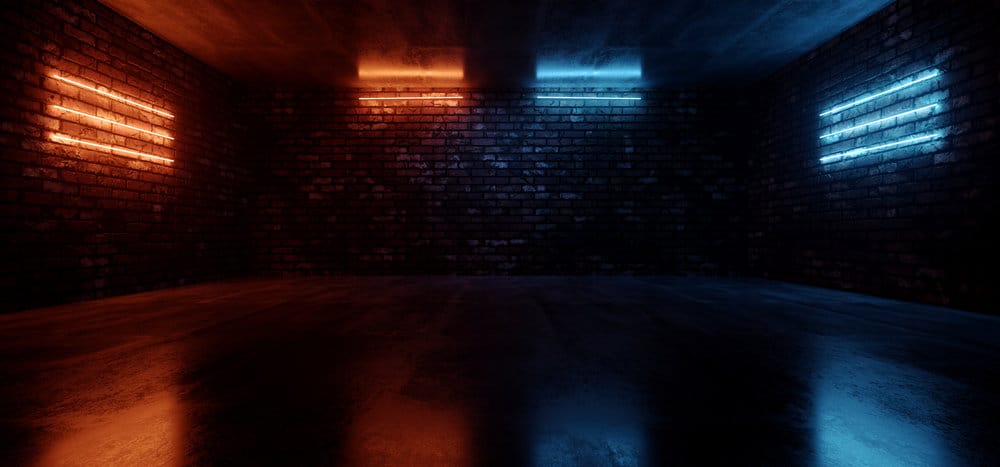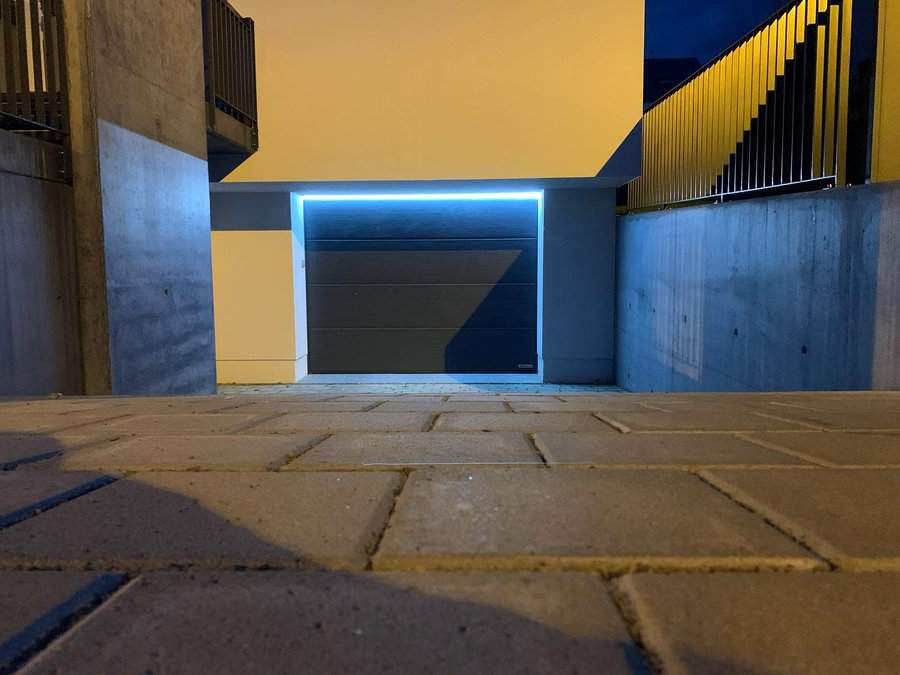 5. LED Panel Lights
If you're looking for new ideas for your garage lighting, LED panel lighting is an excellent option. It's incredibly energy efficient, plus, its sleek and modern design can add a fresh look to your space. Not only will it enhance the appearance of your garage, but it can also make the task of finding what you need much easier thanks to its bright and even coverage.
They are also easy to install and require far less maintenance than other types of light bulbs. To make the most out of it, consider installing a few dimming switches in different areas of the space to give yourself a range of lighting options.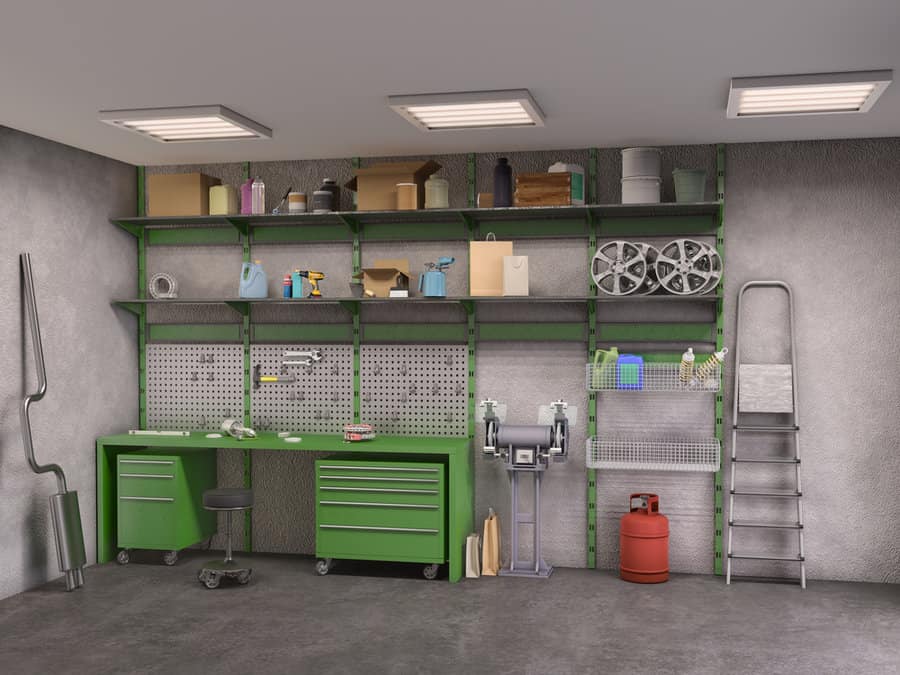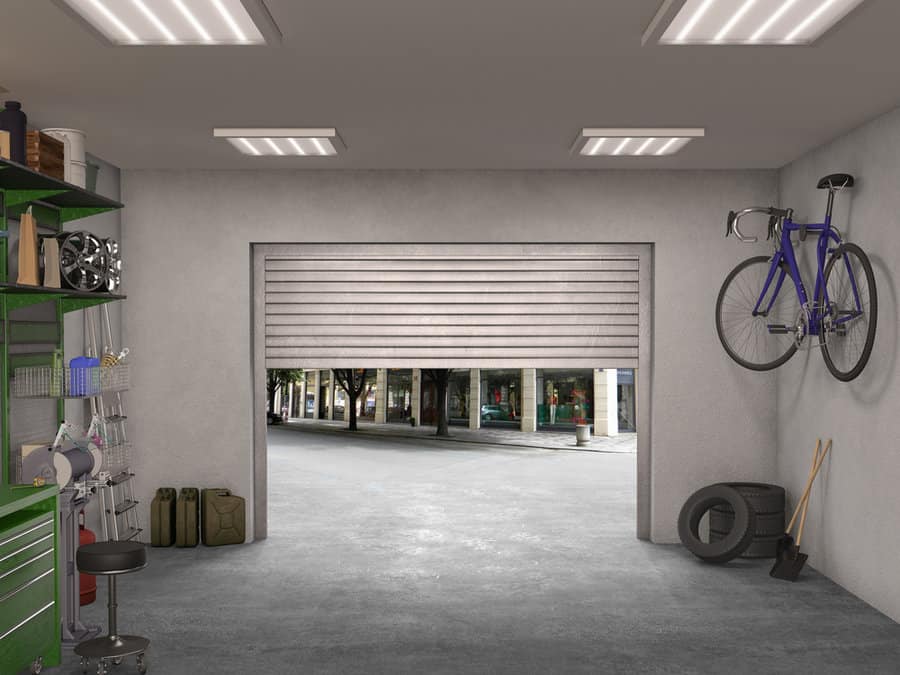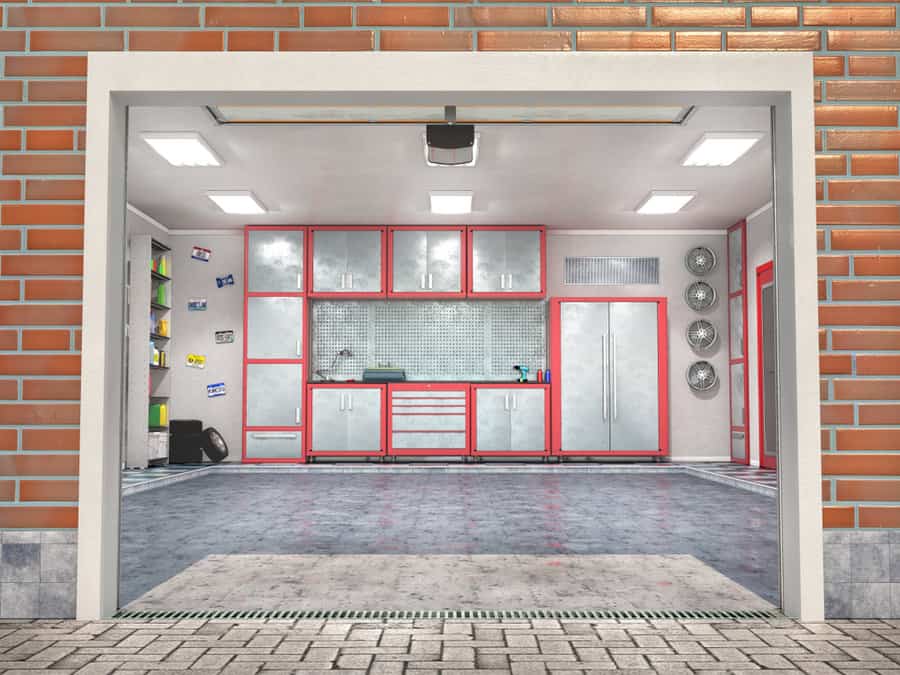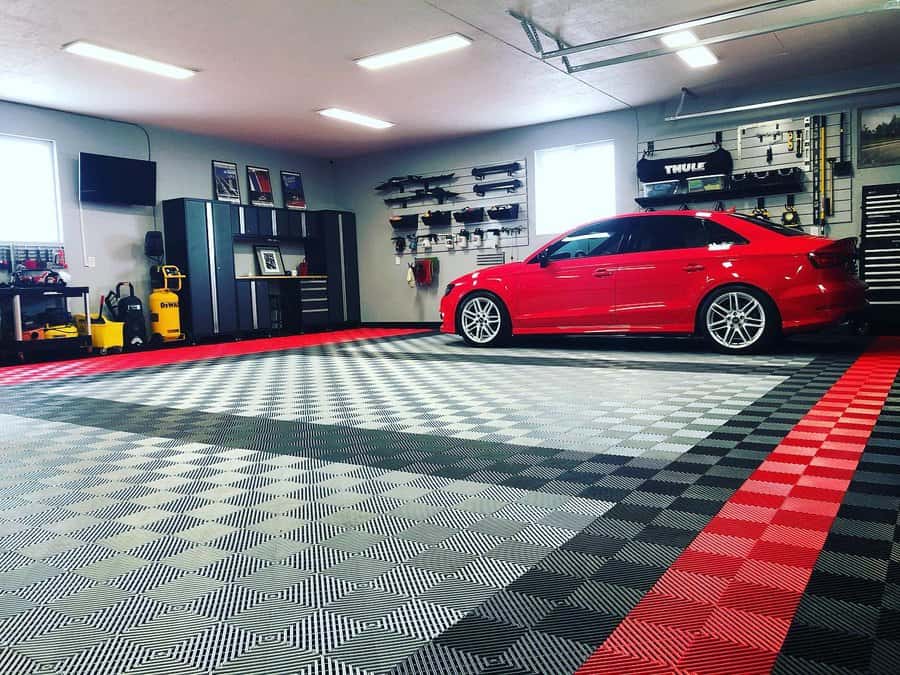 6. LED Flourescent Tubes
If you're looking for a cost-effective way to light your garage, LED fluorescent tubes are the ideal solution. They're bright, efficient, and easy to install – so they do the job without breaking your bank account.
Whether you're looking for basic illumination or something that stands out as a feature in its own right, LED fluorescent tube lighting can provide both form and function to your space – giving you an affordable option that looks stylish while still providing reliable lighting.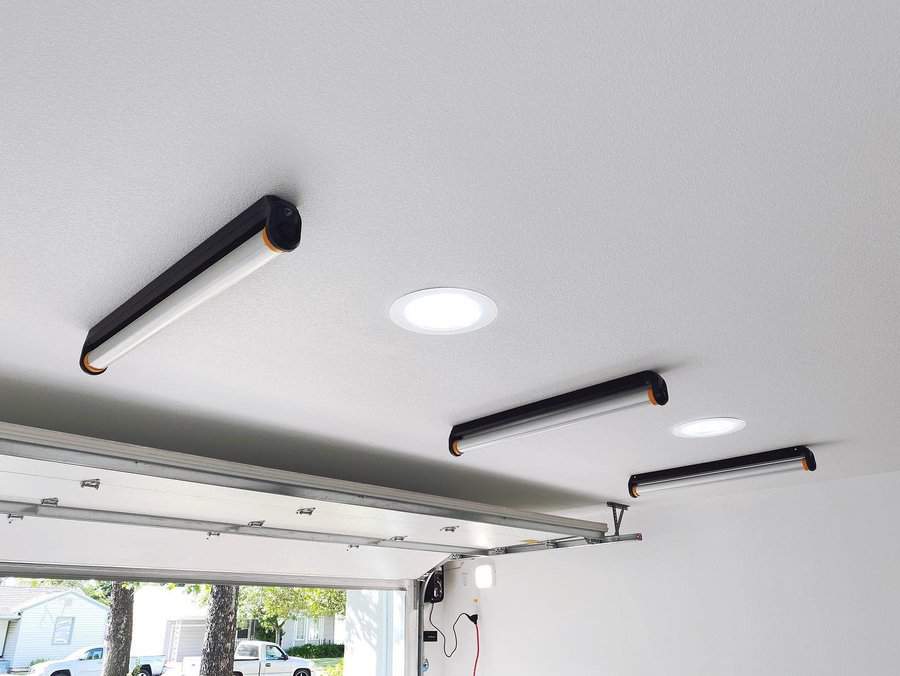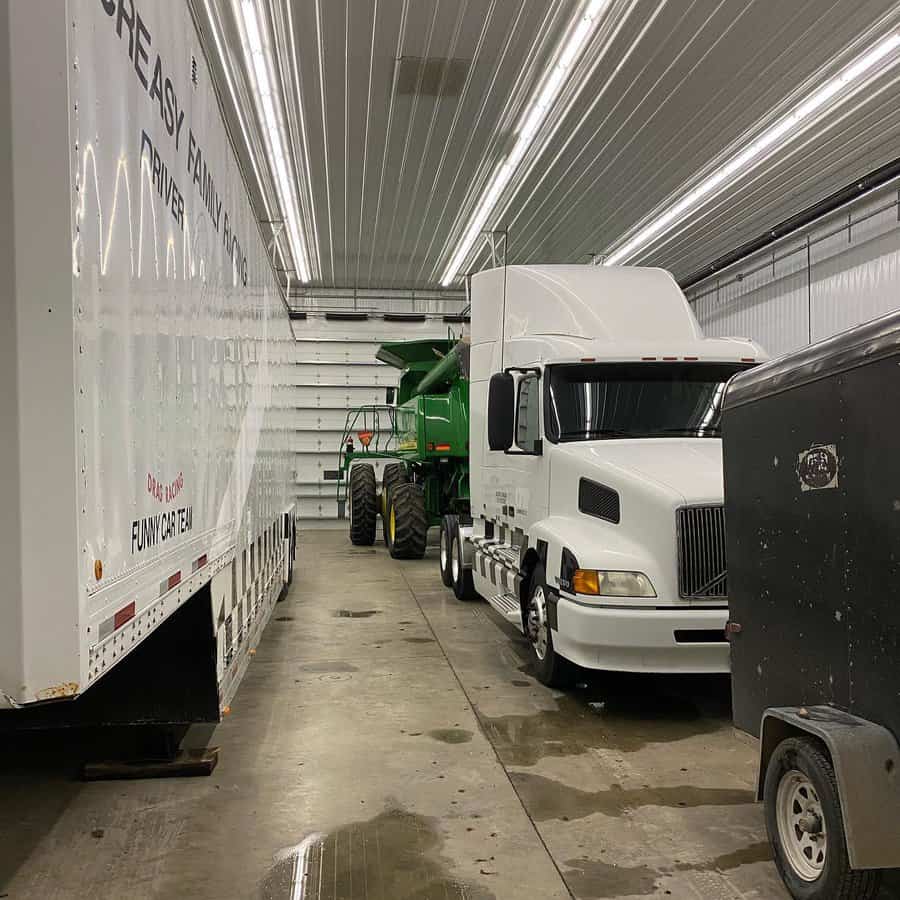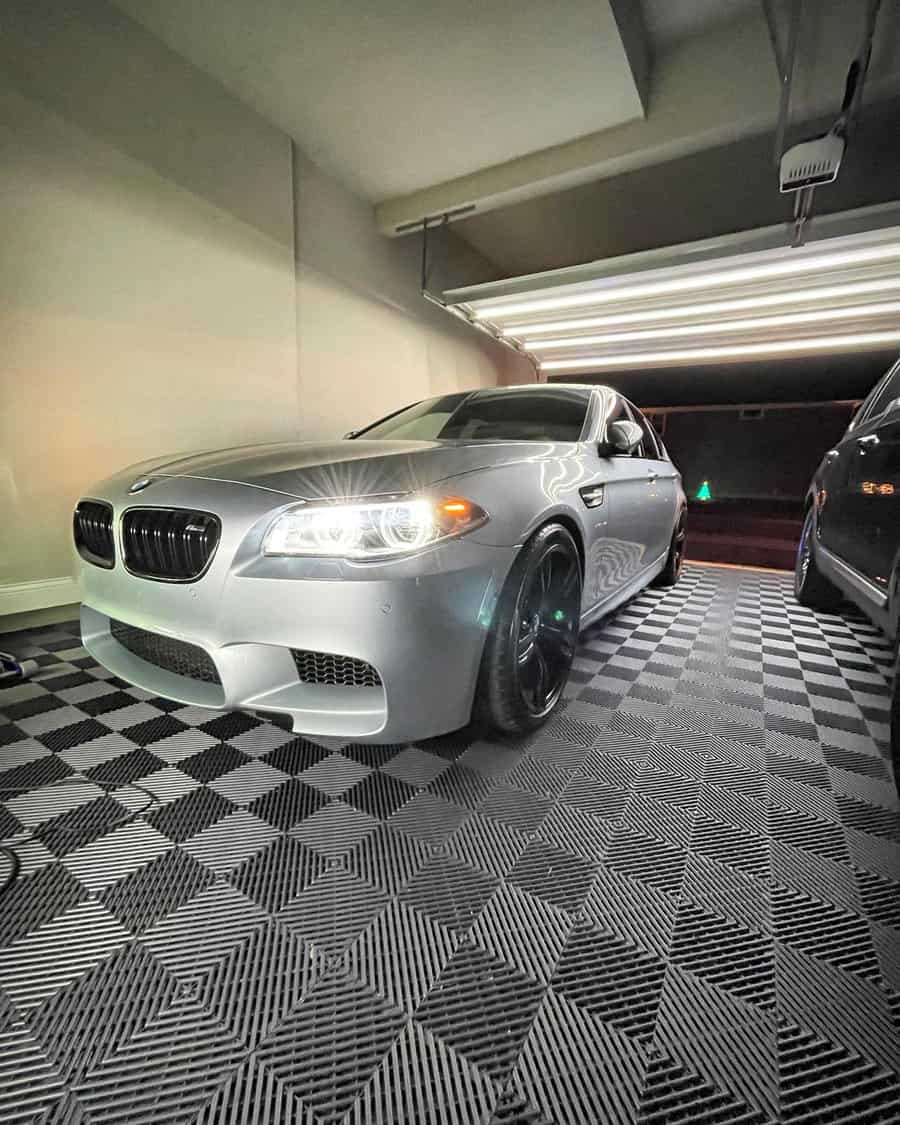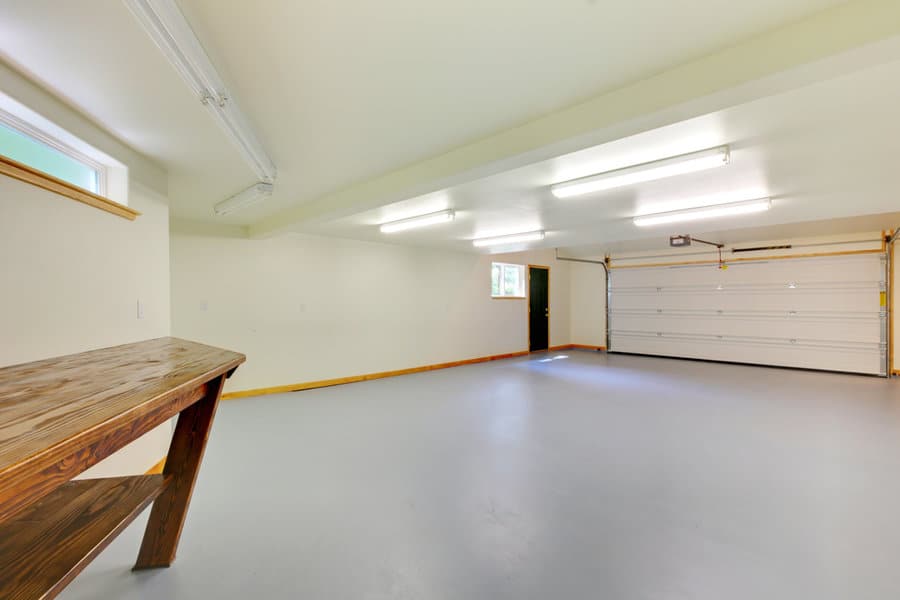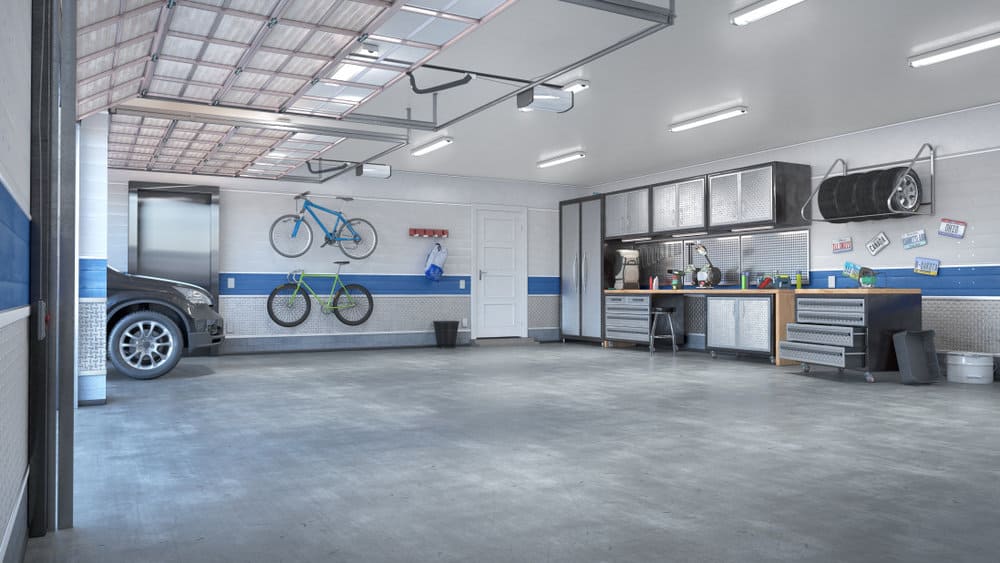 7. LED Strip Cove Lighting
Upgrading your garage lighting doesn't have to be a daunting task – with LED strip cove lighting, you can transform your tired and outdated workspace into a modern and bright environment. Install these lights in an overhead groove of your ceiling to add an even layer of diffused light that provides enough illumination for even the most detailed DIY project.
Whether you're working on the car or enhancing the overall look of your garage, this efficient and creative solution will ensure you have all the visibility you need!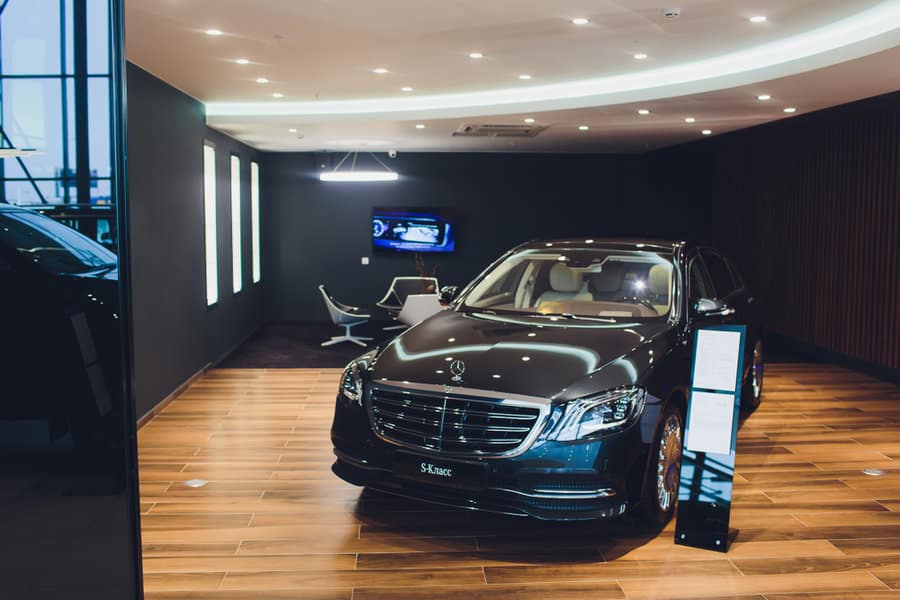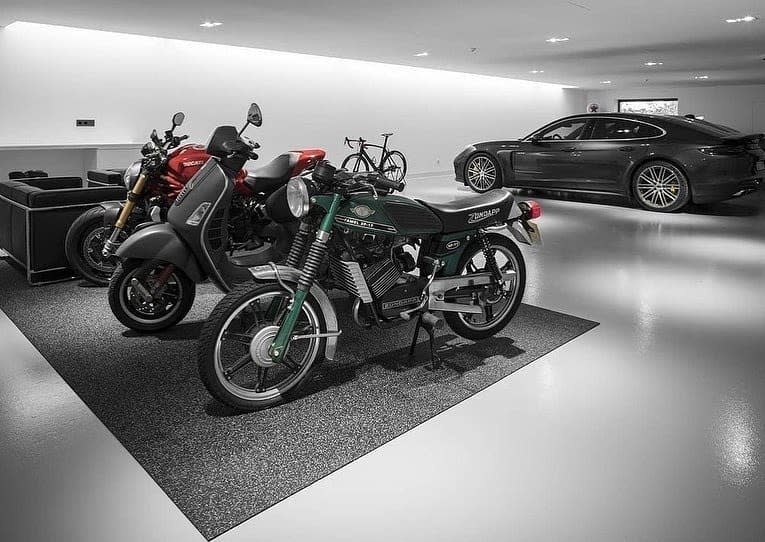 8. Softbox Studio Lighting
For those looking to spruce up their garage with a unique lighting solution, why not consider softbox studio lighting? Transform the atmosphere and set your space apart from the rest with this contemporary and modern look.
Whether you're setting up your private showroom, workshop, or any other type of room, softbox studio lighting creates an attractive look that won't lack functionality either. This type of lighting is designed for comfort, quality, and efficiency – what more could you ask for when it comes to powerful and stylish illuminated garages?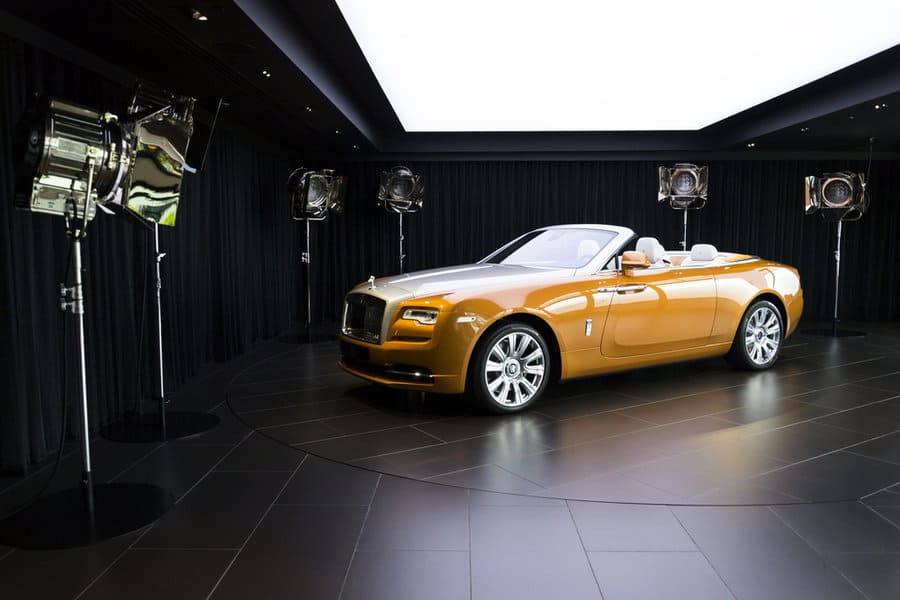 9. Recessed Lighting
When it comes to lighting for your garage, there are a ton of different options out there. From classic fixtures to recessed and automated lighting, you can make your garage feel brighter than ever. For those who prefer a more minimal look, recessed lighting is a great option as it lies flush with the ceiling. This kind of lighting will give your garage an updated and modern feel.
And for those looking for something more traditional, classic fixtures can give off that vintage style. Garage light ideas are limitless when you're willing to get creative!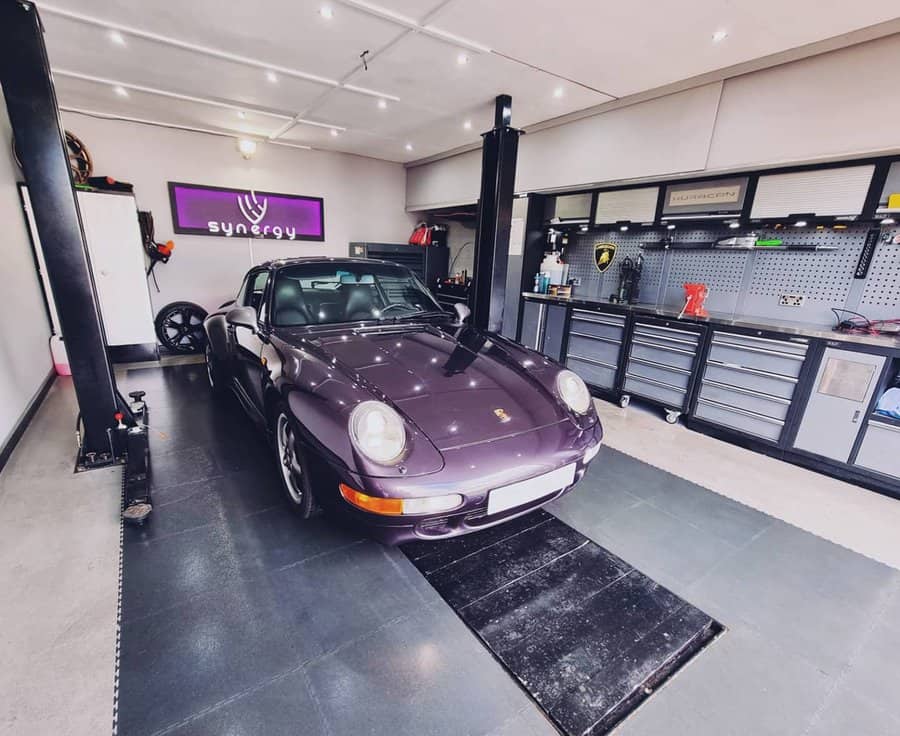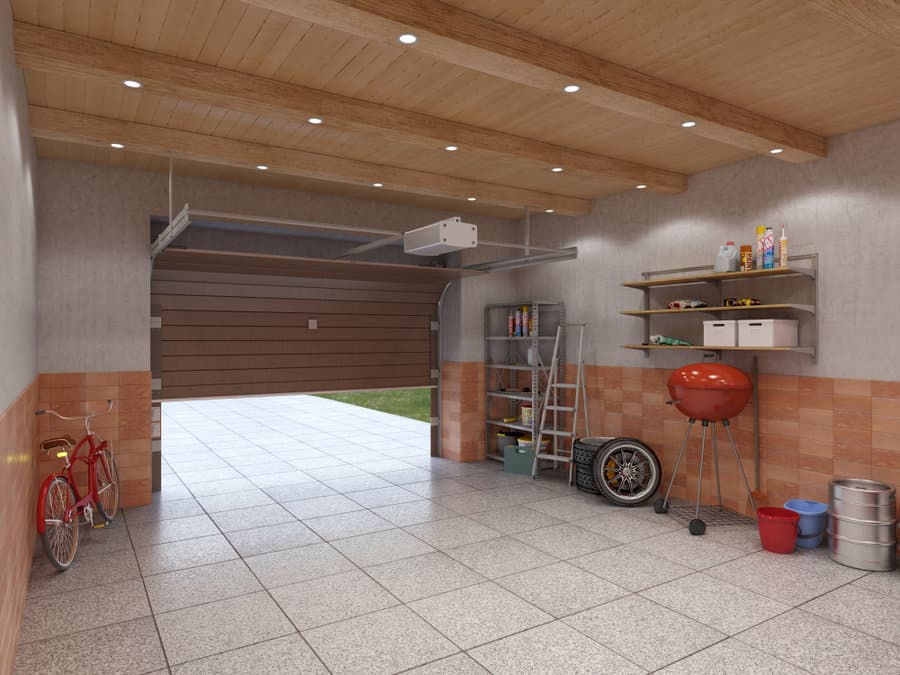 10. Wall Sconces
For larger spaces, wall sconces are an excellent way to brighten up the room before you even begin to get creative. These fixtures provide enough light to cover a large area and come in many different designs that allow you to express yourself while keeping the light at just the right intensity.
For smaller spaces, recessed spots provide a great deal of illumination while remaining unobtrusive. Not only do they let you customize your lighting arrangement but they also let you focus the light just where you need it. With these creative garage light ideas, it's easy to make your space look great!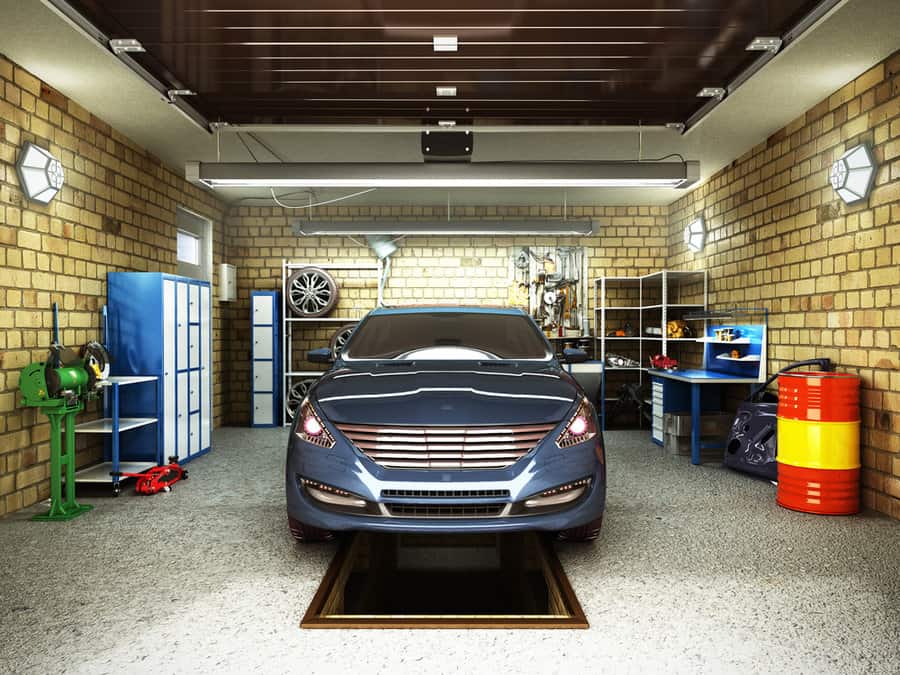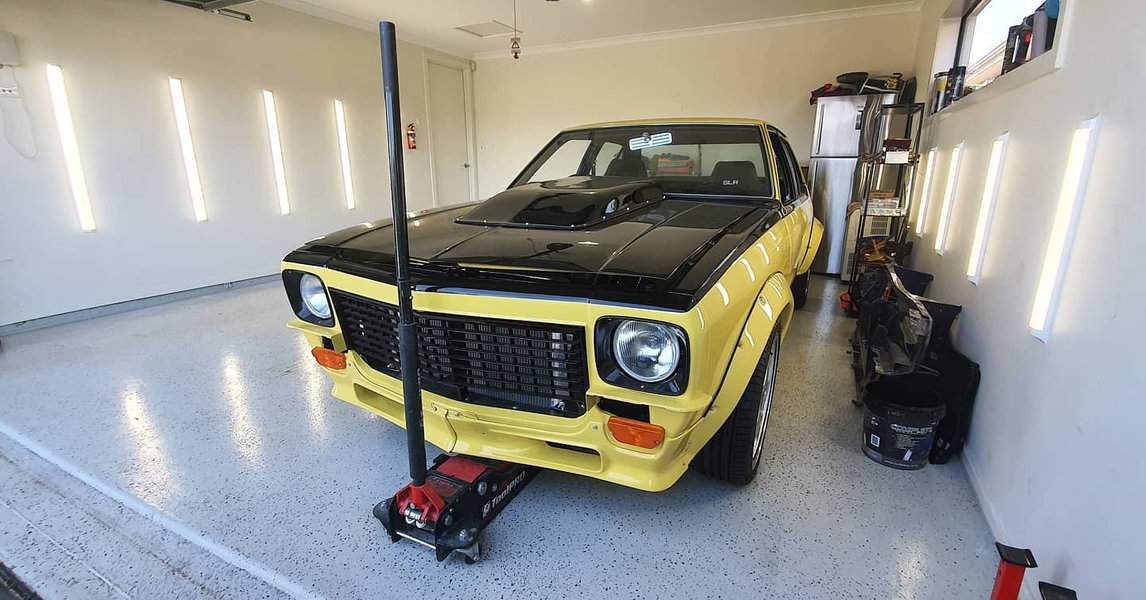 Garage Lighting FAQs
What is the best type of lighting for a garage?
The best lighting for your garage is fluorescent and LED lighting. Which one you choose will depend on your budget and lighting needs. Keep in mind that fluorescent lights do not work in temperatures below 50 degrees, so this can be an issue if your garage doesn't stay warm enough.
Where should lights be placed in a garage?
The best design uses three lights across the entire garage space. There should be lights on the left and right sides and one in the center. This will illuminate the entire space evenly. Be mindful of the garage door and know that it could block ceiling lights when it is open.
How many lumens do I need to light my garage?
The rule of thumb is that you should use lights that generate 130 to 150 lumens per square foot. You need to know the total square footage of your garage and the square footage of the area you want to illuminate. A standard 40-watt bulb generates about 2,200 lumens.