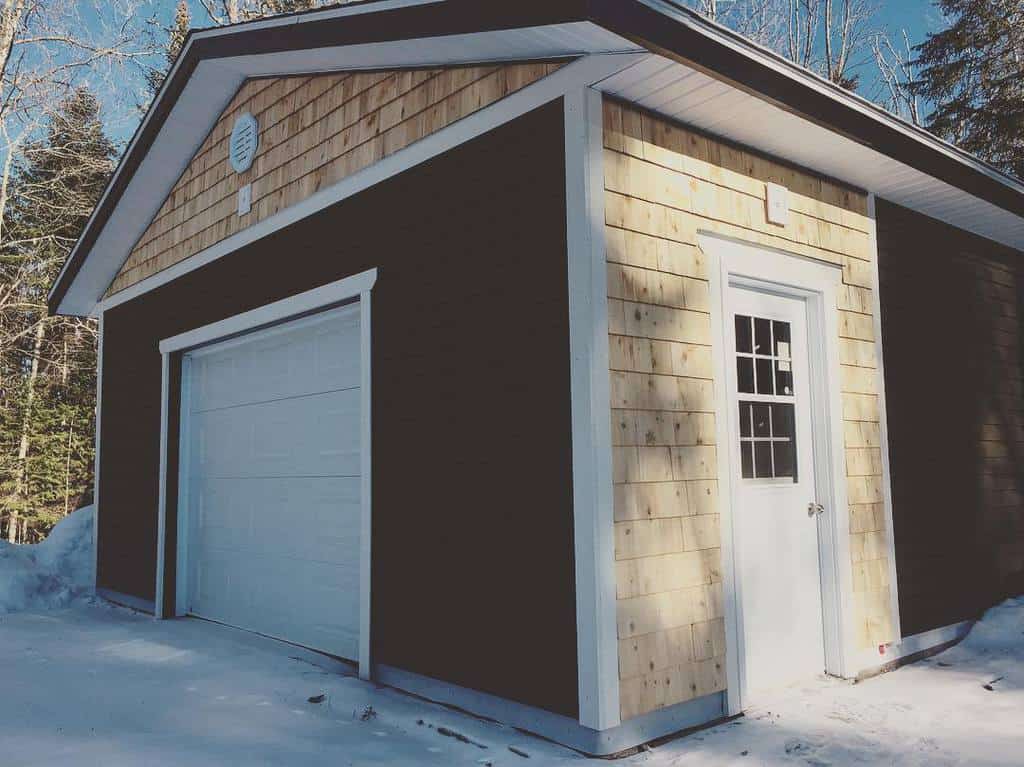 34 Best Garage Wall Ideas and Designs
What do the walls in your garage look like? If yours is anything like the average American home, they are painted concrete blocks. It is clod and boring. There could even be some shelving or cabinets in front of the wall, but it does not change the fact that your garage walls tend to like style and panache. What you need are some garage wall ideas to help you take your garage from ho-hum to wow!
1. Artistic Bee Mural Designs
An artistic bee mural in black and white, set against a backdrop of grey and yellow, can transform your garage into a visually captivating space. This design choice injects vibrancy and character into what is typically a utilitarian area, making it feel lively and inviting. Whether you intend to use your garage for parking or as a social space, this unique wall treatment guarantees an inspiring atmosphere.
Learn how to incorporate this artistic element into your garage's overall design and enhance it with complementary features to maximize its impact.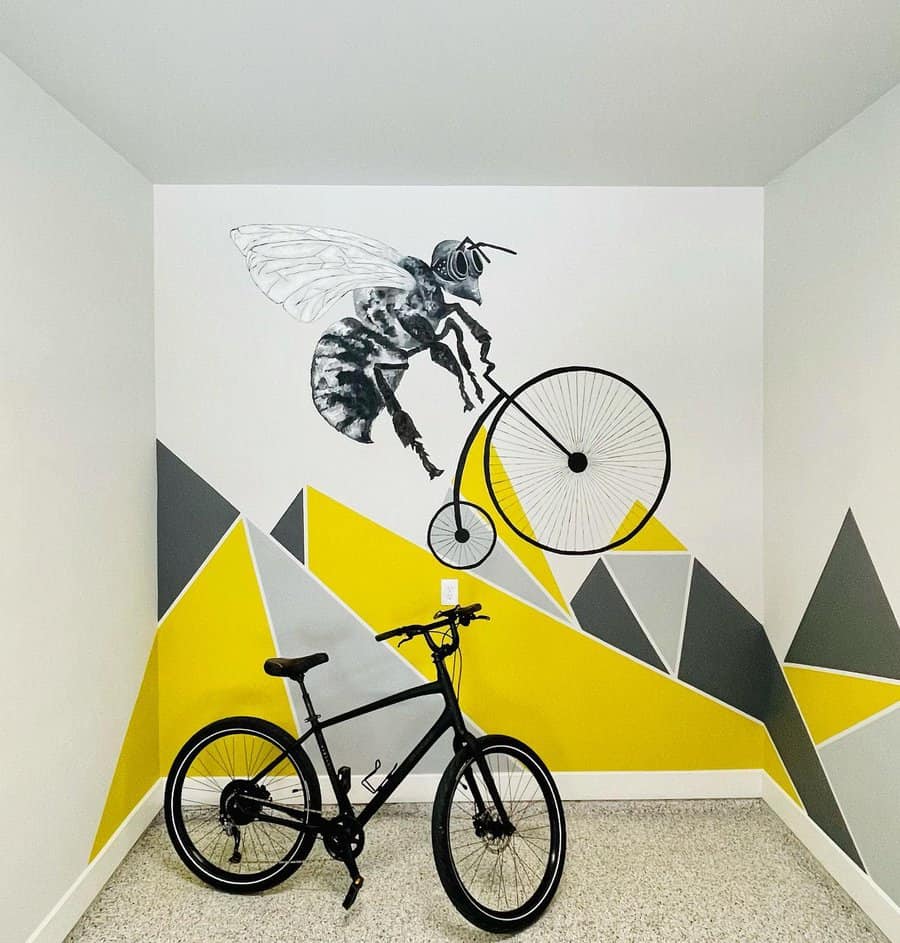 2. Playful Cartoon Doodles
Give your lackluster garage door a lively makeover by adorning it with a vibrant flower cartoon doodle mural. This imaginative design choice, featuring bright colors and whimsical graphics, will instantly turn your plain wall into a delightful, eye-catching focal point. Not only will it captivate visitors, but it will also bring smiles to their faces as they admire its intricate beauty.
Discover how to bring this playful touch to your garage and complement it with other design elements to create a welcoming and cheerful space.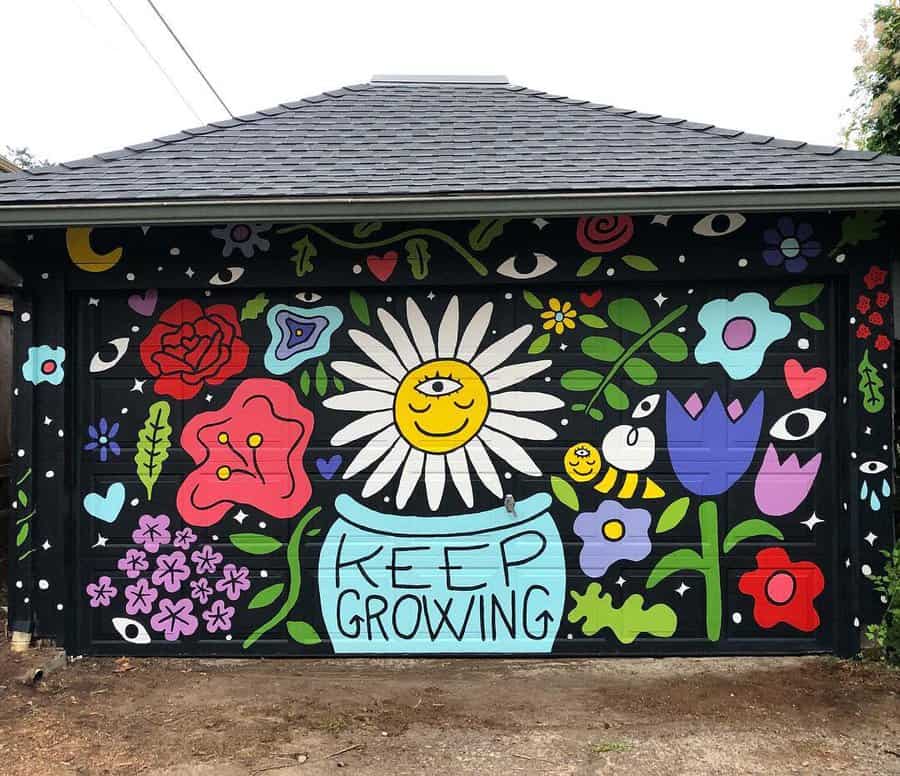 3. Vintage Poster Showcase
Transform your garage into a timeless retreat with a vintage-inspired design featuring Gulf car posters and white subway brick walls. To recreate this aesthetic, hunt for authentic vintage posters and frame them thoughtfully against the backdrop of white subway tiles. Enhance the overall atmosphere with retro lighting fixtures and classic garage furnishings, such as vintage tool chests or seating. This combination effortlessly merges nostalgia and contemporary style, providing a welcoming garage space that pays homage to the past while remaining relevant today.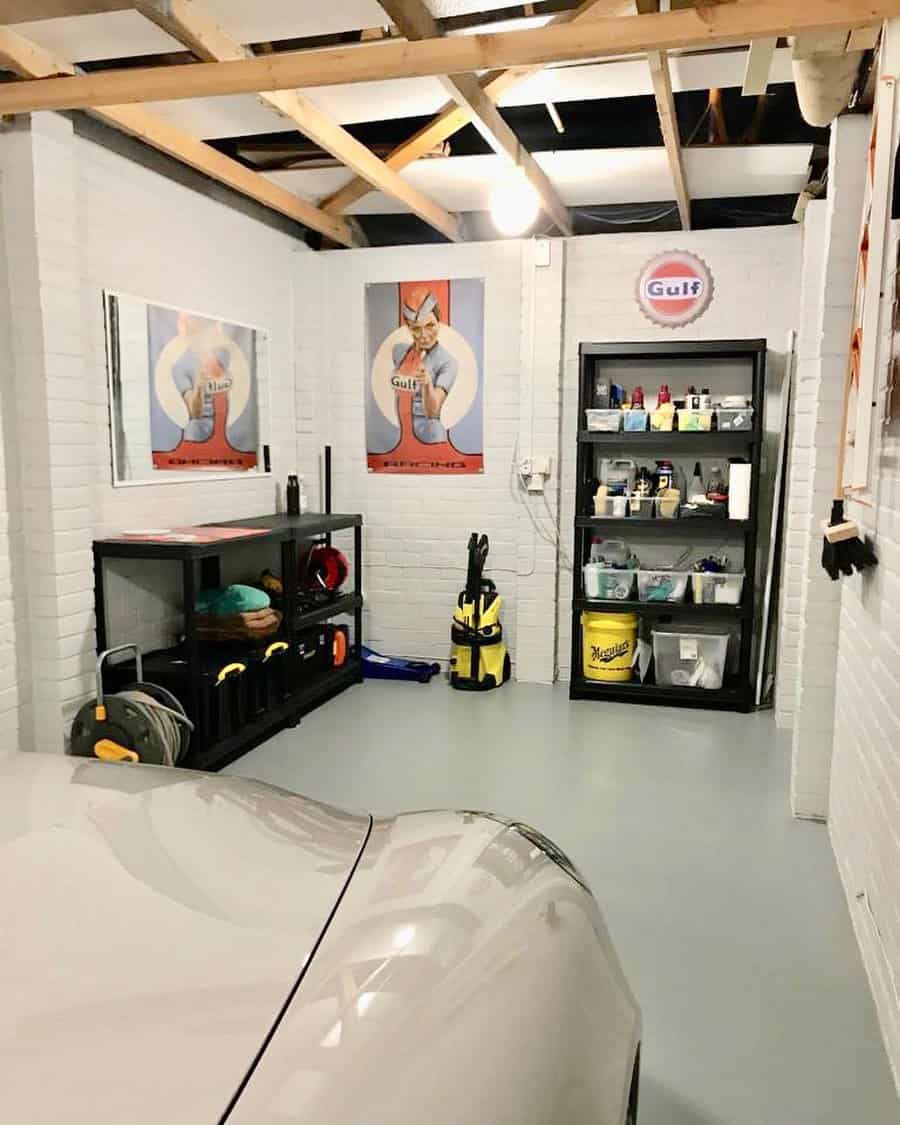 4. Smart Garage Organizers
Incorporate mini organizer shelves to efficiently store tools and sporting equipment. This clever solution ensures everything has its place, making it easy to find what you need. Consider adding adjustable shelves for versatility and ensure they blend seamlessly with your garage's overall design.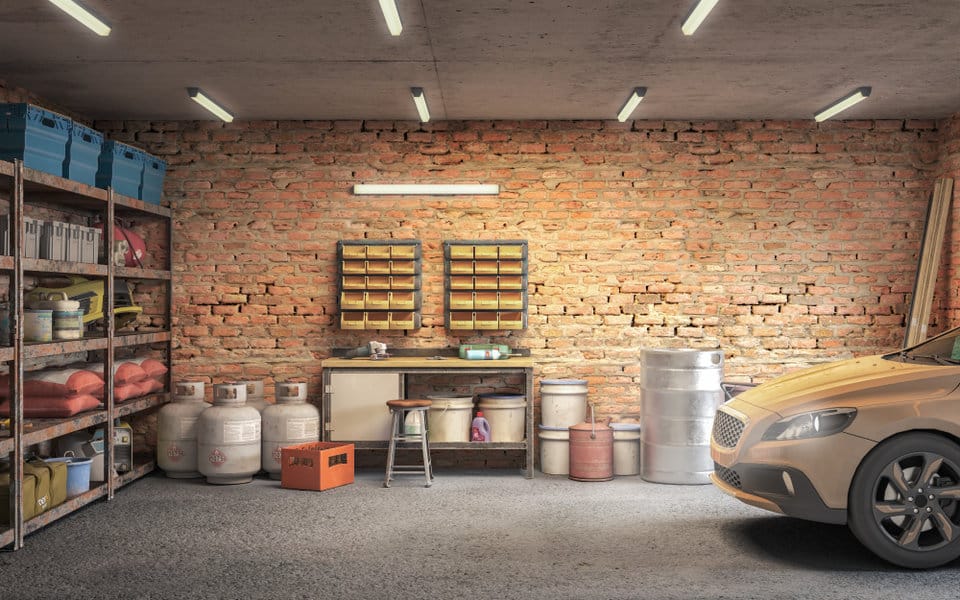 5. Efficient Track Wall Systems
Revamp your garage wall into a functional and stylish space by incorporating smart organizers. Mini shelves provide a tidy home for tools and sports equipment, ensuring everything is easily accessible.
Consider exposing the charming brick walls to add a touch of rustic elegance. For hobbyists and those who enjoy detailed work, strategic lighting fixtures can turn your garage into a versatile workspace. Unlock the potential of your garage wall for endless possibilities.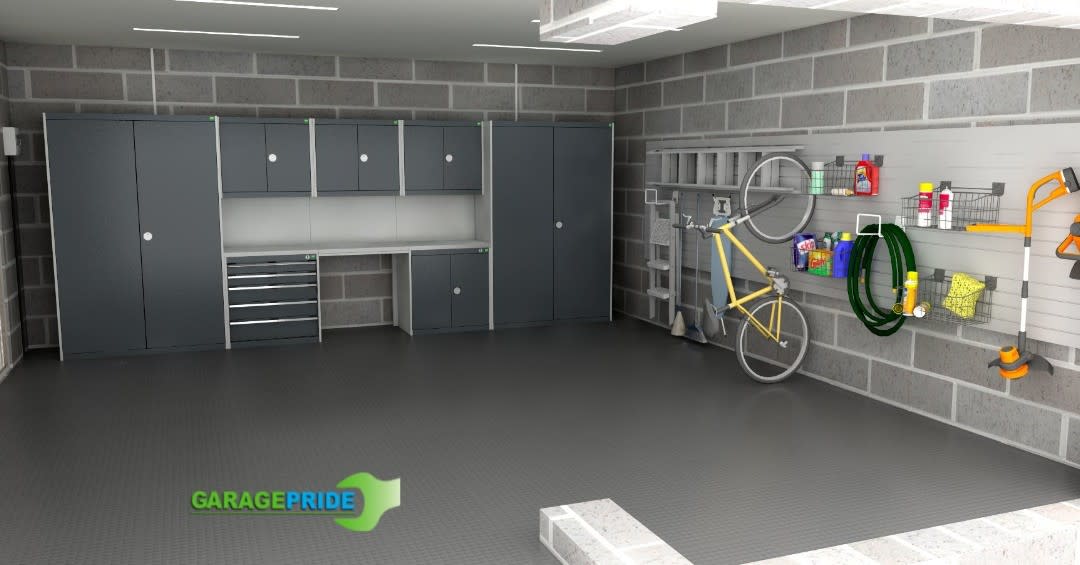 6. Stylish Dark Grey Brick Finish
Introduce dark grey brick finish to your small garage for a cozy ambiance. This minimalist aesthetic is ideal for crafting a dedicated workspace that fosters focus and productivity. The subdued backdrop of dark grey brick beautifully accentuates your decor choices, making them visually striking against the muted tones.
Whether you opt for printed art pieces or plant-adorned shelves, your selected decorations will effortlessly pop against the backdrop of dark grey brick, infusing warmth and style into your garage.
7. Ultimate Projector Screen Setup
To turn your garage into the ultimate hangout spot, start by selecting a comforting wall color and warm lighting. This combination sets the stage for a cozy and inviting atmosphere. Consider soft hues like warm beige or muted gray to promote relaxation.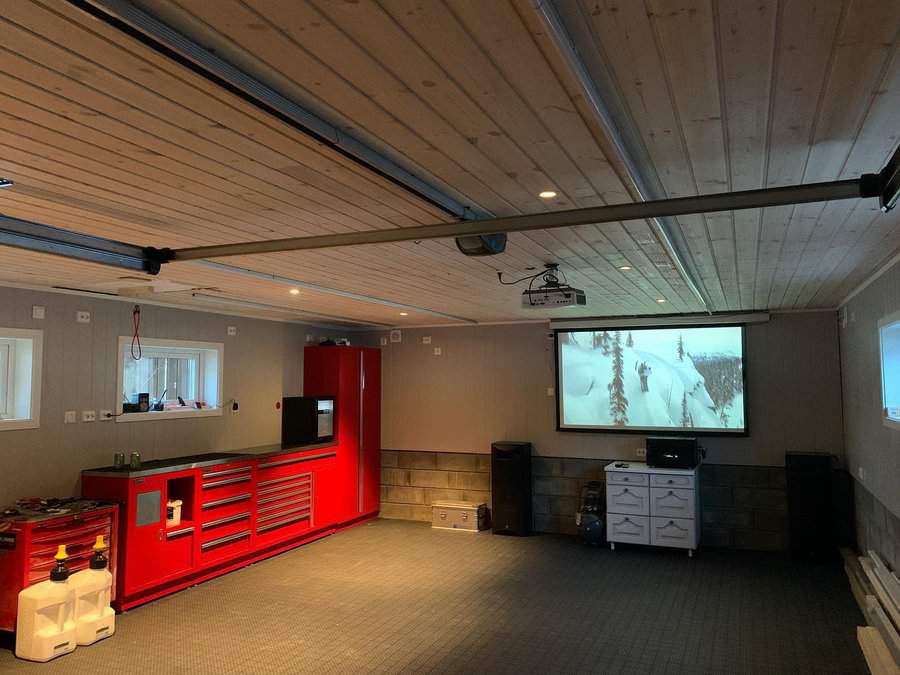 8. Bike Storage Solutions
Unlock the creative potential of your garage wall by exploring bike storage solutions. Installing wall-mounted bike racks not only provides a functional storage solution but also adds a touch of style to your space. Choose racks in vibrant colors to create a visually appealing focal point on an otherwise plain wall. This clever design not only showcases your bikes but also frees up valuable floor space for other activities.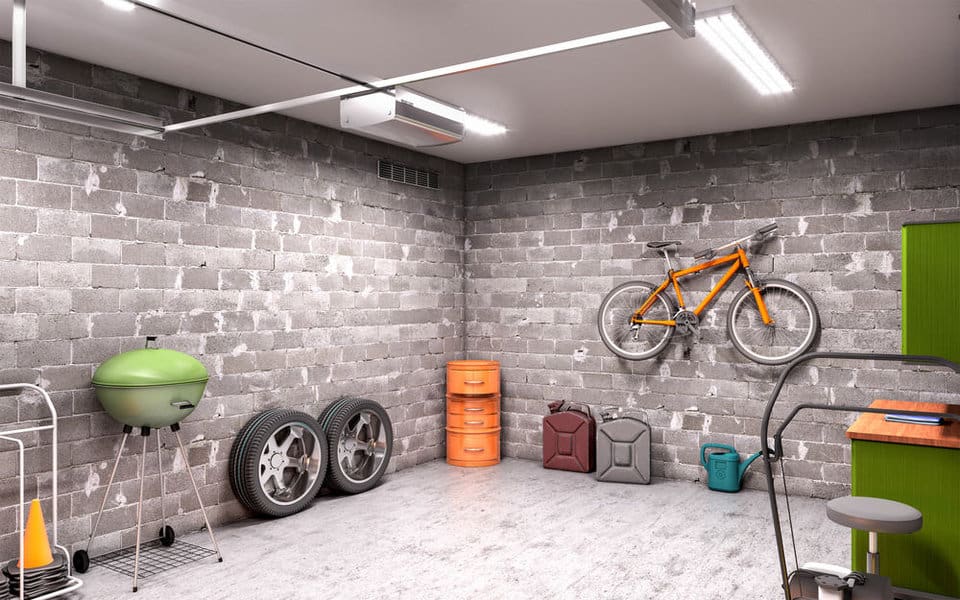 9. Auto Art Framing & Collages
Enhance the appeal of your garage while preserving its industrial charm by creating a framed automobile photo collage on the wall. This design choice not only adds style but also pays tribute to the automotive industry's rich history. To get this look, collect vintage car photos or snapshots of your own vehicles and frame them in a cohesive layout. Consider complementing the collage with other automotive memorabilia or decorative elements to complete the garage's aesthetic.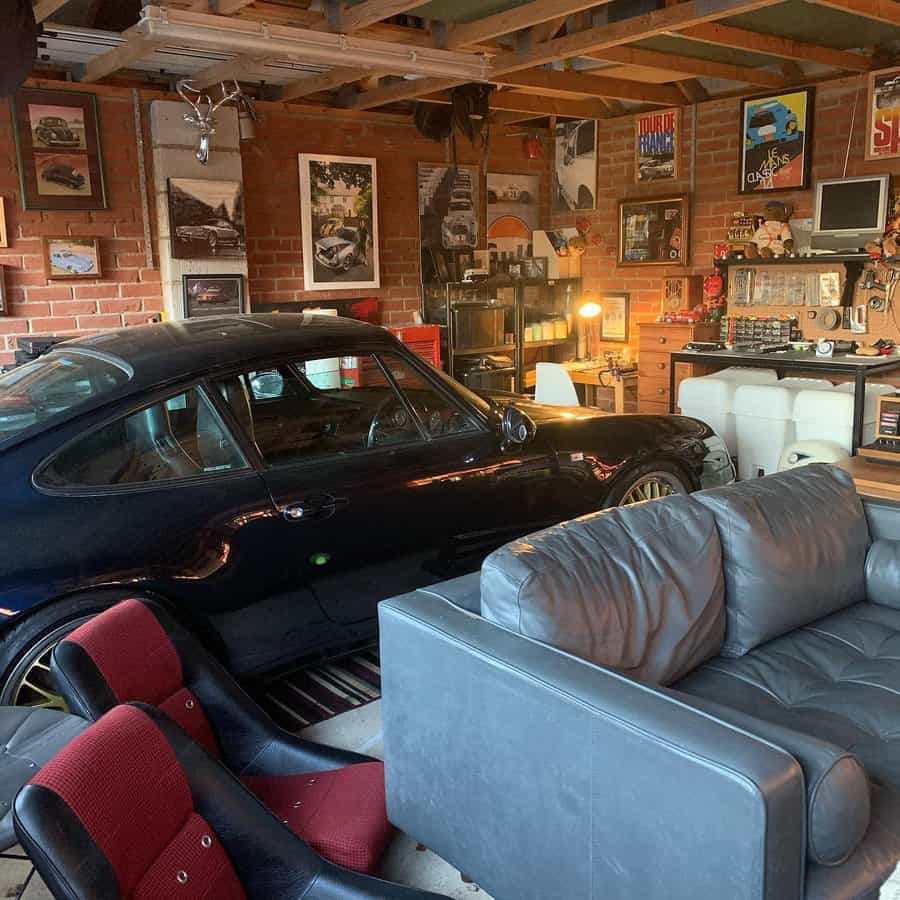 10. Biker-Themed Wall Decor
Capture the spirit of the open road and the bond between biker friends by preserving memories through your garage wall decor. Choose high-quality prints of your favorite biking moments to ensure they stand out. To enhance the visual impact, frame the photos in a way that complements your garage's design, whether it's an industrial, vintage, or modern aesthetic. By combining personal memories with a stylish presentation, you create a garage wall that tells the story of your biker adventures while adding character to the space.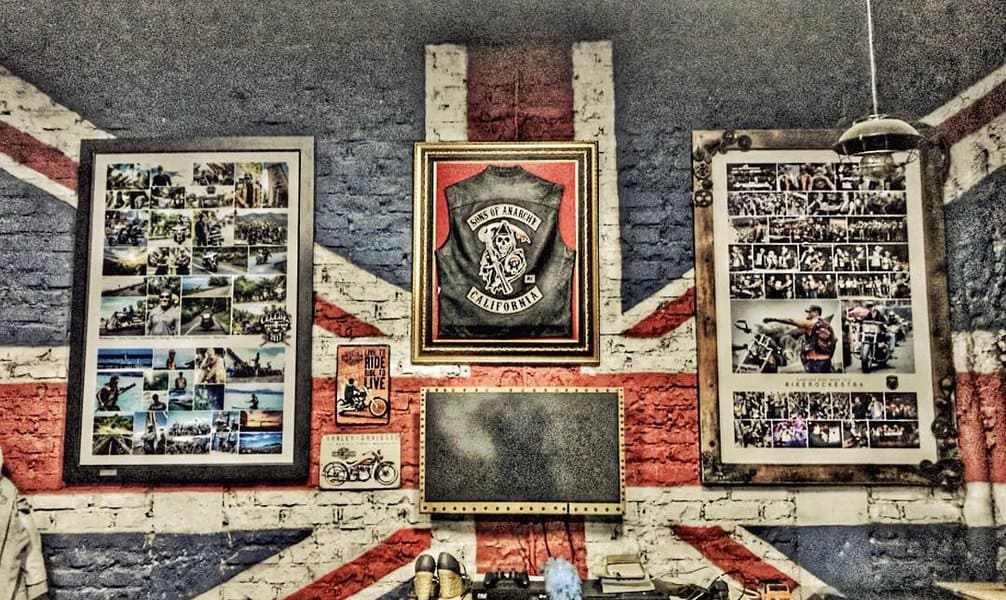 11. Vintage License Plate Collection
Enhance your garage's character with a wood wall adorned by a collection of vintage license plates. Personalize your space and make it unique by curating a selection of collectible plates. These eye-catching pieces not only evoke nostalgia but also serve as engaging conversation starters. To achieve this design, arrange the plates creatively on the wall and consider complementing the vintage theme with other retro decor elements like old signs and memorabilia. Transform your garage wall into a stylish focal point that reflects your distinctive style for all to appreciate.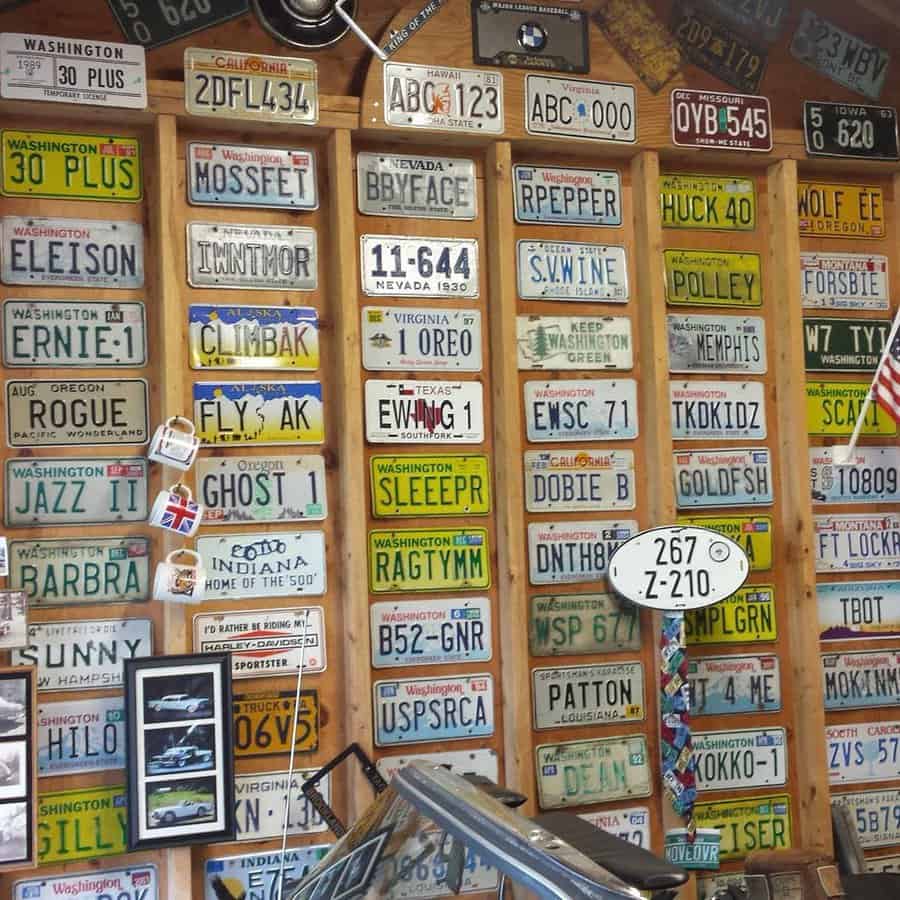 12. Mustang Enthusiast's Haven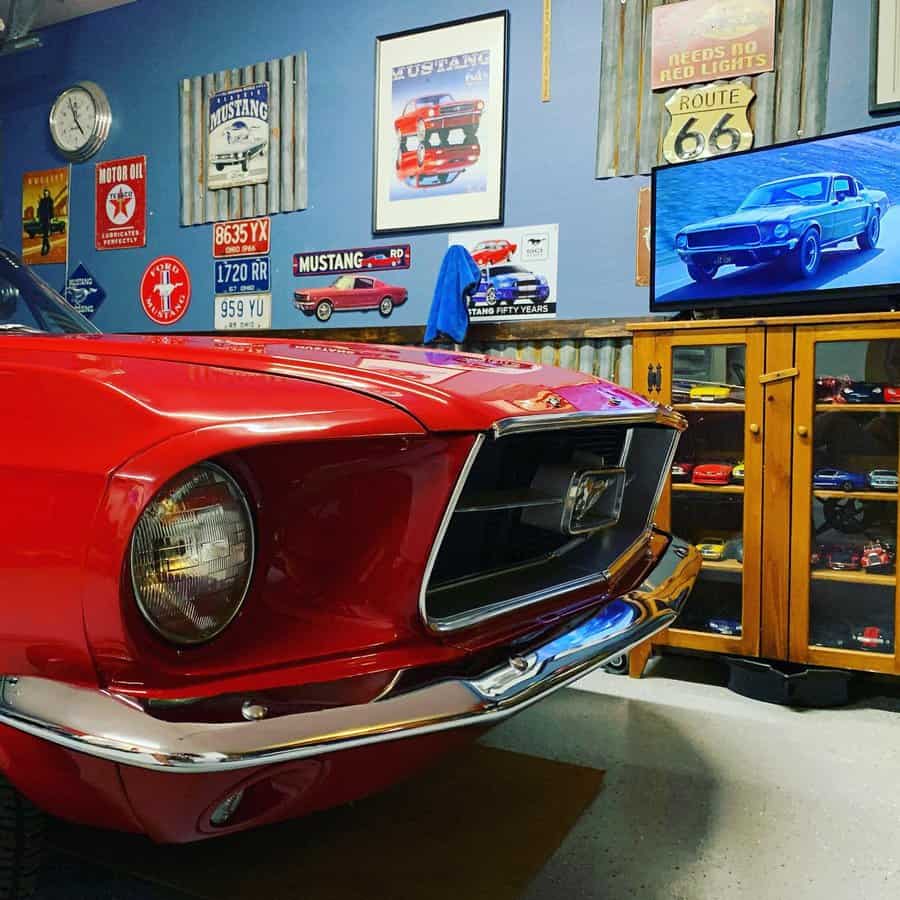 13. Vintage Man-Cave Gallery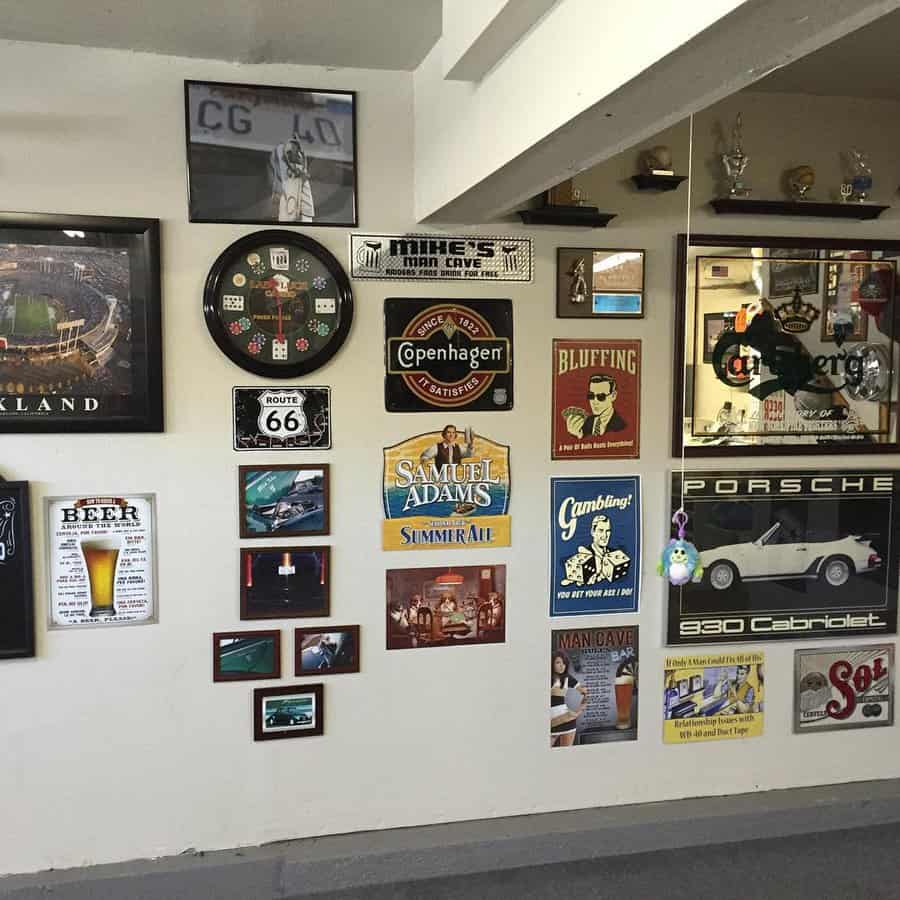 14. Hot Wheels Display Ideas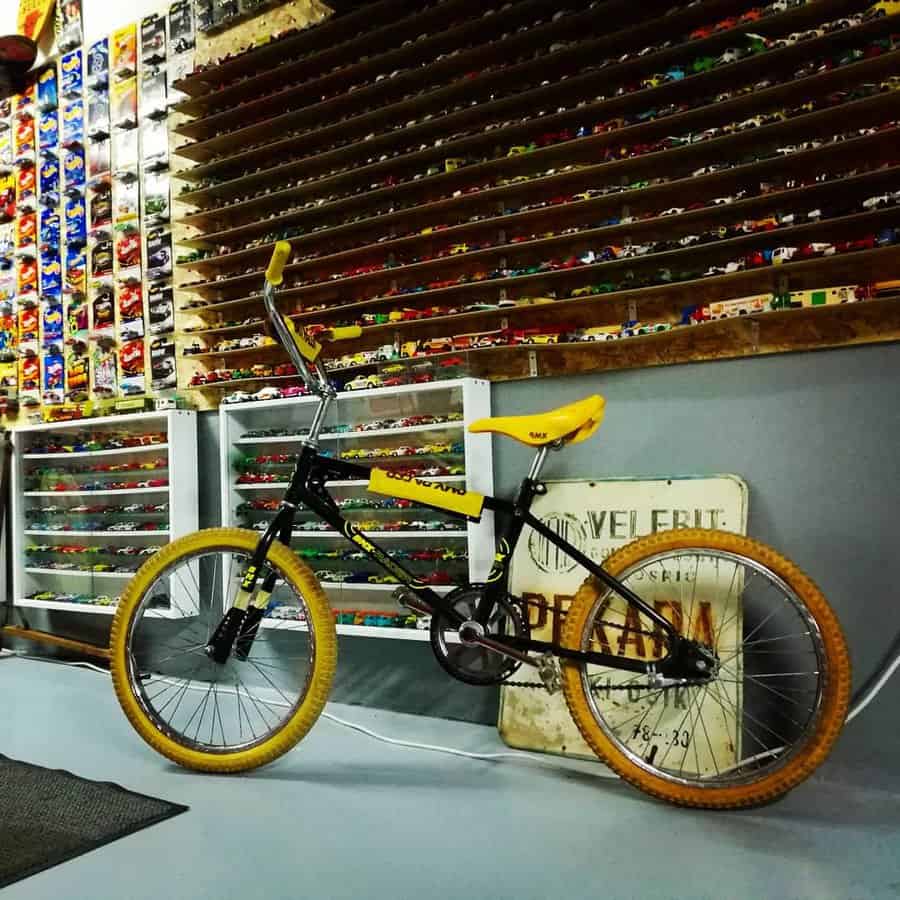 15. Organize with Wall Containers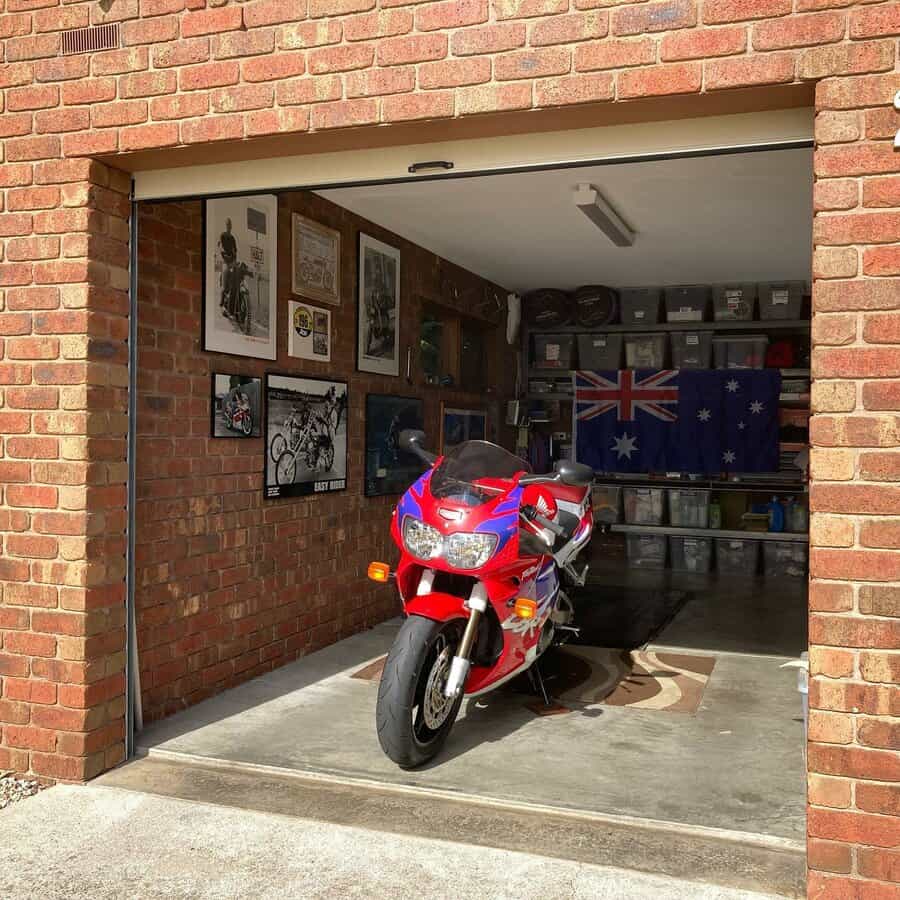 16. Outdoor Privacy Screens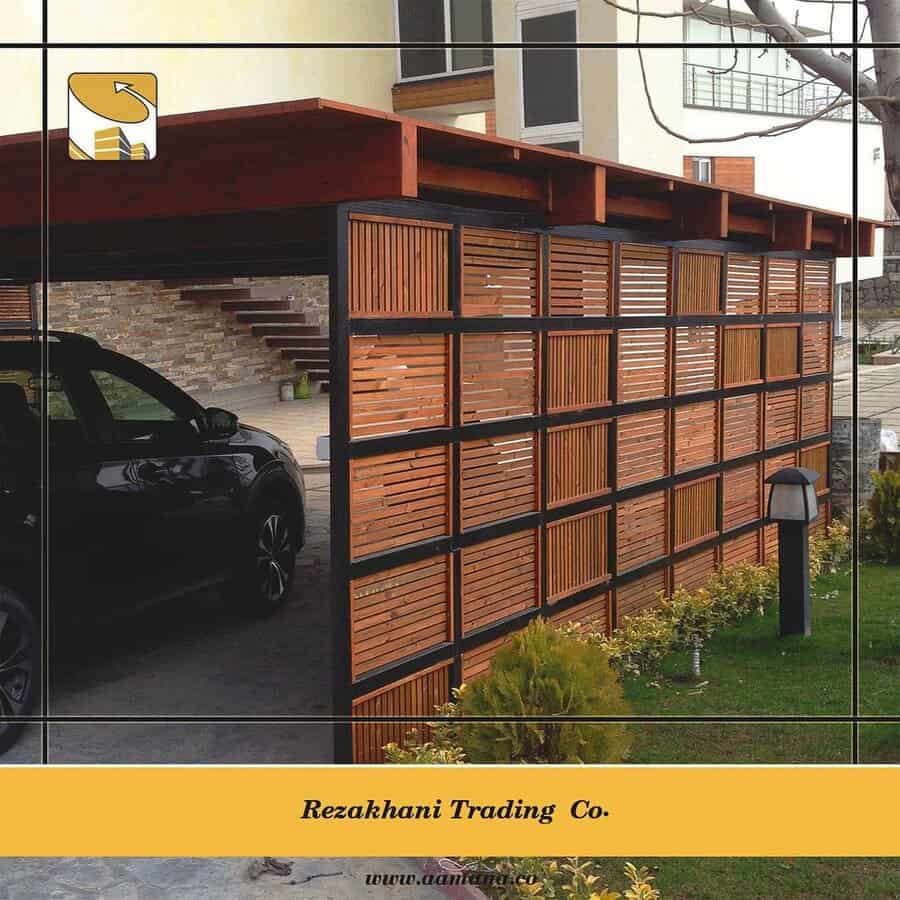 17. Rustic Wood Stable Vibes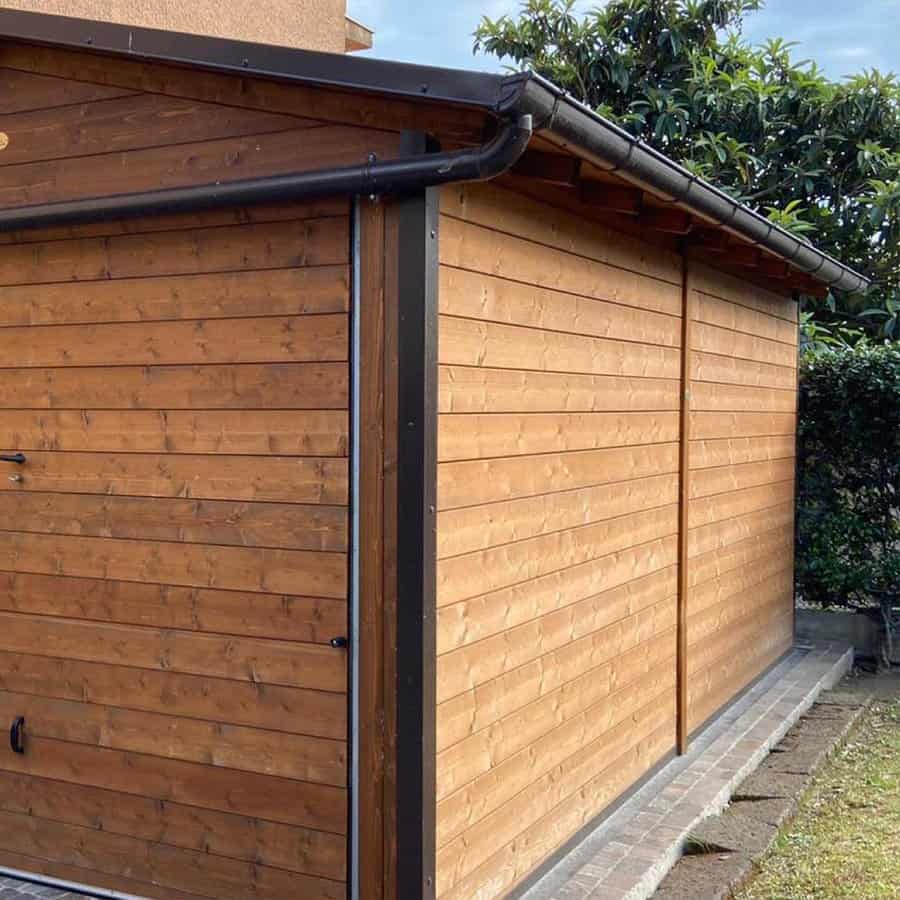 18. Elegant Wood Cladding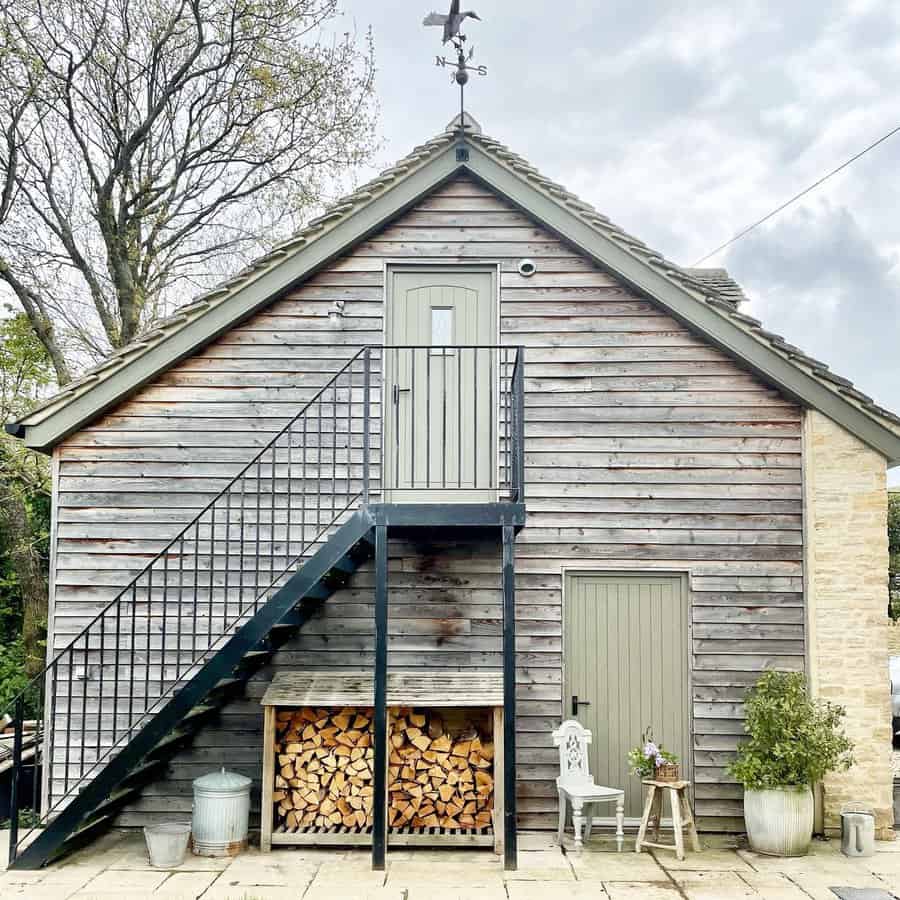 19. Narrow Wood Paneling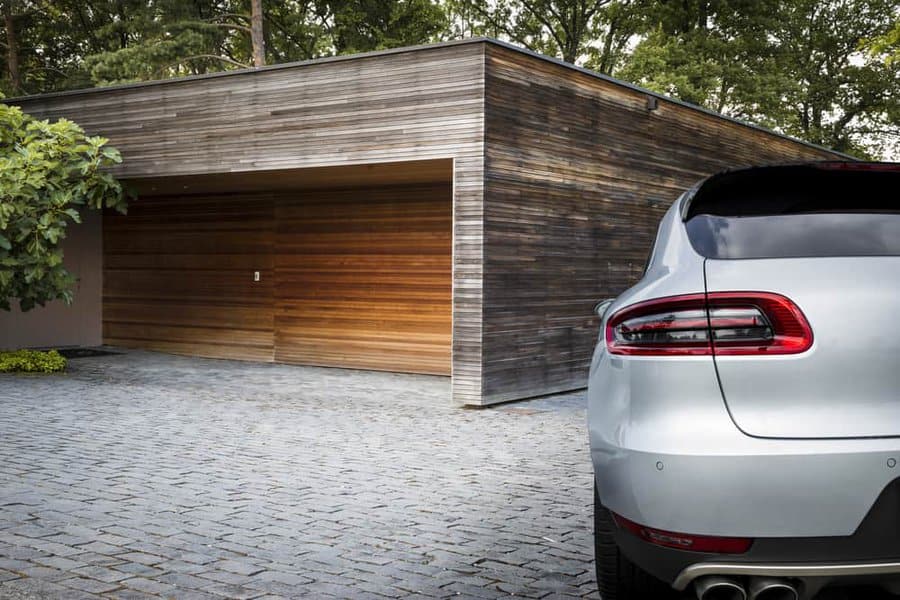 20. Modern Forma Steel Walls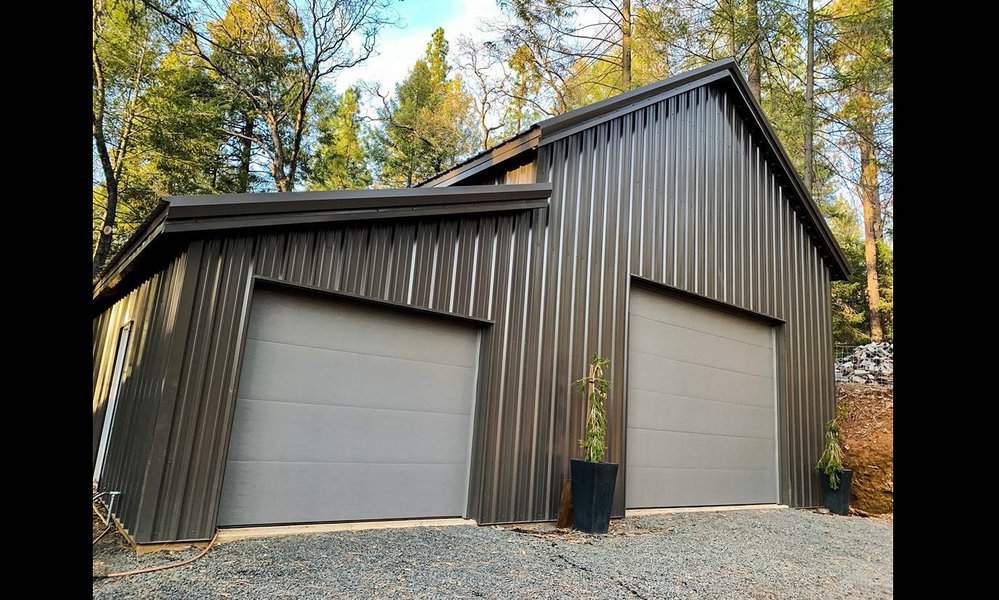 21. Spacious High-Ceiling Designs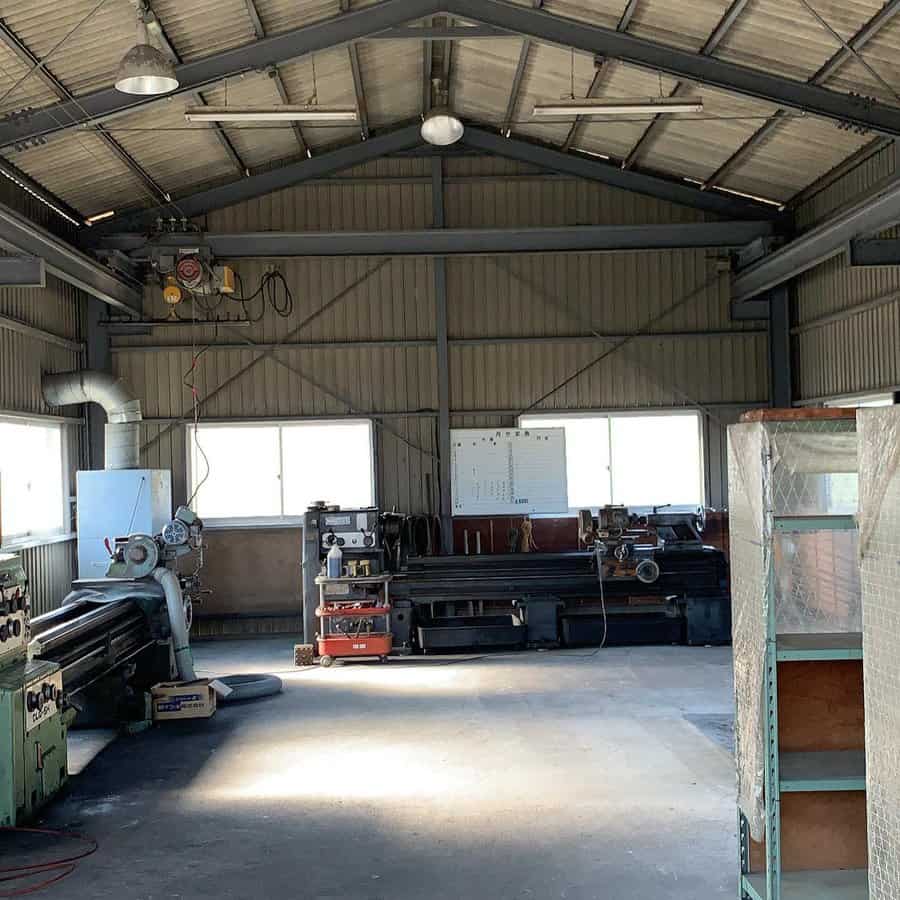 22. Red Paint & Aluminum Sheets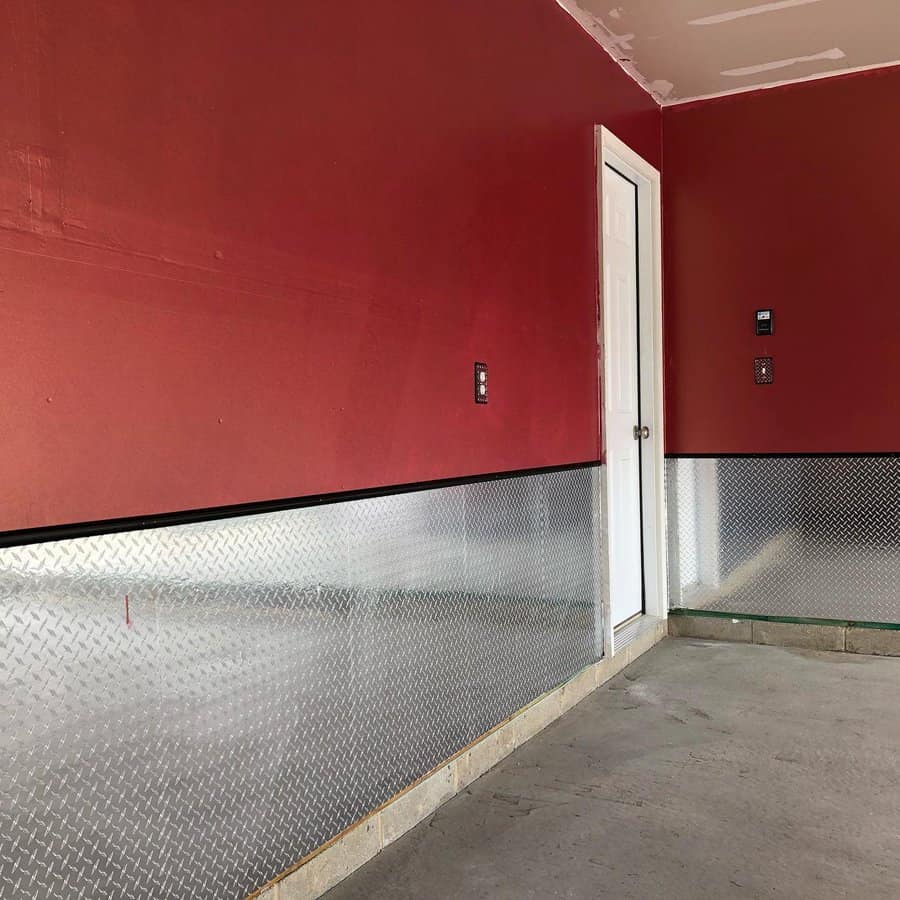 23. Dual-Tone Wall Designs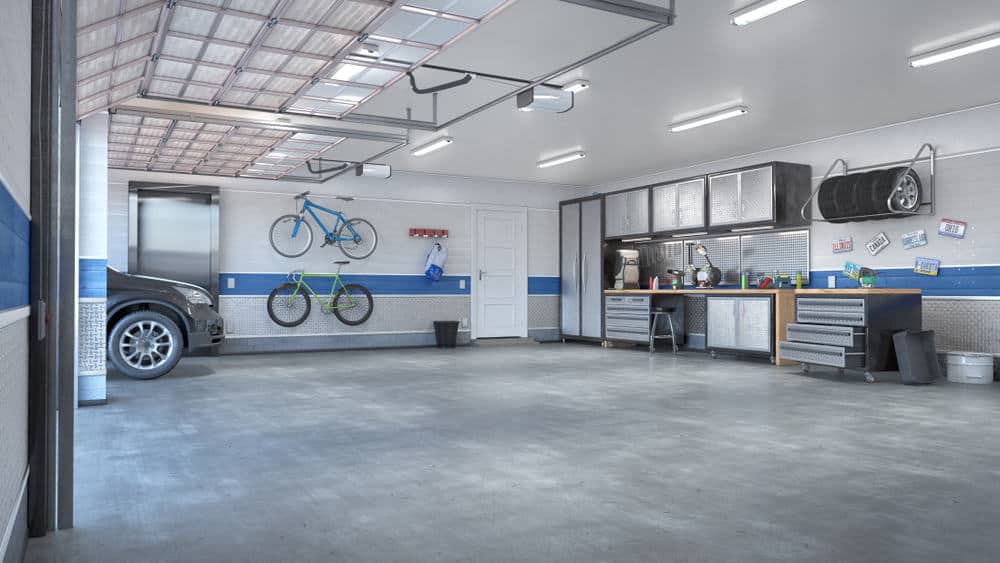 24. Vibrant Wall Lighting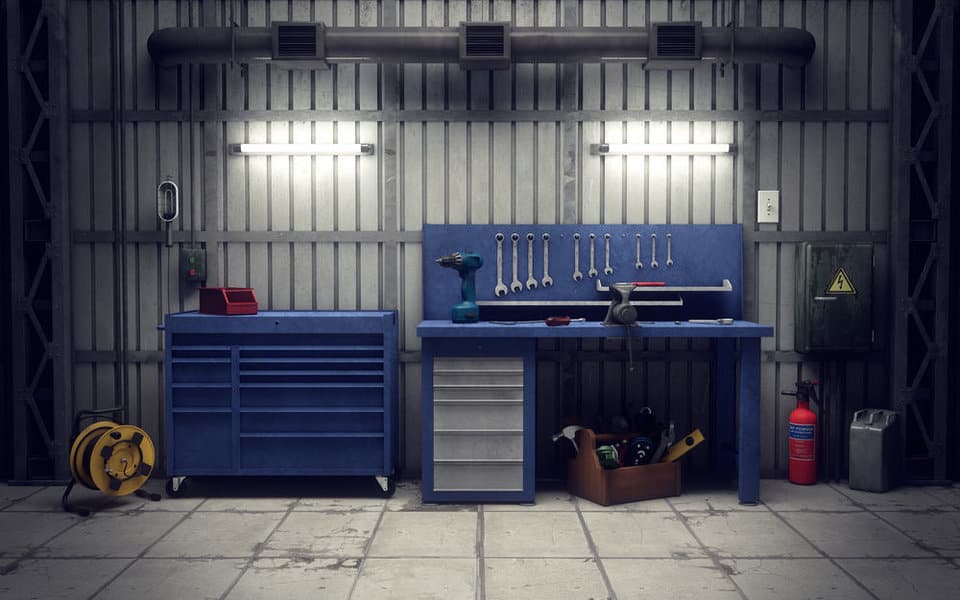 25. Classic Clean White Walls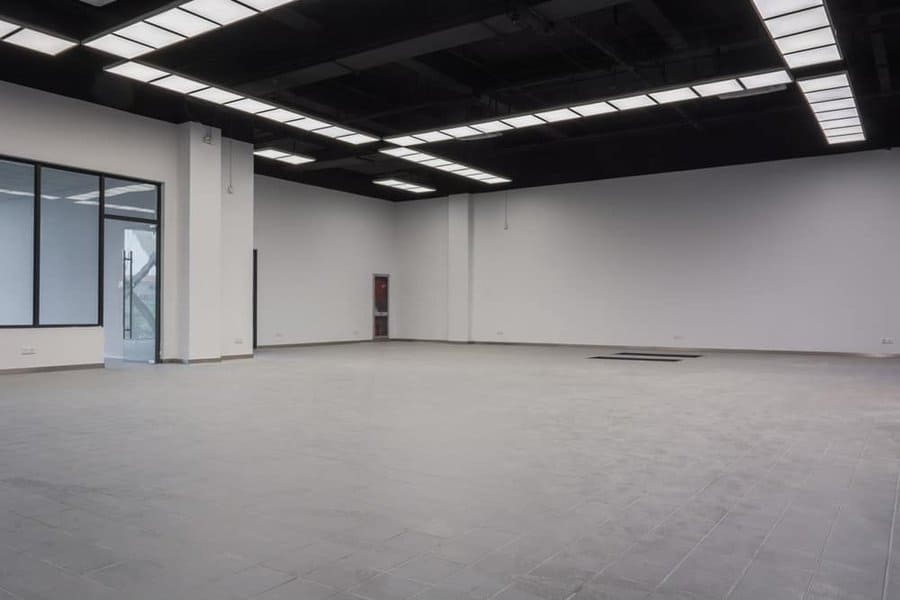 26. Cargo-Inspired Wall Ideas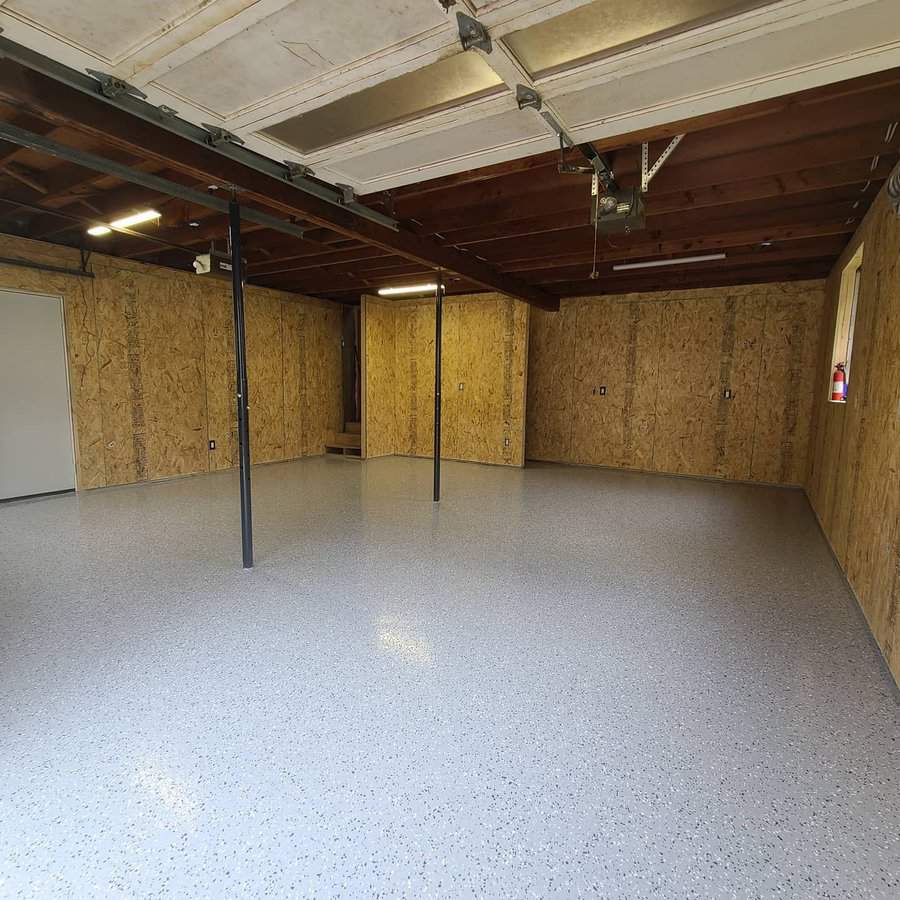 27. Sleek Concrete Grey Finish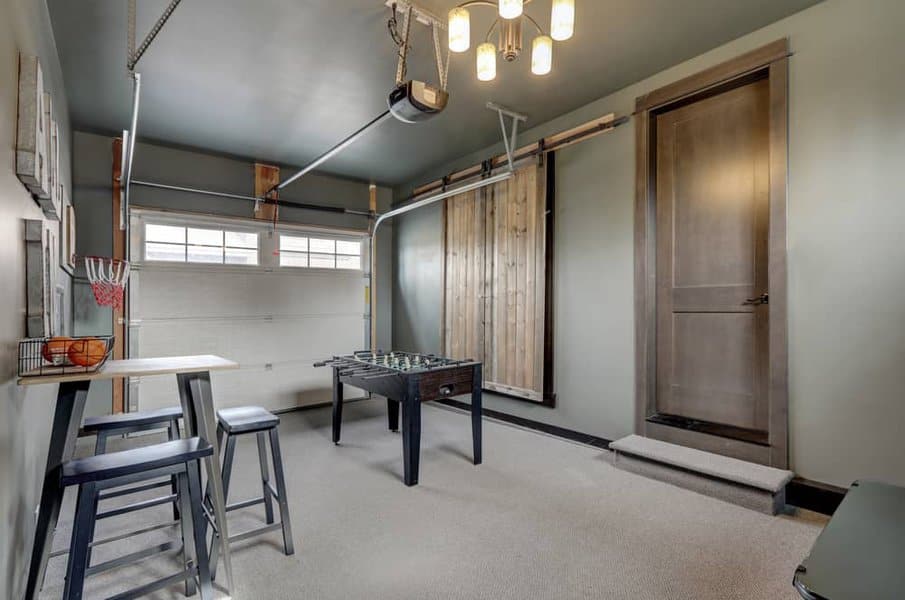 28. Reflective Full-Length Mirrors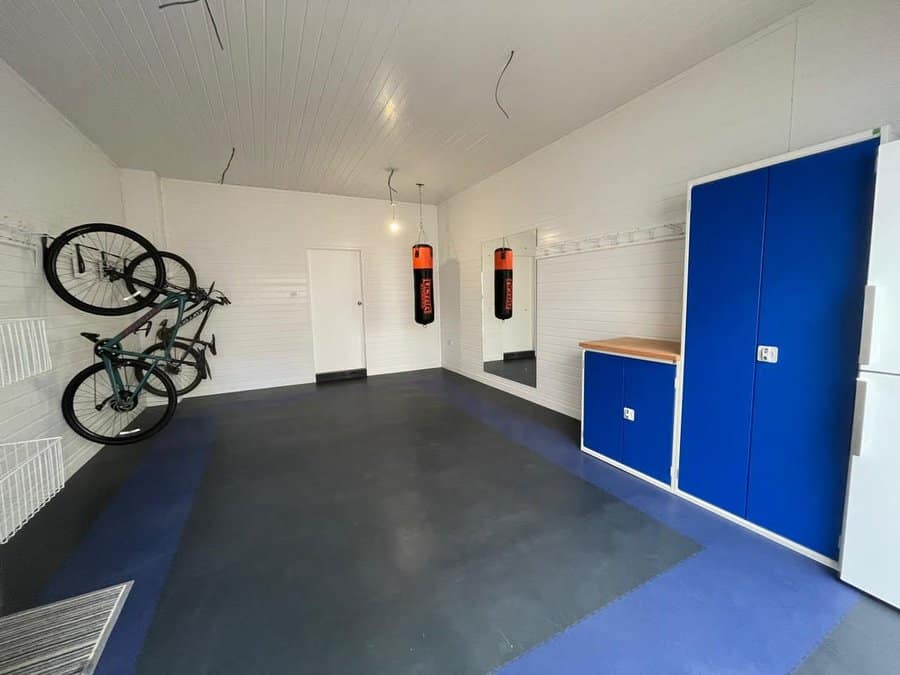 29. Natural Light with Windows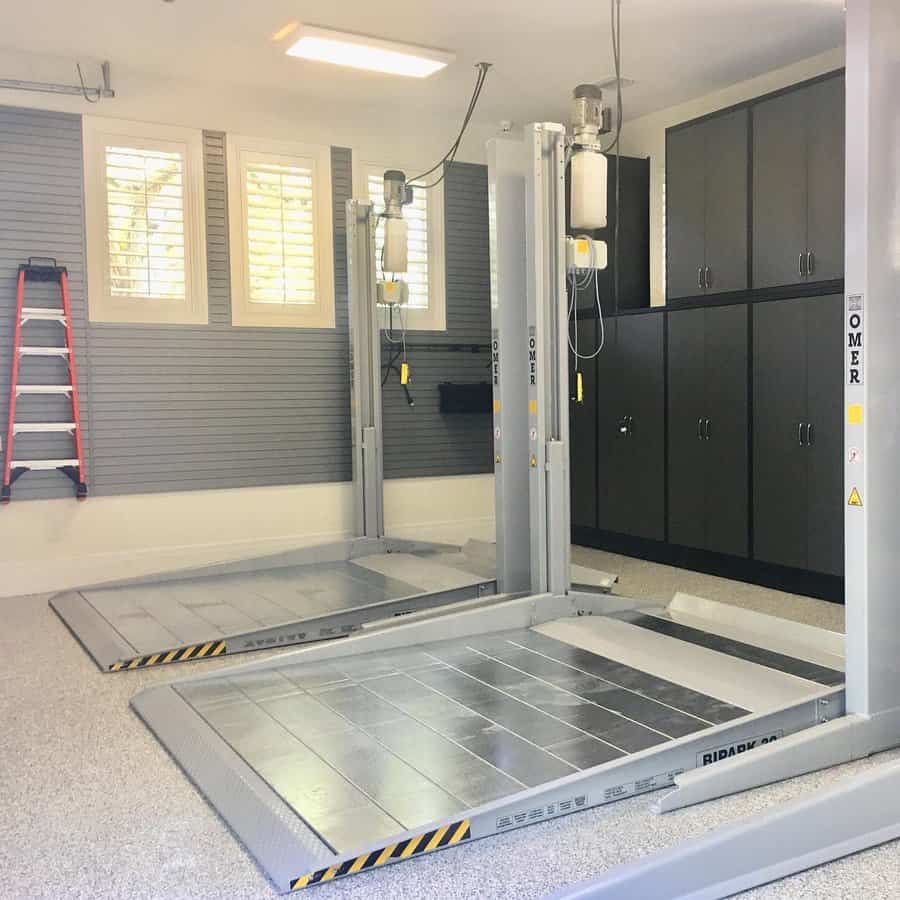 30. Handy Tool Pegboards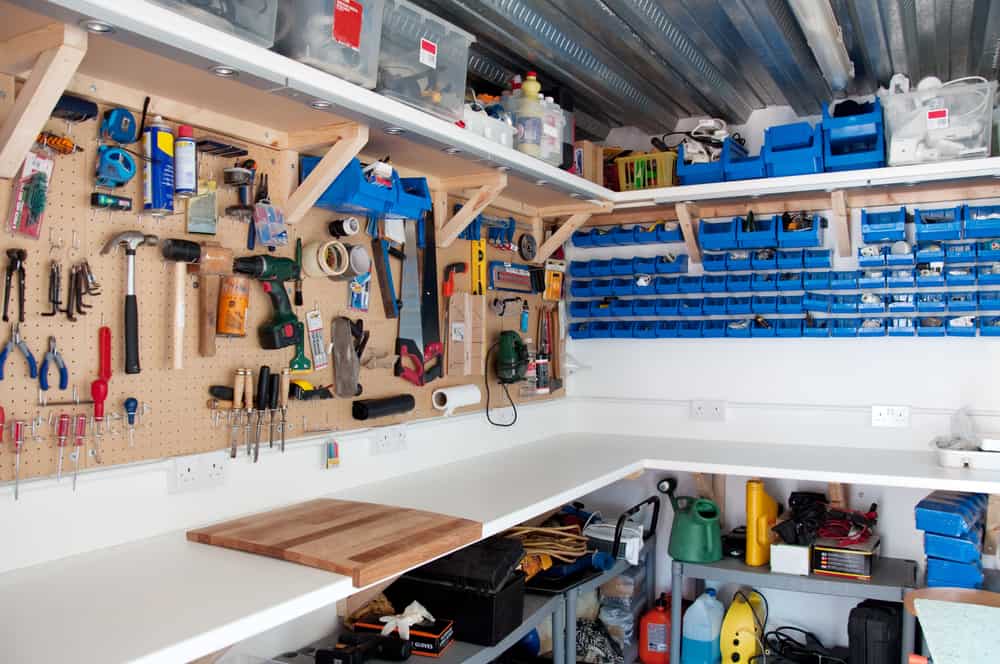 31. Versatile Wall-Mount Systems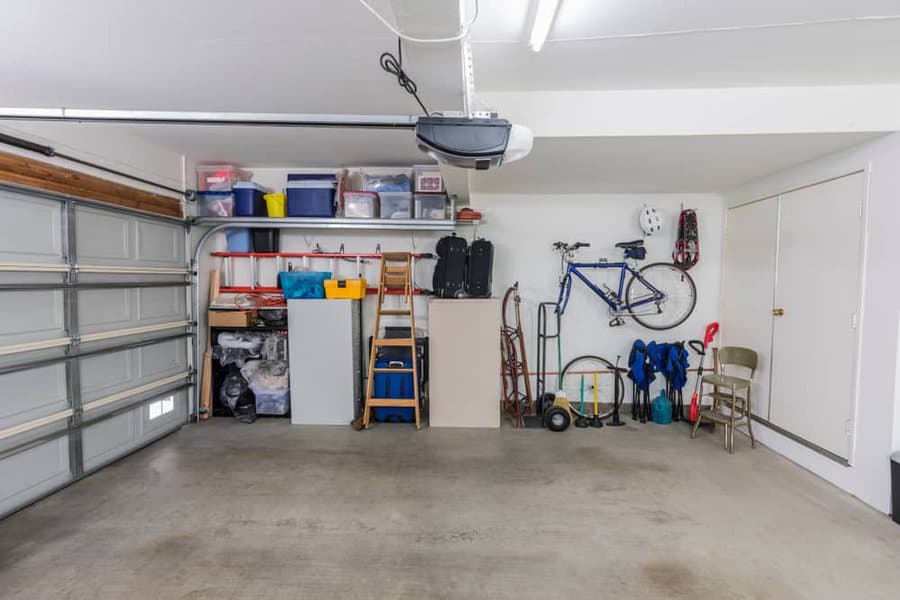 32. Aesthetic Wooden Planks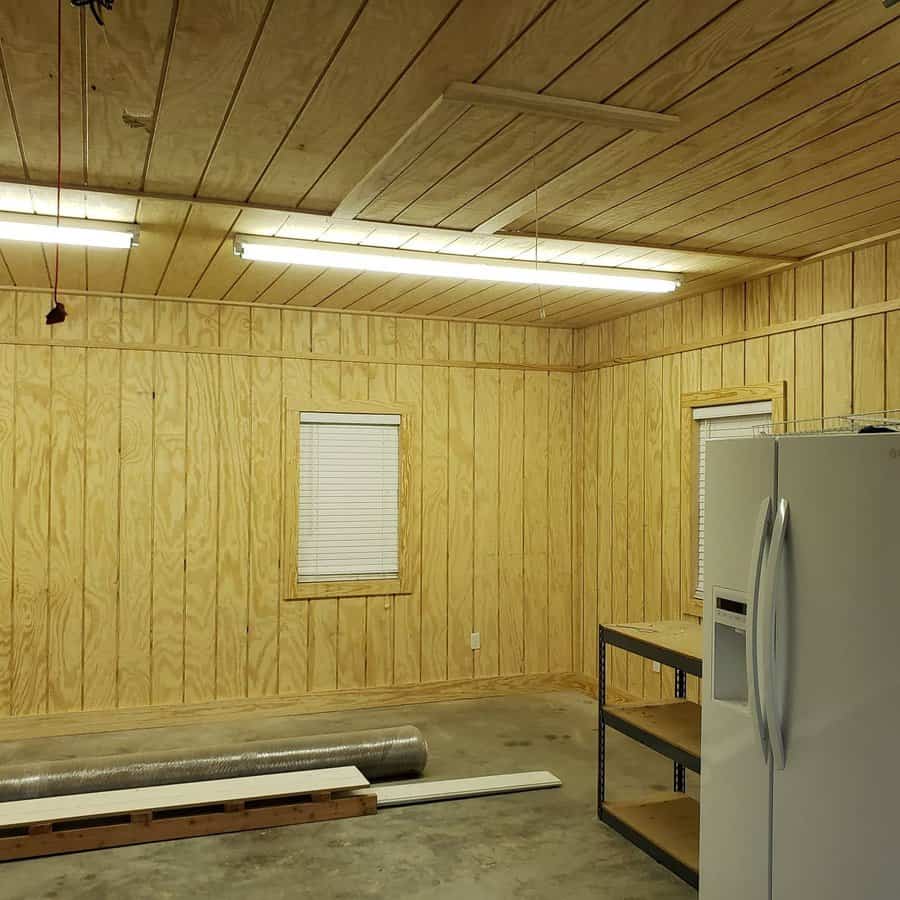 33. Mustang-Inspired Wall Art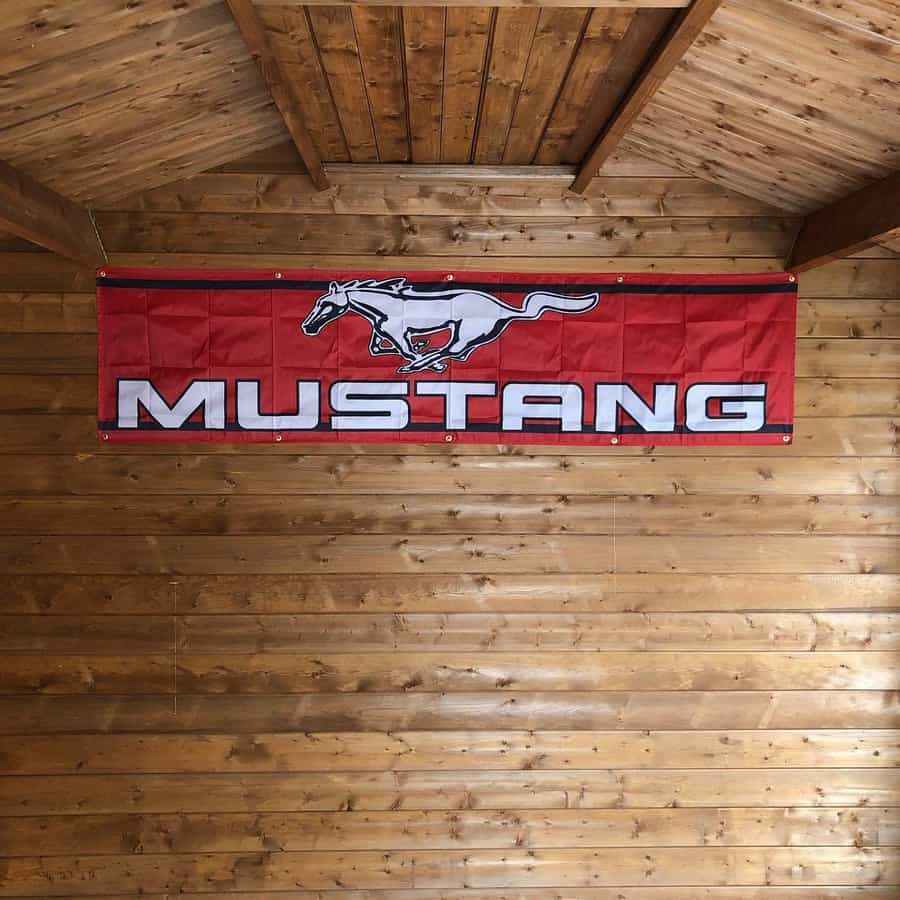 34. Bike Mounts with Work Desks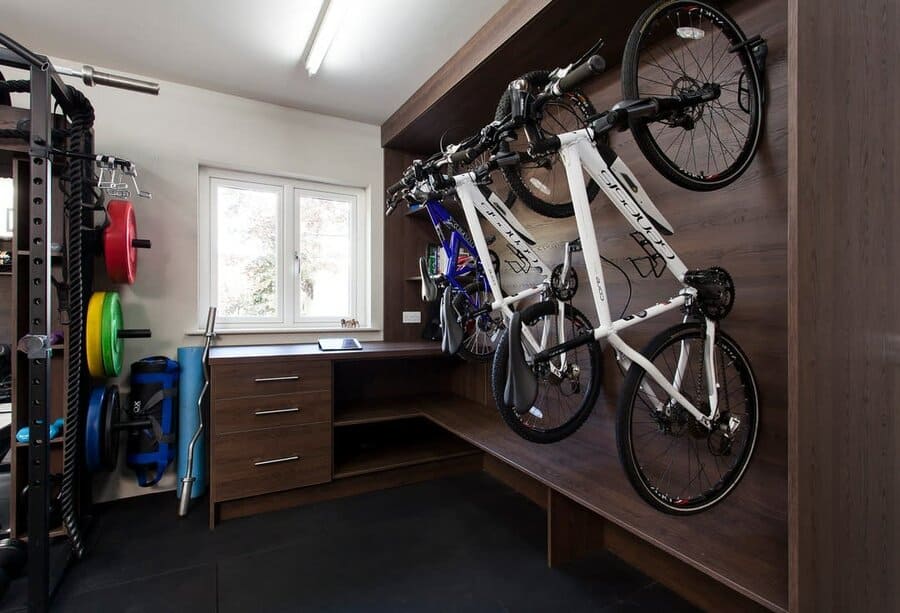 FAQs
What is the cheapest way to finish a garage wall?
Head to your local home improvement store, such as Home Depot, and purchase sheets of shiplap. You can then mount these on the garage wall for affordable and simple finishing treatment. It is more affordable and easier to install than drywall, and you can mount hooks or nails to it.
Should you insulate garage walls?
If you plan to use your garage for anything other than parking your car or storing tools, you will want to add insulation to the walls. Without insulation, it will be hard to regulate the heating and cooling of your garage space. Fiberglass roll is the cheapest option, and you can install it yourself.
Can I put up a wall in my garage?
Yes, you are probably ok with building an additional wall in your garage. You can create separate spaces by adding walls. Start by adding a stud framework. Then add any wiring for electrical that you need. Add insulation if necessary and finish with drywall.