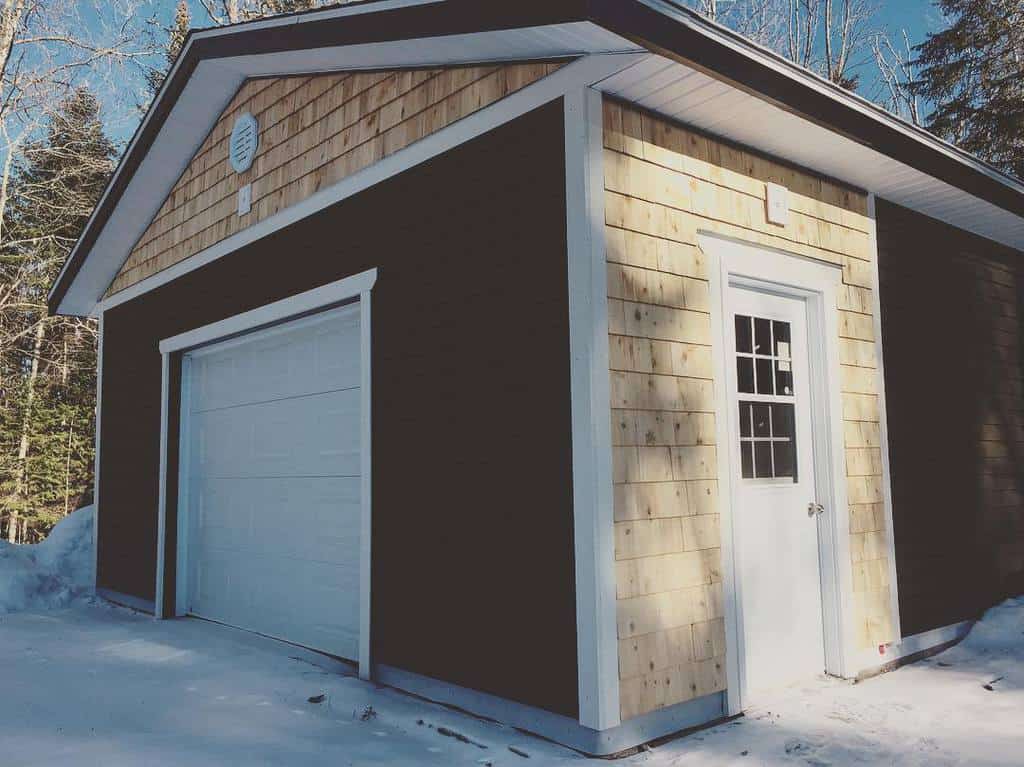 34 Best Garage Wall Ideas and Designs
What do the walls in your garage look like? If yours is anything like the average American home, they are painted concrete blocks. It is clod and boring. There could even be some shelving or cabinets in front of the wall, but it does not change the fact that your garage walls tend to like style and panache. What you need are some garage wall ideas to help you take your garage from ho-hum to wow!
1. Artistic
If you are the creative type, your garage is the perfect place to express your inner Picasso or Andy Warhol. Grab some paint and use your garage wall as a large canvas primed for a mural or abstract expression.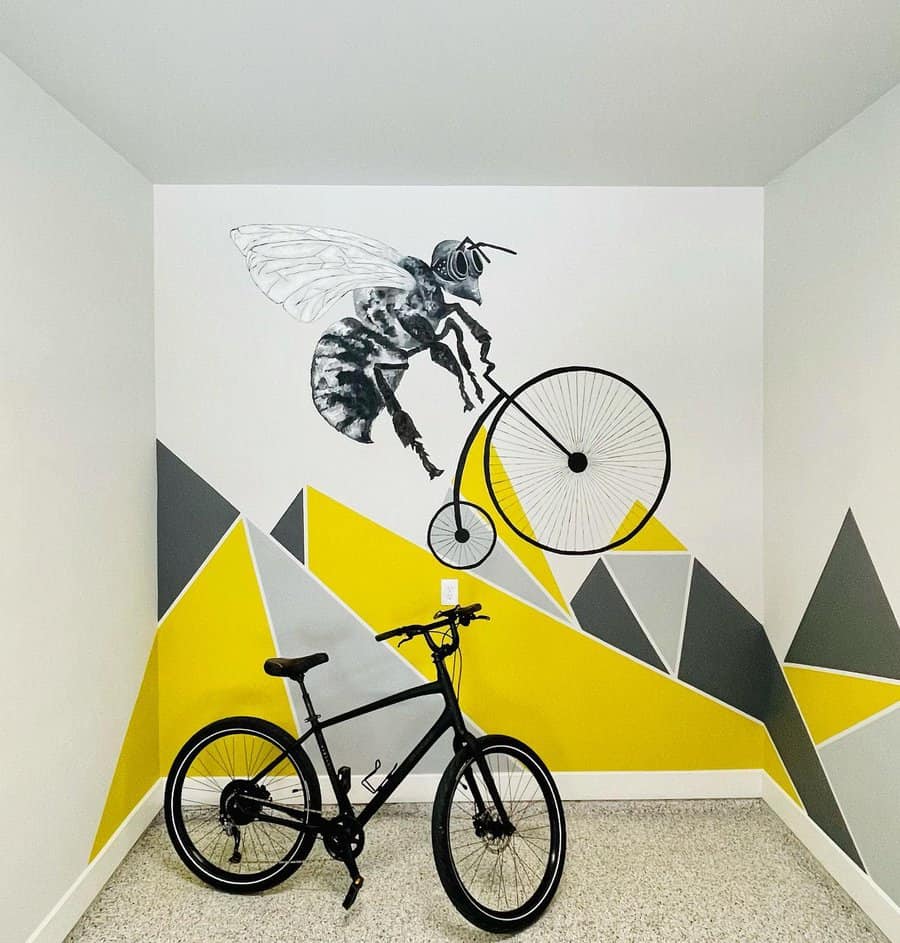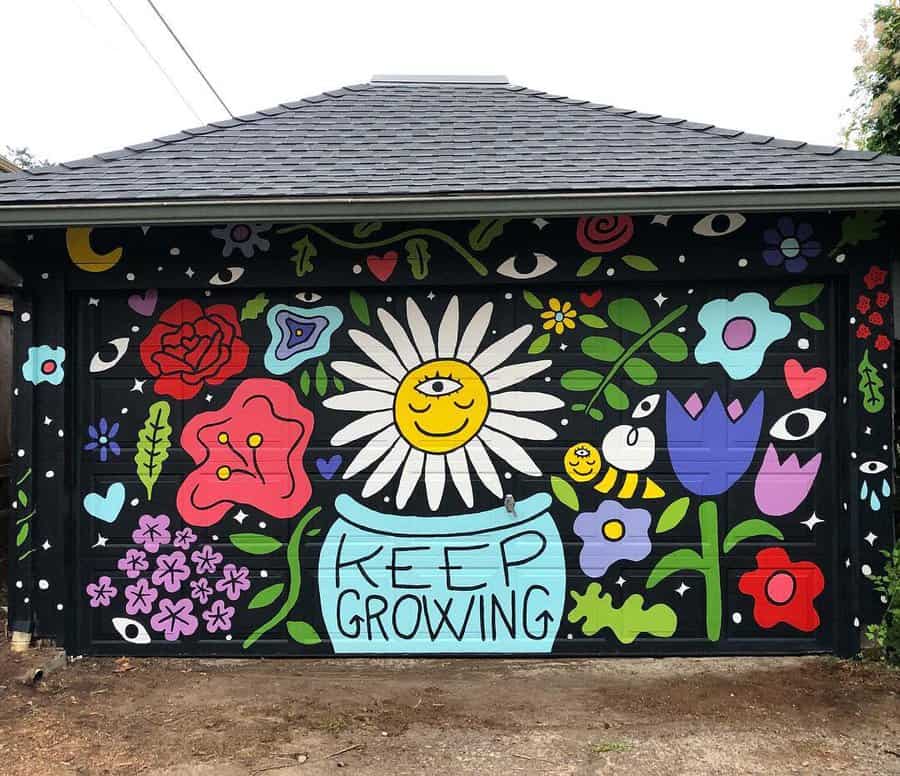 If painting is not your thing, you could build a wood trim design that you mount on the wall. Maybe your preferred medium is tile, and you could add a custom tiled mosaic to your garage wall. This idea has additional benefits because tile is durable and impervious to water.
2. Brick
The concrete blocks can be the culprit for why your garage walls look so ugly. Cover the walls with bricks, and you can transform the look of your garage. Do not waste your time and money with full-sized bricks, though. Instead, you can buy thin veneer bricks that are specifically designed for mounting on an established wall.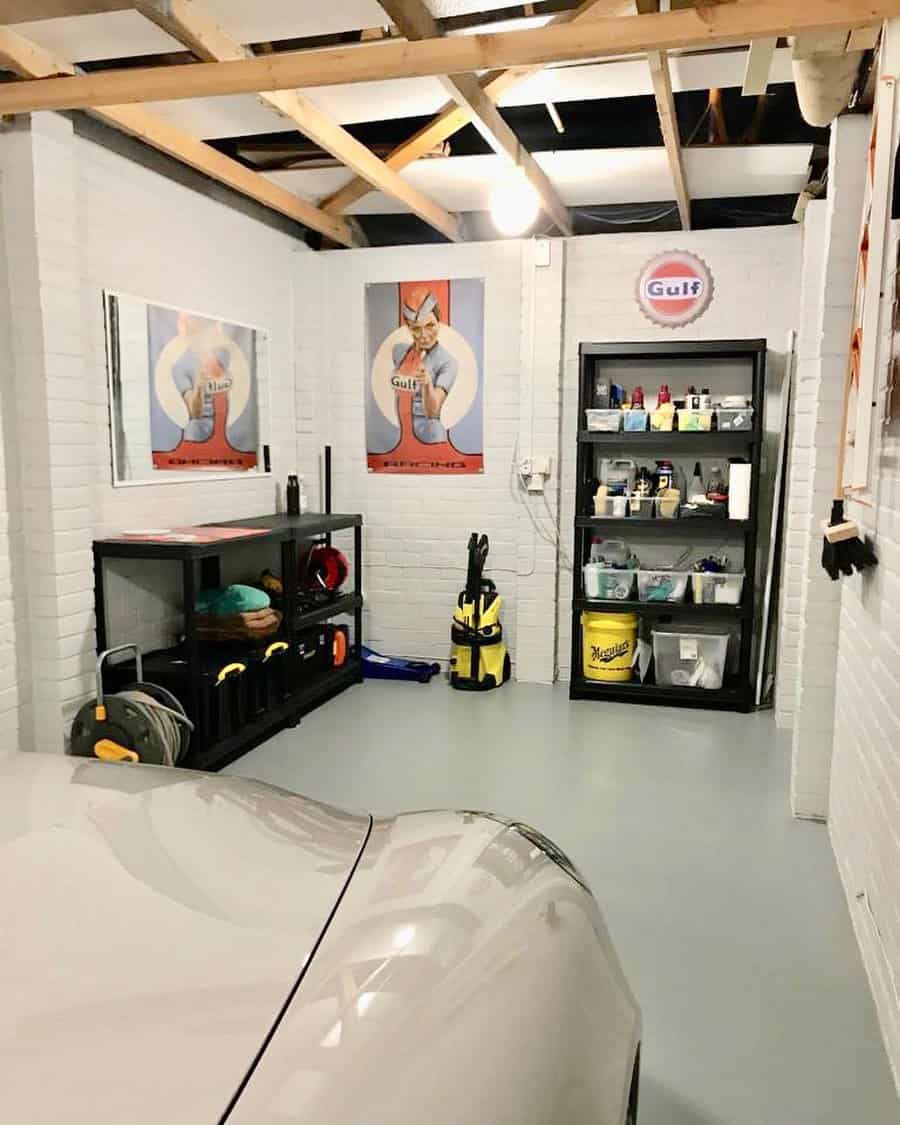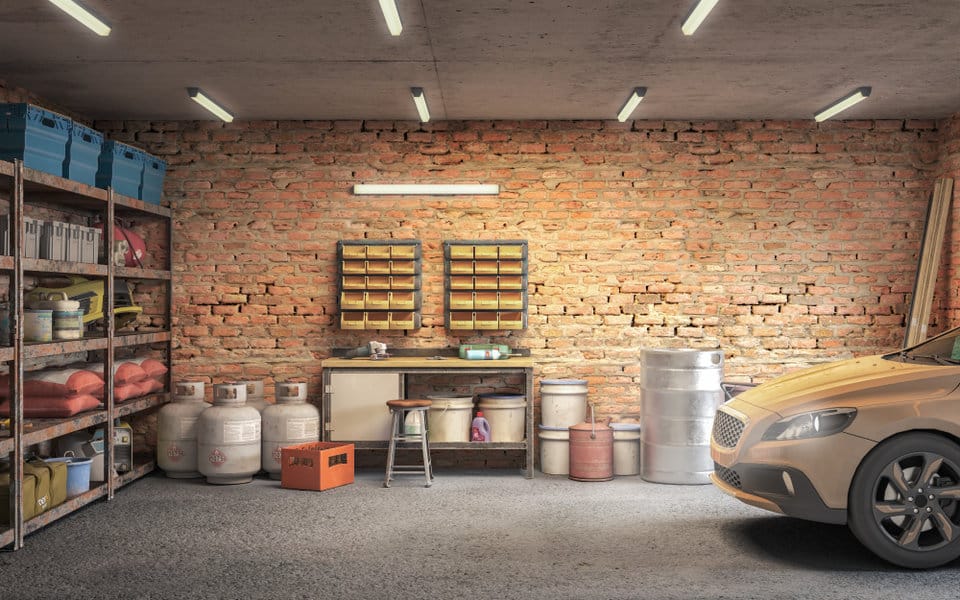 There are also faux brick petals that are made from foam material. The panels interlock to create a continuous brick design. This option might be better for your garage because the foam can give your garage walls an extra insulation layer.
3. Cinder
Sometimes you do not have a lot of options when it comes to improving the cinder block walls. In this situation, you can improve your garage walls by focusing on the other areas of your garage. Start by hiding the walls by putting freestanding garage organizational units in front of the walls. This takes up more garage floor space but can give you more storage capacity than wall-mounted shelves.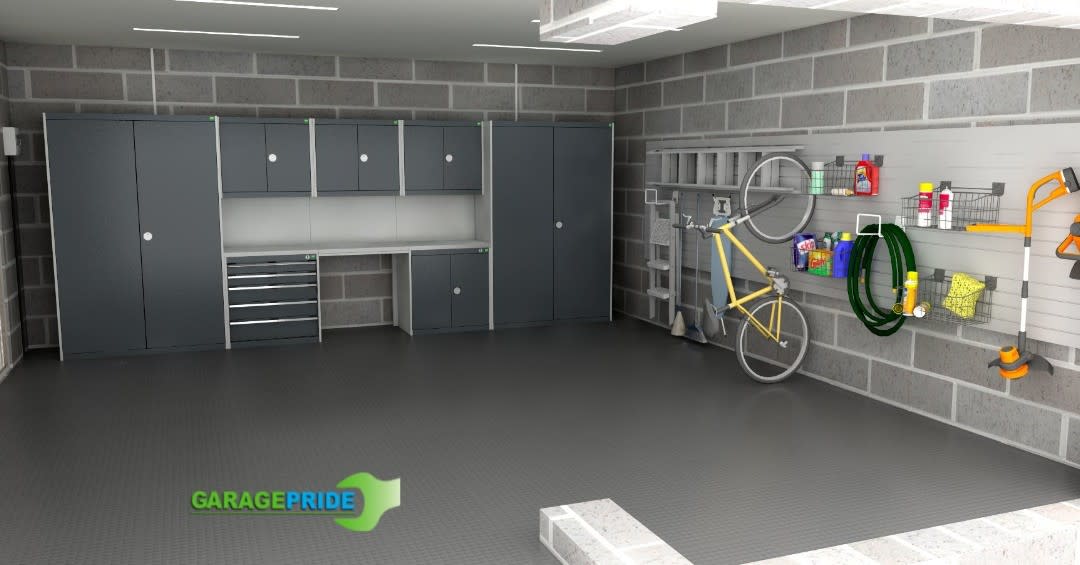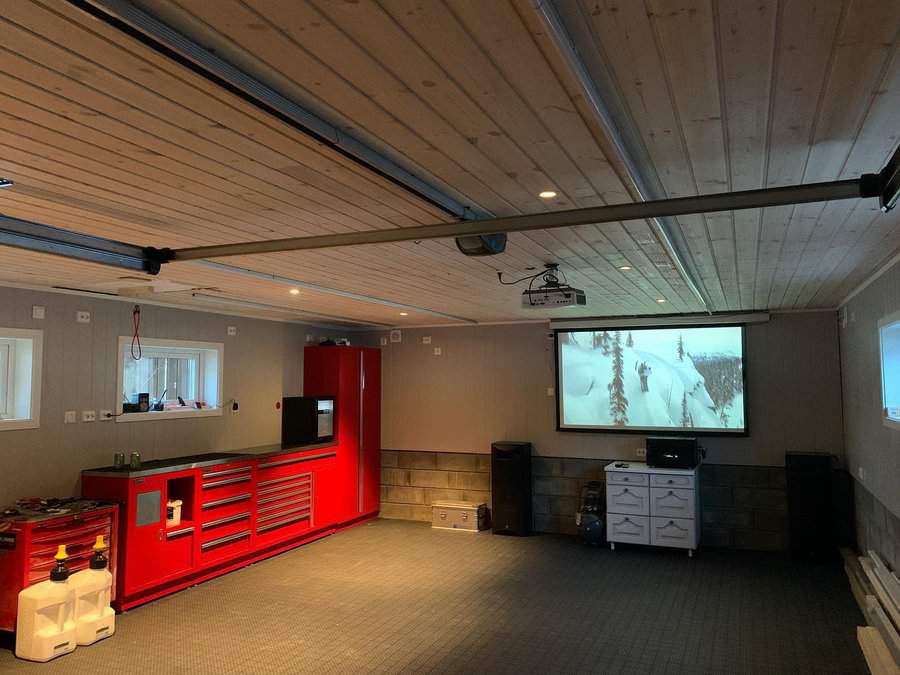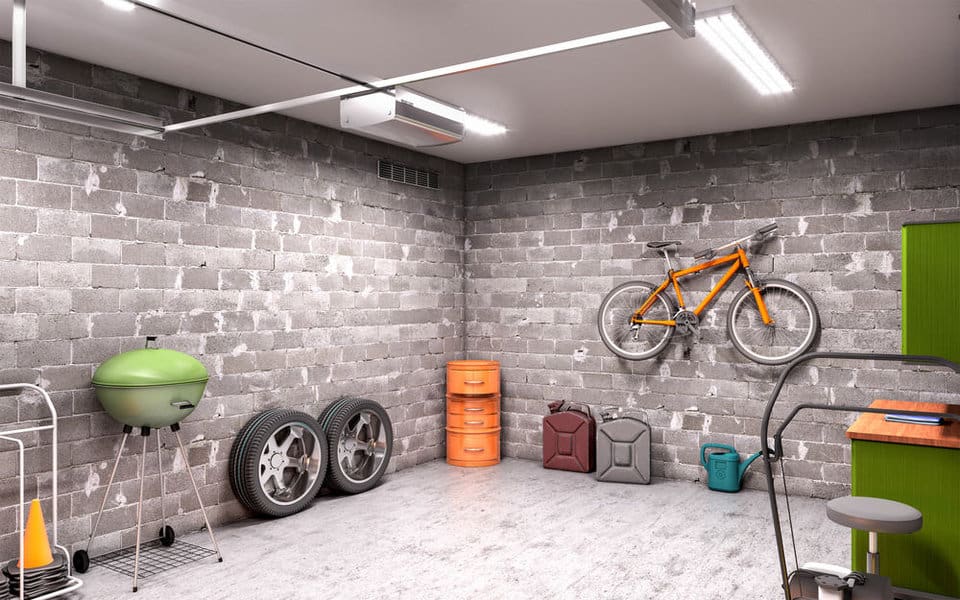 Another option is to hang shelving from the garage ceiling. You can then place storage bins on the suspended platform. Ceiling storage lets you make use of space that often goes ignored.
4. Decor
Just because it is the garage space does not mean you can't add wall decor. Stick with decor that features things you are passionate about or are themed for your garage. For example, perhaps you hang decor that features your favorite car manufacturer brand or motorcycle company.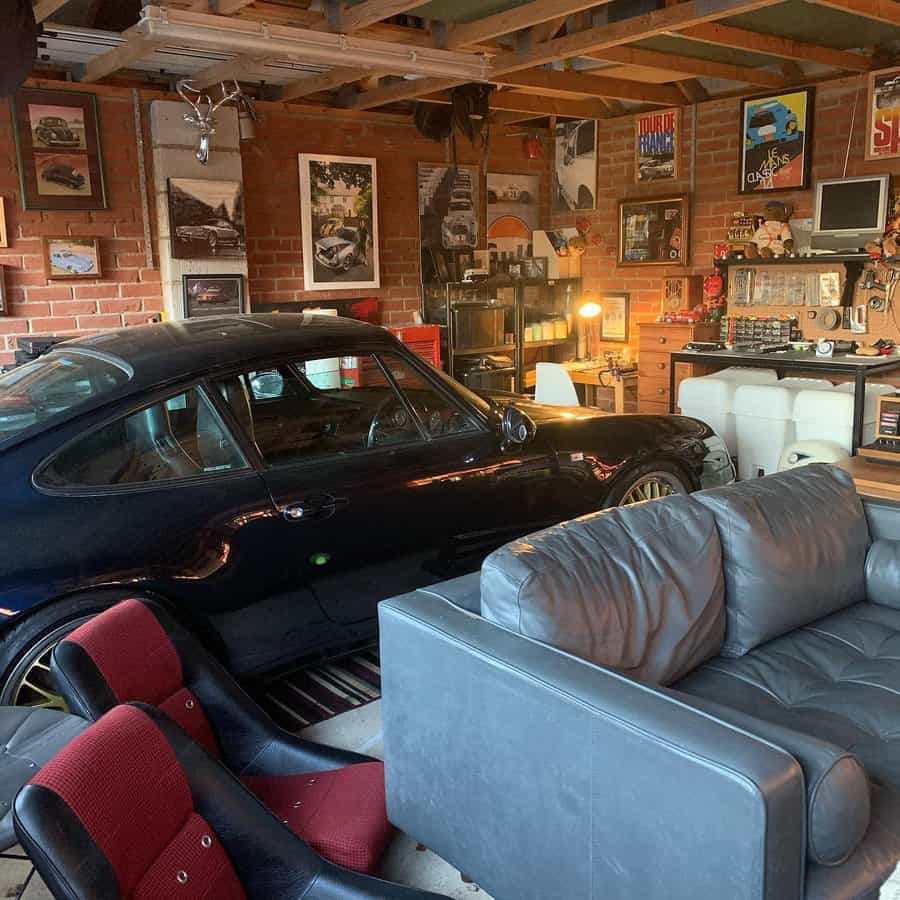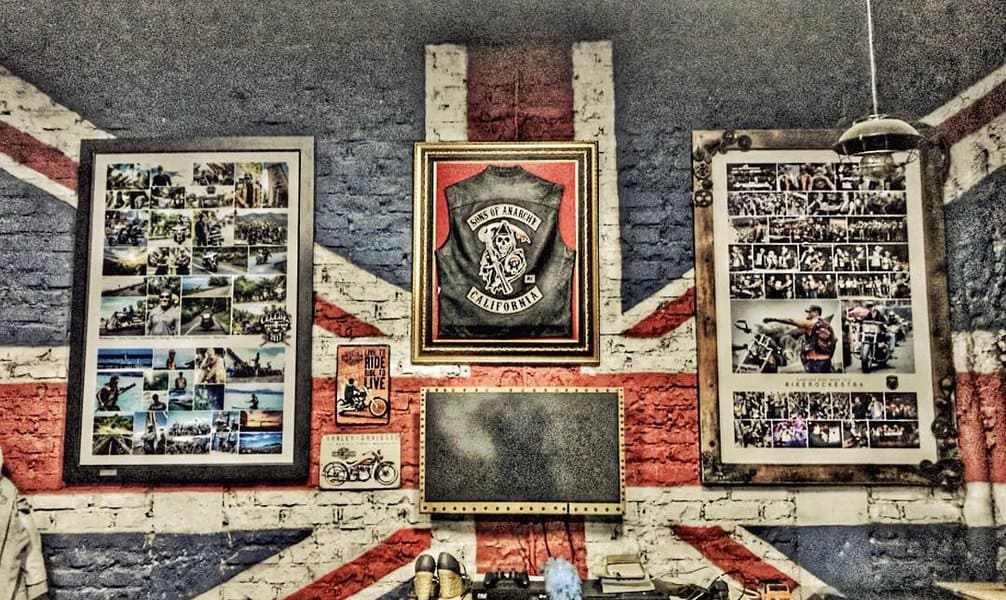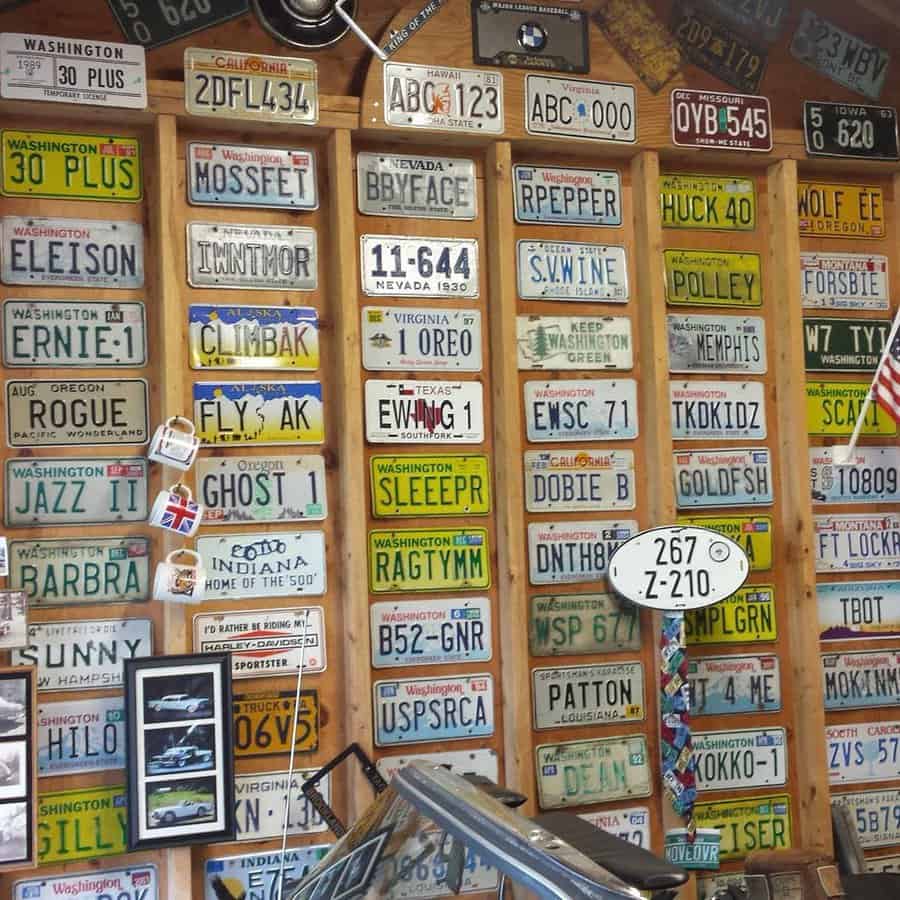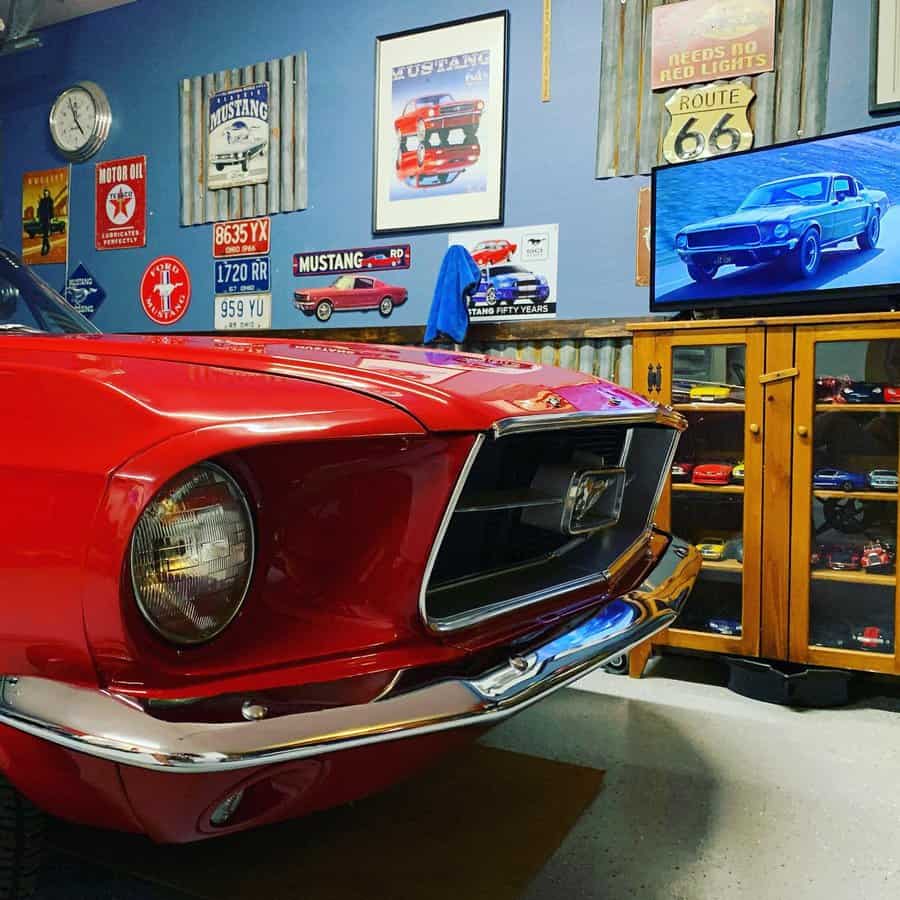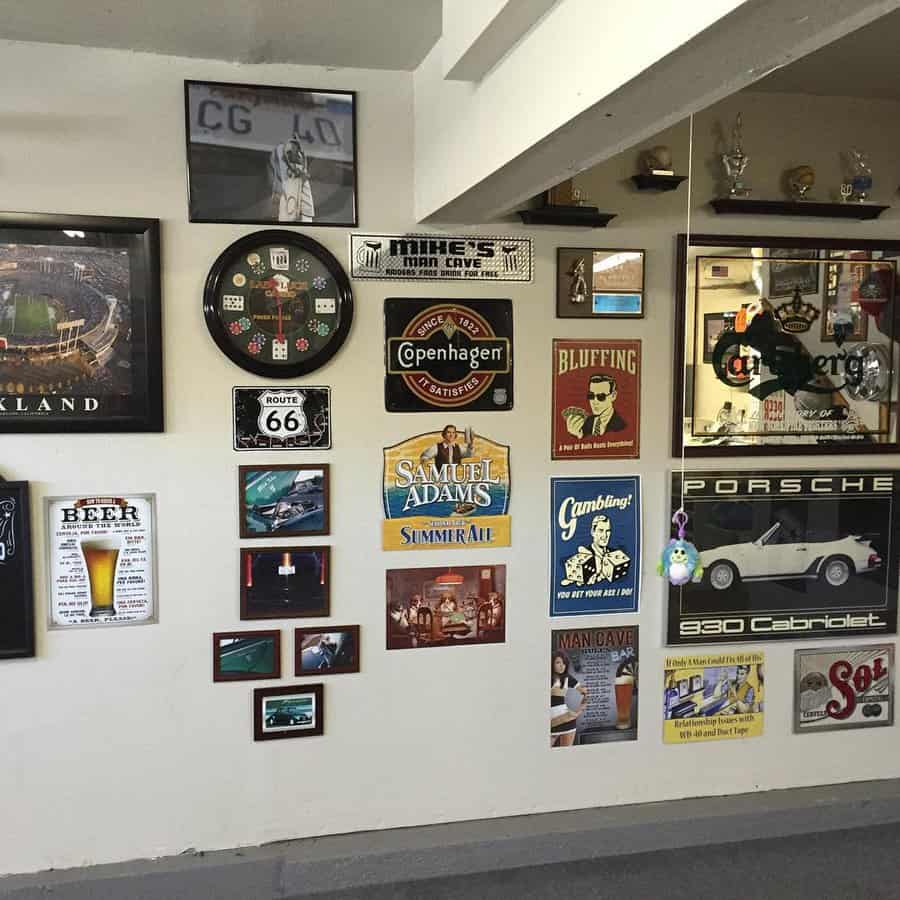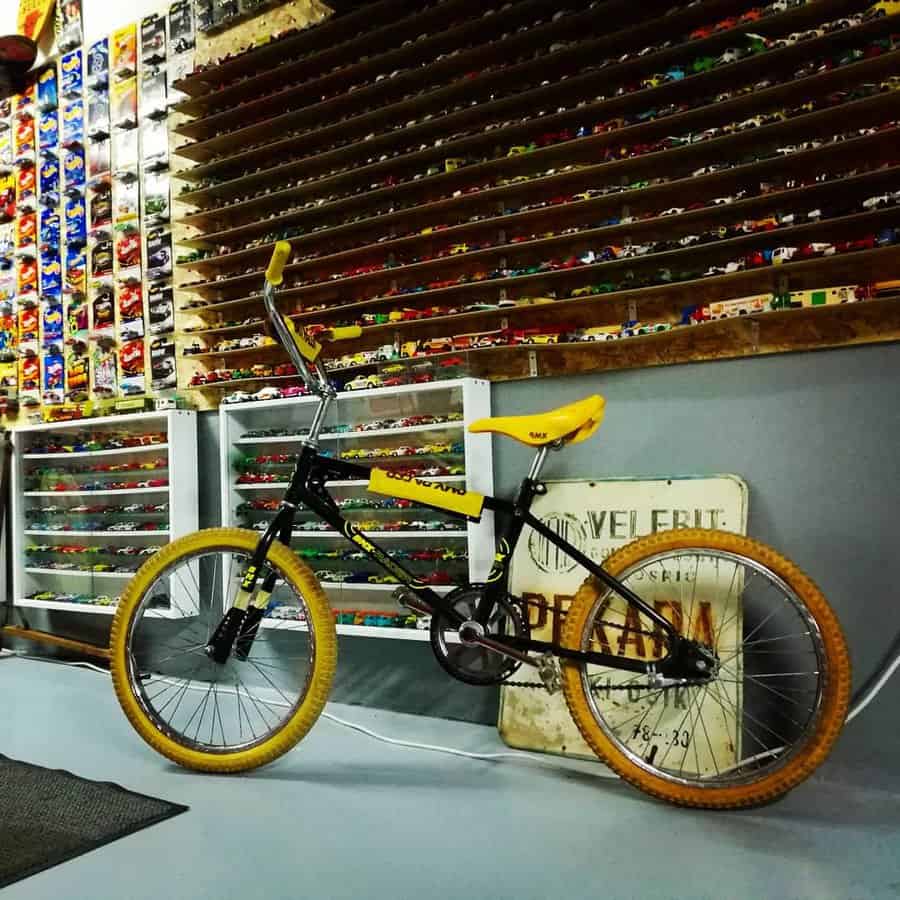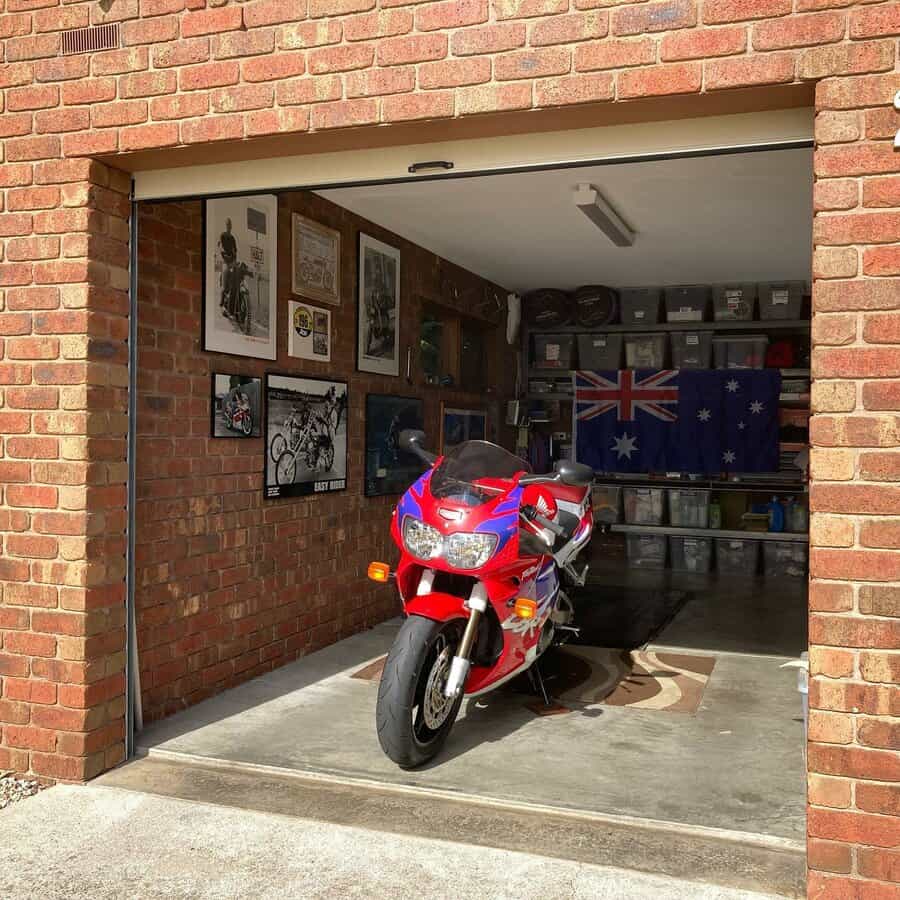 Maybe you are a fan of a particular sports team and have some memorabilia that you can hang on the walls. You could choose a color theme that matches the team's colors. If TV shows or movies are your passion, then you could hang posters from your favorite productions on the walls.
5. Garage Exterior Wall
Do not focus on just the interior walls of your garage. The first step to improving the garage walls is to apply exterior paint. This gives you a clean and fresh base to build off from. Similar to the inside, you can add a garage storage space.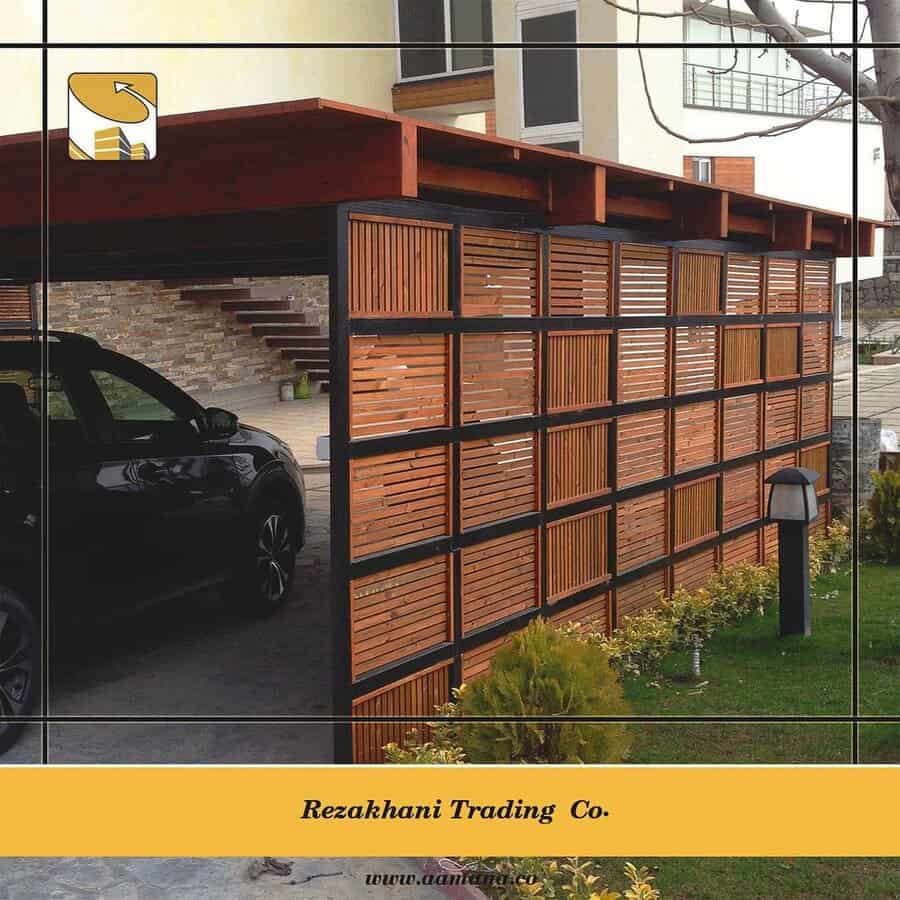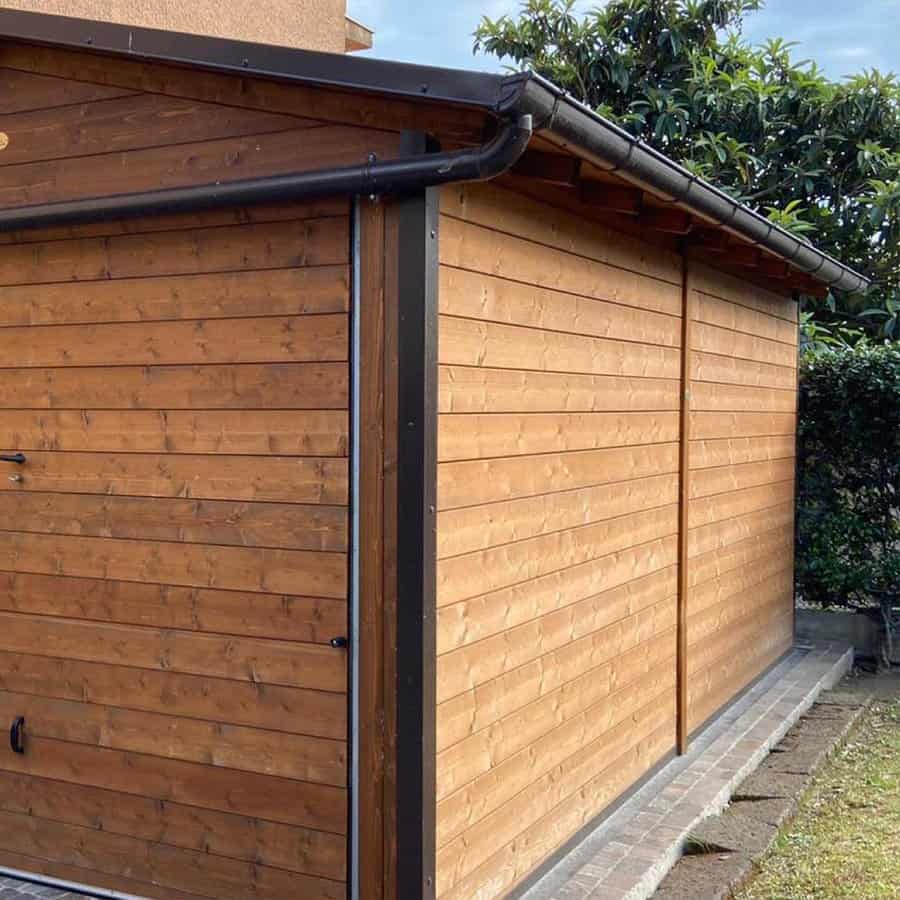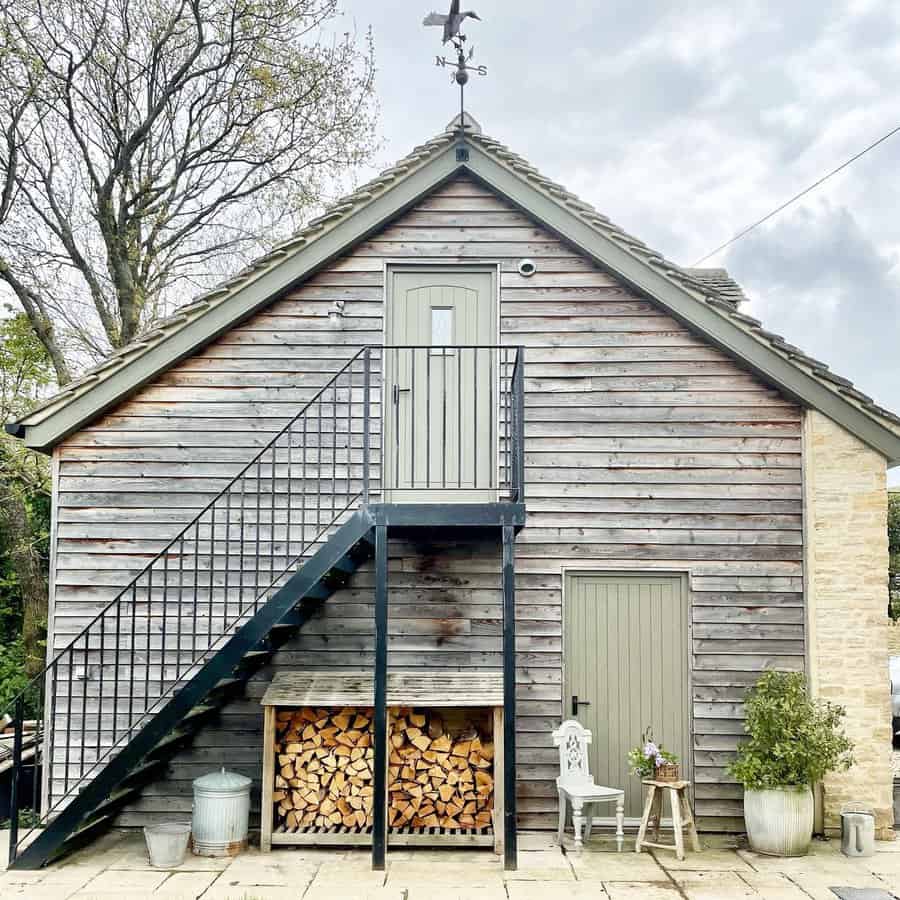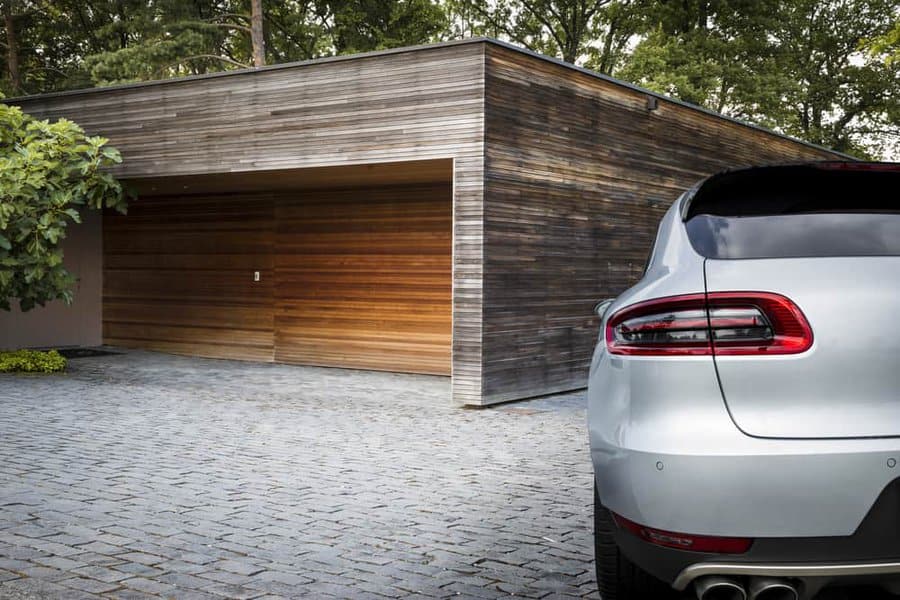 Mount cabinets on the exterior walls that you can close up and secure with a lock. There are also plenty of garage storage ideas for specific items, such as a bicycle, canoe, kayak, or garden equipment.
6. Metal
Adding metal garage cabinets is one way to add metal to your garage walls. But it is not the only way to add metal to your wall space. Metal panels can give your garage a rustic or industrial feel. Corrugated metal will have a uniform wave to the shape, adding depth and texture to your garage wall.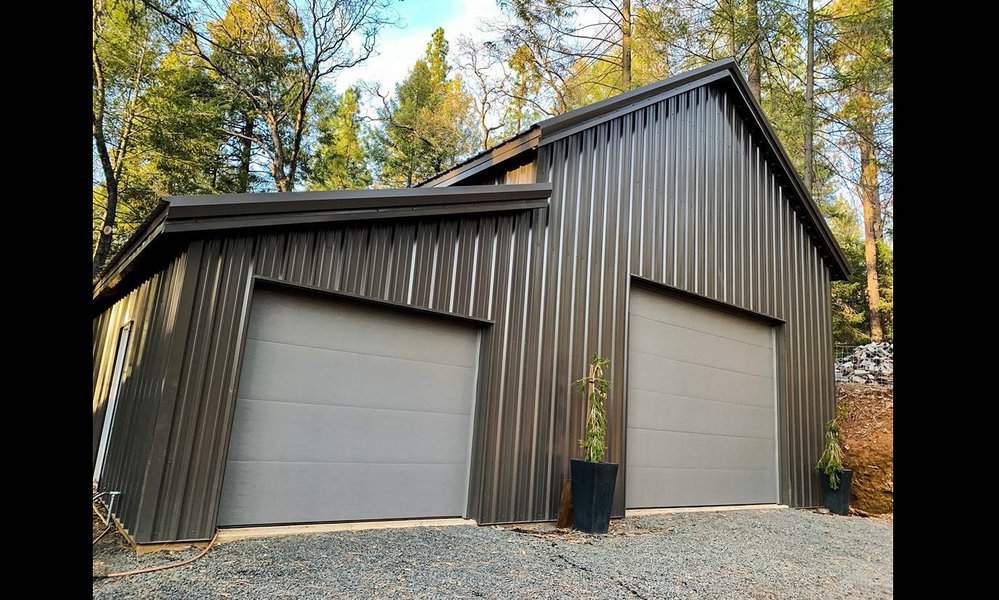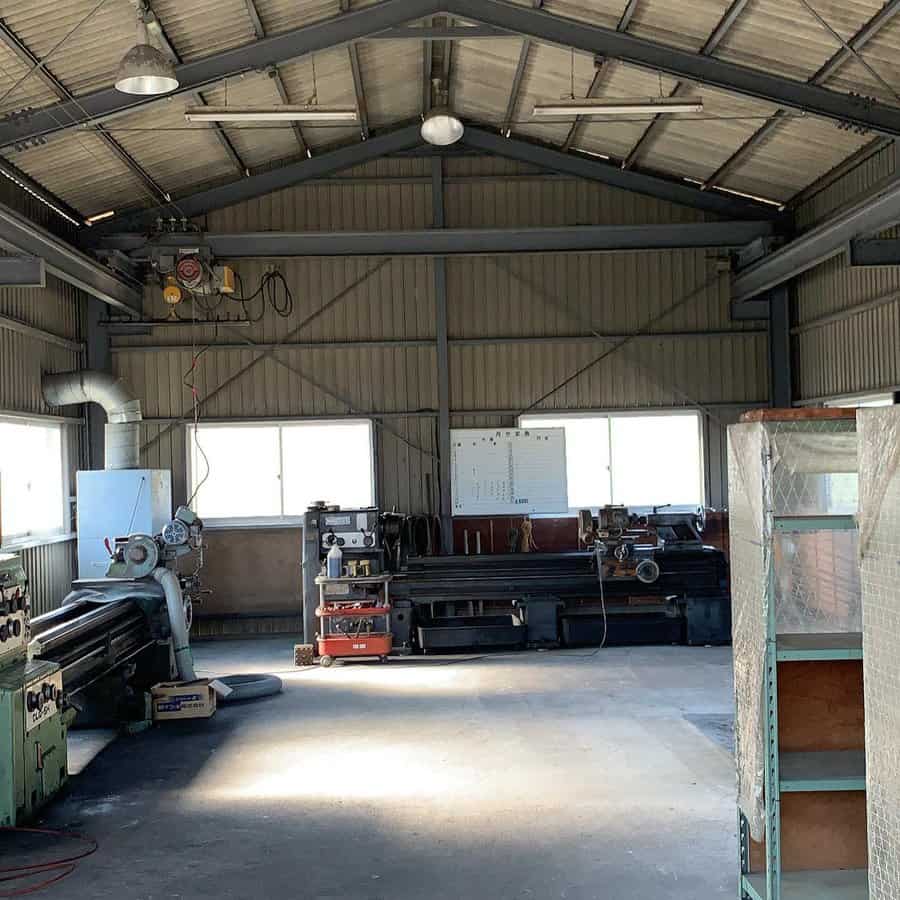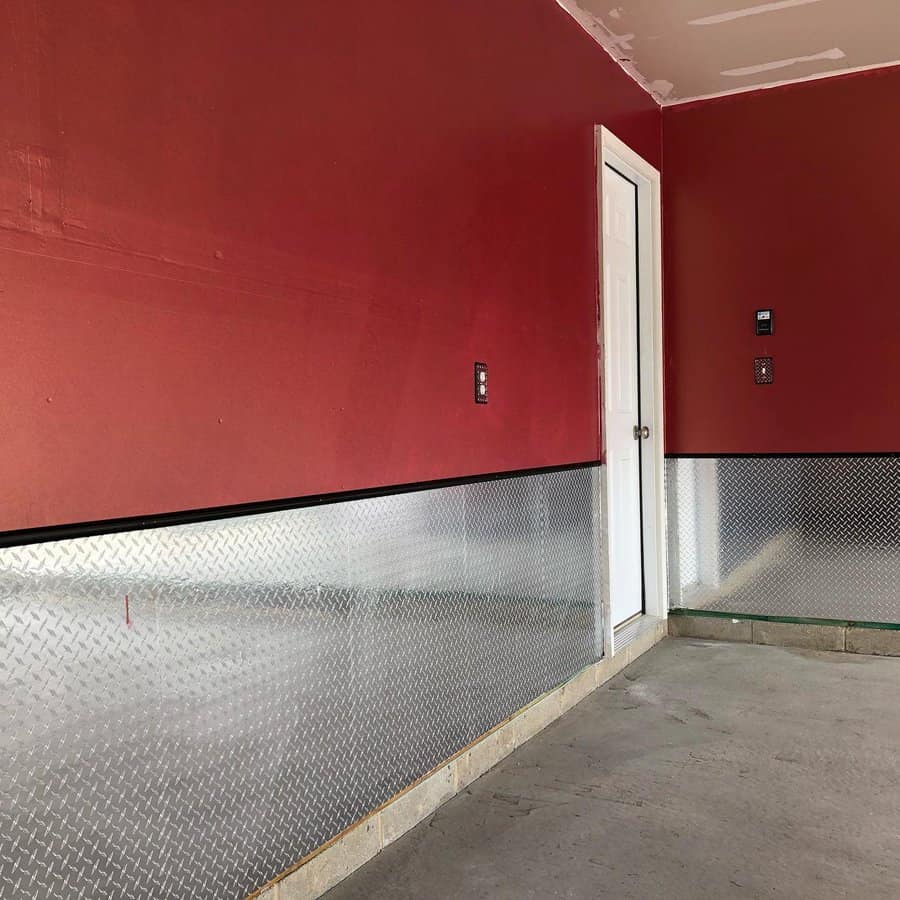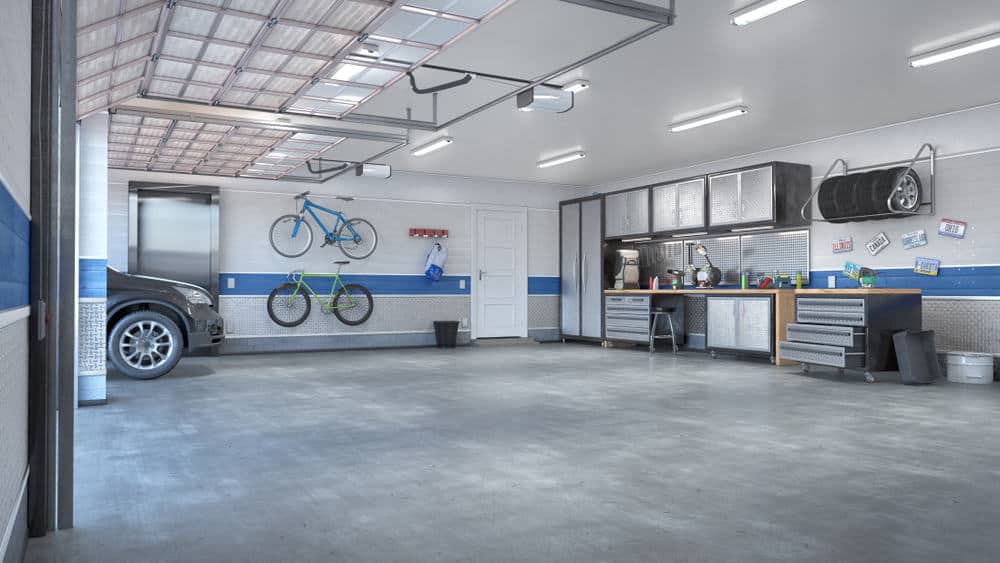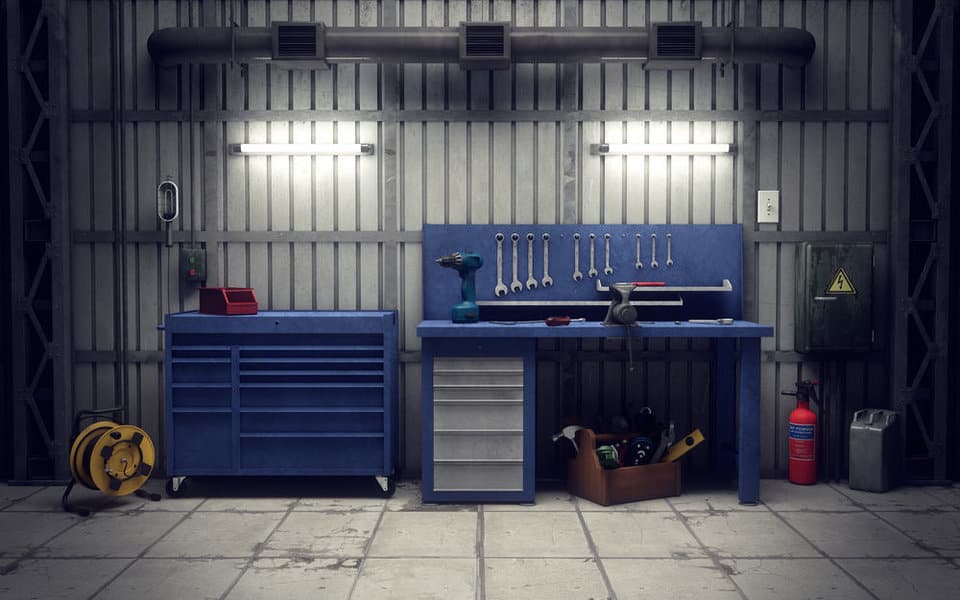 Diamond plate metal sheets will give your garage an automotive enthusiast style. You could cover the entire wall, but this might be a bit much. Instead, use the metal sheeting in a similar manner as wainscotting on your interior walls. This is when you attach the metal to the bottom half of the walls.
7. Modern
Having a modern garage is about more than just replacing the garage door. Modern garages are clean, bright, and customized. Cover the poured concrete slab flooring with epoxy or rubberized tile. Add custom LED lighting to the ceiling or the walls. This could be light fixtures or LED strip lights. Here are interesting garage lighting ideas for you to consider.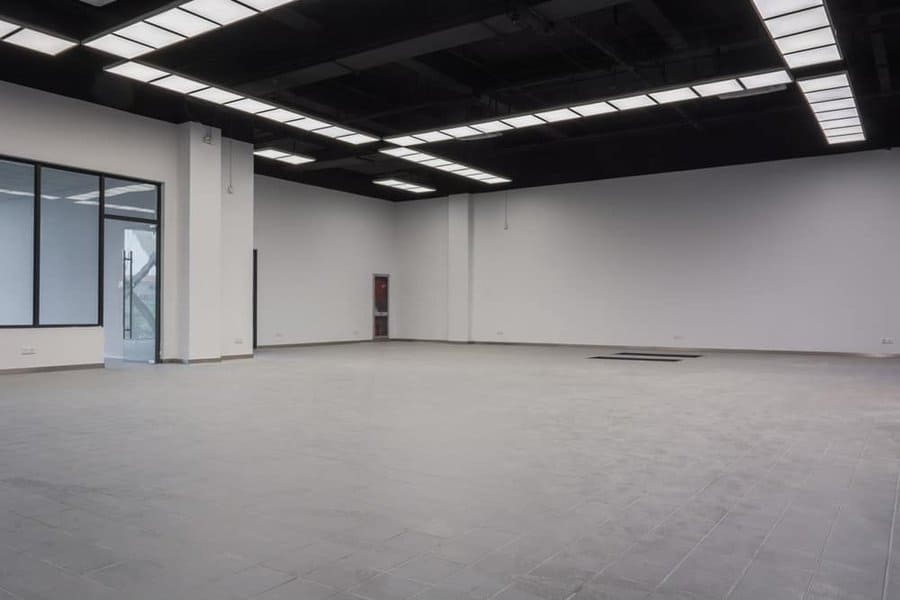 Give your garage an interior feel by adding lounge furniture. You can add a small sitting area with a rug and armchairs. This gives you a place to sit and relax while working on projects.
8. Osb or Dry Wall
Use drywall to create a finished garage interior that looks similar to the interior walls of your home. This garage renovation is more extensive than some of the other ideas on this list. You will need to add wall studs to the concrete block first. This creates the framework that the drywall gets mounted on.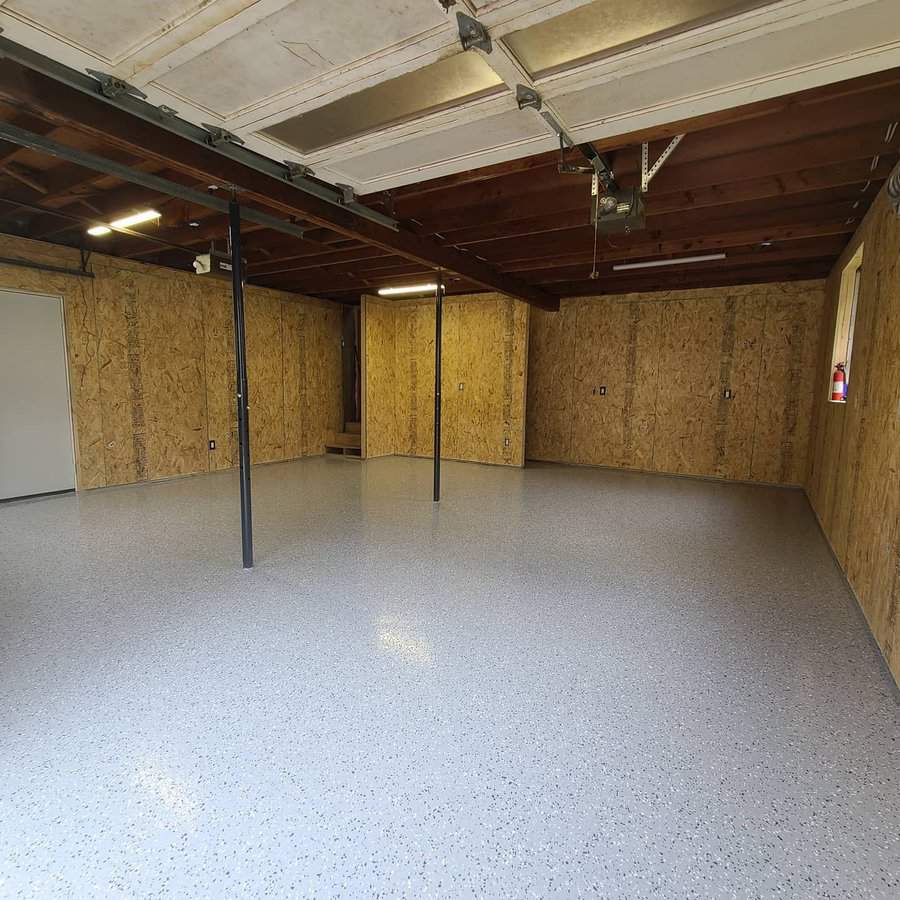 Before you add the drywall, you can add insulation between the studs. This helps to regulate the temperature in the living space. The drywall then acts as a wall covering, with the finished wall completely hiding the cinder blocks behind it.
9. Painted
The simplest solution for improving the look of your garage walls is to paint them. Many new homes either have bare concrete or are painted a bland white. Choosing a color can give your garage a different feel and change the energy in the space.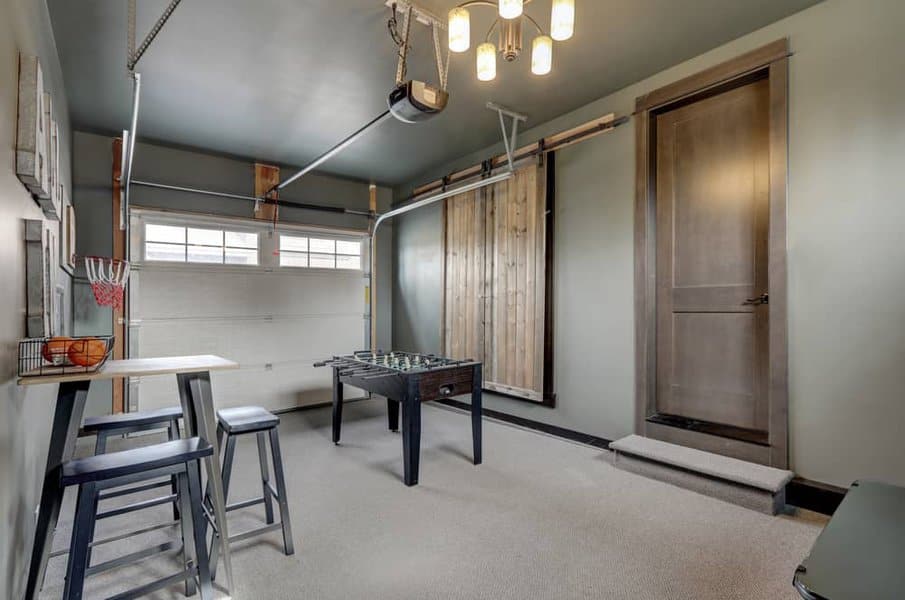 However, be careful with the type of paint that you choose. You can't use just any interior paint as it is not designed for the harsh environment of the garage. Instead, choose a latex paint color designed for use on concrete and is resistant to moisture and extreme temperatures.
10. Slatted Wall
Adding a slat wall to one of the walls in your garage is one of those DIY projects that require experience and tools. First, you will buy wood trim or beams in a particular width and length. You will then decide the pattern that you want to create. Many people choose a simple vertical, horizontal, or diagonal design.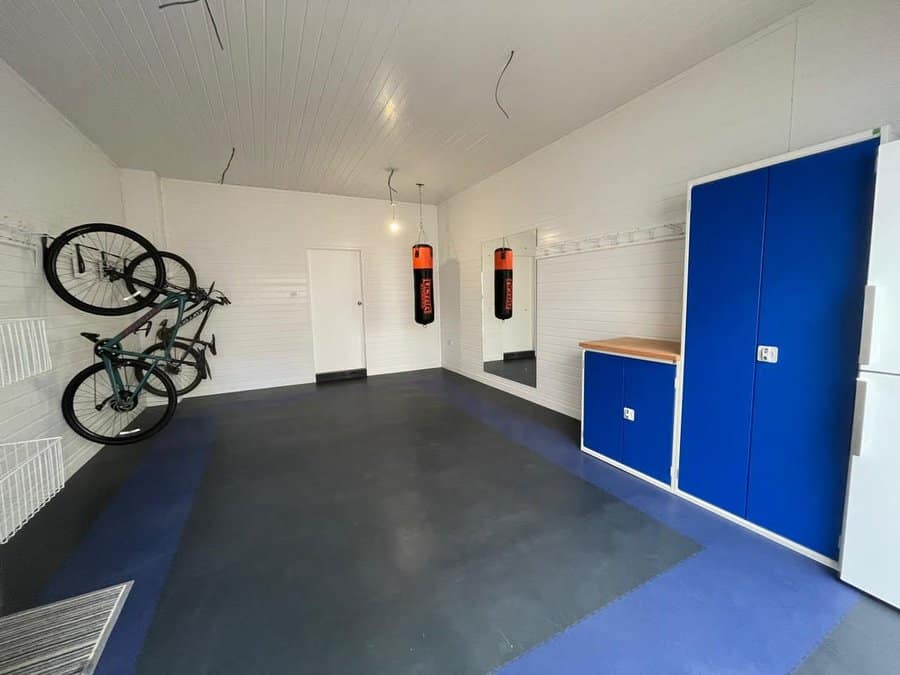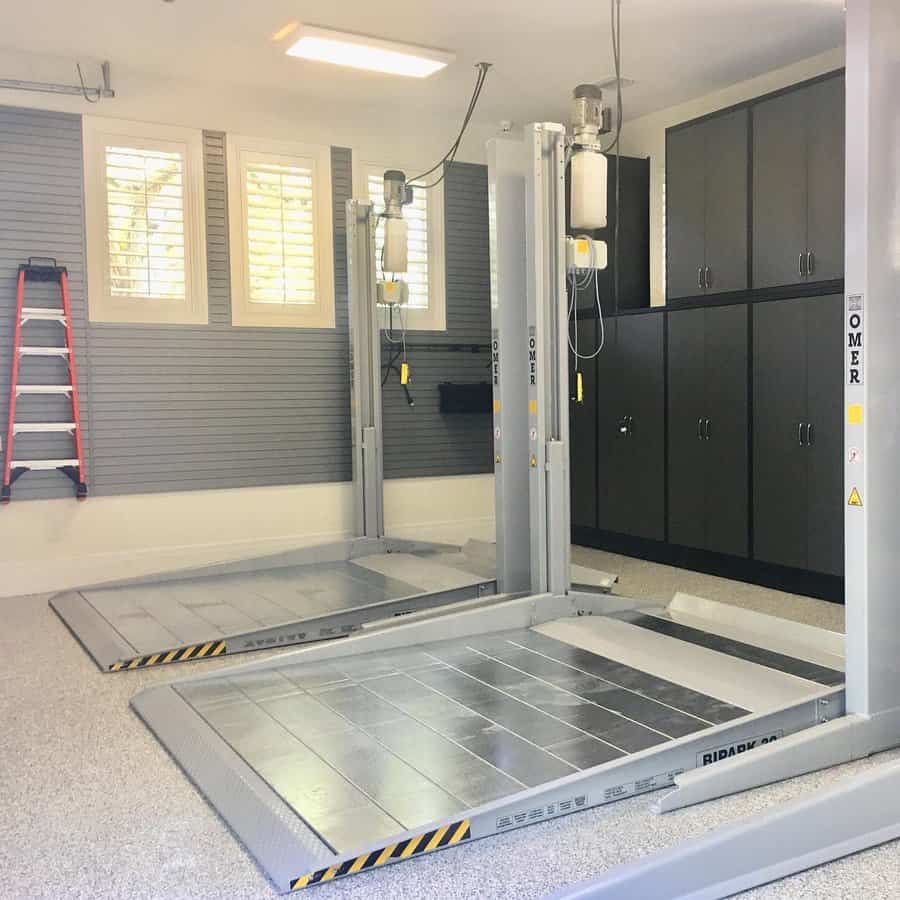 You now have a wood base that you can hang tools or shelving. However, you probably won't find wood pieces that are long enough to extend the entire length of the wall. To give your garage wall a professional finish, pay extra attention to where the wood pieces connect.
See more garage paint ideas here.
11. Storage Wall
Adding a shelving unit or pegboard to your garage walls is one of the best methods for adding more tool storage. Instead of adding item-specific storage solutions, look for a flexible system that lets you customize and adapt the storage solution to your changing needs.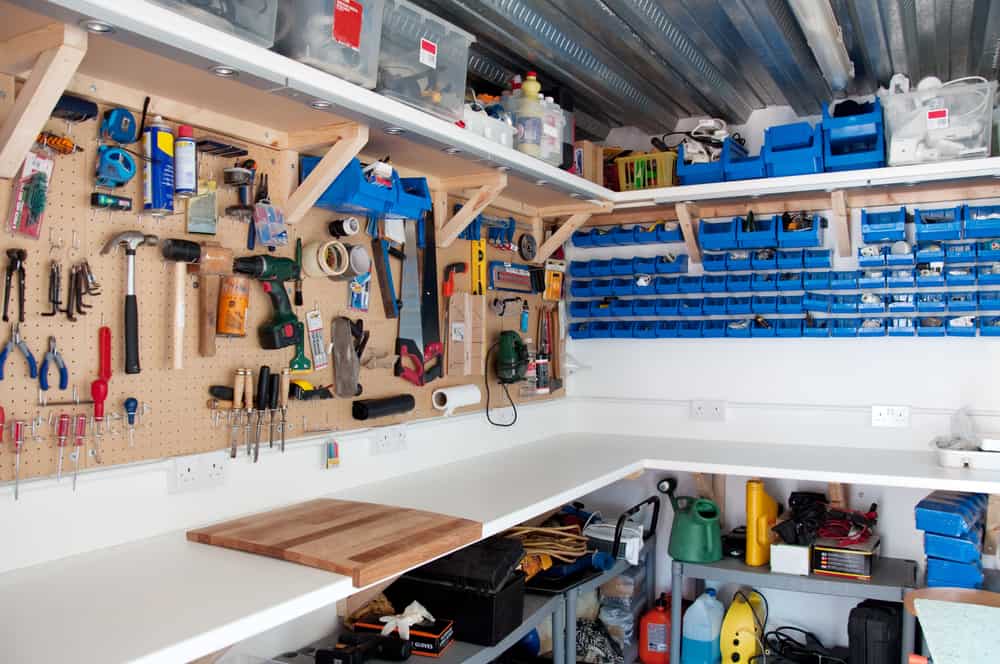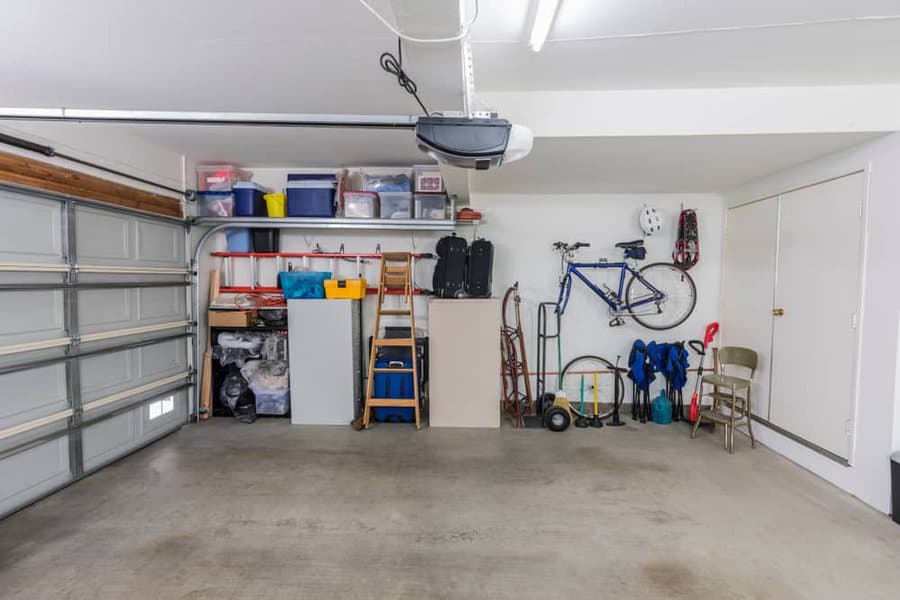 It is also helpful to have a storage solution that can keep several different types of items organized. For example, there could be a shelf for boxes, hooks for yard tools, a bicycle, ladder, or bins for sporting gear. This is why pegboard is such a good solution. You can buy large sheets of pegboard and a wide variety of hooks to hold anything you can think of.
See more garage storage ideas here.
12. Wood
Trying to hang or mount anything on concrete is a nightmare. You need special drill bits and anchors. This makes hanging even a simple picture more work than it is worth.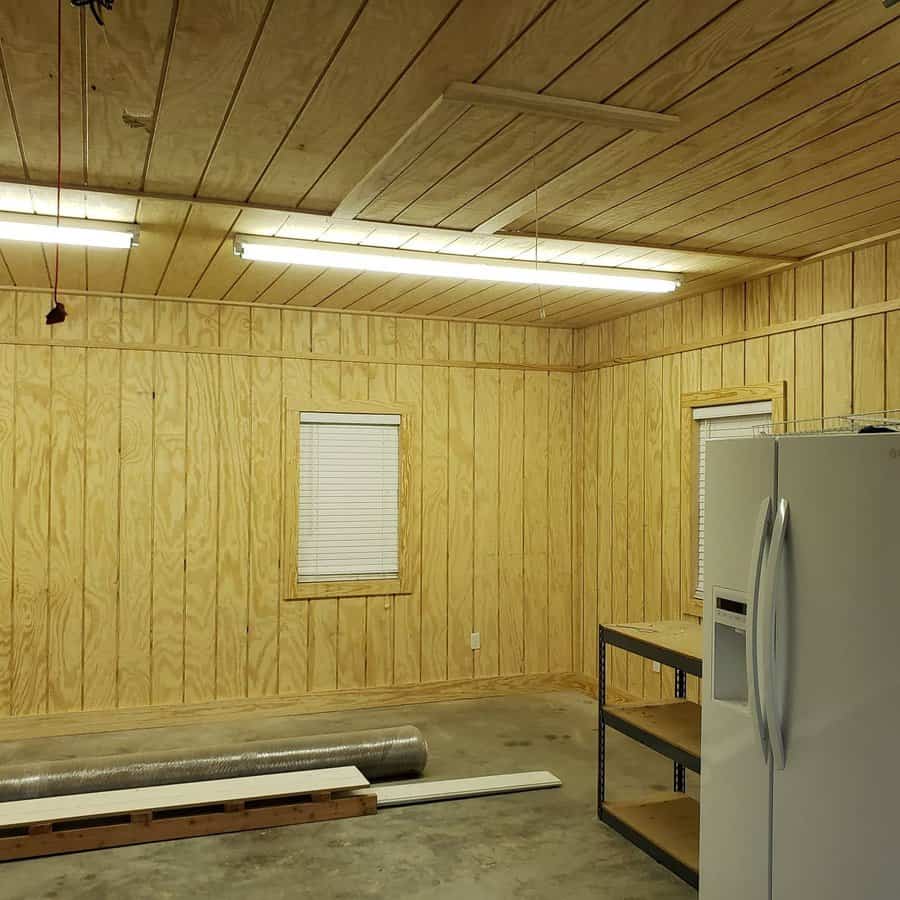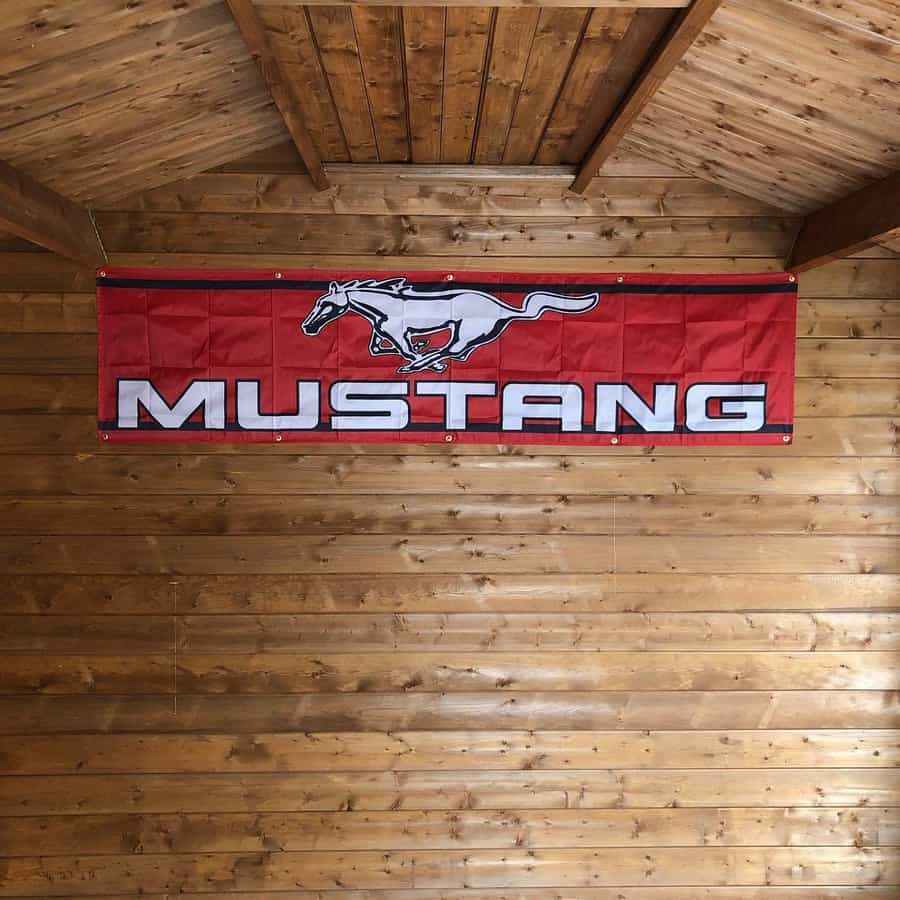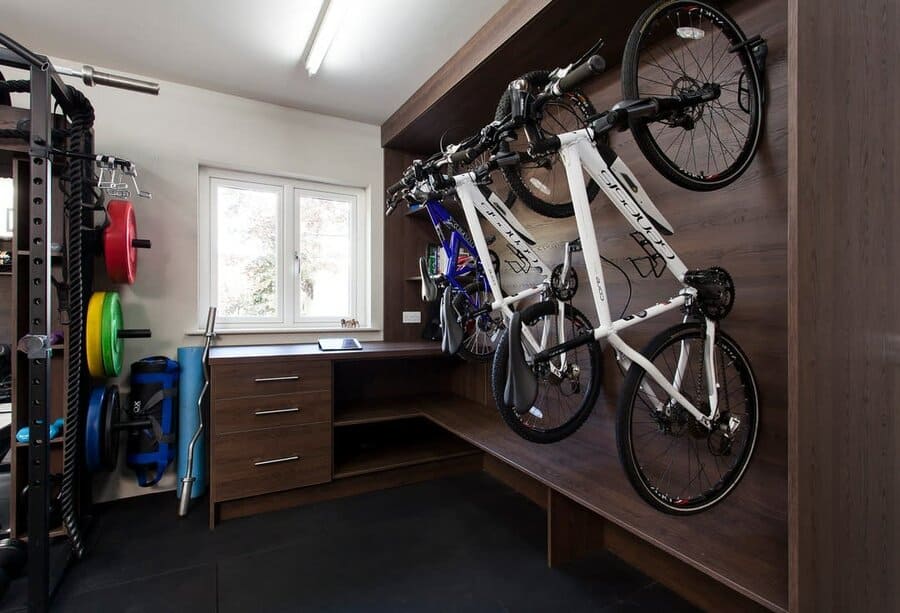 A great solution is to cover the concrete walls in wood. This makes hanging smaller items simpler. While you could use simple plywood, this probably won't be thick enough or add any style to your garage. Instead, consider something thicker, like wood panels or planks. You could use broken-down pallets or reclaimed wood pieces for a rustic look.
FAQs
What is the cheapest way to finish a garage wall?
Head to your local home improvement store, such as Home Depot, and purchase sheets of shiplap. You can then mount these on the garage wall for affordable and simple finishing treatment. It is more affordable and easier to install than drywall, and you can mount hooks or nails to it.
Should you insulate garage walls?
If you plan to use your garage for anything other than parking your car or storing tools, you will want to add insulation to the walls. Without insulation, it will be hard to regulate the heating and cooling of your garage space. Fiberglass roll is the cheapest option, and you can install it yourself.
Can I put up a wall in my garage?
Yes, you are probably ok with building an additional wall in your garage. You can create separate spaces by adding walls. Start by adding a stud framework. Then add any wiring for electrical that you need. Add insulation if necessary and finish with drywall.